2003 |

Porsche 911 GT3 RSR
Original body, preserved, last evolution with manual gearbox, 1 of 27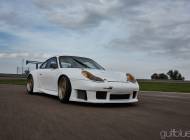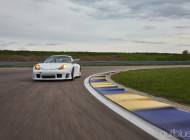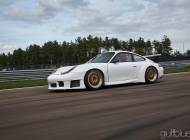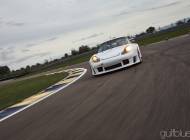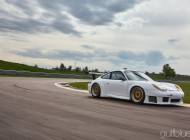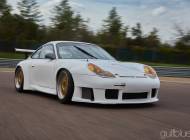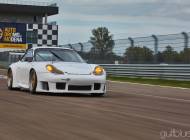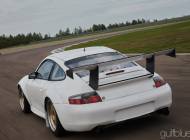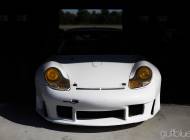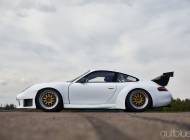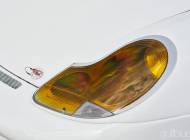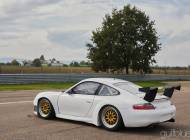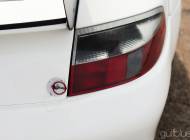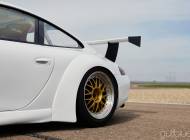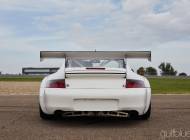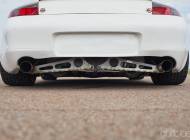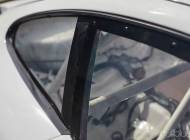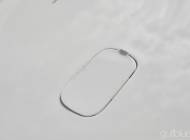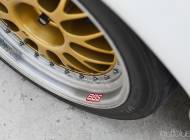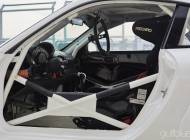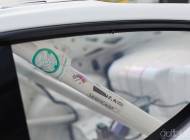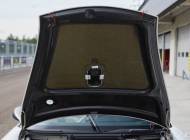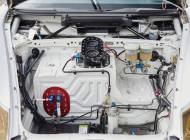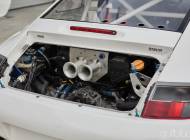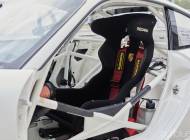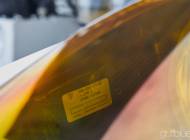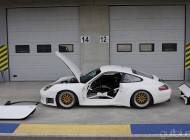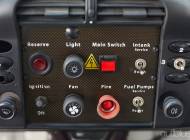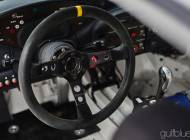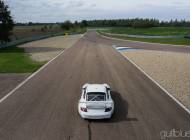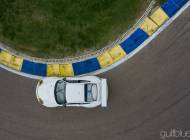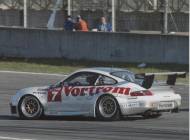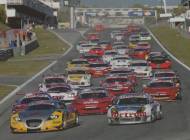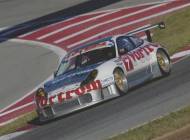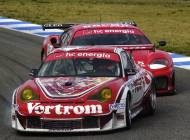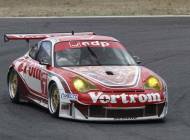 2003 |
Porsche 911 GT3 RSR
Original body, preserved, last evolution with manual gearbox, 1 of 27

Vehicle details

Vehicle data

| | |
| --- | --- |
| Make | Porsche |
| Model | 911 |
| Model name | 911 GT3 RSR |
| Series | 996 |
| Year of manufacture | 2003 |
| Condition category | Original |
| Mileage | 50 km |
| Previous owners | 2 |
| First registration | 02/2003 |

Technical details

| | |
| --- | --- |
| Body style | Coupe |
| Body detail | Racing car |
| Power (kw/hp) | 335/455 |
| Cubic capacity (ccm) | 3,598 |
| Cylinders | 6 |
| Doors | 2 |
| Steering | Left (LHD) |
| Transmission | Manual |
| Gears | 6 |
| Drive | Rear |
| Front Brake | Disc |
| Rear Brake | Disc |
| Fuel | Petrol |

Individual configuration

| | |
| --- | --- |
| Exterior colour | White |
| Interior colour | Black |
| Interior material | Textile |
Description
This car an original Porsche 911 GT3 RS (996) FIA-GT in full 2003 configuration (body, engine, gearbox, suspensions, etc.). 
As an evolution of the new GT3 R, the RS was produced by Porsche Motorsport between 2001 and 2003: just 20 examples in the last Model year, before the 2004 RSR version. Porsche already installed on this model several technical advancements that you find on the RSR versions including the dash display, the blade-types sway bars and shock absorbers are RSR types.
The GT3 RSs could be configurated according to two rules, FIA-GT and ACO Le Mans: our car has FIA-GT specs. and was purchased from Porsche factory by Mr Francesco Gutierrez and was raced by the famous Spanish team Motor Competicion in FIA GT and Spanish GT in 2003 and 2004. The car made several good results during these years with 3 podiums out of 6 races in 2003 and 2 podiums out of 6 races in 2004. After two seasons, the car was sold to a private owner who did not race with the car and used it just for club races and trackdays. It is one of the few cars that didn't have deep crashes so the body is still the original, never changed.
​
The gearbox has been fully rebuilt by Porsche Nourry and has 6 hours. The last full rebuild of the engine was performed in 2011 with genuine Porsche motorsport parts including titanium valves, rod, bolts, etc... The invoice from Porsche documenting this rebuild is available with more than 20.000 Euros only for parts. The engine has ran about 20 hours after this rebuild, so its life is at 50%. The car recently went through a full mechanical inspection and chassis set-up at OFZKY Performance in Switzerland - it was checked on the dyno and delivered 452hp. The clutch was replaced as well as center wheel nuts and air jacks were also overhauled. Dyno test result and invoices are available. 
​
The car comes with one extra-set of wheels, new slicks, new rain tyres and some wearables and tools (CD-Rom, brake pads, cooling radiators, etc.)
It is a race ready car, with a weight of just 1.100kgs, a fully integrated rollcage, Motec data acquisition, removable steering wheel (quick-connect coupling), fire extinguishing system, 100 litre FT3 safety fuel tank with quick refuelling system: its ideal use would be on the two series, Masters Endurance Legend and Endurance Racing Legend.
​
The car could be seen near Brescia by appointment. Further details on www.gulfblue.it
​
Below the list of the races and results:
2003
- 6.4.2003 -  Barcelona - 24th and accident
27.4.2003 -  Albacete - 3rd and 9th

18.5.2003 -  Jarama - 2nd and 8th

6.7.2003 -  Estoril - DNF and 4th

14.9.2003 -  Valencia - 2nd and 18th

12.10.2003 -  Jerez - 9th and DNF
- 9.11.2003 -  Barcelona - 4th
2004
25.4.2004 - Albacete - 2nd and 6th

23.5.2004 - Jarama - 5th and 6th

27.6.2004 -  Estoril - 4th and 18th

12.9.2004 -  Valencia - 12th and DNF

10.10.2004 - Jerez - 3th and 8th
- 14.11.2004 - Spanish GT Barcelona - 25th
 
Historical notes (thanks to gt3r.com):
In 1998 Porsche finally put the air-cooled flat-6 cylinder engine to rest. The last of the air-cooled 911s (993) left Weissach, and the assembly lines in Stuttgart. The 996 was the new 911, and its chassis was the GT car for the future of Porsche Motorsport.
Every component of the 996 was new: chassis, bodywork, gearbox, engine, suspension, engine management, and cooling system. 
The GT3 R and RS cars had their roots tied to the 996 GT3. A handful of 996 GT3 cars were produced to meet the racing scantioning bodies homologation rules for Porsche's next GT racer. The GT3 is also the basis of the Porsche Cup car, used at club level events all over the globe, and the now famous Porsche SuperCup.
March 1999 saw Porsche debut their hot rod GT3 at the Geneva Salon, this normally aspirated homologation special the German marques modern day successor to their 2.7 Carrera RS of 1972. It featured an all-new 3.6-litre engine based on the forced induction units Porsche used for their GT1 project during the late nineties although, unlike earlier RS-badged 911's, the GT3 was not to be a stripped out lightweight: that would have been the task of the R. 
At the time of launch, the new GT3 R was made to the current ACO rules for the GT category in 1999: it was the successor to Porsches highly successful 911 3.8 RSR. 
From Porsche press release: "This water-cooled 996 based racer has proven to be a formidable challenger in the GT category during the final stages of the 1999 season, which marked its United States debut. The 3.6 liter six cylinder engine develops in excess of 400 horsepower and drives through a GT2 six-speed gearbox equipped with external cooling, pressurized lubrication and a limited slip differential. The carbon fiber bodywork, combining light weight and strength, makes maximum use of current aerodynamic principles to provide excellent grip with minimum drag.
The chassis of the 911 GT3 R comes completely equipped with the necessary components to comply with current sanctioning body regulations. Fitted, from the factory, with a fuel cell, externally adjustable shock absorbers, spherical bearings at suspension mounting points, electric power steering, and 380 mm., four pistons/caliper brakes, Porsches newest offering will be a "turn key" race car.
The resources of the engineering and production departments at the Weissach facility are totally committed to the production of a sufficient number of GT3 Rs for private teams to mount a multi-car assault for Daytona 2000"
Also in 1998 the last overall victory for Porsche was made at Le Mans in a Prototype vehicle. Soon after the factory announced it would step down from a full factory effort on sportscar racing. The concentration would be to support privateers. The GT3 R was the result of that decision, and the more than a hundred 996 GT3 R and RS's have been made and sold for competition around the world, competing in the USA, Europe, Asia, and Japan. 
In 2001 an increase of 10 hp brought the power to 420hp and max torque at 390 Nm. Rear suspensions were now supplied by Sachs and a new data acquisition Motec. The biggest difference between the 2000 R model and the RS MY02 in the engine bay was the twin restrictor intake, the carbon intake revisions and difference in manifold construction: power rose to 435 hp.  Outside it received lightweight carbon mirrors, wheel offset changes, "wide-track suspension" and the rear flare/rocker panels unique for the RS: cars were also delivered with yellow headlights according to new rules. In MY03 the m most visable change to the car was this one piece door: the windowframe and door were incorporated into one, as the 993 GT2 Evo door. Alternator changed, and the water system attached to the engine was also modifed; air cleaner was mounted in the decklid/tail from this point forward. This has been the latest year of the cable shifter before the sequential six speed gearbox. 
The 996 GT3 R/RS has won its class in every event it has entered:
•    24 hours of Le Mans
•    24 hours of Spa
•    24 hours of Nuerburgring
•    24 hours of Daytona (overall win in 2003)
•    12 hours of Sebring
•    FIA GT championship
•    ELMS GT championship
•    ALMS GT championship
•    Grand-Am GTU championship
•    British GTO Championship
Show more
Show less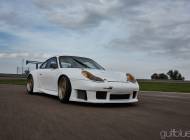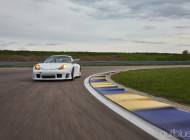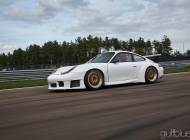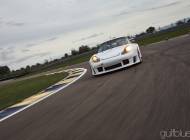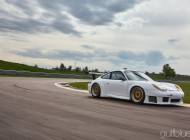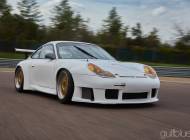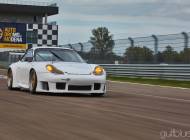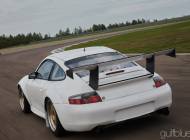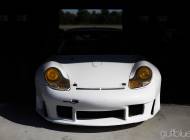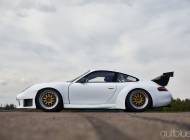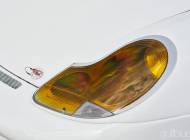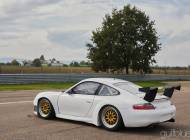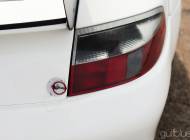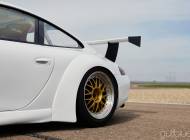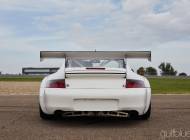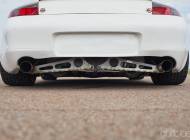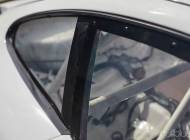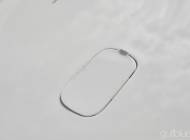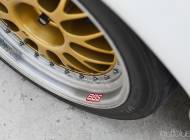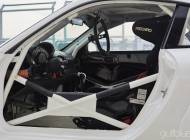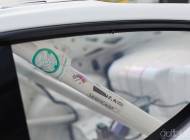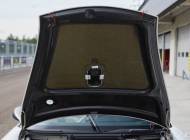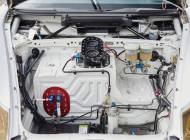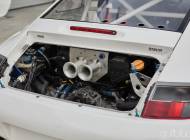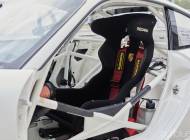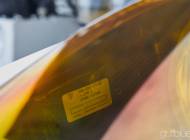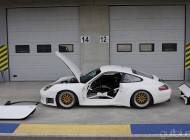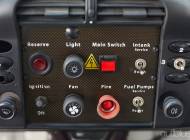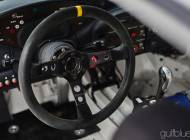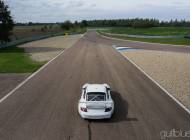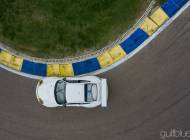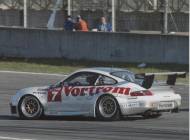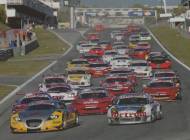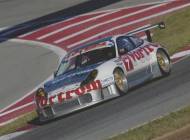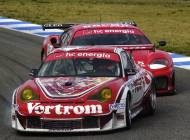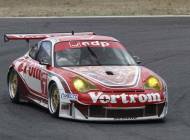 Condition & Registration

| | |
| --- | --- |
| Engine (Seller assessment): | 4 of 5 |
| Technique (Seller assessment): | 4 of 5 |
| Paint (Seller assessment): | 4 of 5 |
| Interior (Seller assessment): | 4 of 5 |
| FIA | |
| Registered | |
| Ready to drive | |
Dealer-Imprint
GT3 srl
Via Farini 9
40124 Bologna
+39 051 601 4058
Enrico Rondinelli
Seller
Loading...
Loading...