Jaguar XK 140 for Sale
22 Offers for Jaguar XK 140 found
Mille Miglia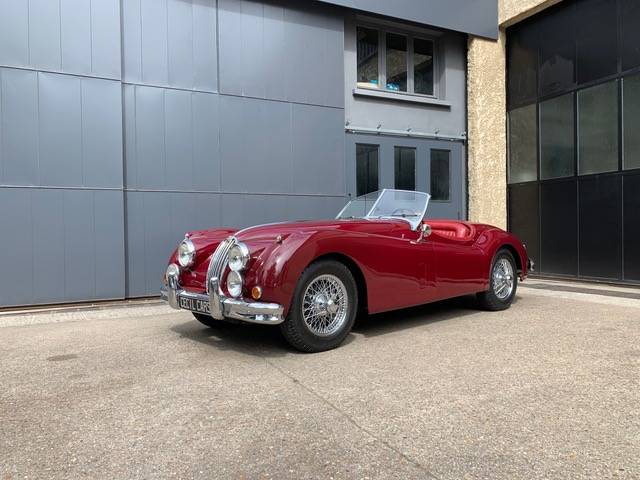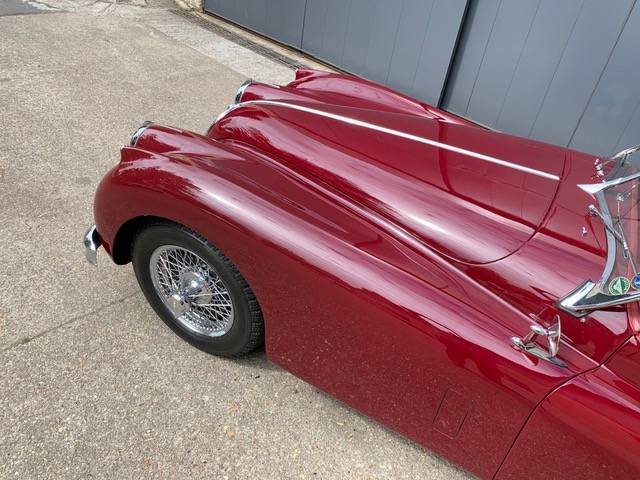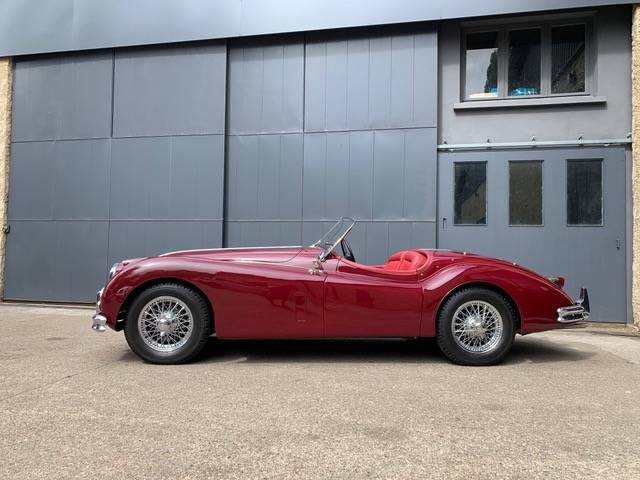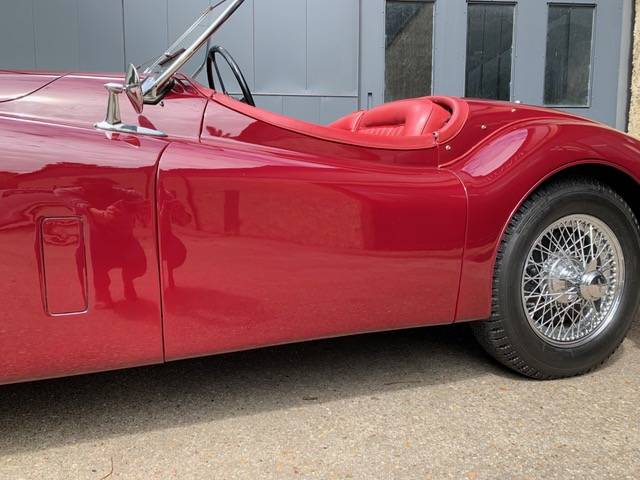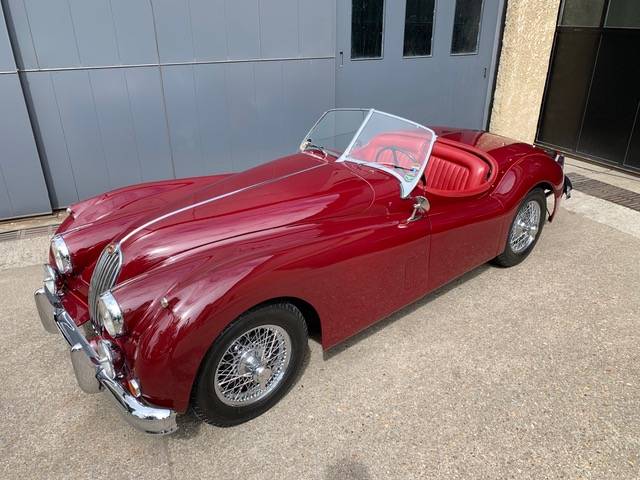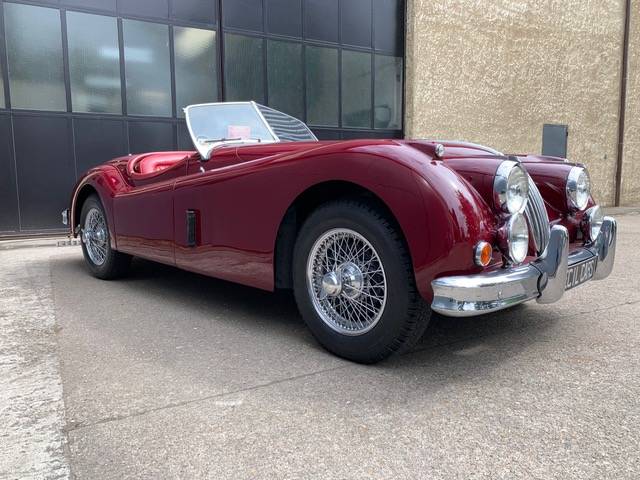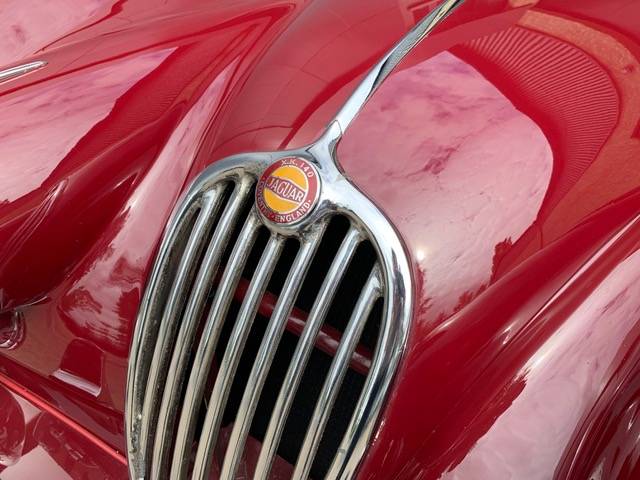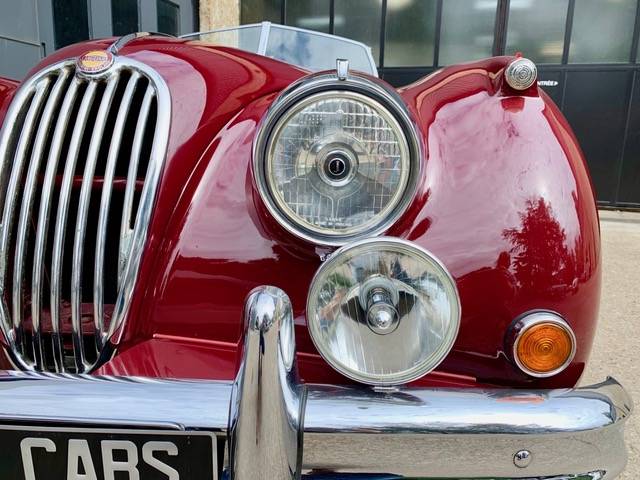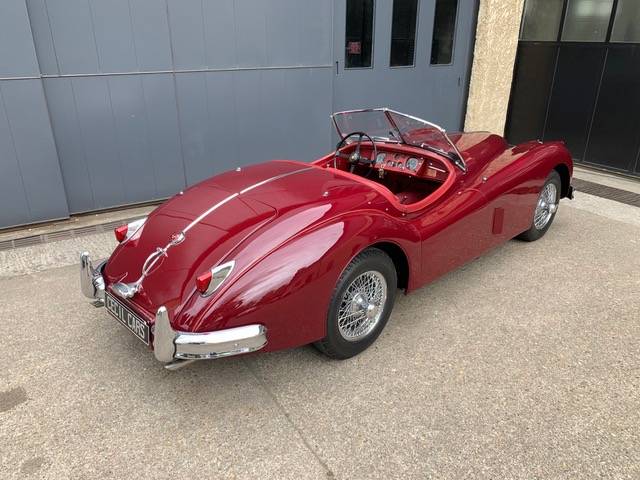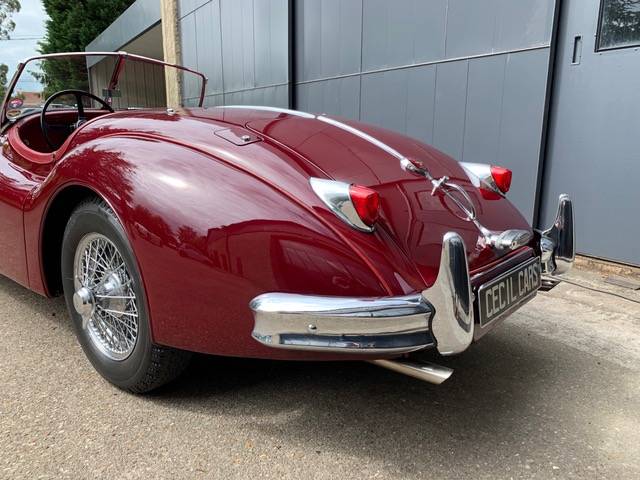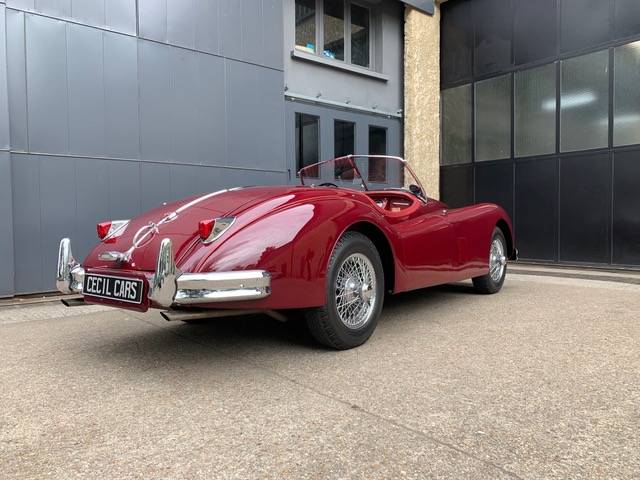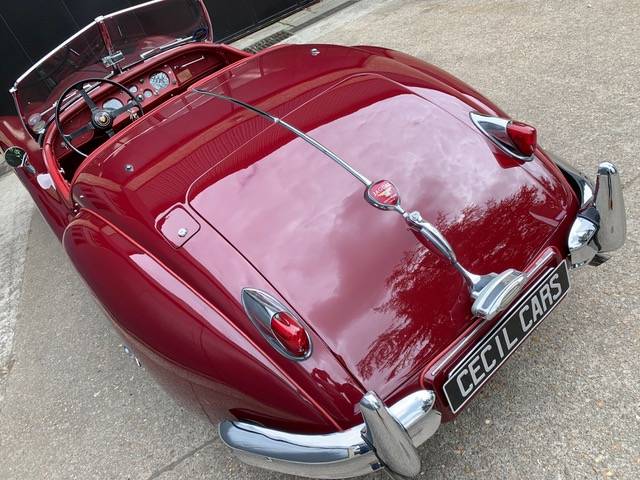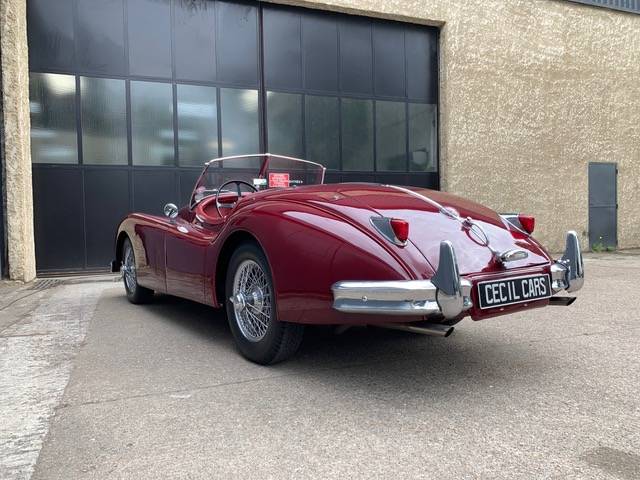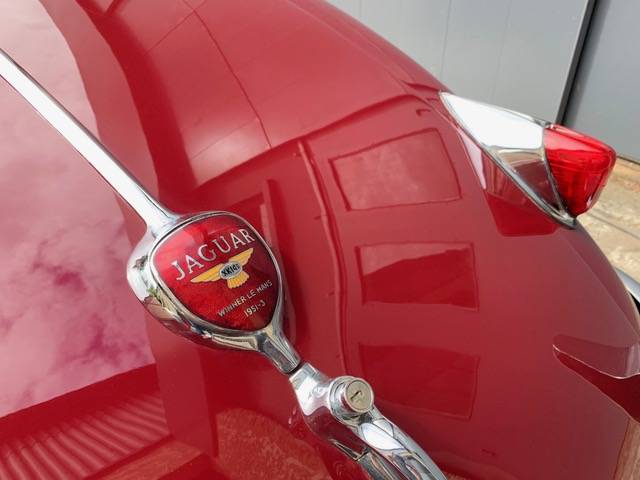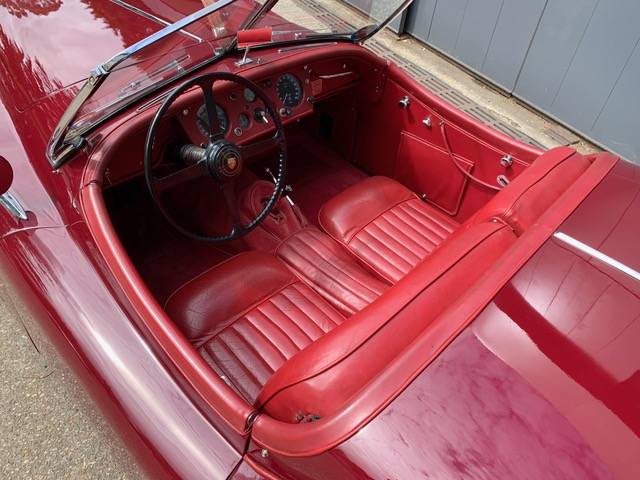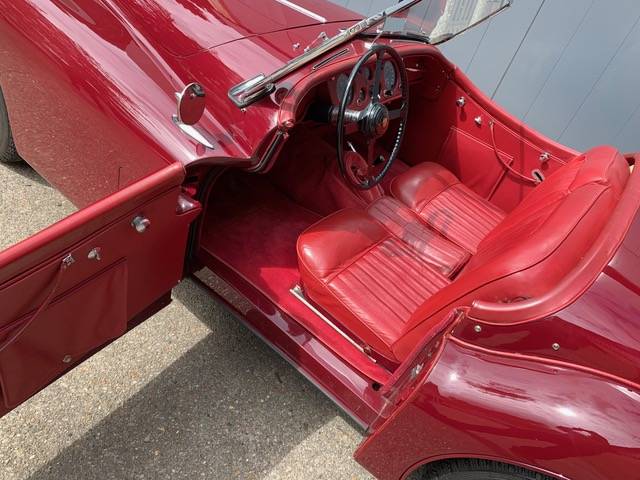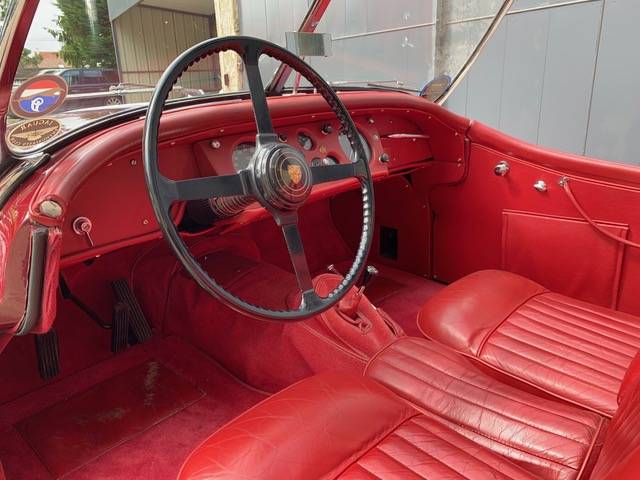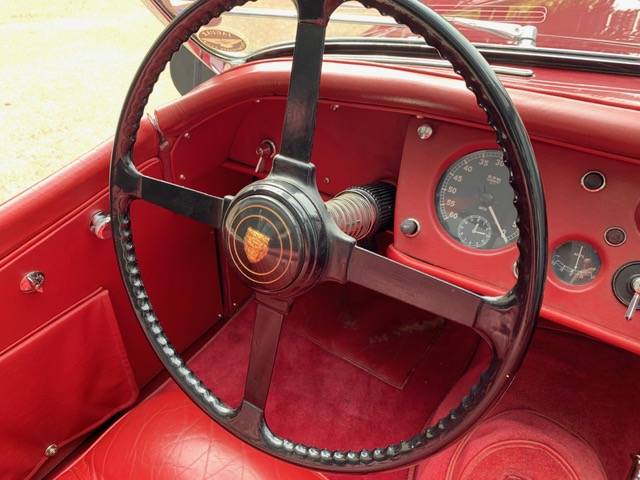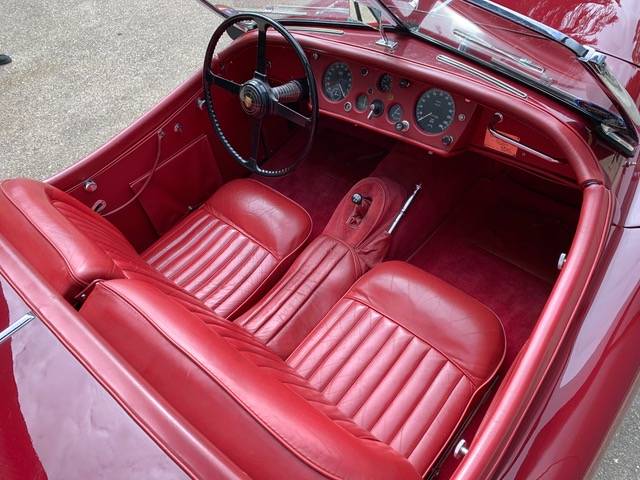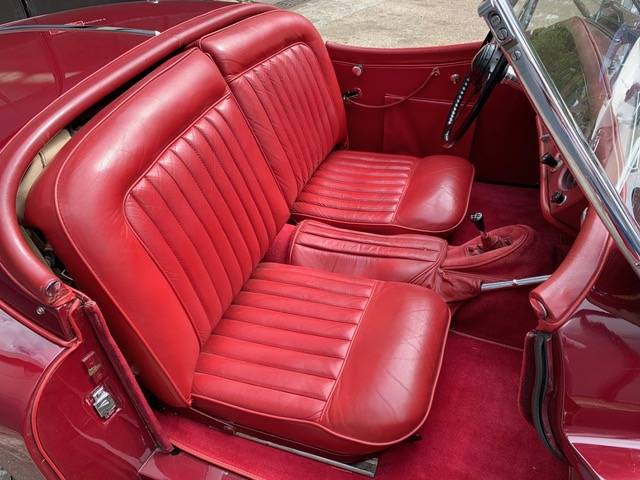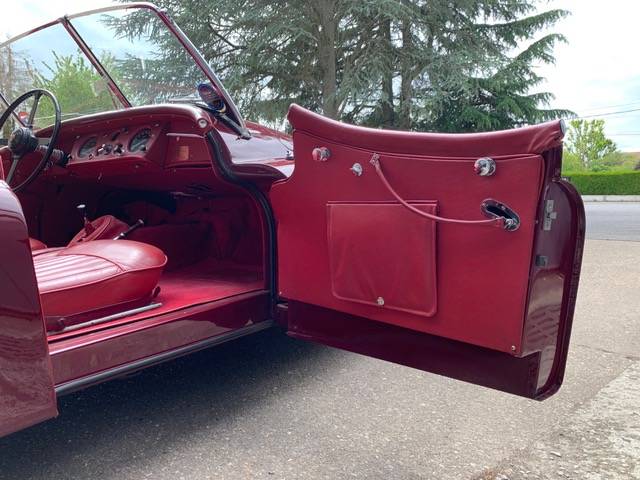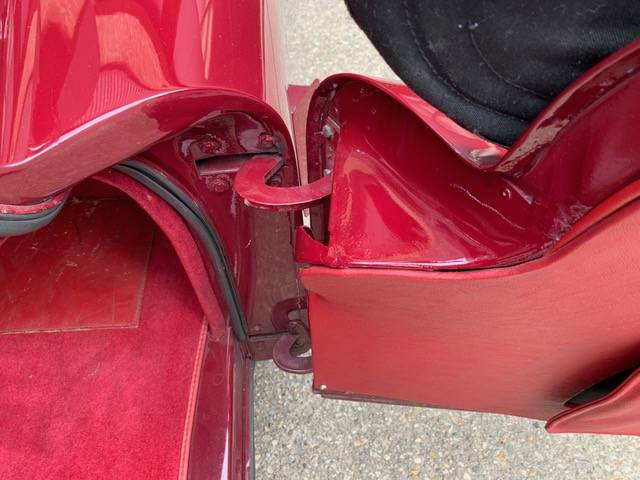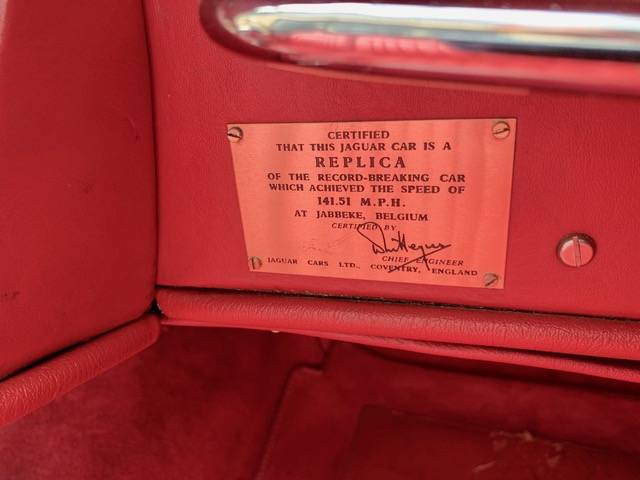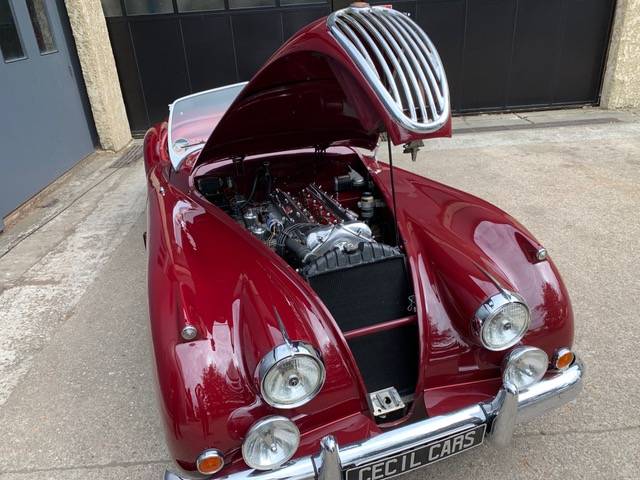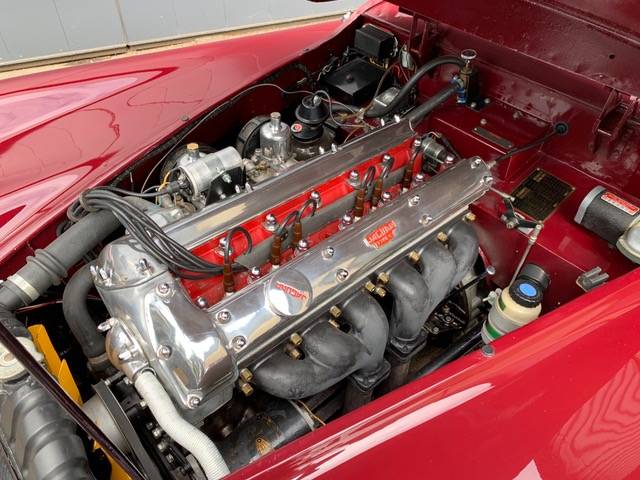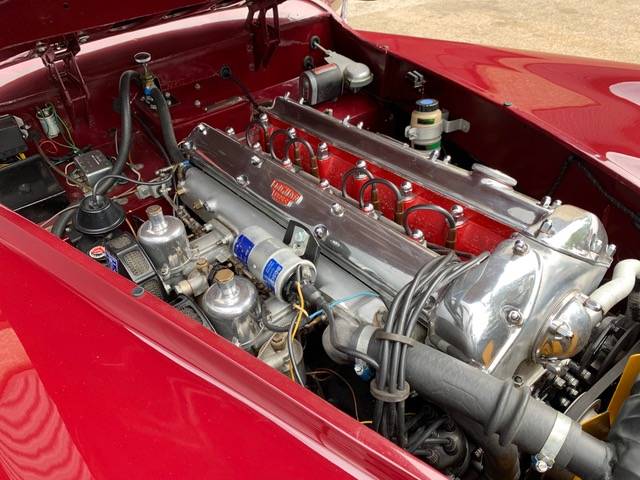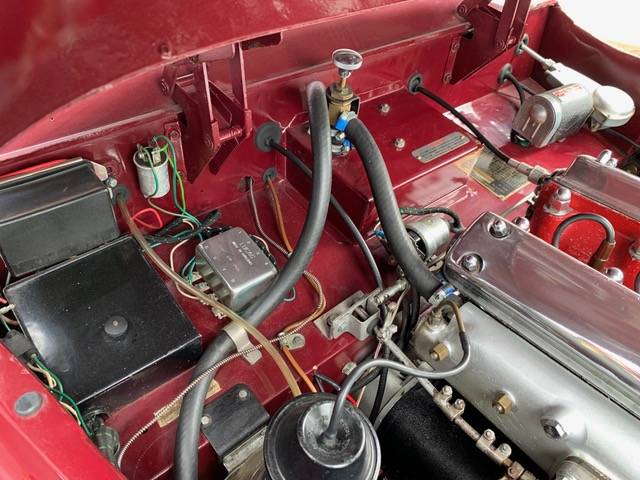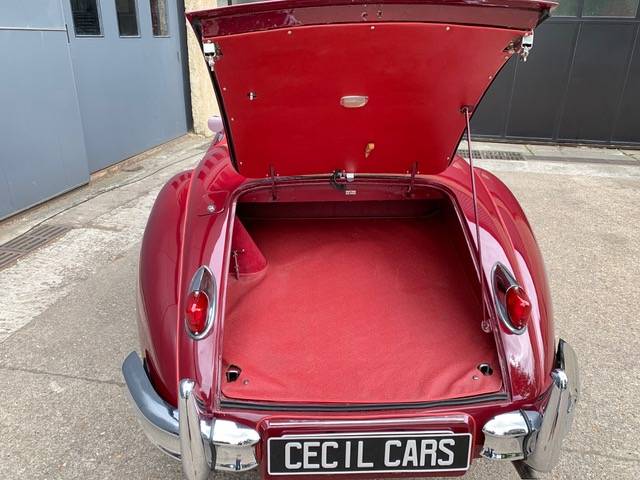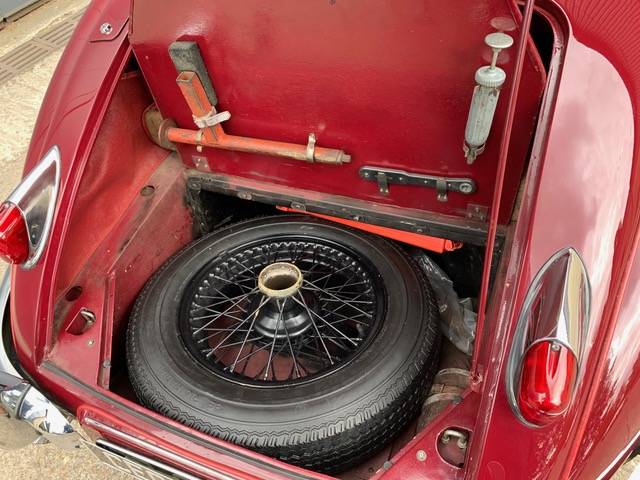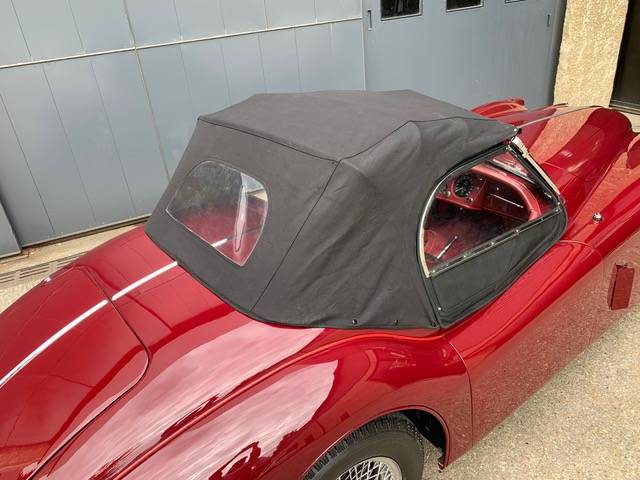 Dealer

away
Mille Miglia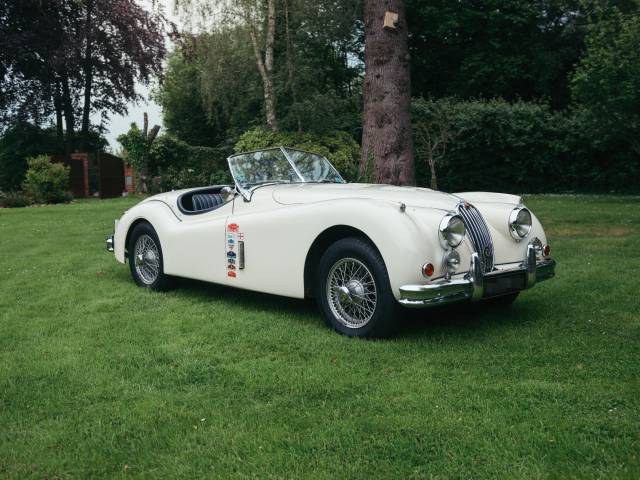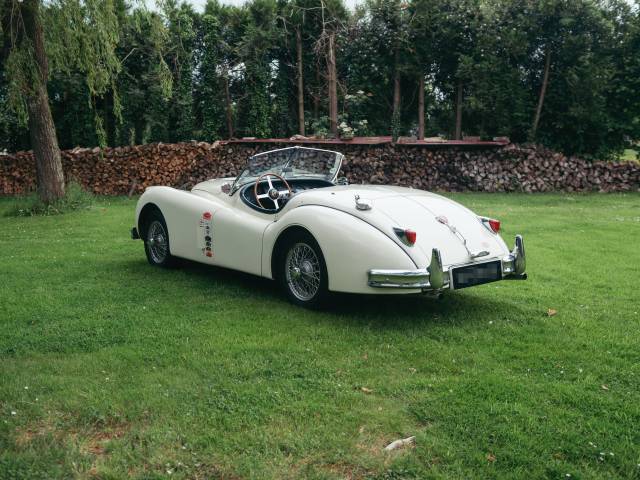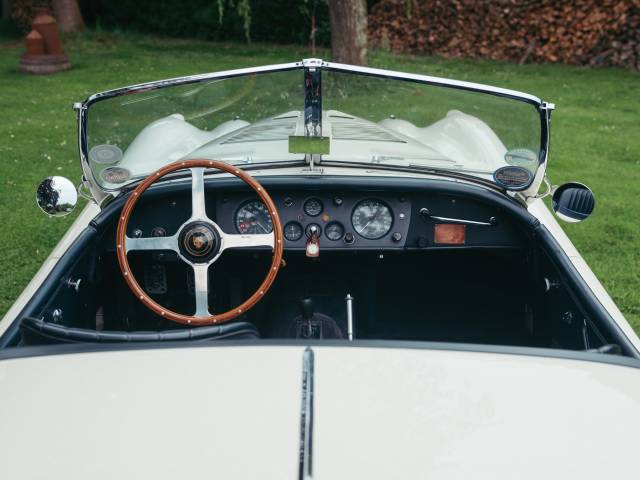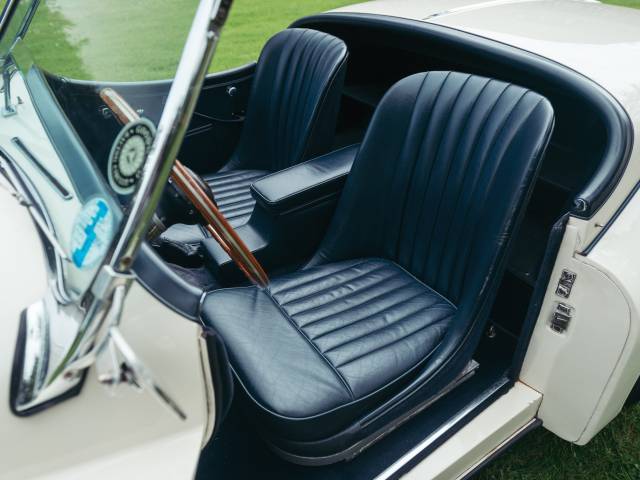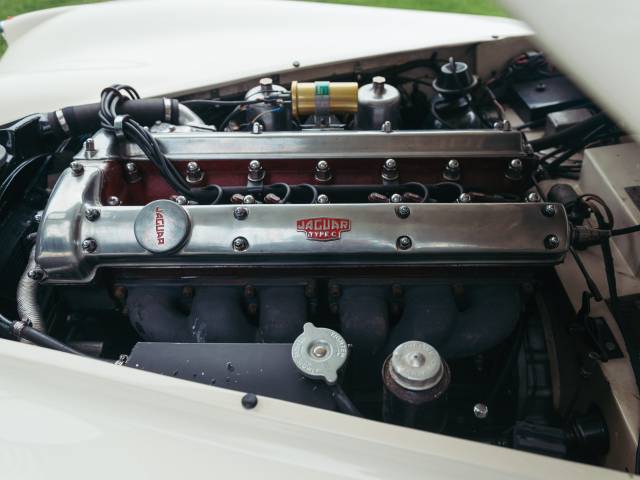 Jaguar XK140 OTS SE - Matching numbers - Culasse Type-C - Restaurée
Dealer

away
Mille Miglia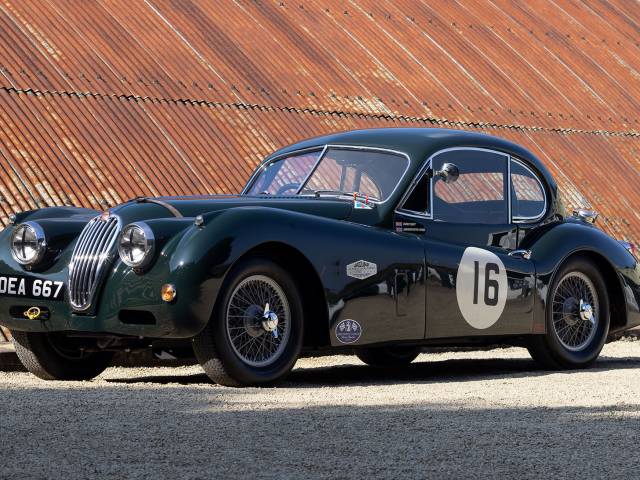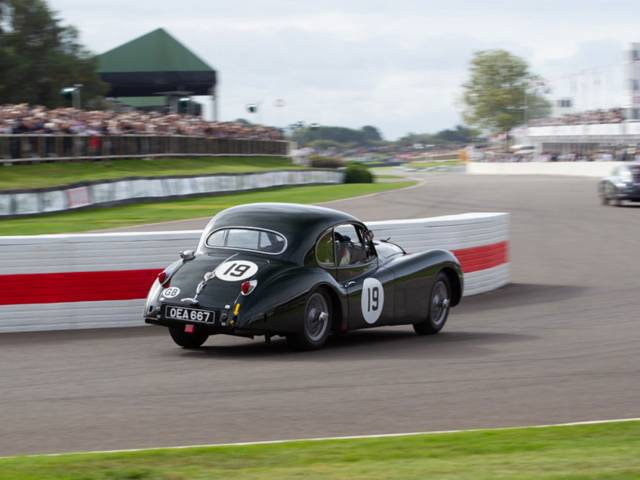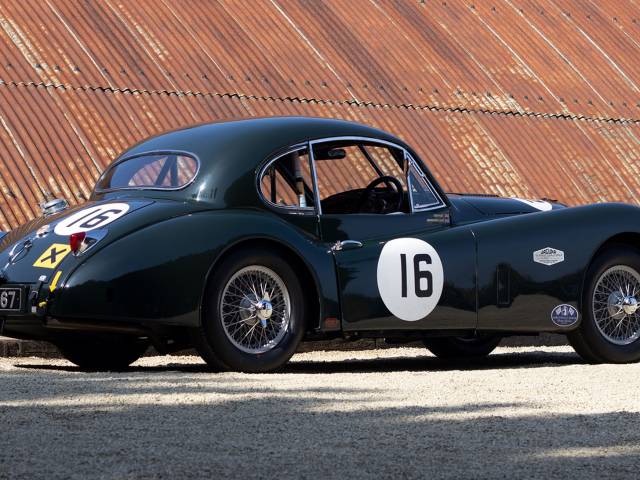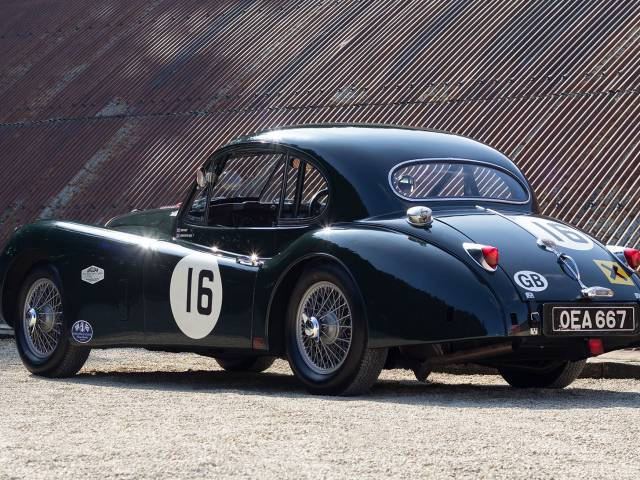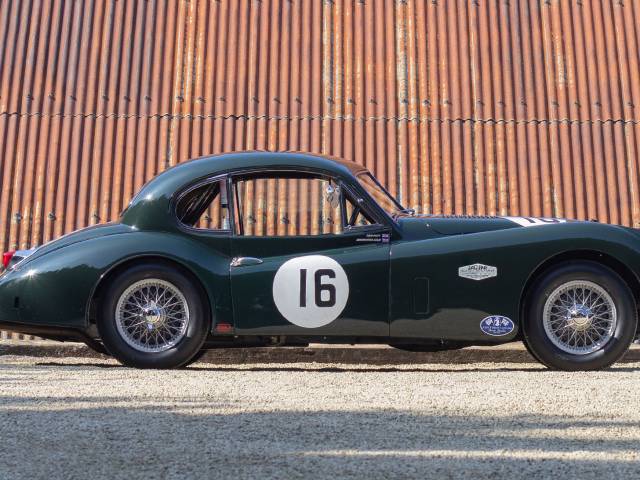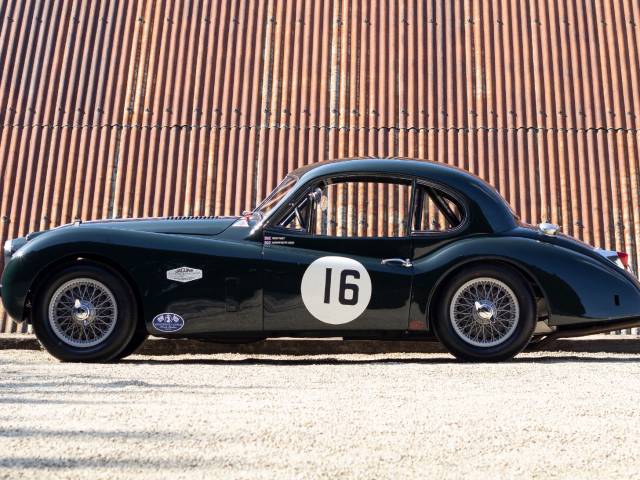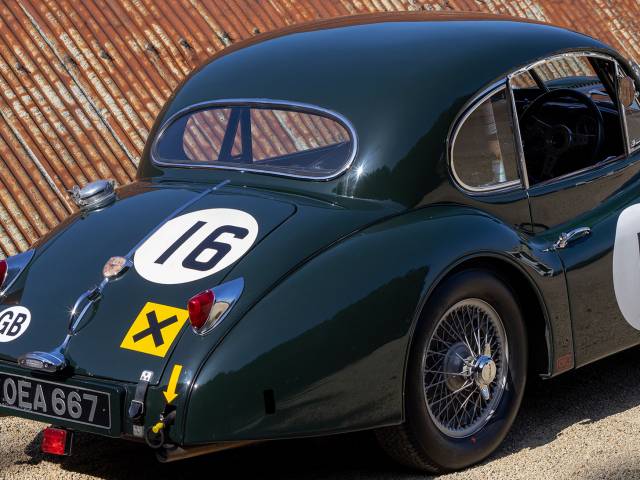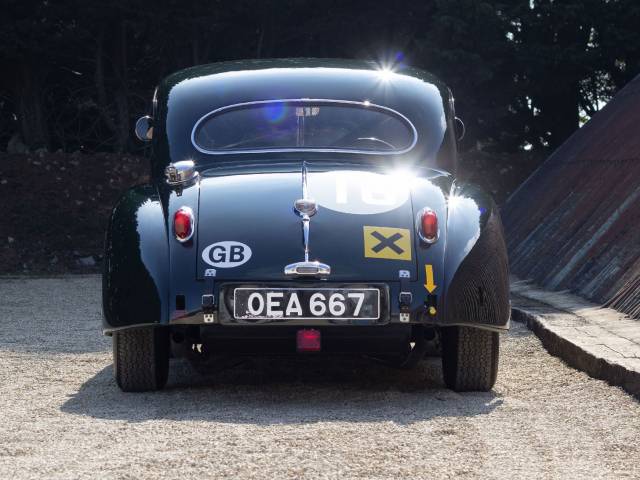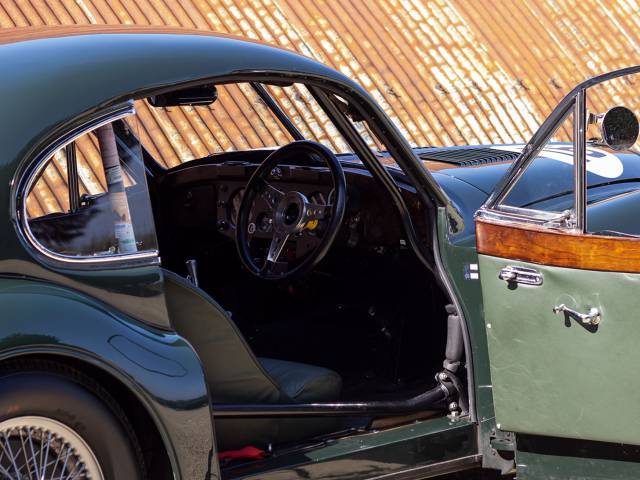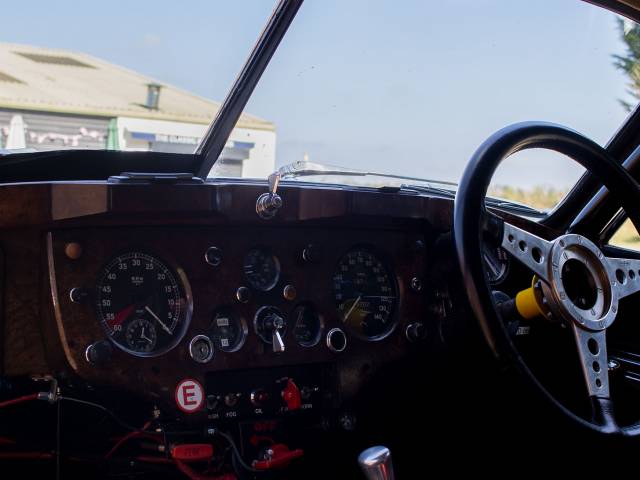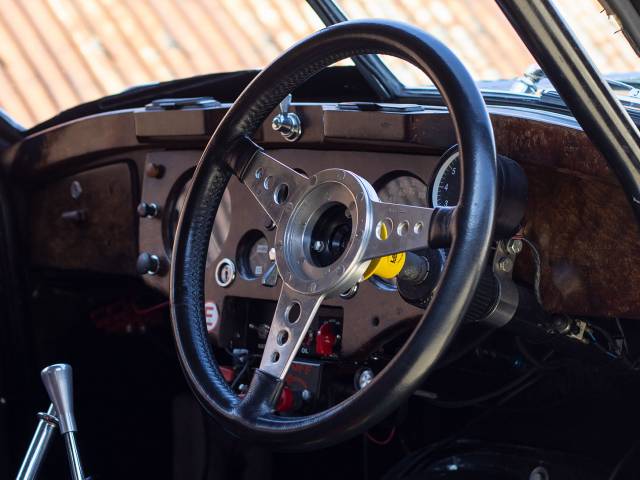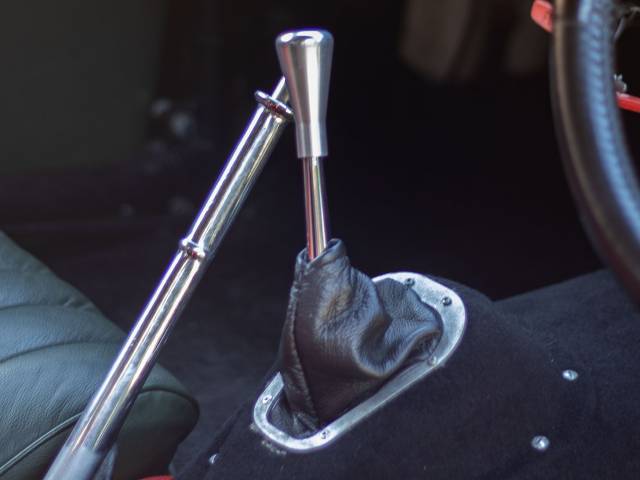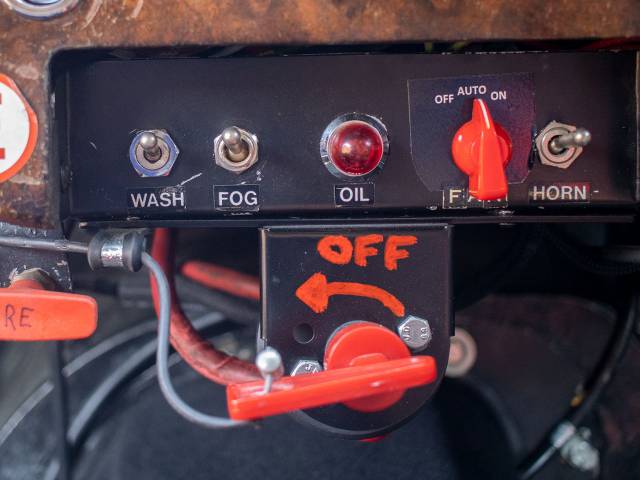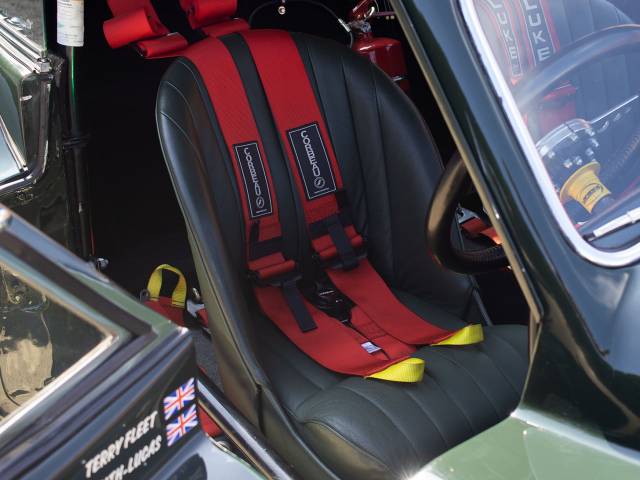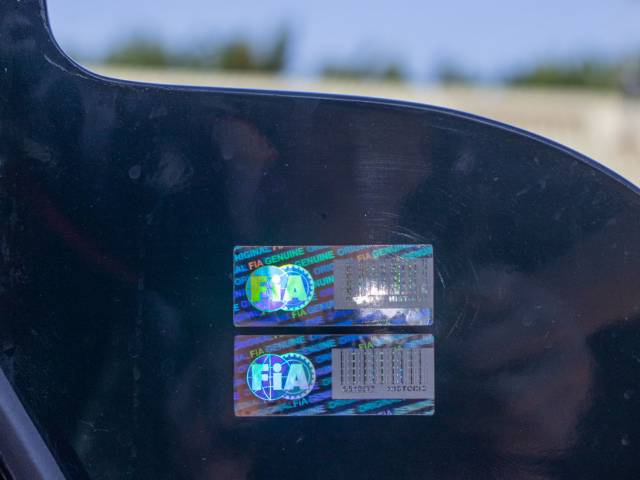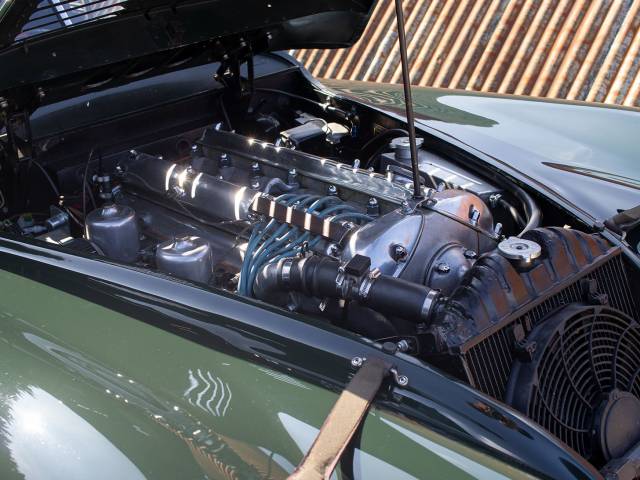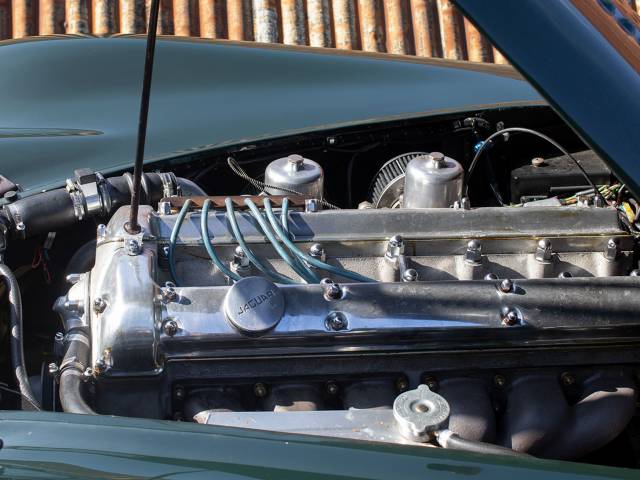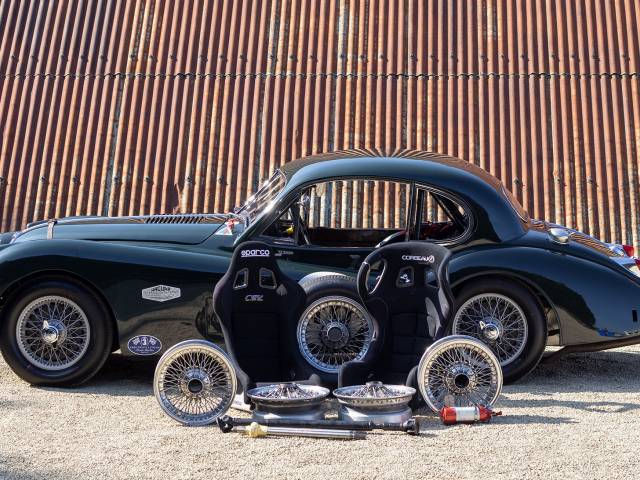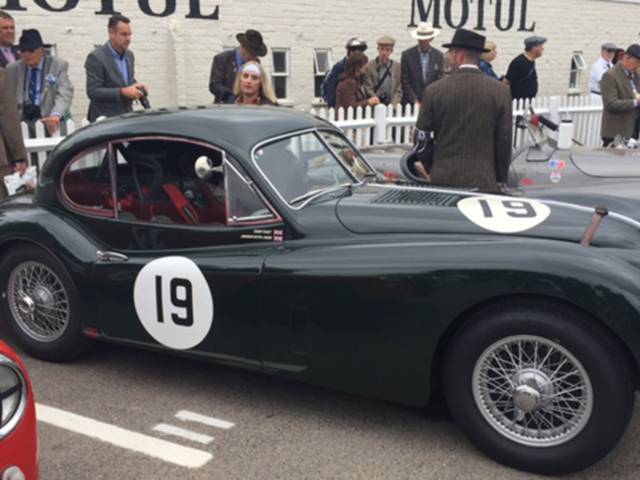 FIA Specification
Dealer

away
Mille Miglia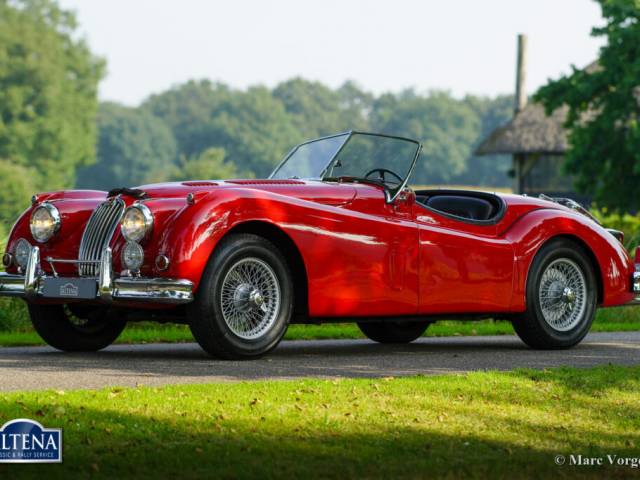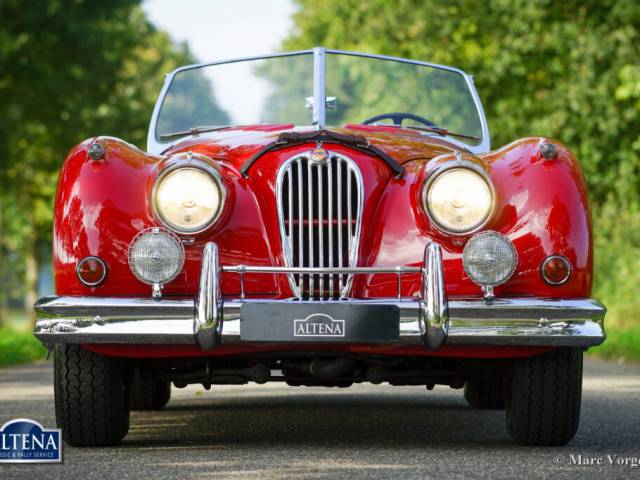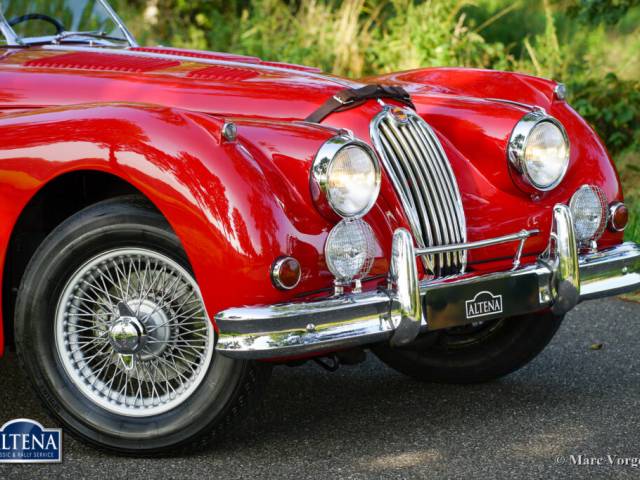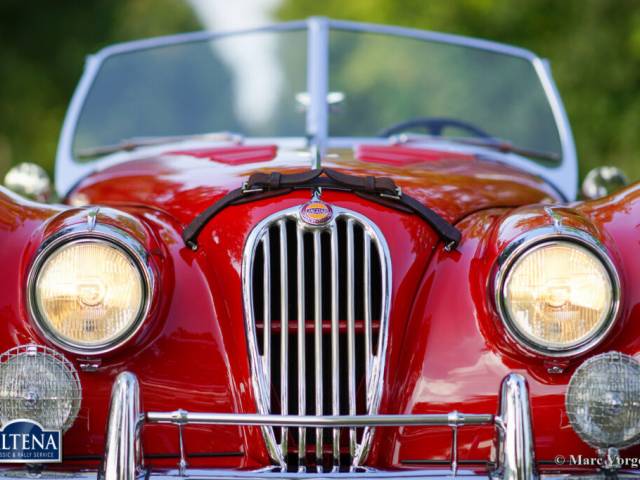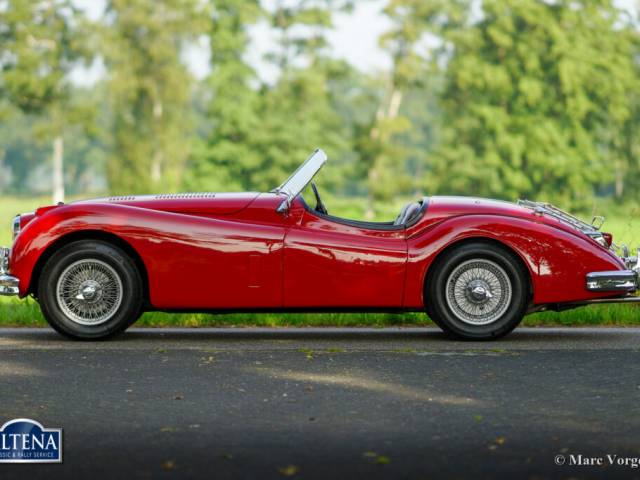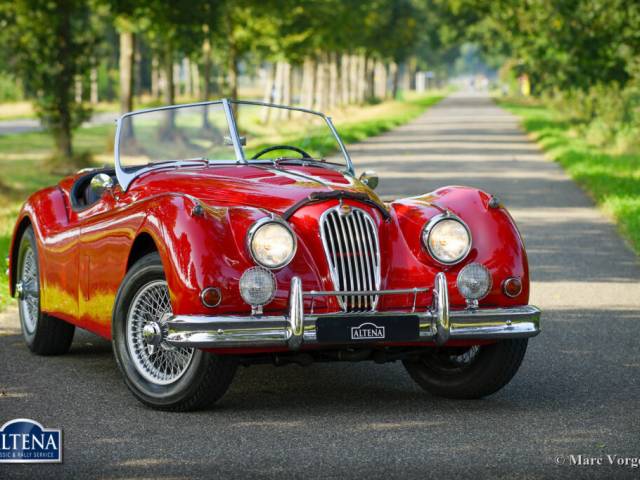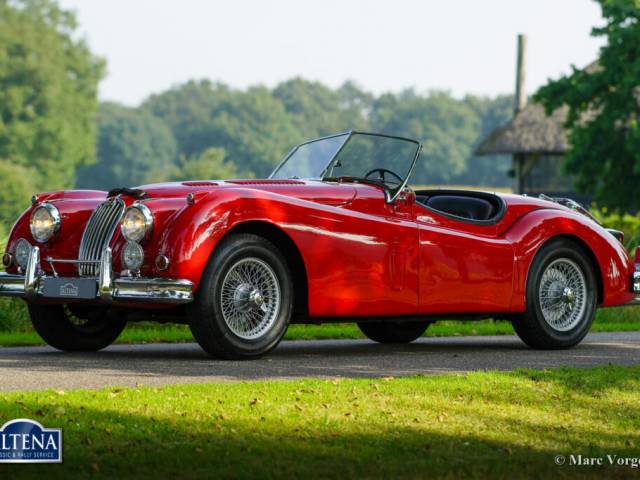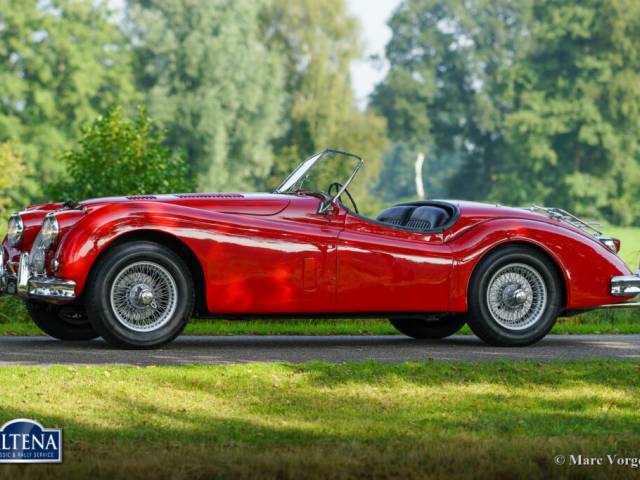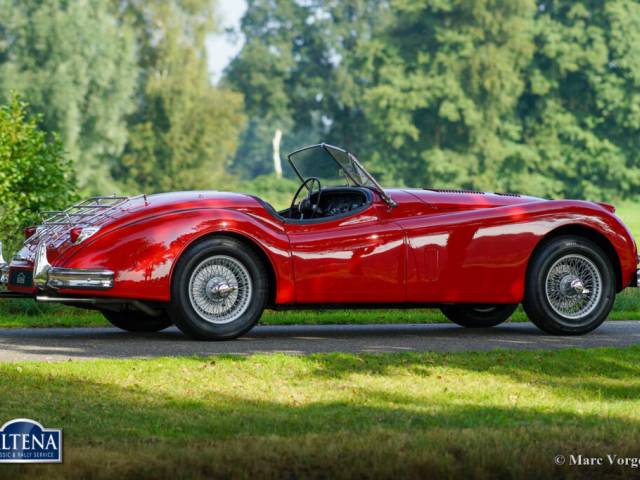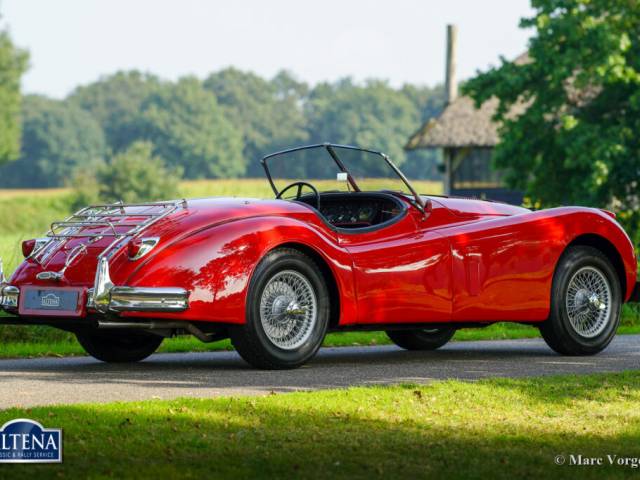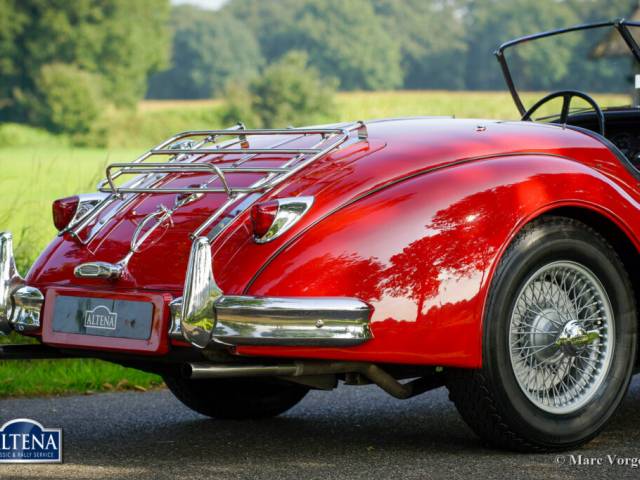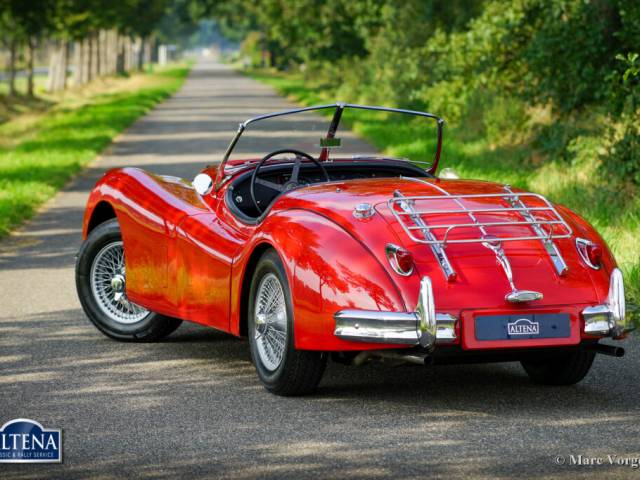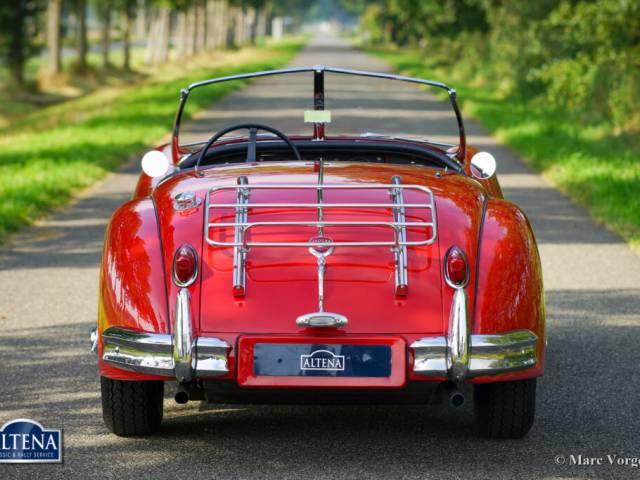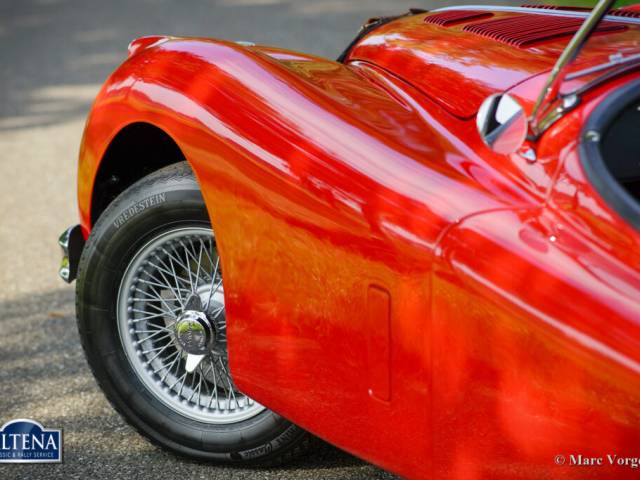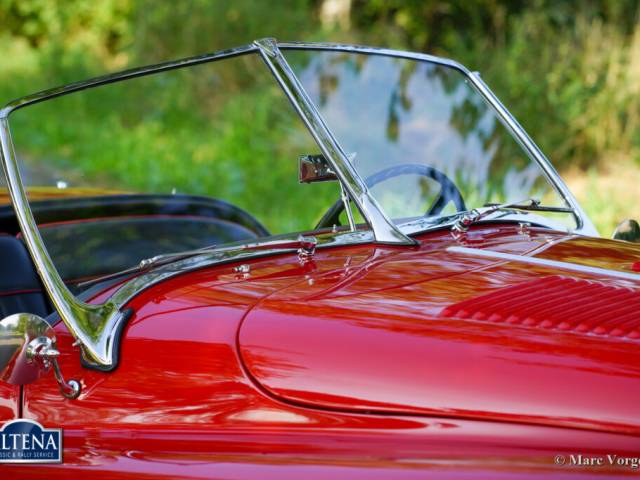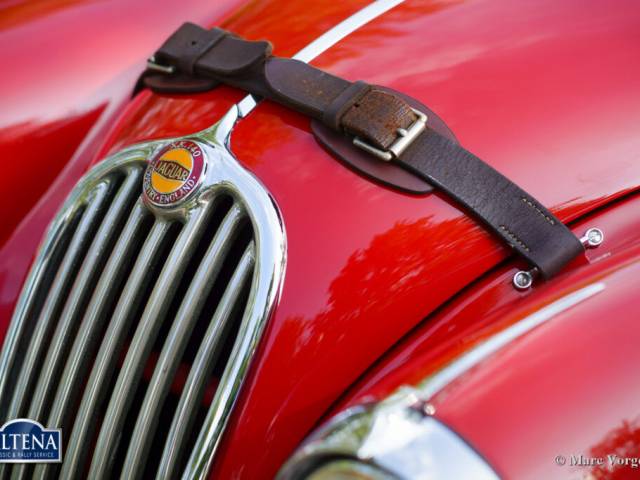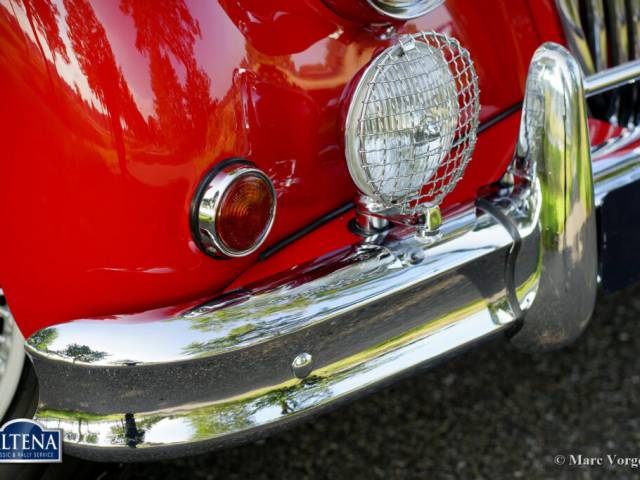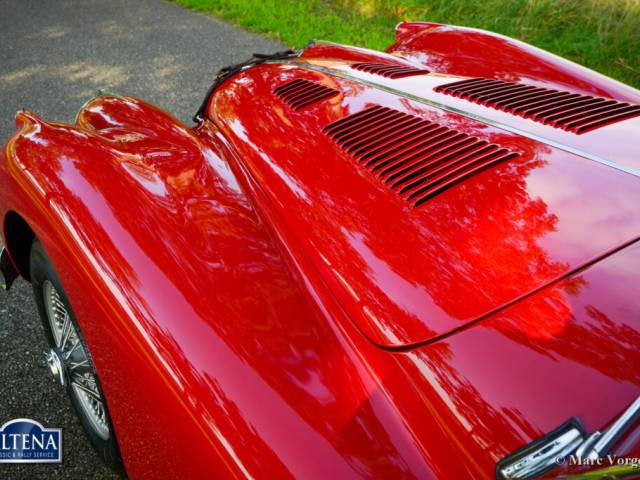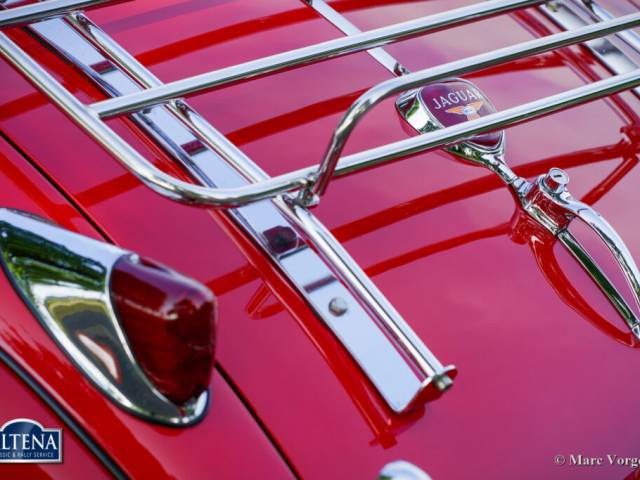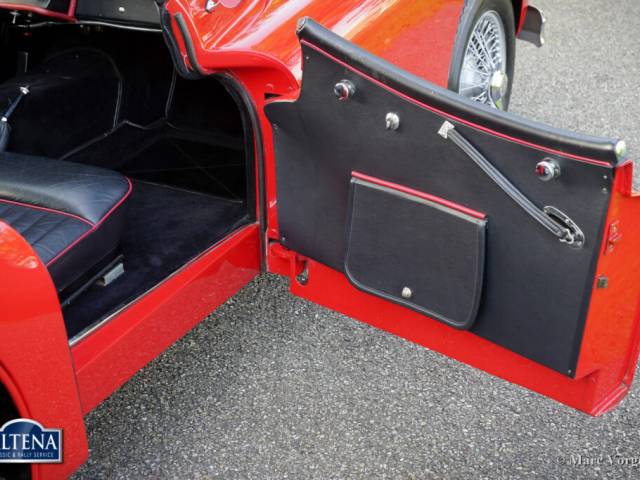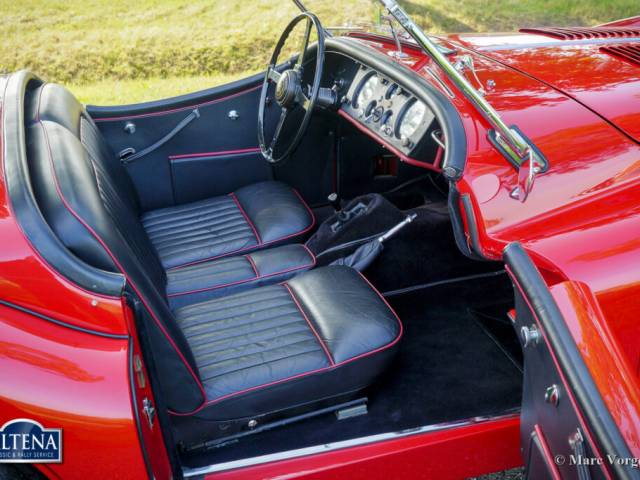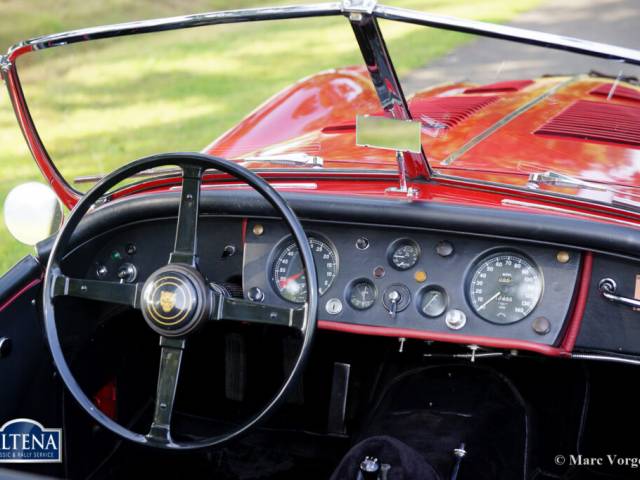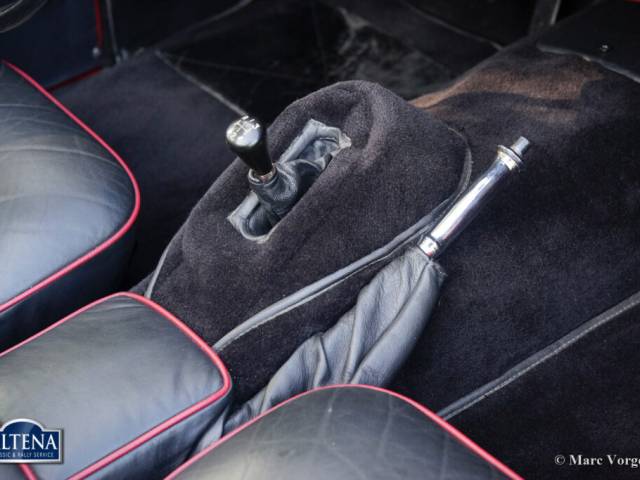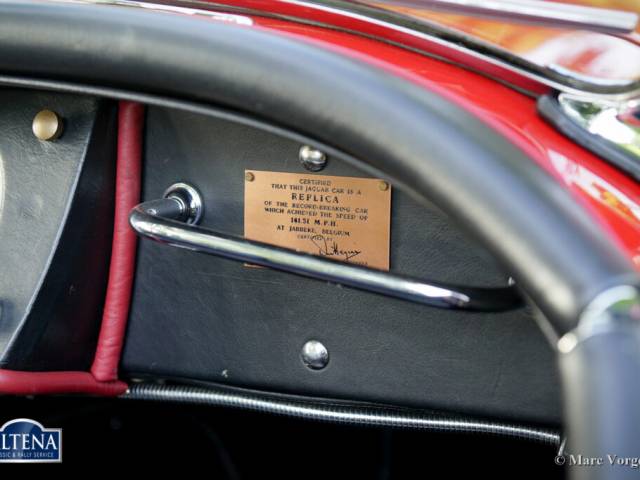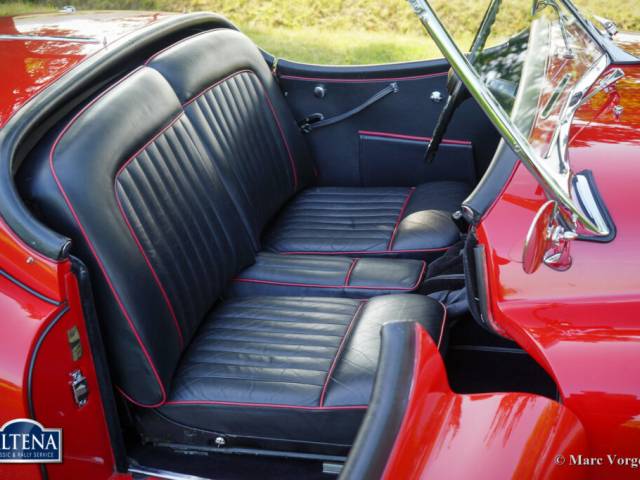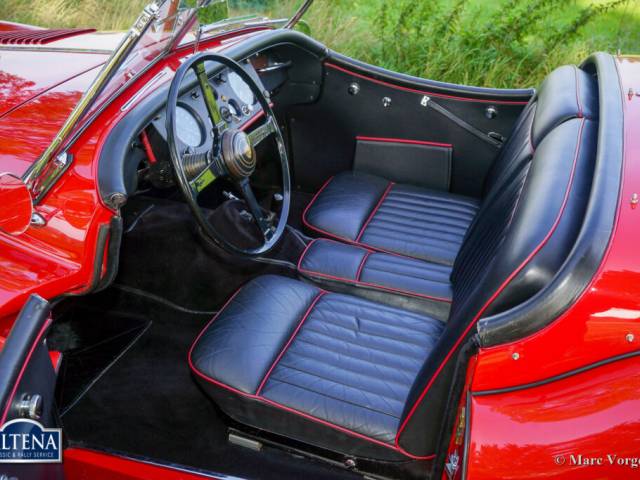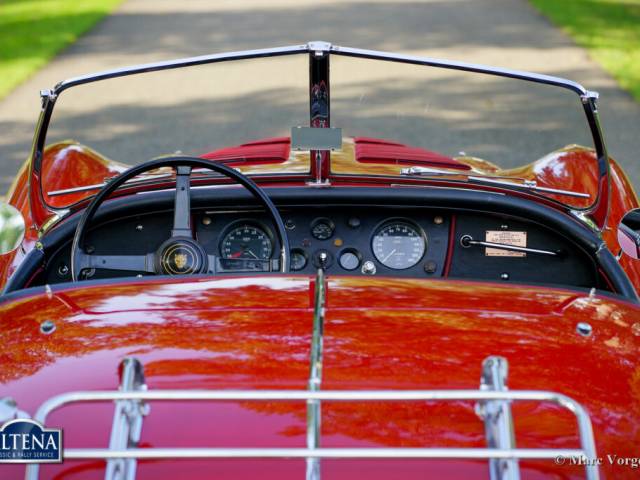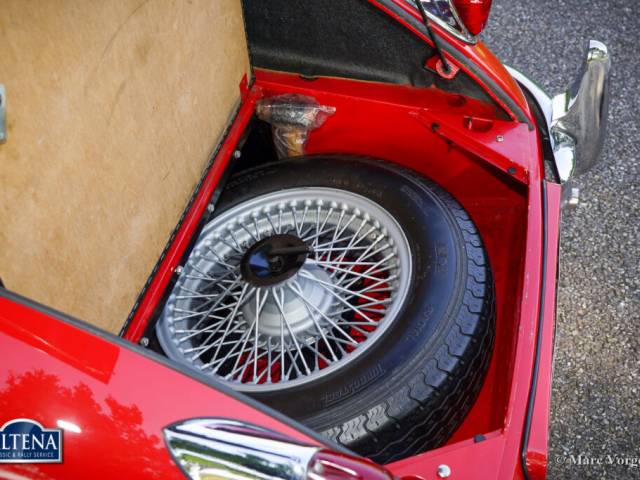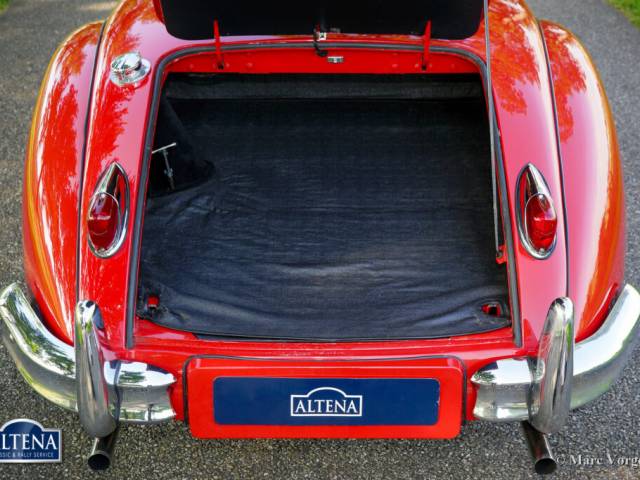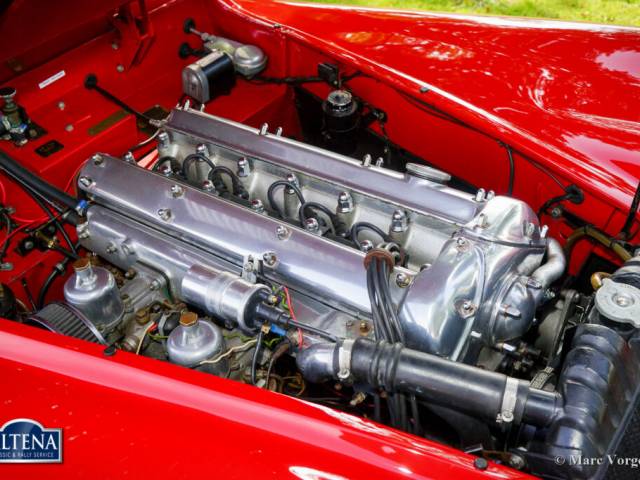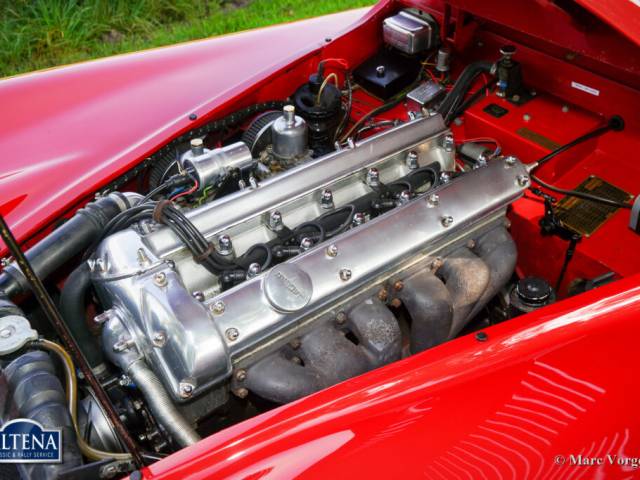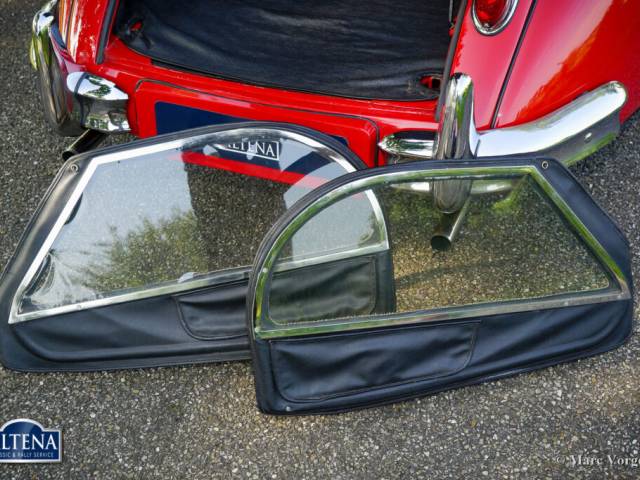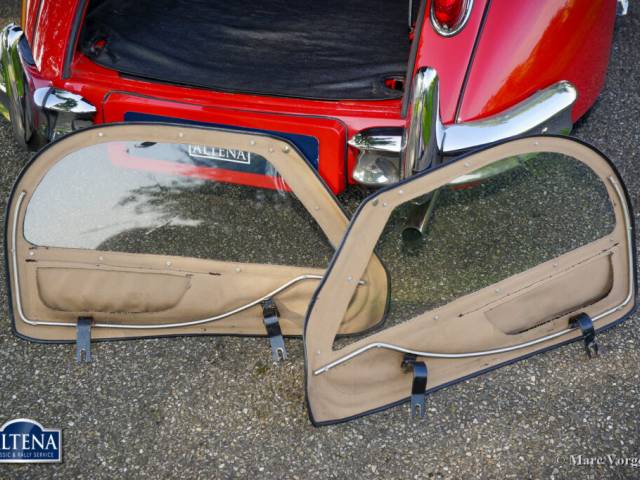 Excellent condition!
Dealer

away
Mille Miglia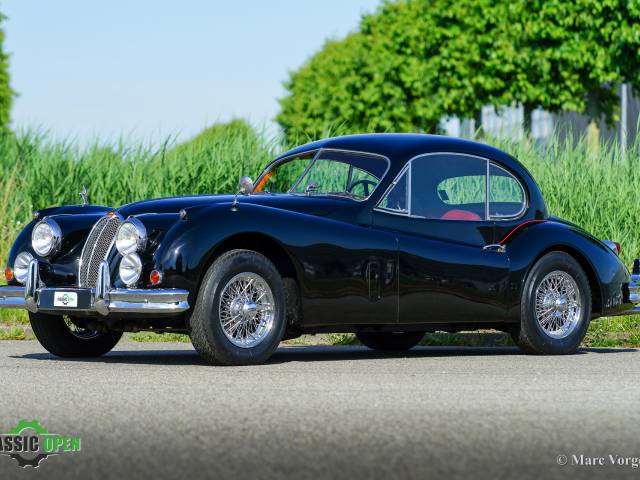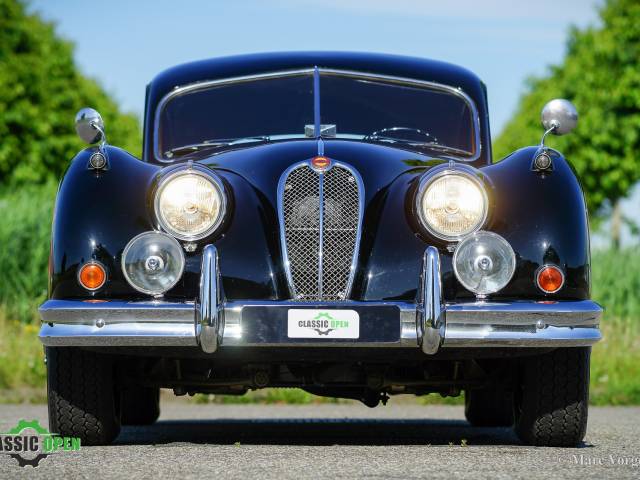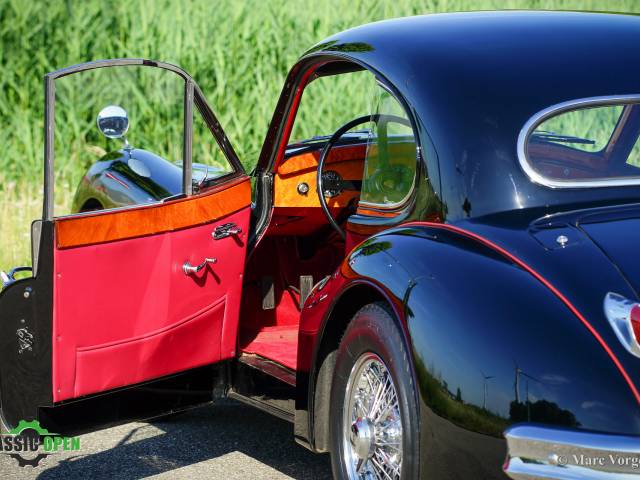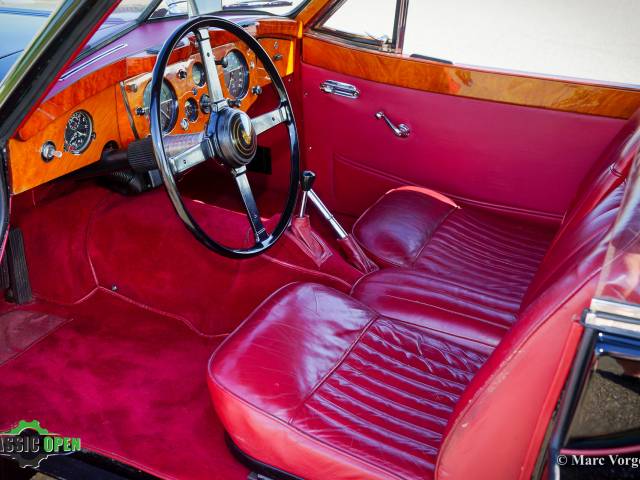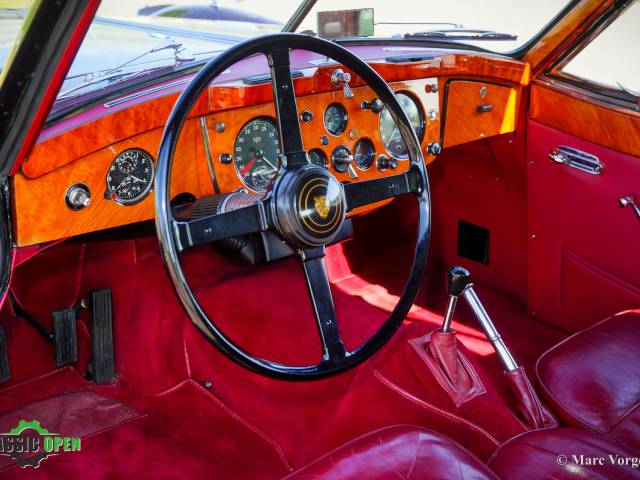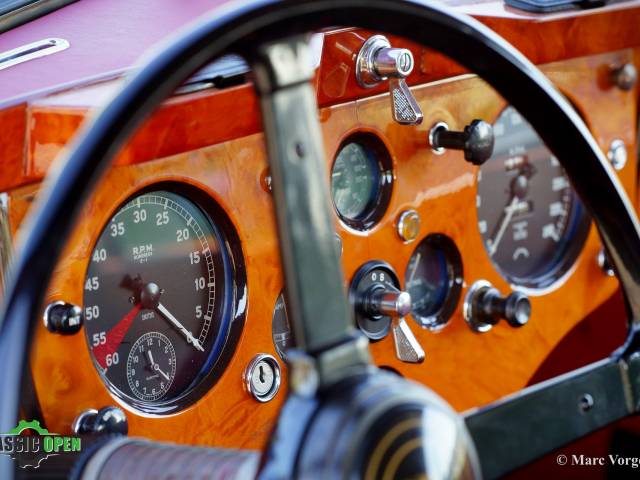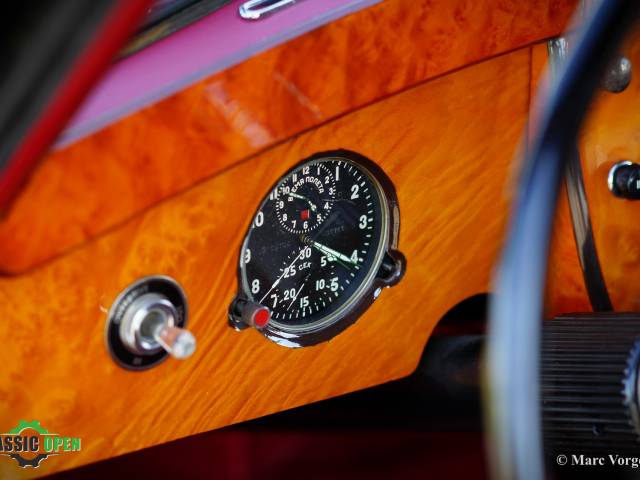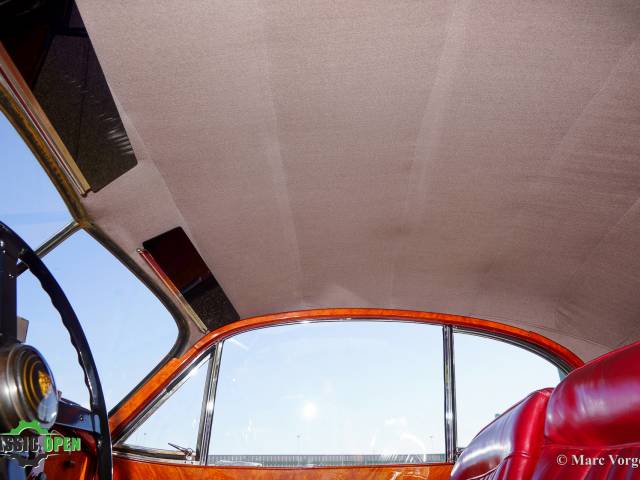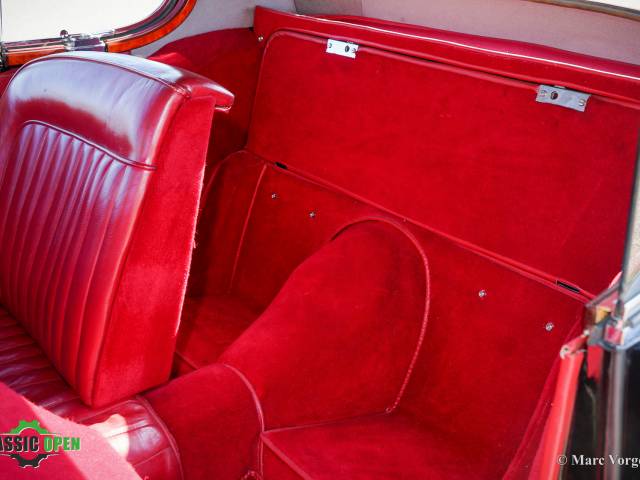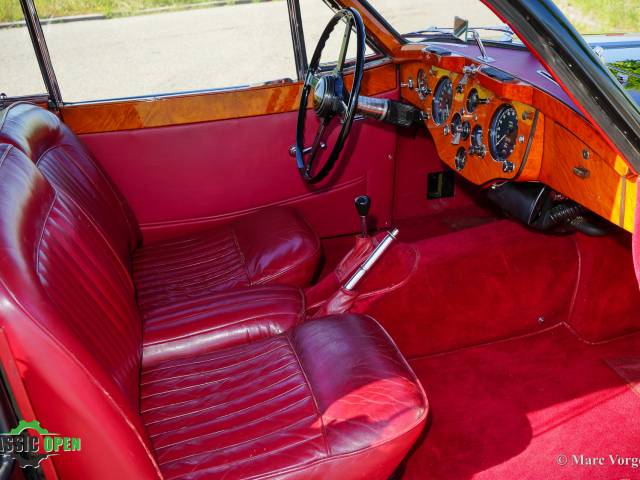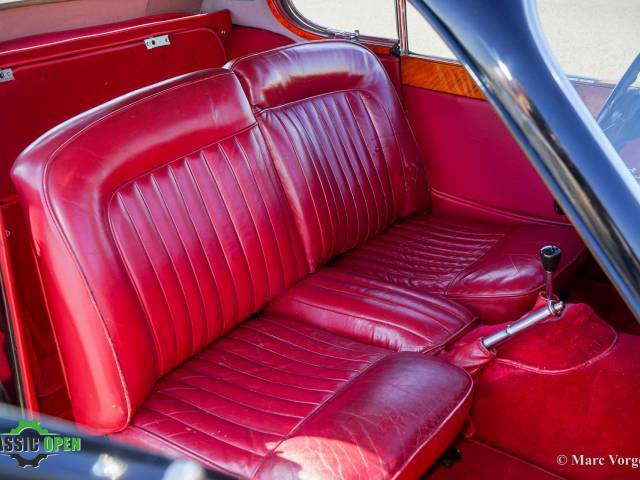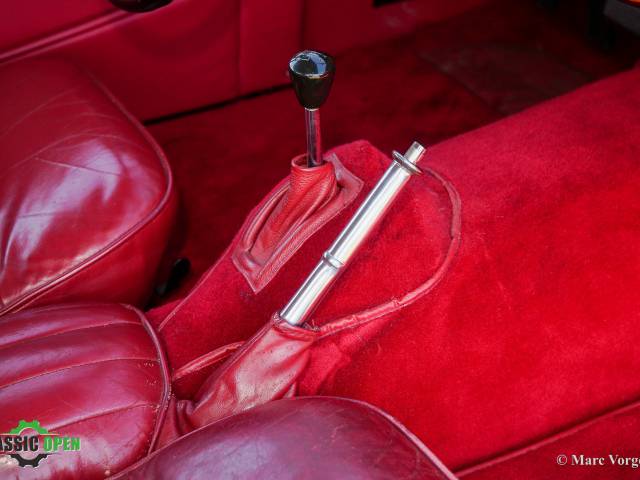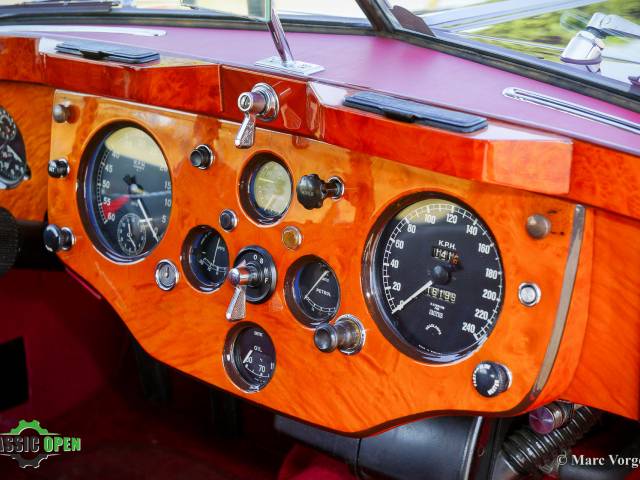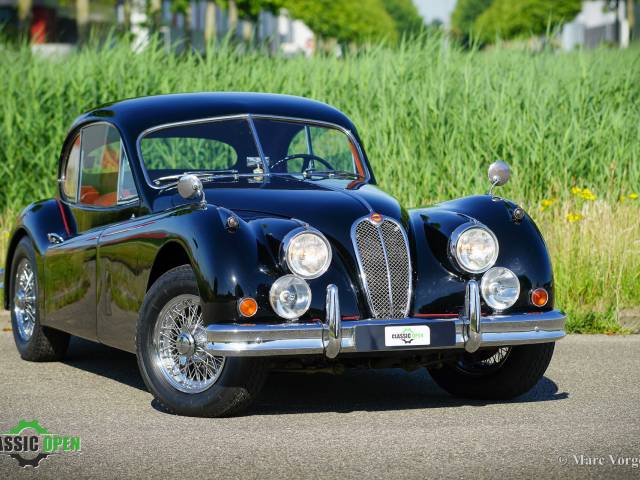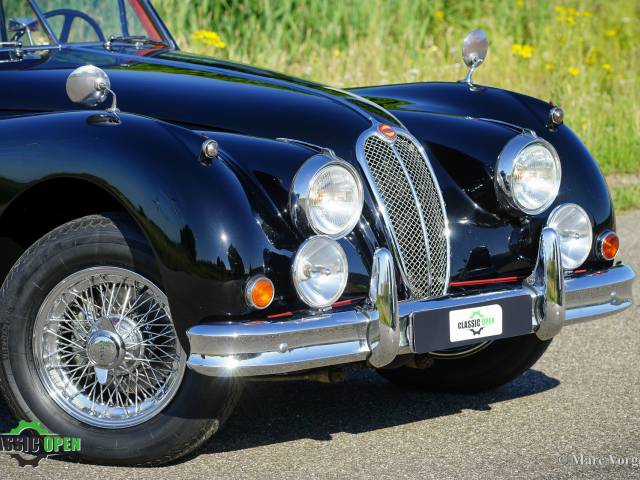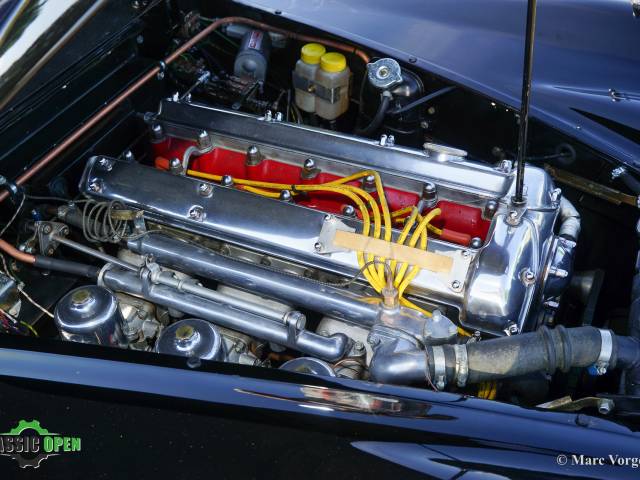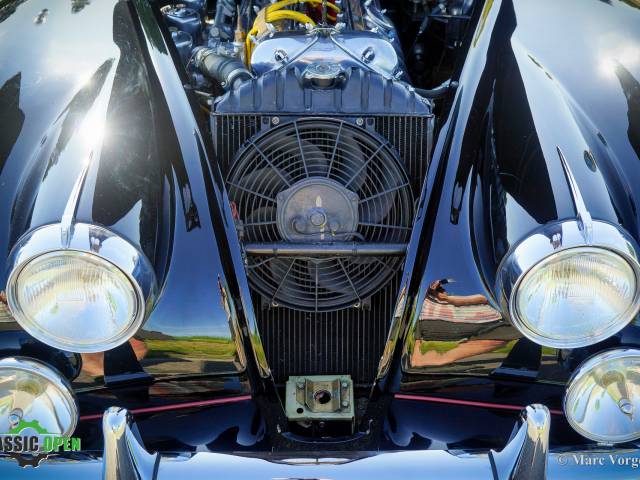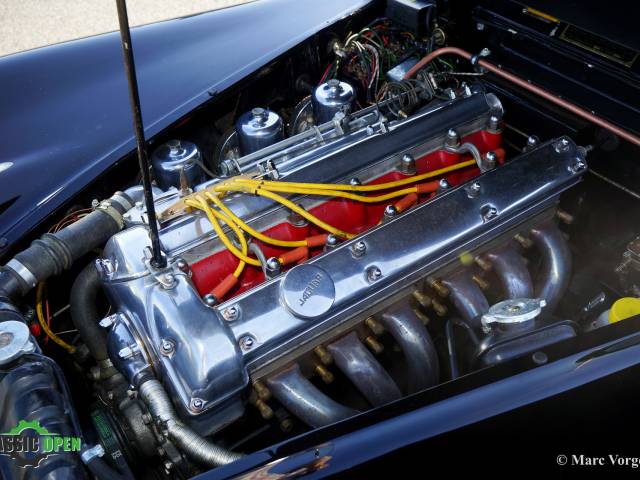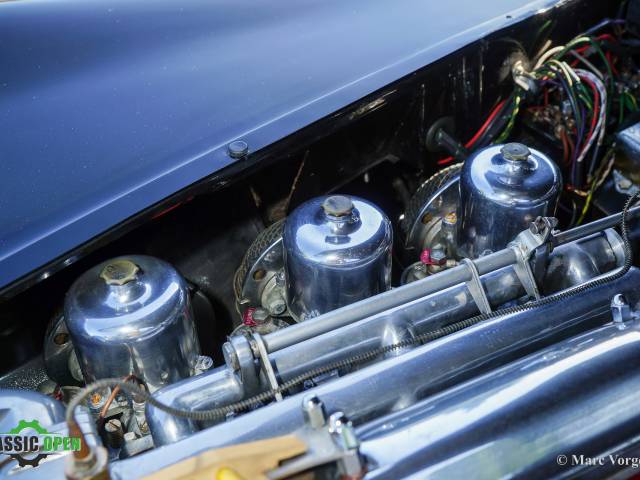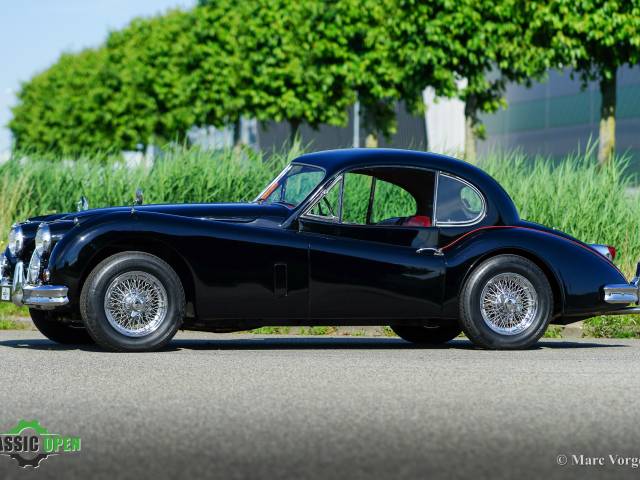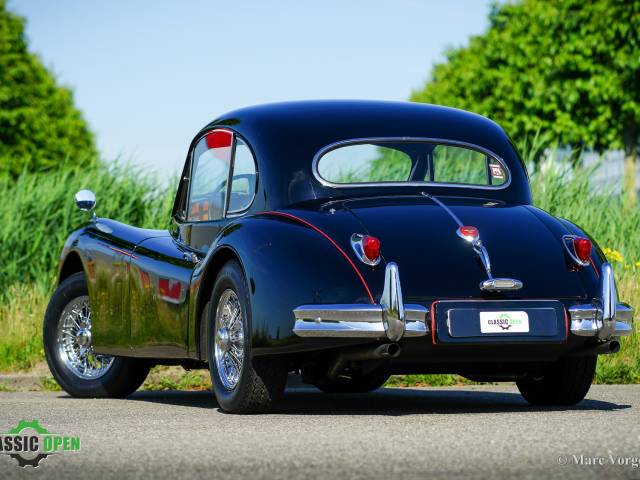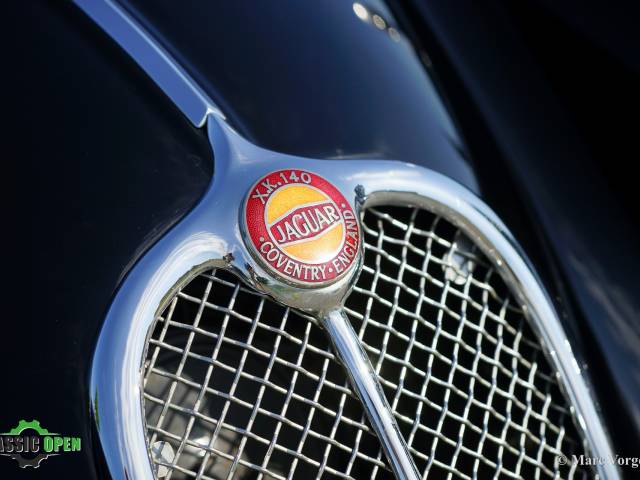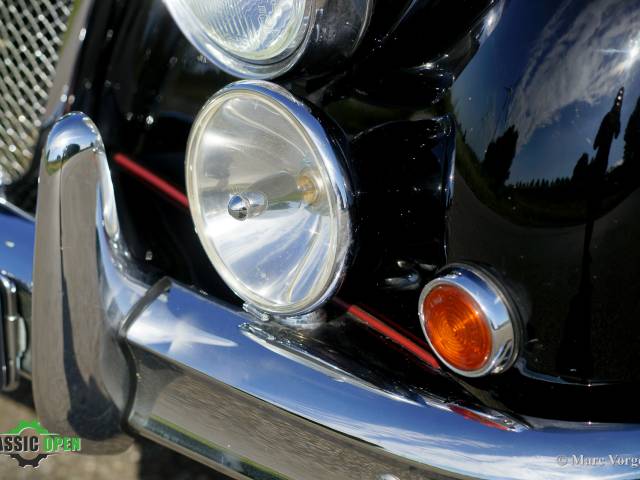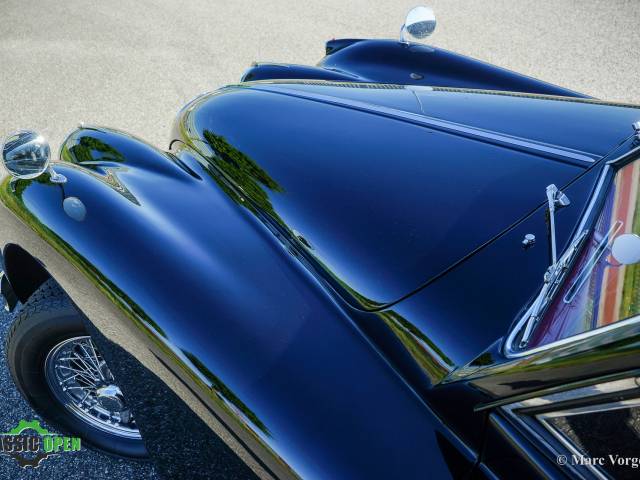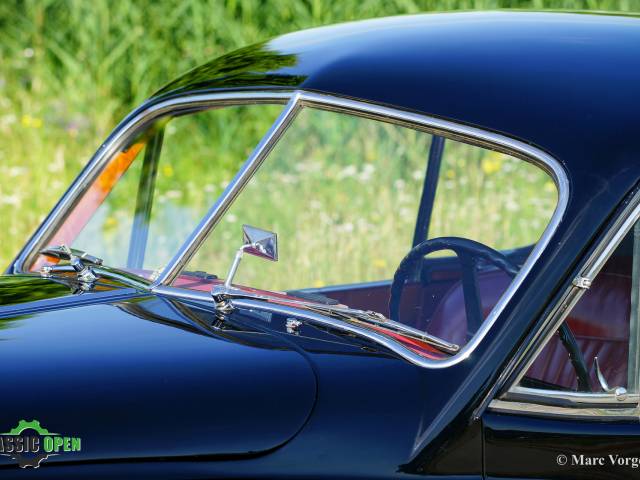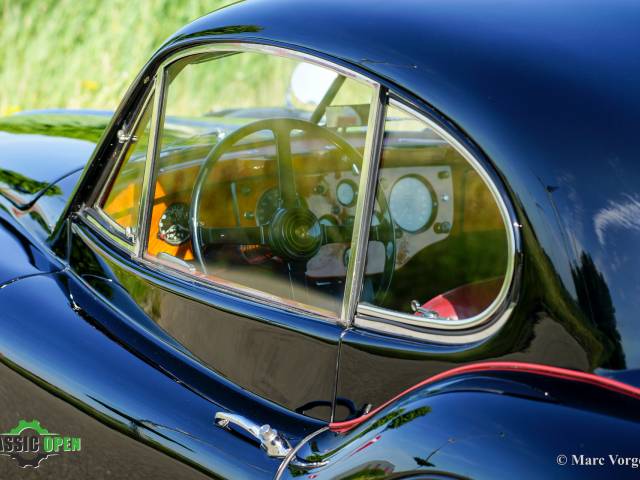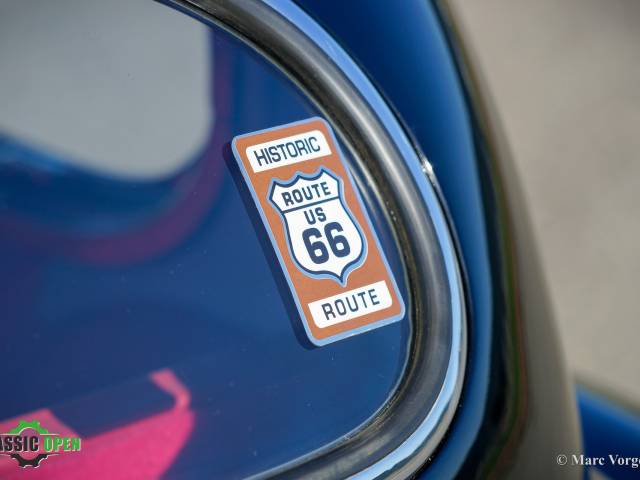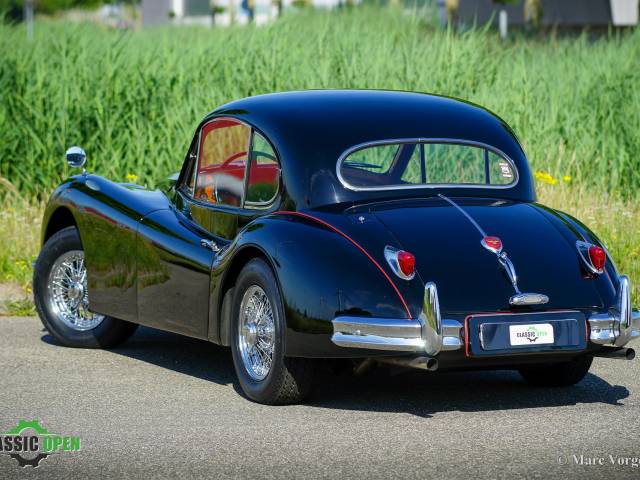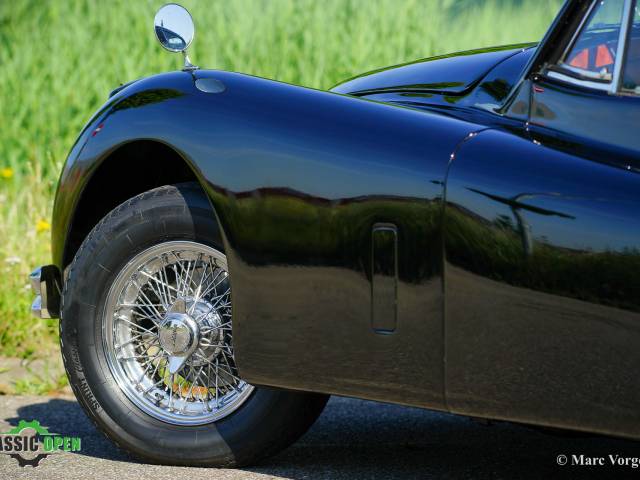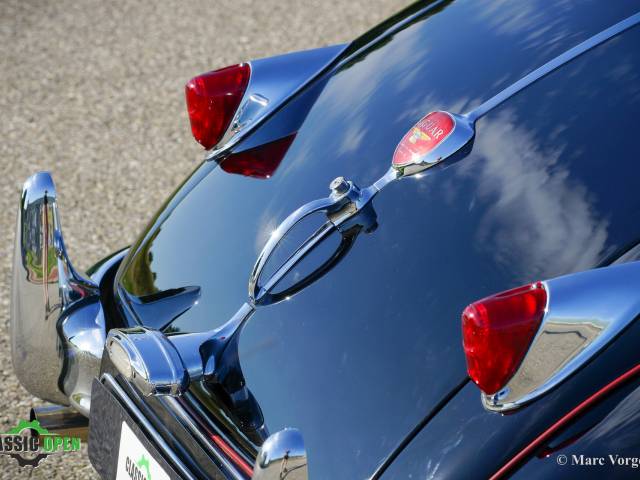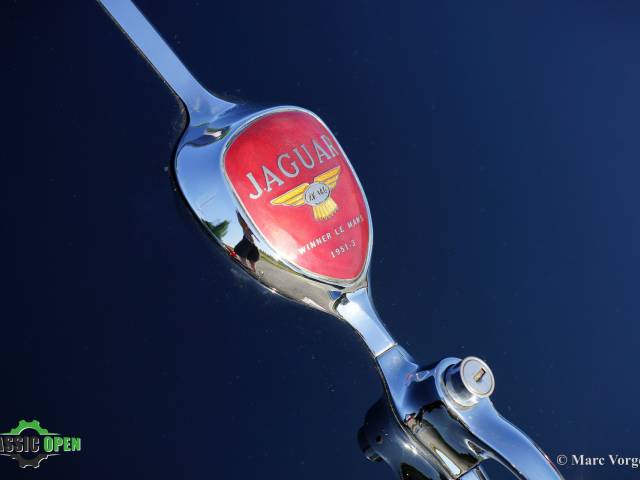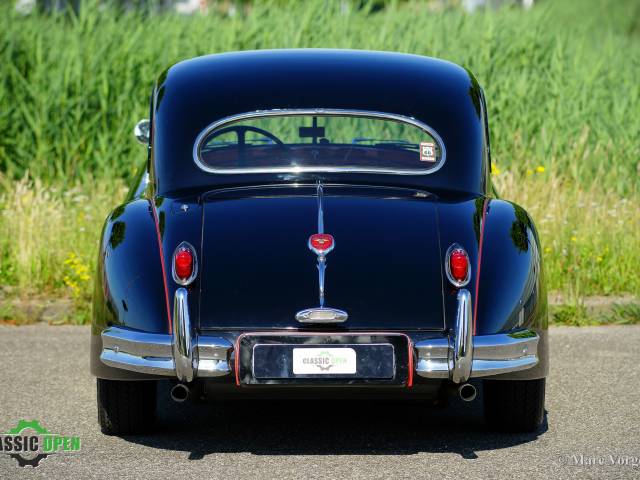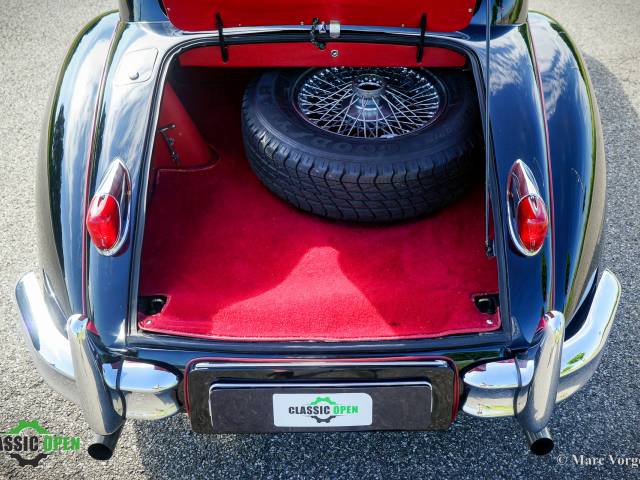 4.2 Triple SU
Dealer

away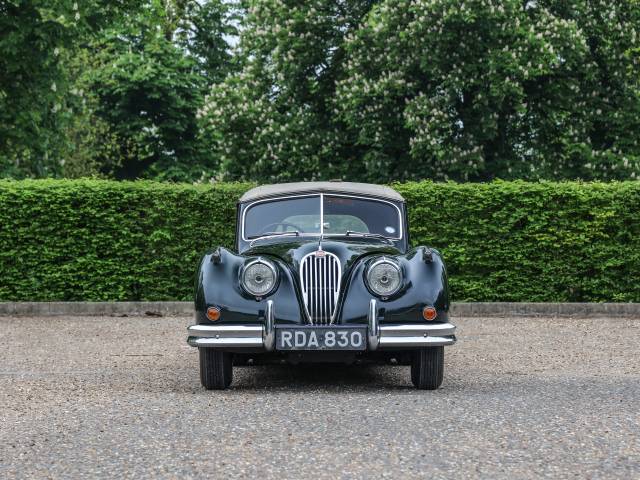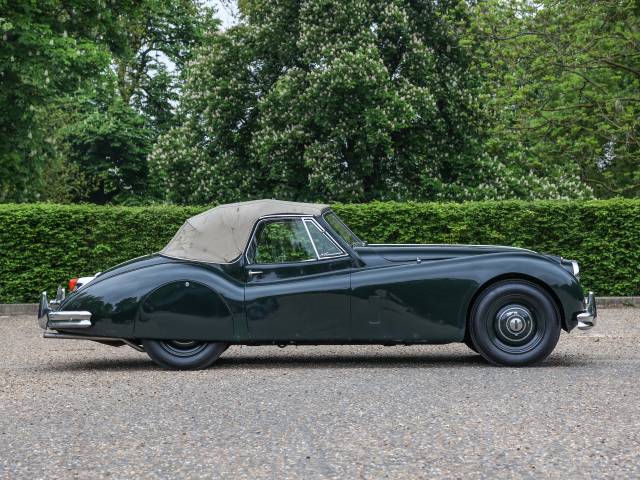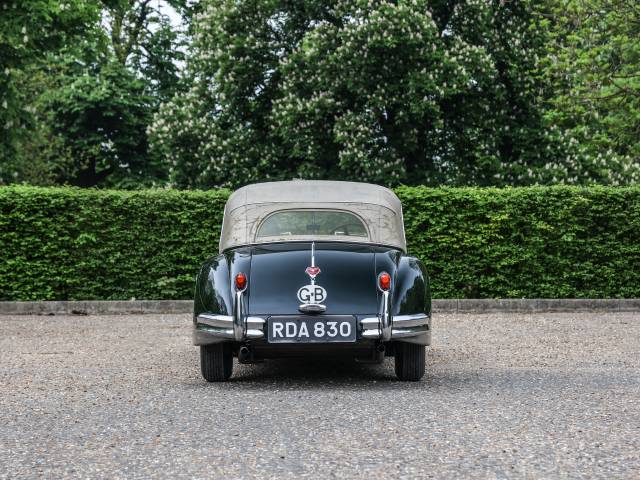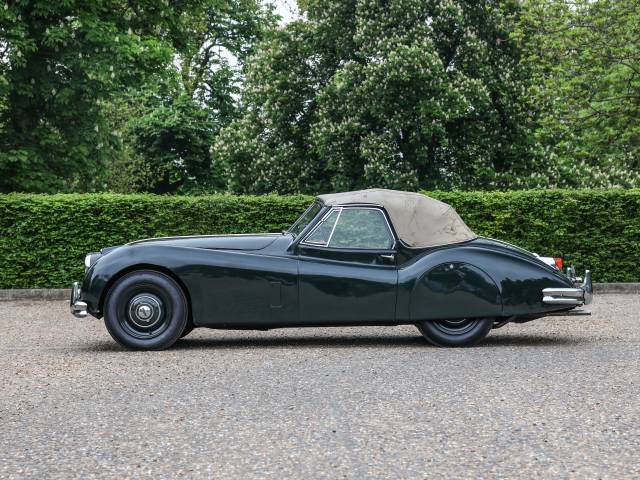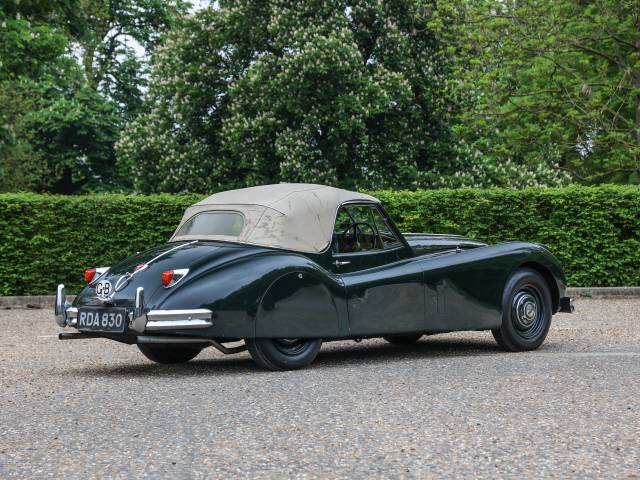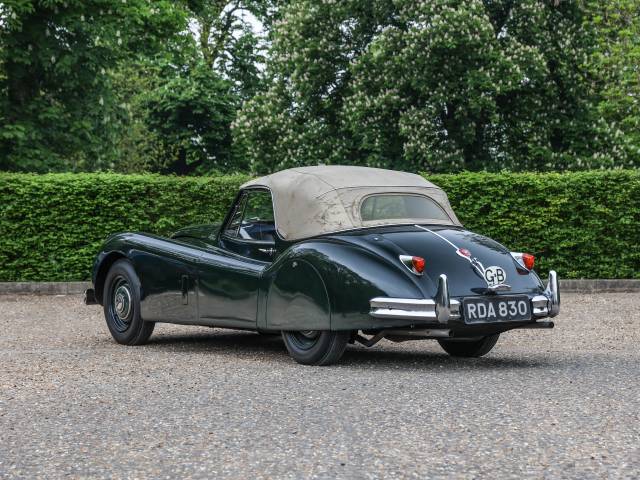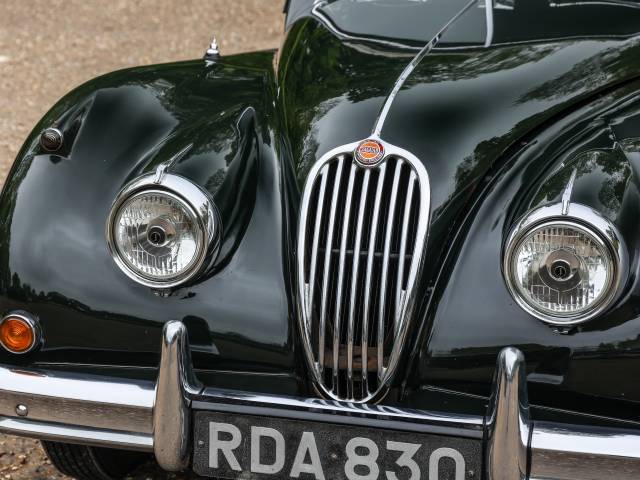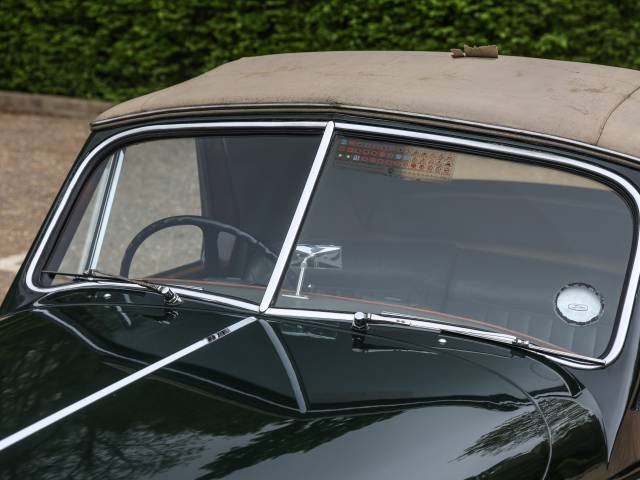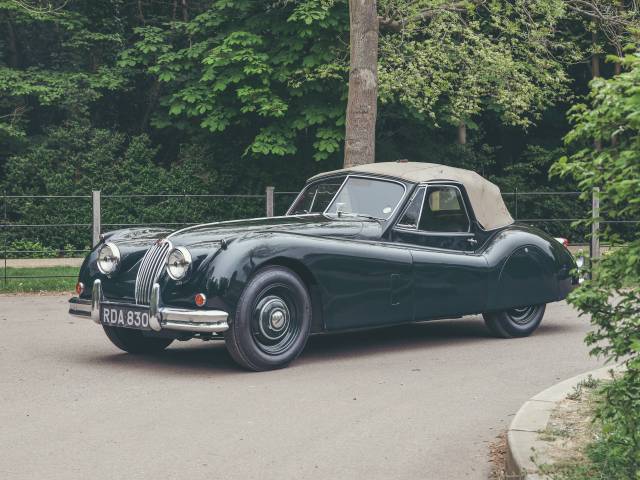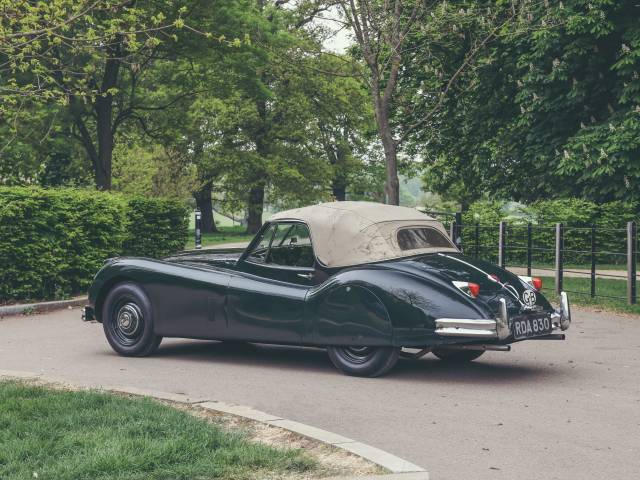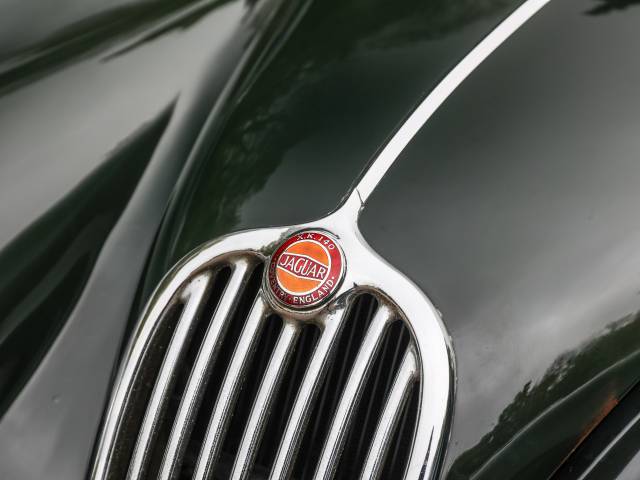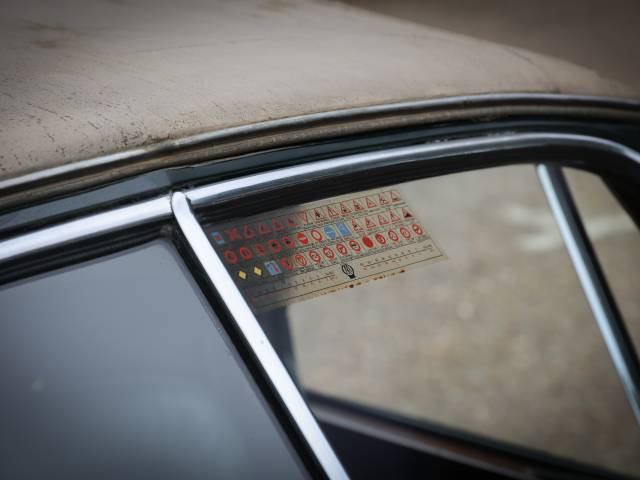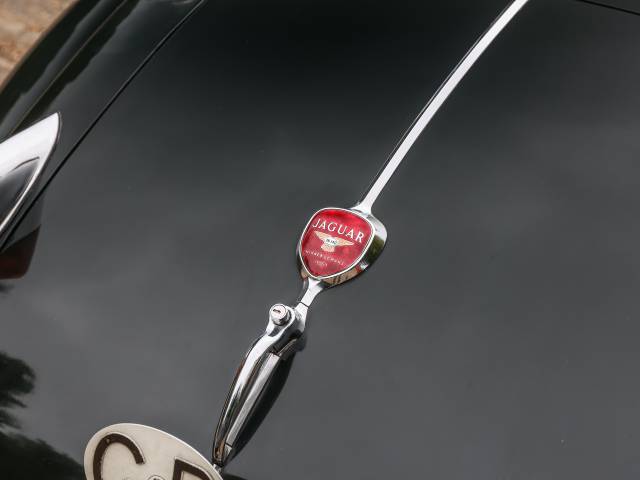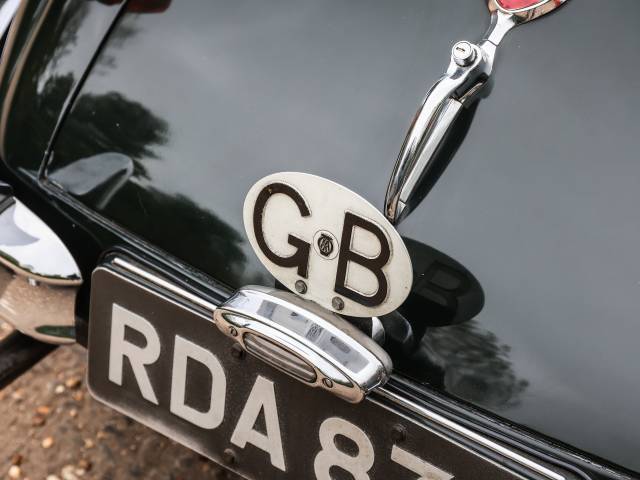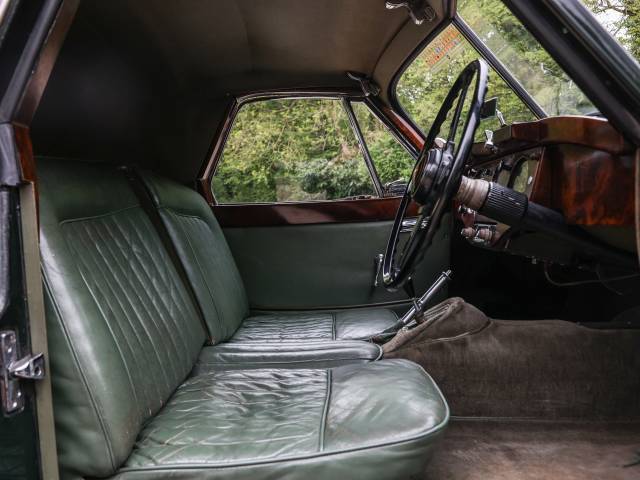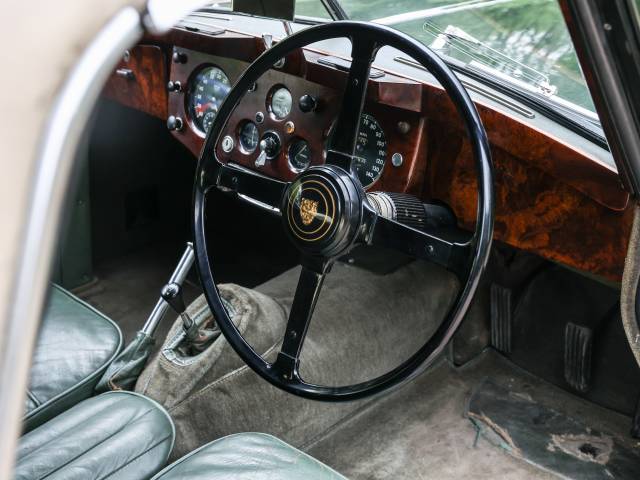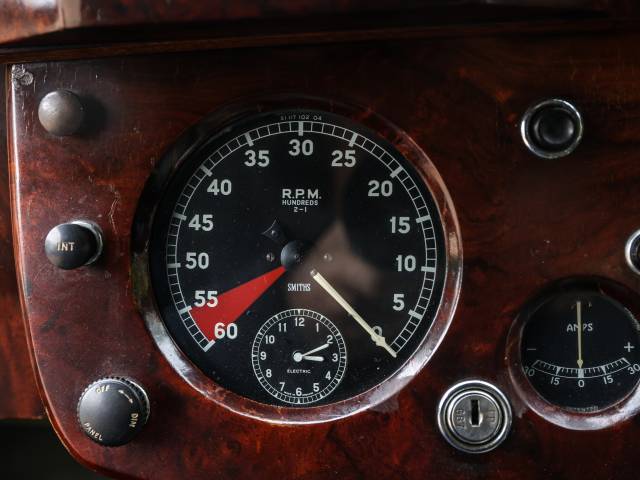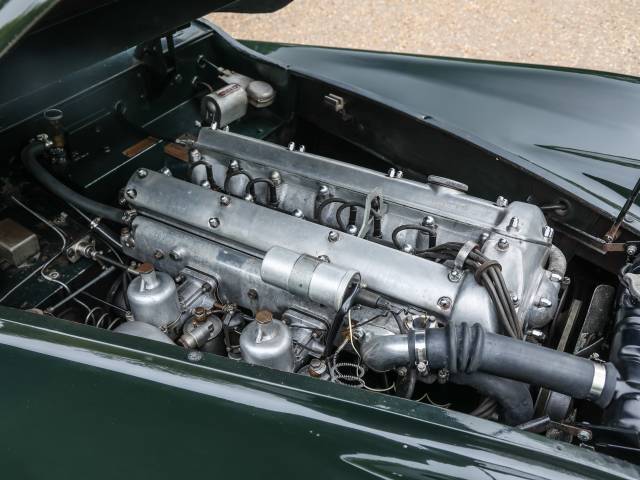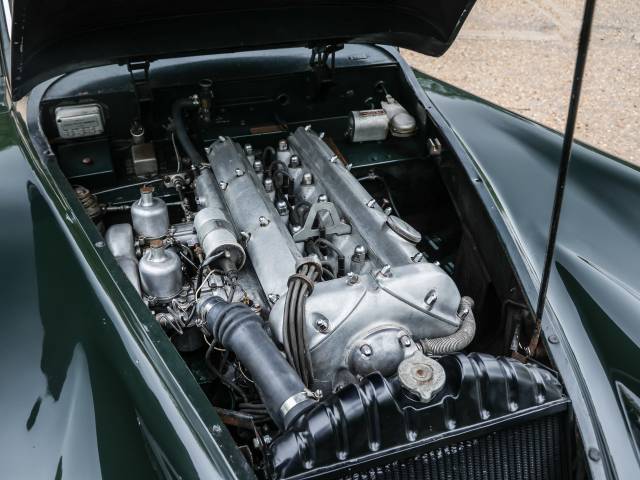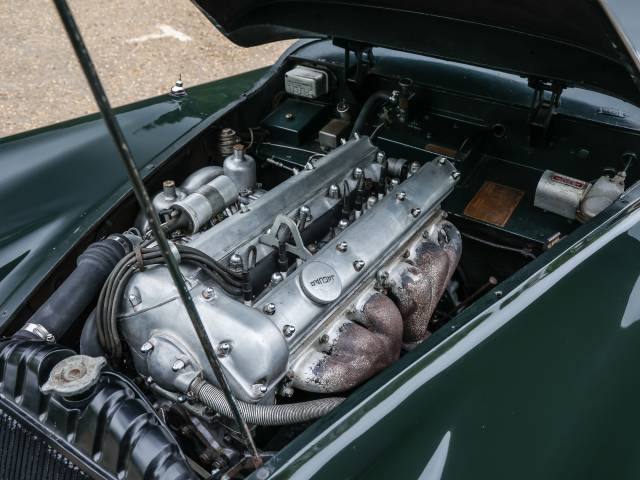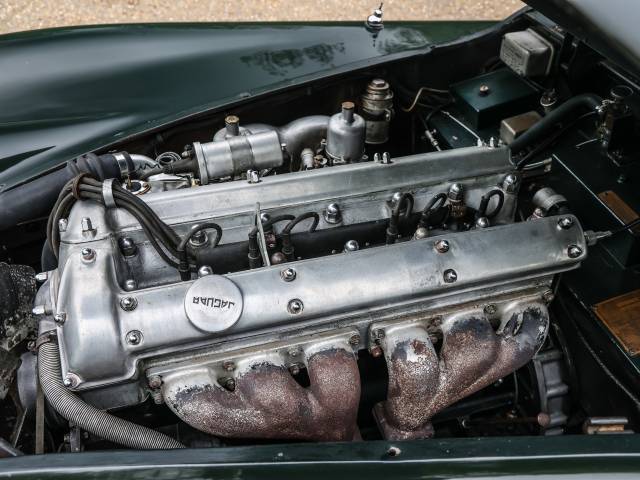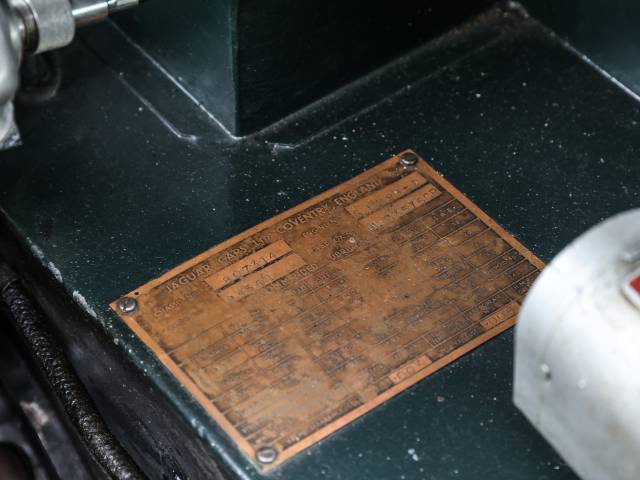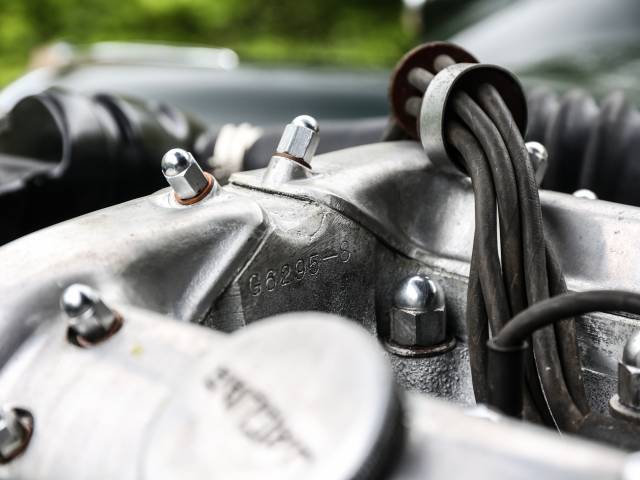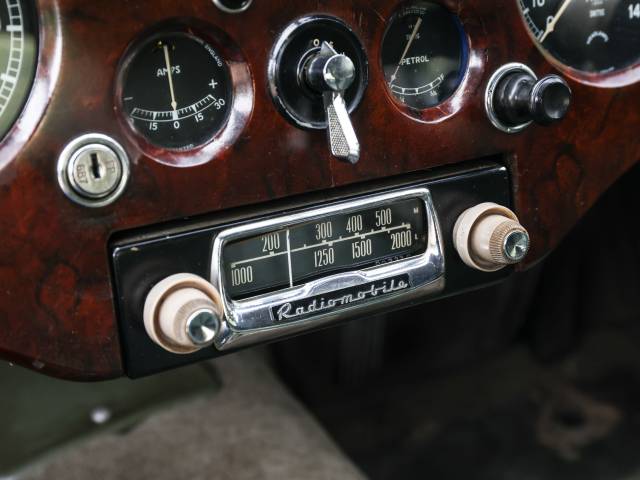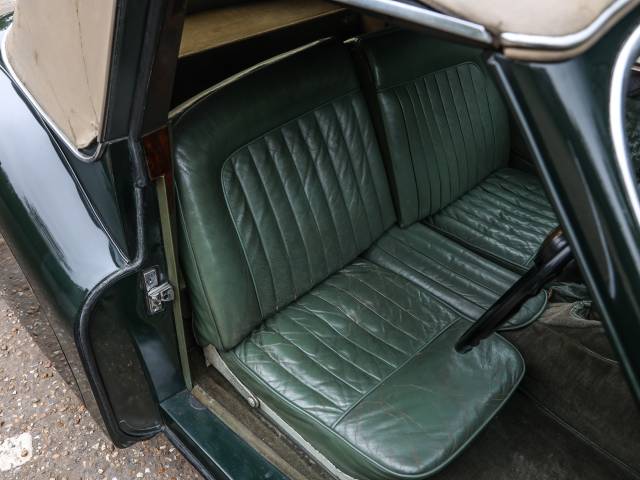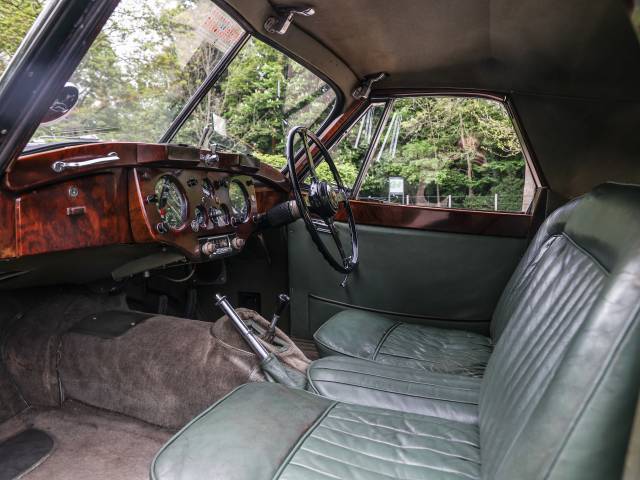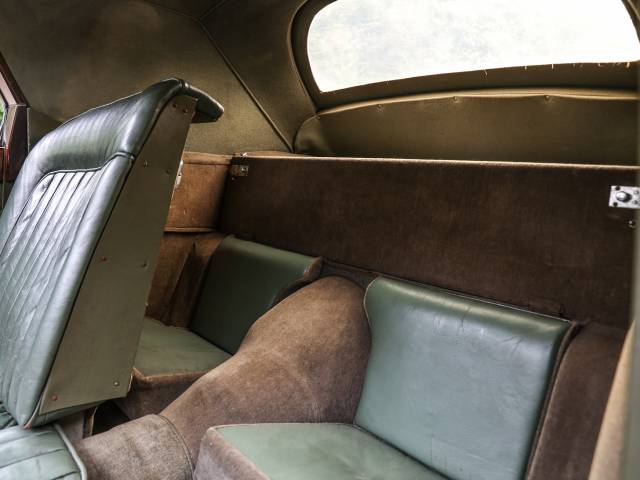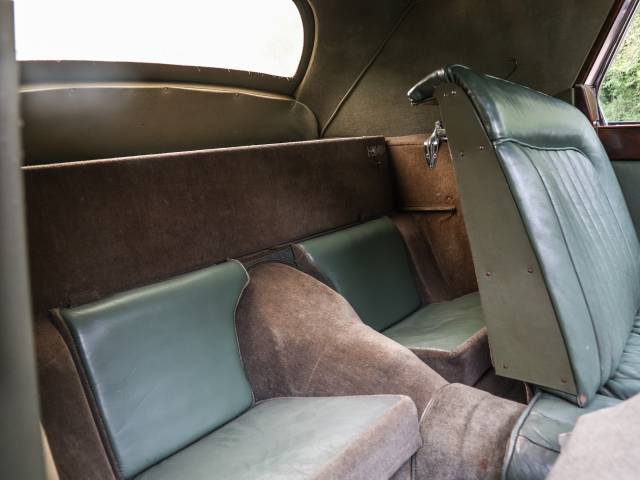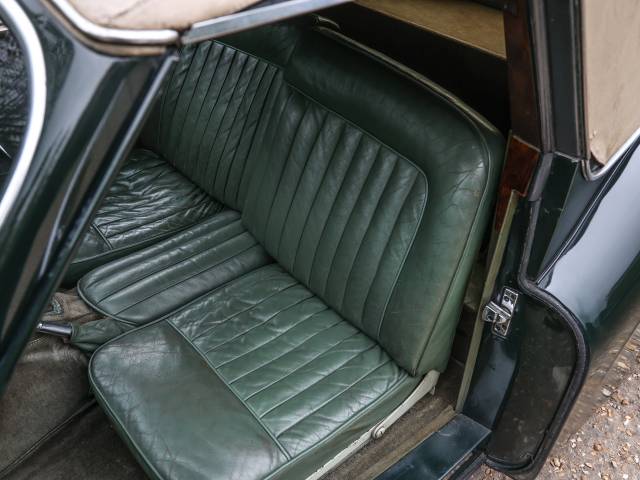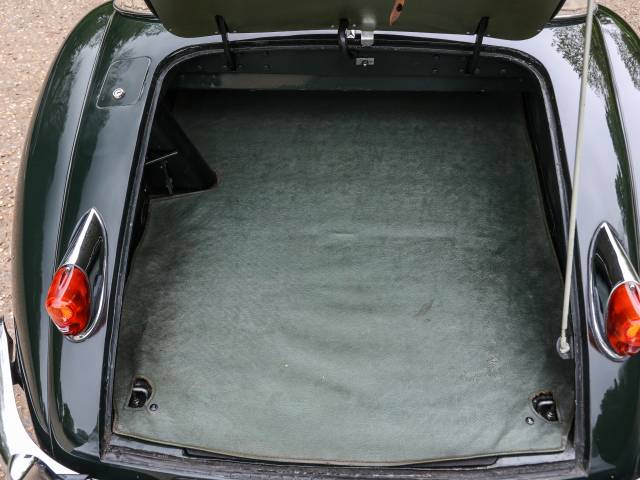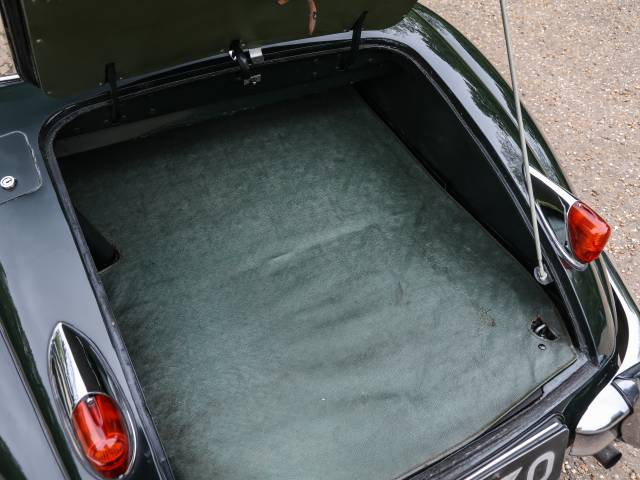 Dealer

away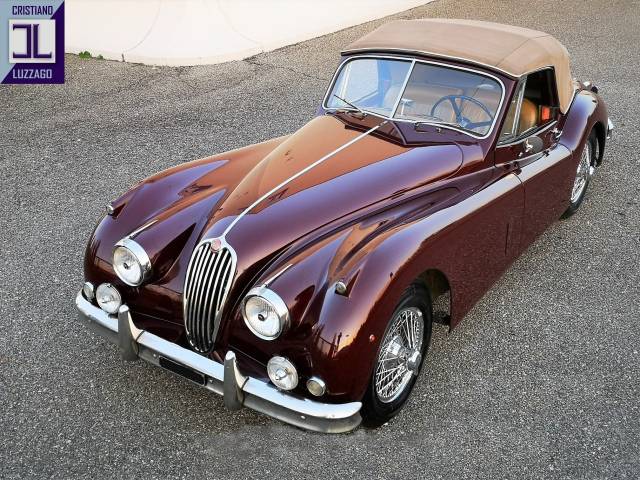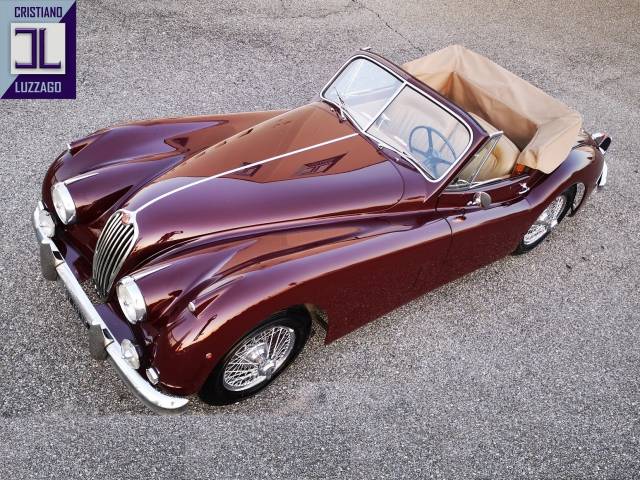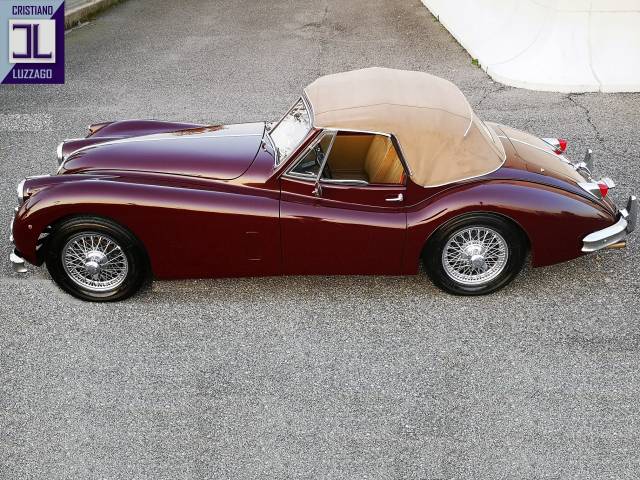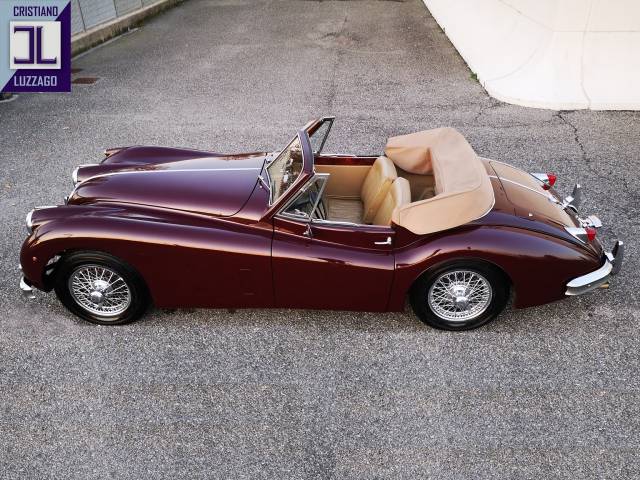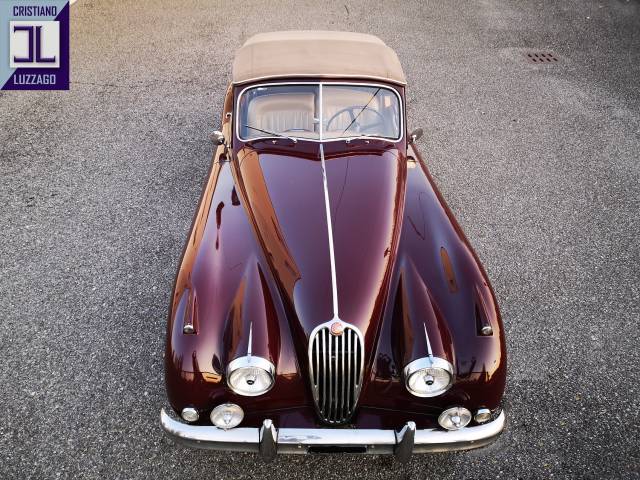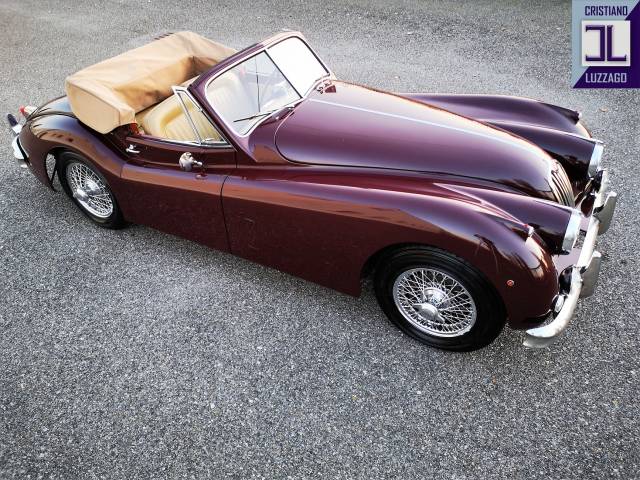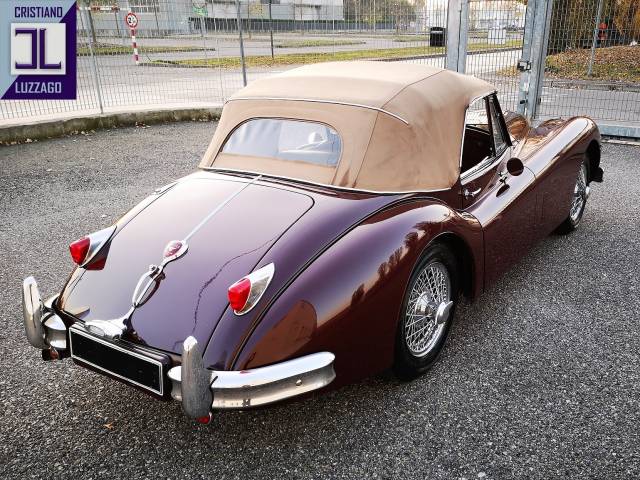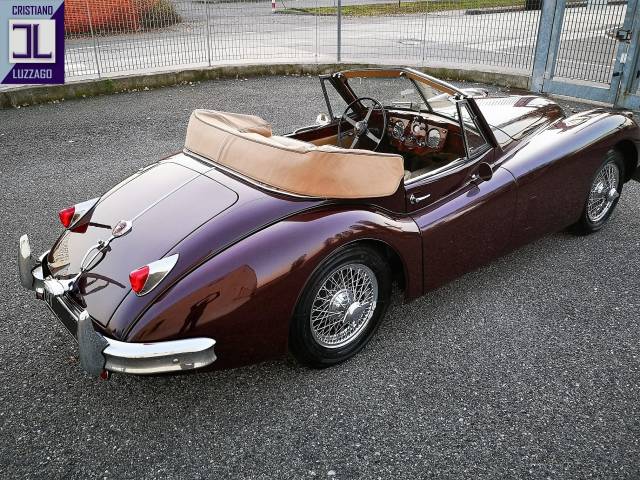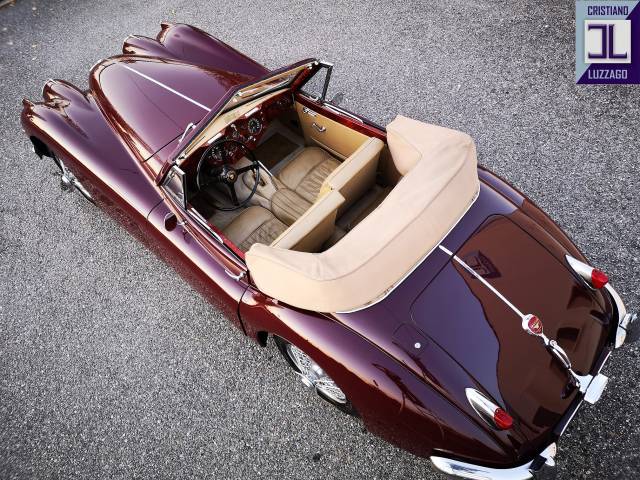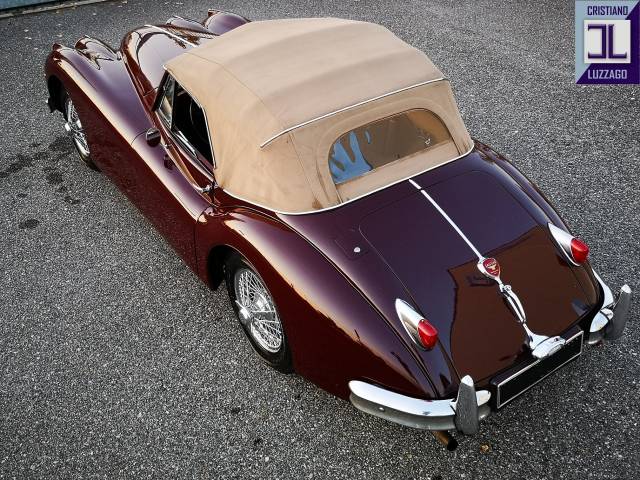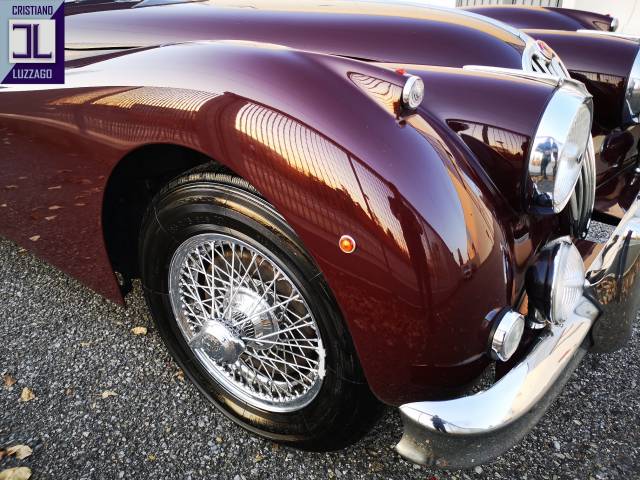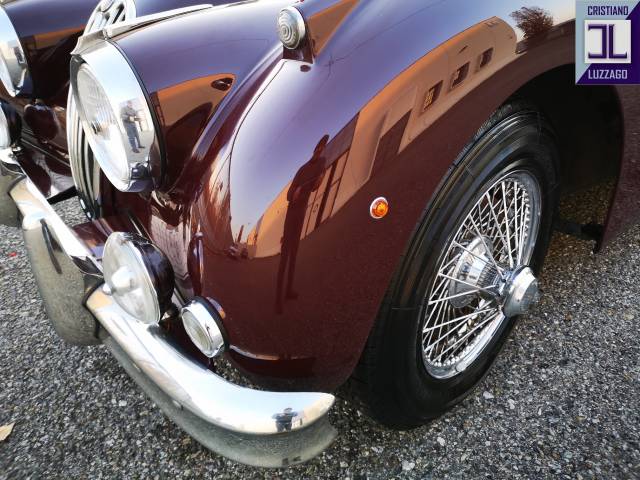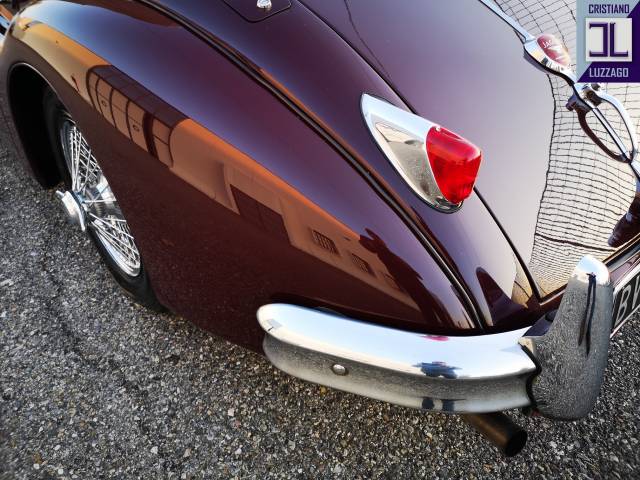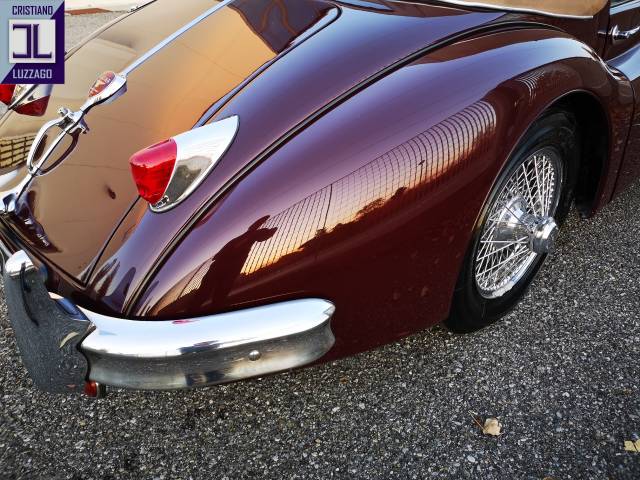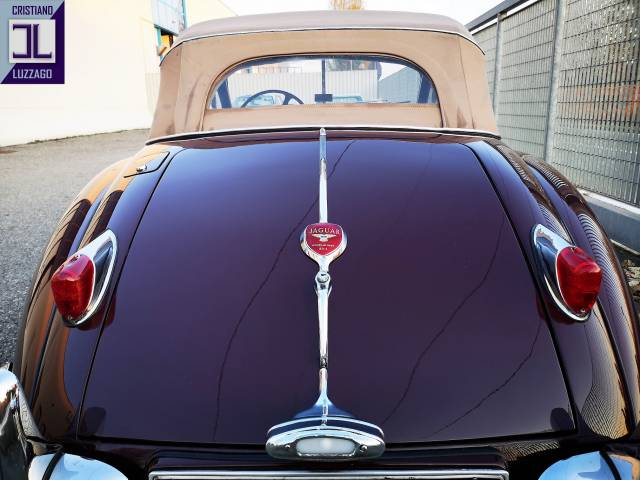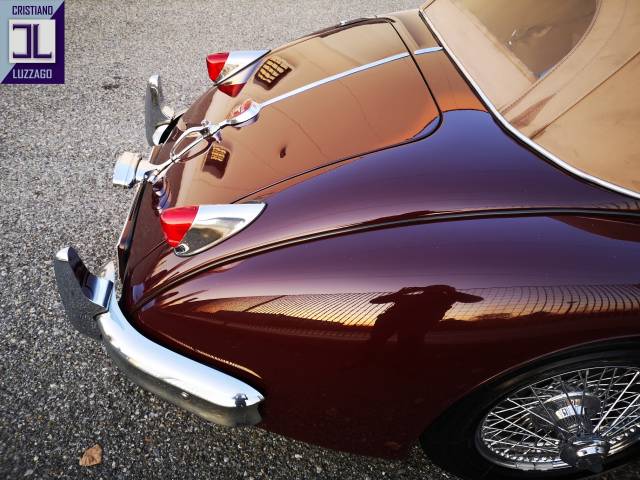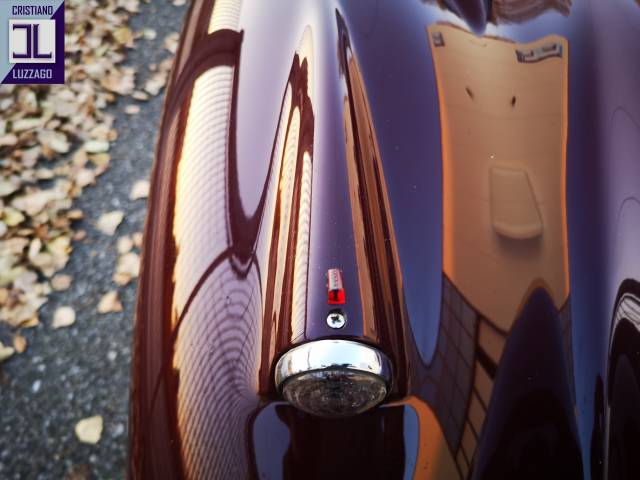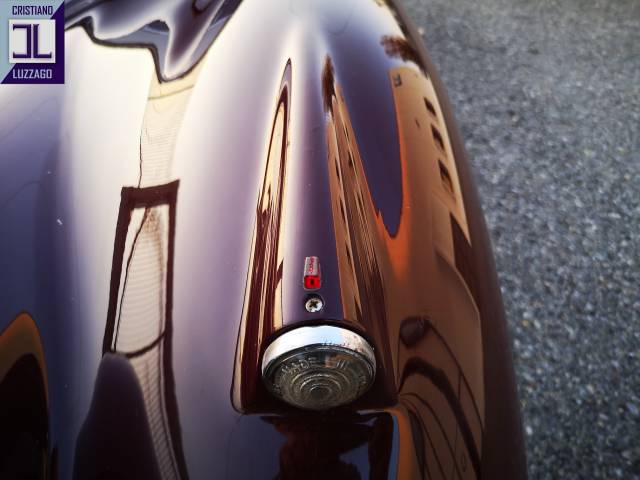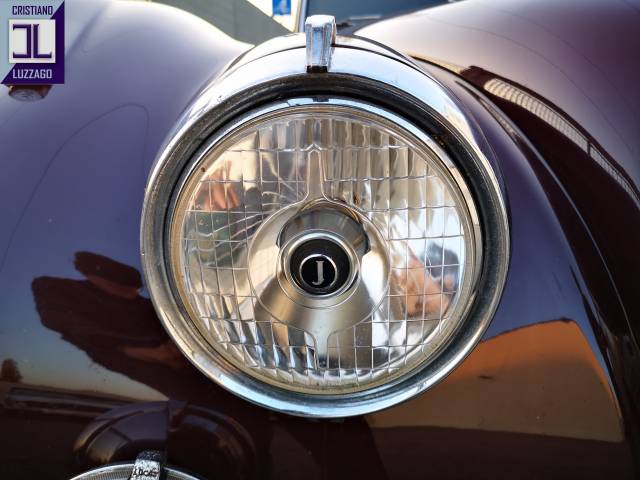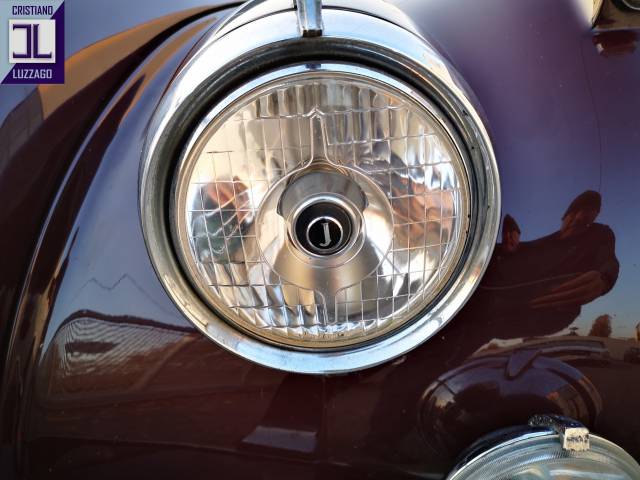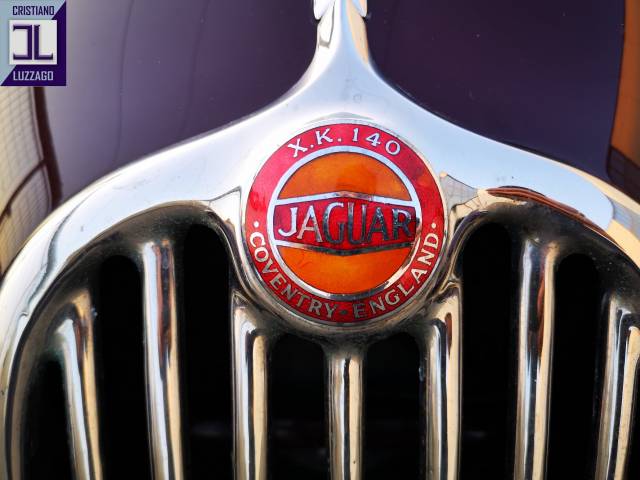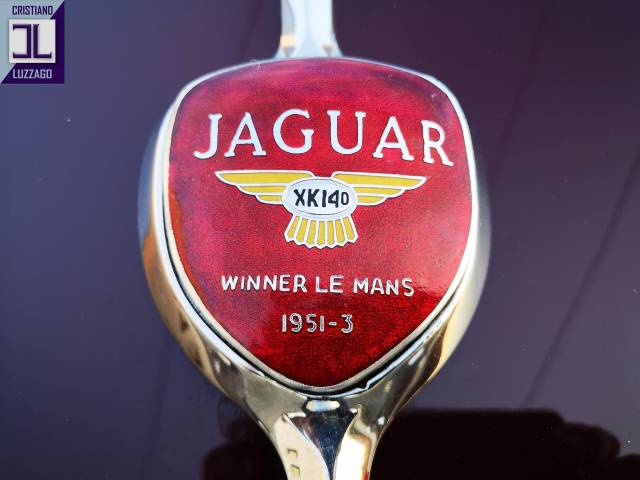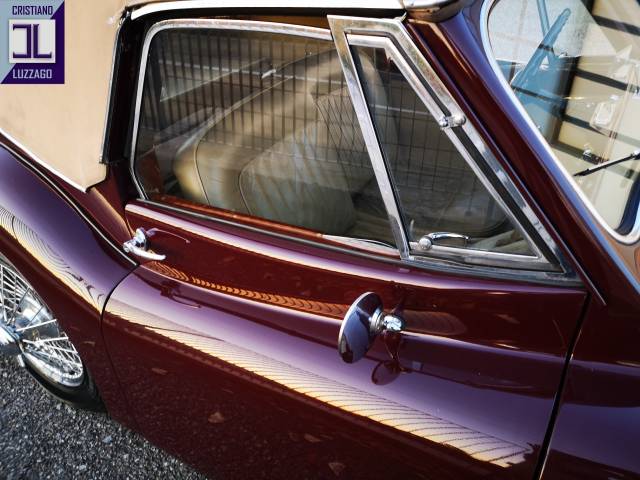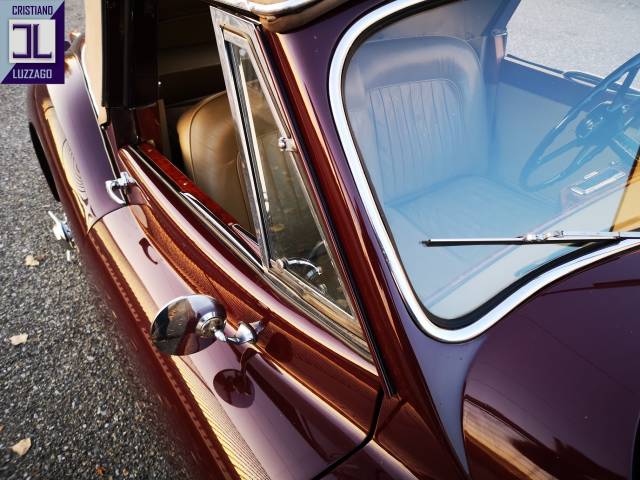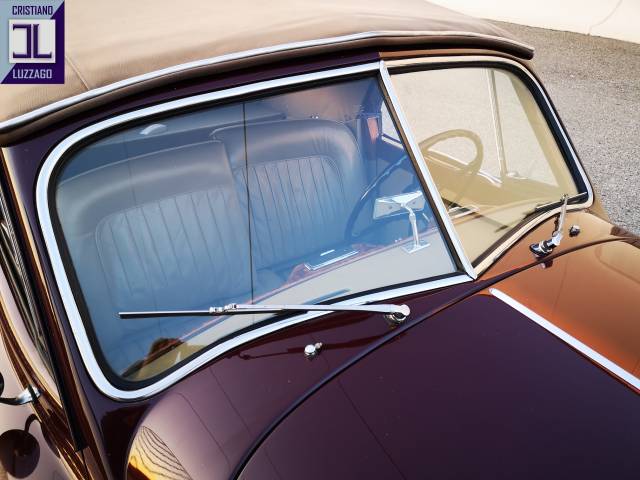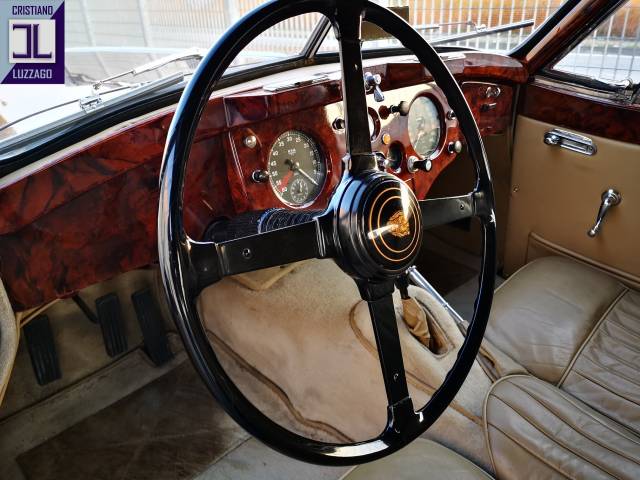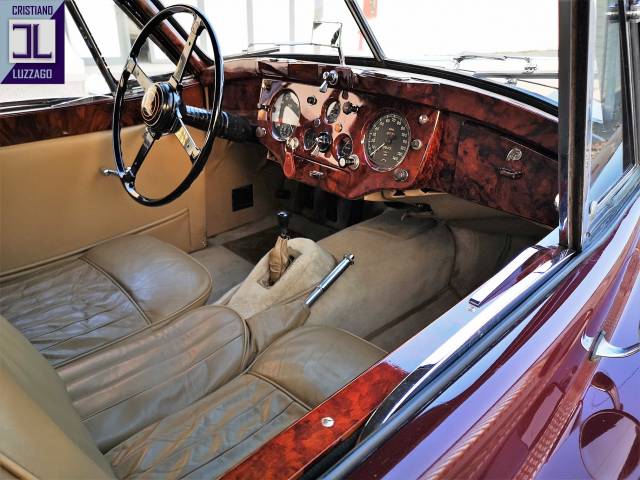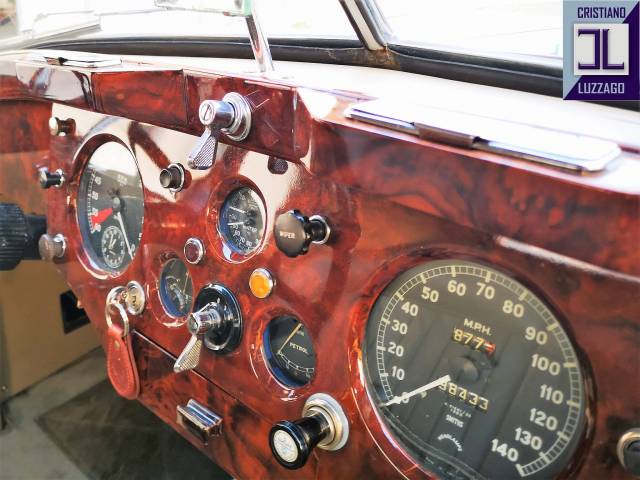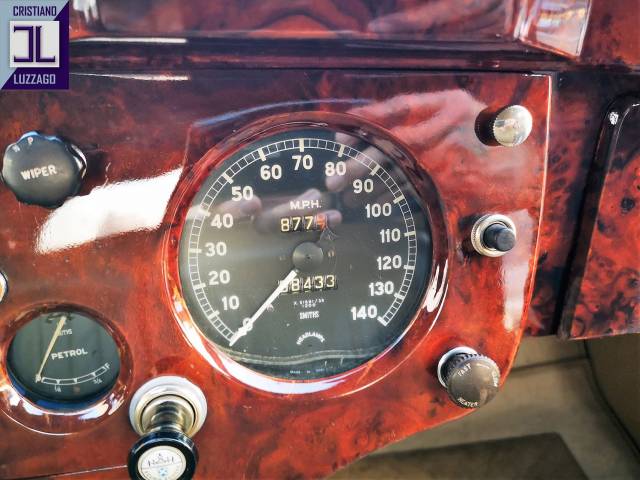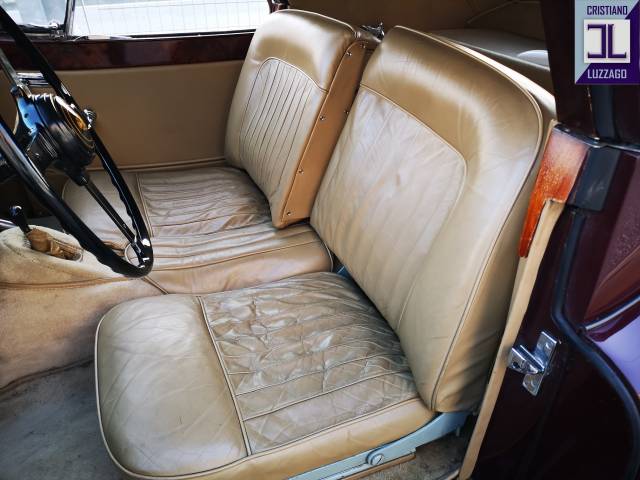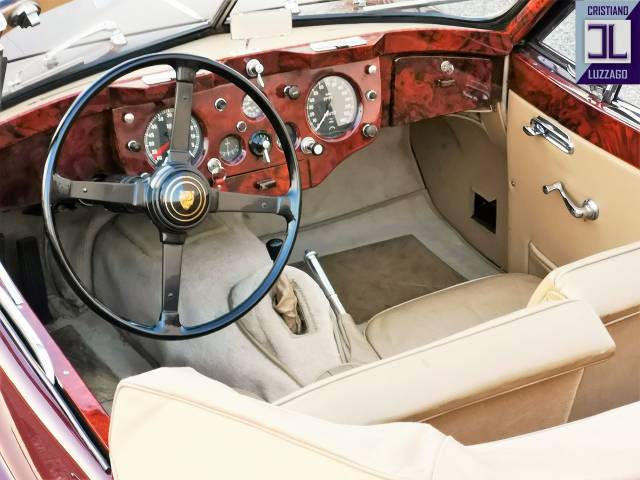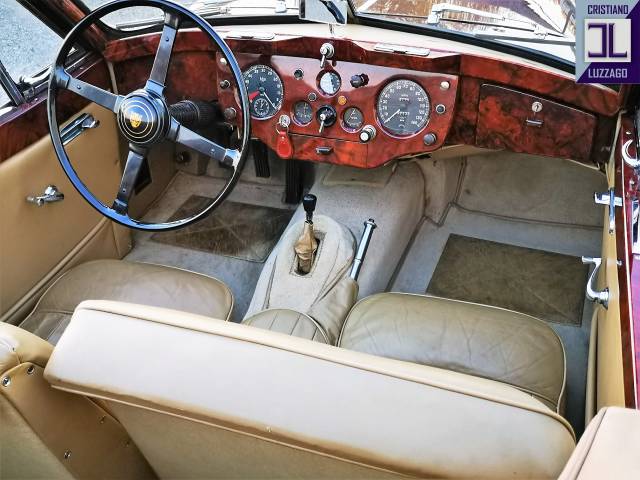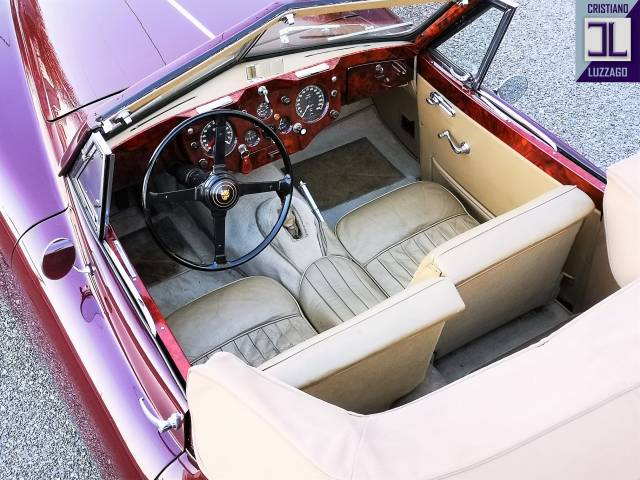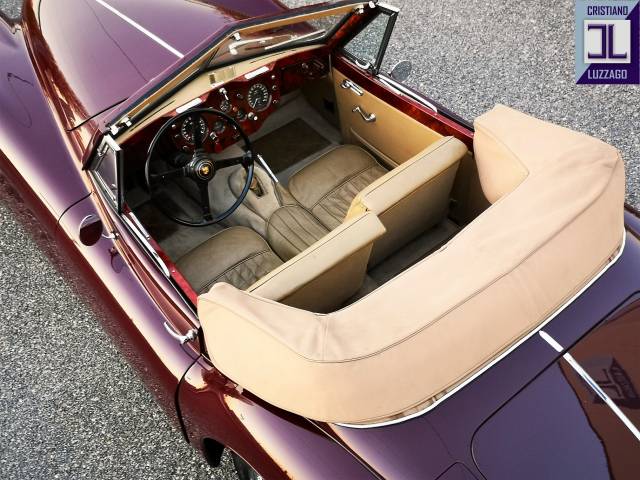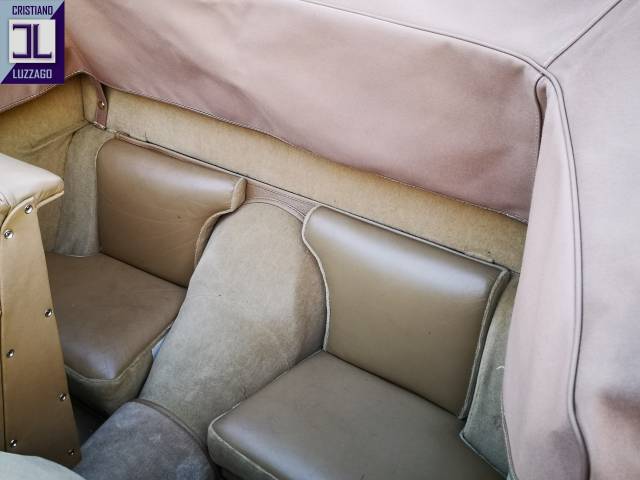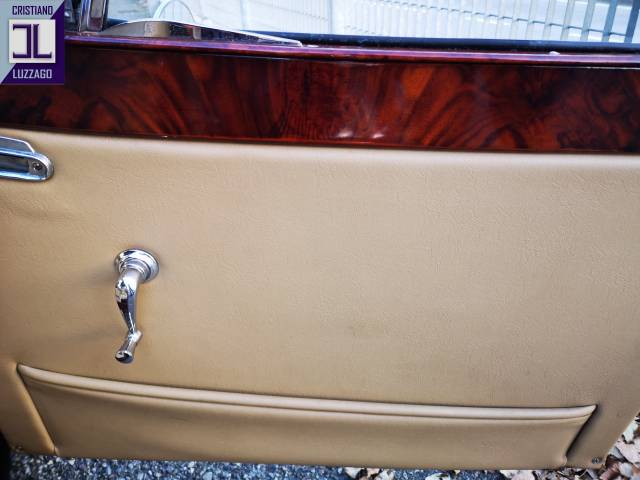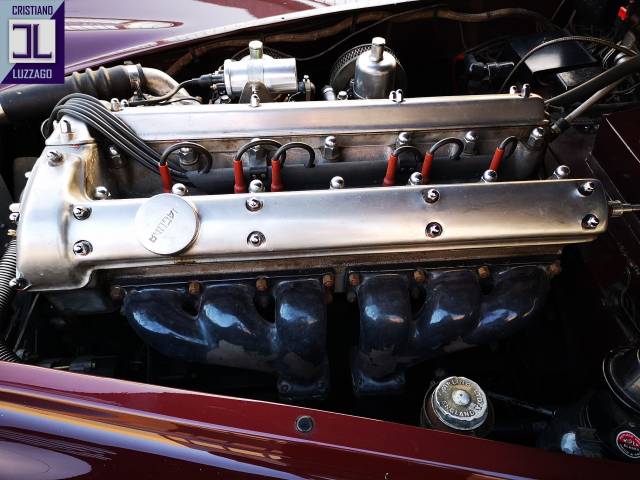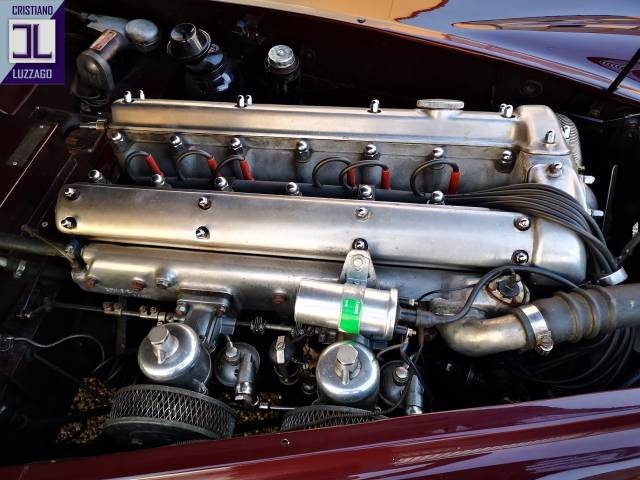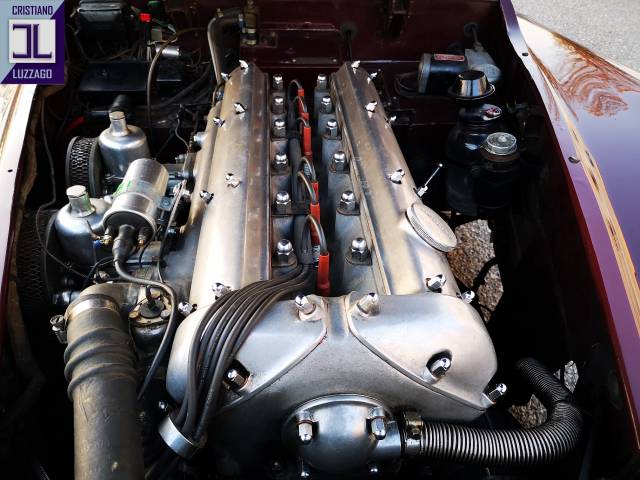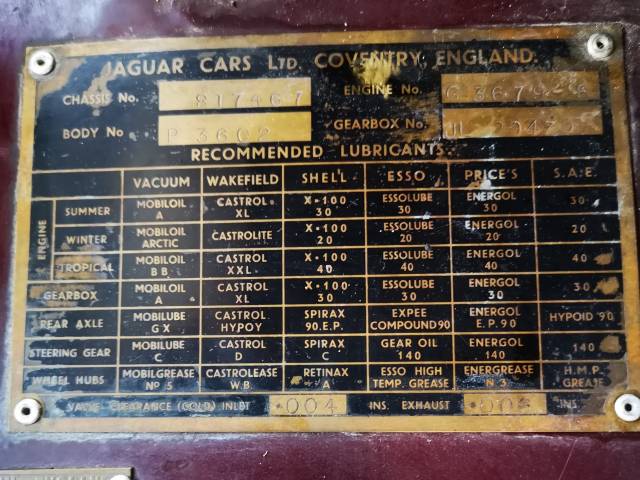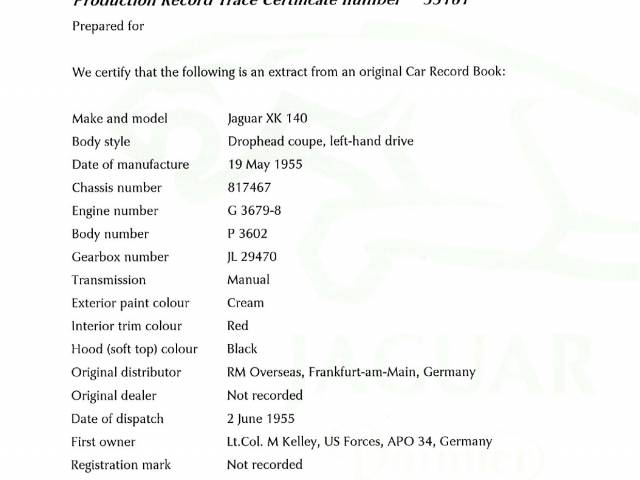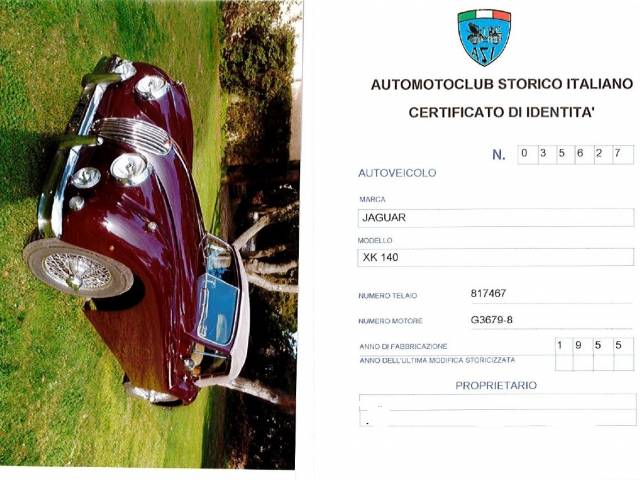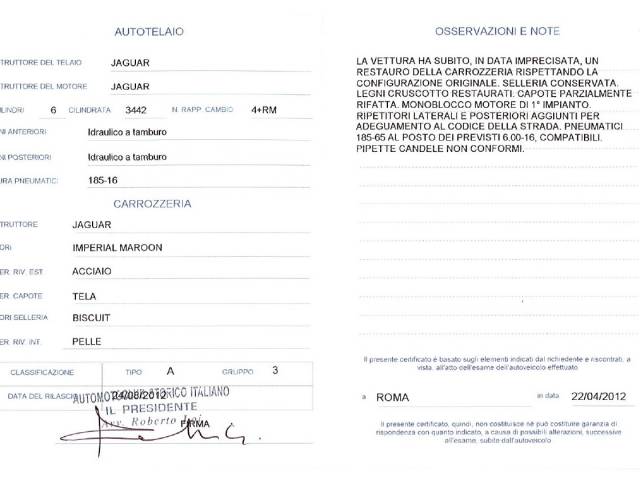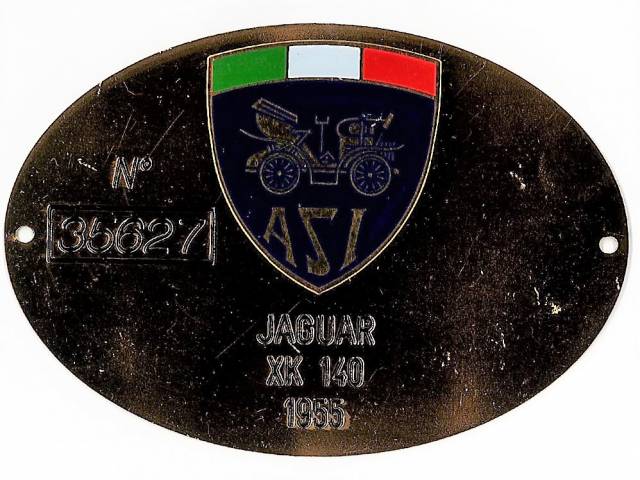 1955 JAGUAR XK 140 DROP HEAD COUPE
Dealer

away
Mille Miglia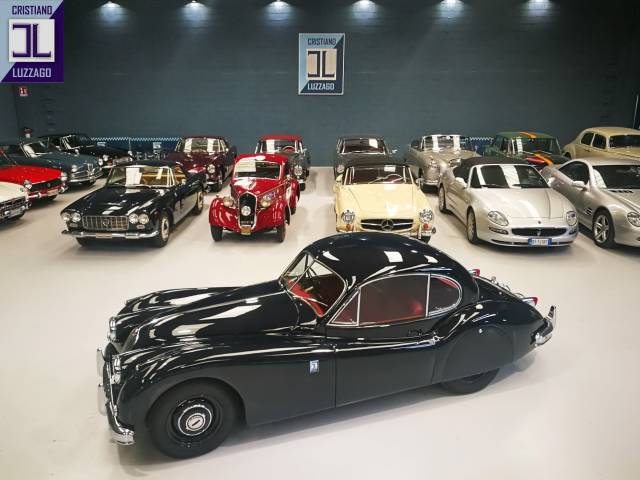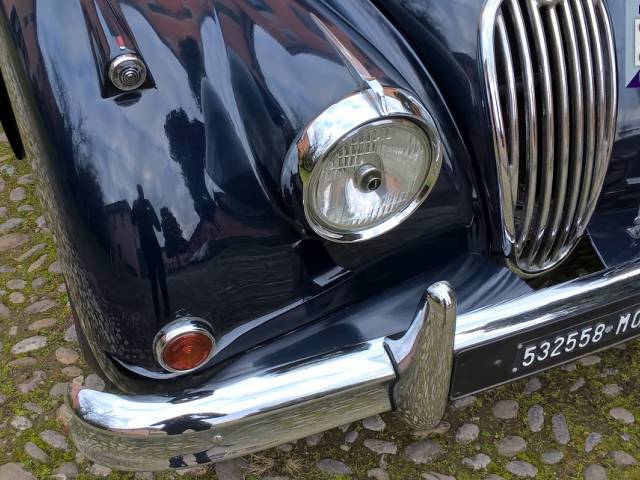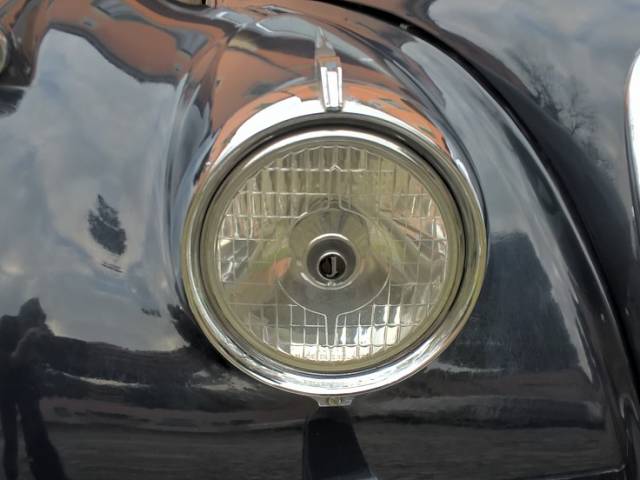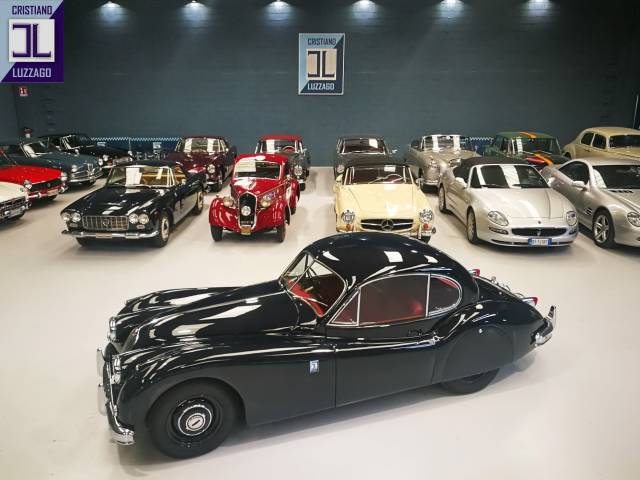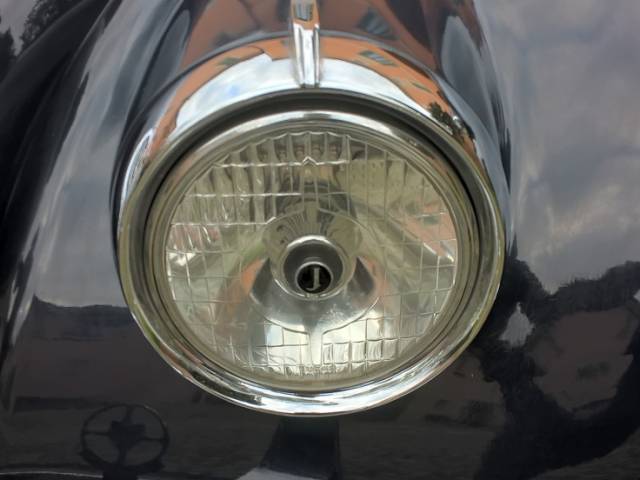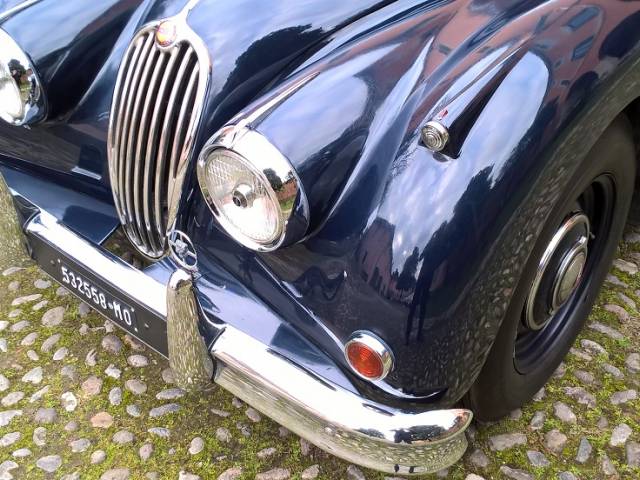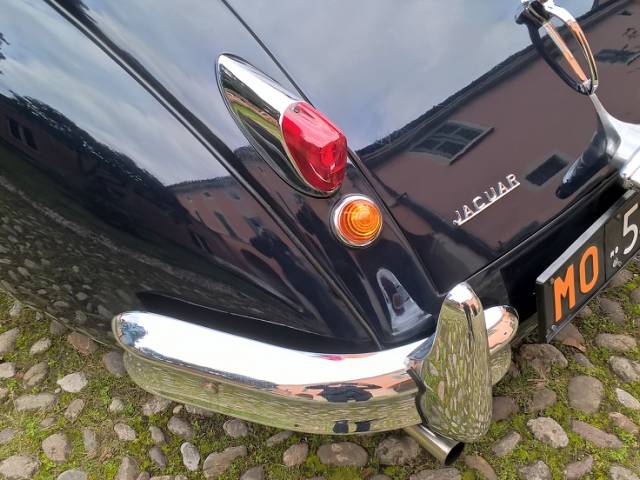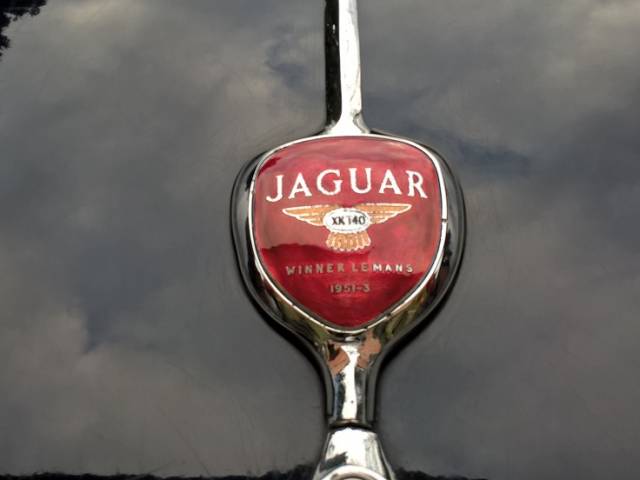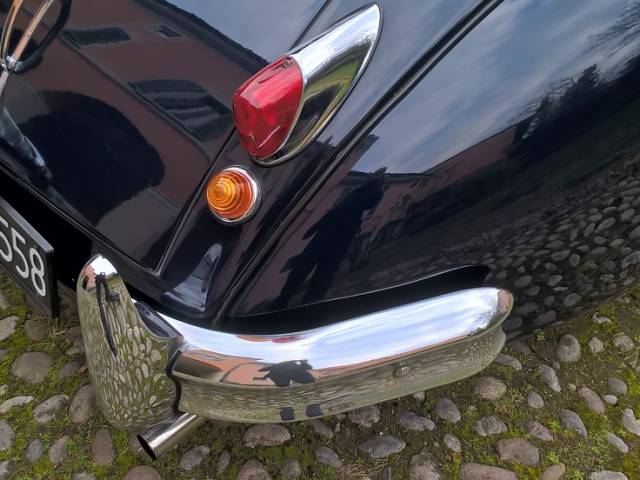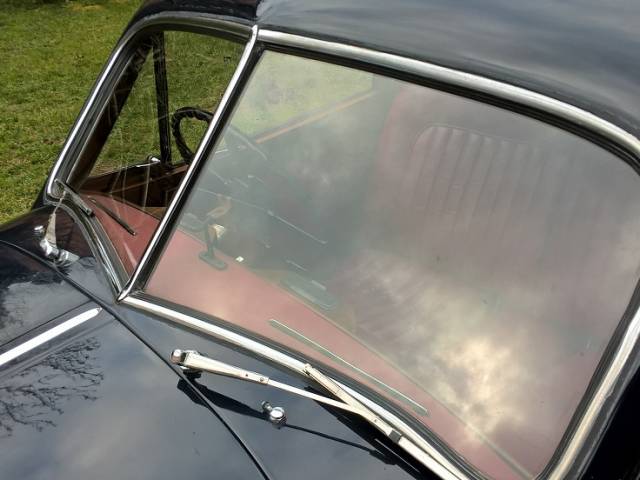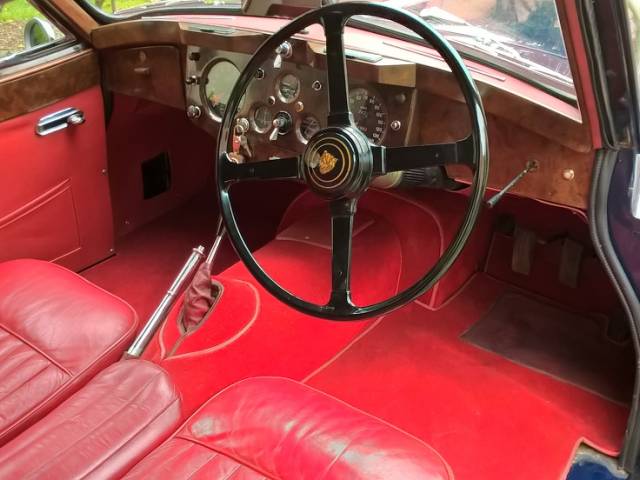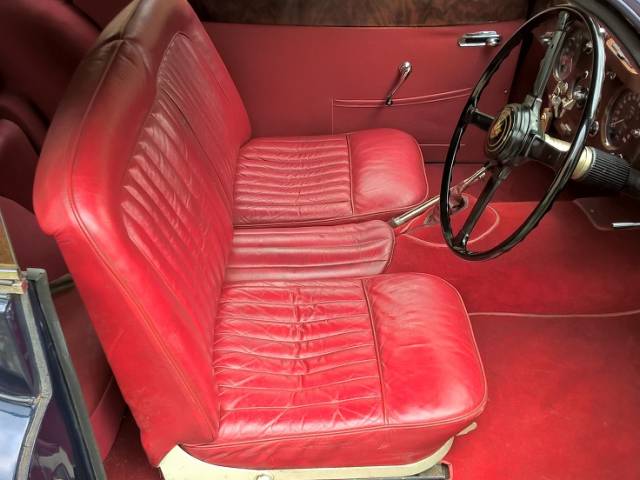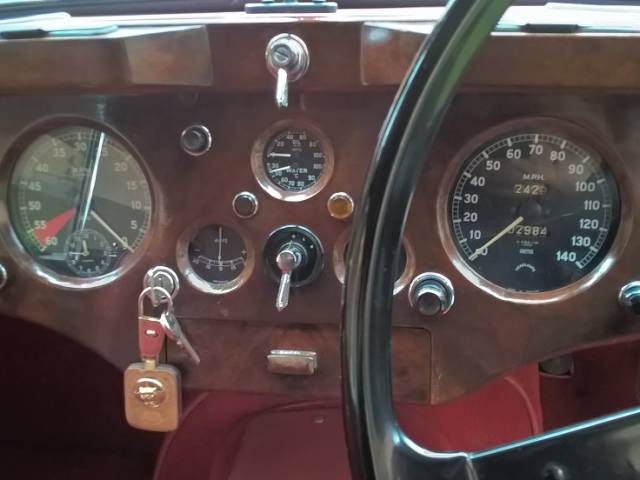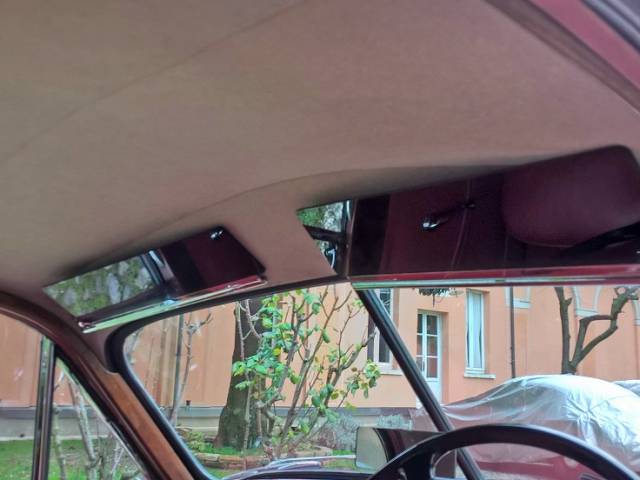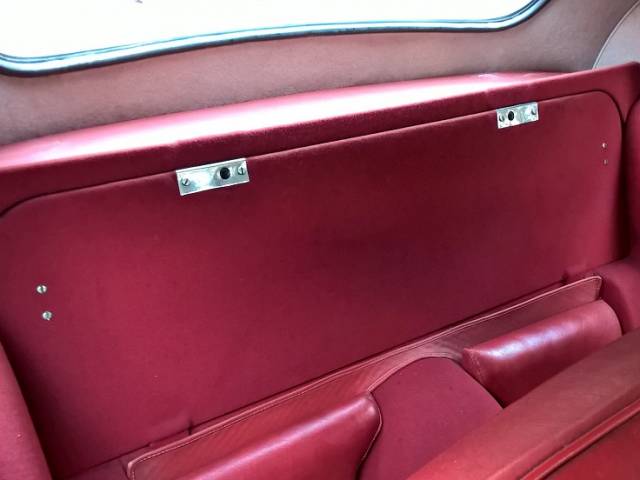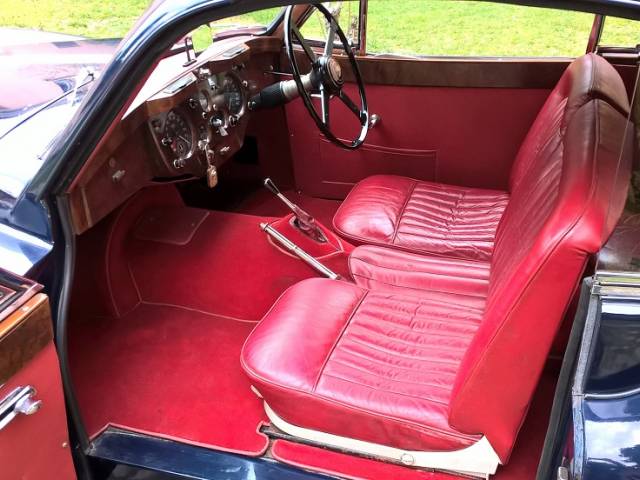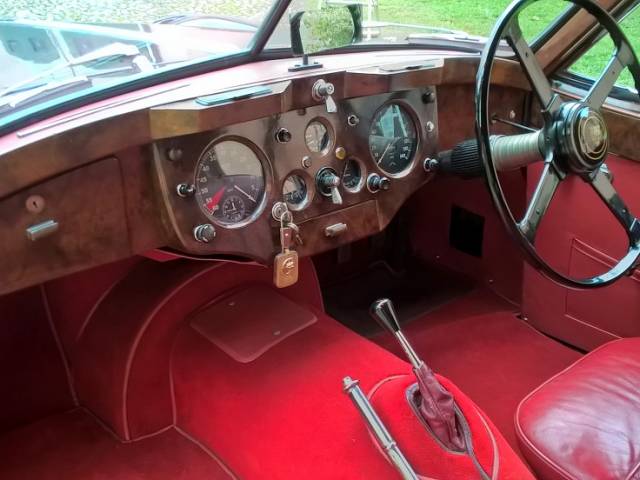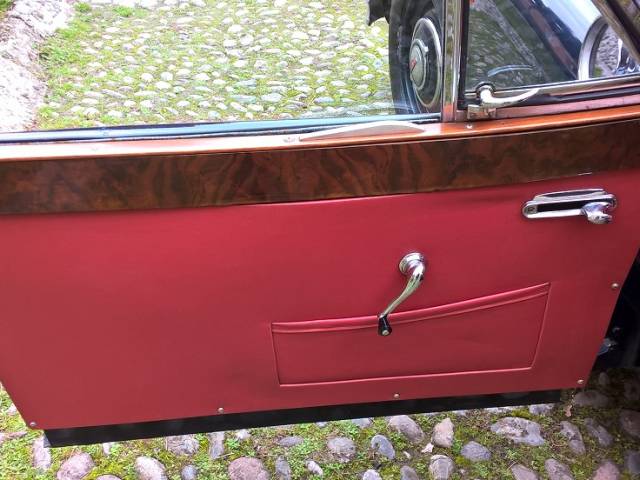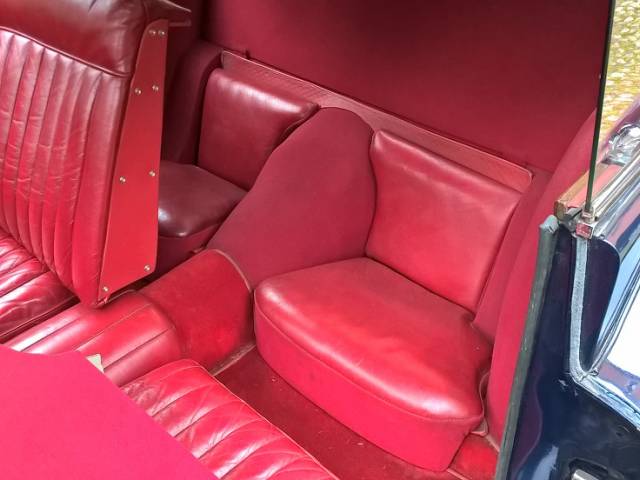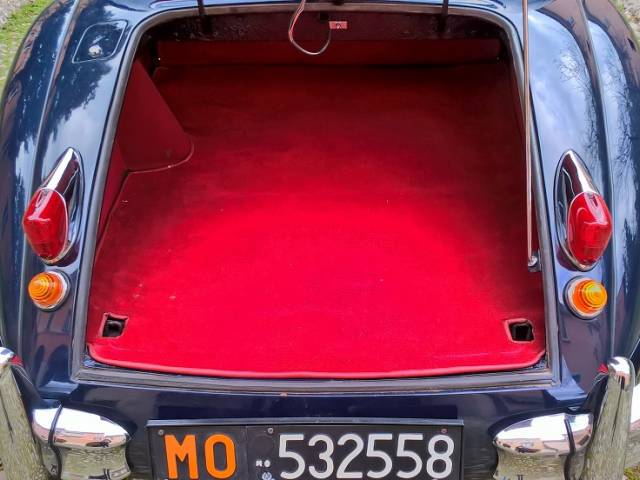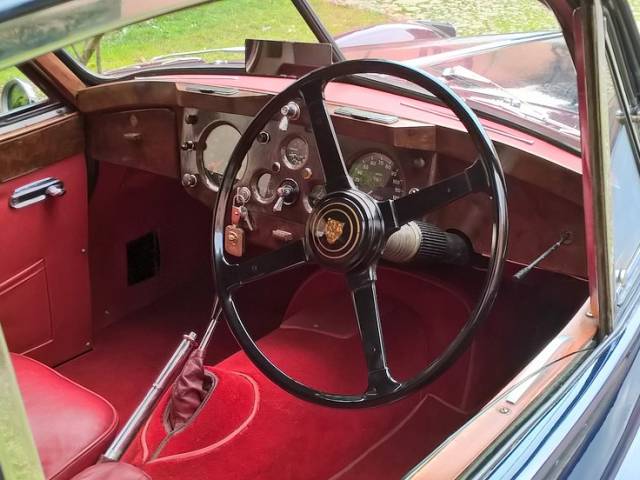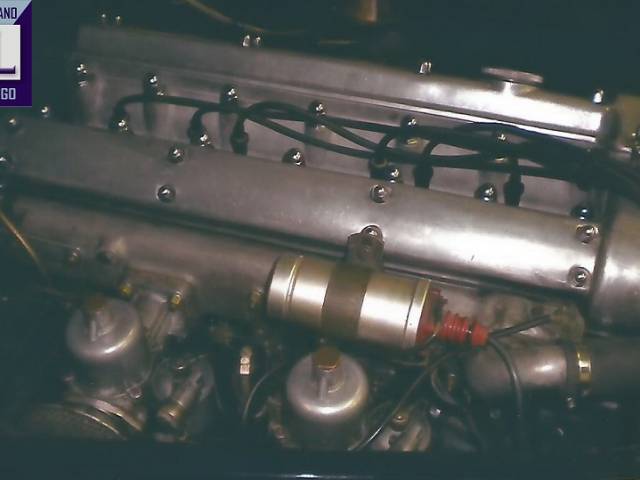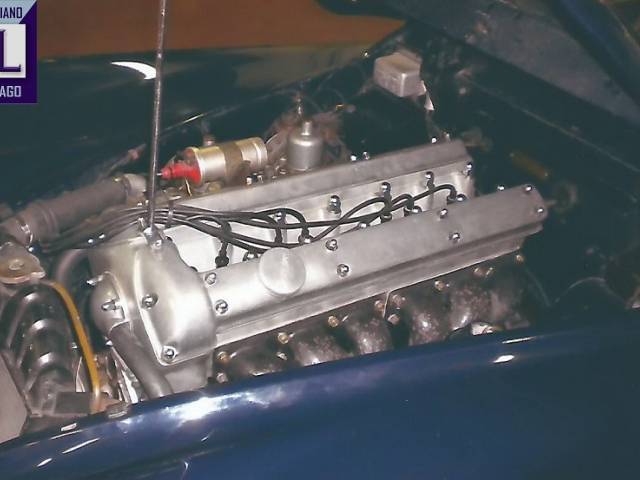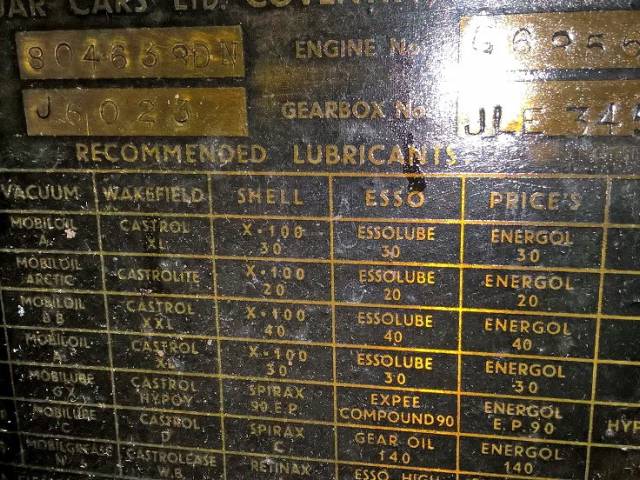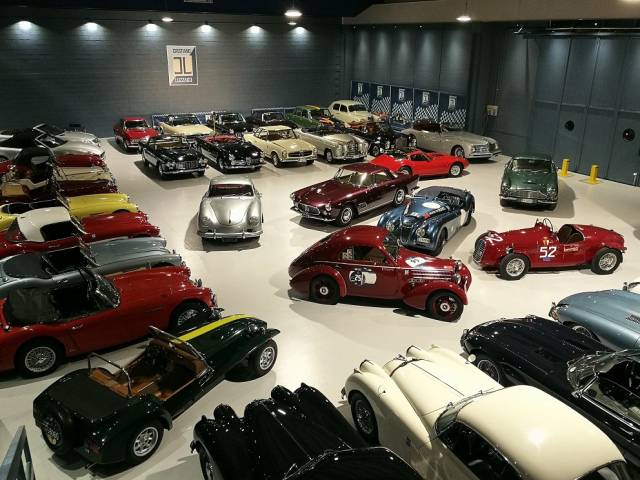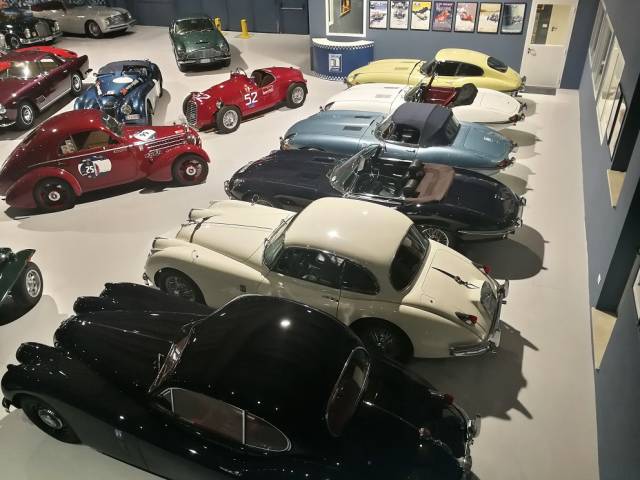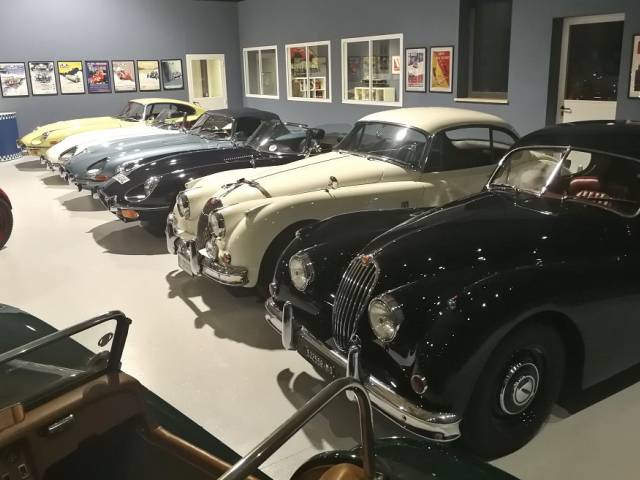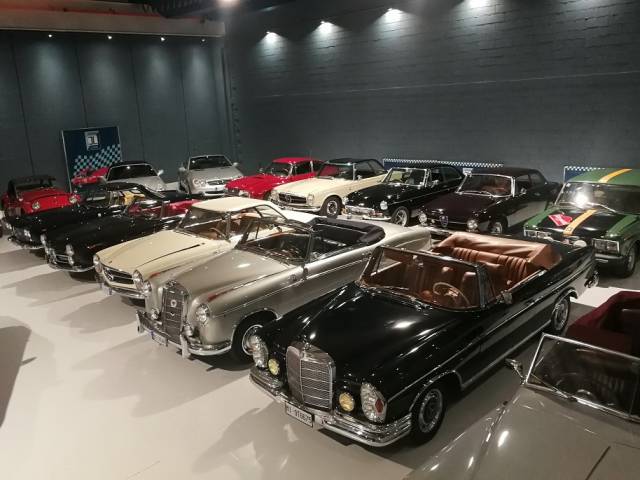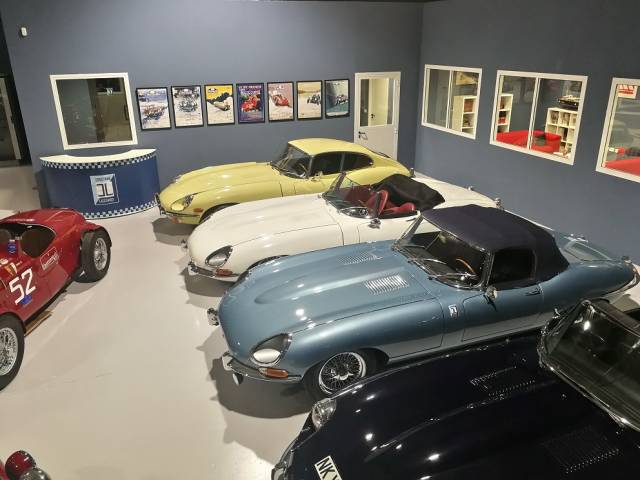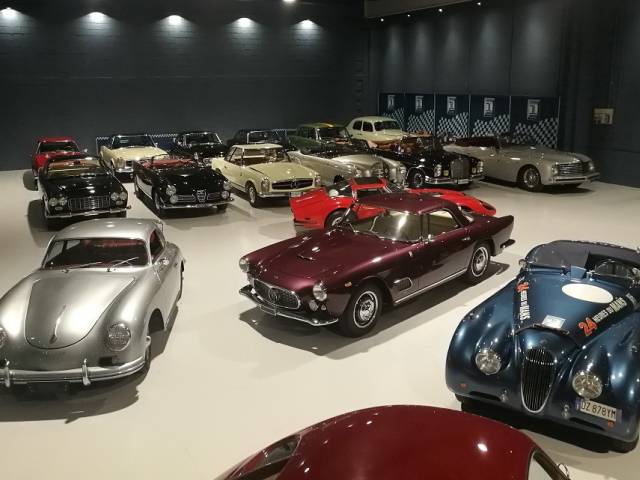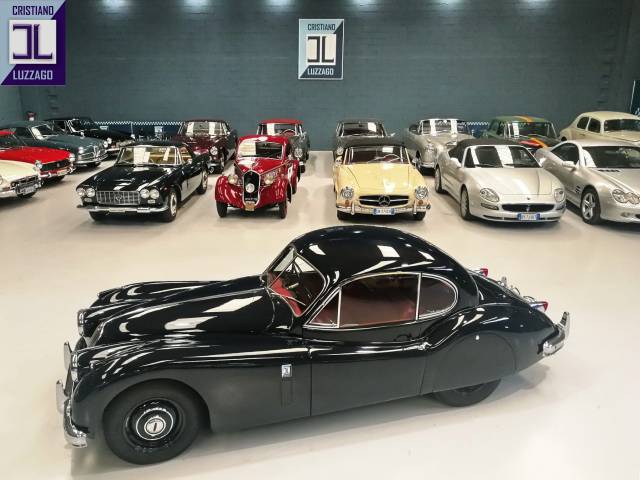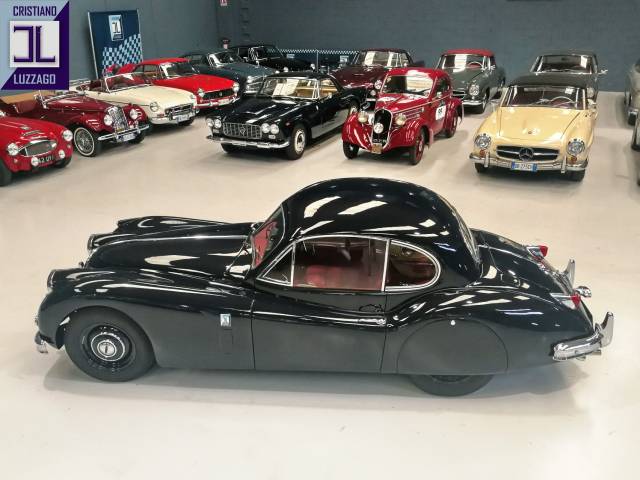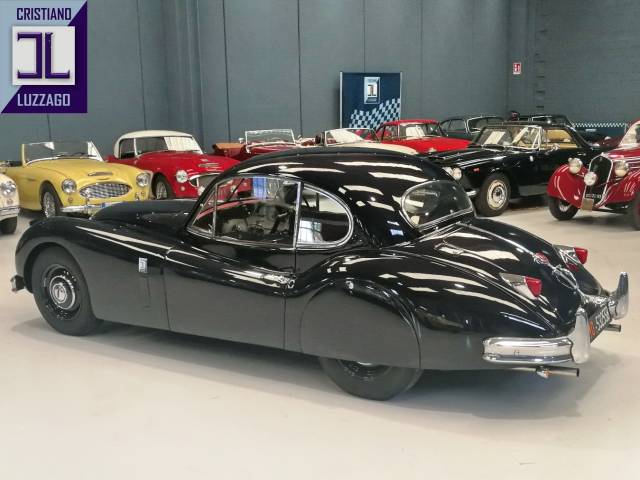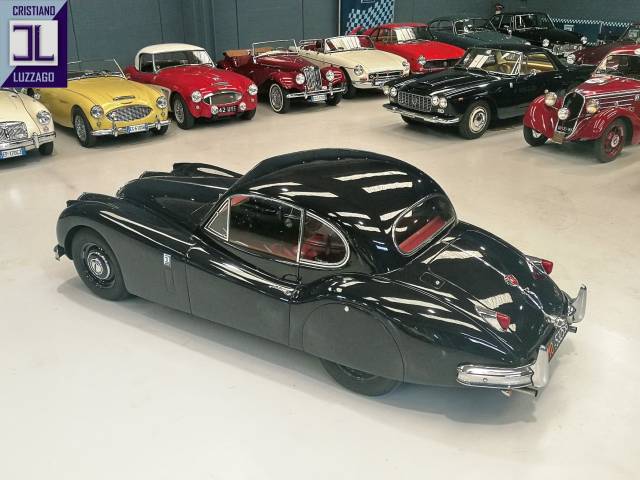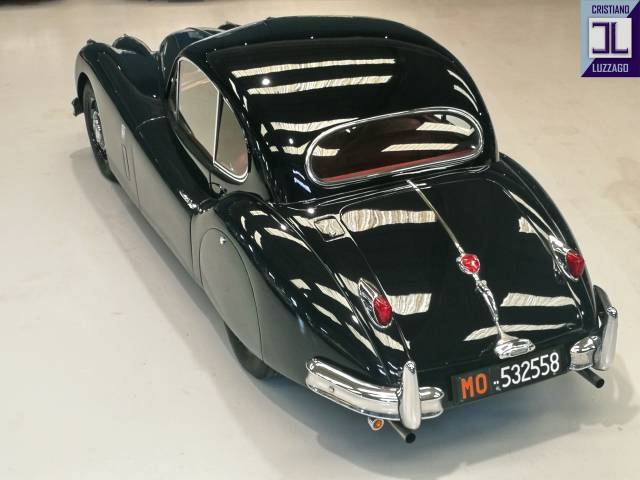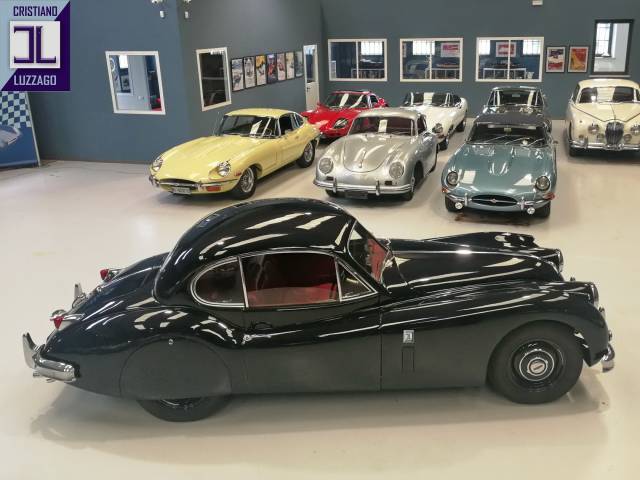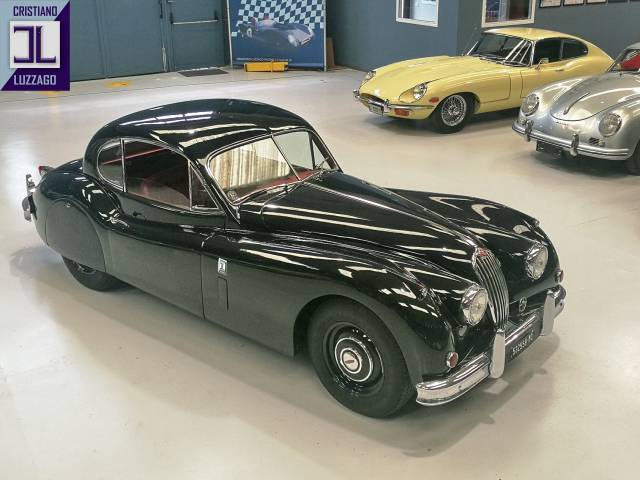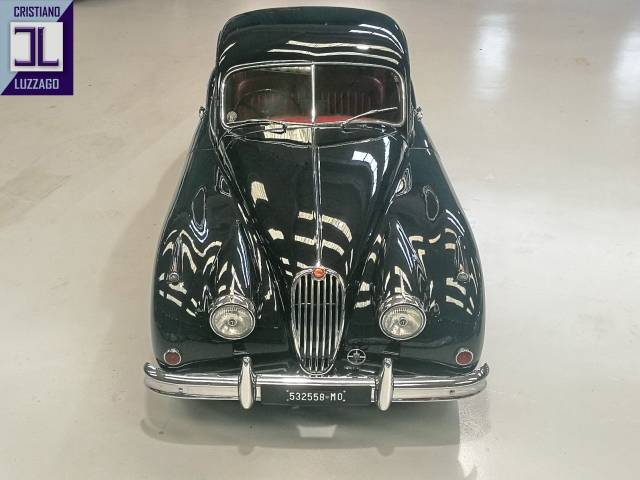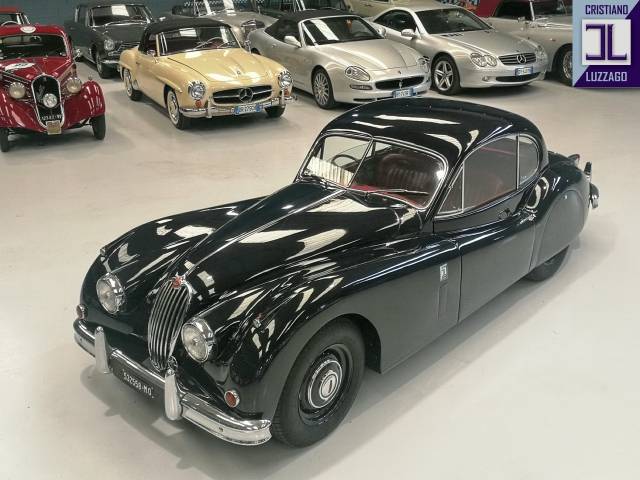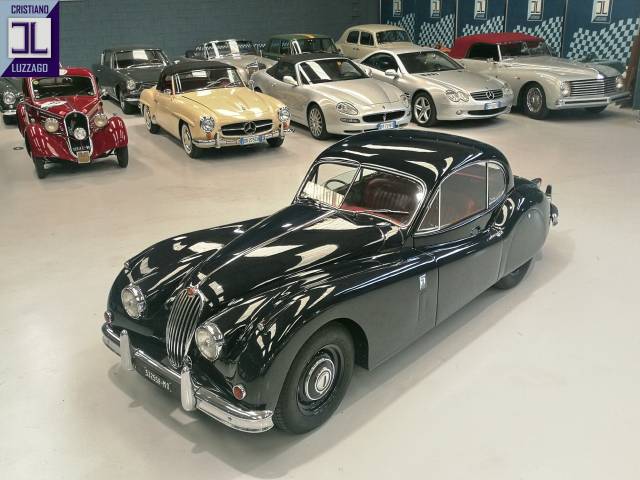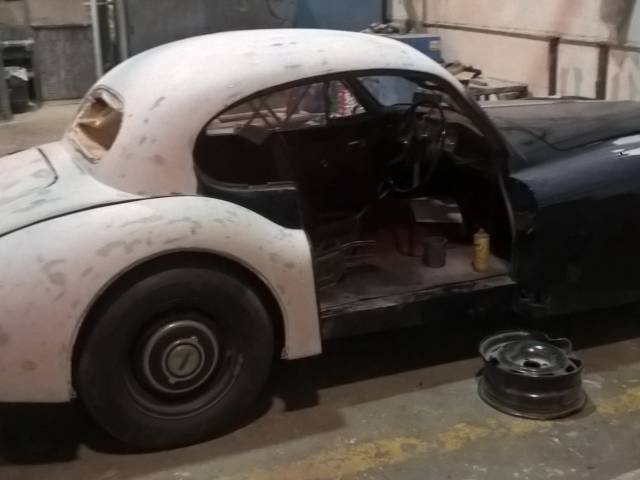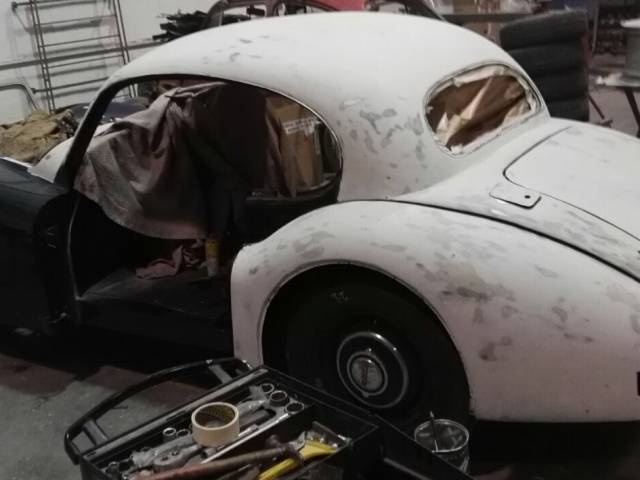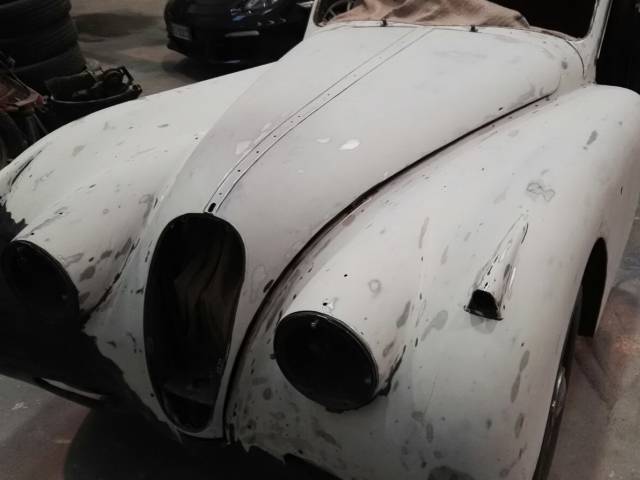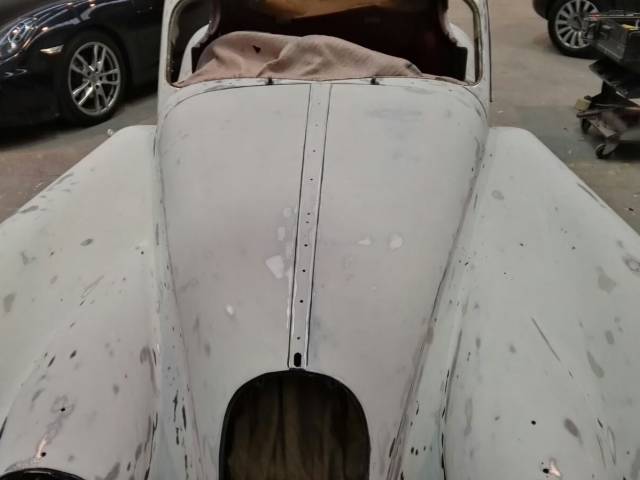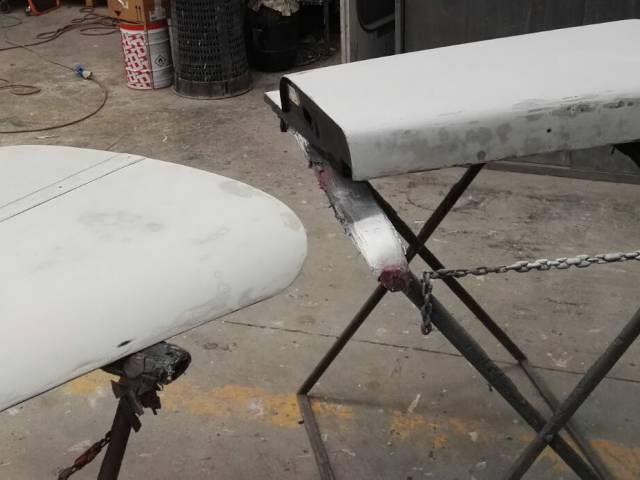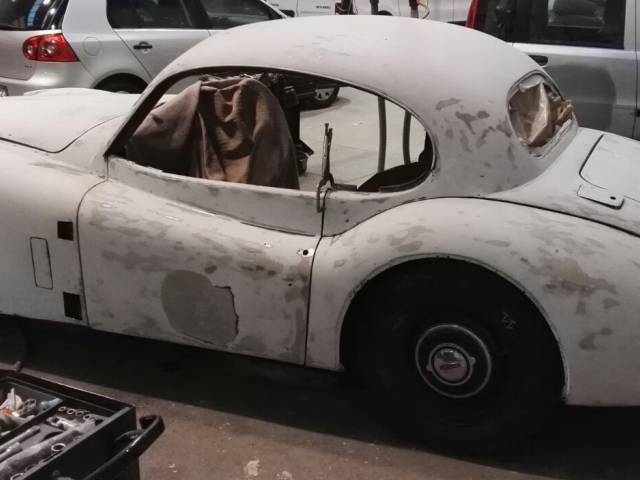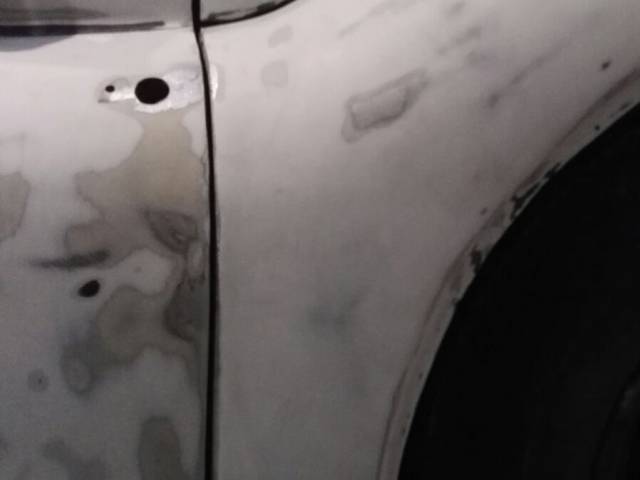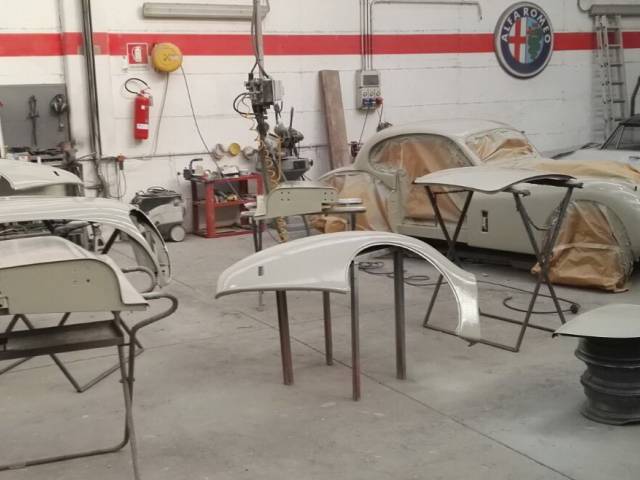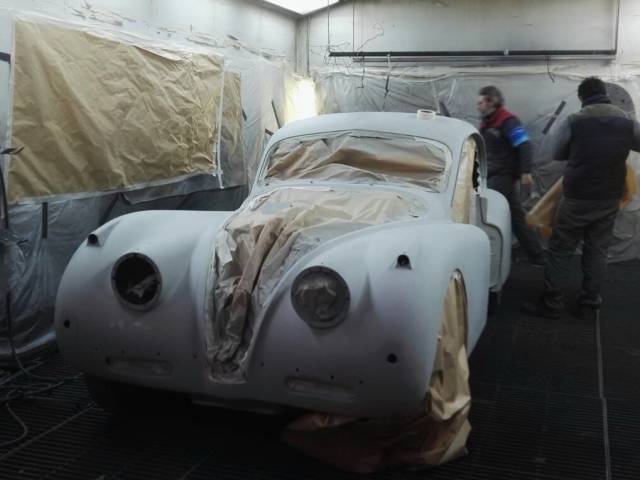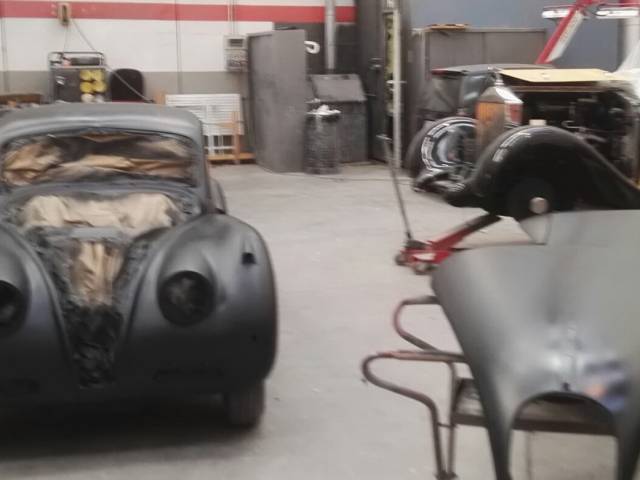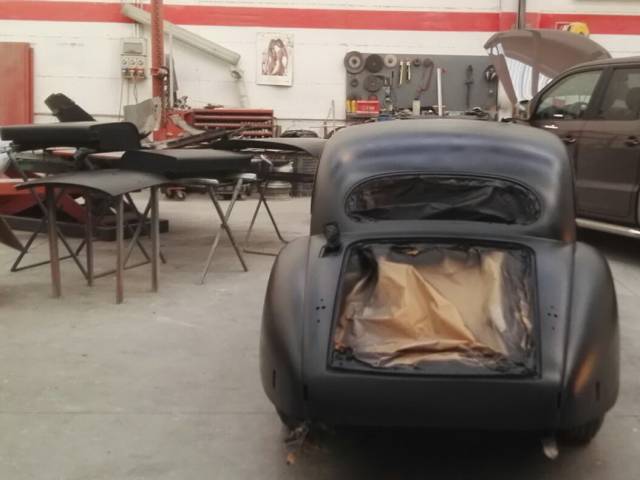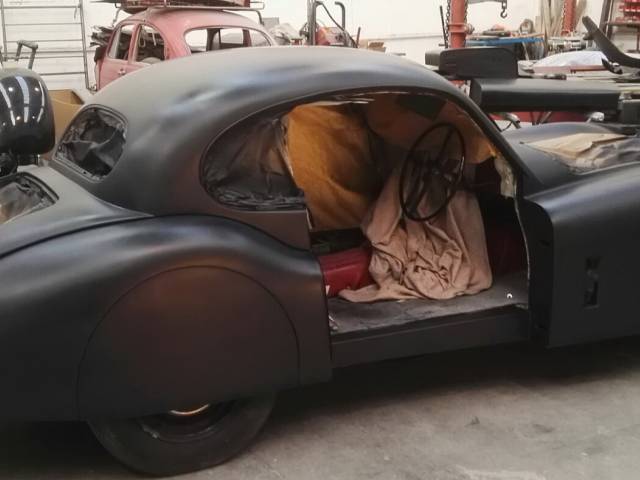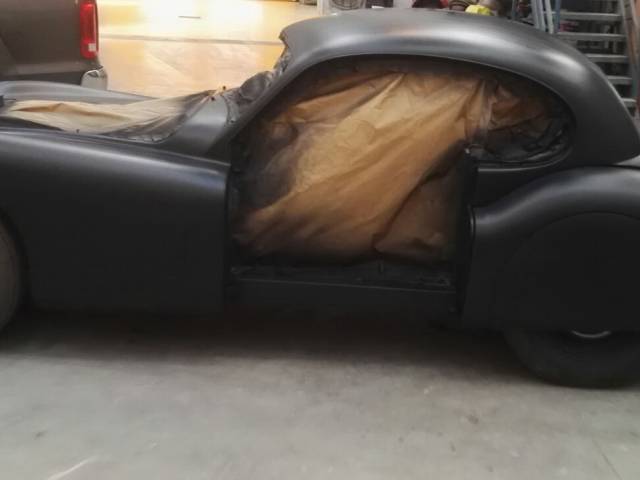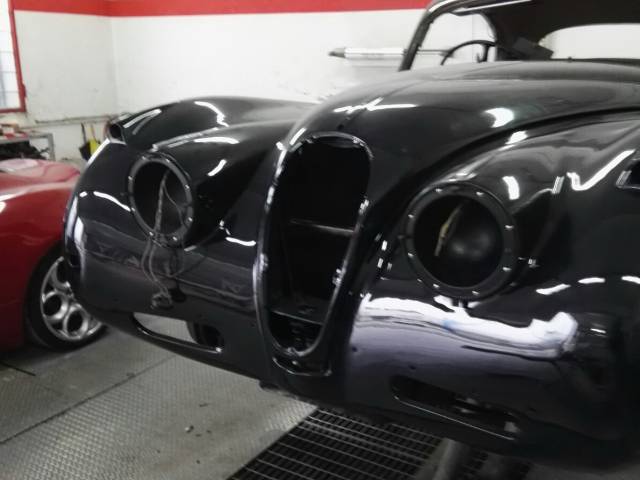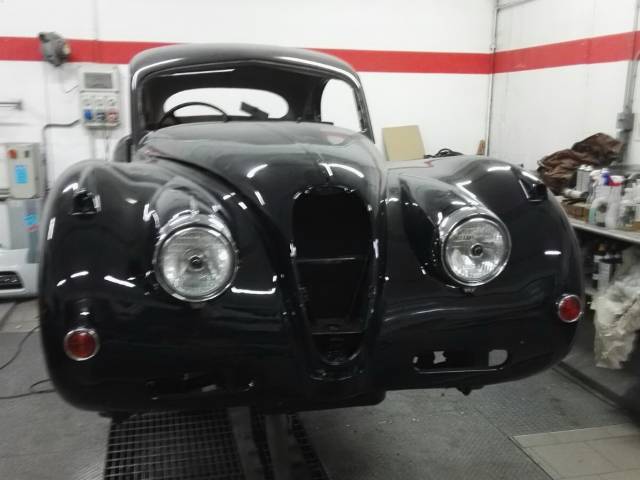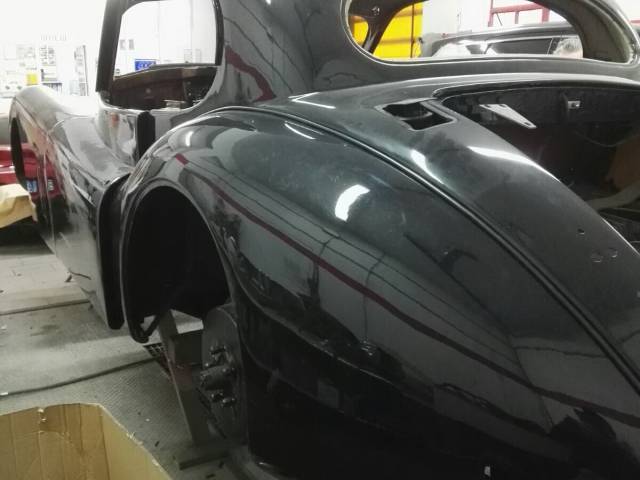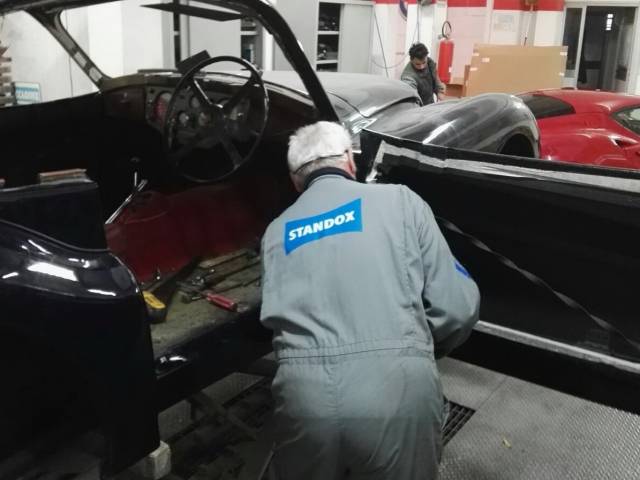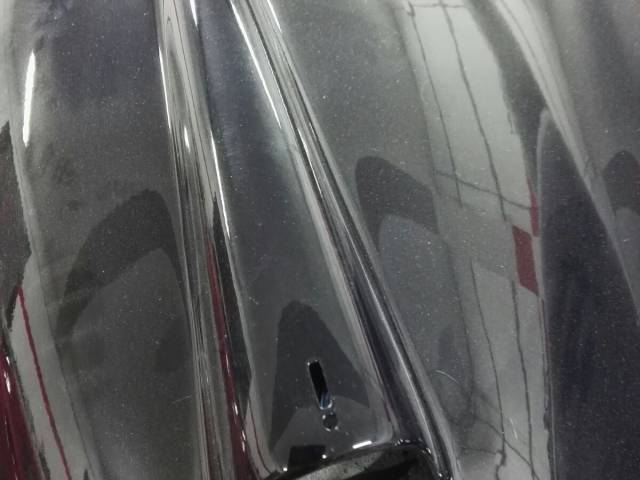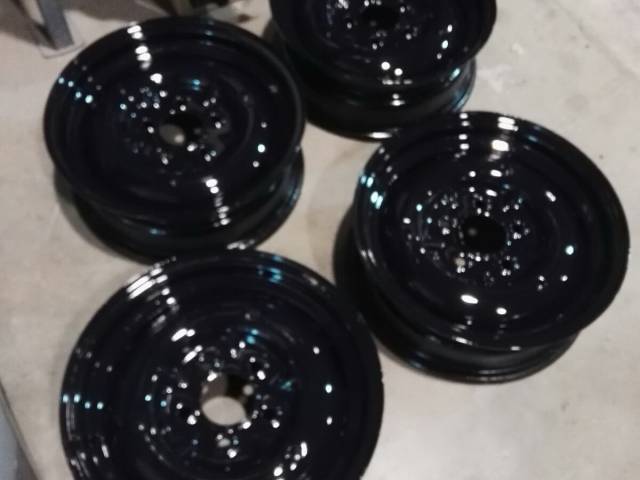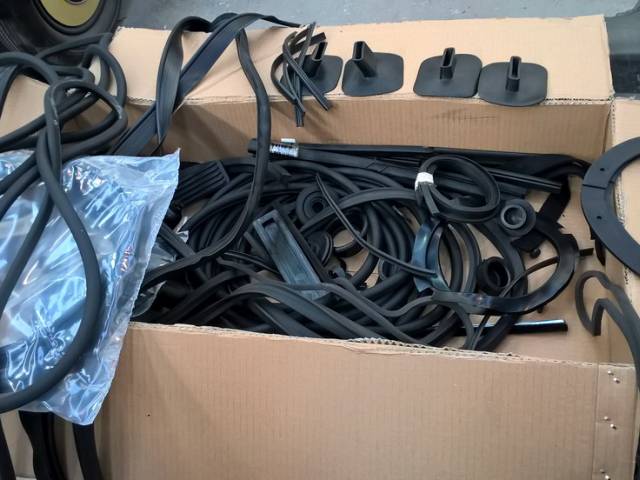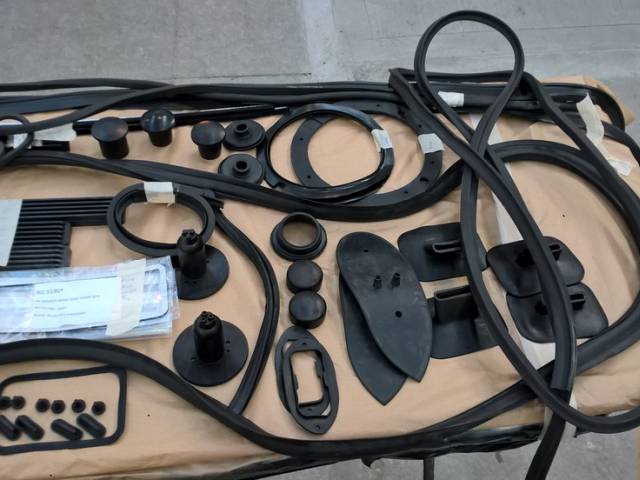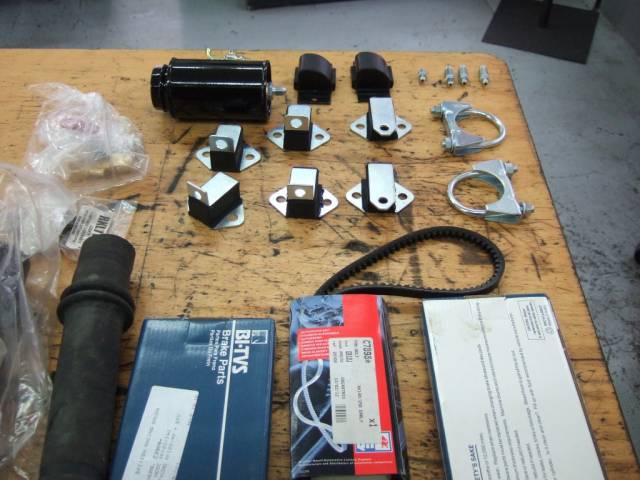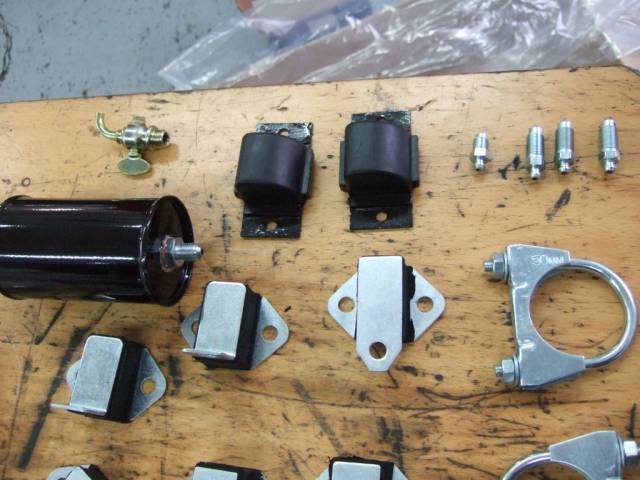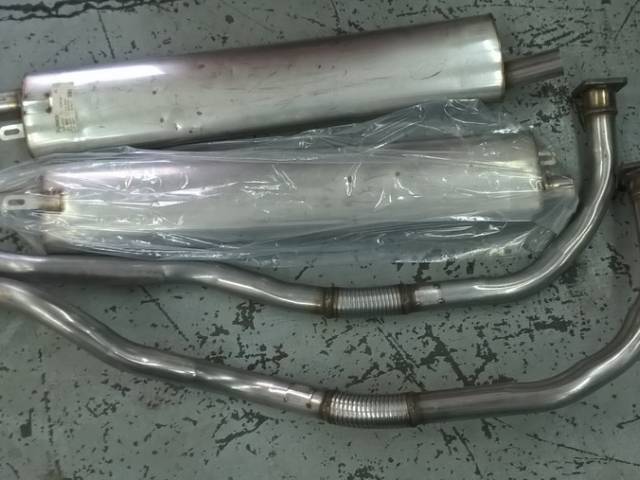 1956 JAGUAR XK 140 FHC RHD - ONE of 843 PRODUCED
Dealer

away
Mille Miglia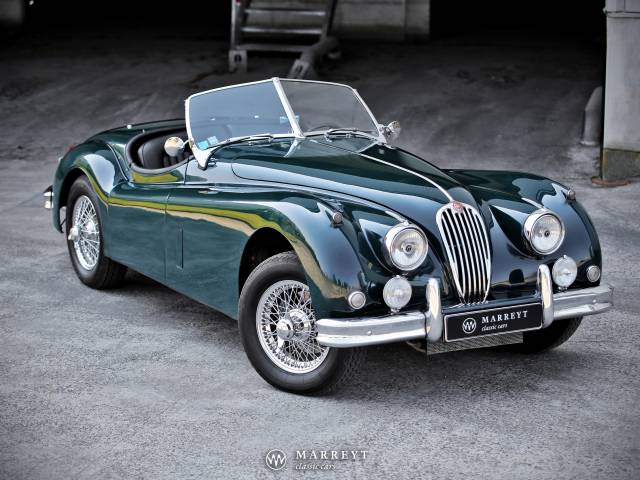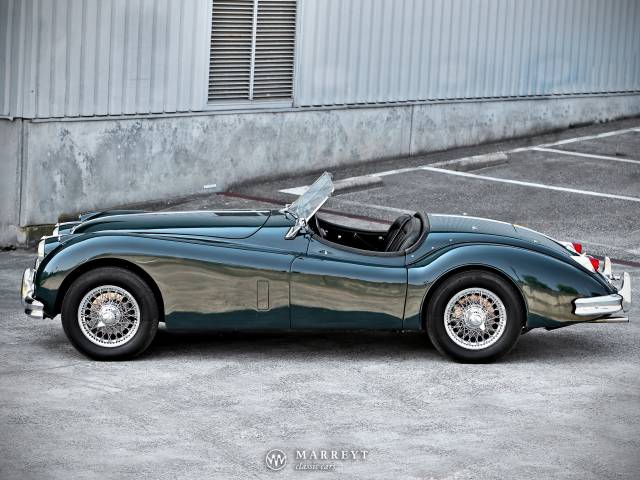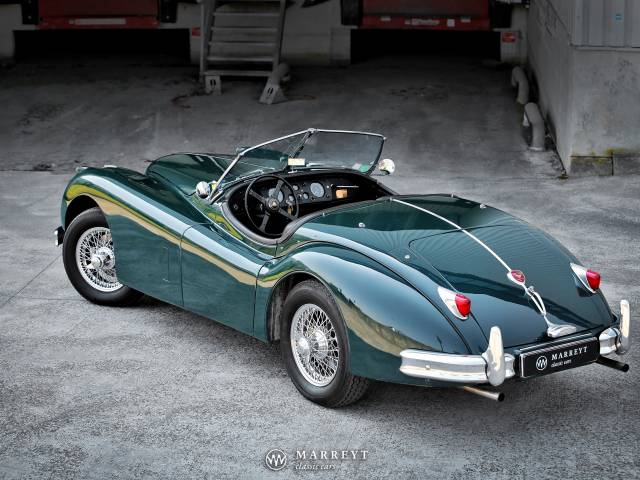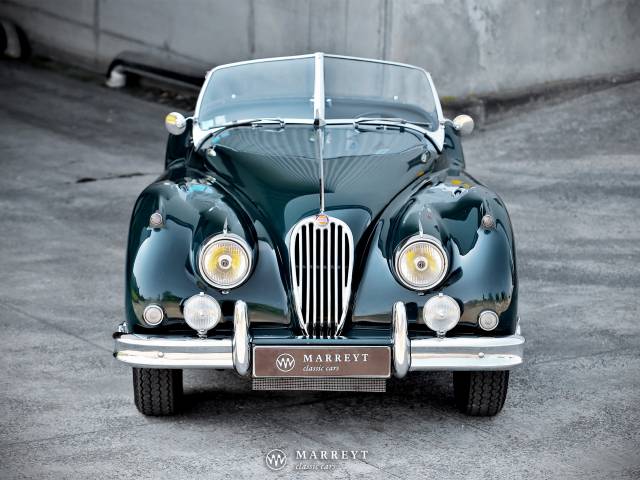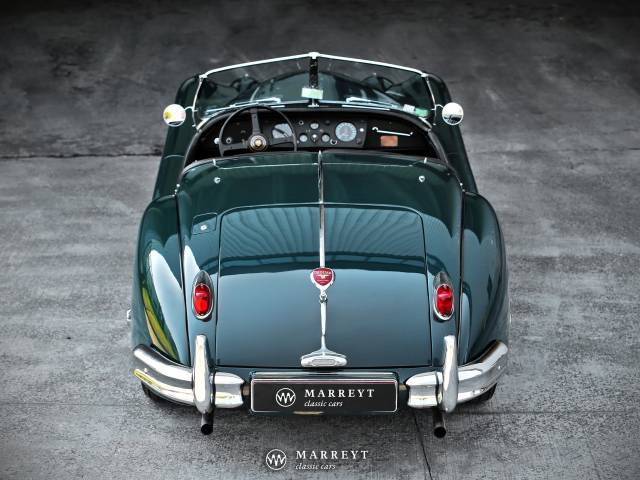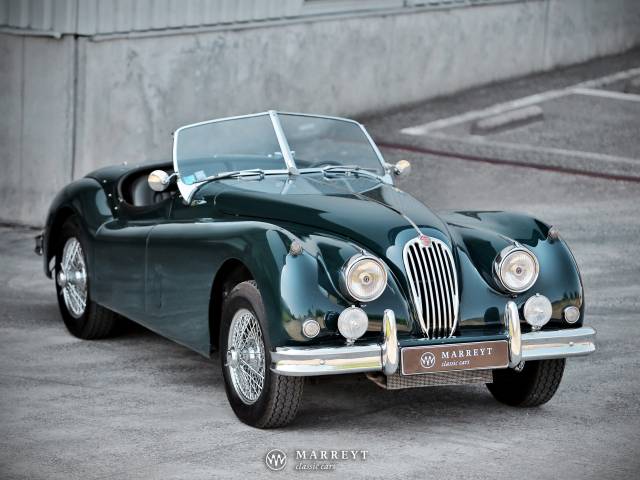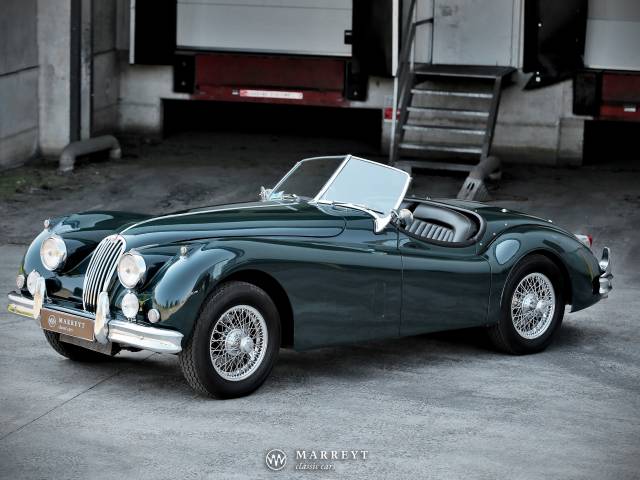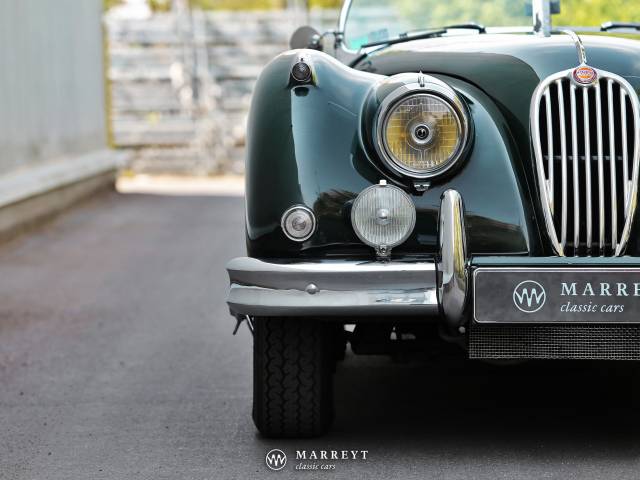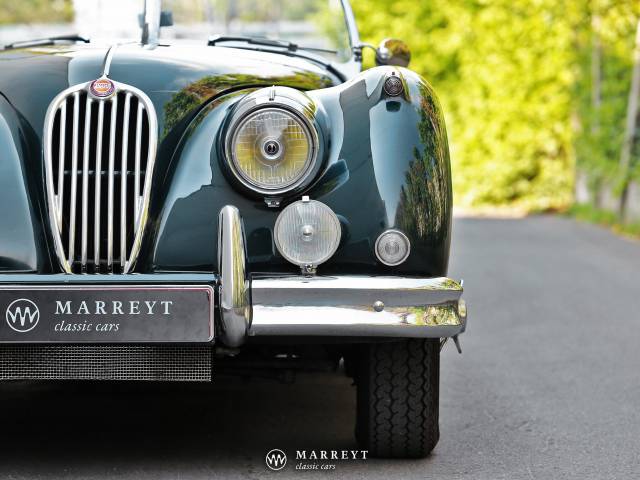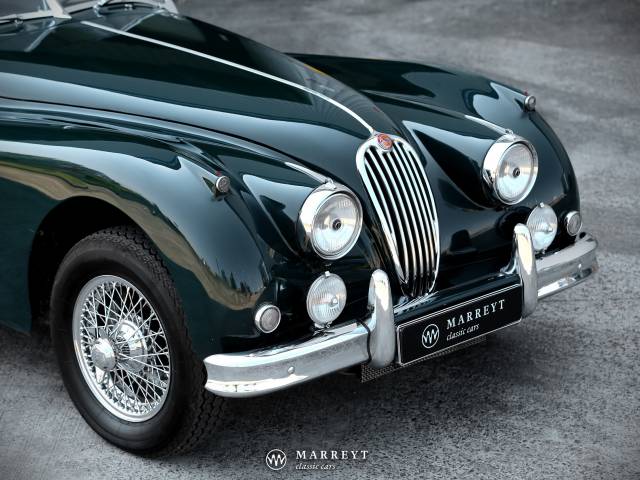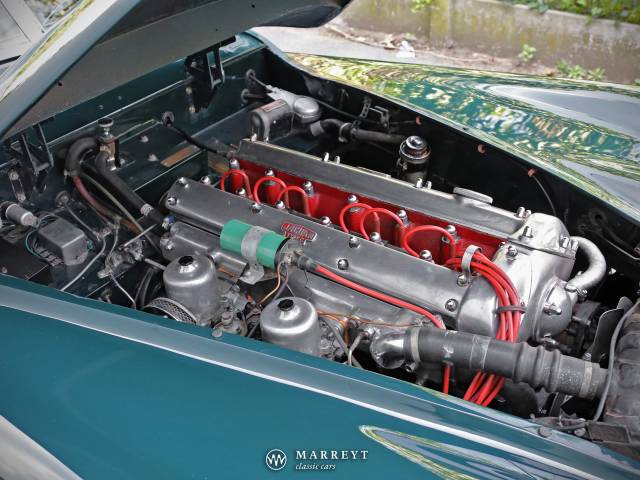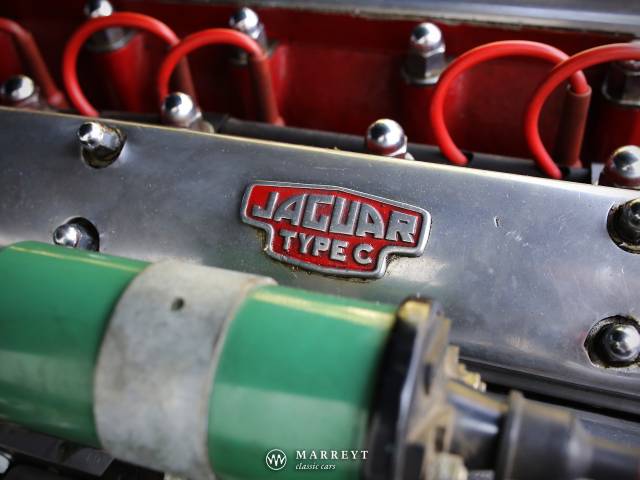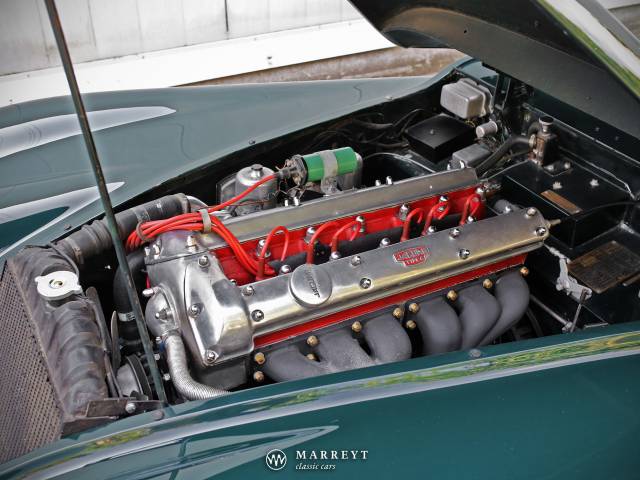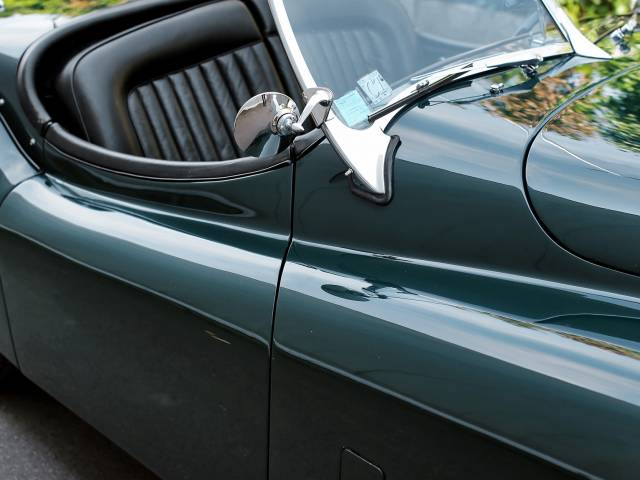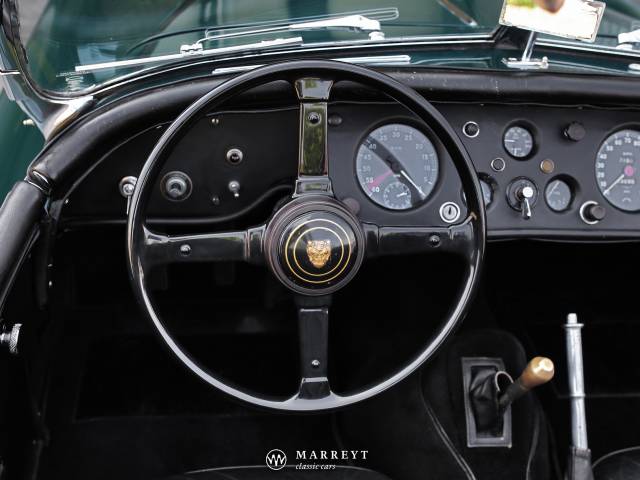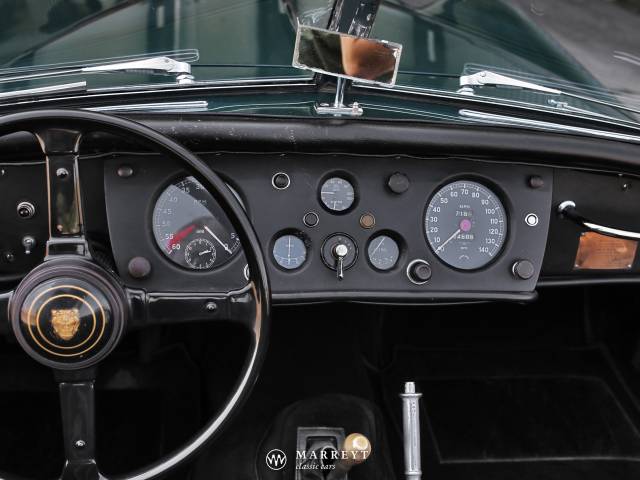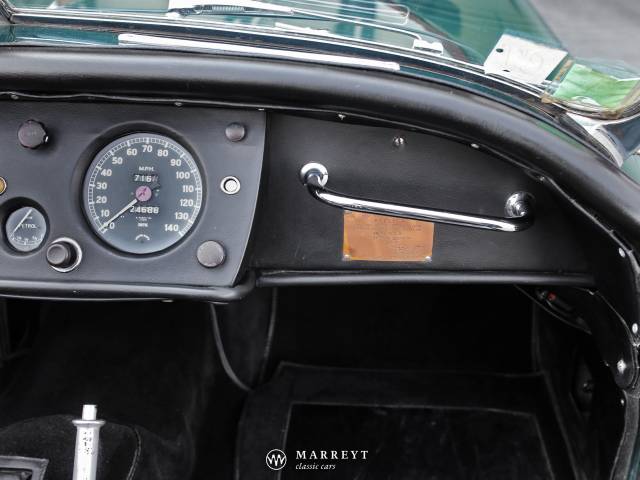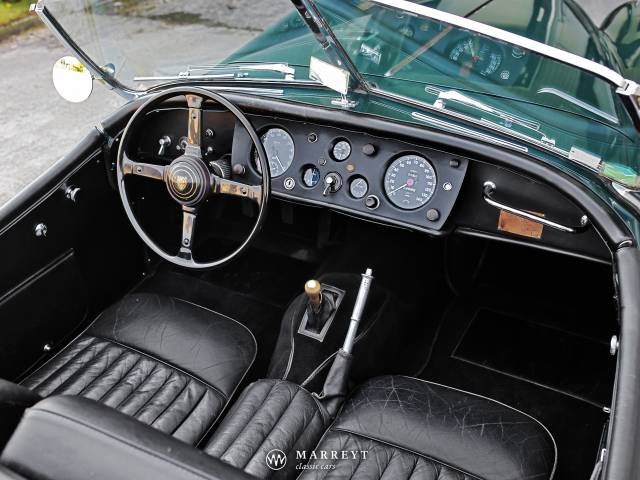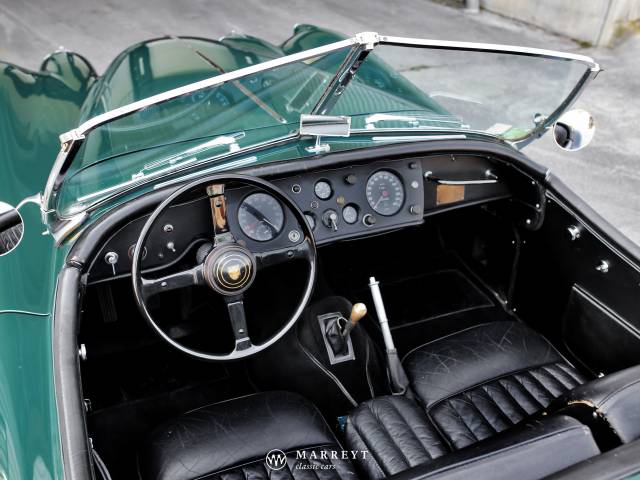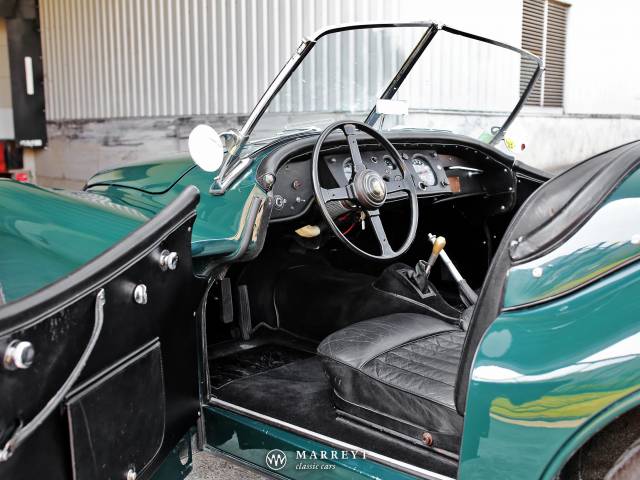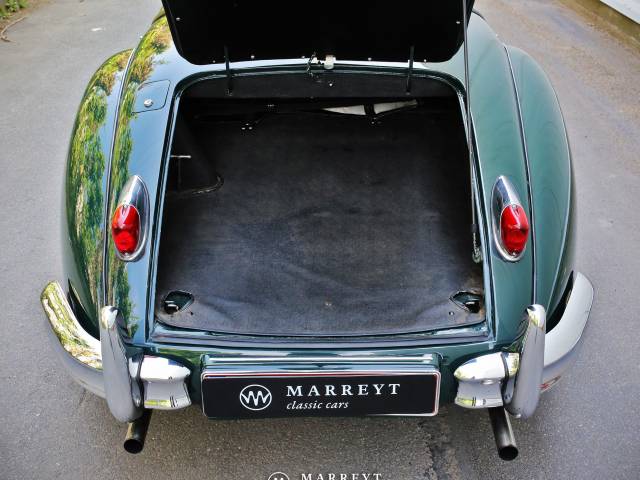 XK140 SE OTS (Open Two Seater) is one of the finest British classics
Dealer

away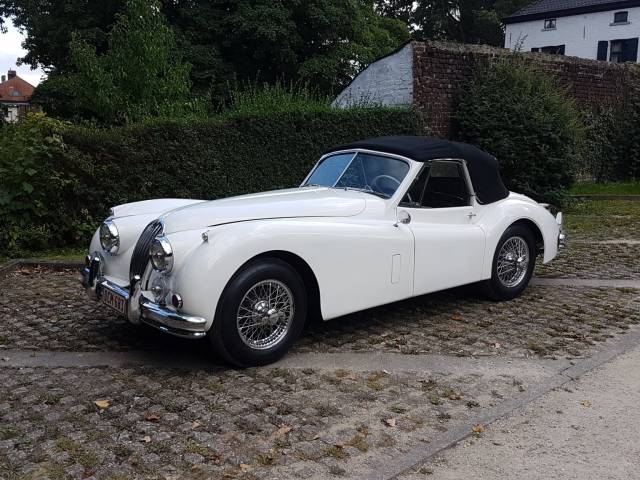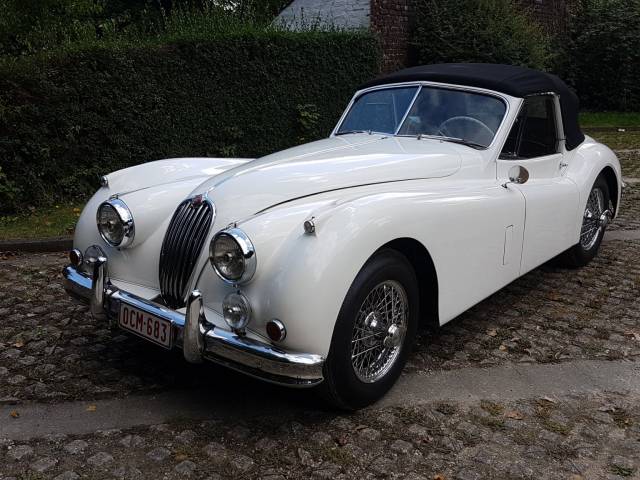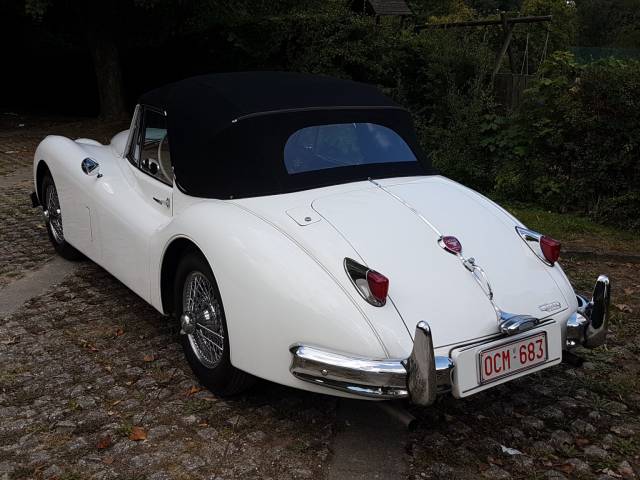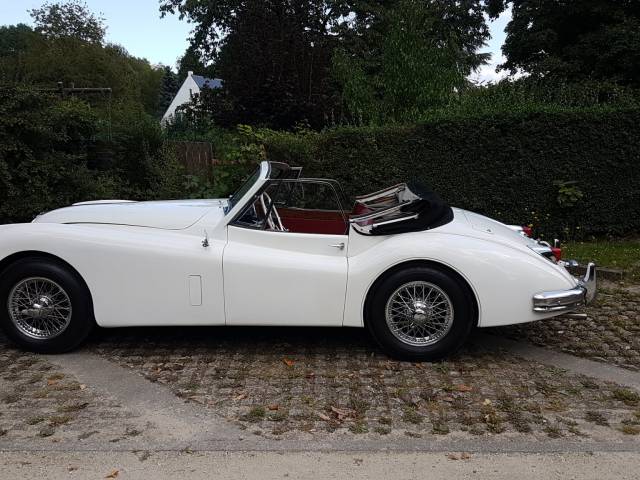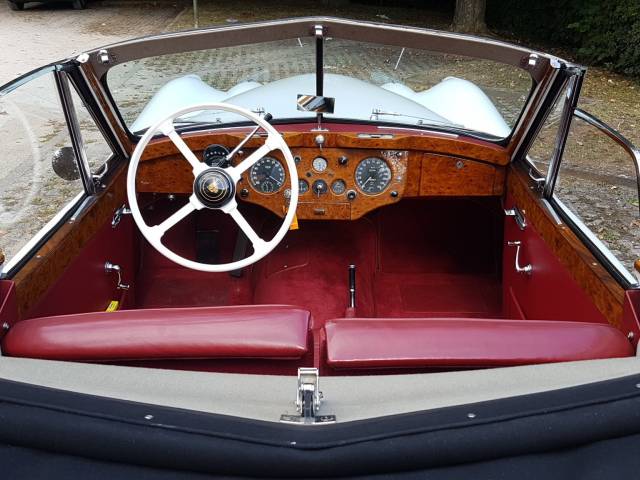 XK 140 Drophead
Dealer

away
Mille Miglia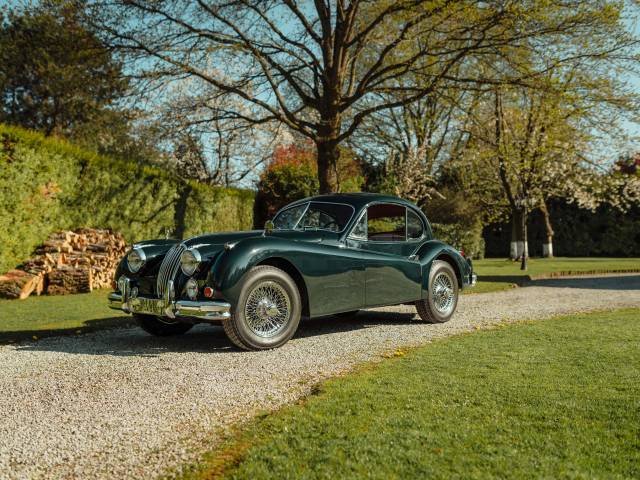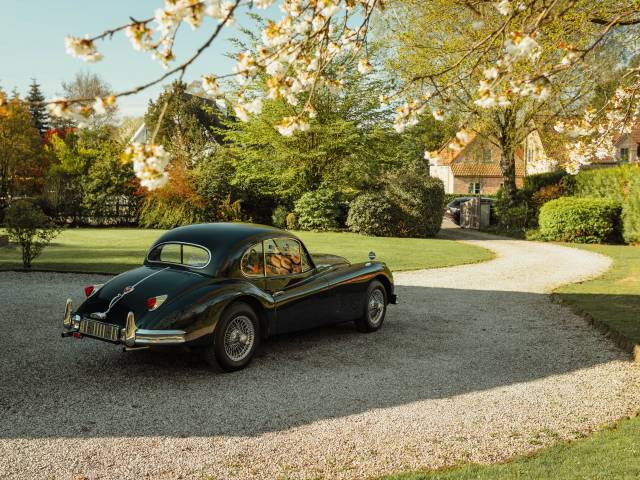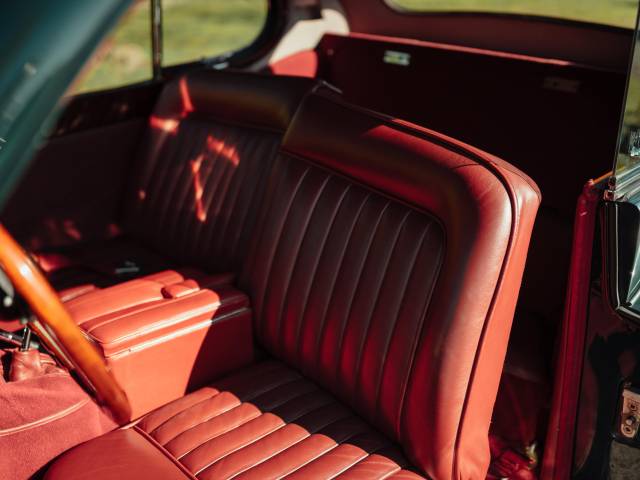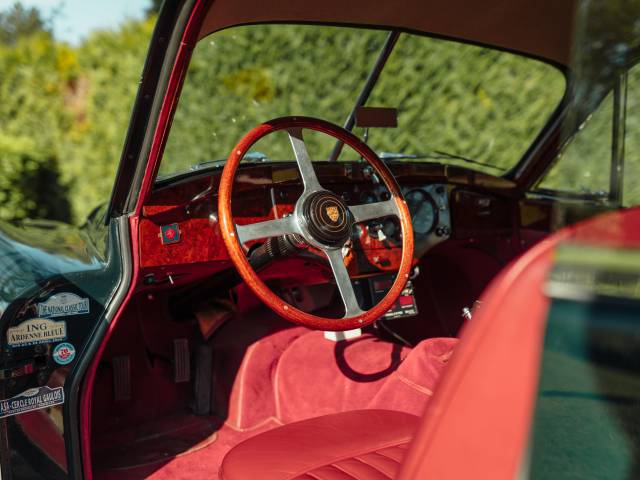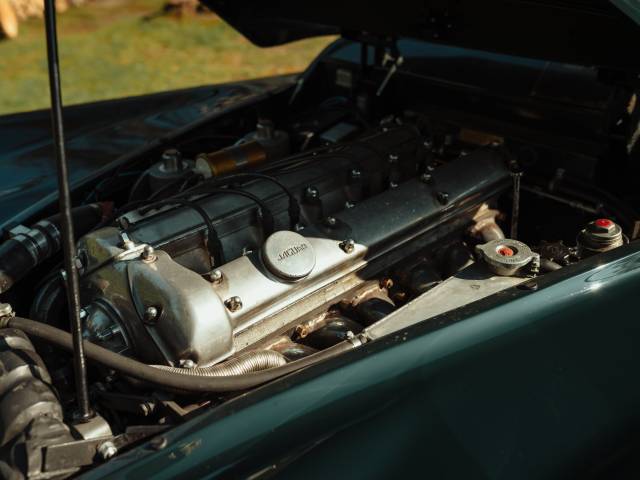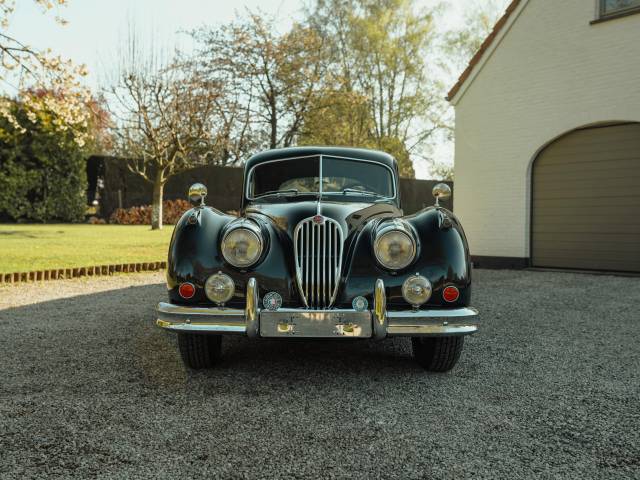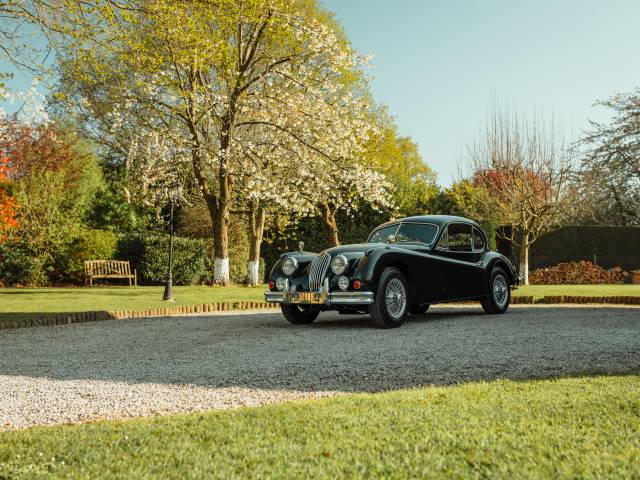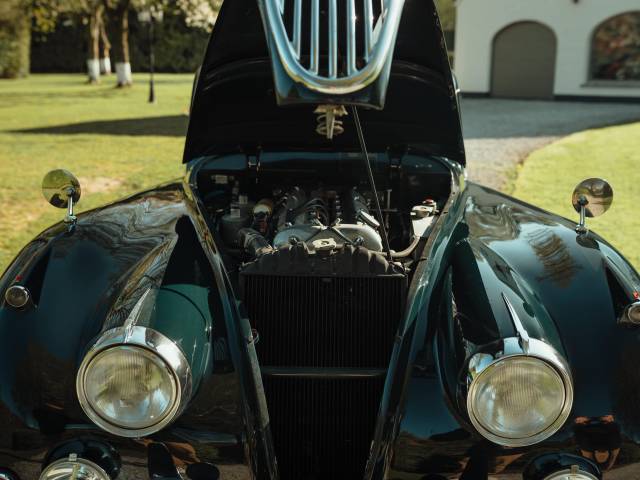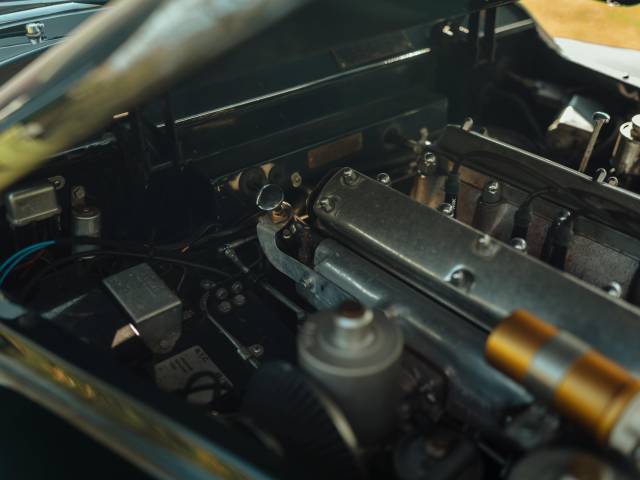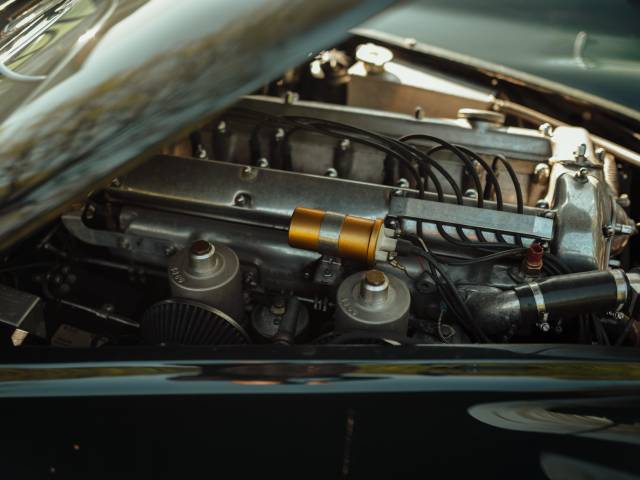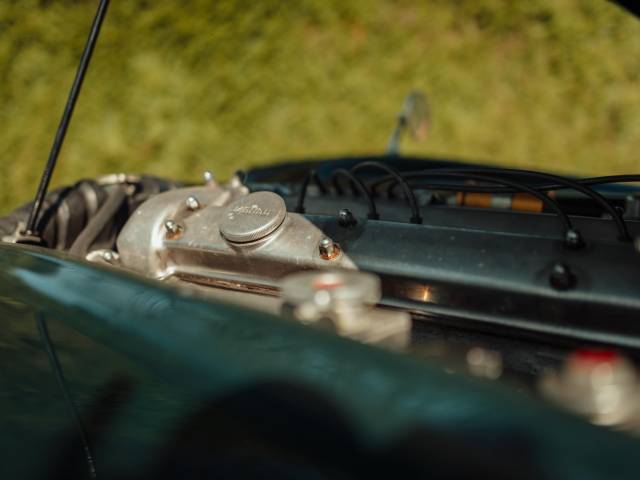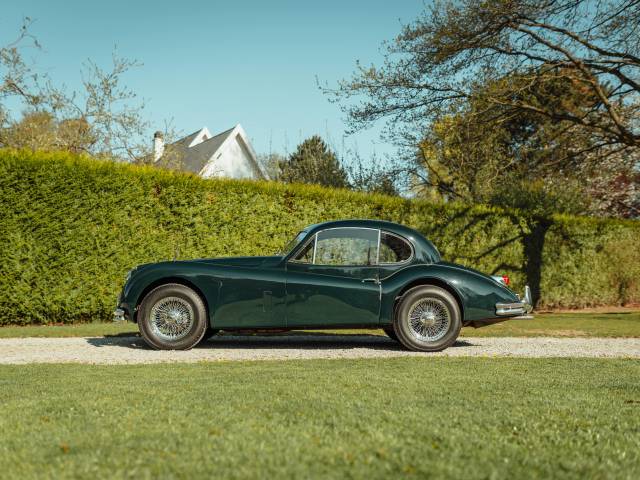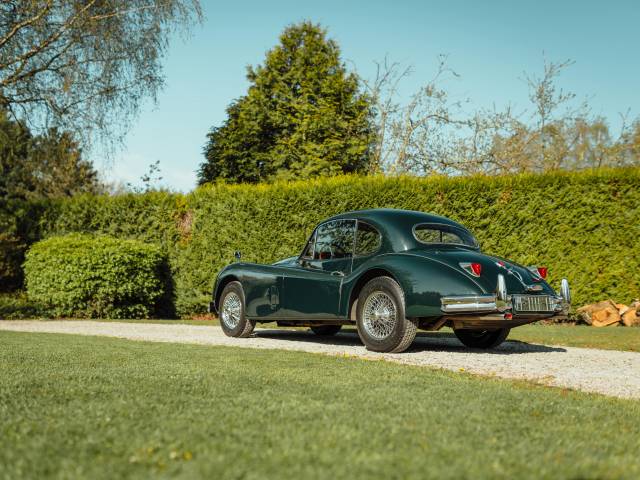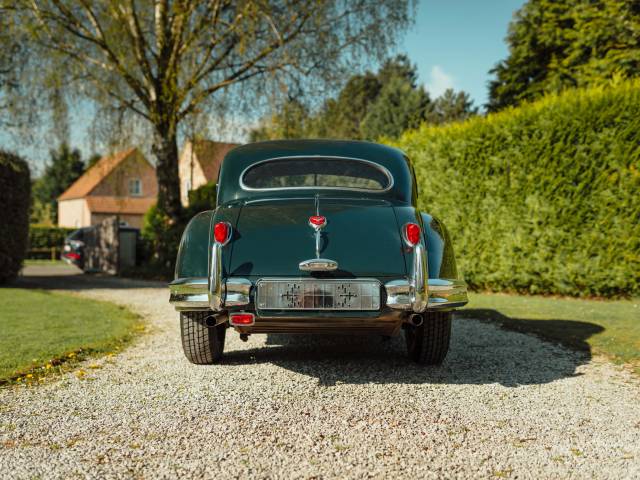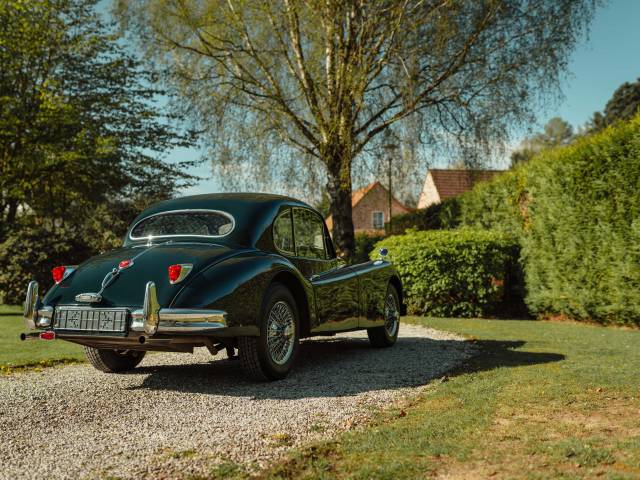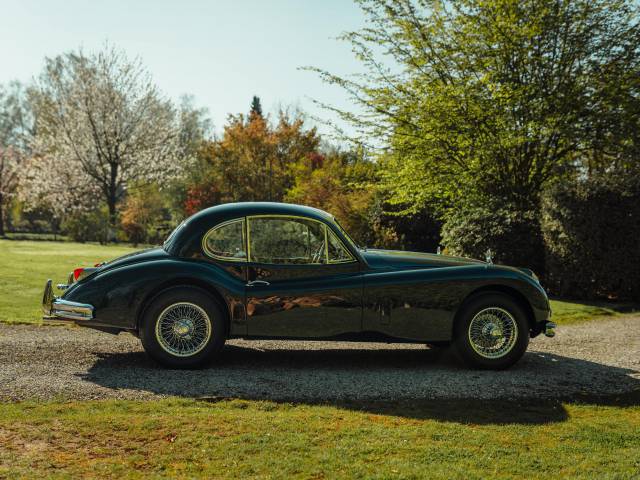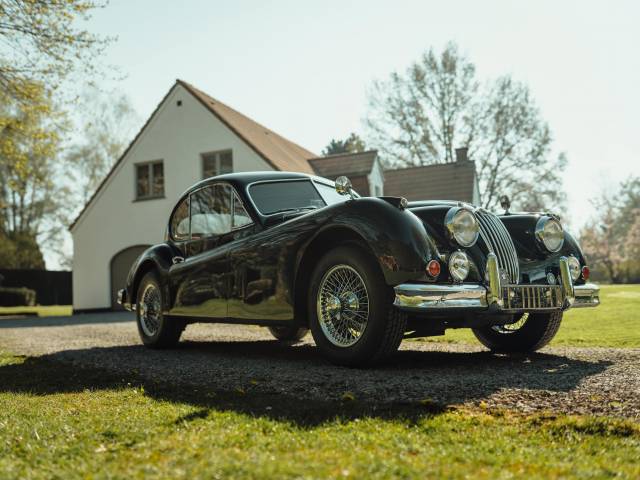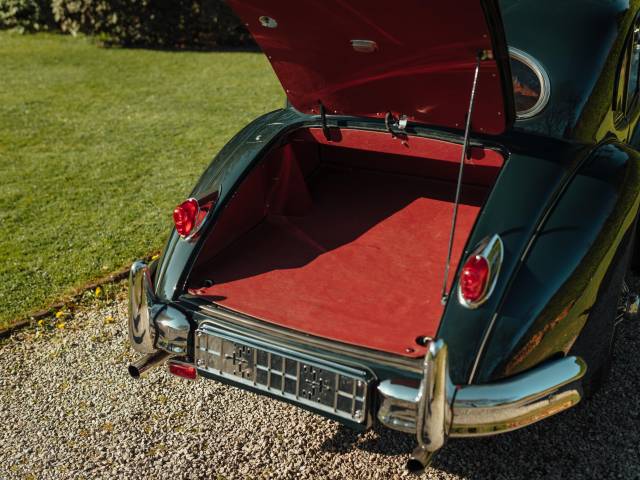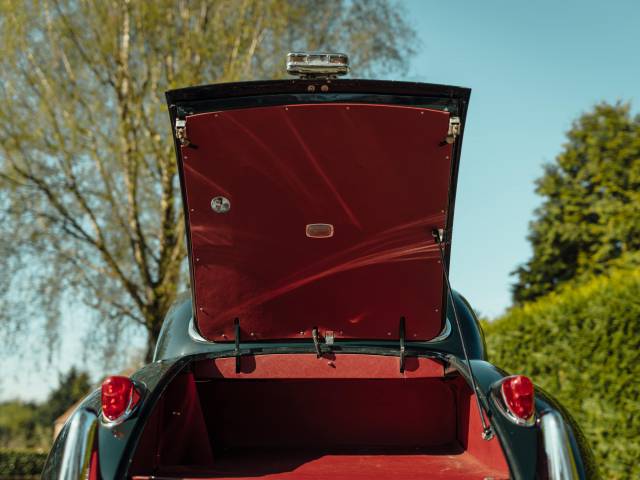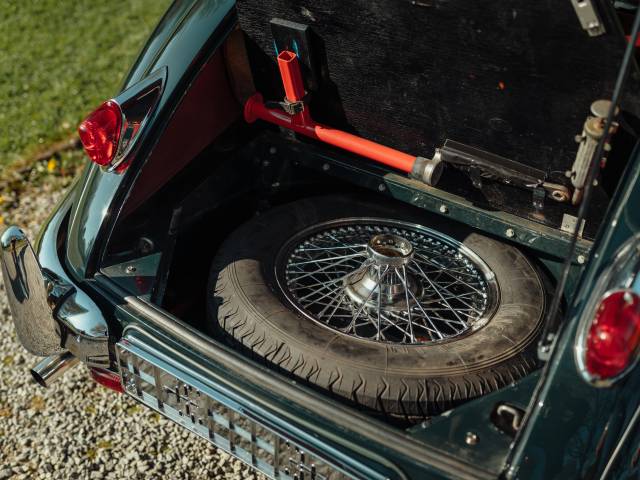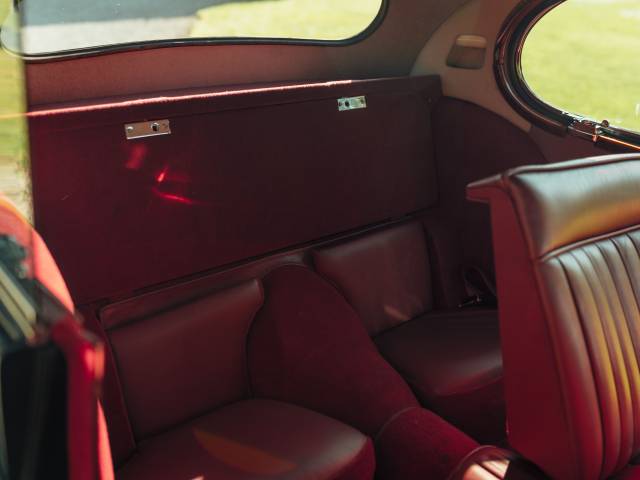 Jaguar XK140 FHC SE - Européenne - Matching numbers - Expertisée
Dealer

away
Mille Miglia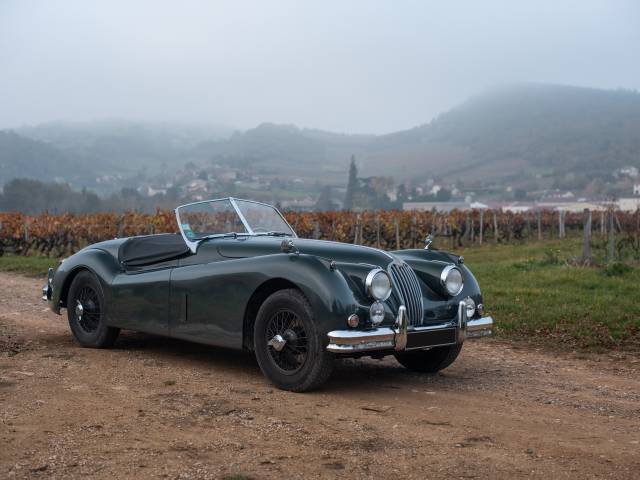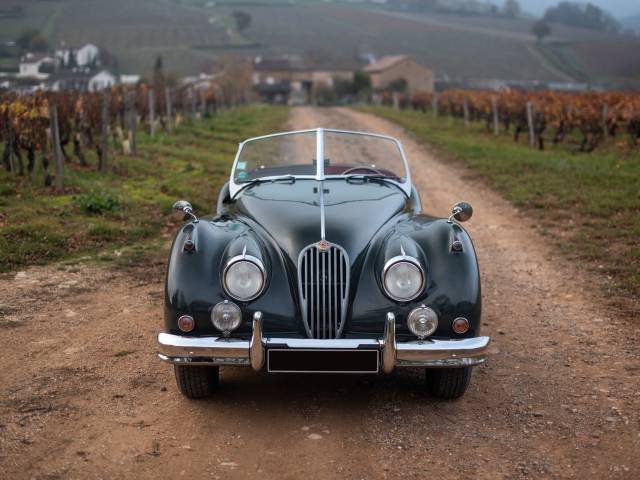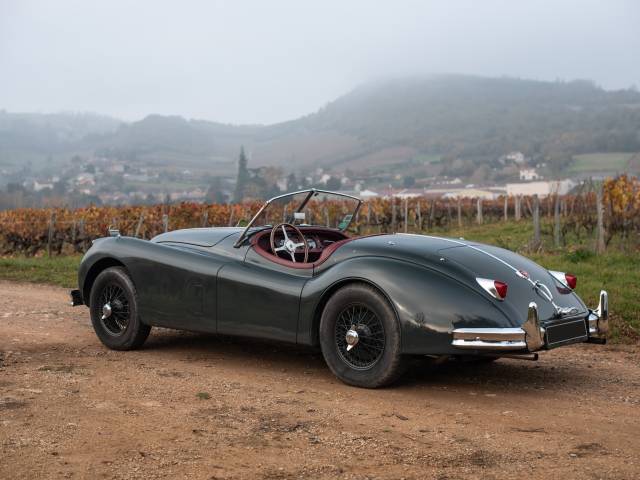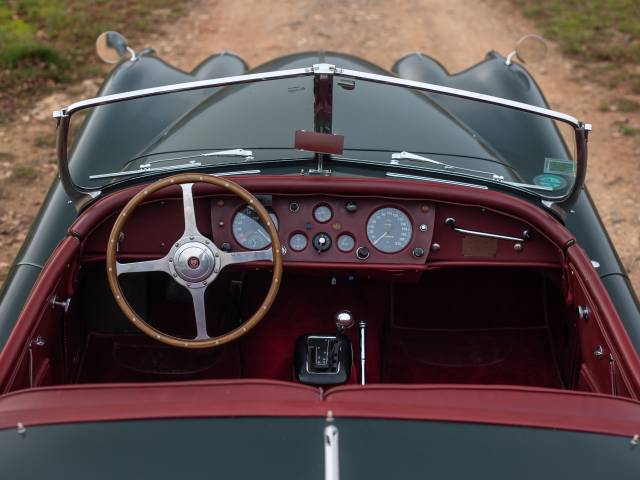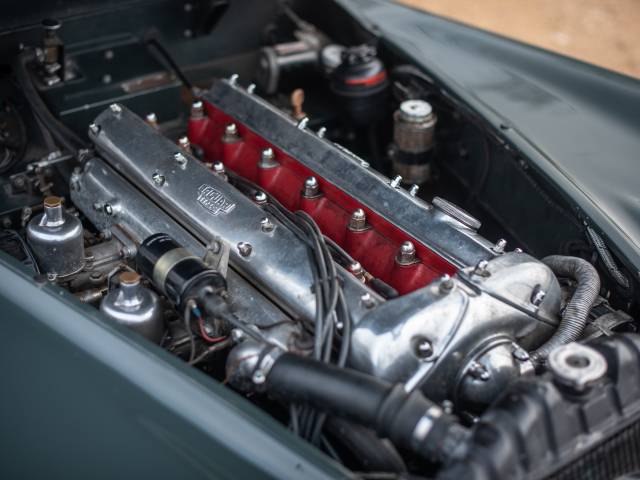 Jaguar XK140 OTS SE - Culasse Type-C - Carrosserie Alu - Excellent état
Dealer

away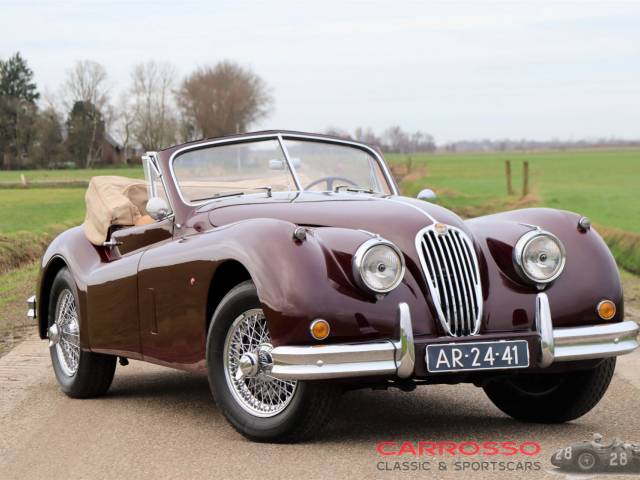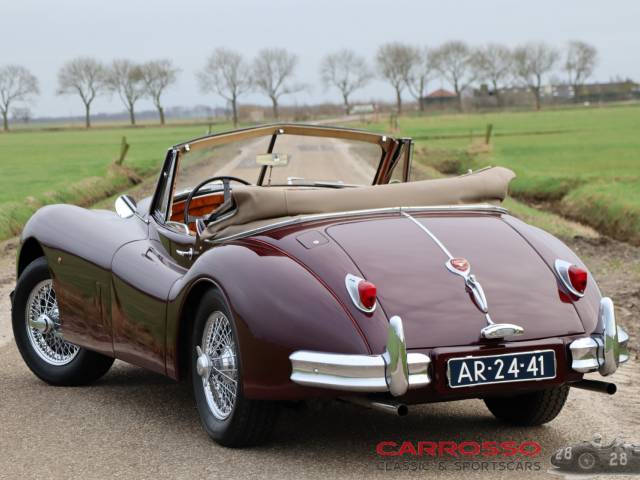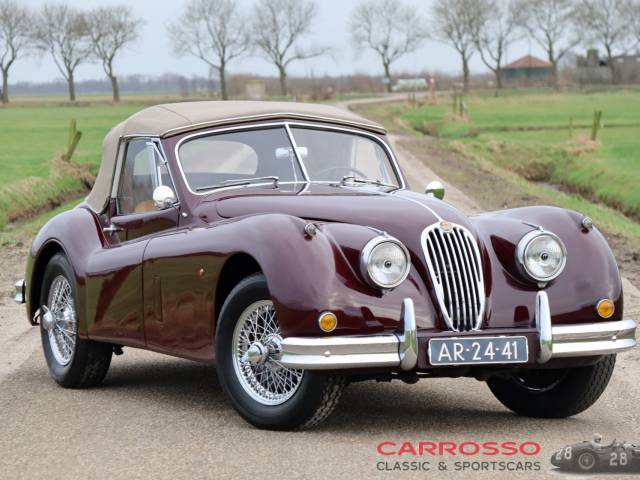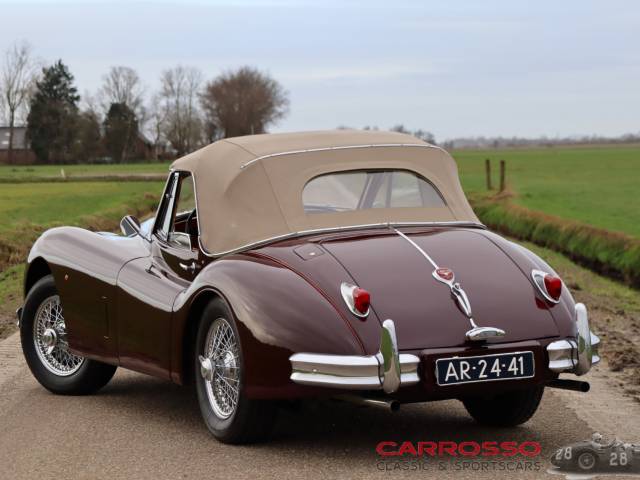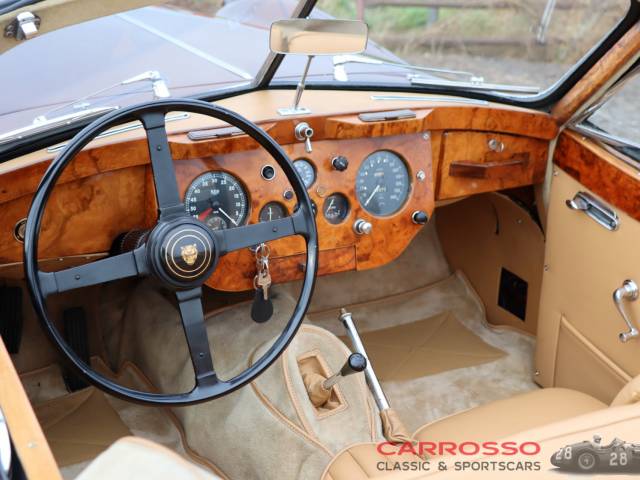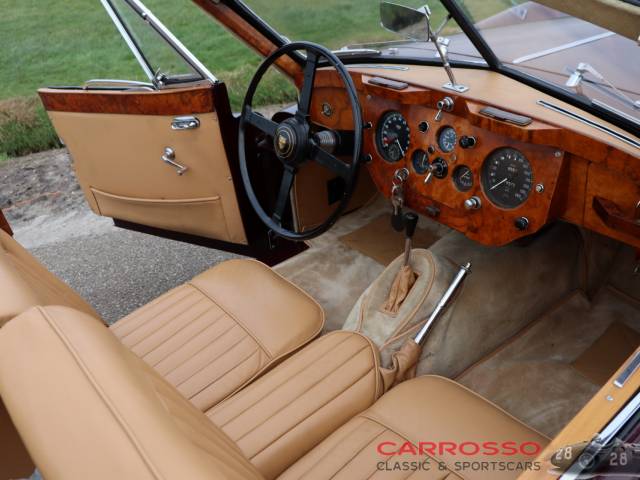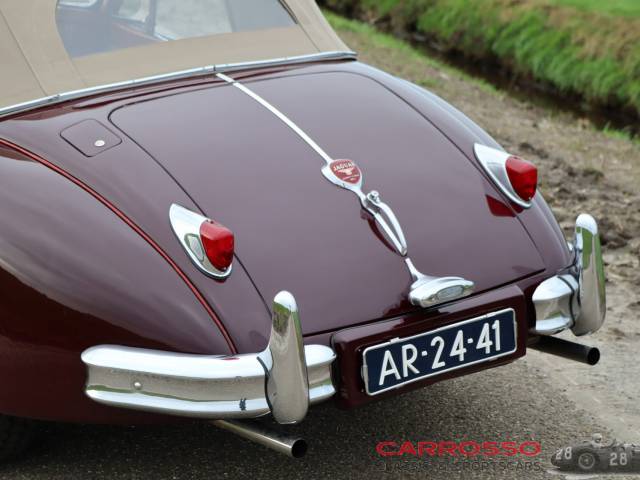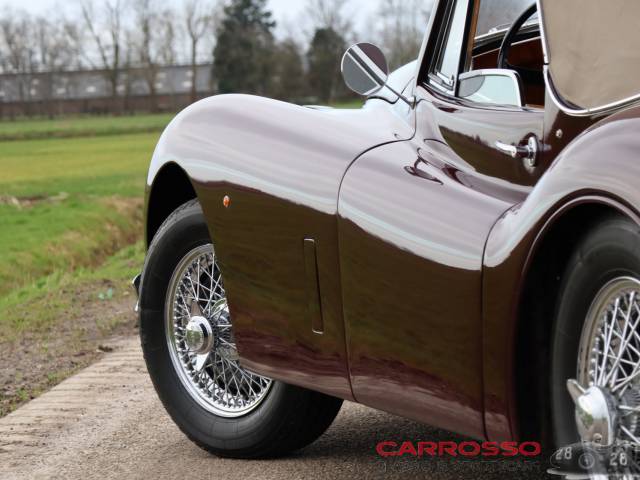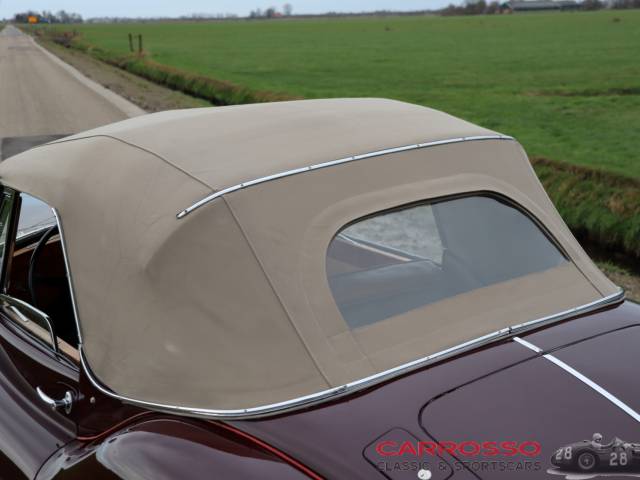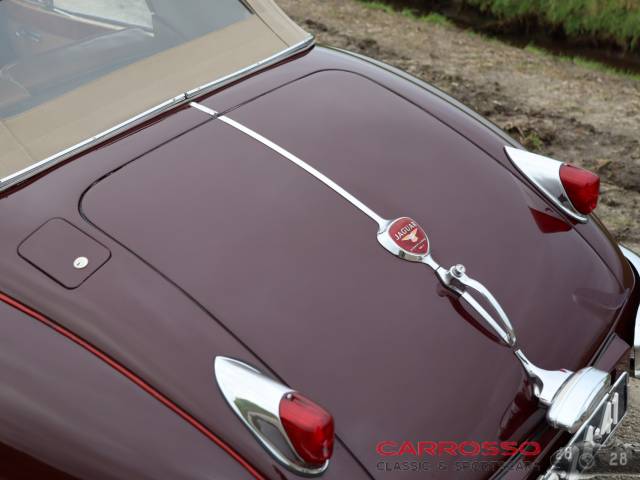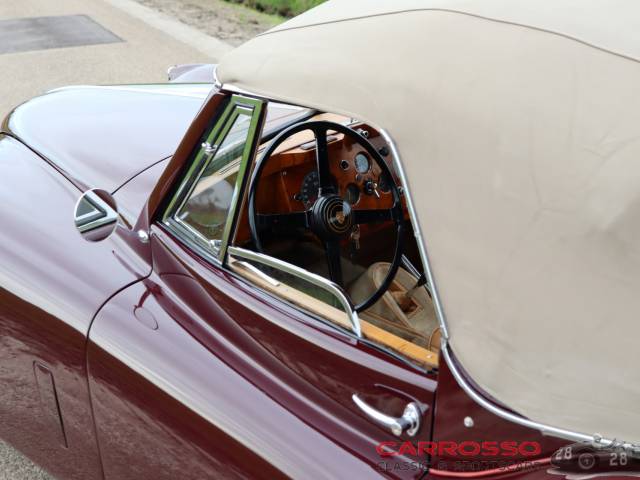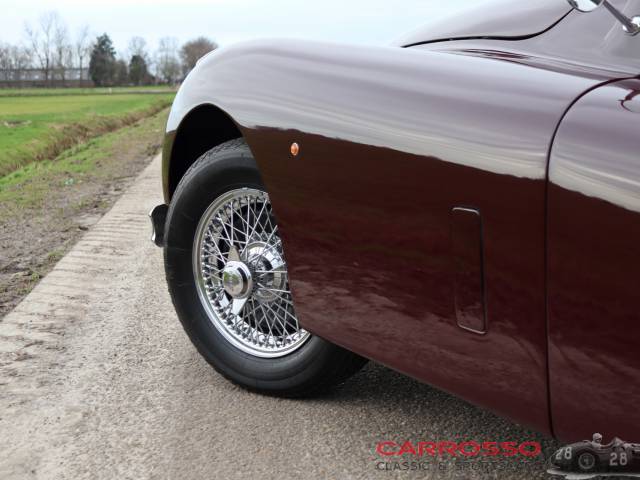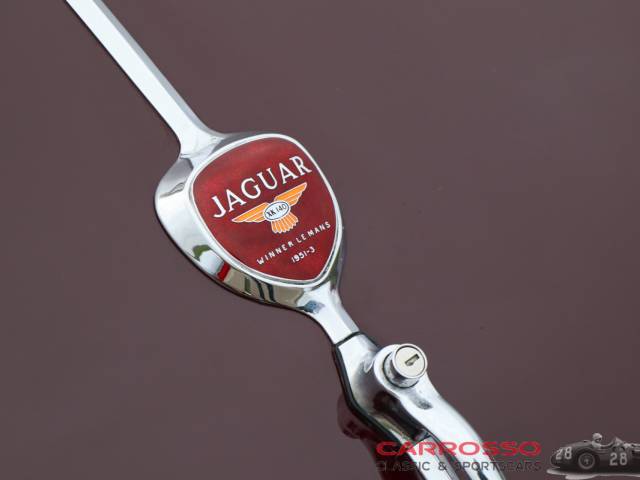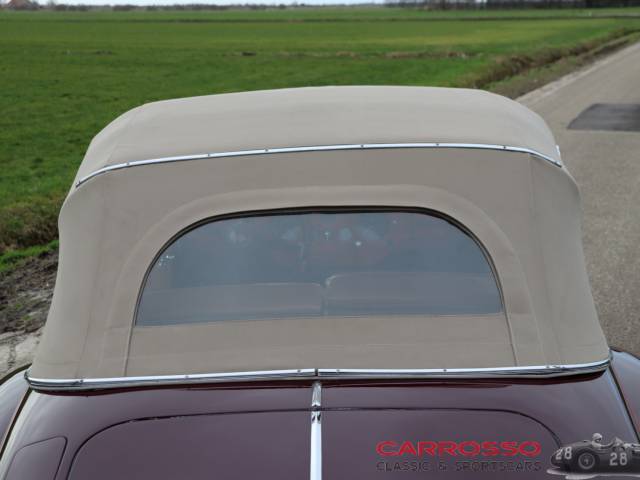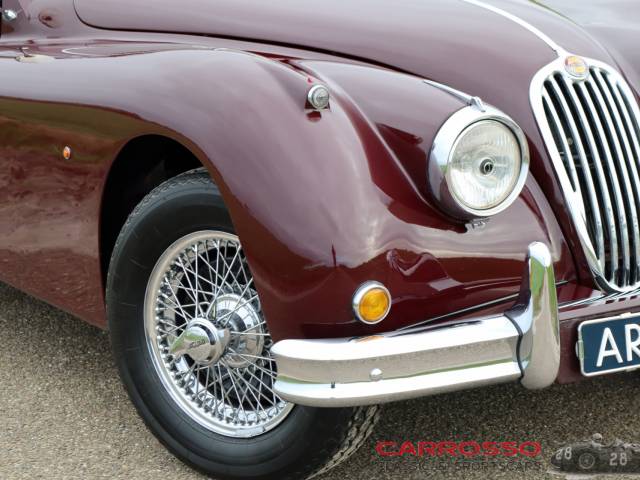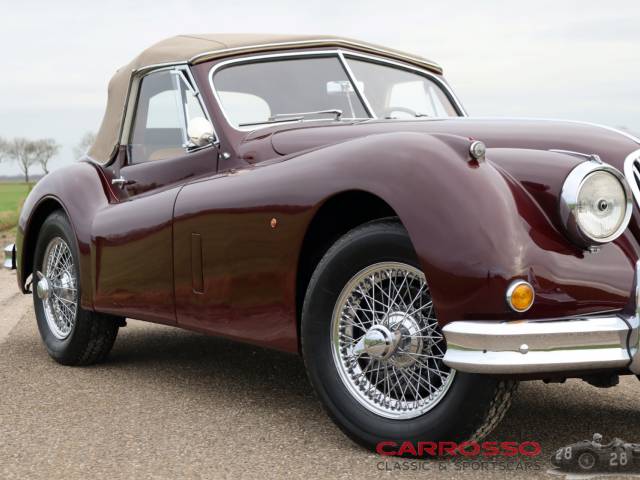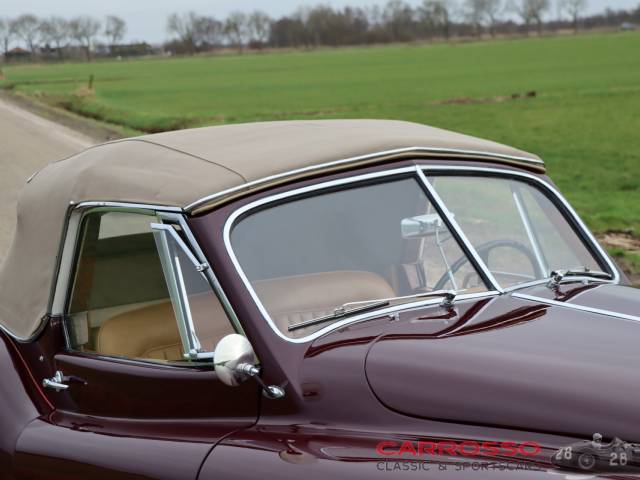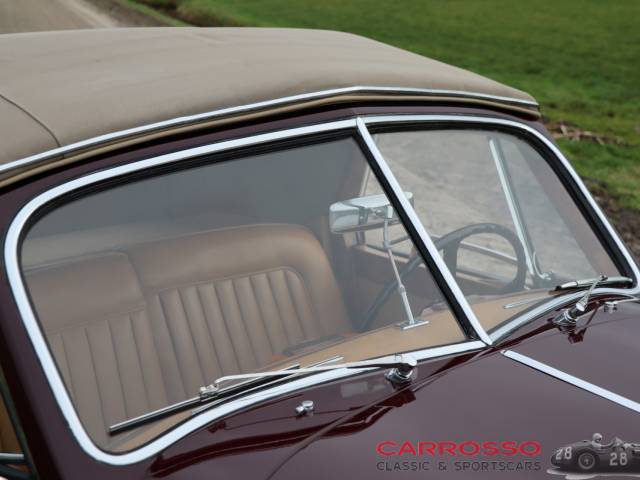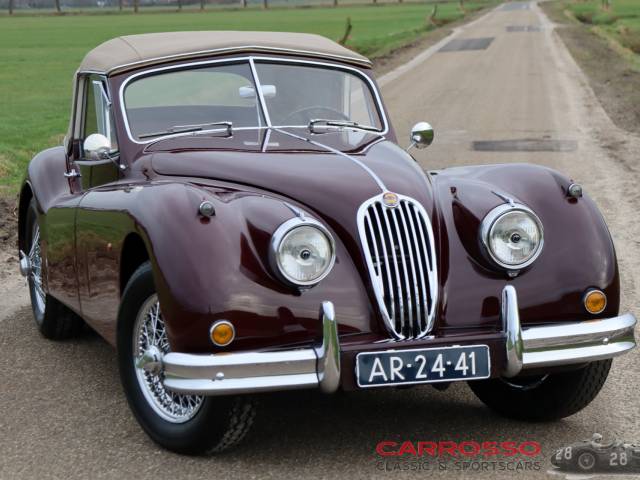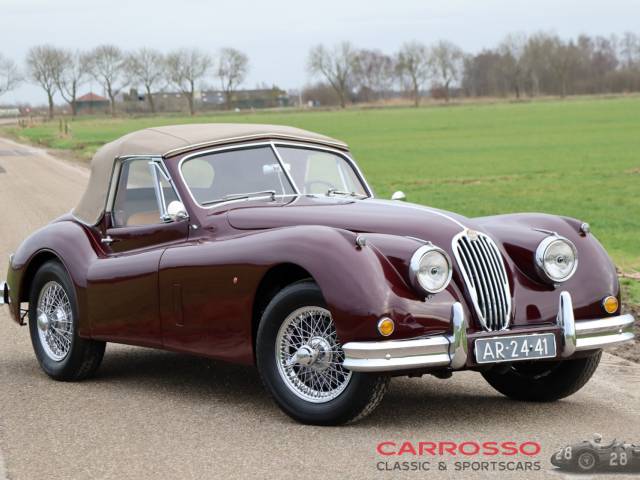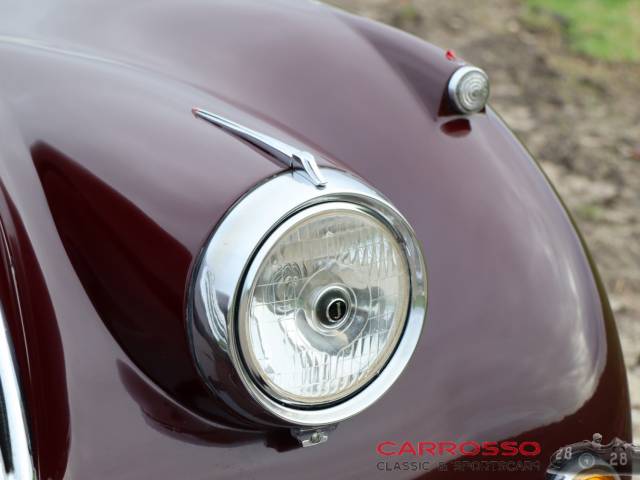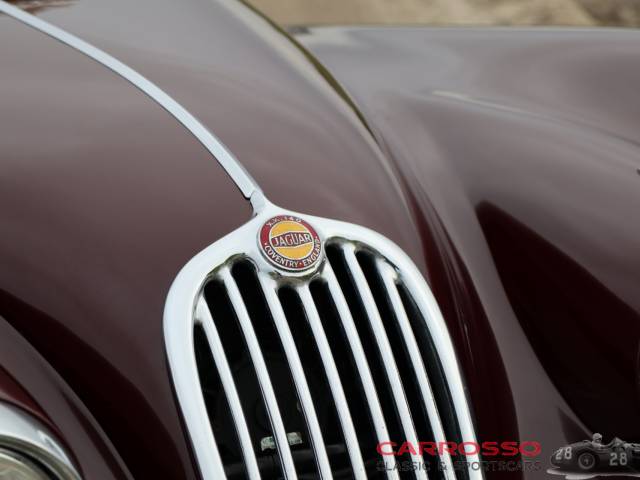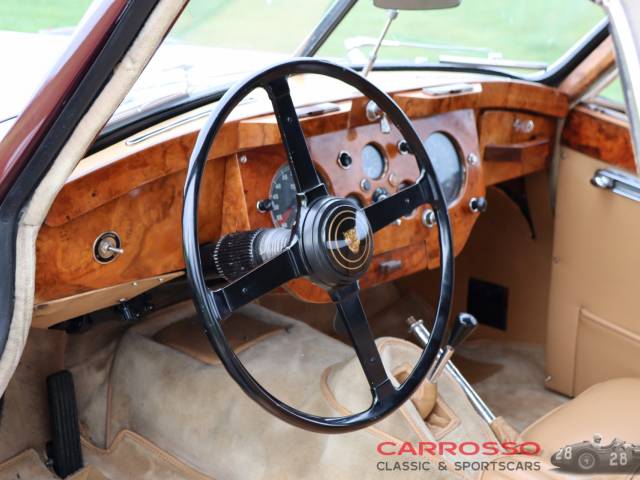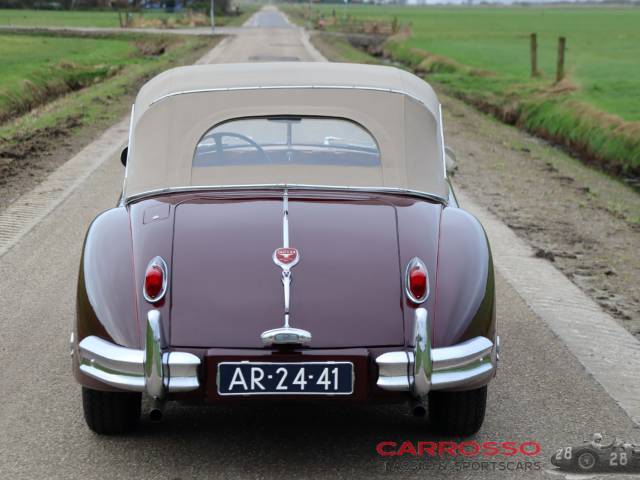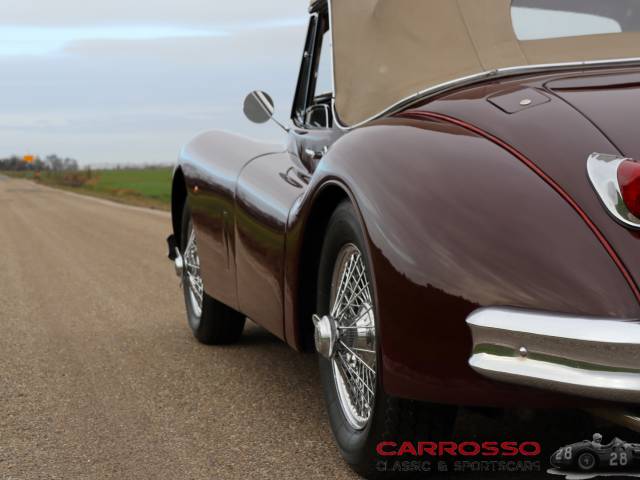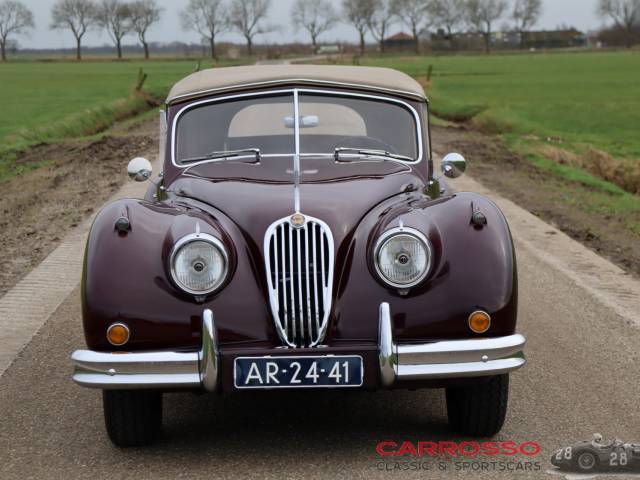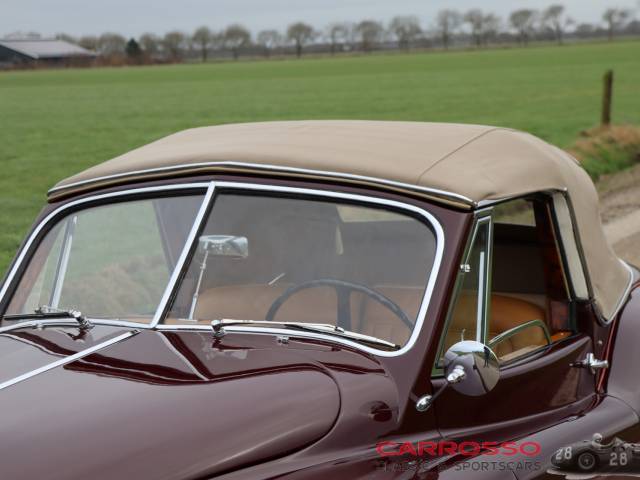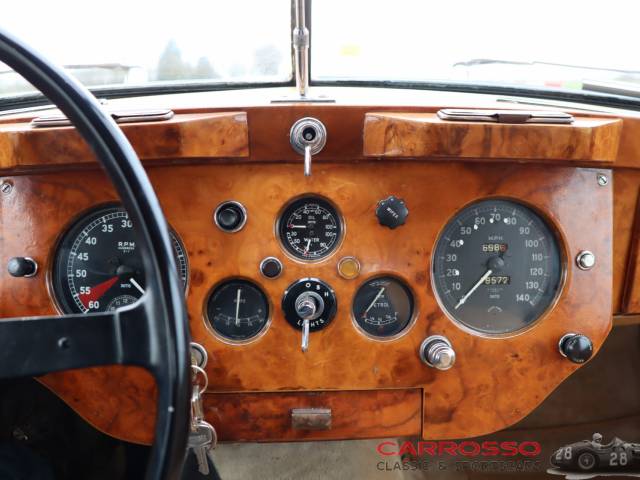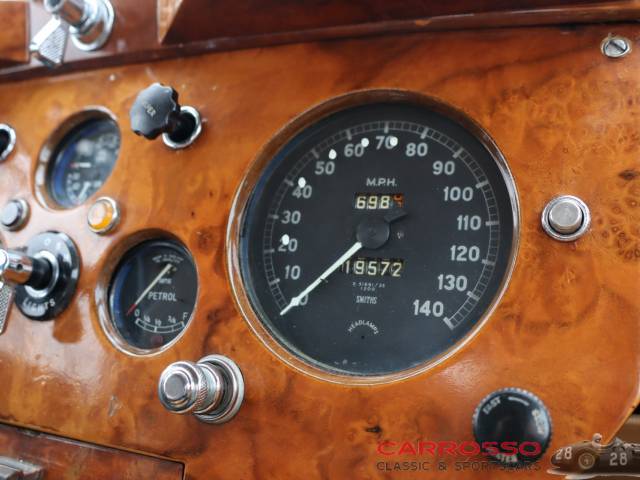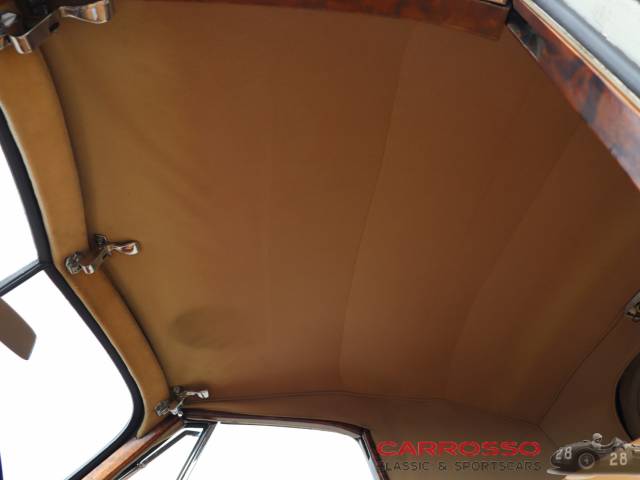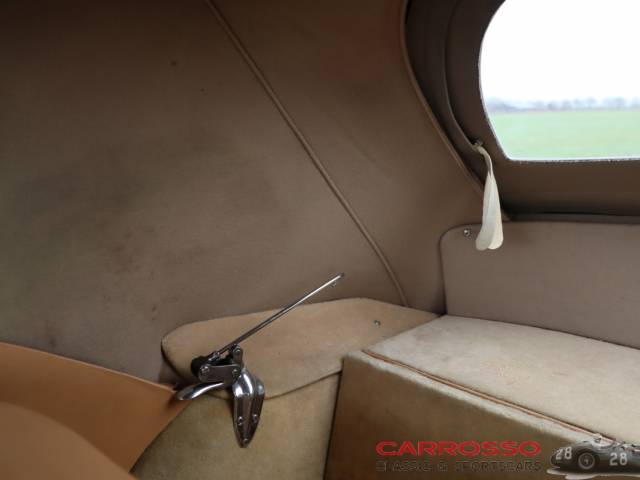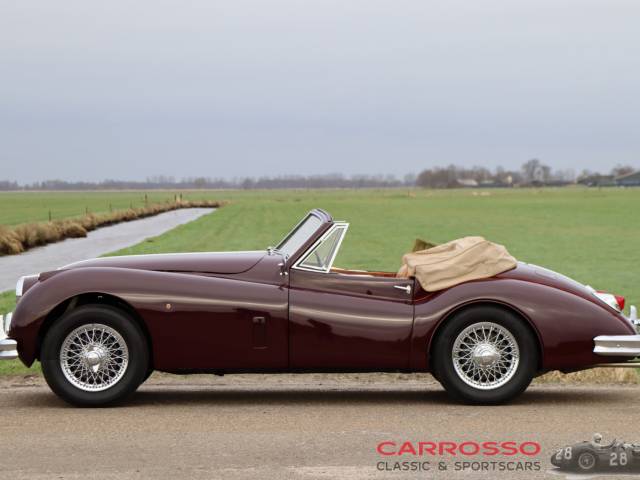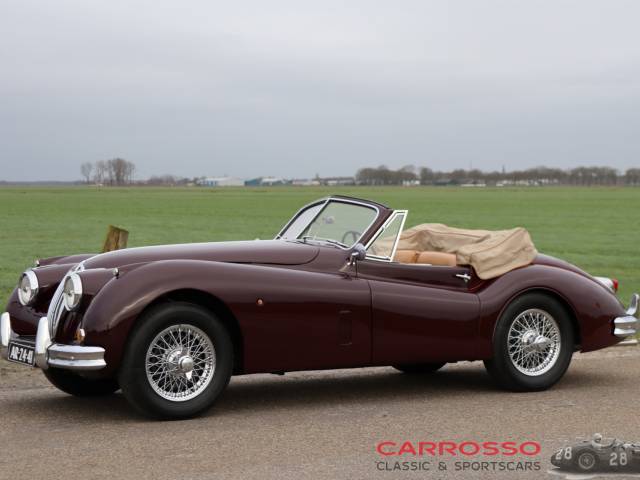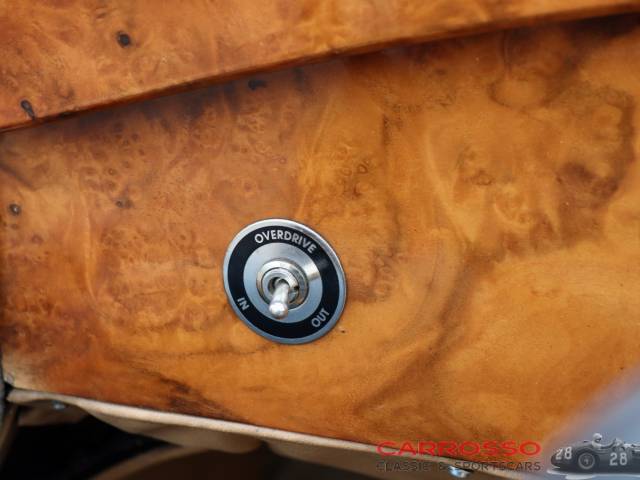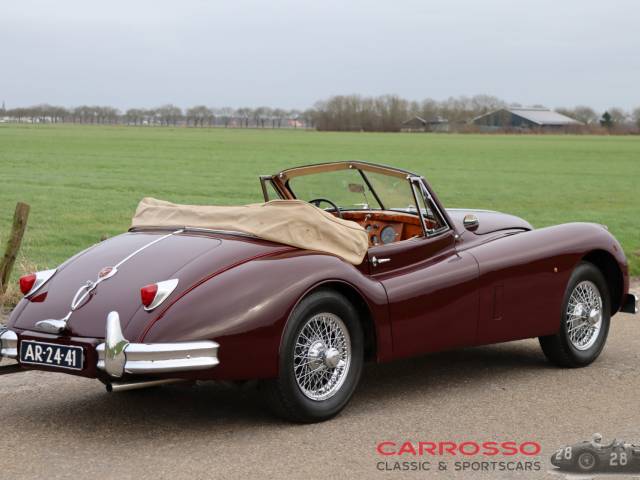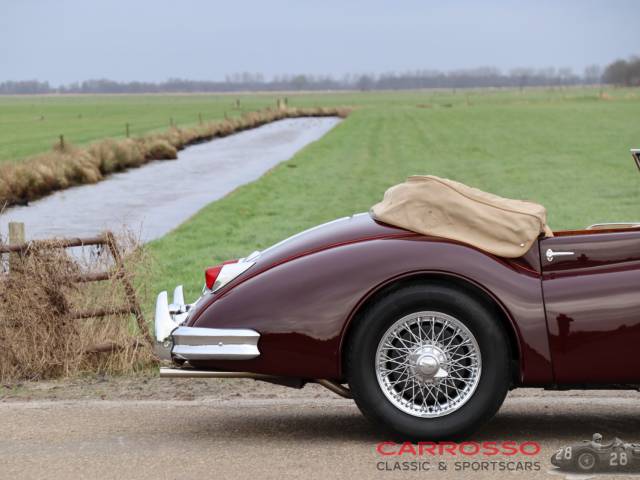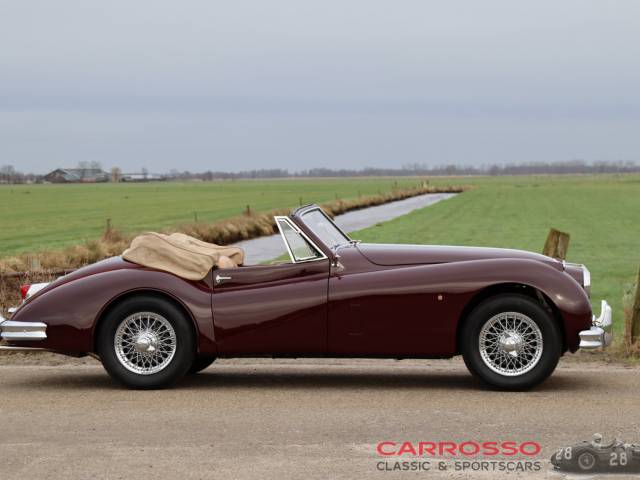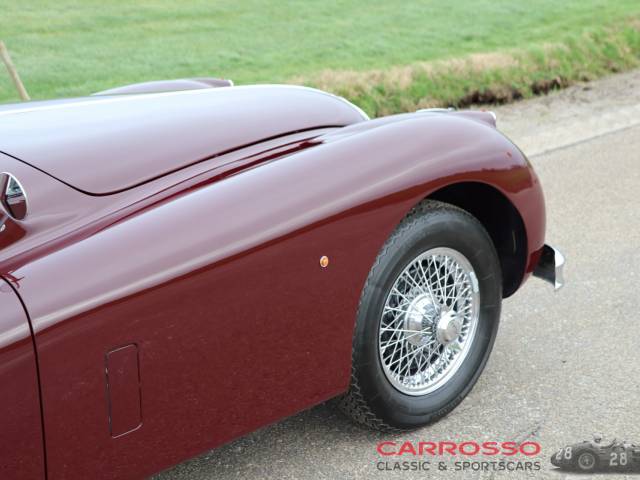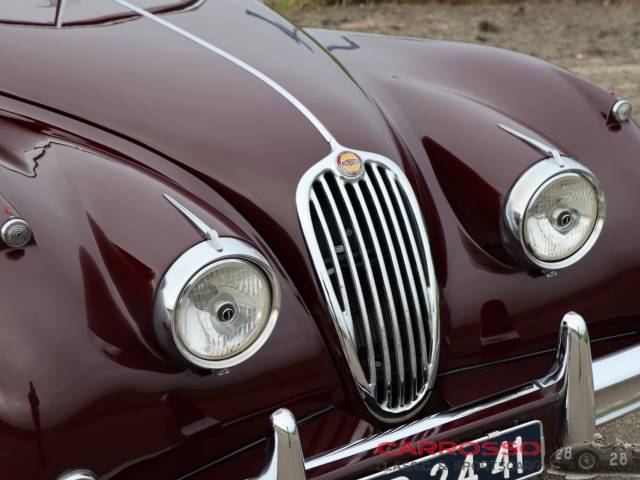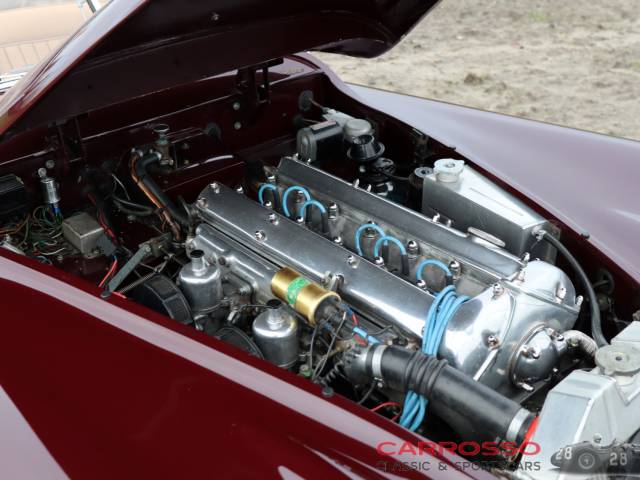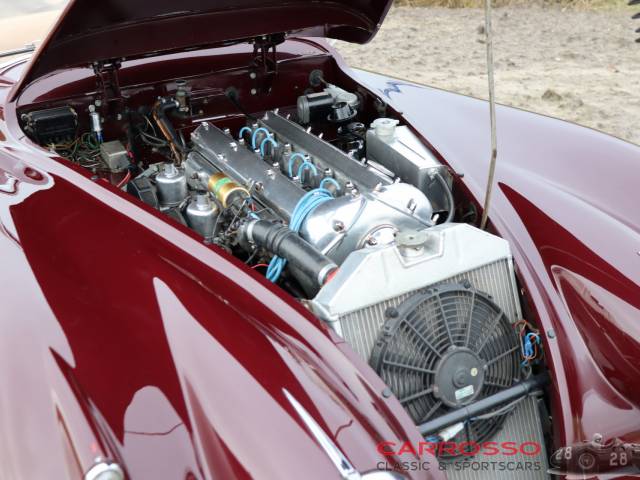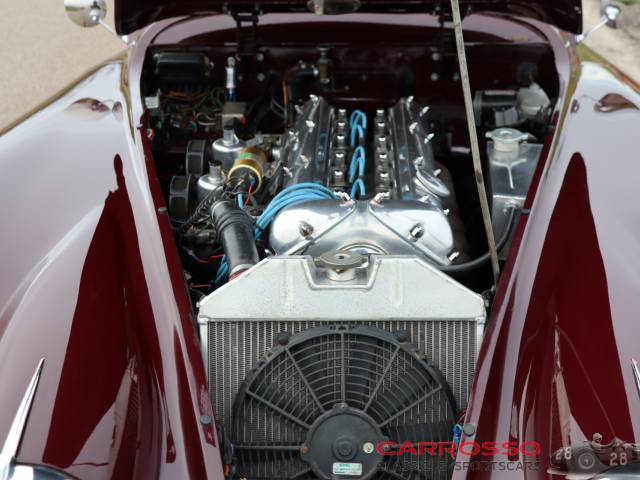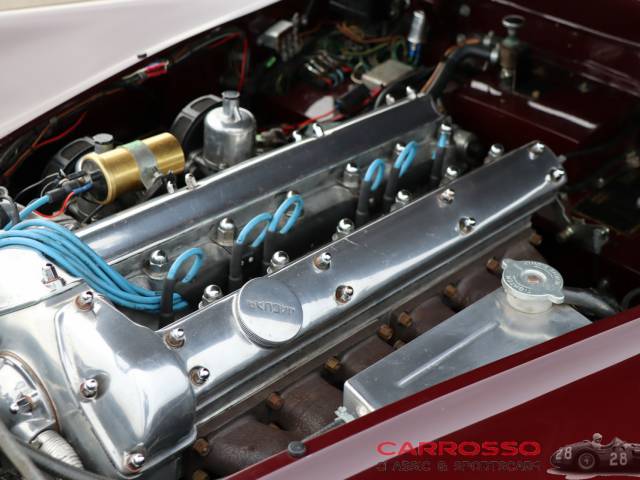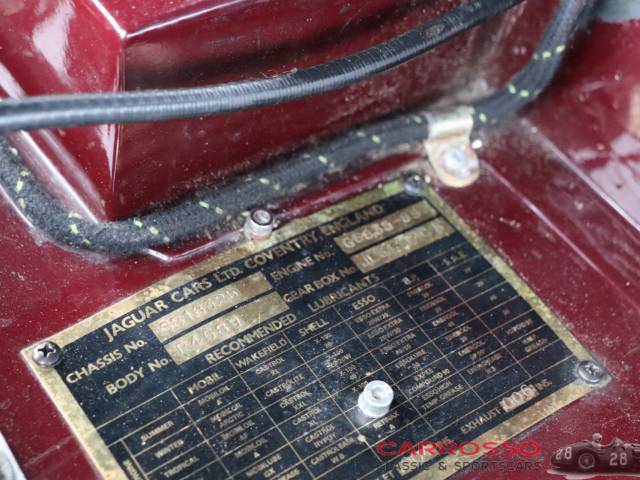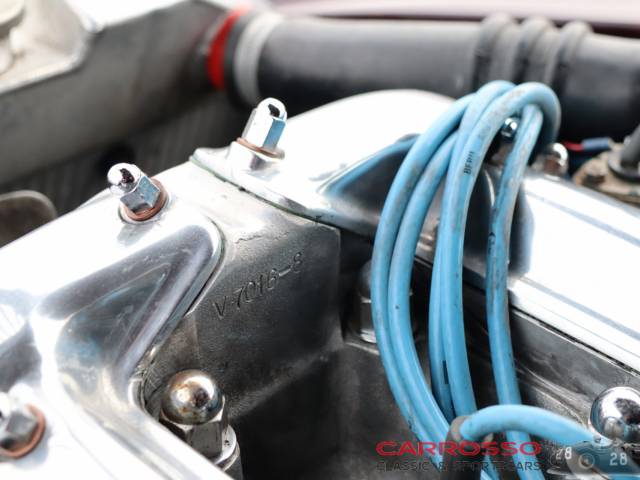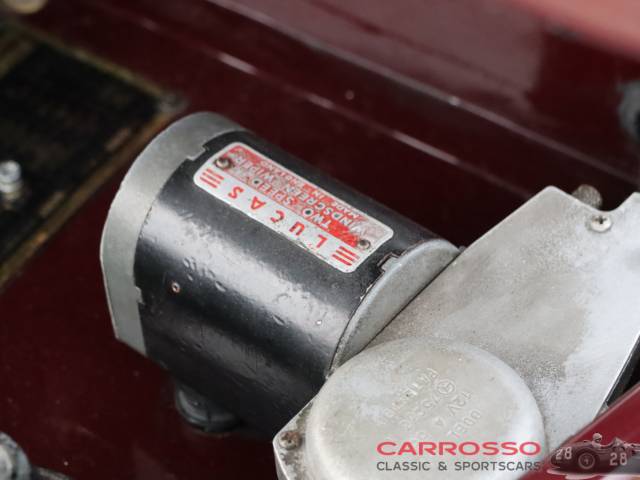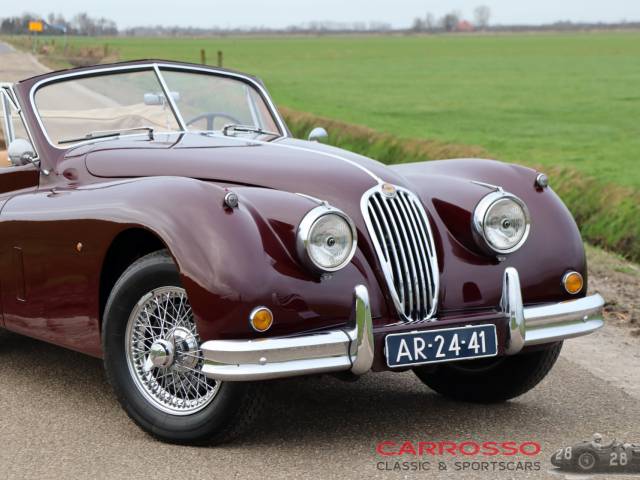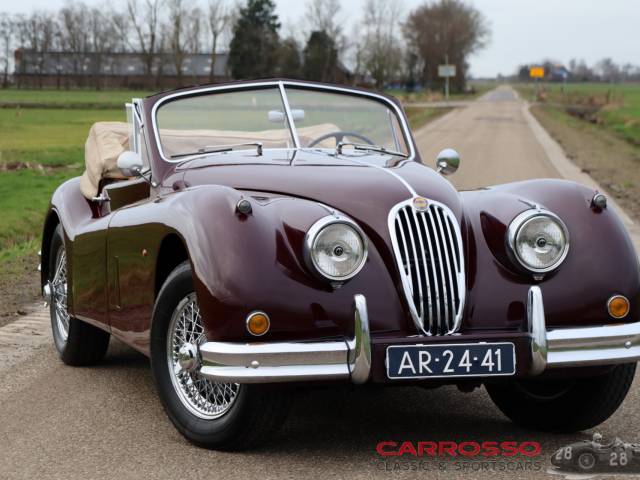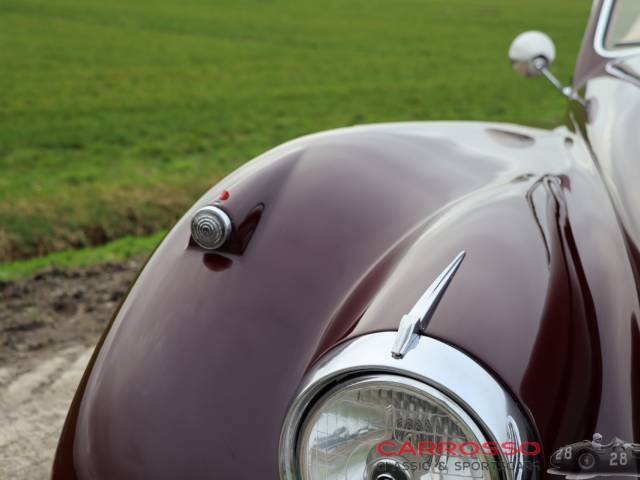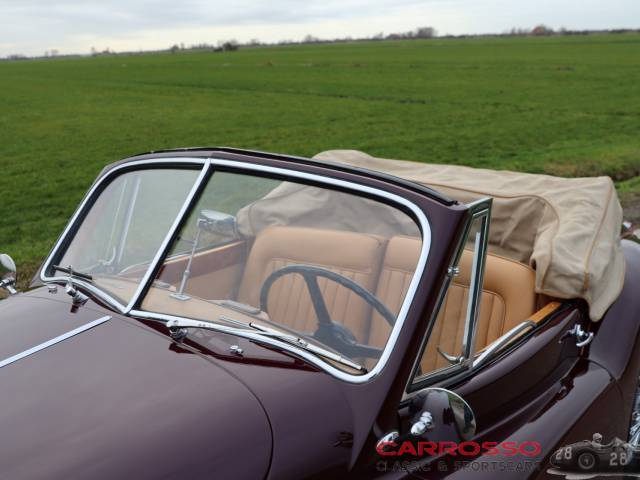 Jaguar XK140 SE DHC 3.4 Litre Professional restoration ASI certificate
Dealer

away
Mille Miglia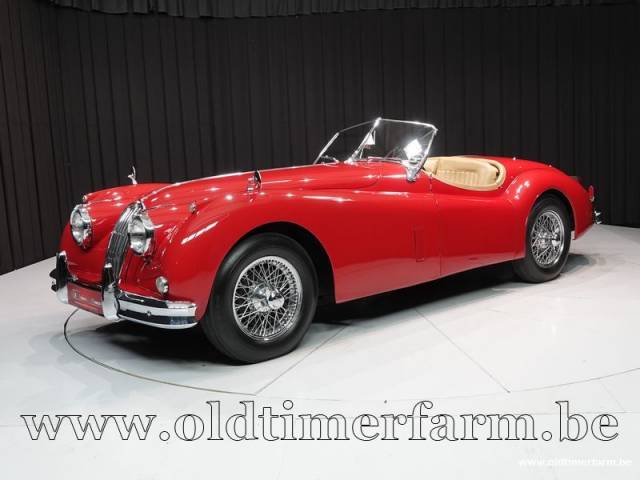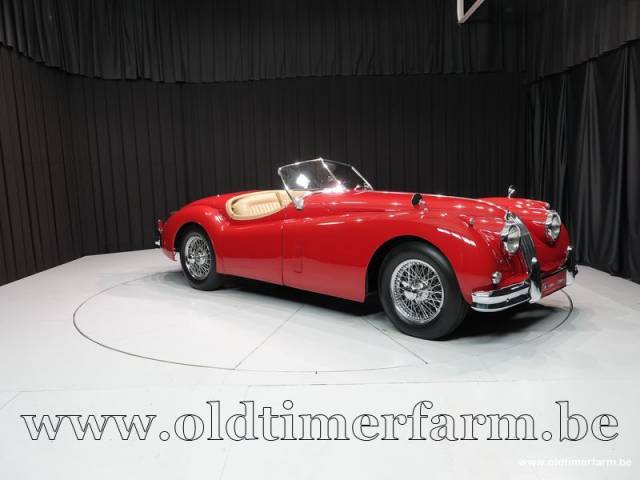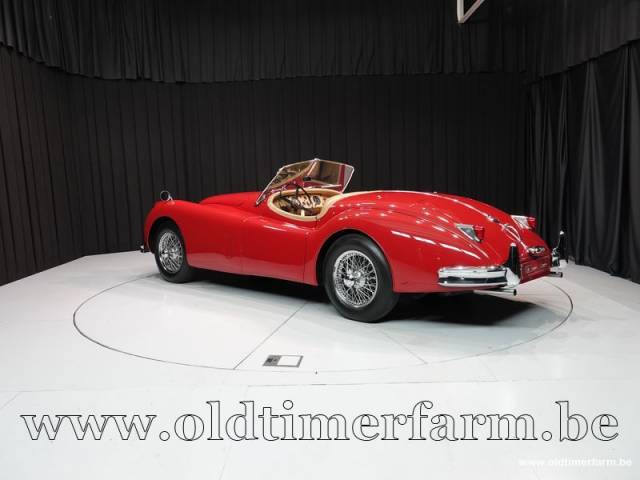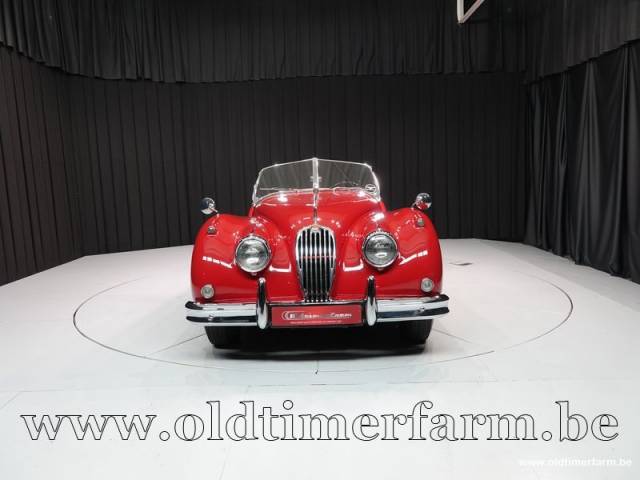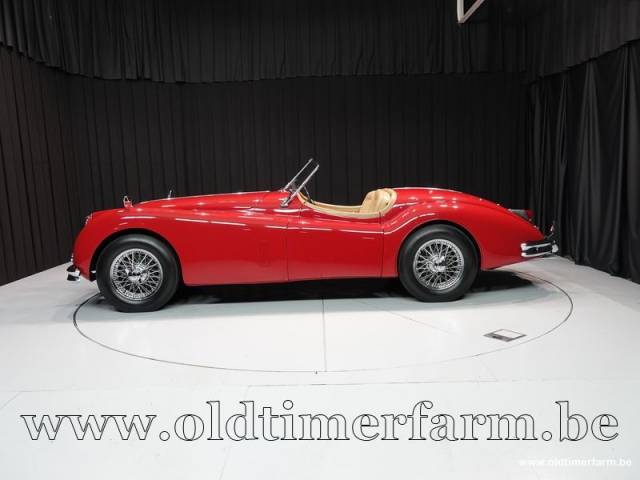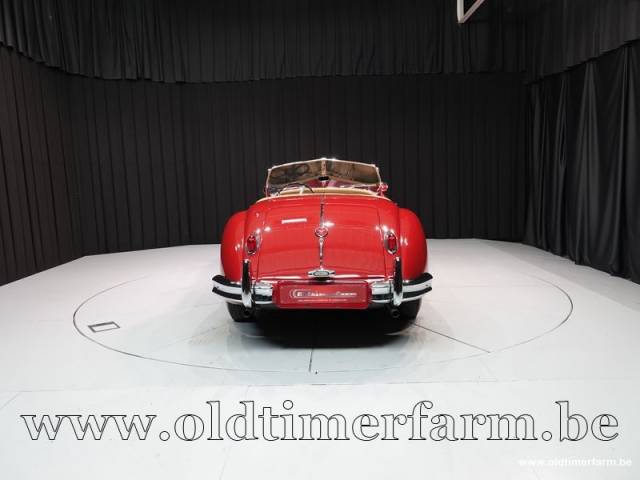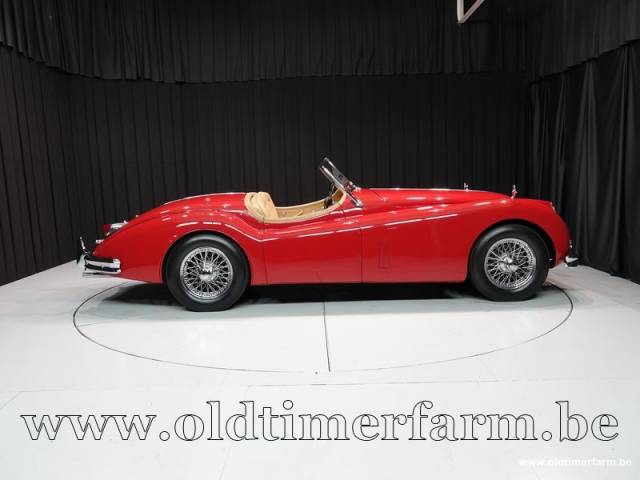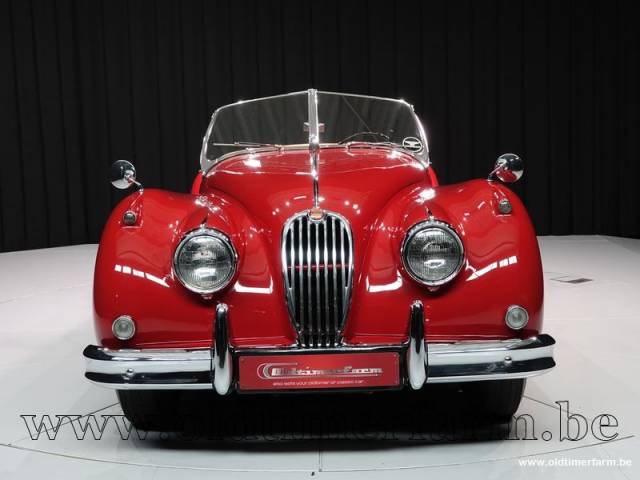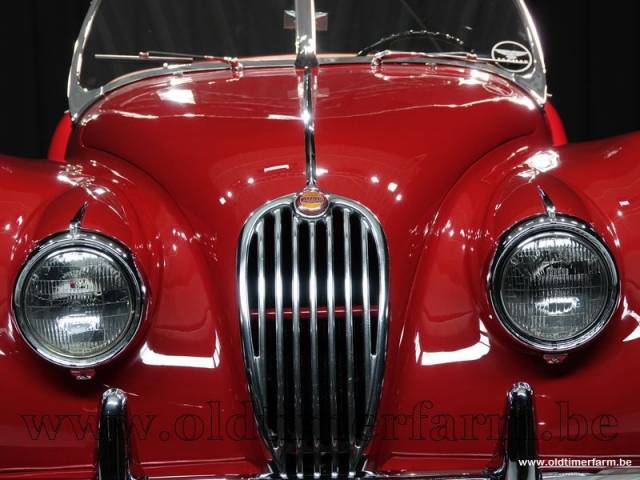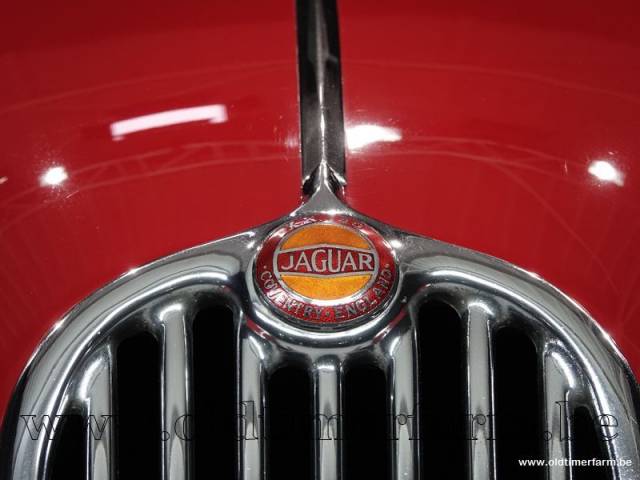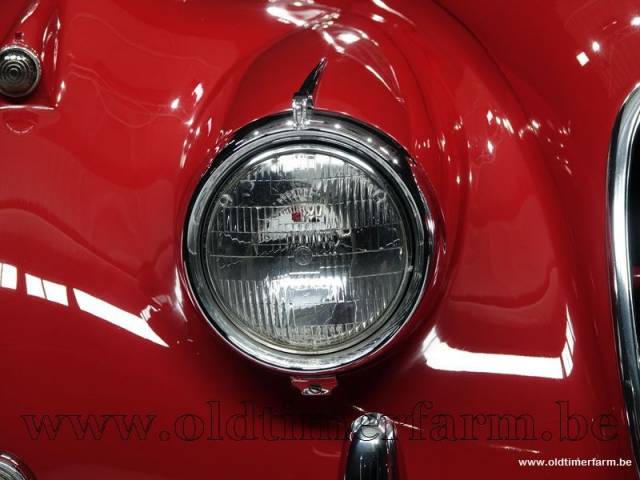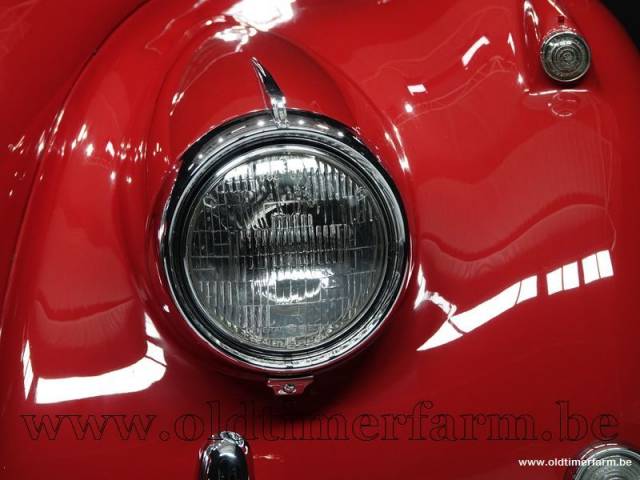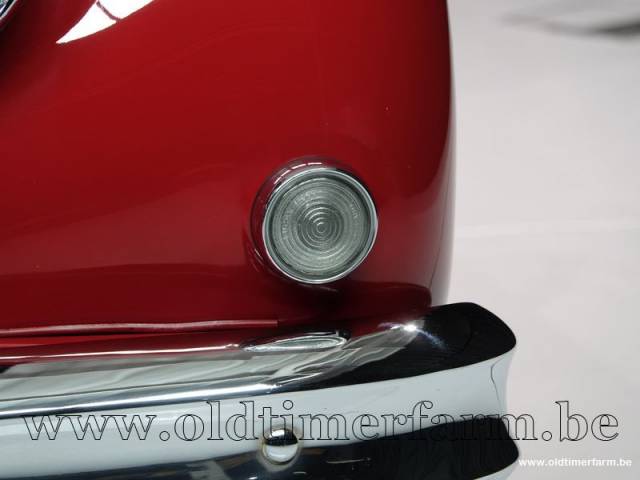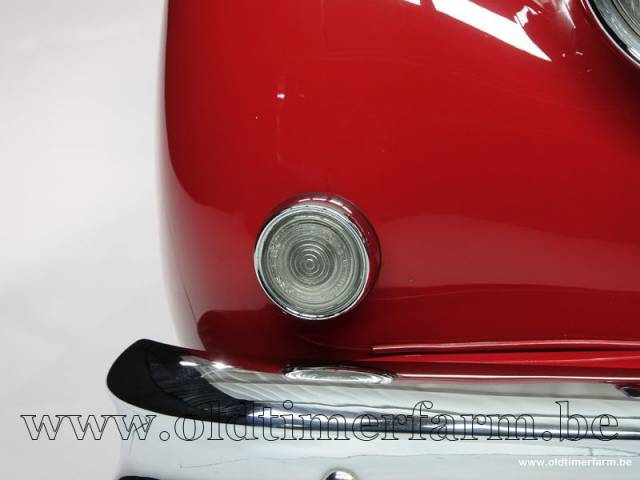 1957 Jaguar XK 140 OTS '57
Dealer

away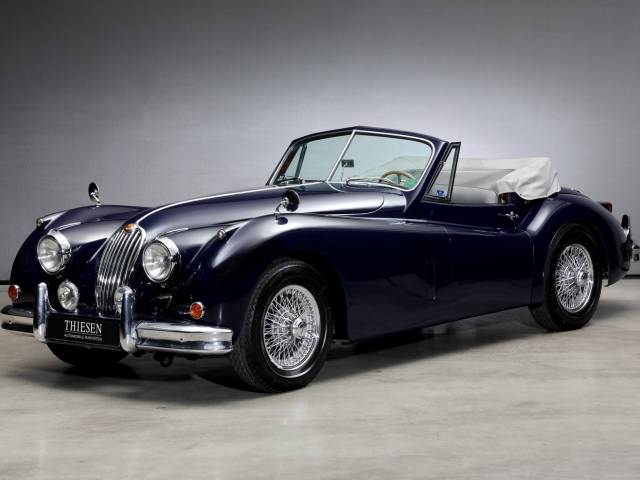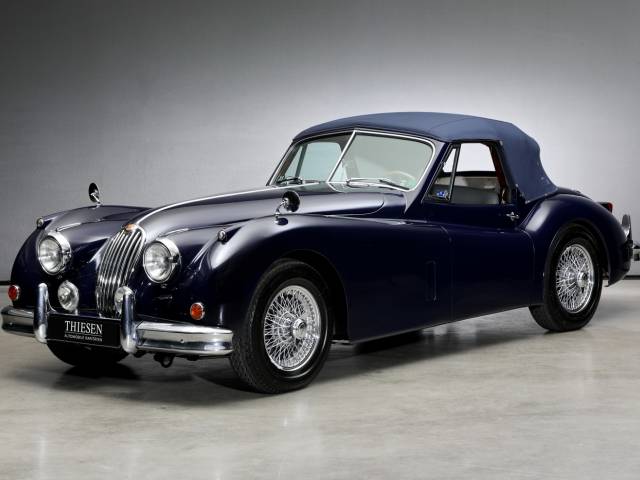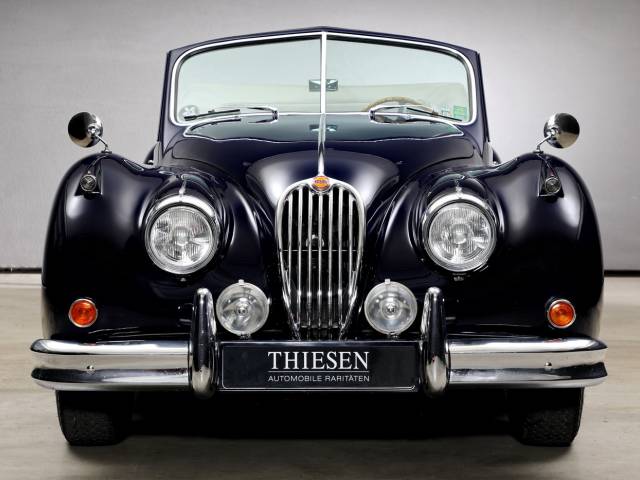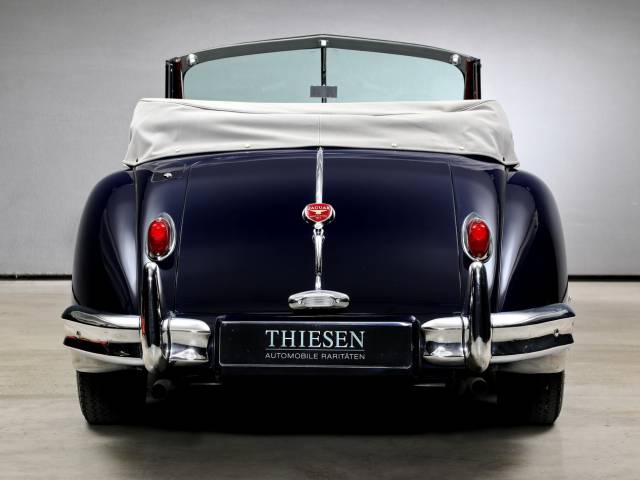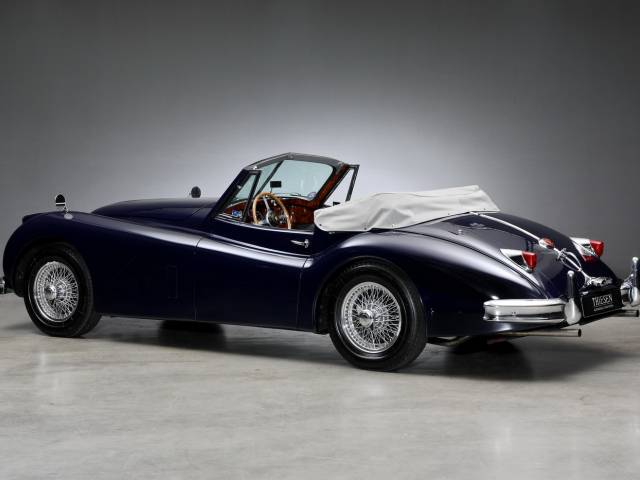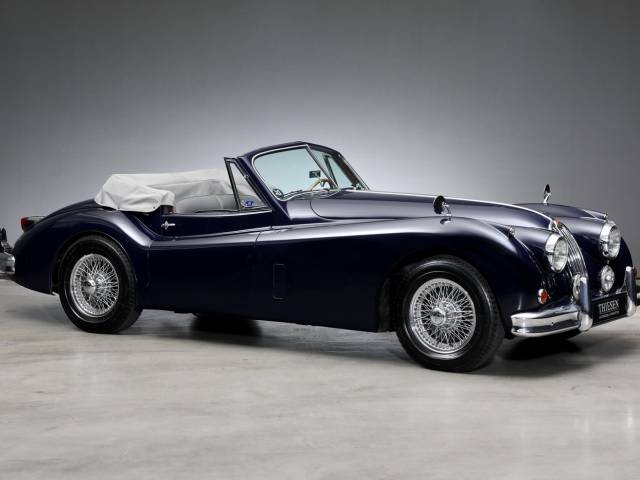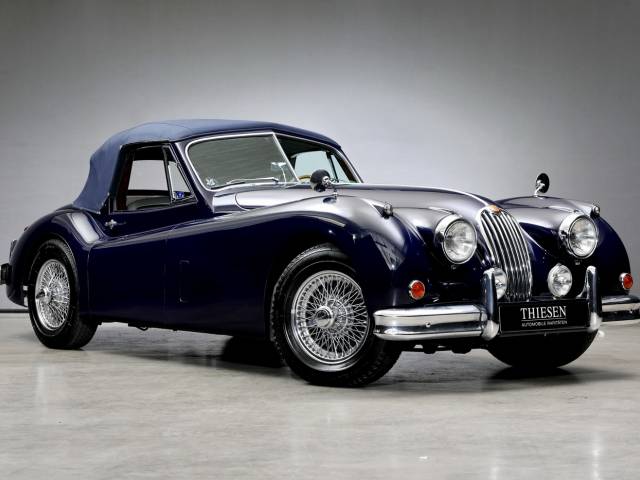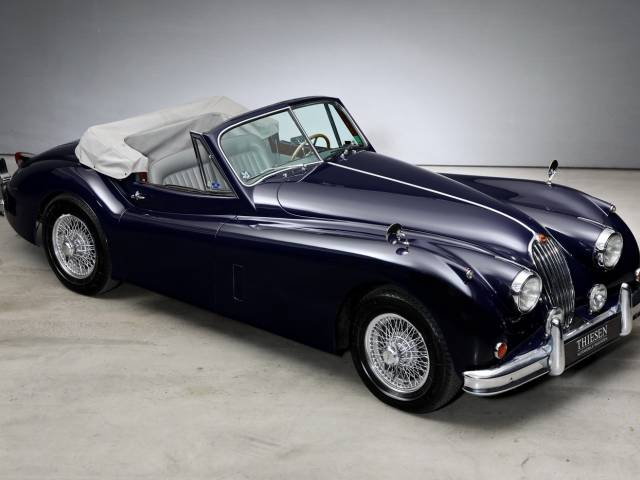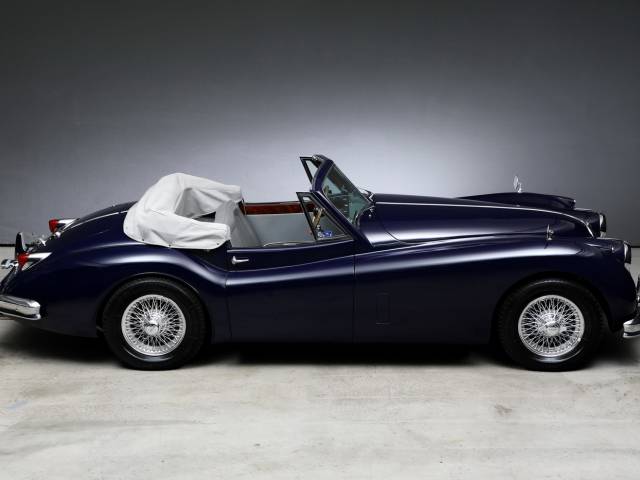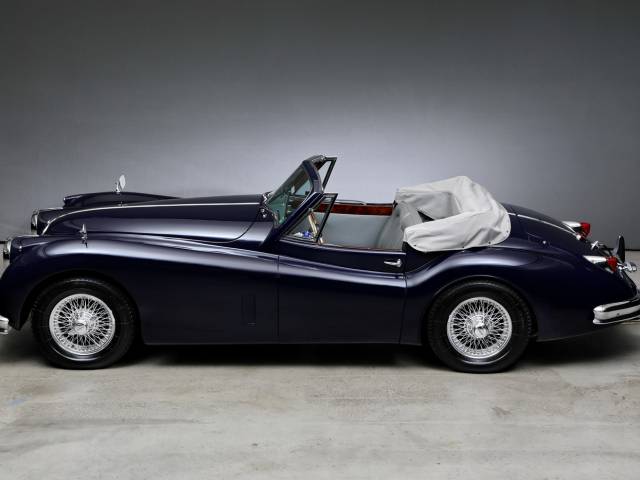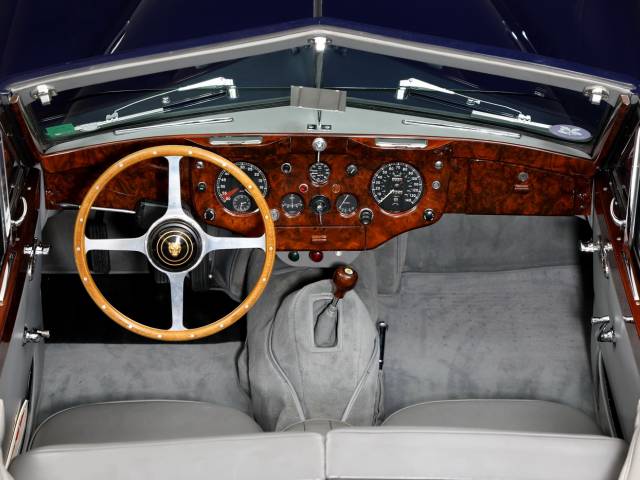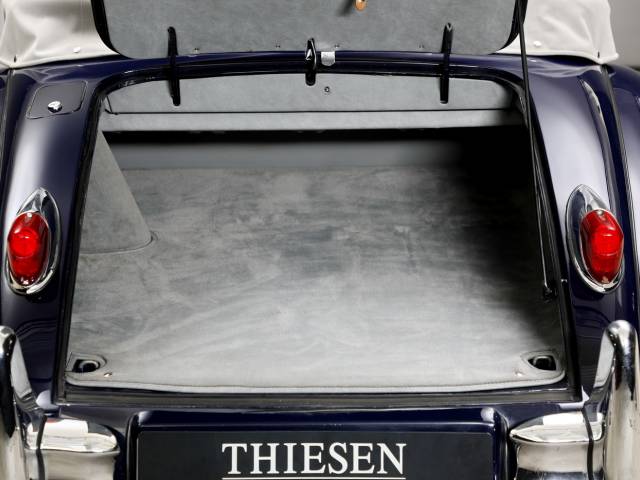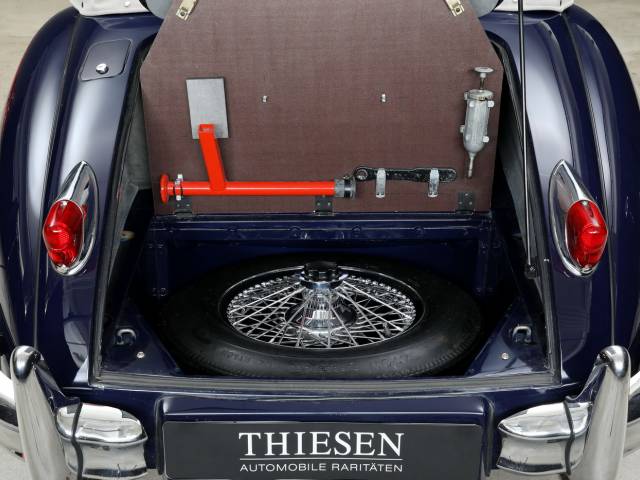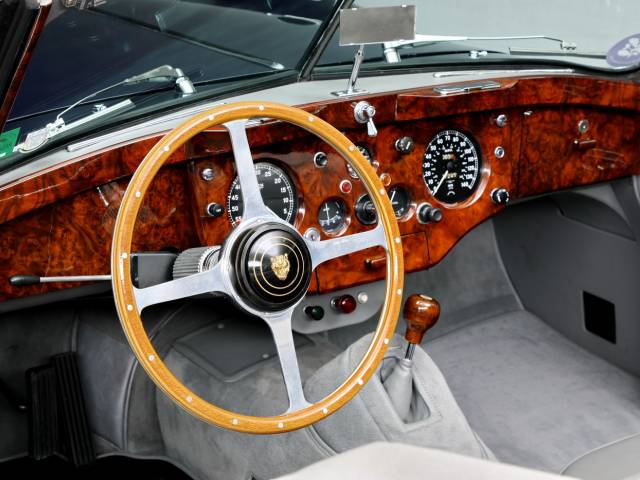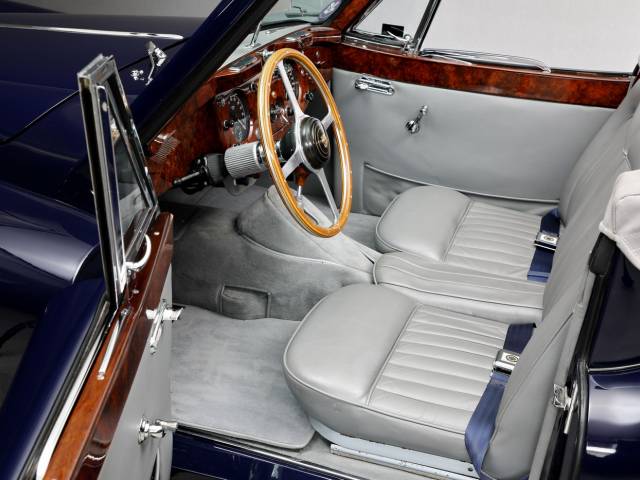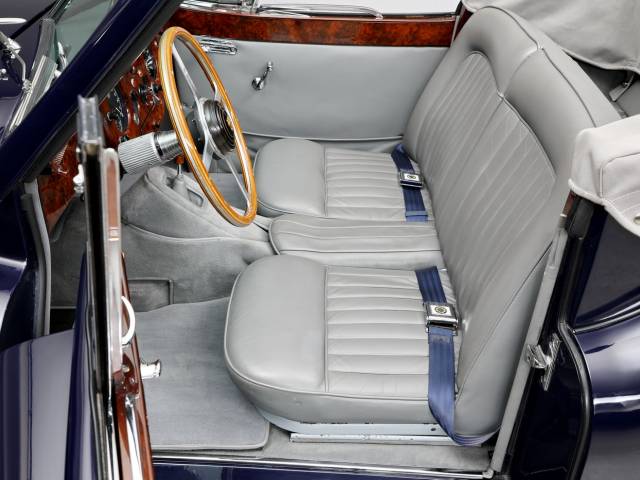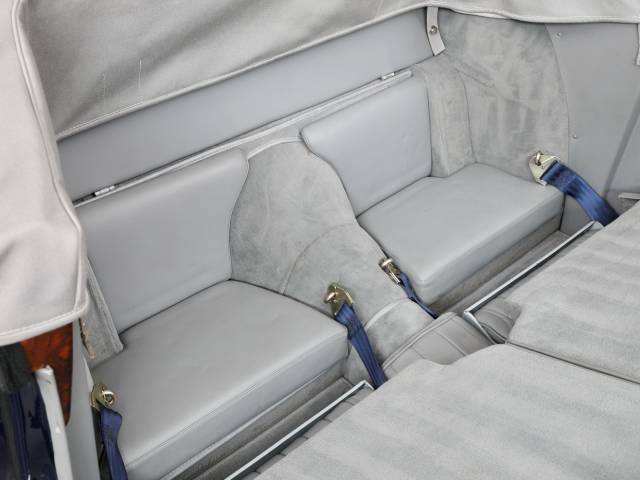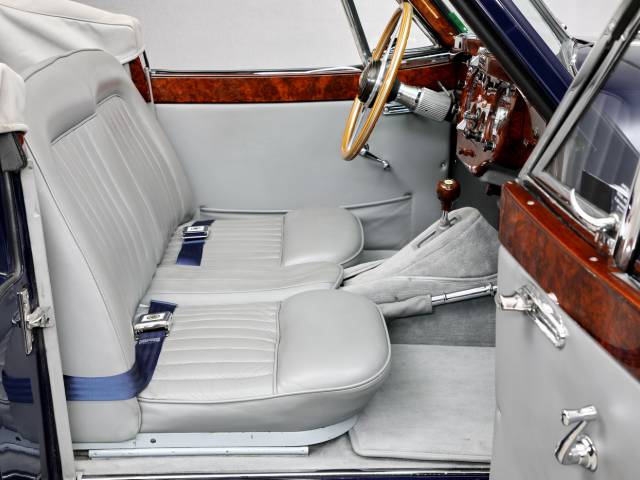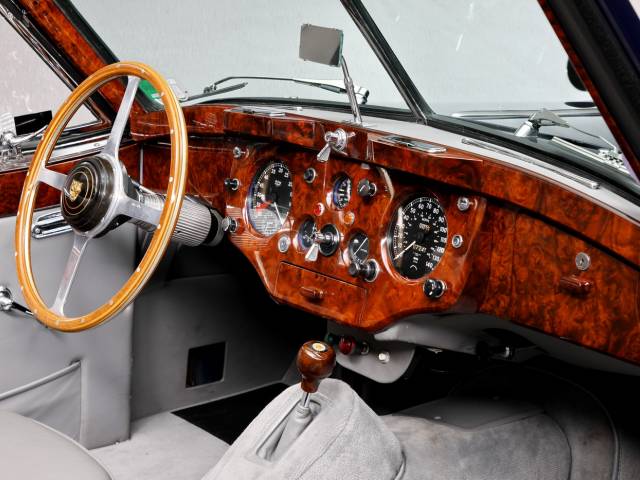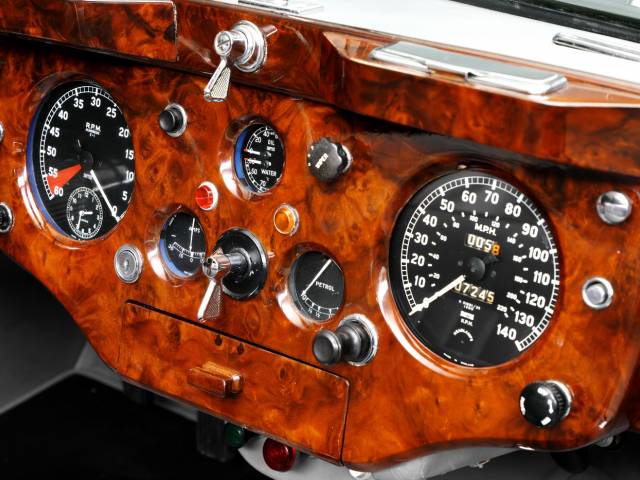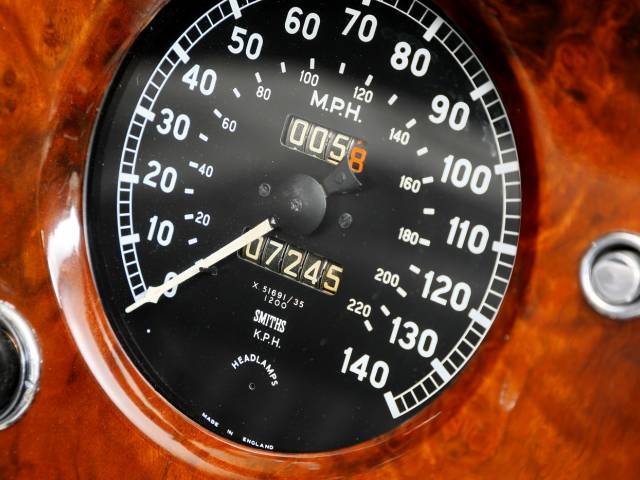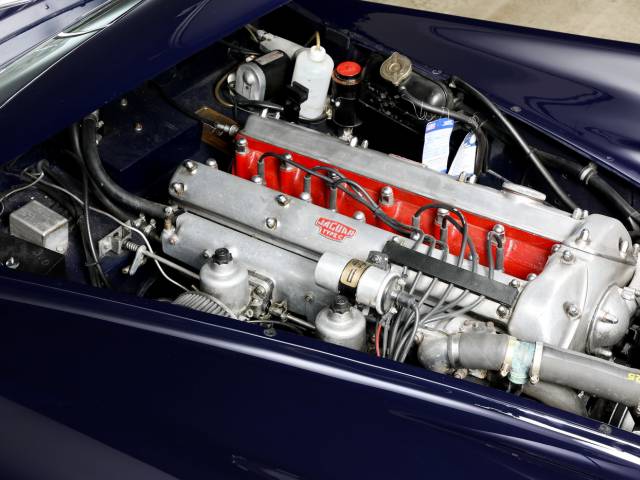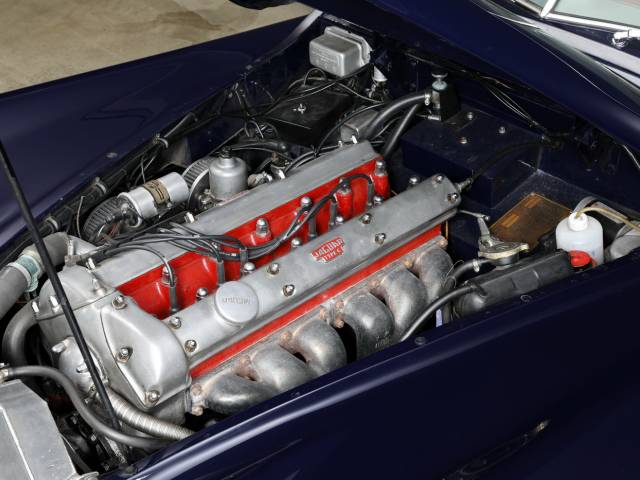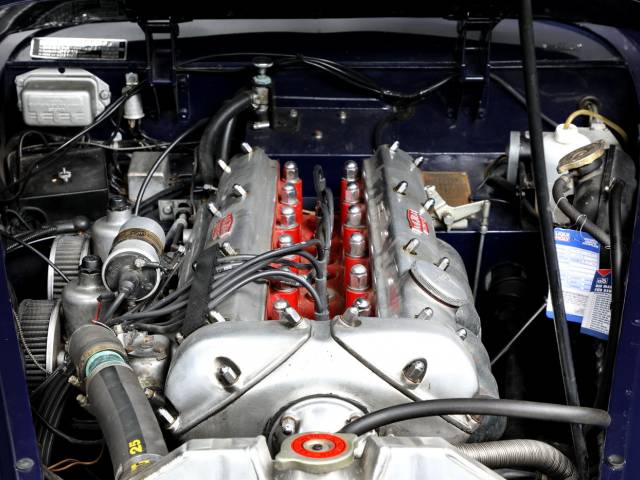 XK 140 SE Cabriolet
Dealer

away
Jaguar XK140
Jaguar's famous XK series of sports cars began with the revolutionary XK120. Its replacement, appearing in late 1954, the XK140, was more the result of evolution rather than revolution. The chassis and body pressings were virtually identical to the earlier model and the same engines were used but a large number of improvements were incorporated.
Jaguar XK140 Models
The Jaguar XK140 appeared with the same three models as its predecessor being the open roadster, fixed-head coupé and drop-head coupe. There were minor cosmetic changes including a one-piece radiator grill, larger bumpers and turn indicator lights but the bodies were also made roomier by moving the engine and bulkhead forward by three inches, improving the doors and slightly raising the roofline on the FHC models. This variant also gained a small rear seat extending its market to families with small children. There is a saying that competition improves the breed and this would certainly apply to Jaguar cars. The Jaguar XK140 came with rack and pinion steering which had been developed on the racing C-types and improved telescopic dampers were now fitted. The close ratio four-speed manual transmission, which had previously been offered as an option now came as standard. The brakes were also improved but were still an all drum setup, disc brakes not appearing until the arrival of the XK150. Many Jaguar XK140 cars have subsequently been upgraded to discs and some have even been fitted with later five-speed gear boxes. Other popular options were wire wheels and fog lights. Radial tyres (Pirelli Cinturatos) were also offered as an option for the Jaguar XK140. The 3.4 litre XK engine was the uprated version of the XK120 engine. A Special Edition version, designated the Jaguar XK140 SE, or Jaguar XK140 CM in the USA, was available fitted with the C-type cylinder head and twin exhausts giving further improvements in performance.
Jaguar XK140 Production Dates
The Jaguar XK140 appeared late in 1954 for sale as a 1955 car and was produced until 1957 when it was replaced by the XK150. Its main market was in the USA and later models came with the option of a three-speed automatic transmission. This was the first time that a Jaguar sports car had had the option of an auto box extending its appeal even further. The Jaguar XK140 is a shining example that progressive improvements can be made to a good car without losing any of the original's character.