Jaguar XK 120 for Sale
53 Offers for Jaguar XK 120 found
Mille Miglia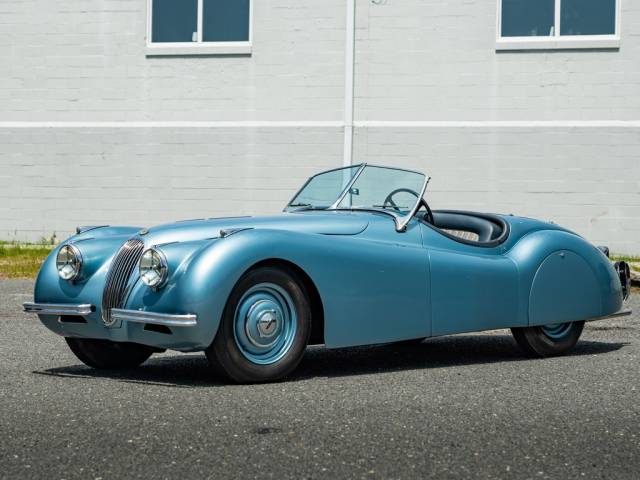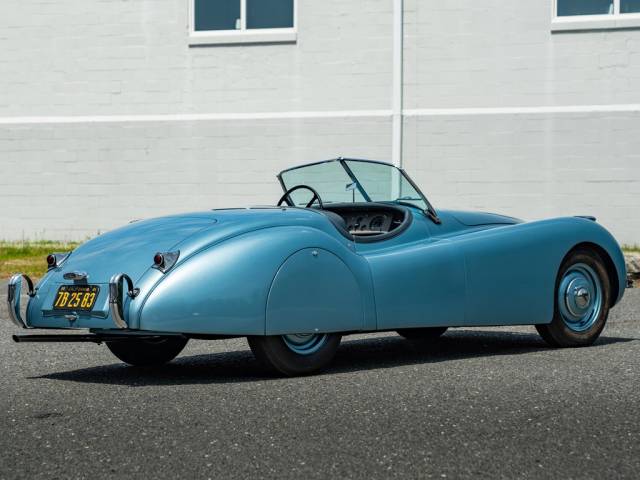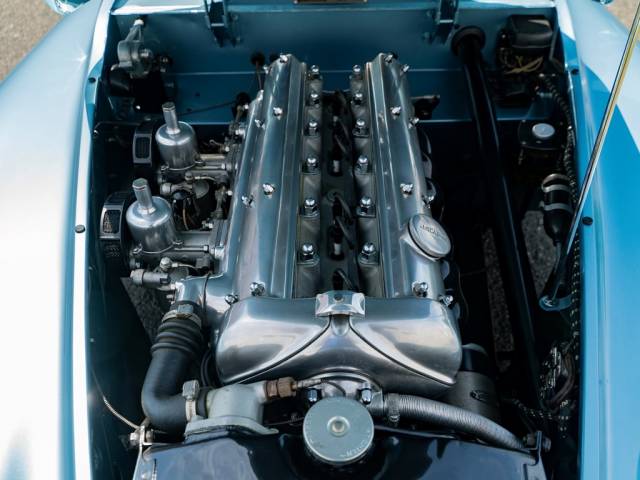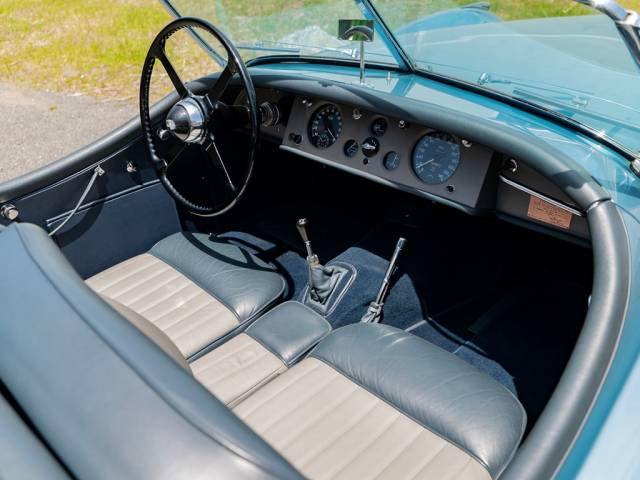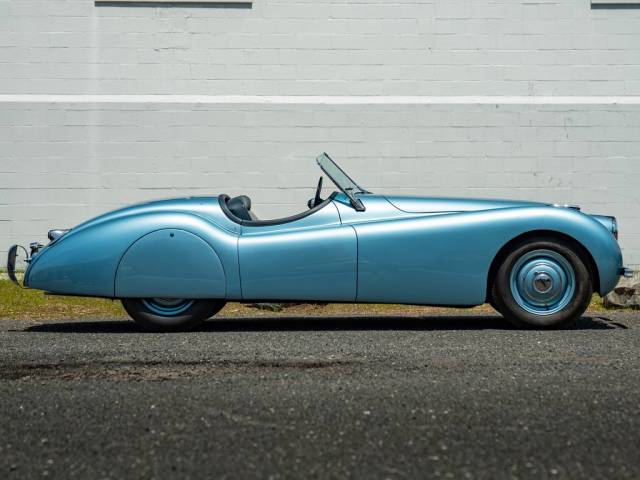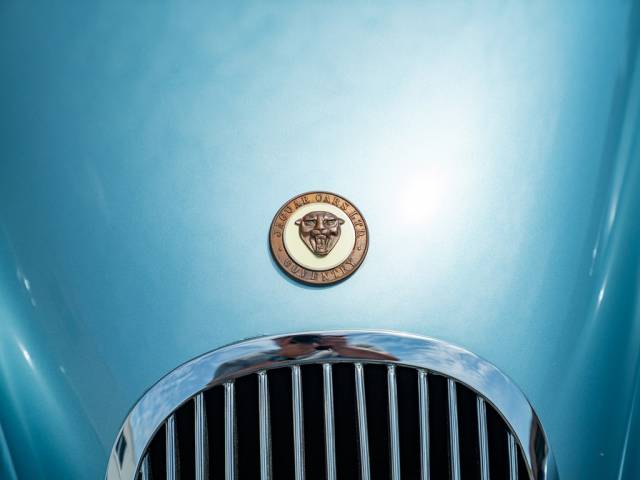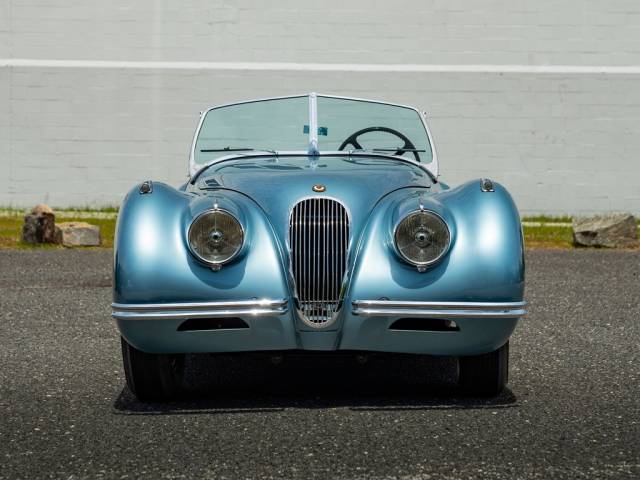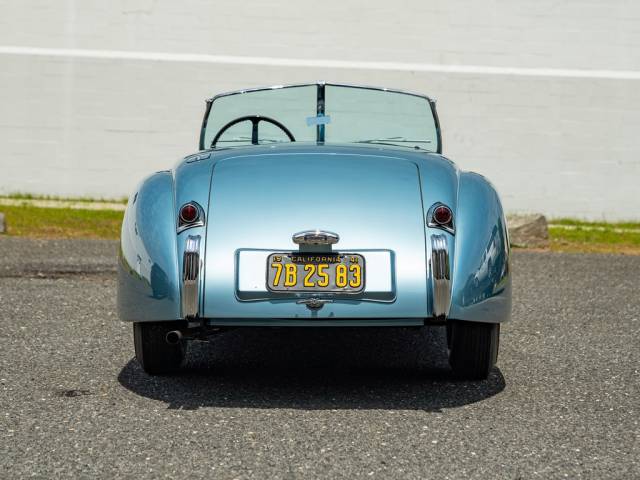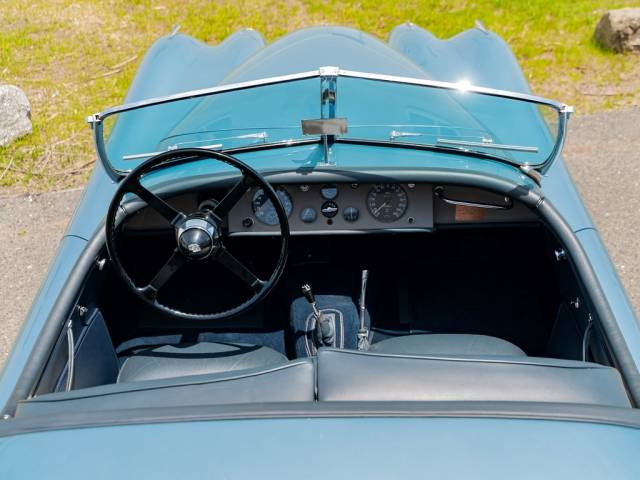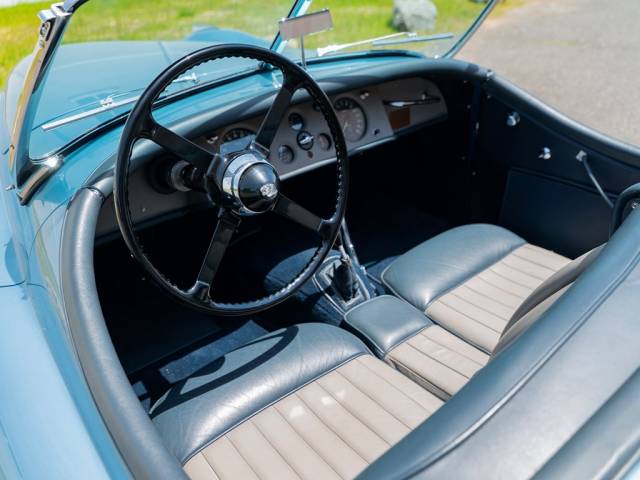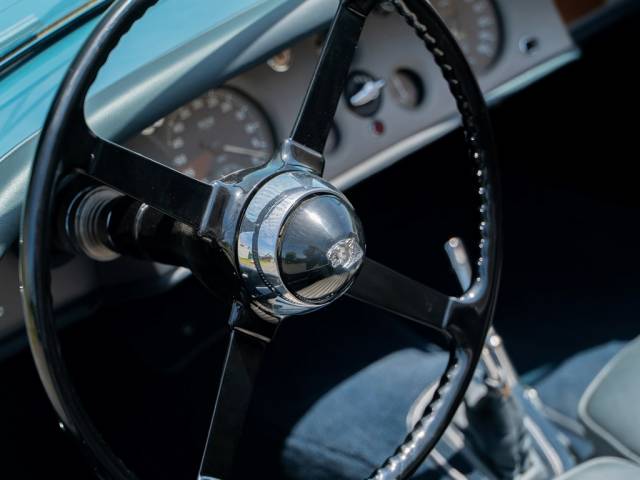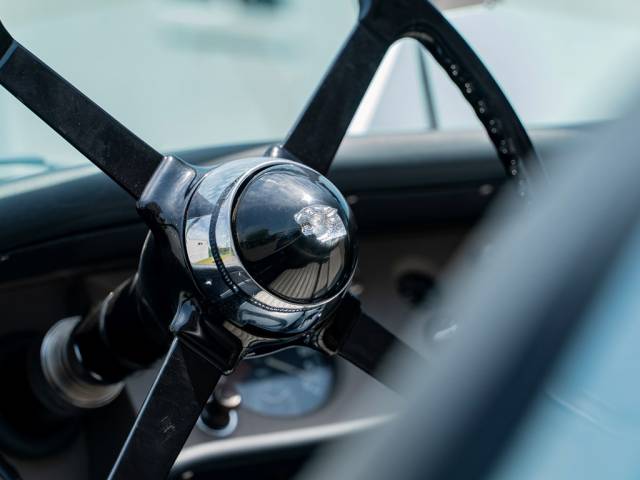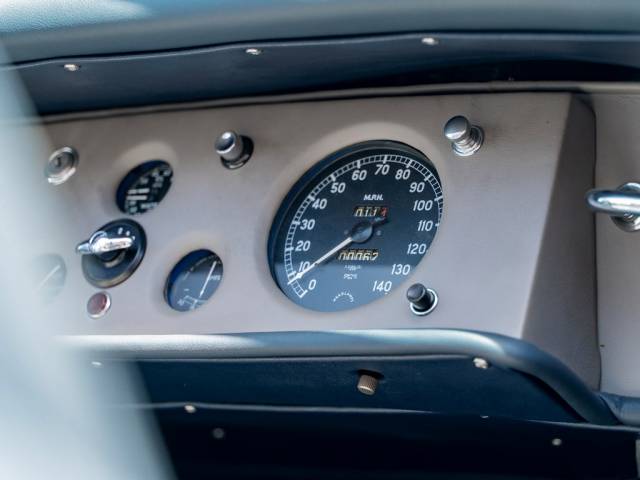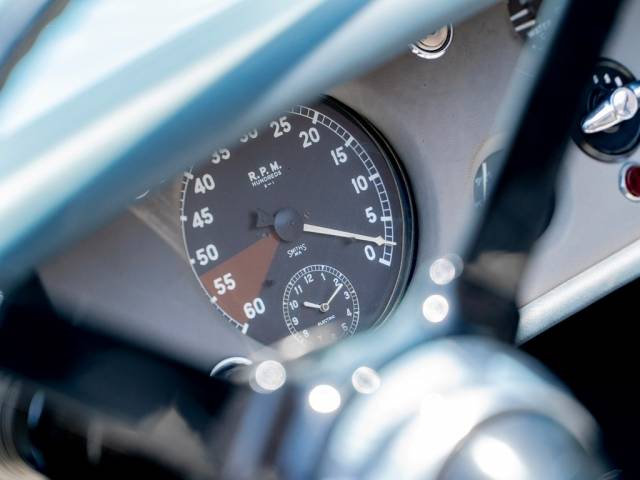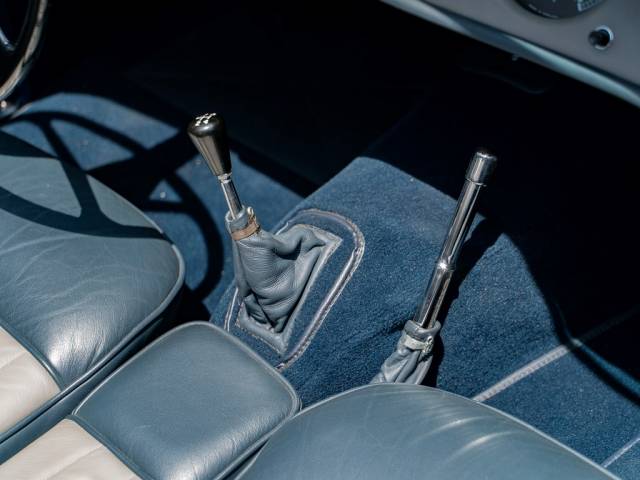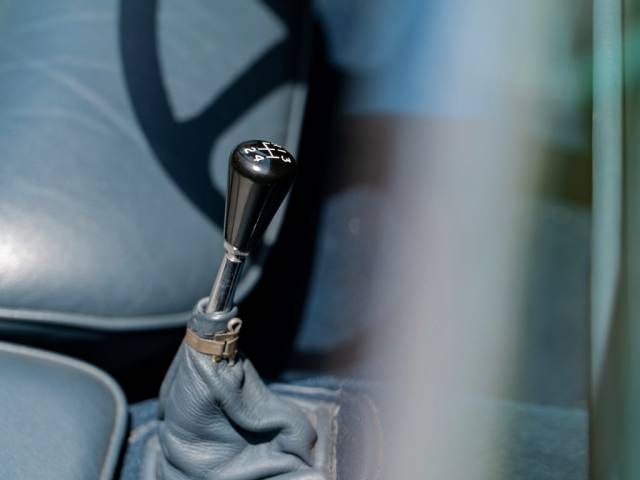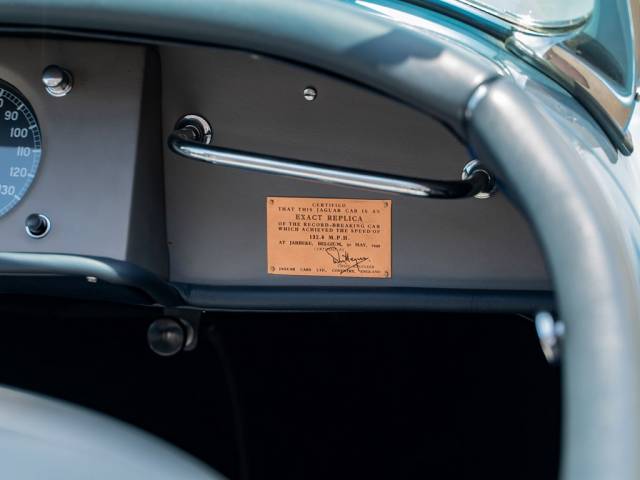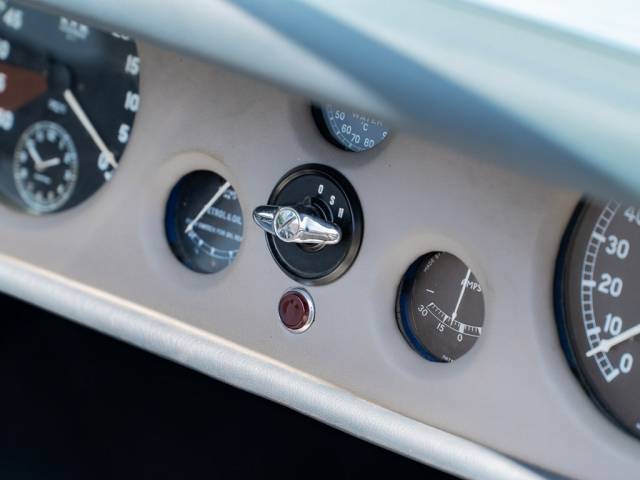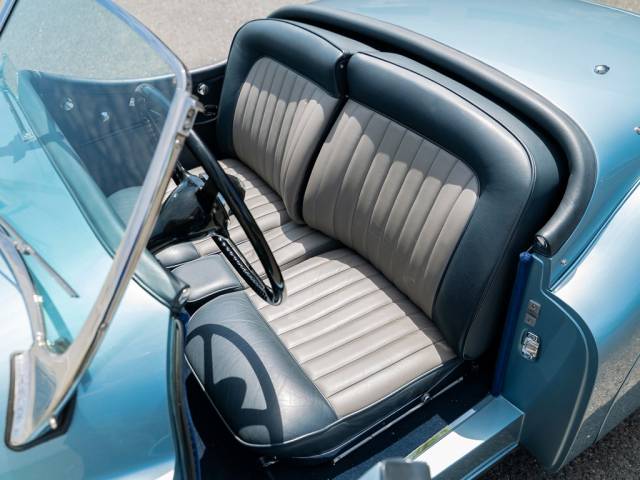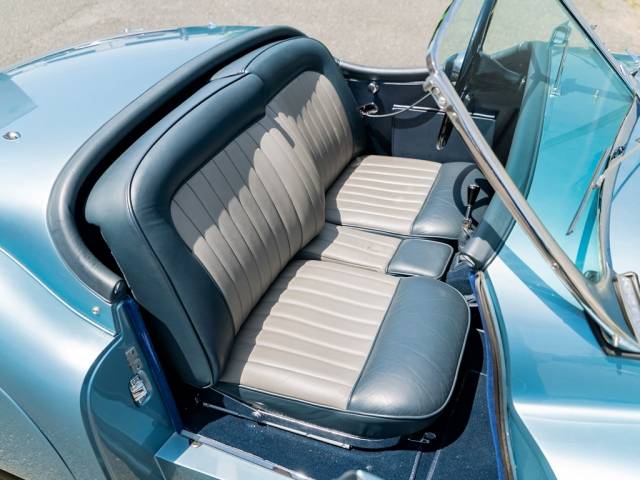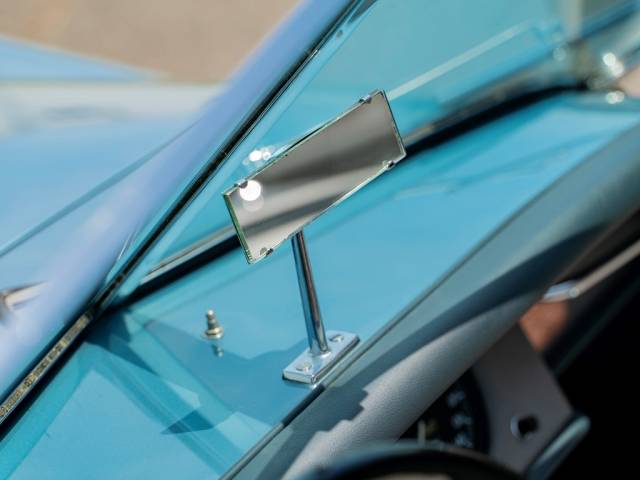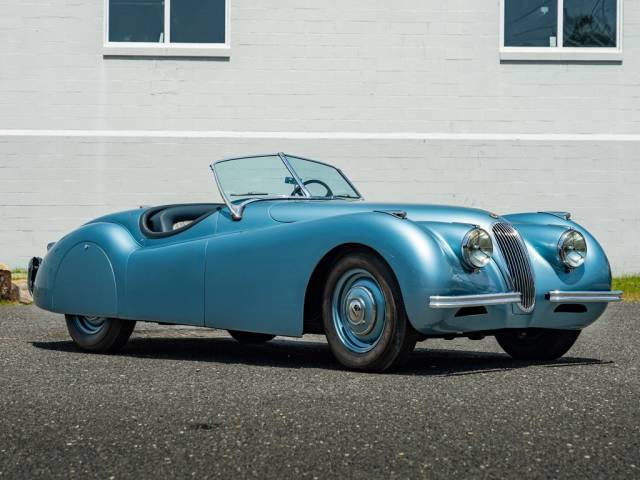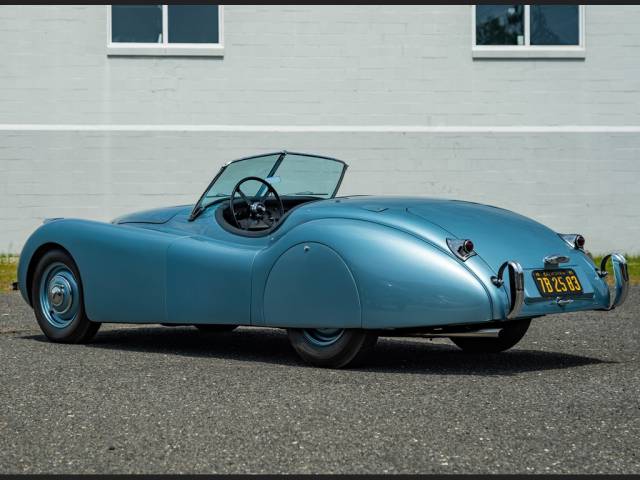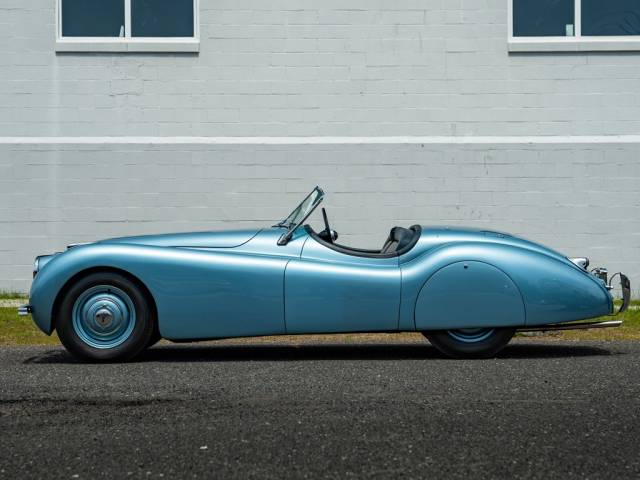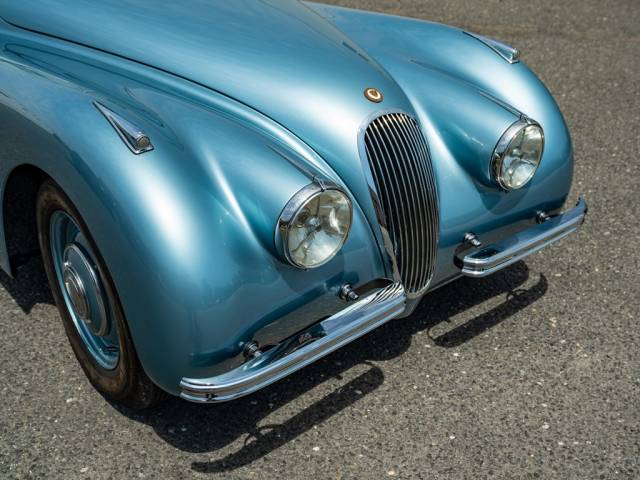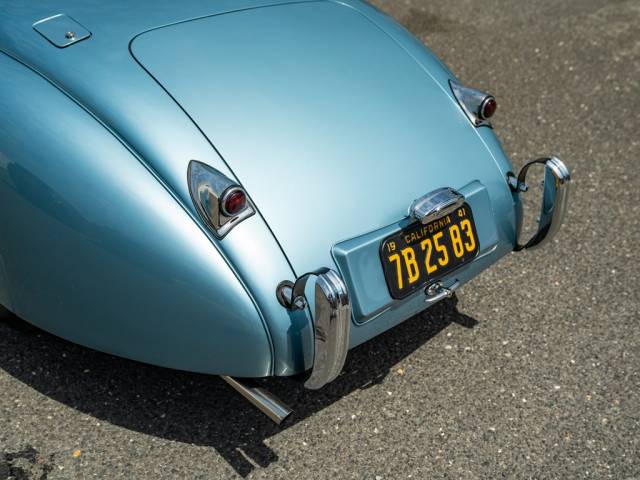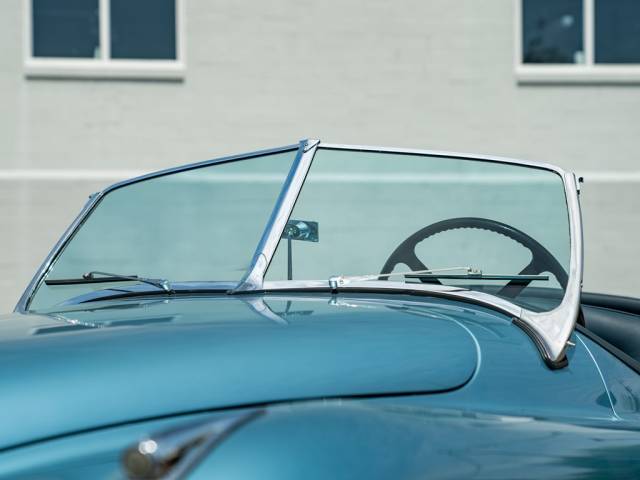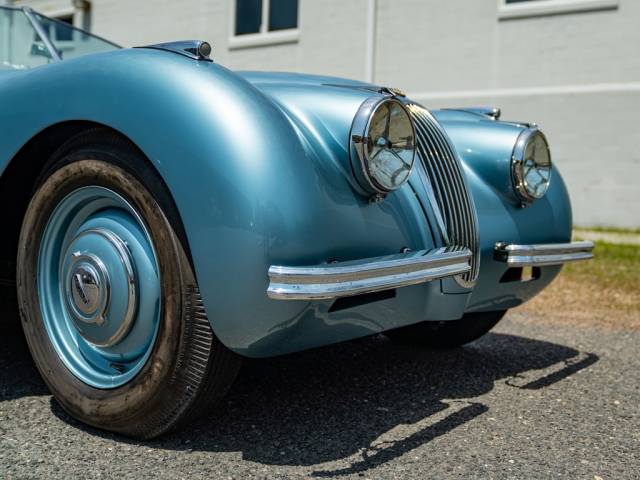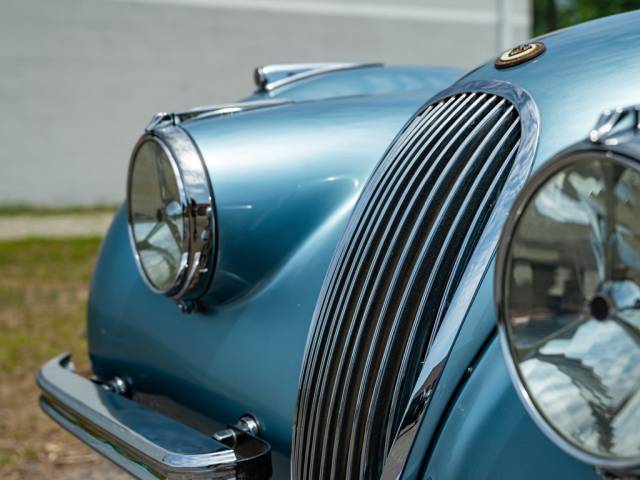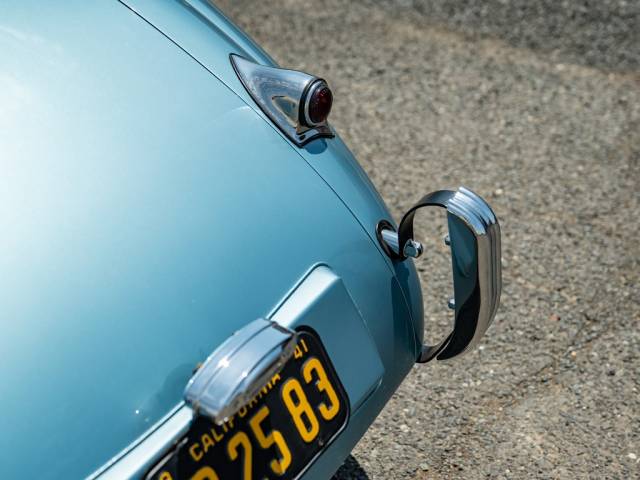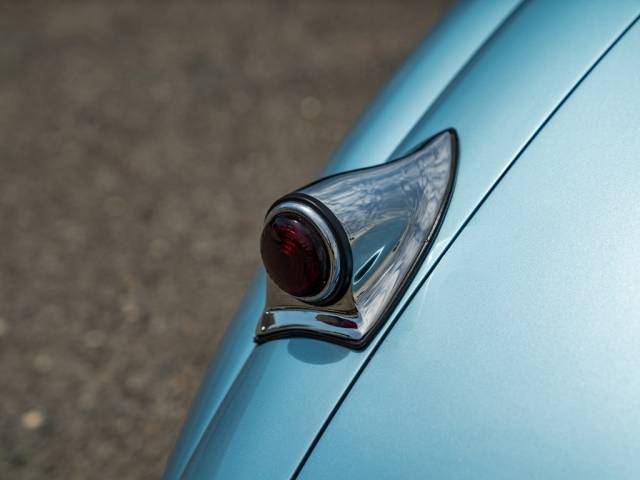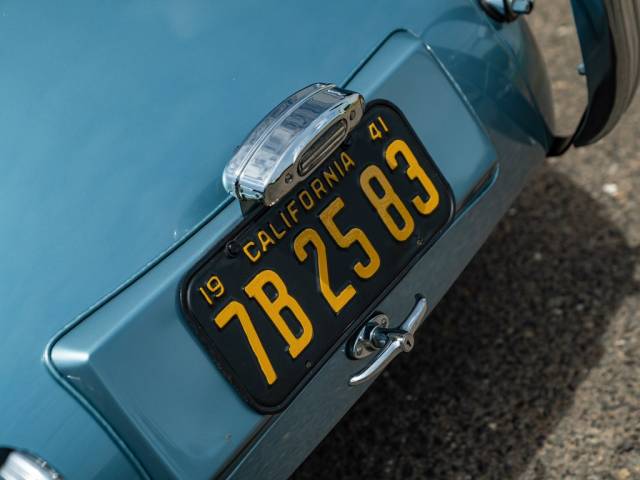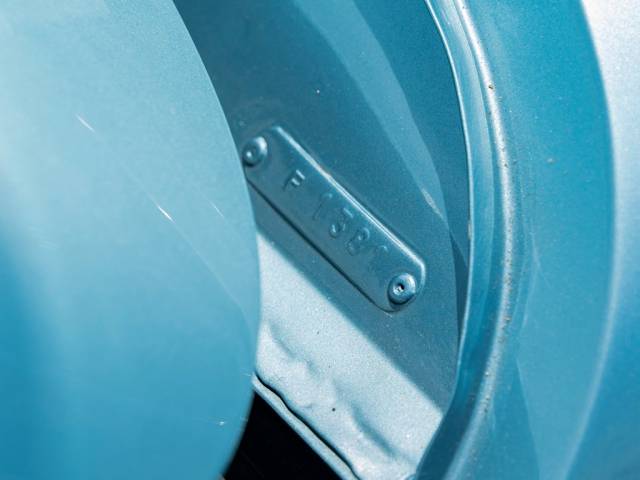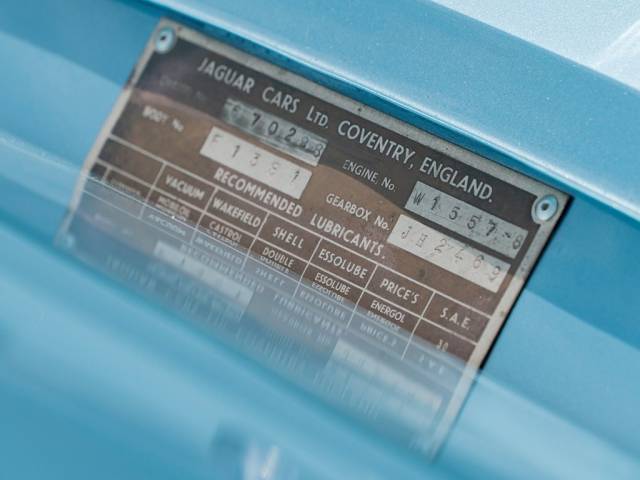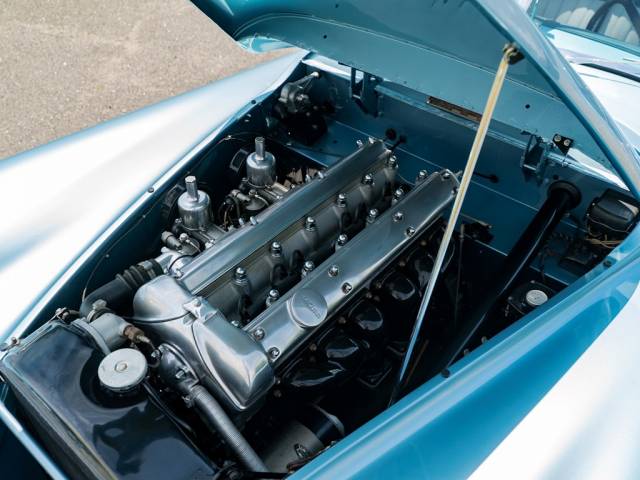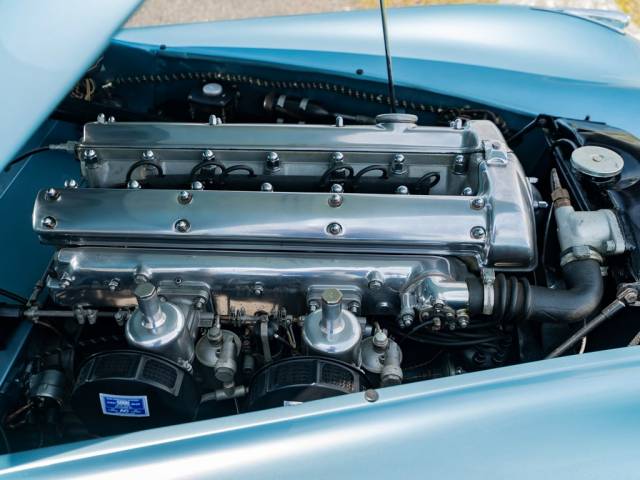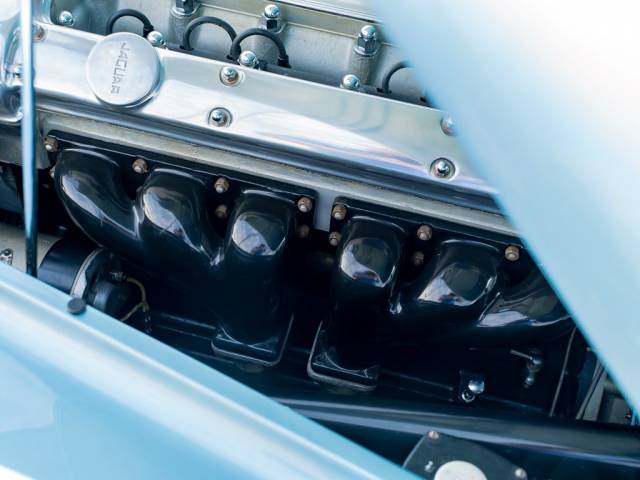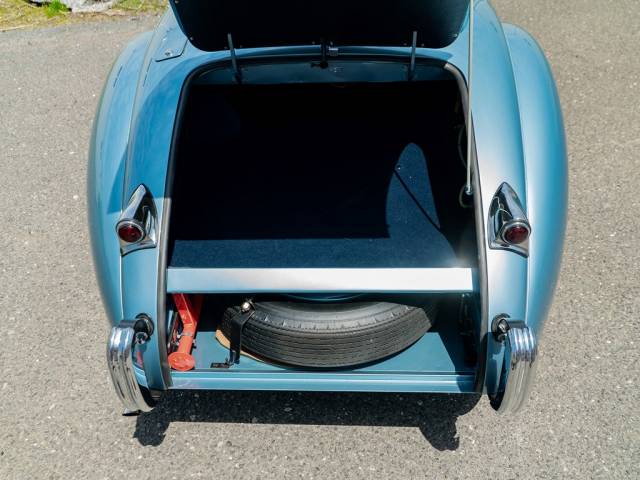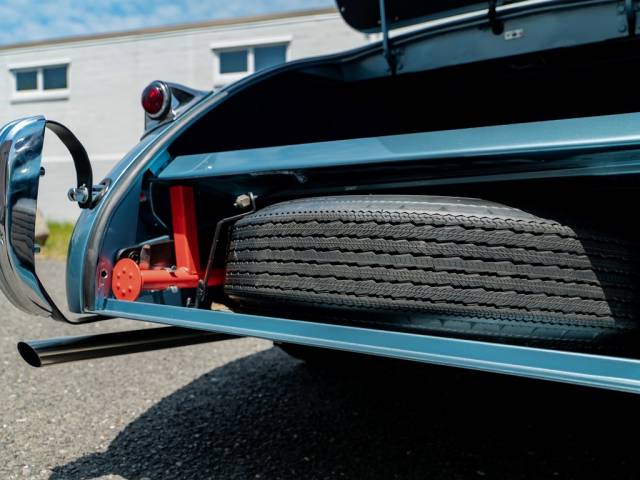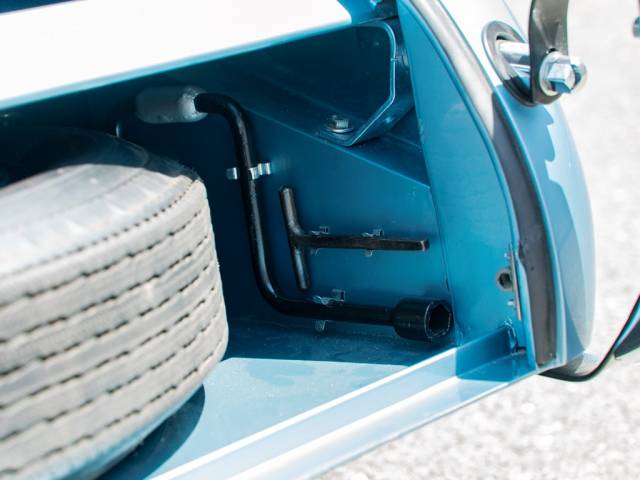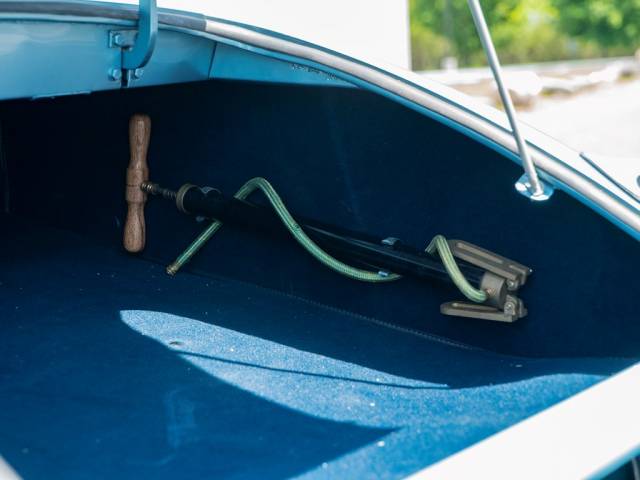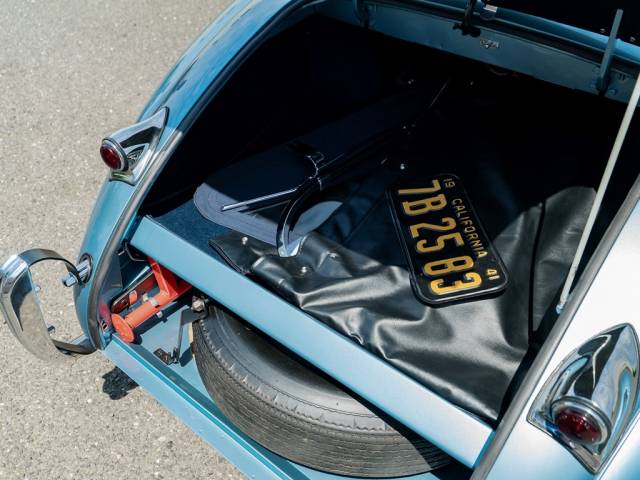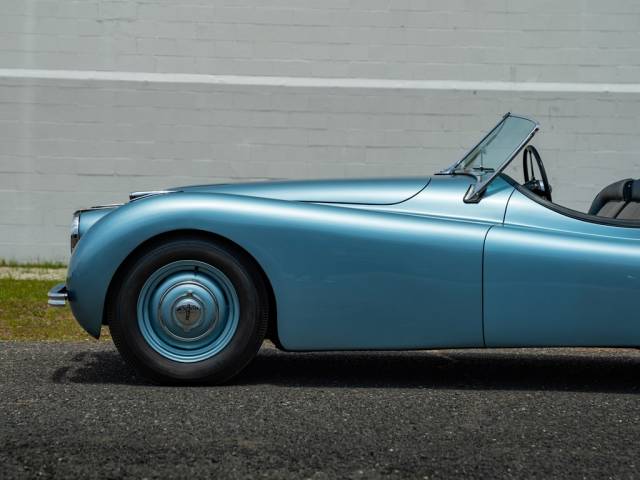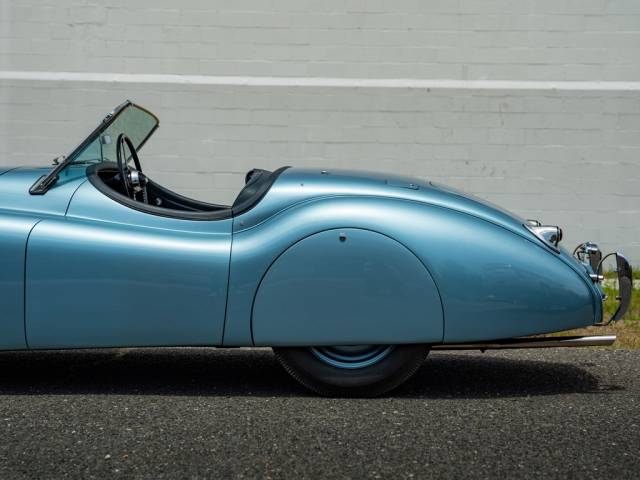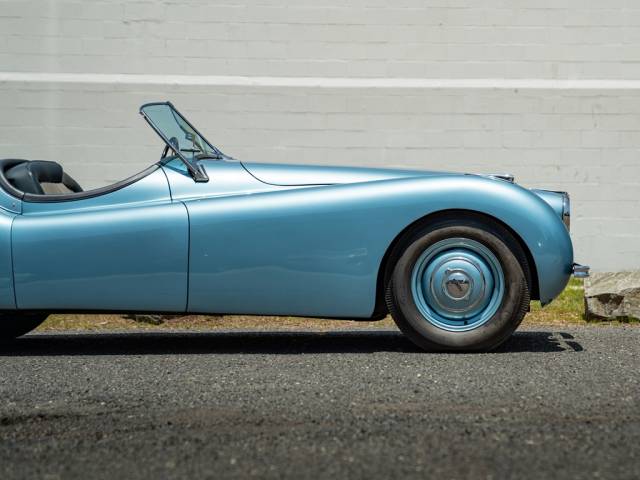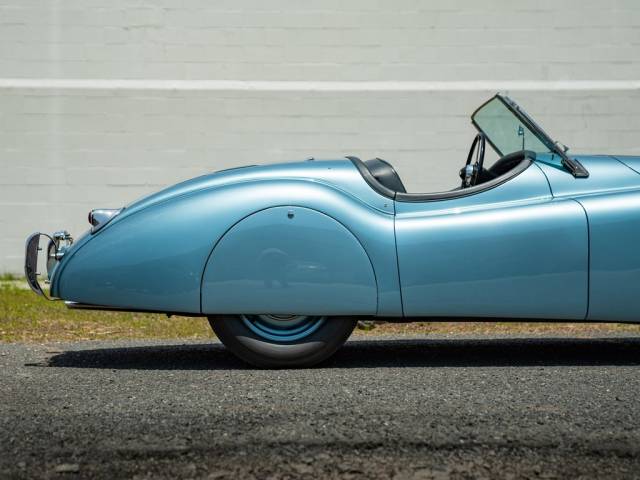 1950 Jaguar XK 120 Roadster
Dealer

away
Mille Miglia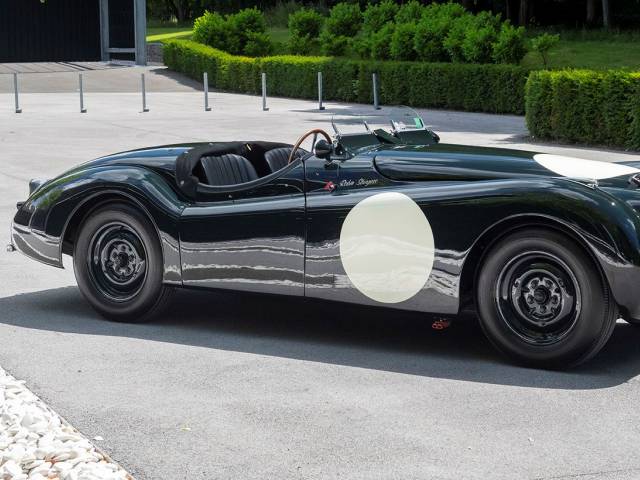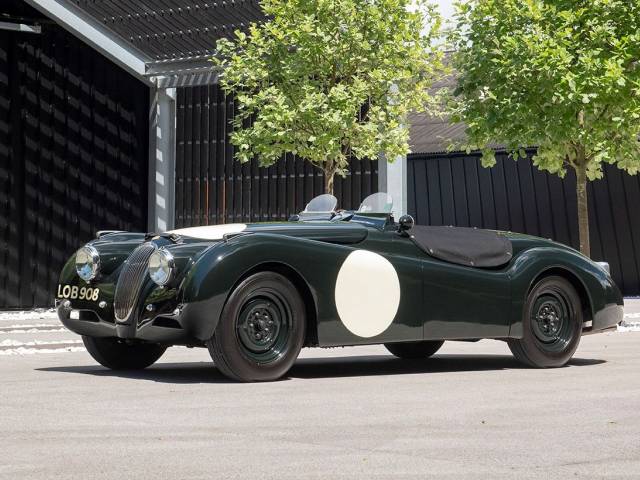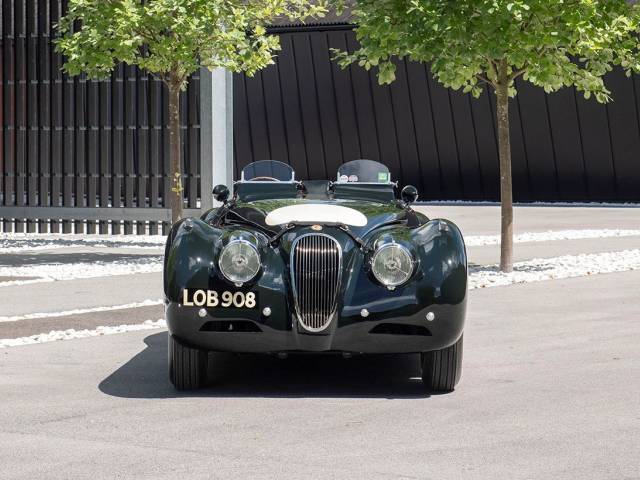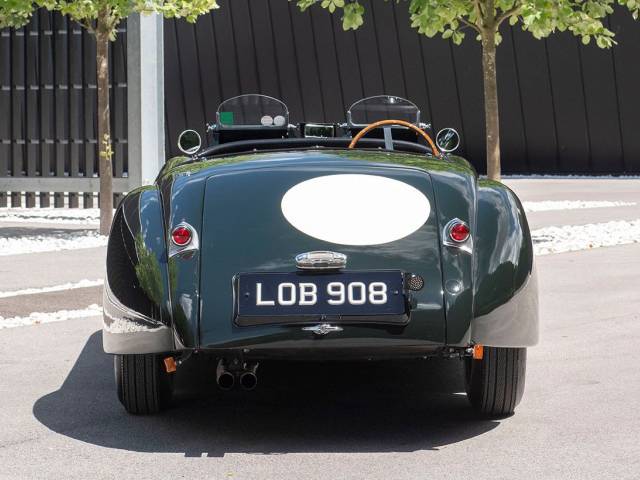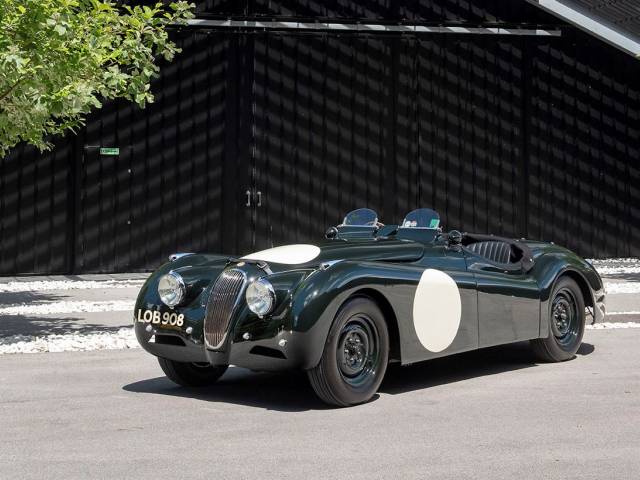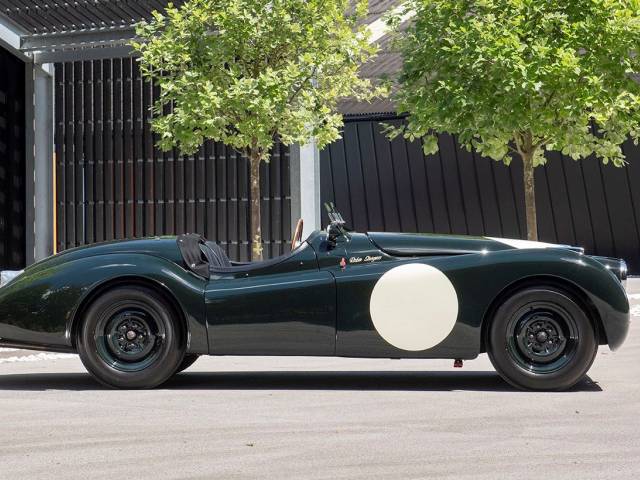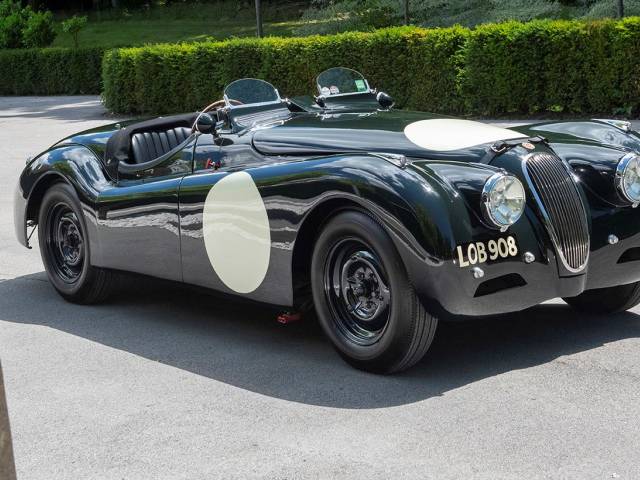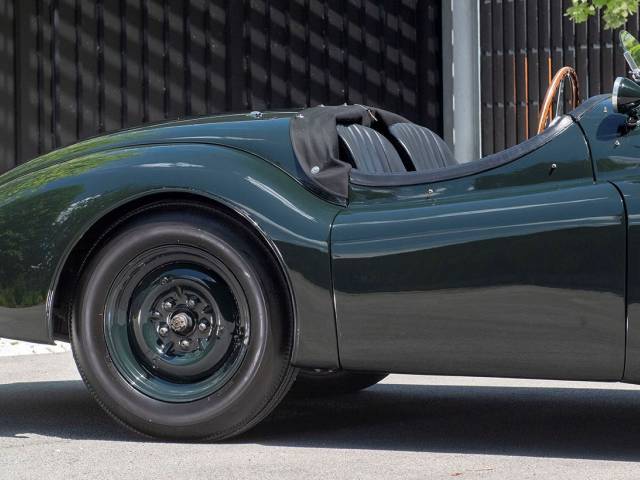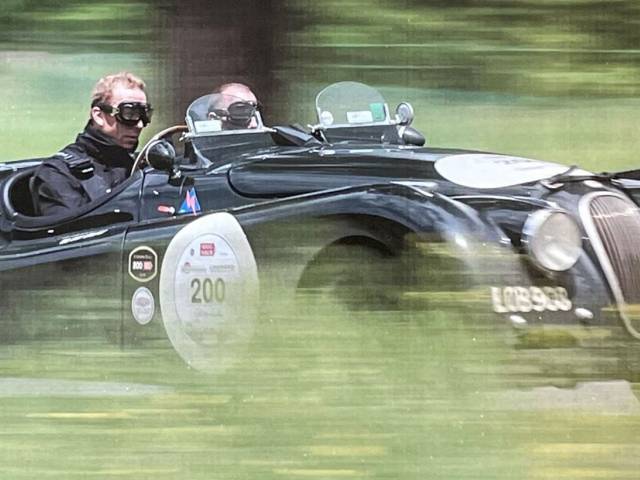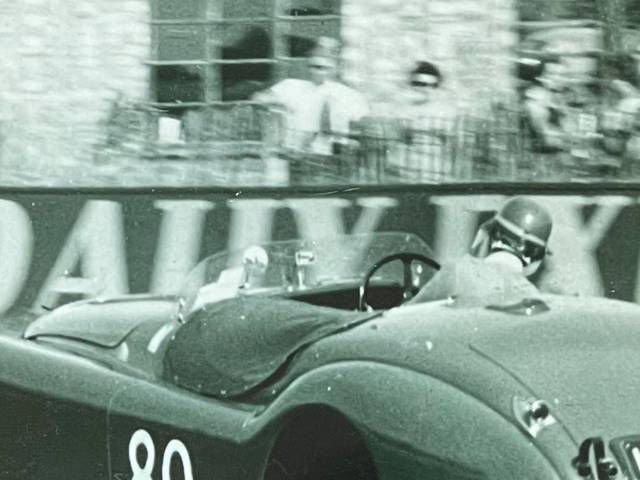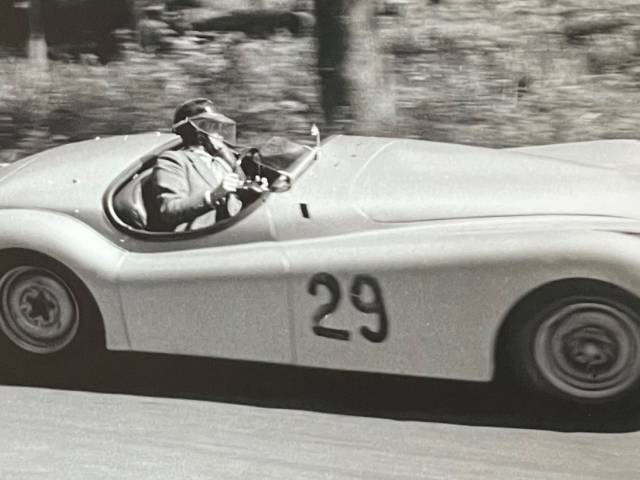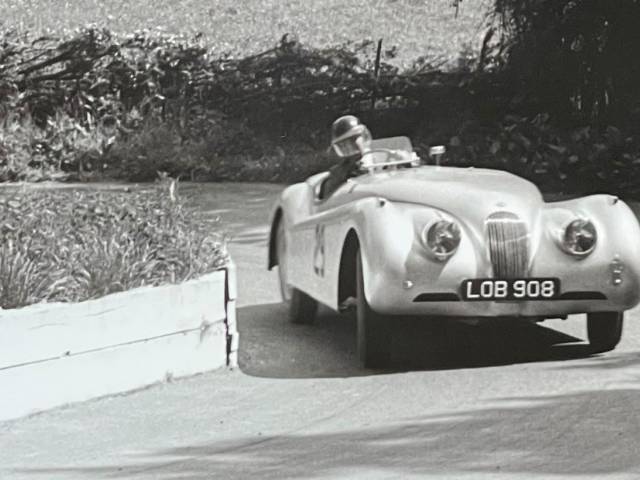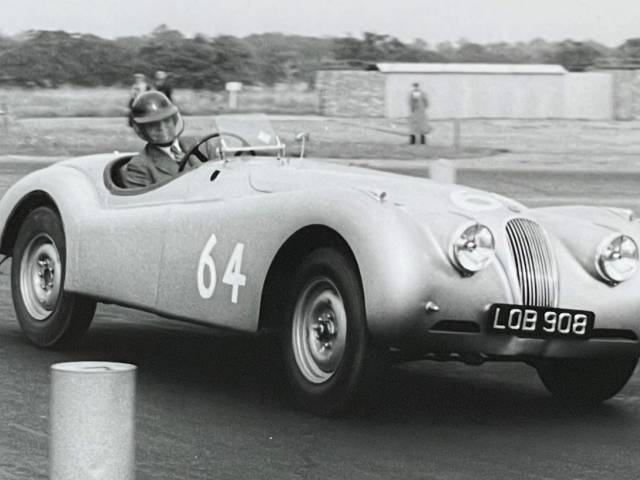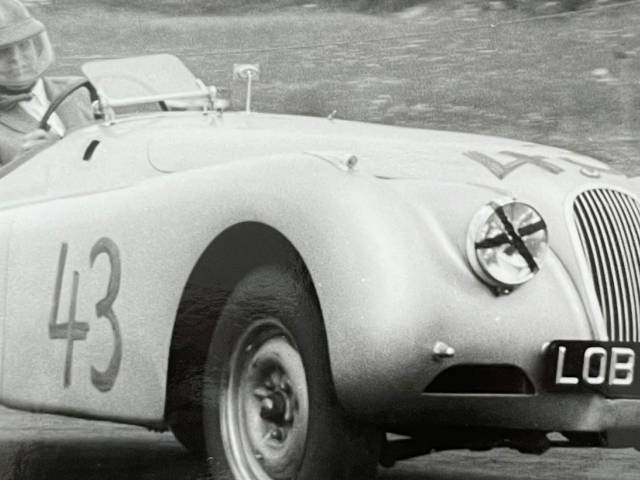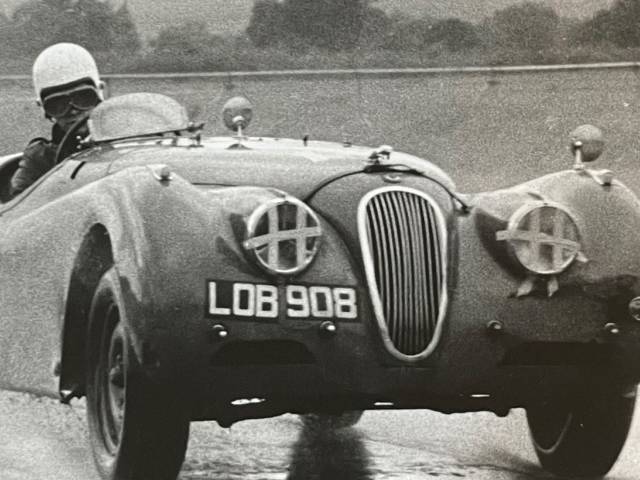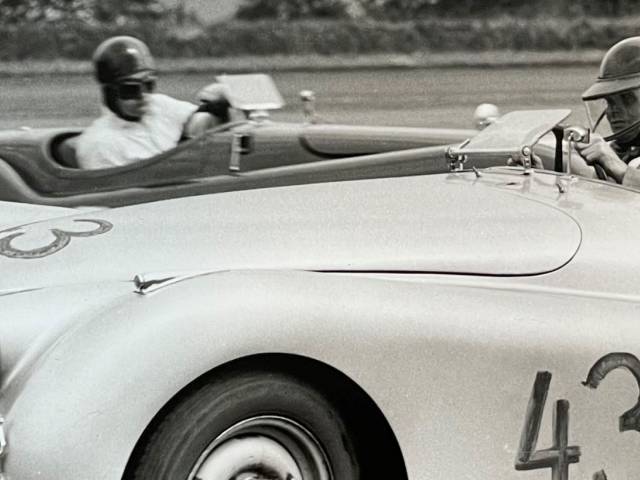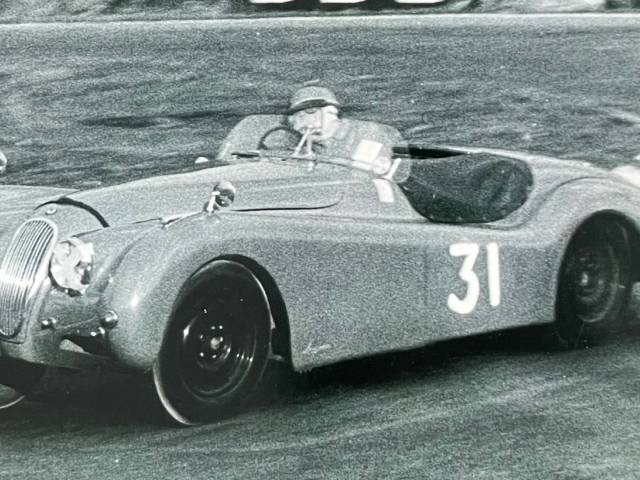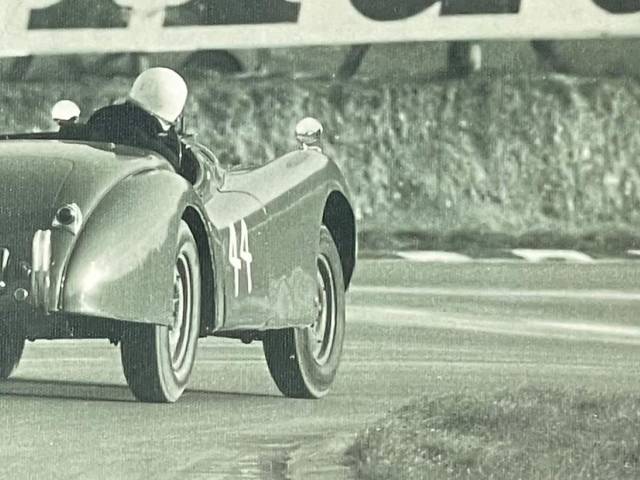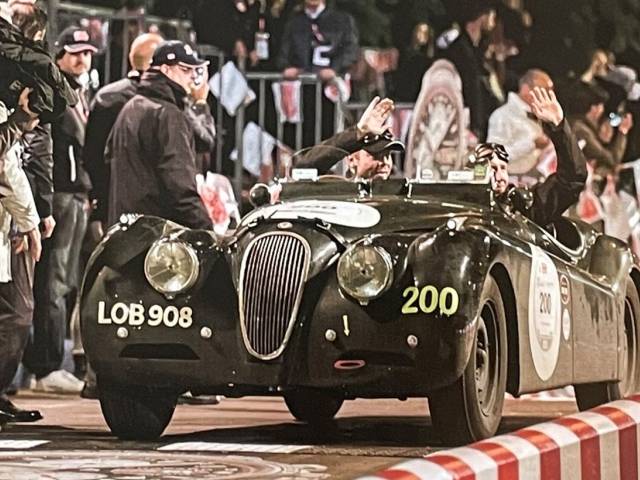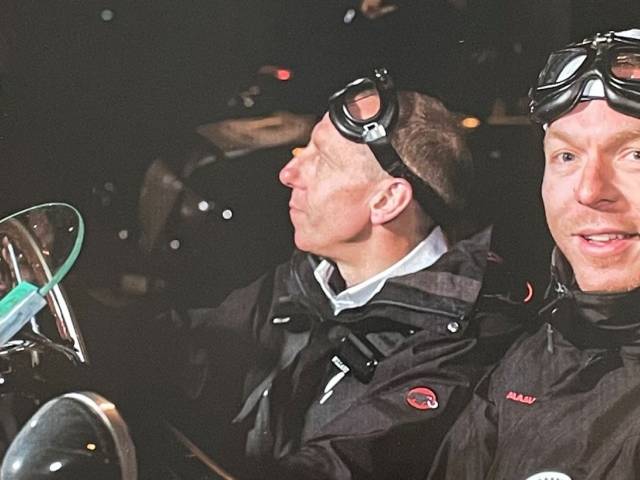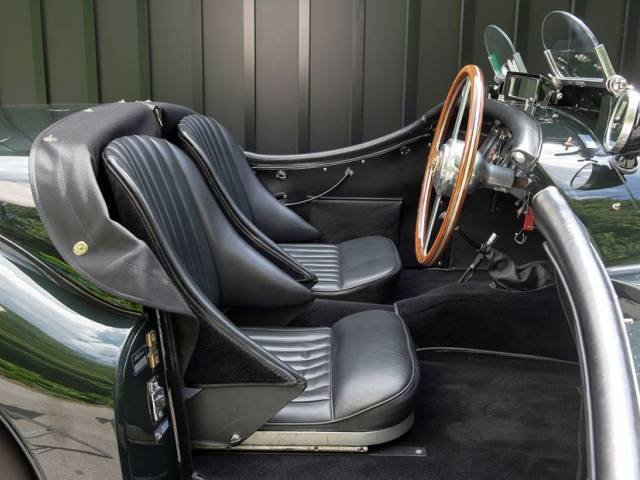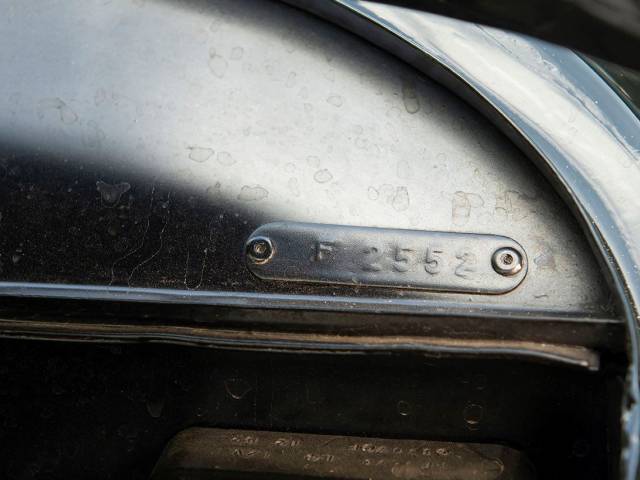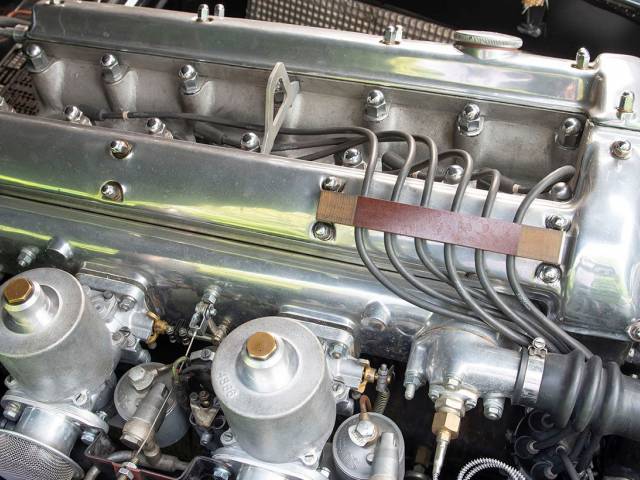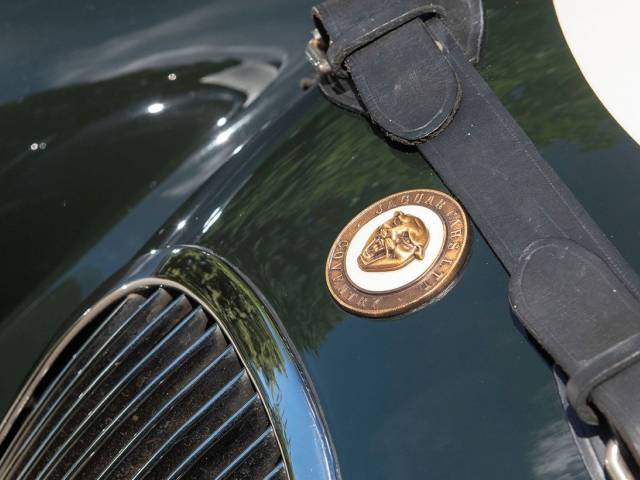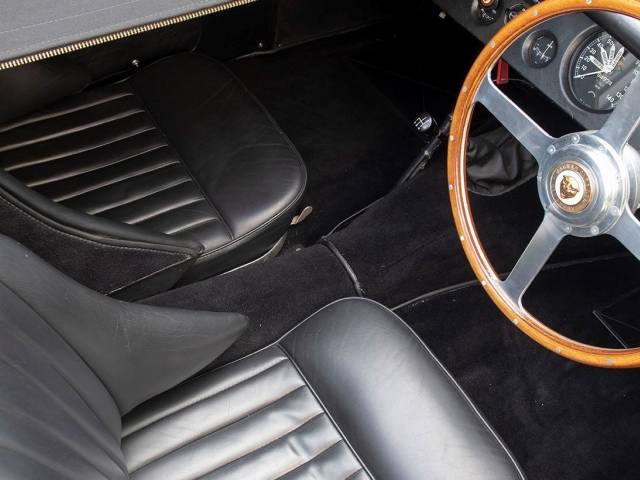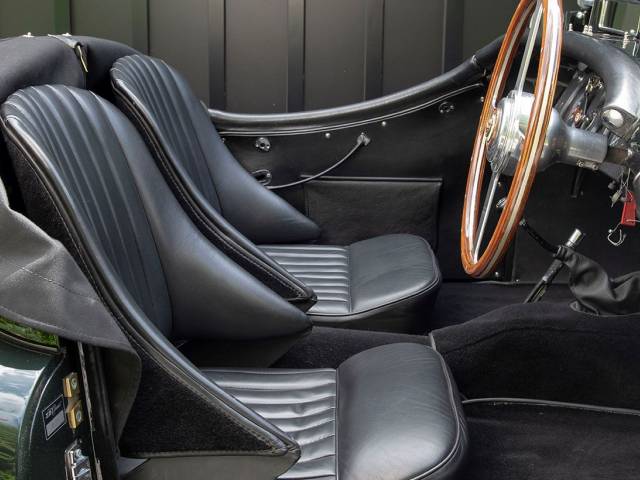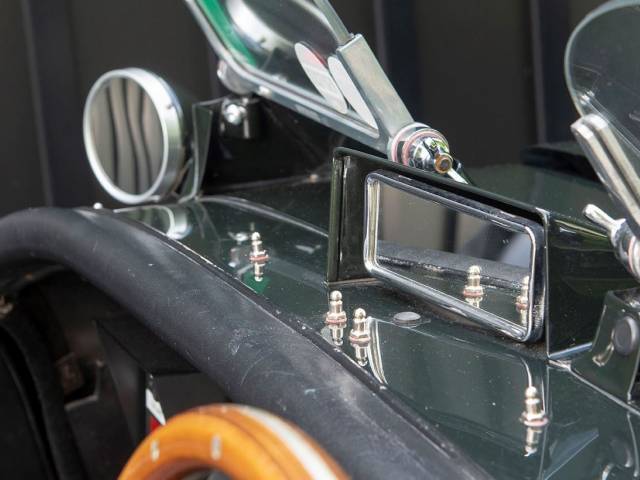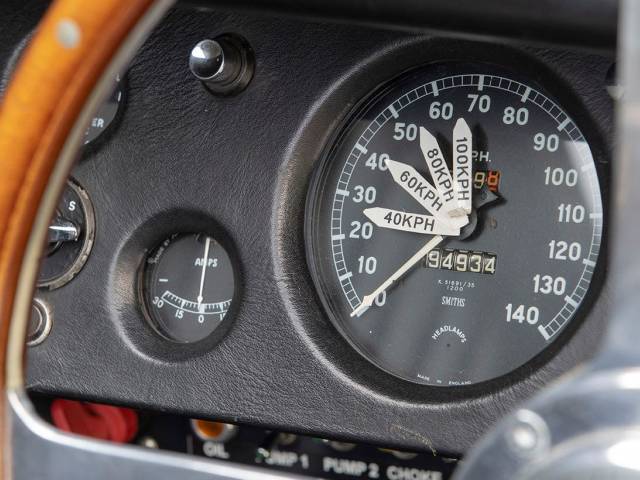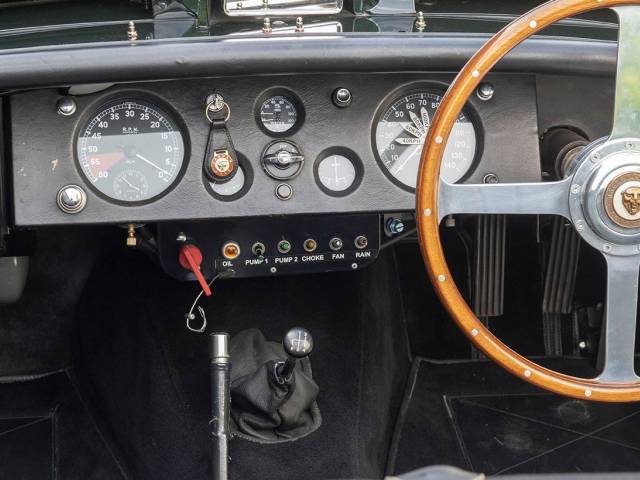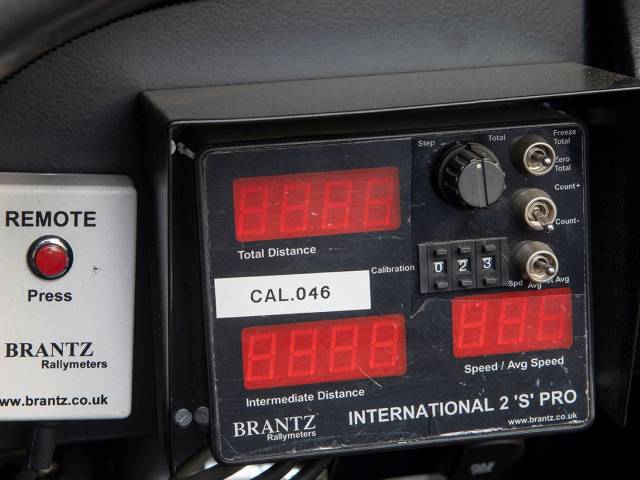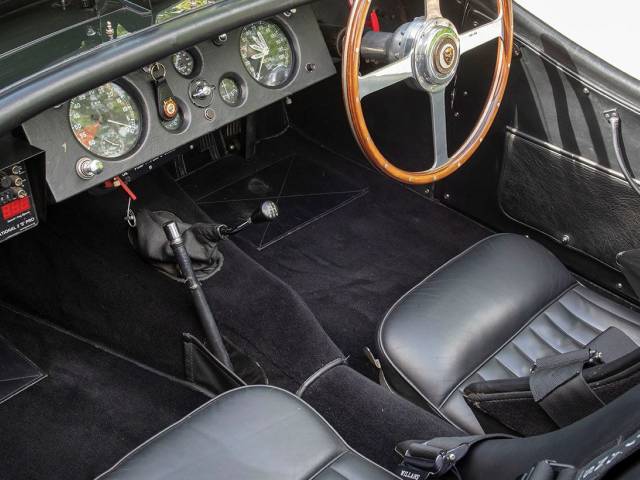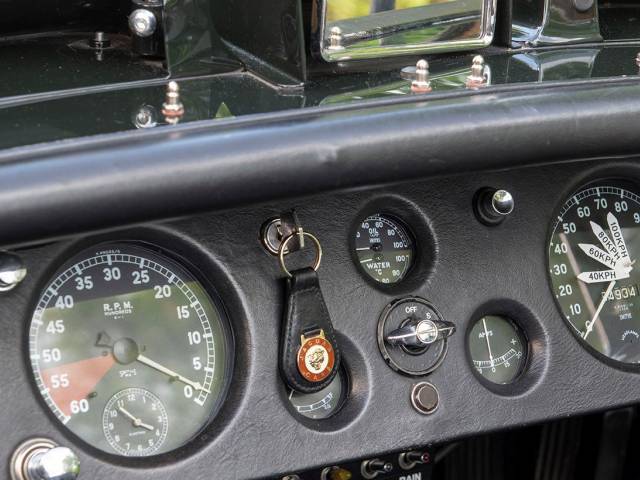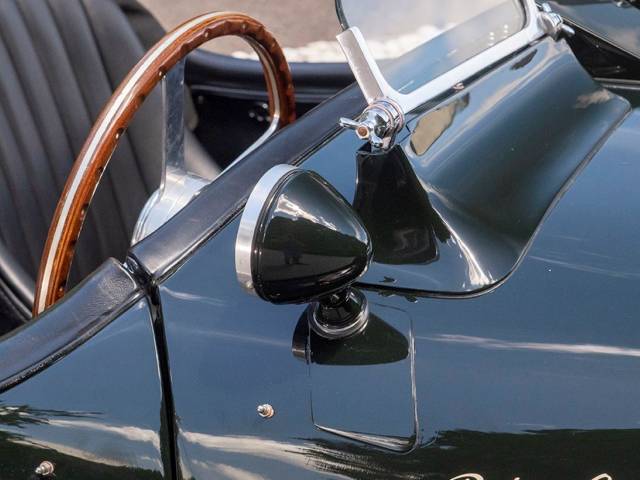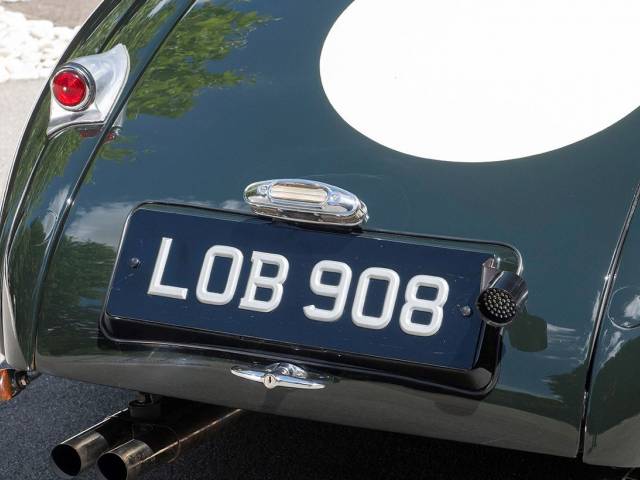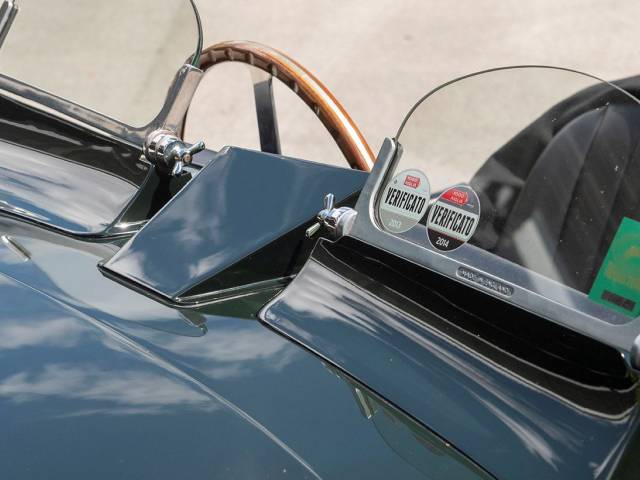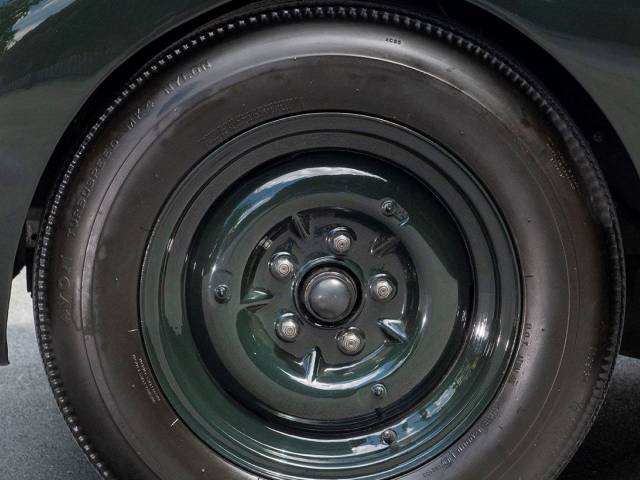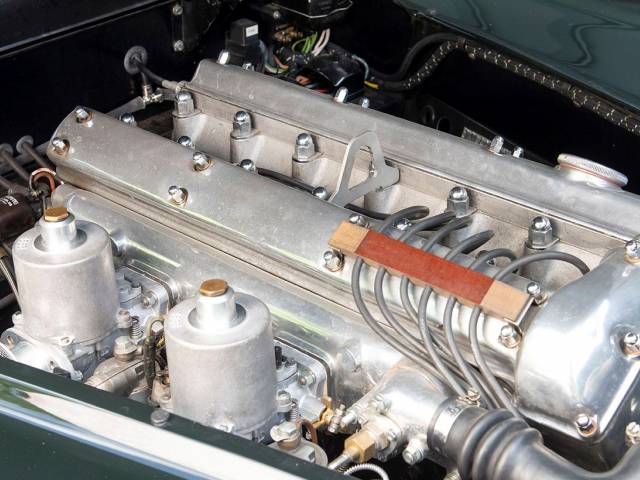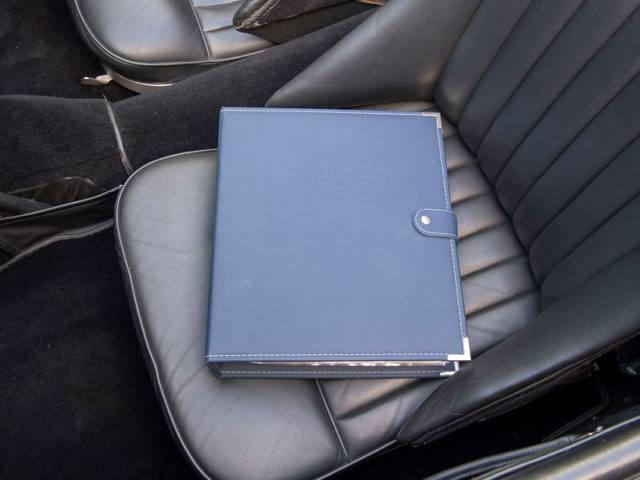 REGULAR ENTRANT AT THE MILLE MIGLIA
Dealer

away
Mille Miglia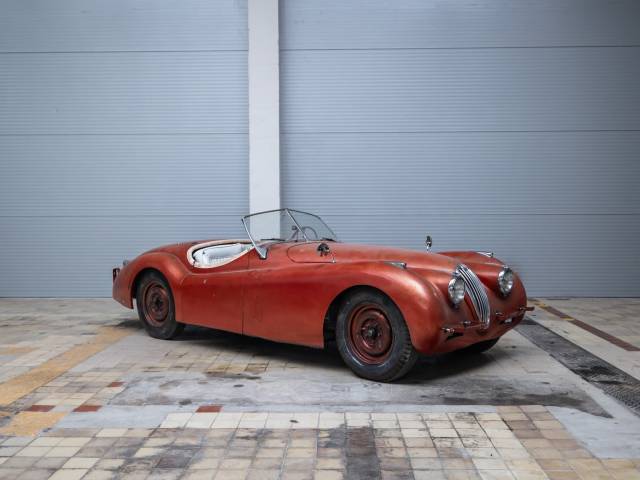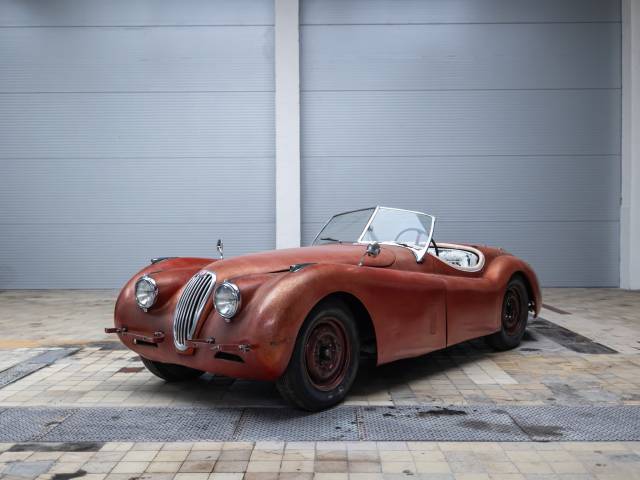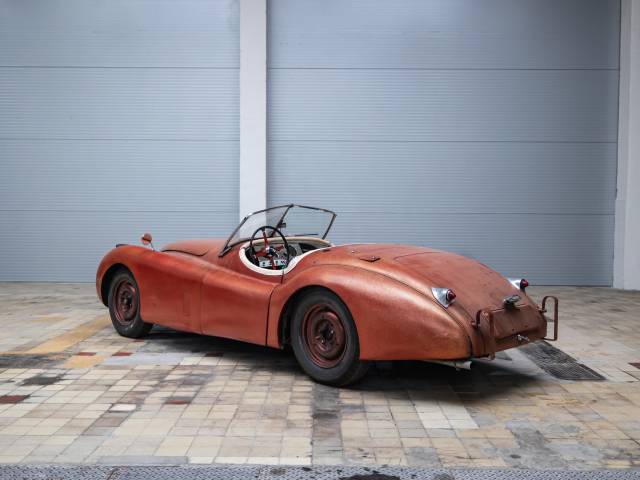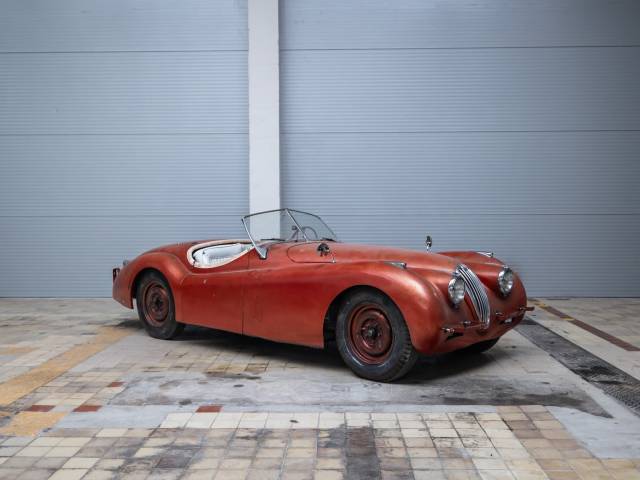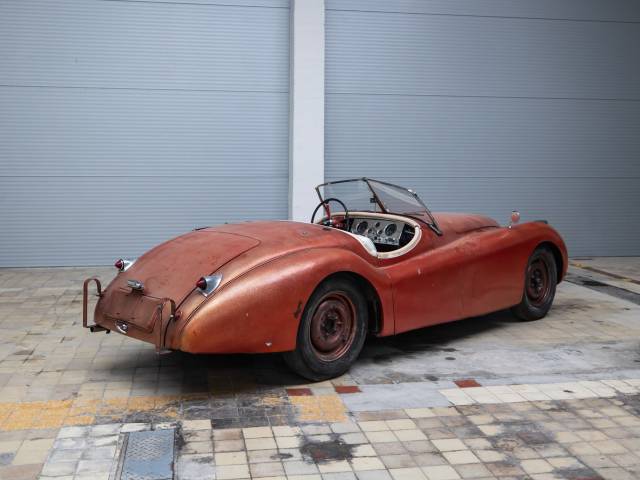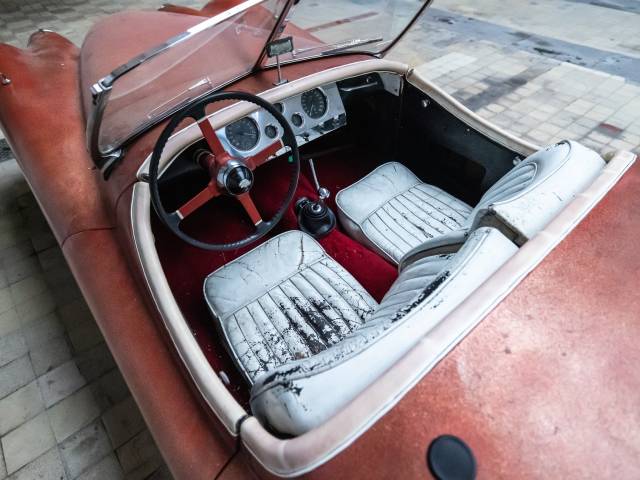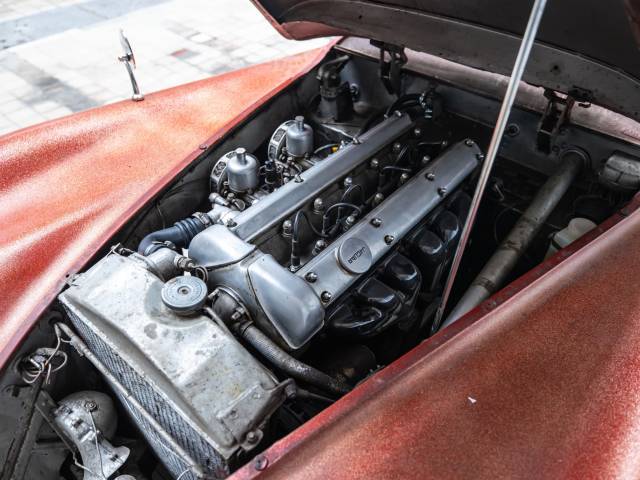 Aftersale at auctomobile.com
Dealer

away
Mille Miglia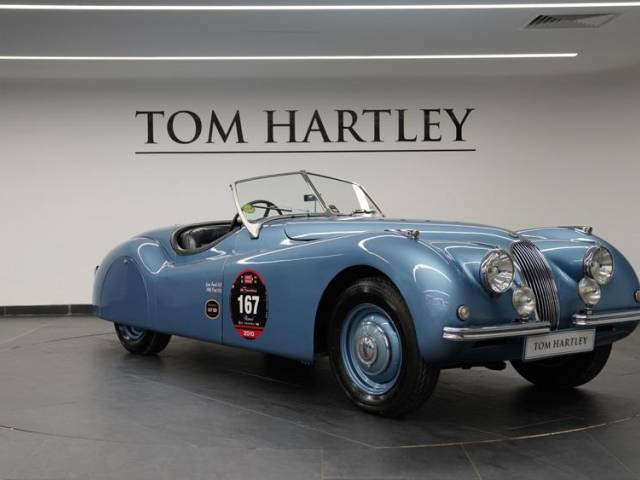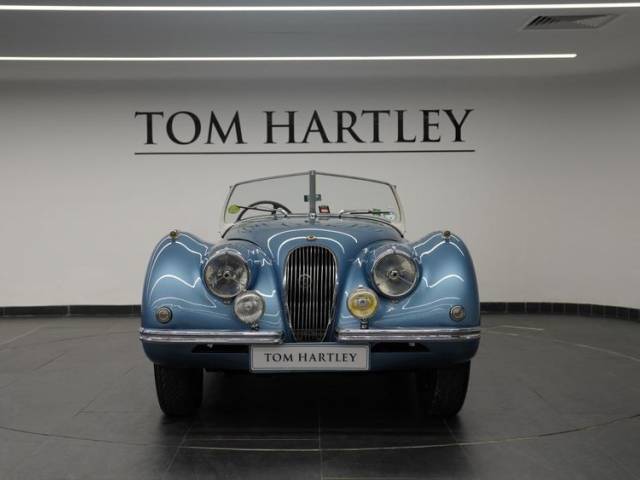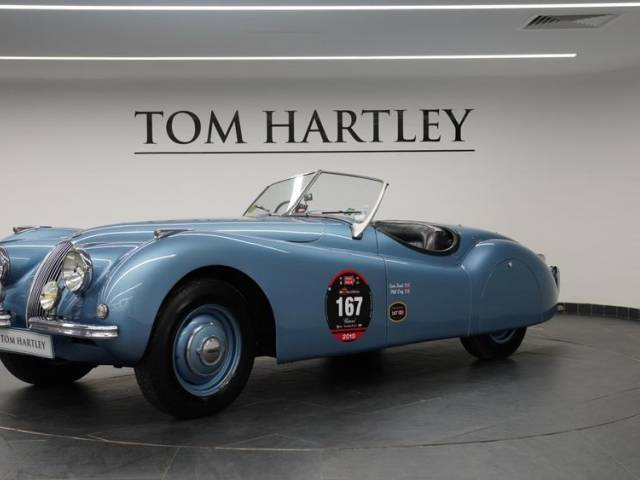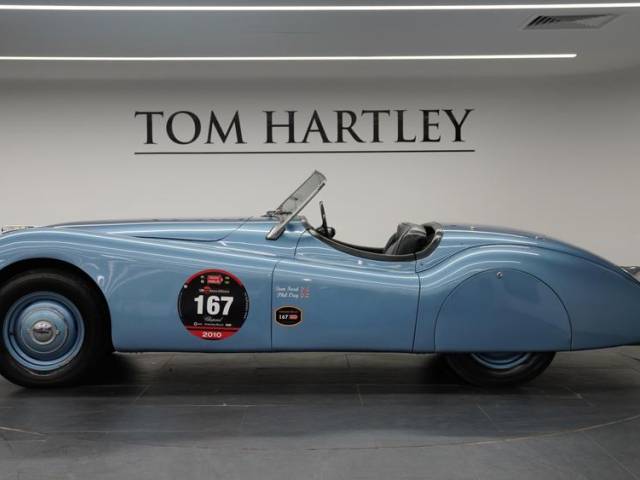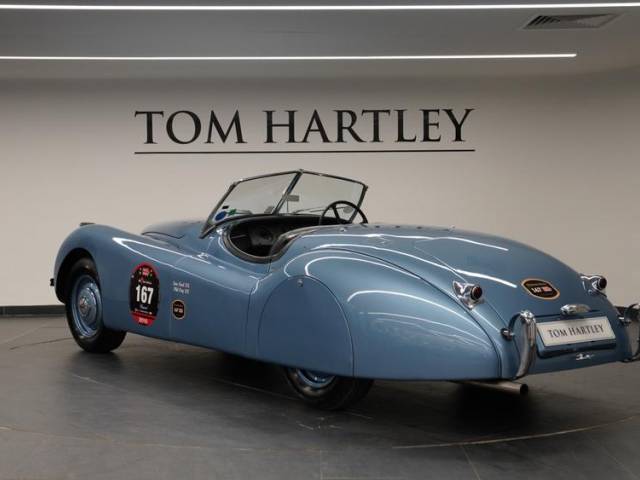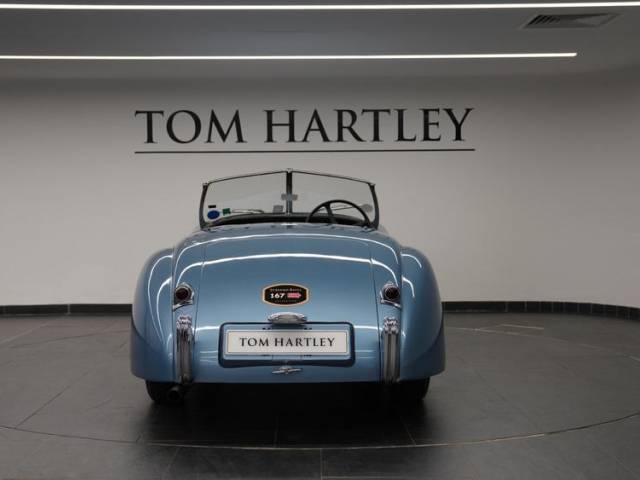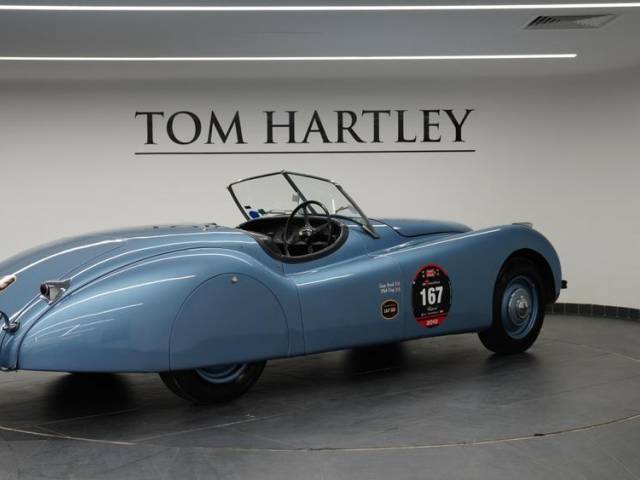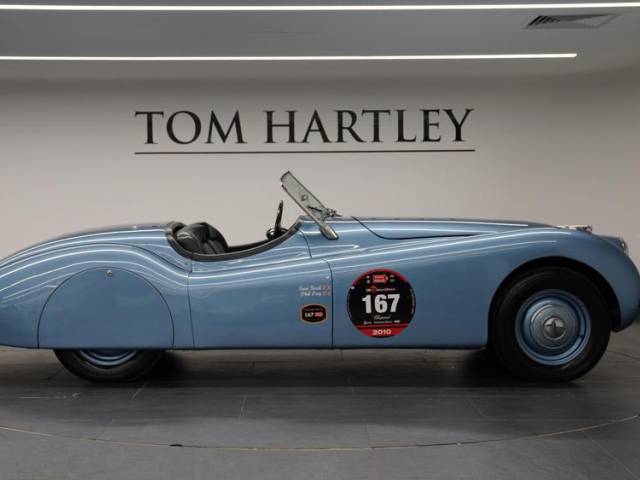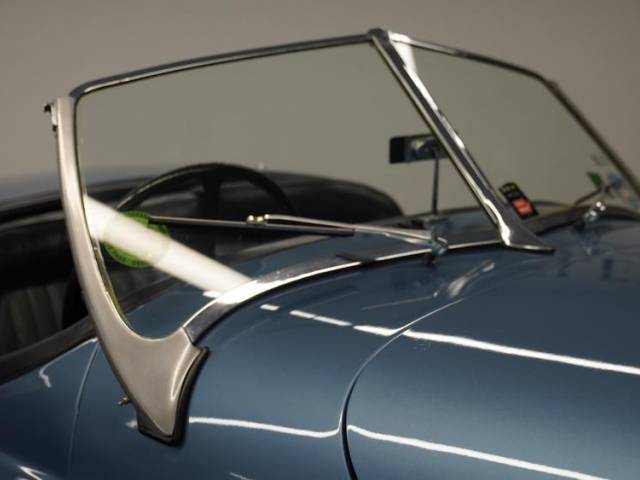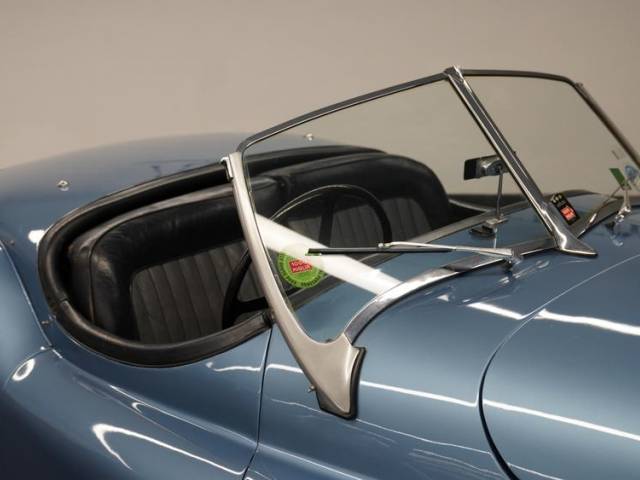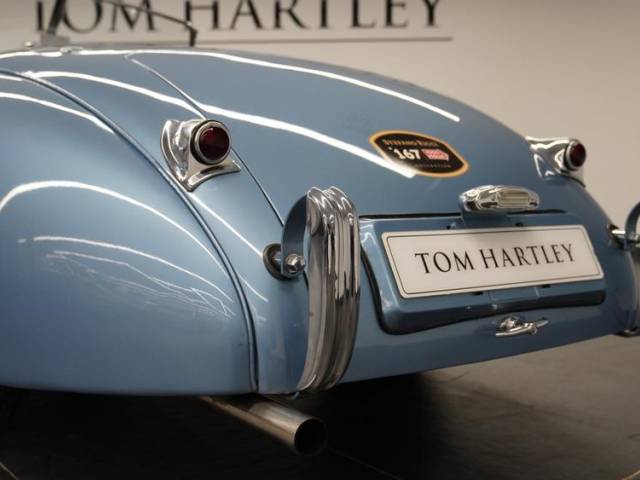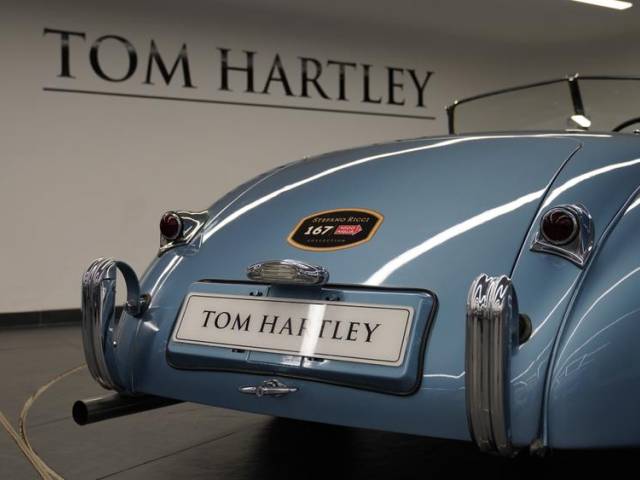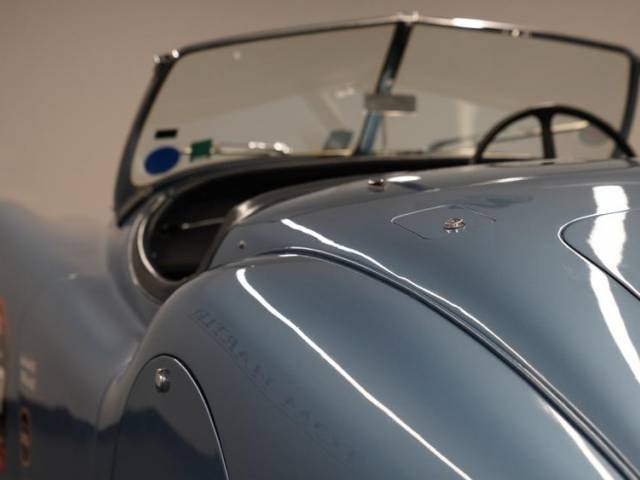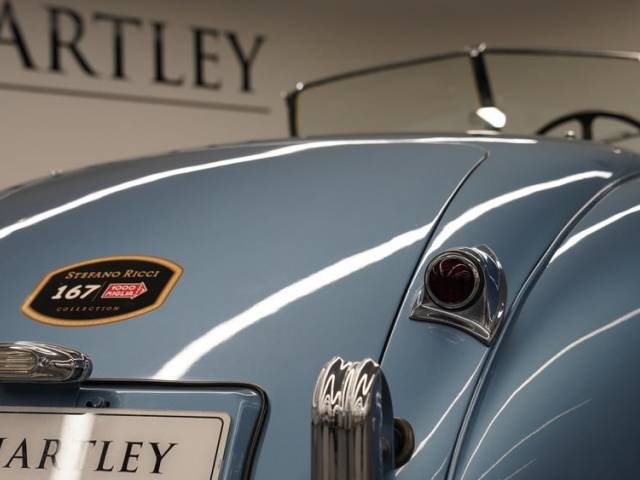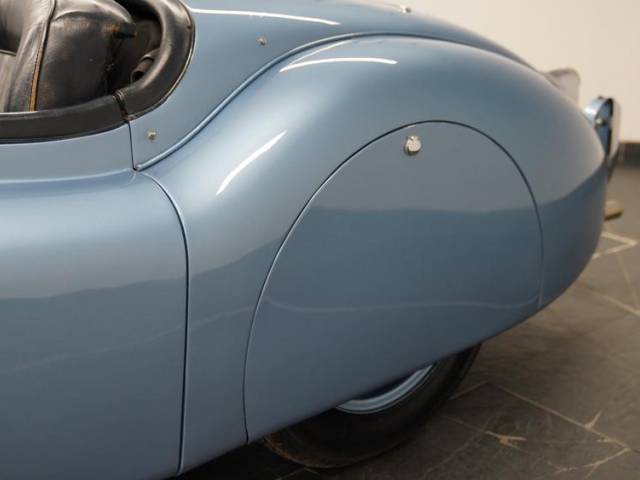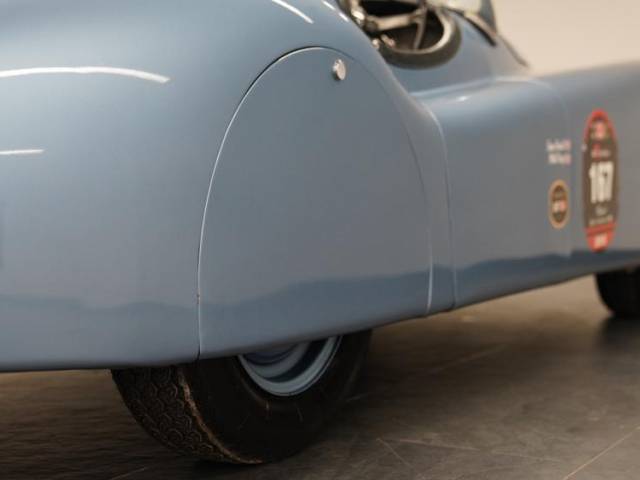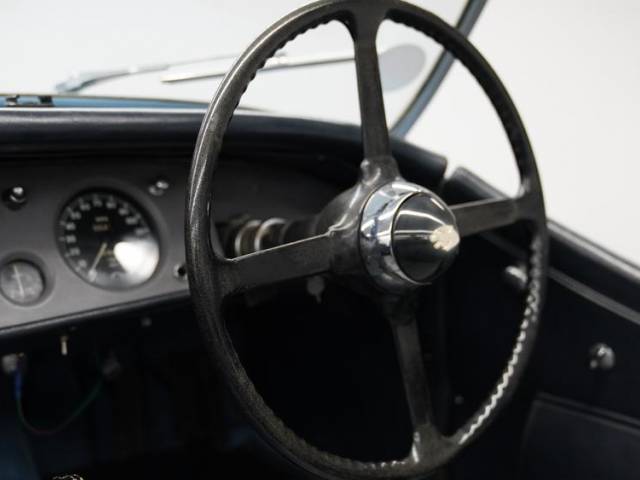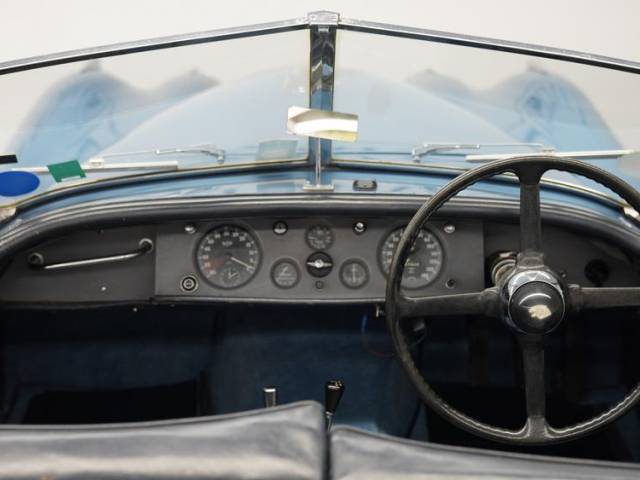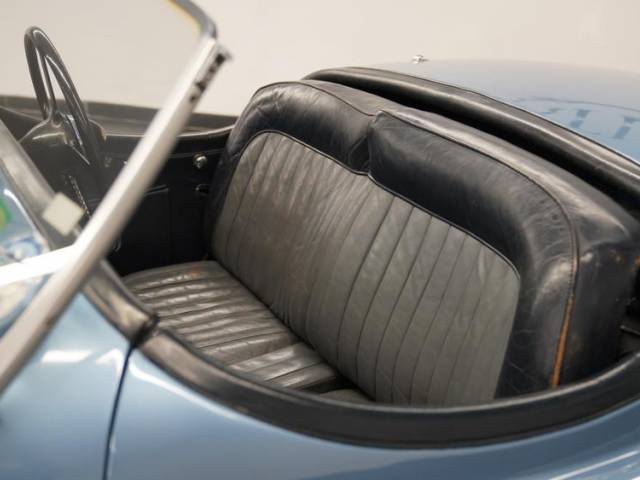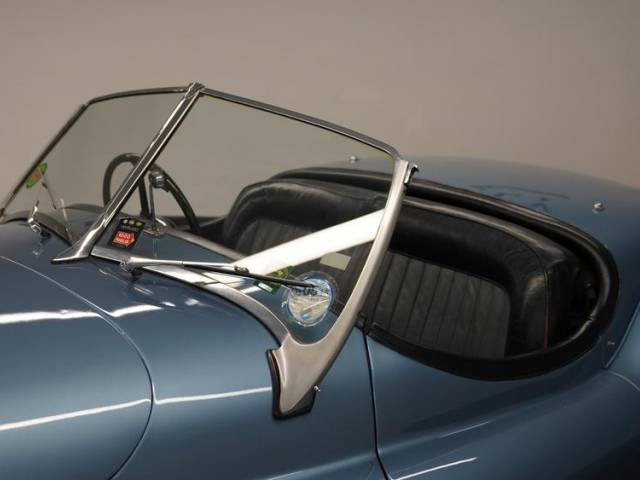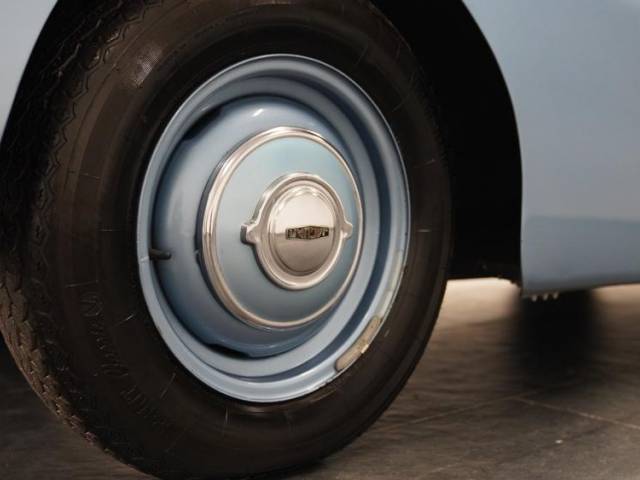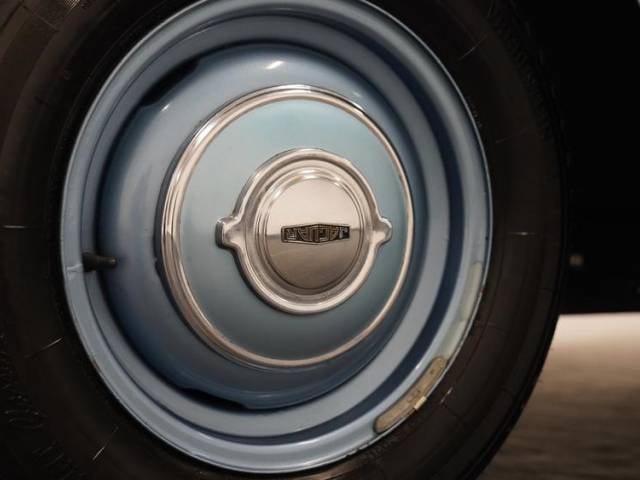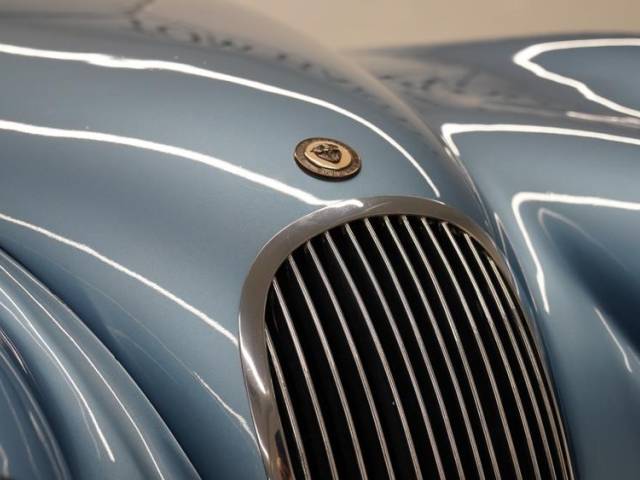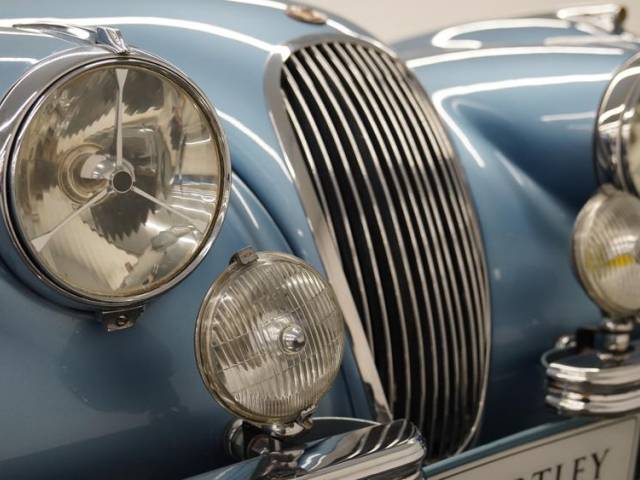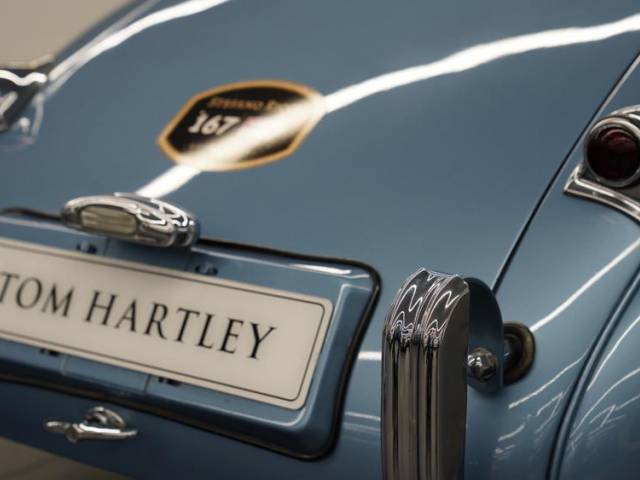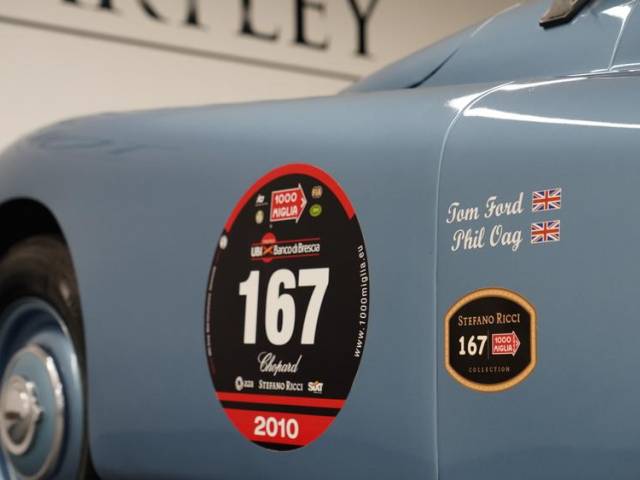 Jaguar XK 120 1951 Open Two Seater
Dealer

away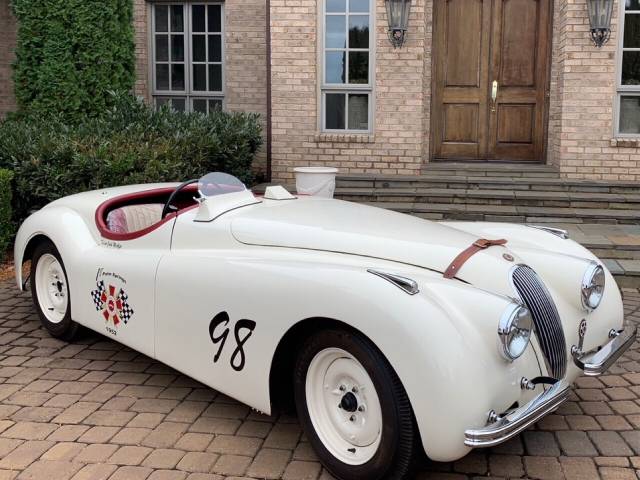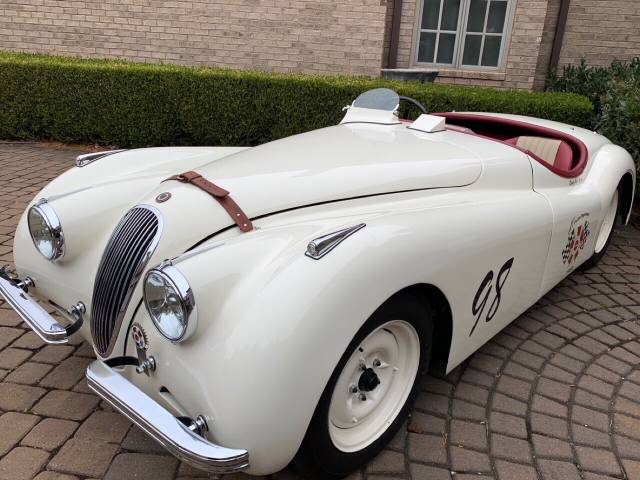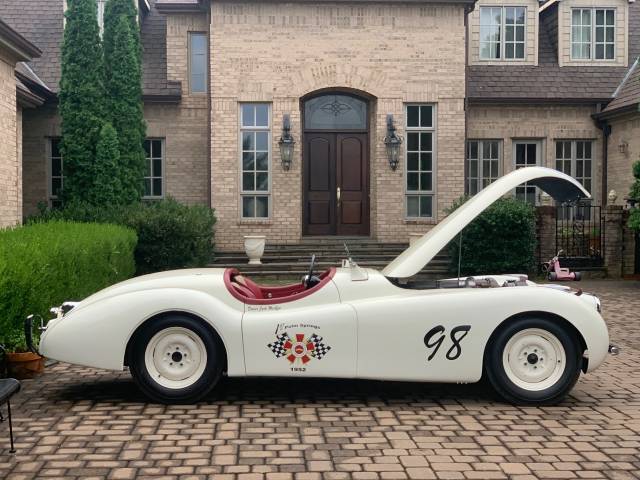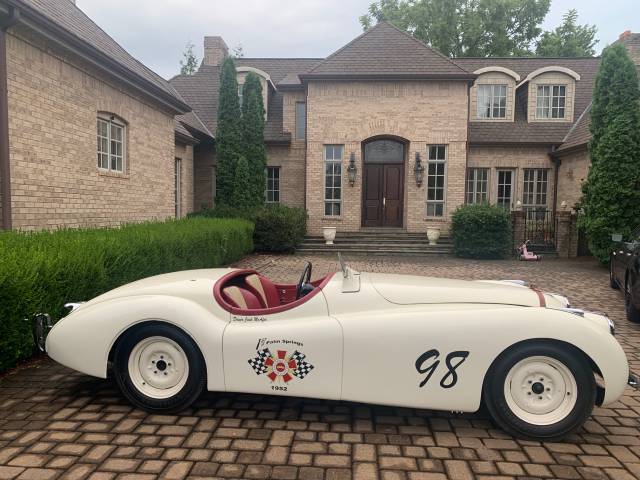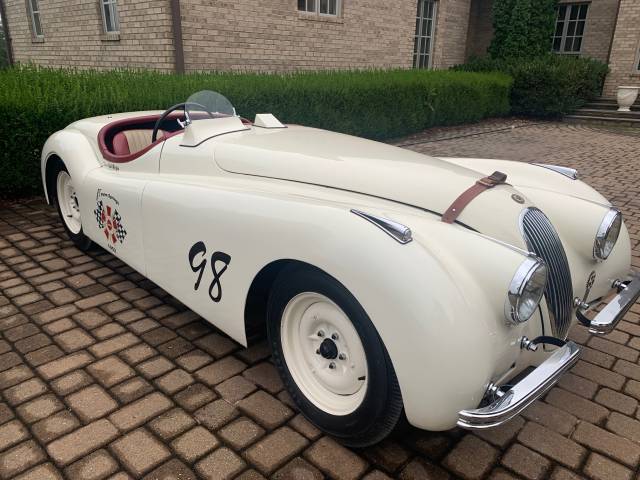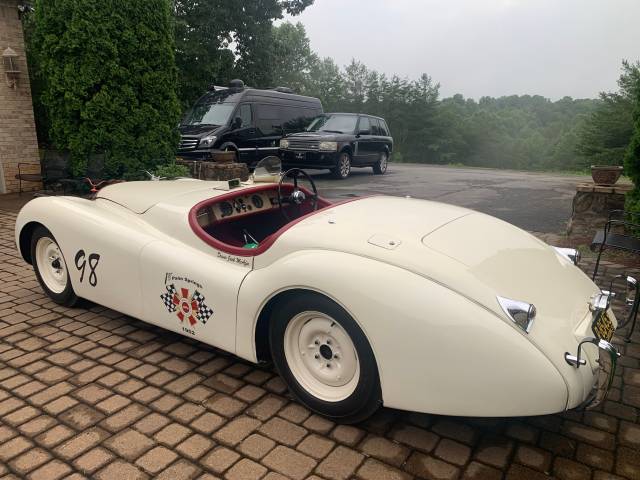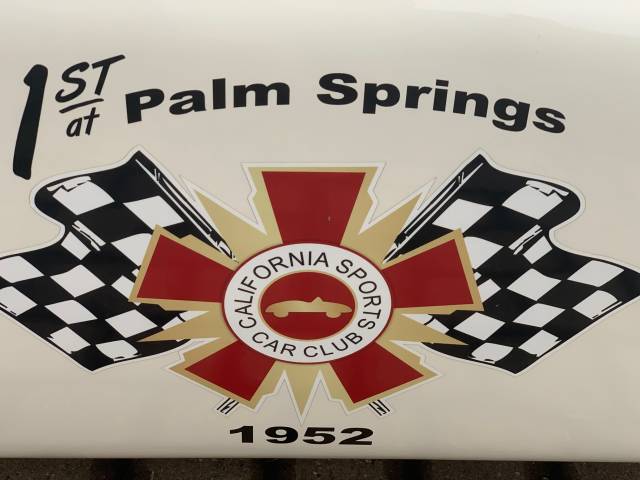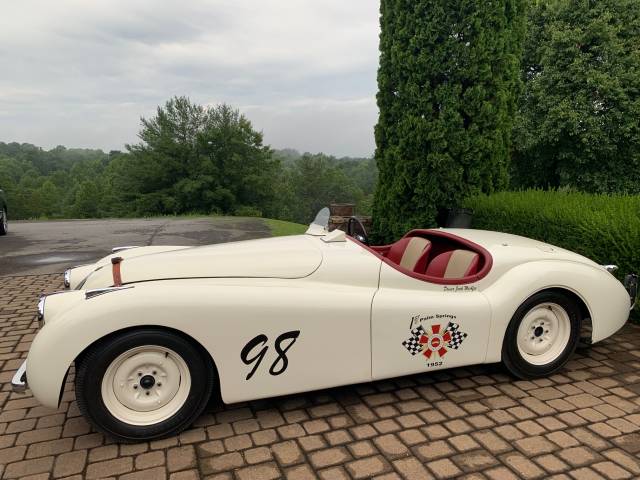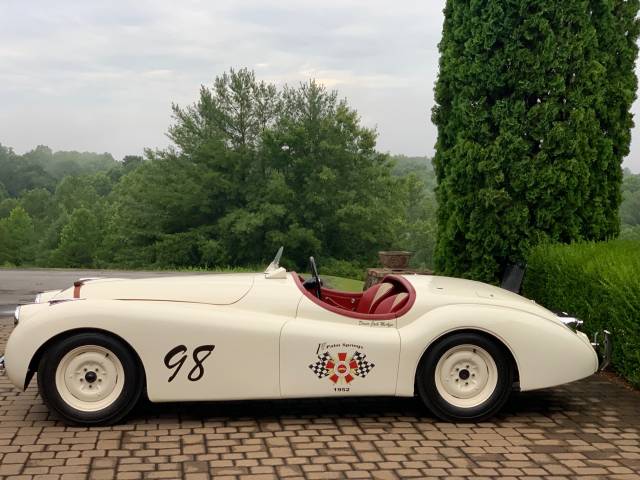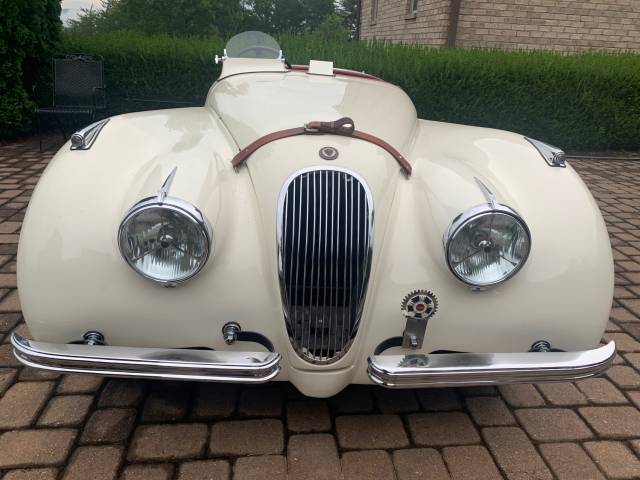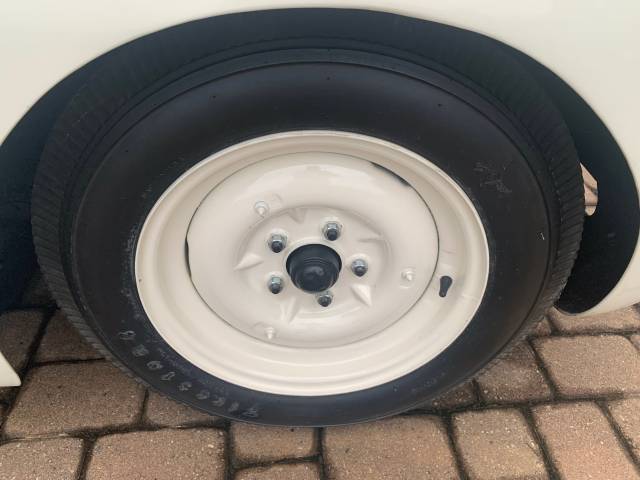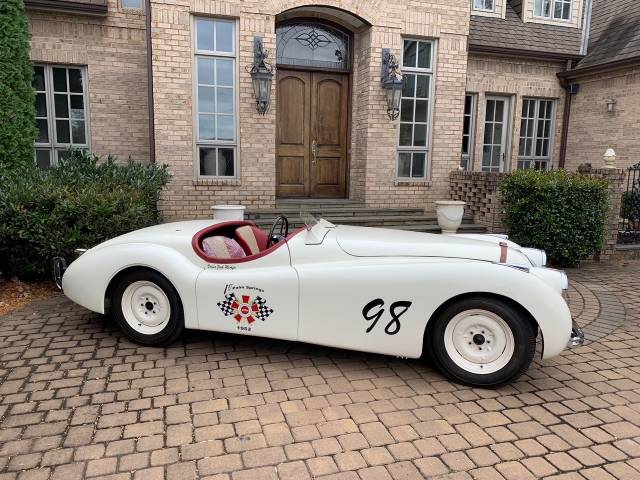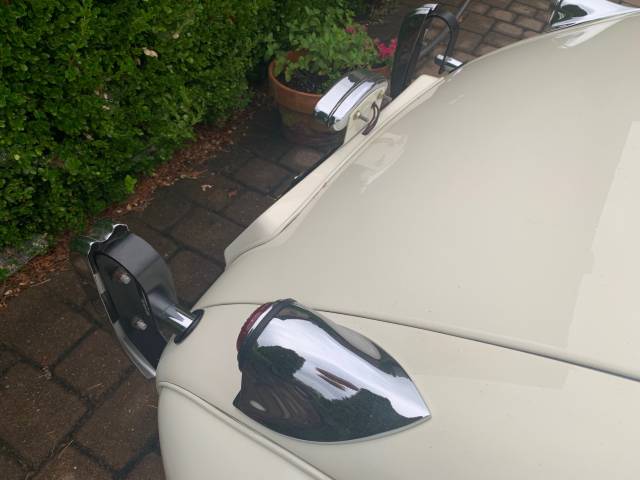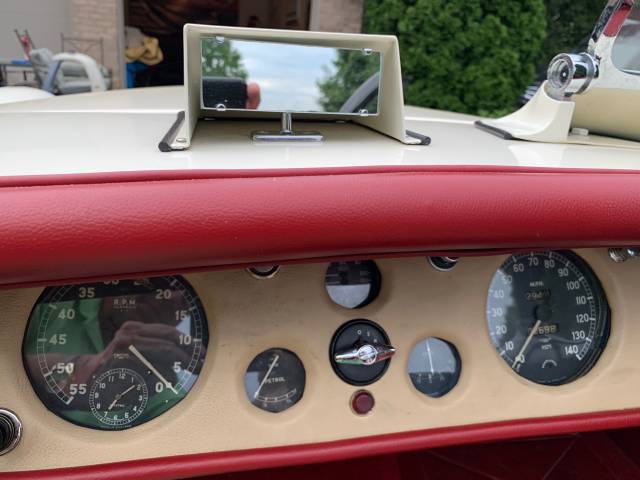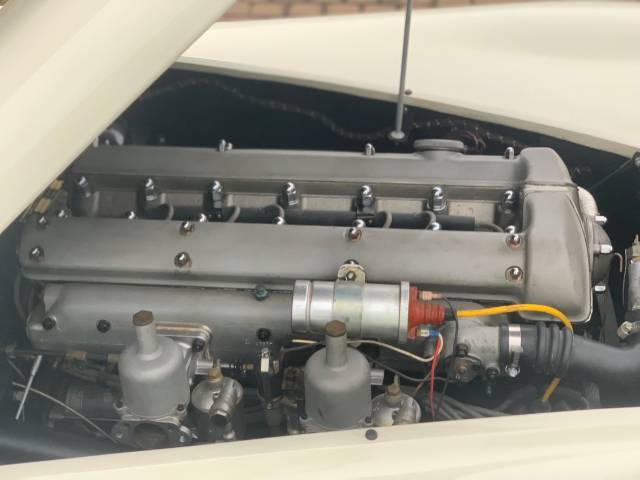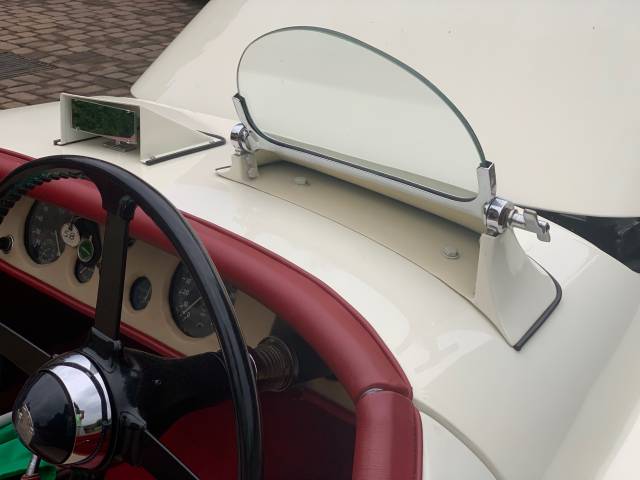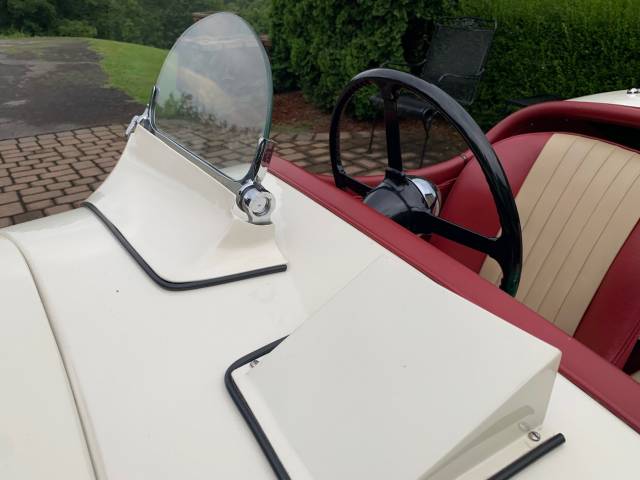 Dealer

away
Mille Miglia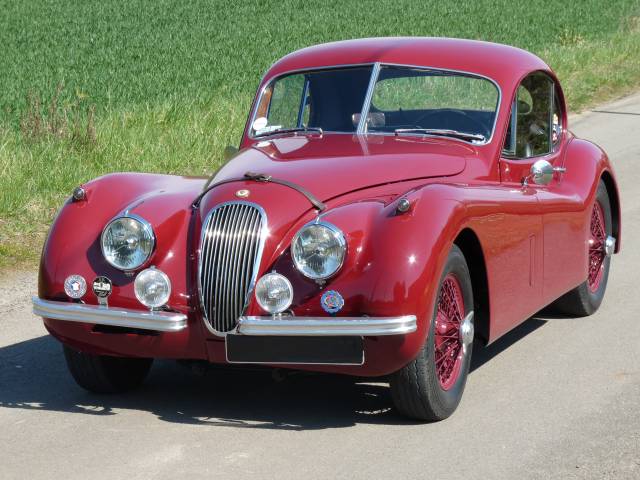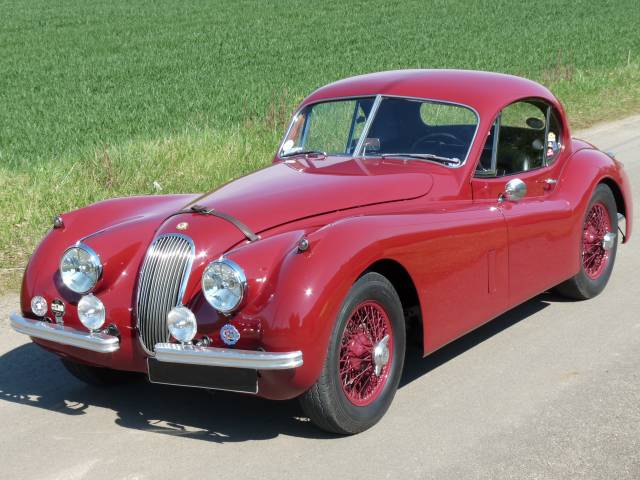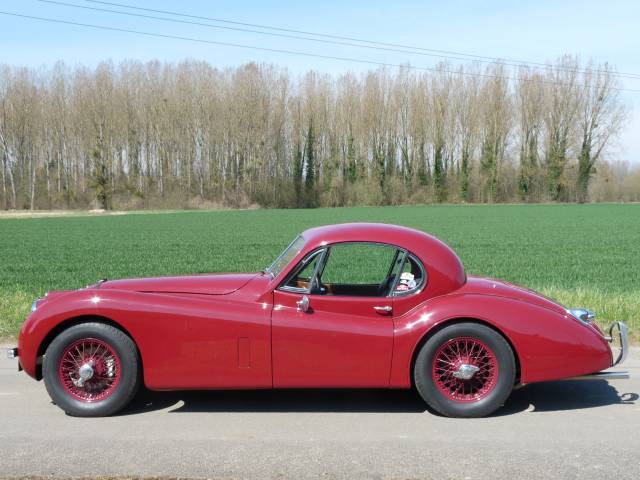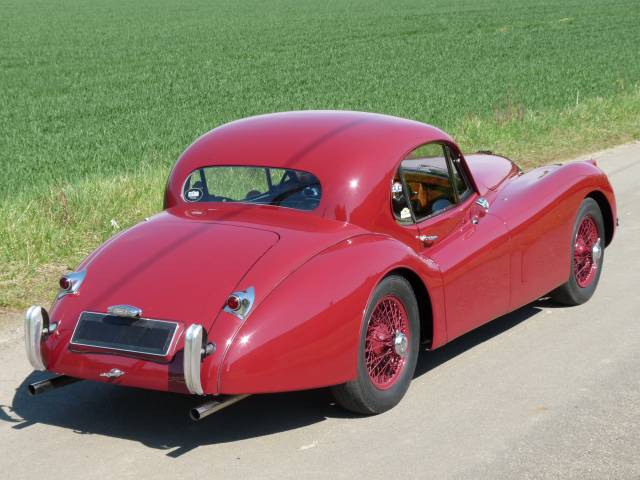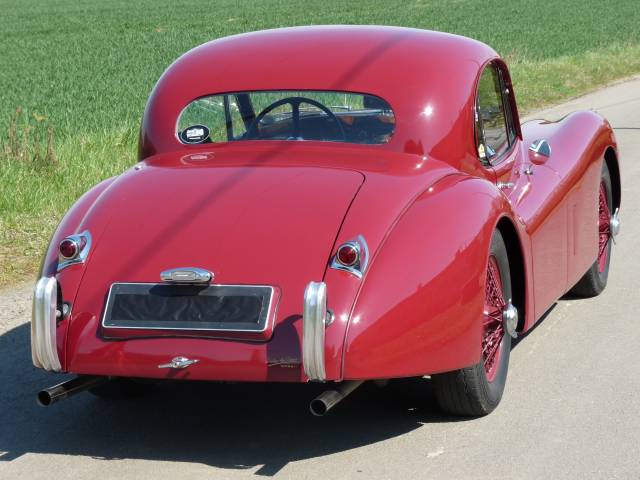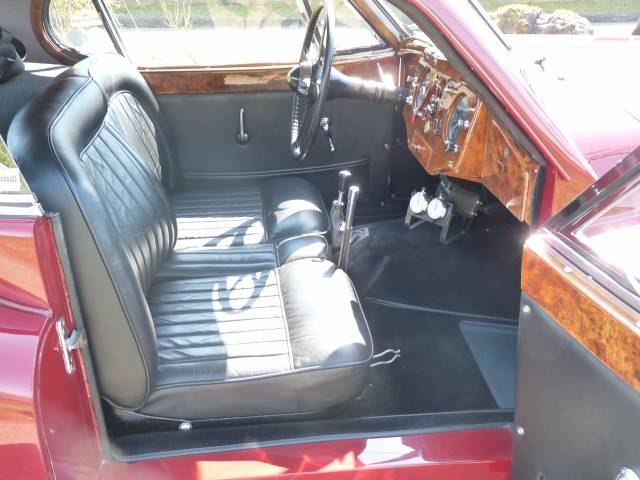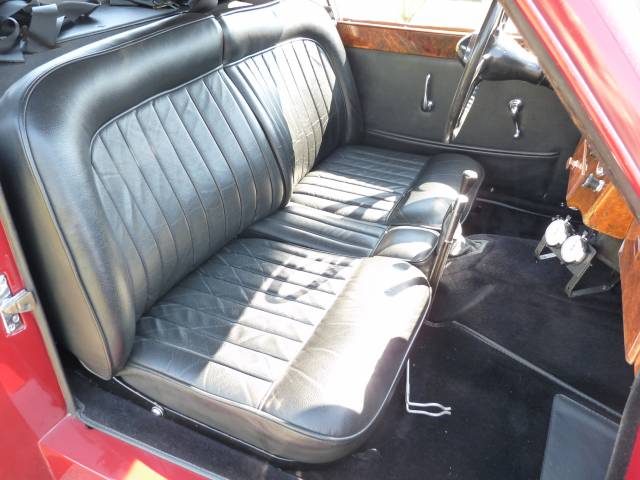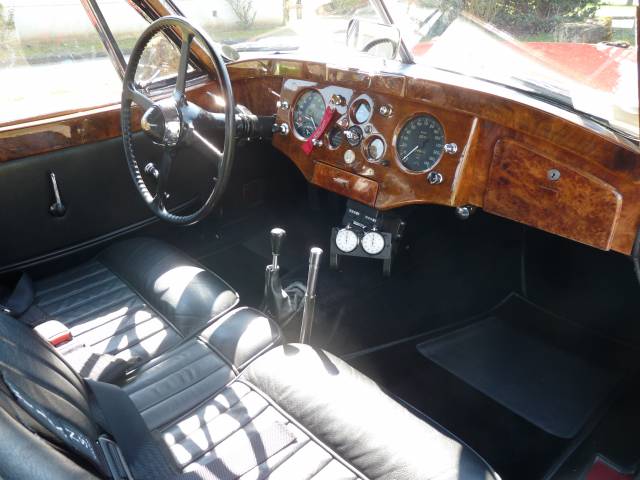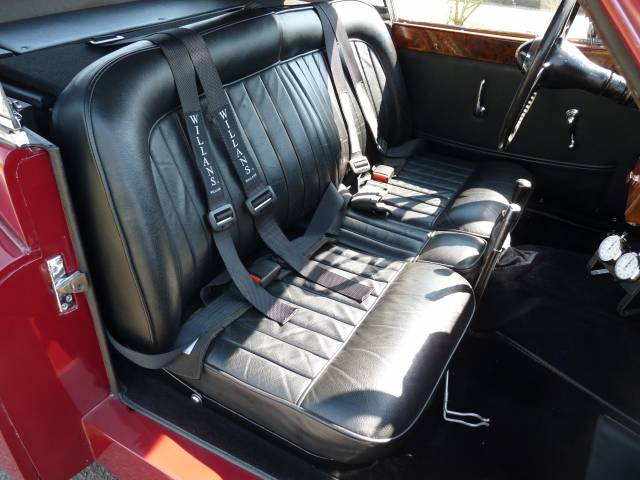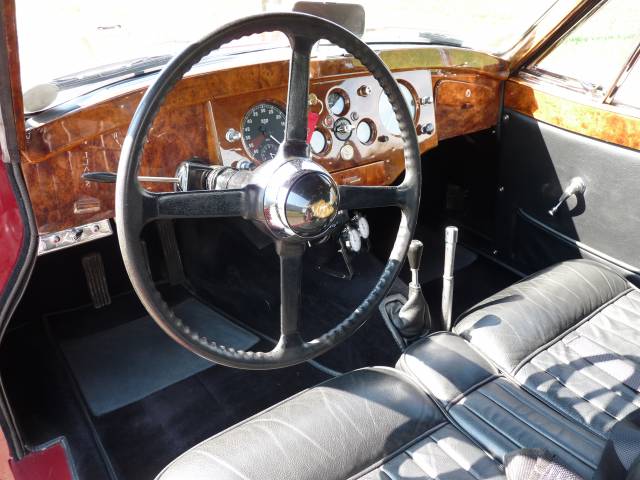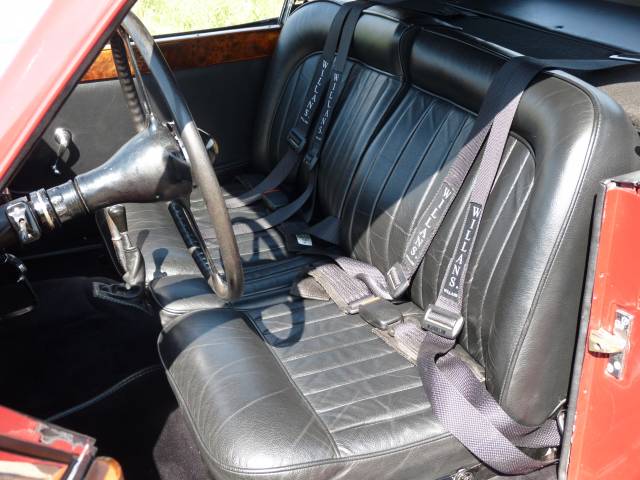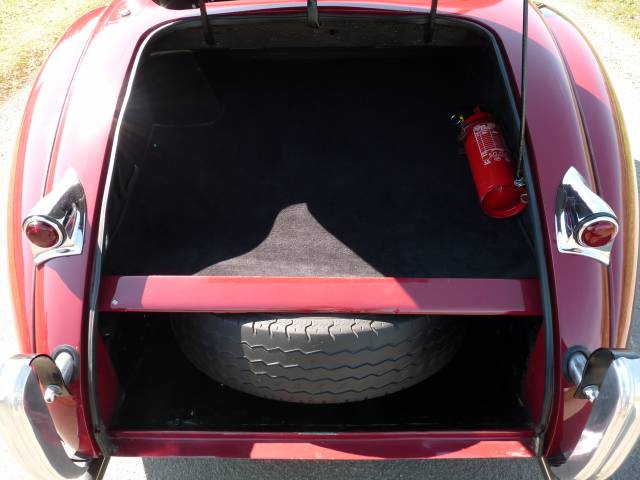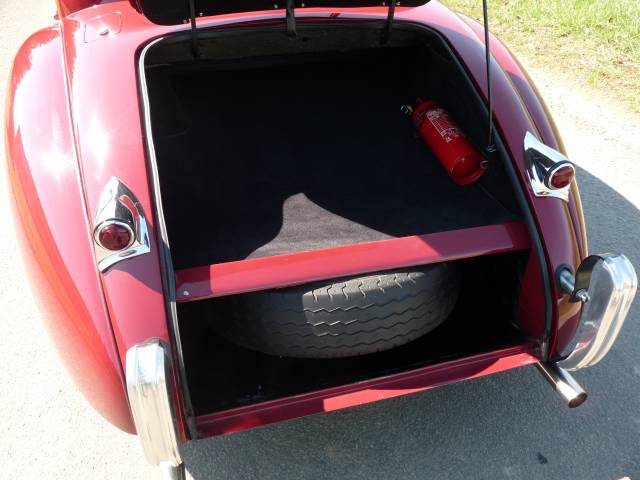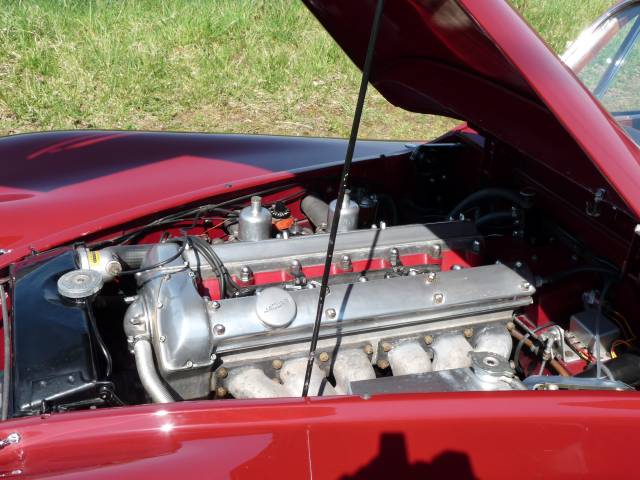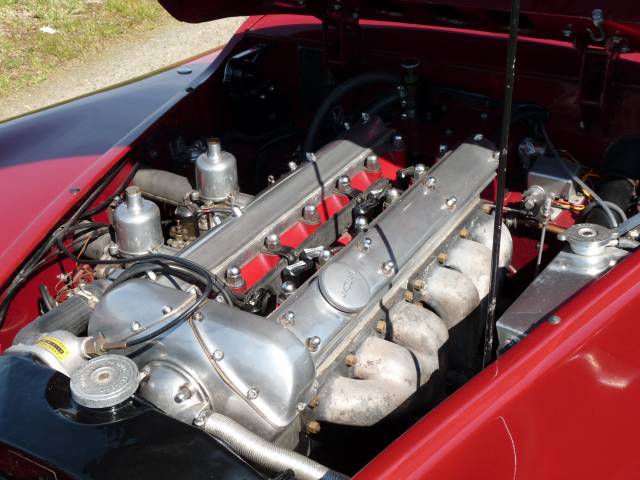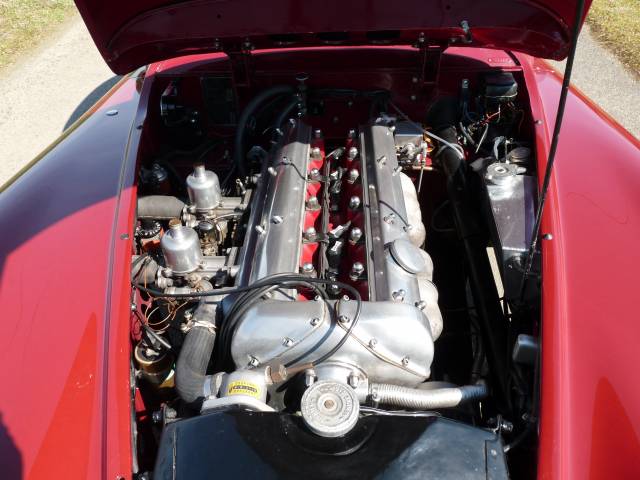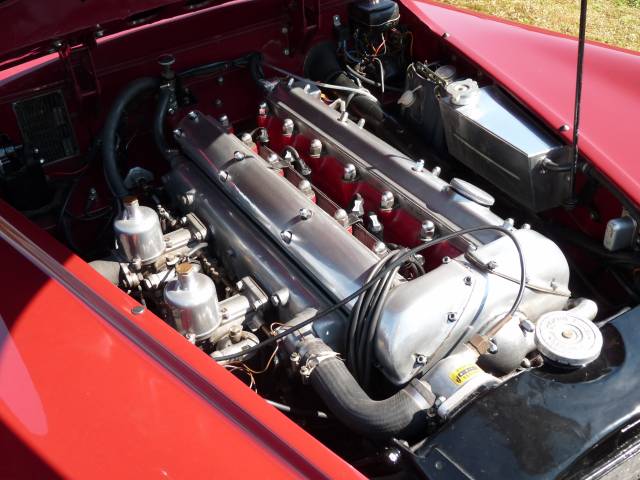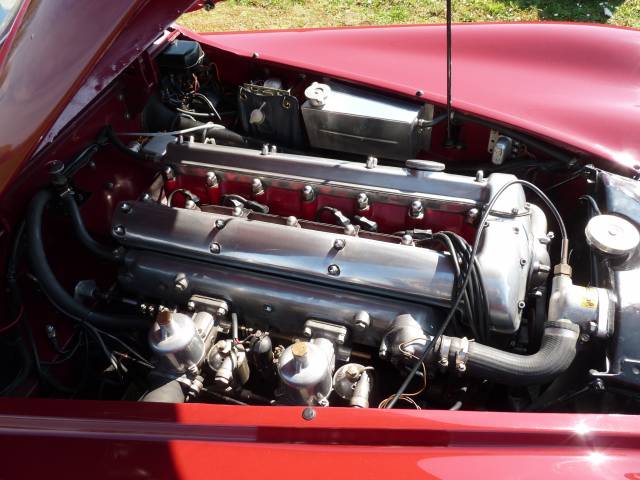 Dealer

away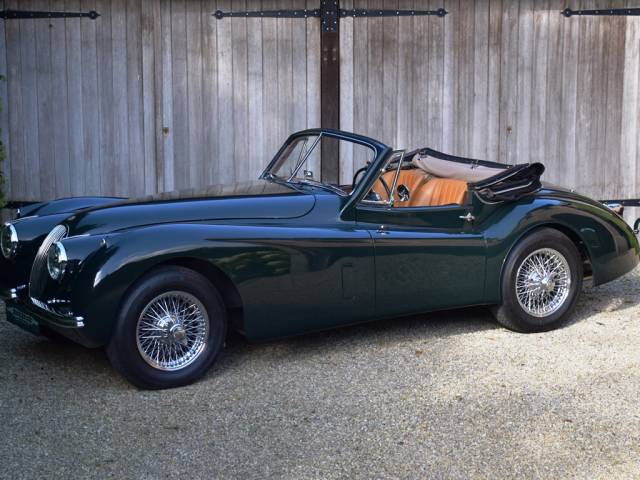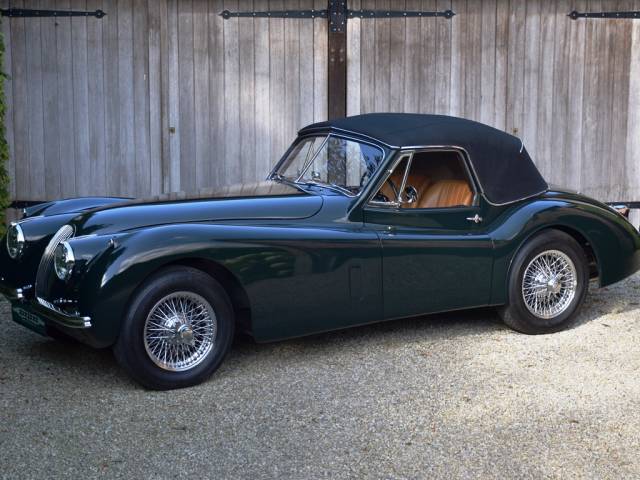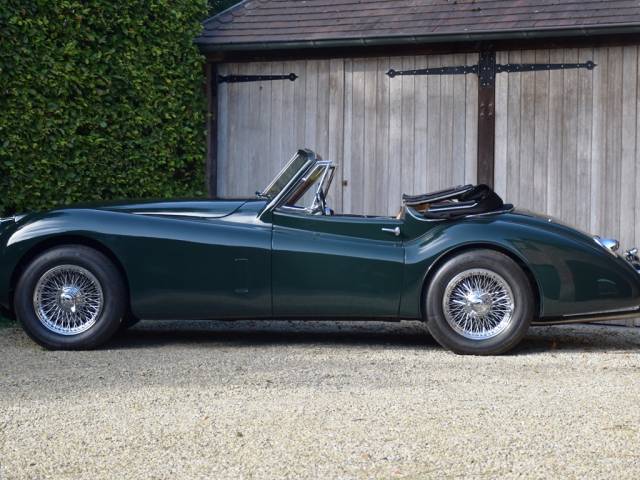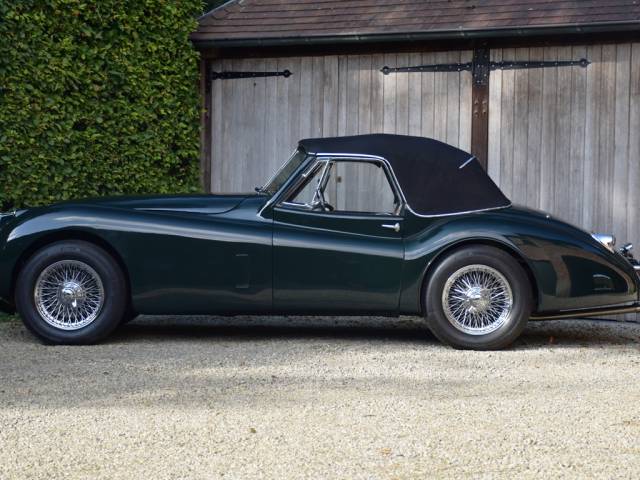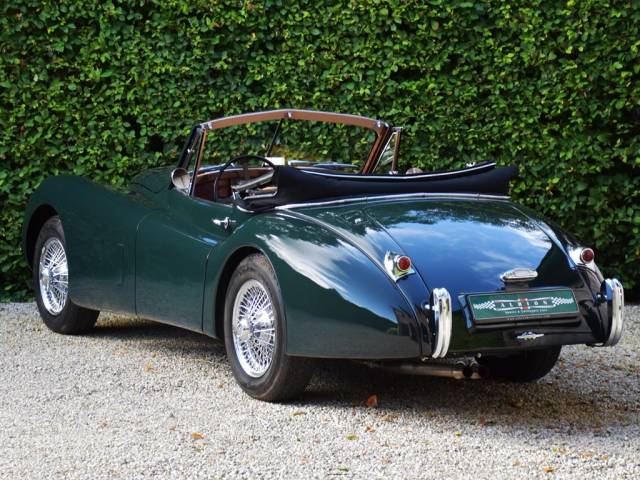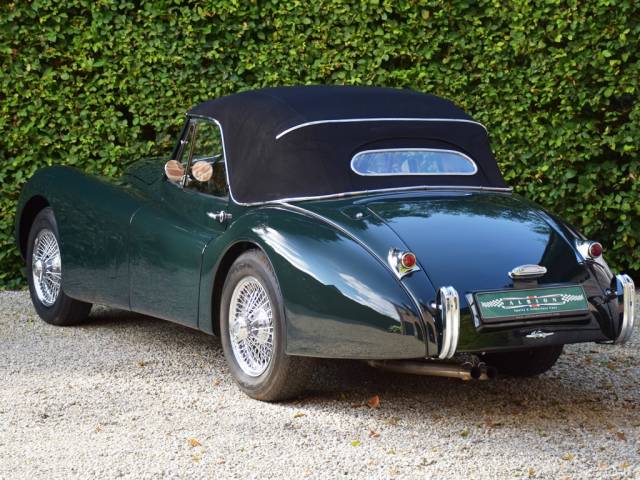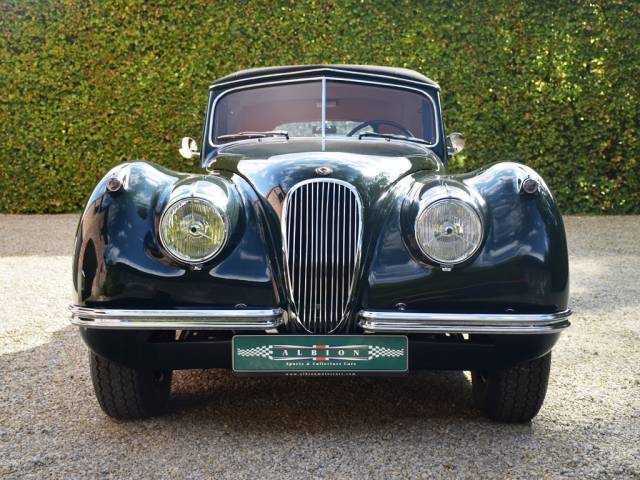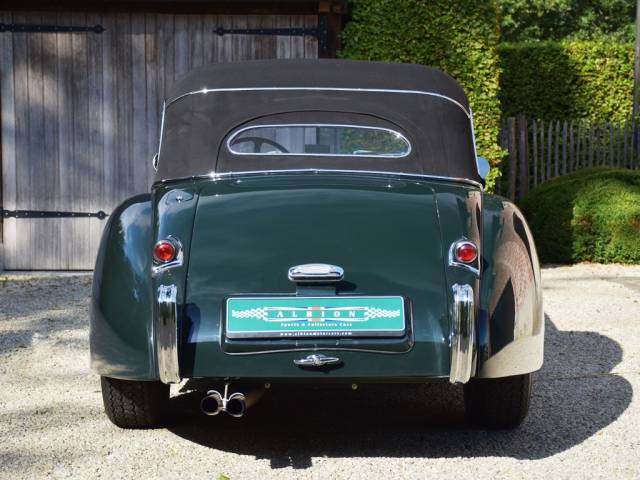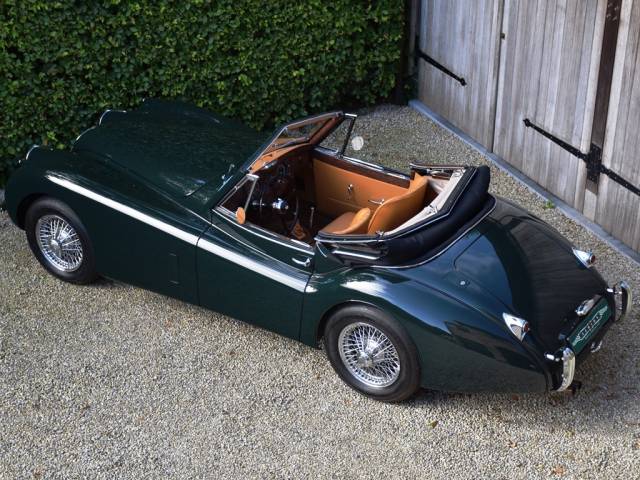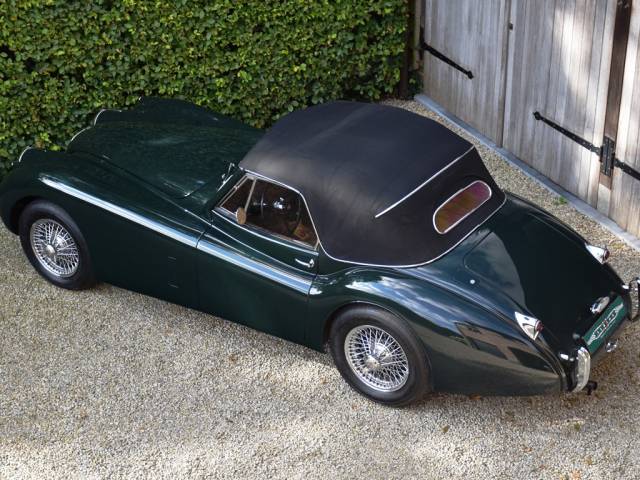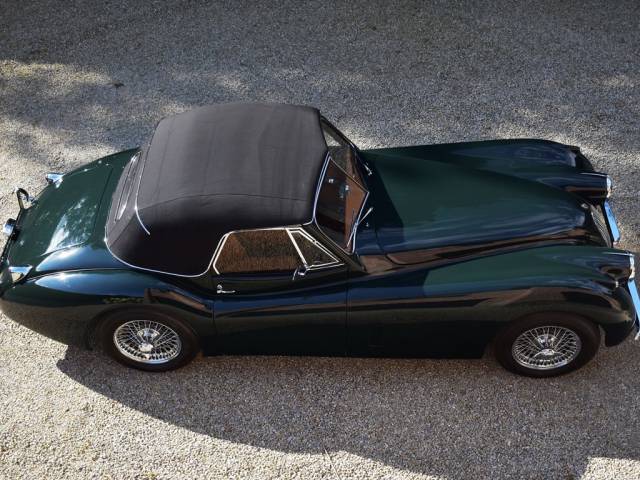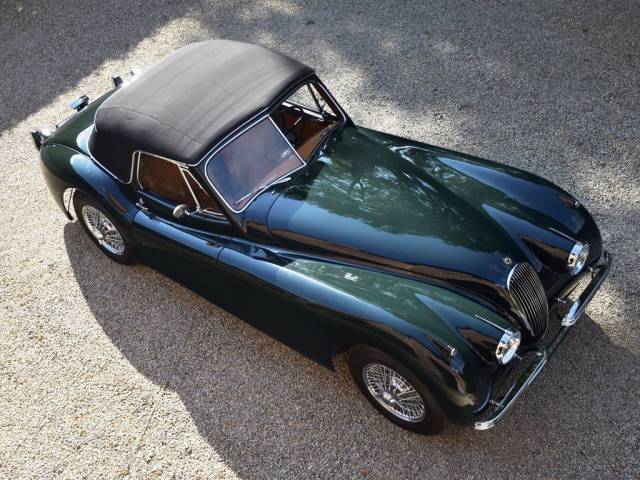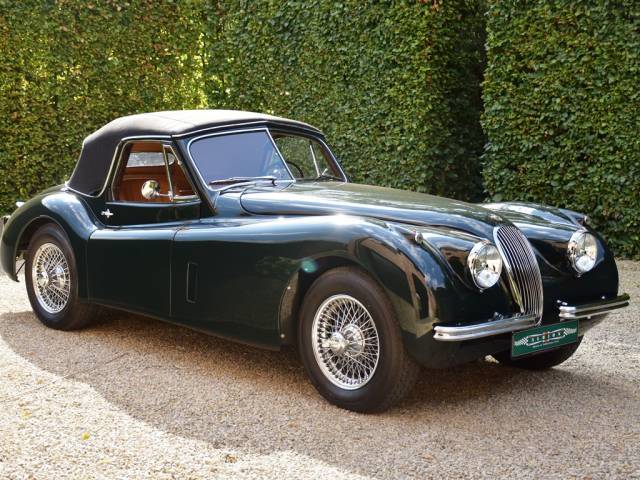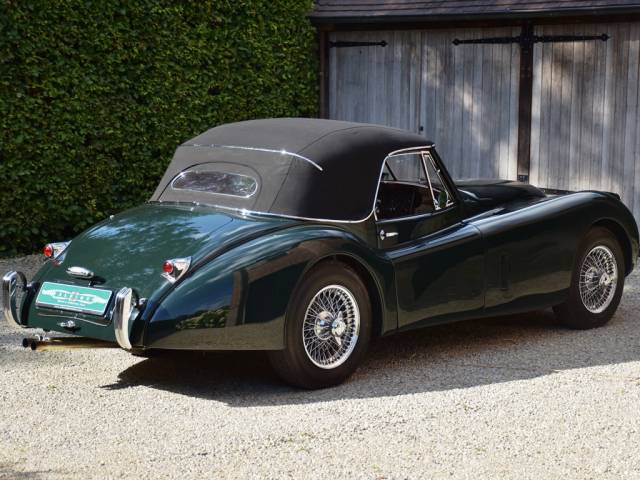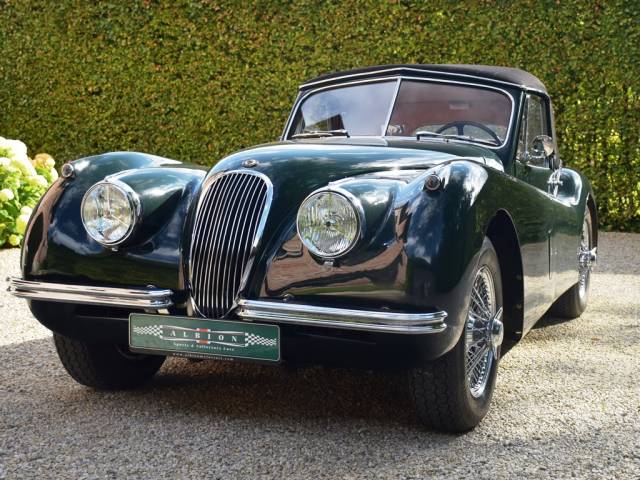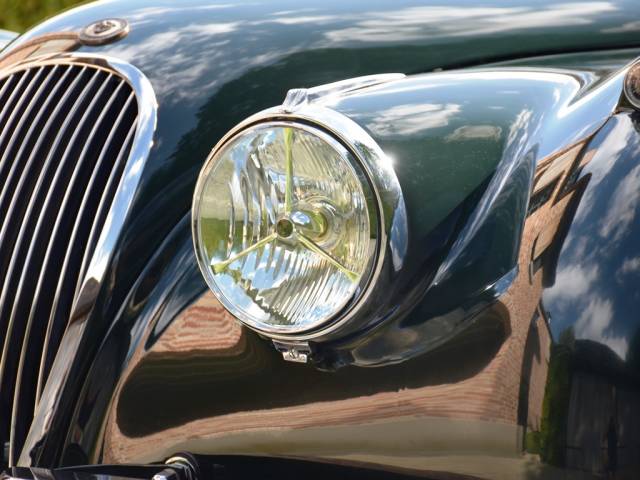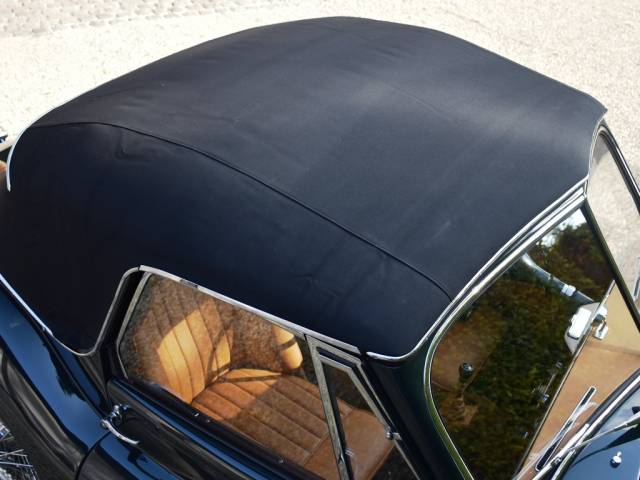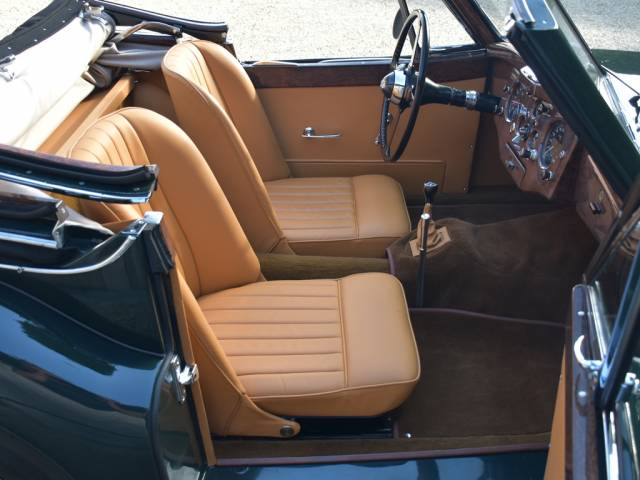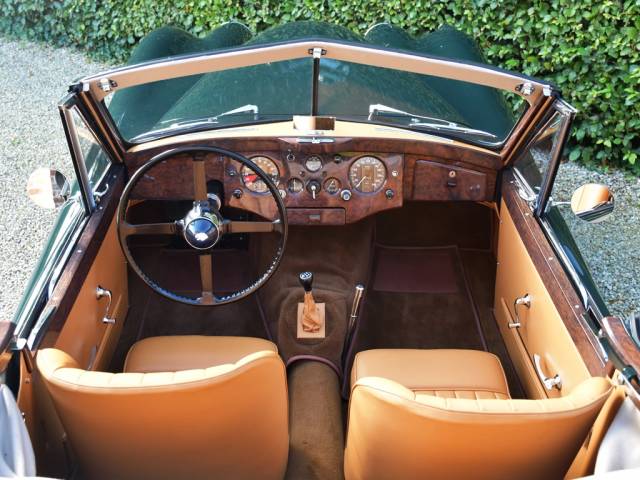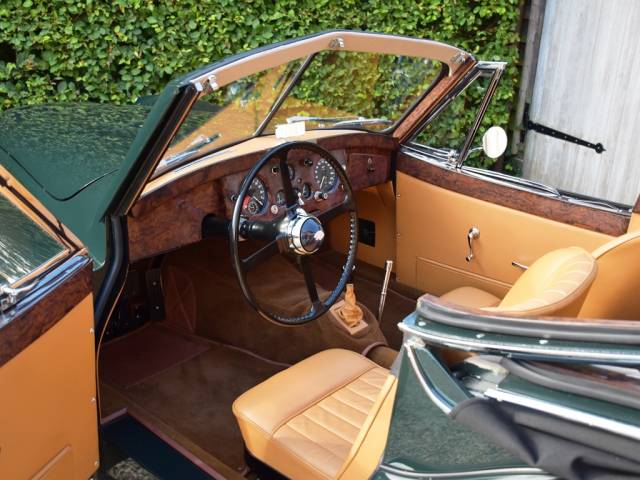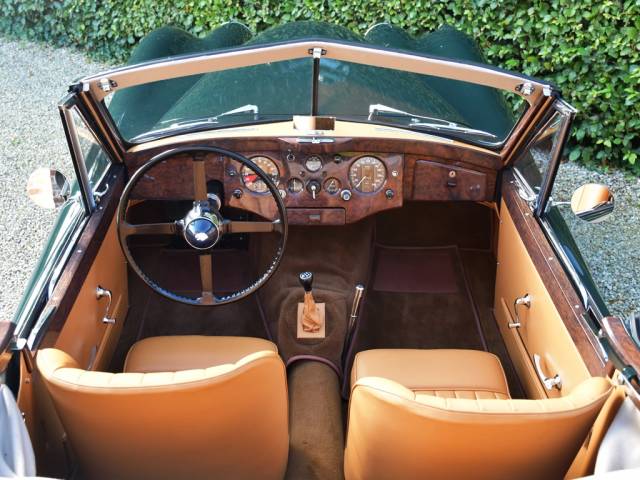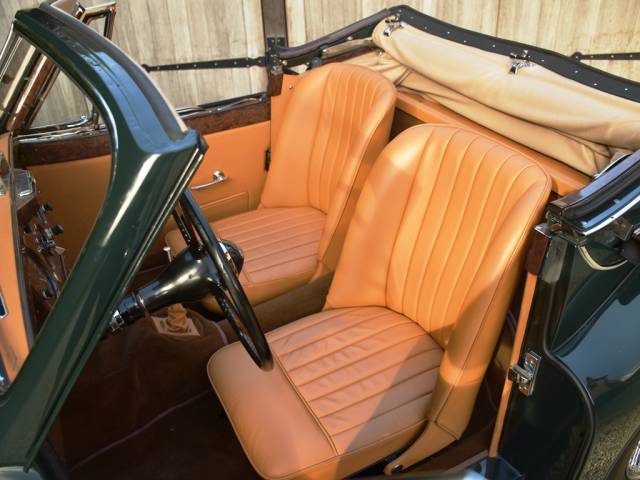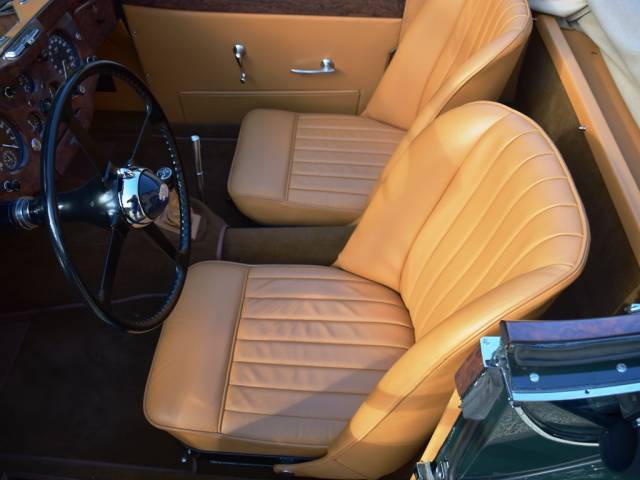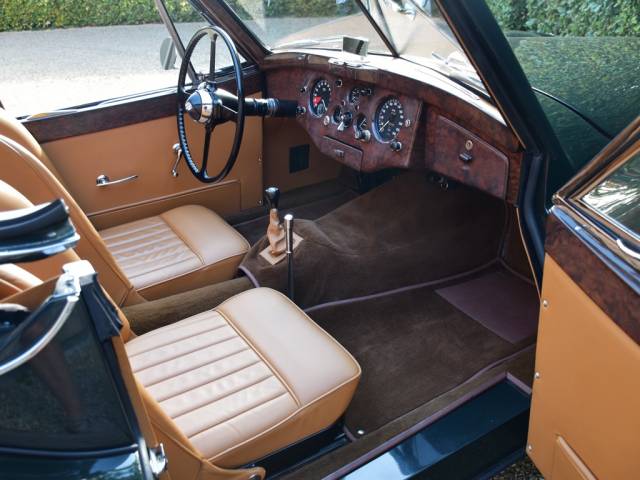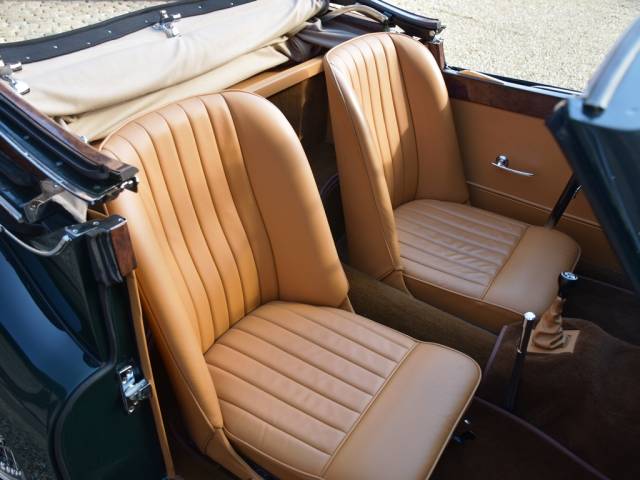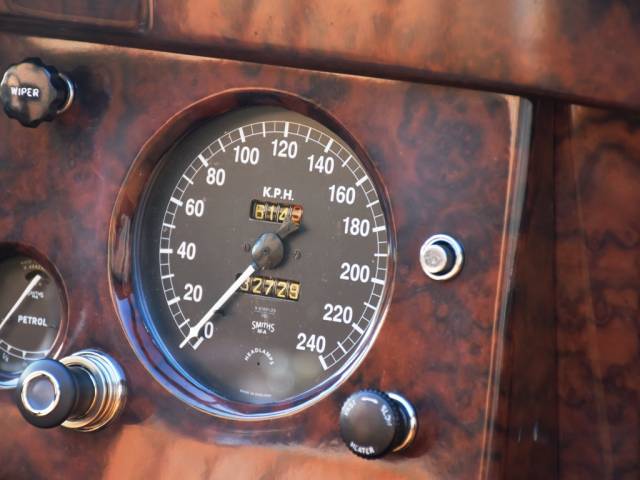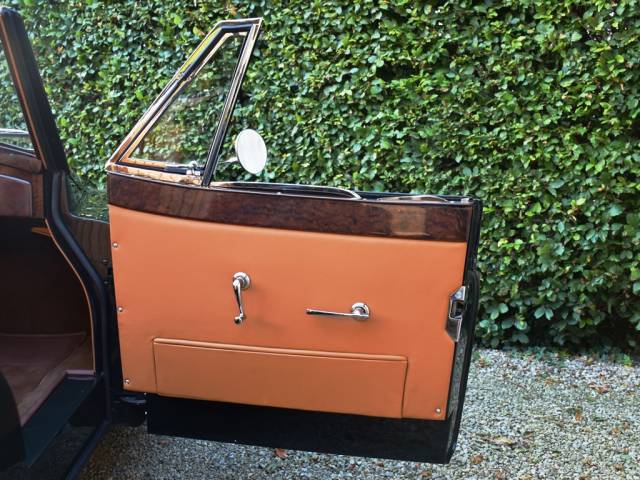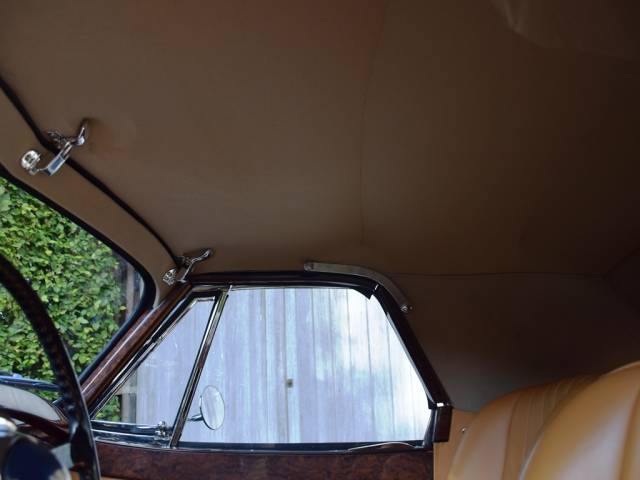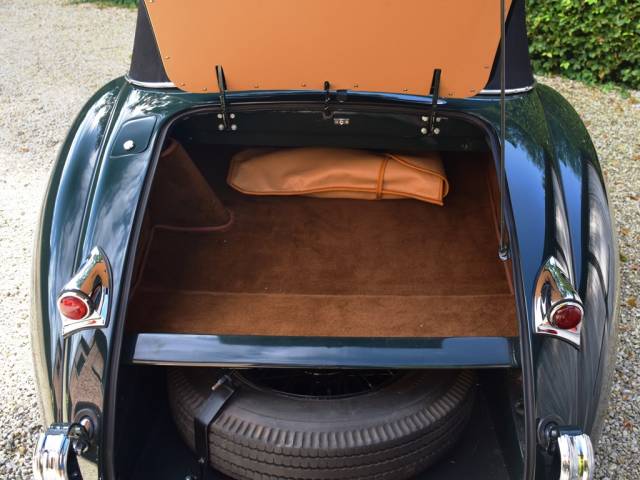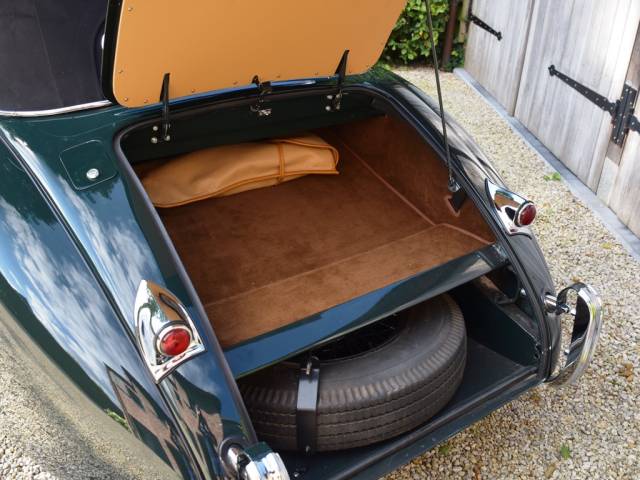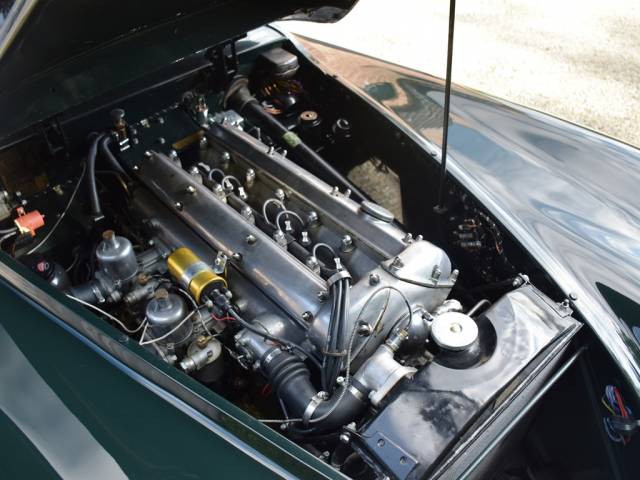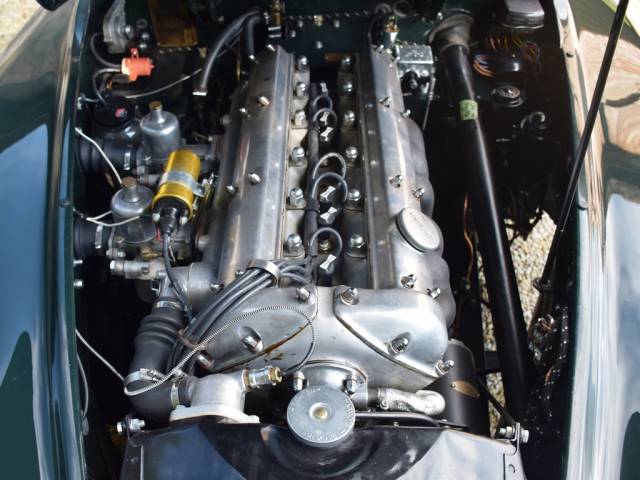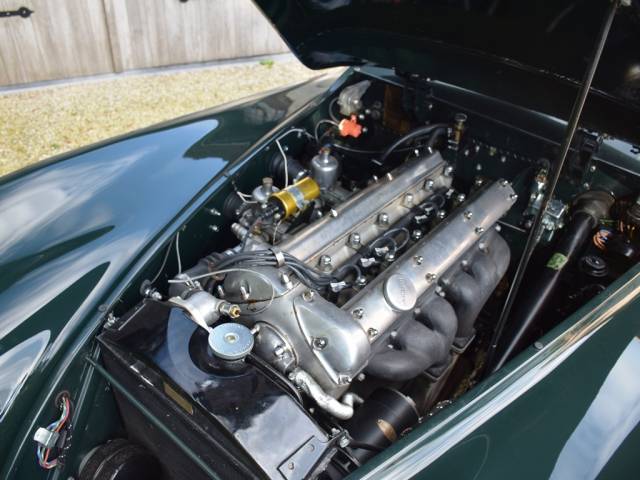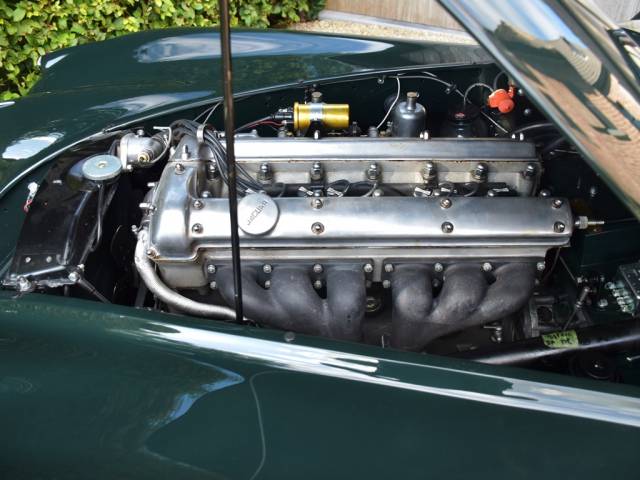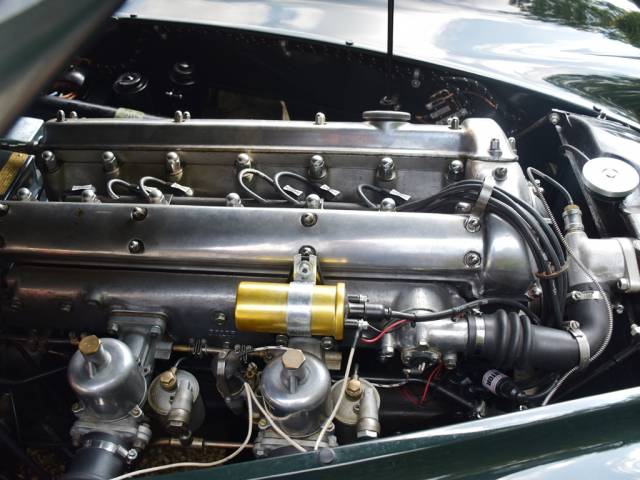 Matching nrs. Completely restored. Adapted to accommodate taller drivers.
Dealer

away
Mille Miglia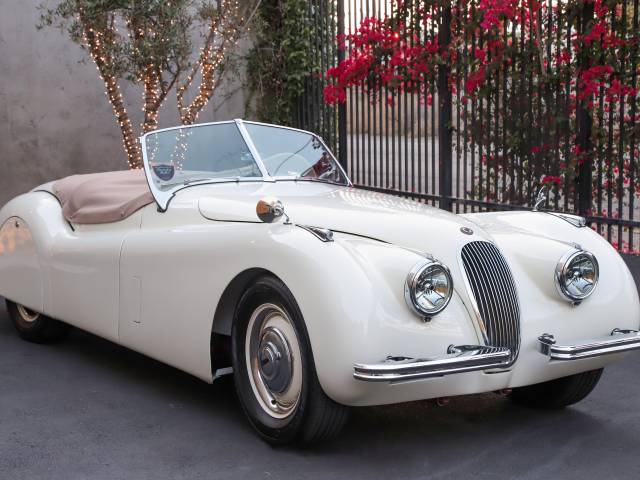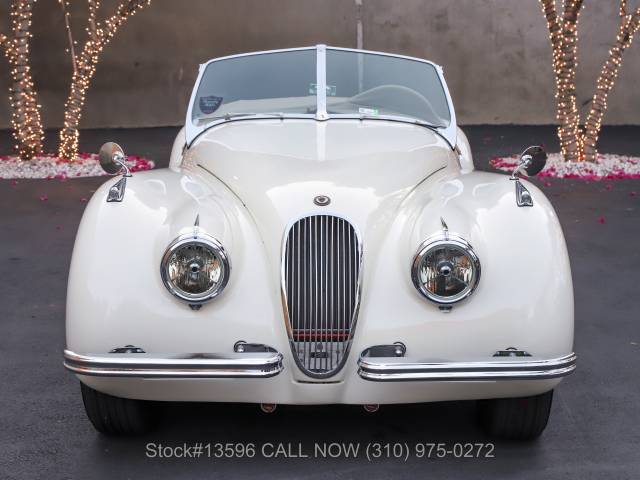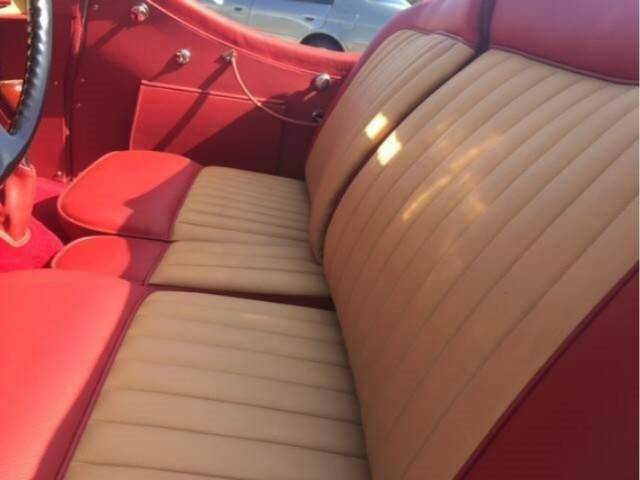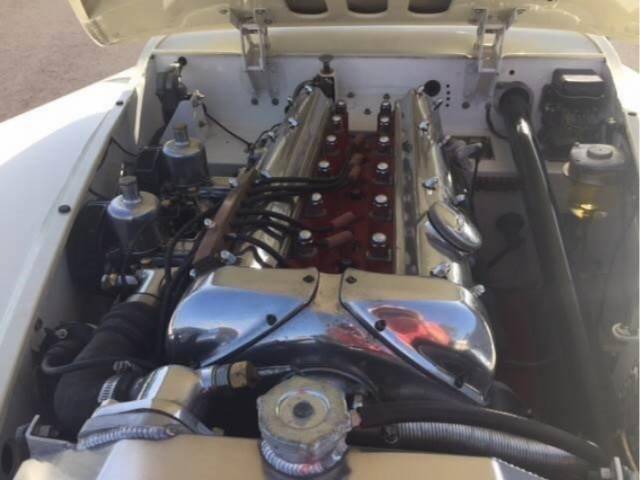 Jaguar XK 120 Matching Number
Dealer

away
Mille Miglia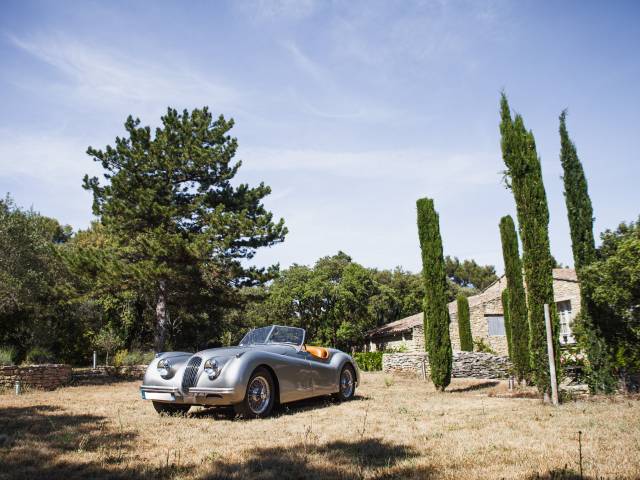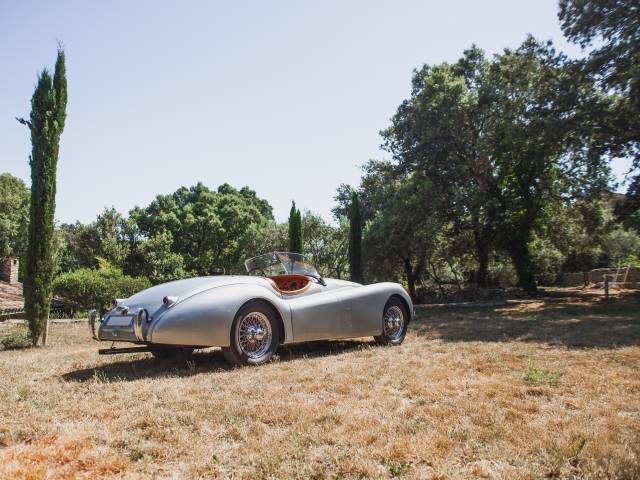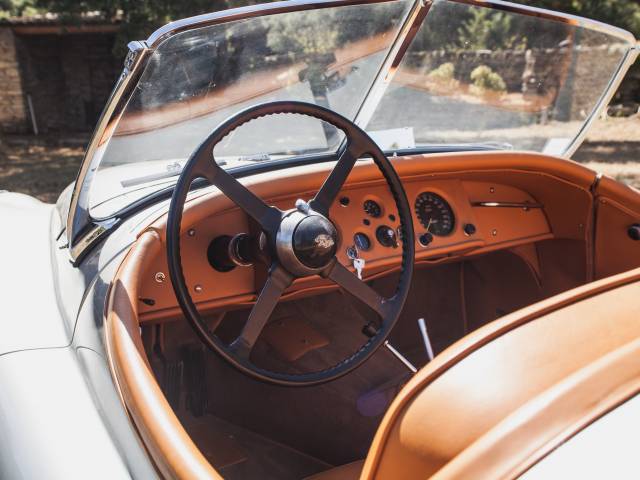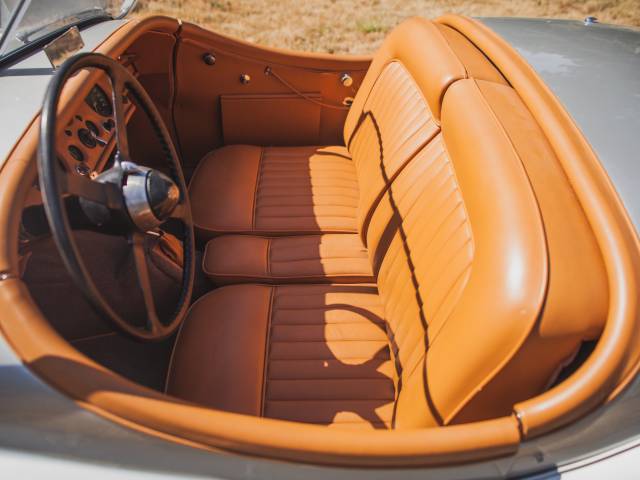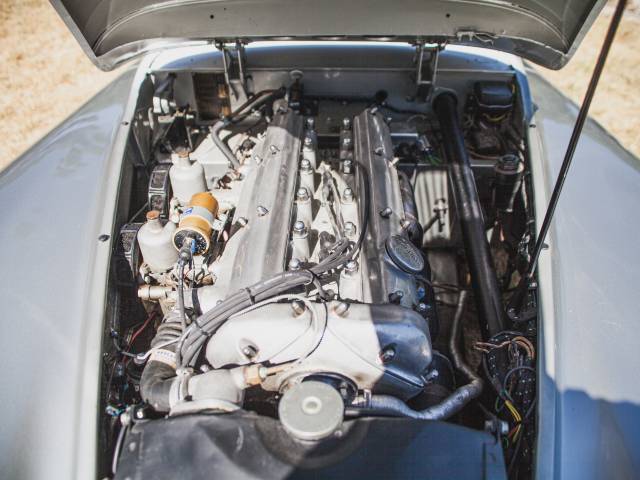 Jaguar XK120 OTS SE - Matching Numbers - Restauration intégrale
Dealer

away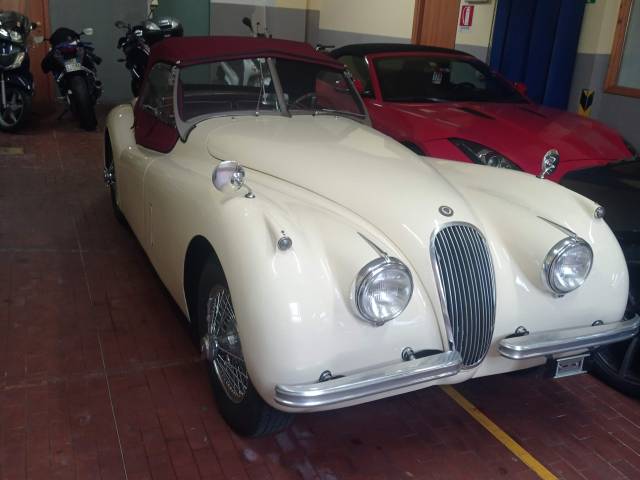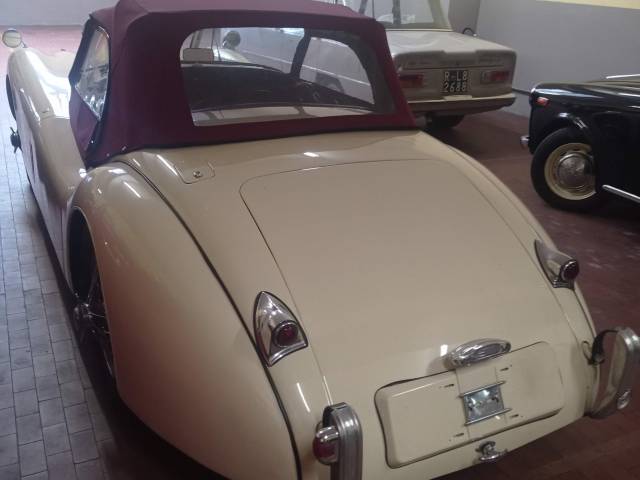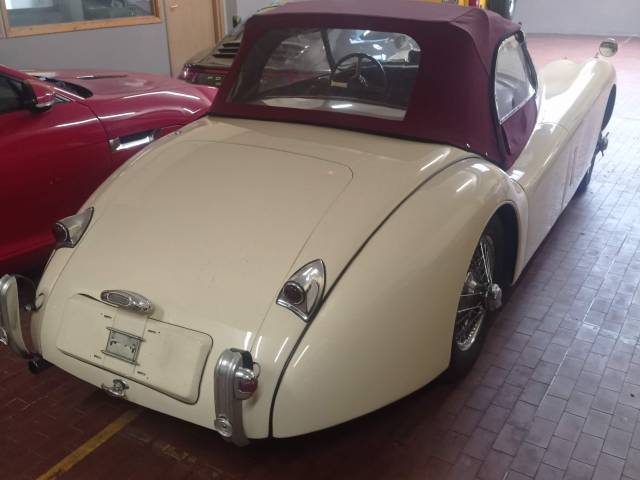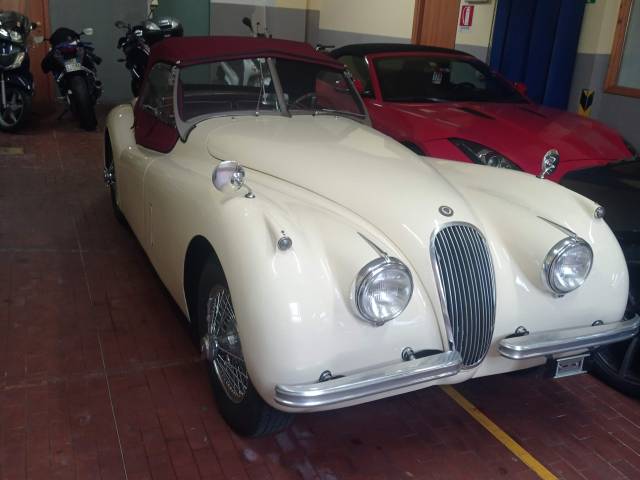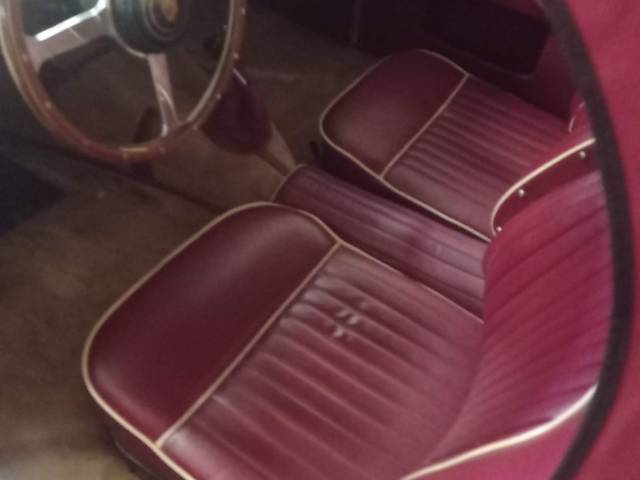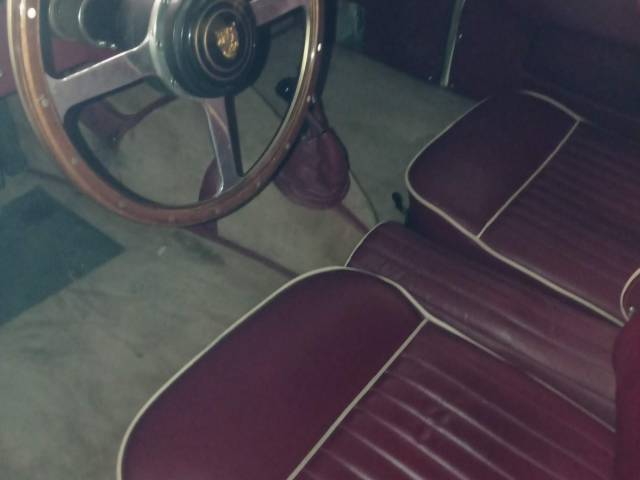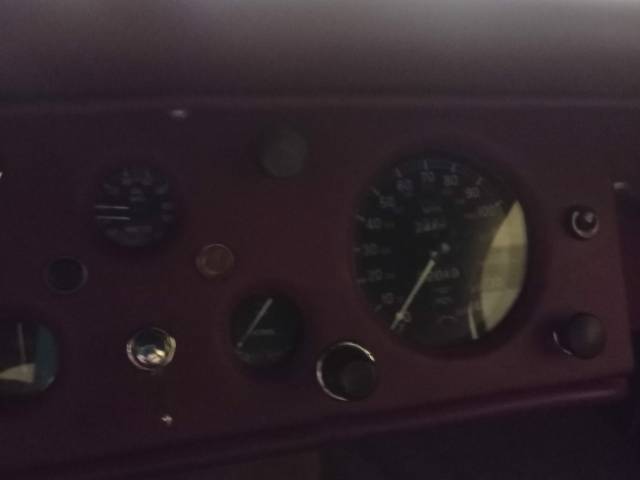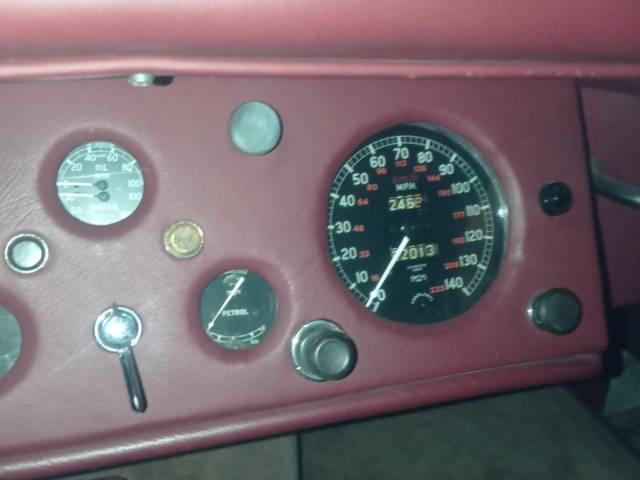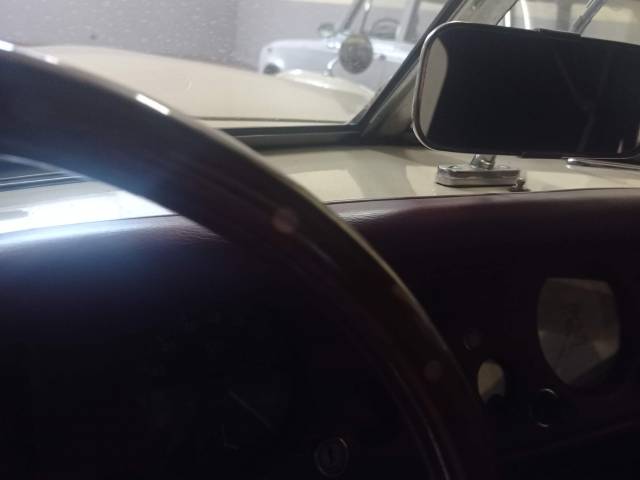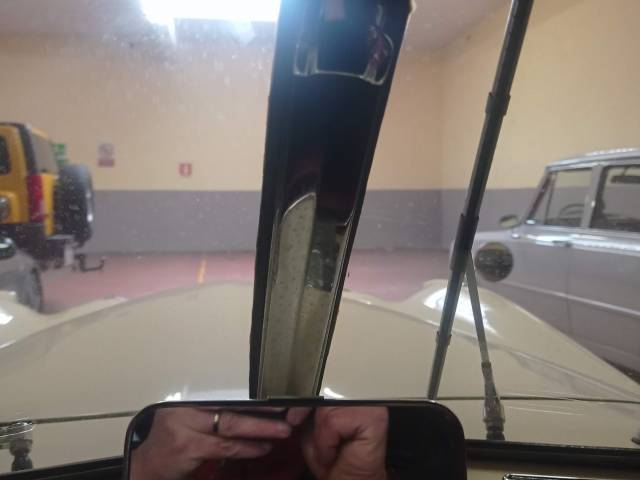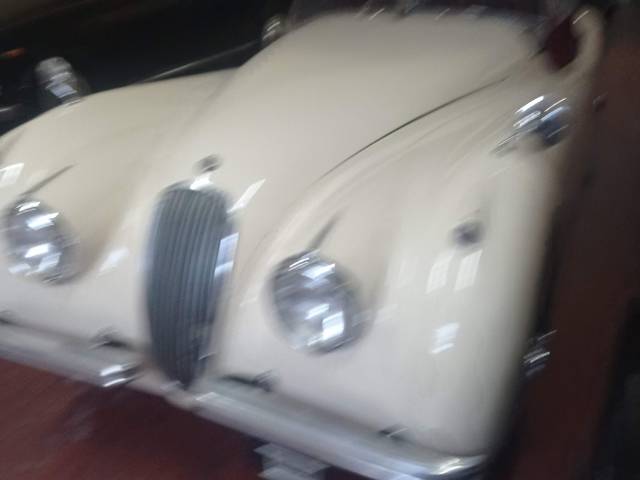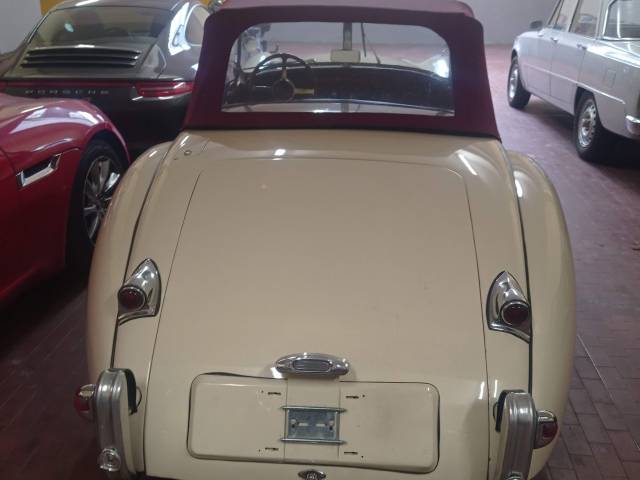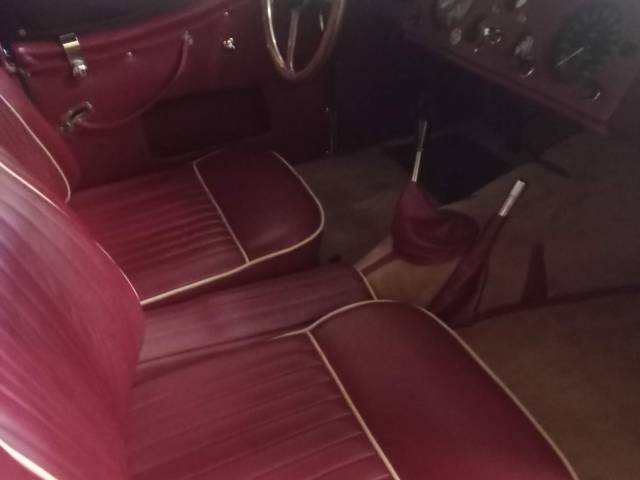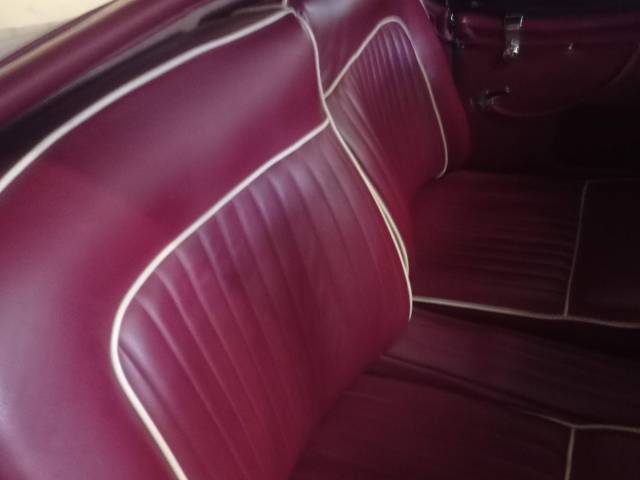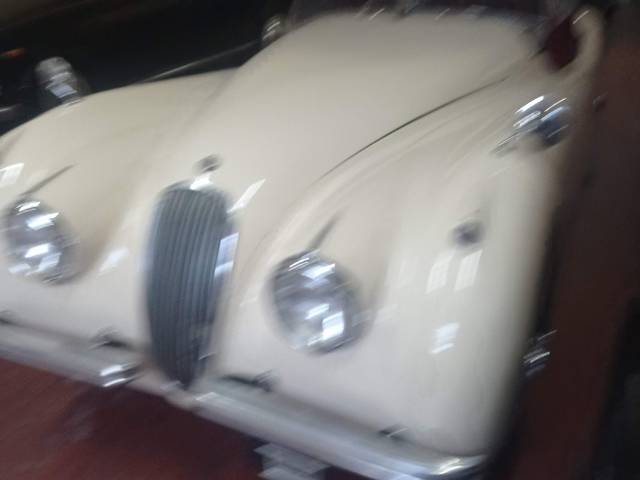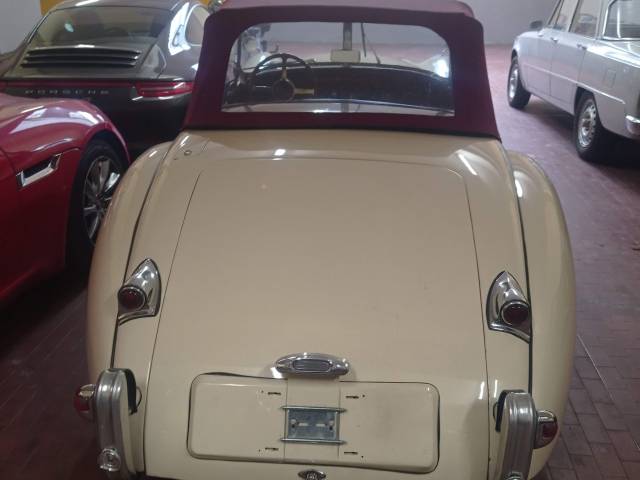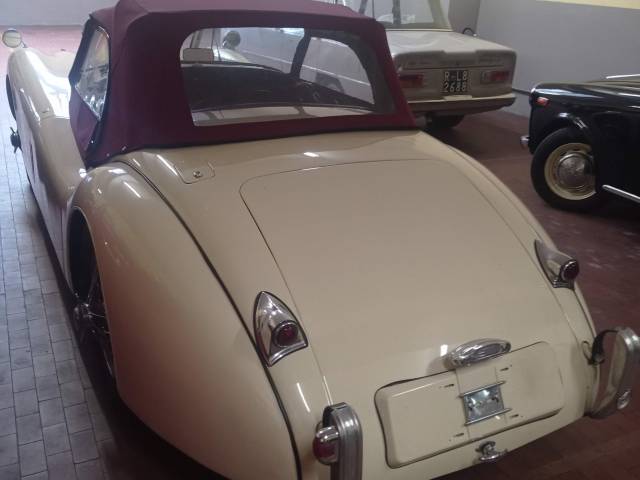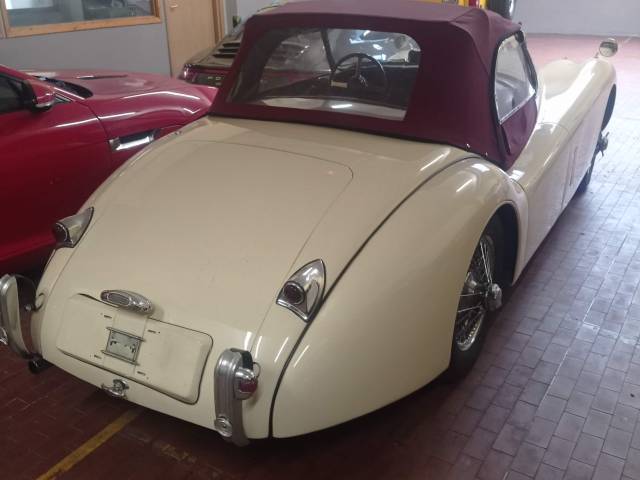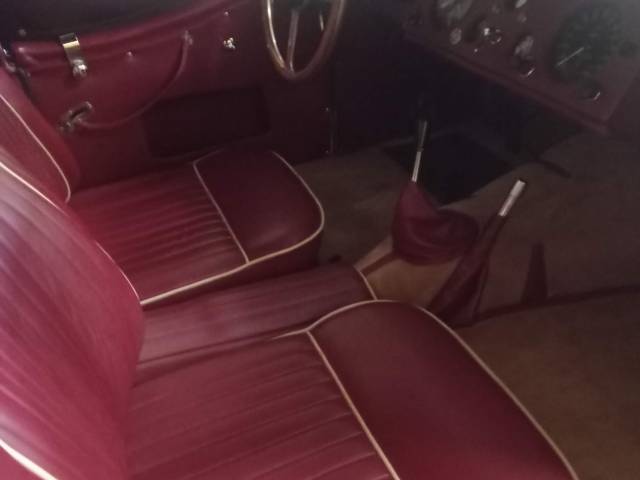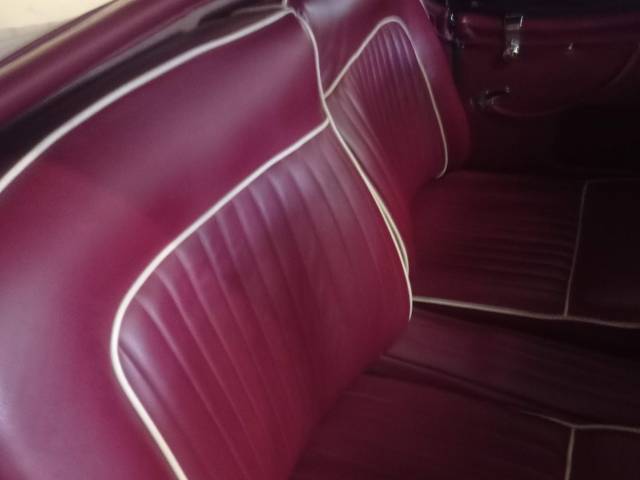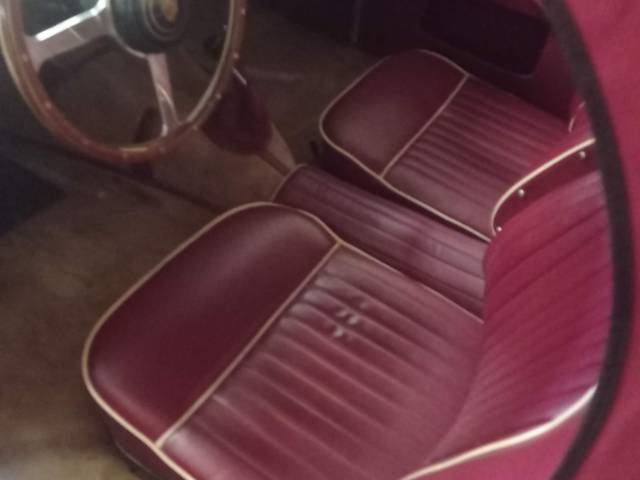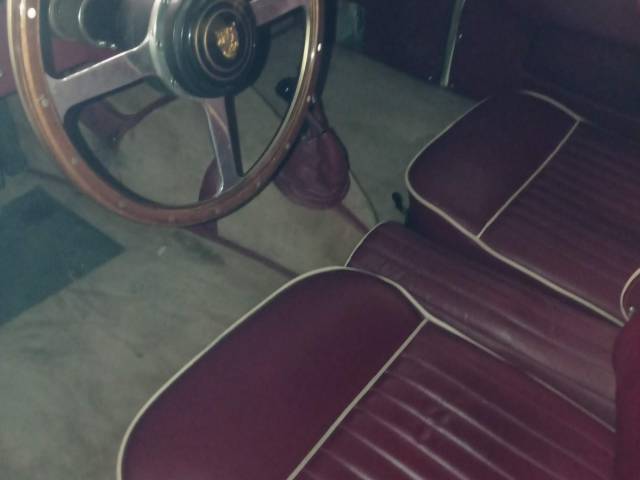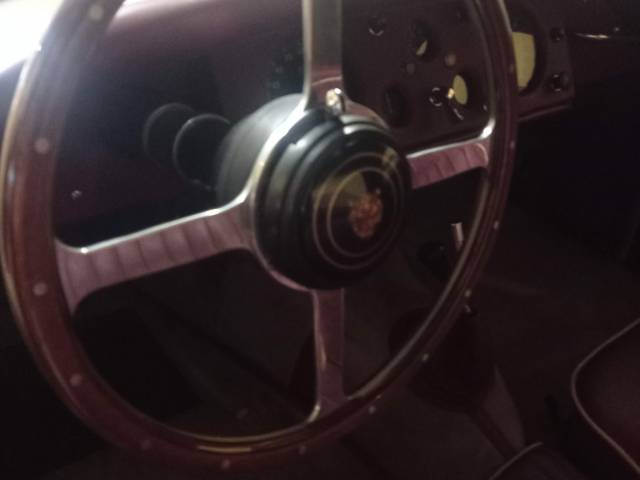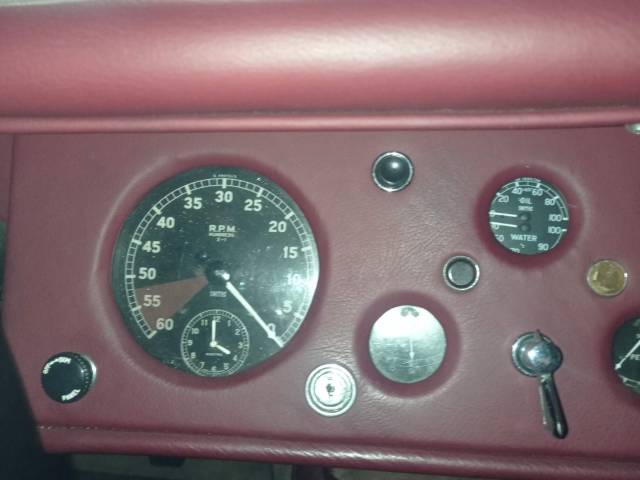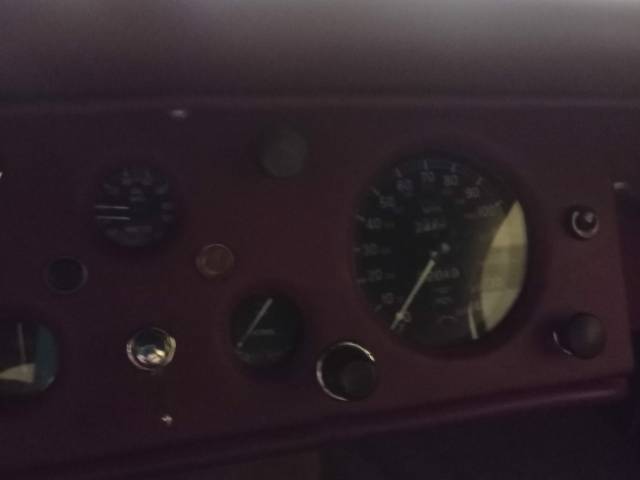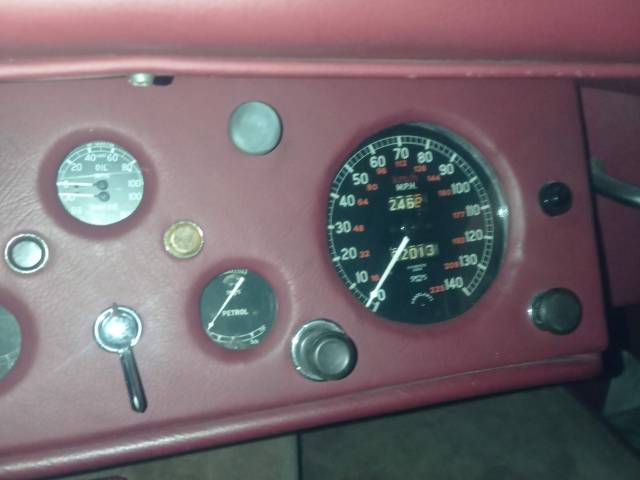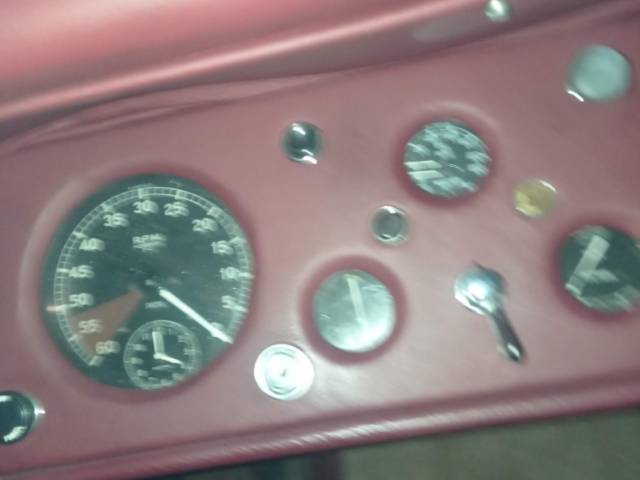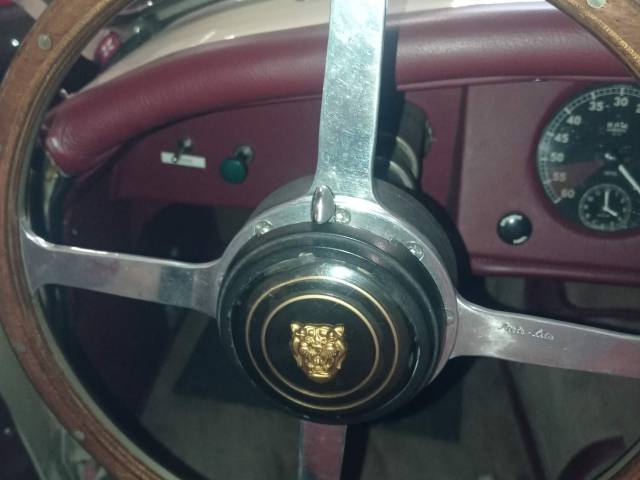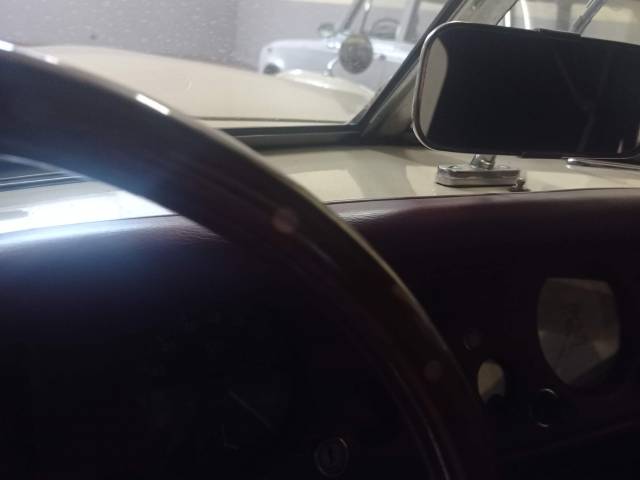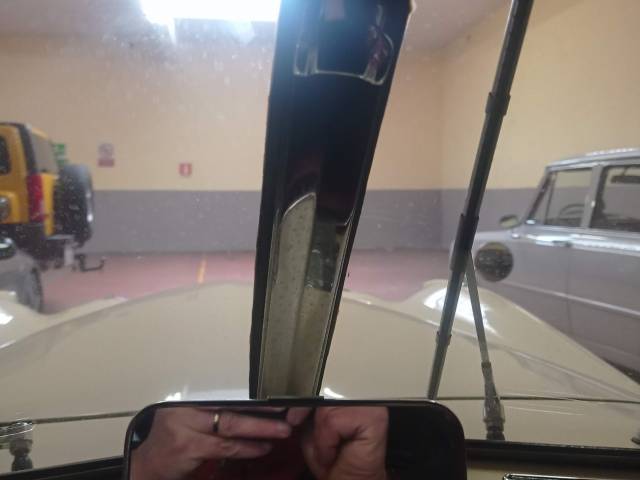 JAGUAR XK120 PERFETTAMENTE CONSERVATA " OFFERTA DEL MESE"
Dealer

away
Mille Miglia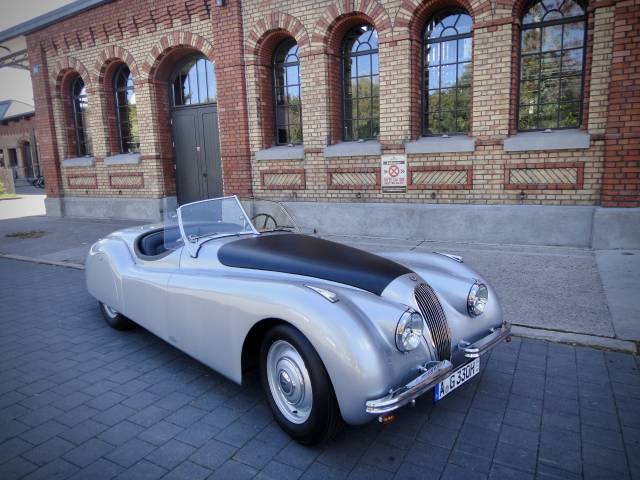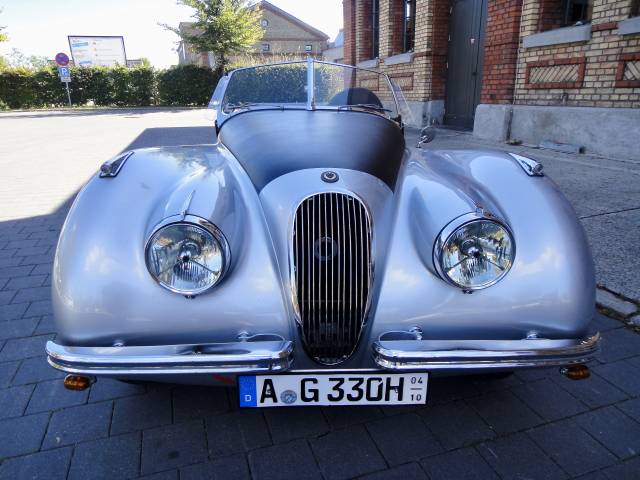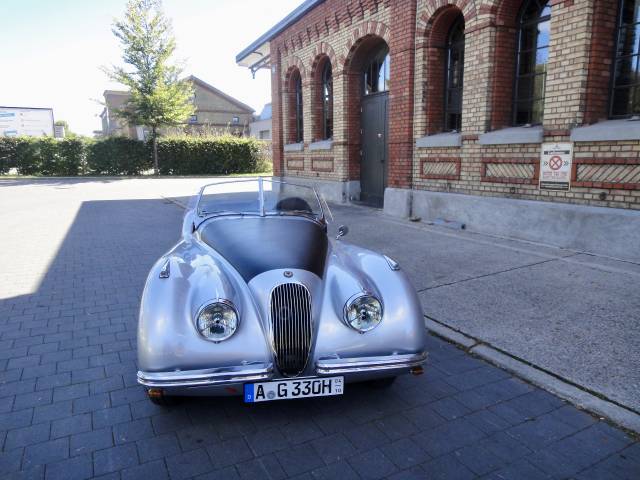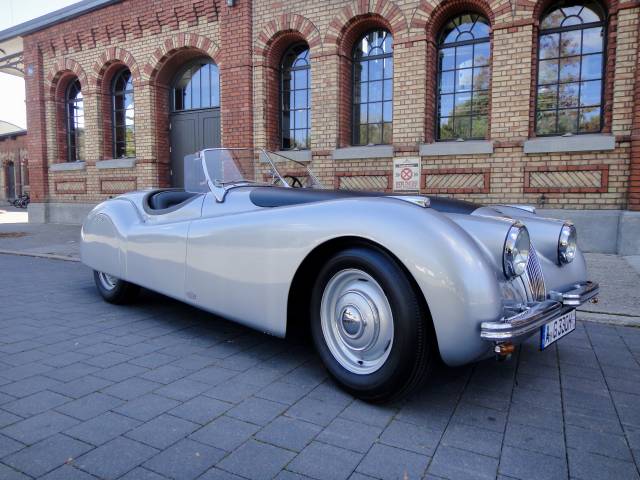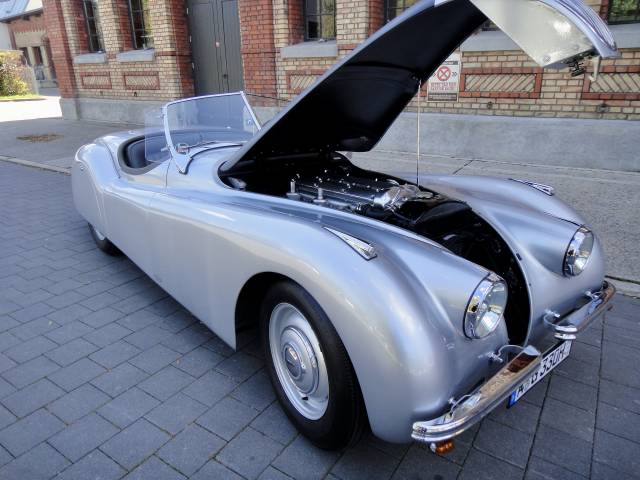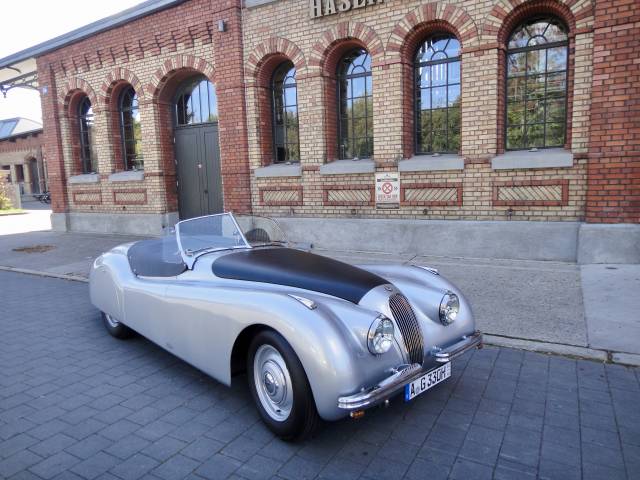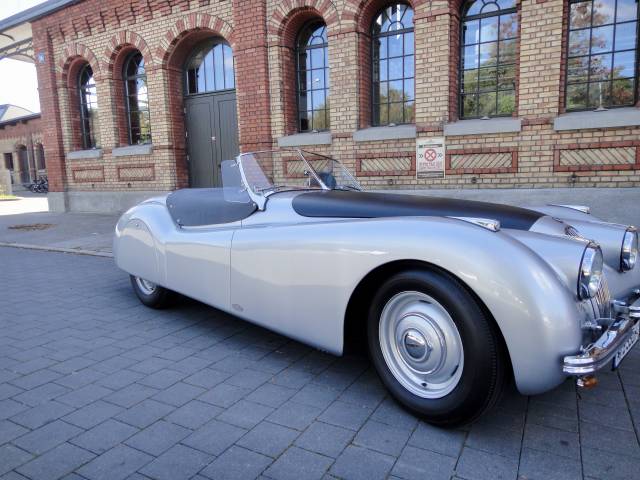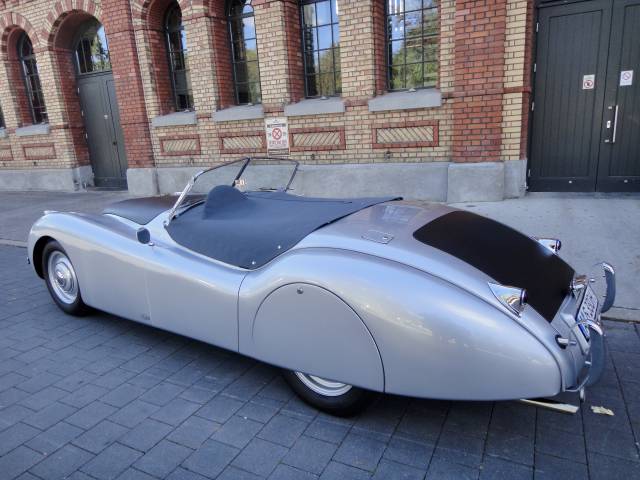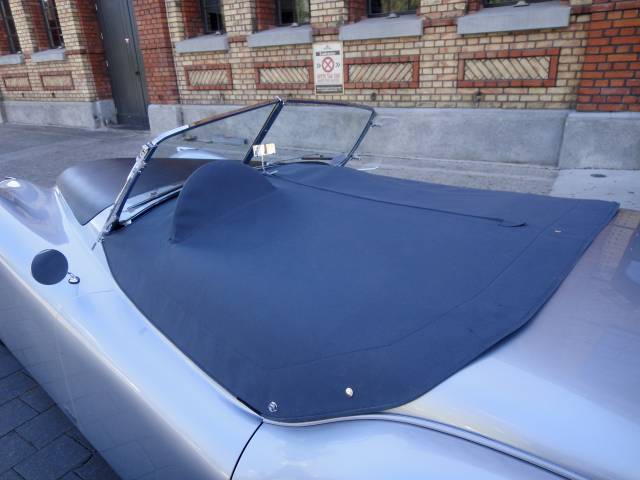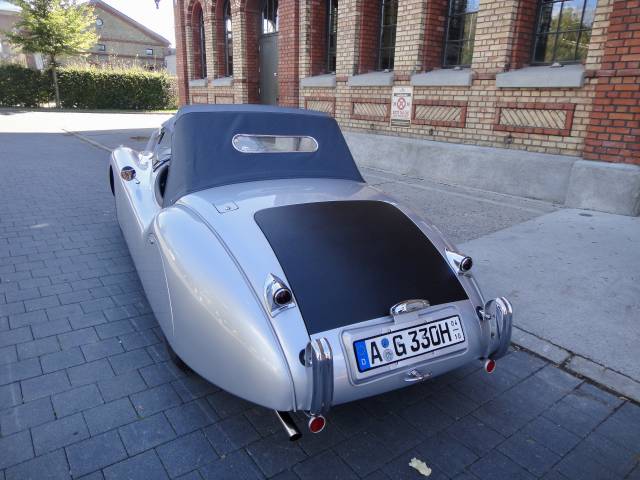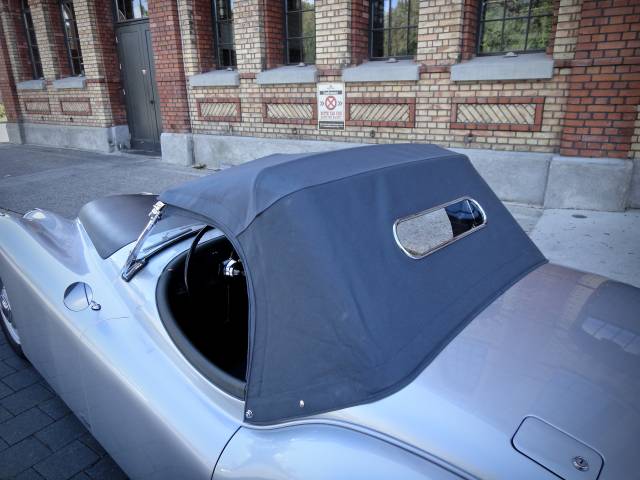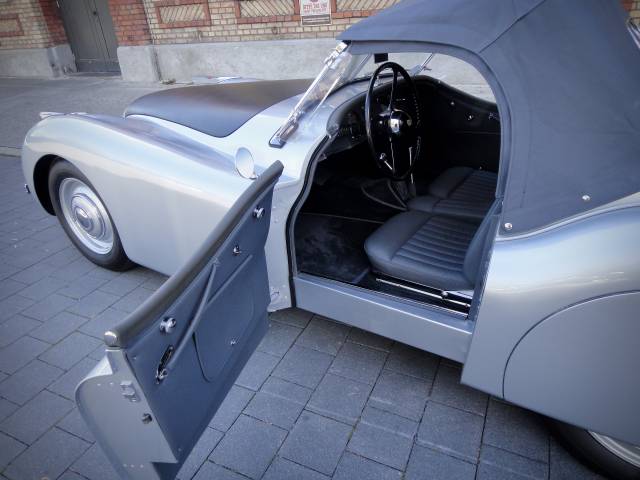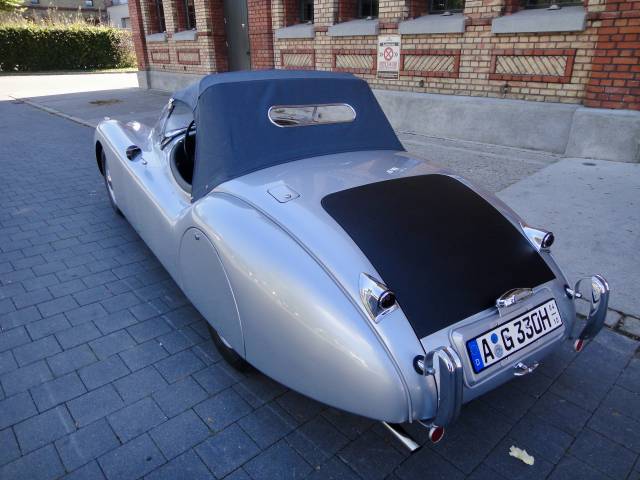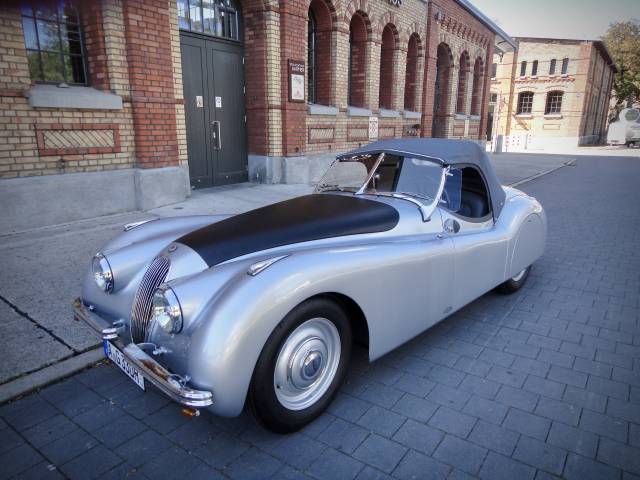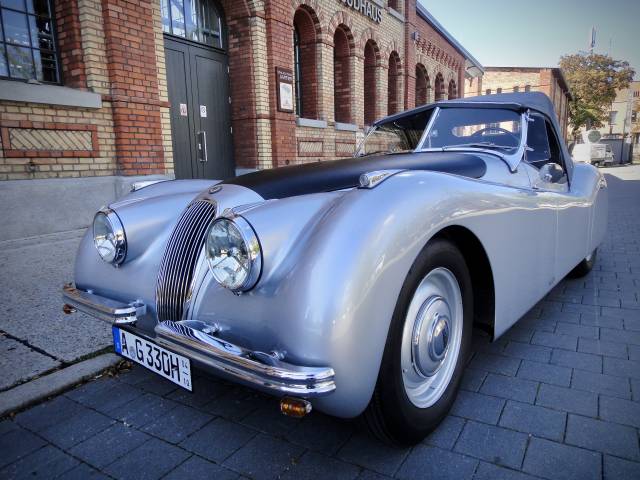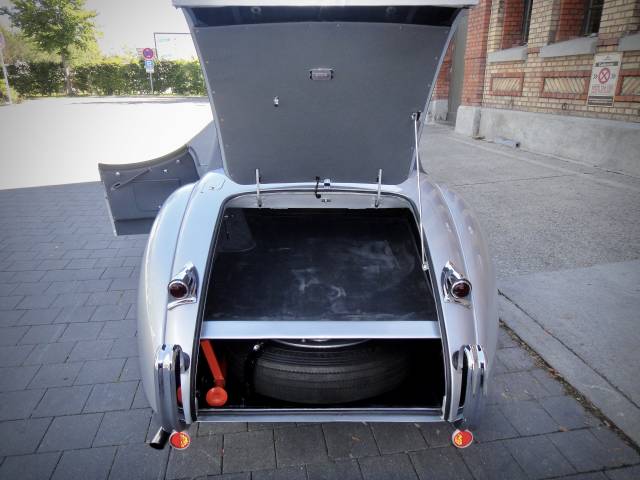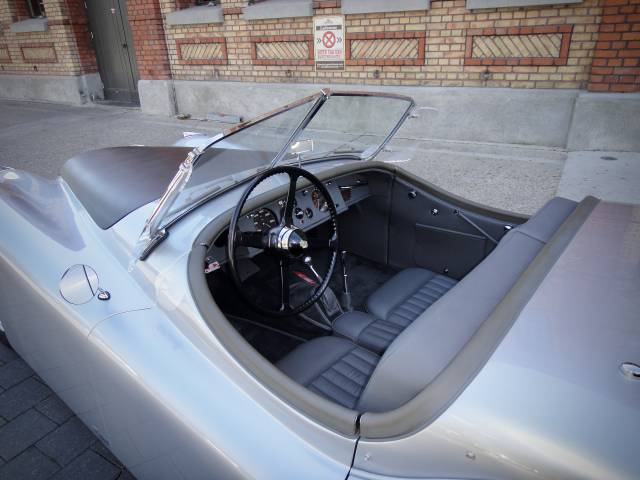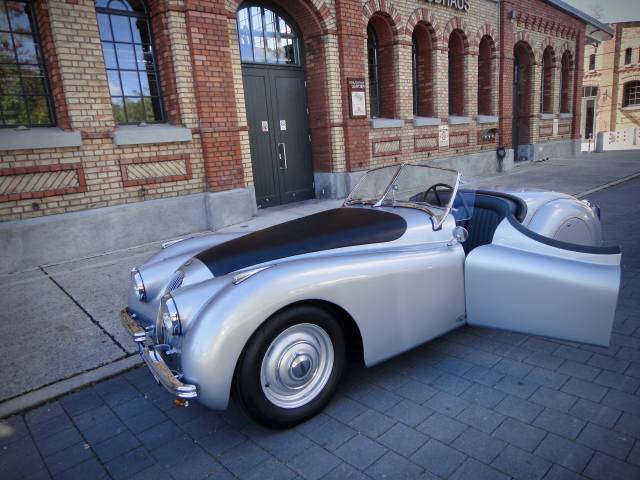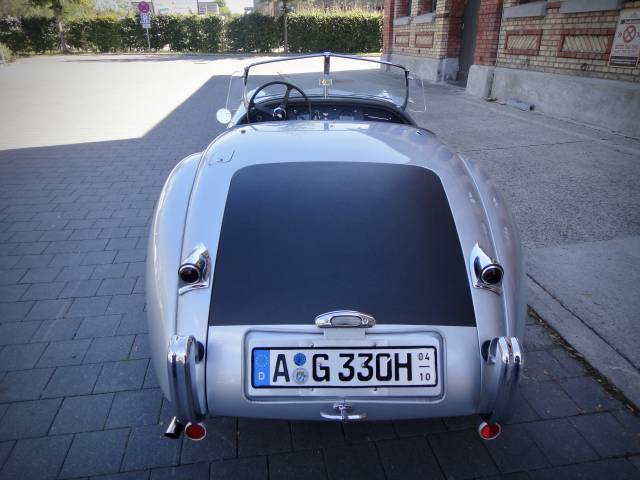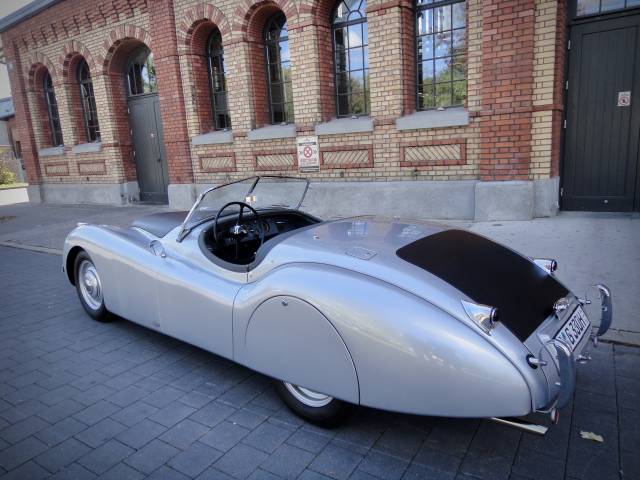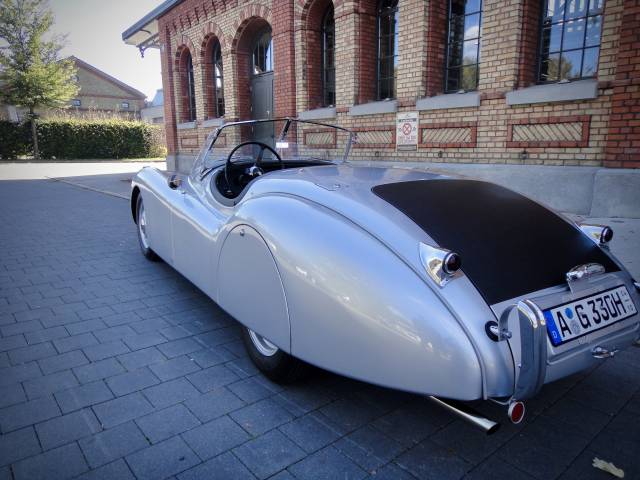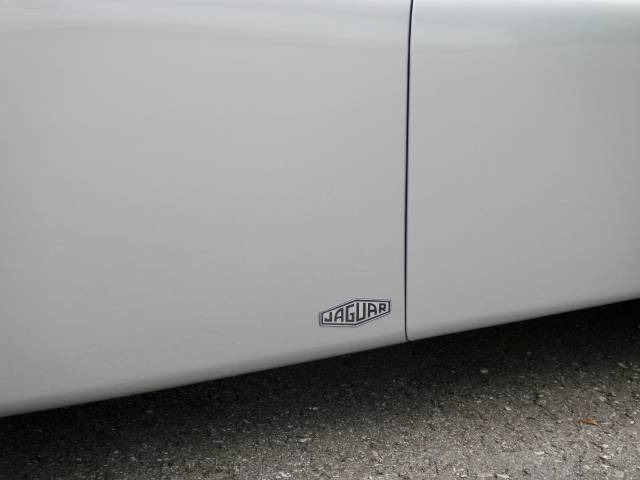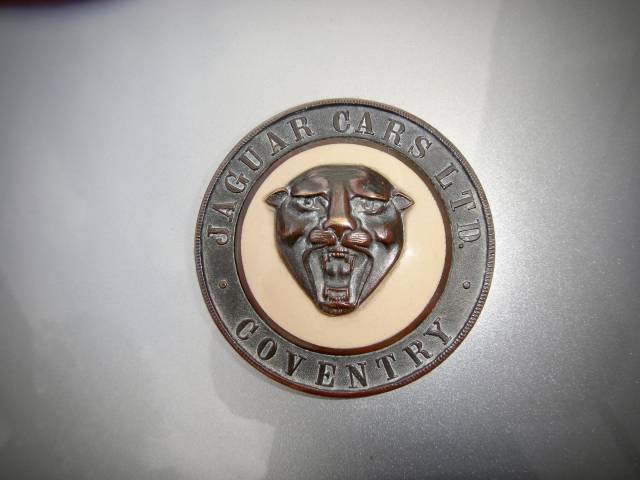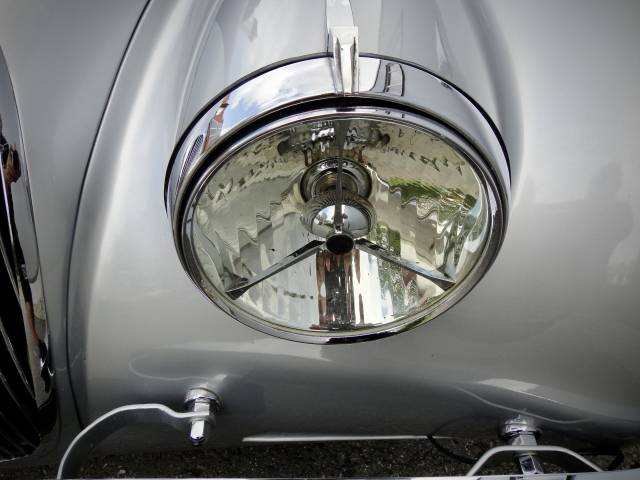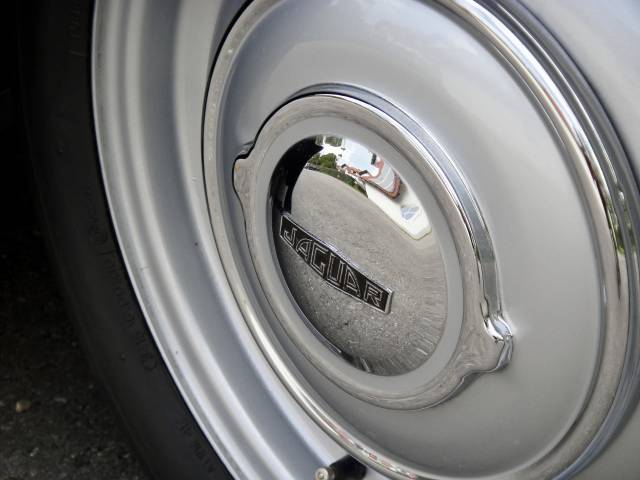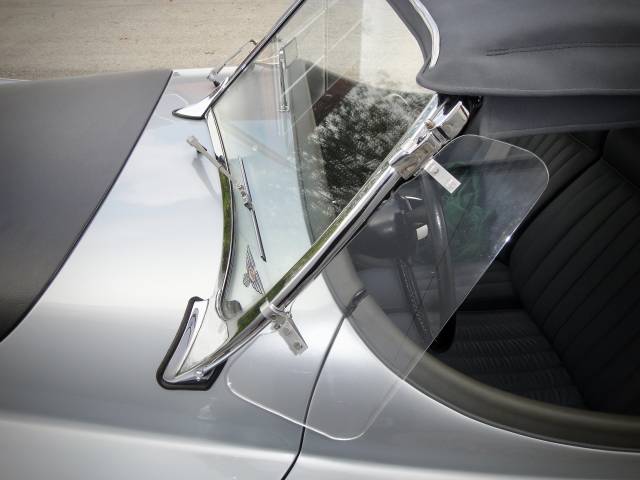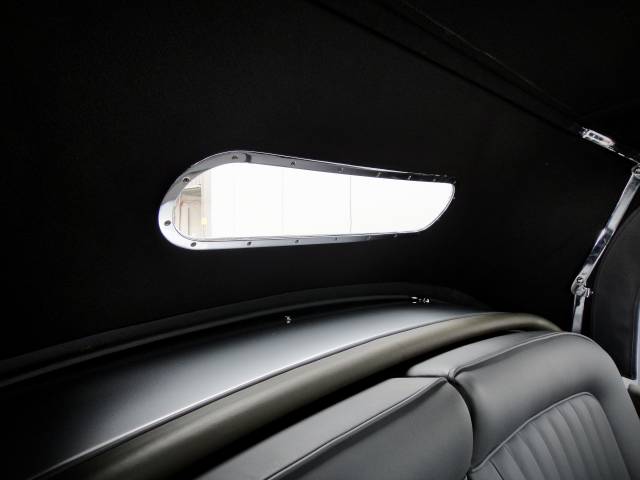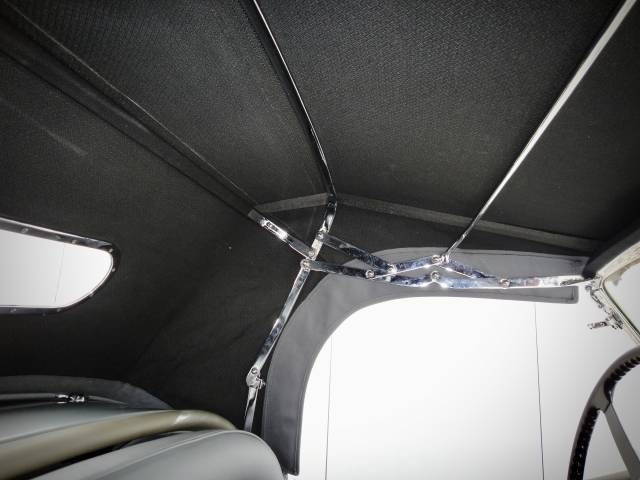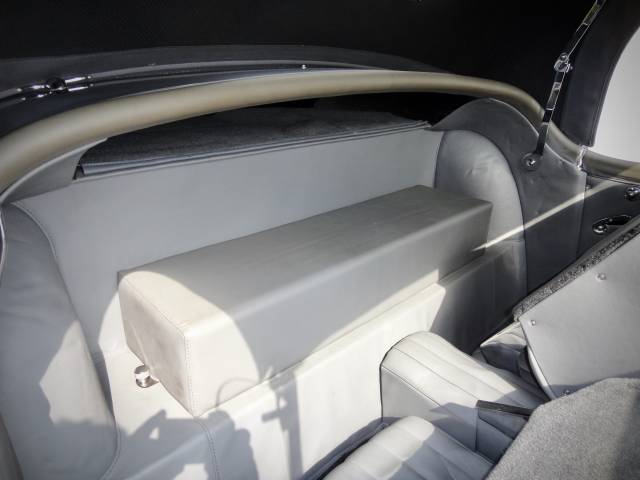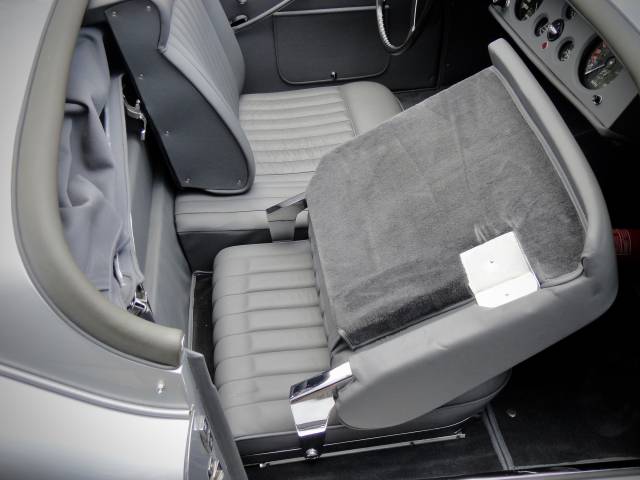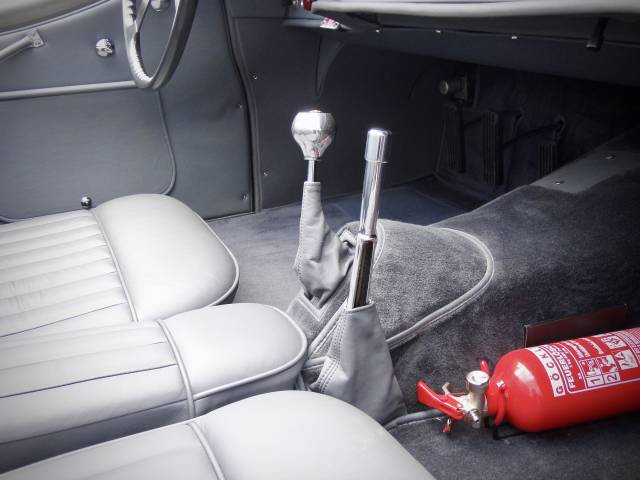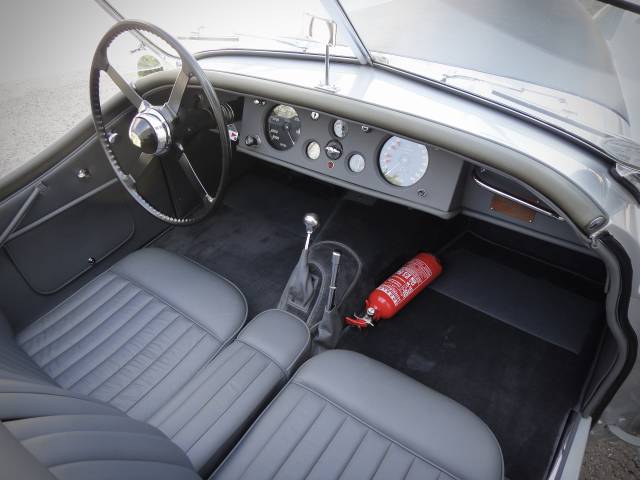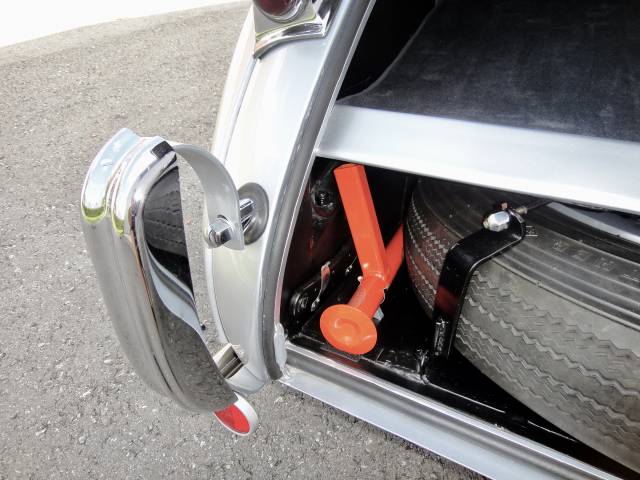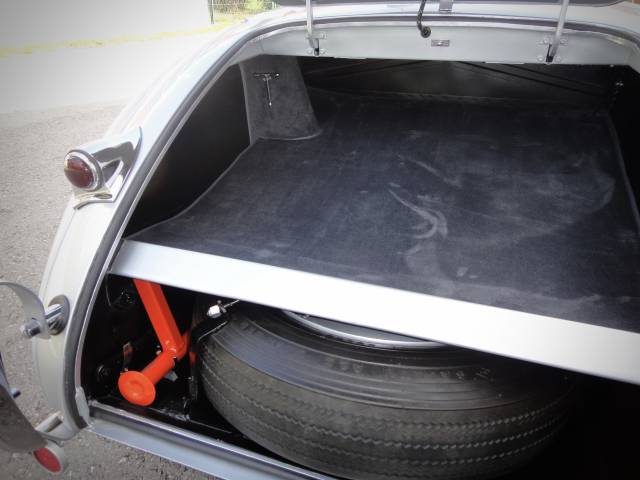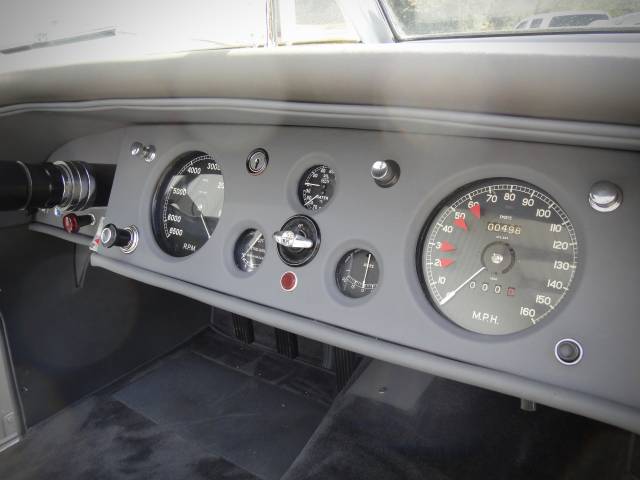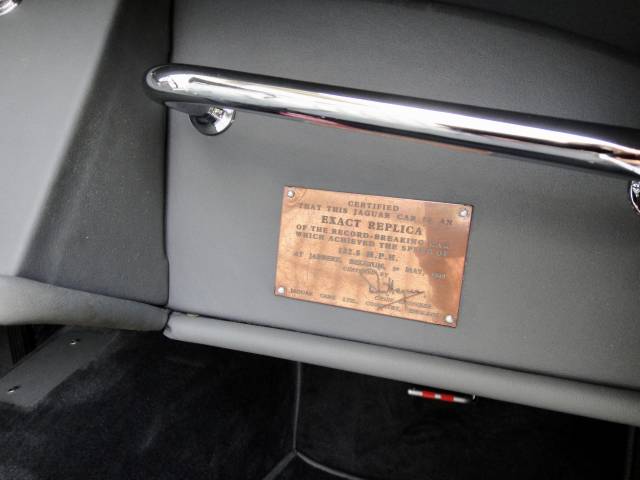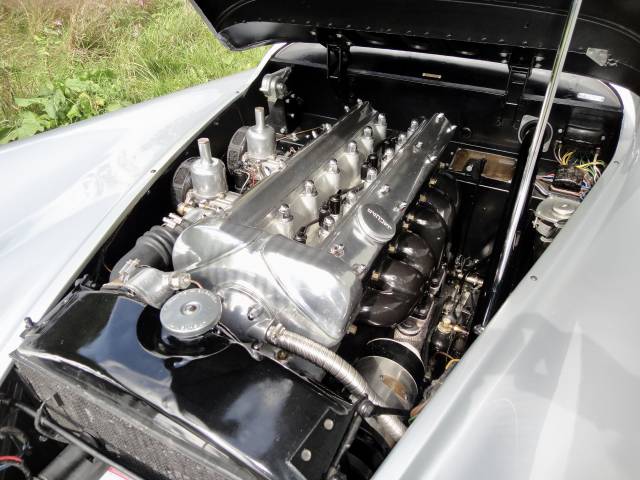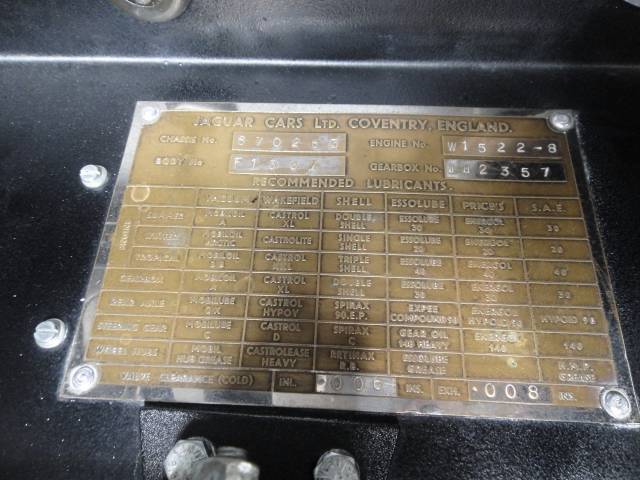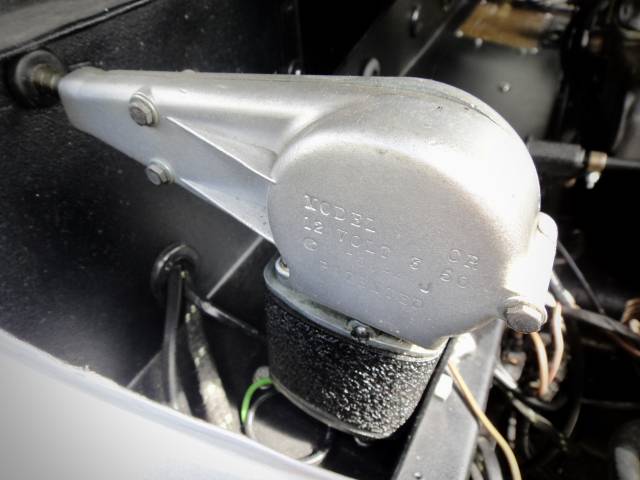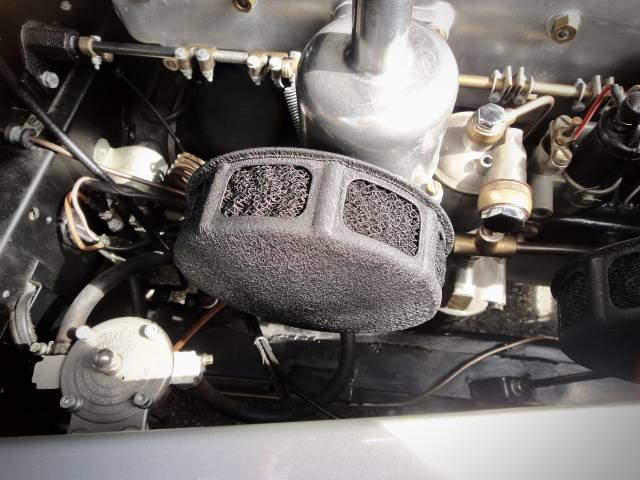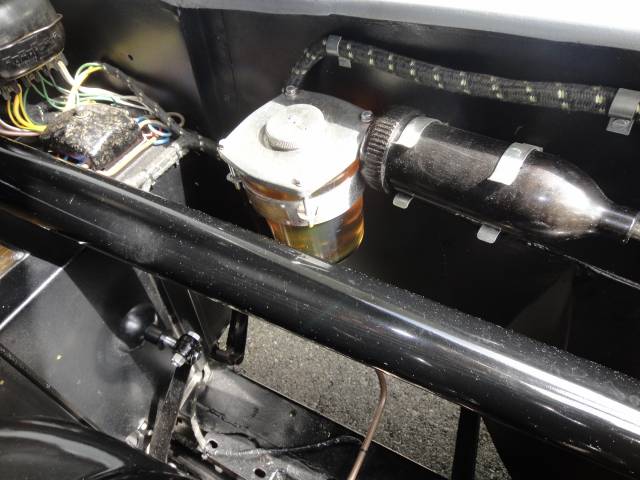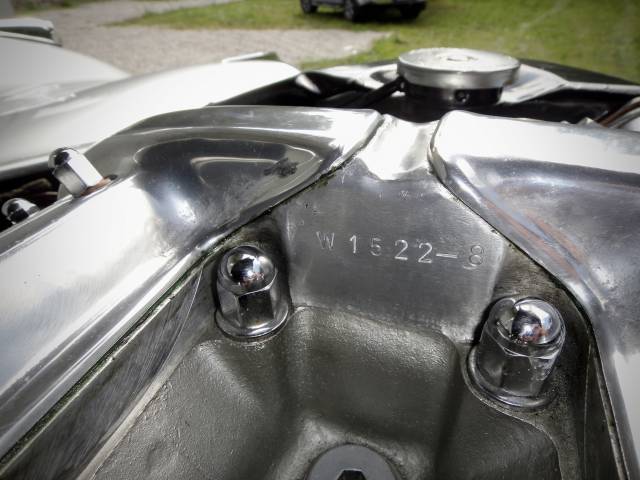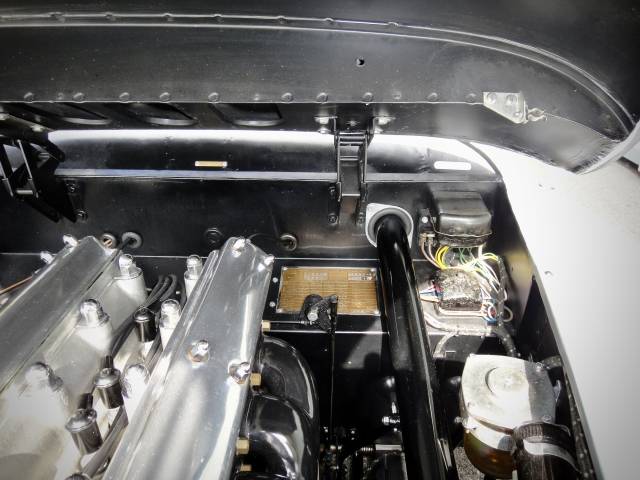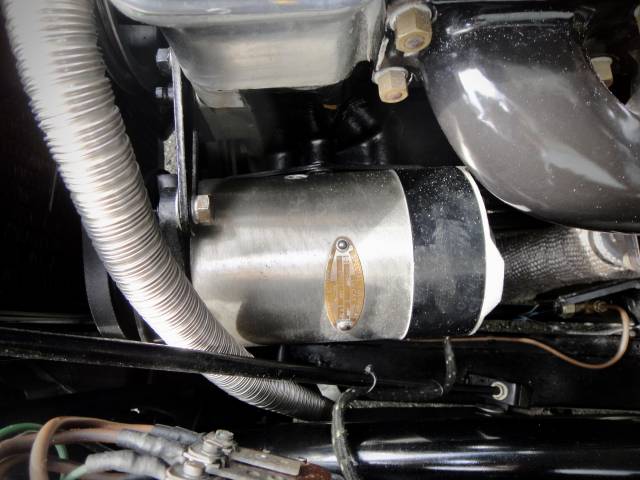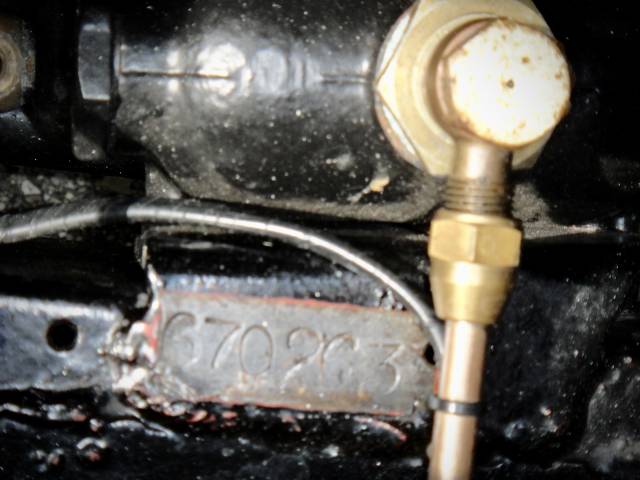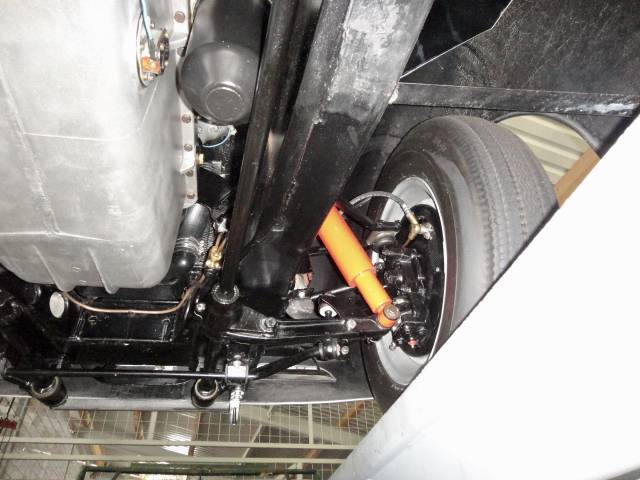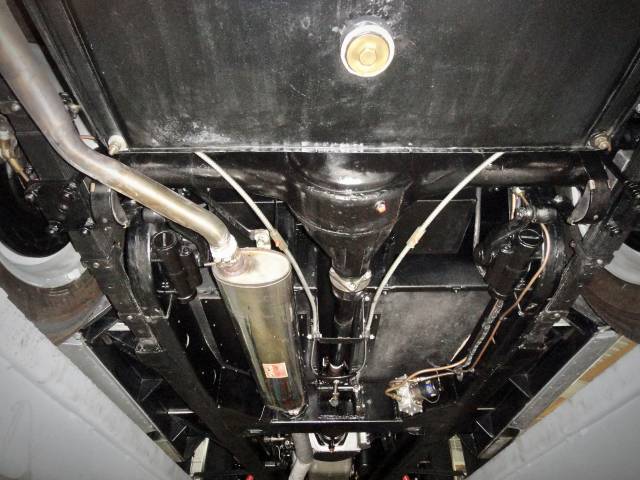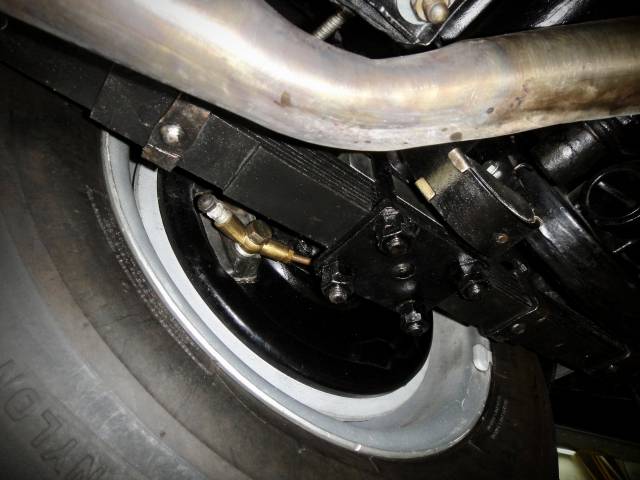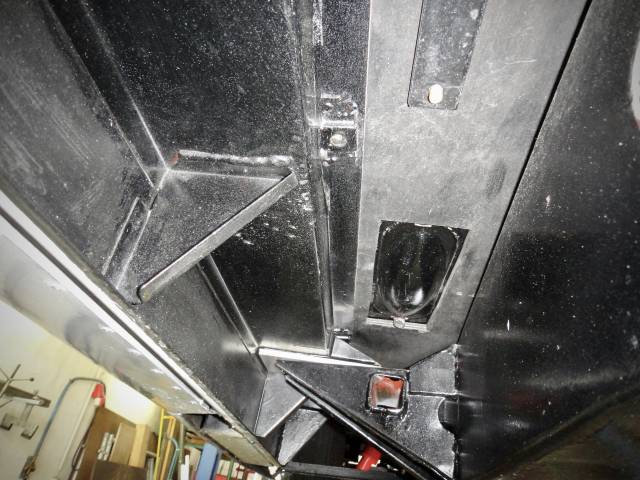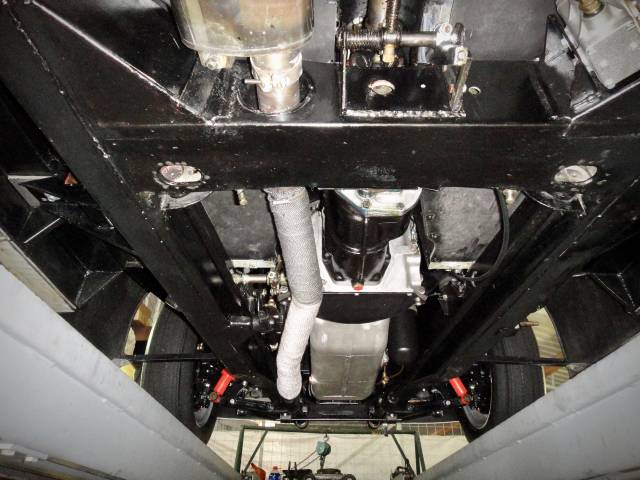 Early car, number 263 (LHD) manufactured 05. may 1950. matching numbers
Private

away
Mille Miglia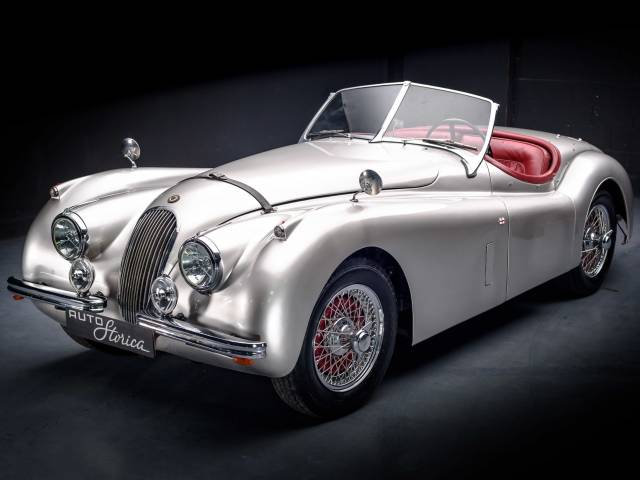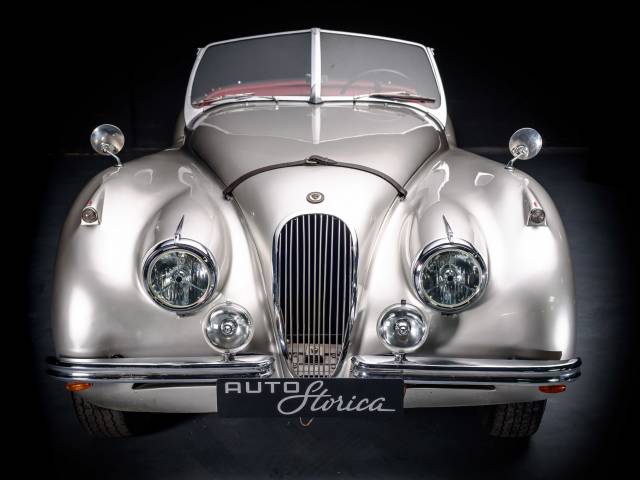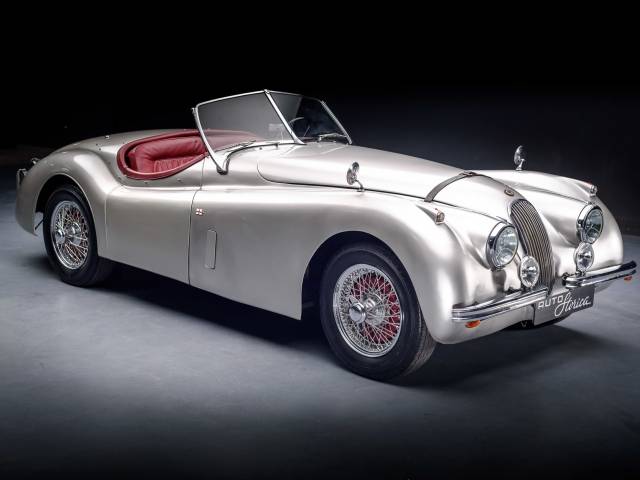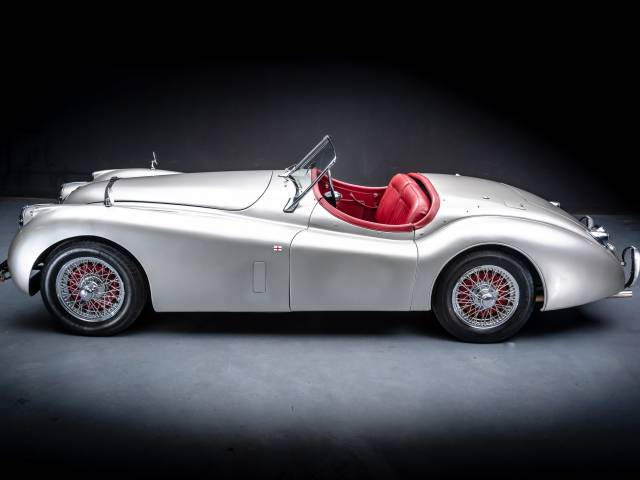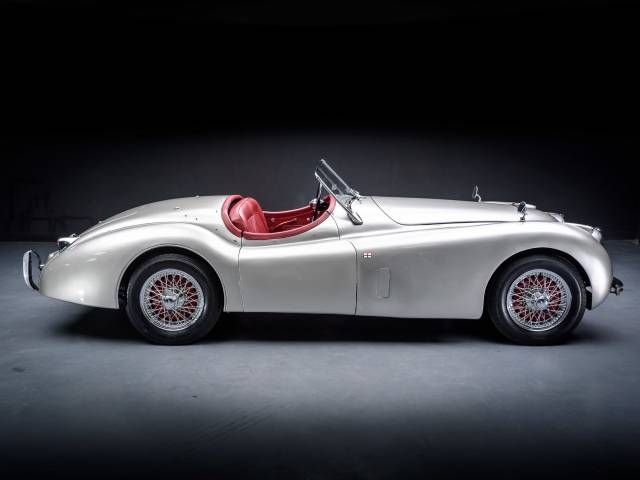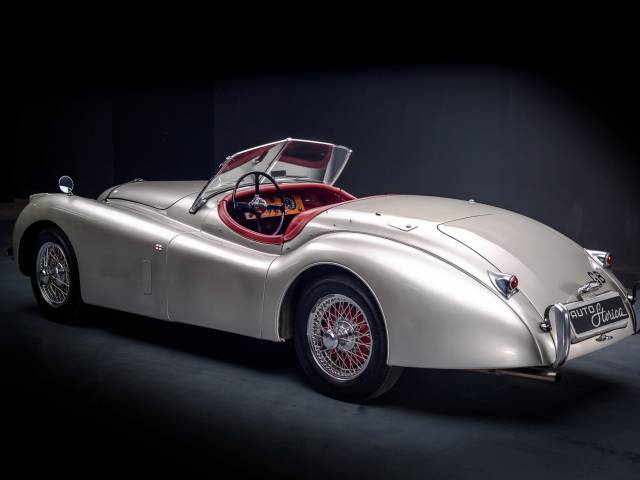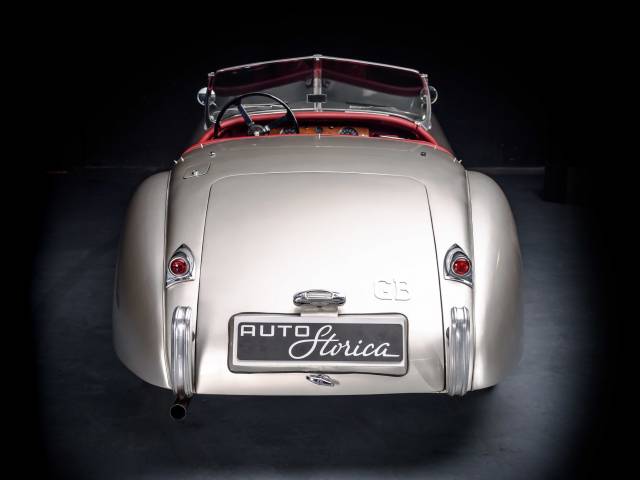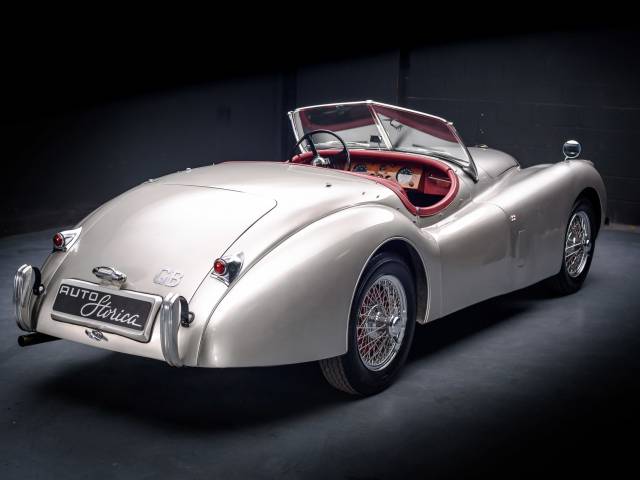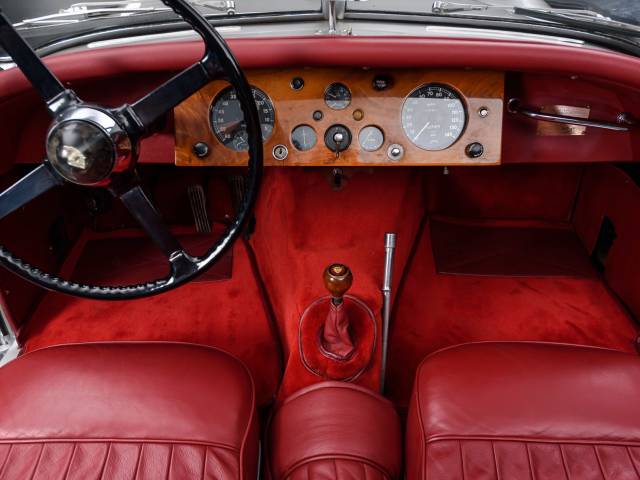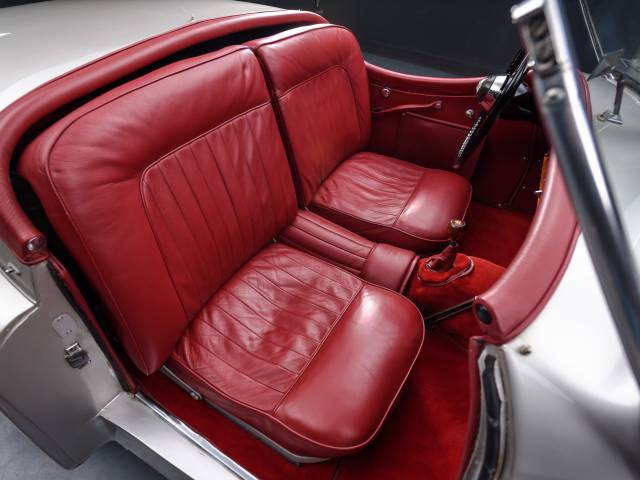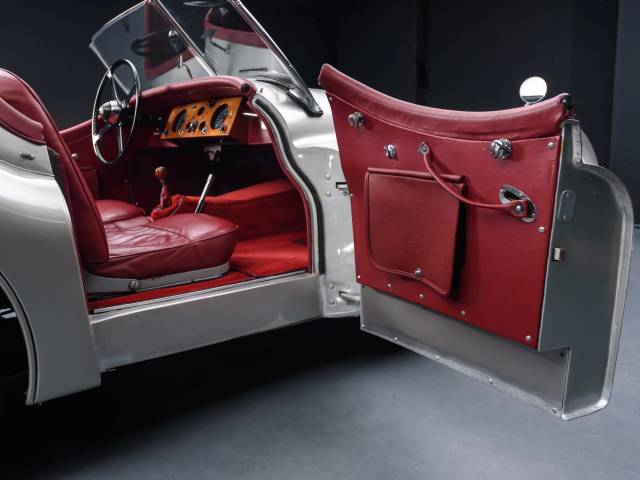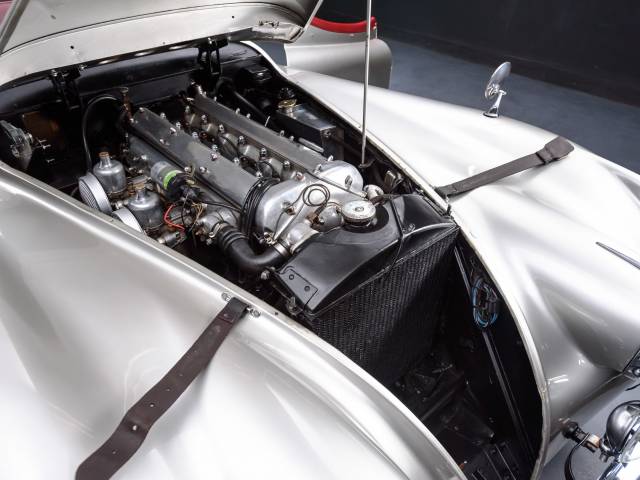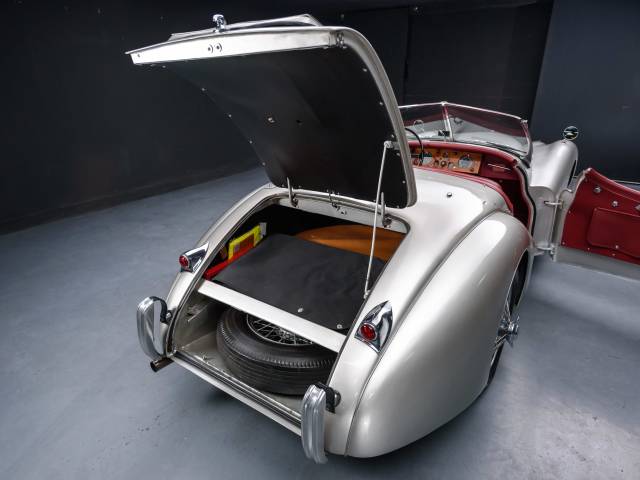 Dealer

away
Mille Miglia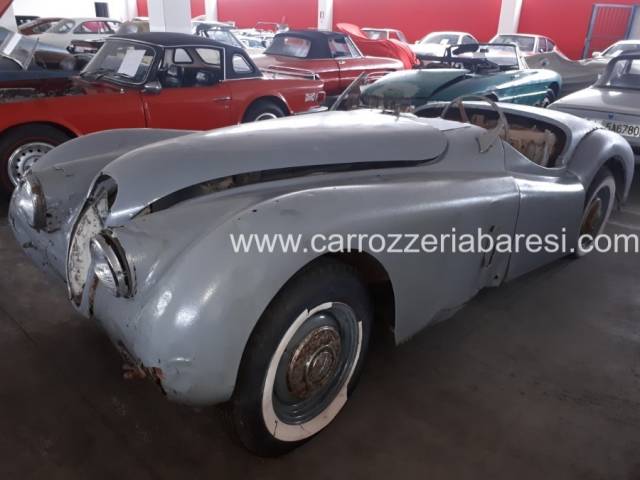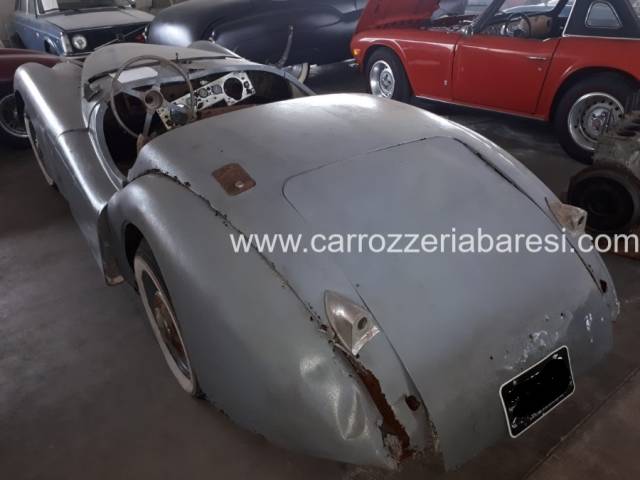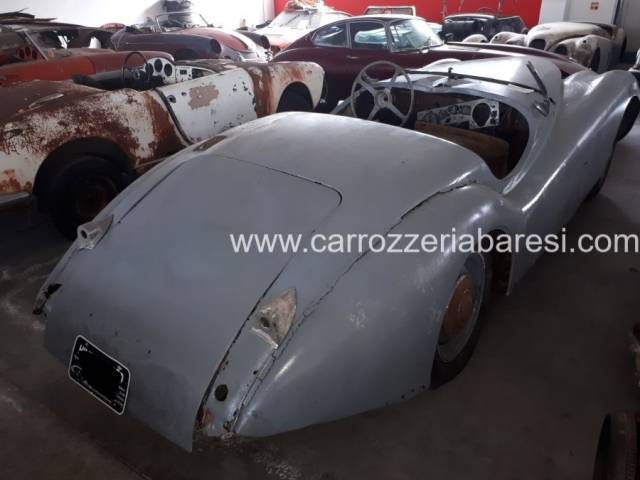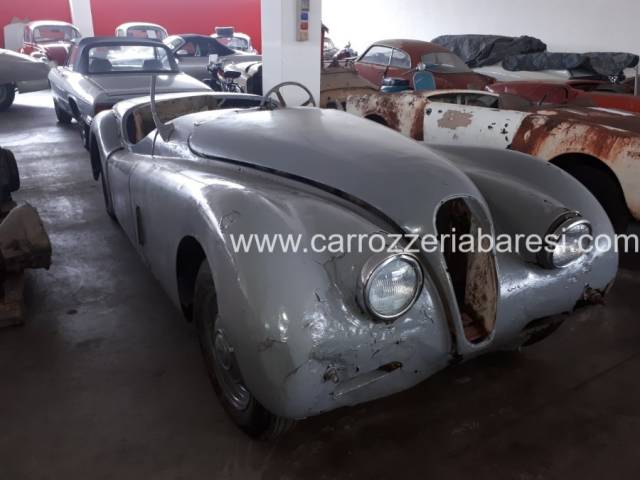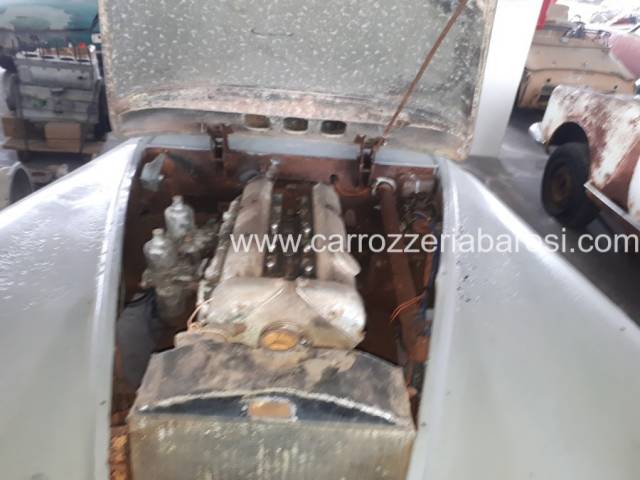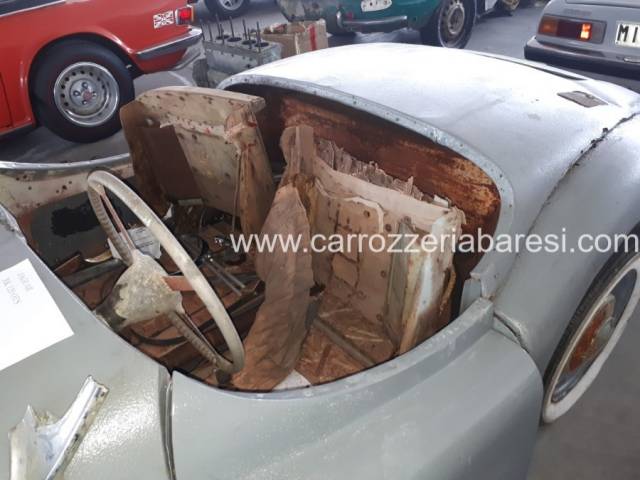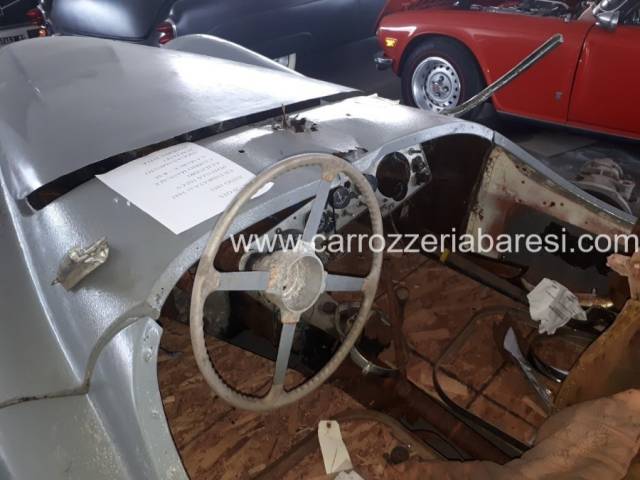 TO RESTORE
Dealer

away
Mille Miglia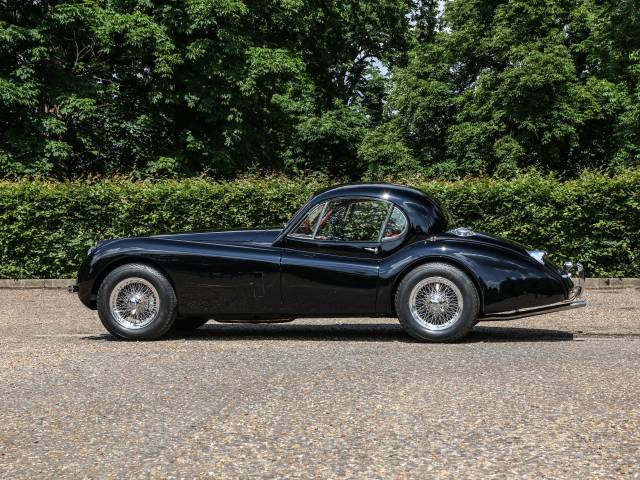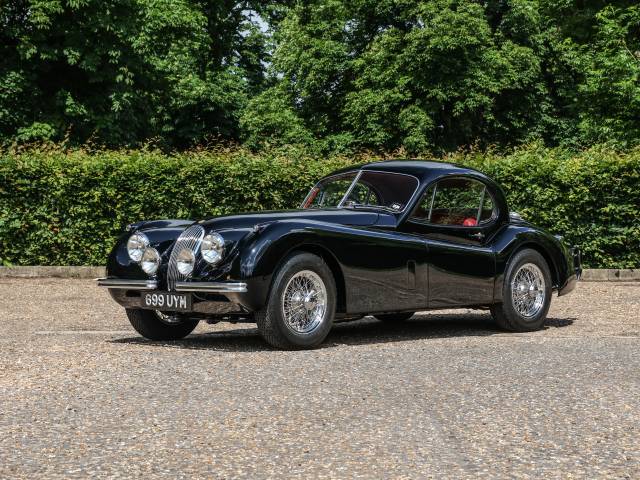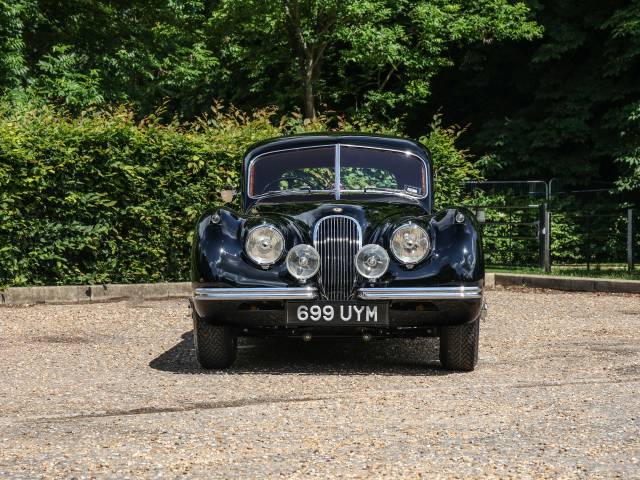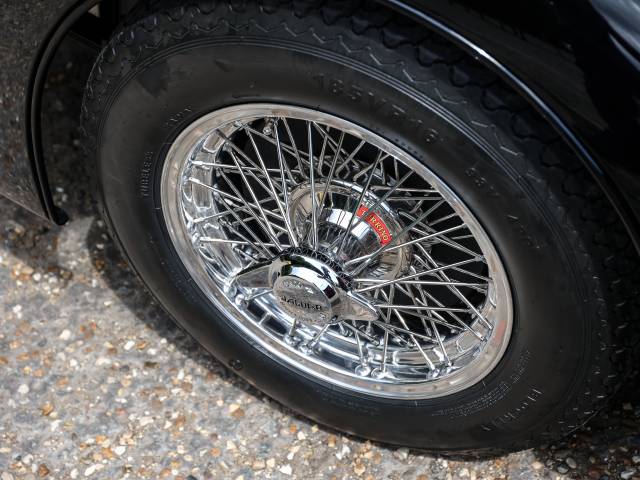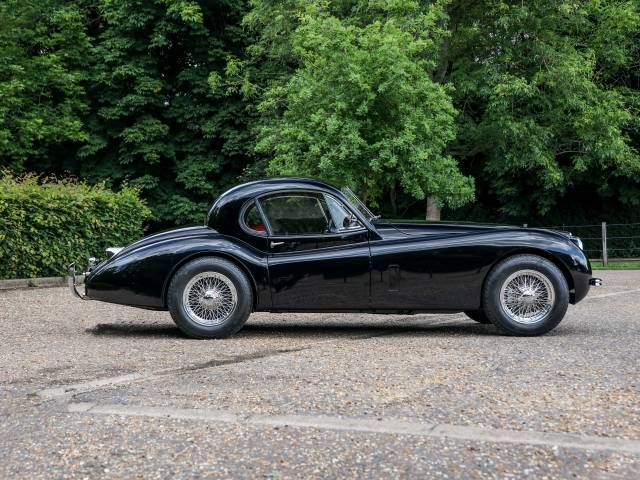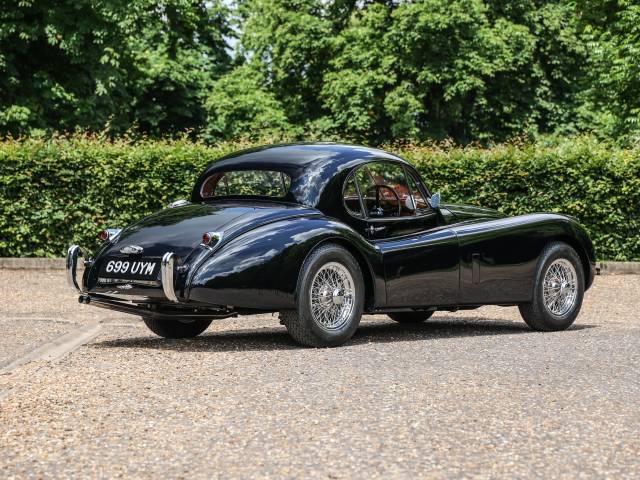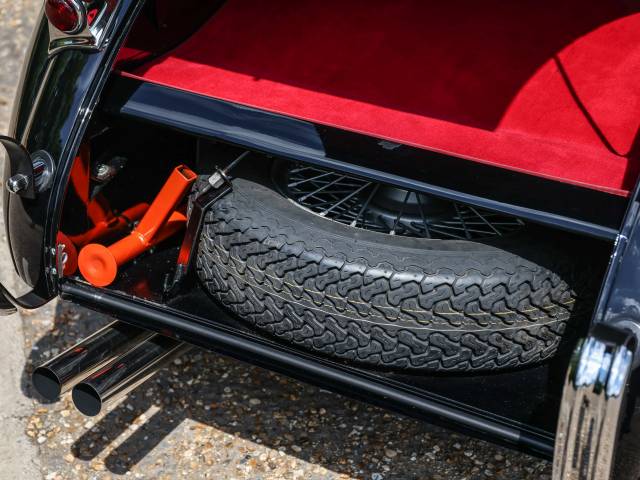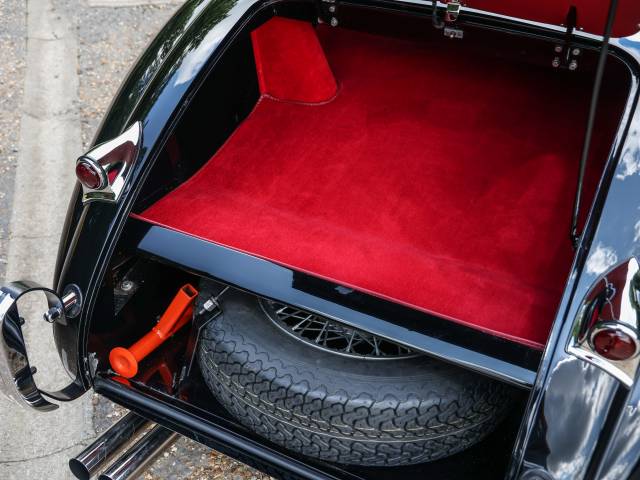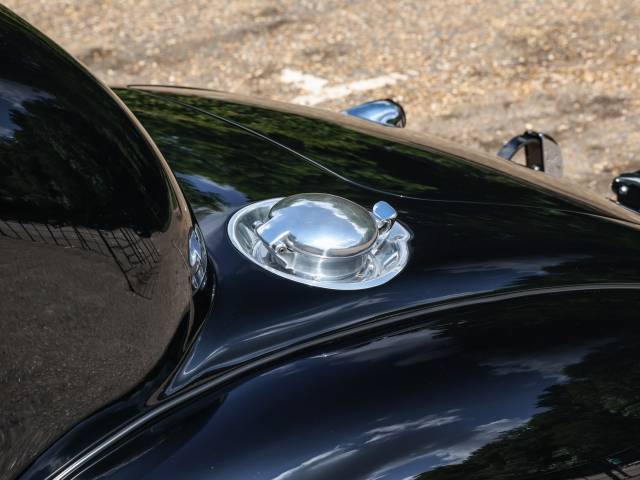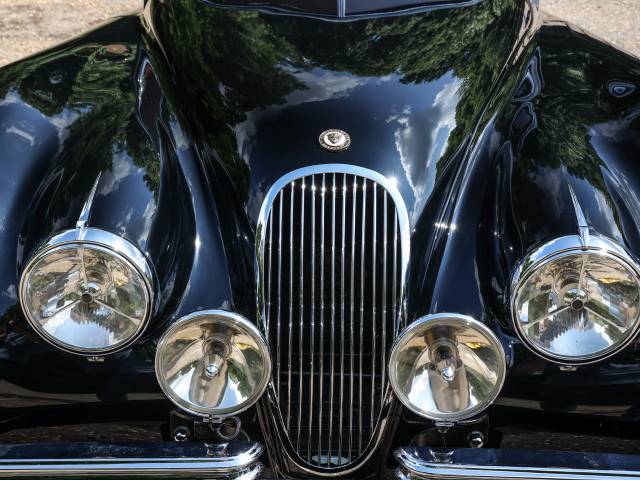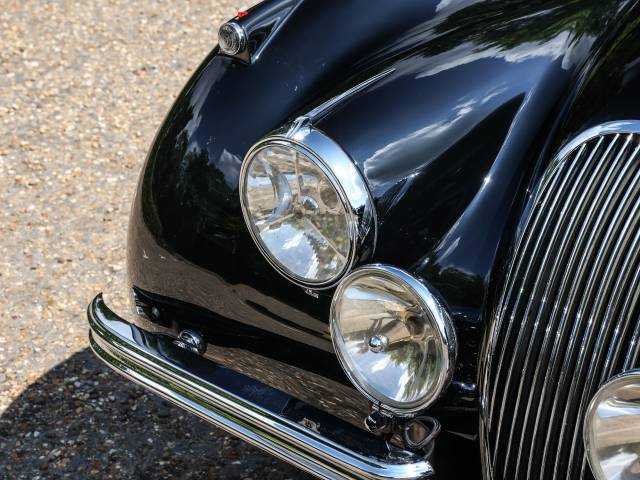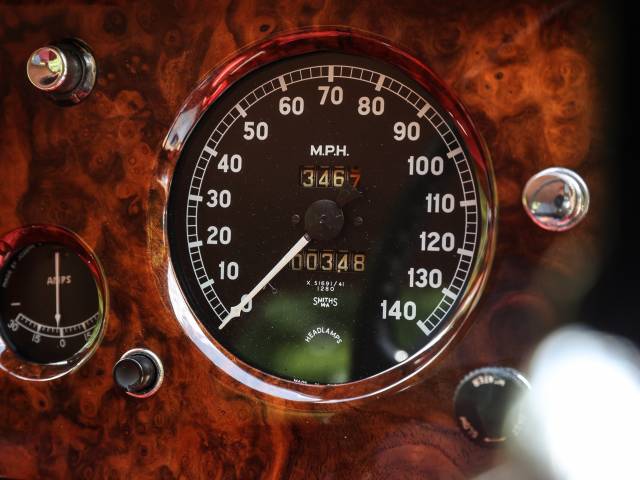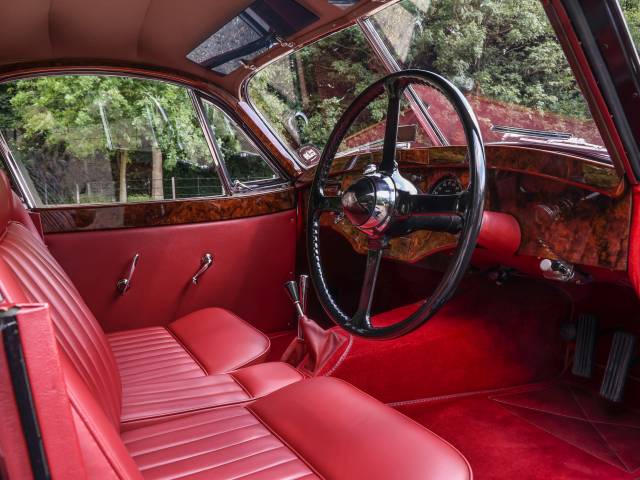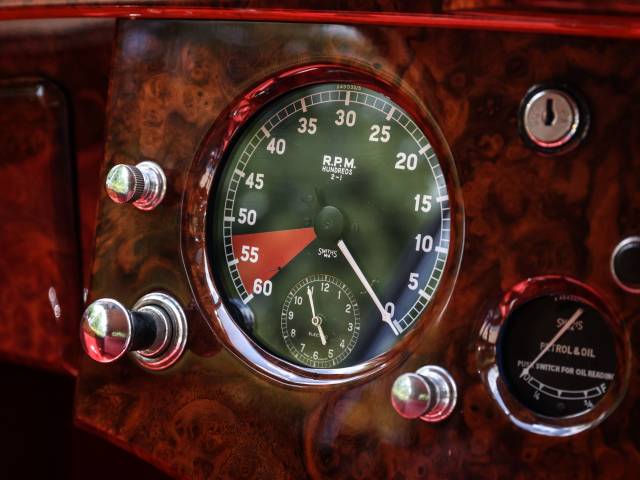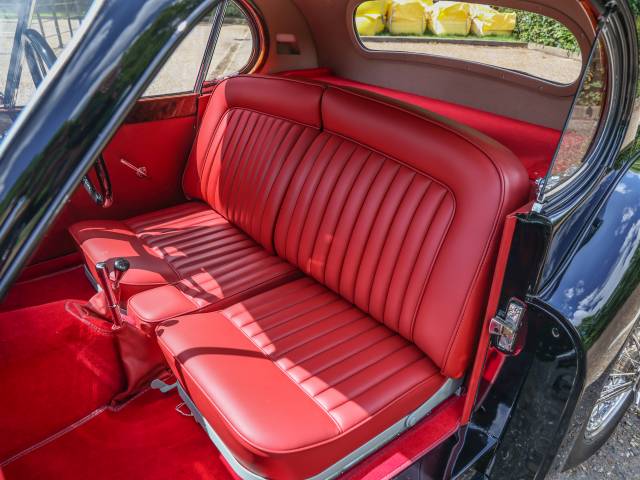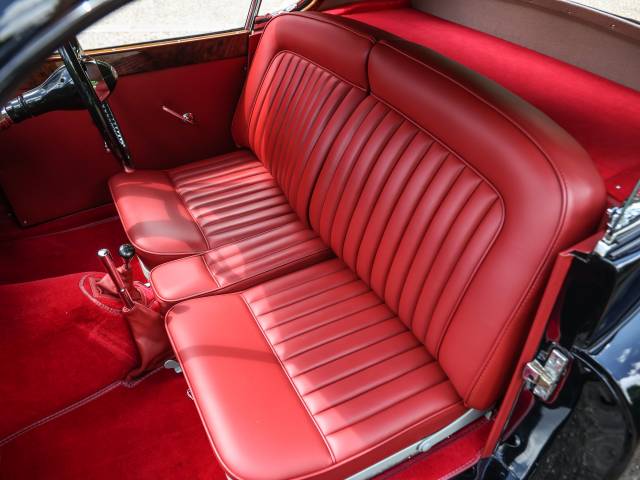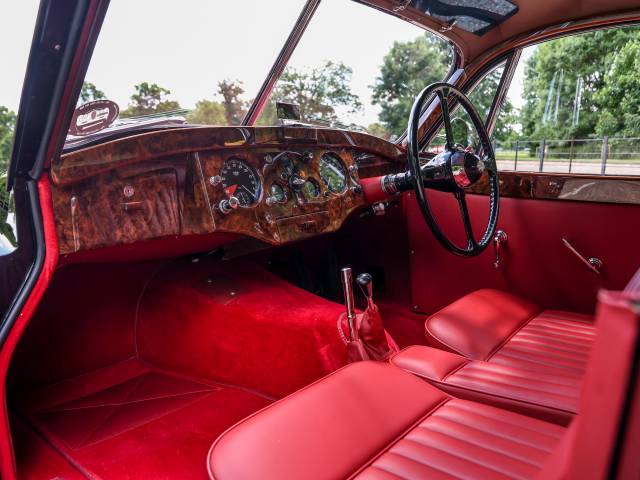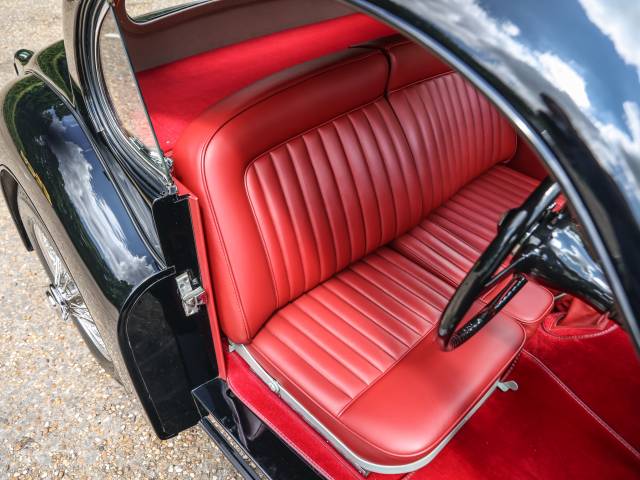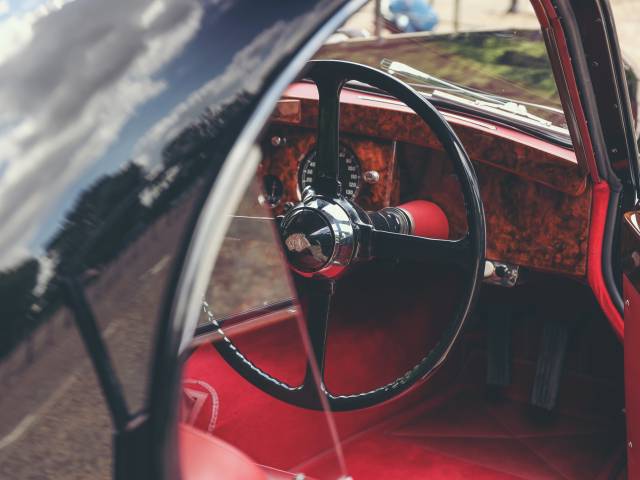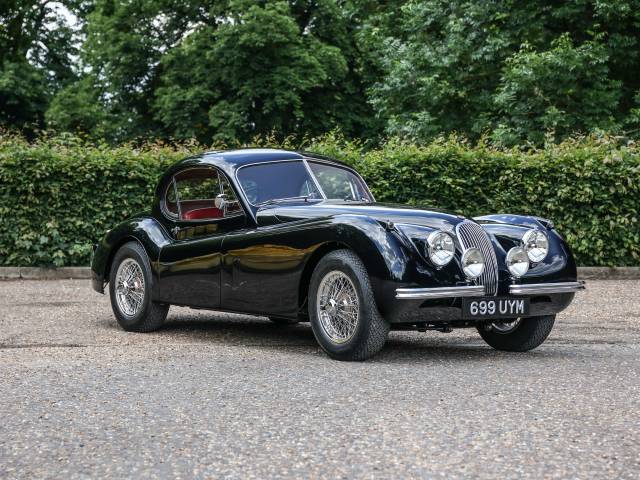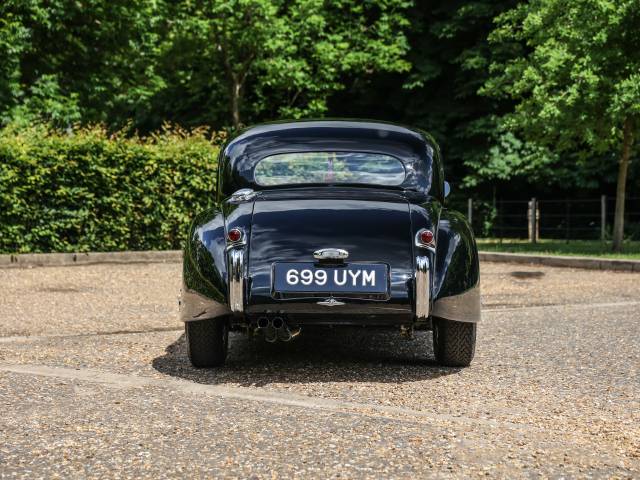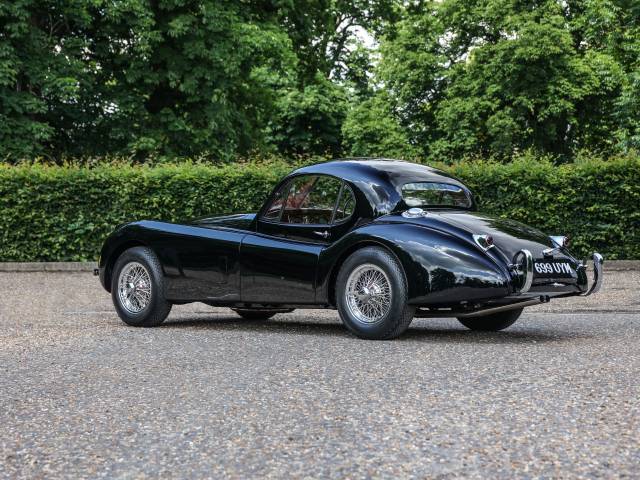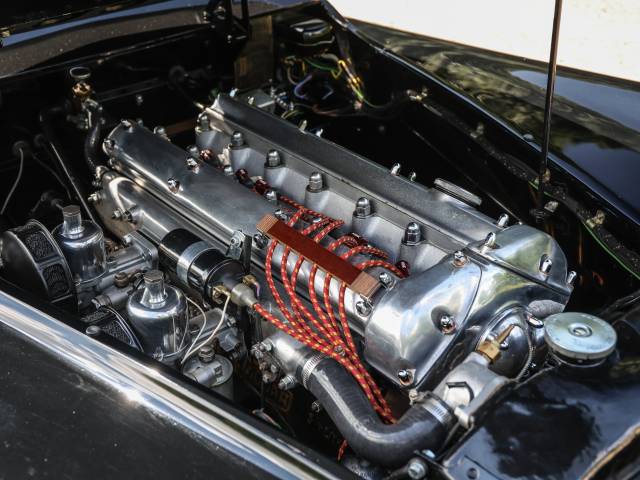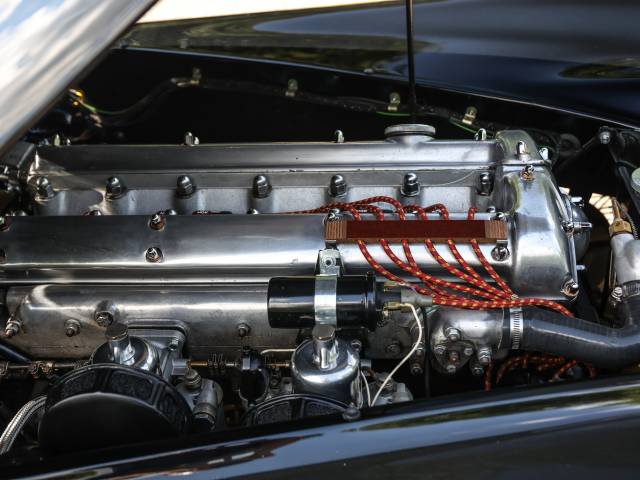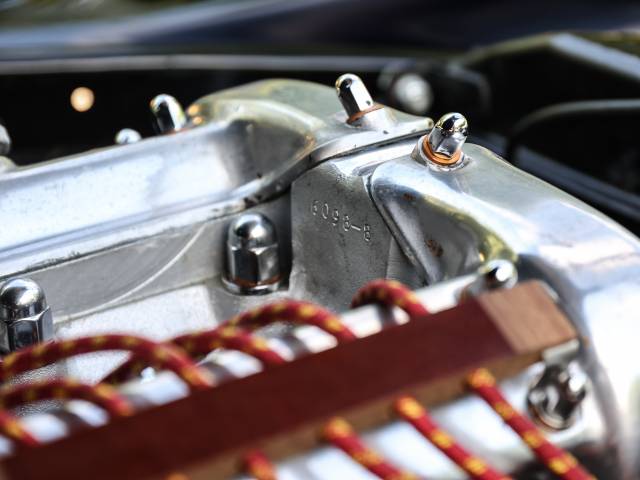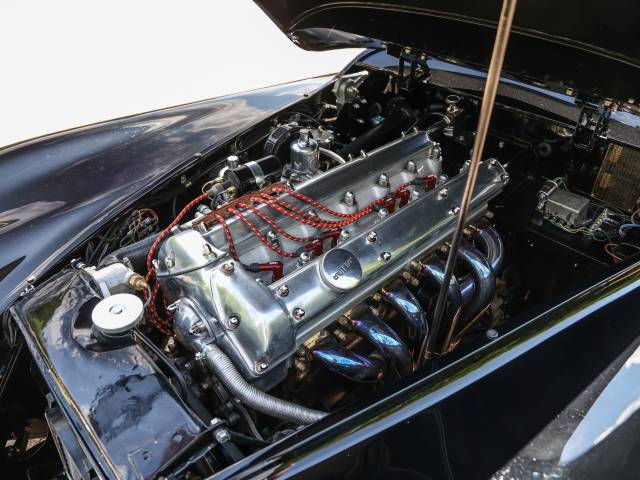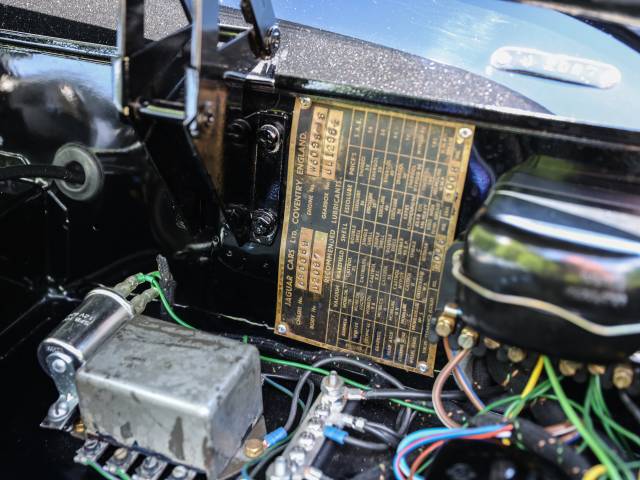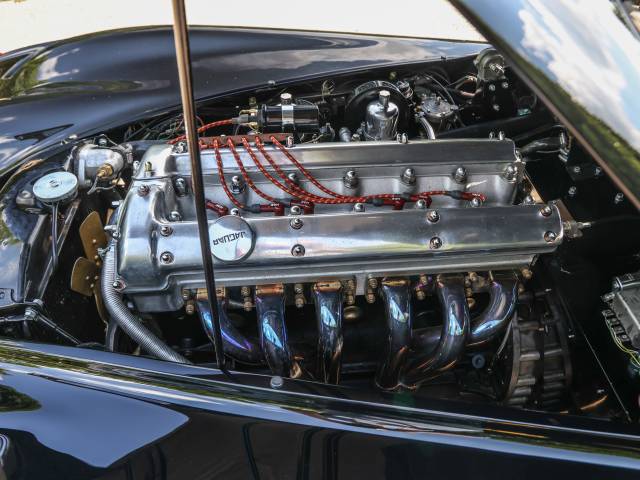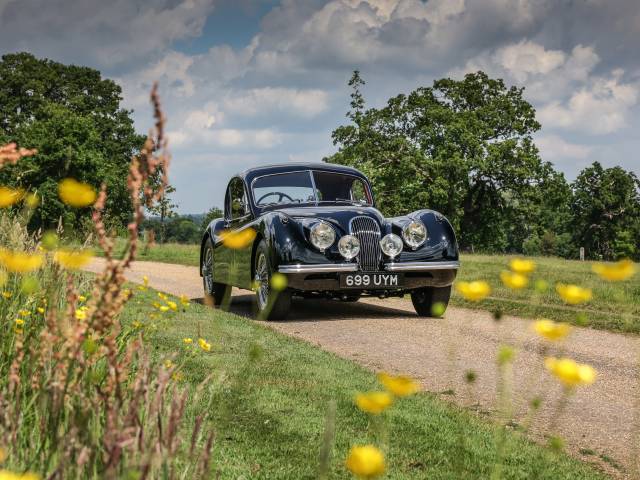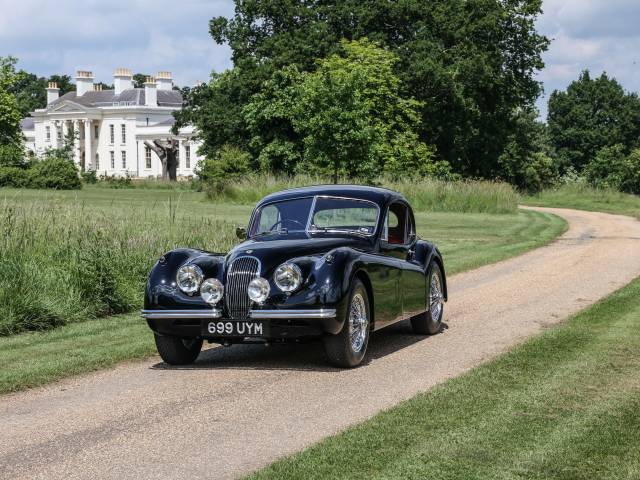 Dealer

away
Mille Miglia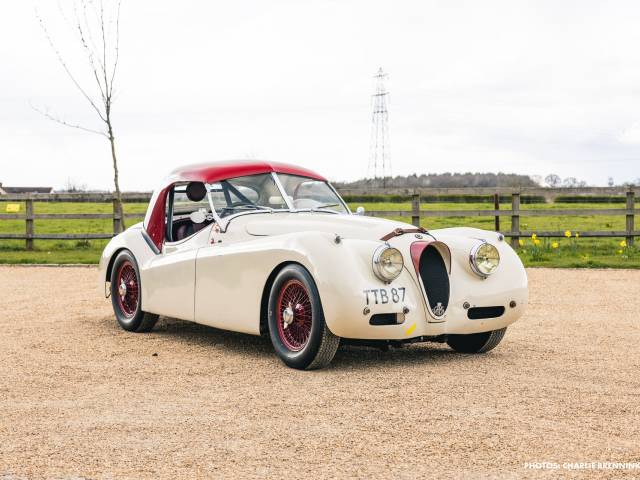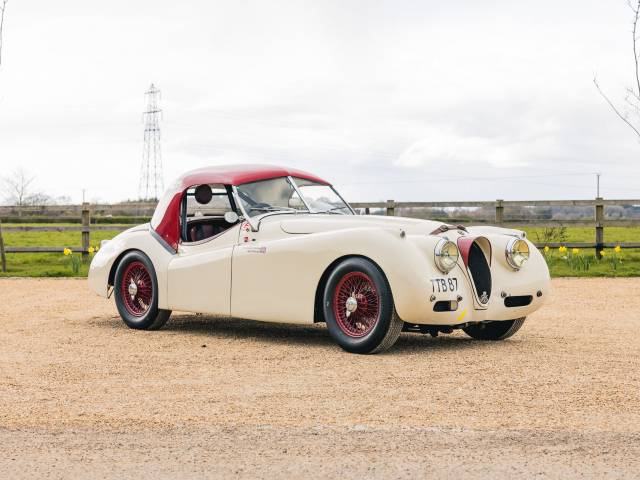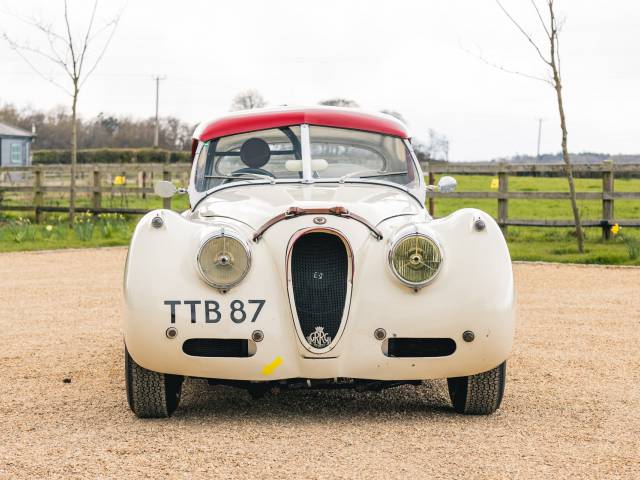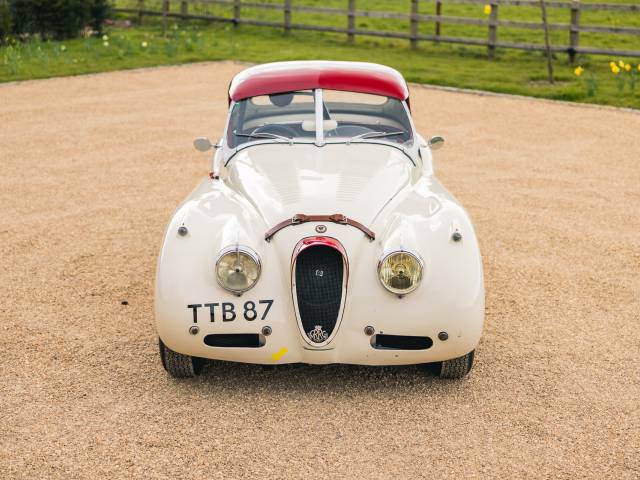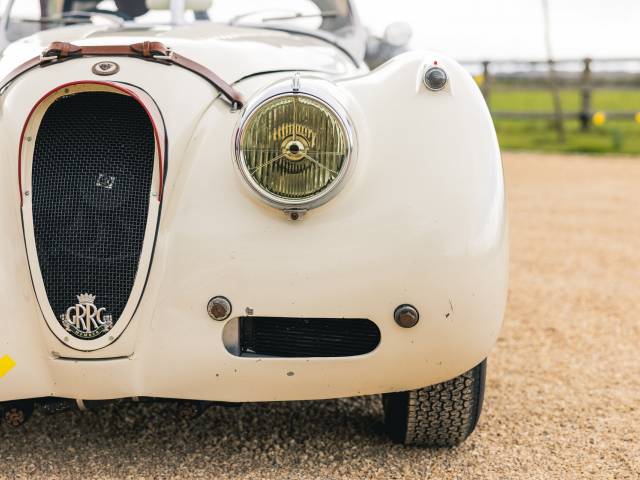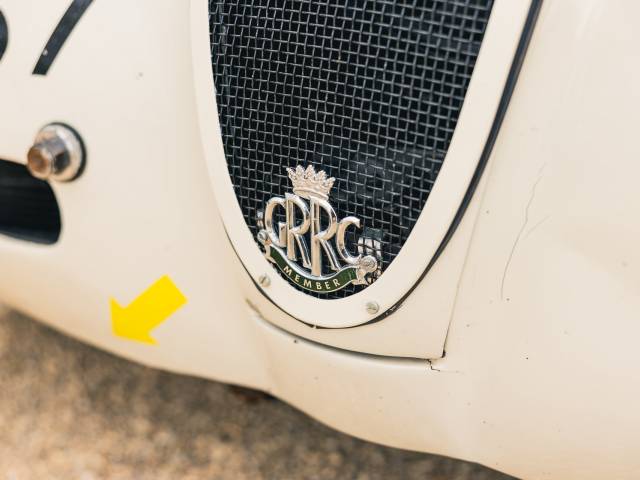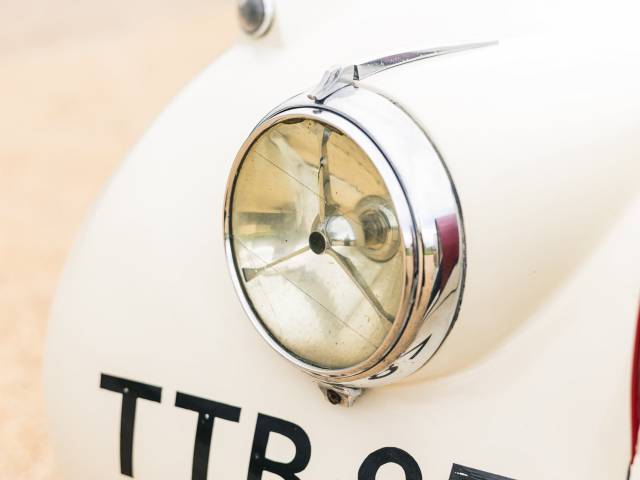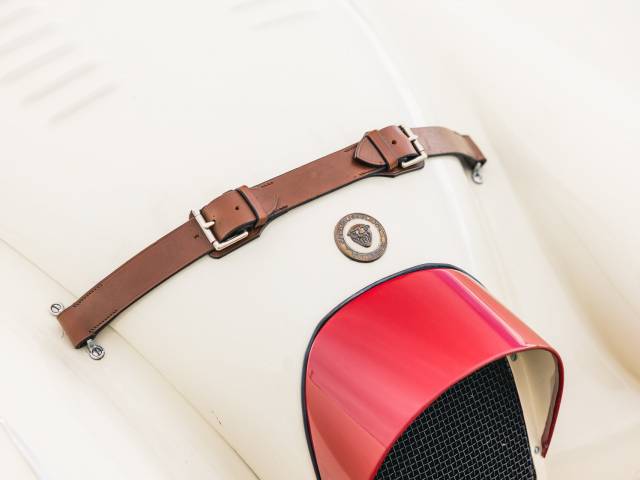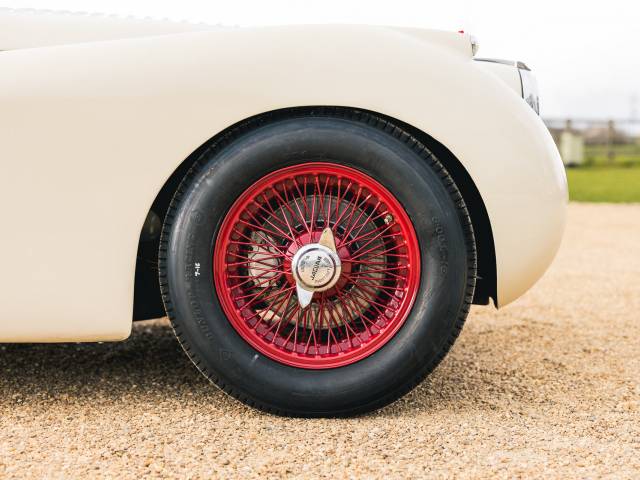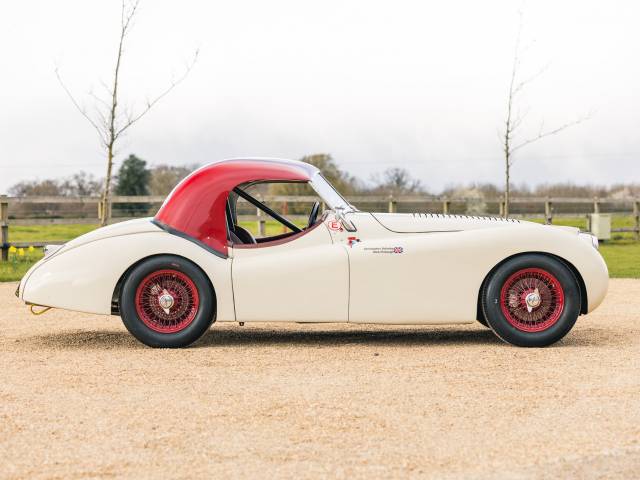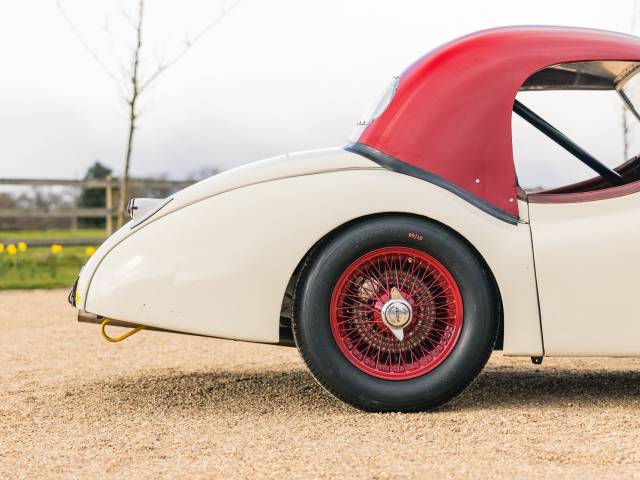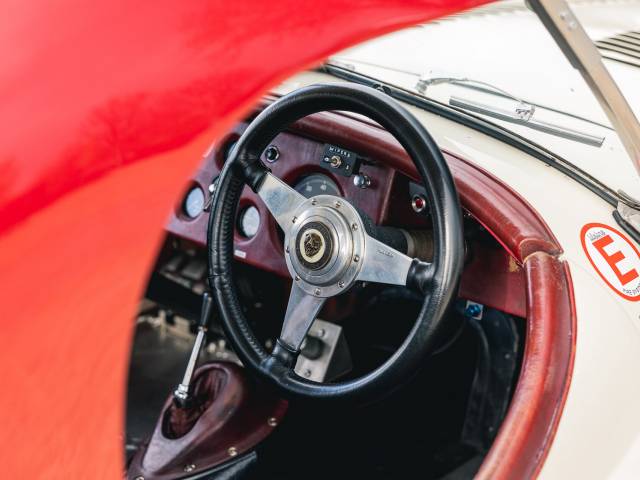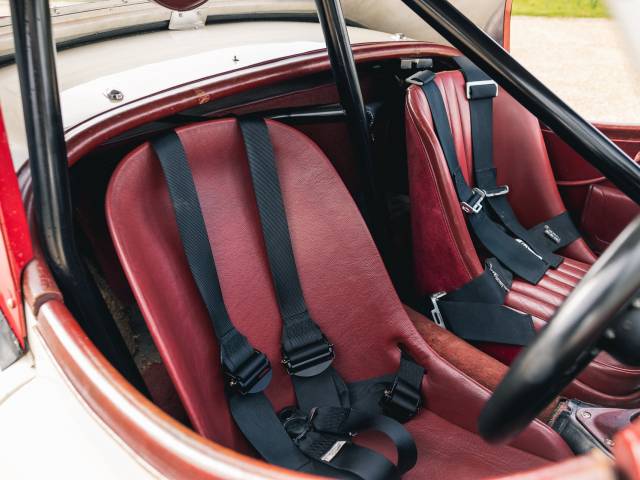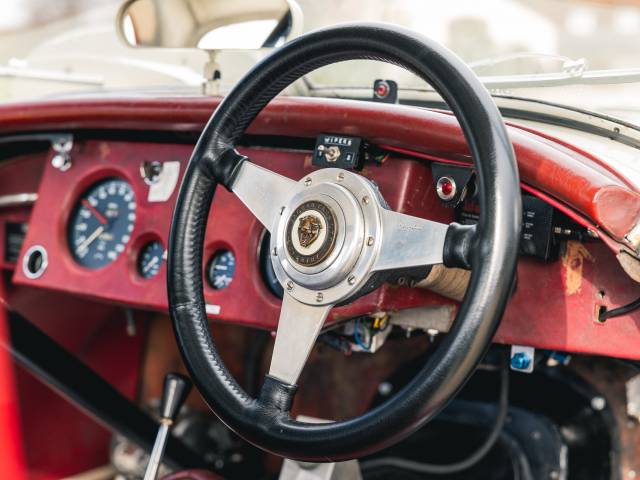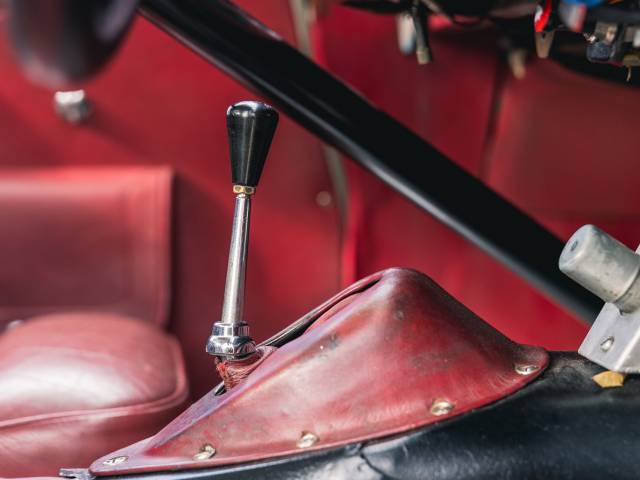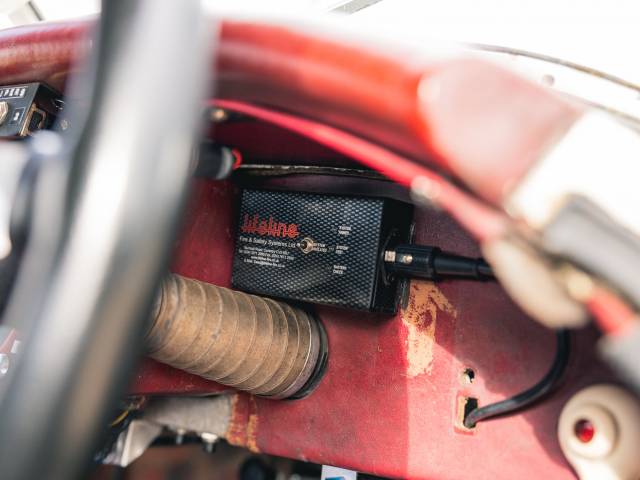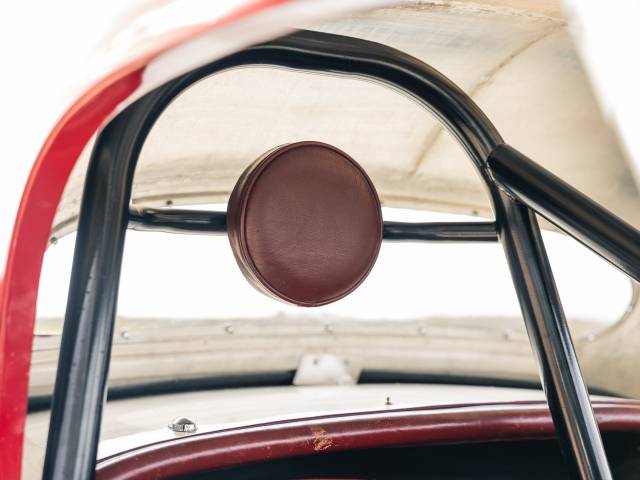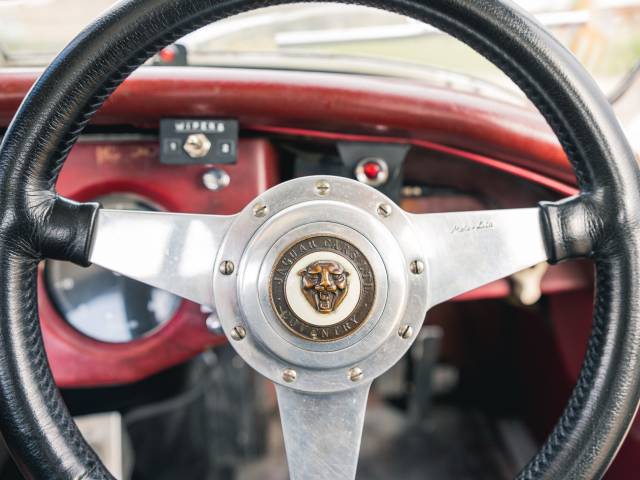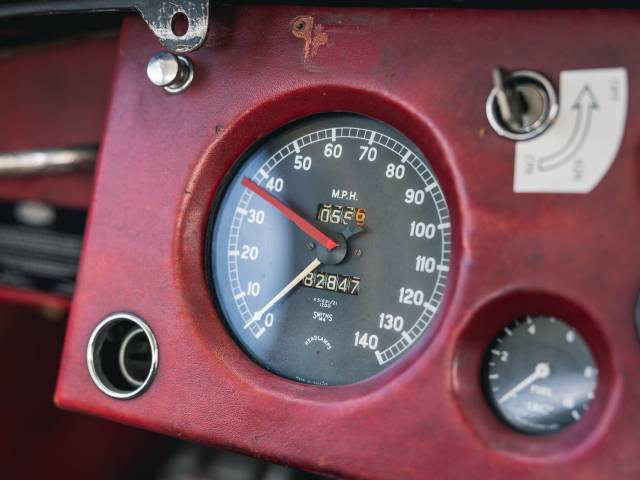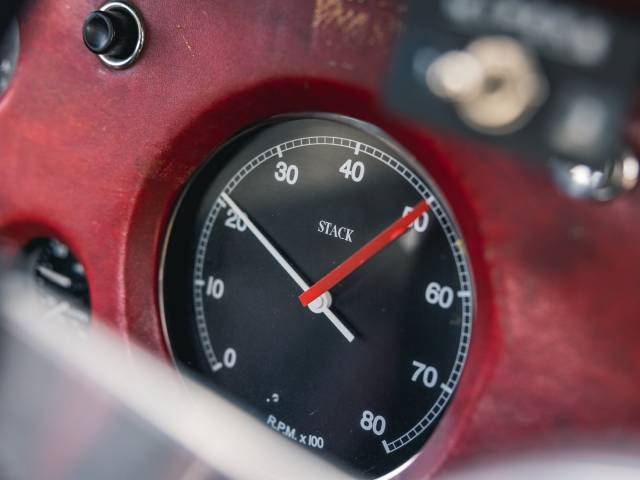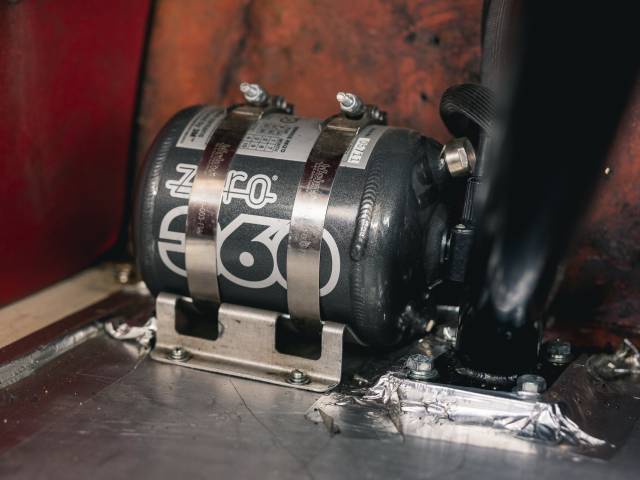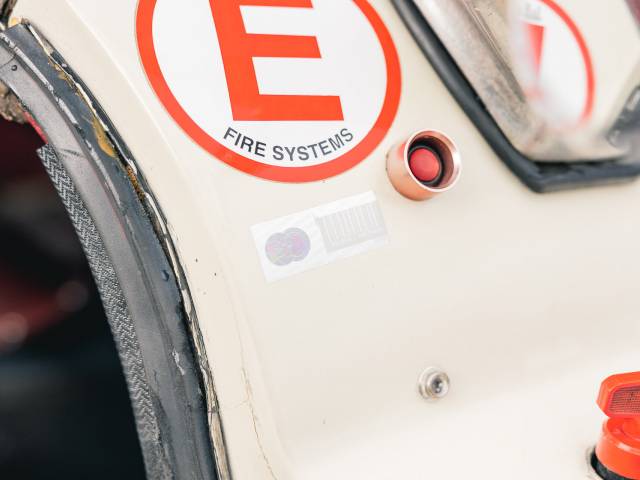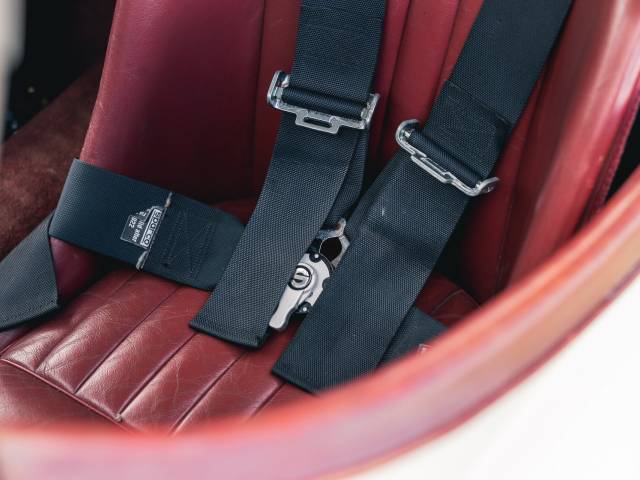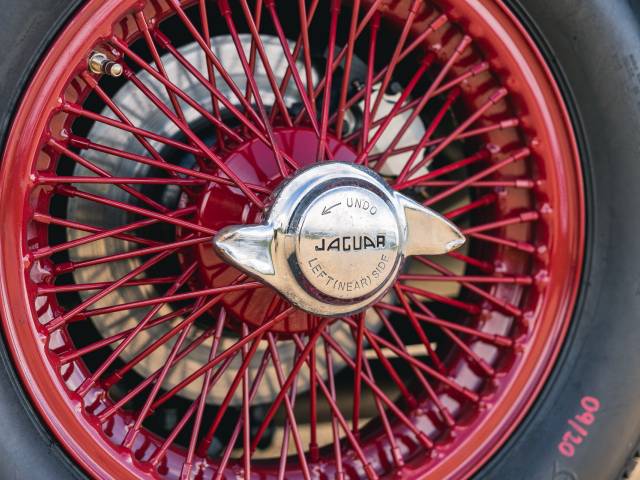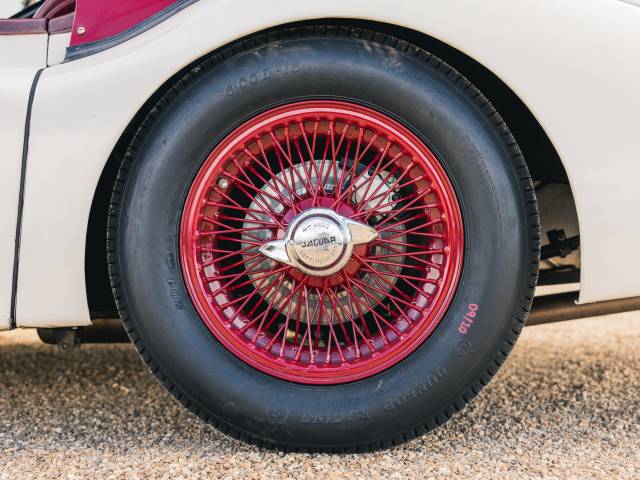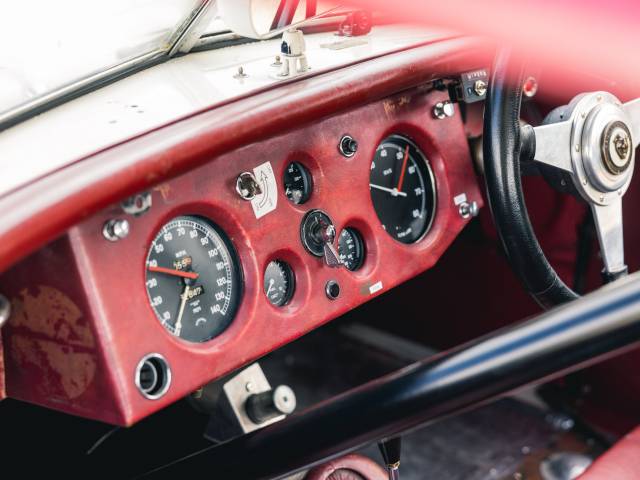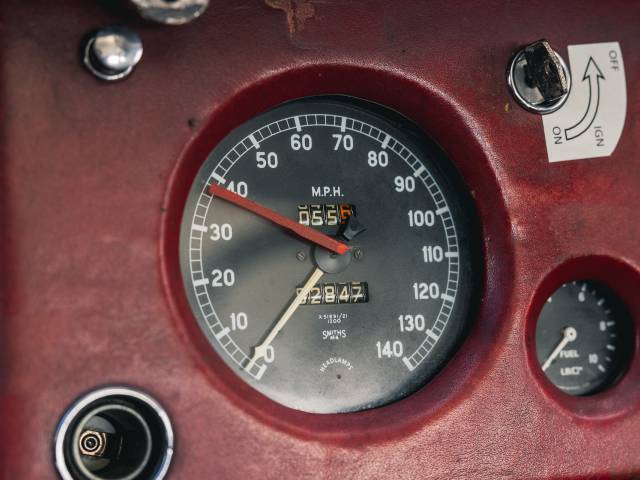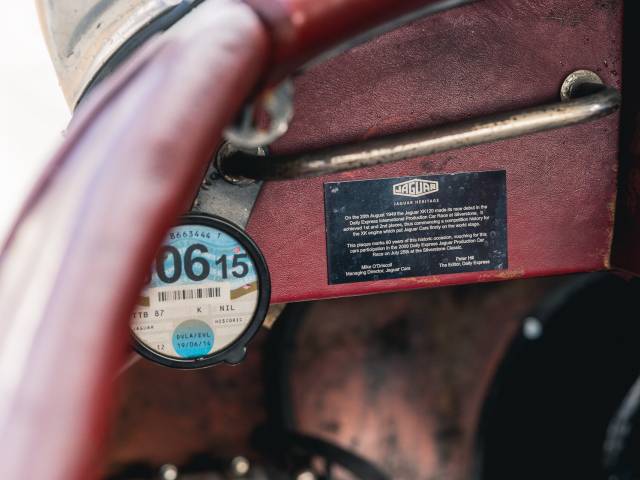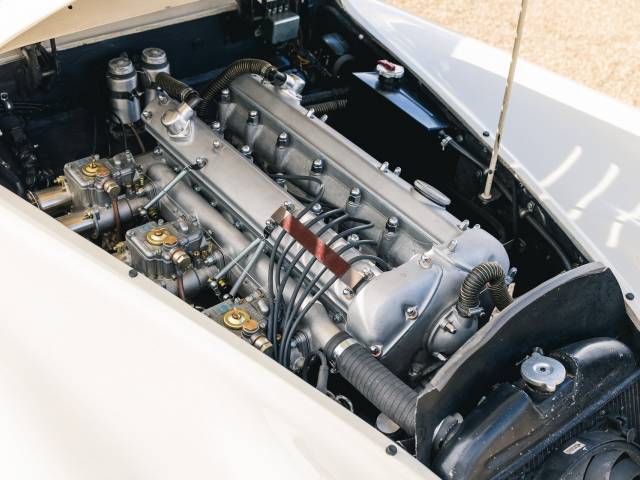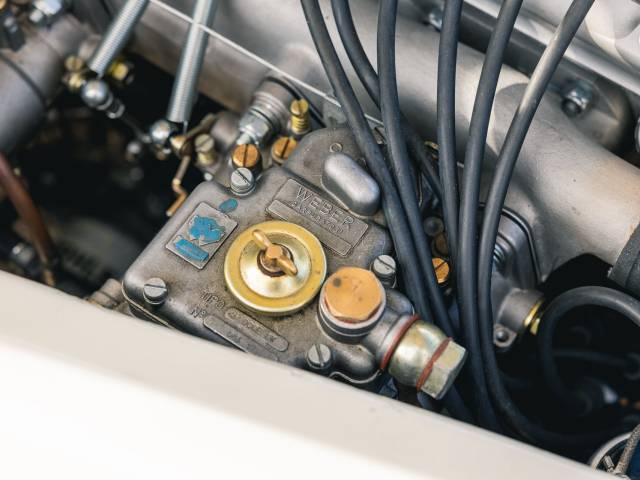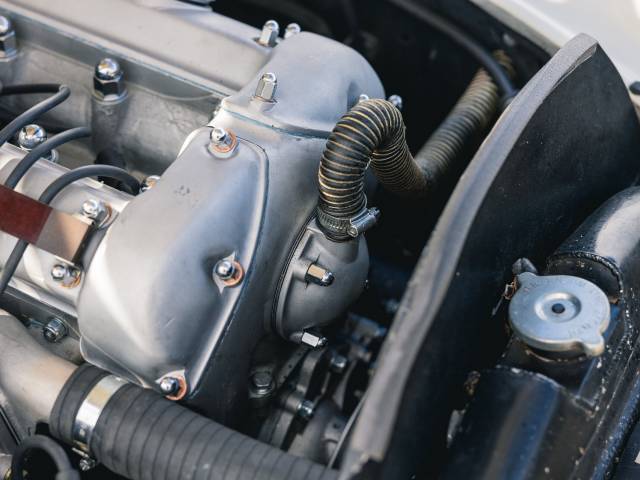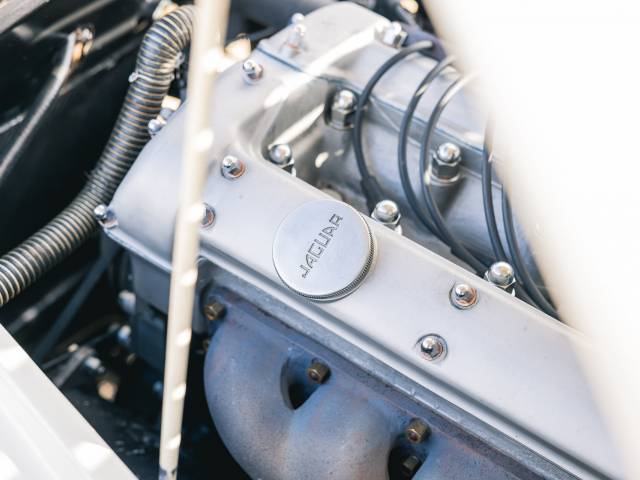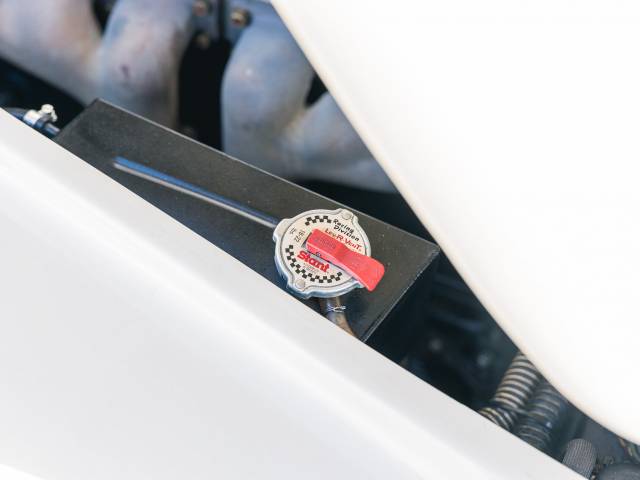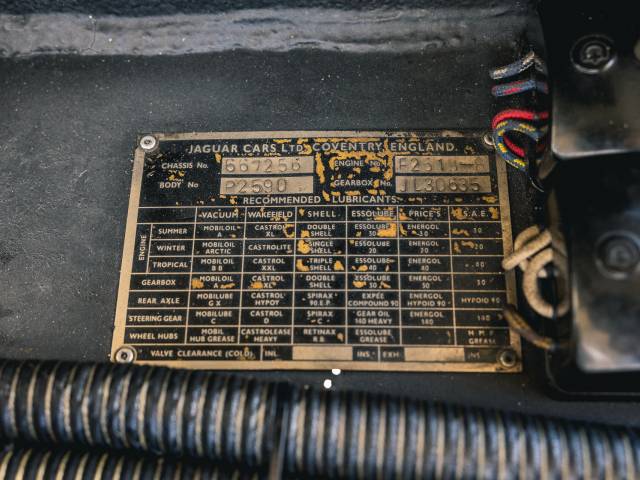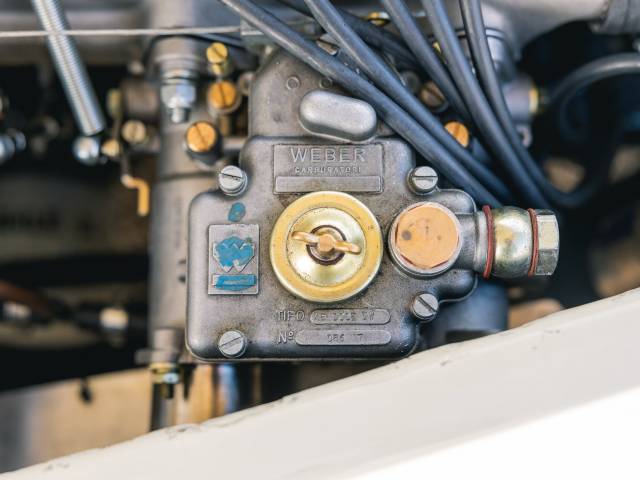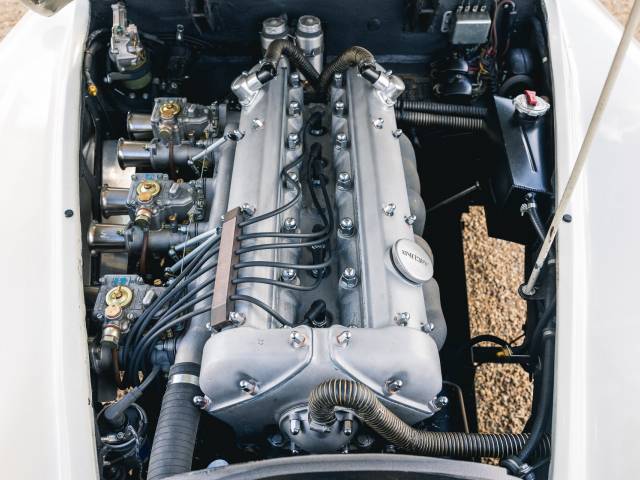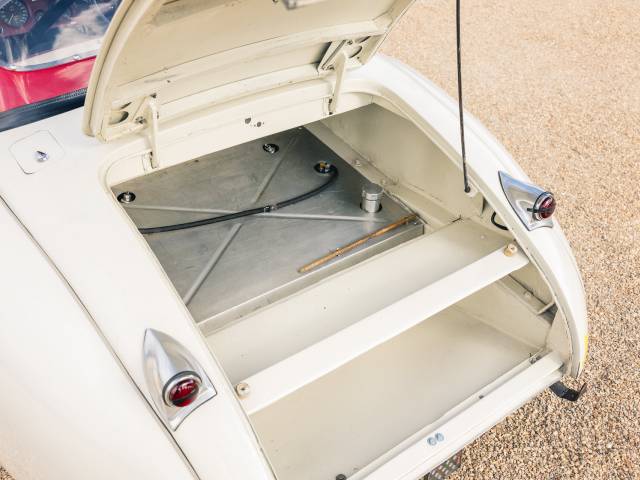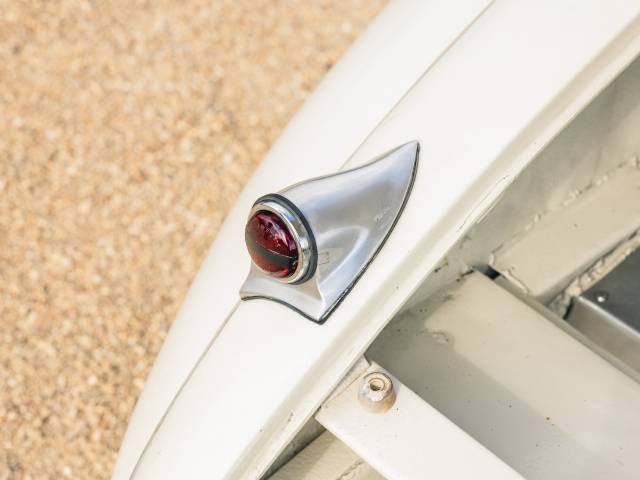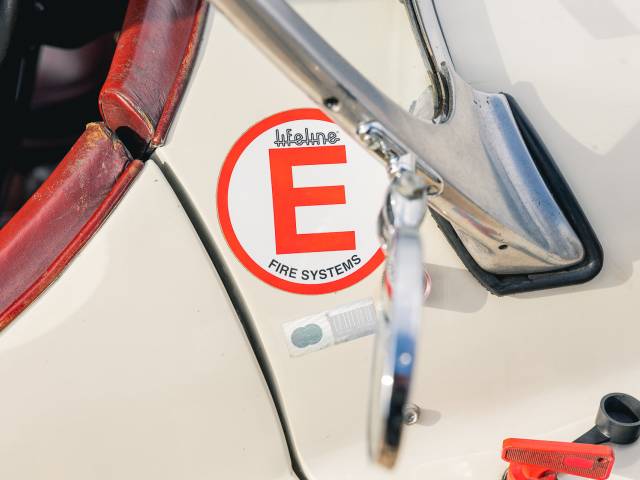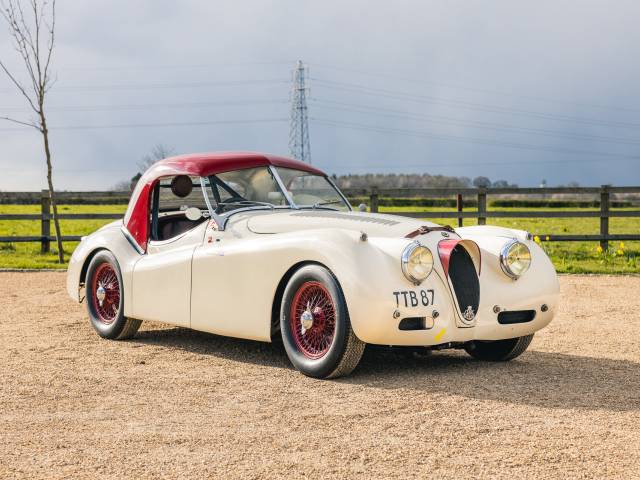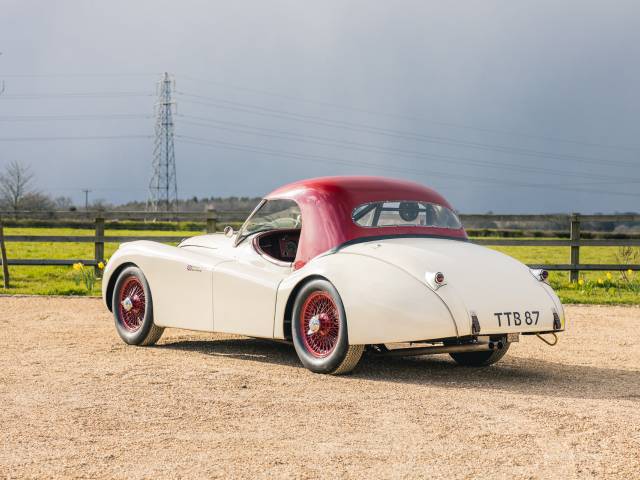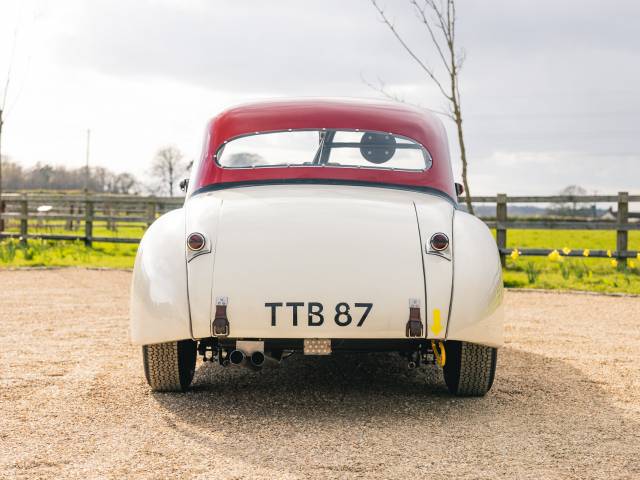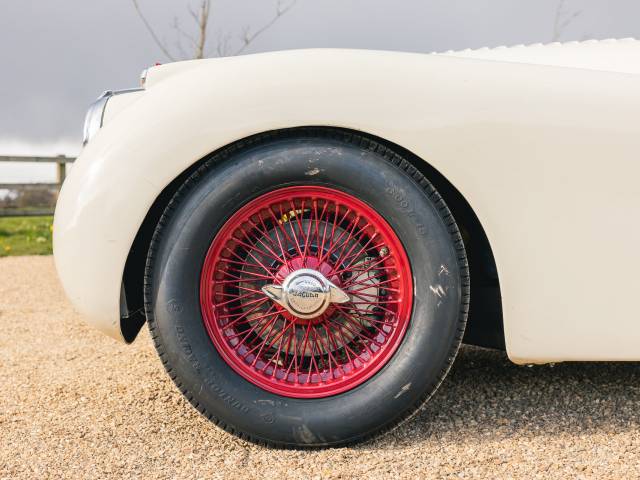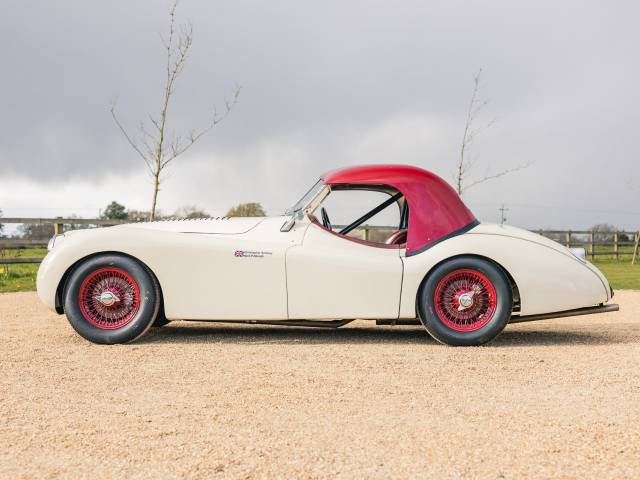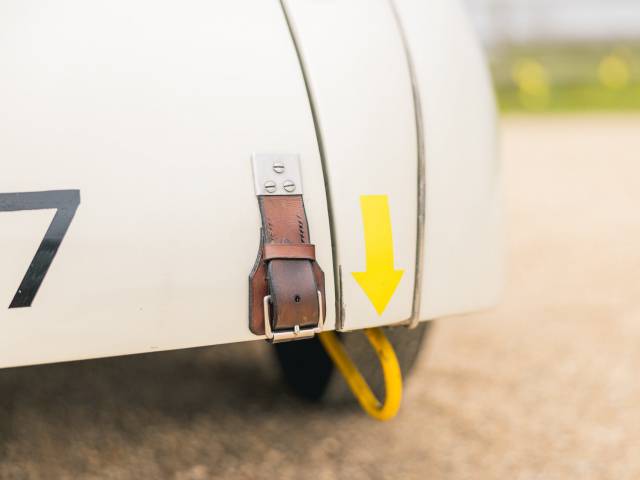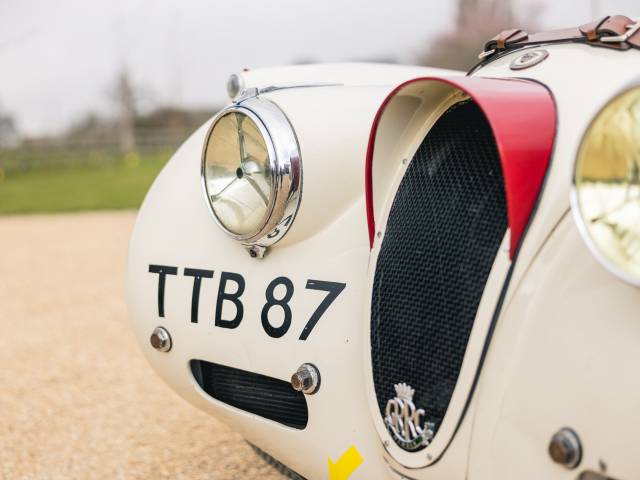 1954 (1960-spec) Jaguar XK120
Dealer

away
Jaguar XK120
When the new Jaguar XK120 was unveiled at the 1948 Earls Court Motor Show, it was considered absolutely sensational. The elegant styling was probably influenced by the pre-war BMW 328 Roadster but this car was pure Jaguar and it was the car which firmly established Jaguar as one of motorsport's greats.
The Development and History of the Jaguar XK120
It was 1948 and the Second World War was long over. Jaguar's previous sports car, the SS 100 was now looking very dated and it was time for a change. The first thing to change was the model name. The wartime years had given the letters "SS" an infamy which Jaguar wished to distance itself from so the new car was simply named after its all-new XK series engine and its 120 mph top speed. The car debuted as an open-top roadster and the first production car was delivered to Clark Gable. The early cars were built using the traditional method of aluminium panels on an ash frame but such a labour intensive method severely limited production numbers and in 1950 the steel bodied version appeared although doors, bonnet and boot lid remained of aluminium.
Jaguar XK120 Models
The original Jaguar XK120 was an extremely capable car, its 3.4 litre straight six engine delivering 160 bhp using twin SU carburettors. At the time it was the world's fastest standard production car. The original Jaguar XK120 roadster was supplemented by a fixed-head version in 1951 and a roomier drop-head coupé in 1953. These versions came with luxury trim including wood veneer dashboards. Production of the Jaguar XK120 came to an end in 1954 when its successor the XK140 appeared. By that time over 12,000 XK120s had been built, the majority being sold in the US.
The Jaguar XK120 in Motorsport
The Jaguar XK120 was unquestionably a great sports car but, as a model from the 1940s, it lacked the precision of rack and pinion steering and had drum brakes all round. These weaknesses however did not stand in the way of it achieving huge success in motorsport, both circuit racing and rallying. Its superb engine was easily capable of producing more power and Special Equipment versions with twin exhausts and high-lift cams produced 180 bhp. The Jaguar XK120 had numerous successes from Daytona to Le Mans and one famous Jaguar XK120, registration number NUB 120, won the Alpine Rally. The Jaguar XK120 was the car which established Britain as a maker of great sports cars and subsequent improvements followed with the XK140, XK150 and then of course the E-Type.