Jaguar SS Classic Cars for Sale
19 Offers for Jaguar SS found
Recreation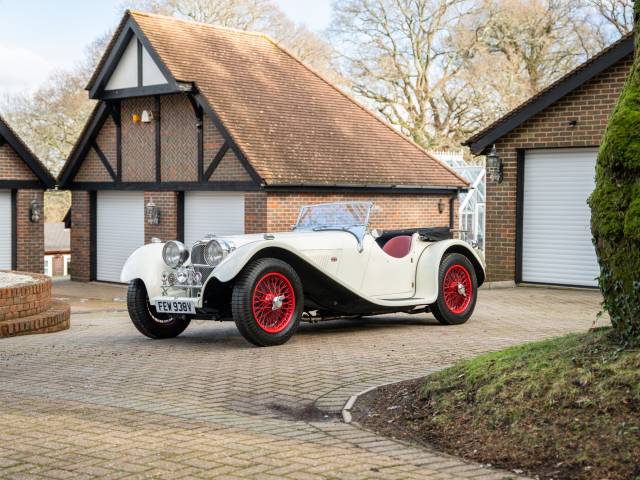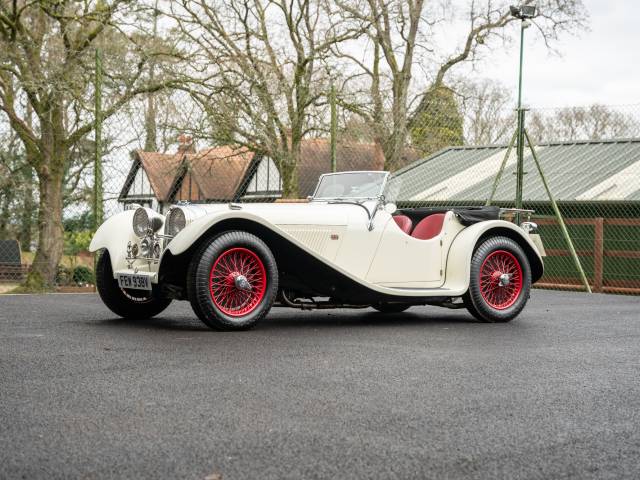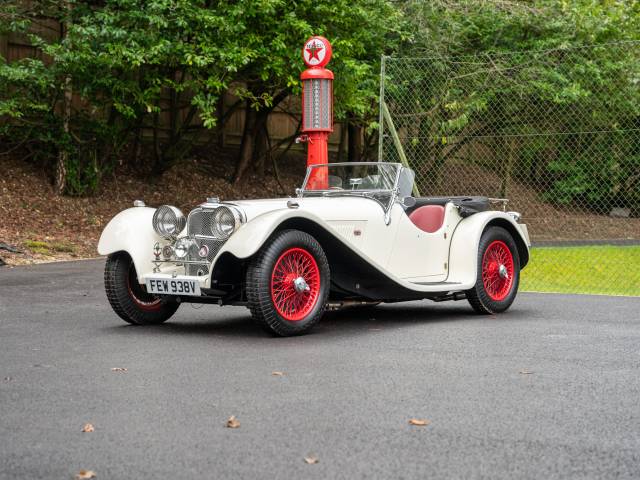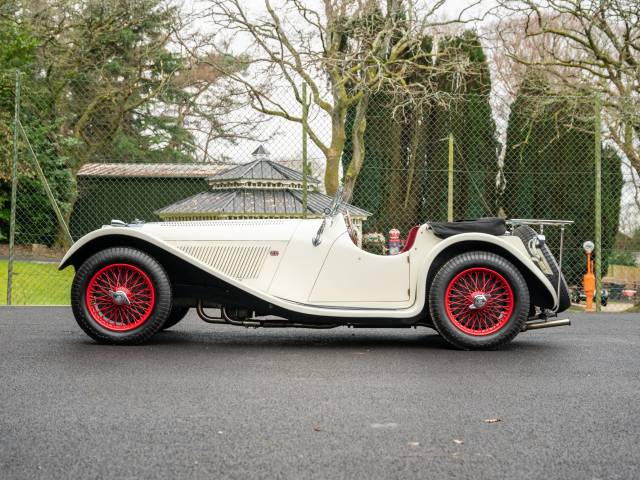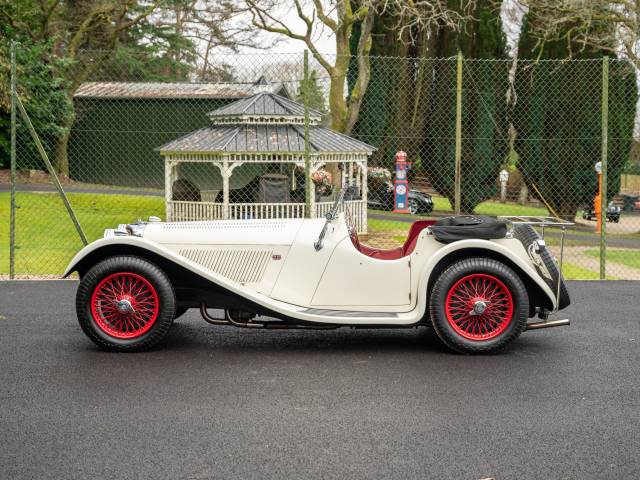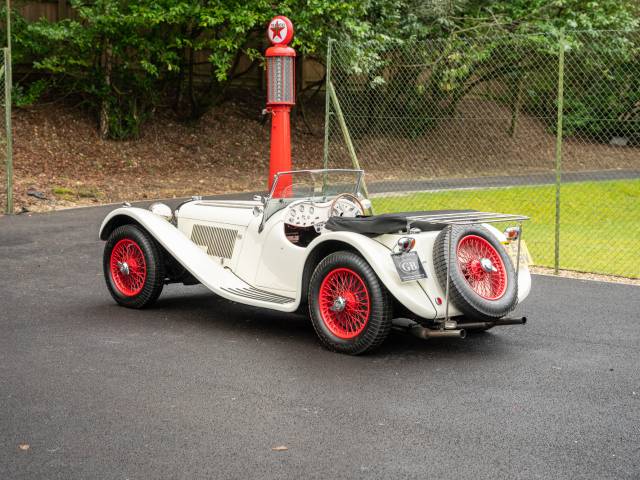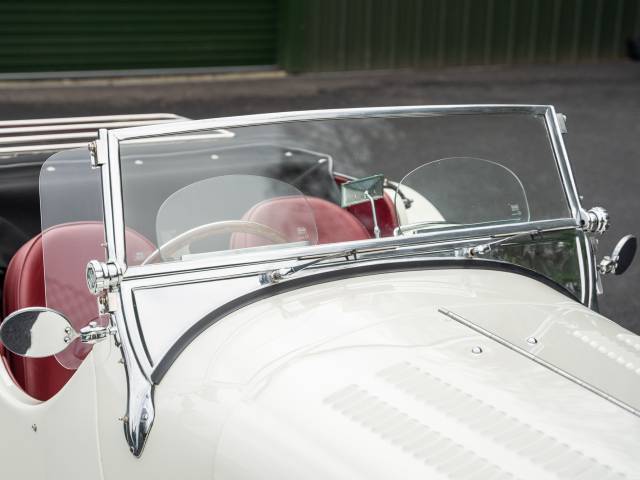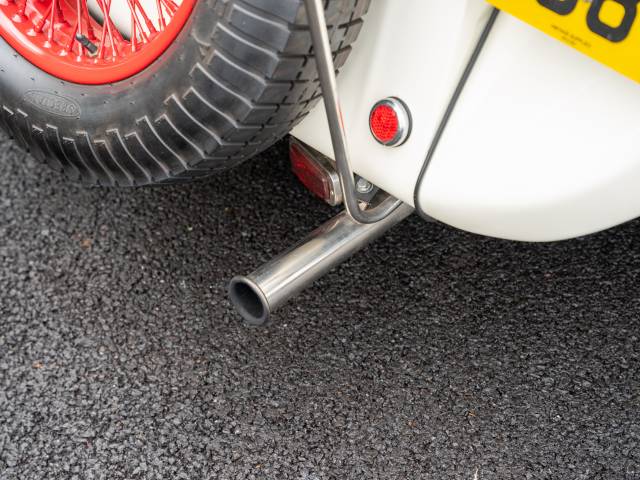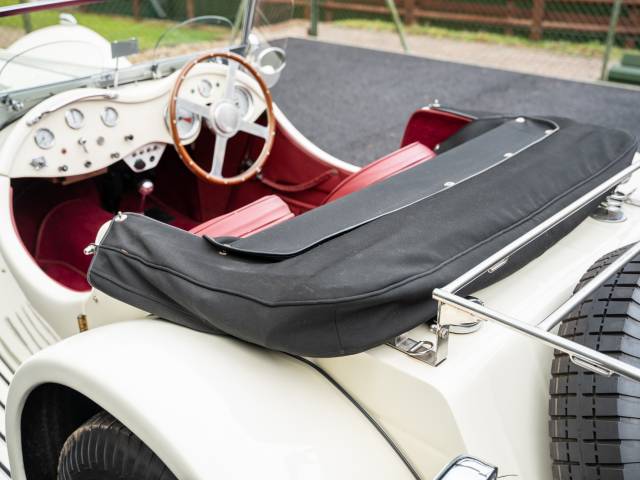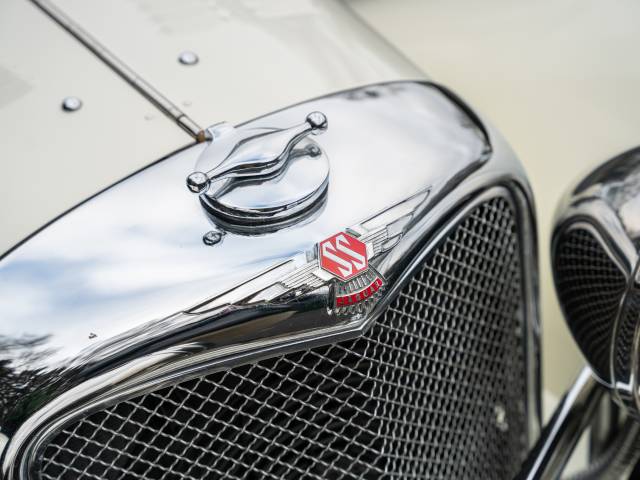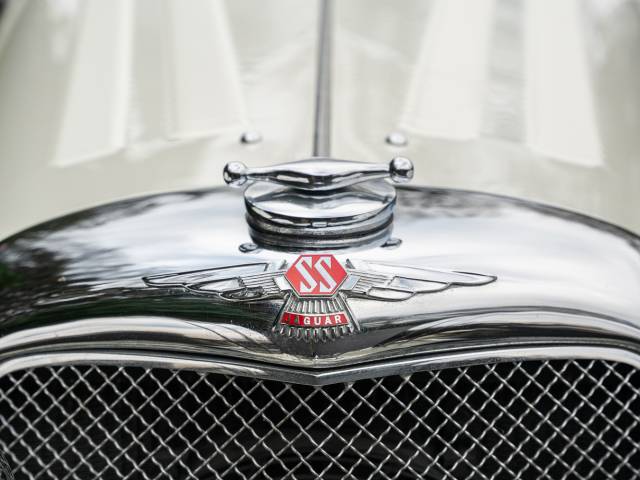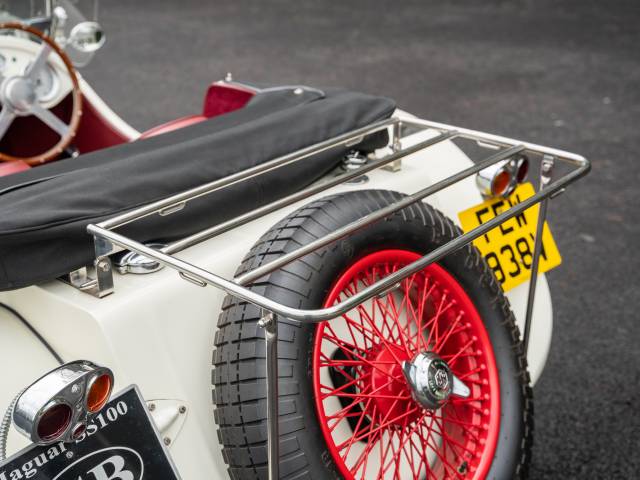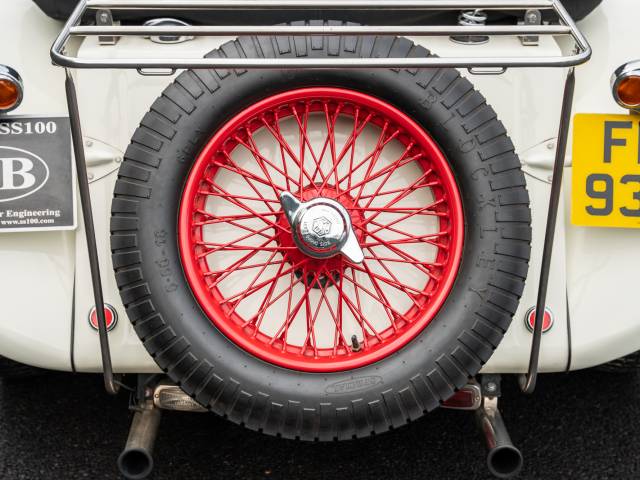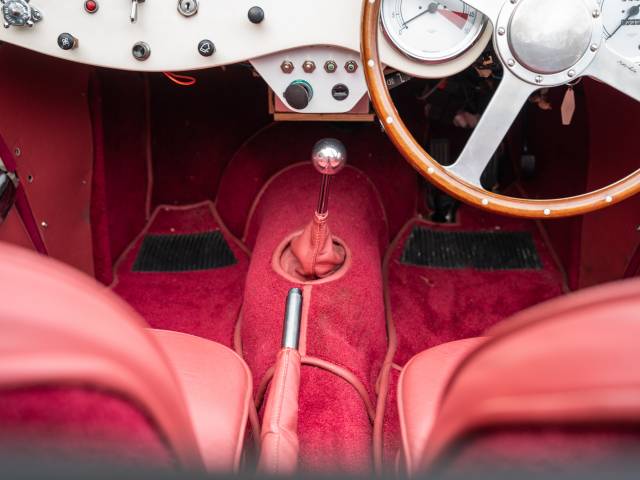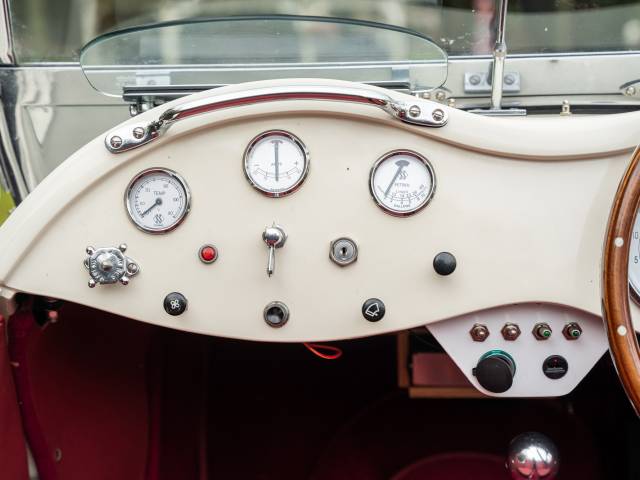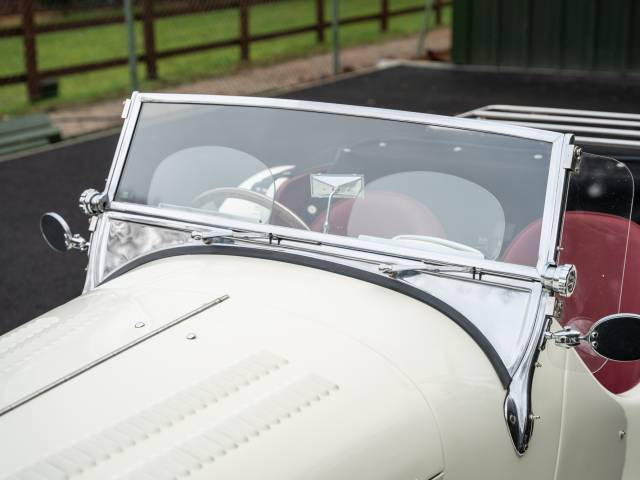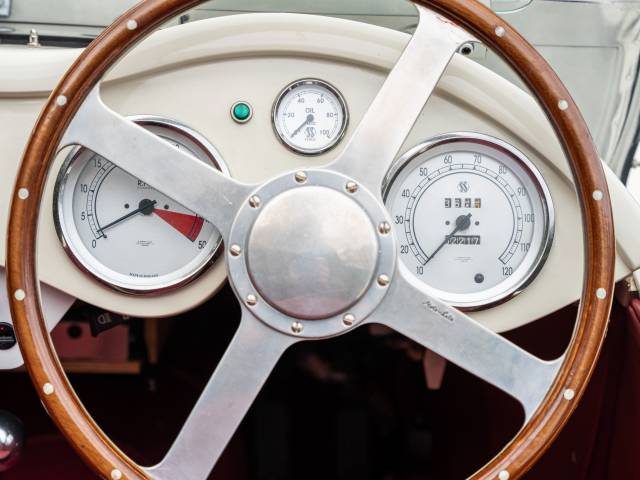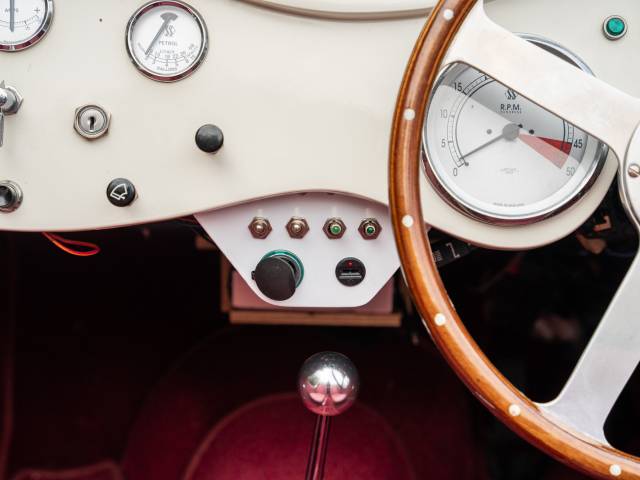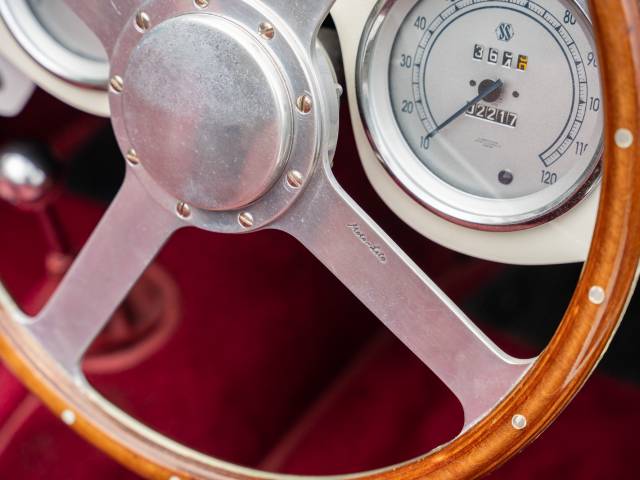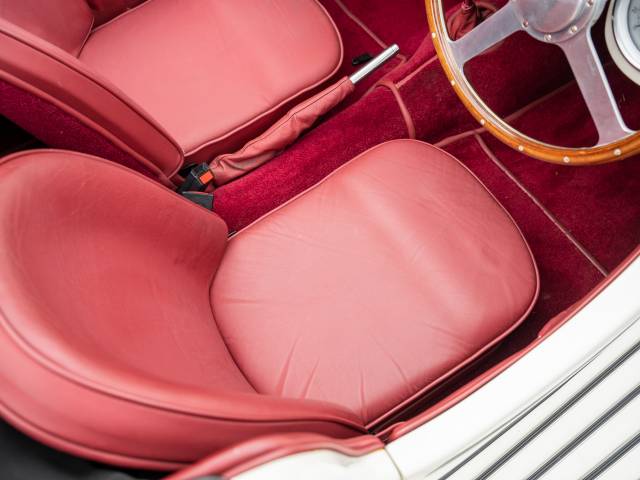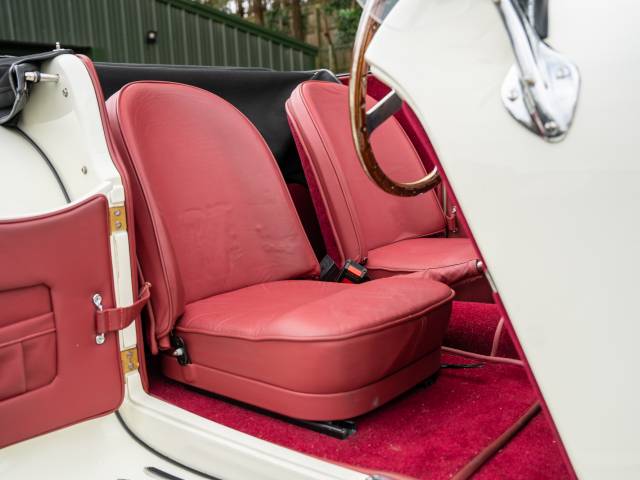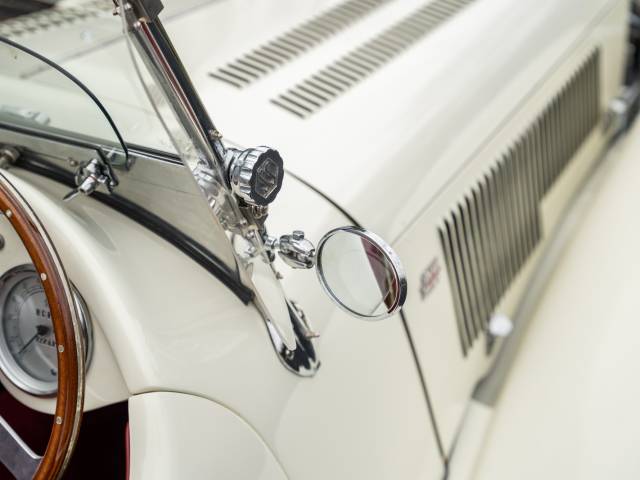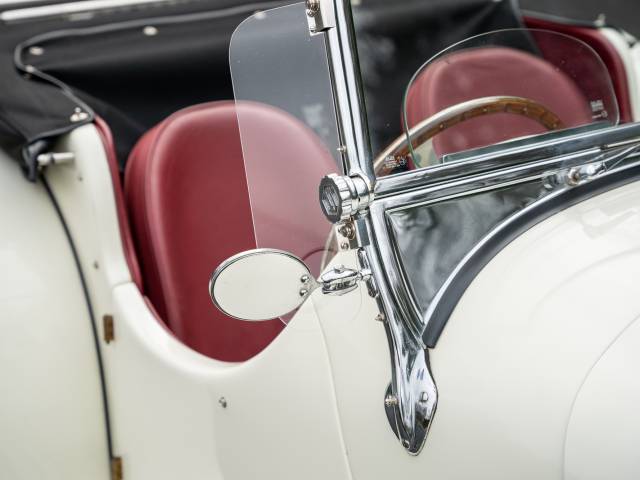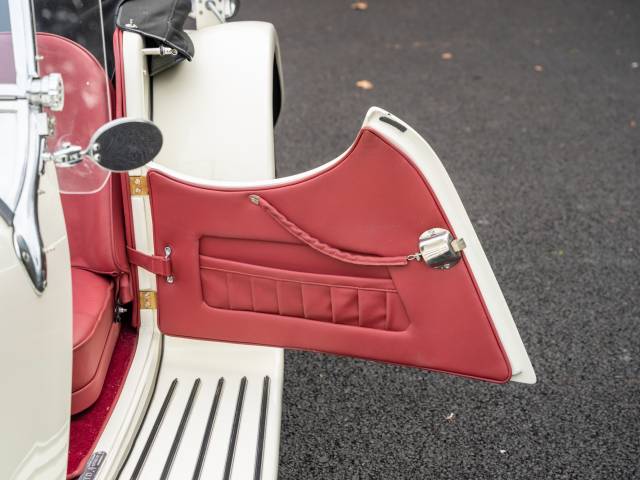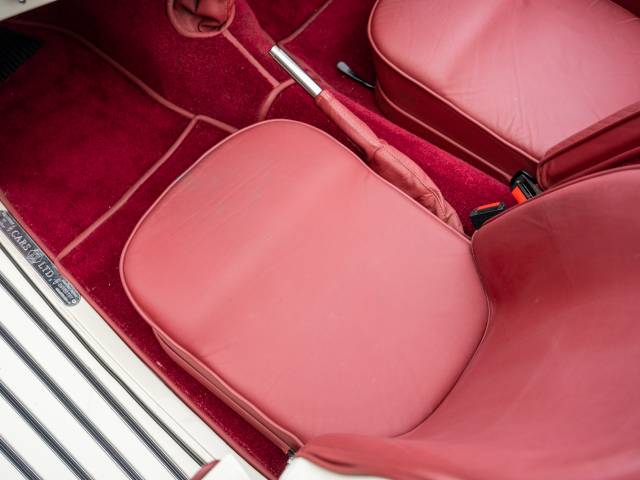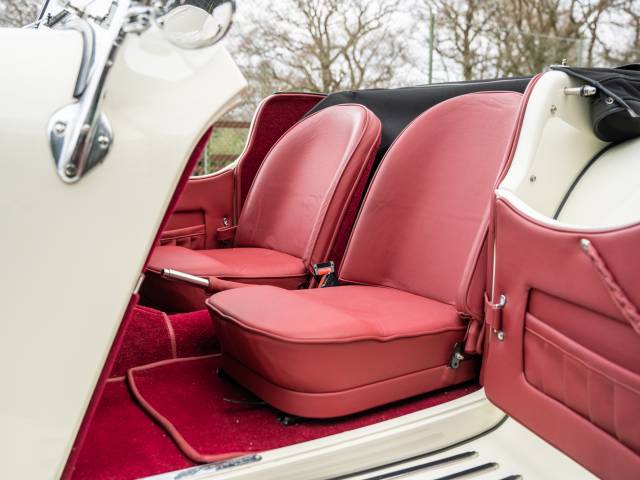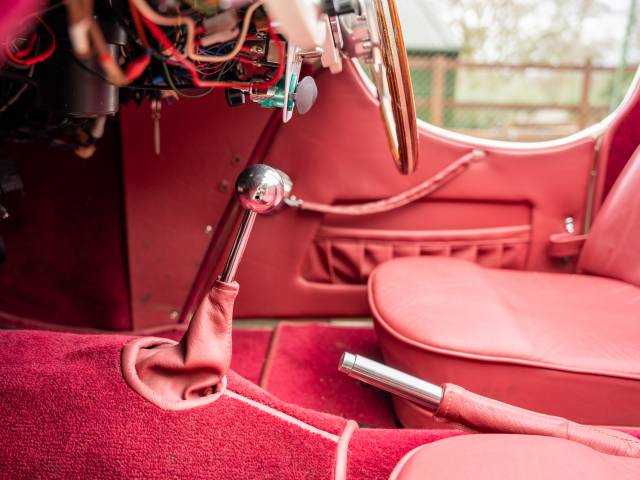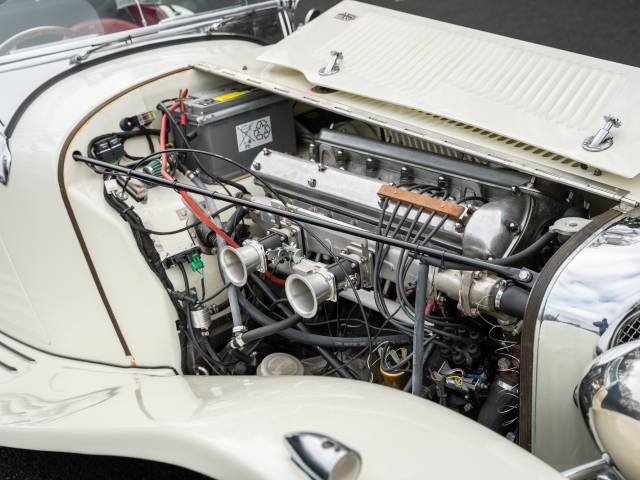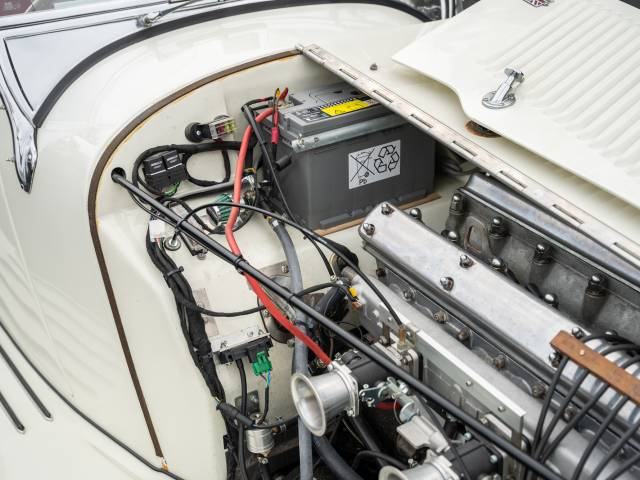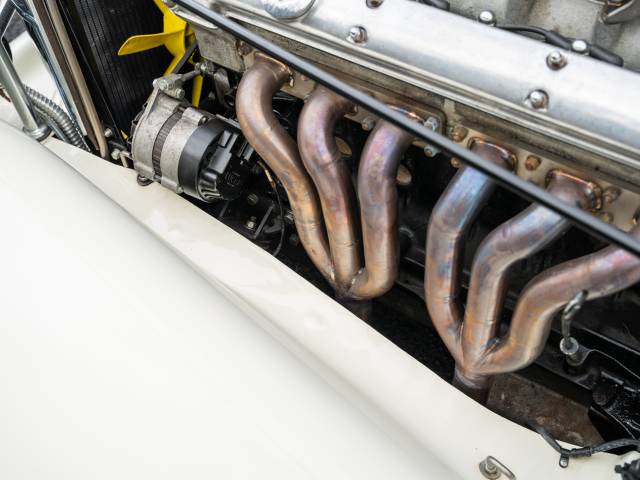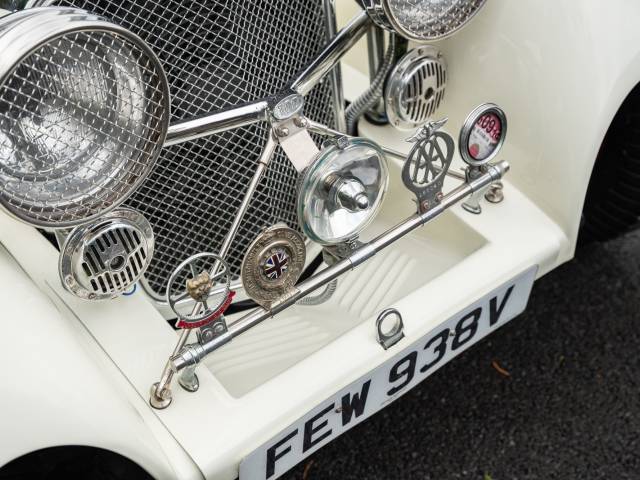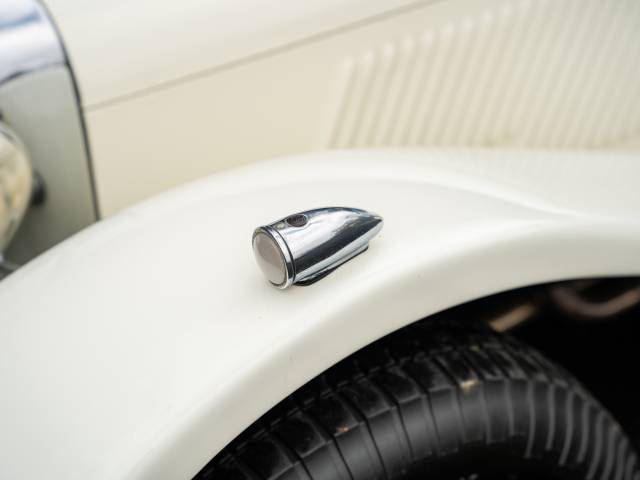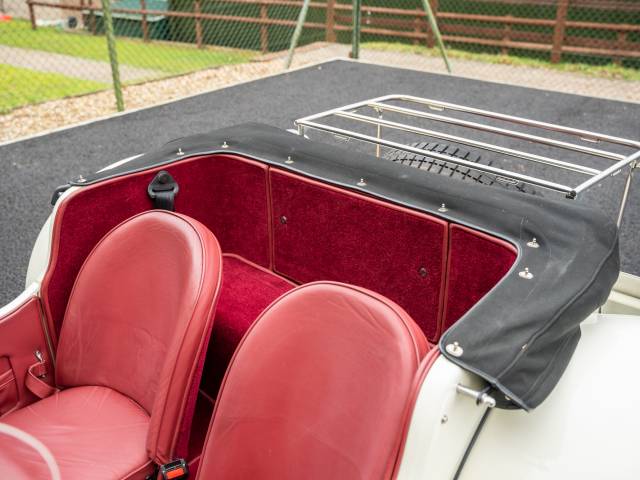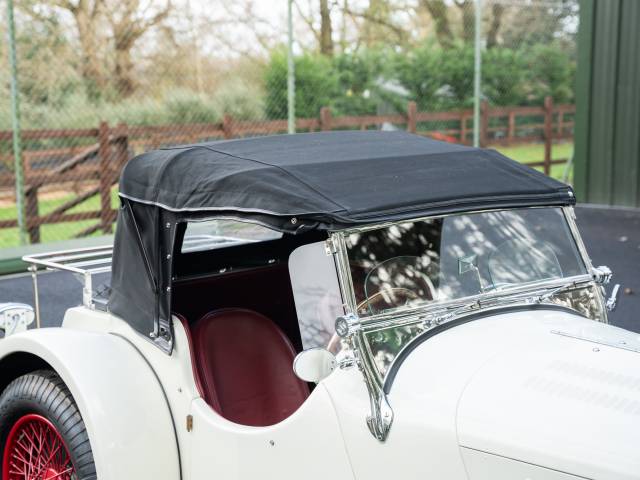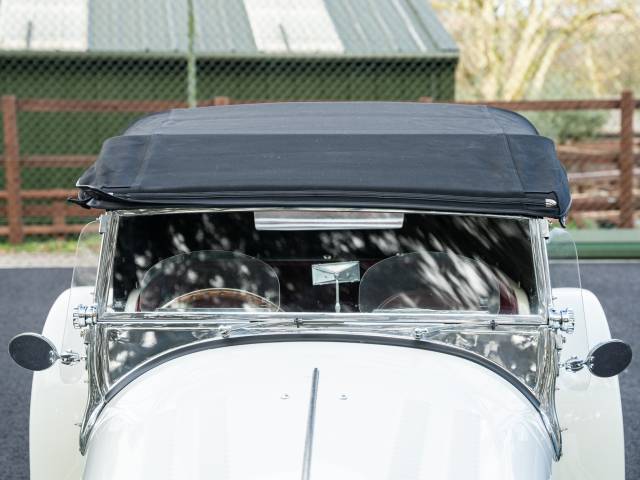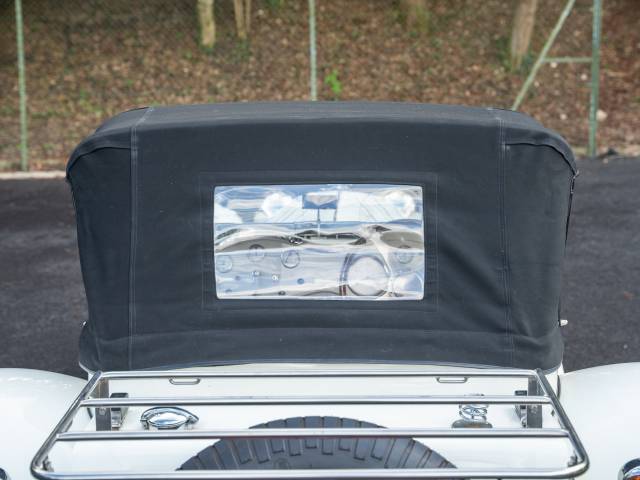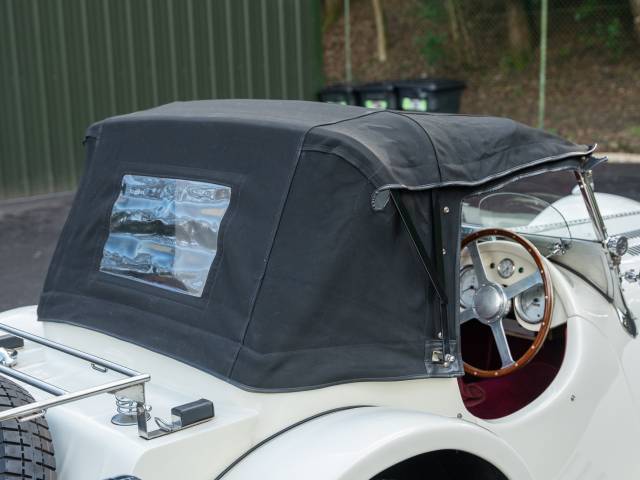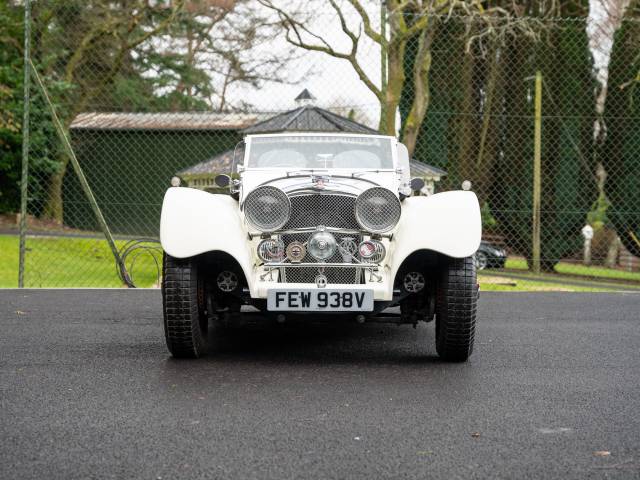 1979 Jaguar SS100 Replica
Dealer

away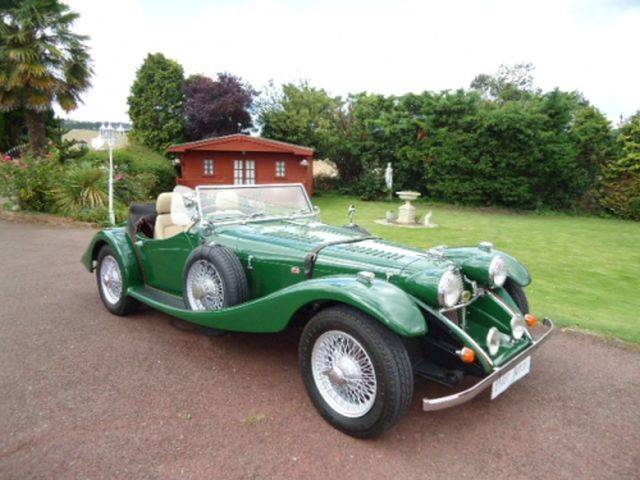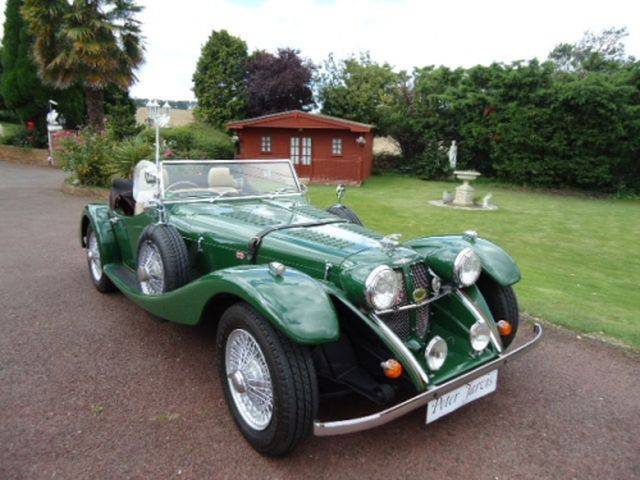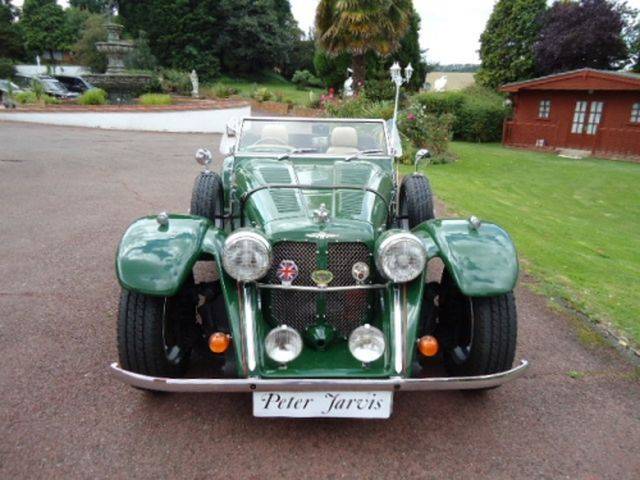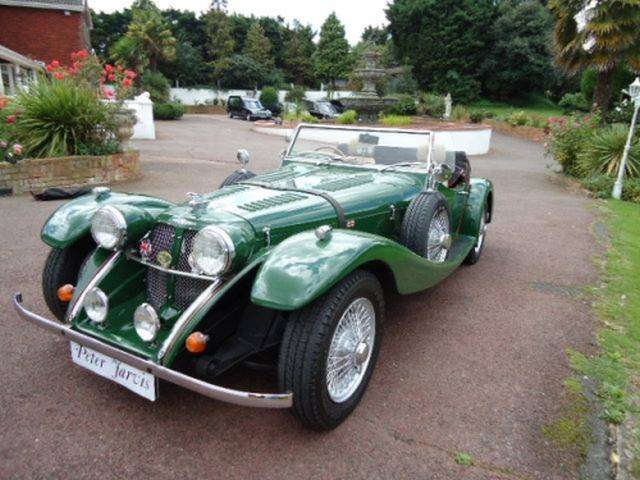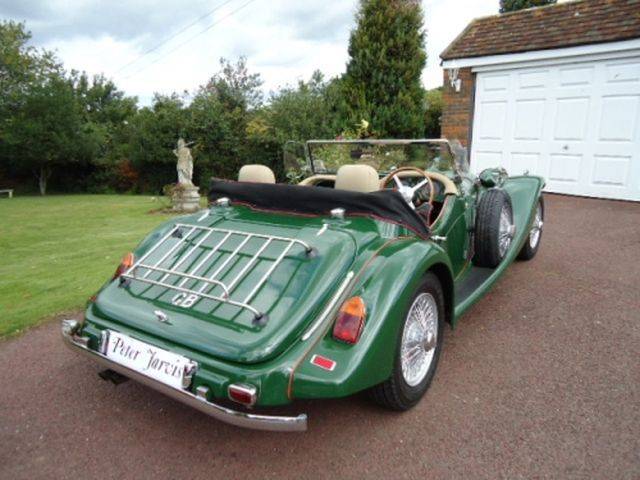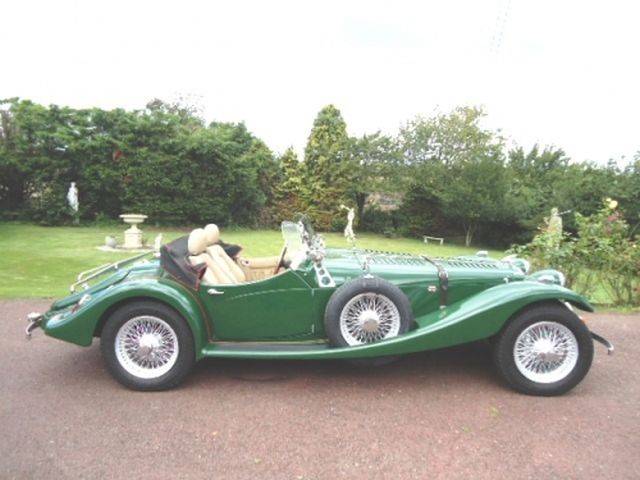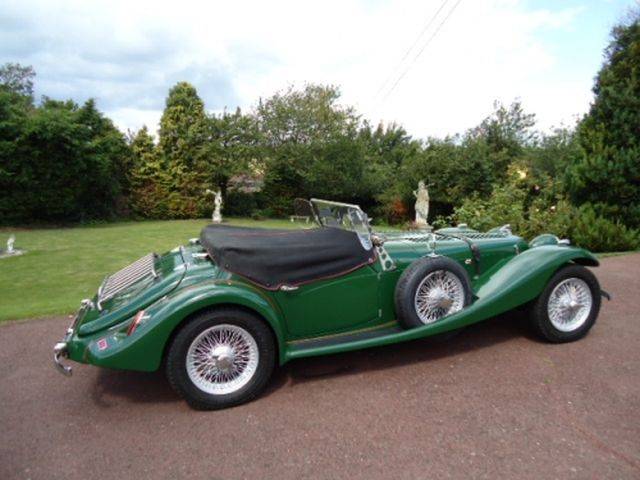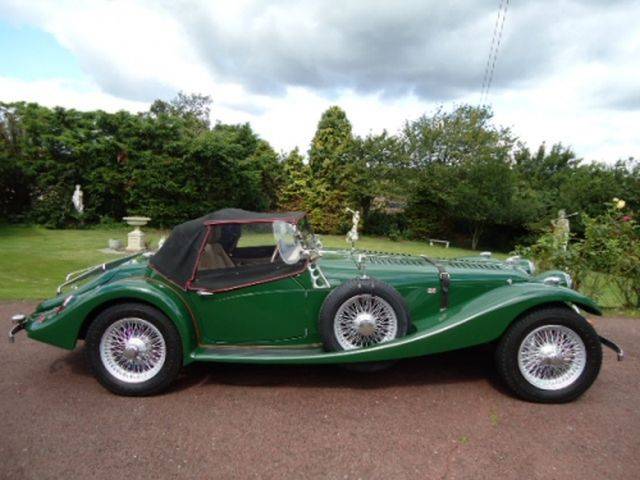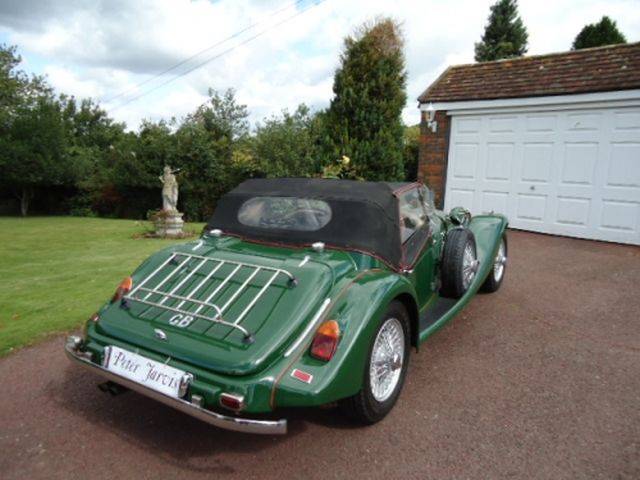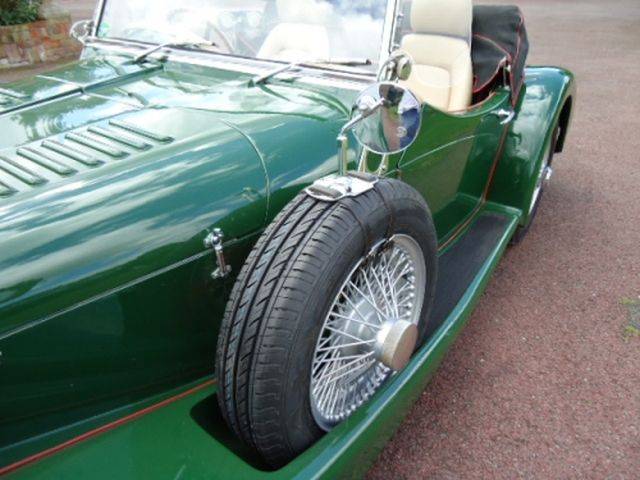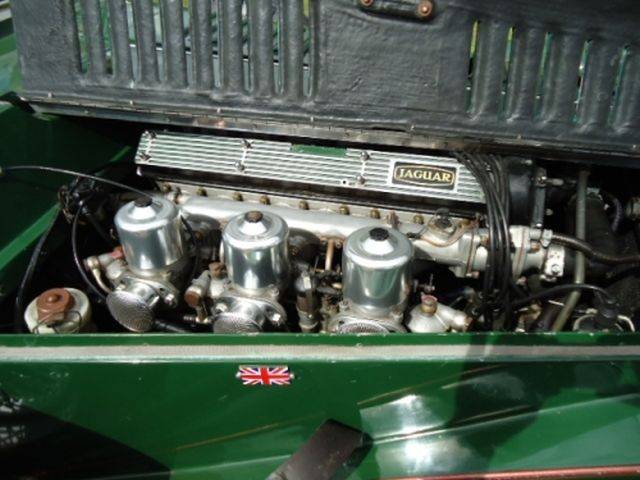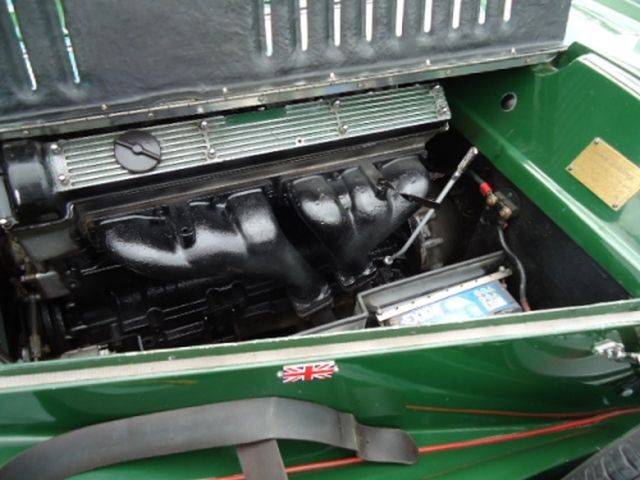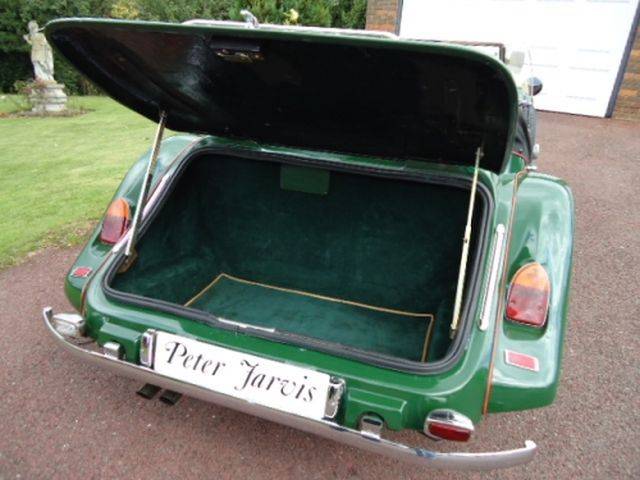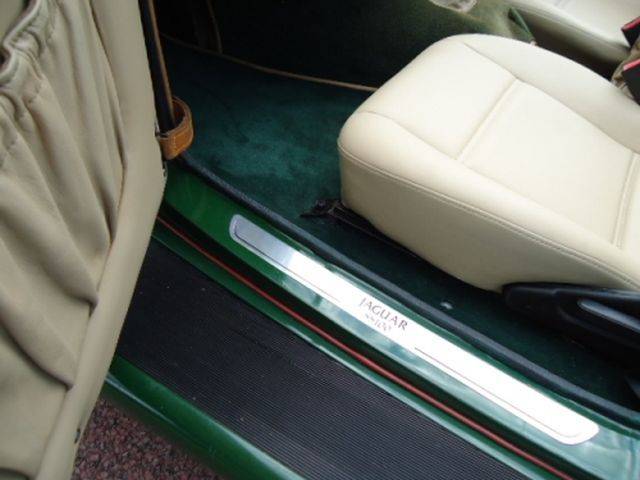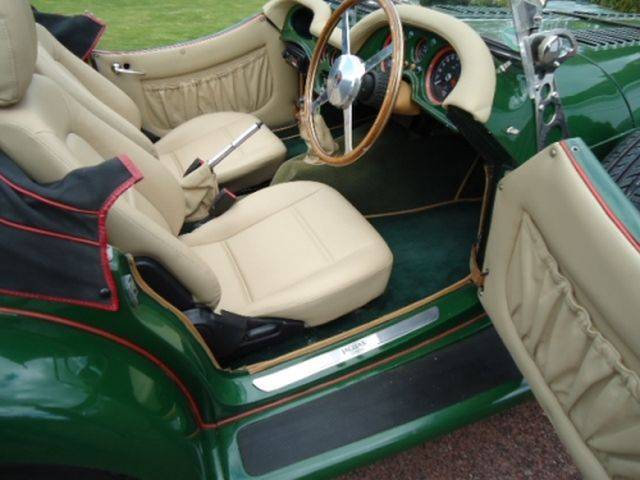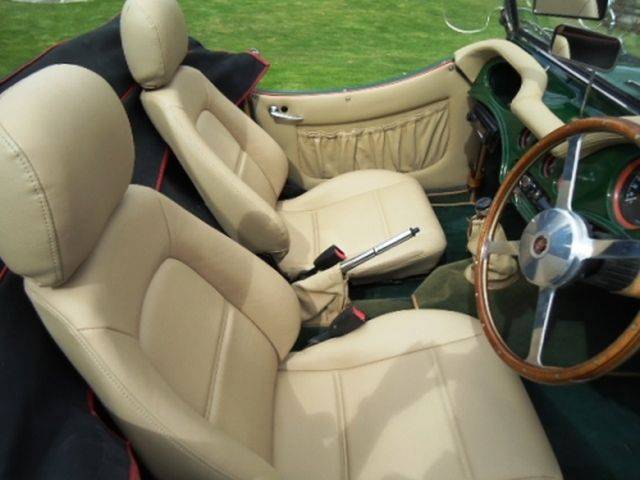 Adams coach builders '85
Dealer

away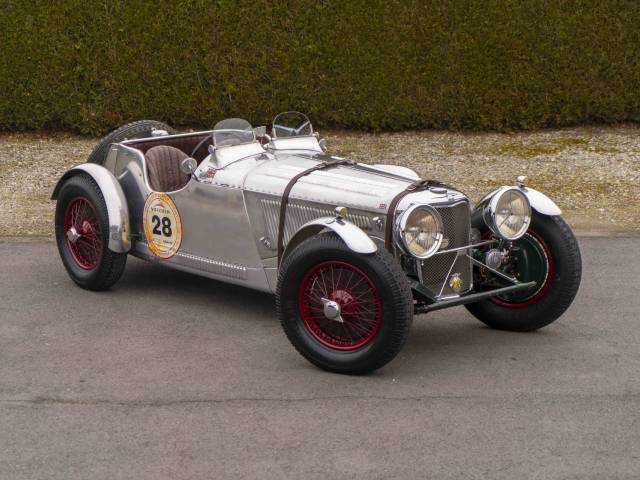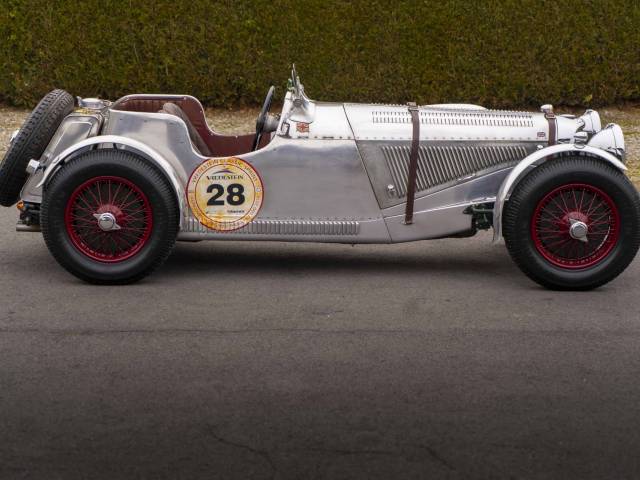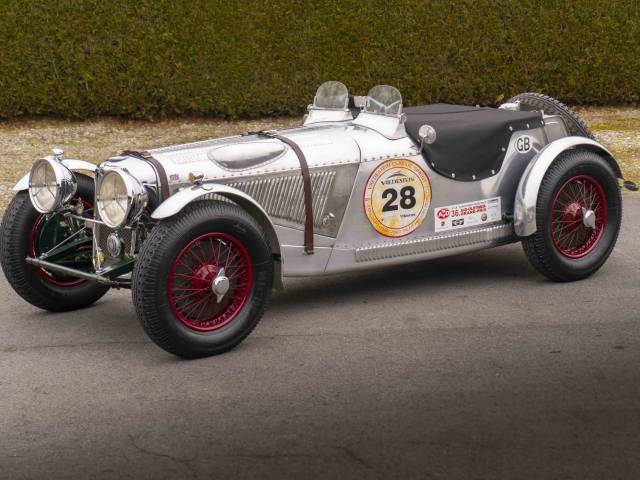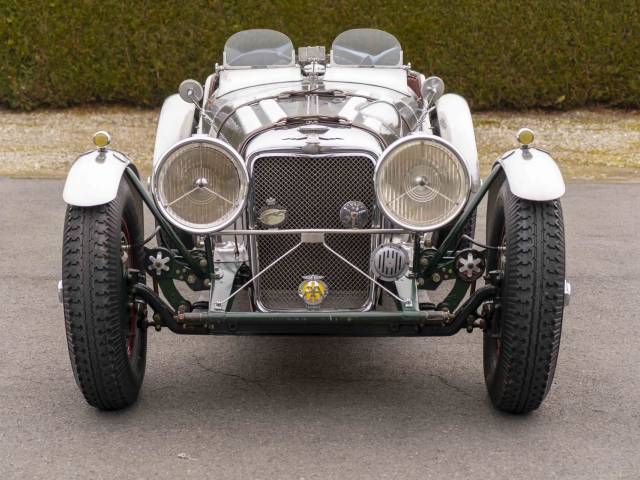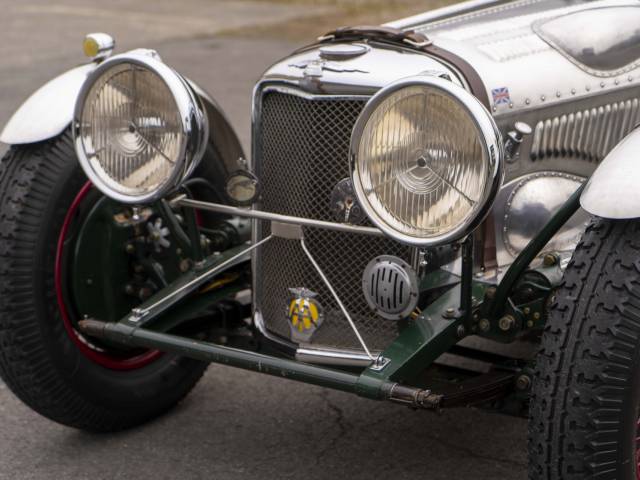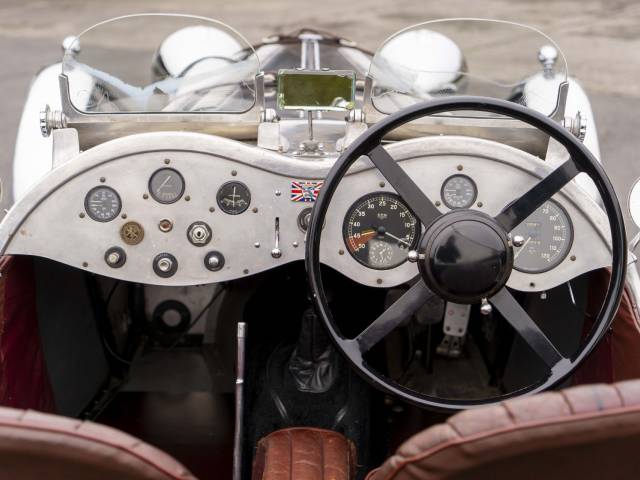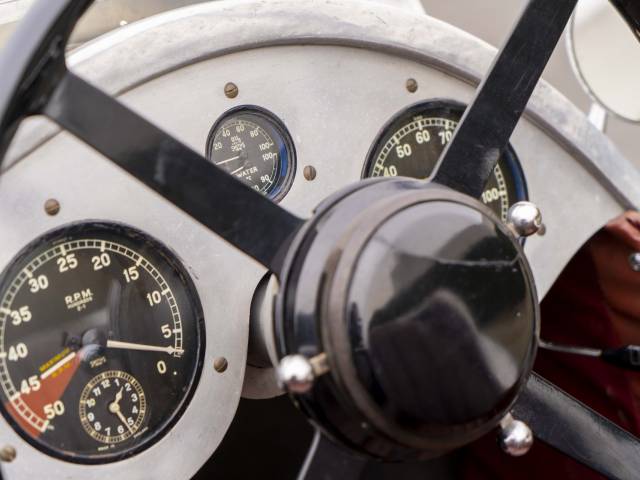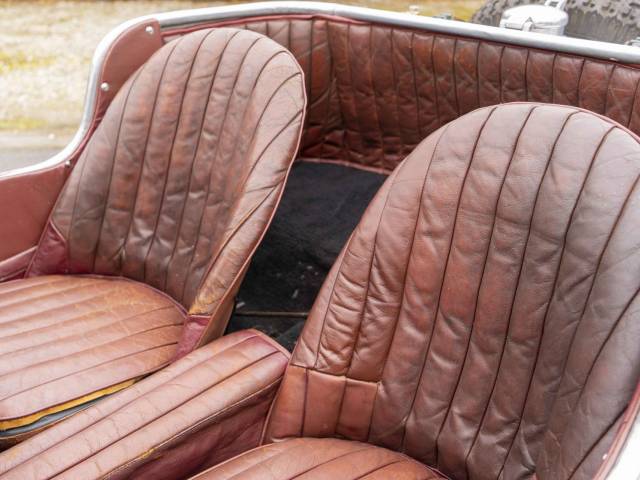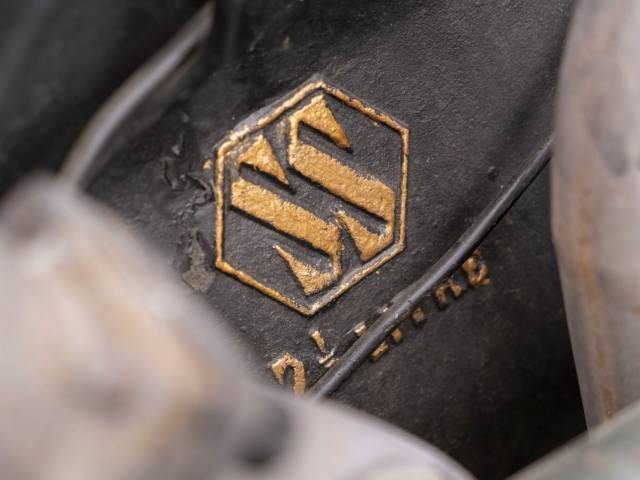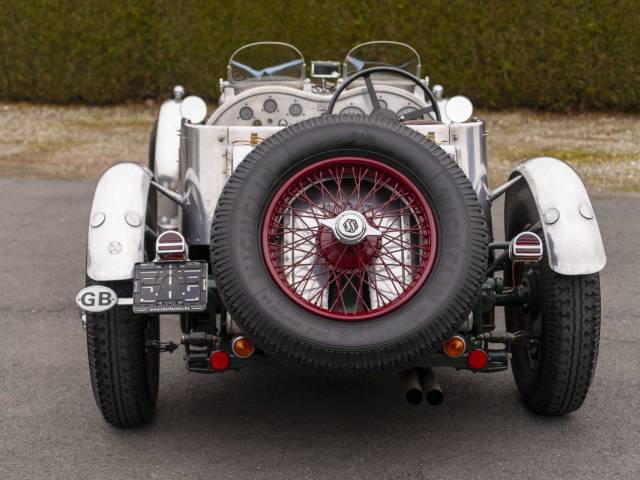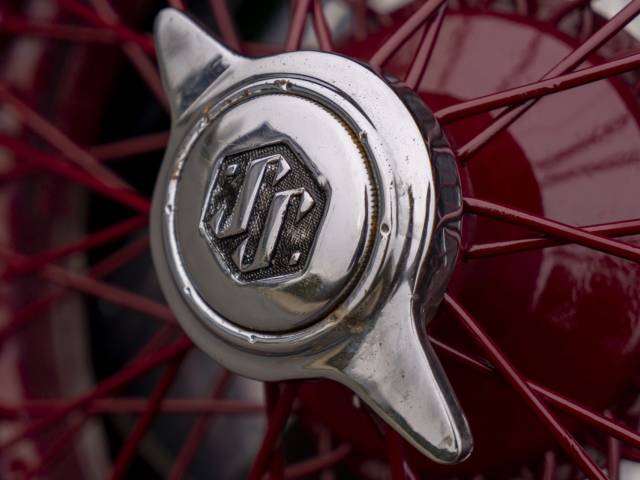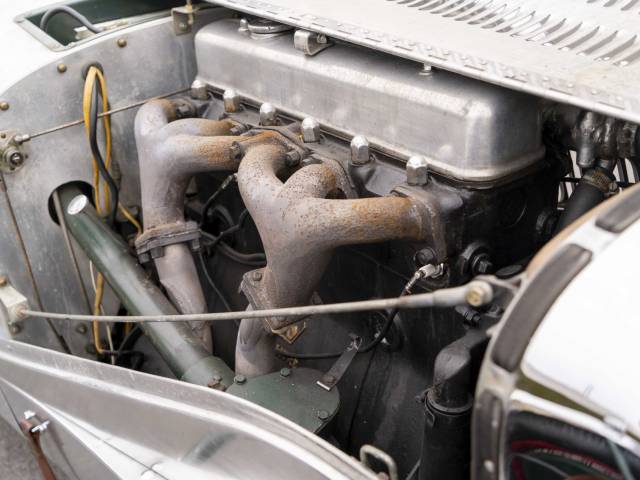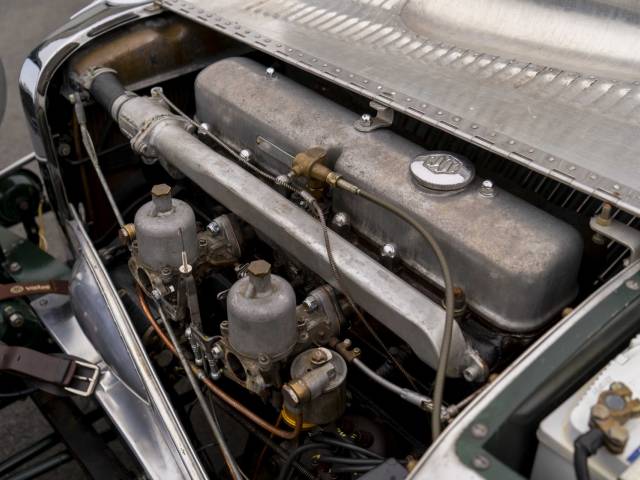 SS90 Special
Dealer

away
Mille Miglia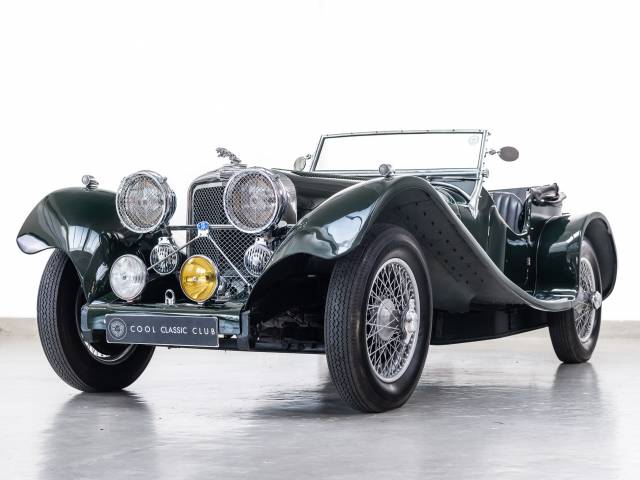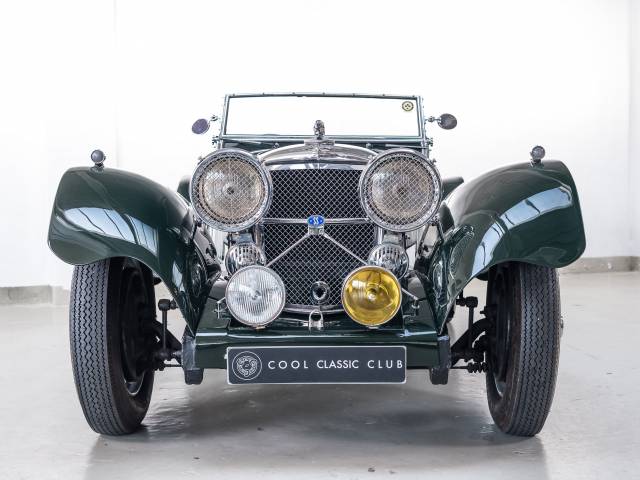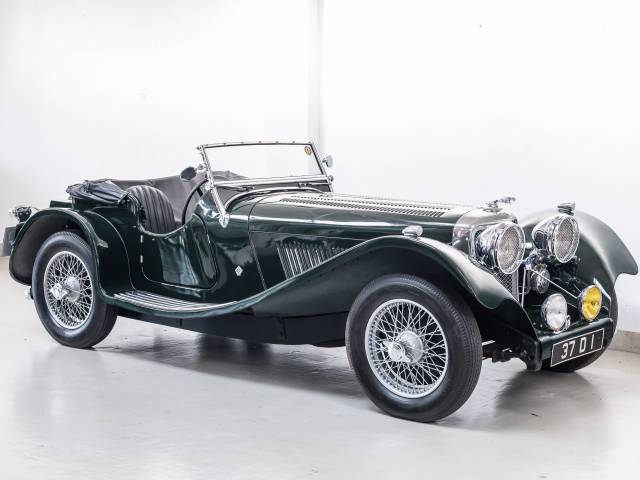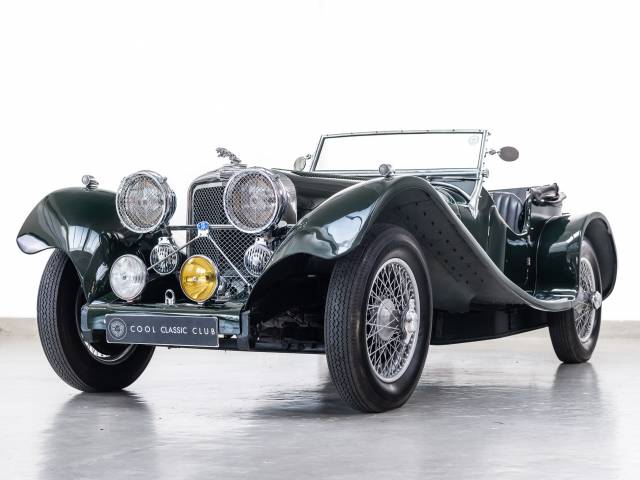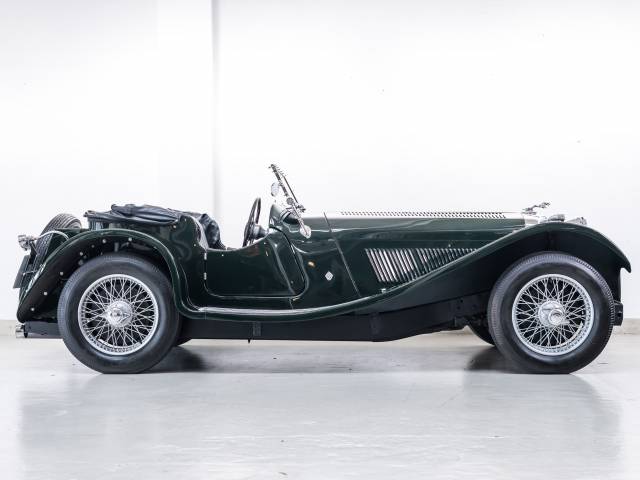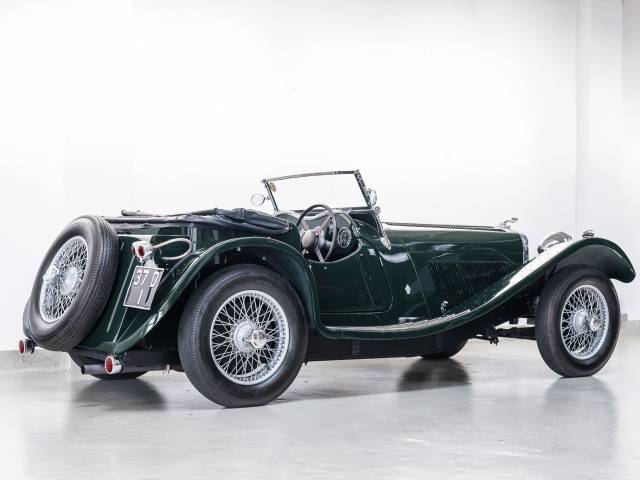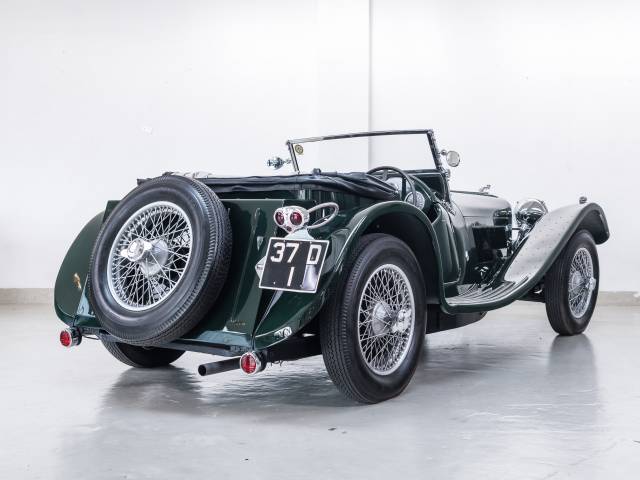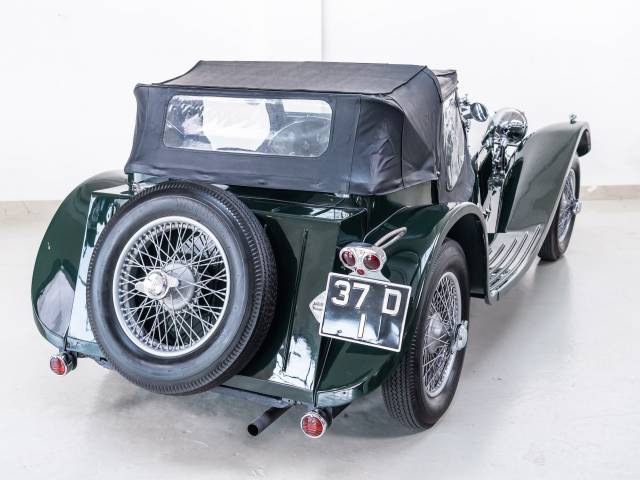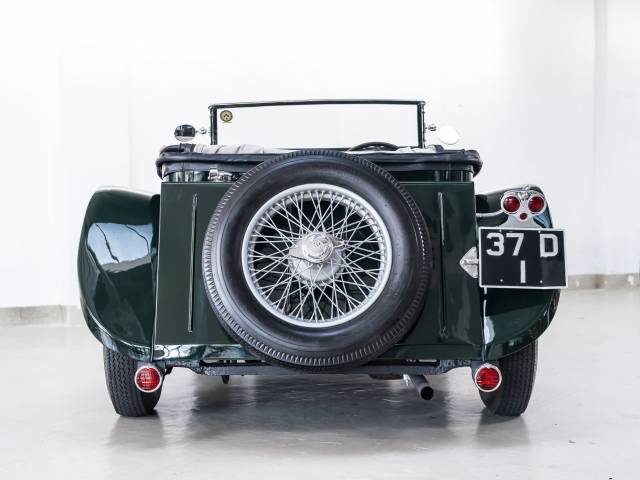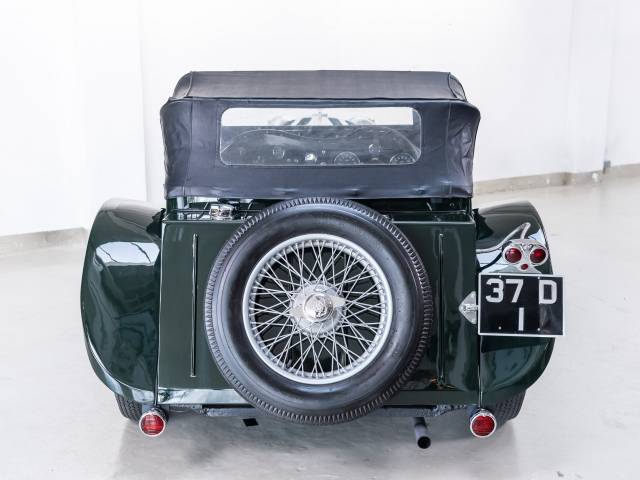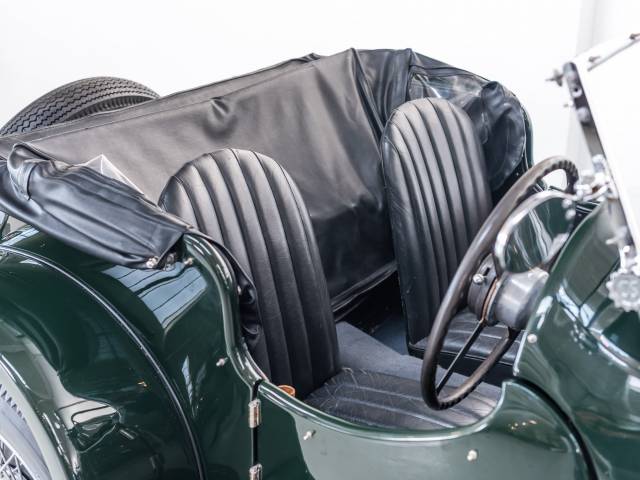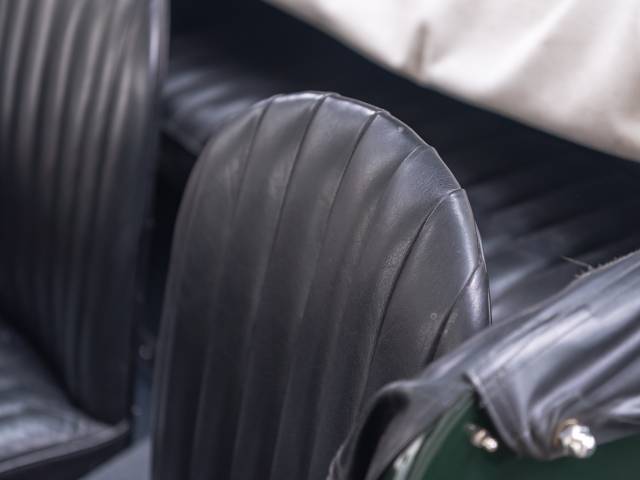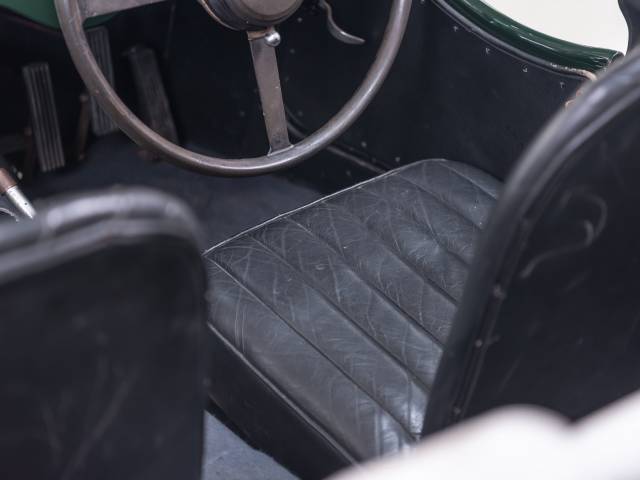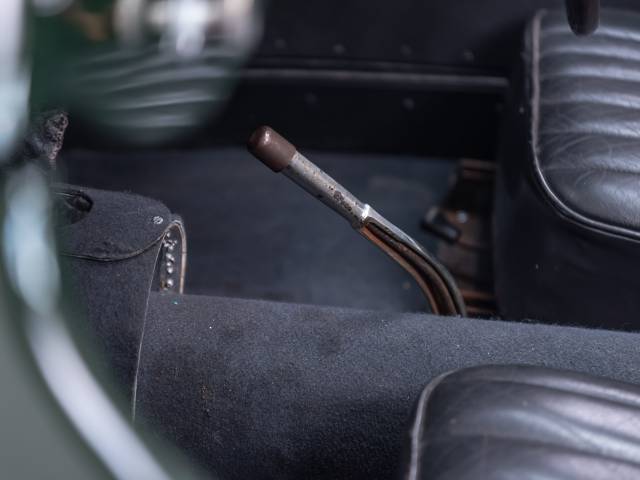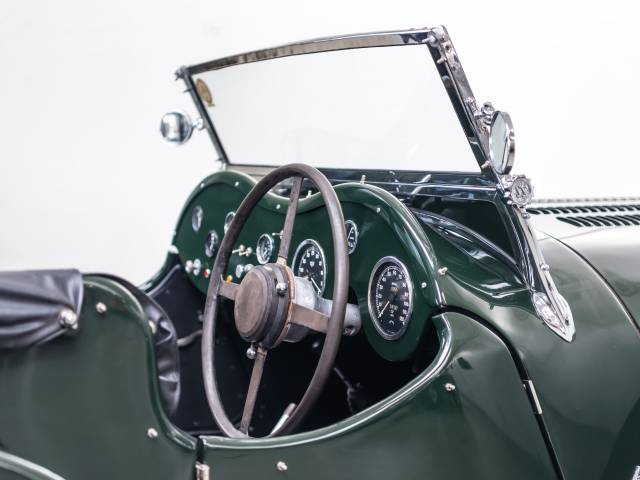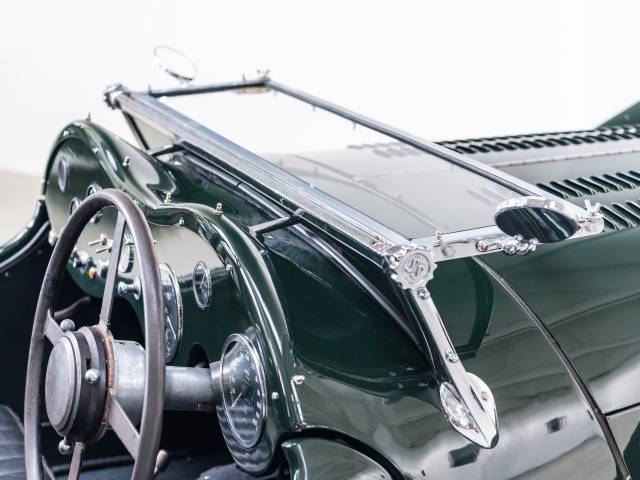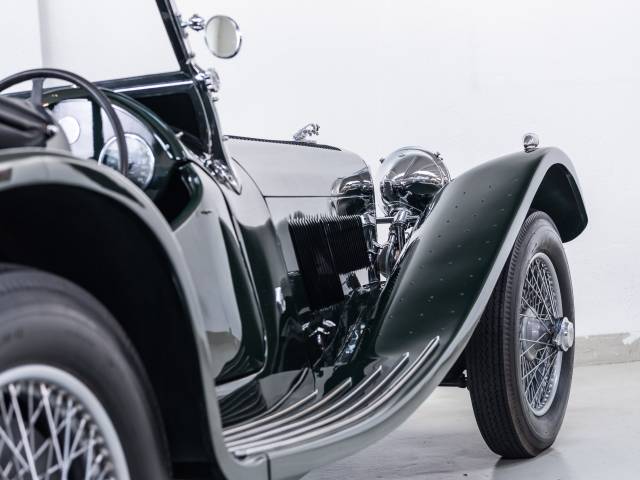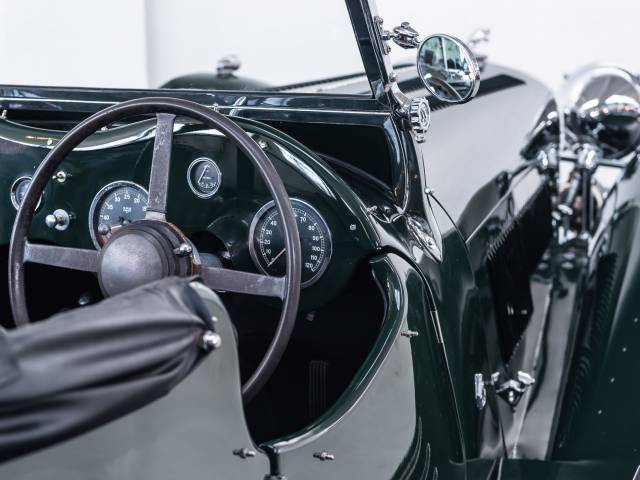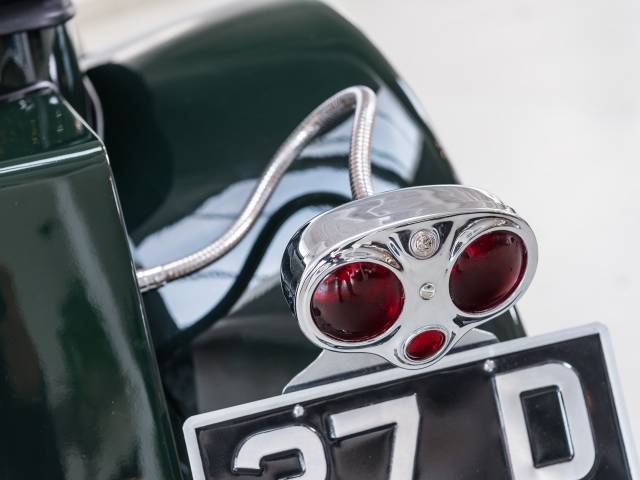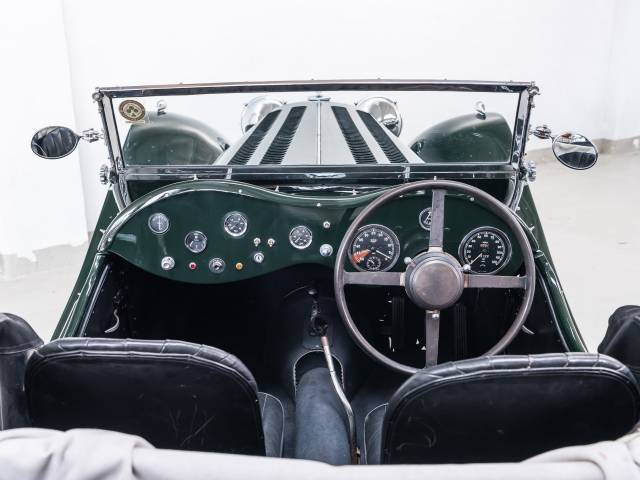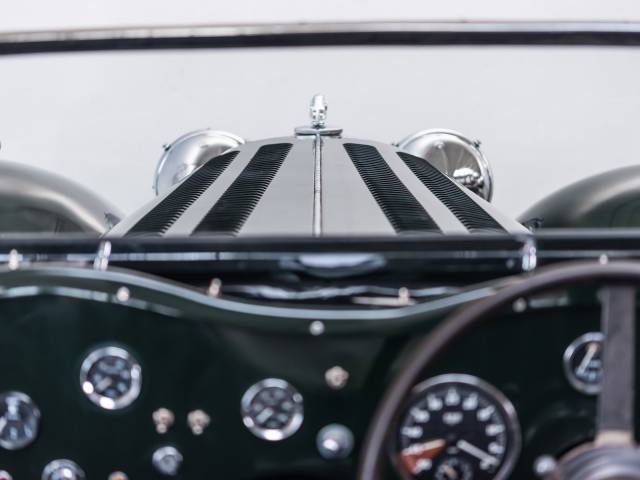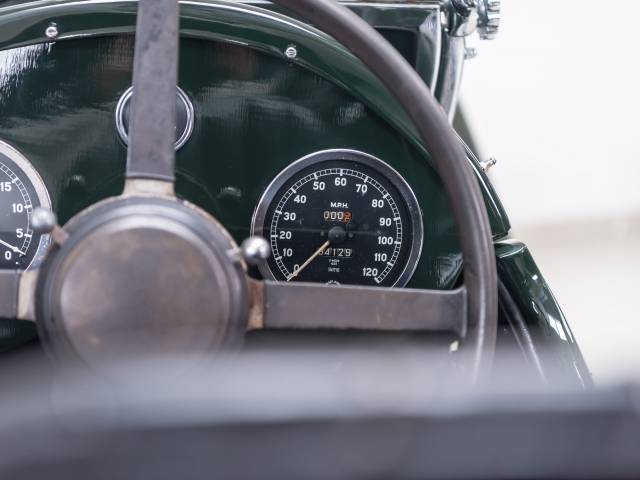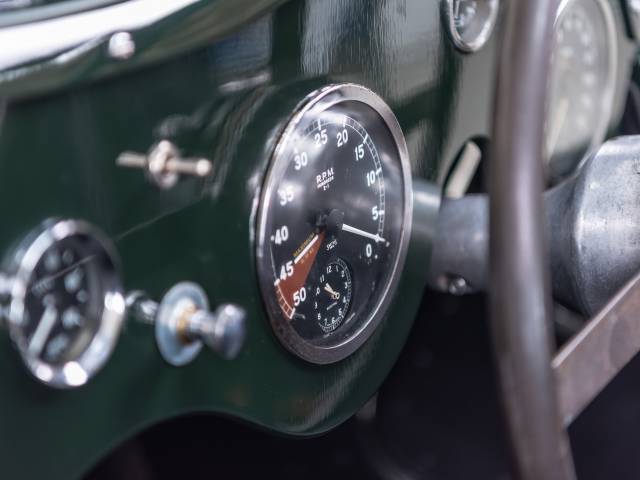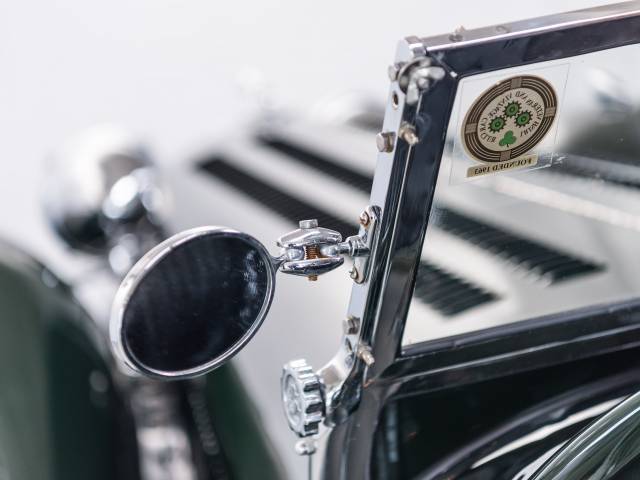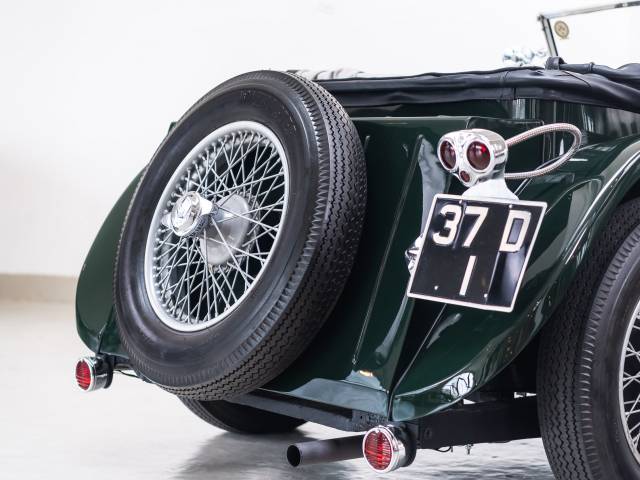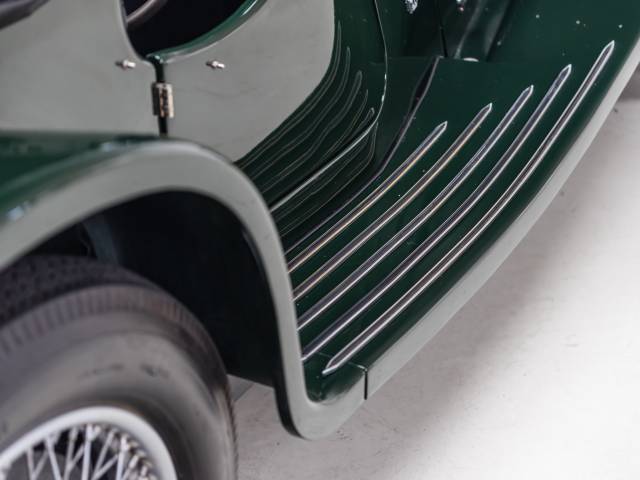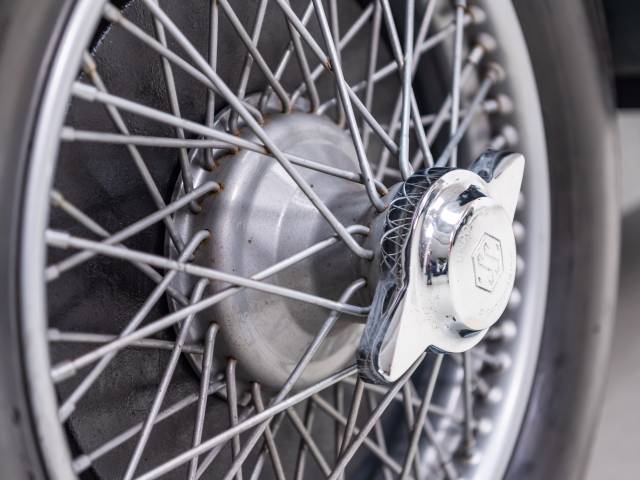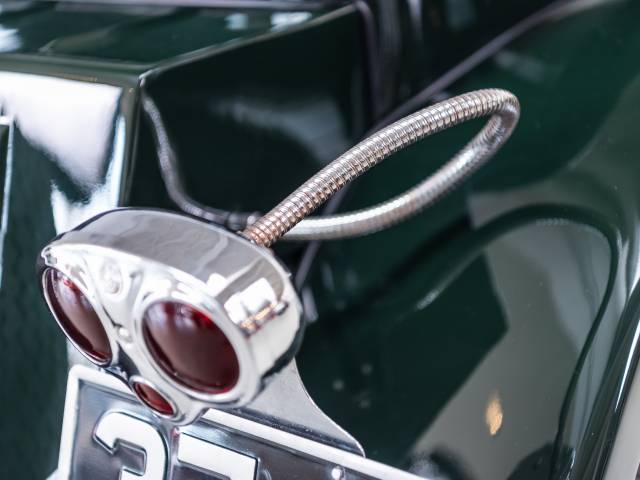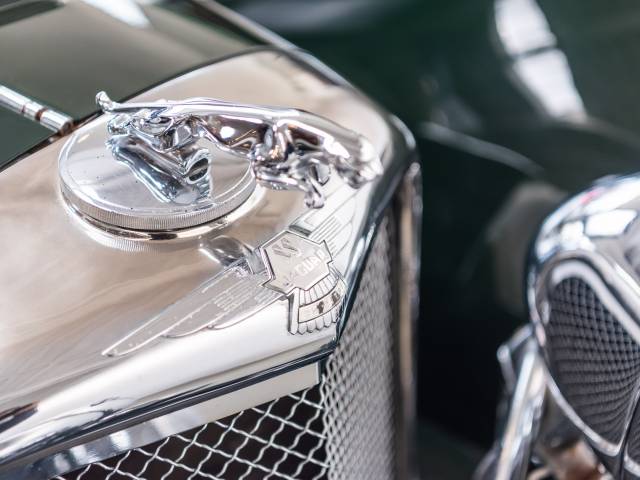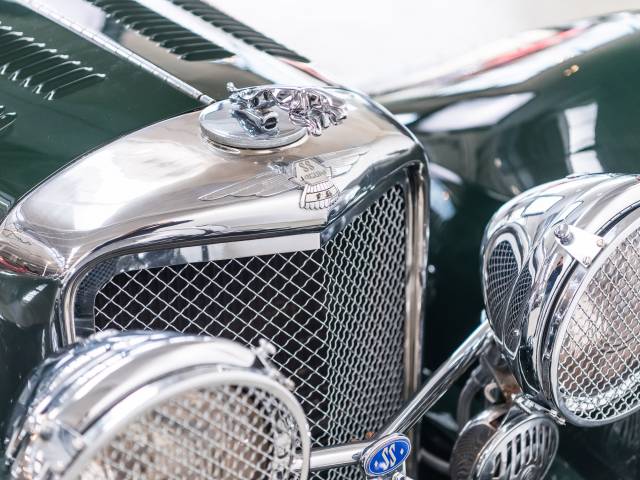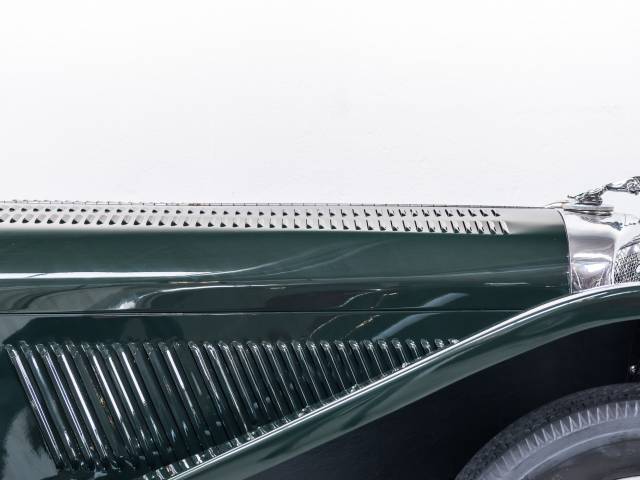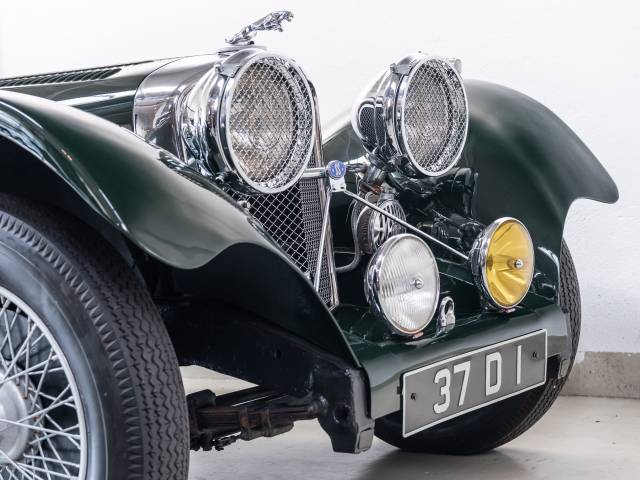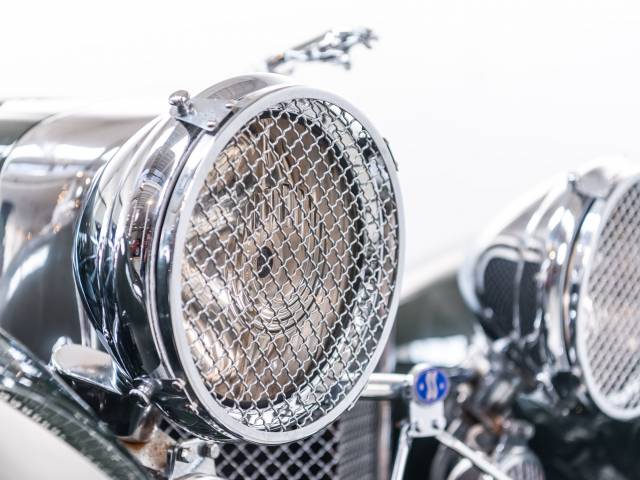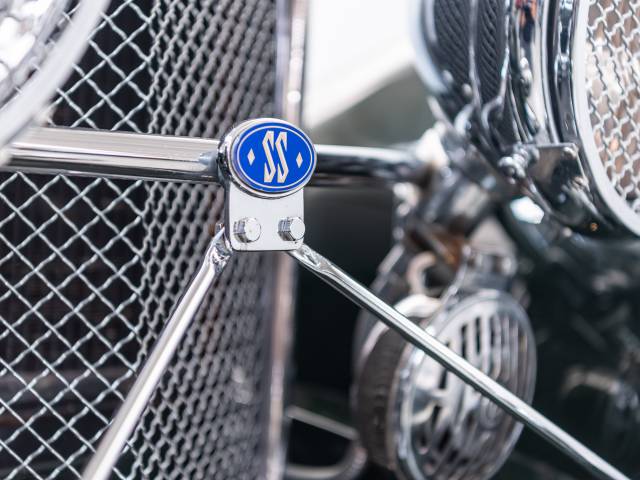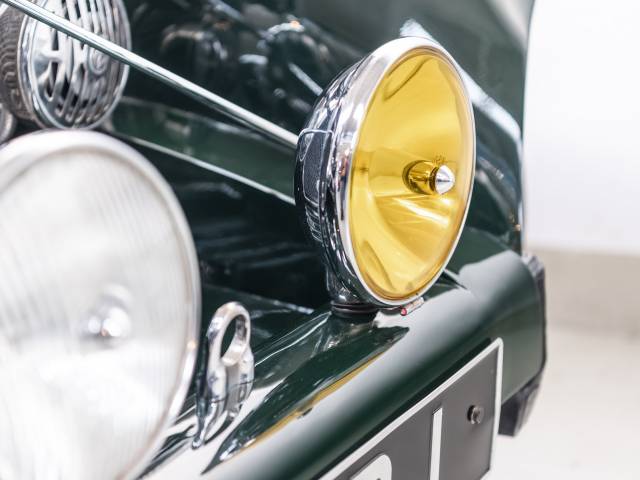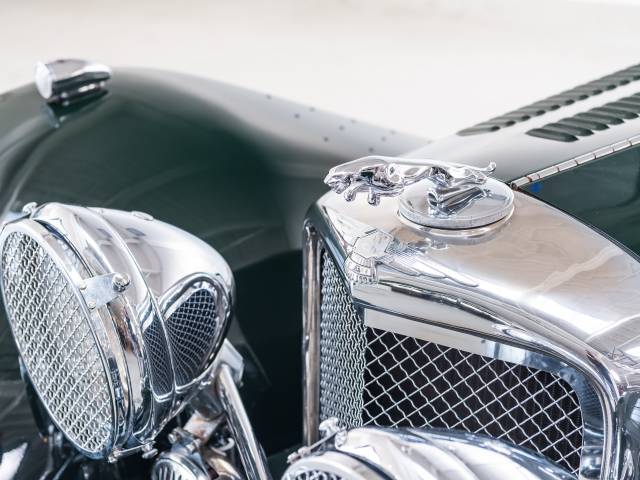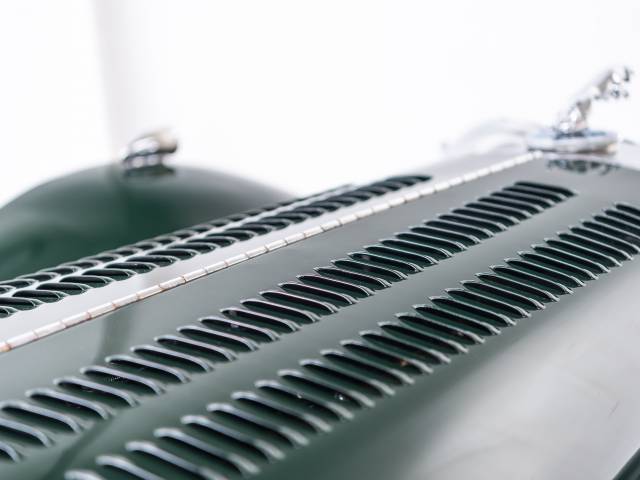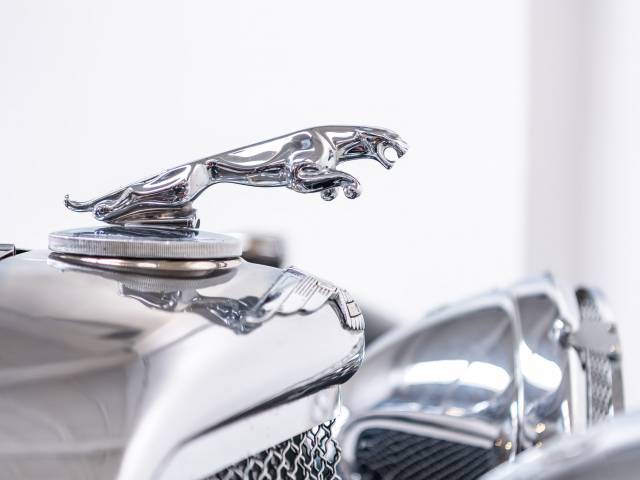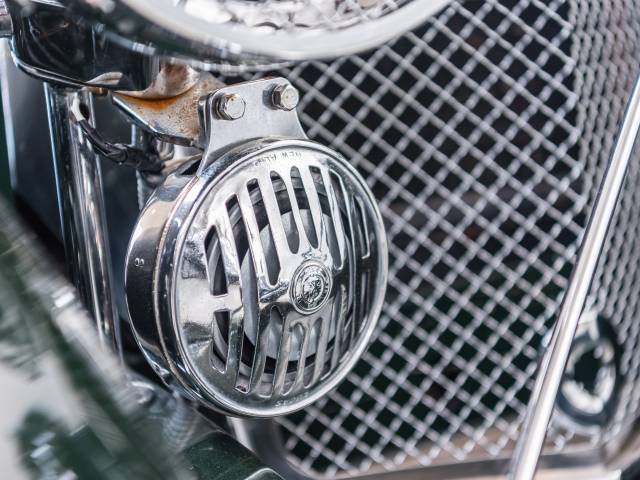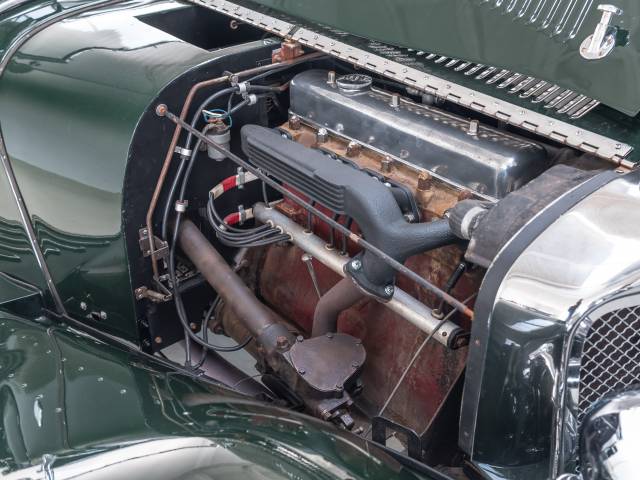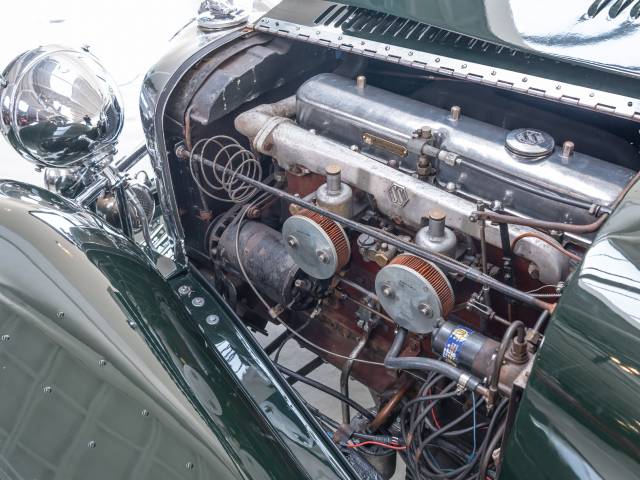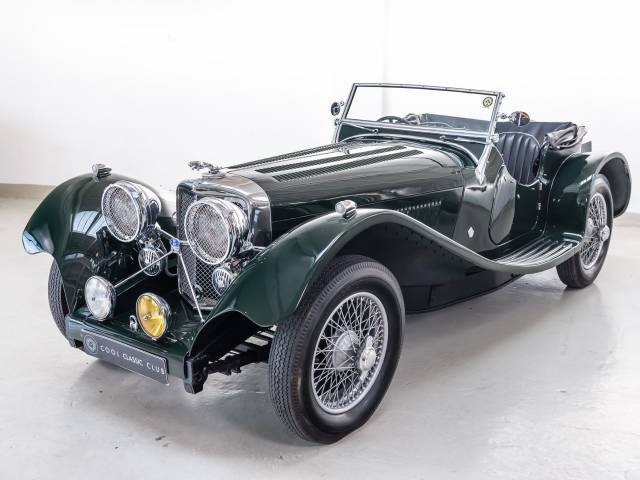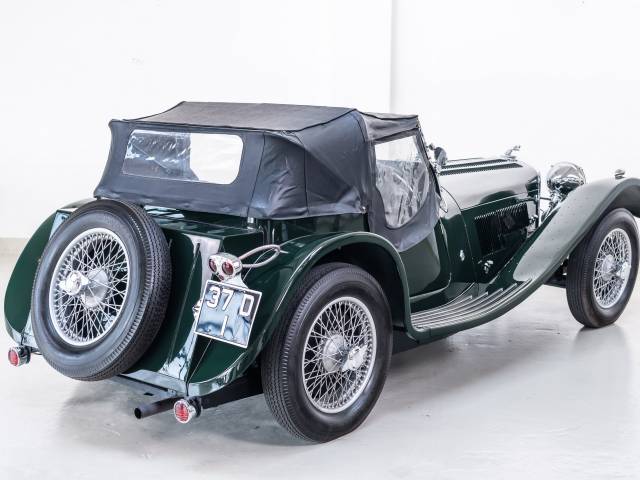 Restored by Bas Jansen - Full Matching -
Dealer

away
Mille Miglia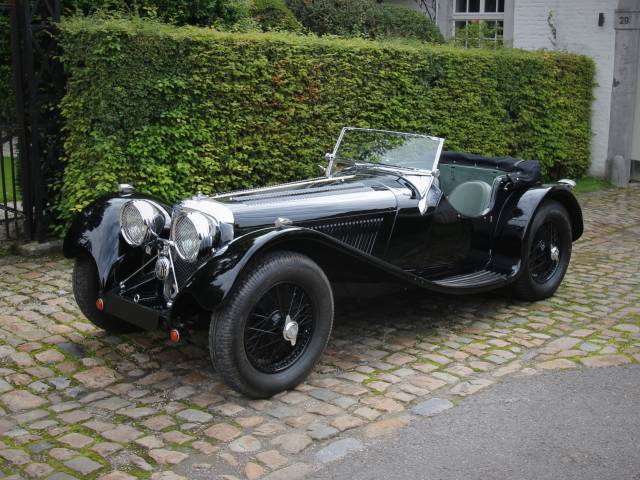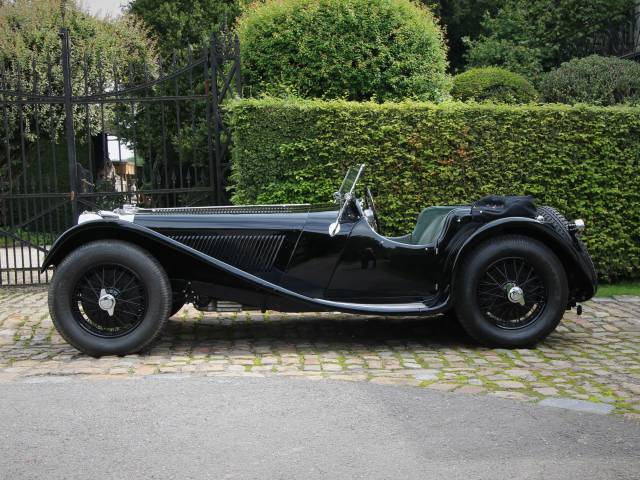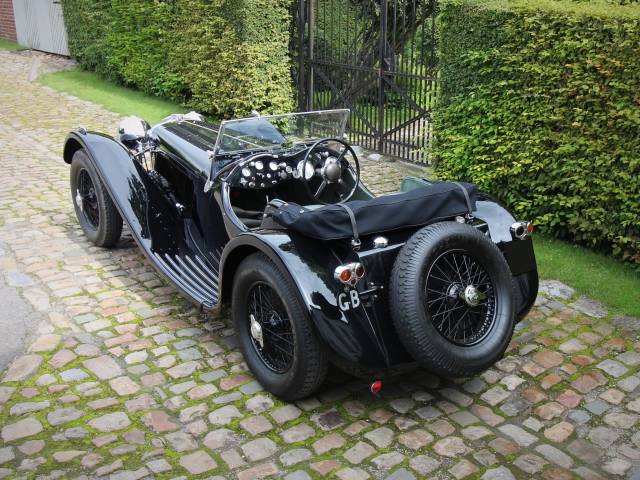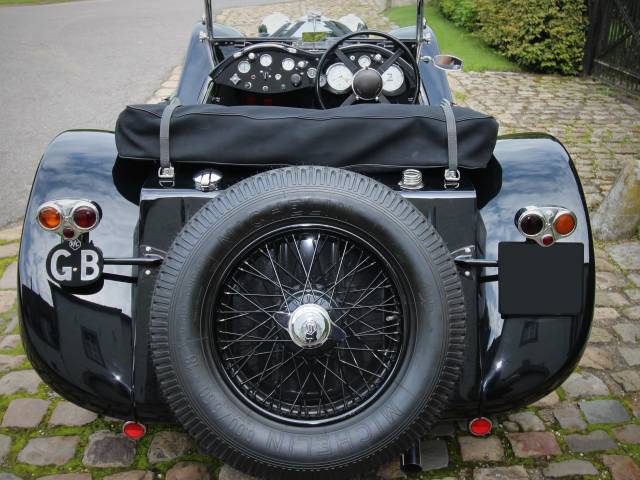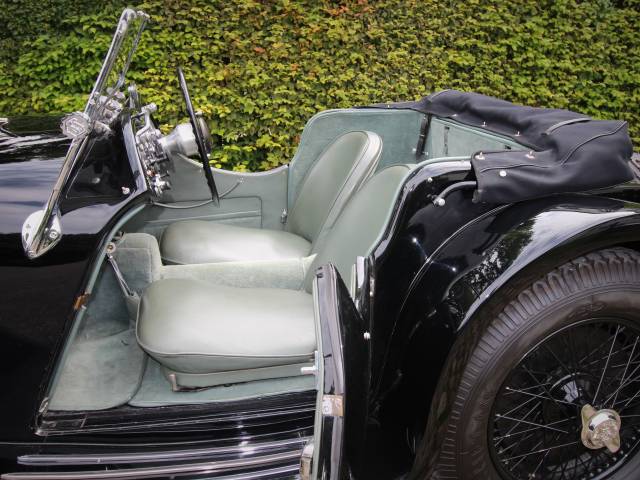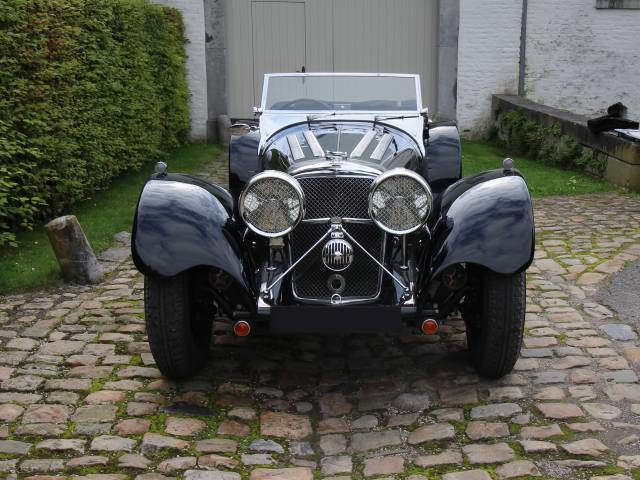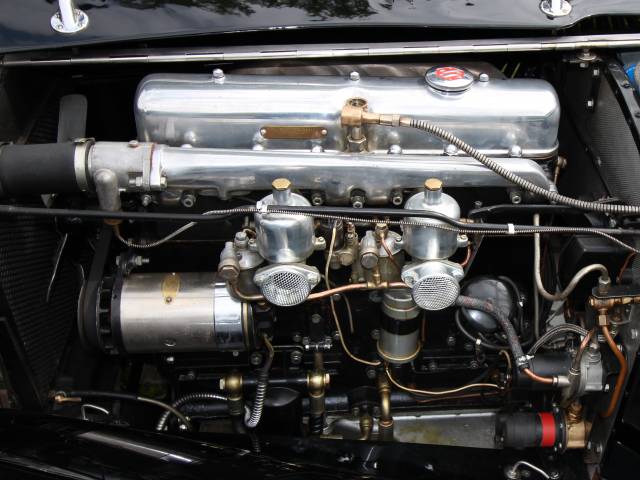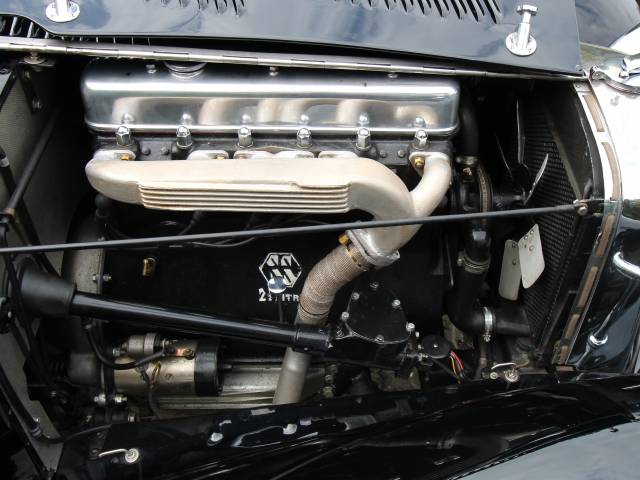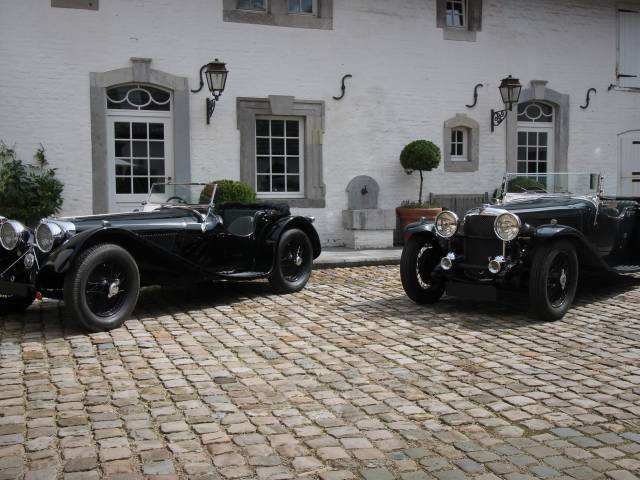 Dealer

away
Mille Miglia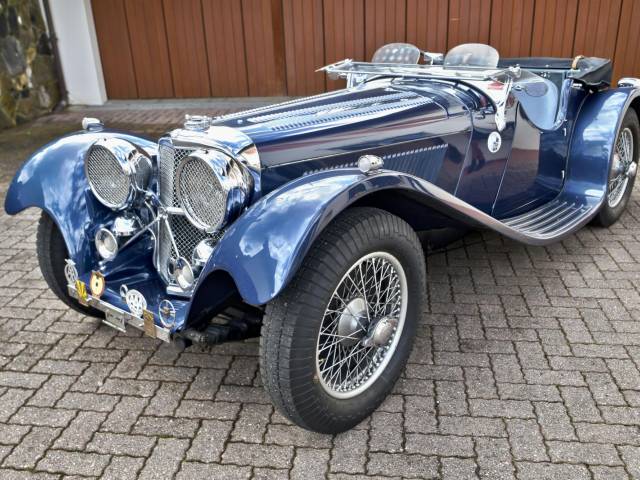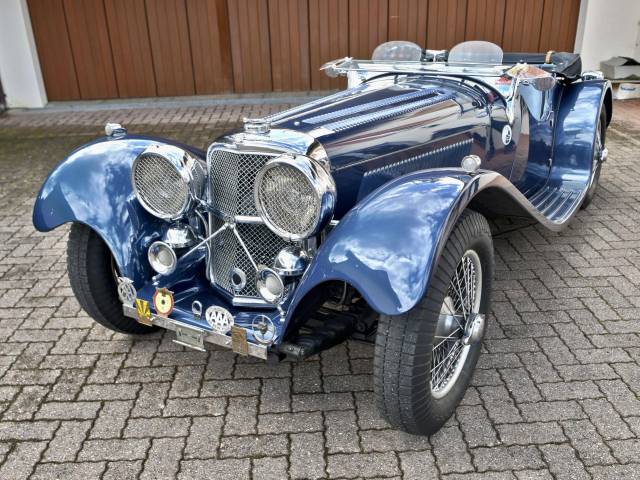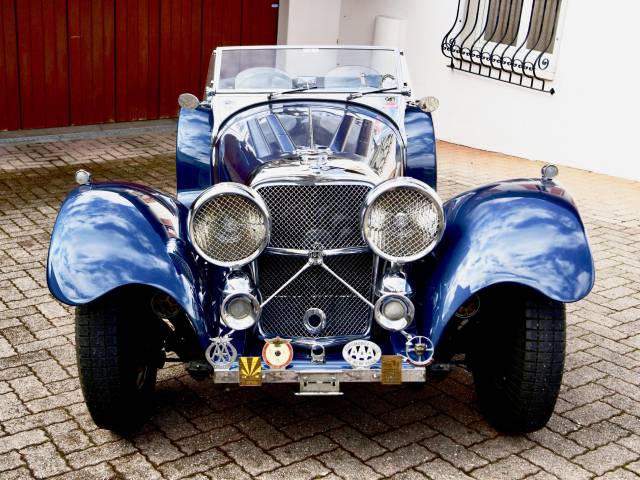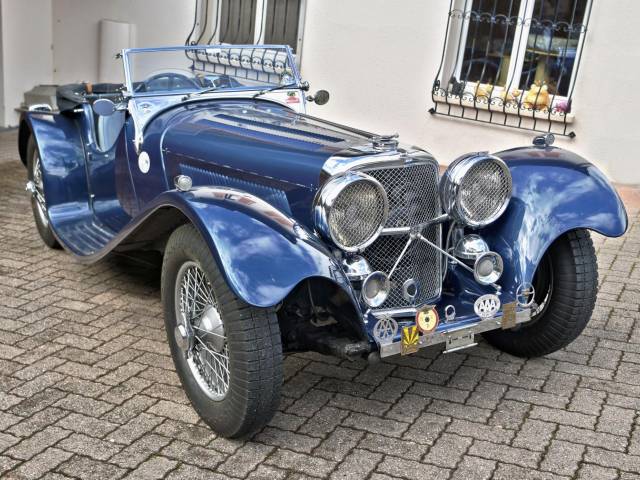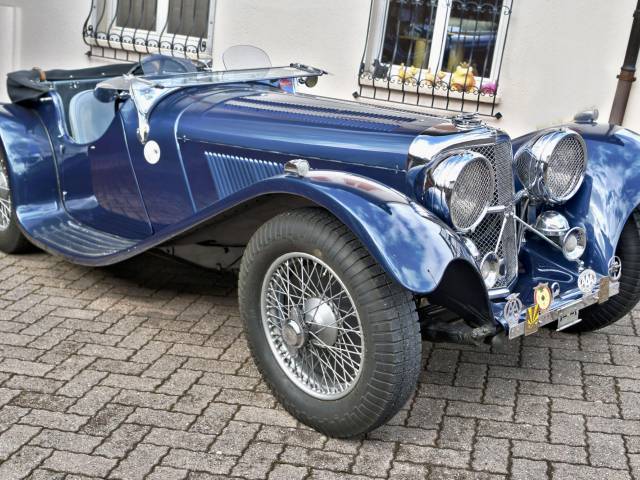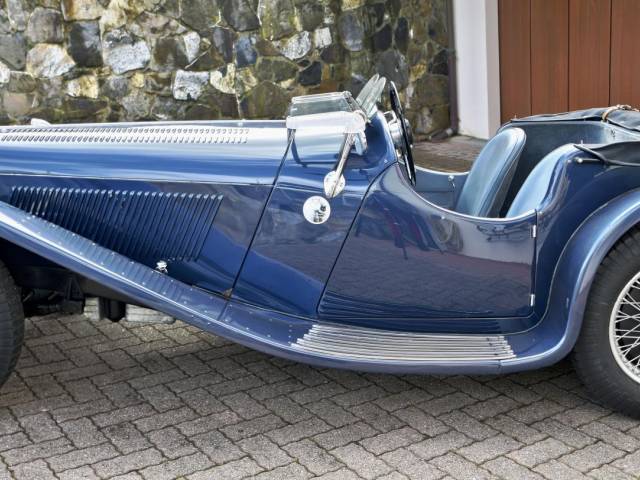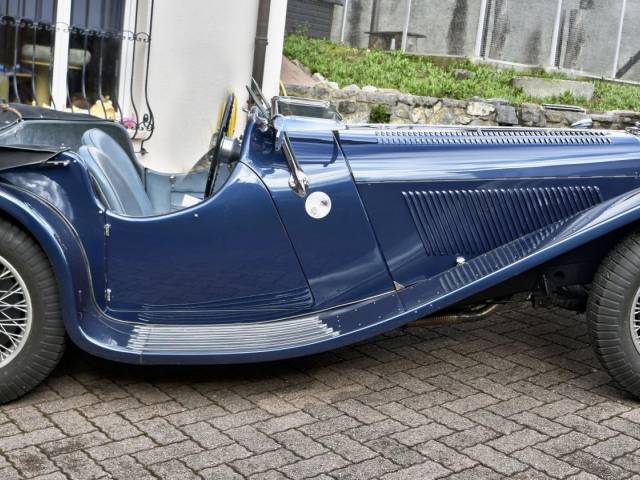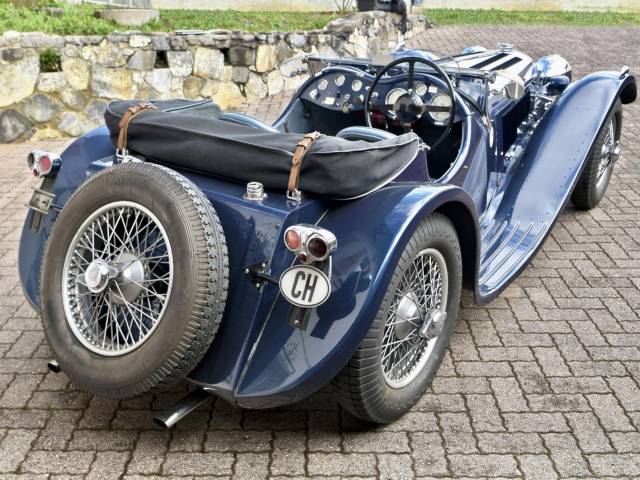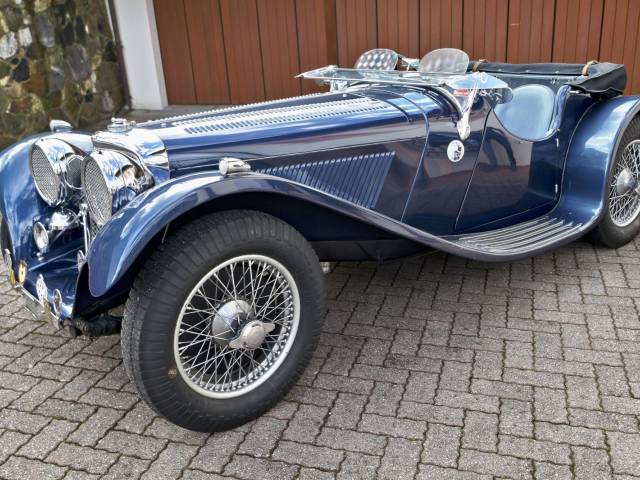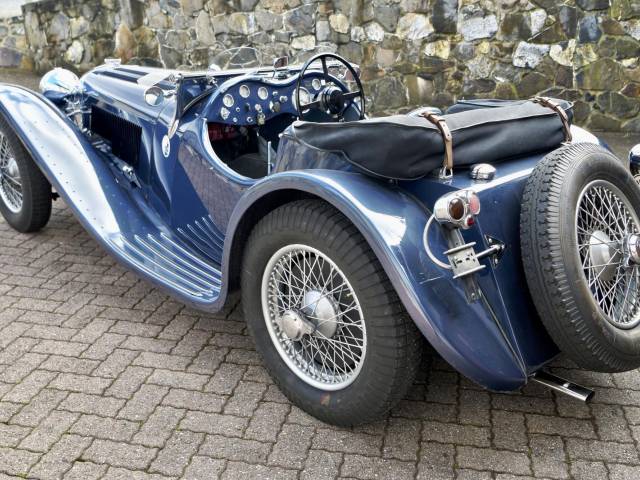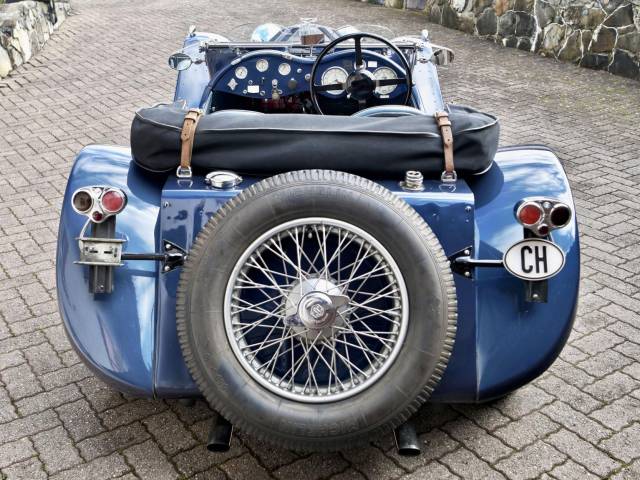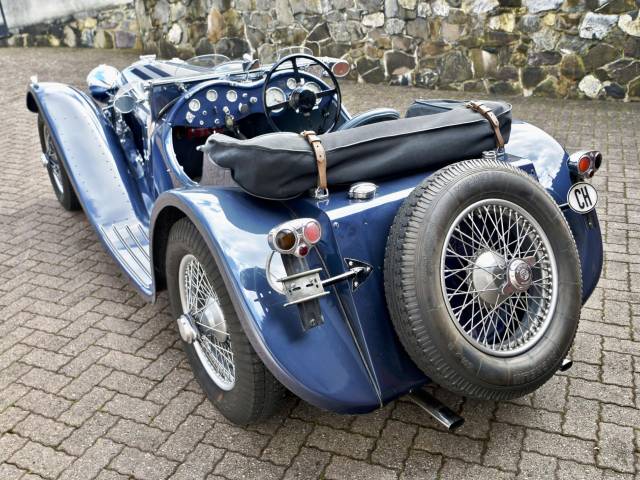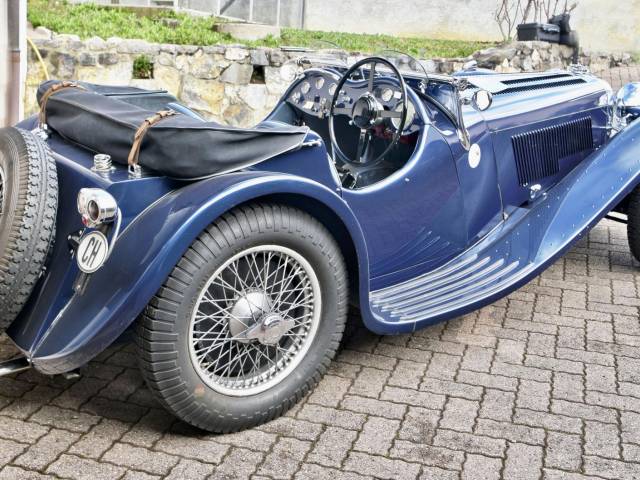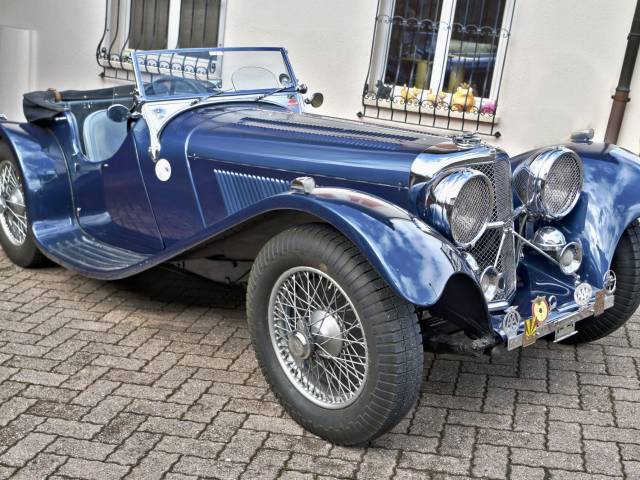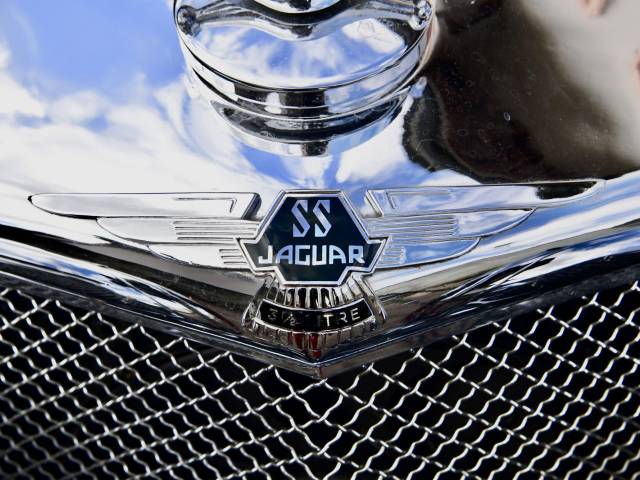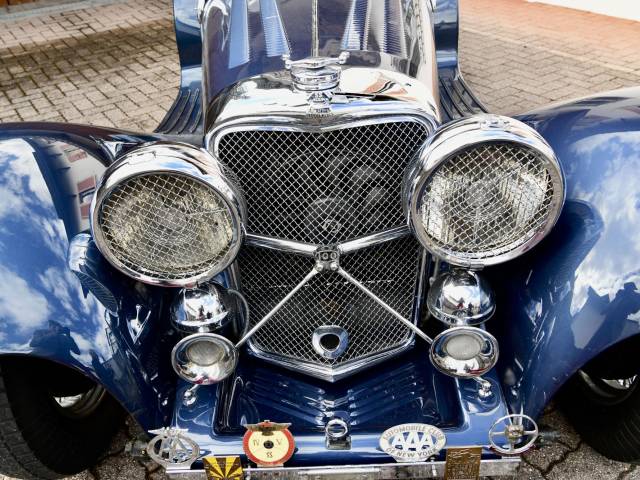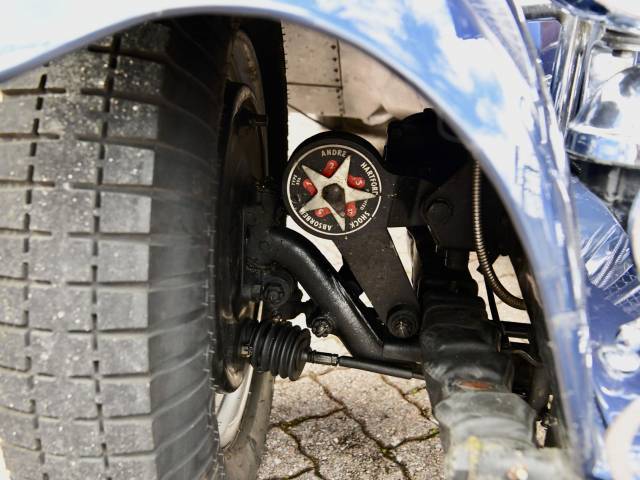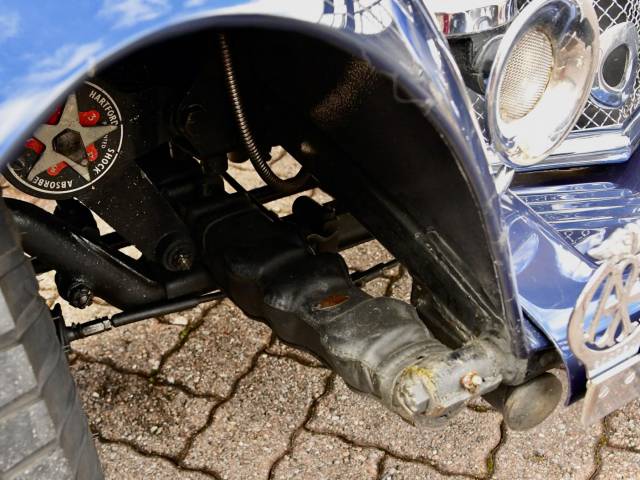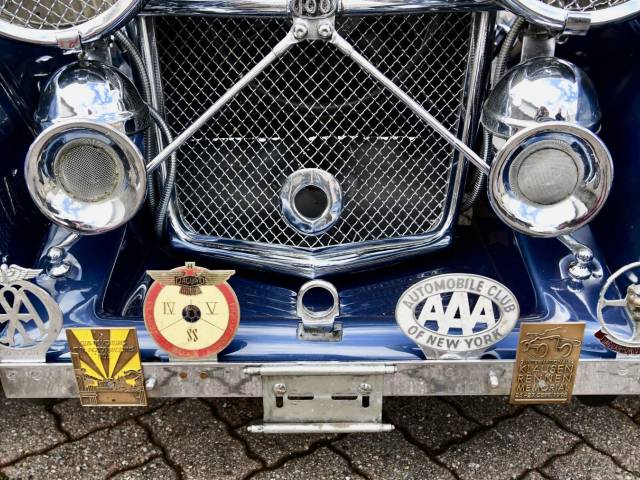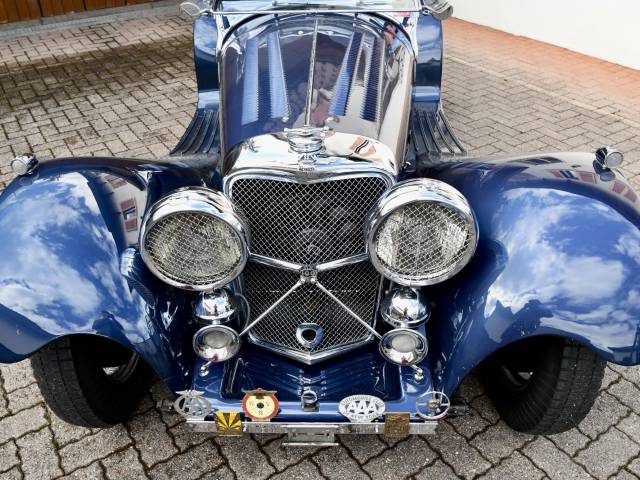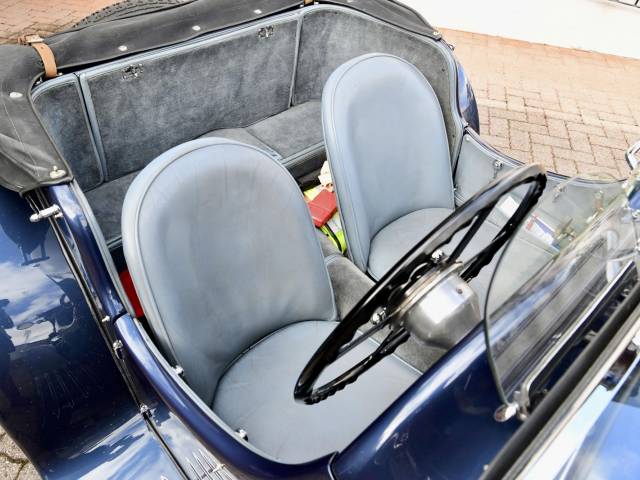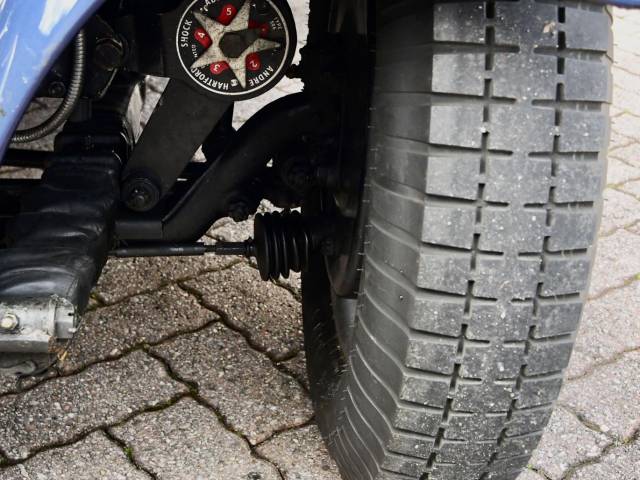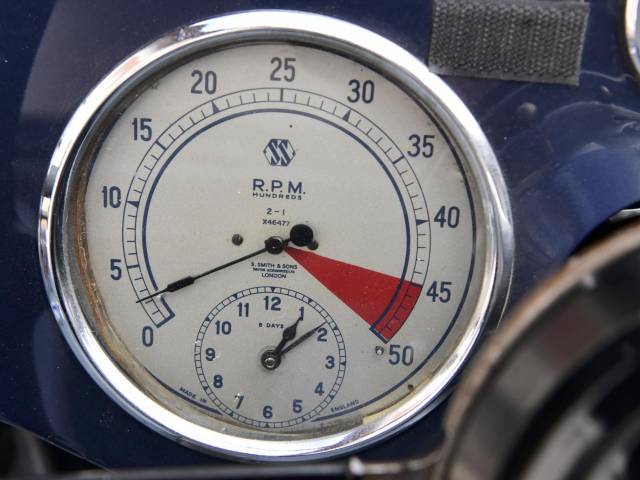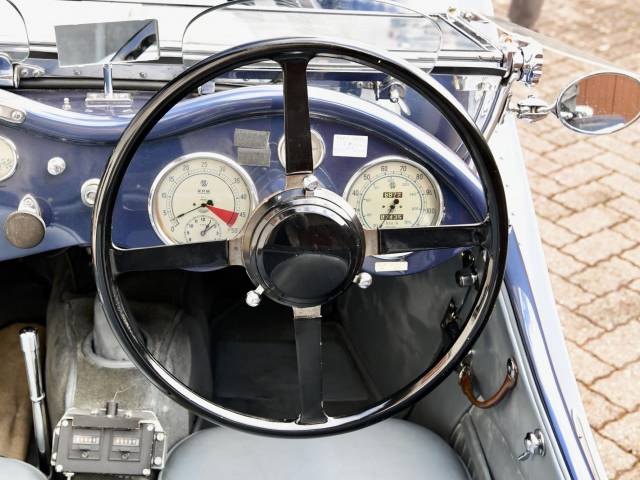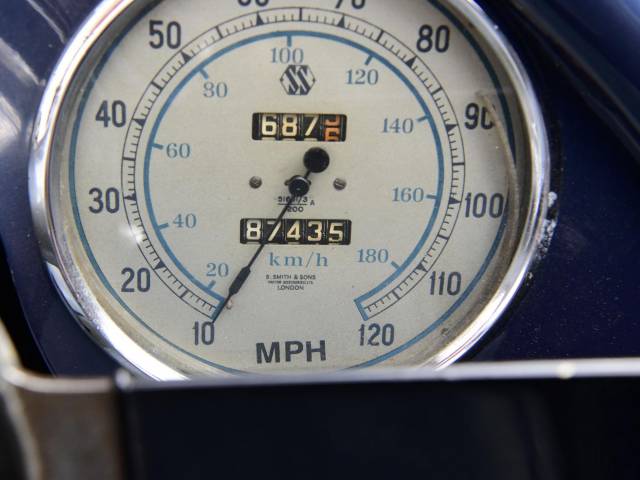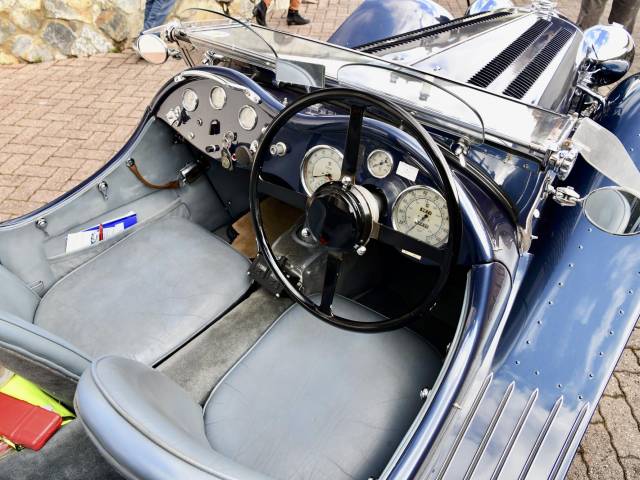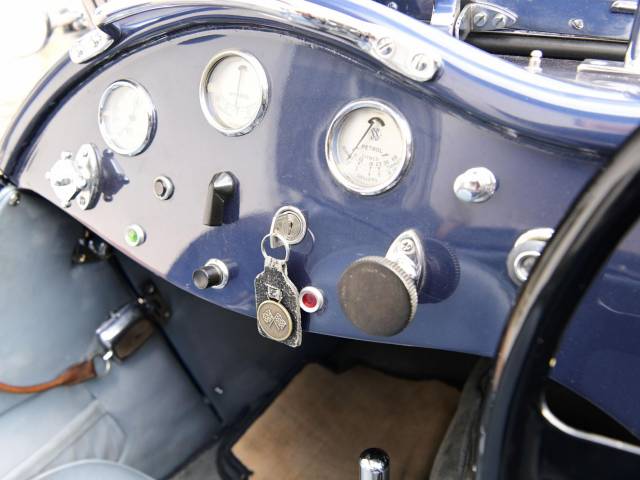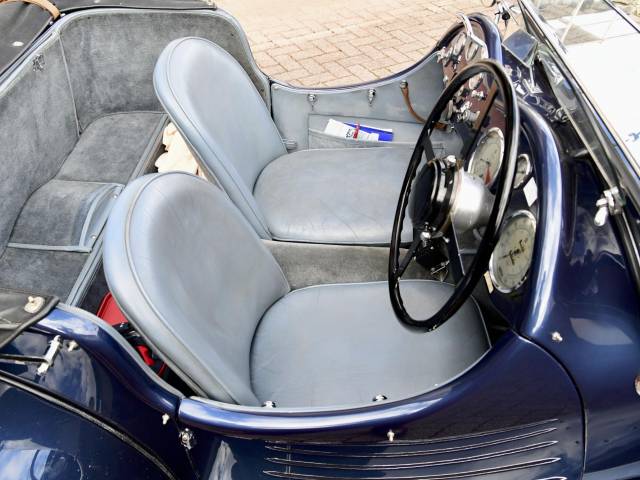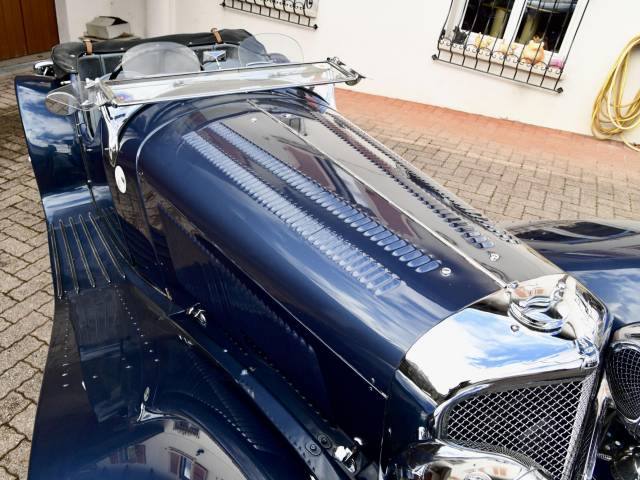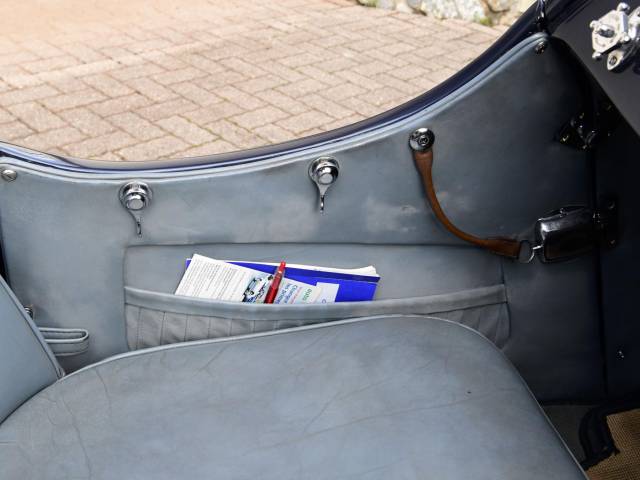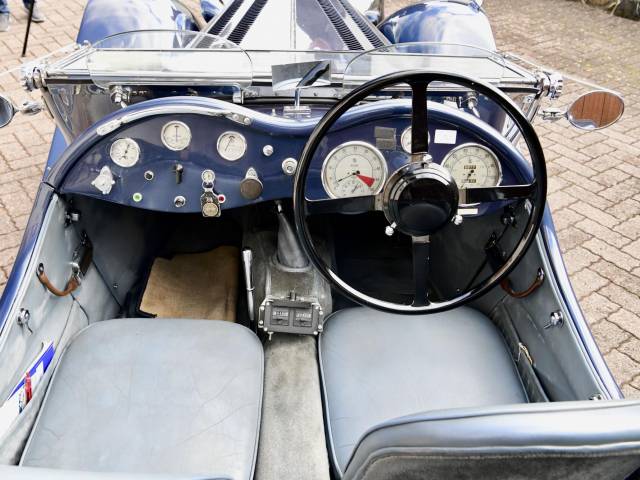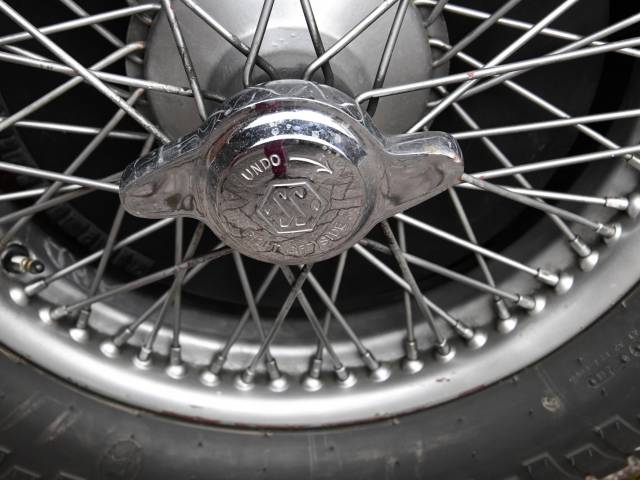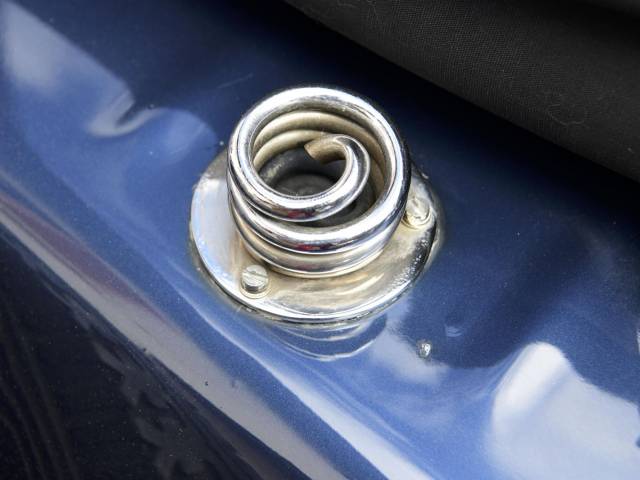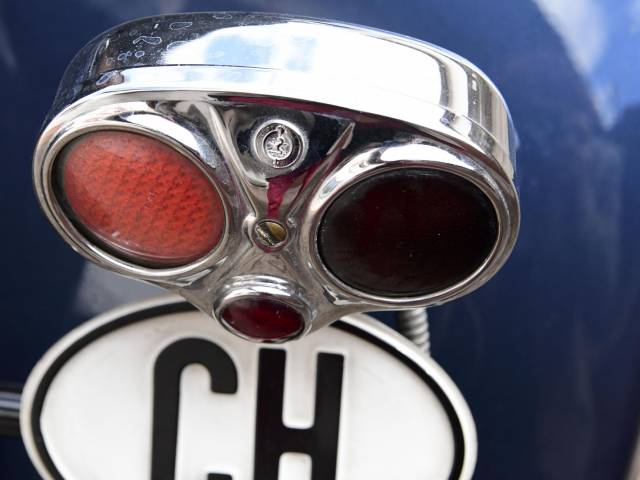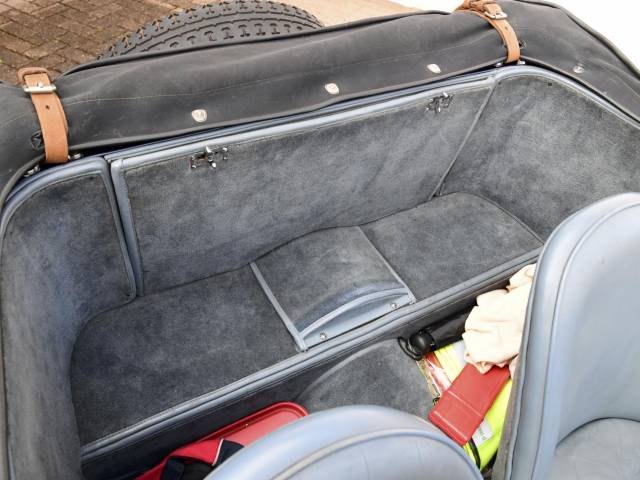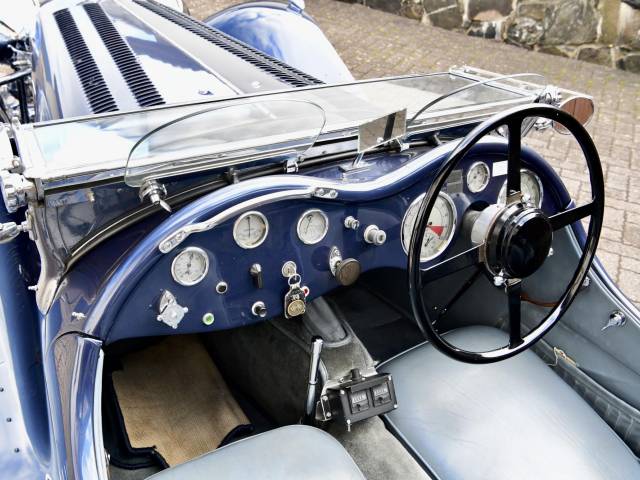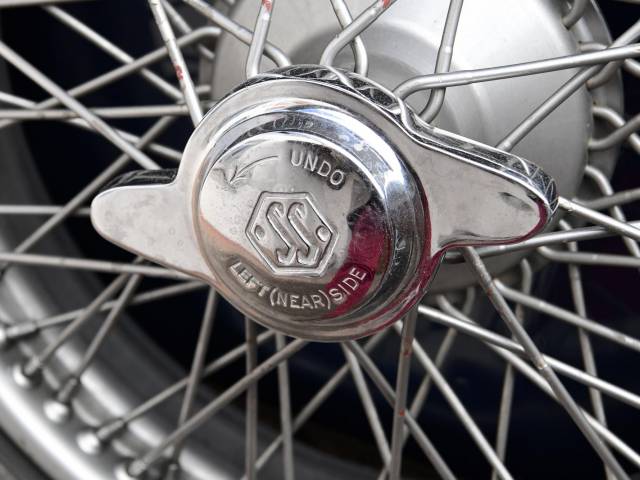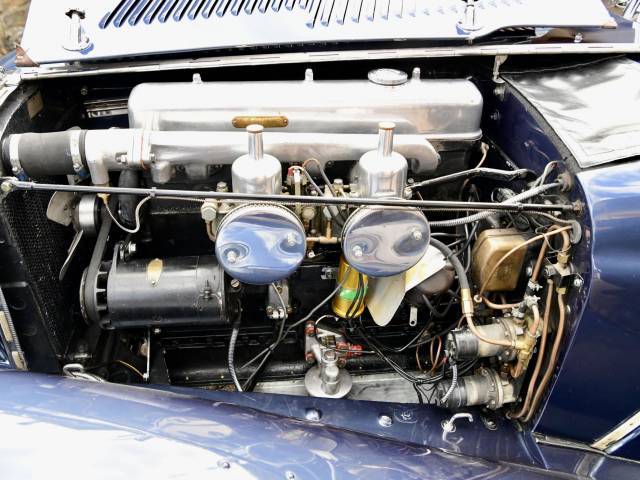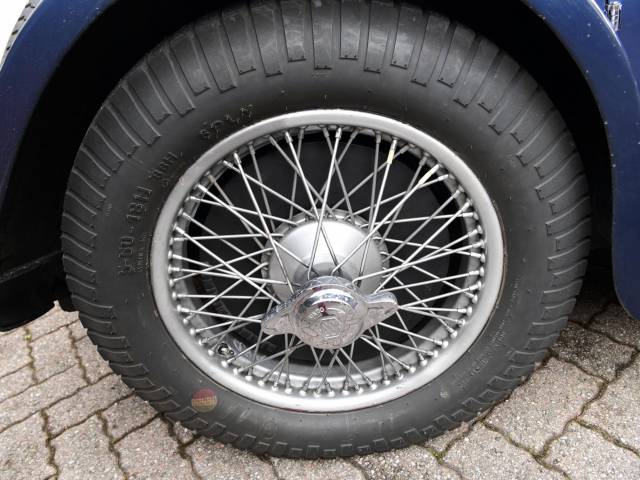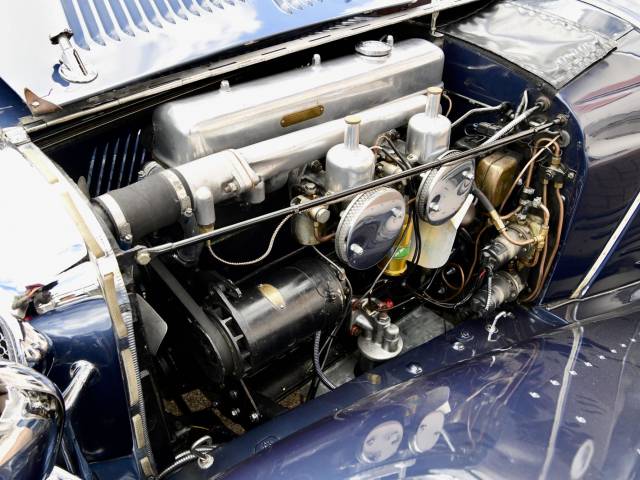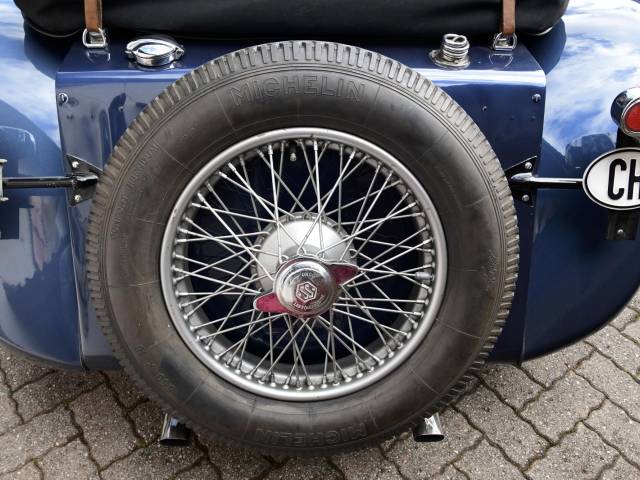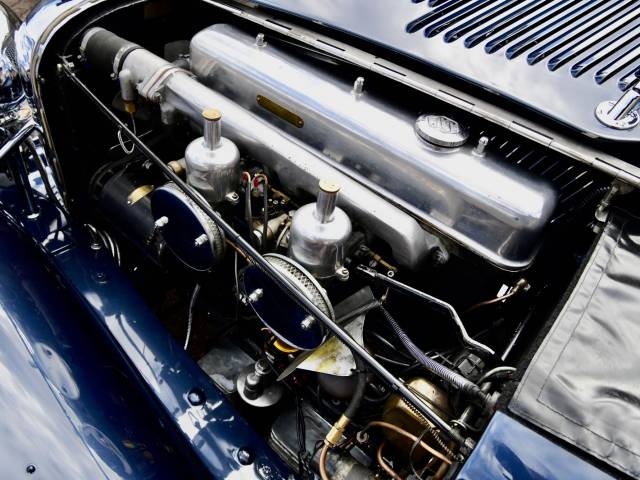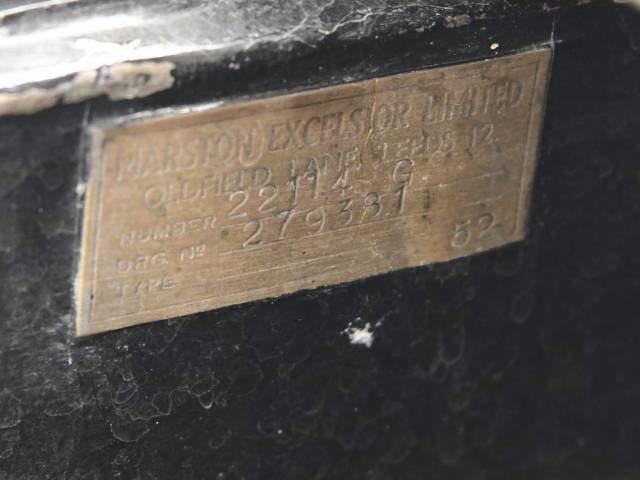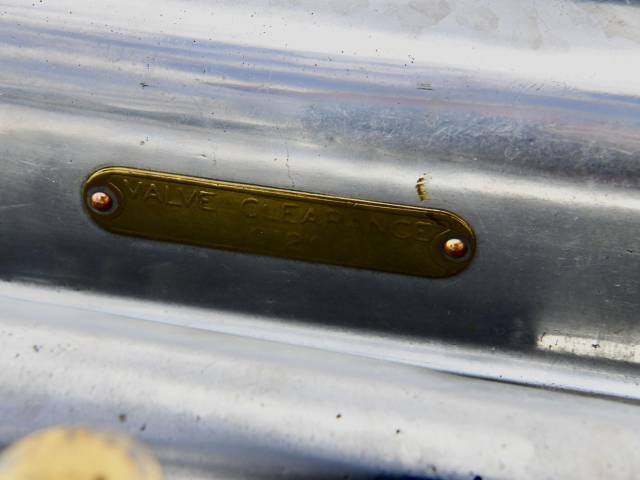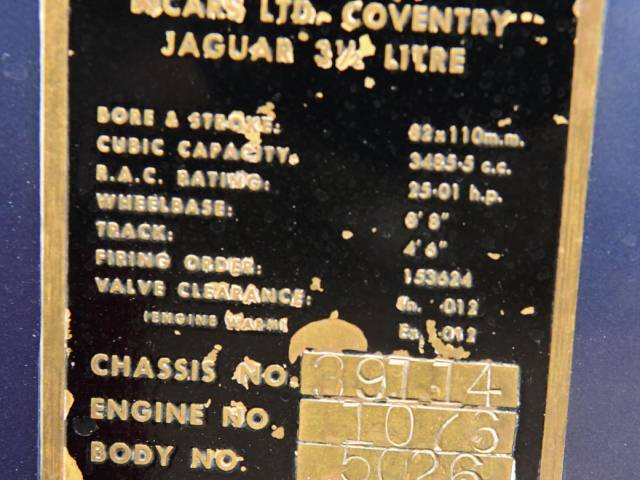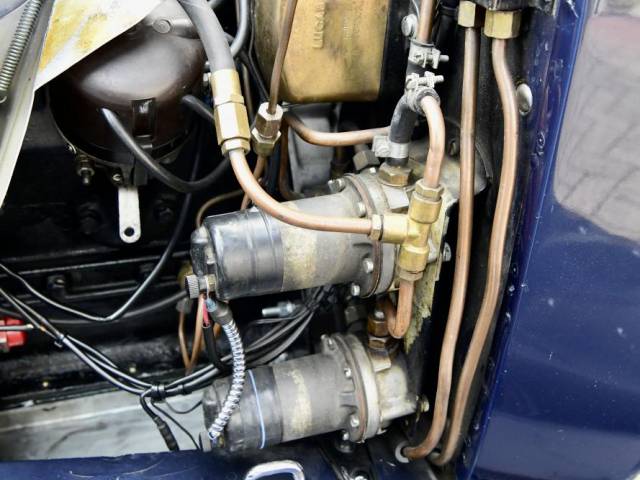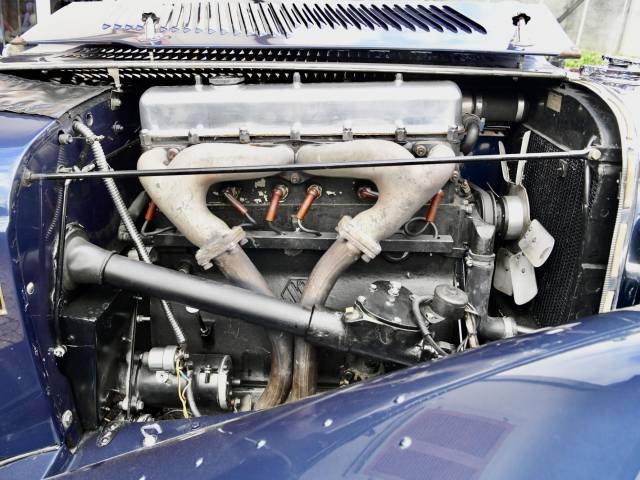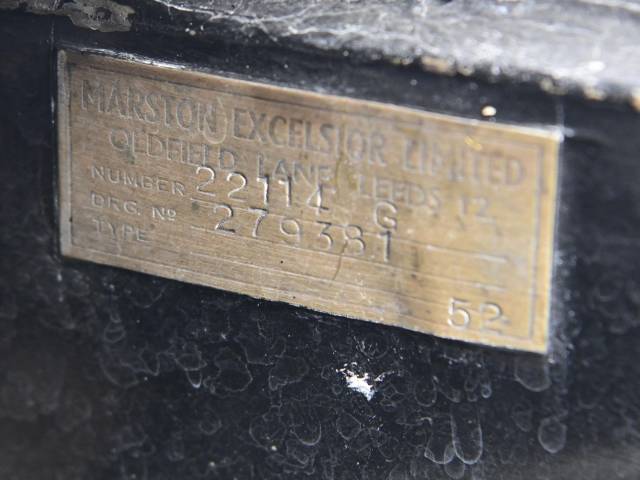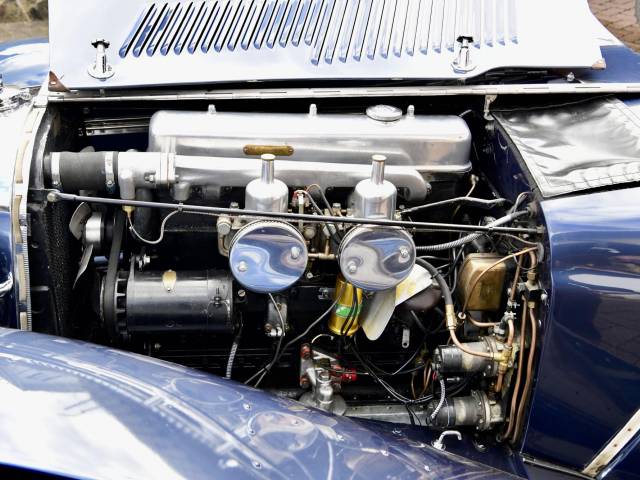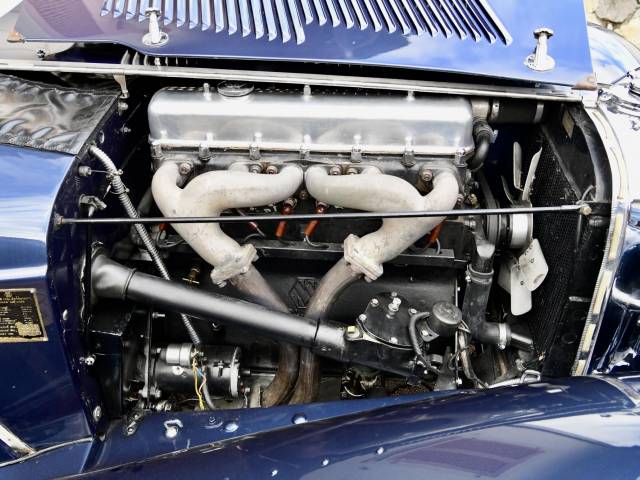 Dealer

away
Mille Miglia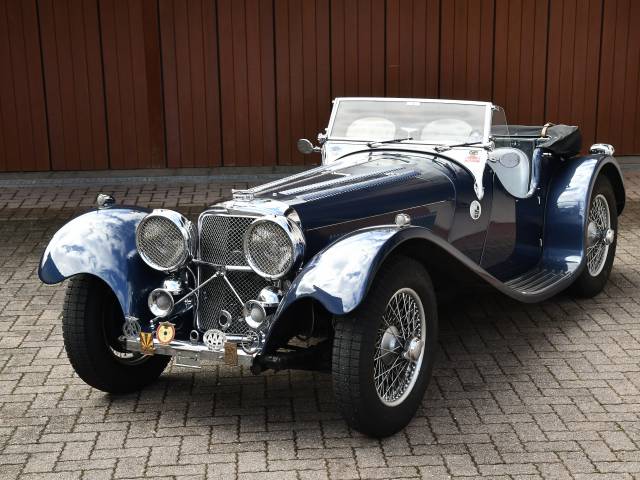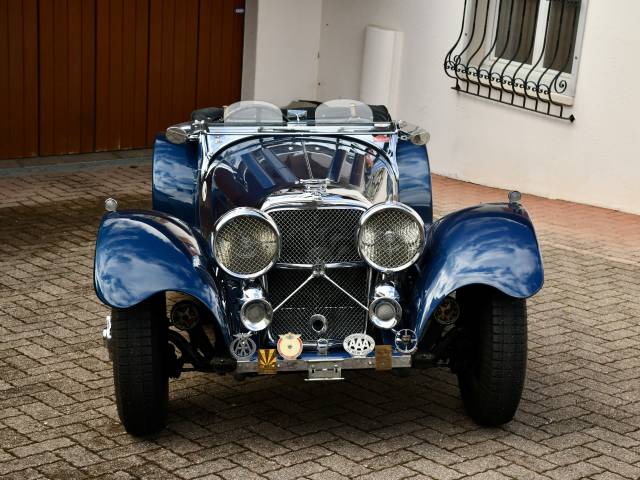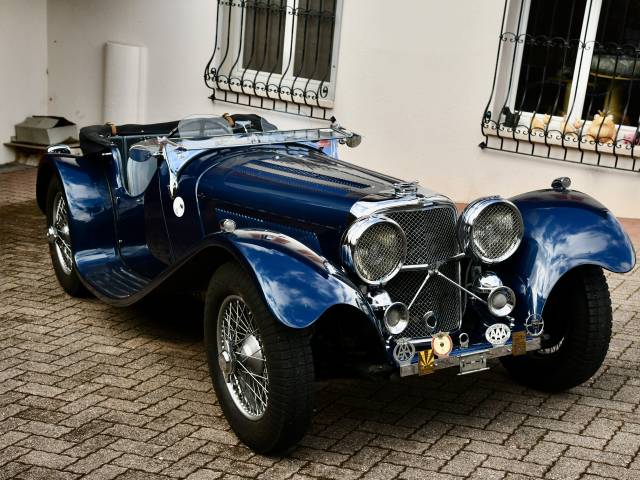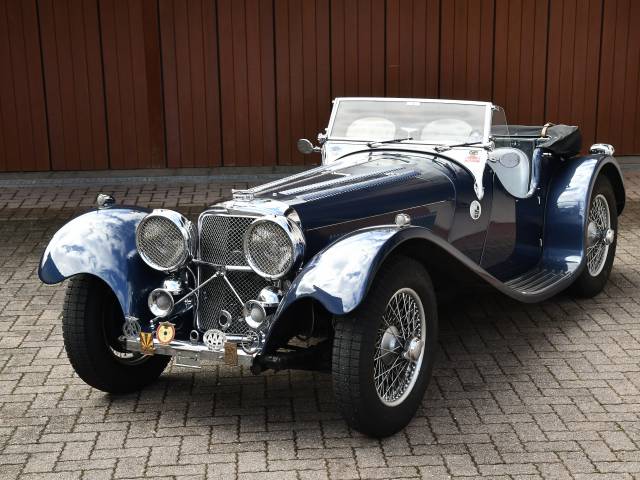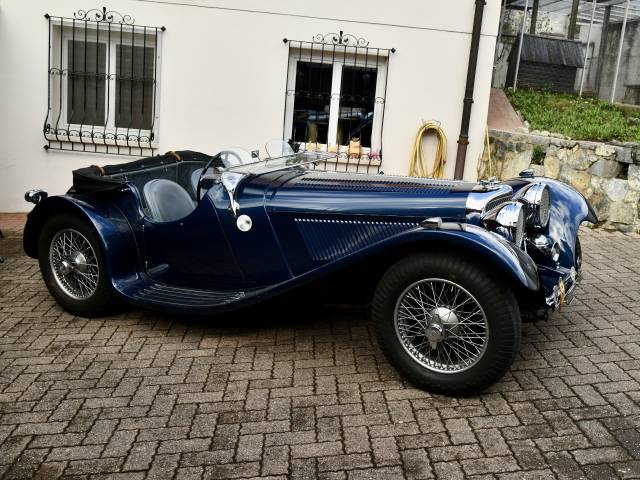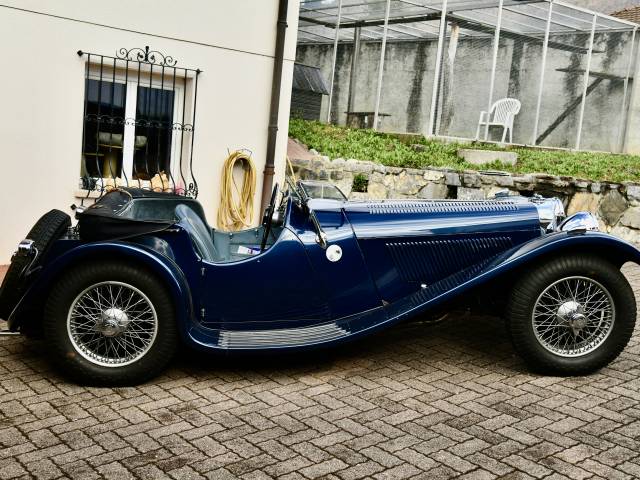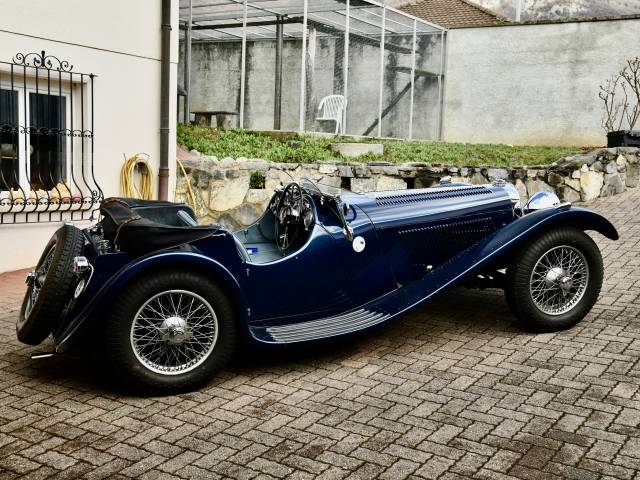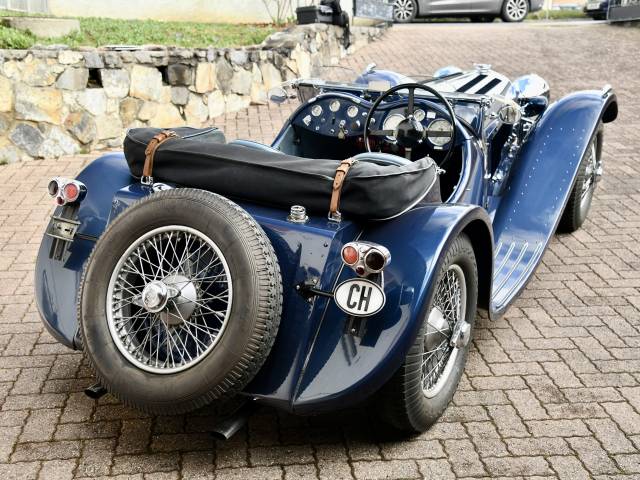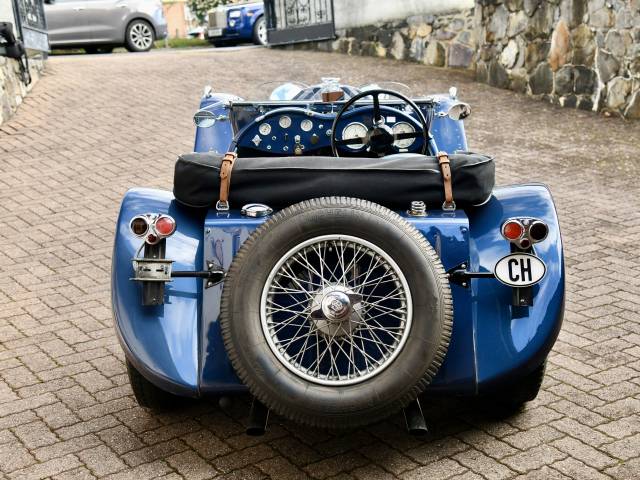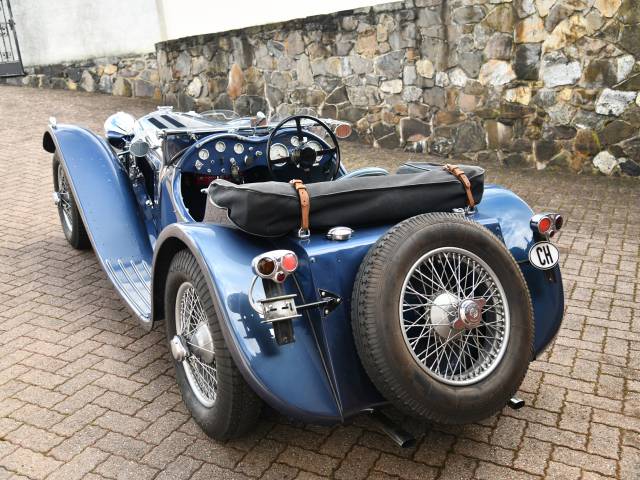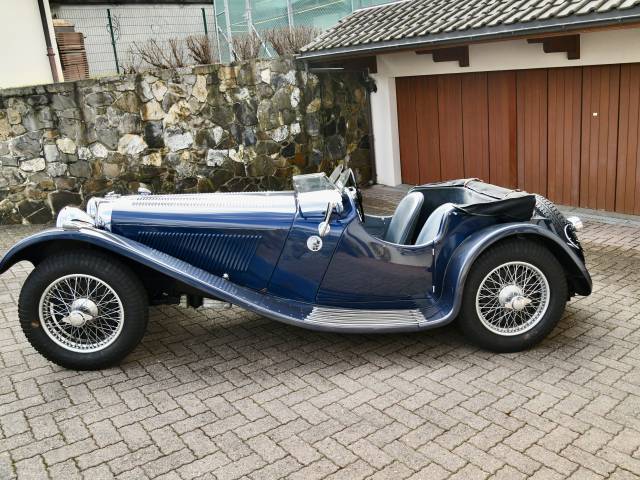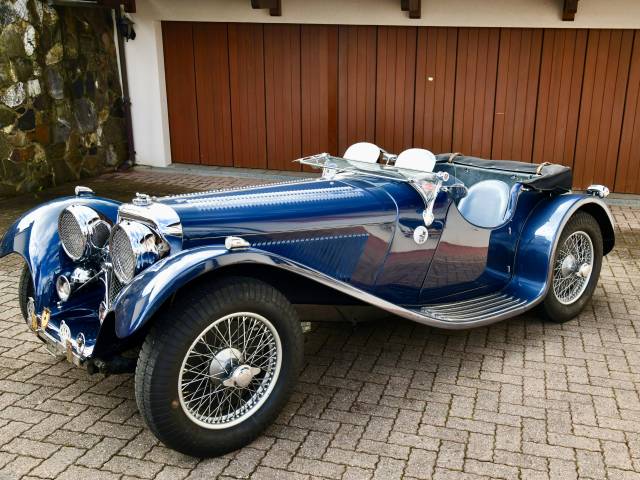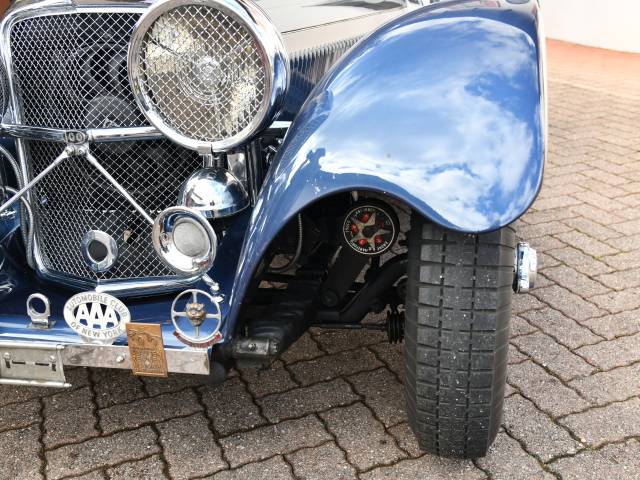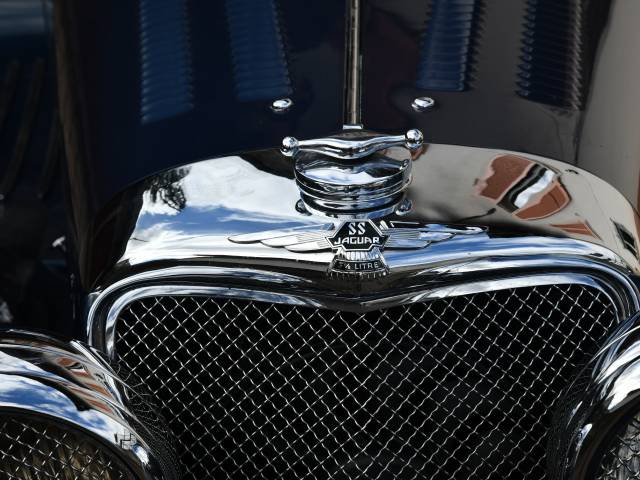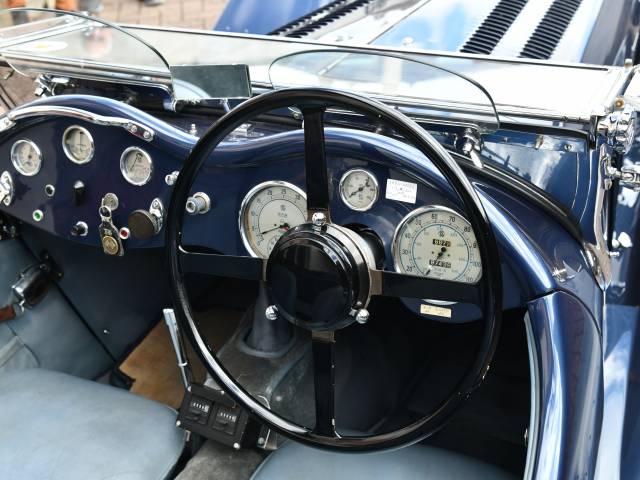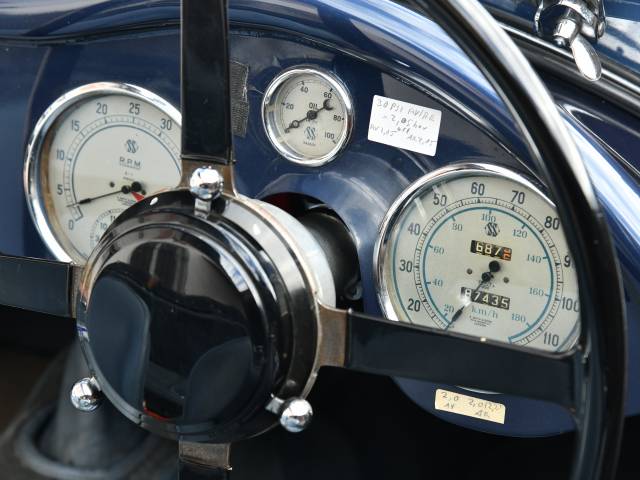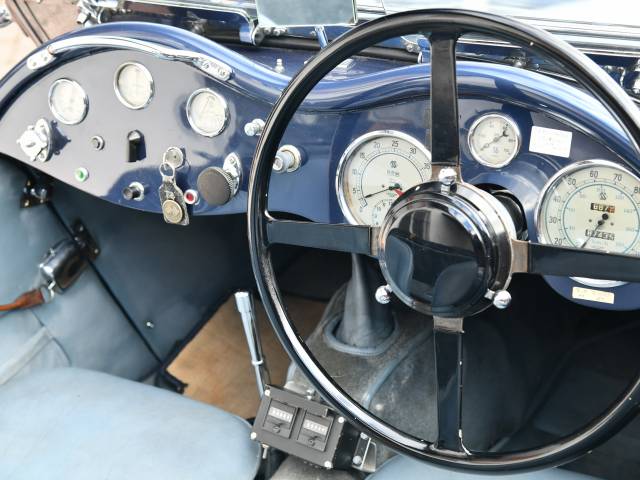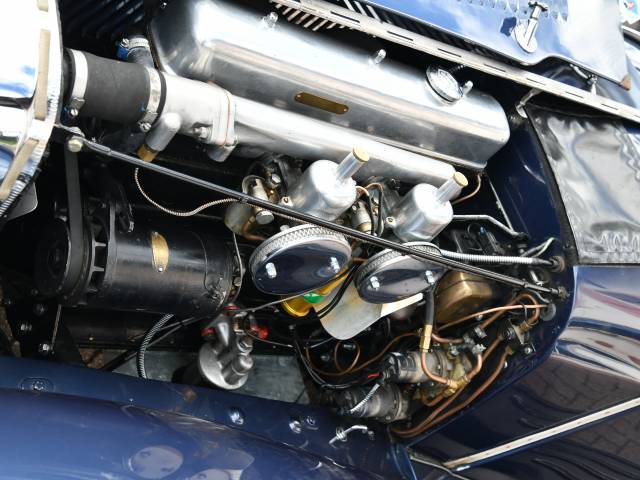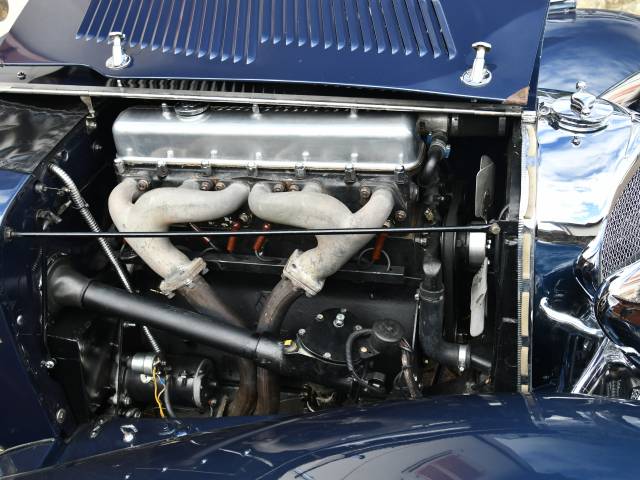 Jaguar SS 100 3.5 Litre
Dealer

away
Recreation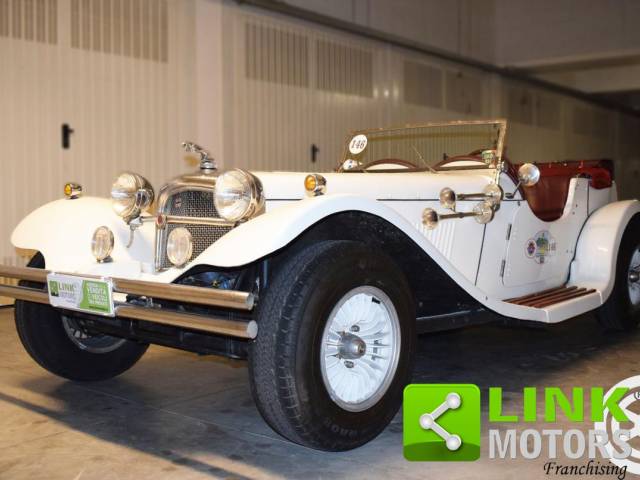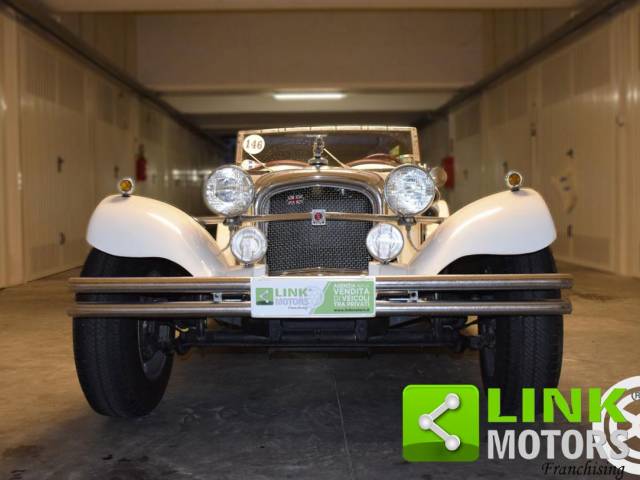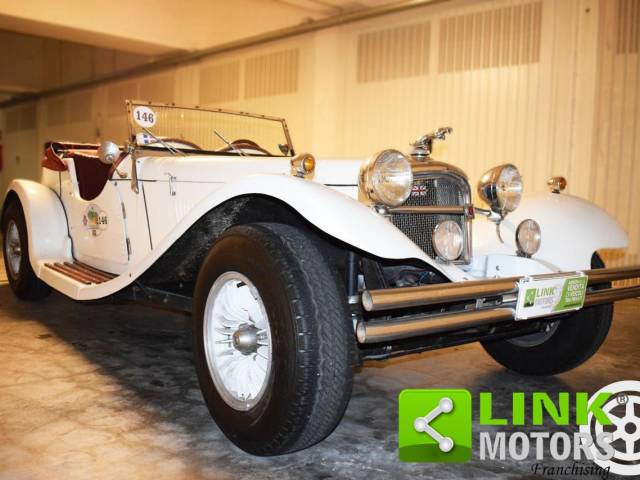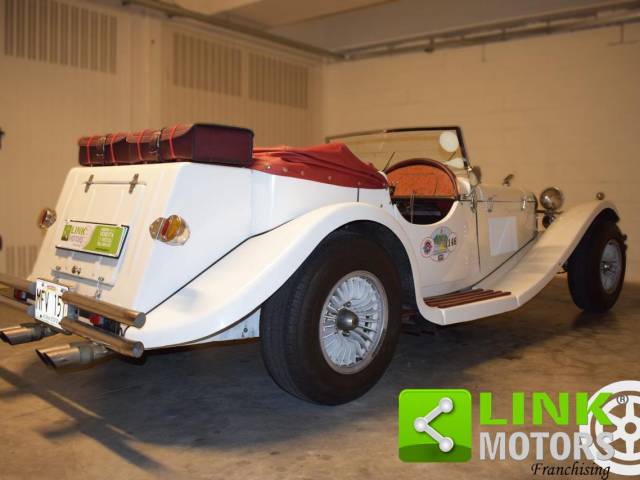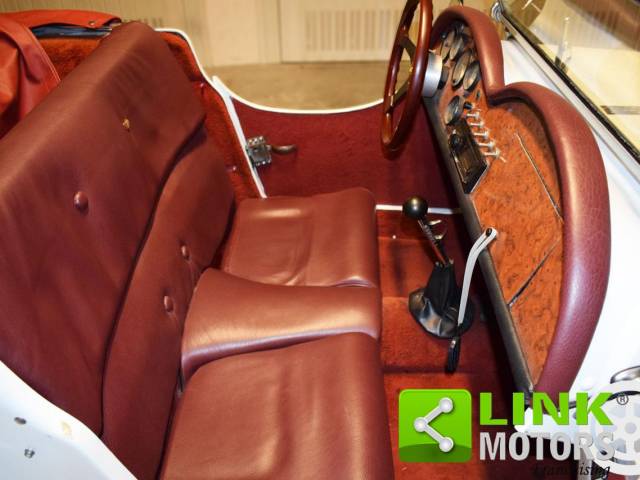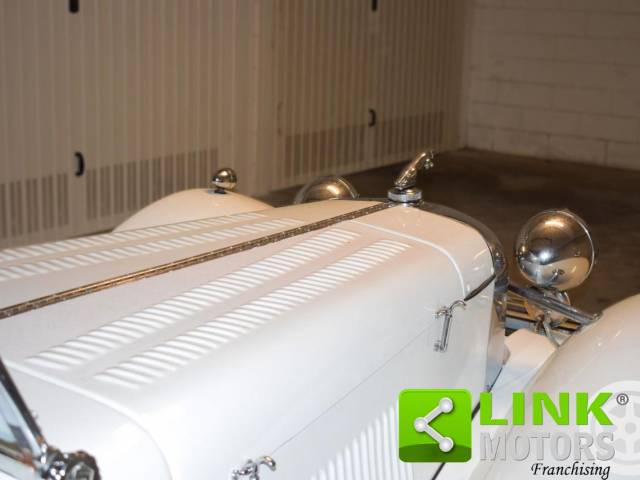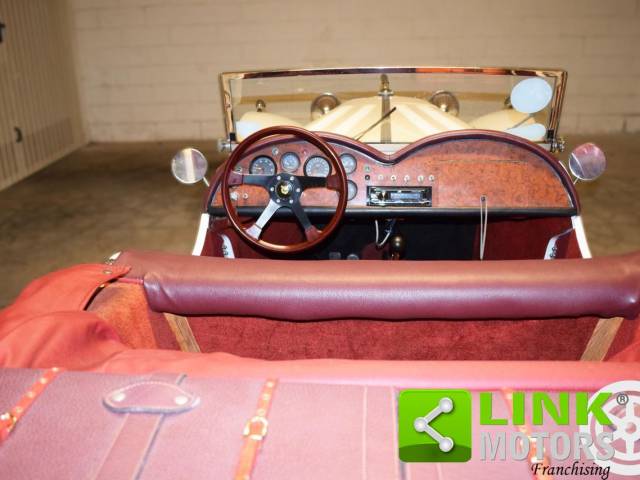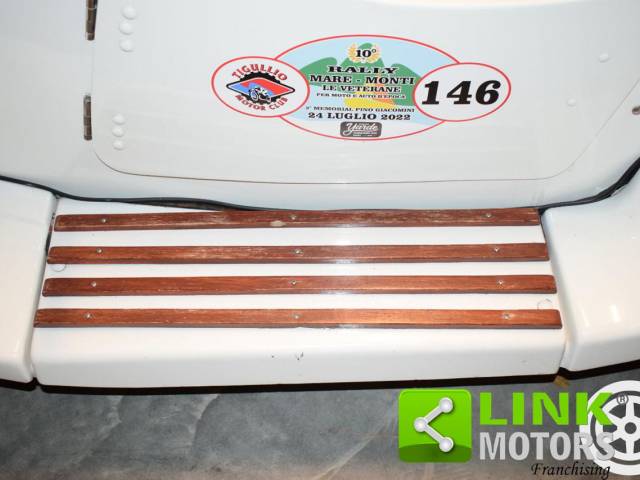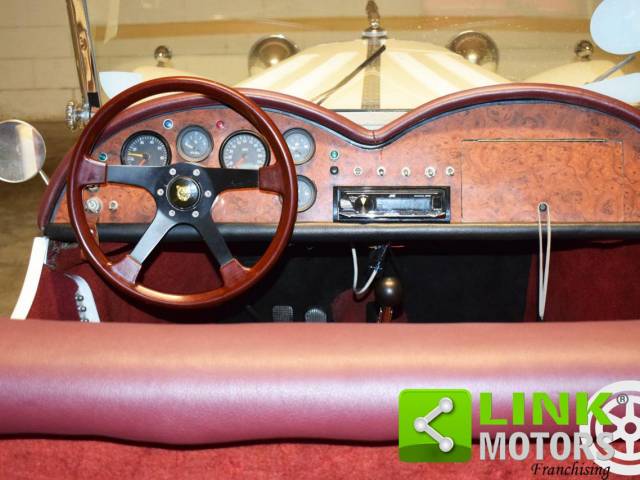 JAGUAR SS 100 REPLICA
Dealer

away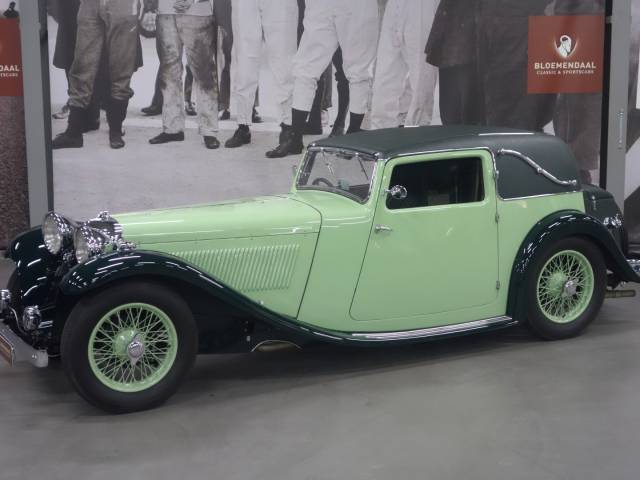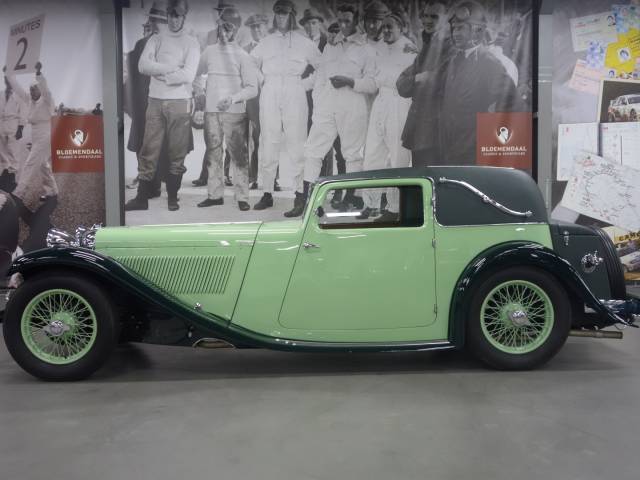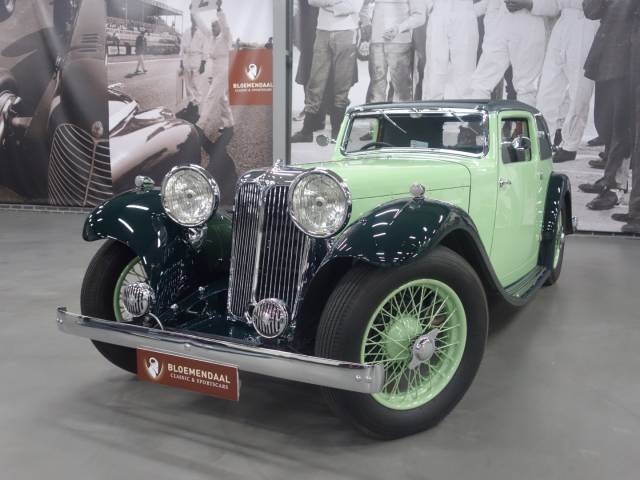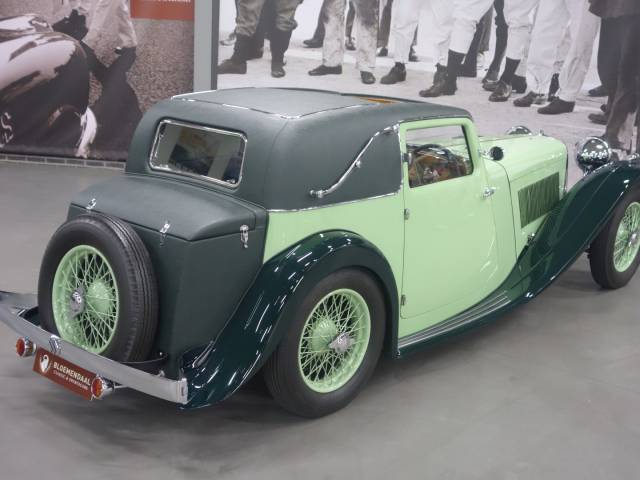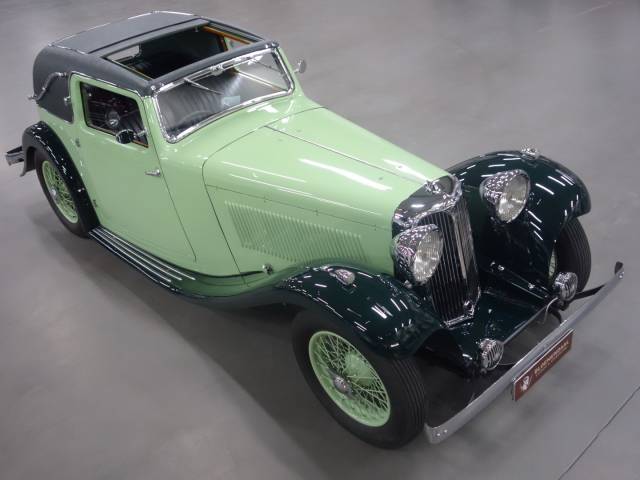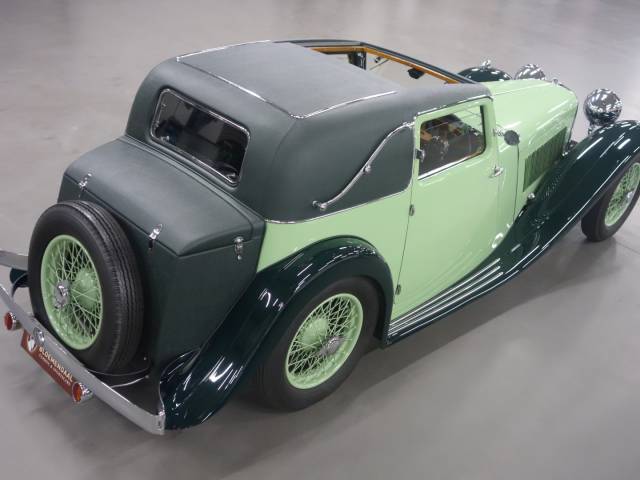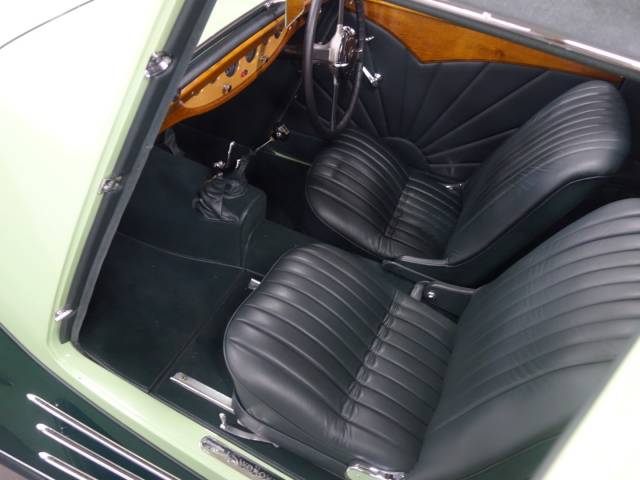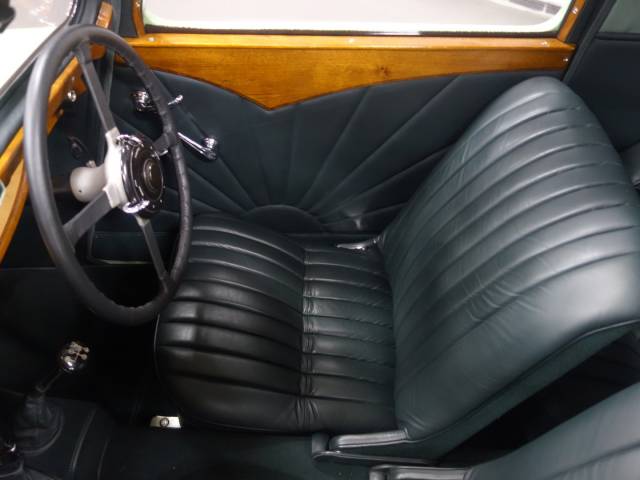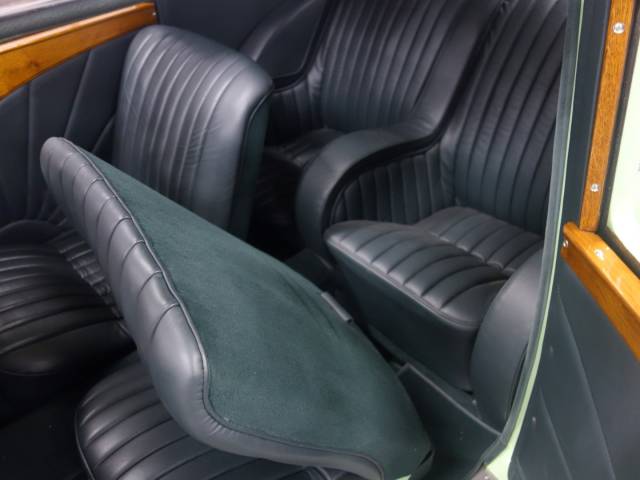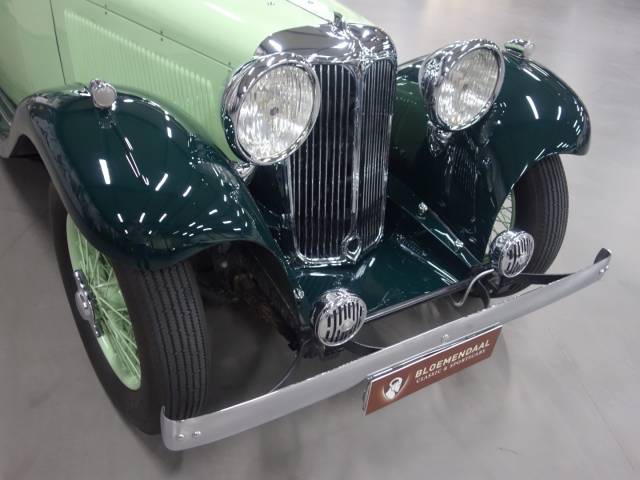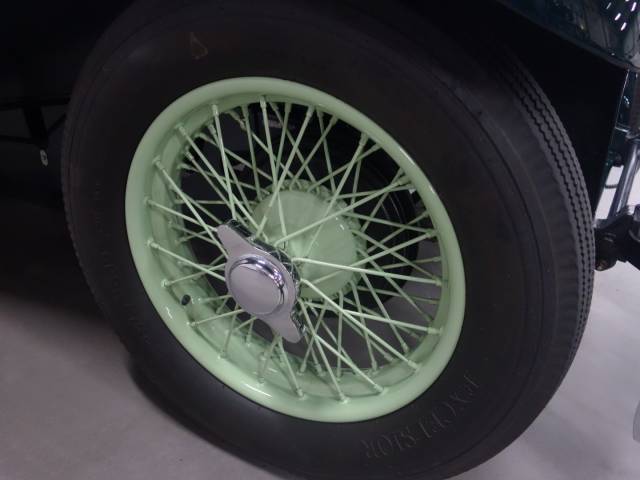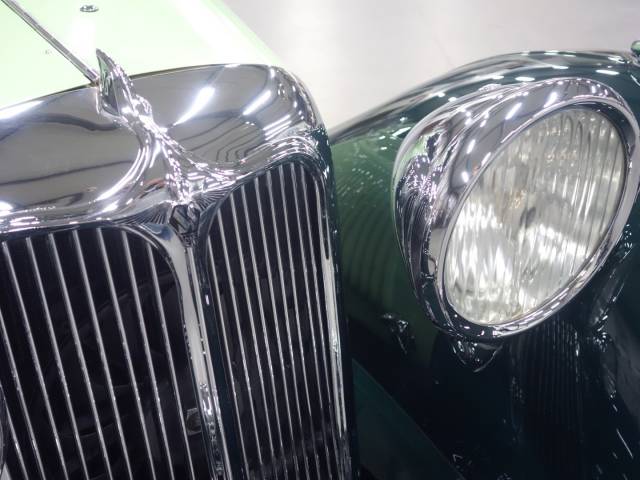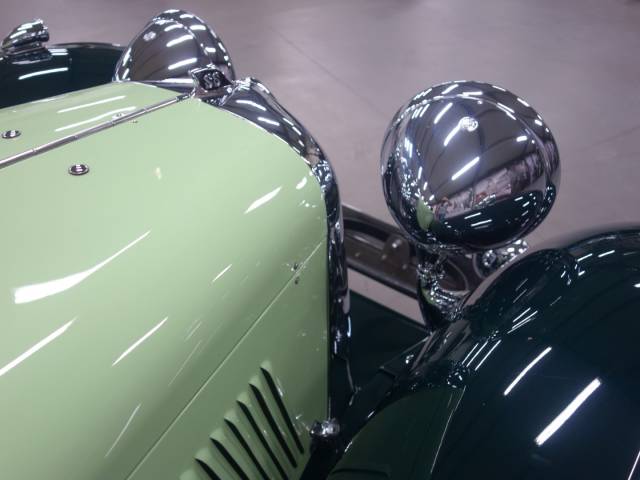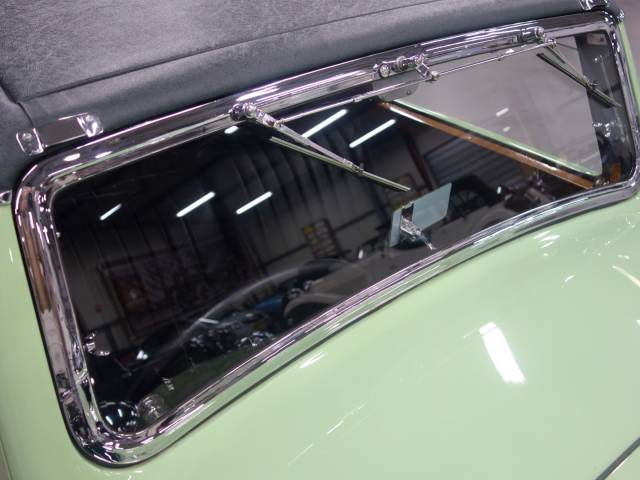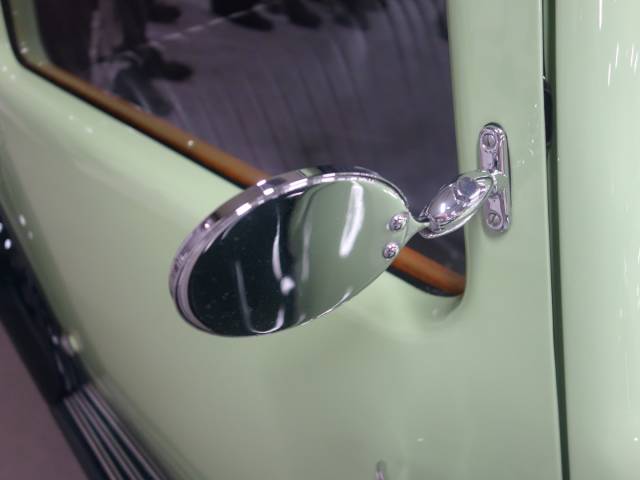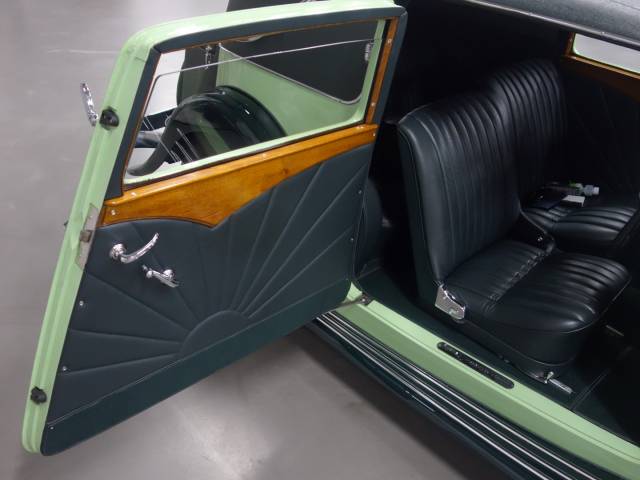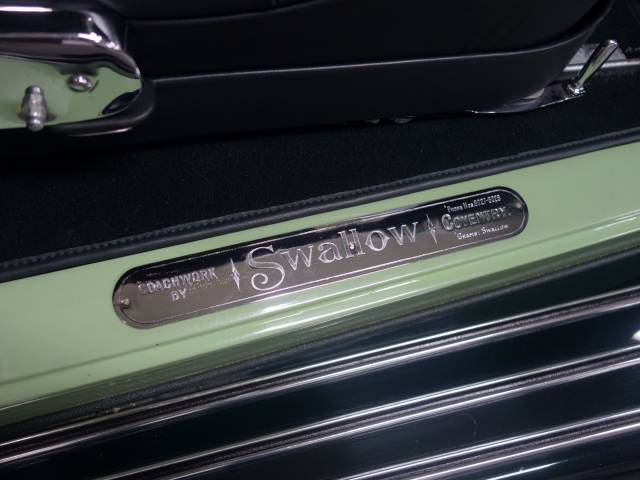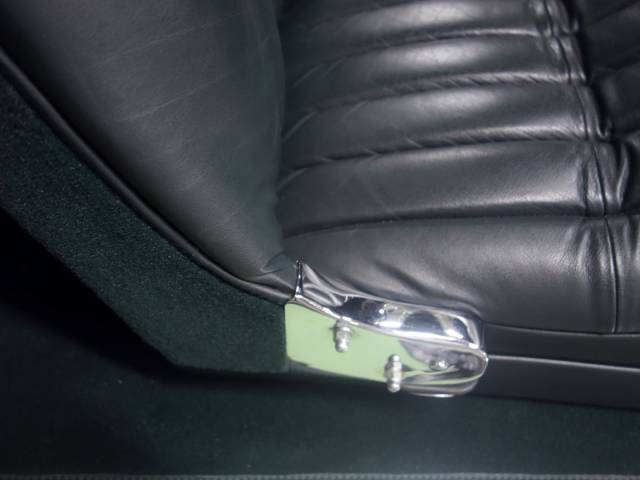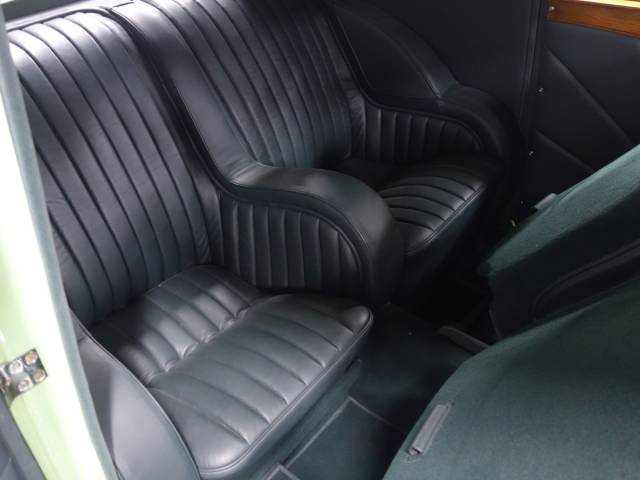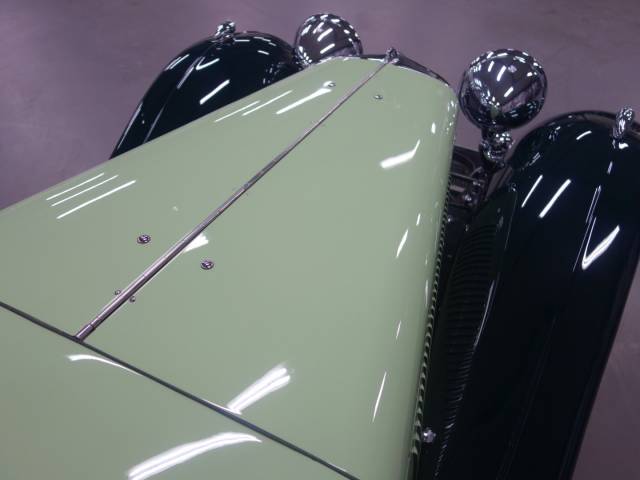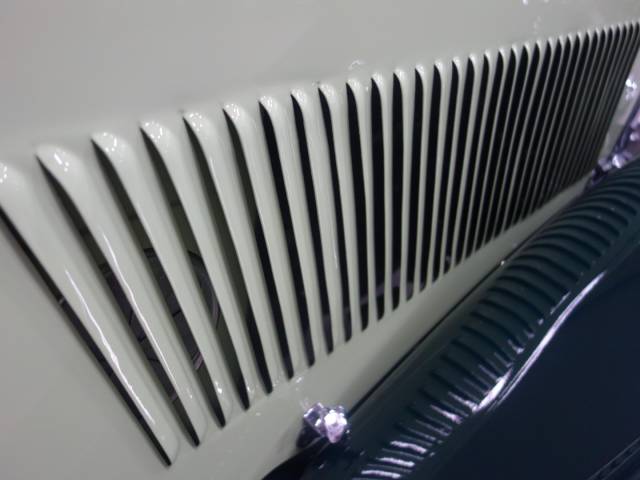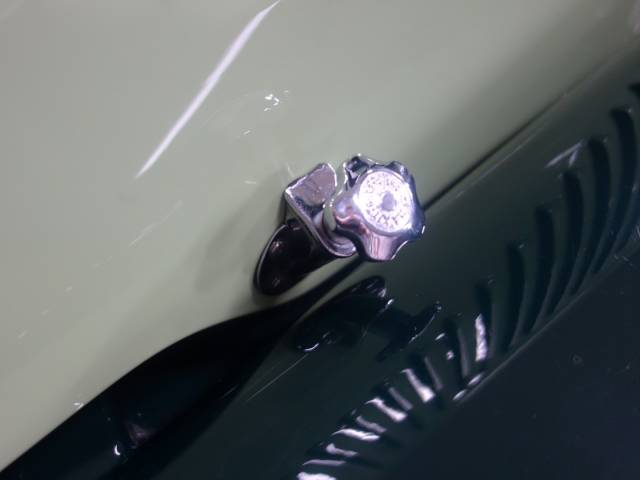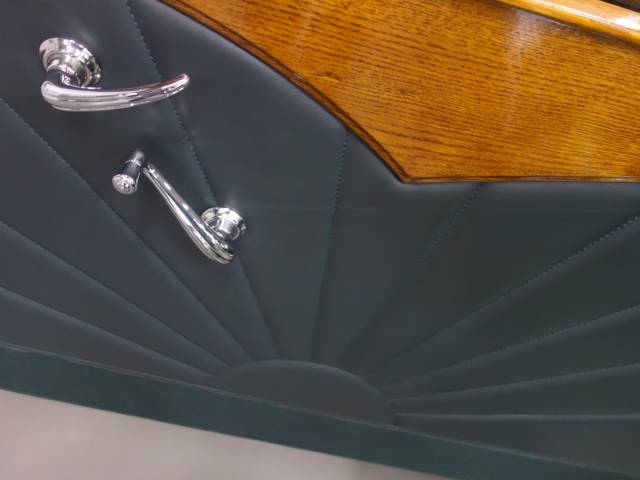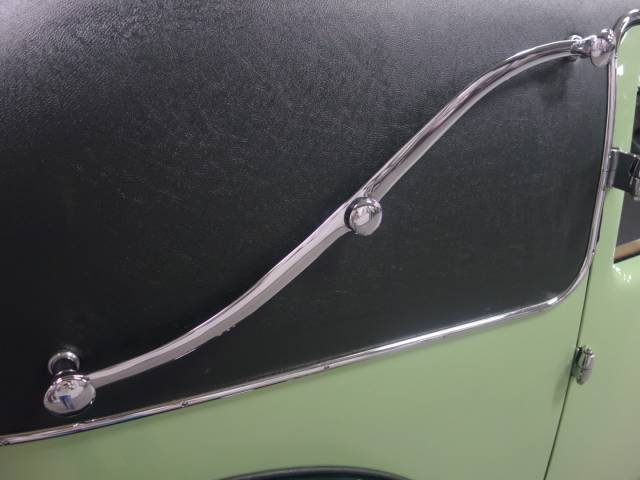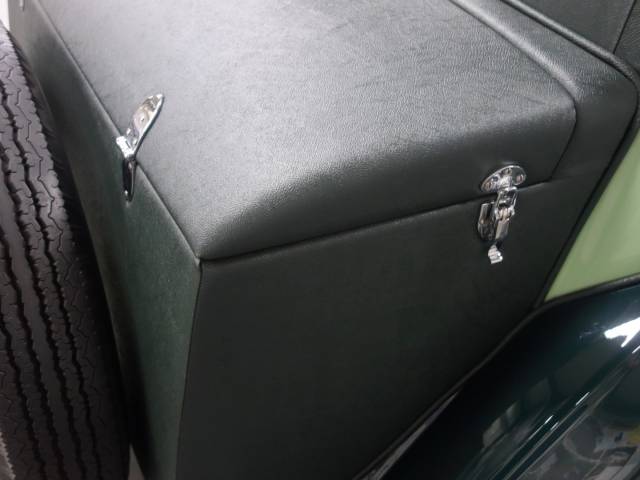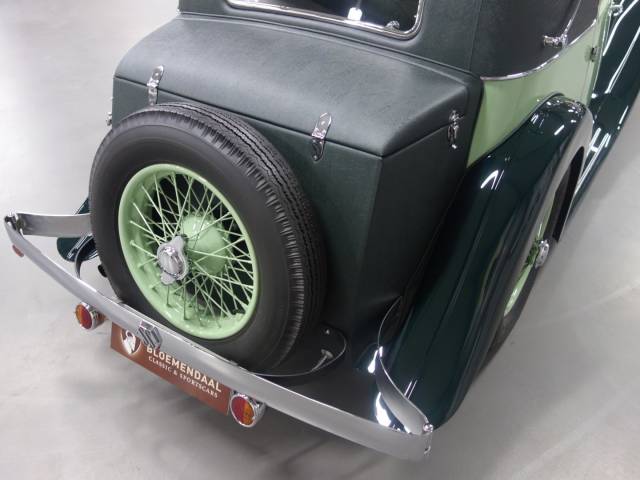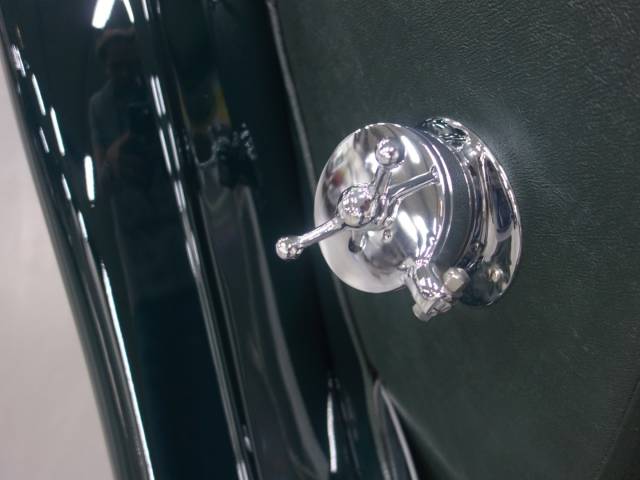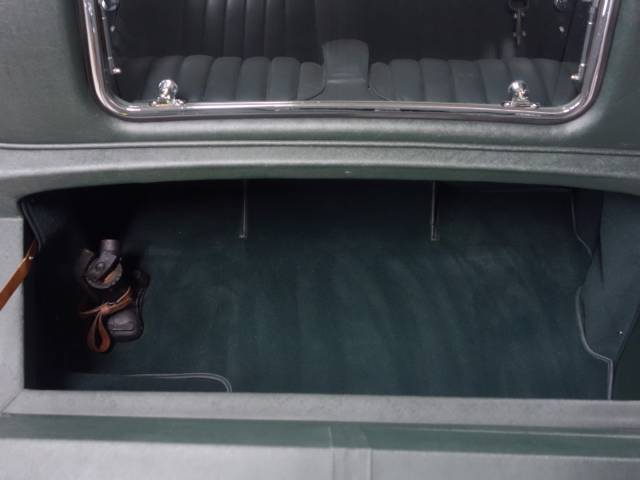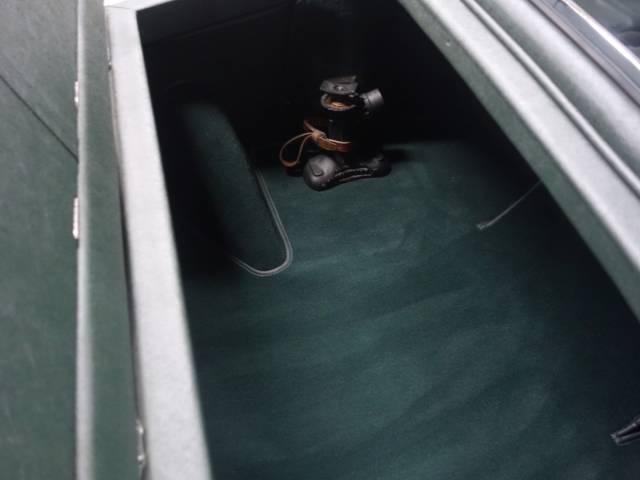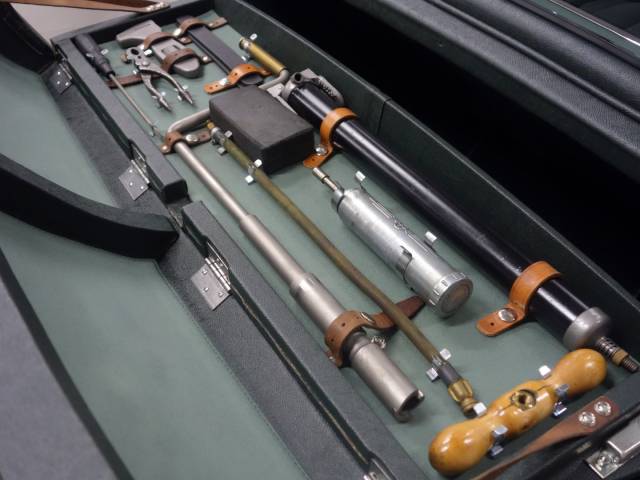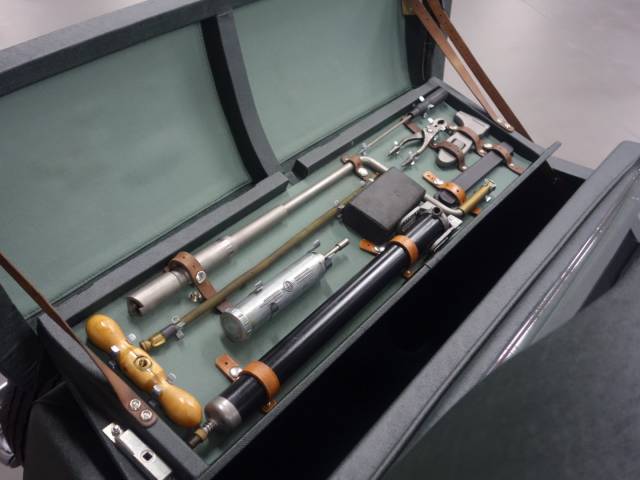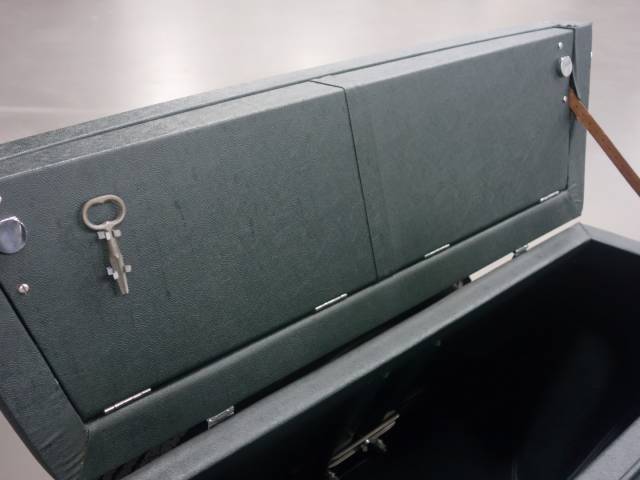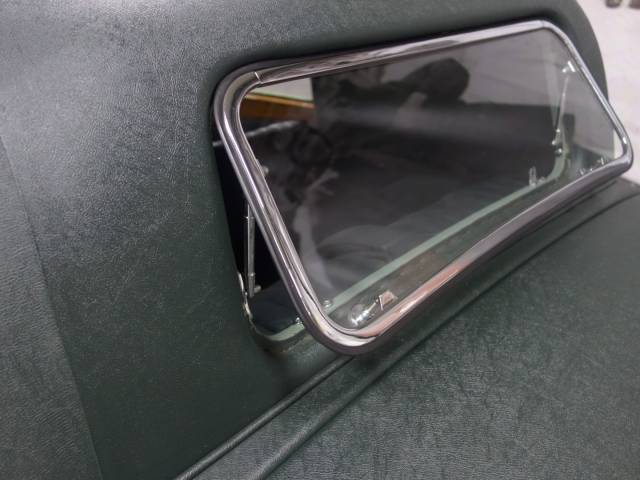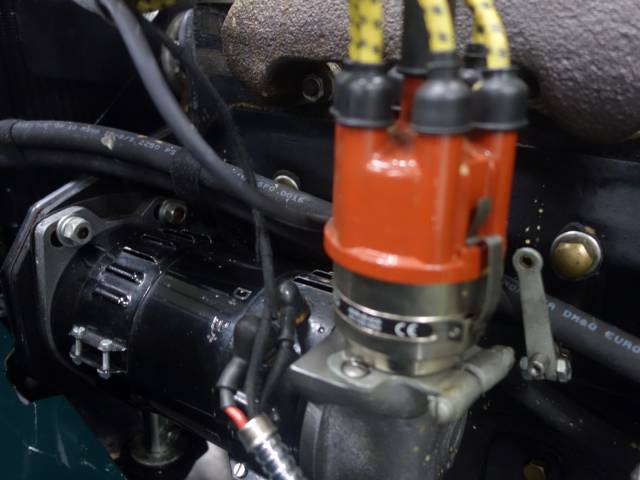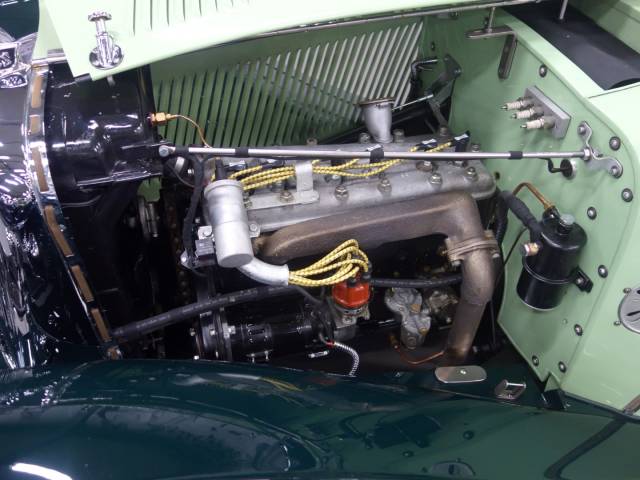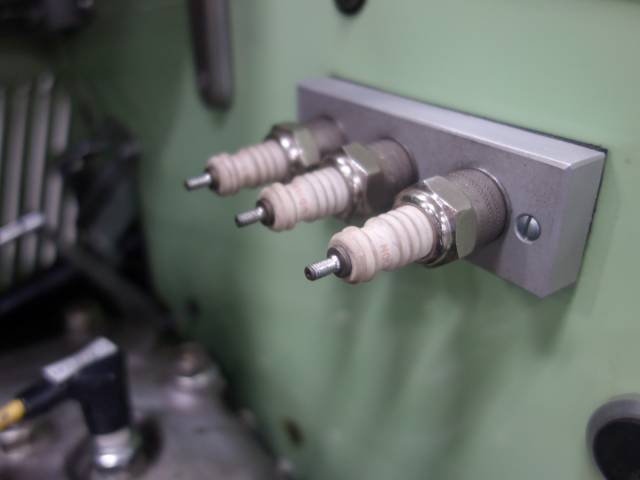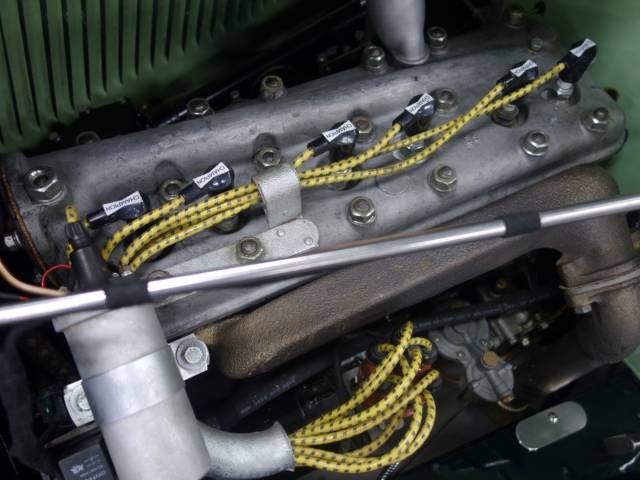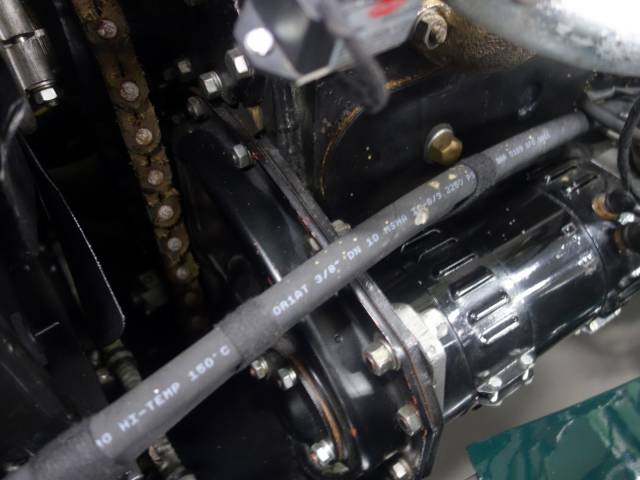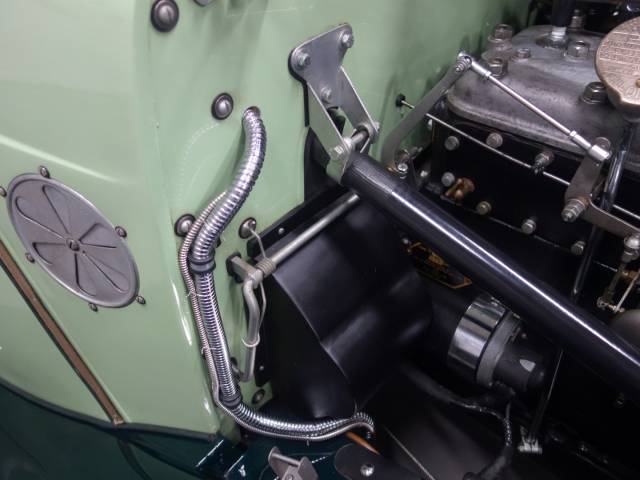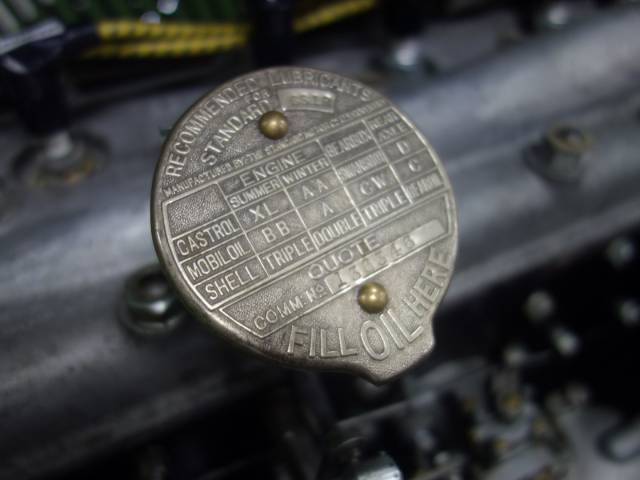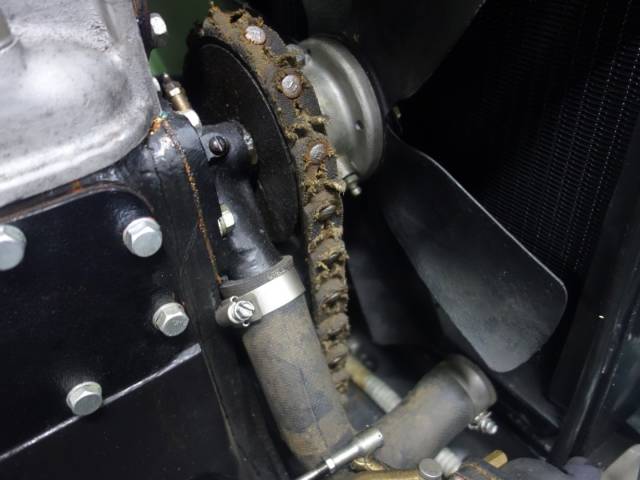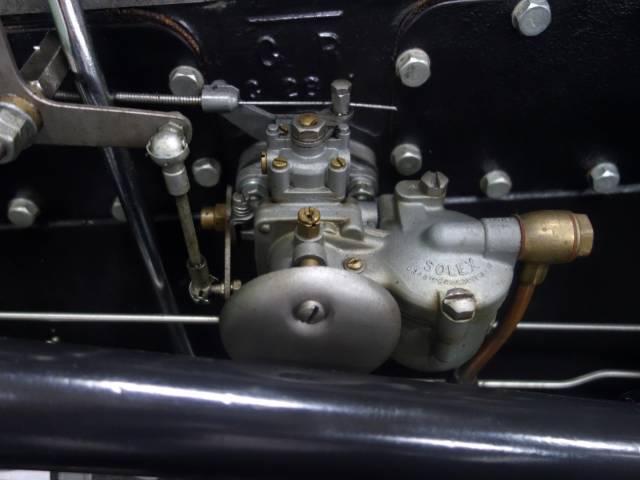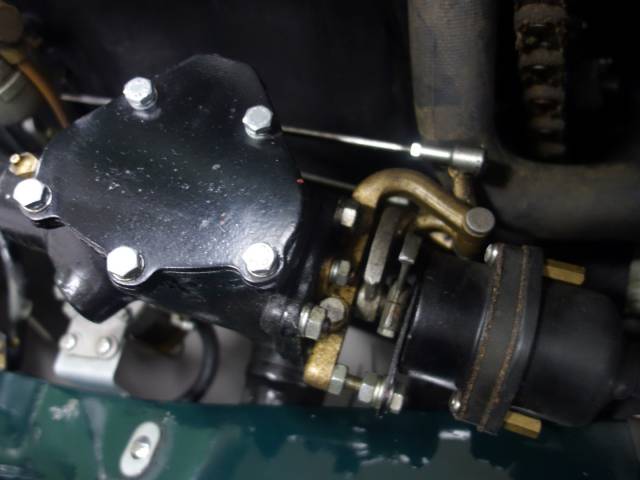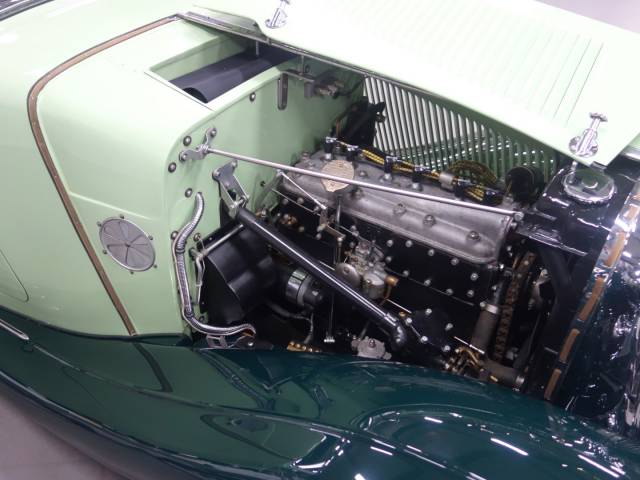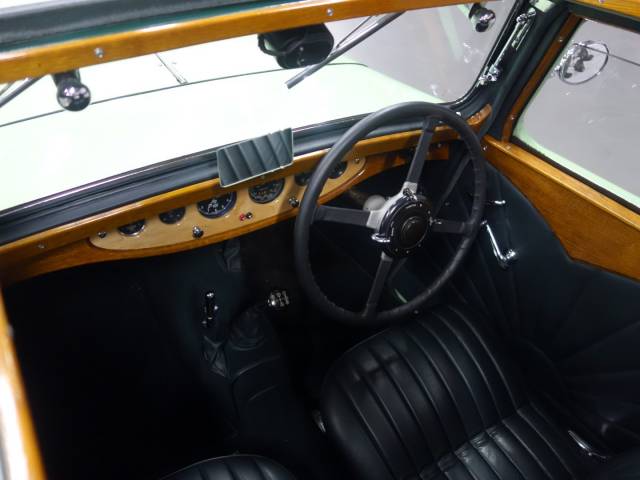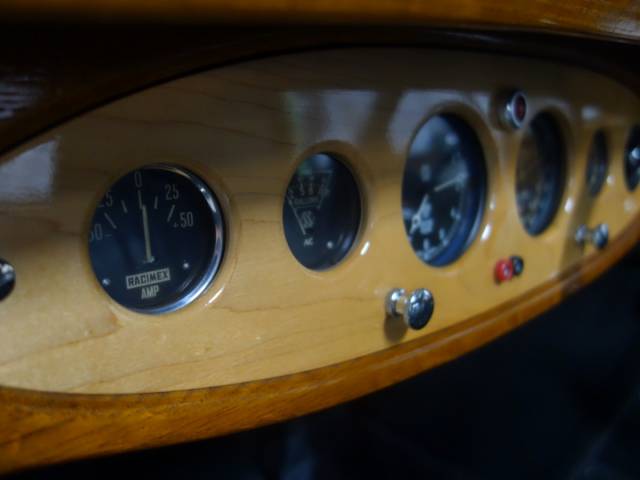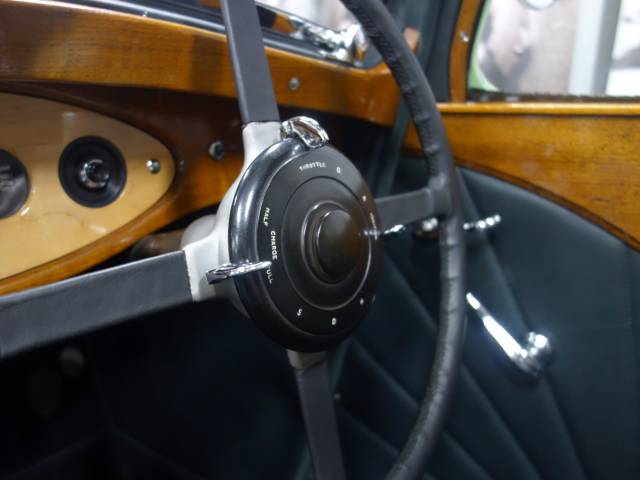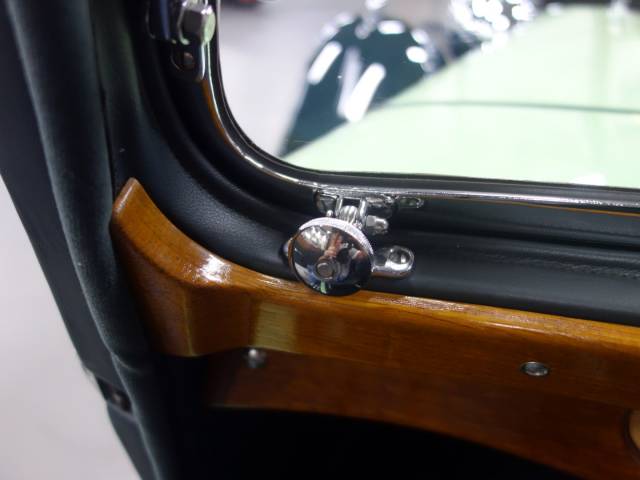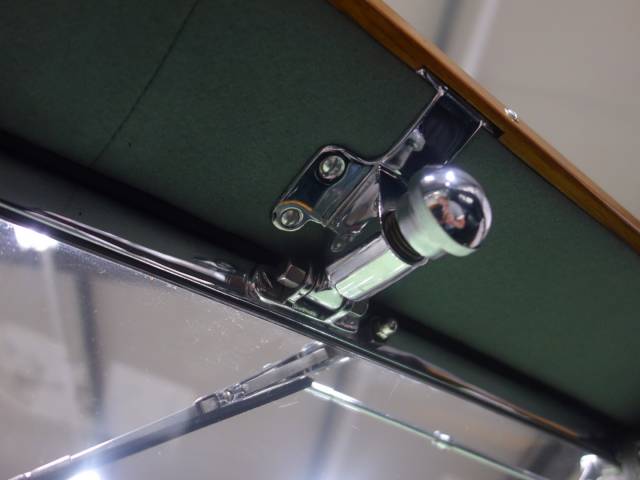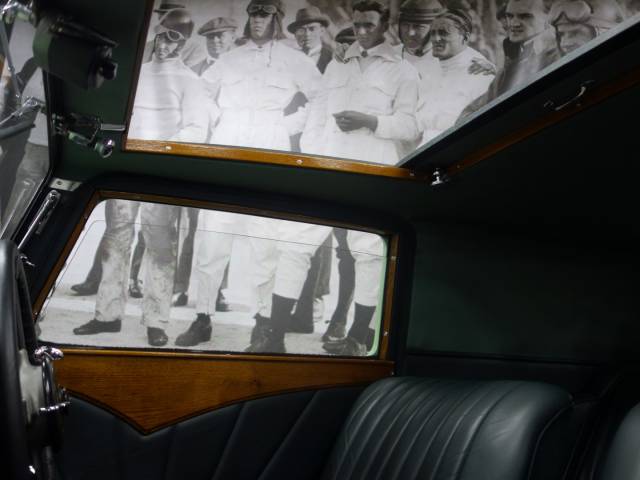 Coupe
Dealer

away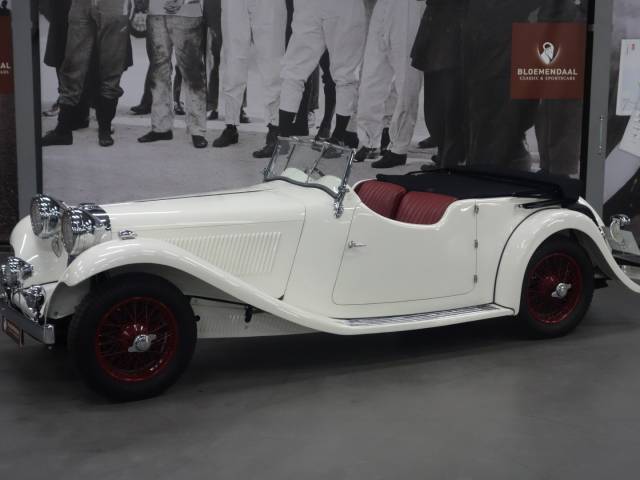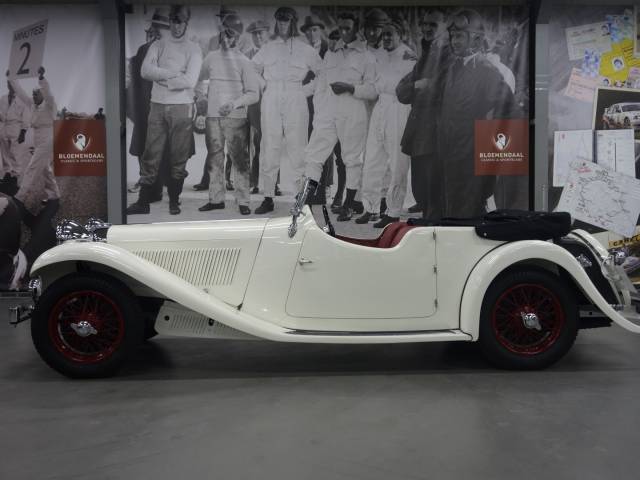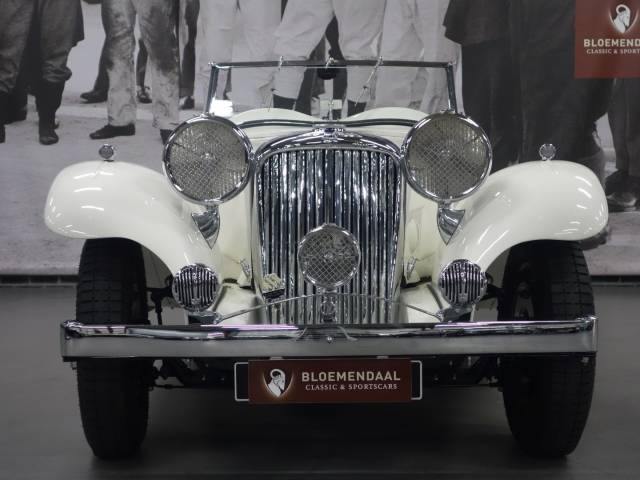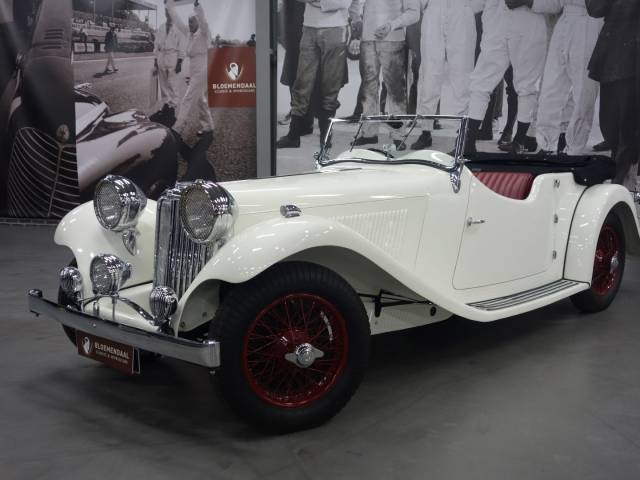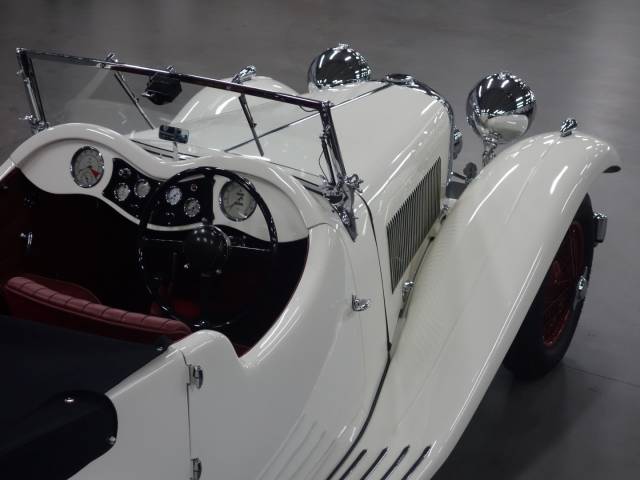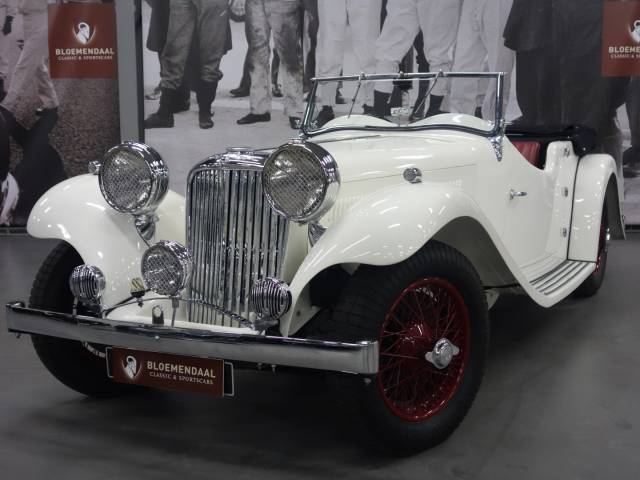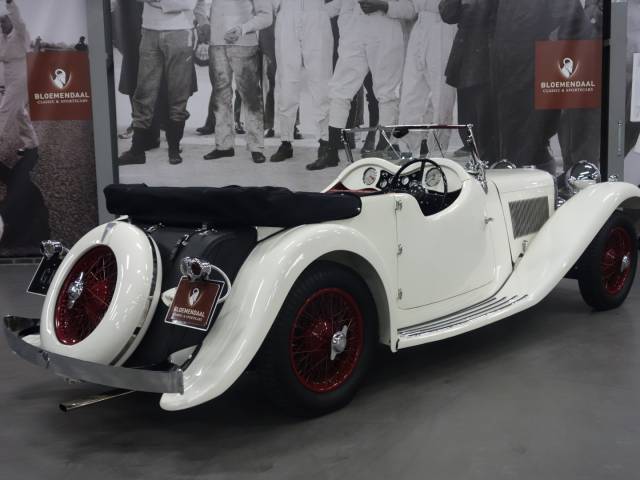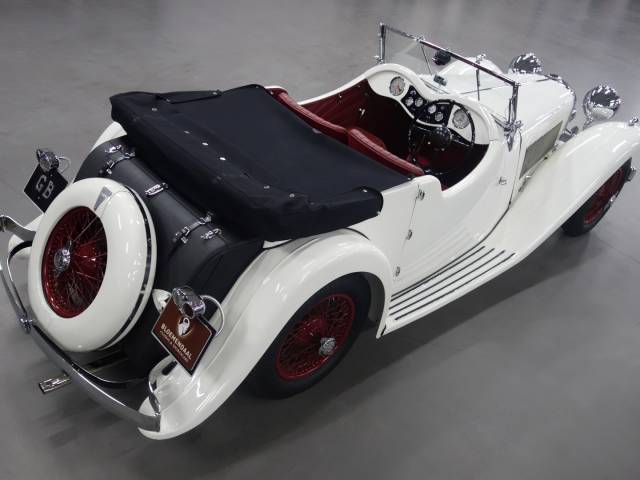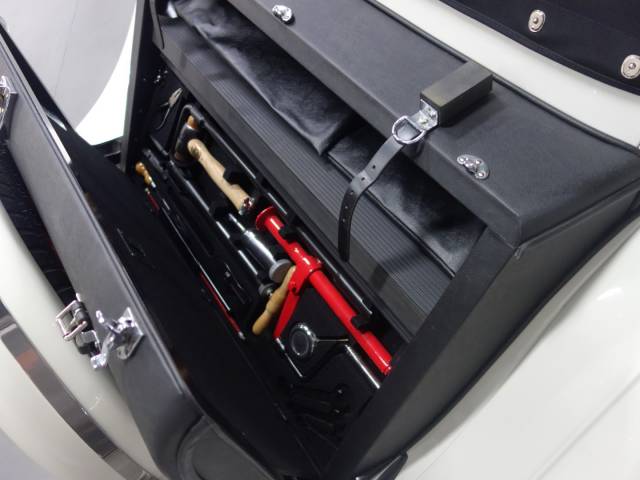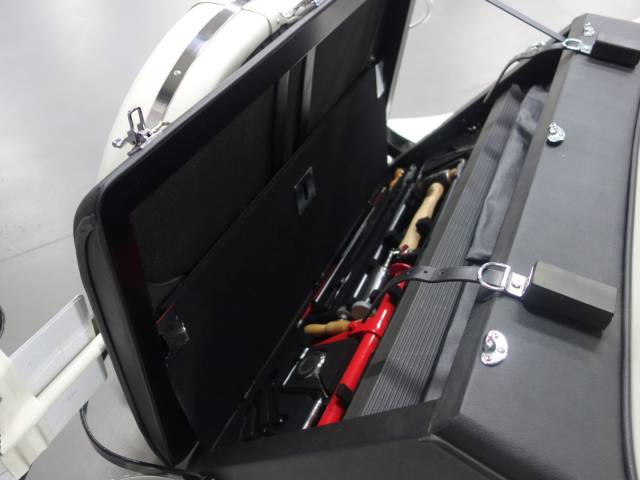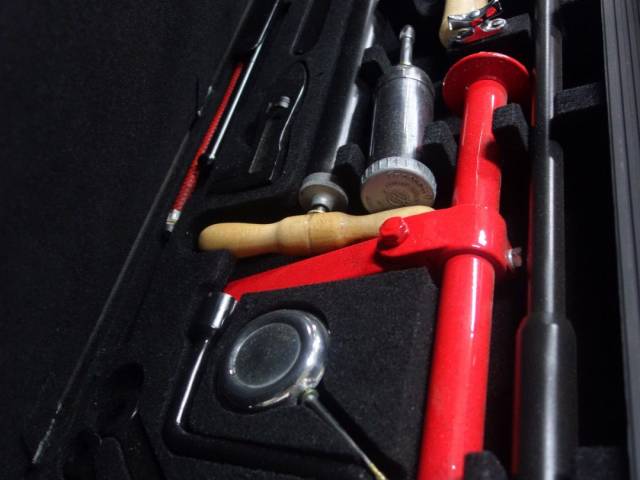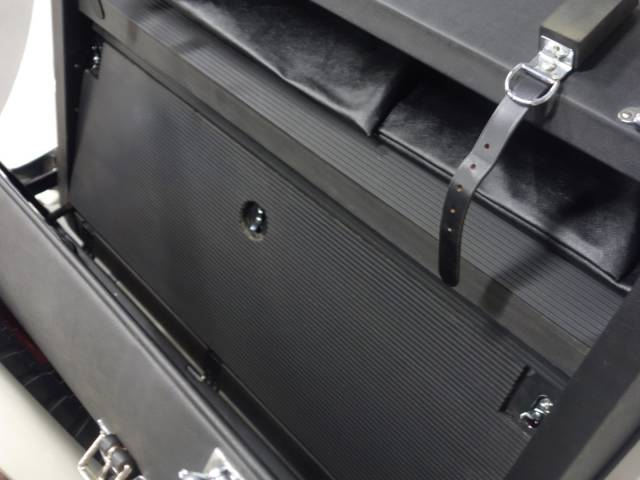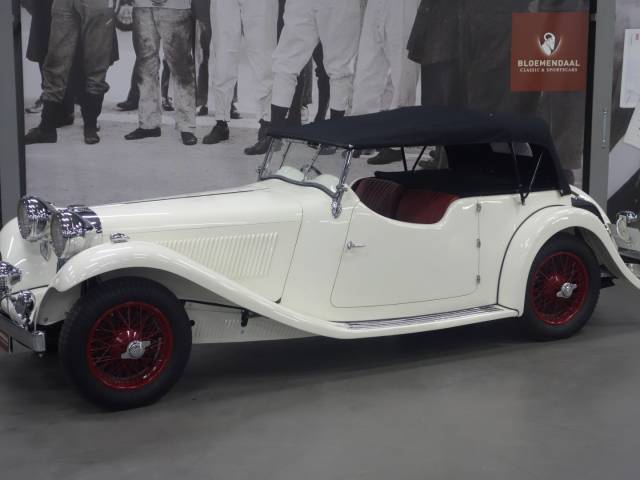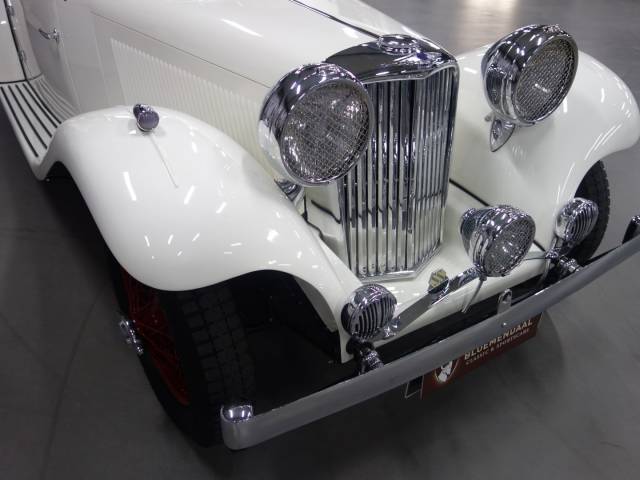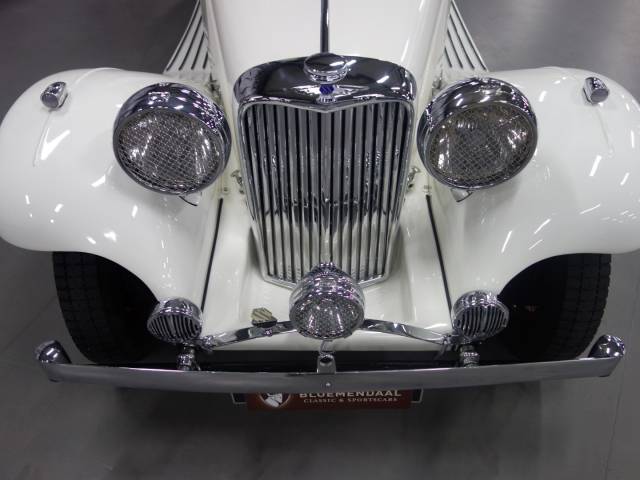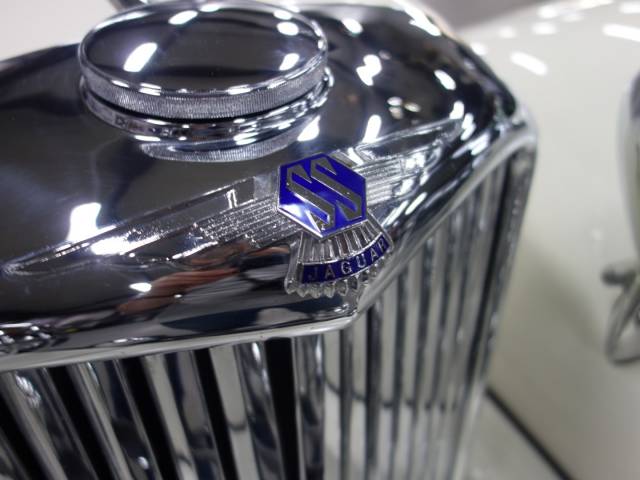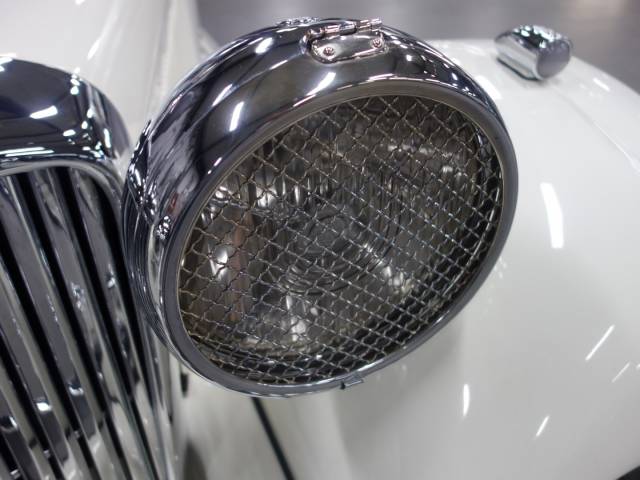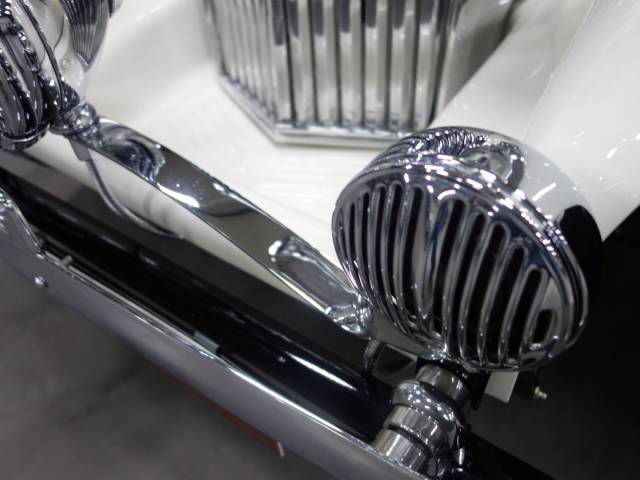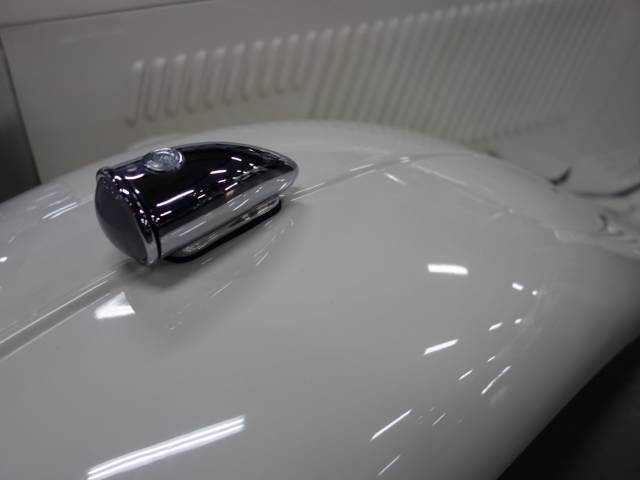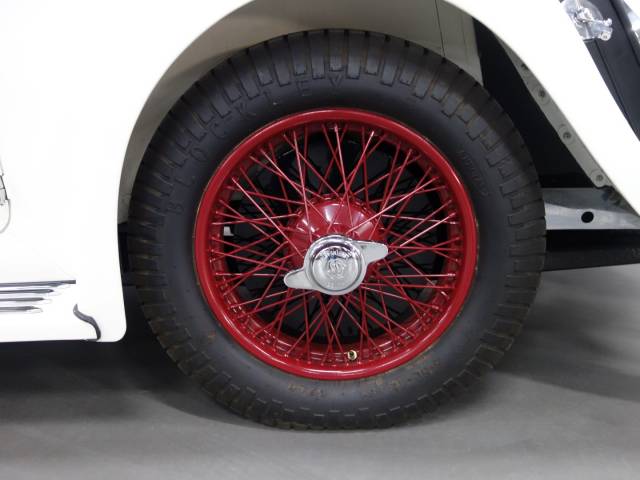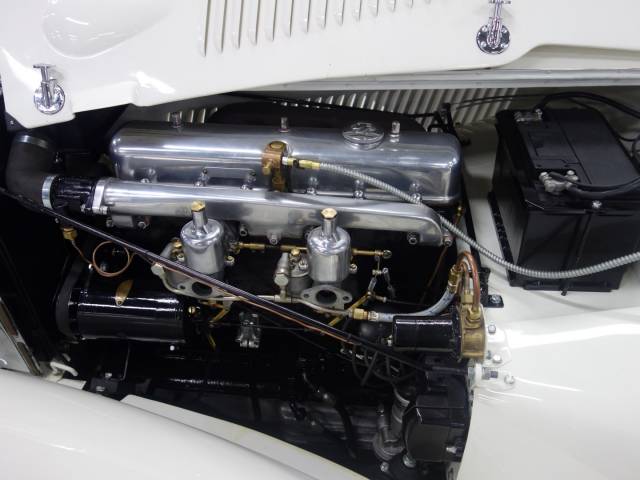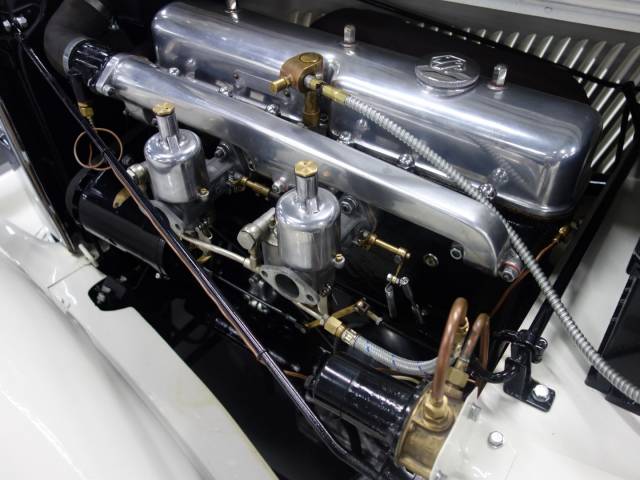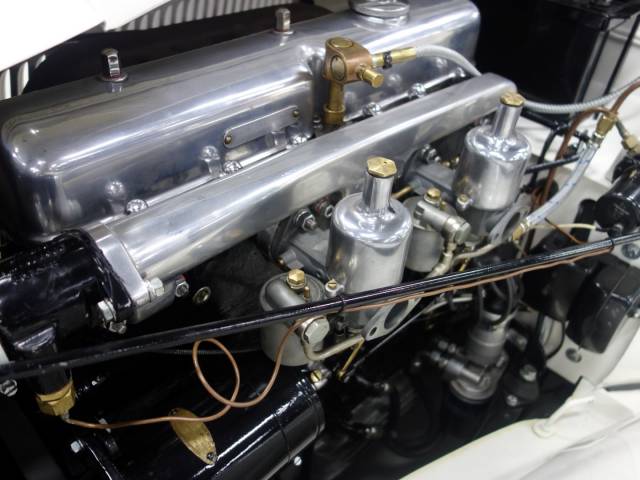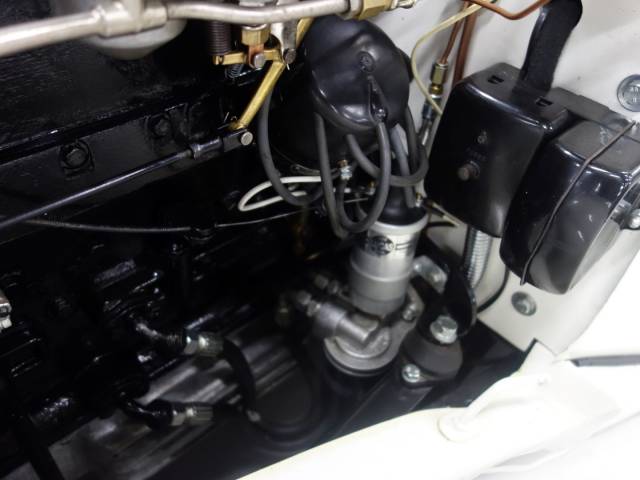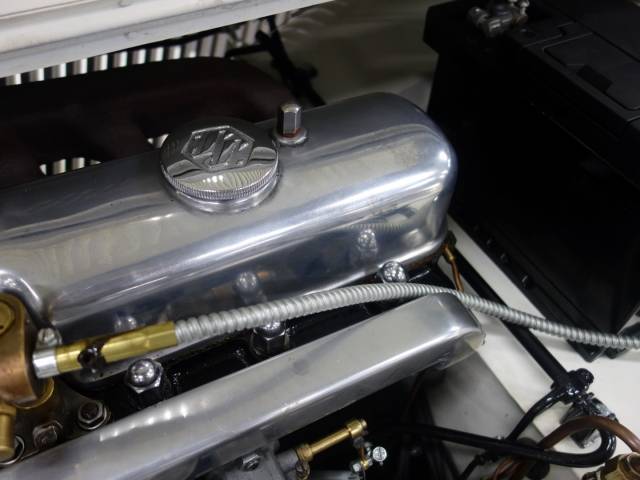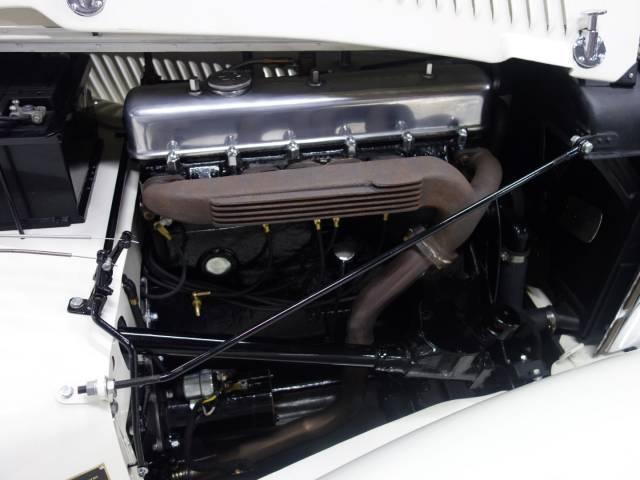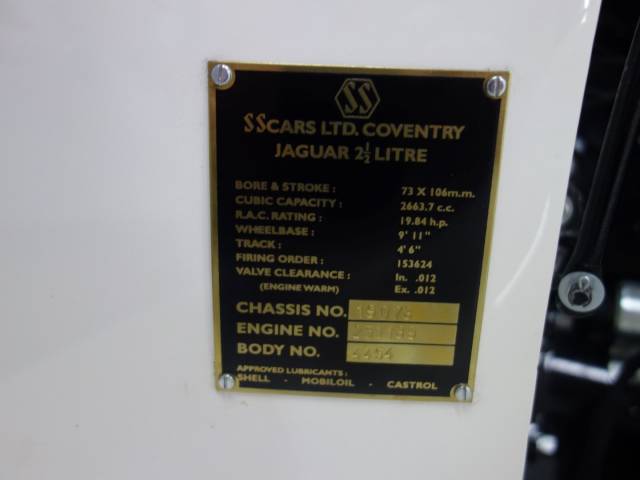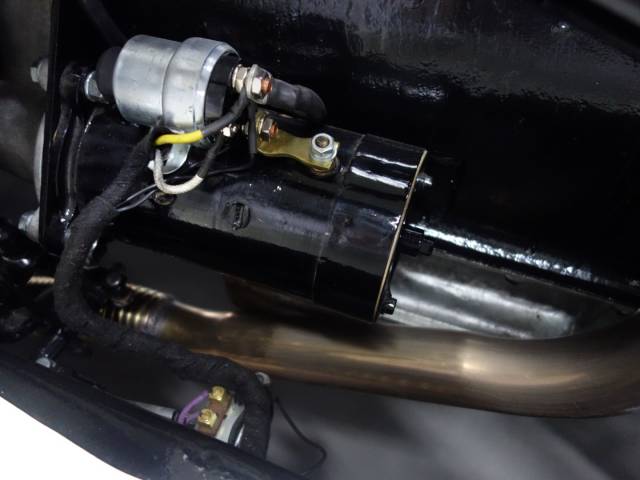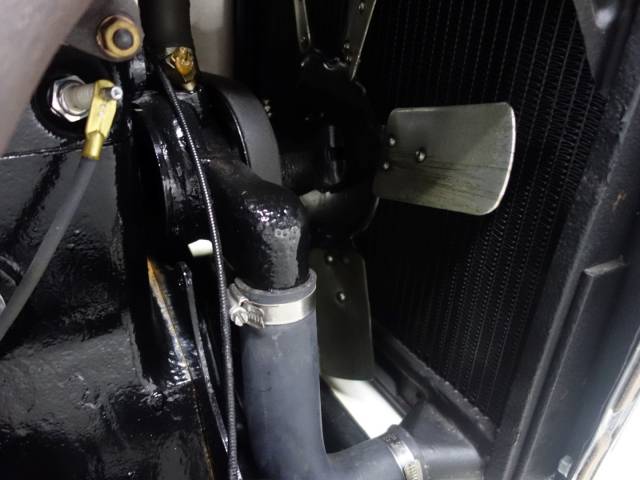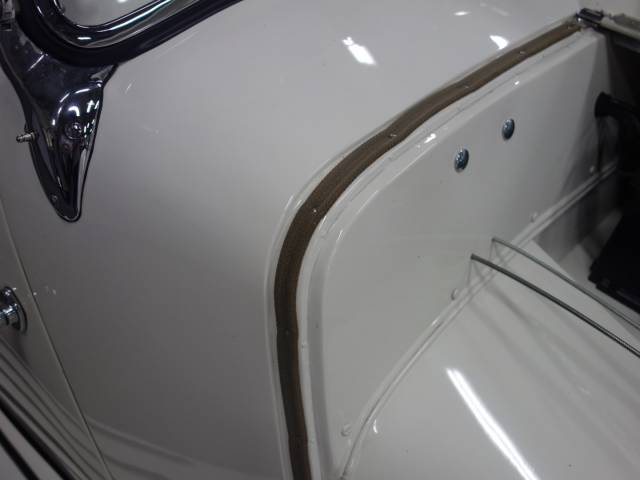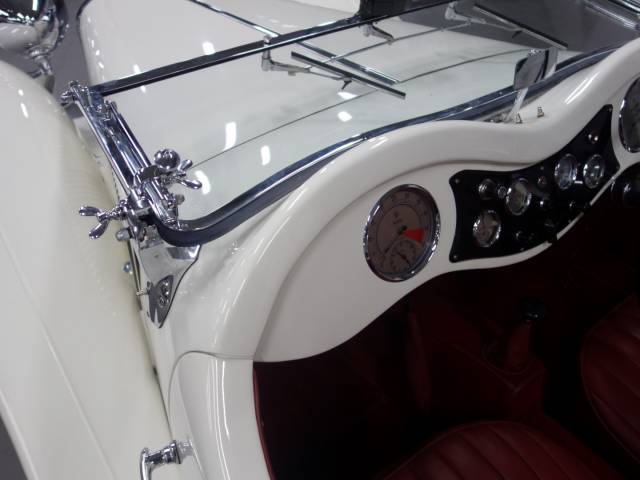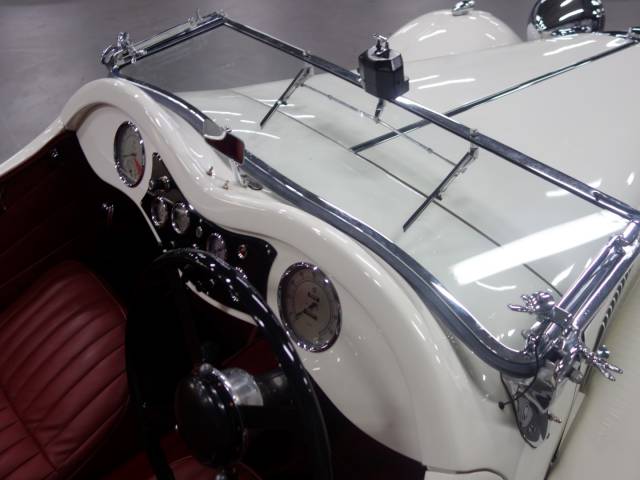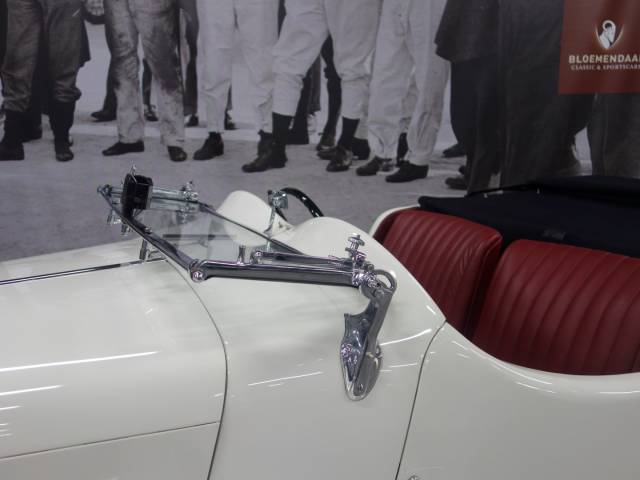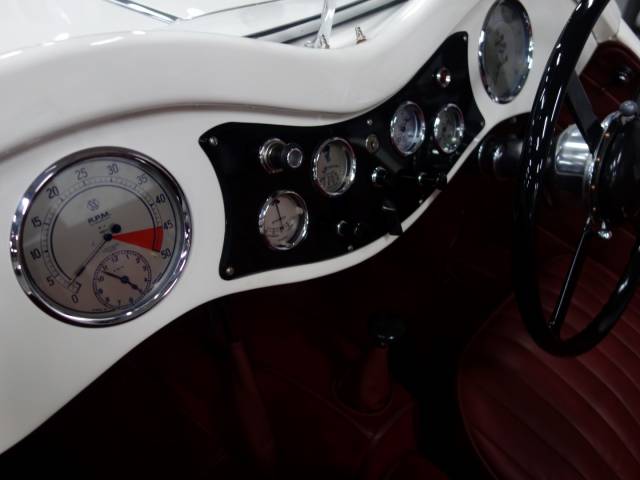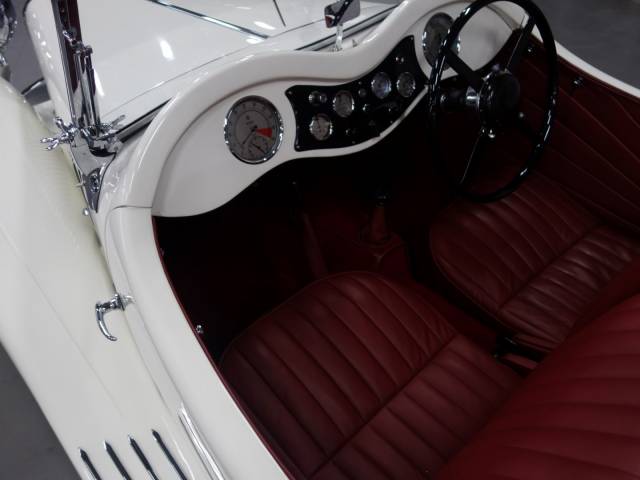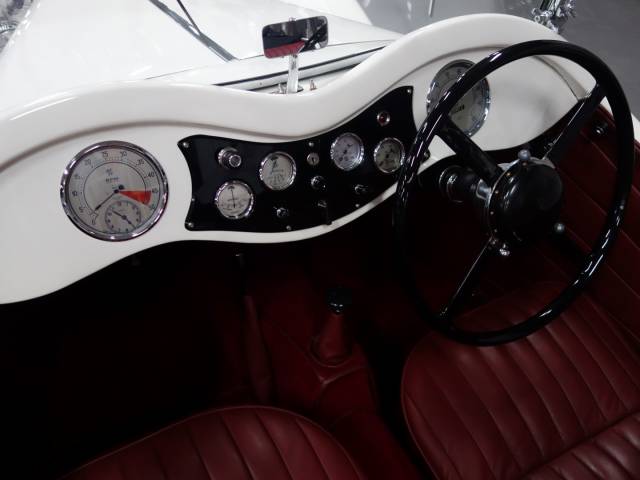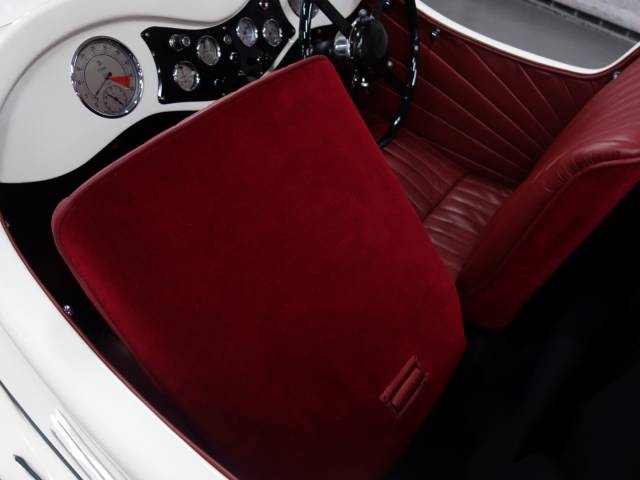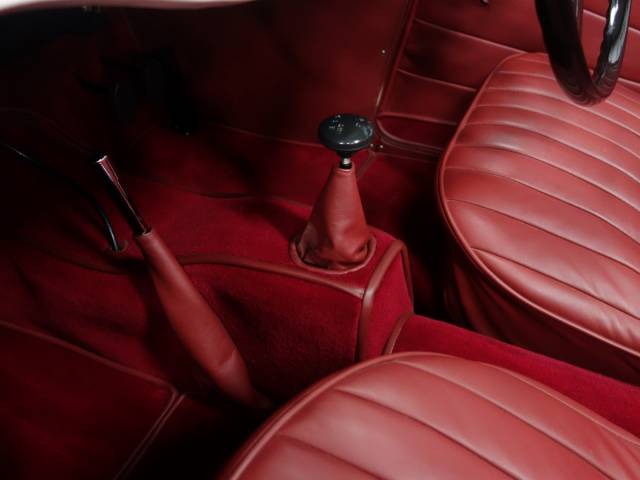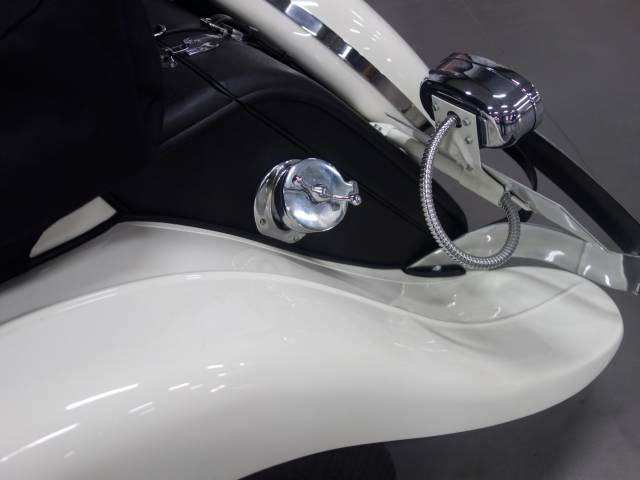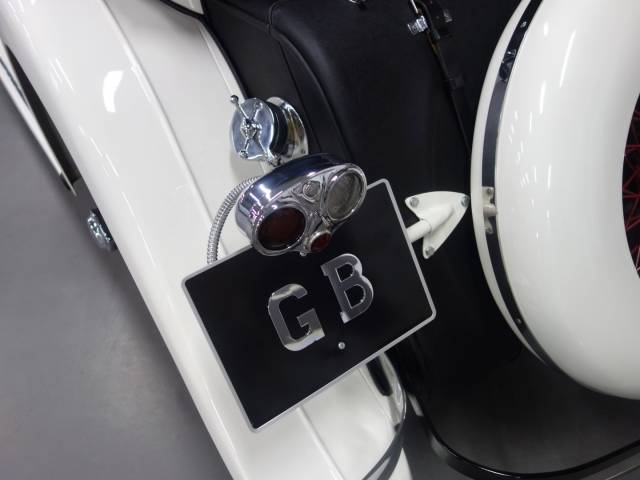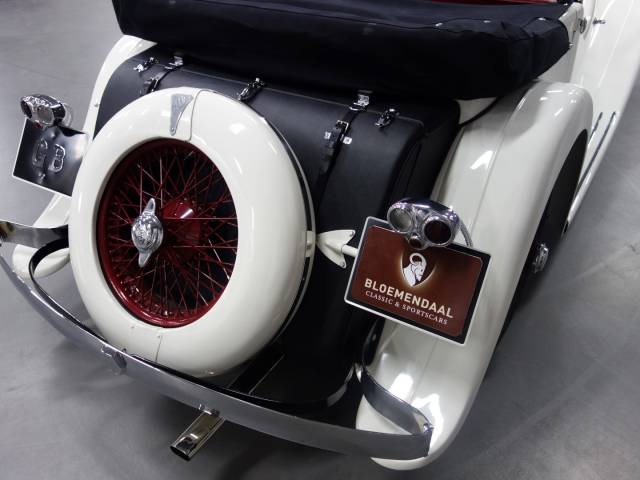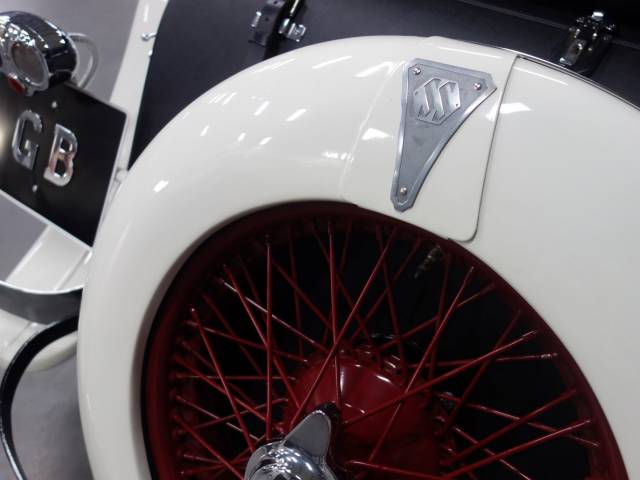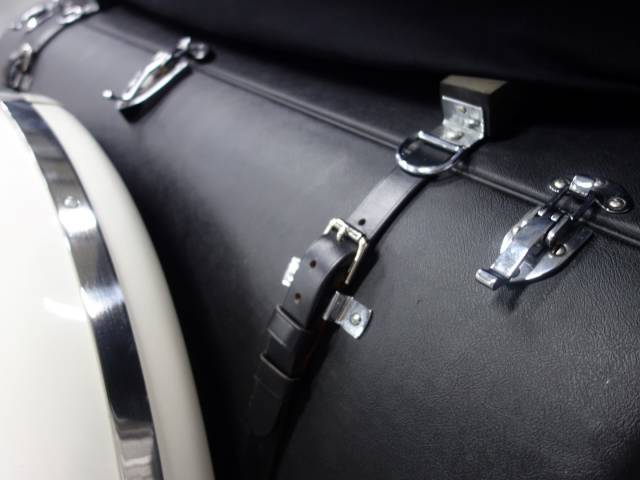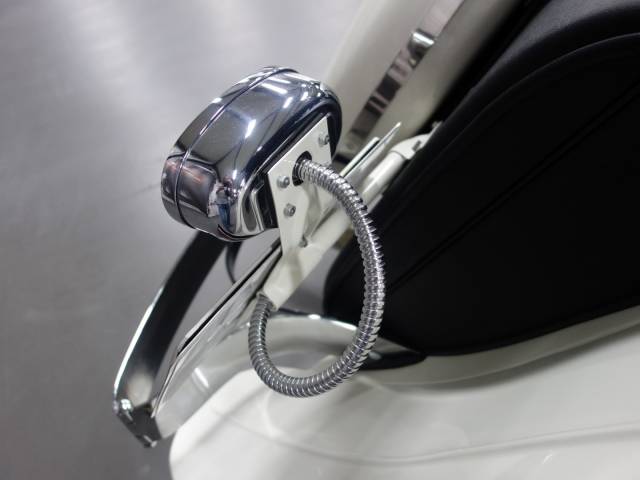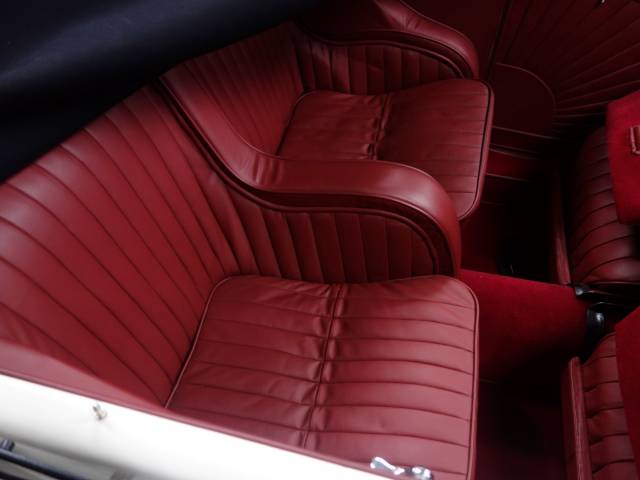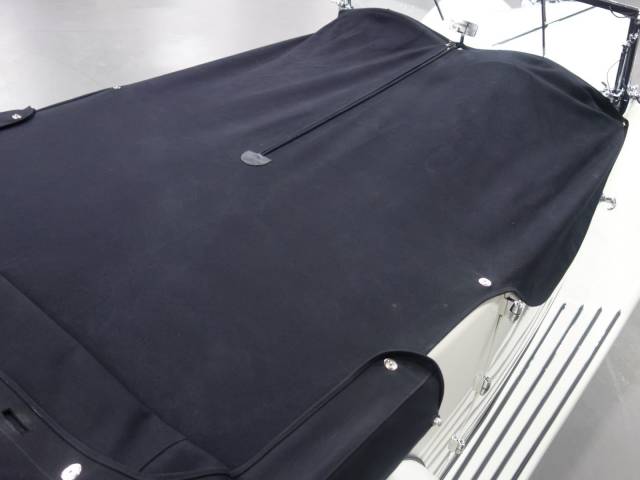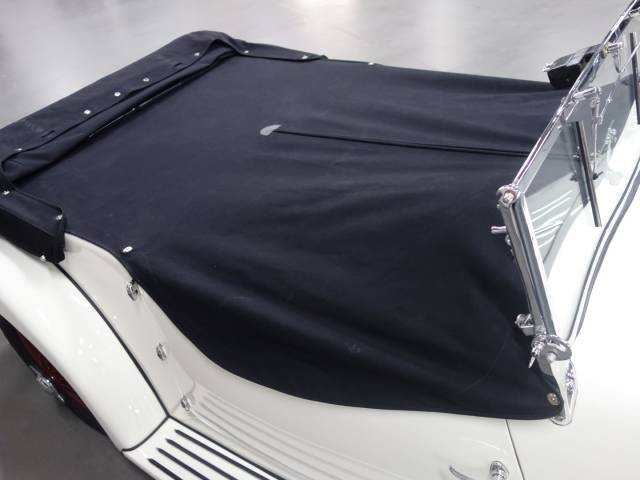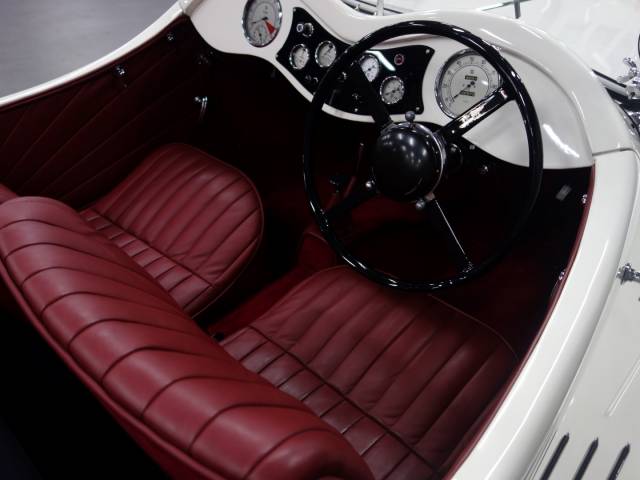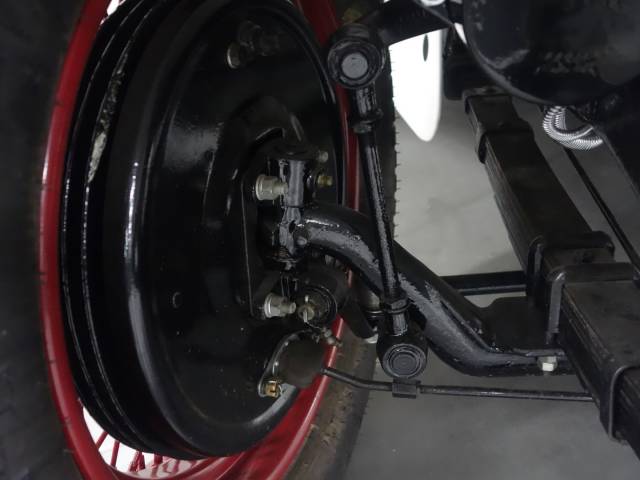 Dealer

away
Mille Miglia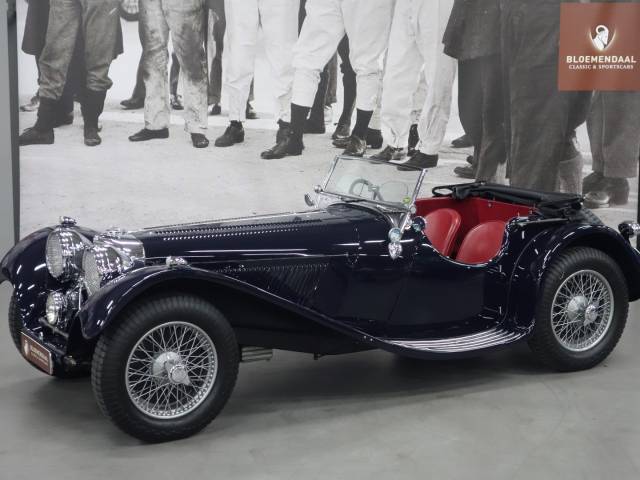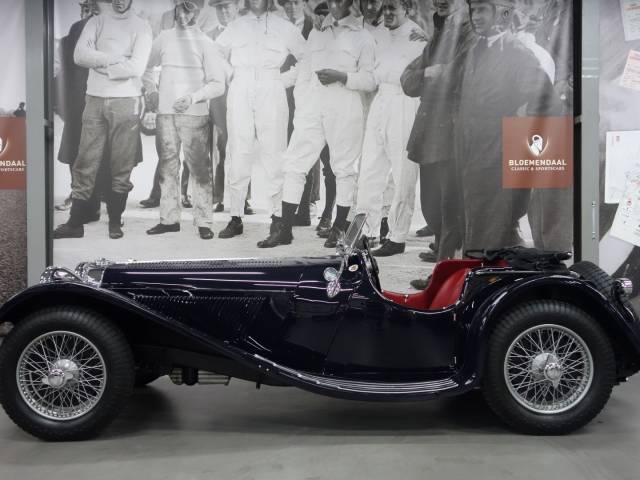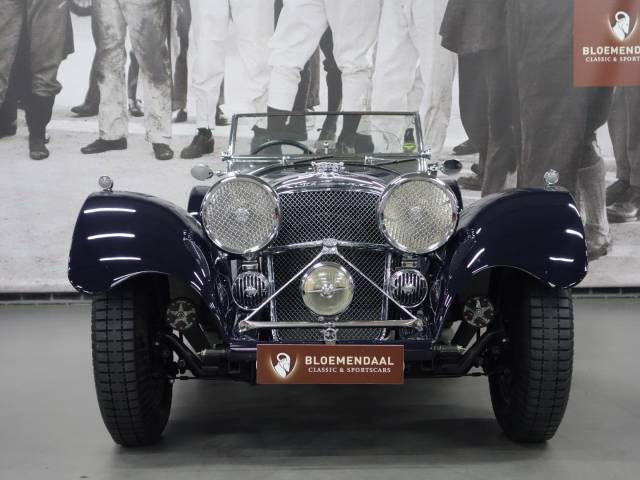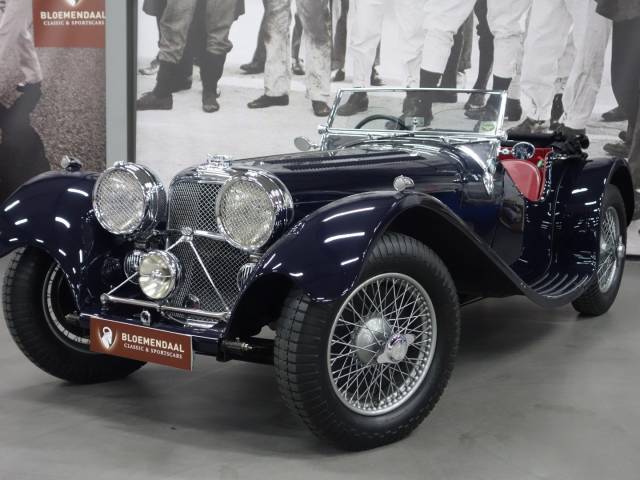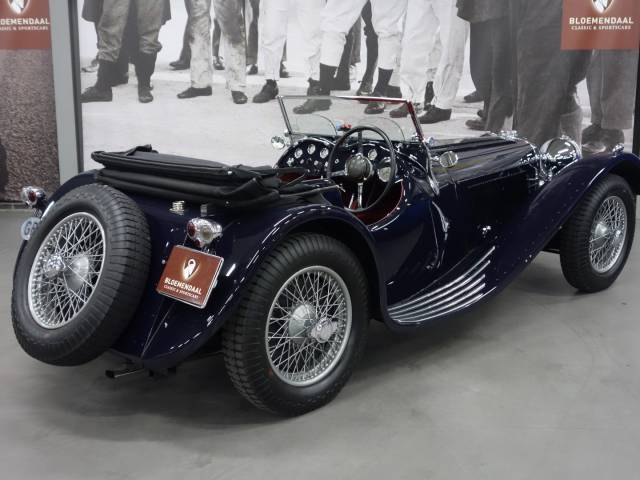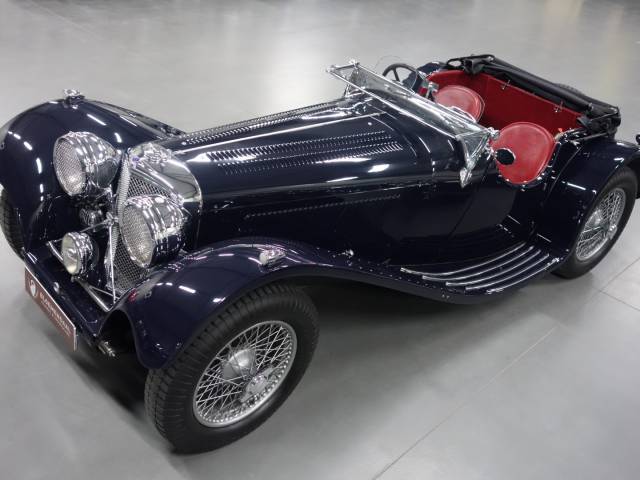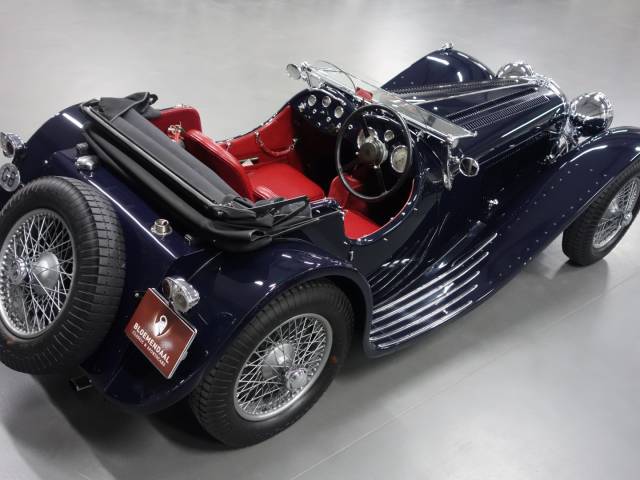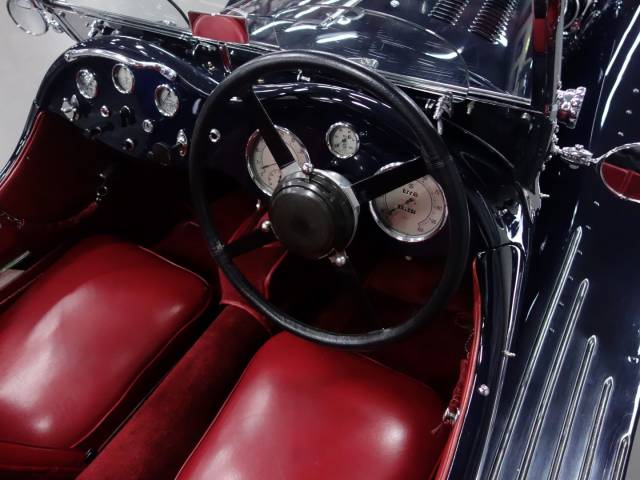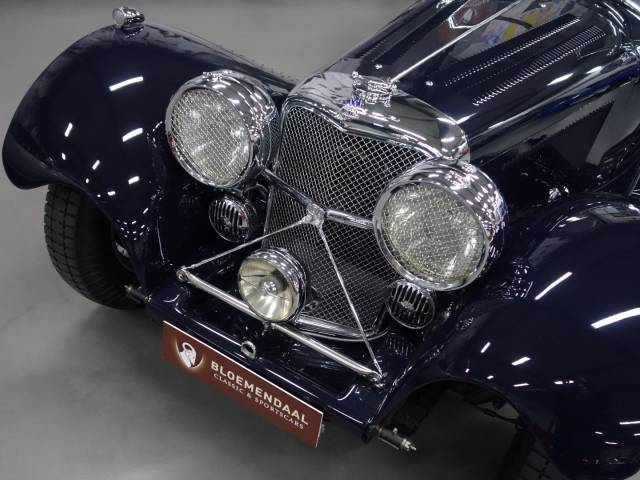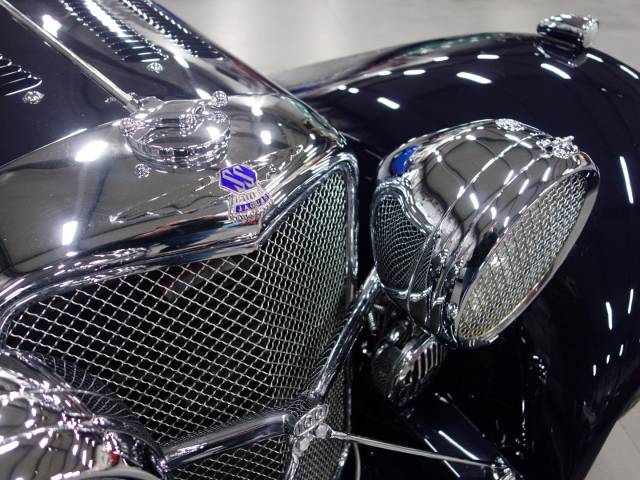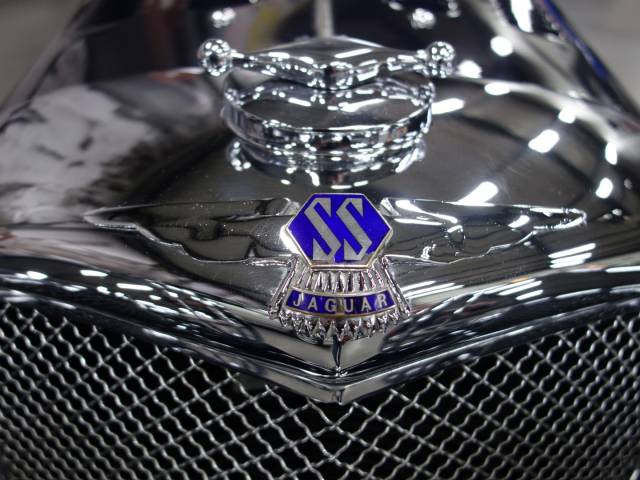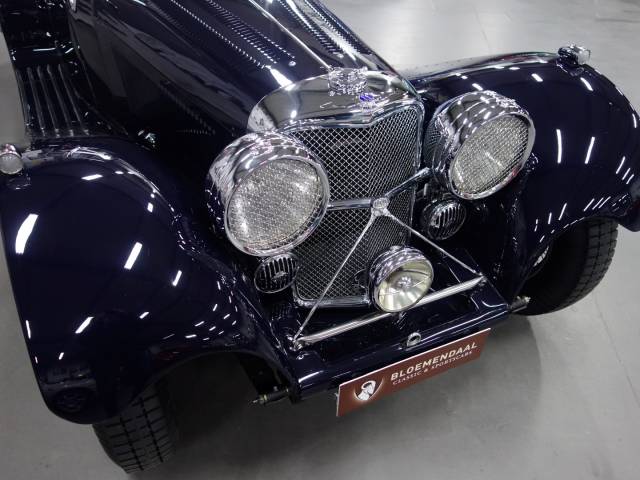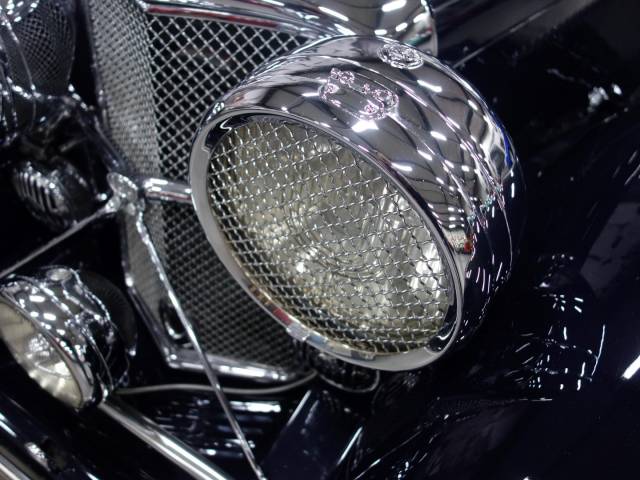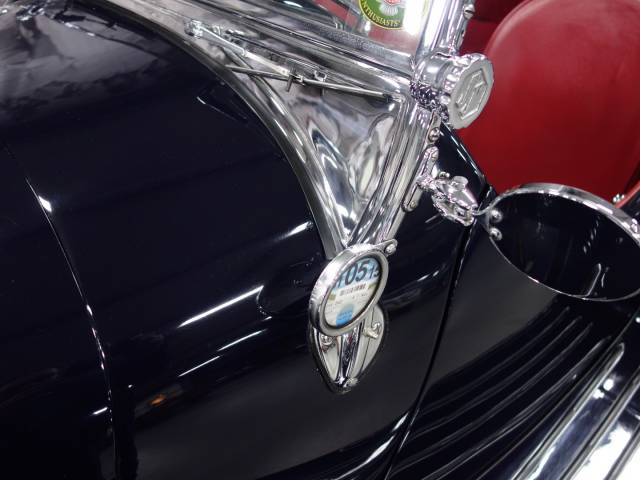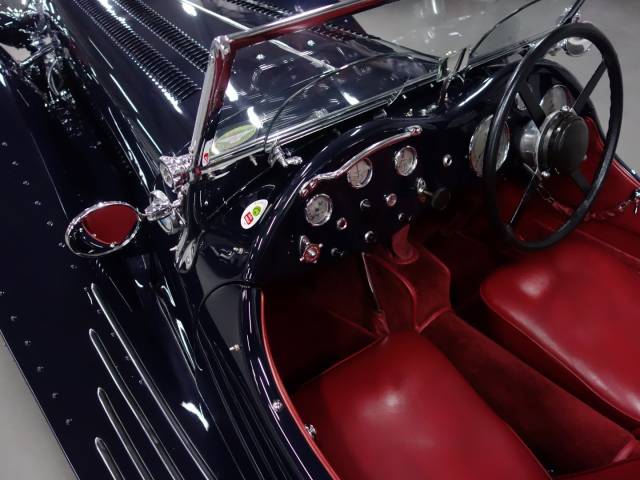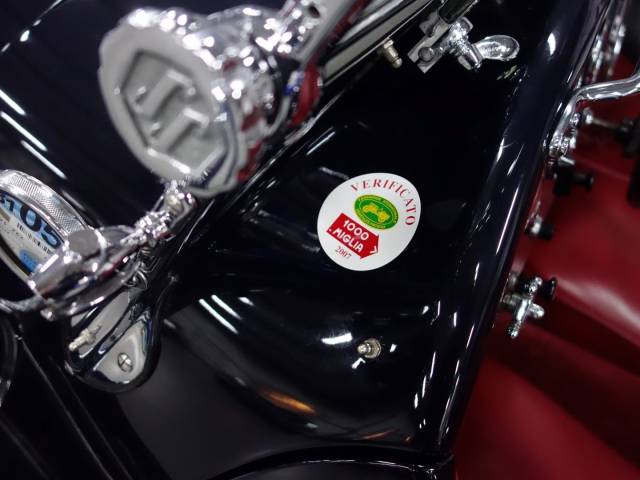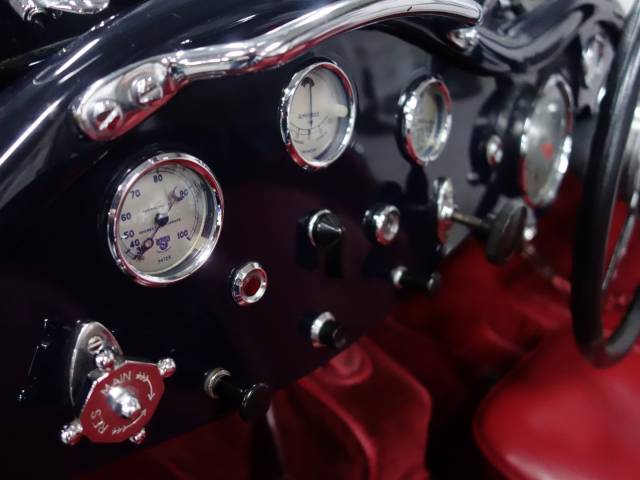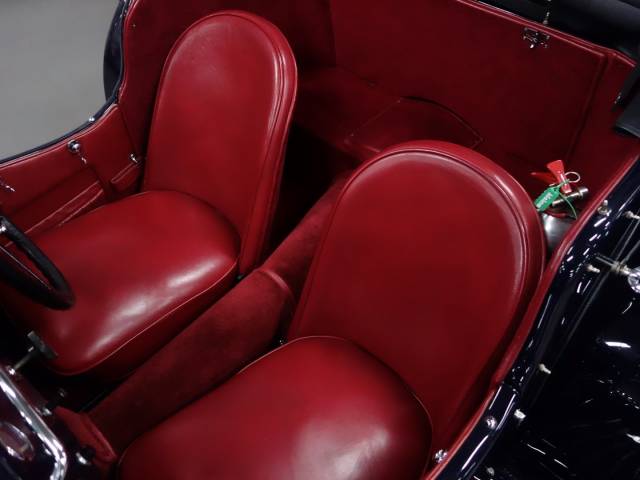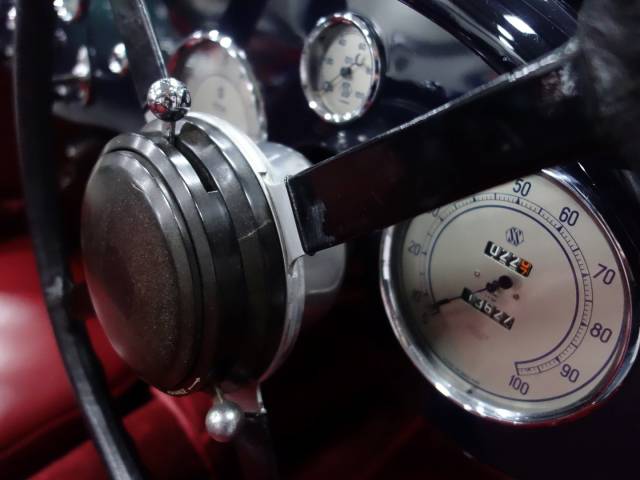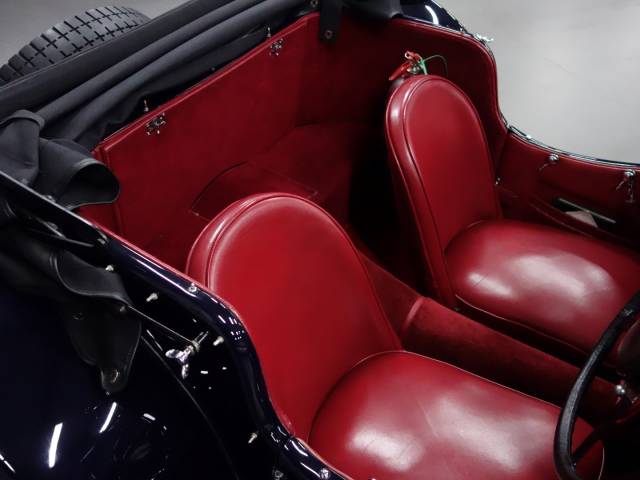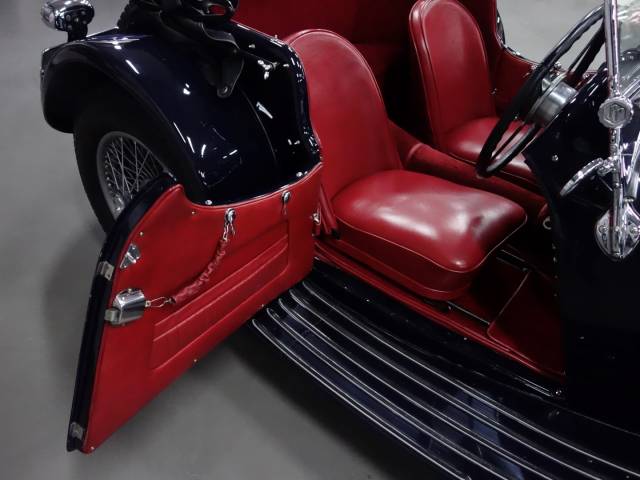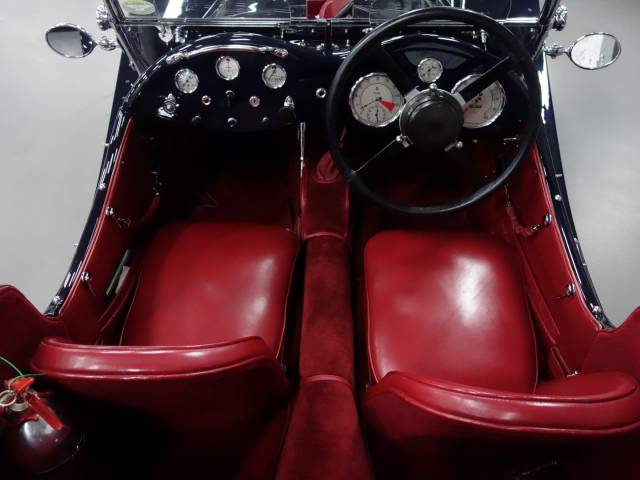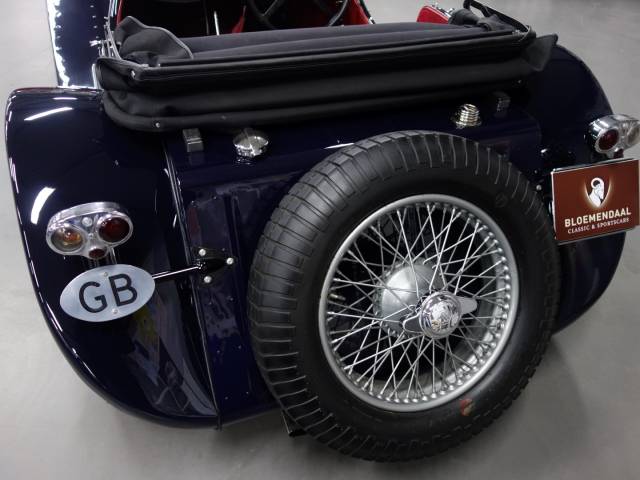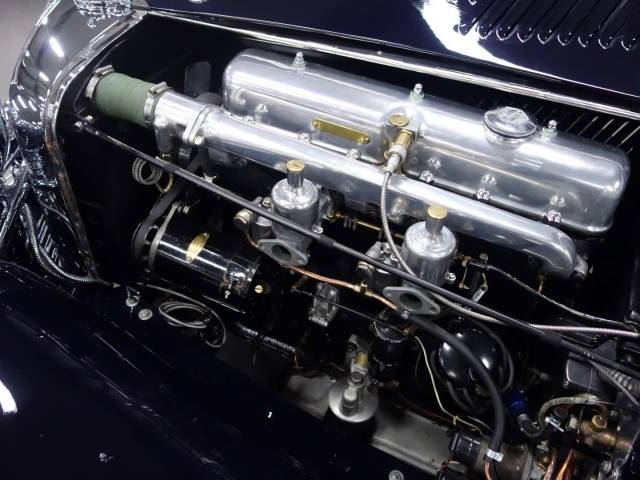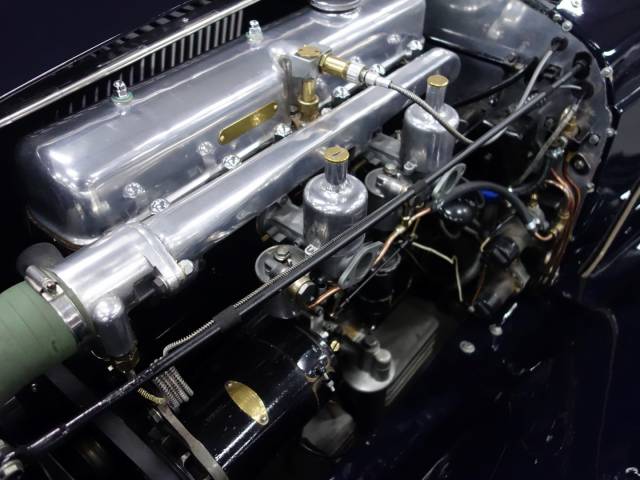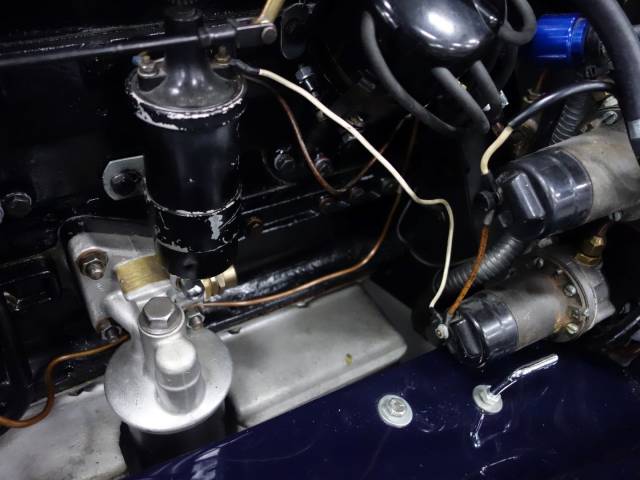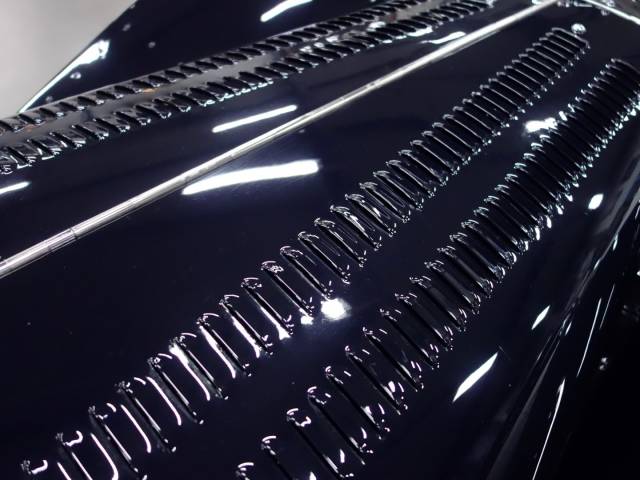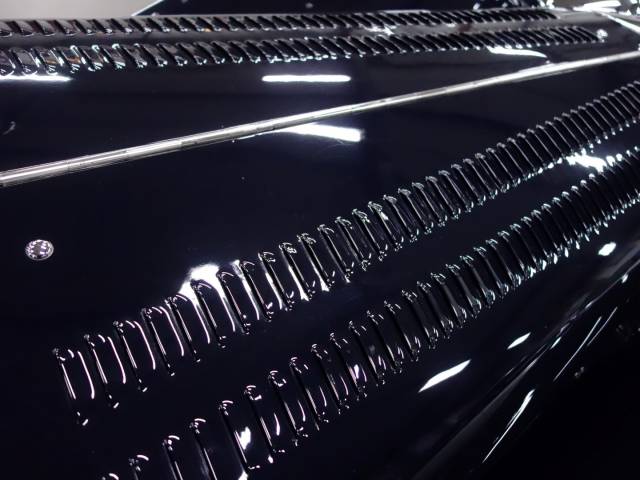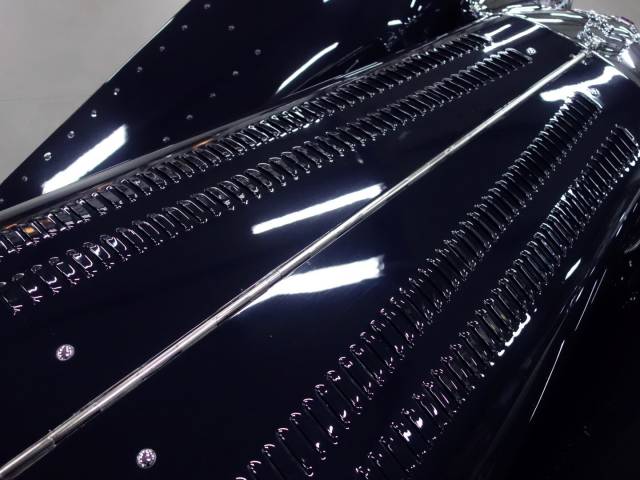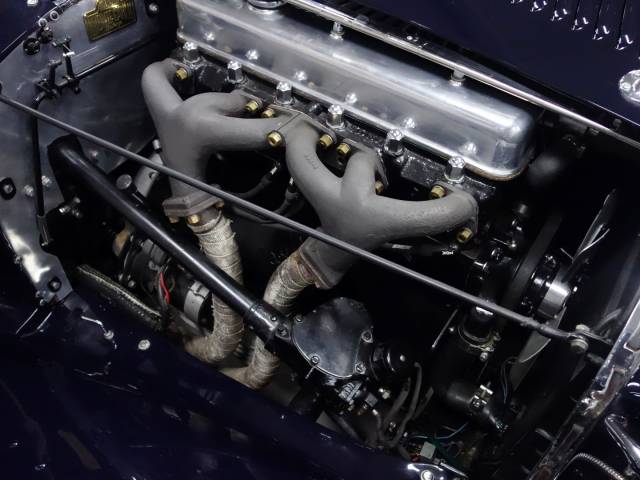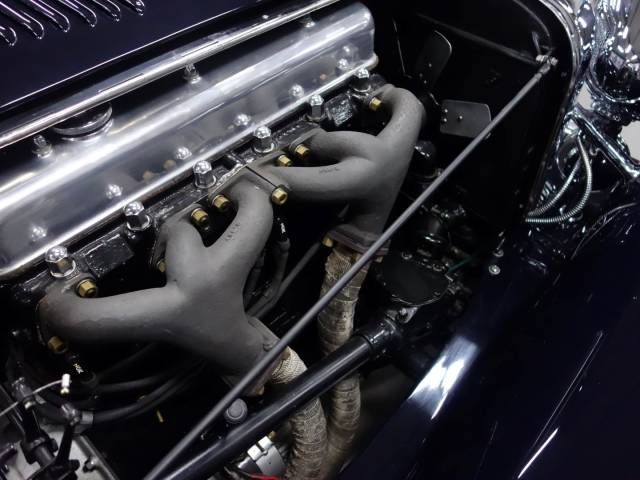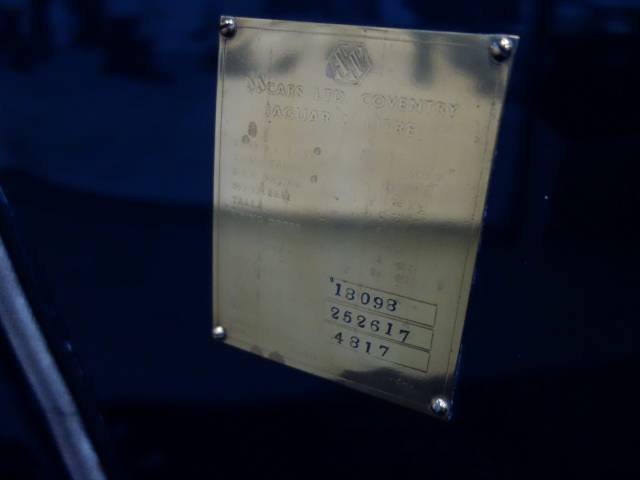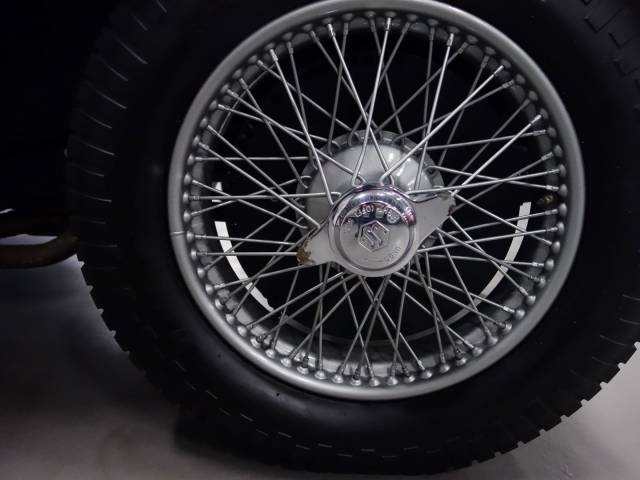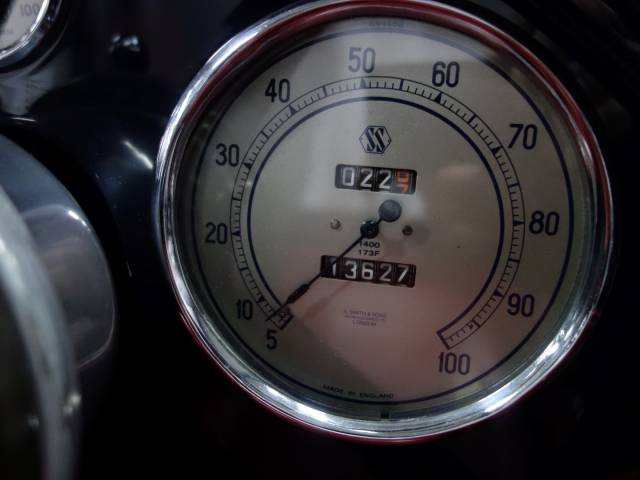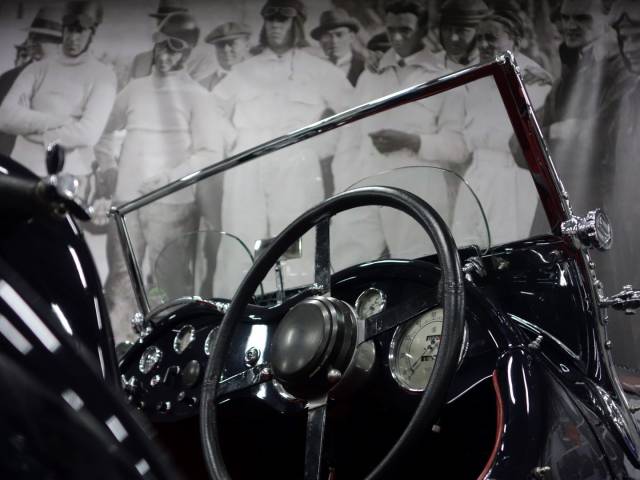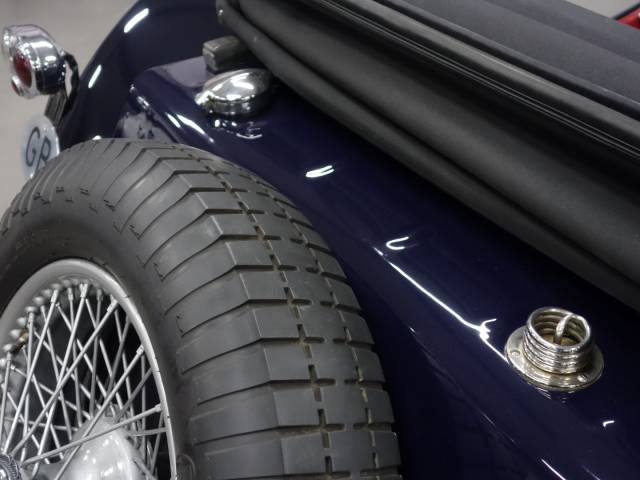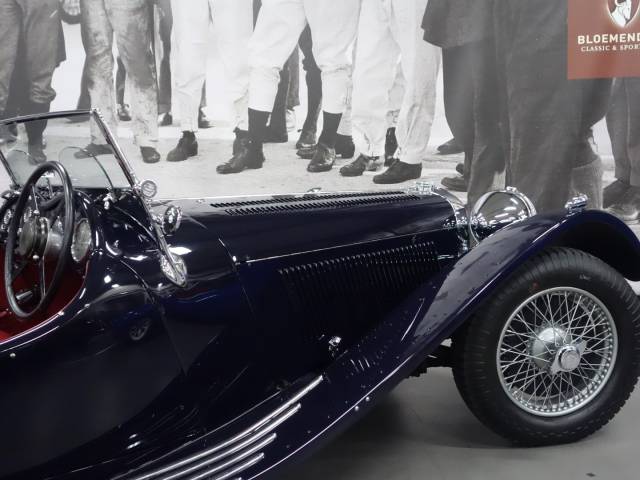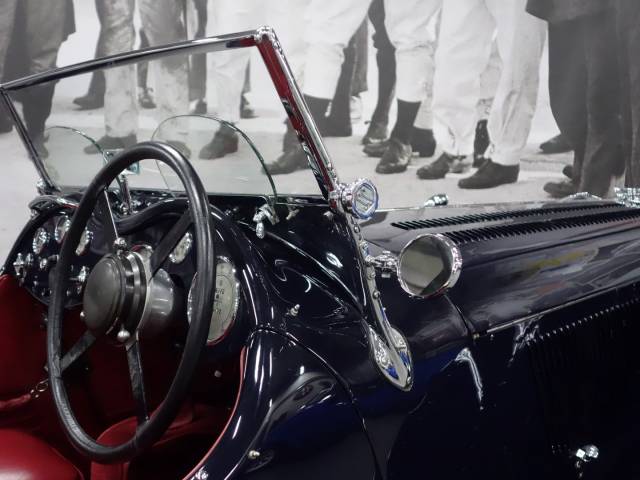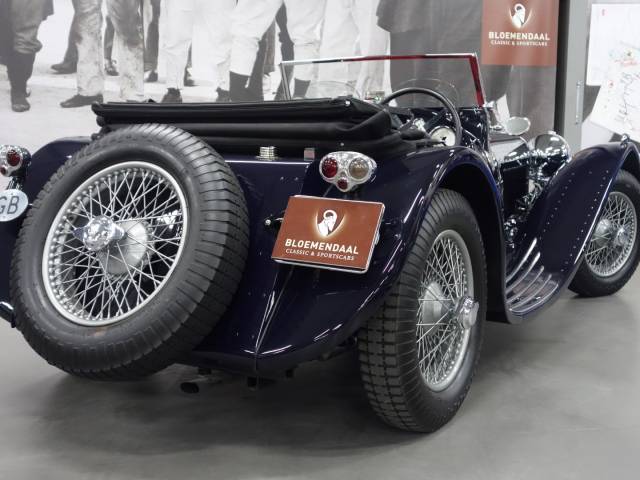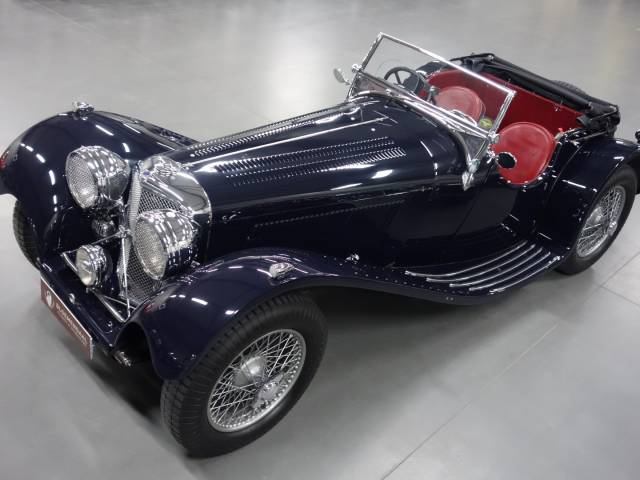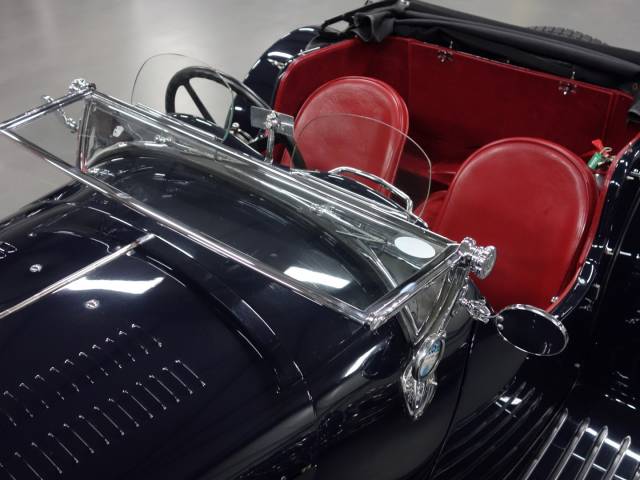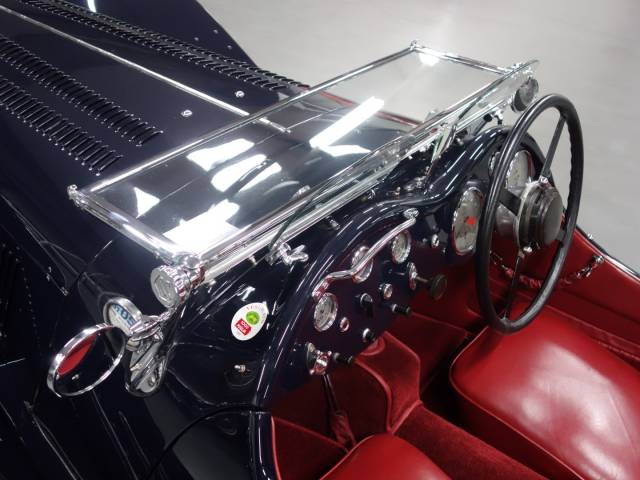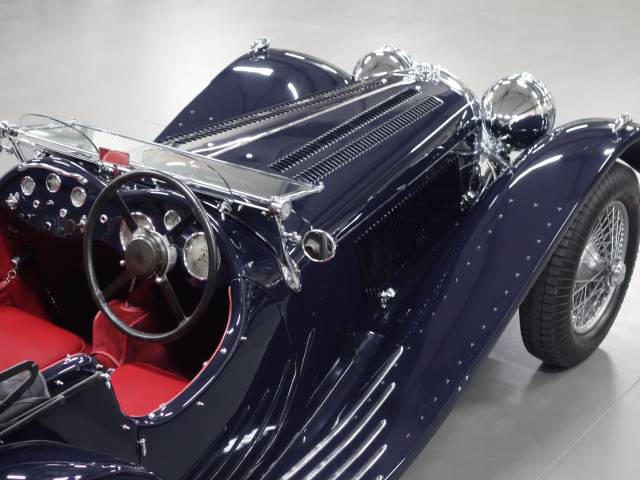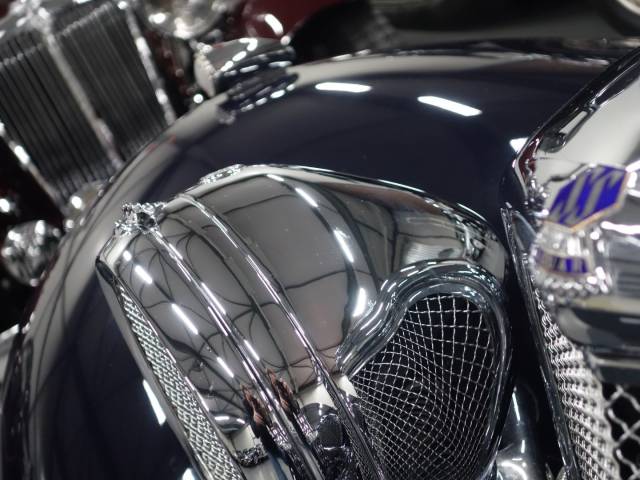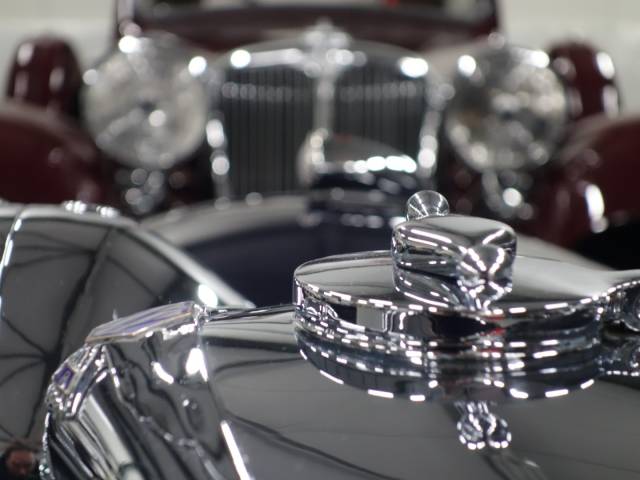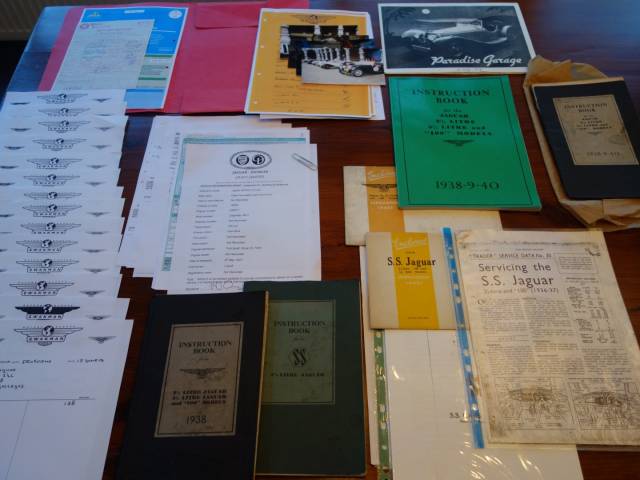 Dealer

away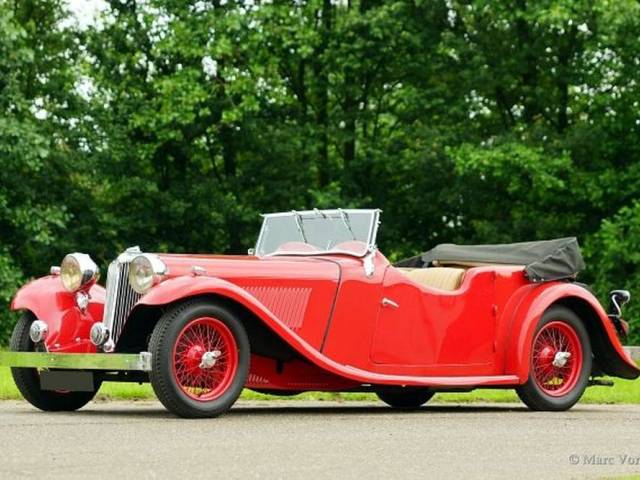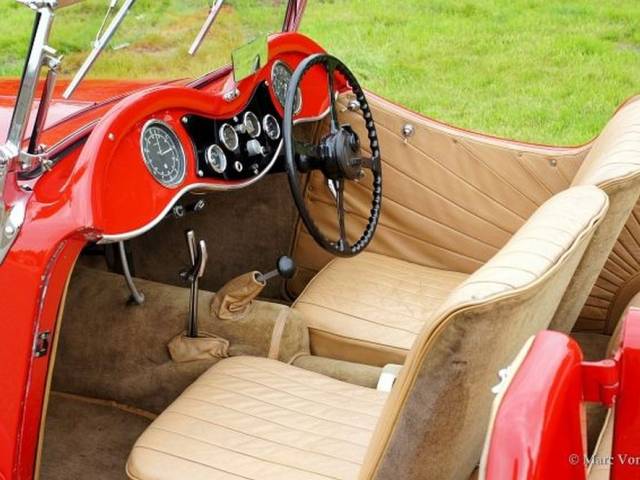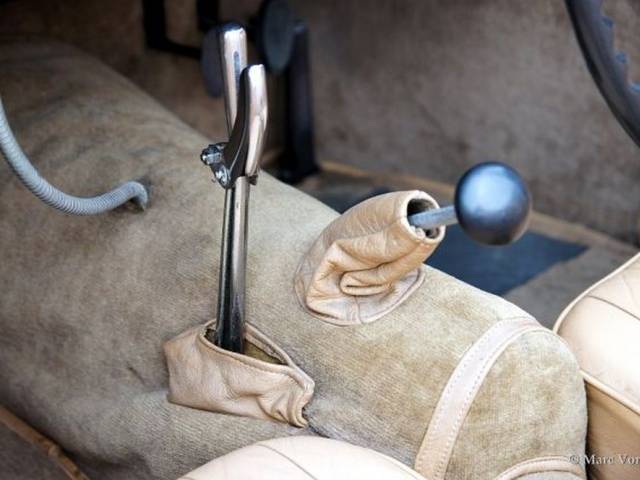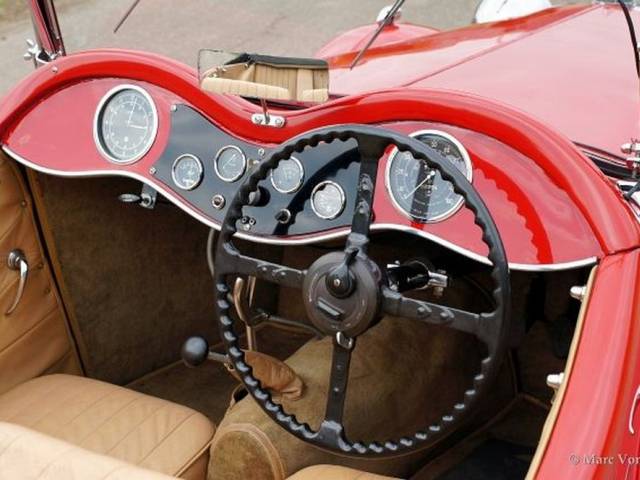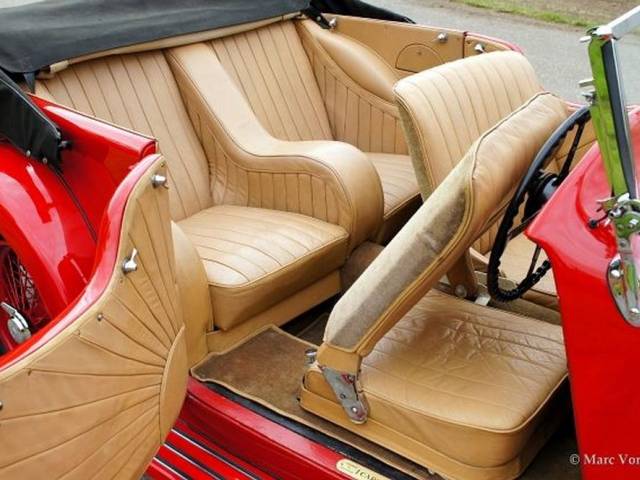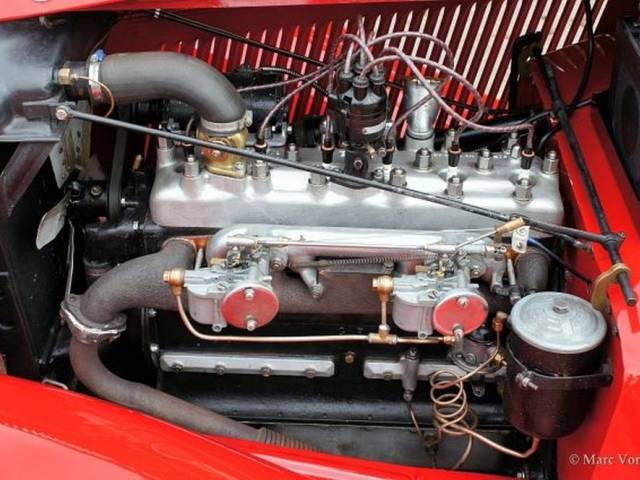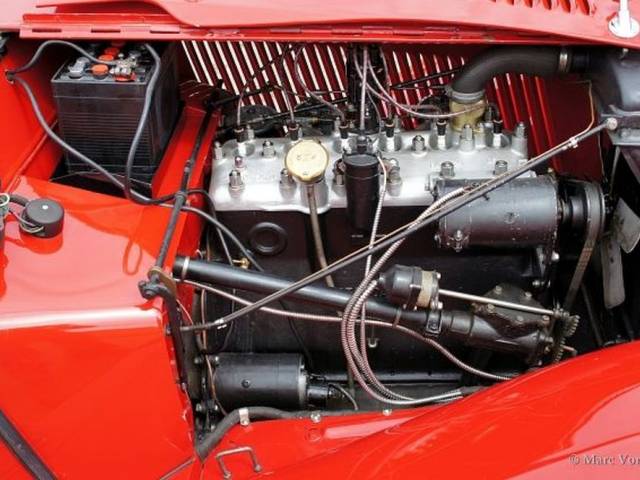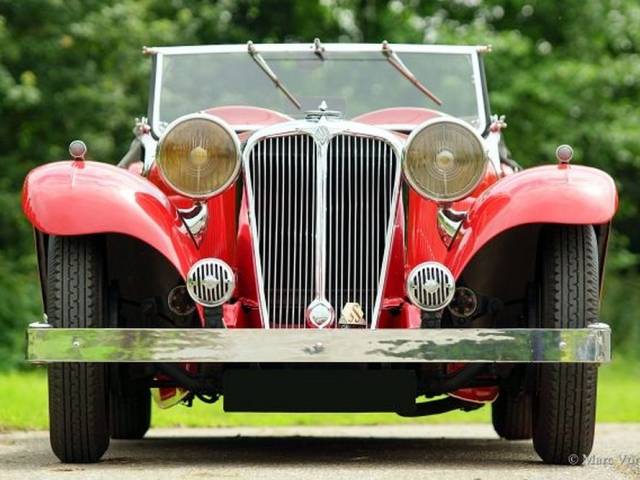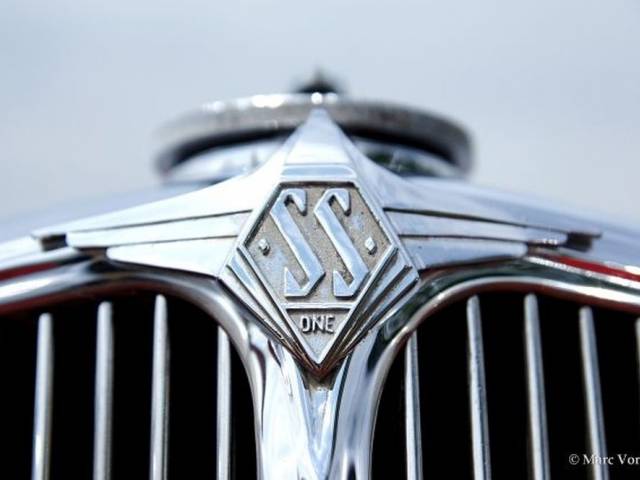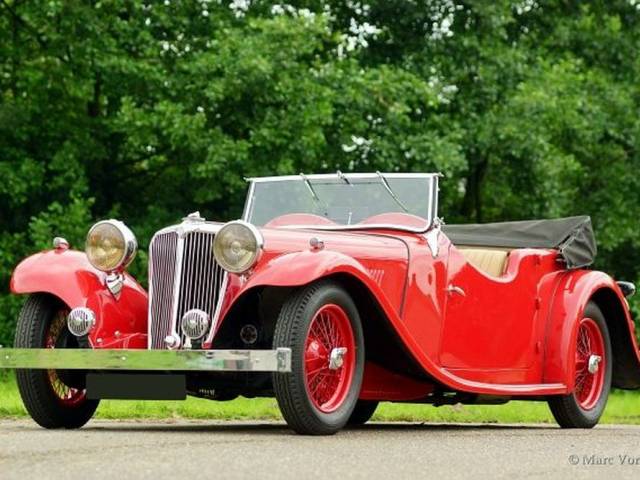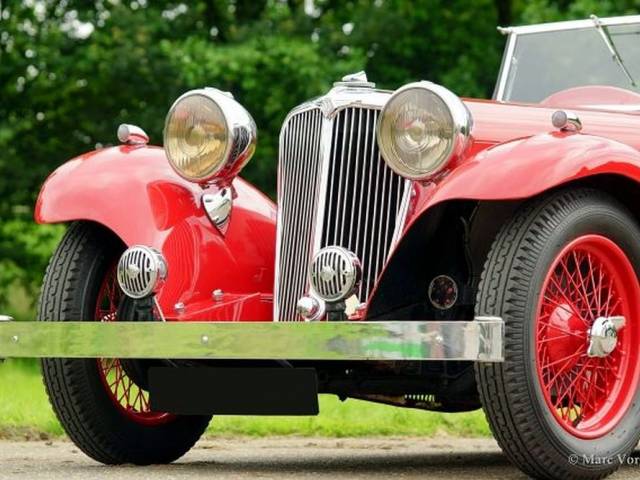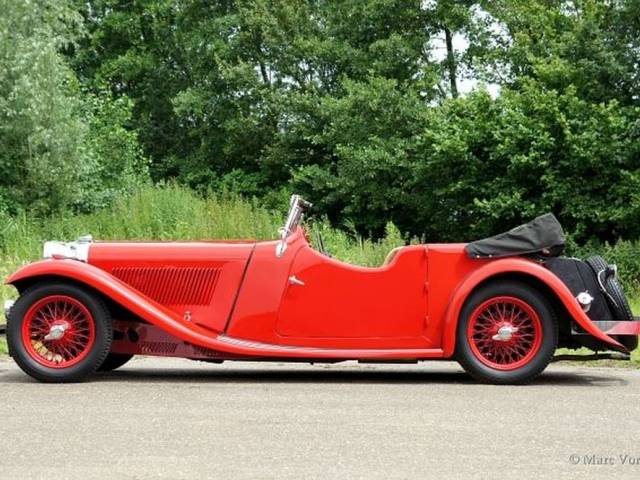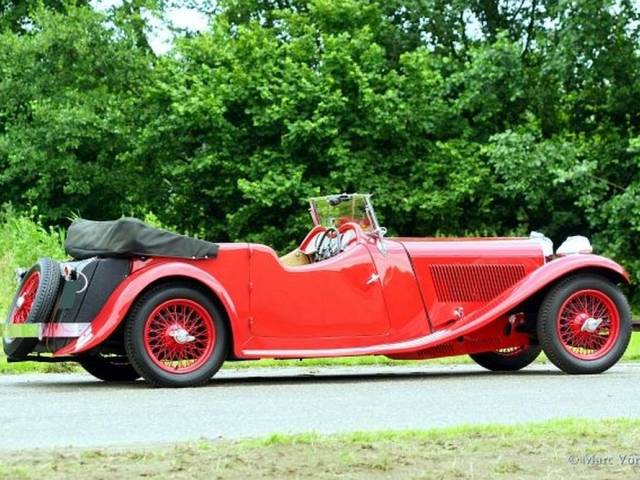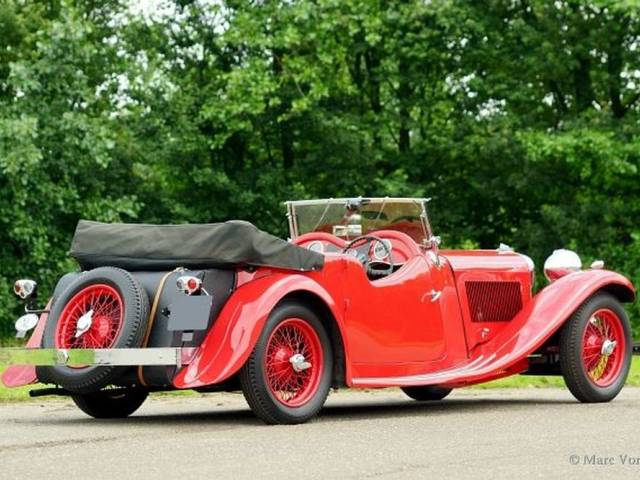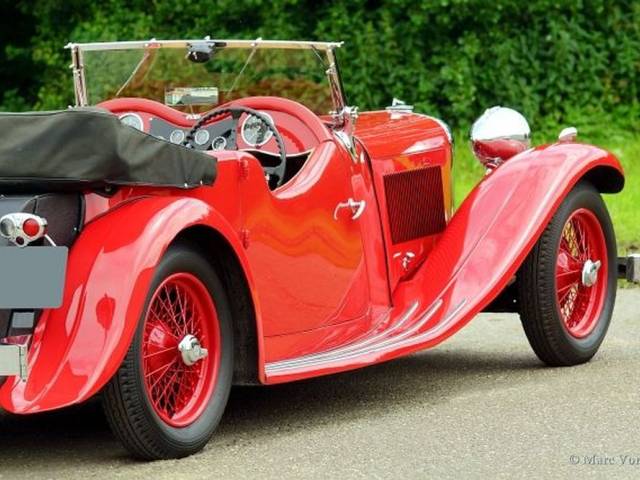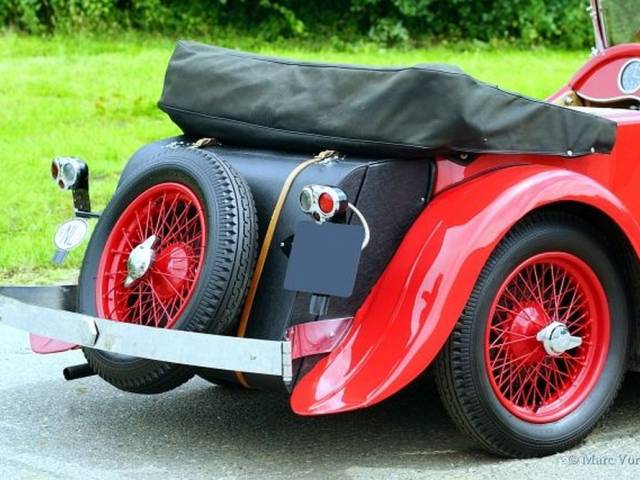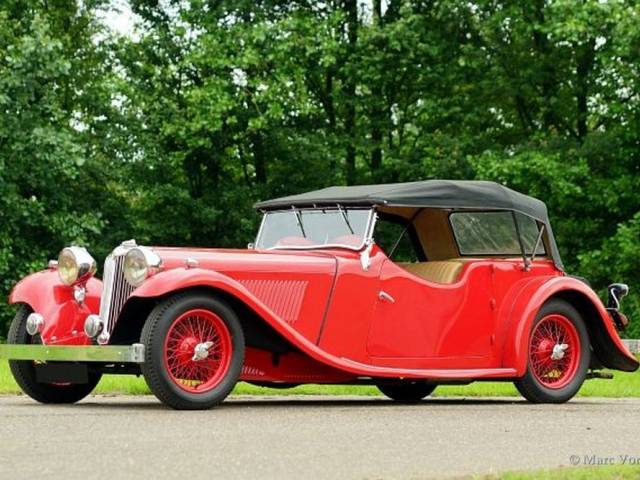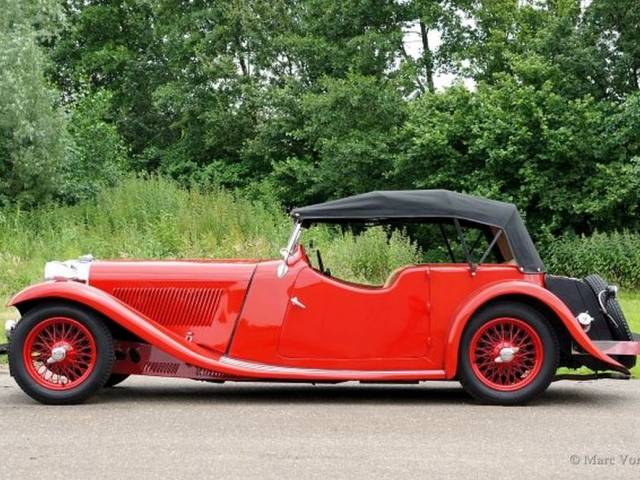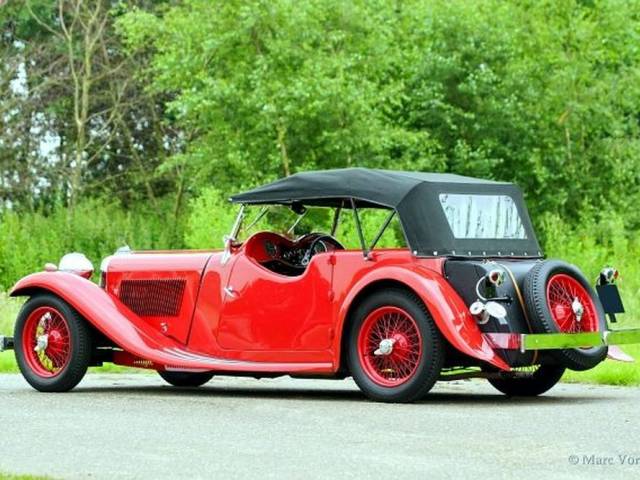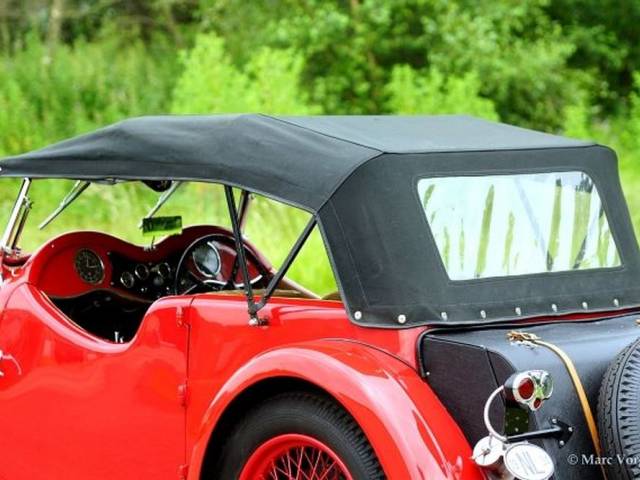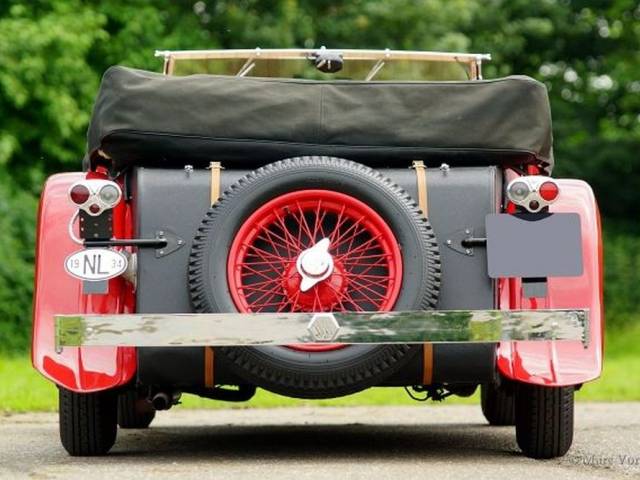 16HP
Dealer

away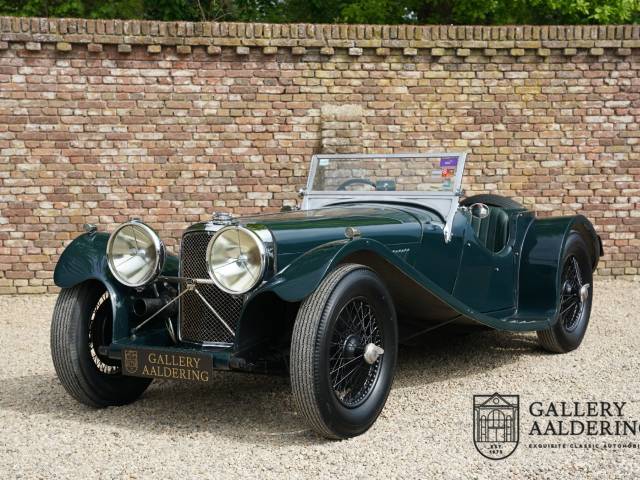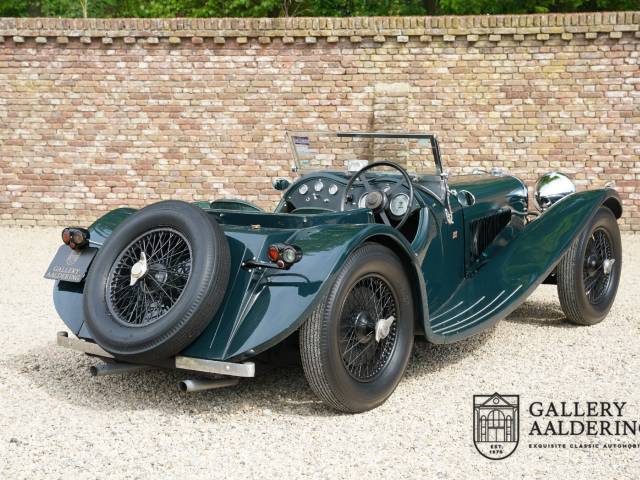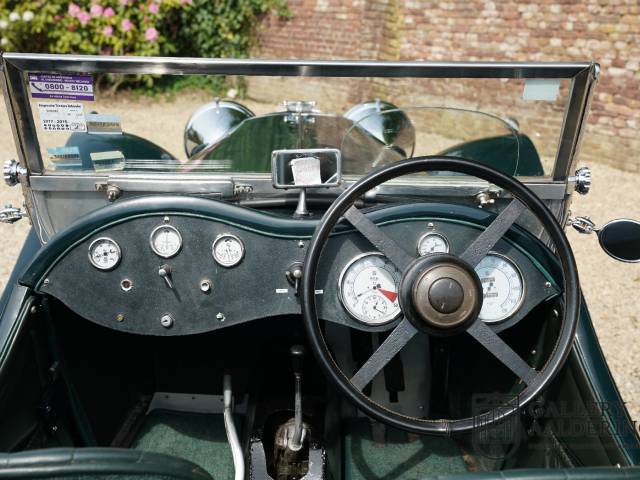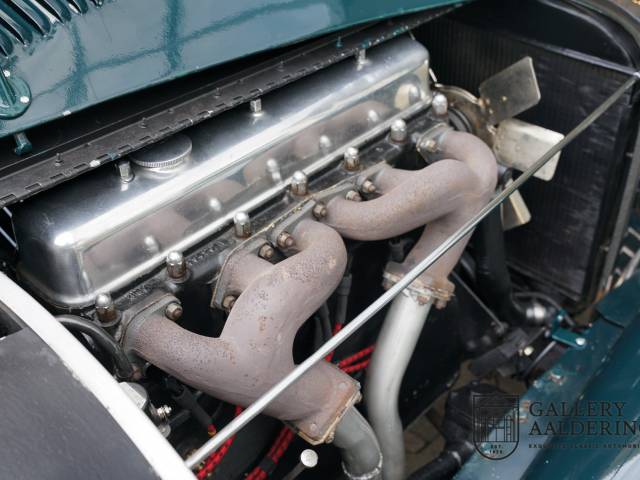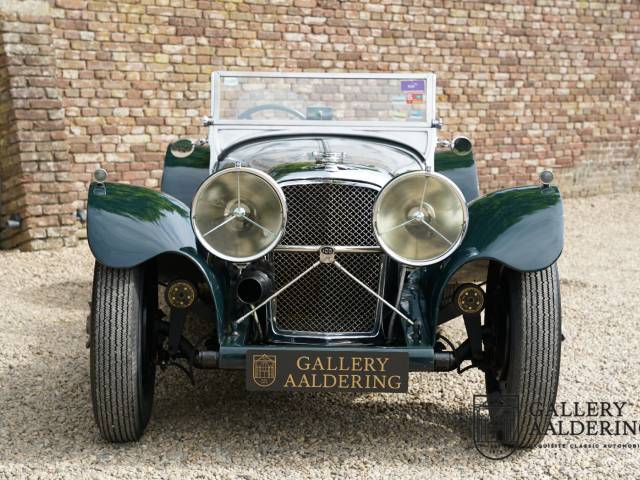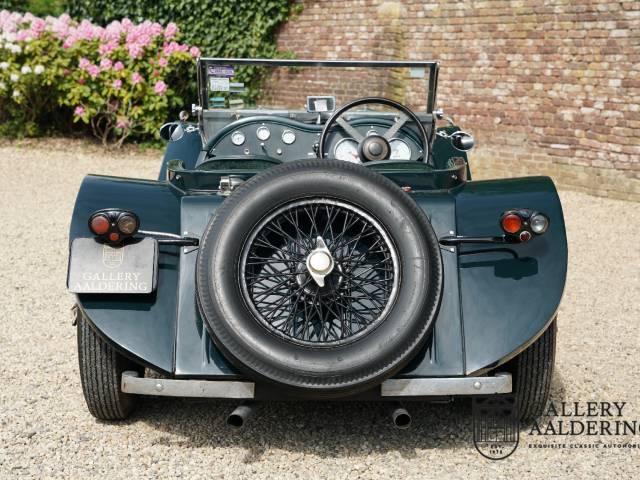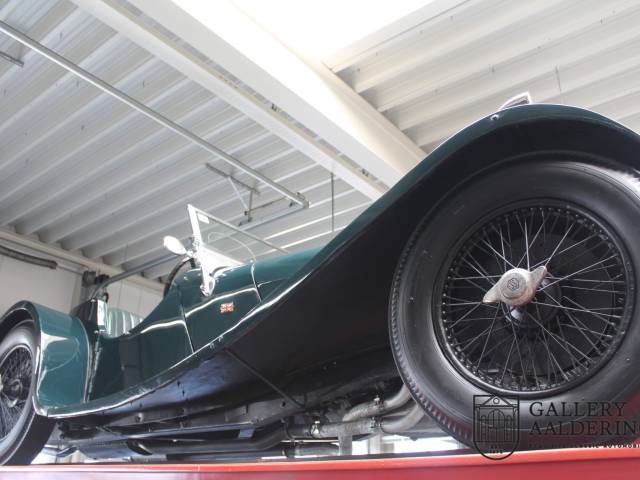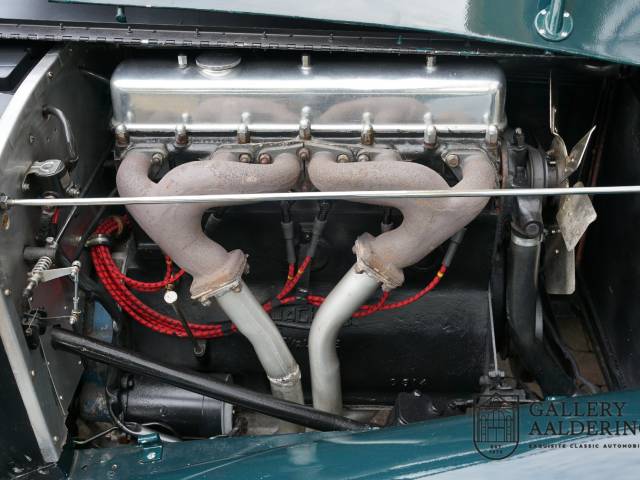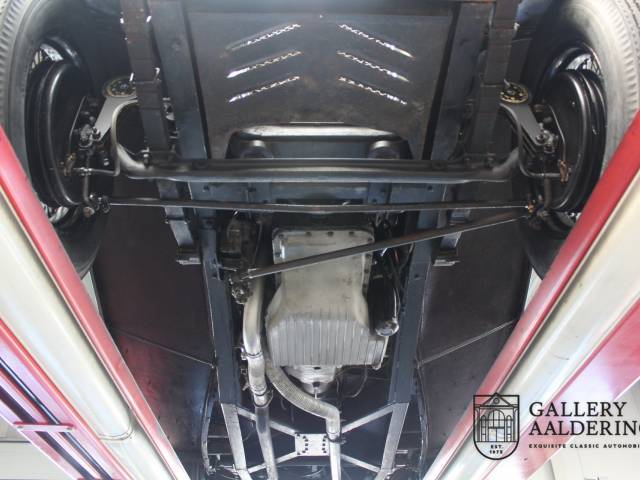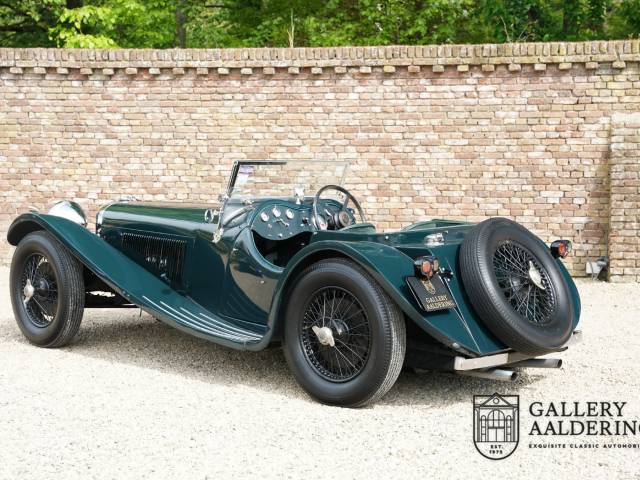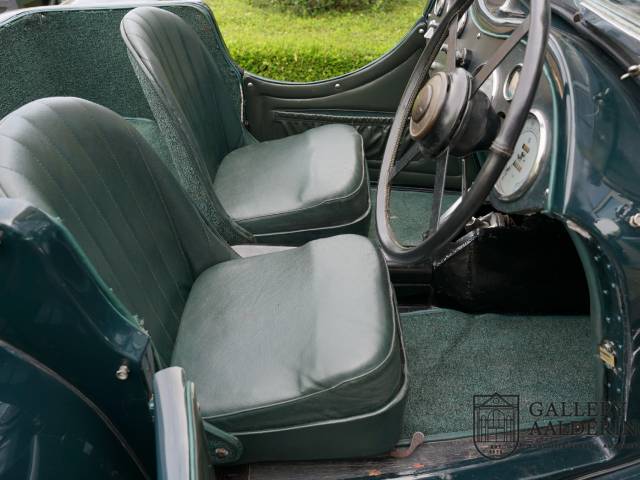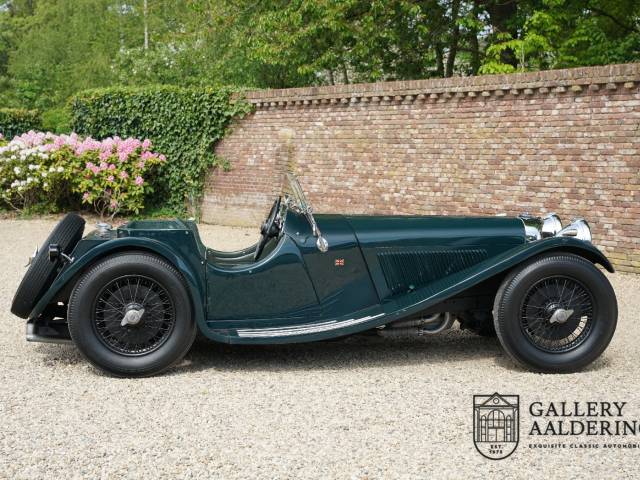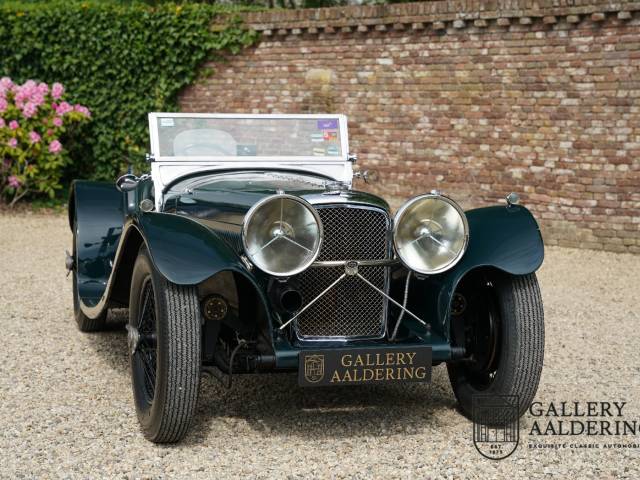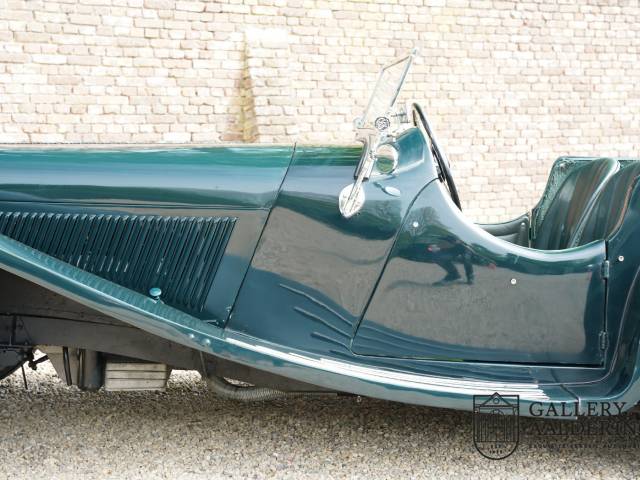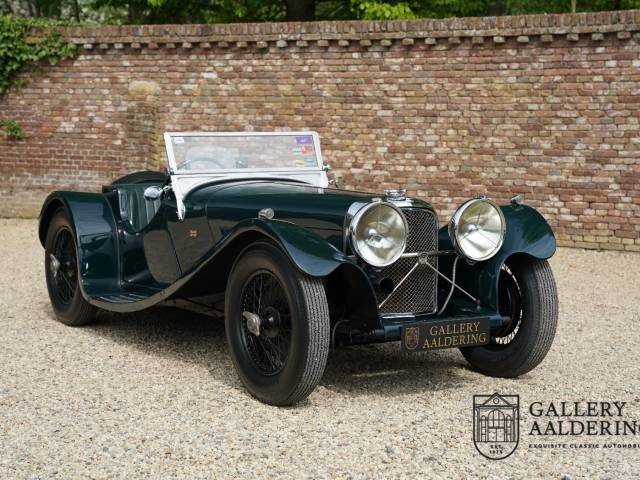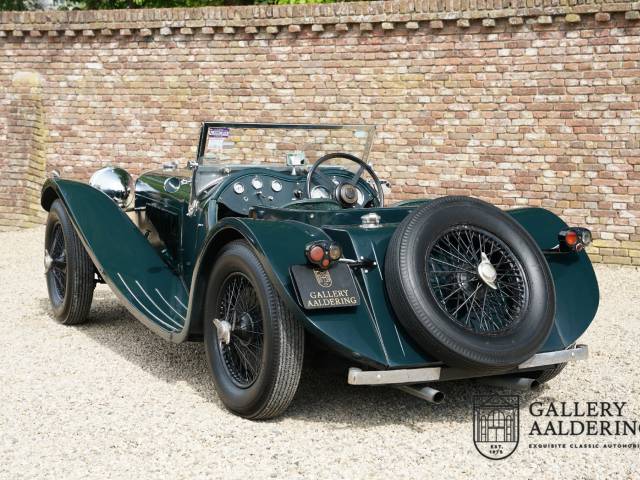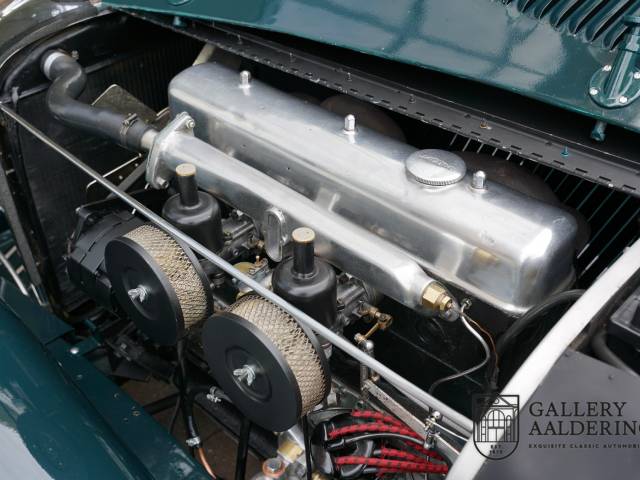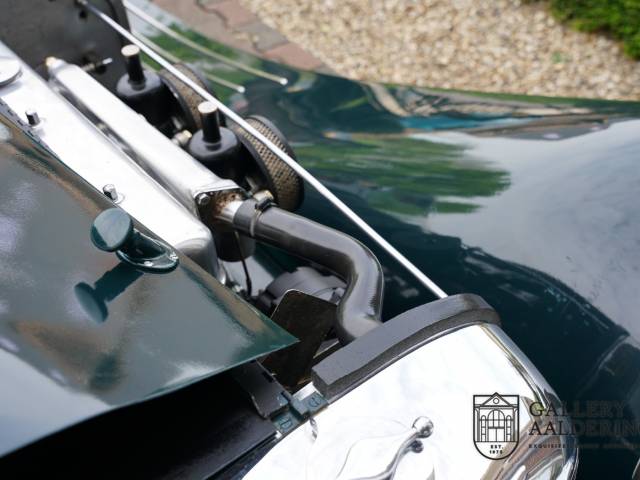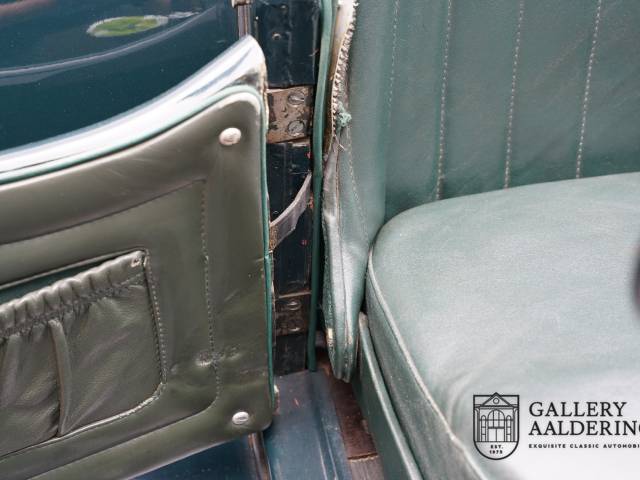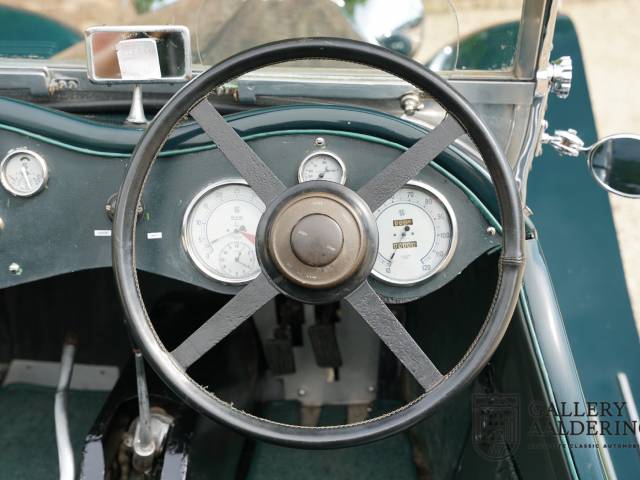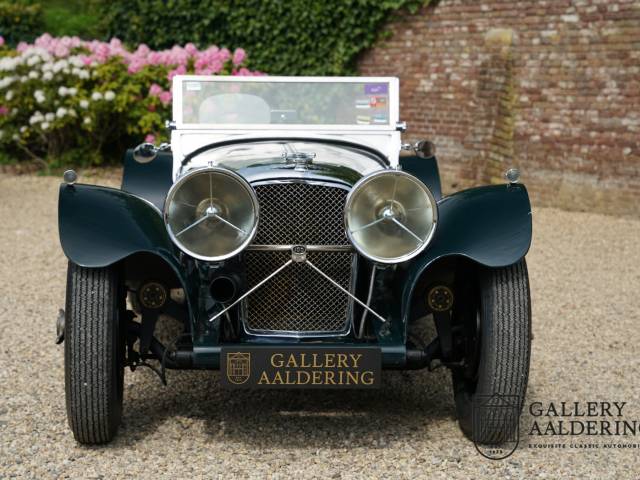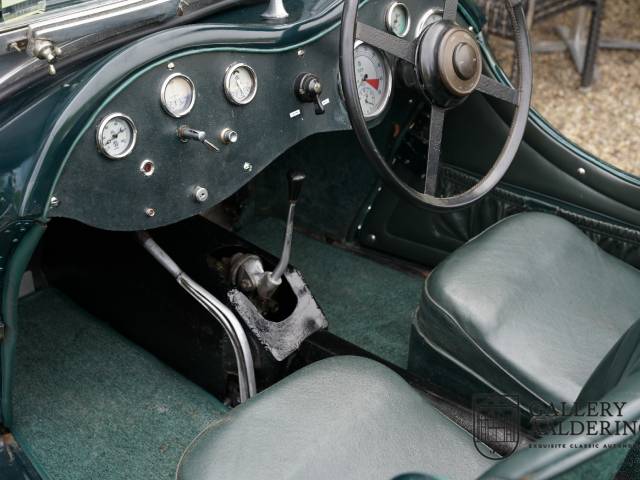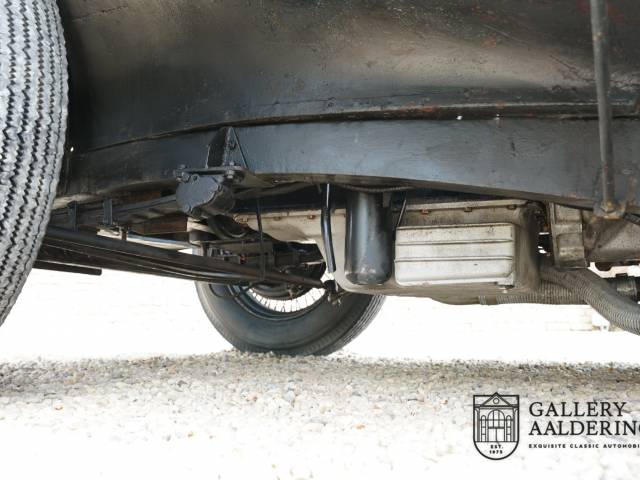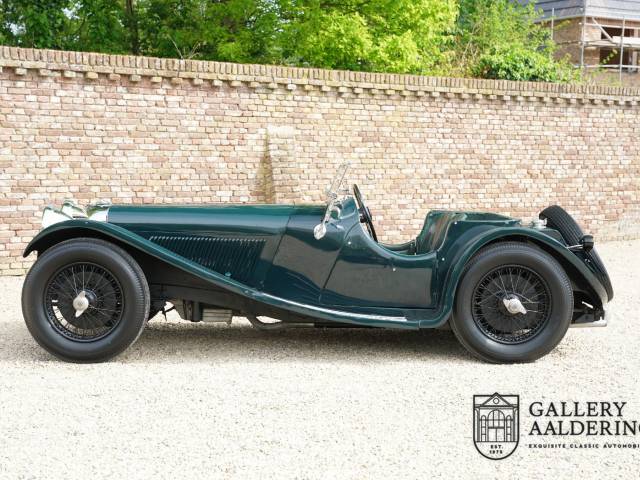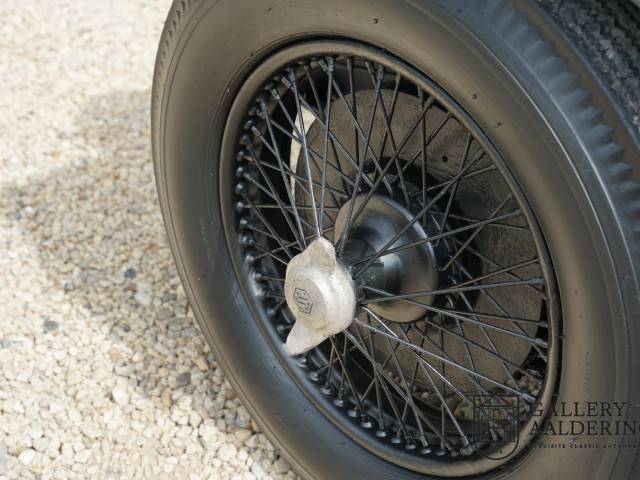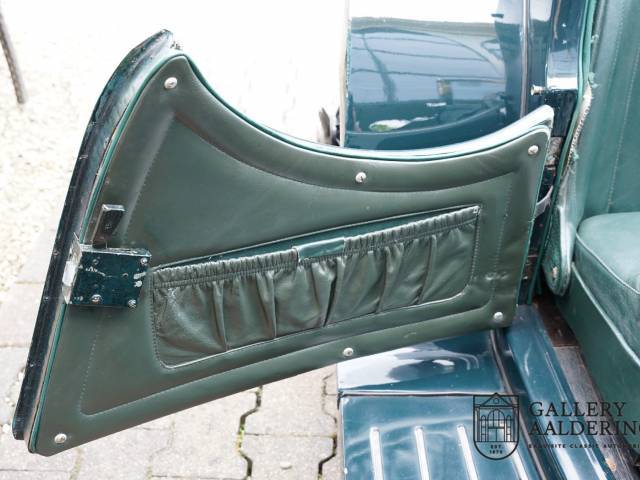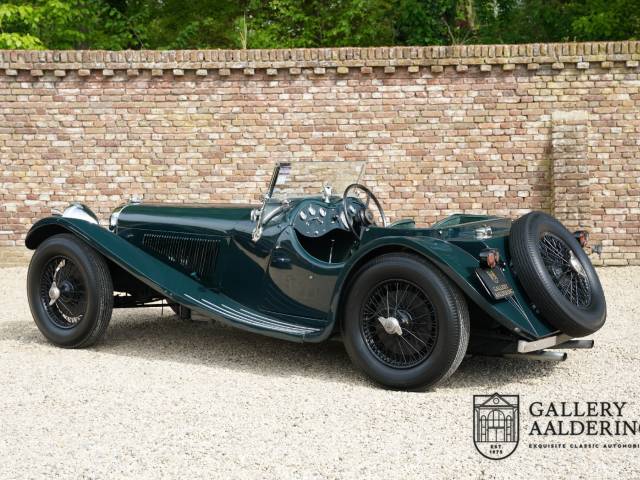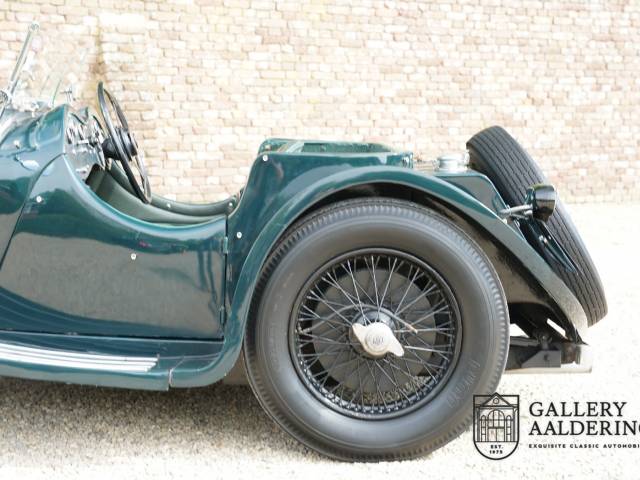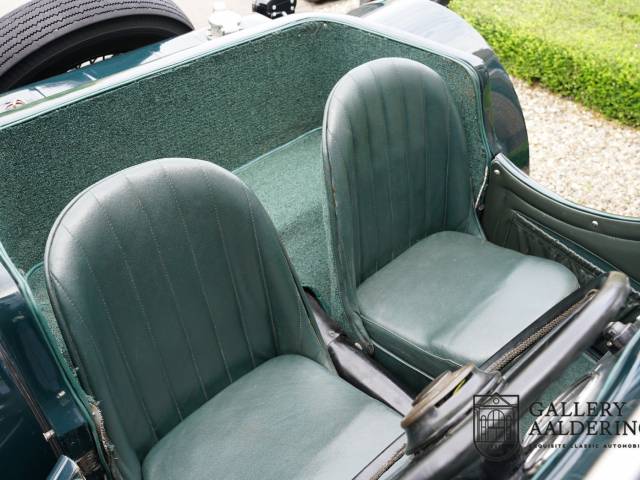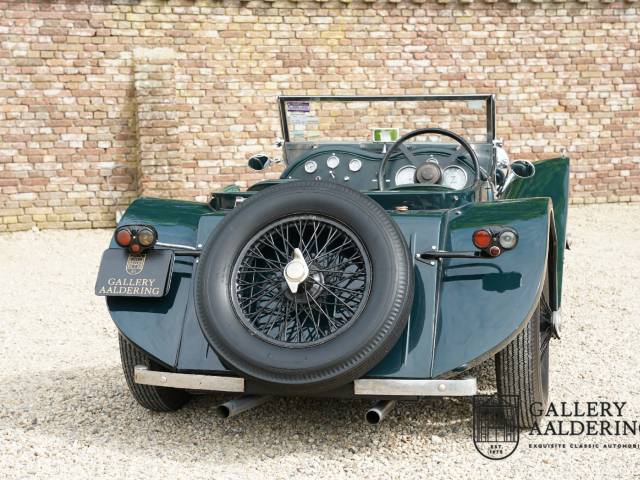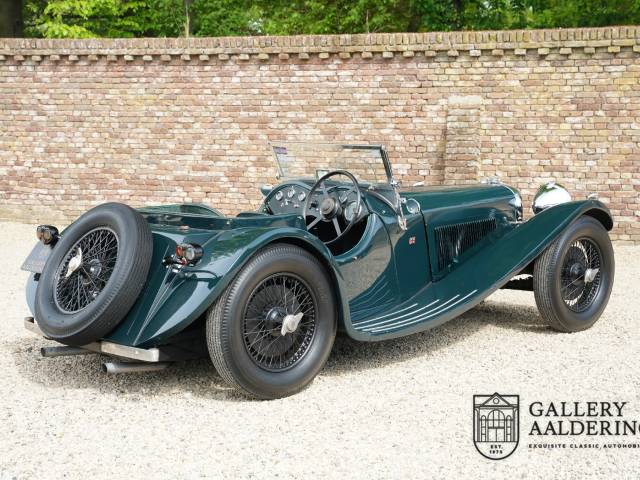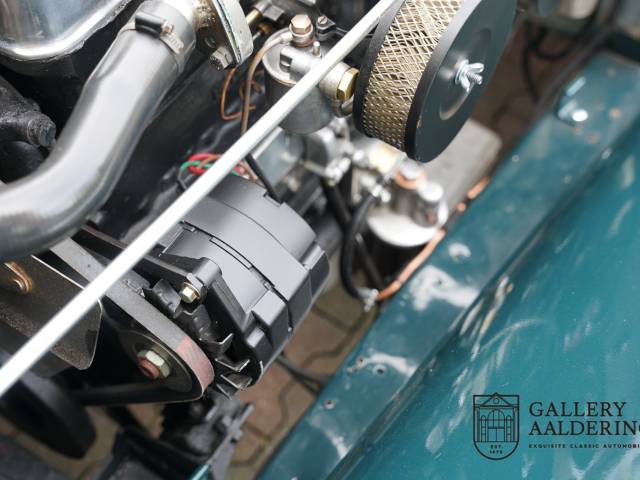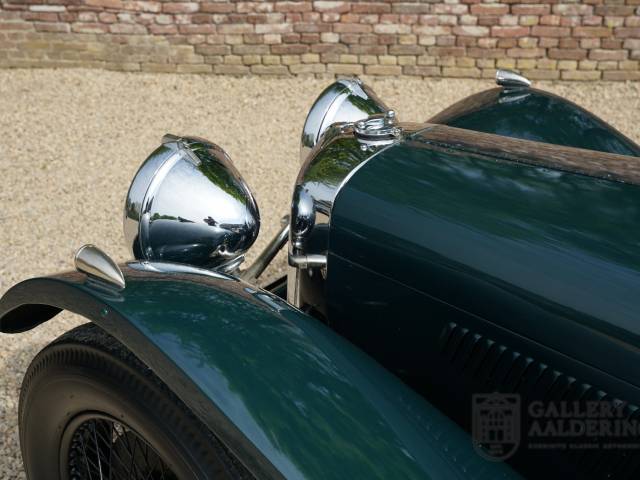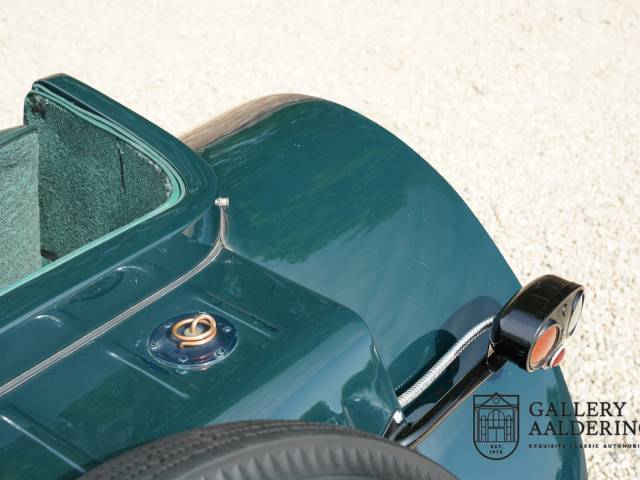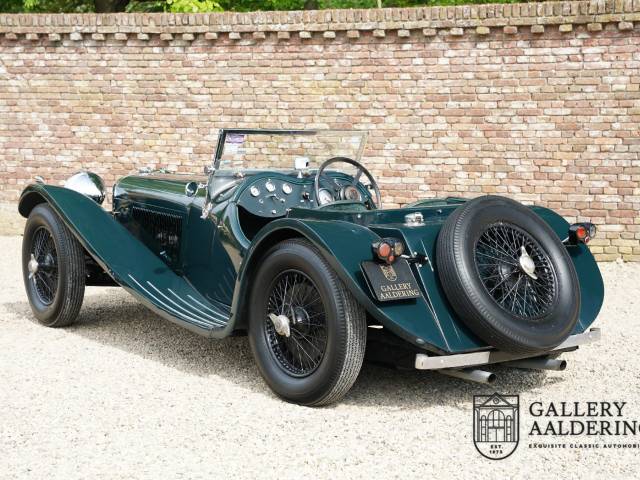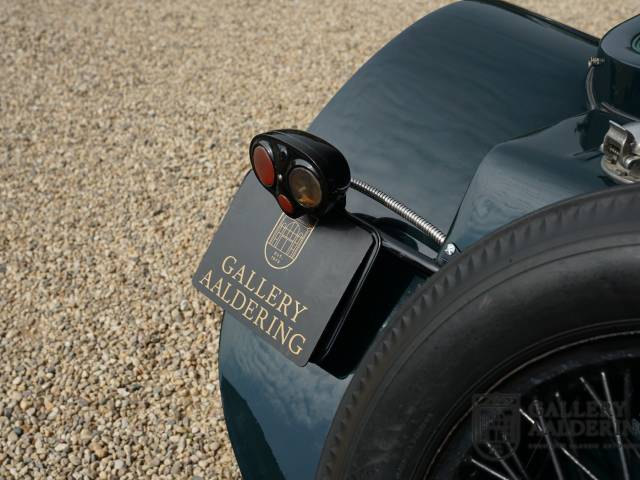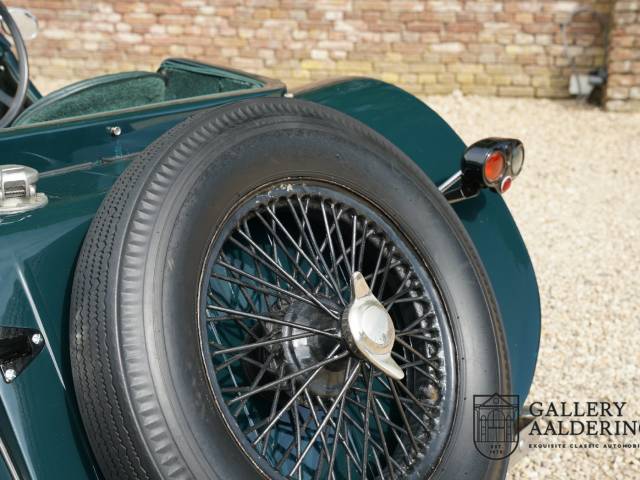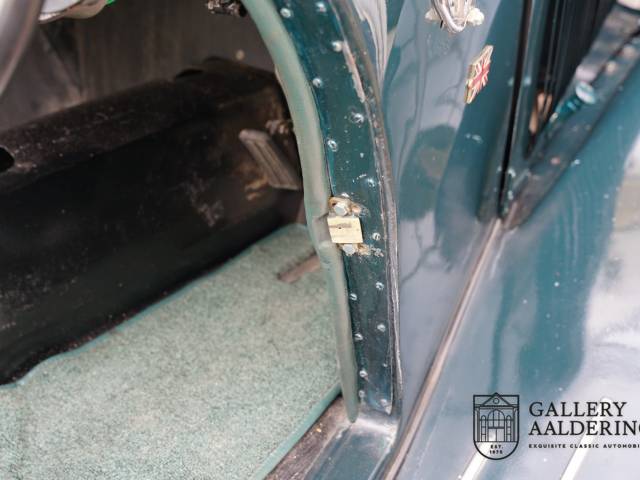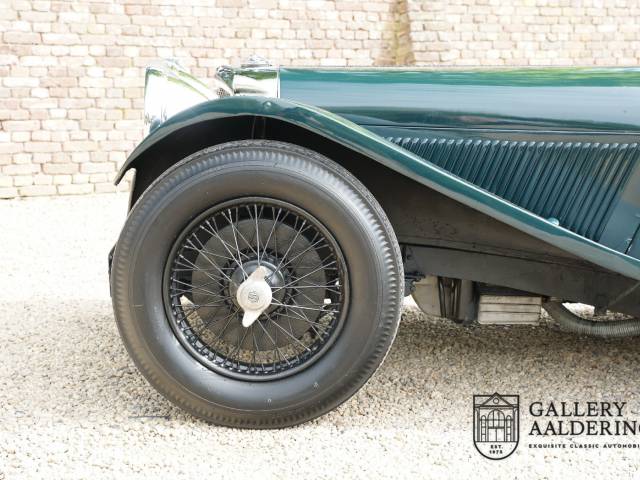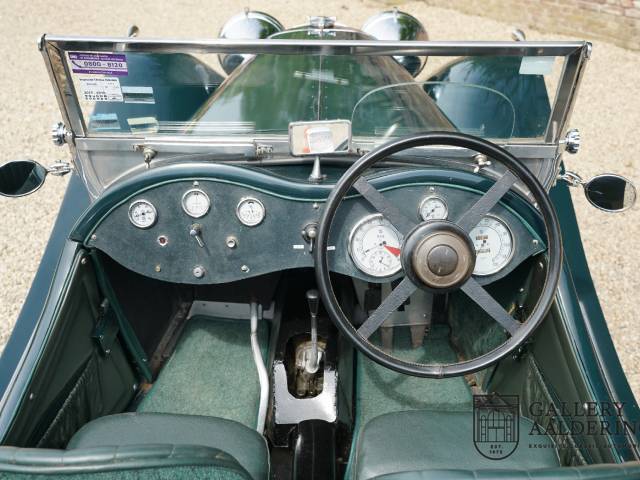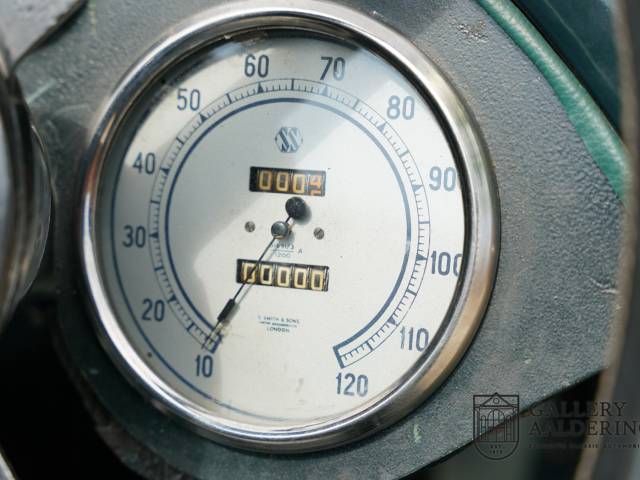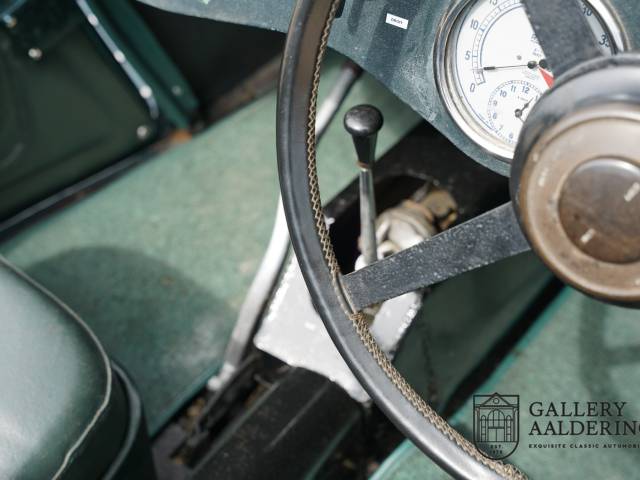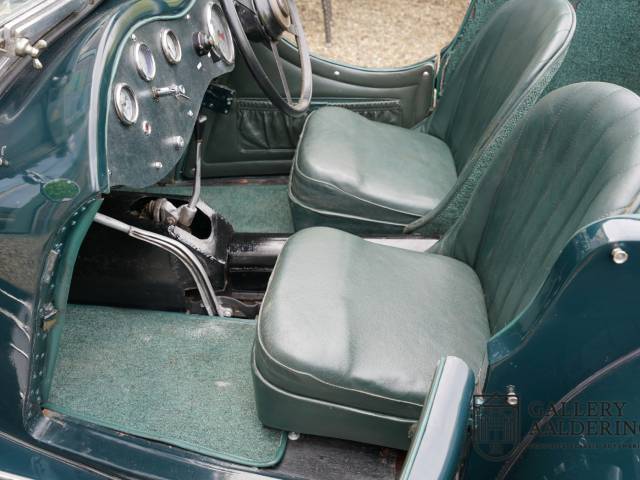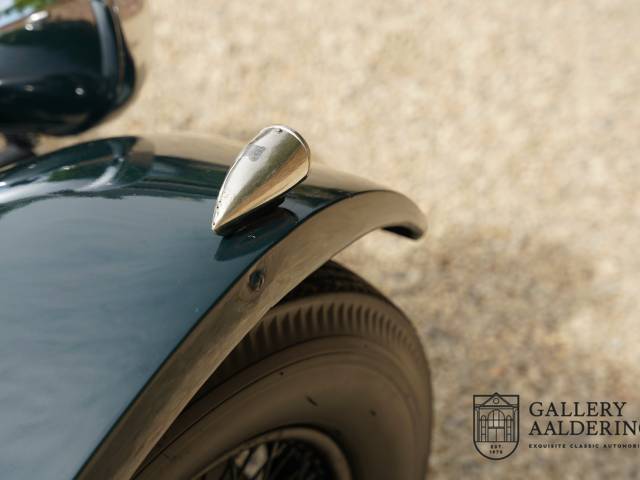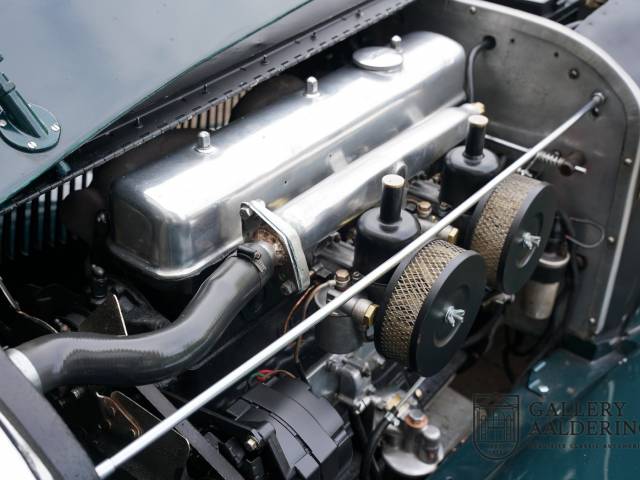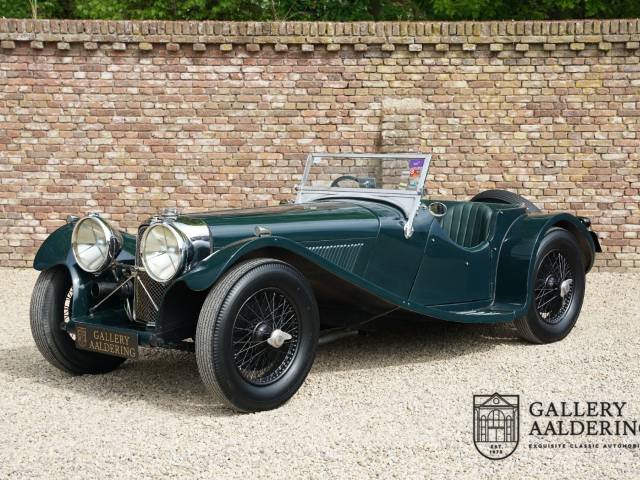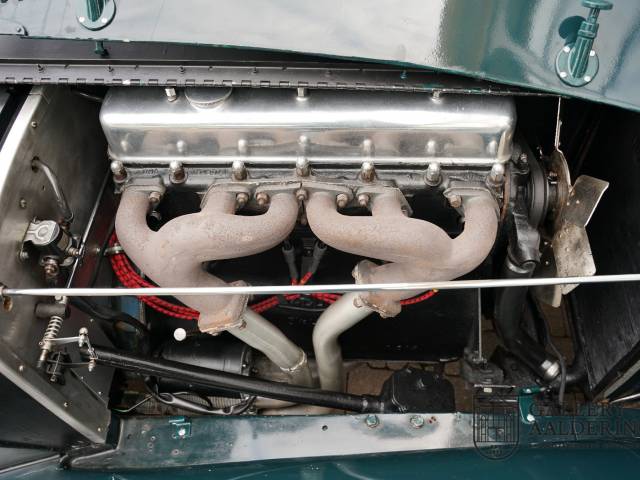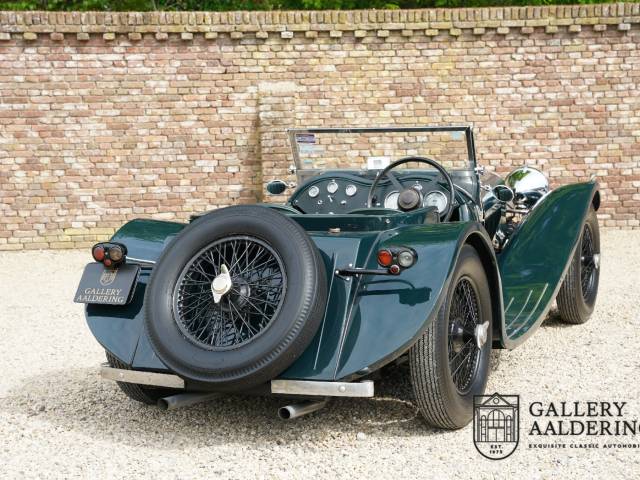 Jaguar SS 100 Steel body, manual transmission, very close to the original
Dealer

away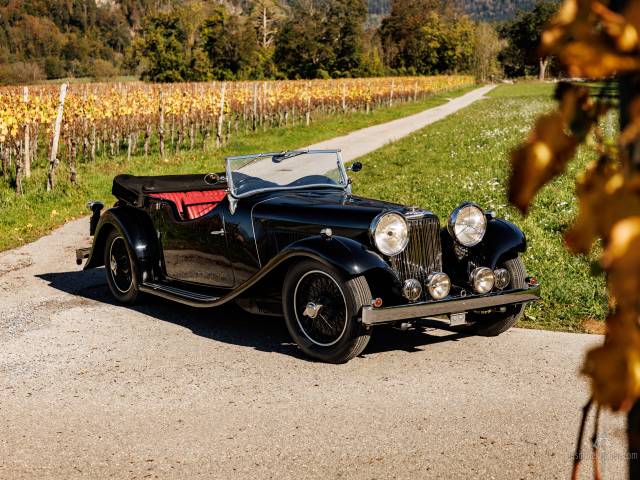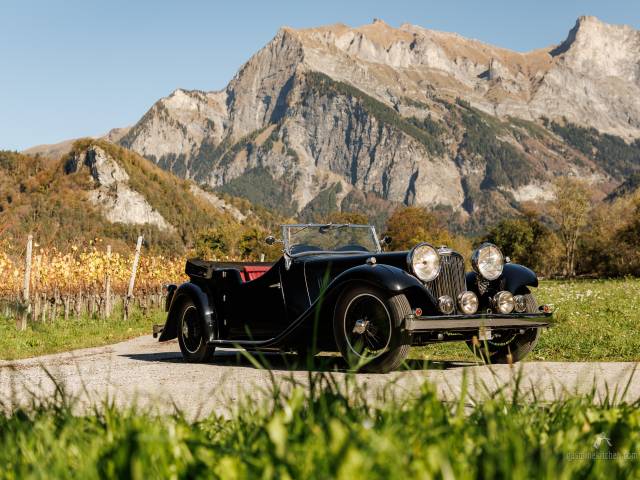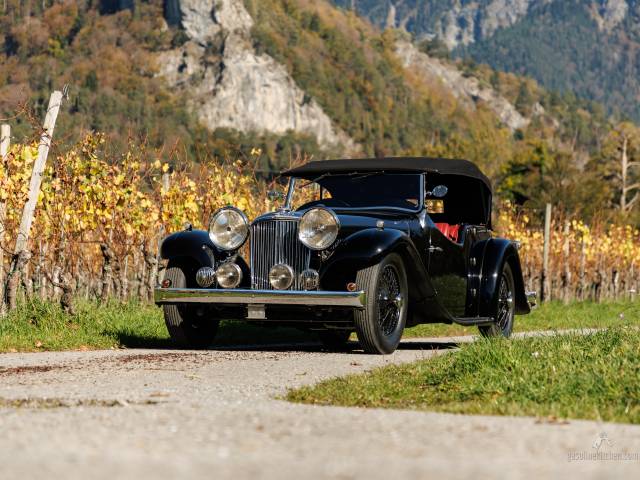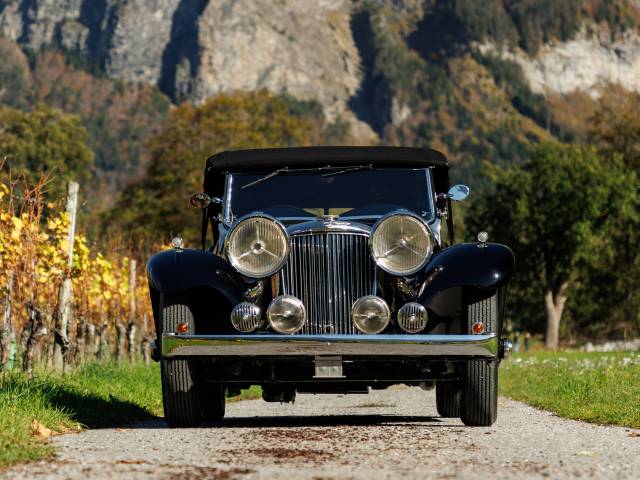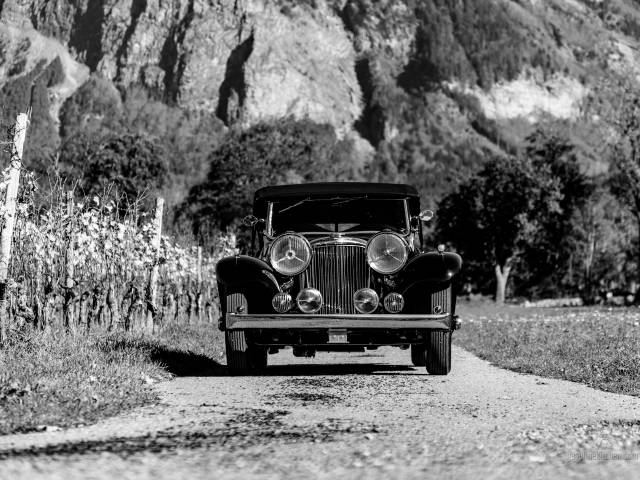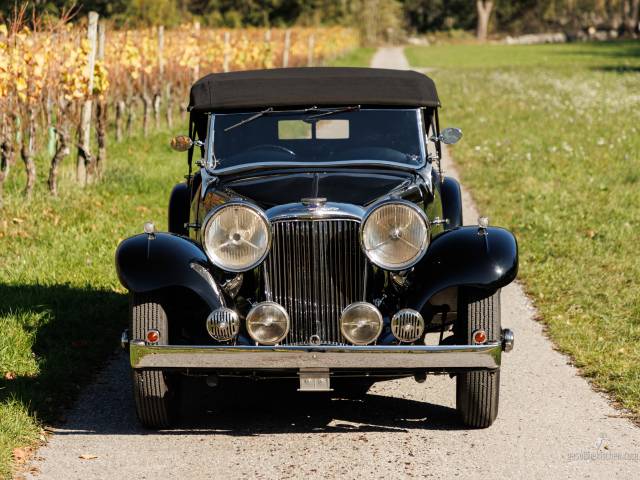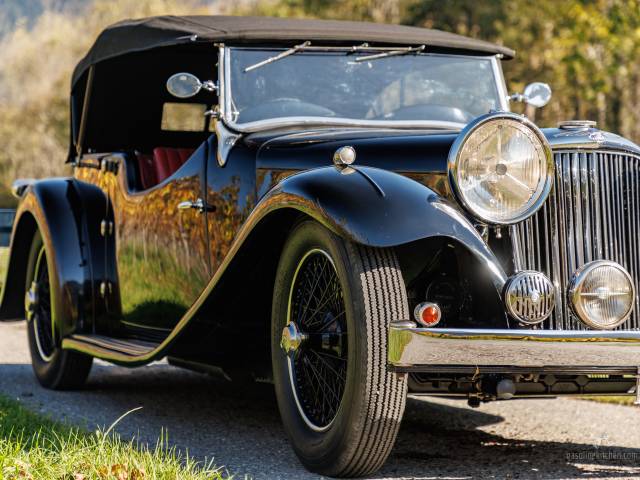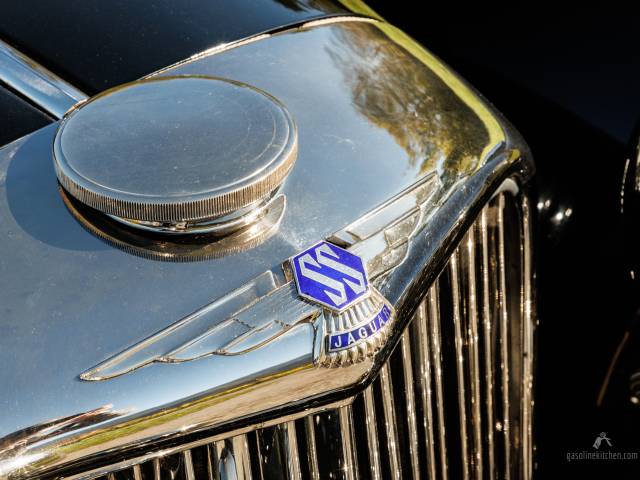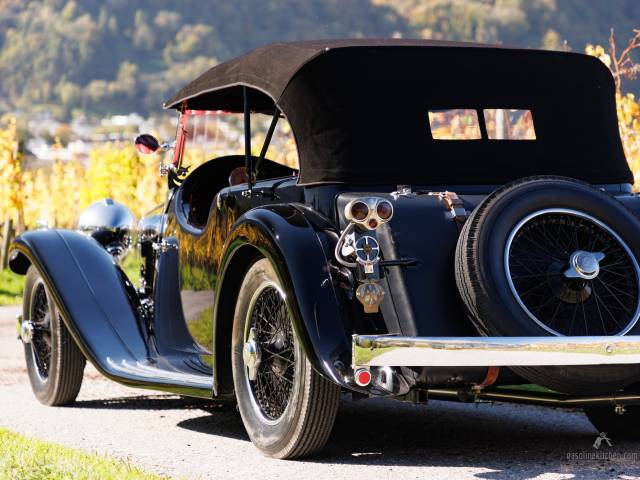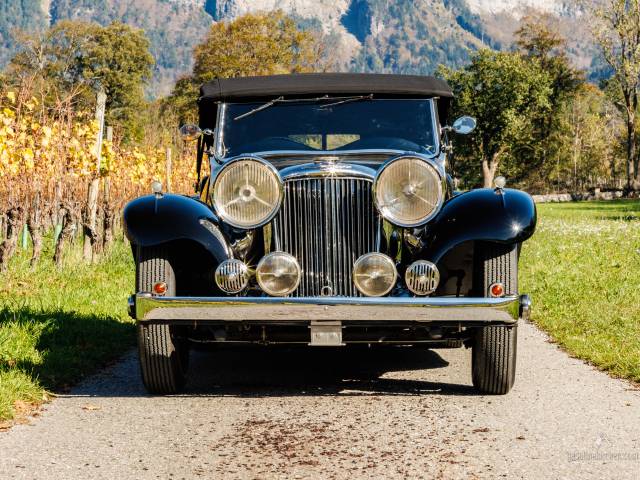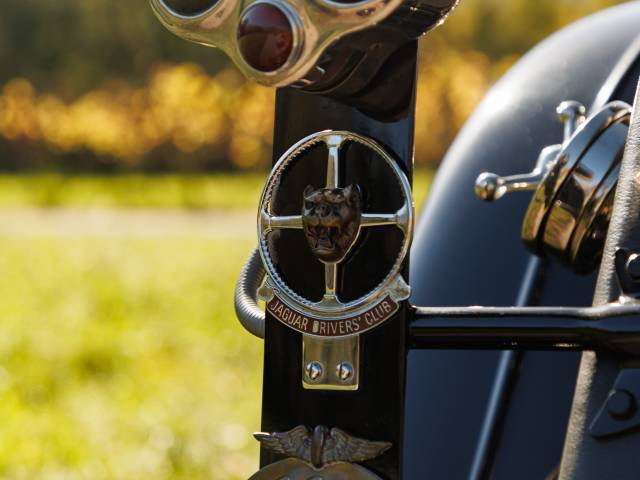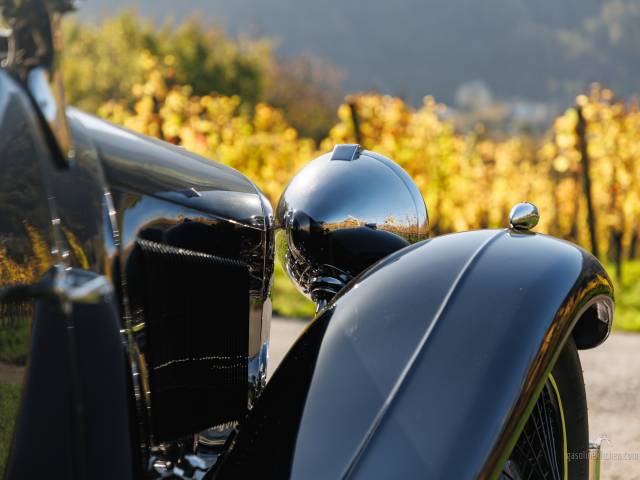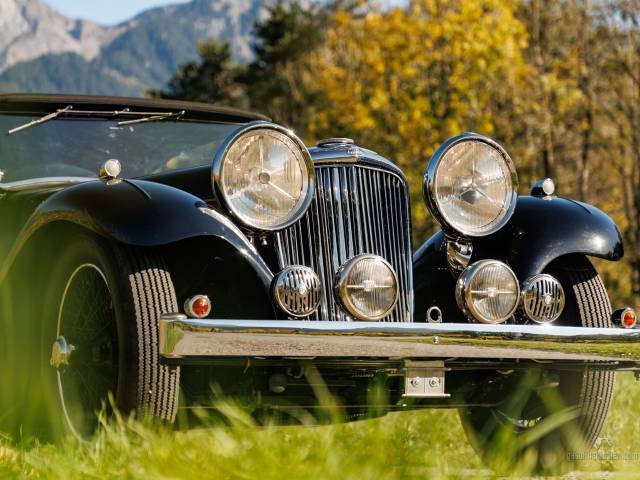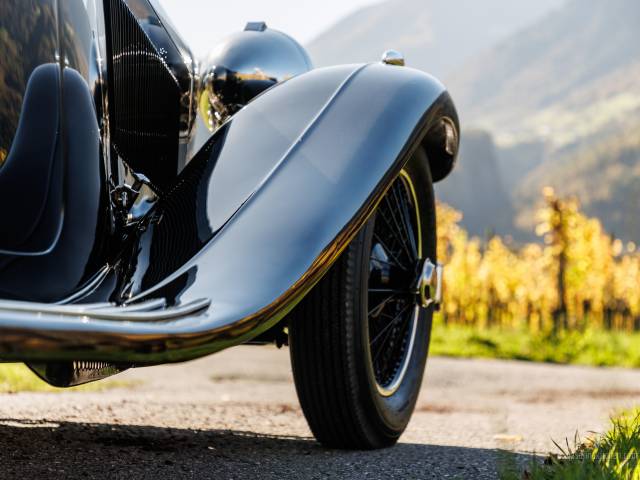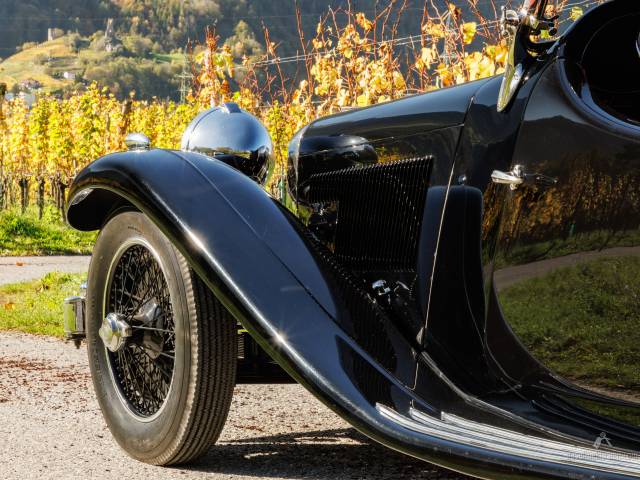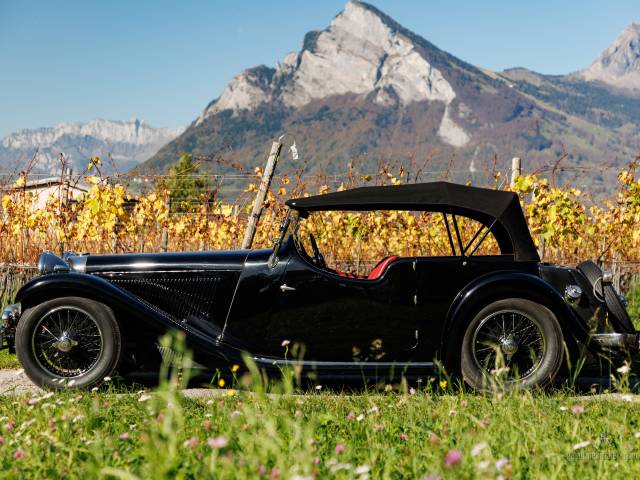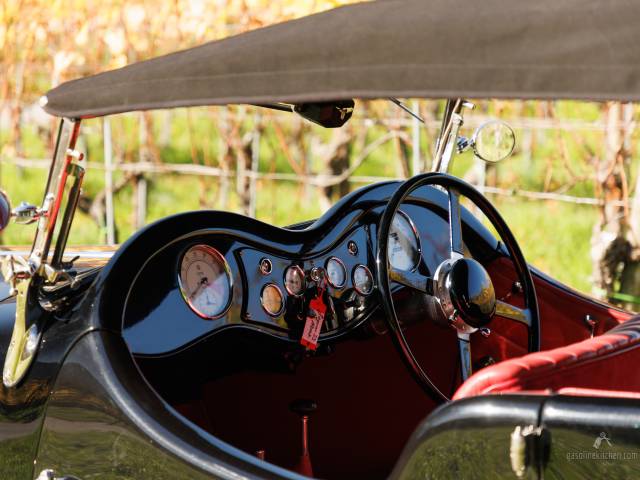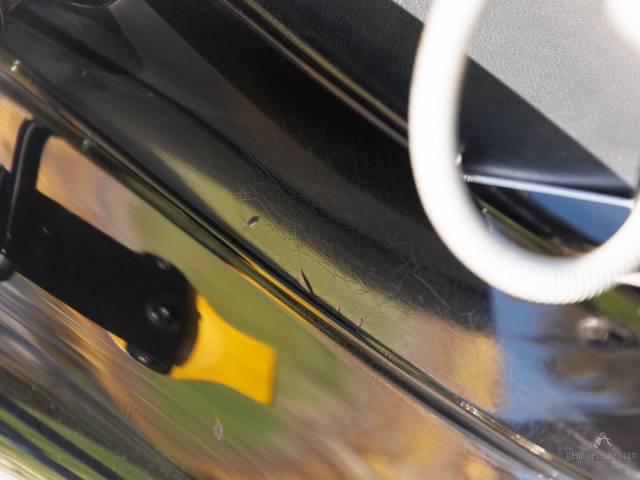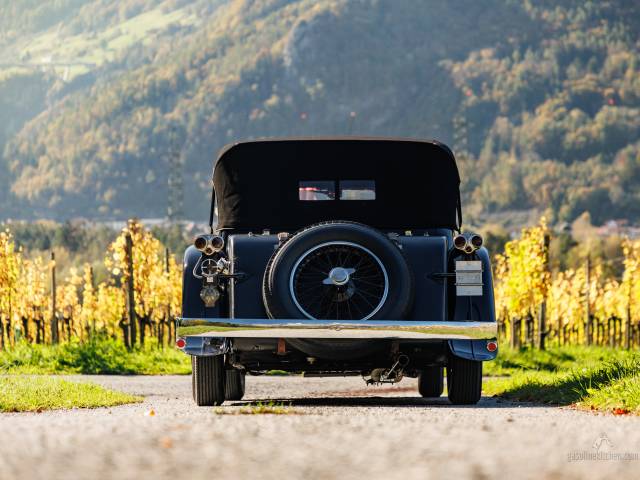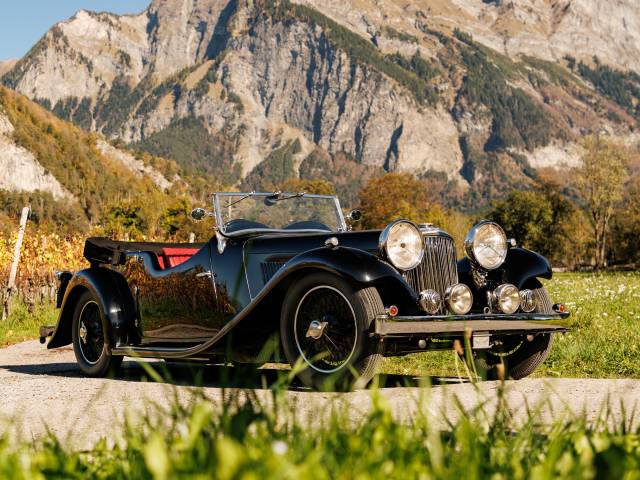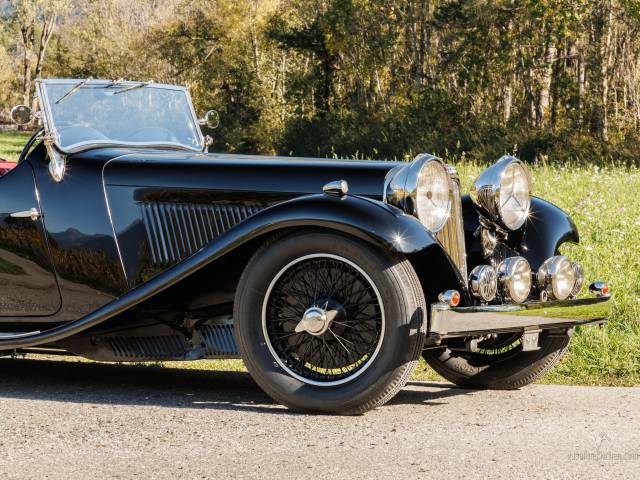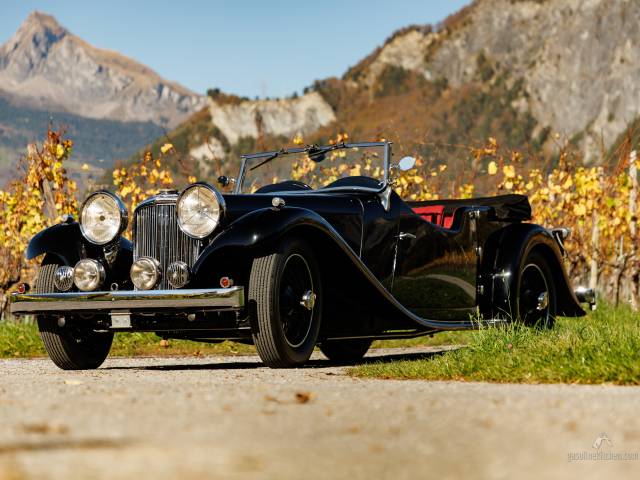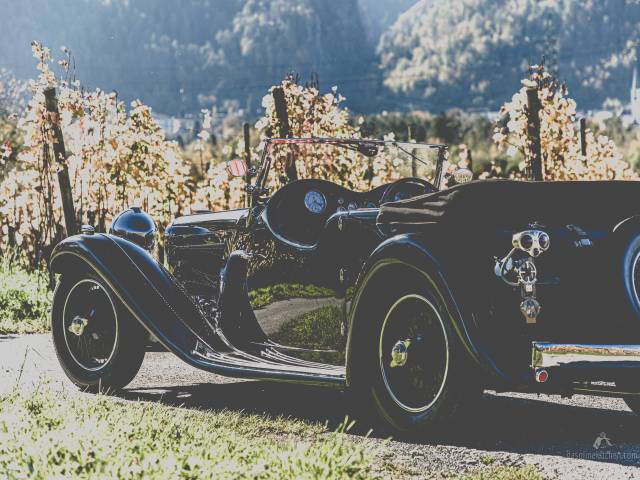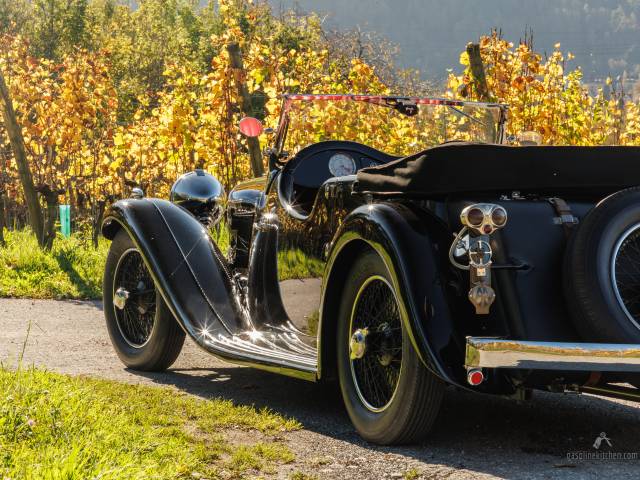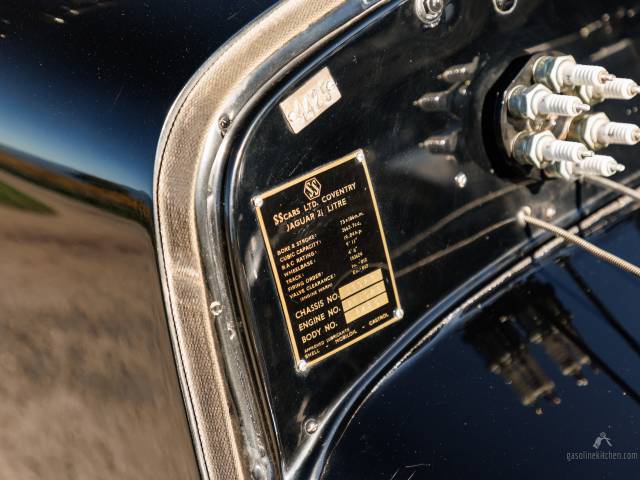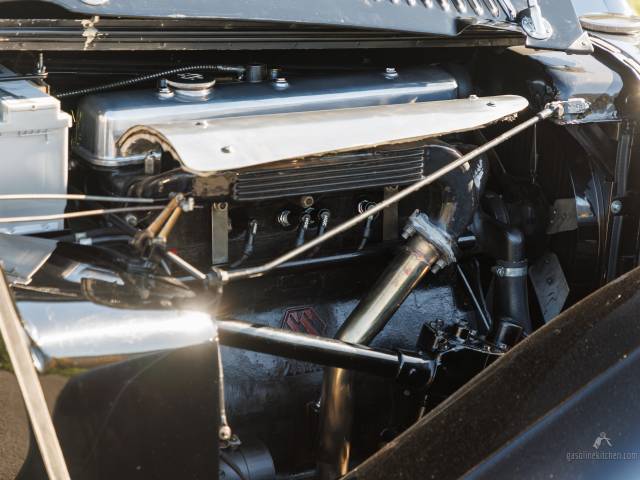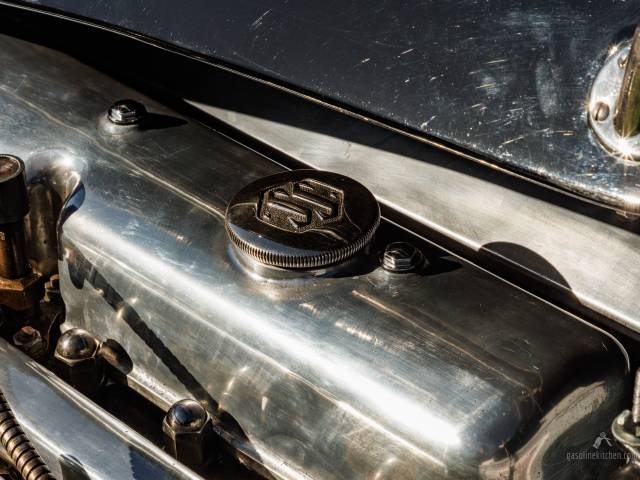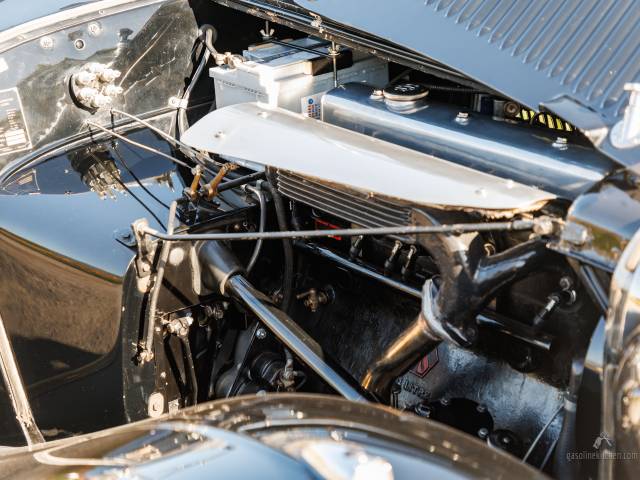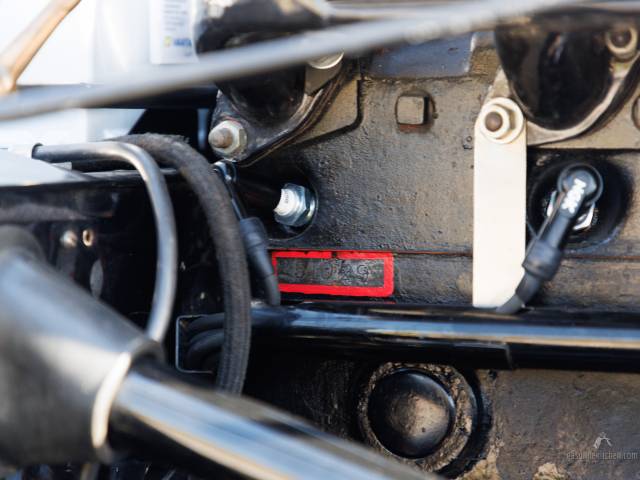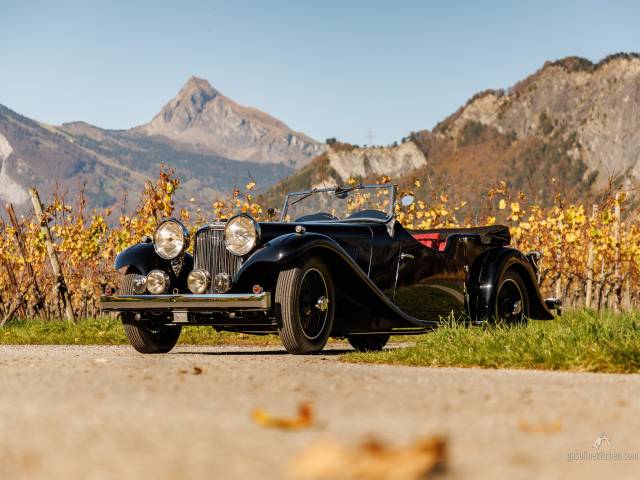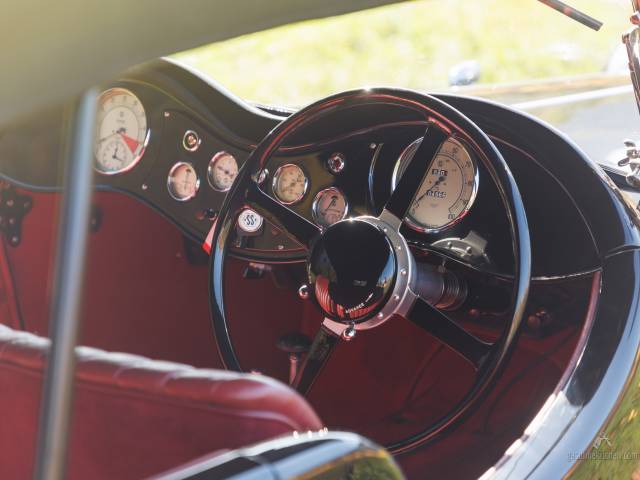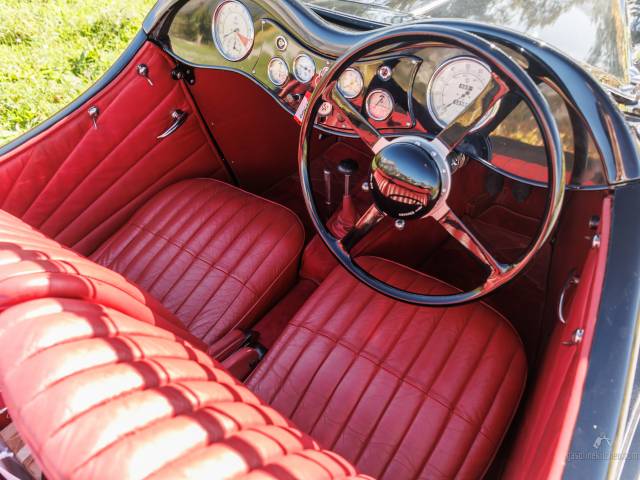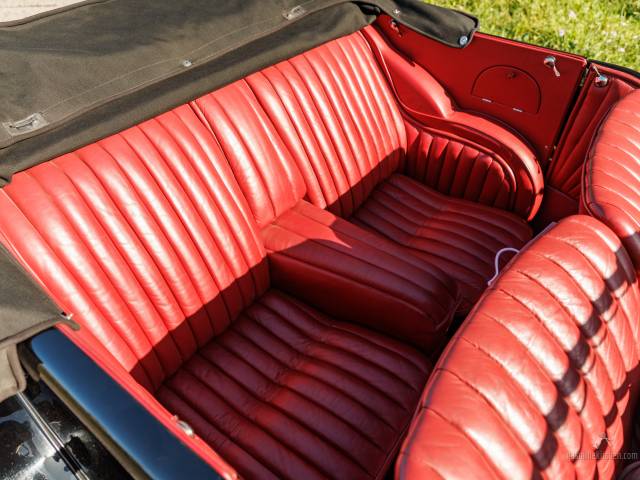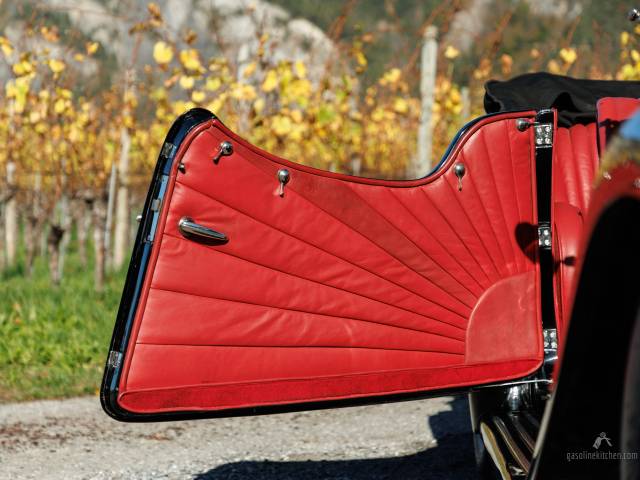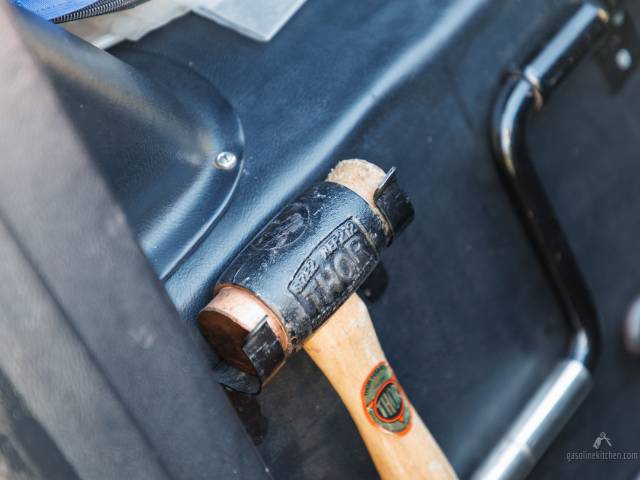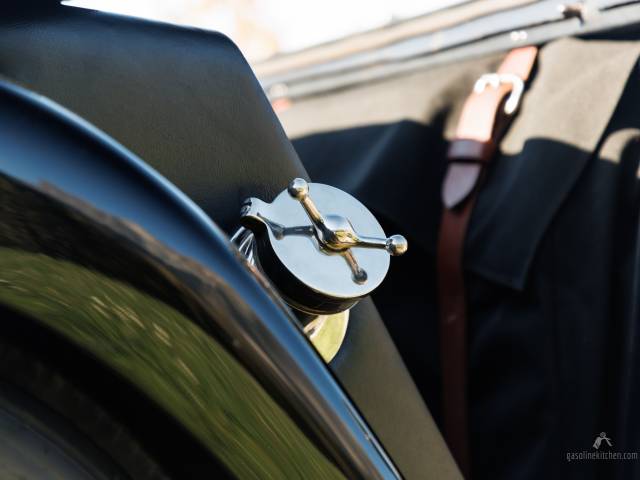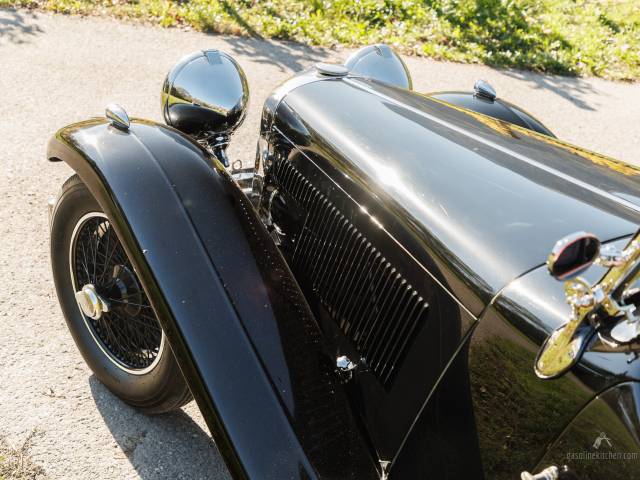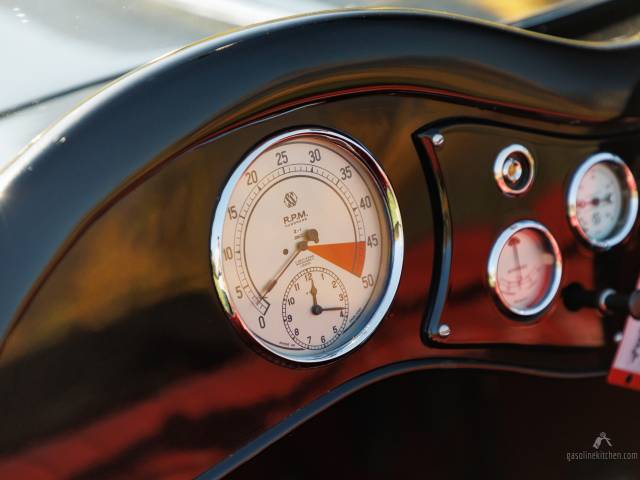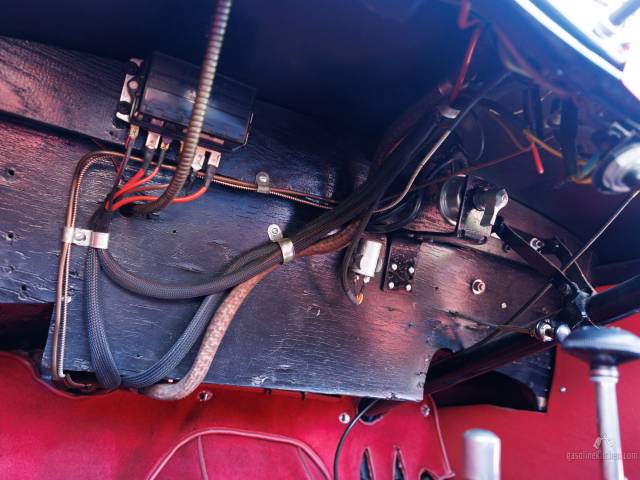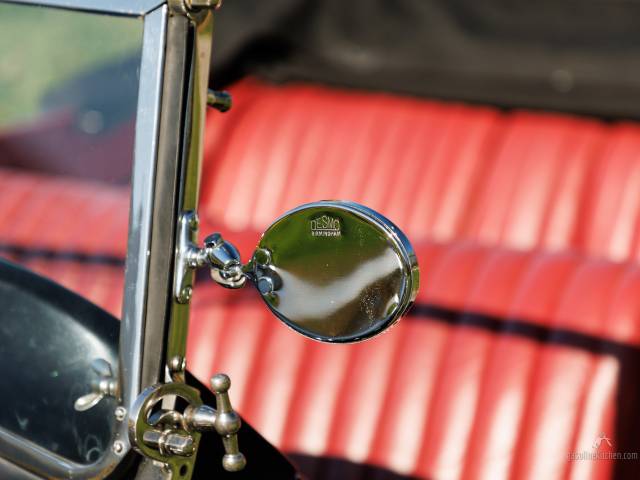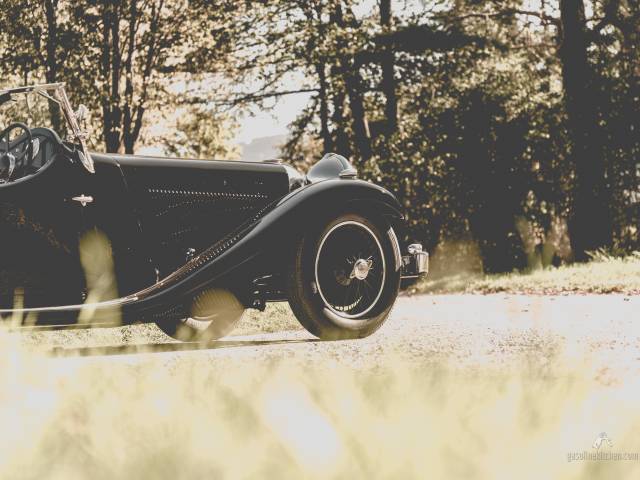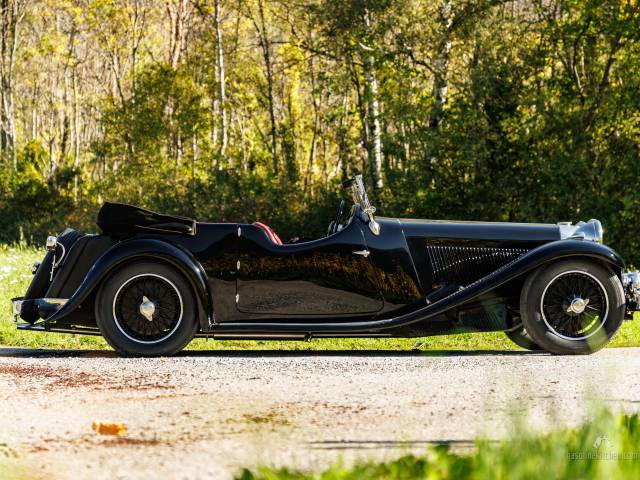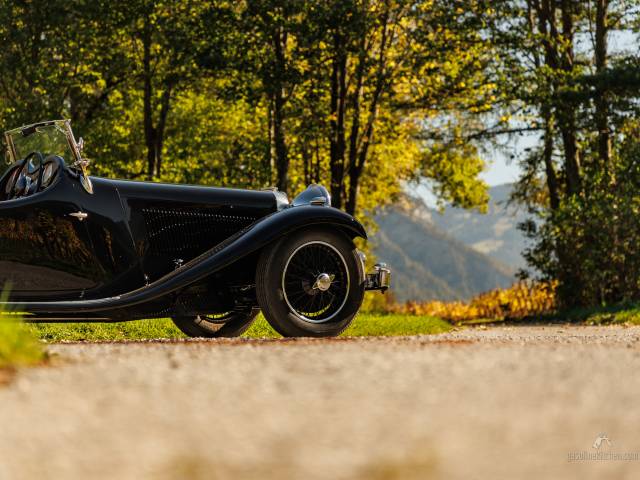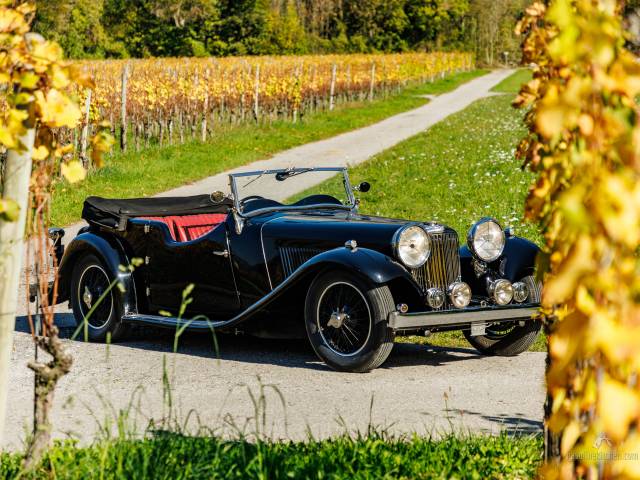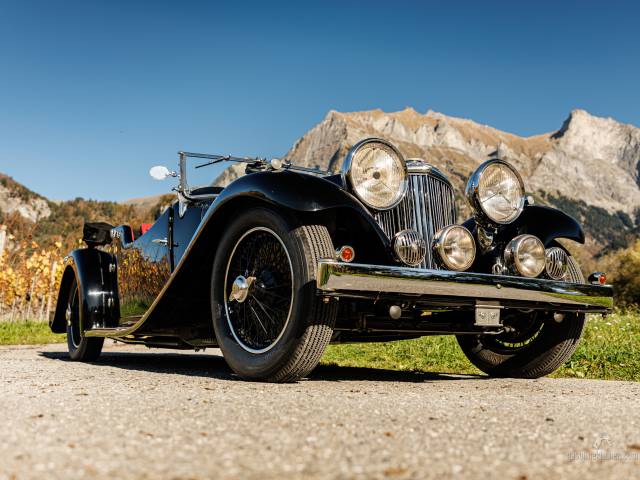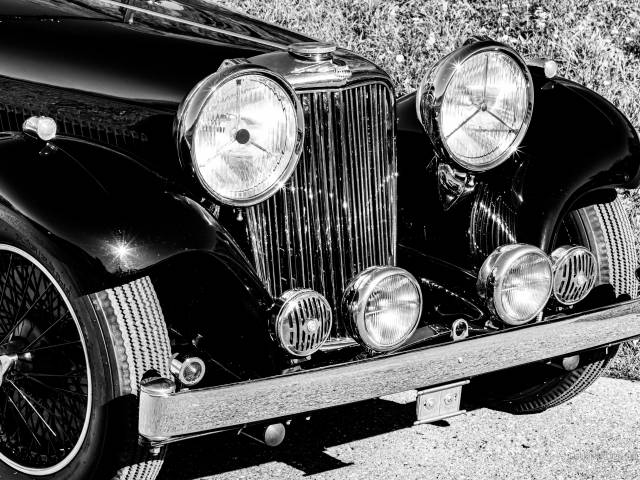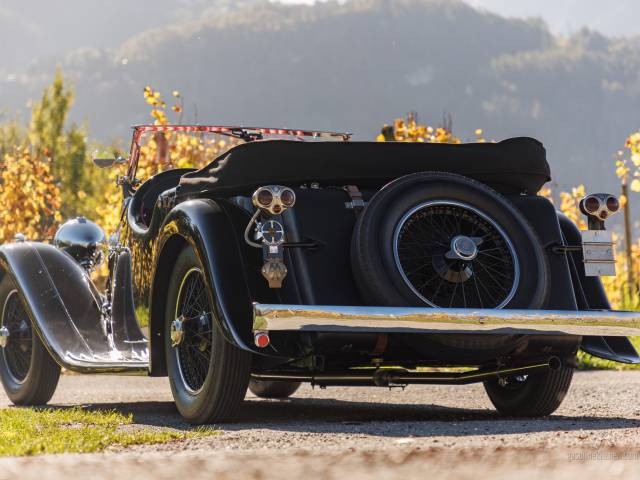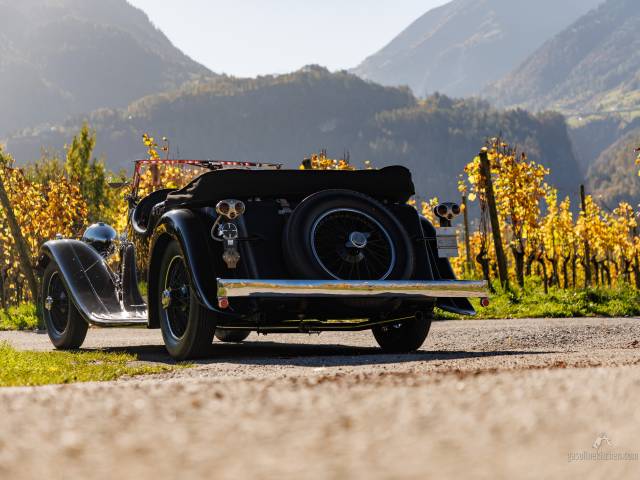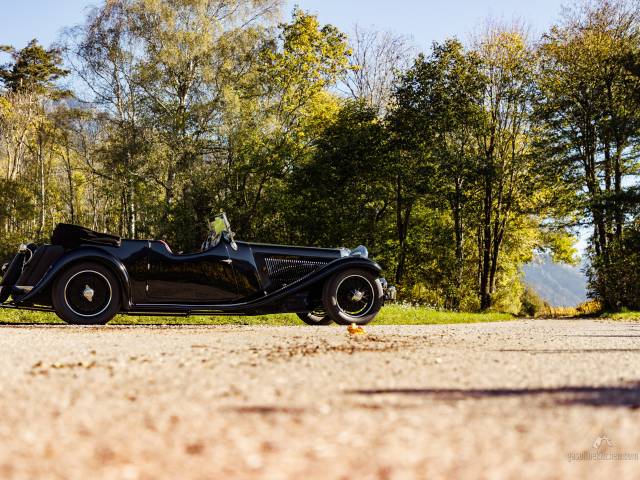 Comfortable Cruiser with History
Dealer

away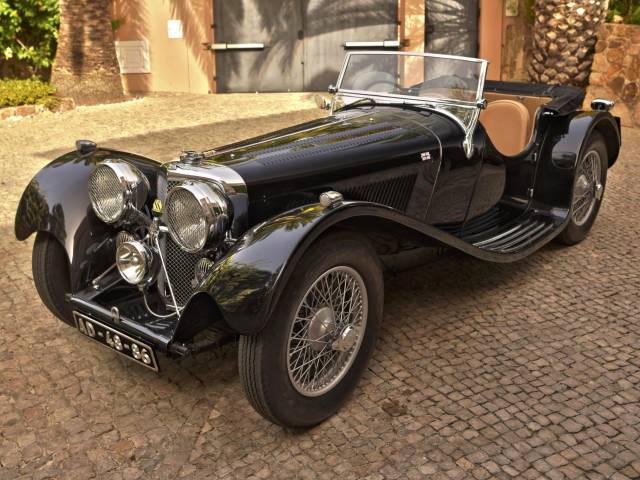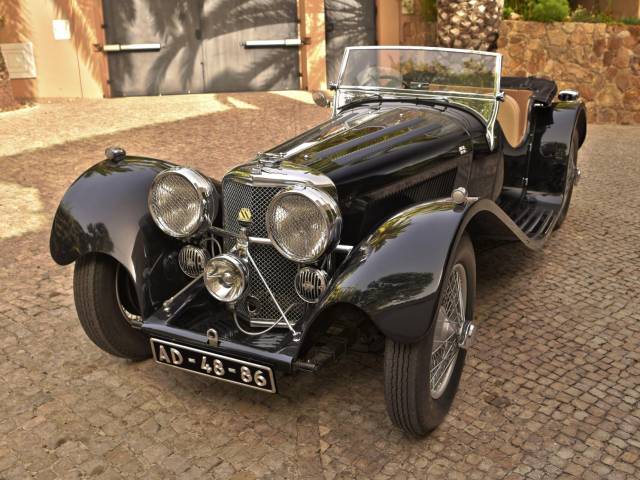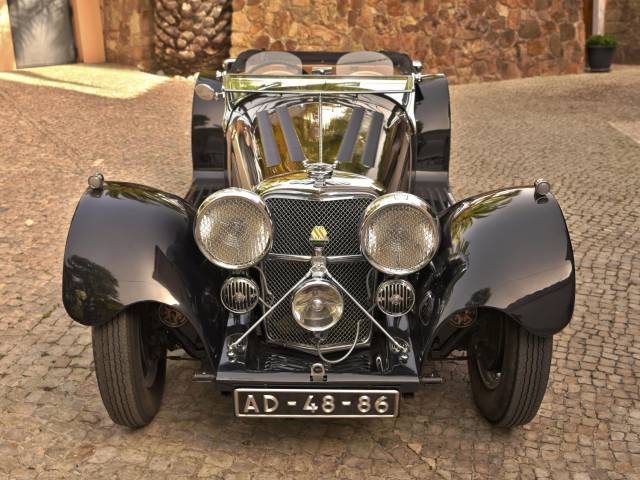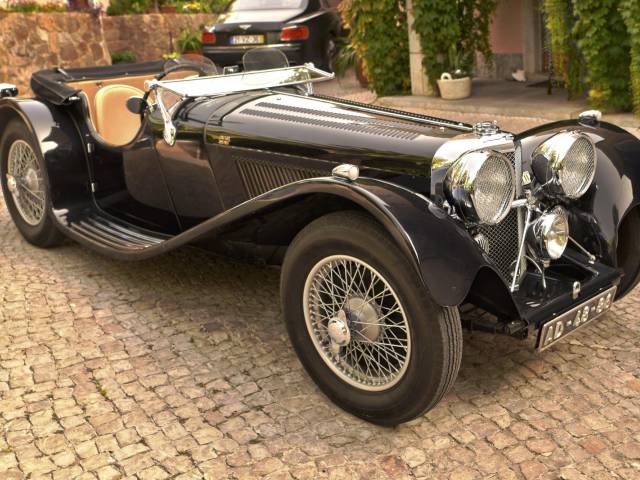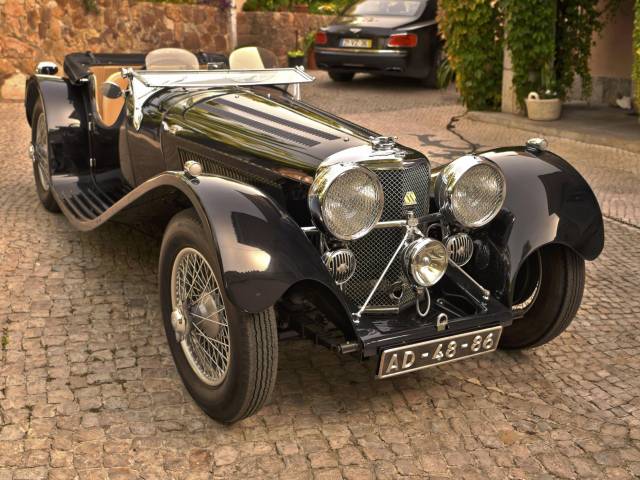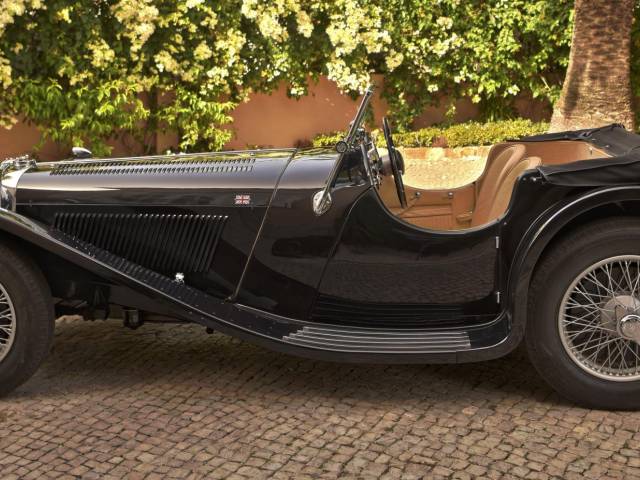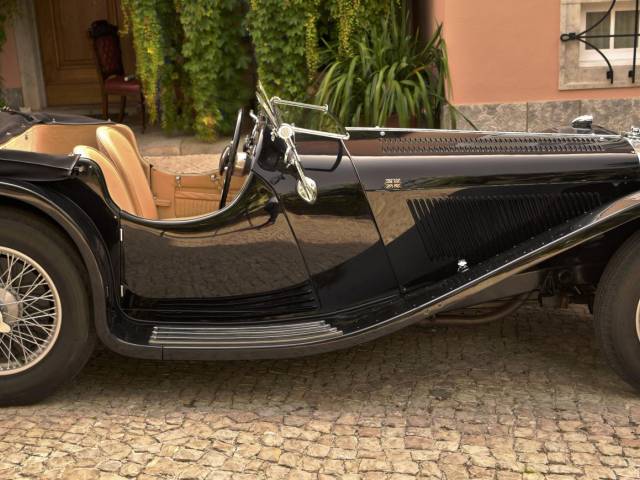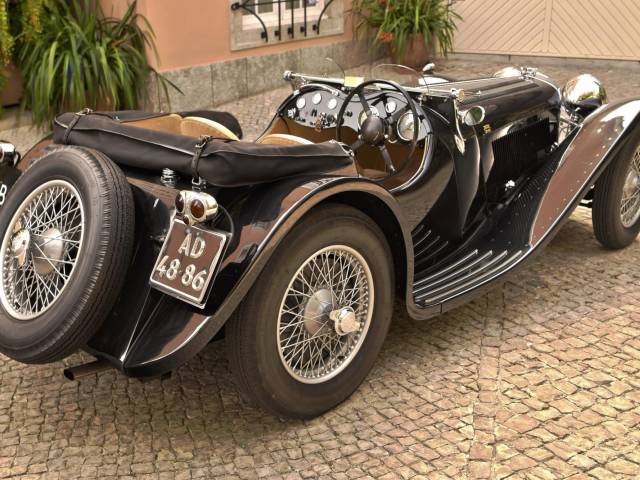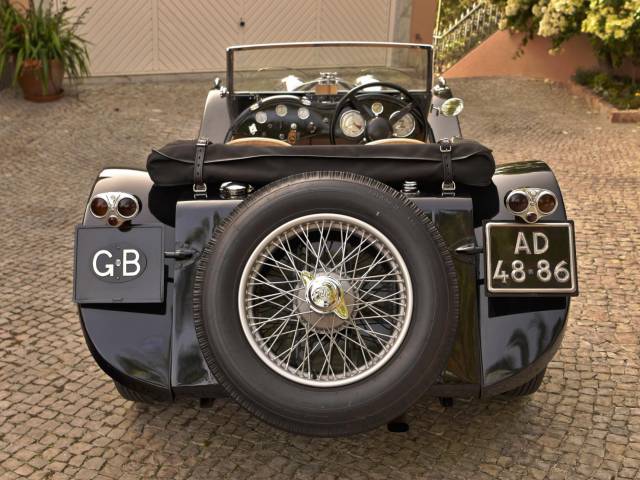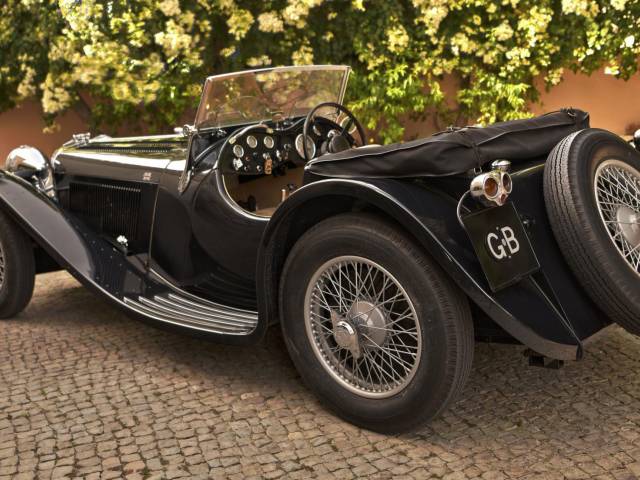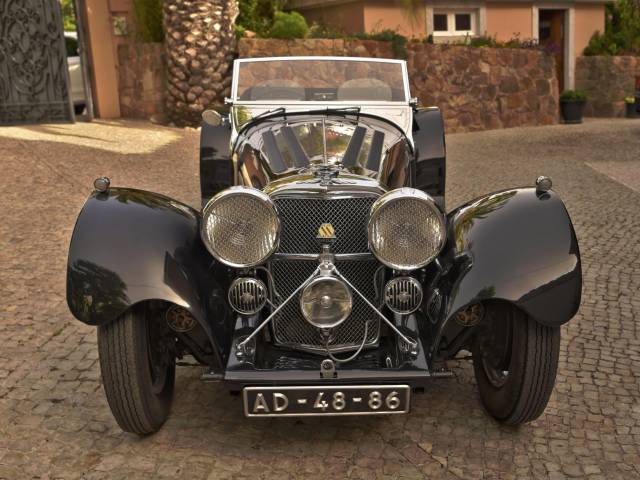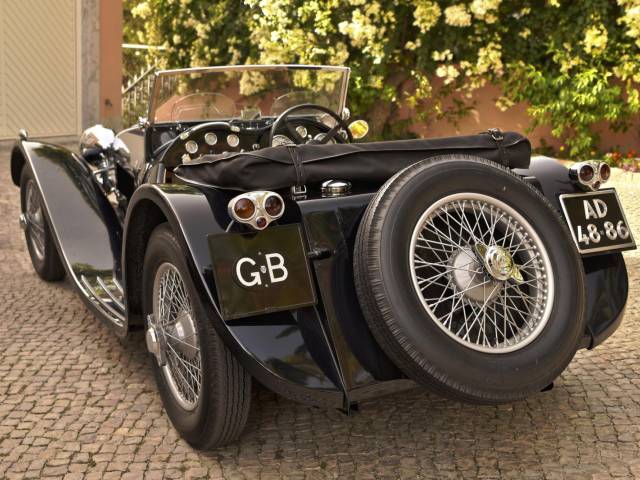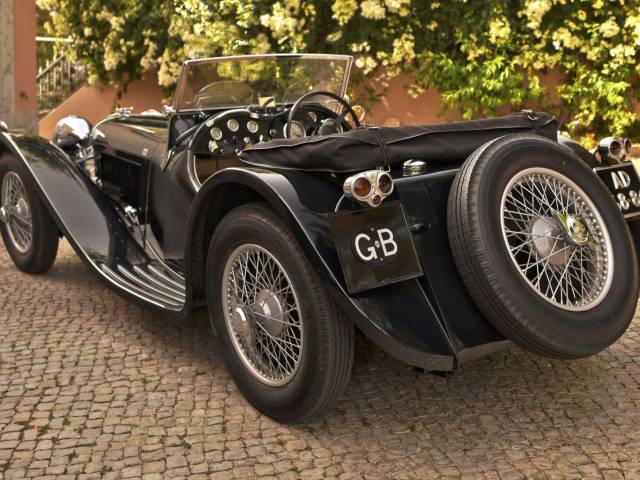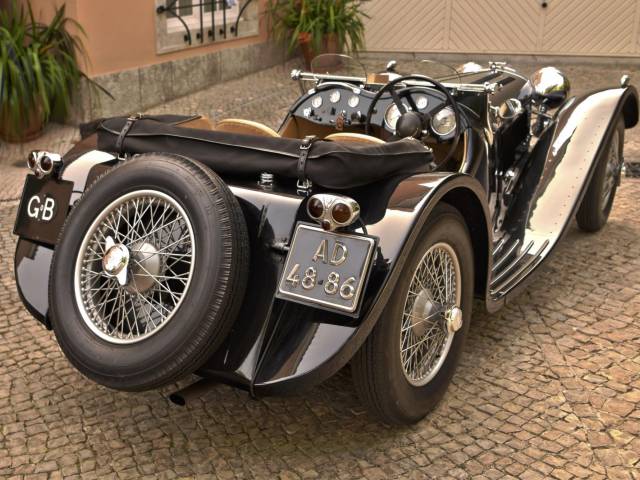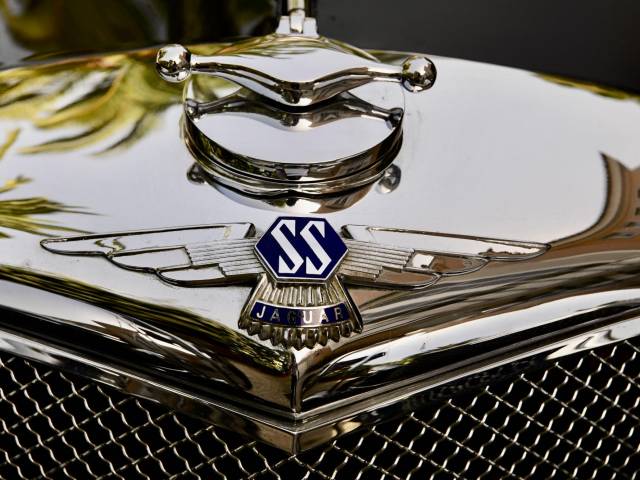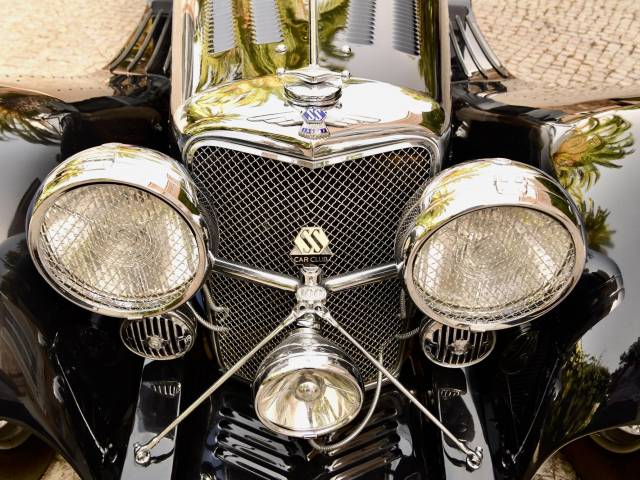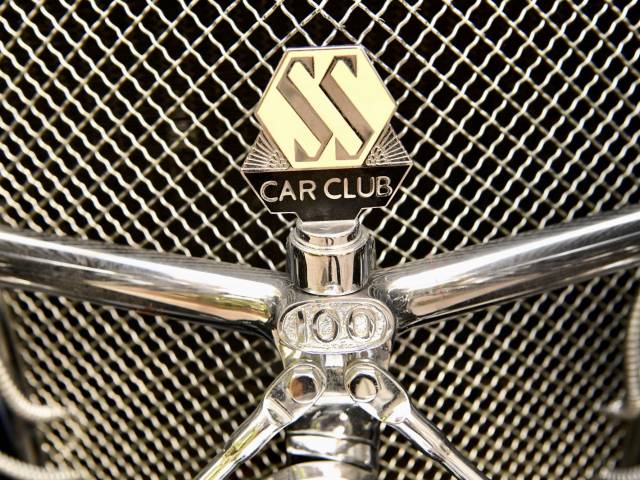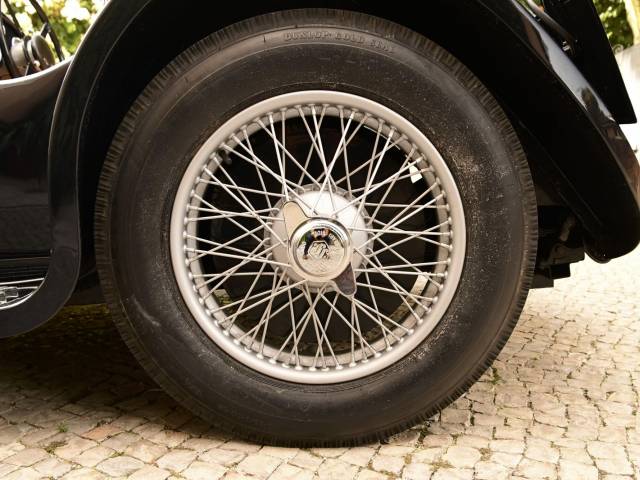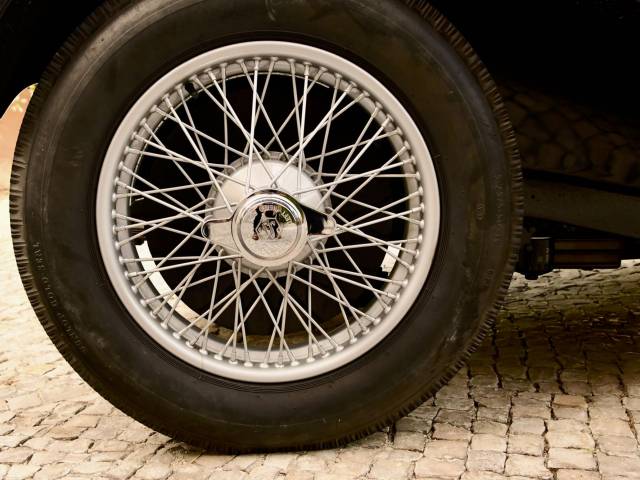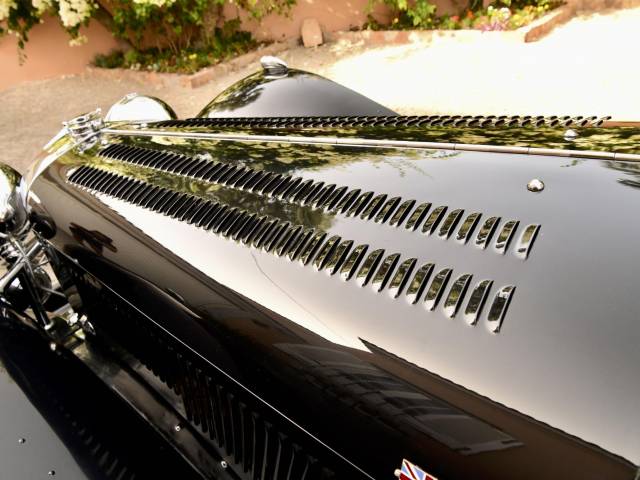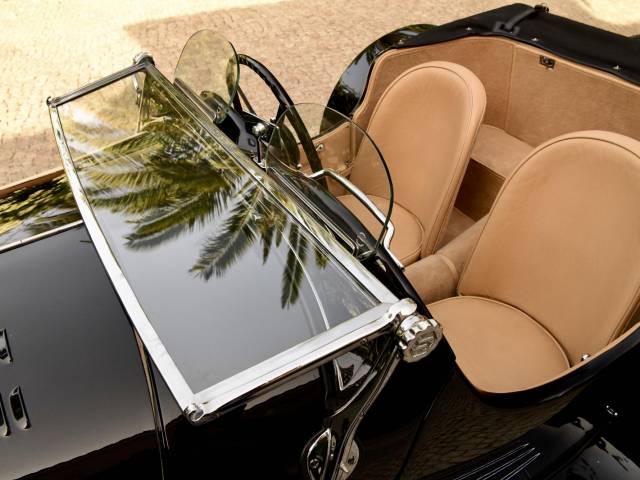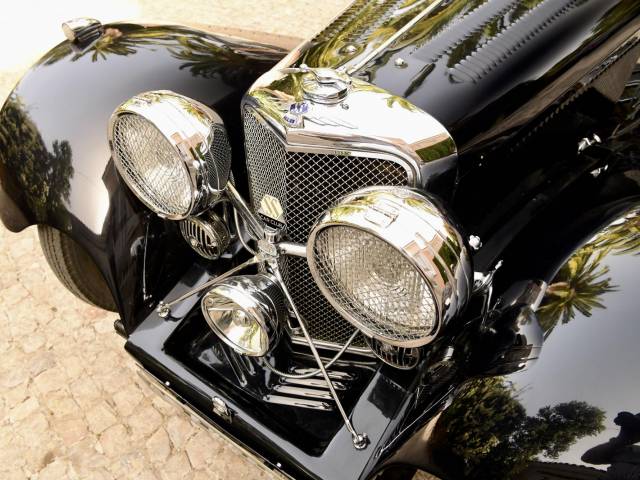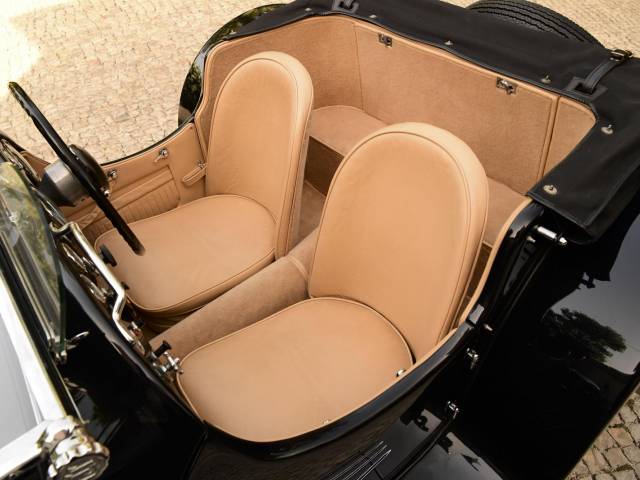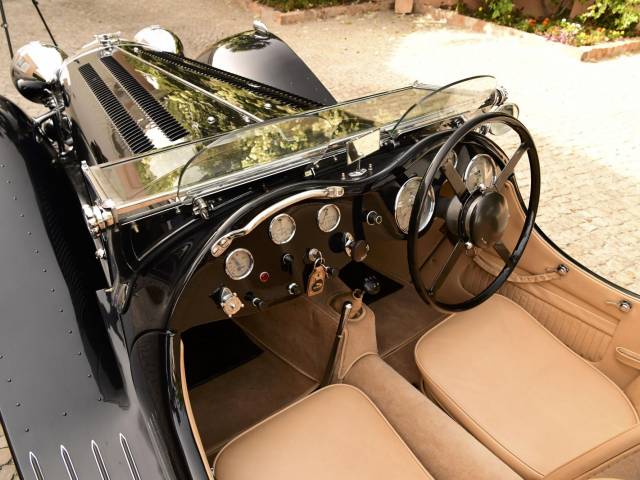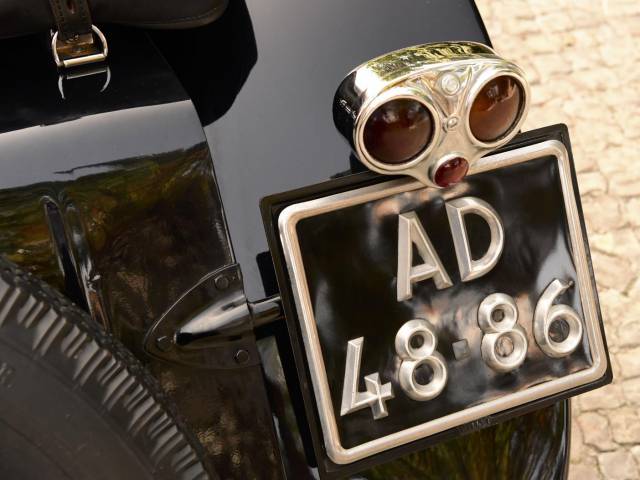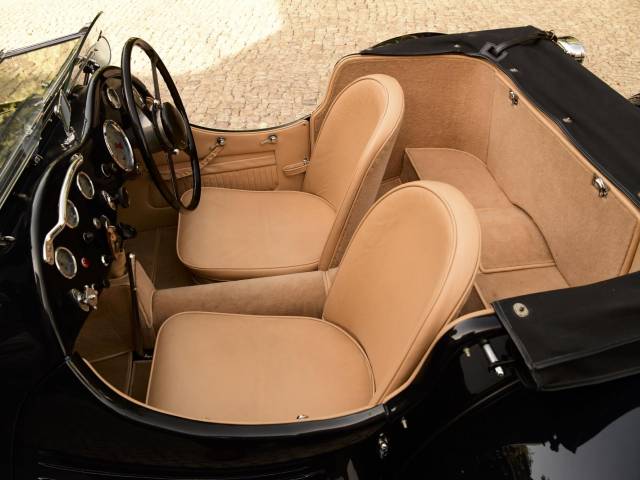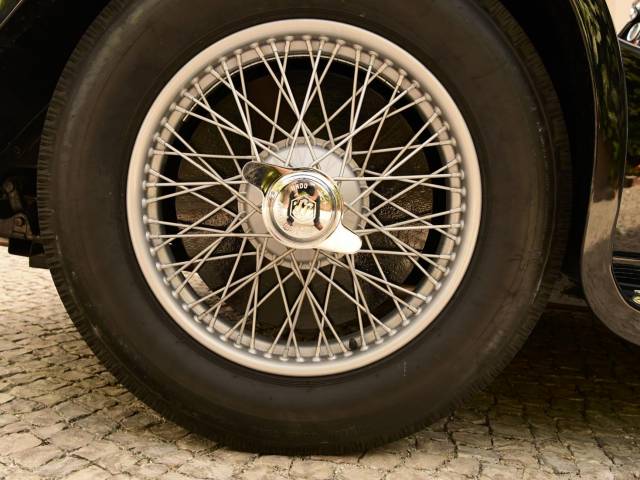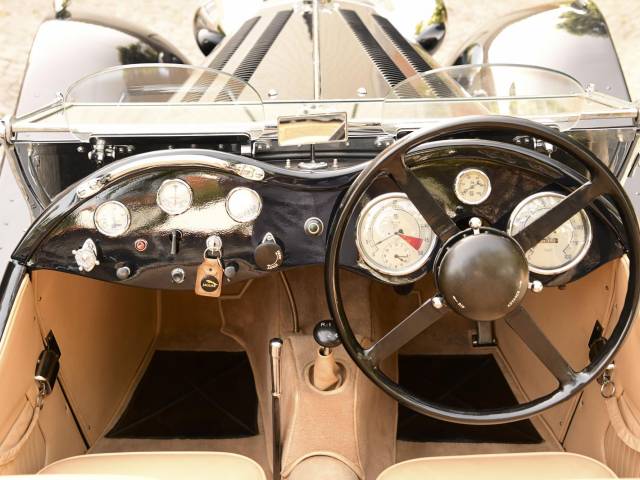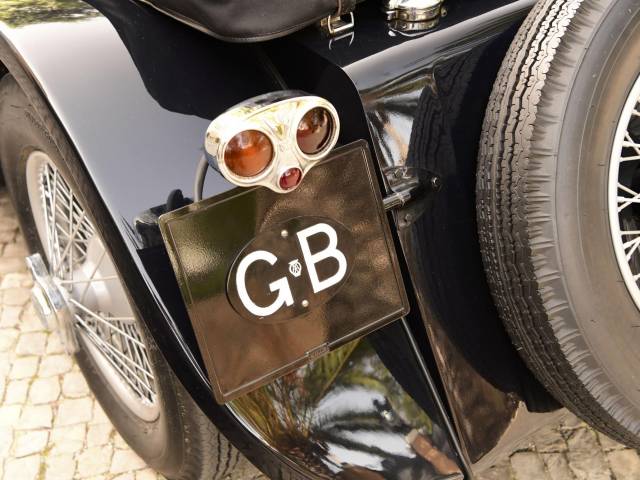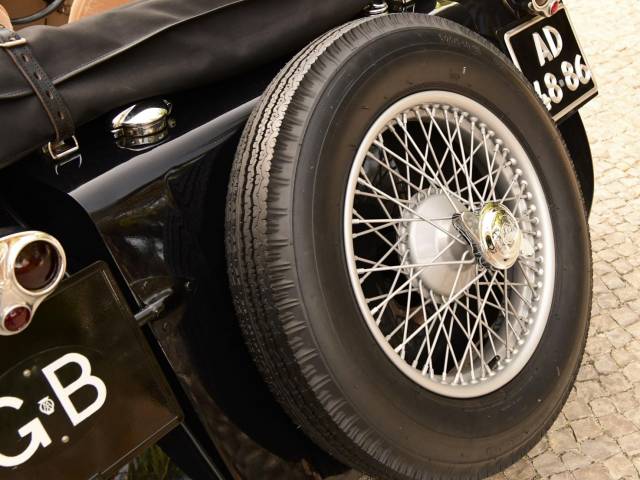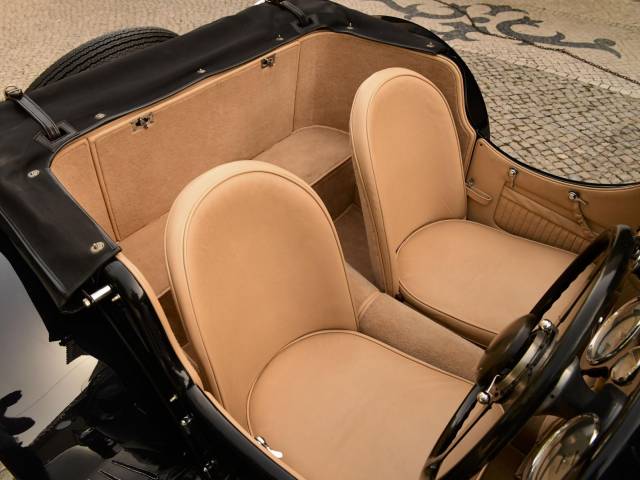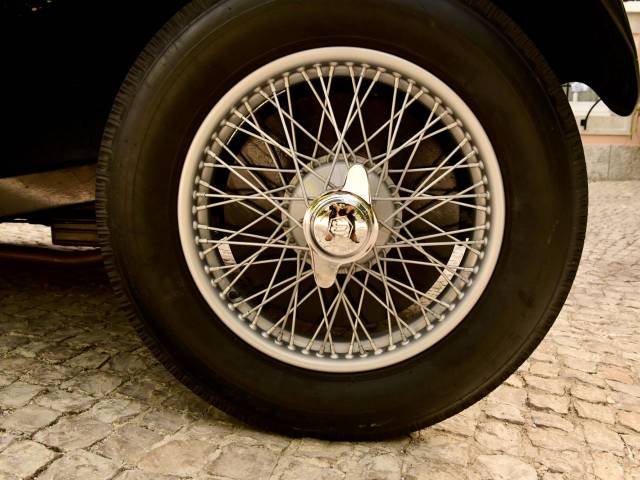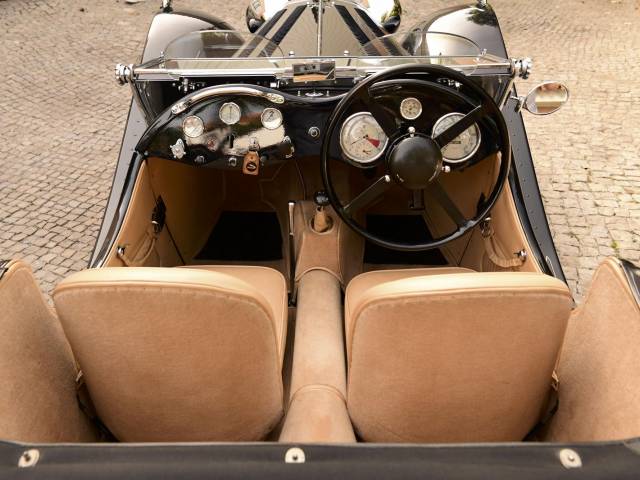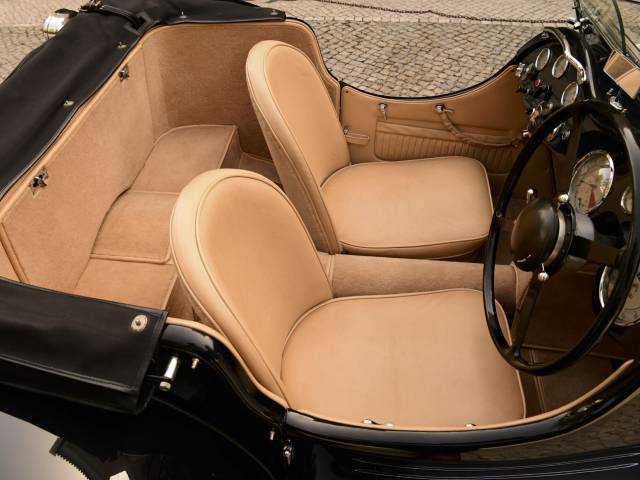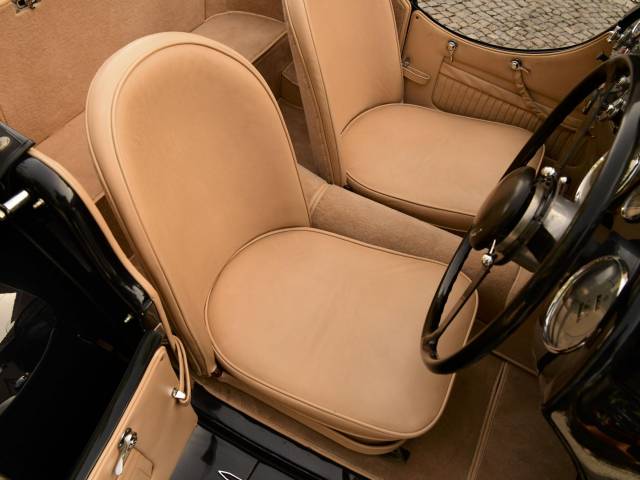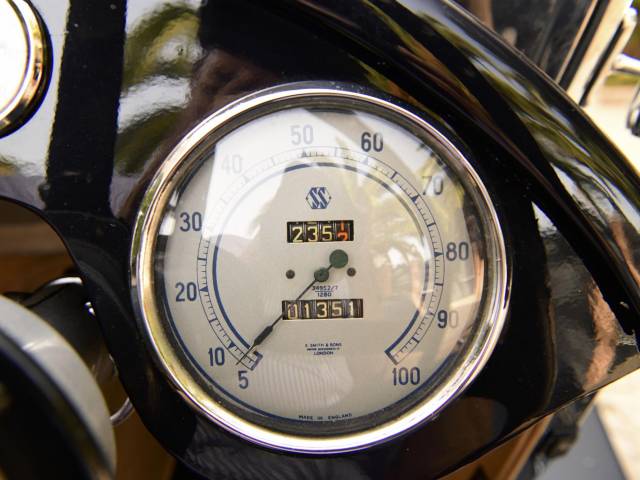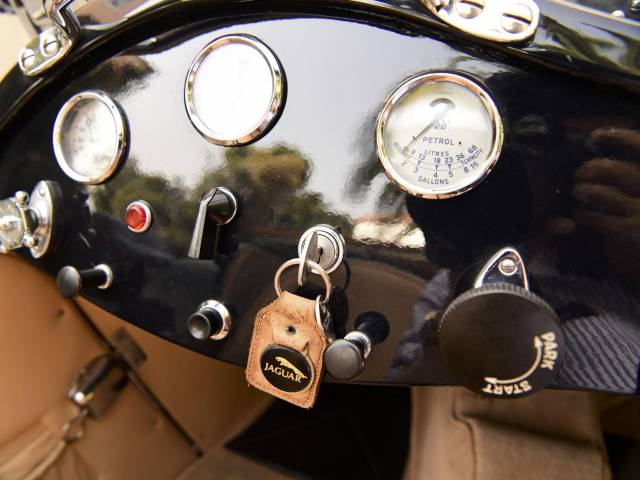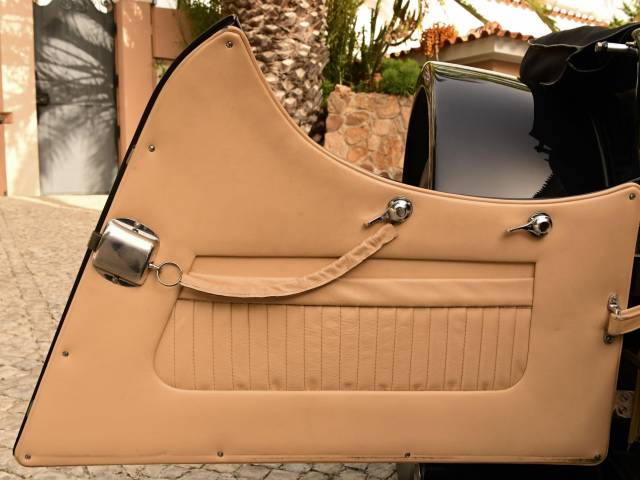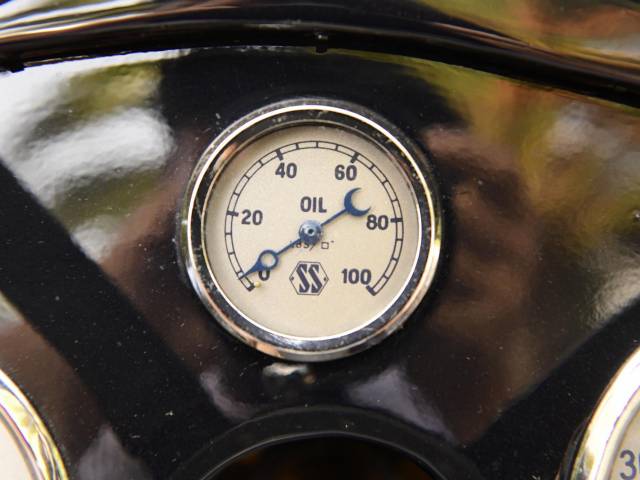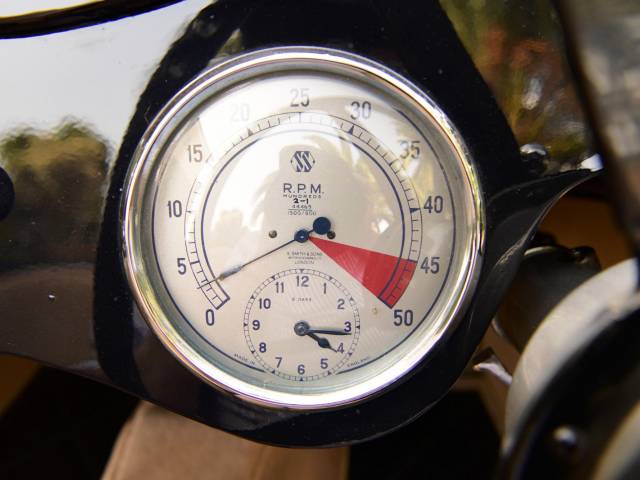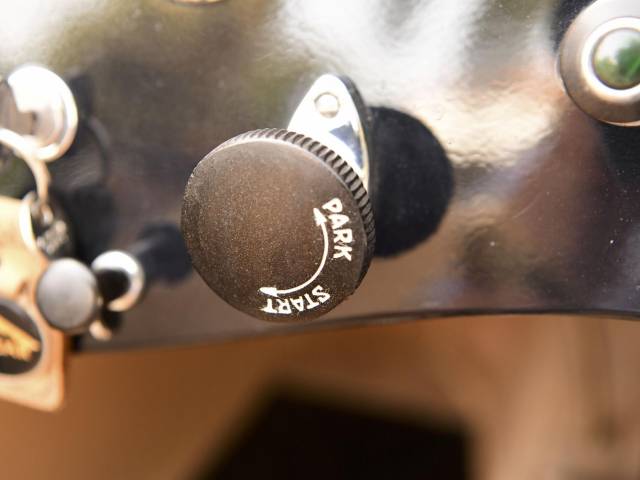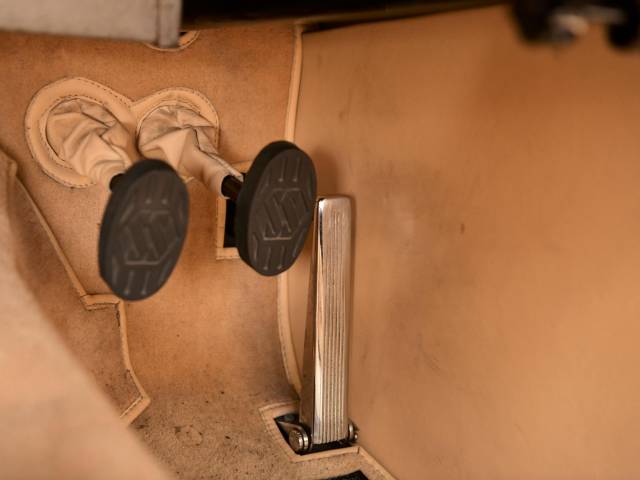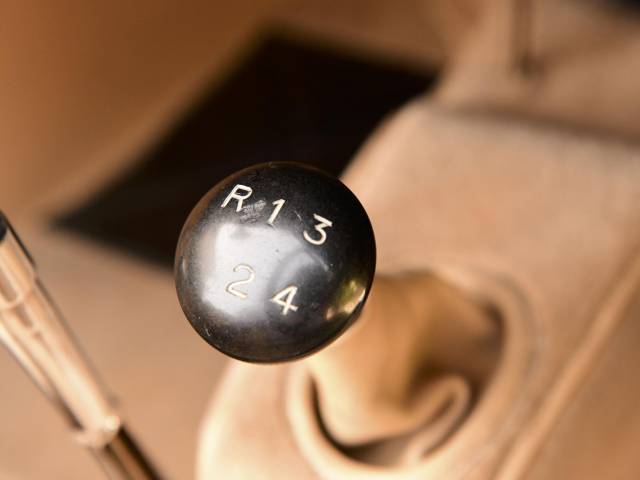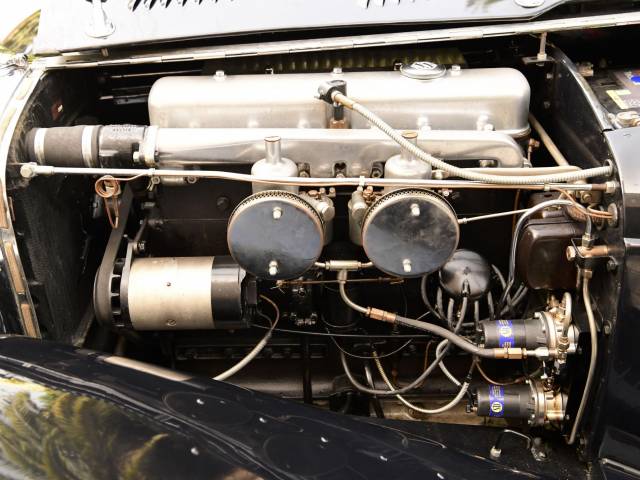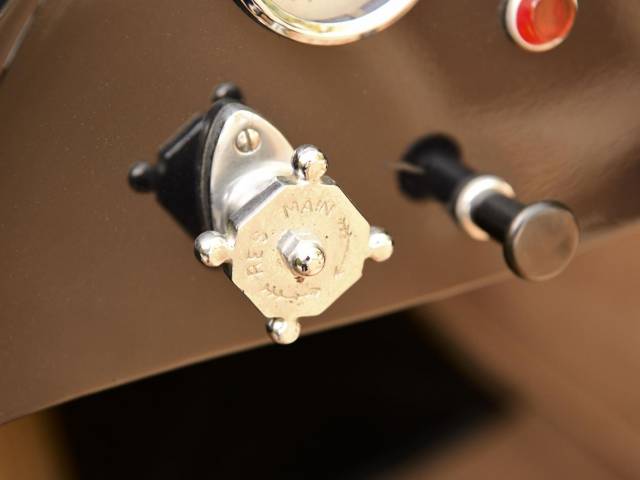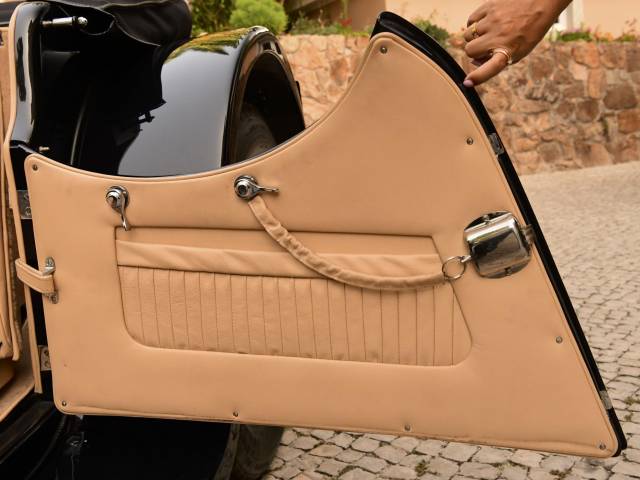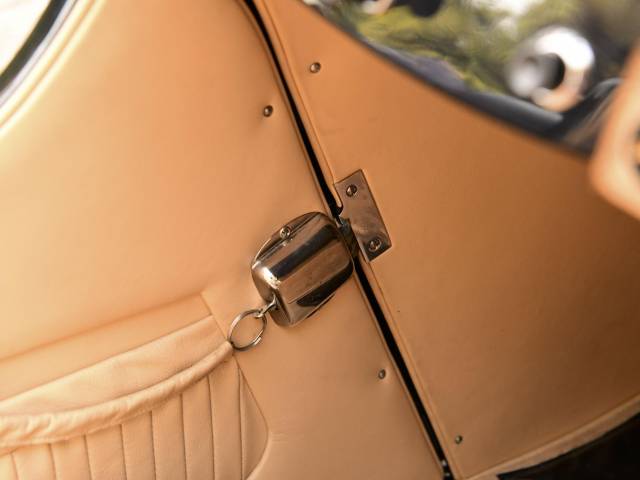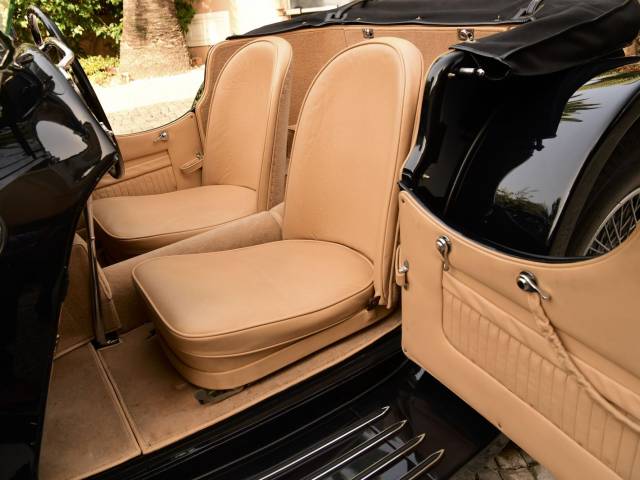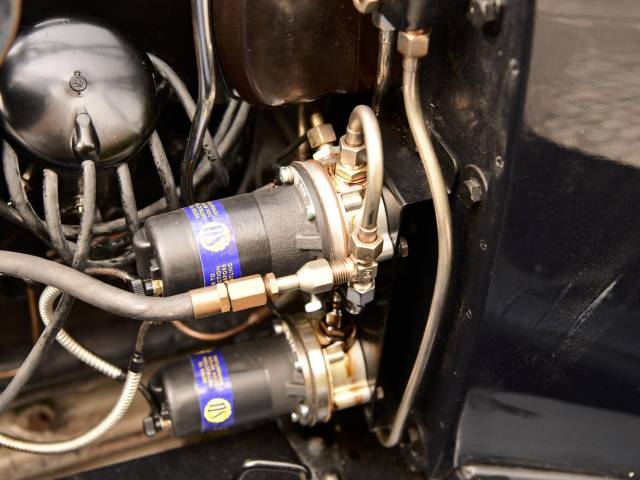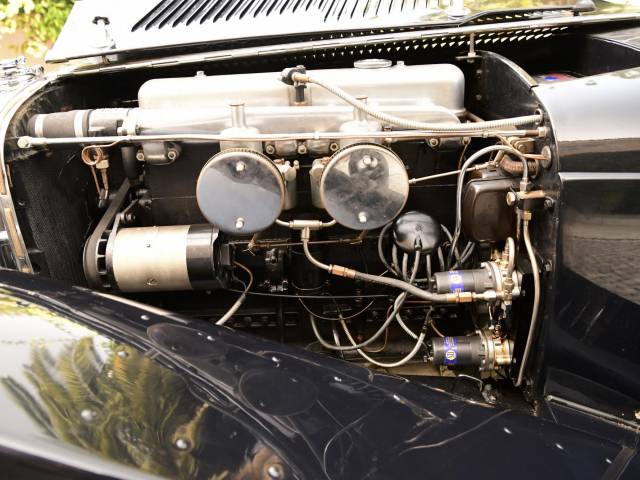 Dealer

away
SS Jaguar 100
The SS Jaguar 100 (also known as the SS100) is a two-seat coupe-style that carried the dignity and speed to compete at the highest level. History of the SS Jaguar 100.
The SS Jaguar 100 was manufactured by SS Cars Ltd in Coventry (SS Cars later became known as Jaguar after World War II); the SS Jaguar II was named after it's reported ability to hit speeds of 100 miles per hour. The vehicle was in production from 1936 to 1940 and was fitted with a 2663 cc straight-6 overhead valve engine. With 116 cars built, the SS100 was priced at £445 (£28,550.50 adjusted for inflation in 2016). With a 125 bhp @ 4500 rpm 3.5 litre engine, the SS100 output at 35.87 bhp per litre, the SS100 had a top speed of 94 mph / 151.3 kph. Interestingly enough, this vehicle was the first vehicle to carry the Jaguar nameplate.
The SS Jaguar 100 was enamoured by motorsport enthusiasts and the vehicle was believed to be one of the most aesthetically pleasing of it's time. The vehicle is still revered among Jaguar enthusiasts and the rarity of the SS100 sees them fetch in excess of £300,000. Three British independent car manufacturers now produce replicas and recreations of the SS100; albeit, using contemporary engines and manufacturing resources.
Special Editions of the SS Jaguar 100.
A handful of revisions and amendments were made to the SS100 was produced along with a series of SS models -the fuel tank area was moved to the rear, the chassis and engine were rebuilt to the benefit of the power and output. In 1937 an enlarged 3.5 litre engine was fitted to the SS and took it's place aside 1.5 and 2.5 litre versions. Bill Heynes later designed a stronger and more durable chassis for the SS100 - giving more space at the rear of the vehicle and larger doors.
The engine was increased from 2663.7cc to 3485cc which gave the SS100 a boost - furthermore, a new transmission, driveshaft and differential were fitted. The vehicle also had a revised radiator and larger headlamps - a Le Mans-style petrol tank was also fitted, with a spare wheel attached to the rear.
Enthusiasts and collectors, the world over still believe the SS100 to be one of the finest cars in Jaguars history. With second-hand prices skyrocketing over the years, the SS Jaguar 100 is just one of the jewel in the crowns of British car manufacturing.