1975 | BMW 3.0 CS
Great condition!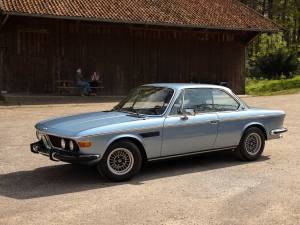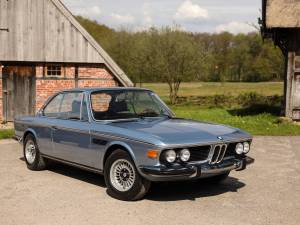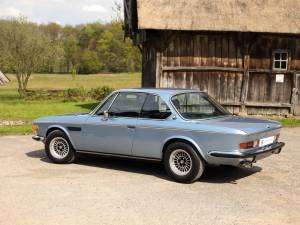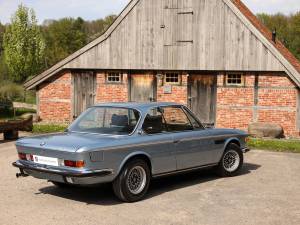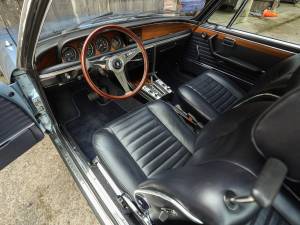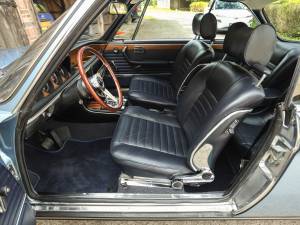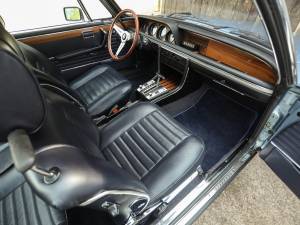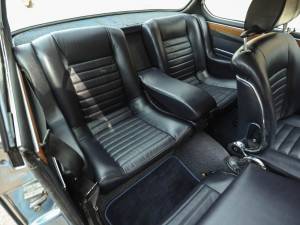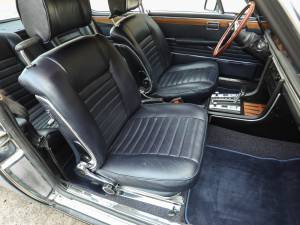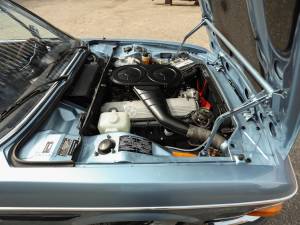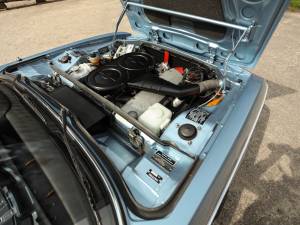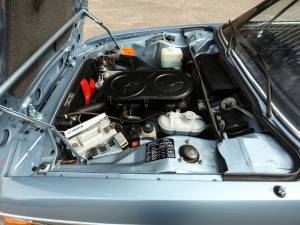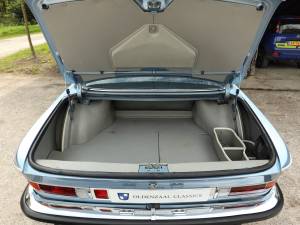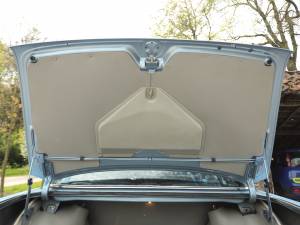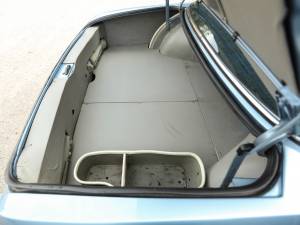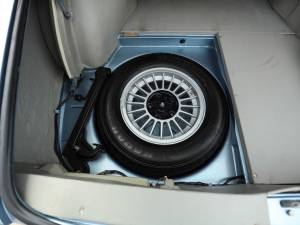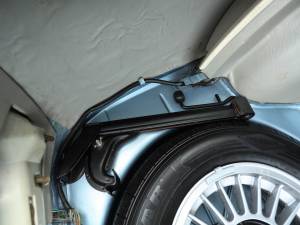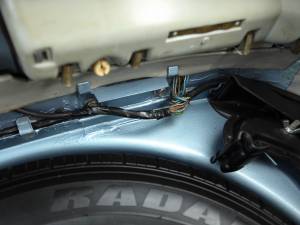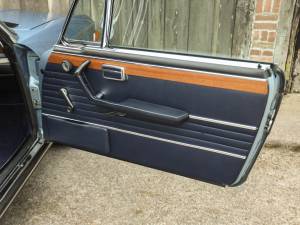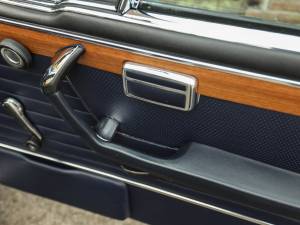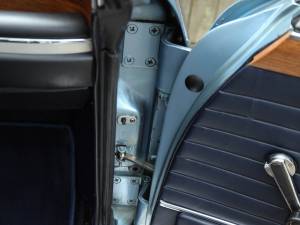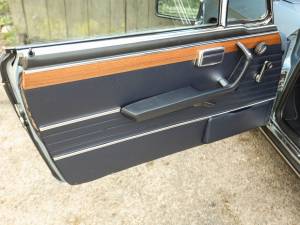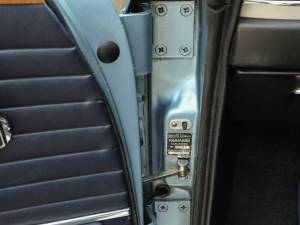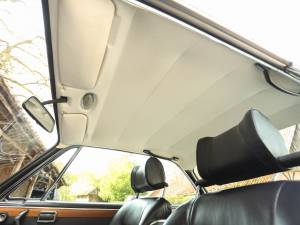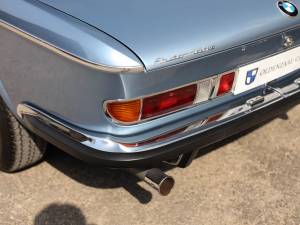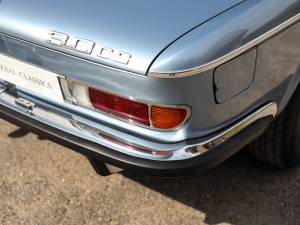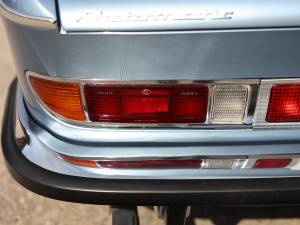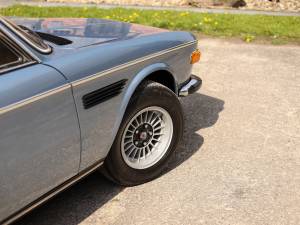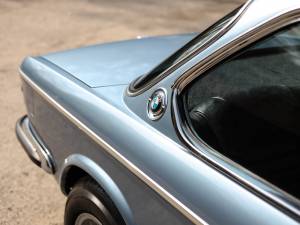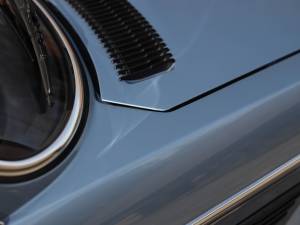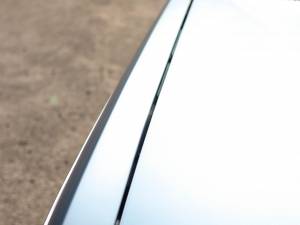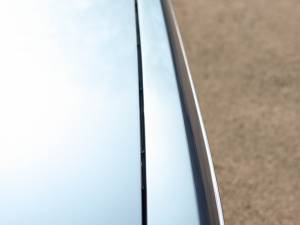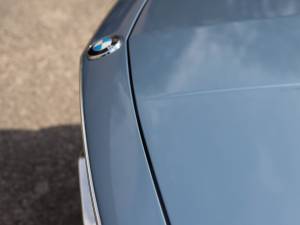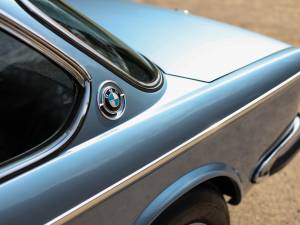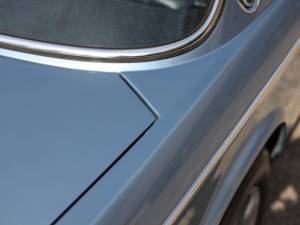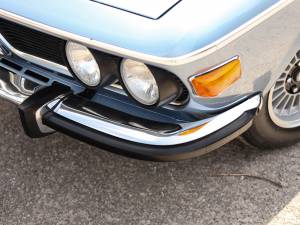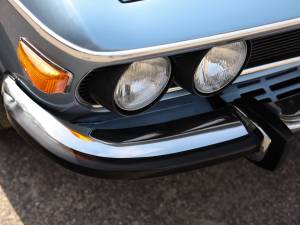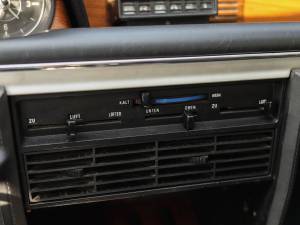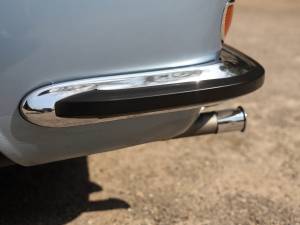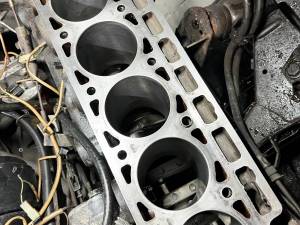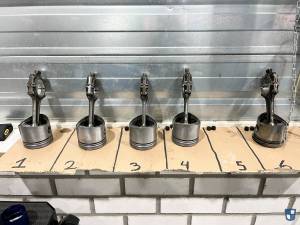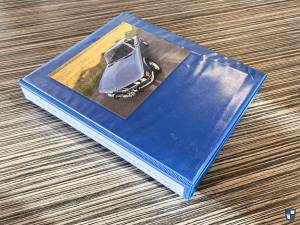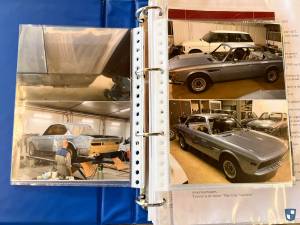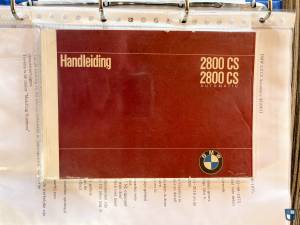 1975 | BMW 3.0 CS
Great condition!
1975 | BMW 3.0 CS
Great condition!
Alle Services zu diesem Fahrzeug
A lovely cruiser: Beautiful shape, pillarless coupe, smooth 6-cylinder and Automatic transmission.
Swiss delivered Fjord Blue 3.0 CS with rebuilt matching numbers engine!
1975 BMW 3.0 CS Automatic
Swiss delivered 3.0 CS
Matching Numbers
037 Fjordblue
Marine blue leather
Rebuilt engine
Very straight body
137.882 km / 85.674 miles
Beautiful paint
Recent service here
Solid, original undercarriage
With invoices & documentation
Get in & go
Fjord blue 3.0 Coupe
This BMW 3.0 CS is a late model E9 from the last year of production. It was produced by BMW in Bavaria on the 9th of June 1975 and was delivered on the 19th of June 1975 to BMW of Switzer - Motag AG. The car was delivered in 037 Fjord Blue over a Blue interior. First registered on the first of September '75. The car has only driven 137.000 kilometers / 85k miles. The car belonged to Mr. Hauberger from Switzerland, an invoice is present from 1999, with 98.200 kilometers. In 2004 it was imported into the Netherlands with 119.013 kilometers. Currently it sits at a documented 137.882 kilometers. A very original, very straight body wearing beautiful paint. We have completely gone through the car in recent weeks - ready to be enjoyed!

The car's body and condition is beautiful. The car was never in a 'bad' shape, so was never restored heavily - and that's a good thing. Very original sheetmetal, floors and a-pillars. The car received a light restoration in 2016-2017 with a beautiful new paintjob in it's factory 037 Fjord. The paintwork and the body is beautiful: no scratches, no dings and has a beautiful shine. A nice and solid body with proper shutlines and the correct knick in the sides. The doors, fenders and trunk nicely fit and line-up. The engine-bay is solid and correct. On and around the body it shows nice chrome accents. The chrome-trim around the car presents nice as well as the trim around the windows. Nice and clear headlights in deep-black grilles. The tailights are in very good condition and the chrome bumpers with black rubber strips make the car stand out.

The engine-bay of the CS looks very fresh and correct. Beautiful paint over perfect metal inner fenders. It houses the matching numbers 3.0 Liter Inline six. The engine has been rebuilt by us recently. Honed cylinders, new pistonrings, new bearings, new chain and rebuilt cylinderhead. The engine now runs beautiful through its dual carburators which have been gone through and tuned correctly. The engine received a major-service from us, it starts up nice and makes good power. A further summary of the work performed below. The power is sent to the rear wheels through the automatic transmission, which had a fluid change. The car is a joy to drive on fresh suspension and new wheels & tyres.

The seats and rear seat have been reupholstered beautifully in marine blue leather. The rest of the interior is actually original, unrestored and suriving. Beautiful original doorpanels from 1975. It also shows original carpets and original headliner. A brand new Nardi steering wheel has been installed as the icing on the cake.

The trunk of the Coupe is surprisingly original and clean. The original grey vinyl over the original panels: on the floor, covering the taillights and on the inside of the trunklid. Ofcourse it's complete with jack, tool and the spare wheel has a new tire.

We have completely gone through this car, from A to Z - in short:
Matching #'s Engine rebuilt
Cylinderhead rebuilt, honed, pistonrings
Engine oil + Filter
Valve adjustment
Breaker points
Cap
Rotor
Ignition leads
Sparkplugs
Fuel filter
Fuel hoses
Fuel lines
Airfilters
Cleaned and Tuned the carburators
Belts
Voltage regulator
Thermostat
Tie-rod
Brake hoses Front + Rear
Subframe bushings
Beautiful body, very straight and with perfect paint. Beautiful chrome, trim and gaskets. A very high quality 3.0 CS now Available
Now ready for the next 47 years. 100% serviced and ready to be enjoyed.
The seller:
Oldenzaal Classics B.V, The Netherlands, Europe
Europe's greatest in Vintage BMW
Since 2013 specialized in Vintage BMW's. We buy, sell and restore beautiful Bavarian classics. Also experienced in repairs, servicing and sales of 90's Ferrari.
Oldenzaal Classics is an all-around and complete workshop, mostly specialized in vintage BMW. All in-house technicians, every aspect is done here including upholstery and bodywork. We have performed award winning restorations of Tii's, Turbo's and CSL's.
Open to work on your European classic car too. From servicing, repairs, recommissioning up to part- or complete restorations.
The car is located in our dealership in Oldenzaal, The Netherlands. You can reach us on +316 5521 2828 between 9:00 and 22:00, Dutch time (GMT+1) or sales@oldenzaal-classics.nl
Buy with confidence. Experienced in worldwide shipping.
Over the past years we have successfully shipped over 600 vintage automobiles to the United States. Together with our shipping agent we will arrange the entire process and provide all needed paperwork. From our showroom to your front door – all taken out of hand.
Fahrzeugdaten
Marke

BMW

Modellreihe

3.0

Modell

3.0 CS

Baureihe

E9

Erstzulassung

Nicht angegeben

Baujahr

1975

Tachostand (abgelesen)

137.882 km

Fahrgestellnummer

Nicht angegeben

Motornummer

Nicht angegeben

Gänge

Nicht angegeben

Matching numbers

Ja

Anzahl Vorbesitzer

Nicht angegeben
Technische Details
Karosserieform

Coupé

Leistung (kW/PS)

132/180

Hubraum (ccm)

2985

Zylinder

6

Türen

2

Lenkung

Links

Getriebe

Automatik

Gänge

Nicht angegeben

Antrieb

Heck

Bremse Front

Scheibe

Bremse Heck

Scheibe

Kraftstoff

Benzin
Individuelle Konfiguration
Außenfarbe

Blau

Herstellerfarbbezeichnung

037 Fjord

Schiebedach

Nein

Faltdach

Nein

Servolenkung

Ja

Zentralverriegelung

Nein

Elektrische Fensterheber

Ja
Innenfarbe

Blau

Innenmaterial

Leder

Sitzheizung

Nein

Klimaanlage

Nein

ABS

Nein

Airbag

Nein

Tempomat

Nein
Zustandskategorie

Restauriert

Gutachten vorhanden

Nicht angegeben

Zustand

Oldenzaal Classics B.V.
Oldenzaal Classics Sales
Enschedesestraat 29
7575 AA Oldenzaal
🇳🇱 Niederlande
Weitere Fahrzeuge von Oldenzaal Classics B.V.