1957 |

MG MGA 1500
1..8 MGB Motor (Brief eingetragen) mit 5-Gang Getrieb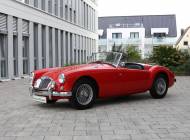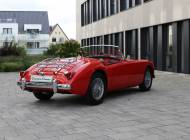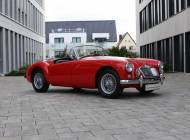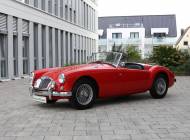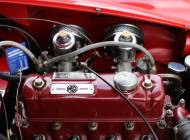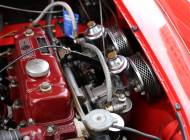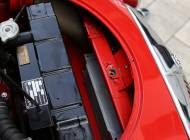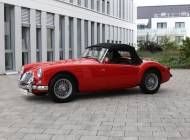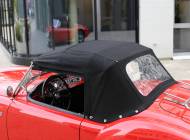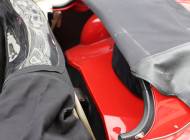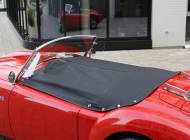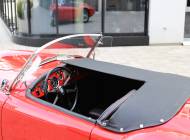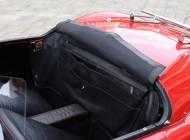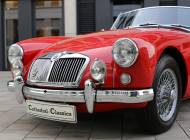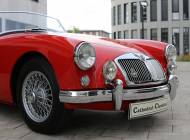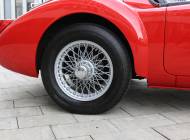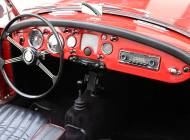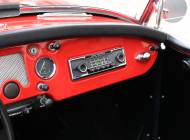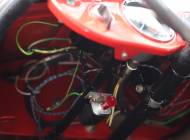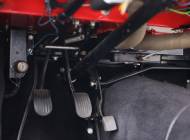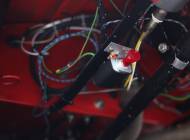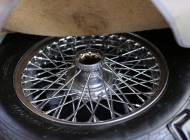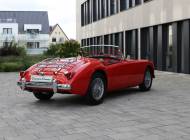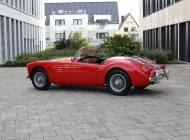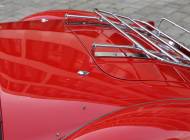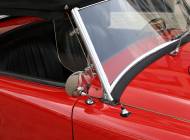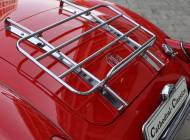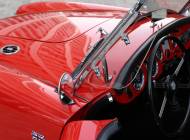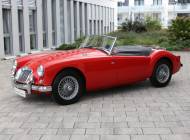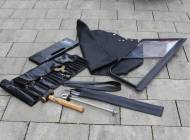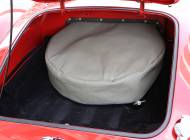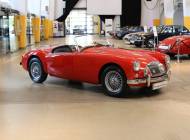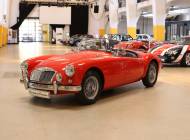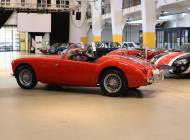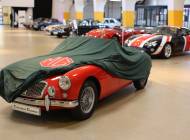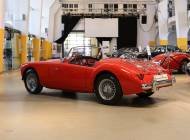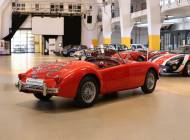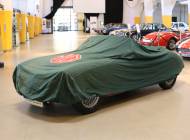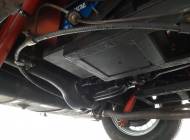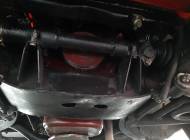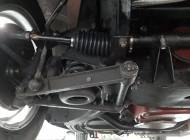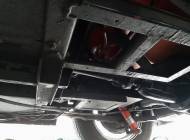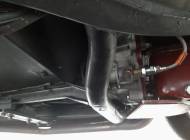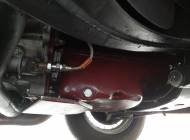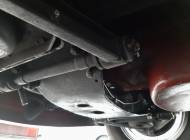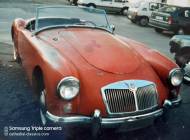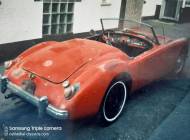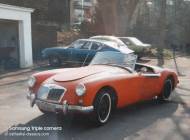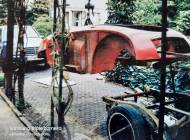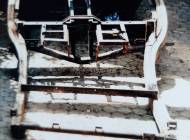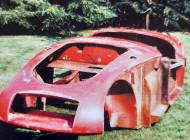 1957 |
MG MGA 1500
1..8 MGB Motor (Brief eingetragen) mit 5-Gang Getrieb

Vehicle details

Vehicle data

| | |
| --- | --- |
| Make | MG |
| Model | MGA |
| Model name | MGA 1500 |
| Series | MK I |
| Year of manufacture | 1957 |
| Chassis number | HDK4339314 |
| Report | 1- |
| Condition category | Conversion/ Special |
| Mileage (read) | 46,246 km |
| Previous owners | 1 |
| First registration | 07/1957 |

Technical details

| | |
| --- | --- |
| Body style | Convertible |
| Body detail | Roadster |
| Power (kw/hp) | 70/95 (Factory: 72 hp) |
| Cubic capacity (ccm) | 1,767 (Factory: 1,489) |
| Cylinders | 4 |
| Doors | 2 |
| Steering | Left (LHD) |
| Transmission | Manual |
| Gears | 5 |
| Drive | Rear |
| Front Brake | Disc |
| Rear Brake | Drum |
| Fuel | Petrol |

Individual configuration

| | |
| --- | --- |
| Exterior colour | Red |
| Manufacturer colour name | Orient Red |
| Interior colour | Black |
| Interior material | Leather |
Description
An MGA Roadster with a modern twist for today's hectic traffic levels.
HISTORY FILE – Without question, this is a very special car built for modern day driving and definitely one for both the purists and the converted. Superbly maintained and cared for over the last 27 years by a man hailing from a precise engineering background, the car has been up-graded accordingly for modern day driving but, without losing any of the cars 1950's charm. Purchased in 1994 from the well-known MG specialist Martin Neubauer in Dortmund, Germany as a restoration project (see pre-restoration pictures). A complete frame restoration would take place over a relatively short period of time, culminating in October 1995 with a nostalgic appraisal folder offering a value of DM46, 500. The journey would continue for no less than 27 years where, literally, no expense has been spared for this very special car. Without doubt, this is clearly one of the very best examples on the market; charm, style and practicality combined, it's a must for any MG enthusiast.
EXTERIOR – Aficionados will recognise this early built car by its white front side lights and simpler rear light cluster. Finished in its original factory colour of Orient Red, considering the restoration paint is from 1995, the glass like finish is still remarkable. Quality will always last and this is clearly a perfect example of "you get what you pay for". *When absolutely necessary, the quality mohair hood and restored frame are in superb condition. Wind Wings are a nice touch, but the car does of course come with a set of restored side screens too. All chrome elements are pristine, including the ubiquitous boot rack which is almost a *must have for any MGA owner. Naturally, the original boot lid is also available. Additional front lights are indicative of the previous owner who used the car extensively and sit comfortably, like they belong.
INTERIOR - Simply a great place to be, the superb black leather seats with dark red piping are a perfect match to the cars stunning exterior. Simplicity at its best, the almost ergonomic interior styling oozes 1950's charm, and who could resist that wonderful 4 spoke large steering wheel? Following a fastidious practical ownership, all switches work exactly as they should including the Becker push button radio. With an emphasis on modern day driving, a discrete auxiliary cable, along with an auto return indicator switch are fantastic additions to the overall driving experience of this superb little car.
ENGINE & TRANSMISSION – Make no mistake, this is a very special car purposely amended to suit modern day driving and copes with utter ease in today's hectic traffic levels. Lifting the bonnet will reveal a spotless engine bay and a level of detail unrivalled by most. The original 1500 British Motor Corporation B series Engine (still available to the potential new owner) has been replaced by a standard MGB 1767 cc 18G (95ps) three bearing crankshaft engine, completely overhauled and performs faultlessly. A recognised 5-speed transmission conversion (Ford Sierra) has been carried out by the engineering upbringing last custodian. Again, the original gearbox is available for the potential new owner. The combination is astonishing and, for the purists and sceptics, the car must be driven to be believed; it's ridiculously easy to drive offering an easy 135 kmh at a mere 2500 rpm. Driving IS believing!
WHEELS, TYRES & BRAKES – Following the restoration which incorporated the standard steel wheels (see restoration pictures) our meticulous last owner opted for practical steel wires which are covered in Vredestein 165 HR15 tyres offering bags of lovely tread. Naturally, in keeping with the above mentioned changes, the front brakes have been up-graded to discs combined with silicon brake fluid which, added to the engine and gearbox improvements has made the whole driving experience a sheer joy.
Show more
Show less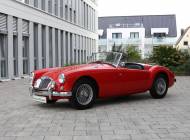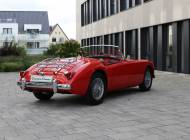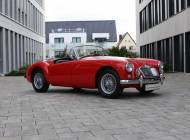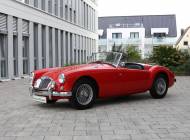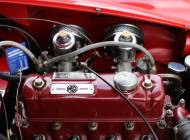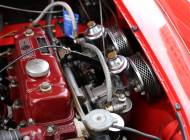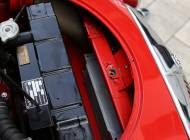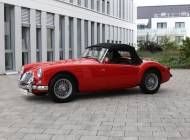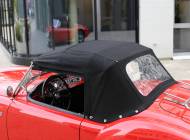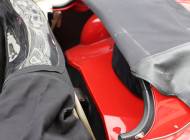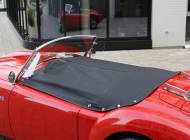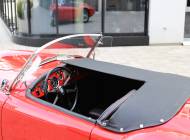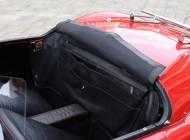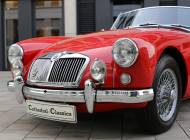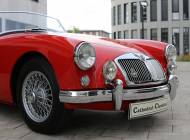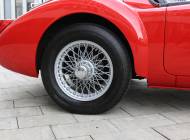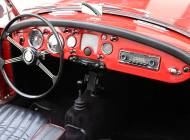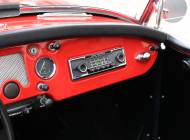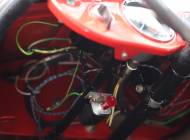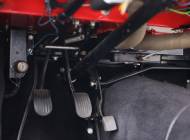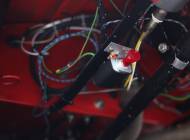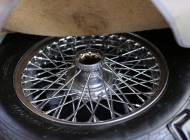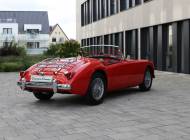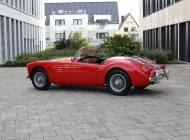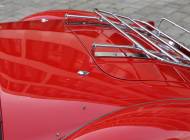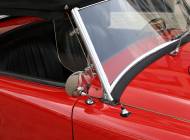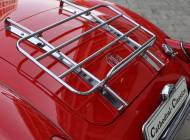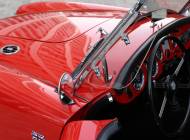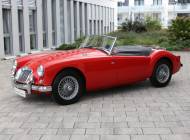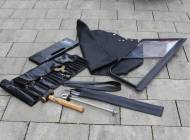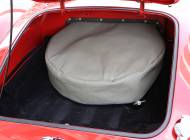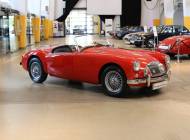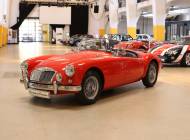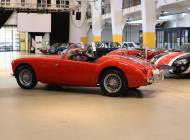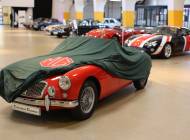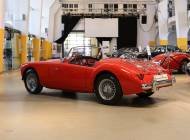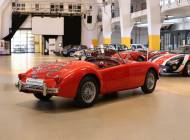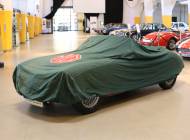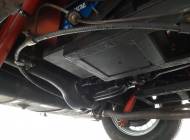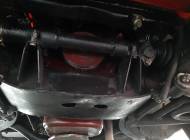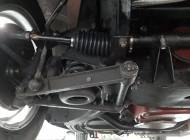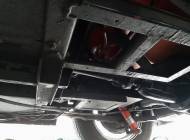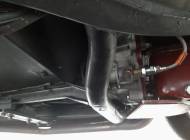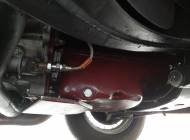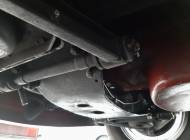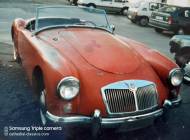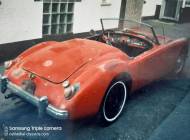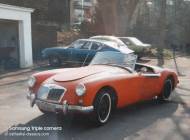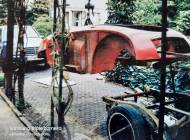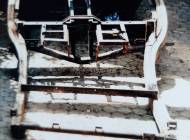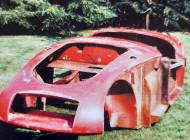 Condition & Registration

| | |
| --- | --- |
| Note (Condition) | 1- |
| Report provider | Classic Data |
| Report | Download |
| MOT until 05/2023 | |
| Historic license plate | |
| Registered | |
| Ready to drive | |
| Accident-free | |
Dealer-Imprint
Cathedral Classics
(eine Abteilung von Forces Car Sales GmbH)

Dubeloh Straße 272
33104 Paderborn
+495254 640 8311
Stewart J. Roy
Cathedral Classics
hier kommen die besten Oldtimer an um verkauft zu werden
Mit Cathedral Classics möchte ein Fan klassischer Autos seine während der letzten 40 Jahre erlebten Enttäuschungen vom Tisch kriegen. Zuerst gelang ihm der Aufbau einer eigenen Existenz. Als zunächst nicht markengebundener Autohändler für in Deutschland stationierte britische Soldaten übernahm er im zweiten Schritt eine Audi-Vertretung für Lieferungen an britische Truppenangehörige. Schließlich spürte Stewart J. Roy, es sei an der Zeit, sich seinen Traum zu erfüllen. Der Sohn eines Autohändlers alter Schule hatte das Gefühl, die geerbte Leidenschaft müsse er weiterführen. Zum 60. Geburtstag schenkte er seinem Vater einen 1969er MGB GT, welcher bis heute noch im Familienbesitz ist. Das Auto, erkennbar auf dem oberen Logo, läuft immer noch ganz wacker, unter engagierter Teilnahme an sehr vielen Aktivitäten des schottischen MG Owners Club.
Stewart und Cathedral Classics sind in Deutschland. Dadurch für Interessenten aus den umliegenden Ländern gut erreichbar – und so kommt der Inhaber mit einer Vielzahl unterschiedlicher Menschen und Kulturen in Kontakt. Es hat nicht lange gedauert, bis er fließend Deutsch konnte, und seitdem hat Stewart nie an früher zurückgedacht. Er sagt, das ist schon eine tolle Sache, hier Geschäfte zu machen und dabei Menschen unterschiedlichster Kulturen kennenzulernen, aber mit der gleichen Leidenschaft, die einen verbindet. Also egal ob Sie ein Auto kaufen wollen, verkaufen oder sich bloß umschauen, über jede Kontaktaufnahme freuen wir uns.
Alle angebotenen Fahrzeuge wurden von Stewart Roy mit großer Sorgfalt persönlich durchgesehen, um auch höchsten Ansprüchen zu genügen. Er trifft eine sorgfältige Auswahl, denn Cathedral Classics möchte dem neuen Besitzer durch seine Erfahrung das bestmögliche Stück des gewünschten Automodells finden helfen. Sie sollten ihn einfach anrufen, wenn wir Ihr Interesse geweckt haben.
Willkommen bei Cathedral Classics !
Seller
Route
Lenkwerk-Bielefeld Am Statdholz 24-26

33609 Bielefeld
Lenkwerk-Bielefeld Am Statdholz 24-26

33609 Bielefeld
Lenkwerk-Bielefeld Am Statdholz 24-26

33609 Bielefeld
Lenkwerk-Bielefeld Am Statdholz 24-26

33609 Bielefeld
Loading...
Loading...