Mercedes-Benz SEC Classic Cars for Sale
20 Offers for Mercedes-Benz SEC found
Conversion/ Special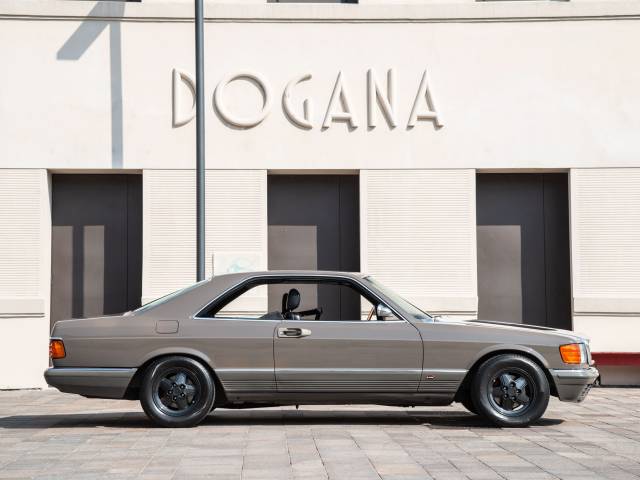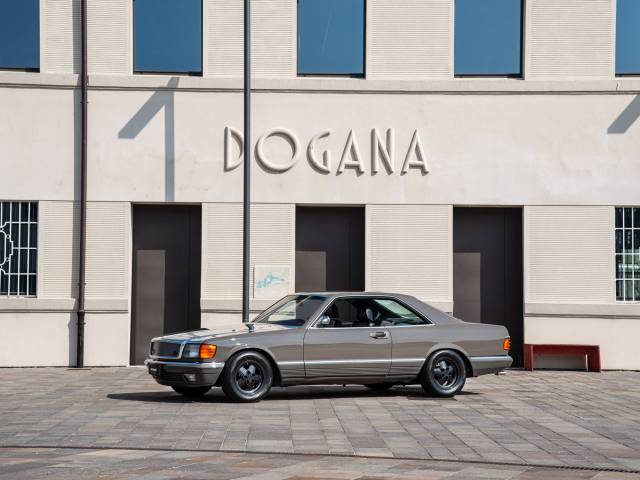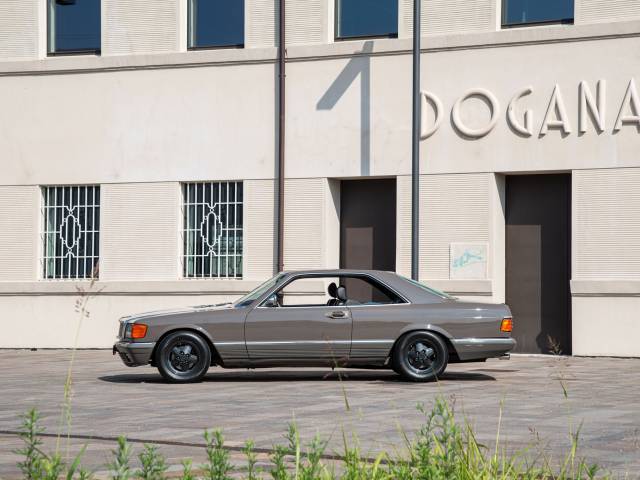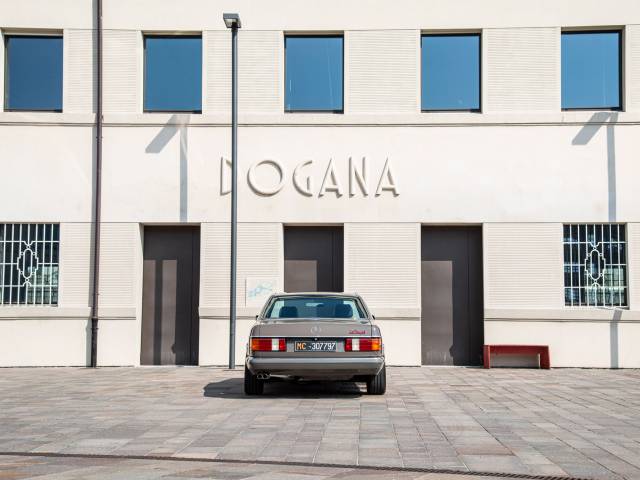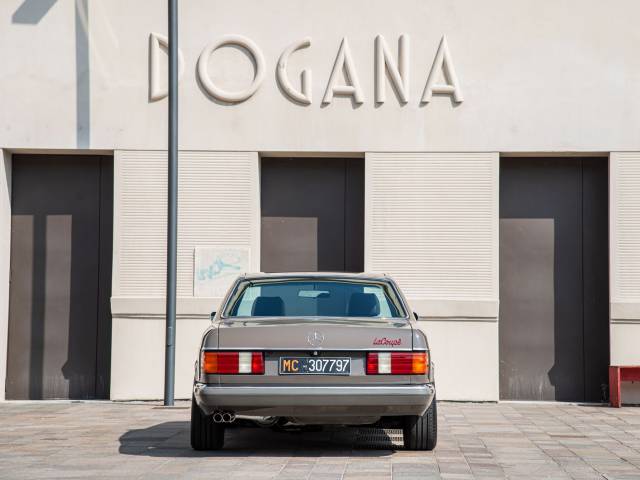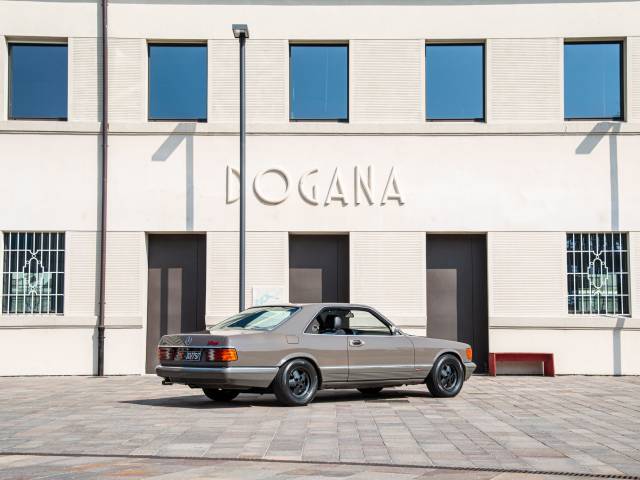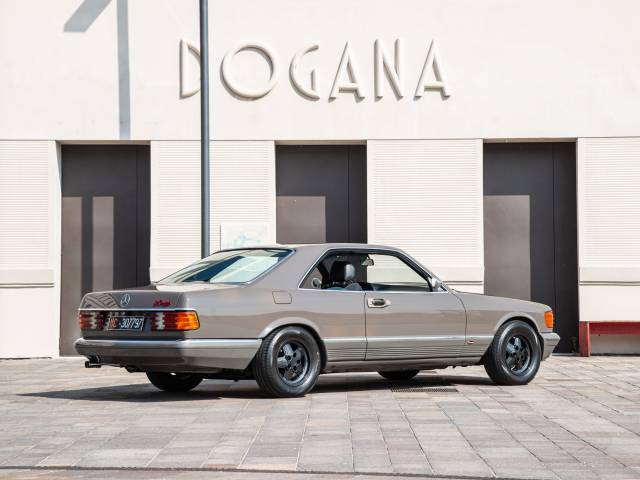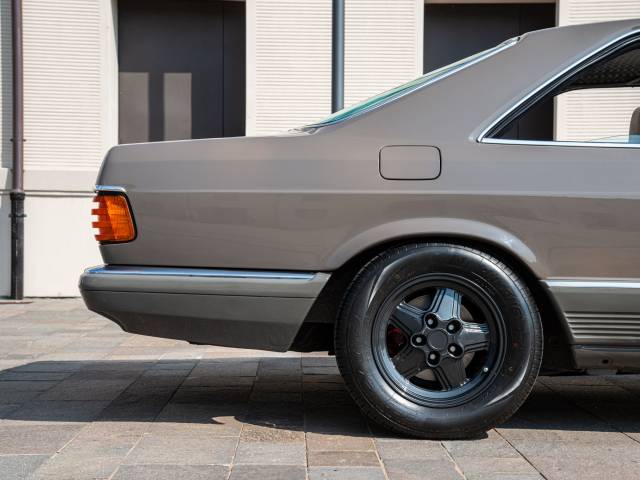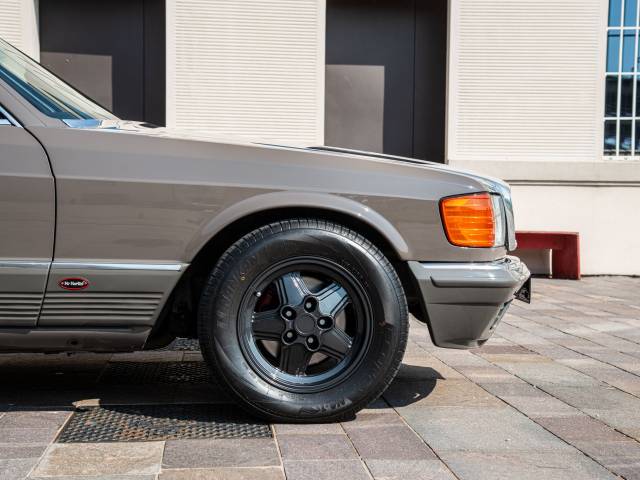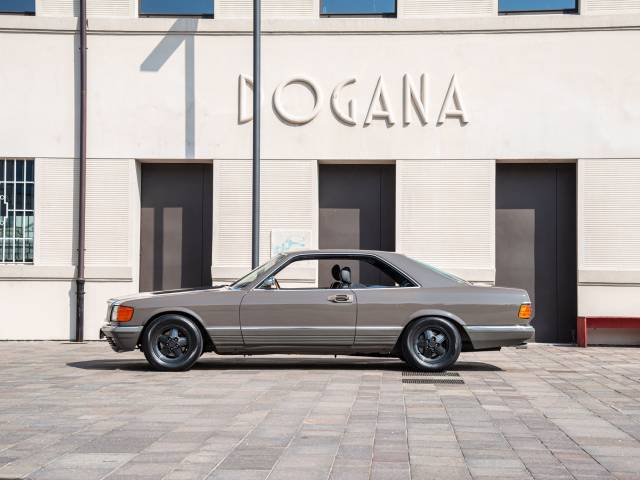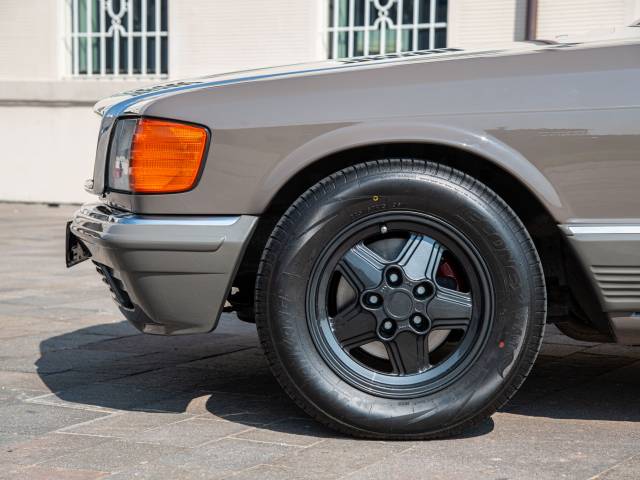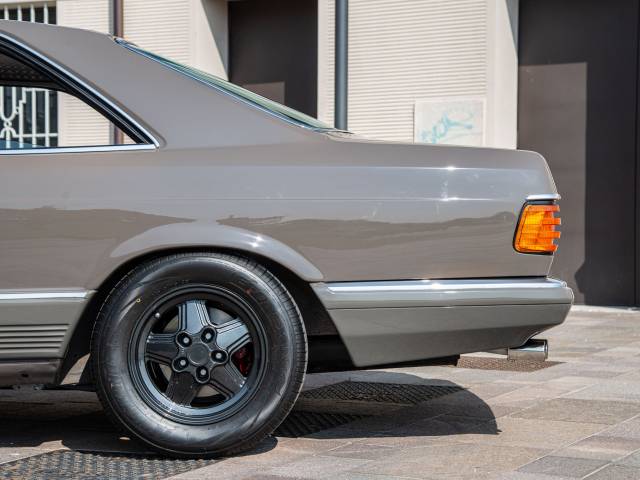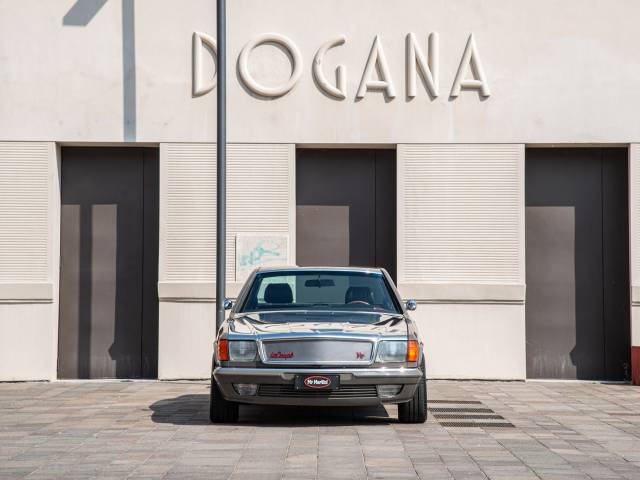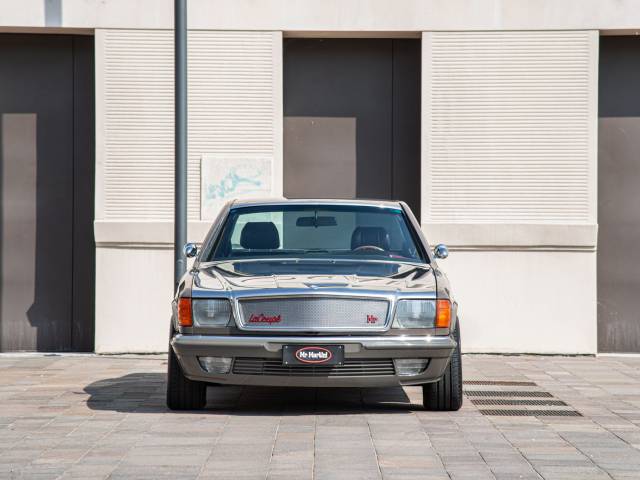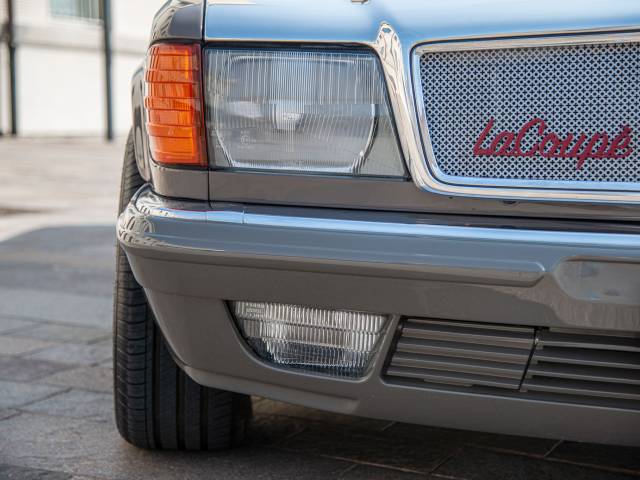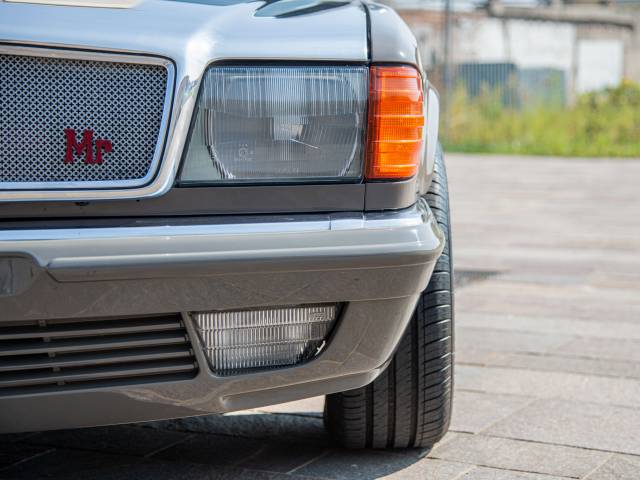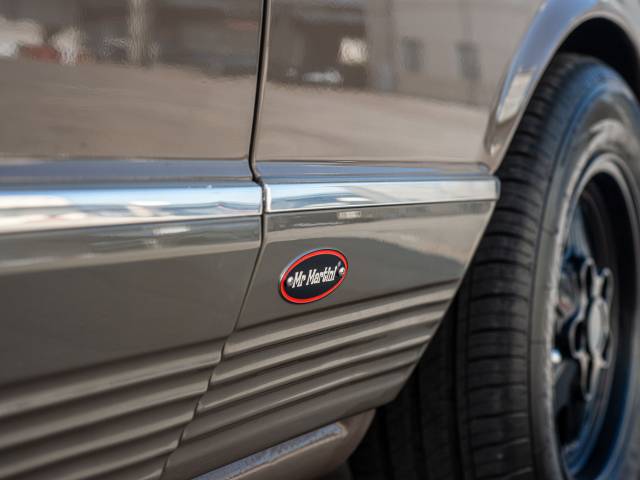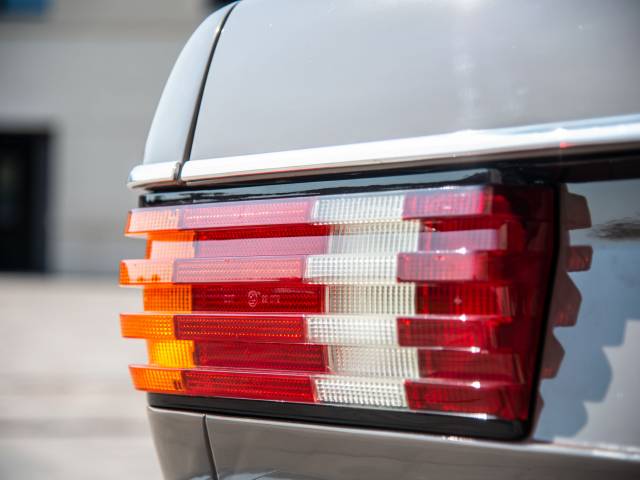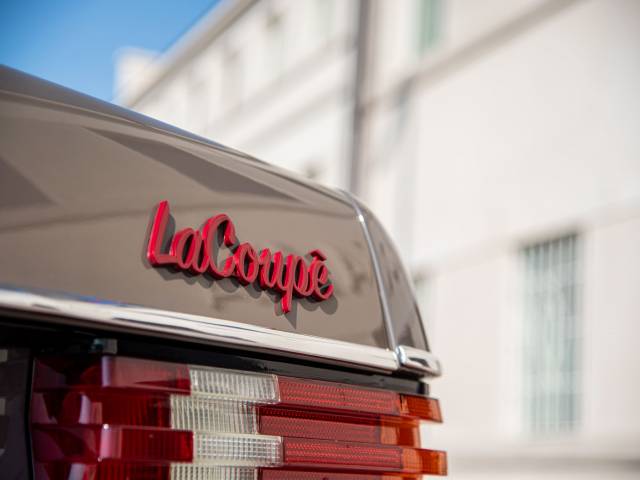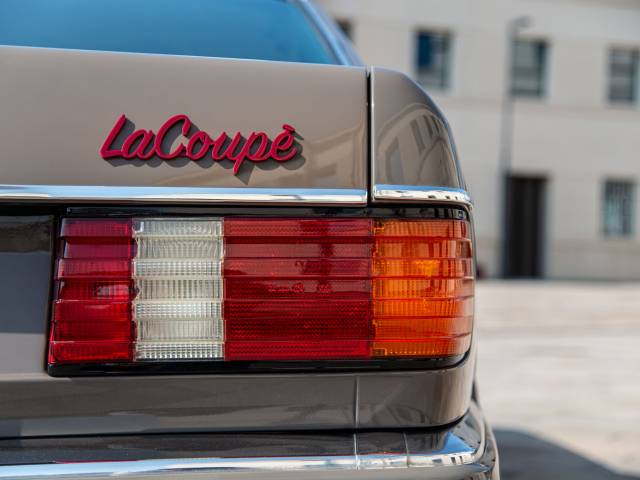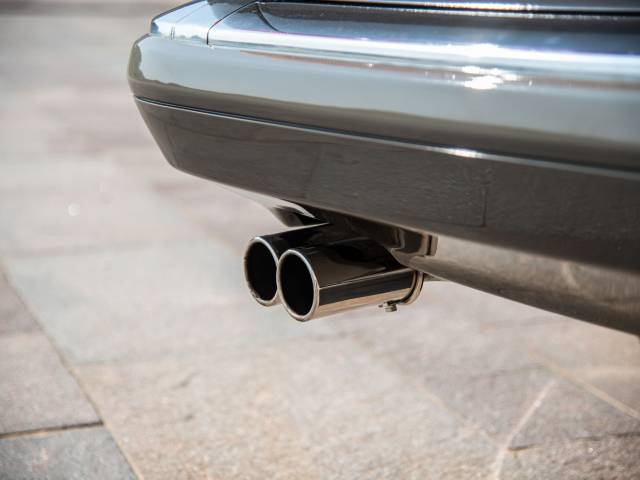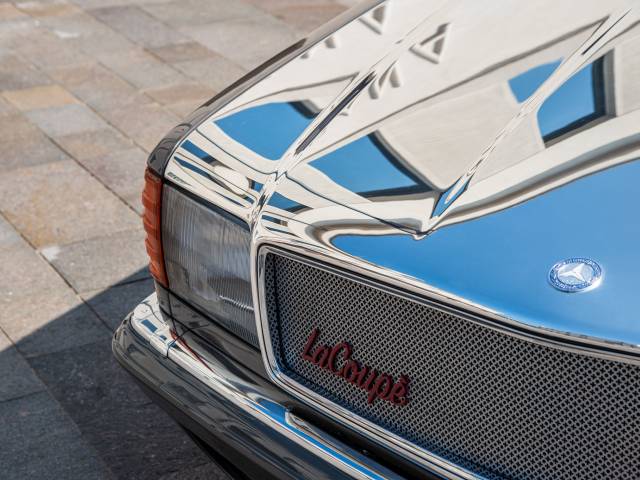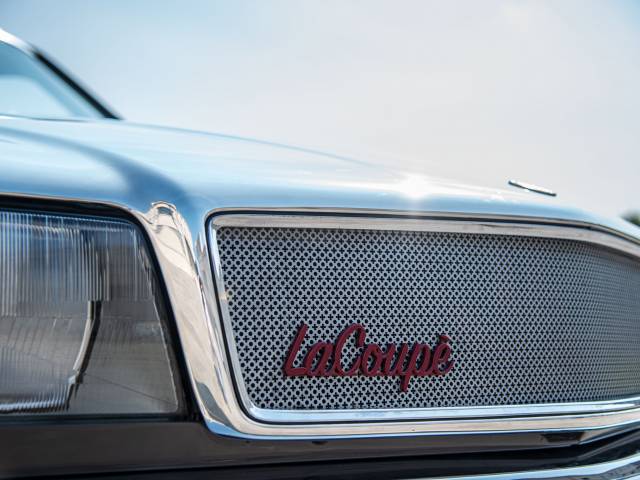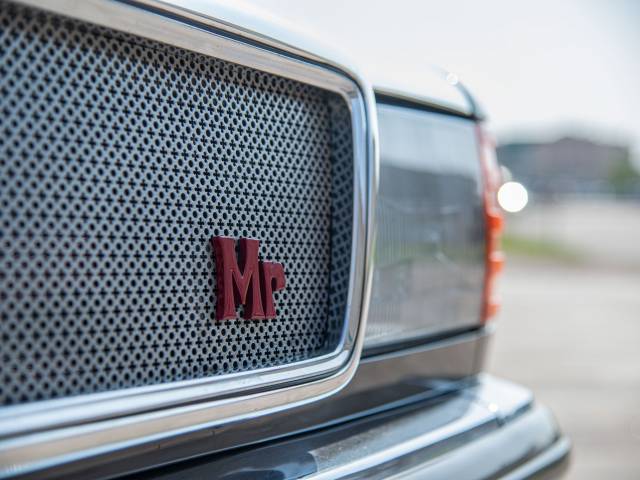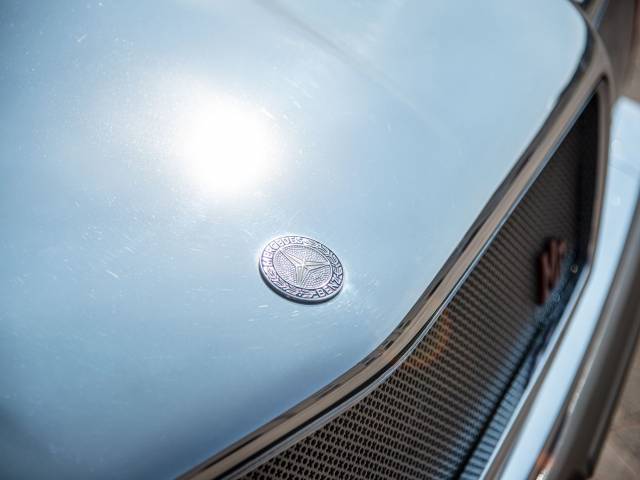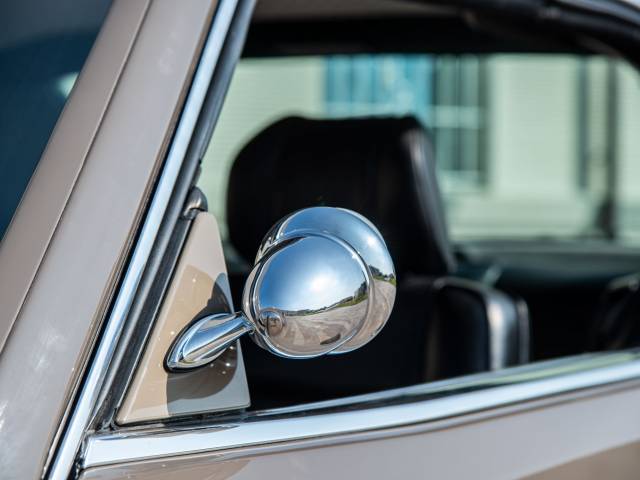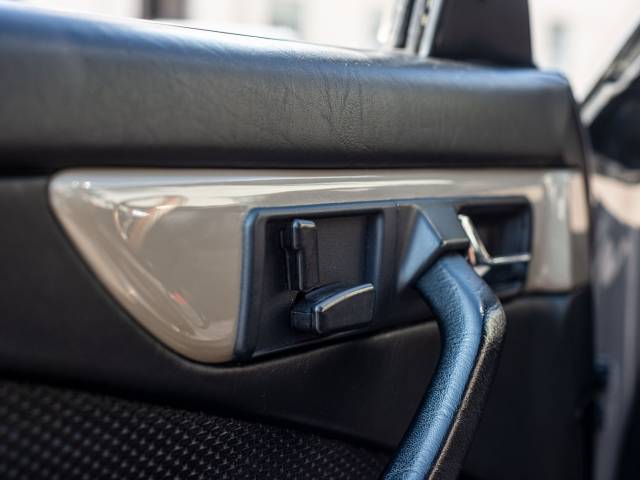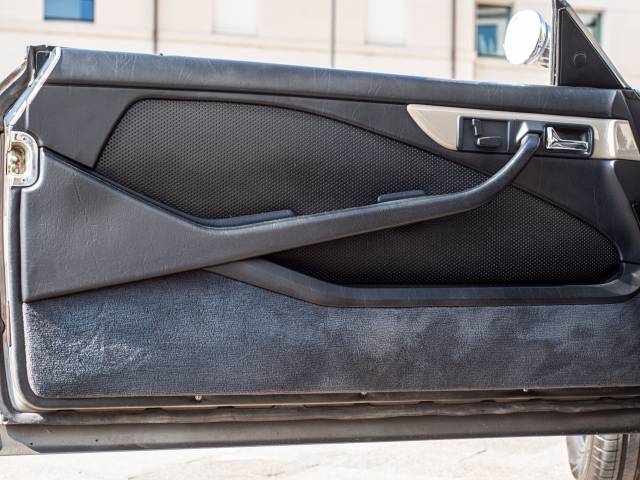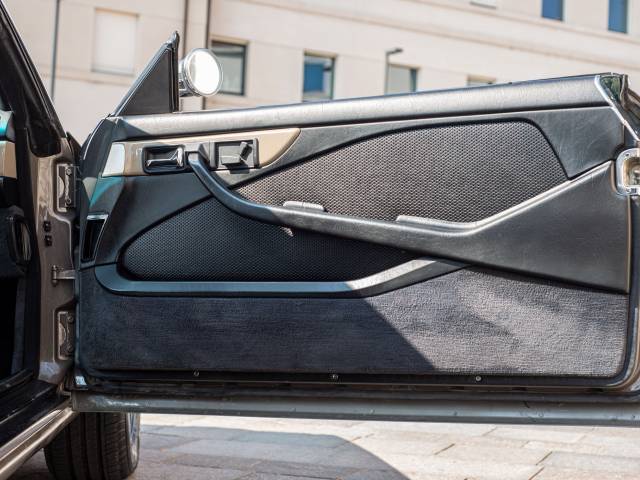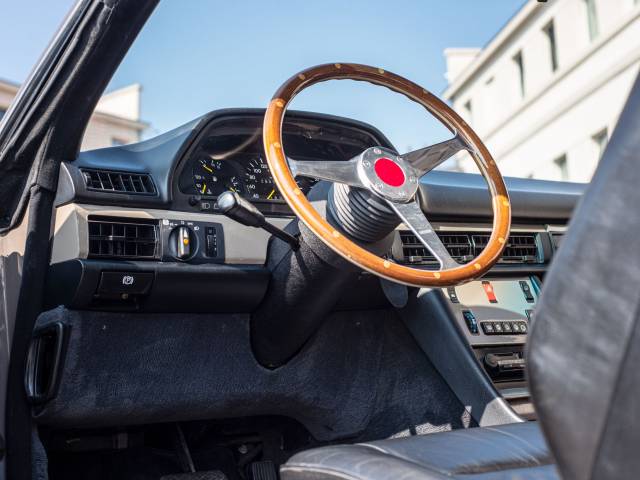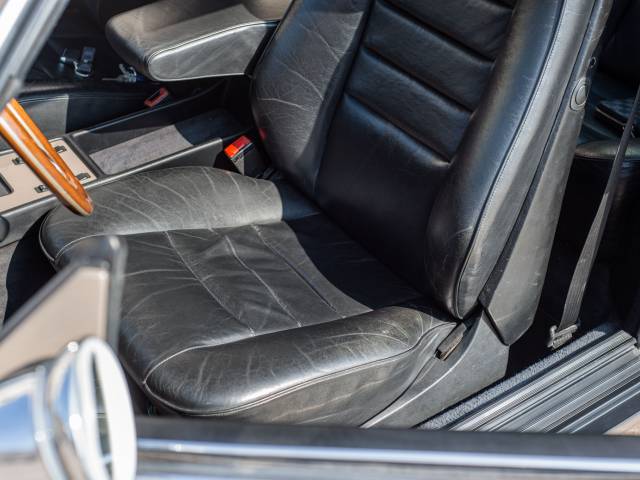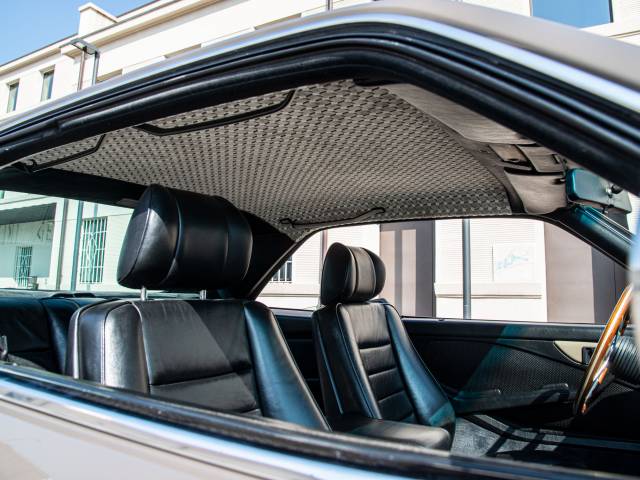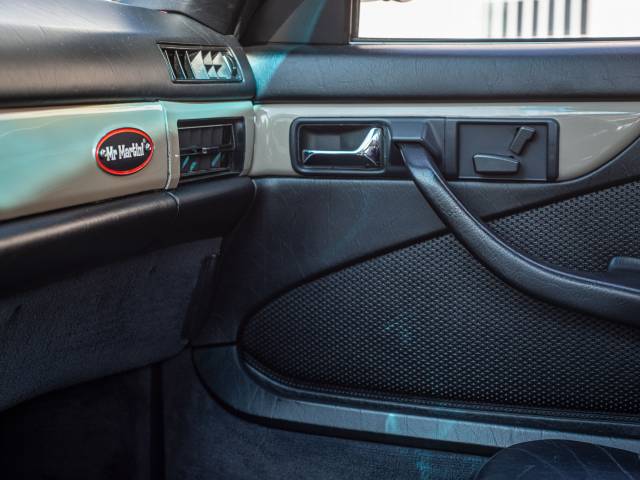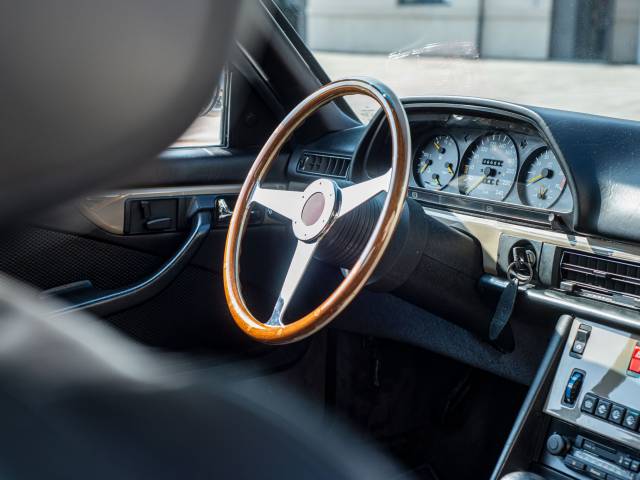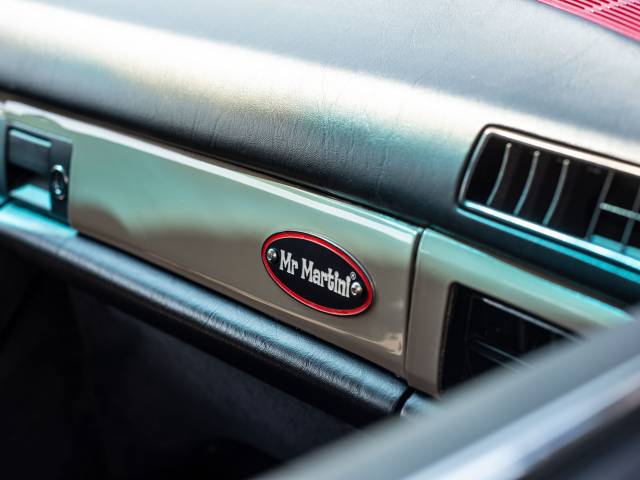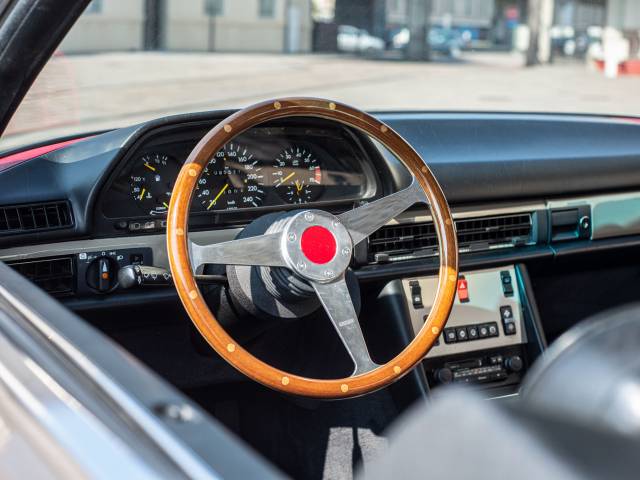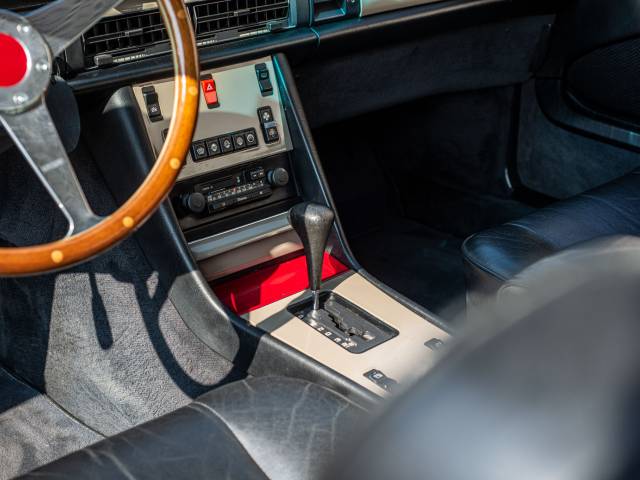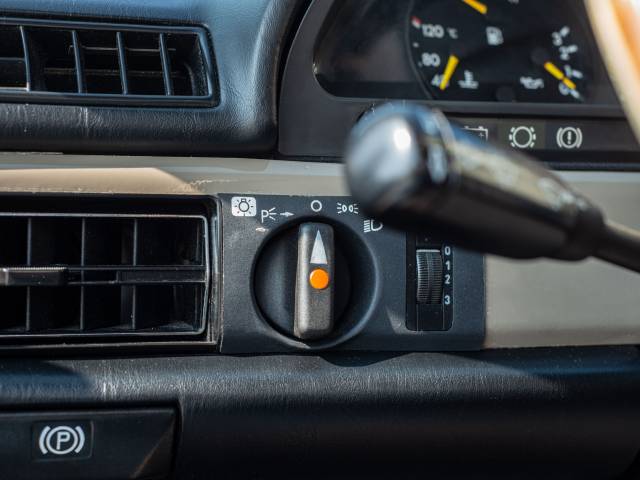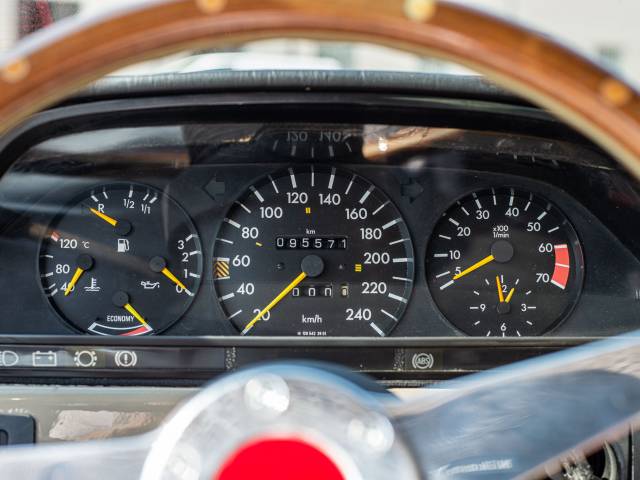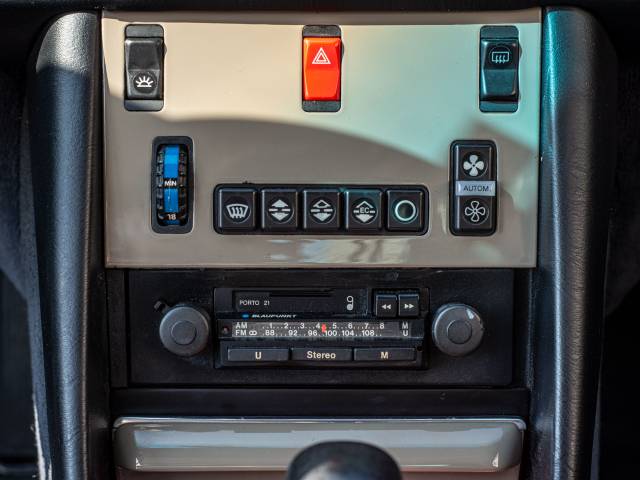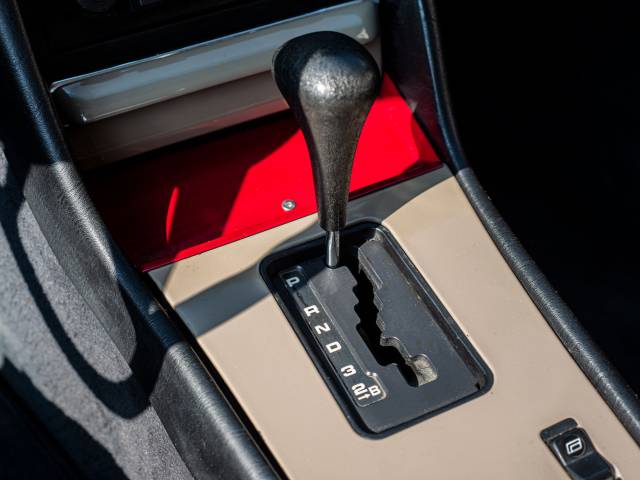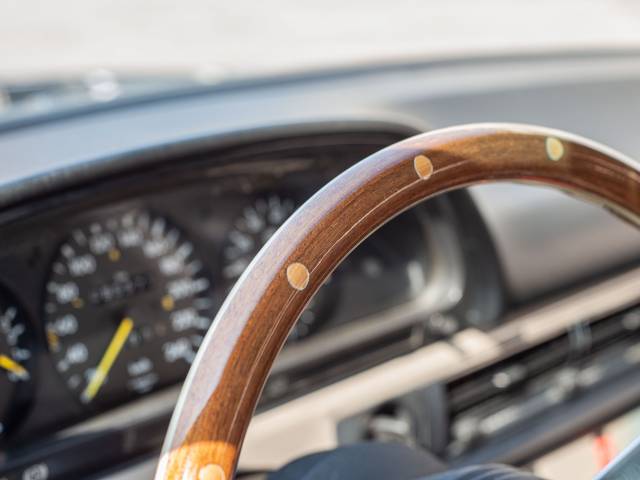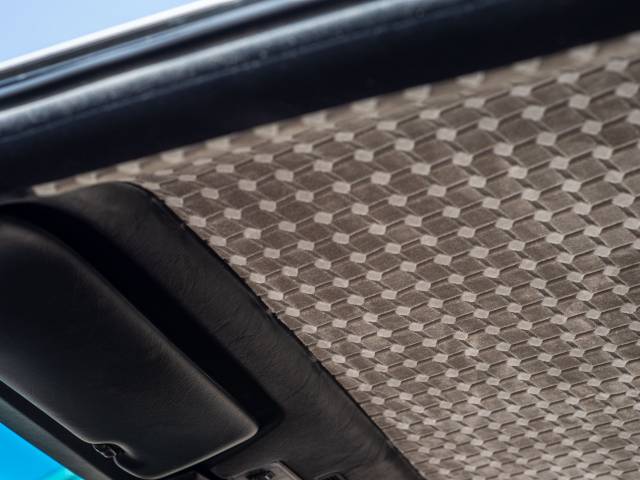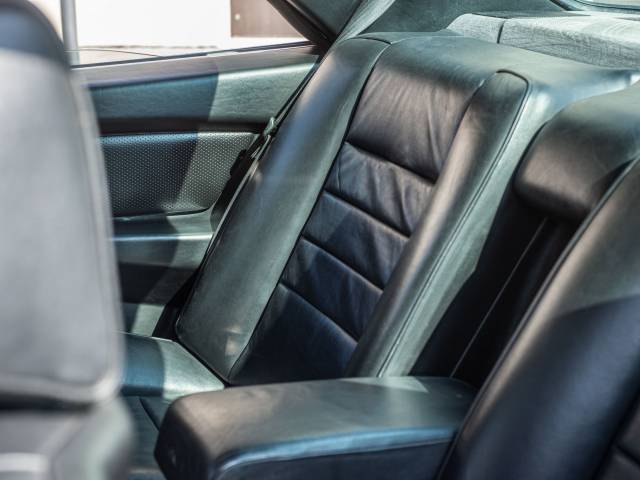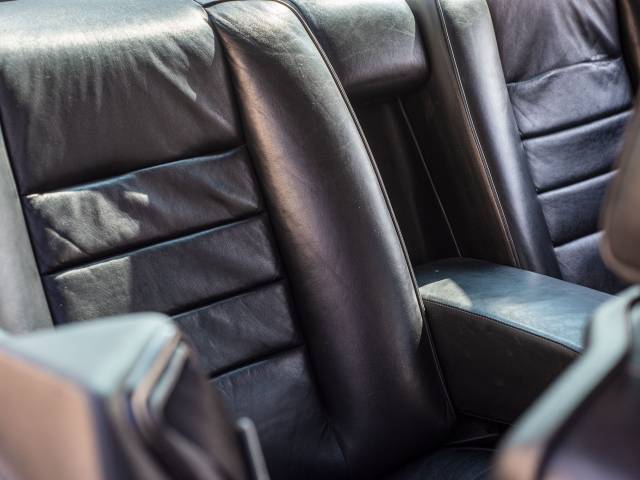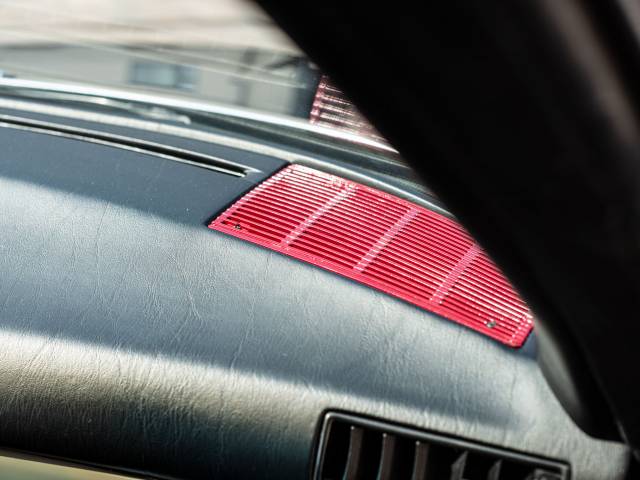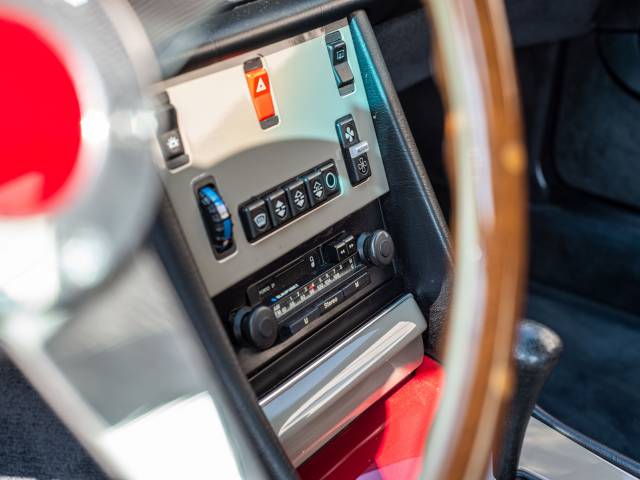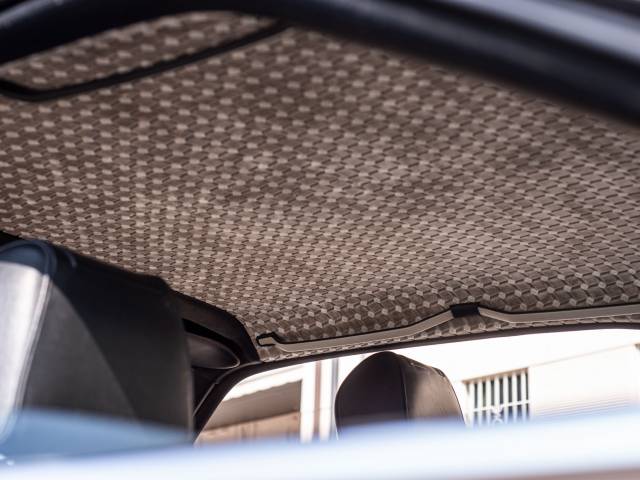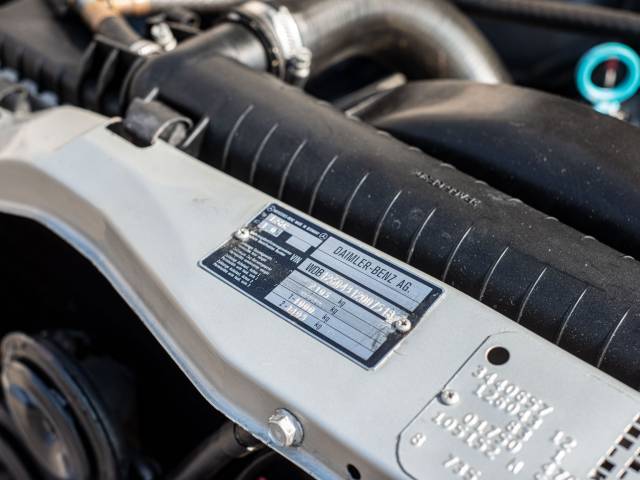 One-Off custom made by Mr Martini
Dealer

away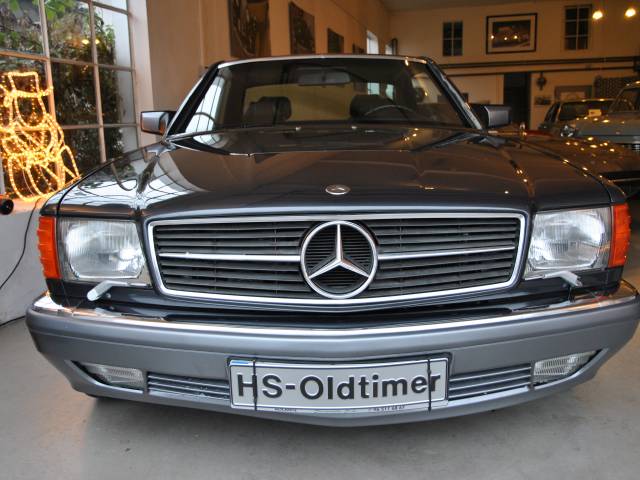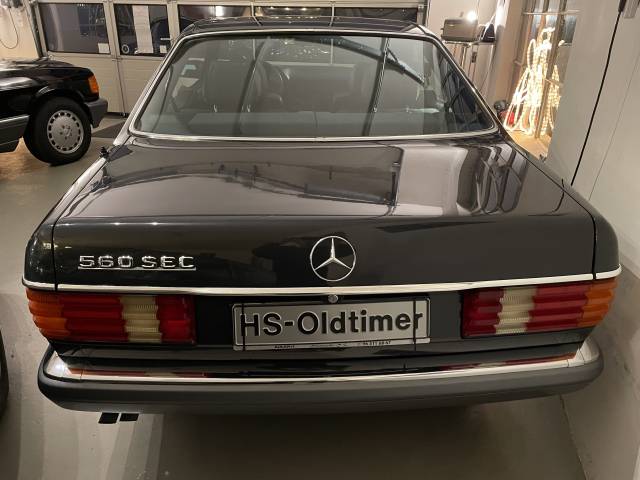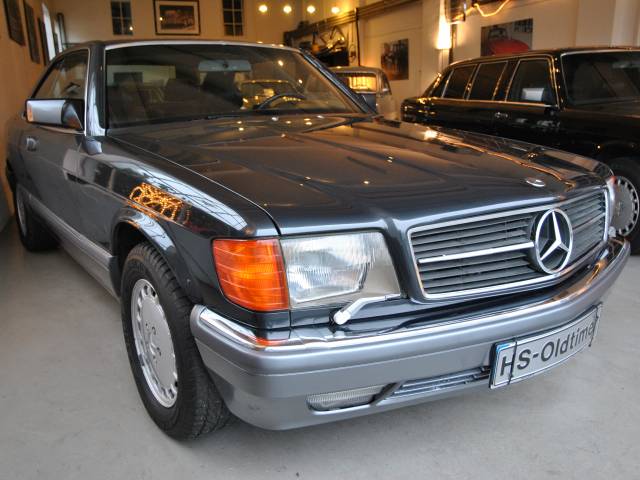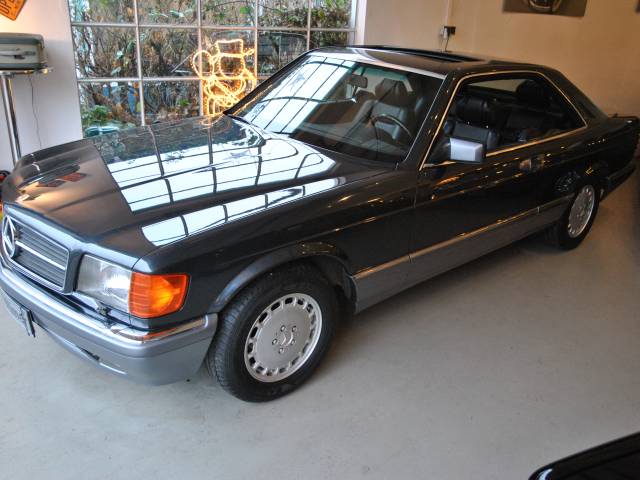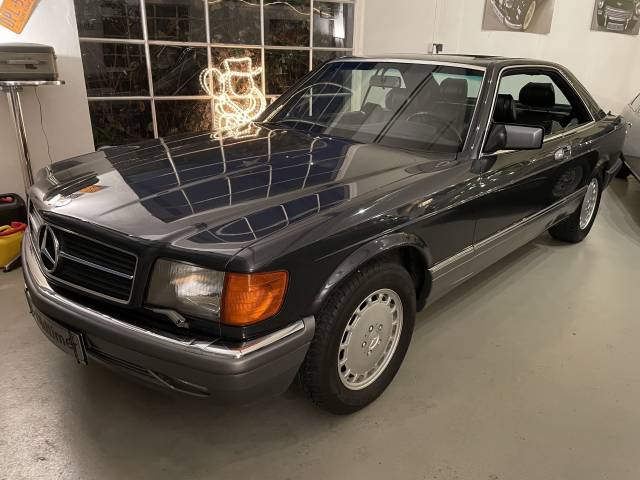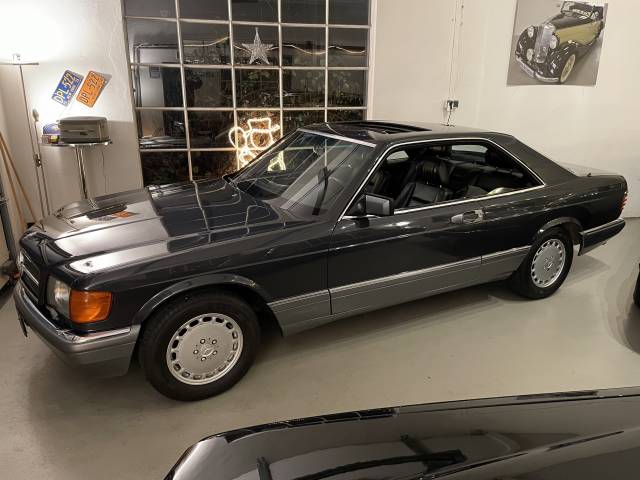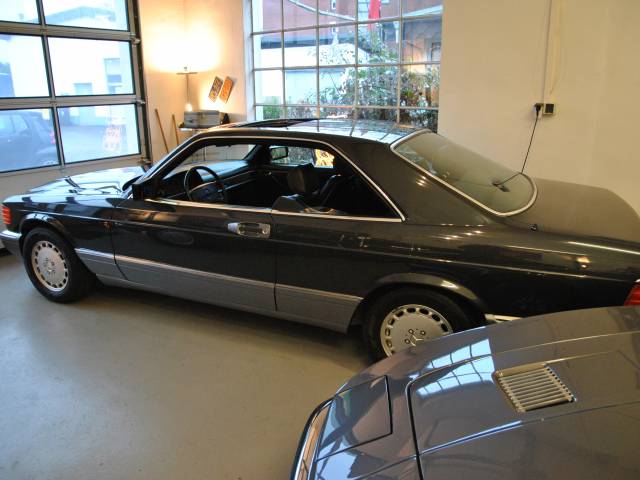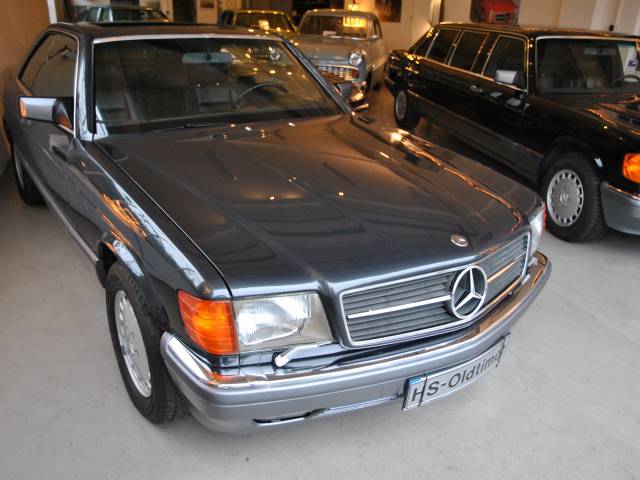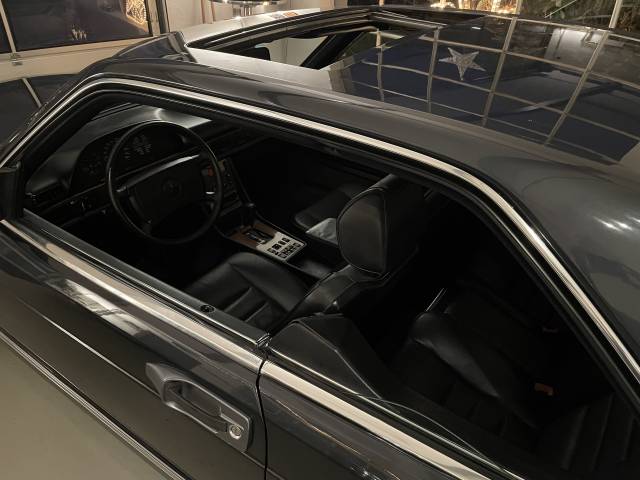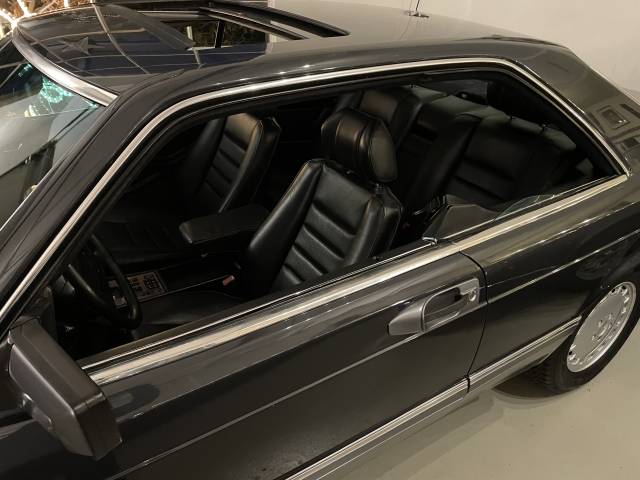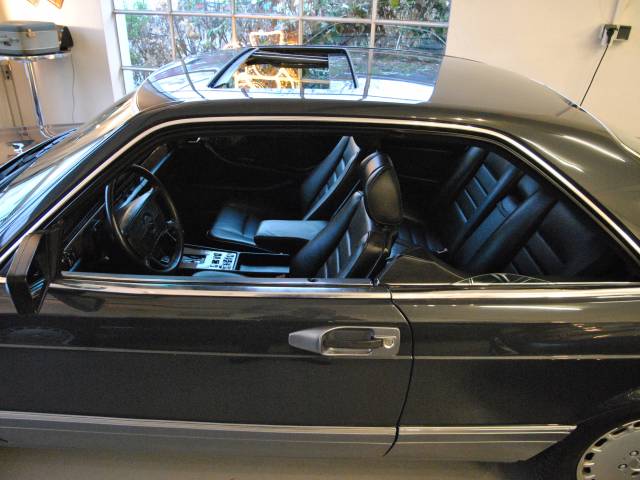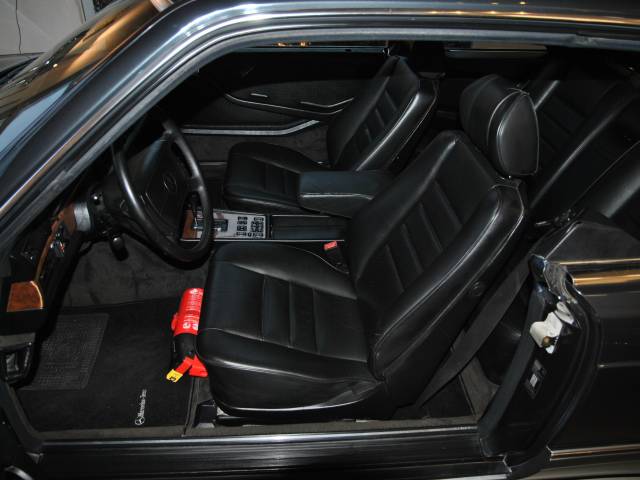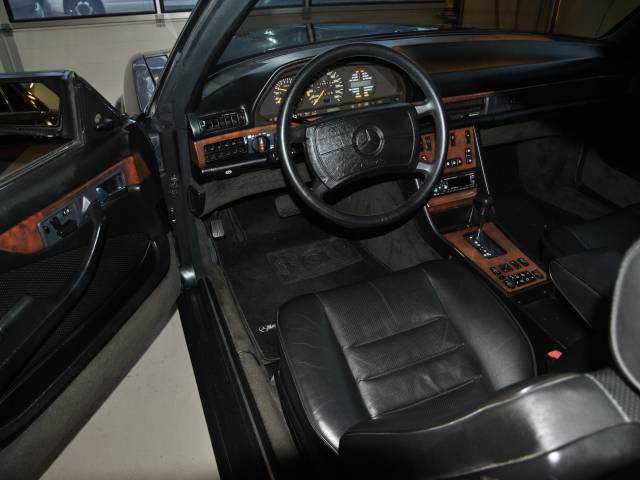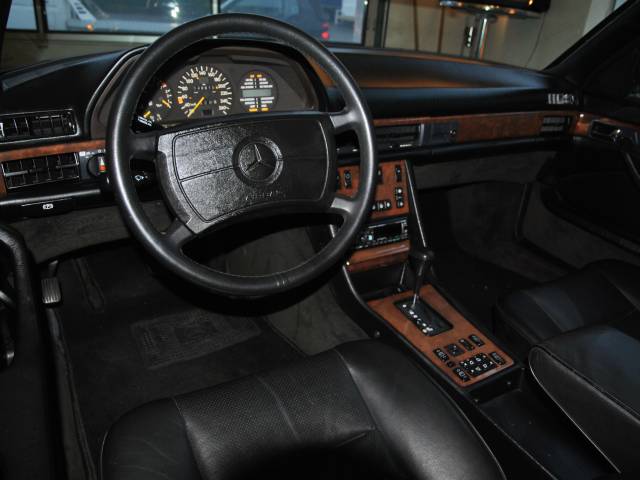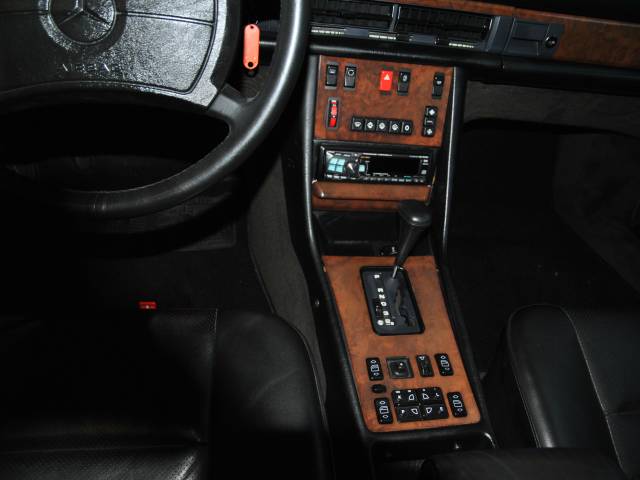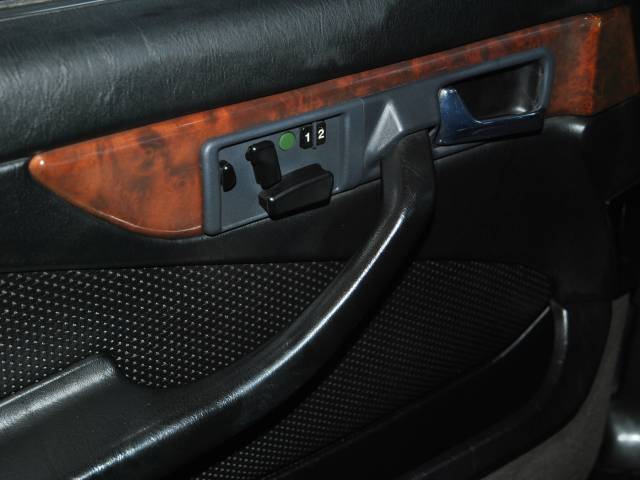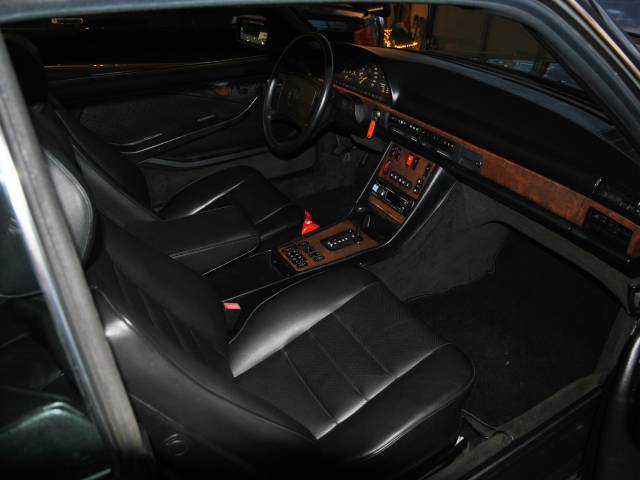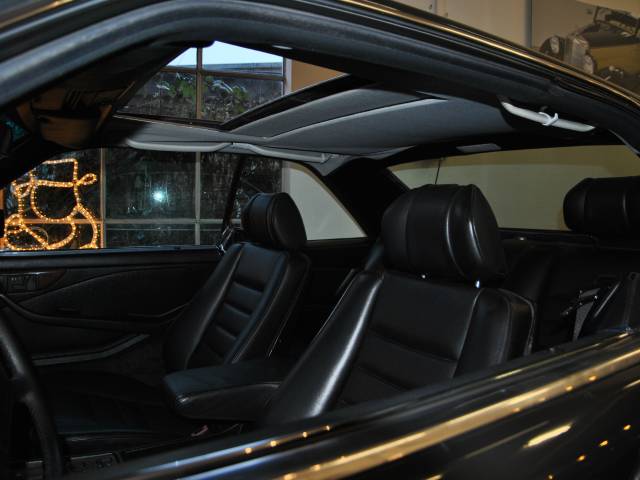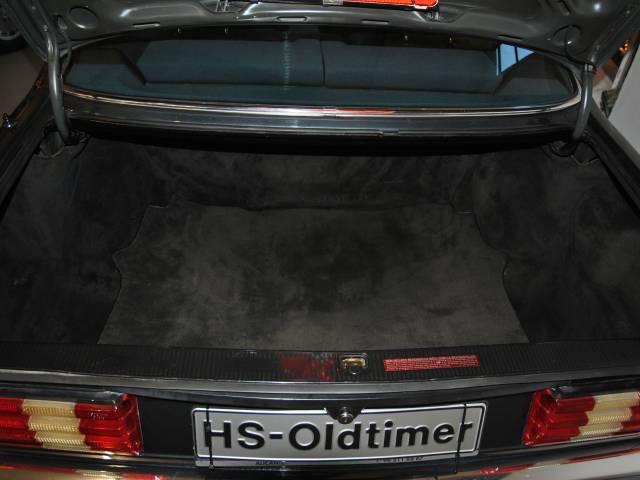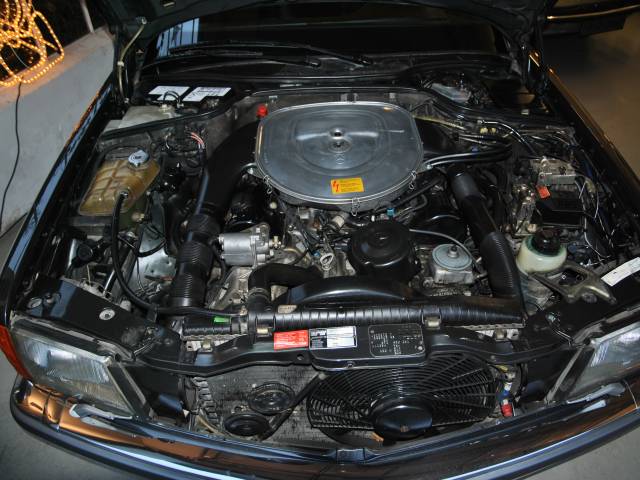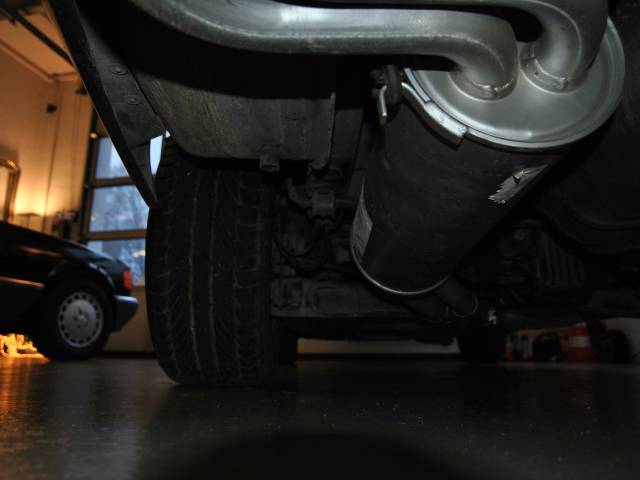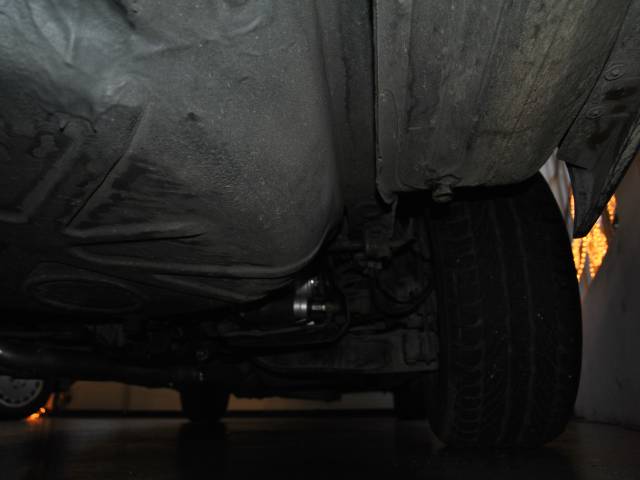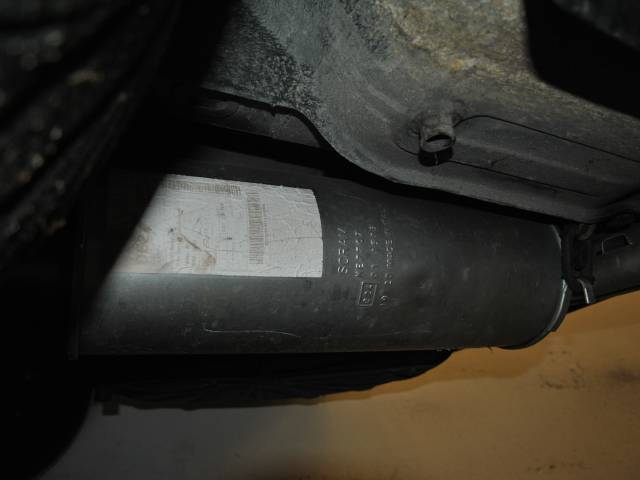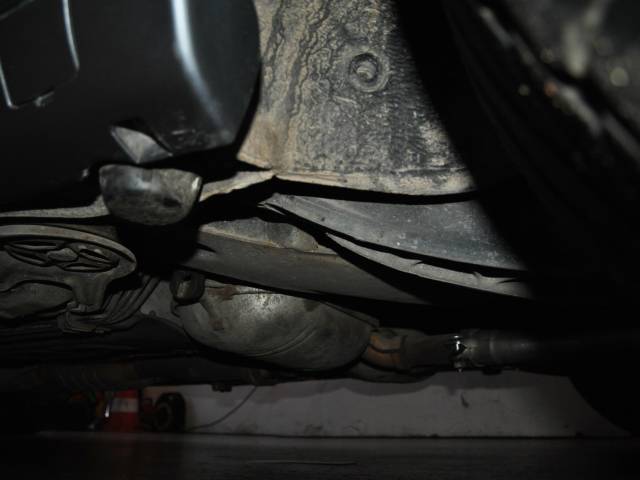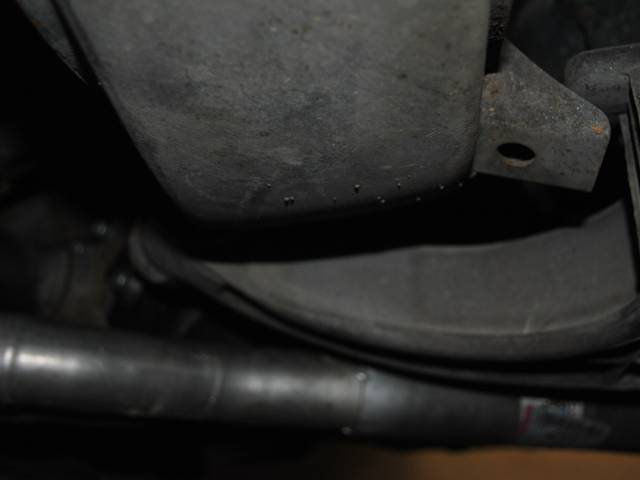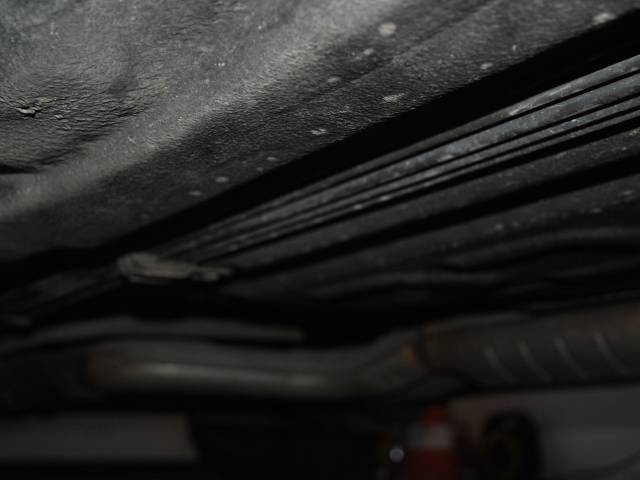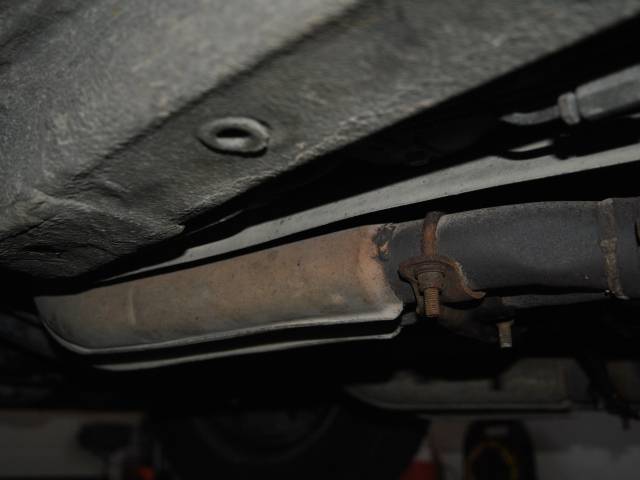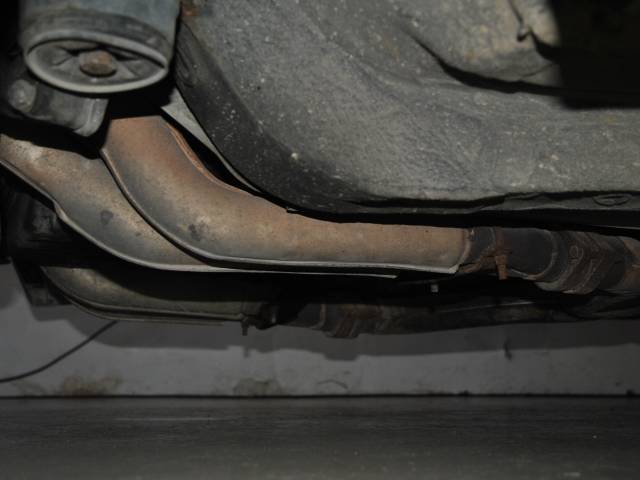 MB 560 SEC C126 im sehr schönen Zustand. "ELEGANT"ZEITLOS"OLDTIMER"
Dealer

away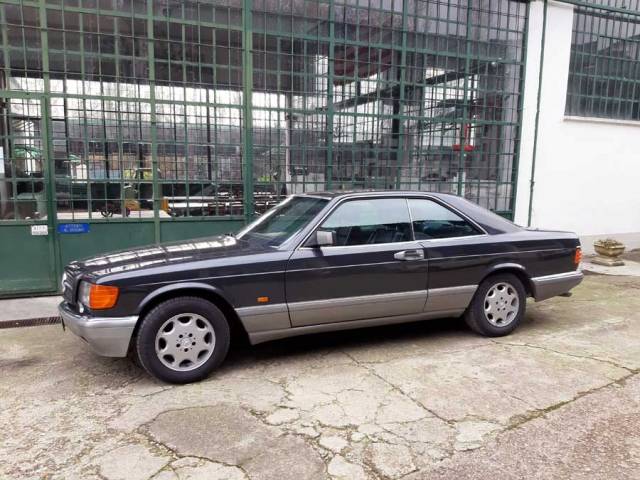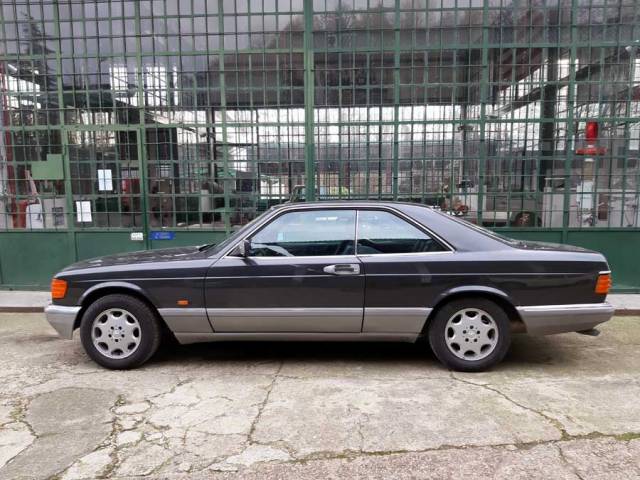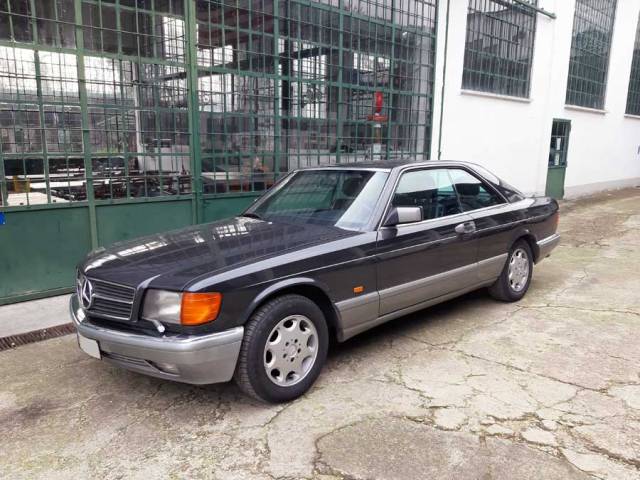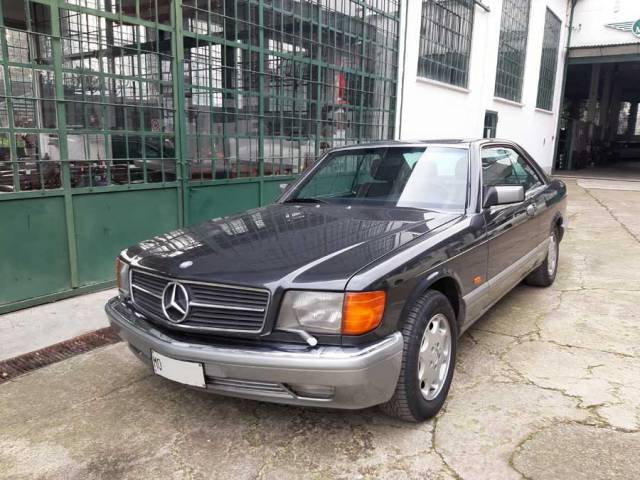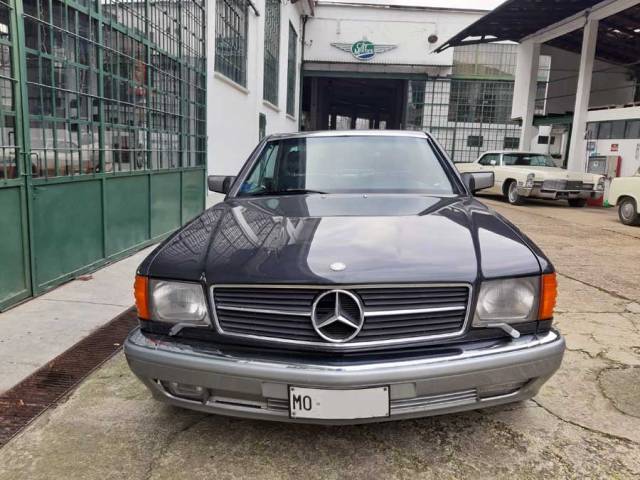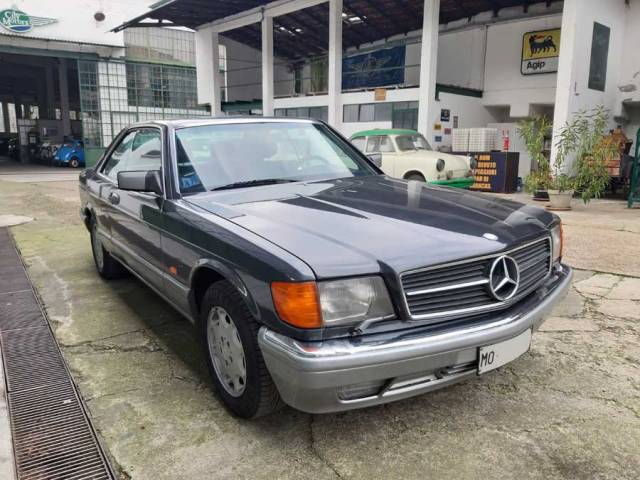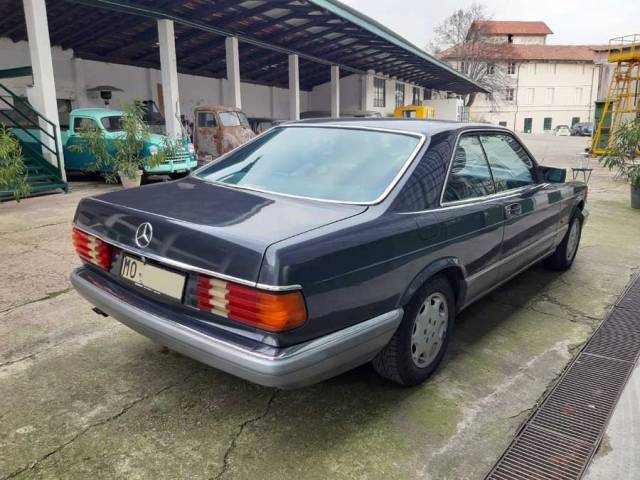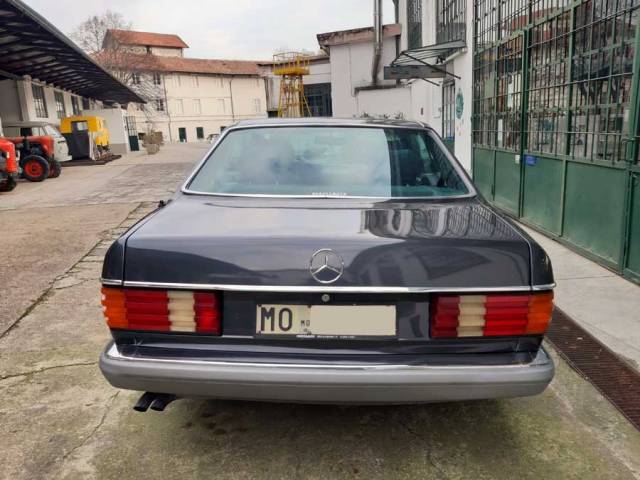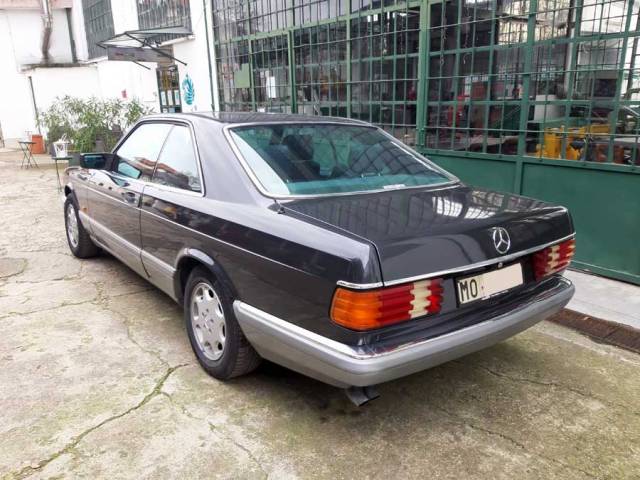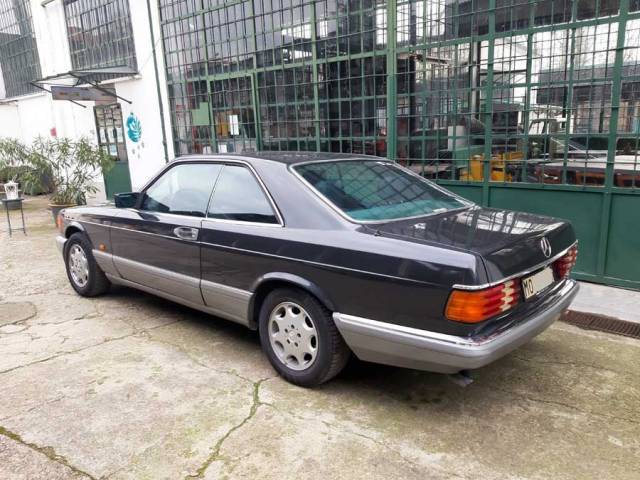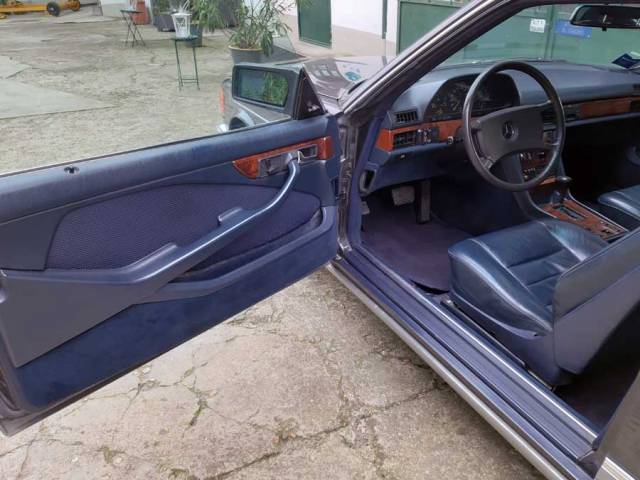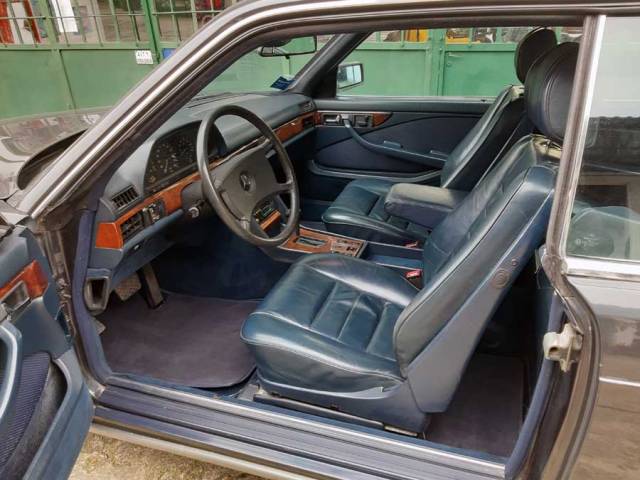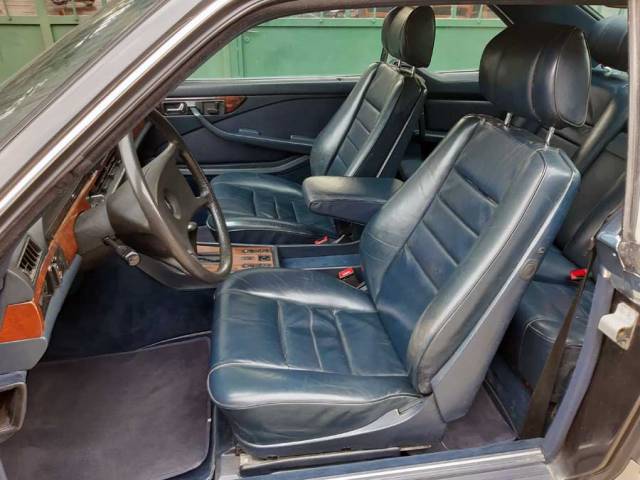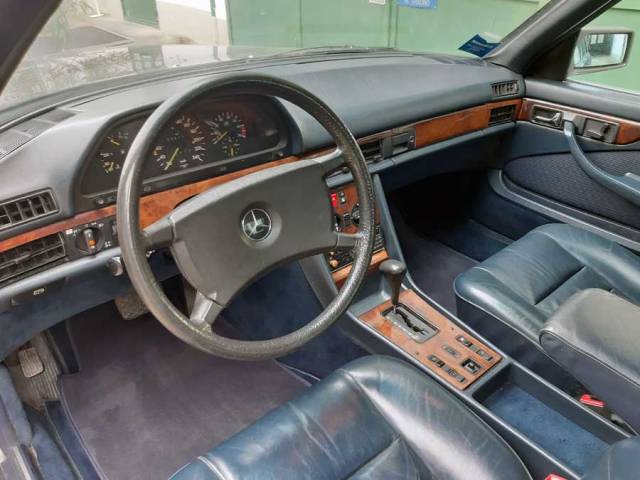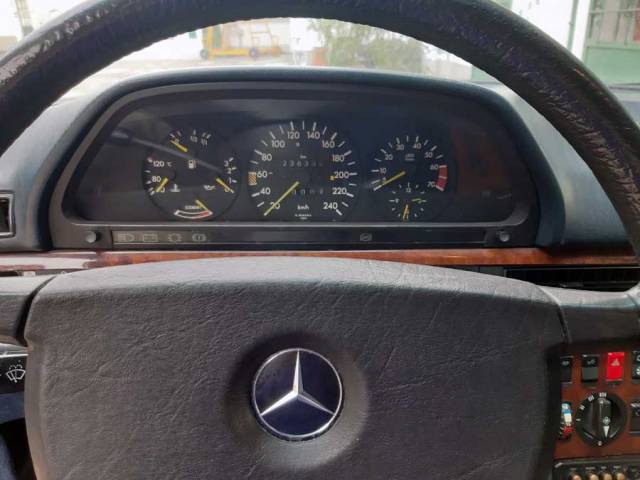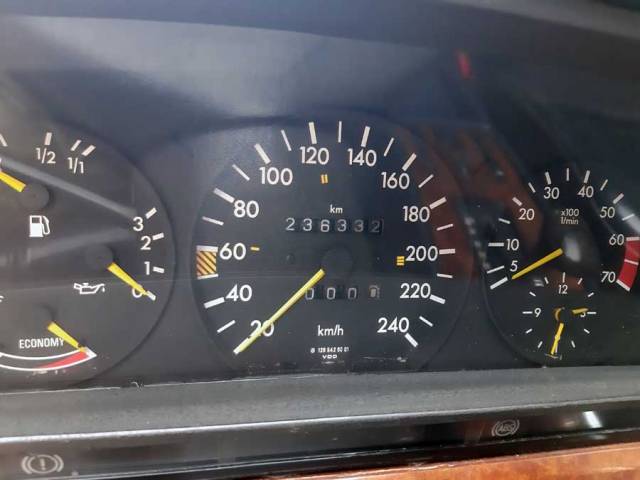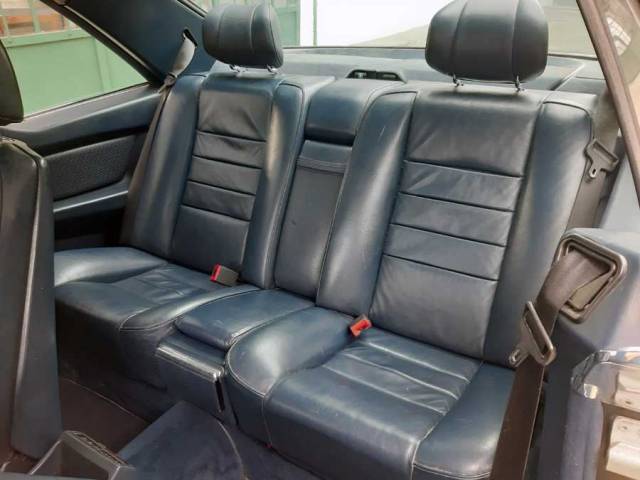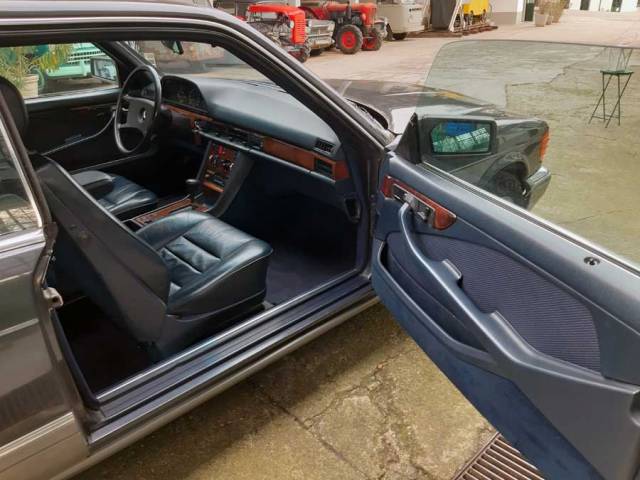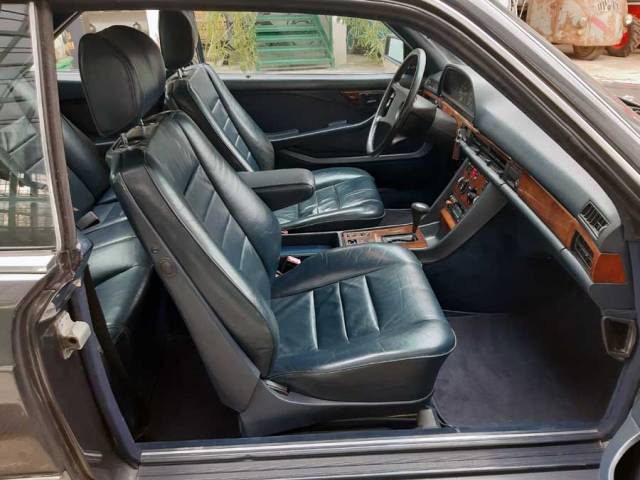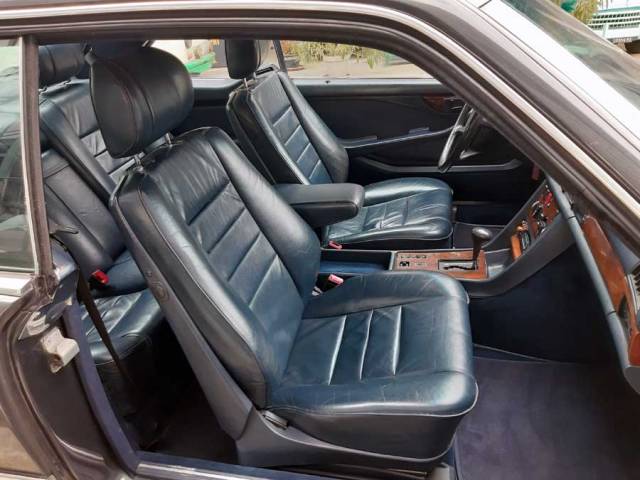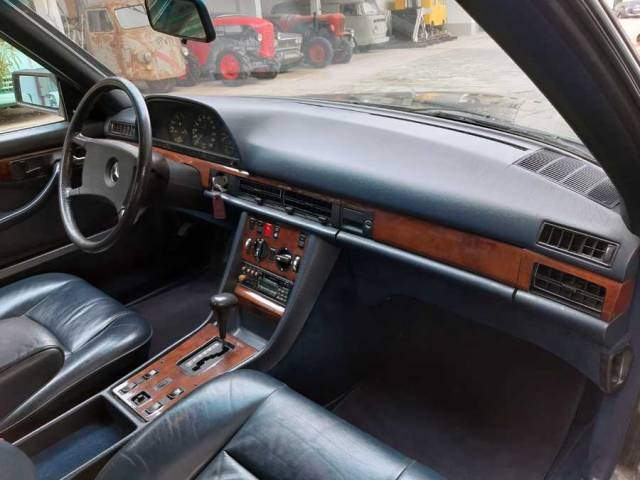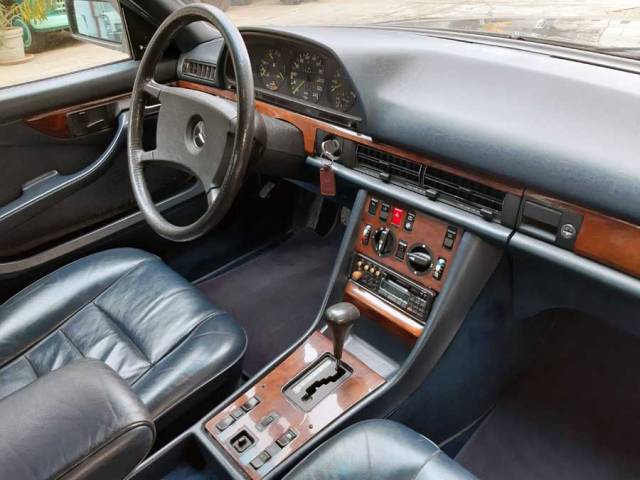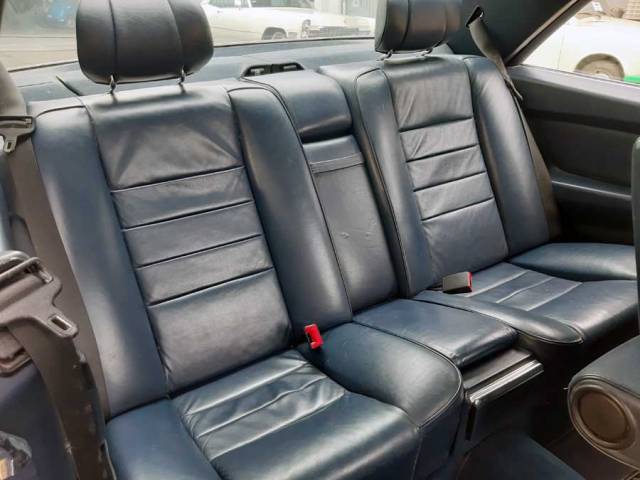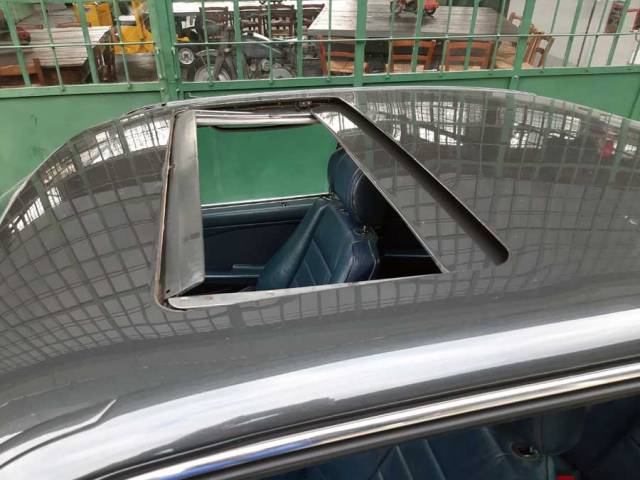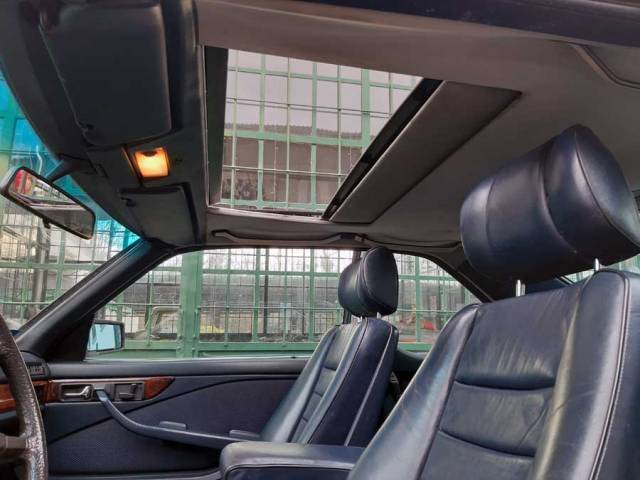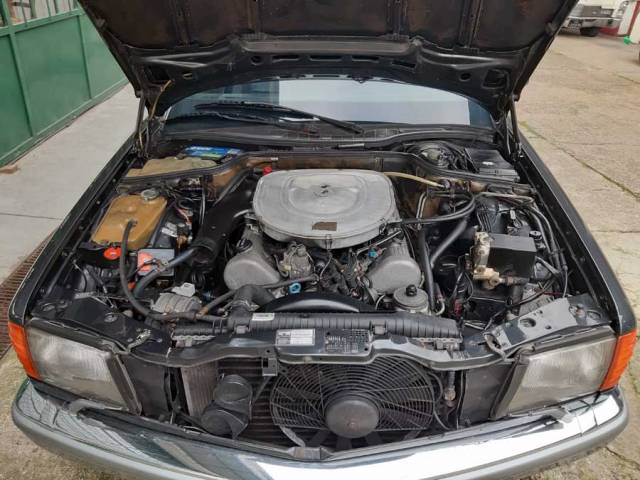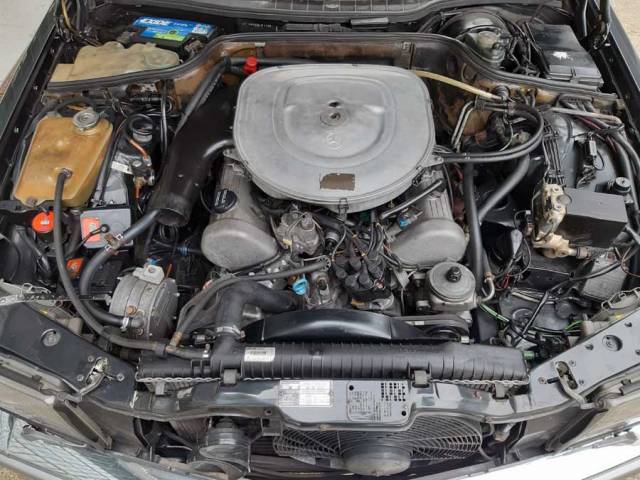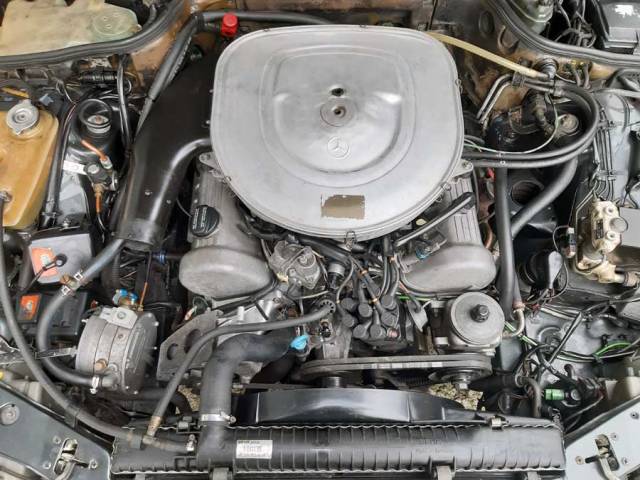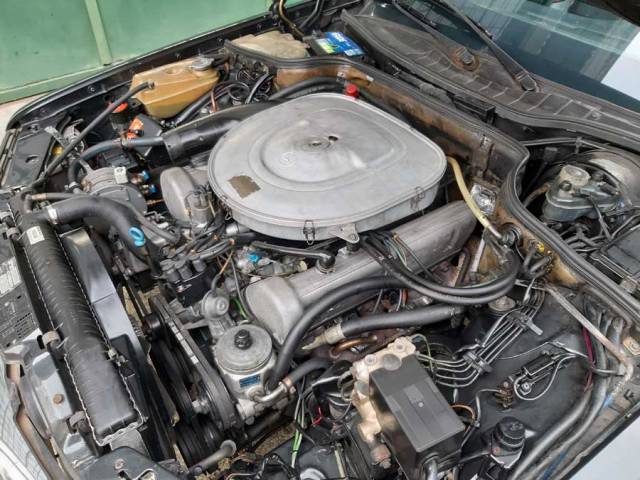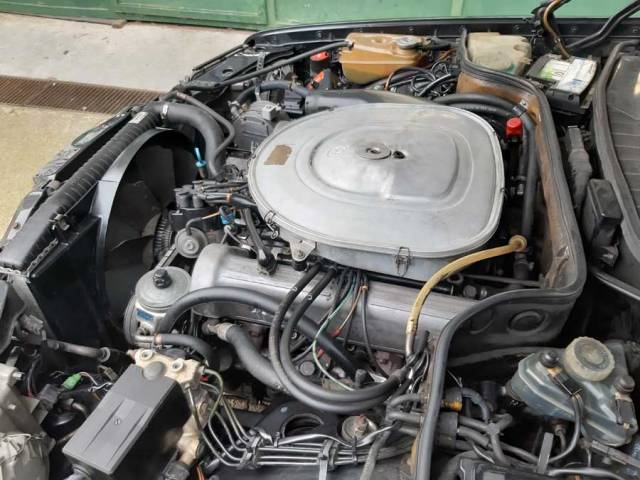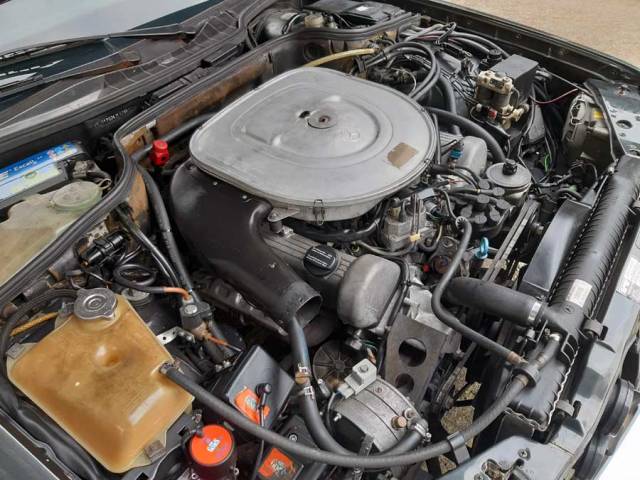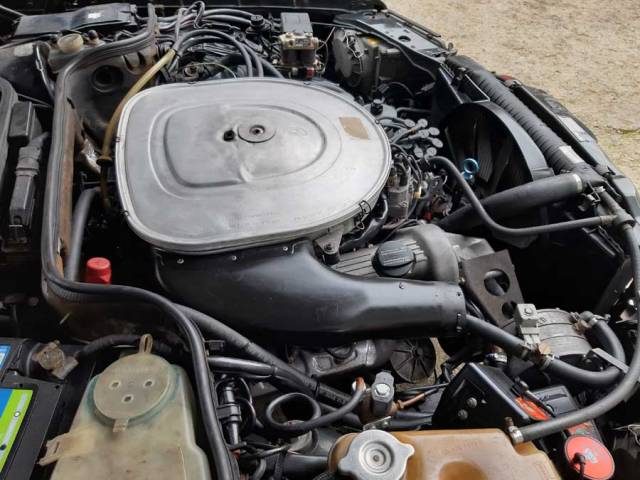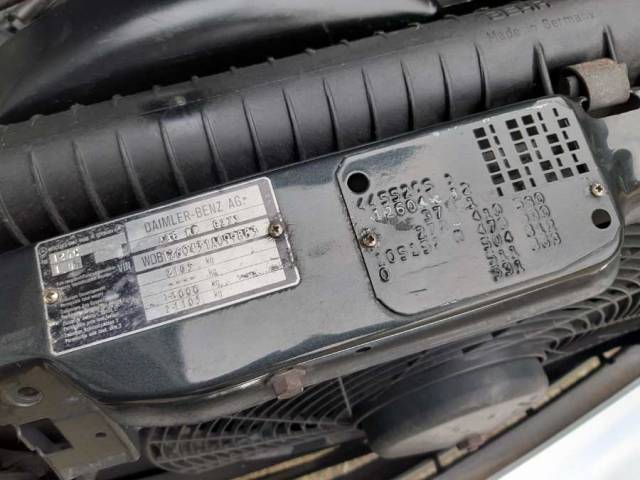 Mercedes 380 SEC (W126) - 1984
Dealer

away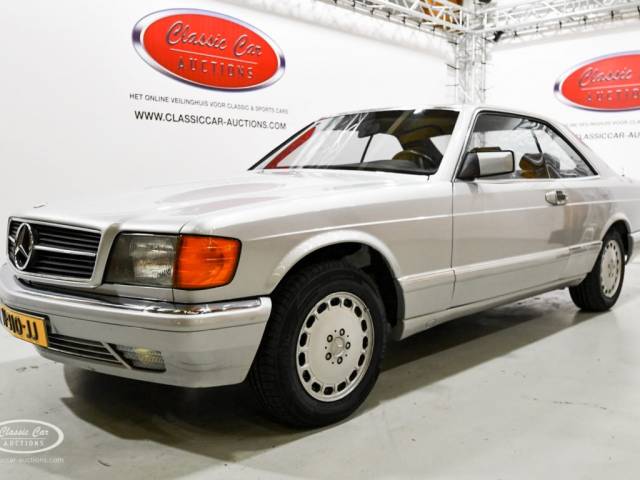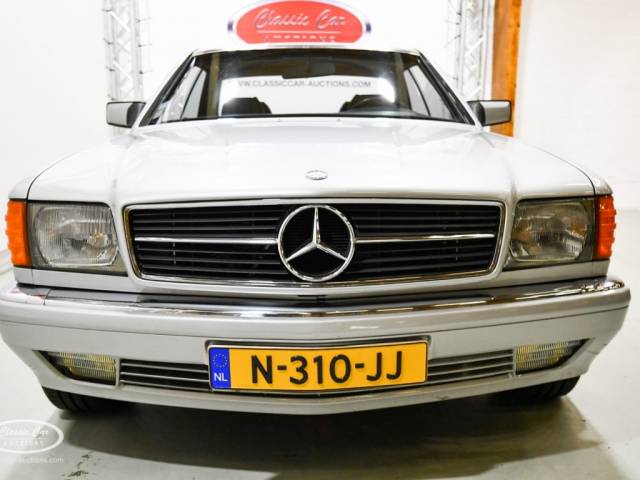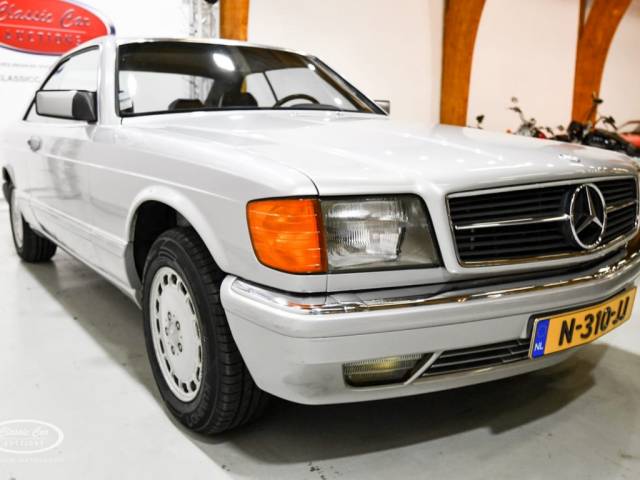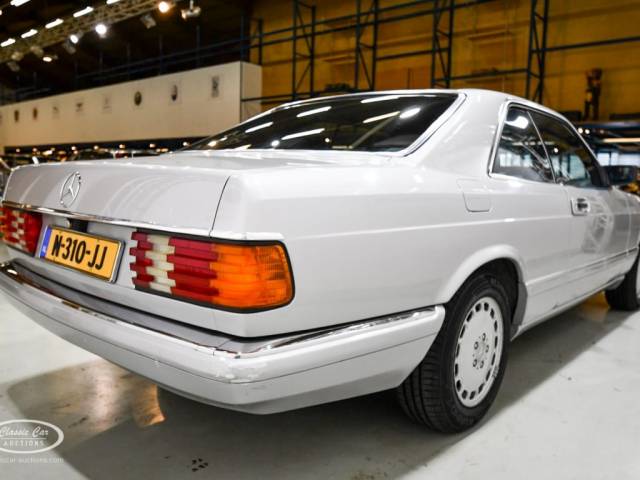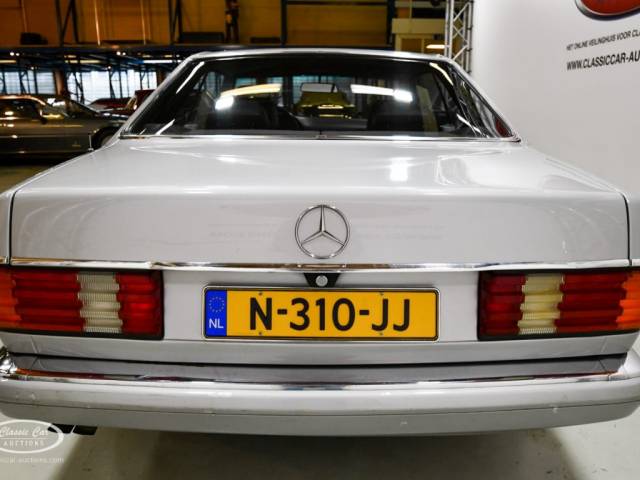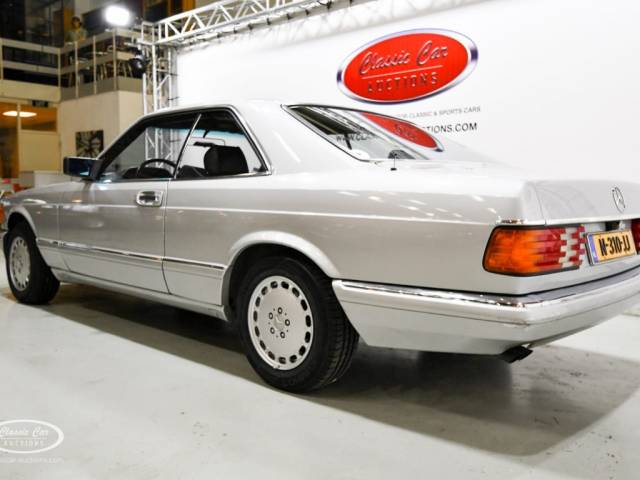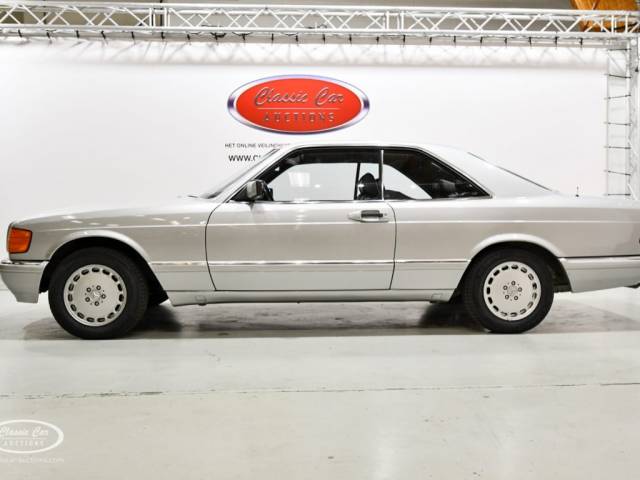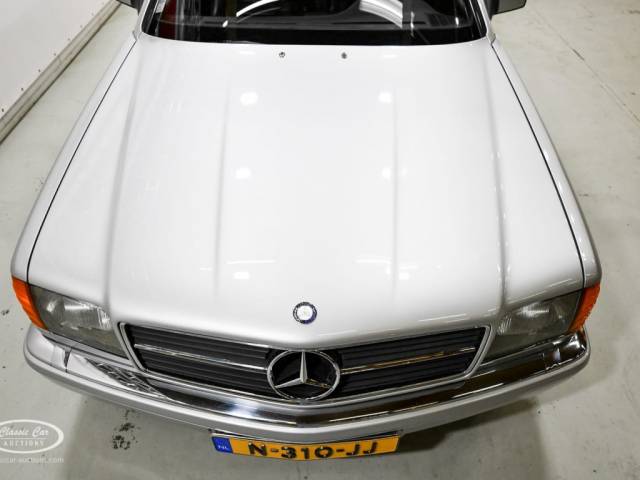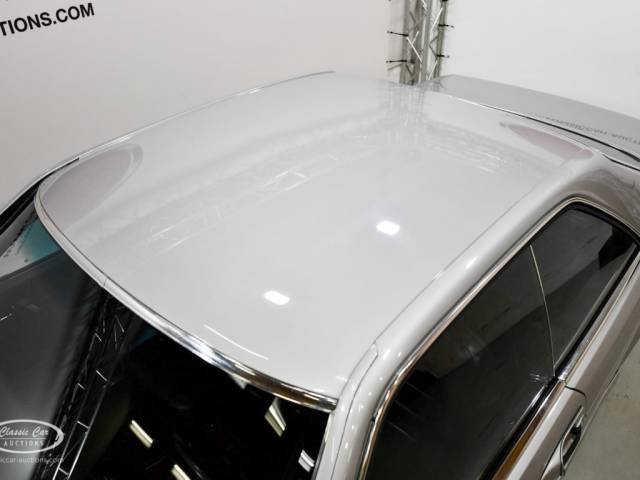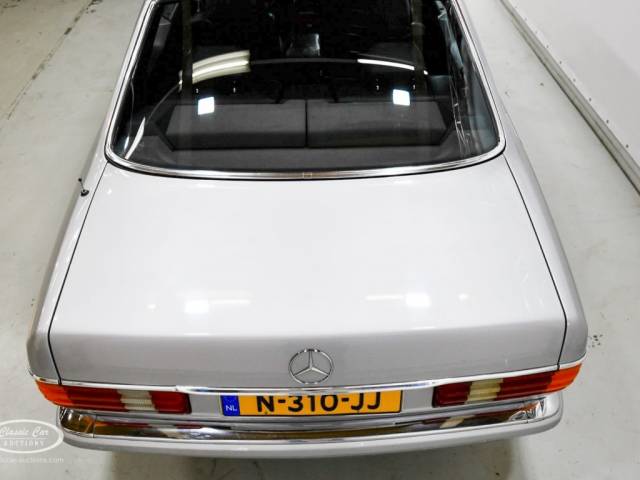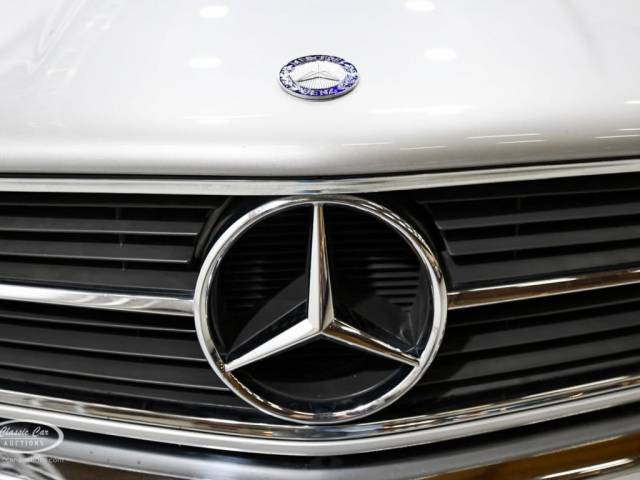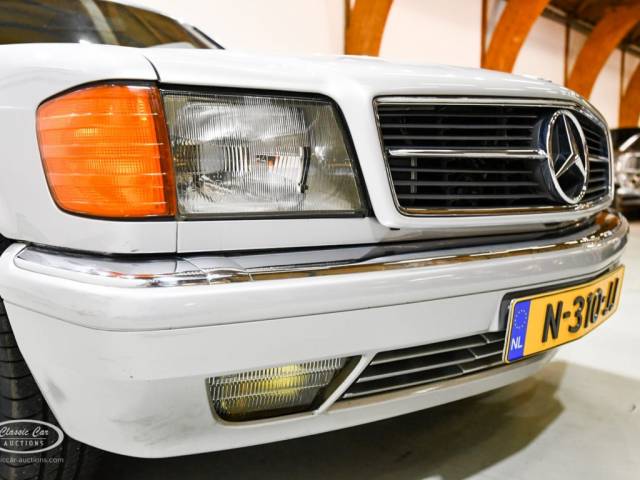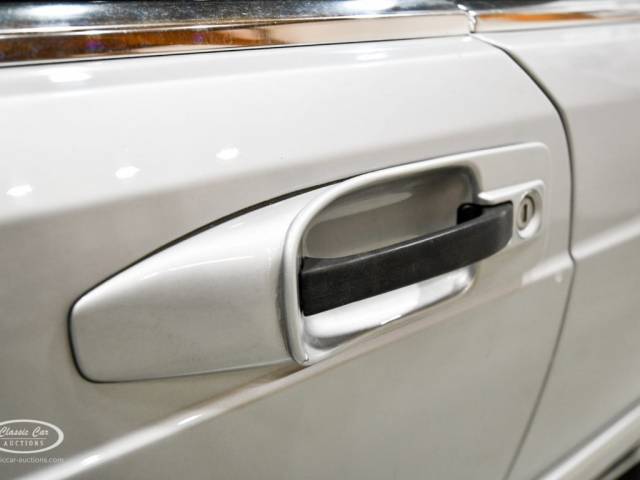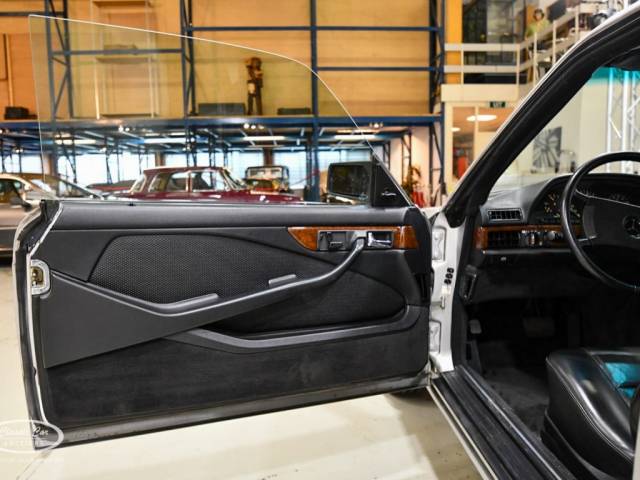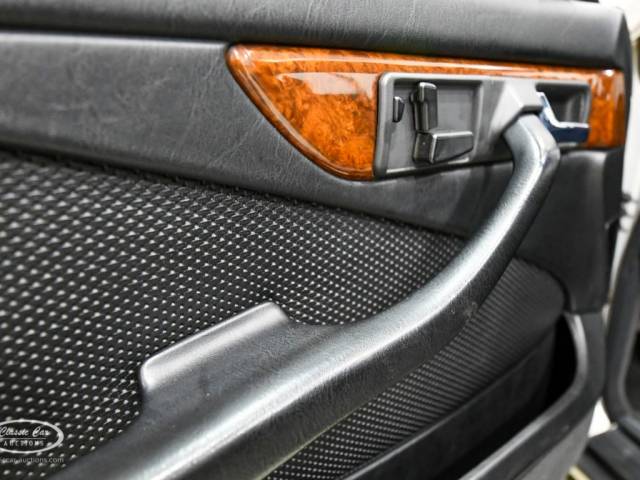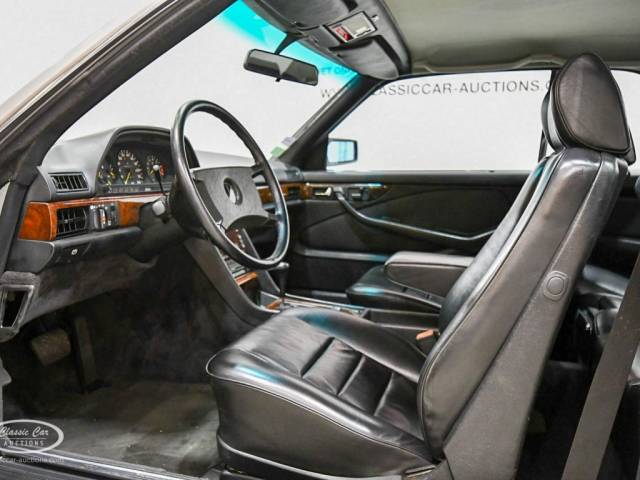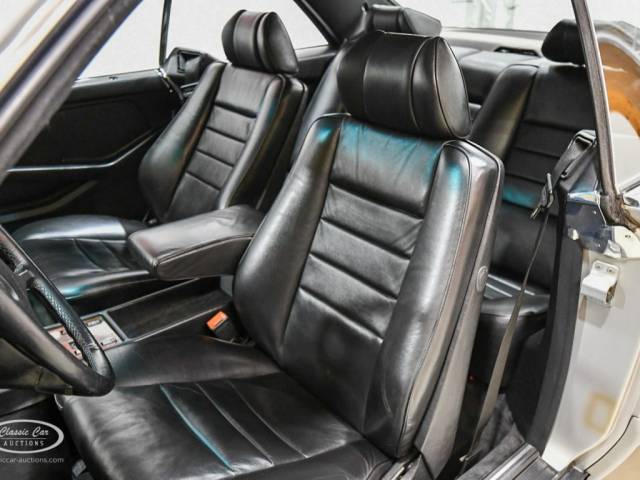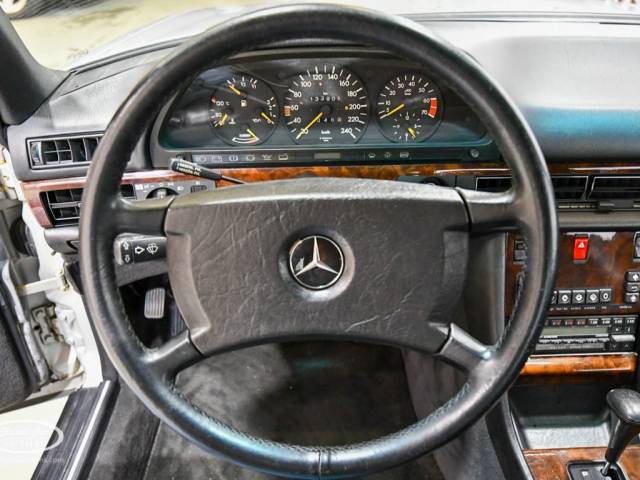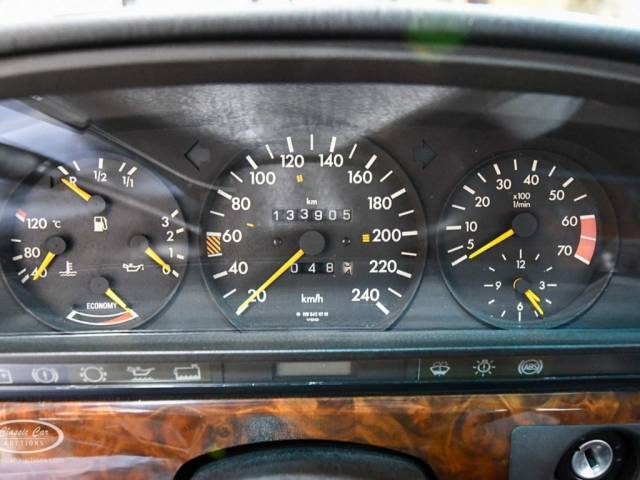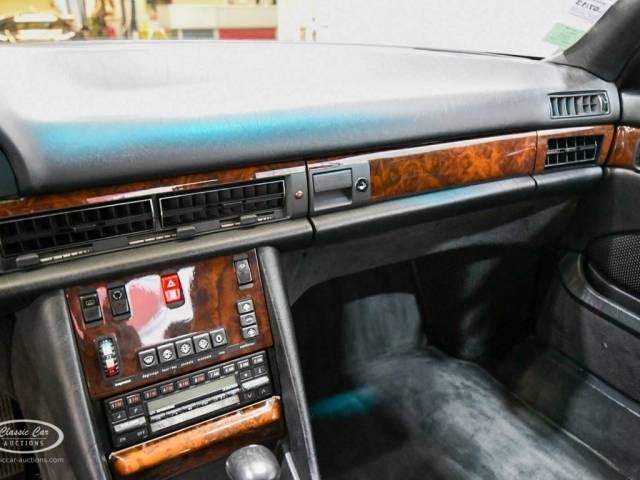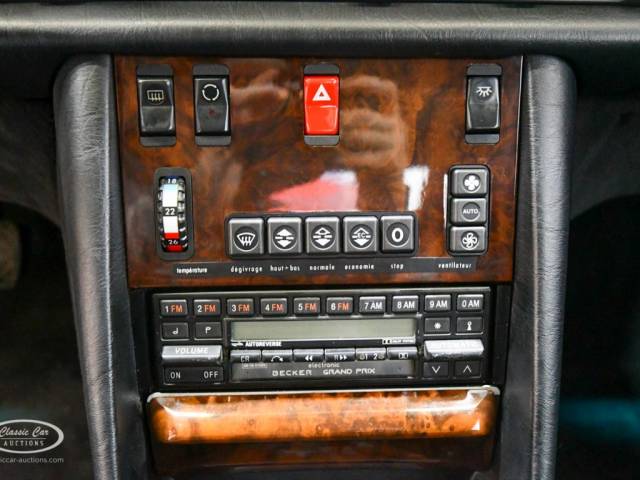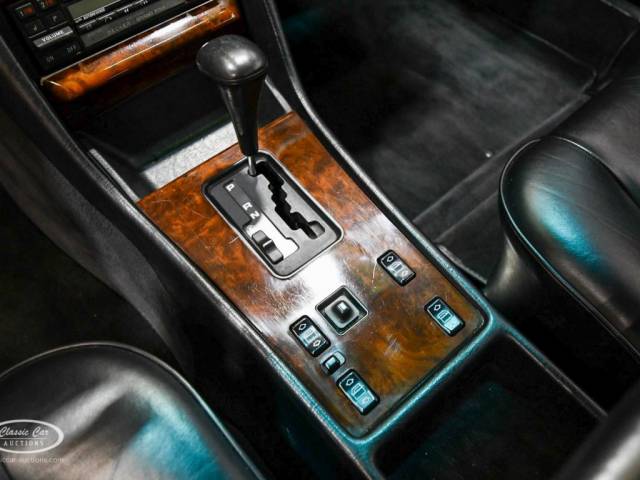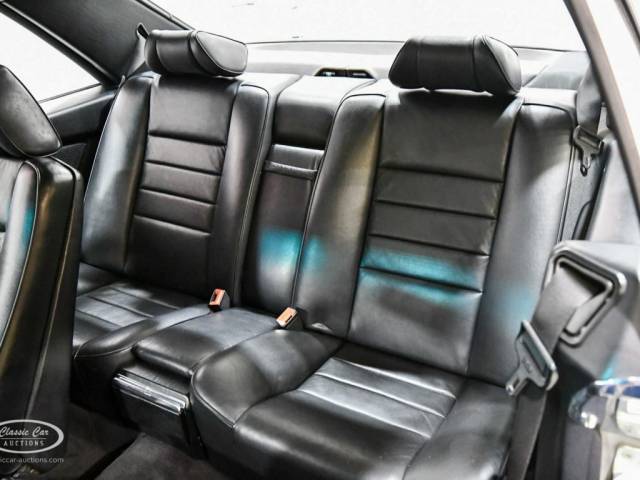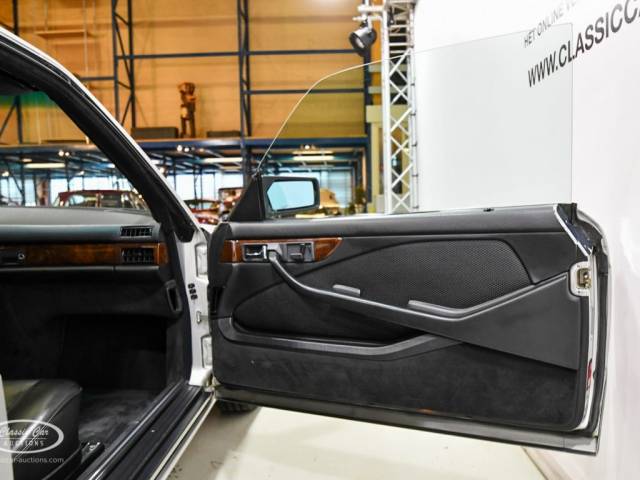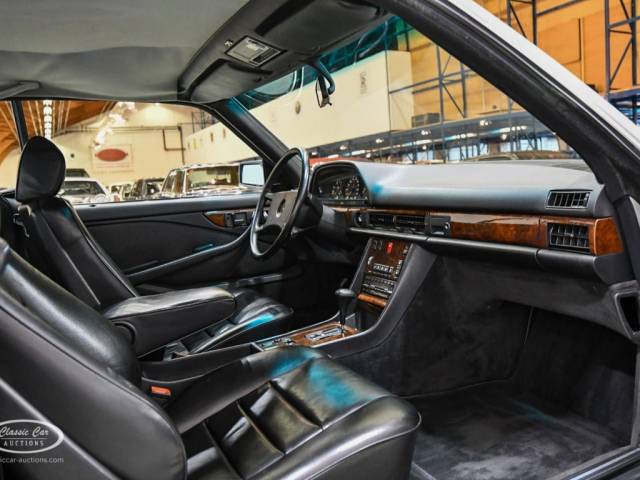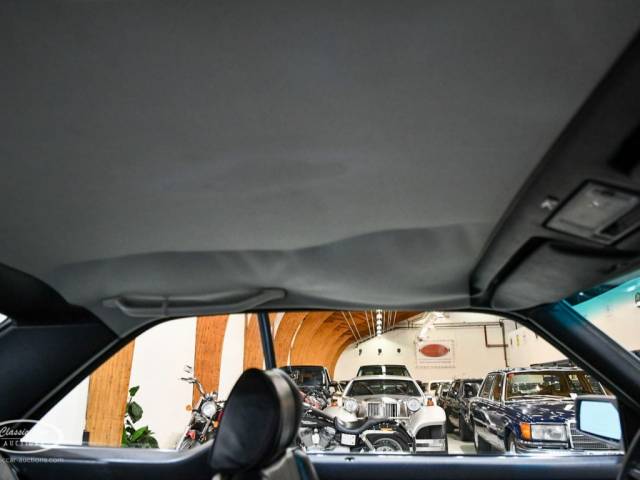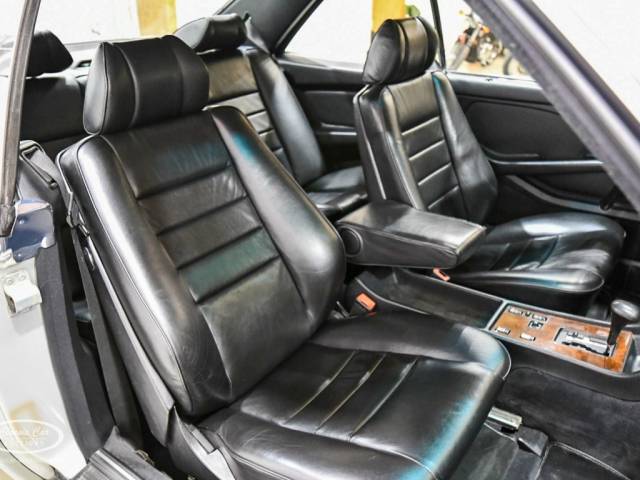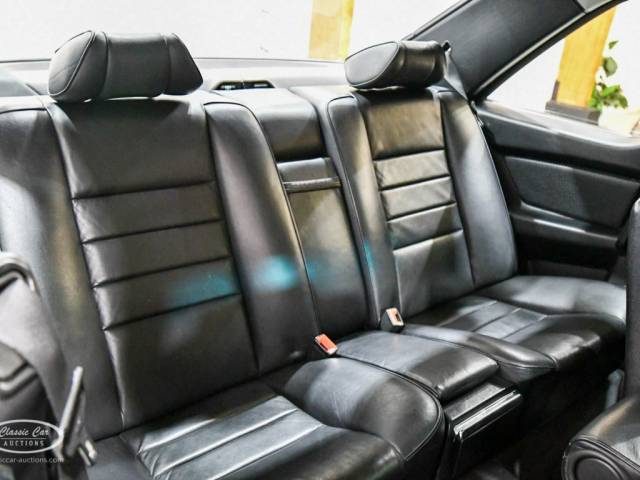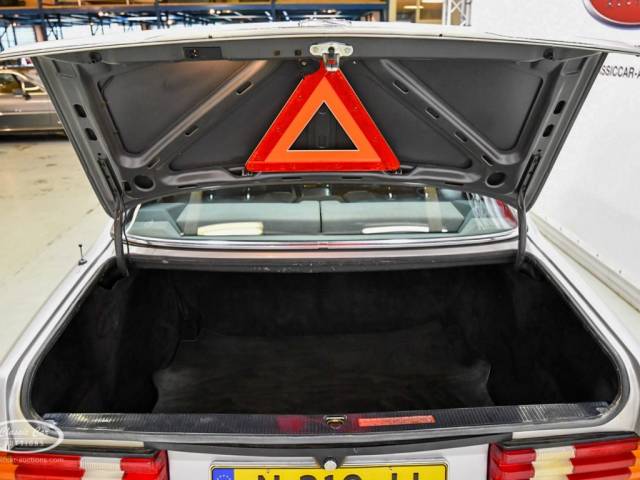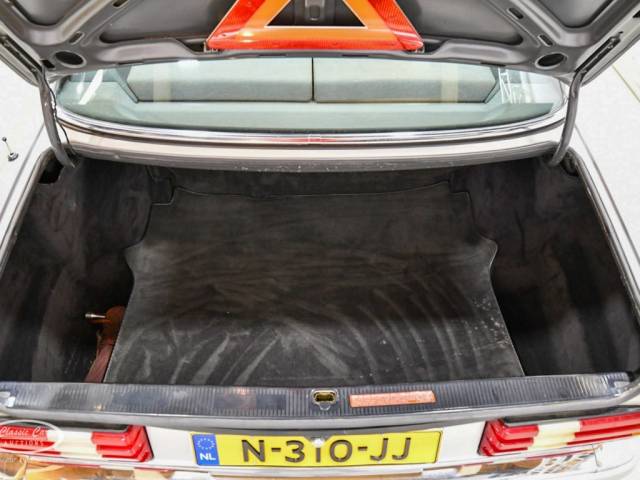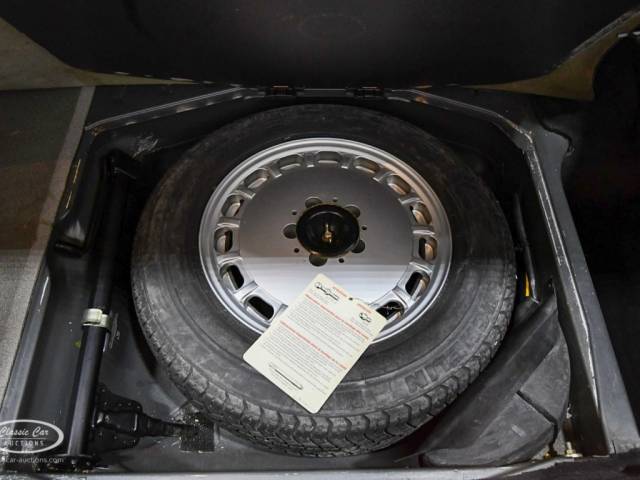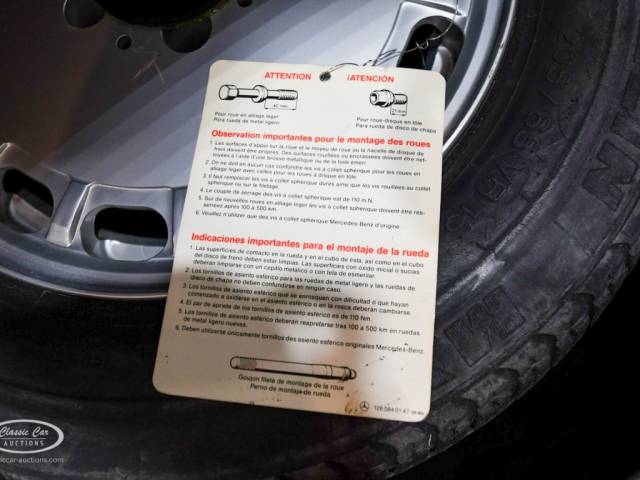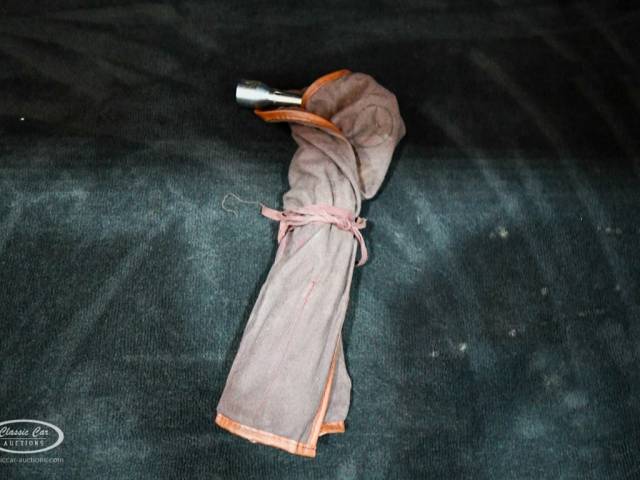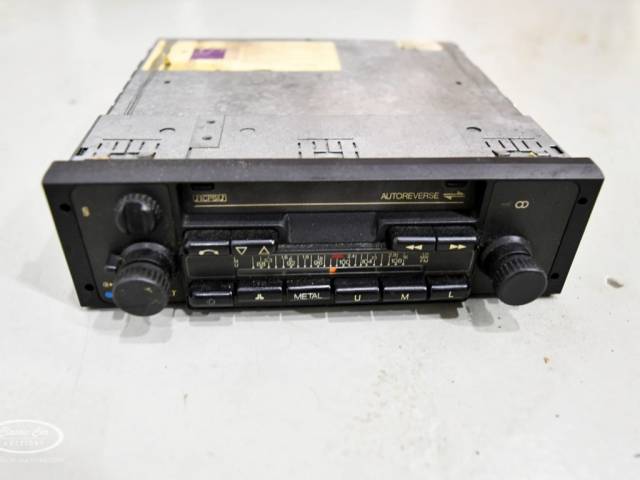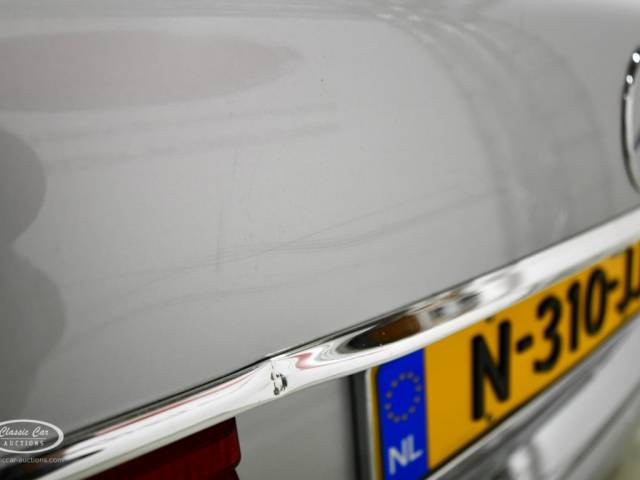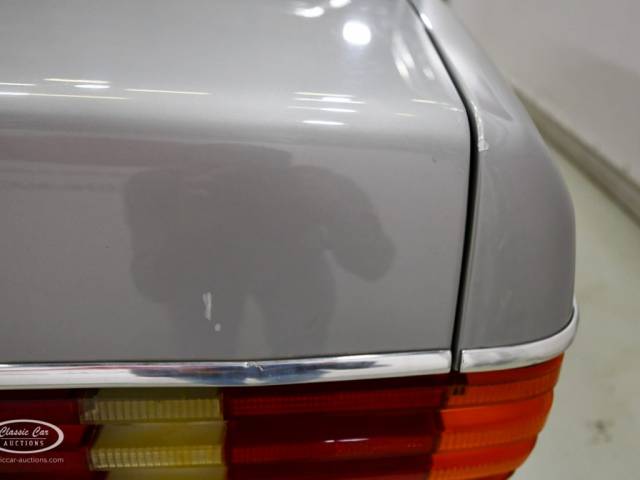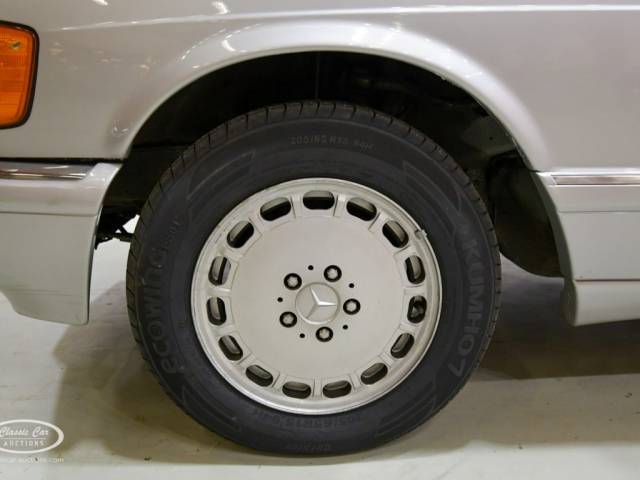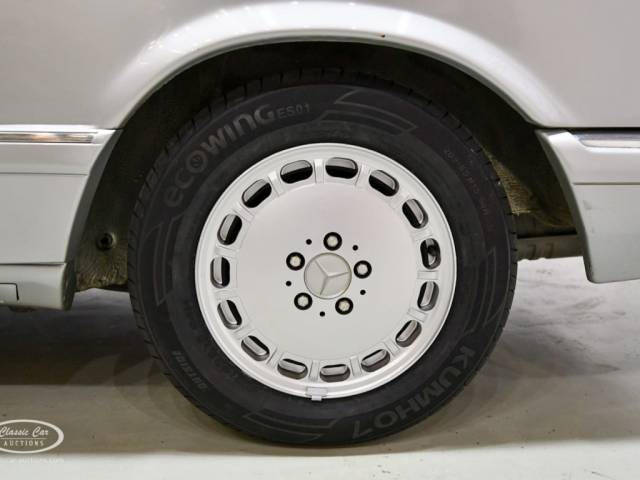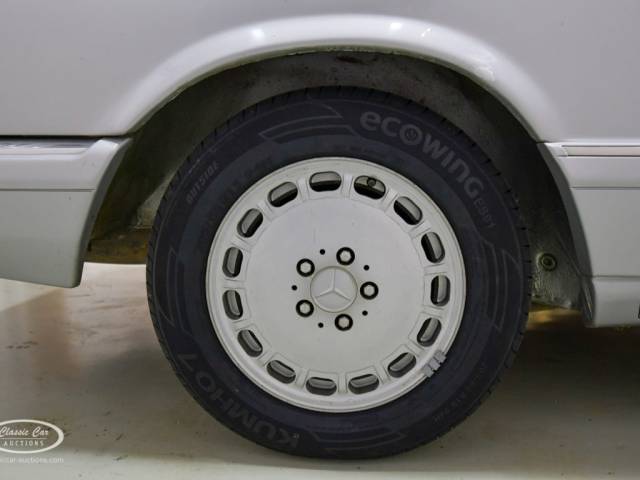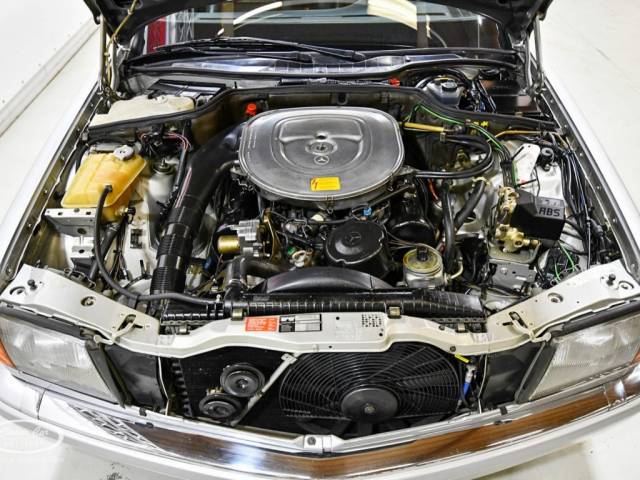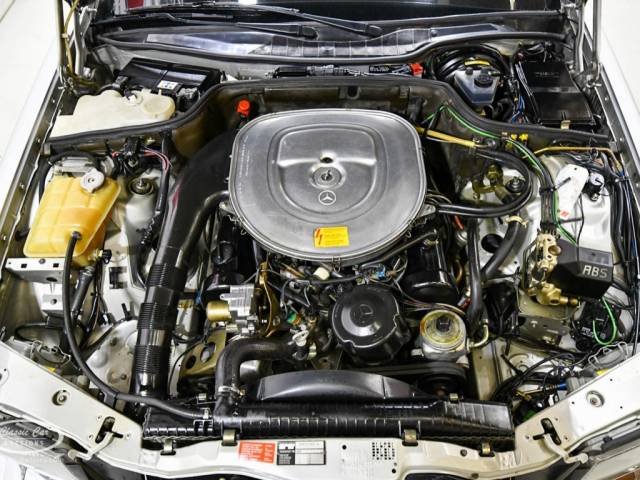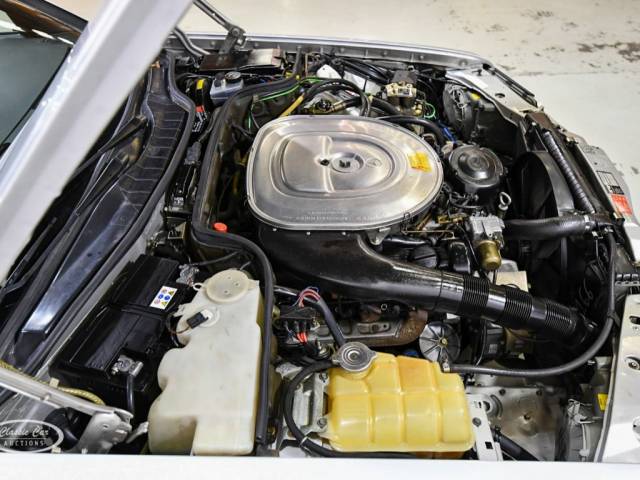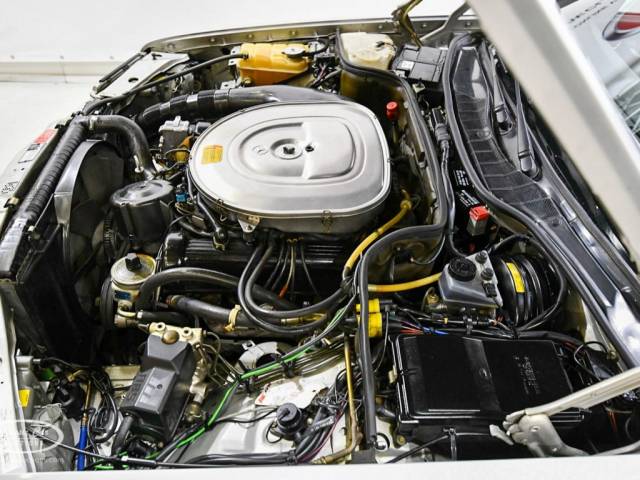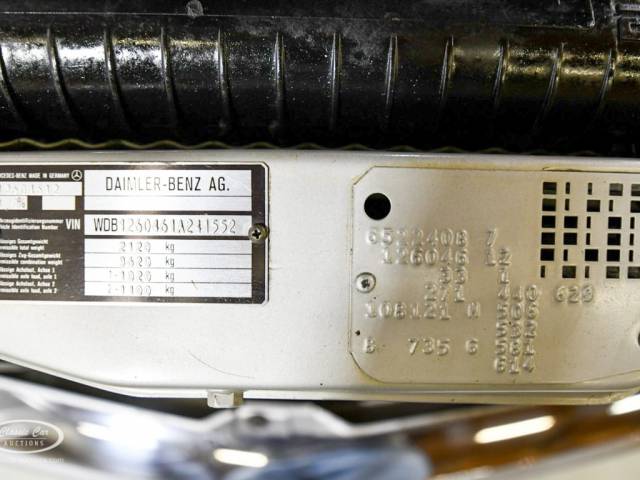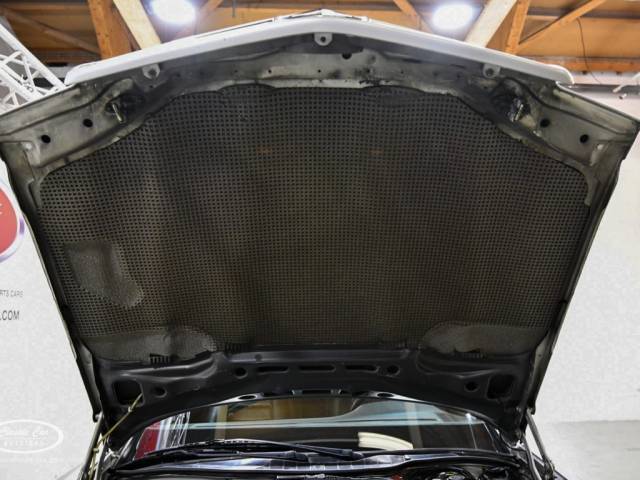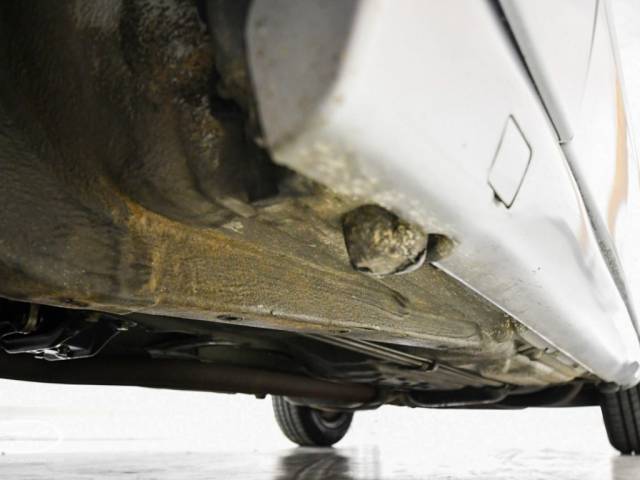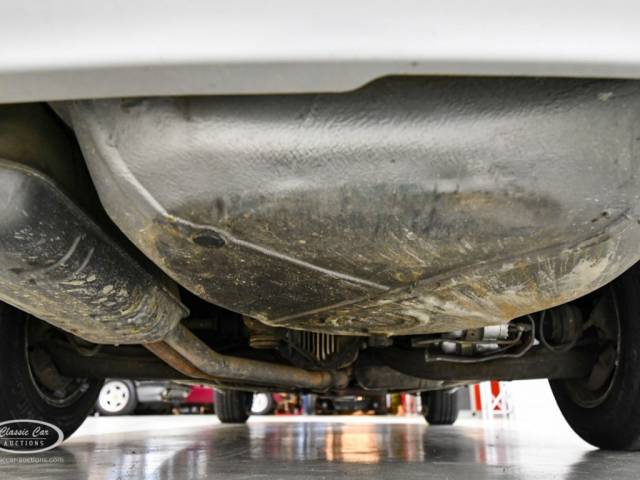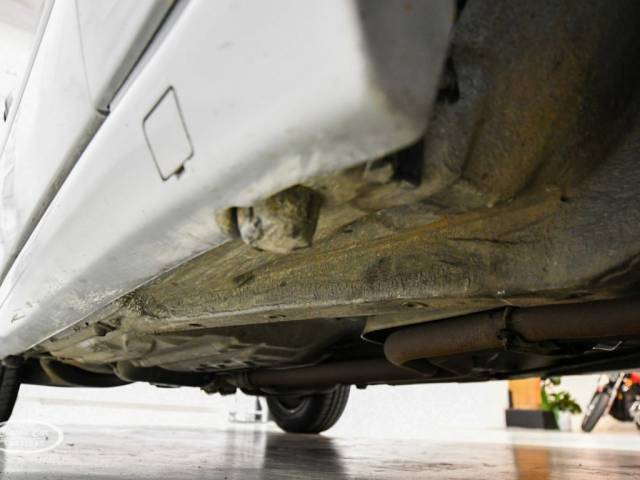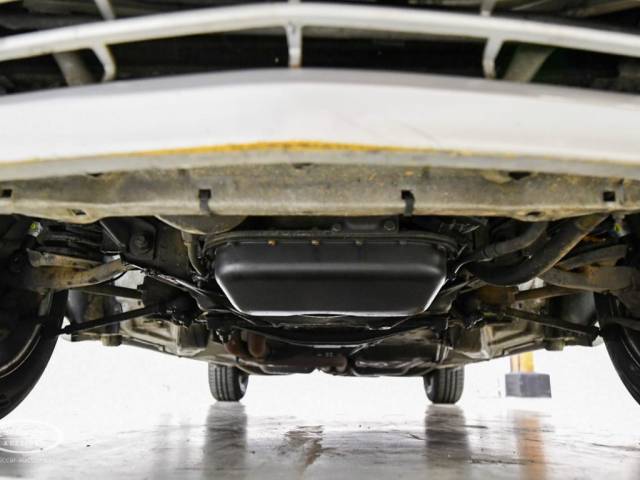 Mercedes-Benz SEC 420 SEC - ONLINE AUCTION
Dealer

away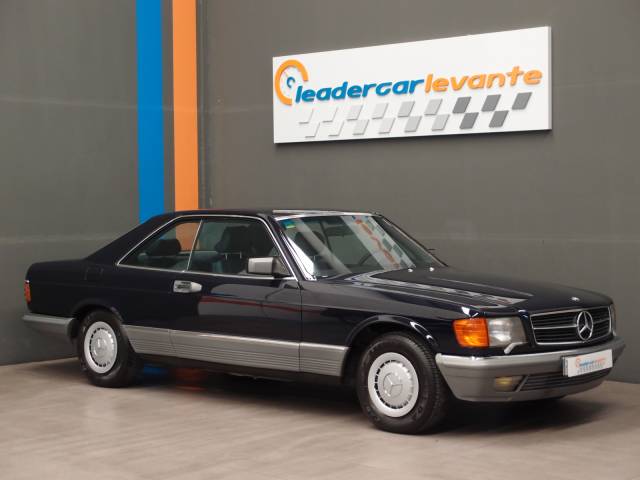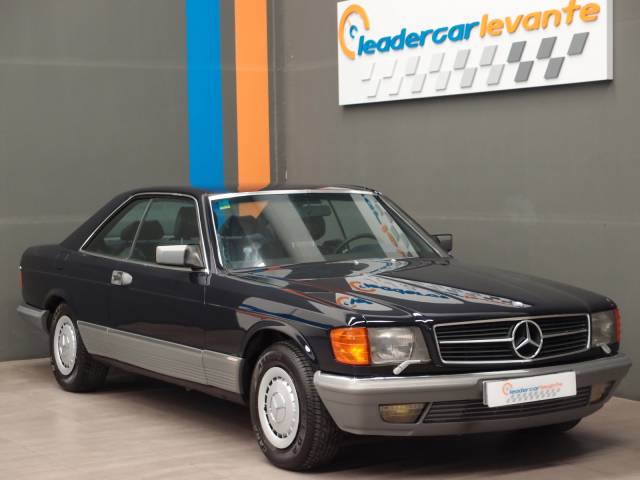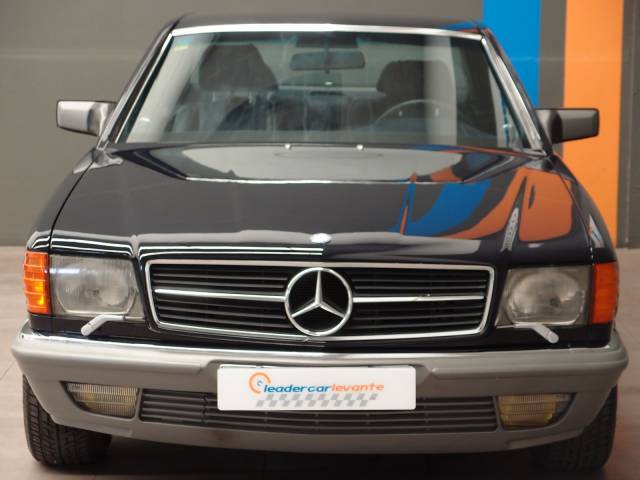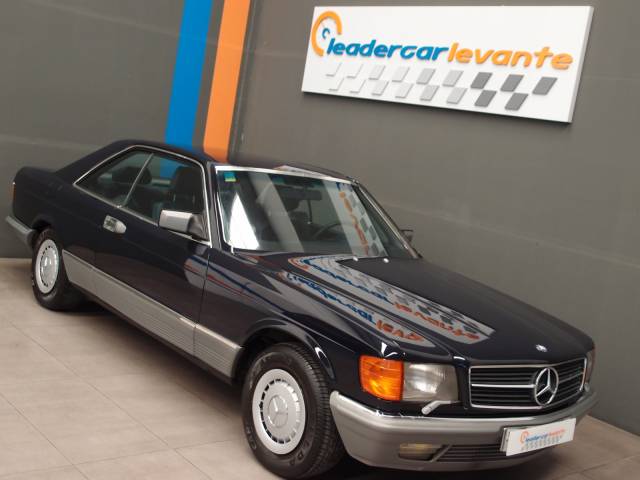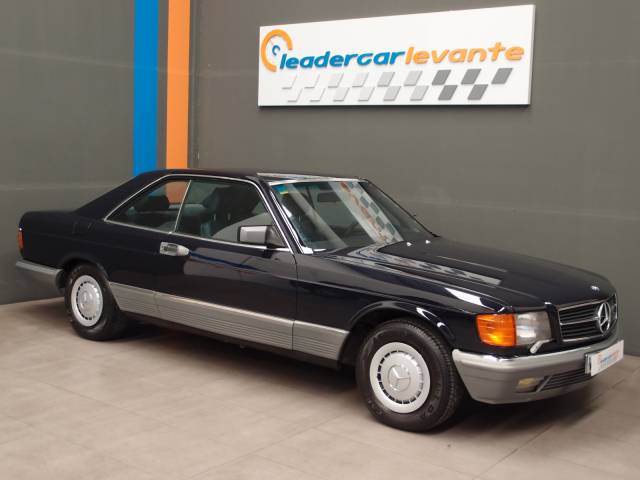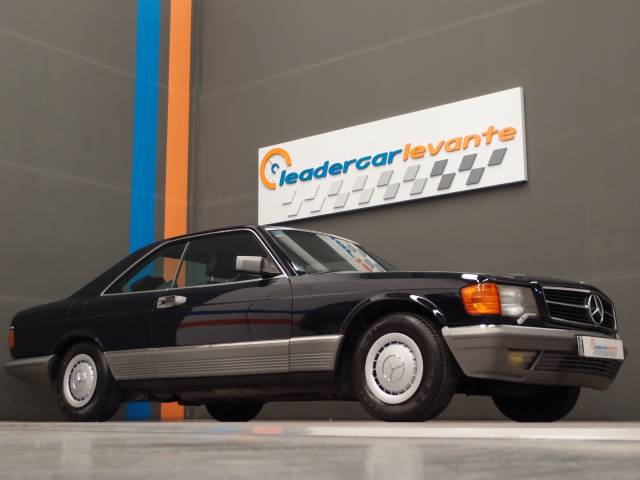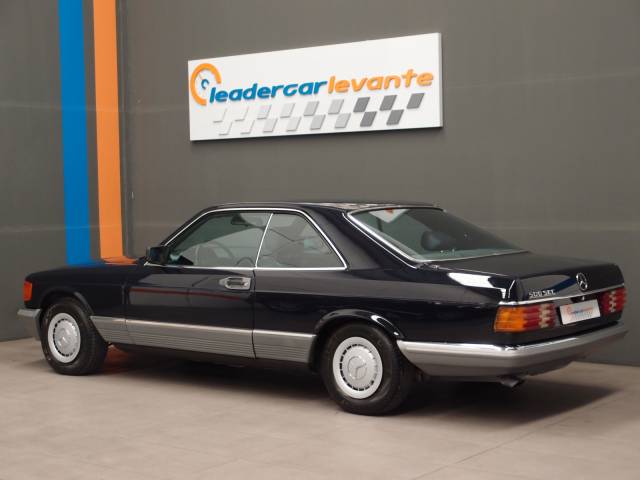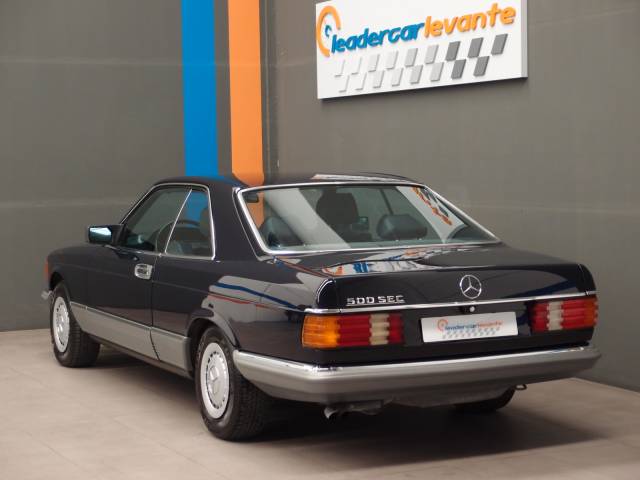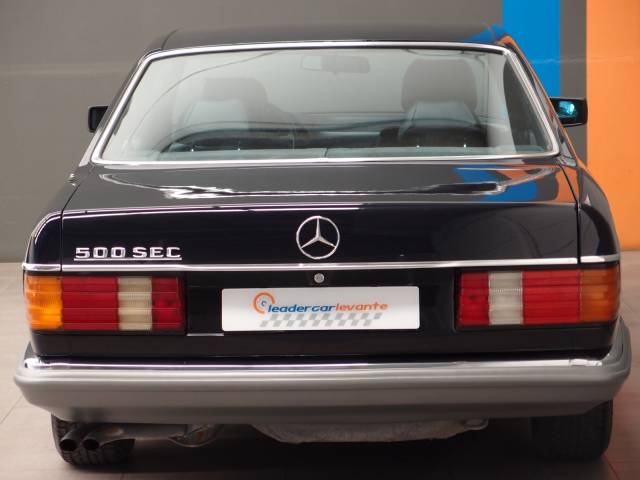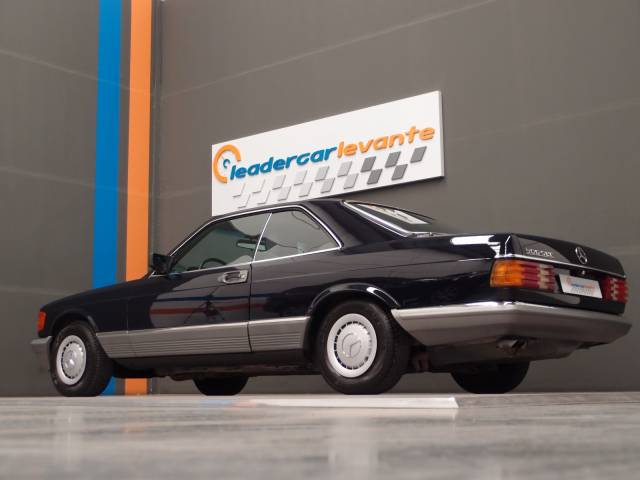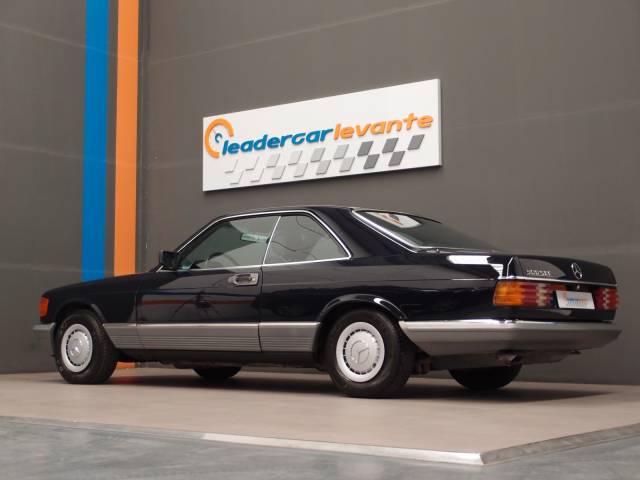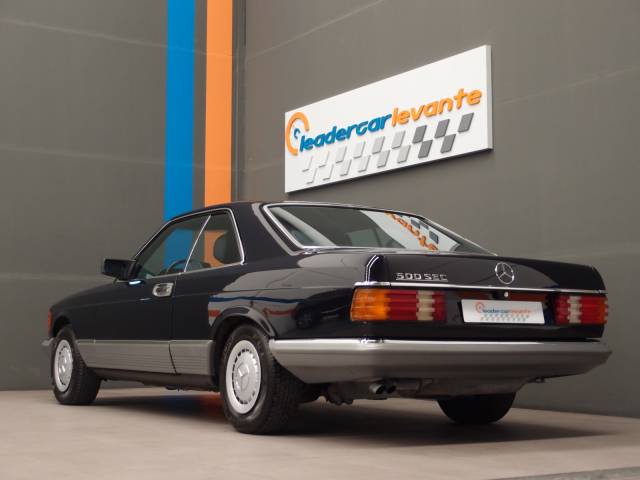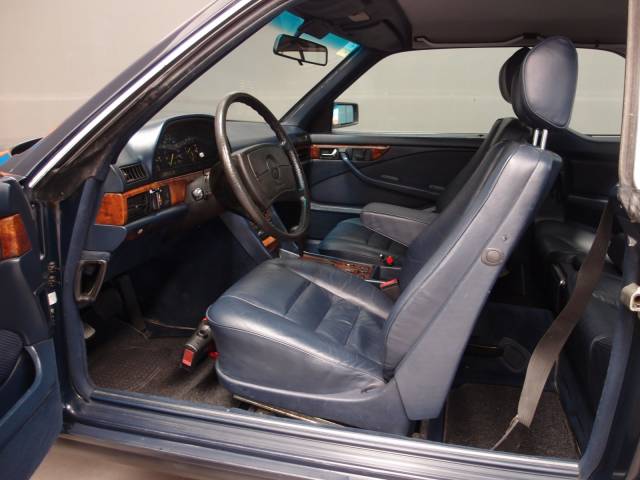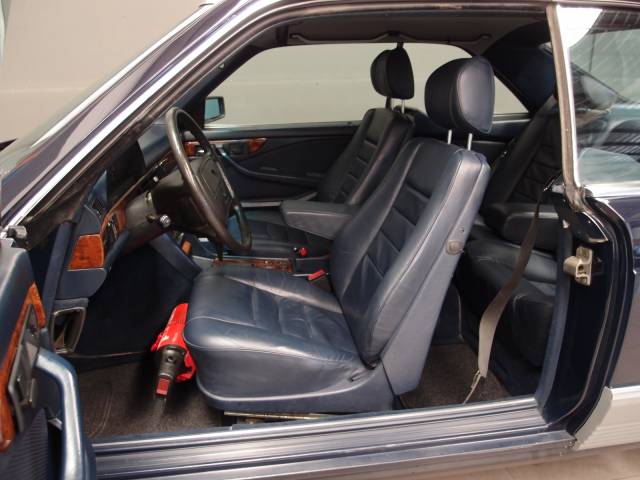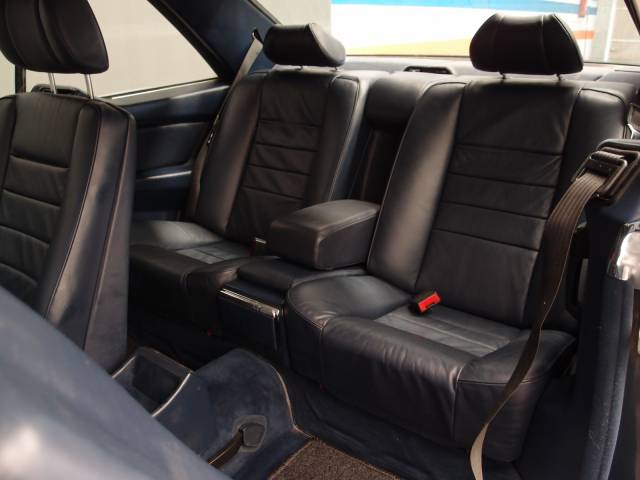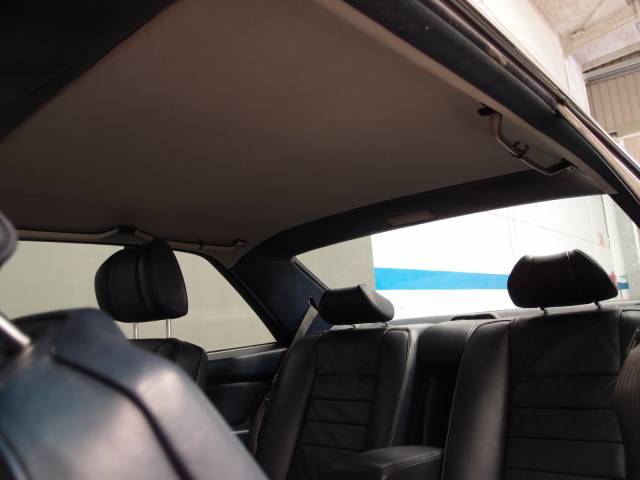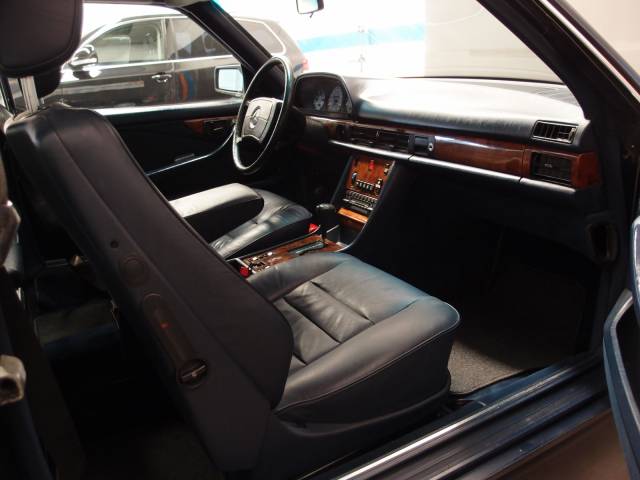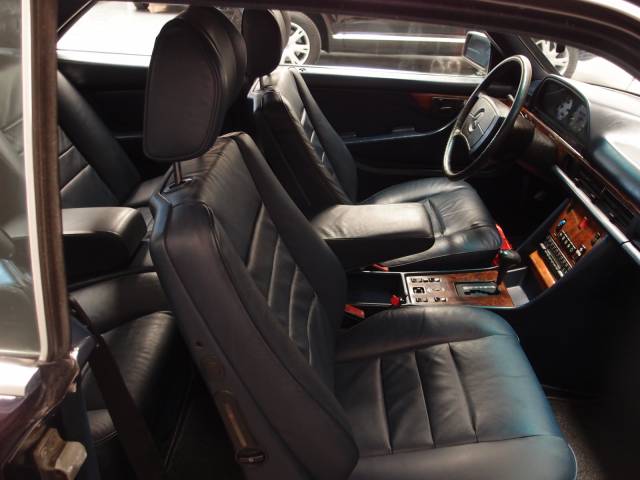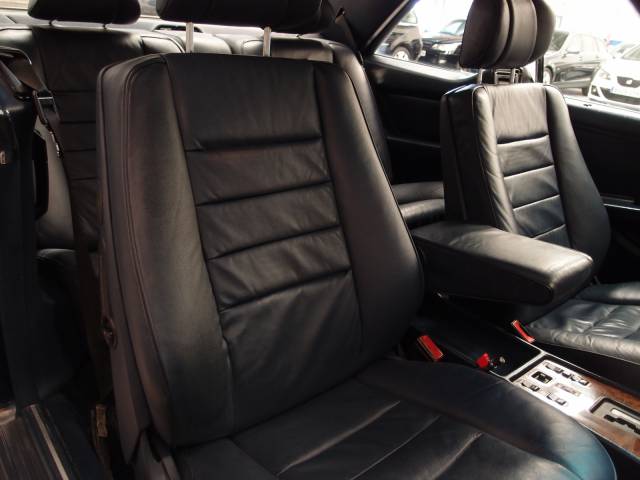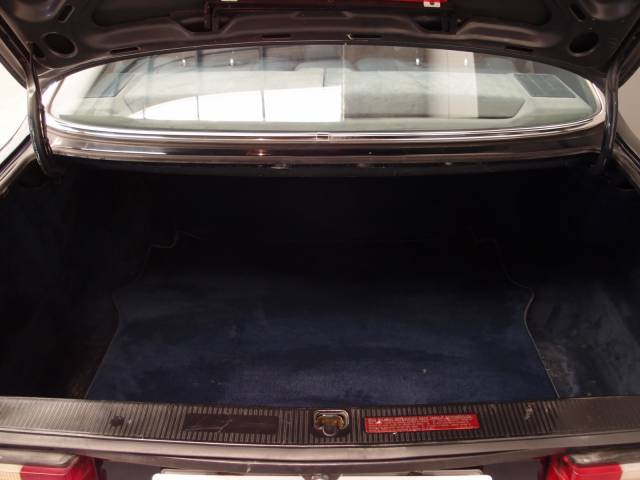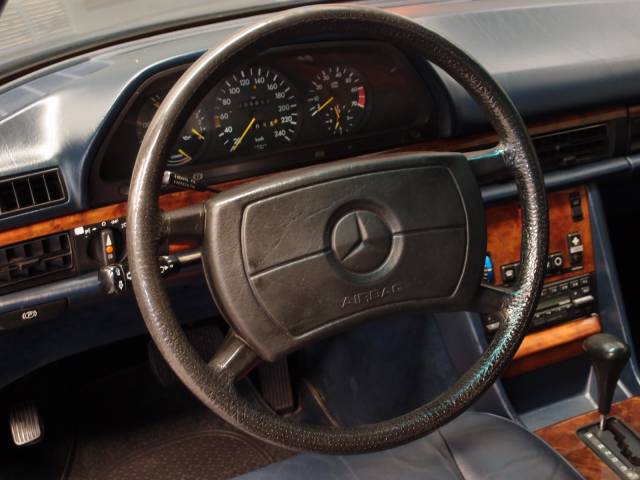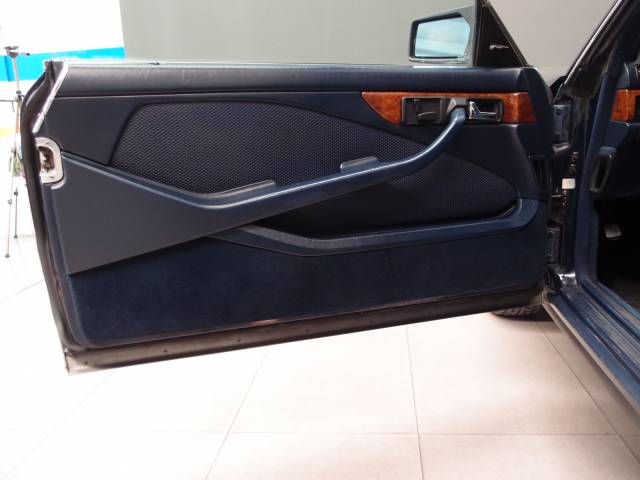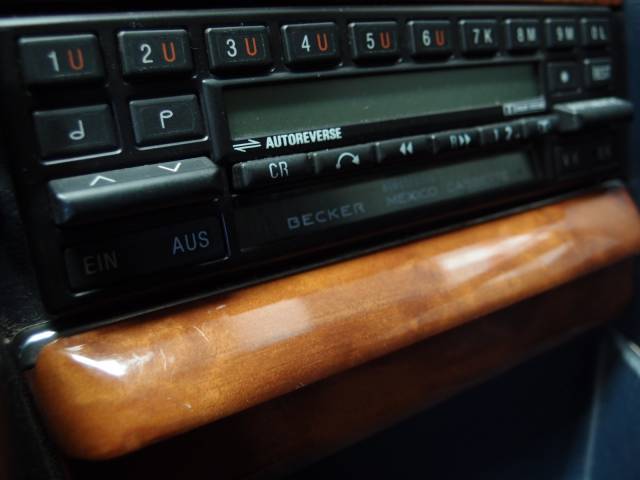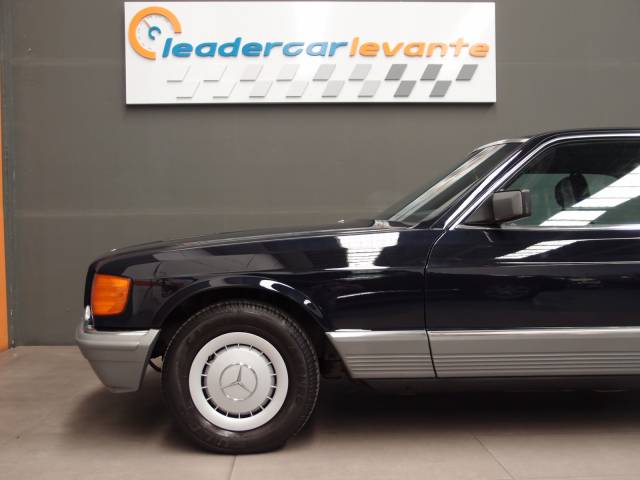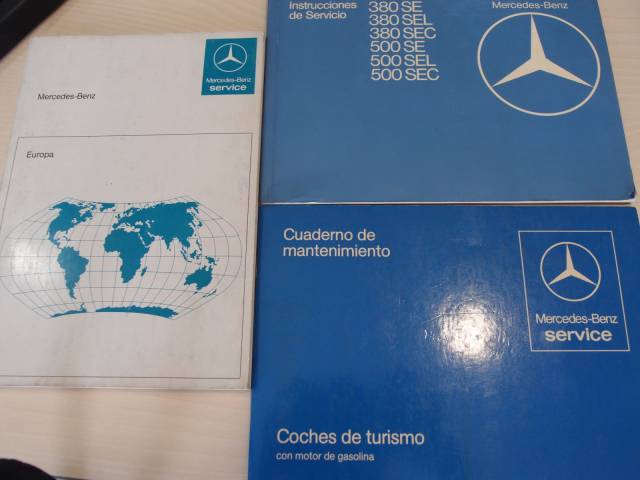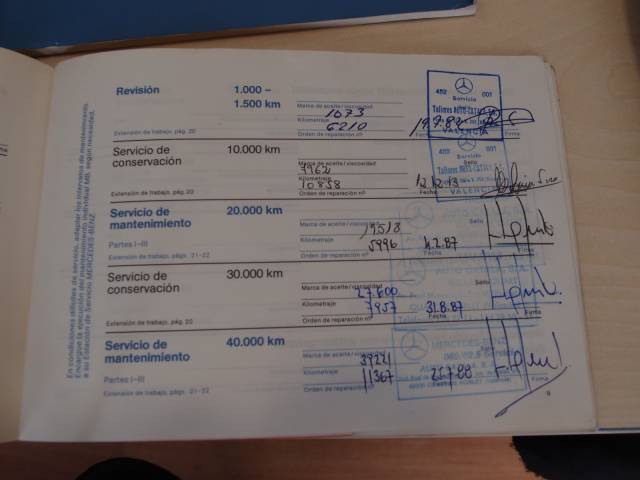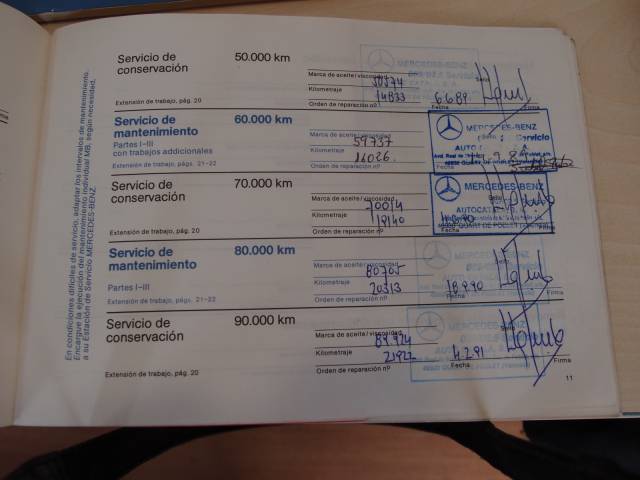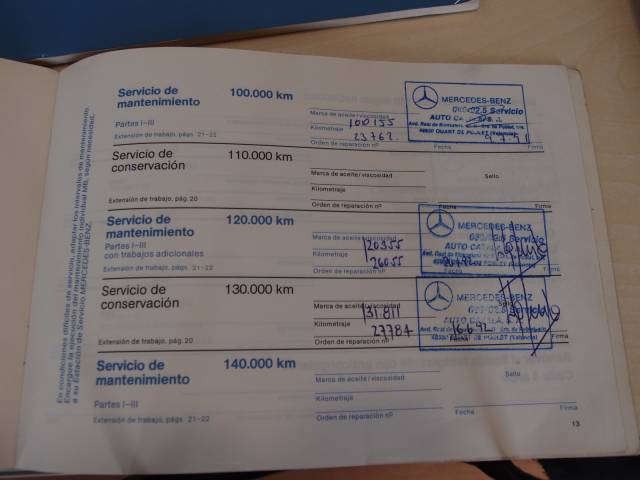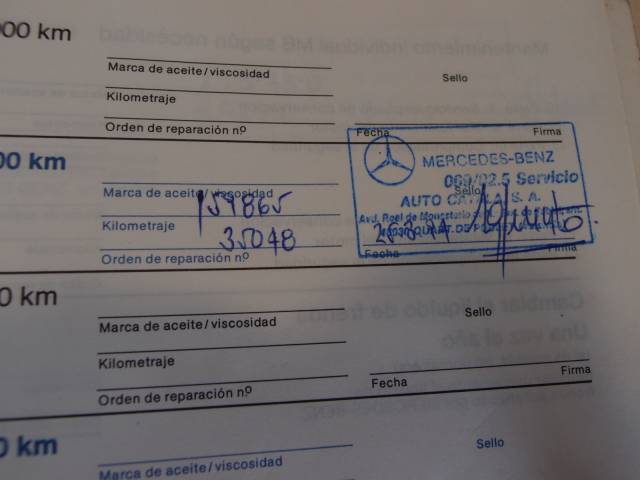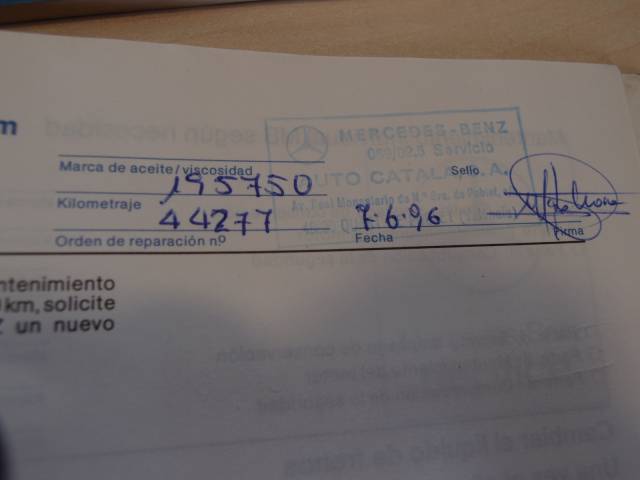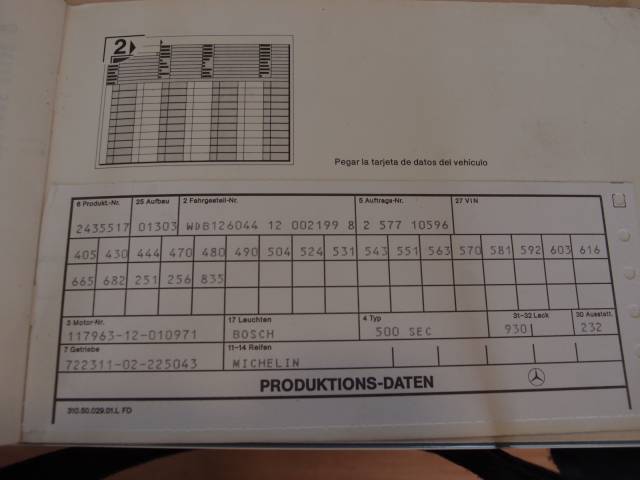 Full Service Book
Dealer

away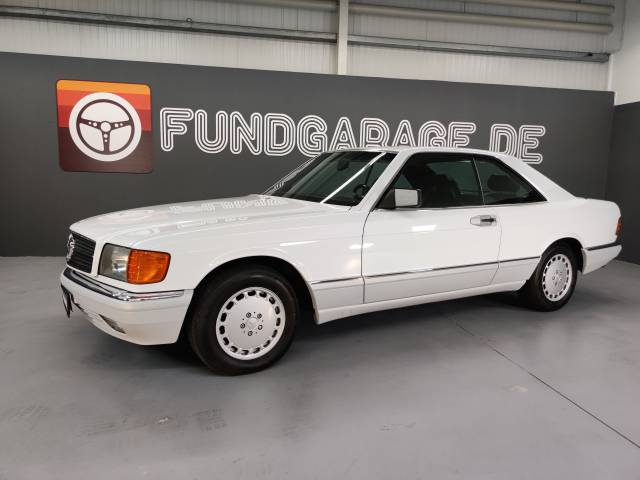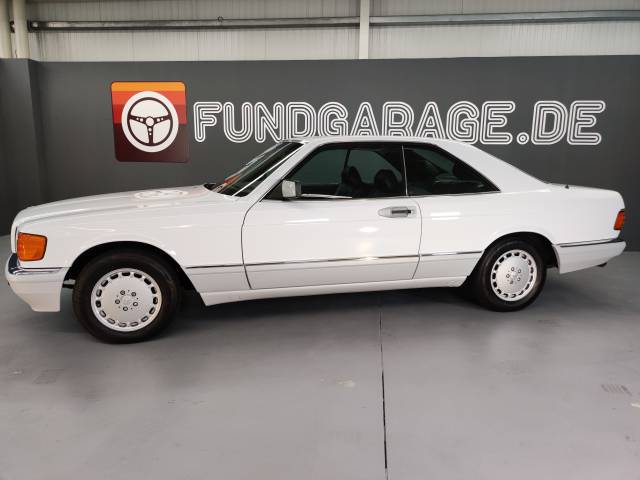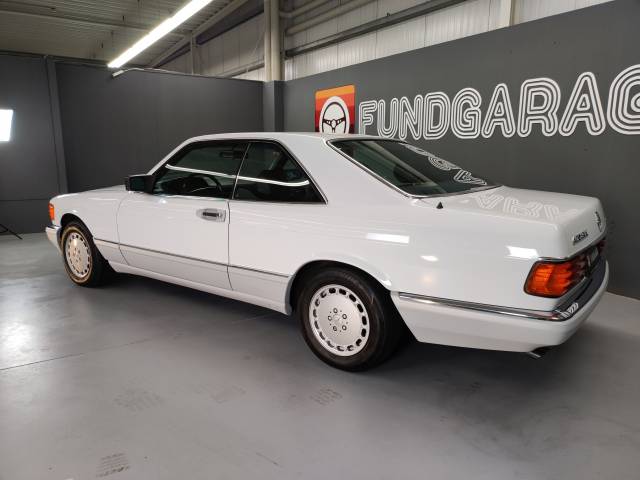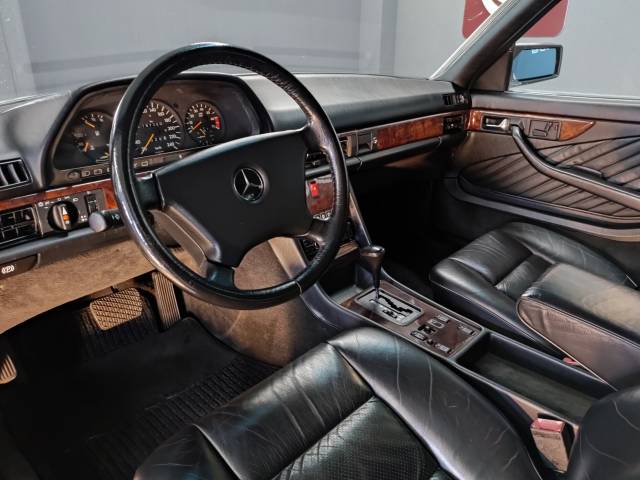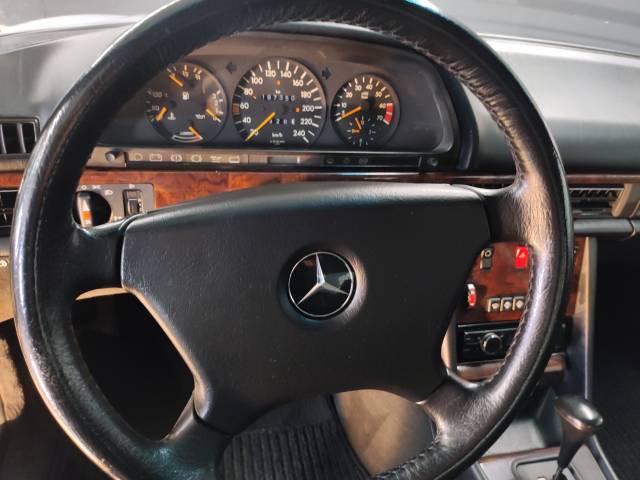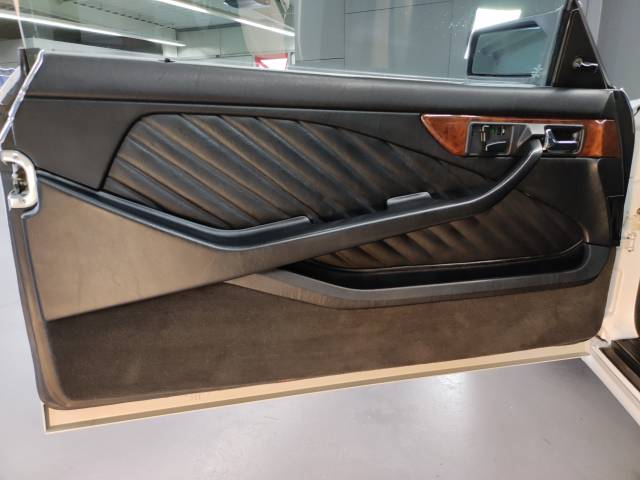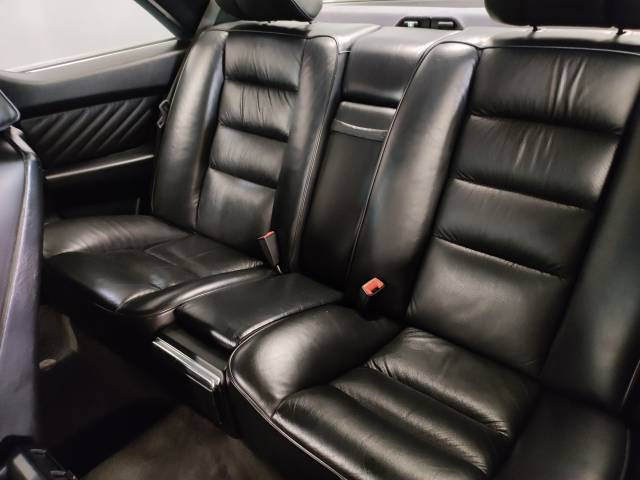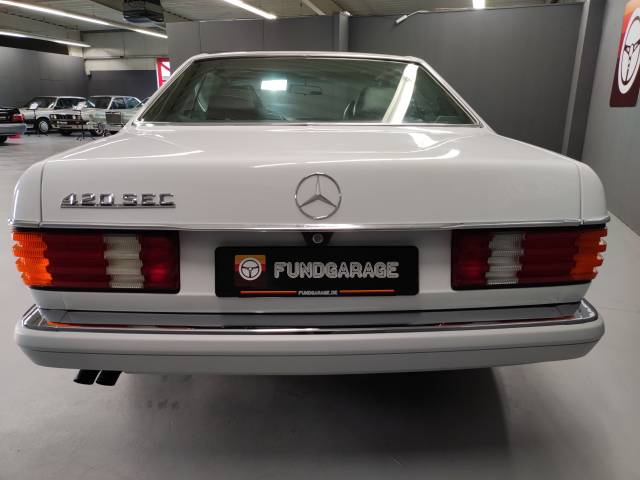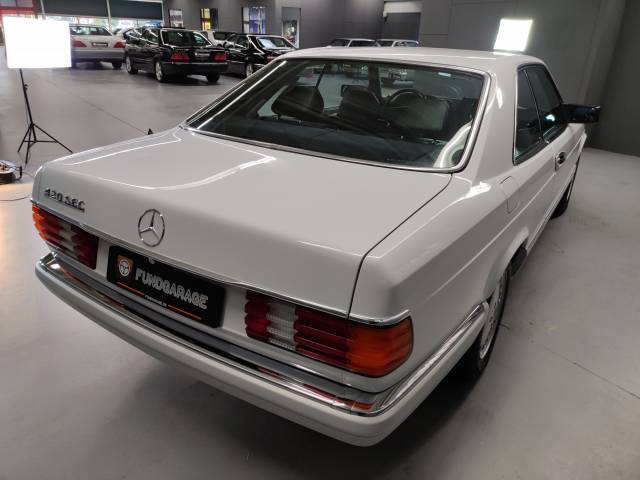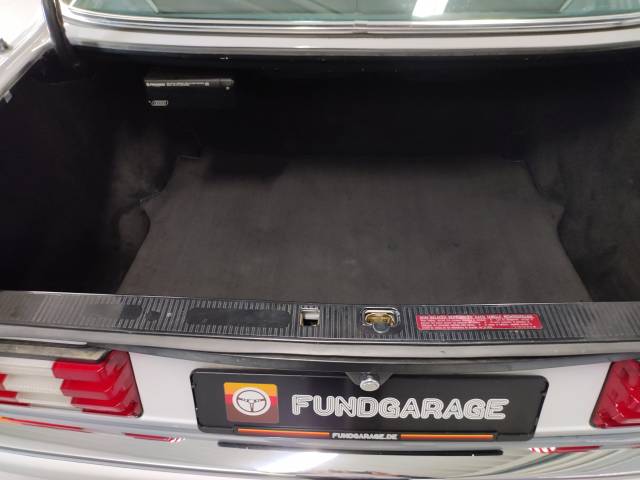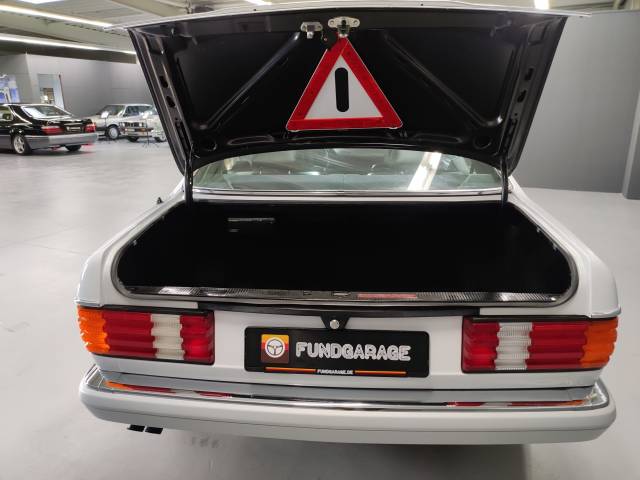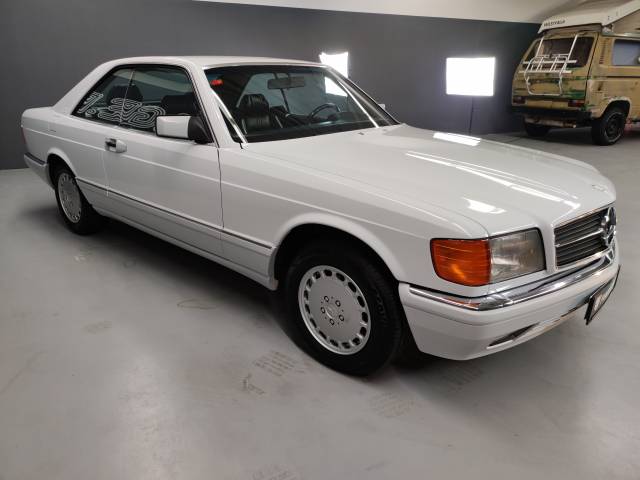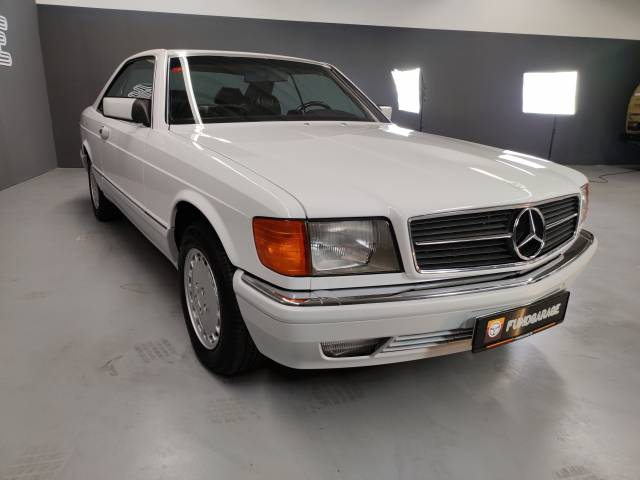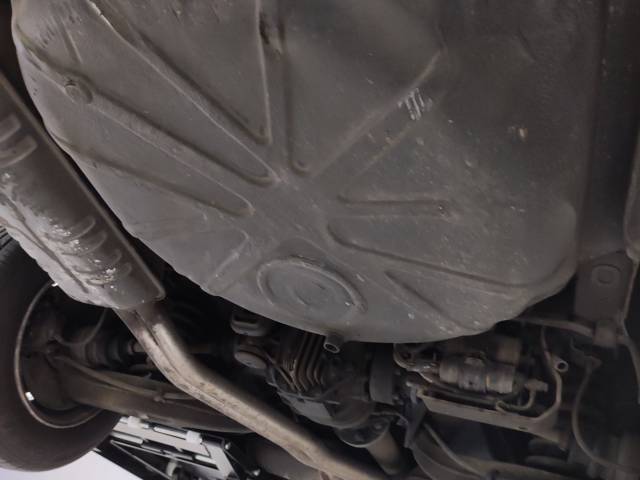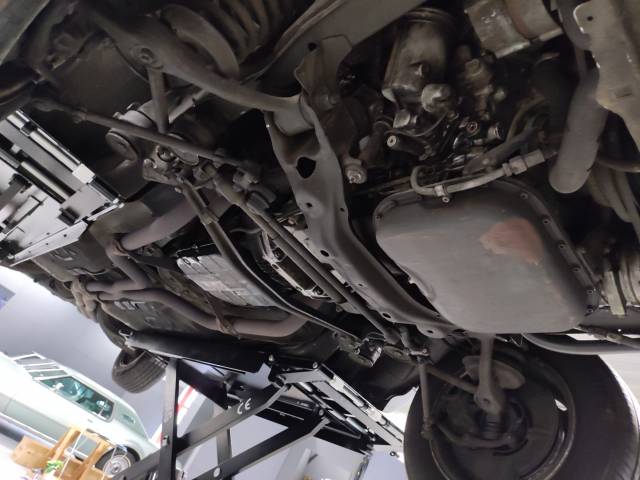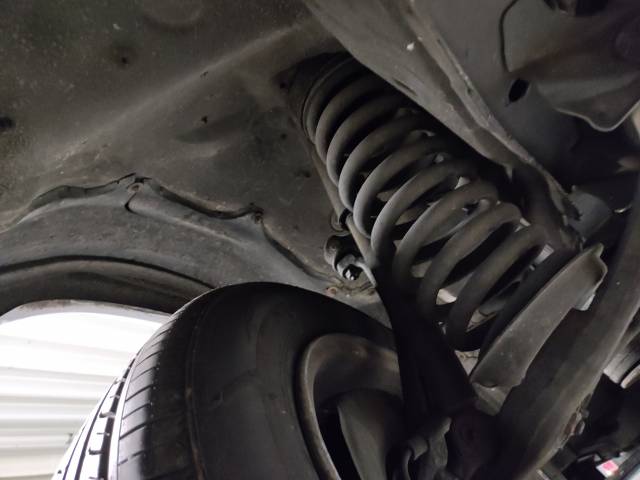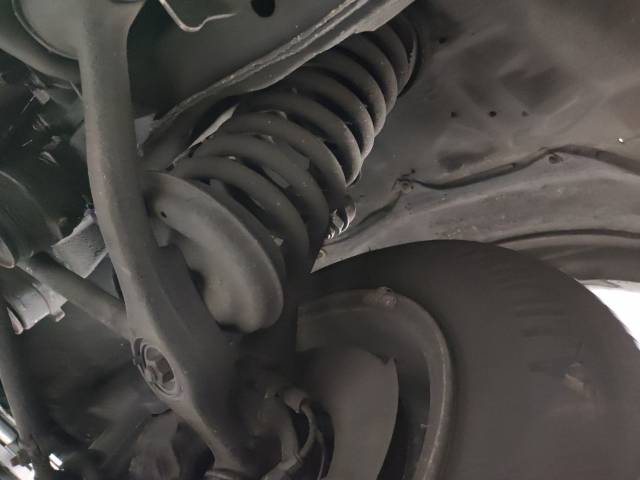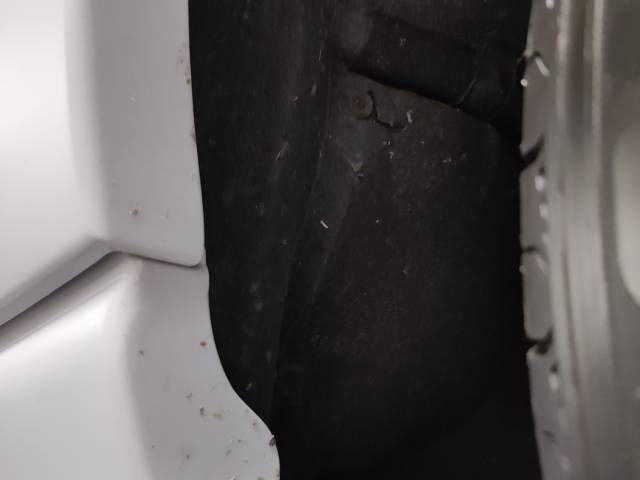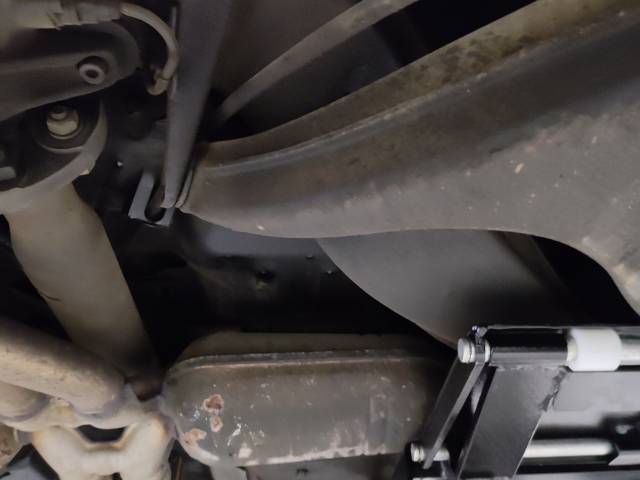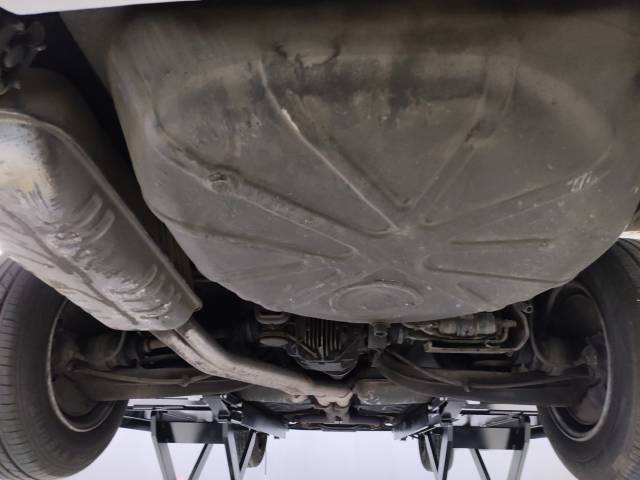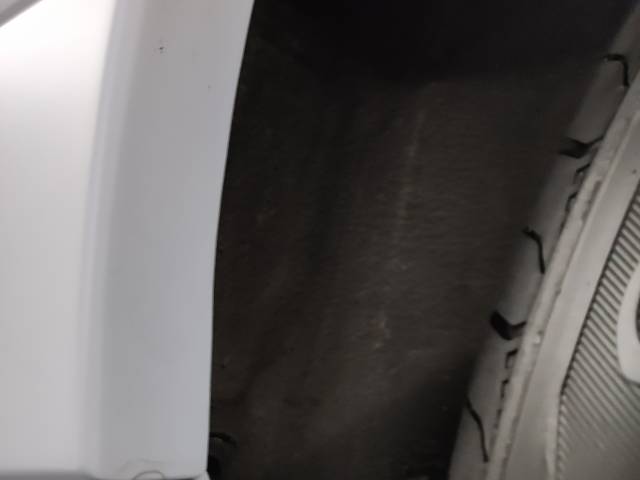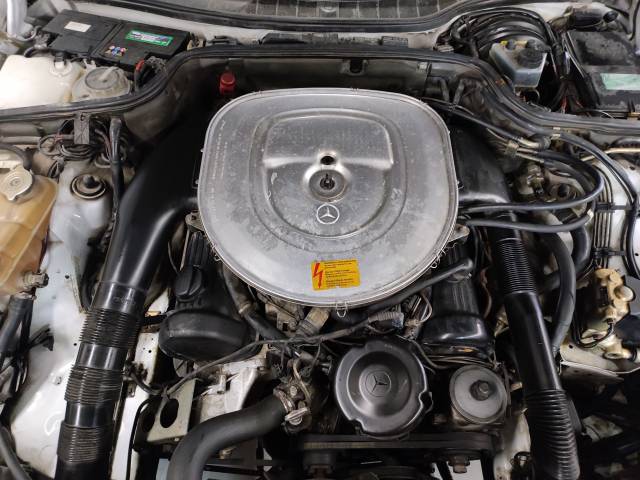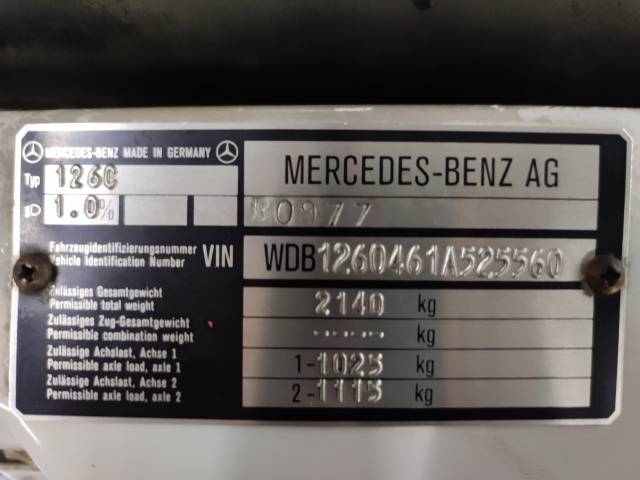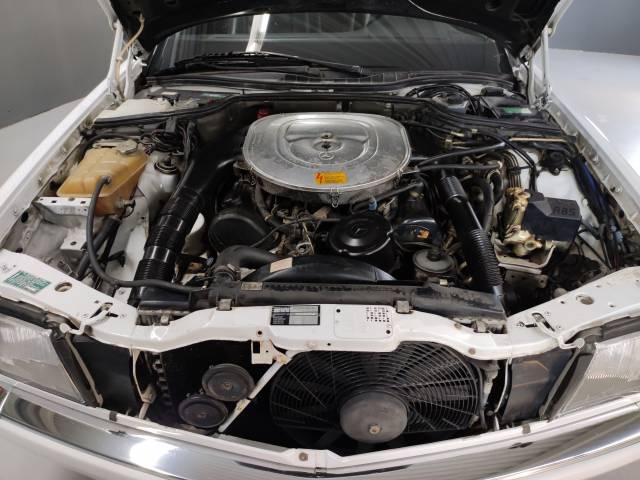 Ein coupé im Topzustand mit frichem TÜV und Oldtimerzulassung
Dealer

away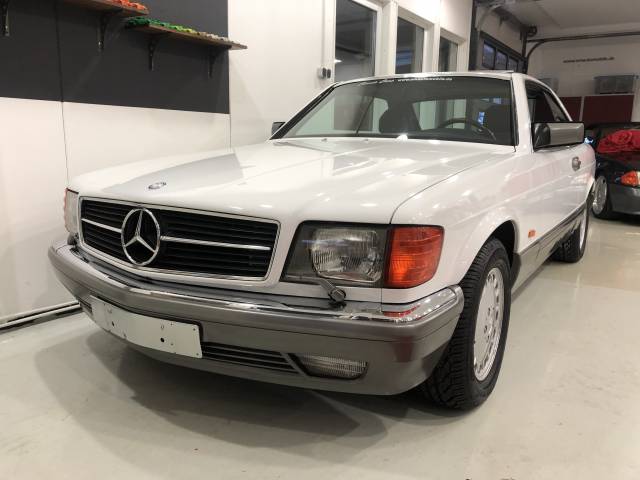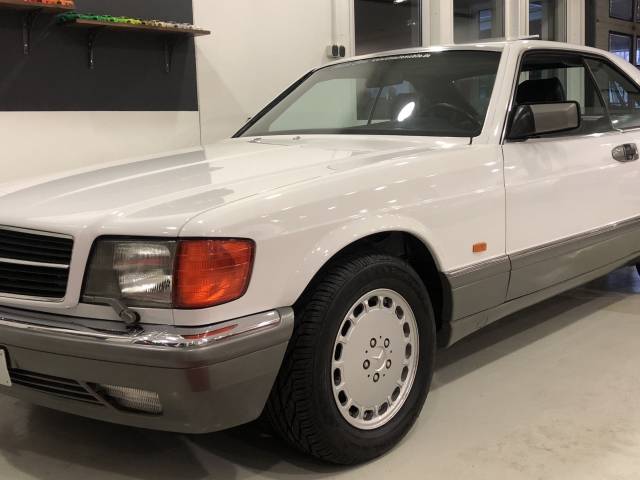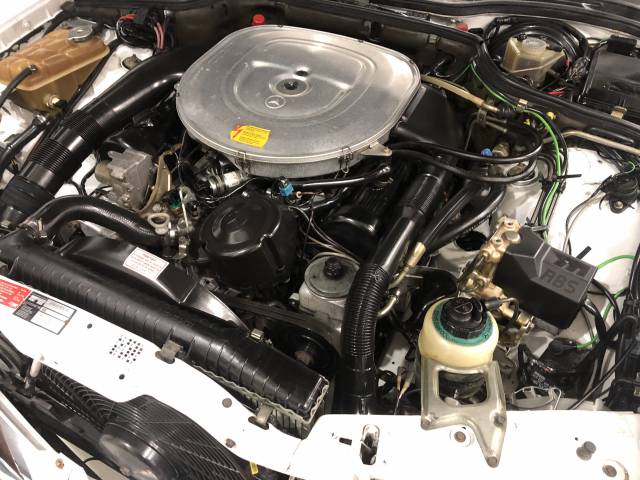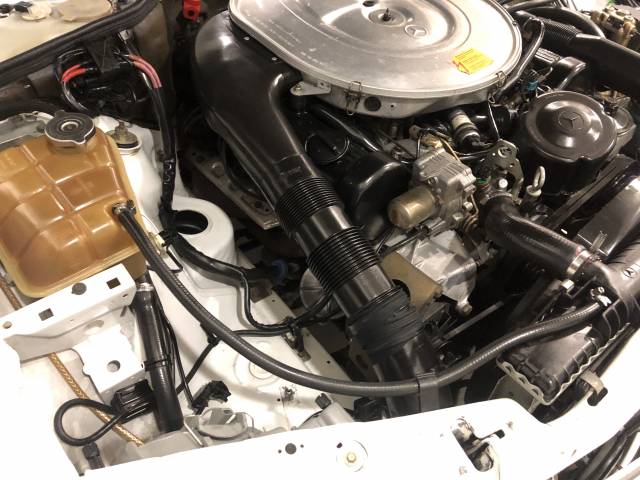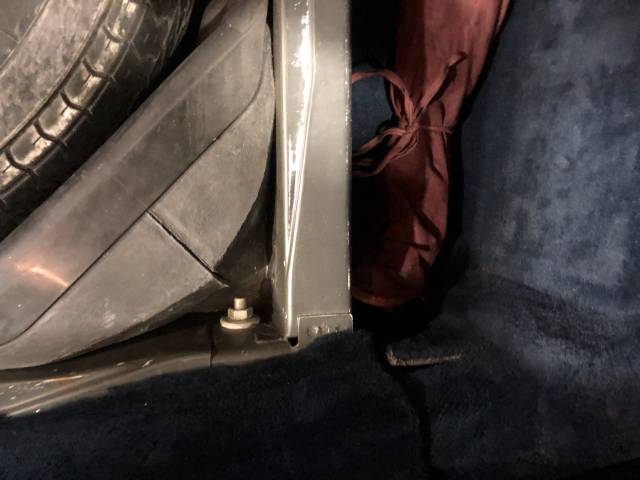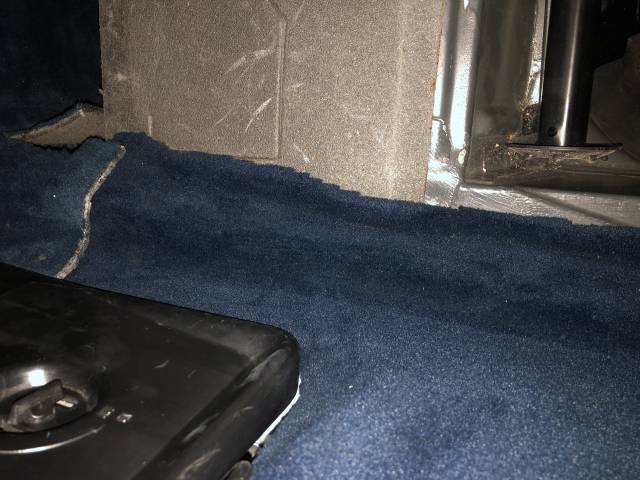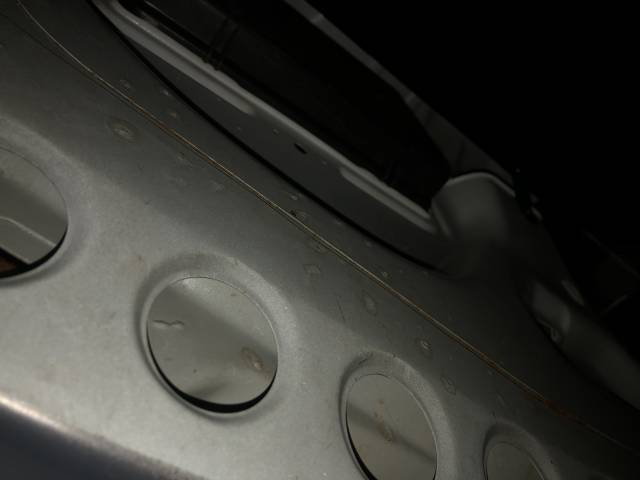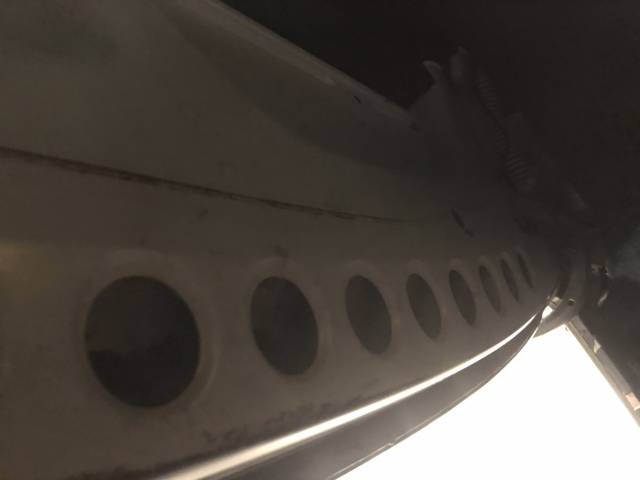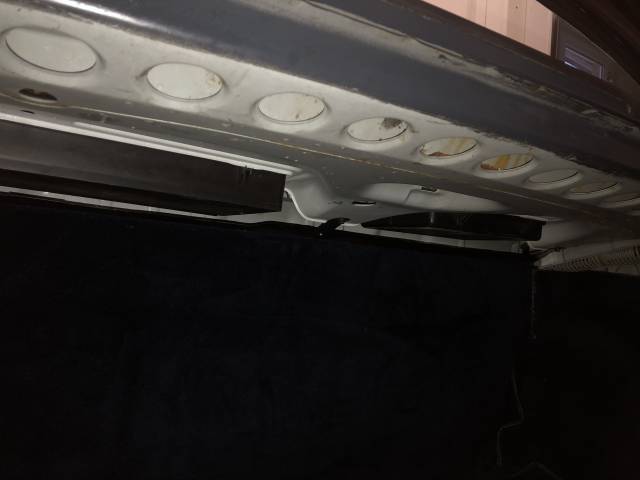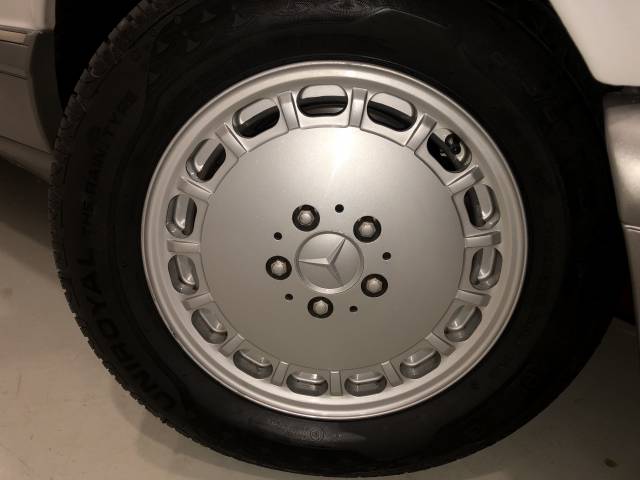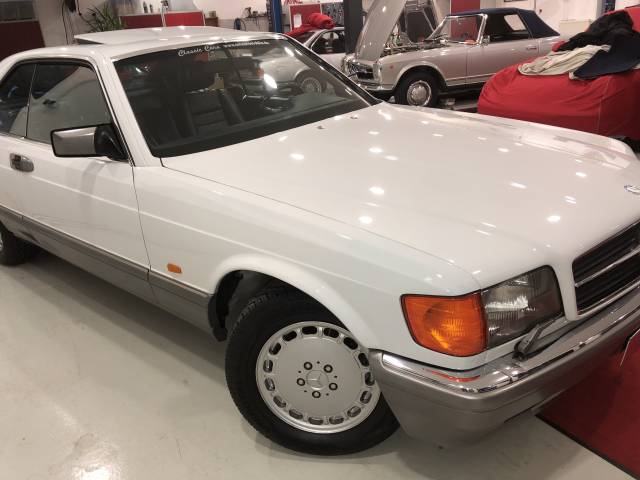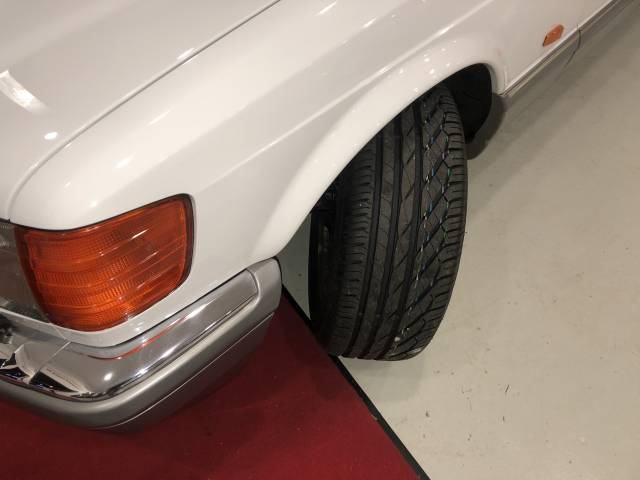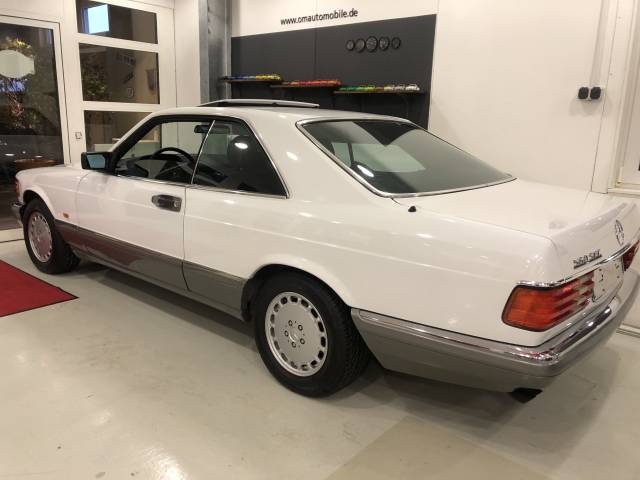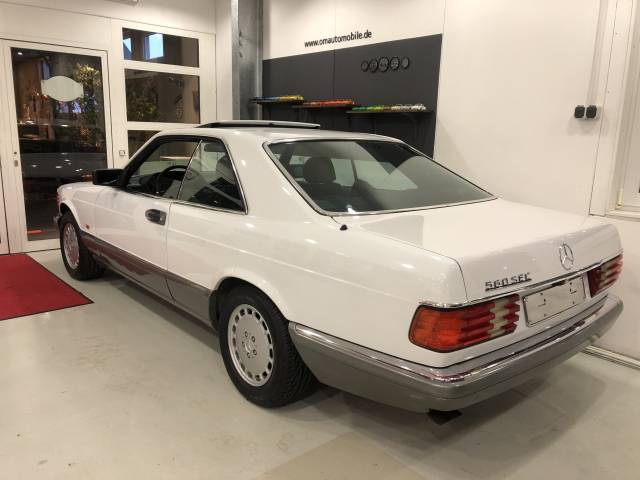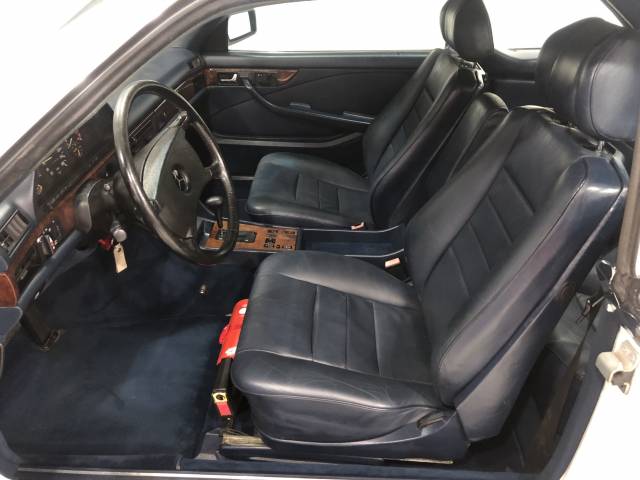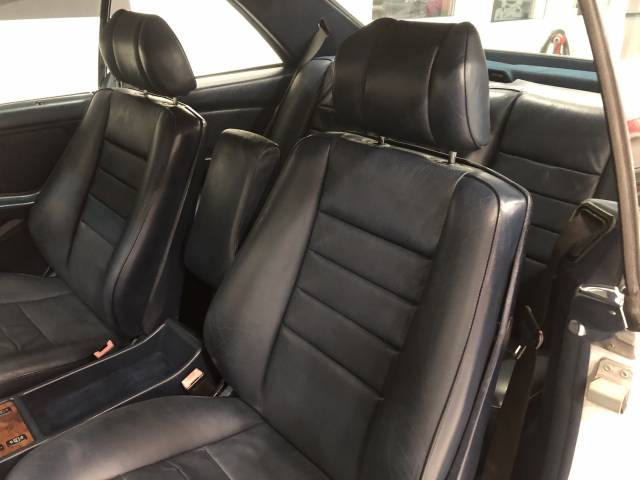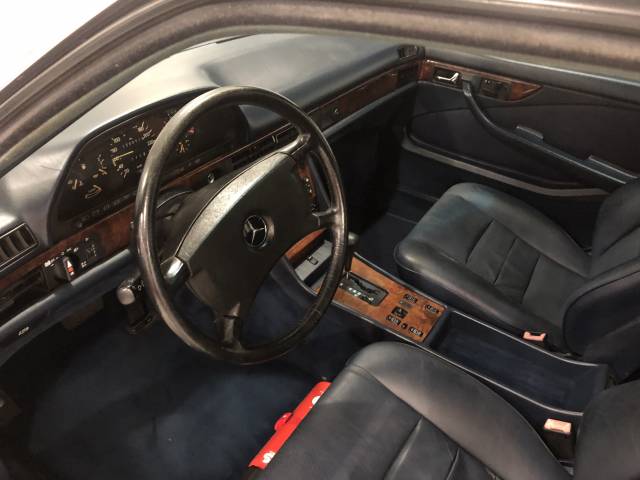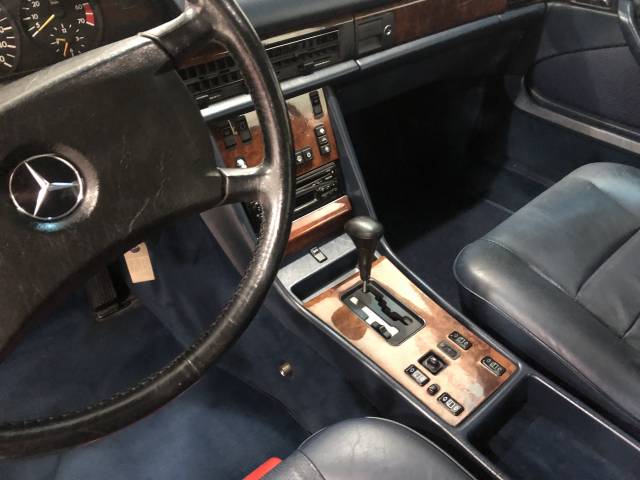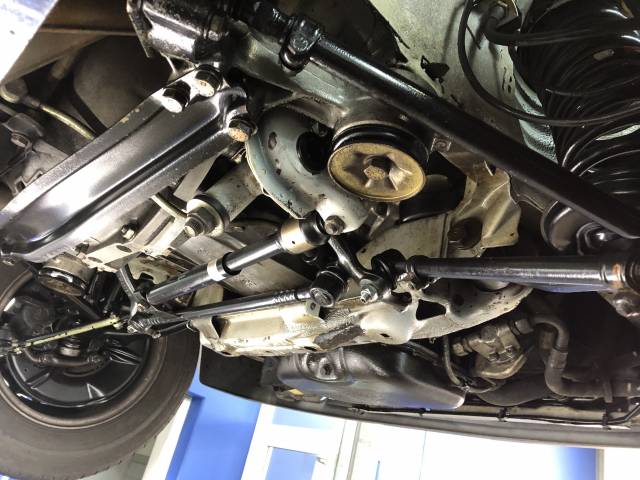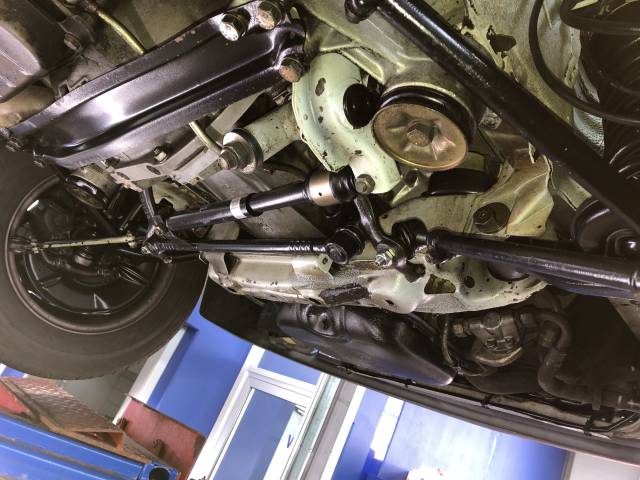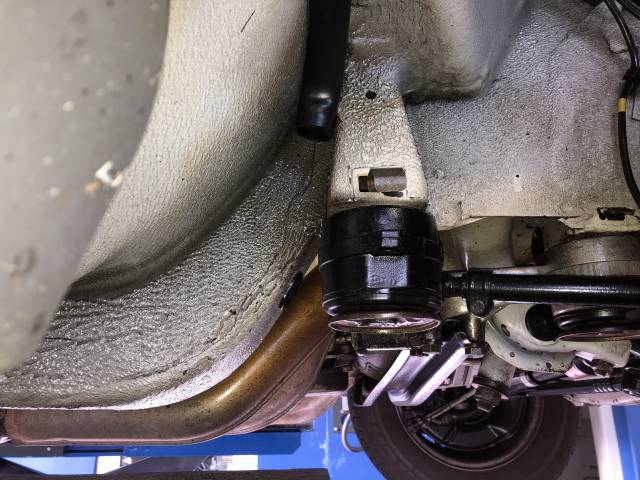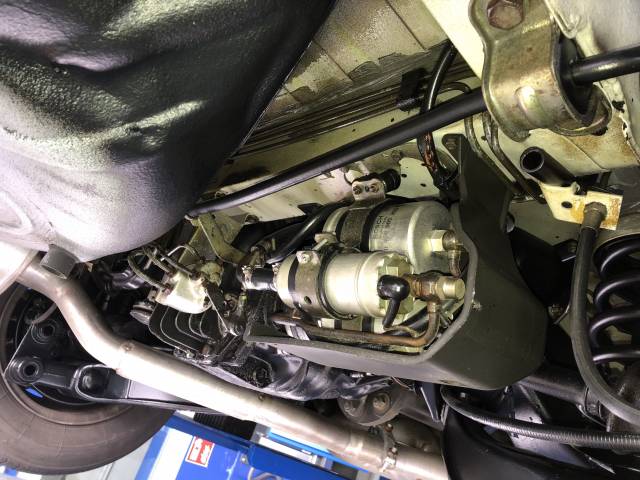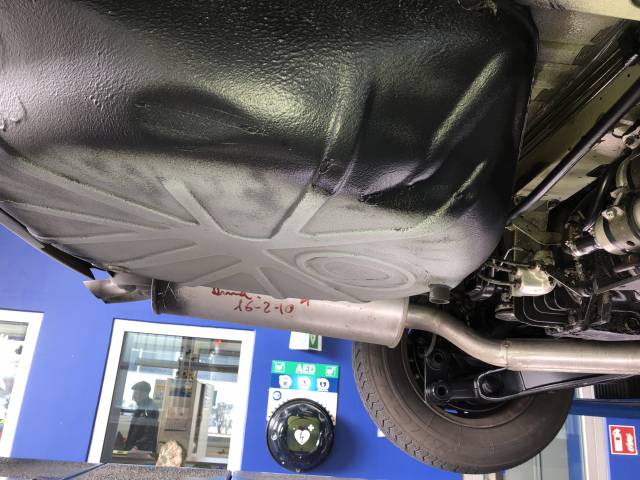 * europ.Auslieferung !! *
Dealer

away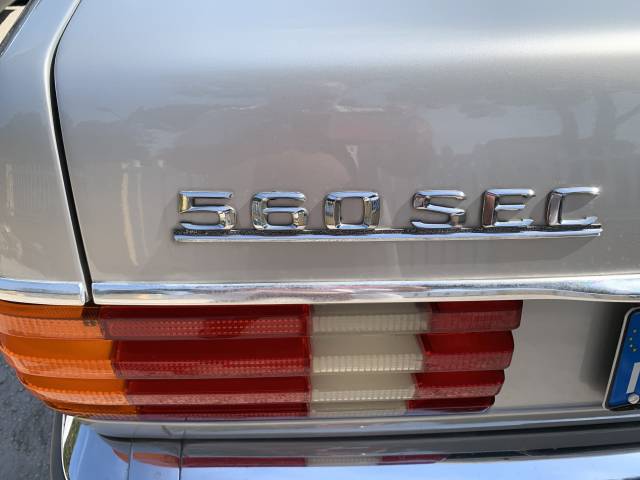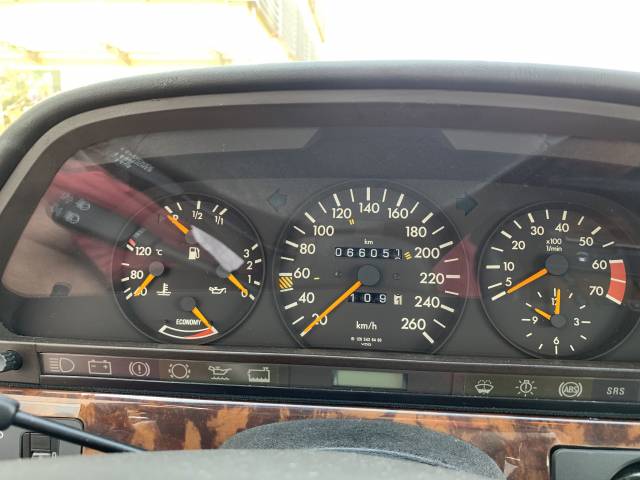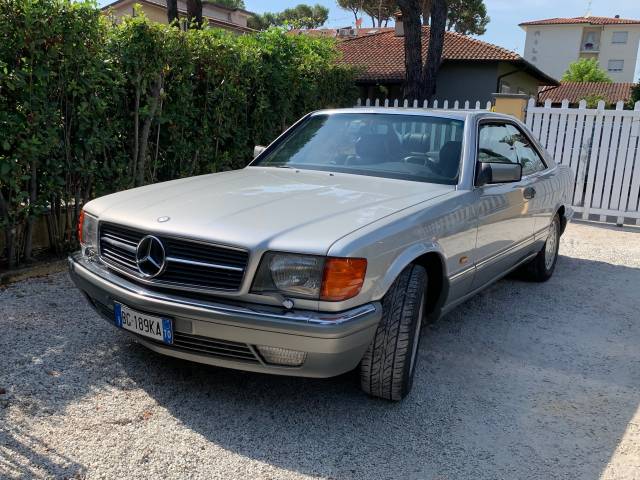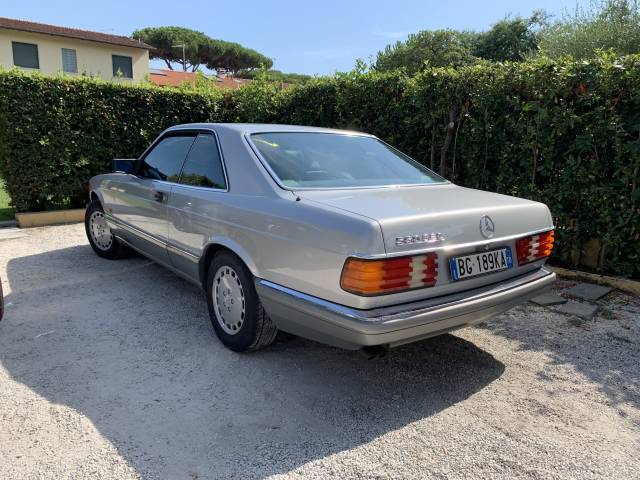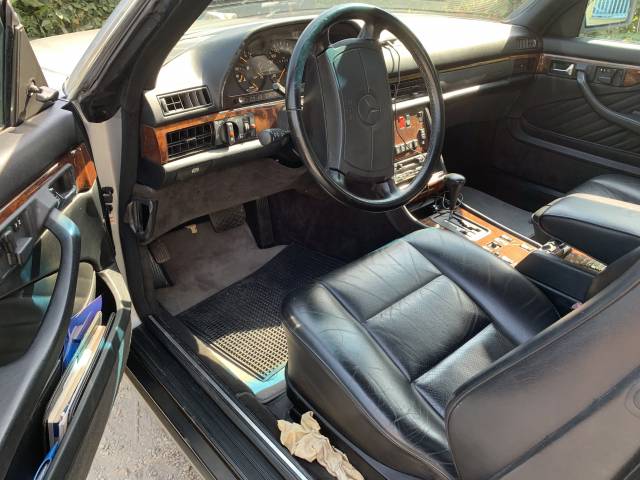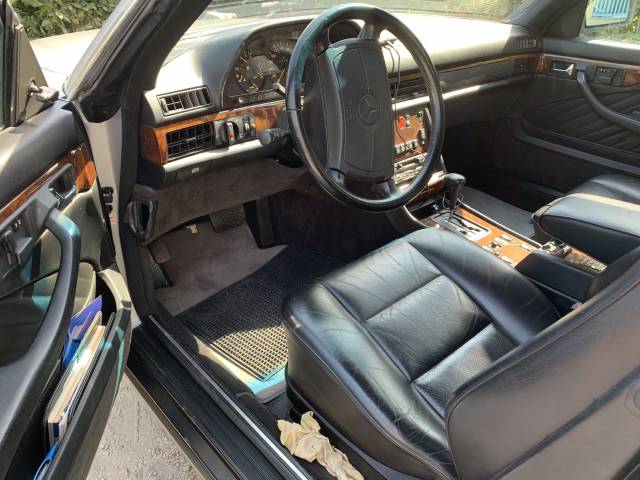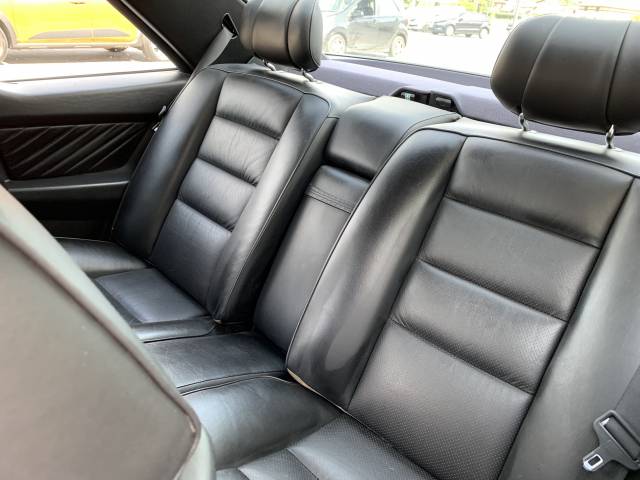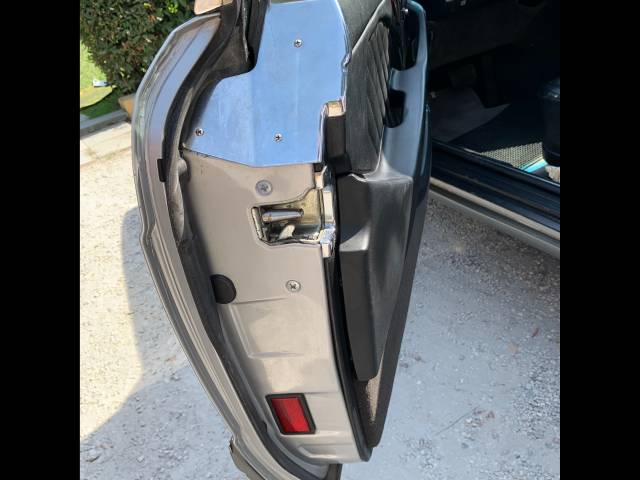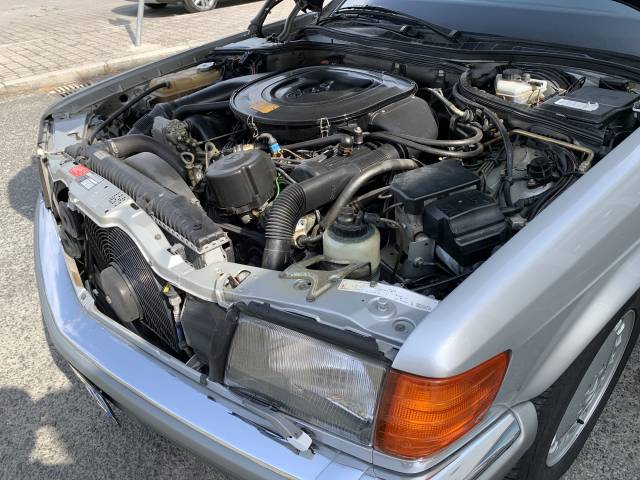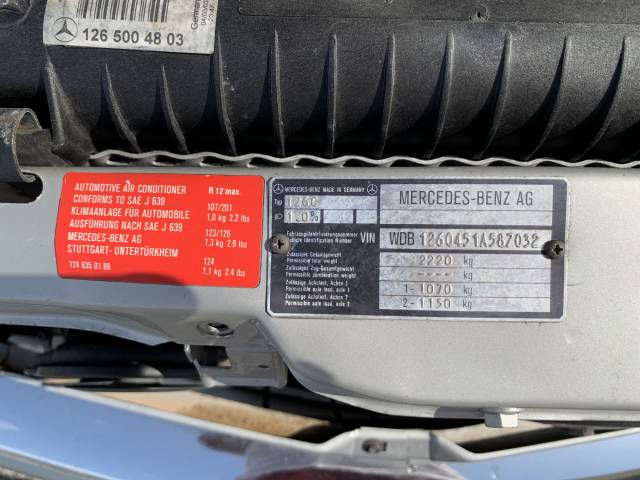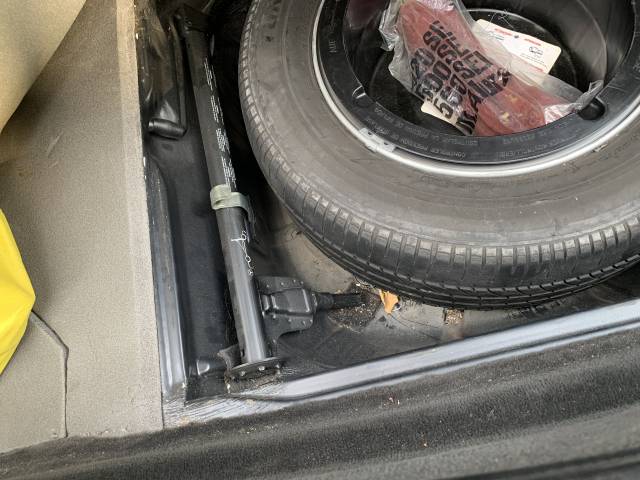 Solo 66 000 KM !
Private

away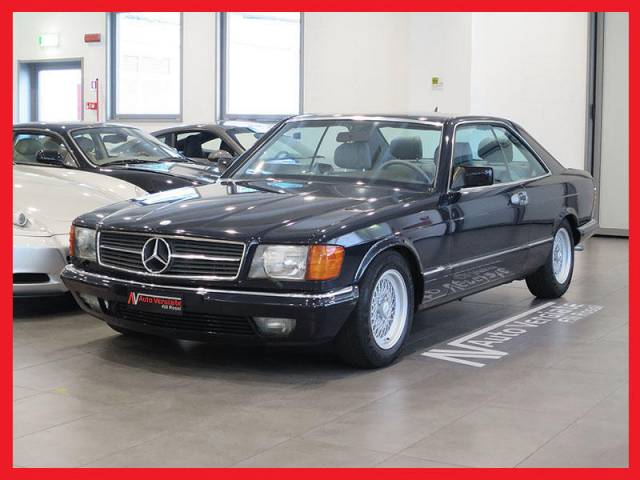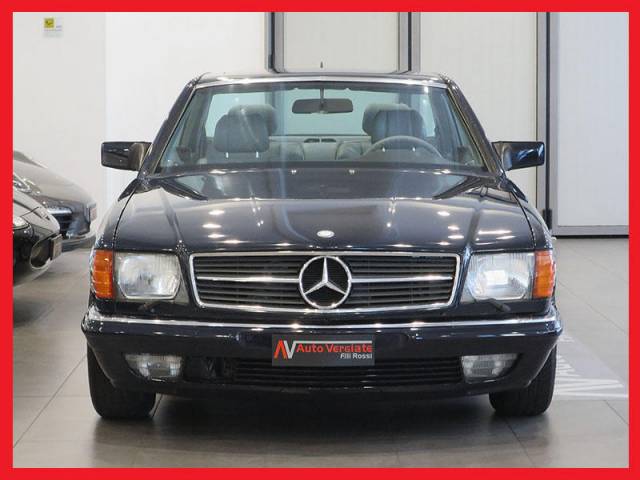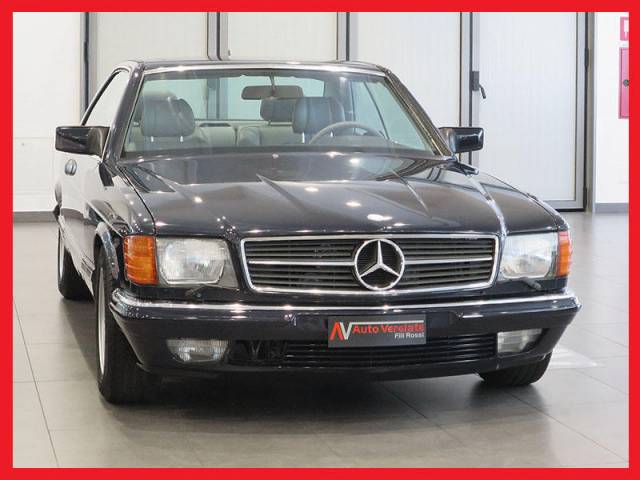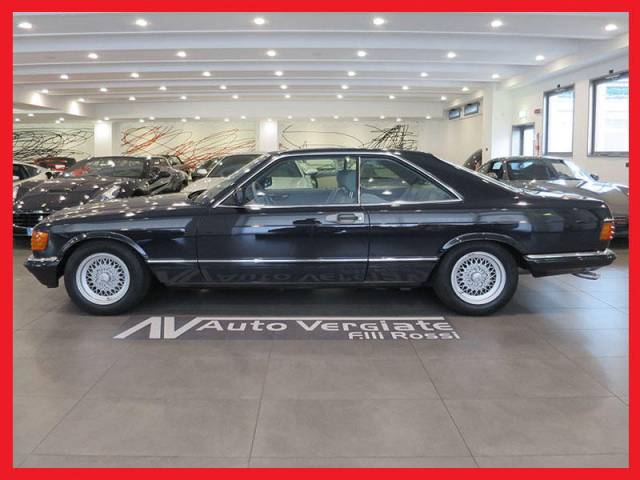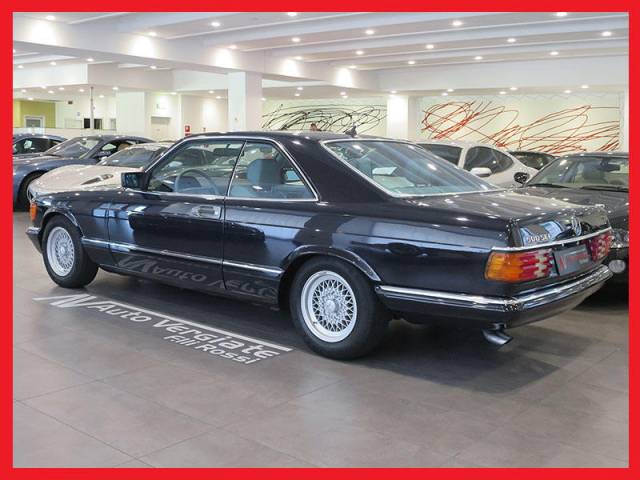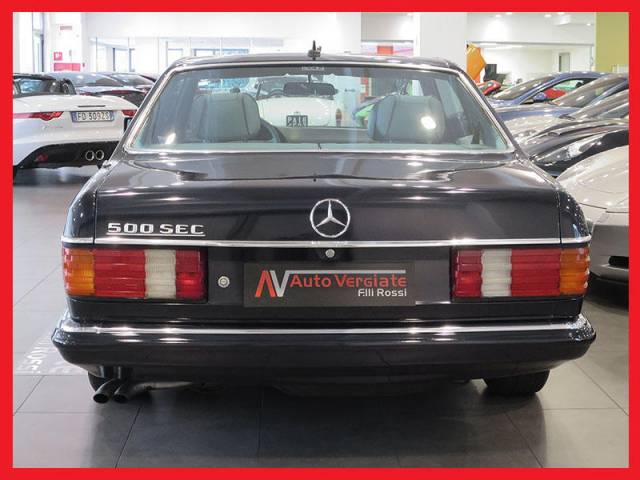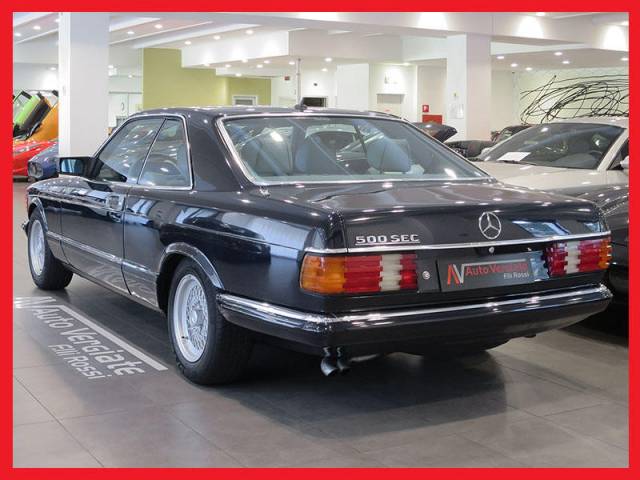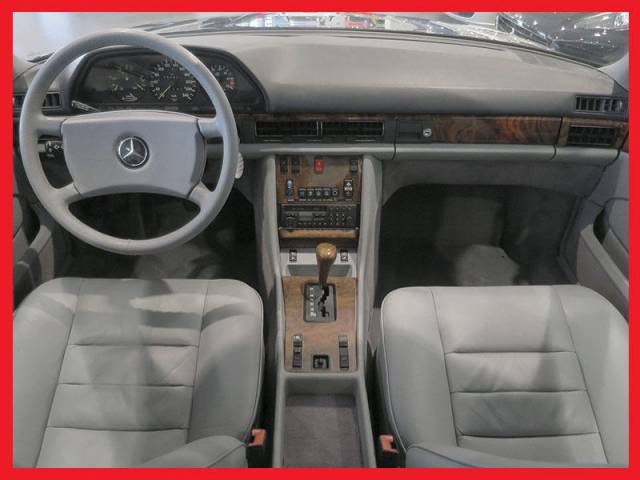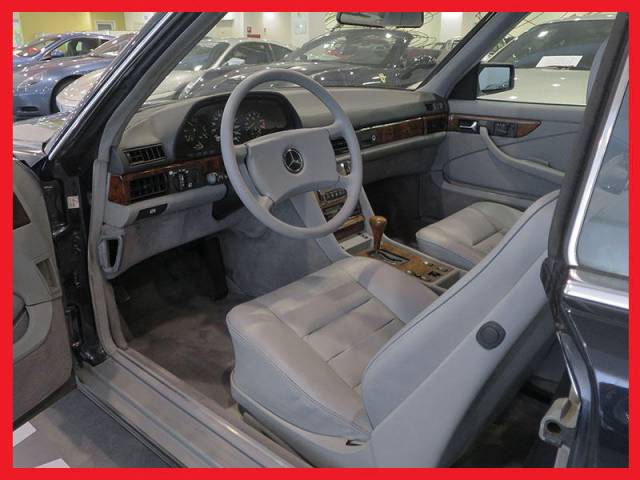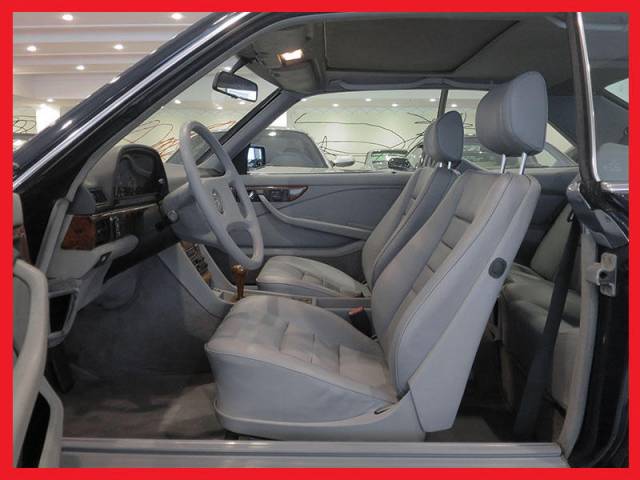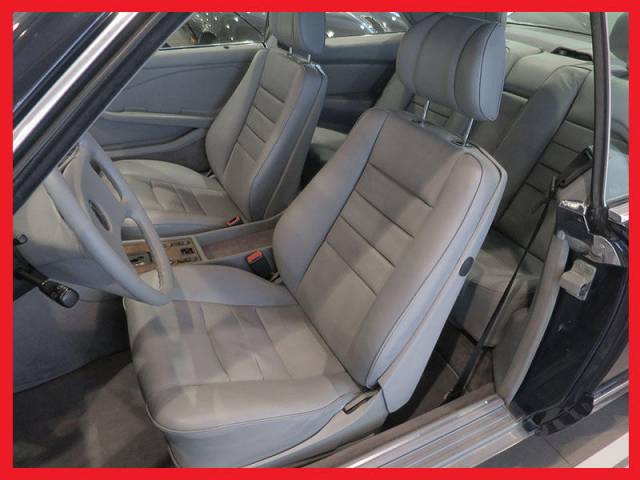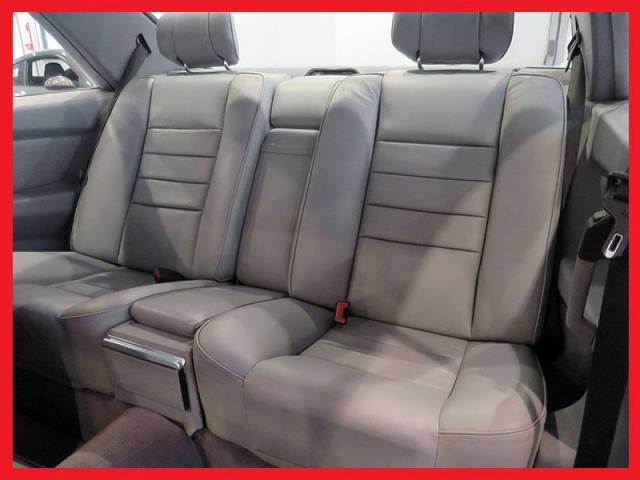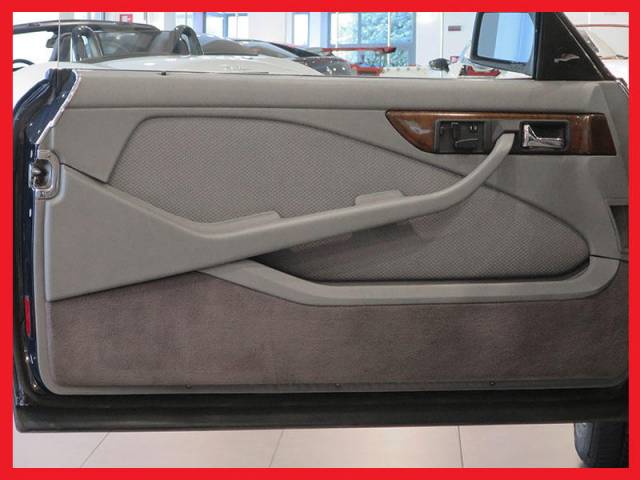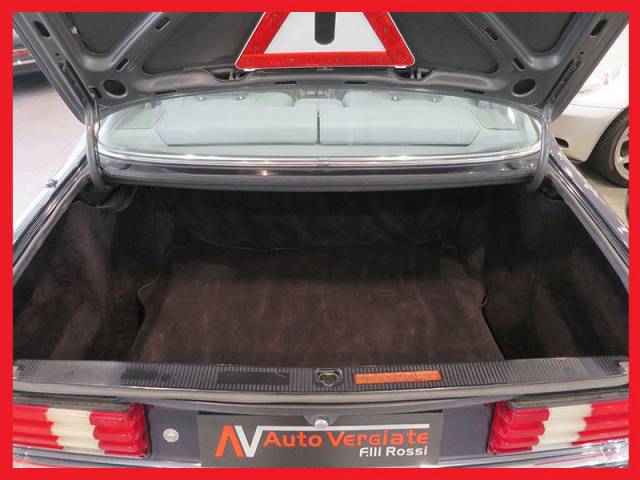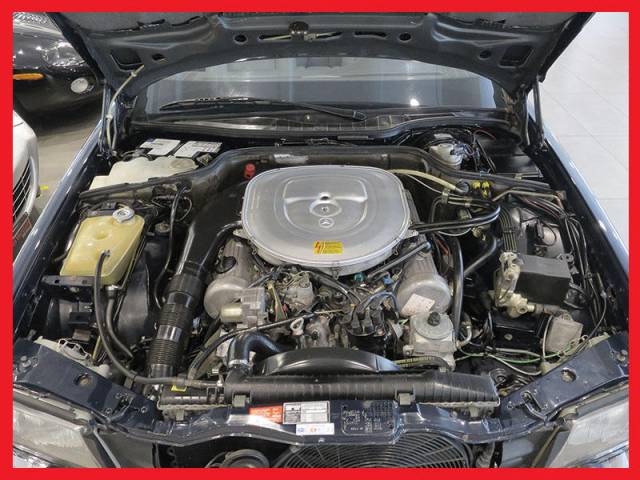 **A.S.I. - TAGLIANDATA - SERVICE BOOK**
Dealer

away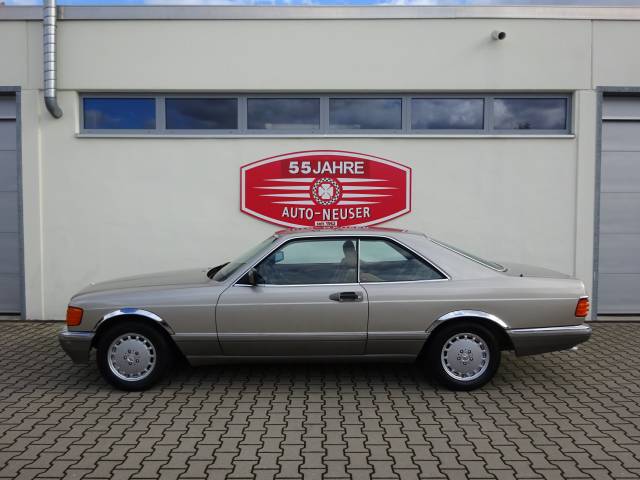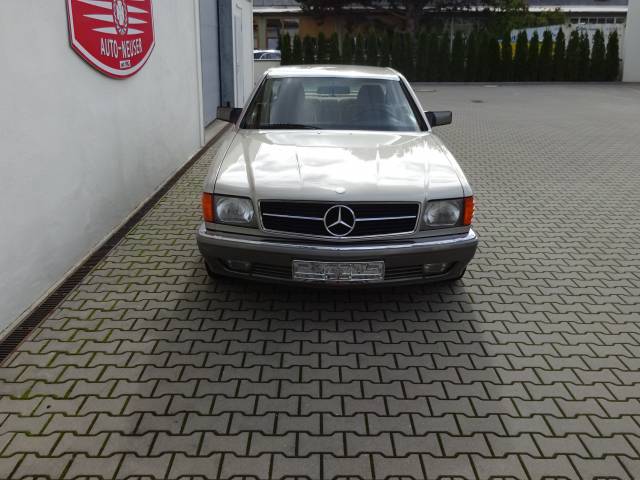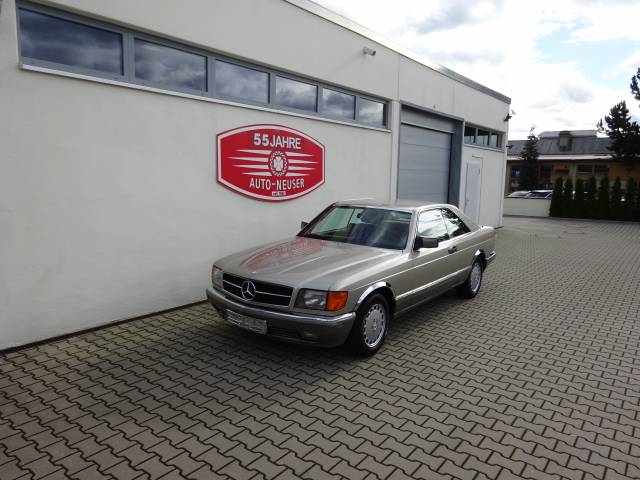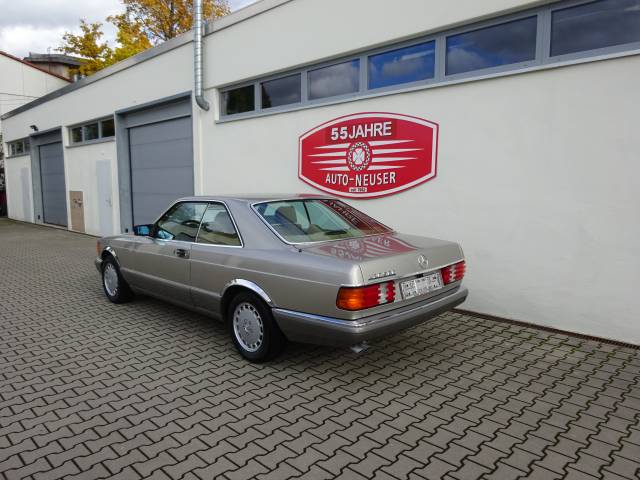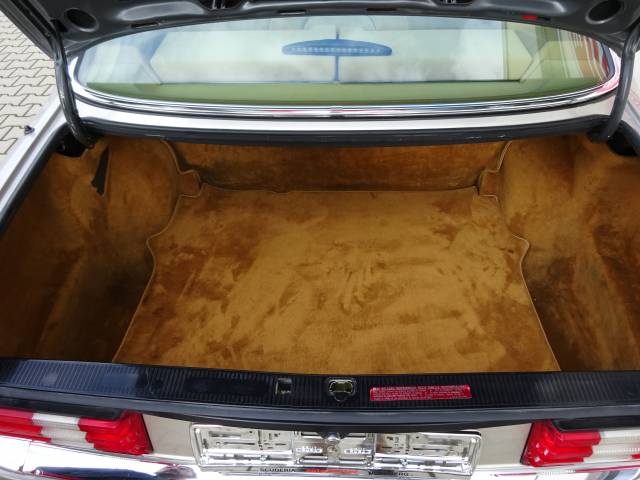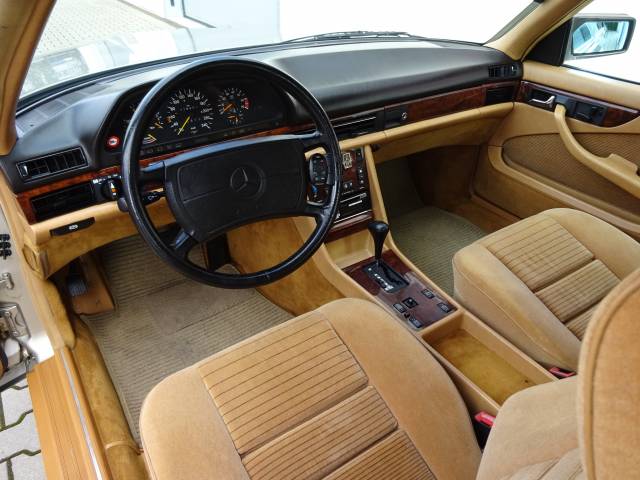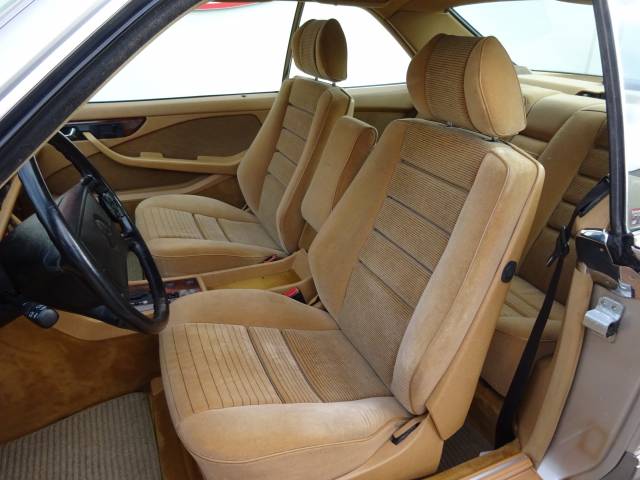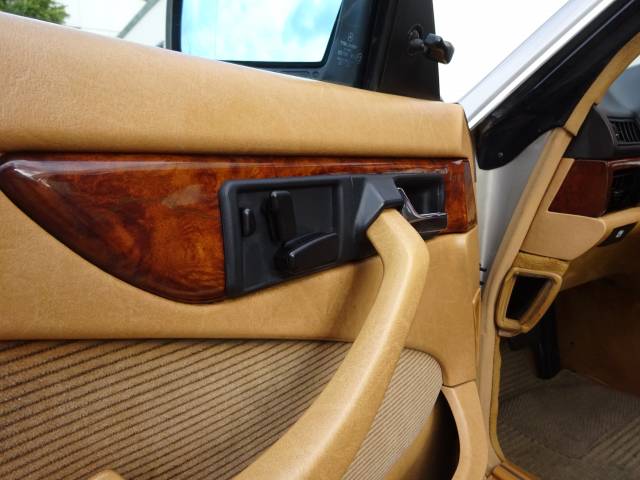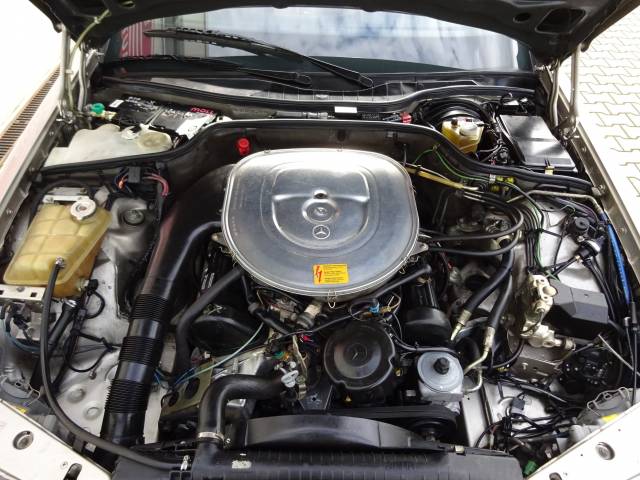 Zweite Hand - sehr gepflegtes Fahrzeug - deutsche Erstauslieferung
Dealer

away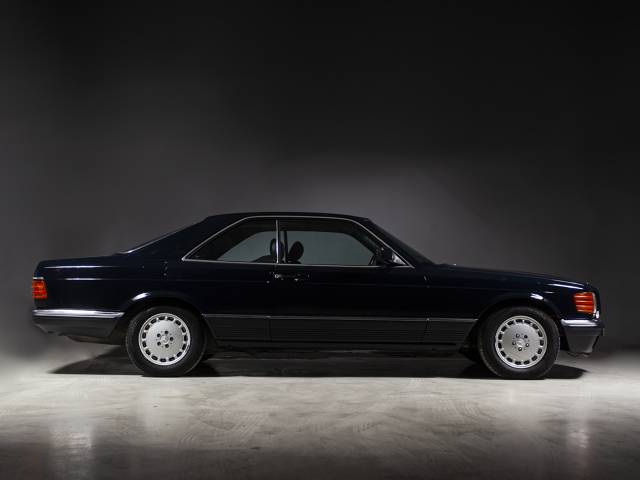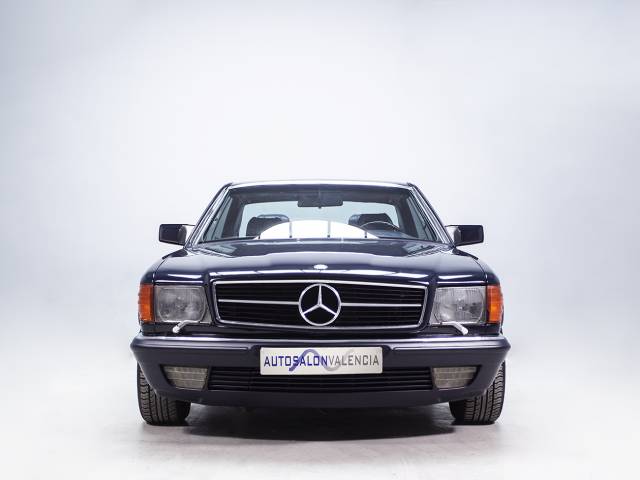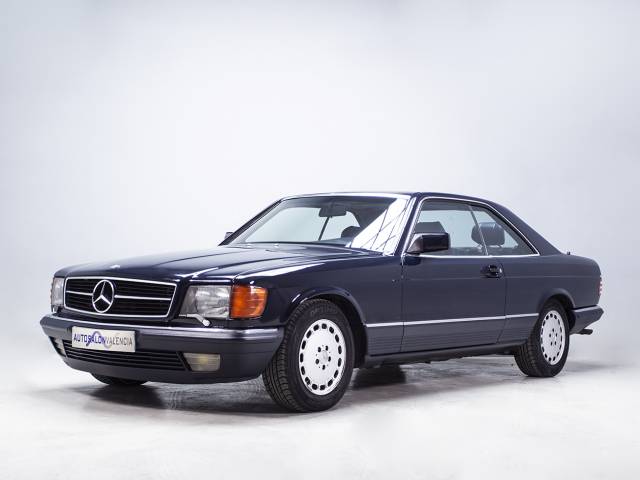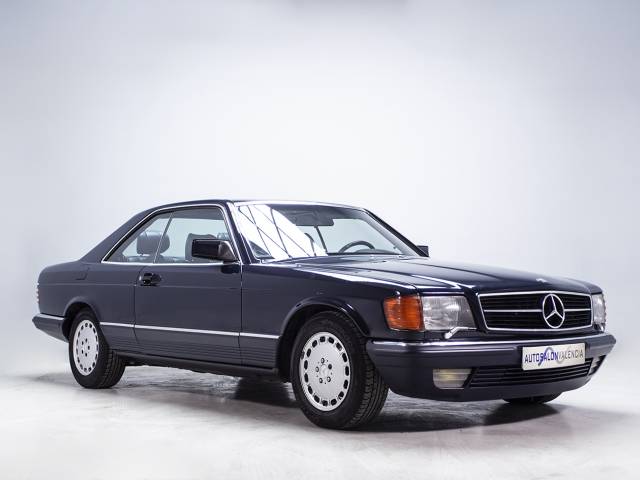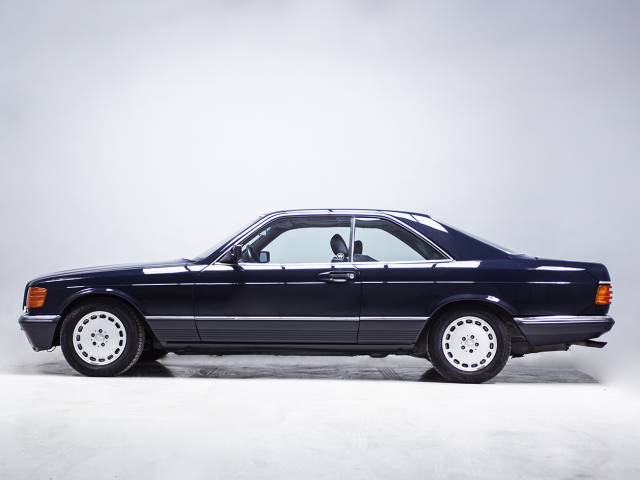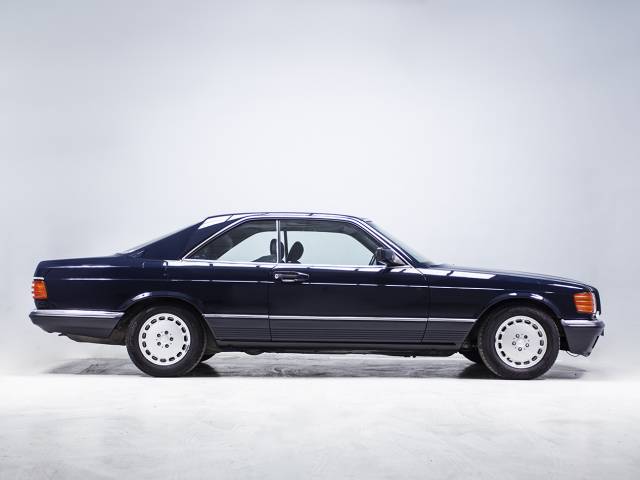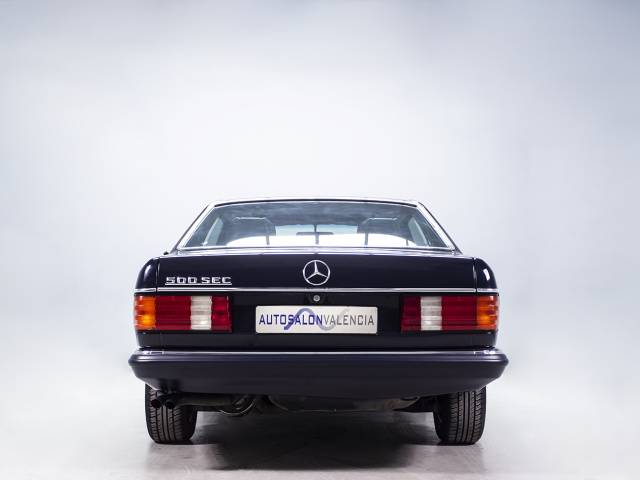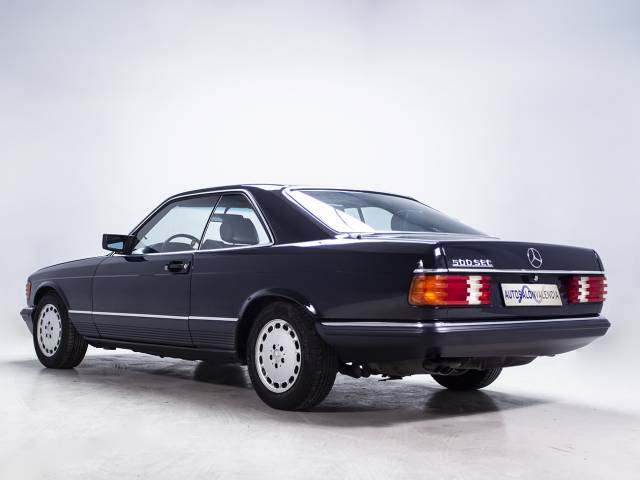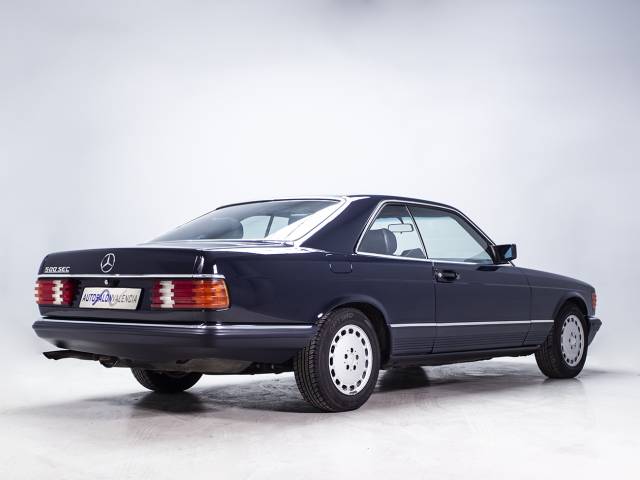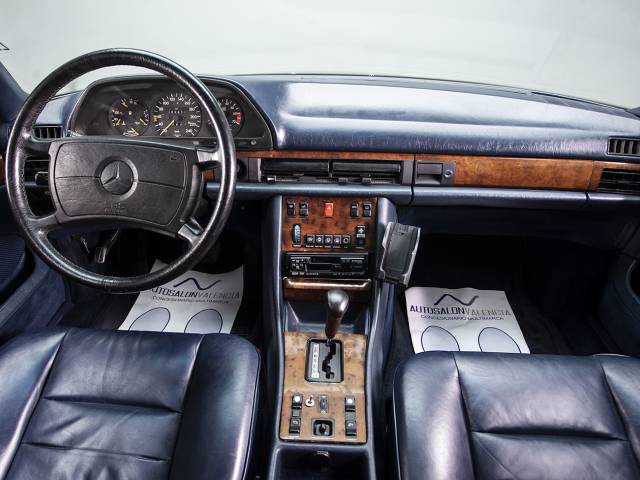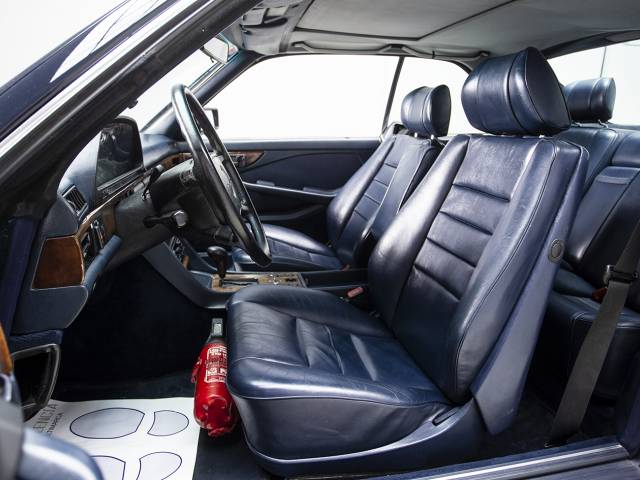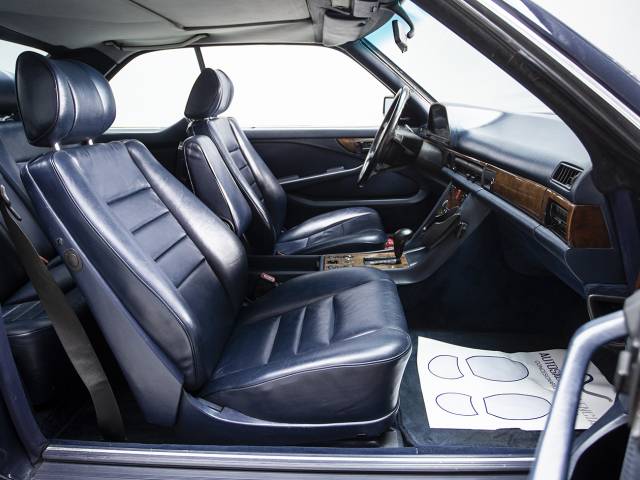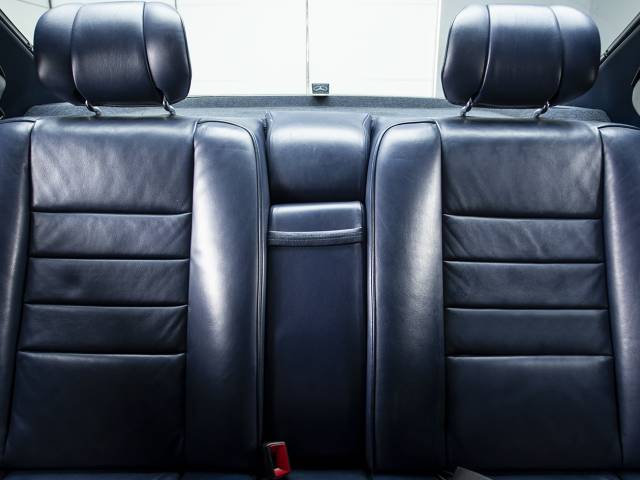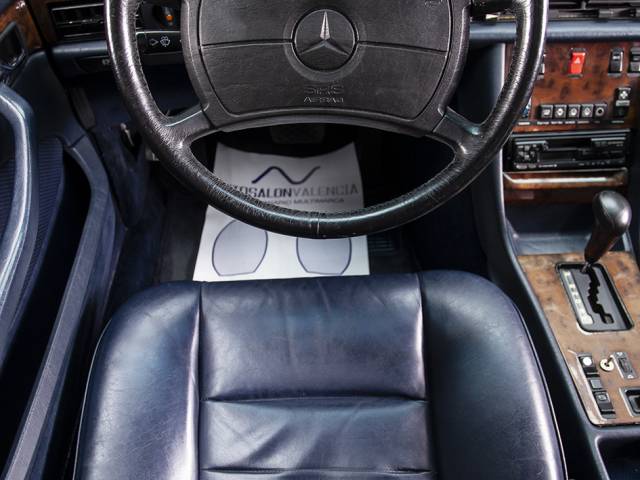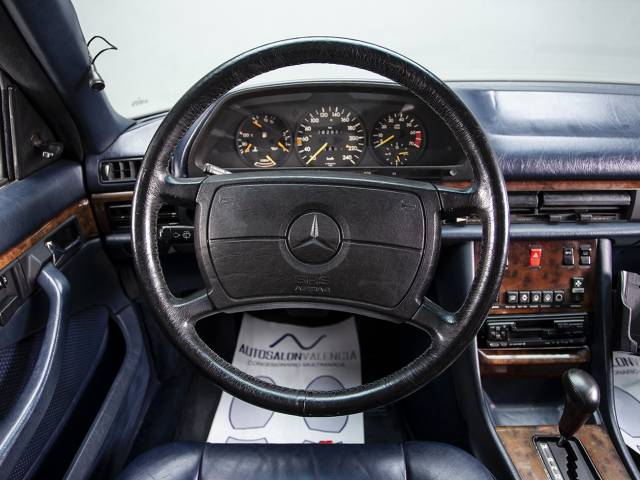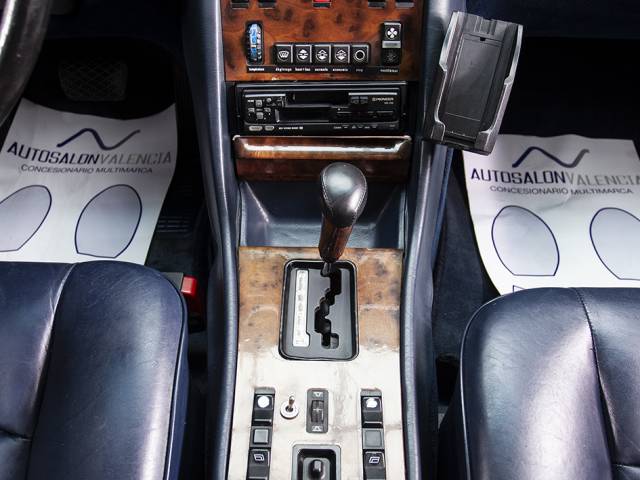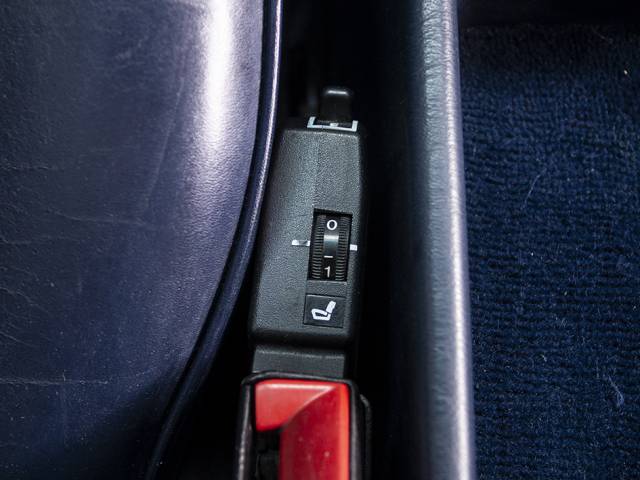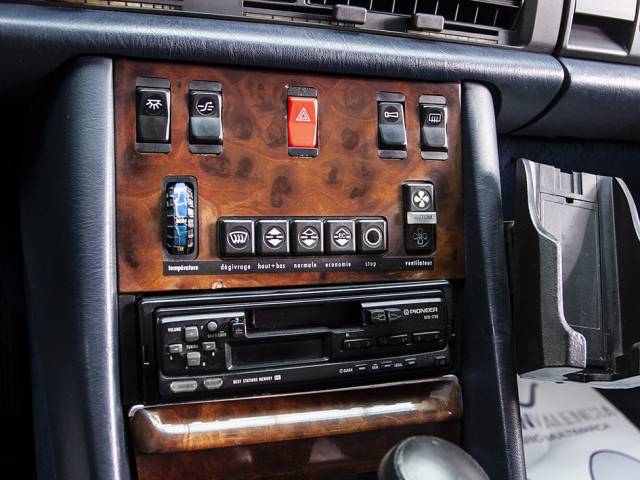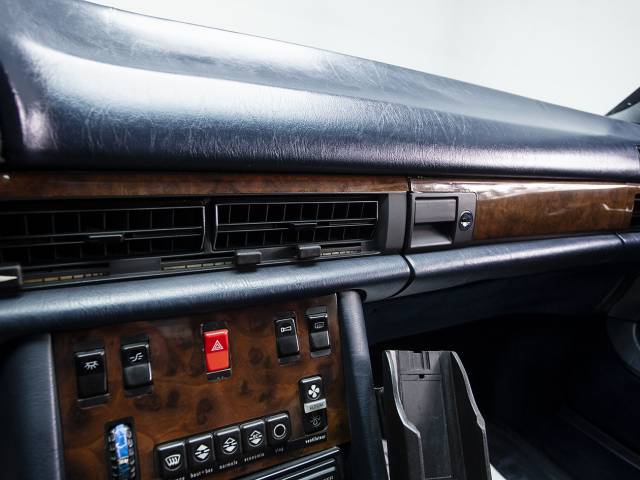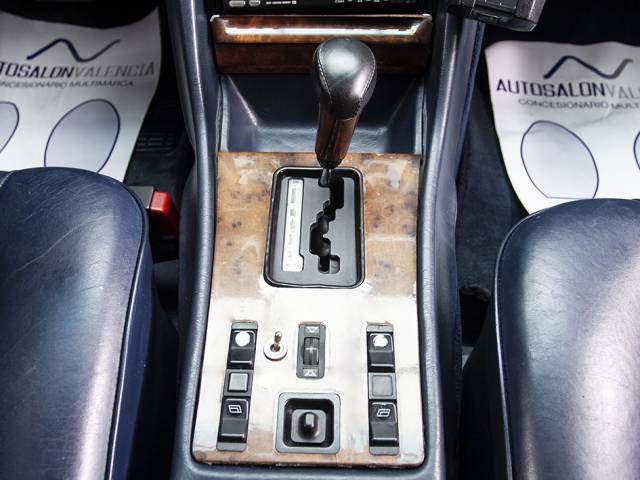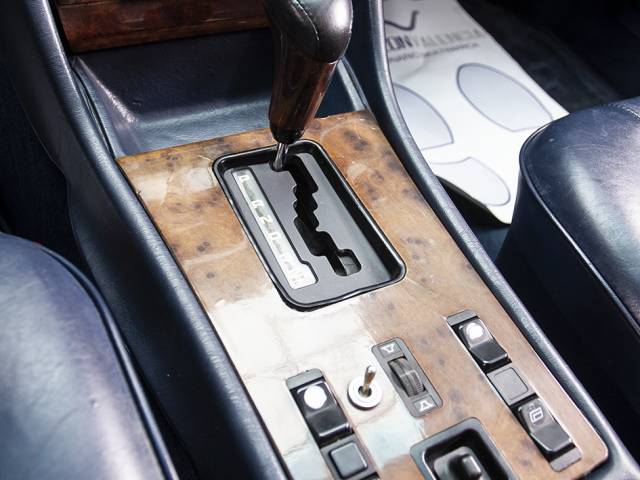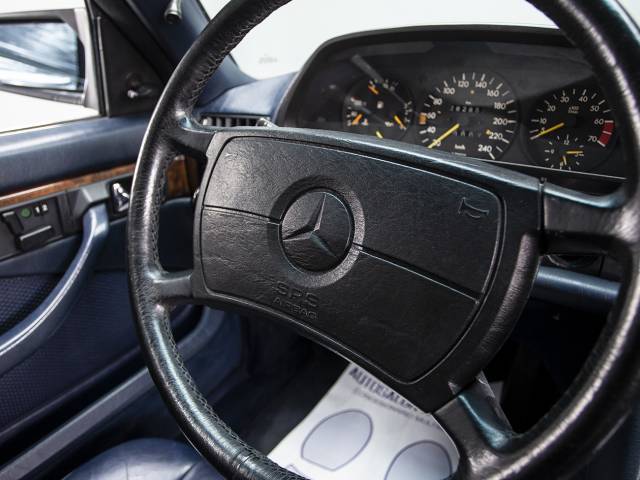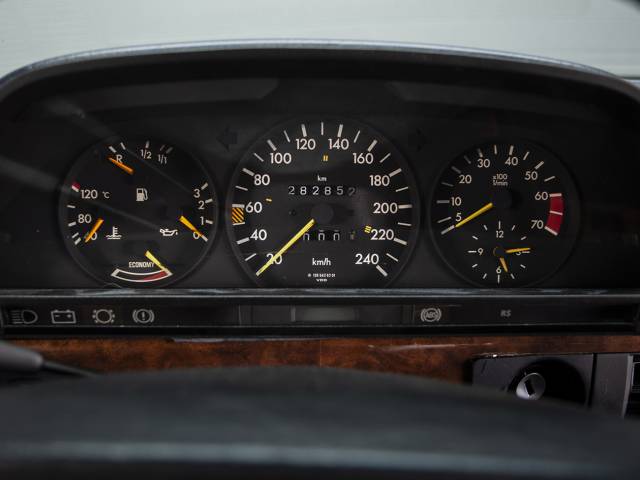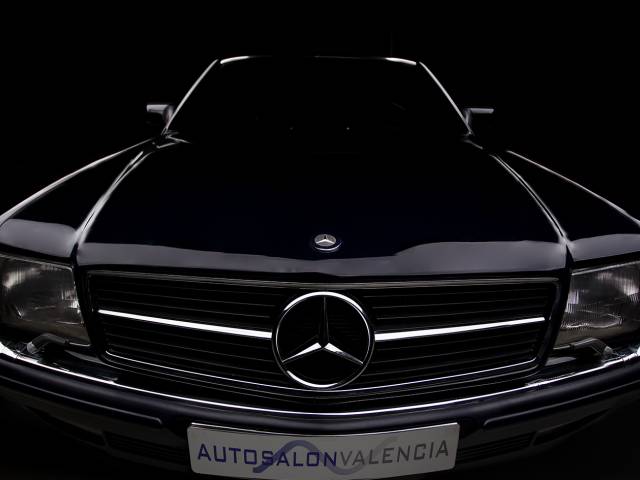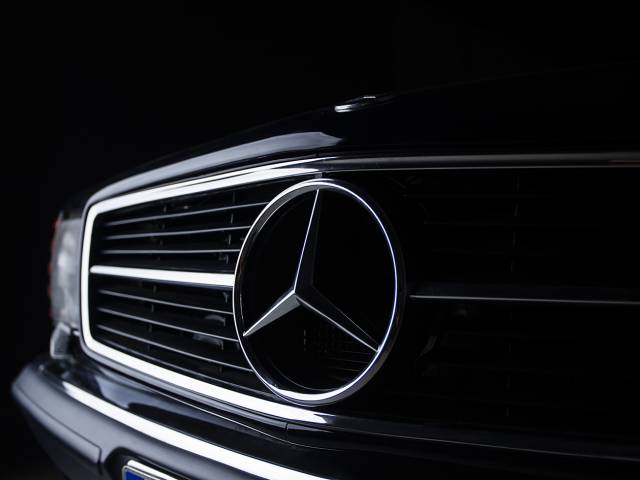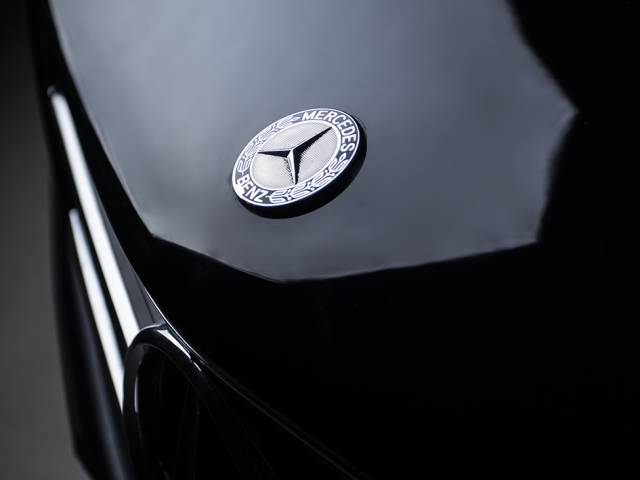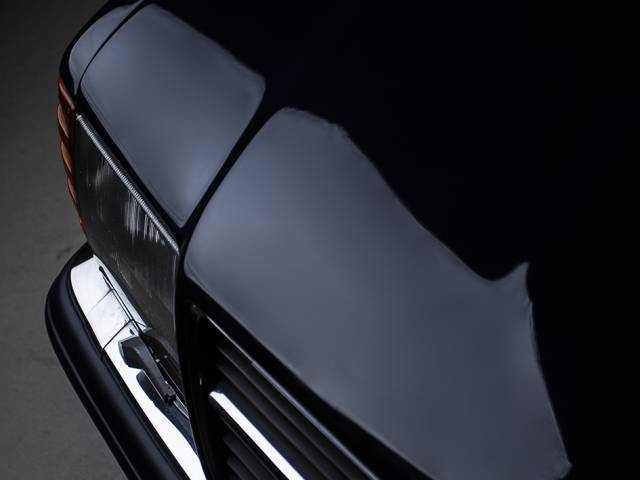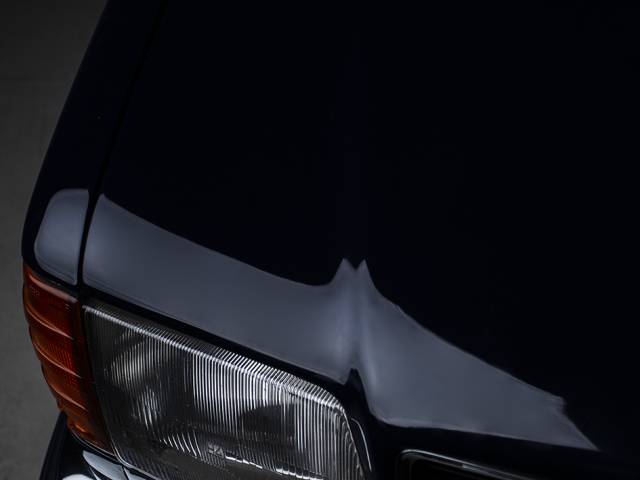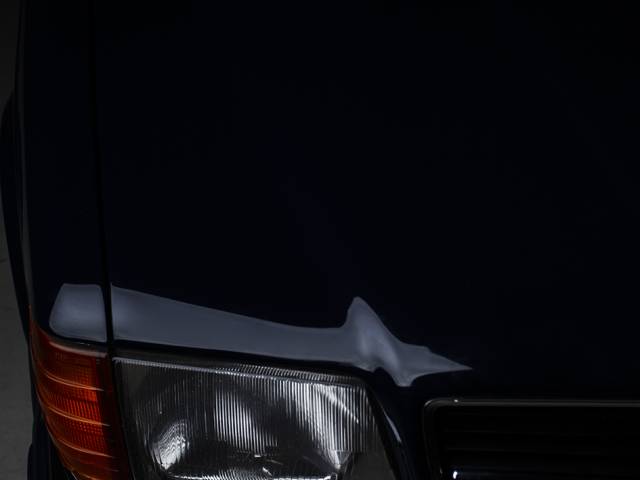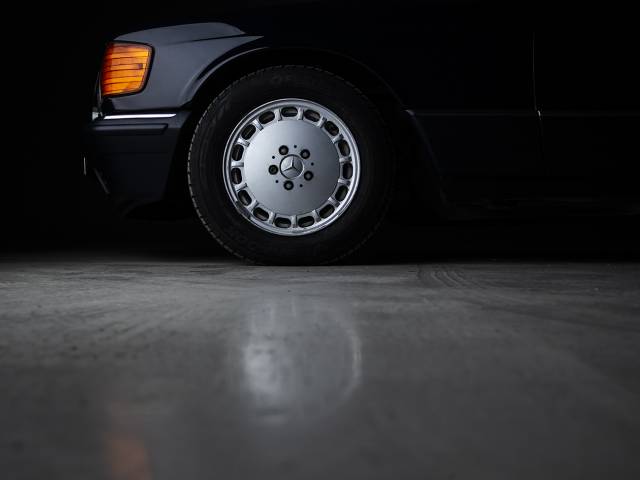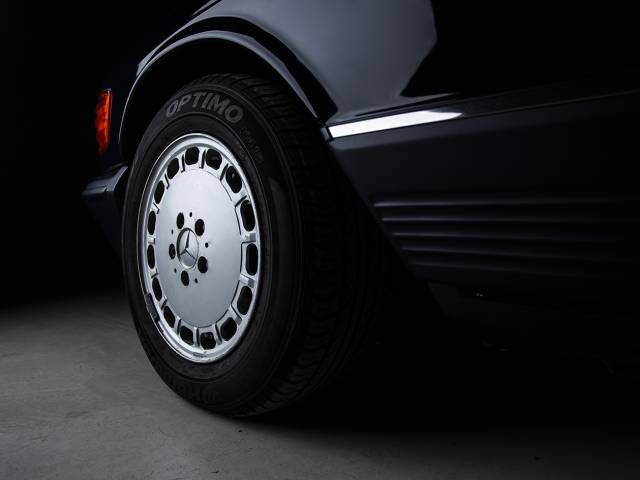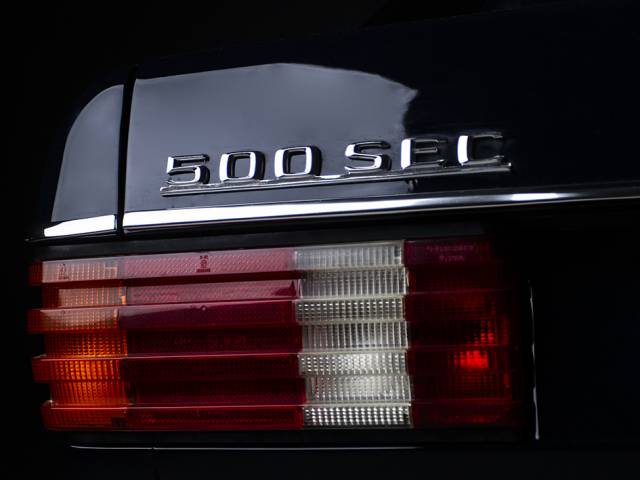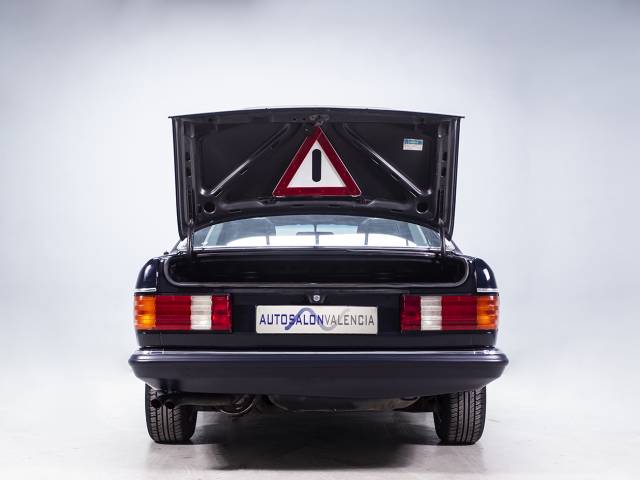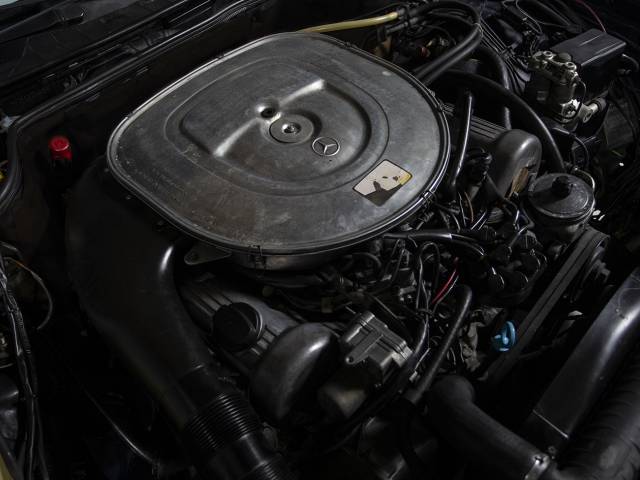 MERCEDES-BENZ W126 500 SEC
Dealer

away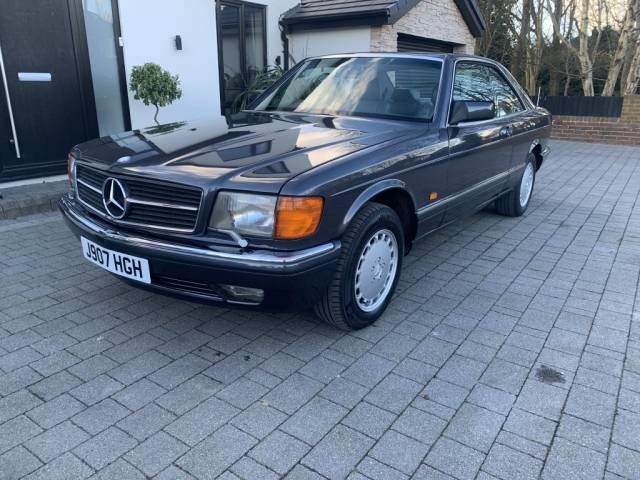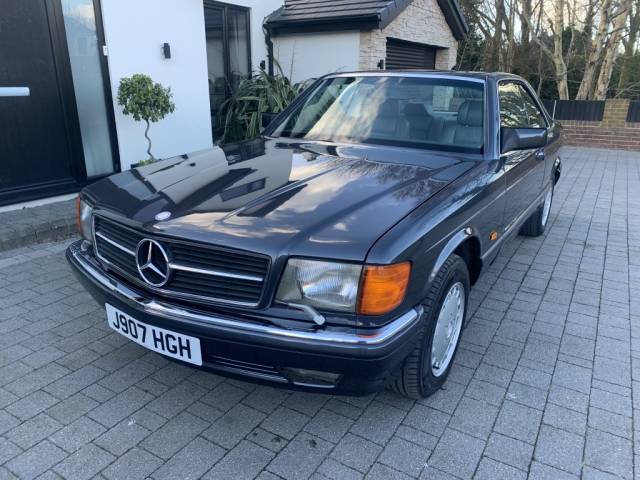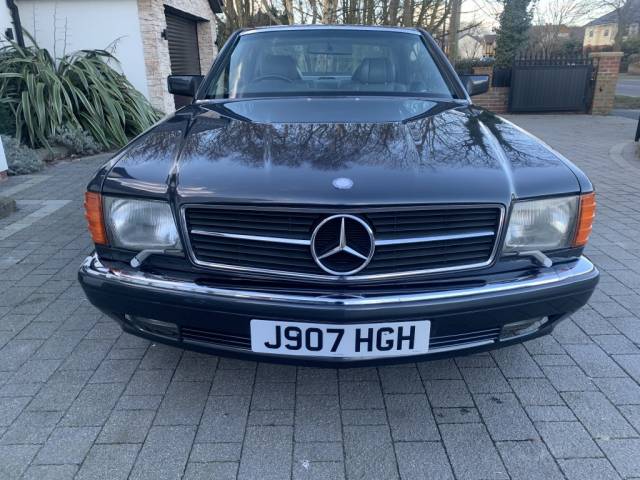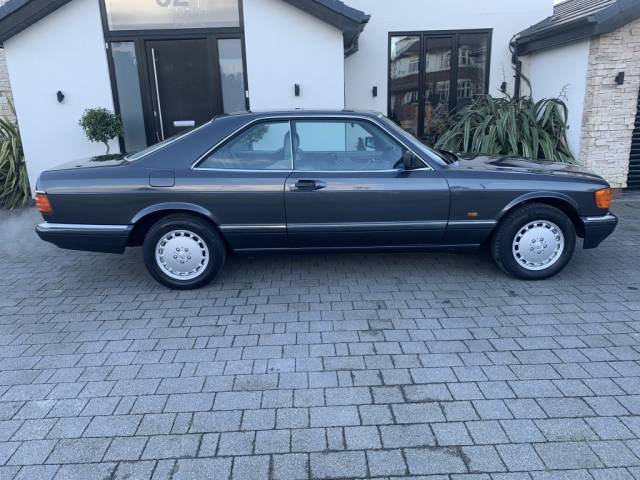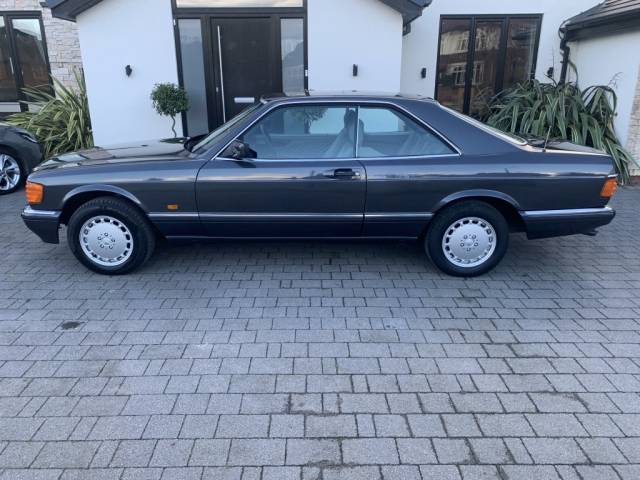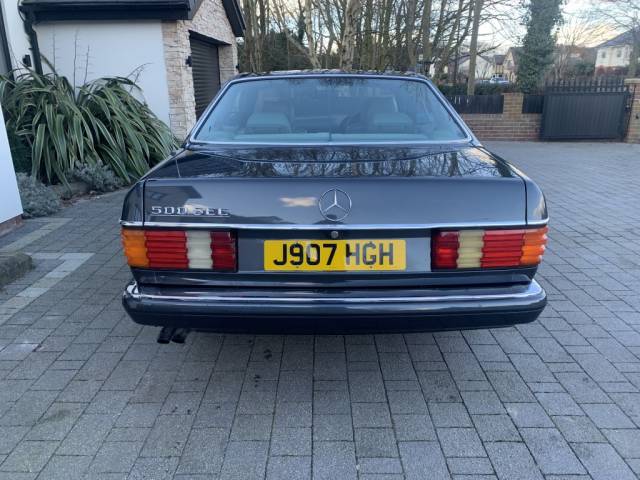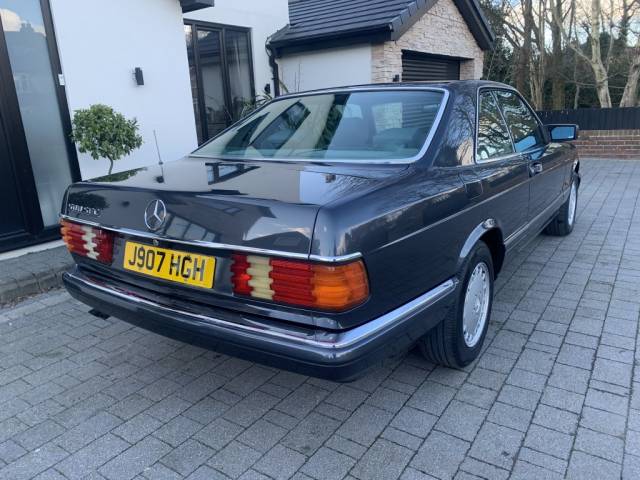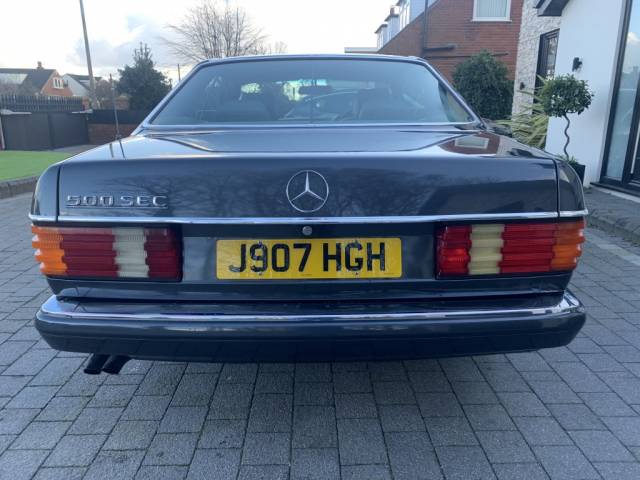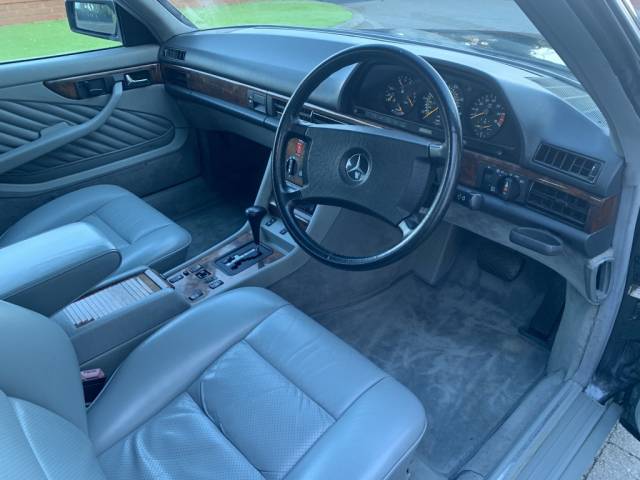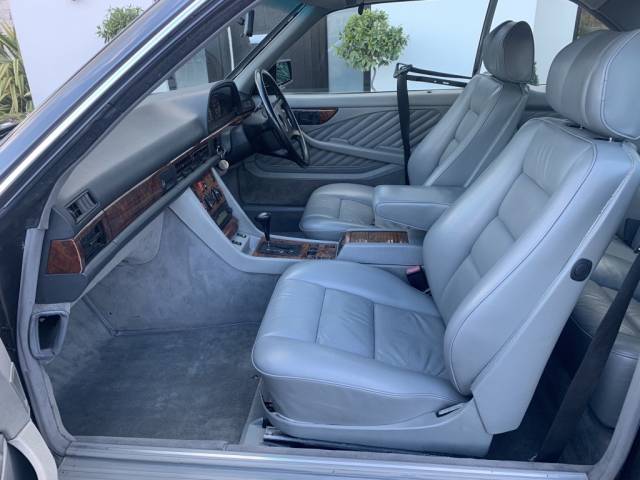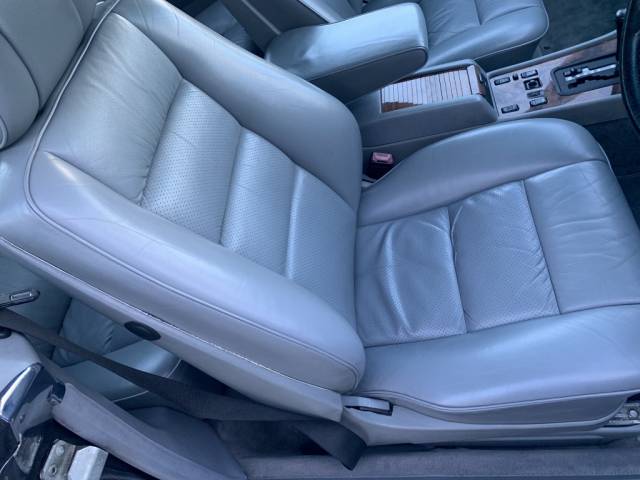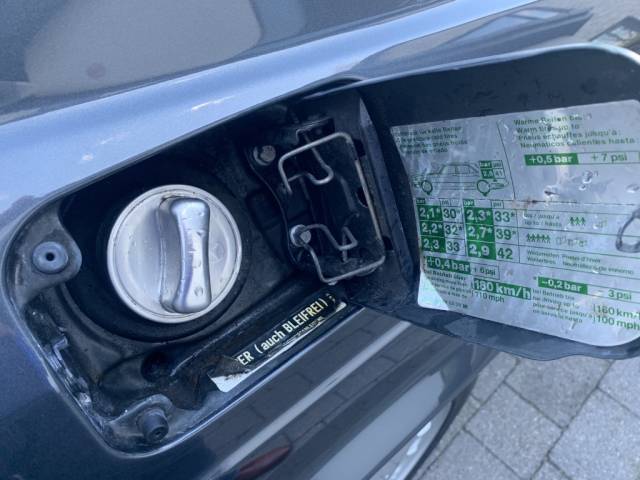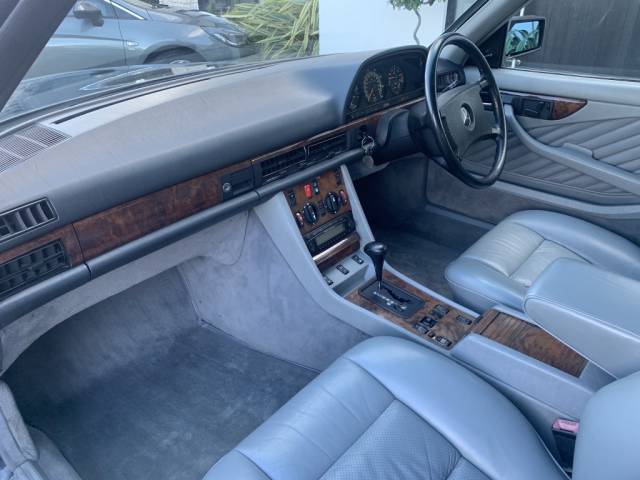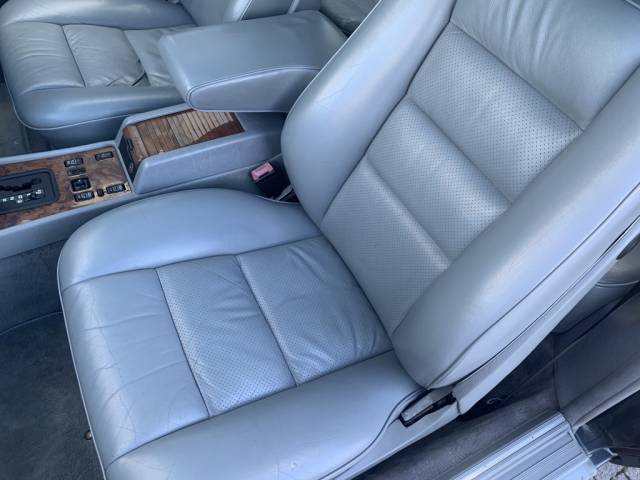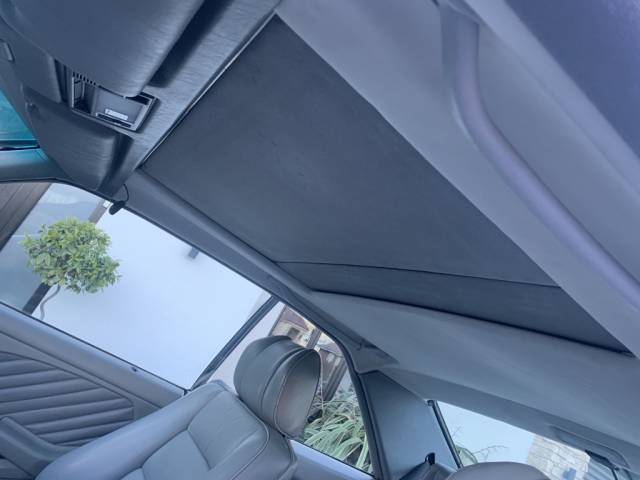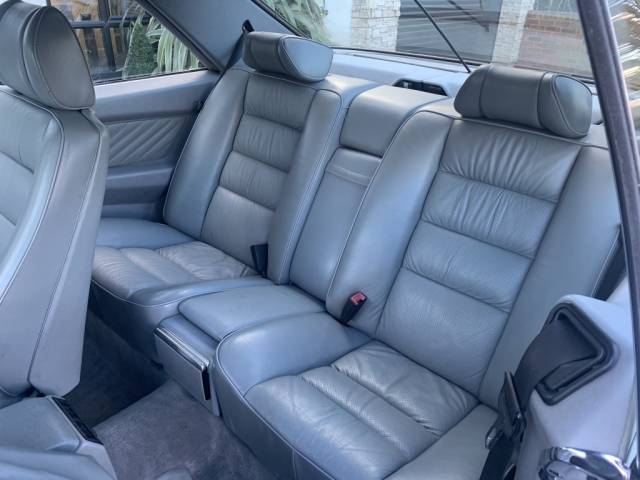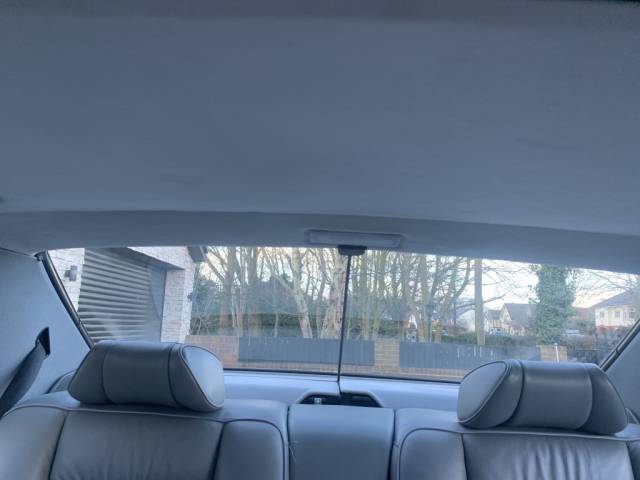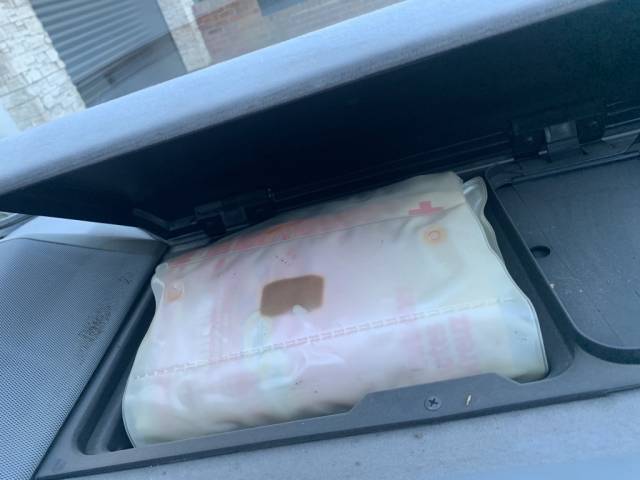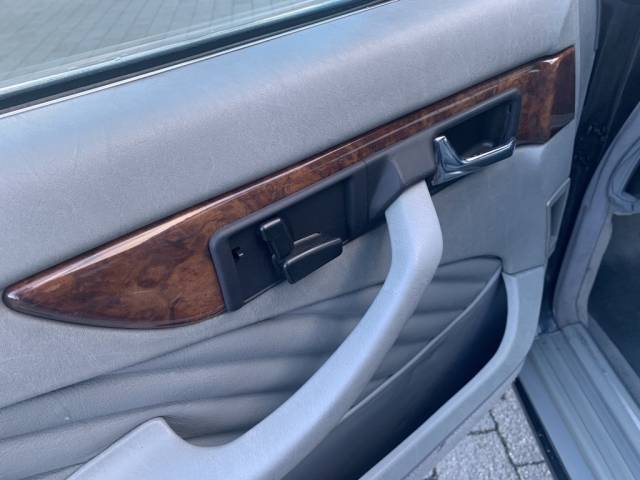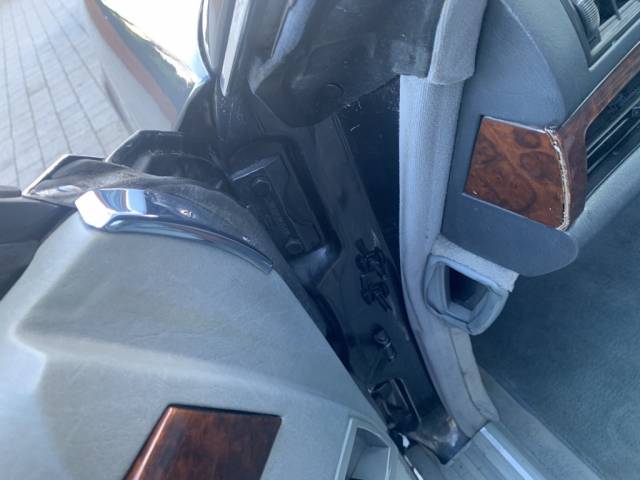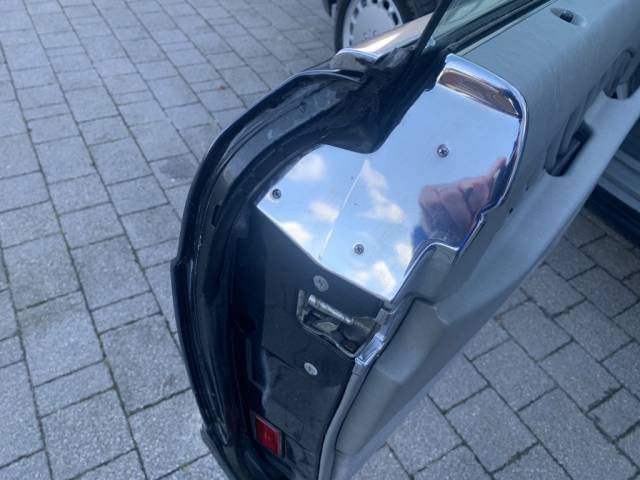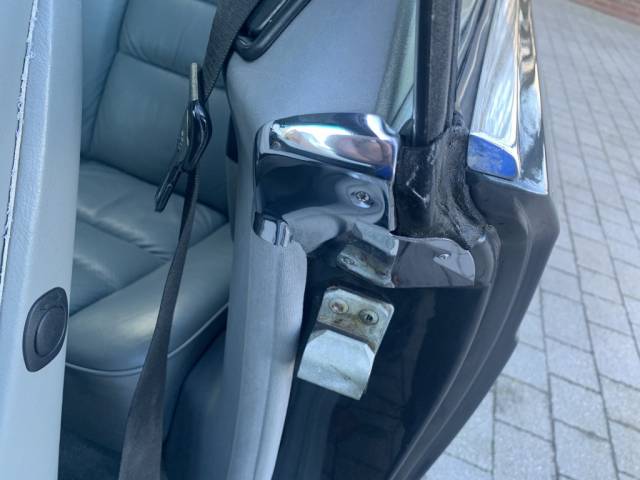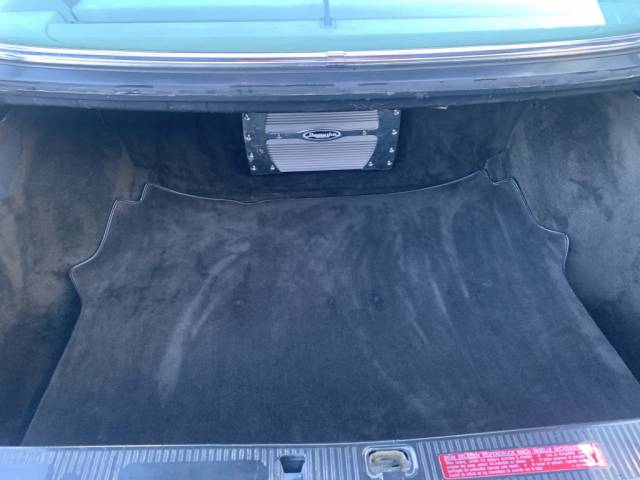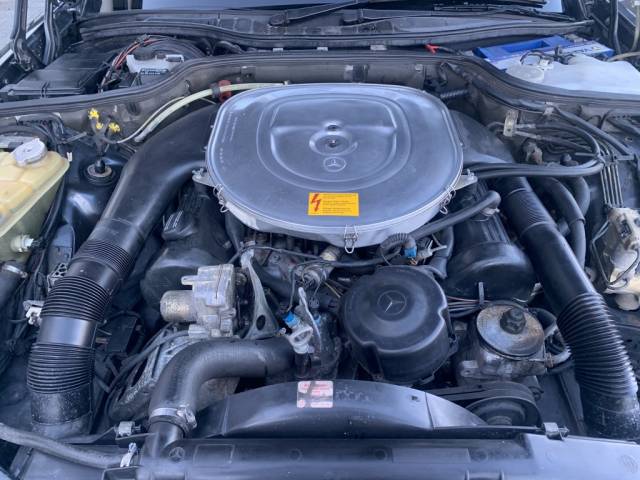 Dealer

away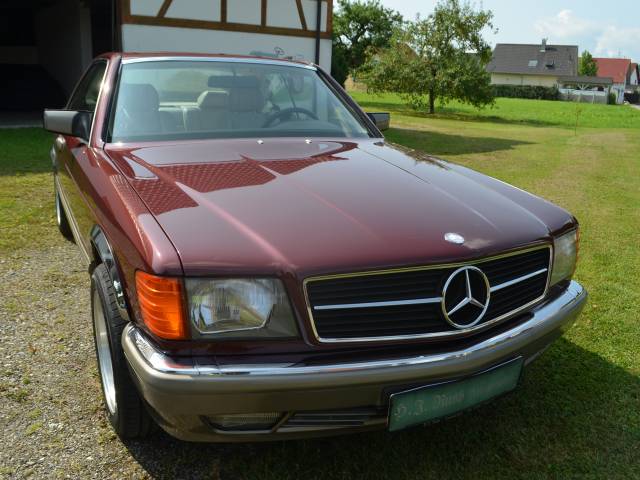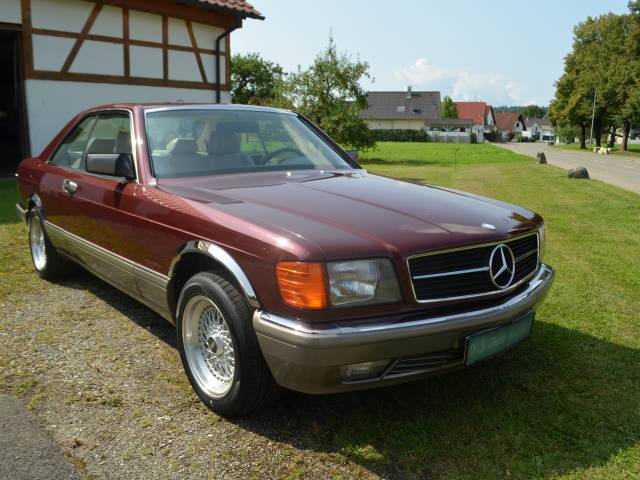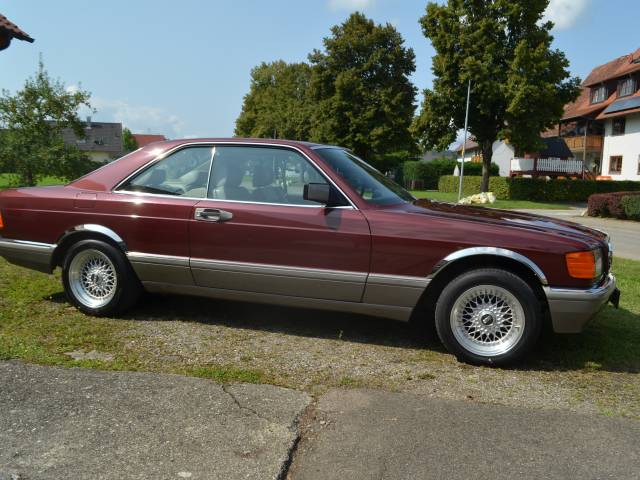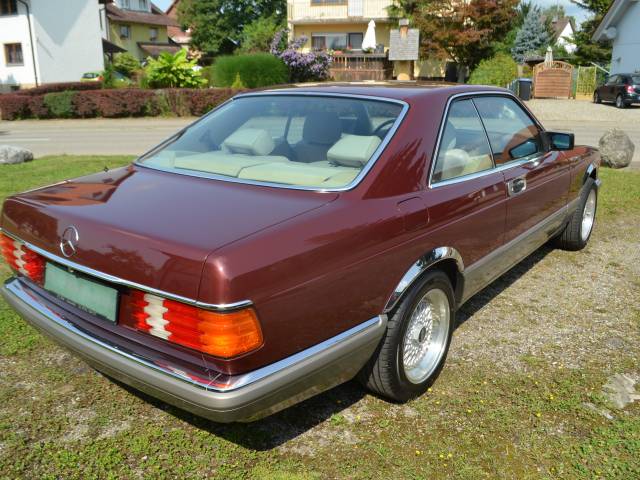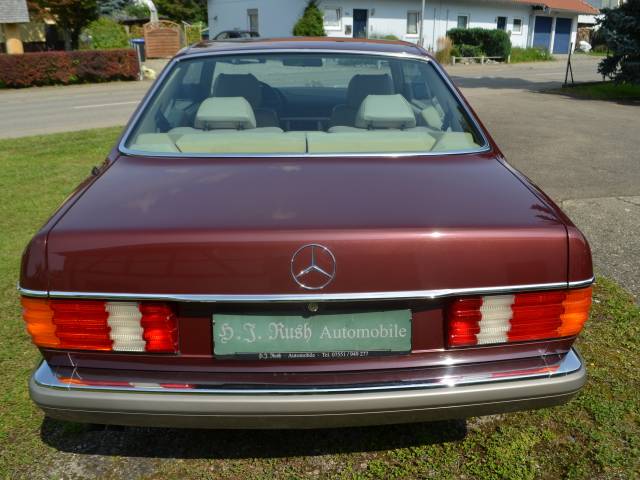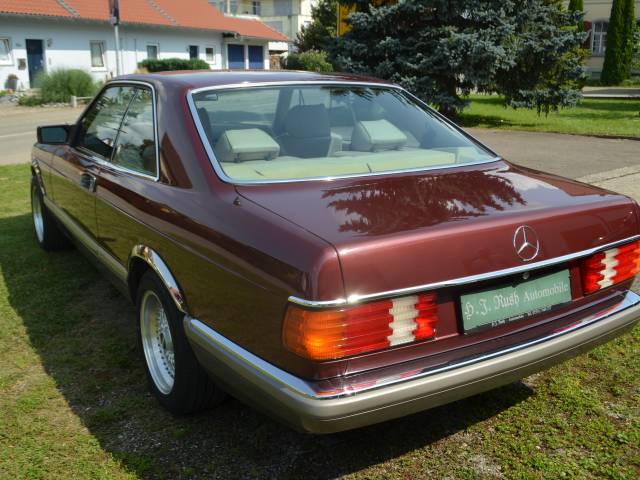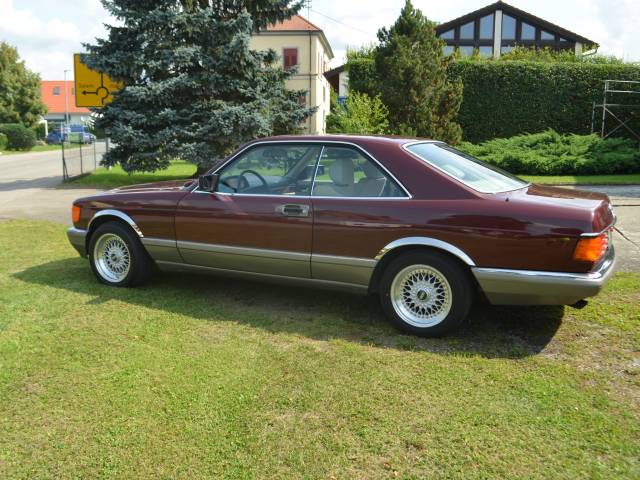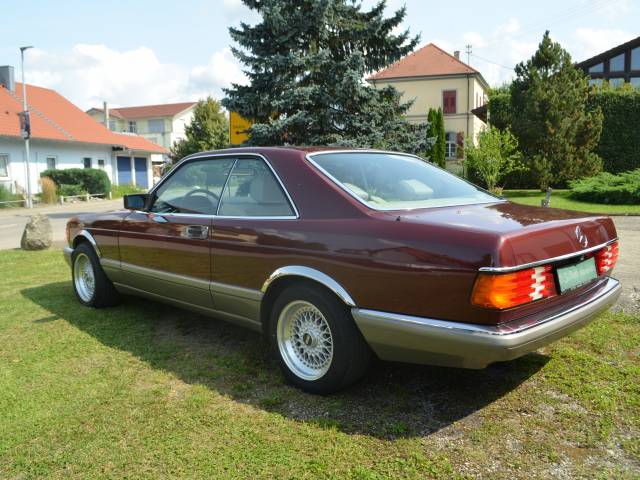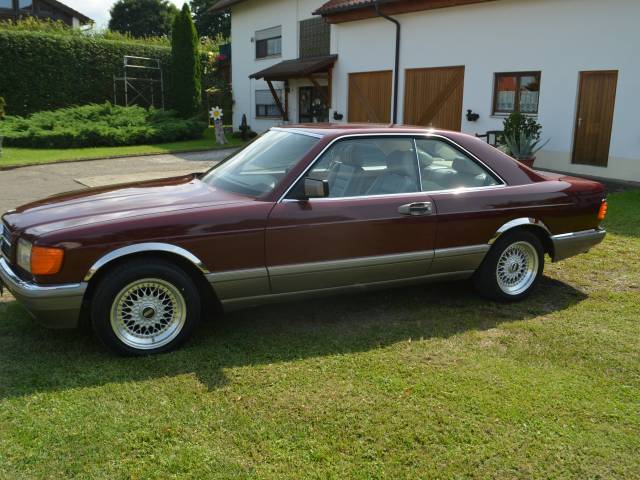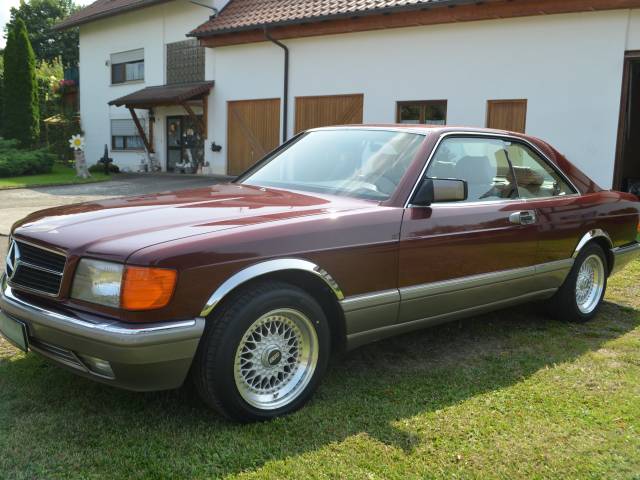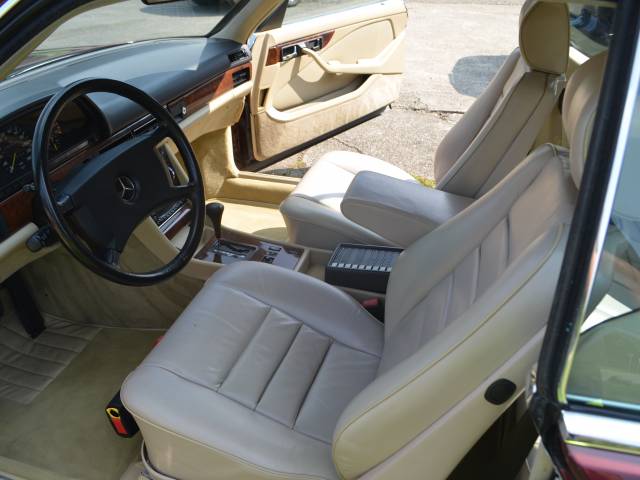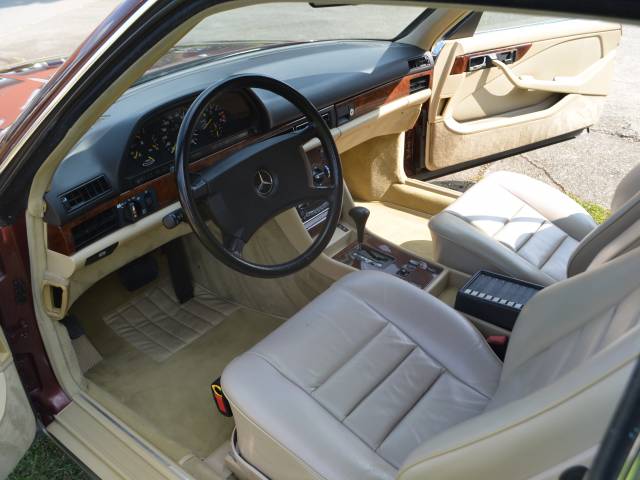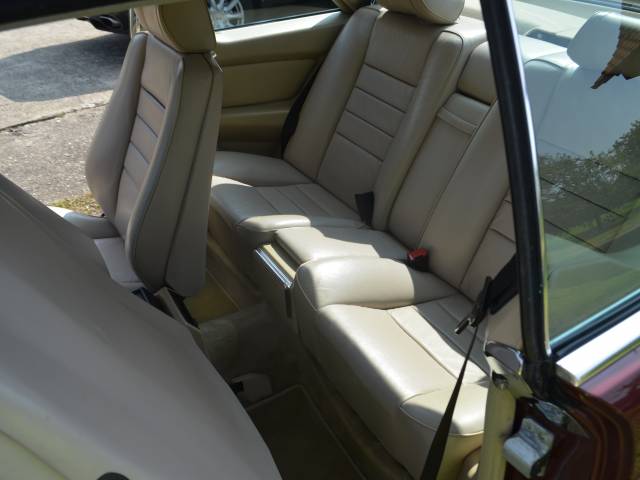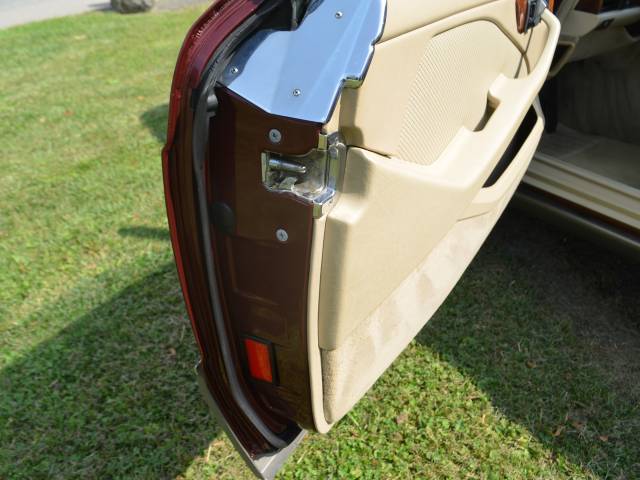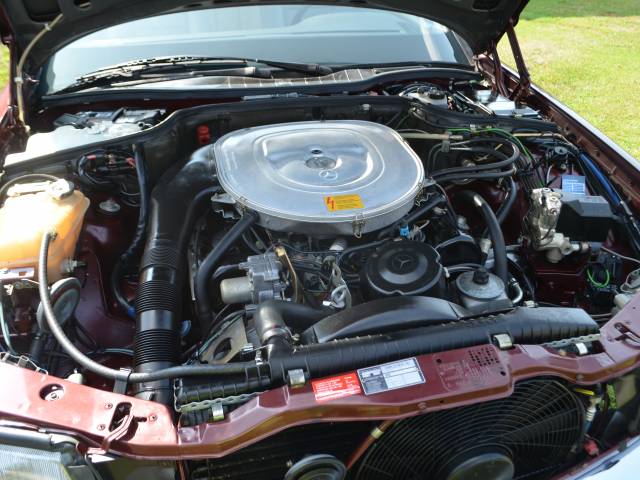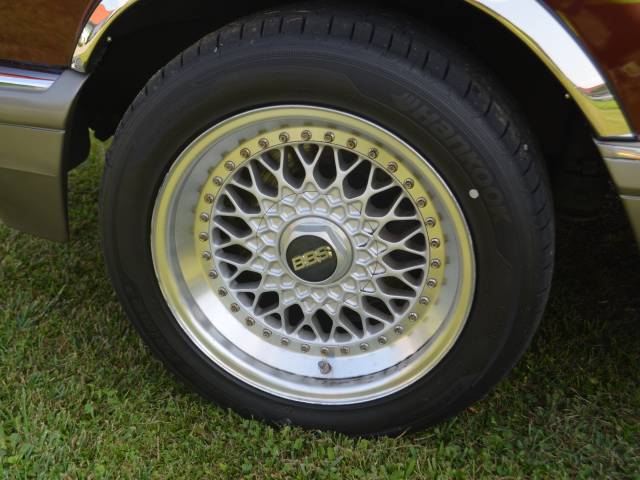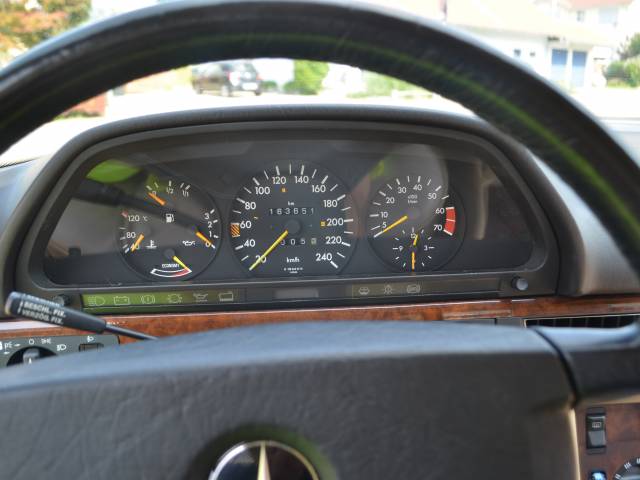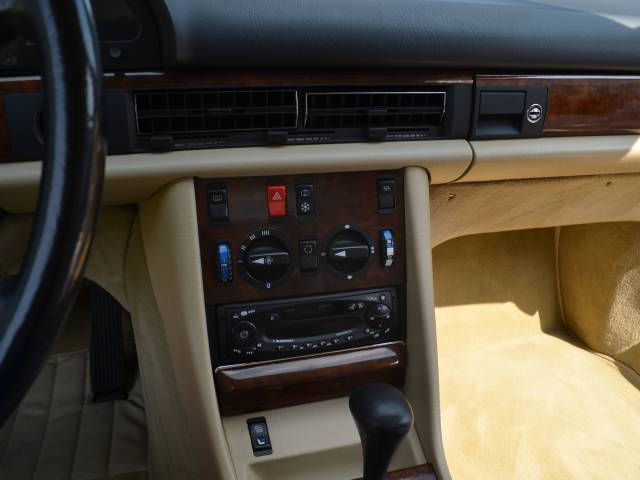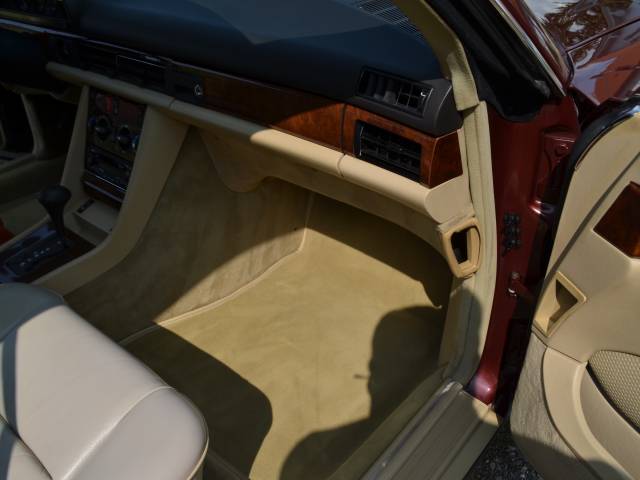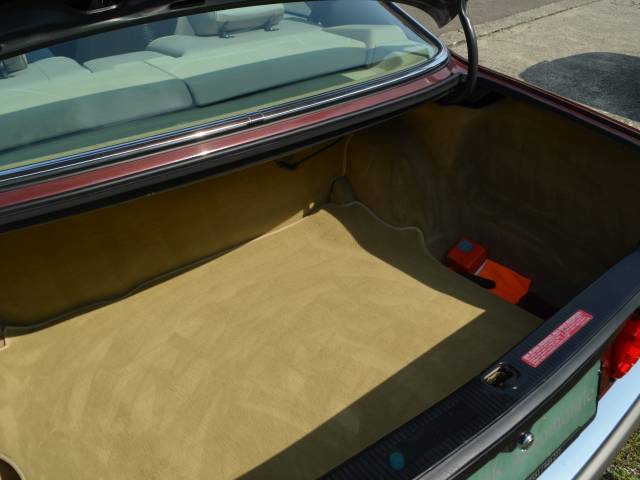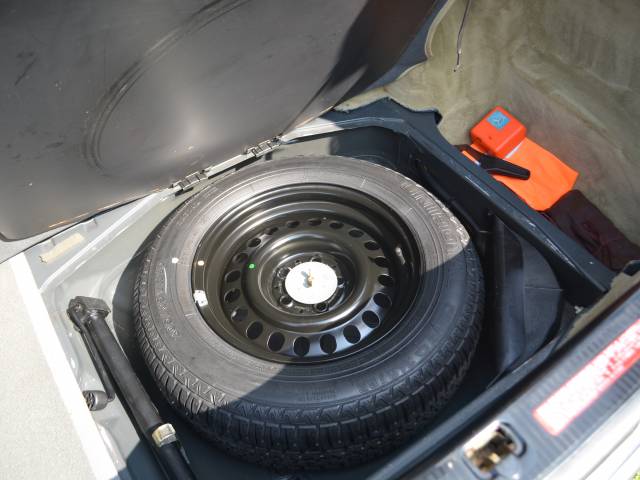 Mit H - Zulassung
Dealer

away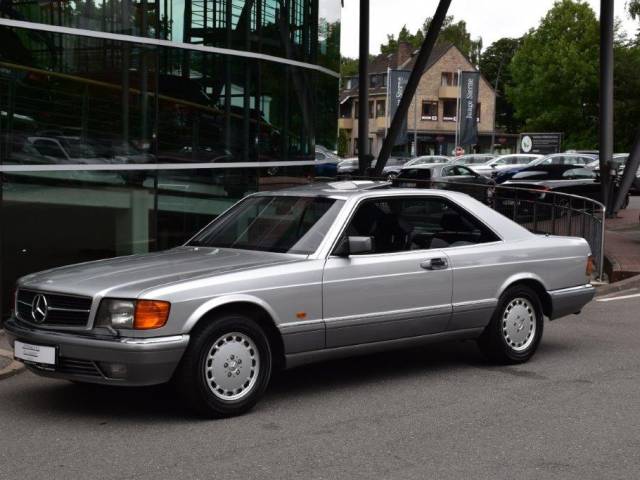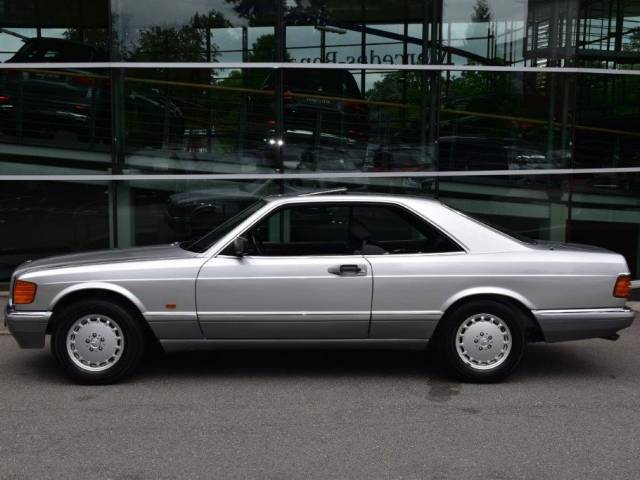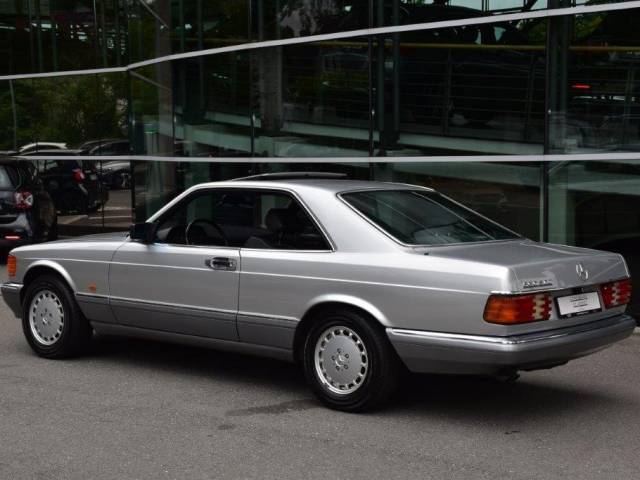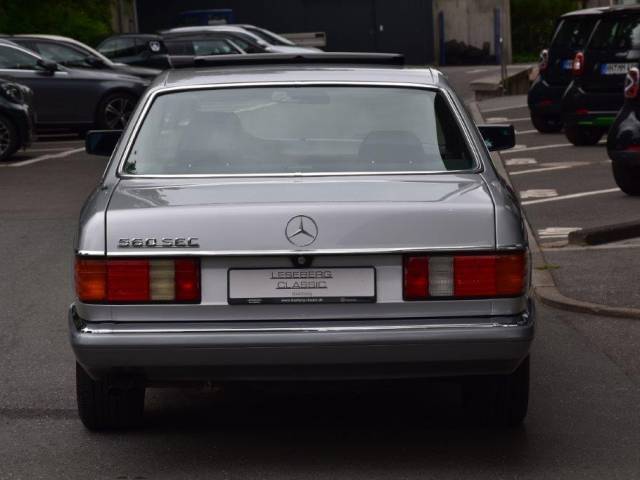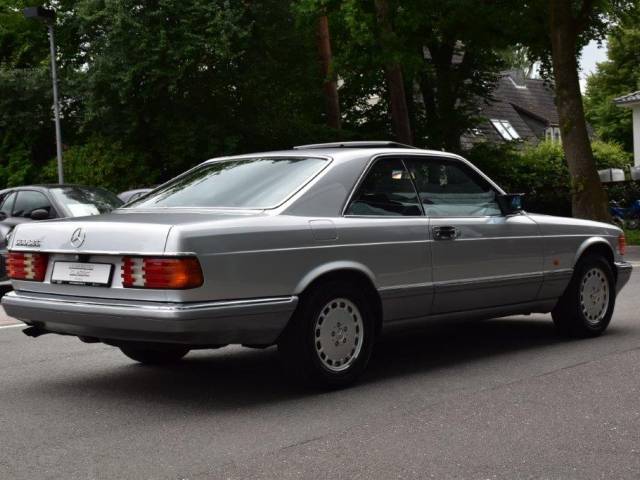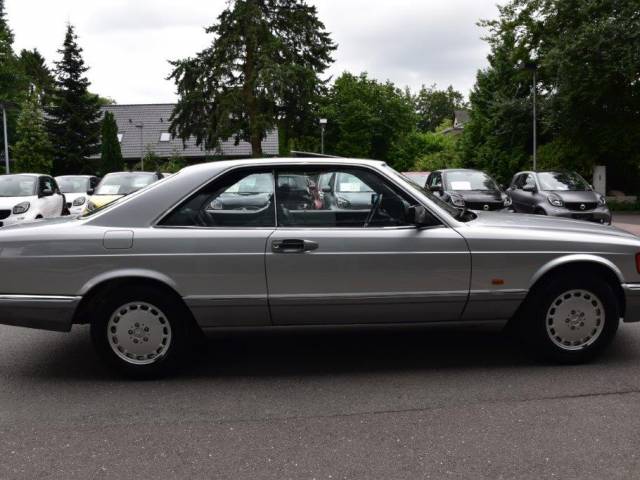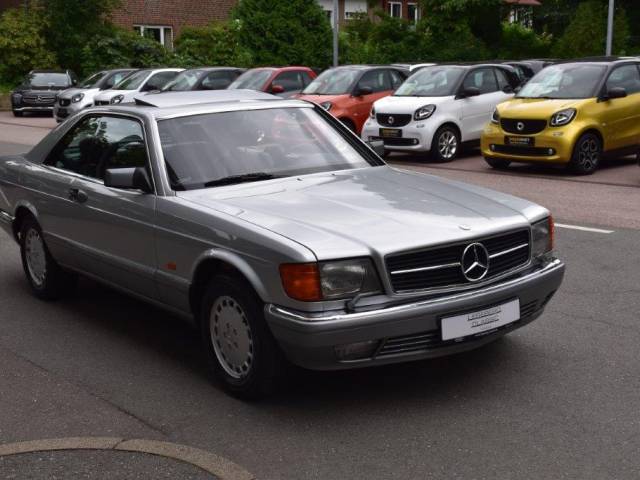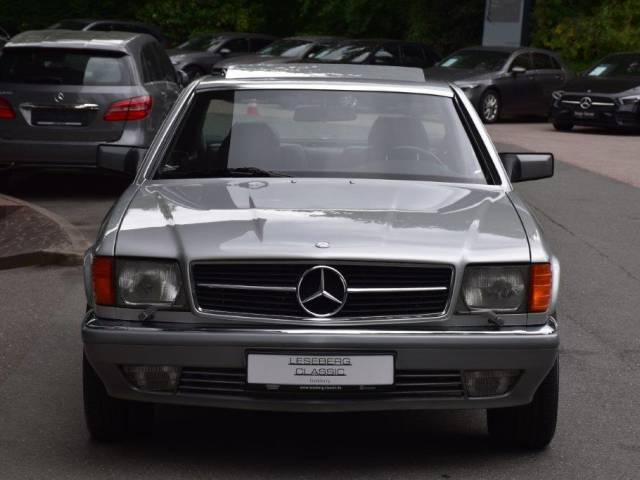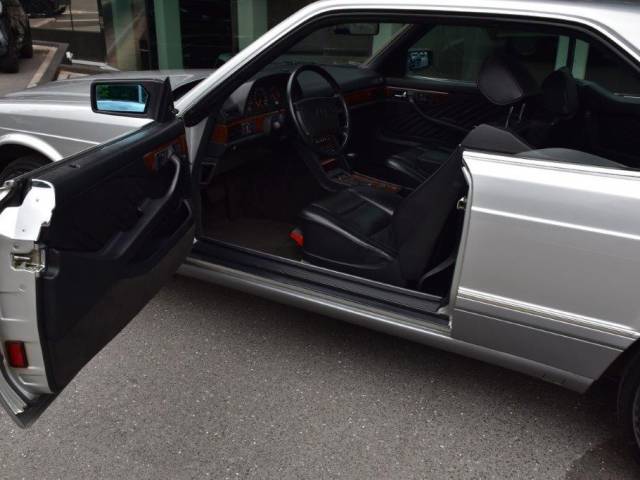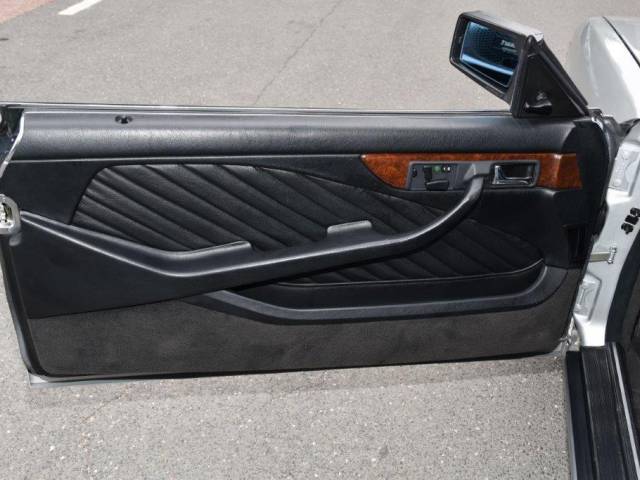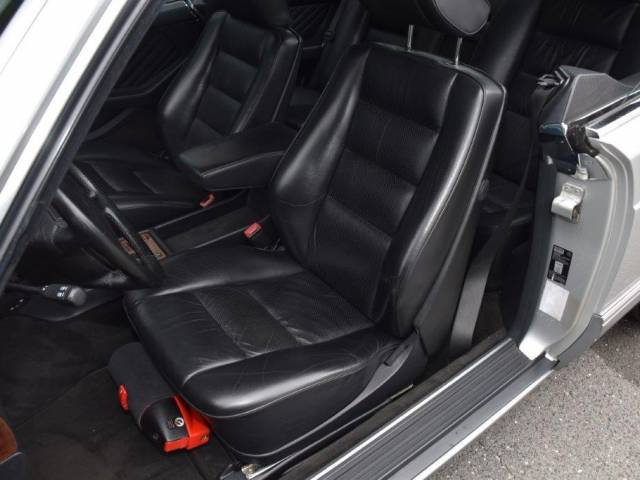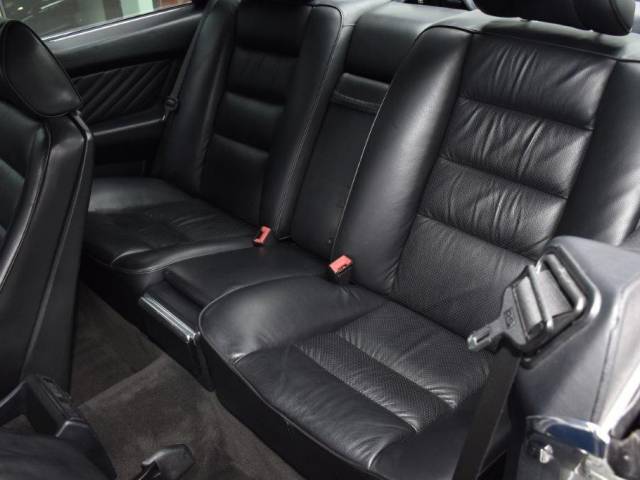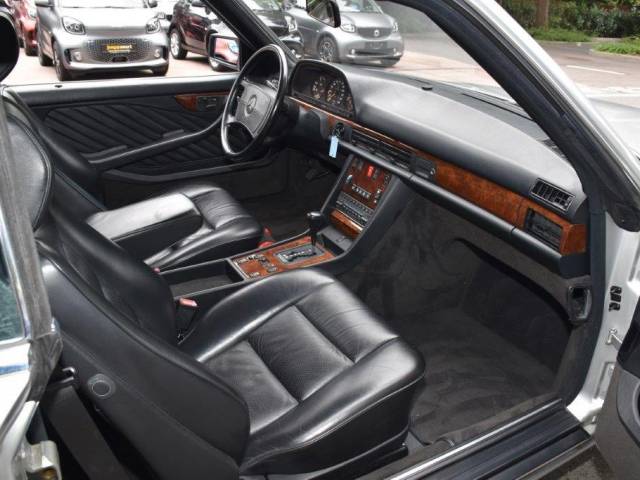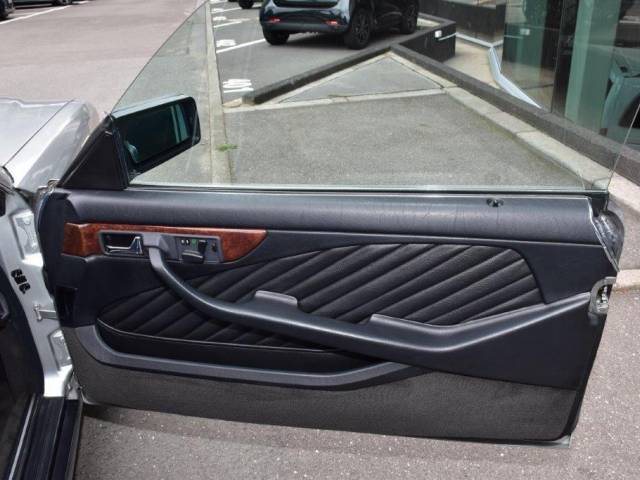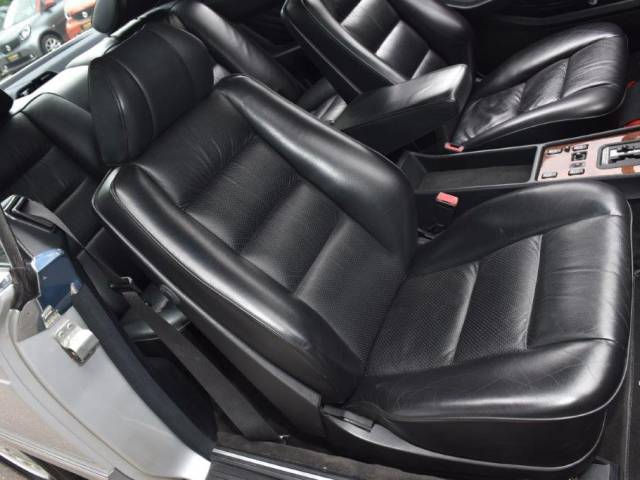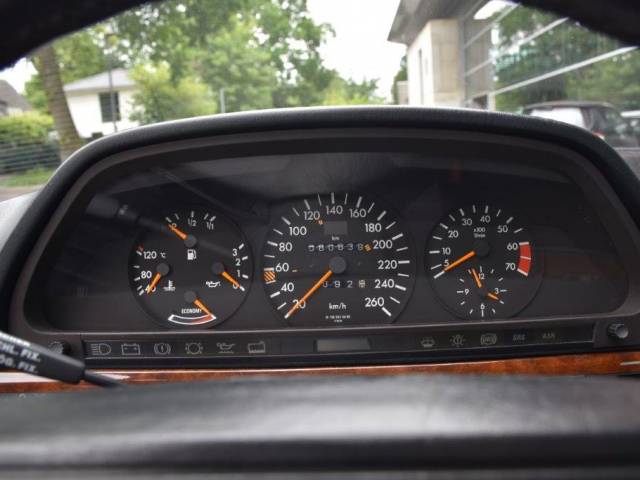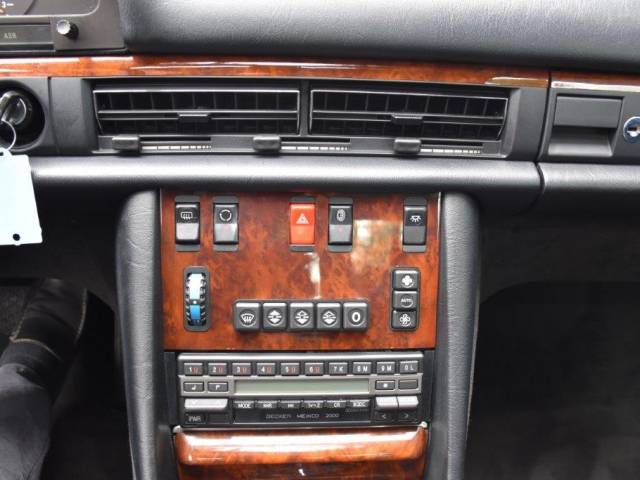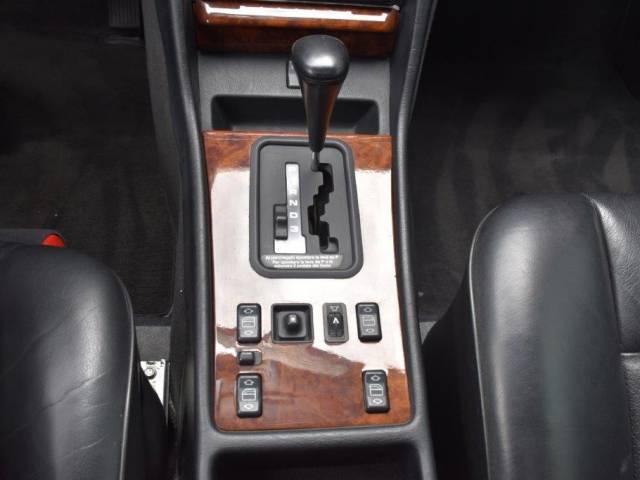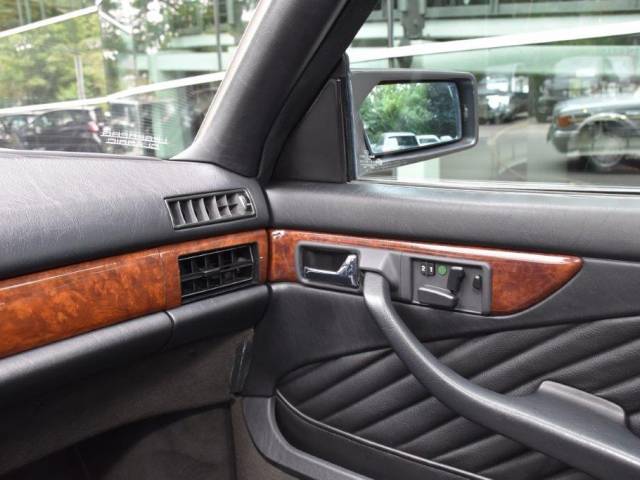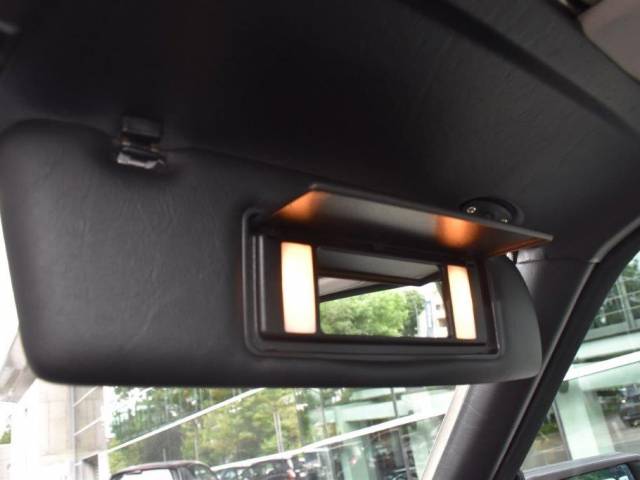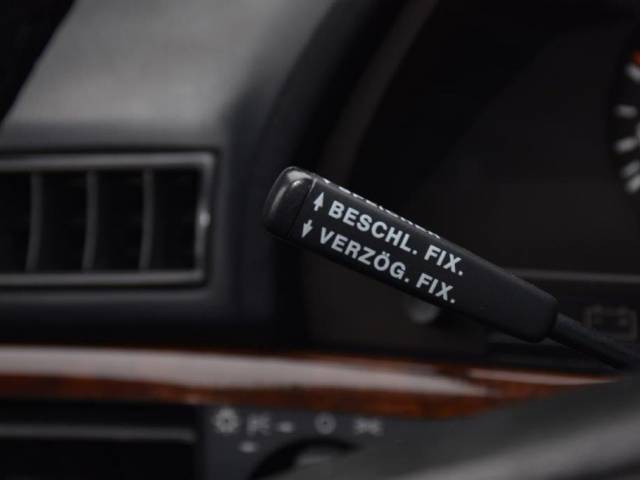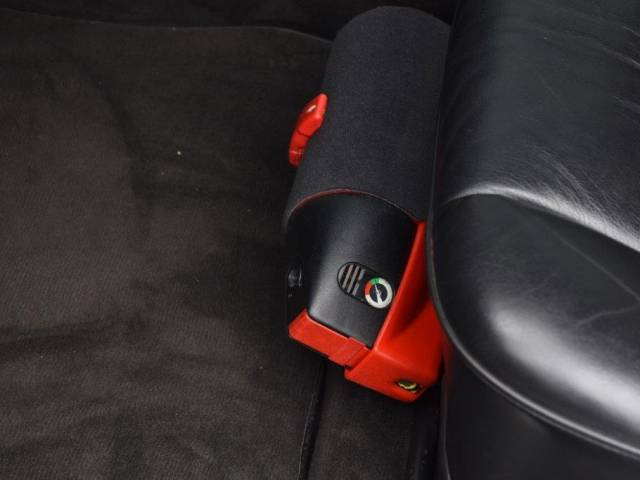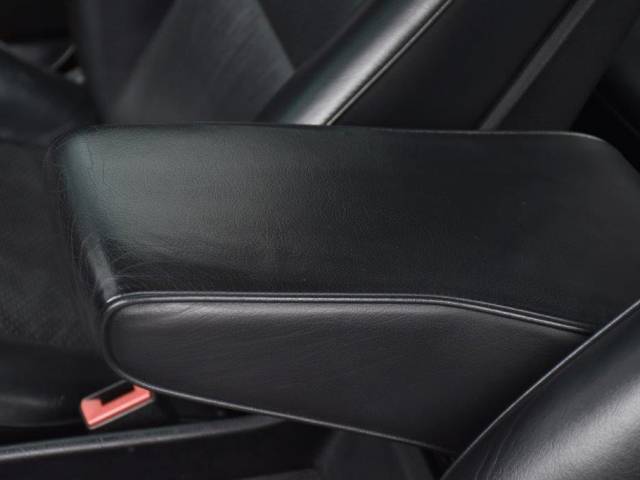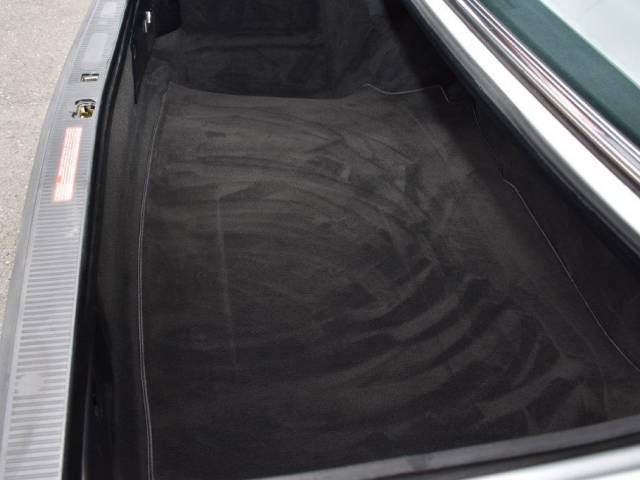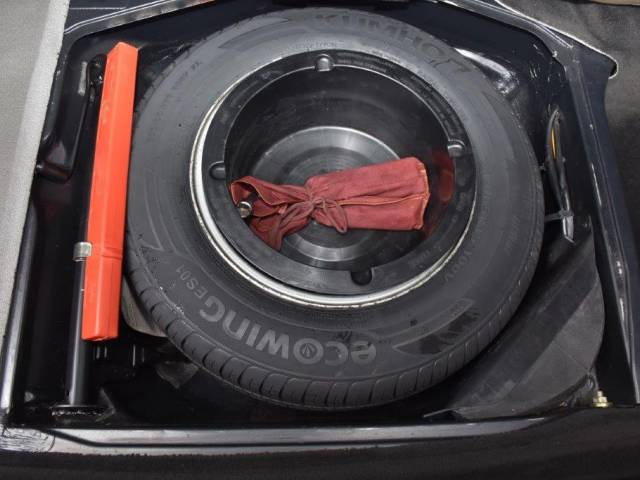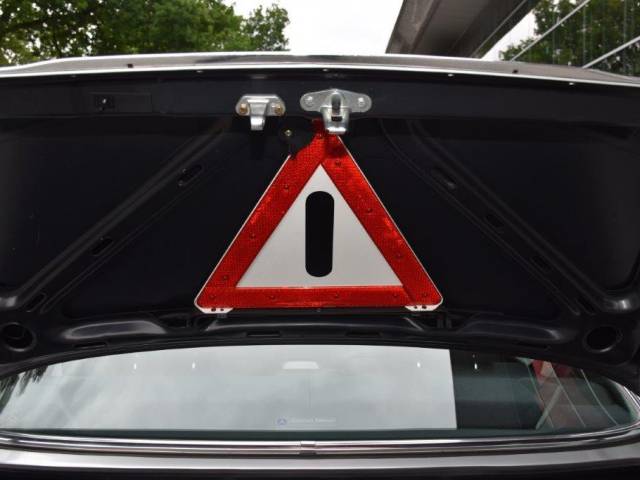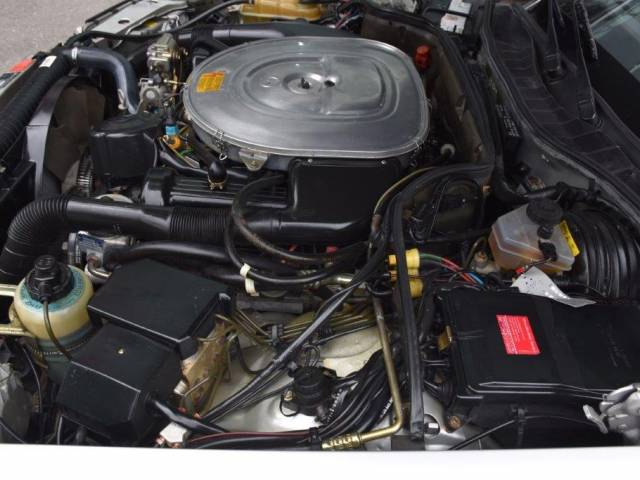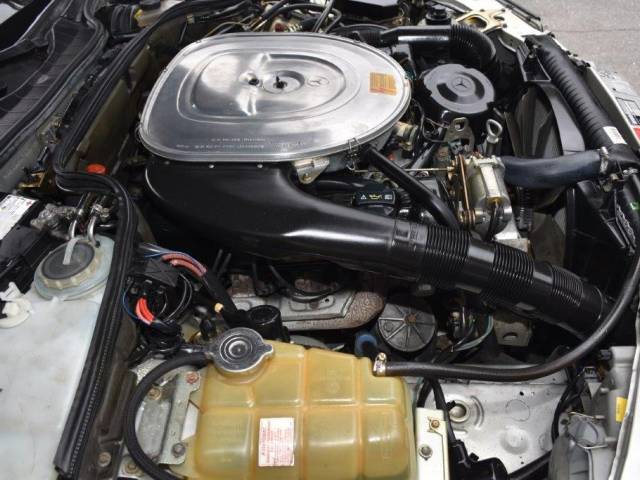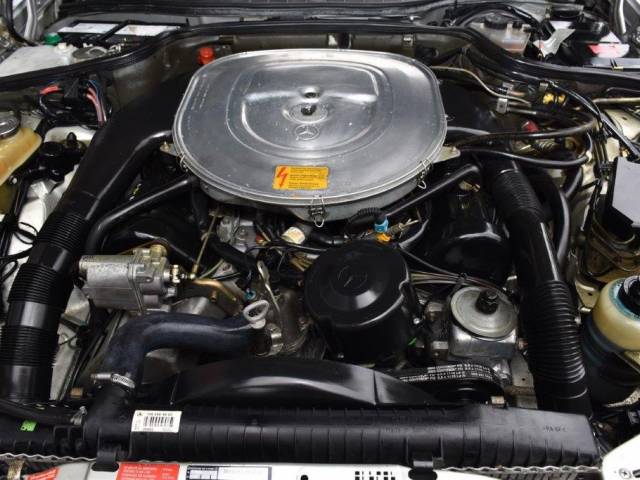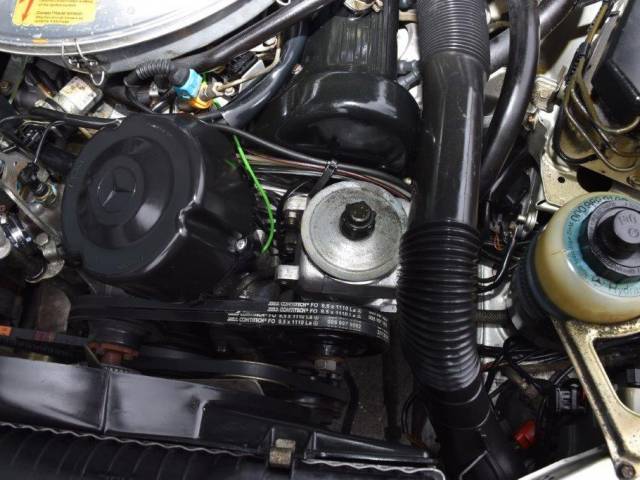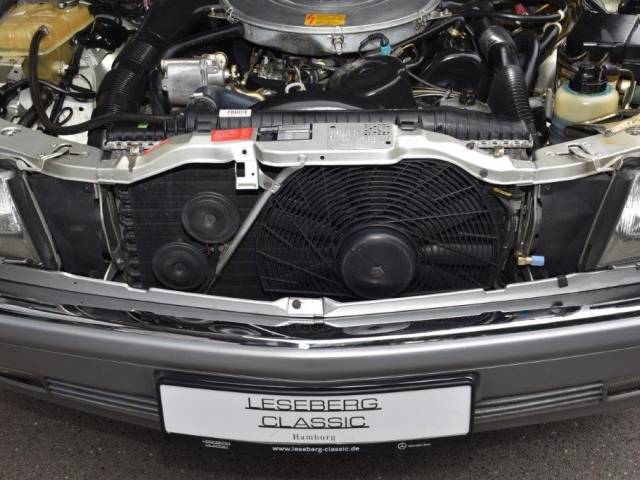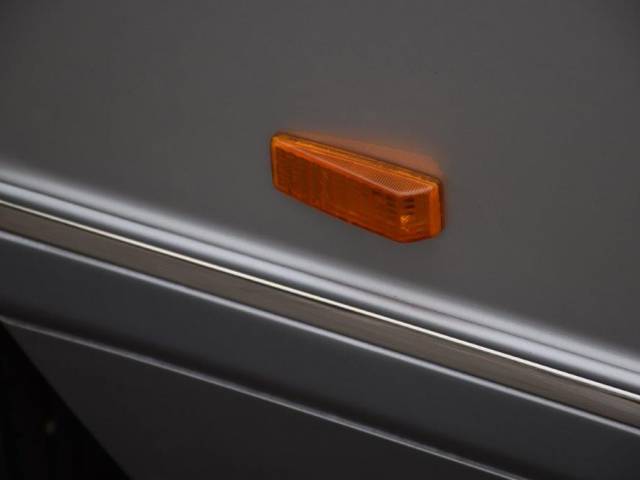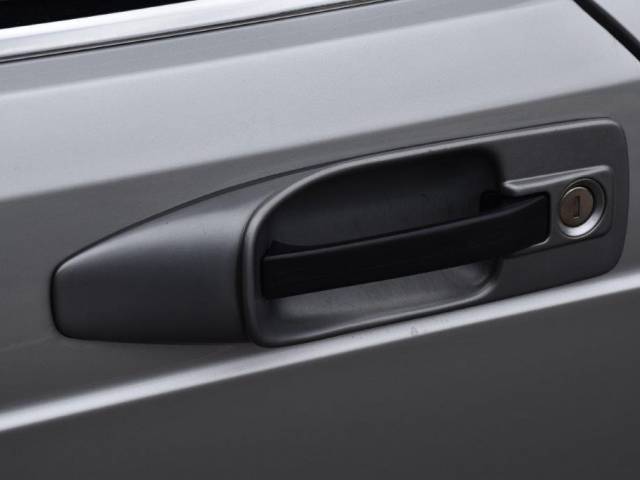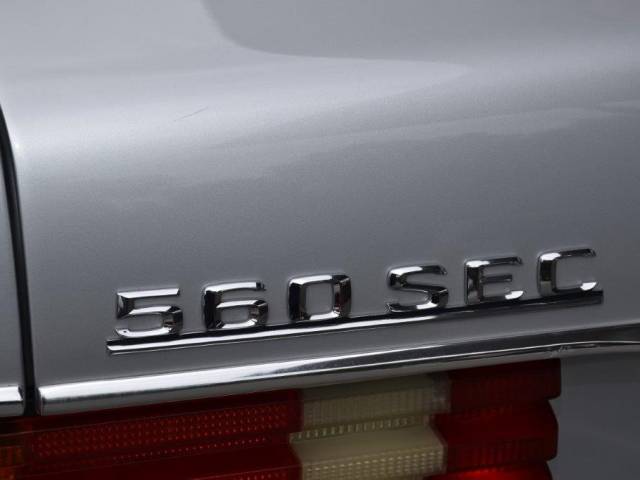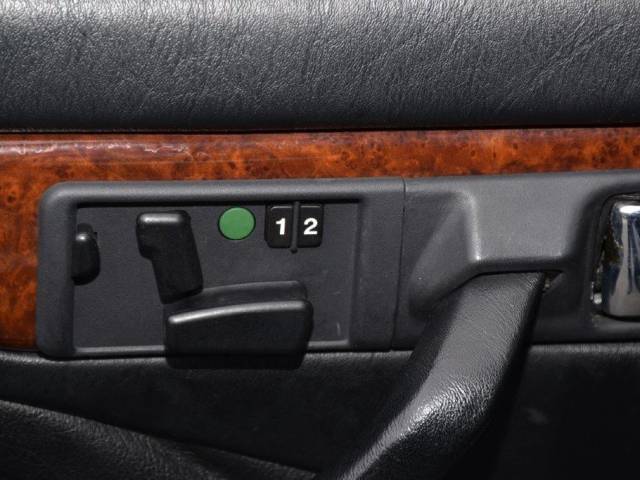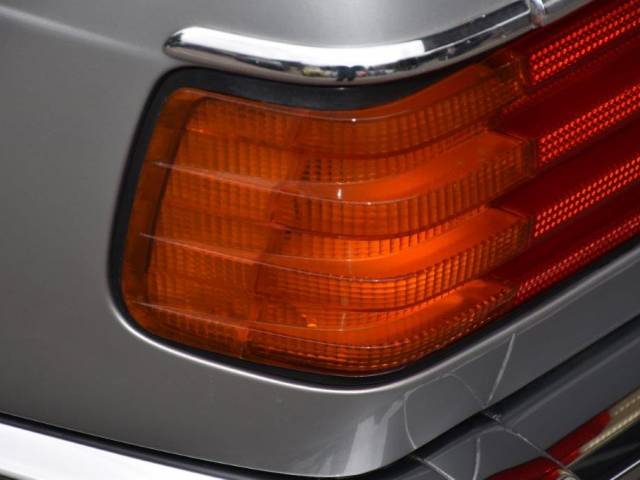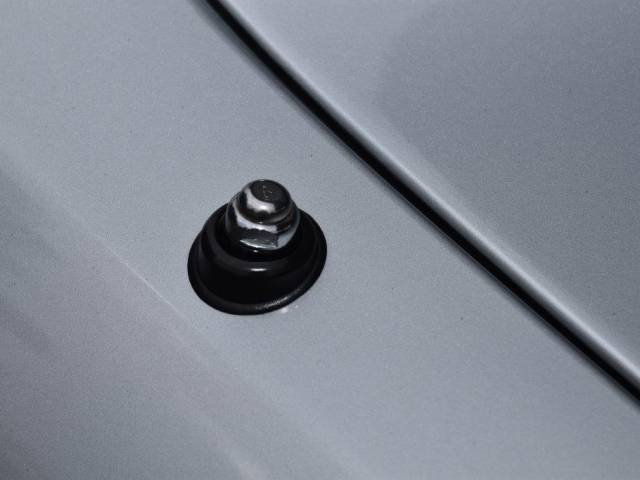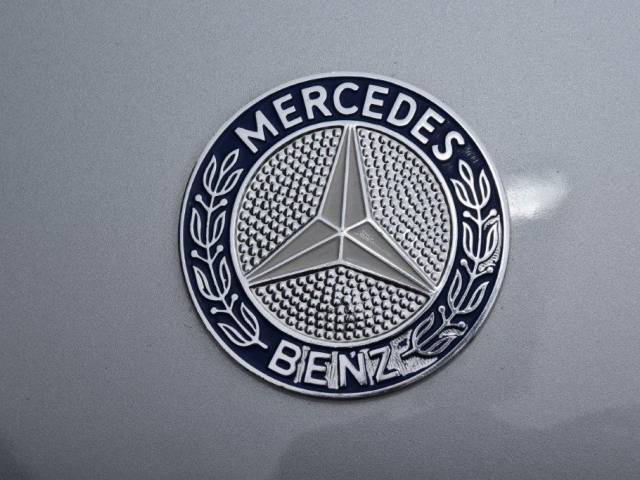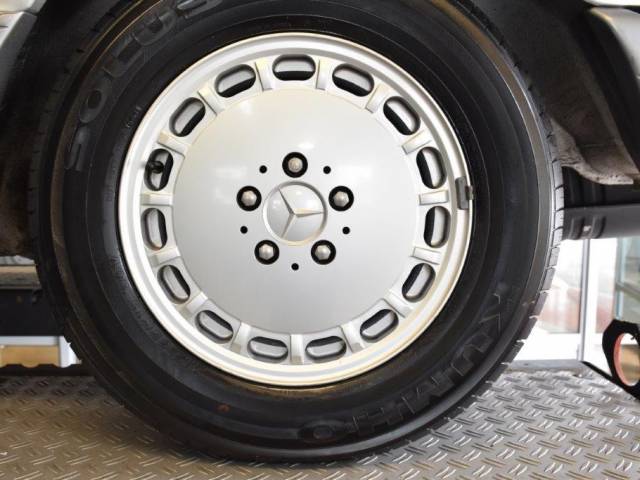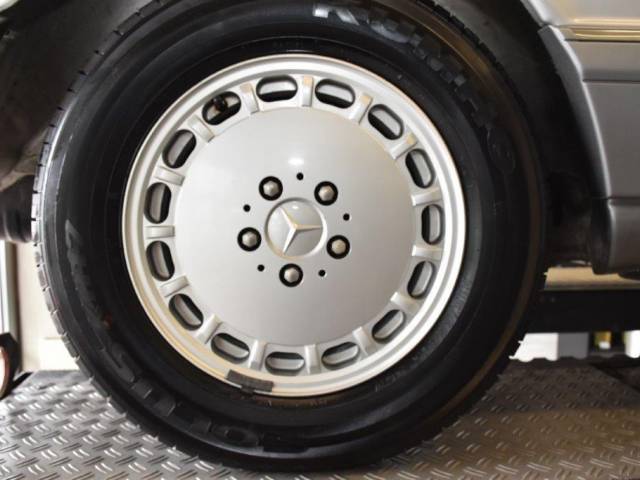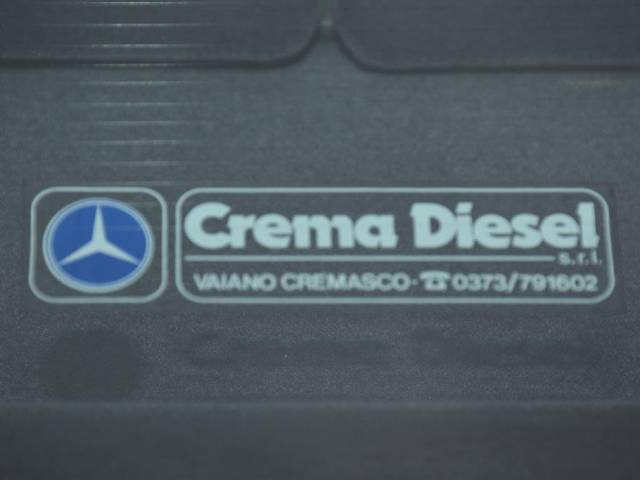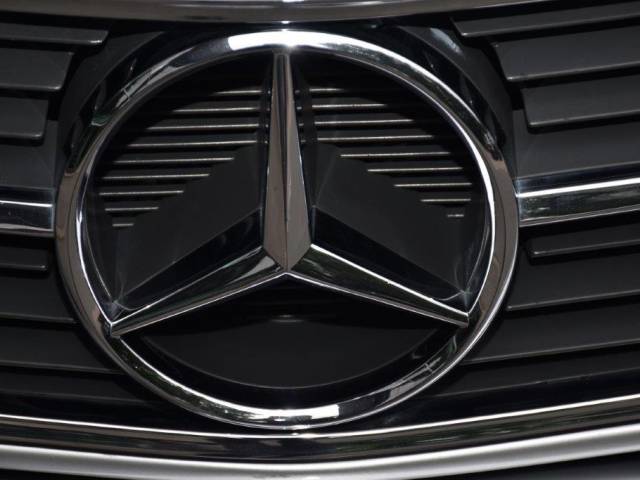 Klassische Farbkombination !
Dealer

away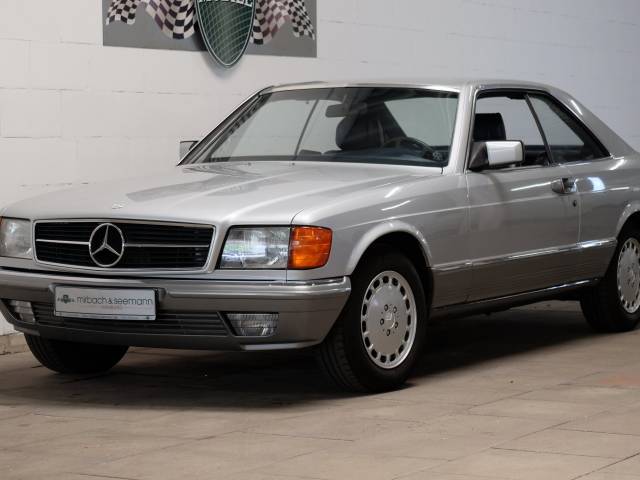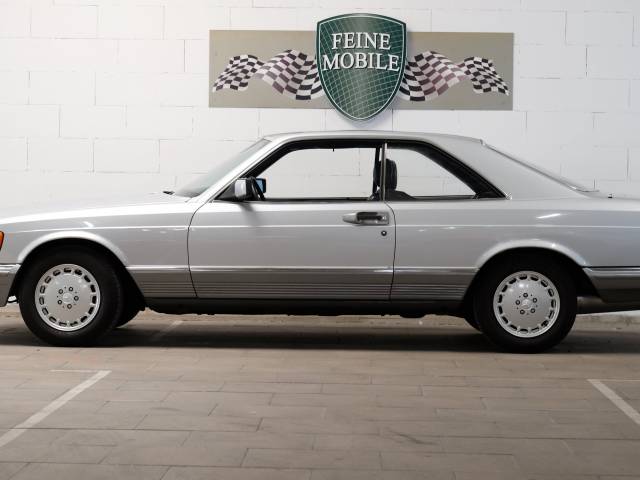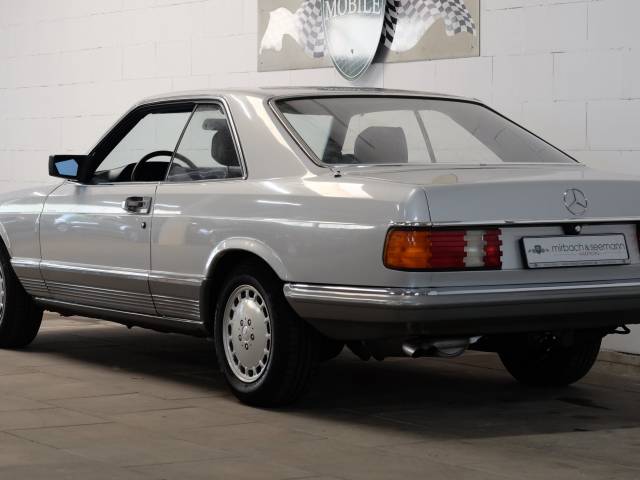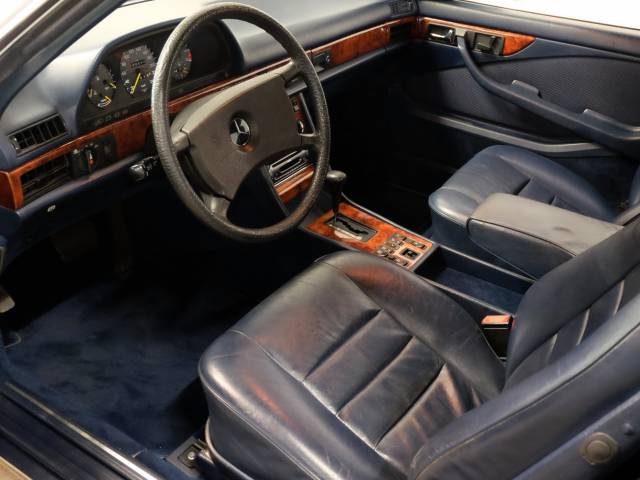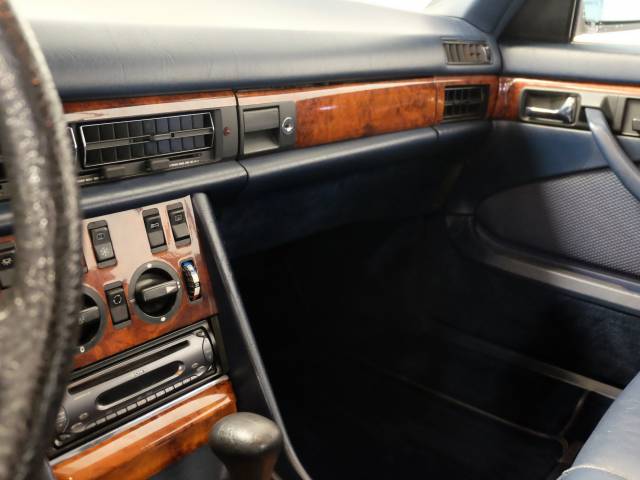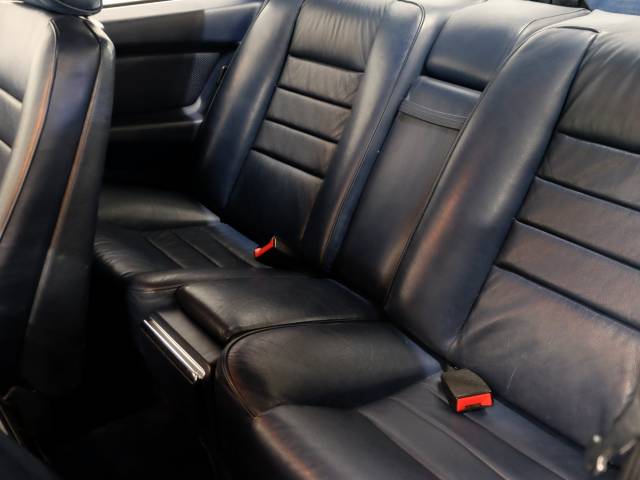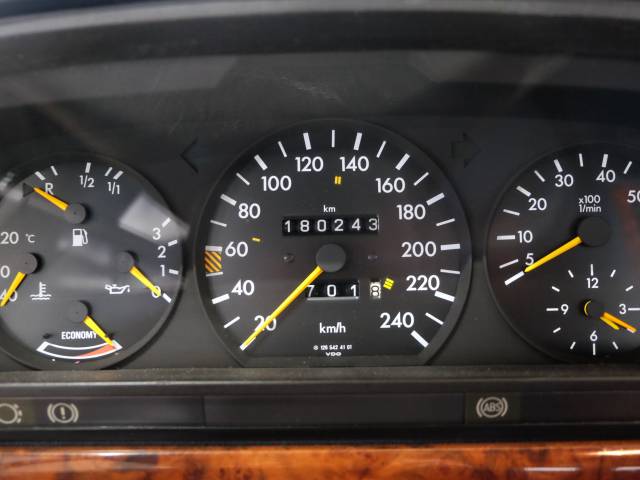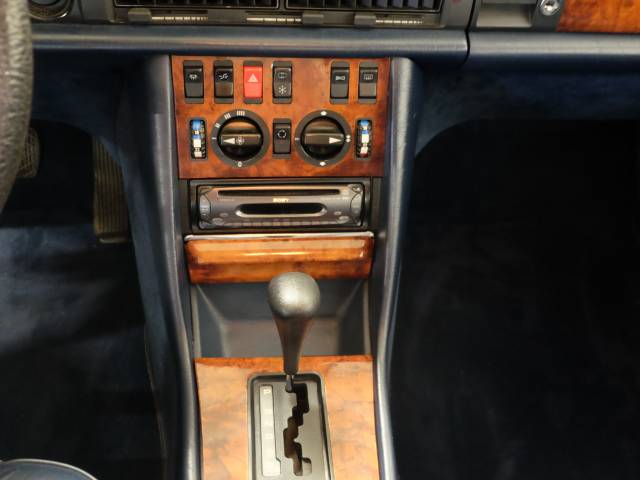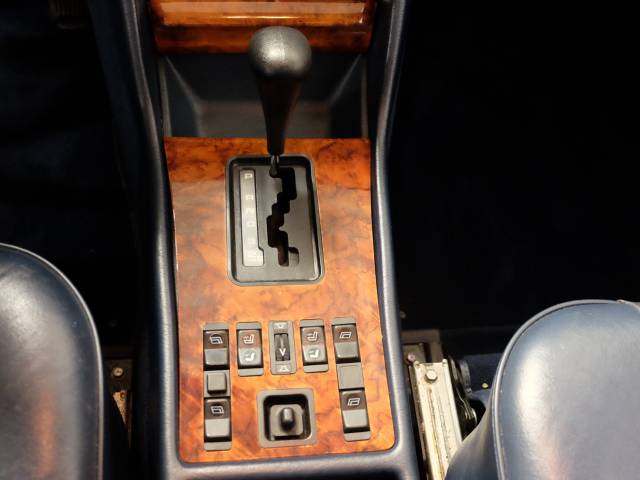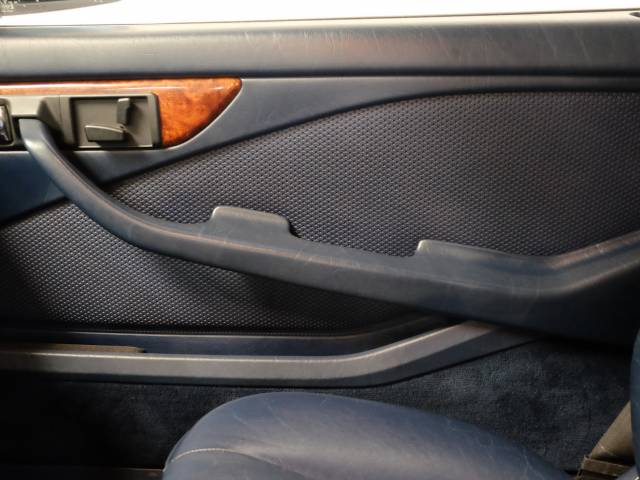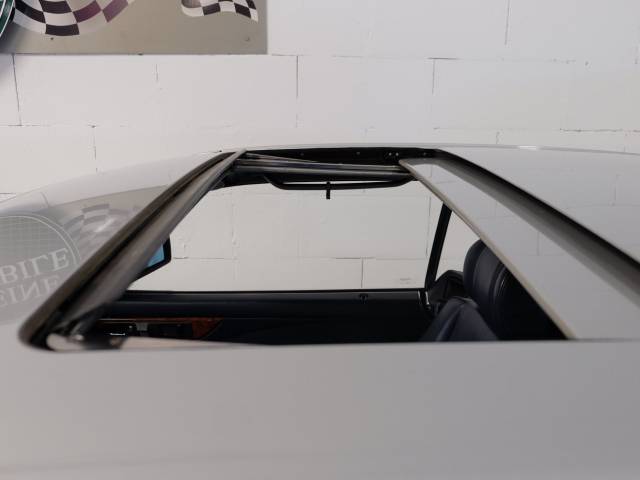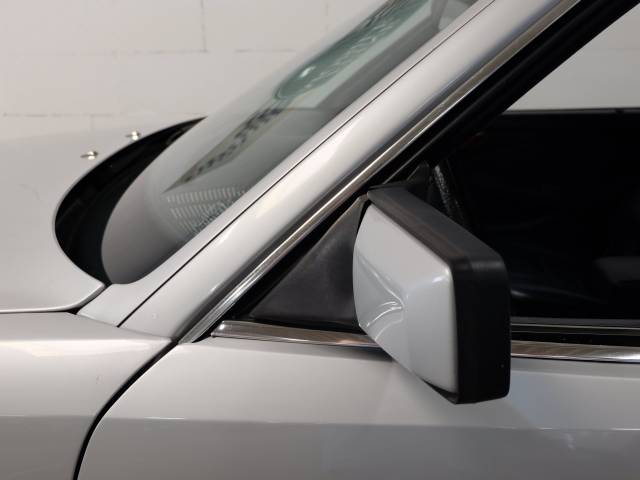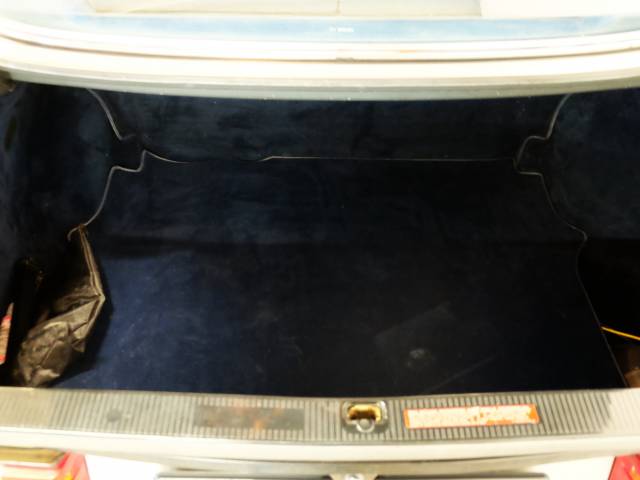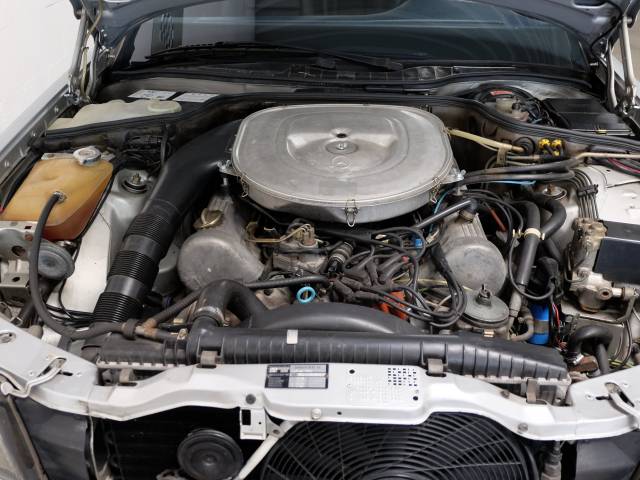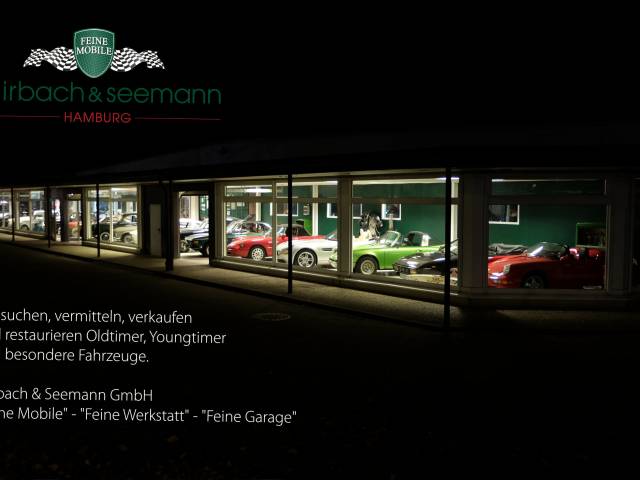 Dealer

away
Mercedes-Benz SEC
The Mercedes-Benz CL class first came to the forefront of the automobile world in 1992 with the debut of the C140. Billed as a luxury tourer that attempted to wed style with performance, the CL line were all incredibly impressive machines. Only back then they were not known as by their CL prefix and rather by the SEC abbreviation. It was only until 1996 and 1997 that Mercedez opted to solely utilise the CL name we use today.
Mercedes Benz SEC: early days
After the debut of the C140 in early 1992, the Mercedes-Benz SEC class of cars turned many heads due their sleek chassis, beautiful trademark Mercedes appearance and raw power. The first generation Mercedes-Benz SEC C140 had 7 models released in total, over a 7 year period. During that time, the base Mercedes-Benz SEC C140-CL420 model was outfitted with a 4.2L V8 engine capable of outputting 275bhp and reaching top speeds of almost 150kph. The more powerful CL500 was hailed by many as the most powerful Mercedes-Benz SEC model with respect to price and featured a 5L V8 outputting 315bhp with the same top speed. Except, that the latter model could reach 100kmh in 7.5 seconds, this was 1 second faster than the Mercedes-Benz SEC CL420.
Mercedes-Benz SEC CL 600: more power and performance
Not long after the release of the Mercedes-Benz SEC CL500 in 1994, during that same year the CL600 was made available to the general public. Unlike the former, it boasted a monstrous 12 cylinder 6L engine, capable of 436 bhp, top speeds of 250kmh and a 0-100 time of 6.6 seconds. This was an astronomical feat for a relatively large and encumbered machine that was designed for cruising, not high speeds. Unbeknownst to most at the time, it would be the last standard Mercedes-Benz SEC model before the "SEC" abbreviation was dropped from the name.
Mercedes-Benz SEC AMG models: monster machines
By the time the Mercedes-Benz SEC debuted, the Germans had made a name for themselves in regards to efficiency and performance. Their Mercedes-Benz SEC was one of the best and most efficient luxury tourers around. The AMG endeavour marked a shift in direction though, abandoning luxury to focus on raw power. The Mercedes-Benz SEC CL600 AMG being the first of 4 performance models (the other 3 being the CL70, CL72 and CL73). The Mercedes-Benz SEC CL600 AMG, released in '94, boasted a 6L V12 engine which could reach max speeds of approximately 288kmh while generating 439bhp. The Mercedes-Benz SEC CL70 AMG could do even better, reaching top speeds of almost 300kmh. This was chiefly due to its superior engine, which could output a colossal 496bhp from a 7L V12. The 0-100 time meanwhile was also 5.2 seconds, .6 seconds faster than the CL600 AMG.
Mercedes-Benz SEC: 1992-1999 and the end of the line
By the end of the 20th century, the Mercedes-Benz SEC was already being replaced by the more advanced, 2nd generation C215. Despite it fading away from the spotlight, the Mercedes-Benz SEC still remains an exceptional car, a joy to drive and a pleasure to behold. Even now, 24 years on, it is still capable of satisfying even the staunchest of critics.