Maserati Merak Classic Cars for Sale
19 Offers for Maserati Merak found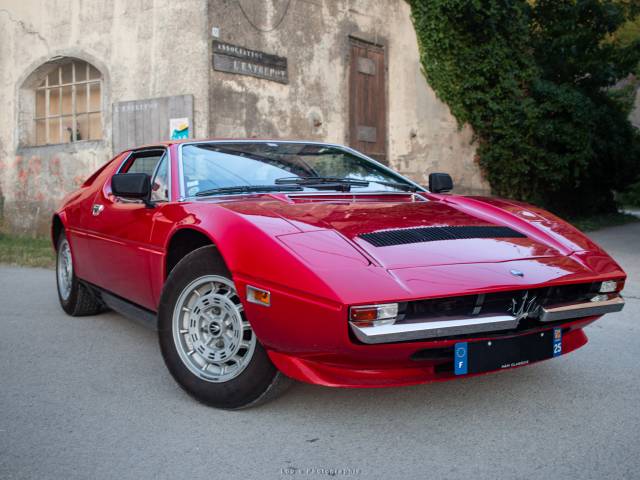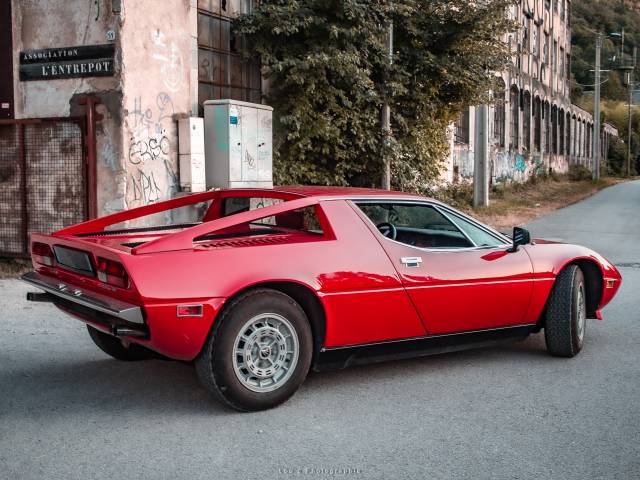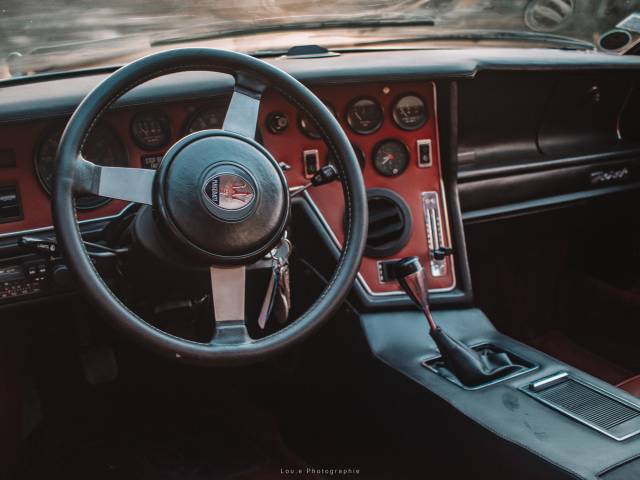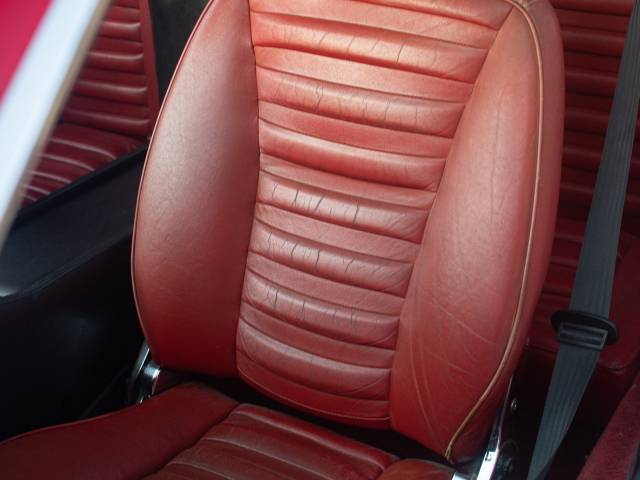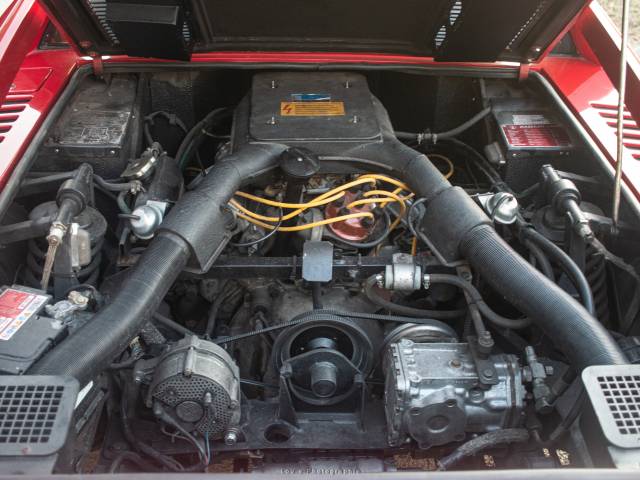 Maserati Merak SS - Très bel état - Garantie
Dealer

away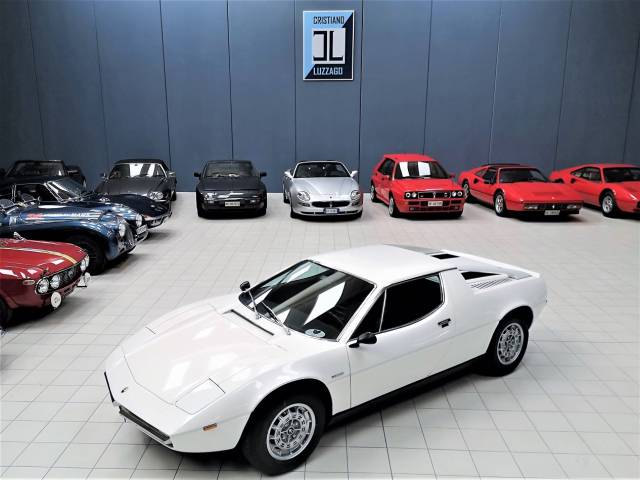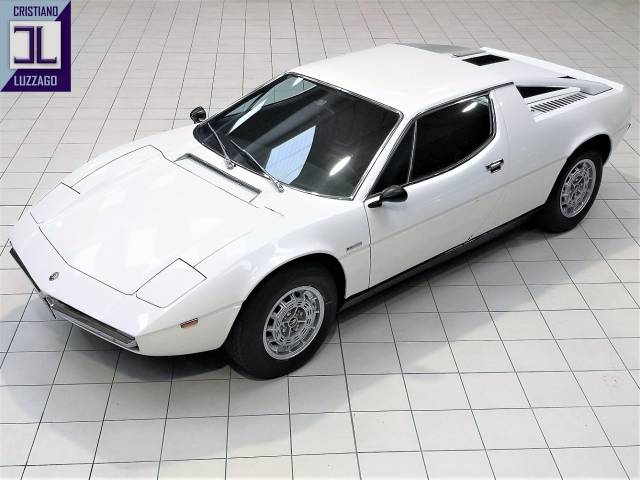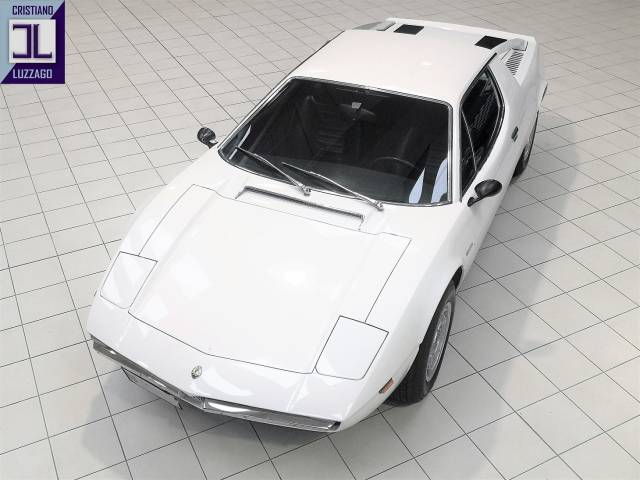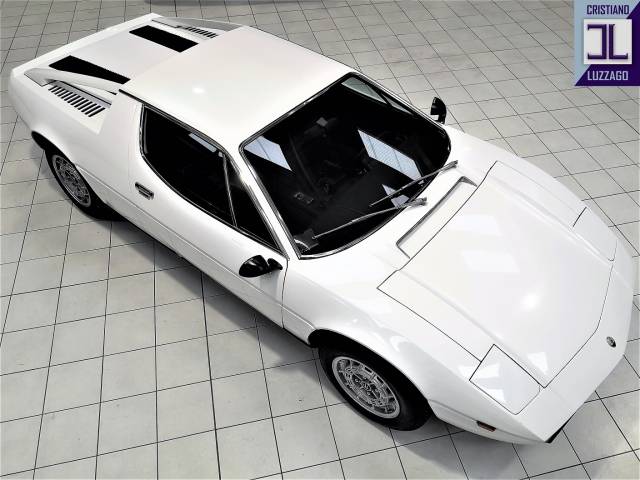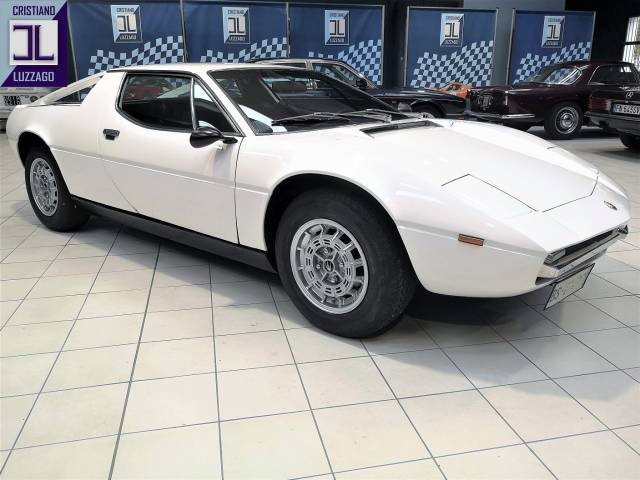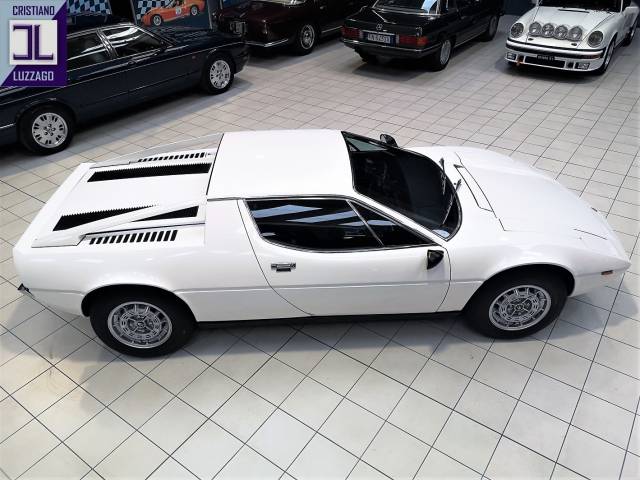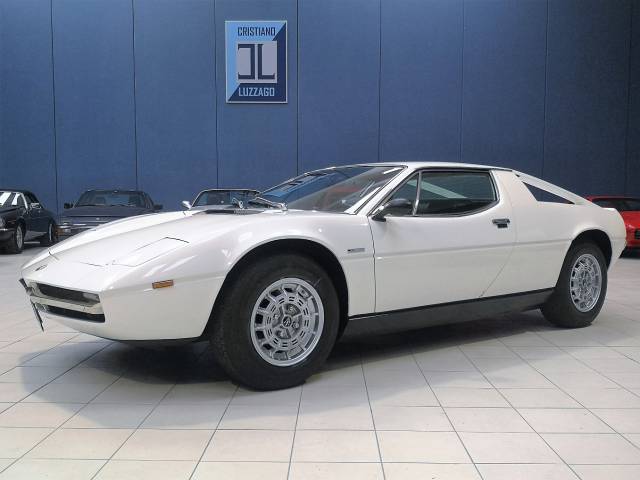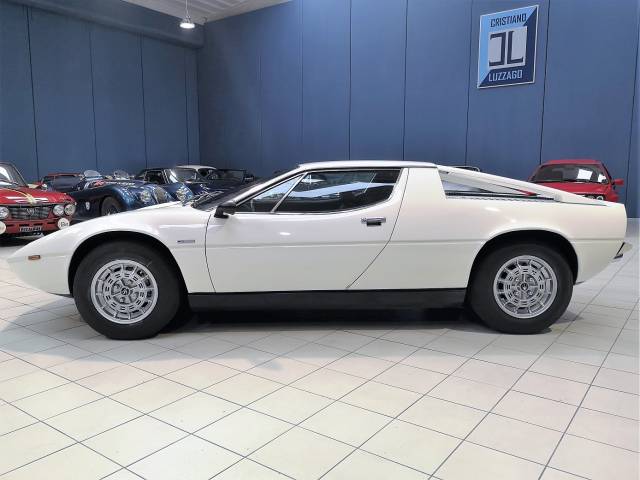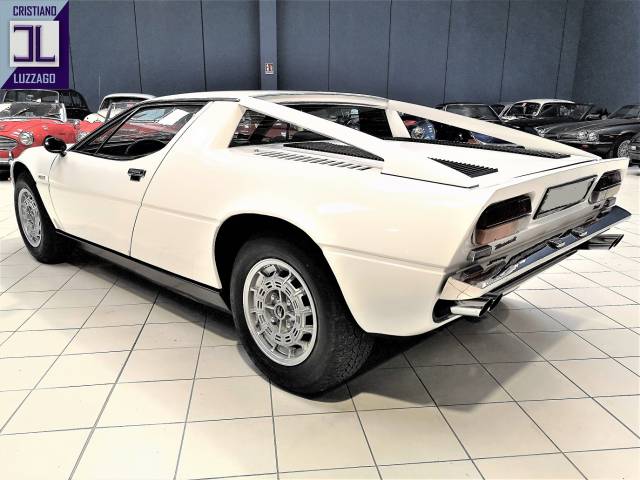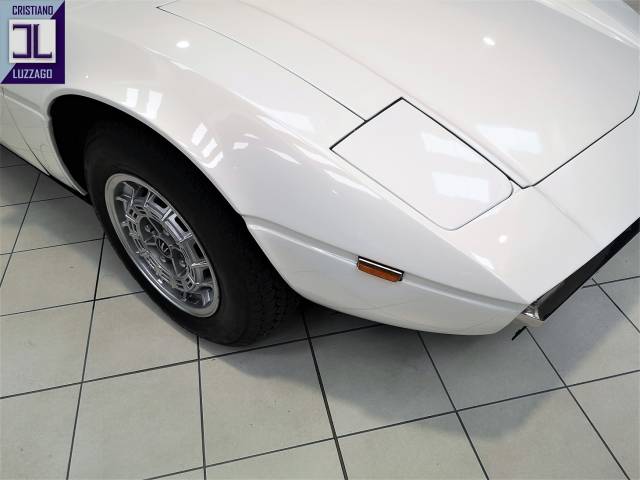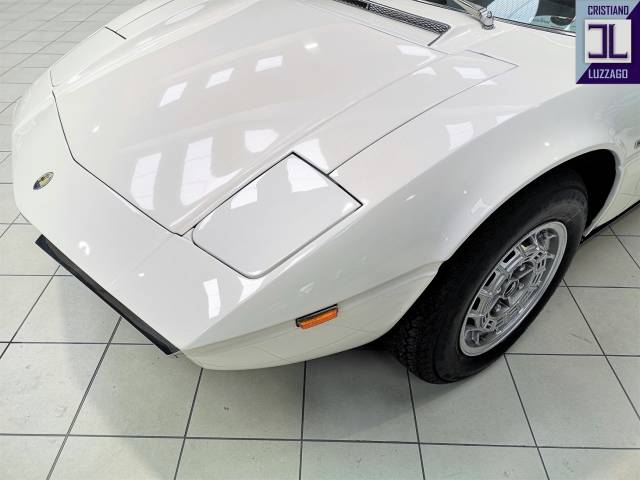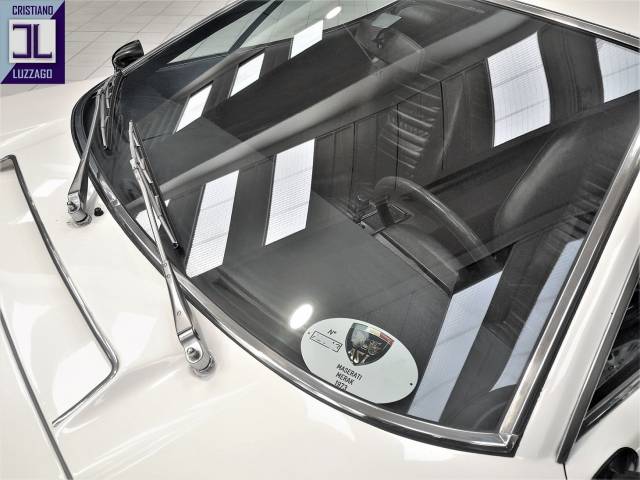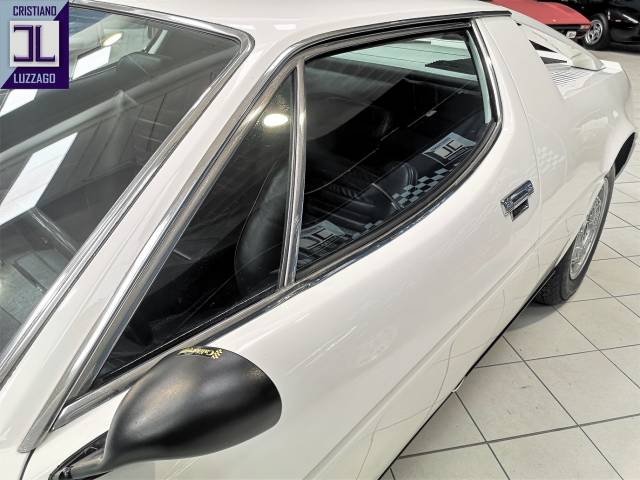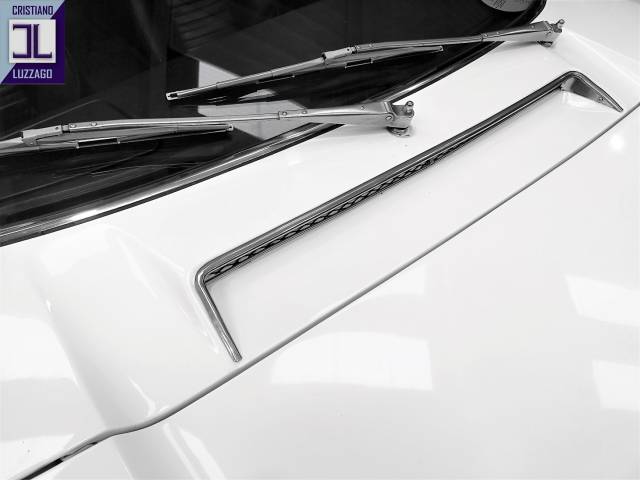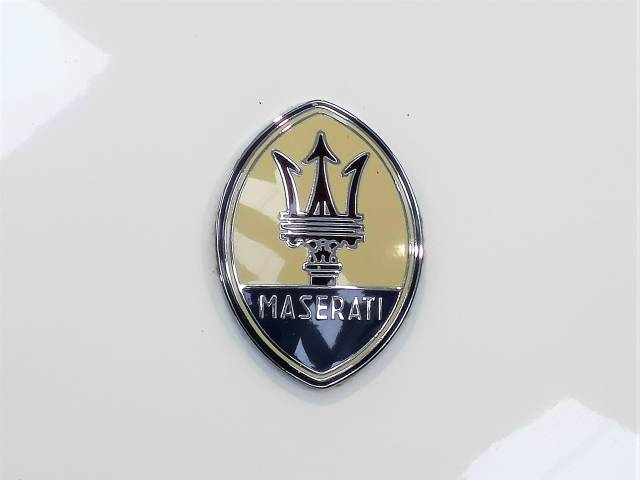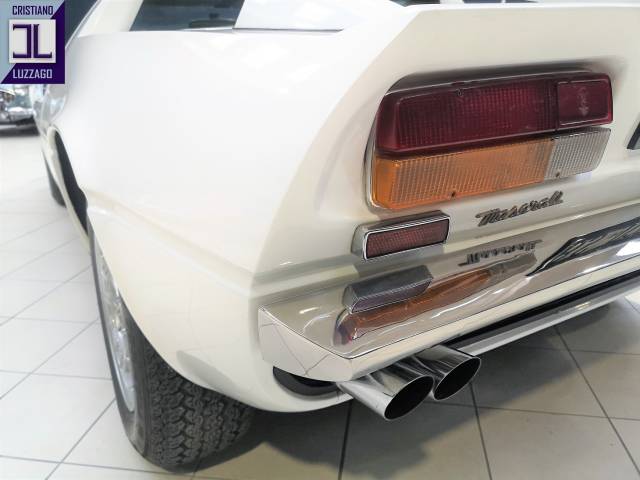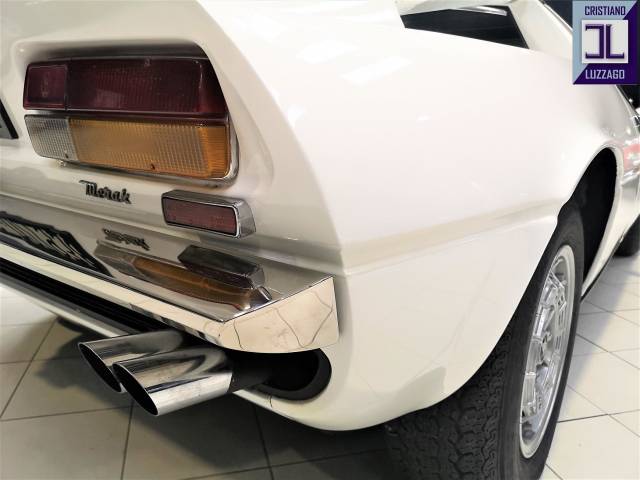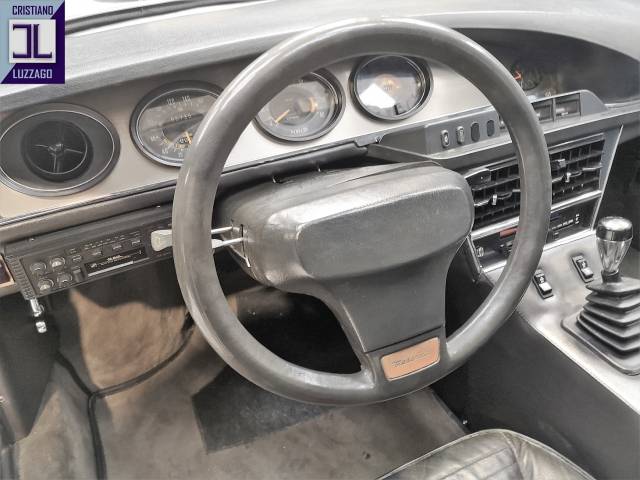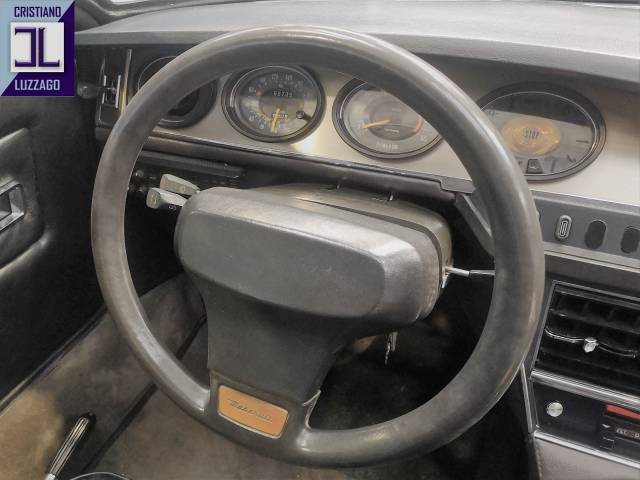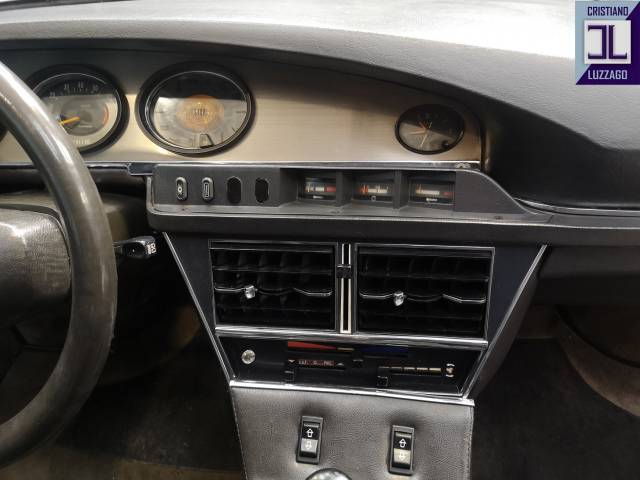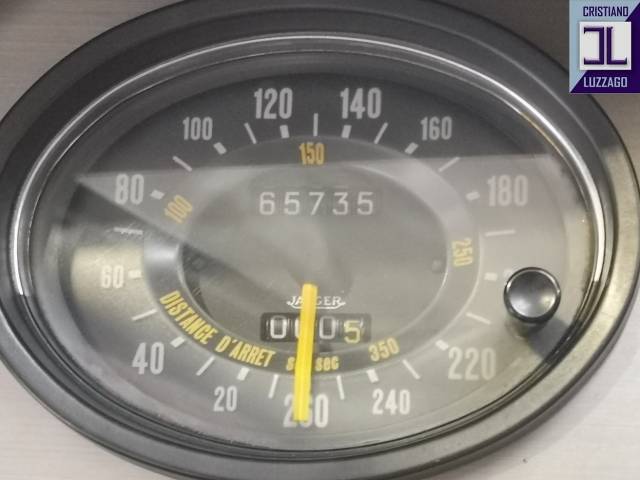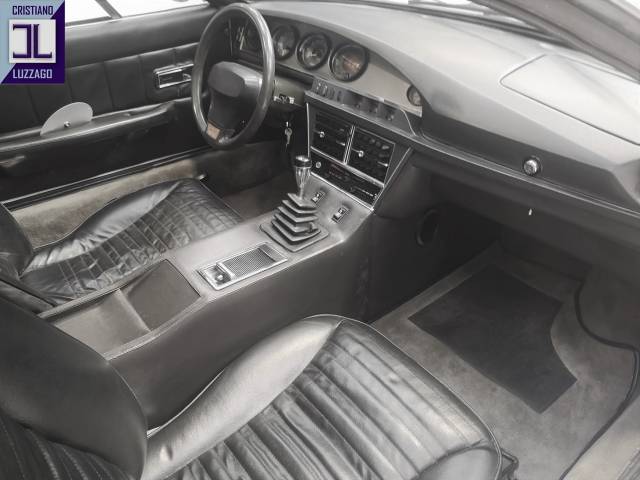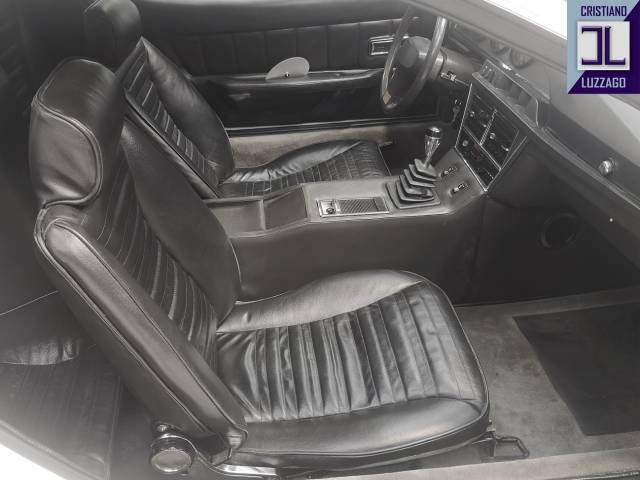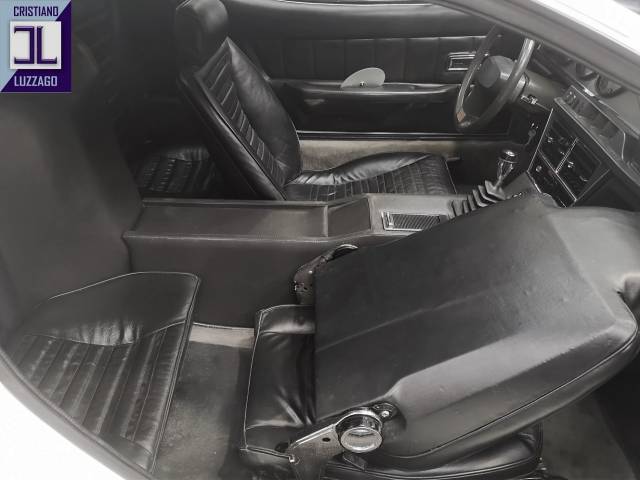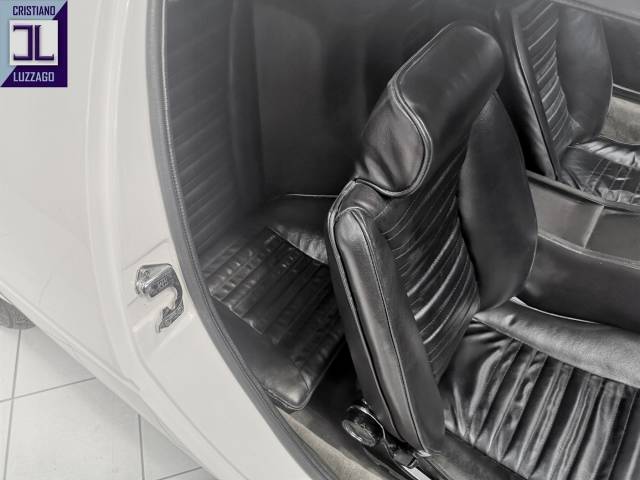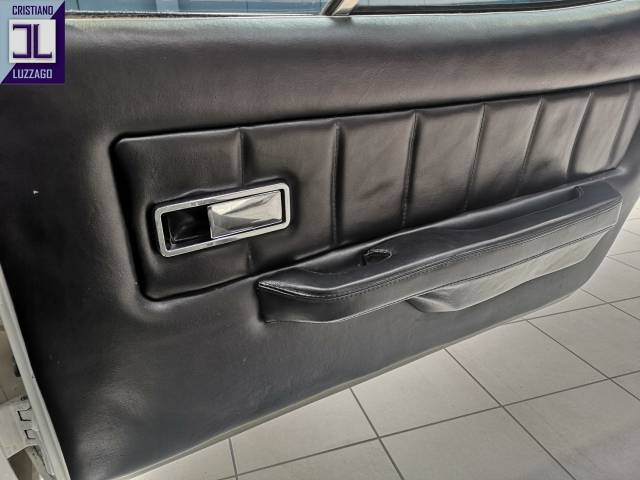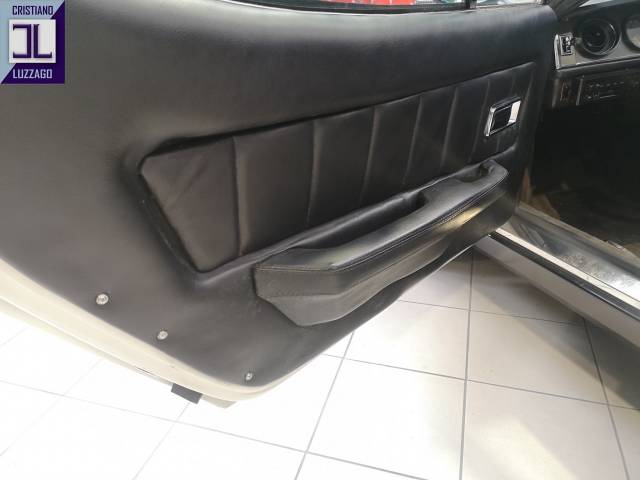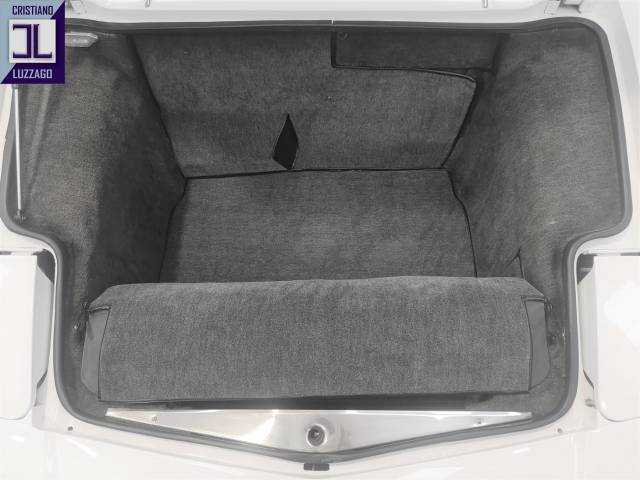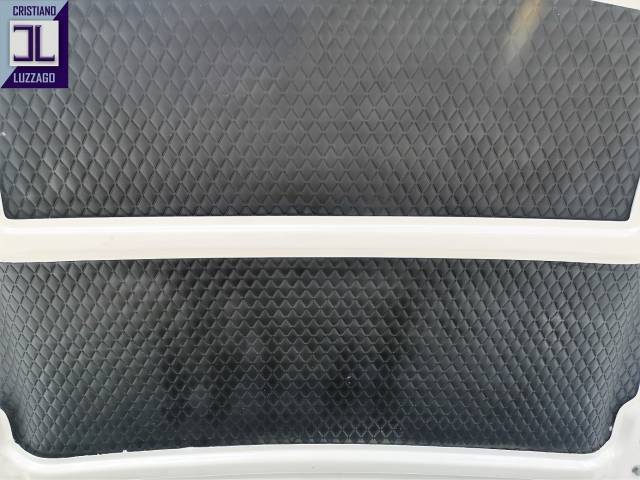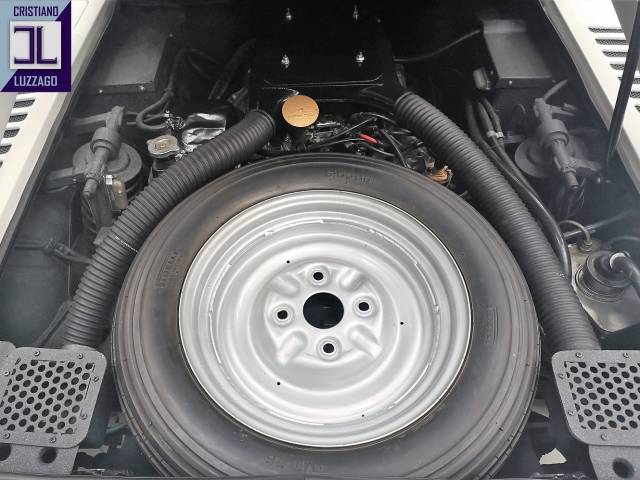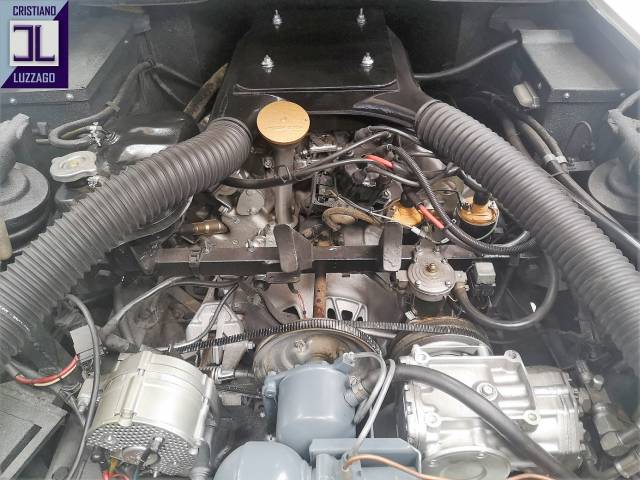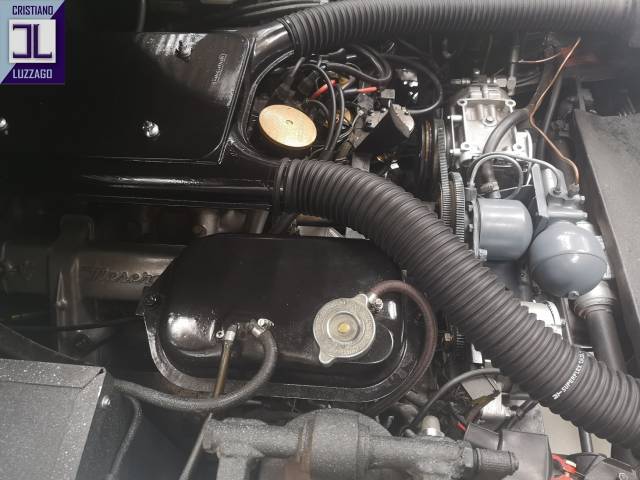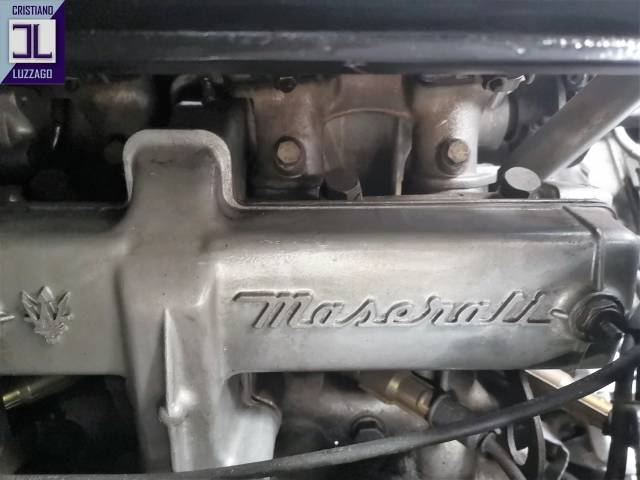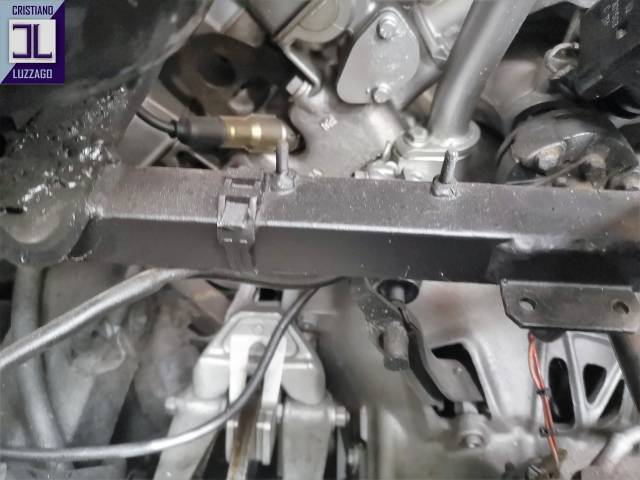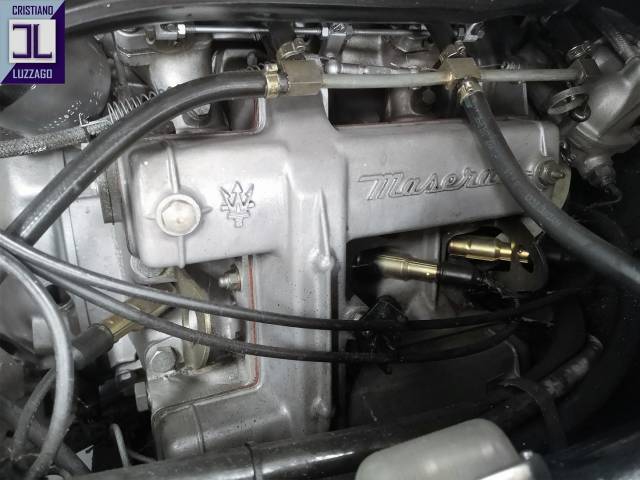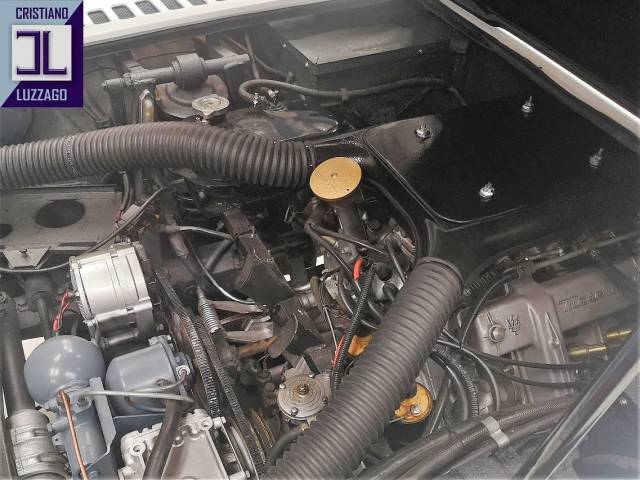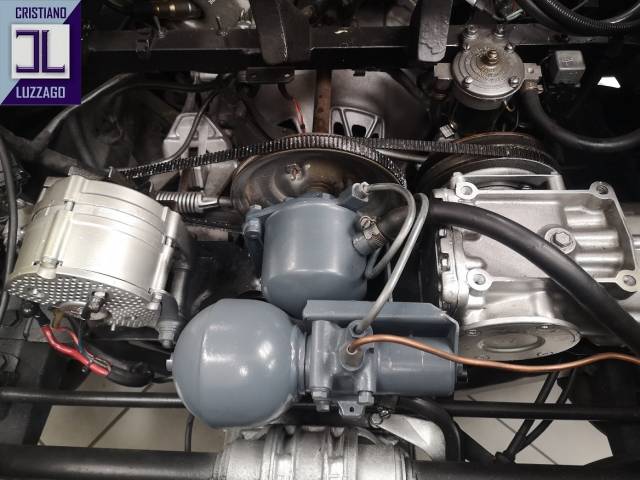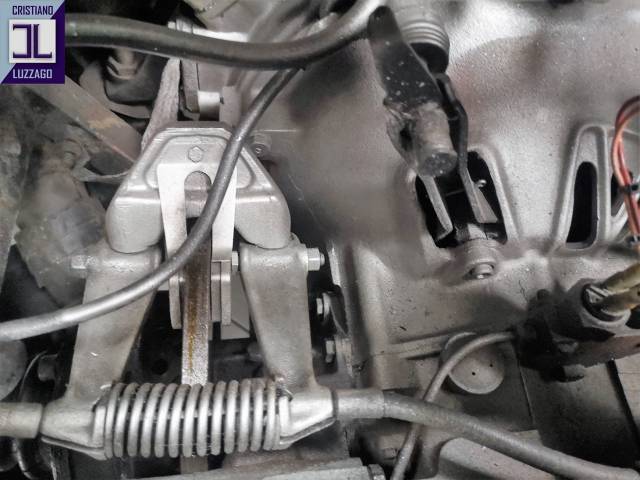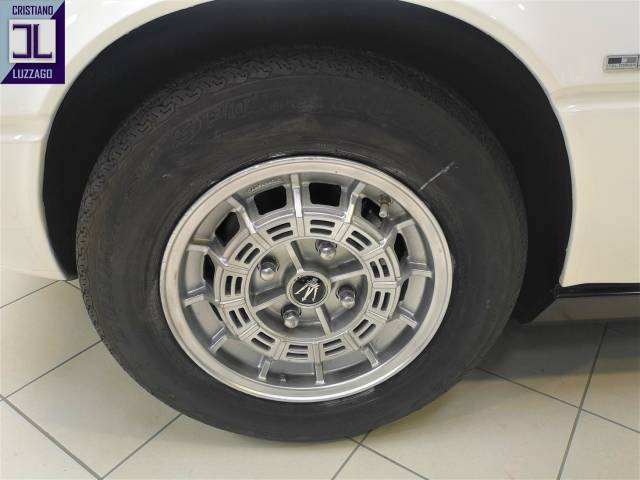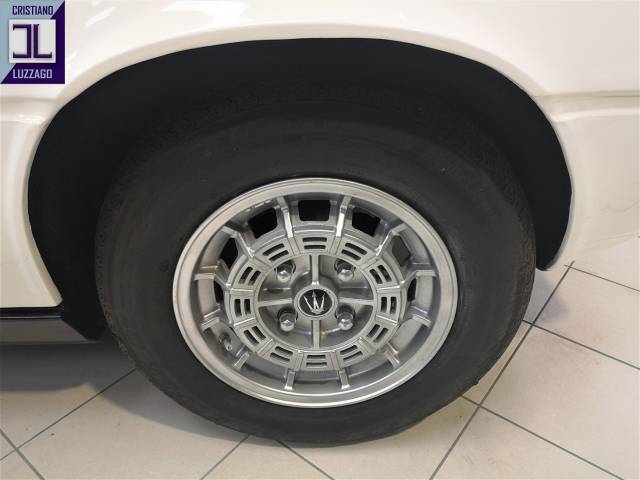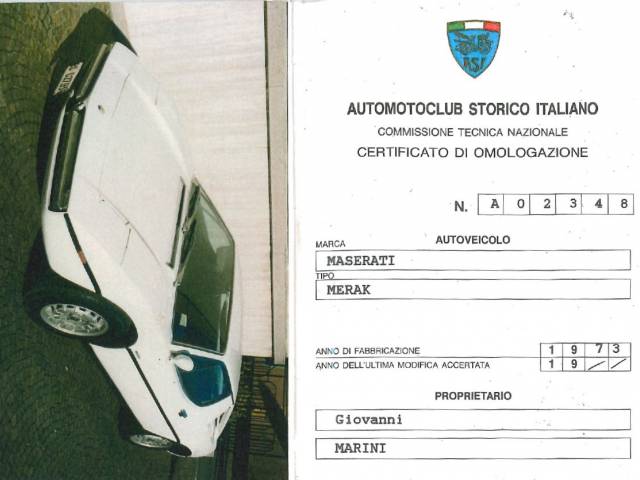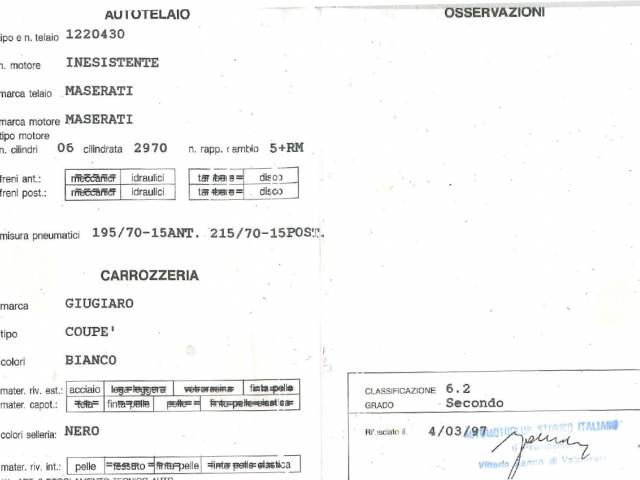 1973 MASERATI MERAK 3000
Dealer

away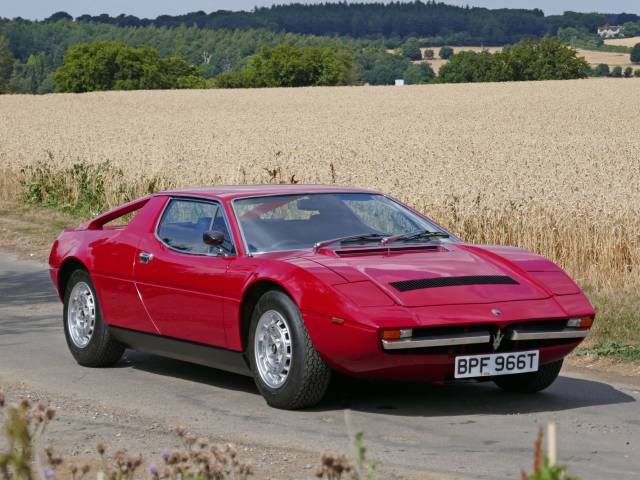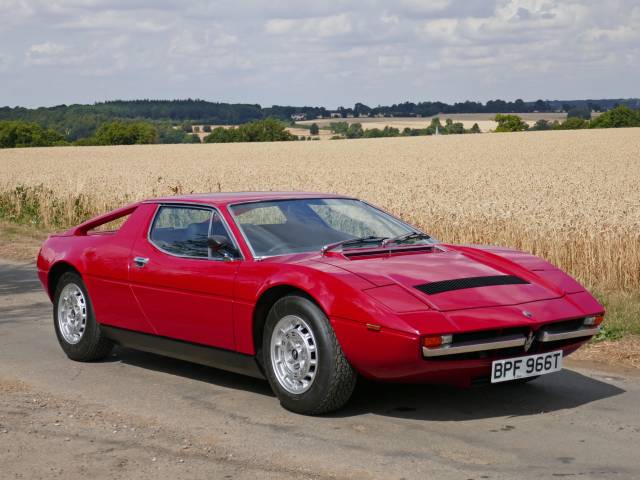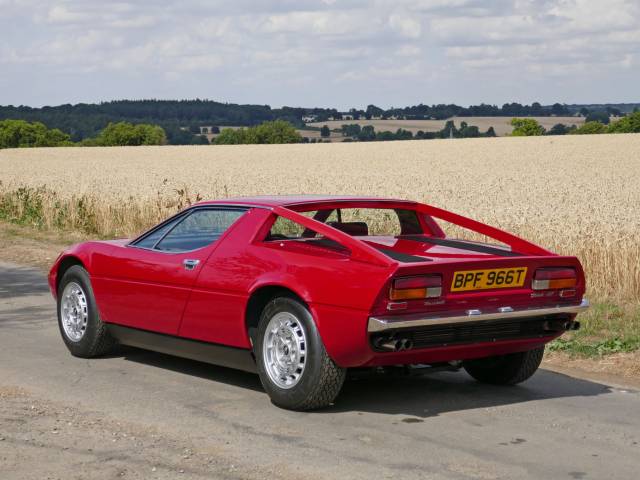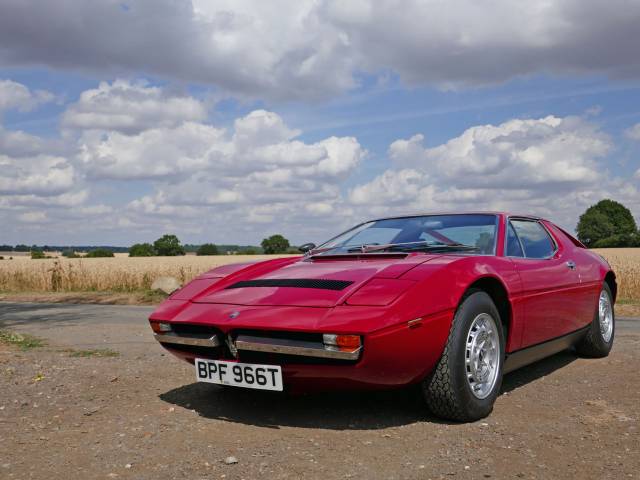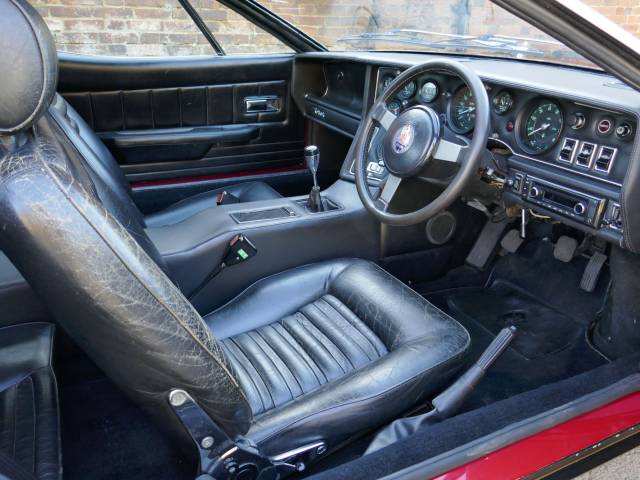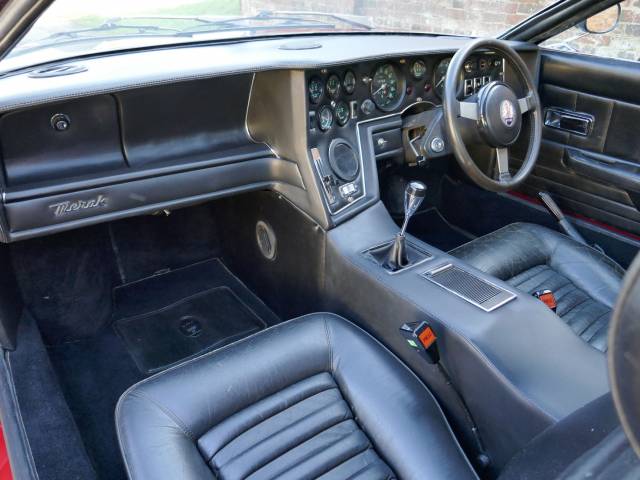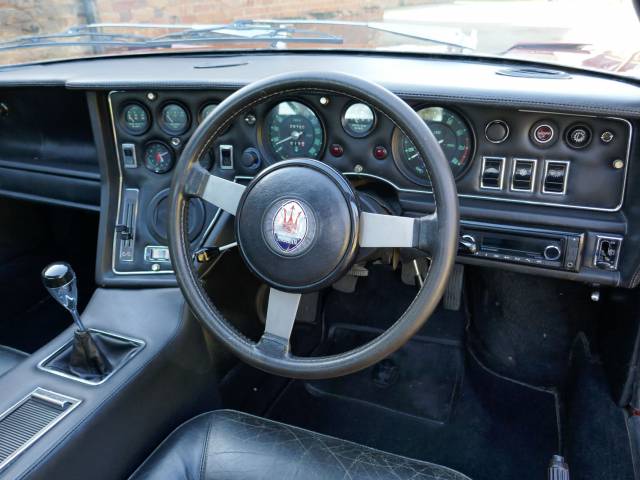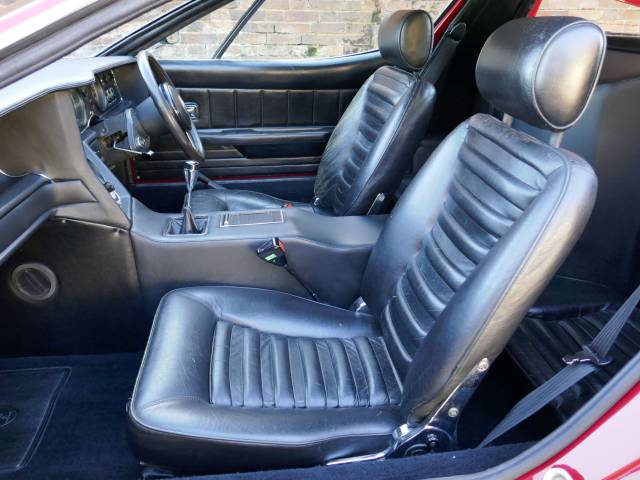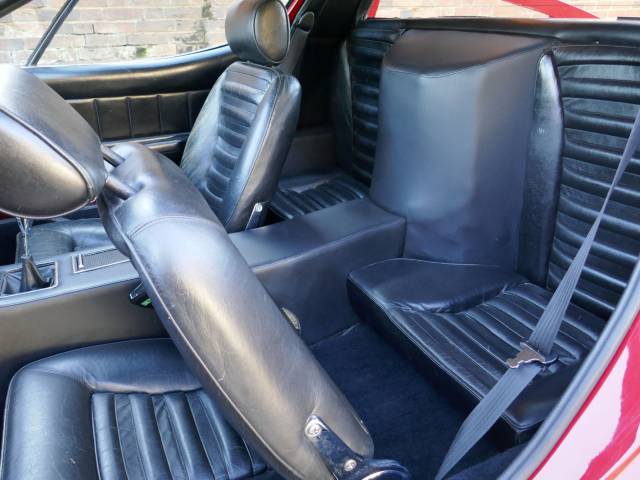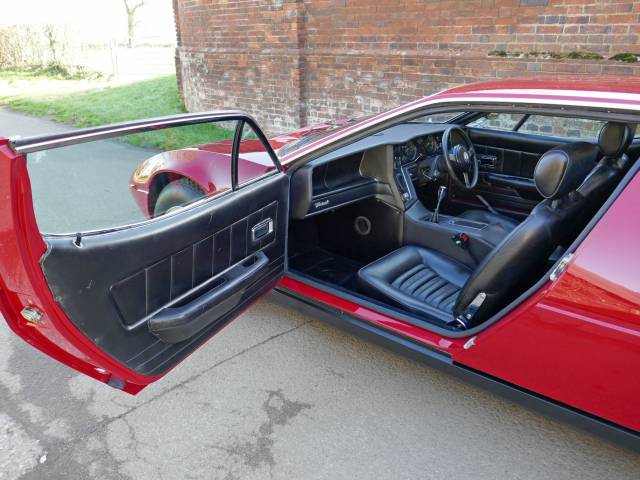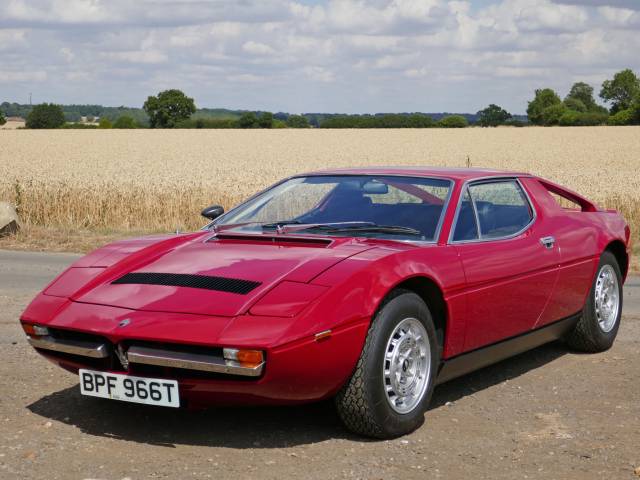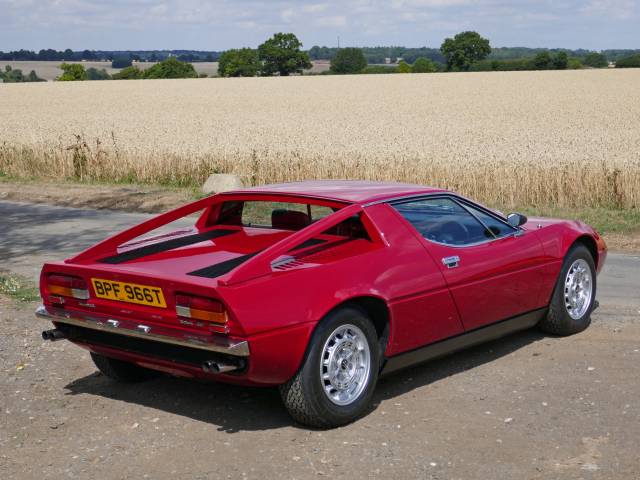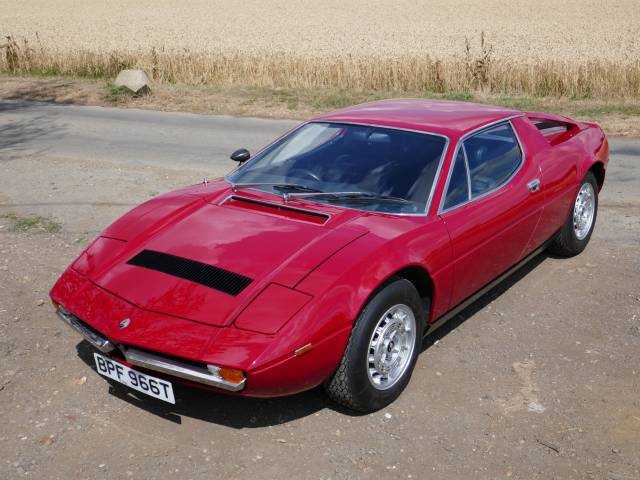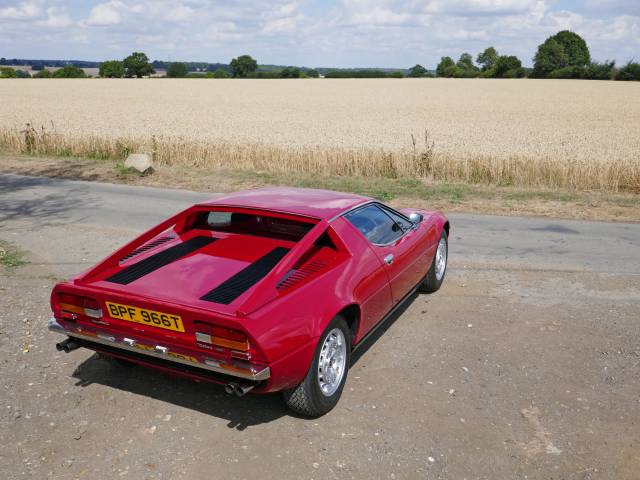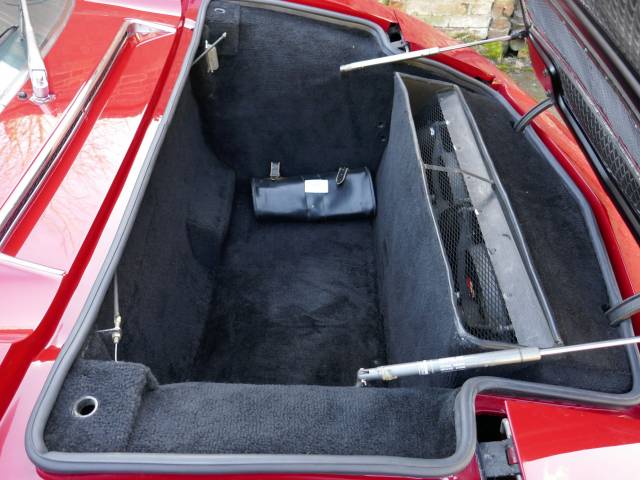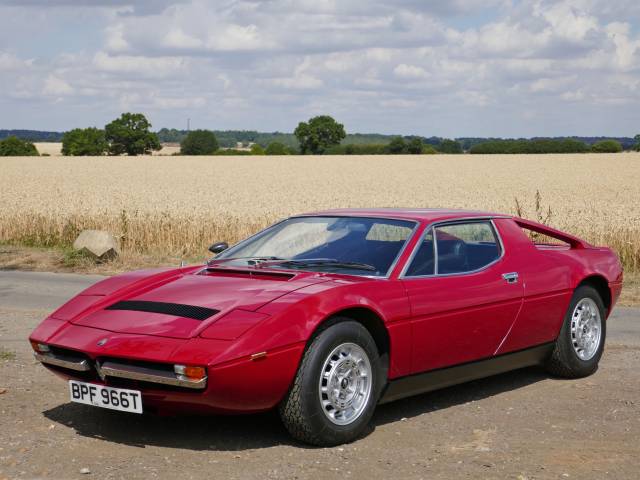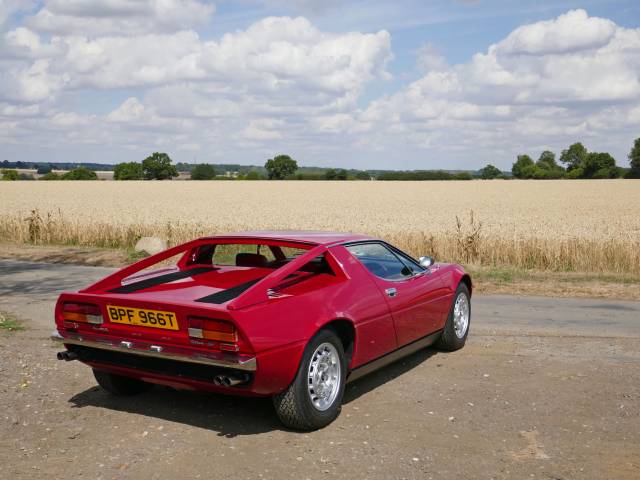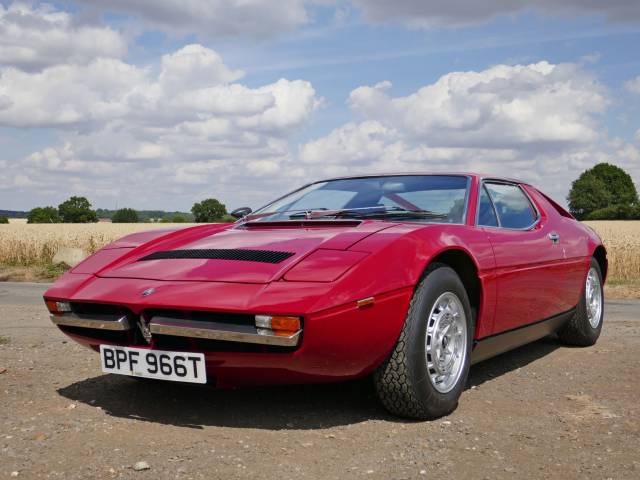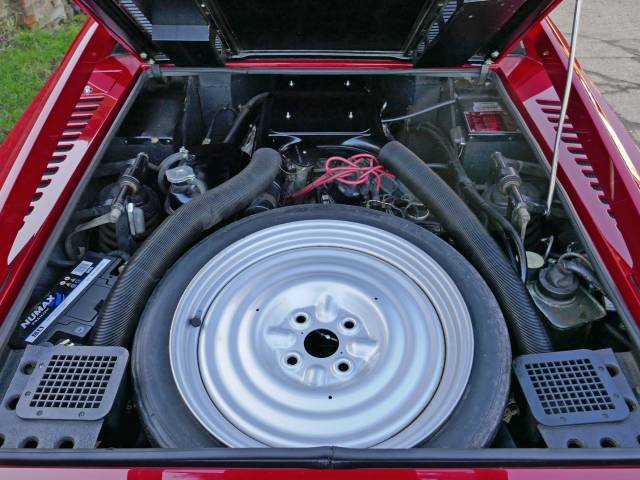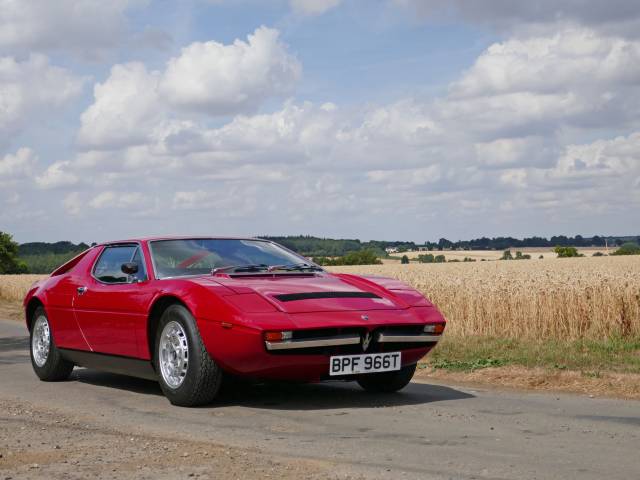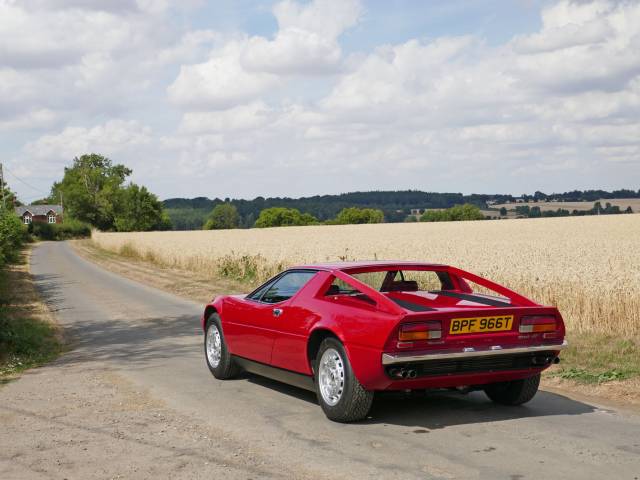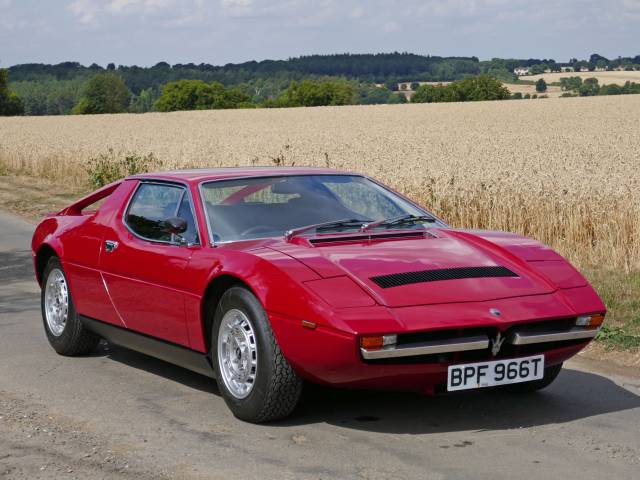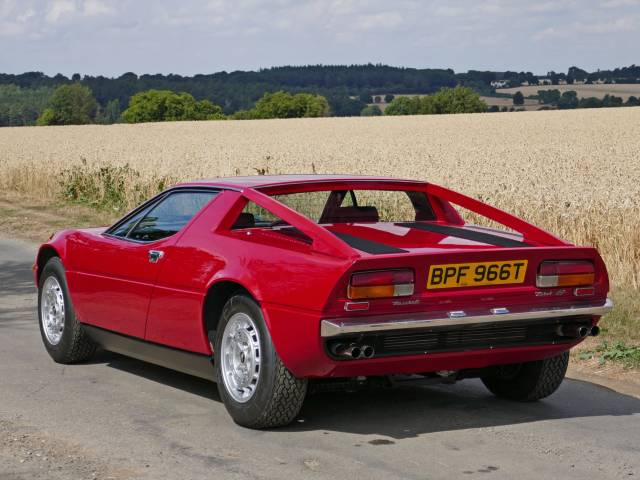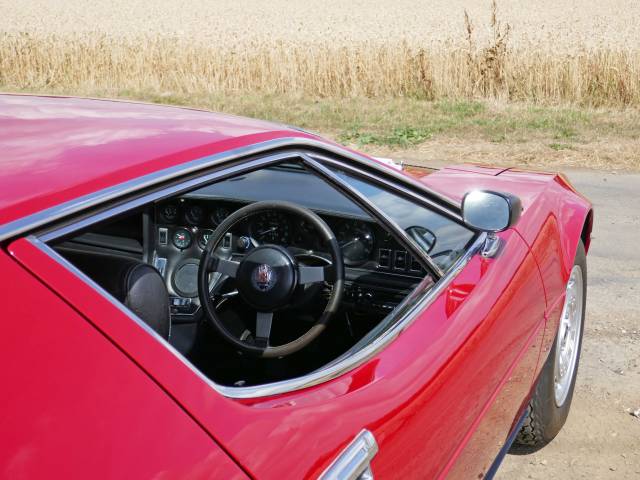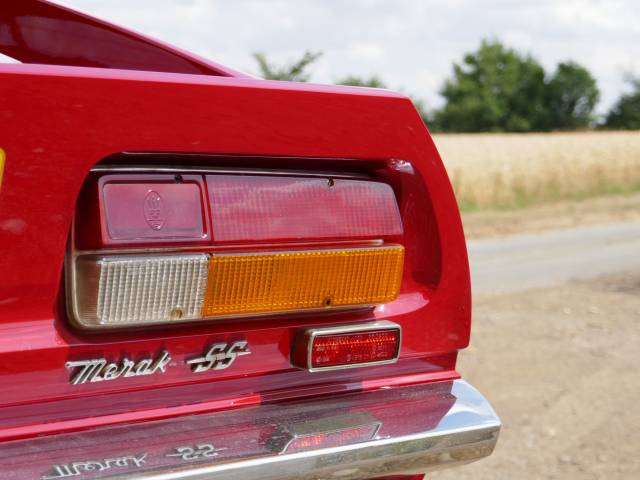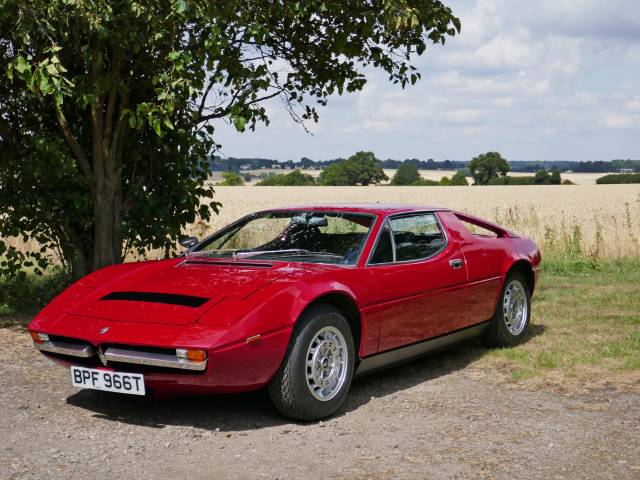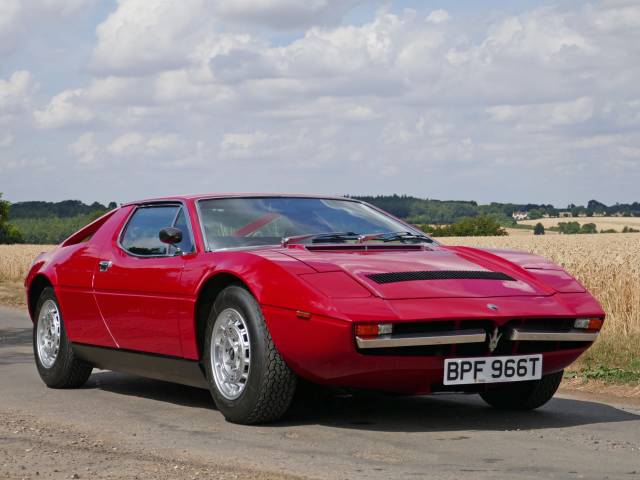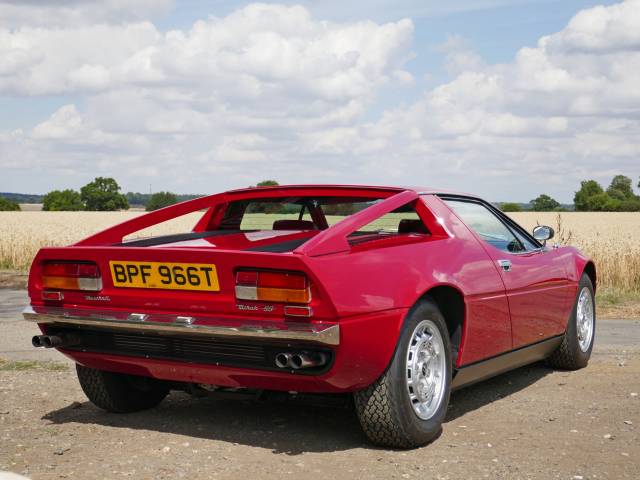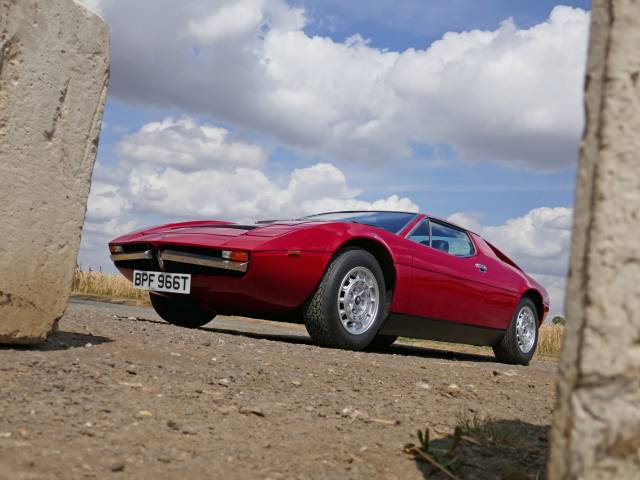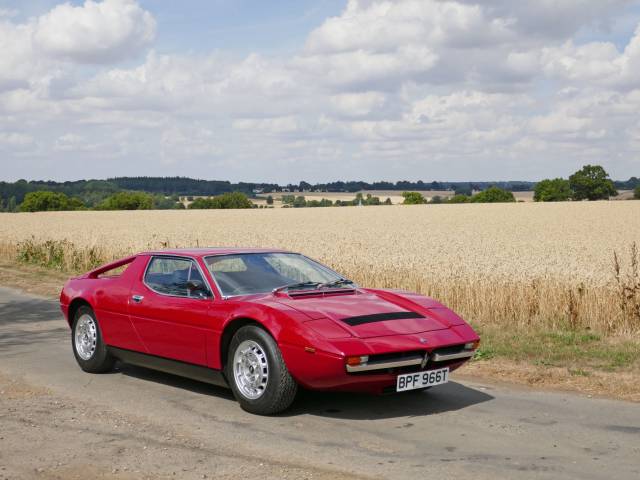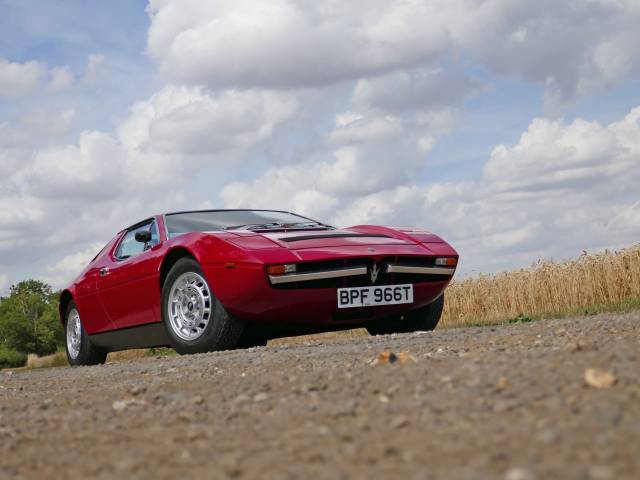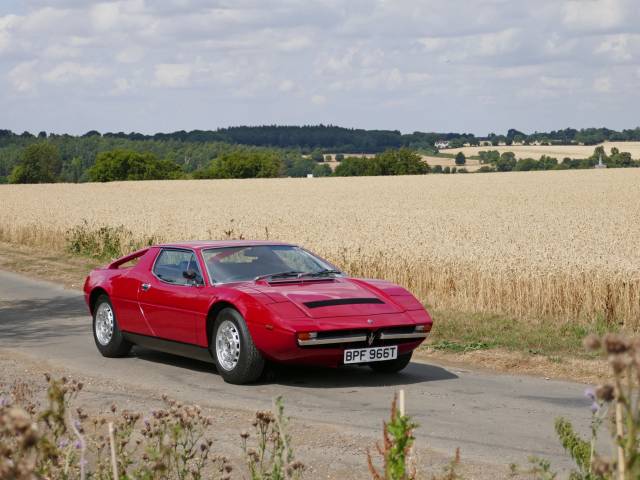 Only two owners and 28,700 miles from new
Dealer

away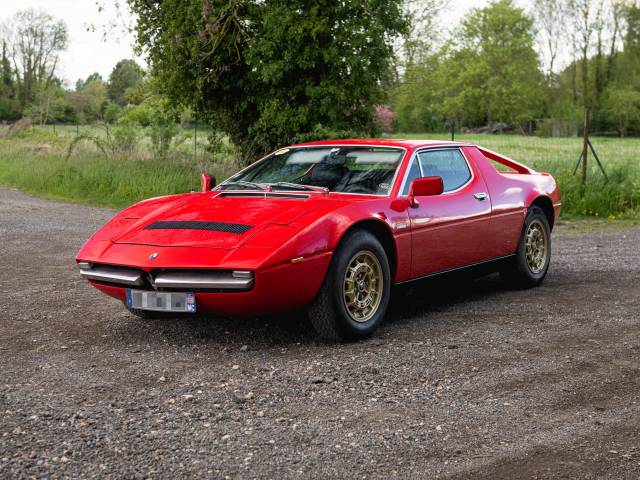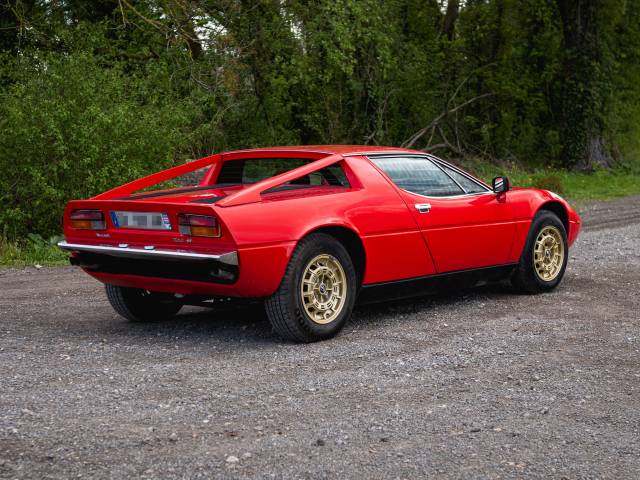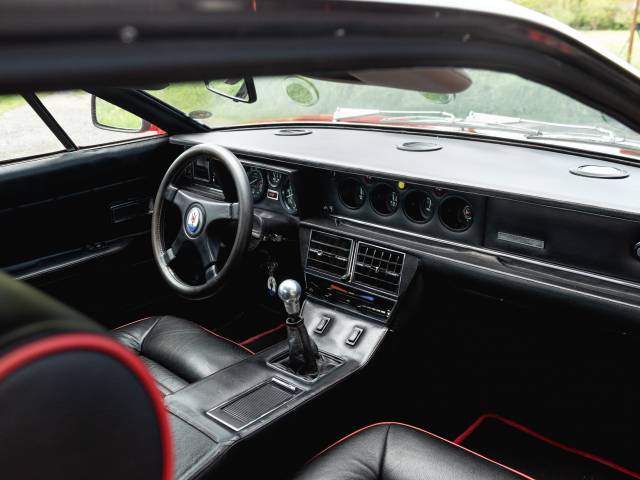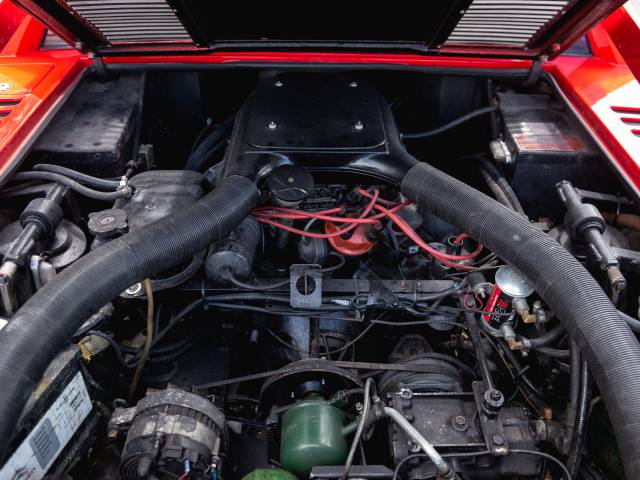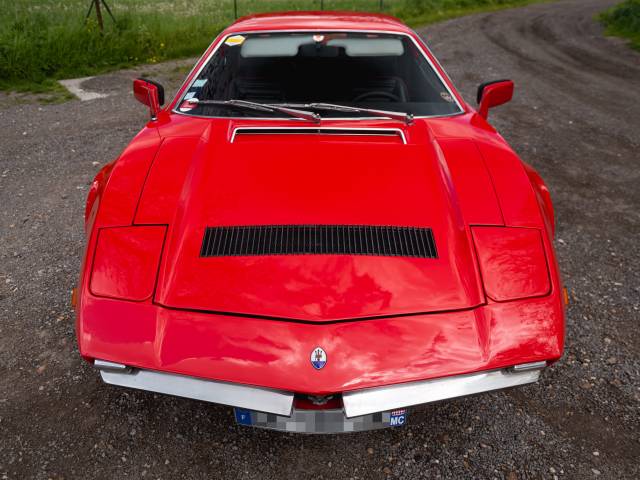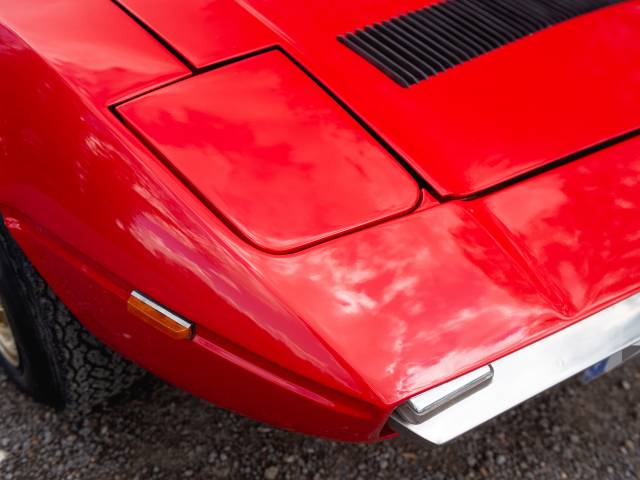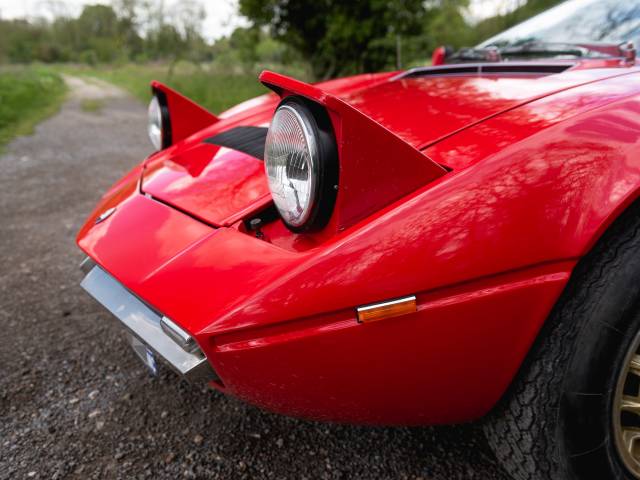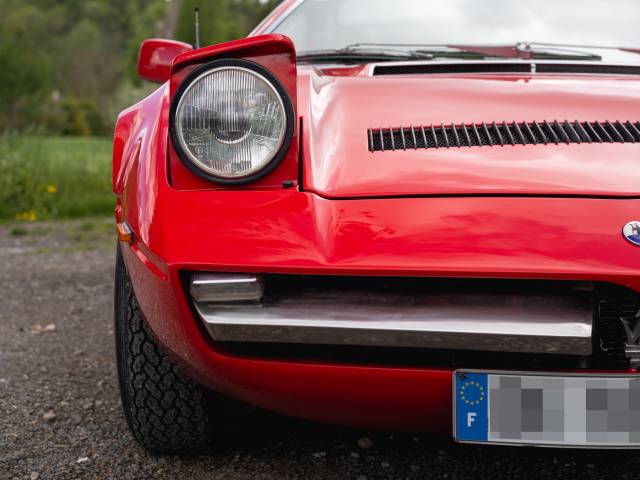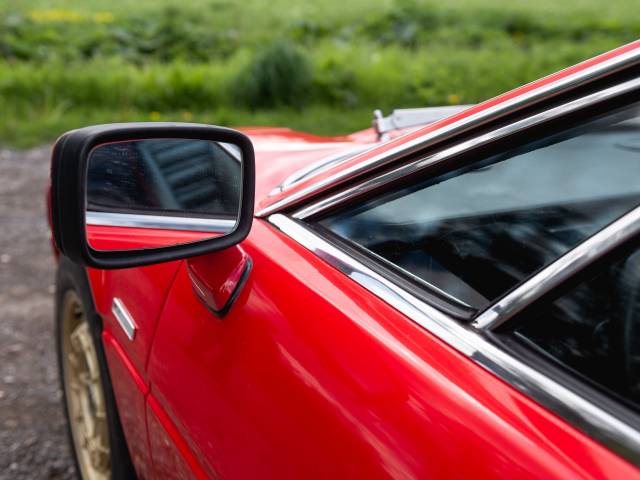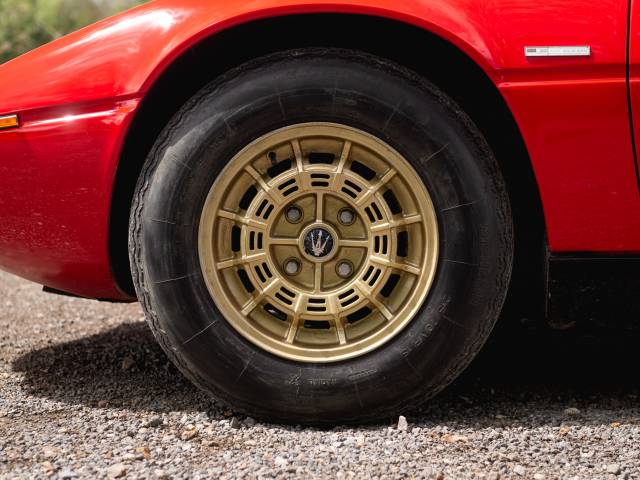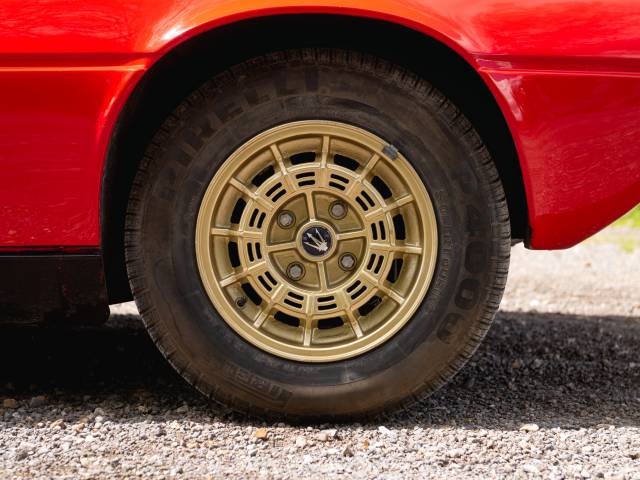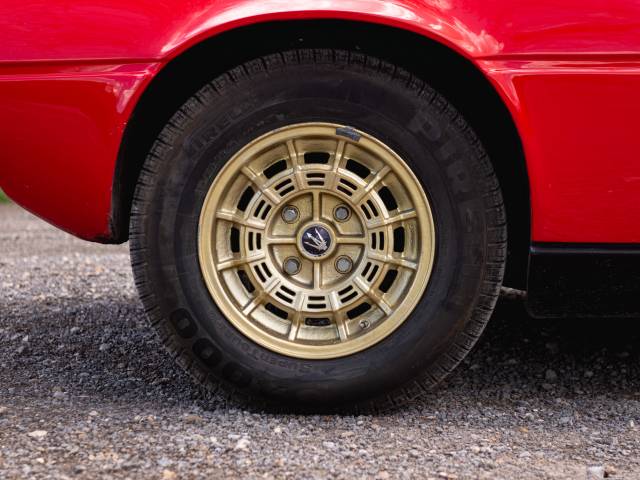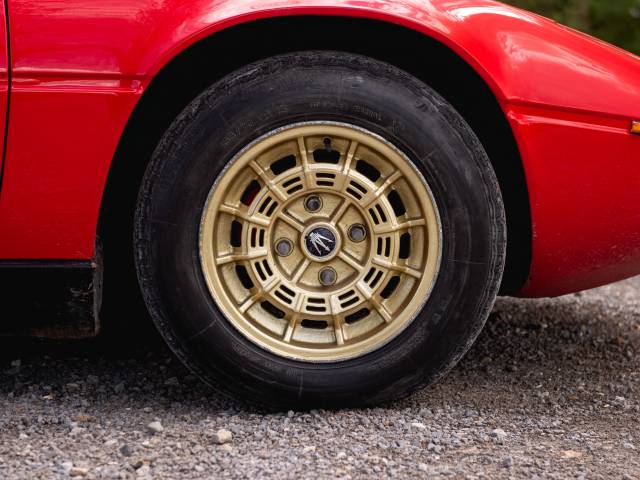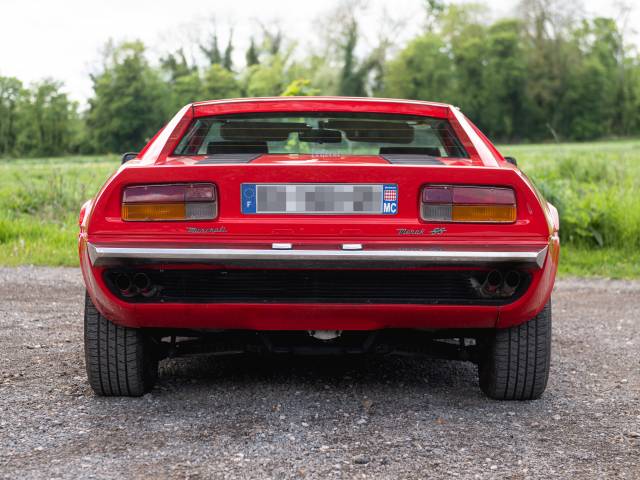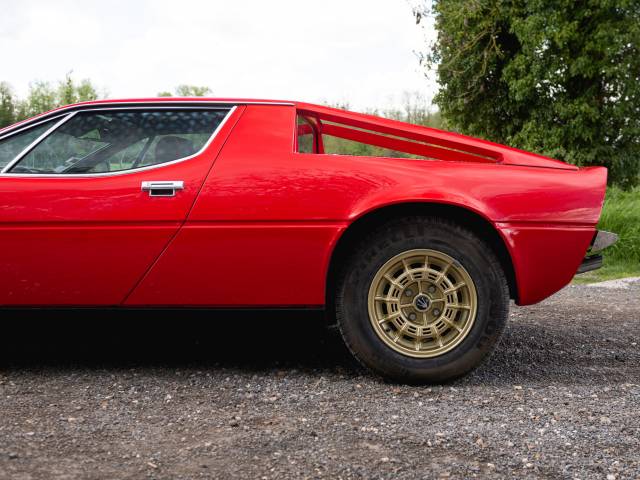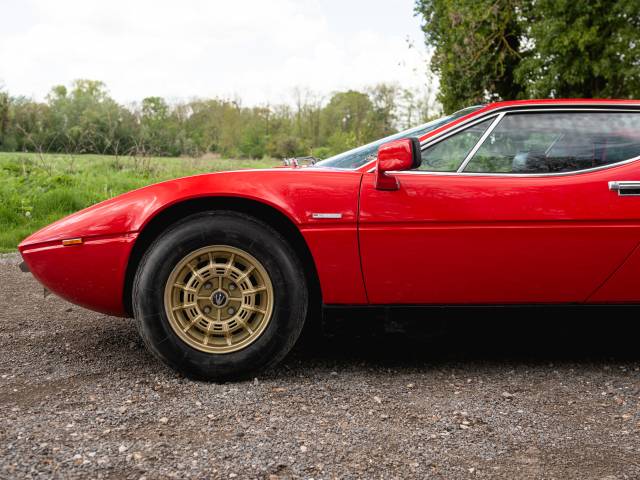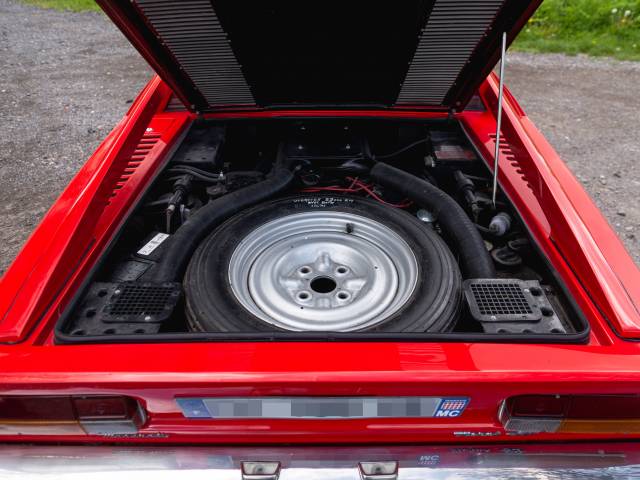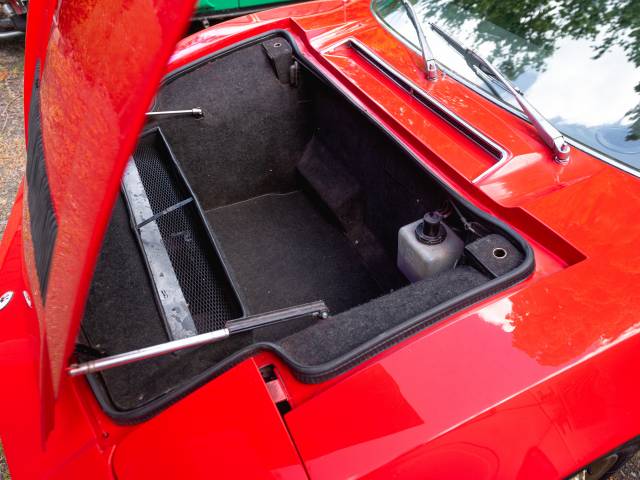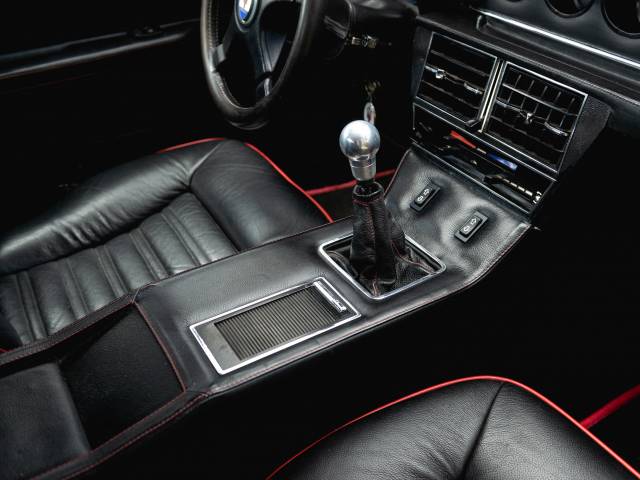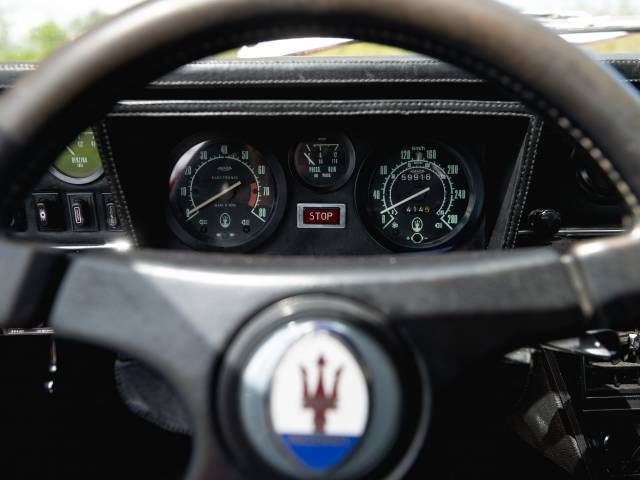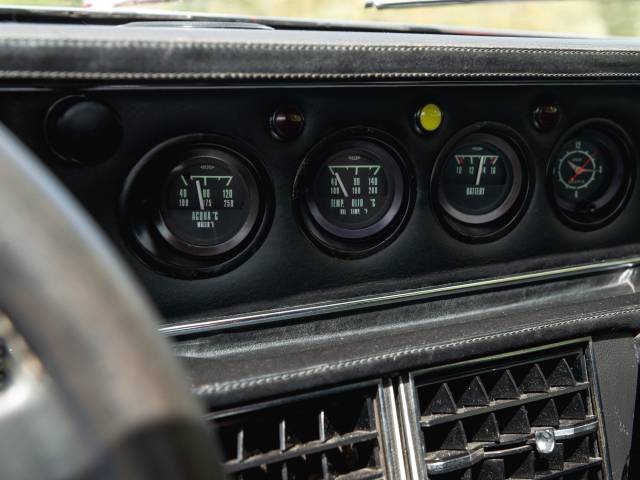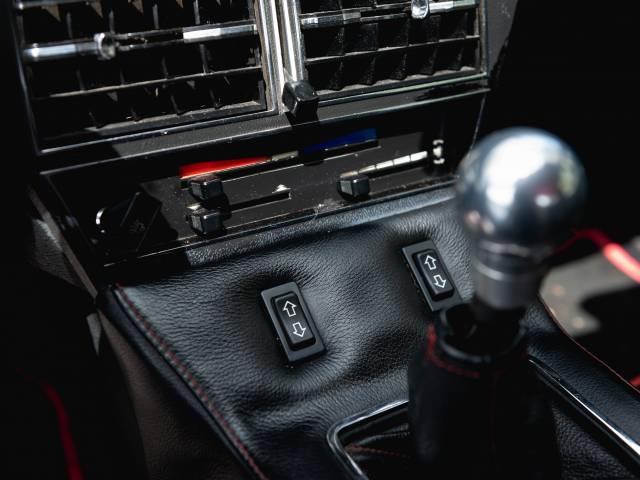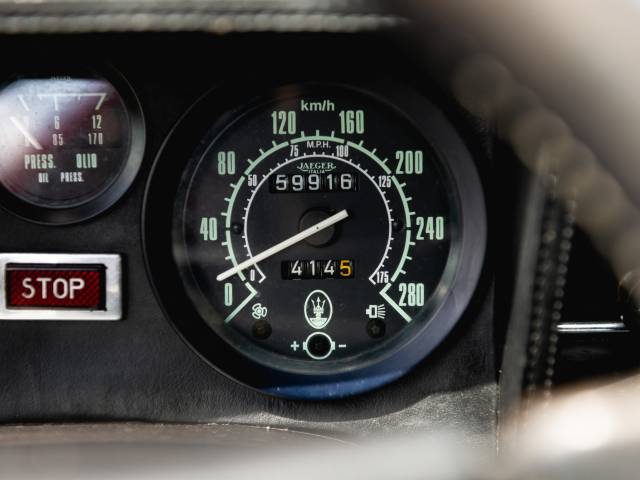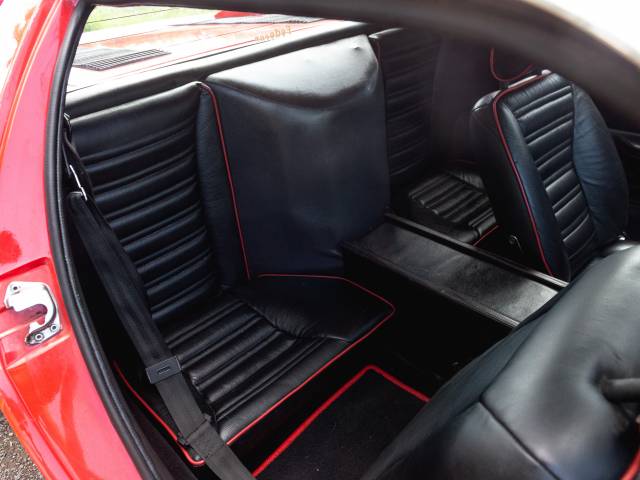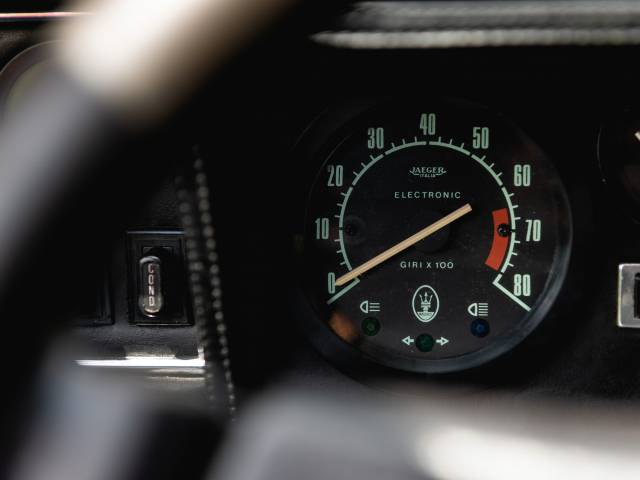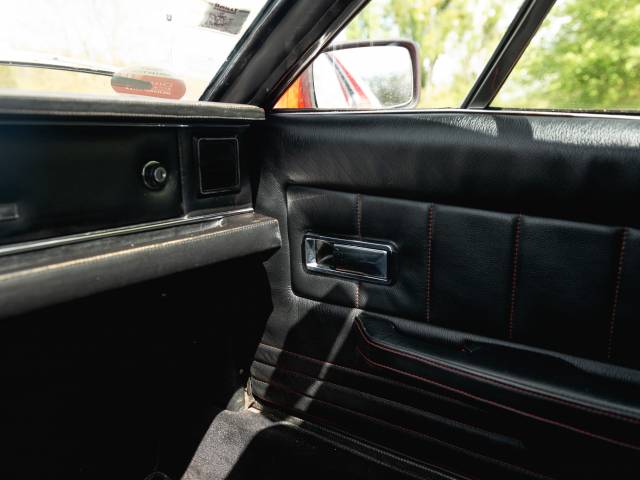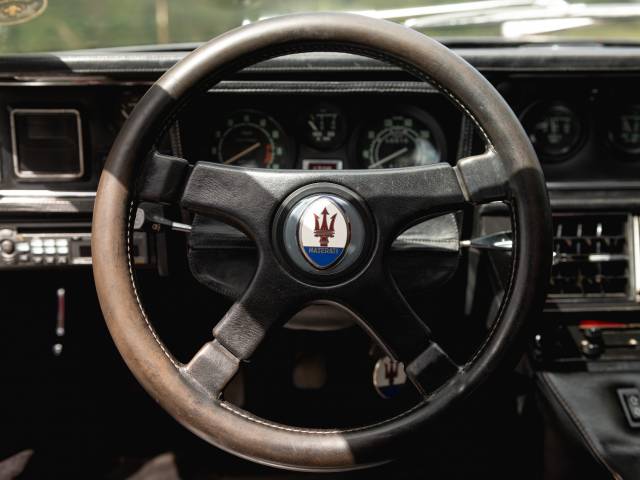 Dealer

away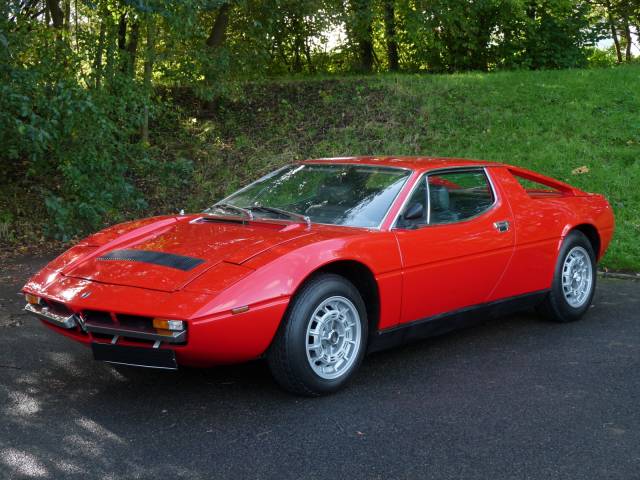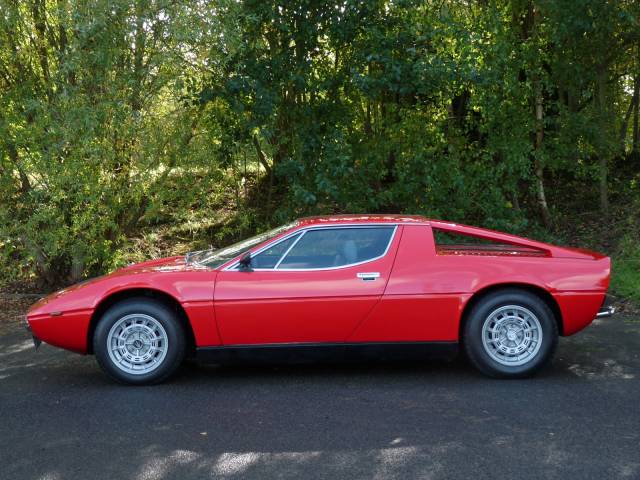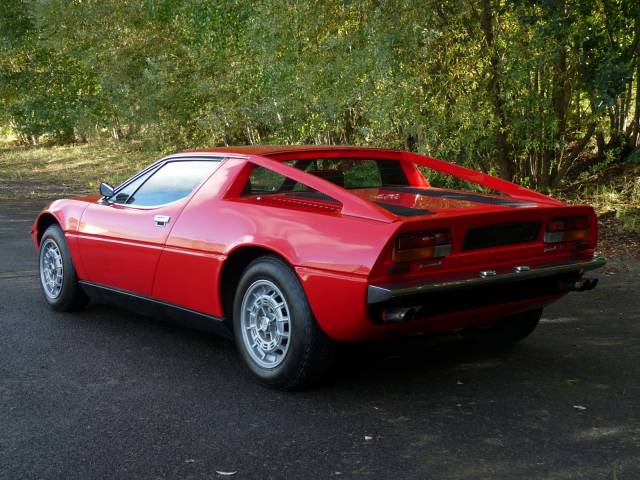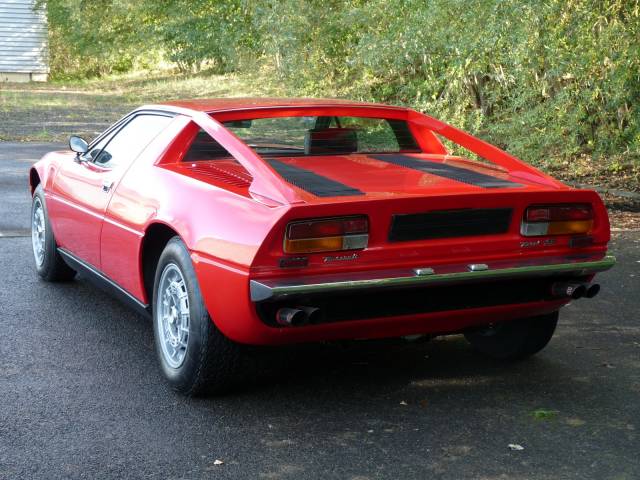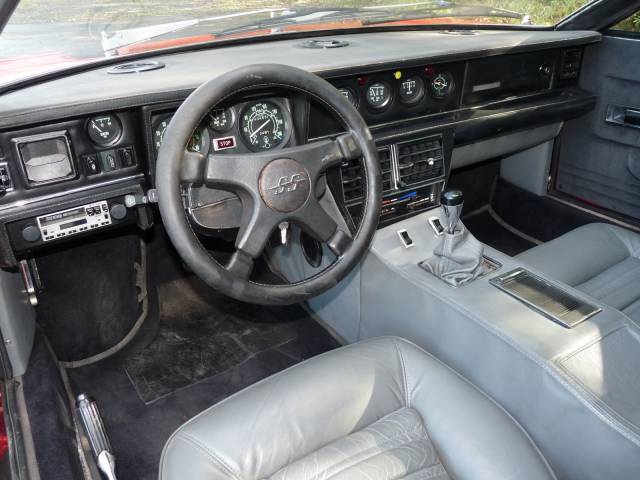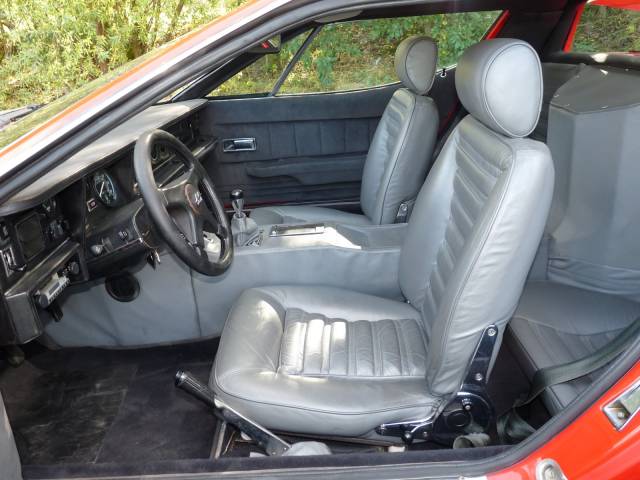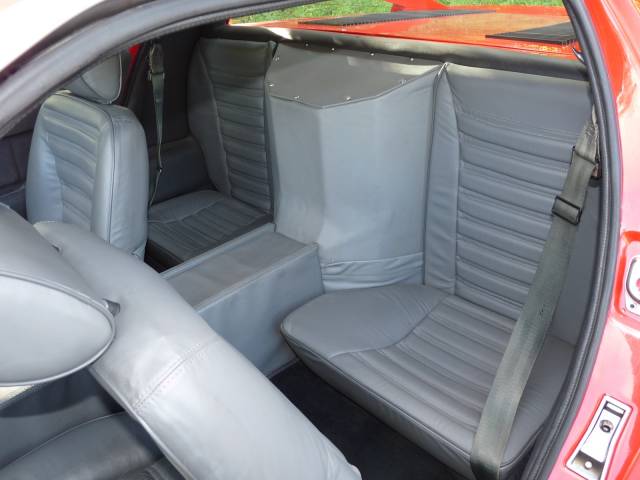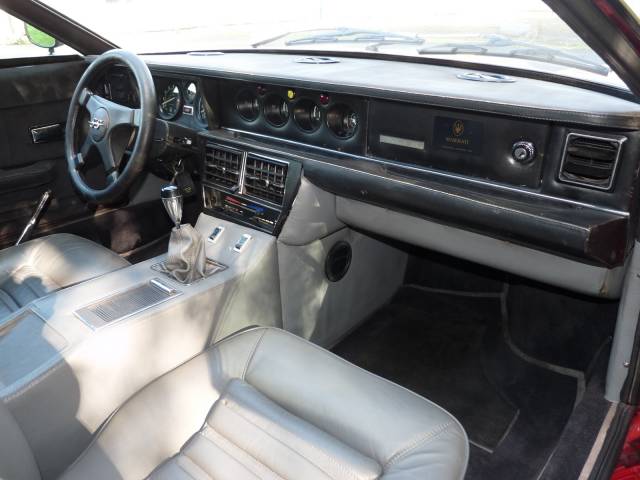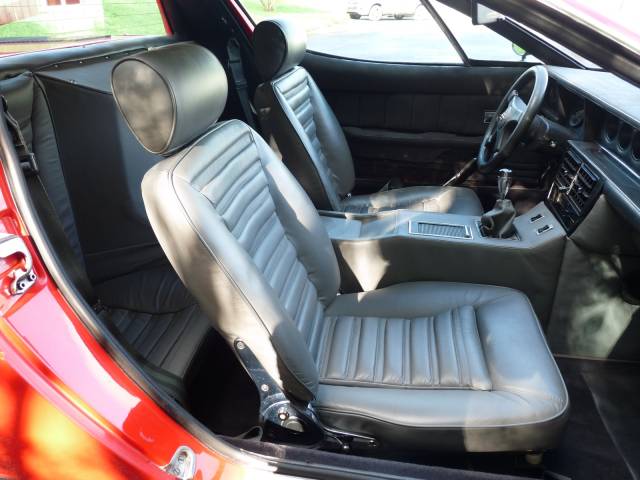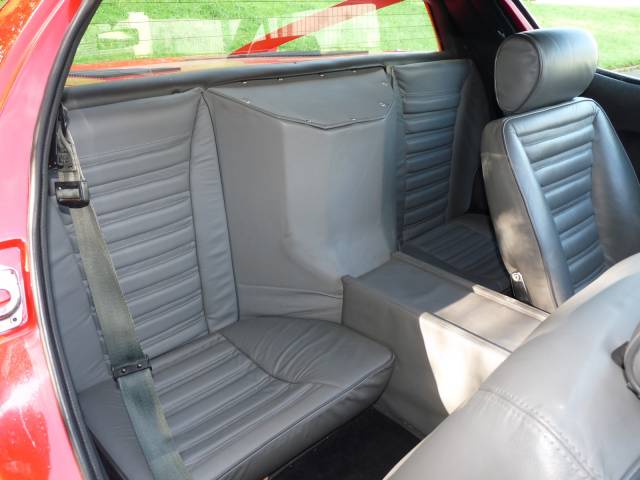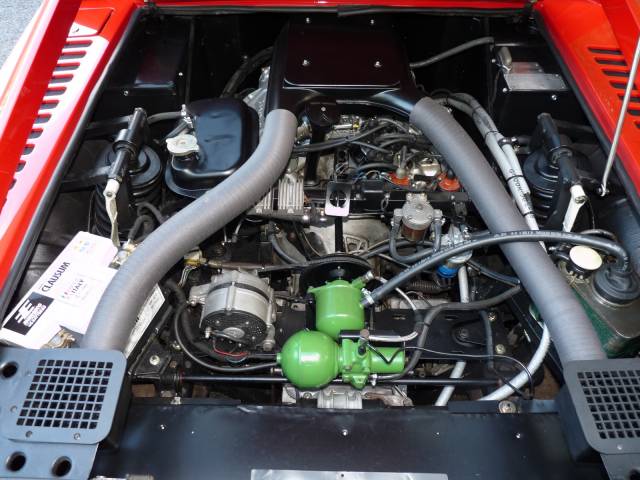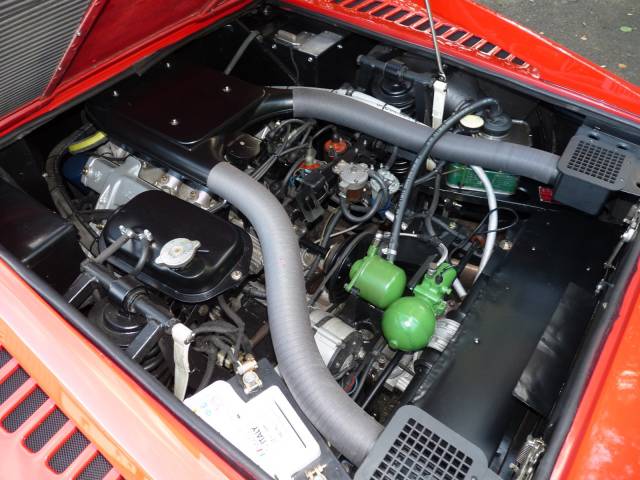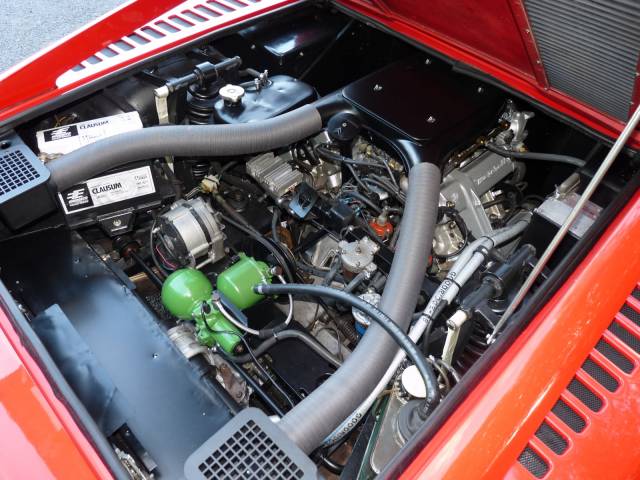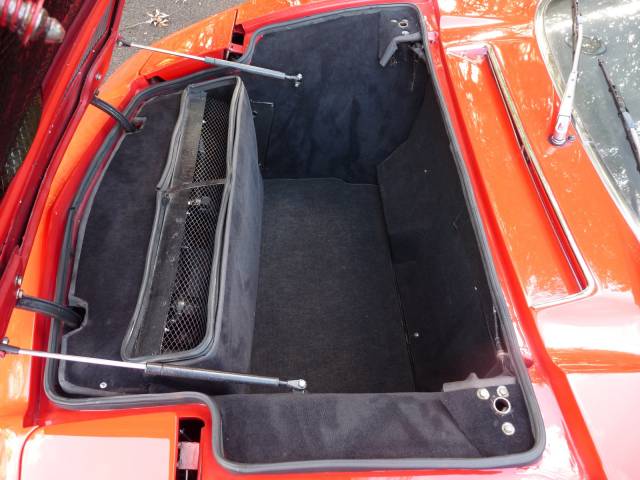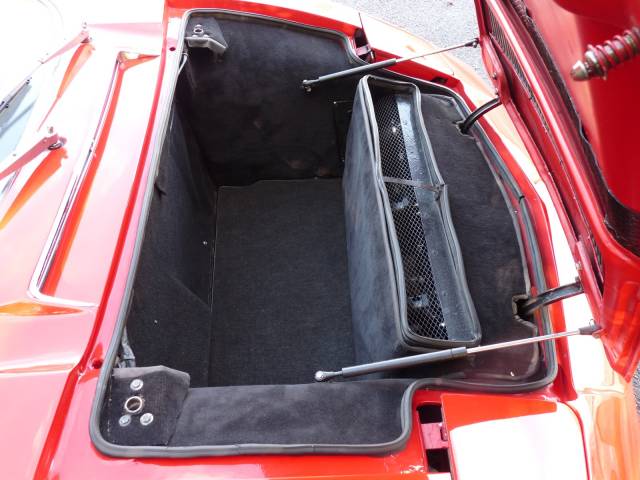 Dealer

away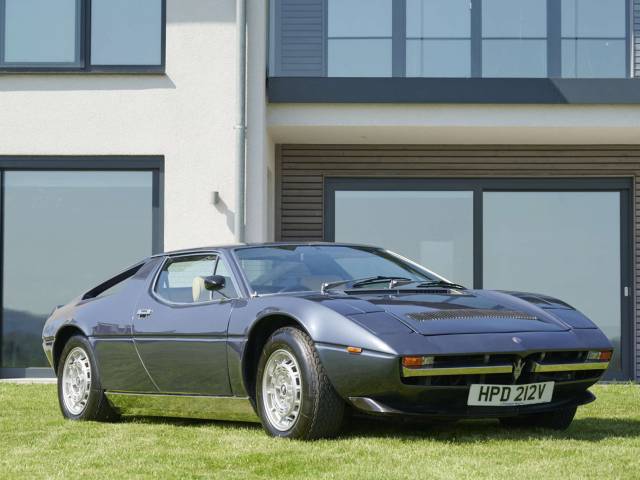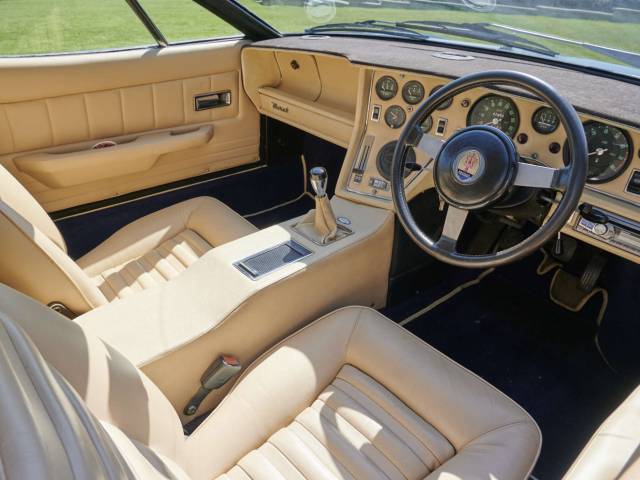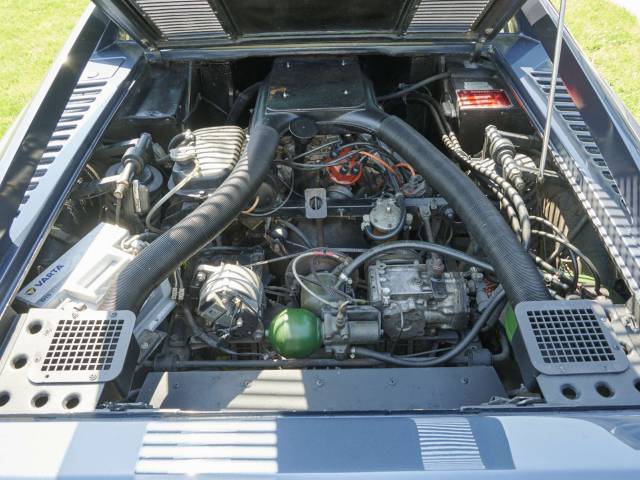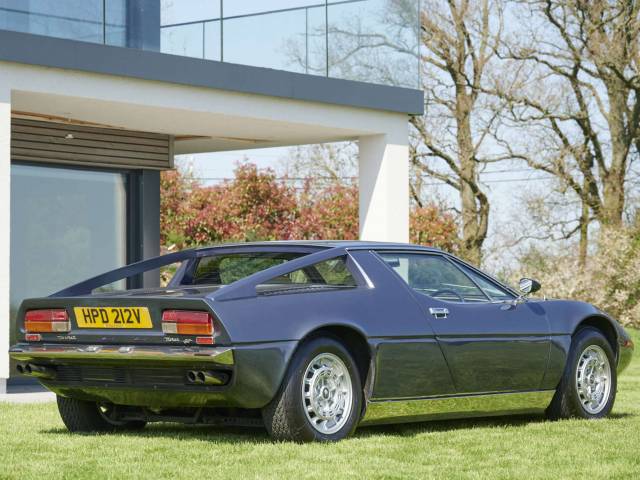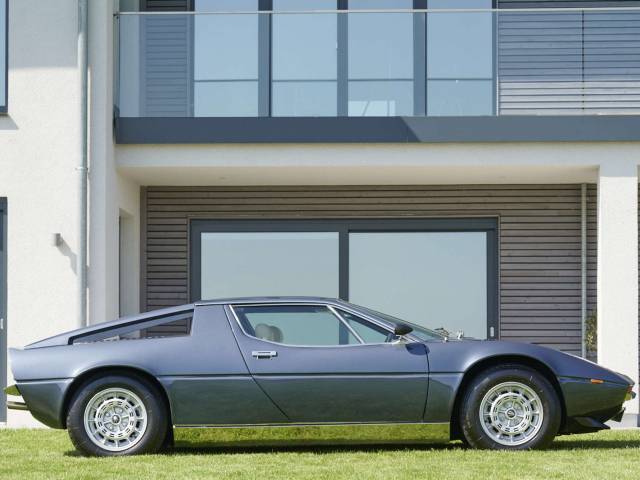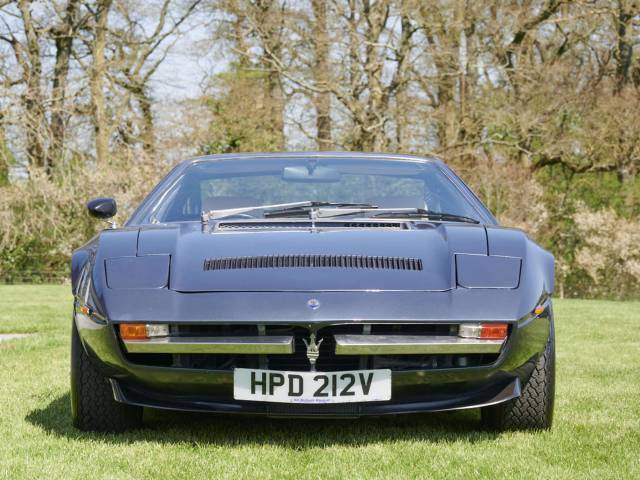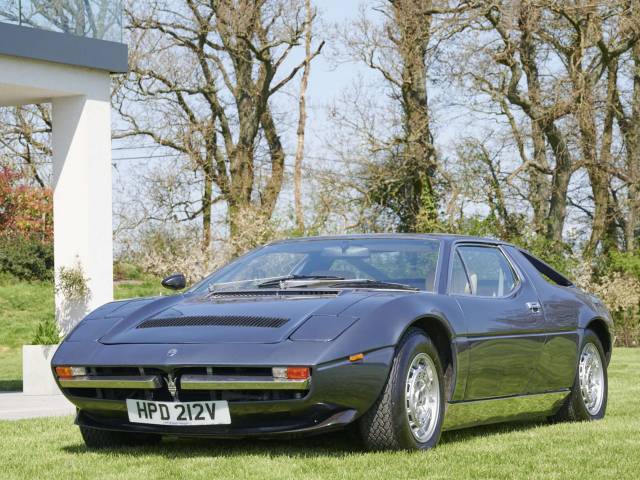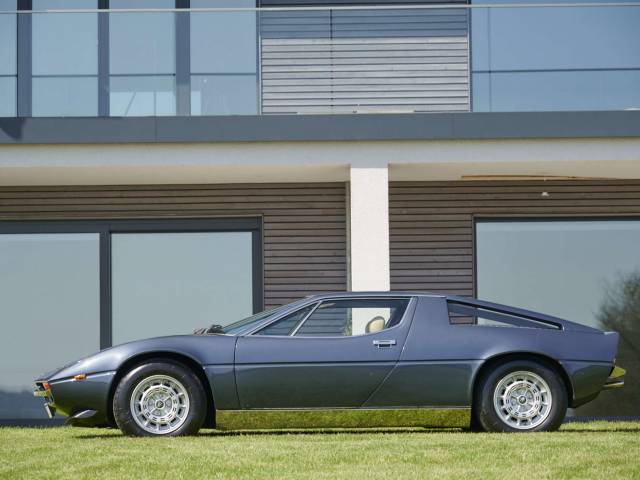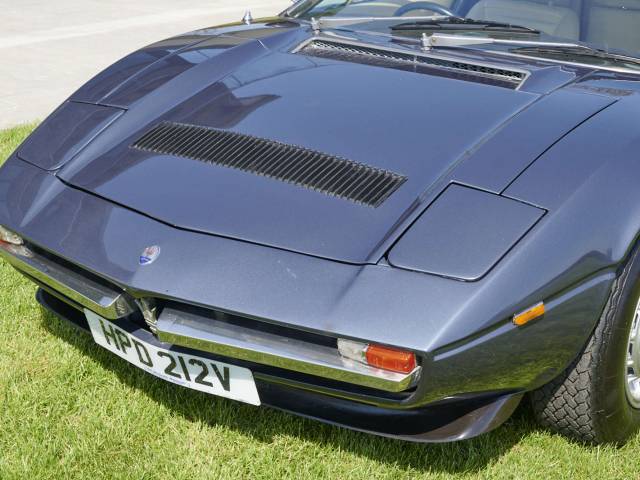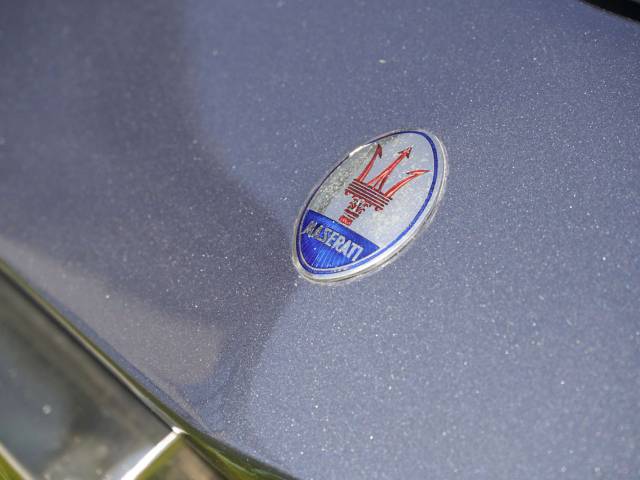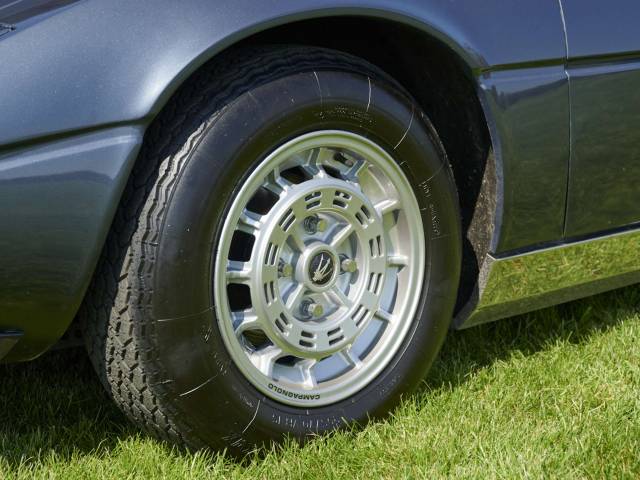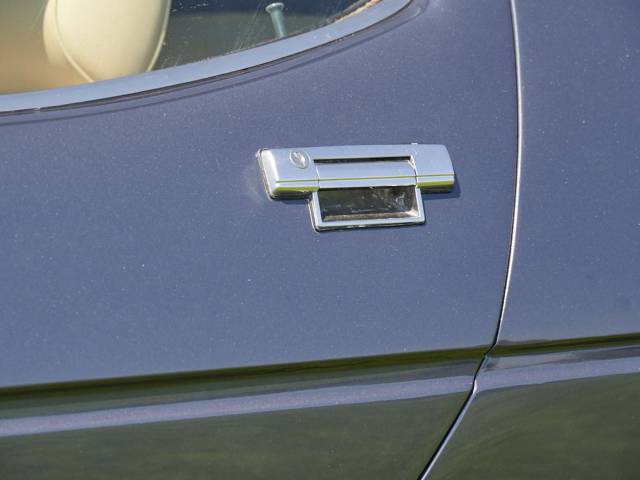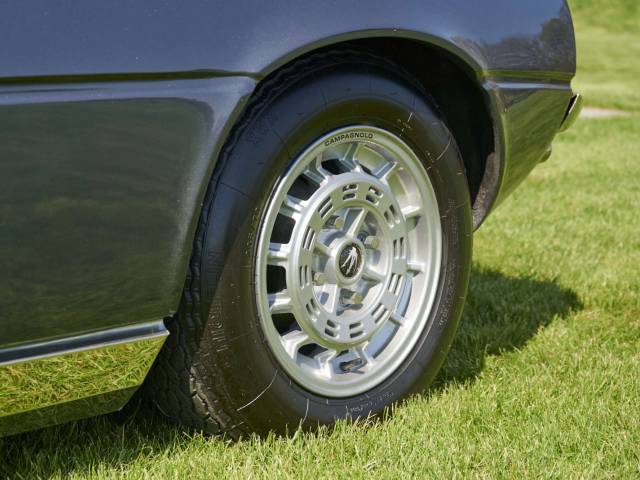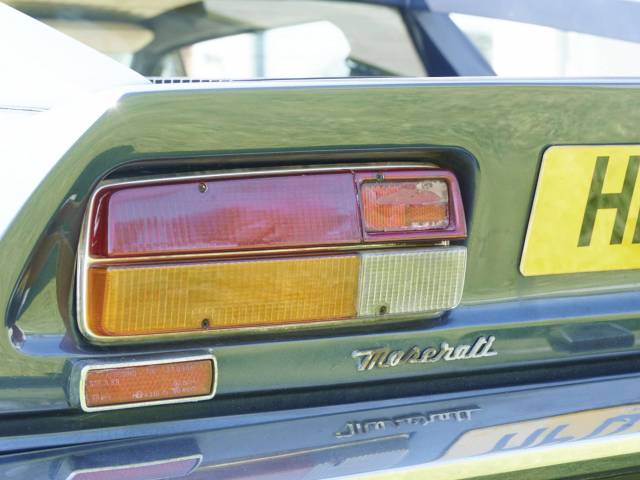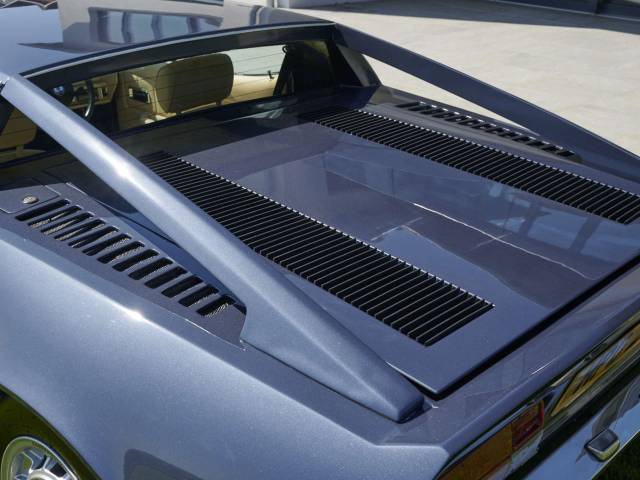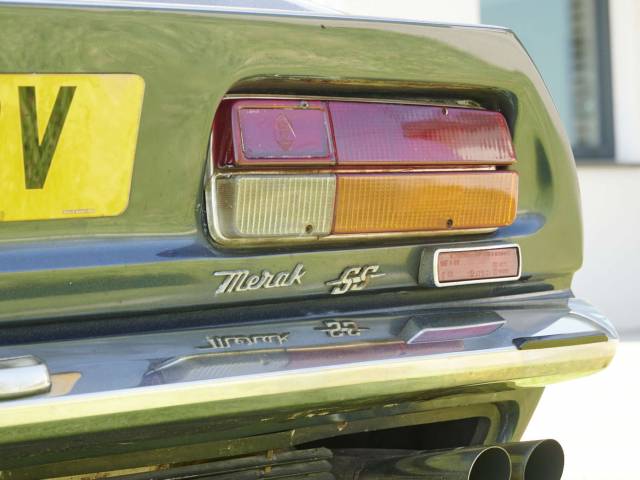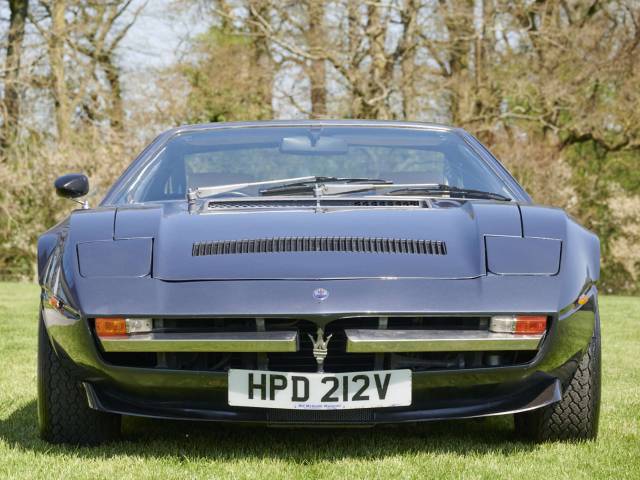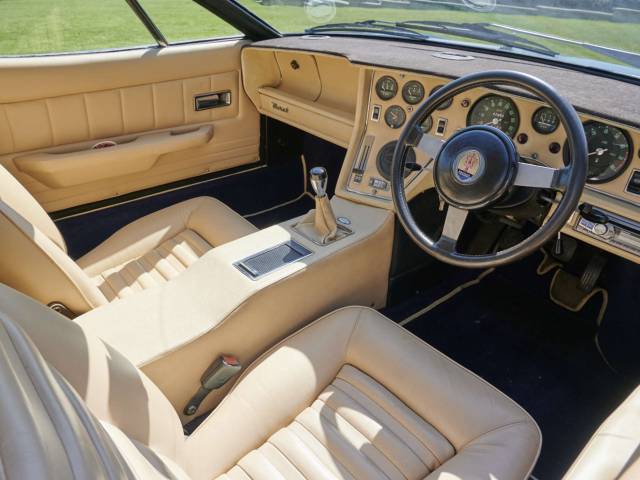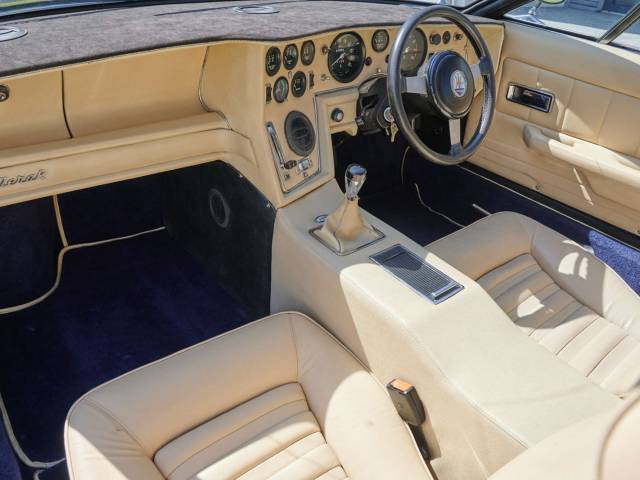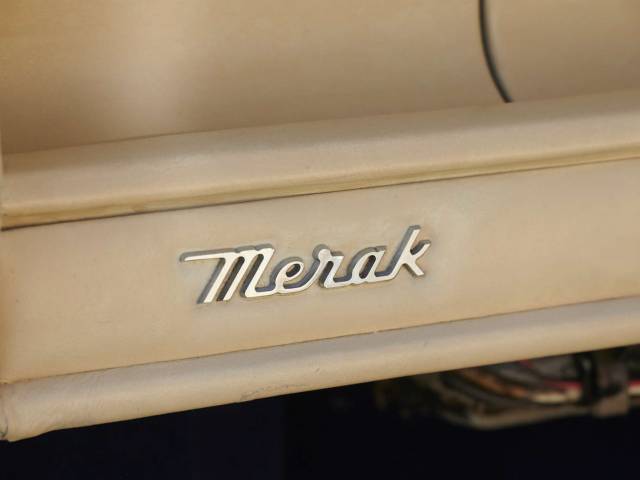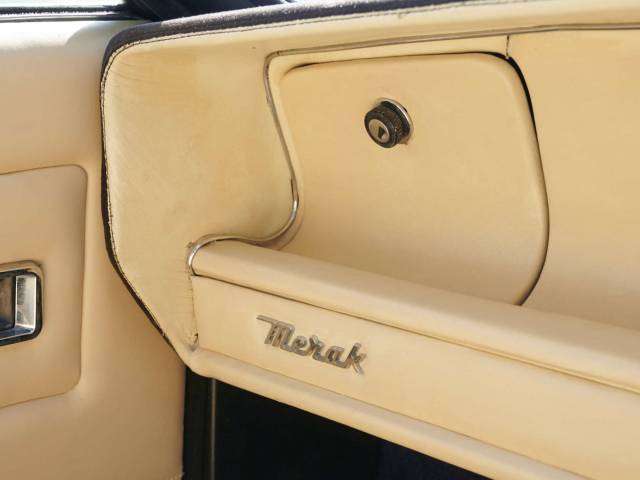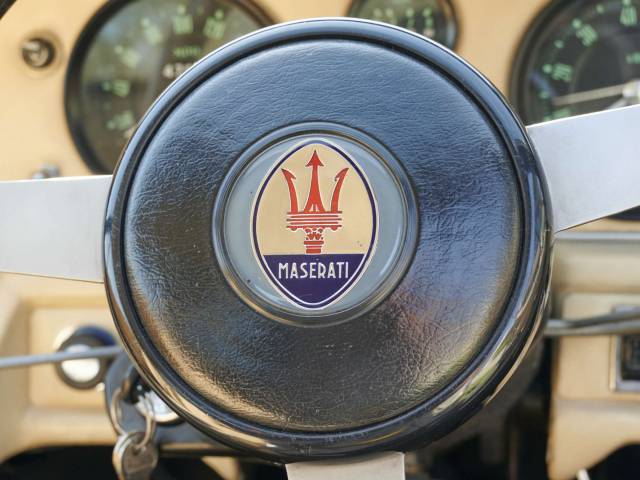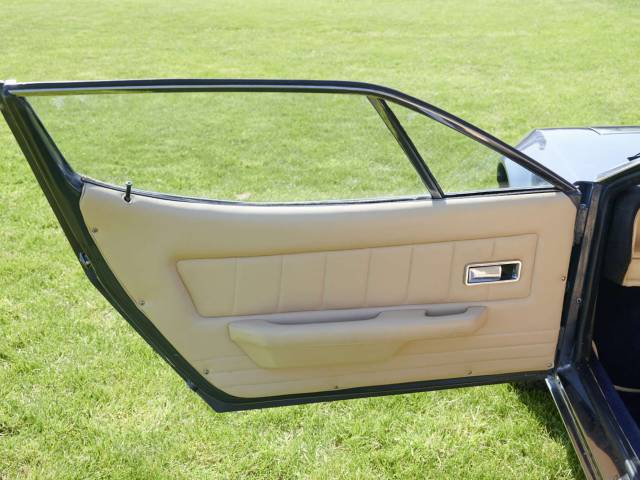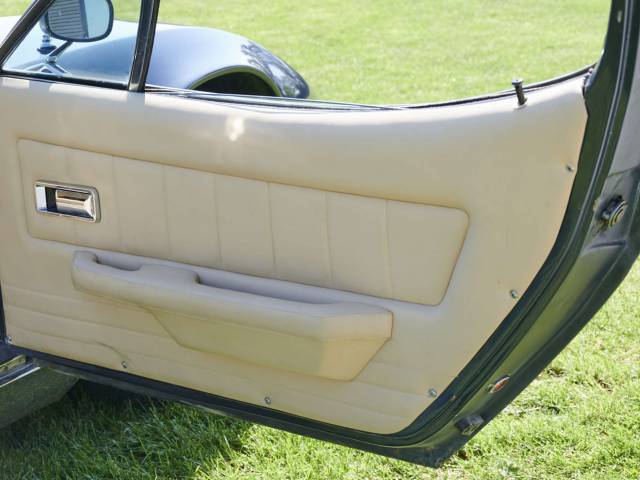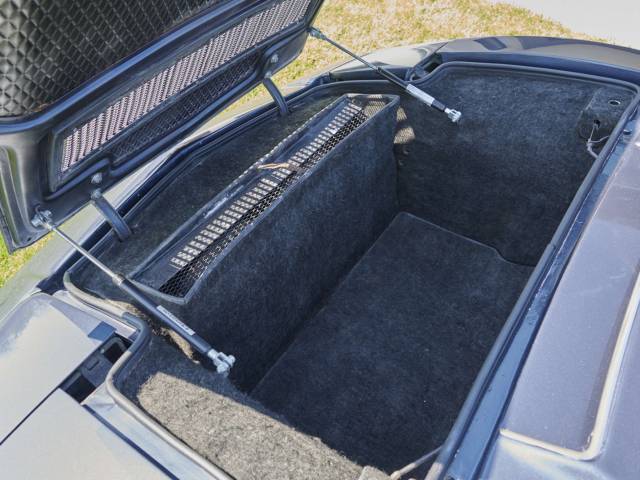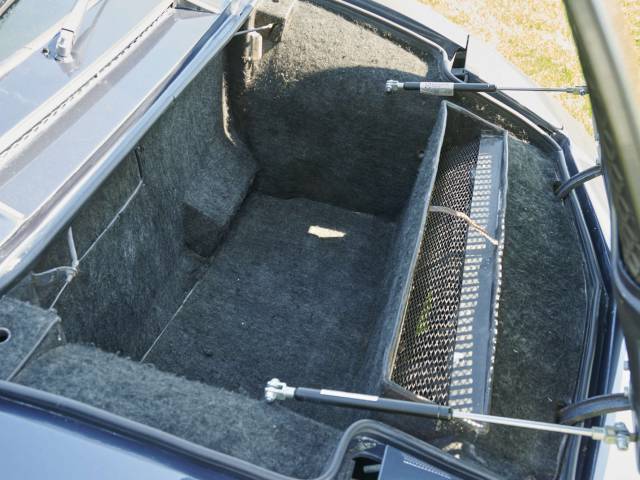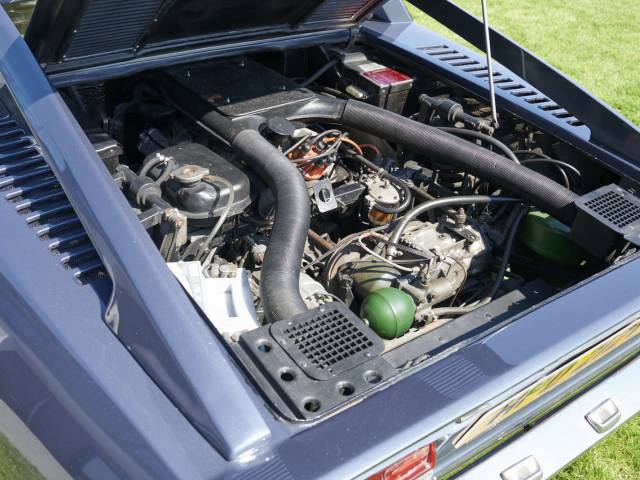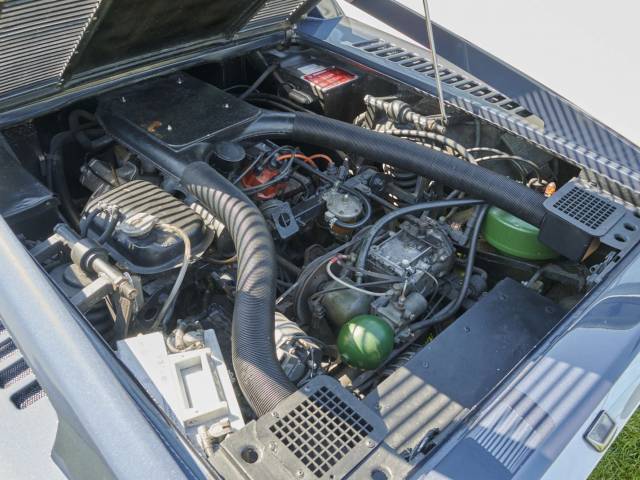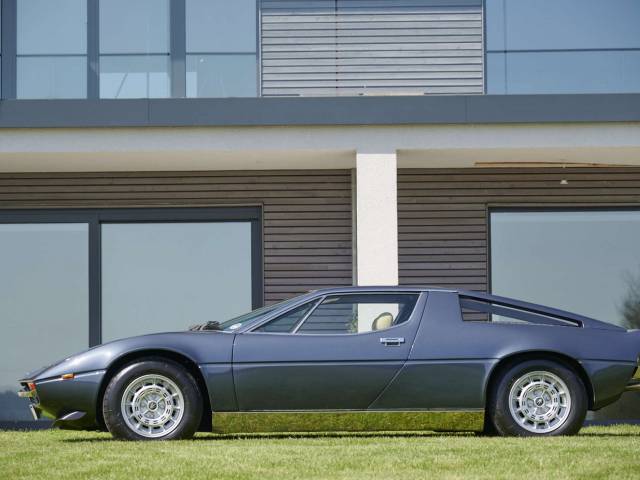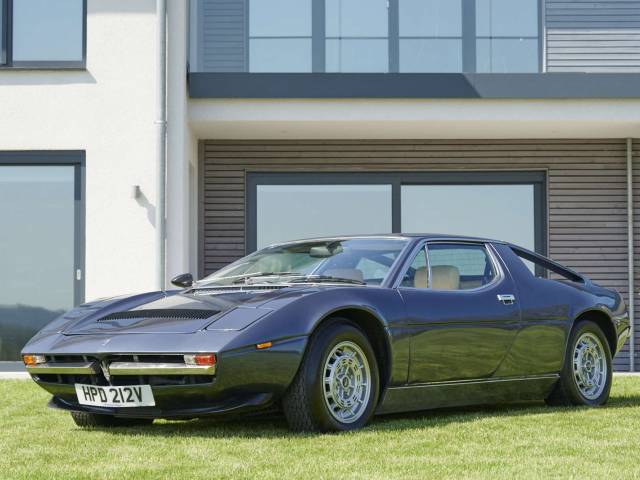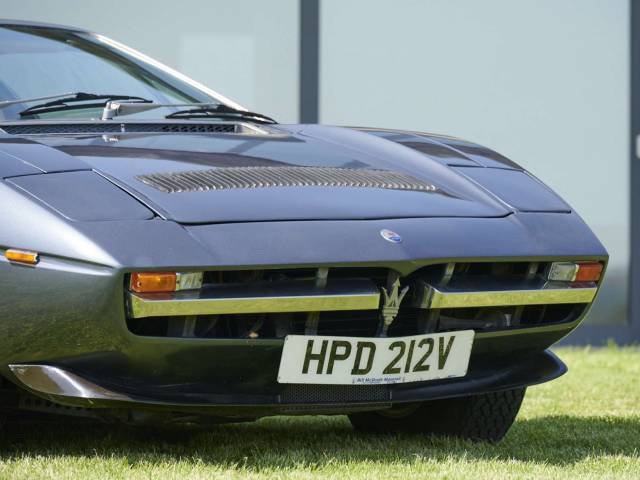 1980 Maserati Merak SS
Dealer

away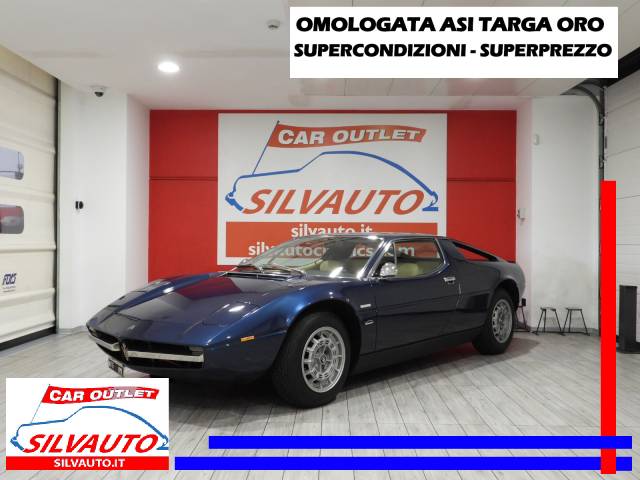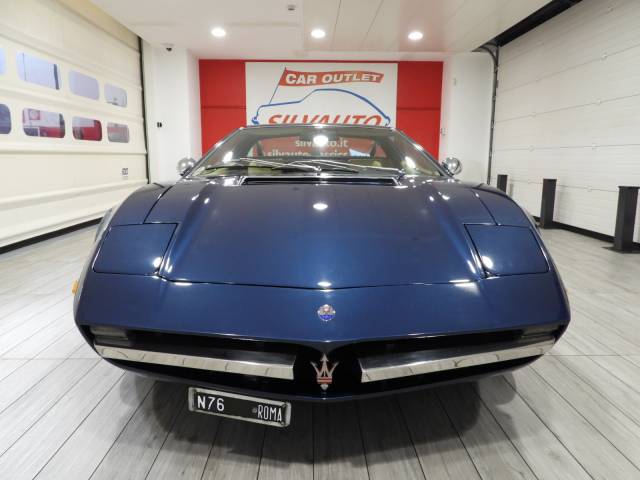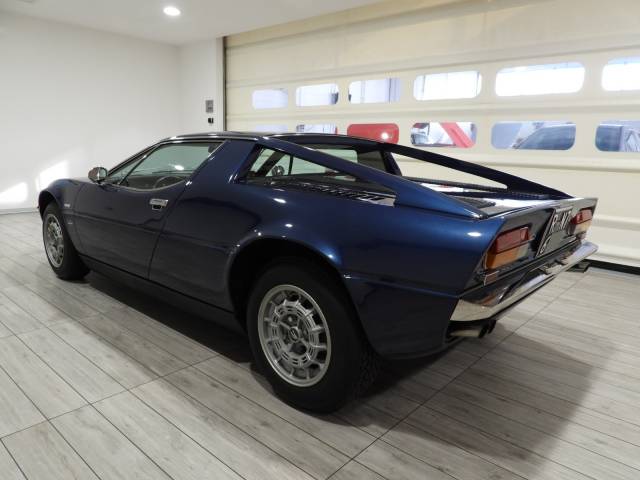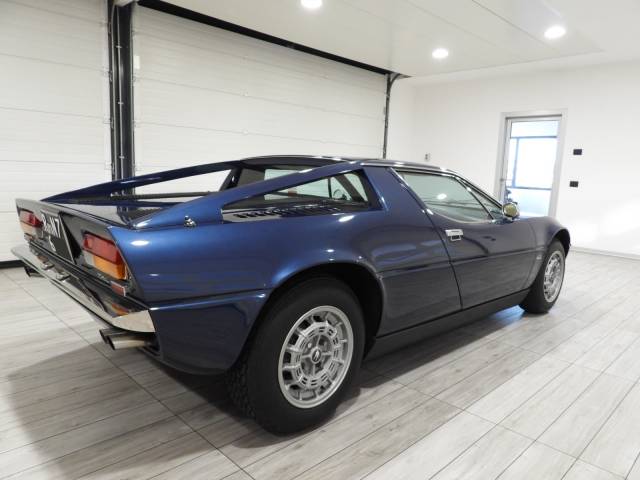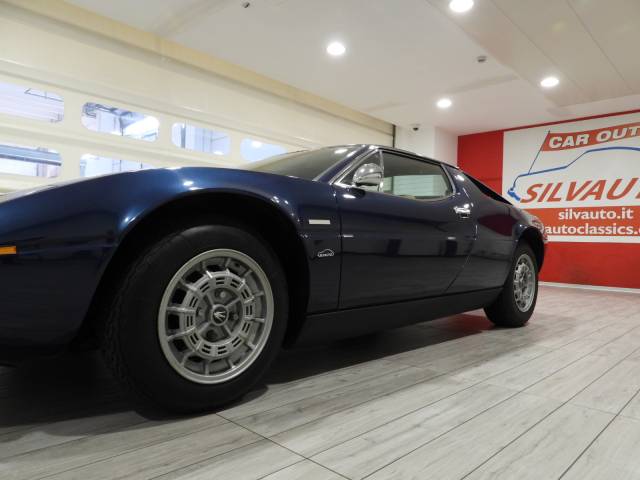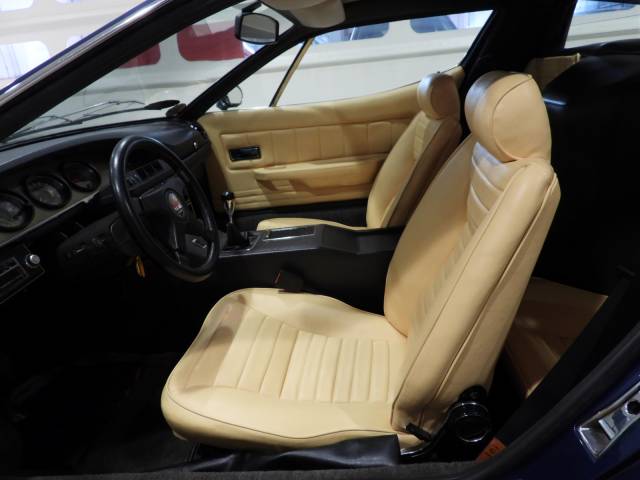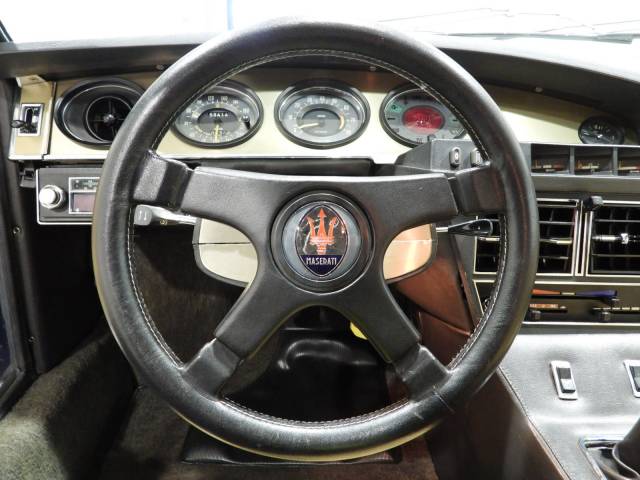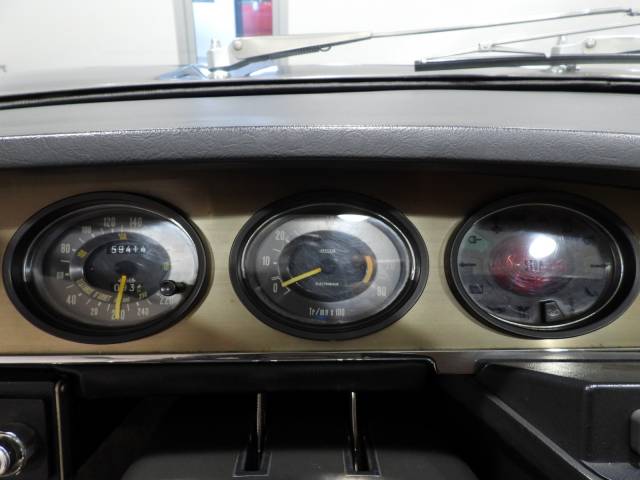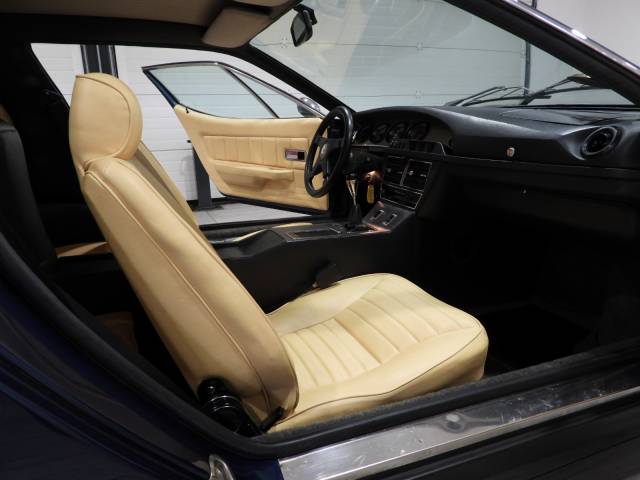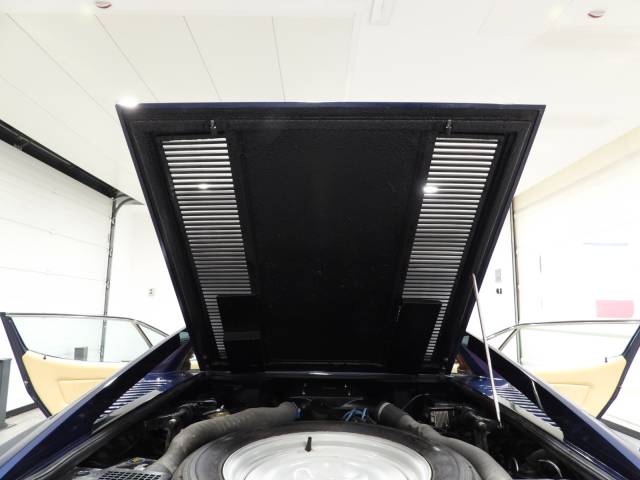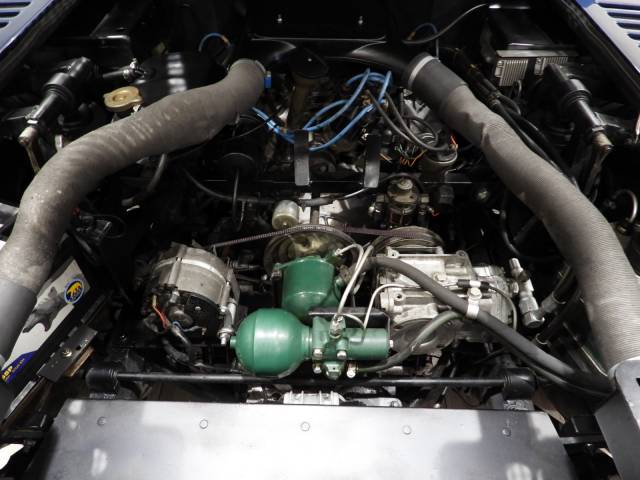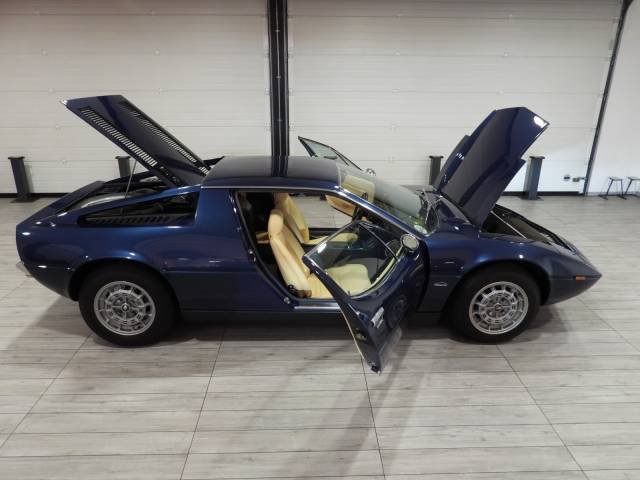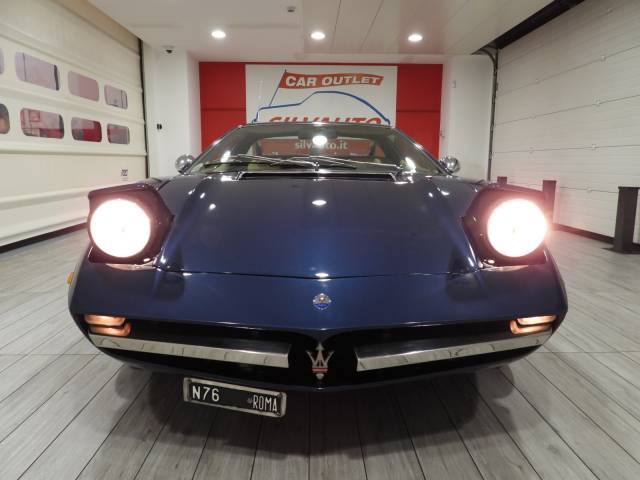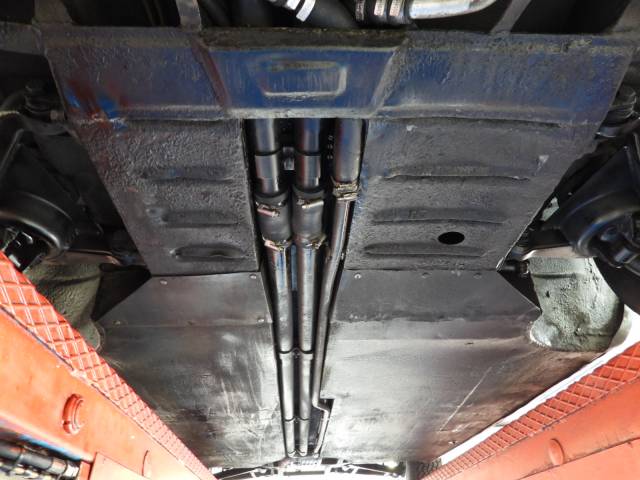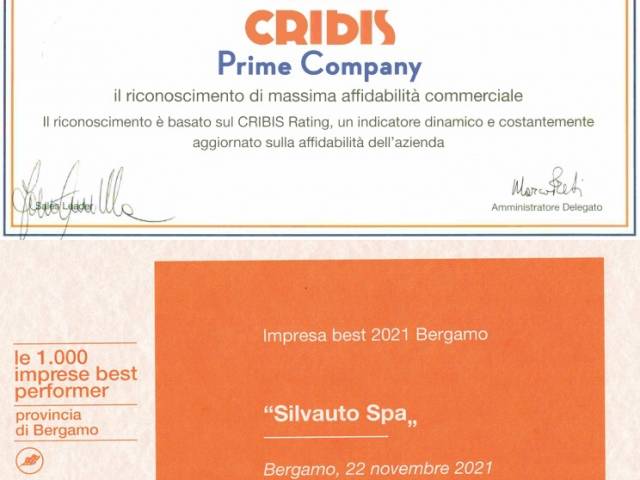 TIPO AM 122 – OMOLOGATA ASI TARGA ORO – CONSERVATO MANIACALE
Dealer

away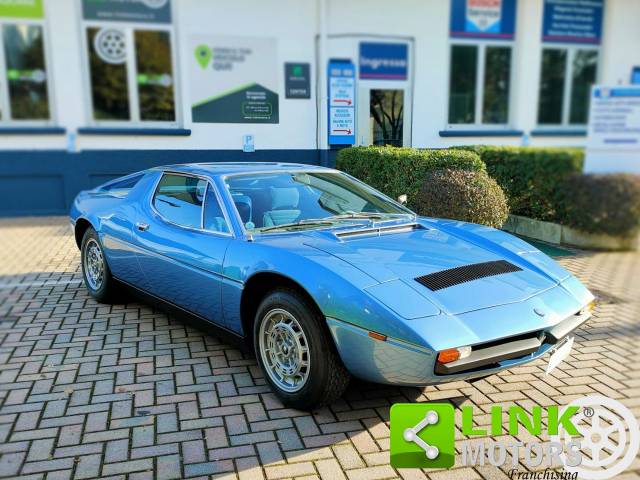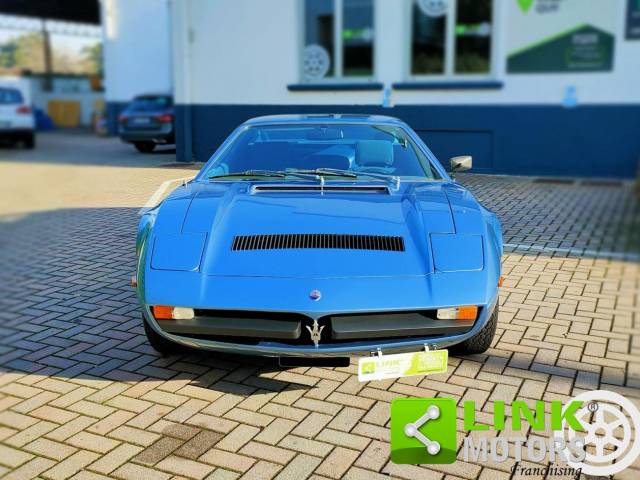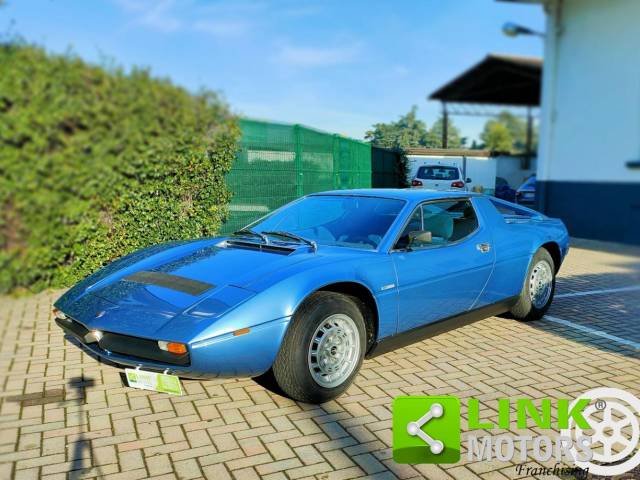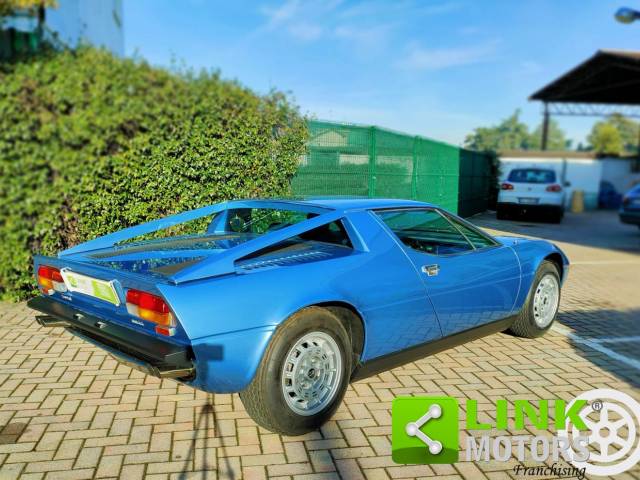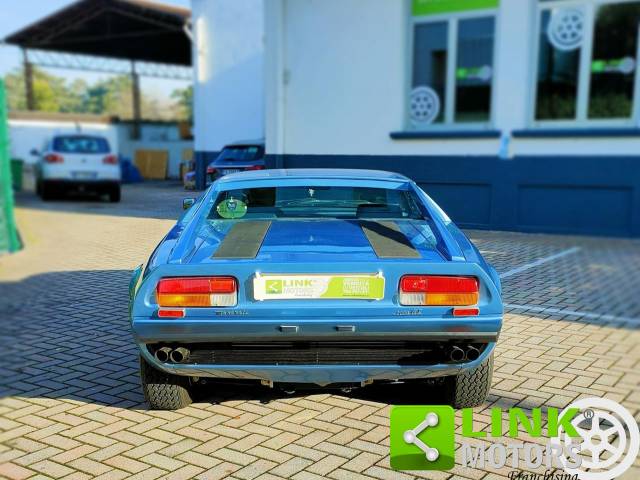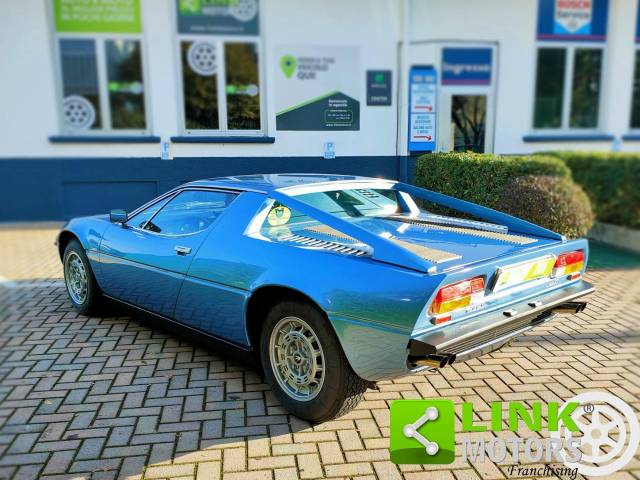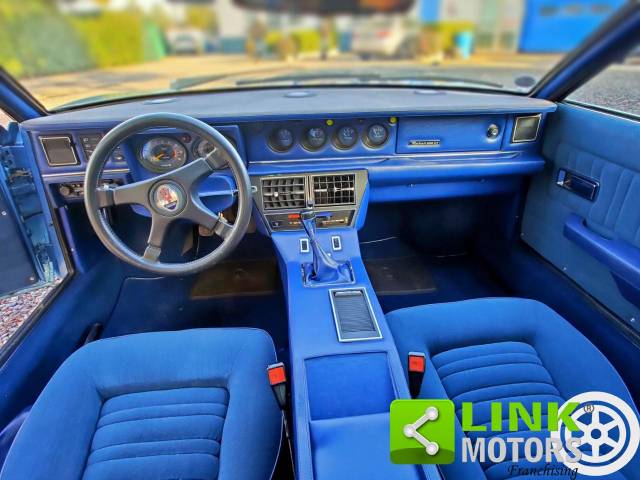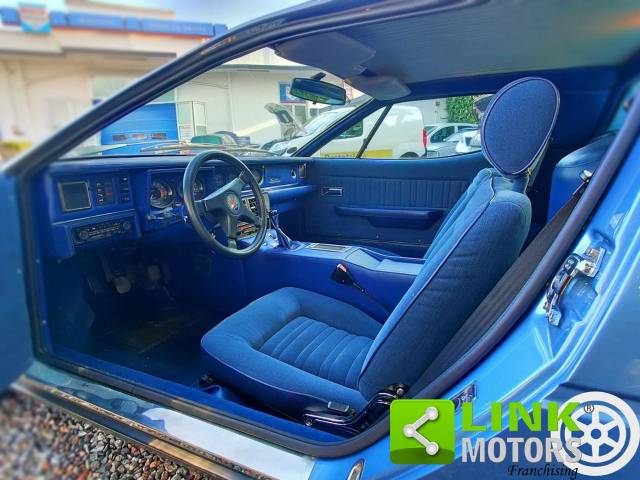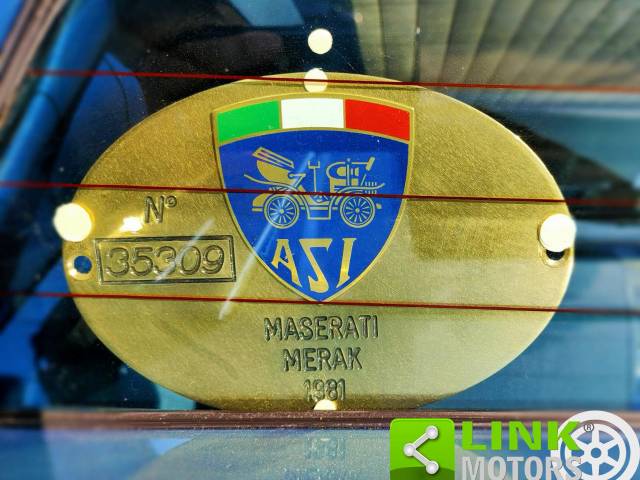 MASERATI Merak 2.0 V6
Dealer

away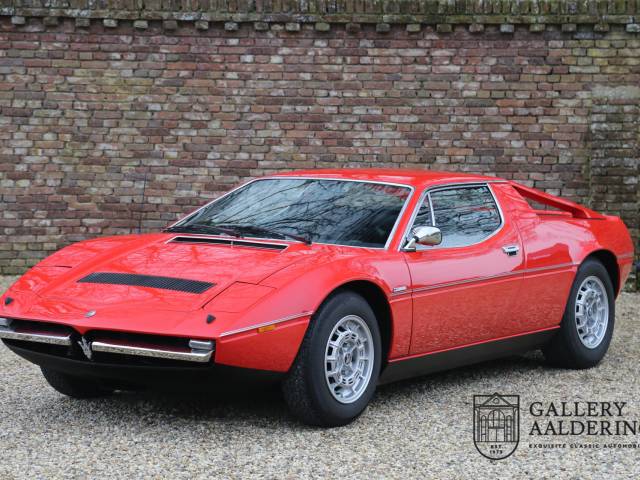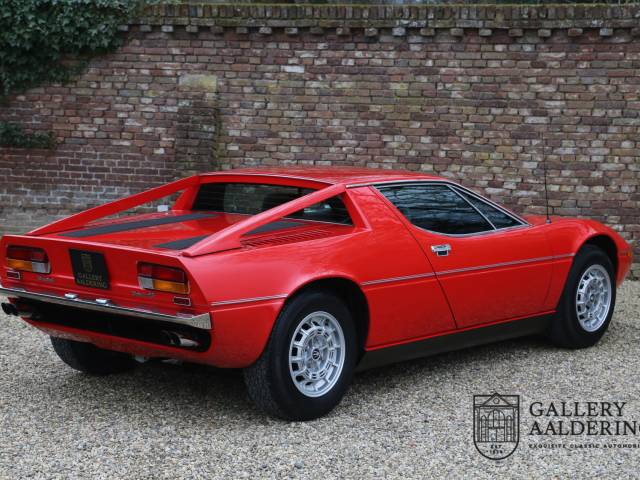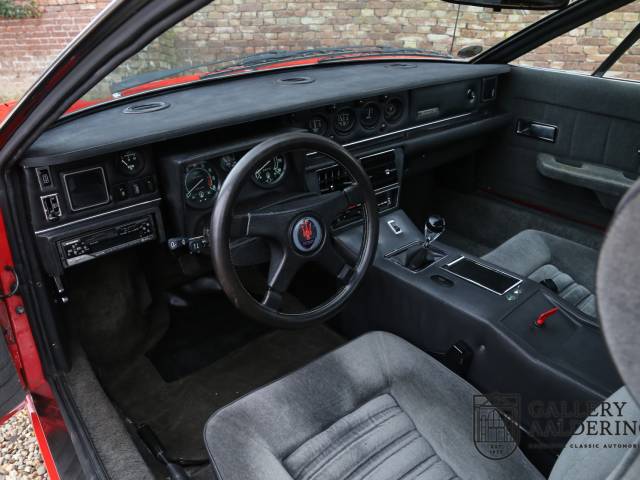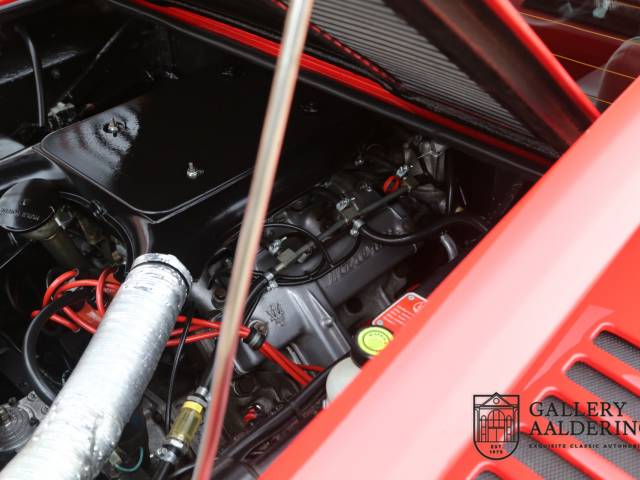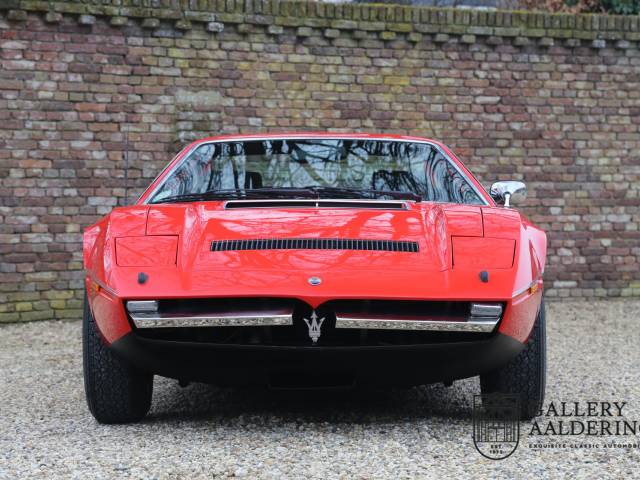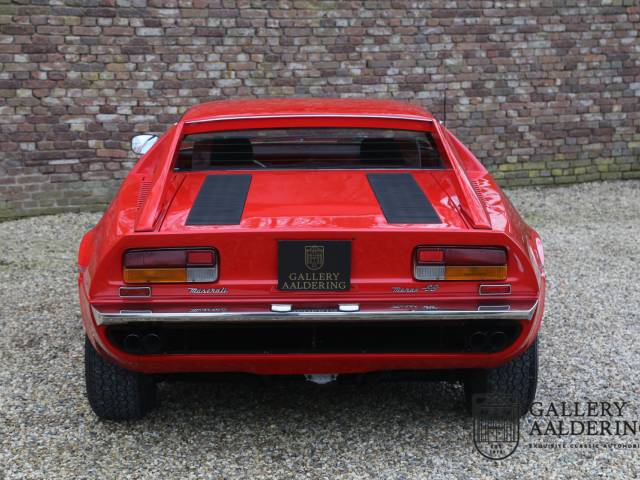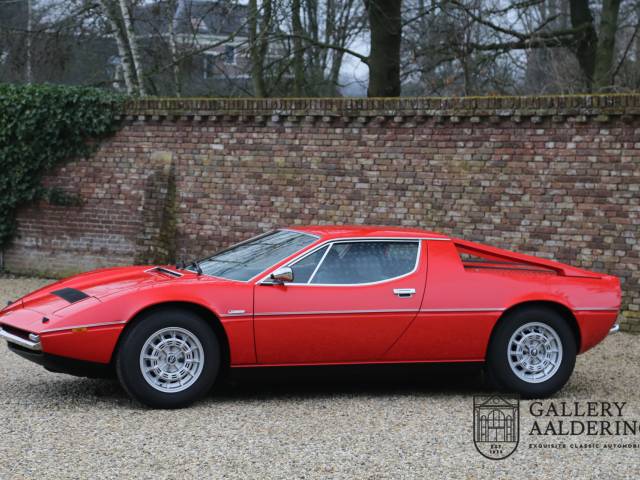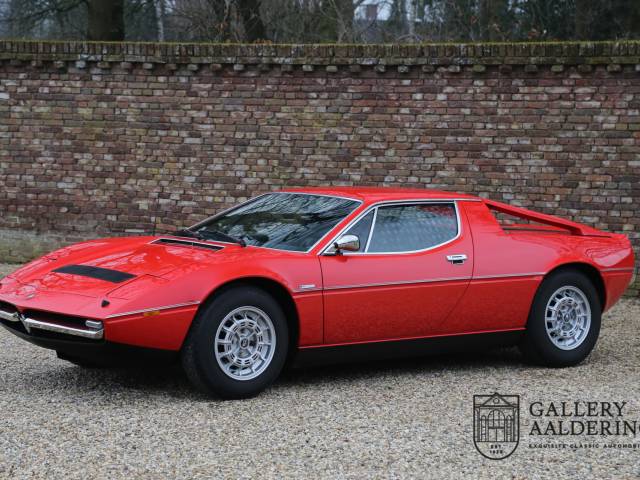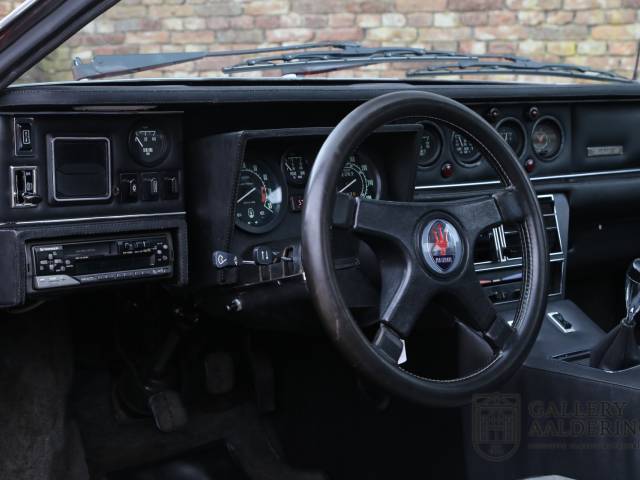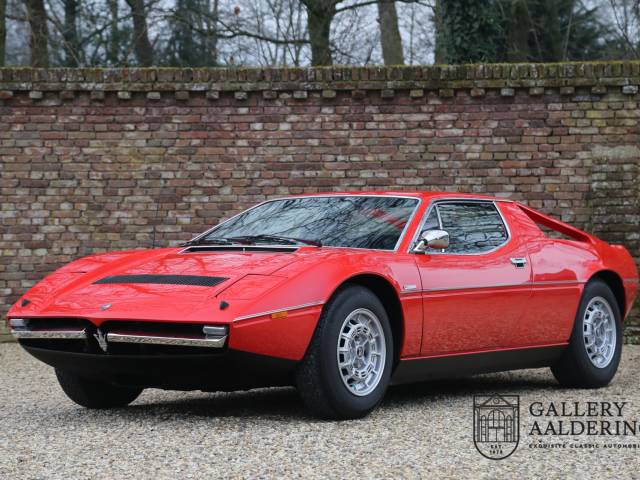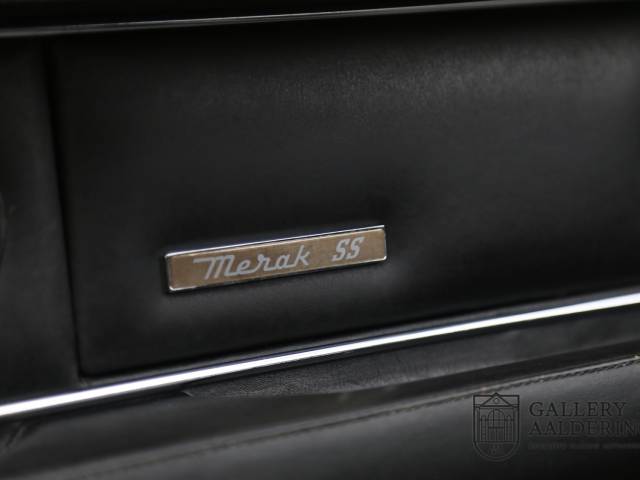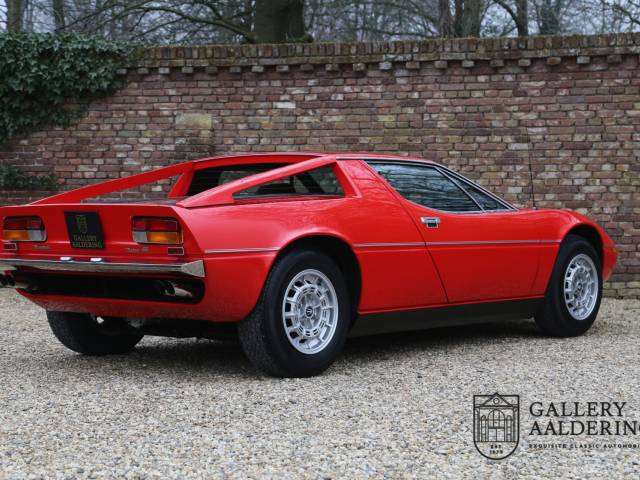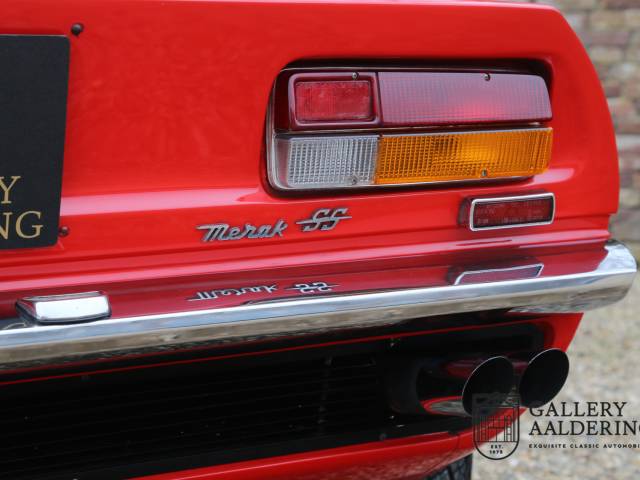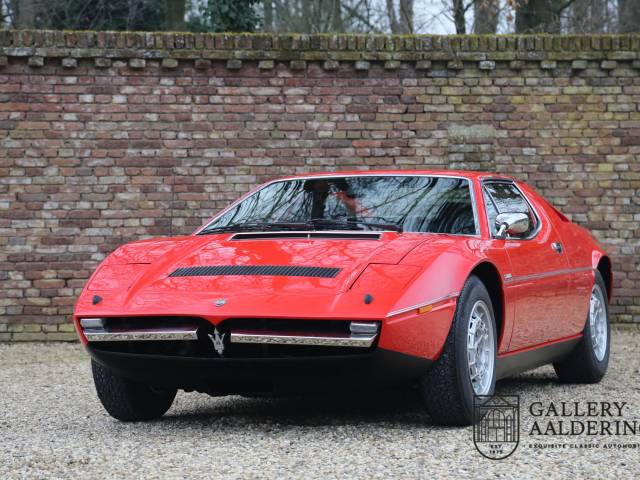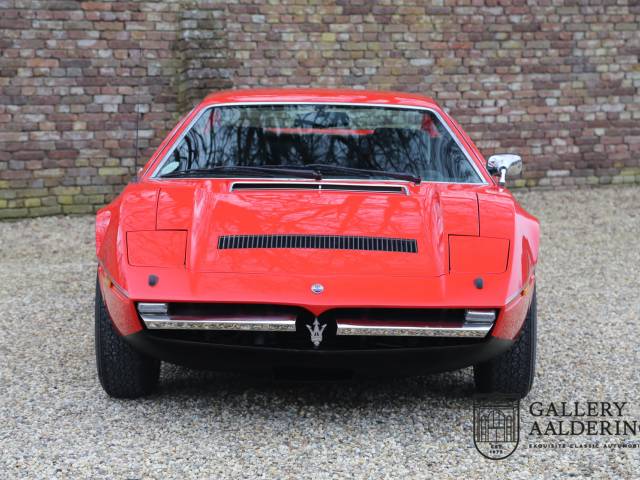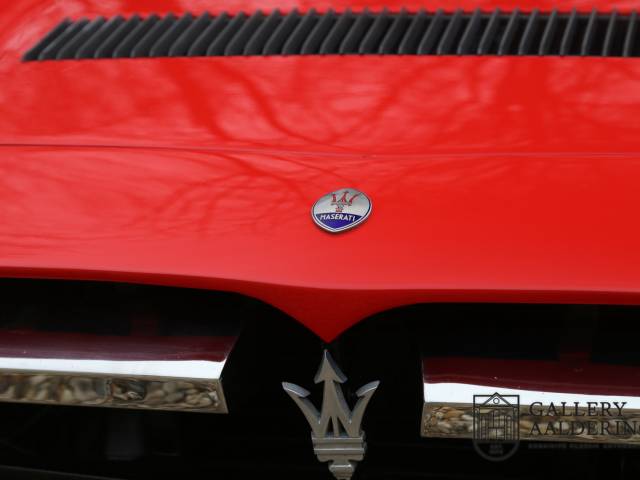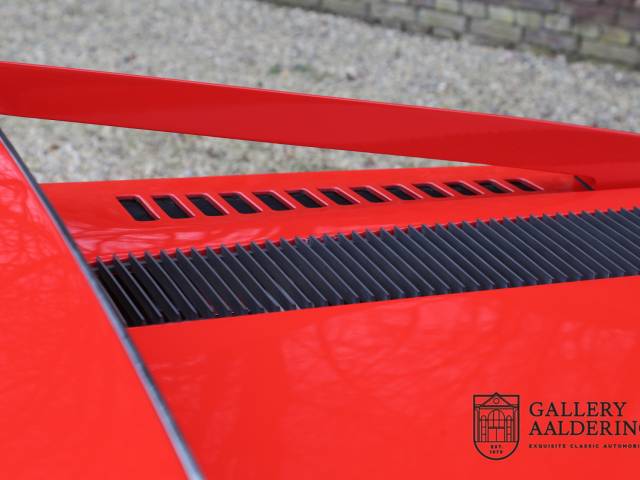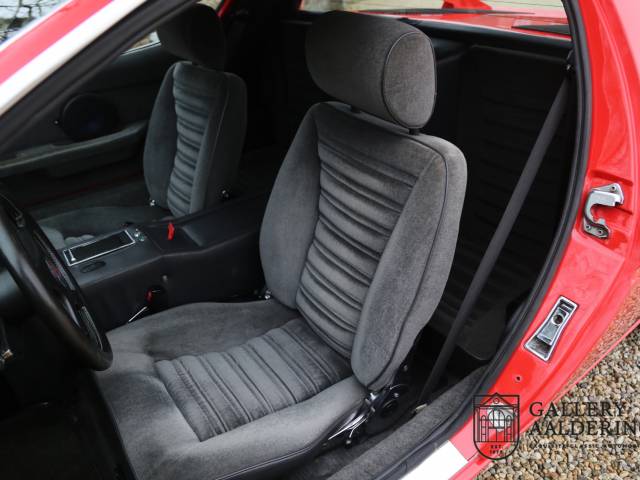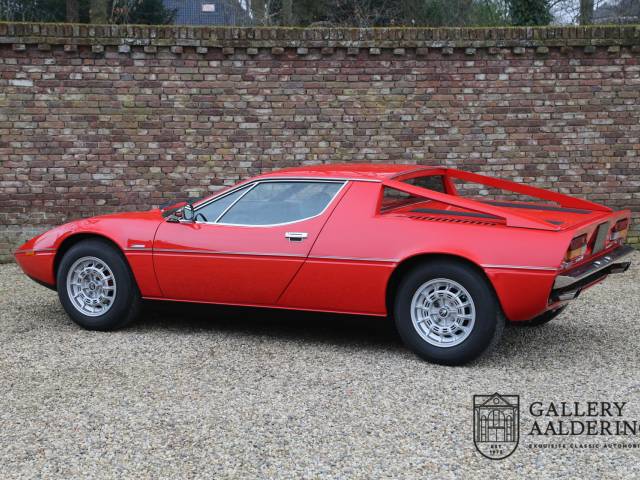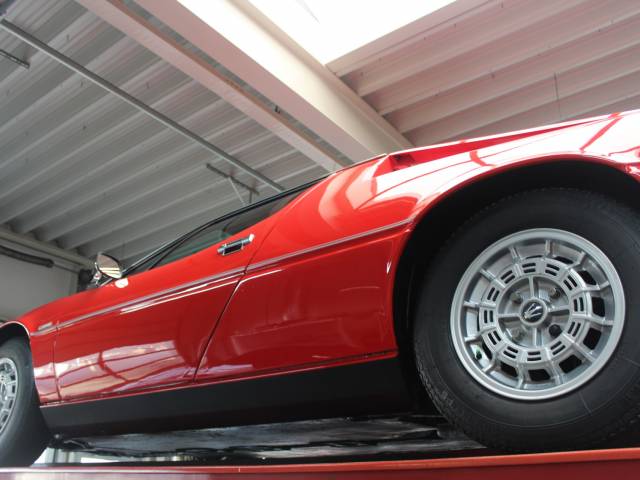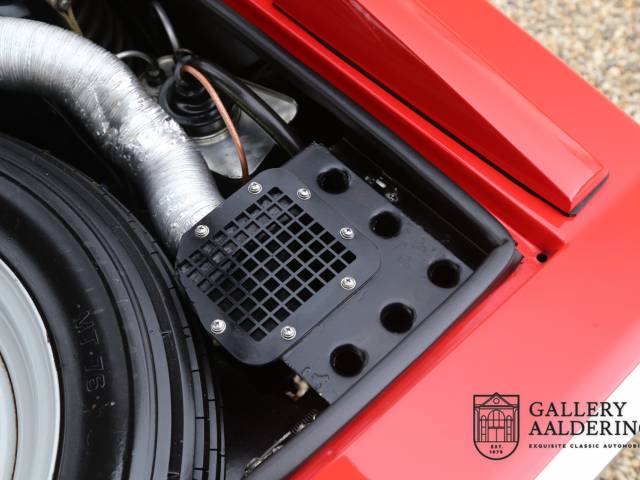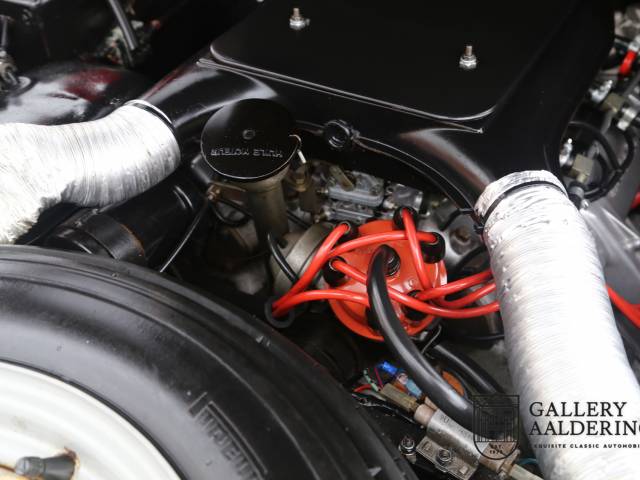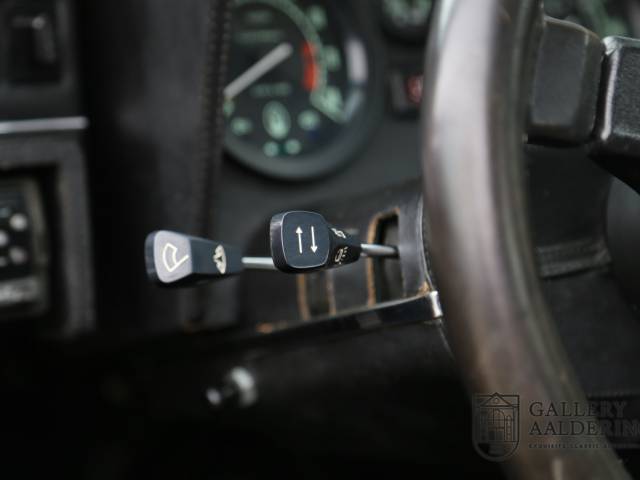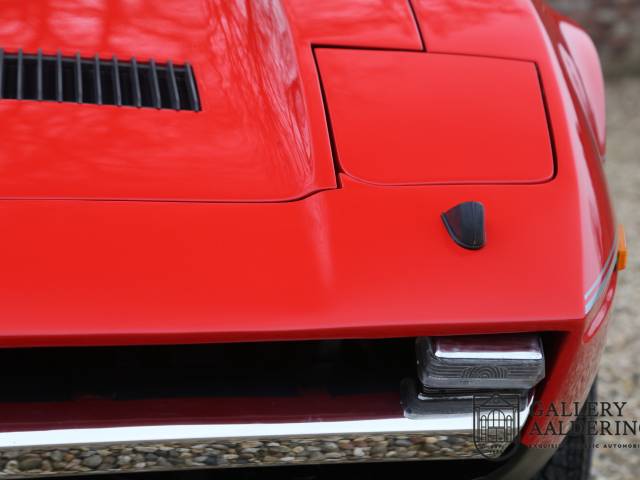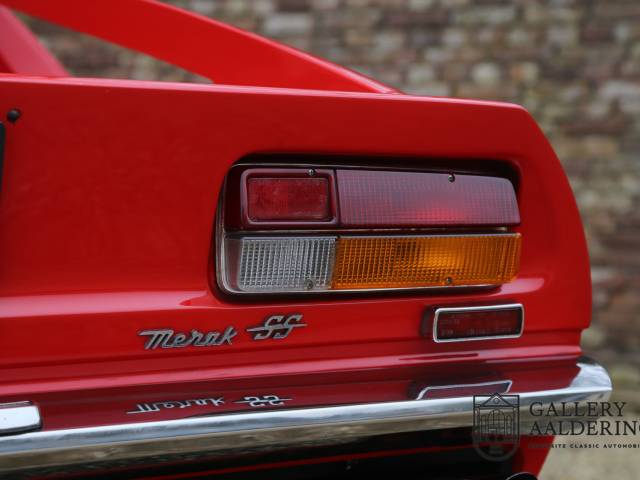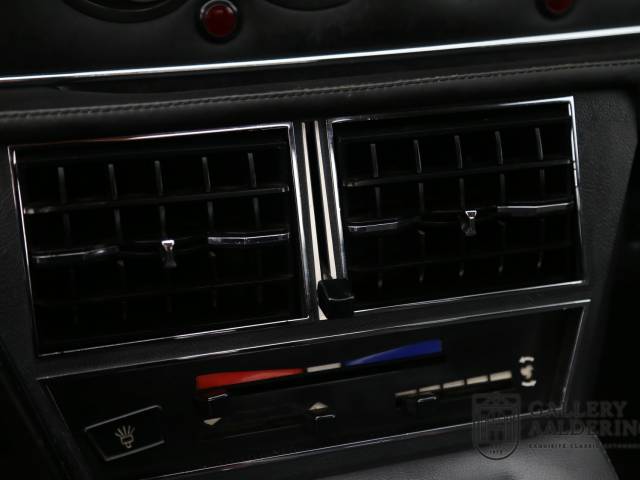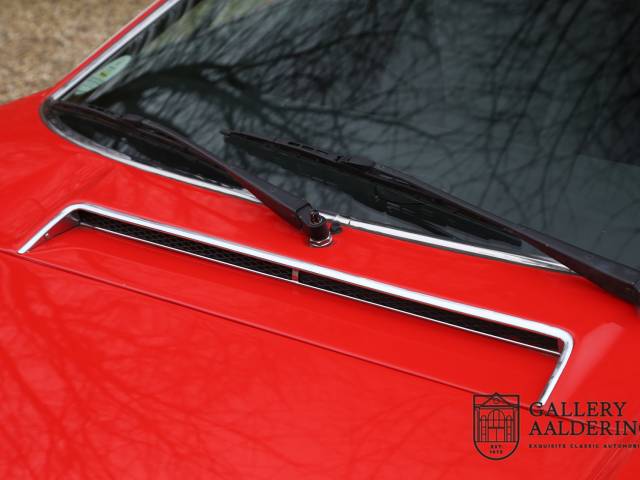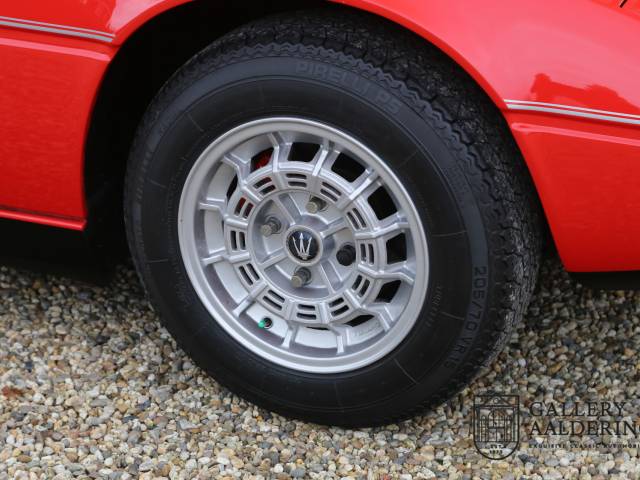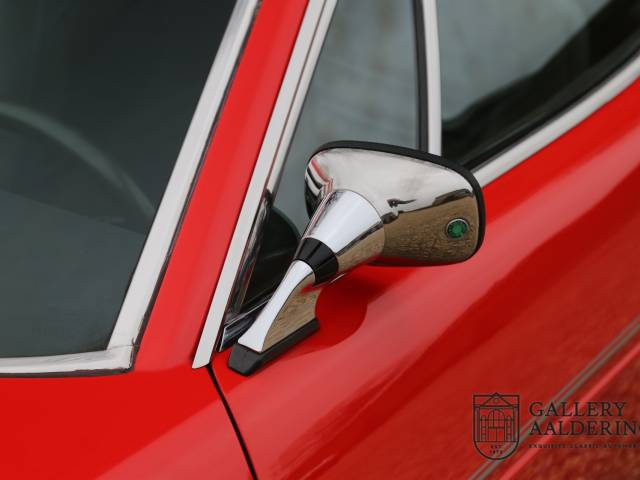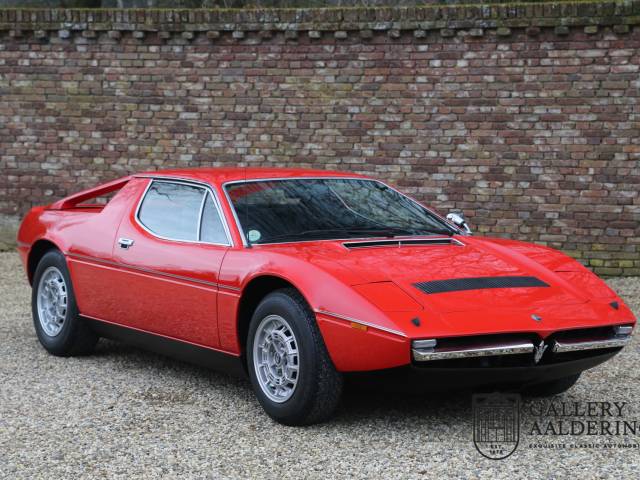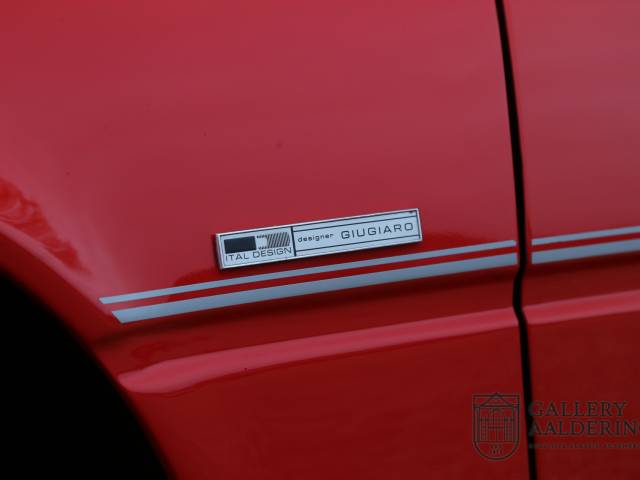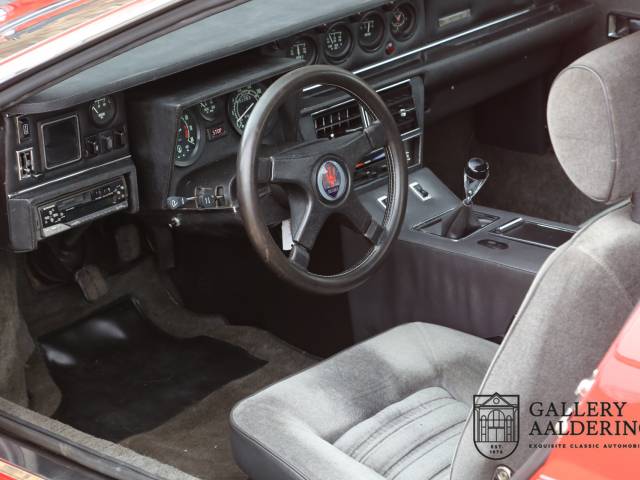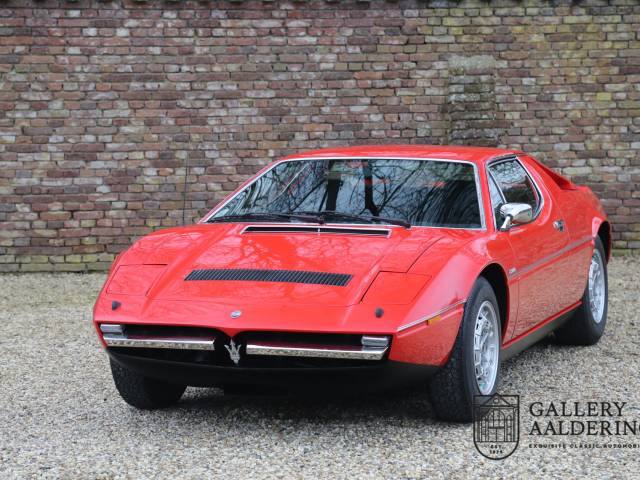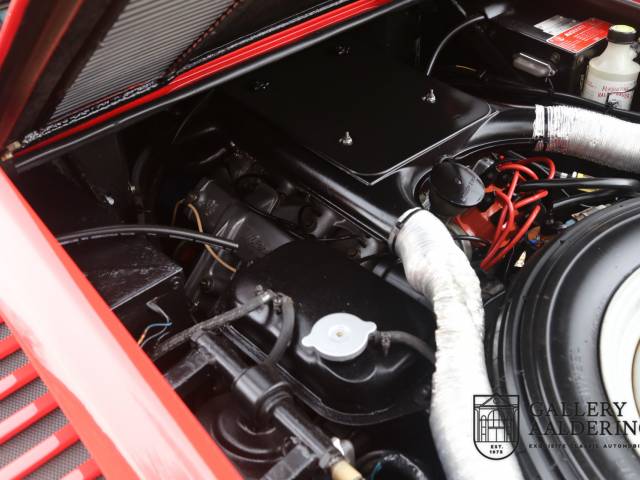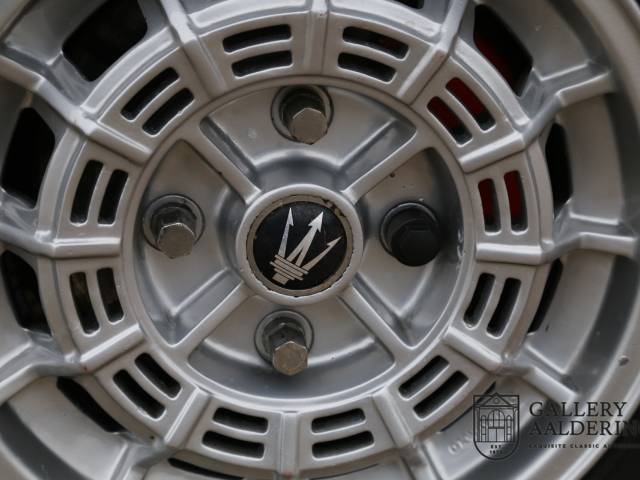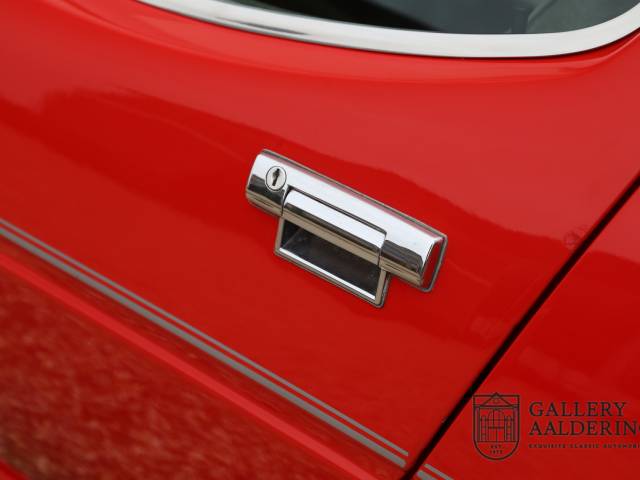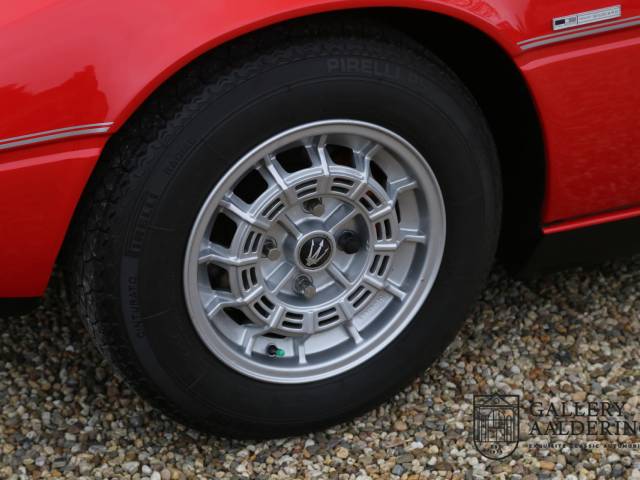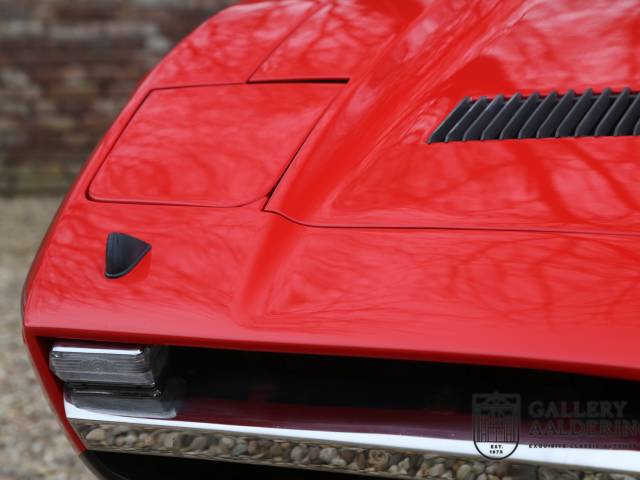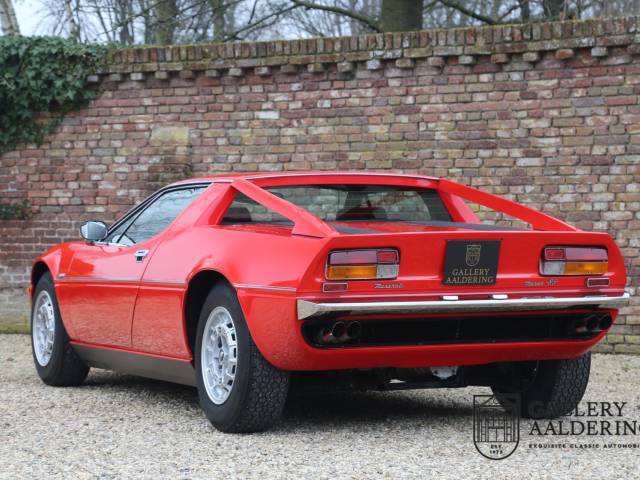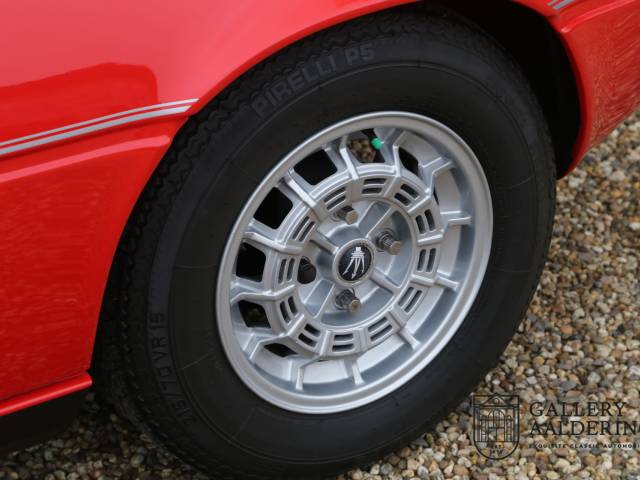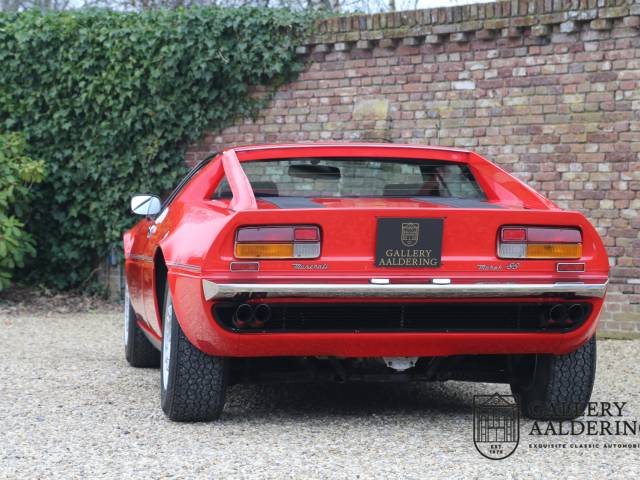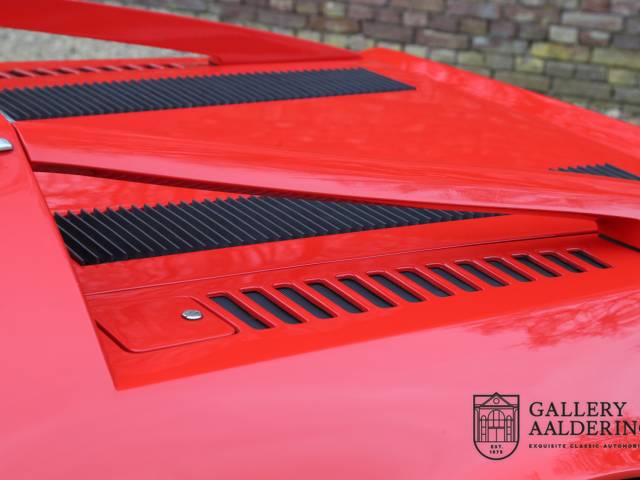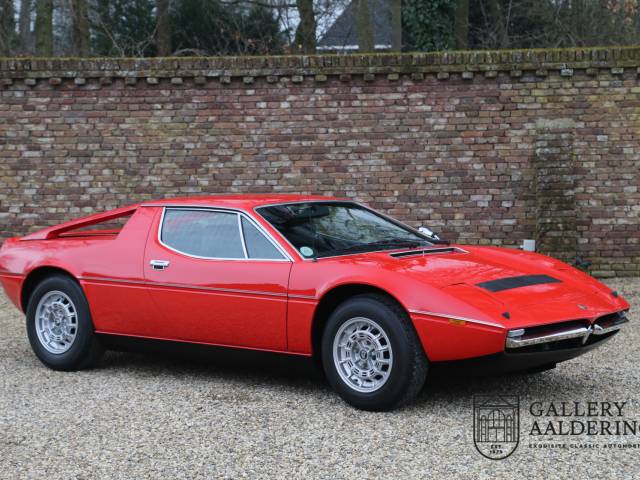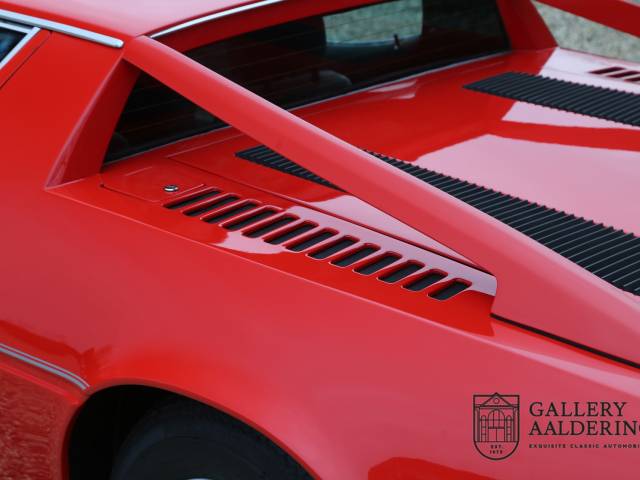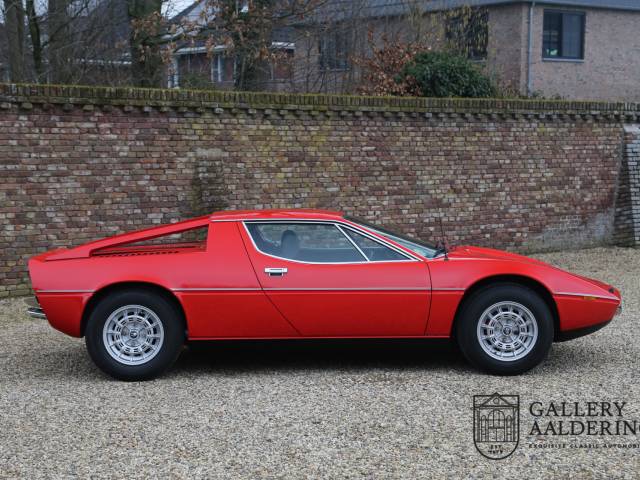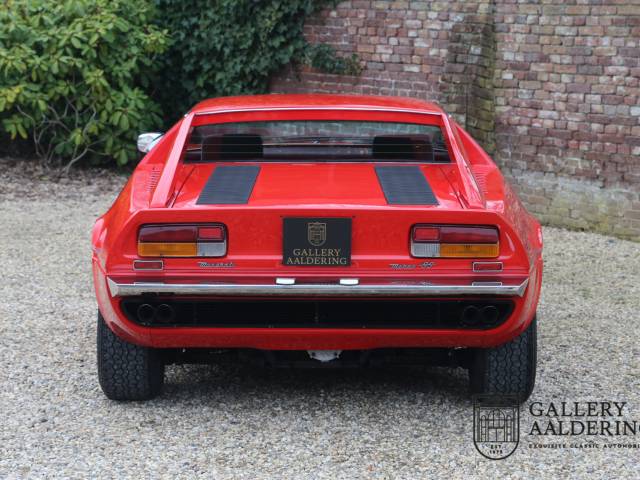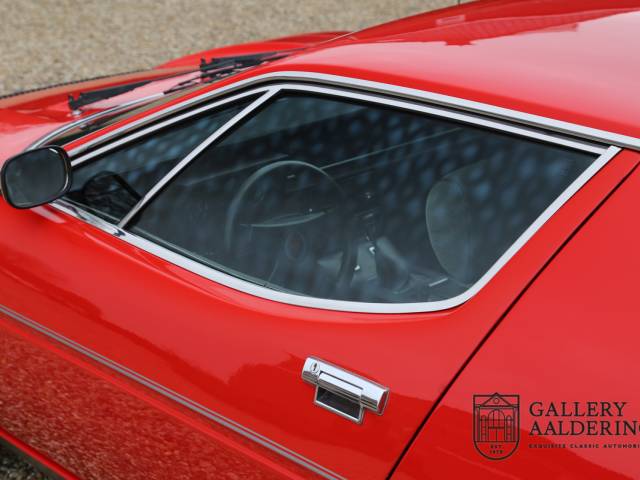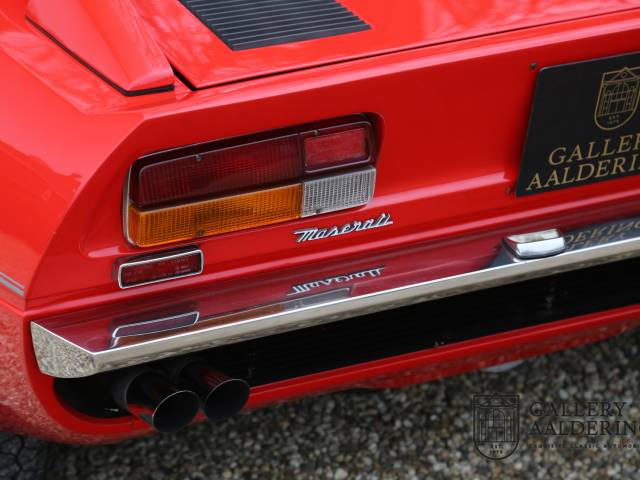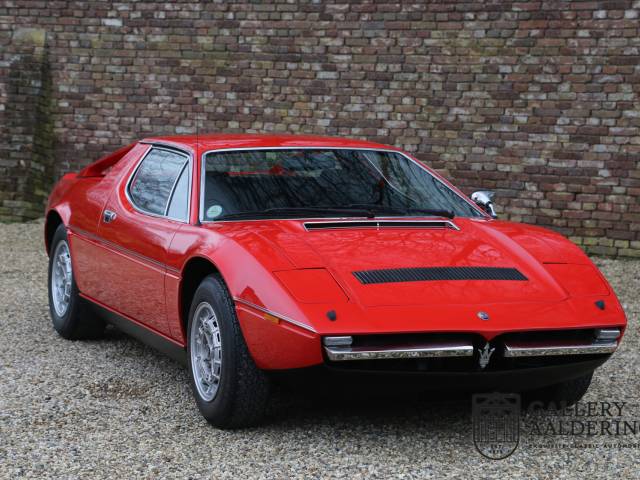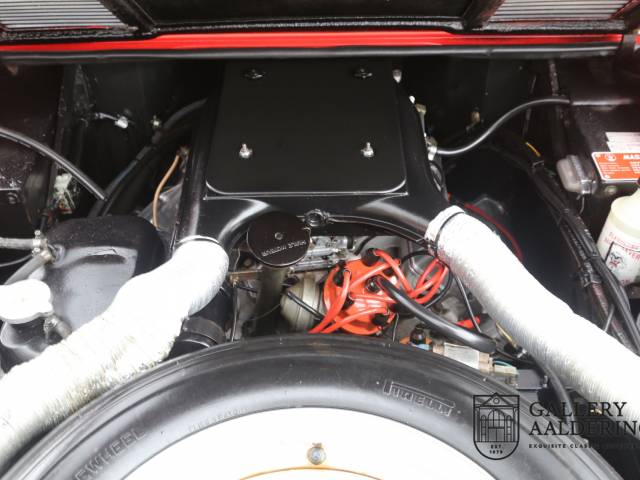 Maserati Merak SS Long term ownership, beautiful cloth interior, Drives fantastic
Dealer

away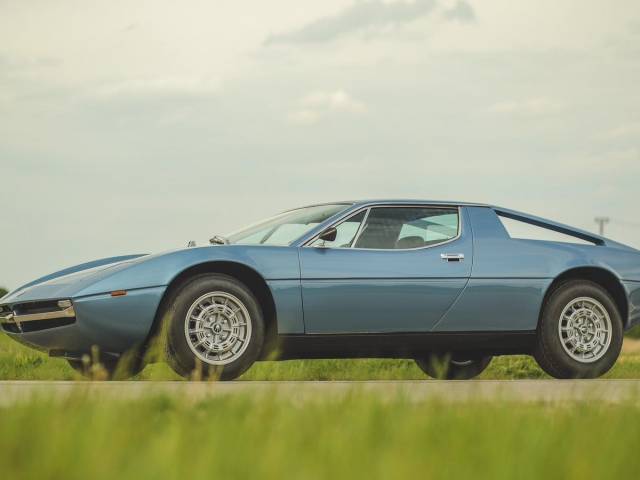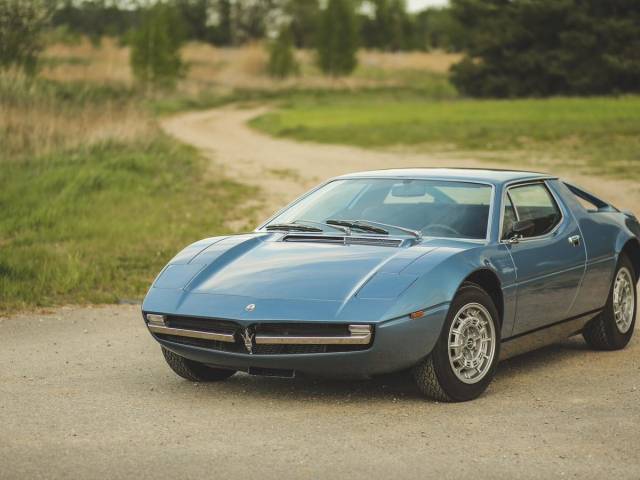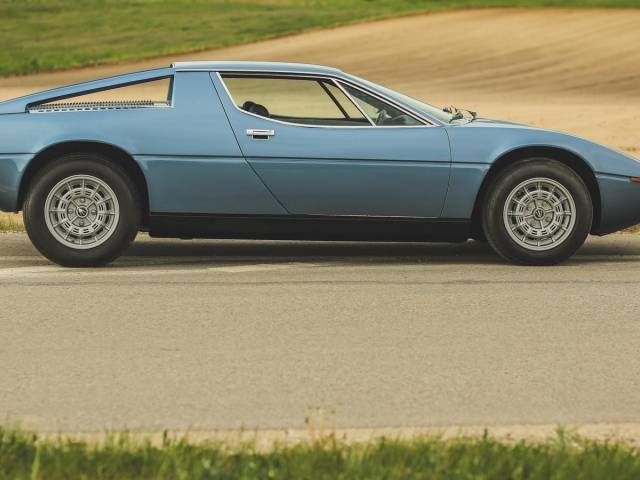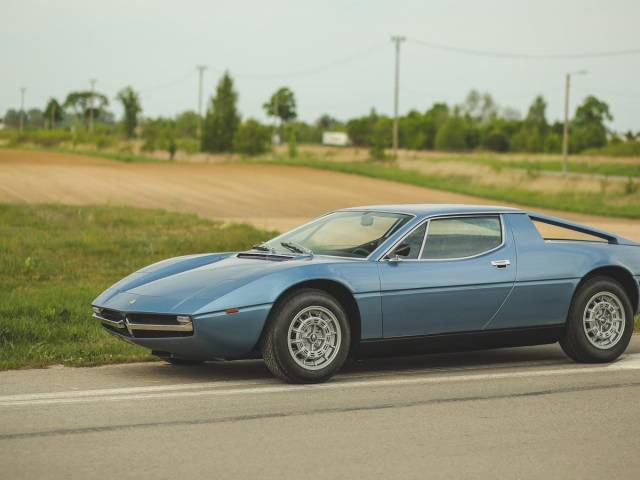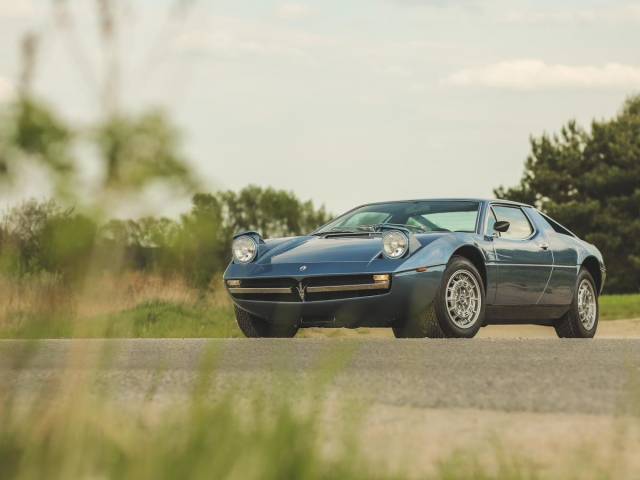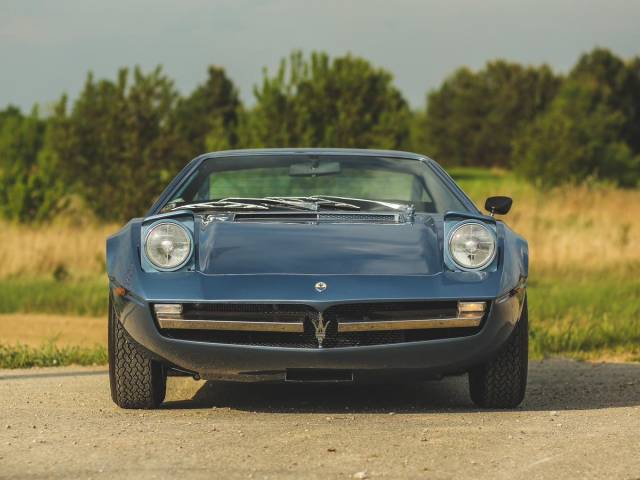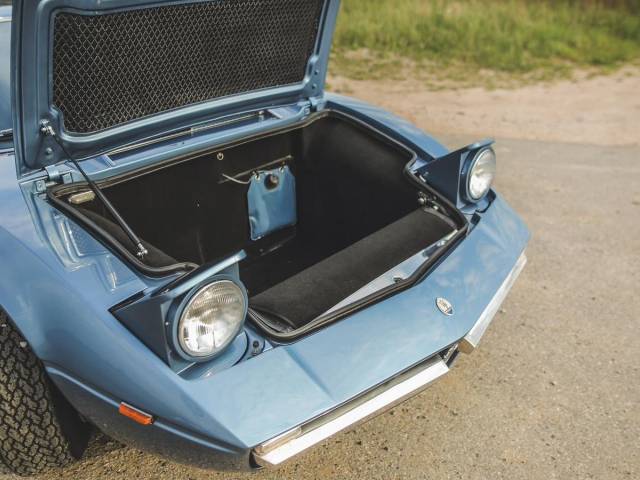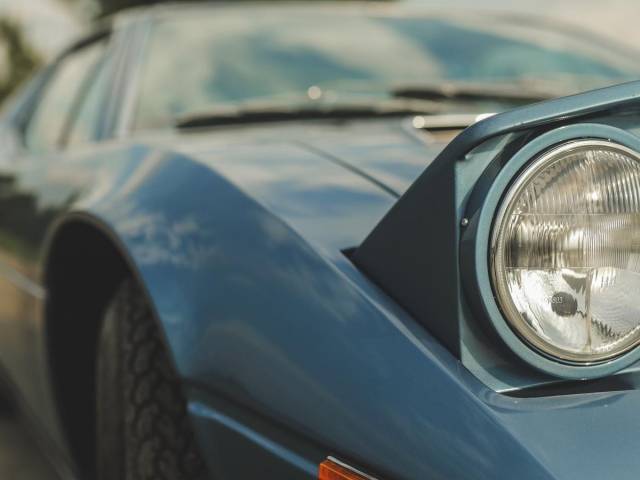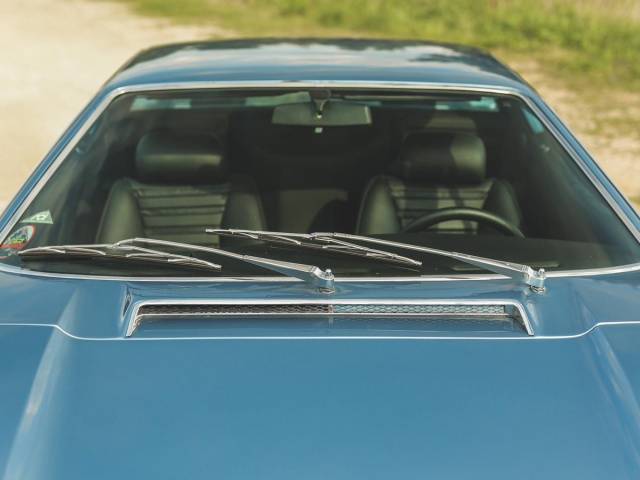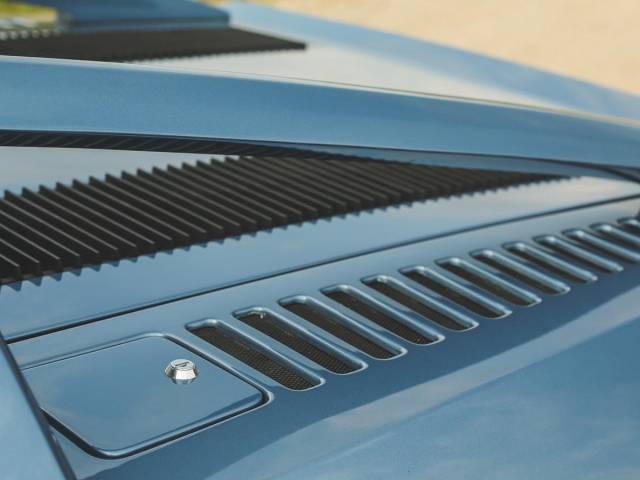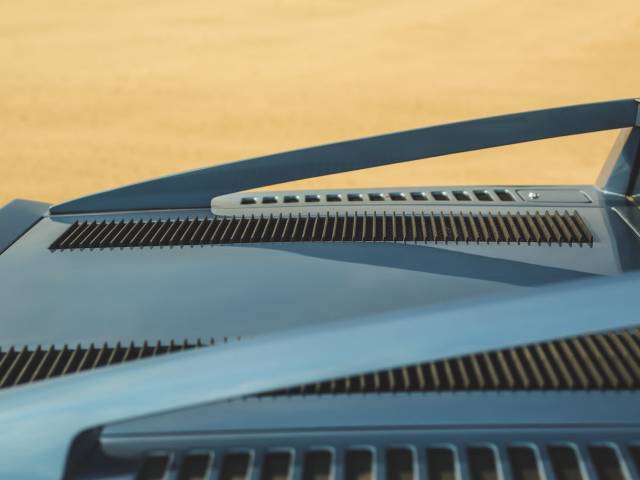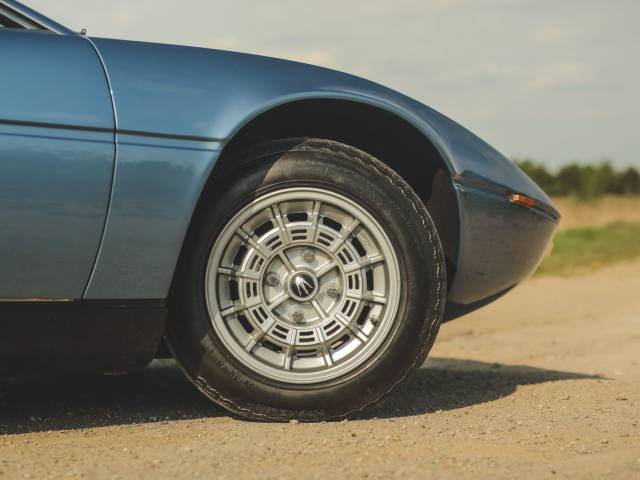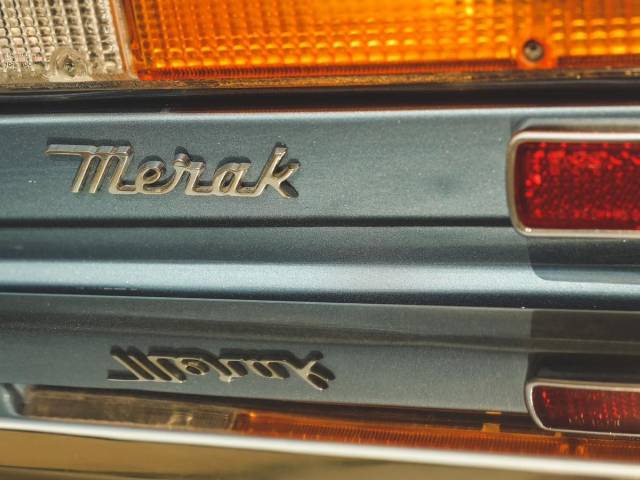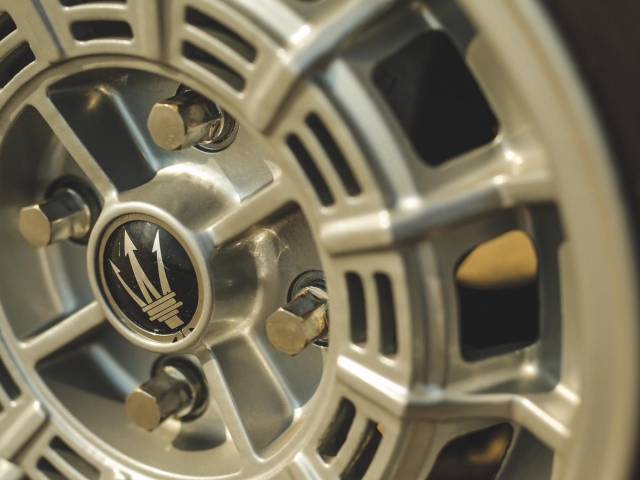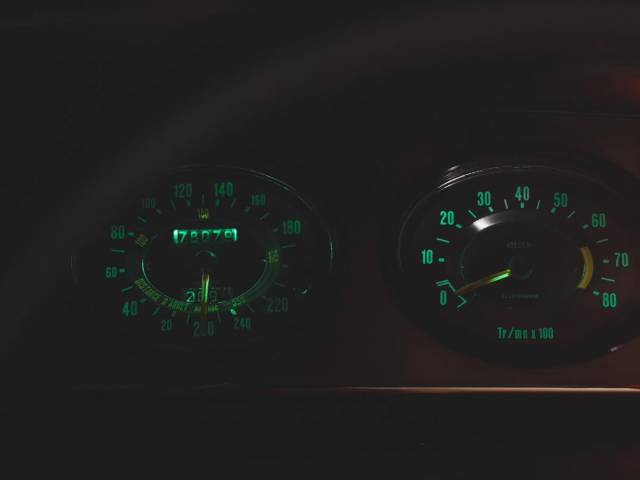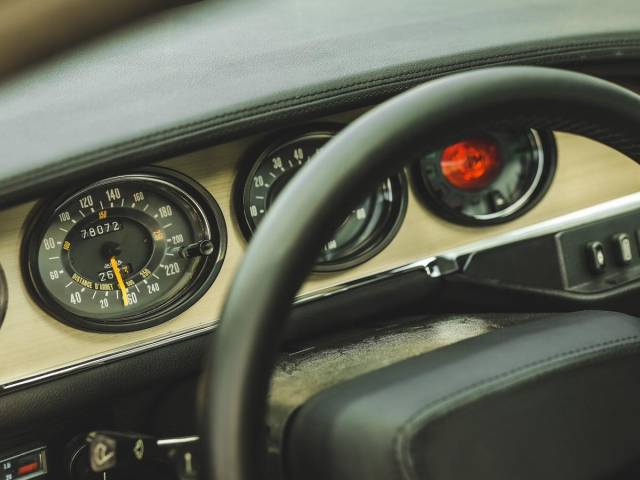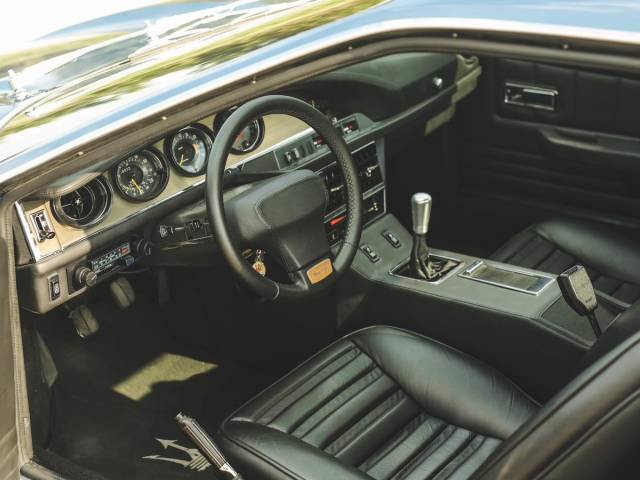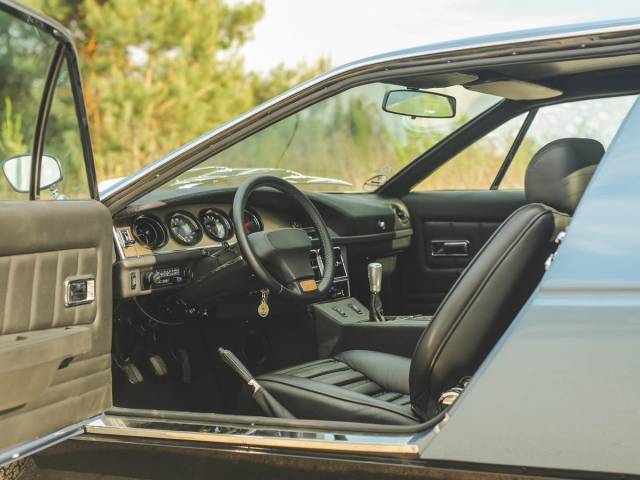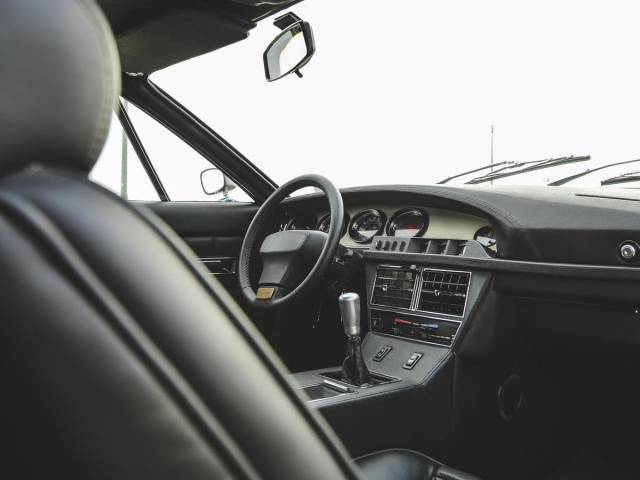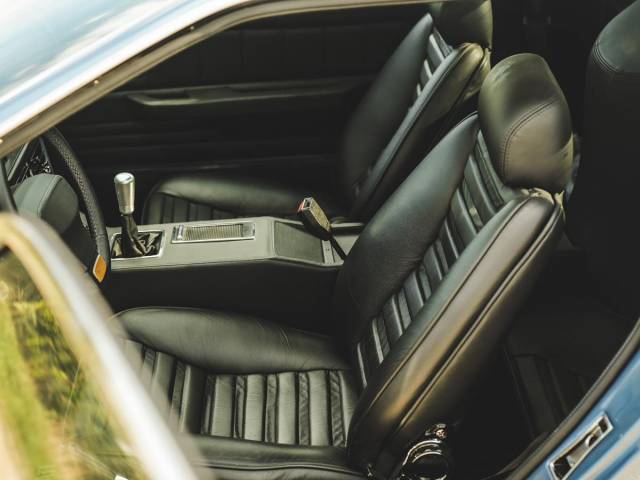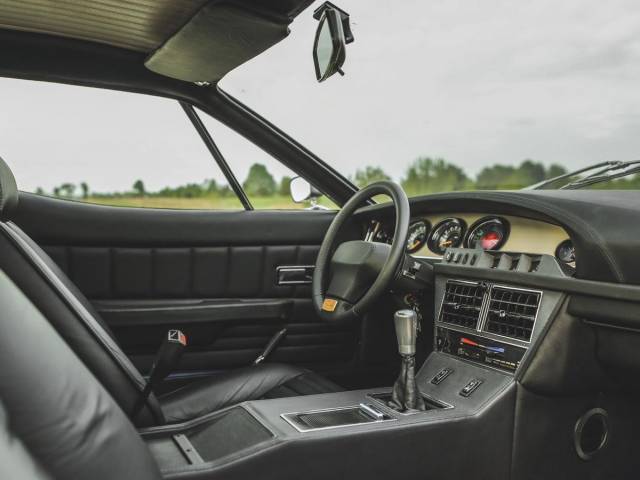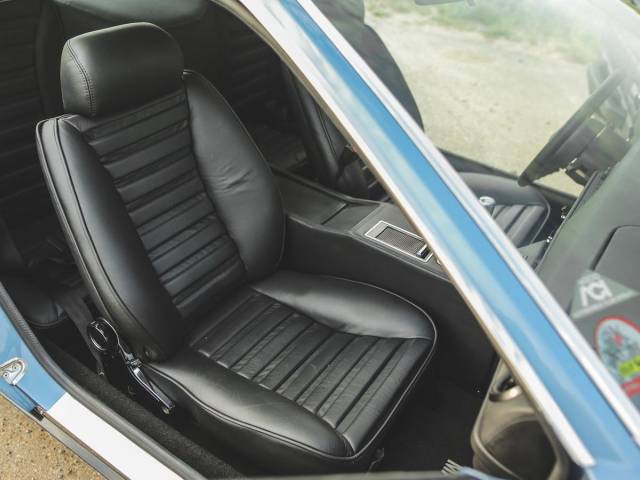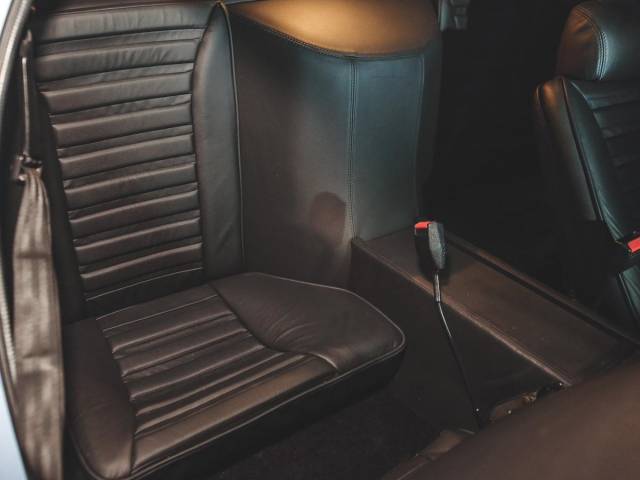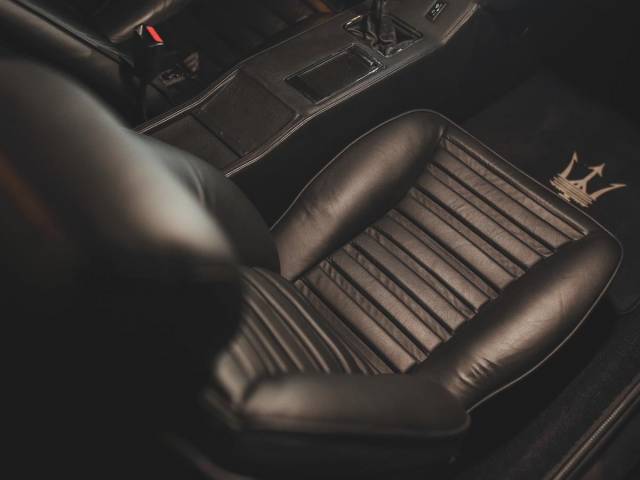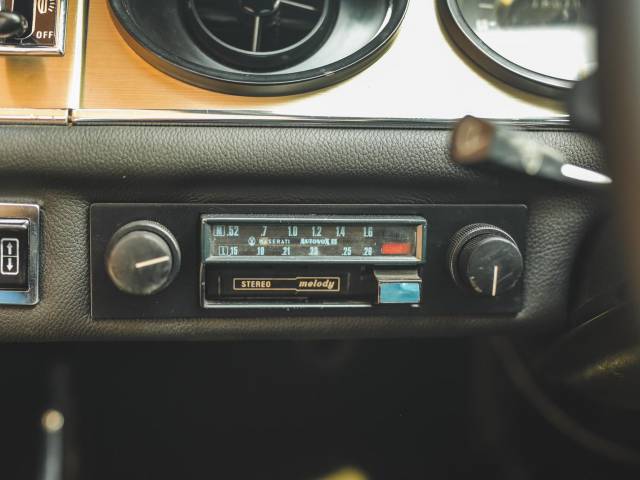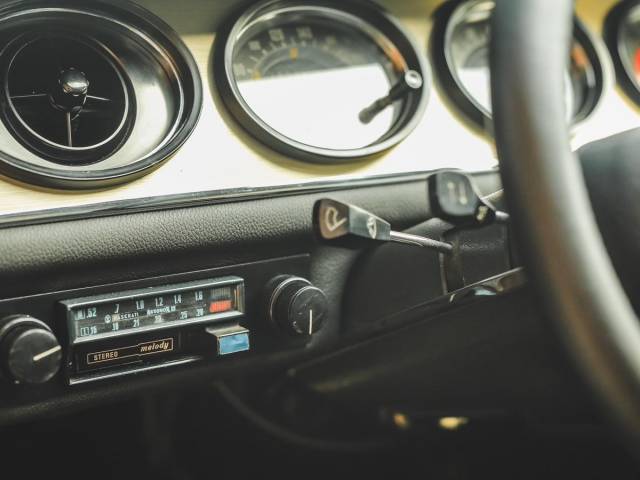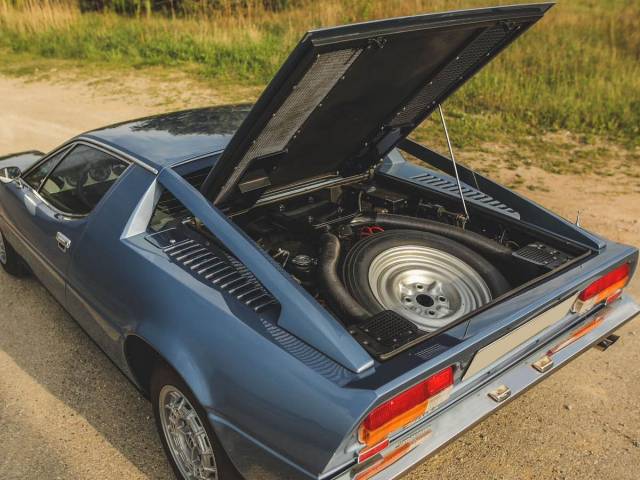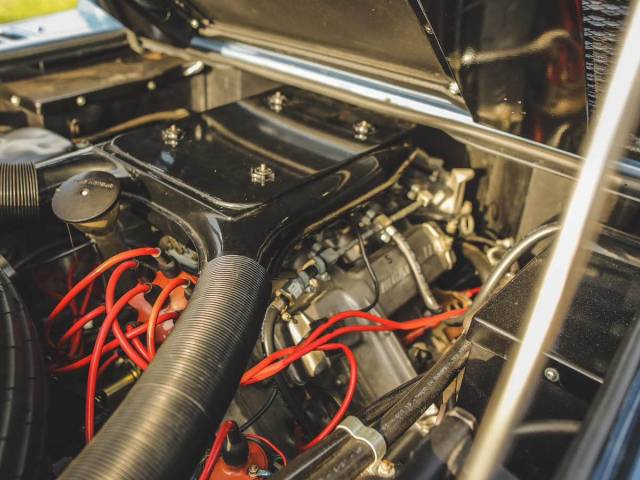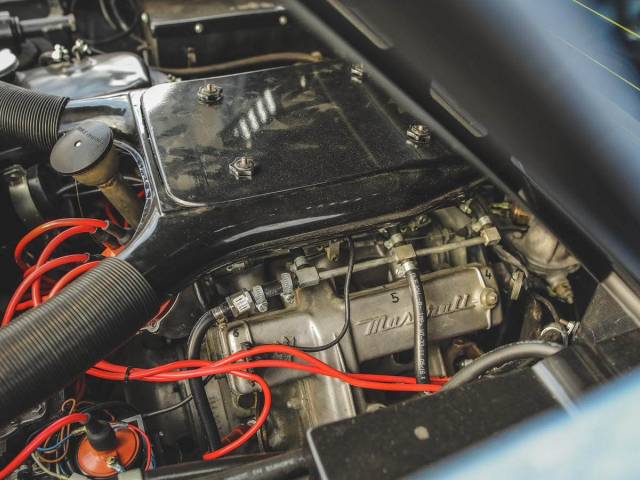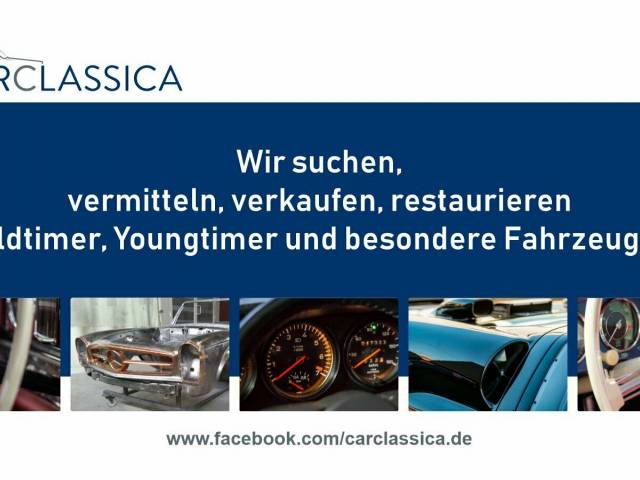 "nut-to-bolt-Restauration"
Dealer

away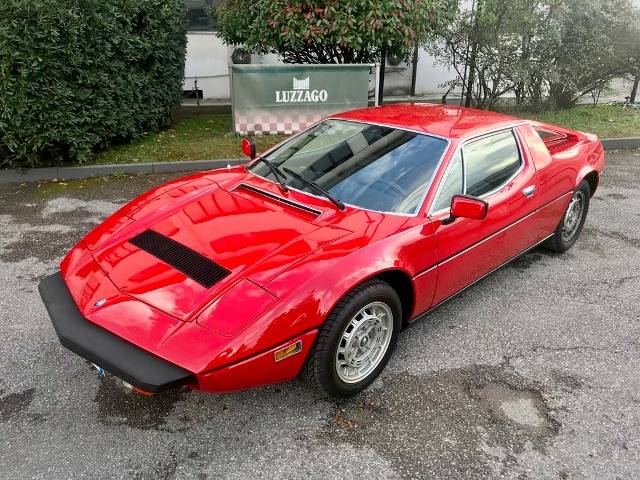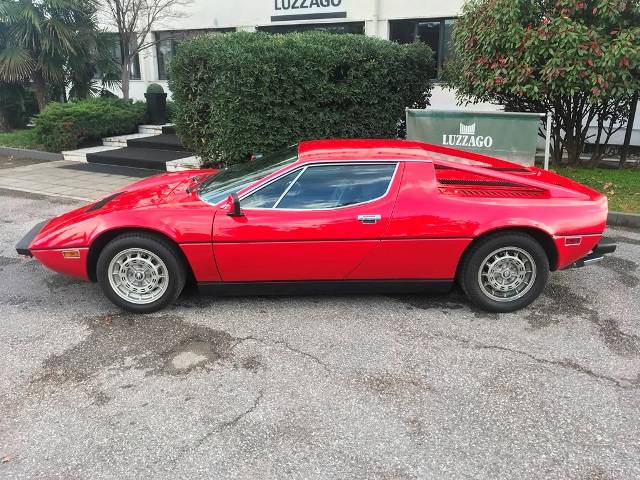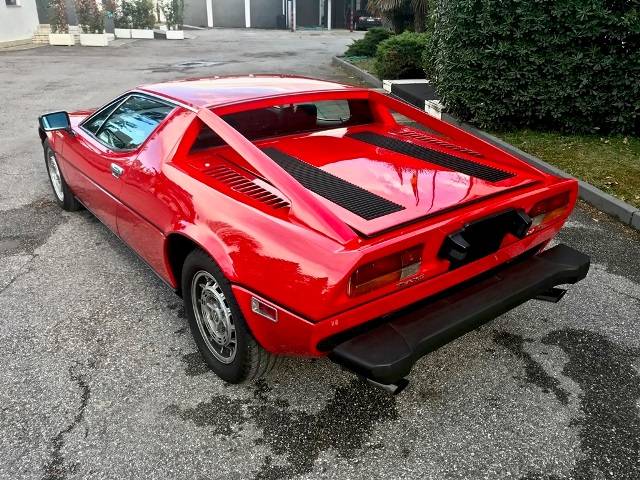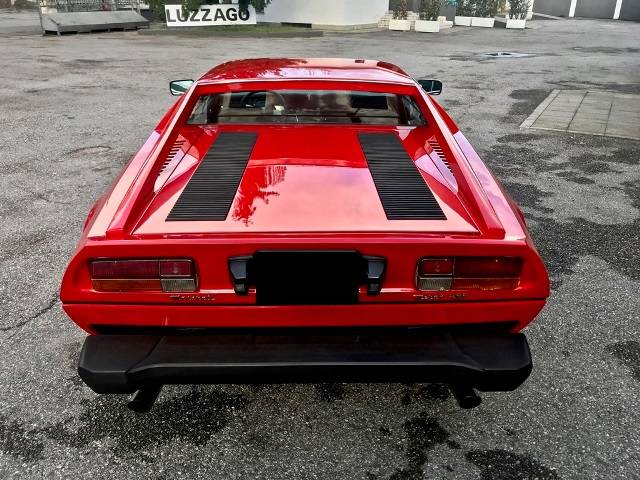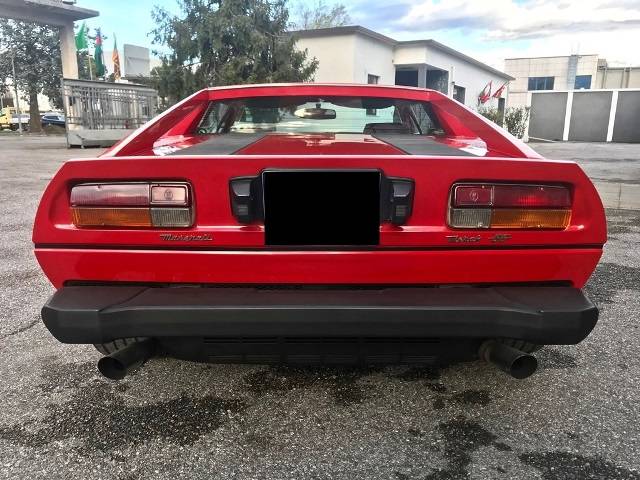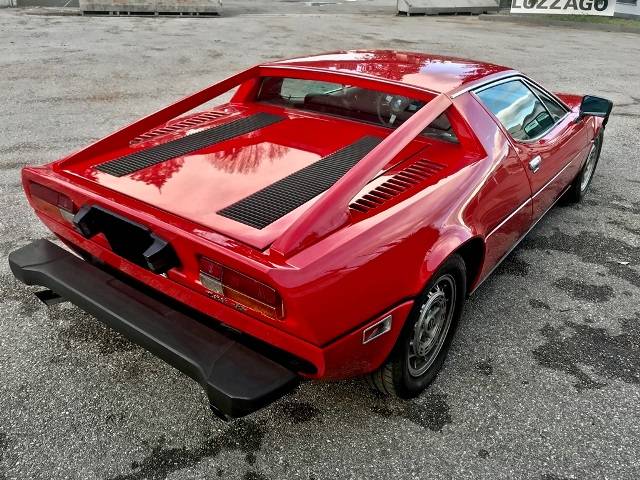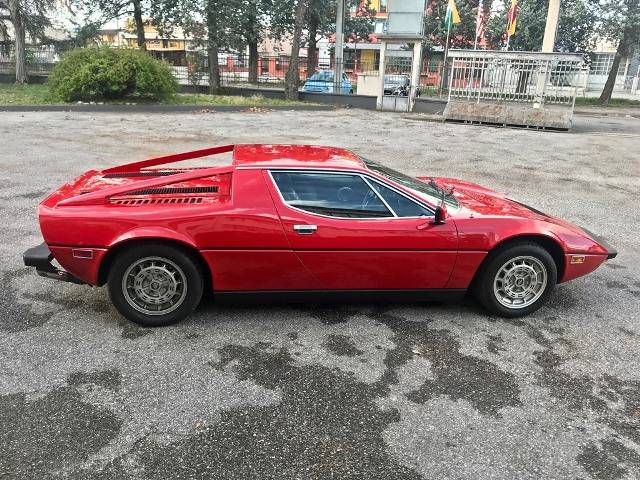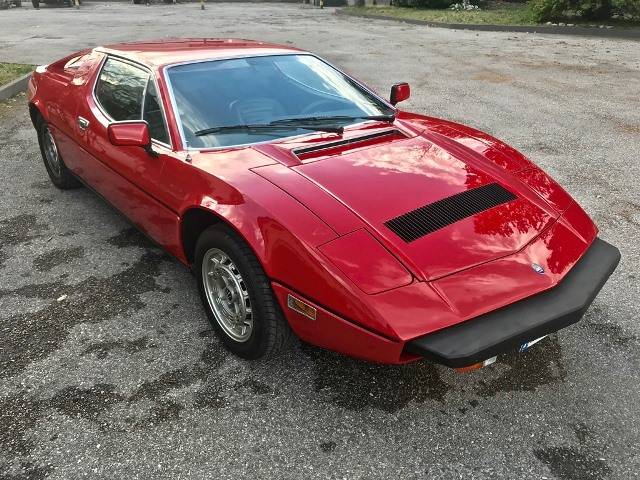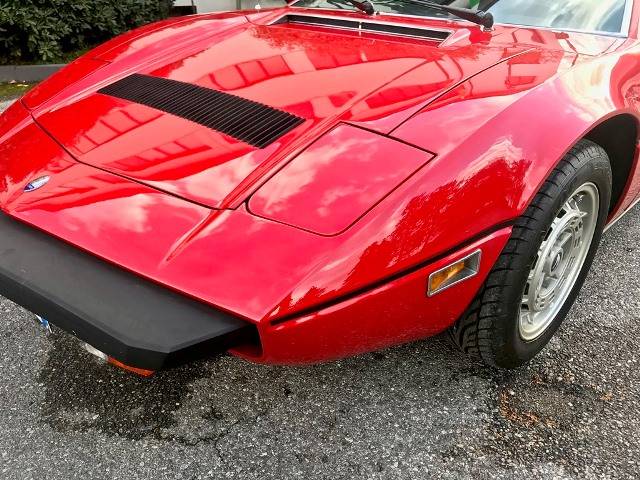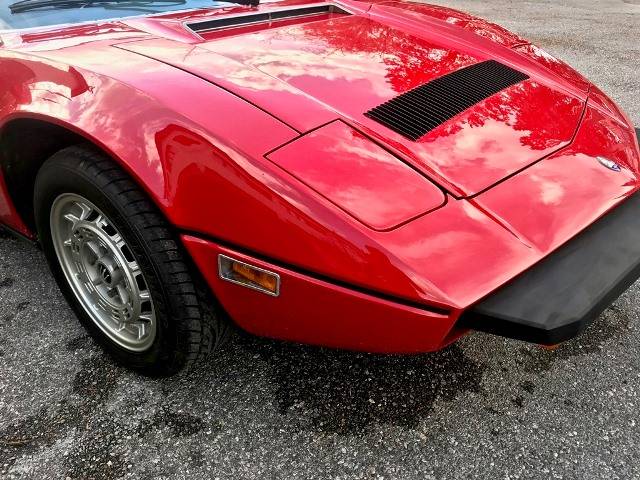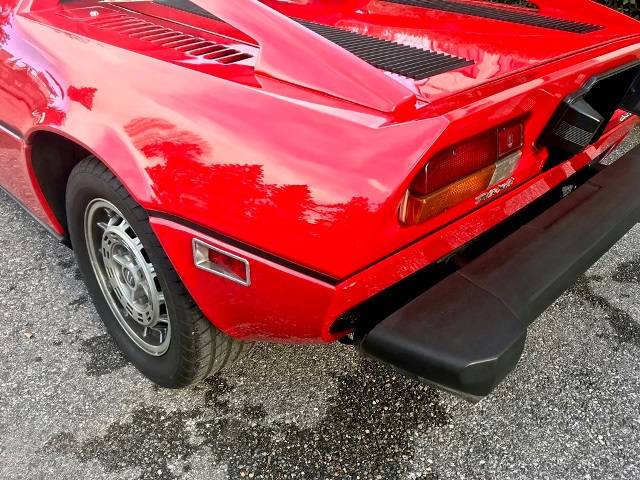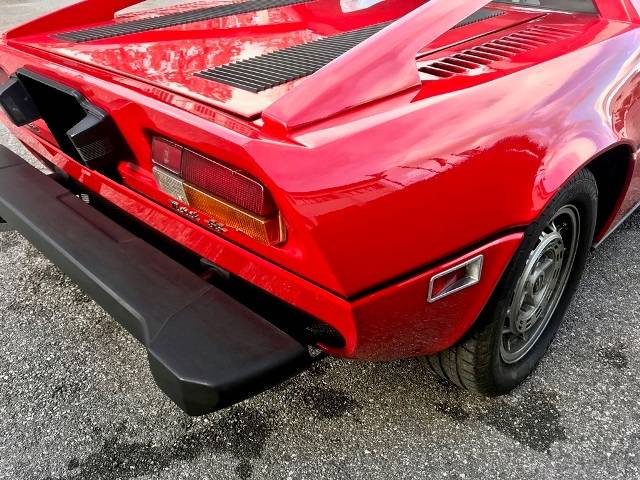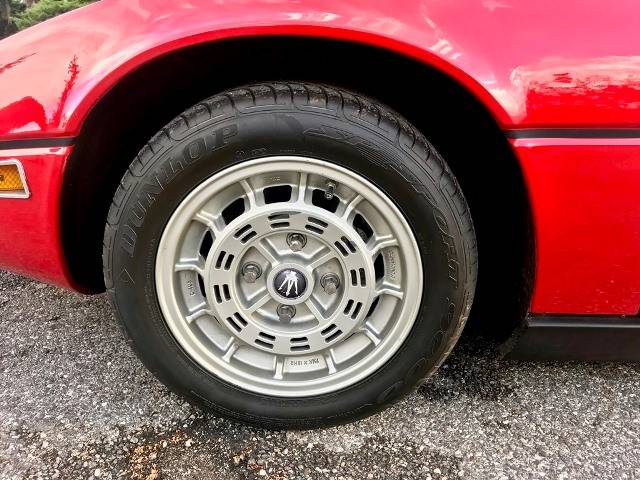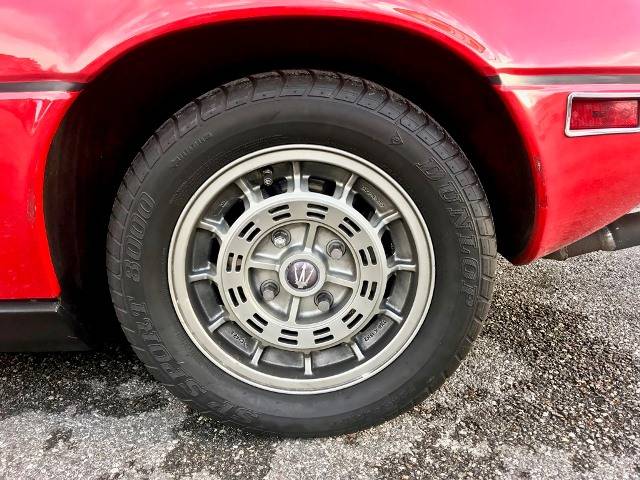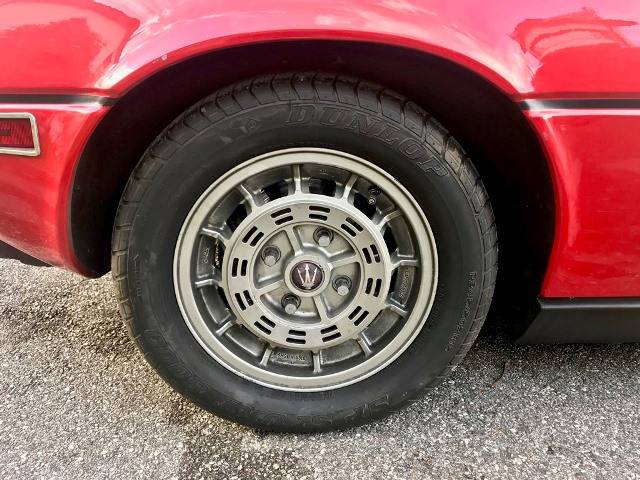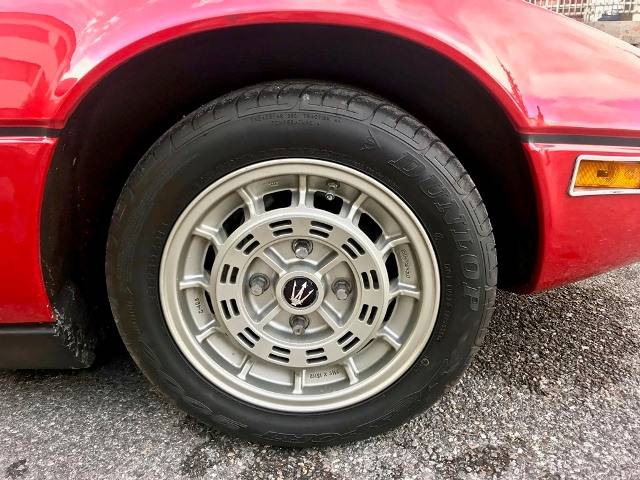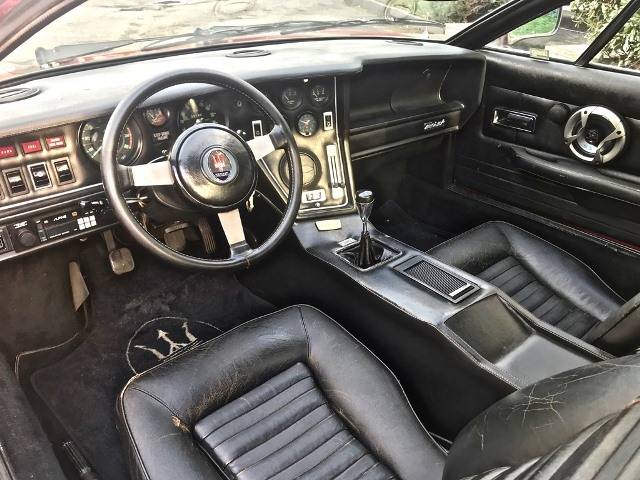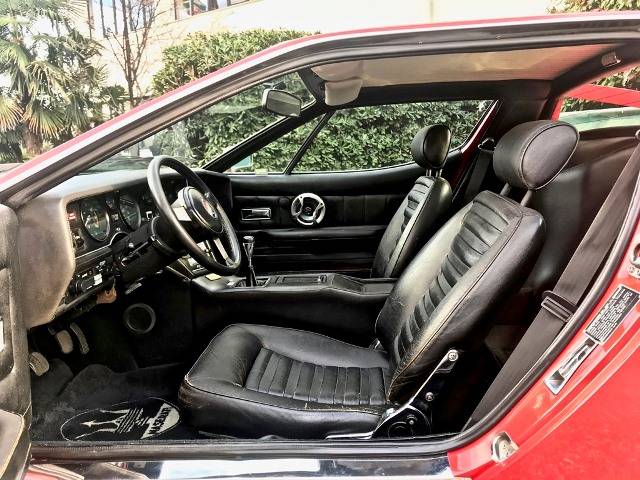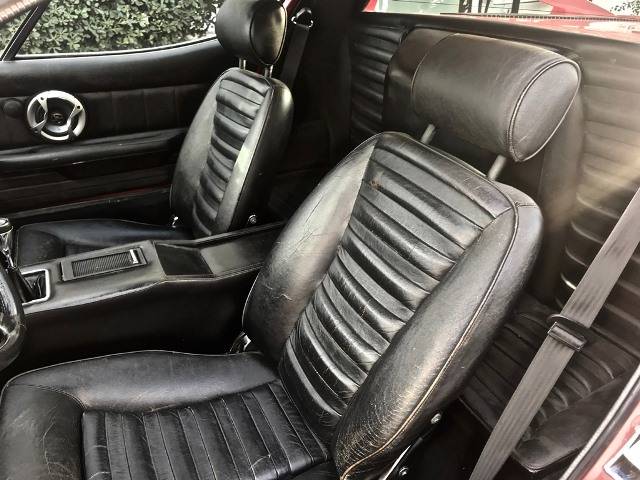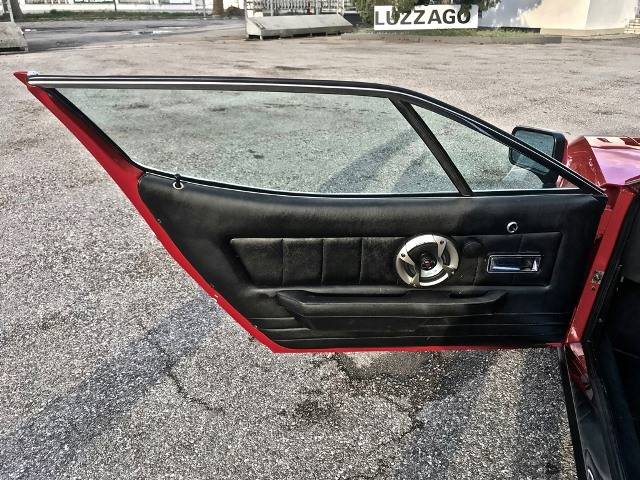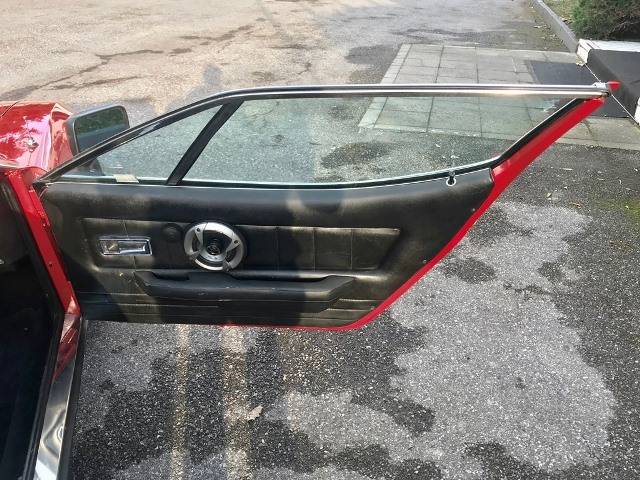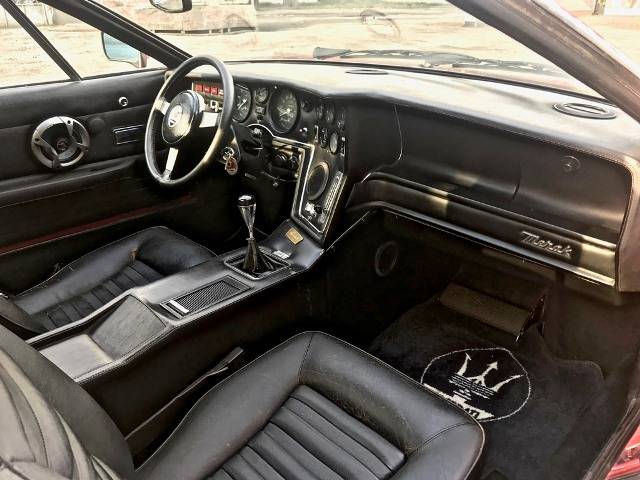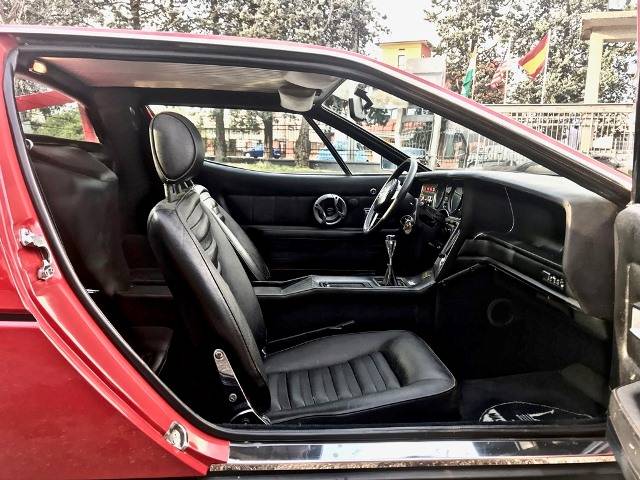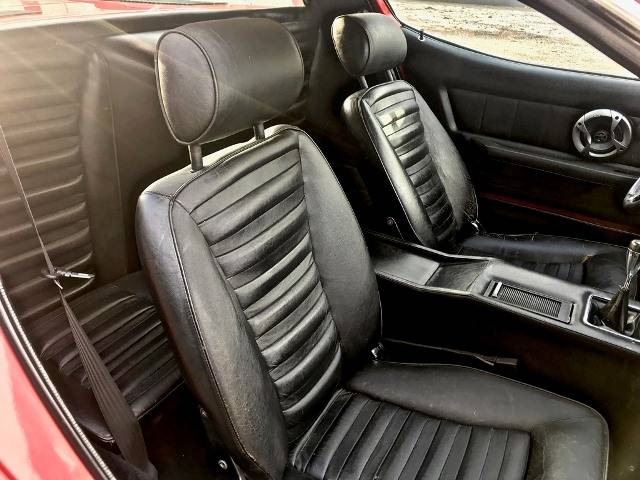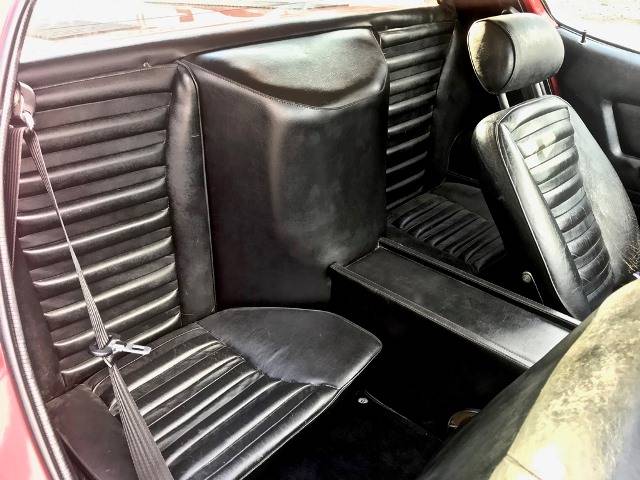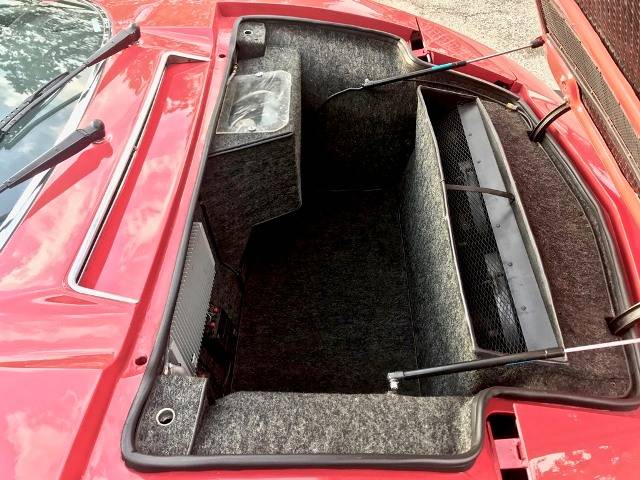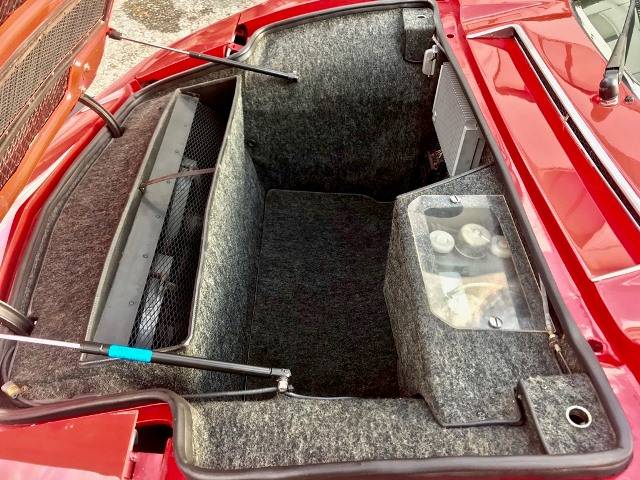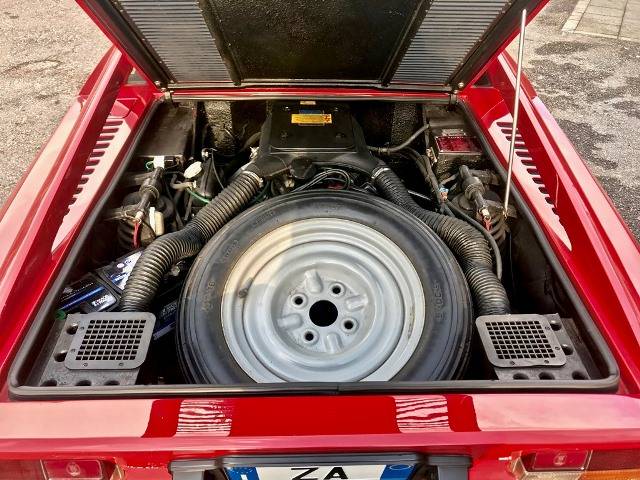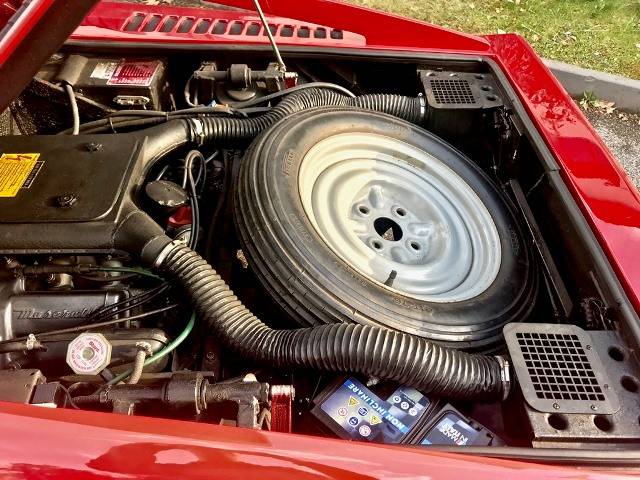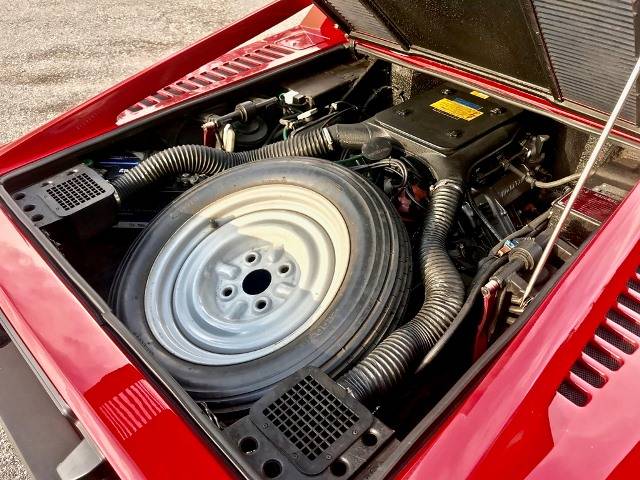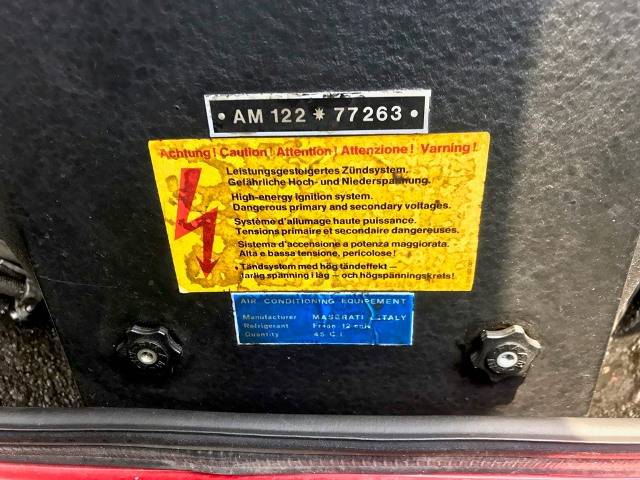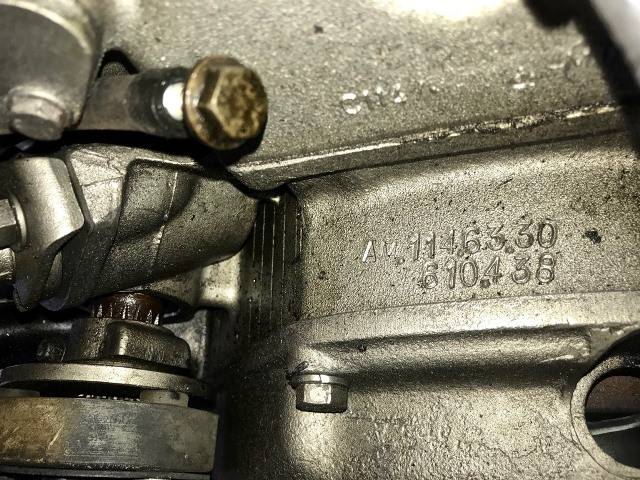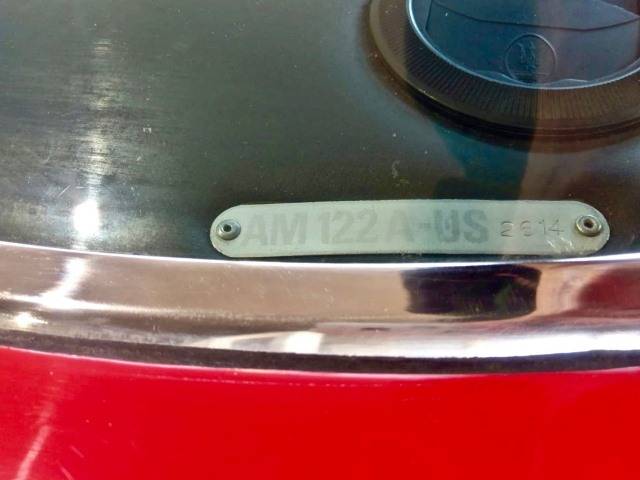 UNA DI 149 PRODOTTE NEL '79
Dealer

away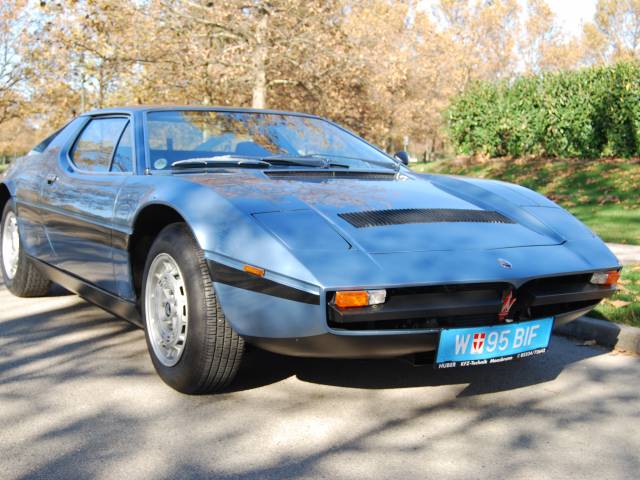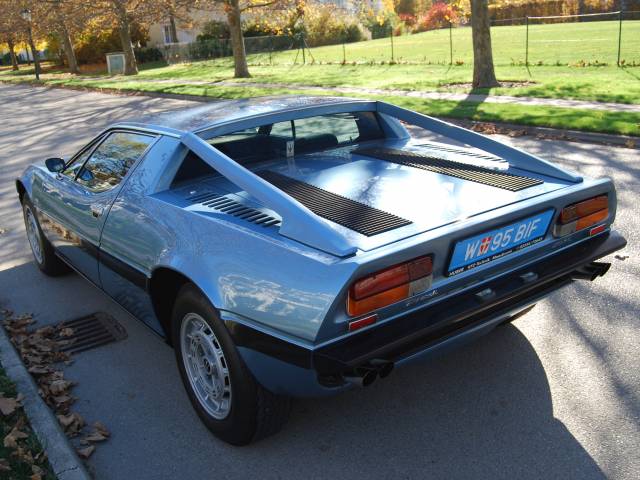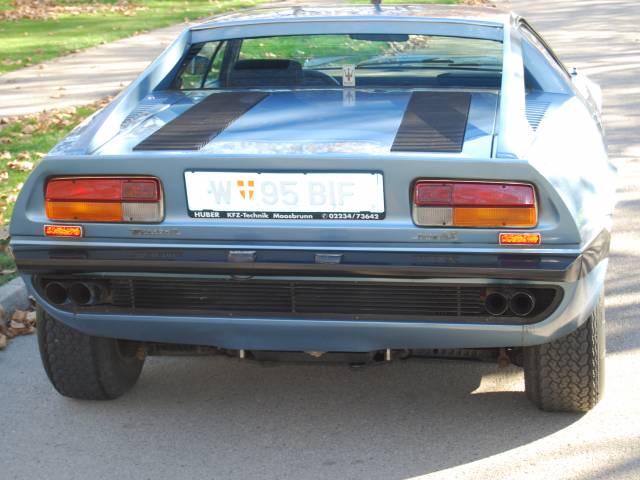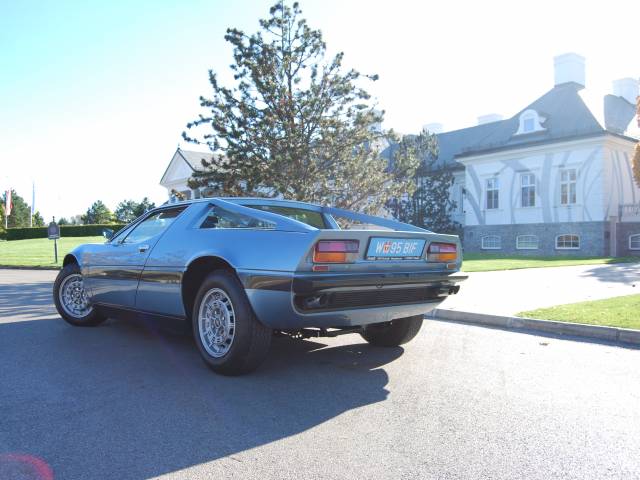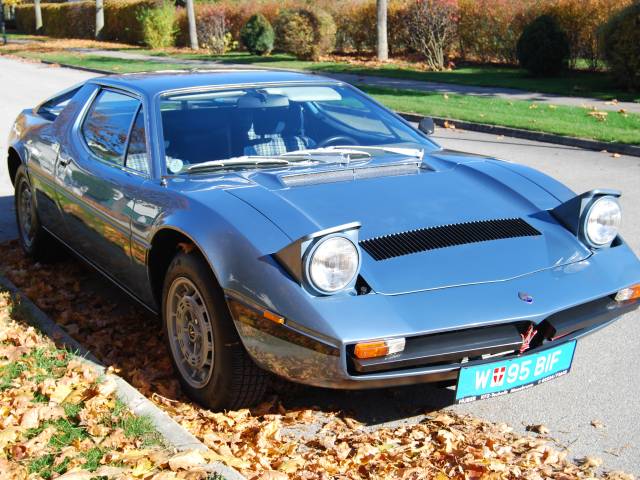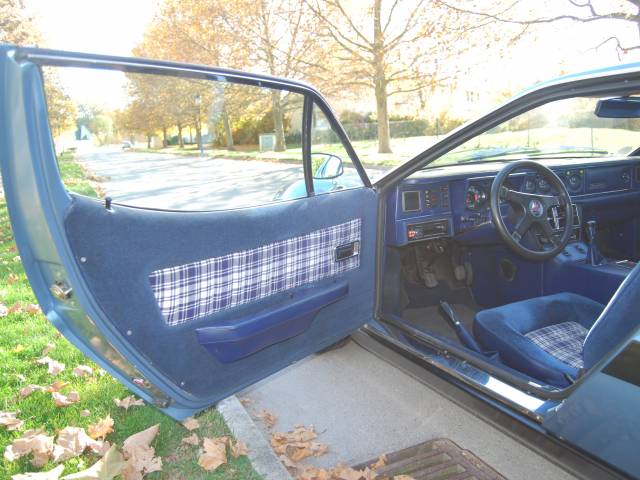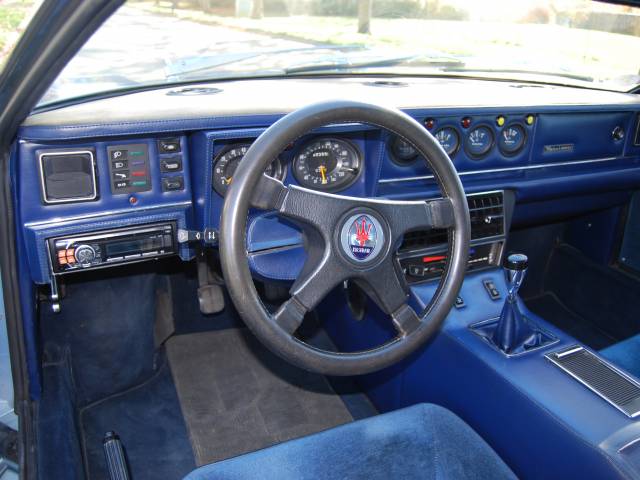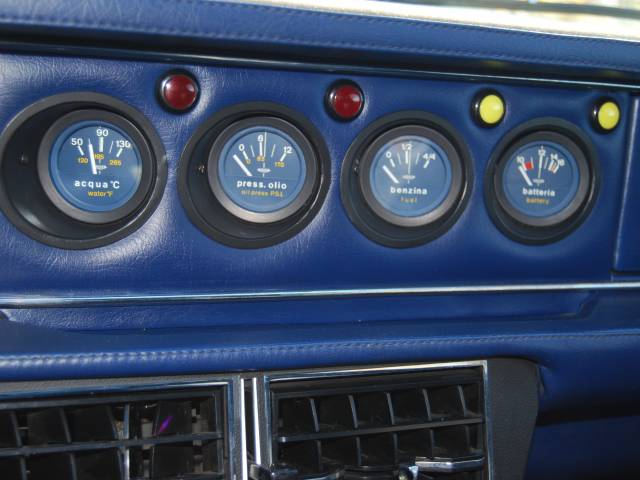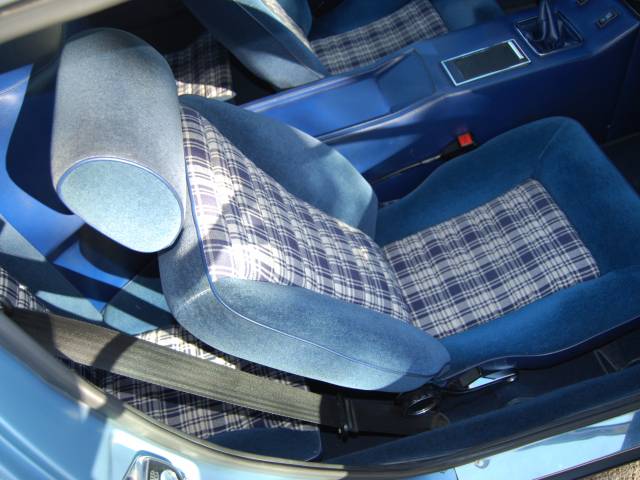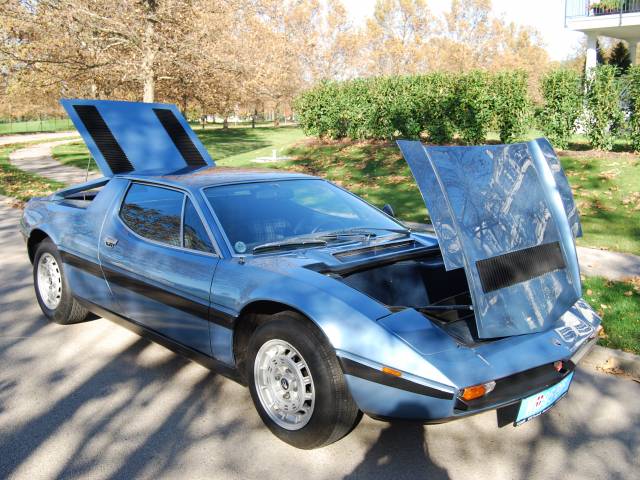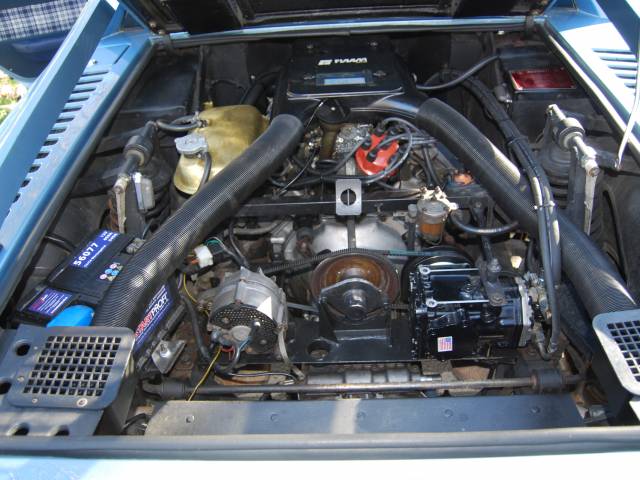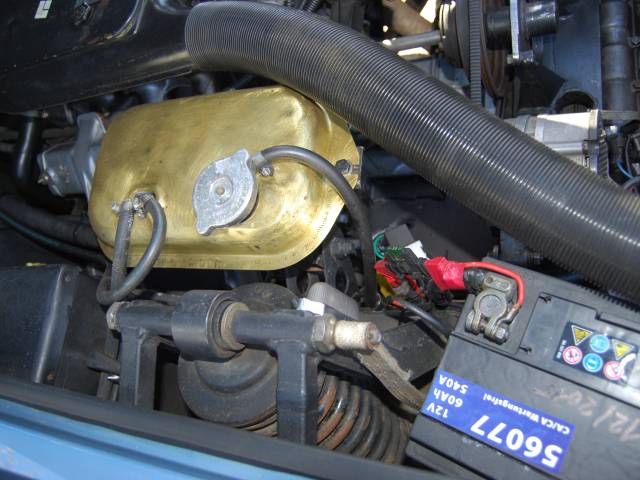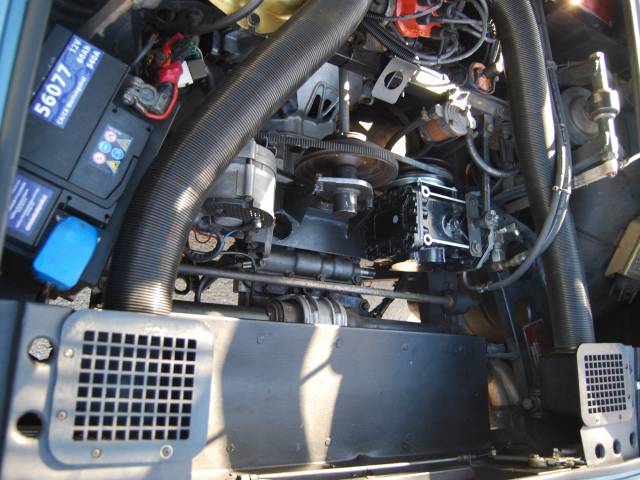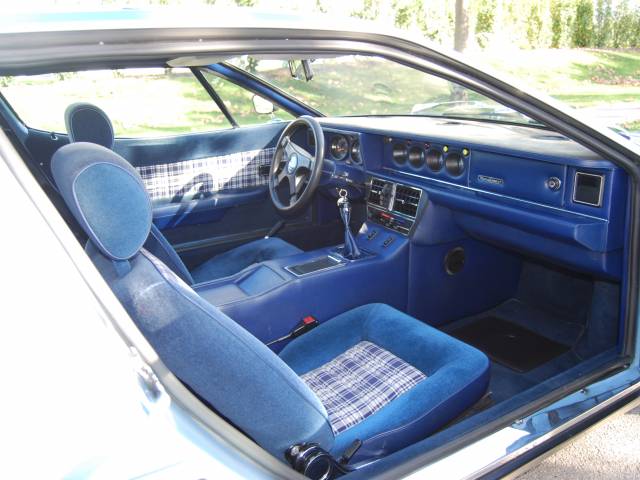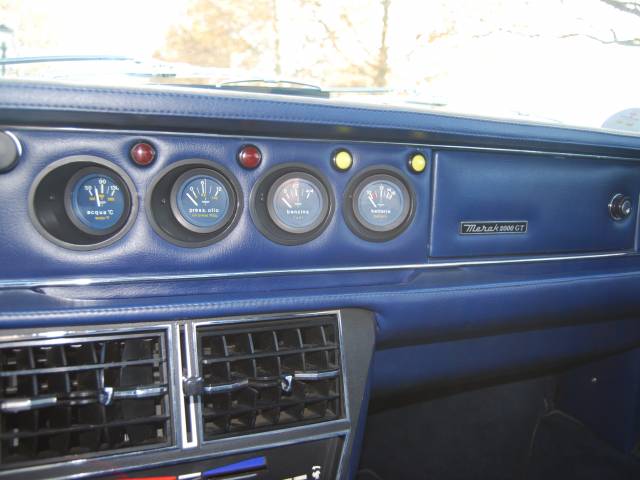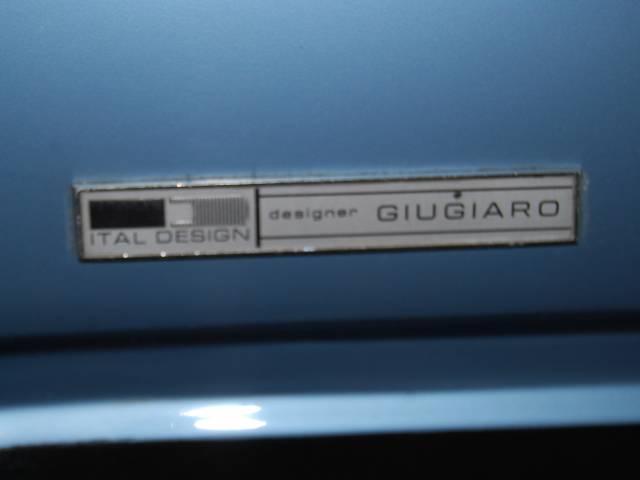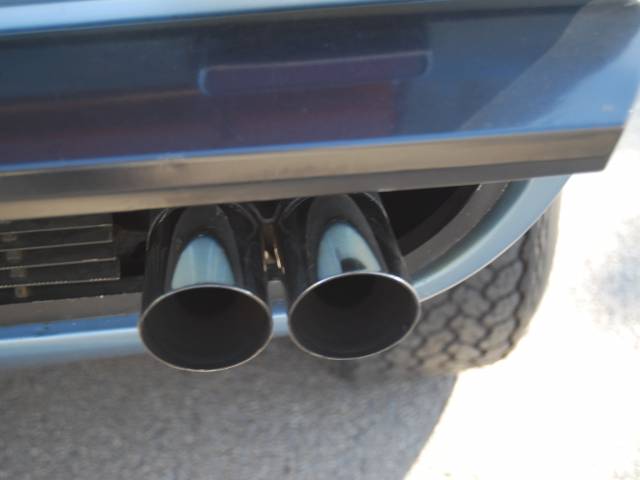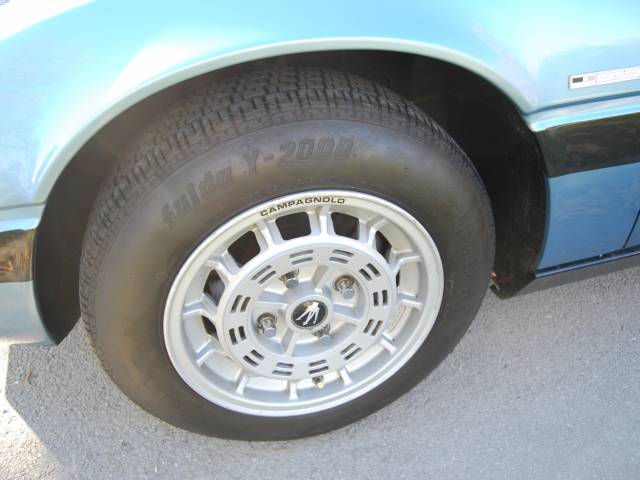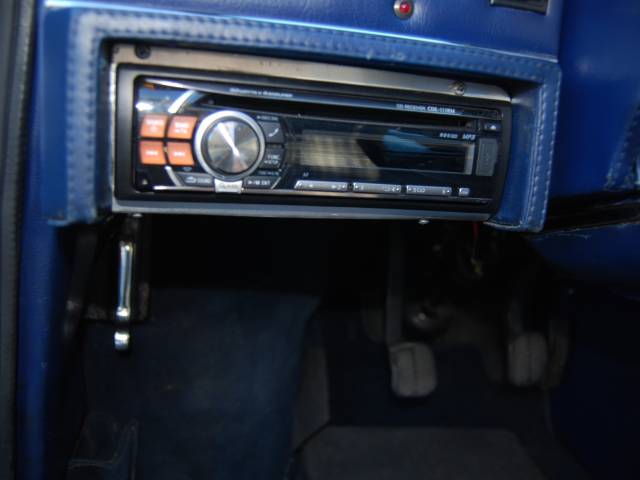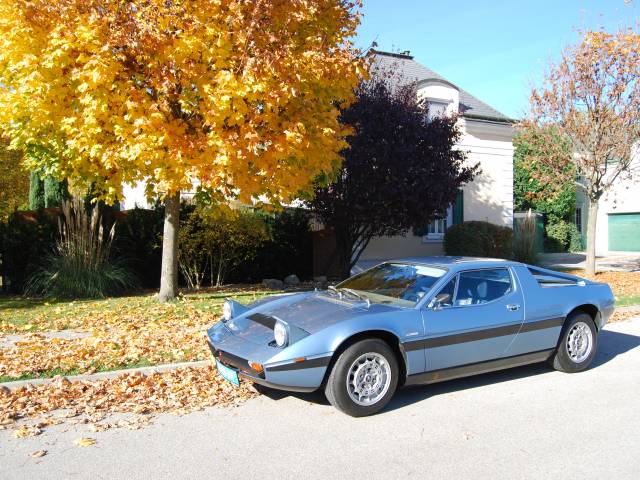 Maserati Merak 2000 GT
Dealer

away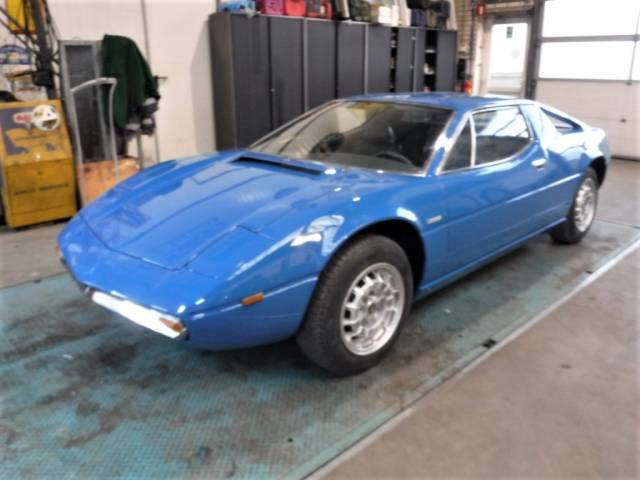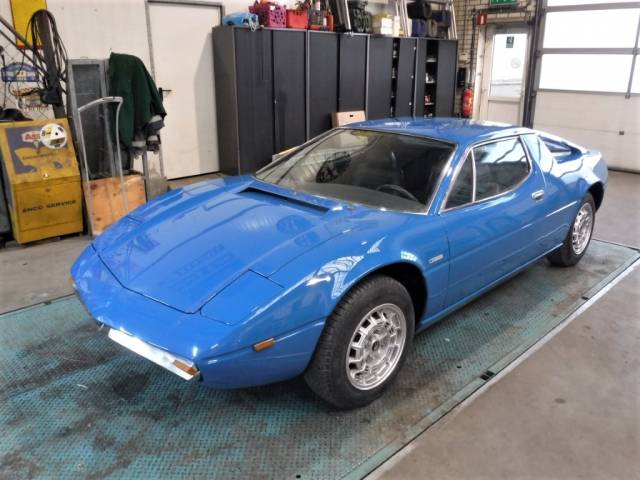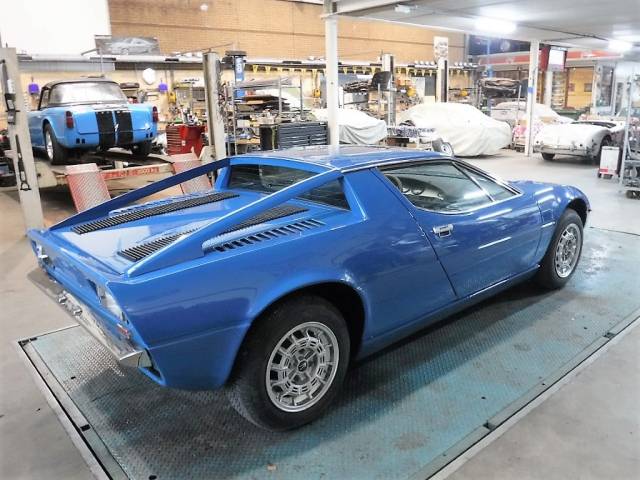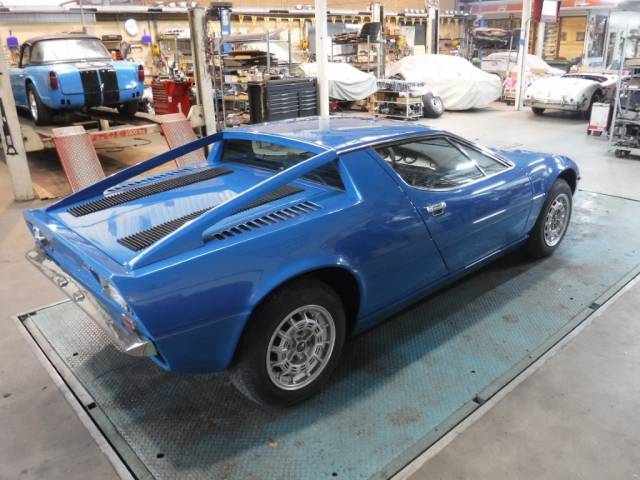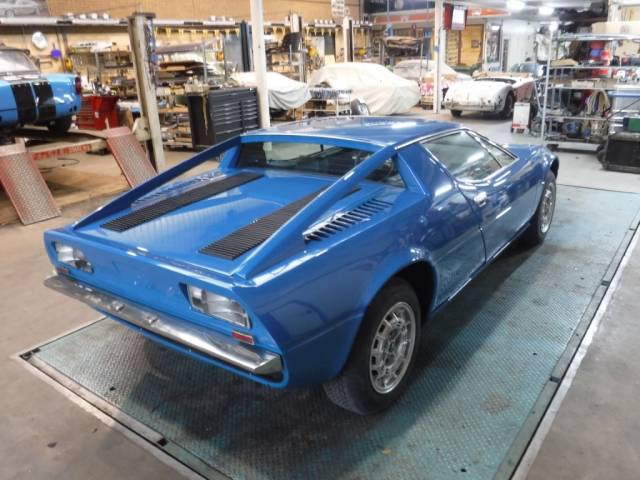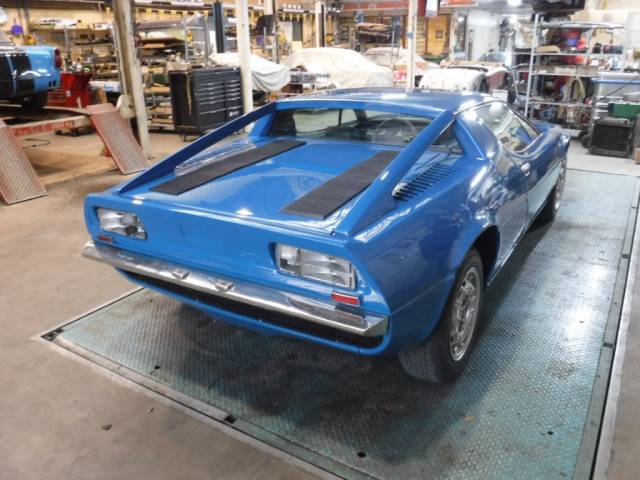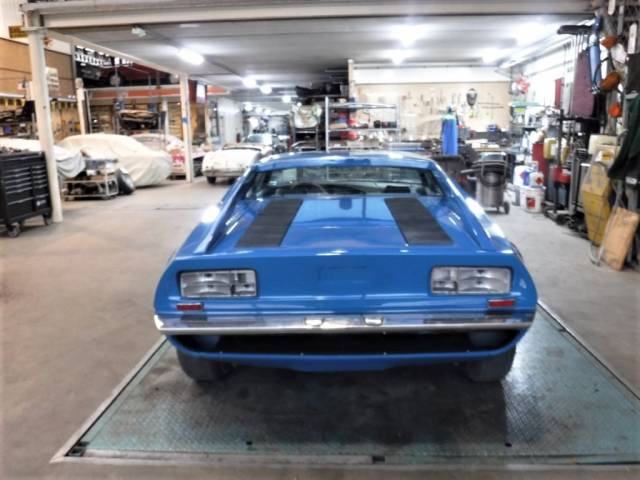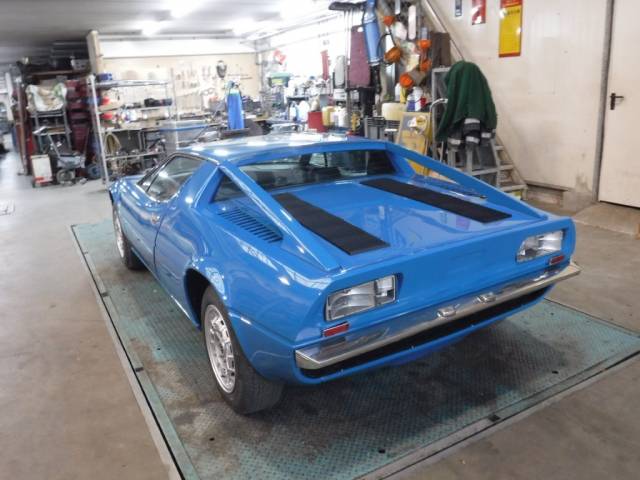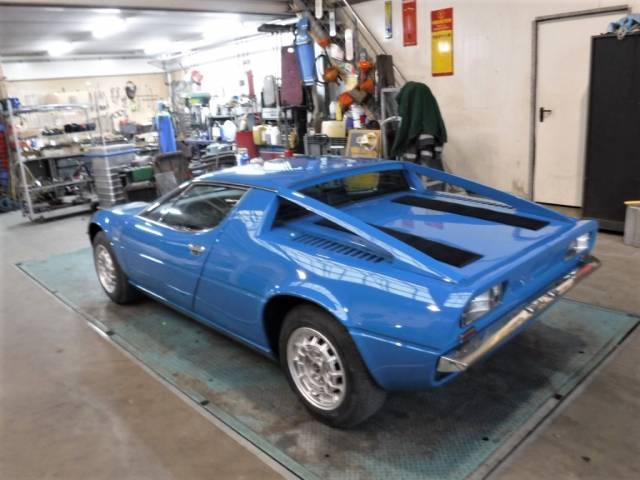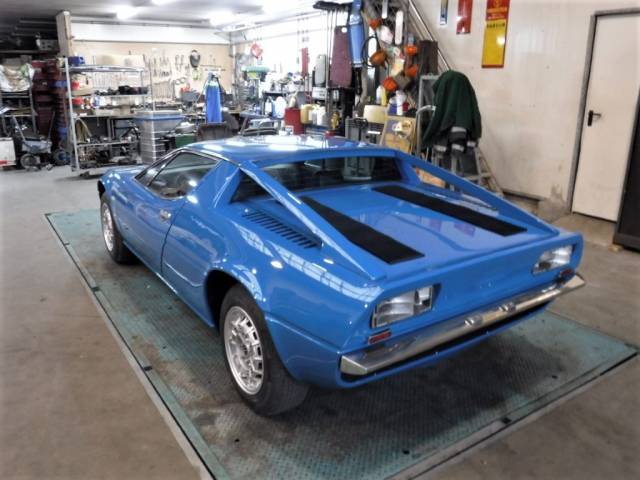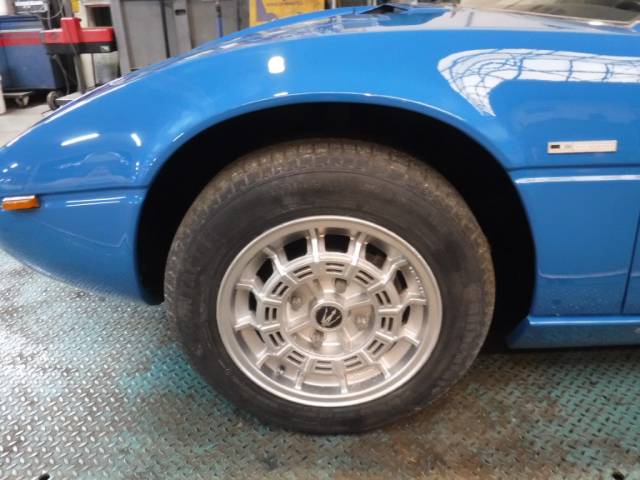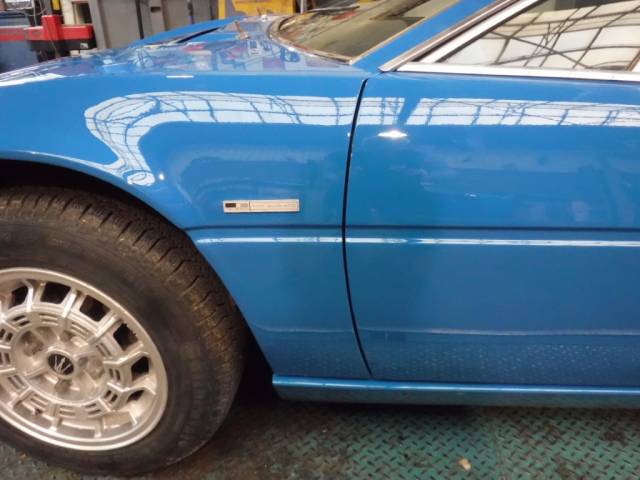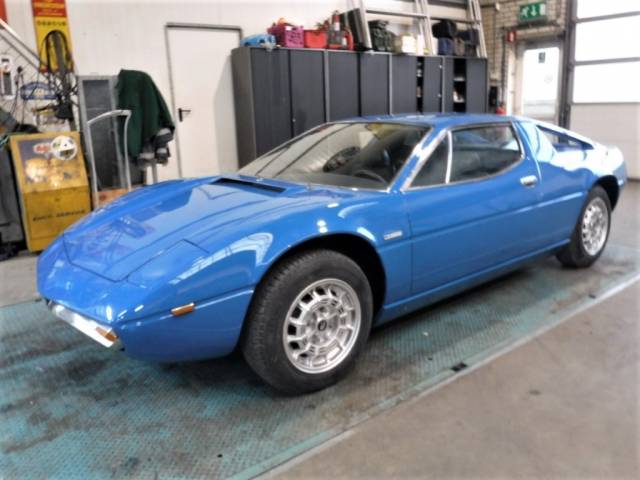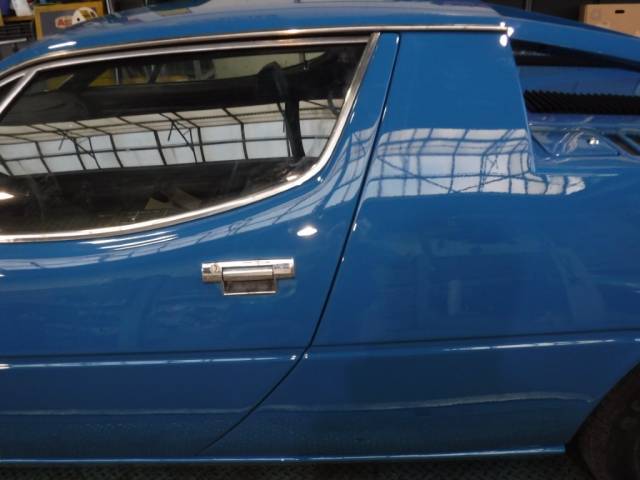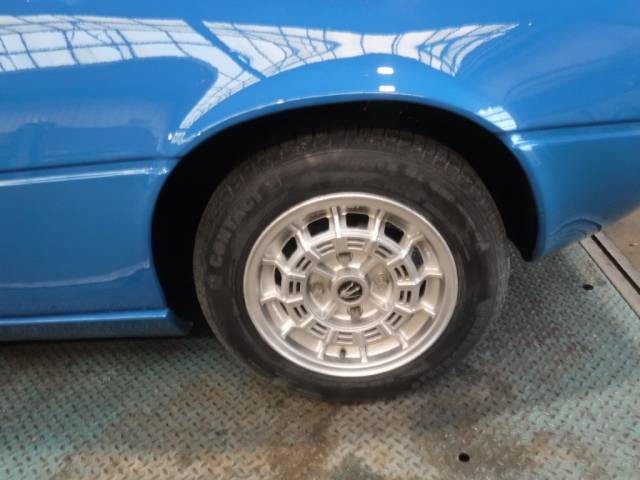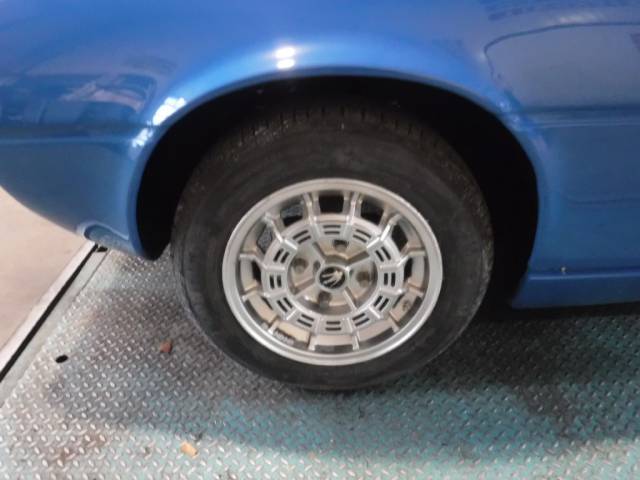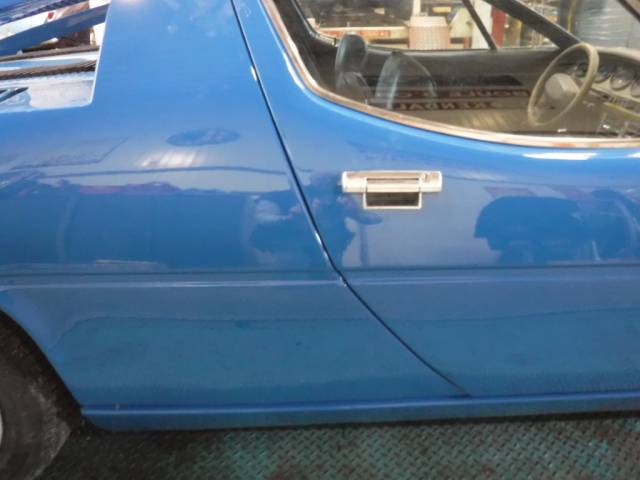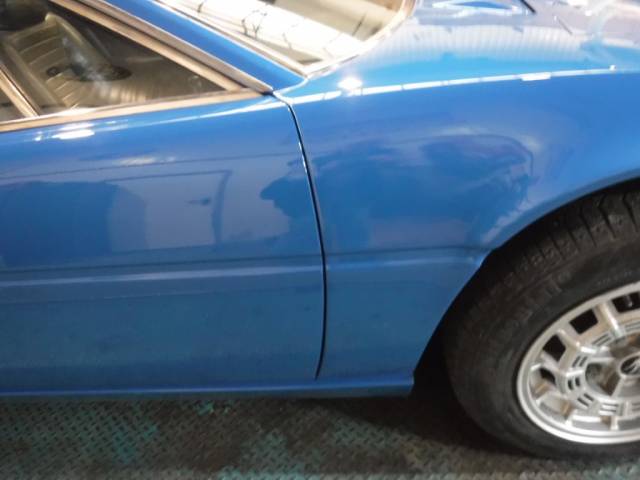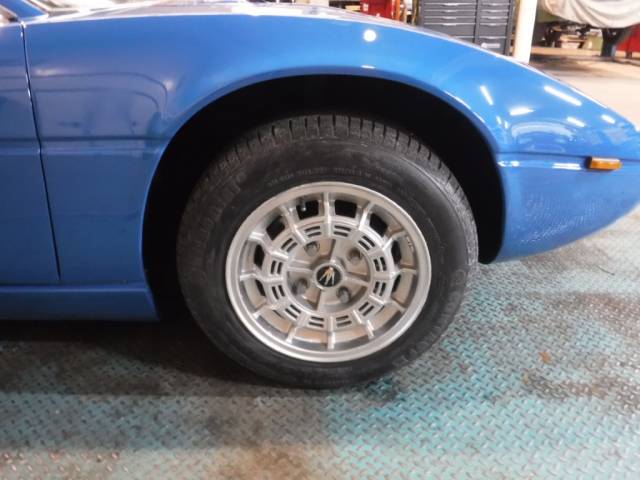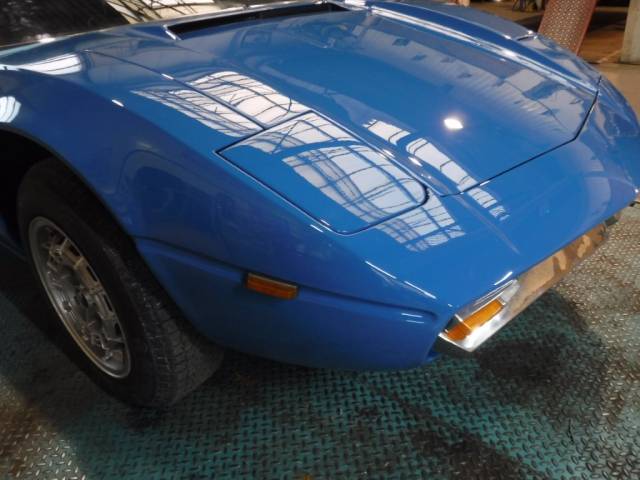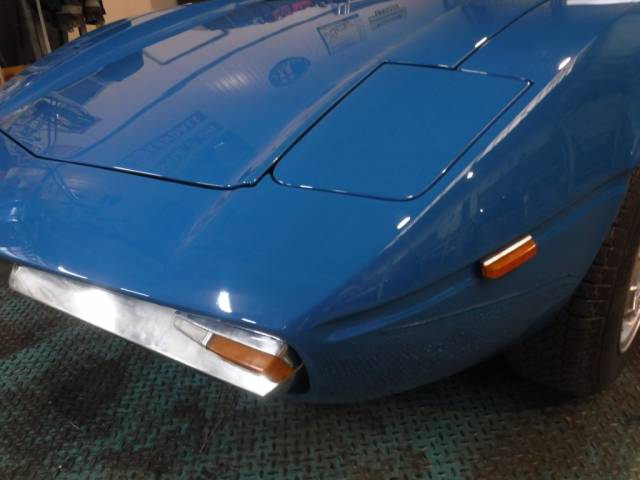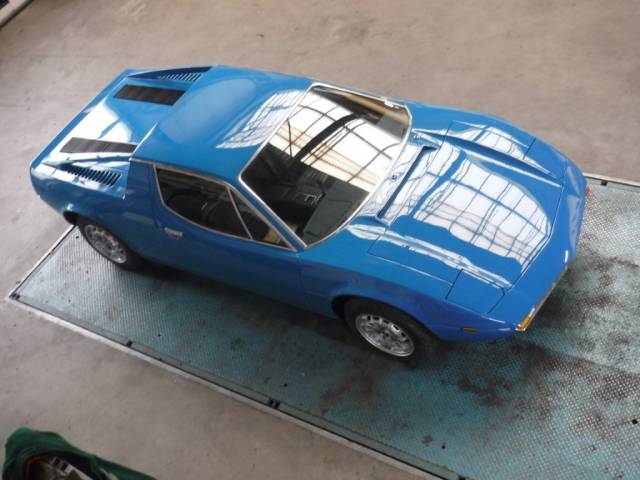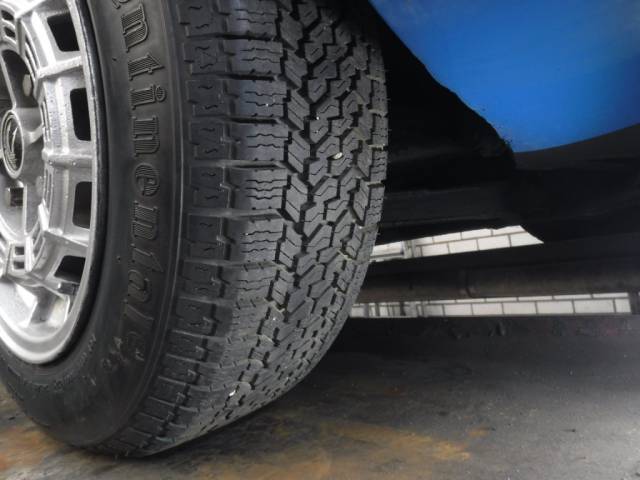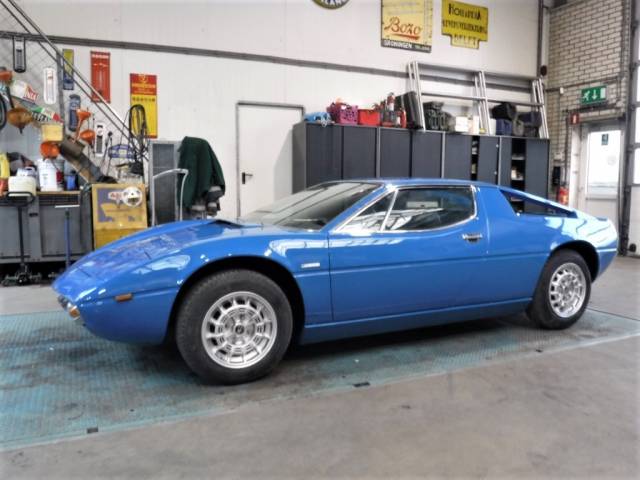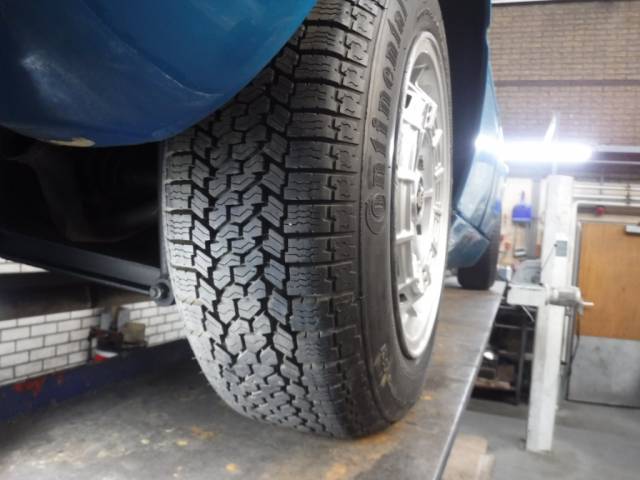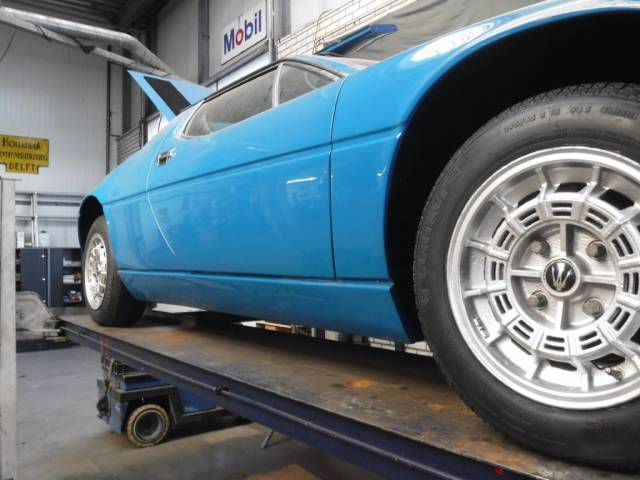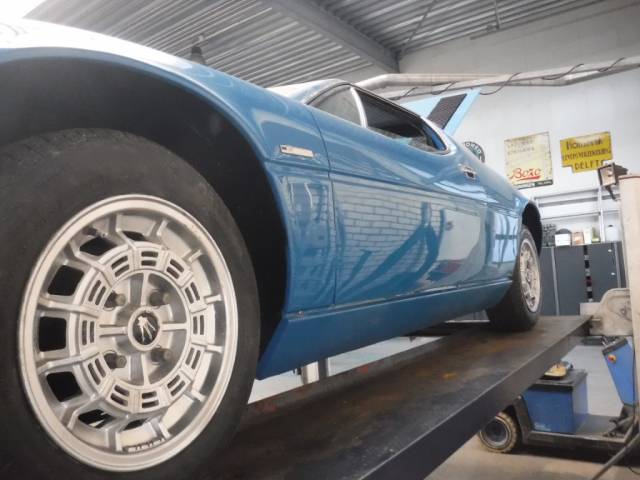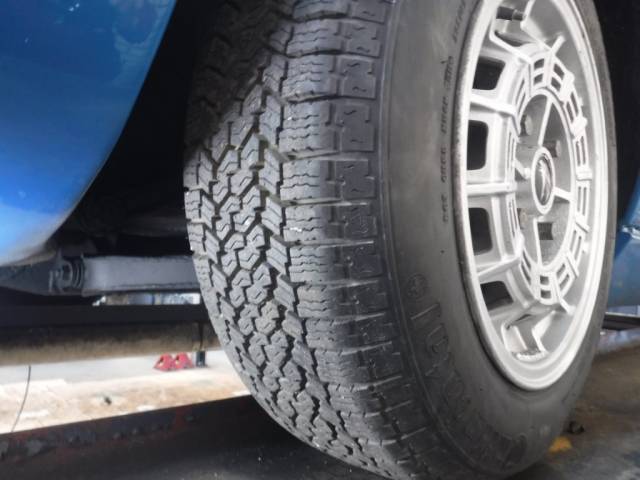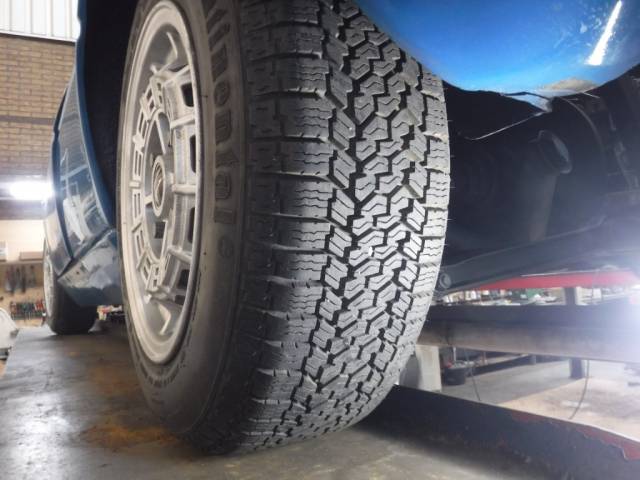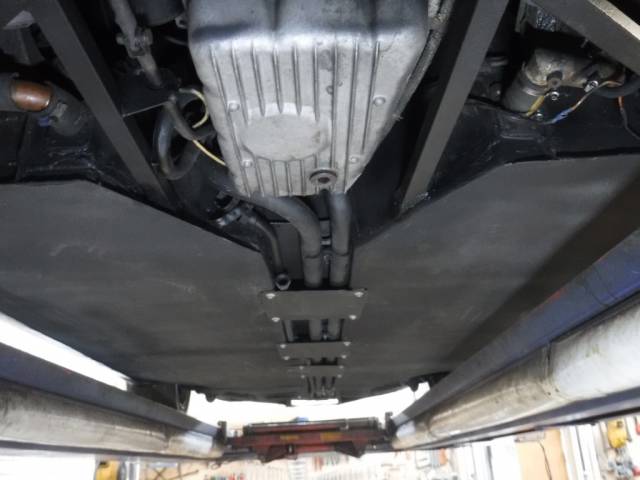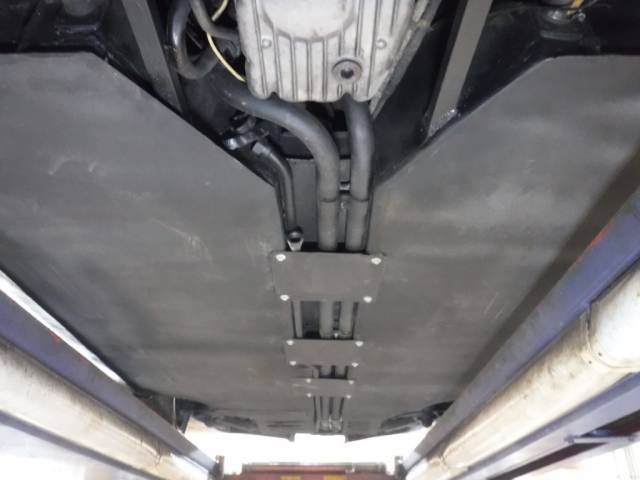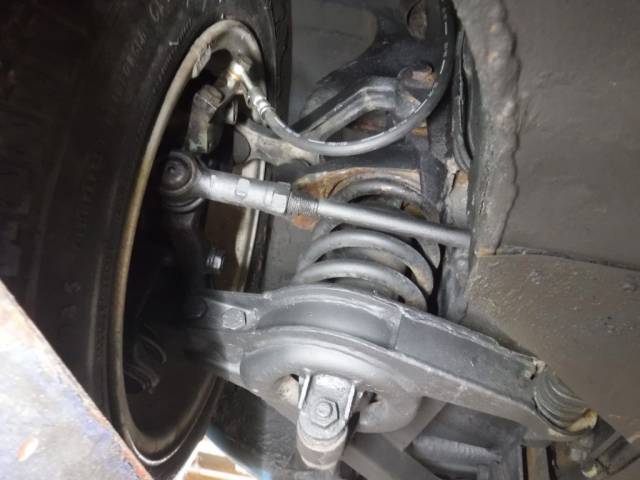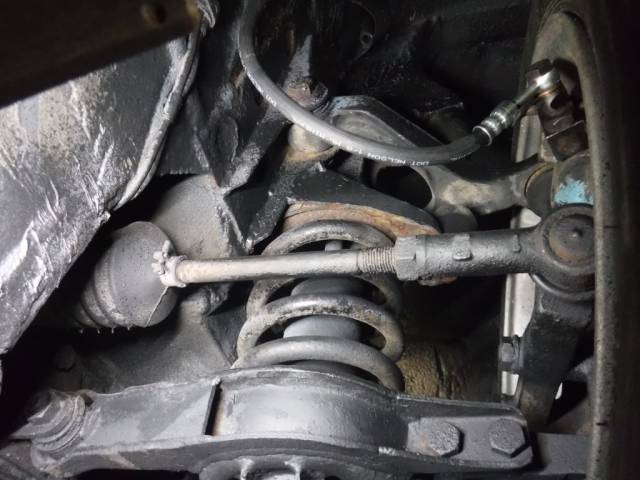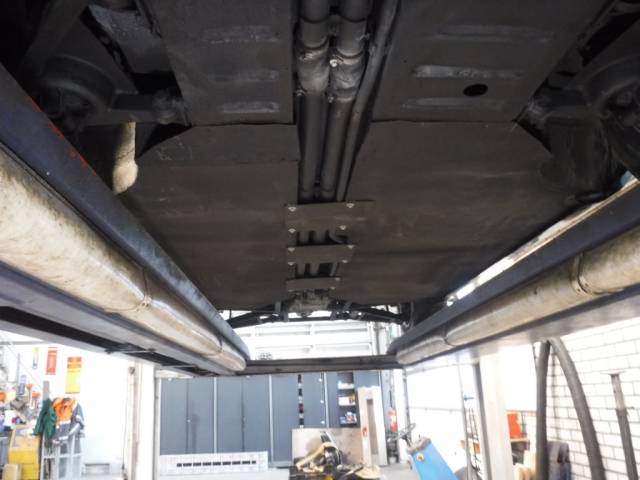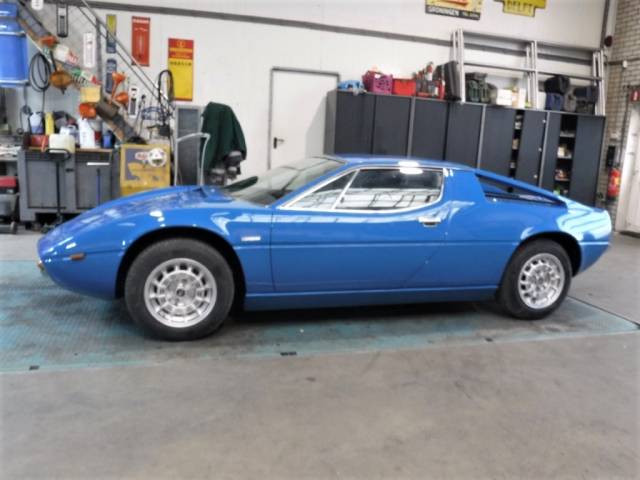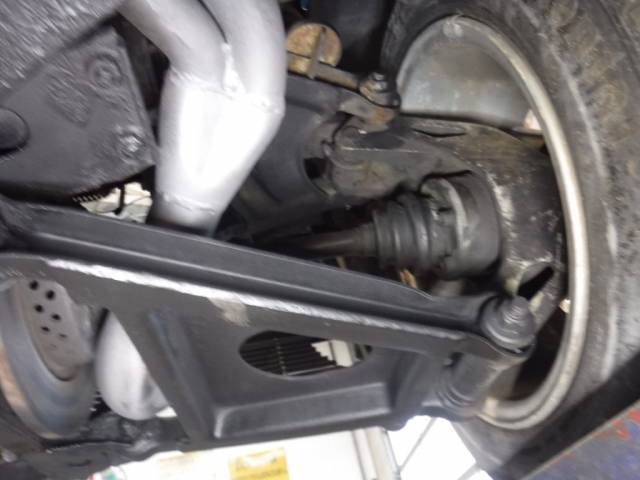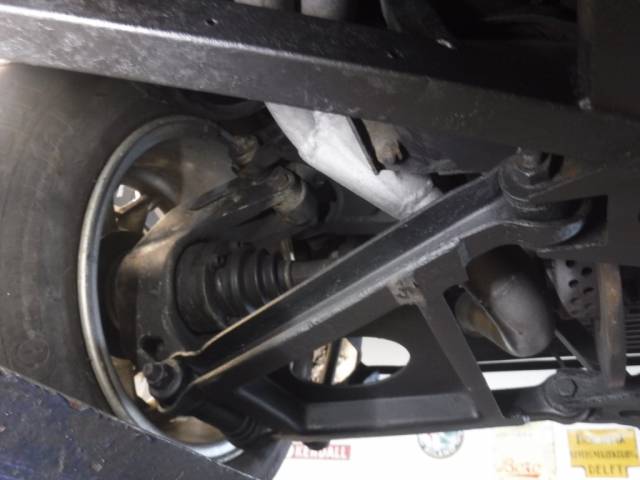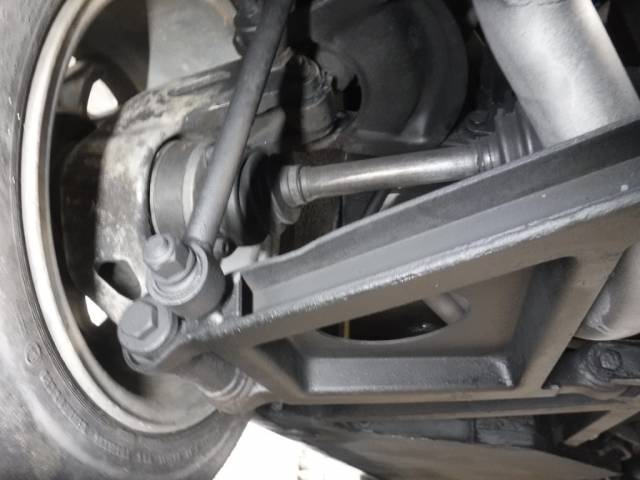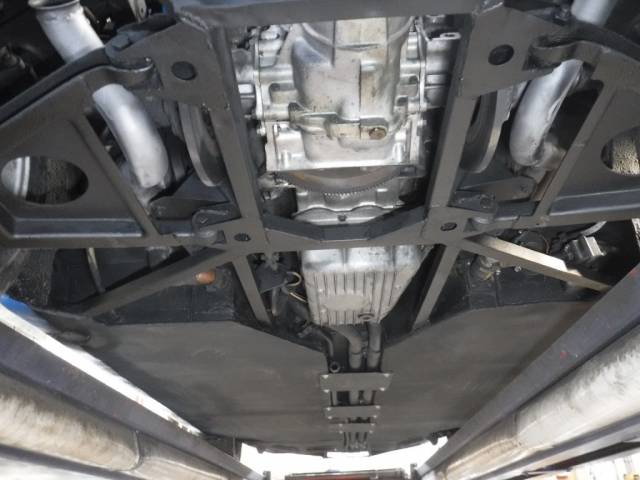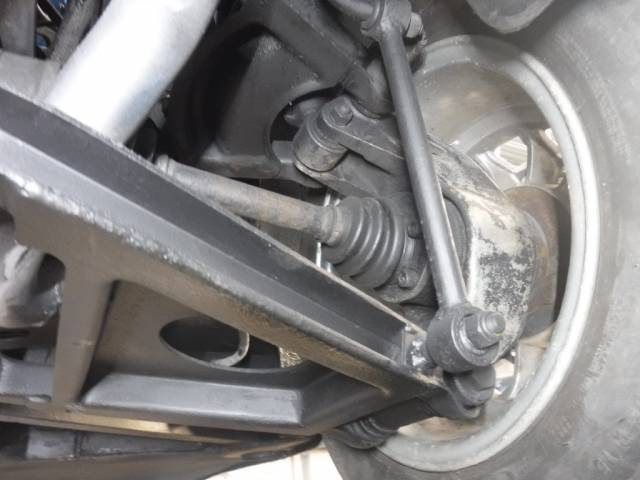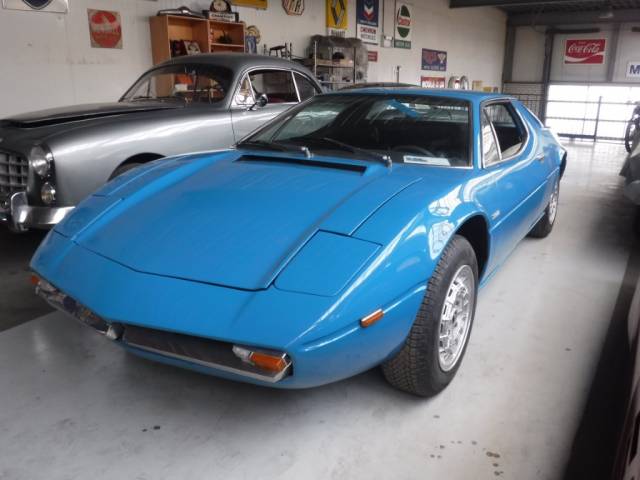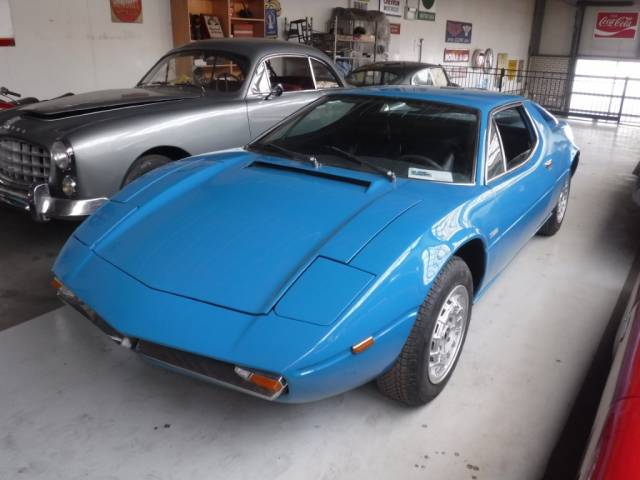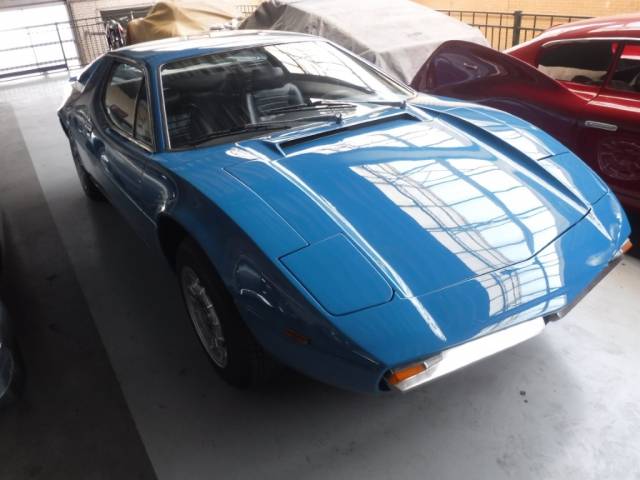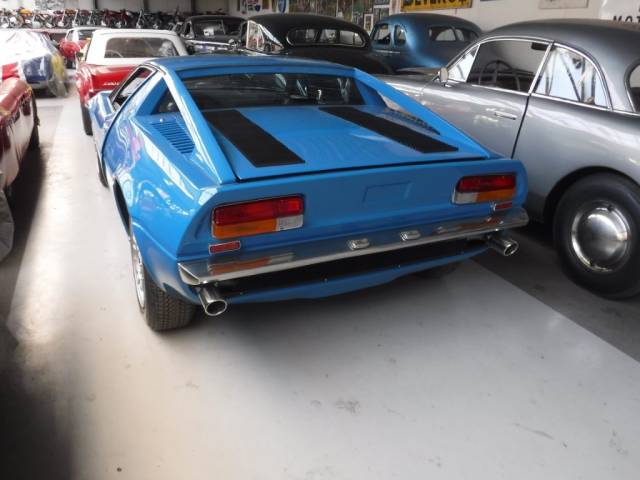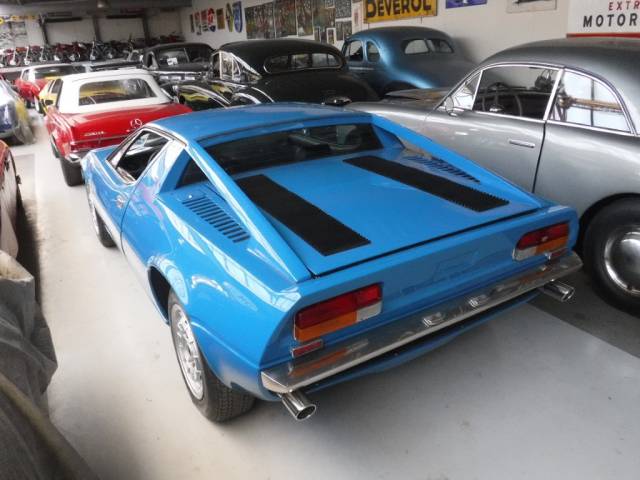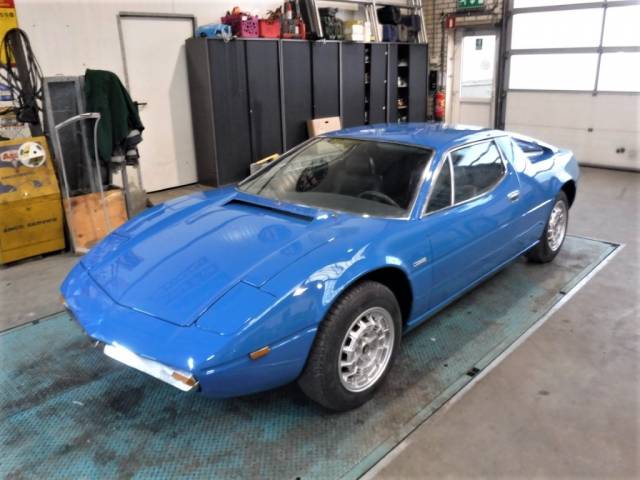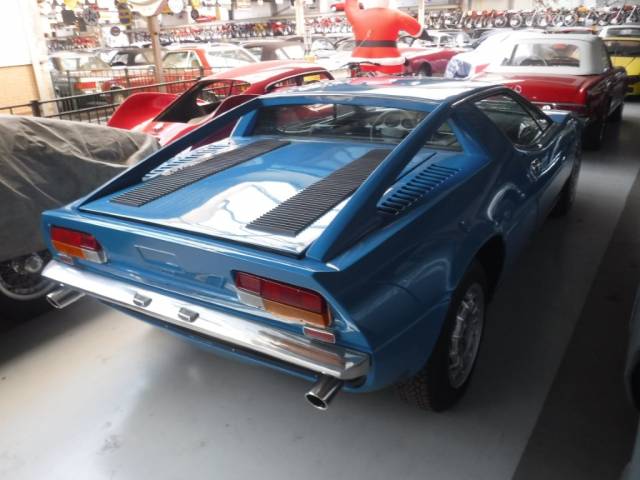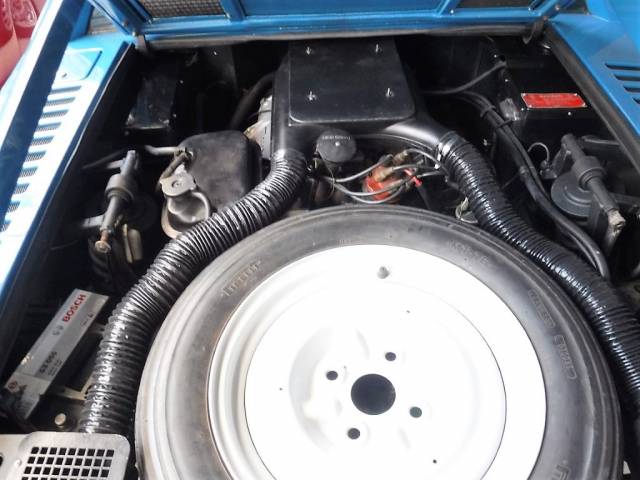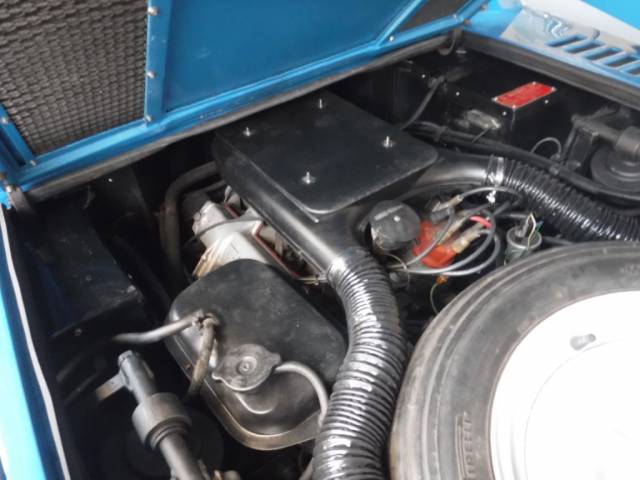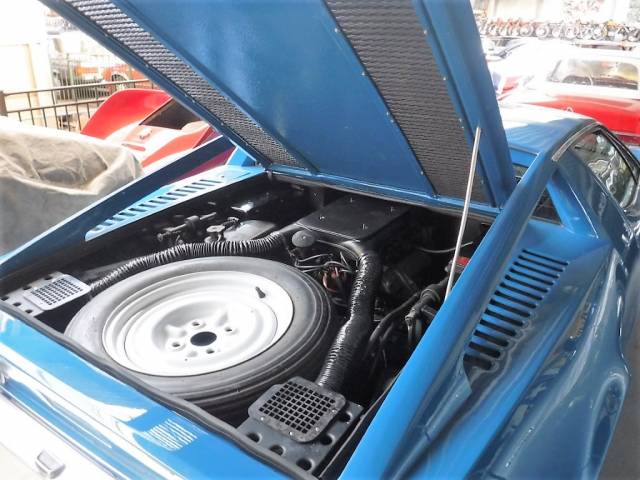 Maserati-Merak no, 0896
Dealer

away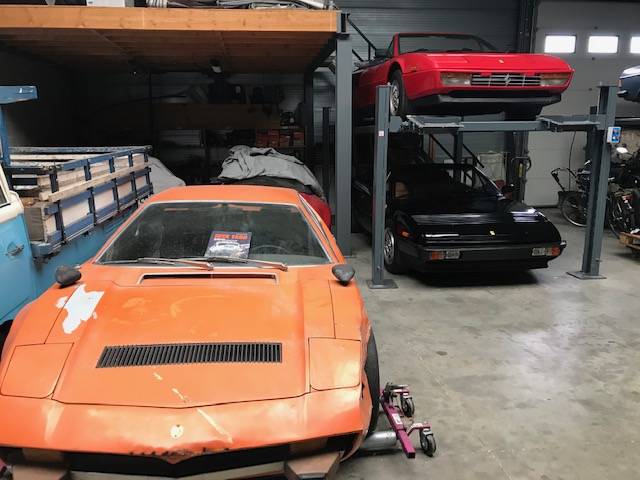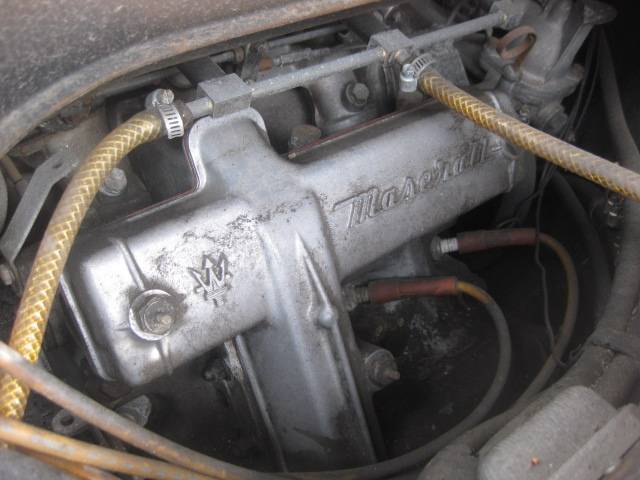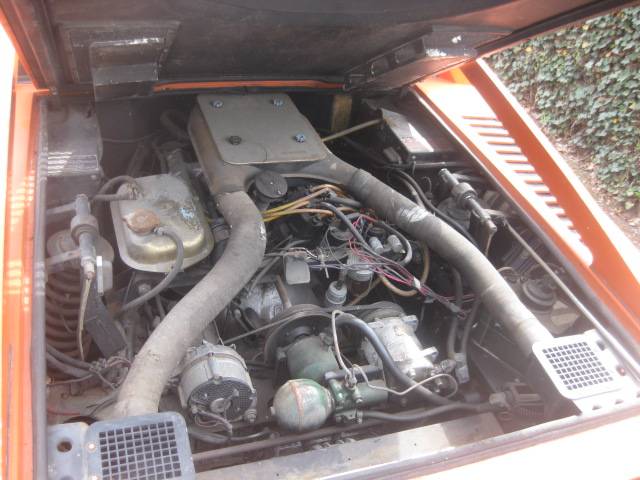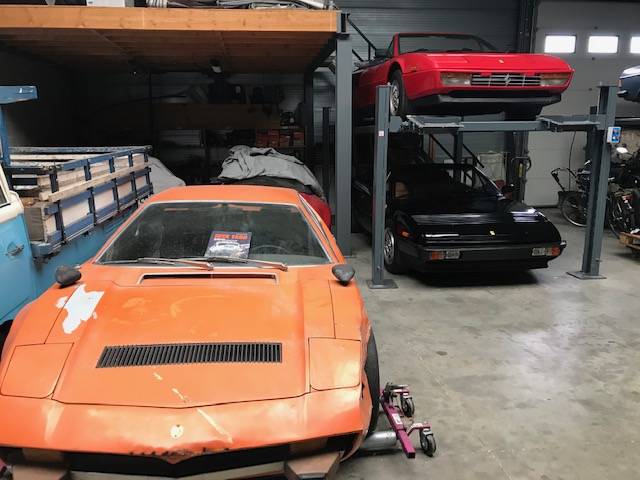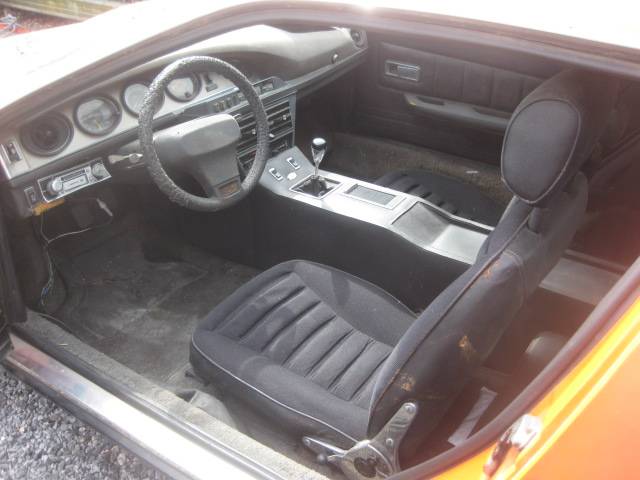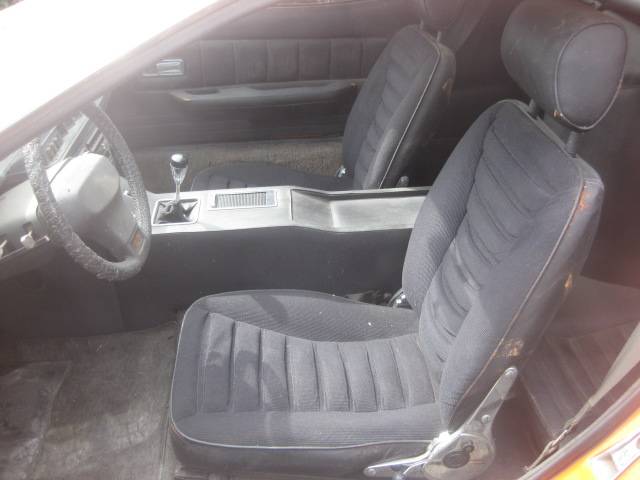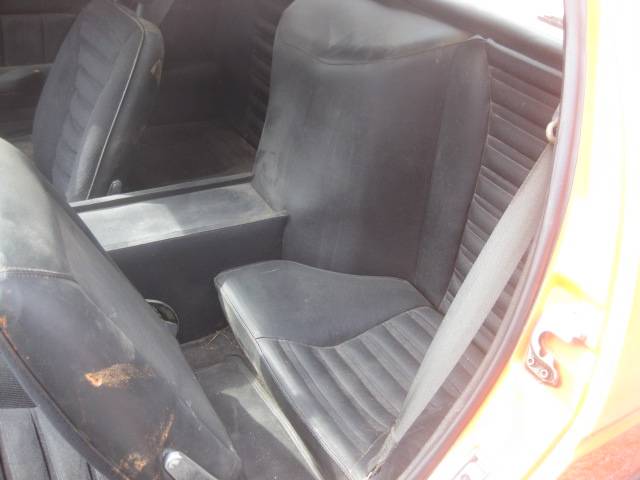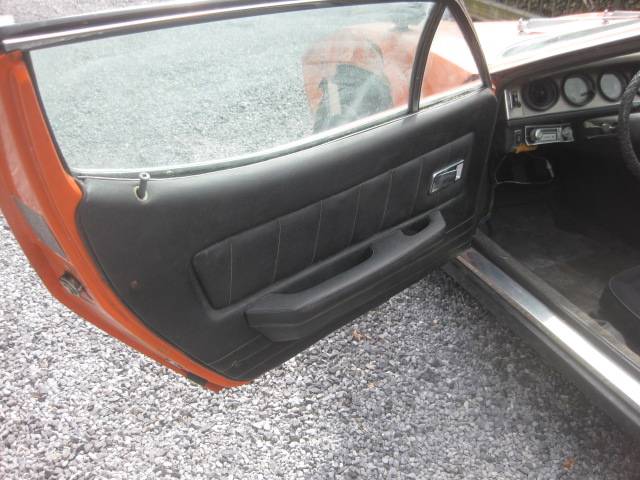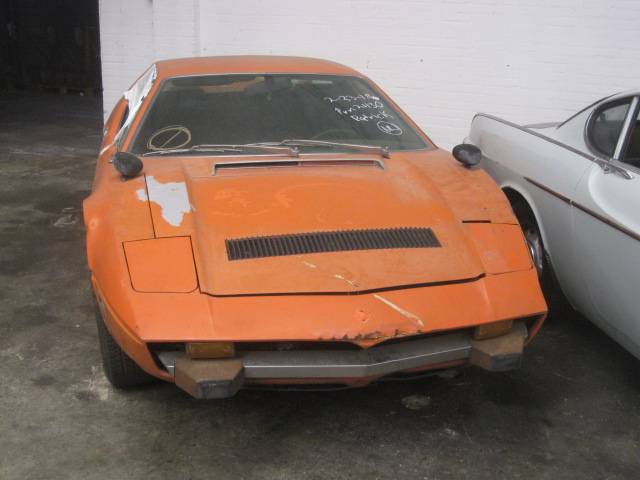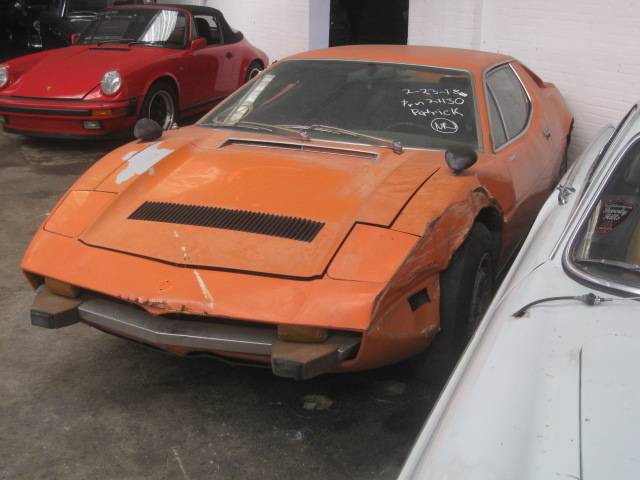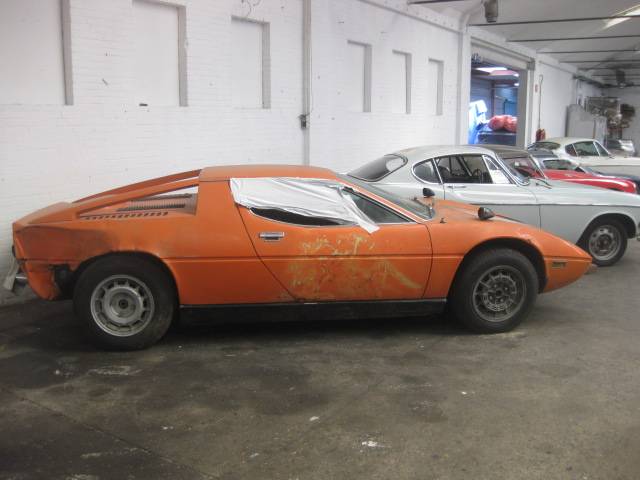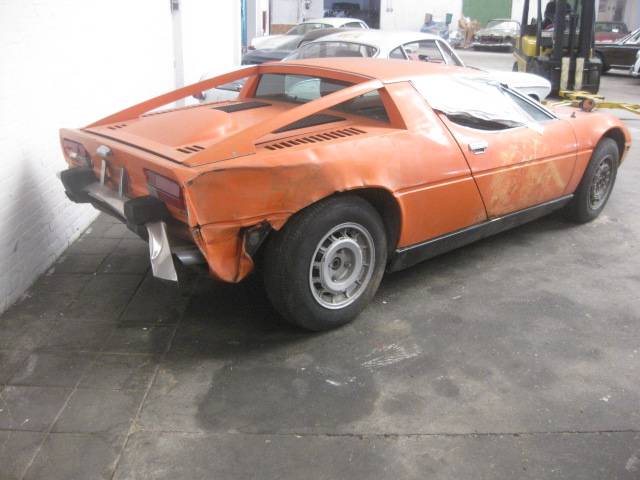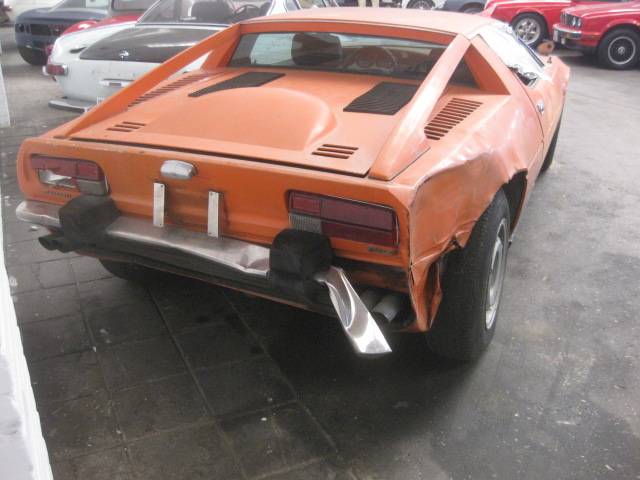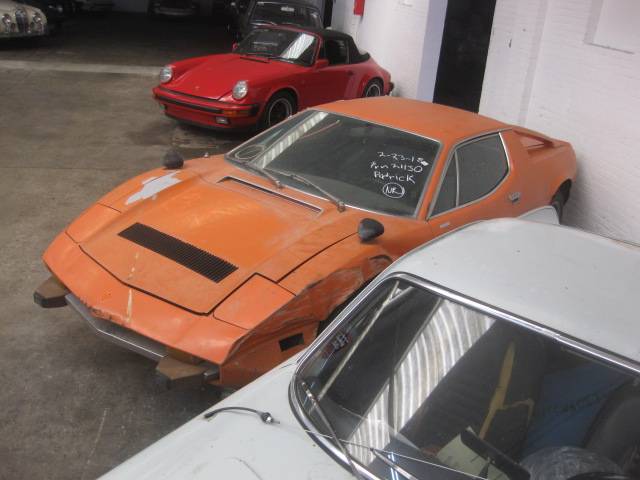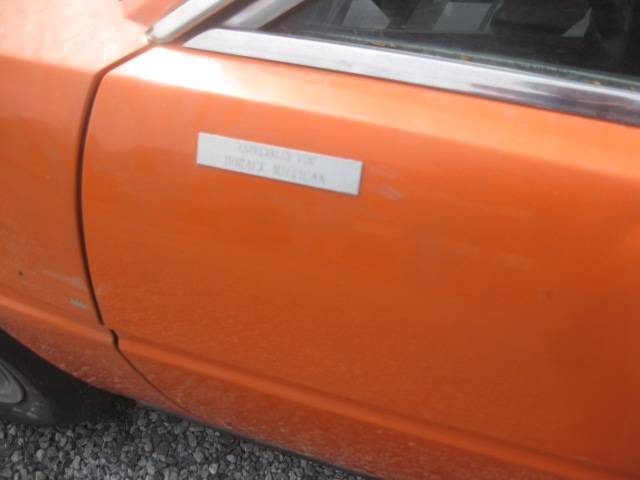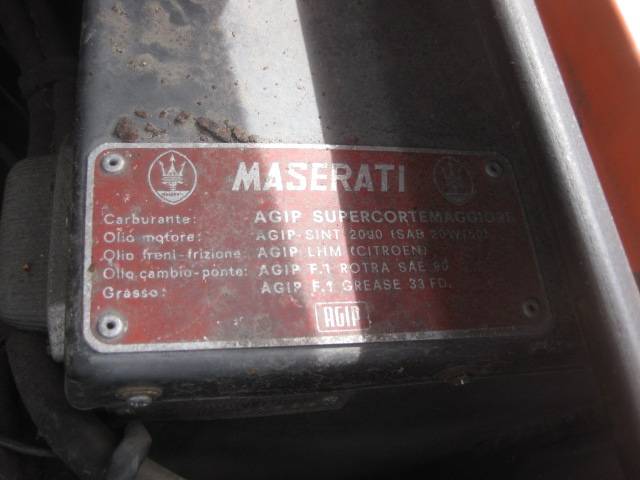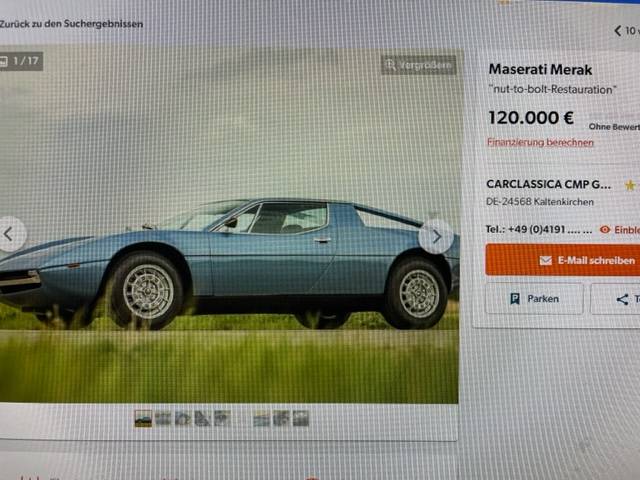 MASERATI MERAK COUPE 3.0 ,COLLECTOR ITEM !
Dealer

away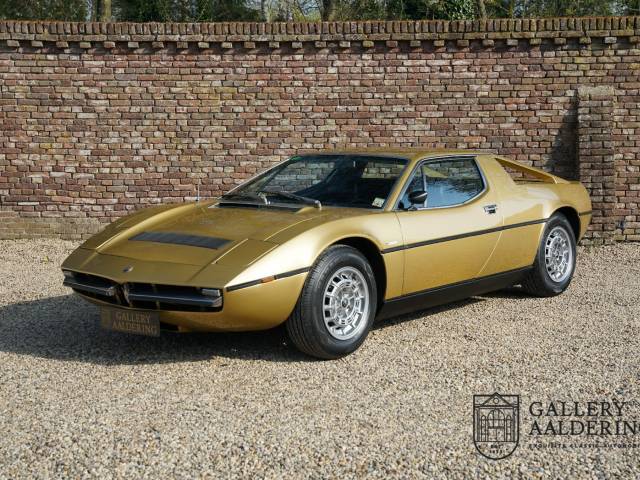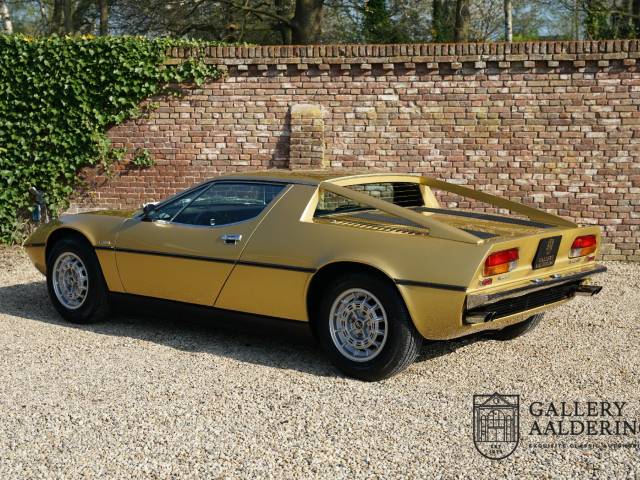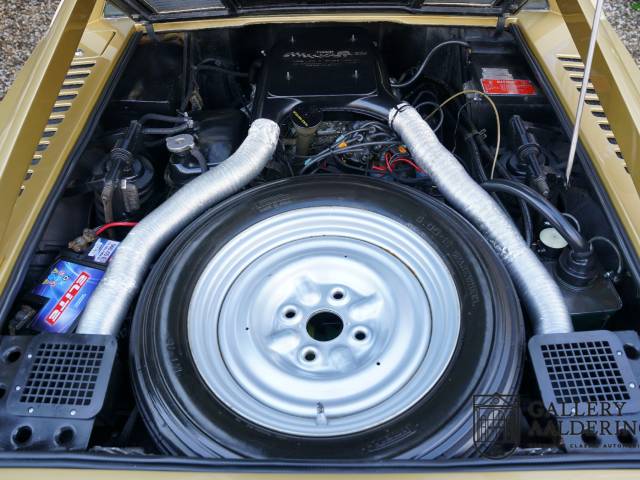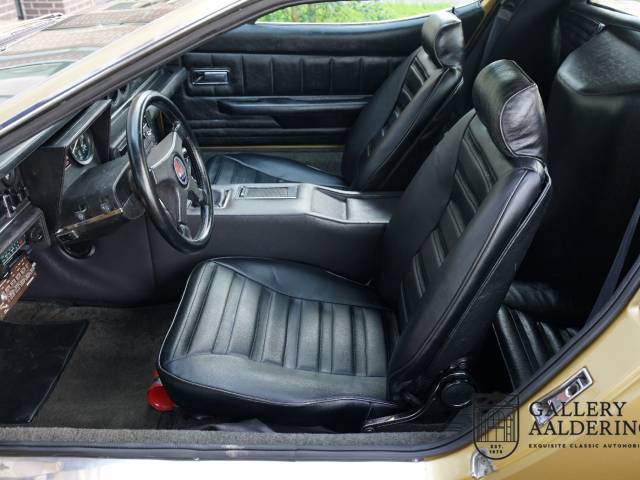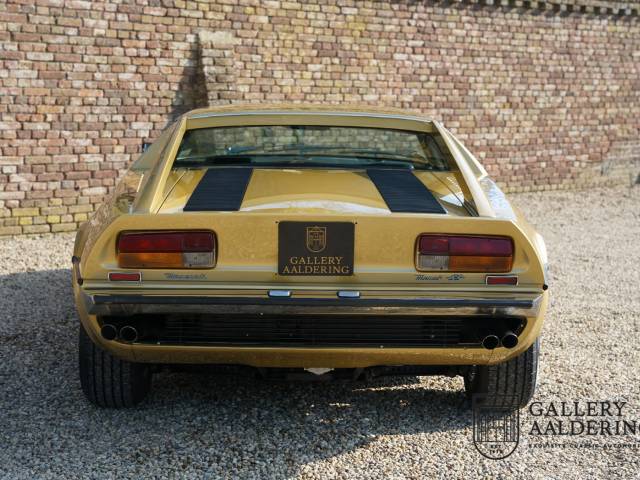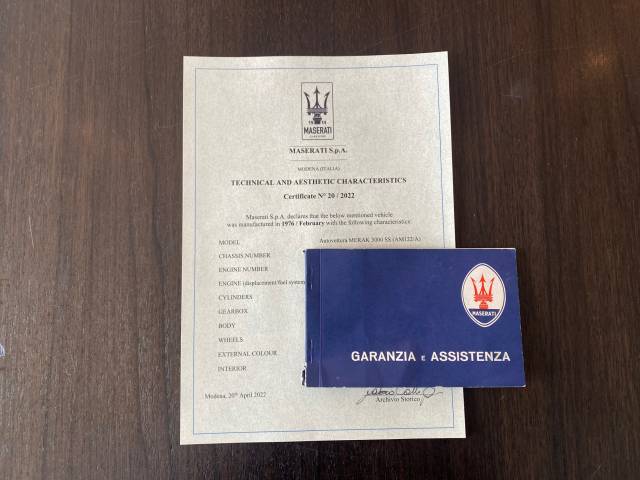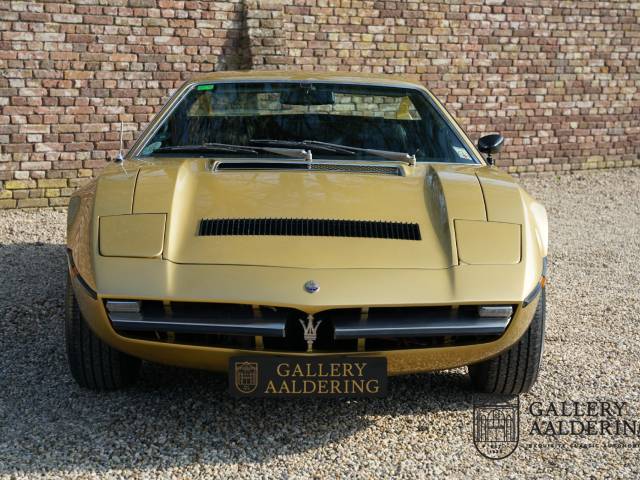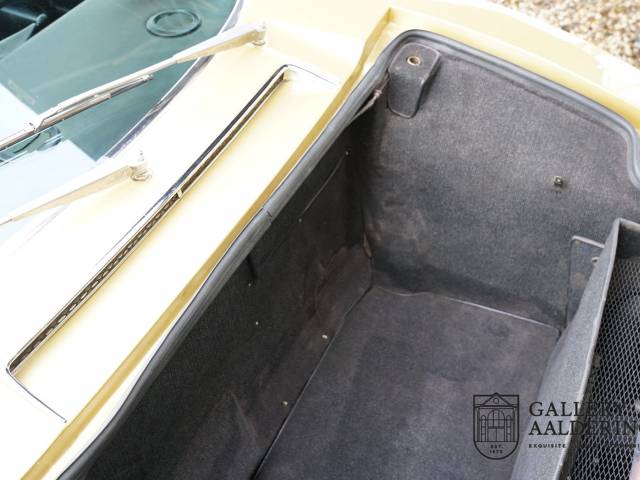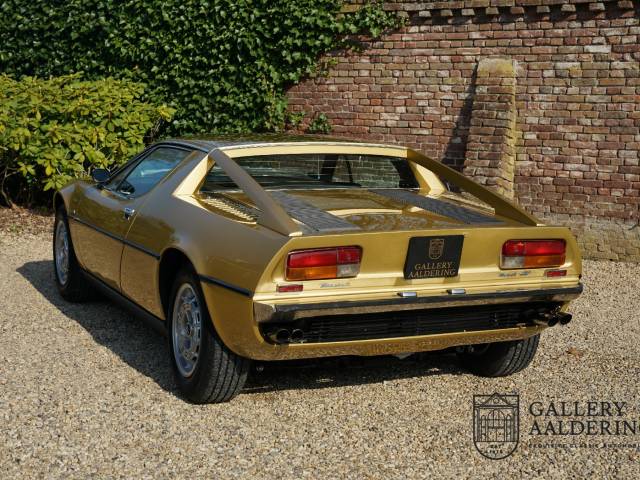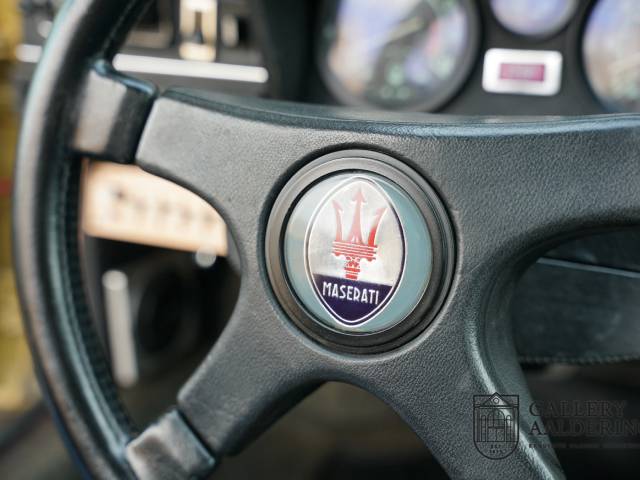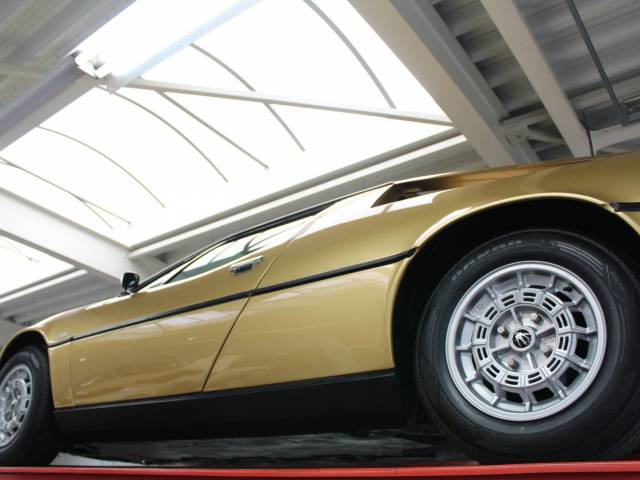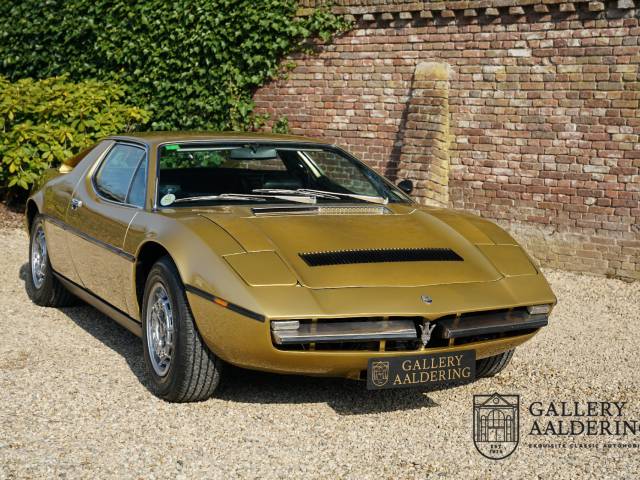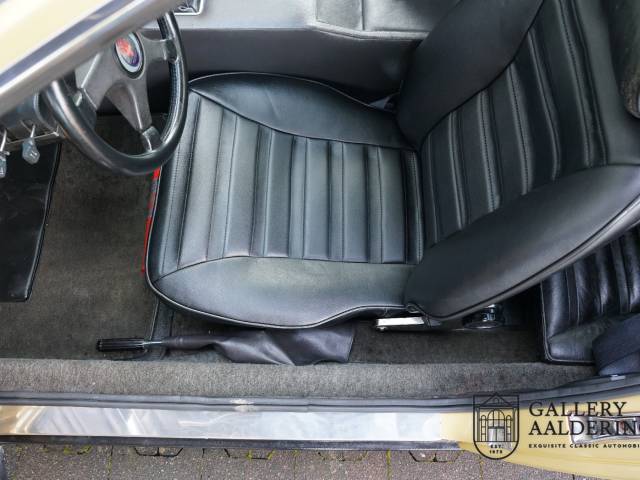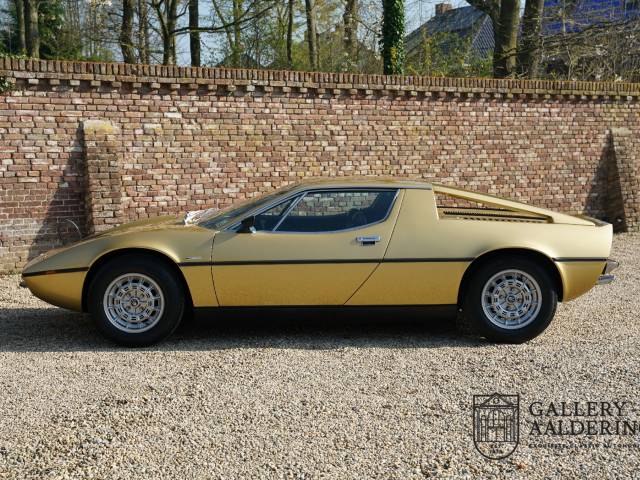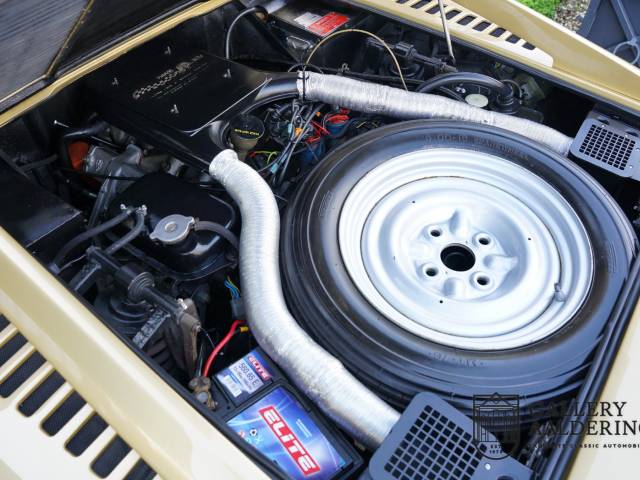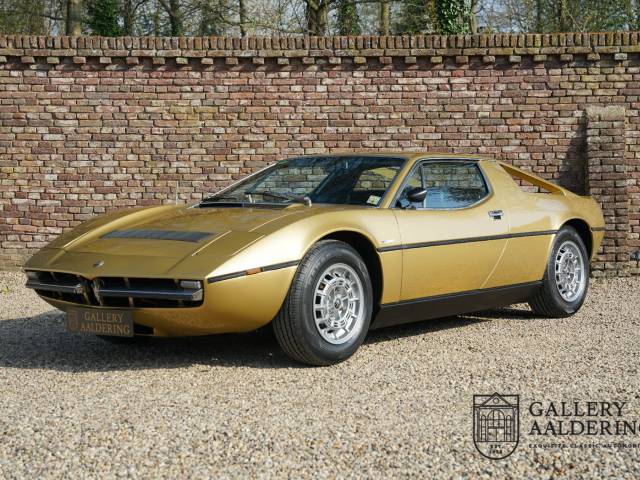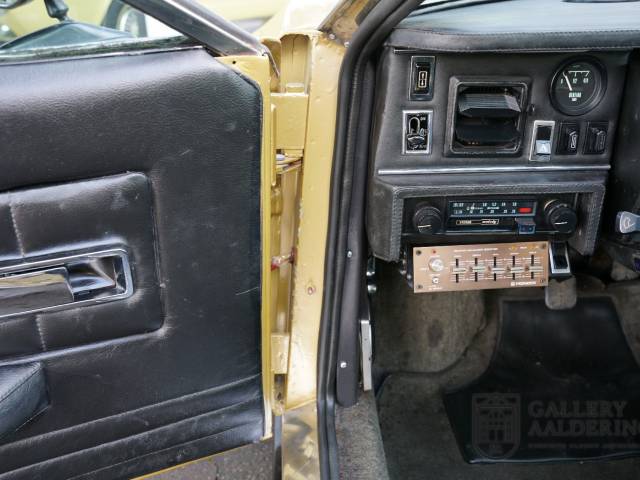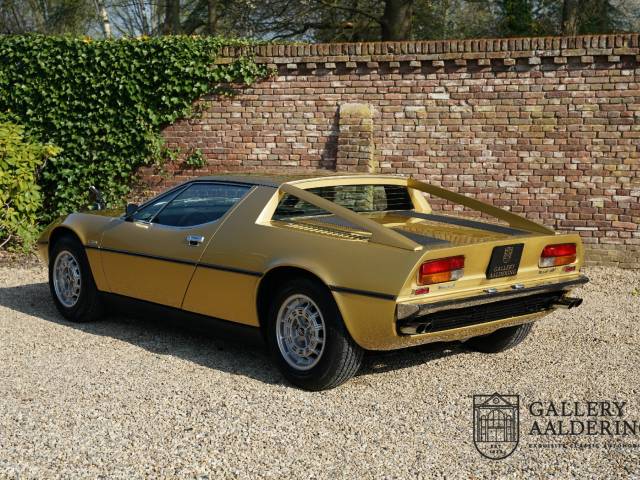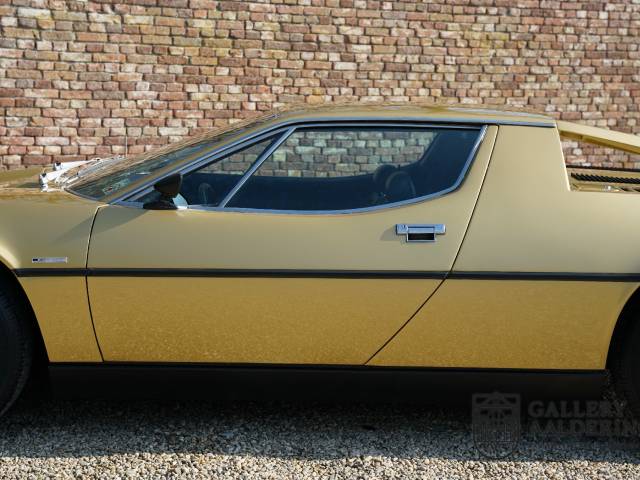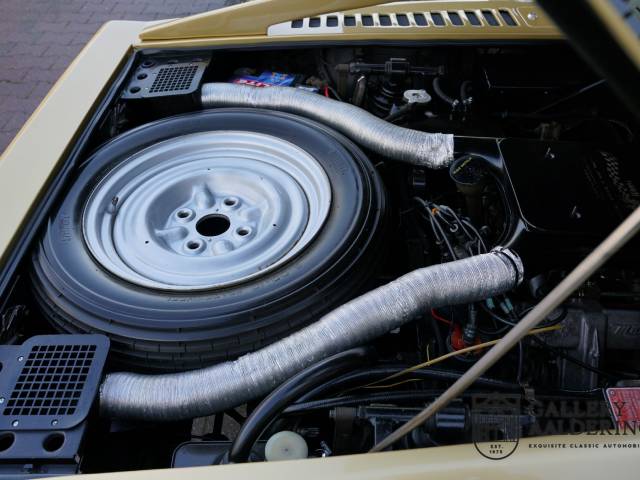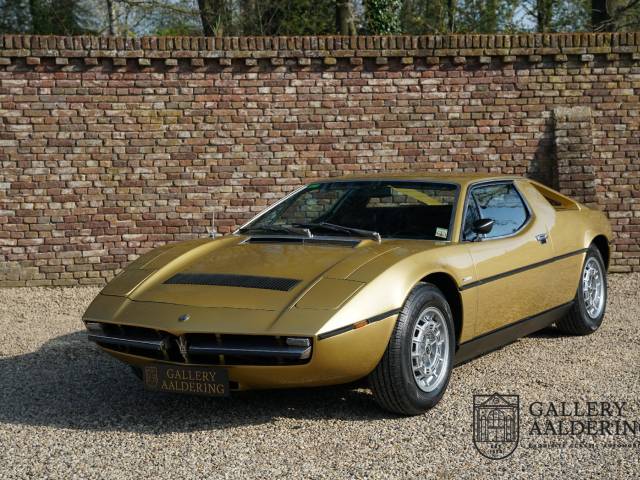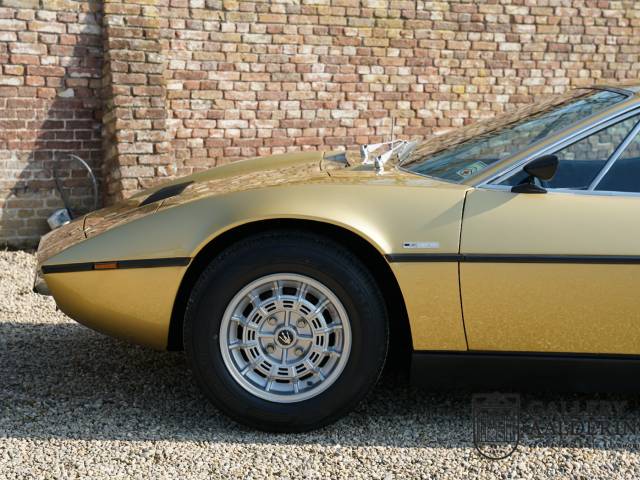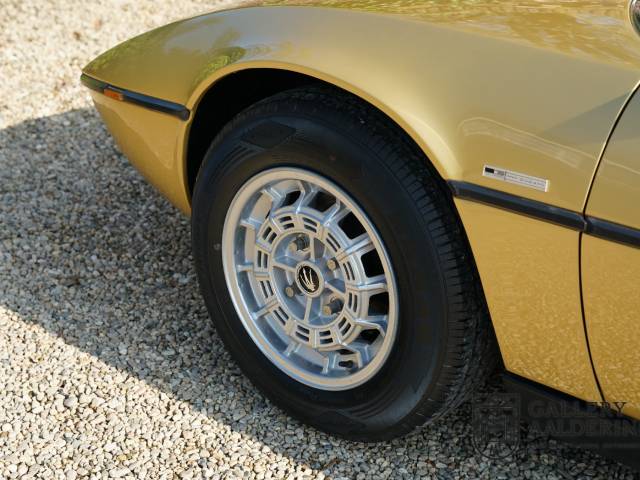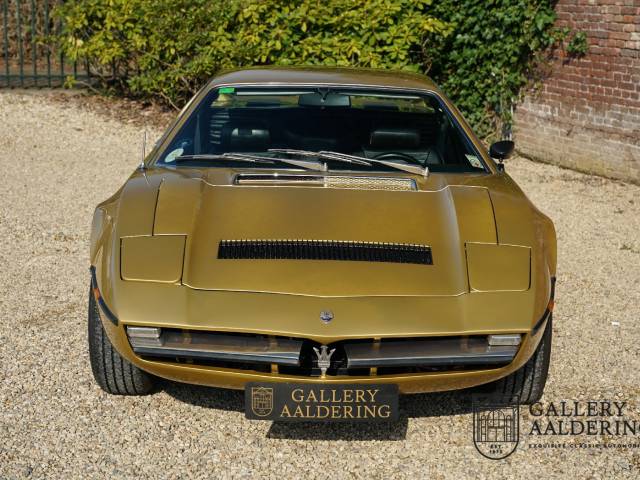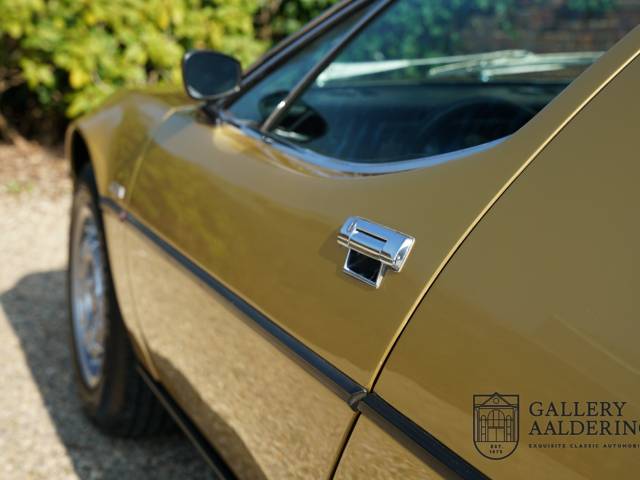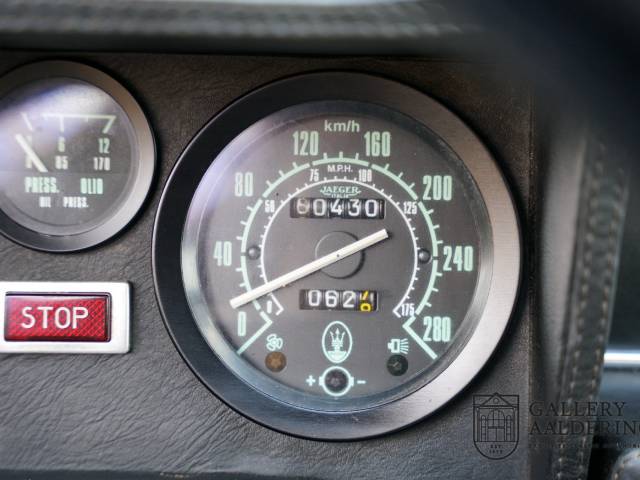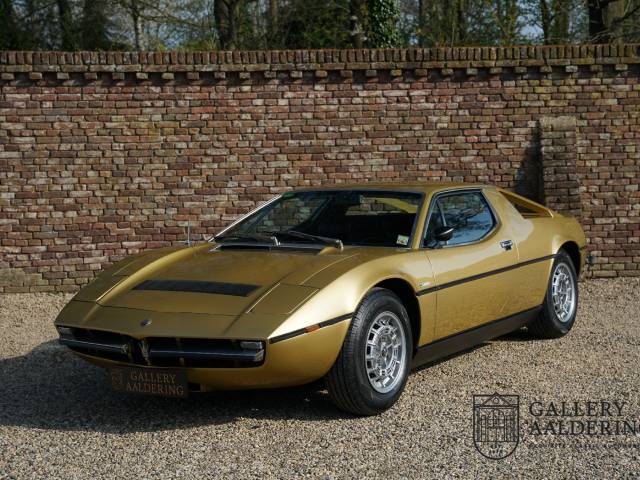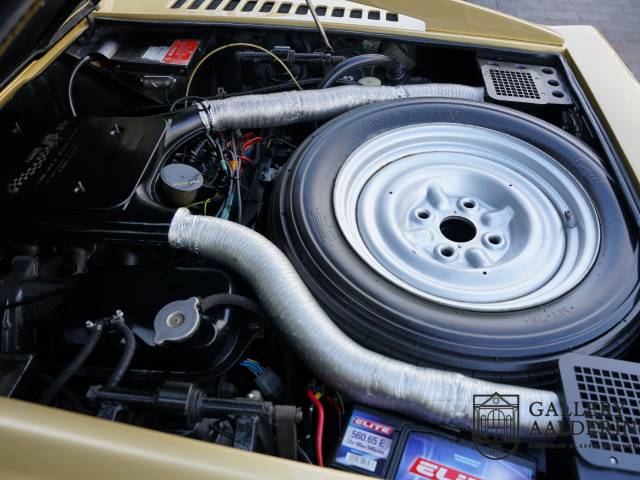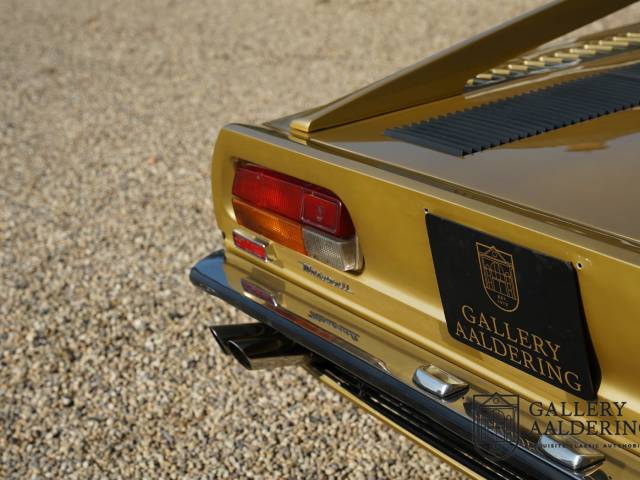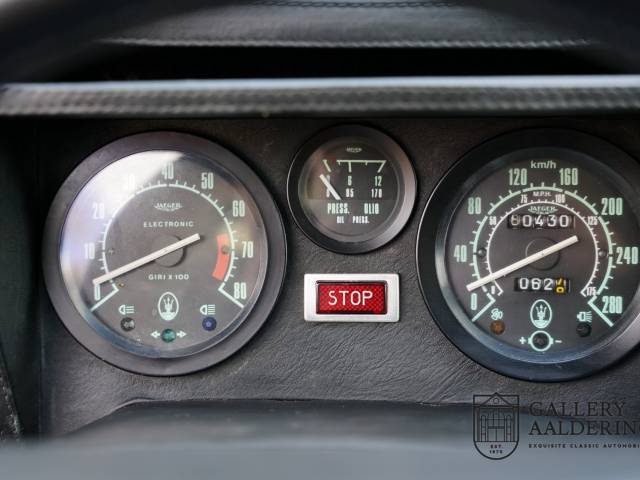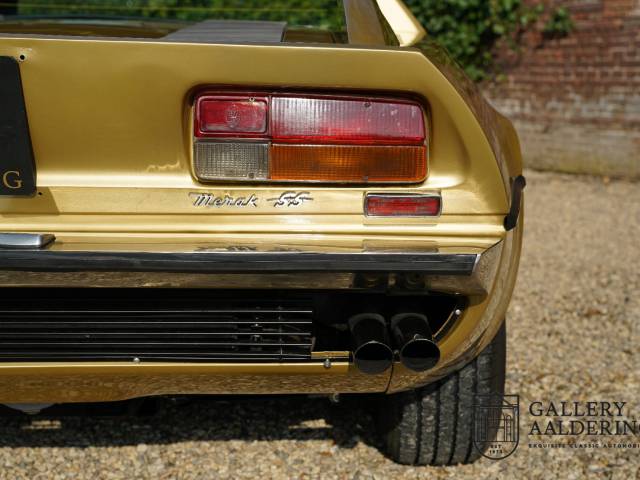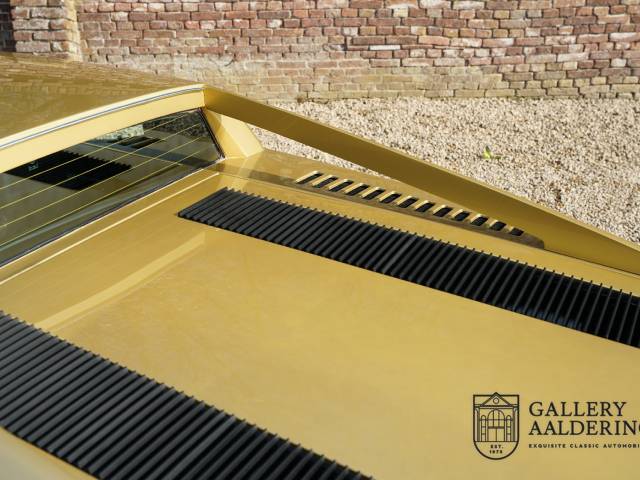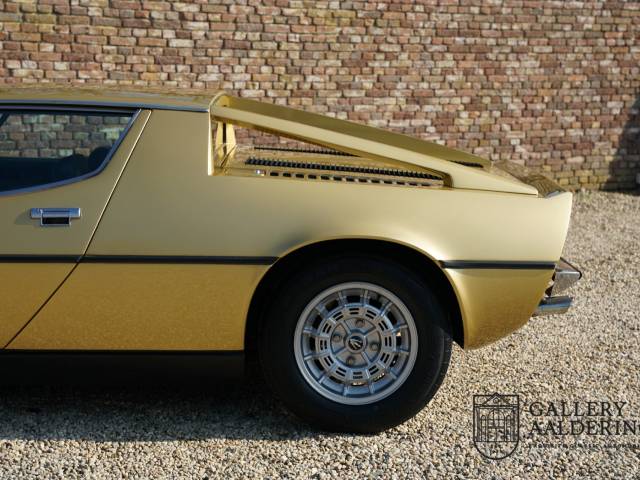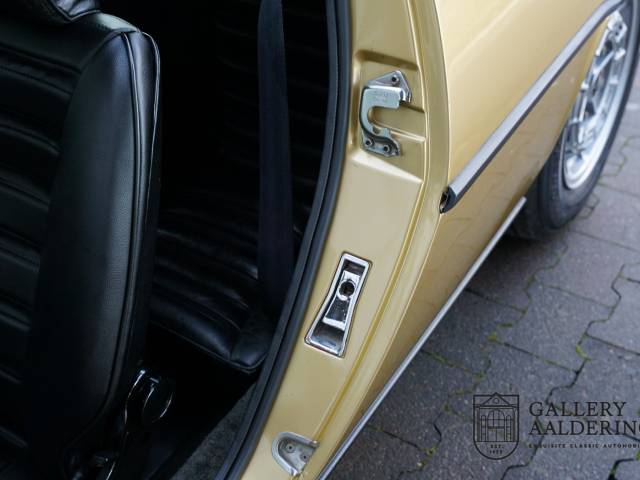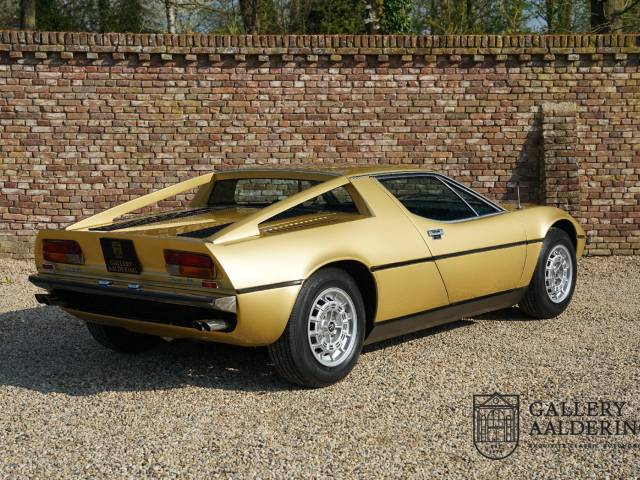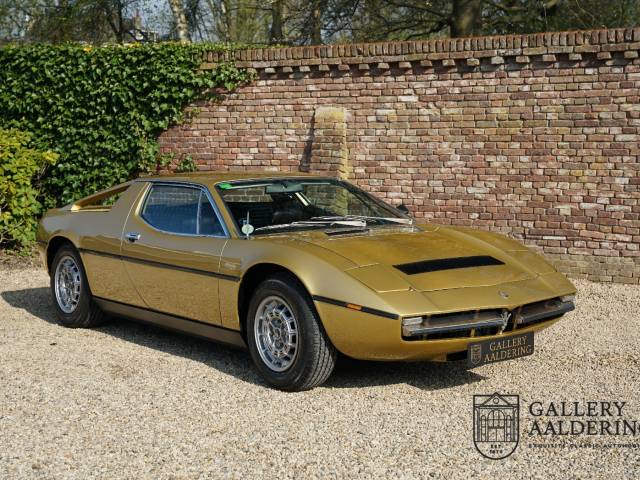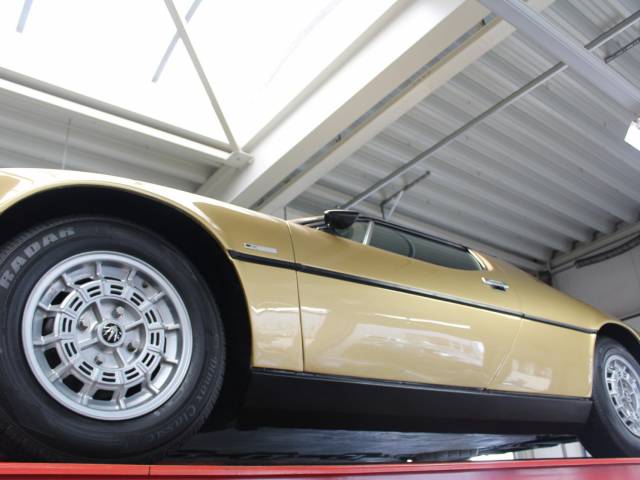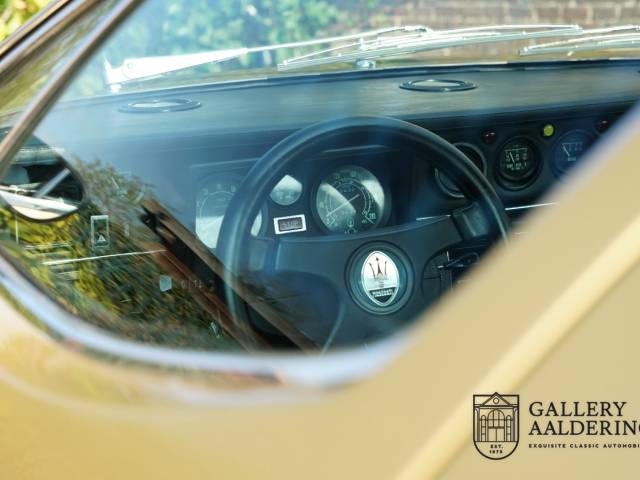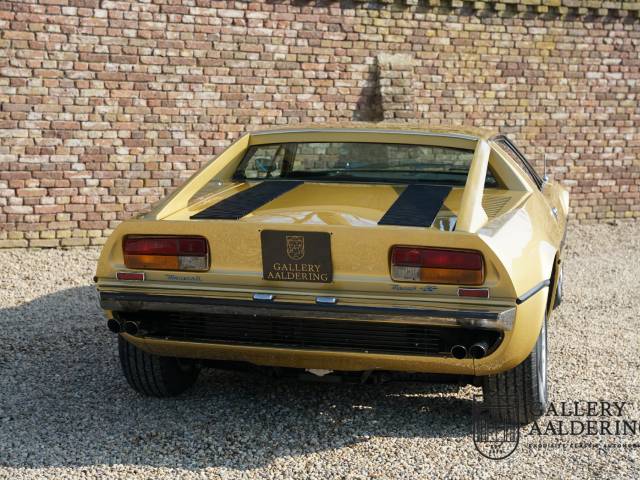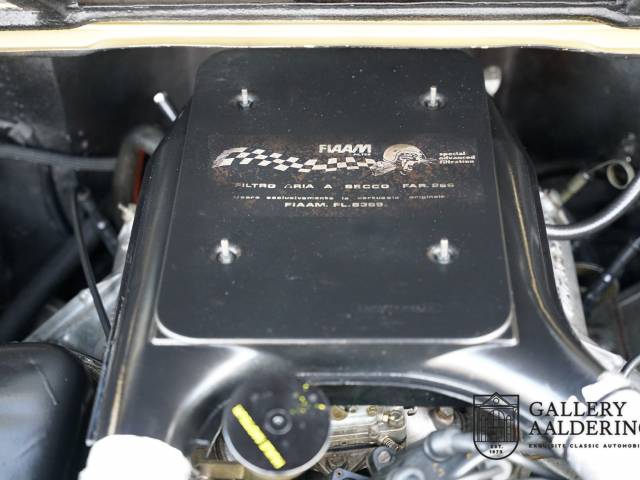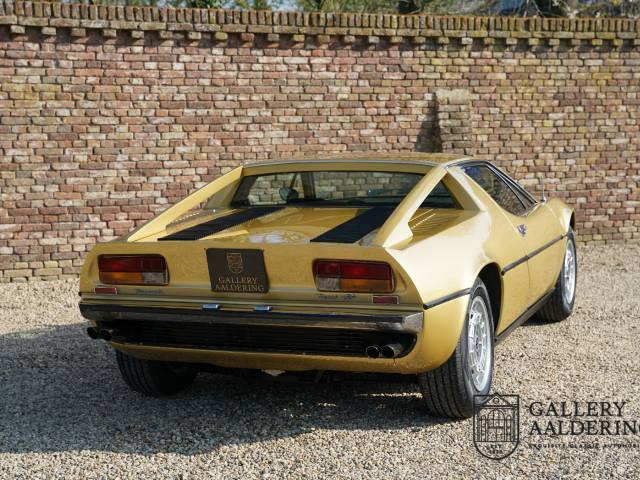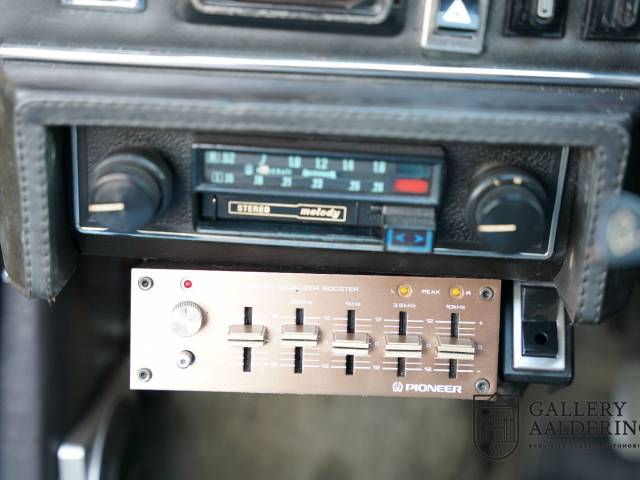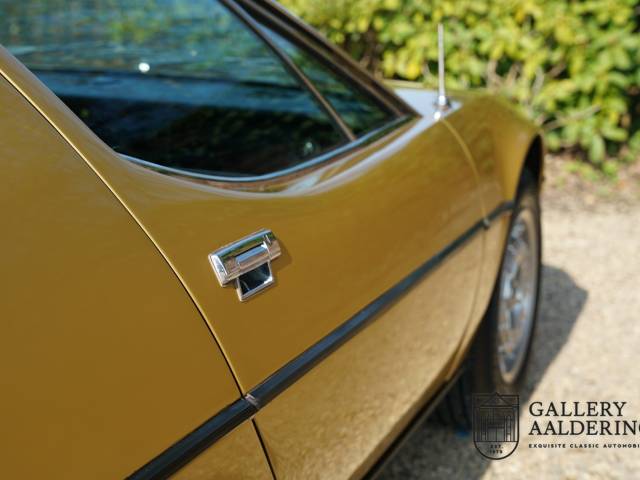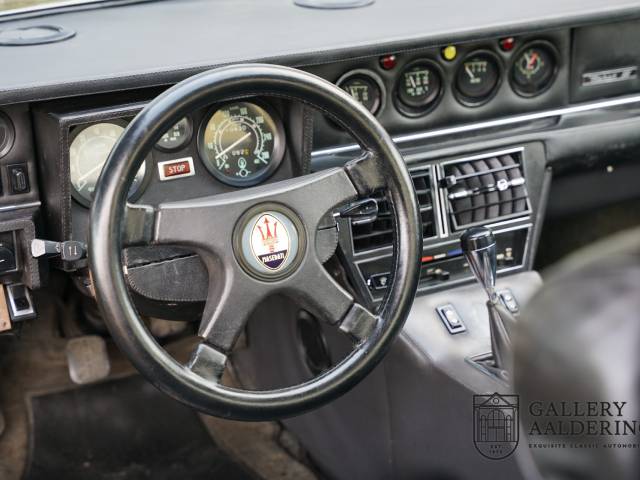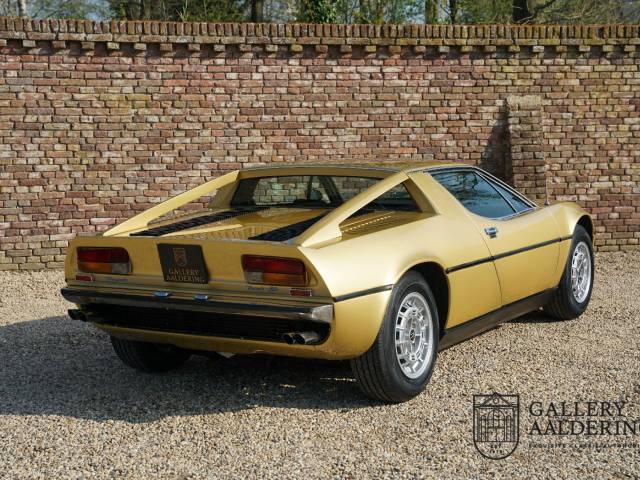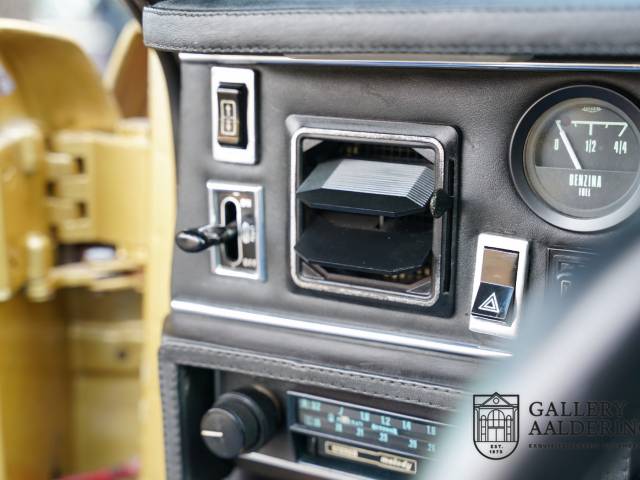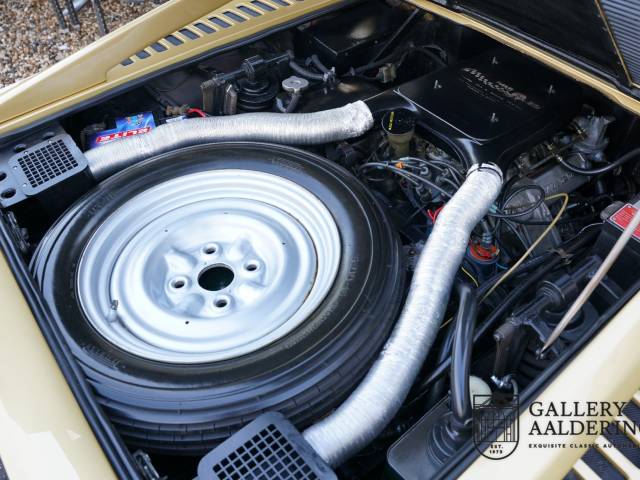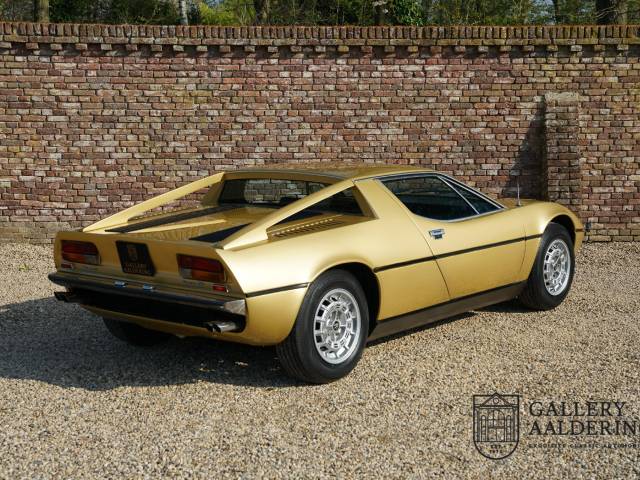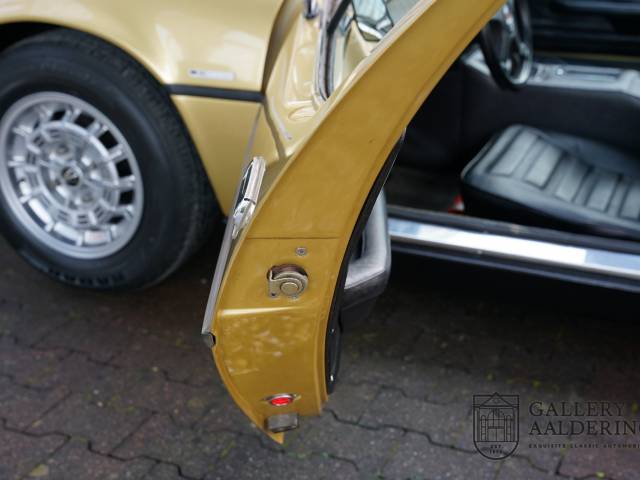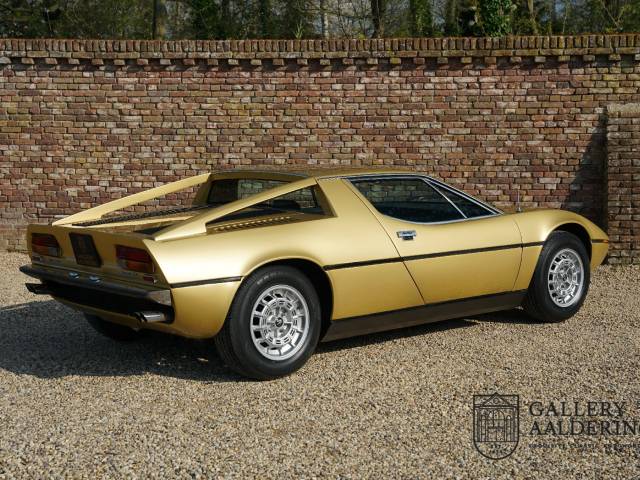 Maserati Merak SS Matching numbers SS, Maserati certified, long term ownership, good condition
Dealer

away
Maserati Merak
Established in 1913, in Bologna, by Alferi Maserati and his brothers, Maserati initially manufactured spark plugs. Alferi – with the assistance of his brothers - designed his first cars in the 1920s, while working for Diatto, but left the firm in 1926, to focus on his own company. Later that year, the marque produced its first car, the Maserati Tipo 26. Alferi died in 1932 and, five years later, his brothers sold the company to the Italian industrialist, Adolfo Orsi, who moved its operations to Modena, where it's still based.
Maserati became renowned for its race-winning cars but, in the late 1950s, it turned its attention to road cars. The firm was taken over by Citroën in 1968 and, in 1971, it produced its first mid-engined, two-seat sports car, the Maserati Bora. This vehicle was used as the basis for the Maserati Merak, which was launched at the Paris Auto Show in 1972.
Features of the Maserati Merak
Designed by Giorgetto Giugiaro, the original Maserati Merak was a two door, 2+2 coupe with a 3.0 litre, V6 petrol engine. The front section of the body was identical to that of the Bora, but the Maserati Merak featured a redesigned rear, incorporating a flat bonnet, as well as flying buttresses. Thanks to Citroën's technological capabilities, the Maserati Merak, like the Bora, boasted a hydraulically-assisted braking system and headlights. It also incorporated a five-speed, hydraulically-assisted, Citroën clutch.
Special editions of the Maserati Merak
Maserati manufactured three versions of the Merak: the original, the SS and the 2000 GT.
Unveiled in 1975, at the Geneva Motor Show, the Maserati Merak SS was manufactured until 1983. The initials SS stand for Super Sport. Substantially lighter and more powerful than the Maserati Merak, the SS featured a four-spoke steering wheel and a distinctive black front grille. Only 1,000 were produced. About 300 of these were designed for the American market and featured traditional, rather than high-pressure hydraulics, as well as being right-hand drive.
Designed for the Italian market, the Maserati Merak 2000 GT was launched at the 1977 Turin Auto Show. It featured a 2.0 litre, 1,999cc, V6 engine, as Italy had recently introduced regulations stating that vehicles with engine capacities of 2000cc and higher would be subject to significantly higher VAT charges. The 2000 GT utilised the Merak SS's black front grille, but also boasted a black stripe along each side. Constructed without a front spoiler, it was available in gold or light blue. Production of the Maserati Merak 2000 GT ceased in 1983, with only 200 having been made.