Ford Sierra Classic Cars for Sale
16 Offers for Ford Sierra found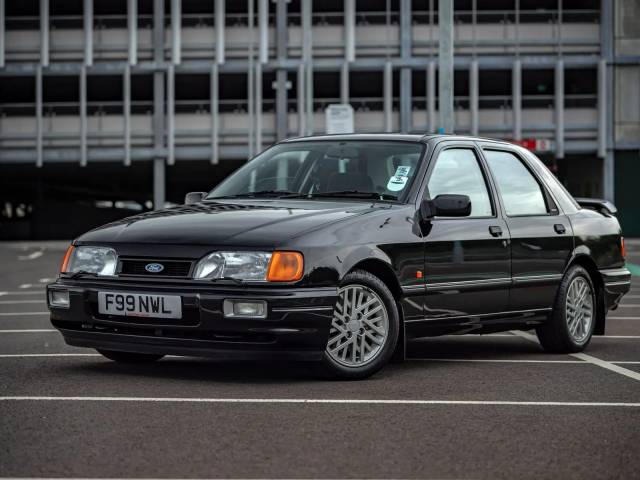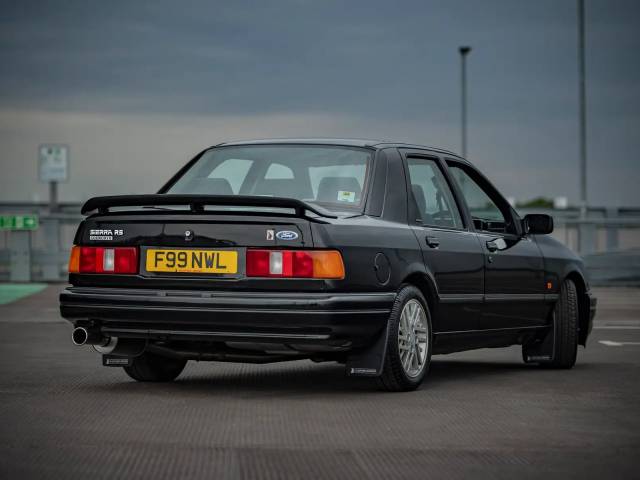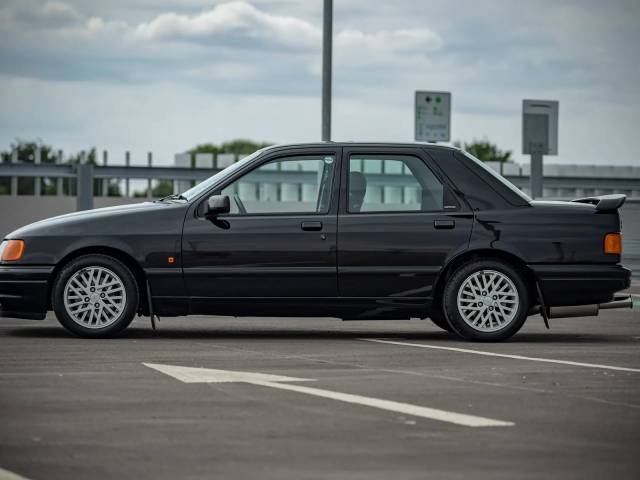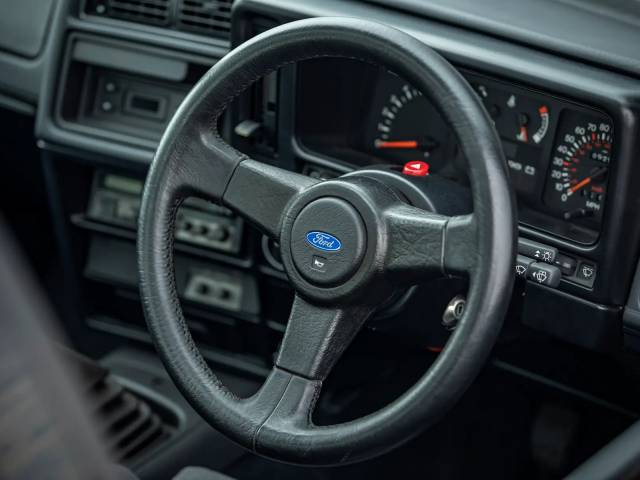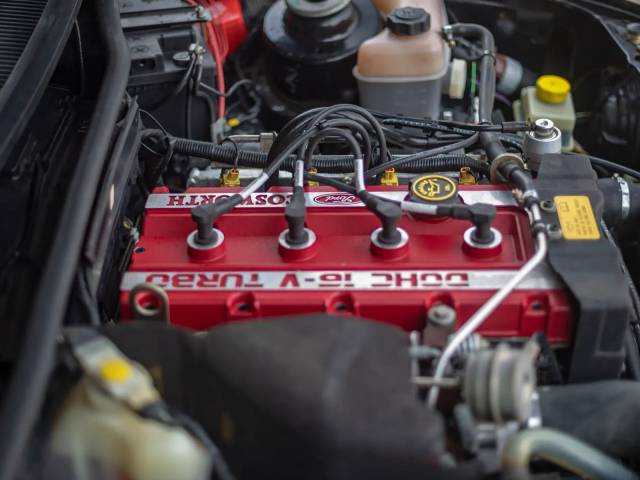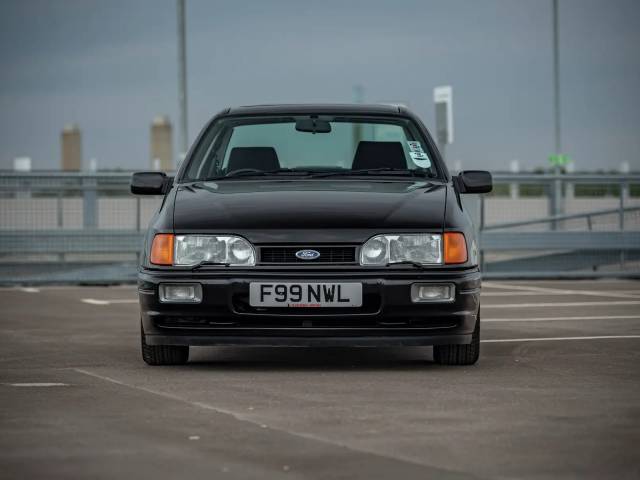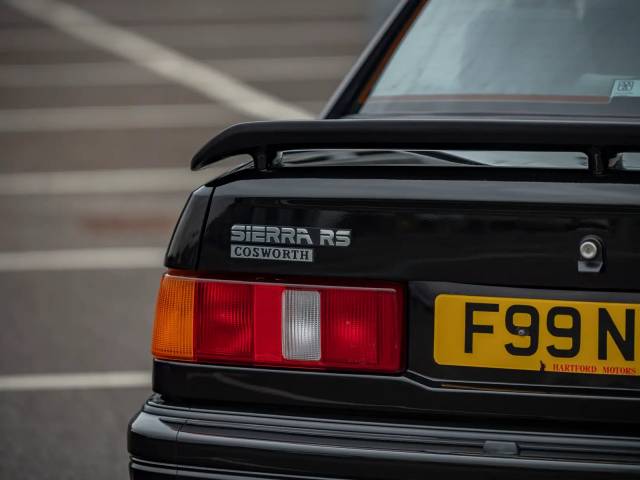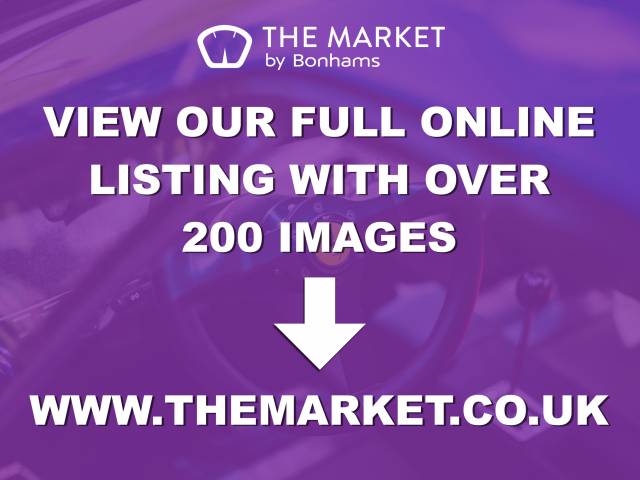 5253 Miles - Manual
Dealer

away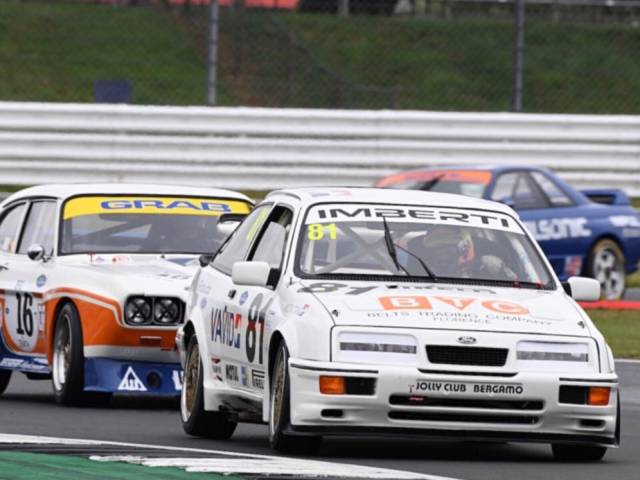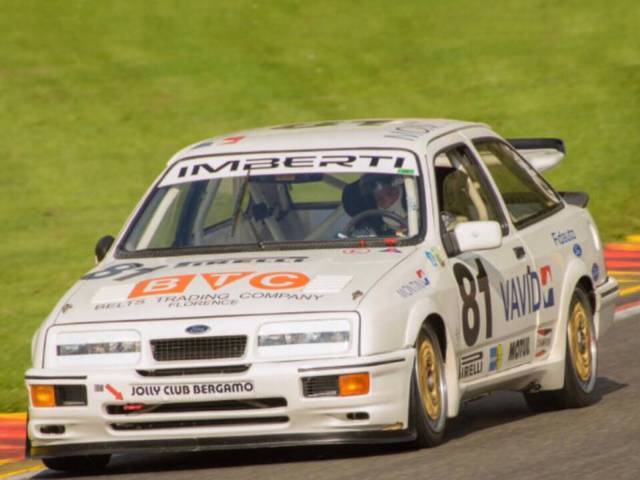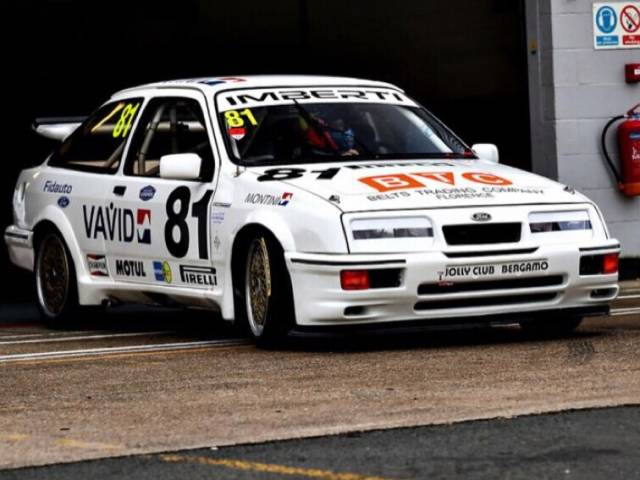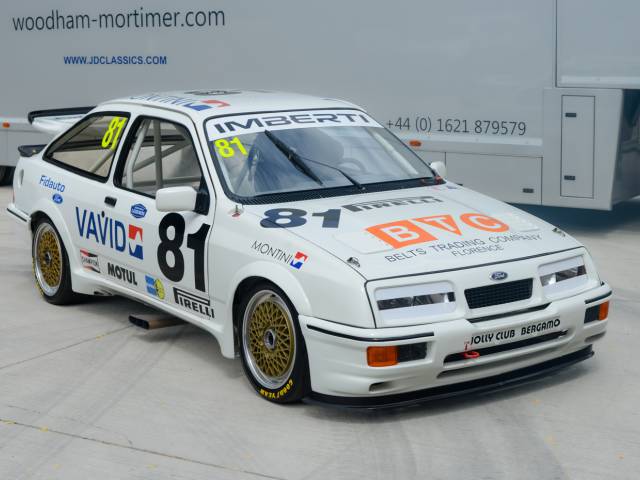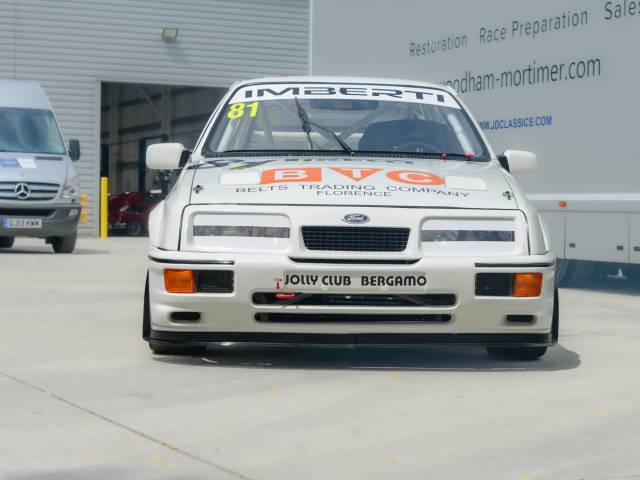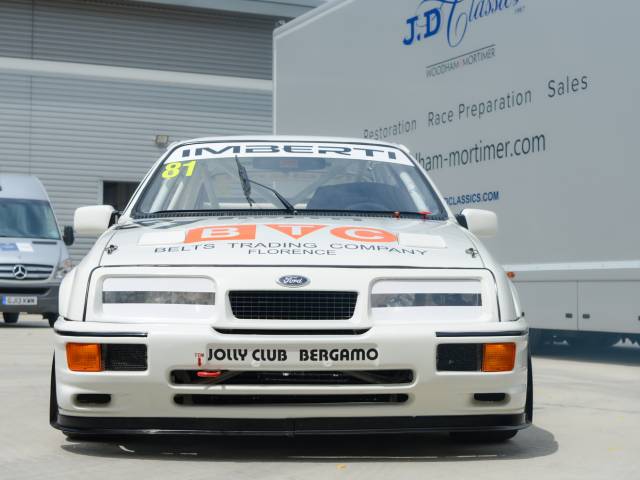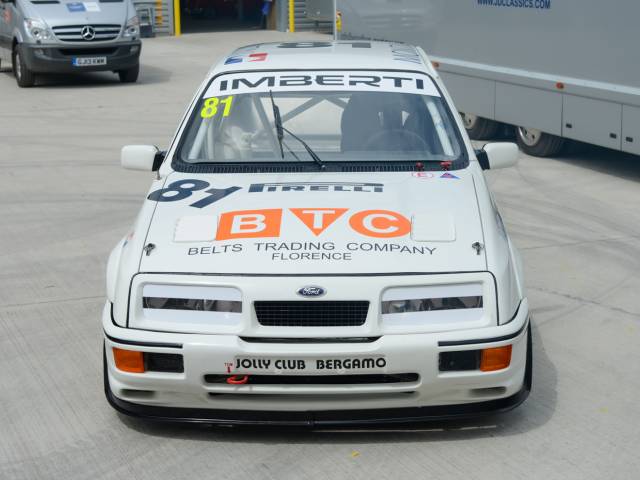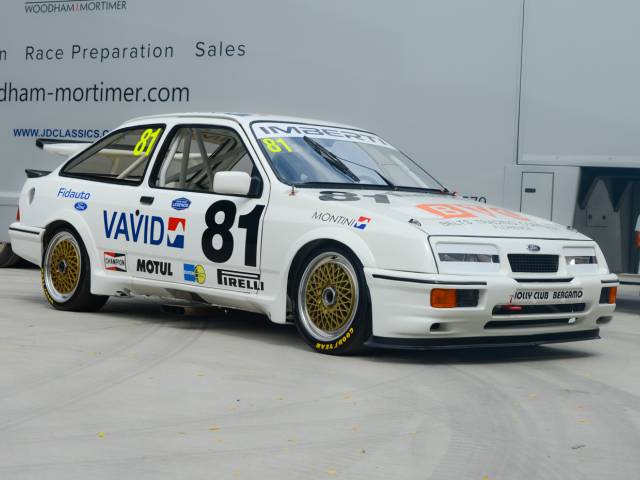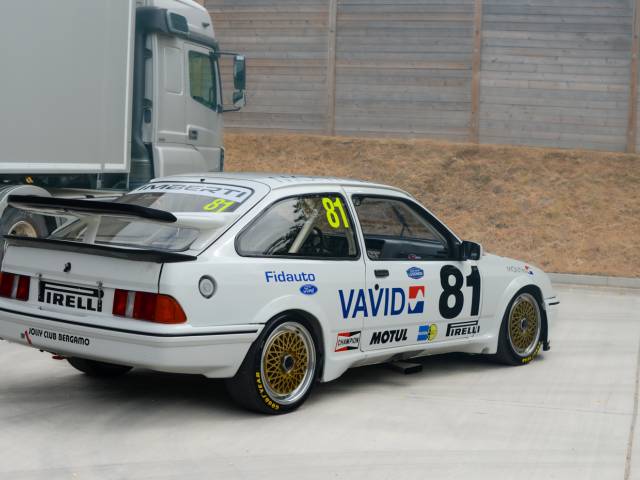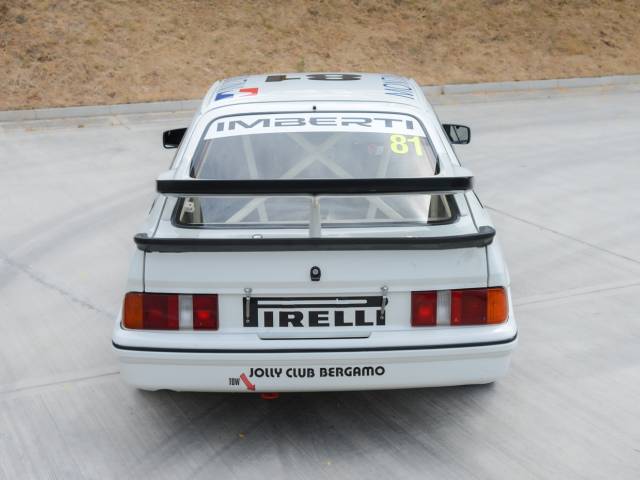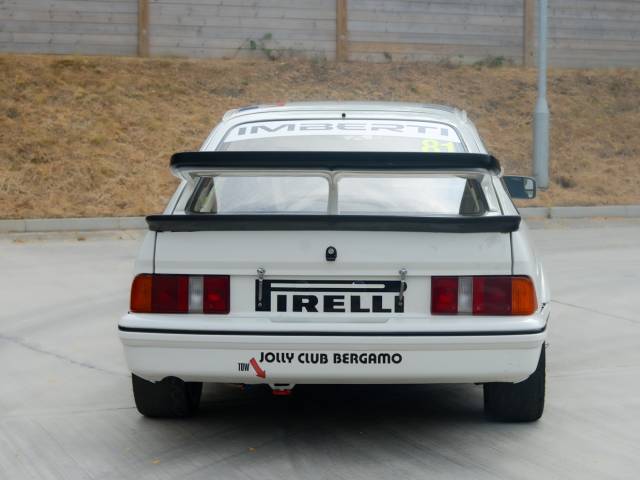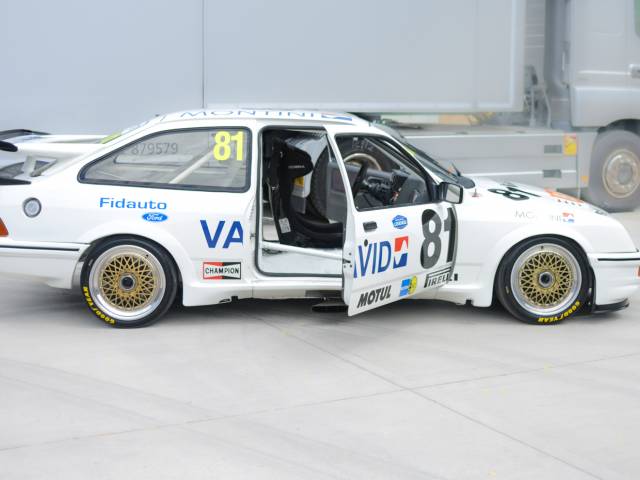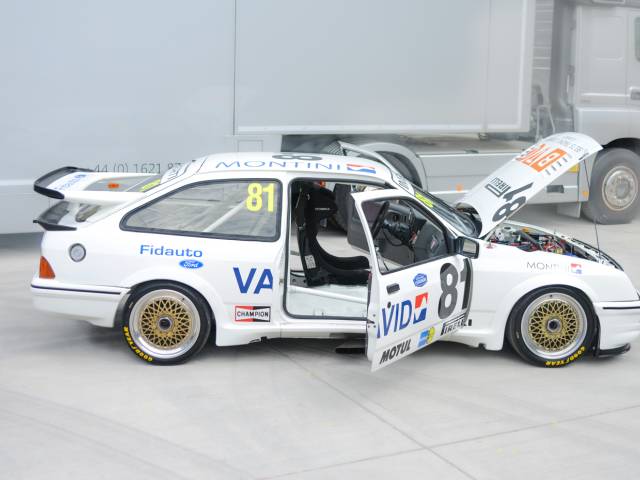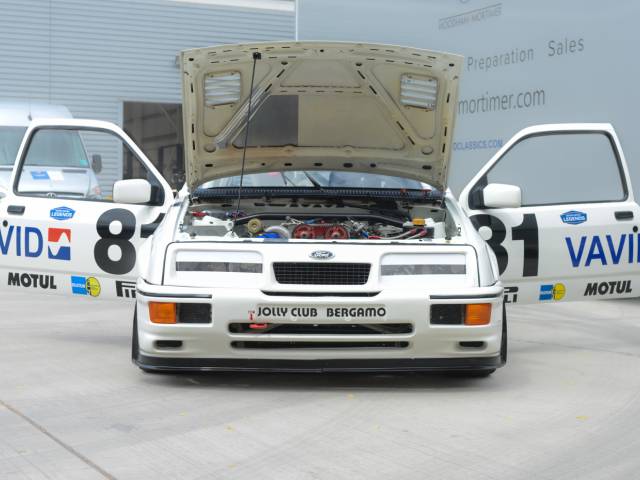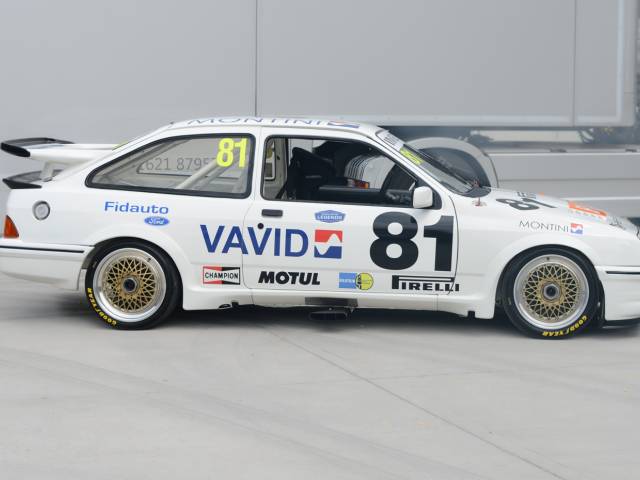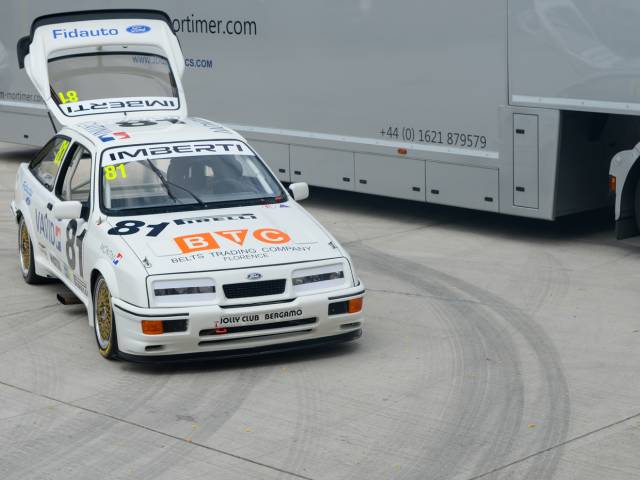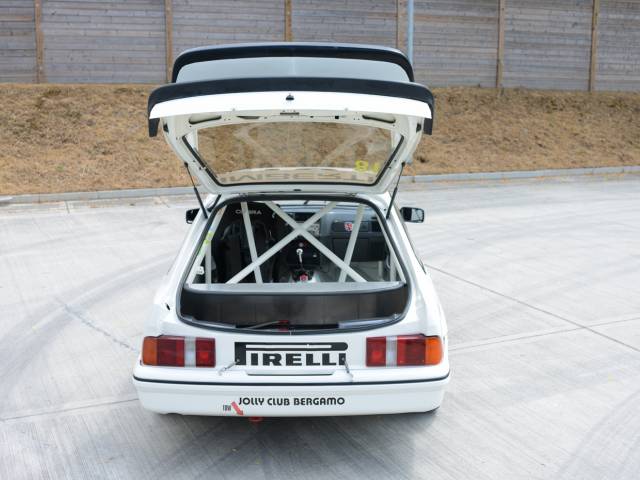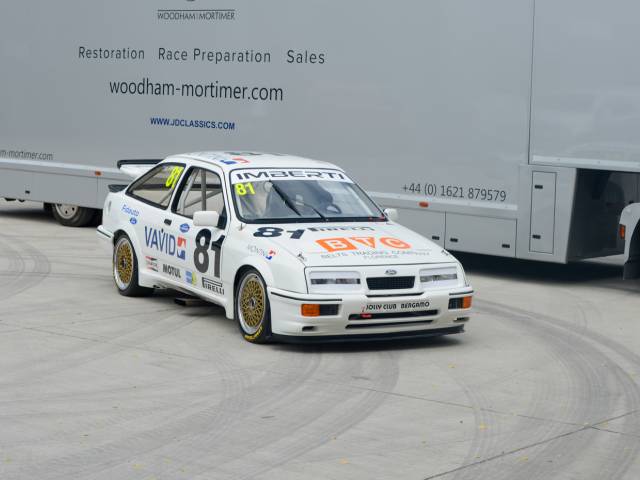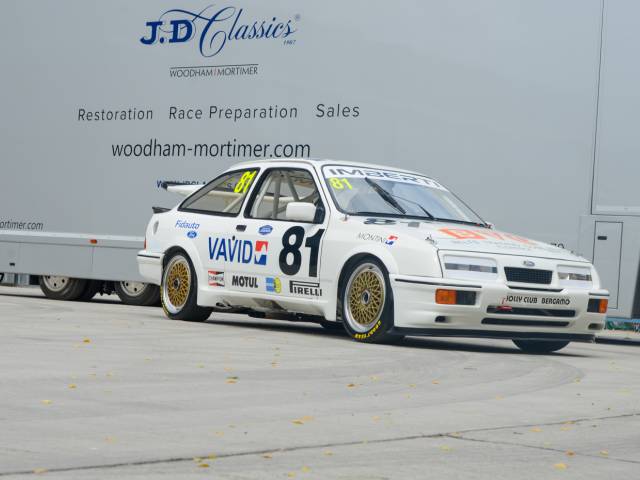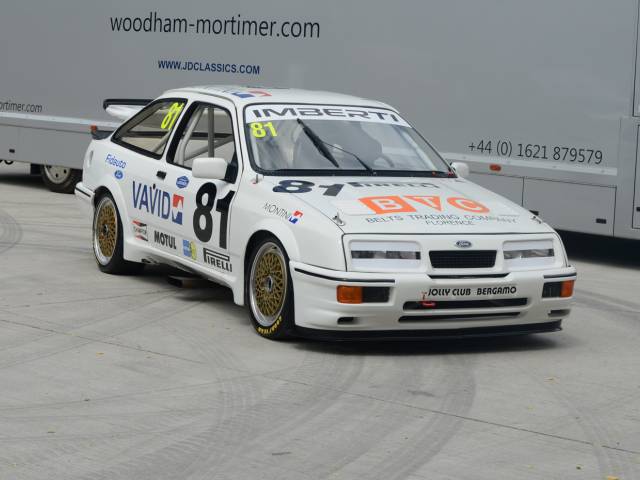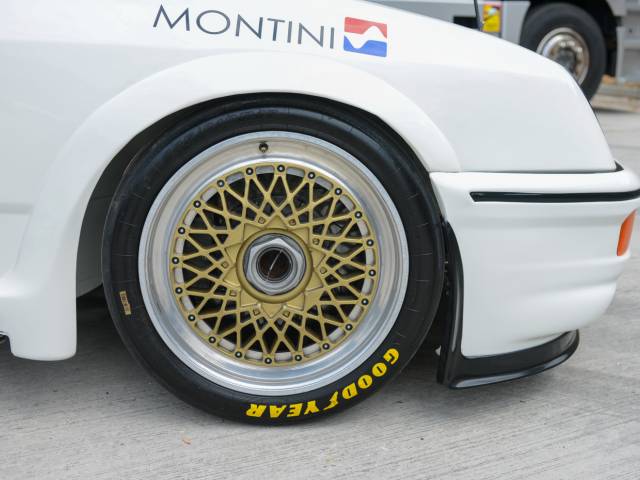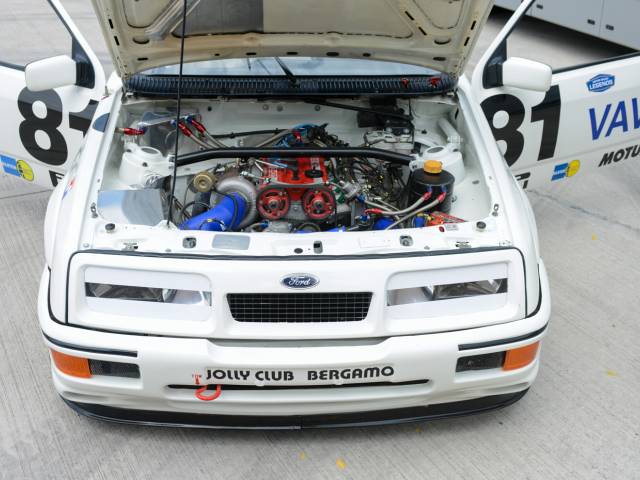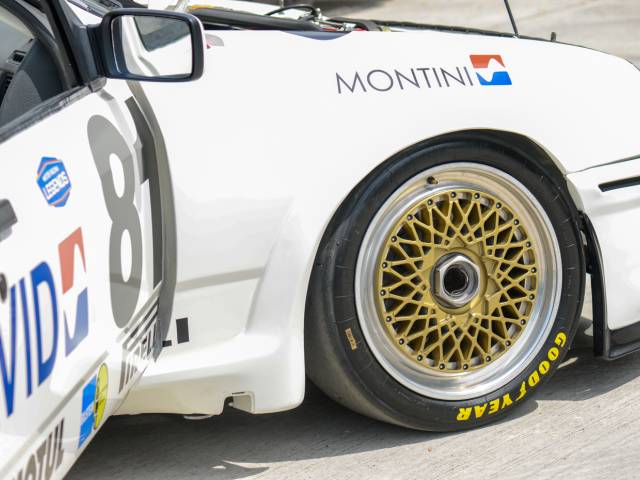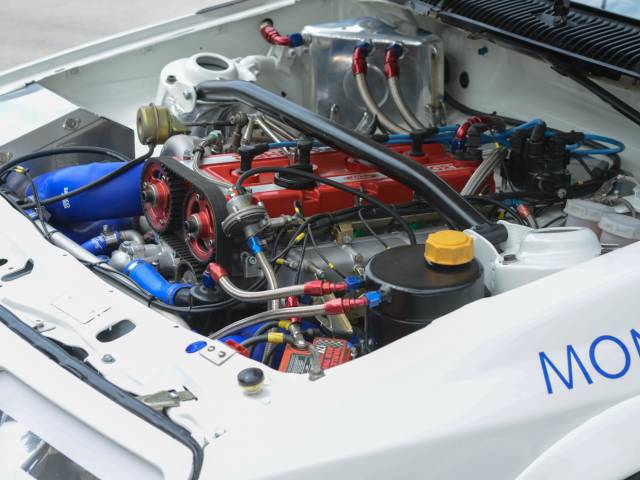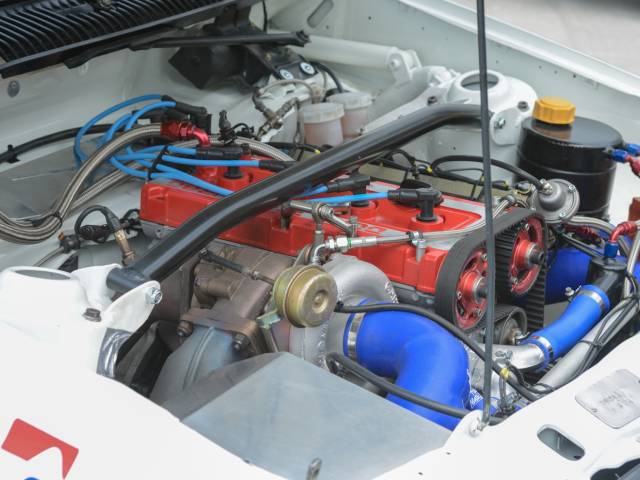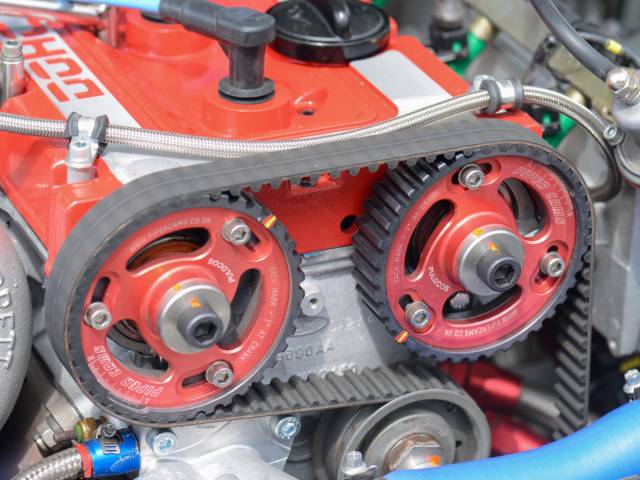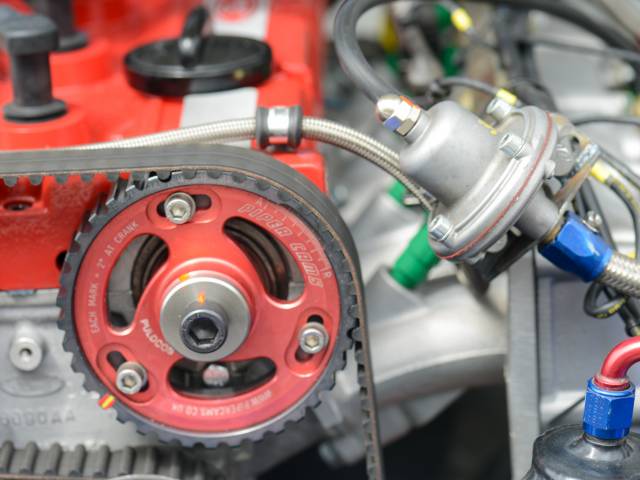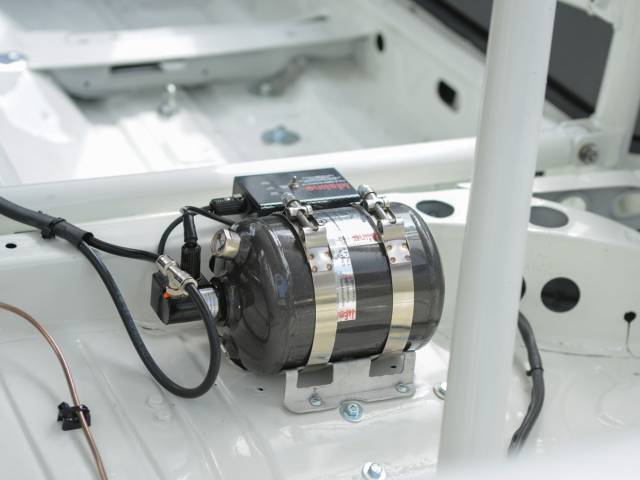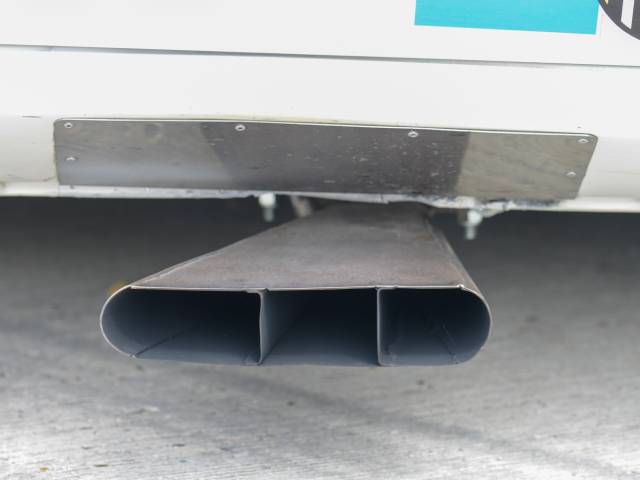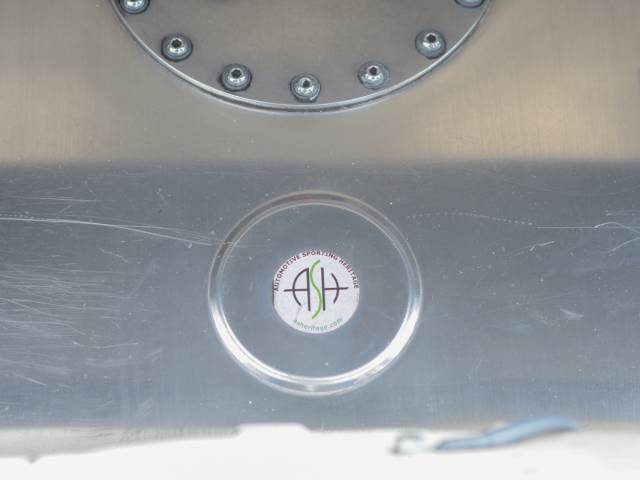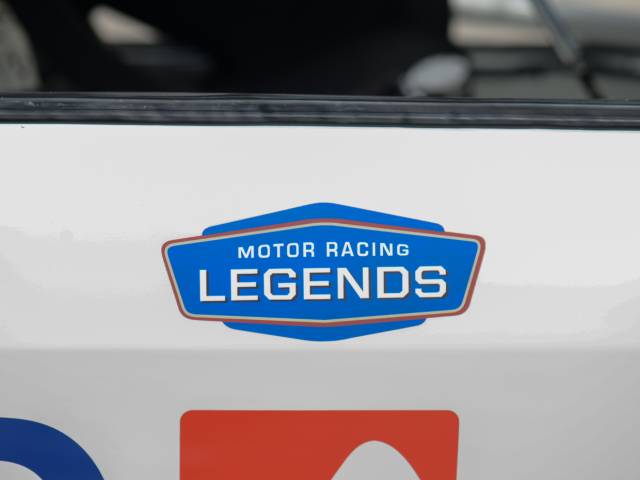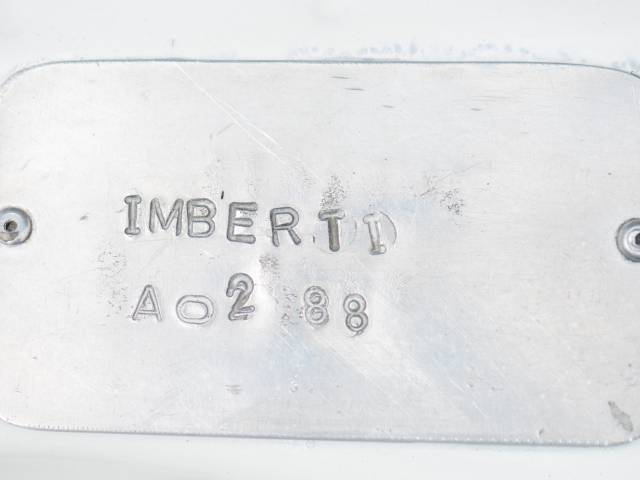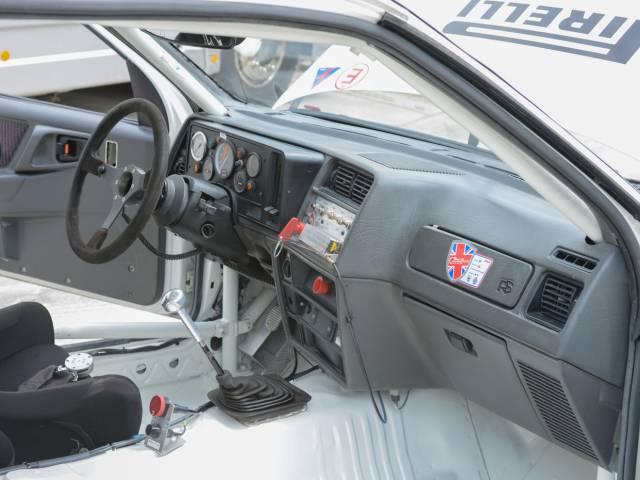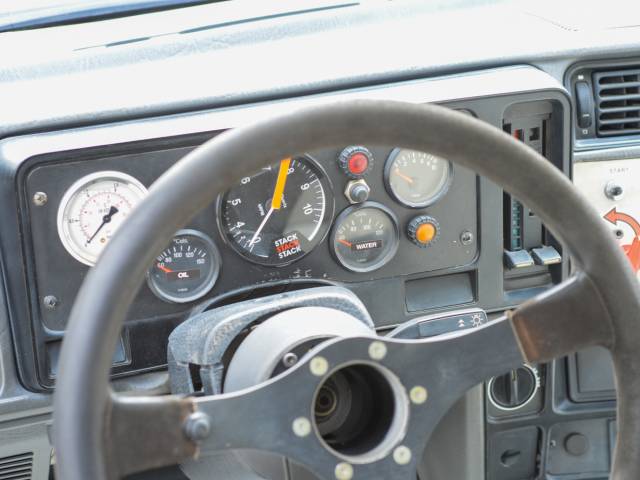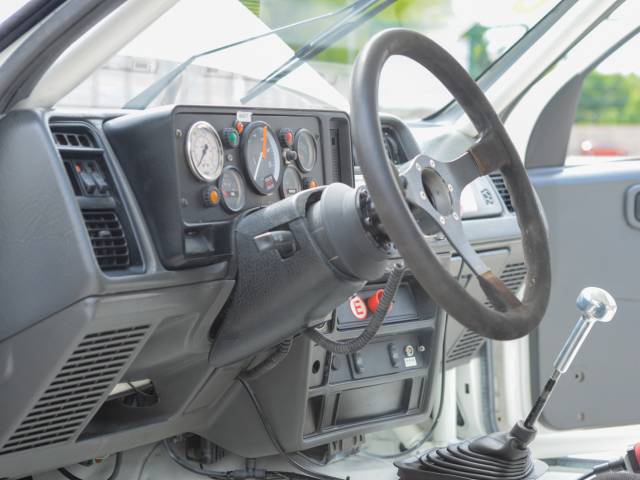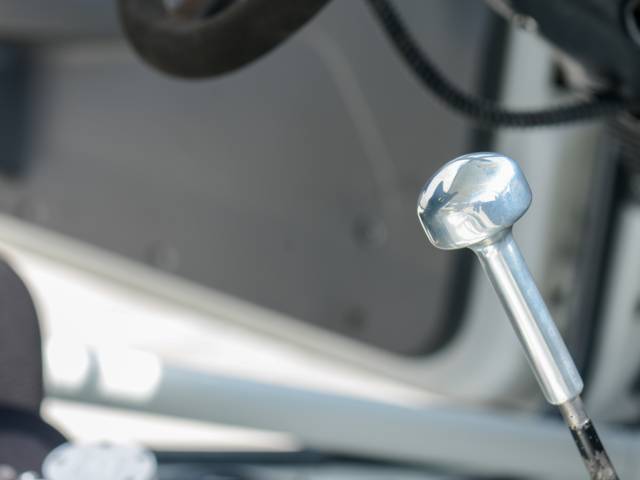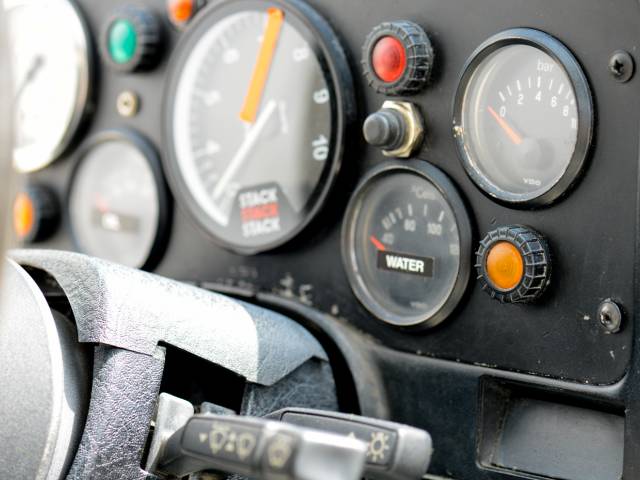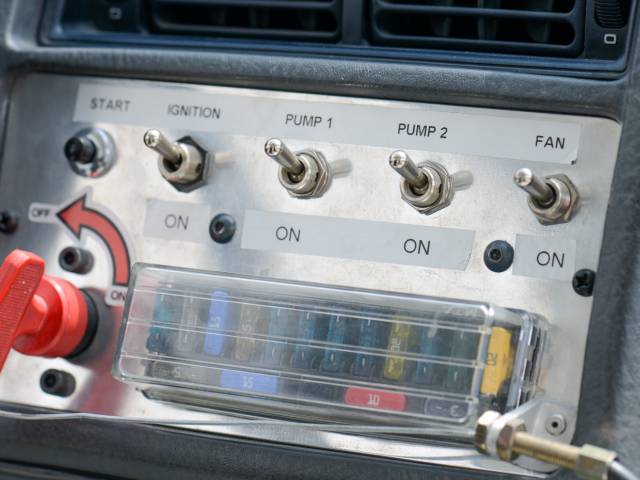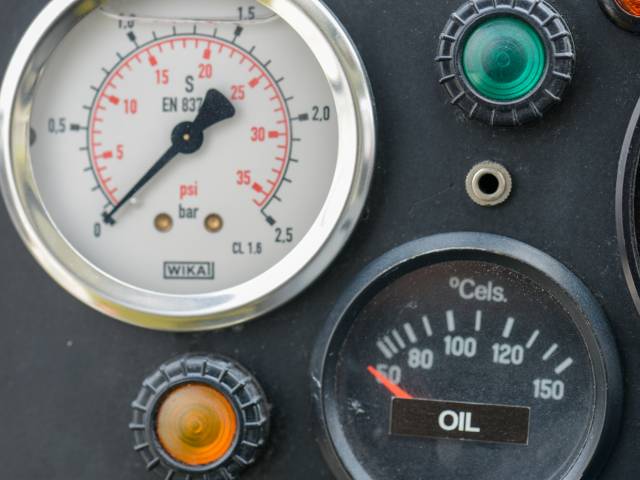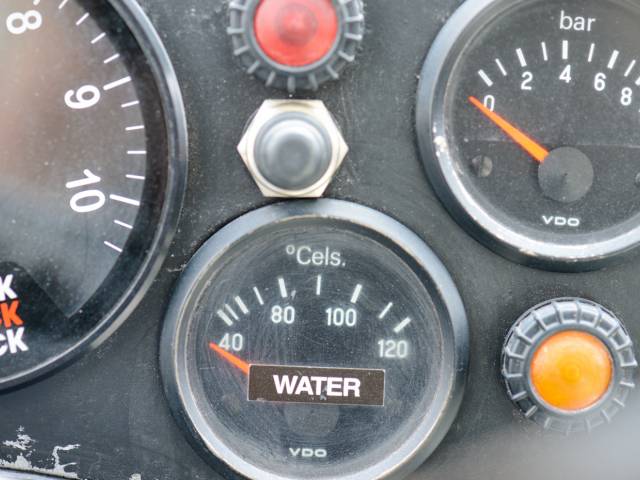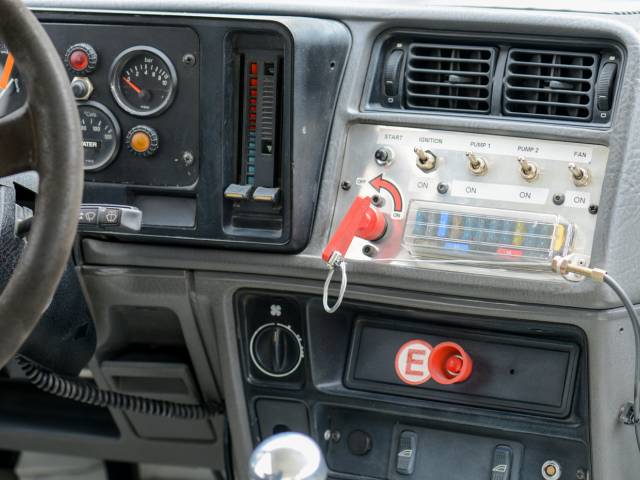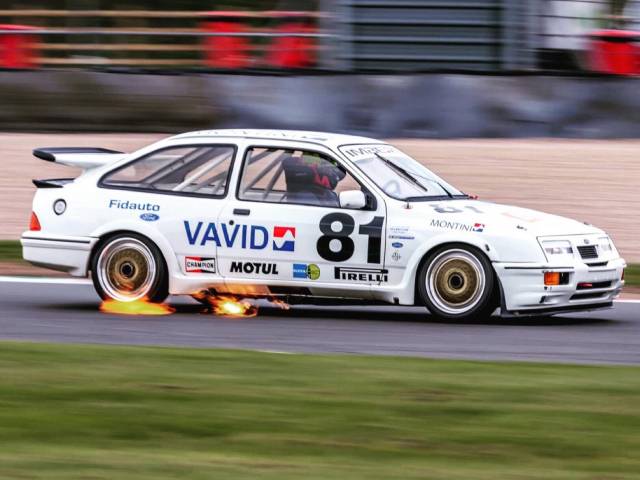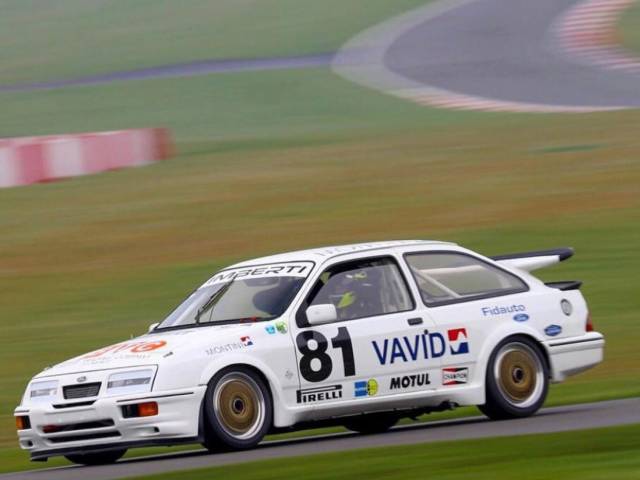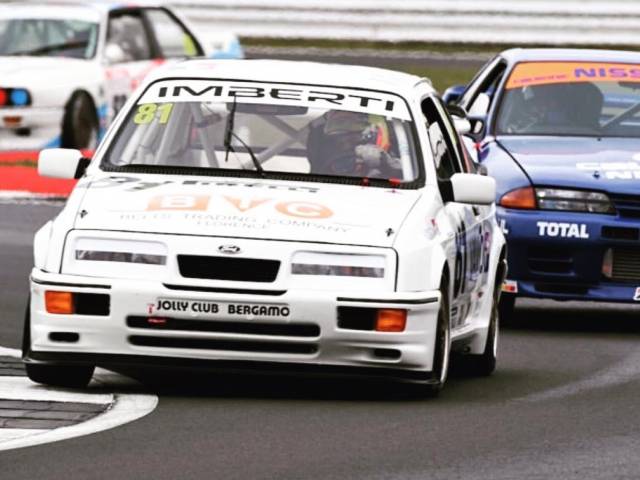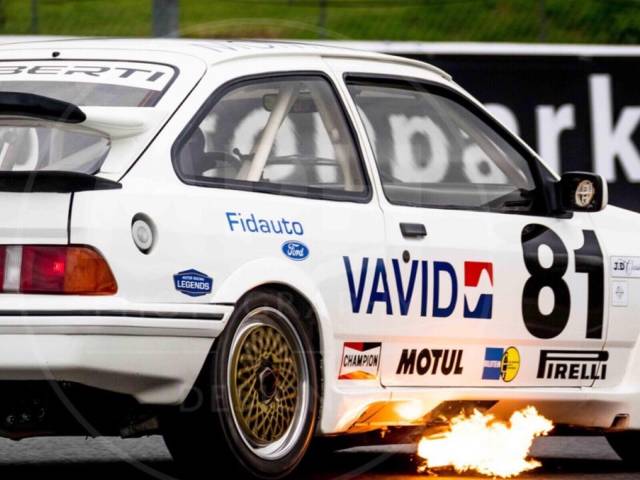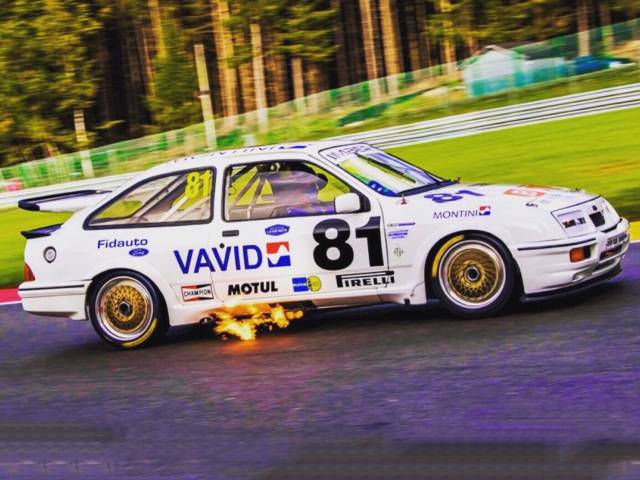 Dealer

away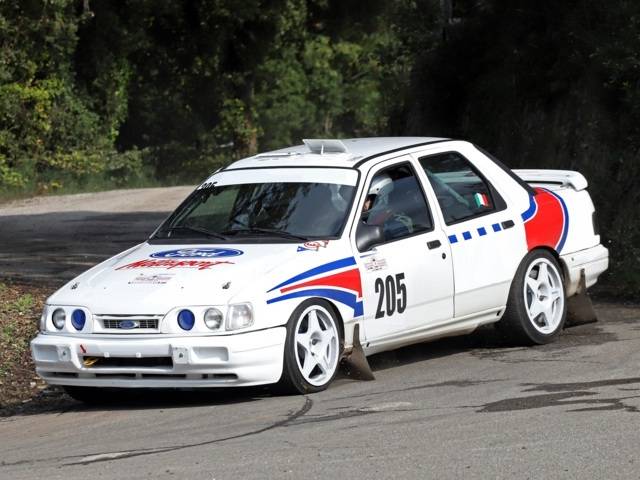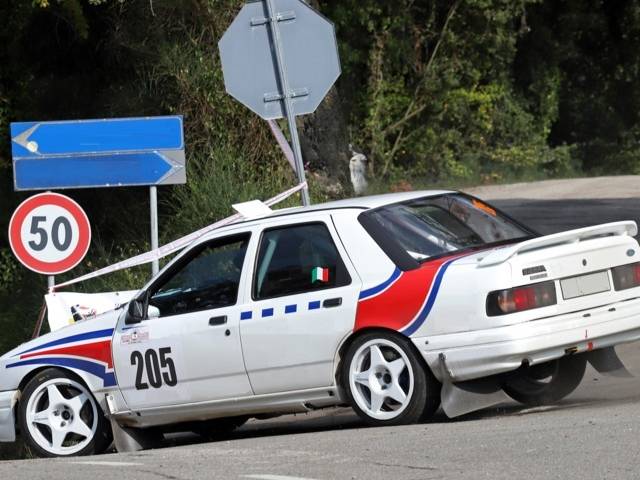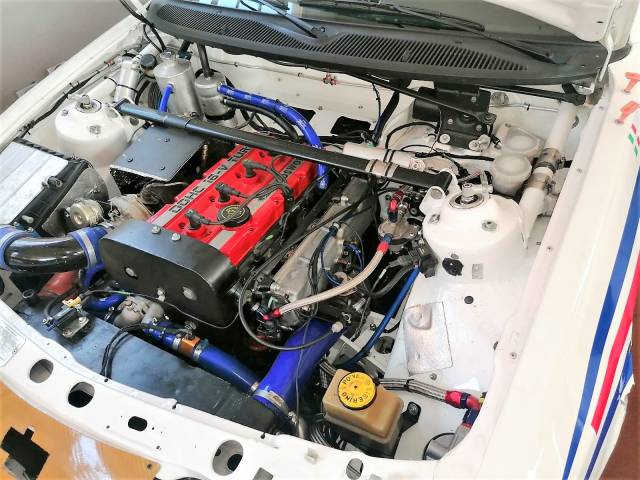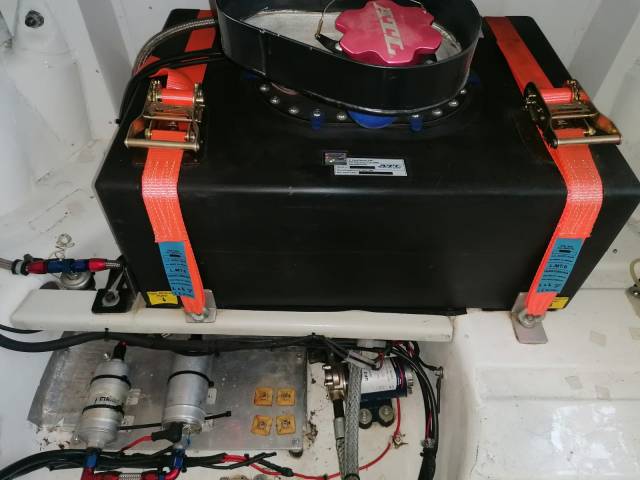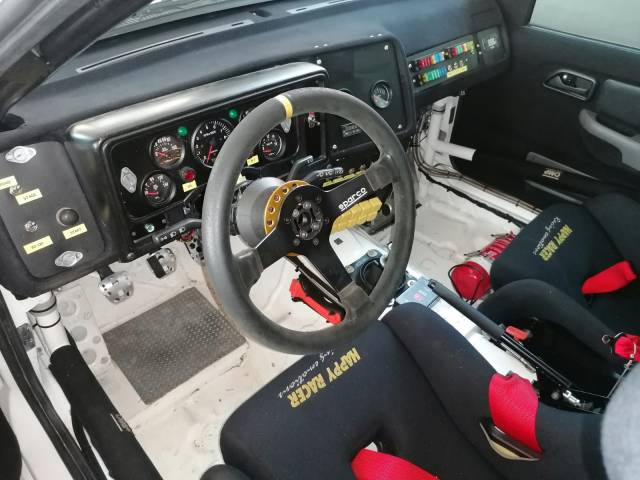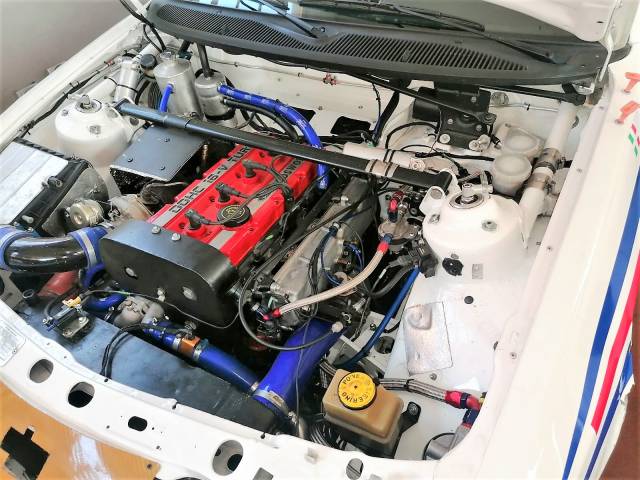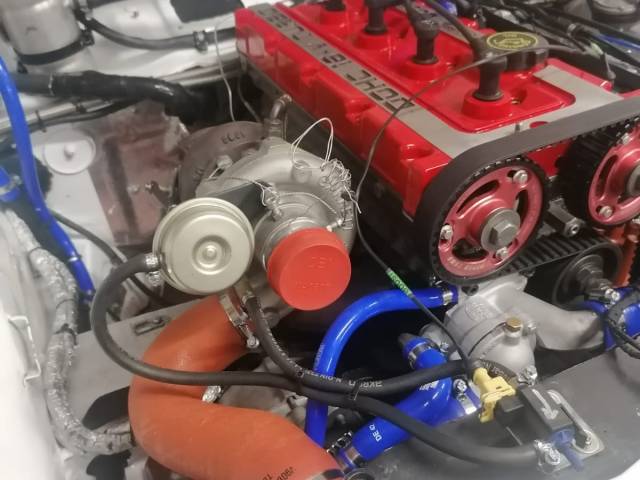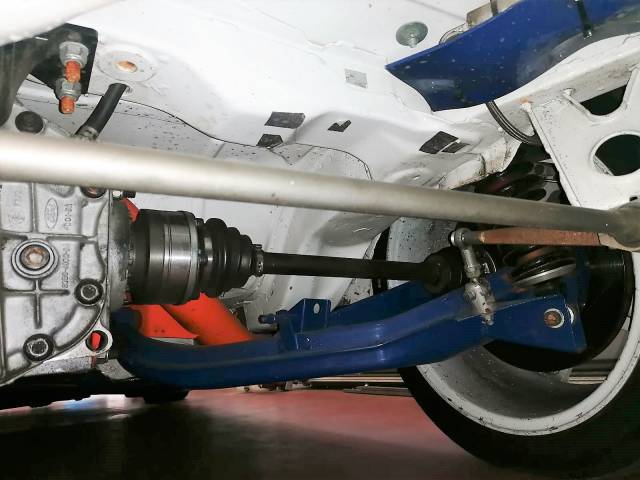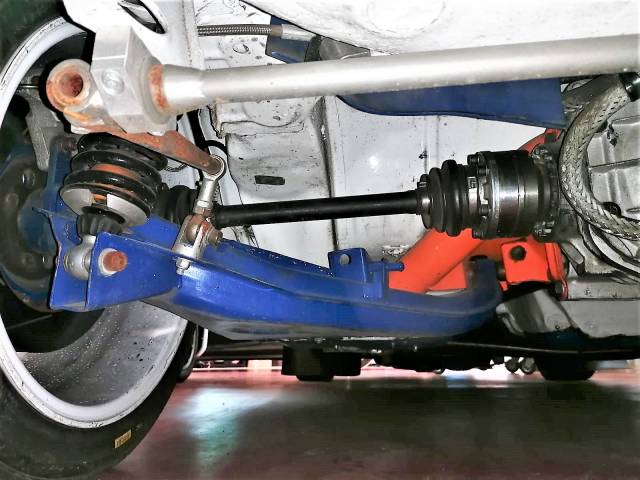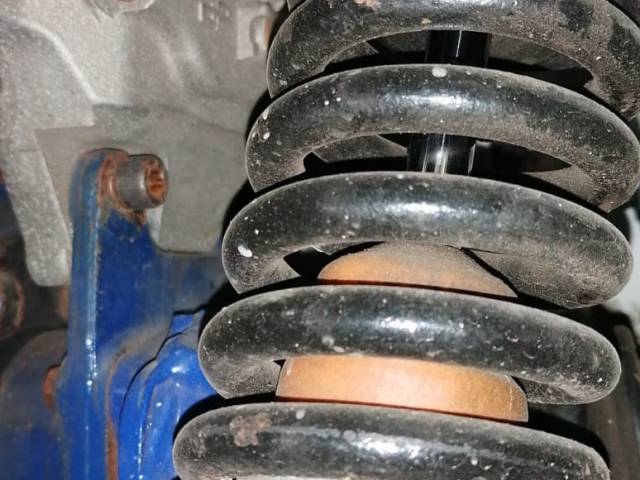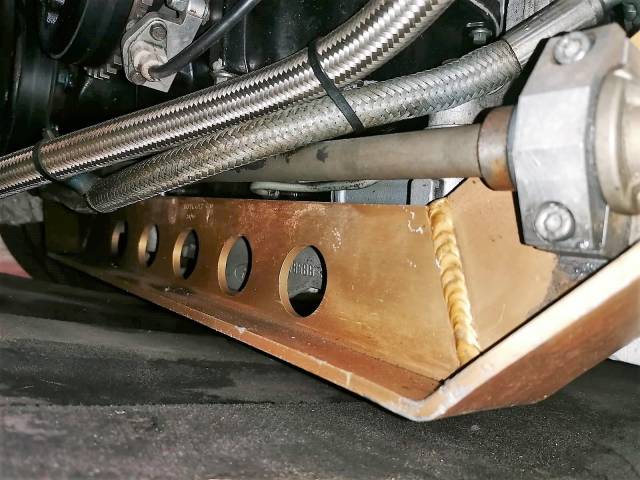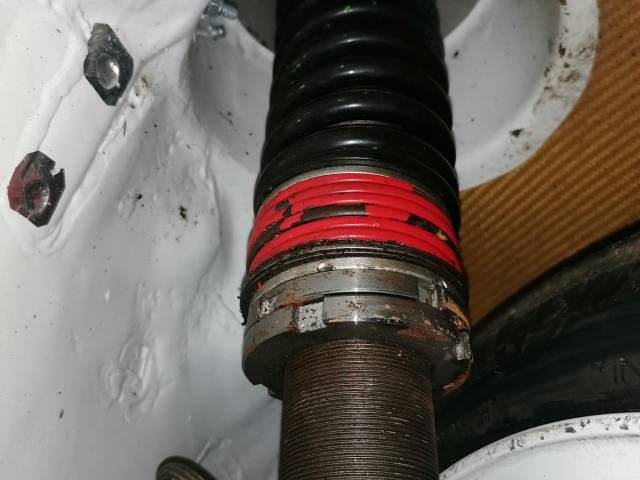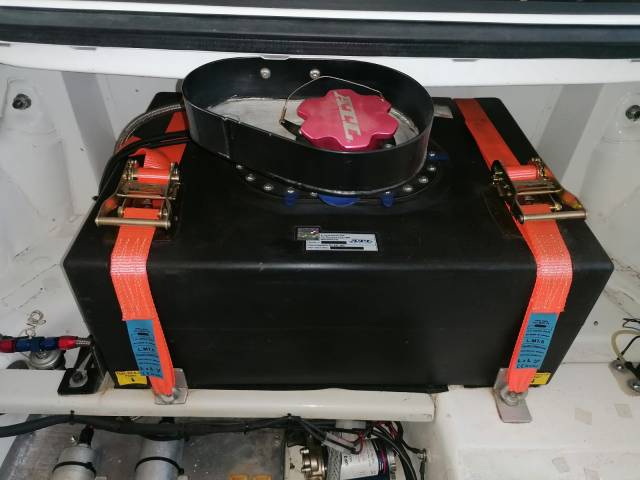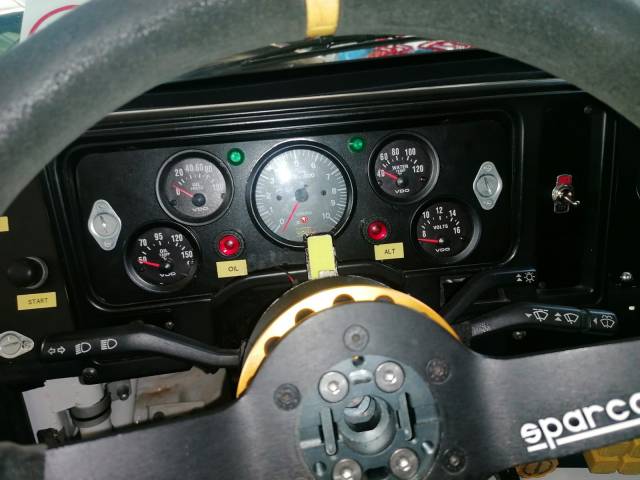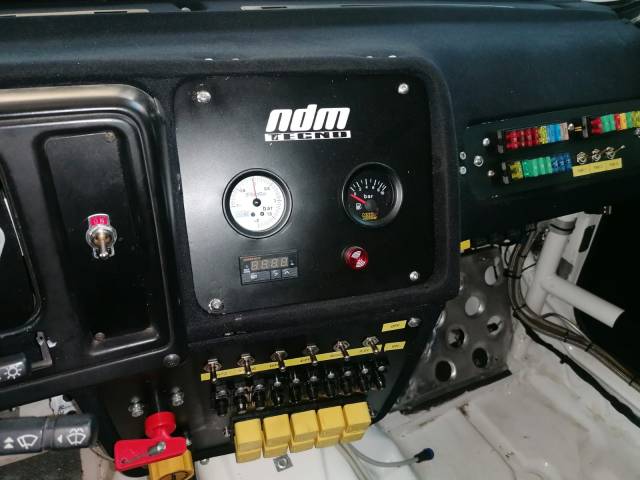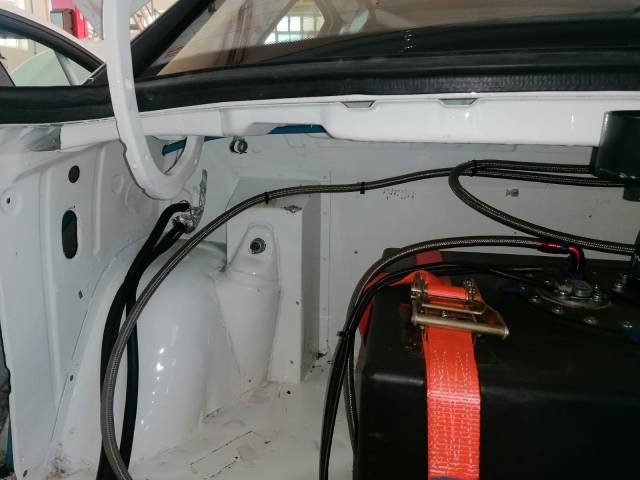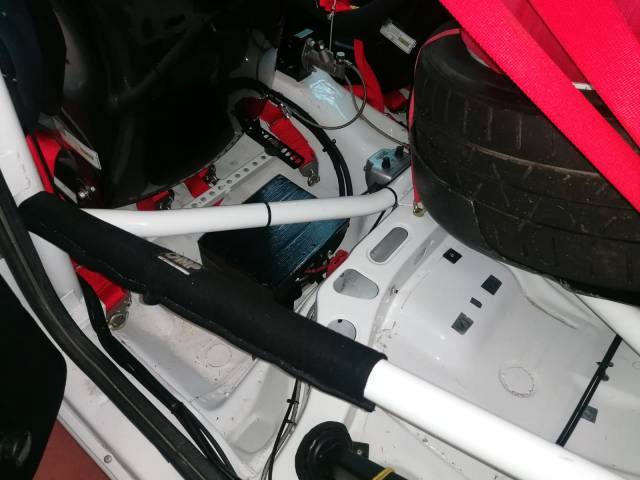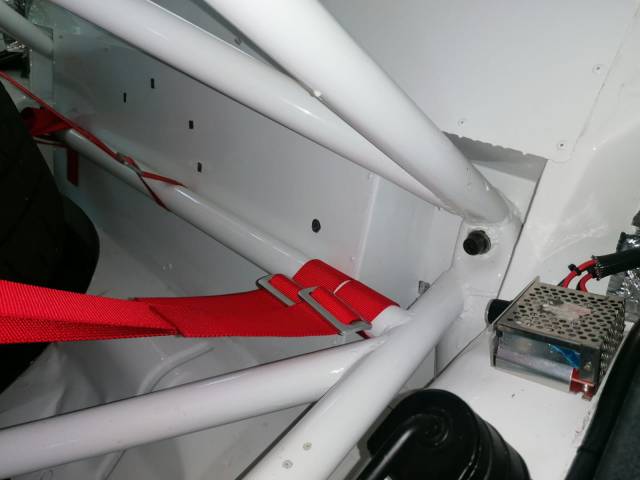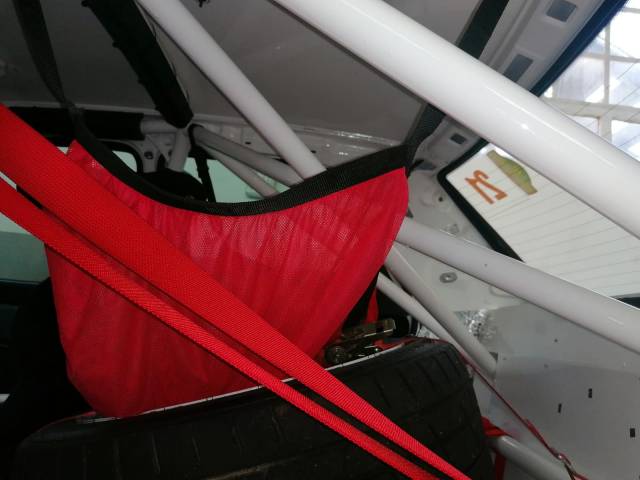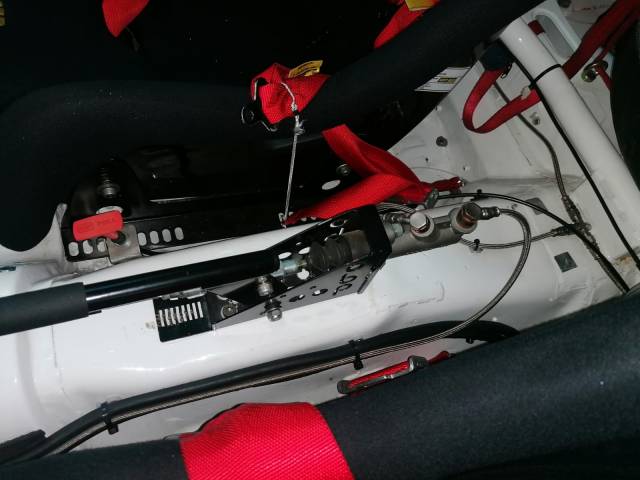 FORD SIERRA COSWORTH 4X4 TOP GR. A with HTP FIA and Historic Past
Dealer

away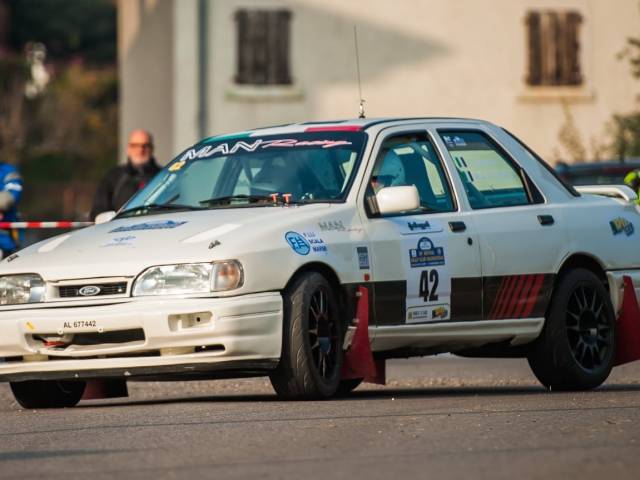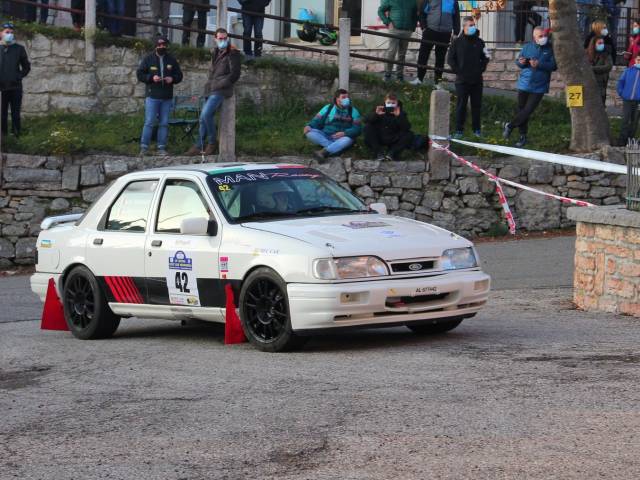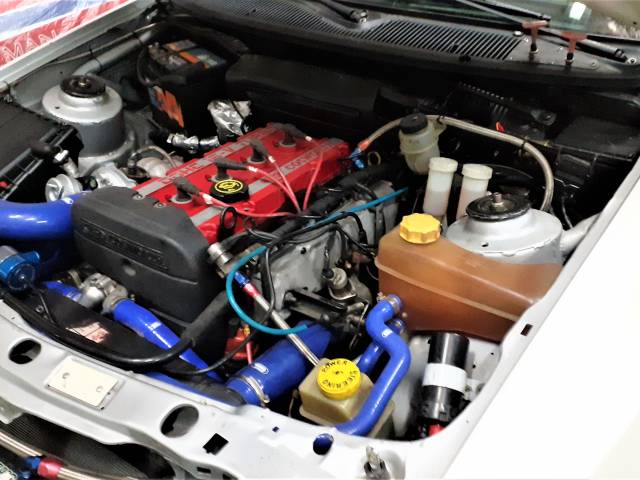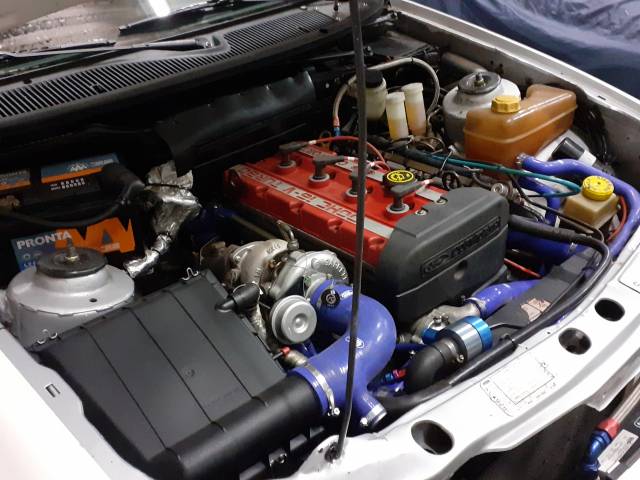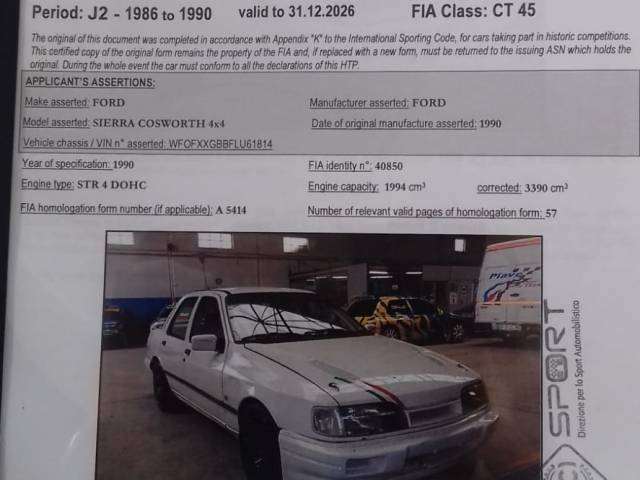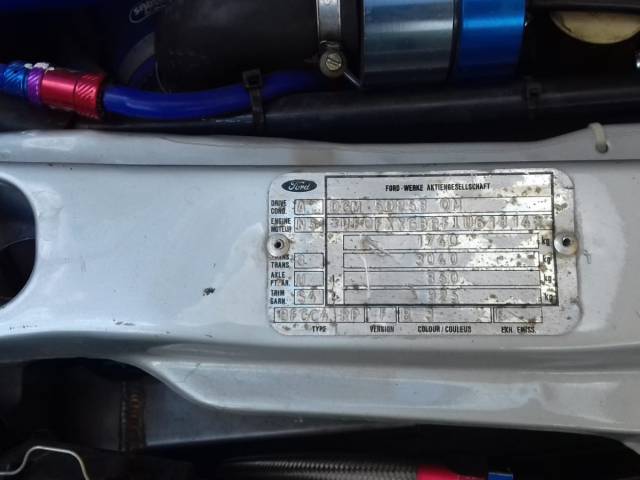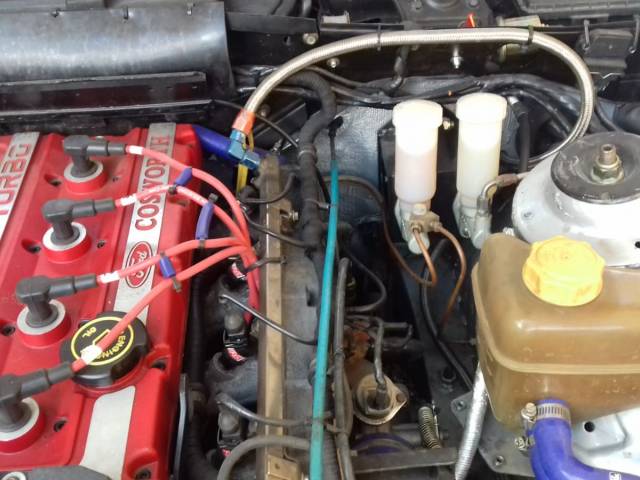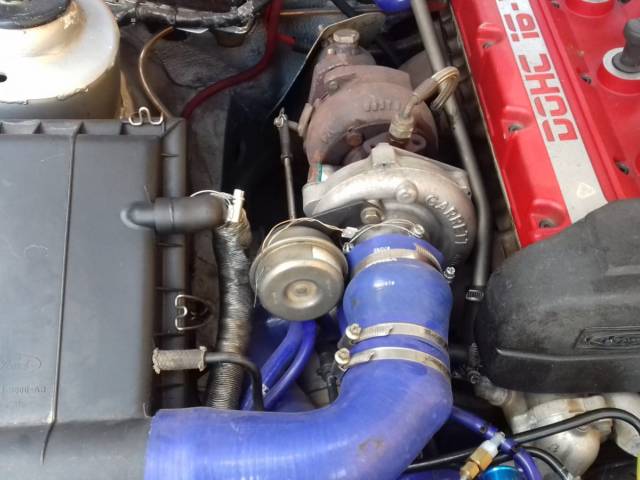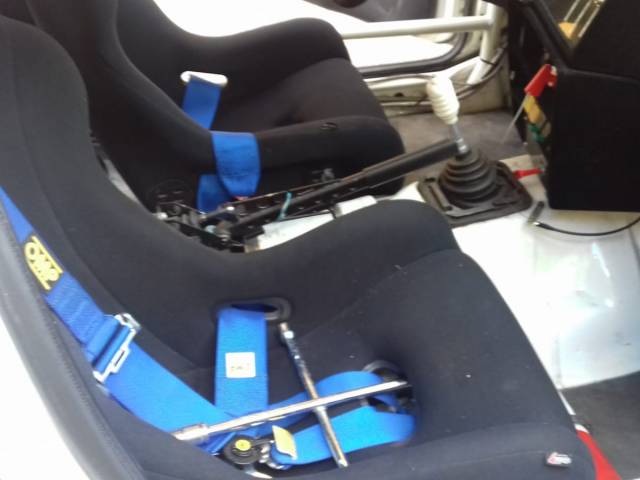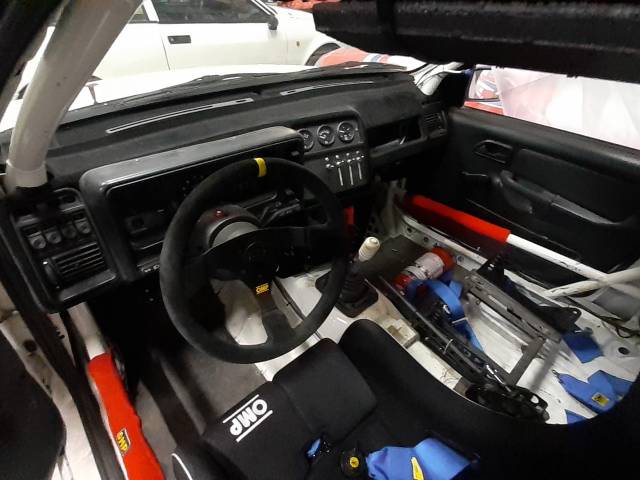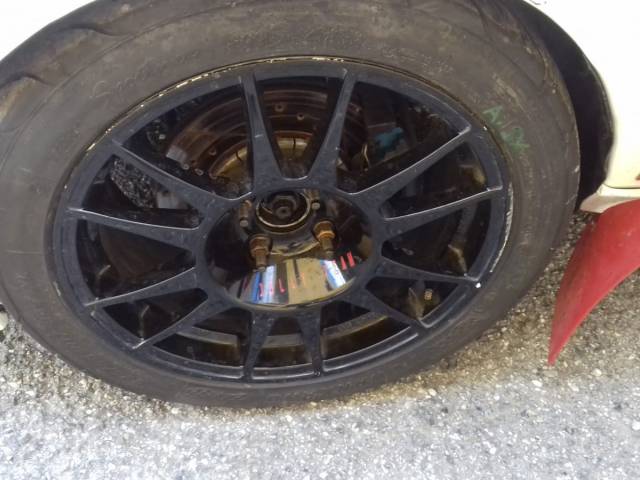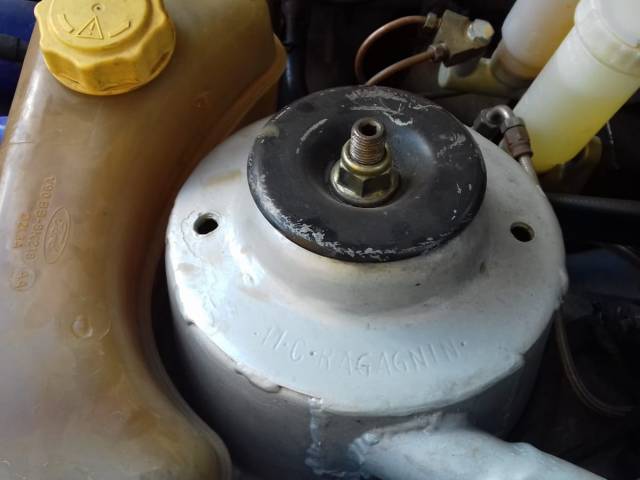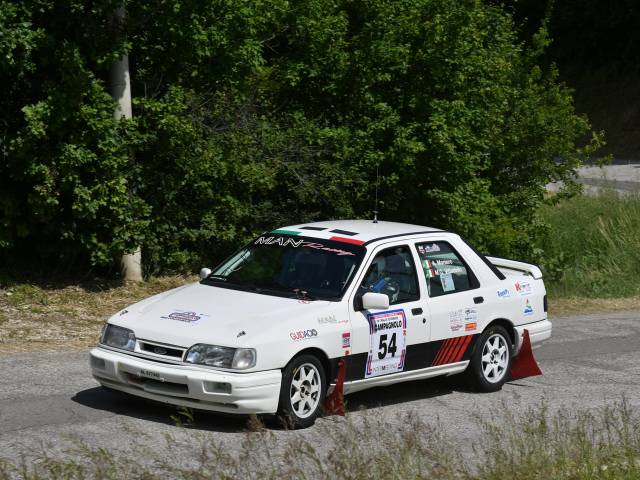 FORD SIERRA COSWORTH 4x4 Gr.A with HTP FIA
Dealer

away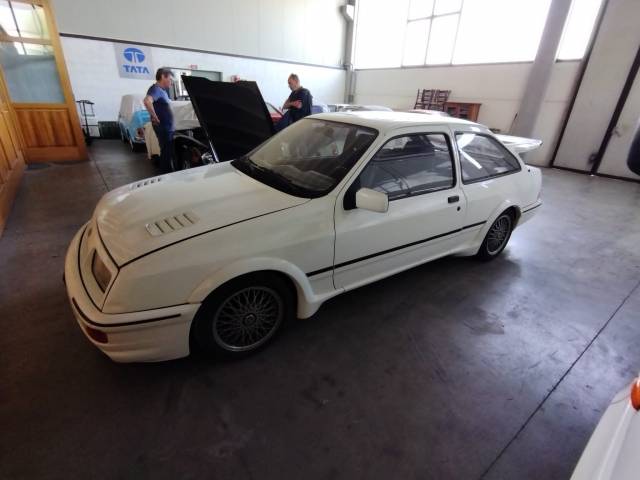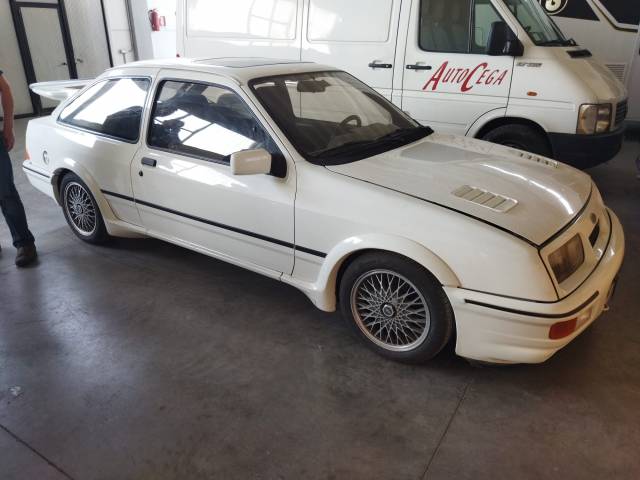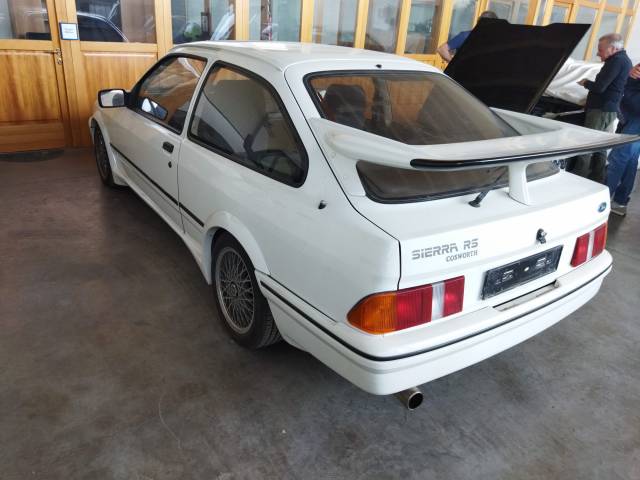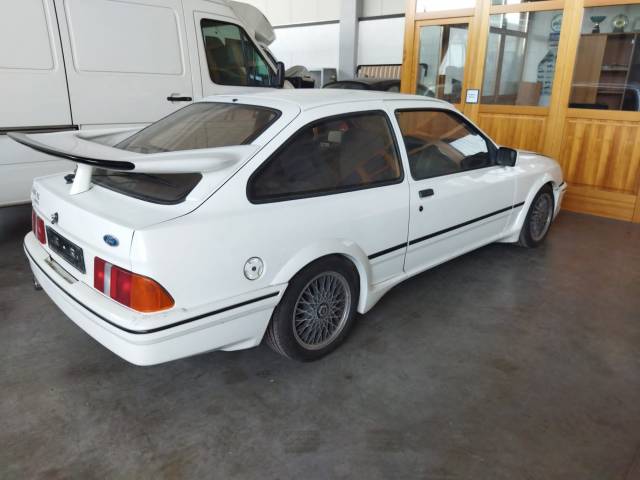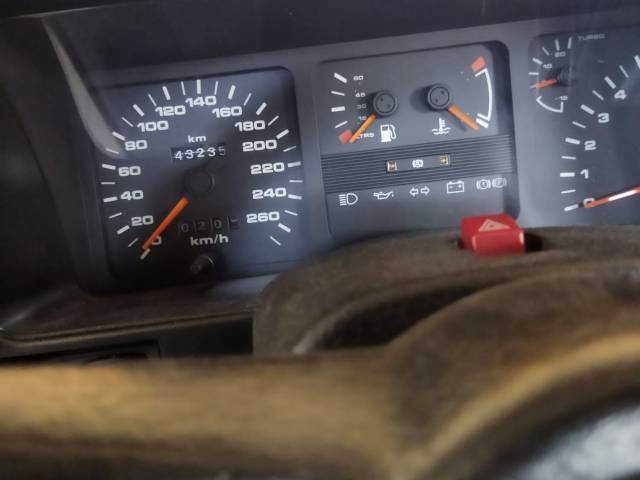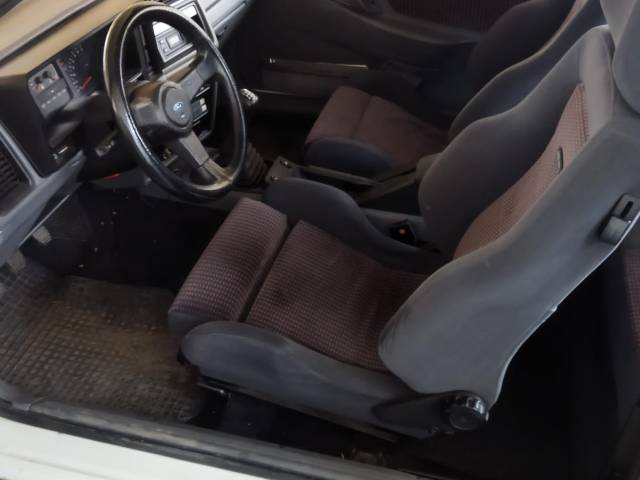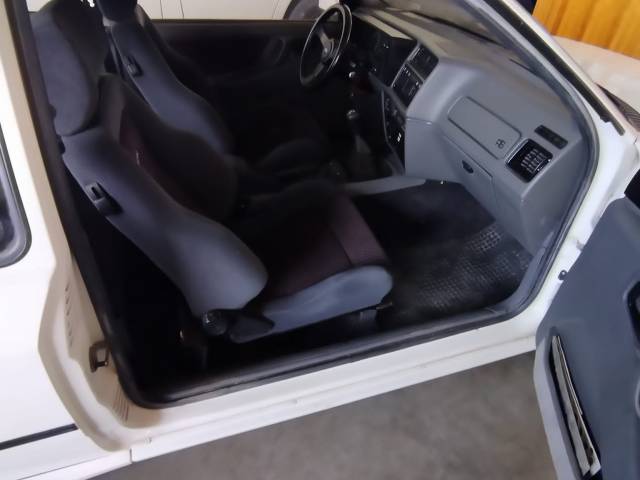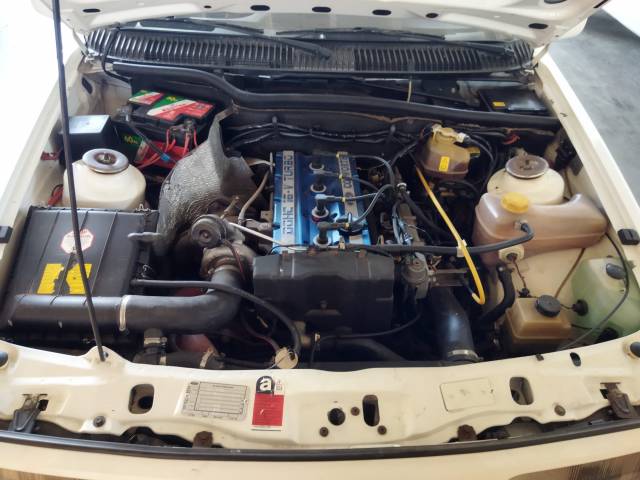 AUTOVETTURA PERFETTAMENTE CONSERVATA--** MAI COMPETIZIONI ** ORIGINALE
Dealer

away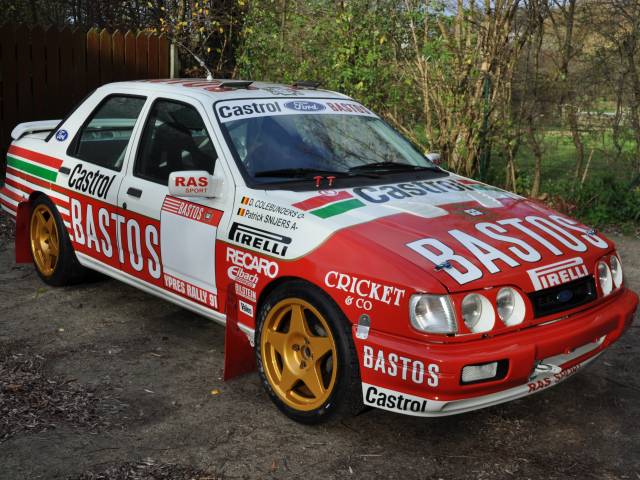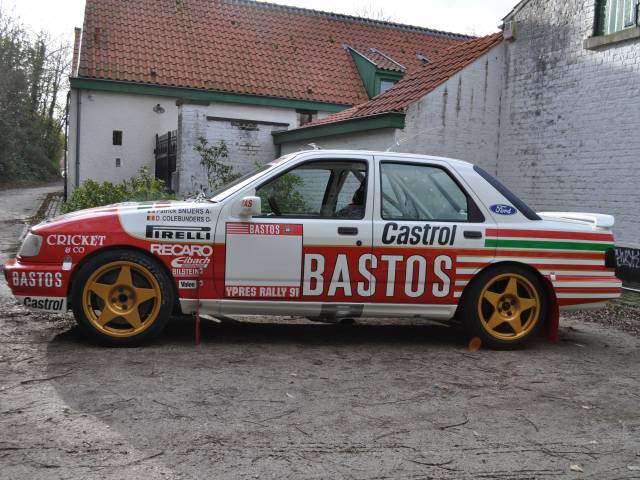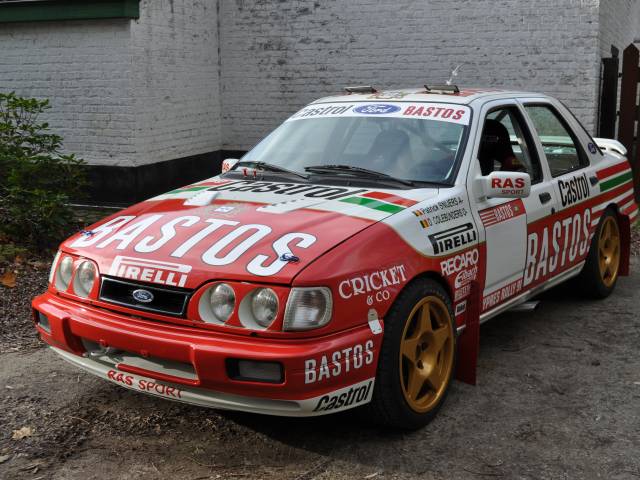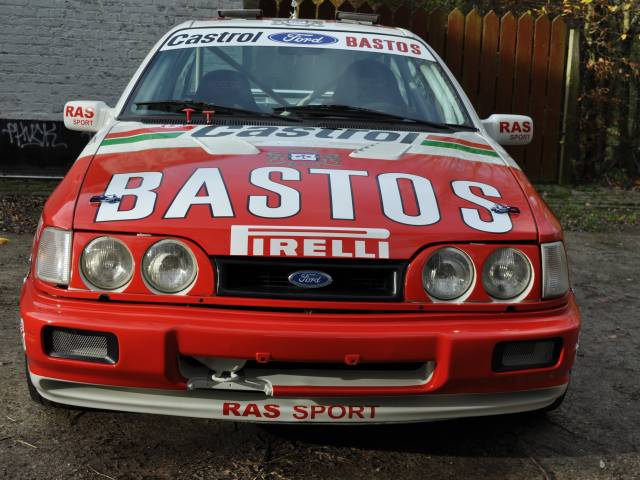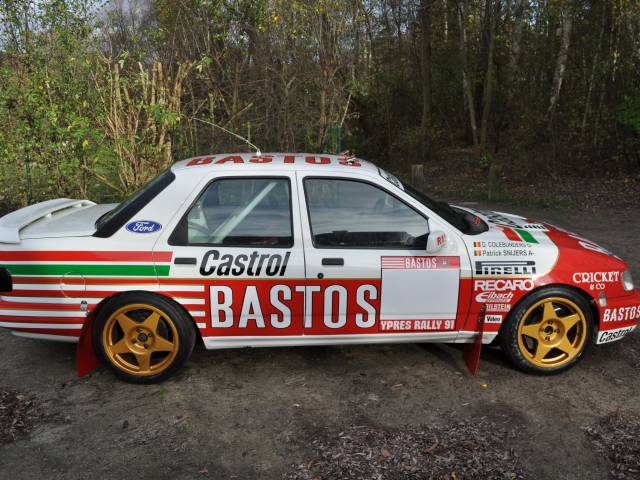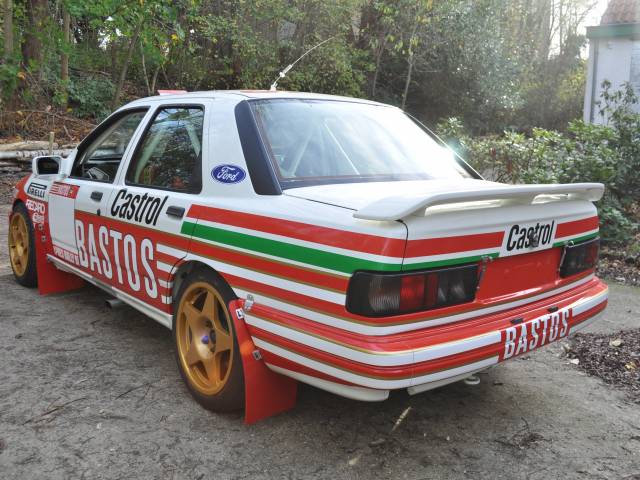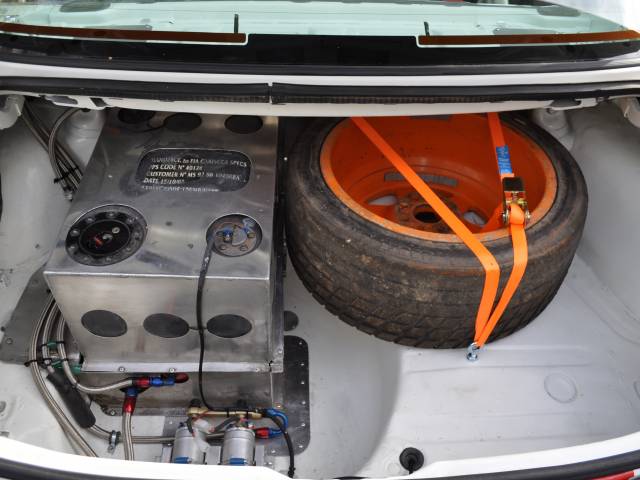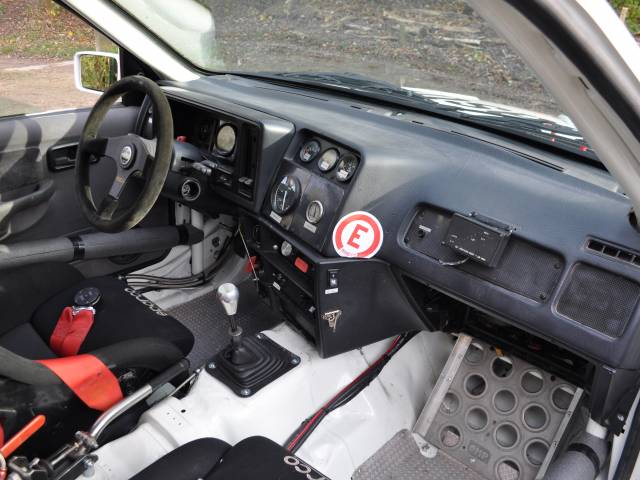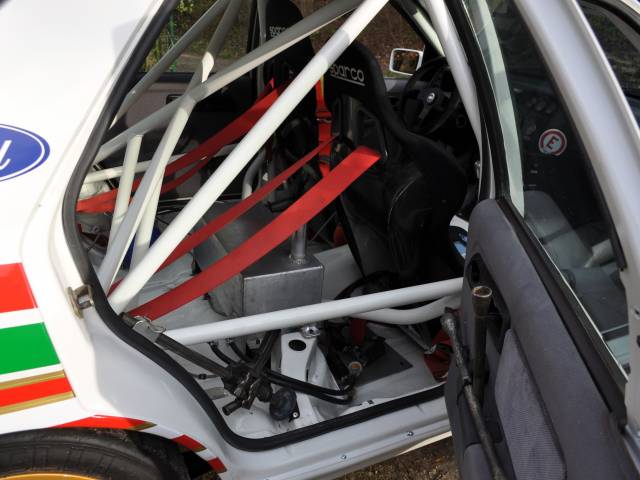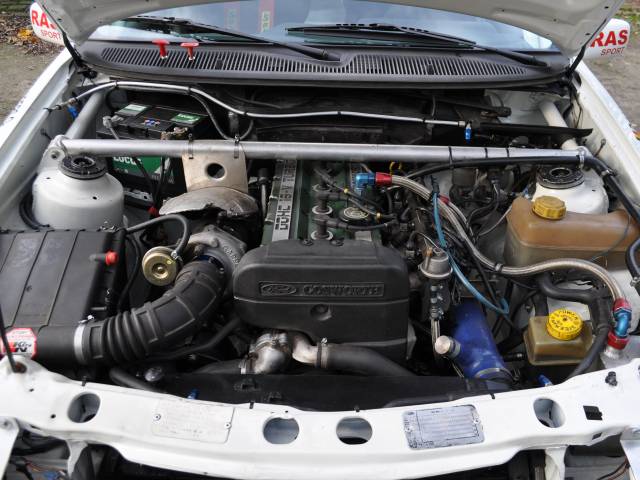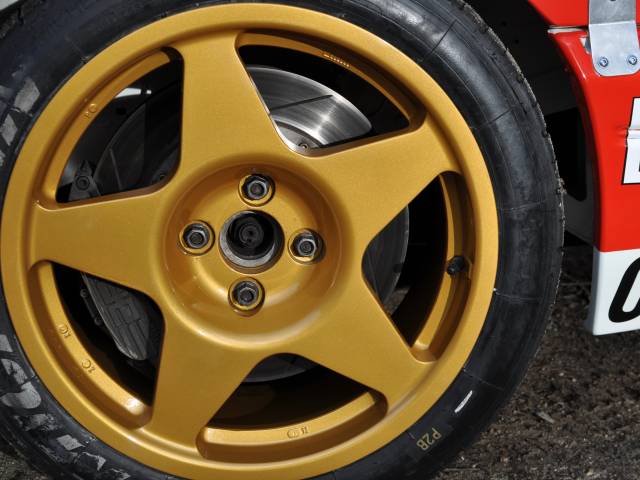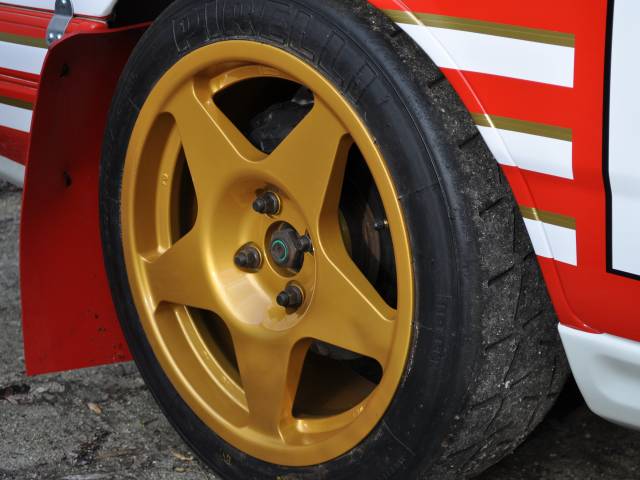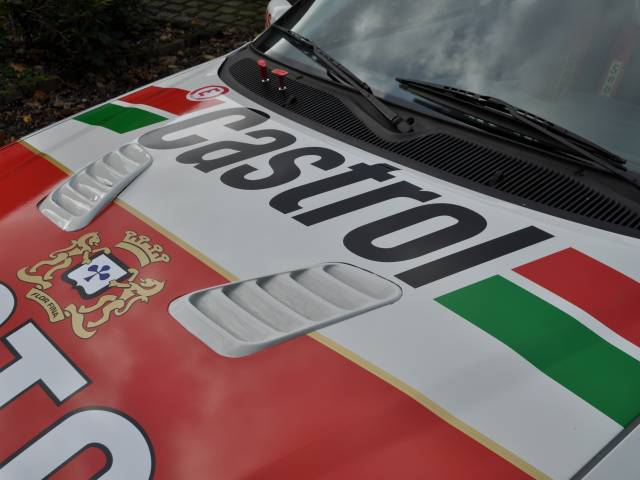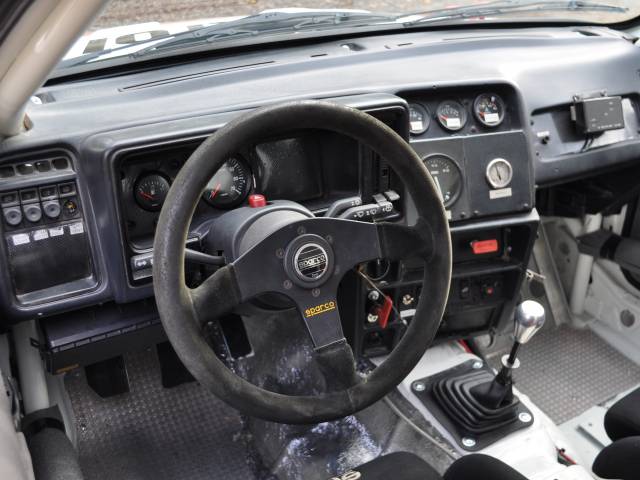 4x4 Group A Rally Car
Dealer

away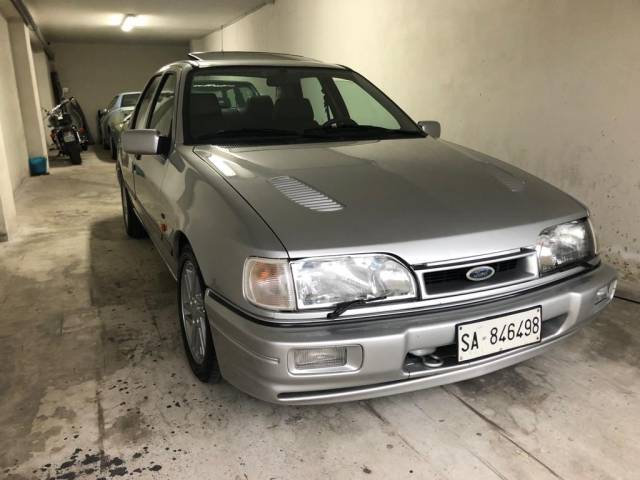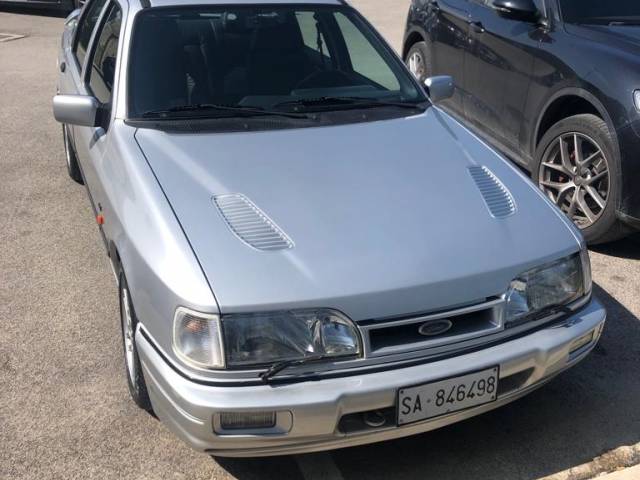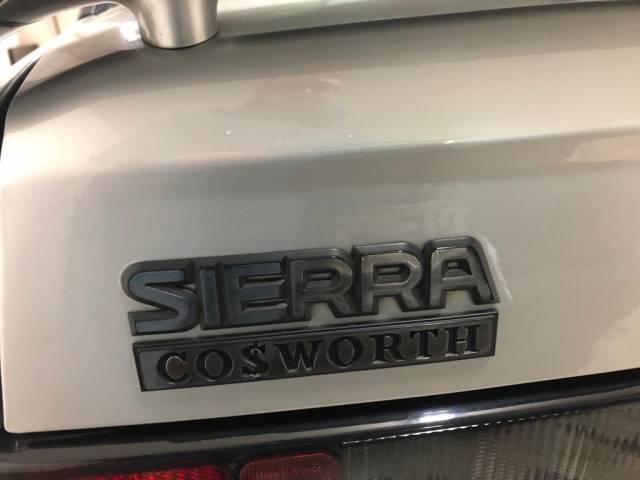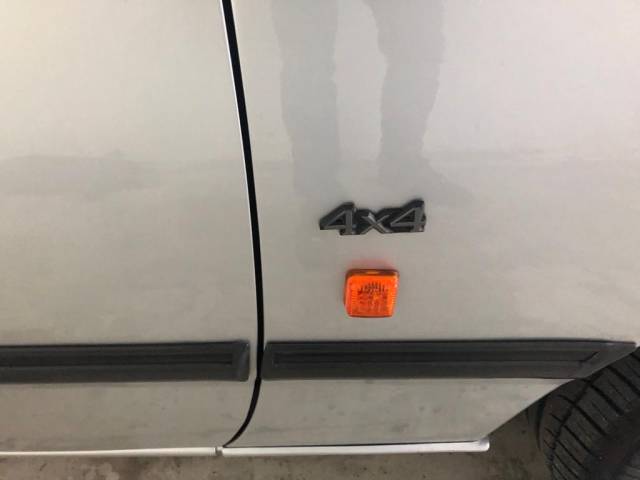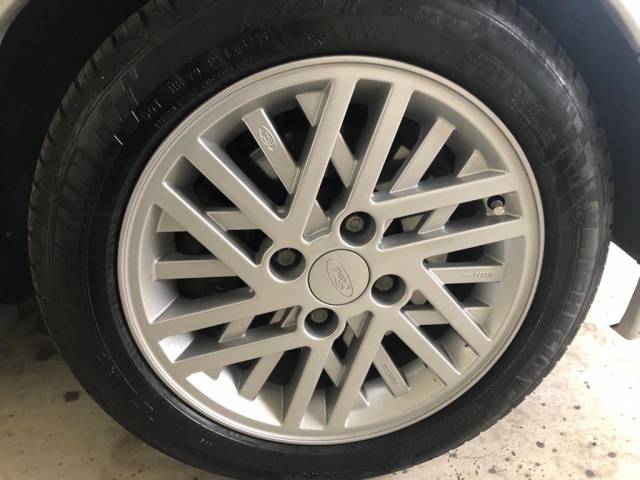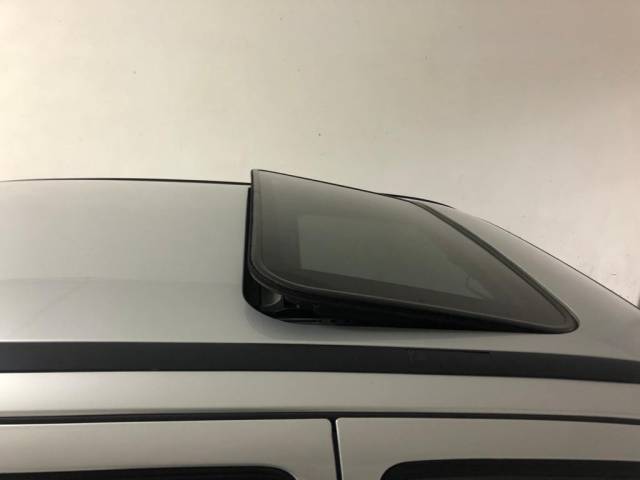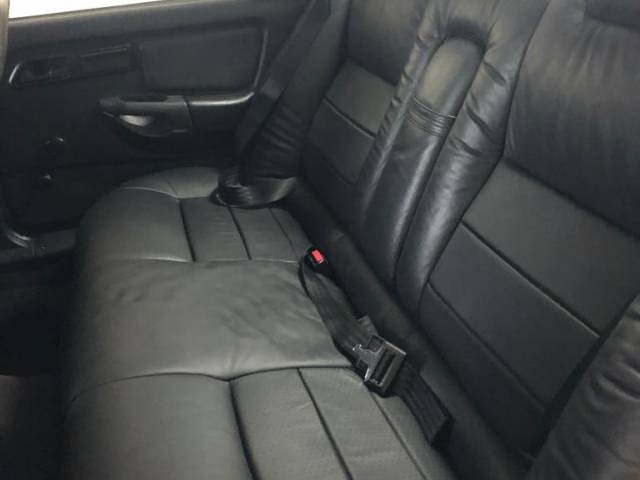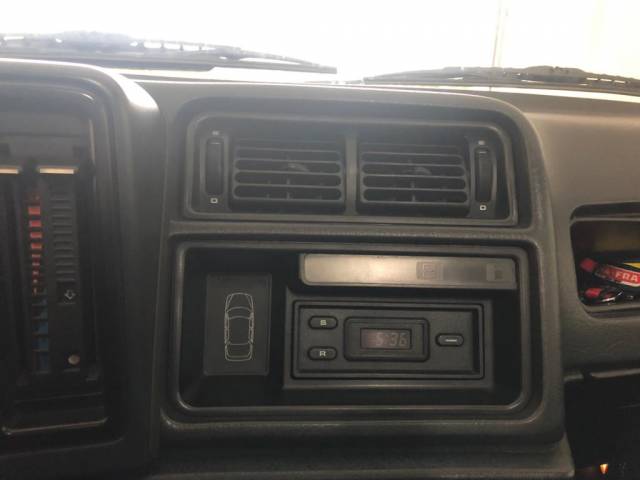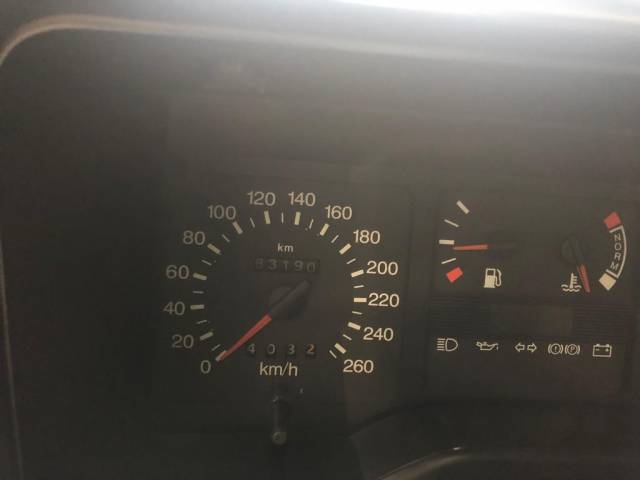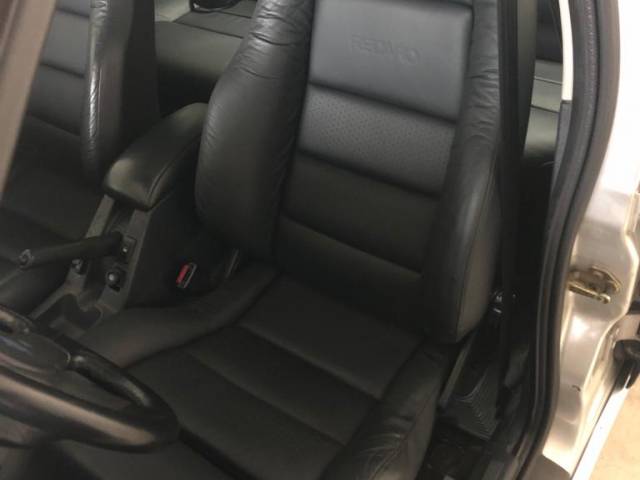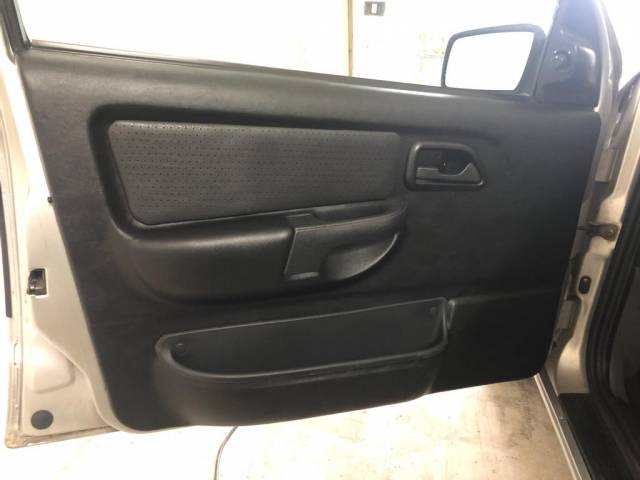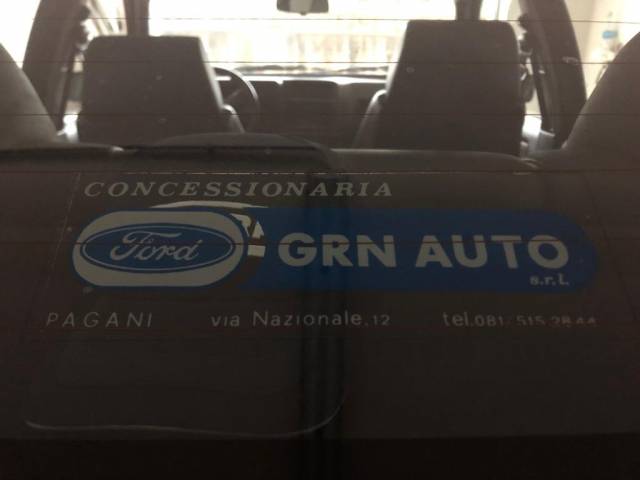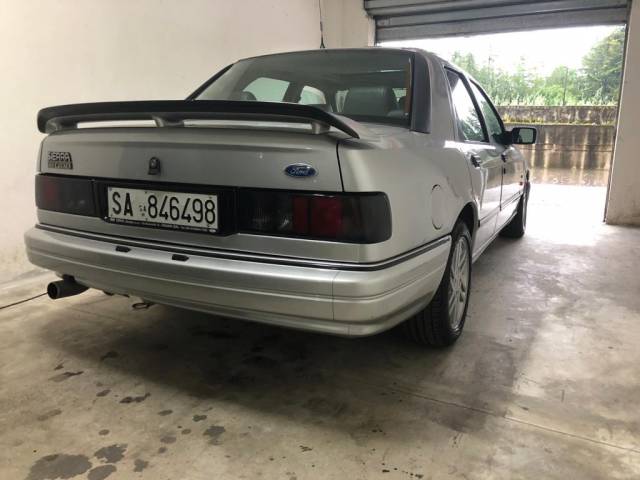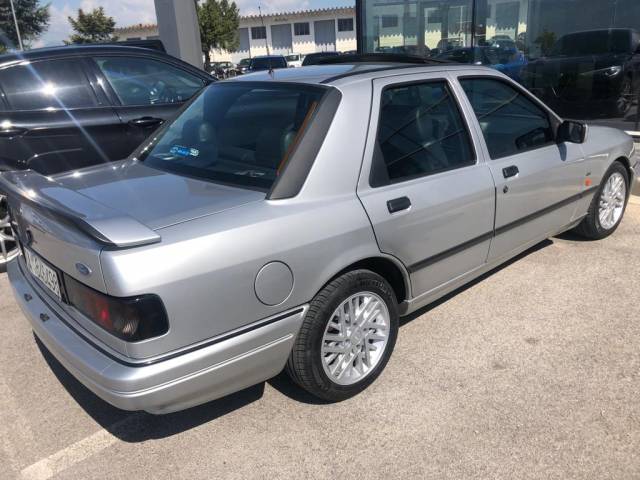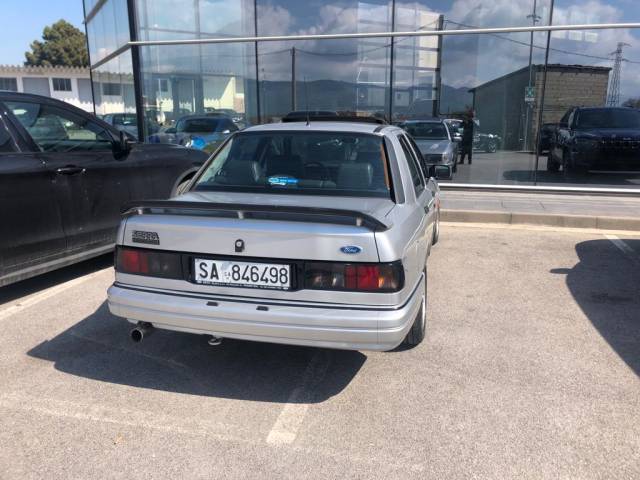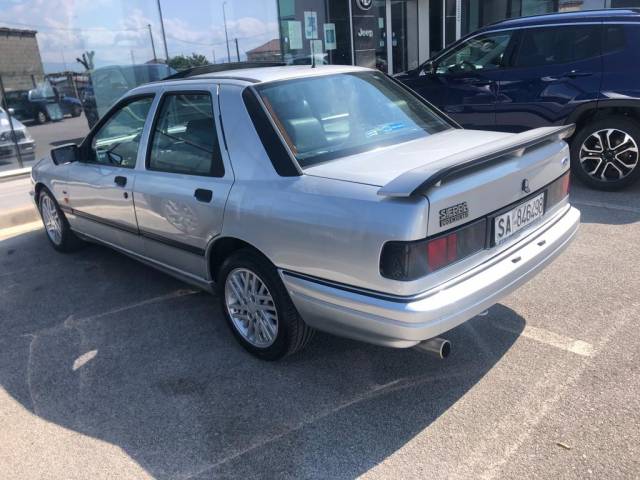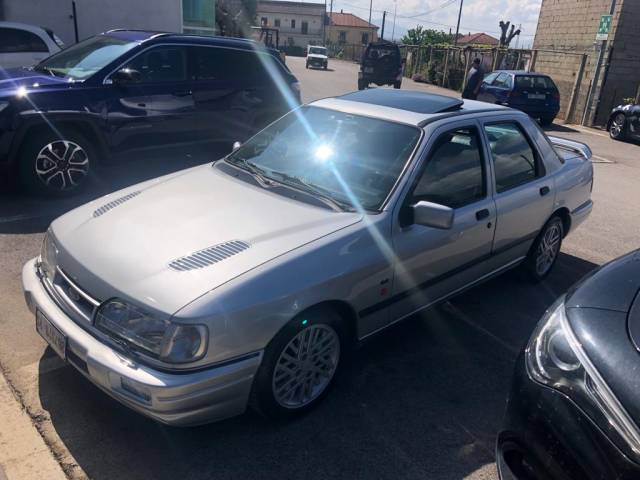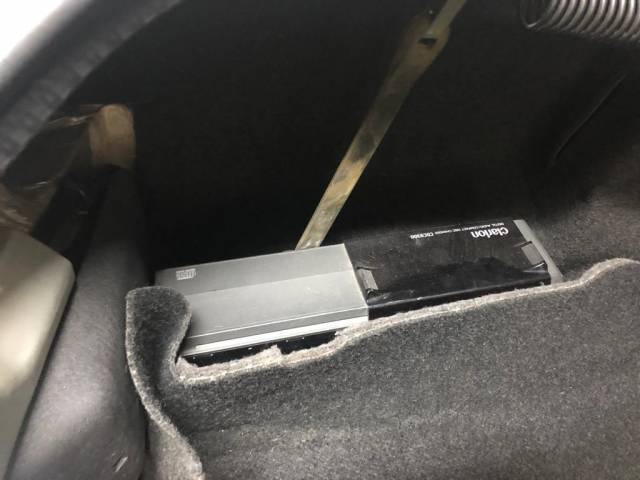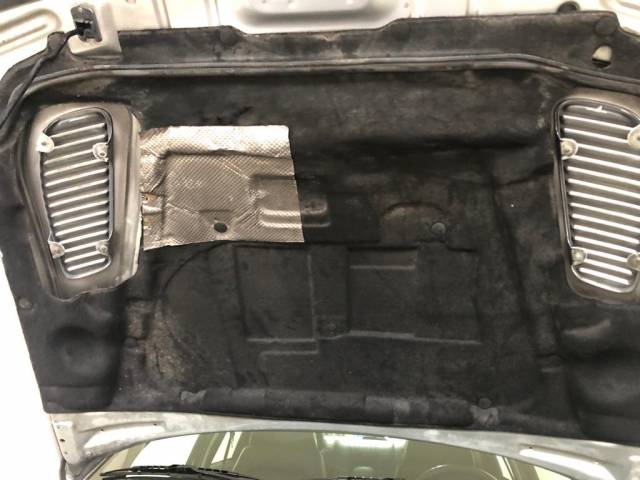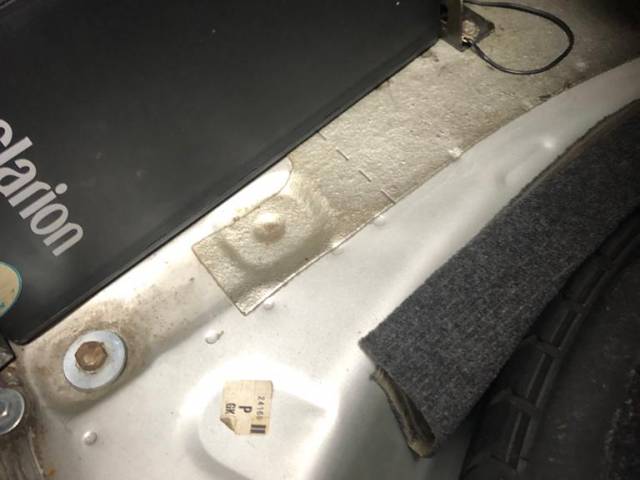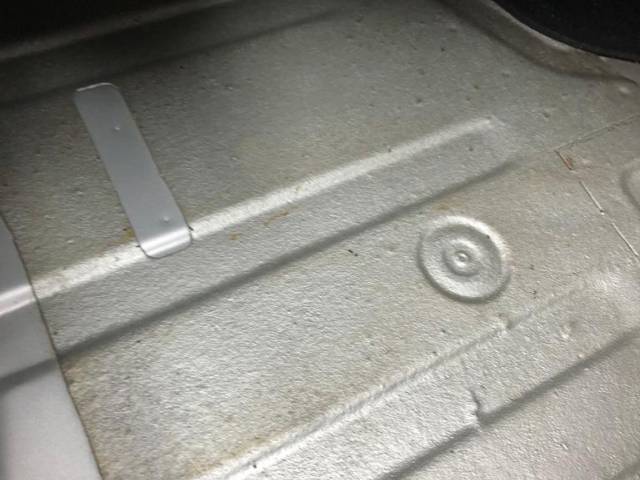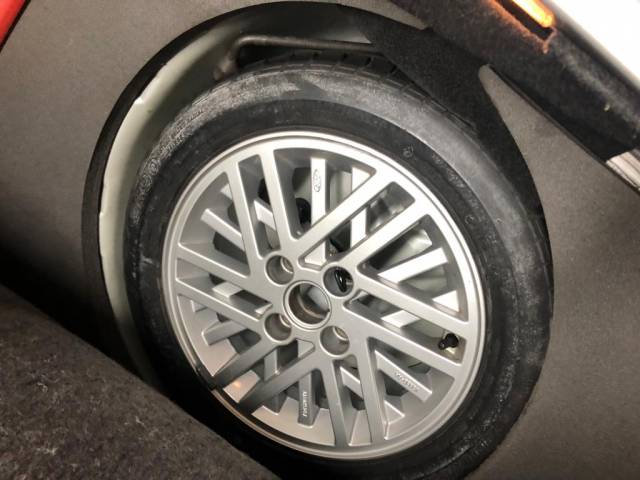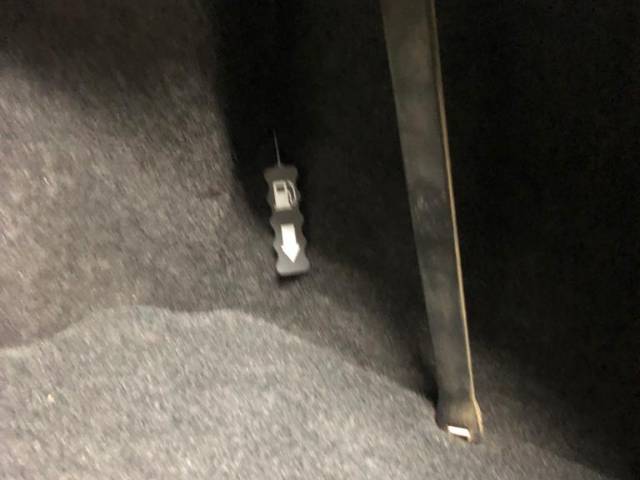 1991 Ford Sierra Cosworth
Dealer

away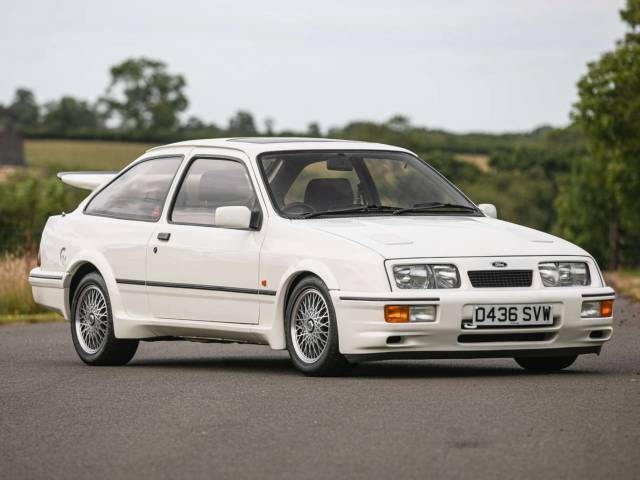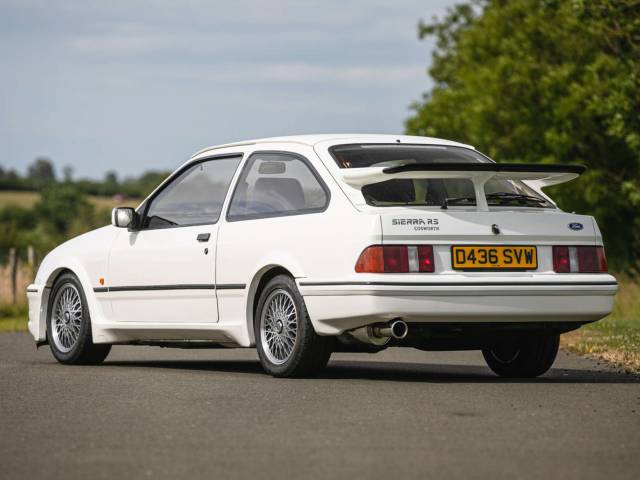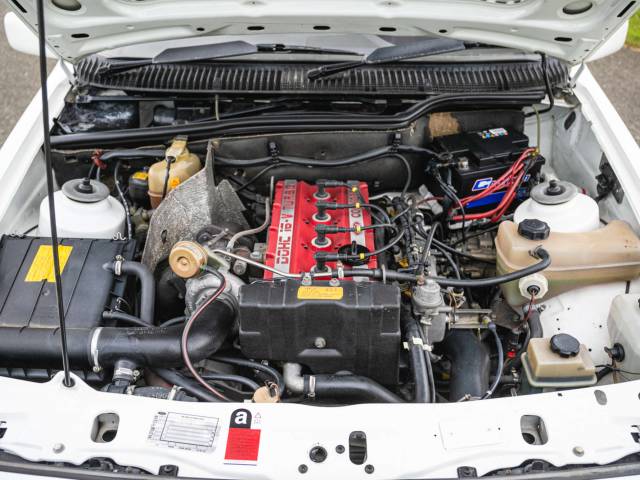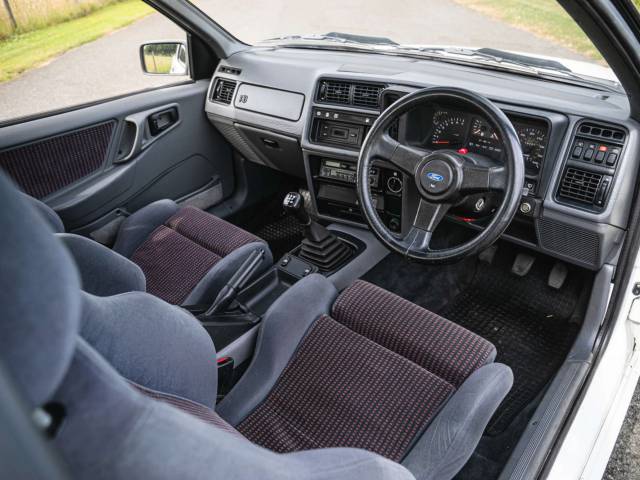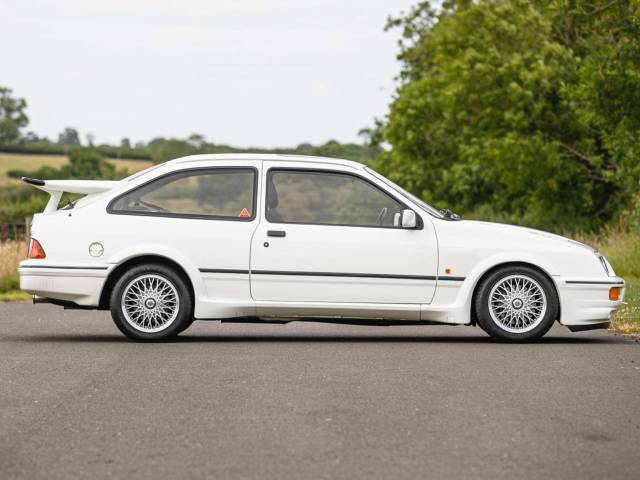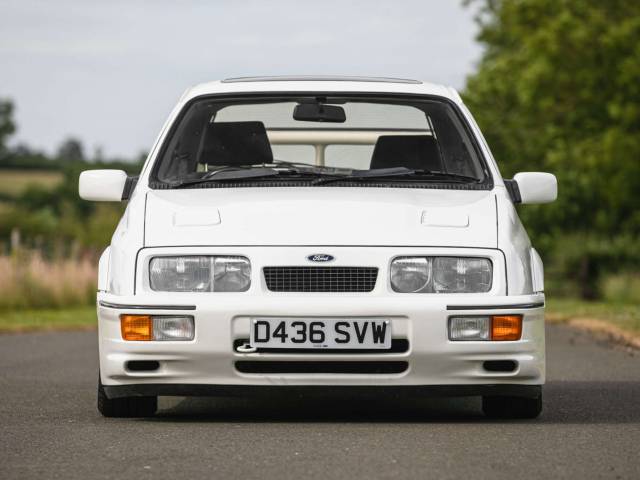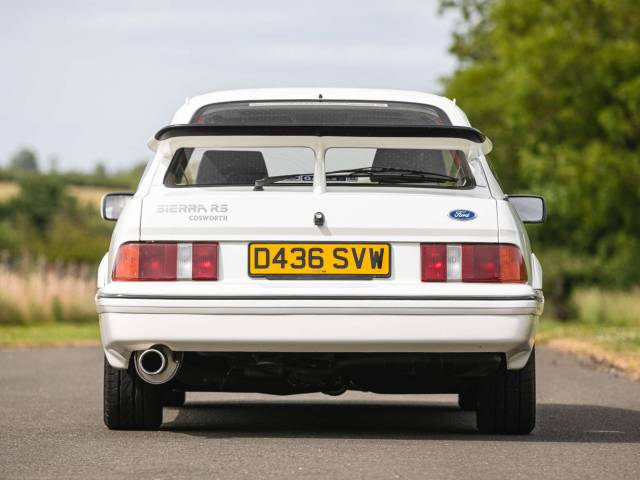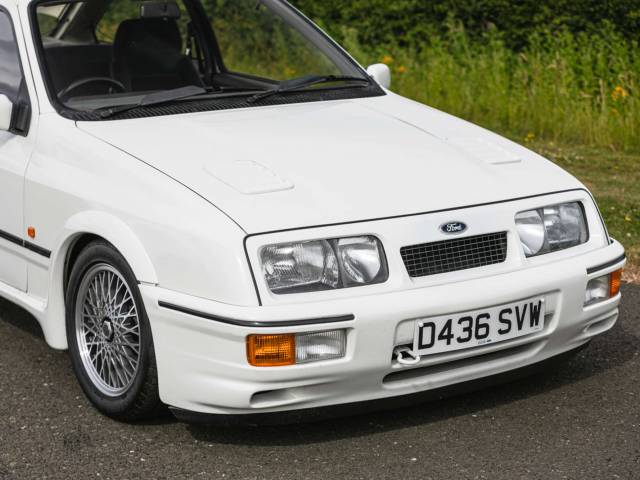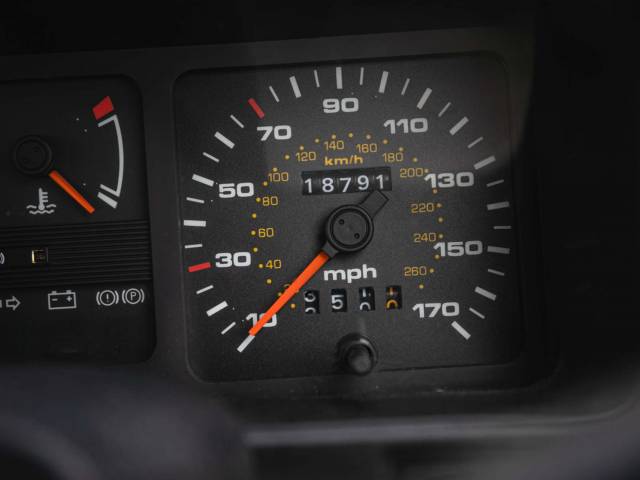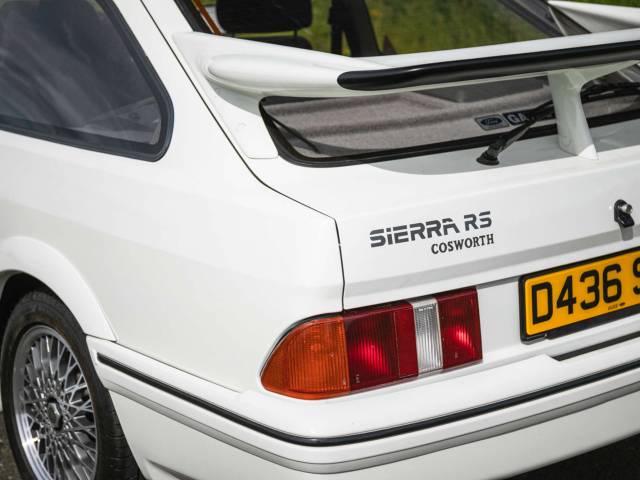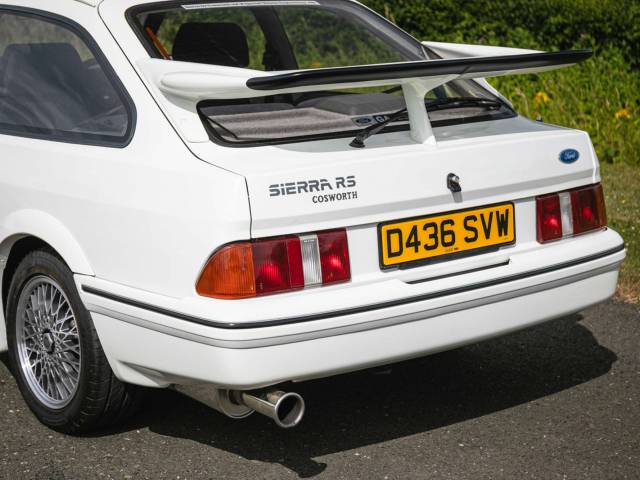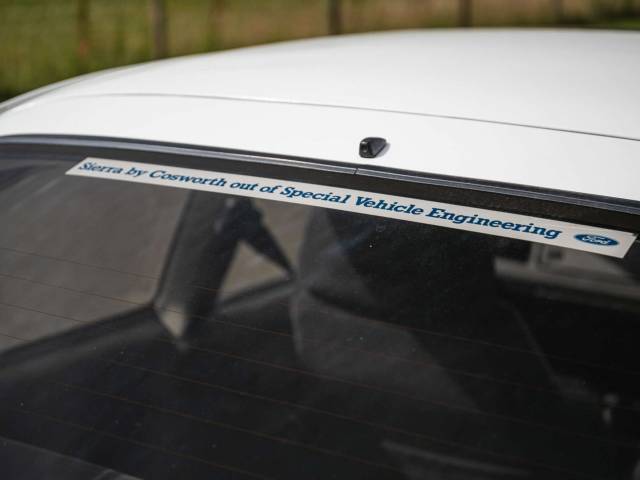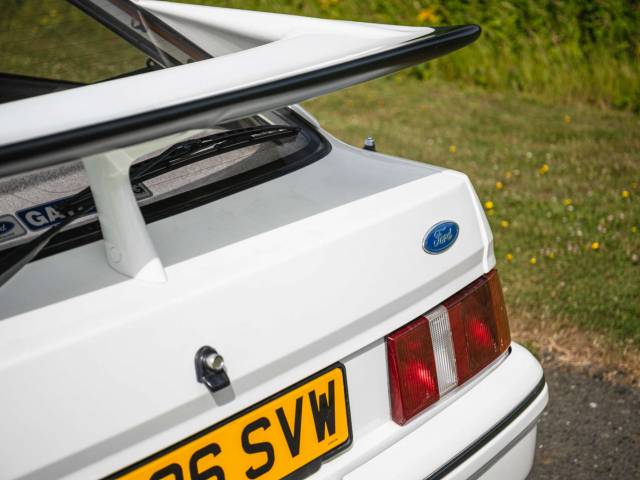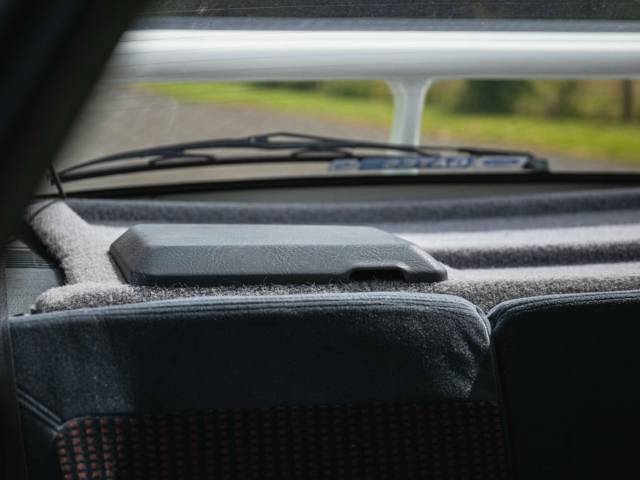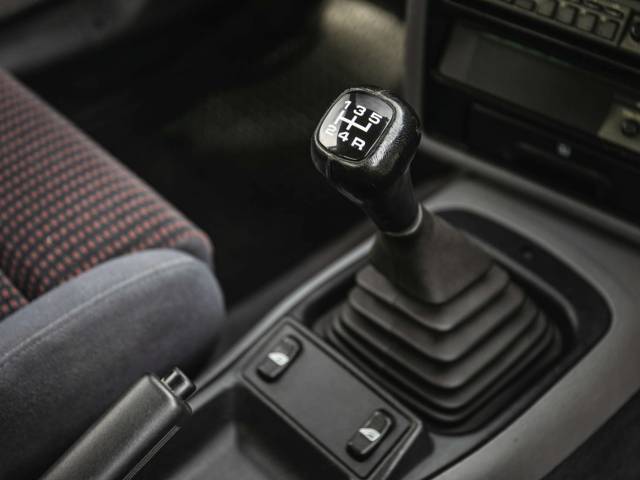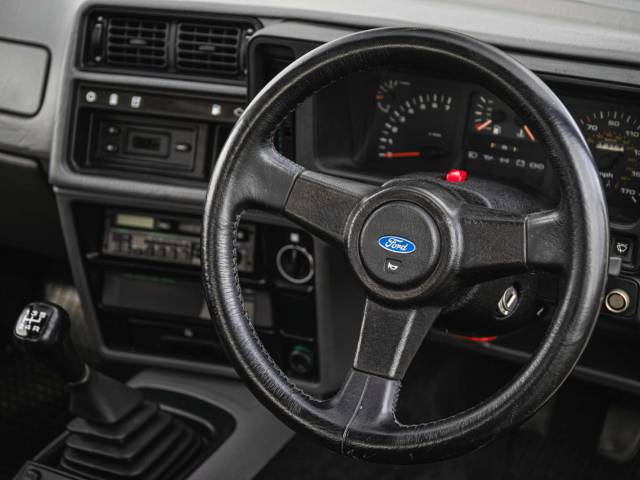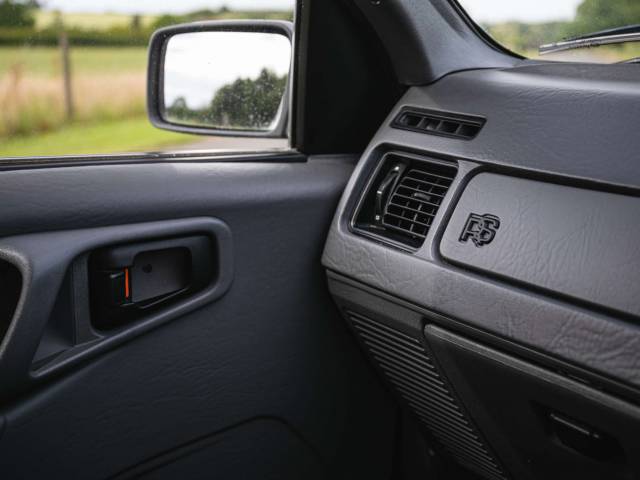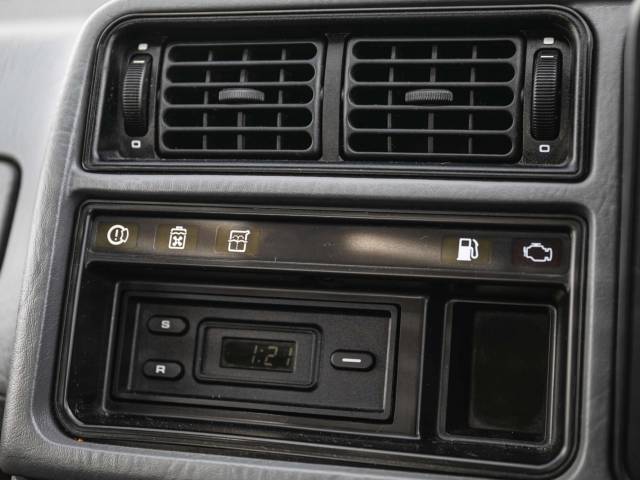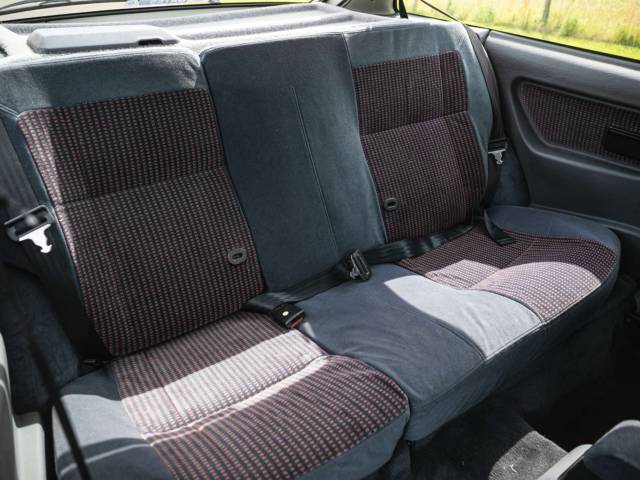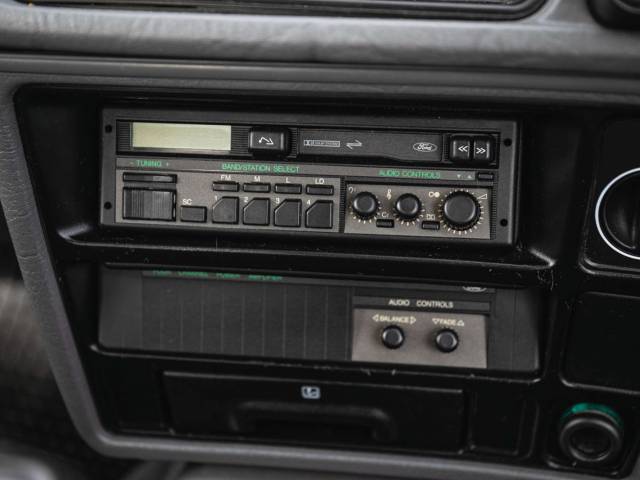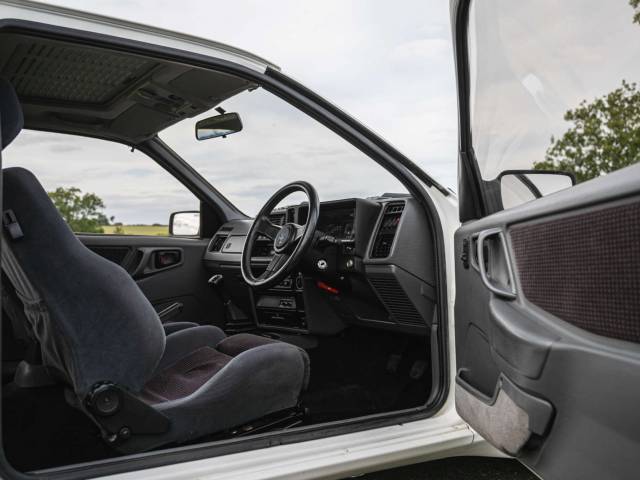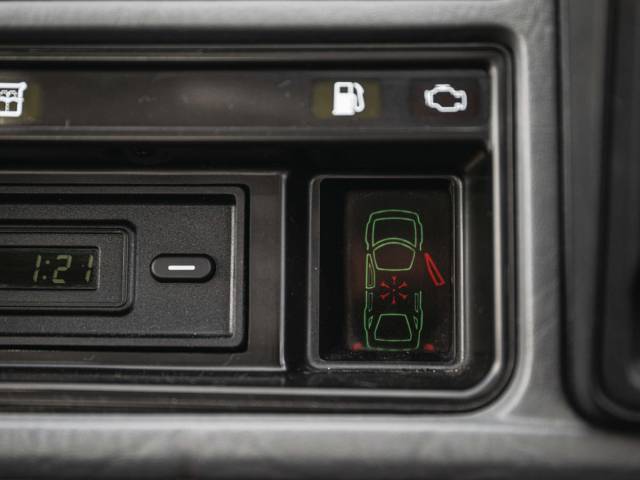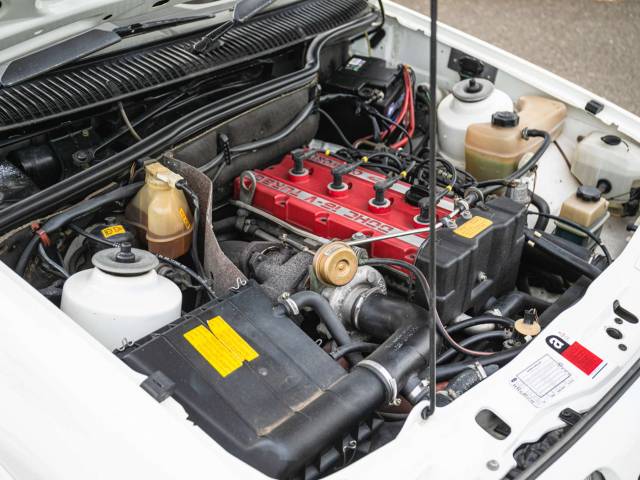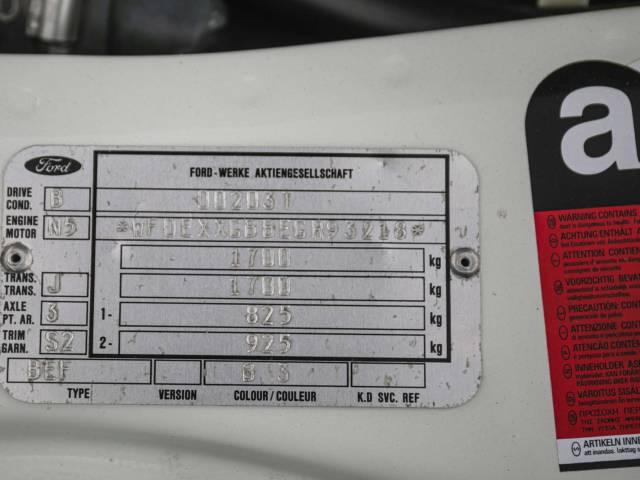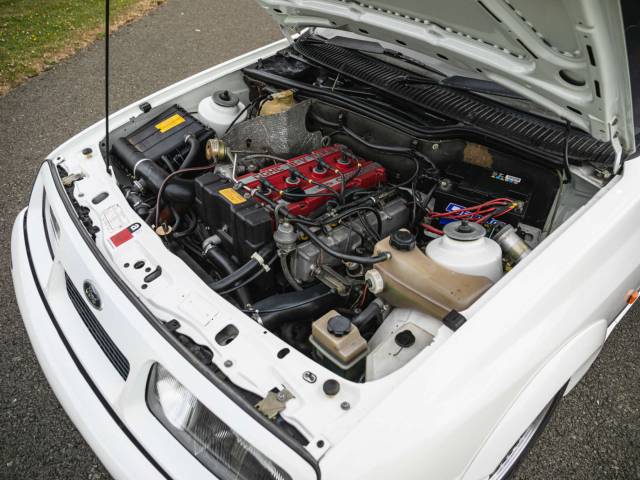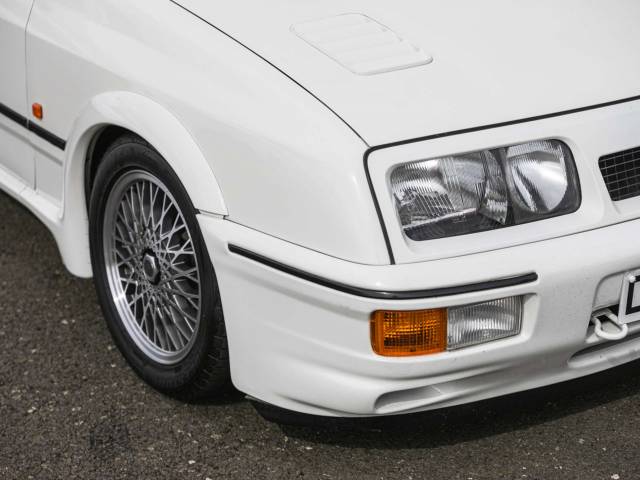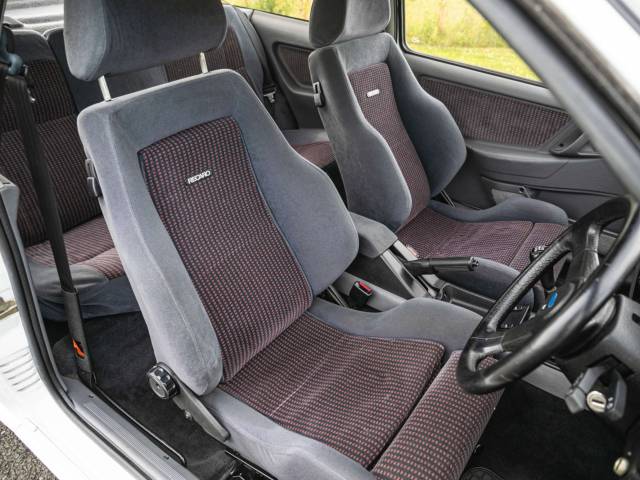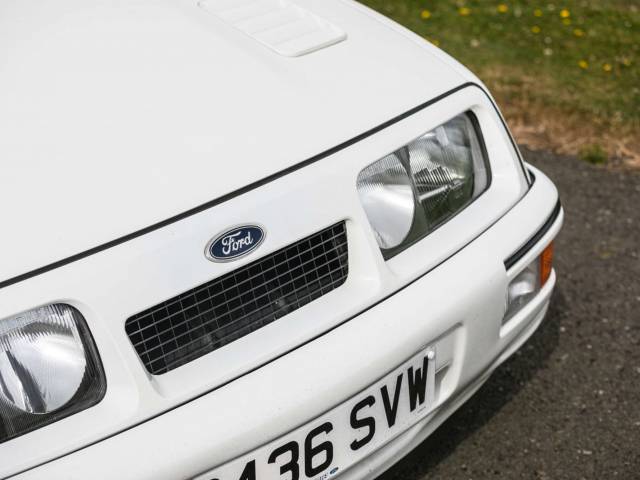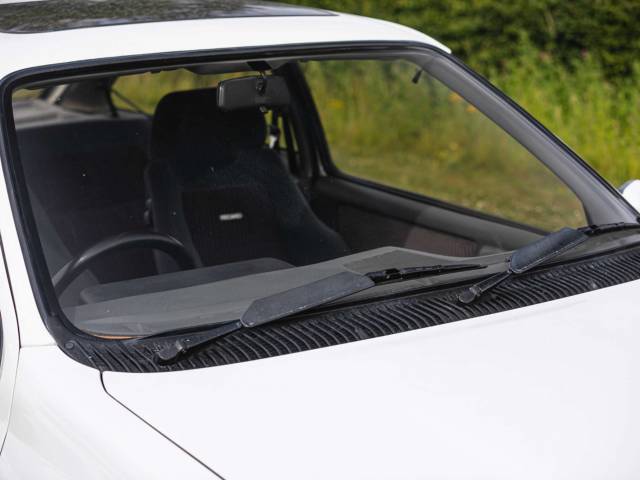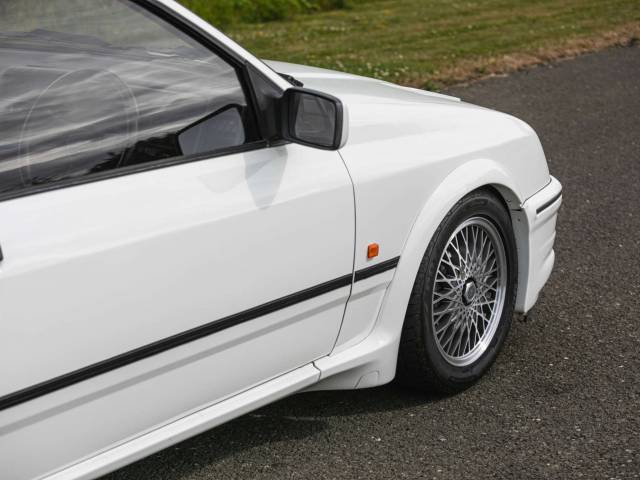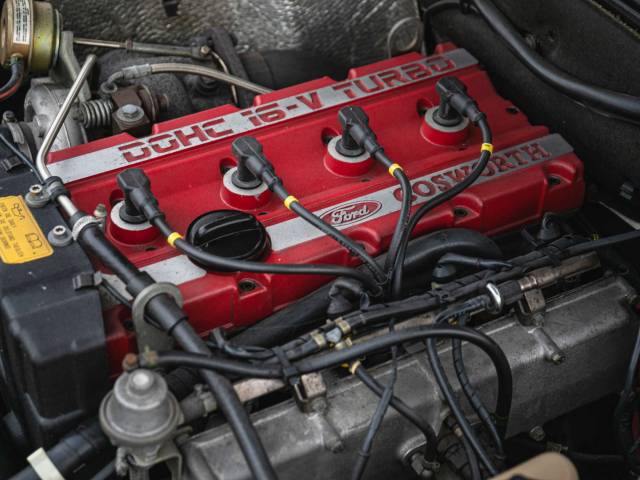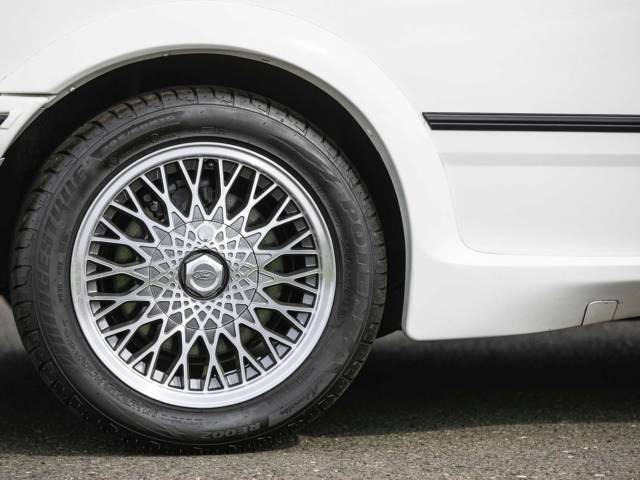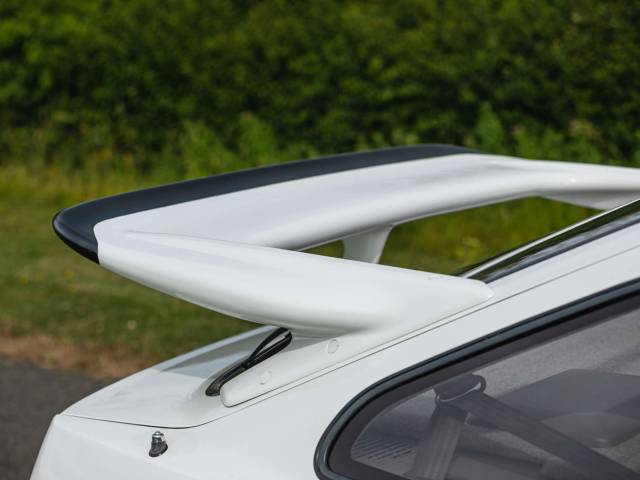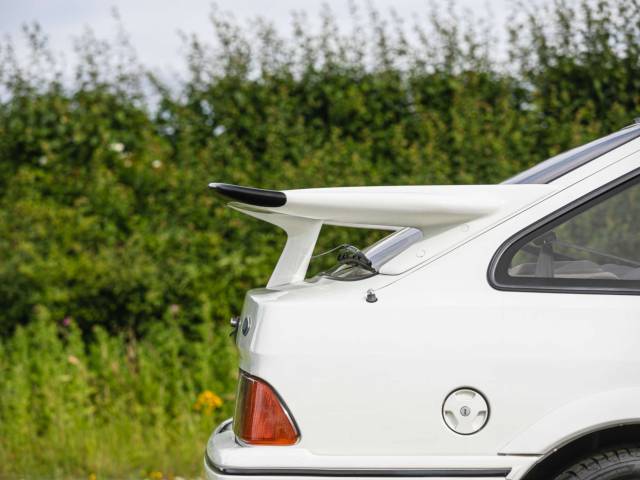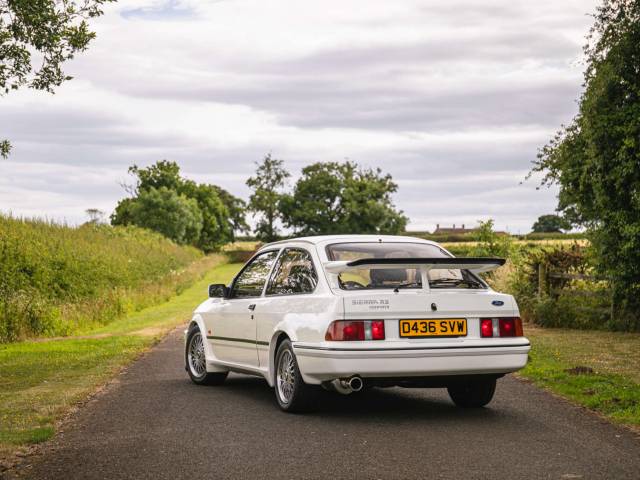 1986 Ford Sierra RS Cosworth
Dealer

away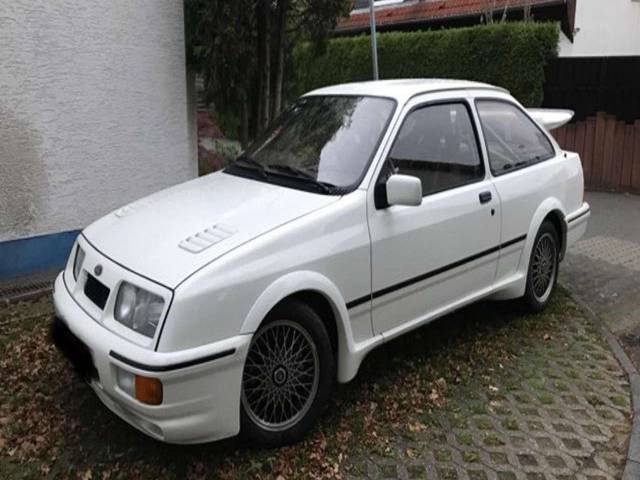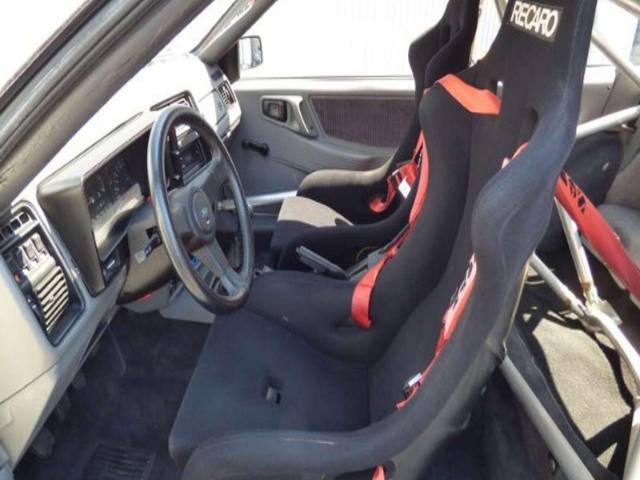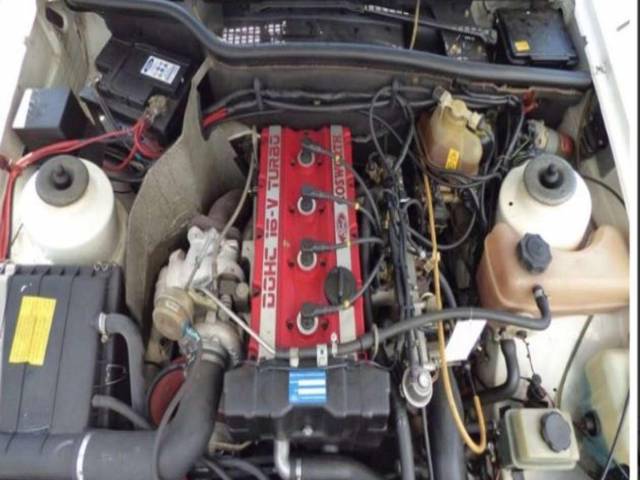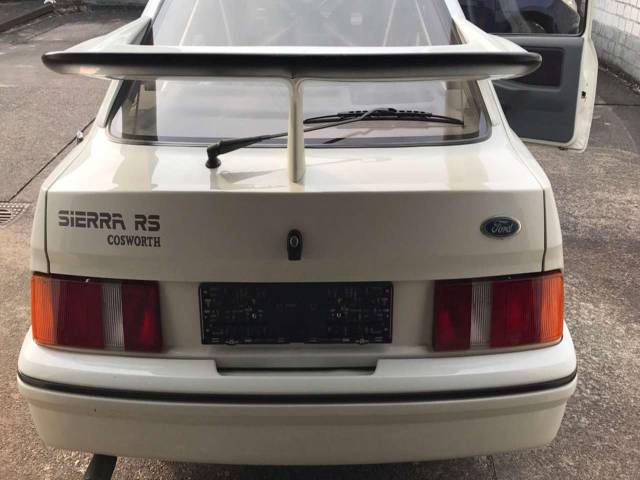 Cosworth 16V DOHC
Dealer

away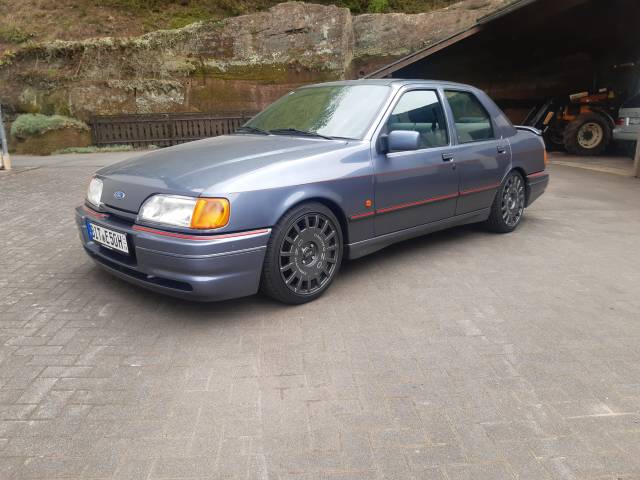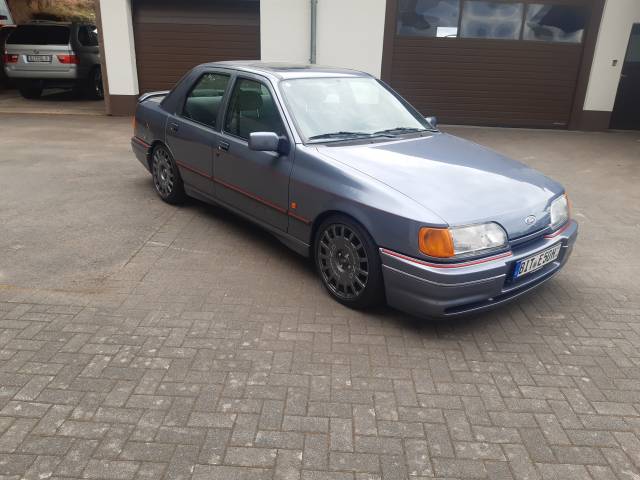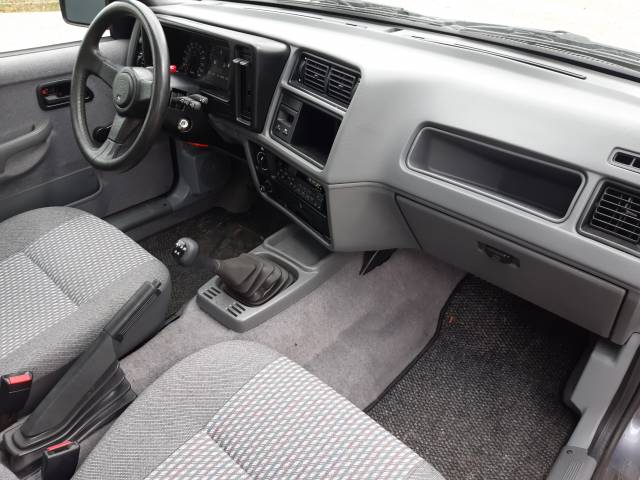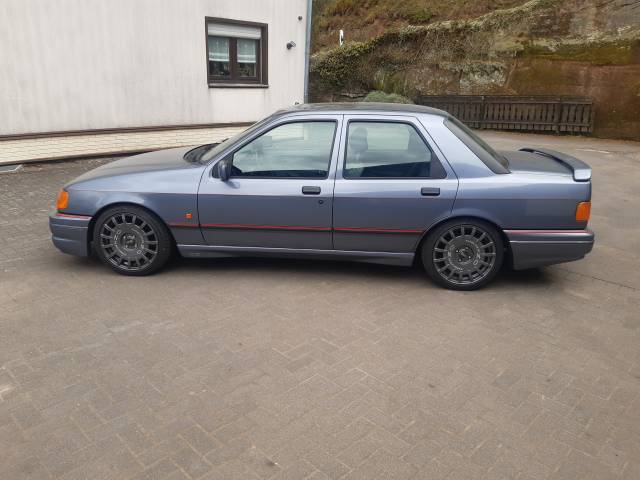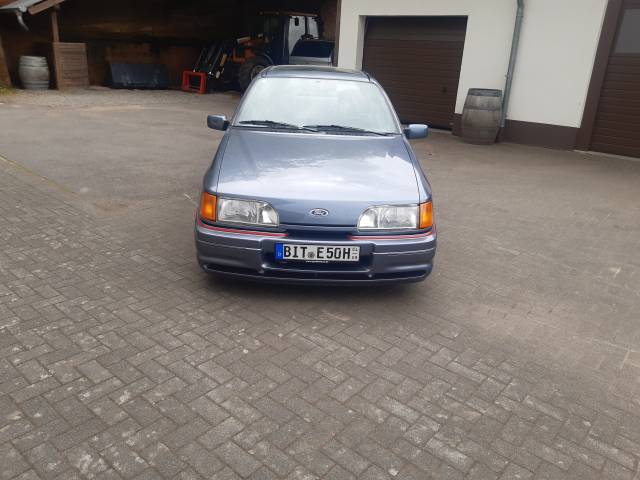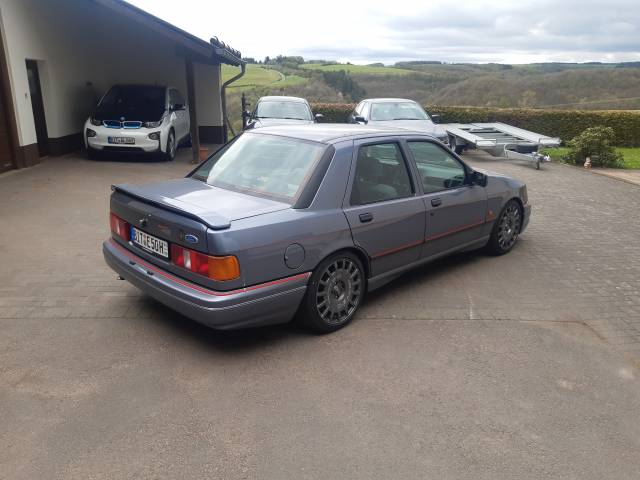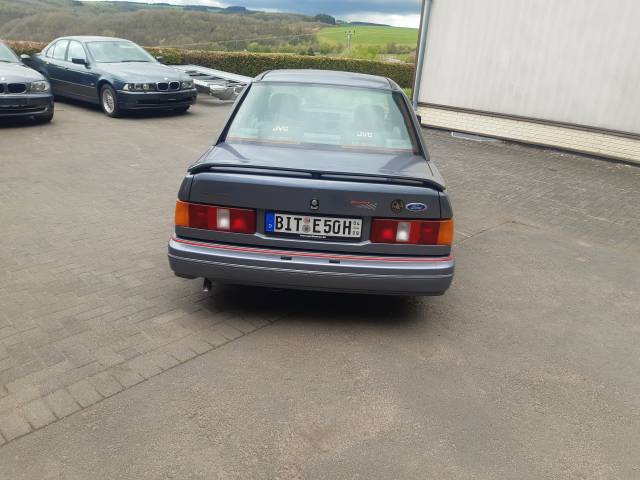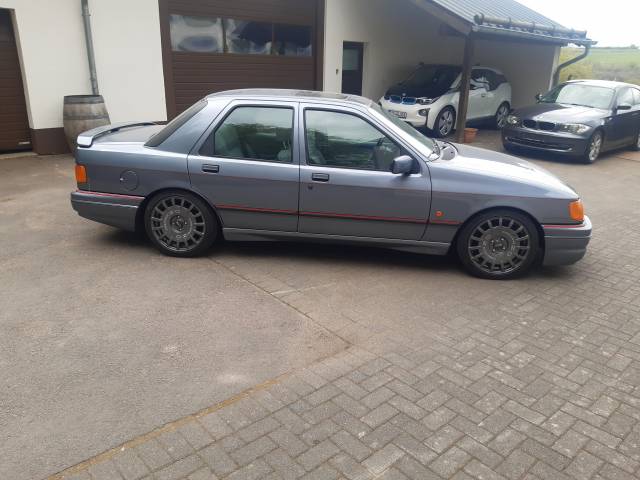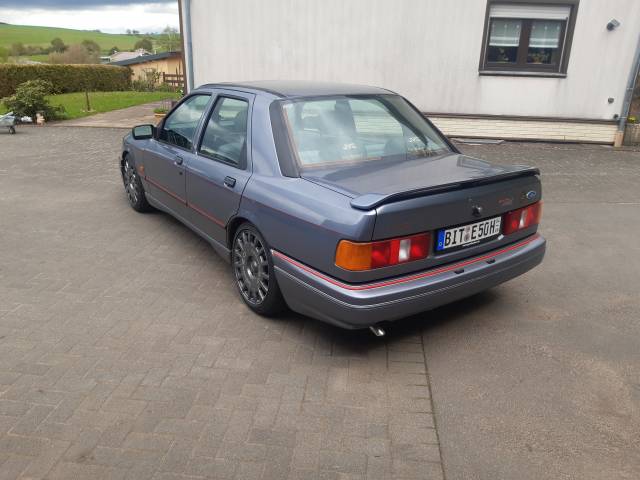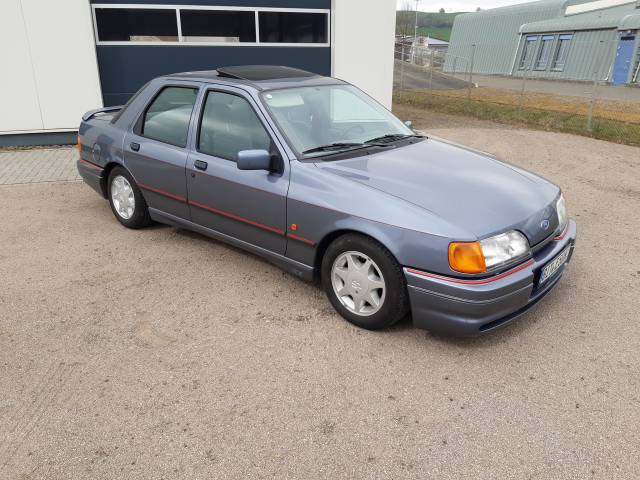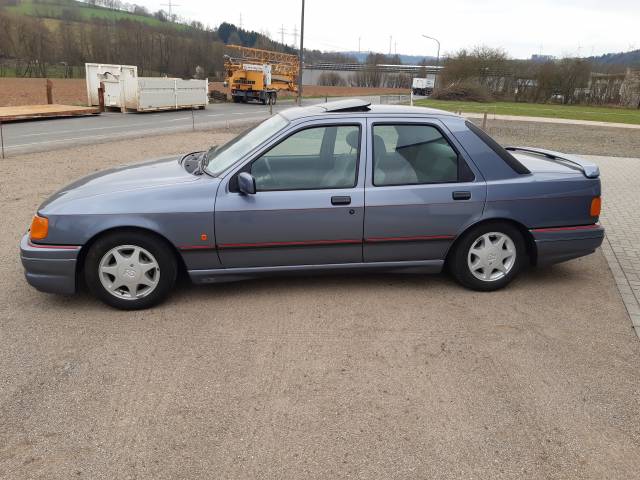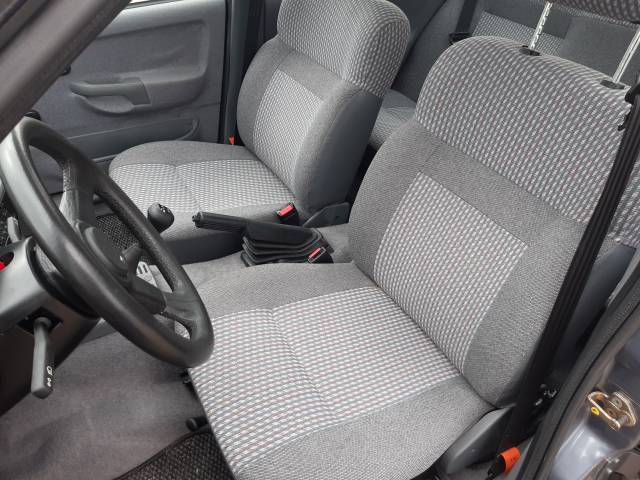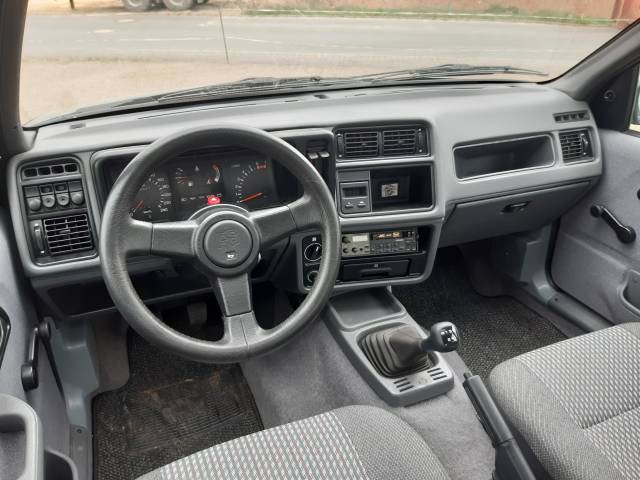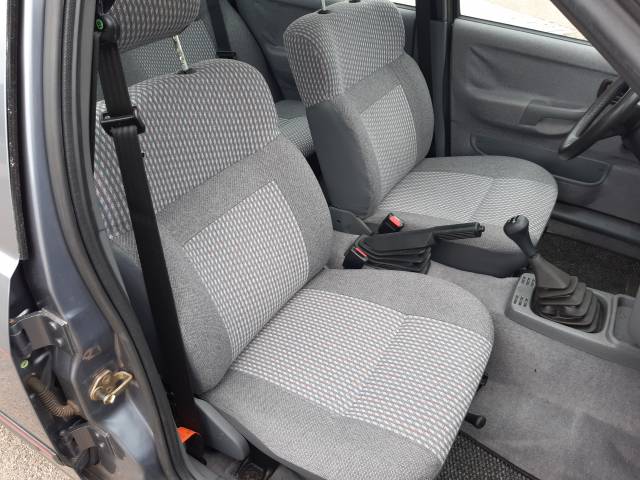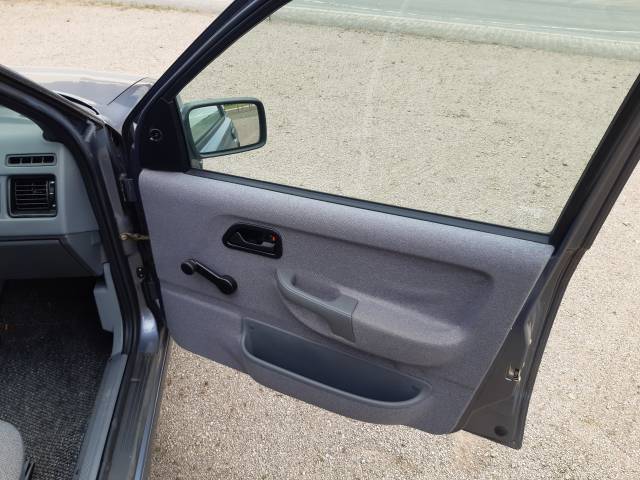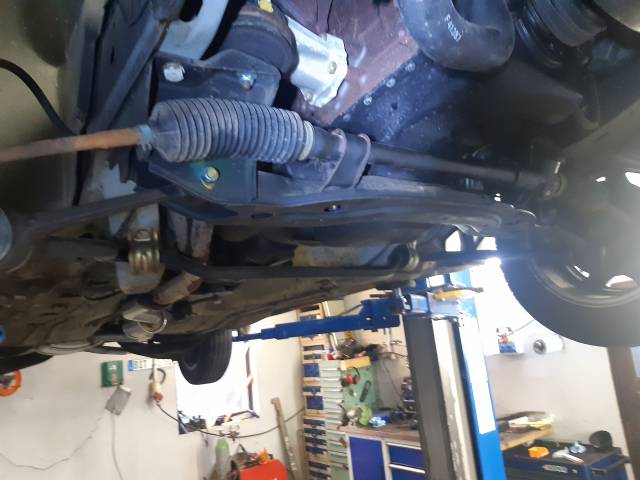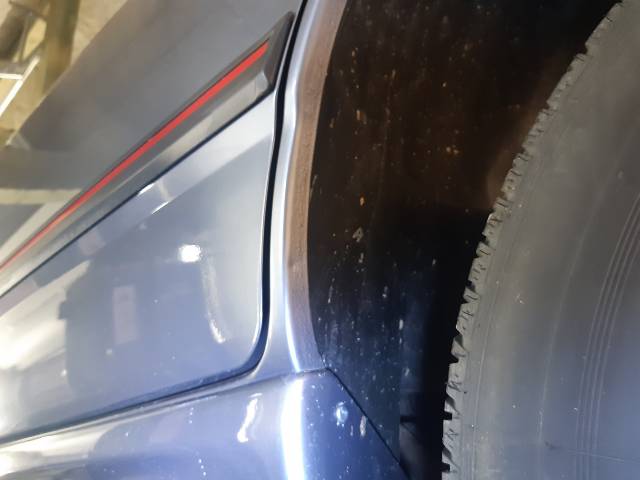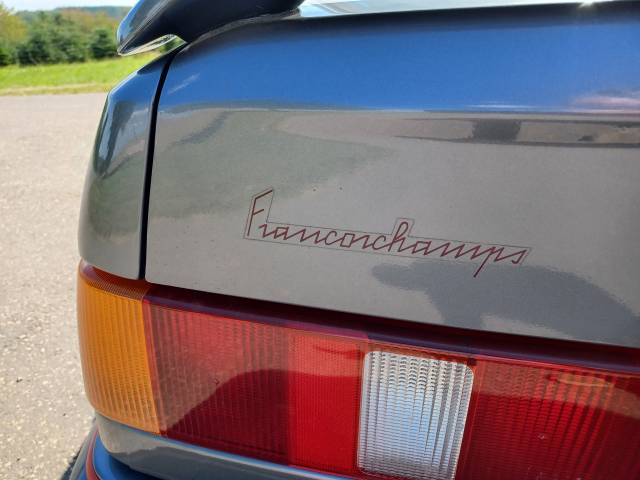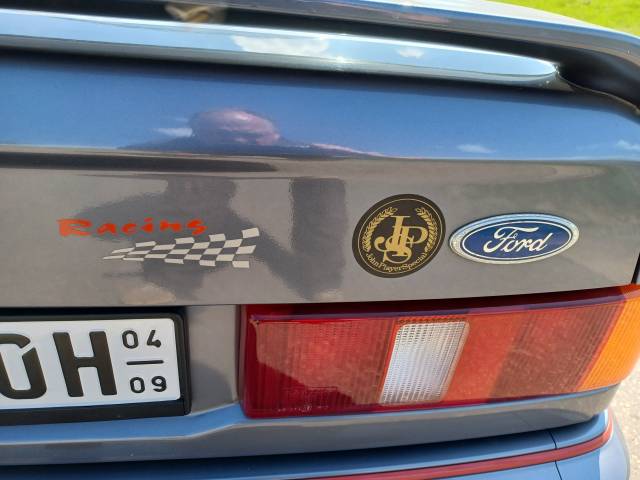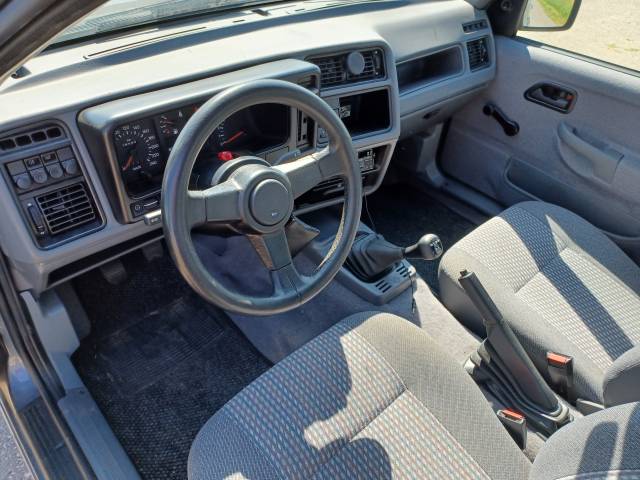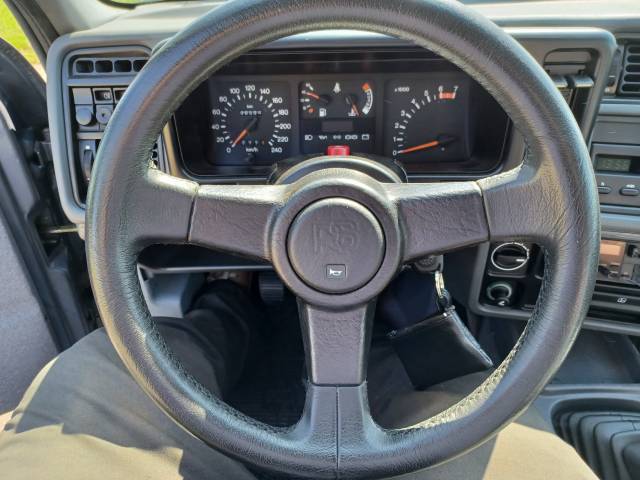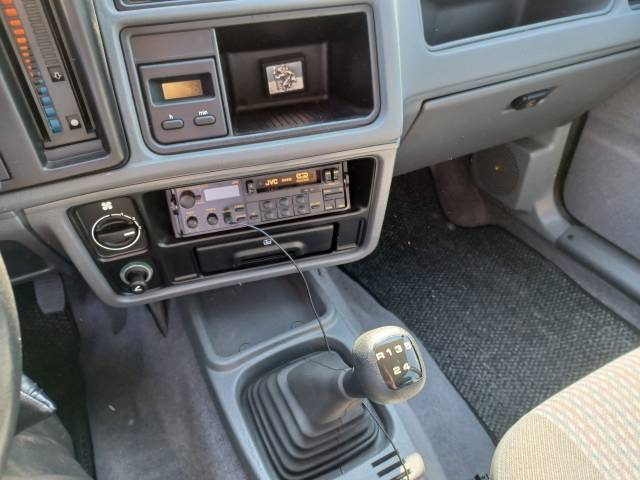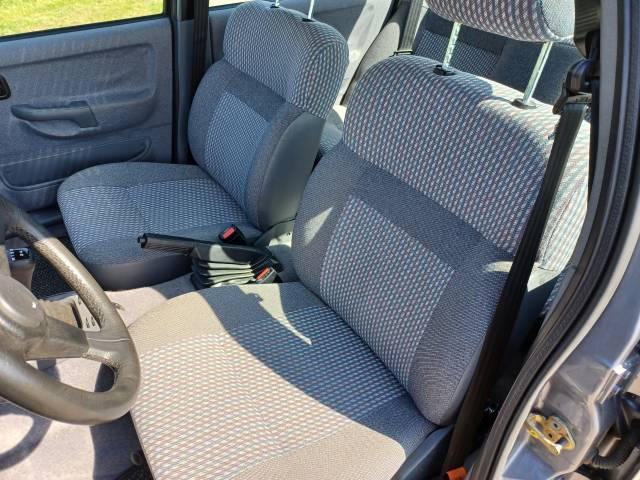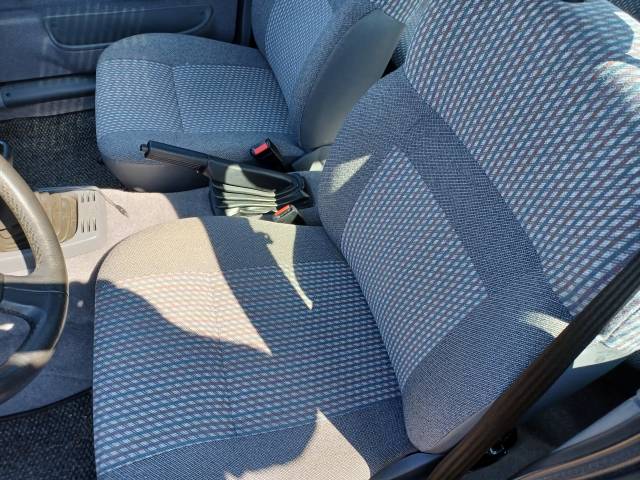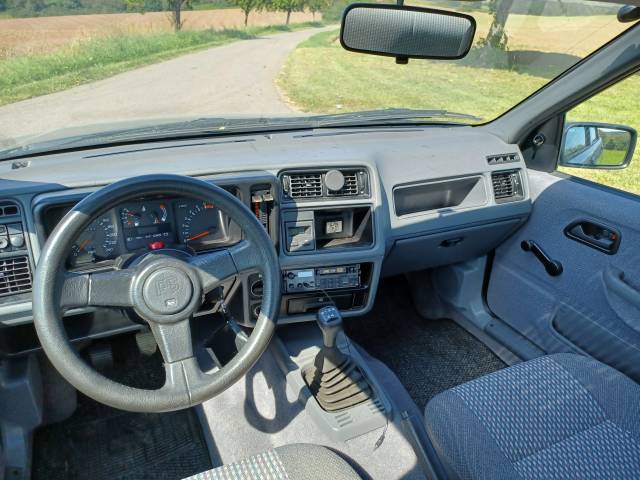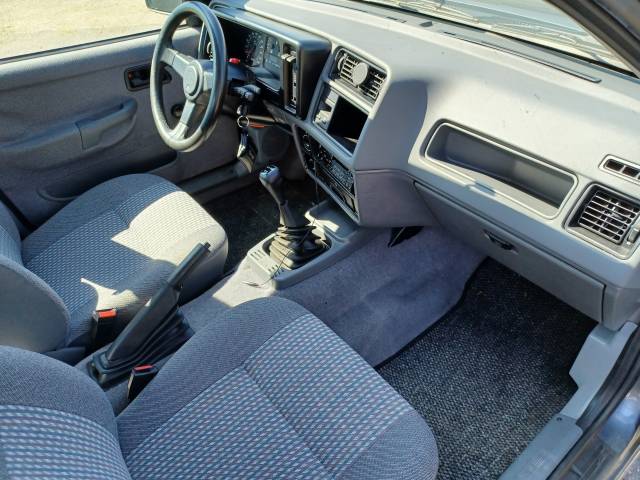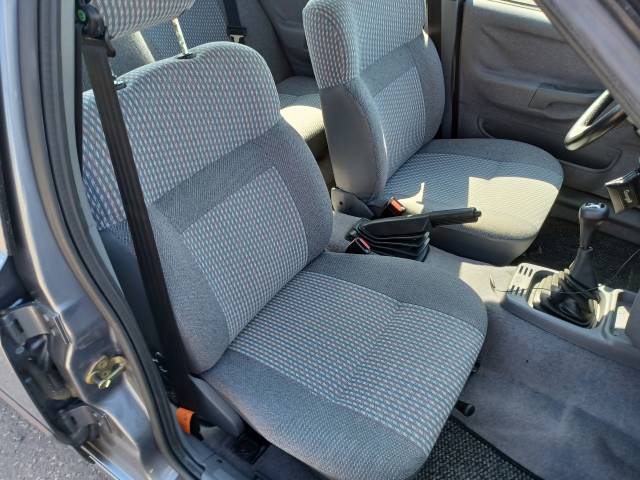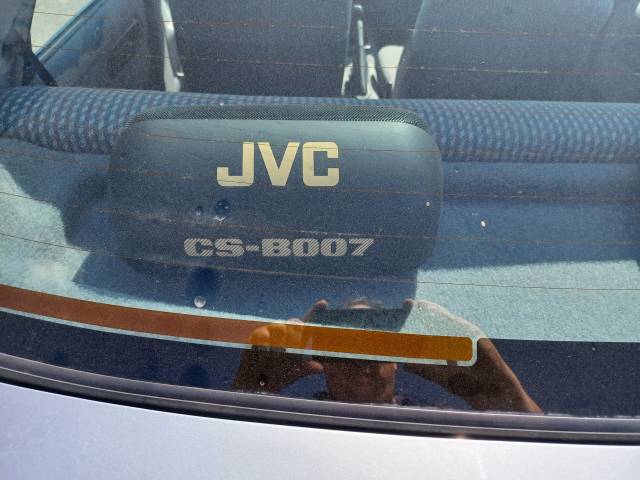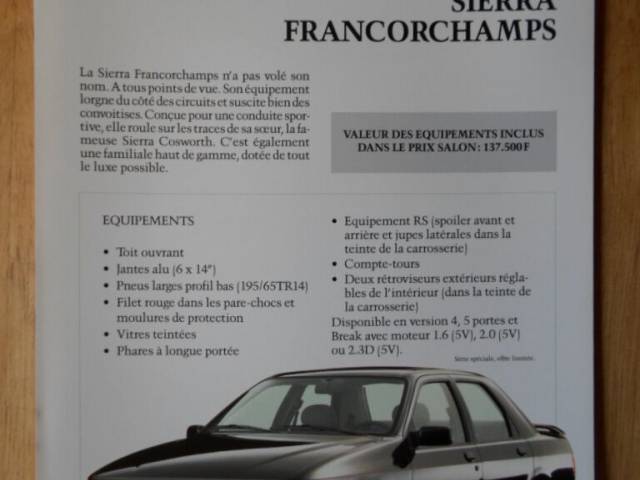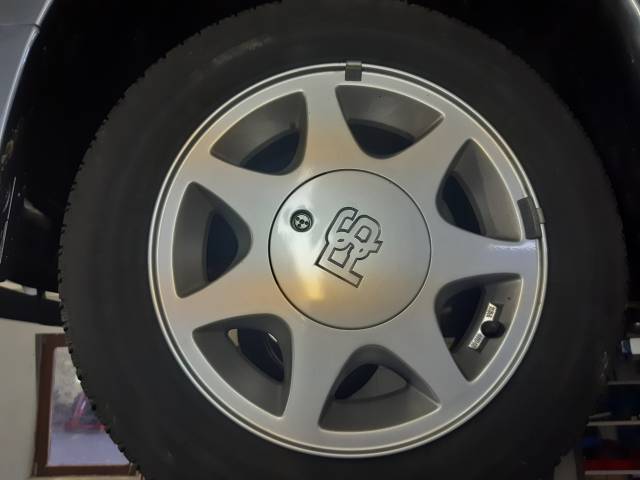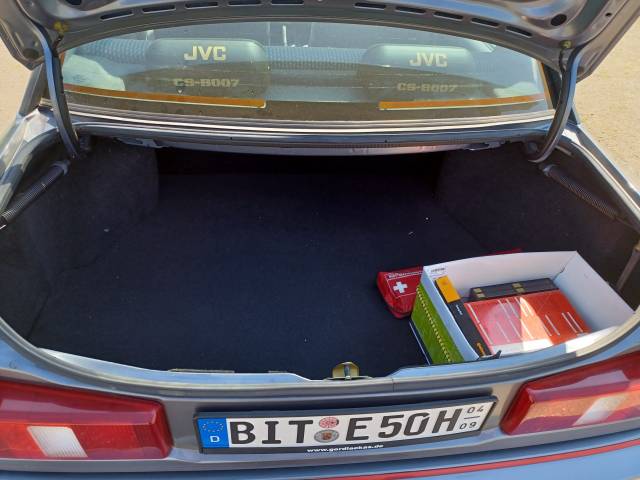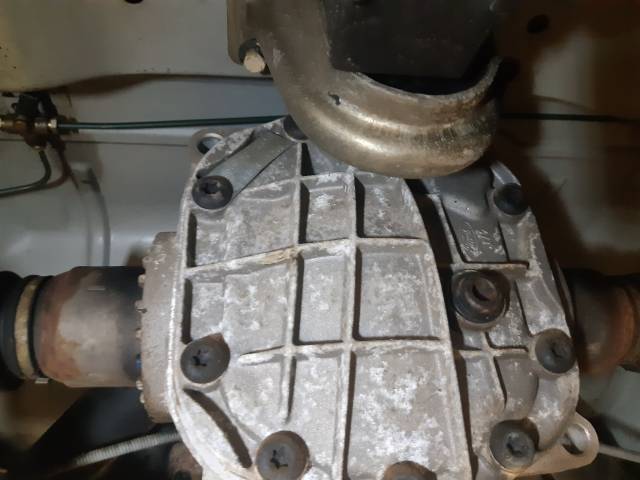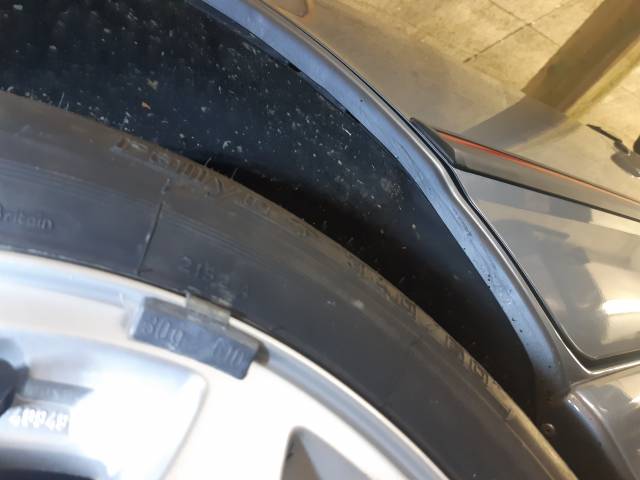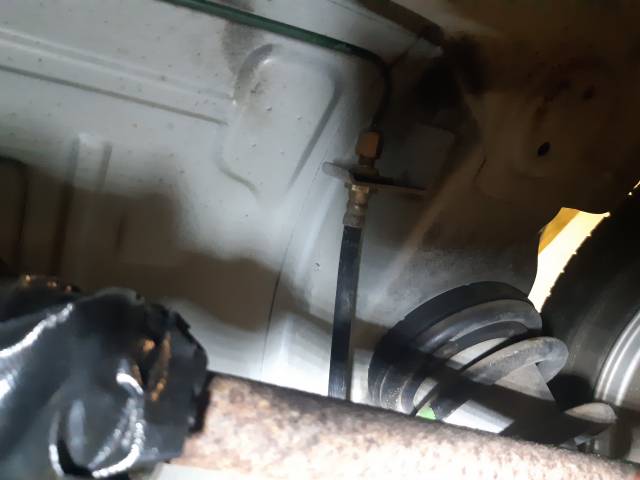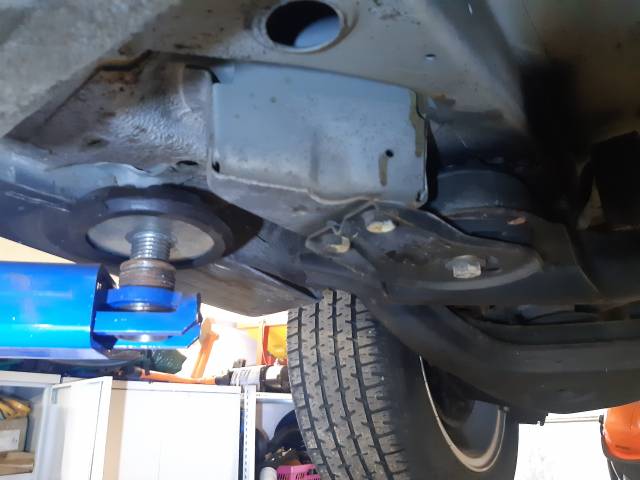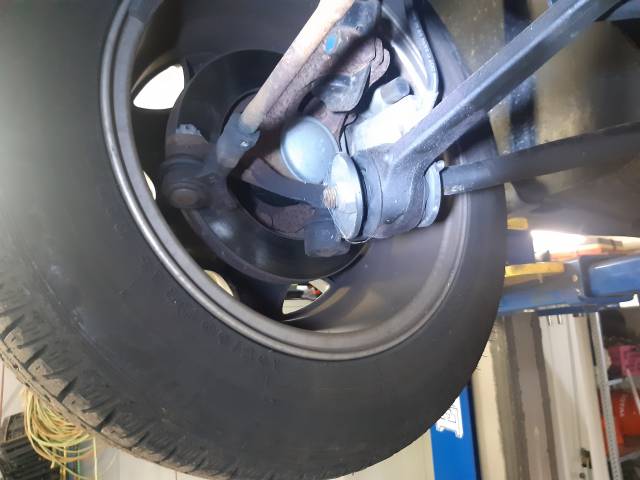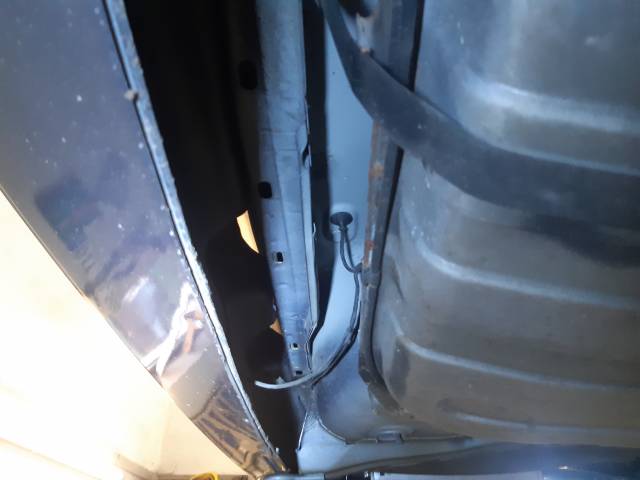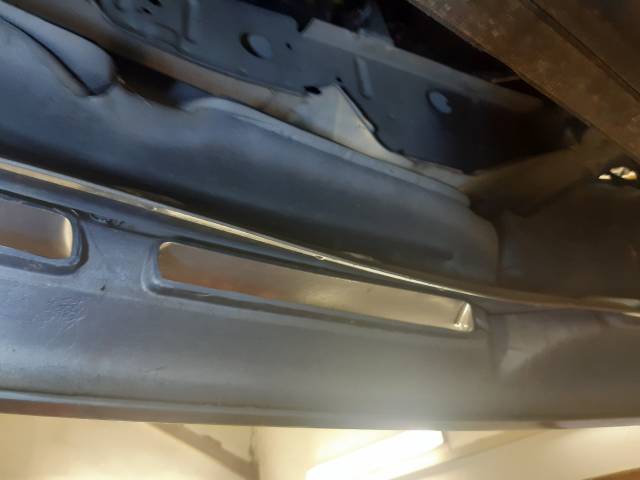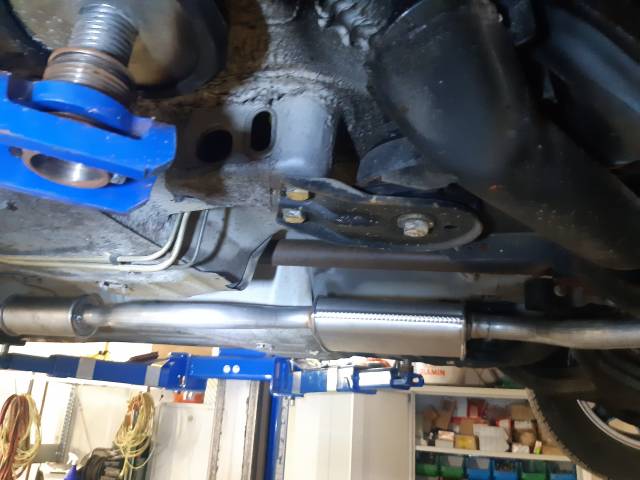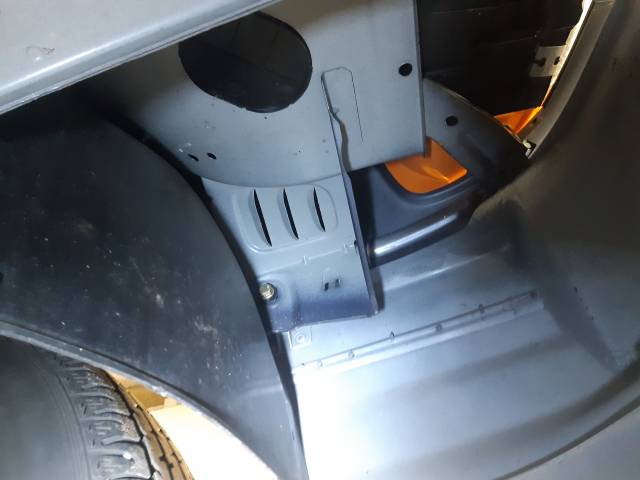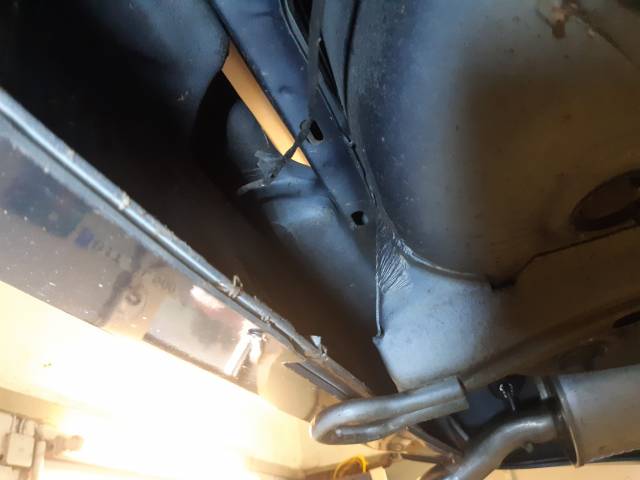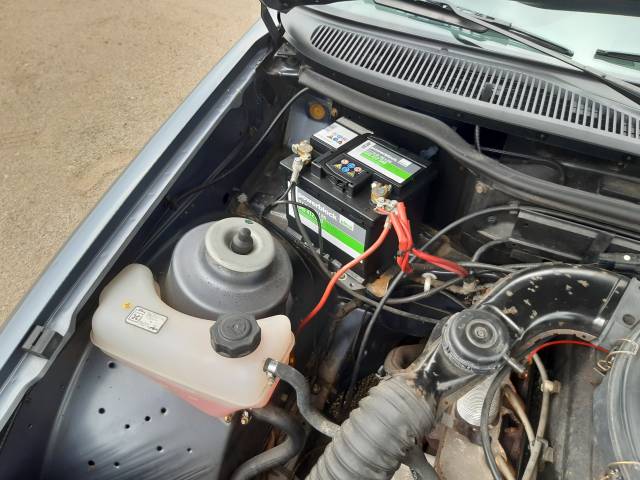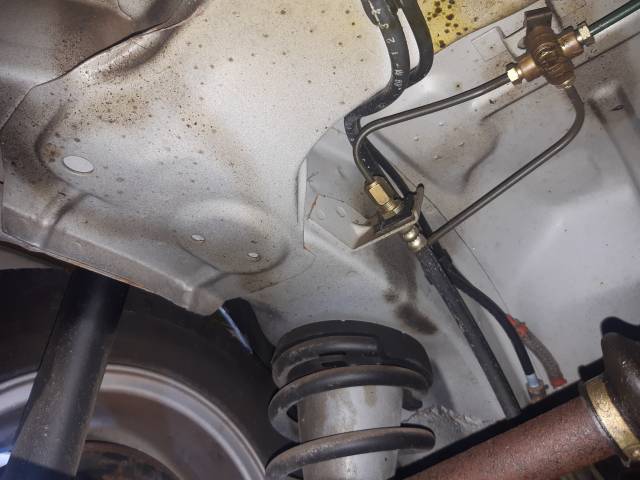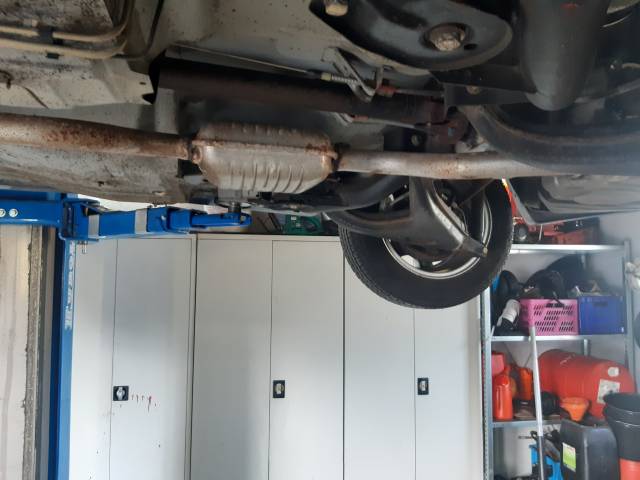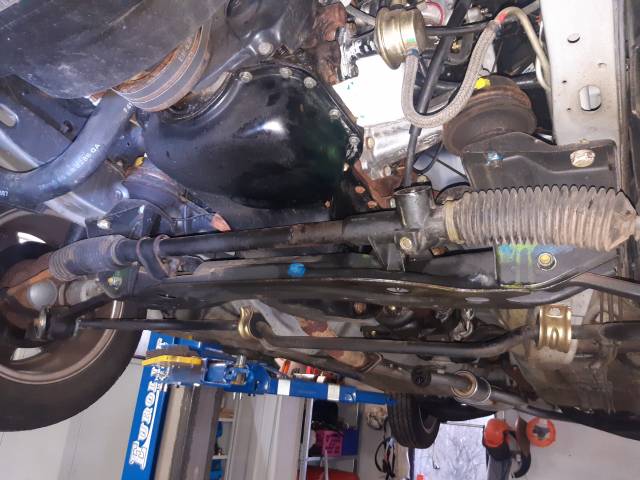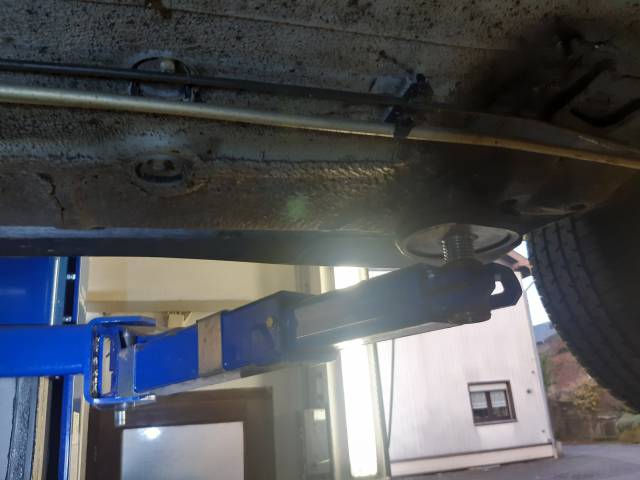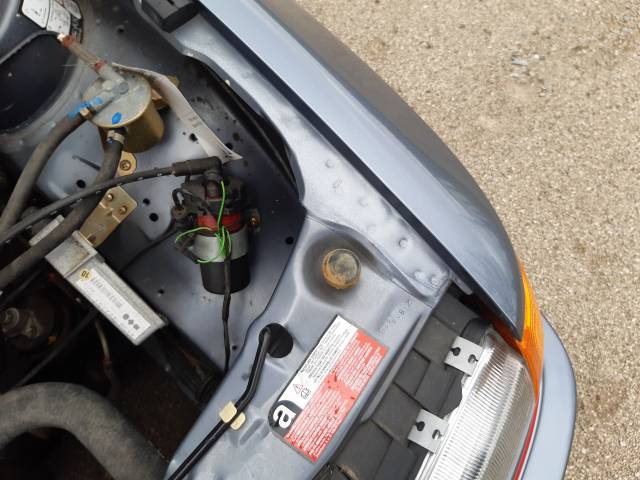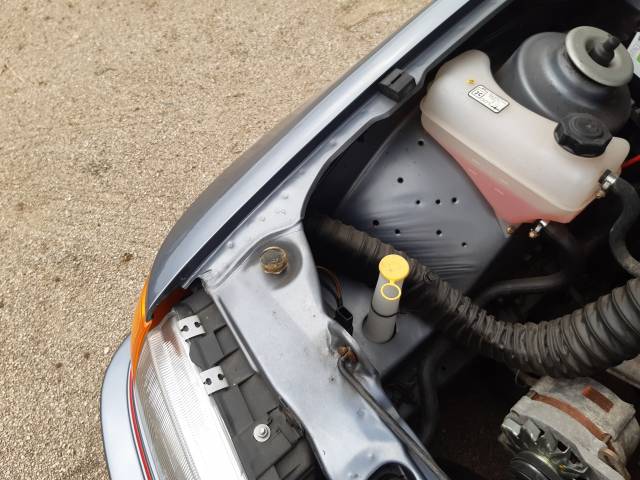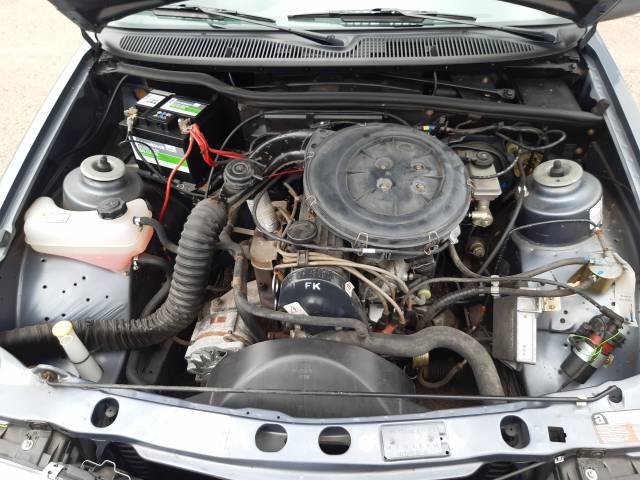 2.0 Francorchamps mit RS Paket und nur 6950 KM
Private

away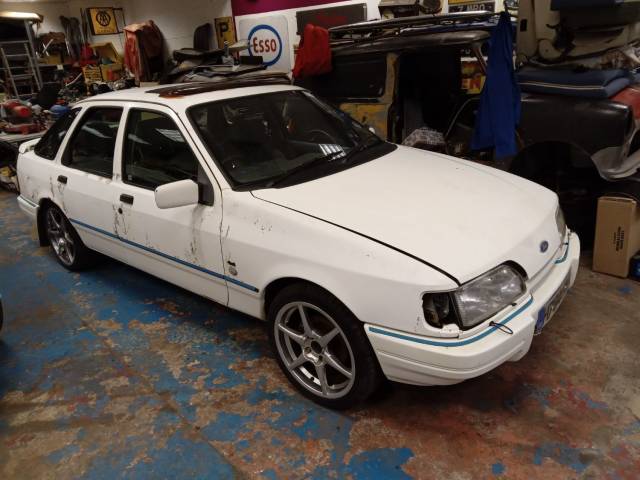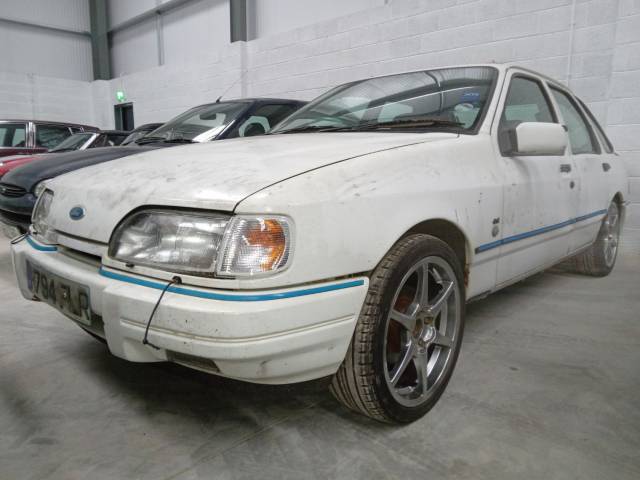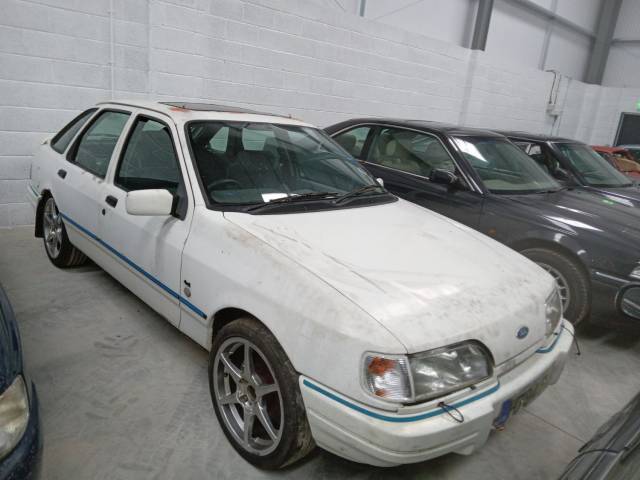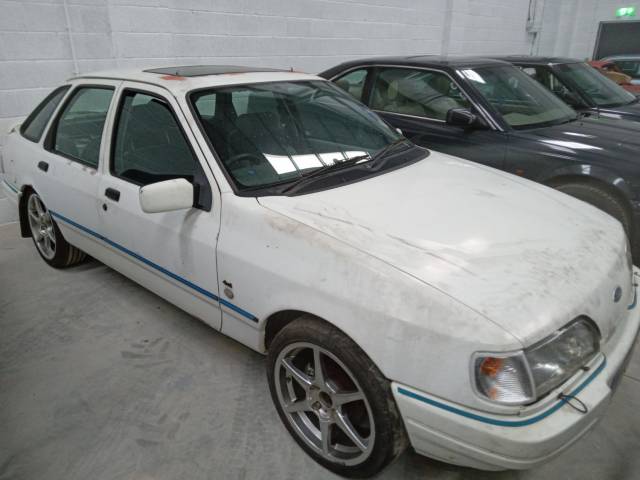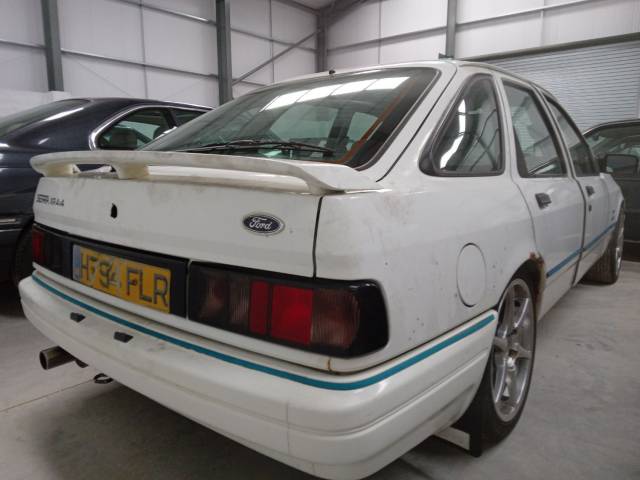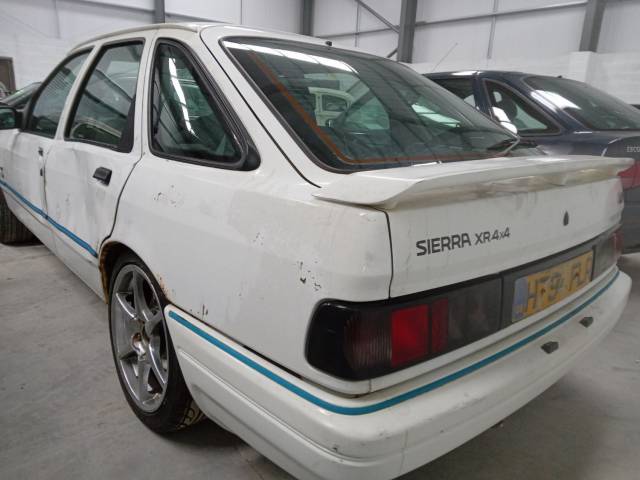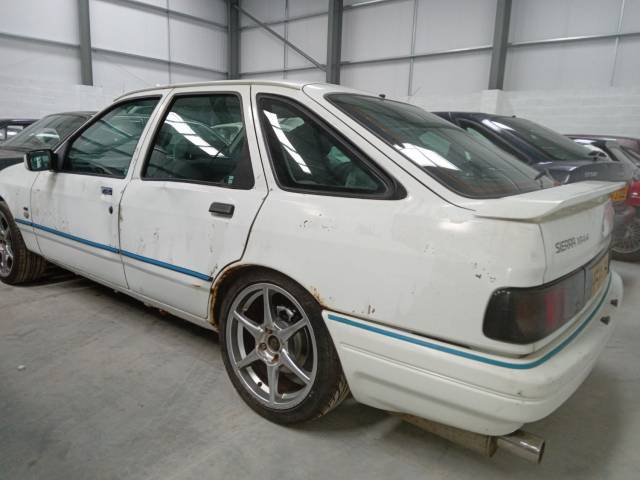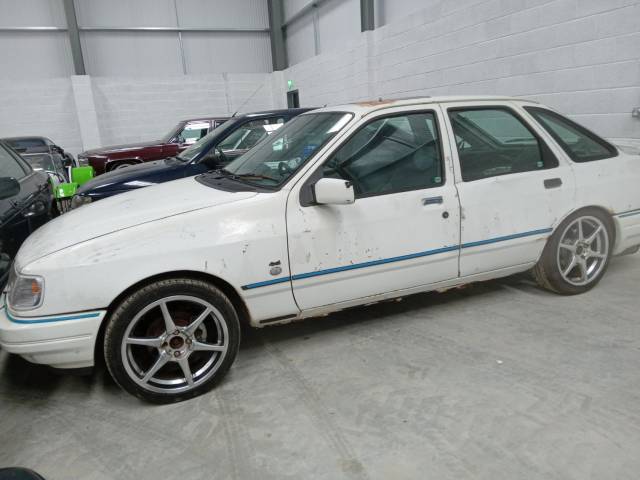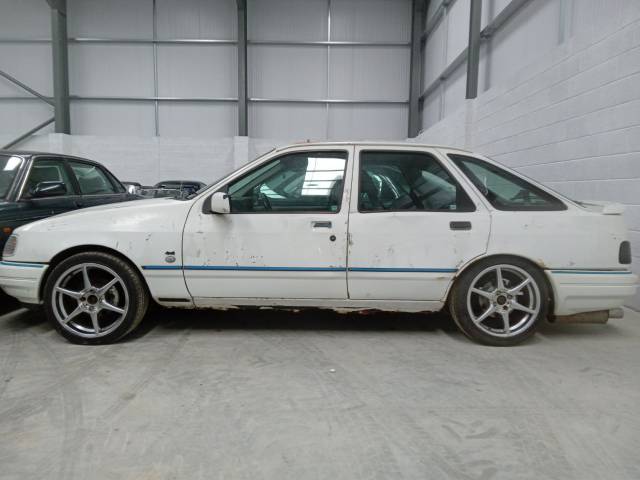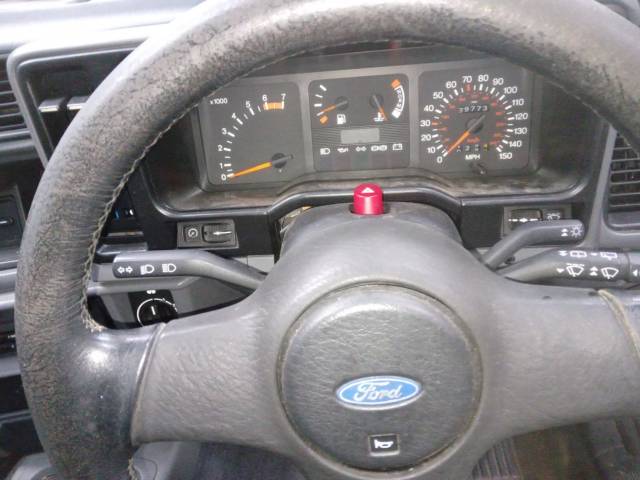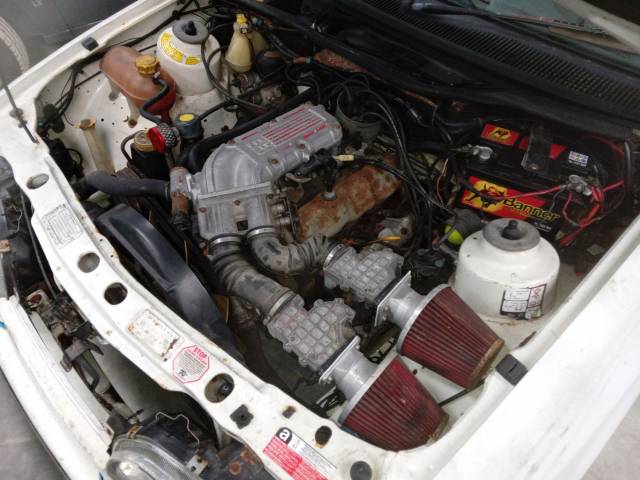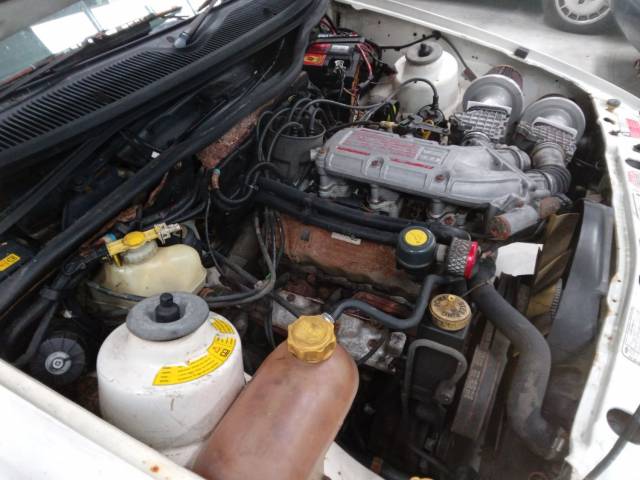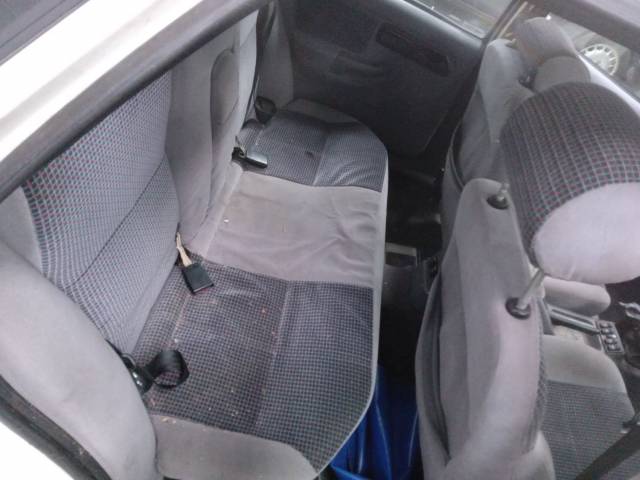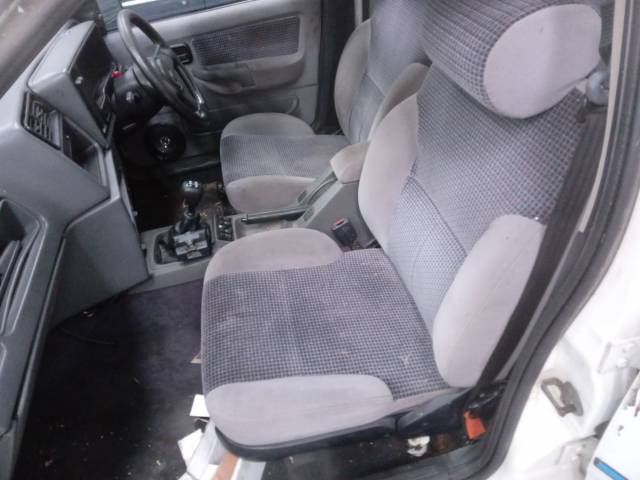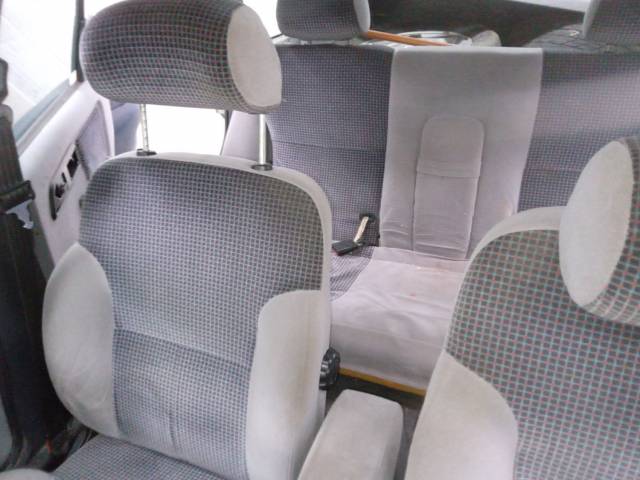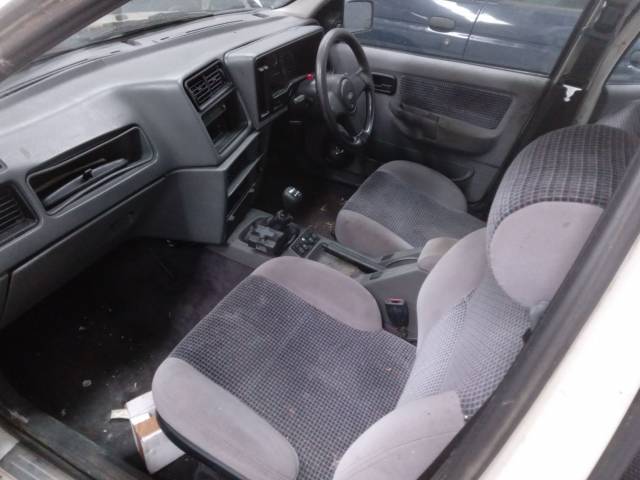 FORD SIERRA XR4x4 1990 Manual Petrol
Dealer

away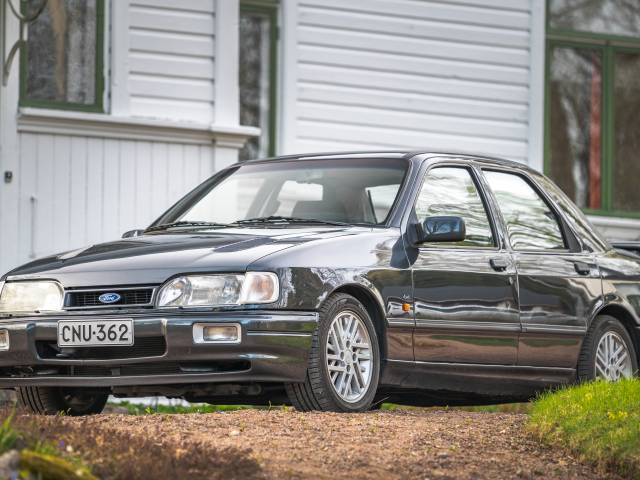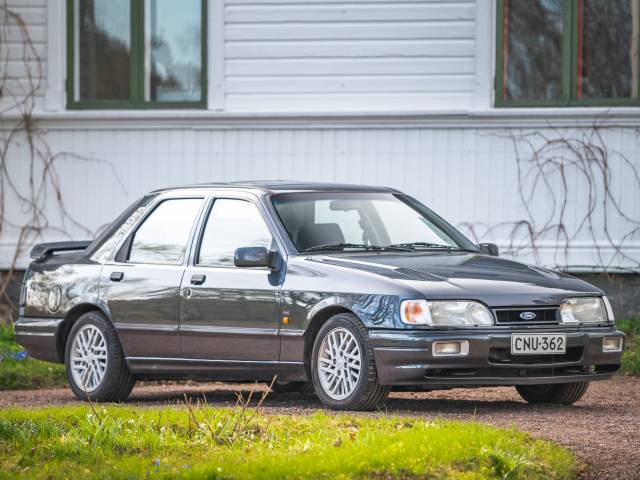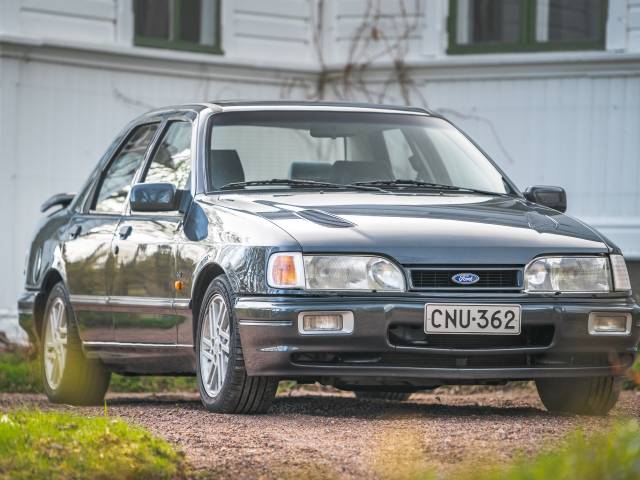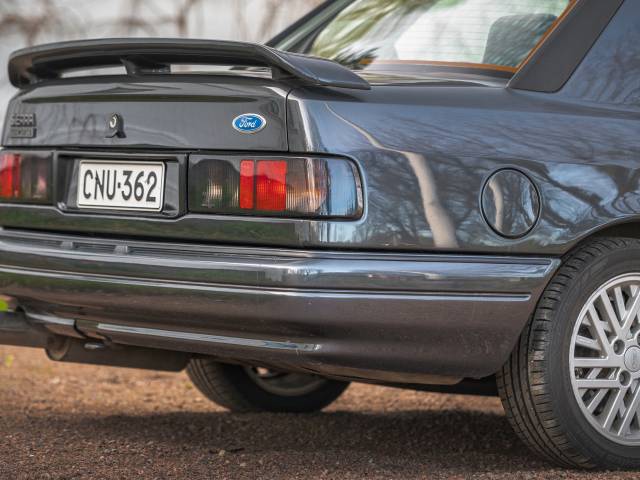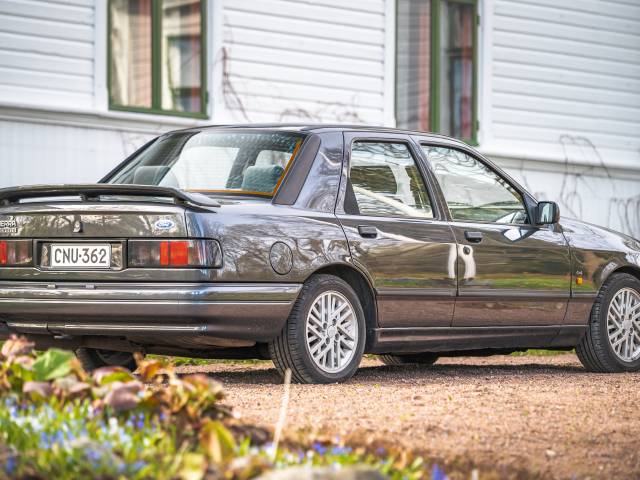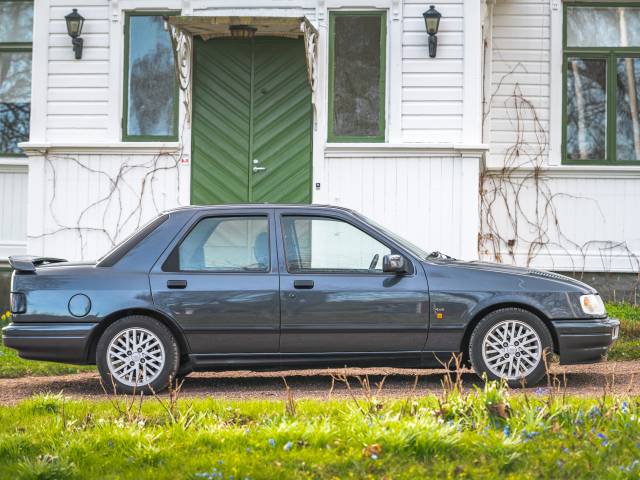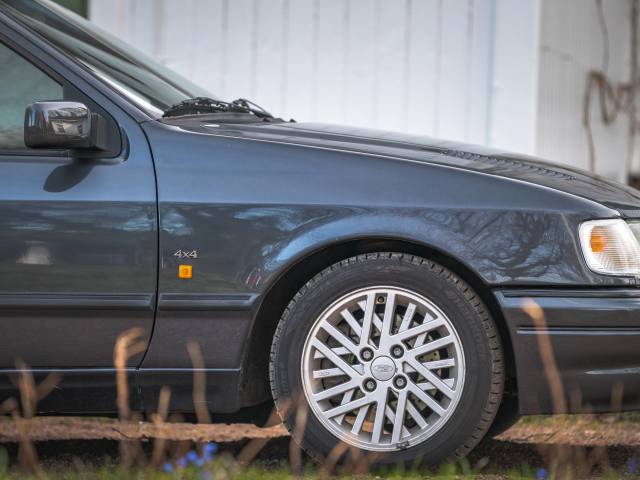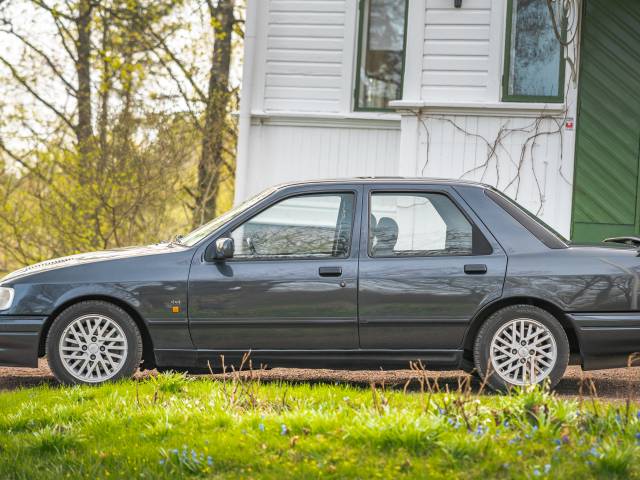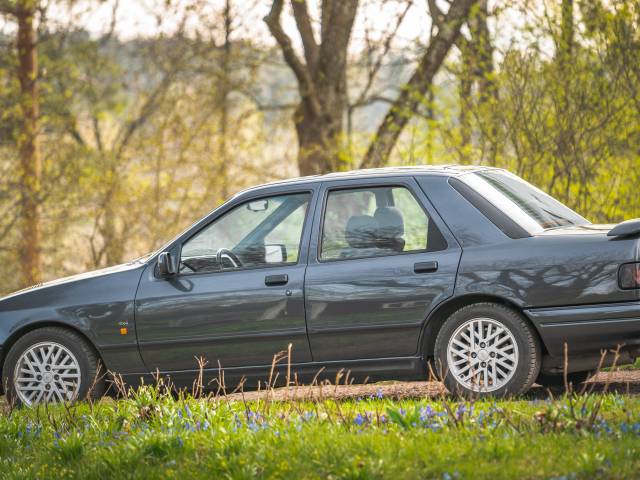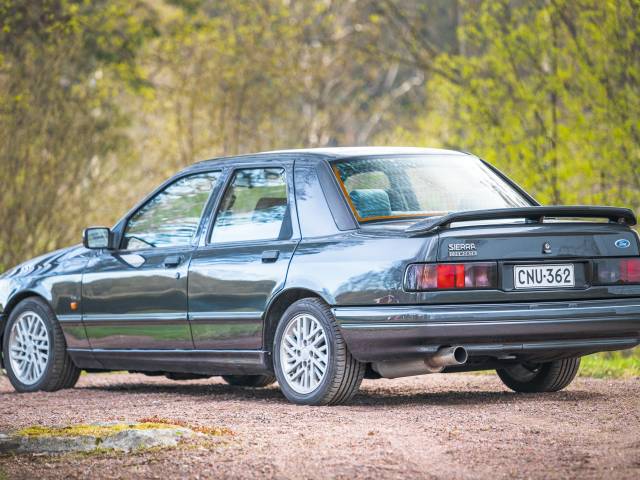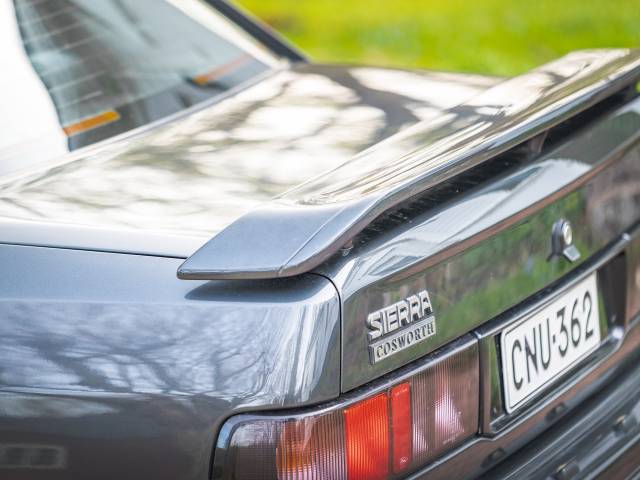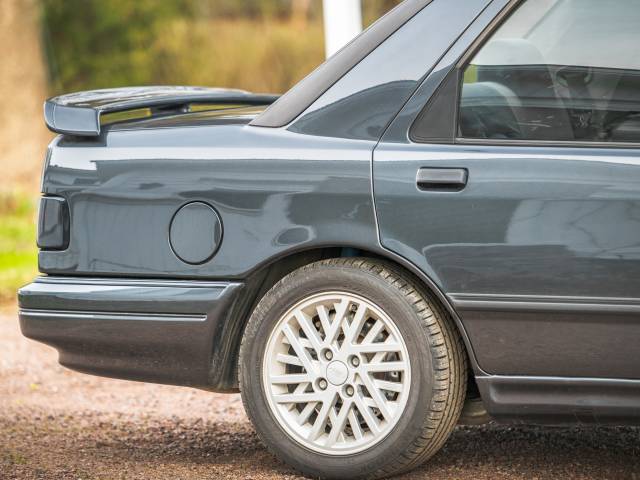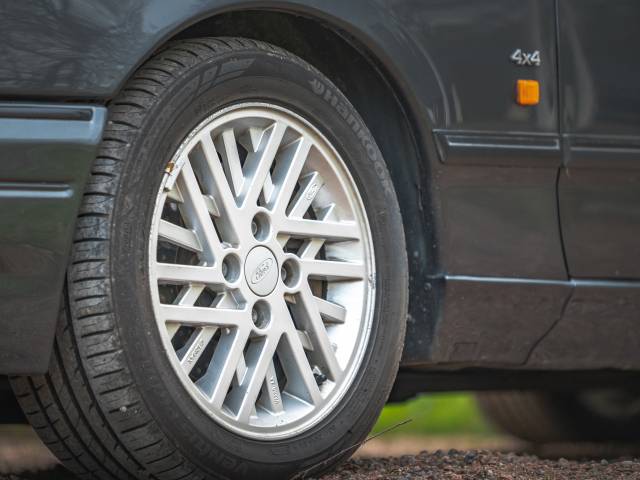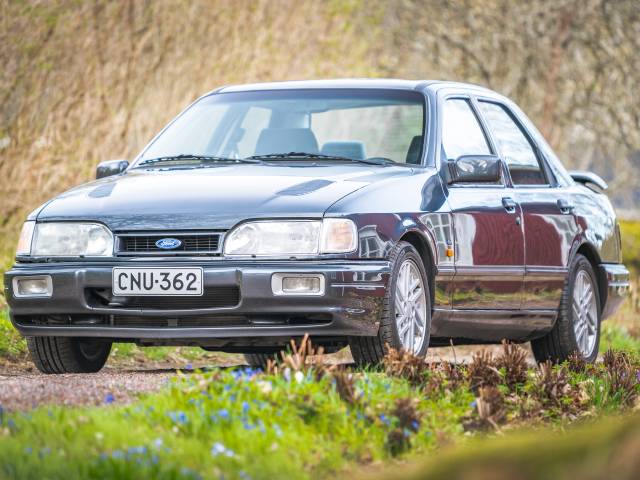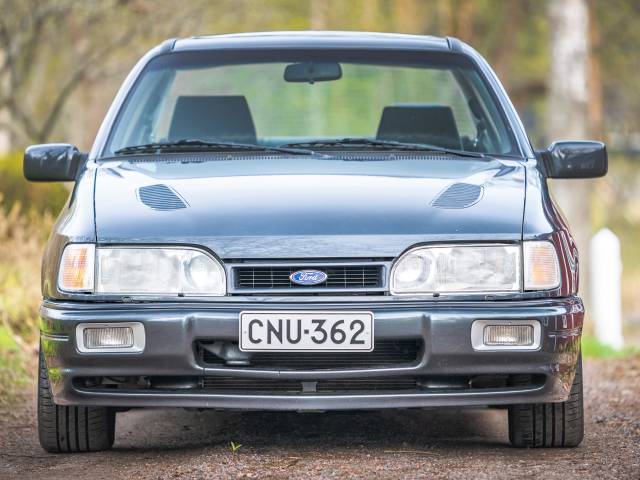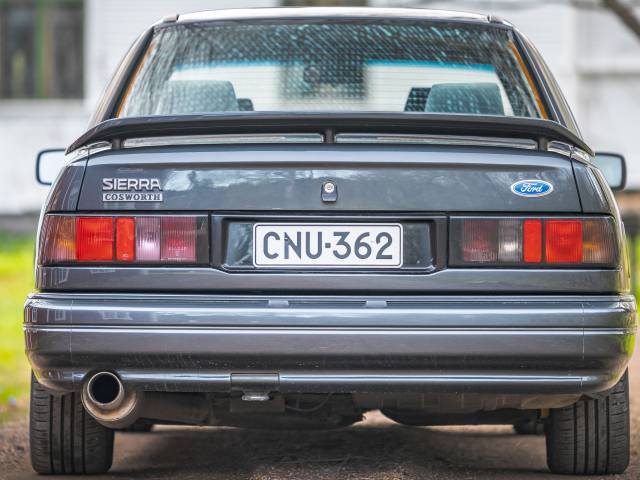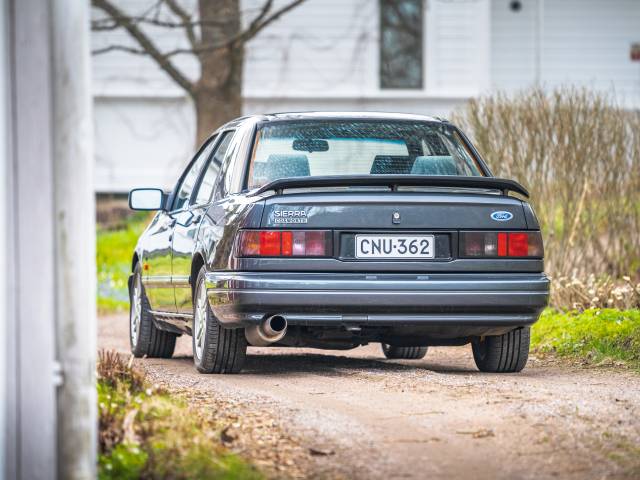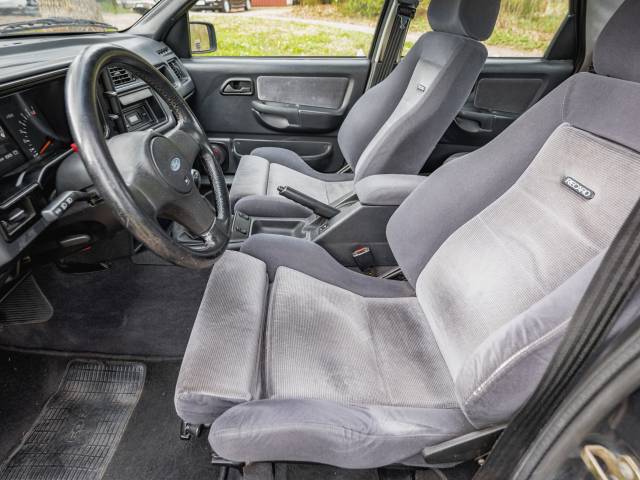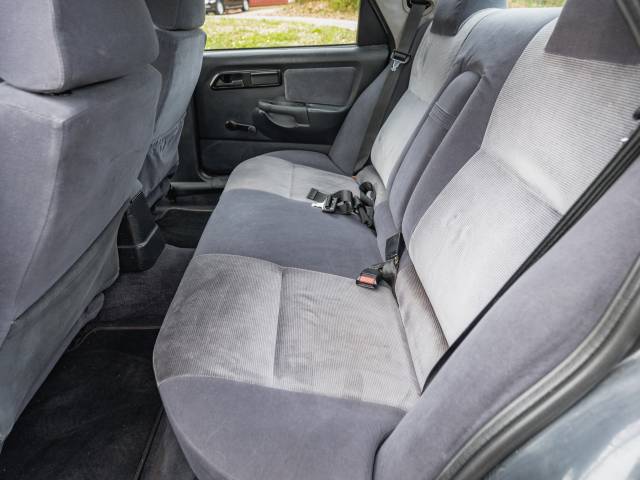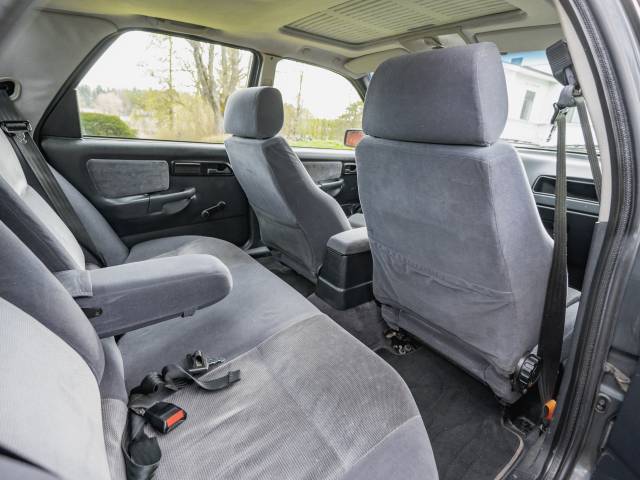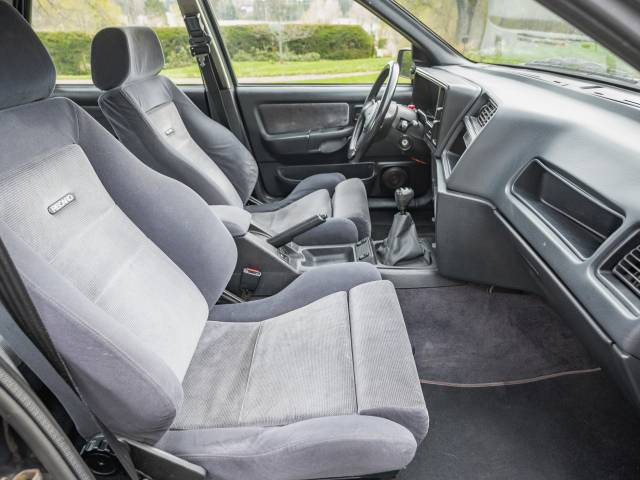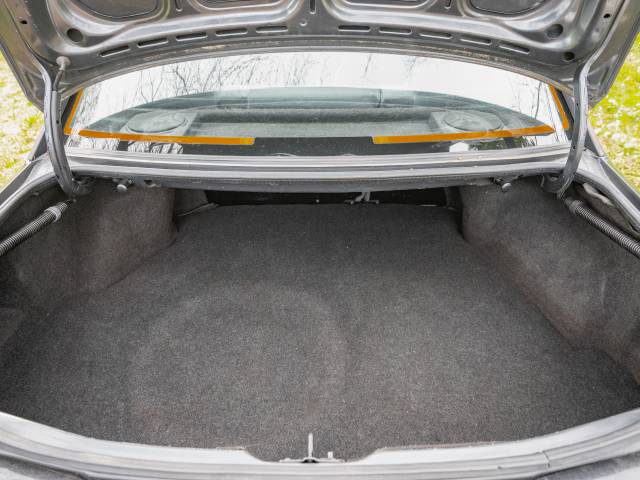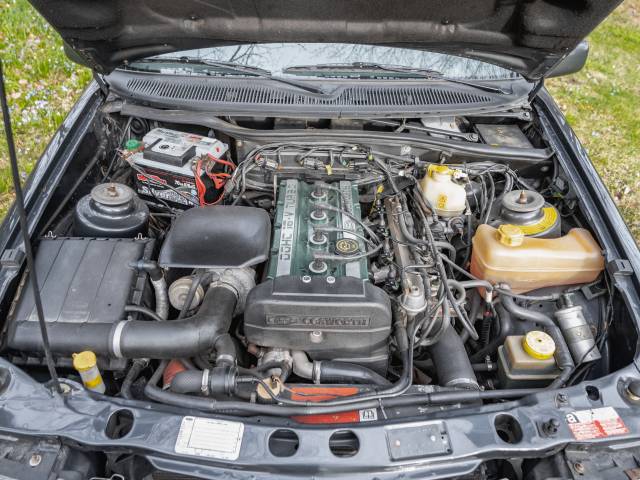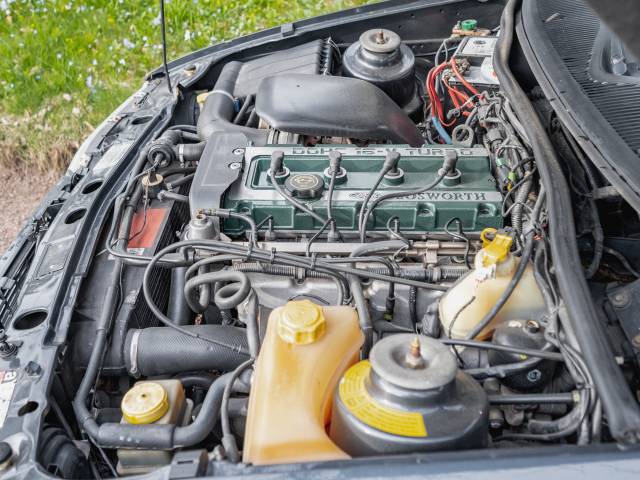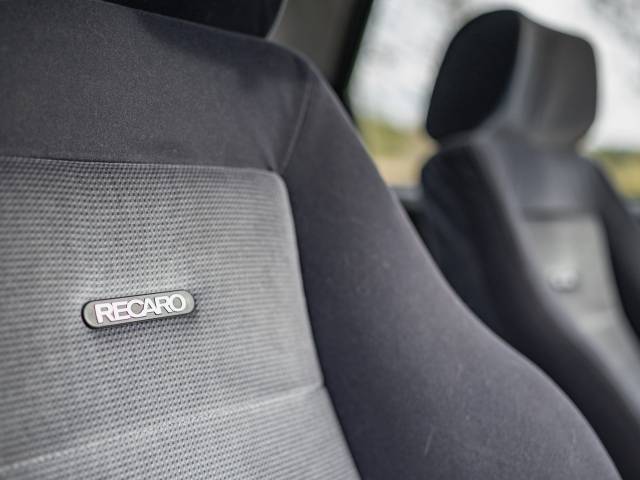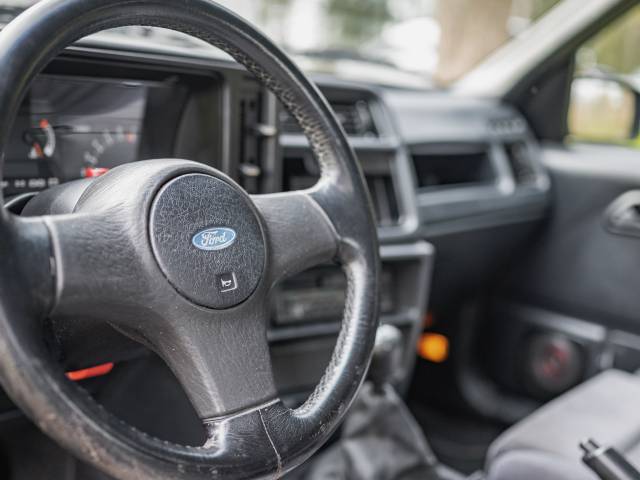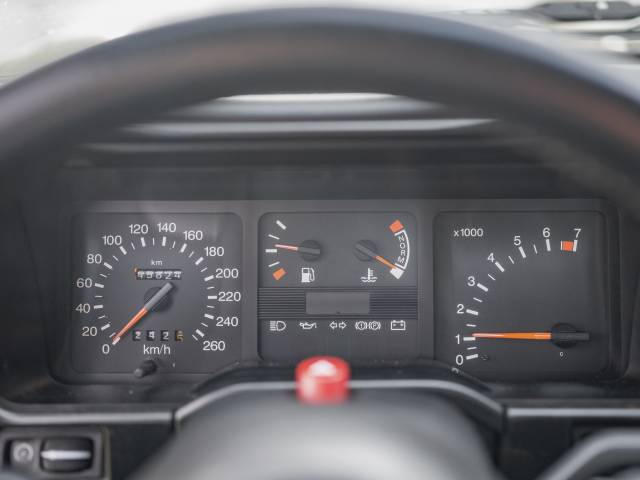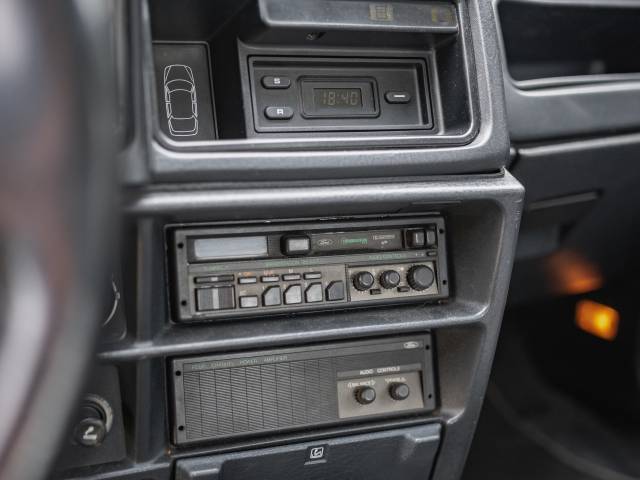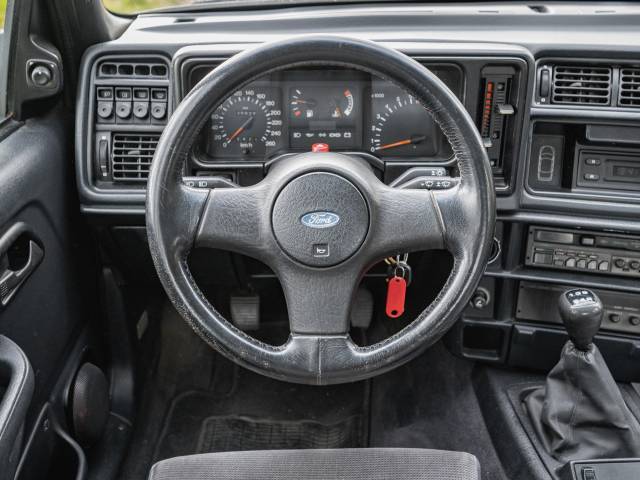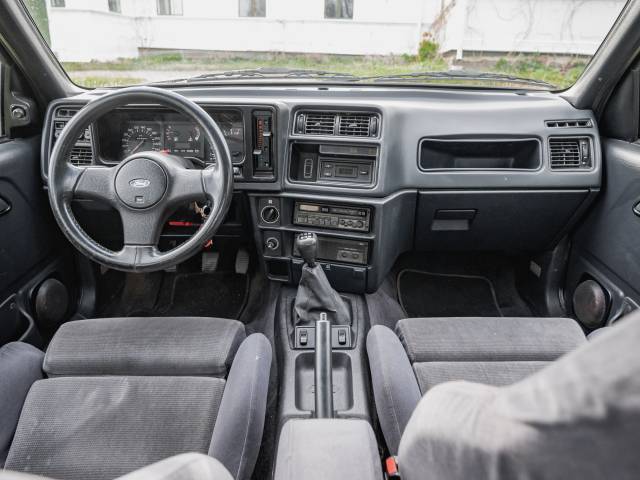 Highly original Sierra Cosworth 4wd
Dealer

away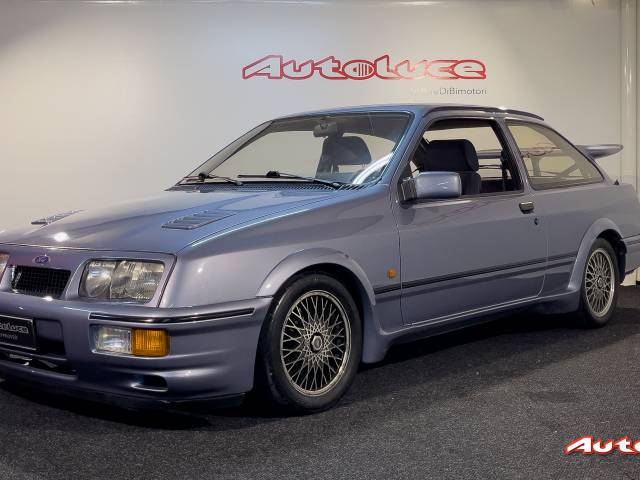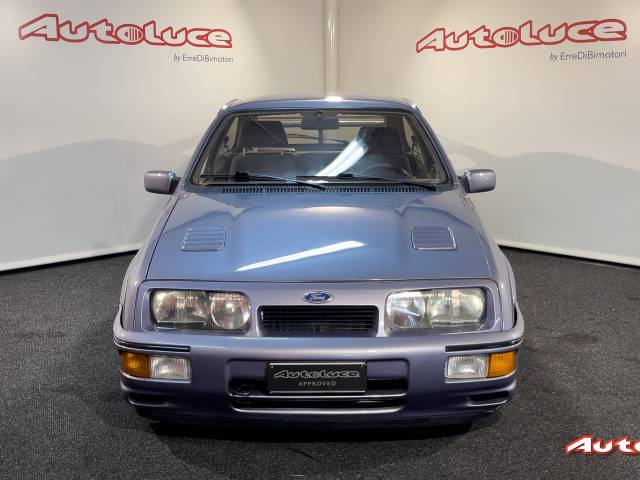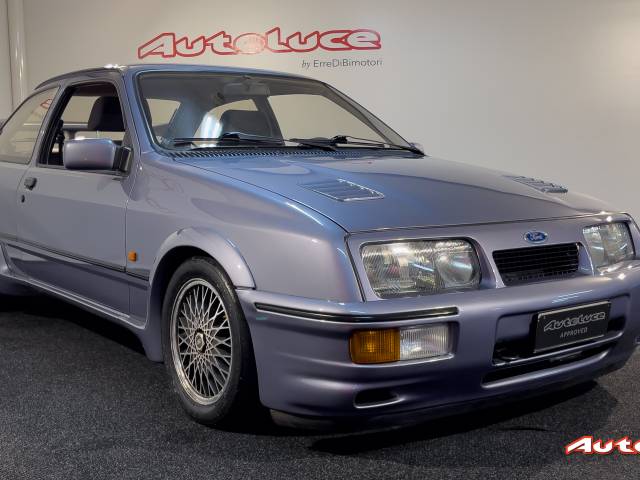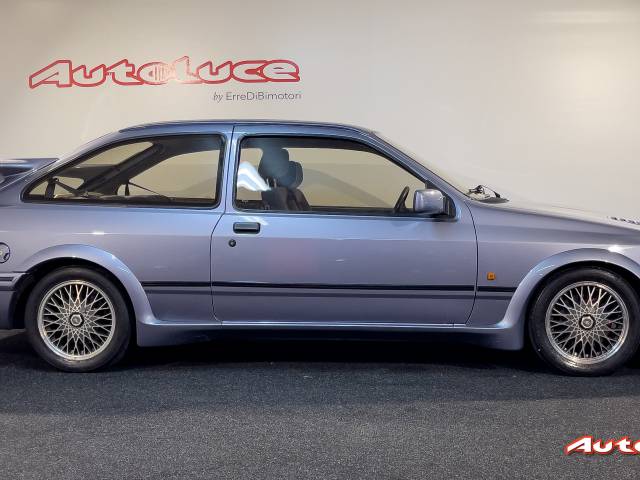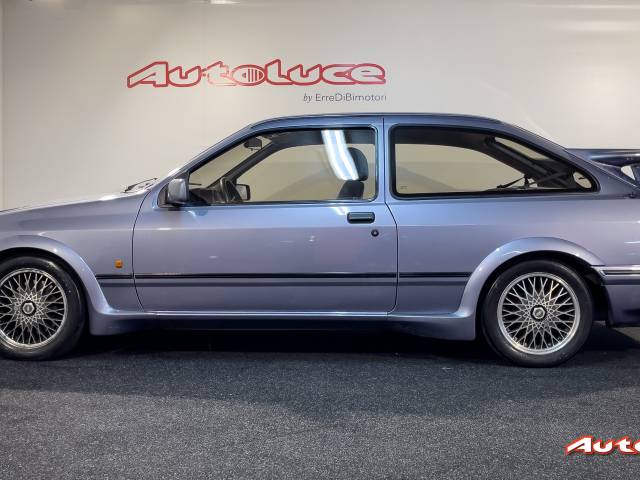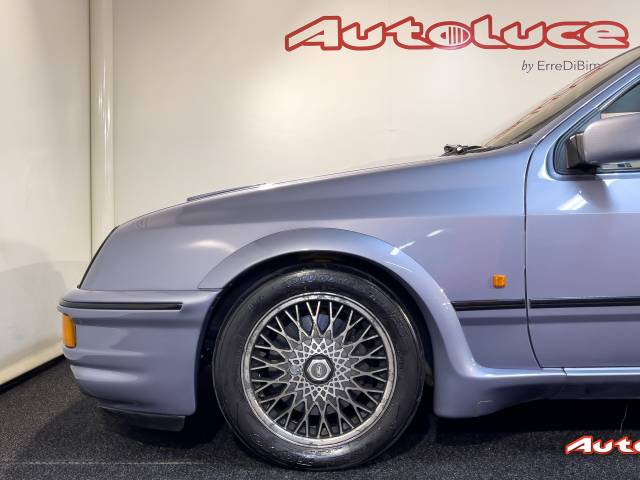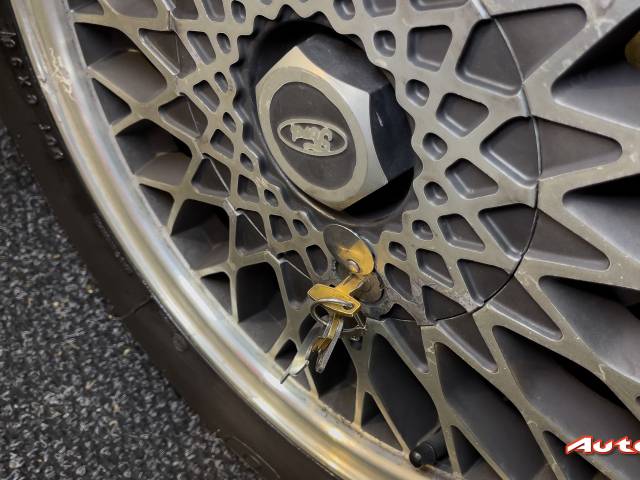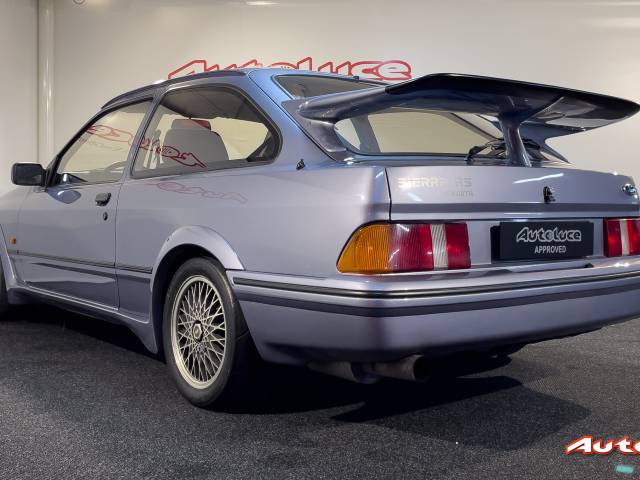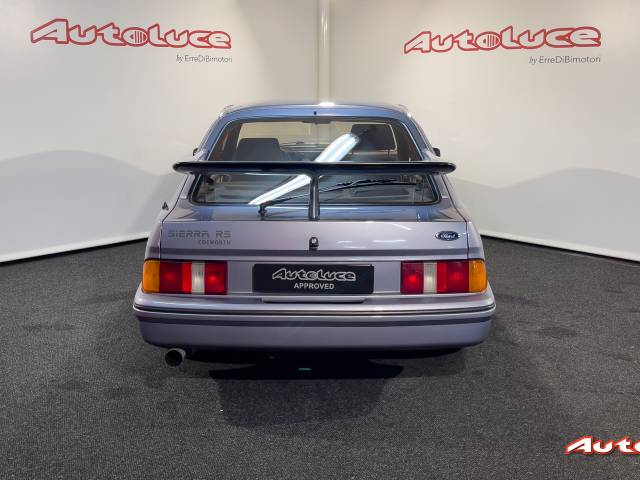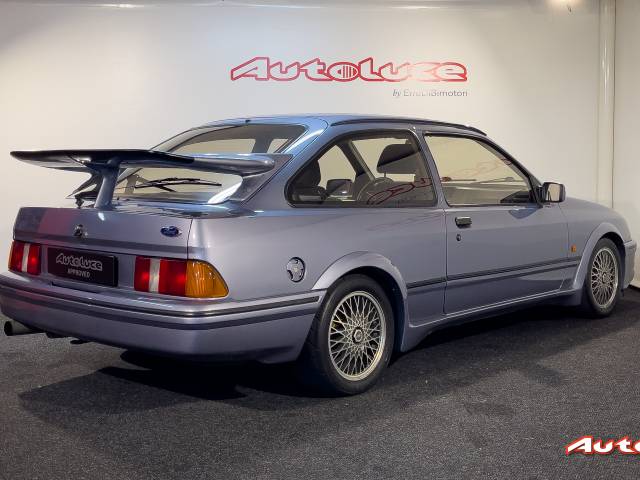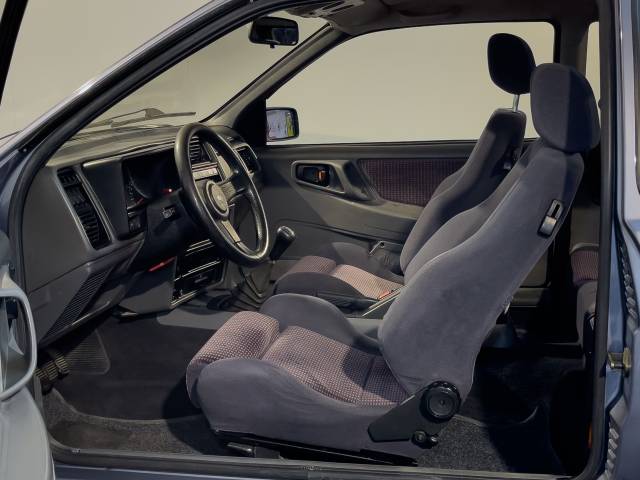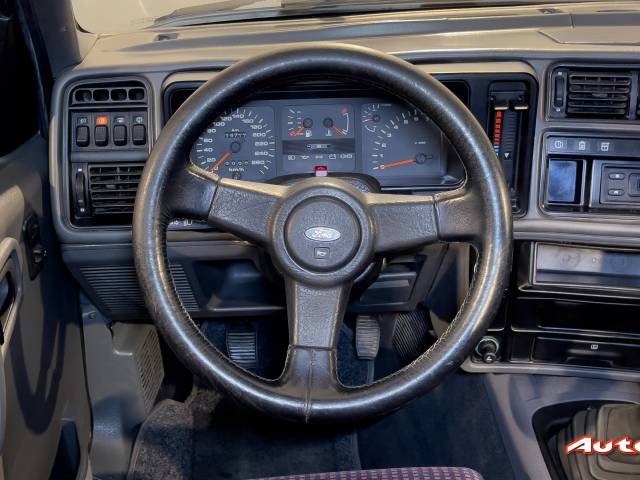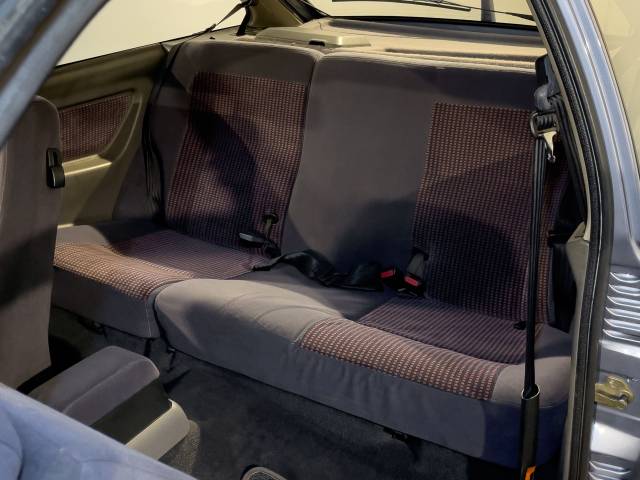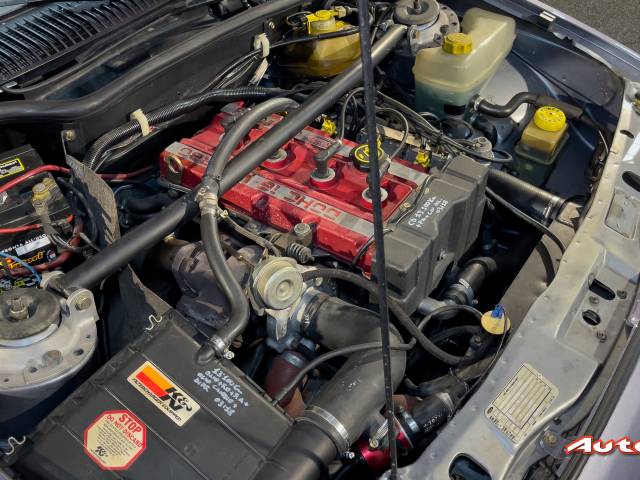 RS Cosworth
Dealer

away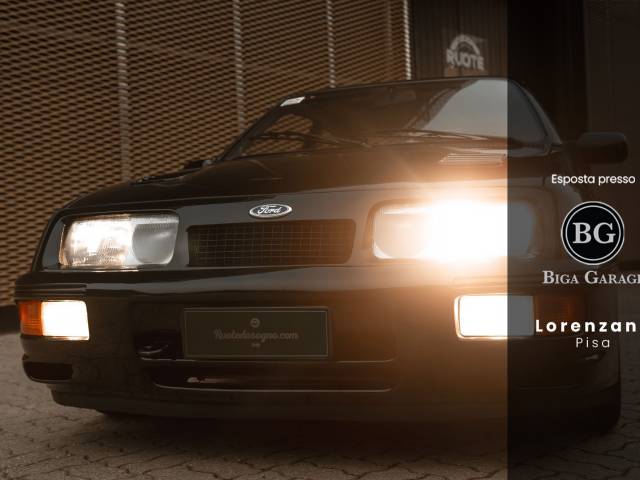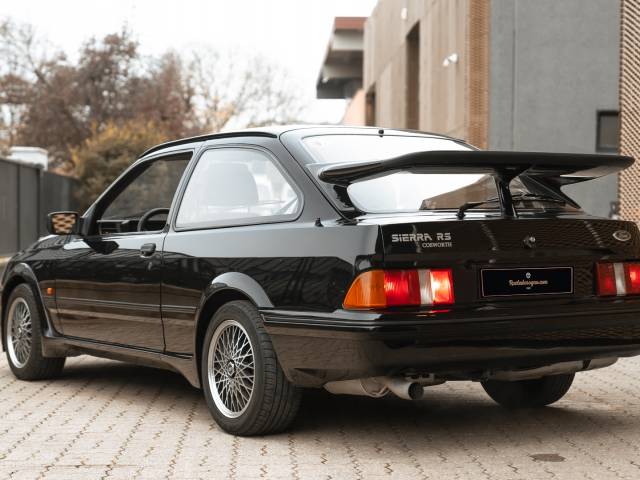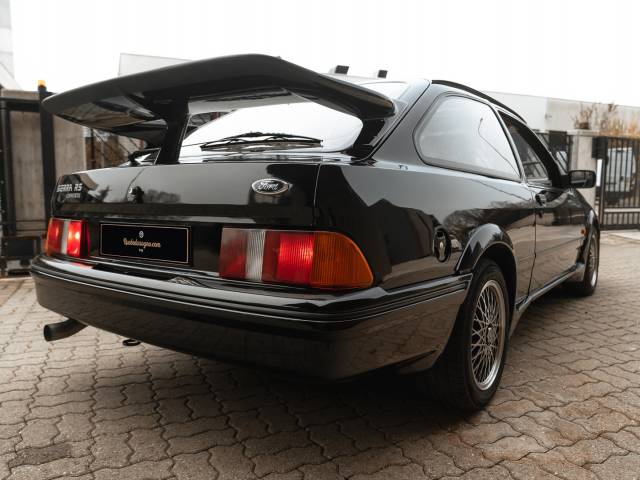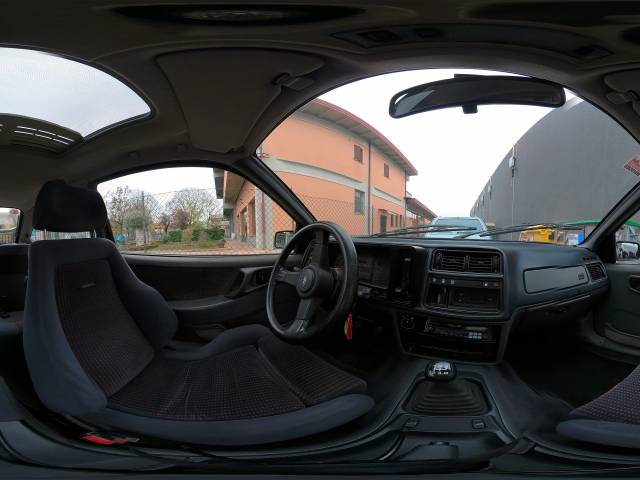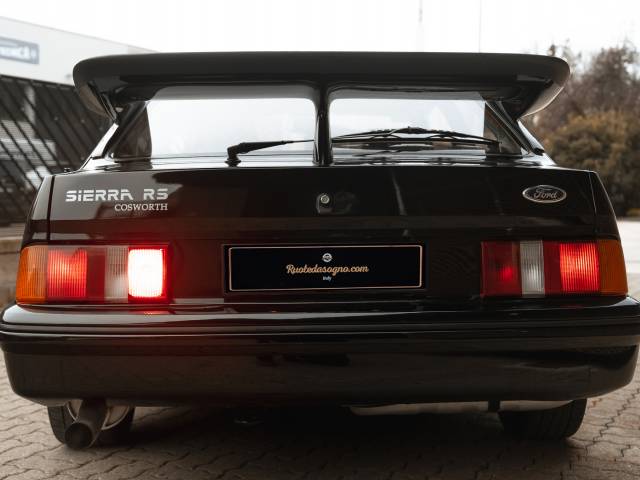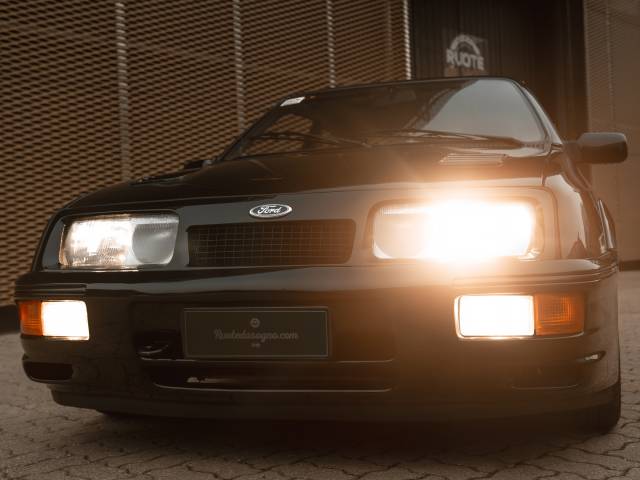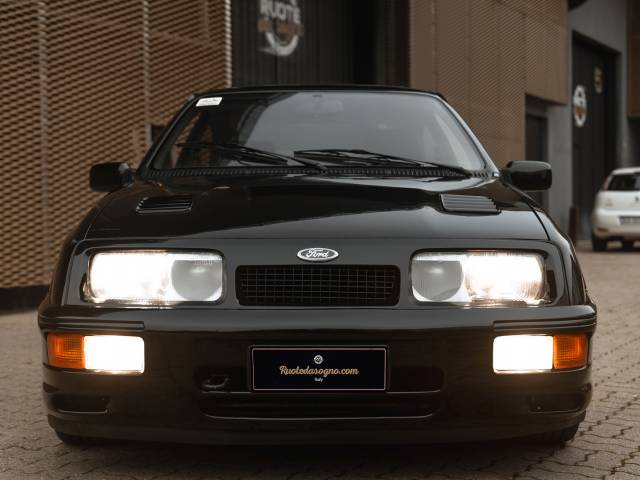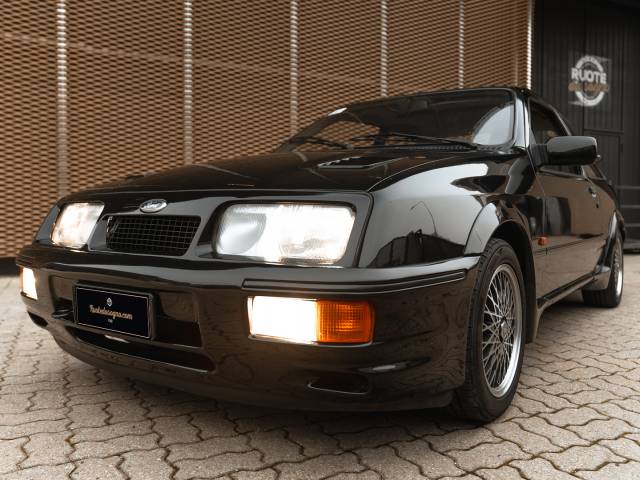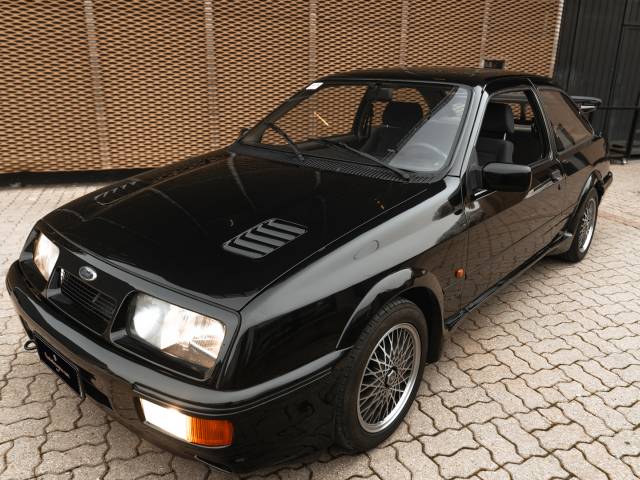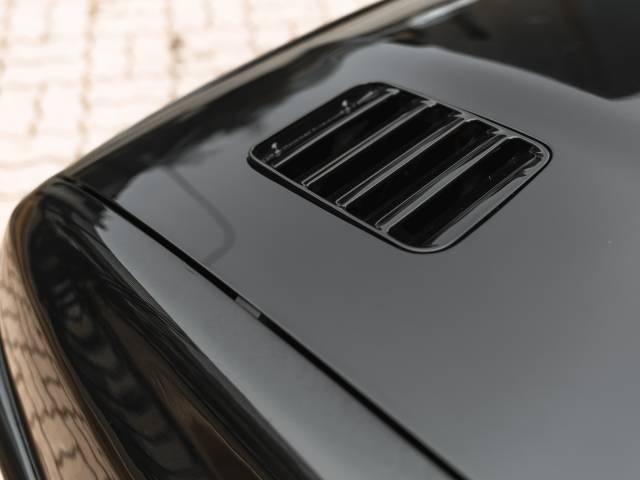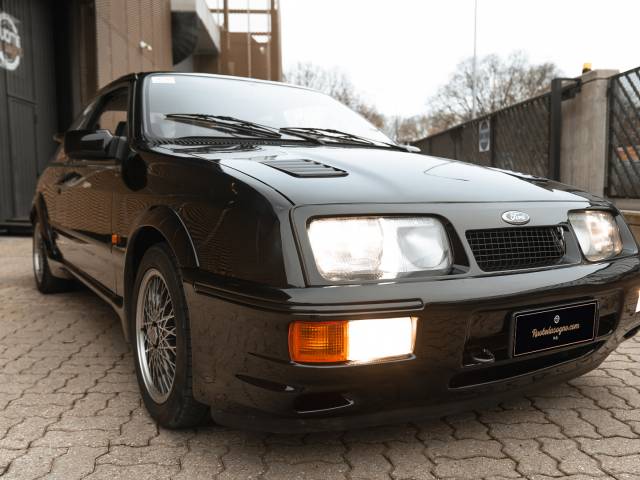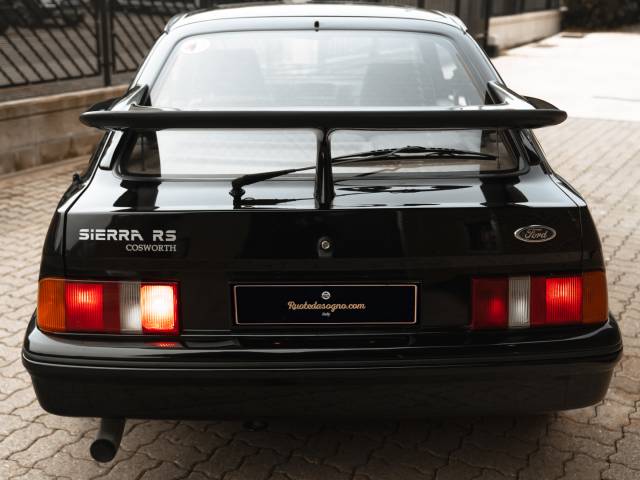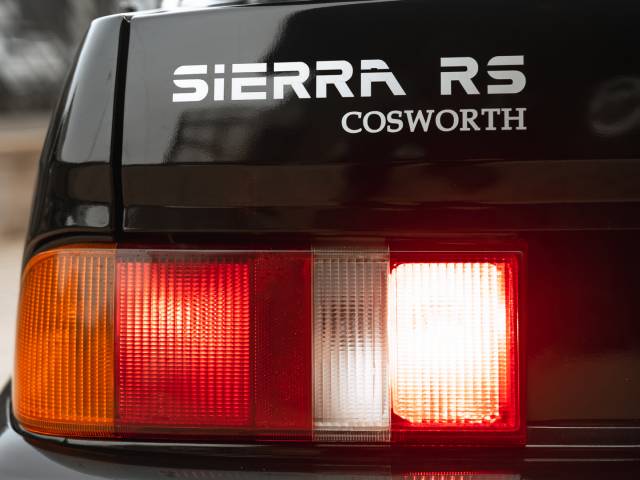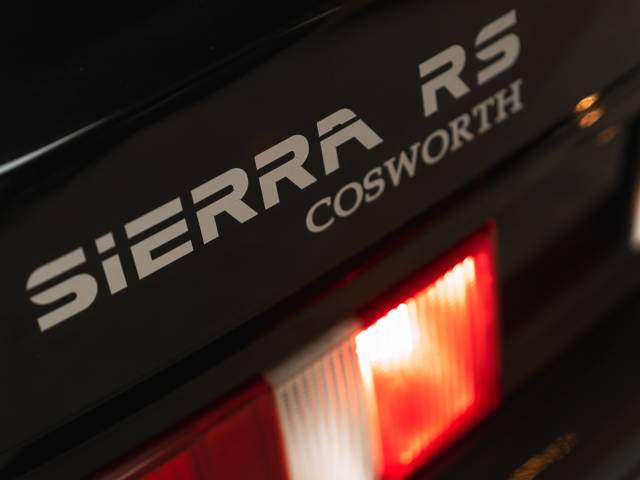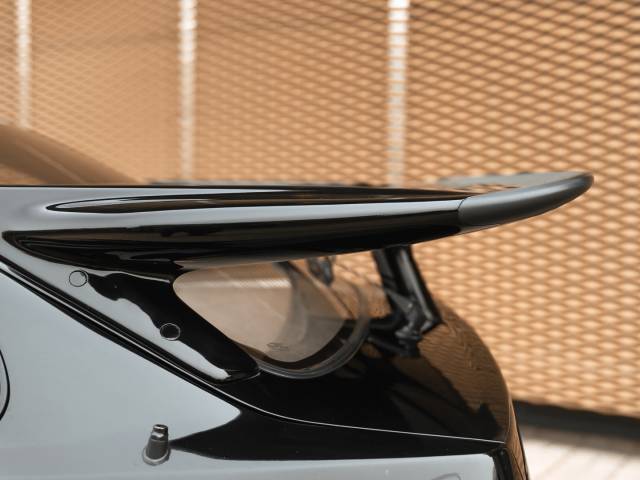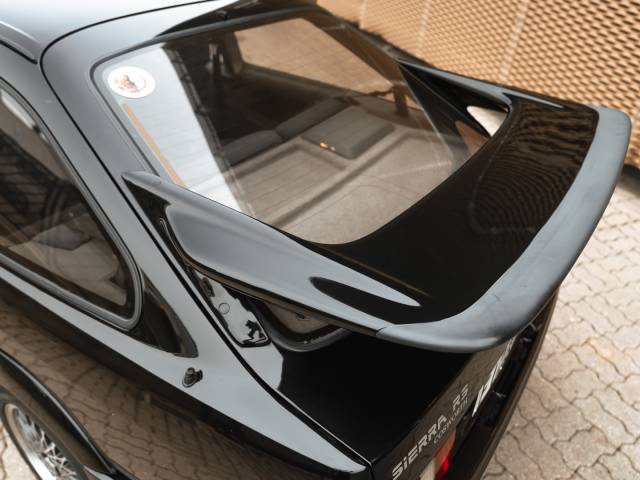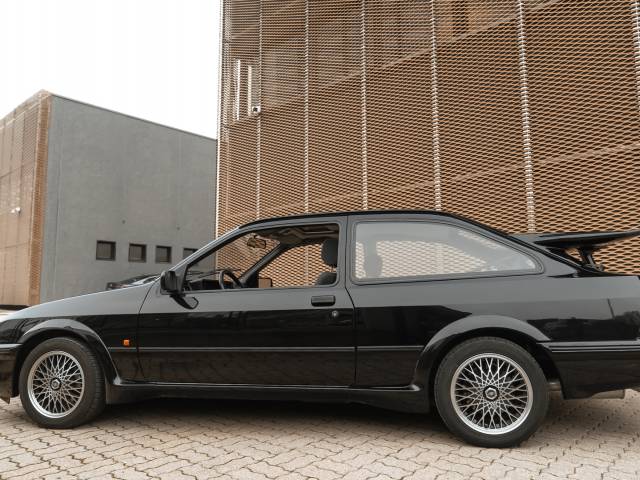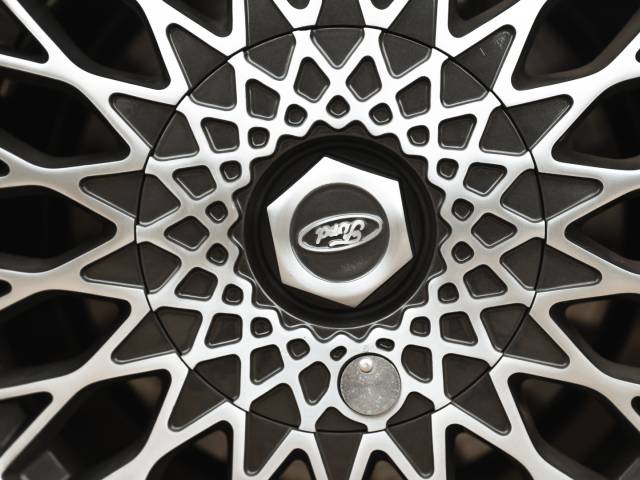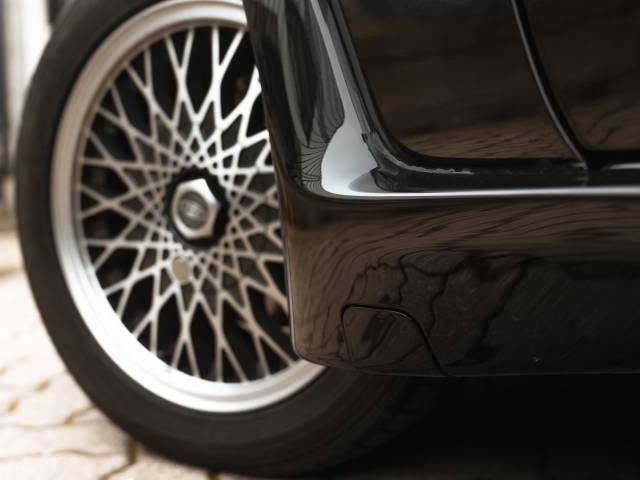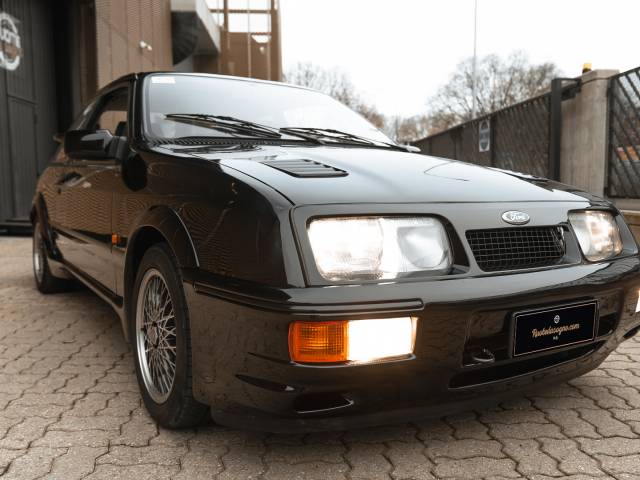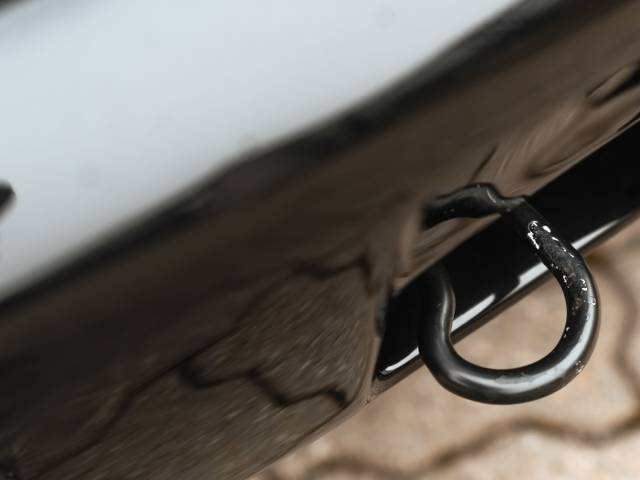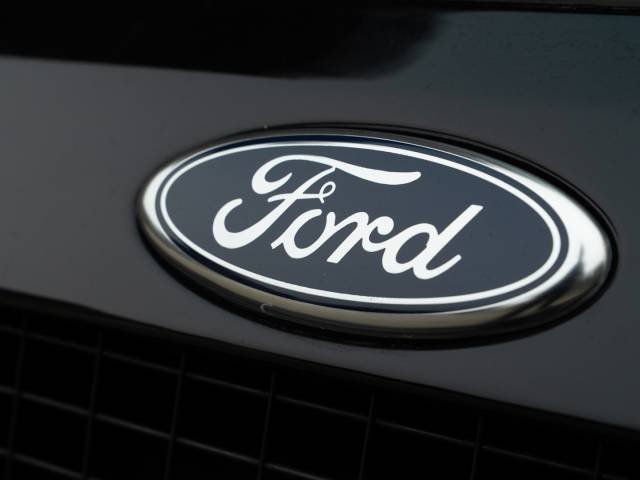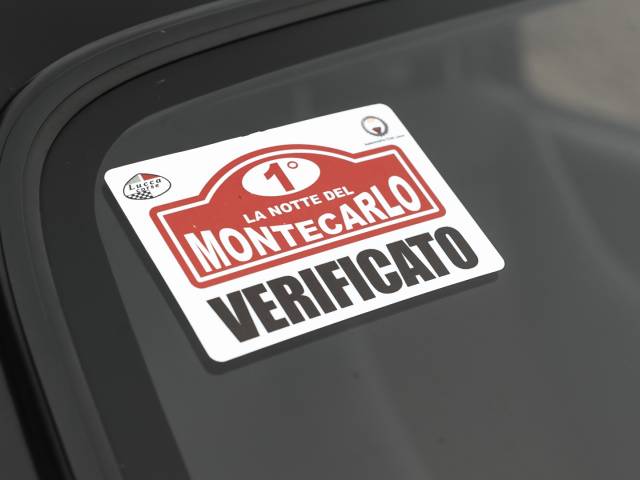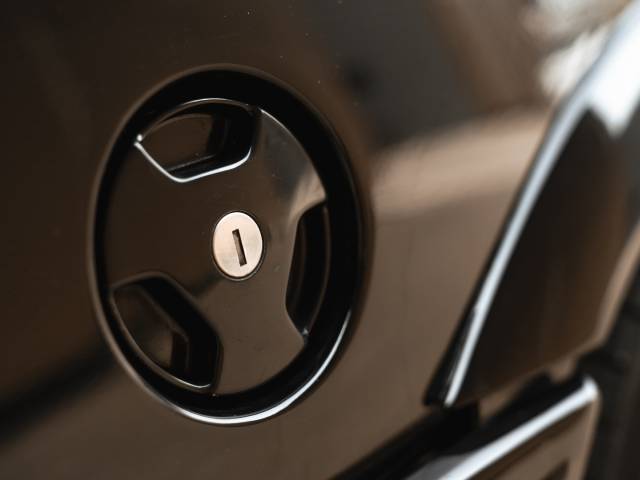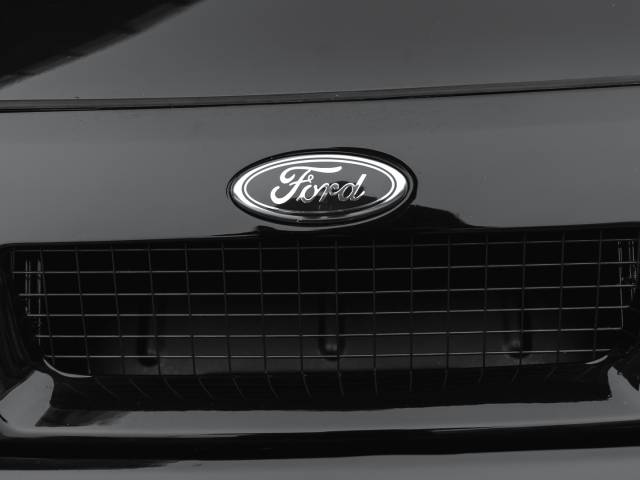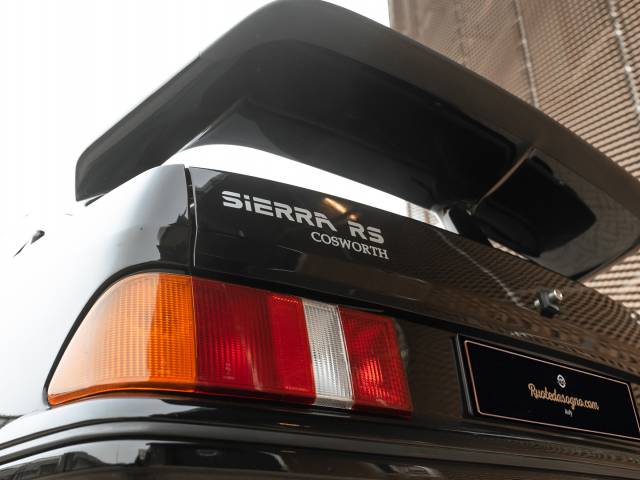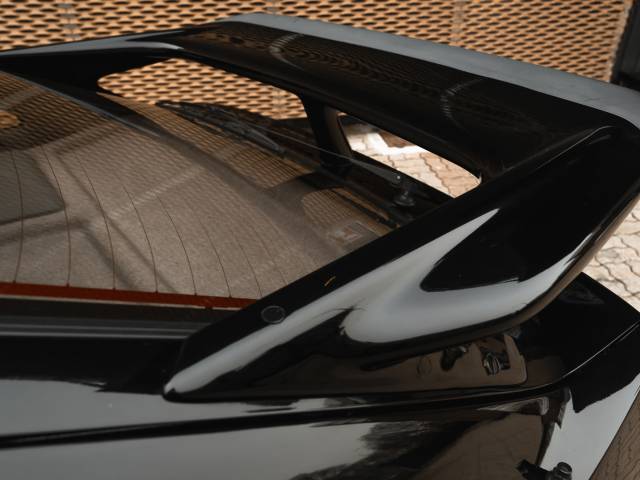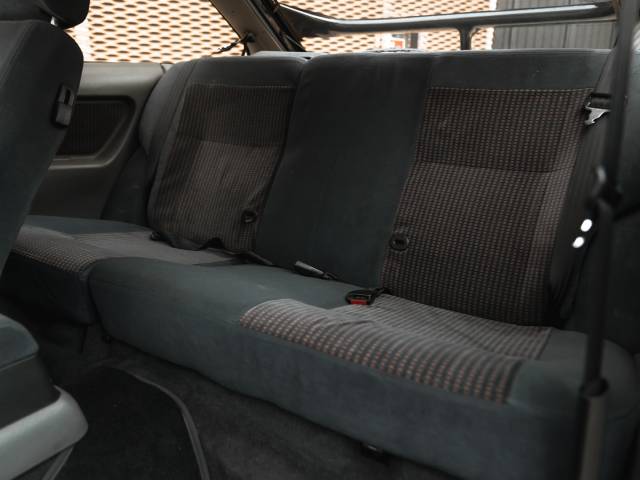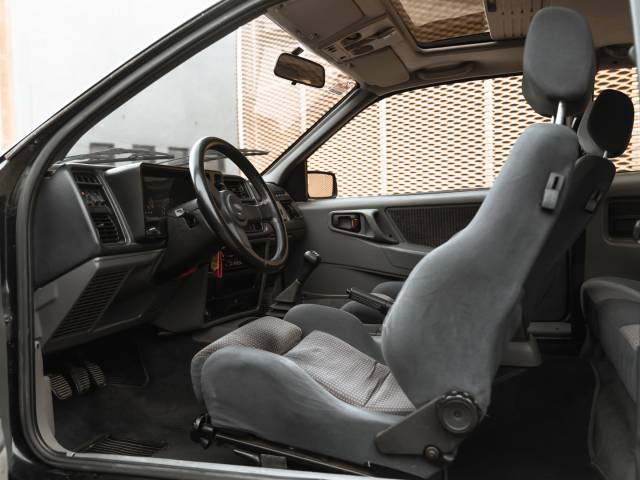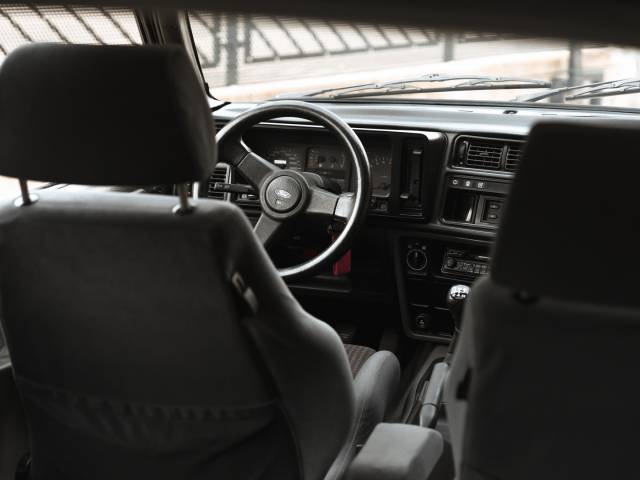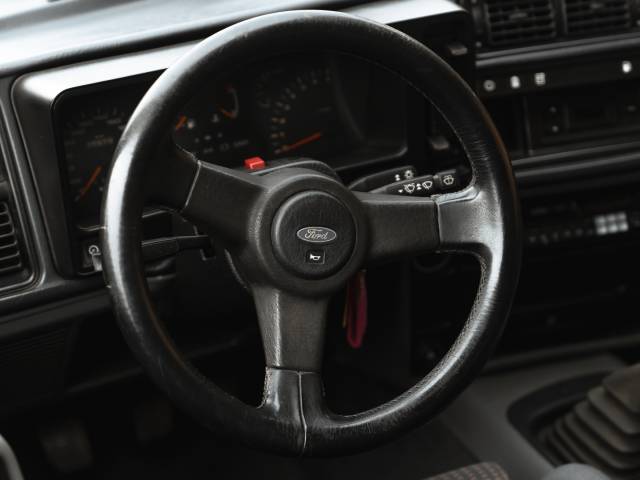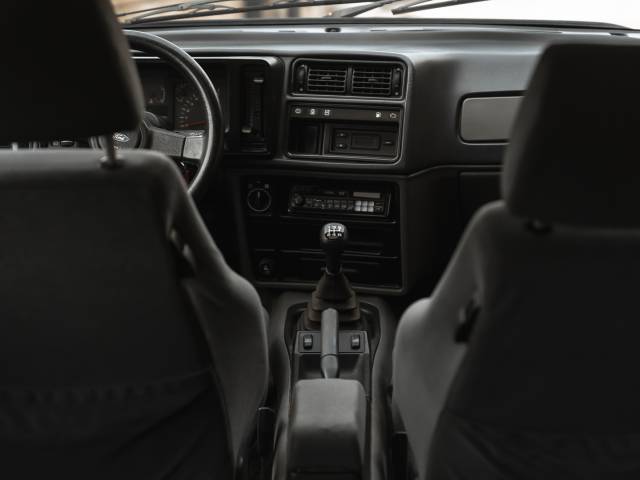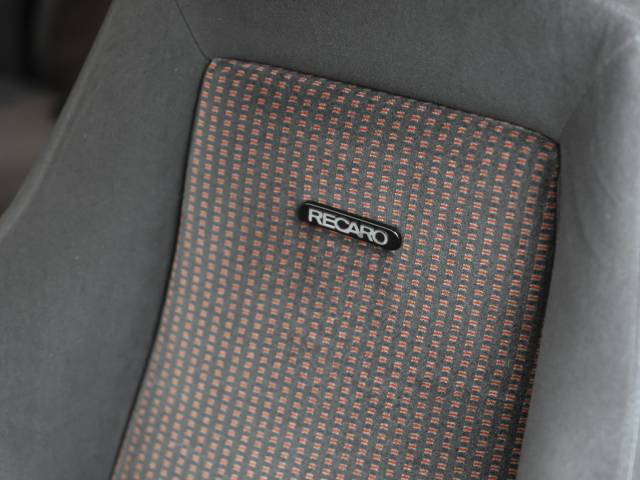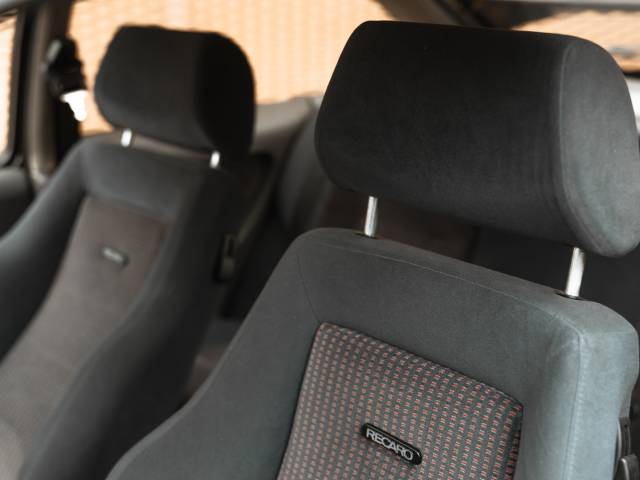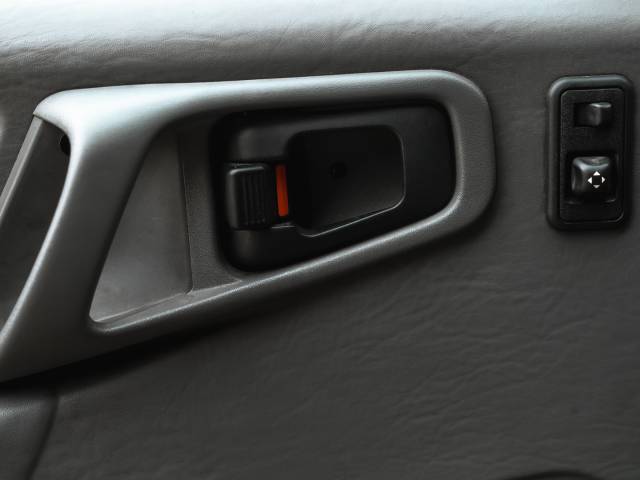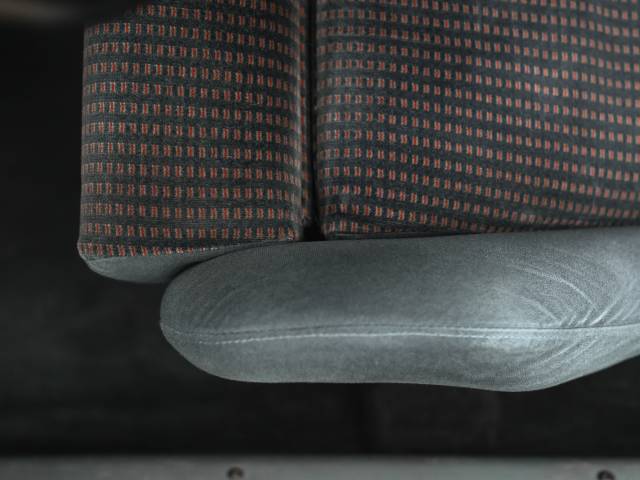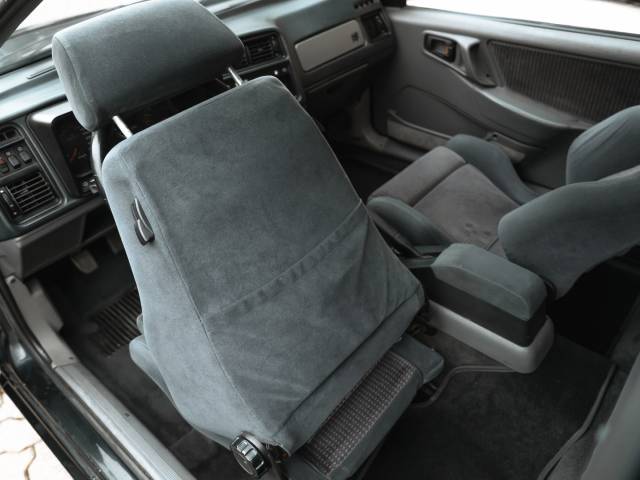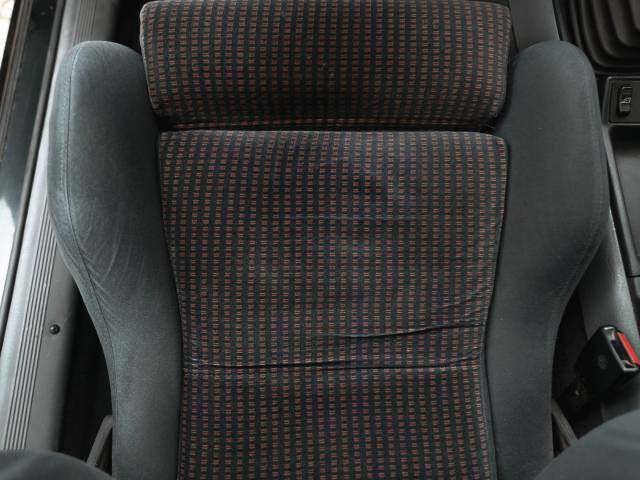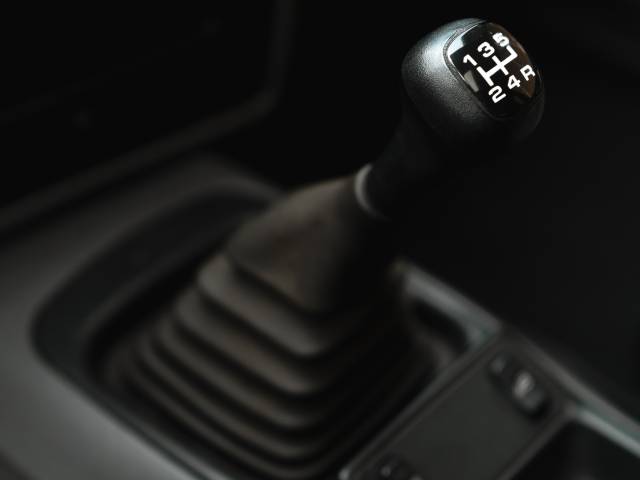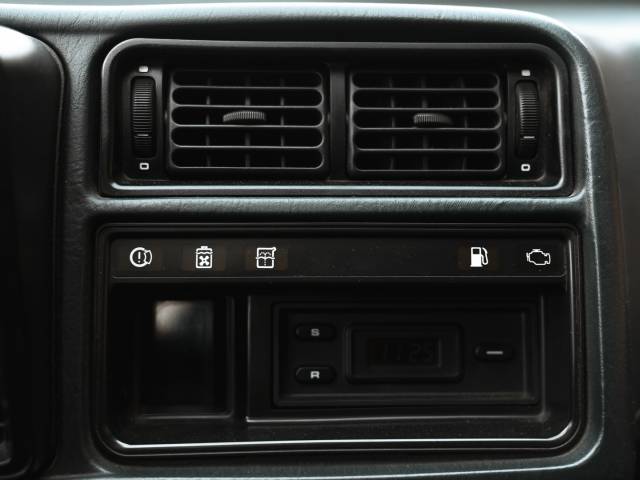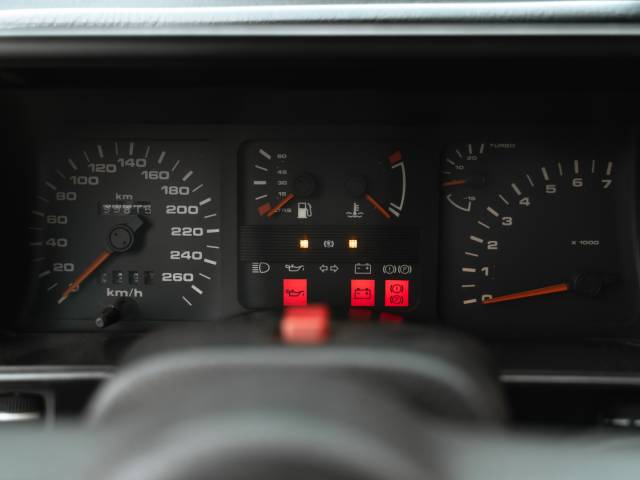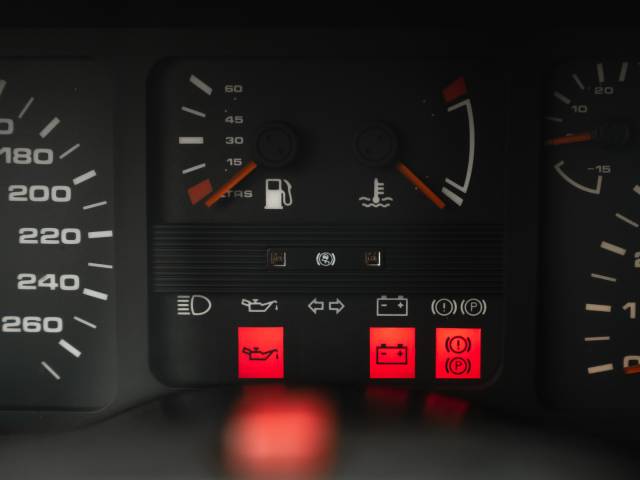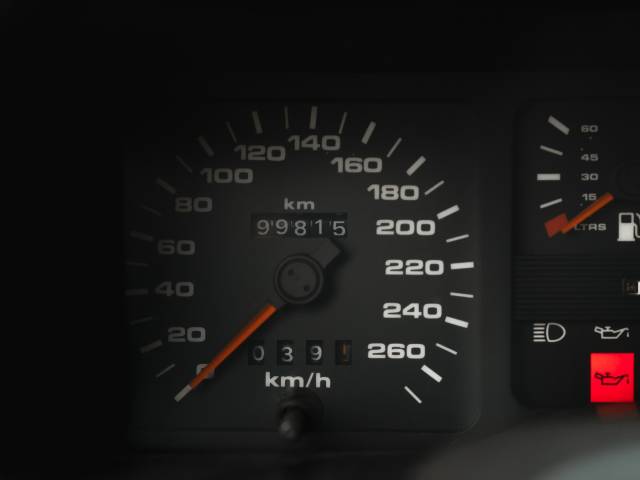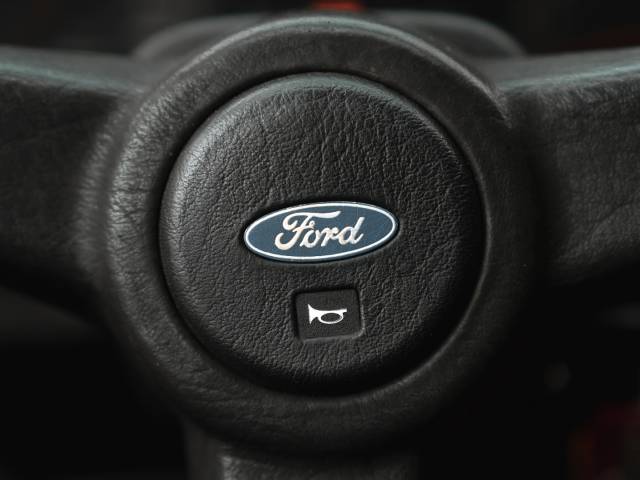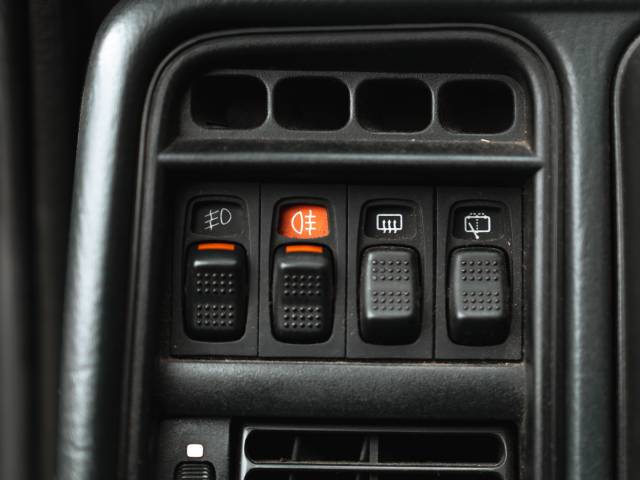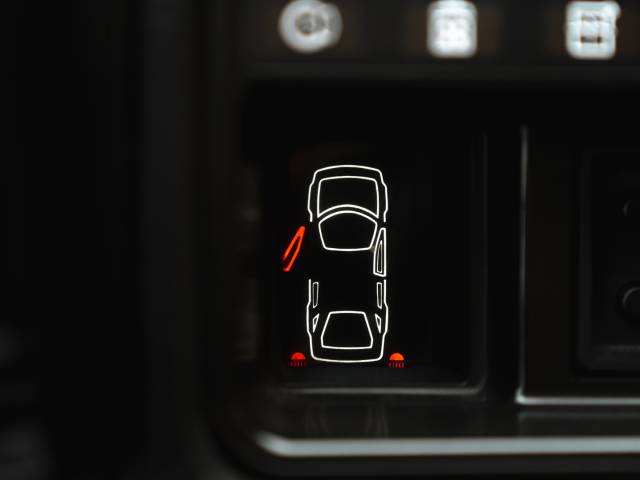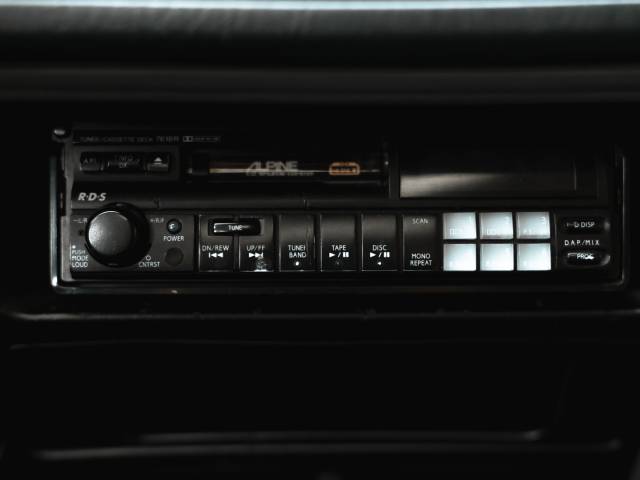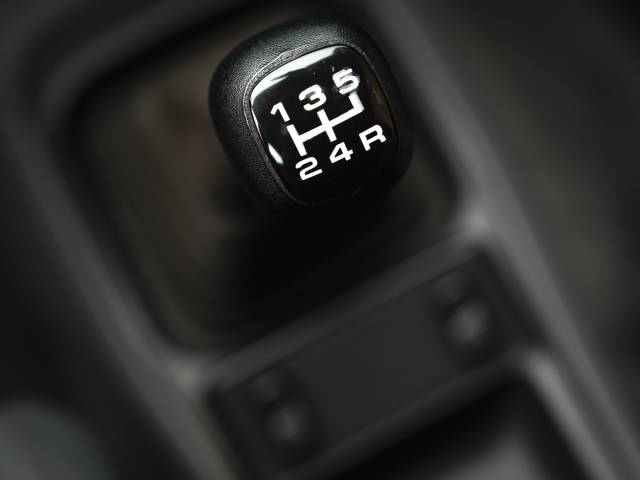 Dealer

away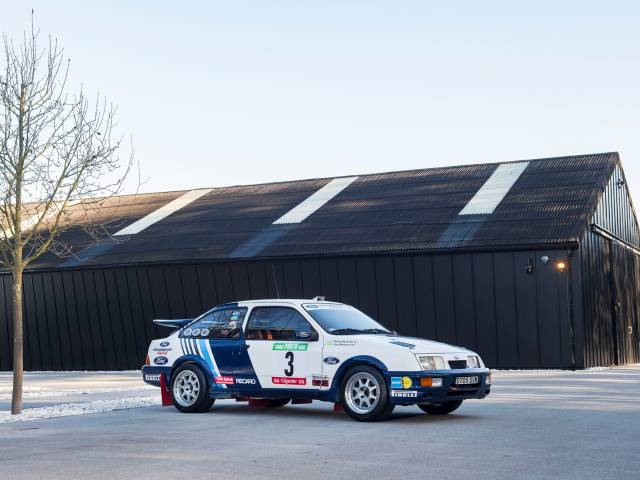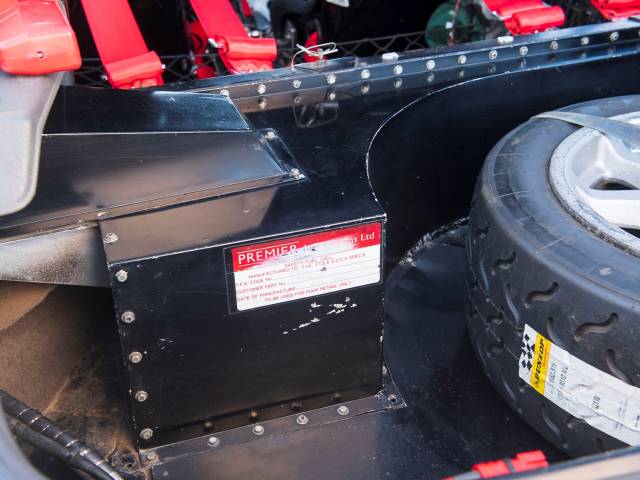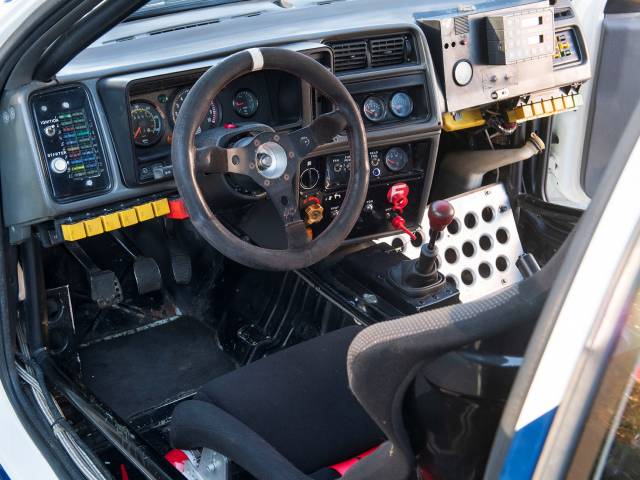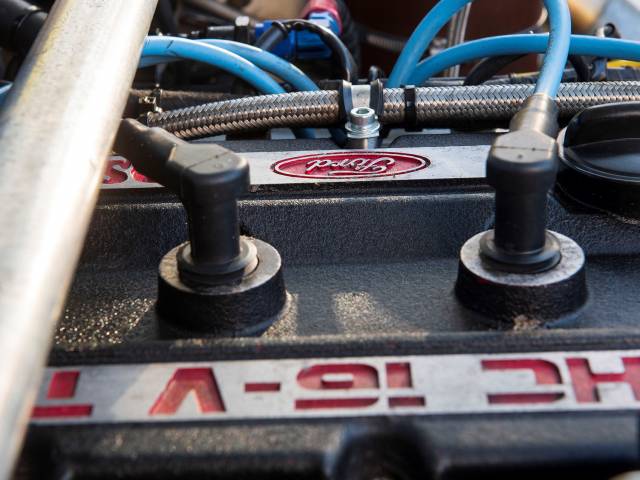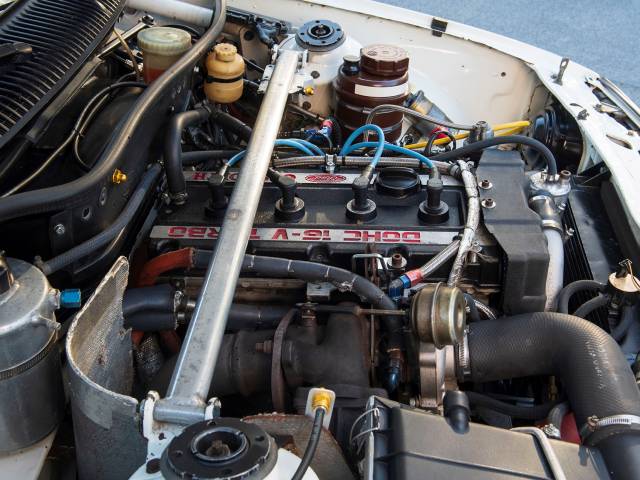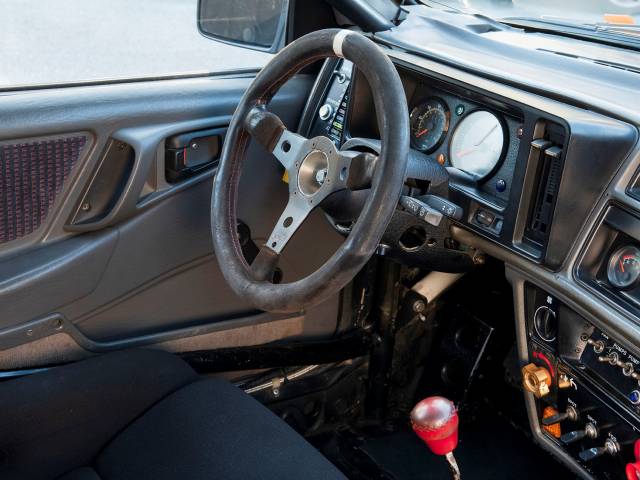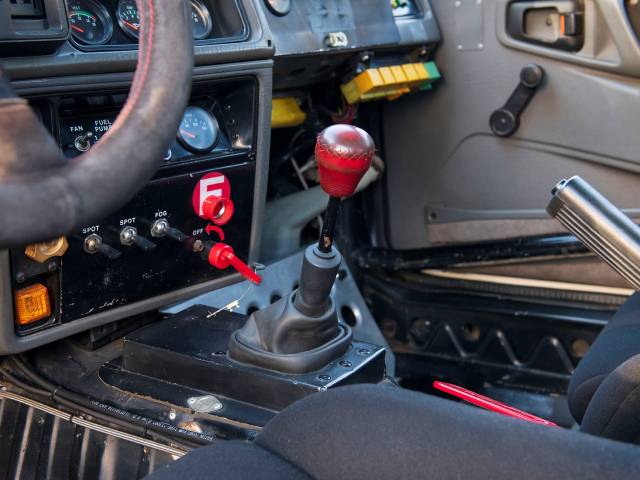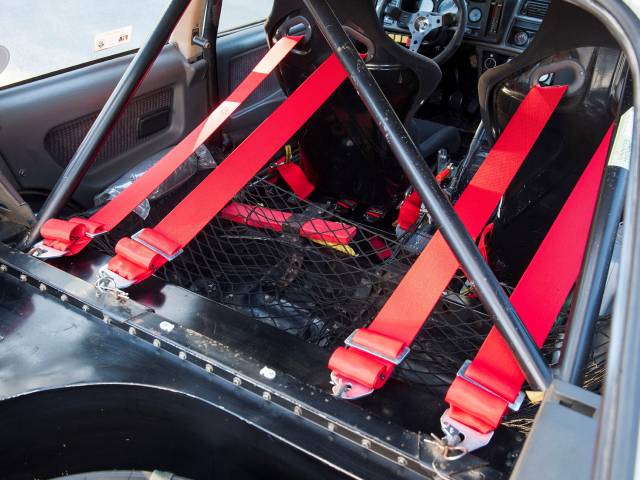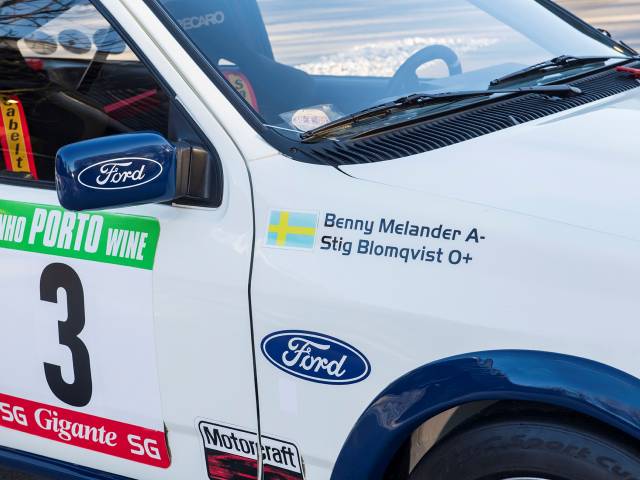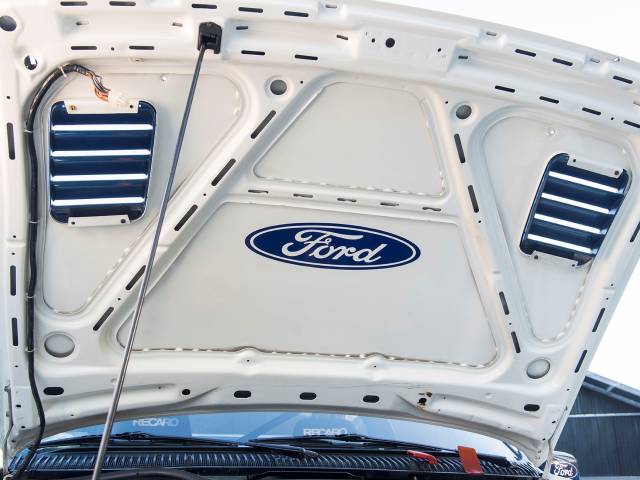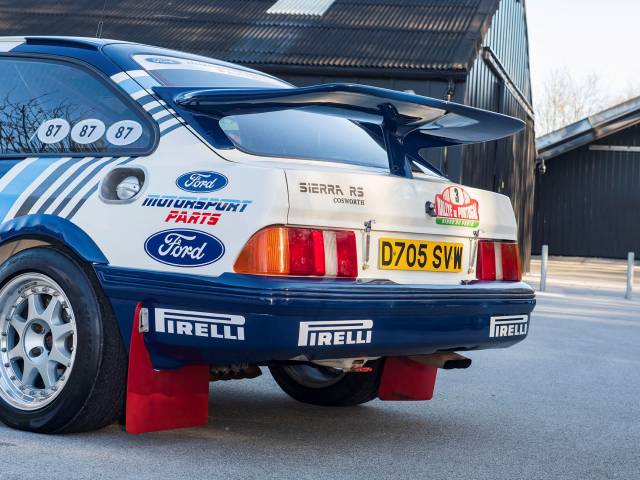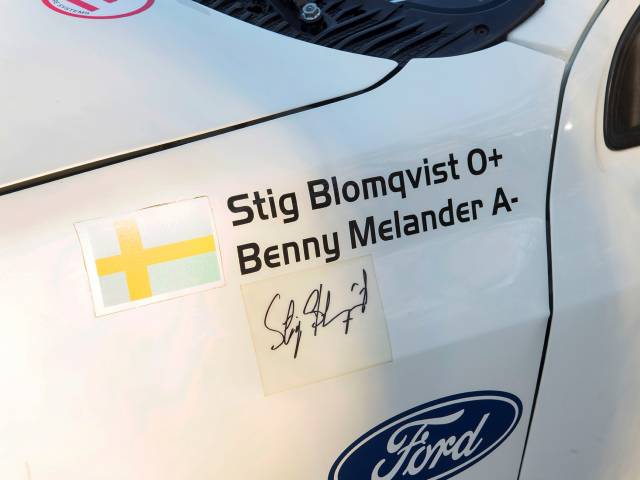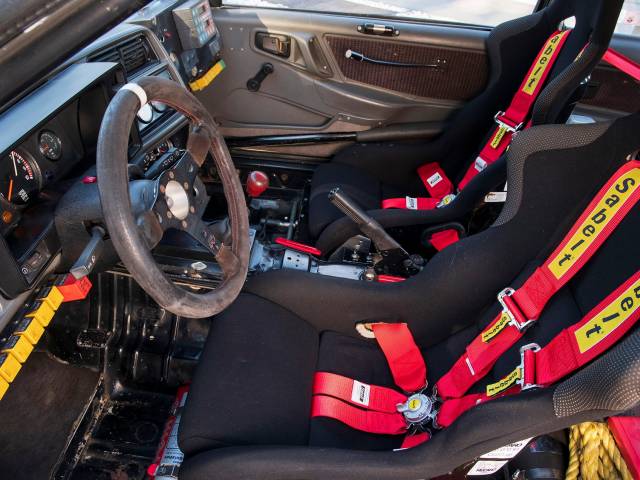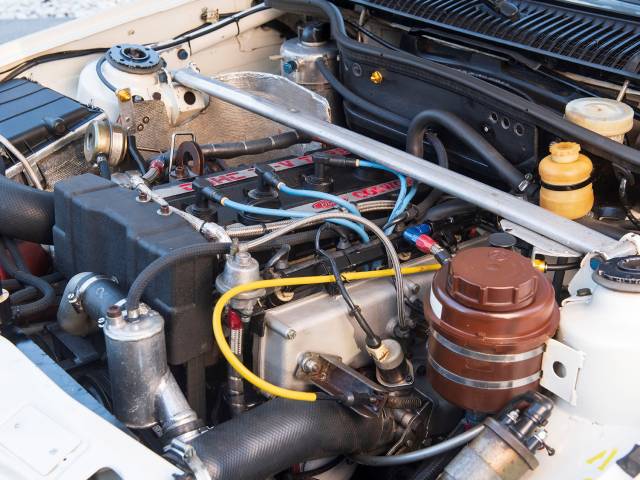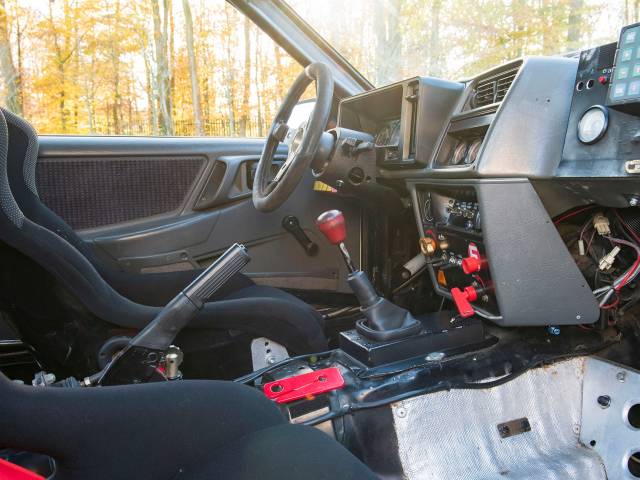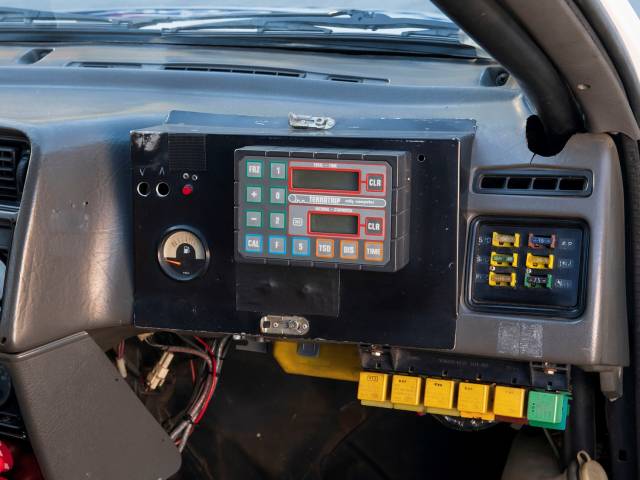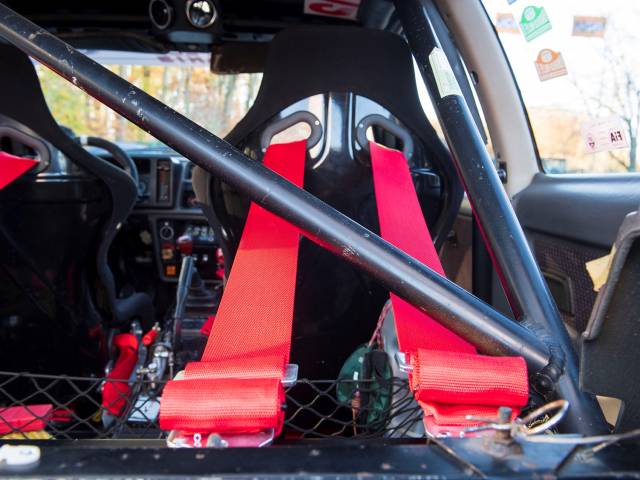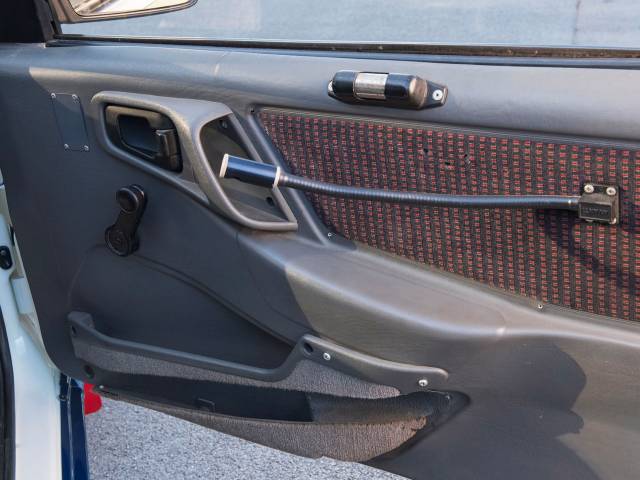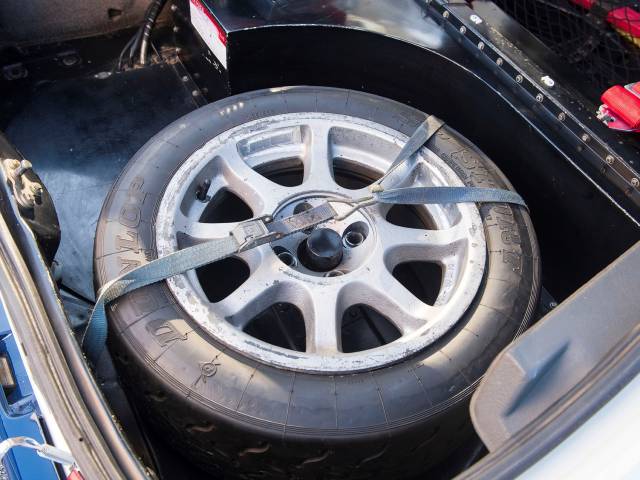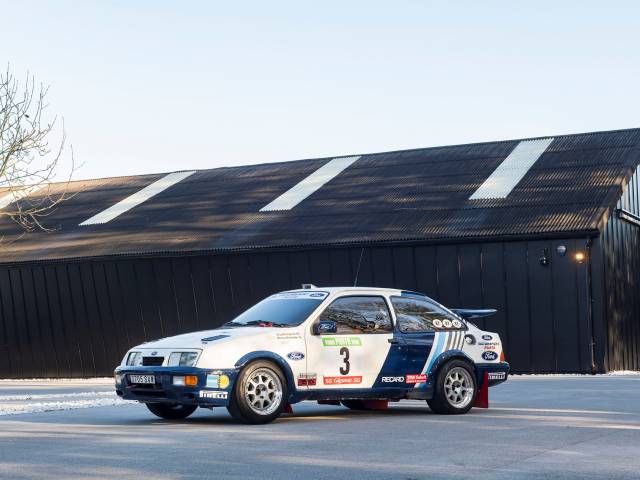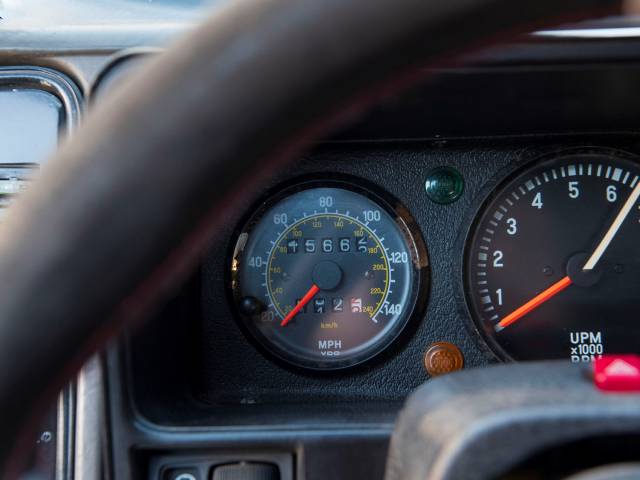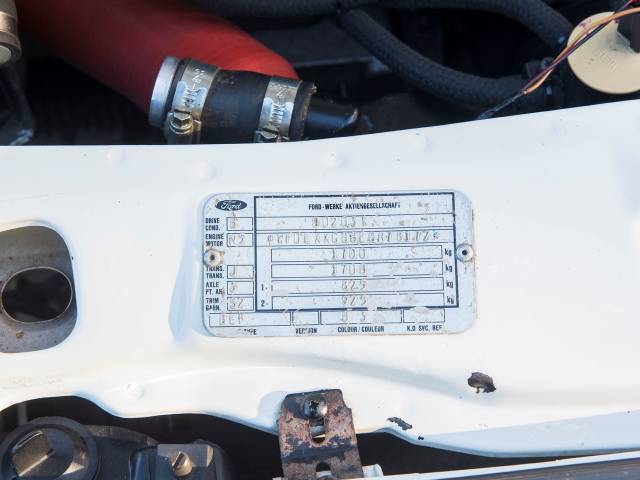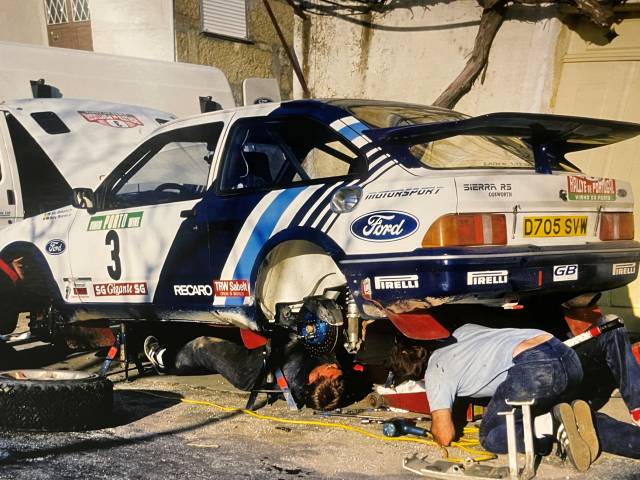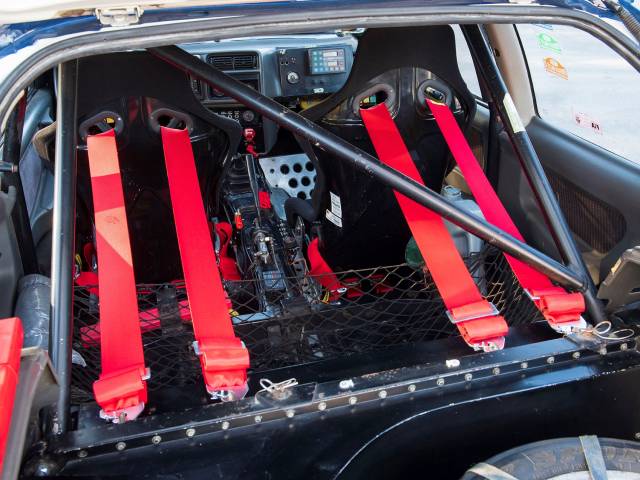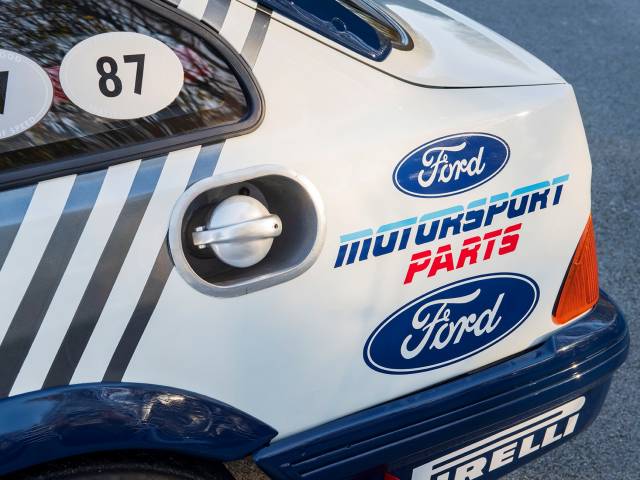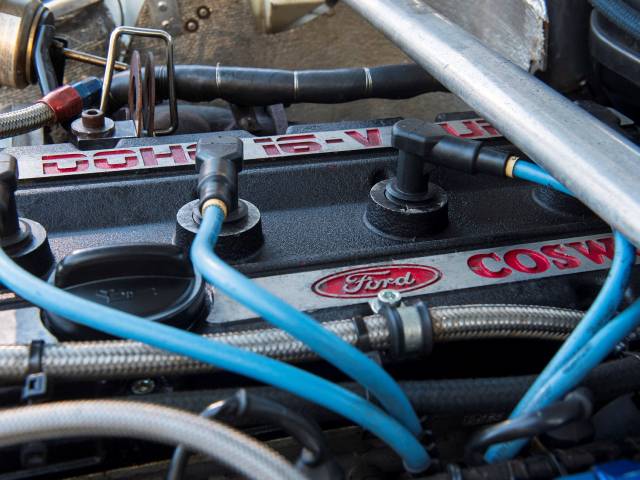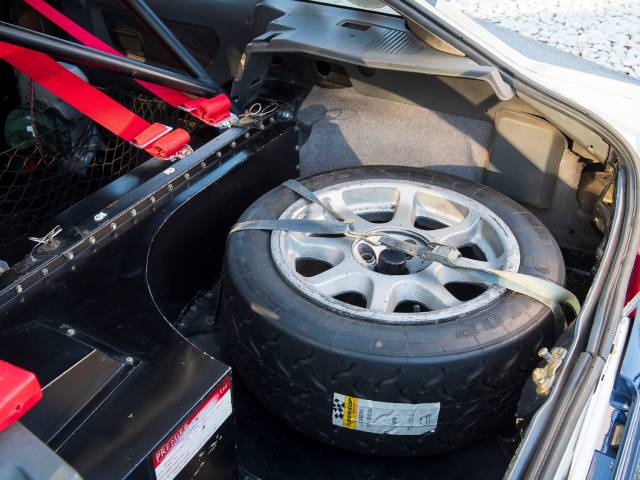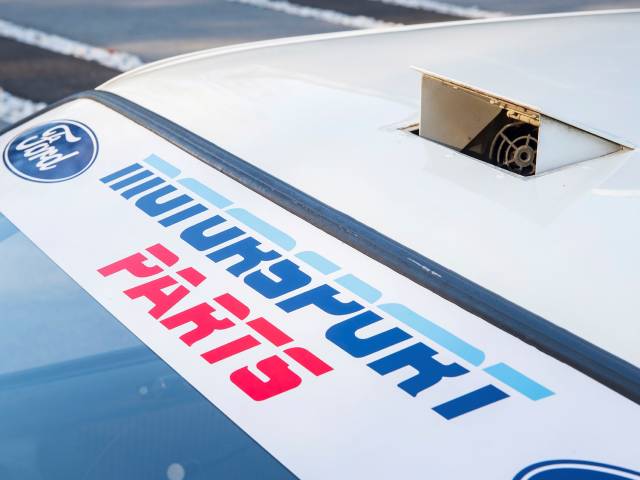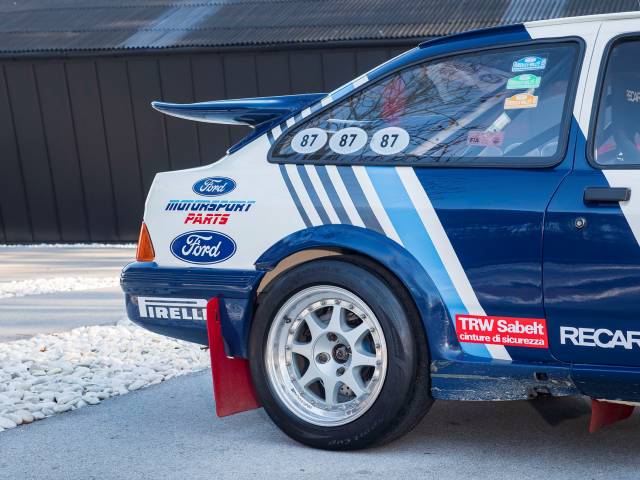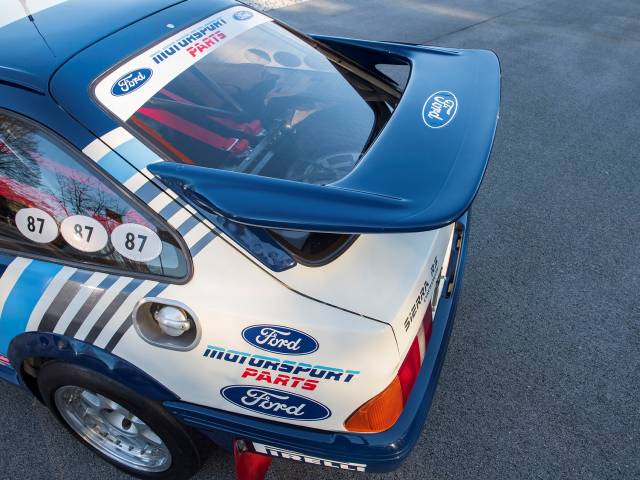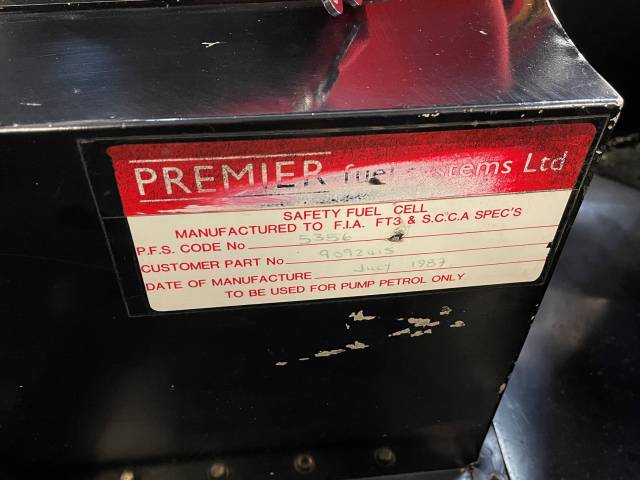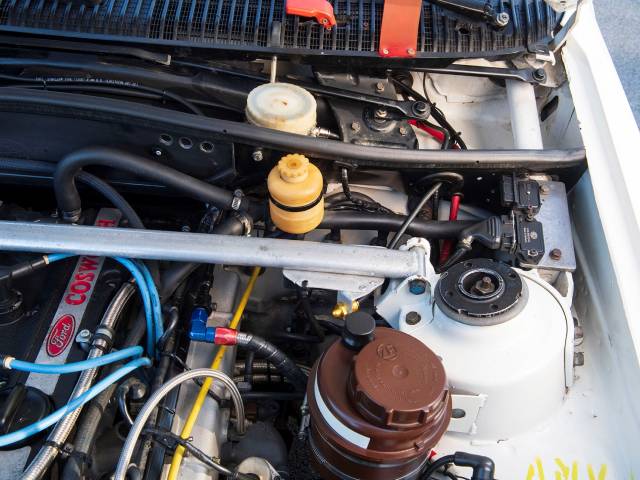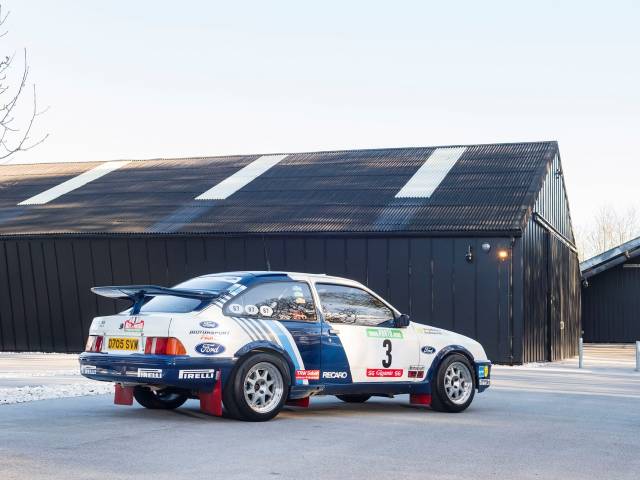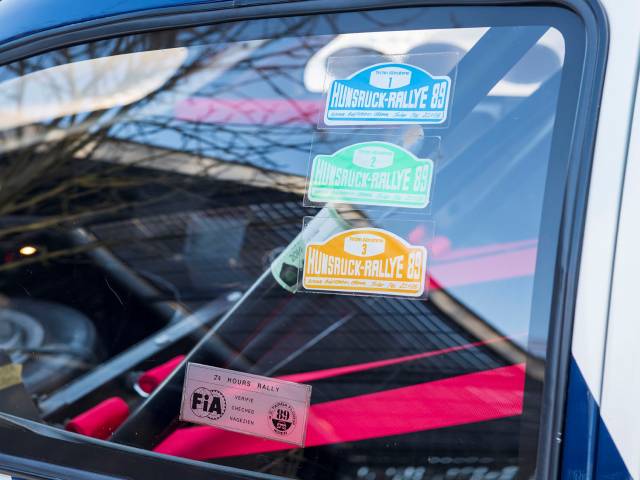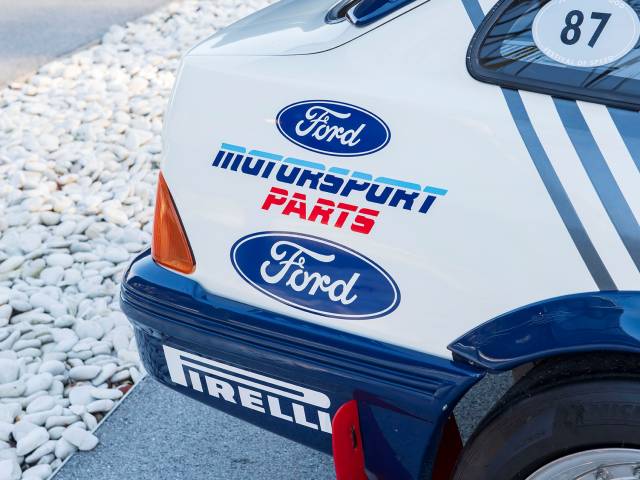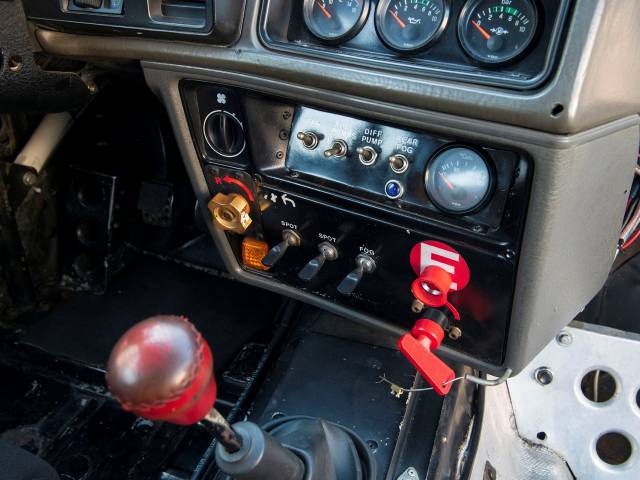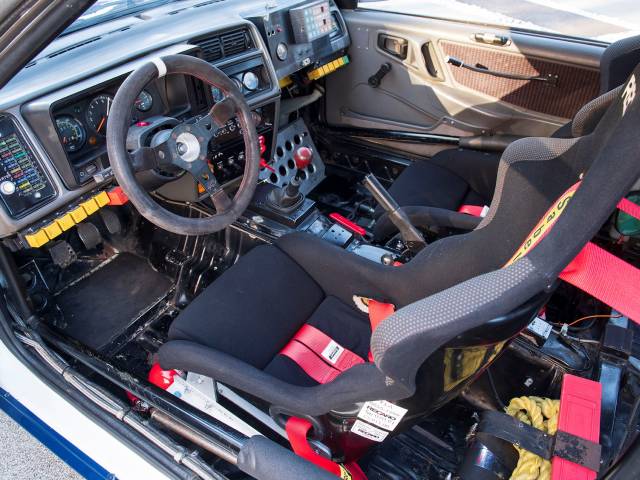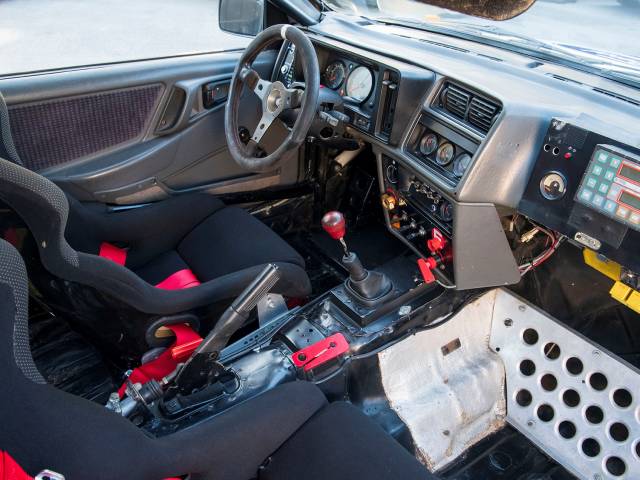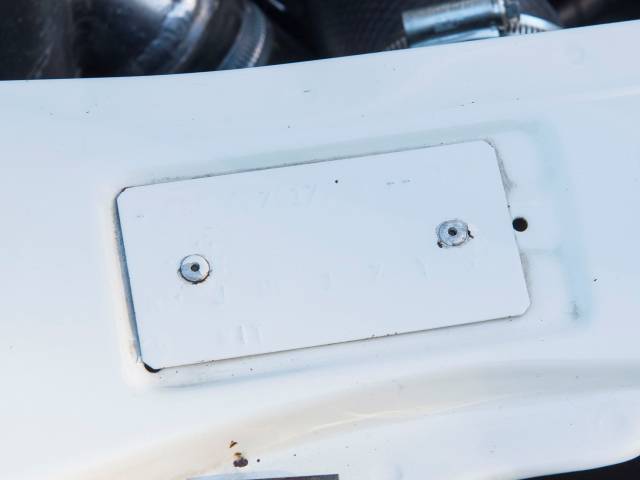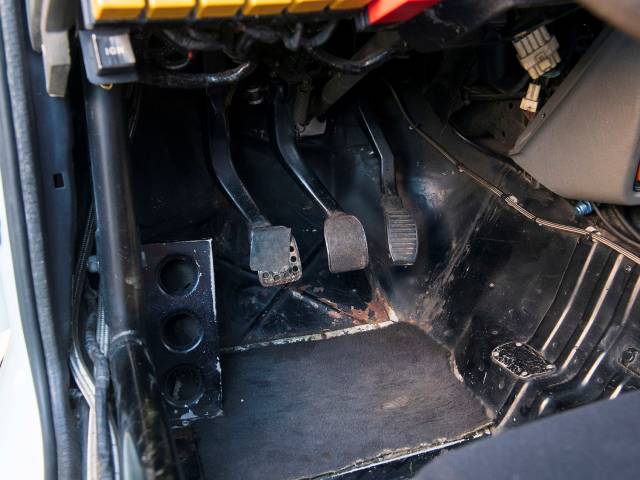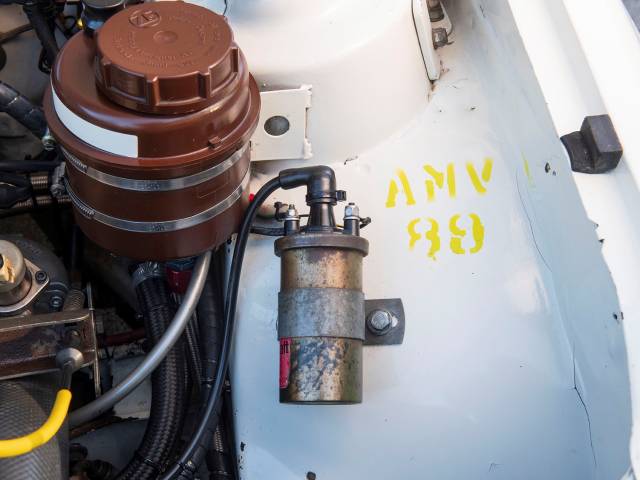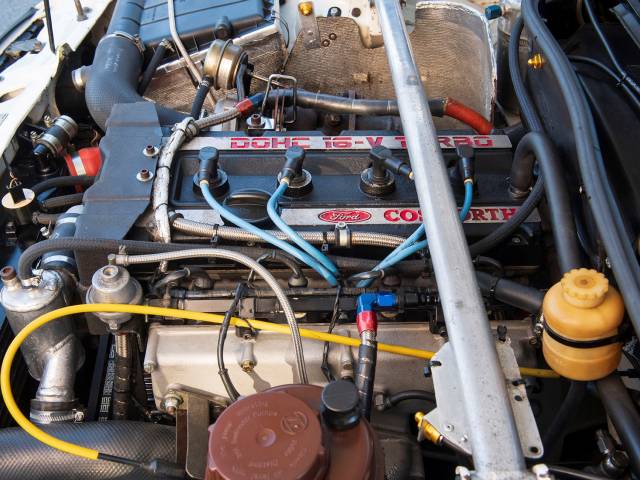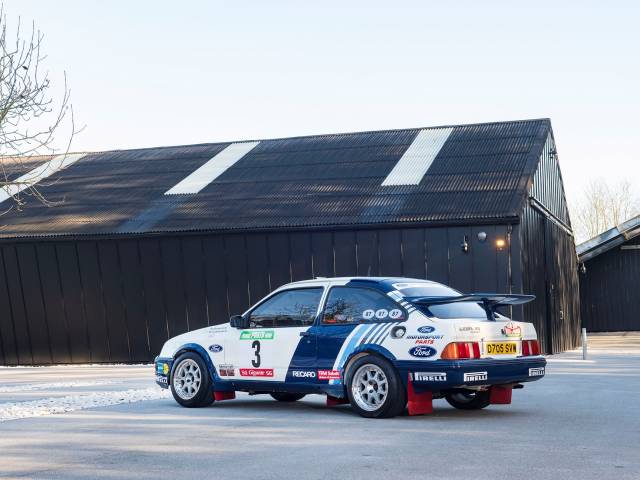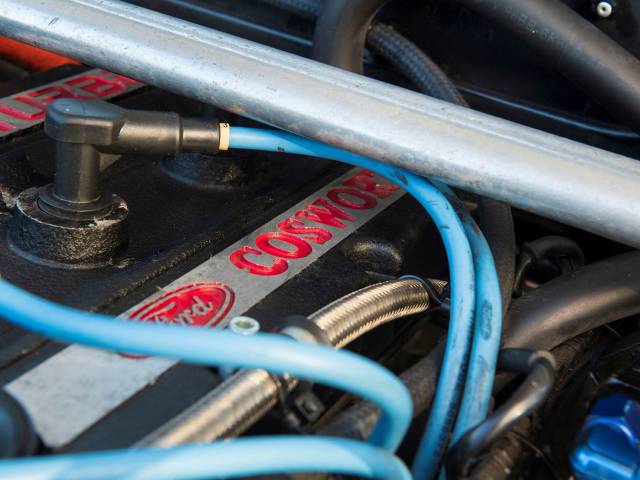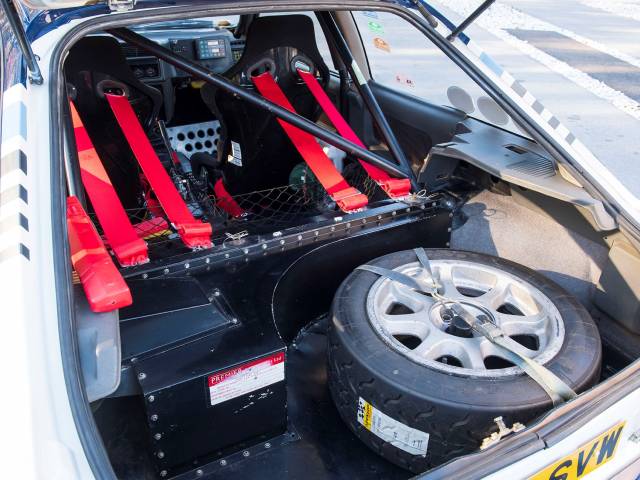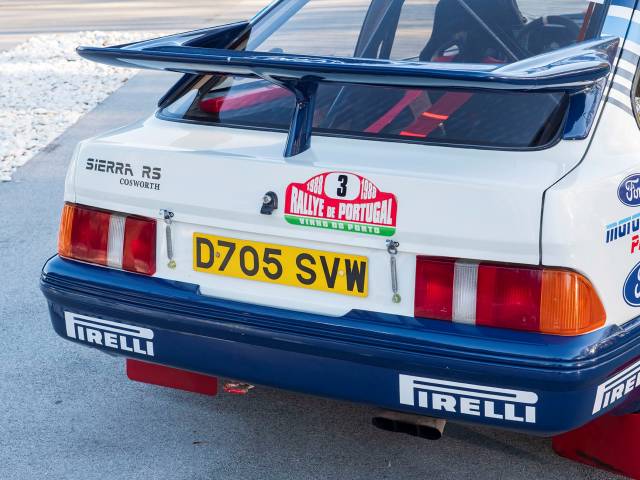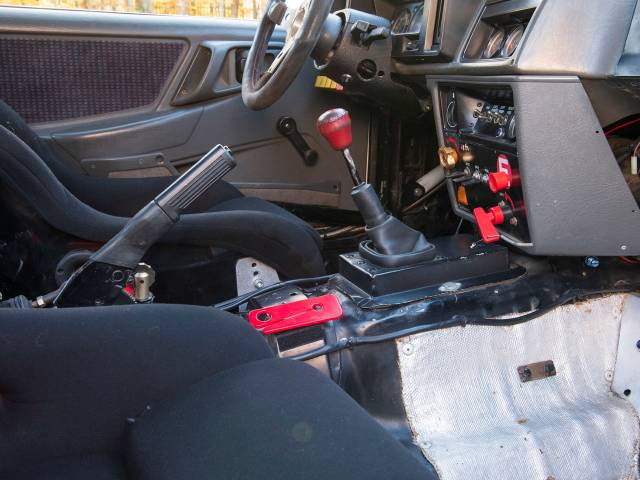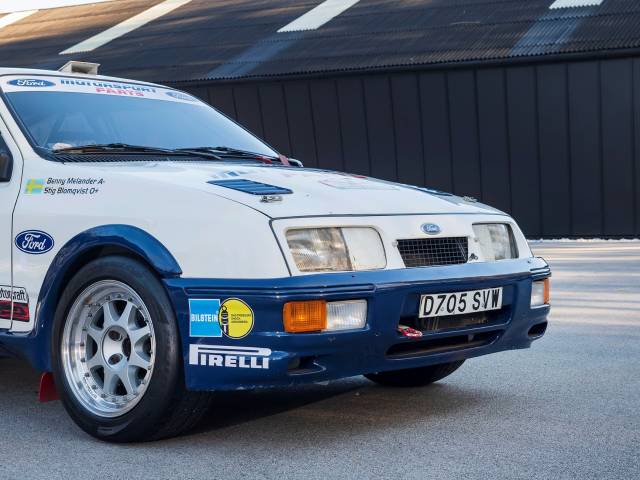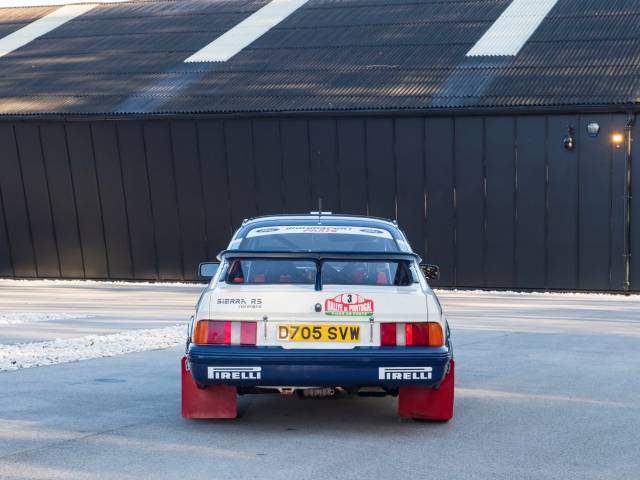 Dealer

away
Ford Sierra
The Ford Sierra is a mid-sized family car that was built from 1982 to 1993 by Ford Europe, a Ford Motor Company subsidiary founded in 1967. It was built to replace the Ford Taunus TC range of cars and the Ford Cortina. Although production stopped in 1993, the Ford Sierra was still a popular second hand buy in the early 2000's in Europe and quite a number are still reported to be in use.
History of the Ford Sierra
Ford Europe was looking to replace the Taunus and Cortina models and through Project Toni, they began working on a new car in 1978. In September 1981, the Ford Sierra concept car was unveiled at the Frankfurt Motor Show. It got mixed reactions with some liking its streamlined, aerodynamic design while others, who were more accustomed to the old designs, describing it as curvy and formless. However, Ford Europe went on to unveil the car the following year and also invested 10 million pounds to upgrade its Ireland plant to enable it assemble Ford Sierras for export. The first models were equipped with a 1.6 liter or 2 liter engine coupled with a 4 speed manual gearbox. The Ford Sierra became popular in West Germany and sold many units but did not perform well in Britain. Minor tweaks and improvements in the car's performance however, changed its fortunes and its sales soared in Britain overtime.
Ford Sierra Sporting Models
A high performance Ford Sierra was produced in 1983 called the XR4i. It was a 3 door hatchback which featured a 2.8 liter engine and a big double rear spoiler. It is famous for winning the British Touring Car Championship in 1985. It was replaced in 1985 by a 5 door hatchback with 4 wheel drive version named the XR4x4. In 1986, Ford built a 3 door Ford Sierra Cosworth which had a 2 liter OHS engine with a T3 turbocharger and inter-cooler giving it 201 horsepower. A modified Cosworth, named the RS500, dominated group A series across the globe and won the World Touring Car Championship manufacturer's title in 1987.
Ford Sierra's Major Uplift
A new, redesigned Ford Sierra was launched in 1987 and it was called the Ford Sierra Sapphire. It was a 4 door saloon car with a new 1.8 liter petrol engine which was extremely efficient at the time and became very popular in the Sierra range of cars. This upgrade was necessary in order to compete with the more popular Vauxhall Cavalier as well as other strong rivals.
The last ford Sierra was produced in 1993 with the last stock being sold in 1995, two years later.