BMW 327 Classic Cars for Sale
5 Offers for BMW 327 found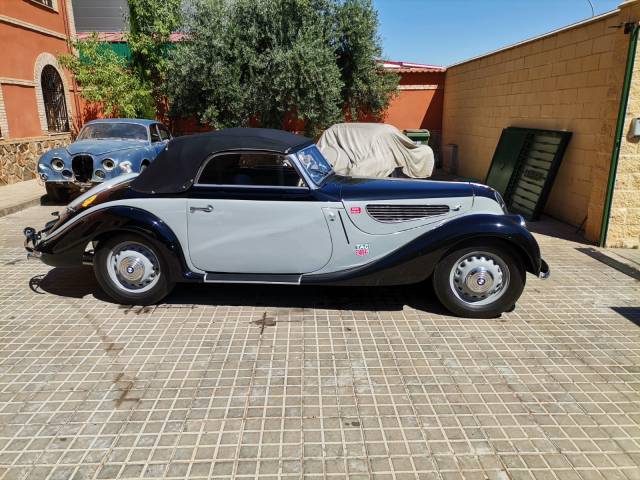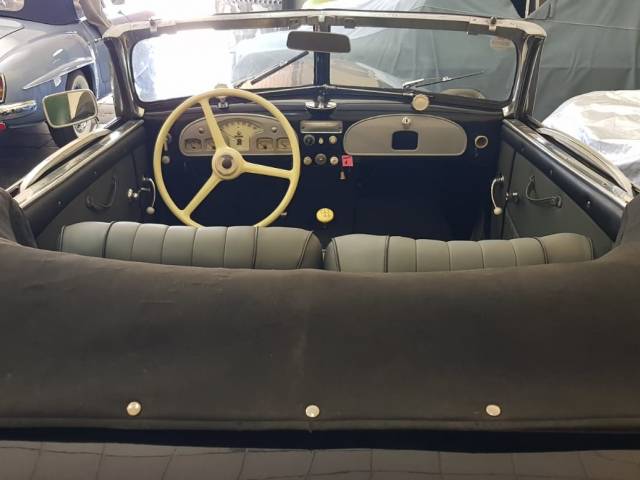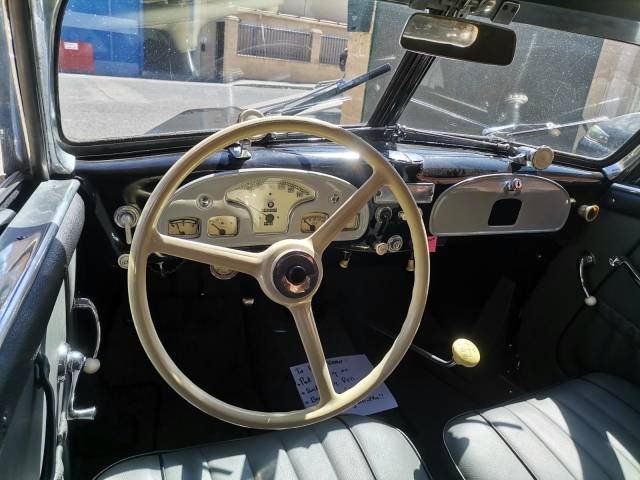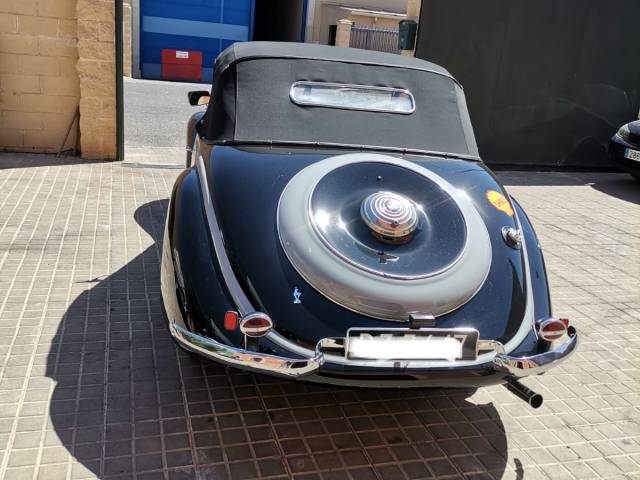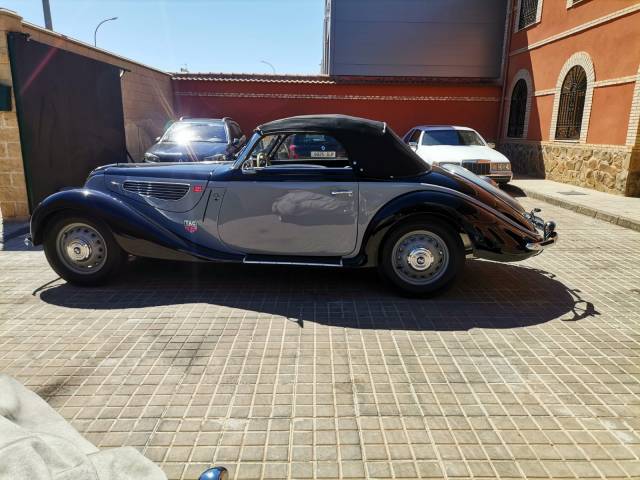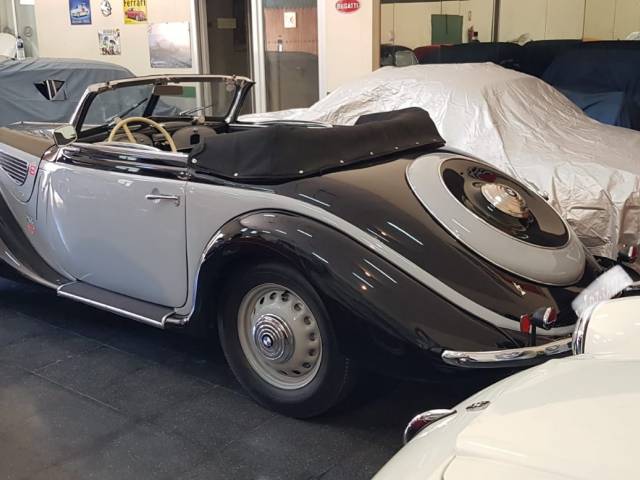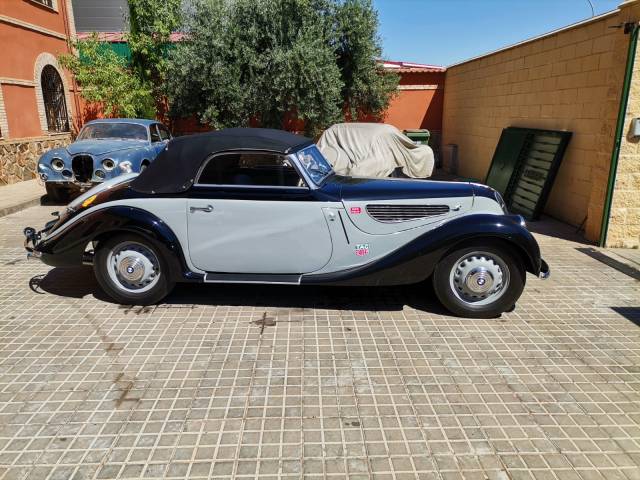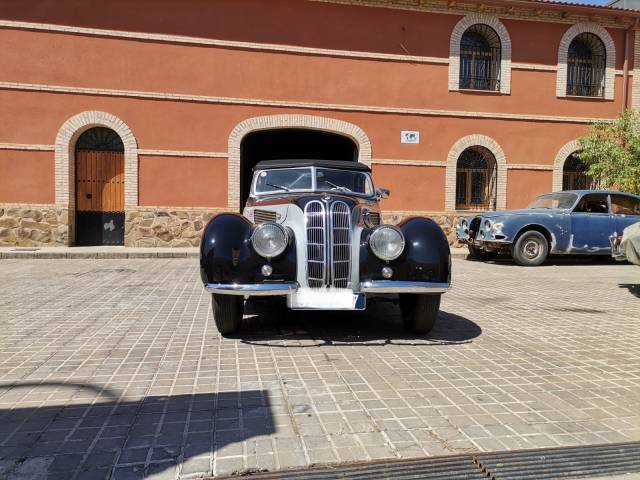 327 del 1938
Private

away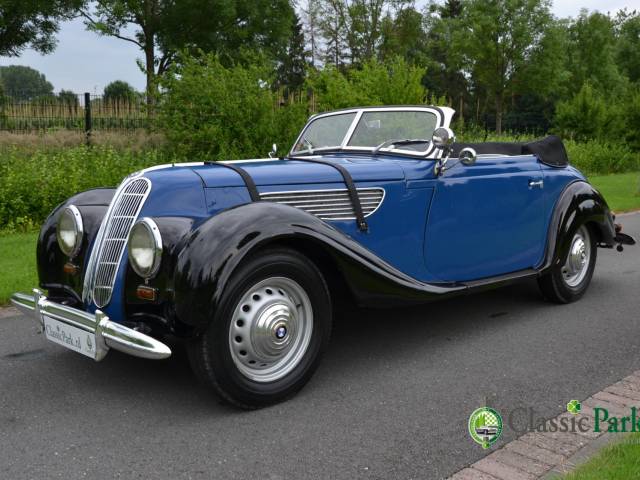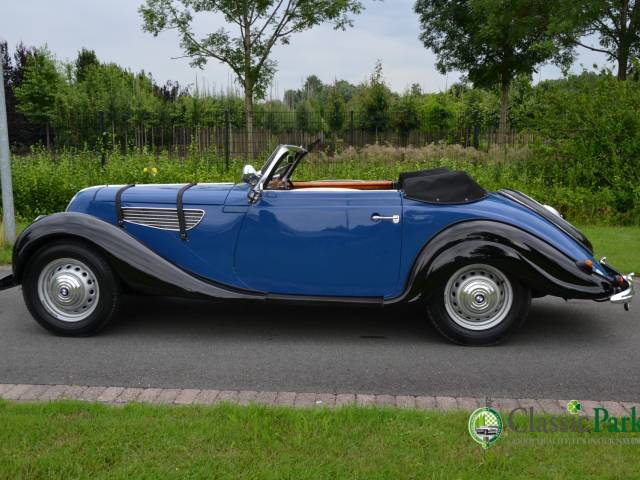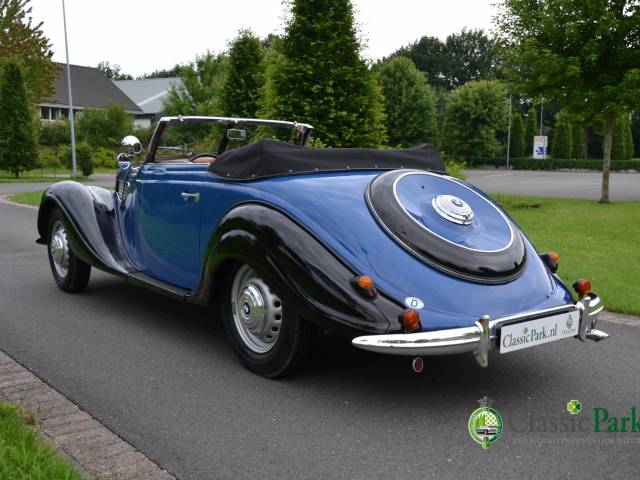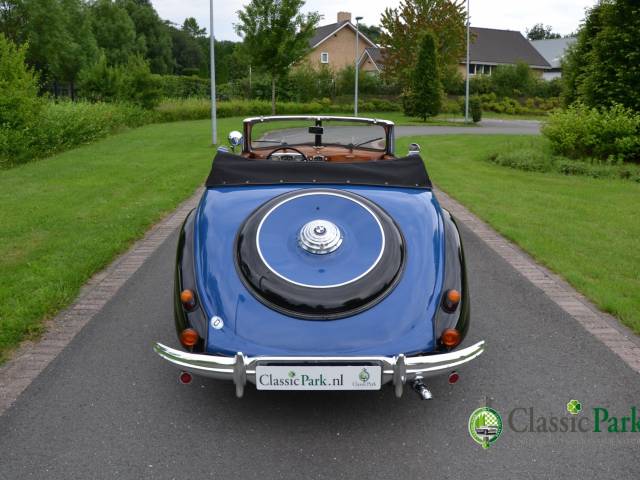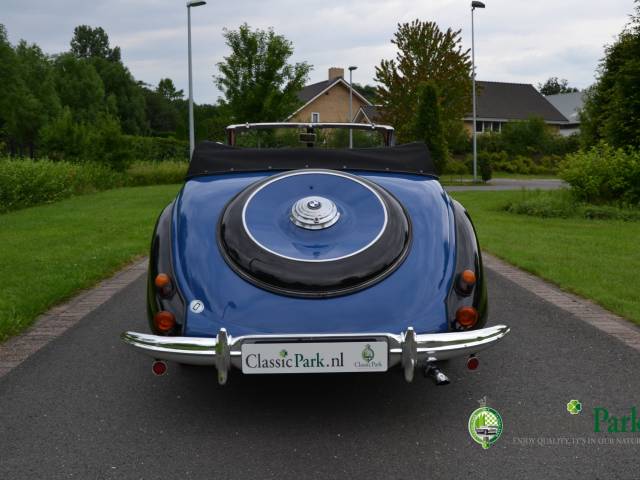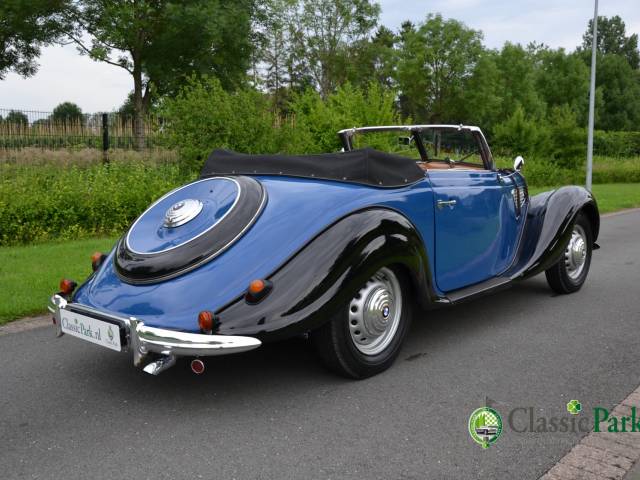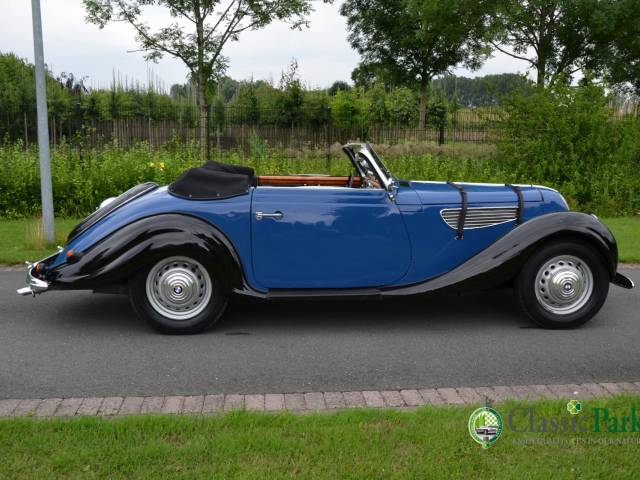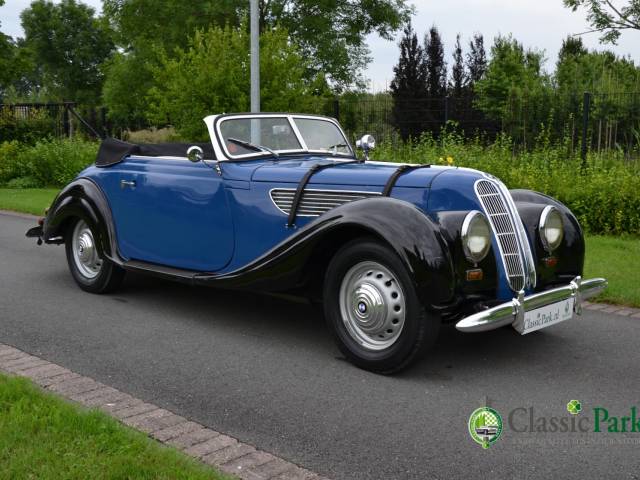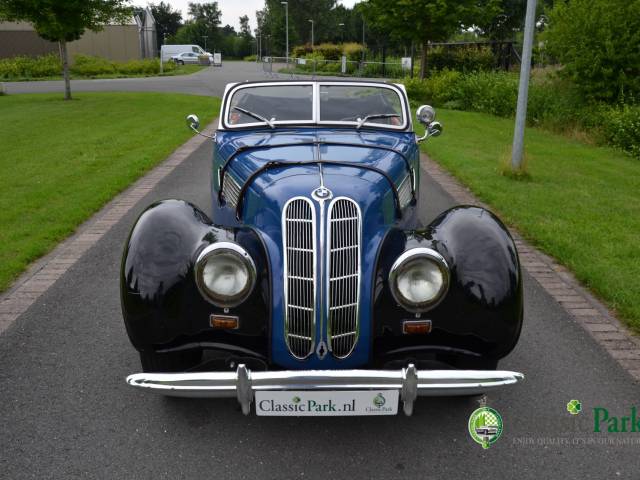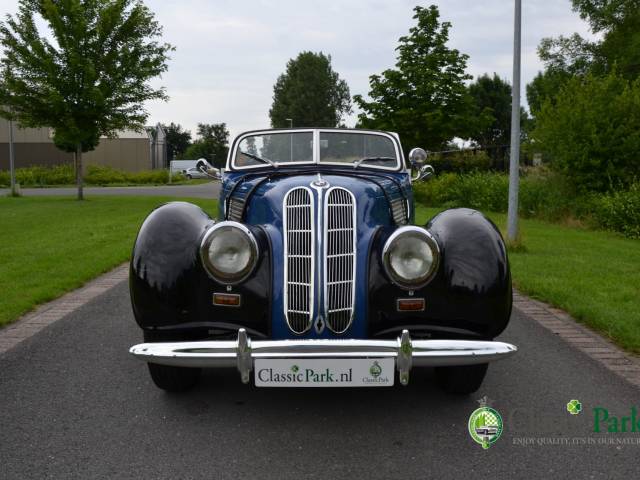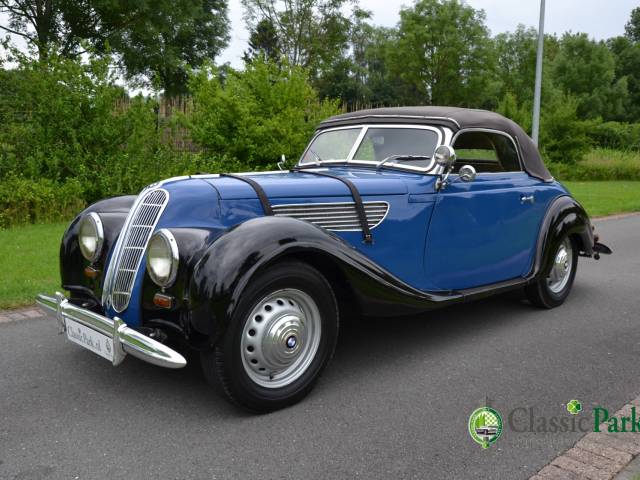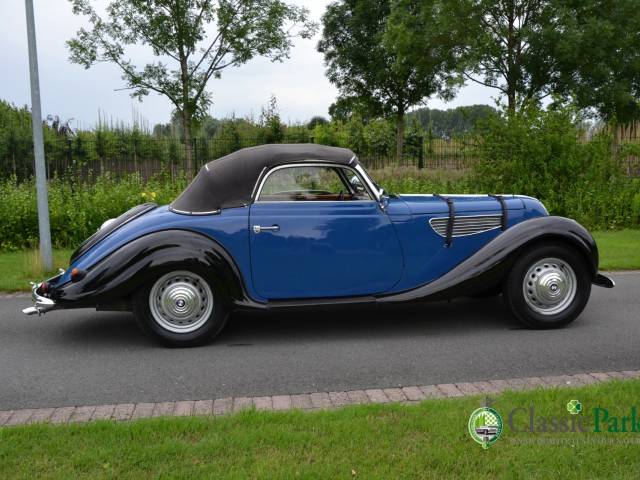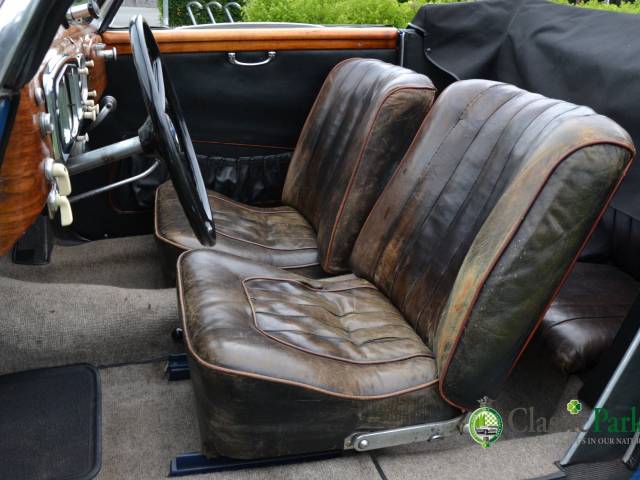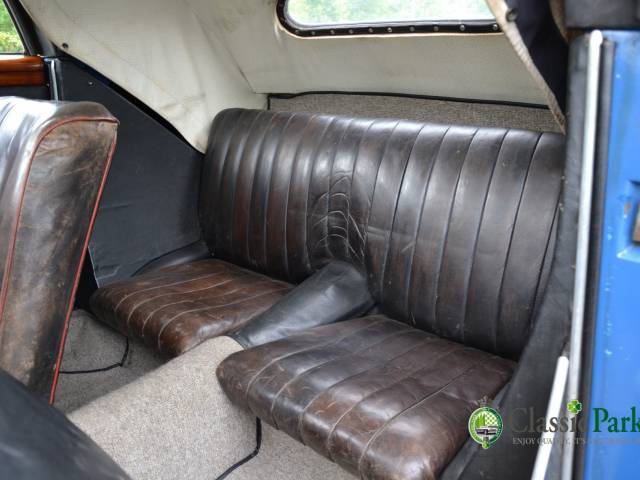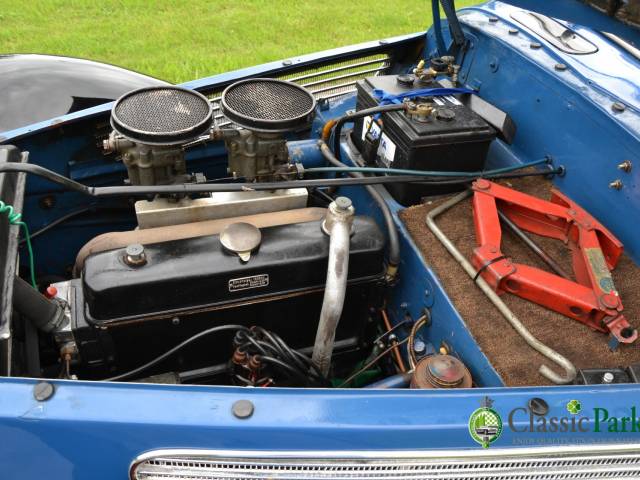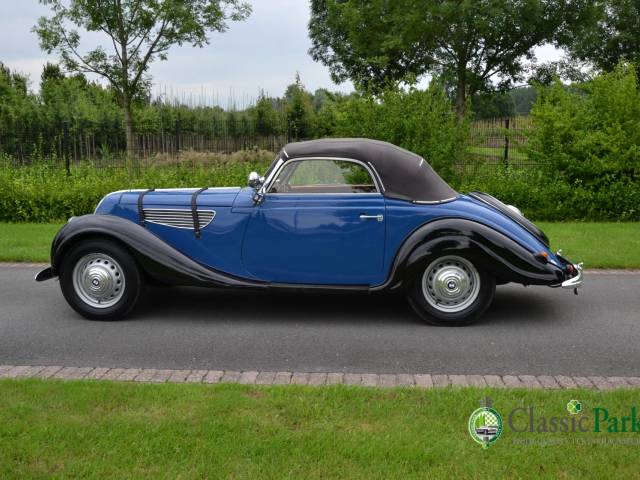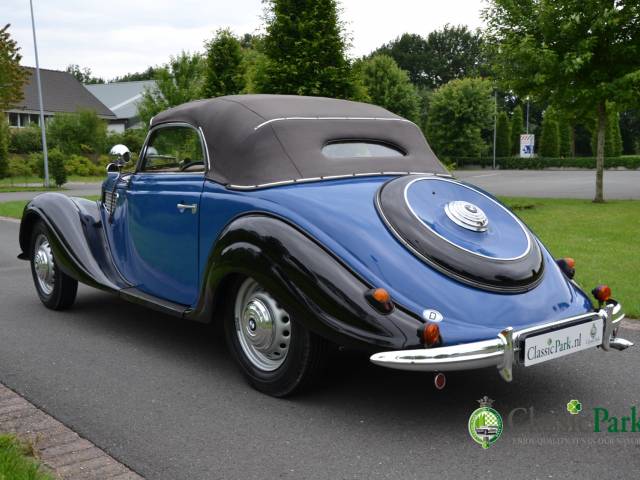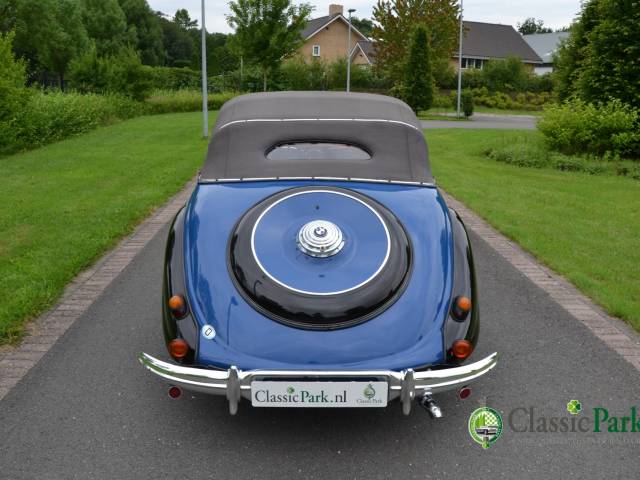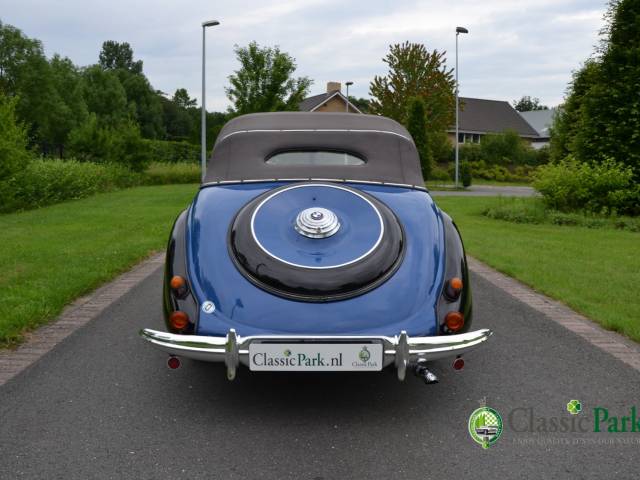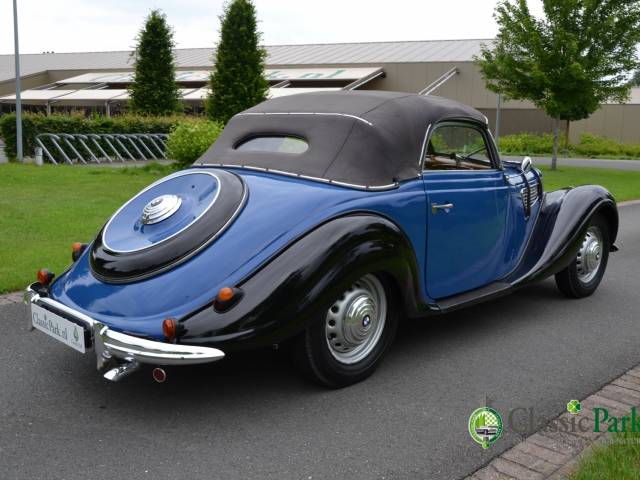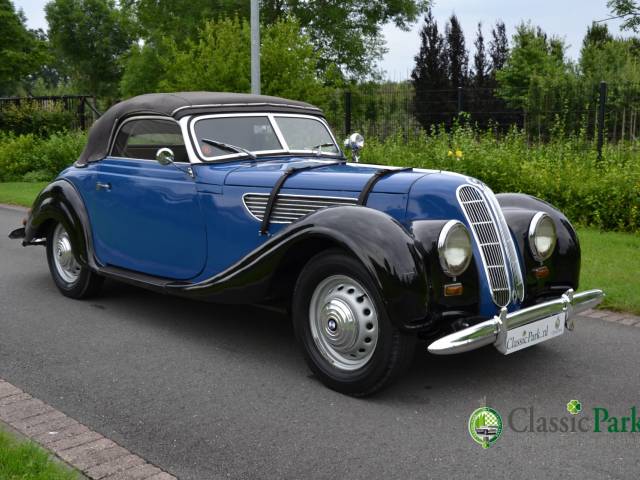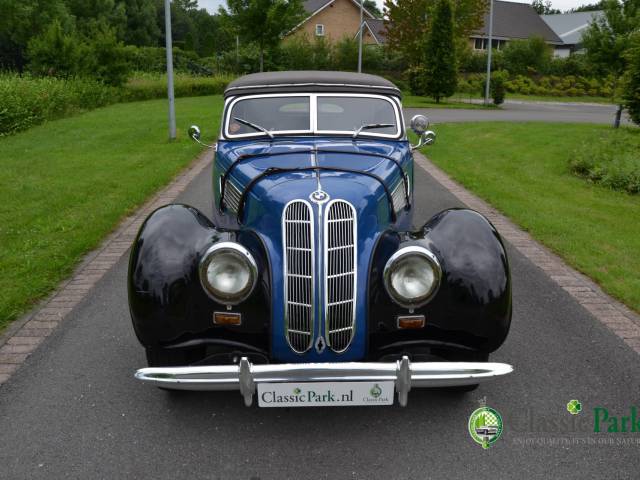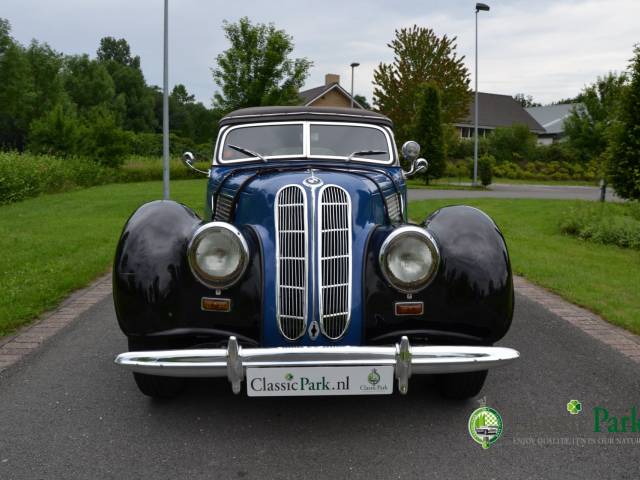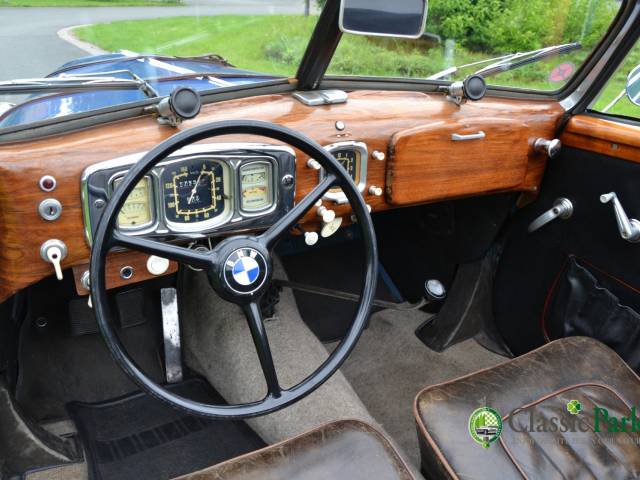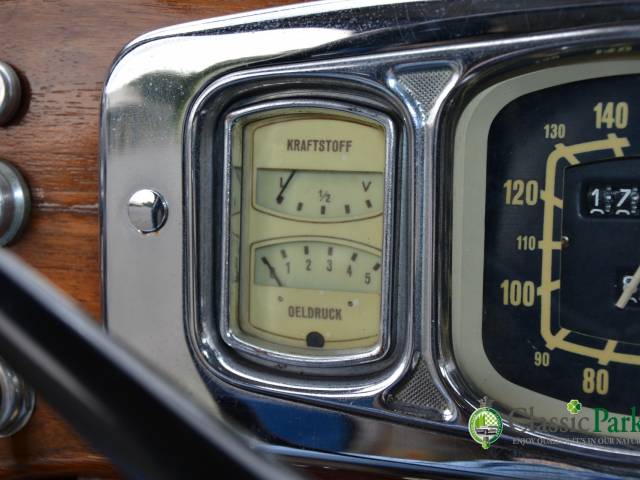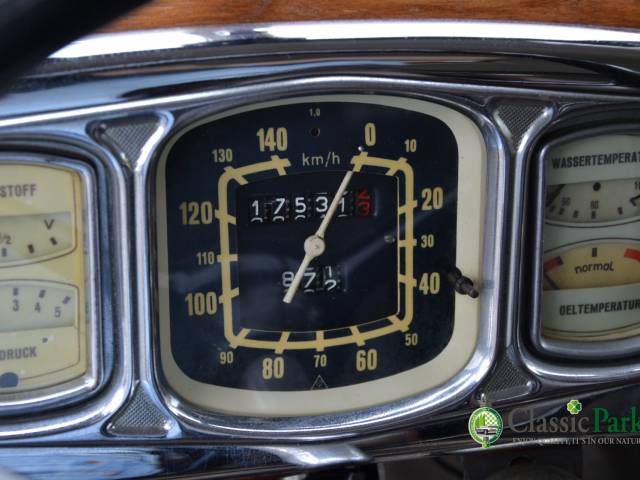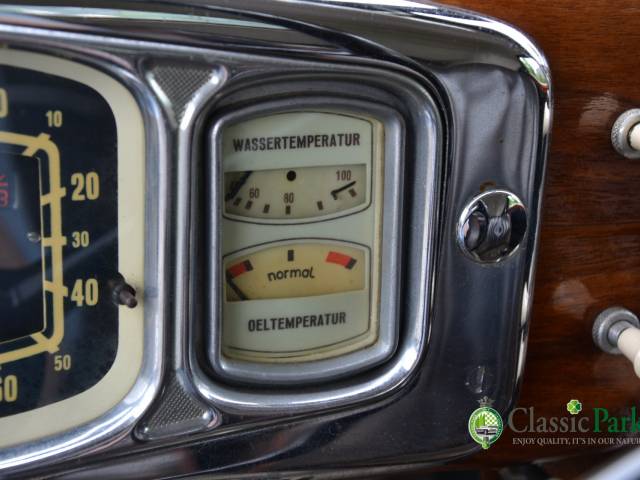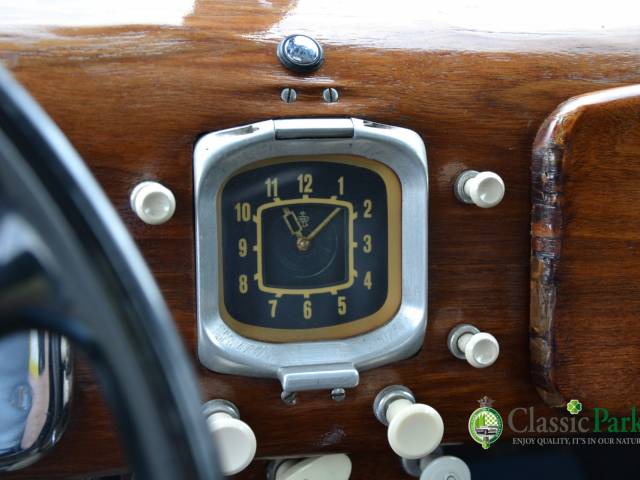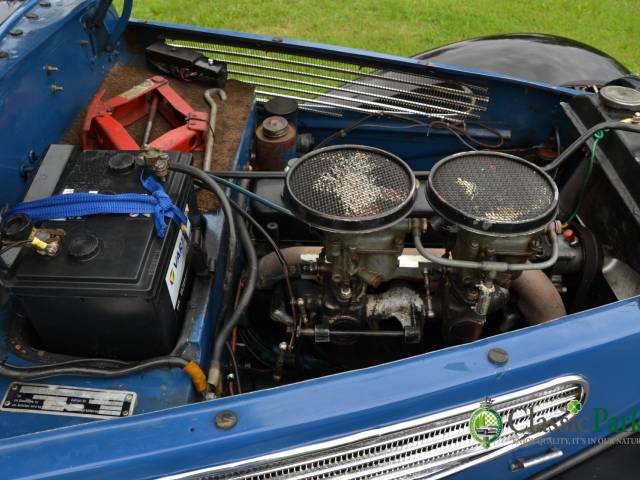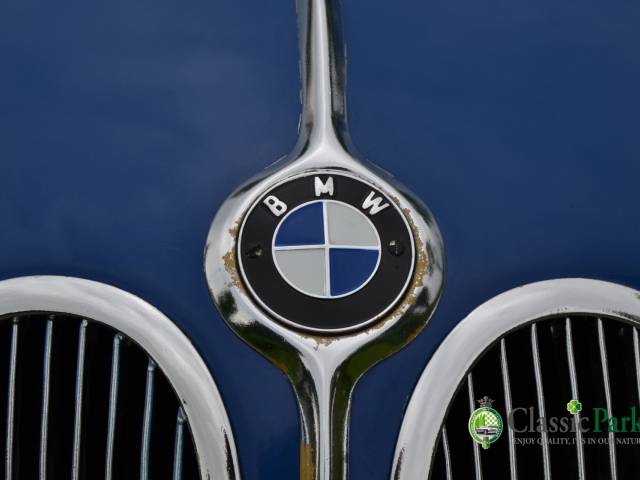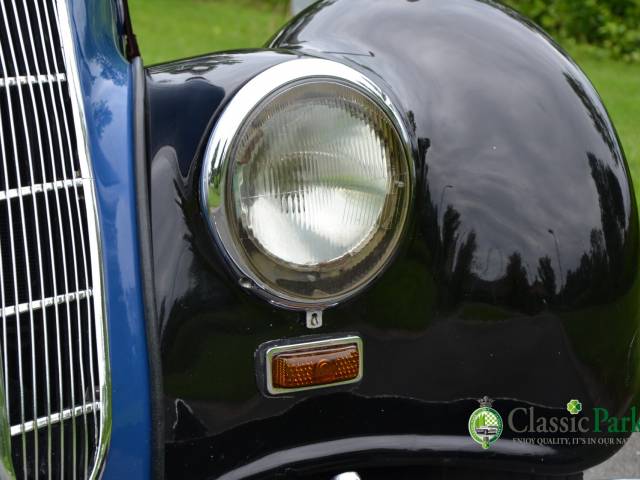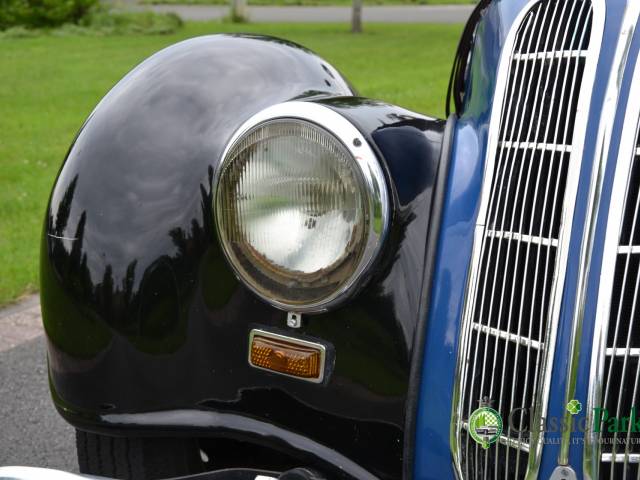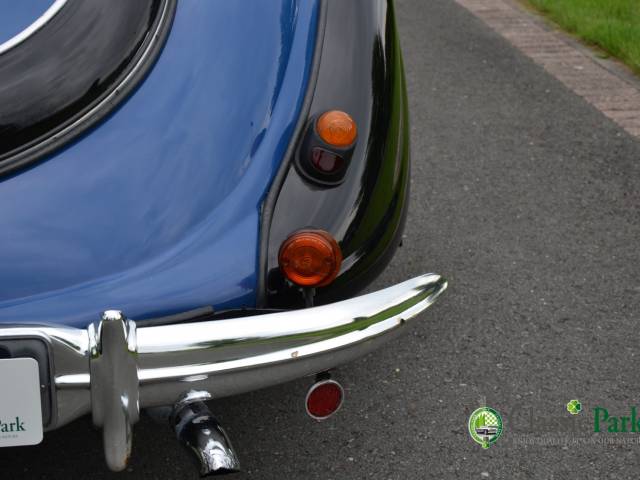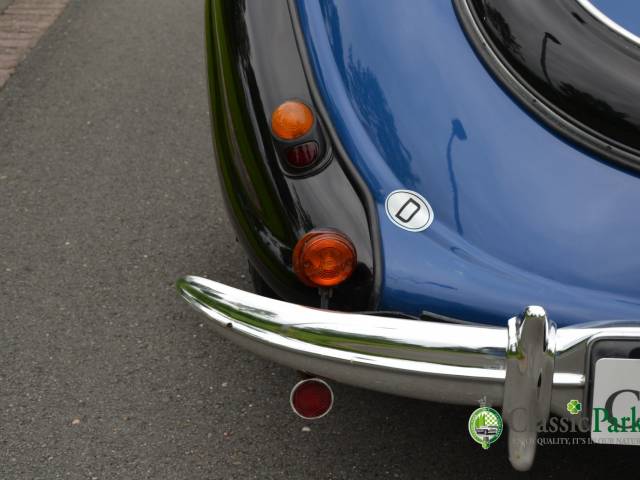 EMW 327-2
Dealer

away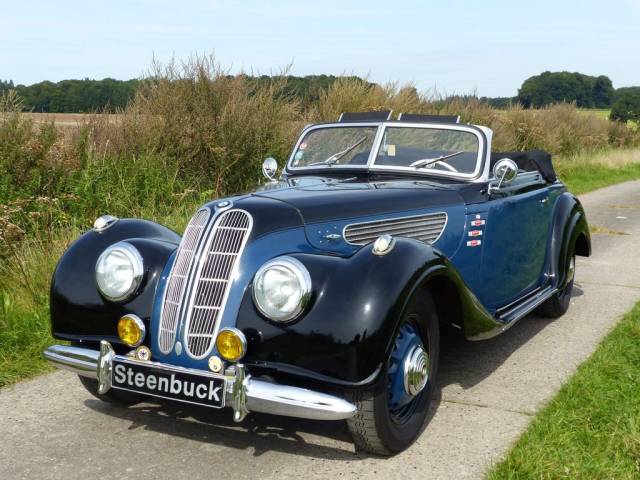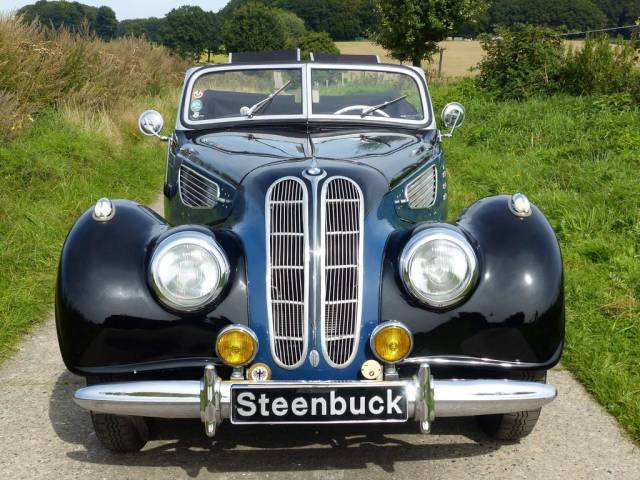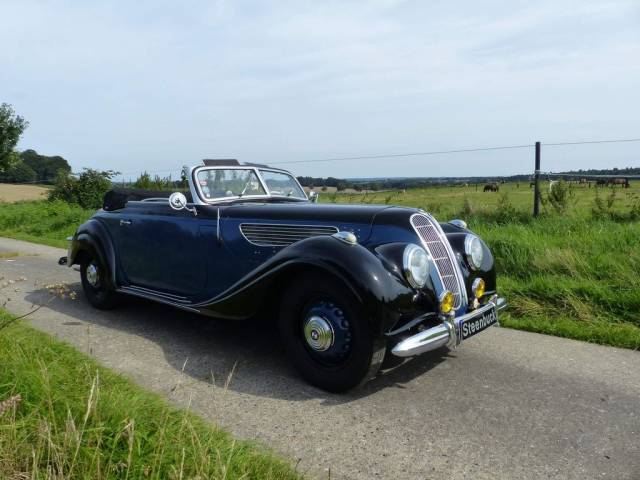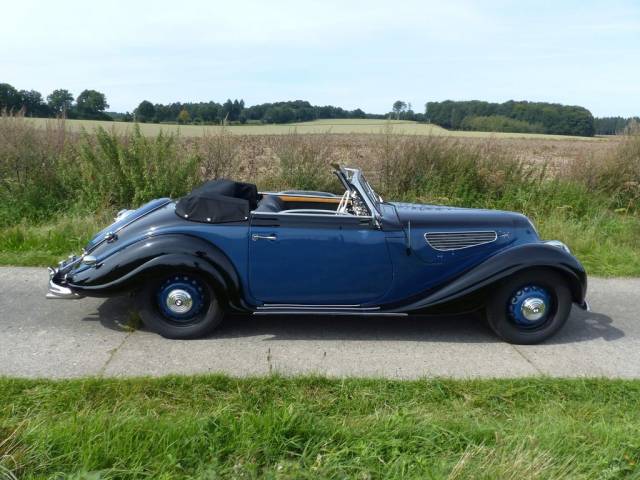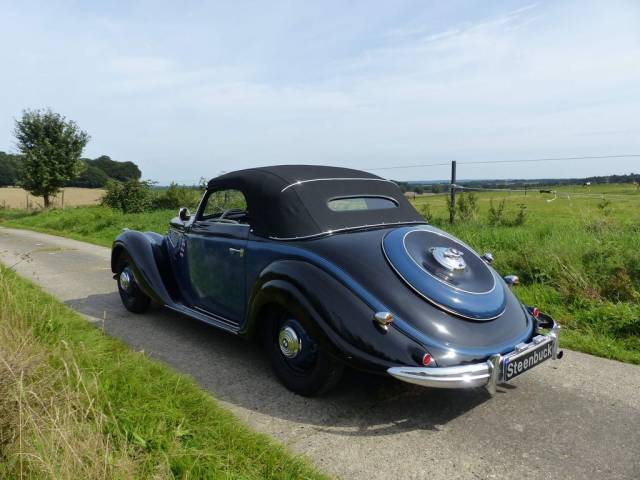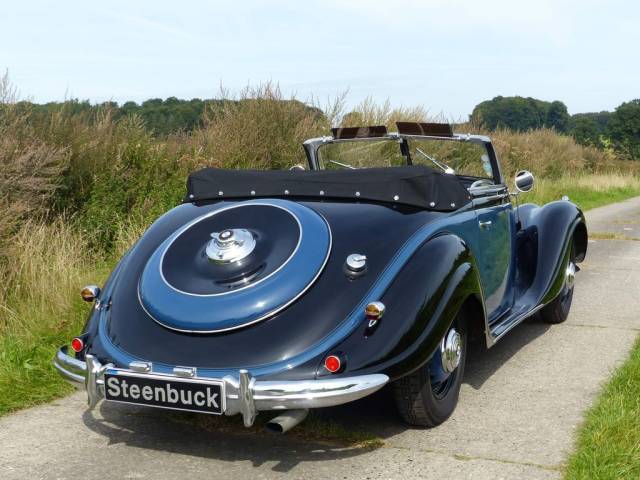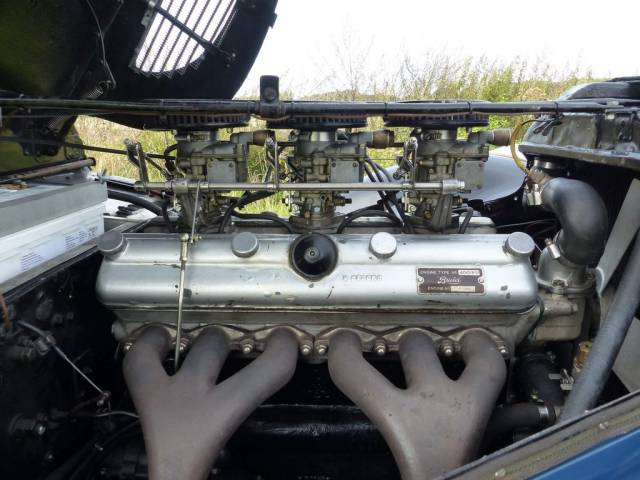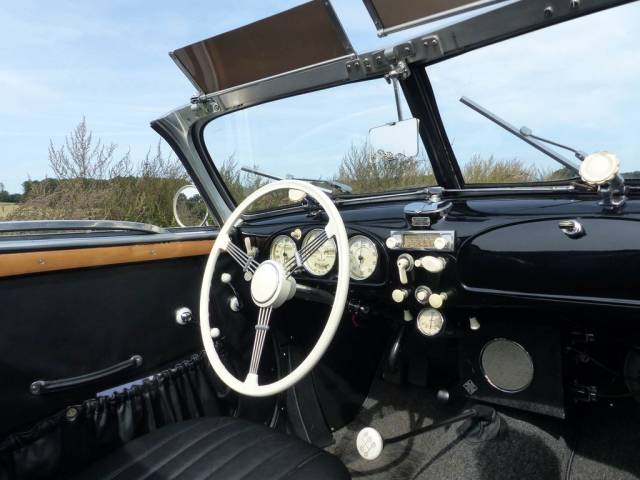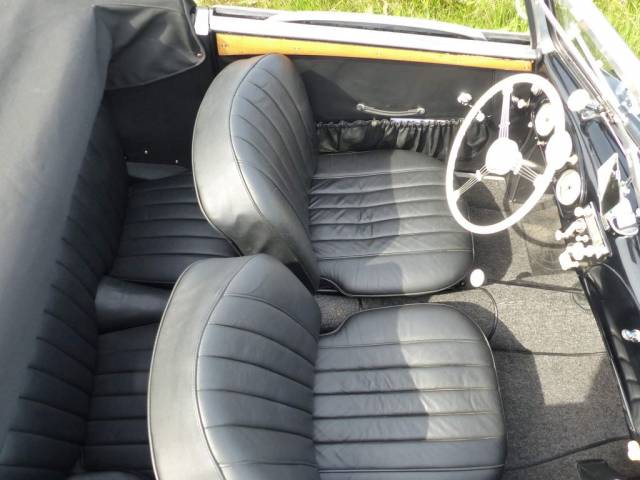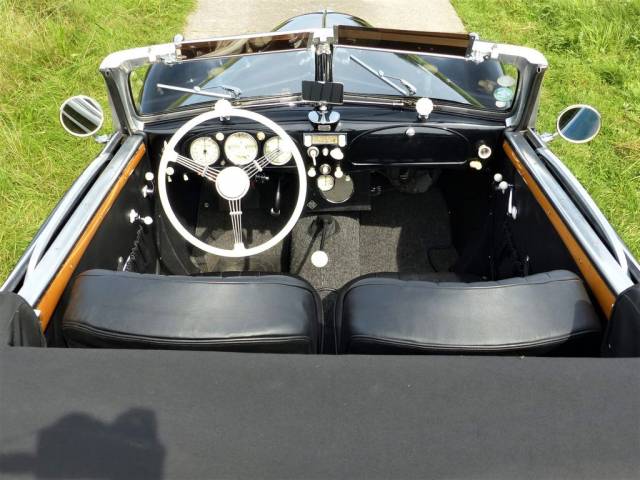 327 Conbveritble with roughly 80 hp
Dealer

away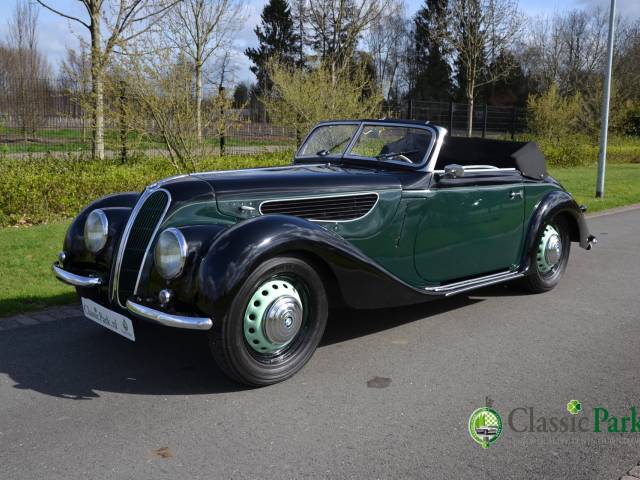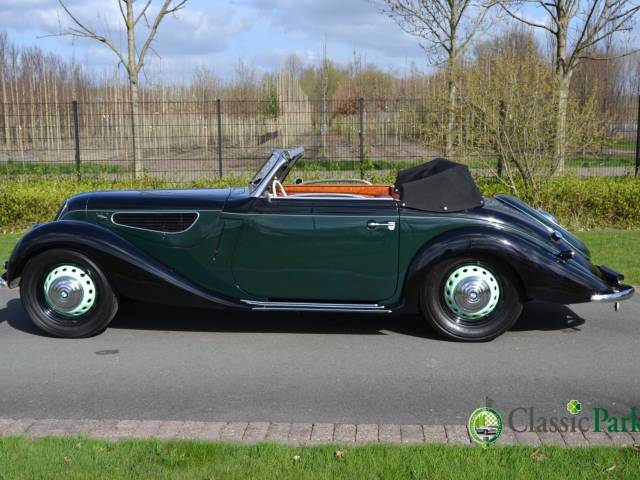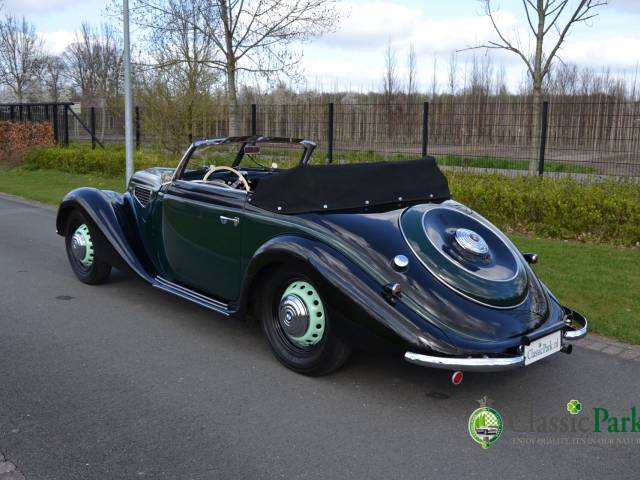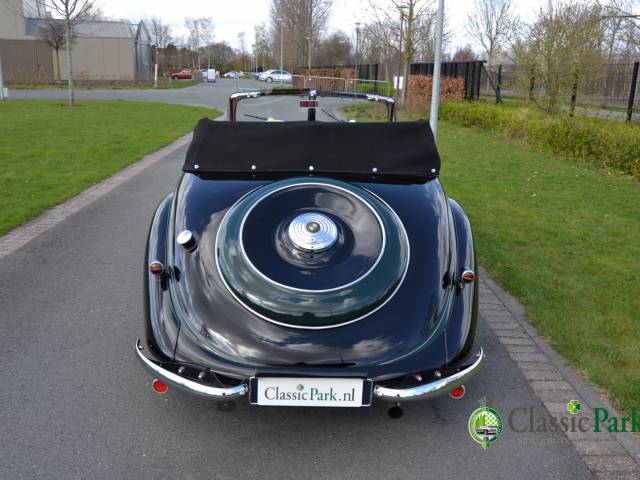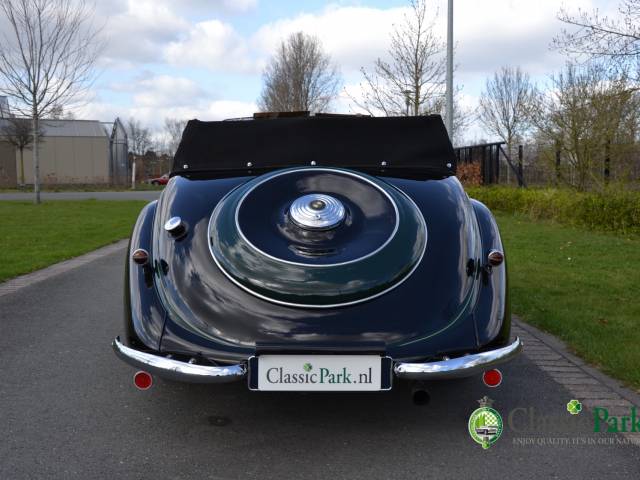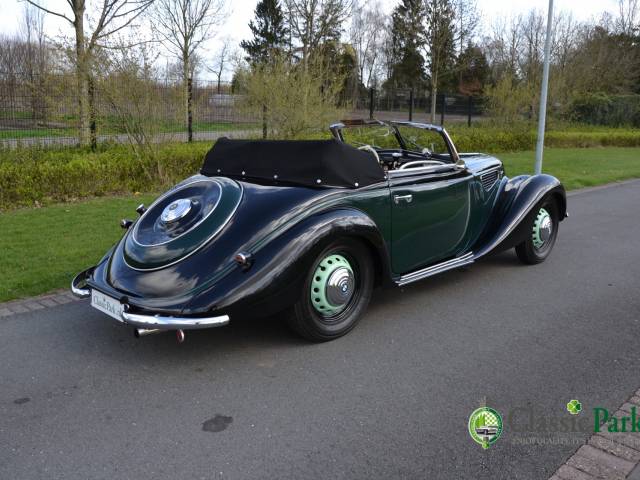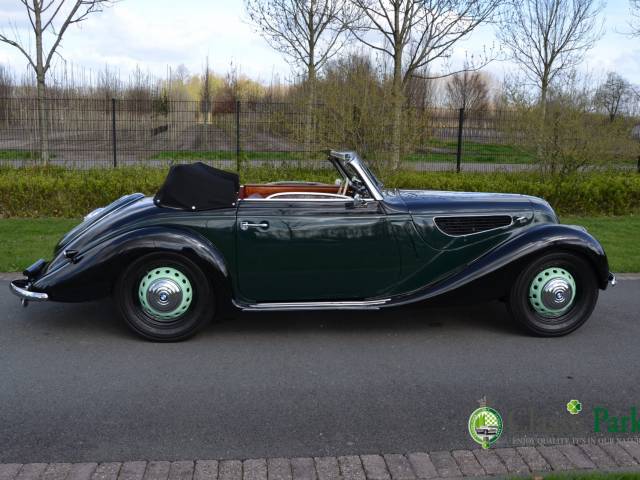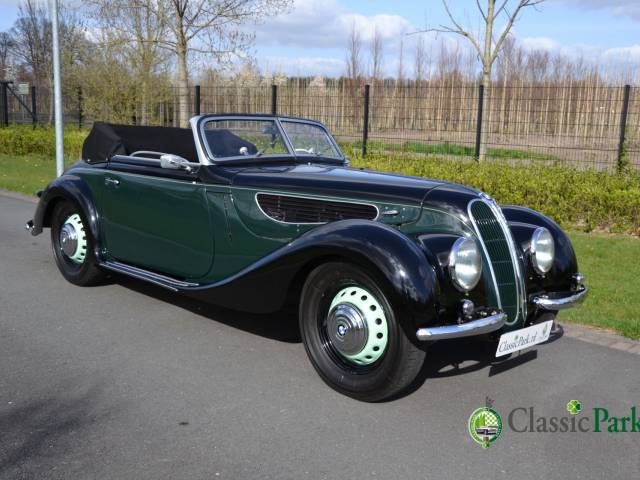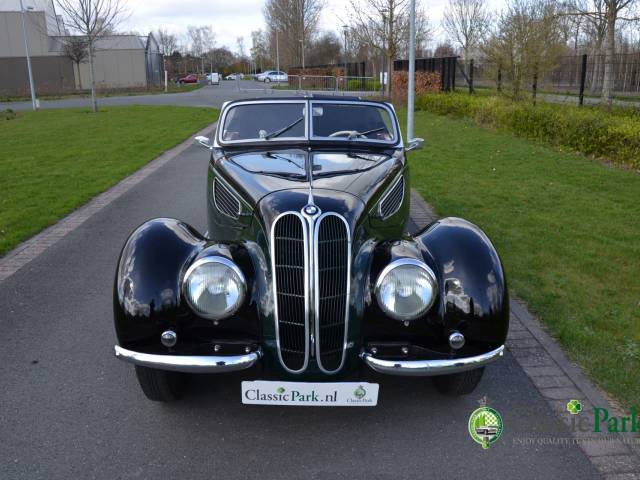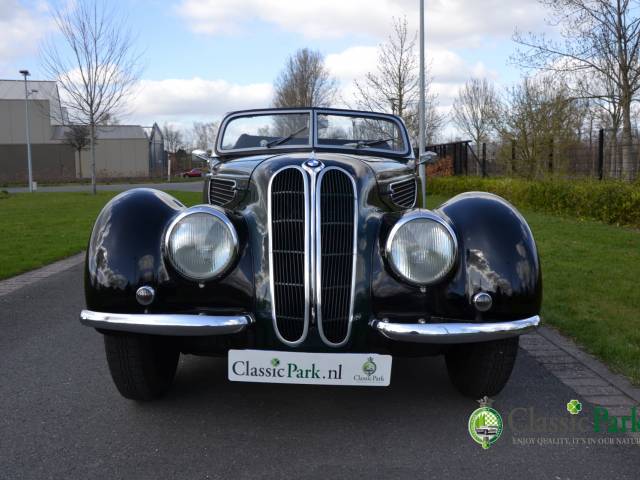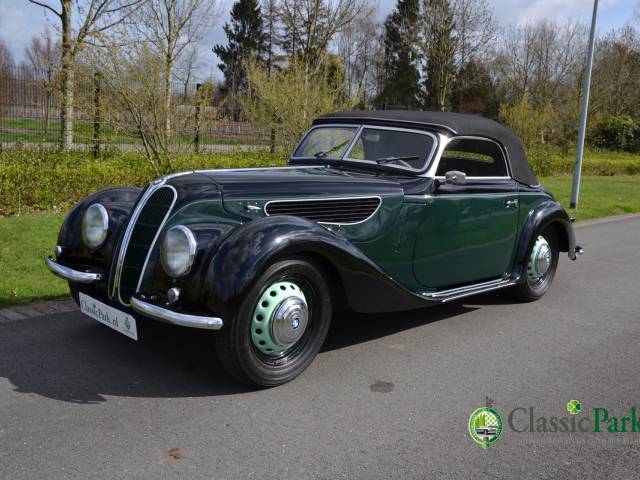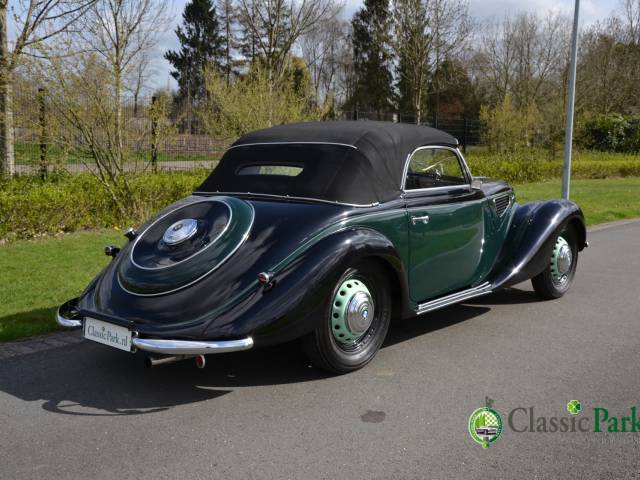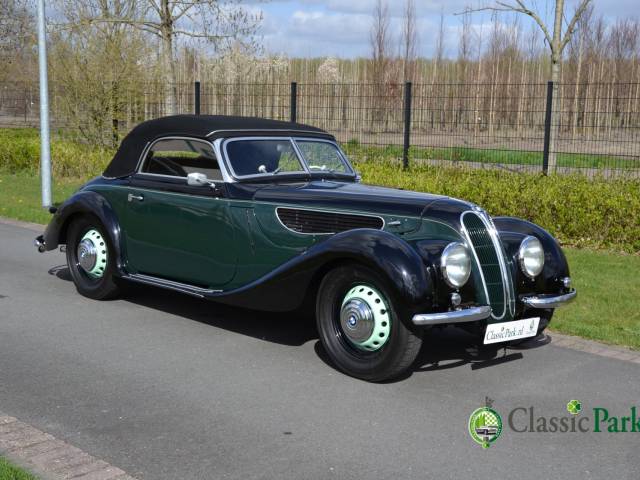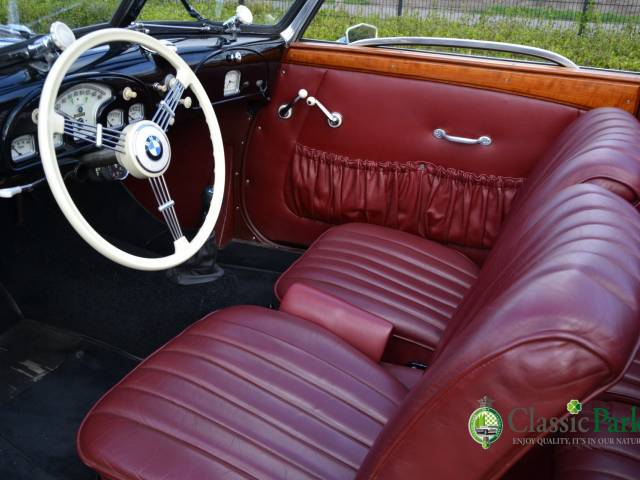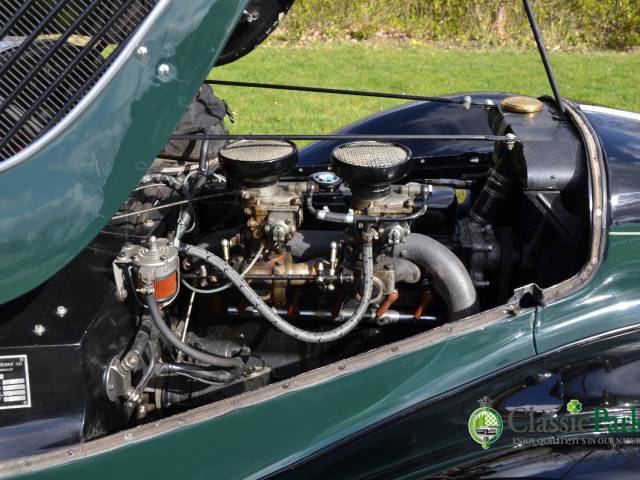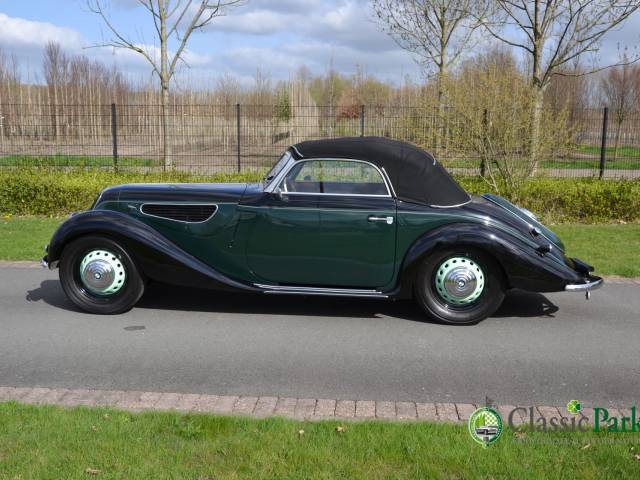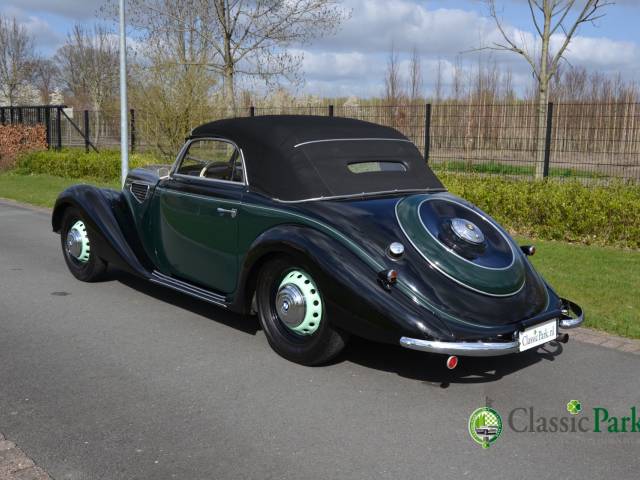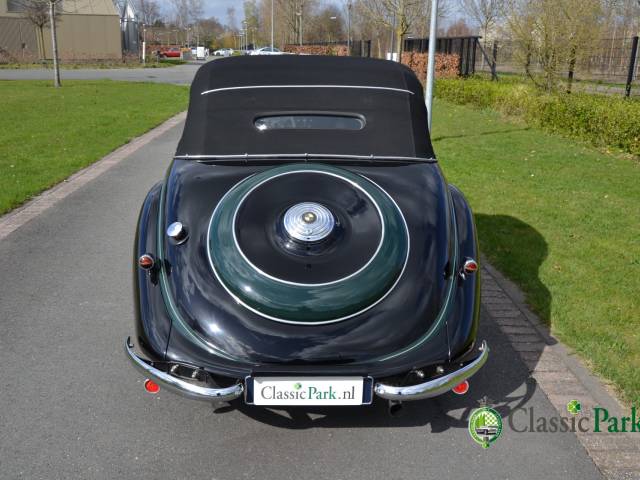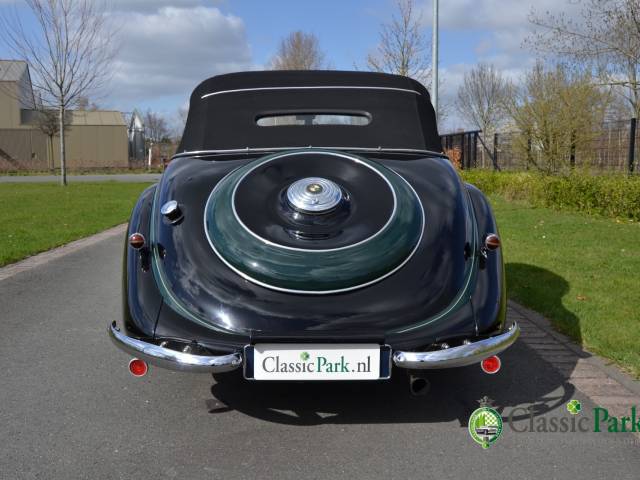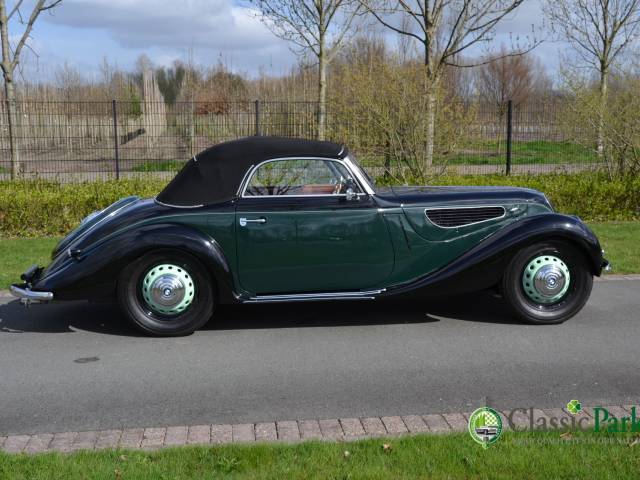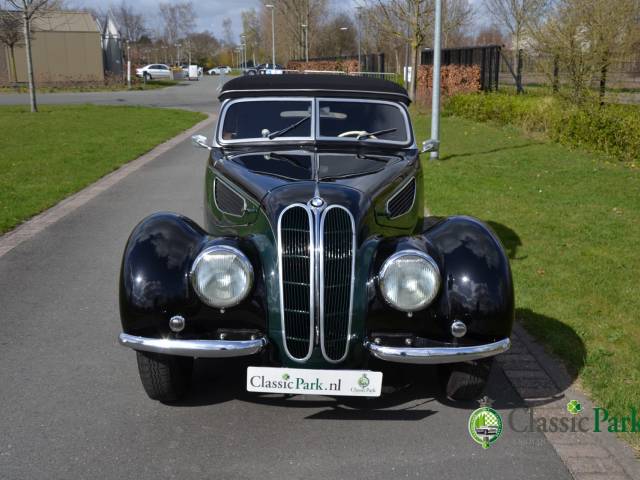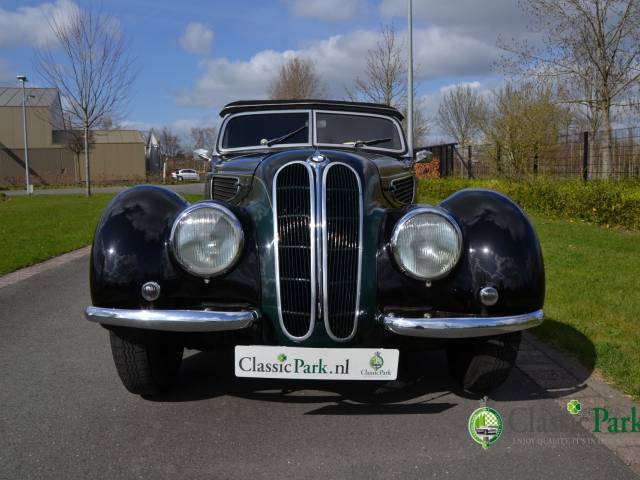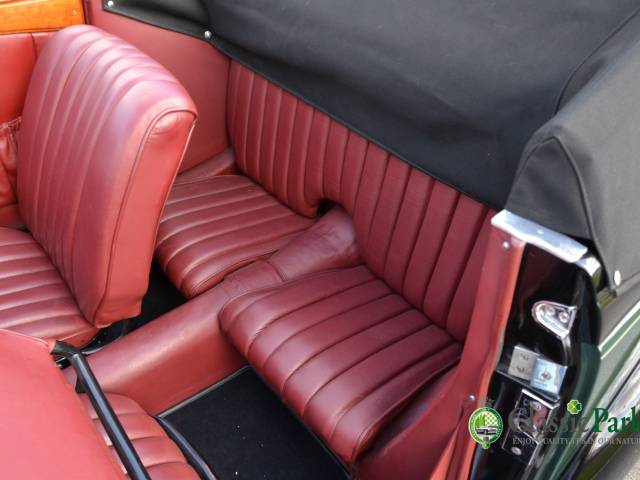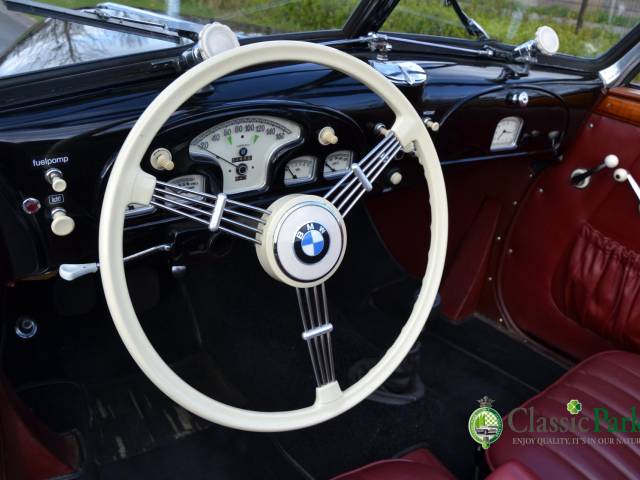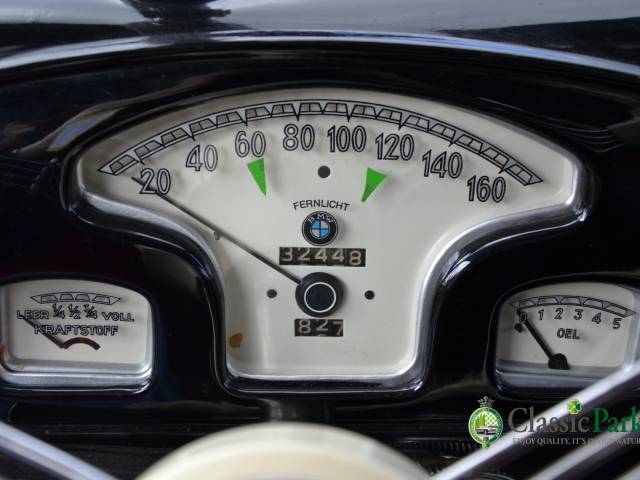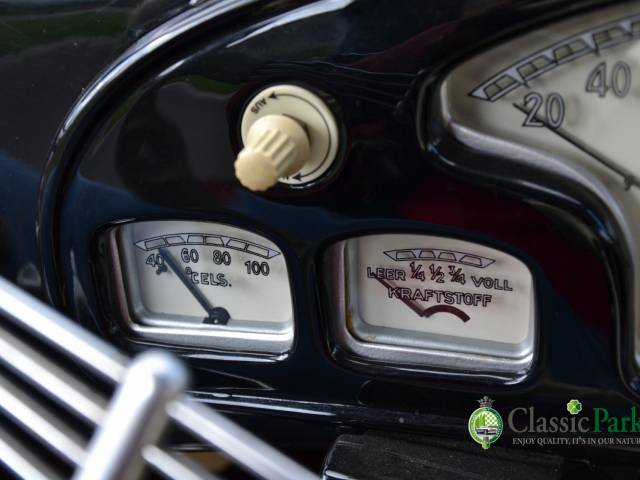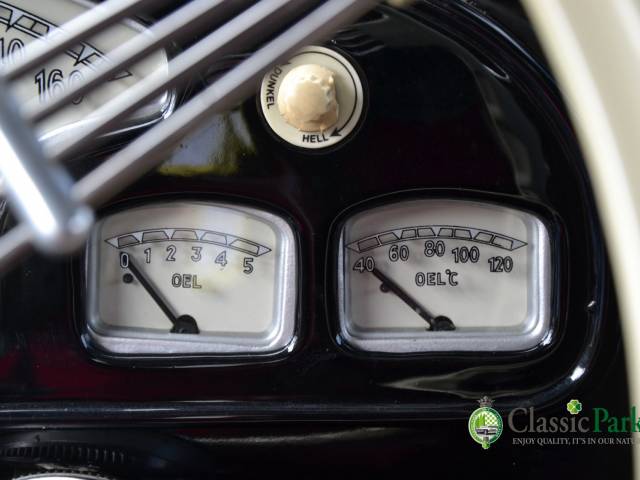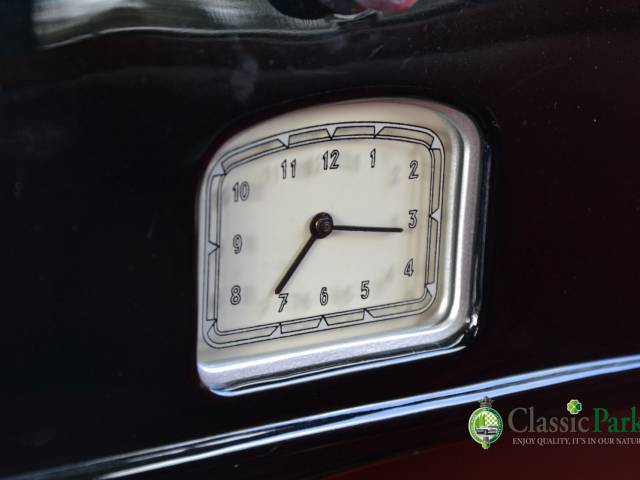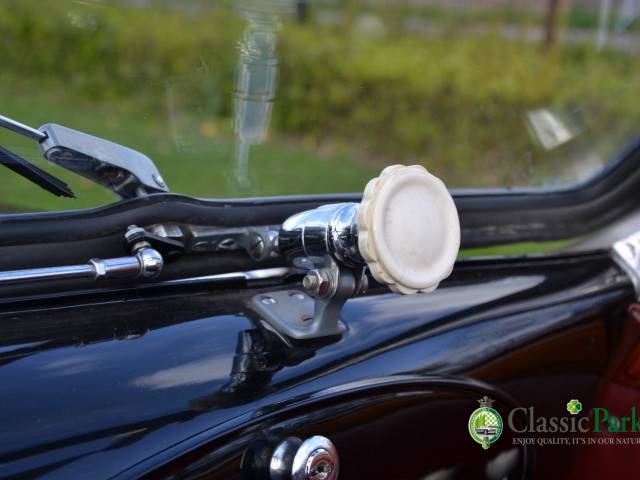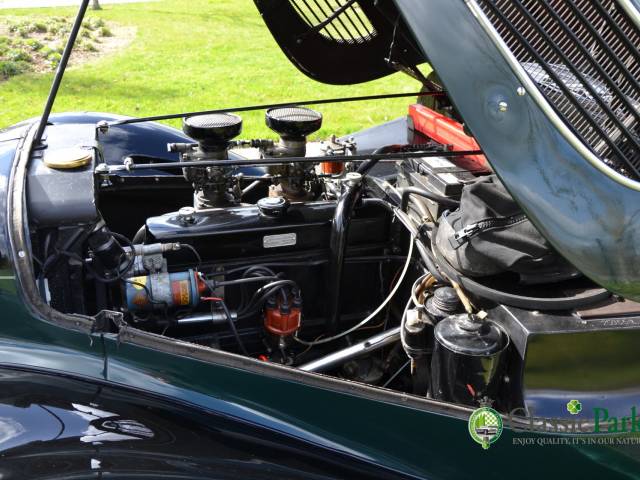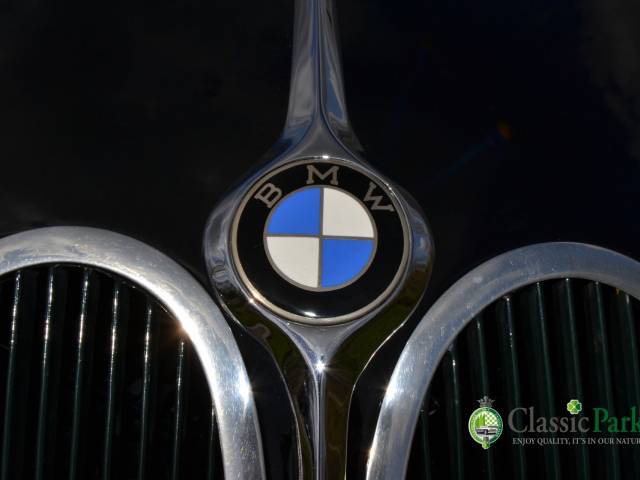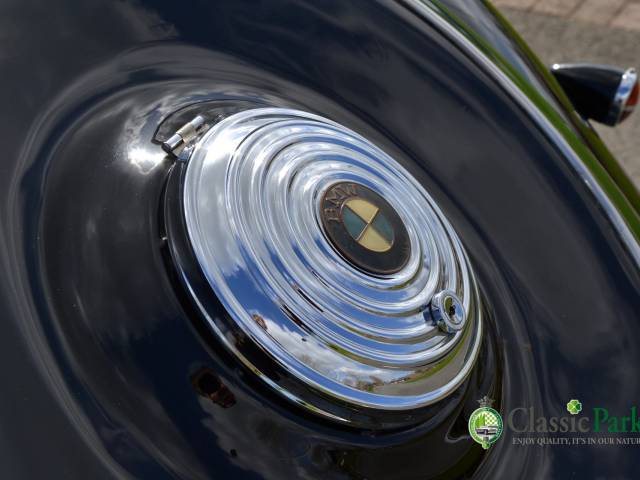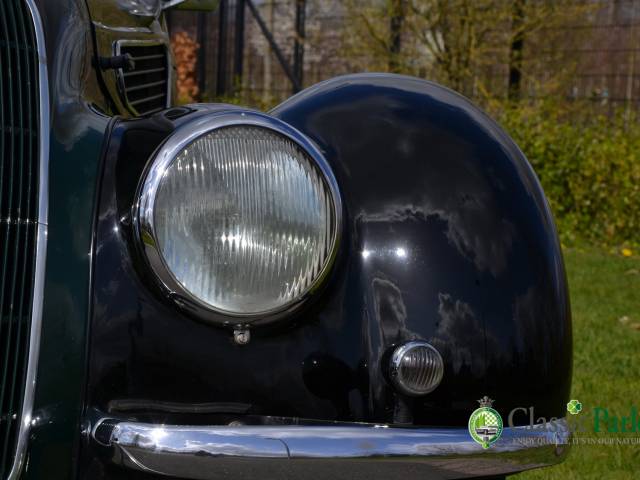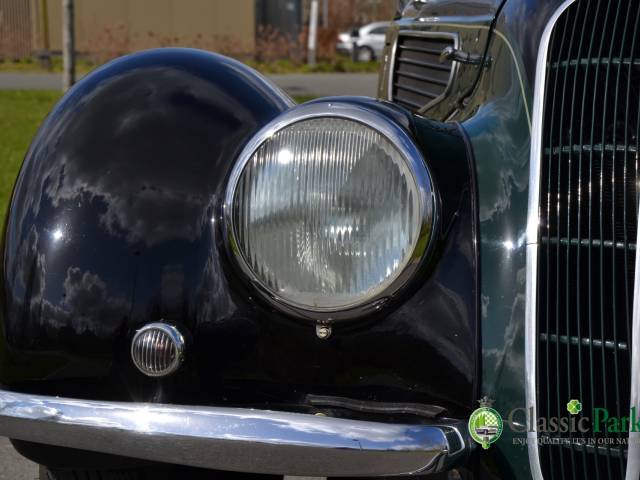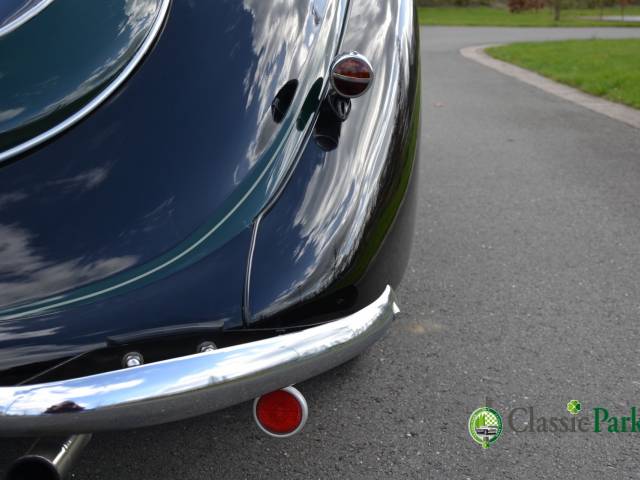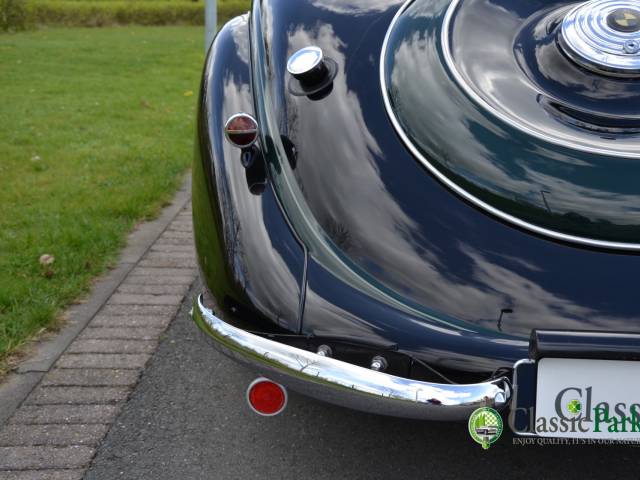 BMW 3 Serie 327 Sportkabriolett
Dealer

away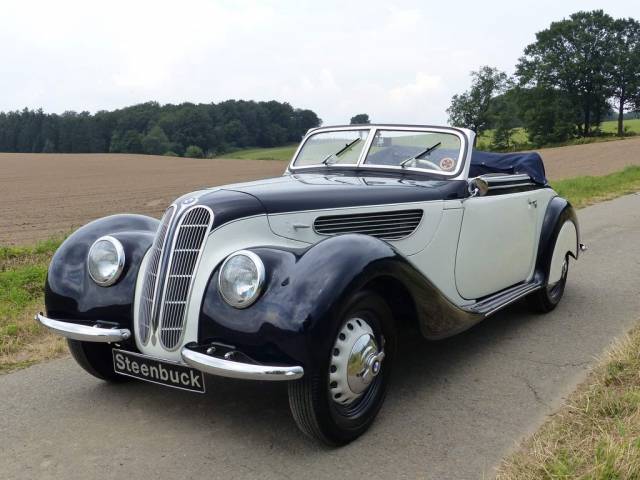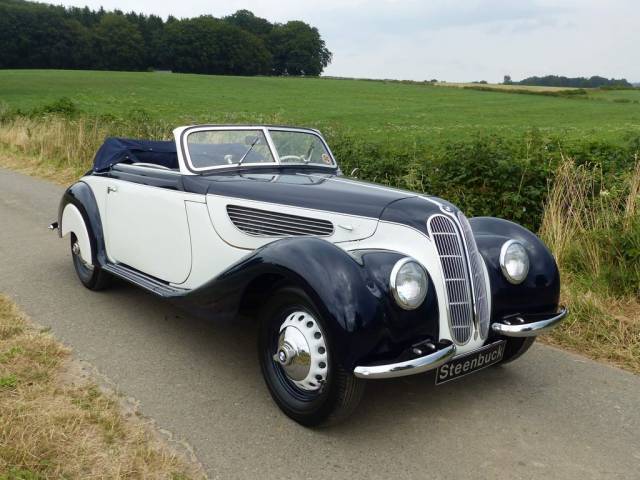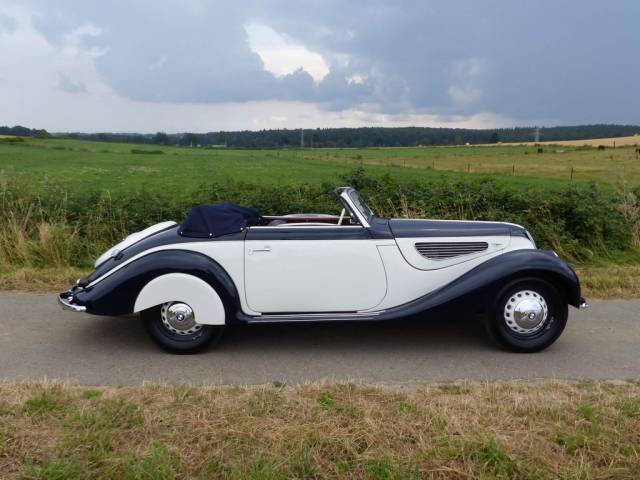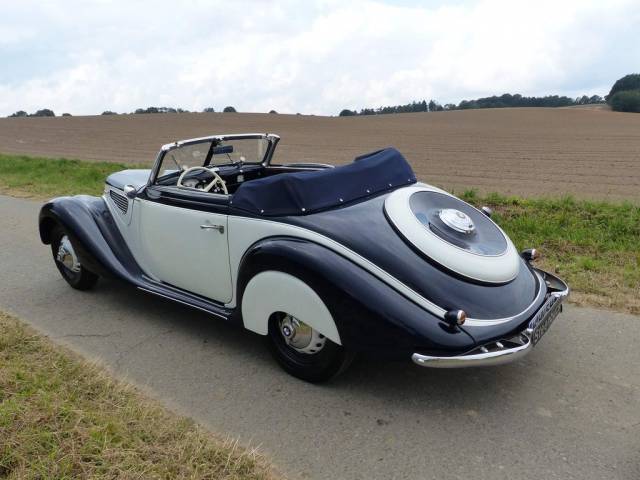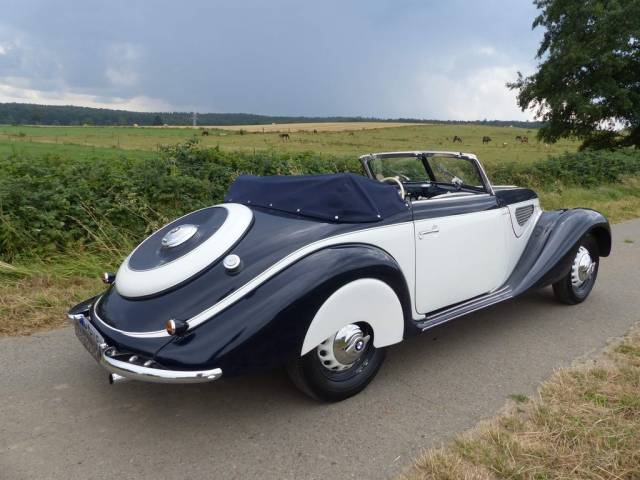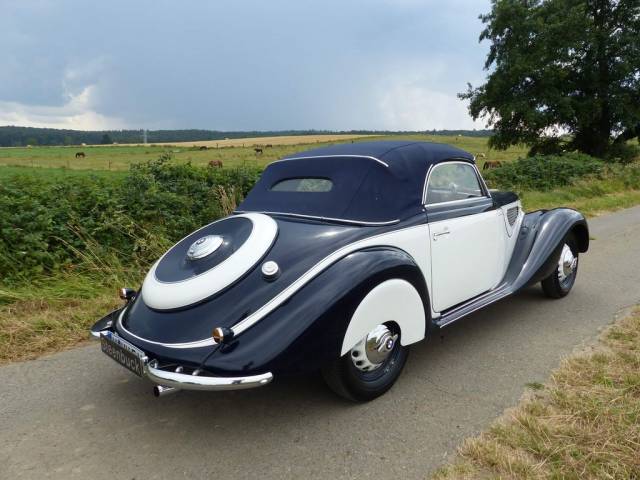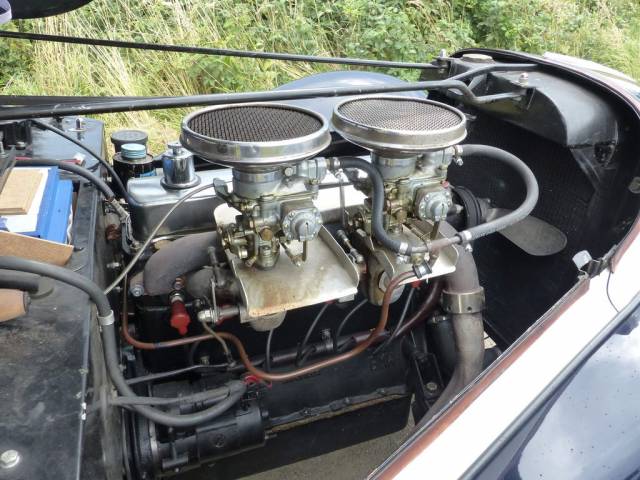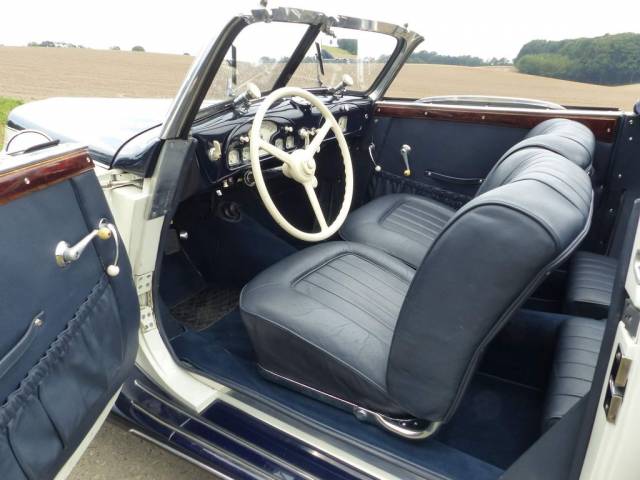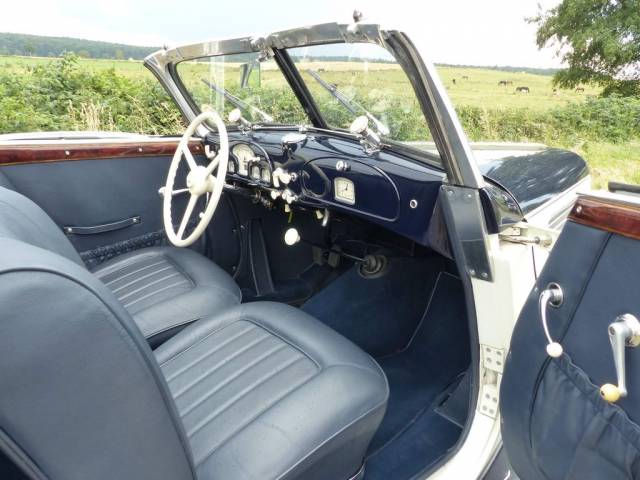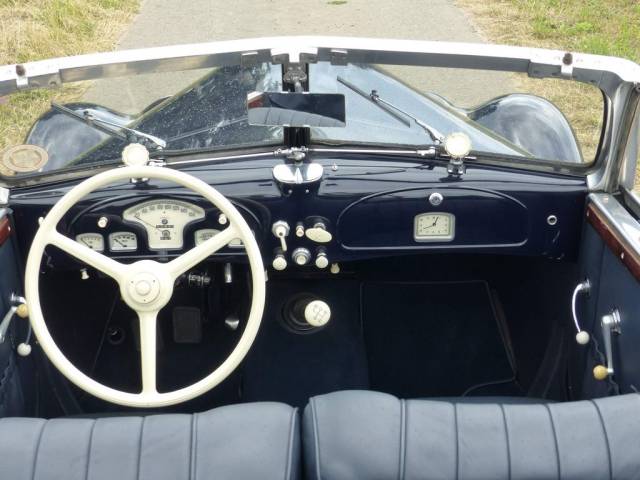 Gorgeous pre-war convertible with FIVA-passport and MATCHING NUMBERS!
Dealer

away
BMW 327
Between 1937 and 1941, the Bavarian Firm produced a medium sized touring coupe' known as the BMW 327.
The first "327" was a cabriolet', which was launched in 1937. After 1945 was it yet again produced. Much later, in 1938, was it joined by another version – a fixed head coupe'. Although the BMW 327 was shorter and lower than its counterpart, the Sedan, it did boast its famous BMW grill and streamlined shape- which represented the 1930's more progressive designs.
BMW 327- The history
Bayerische Motoren Werke, (the German name for Bavarian Motor Work) more famously known by its abbreviated name BMW, was founded in 1916. BMW manufactures engines, luxury cars, and motorcycles. They initially produced aircraft engines. At the end of World War 1, in 1918, BMW was forced to cease in the production of these engines due to the Versailles Armistice Treaty. When the restrictions of the treaty started to lift in 1923, BMW went on to the production of motorcycles. They then went on to the production of vehicles starting 1928-29. The first car produced by BMW was the "Dixie". The "Dixi" was based on the Austin 7. The "Dixie" was licensed by the Austin Motor Company which was situated in Birmingham, England.
In 1937, BMW 327 was produced. It ran on mechanically the same system as the "326" with hydraulic brake control, gearbox, clutch and front suspension, and with a live axel which was used on the "320" and "328"models.
In the 1930's the company, yet again, began producing aircraft engines for the Luftwaffe. BMW had two very successful aircraft engine designs which were used in World War 2. They were the BMW 132 and BMW 801. They made use of foreign civilians, prisoners of war and inmates of the Dachau concentration camp - this was forced labour. In 1958, the division within BMW which was dealing with automobiles was in financial difficulties, because of this they decide to "cash in" or the "car boom" which was taking place during that time. The rights were purchased by BMW to produce the Italian "Iso Isetta" which BMW decided to power with a modified version of their motorcycle engine. This is successful and helped them moving forward. By 1995 BMW had acquired a full stake in "Industrial Design studio" and "Design Works USA" in California. BMW bought the British "Rover Group" in 1994, which consisted of Rover, Land Rover, and MG Brands). They also bought with its rights to Austin and Morris. BMW had ownership for six years.
BMW 327 - Special editions
In 1940 a higher powered BMW 327 and "328" model was created, with an M328 engine. 569 of these high powered vehicles were created. According to some, the BMW 327 has been overshadowed by its counterpart, the BMW 328, however, the BMW 327 was a bigger seller with 1,396 versions built between 1937 and 1941. Further production of BMW 327 took place after 1945.
Postwar production versions of the BMW 327 are still with collectors today. Due to the Soviets not returning the Eisenach factory, the production of the BMW 327 had to take place outside of its headquarters. This cause a dispute concerning the assets and title of BMW's brand. It was then agreed that the "327" would be branded EMW, instead of BMW. Around 550, BMW 327's were produced. However, it is not clear how many were branded with BMW's and how many EMW's badges.