Porsche 959 Classic Cars for Sale
1 Offers for Porsche 959 found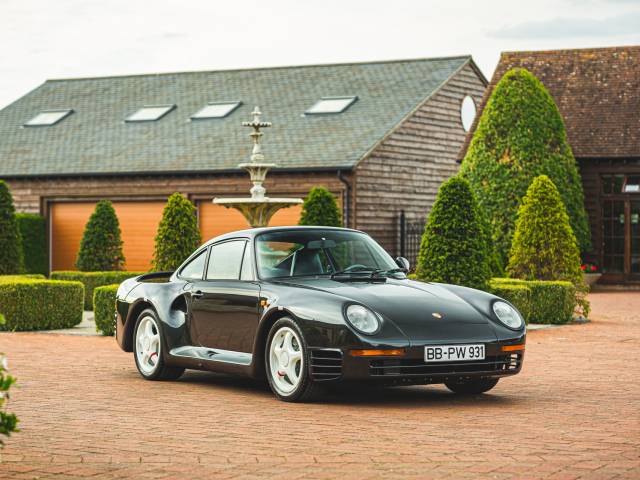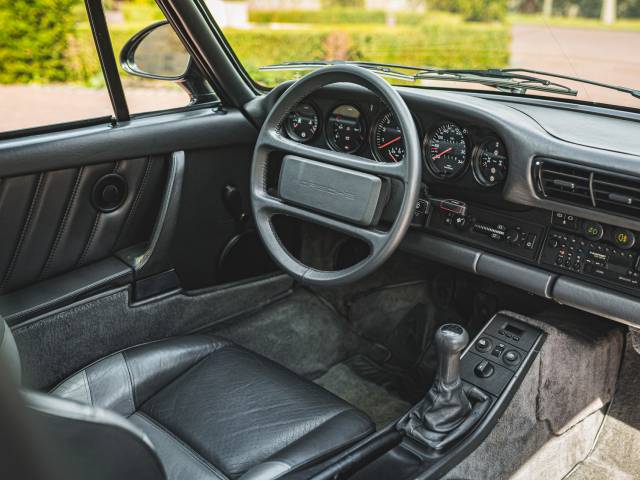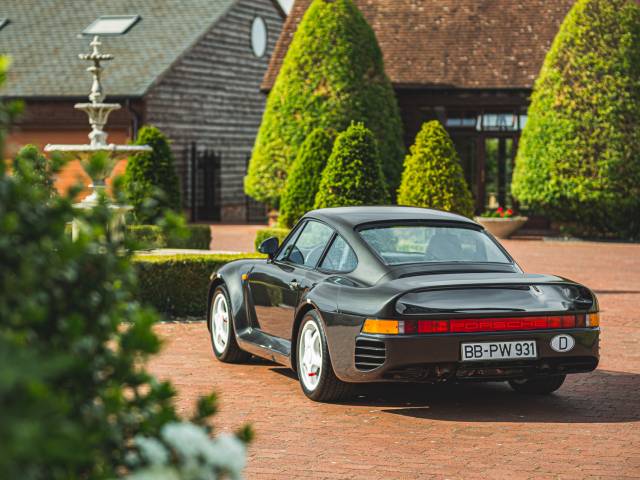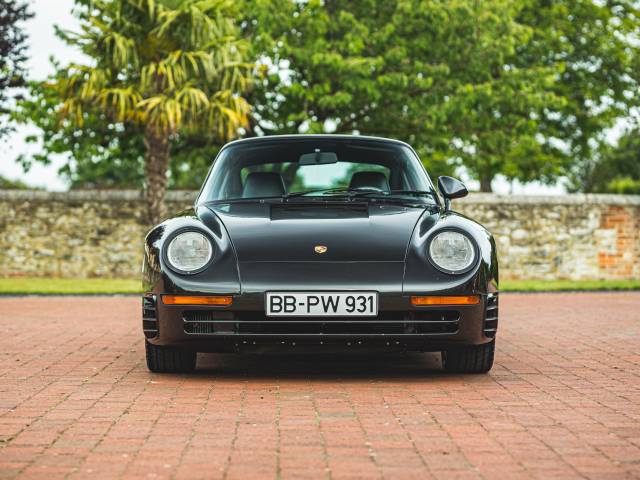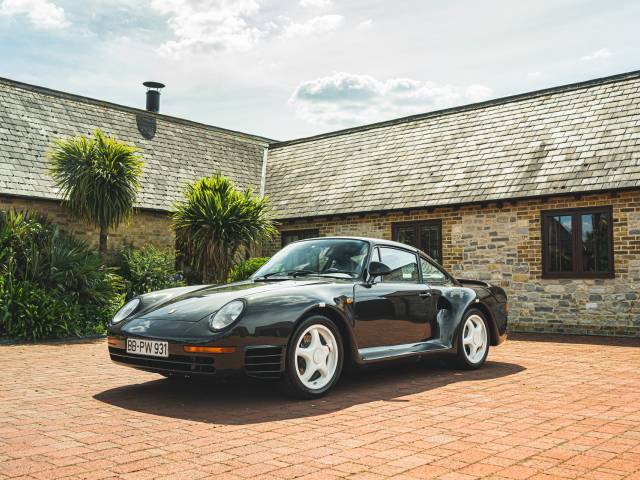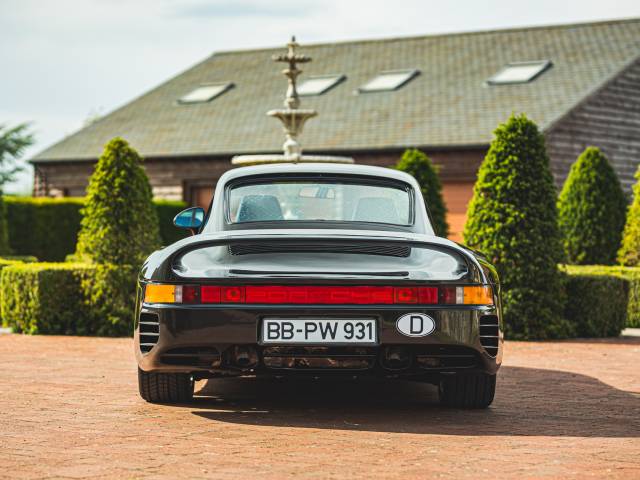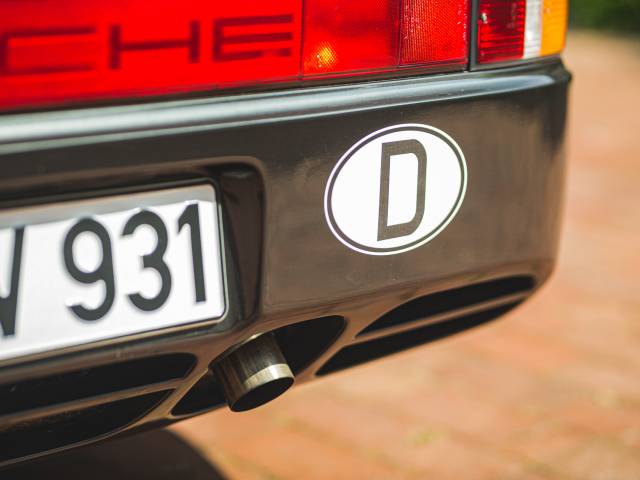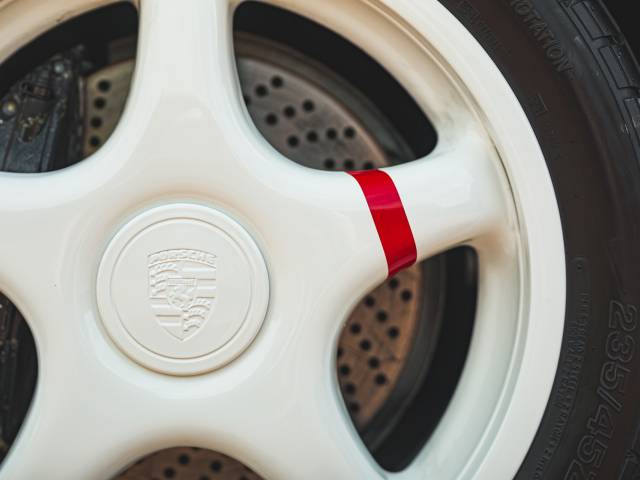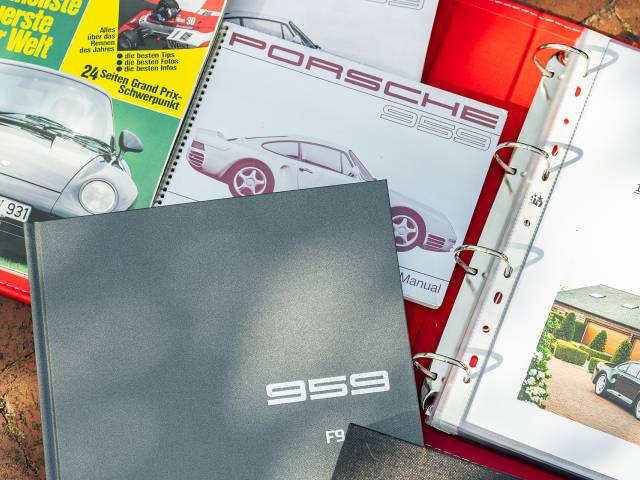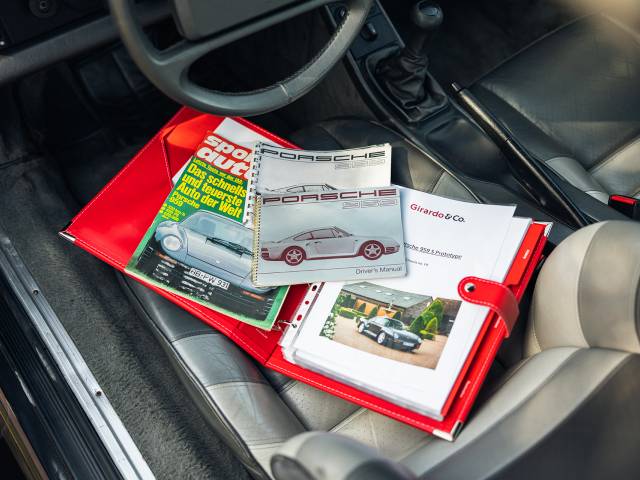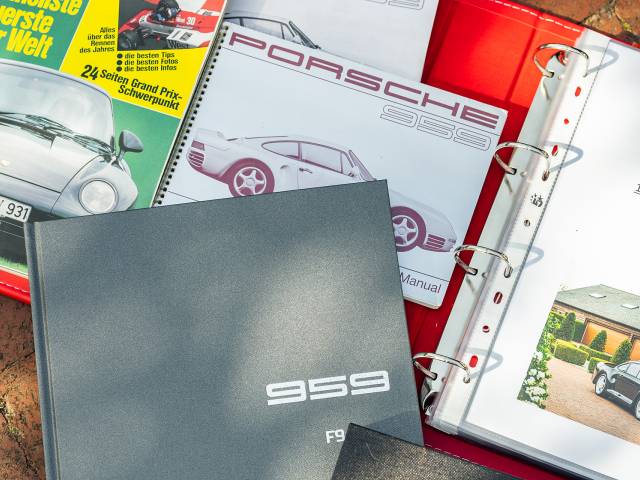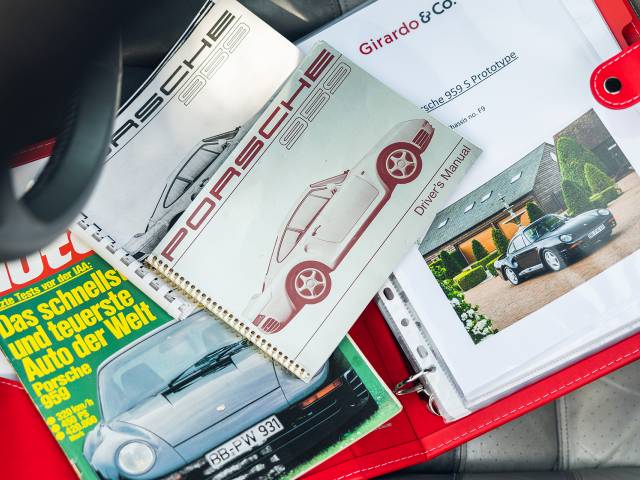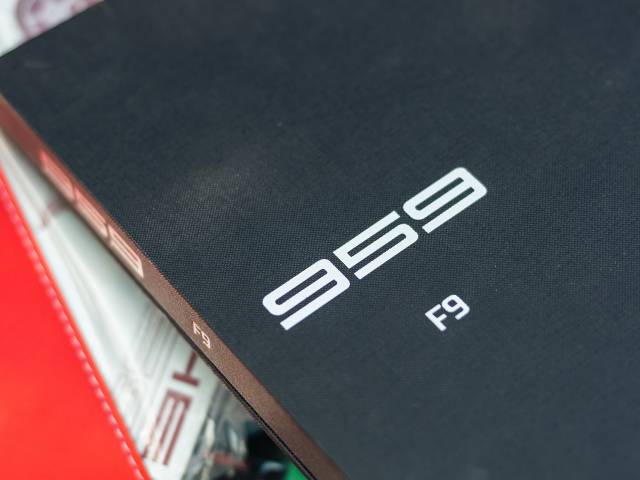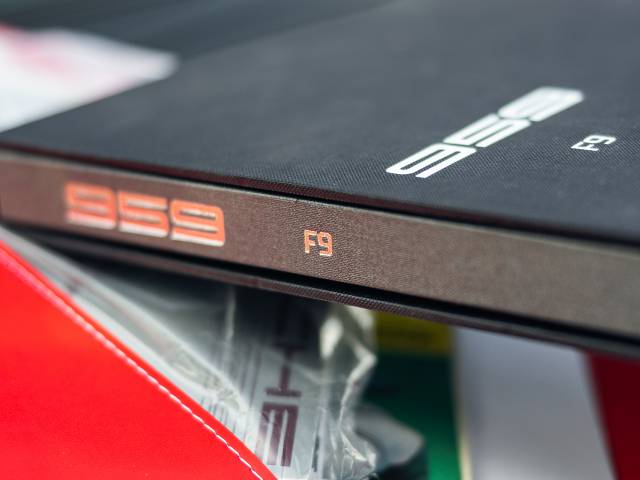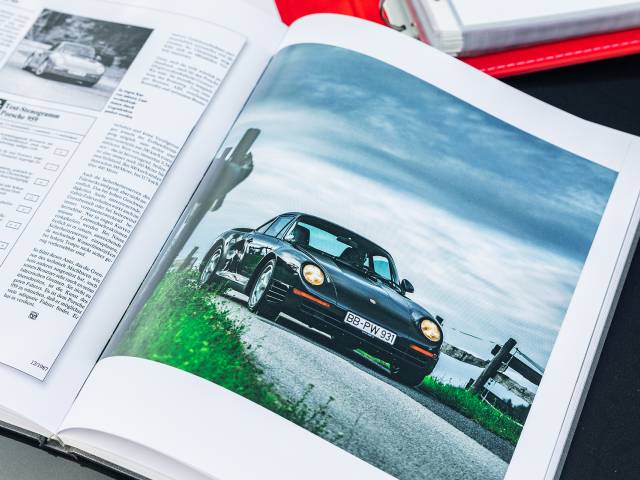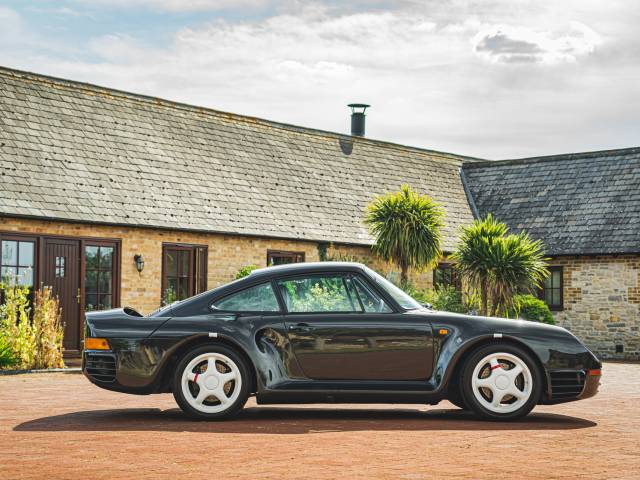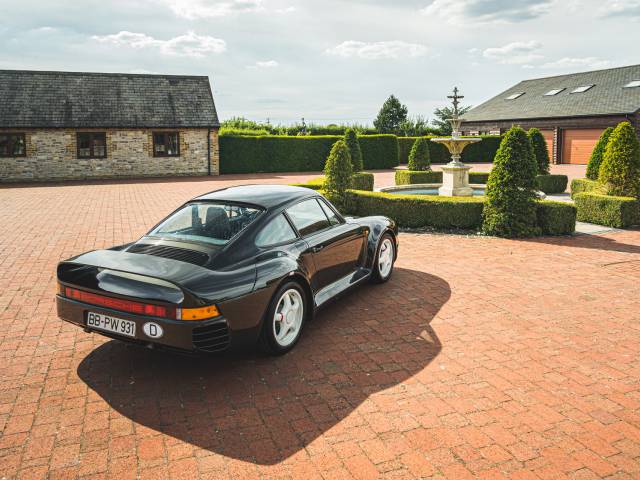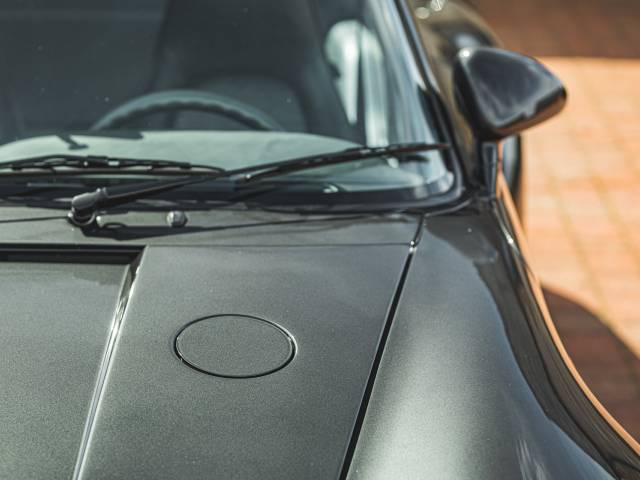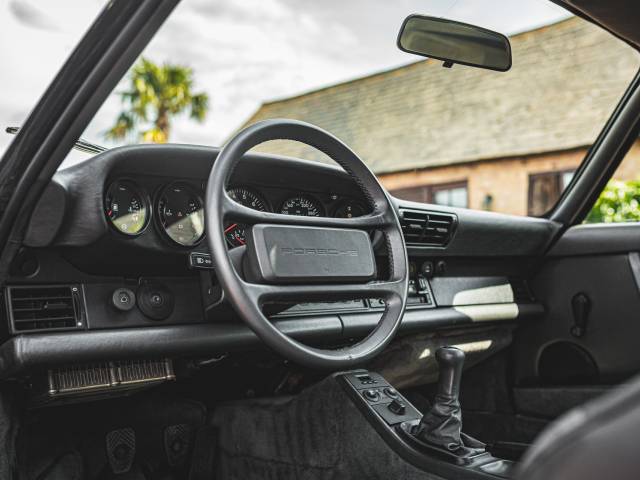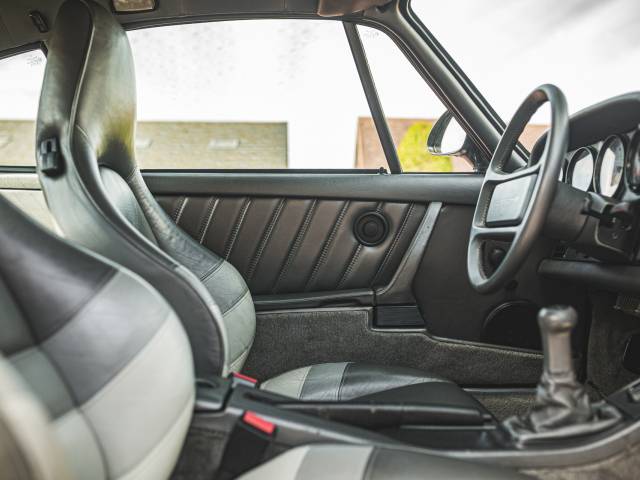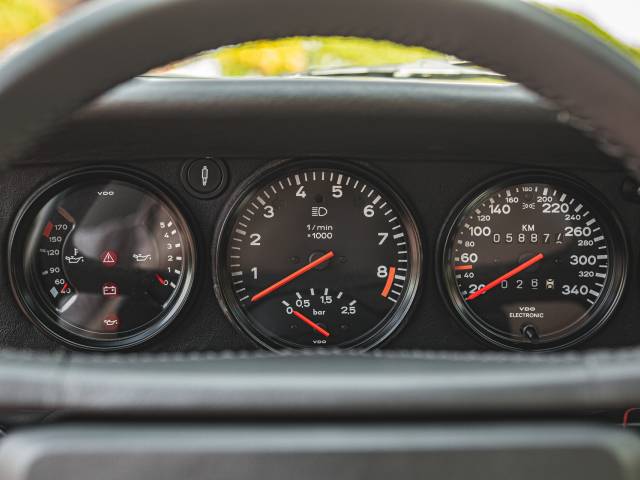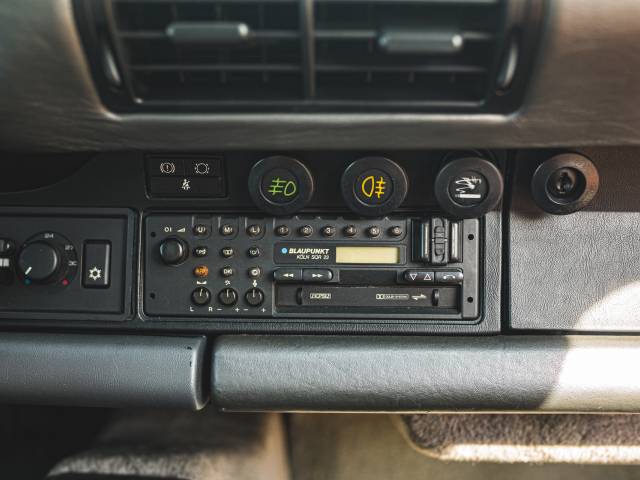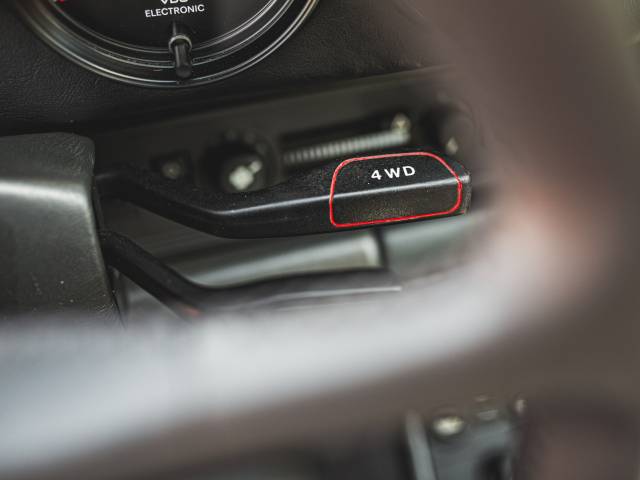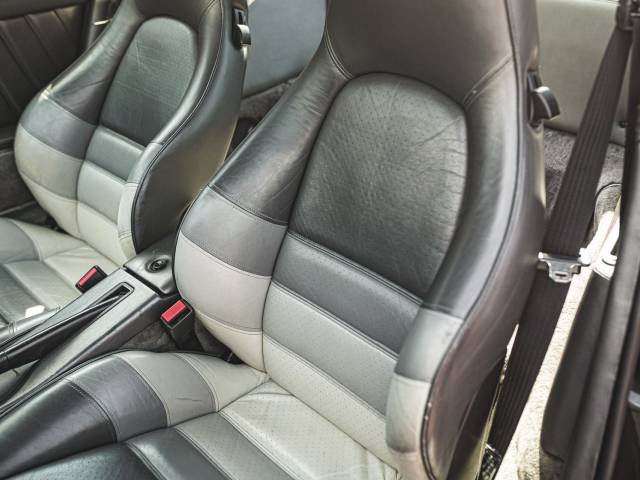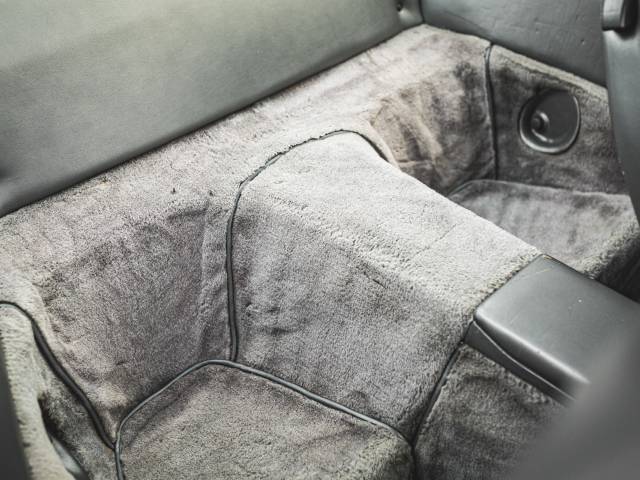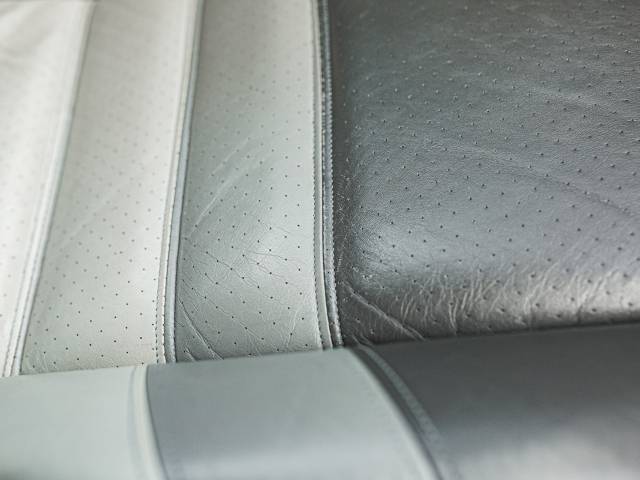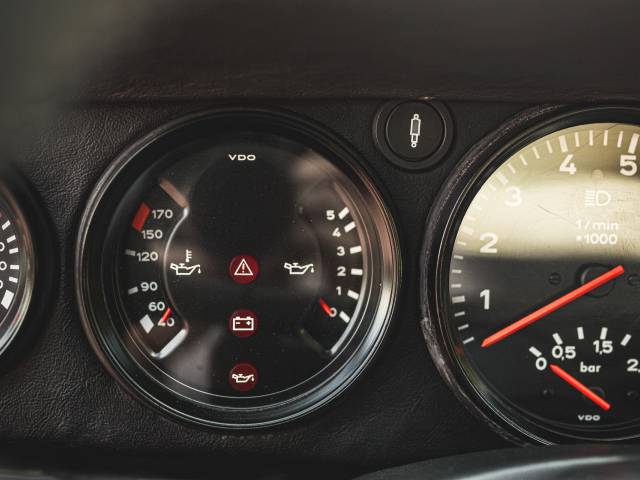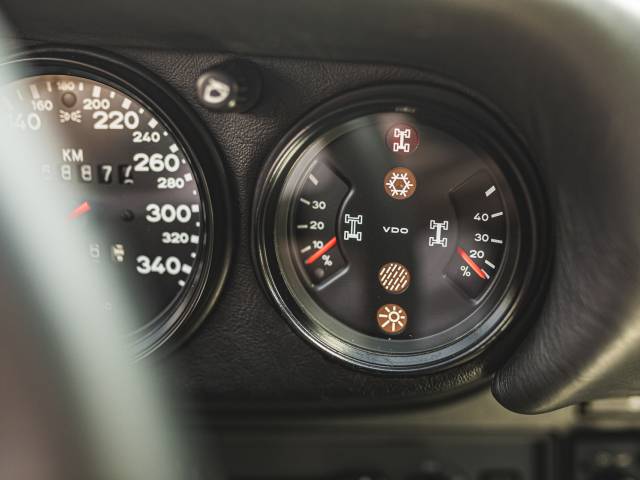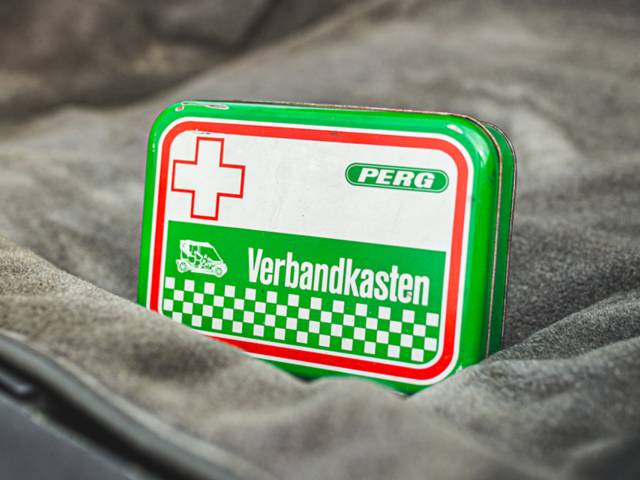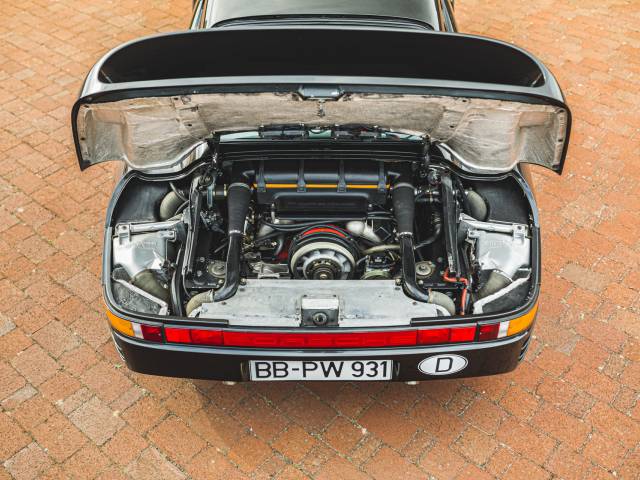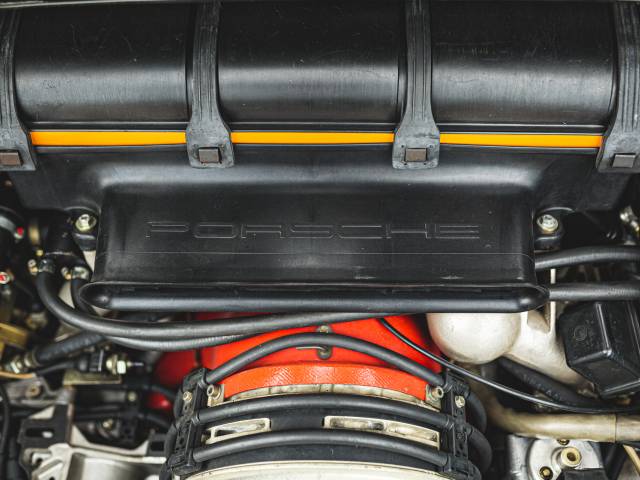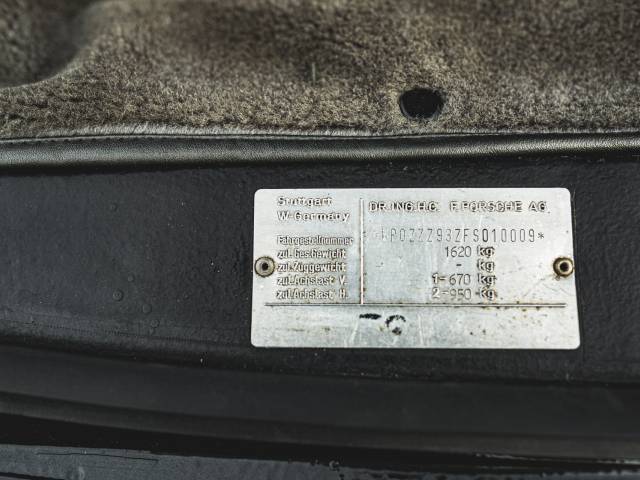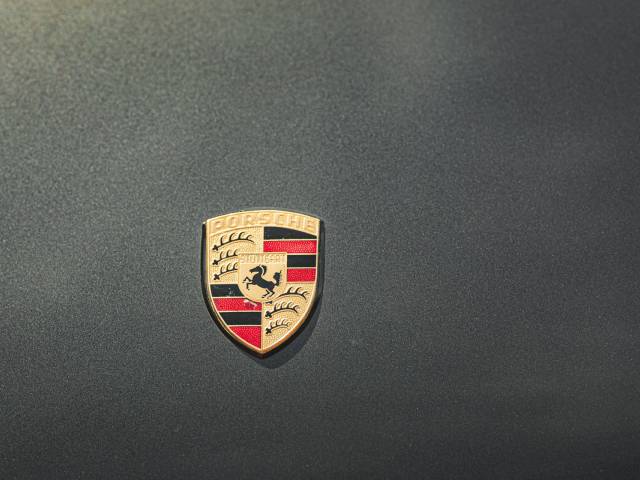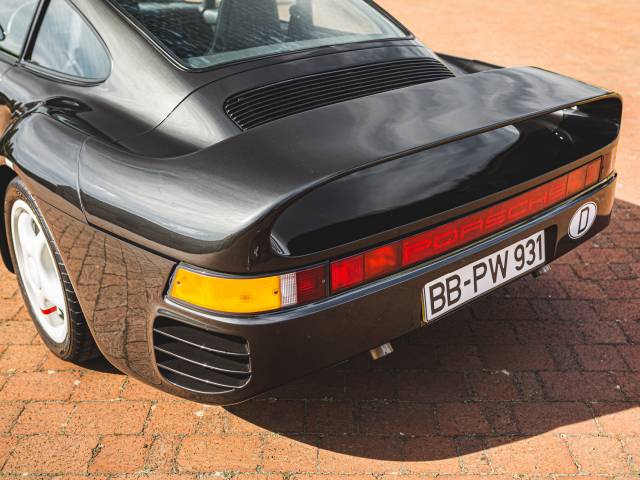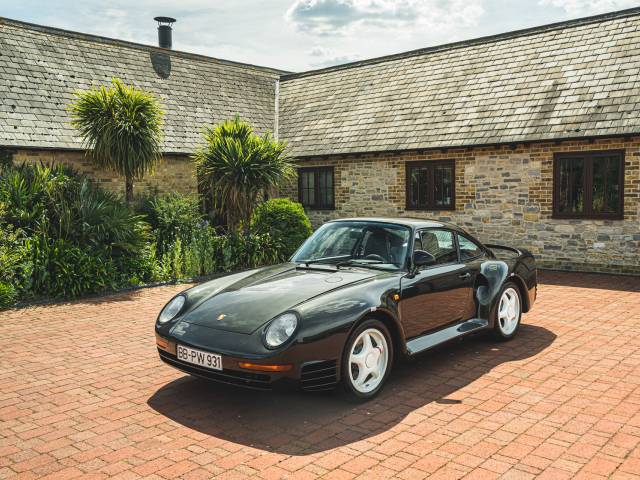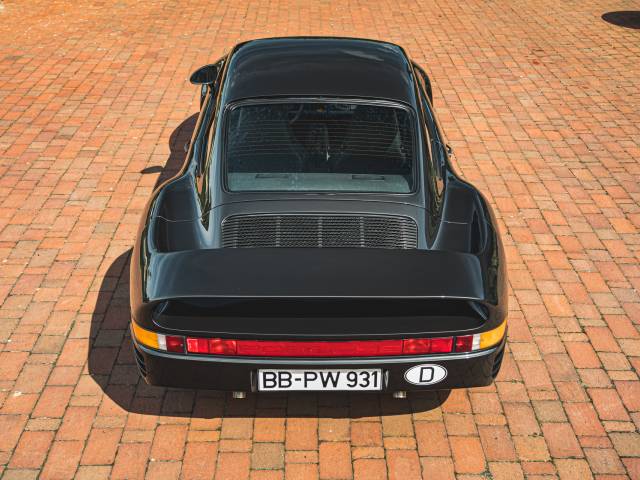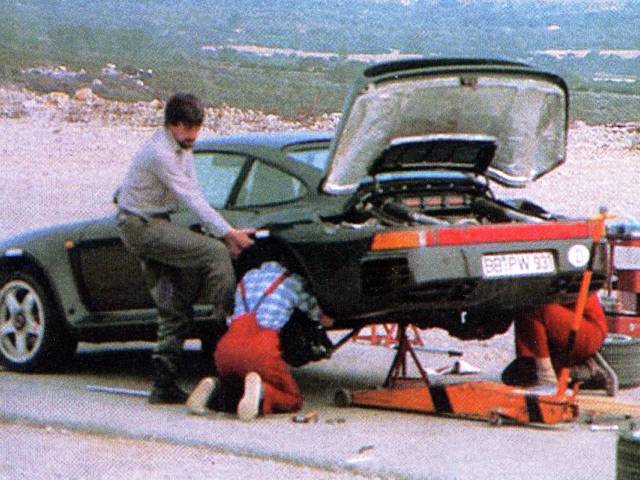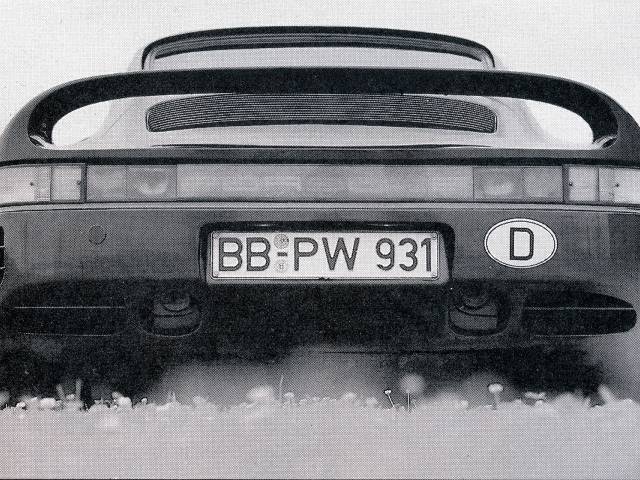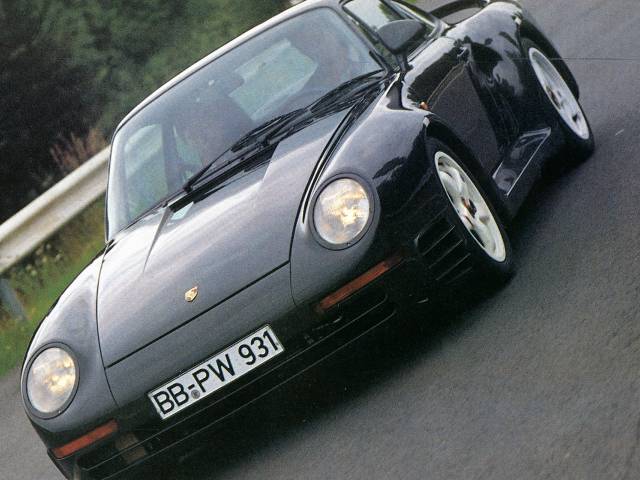 One of the three F-series Porsche 959 Sport prototypes
Dealer

away
Porsche 959
When the Porsche 959 was released in 1986, the German sportscar was the fastest and most expensive production car in the world. Computer controlled suspension, a four wheel drive system and a 450 horsepower motor with sequential turbocharging accelerated it to speeds of up to 317 km/h.
The history of the Porsche 959
Development of the Porsche 959 began in 1981 when Porsche engineers sought a successor to its dated 911. Further motivation arose when the Group B category was created in 1982. This category included sportscar racing and rallying. It granted manufacturers and engineers great technological freedom to inspire technological innovation. The "Gruppe B" project soon yielded three modified 911s, forerunners to the 959, equipped with four wheel drive to improve acceleration and handling around corners. 1983 saw the unveiling of the first Porsche 959 prototype and by 1985 three Porsche 959 started in the Rallye Paris-Dakar with high hopes to repeat the previous year's success of the 911 4x4s. Unfortunately the motor, a modified 2.85 litre, 450 horsepower Boxer-engine, equipped with two turbochargers, was not yet finished and weaker 911 Motors were used. None of the Porsche 959s completed the race that year. The biturbo-motor was ready for its first test in October 1985's "Rallye des Pharaos". The Porsche 959 finished first. Three months later, in the 1986 Rallye Dakar, the three 959s rolled into first, second and fifth place, a testament to the car's technological superiority. 1986 was also the year the Porsche 959 road version was to be released. However, due to the high complexity of the 959's production the release was delayed until 1987. By then the Group B category had been banned due to accidents. The Porsche 959 was built 292 times between 1987 and 1988. Due to its legendary status, the Porsche 959 was sold out to selected customers long before its release.
Variants and special editions of the Porsche 959
The Porsche 959 exists in two versions: the popular "Komfort" version was equipped with AC, leather seats and any conceivable luxury. The "Sport" was about a hundred kilos lighter, up to 4 km/h faster and was sold only 29 times. In 1992, eight improved special edition "Komfort" Porsche 959s were built from remaining parts and have since become hot collector's pieces. After the ban of the Group B category, the Porsche 959 was remodelled to compete in GTX races, the resulting 961 finished first in its category and seventh overall at the 1986 Le Mans race. Another Notable Porsche 959 is head engineer Helmuth Bott's factory tuned Bott 959, whose 525 horsepower motor took it to speeds beyond 330 km/h.