Porsche 928 Classic Cars for Sale
41 Offers for Porsche 928 found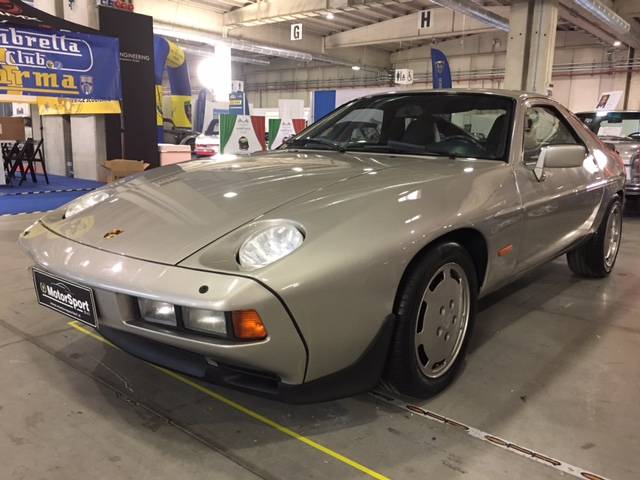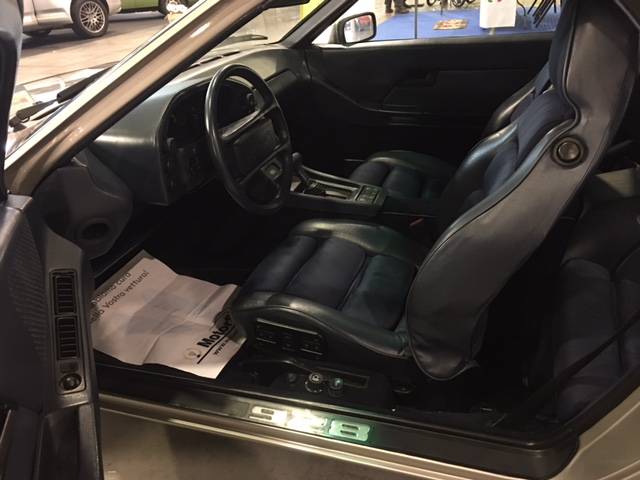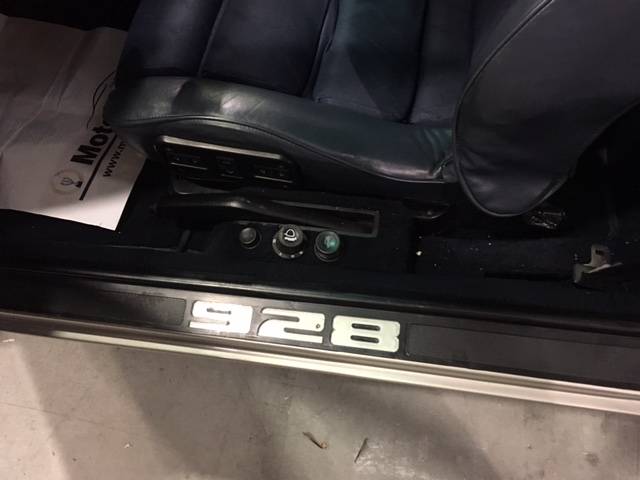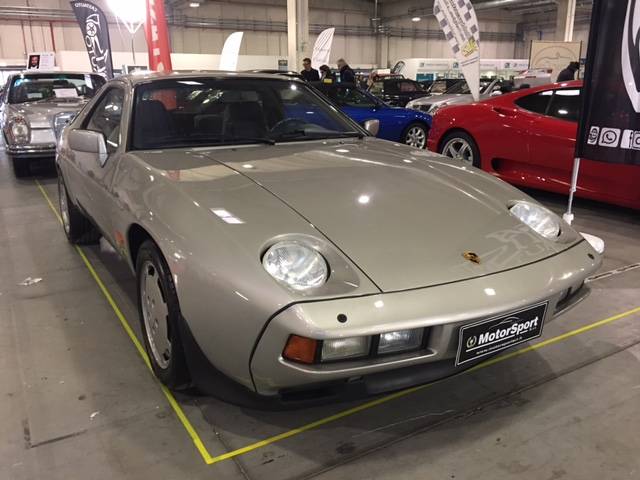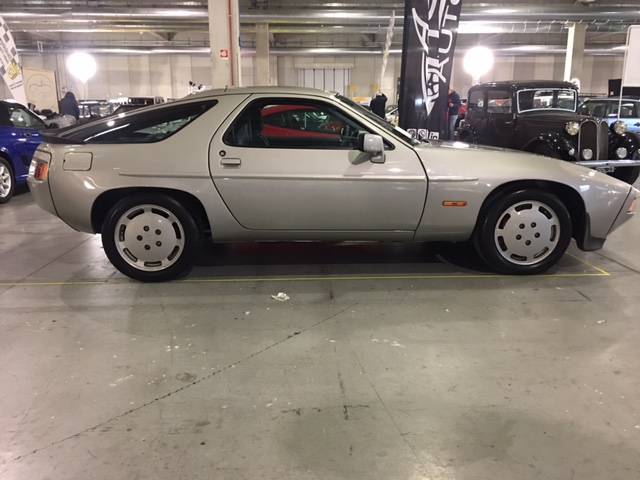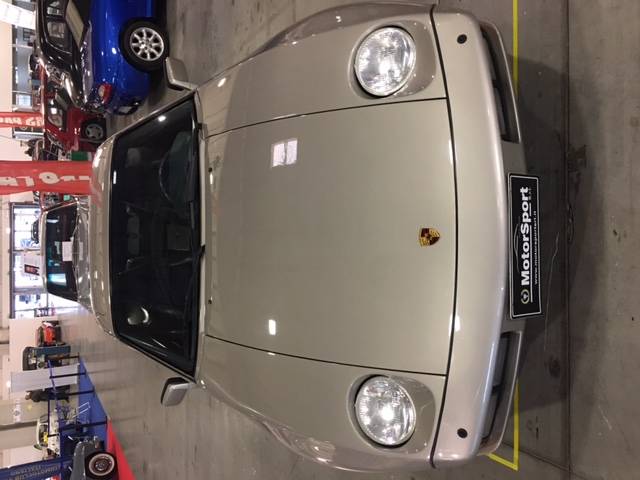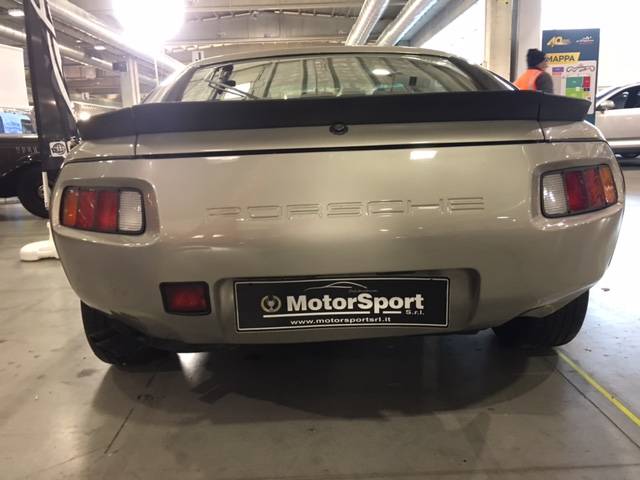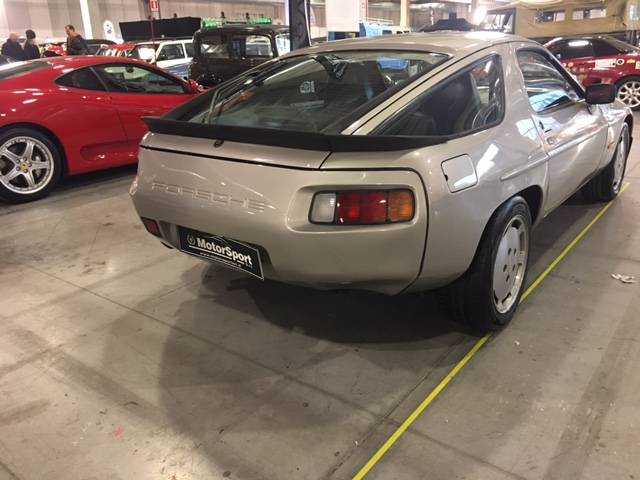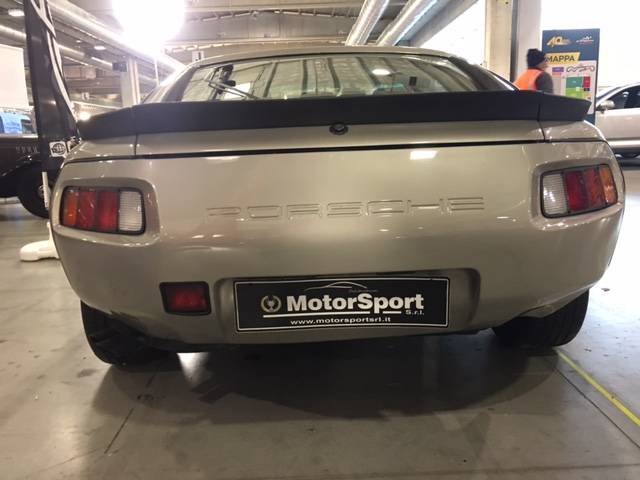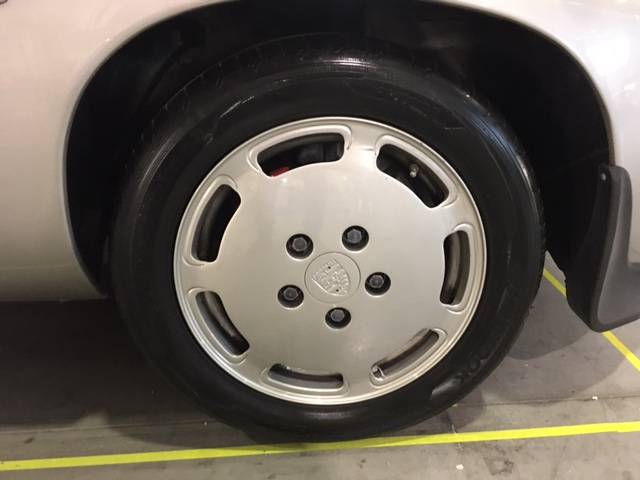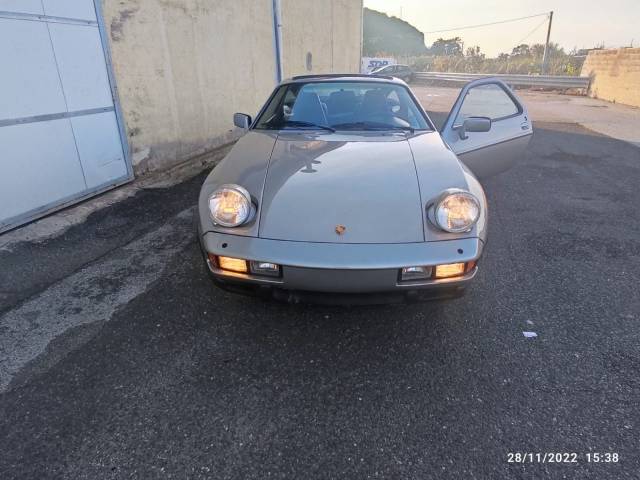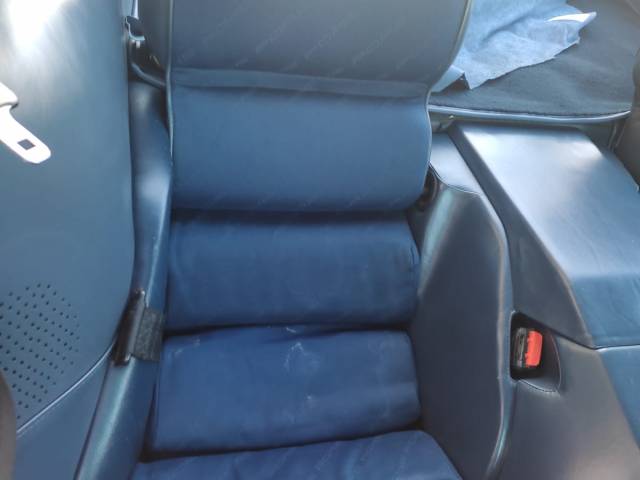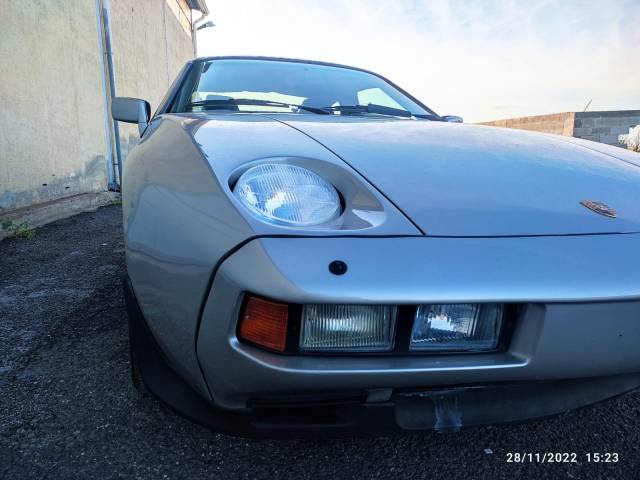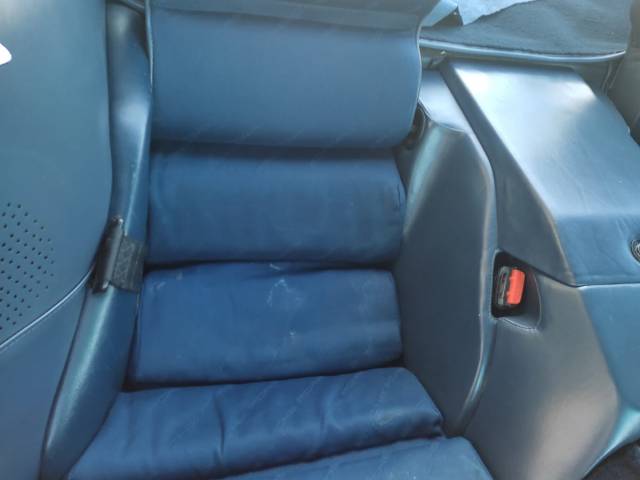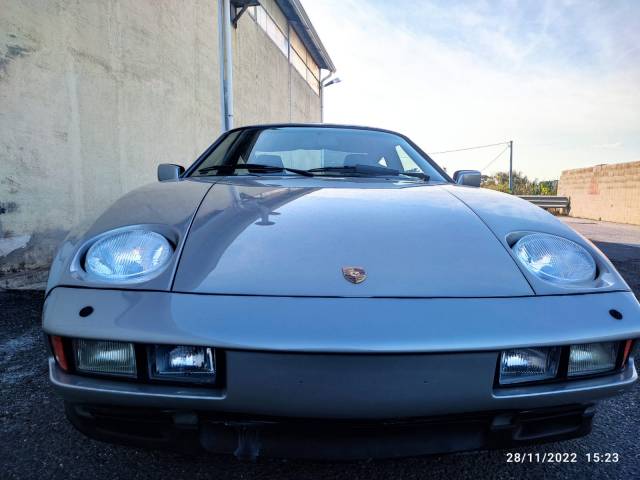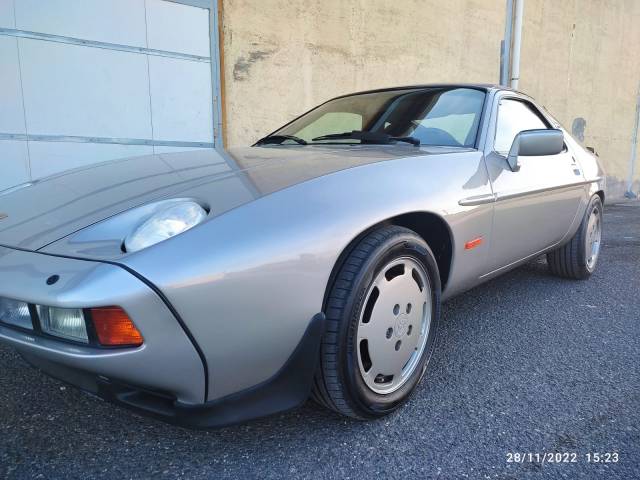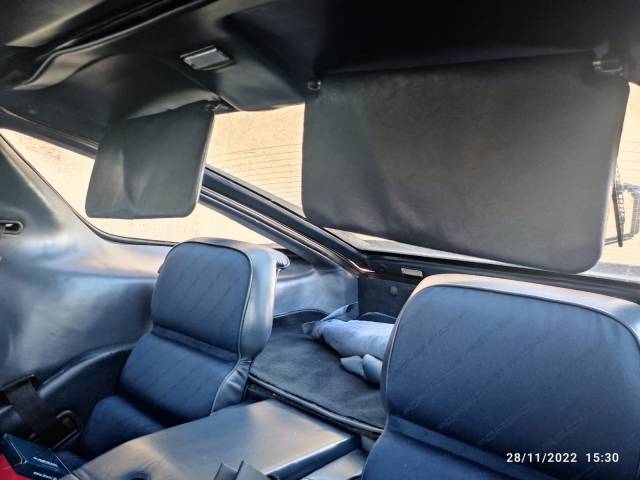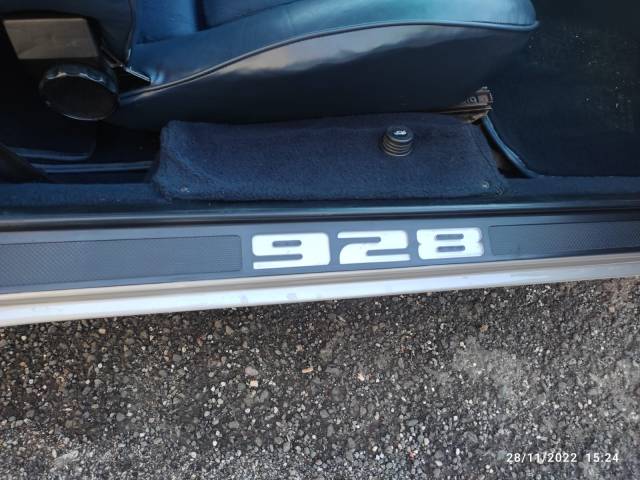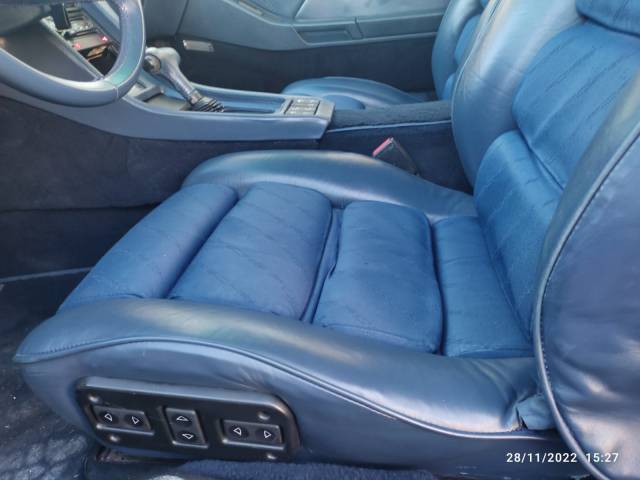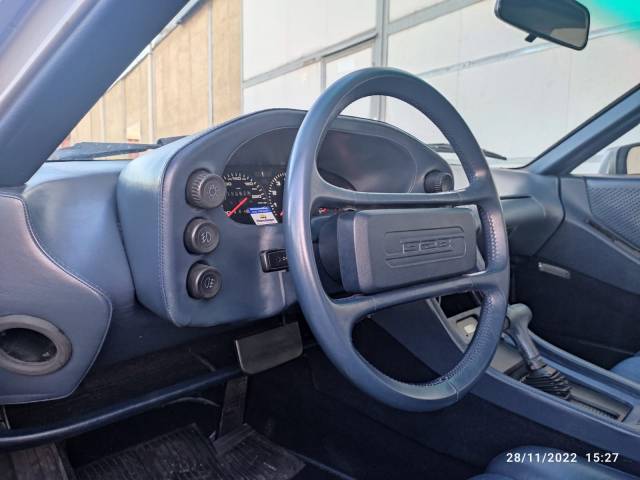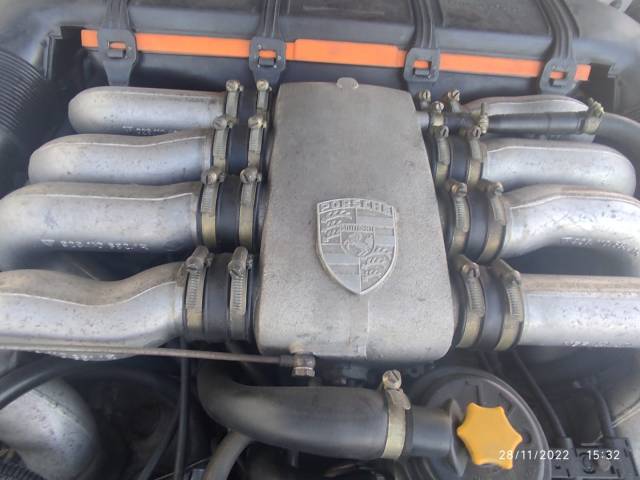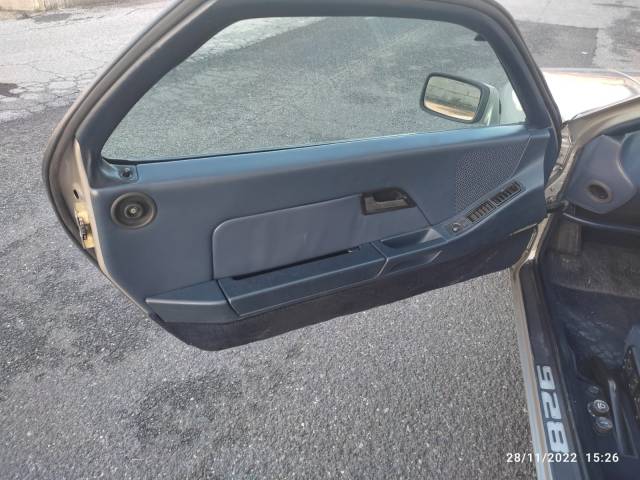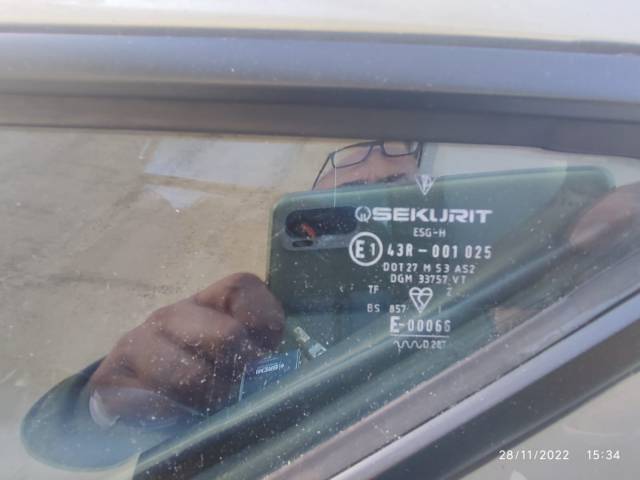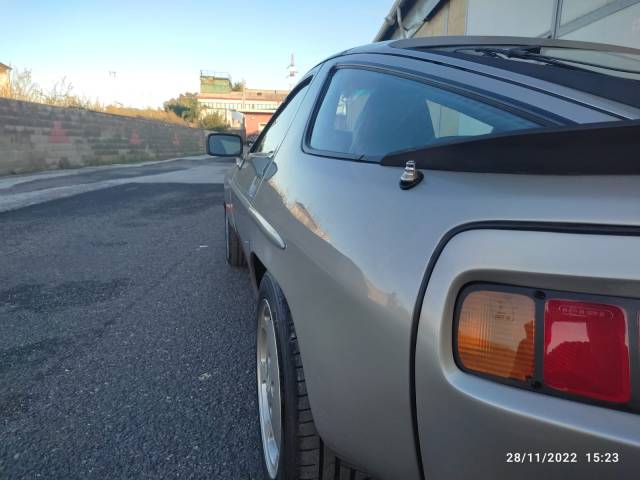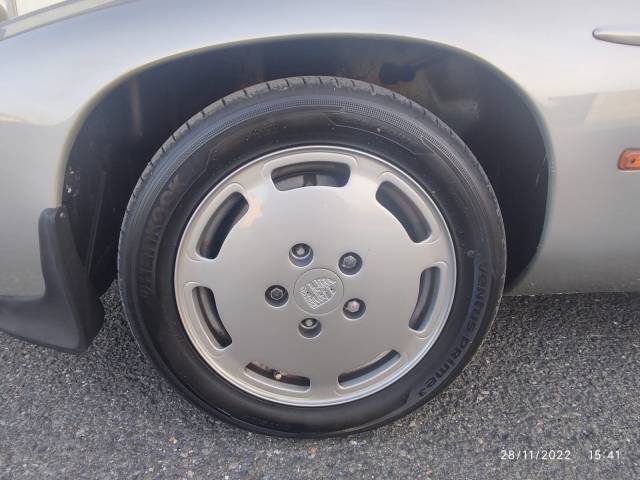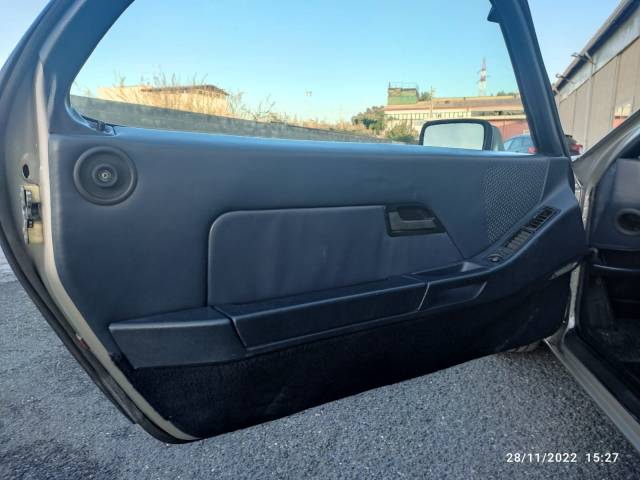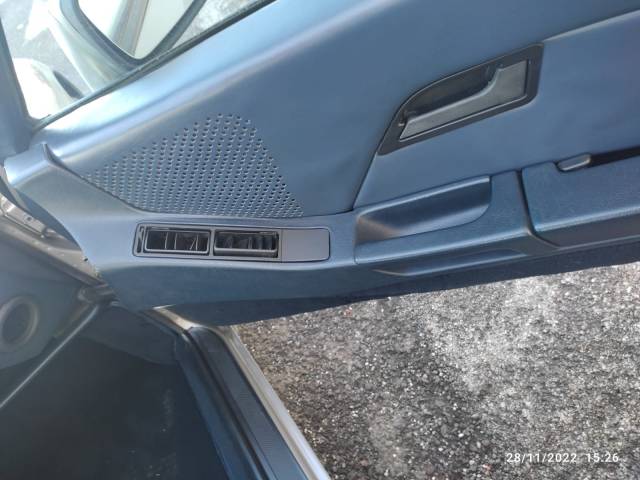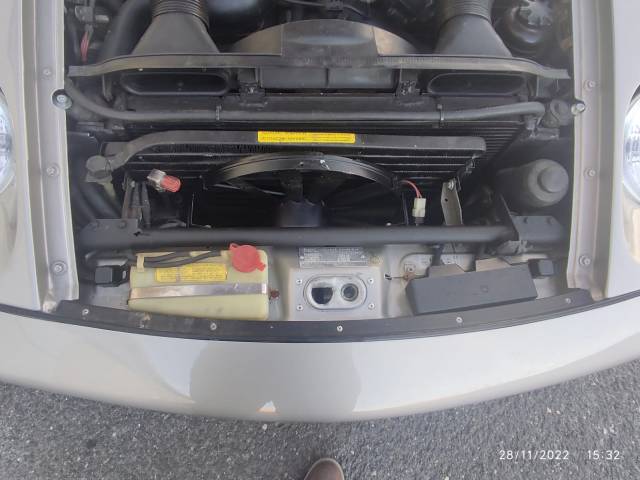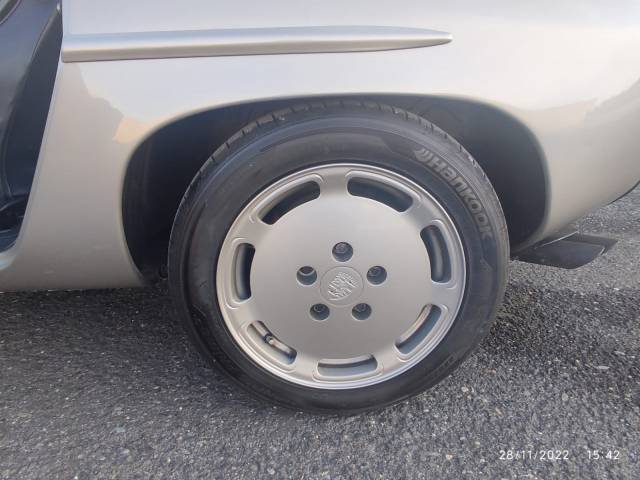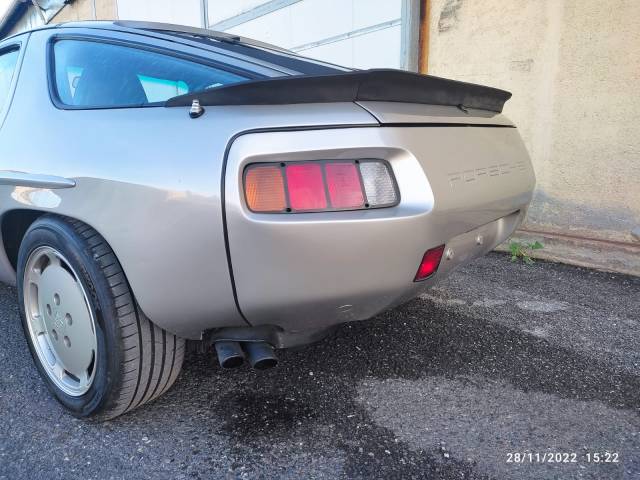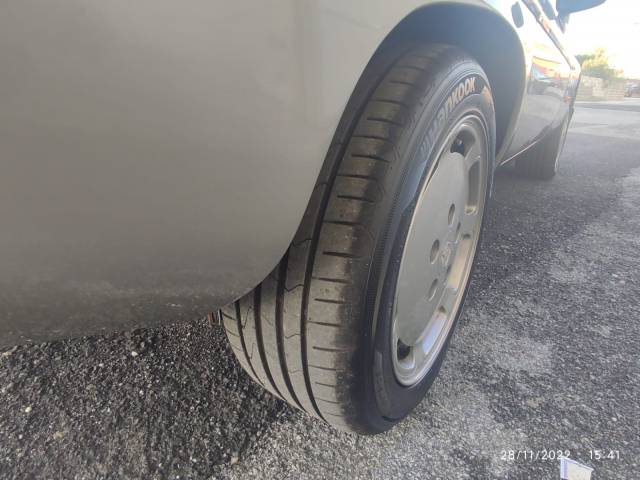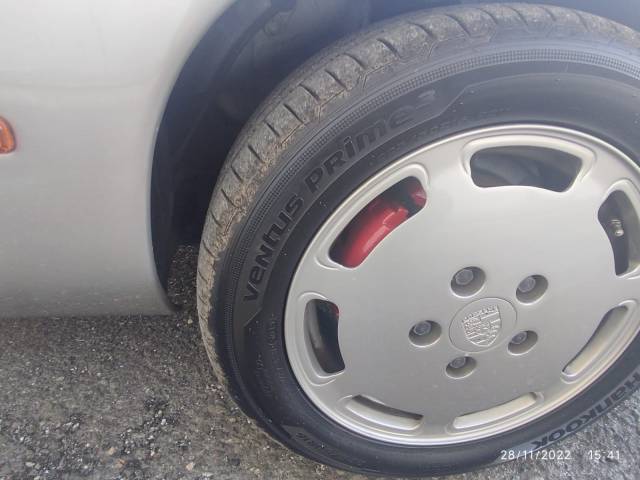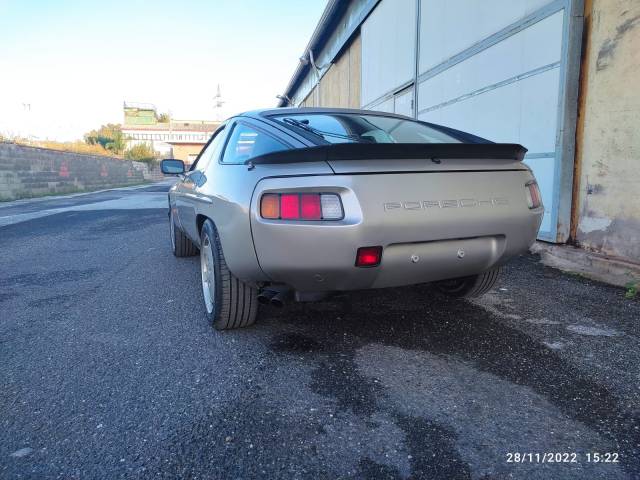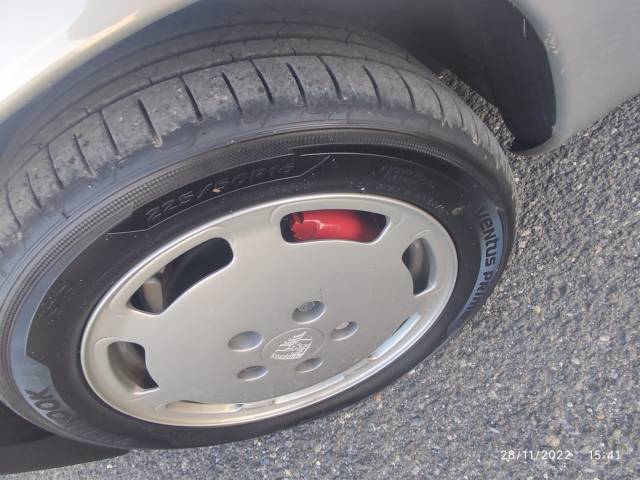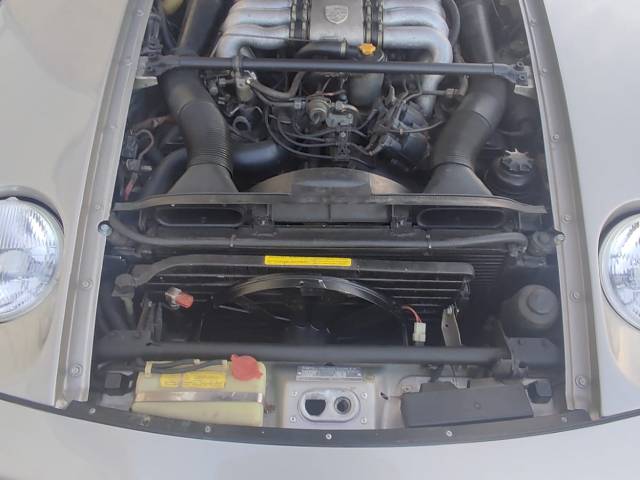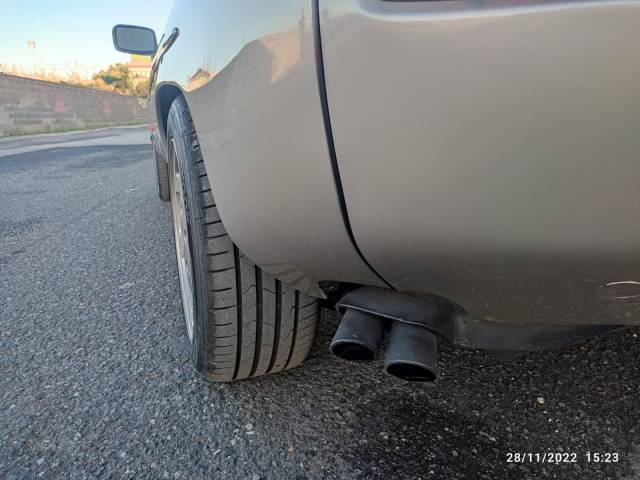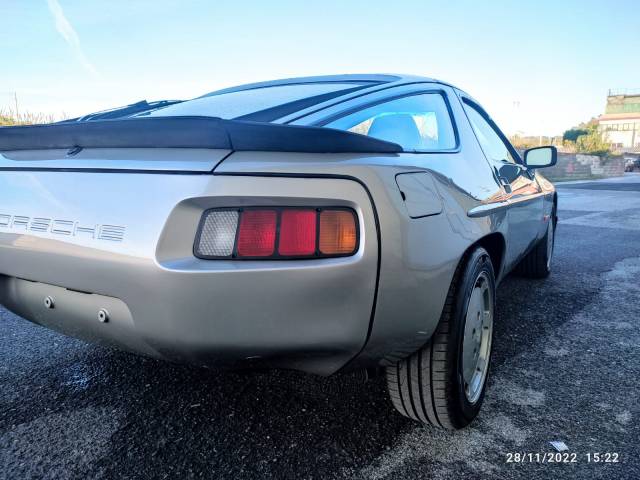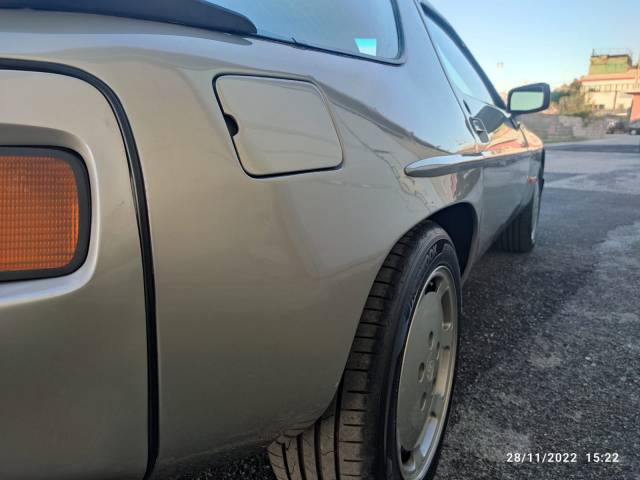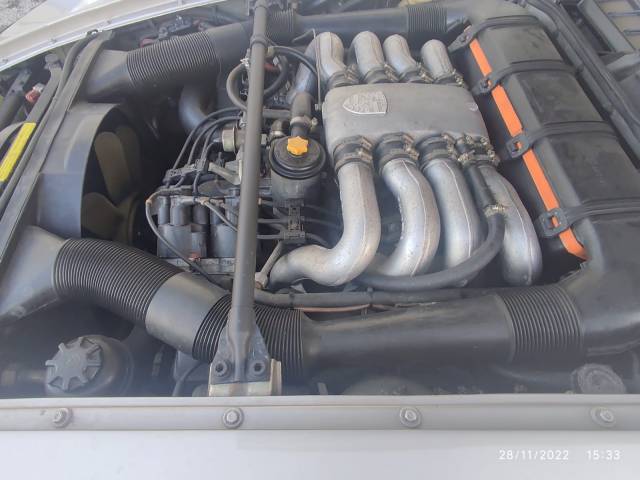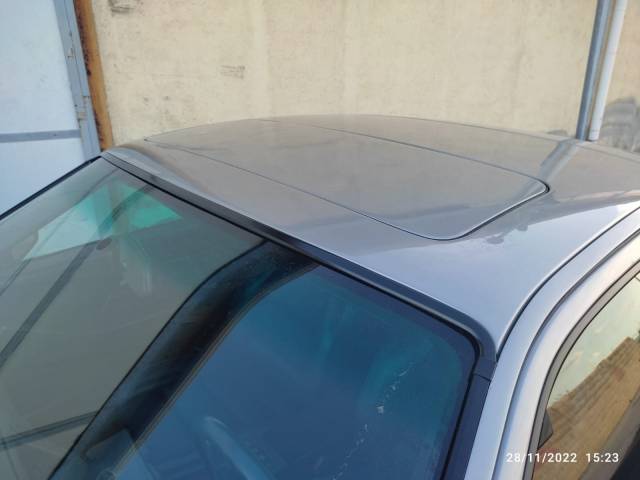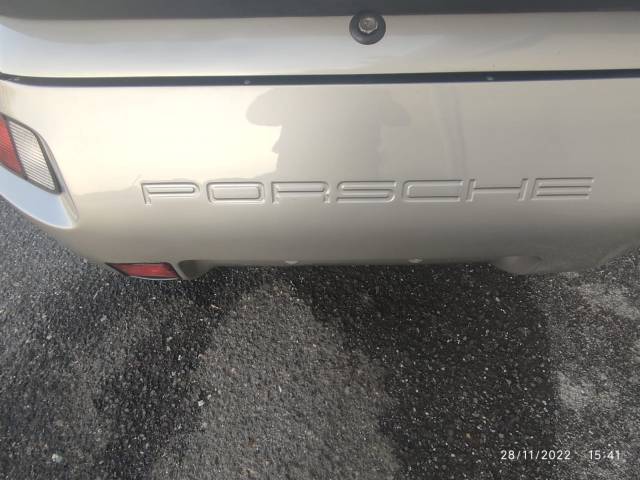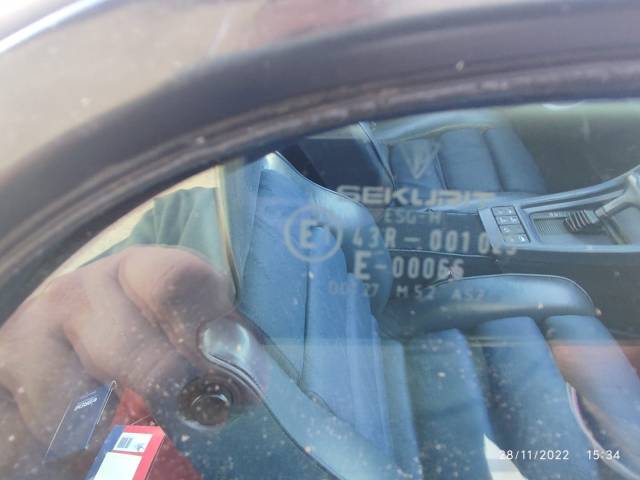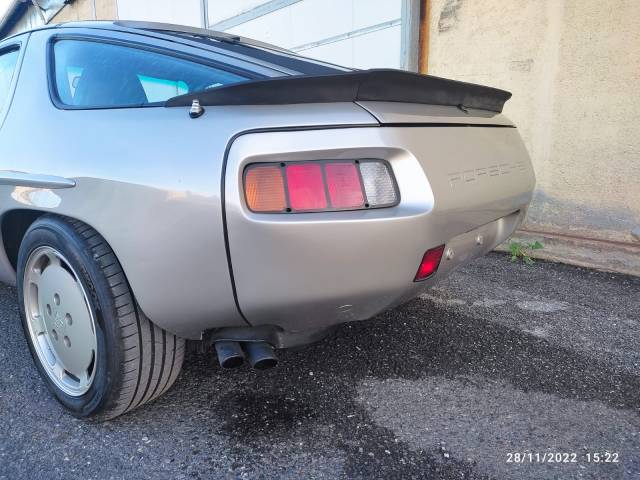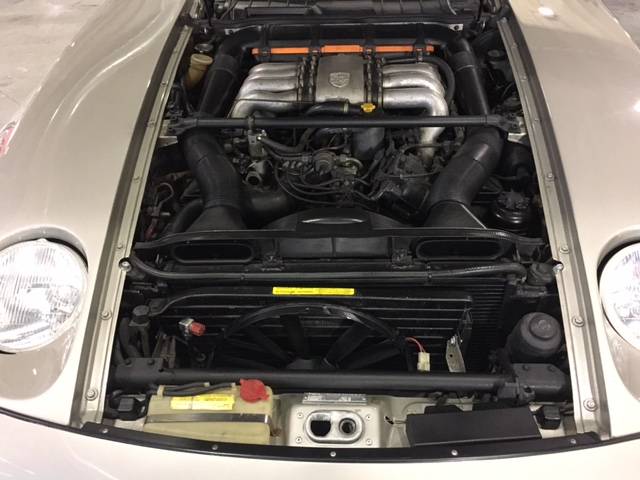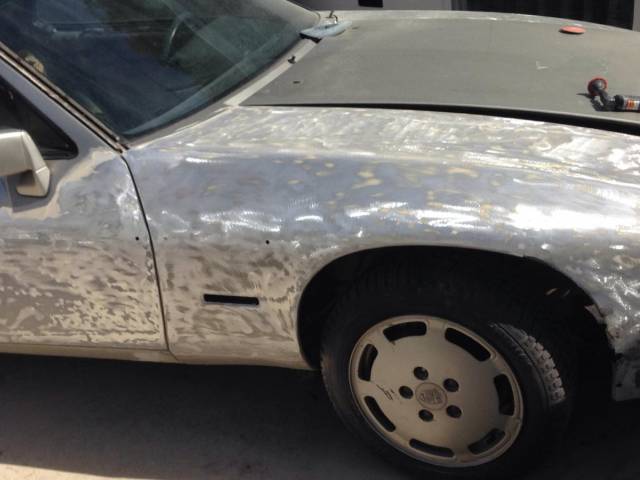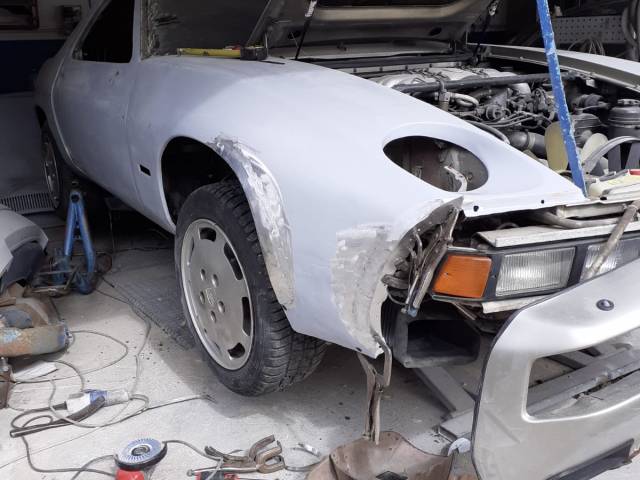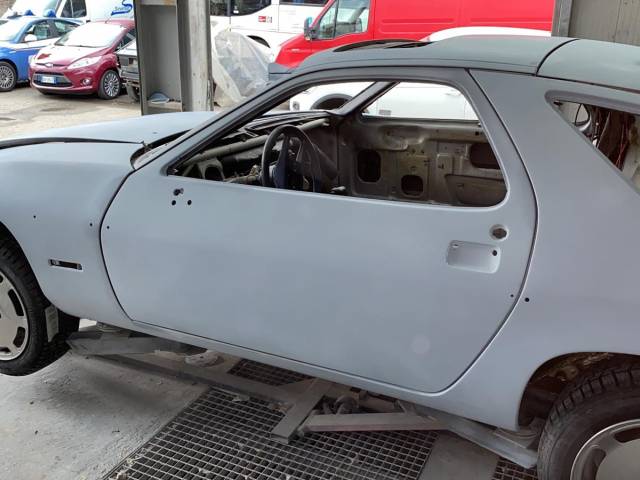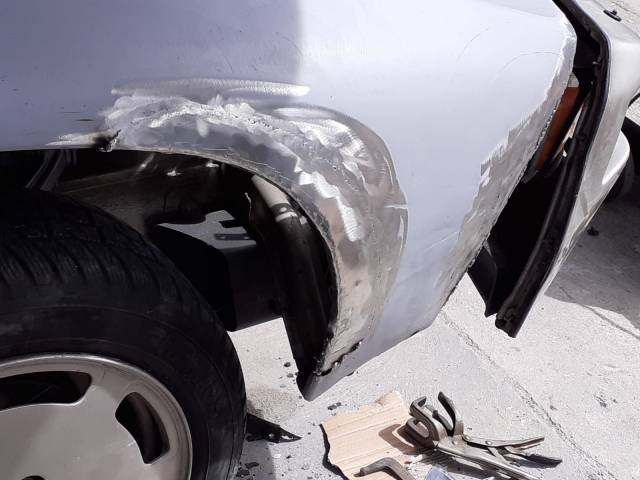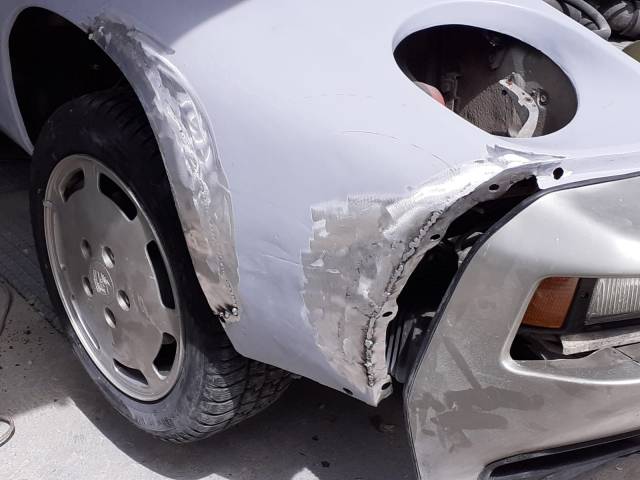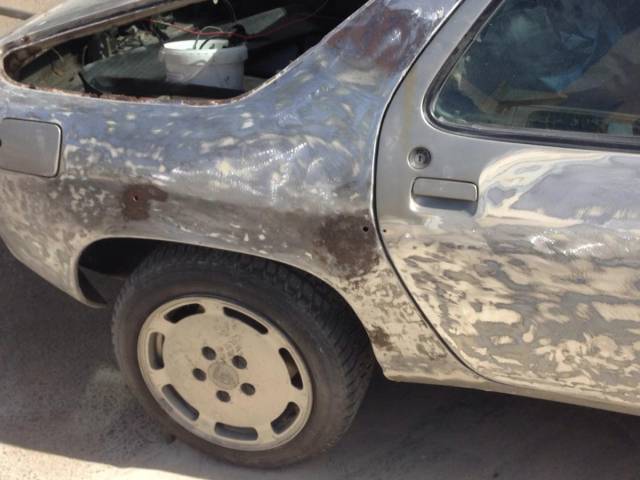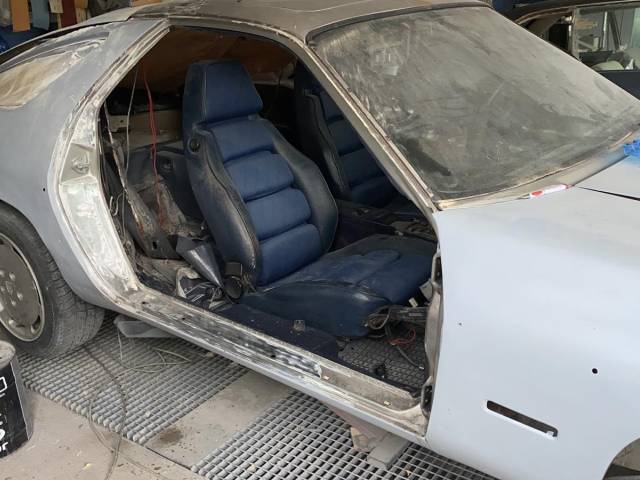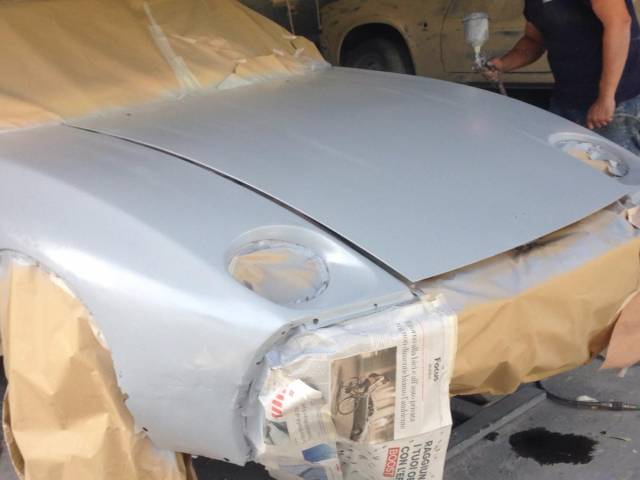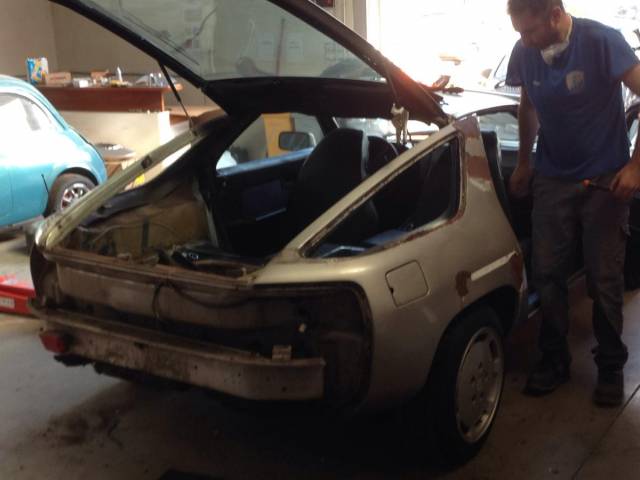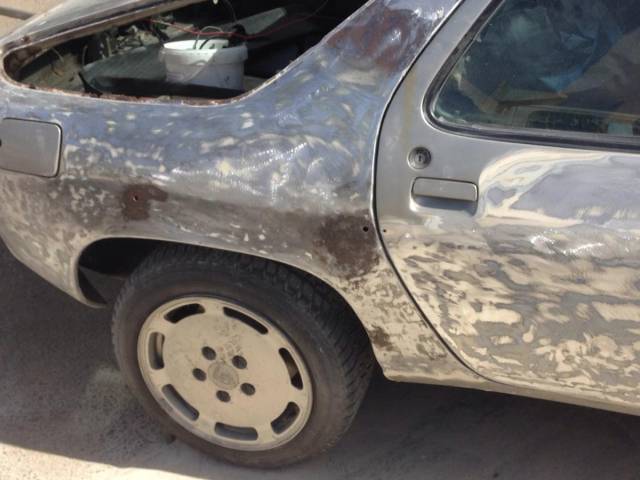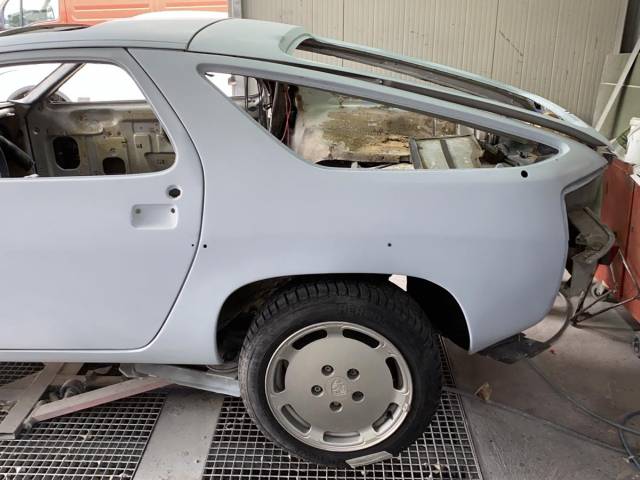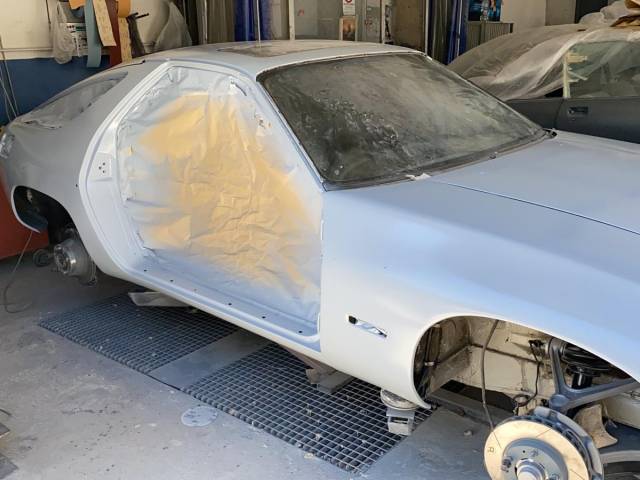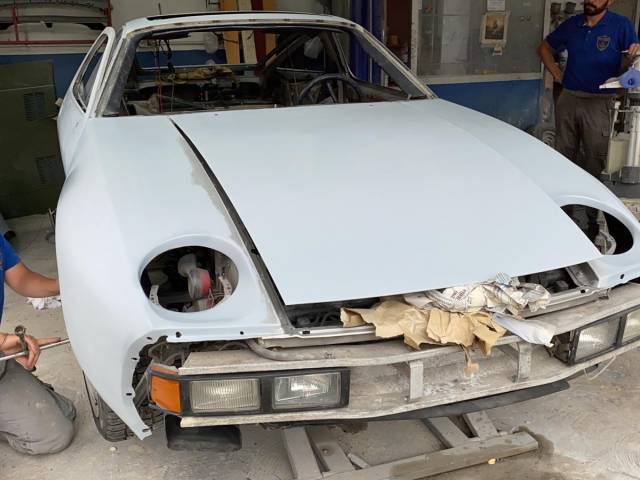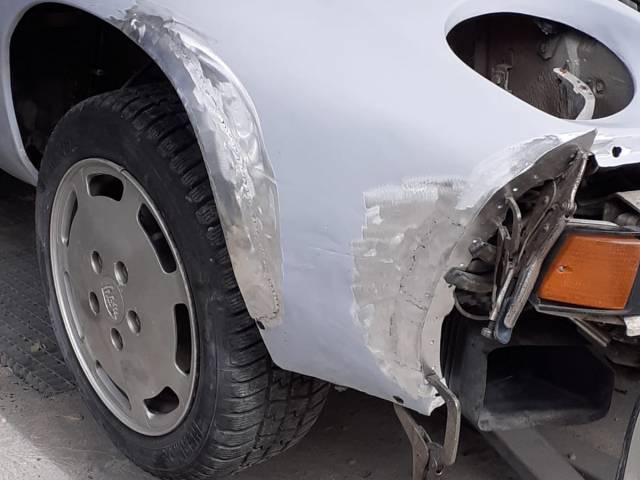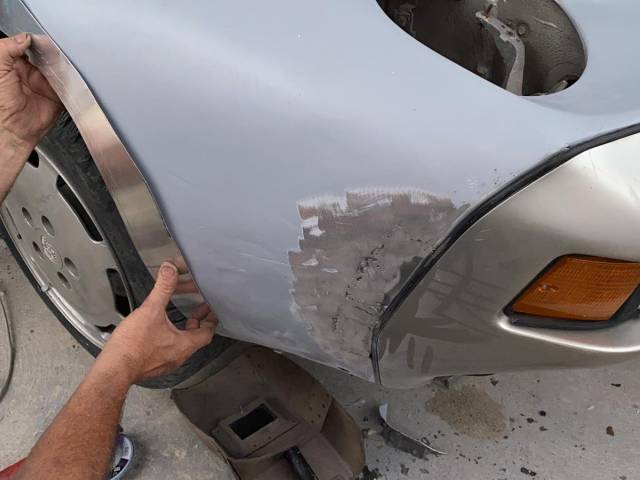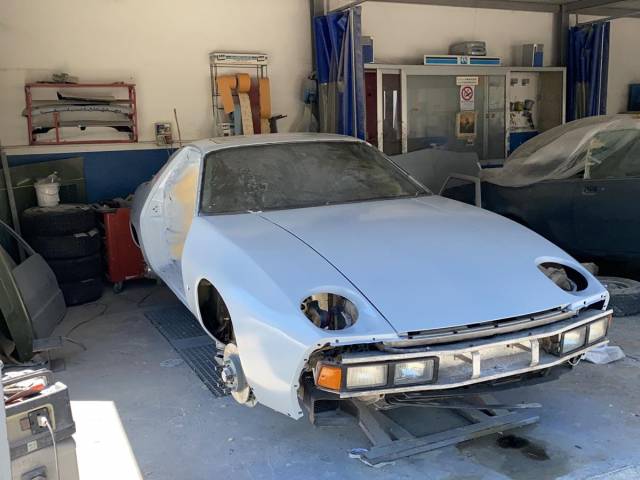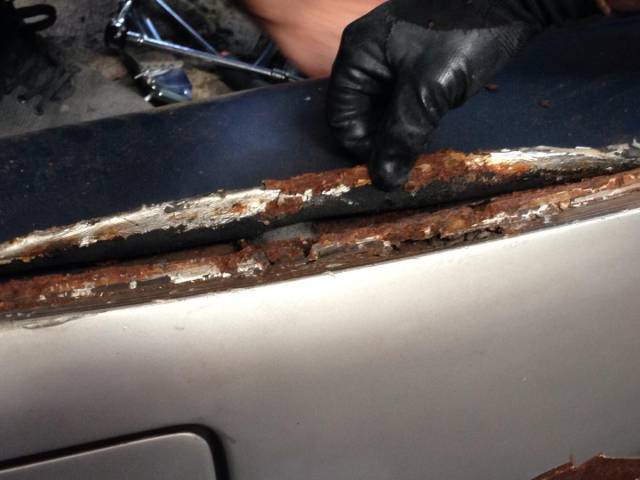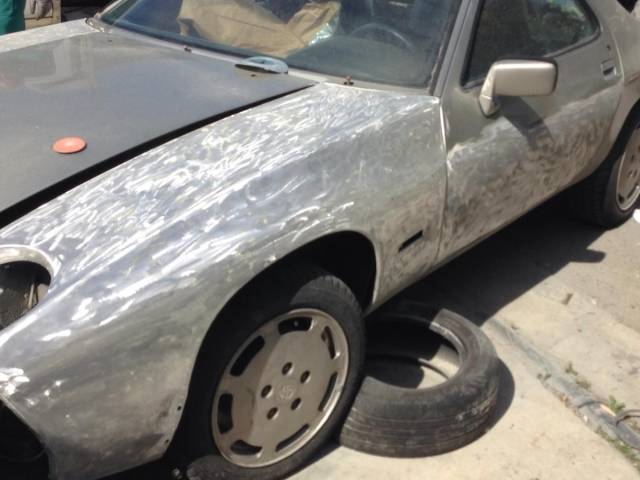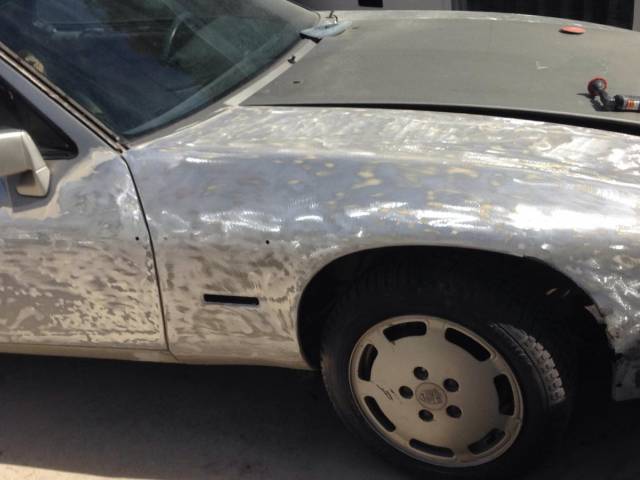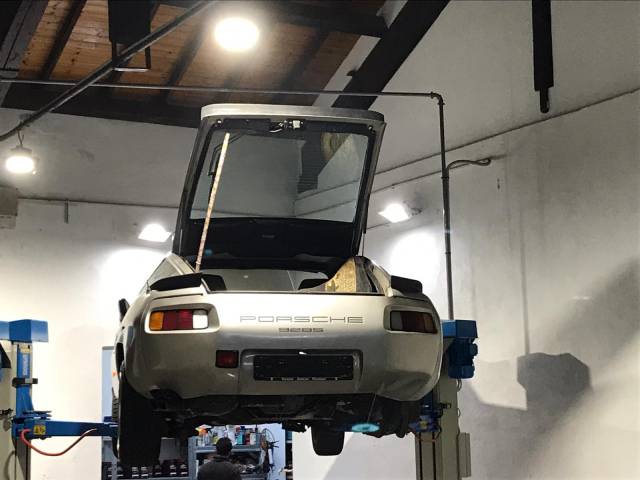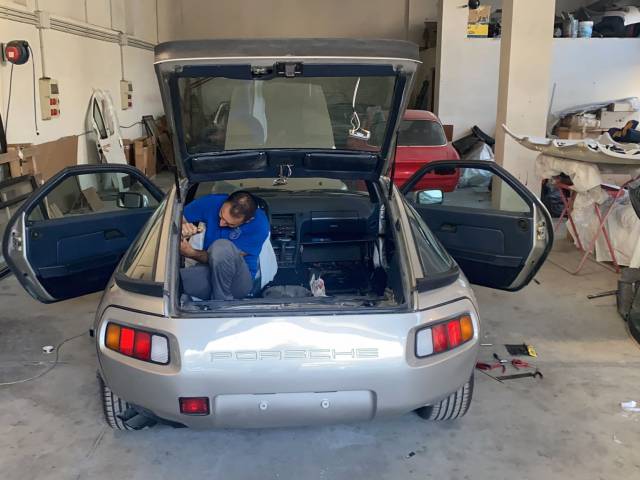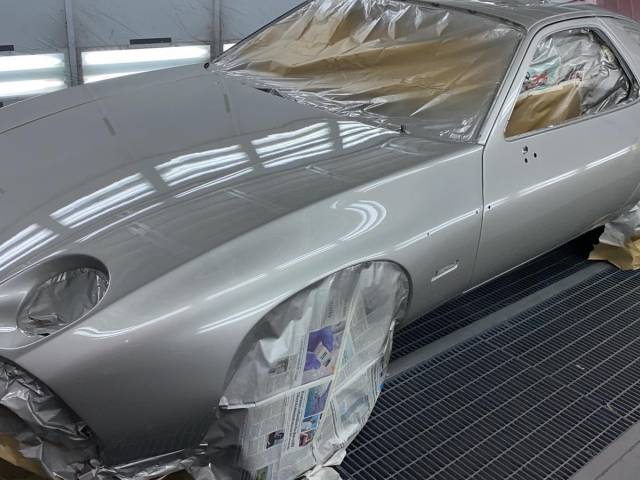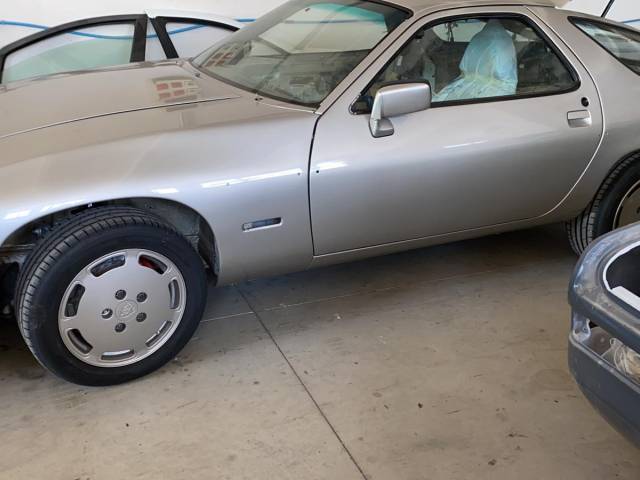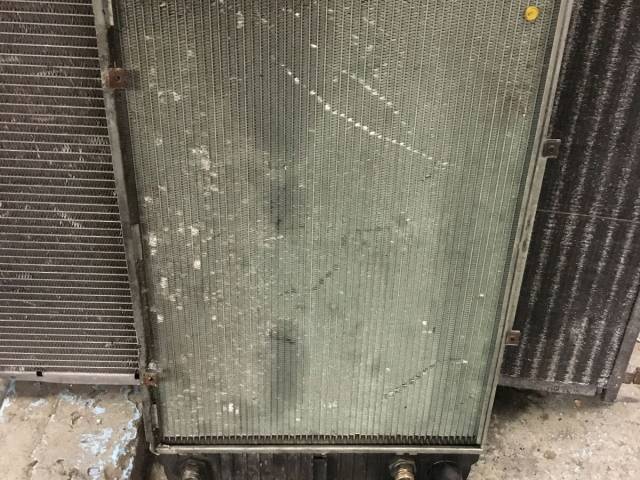 Deustche Car Full Restaured
Dealer

away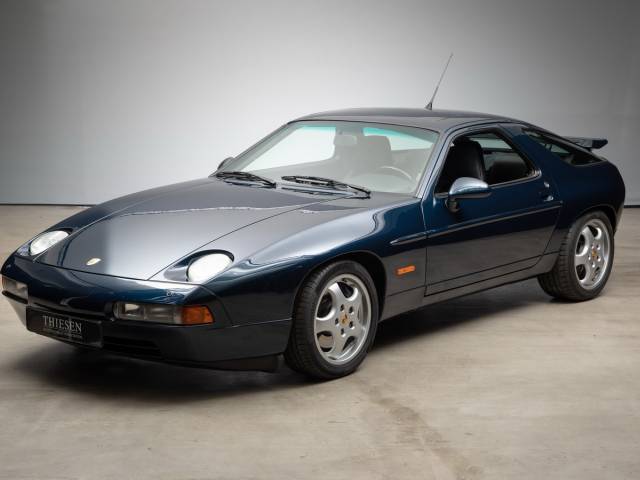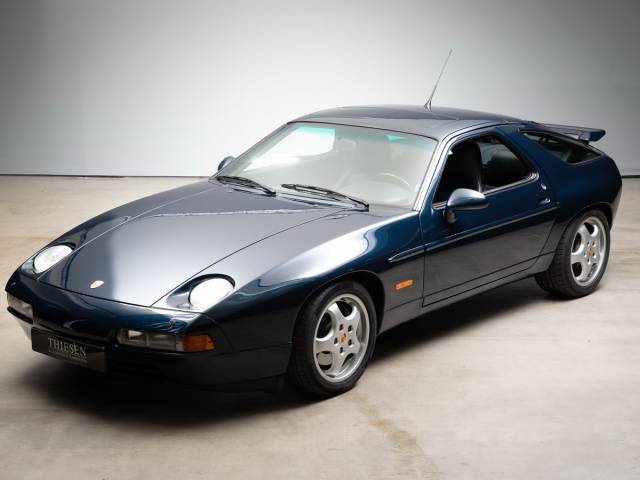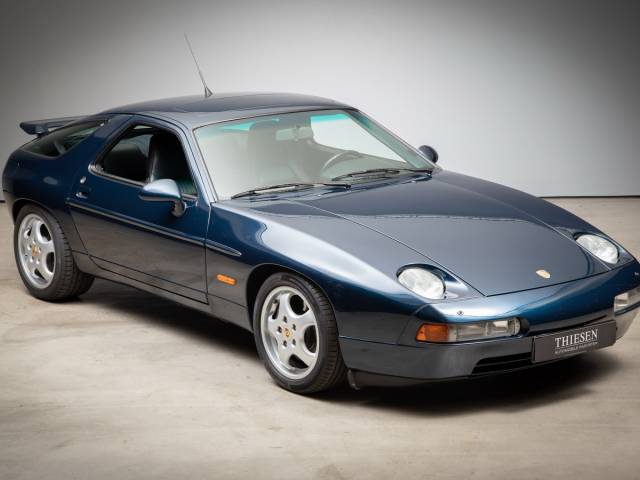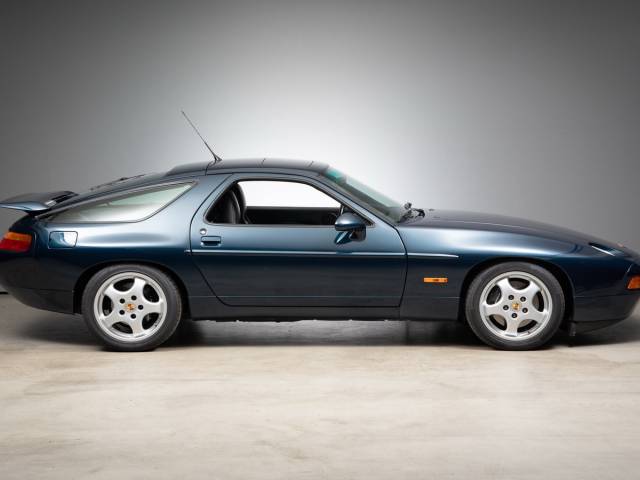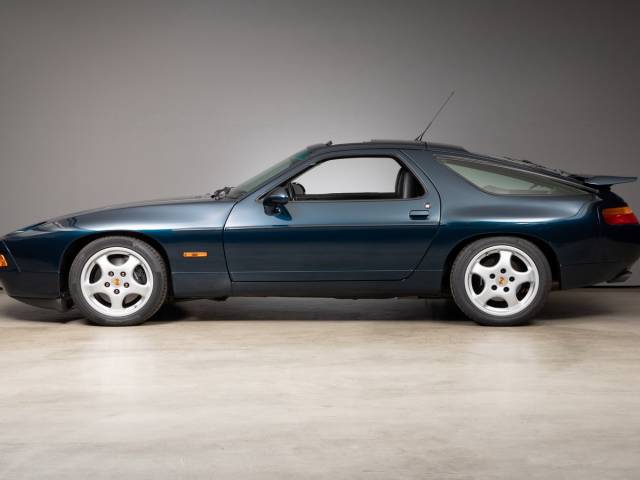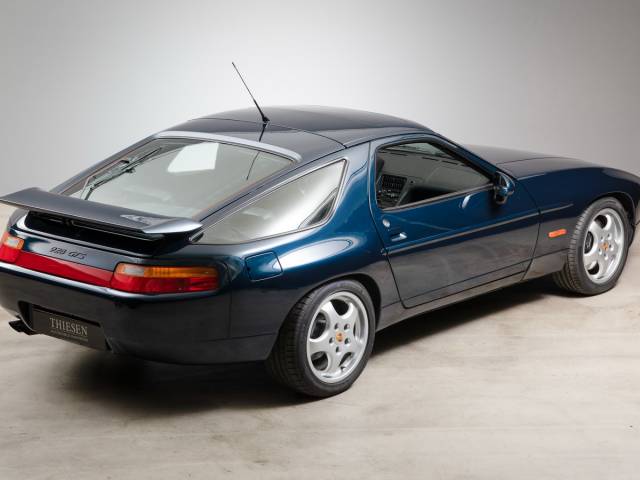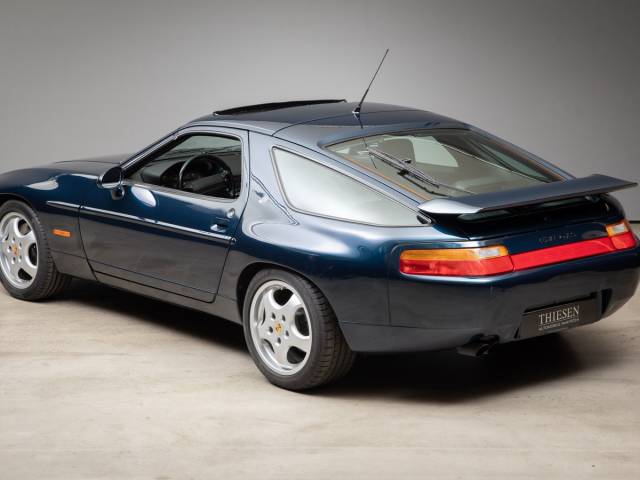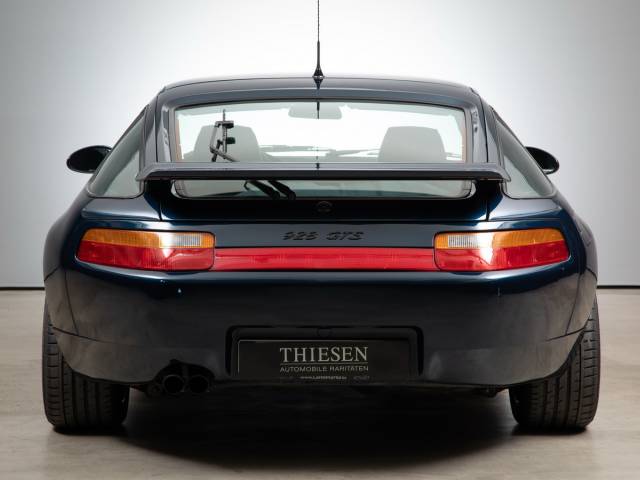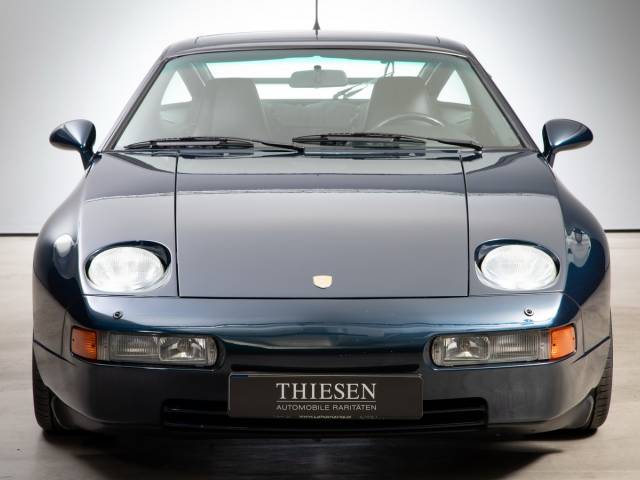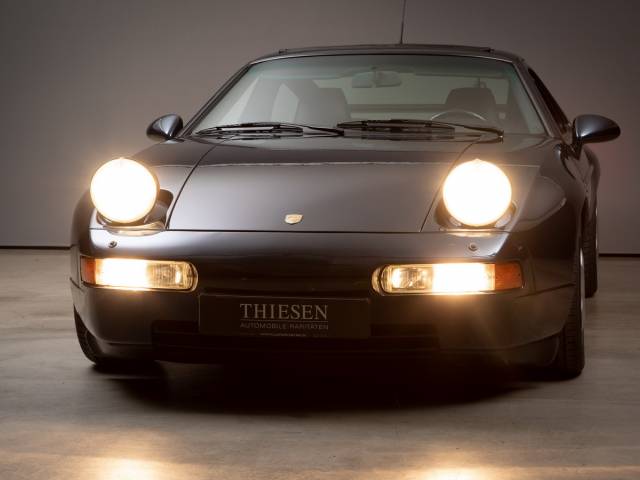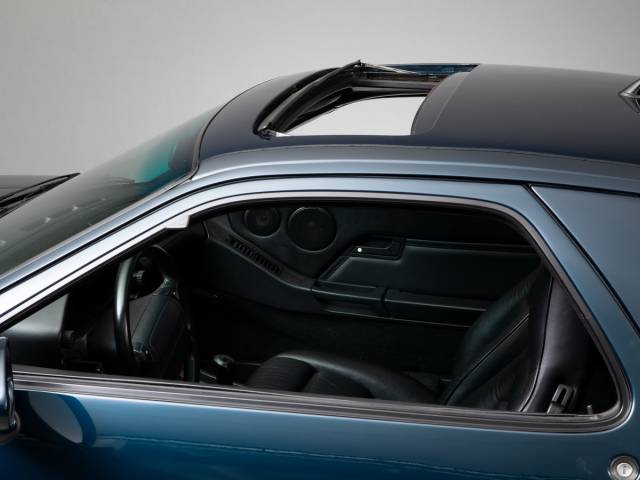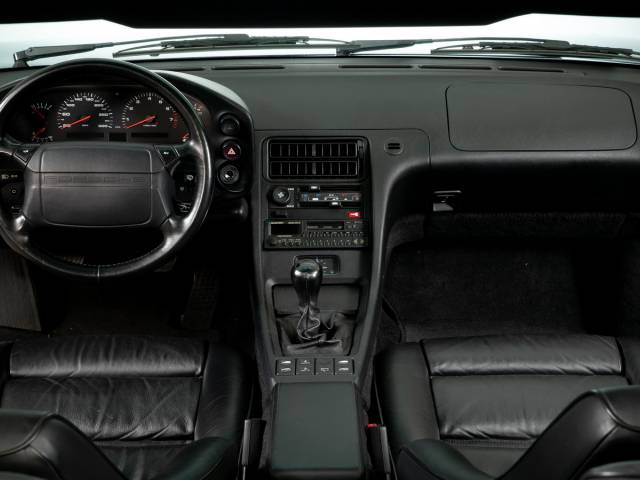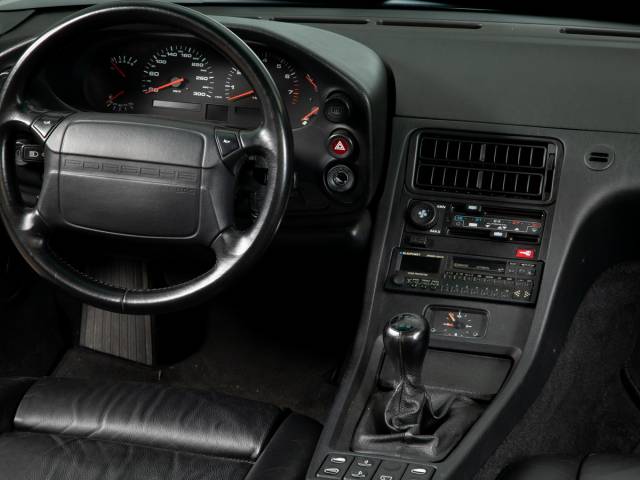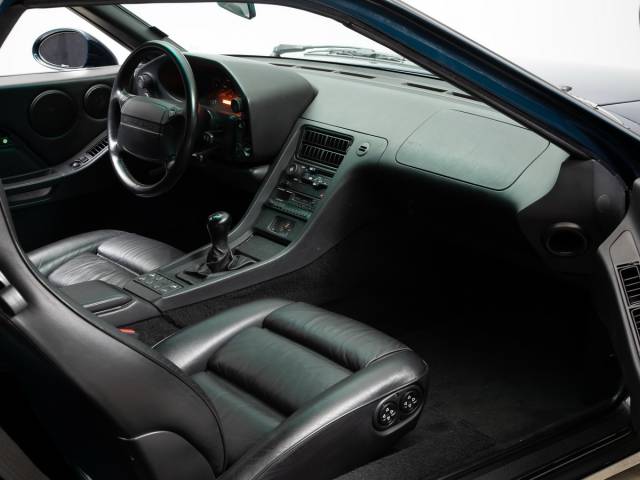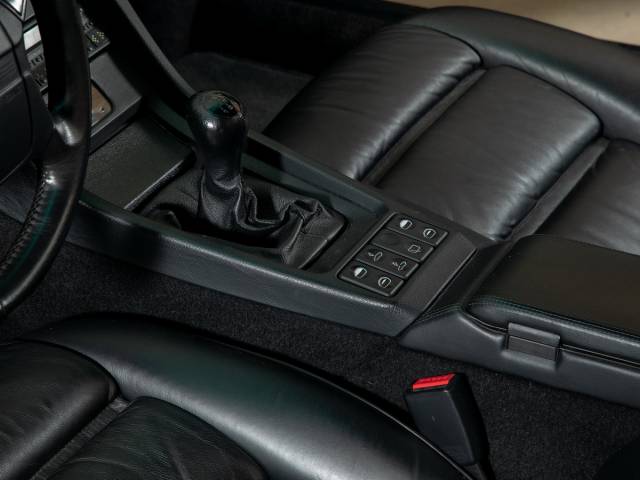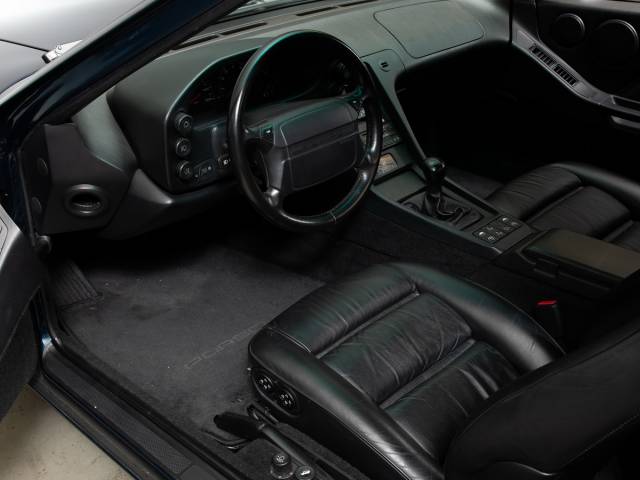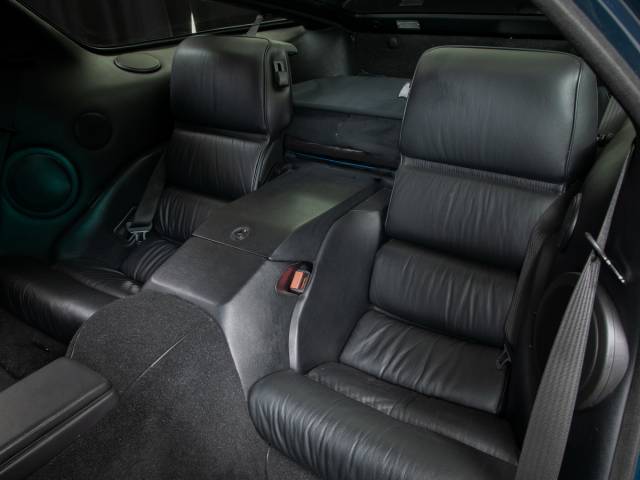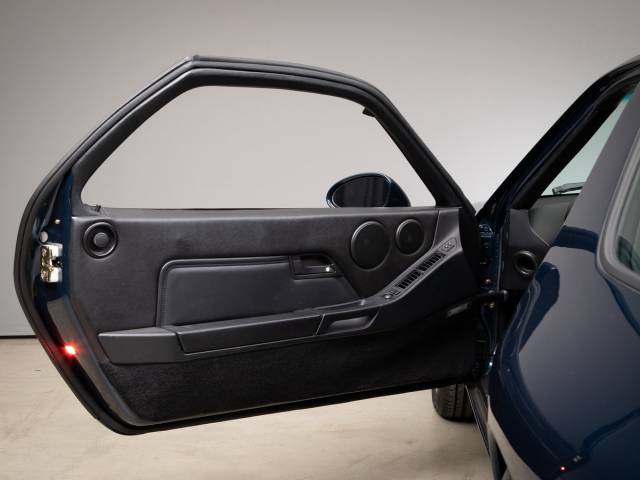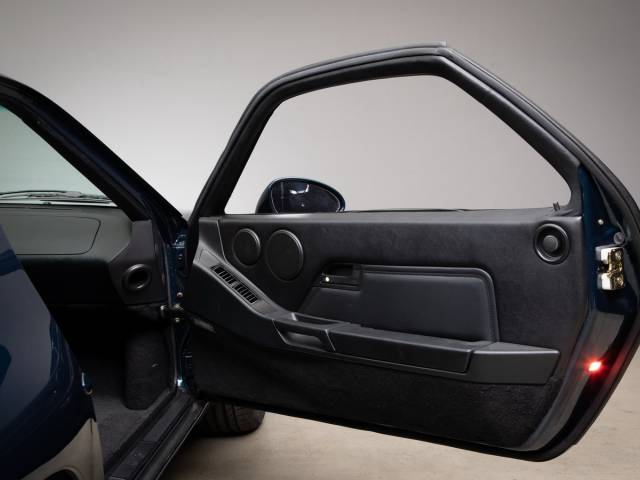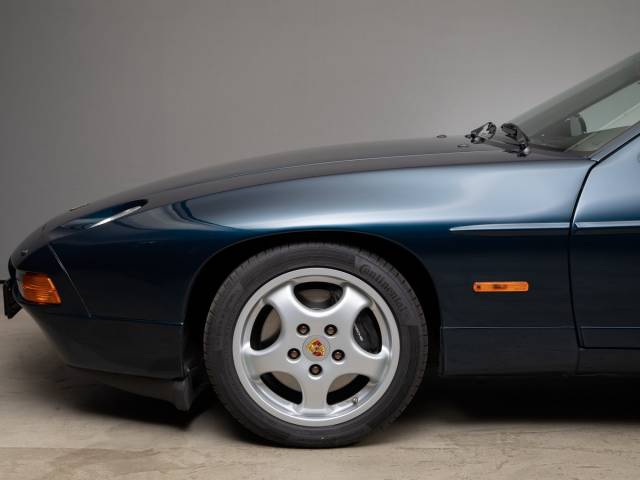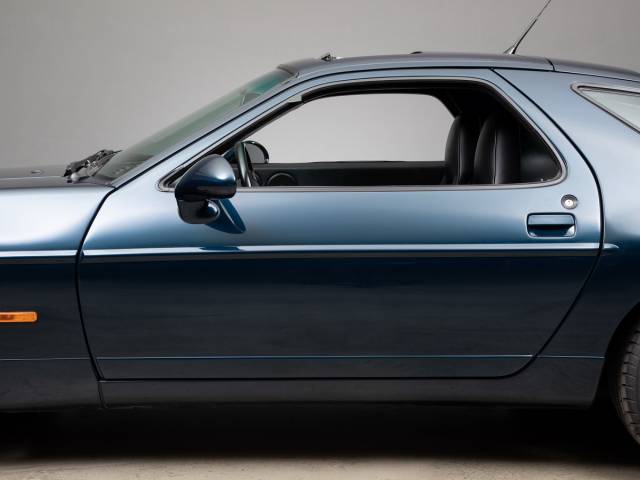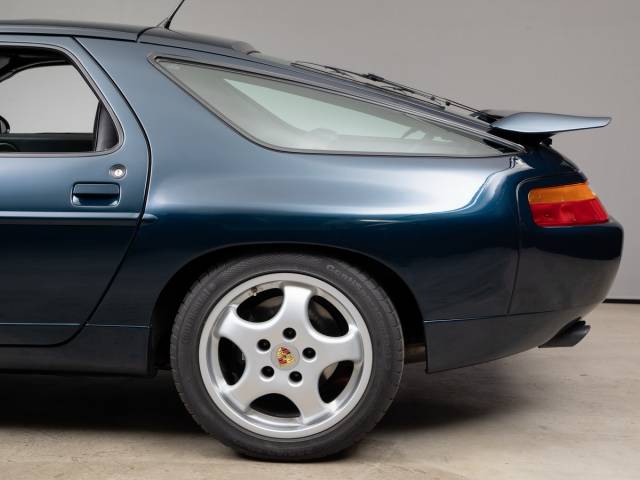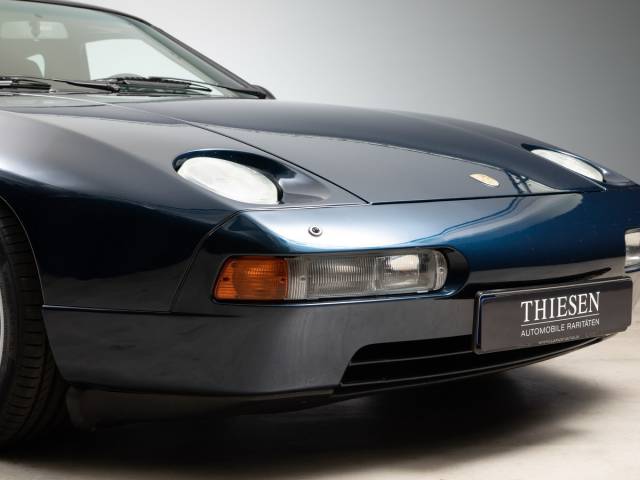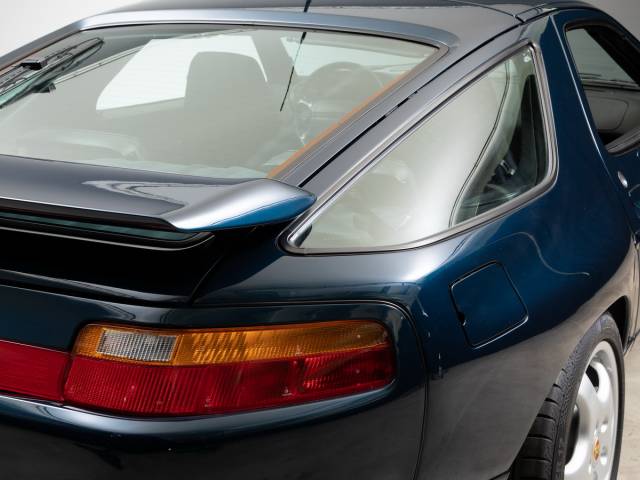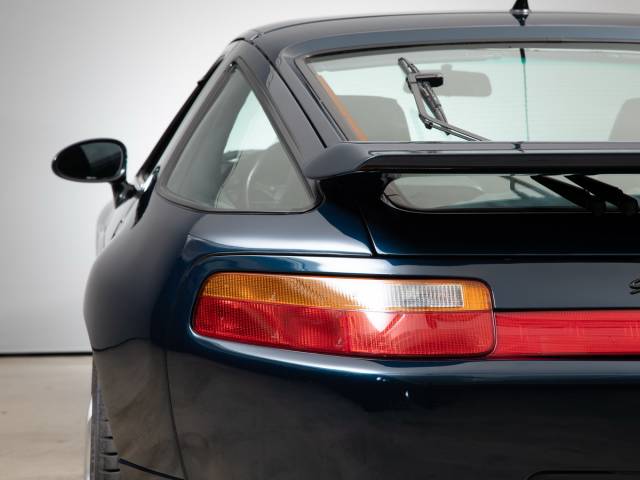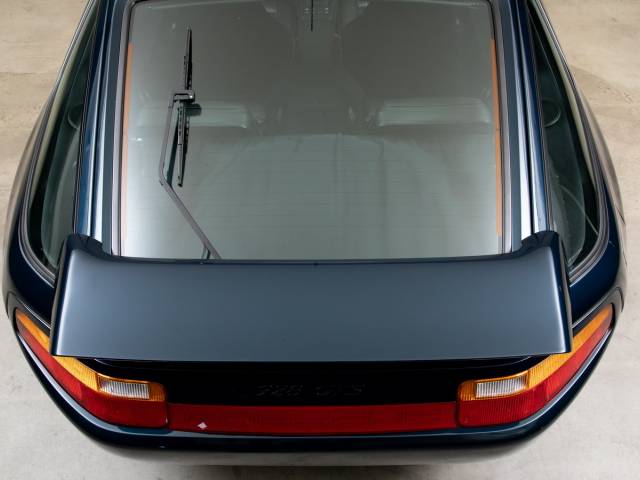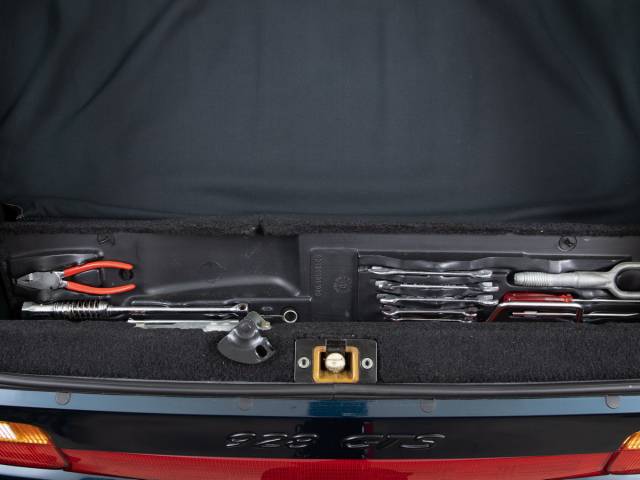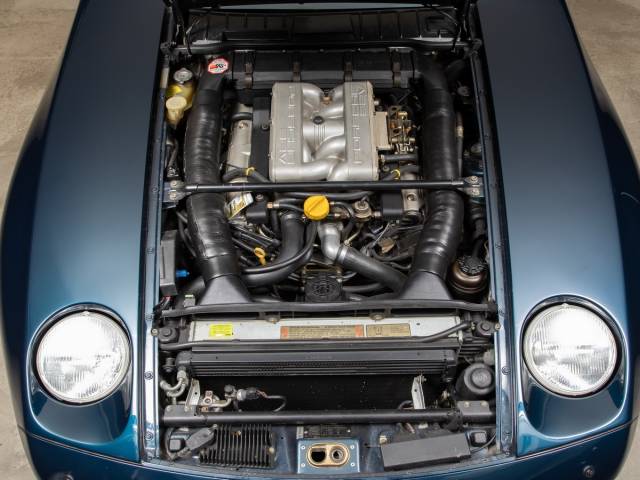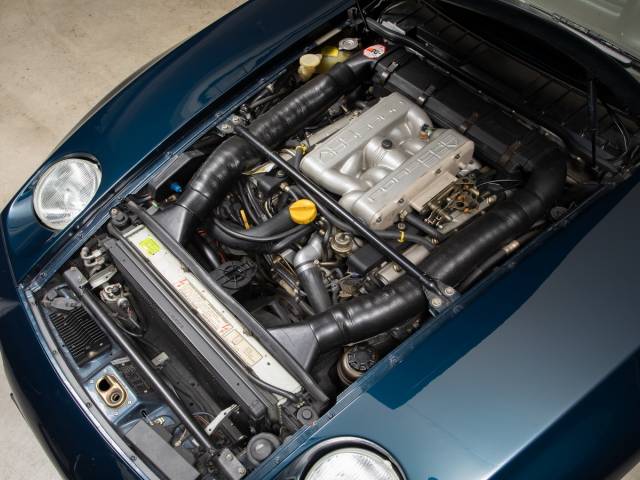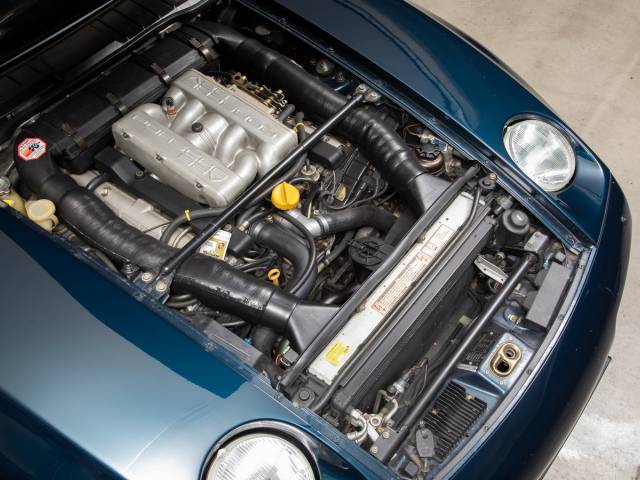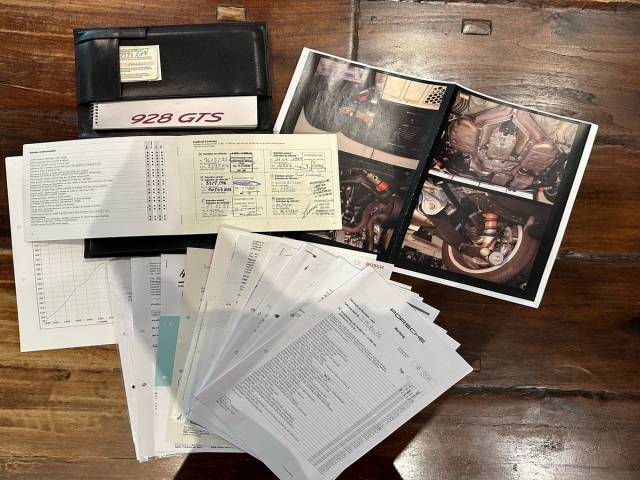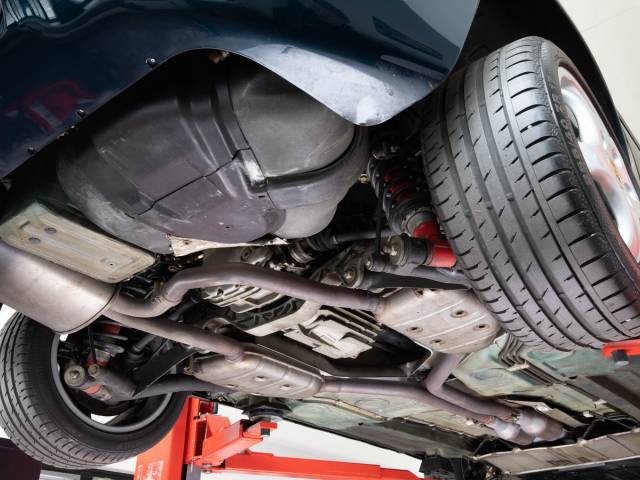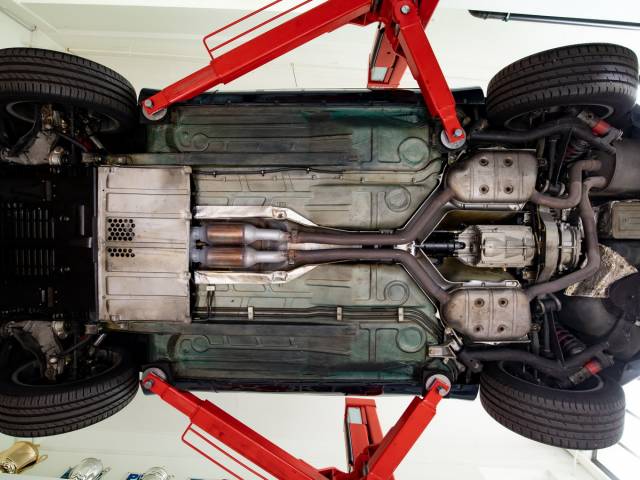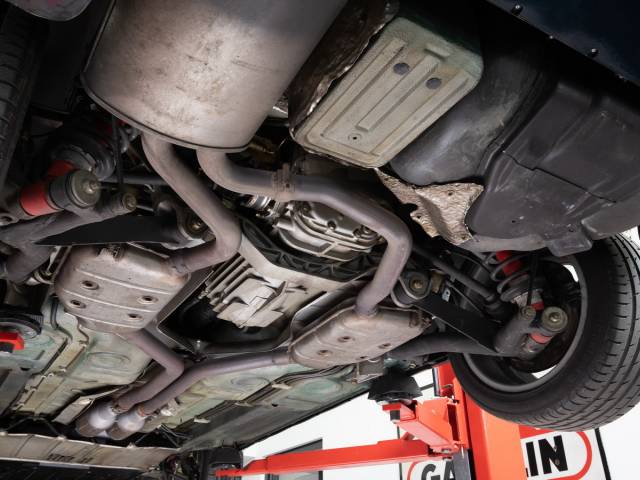 928 GTS -5-Gang Schaltgetriebe-
Dealer

away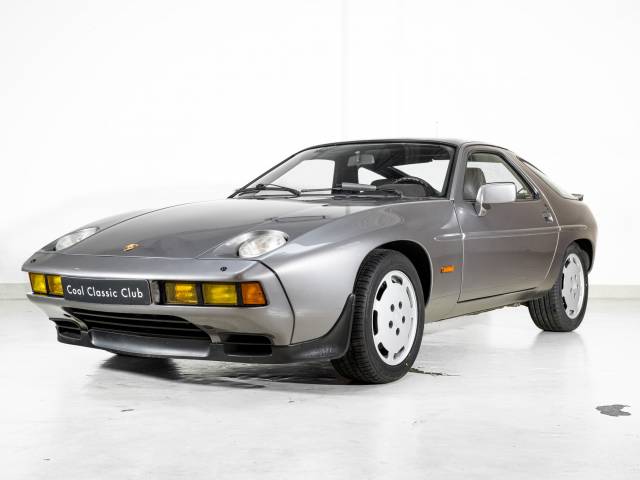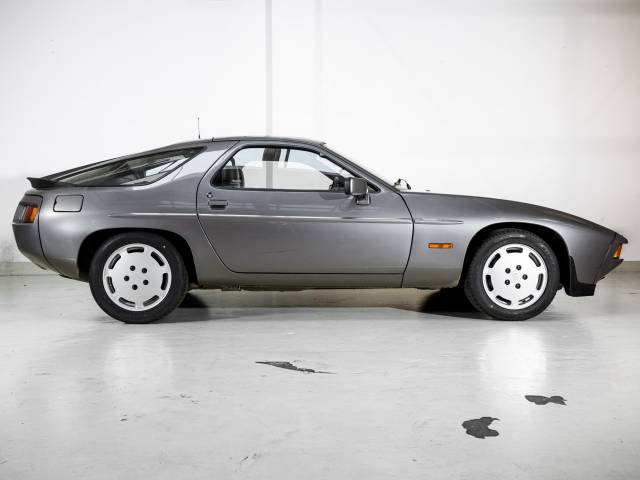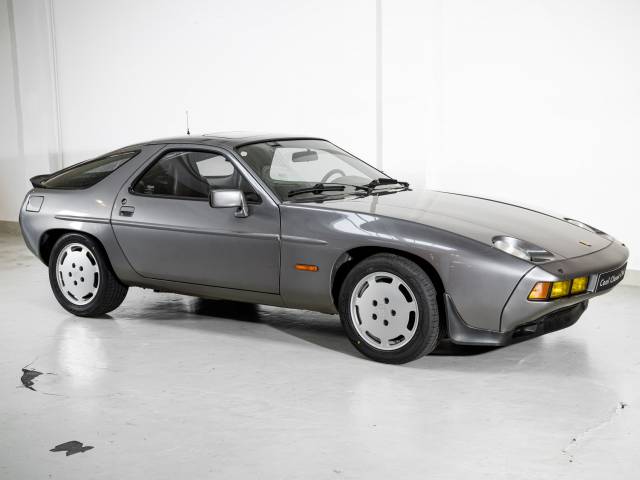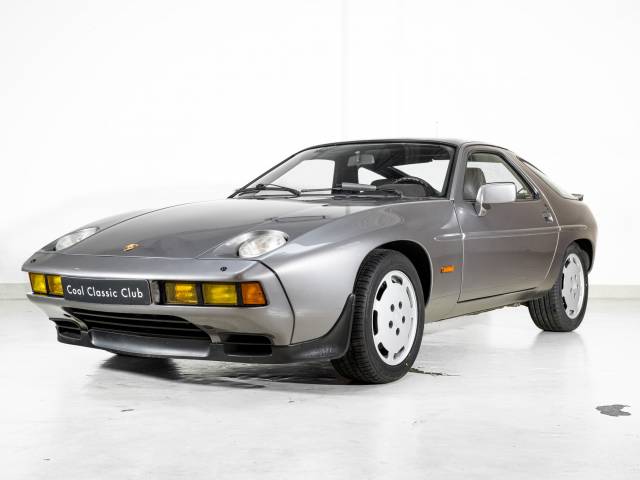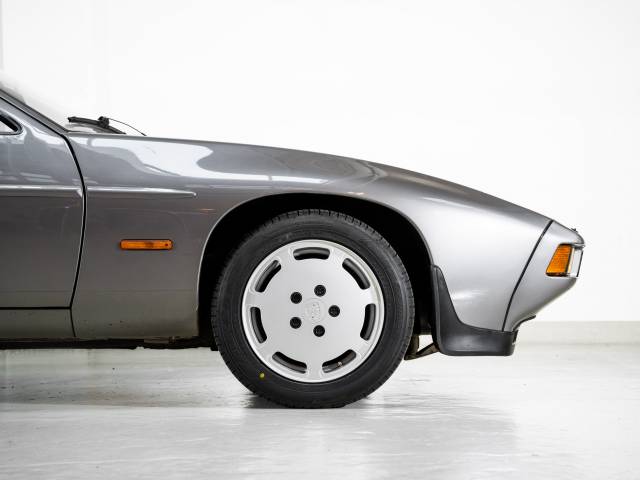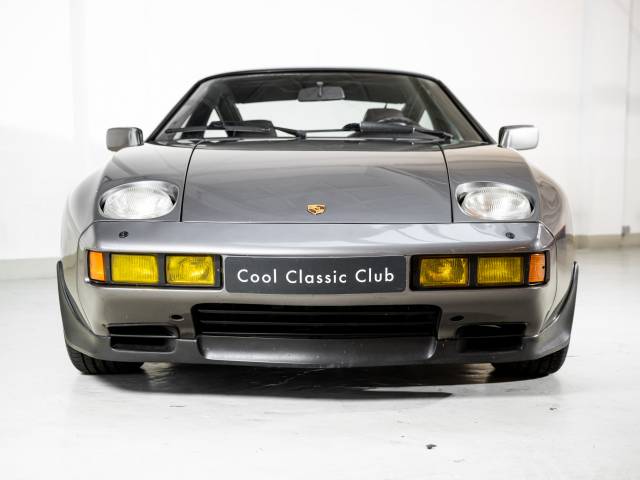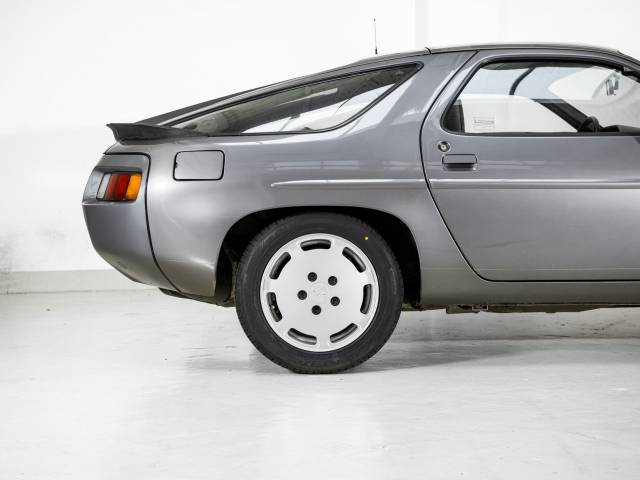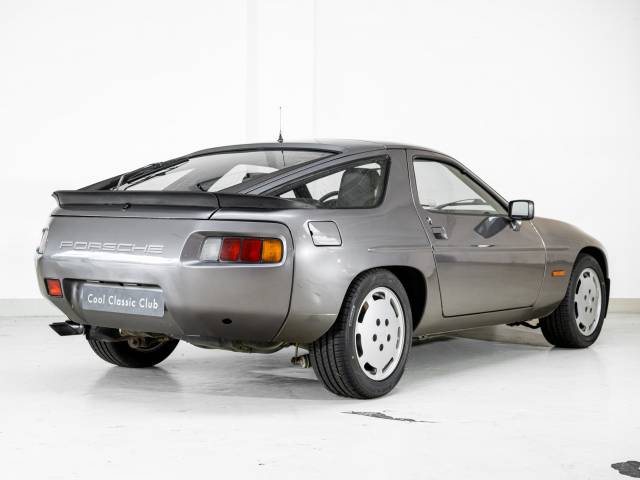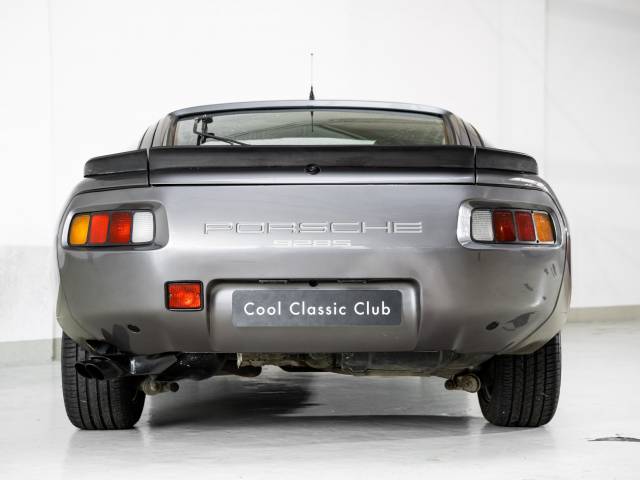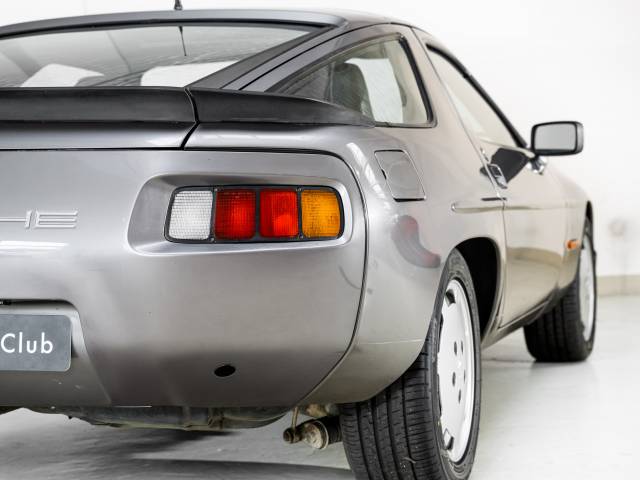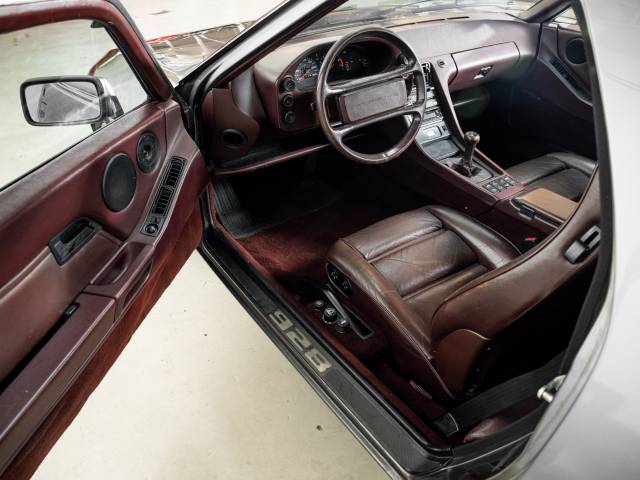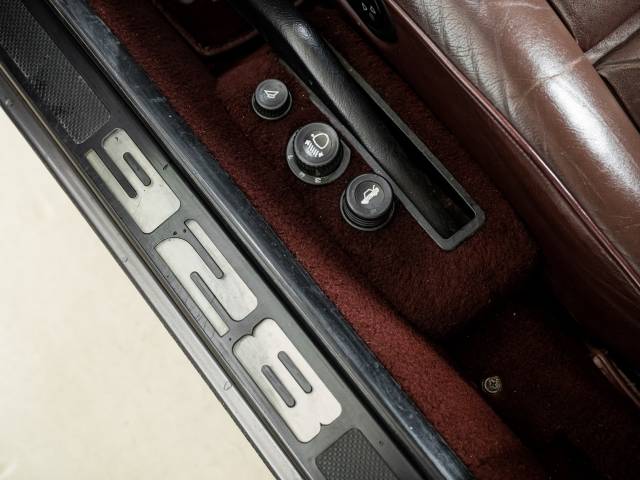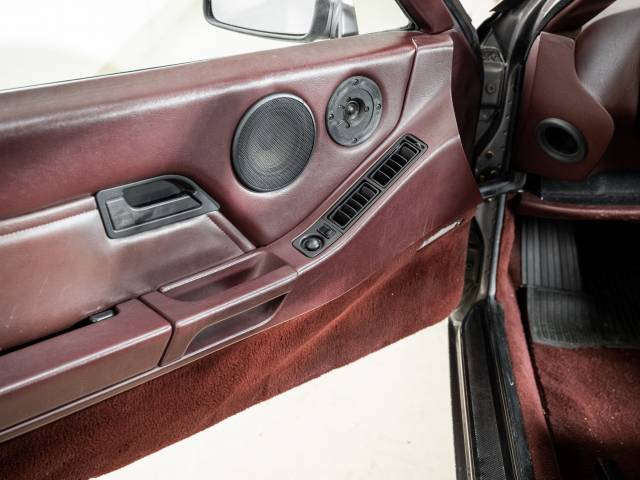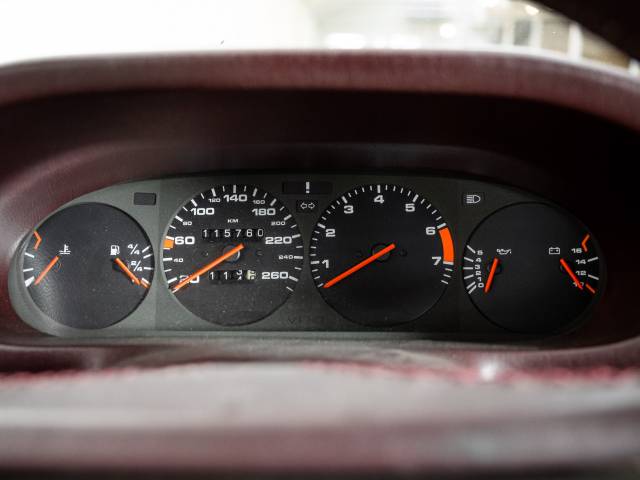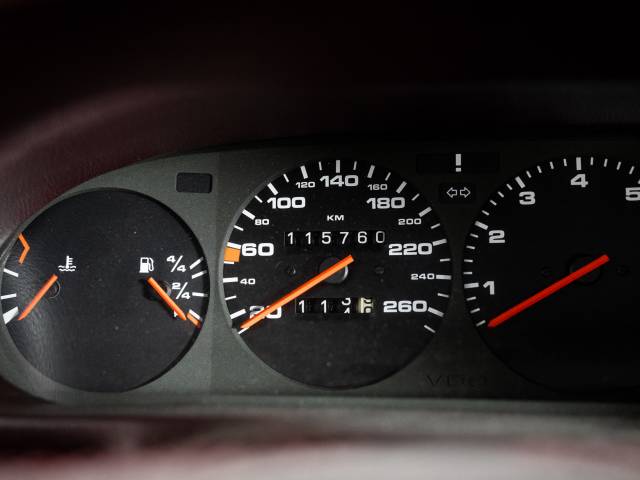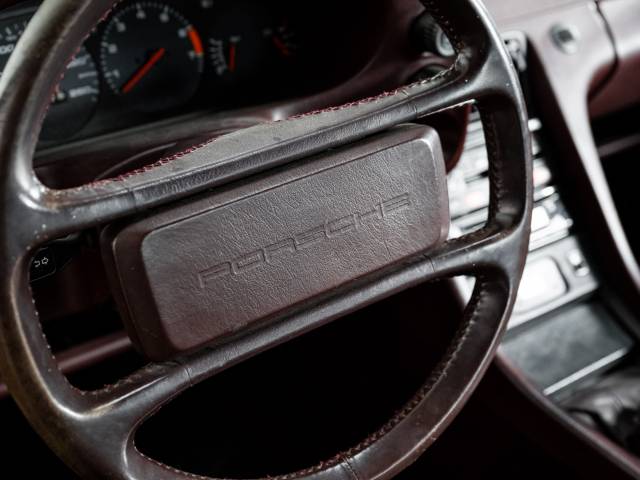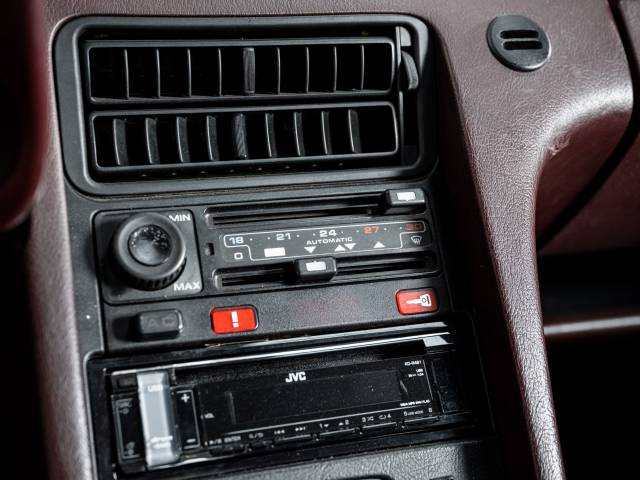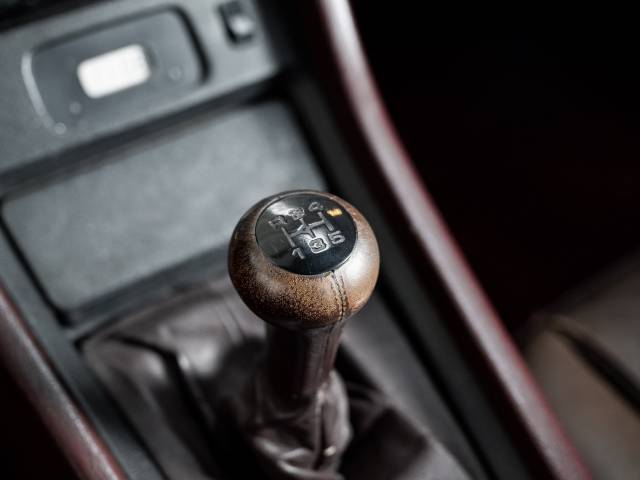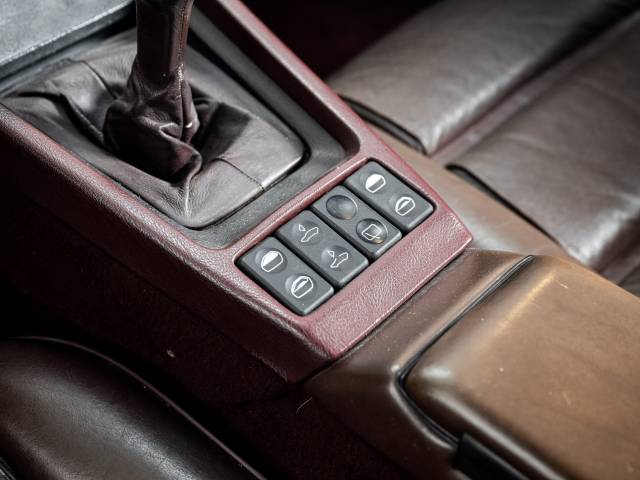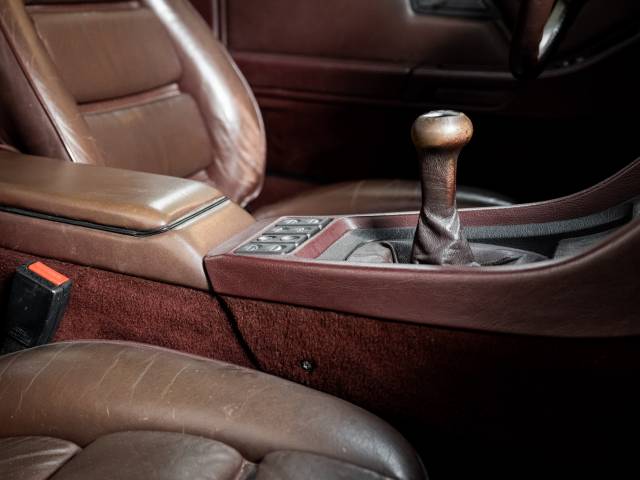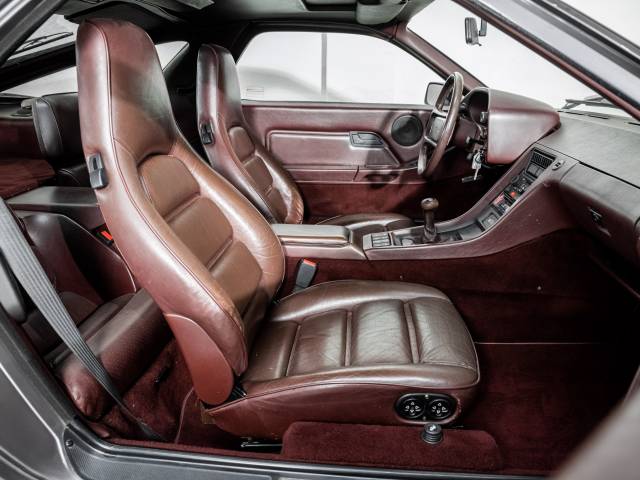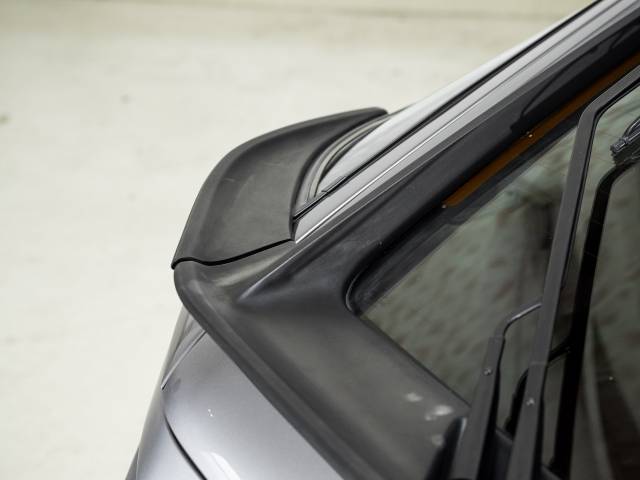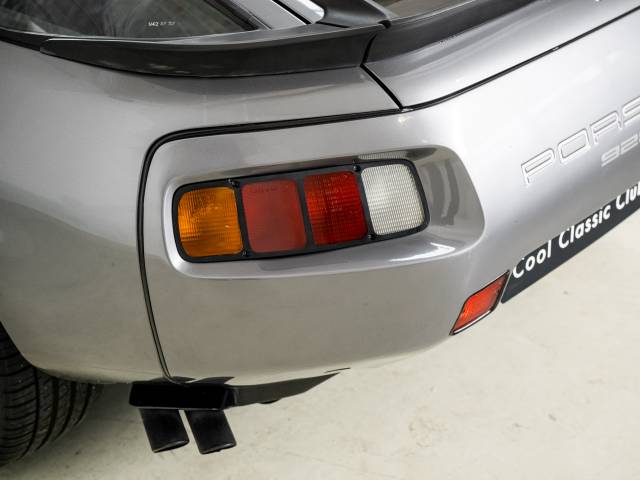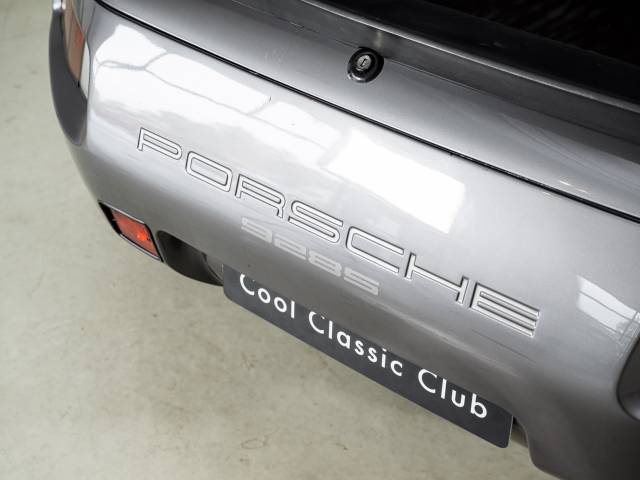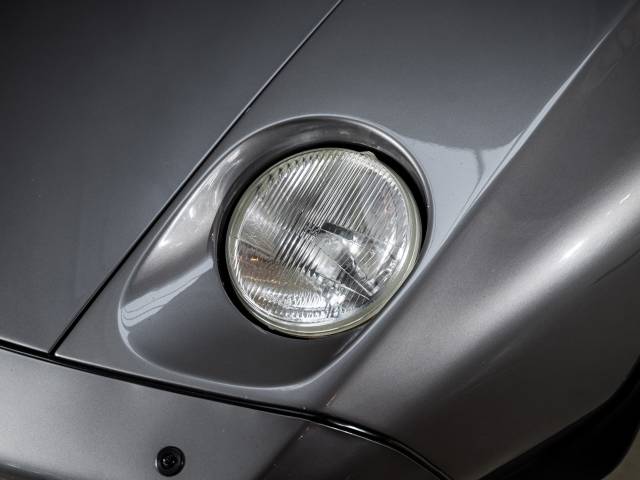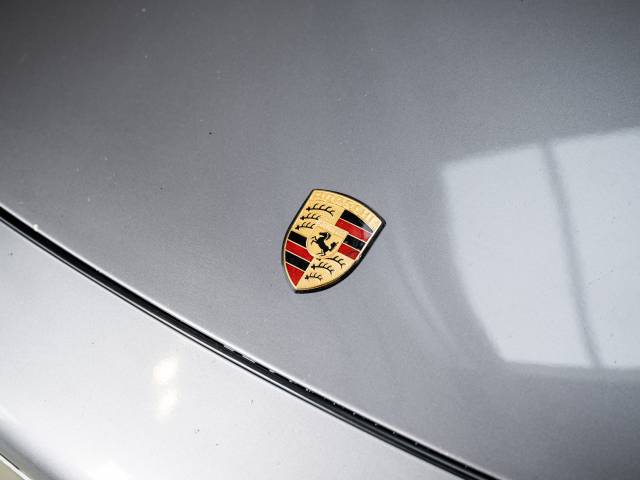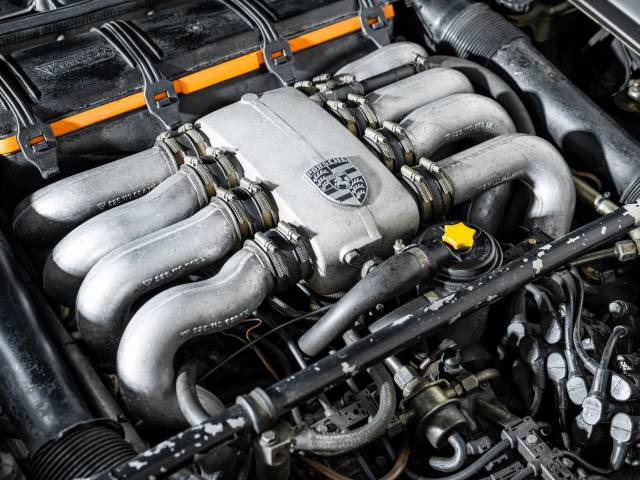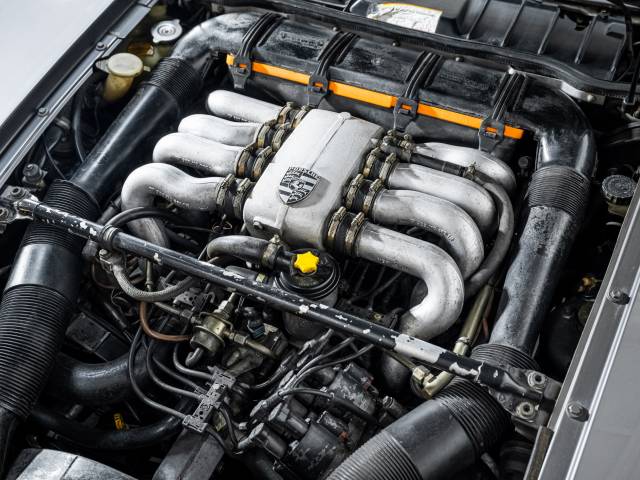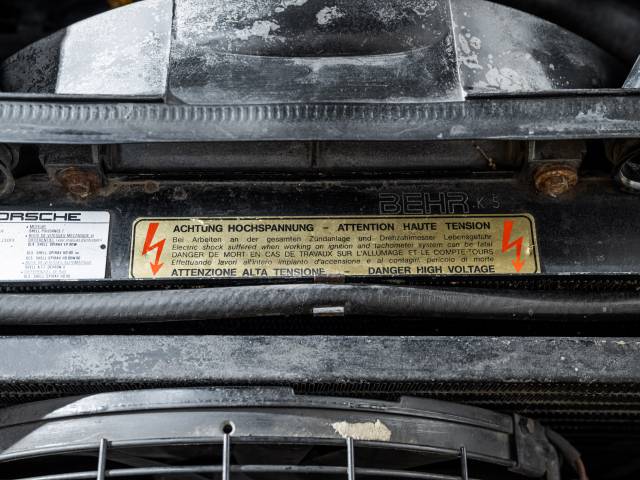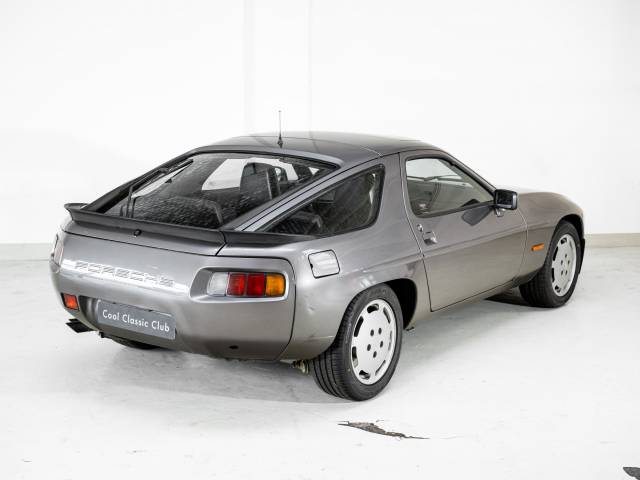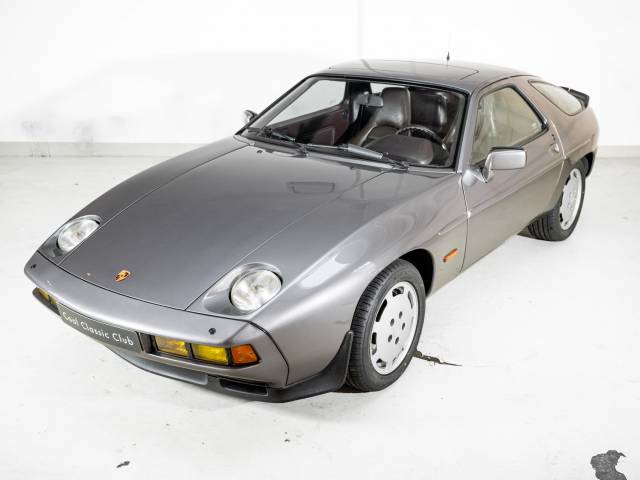 Porsche 928S - Unique color combination - Manual -
Dealer

away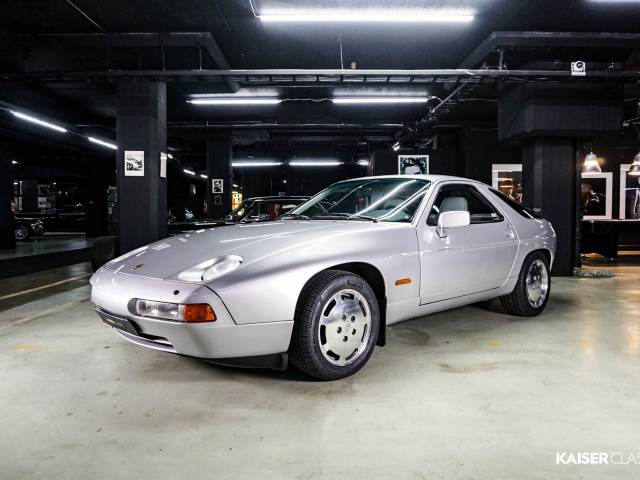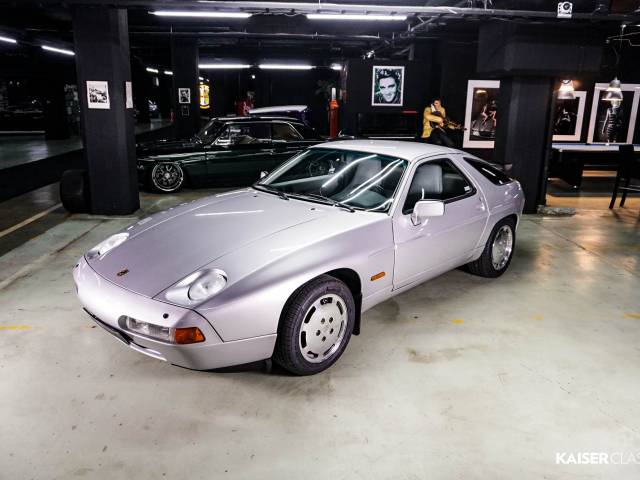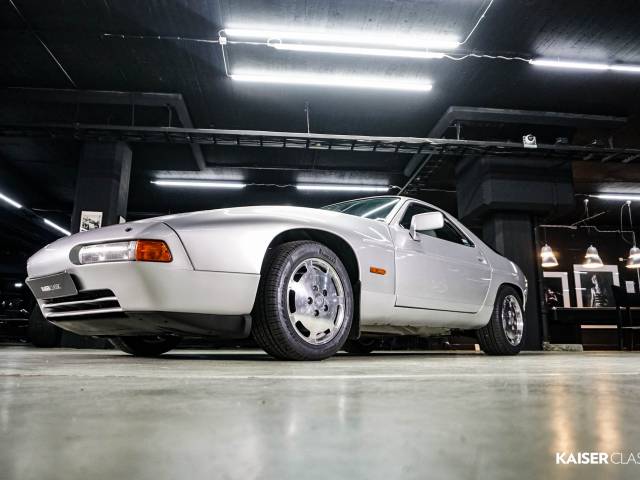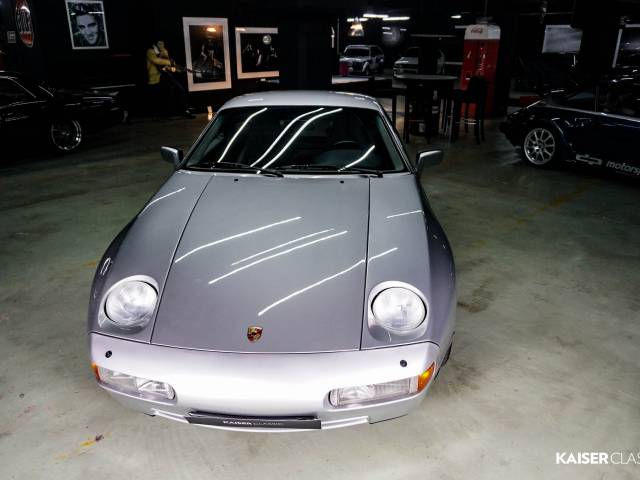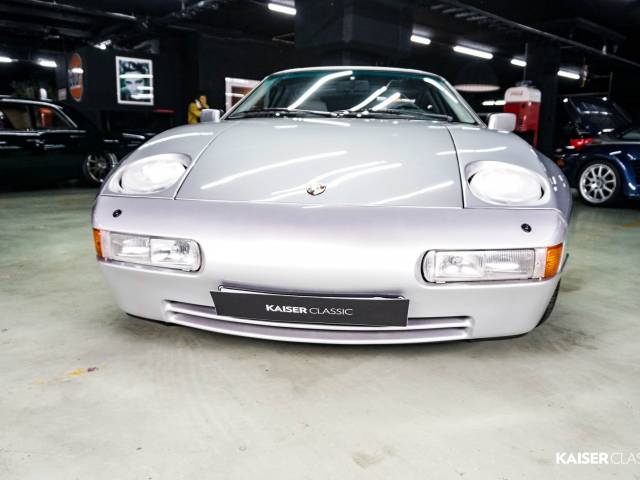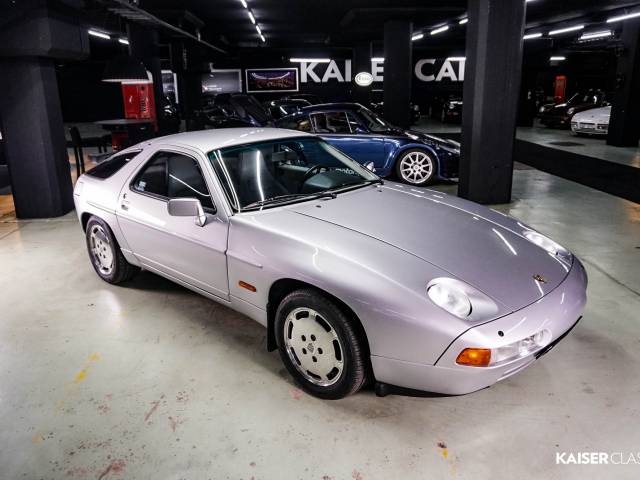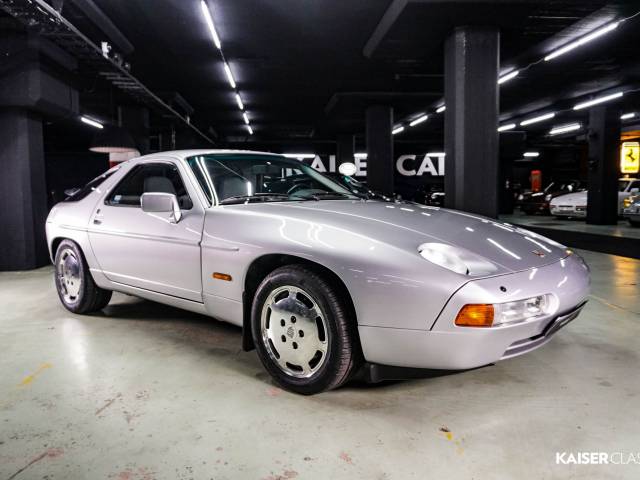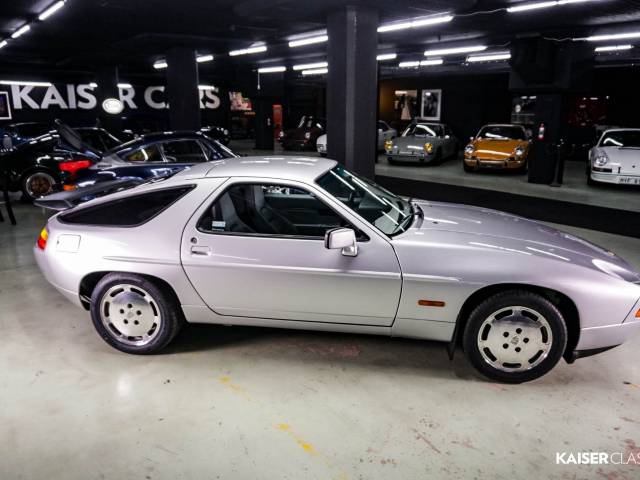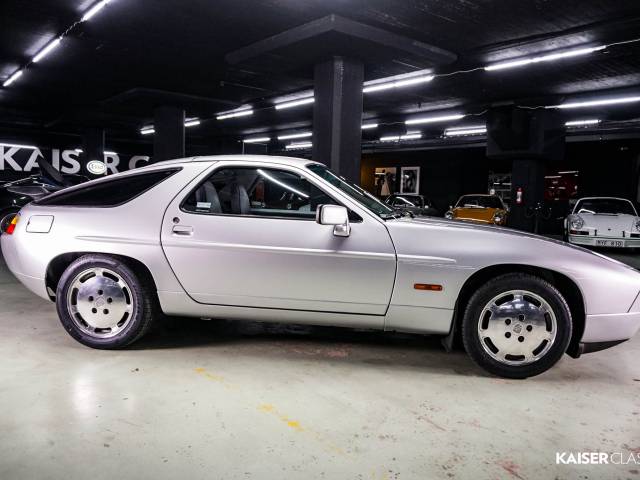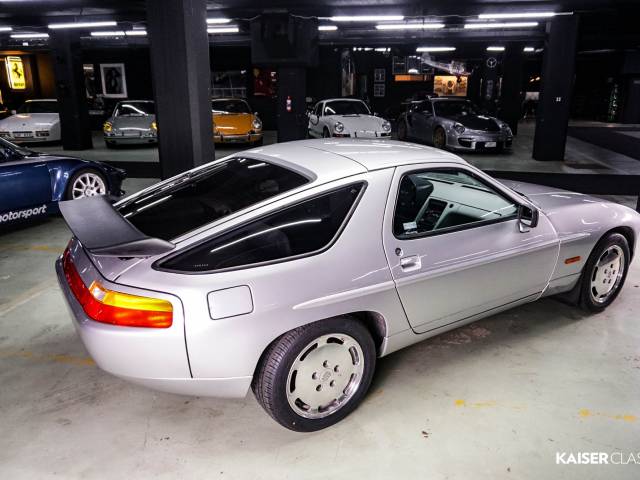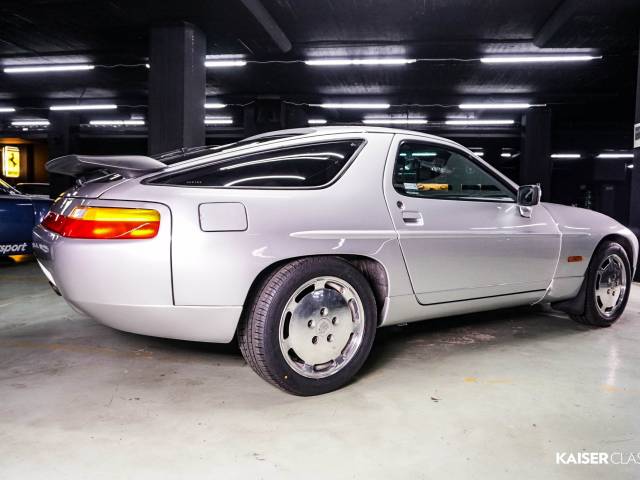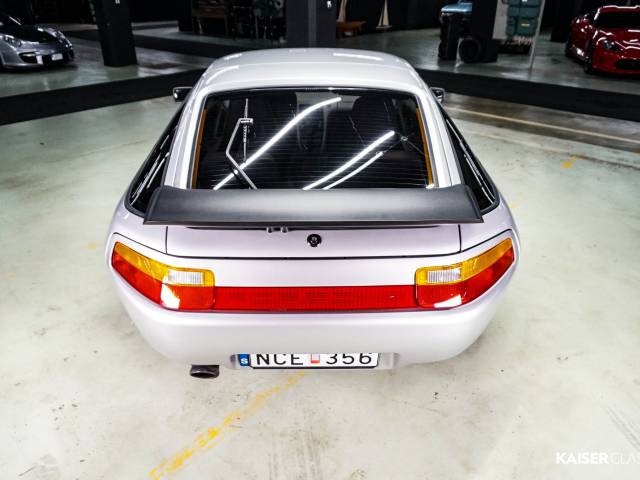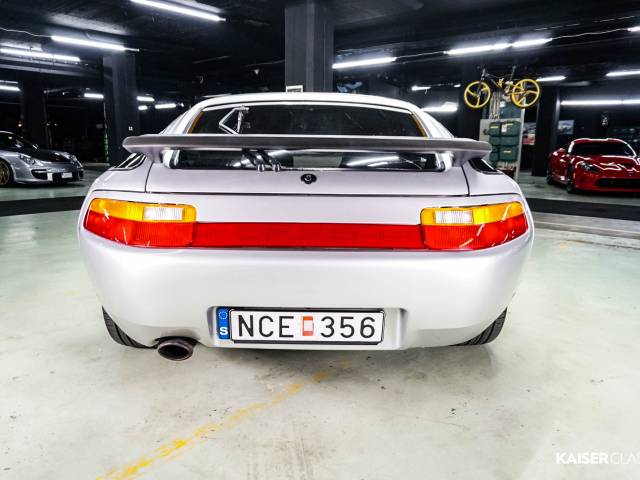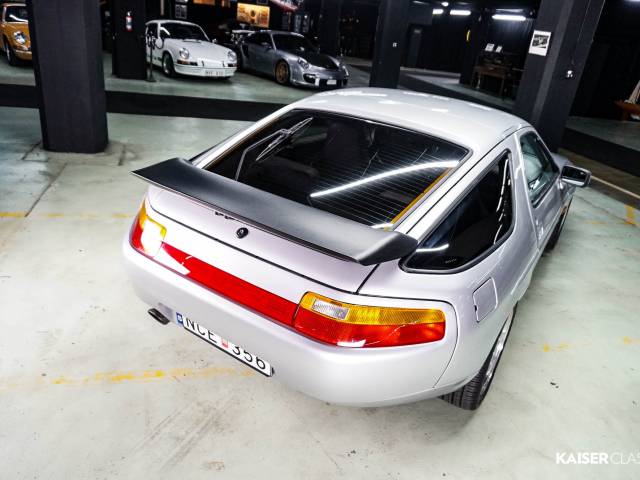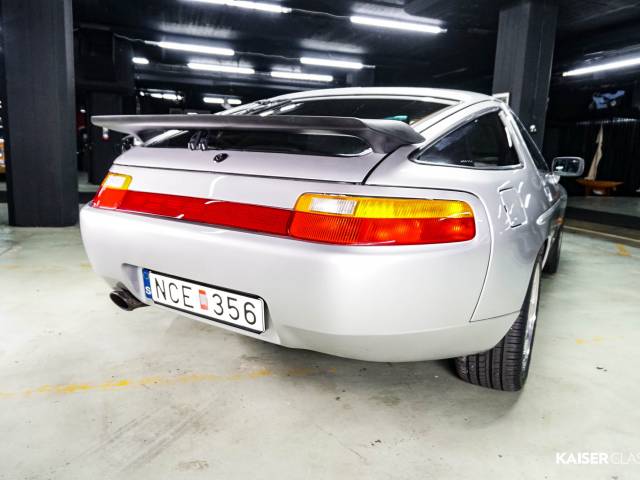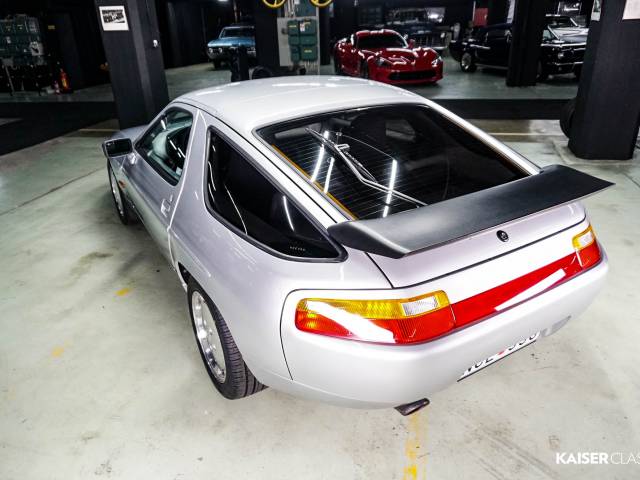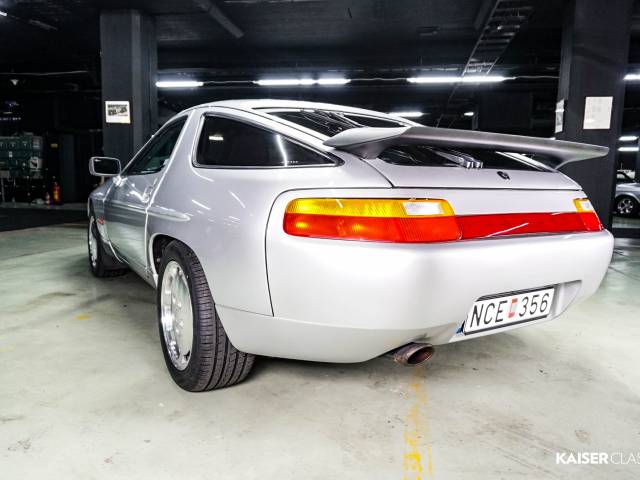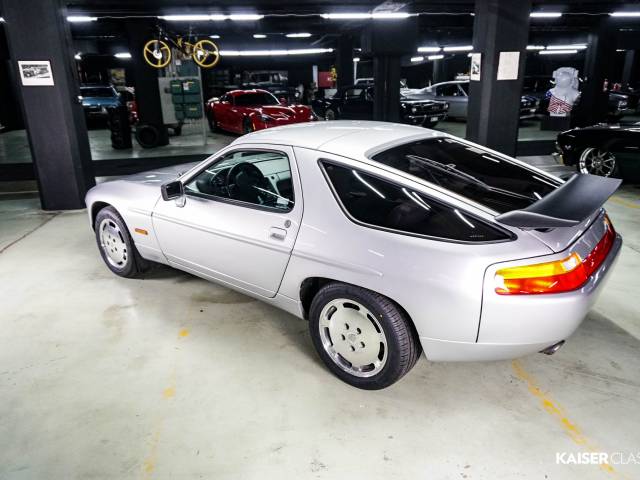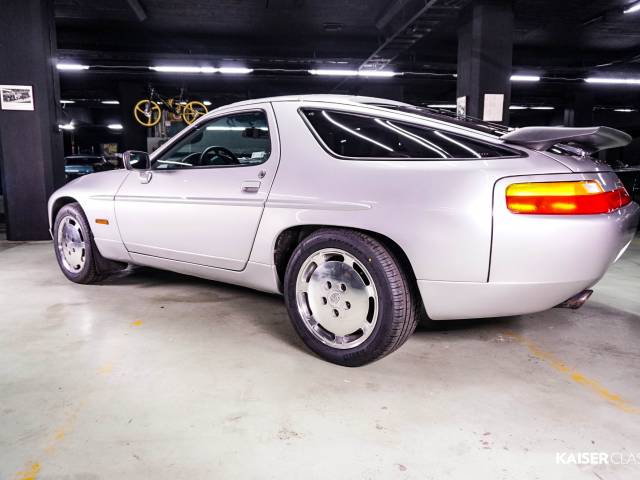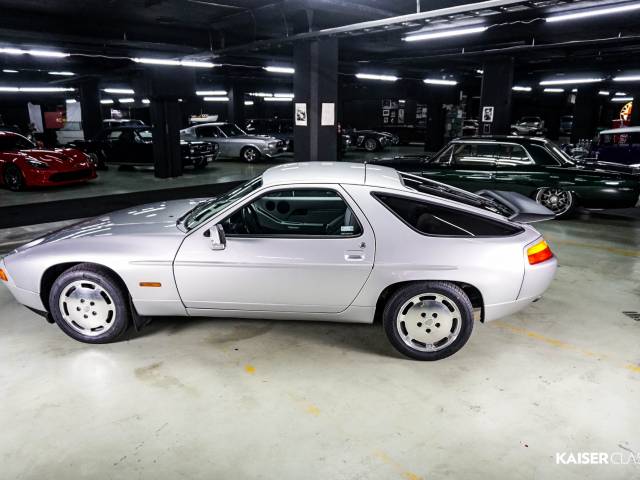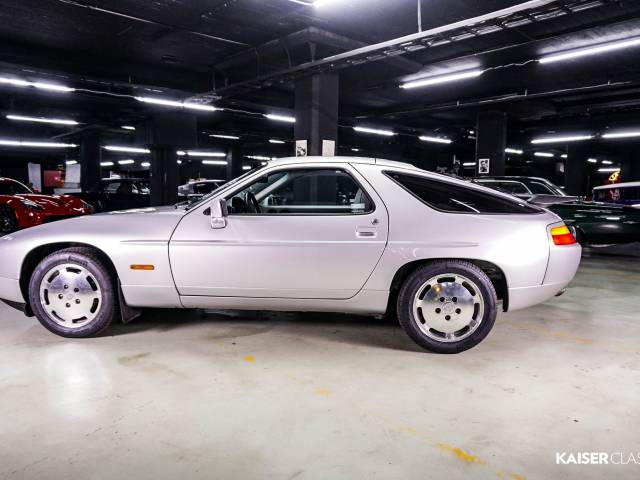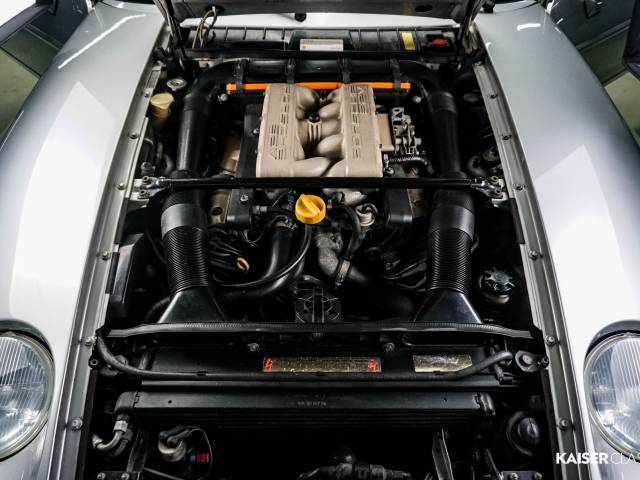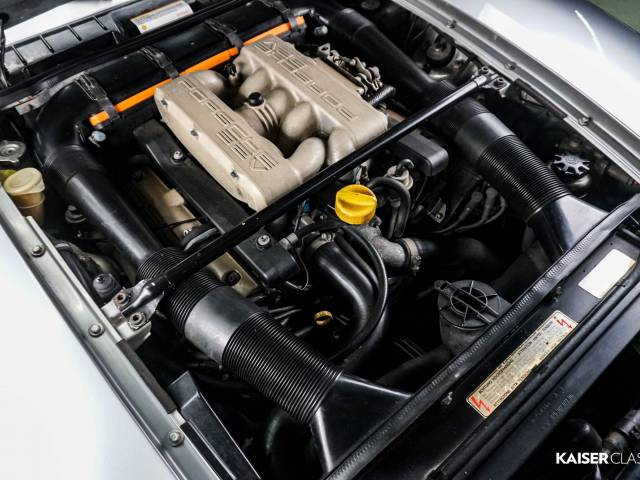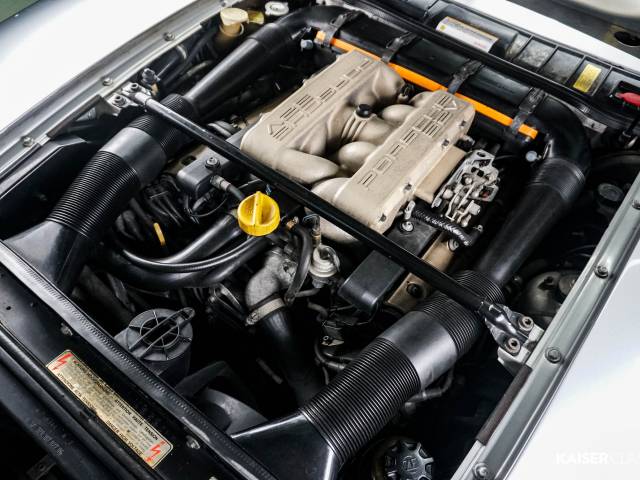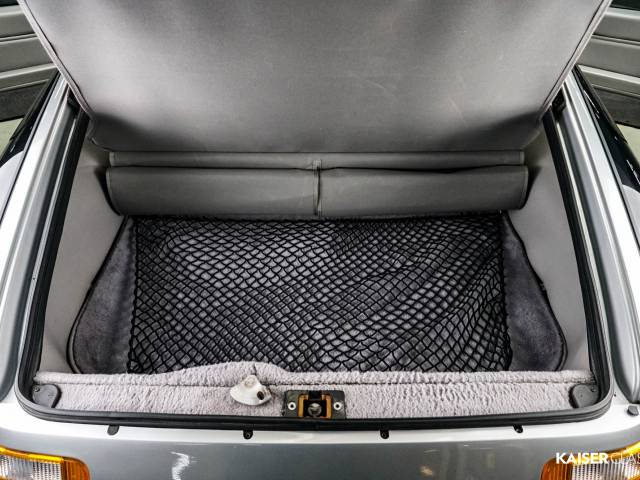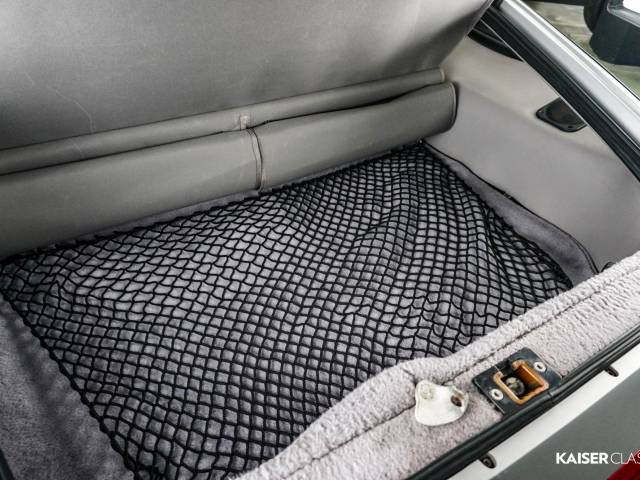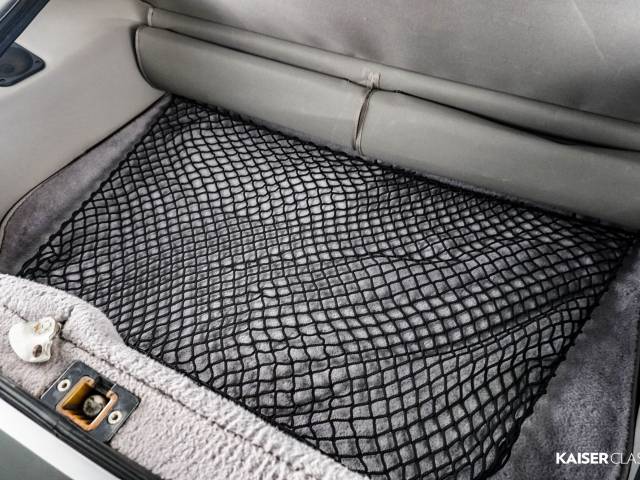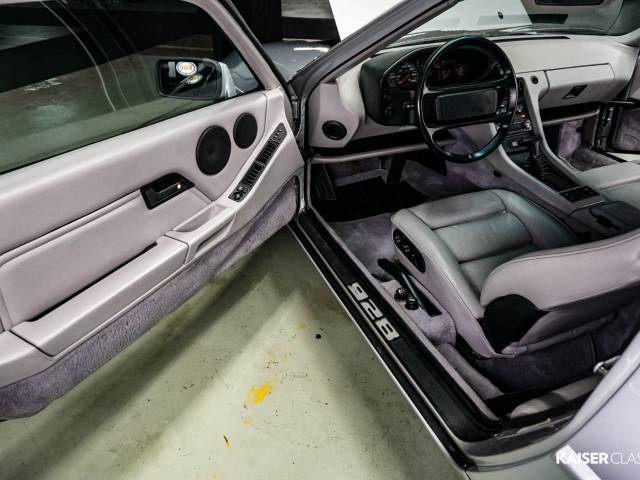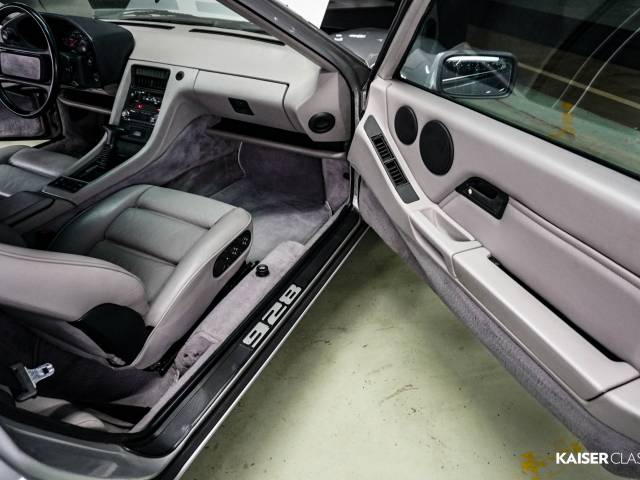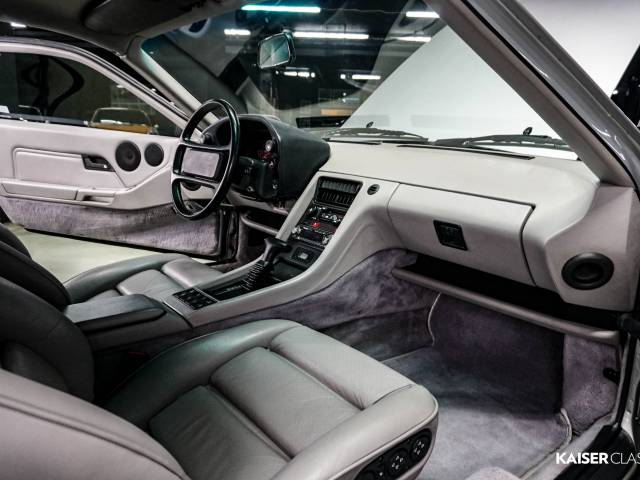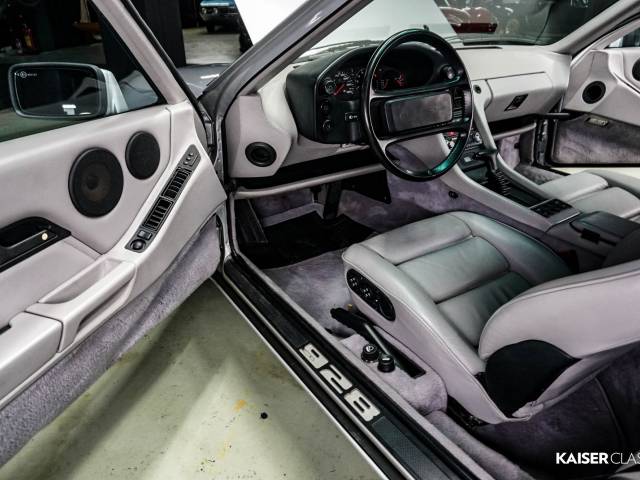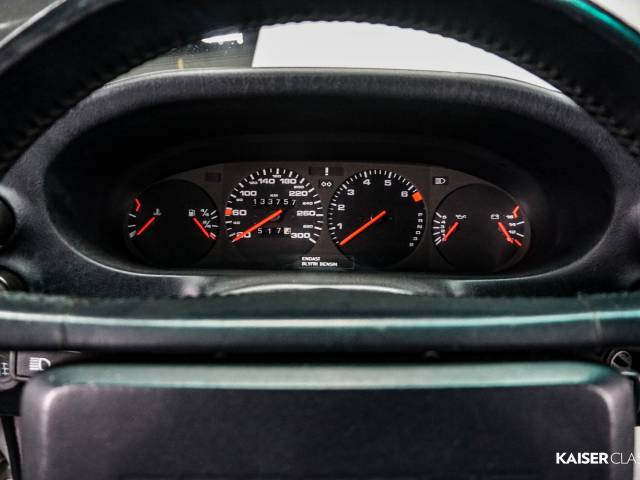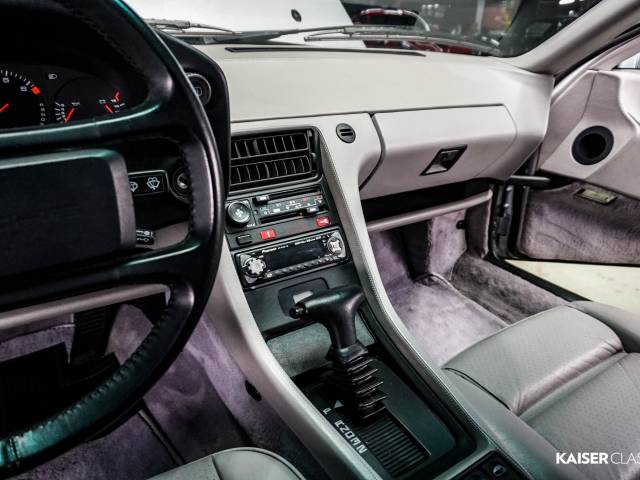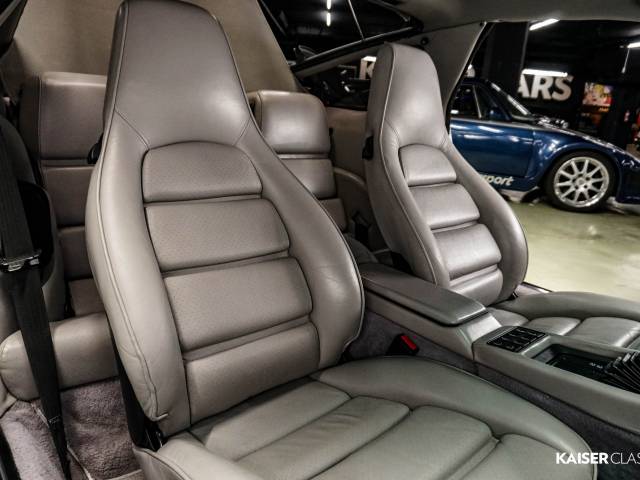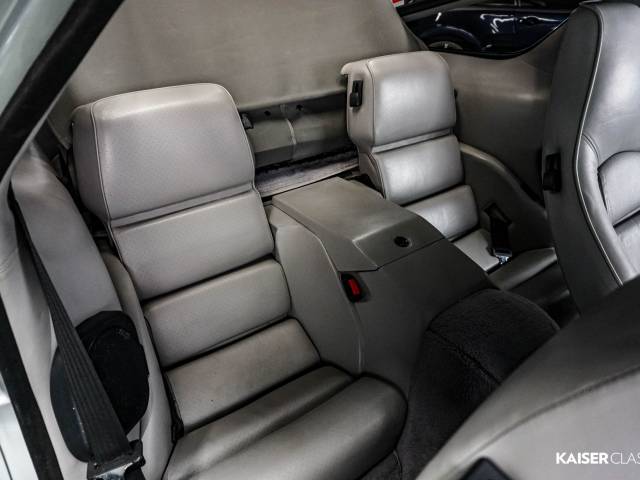 Dealer

away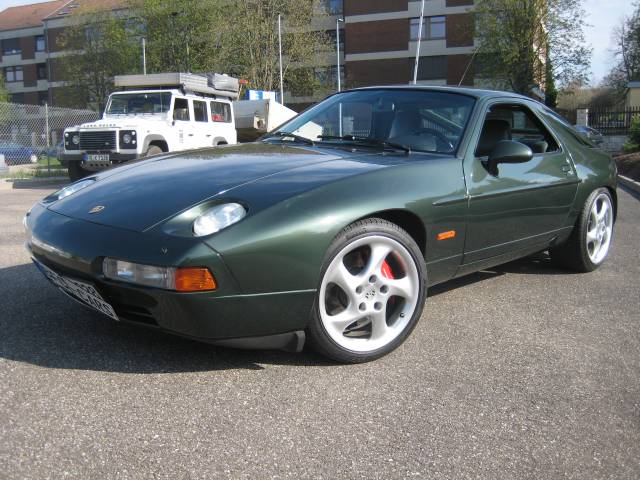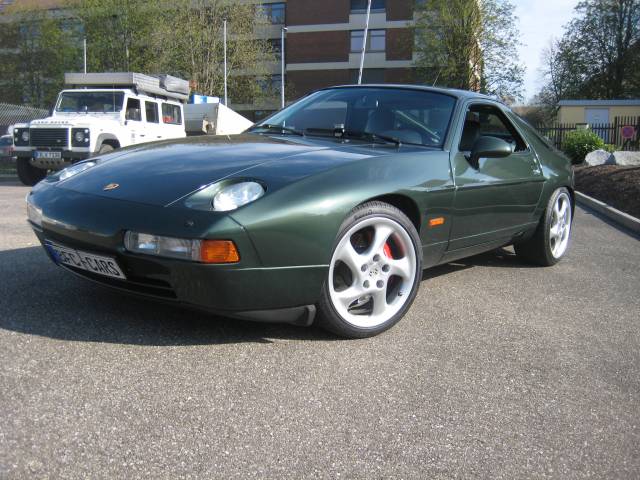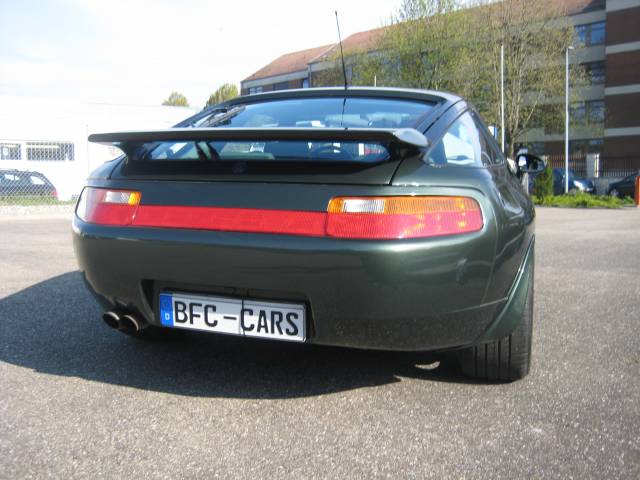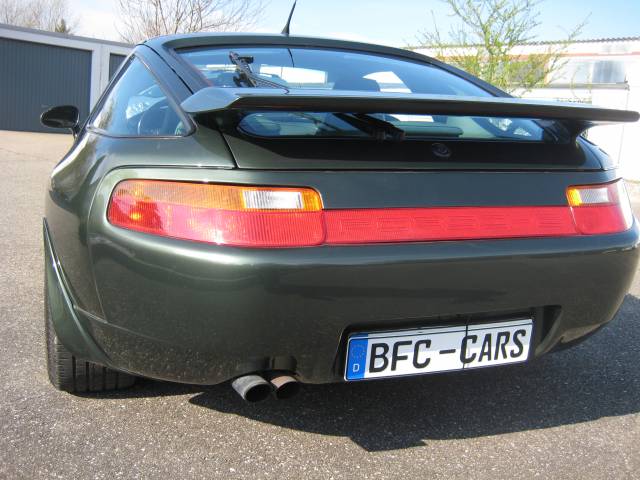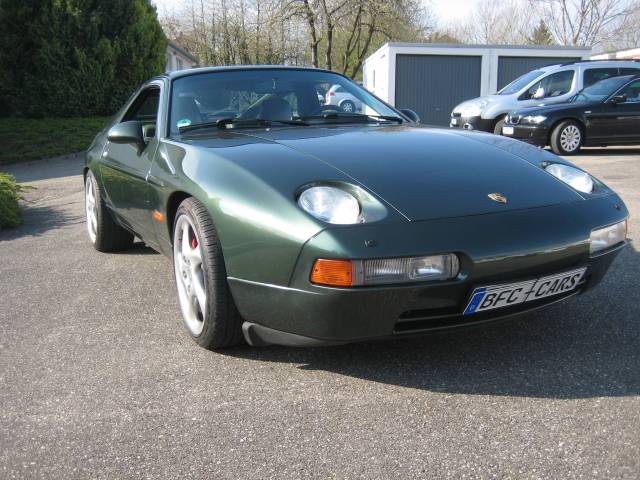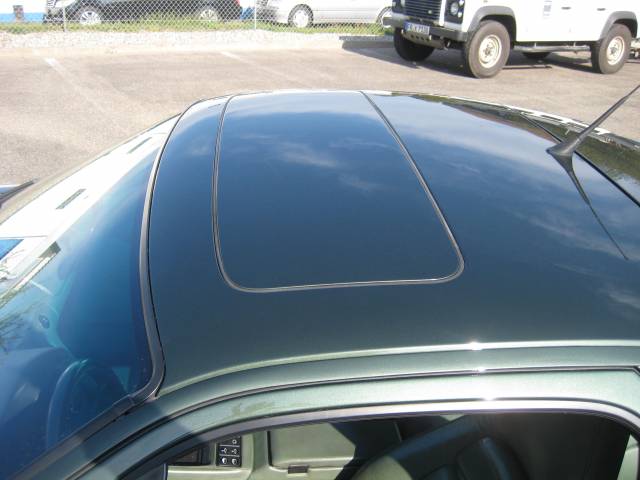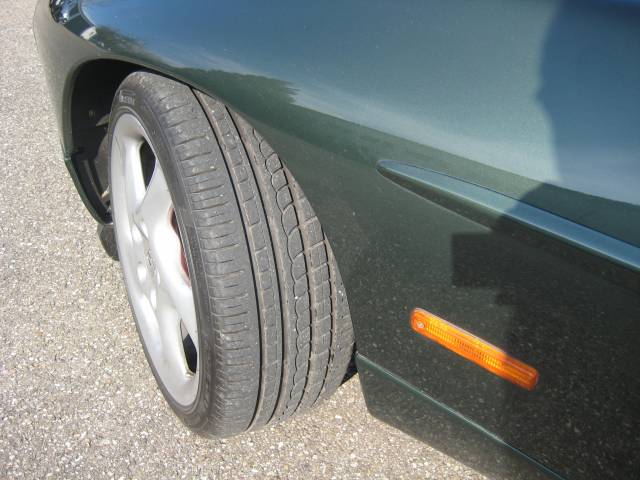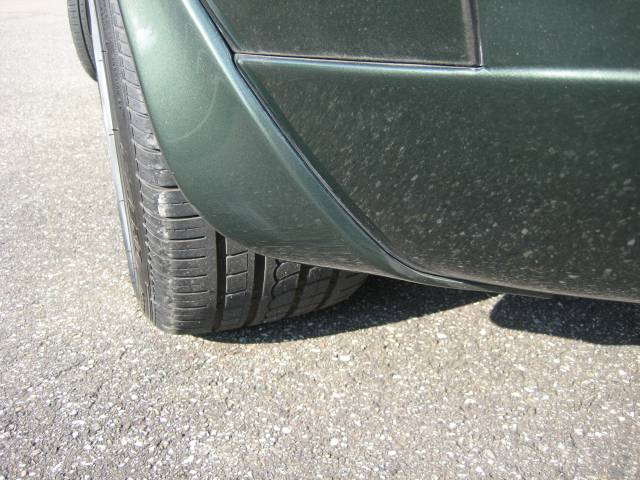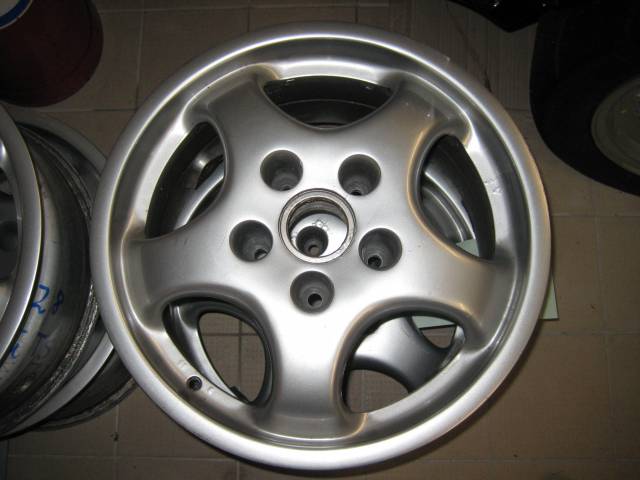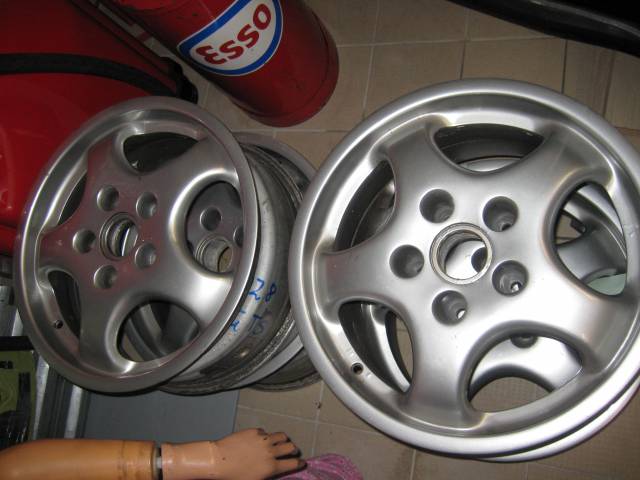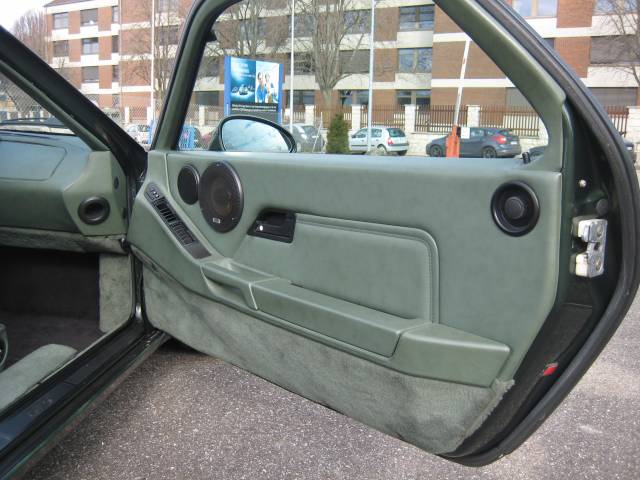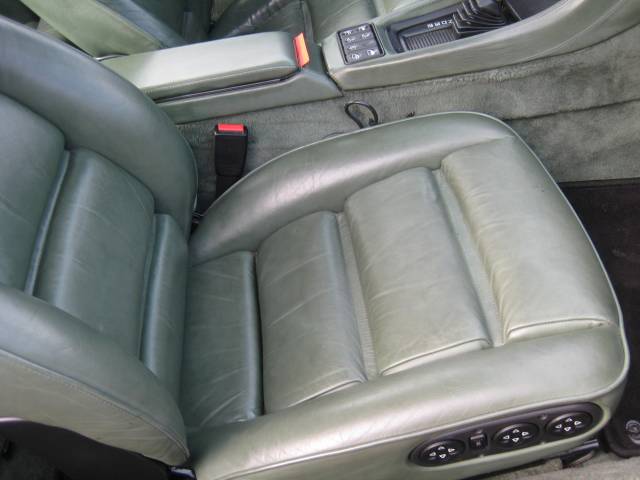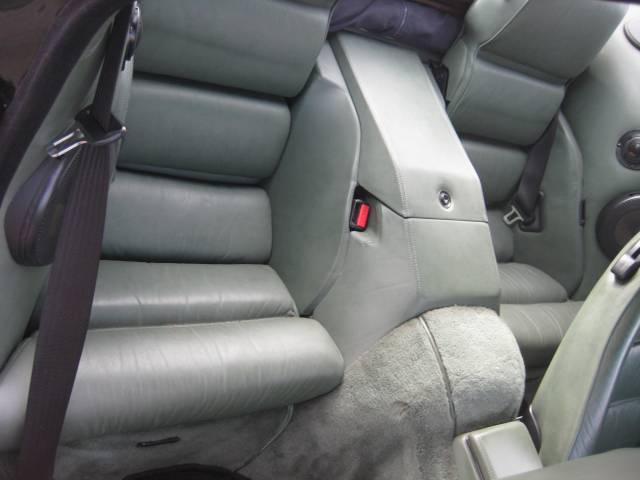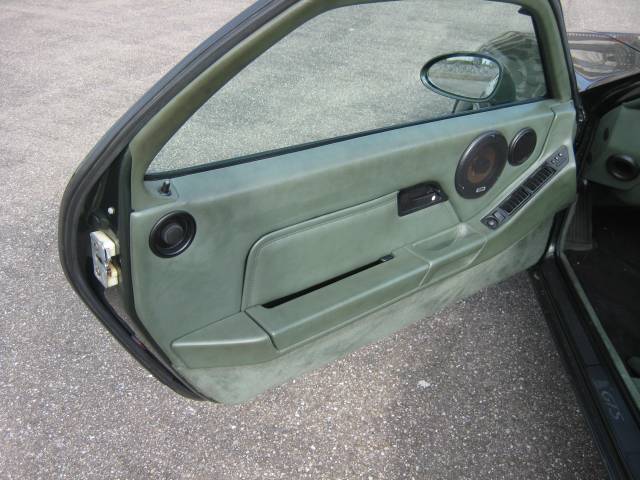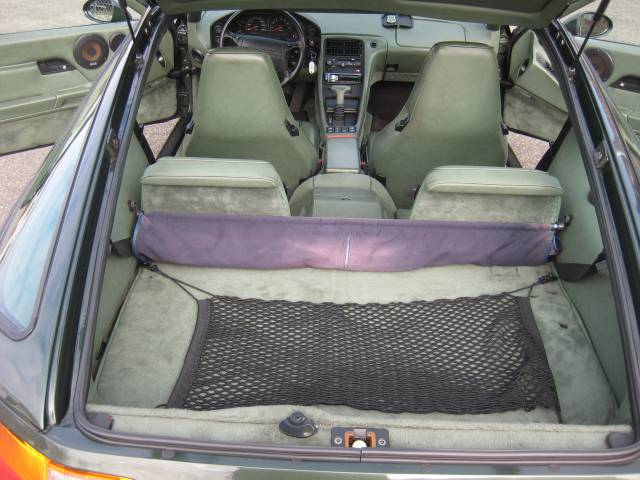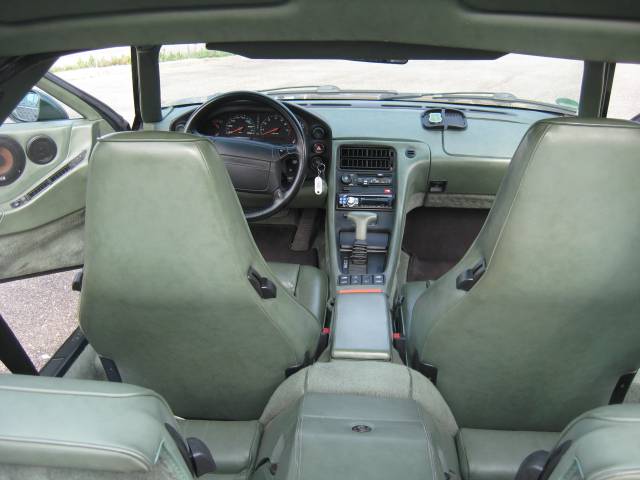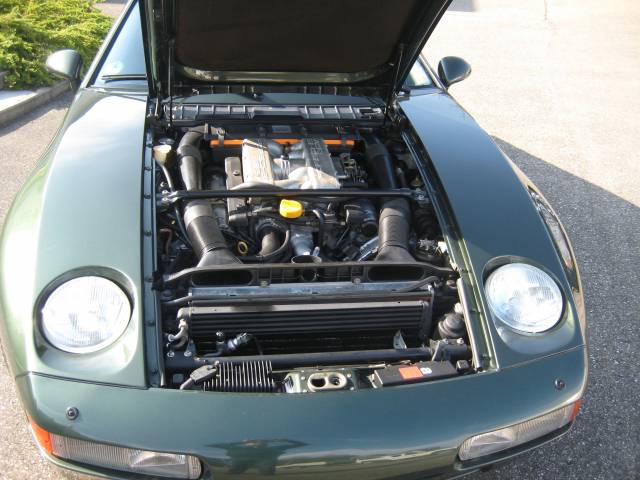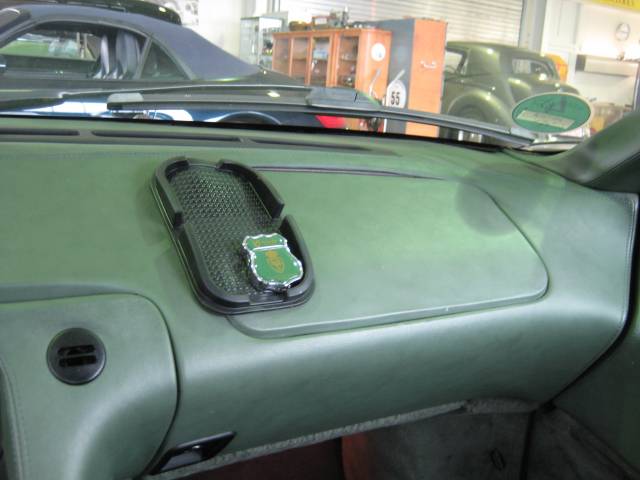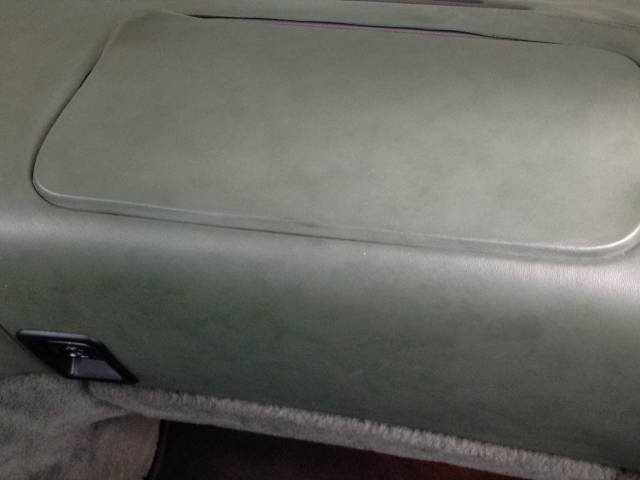 928 GTS, Motor 41.000km
Dealer

away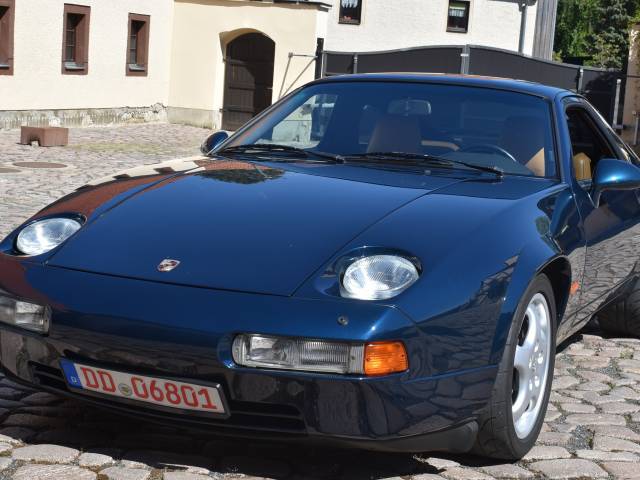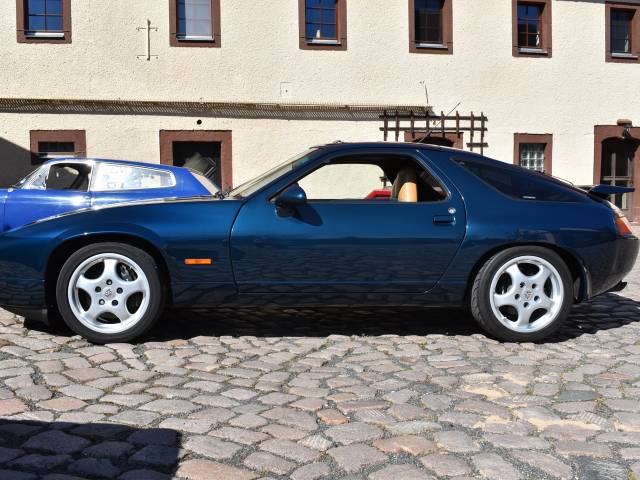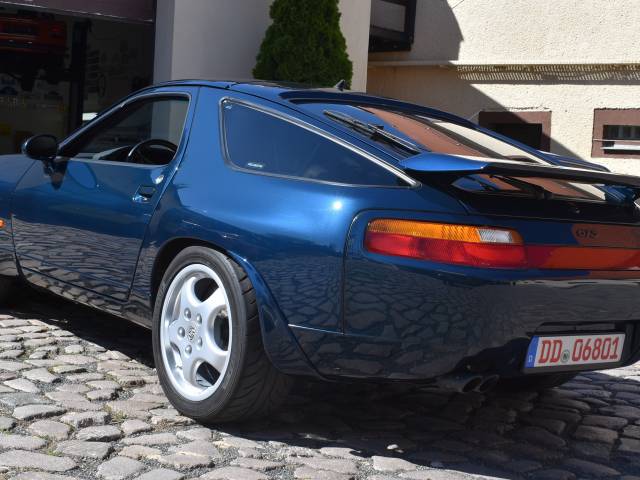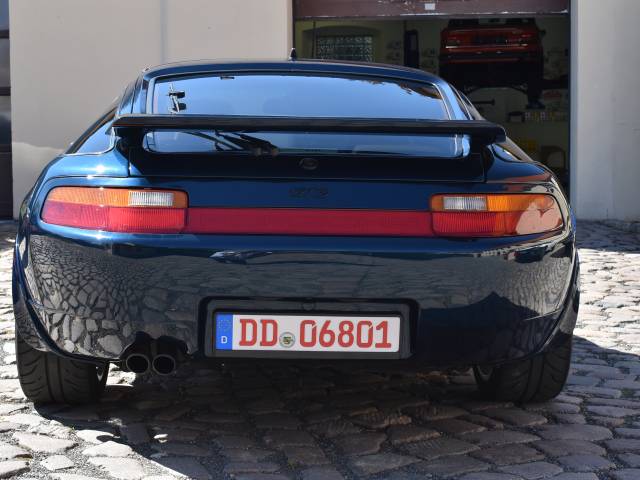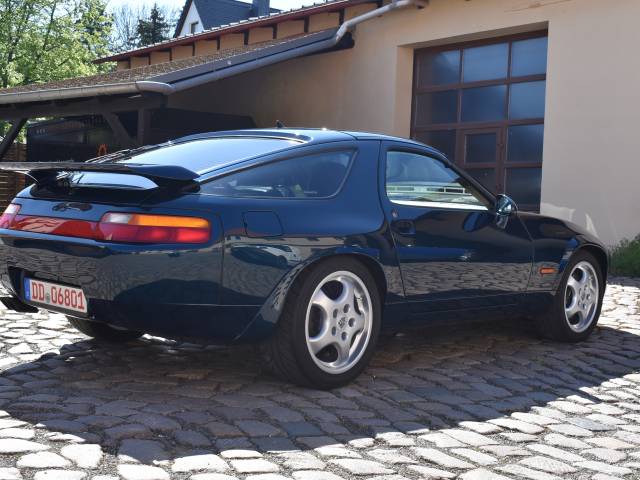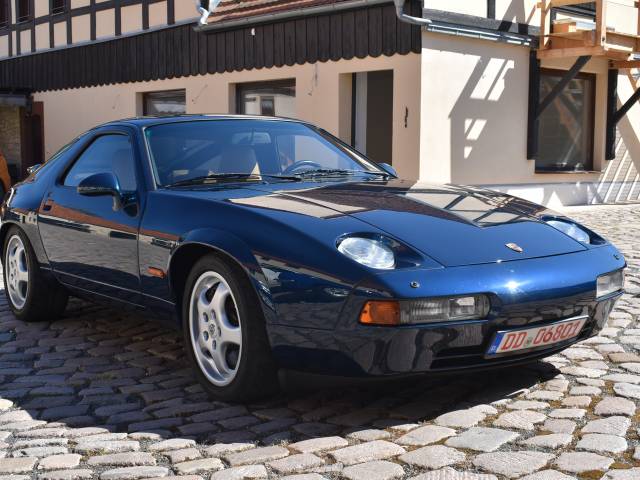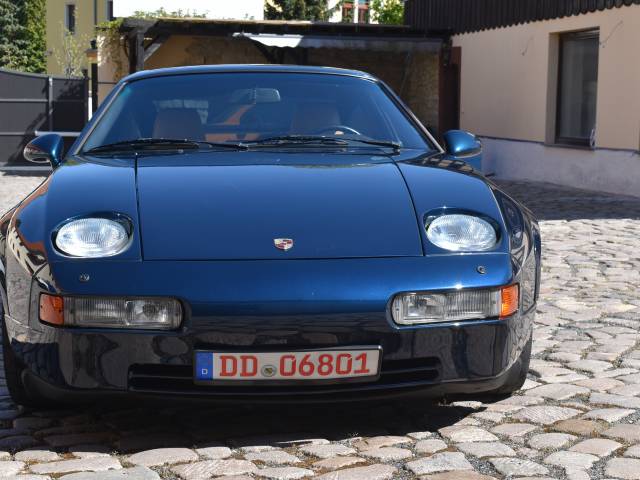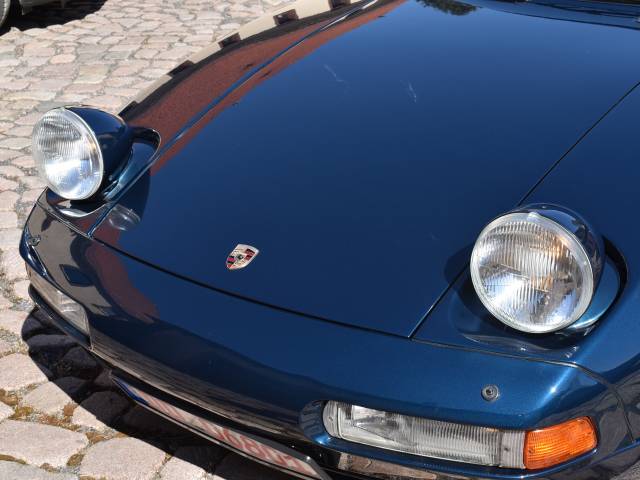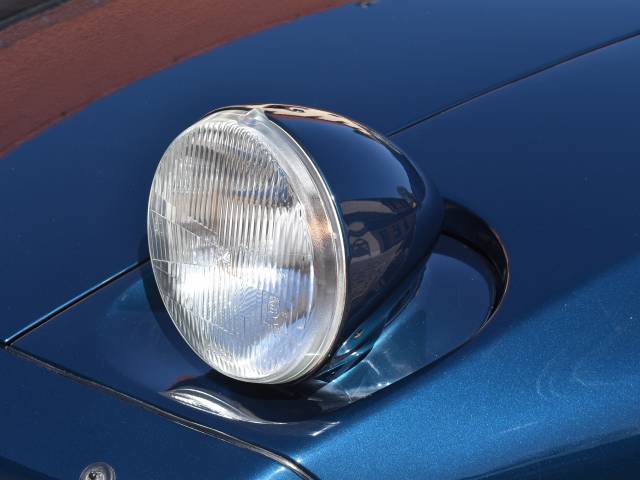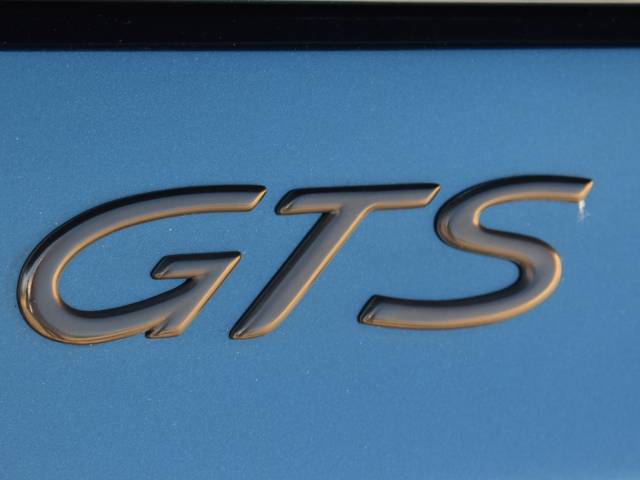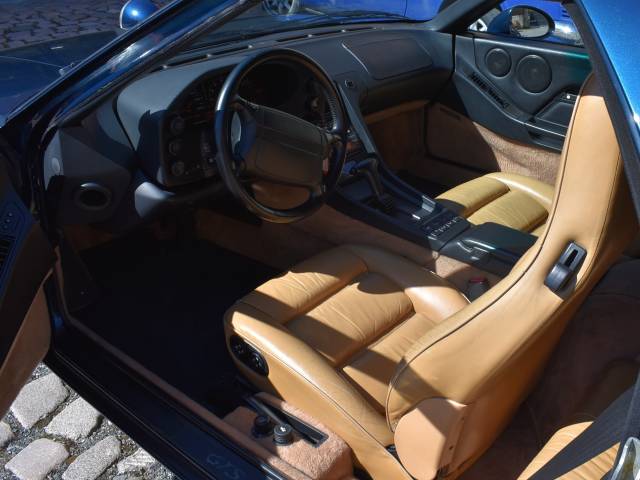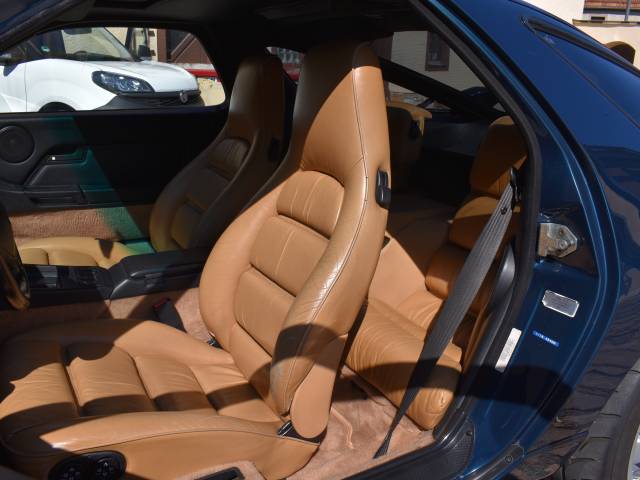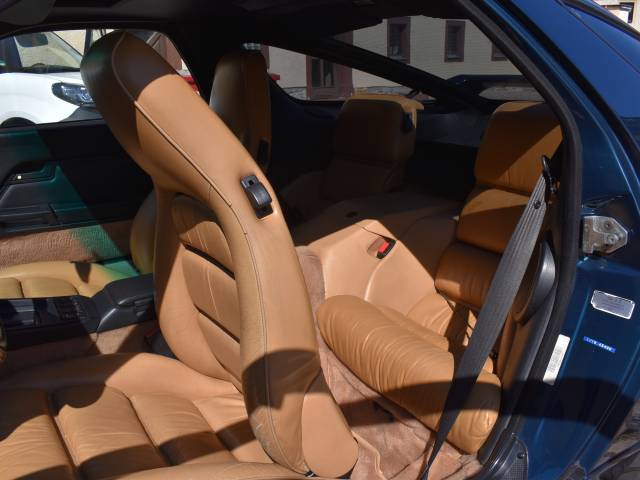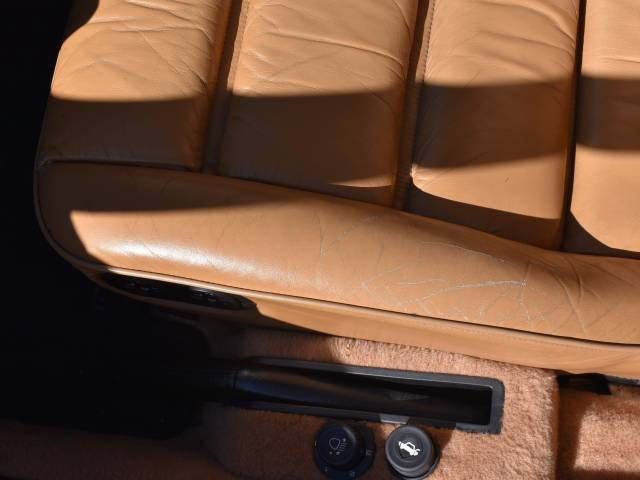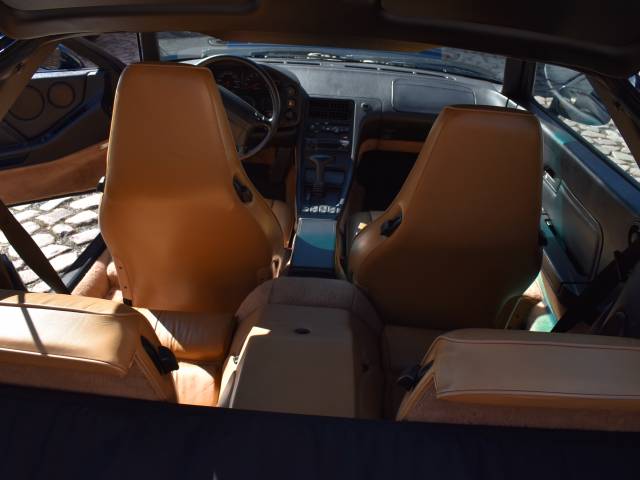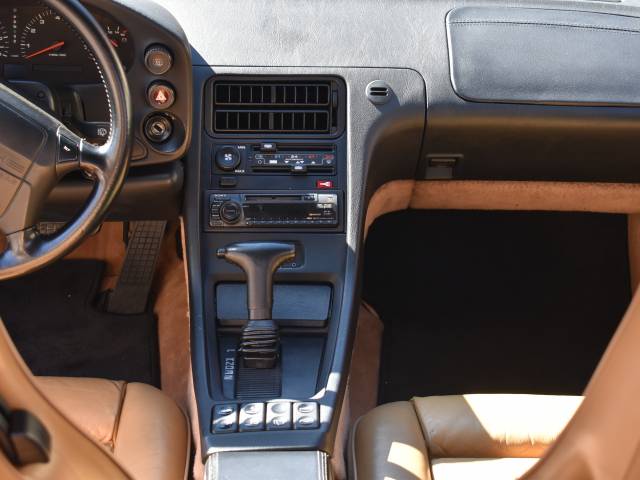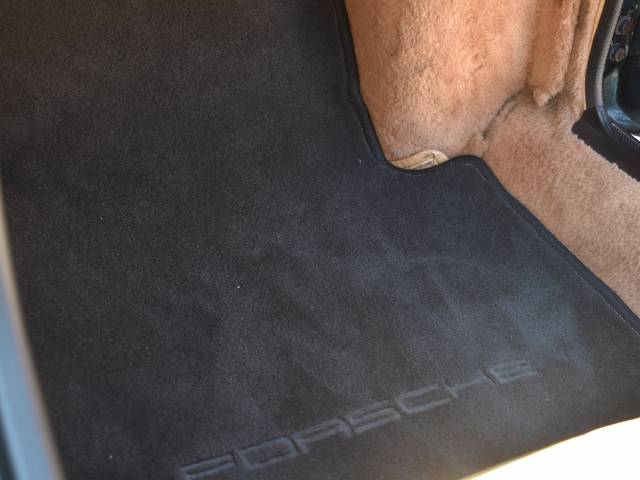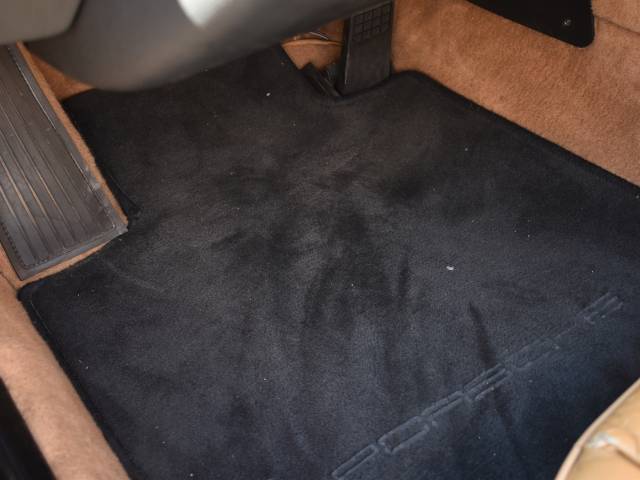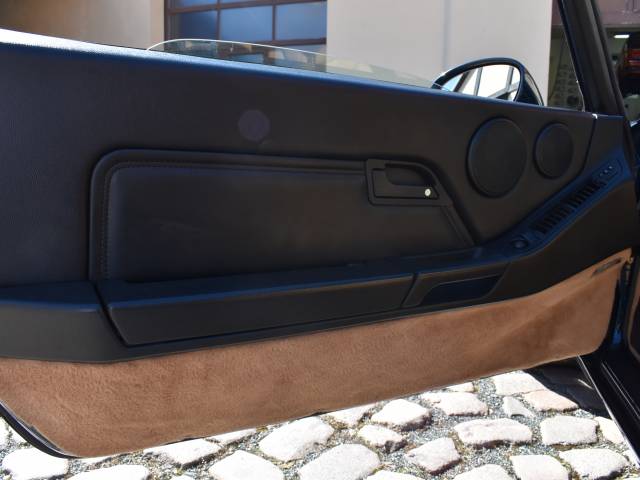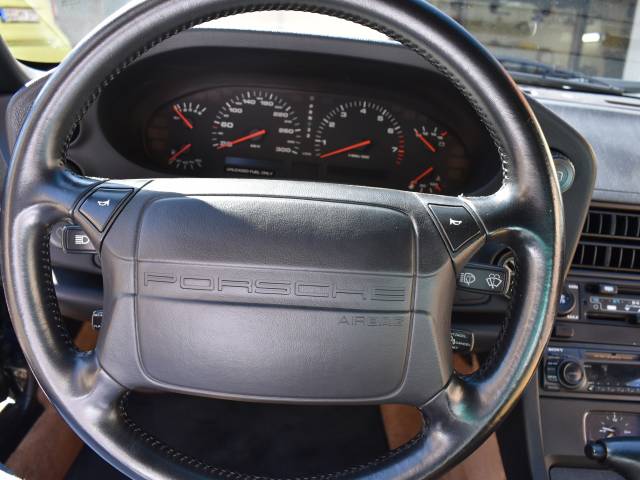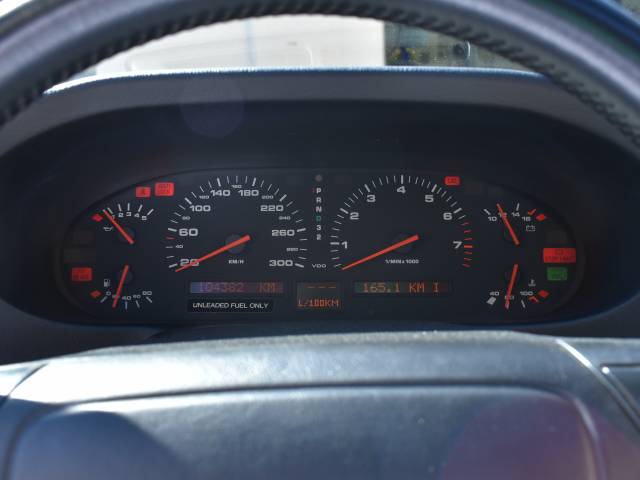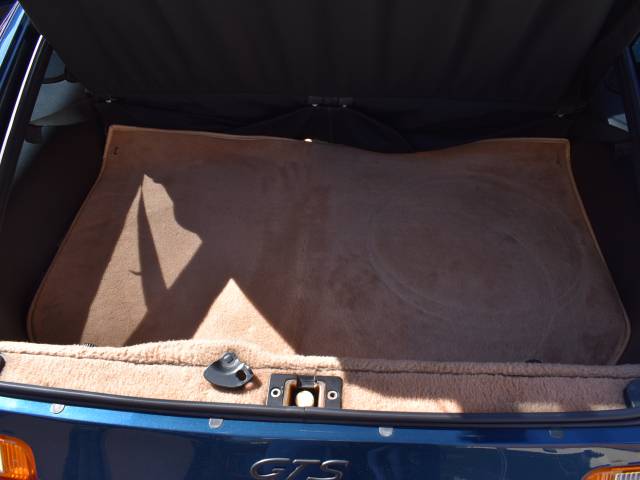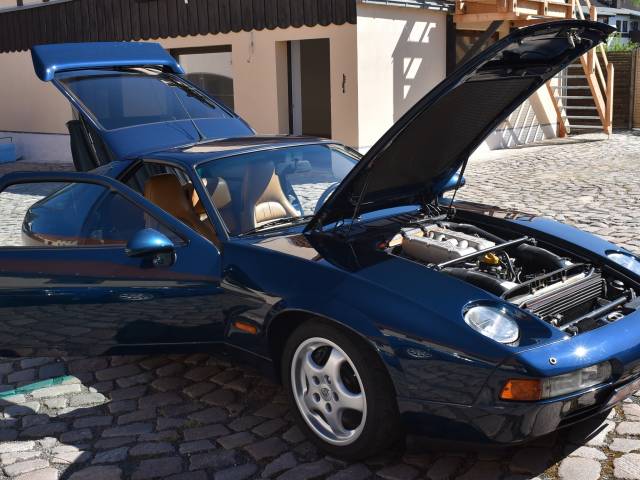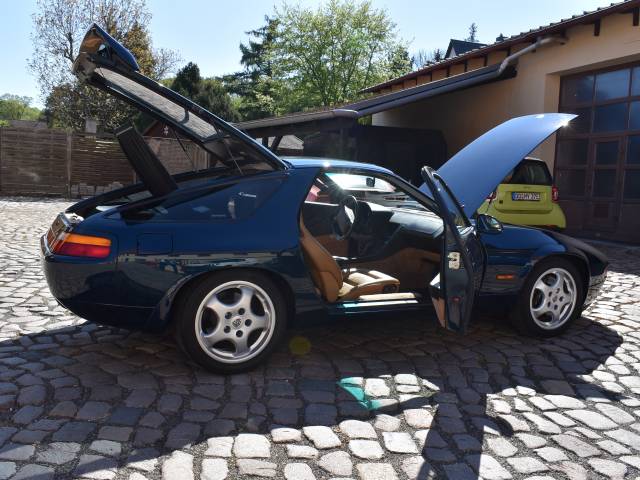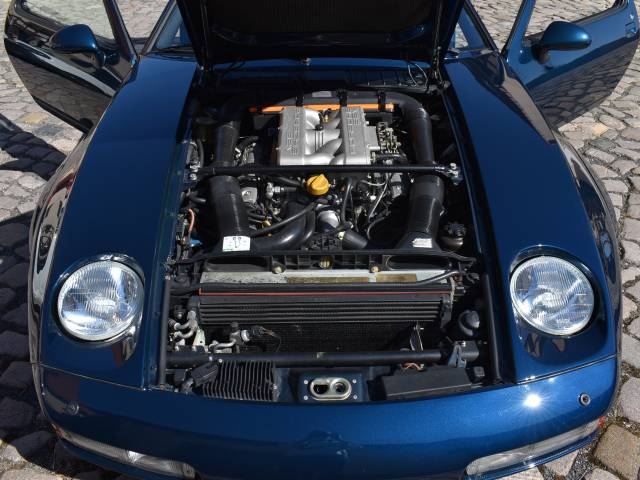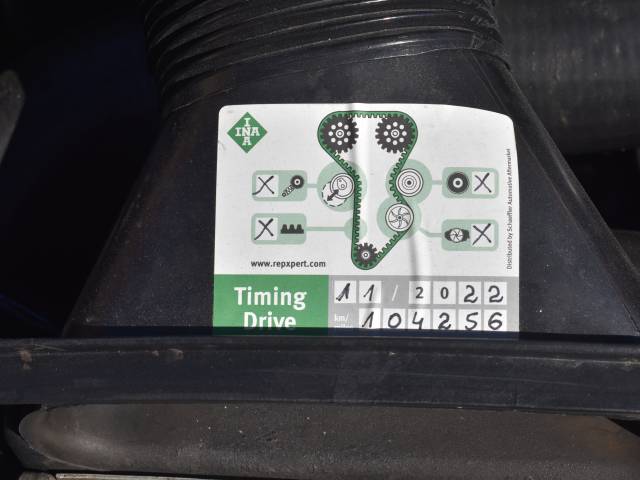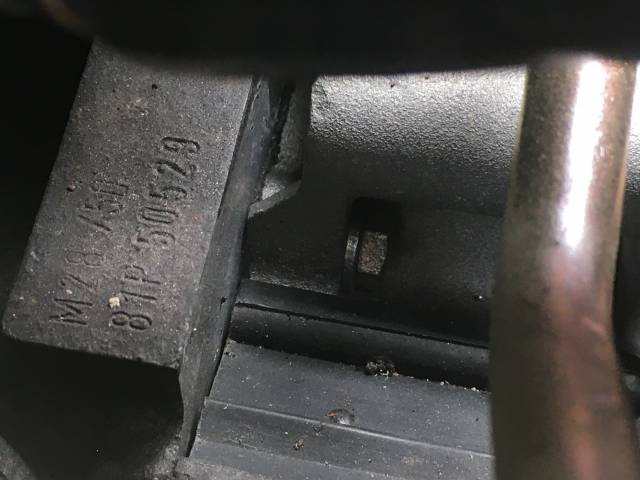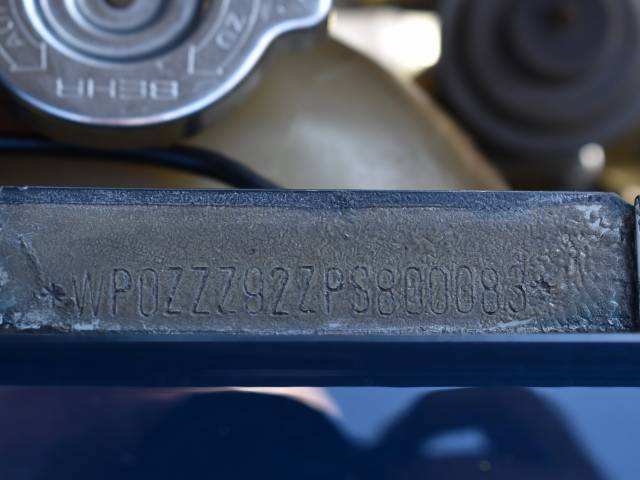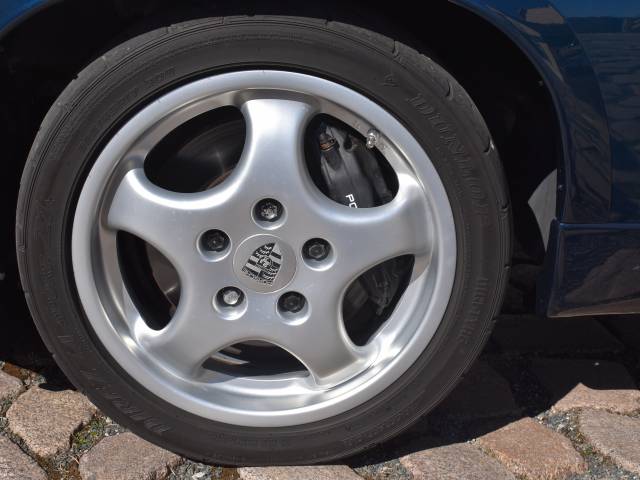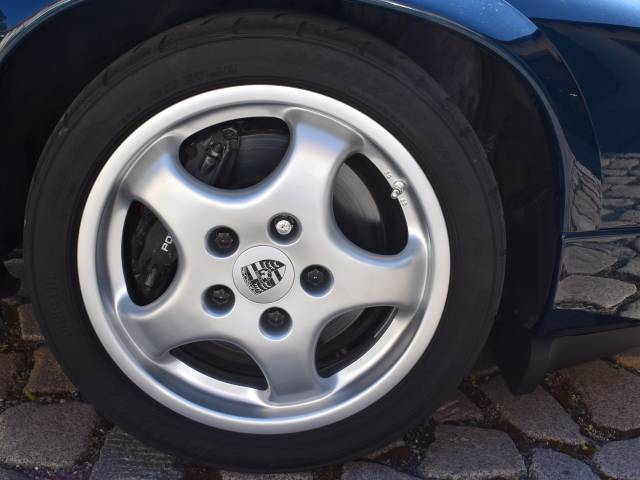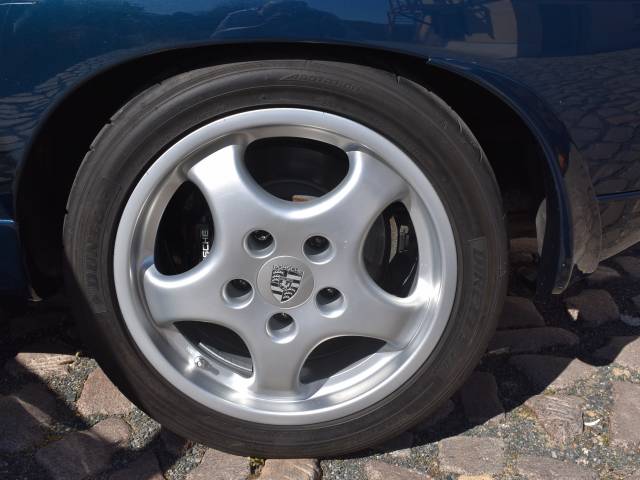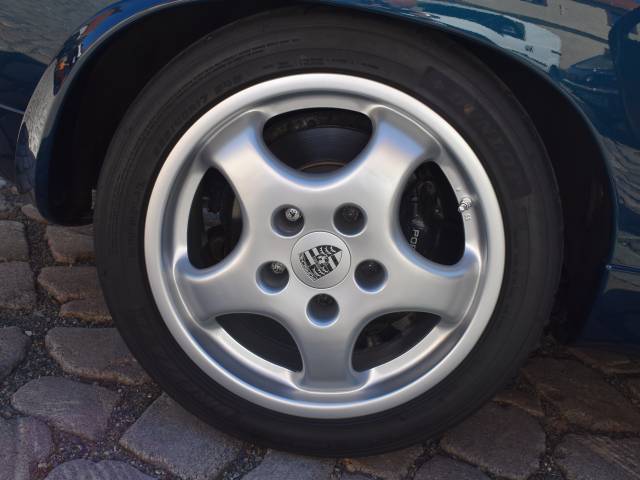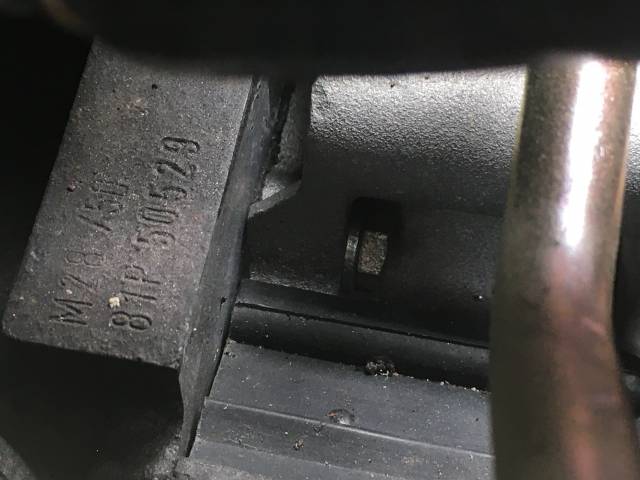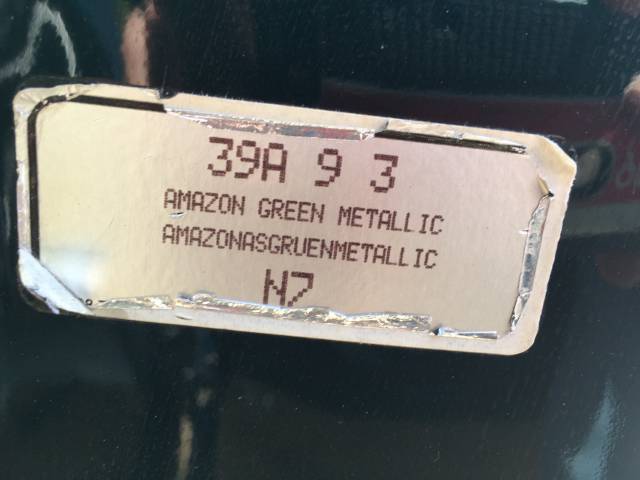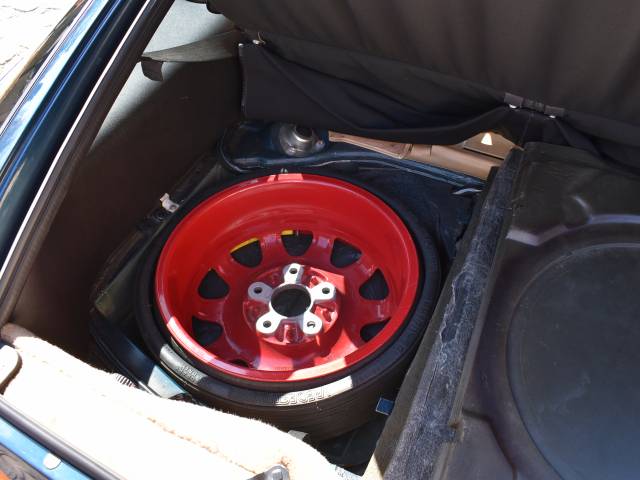 Japanimport, Top Zustand
Dealer

away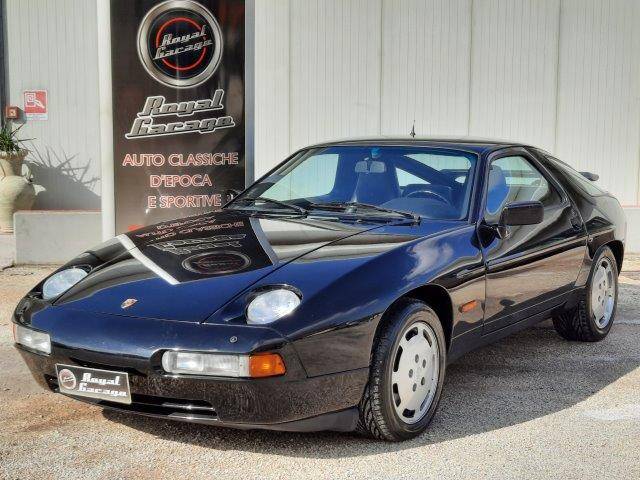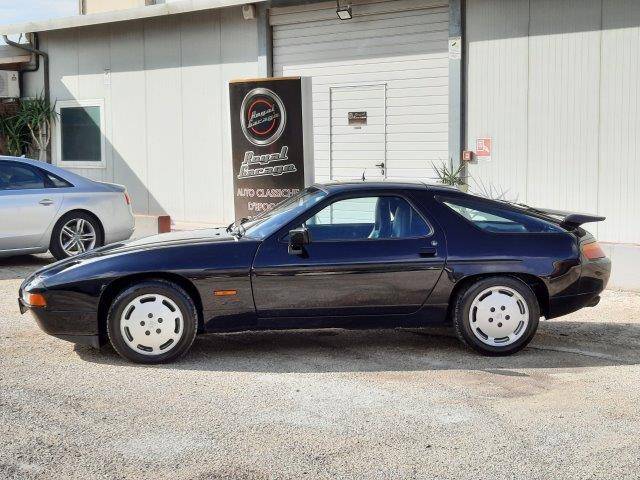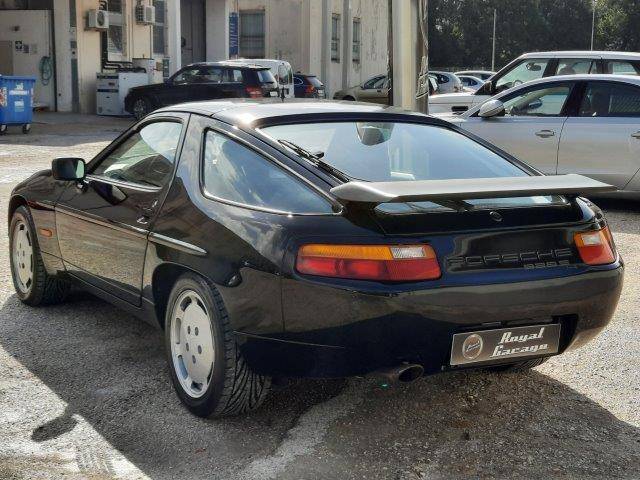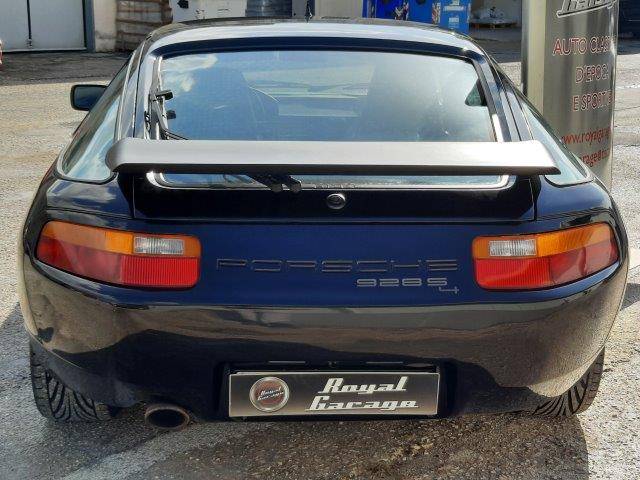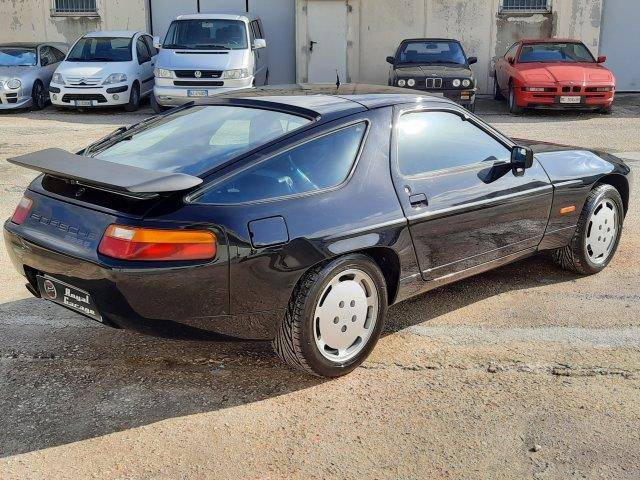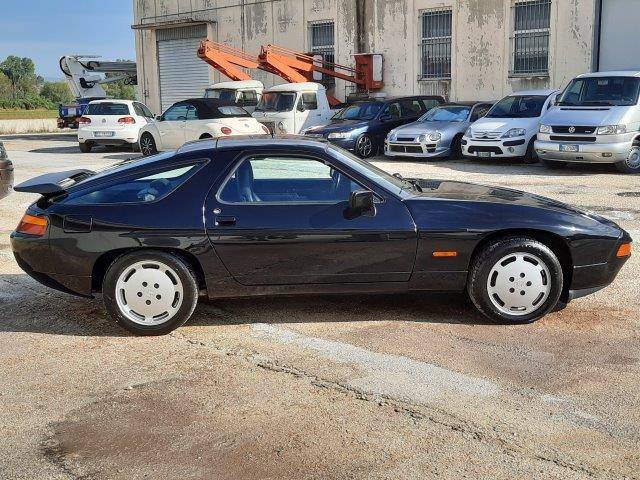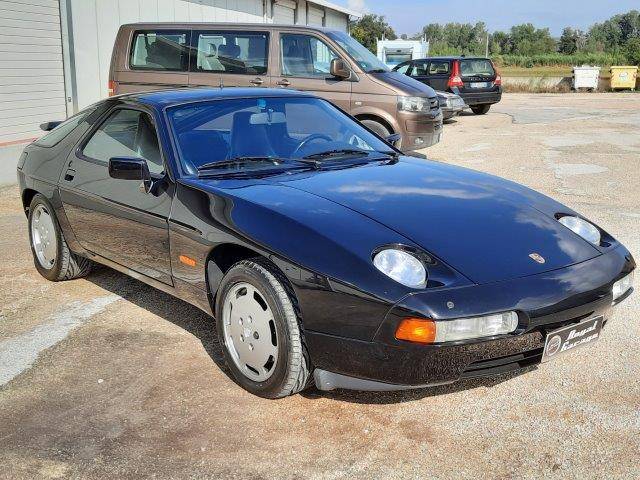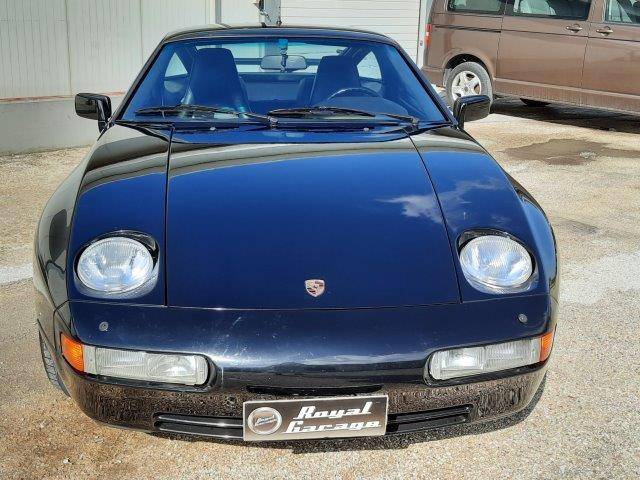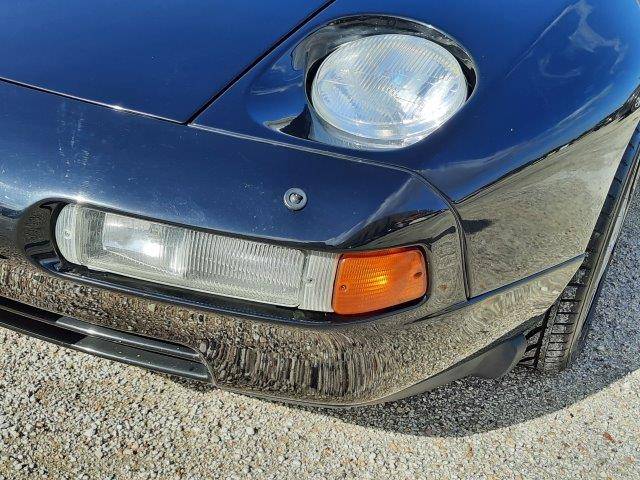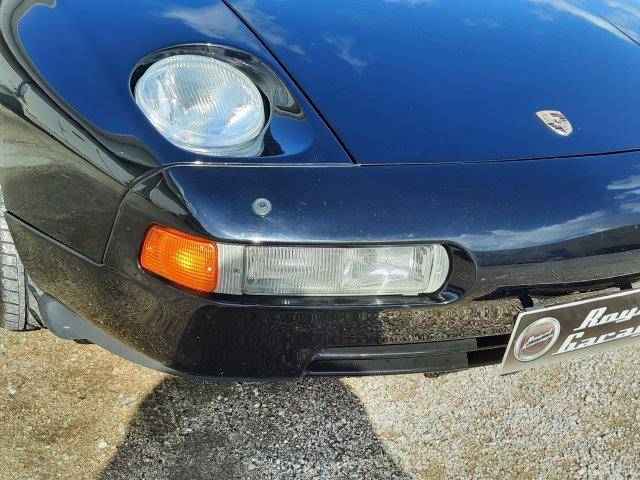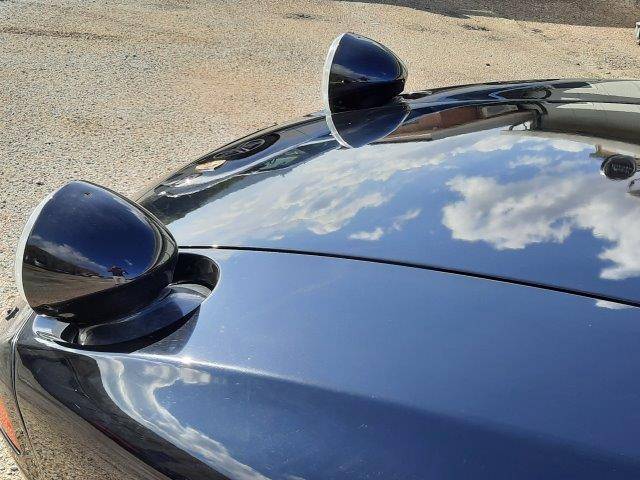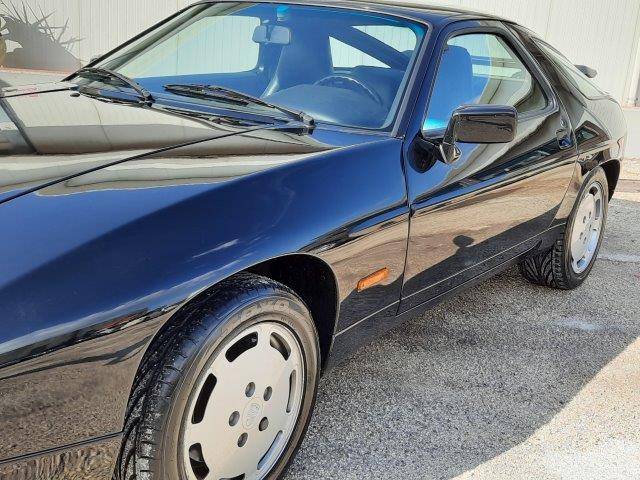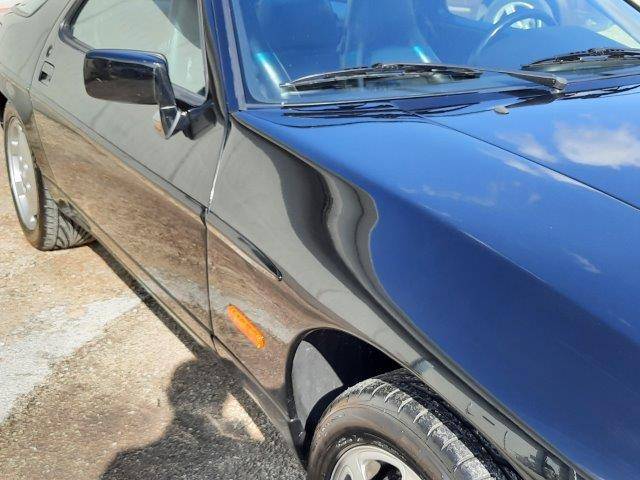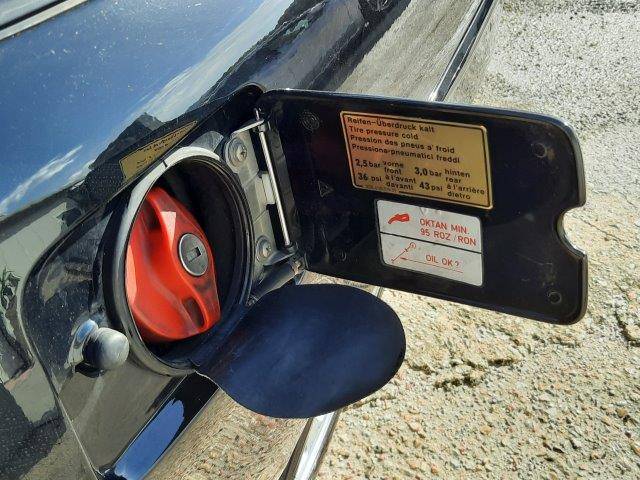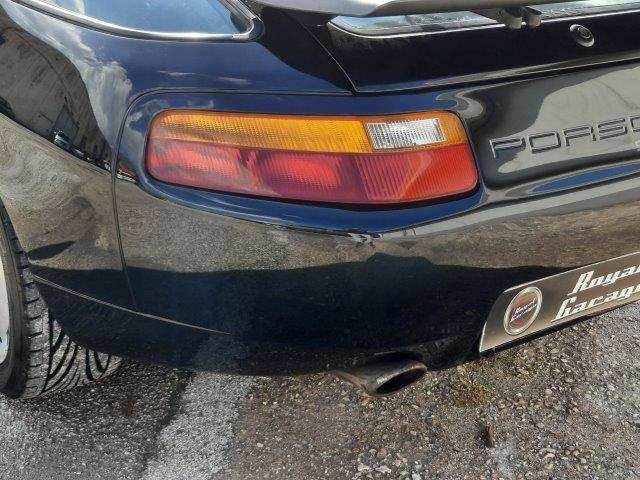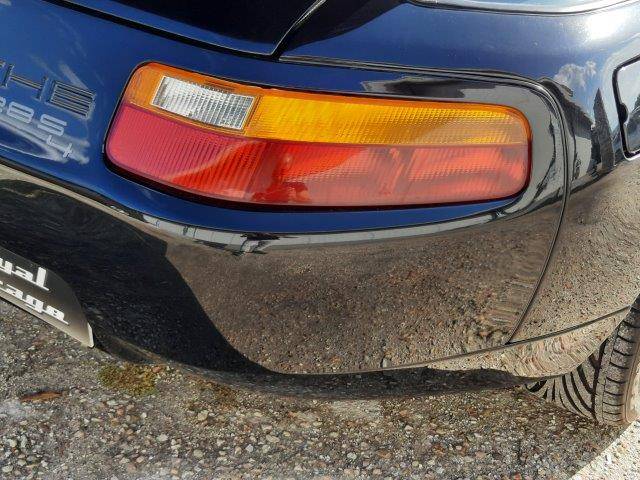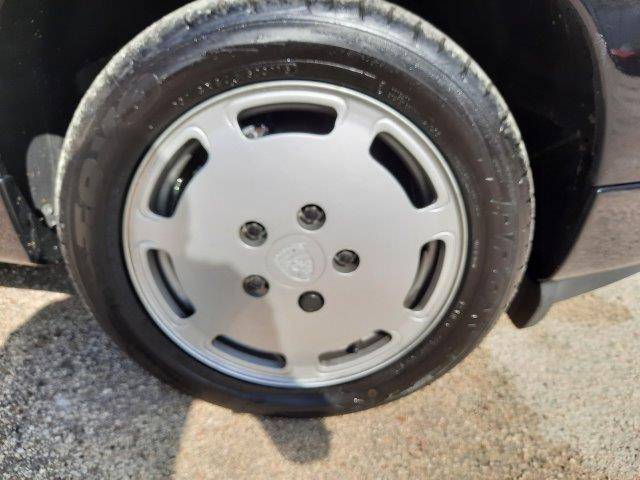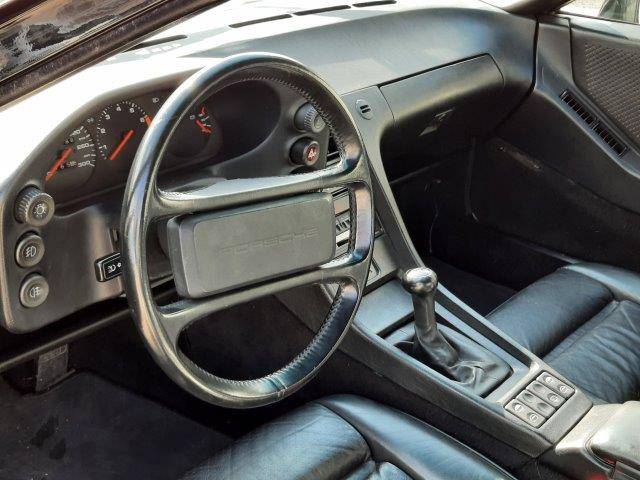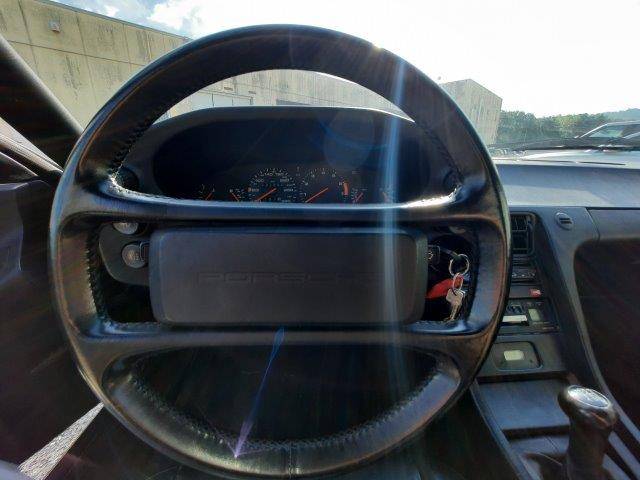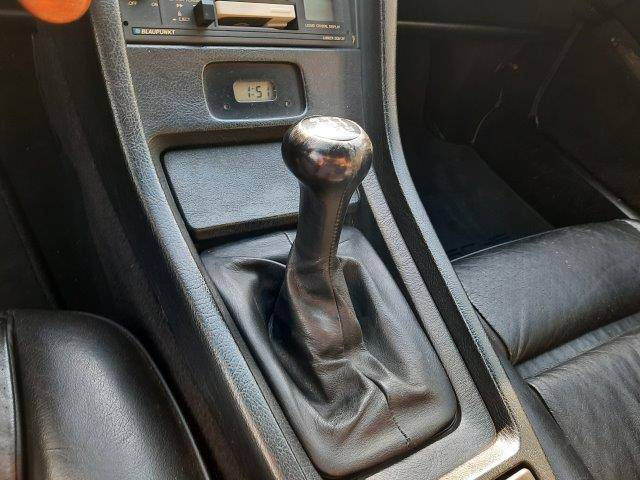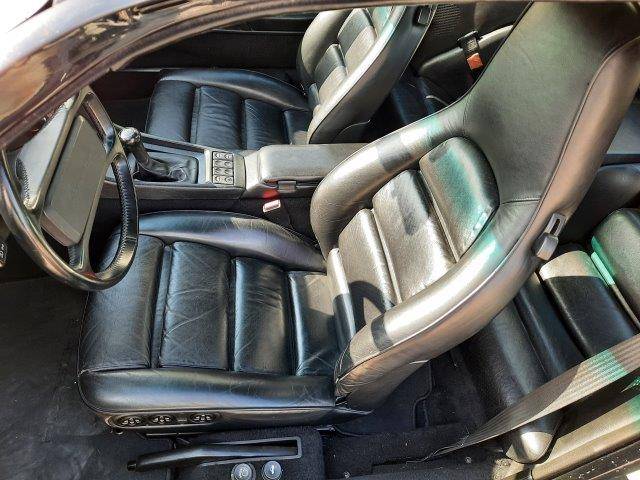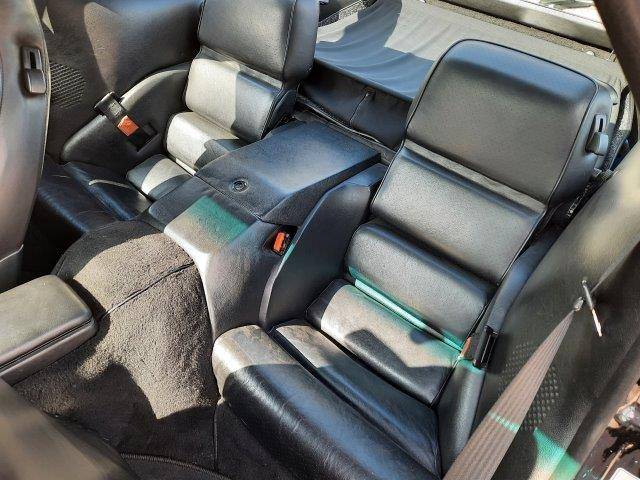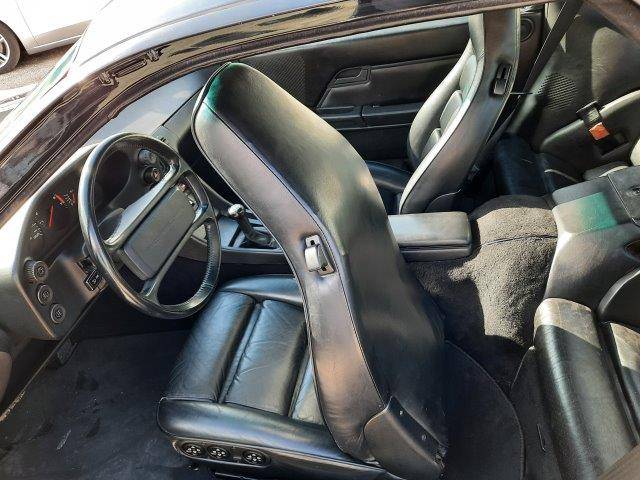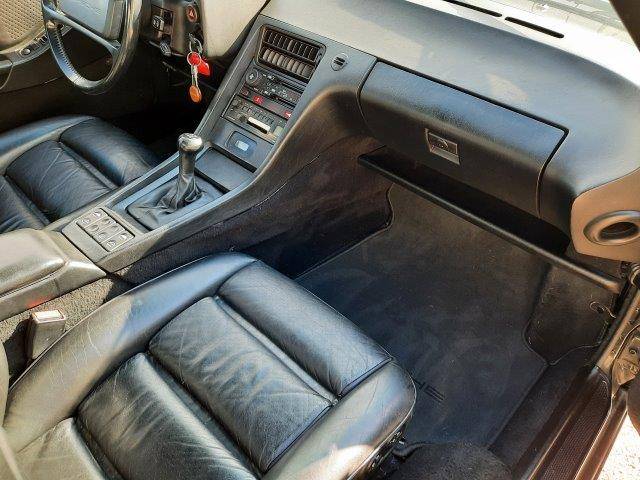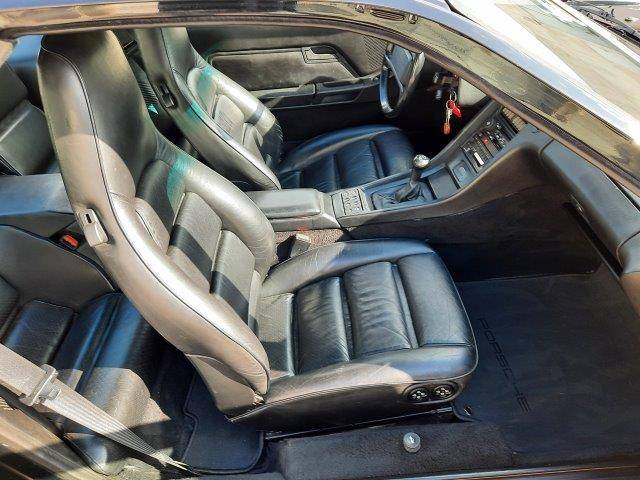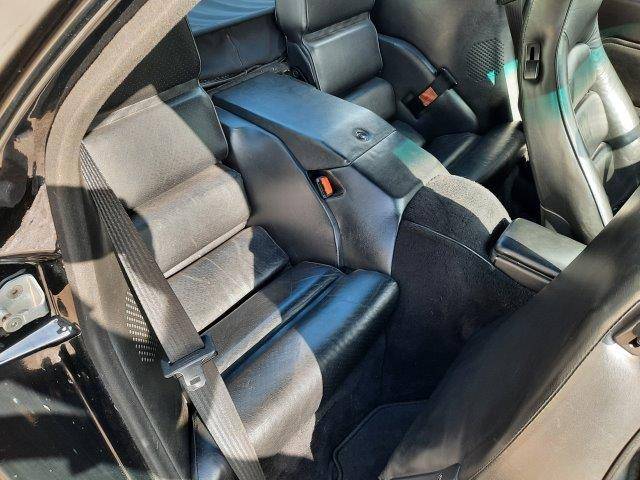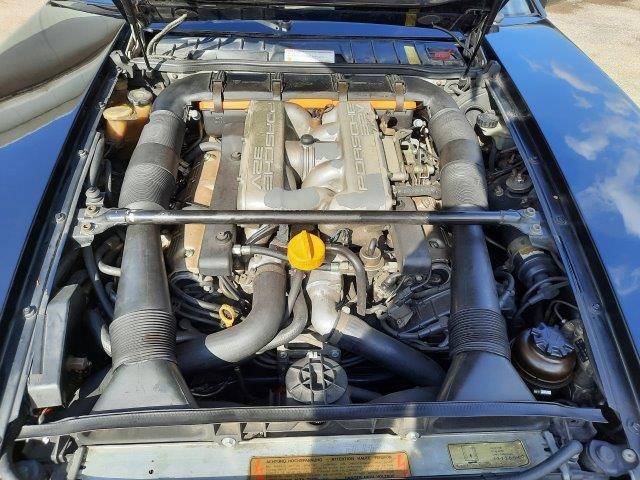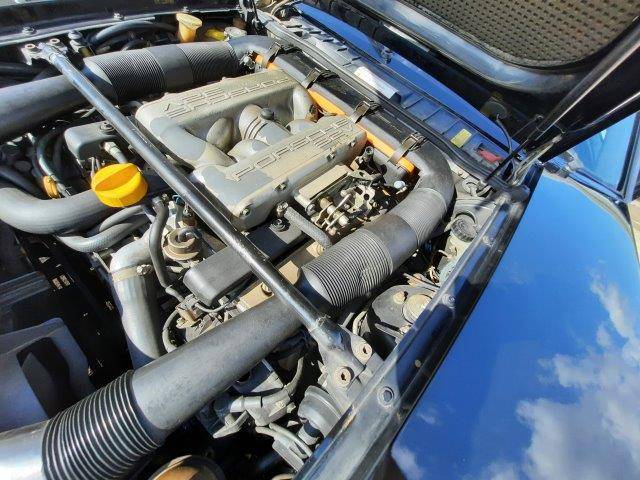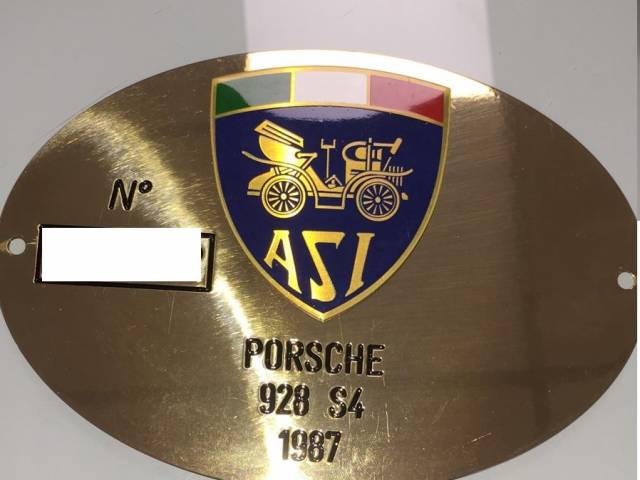 ASI TARGA ORO-SERVICE BOOK-HERITAGE PORSCHE-
Dealer

away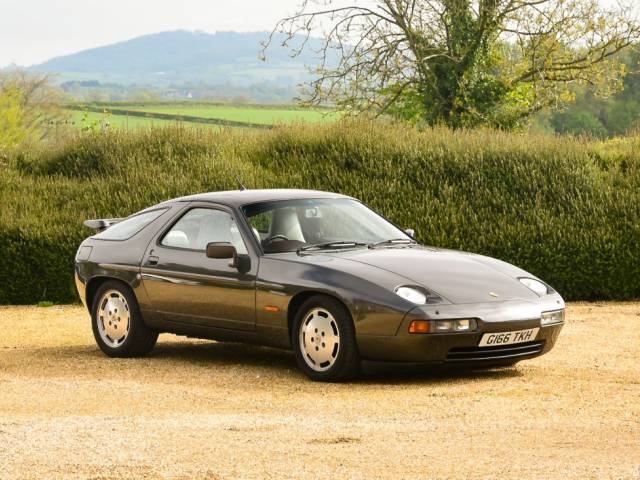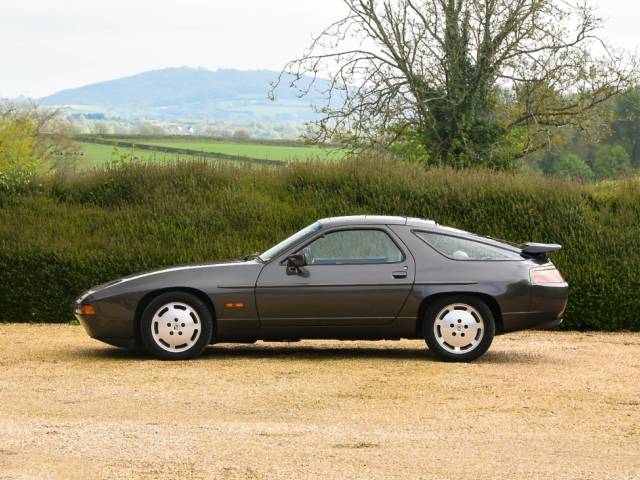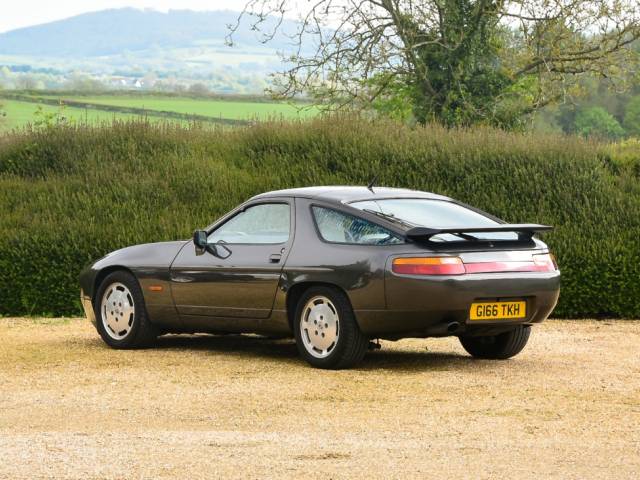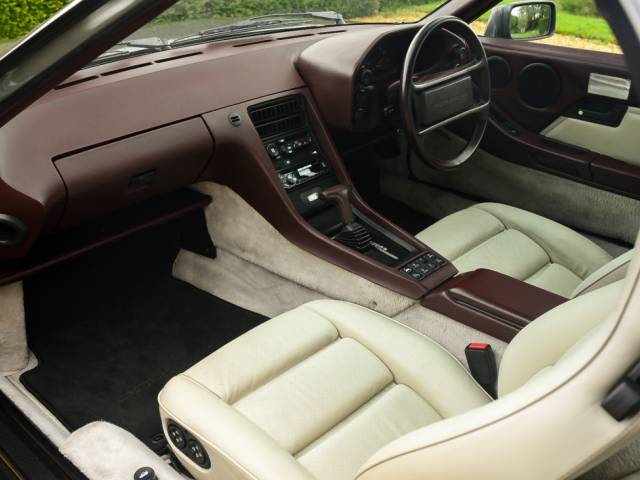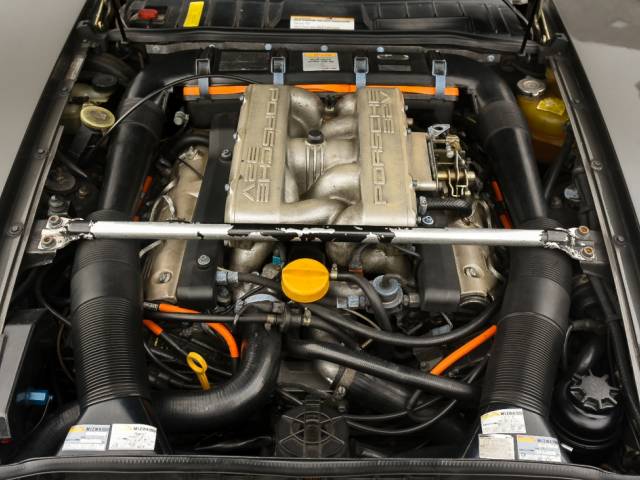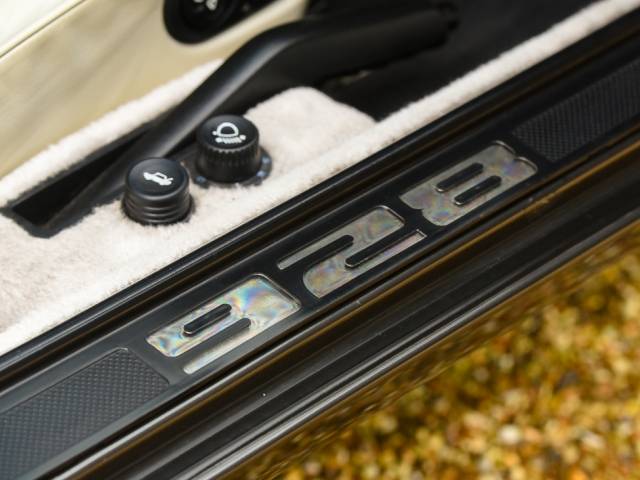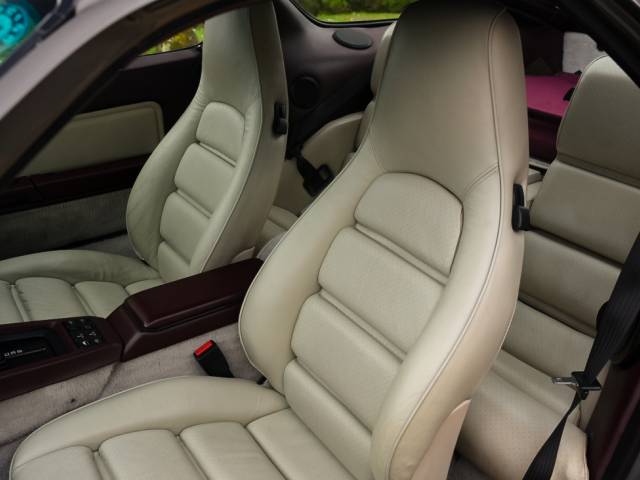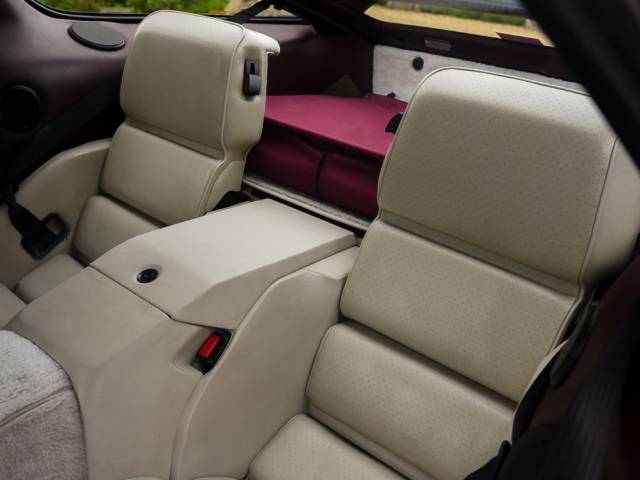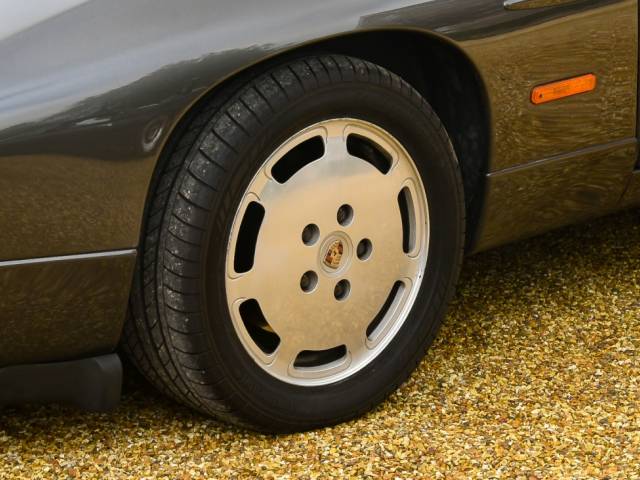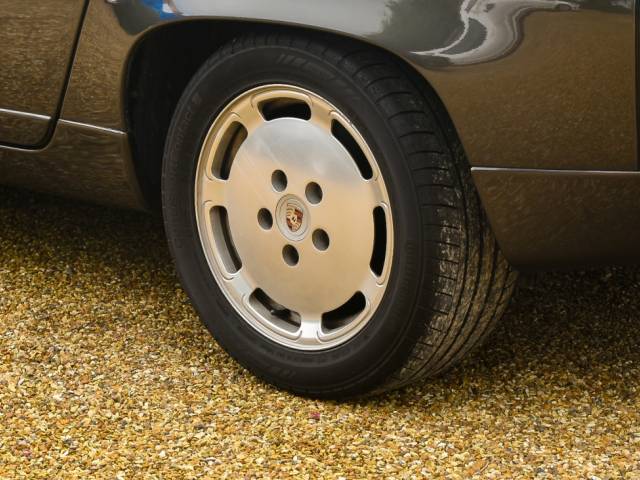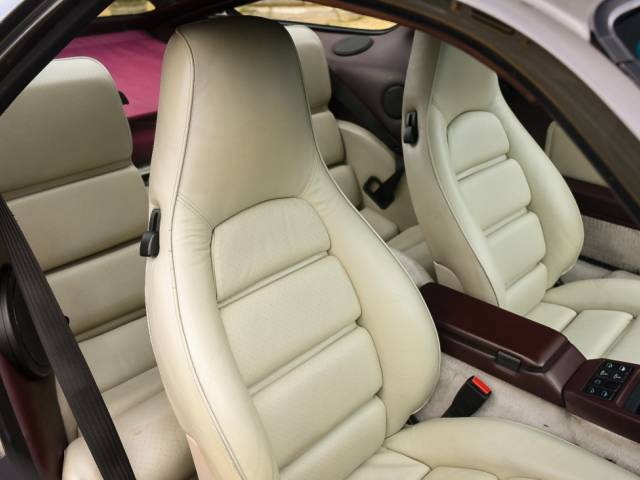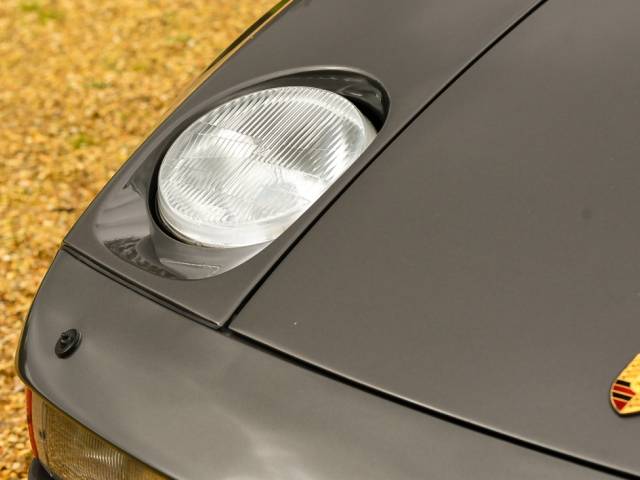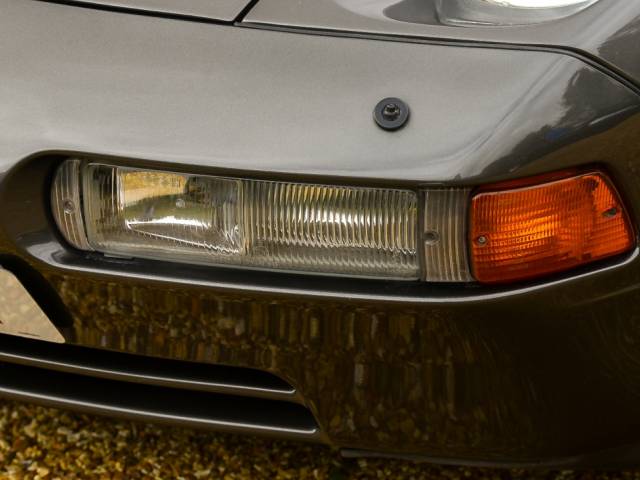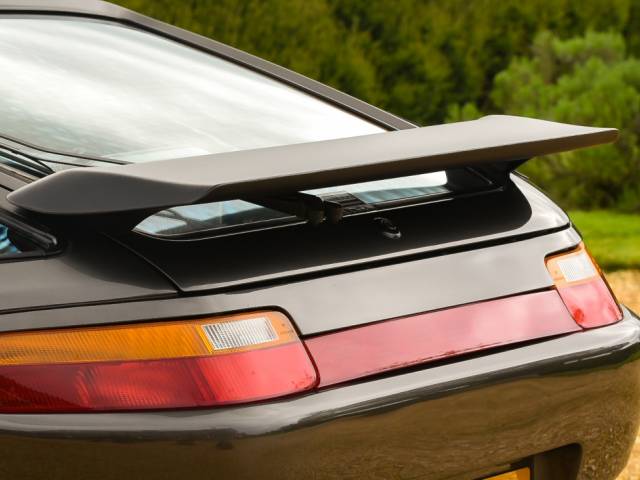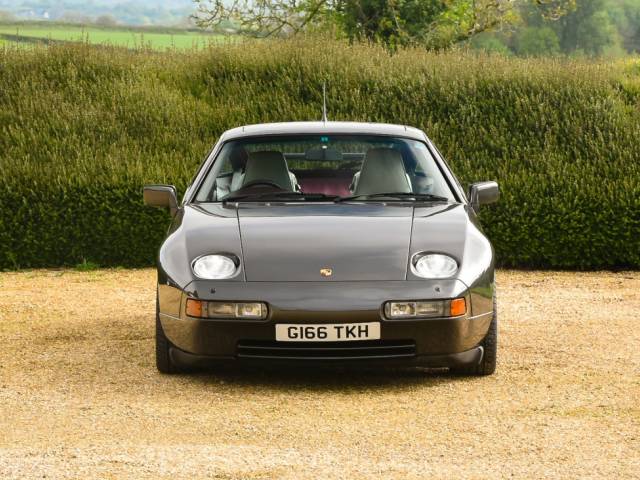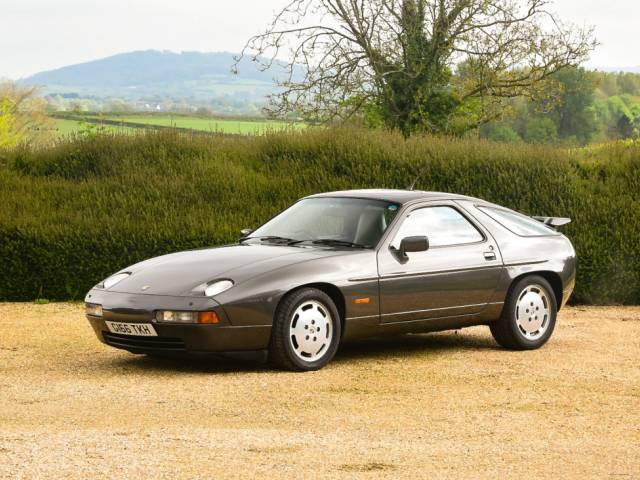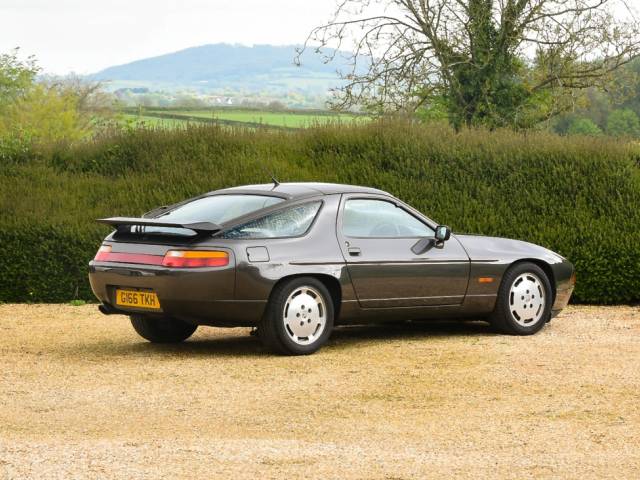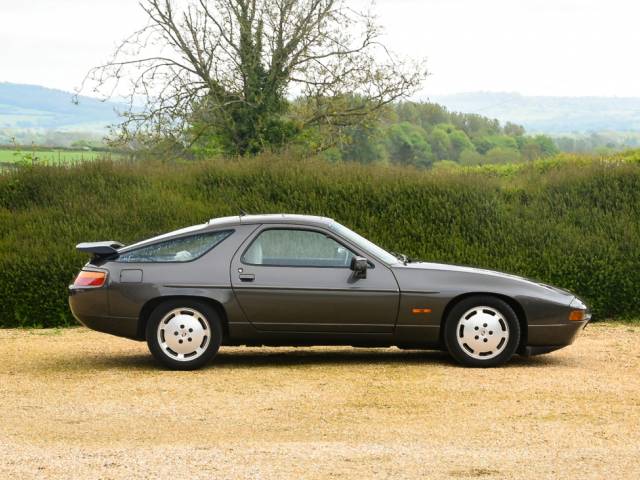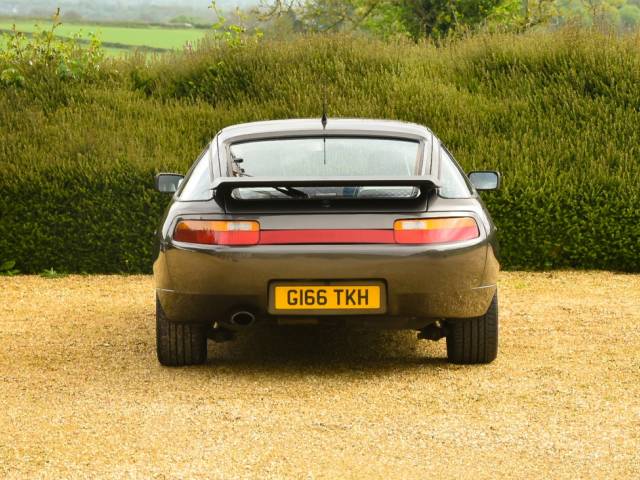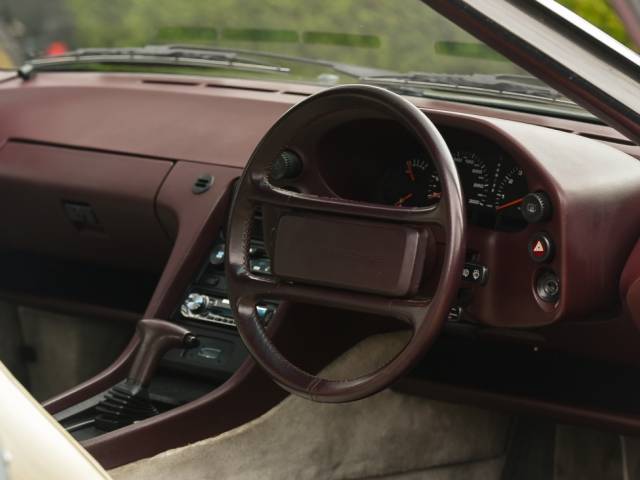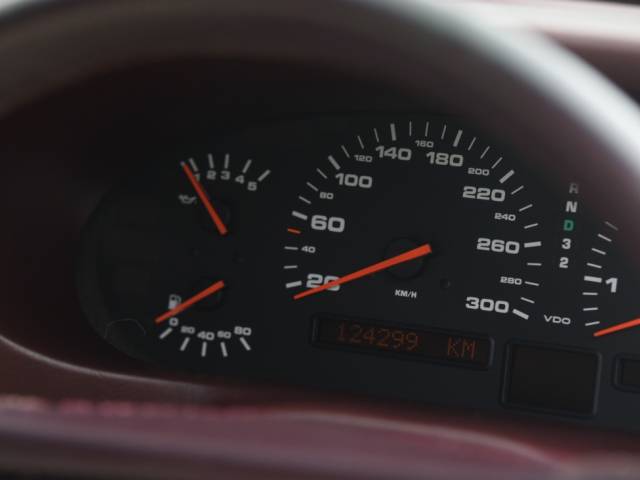 Porsche 928 S4
Dealer

away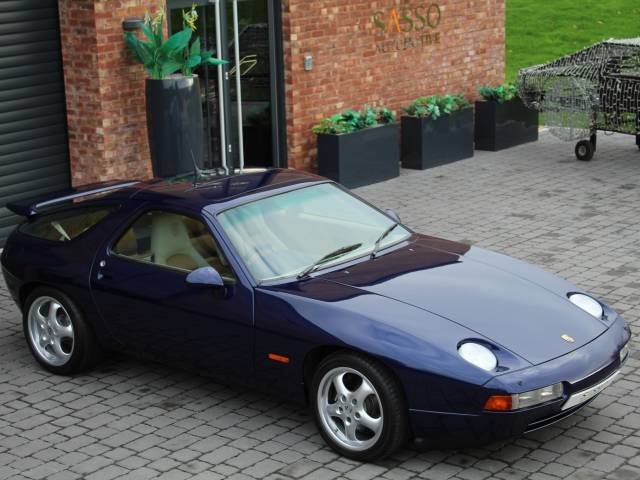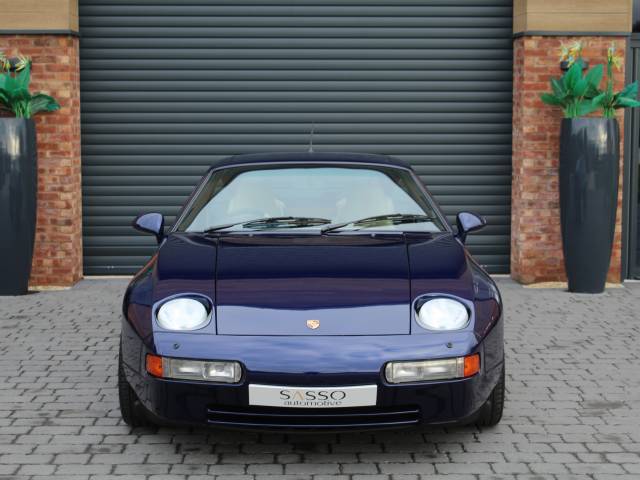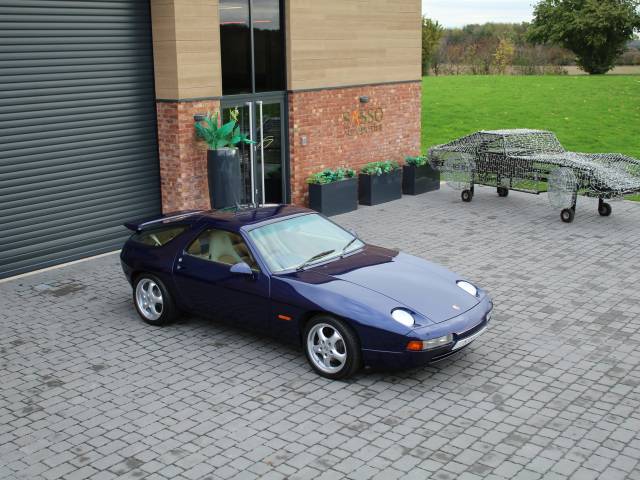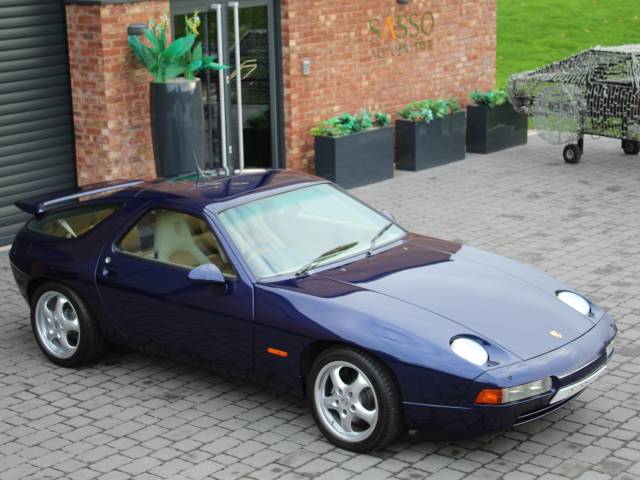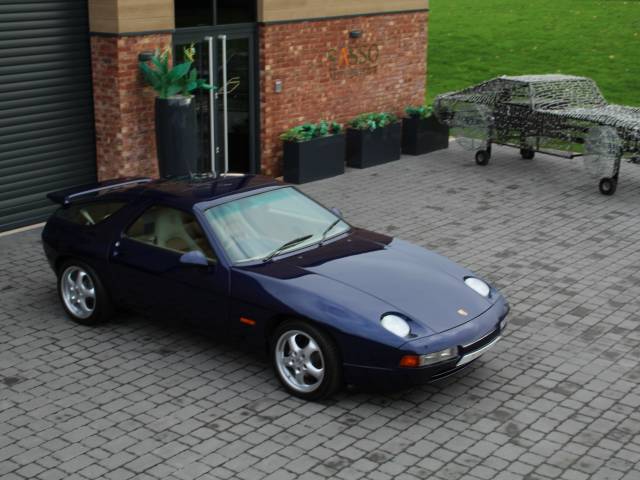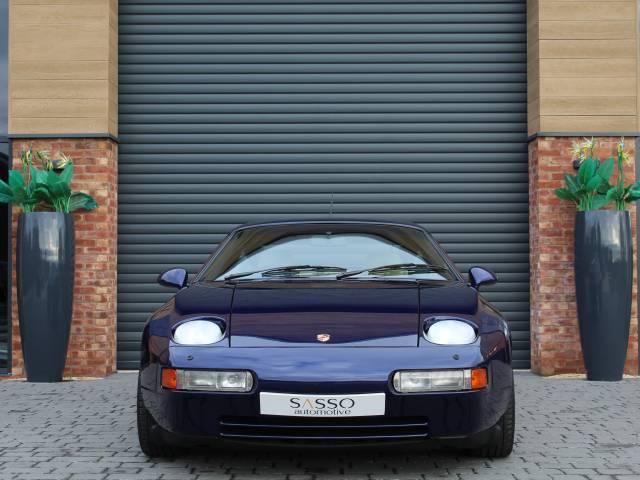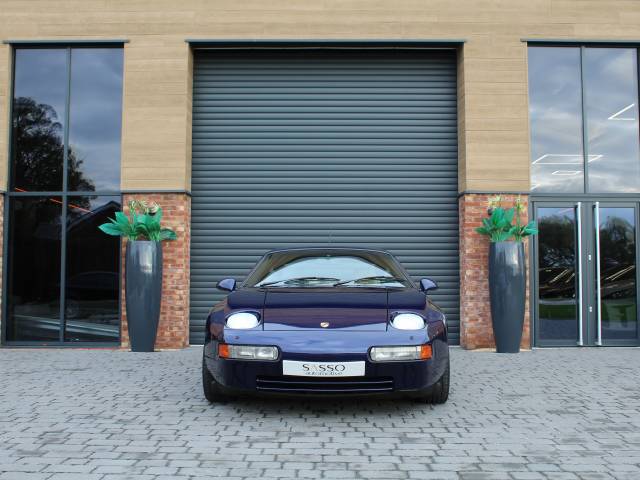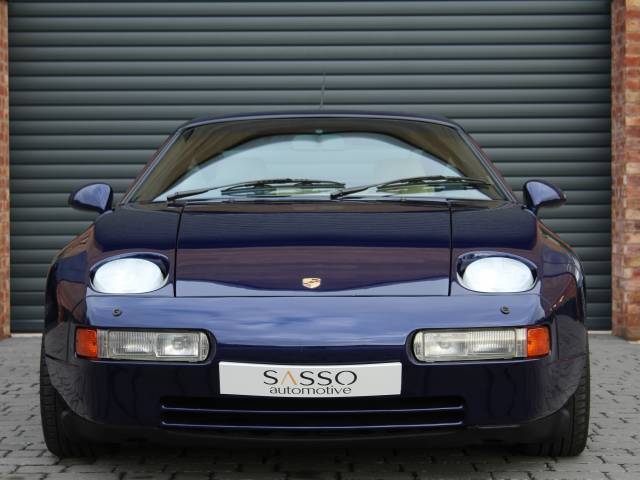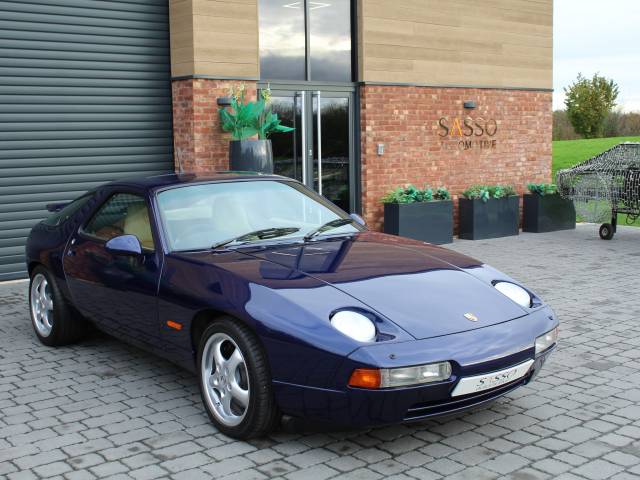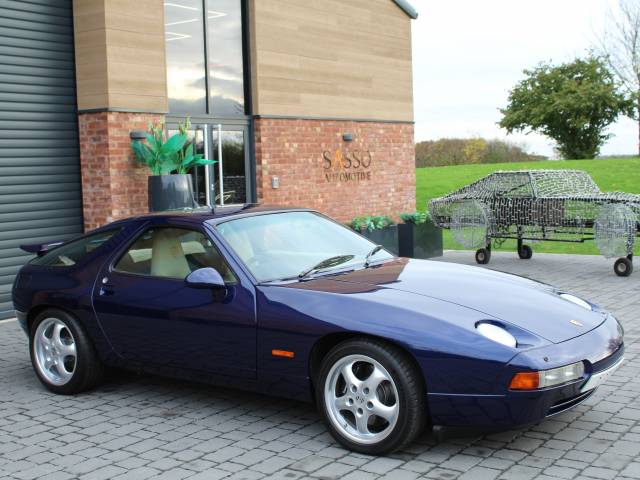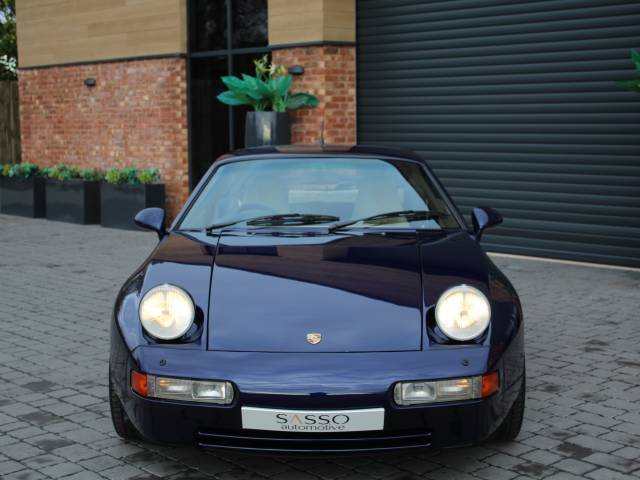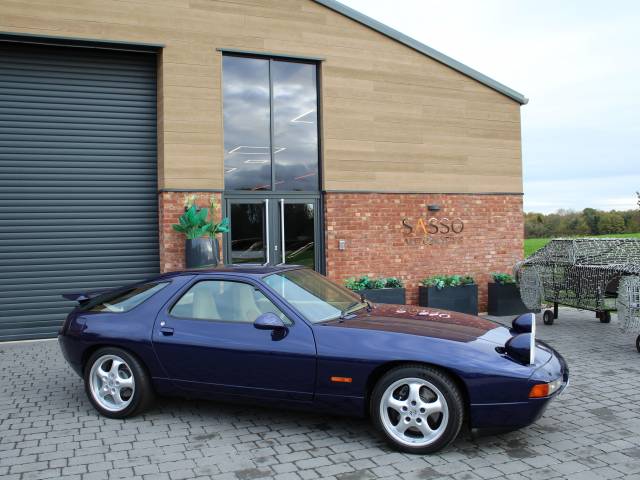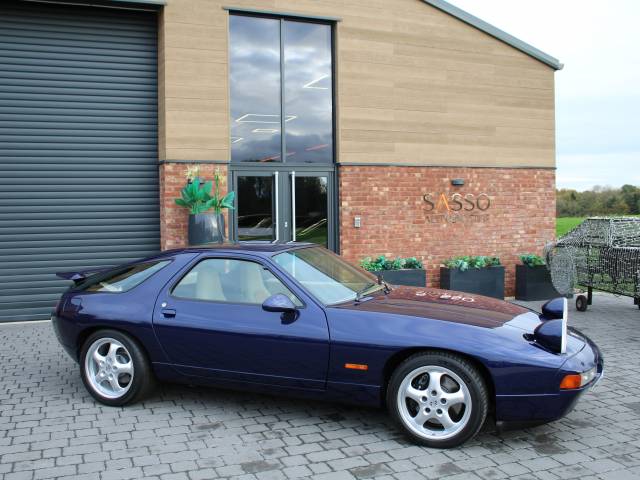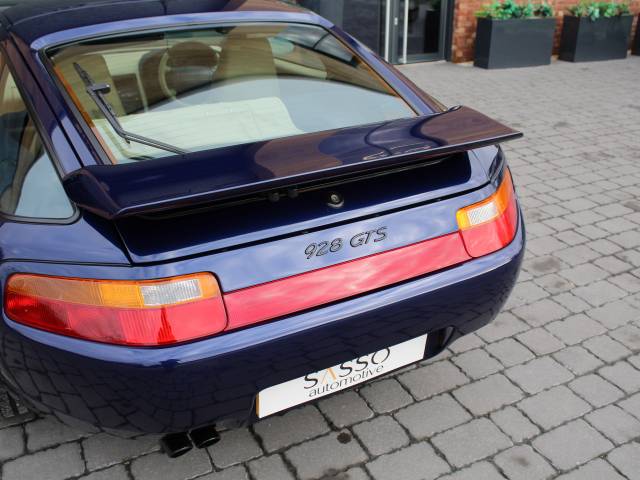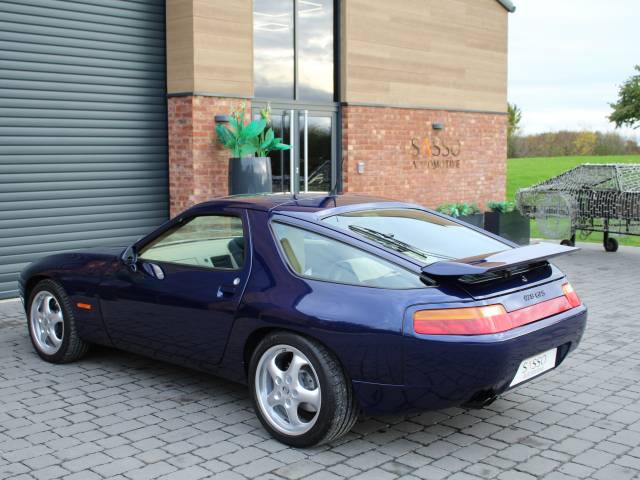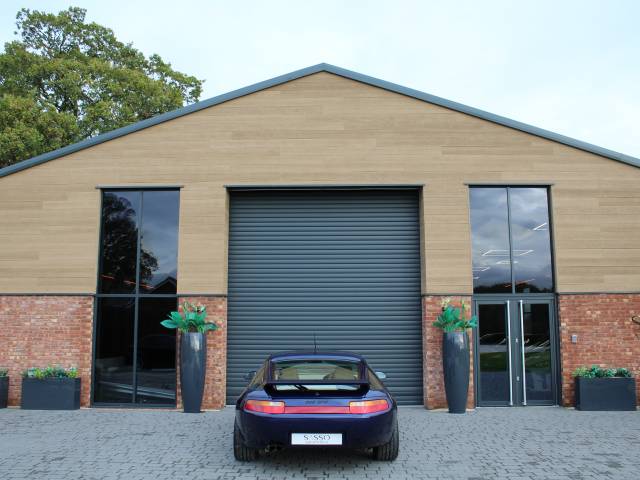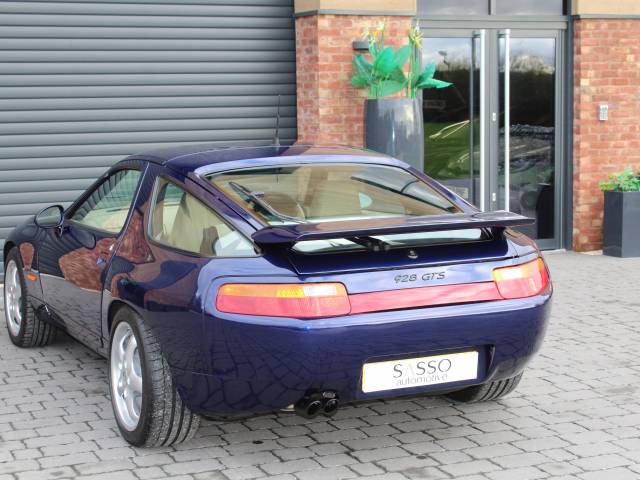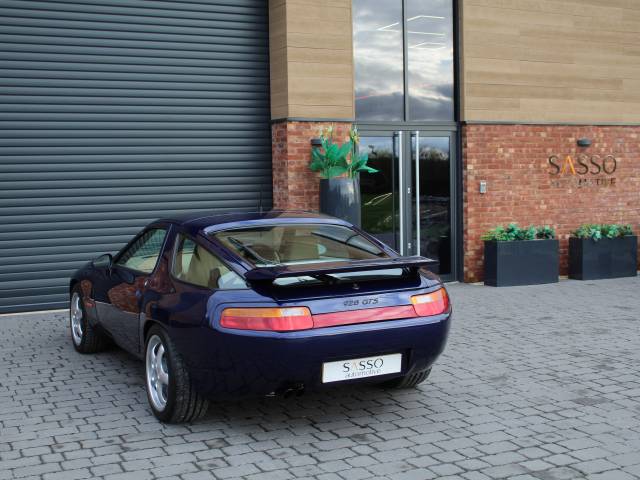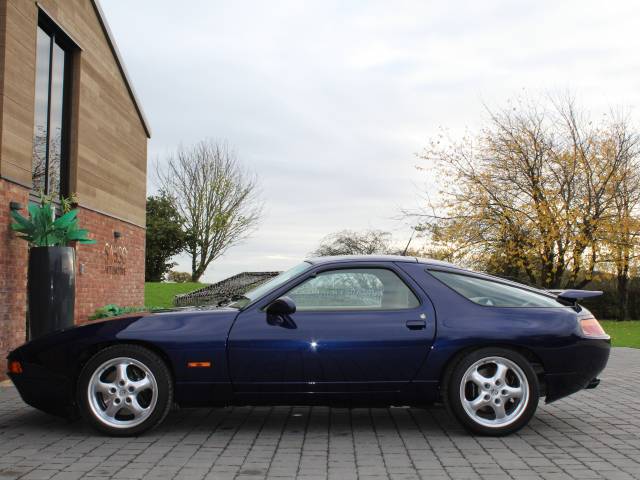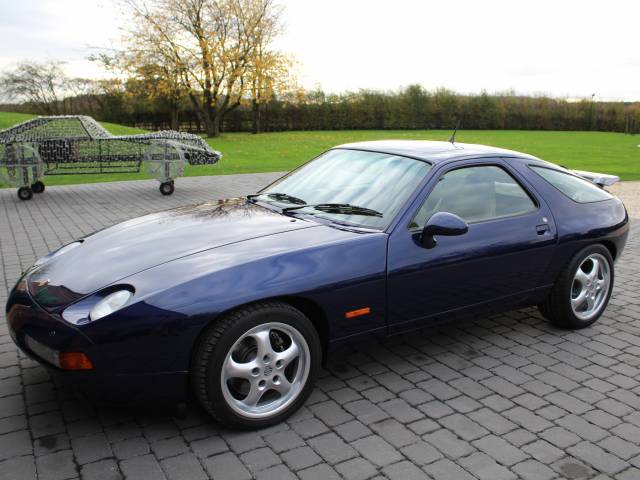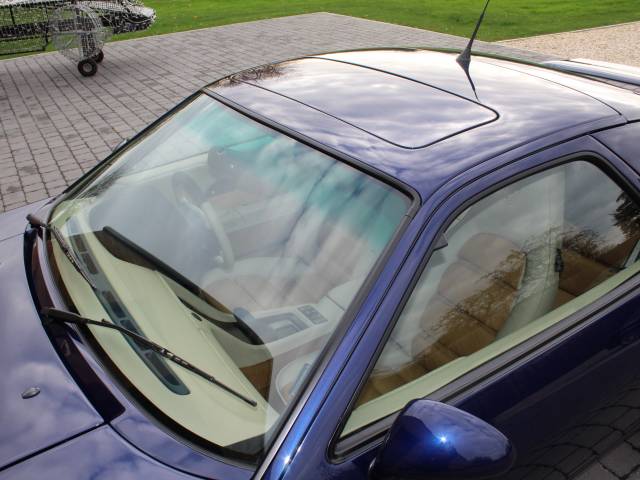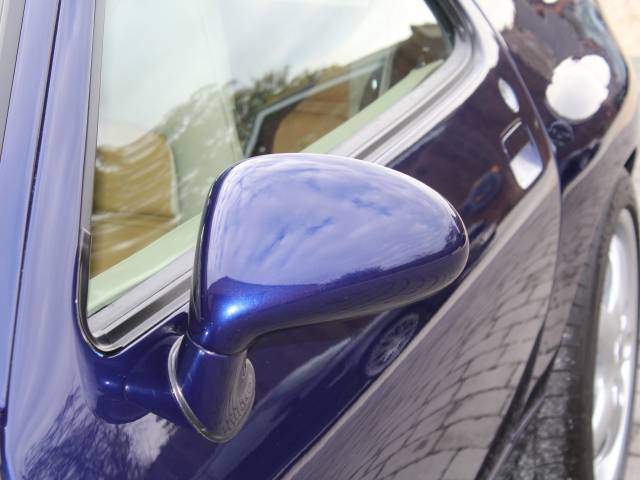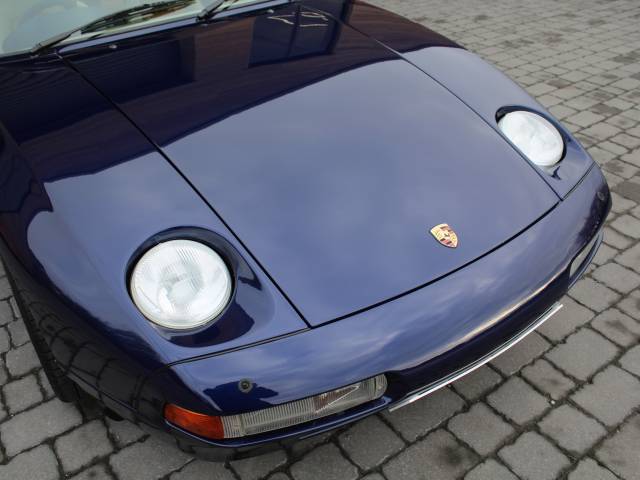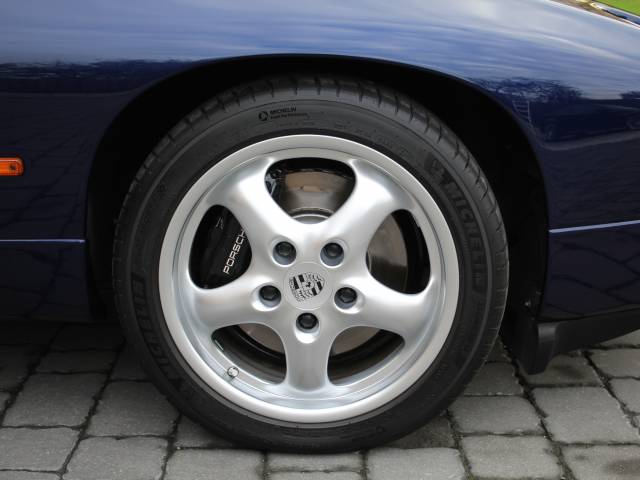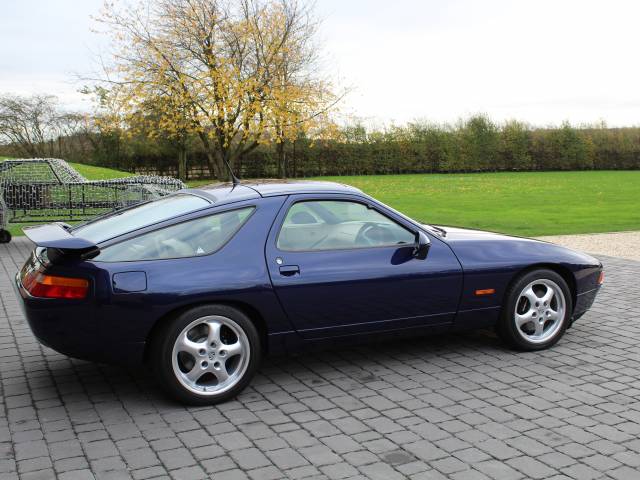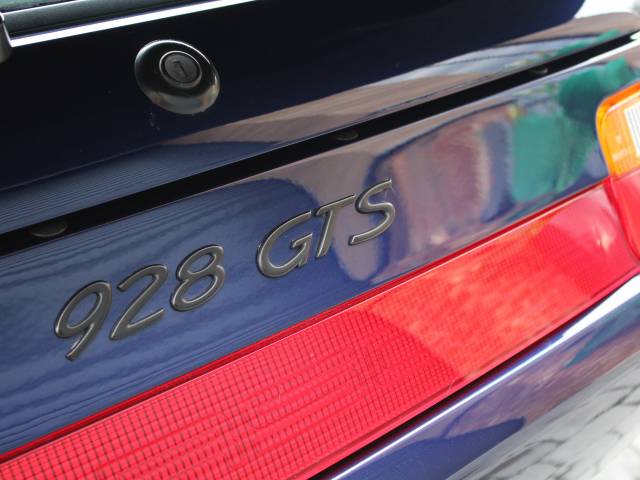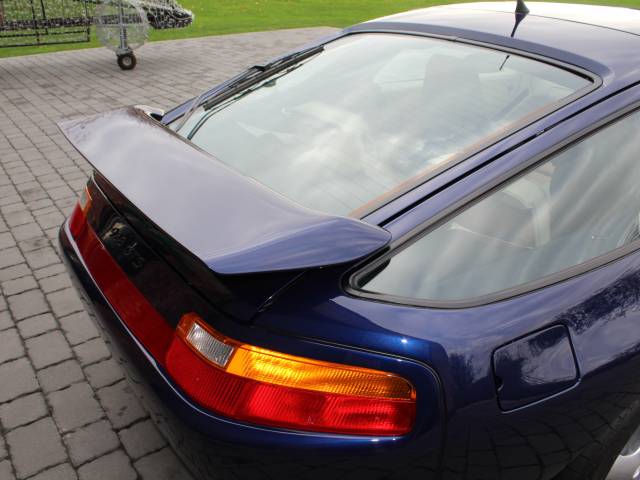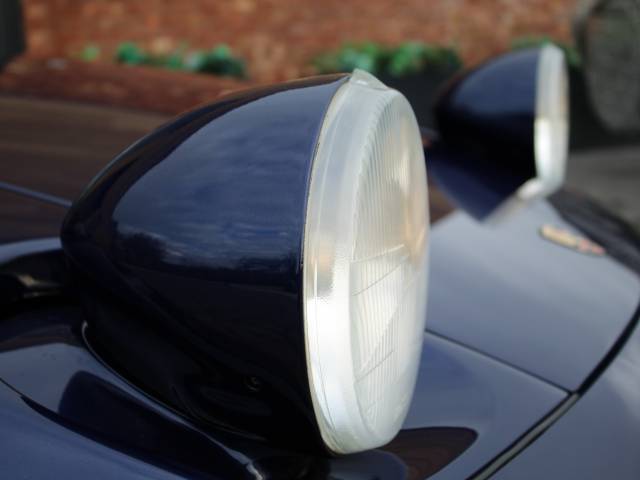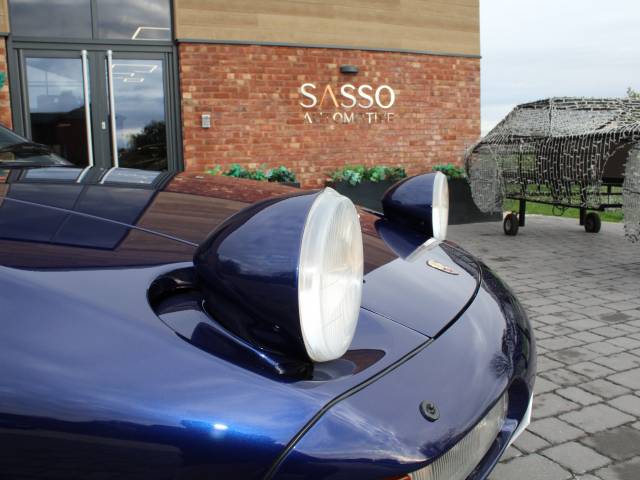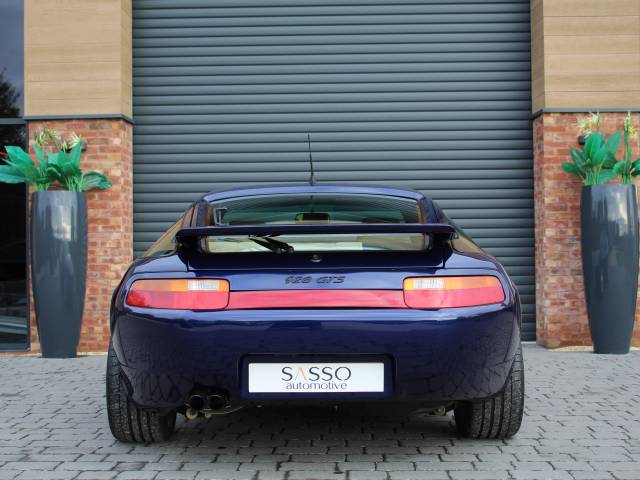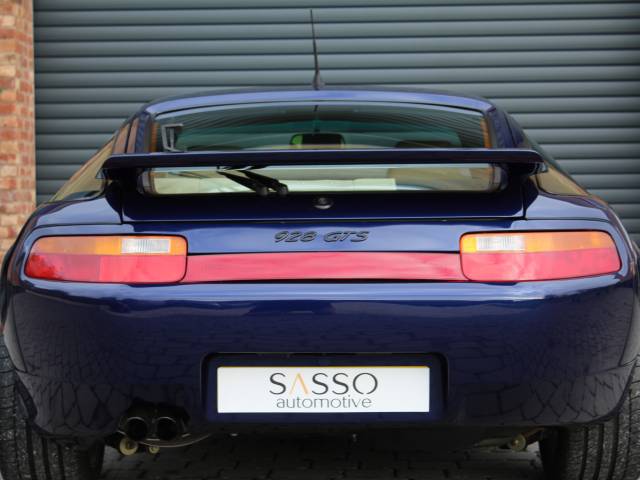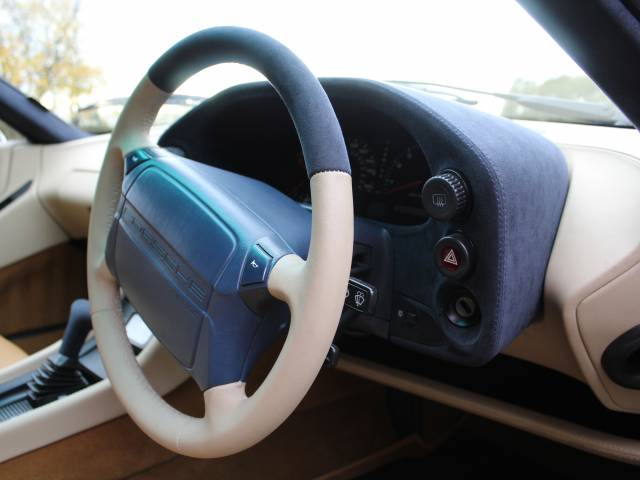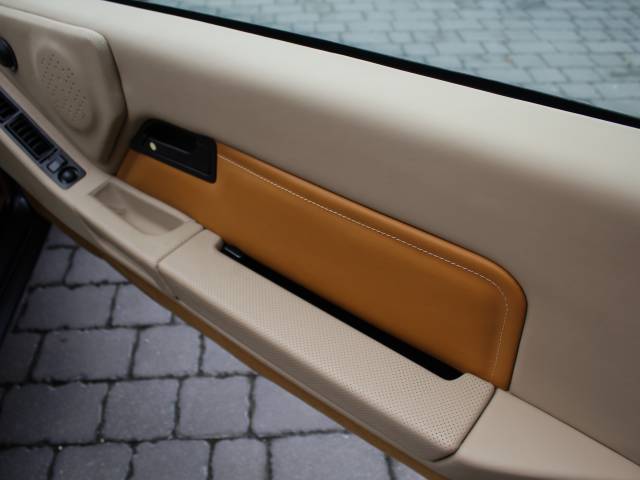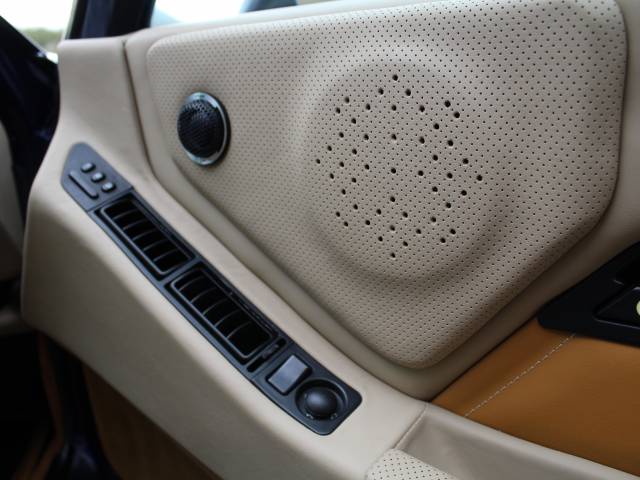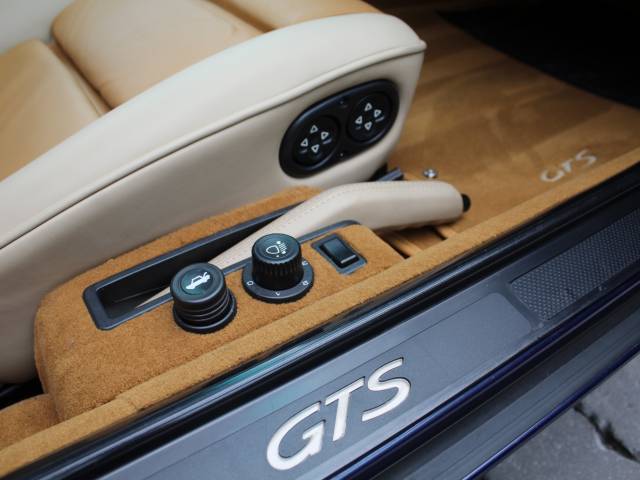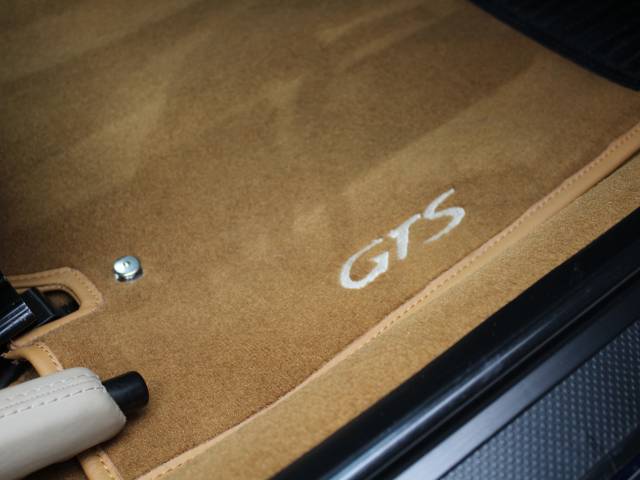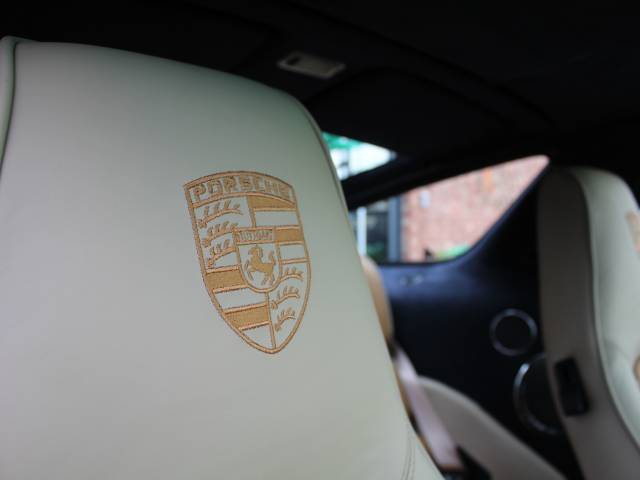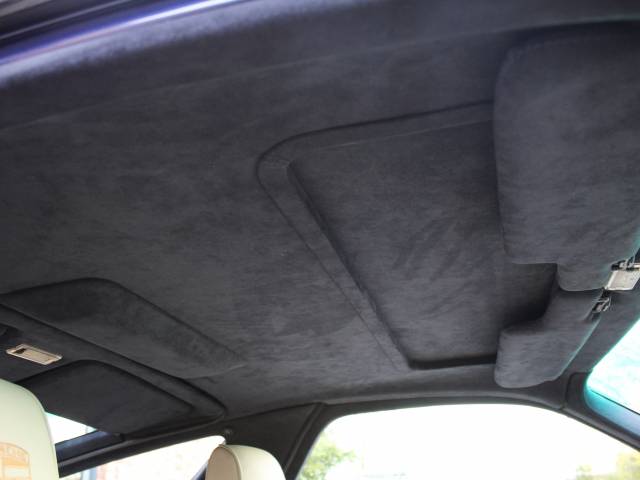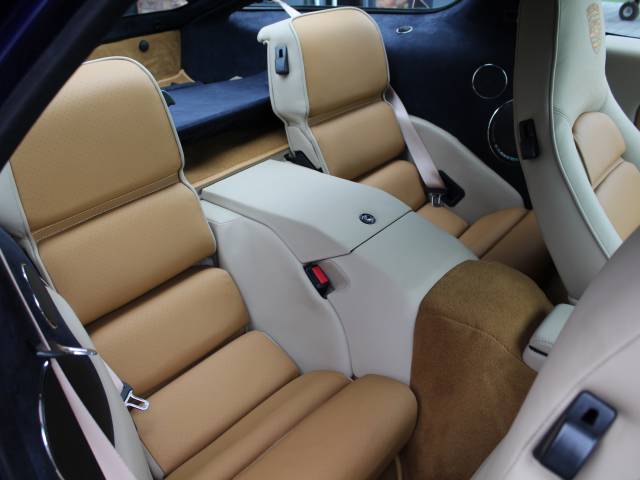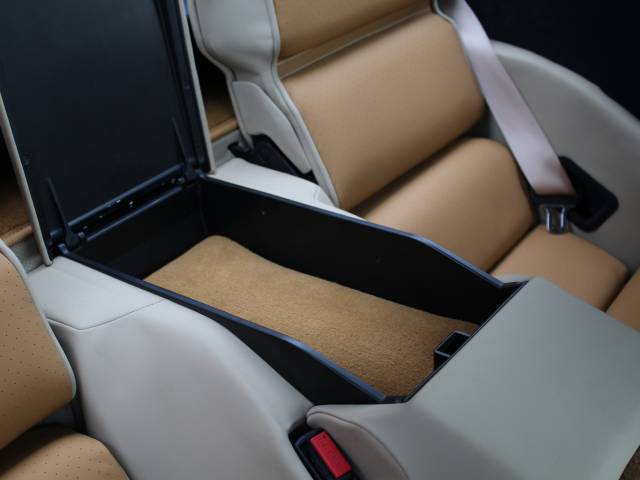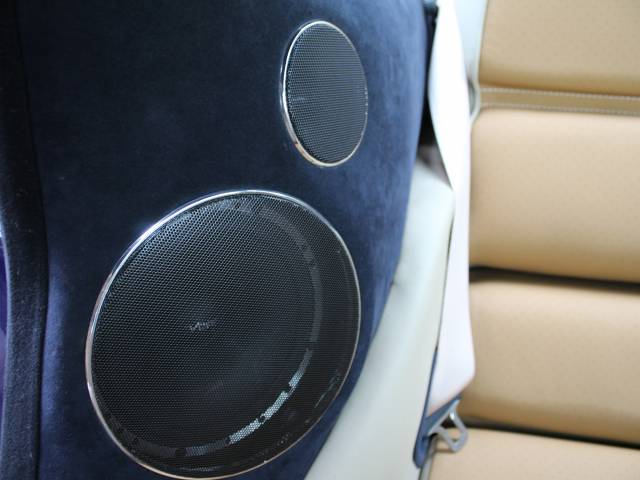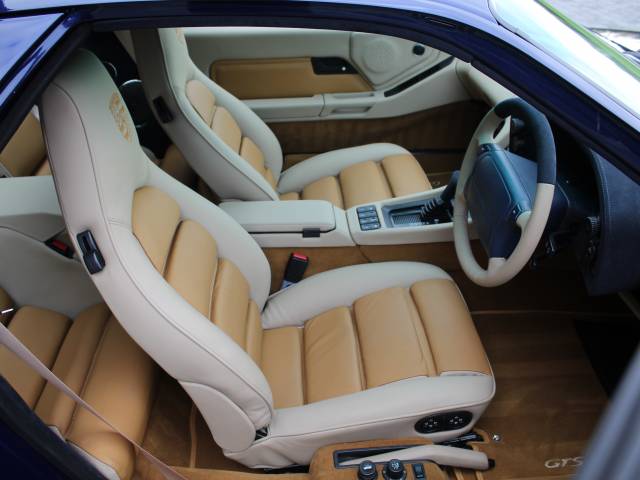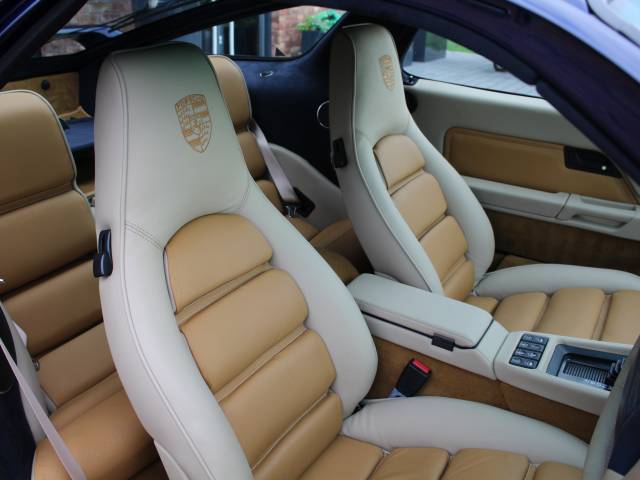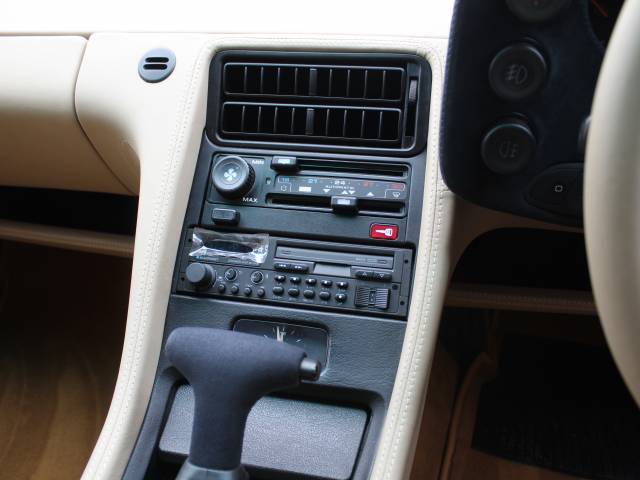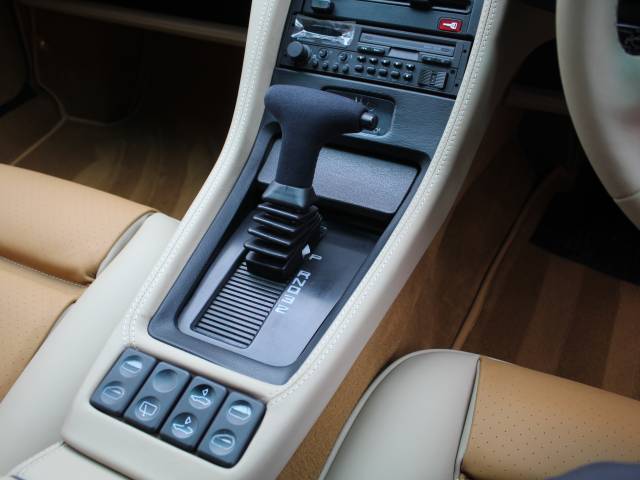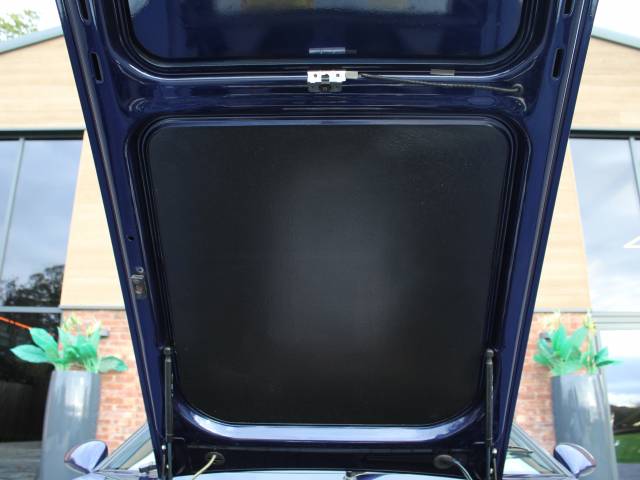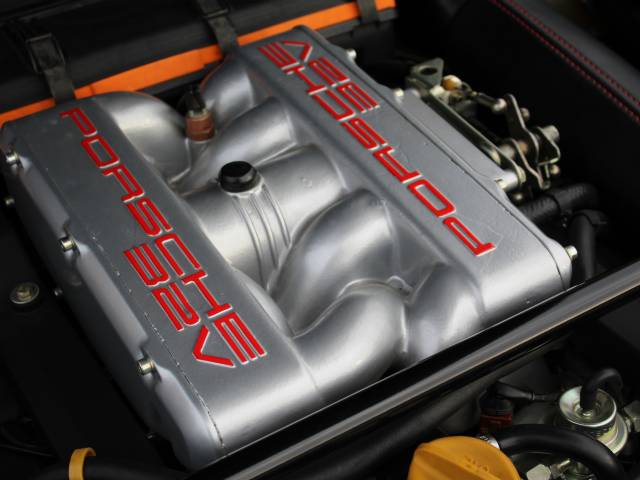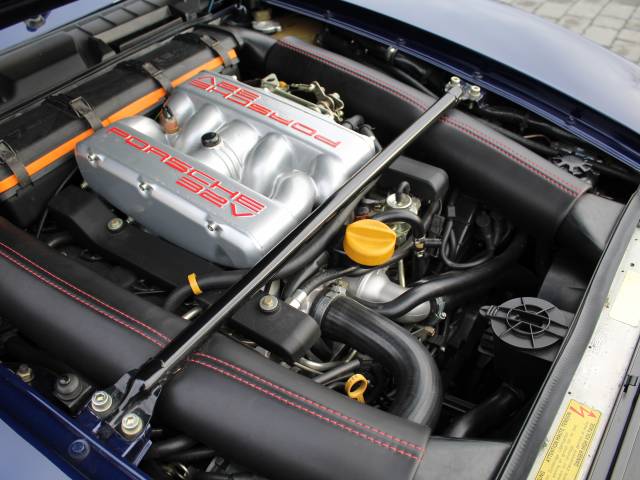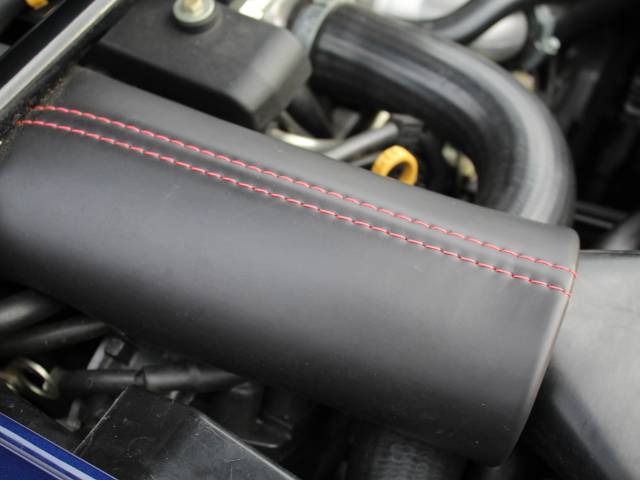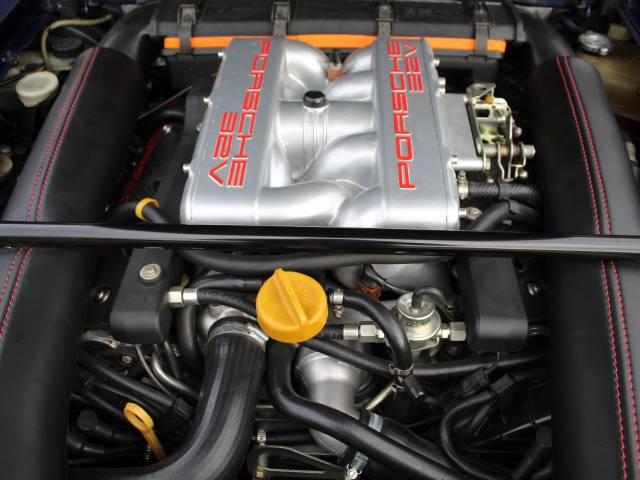 Porsche 928 5.4 GTS 1994 ( Complete Restoration in 2021 by Aristoclassics )
Dealer

away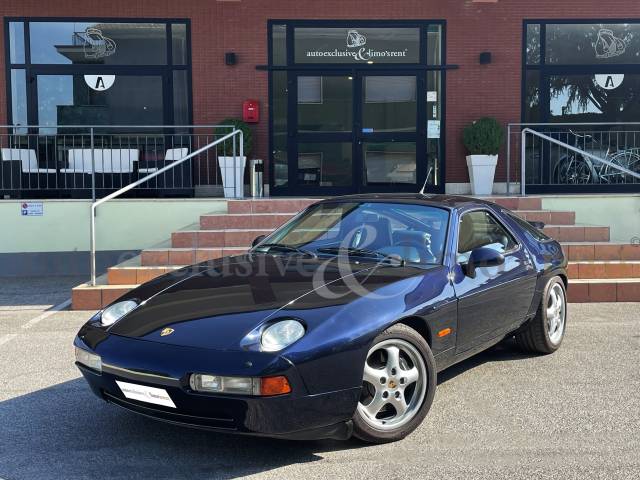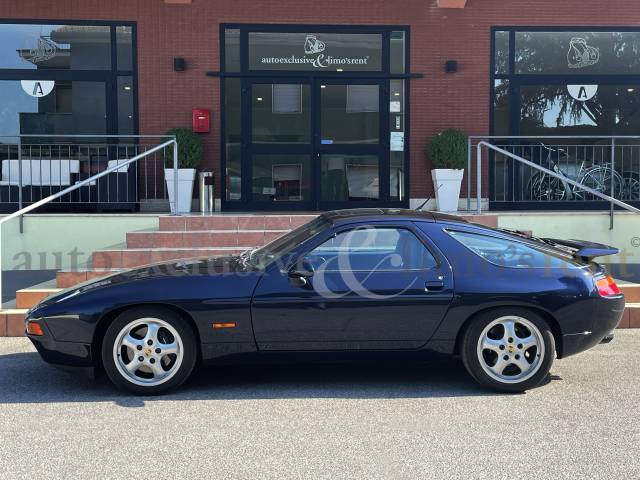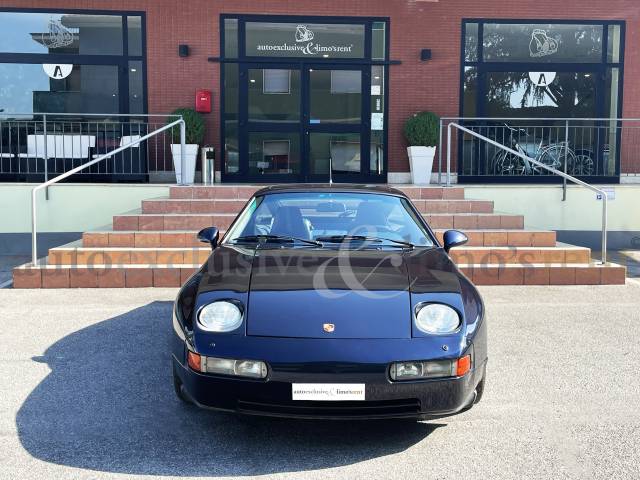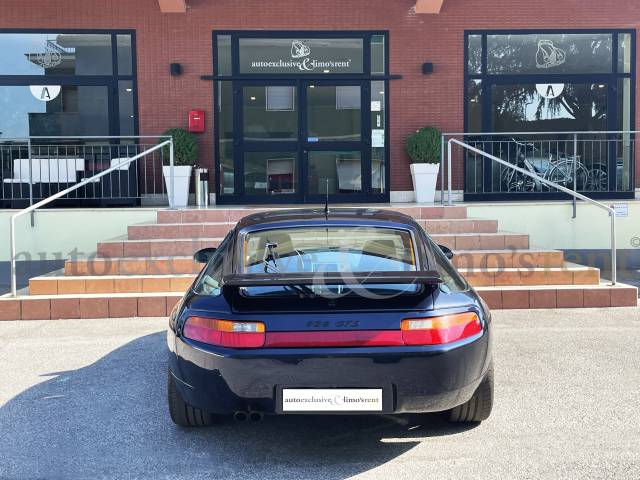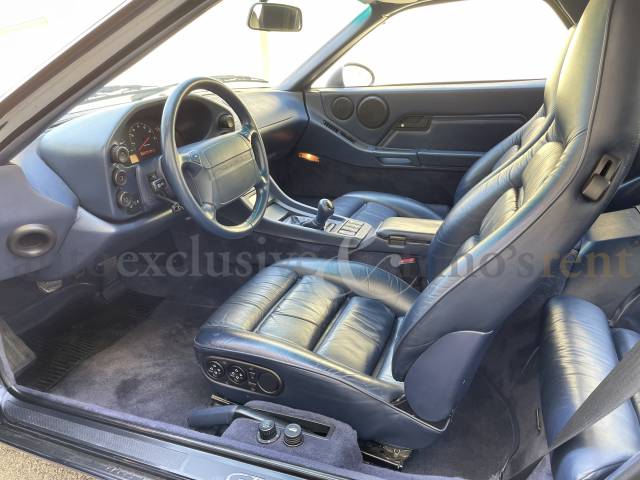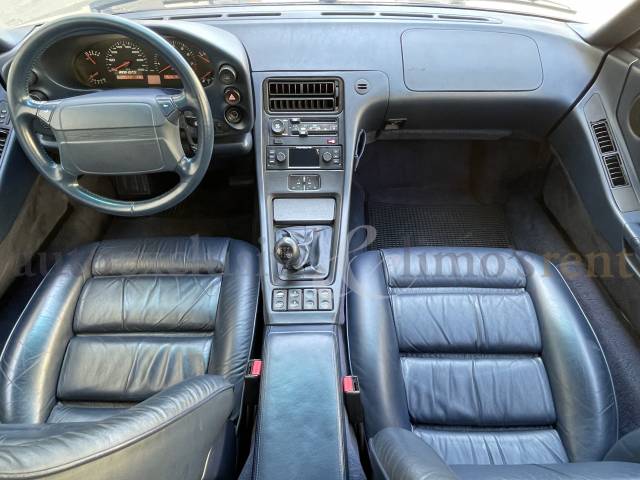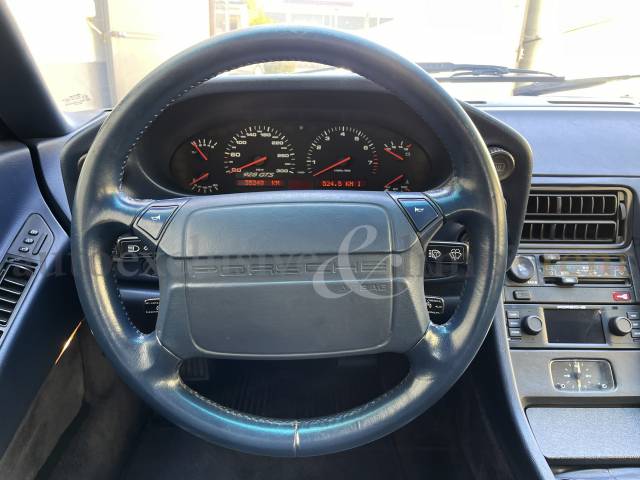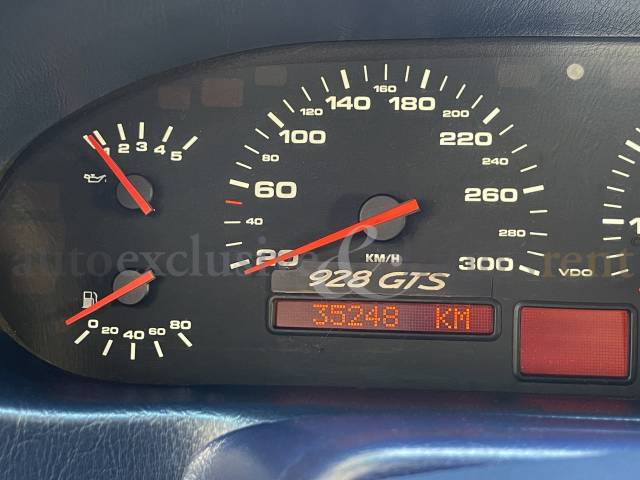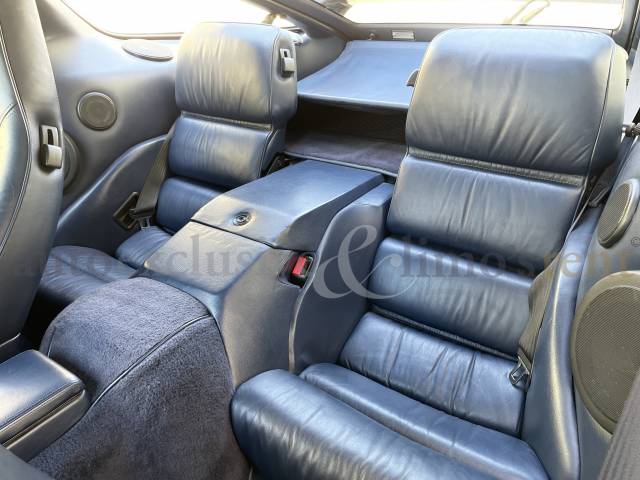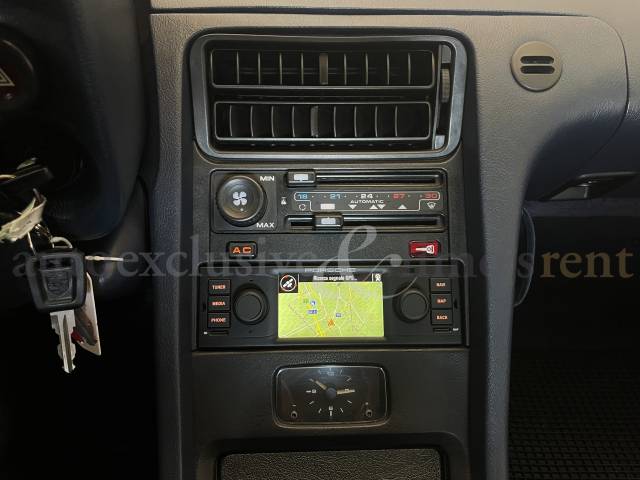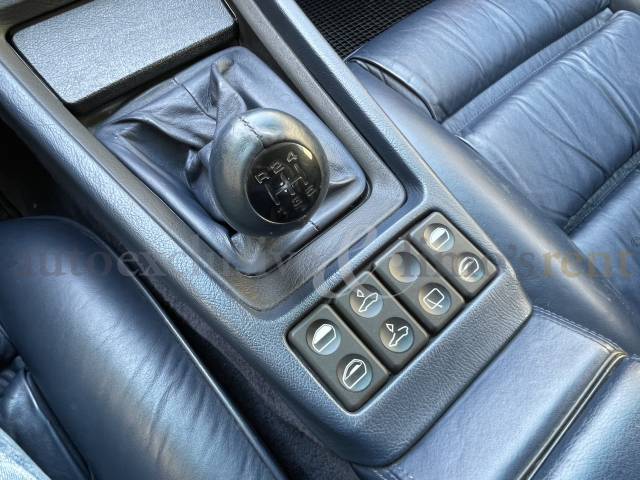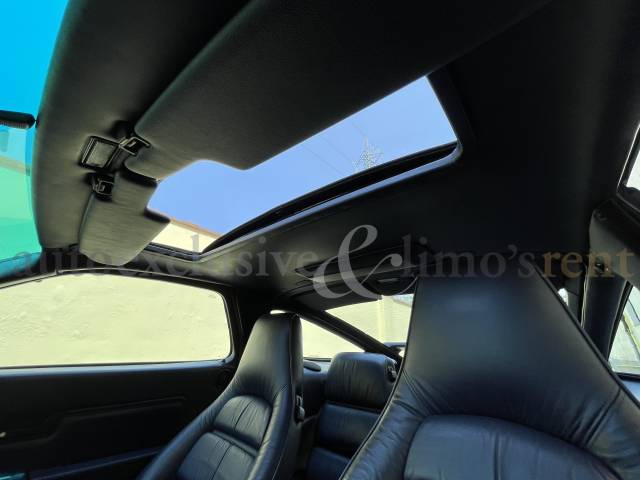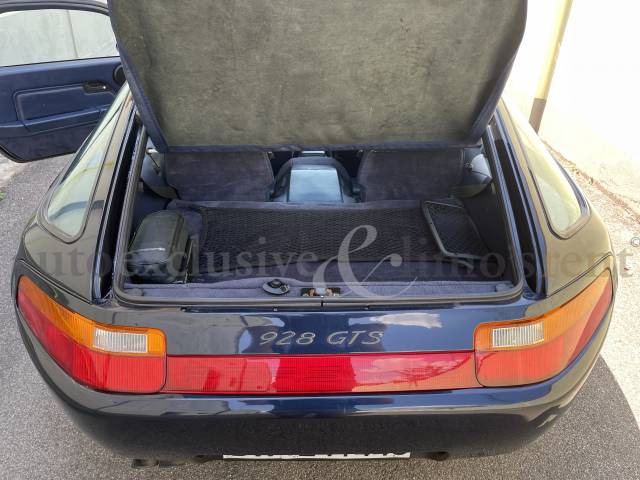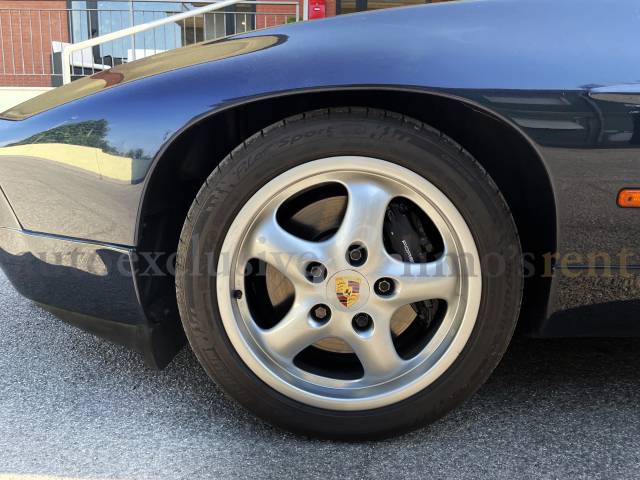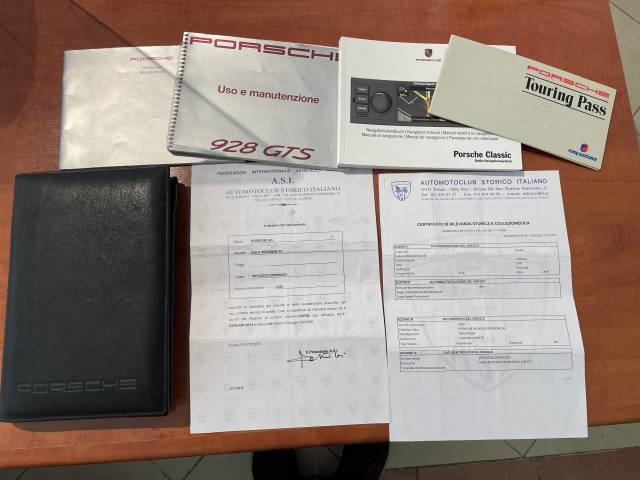 Dealer

away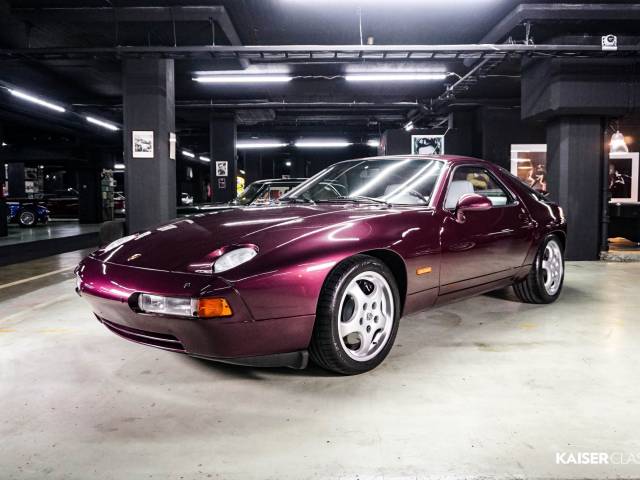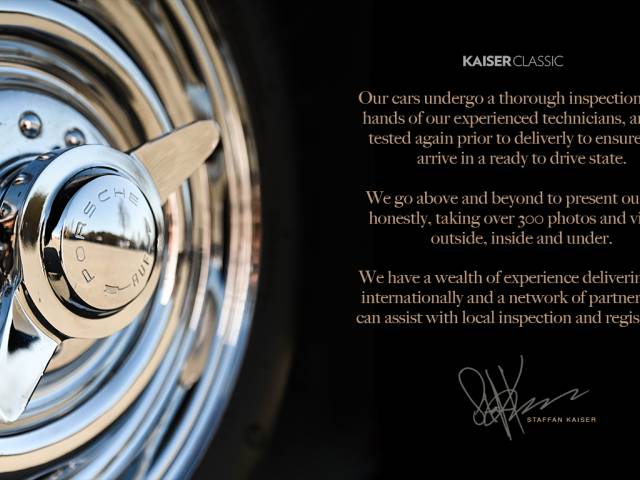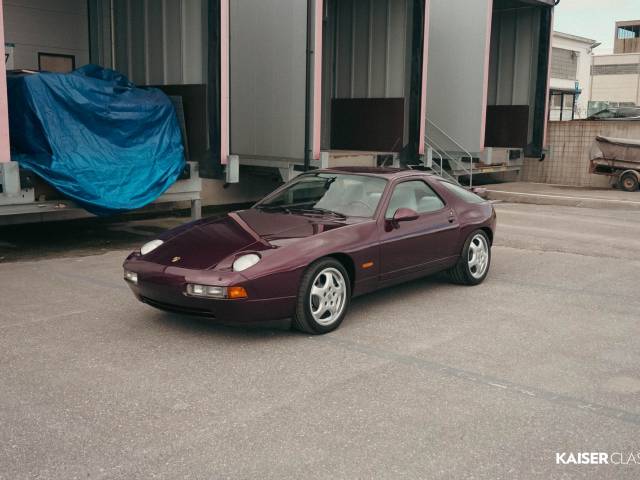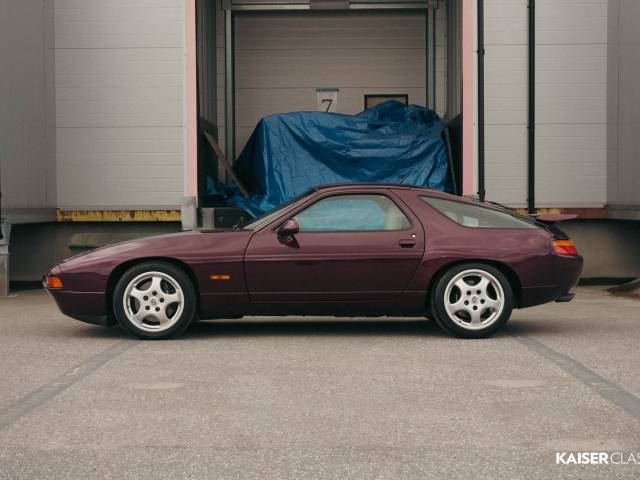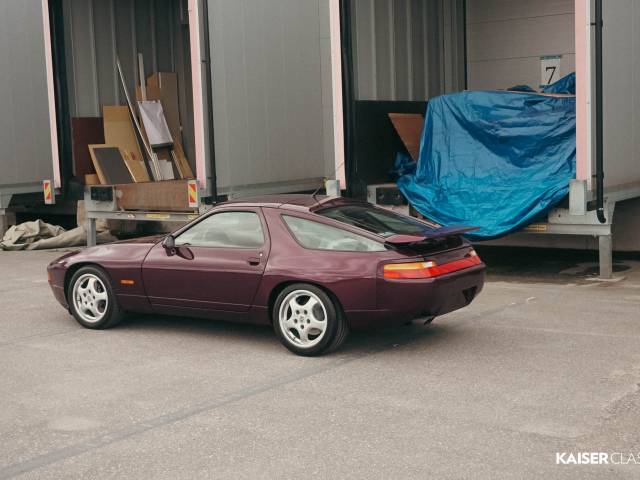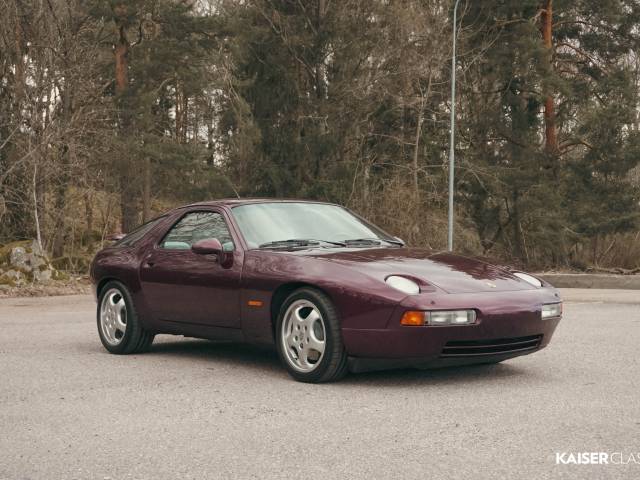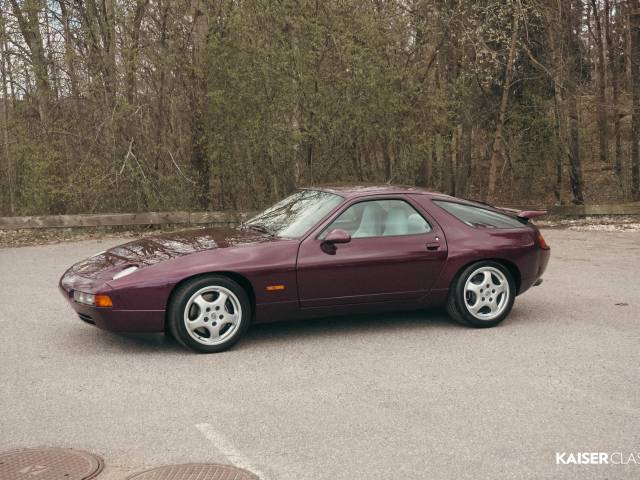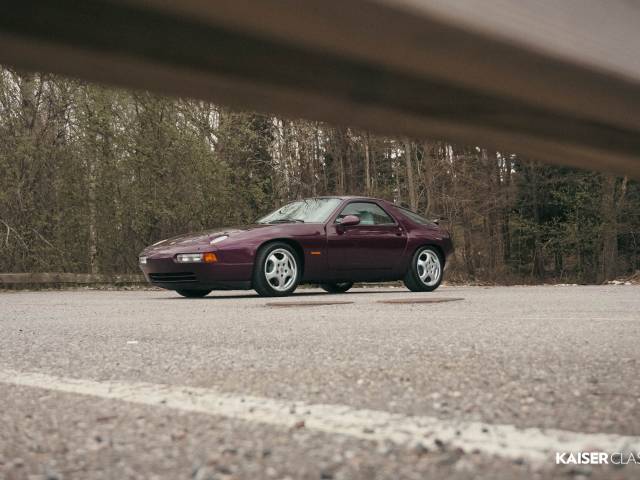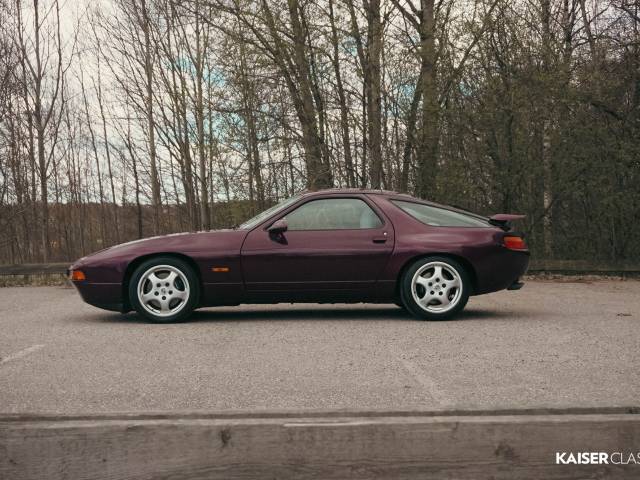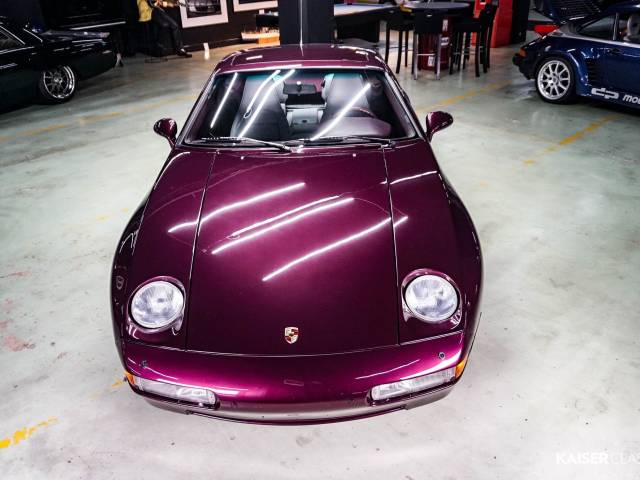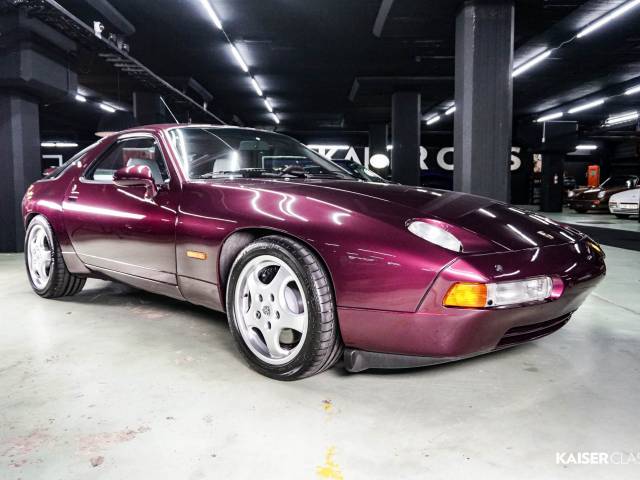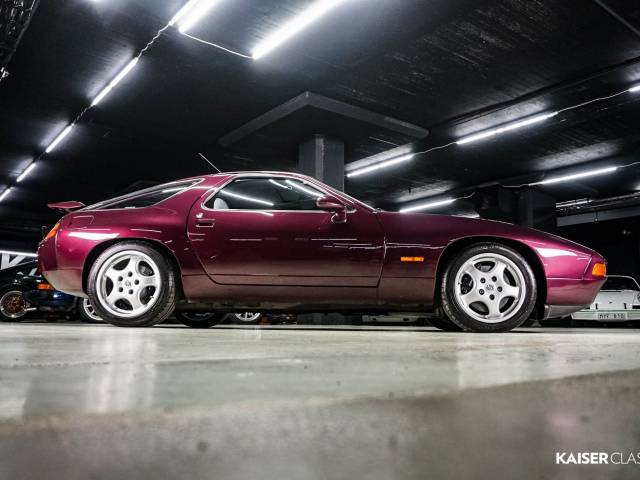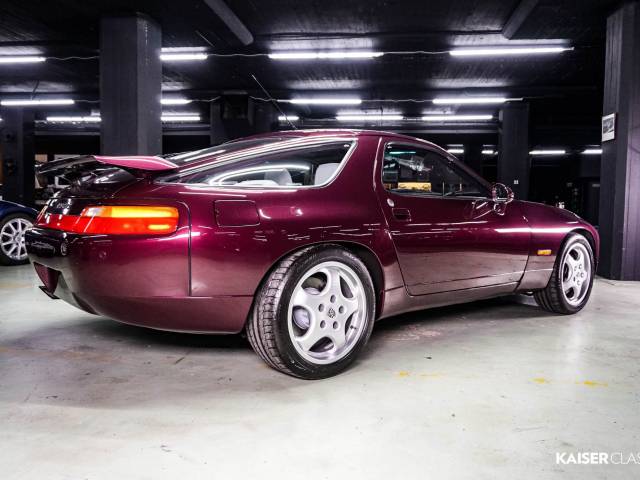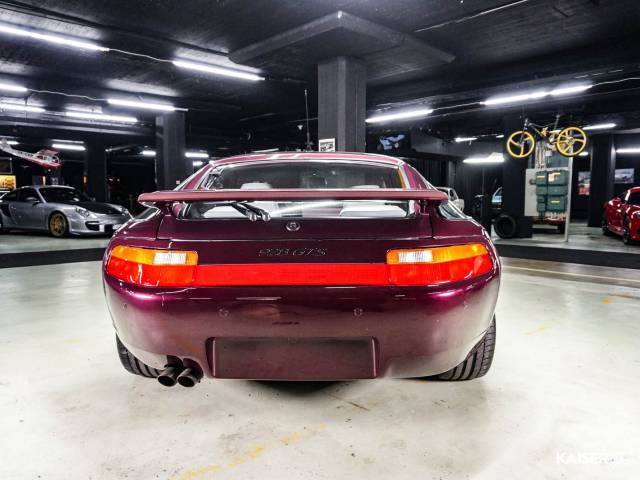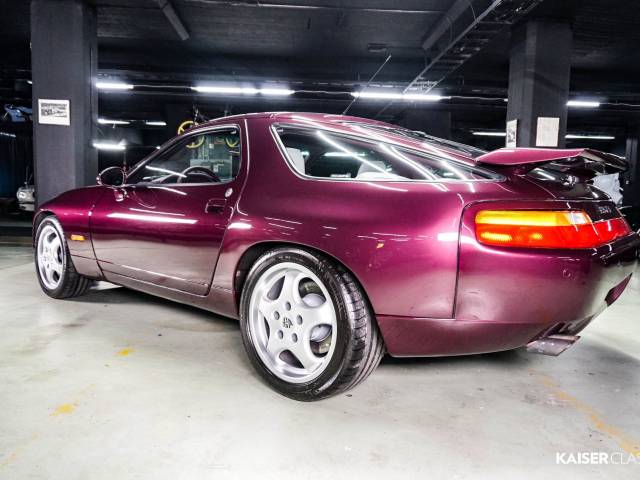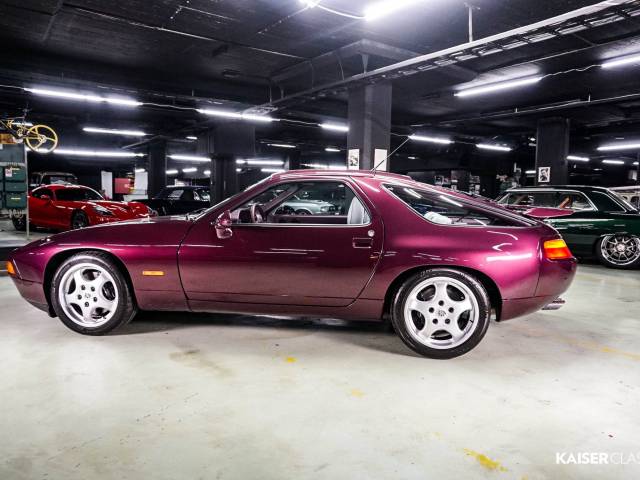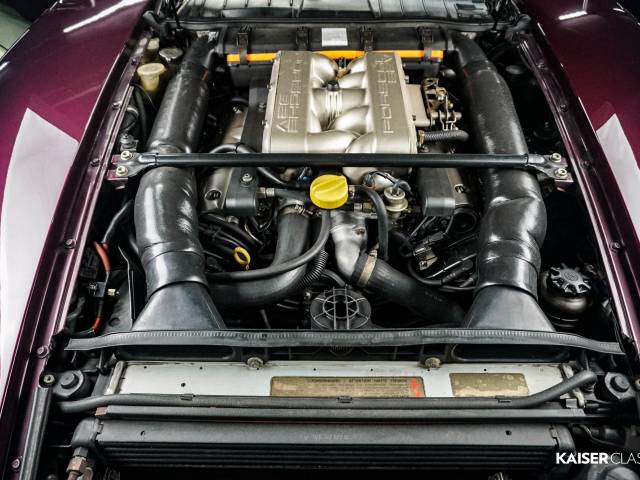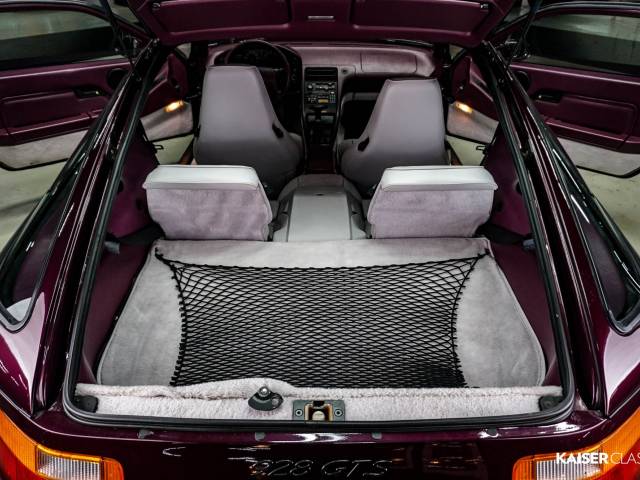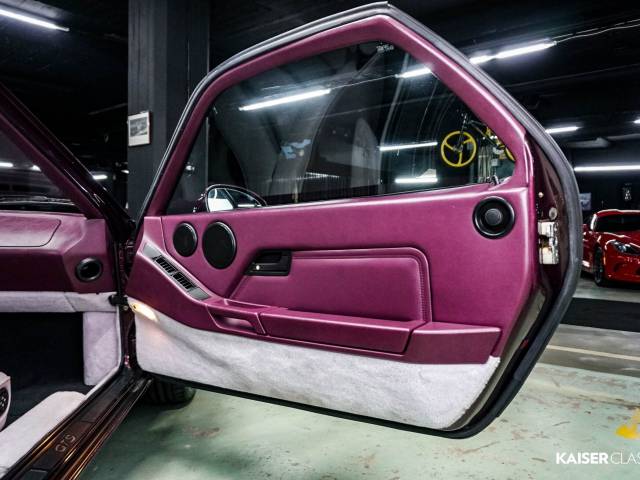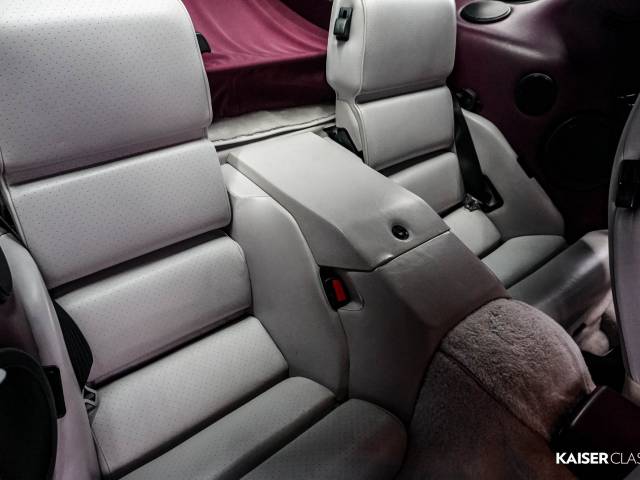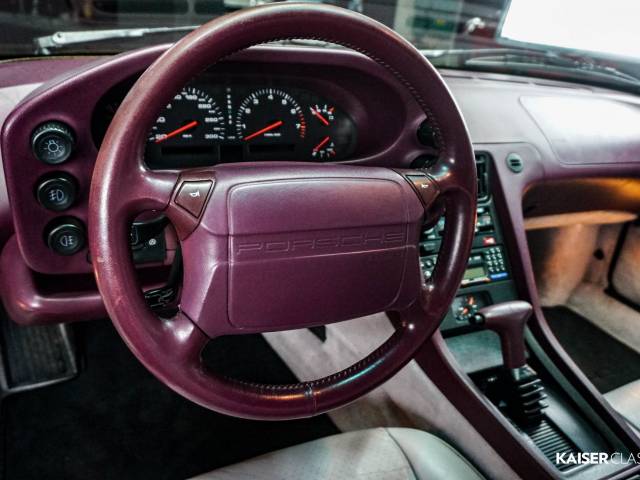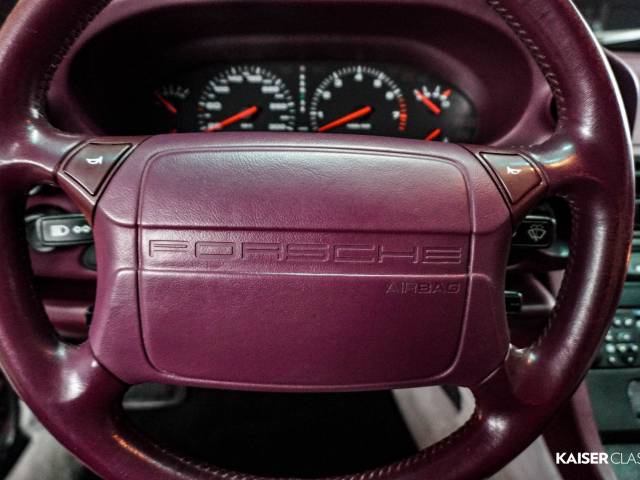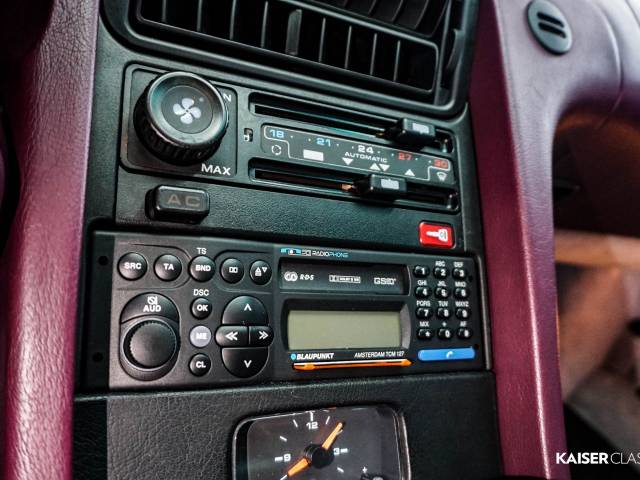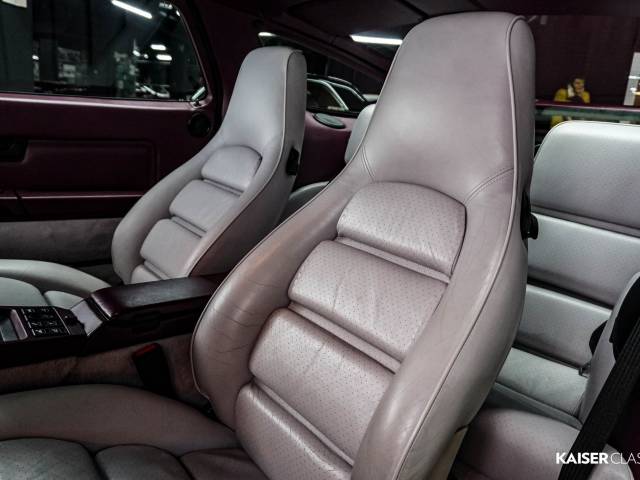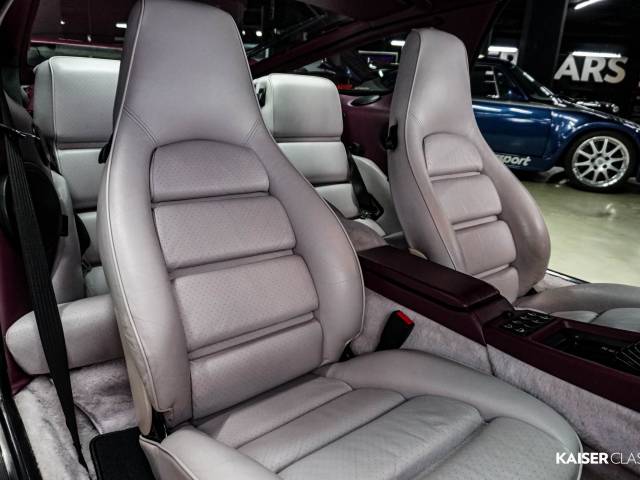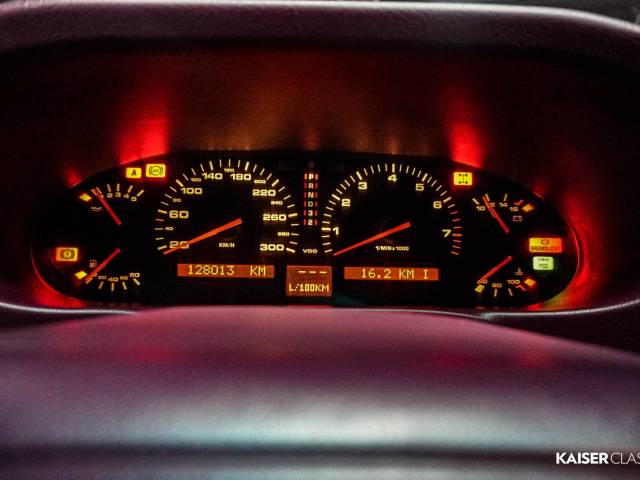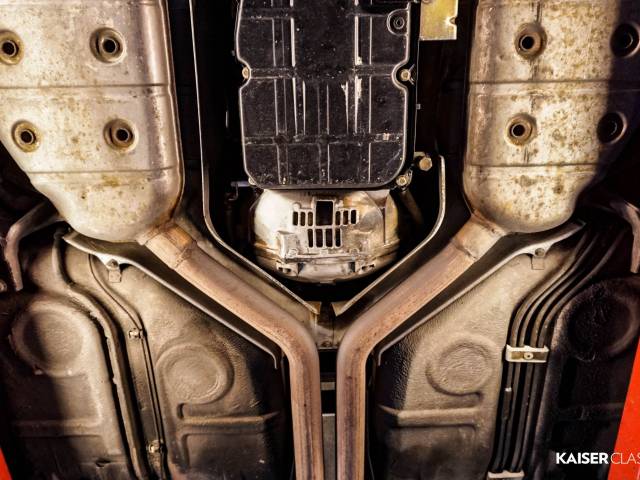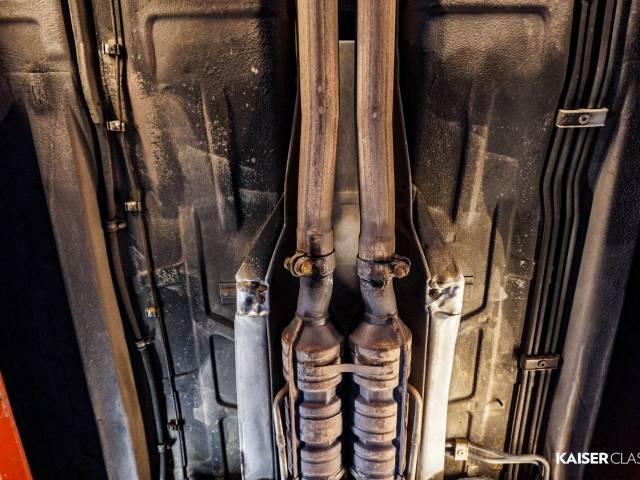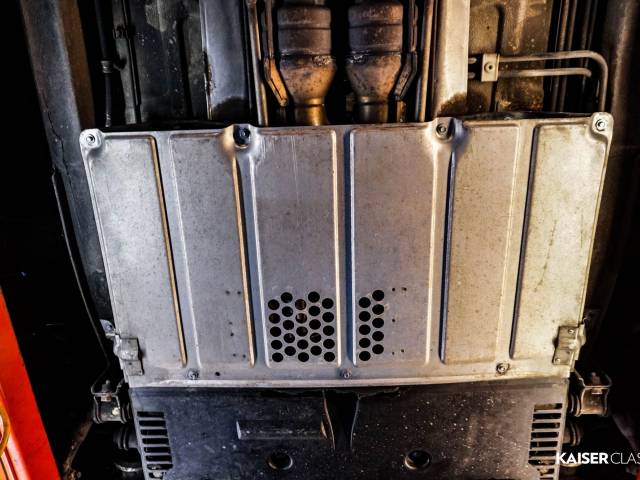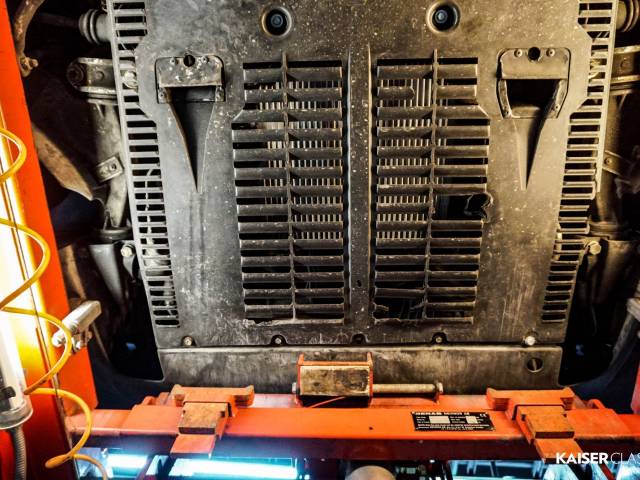 Stunning Amethyst Metallic benefitting from recent overhaul
Dealer

away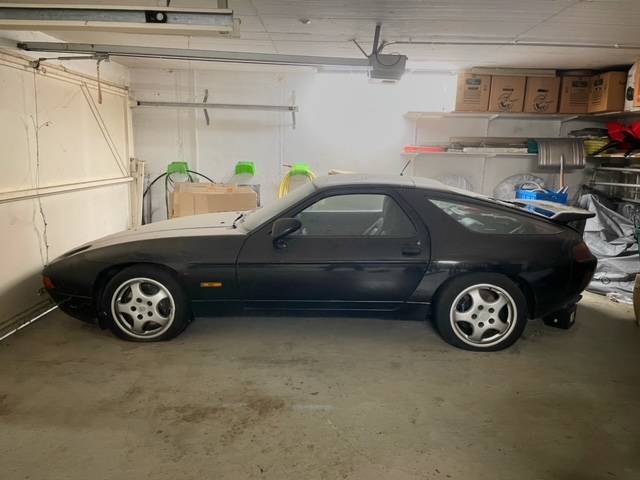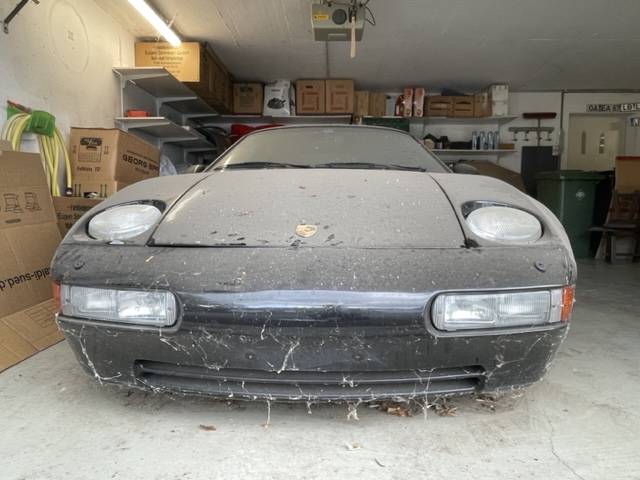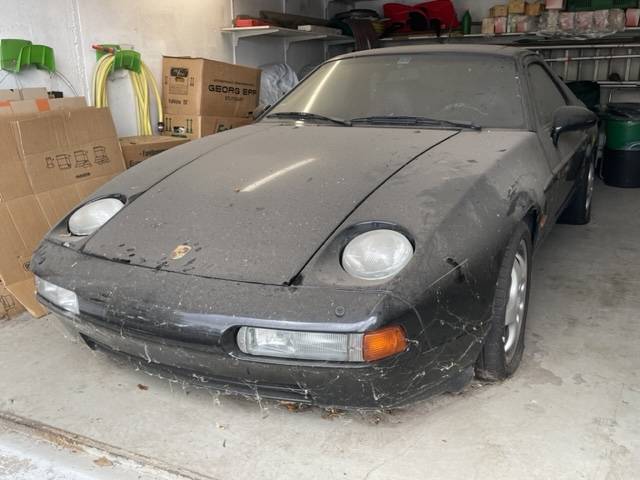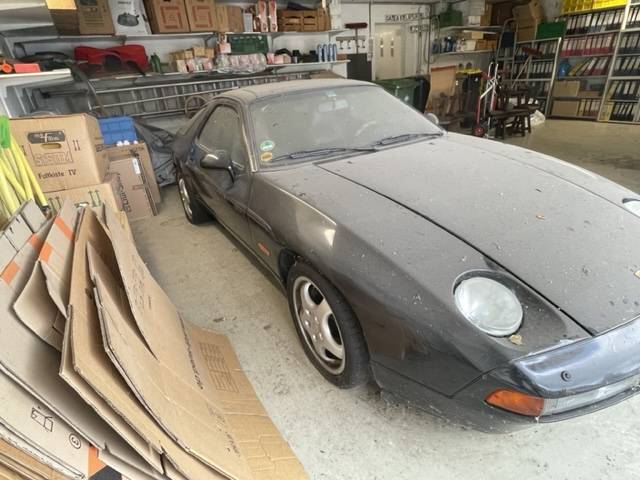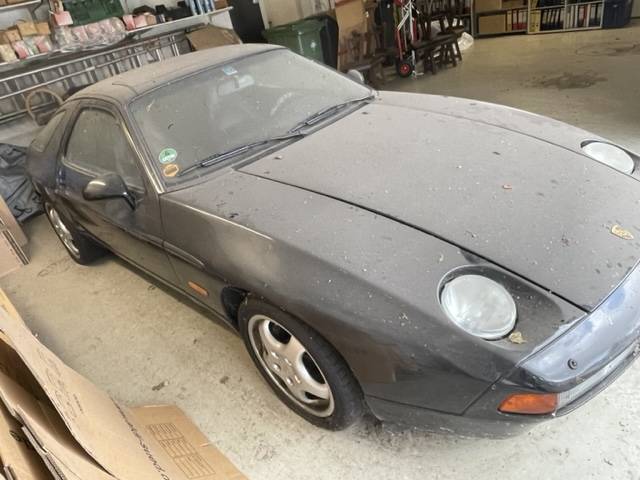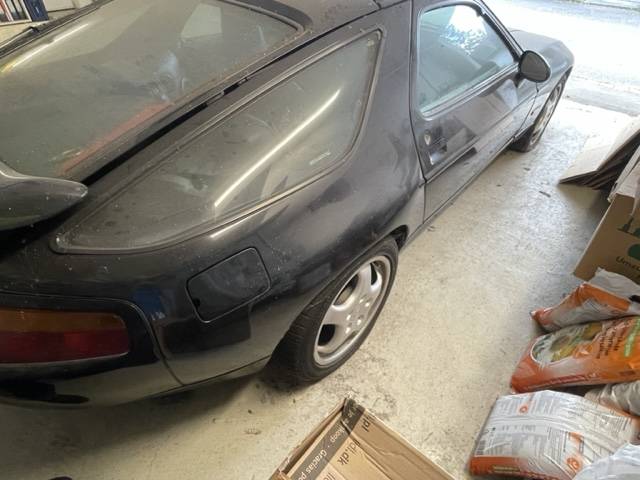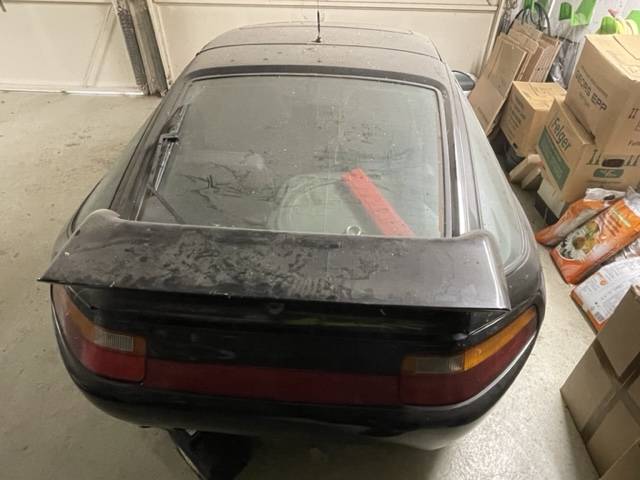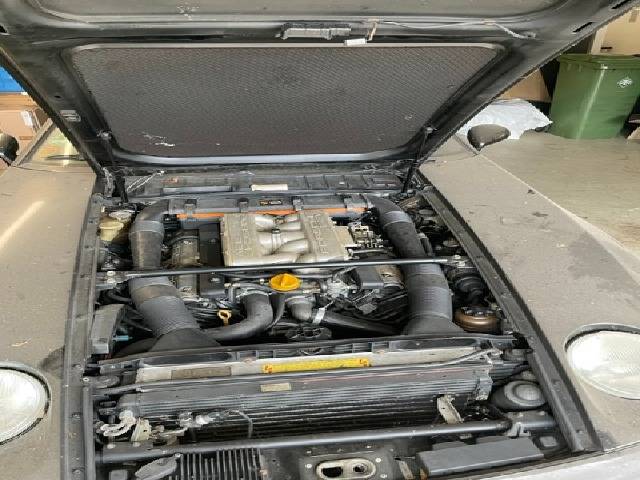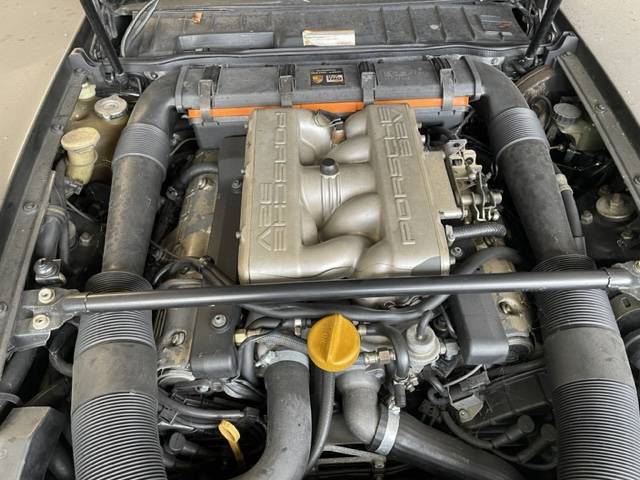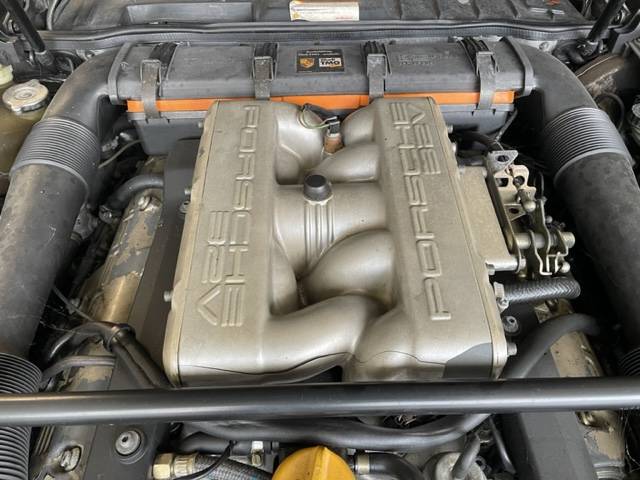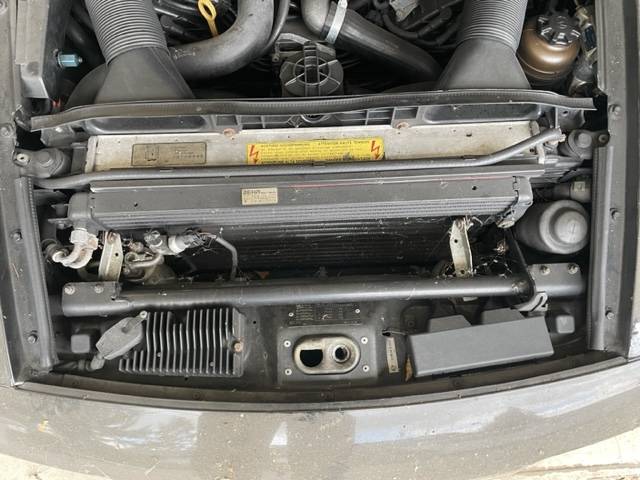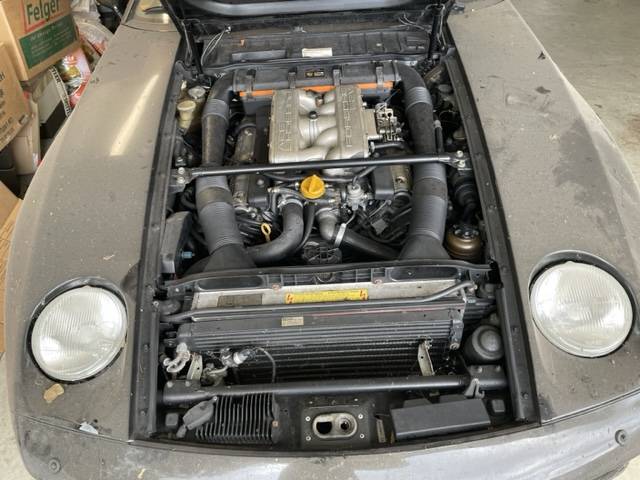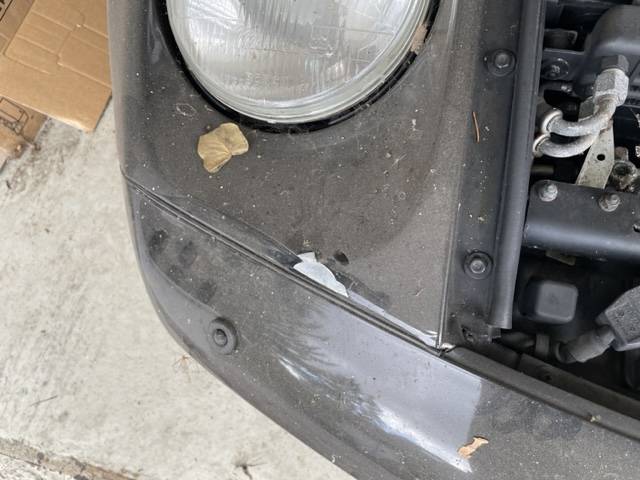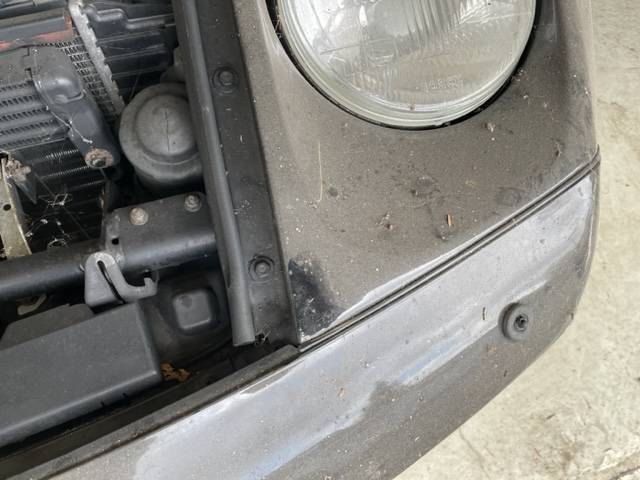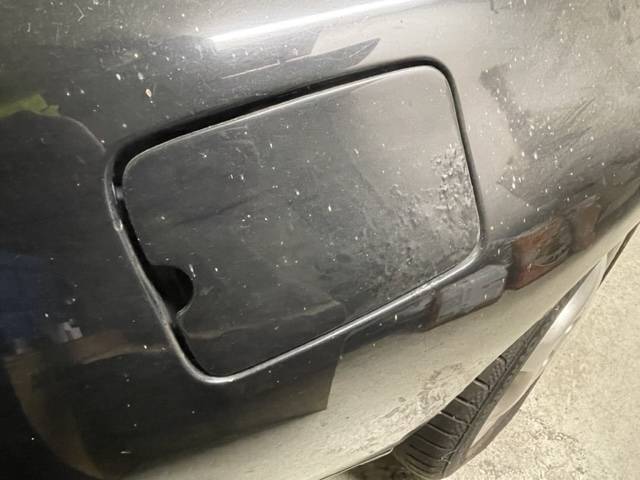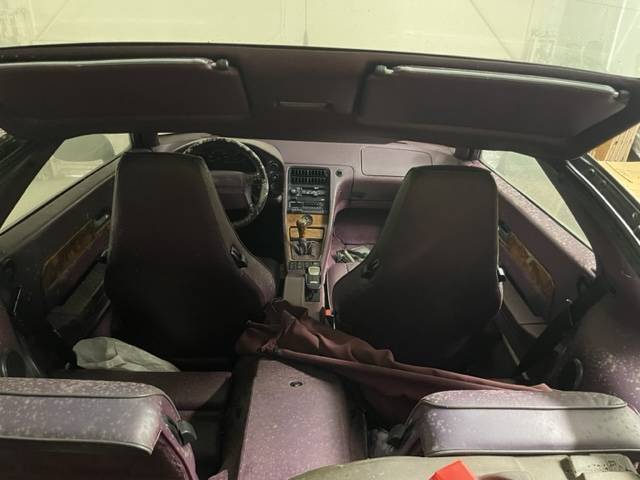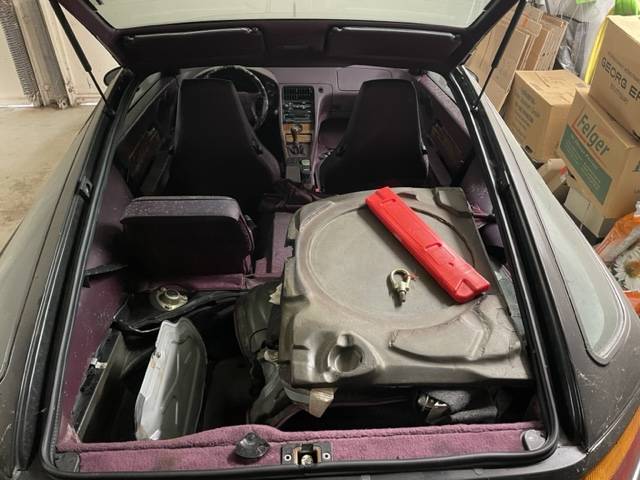 Schwarzer GTS steht seit 2011 in der Garage
Private

away
Conversion/ Special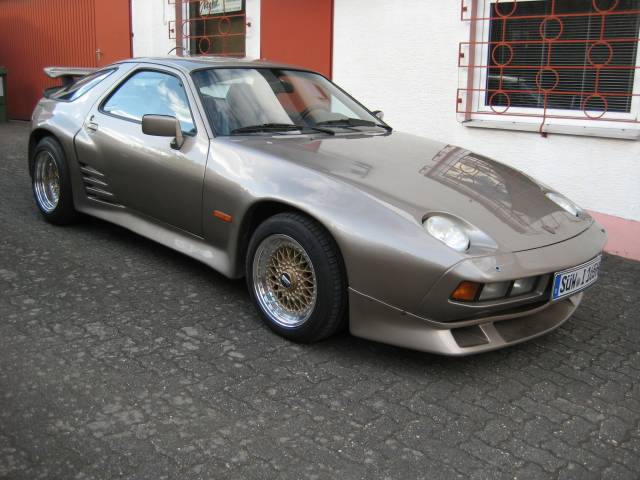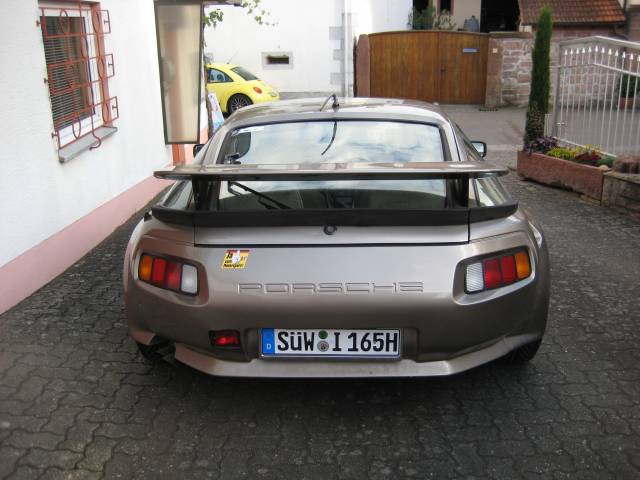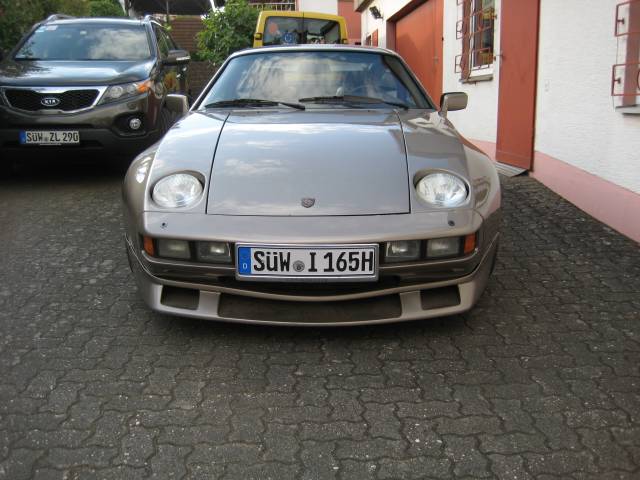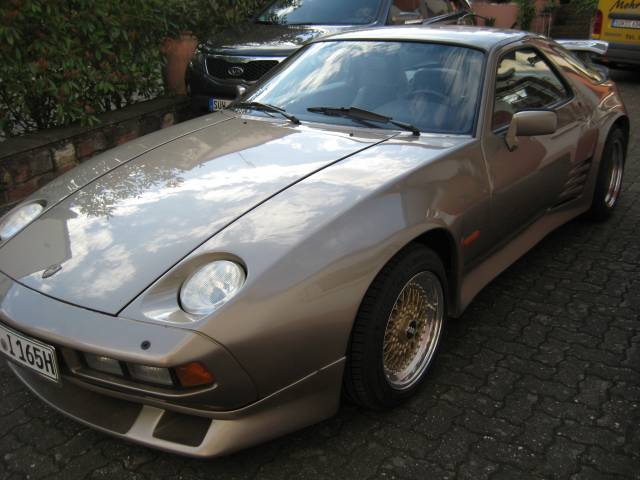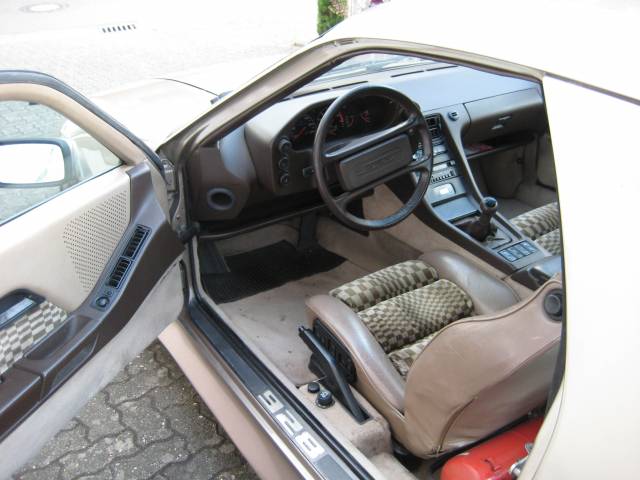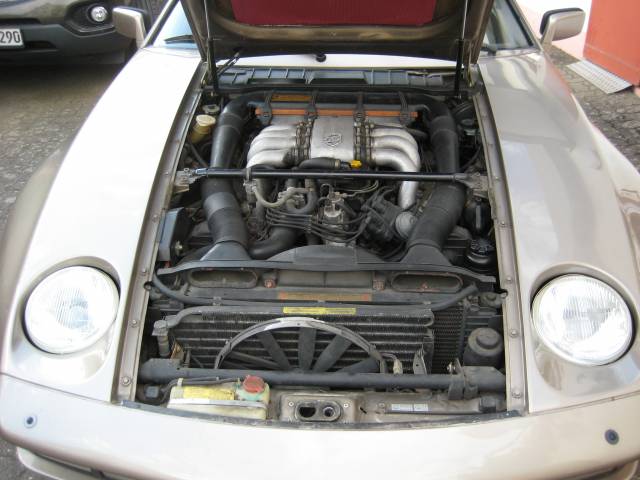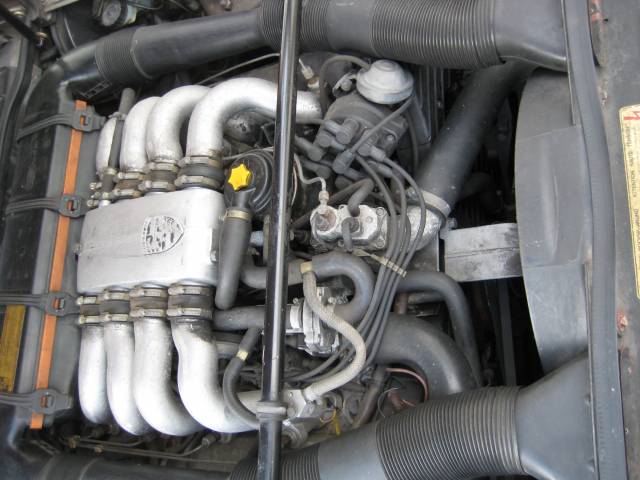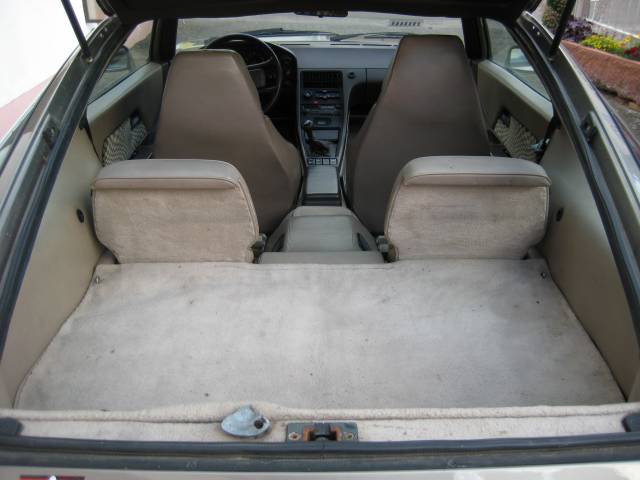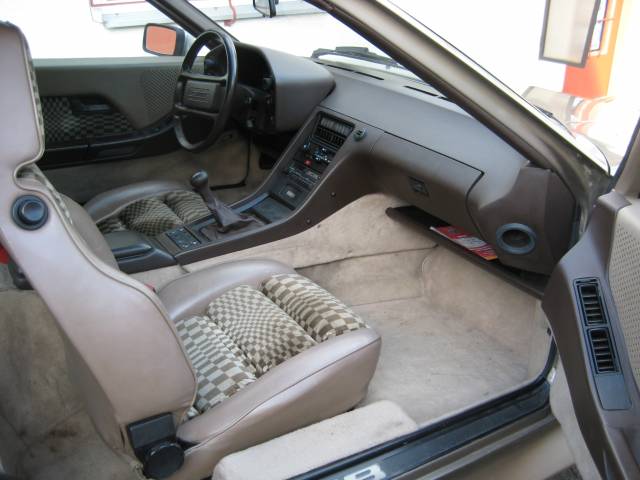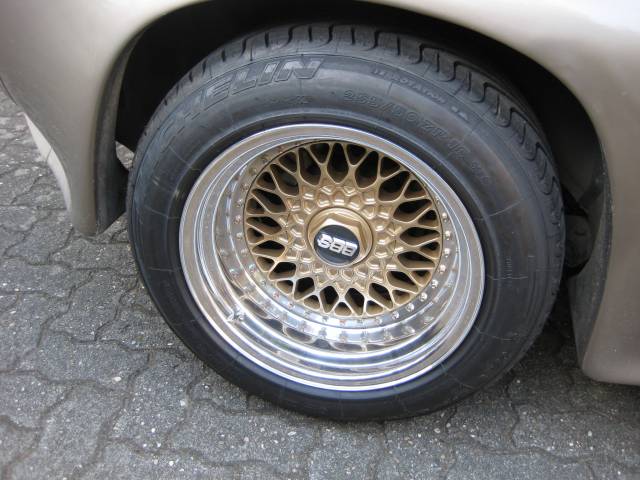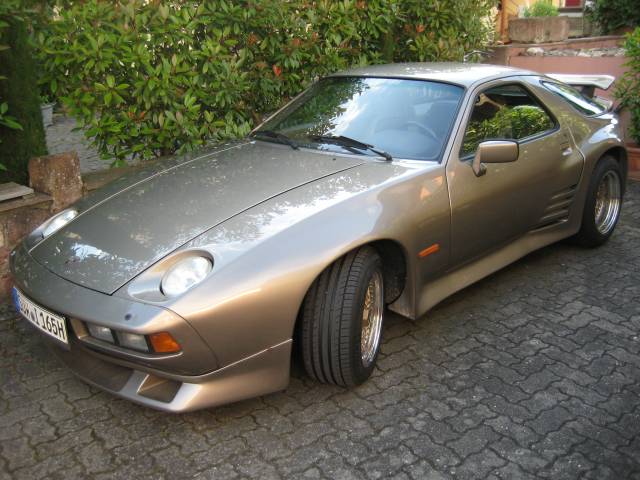 Strosek Umbau seit 23.06.1986
Private

away
Conversion/ Special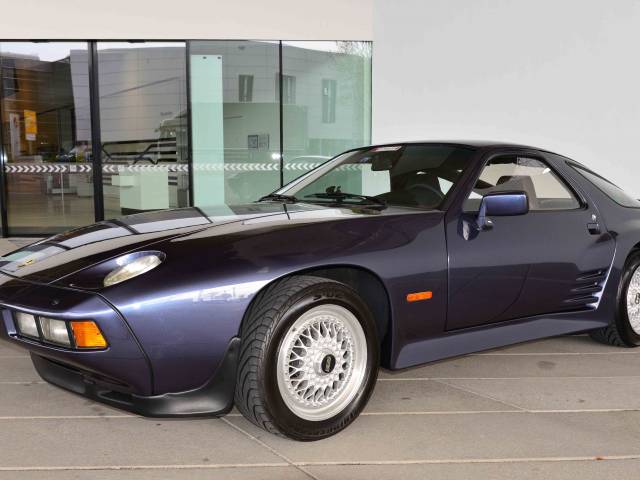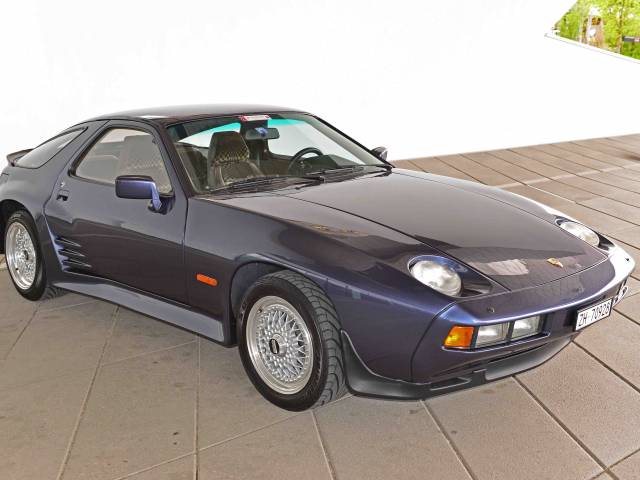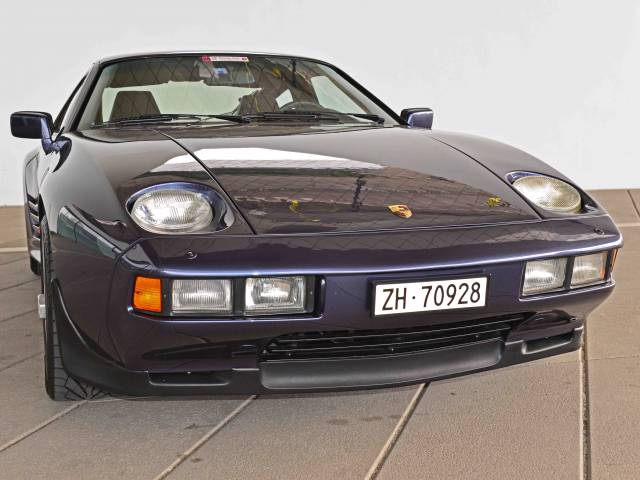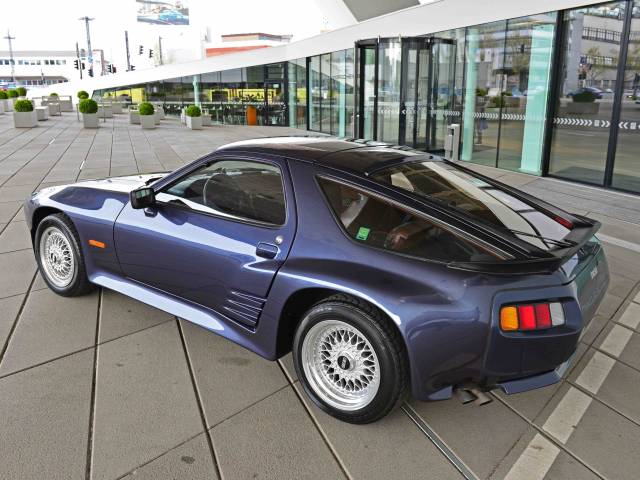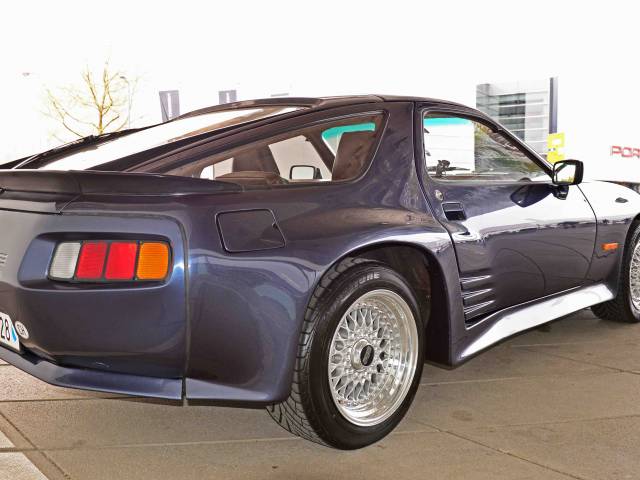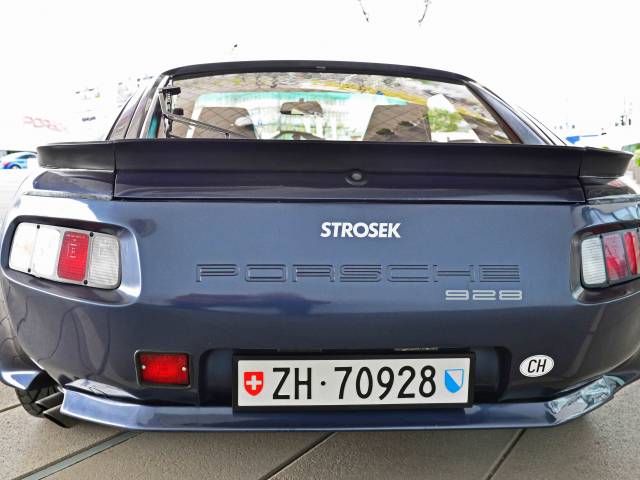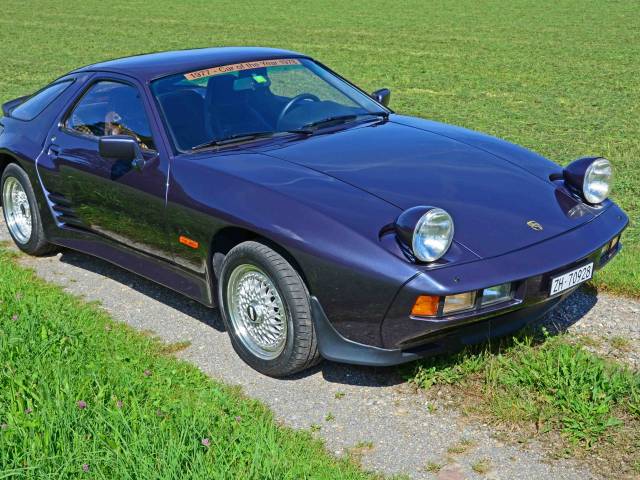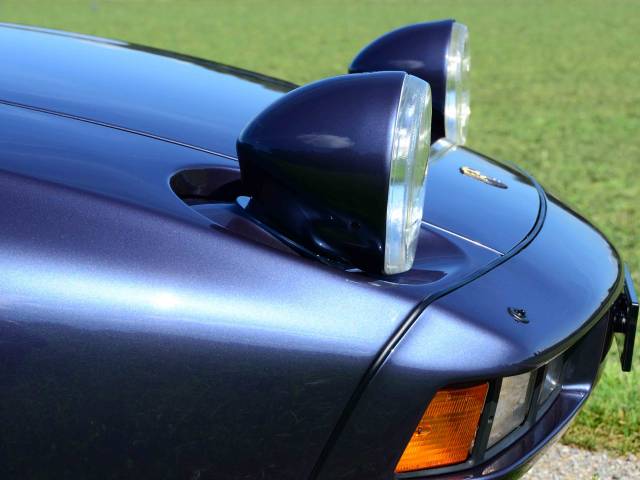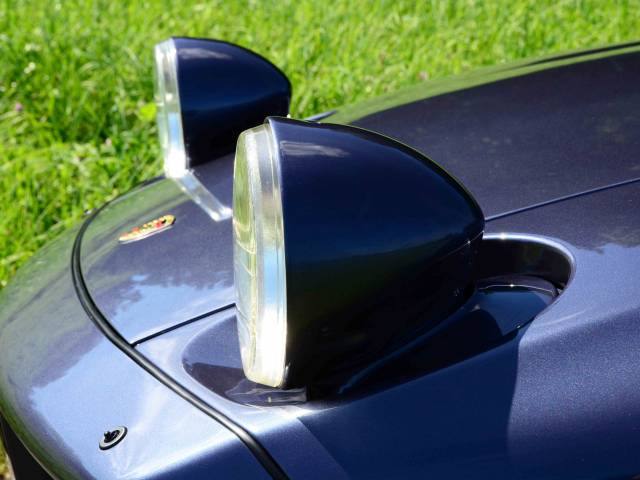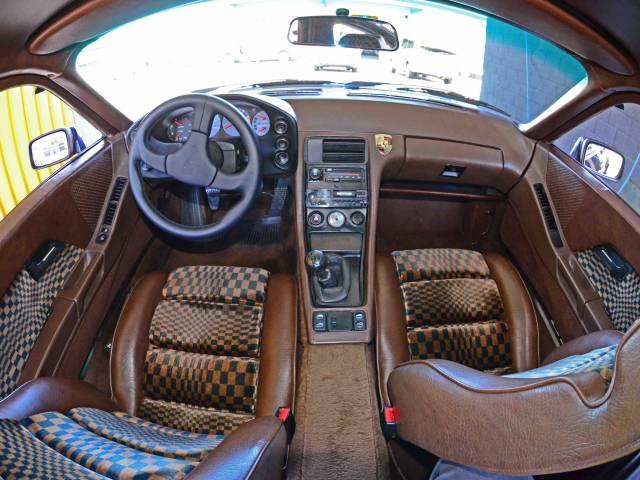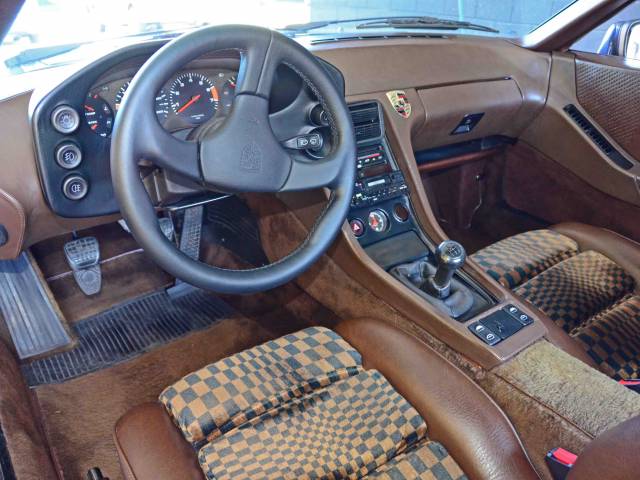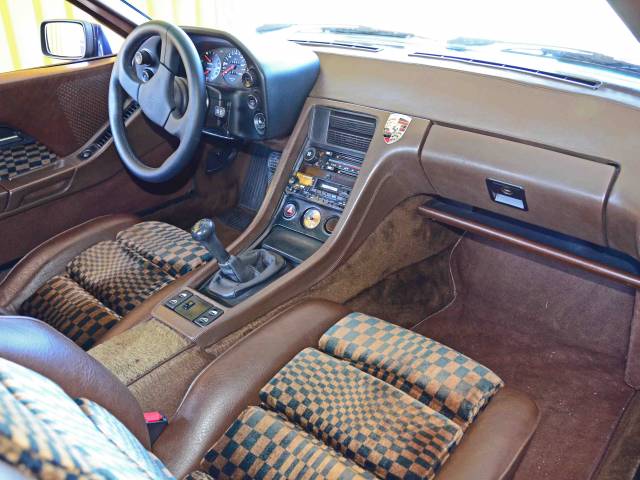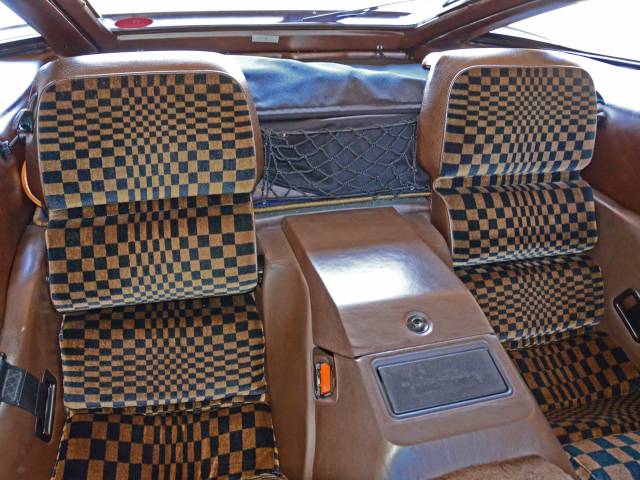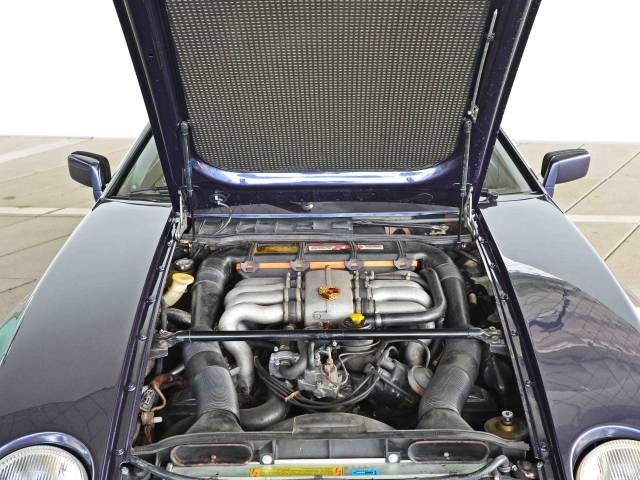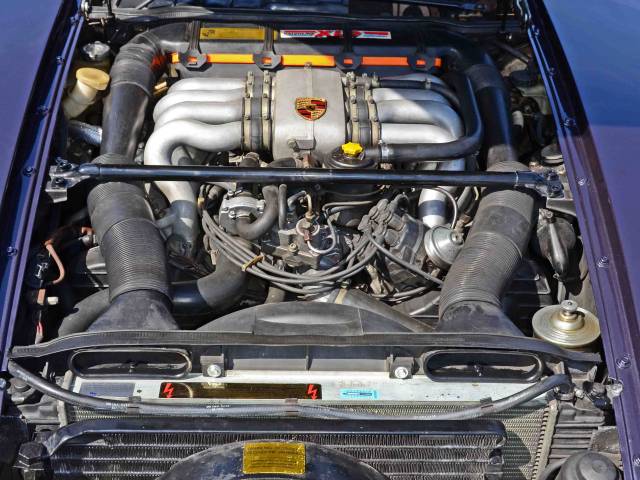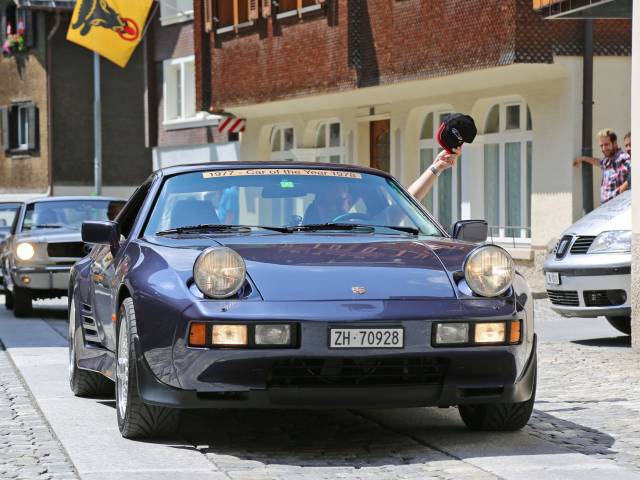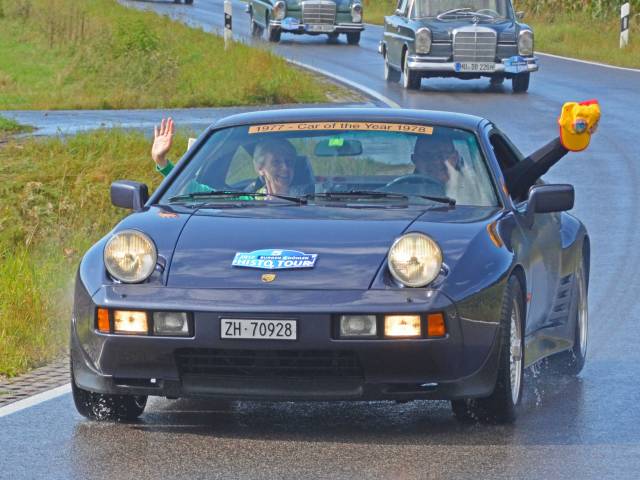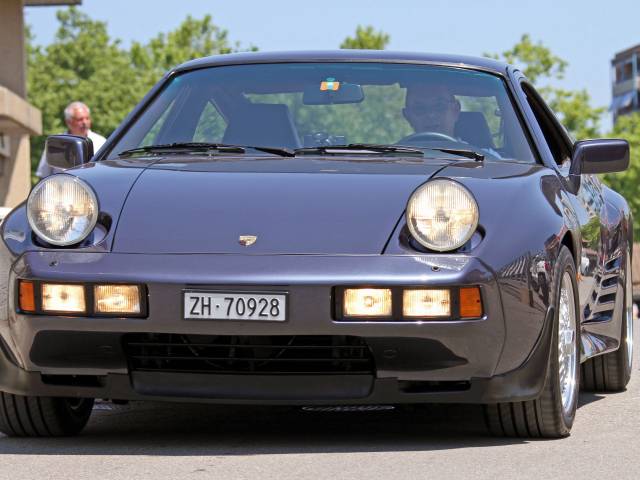 Porsche 928 Strosek, Top-Zustand, FIVA-ID-Card, aus Privatsammlung
Private

away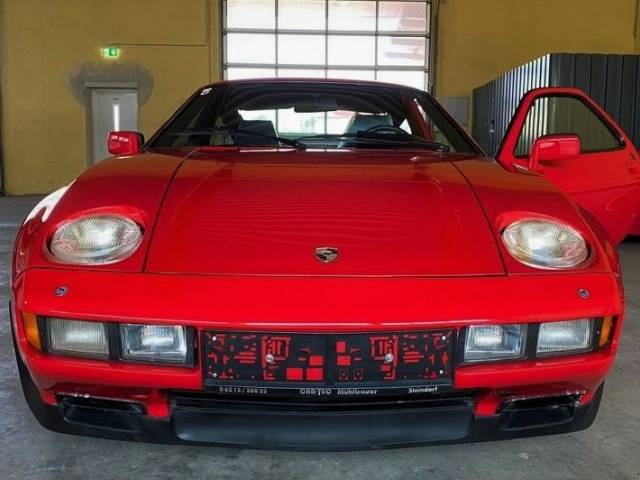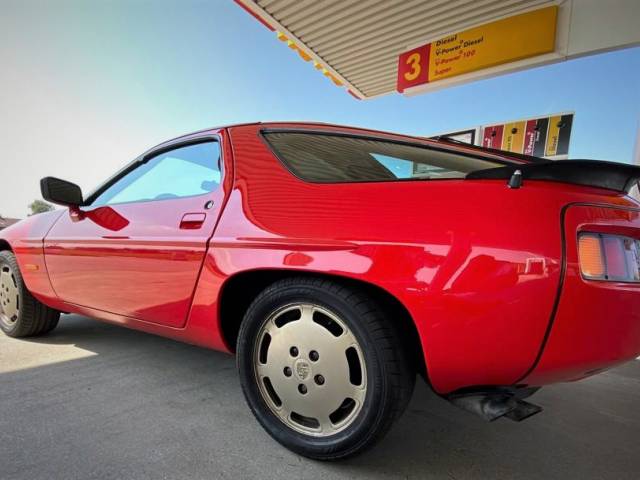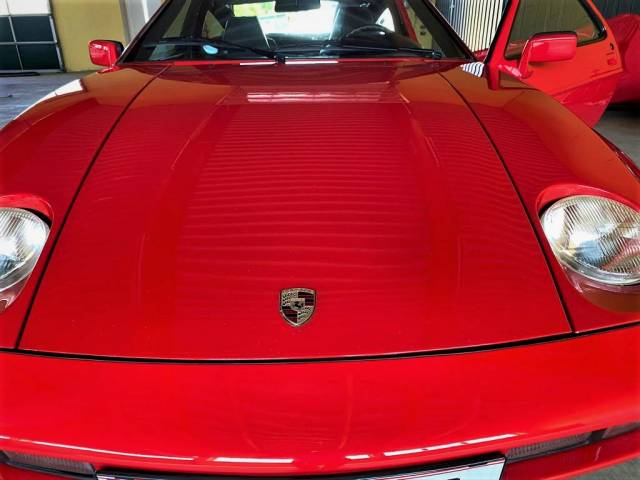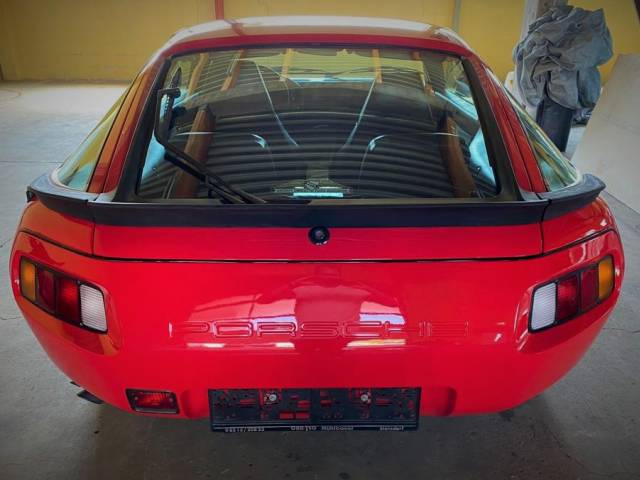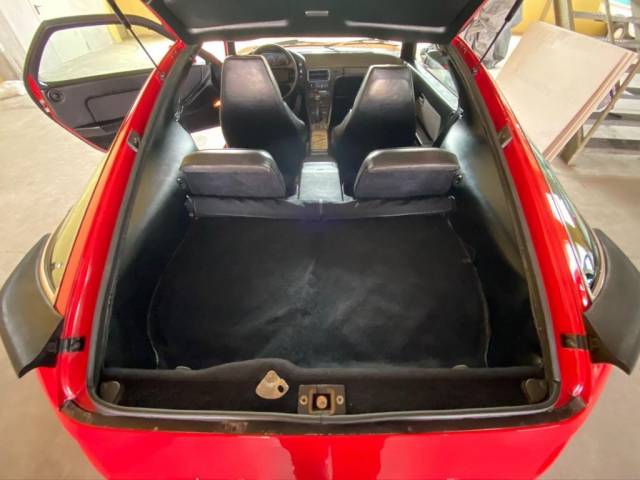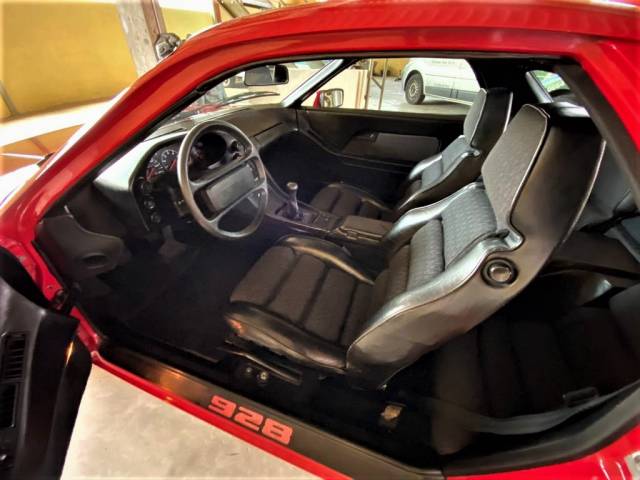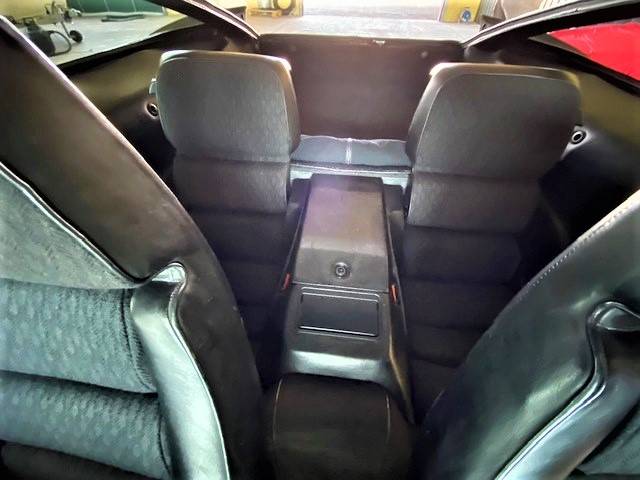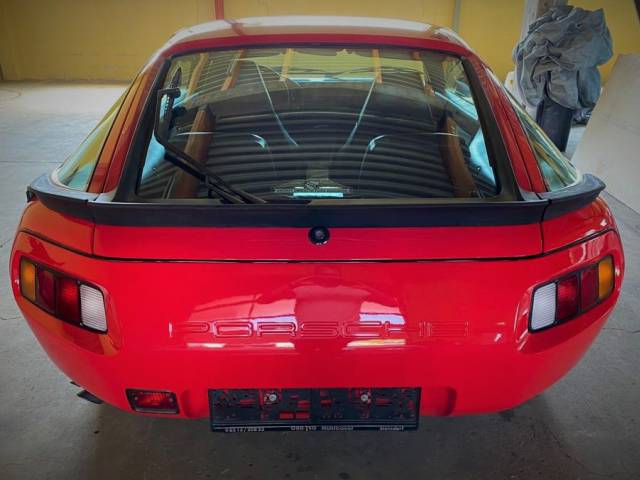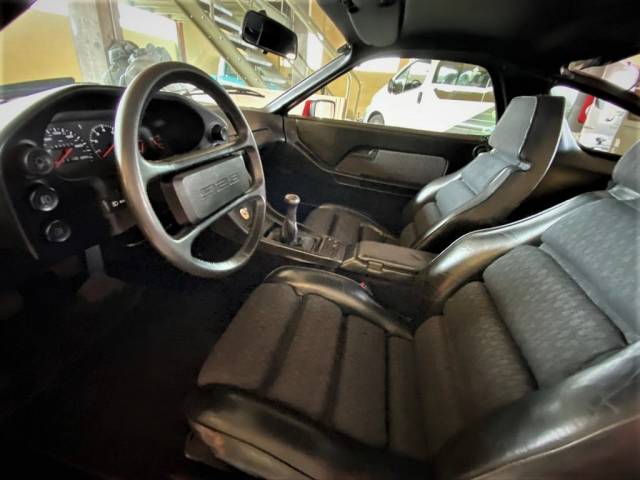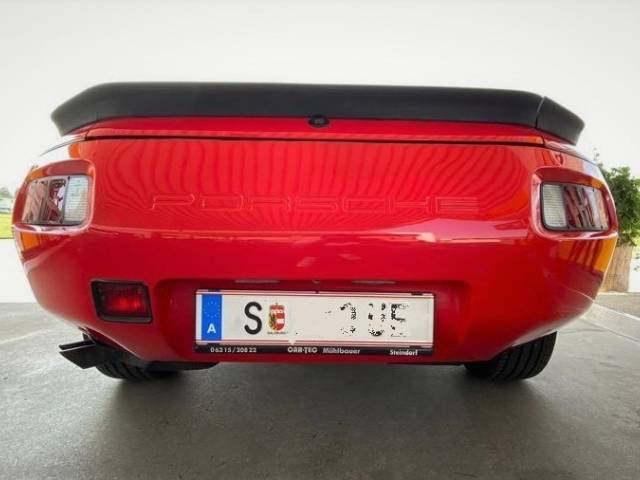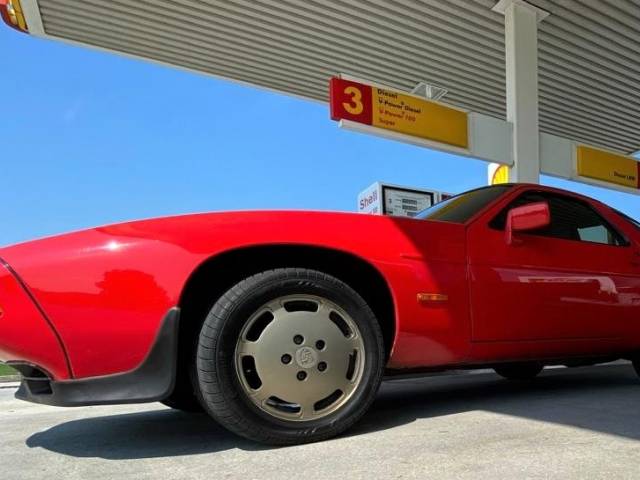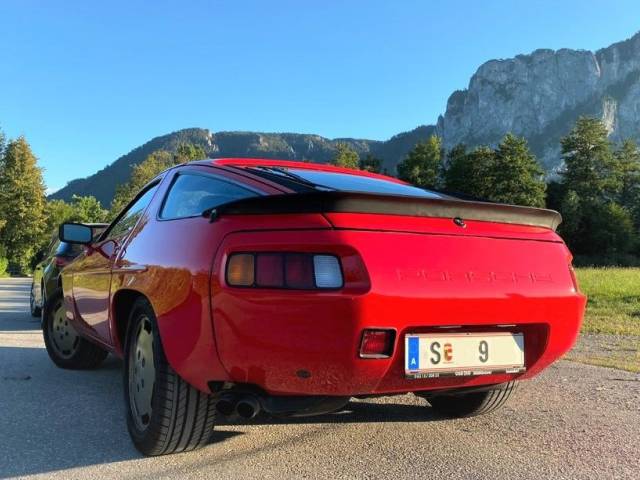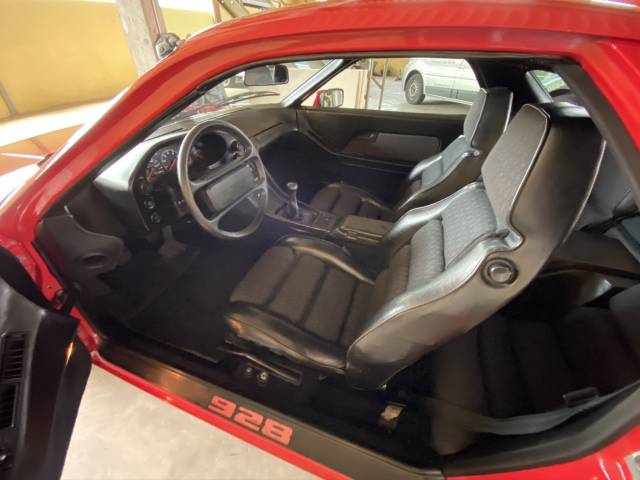 Very first "s" sport model, manual gearbox, without sunroof.
Private

away
Porsche 928
Porsche's enviable reputation had been built on the principle that the only correct place for a car engine was at the rear so the front-engine 928 represented a complete break with tradition. Most enthusiasts regard the 928 as the first front-engine Porsche disregarding the 924 and its successors as mere Audi cast-offs. There is no doubt that the 928 had been intended as the natural successor to the legendary but ageing 911 but, just as with Jaguar's XJS taking over from the E Type, the new model proved to be much more of a grand tourer than the pure sports car it replaced.
The Development of the Porsche 928
The choice of a front-engine layout for the 928 came after considering and dismissing other configurations and it seems likely that concerns about noise and emission controls made a rear engine impractical. At this time some safety campaigners in the United States were calling for an outright ban on rear-engine cars on safety grounds but, in the event, such a ban did not actually materialise. The Porsche 928 appeared in 1977 equipped with an all-new 4.5 litre V8 engine driving the rear wheels via a trans-axle. Manual or, more usually, Mercedes designed automatic transmission was offered. Styling was clean but rather bland in comparison to its predecessors. A notable feature was the flush-mounted "flop forward" headlight arrangement. The model had a long production run from 1977 until 1995 with continuous upgrades resulting in later models being technologically more advanced but all 928s offer faultless handling and supercar build quality.
Porsche 928 Models
The original 928 was joined in 1980 by the 928S which had sports trim and a 4.7 litre engine delivering an additional 60 bhp. The "S" model was unavailable in the US at this time but a "Competition Package" was available as an option. Further models followed with the S2 appearing in 1984 and the S4 in 1986 with a 5 litre 32 valve engine producing 320 bhp. The very best models however were produced near to the end of the 928's production run with the 928GT receiving an additional 10 bhp, sports suspension and an electronic limited slip differential. The ultimate incarnation appeared in 1992 in the form of the 928GTS which now had a 5.4 litre 350 bhp engine and handling to match. The grand tourer had finally evolved into a true sports car.