Mercedes-Benz G-Class Classic Cars for Sale
59 Offers for Mercedes-Benz G-Class found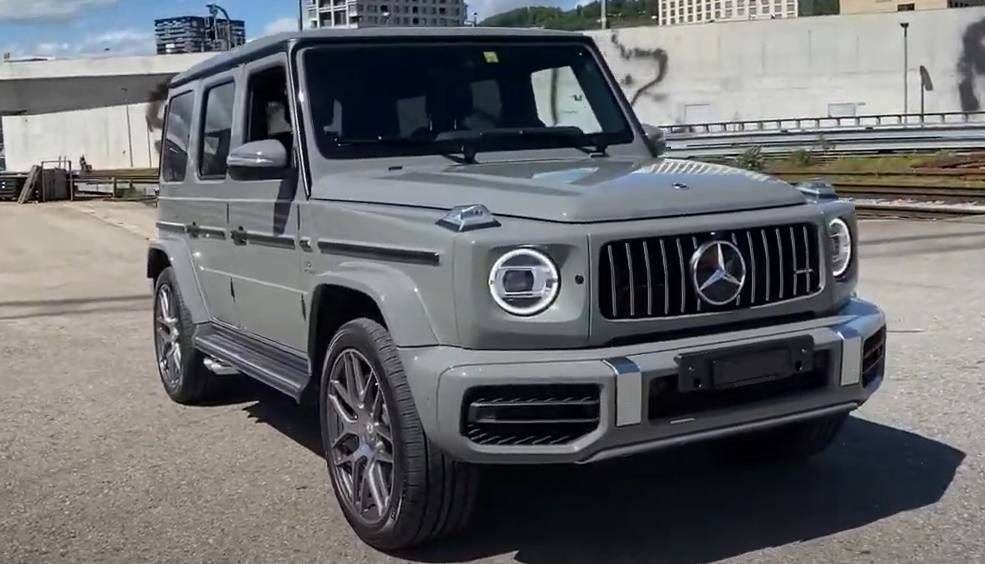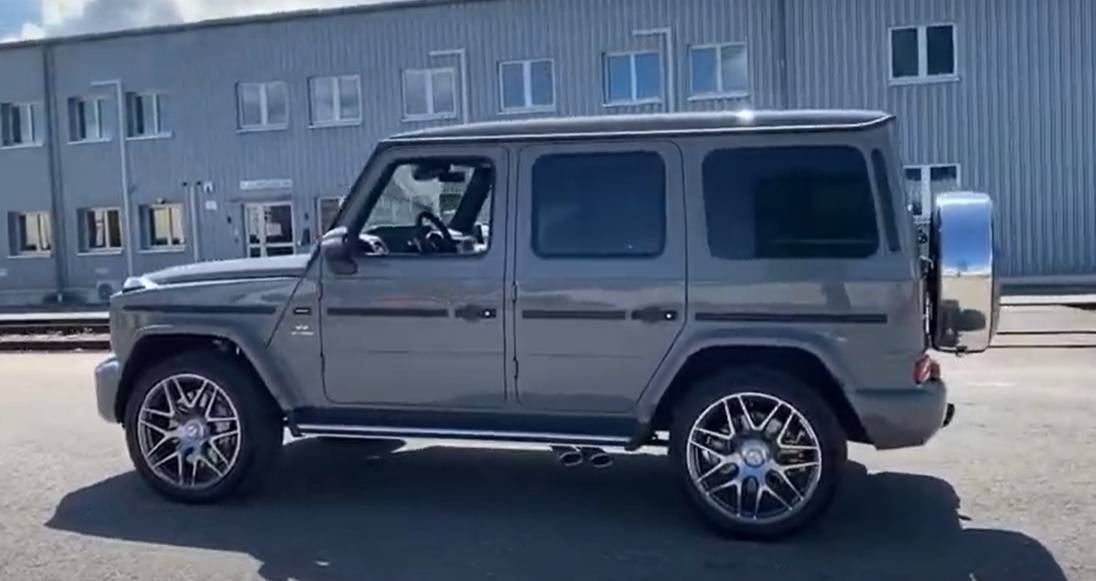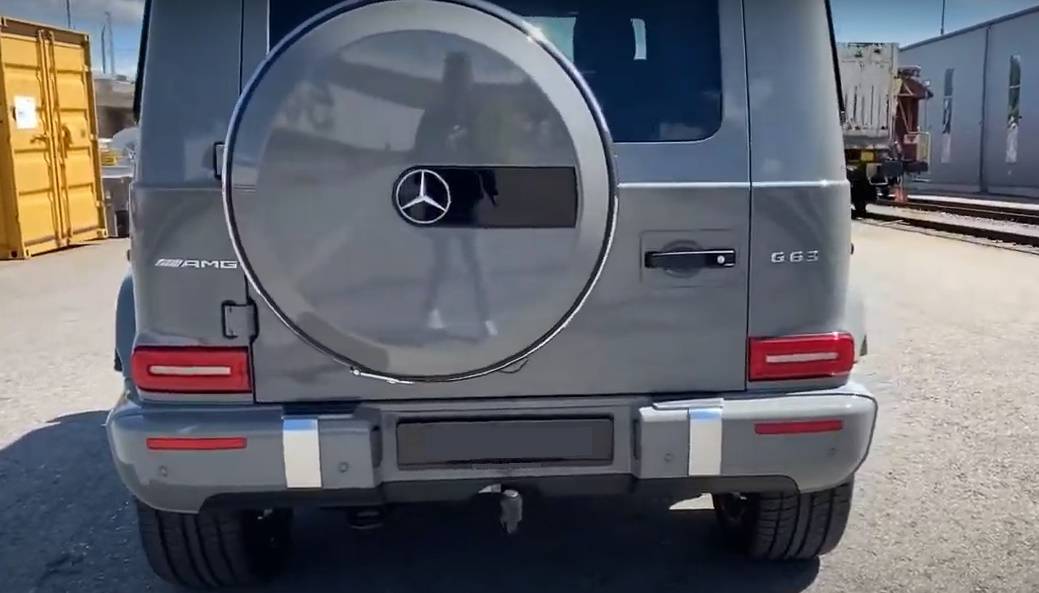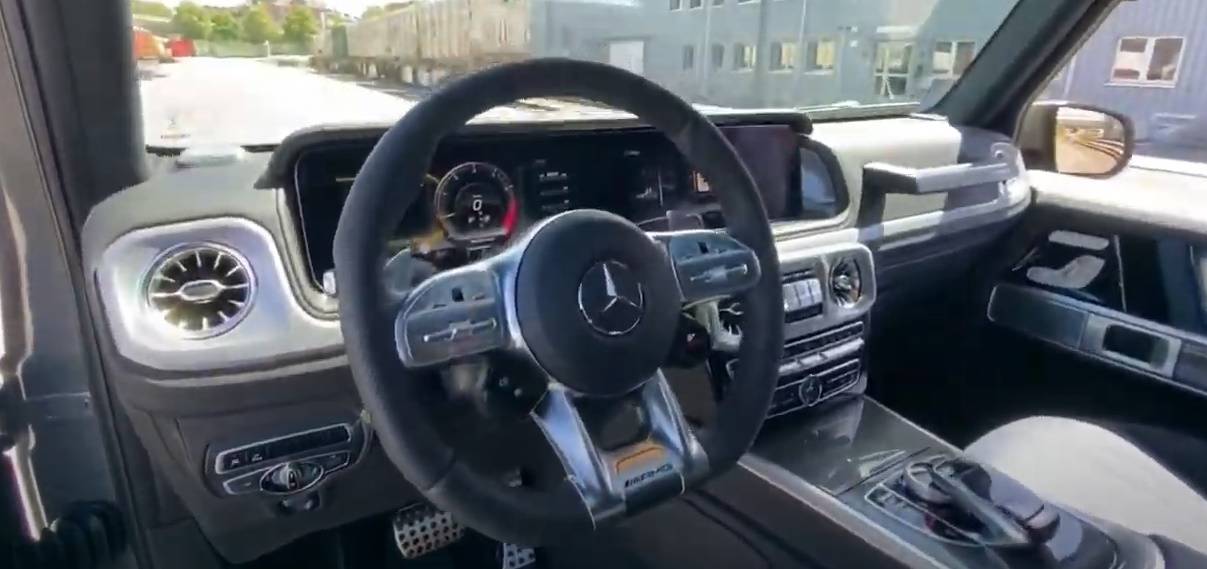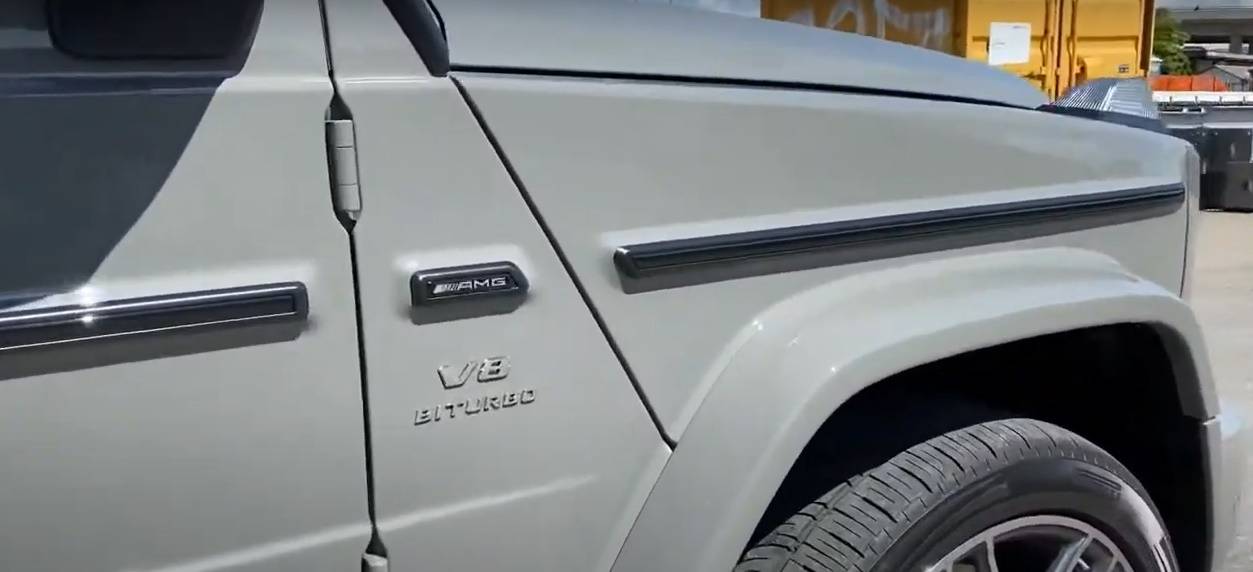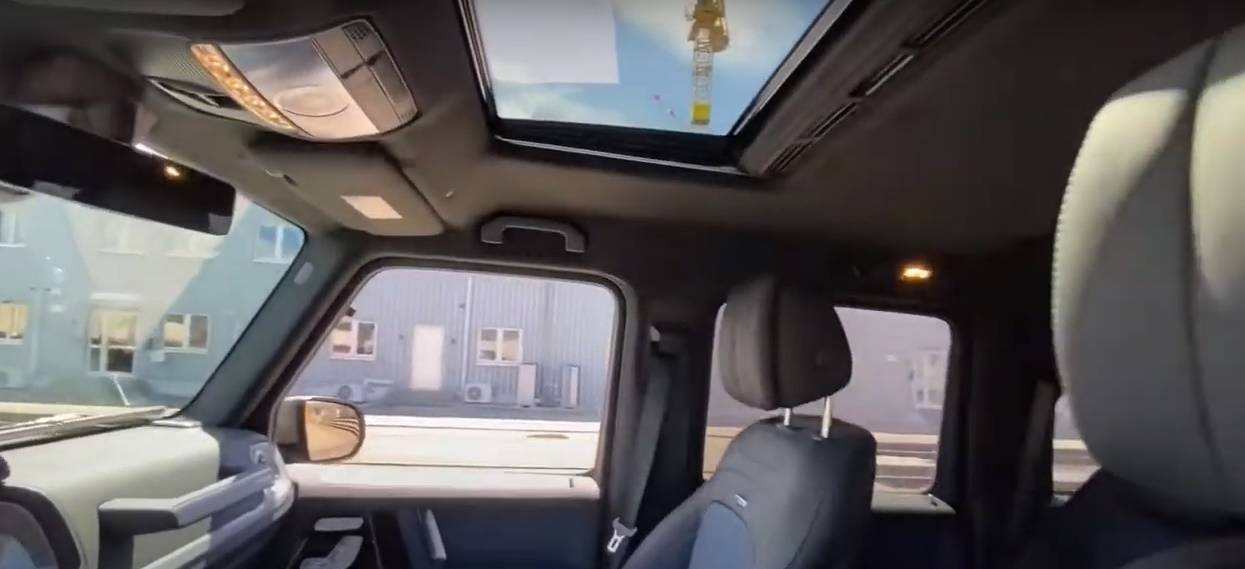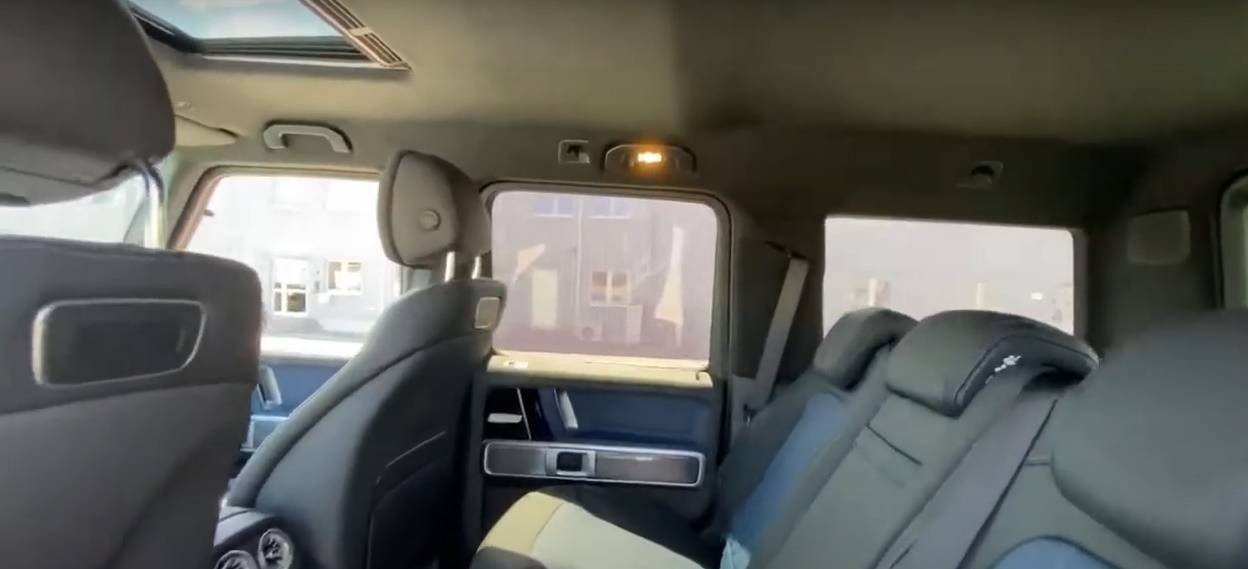 2021 Mercedes-Benz G 63 AMG
Dealer

away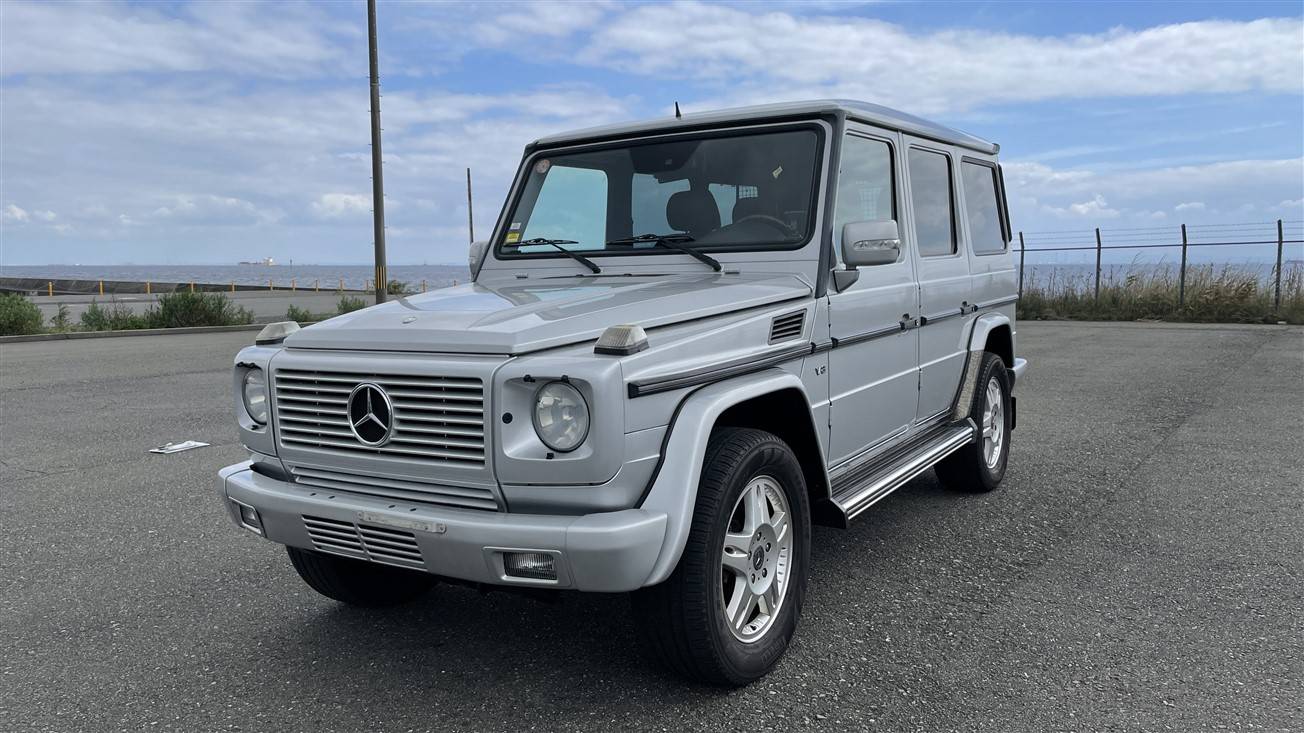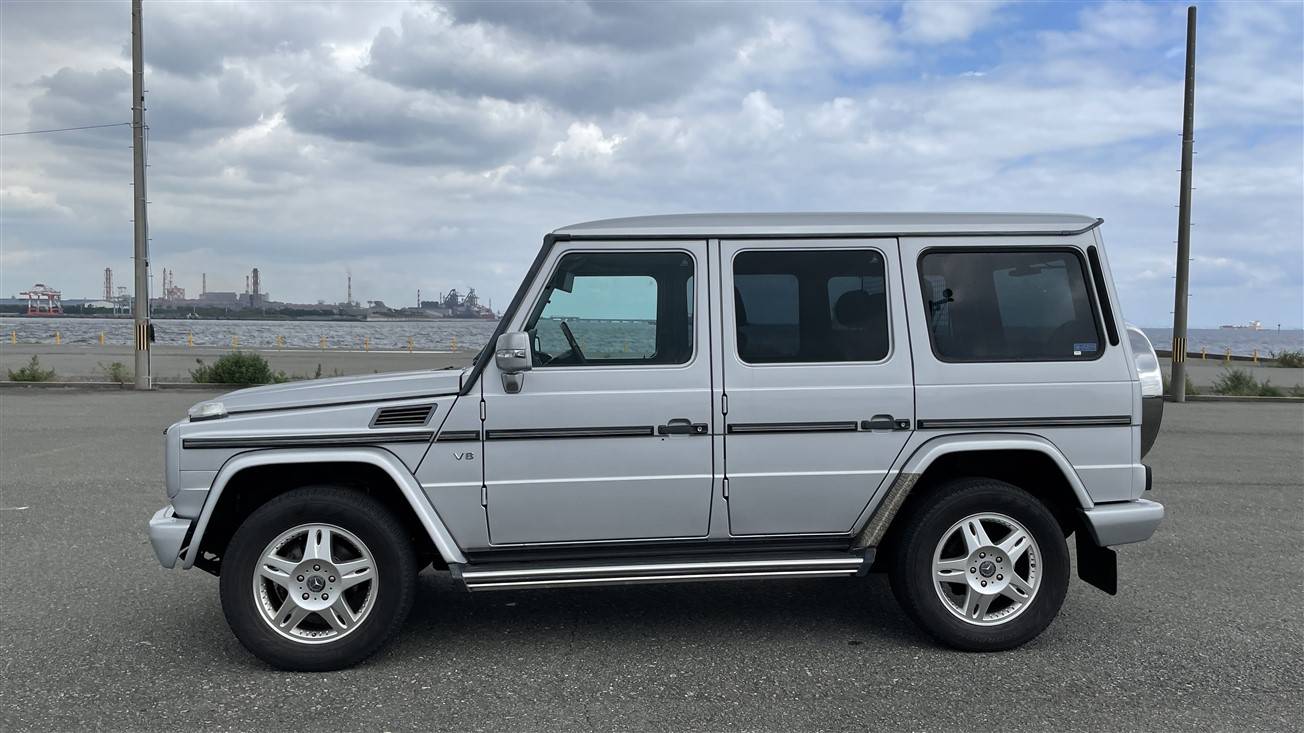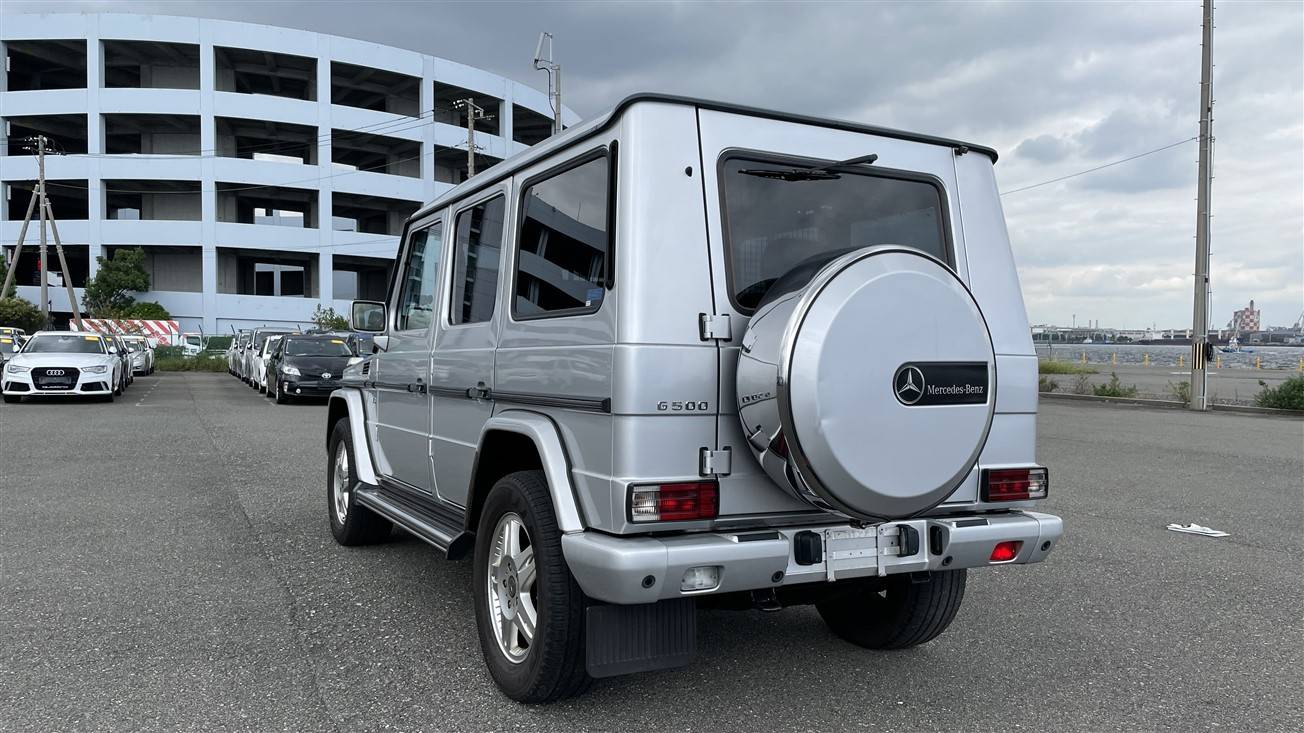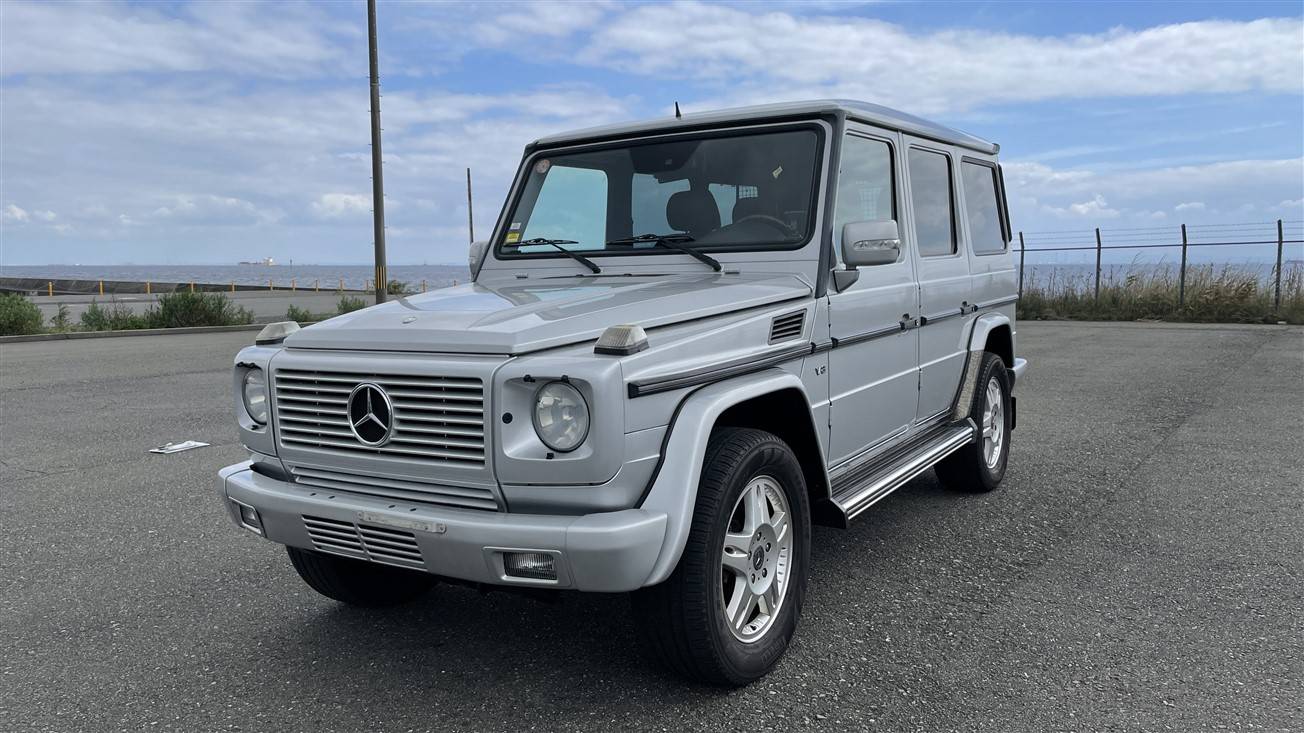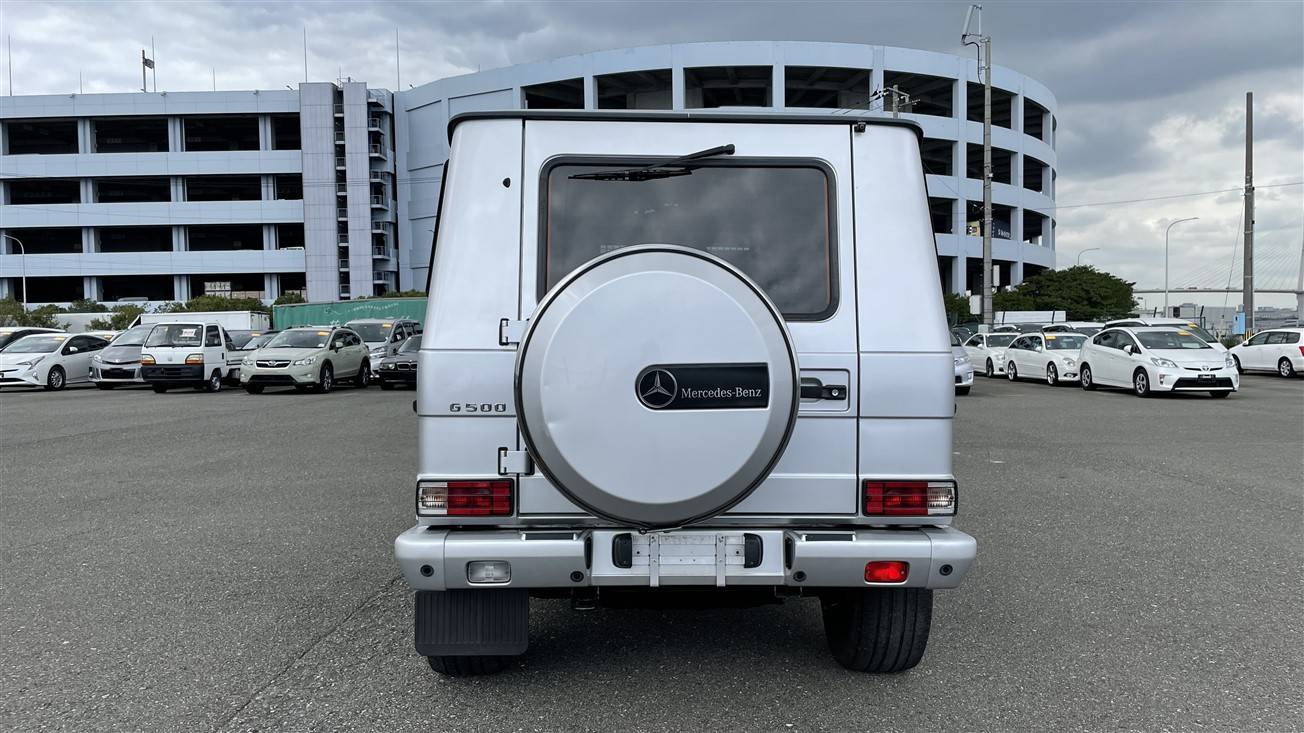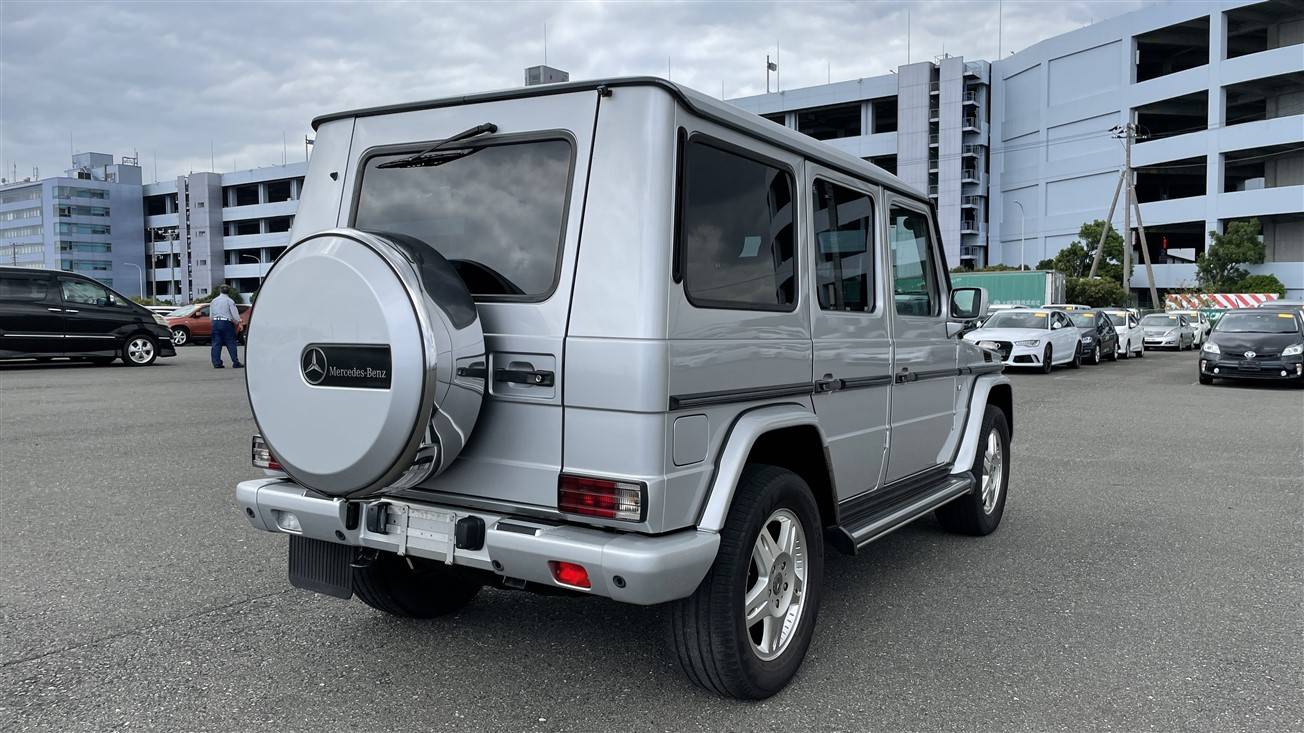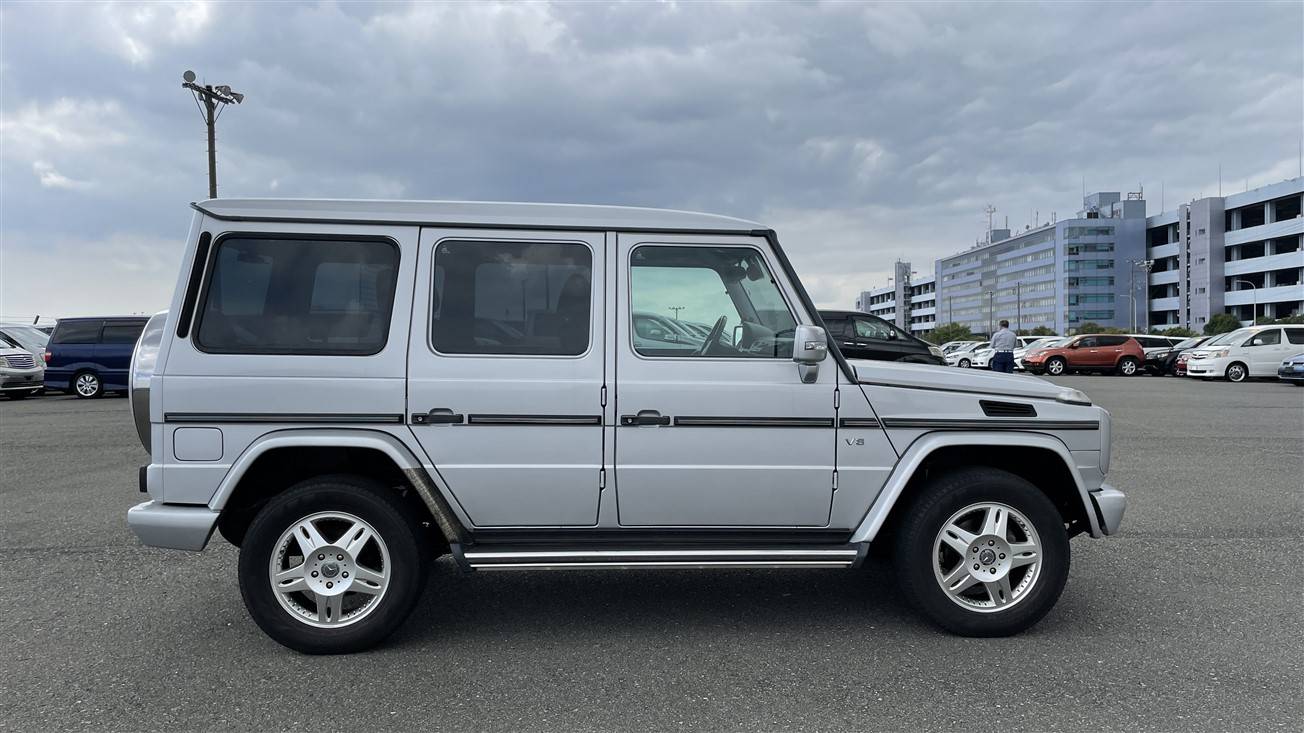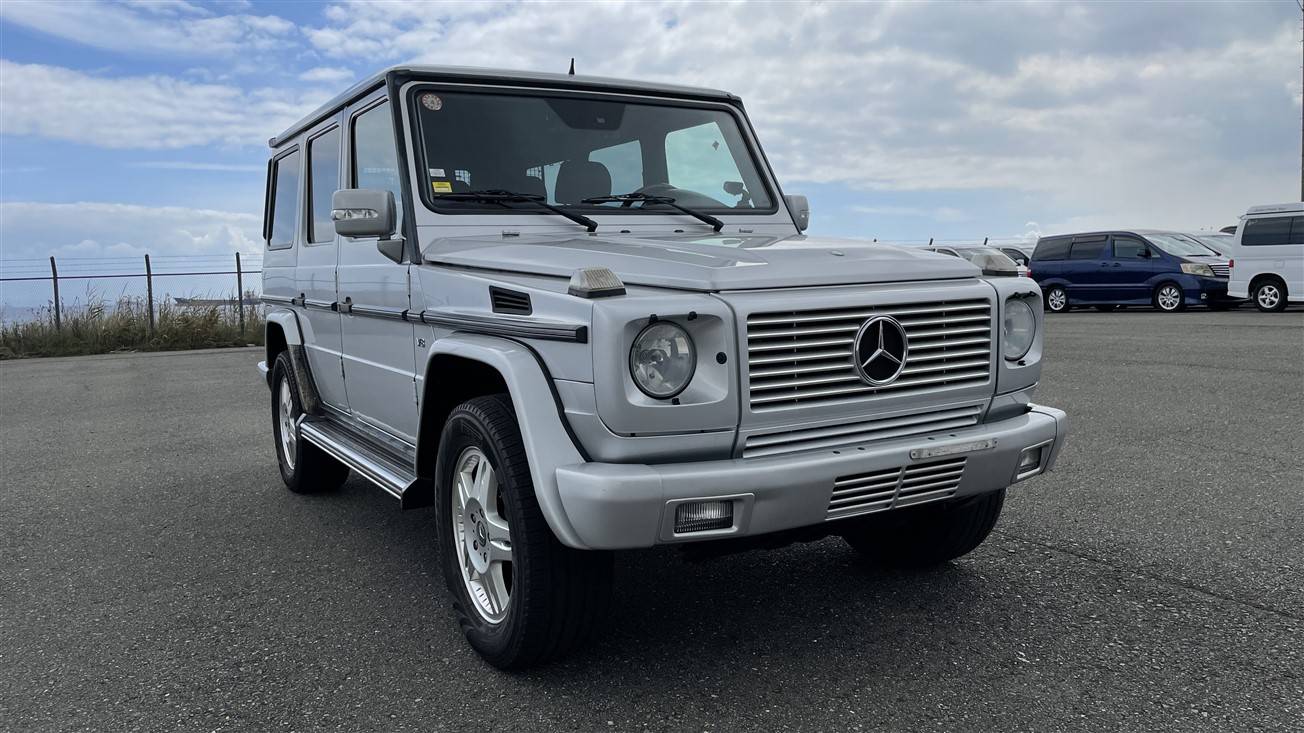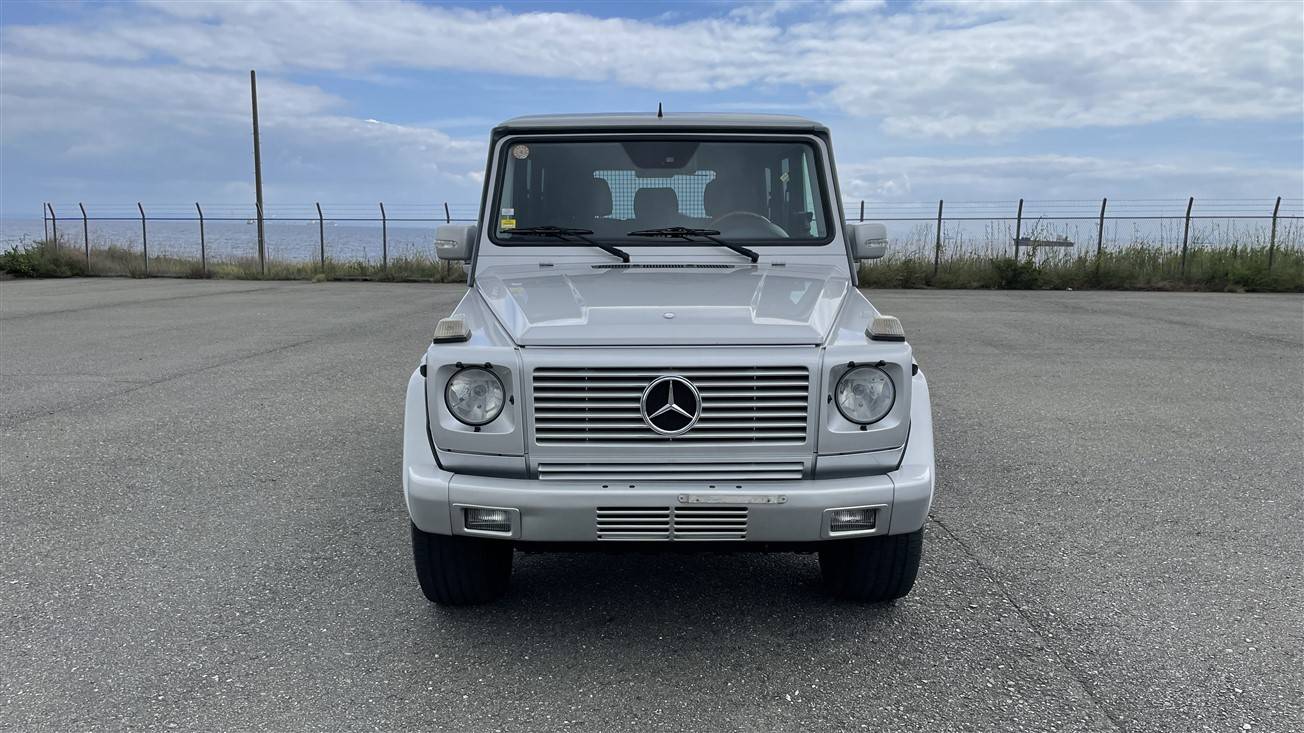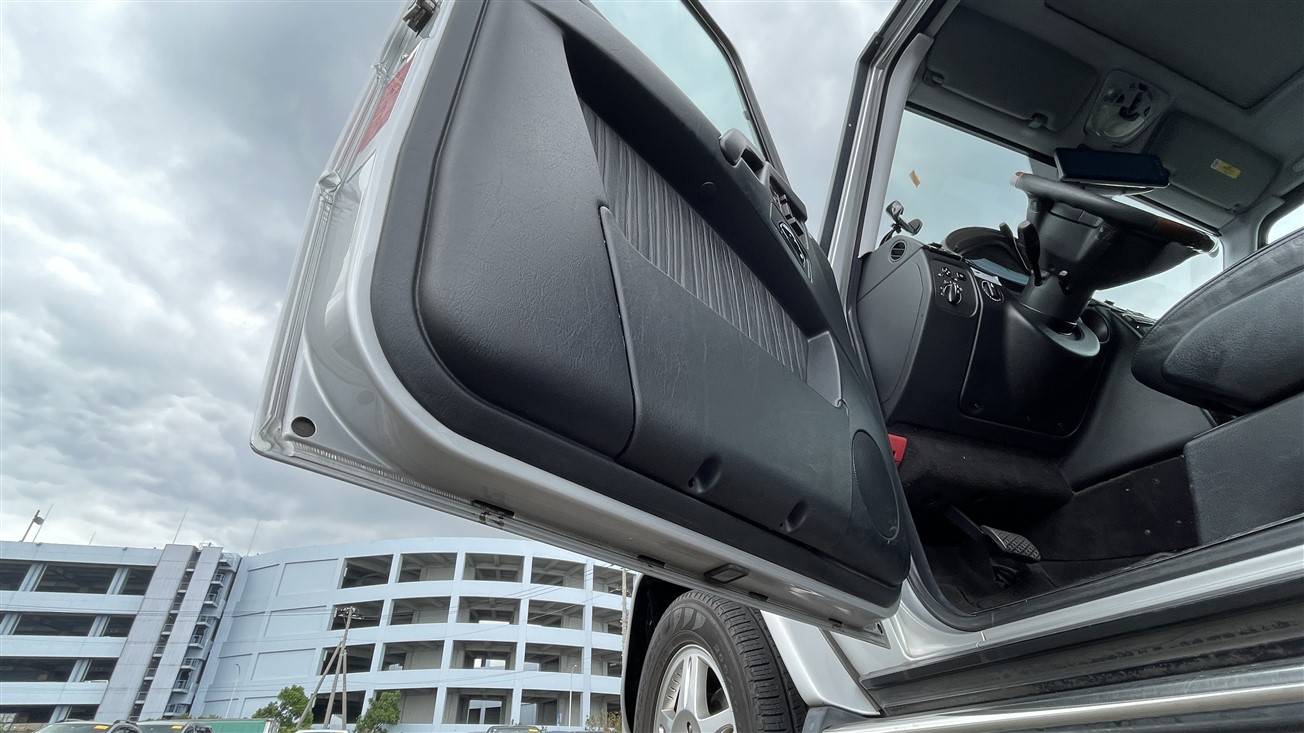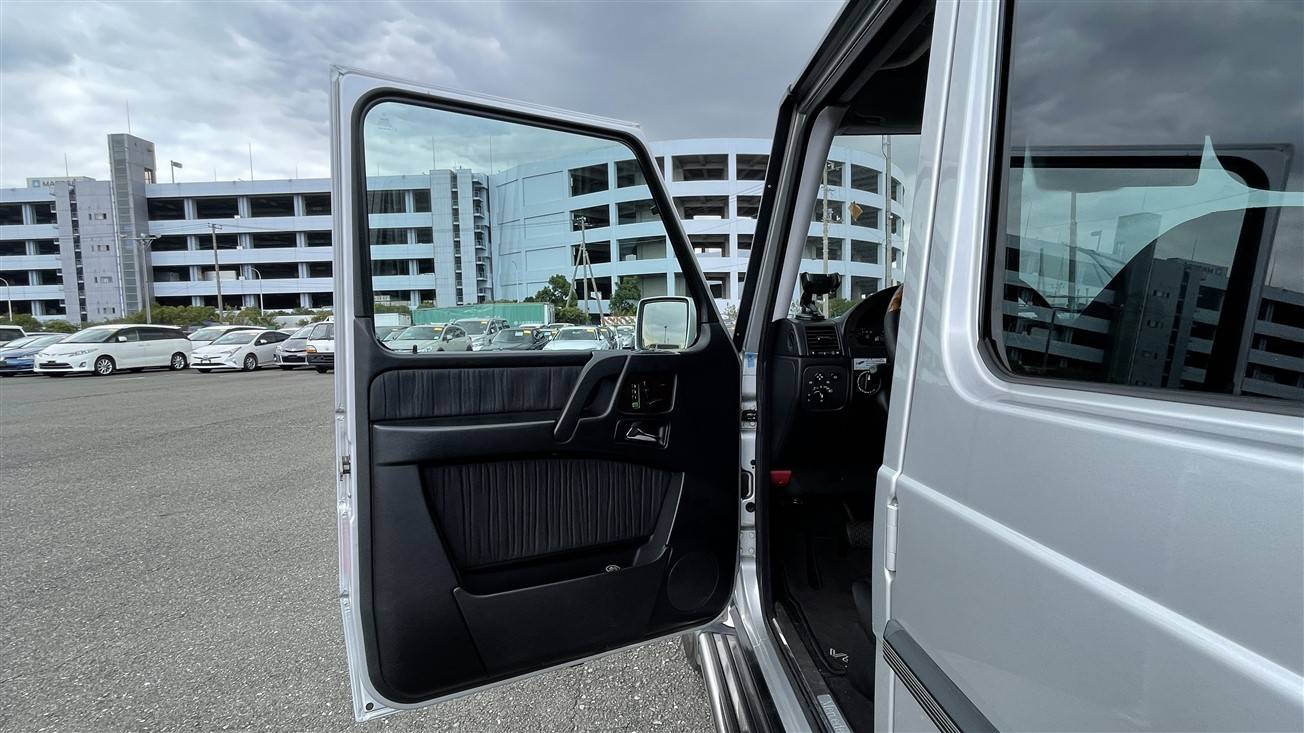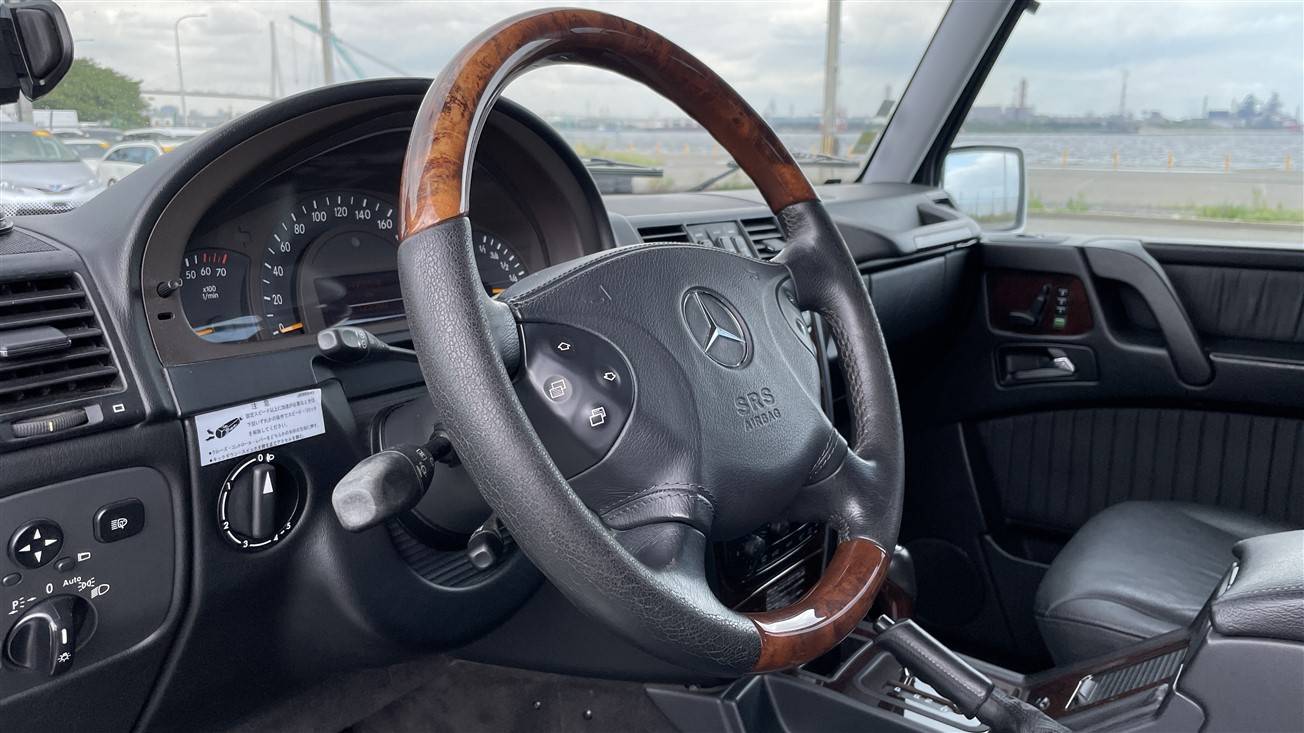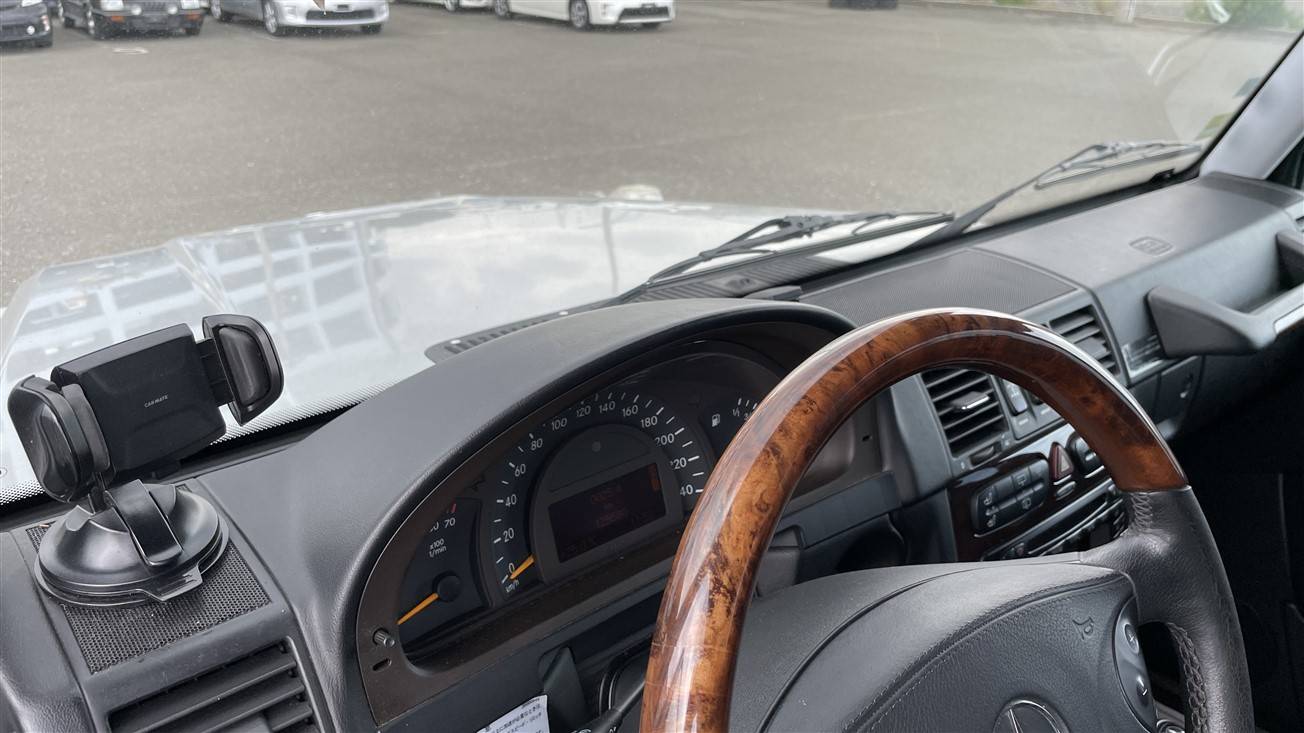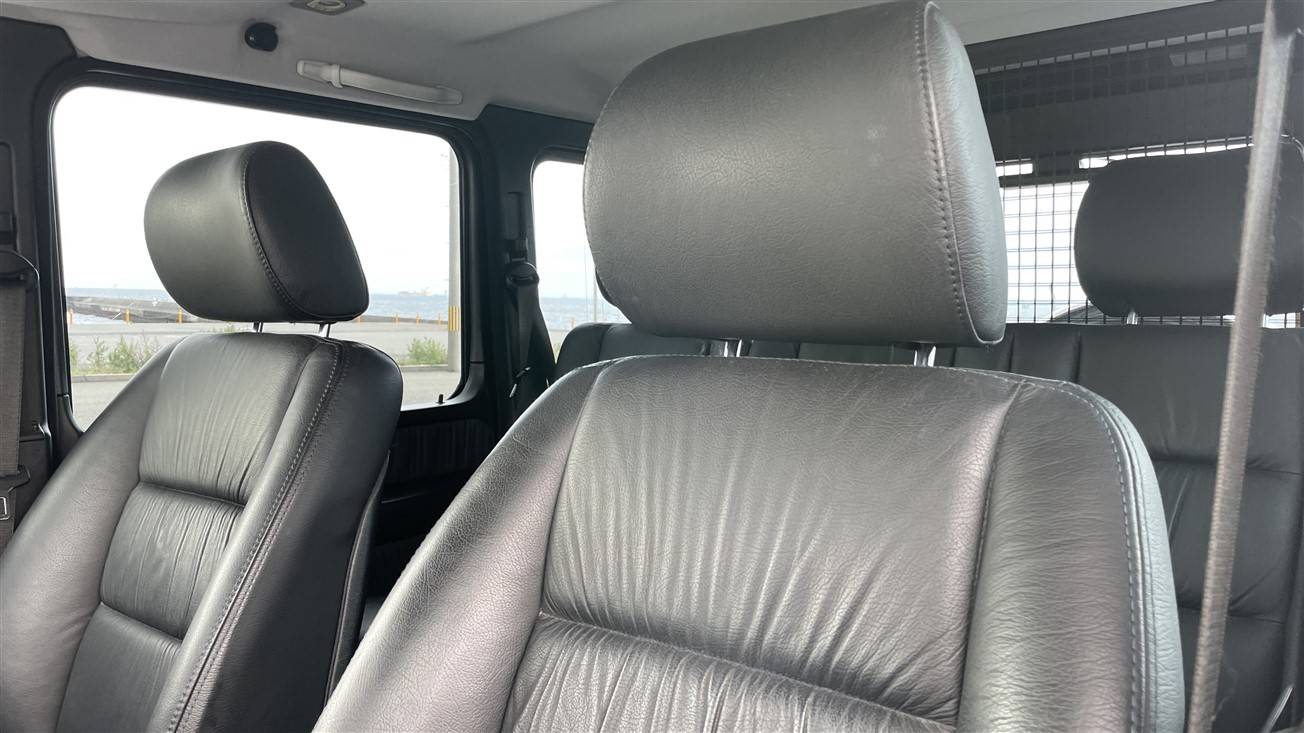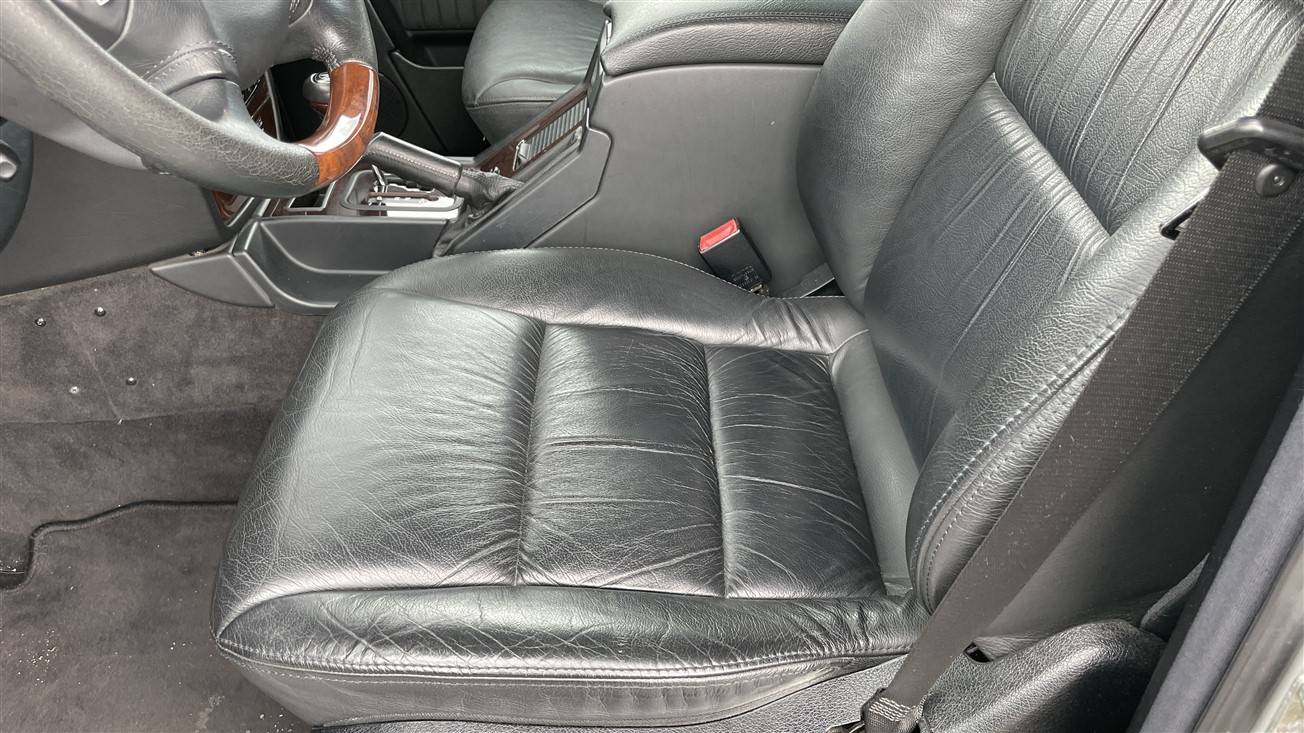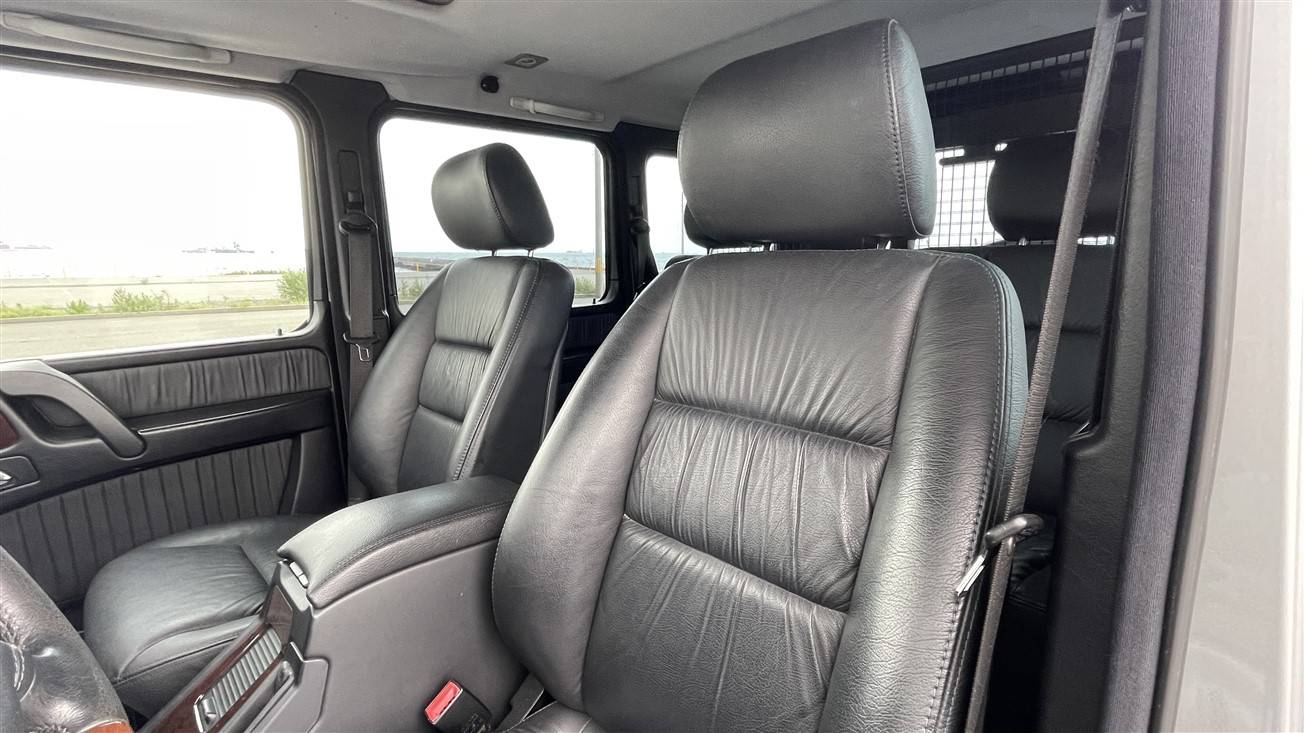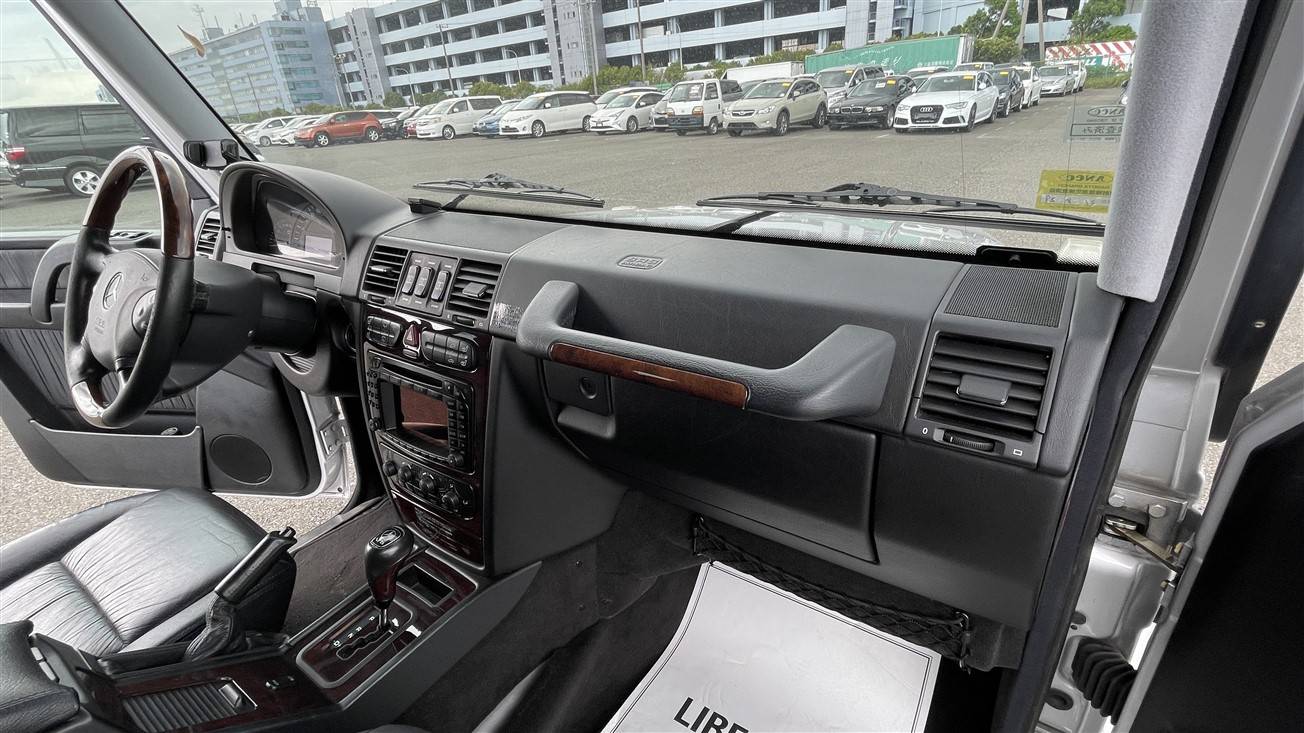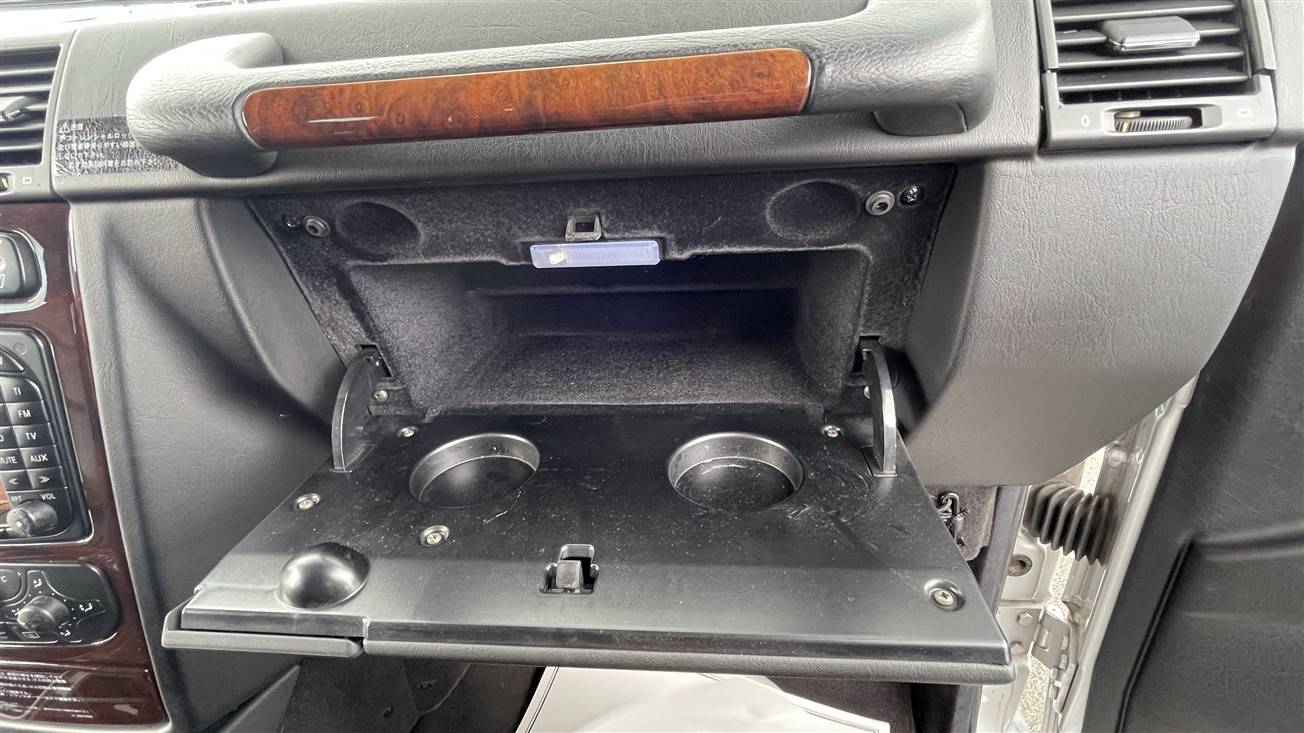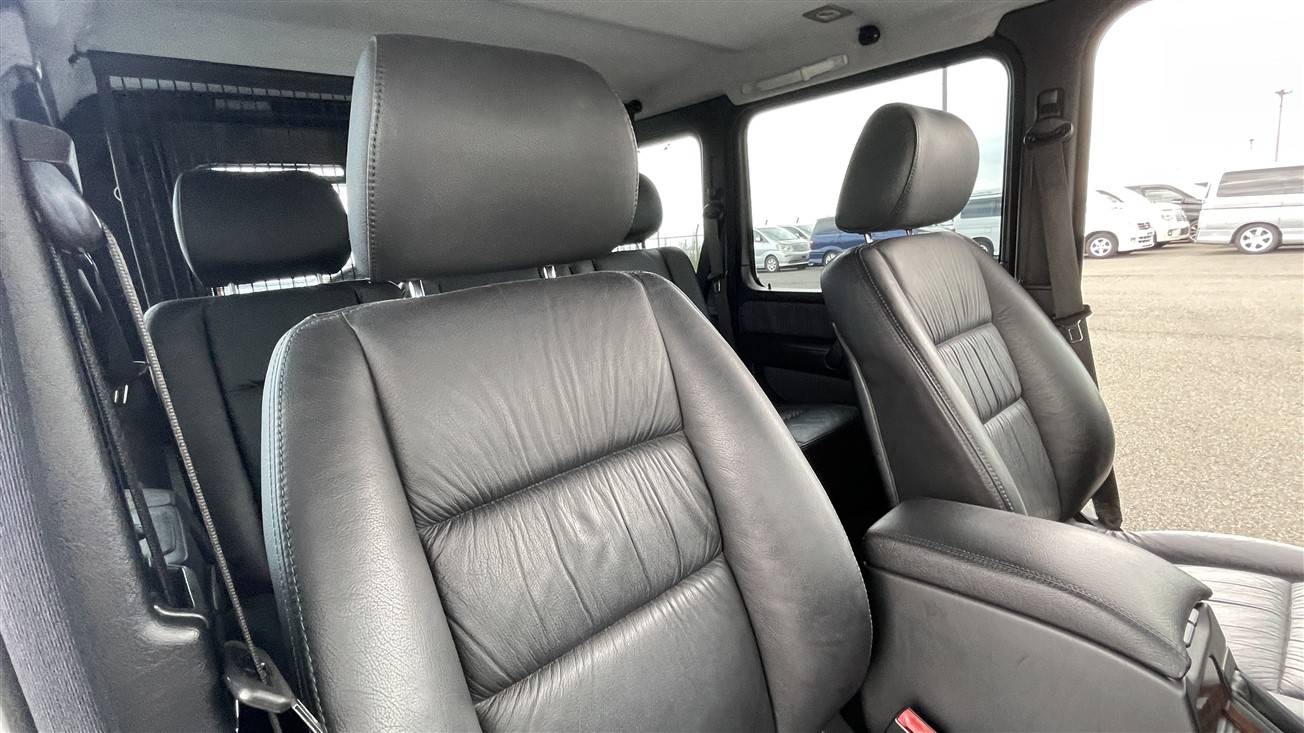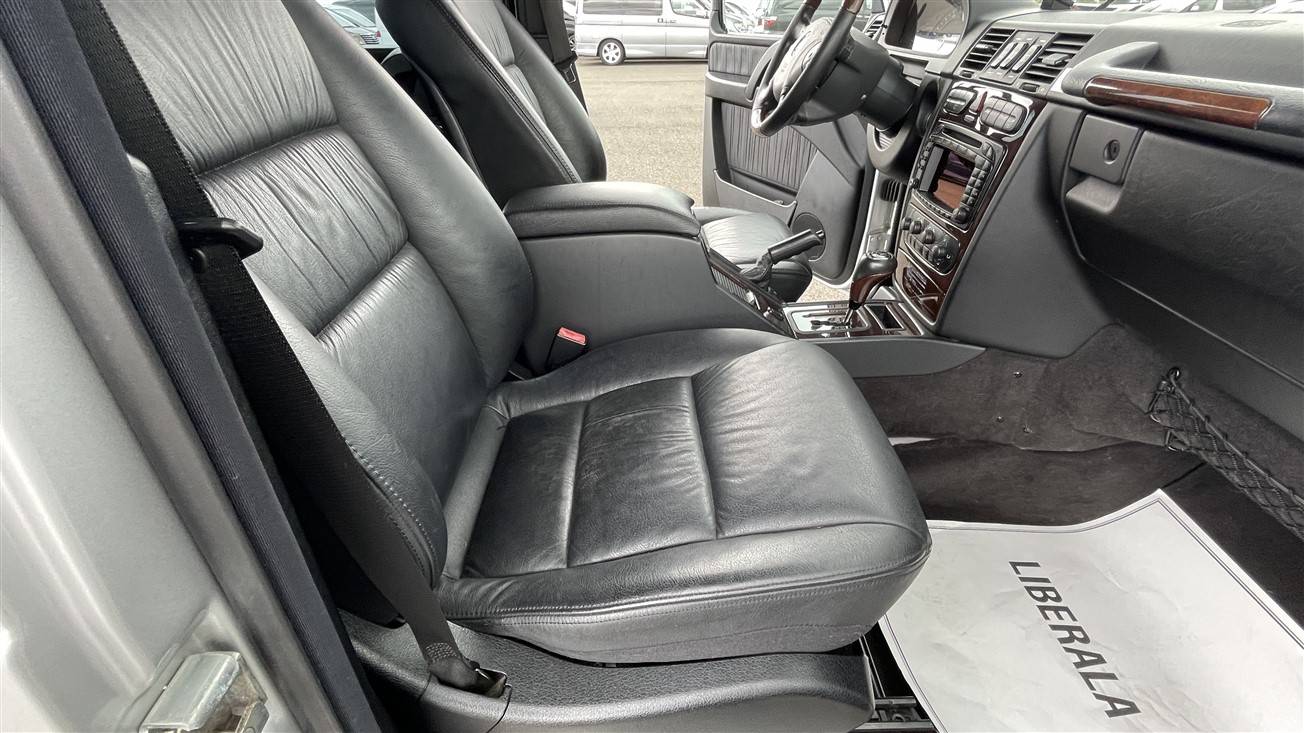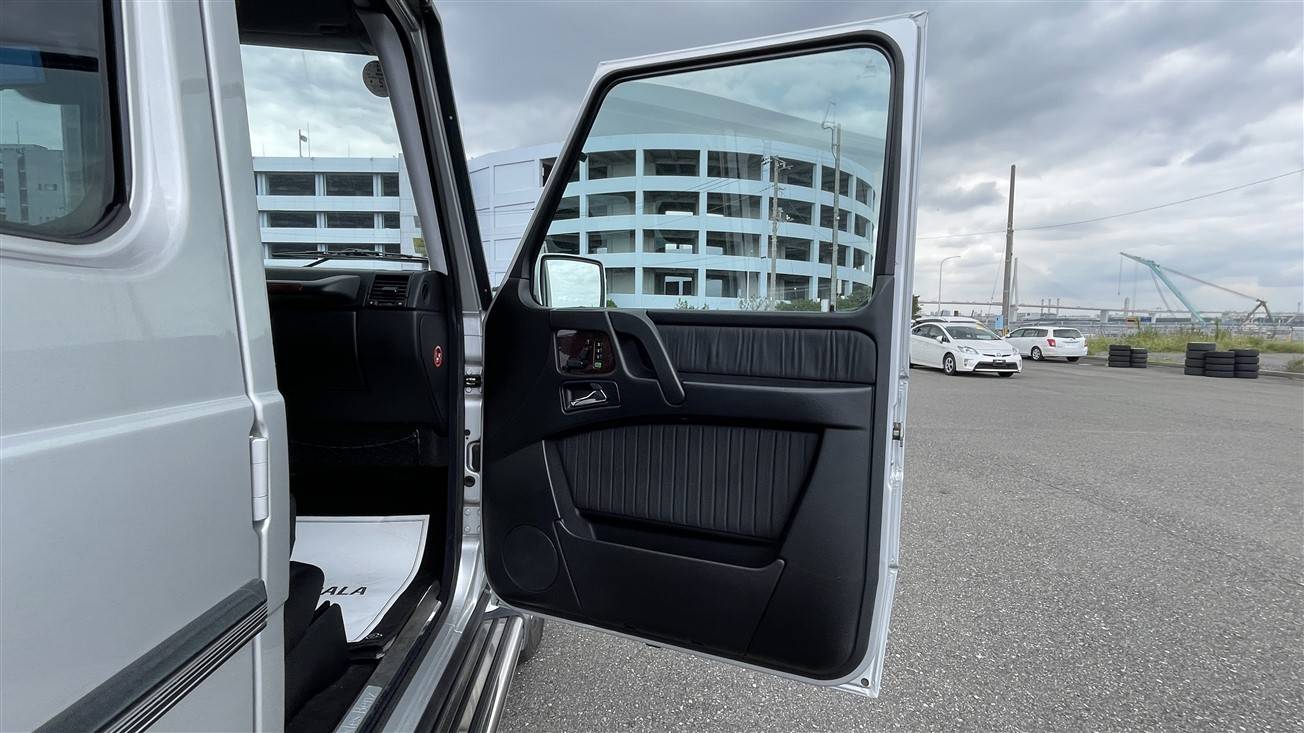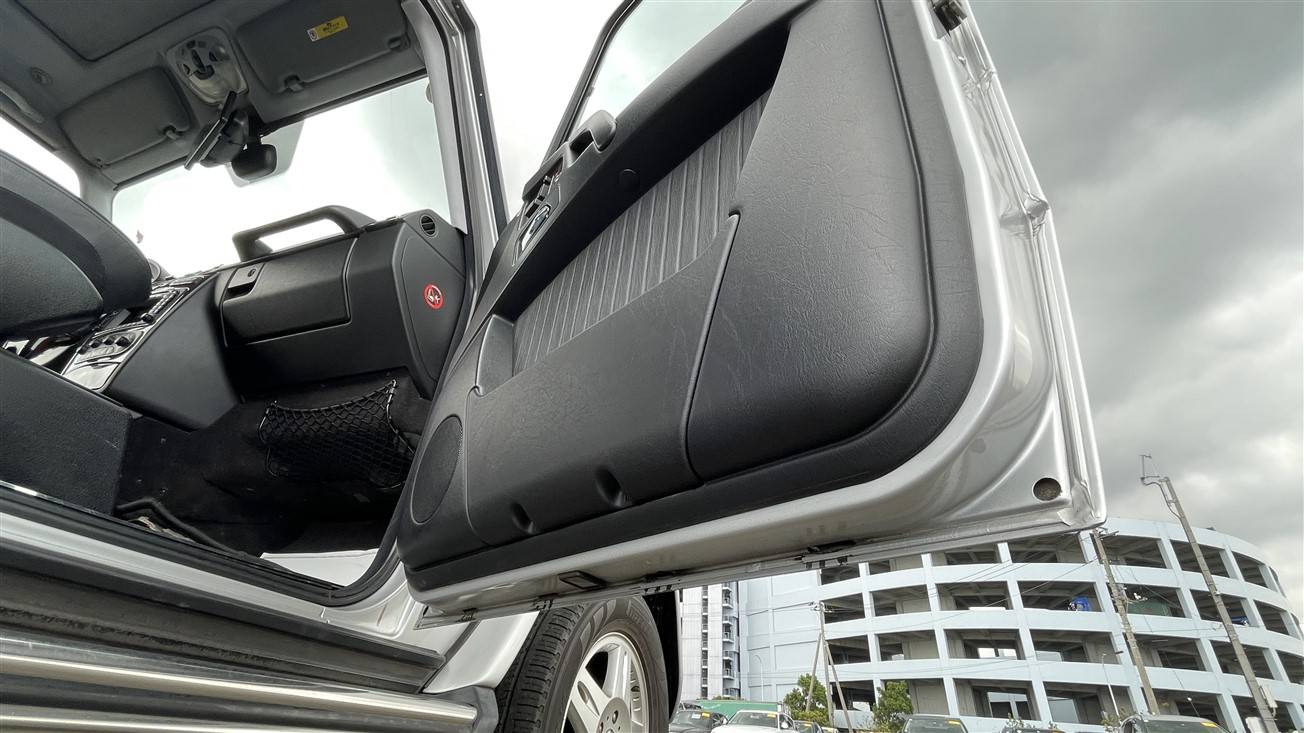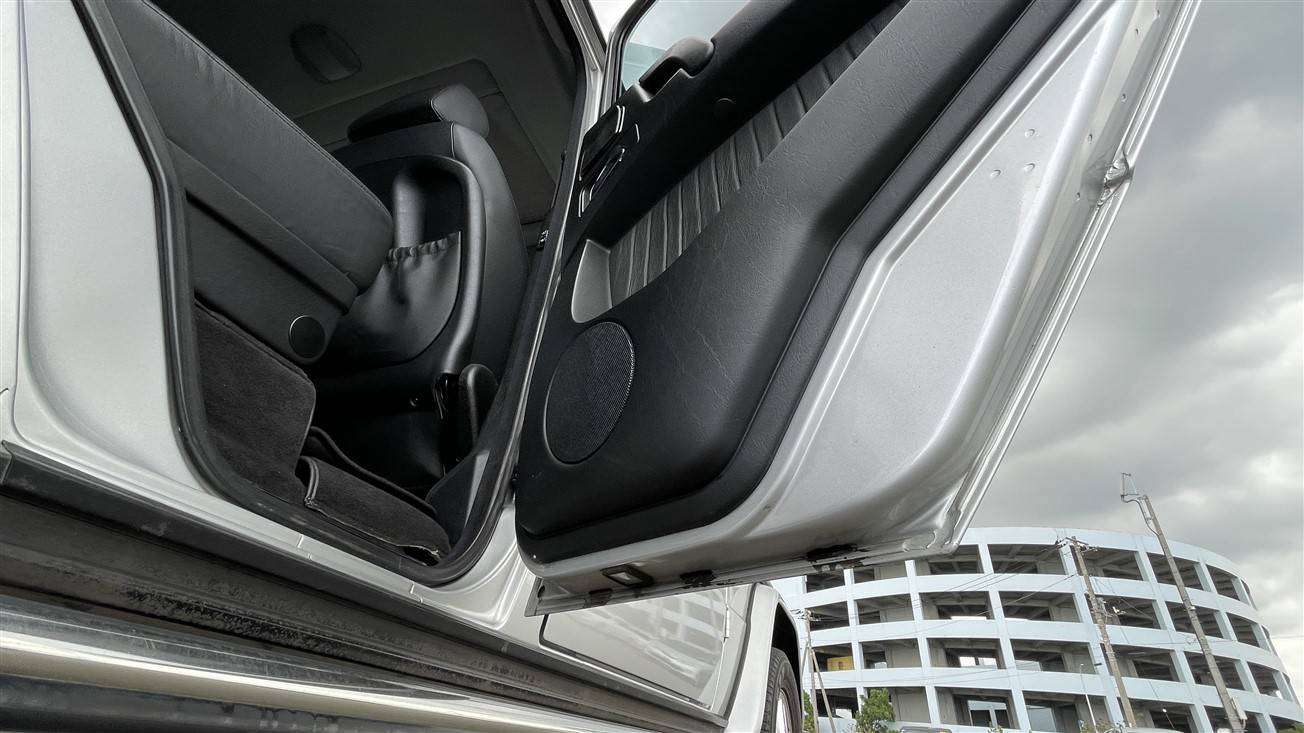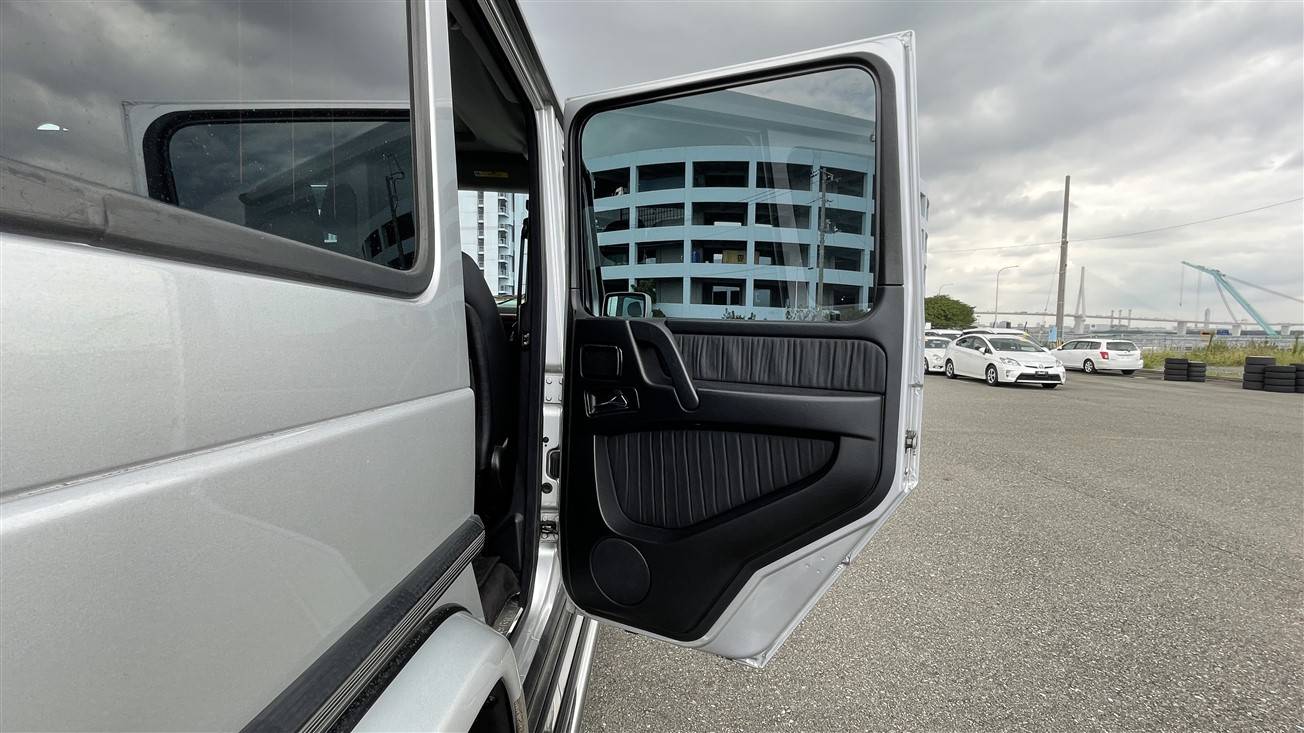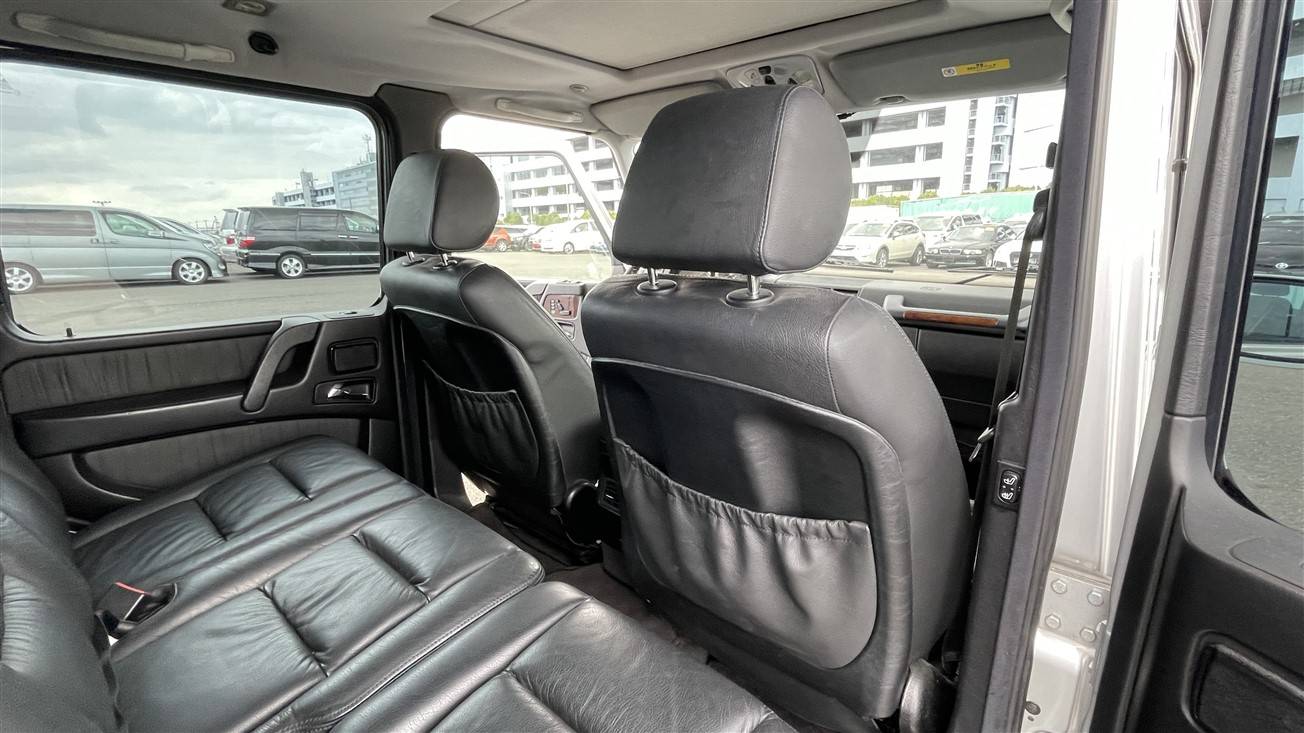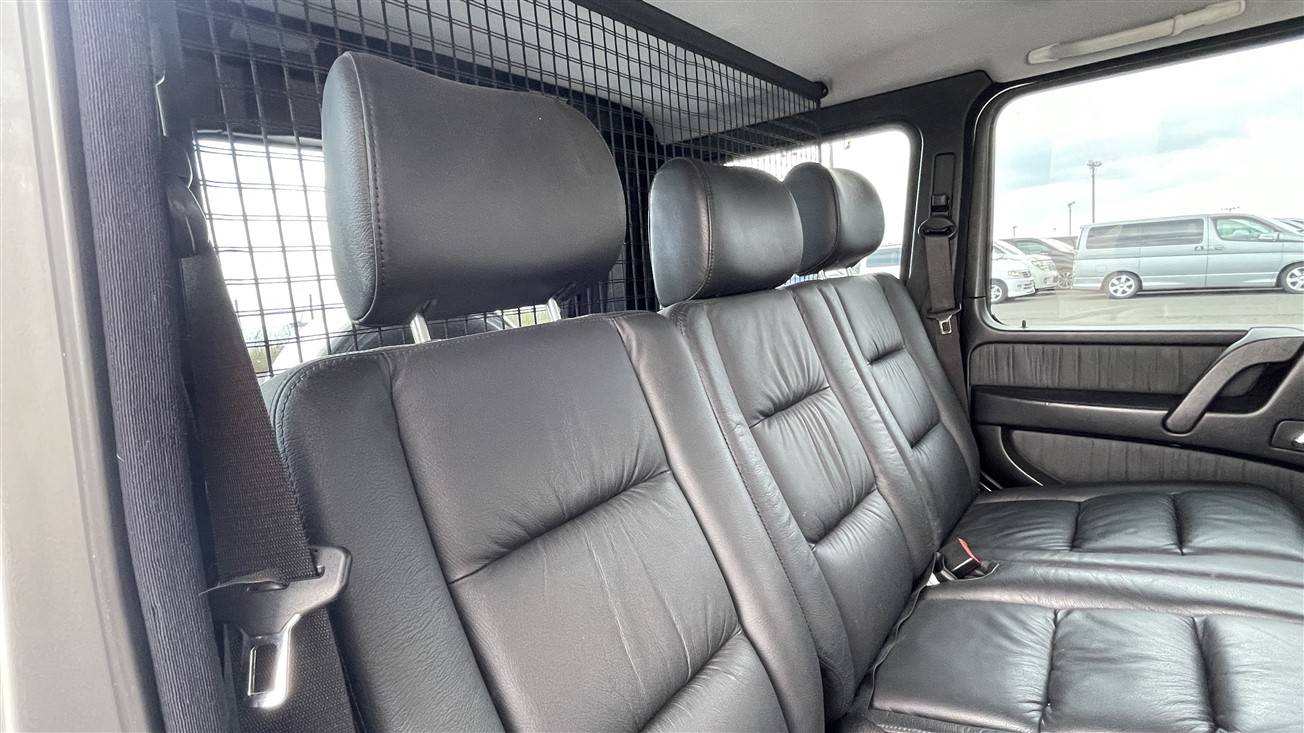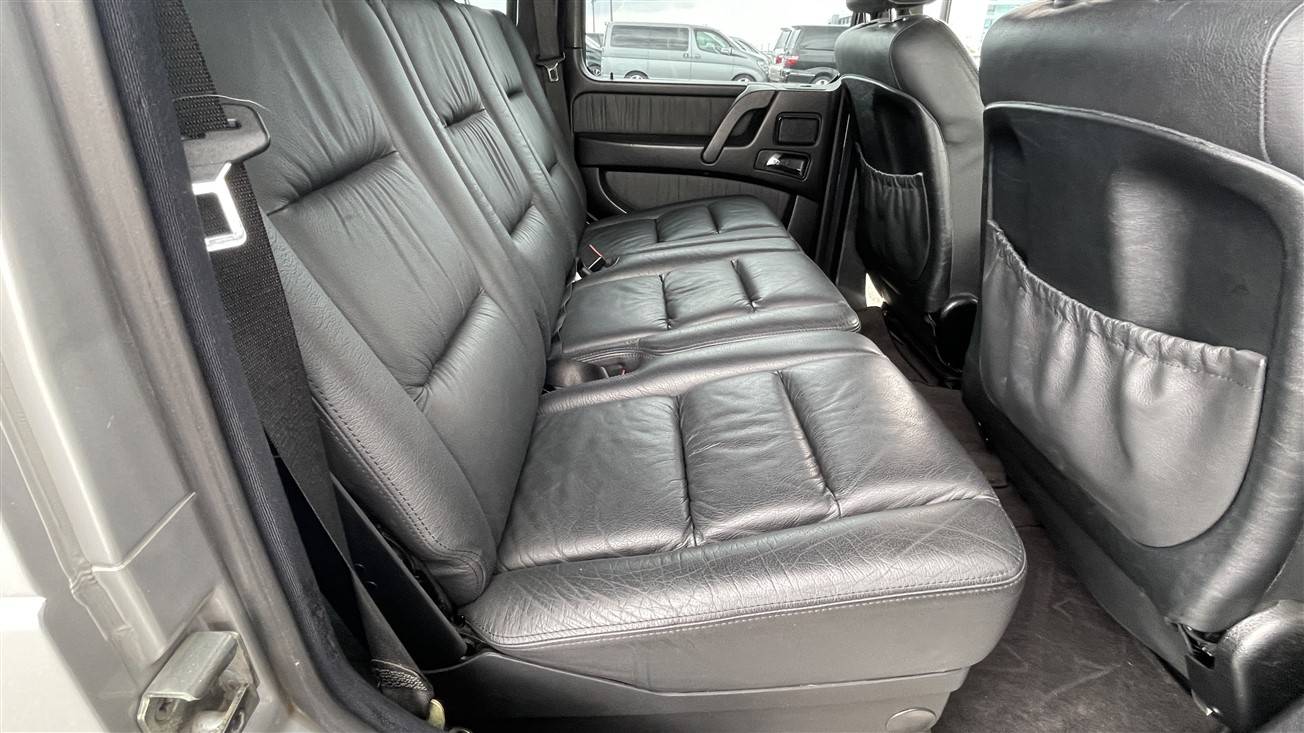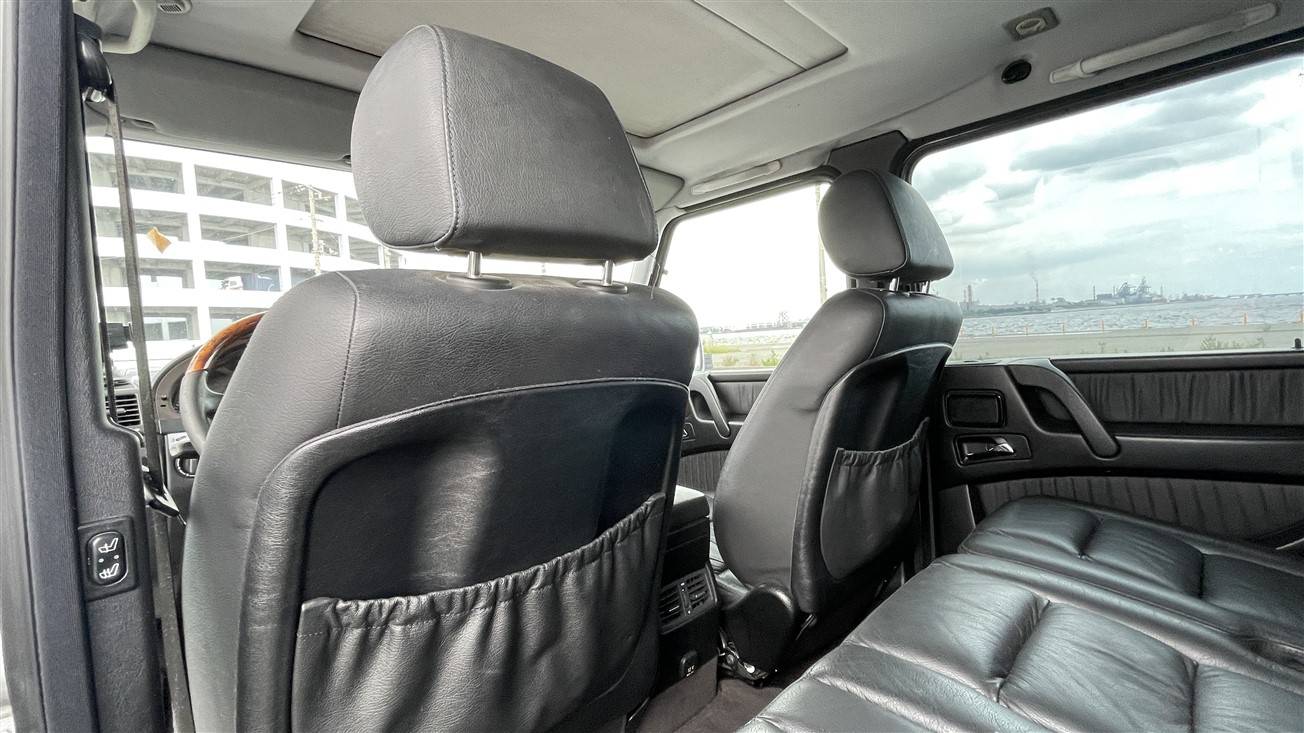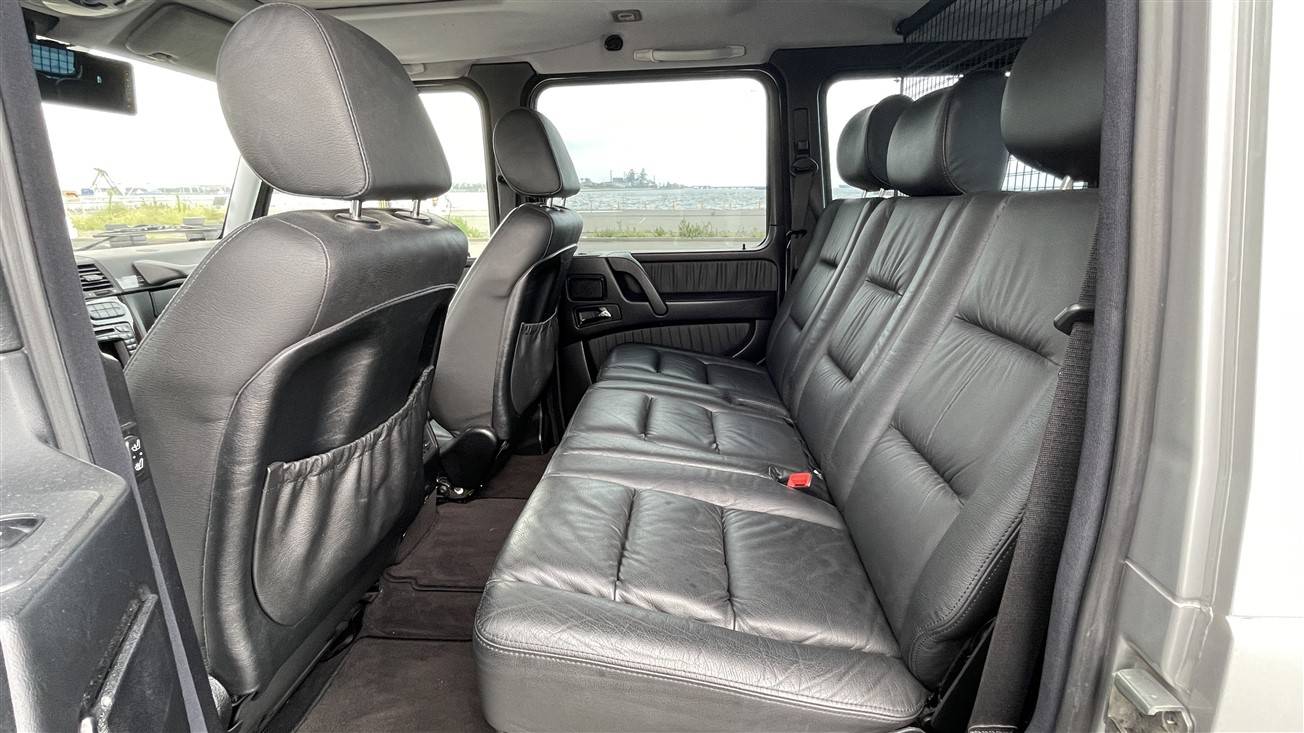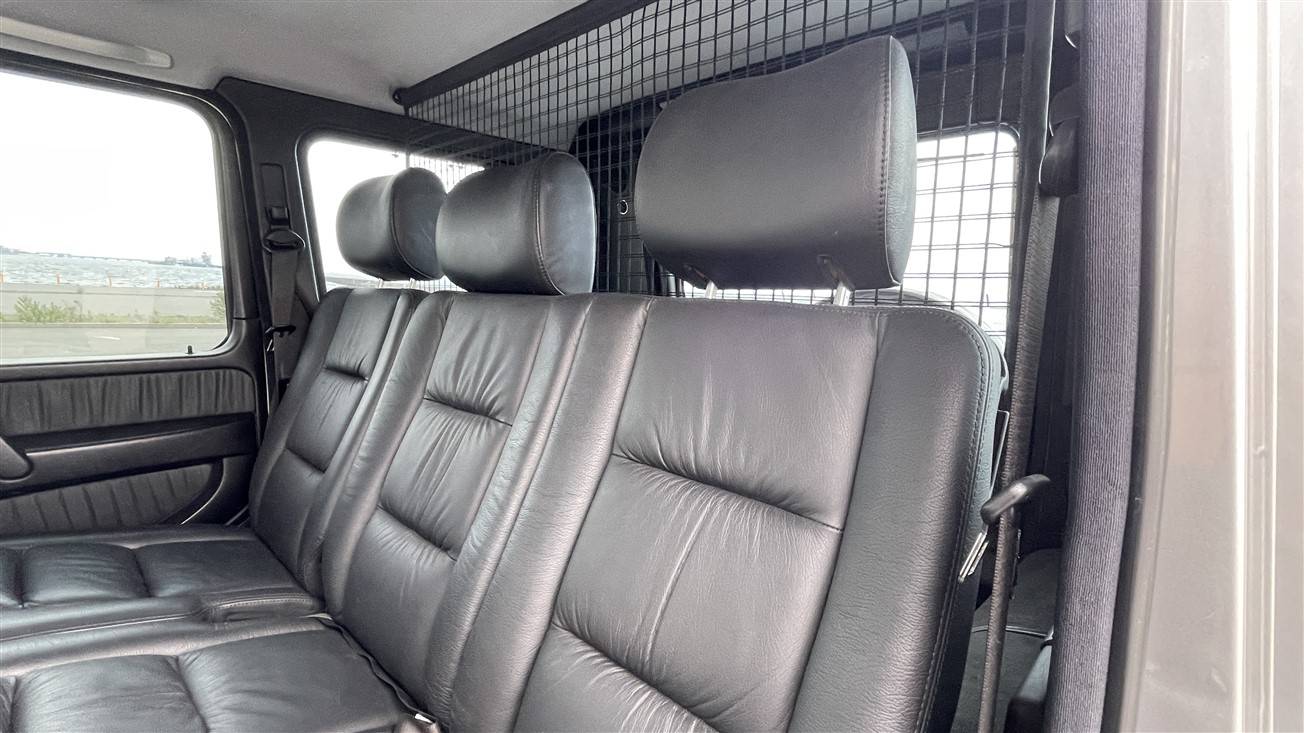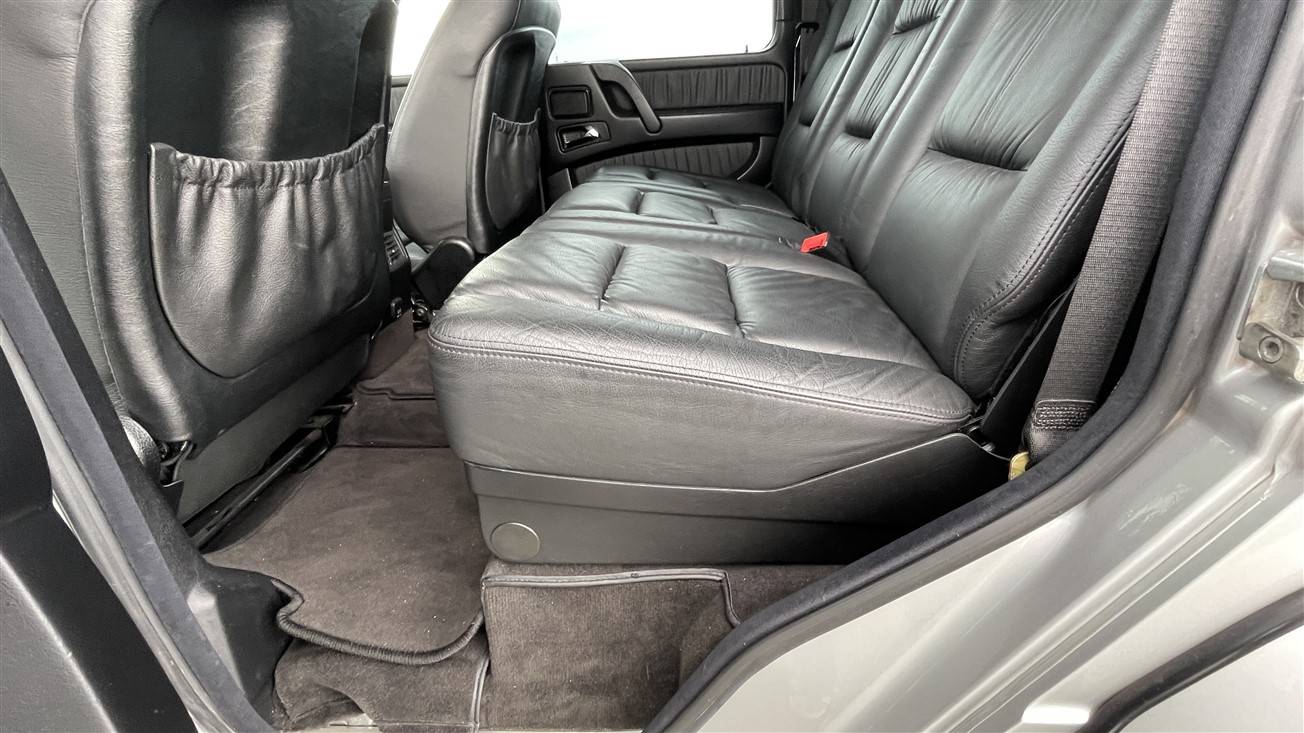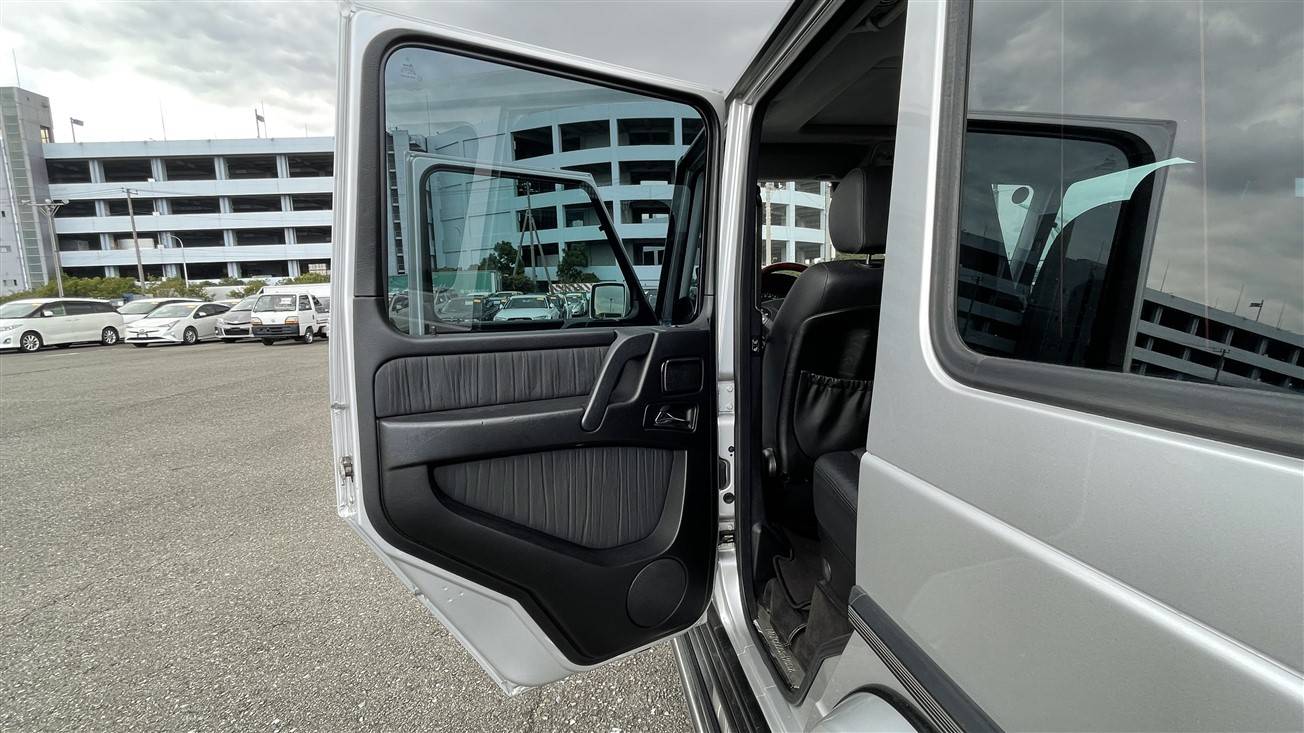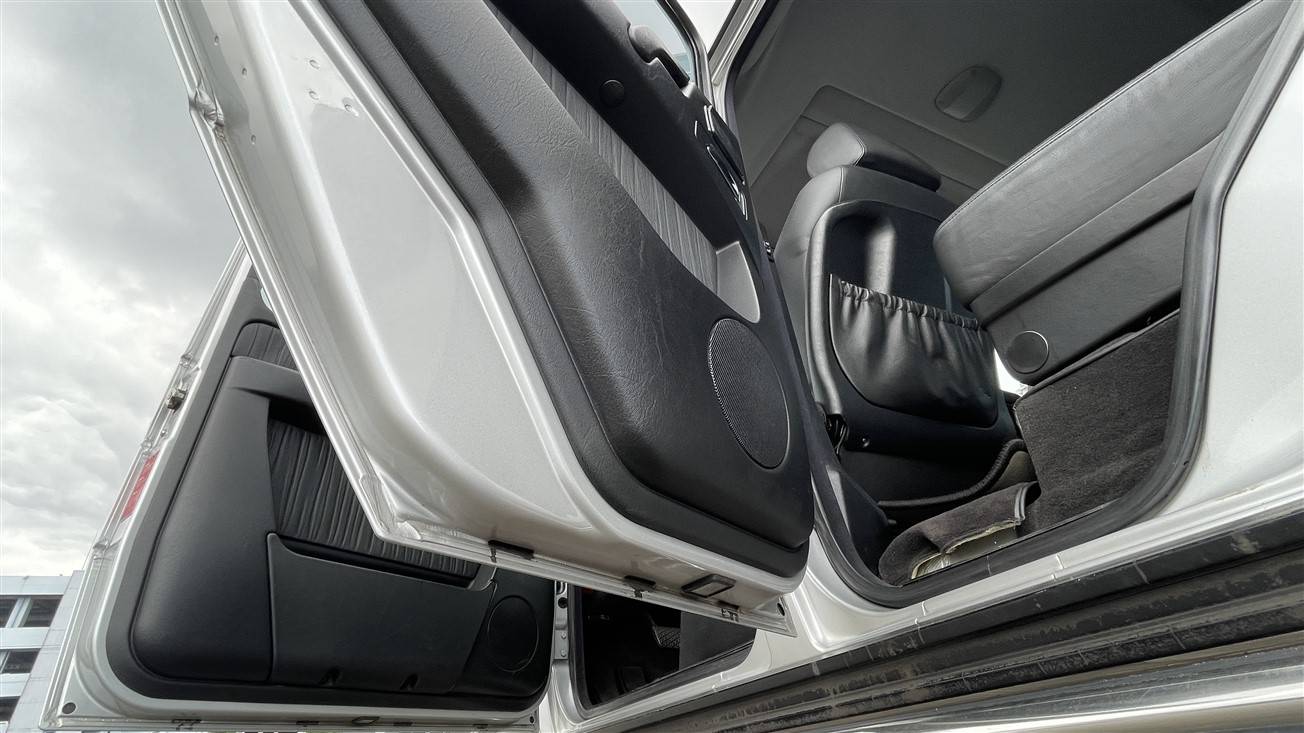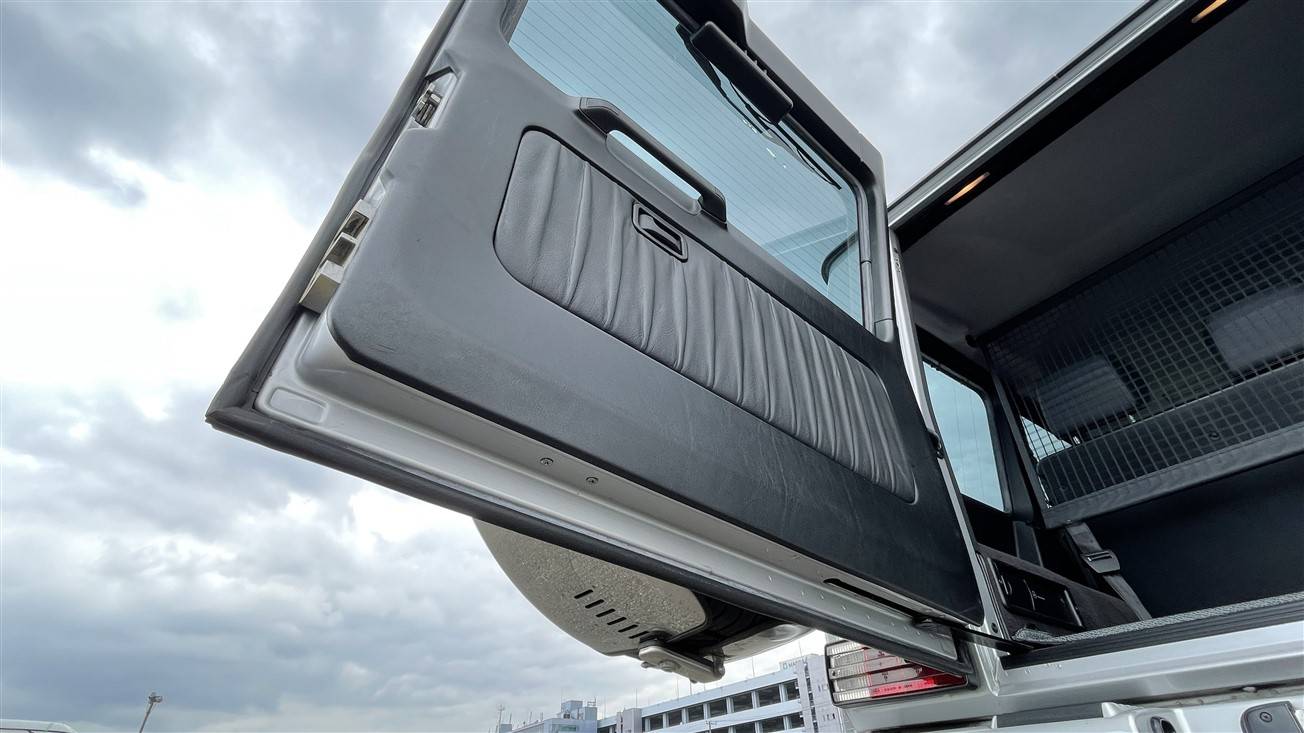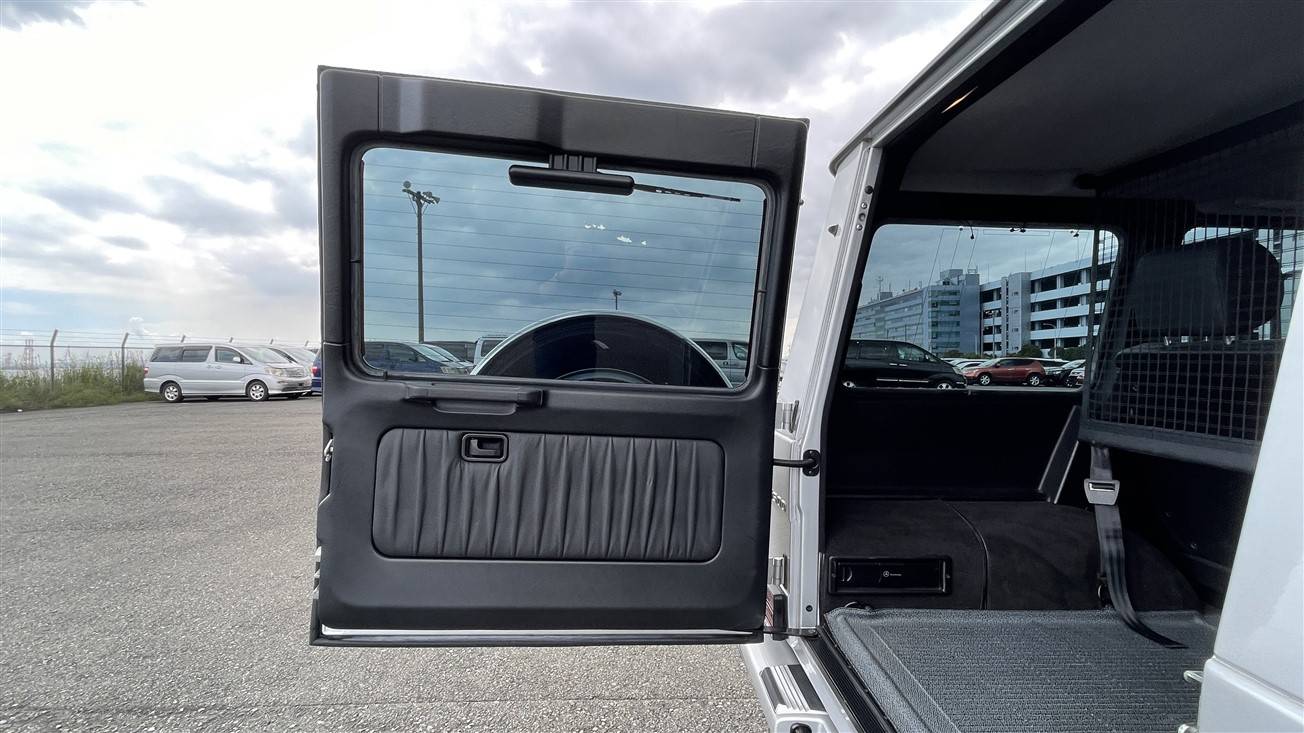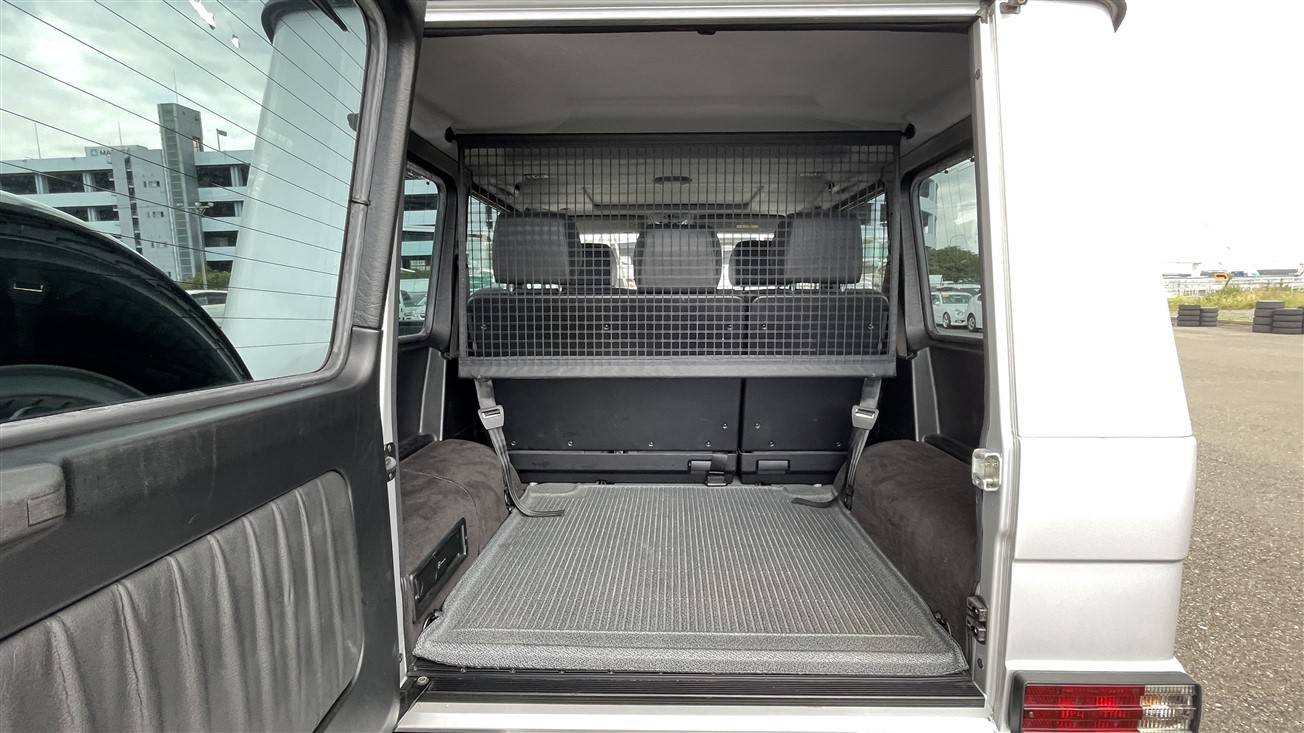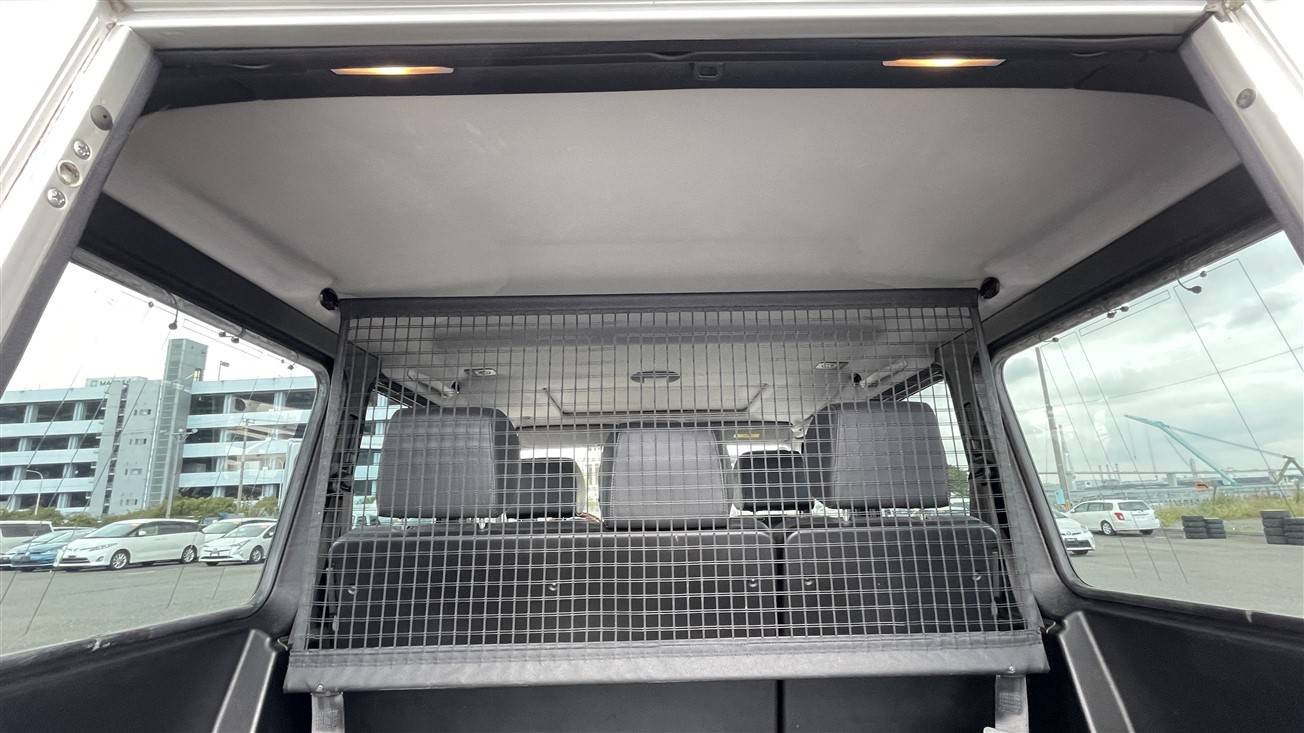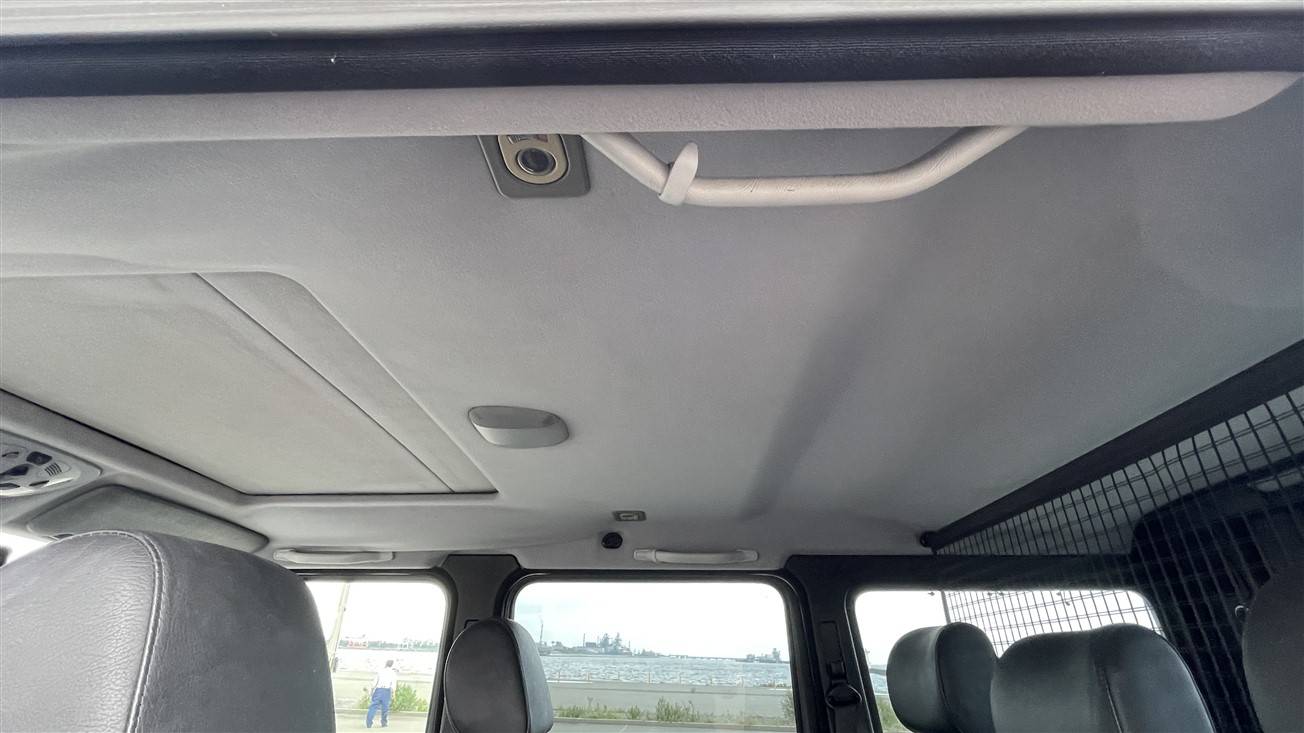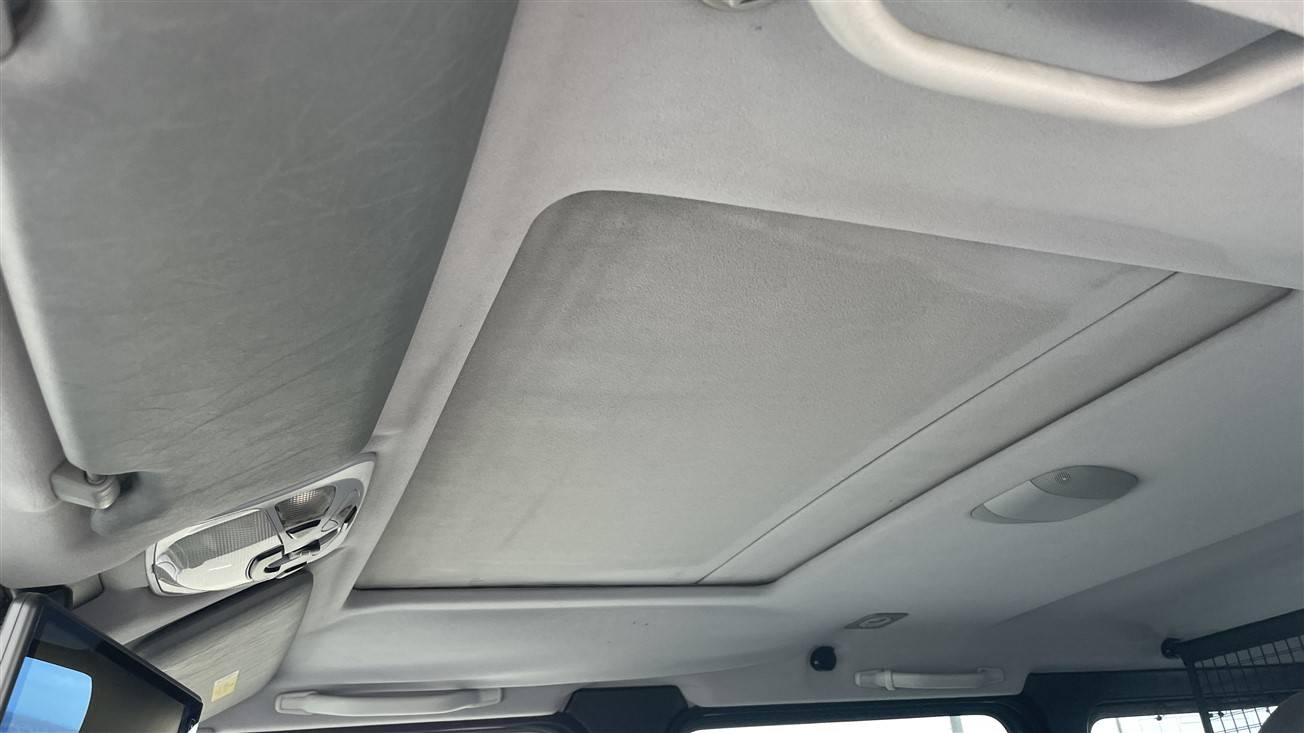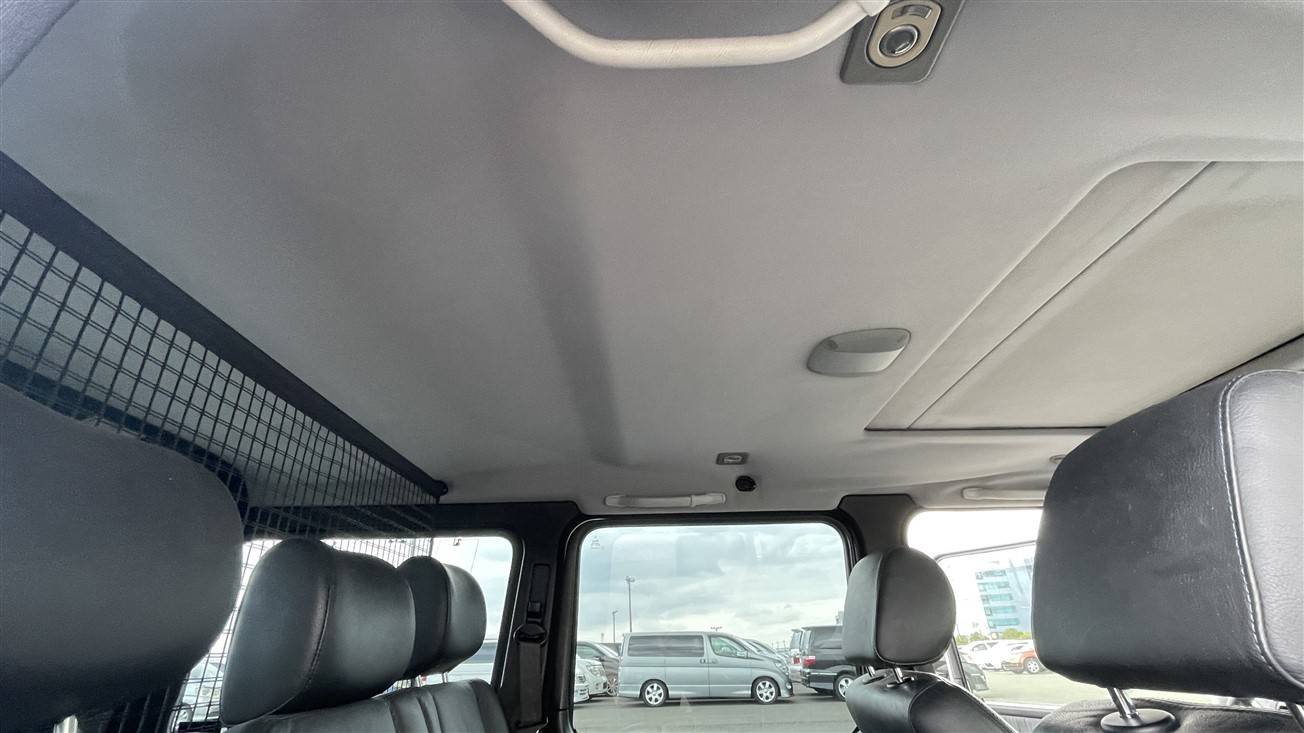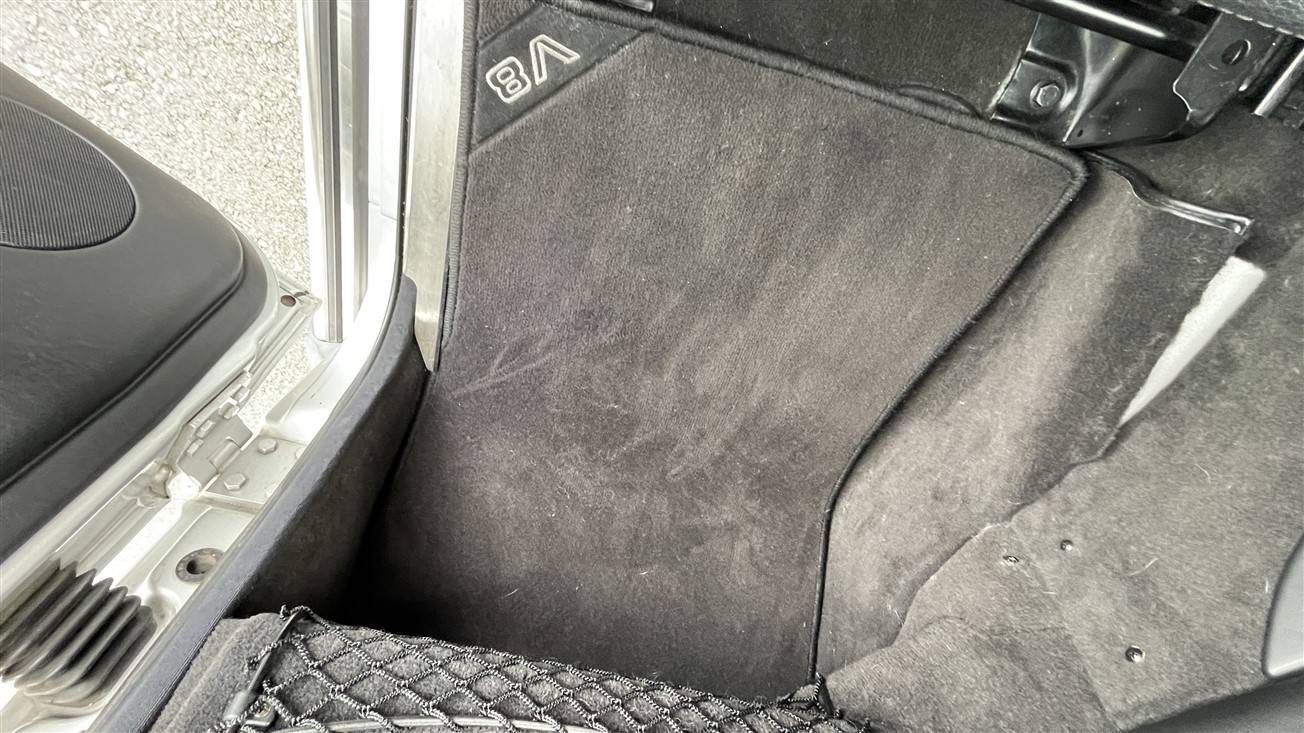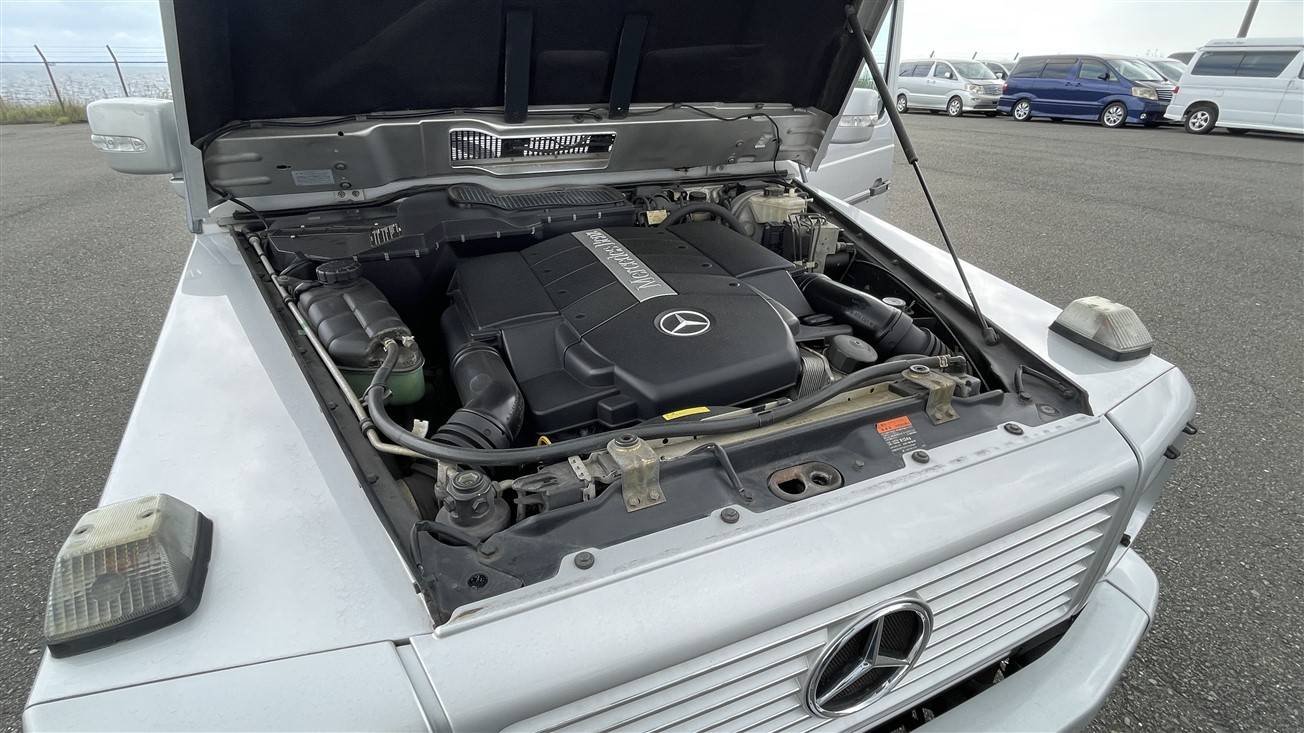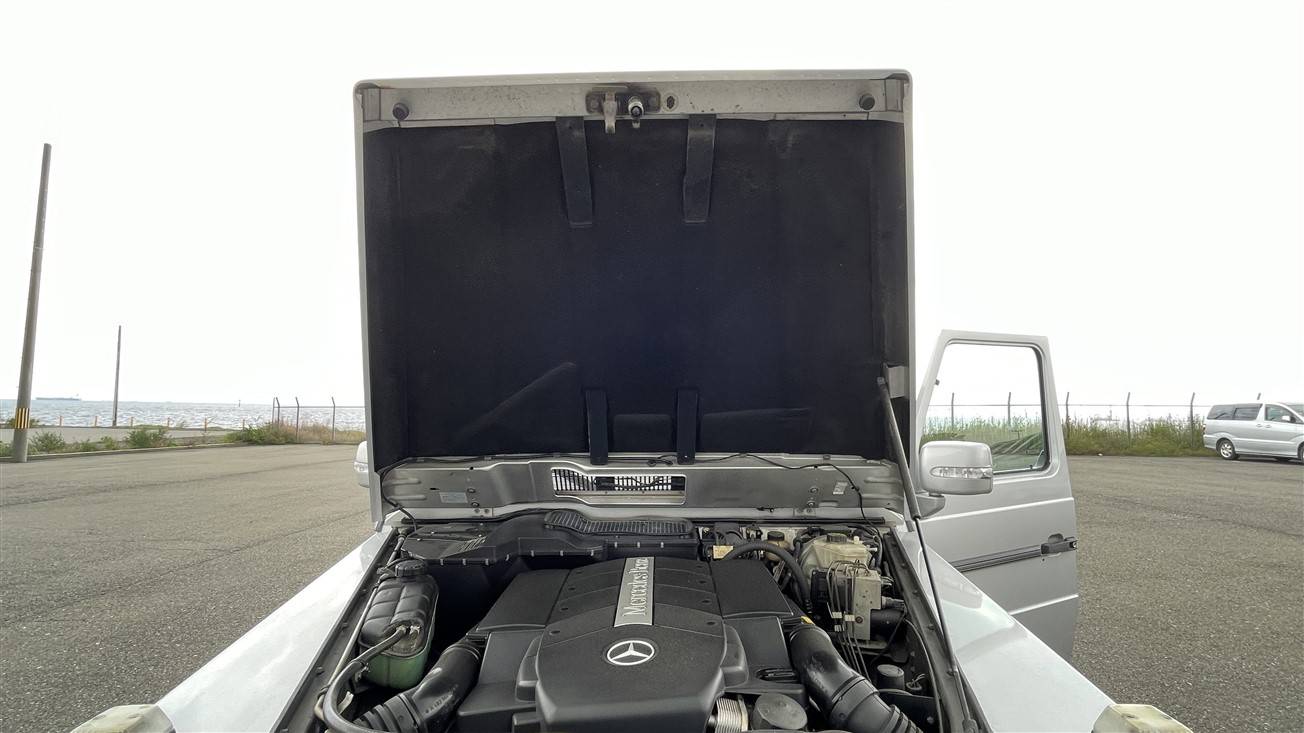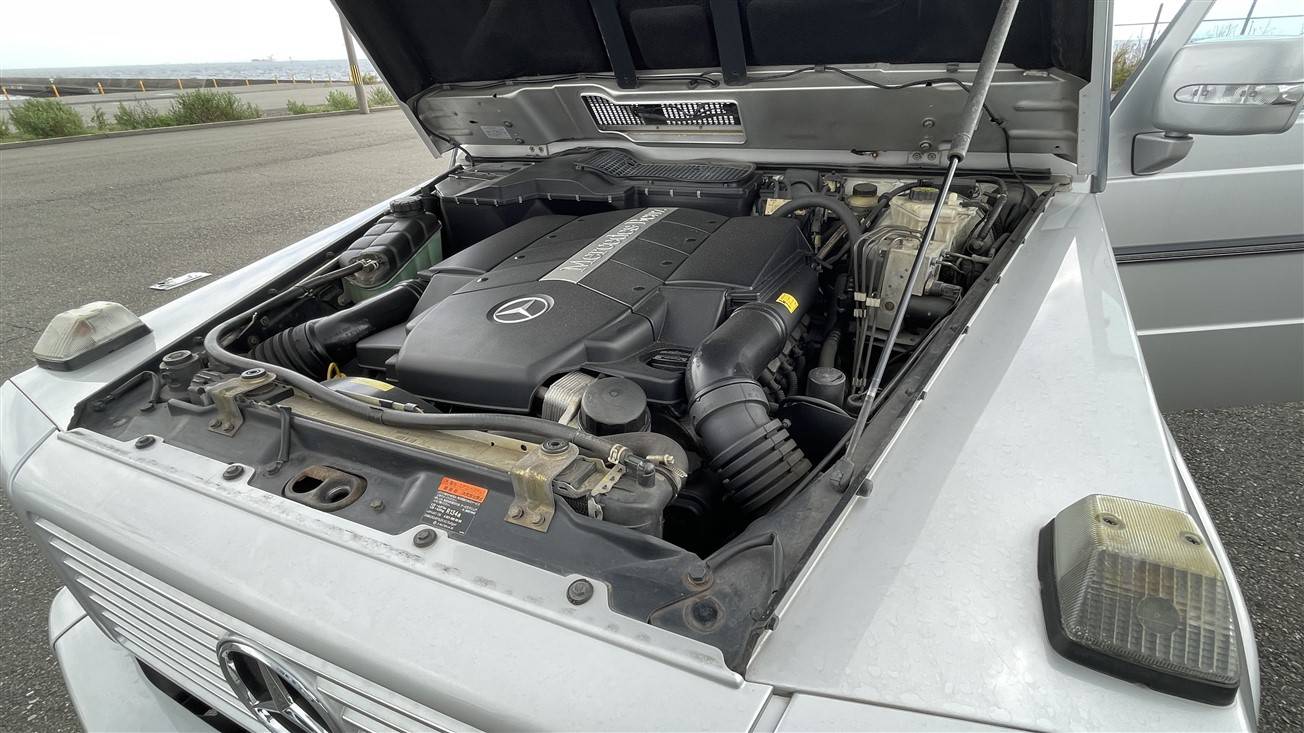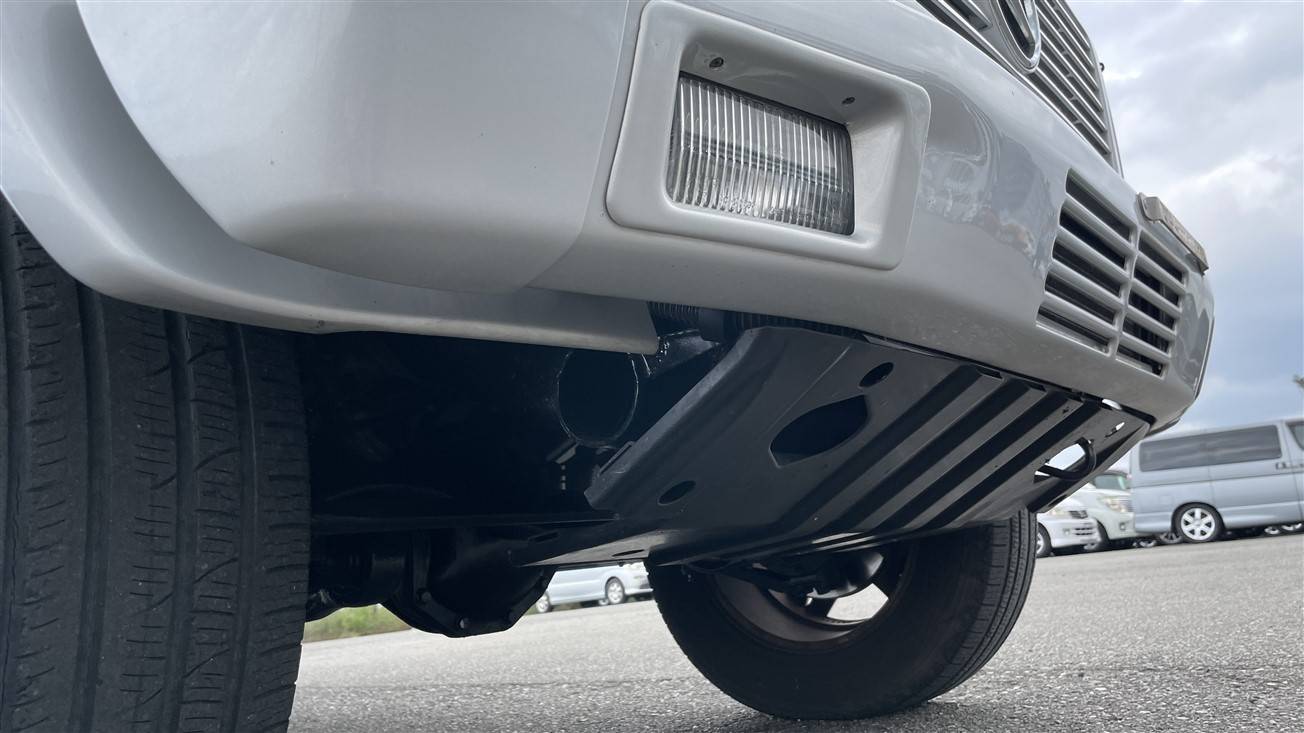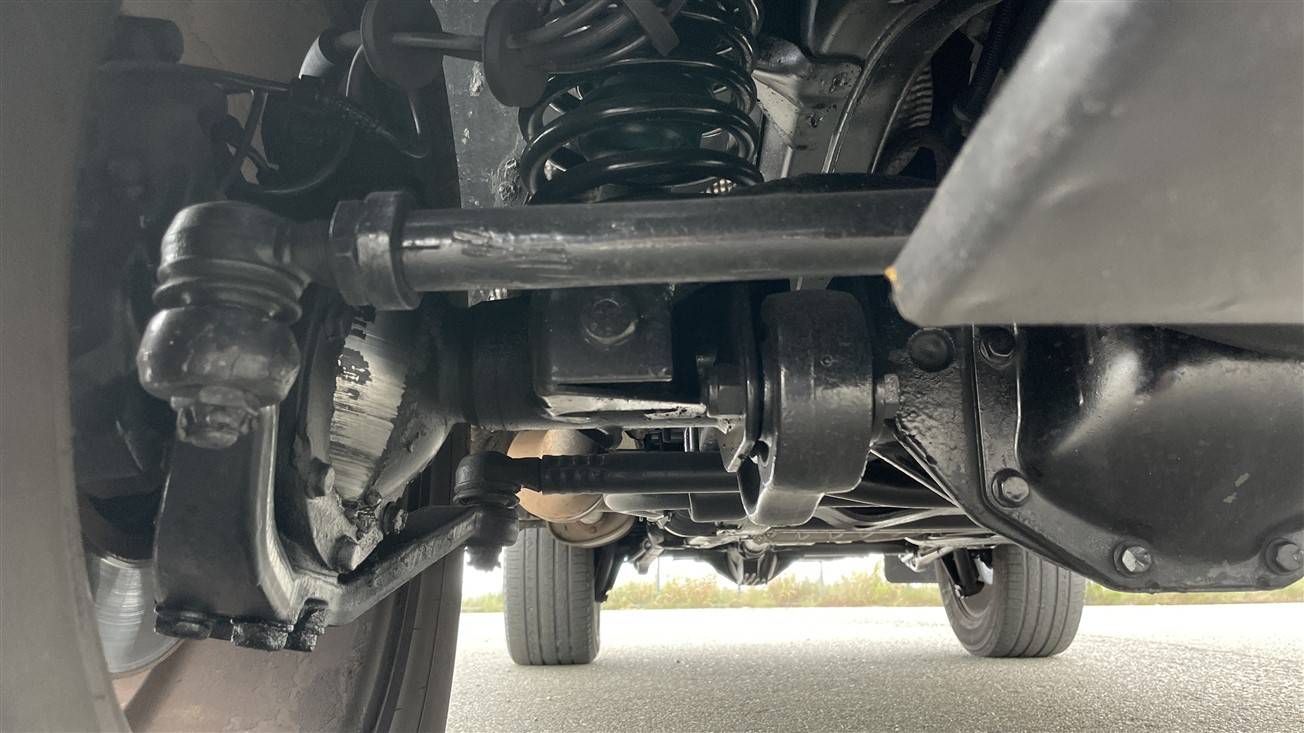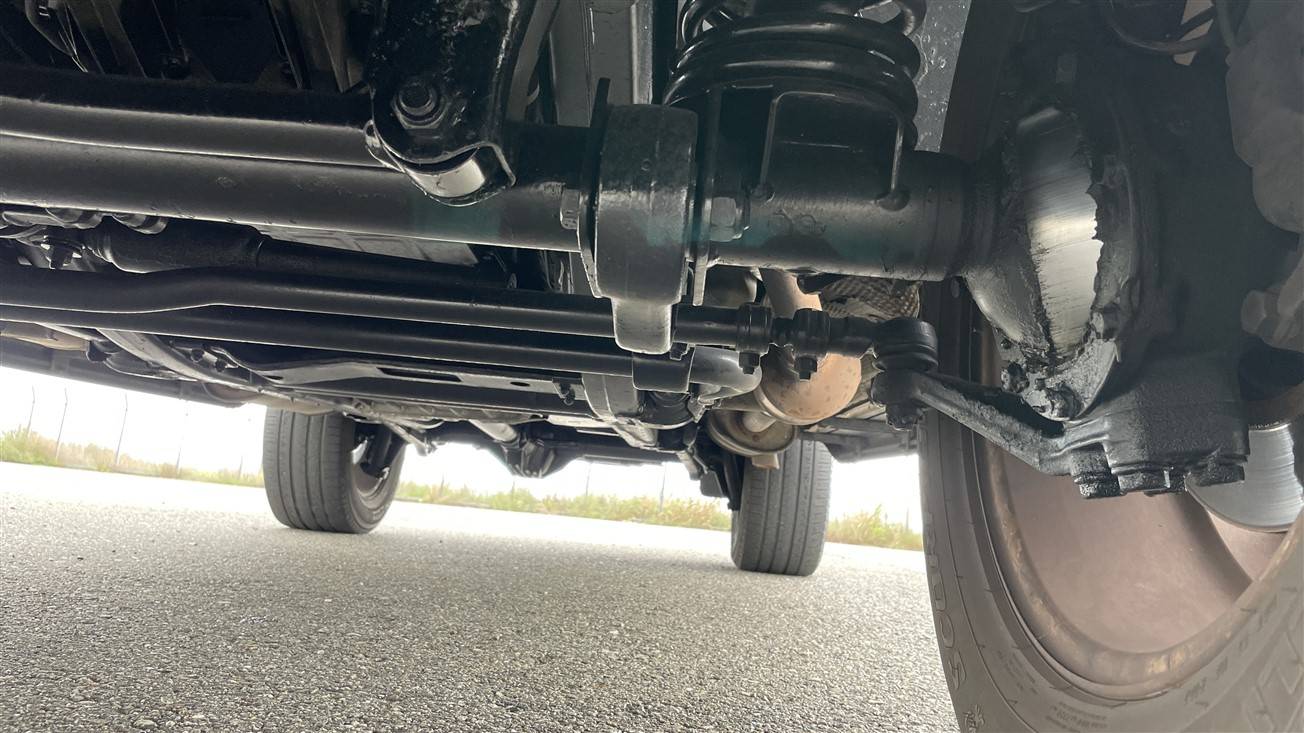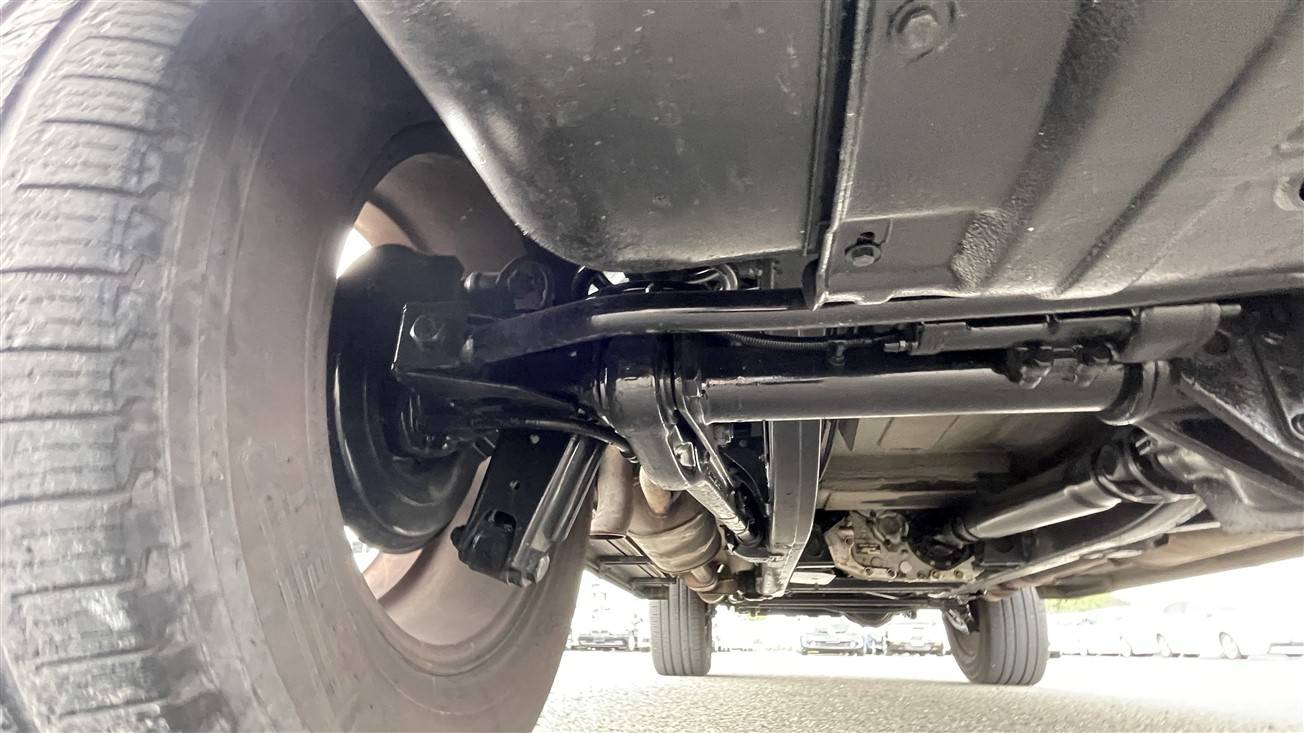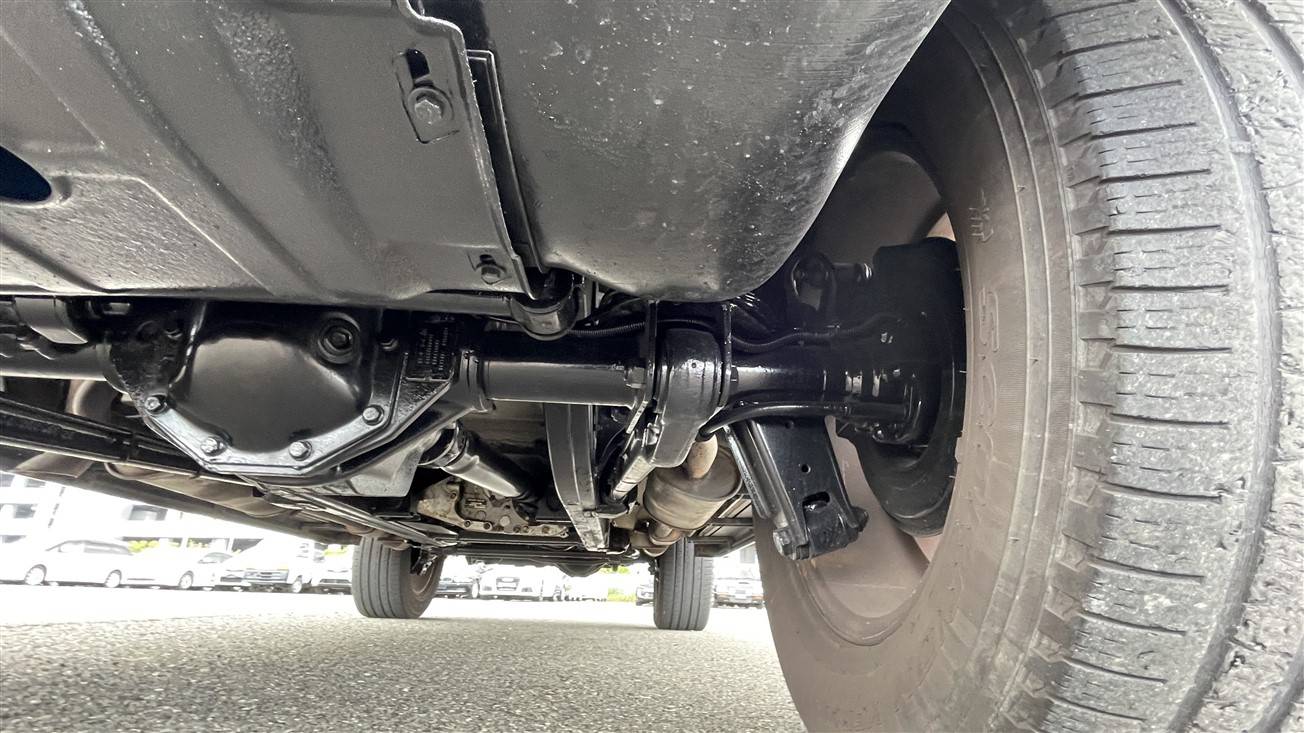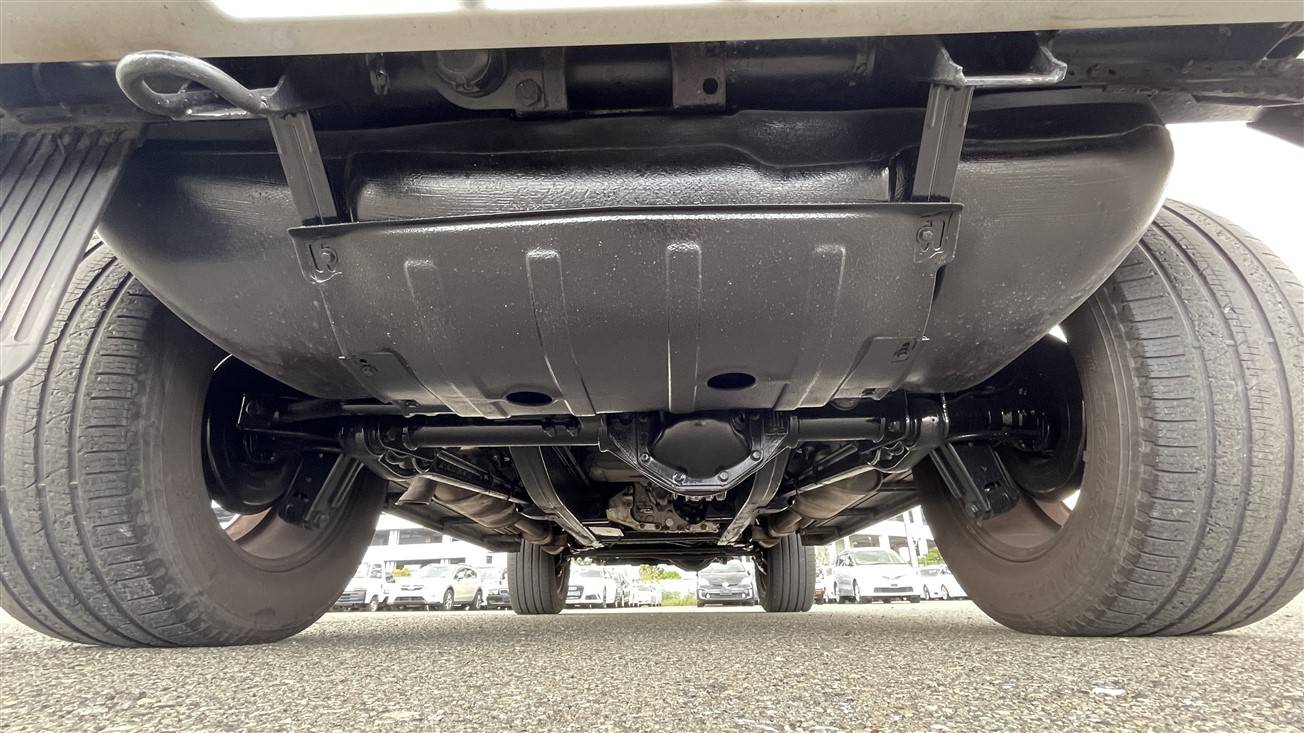 Sehr schön & Technisch gut
GBP

34,113
VAT reclaimable
Dealer

away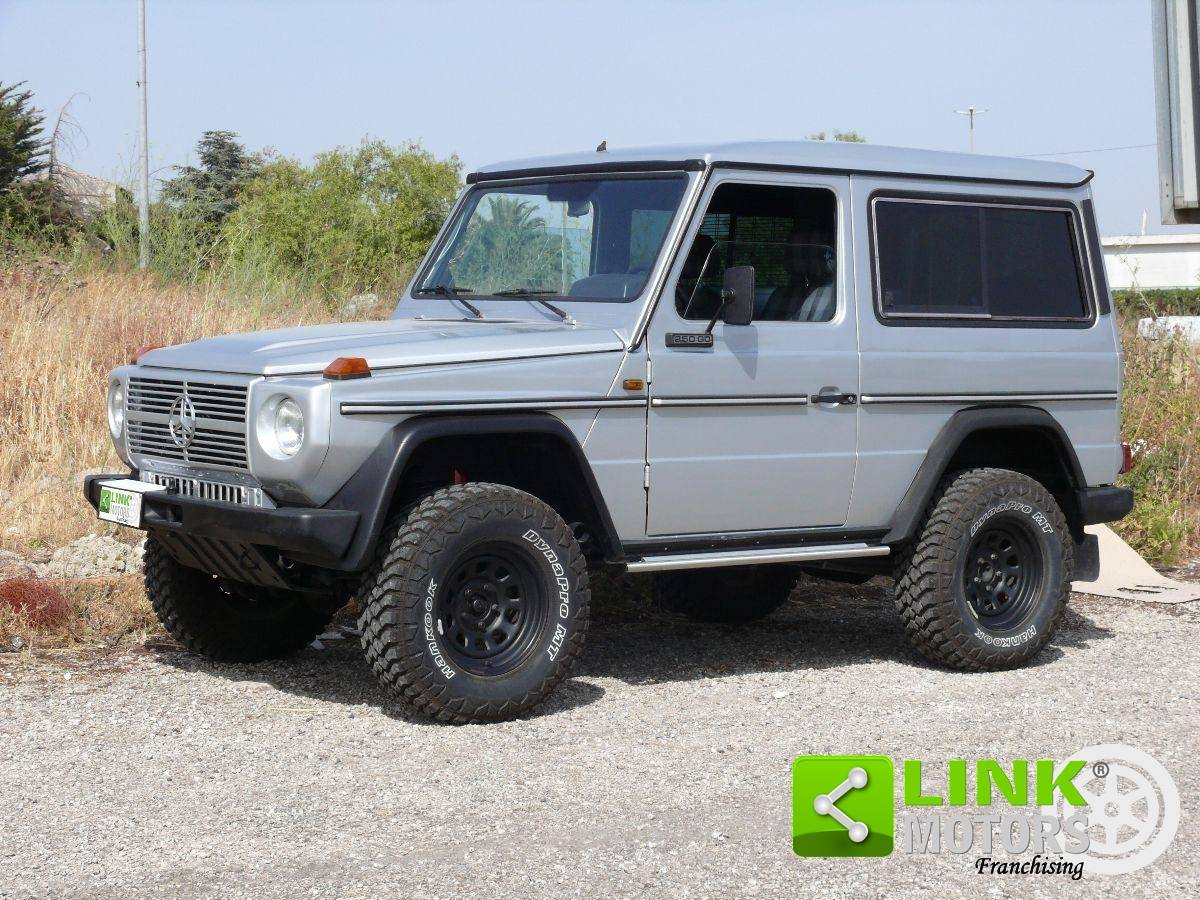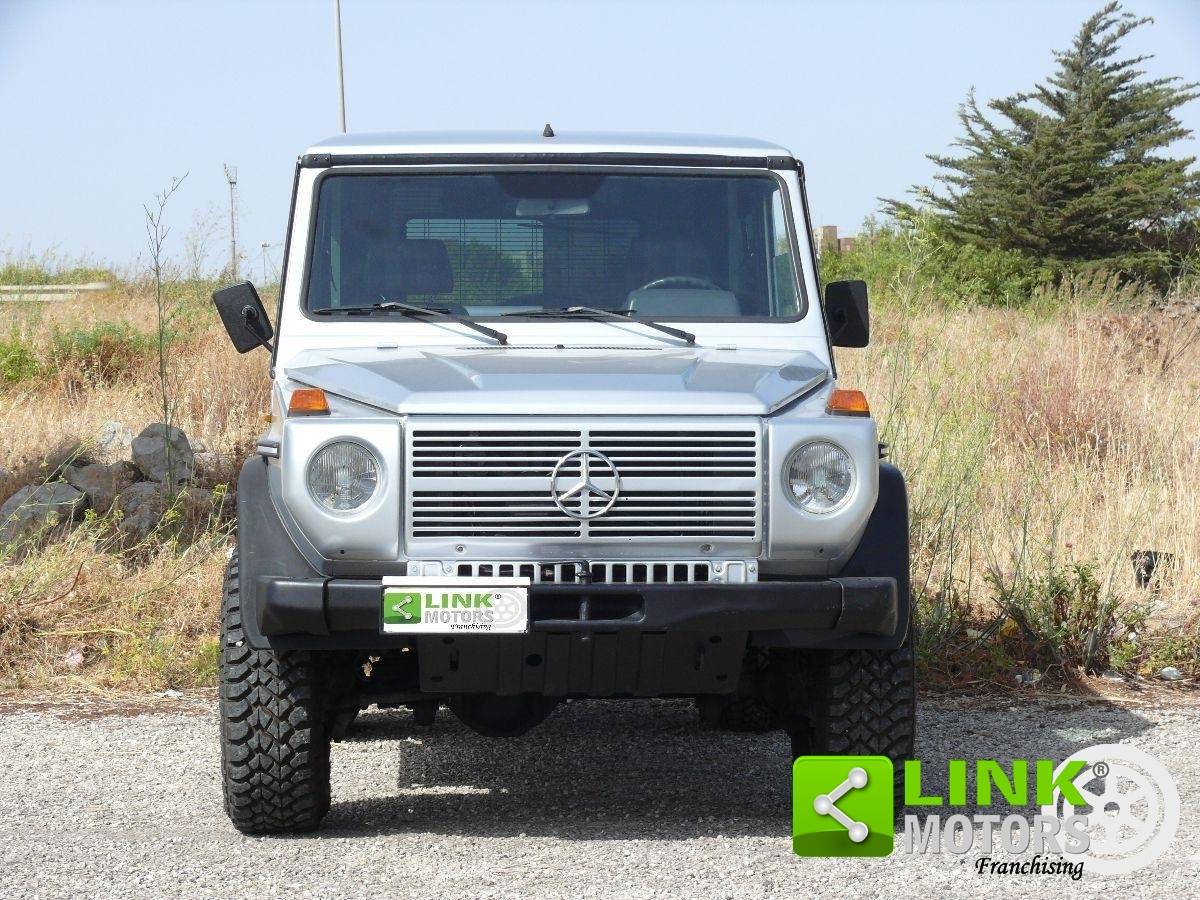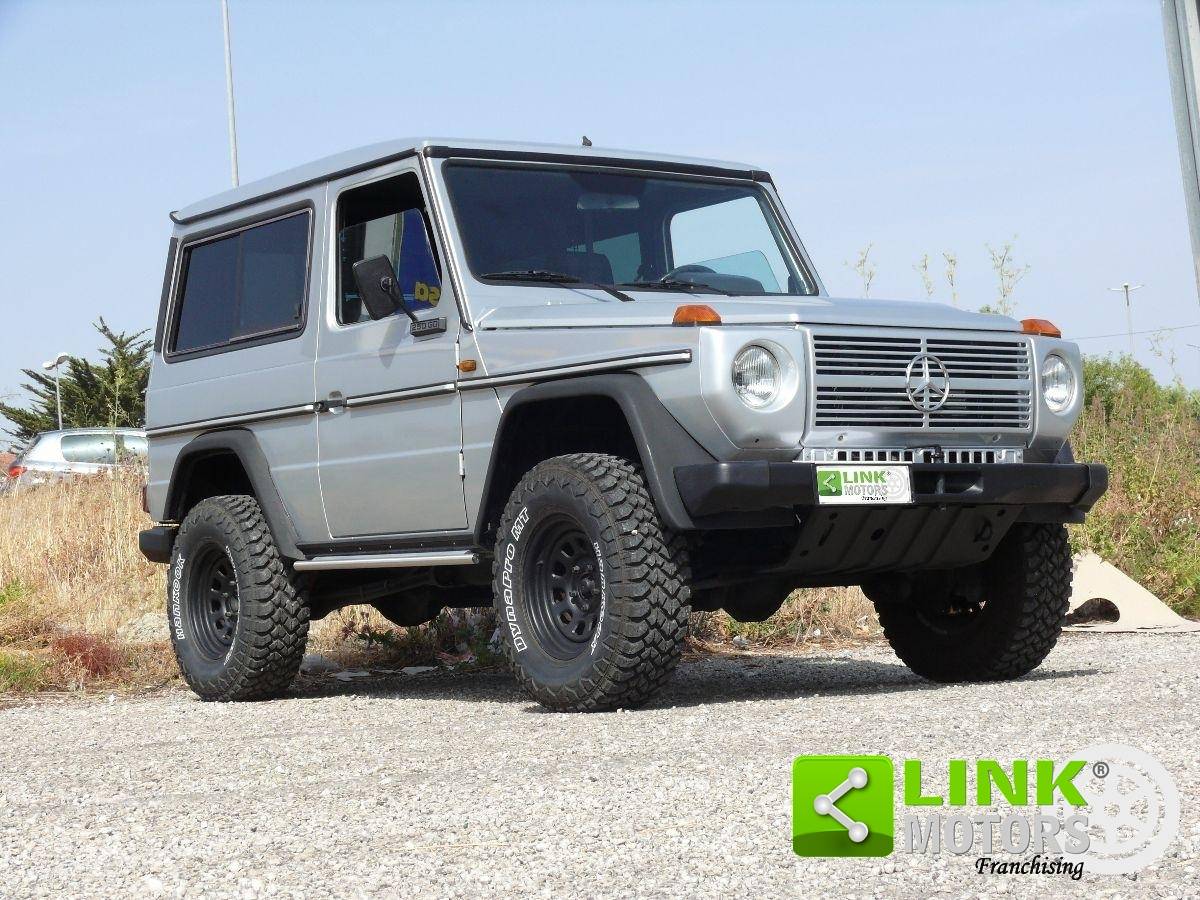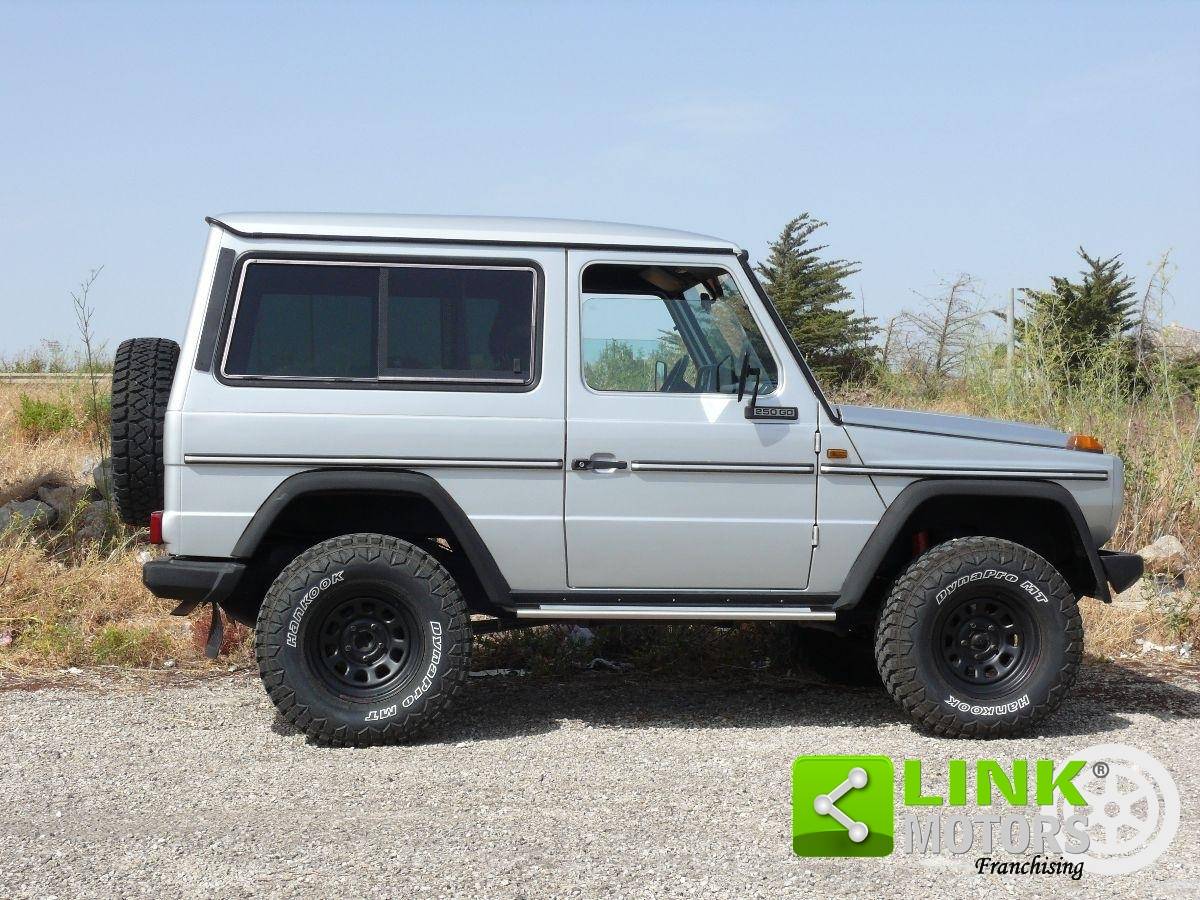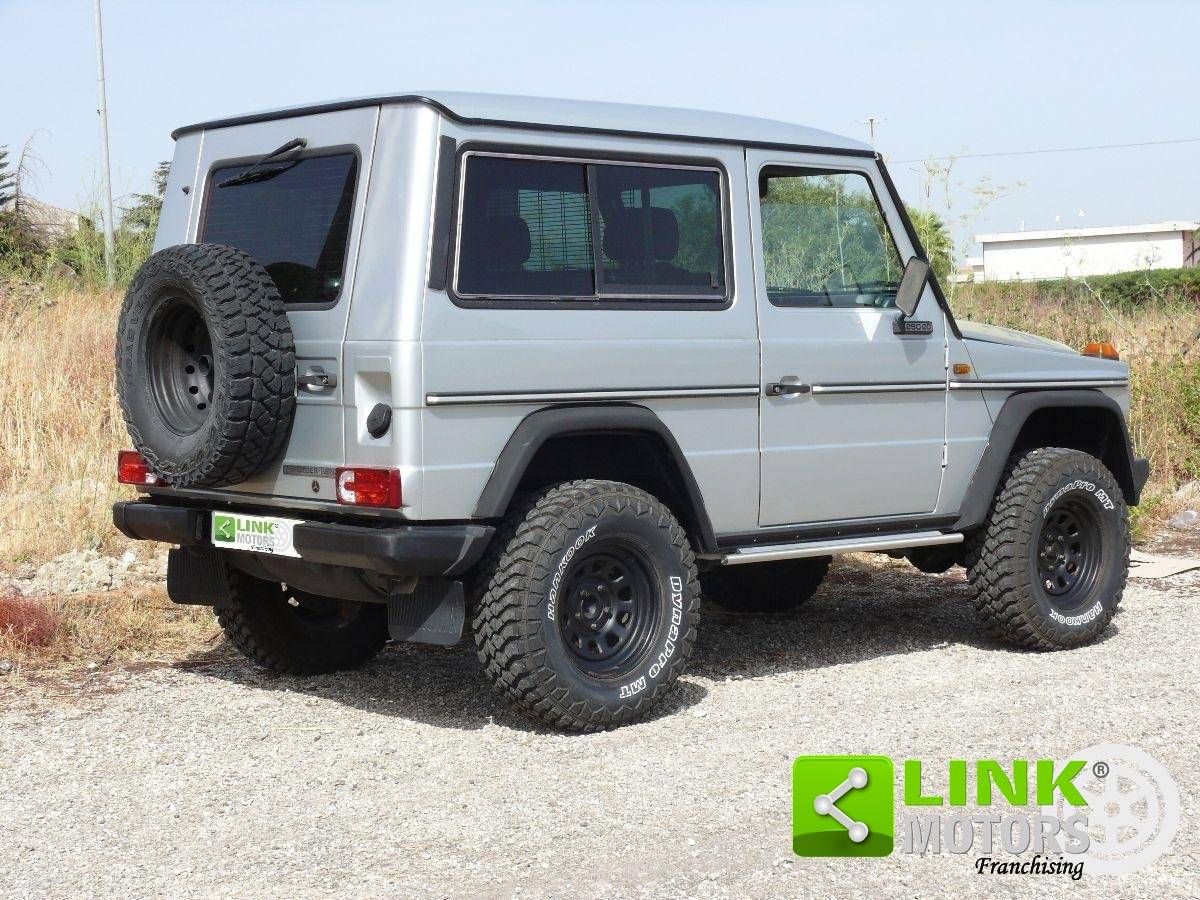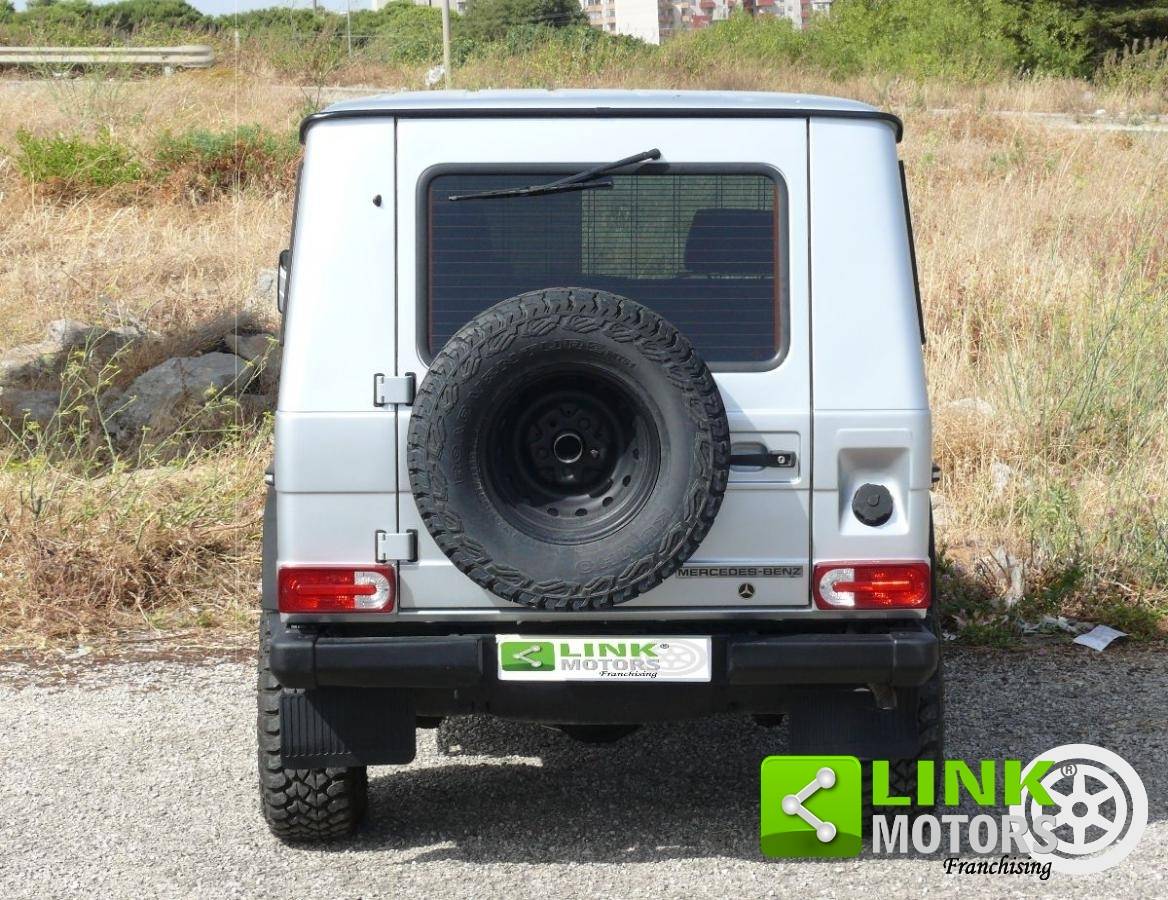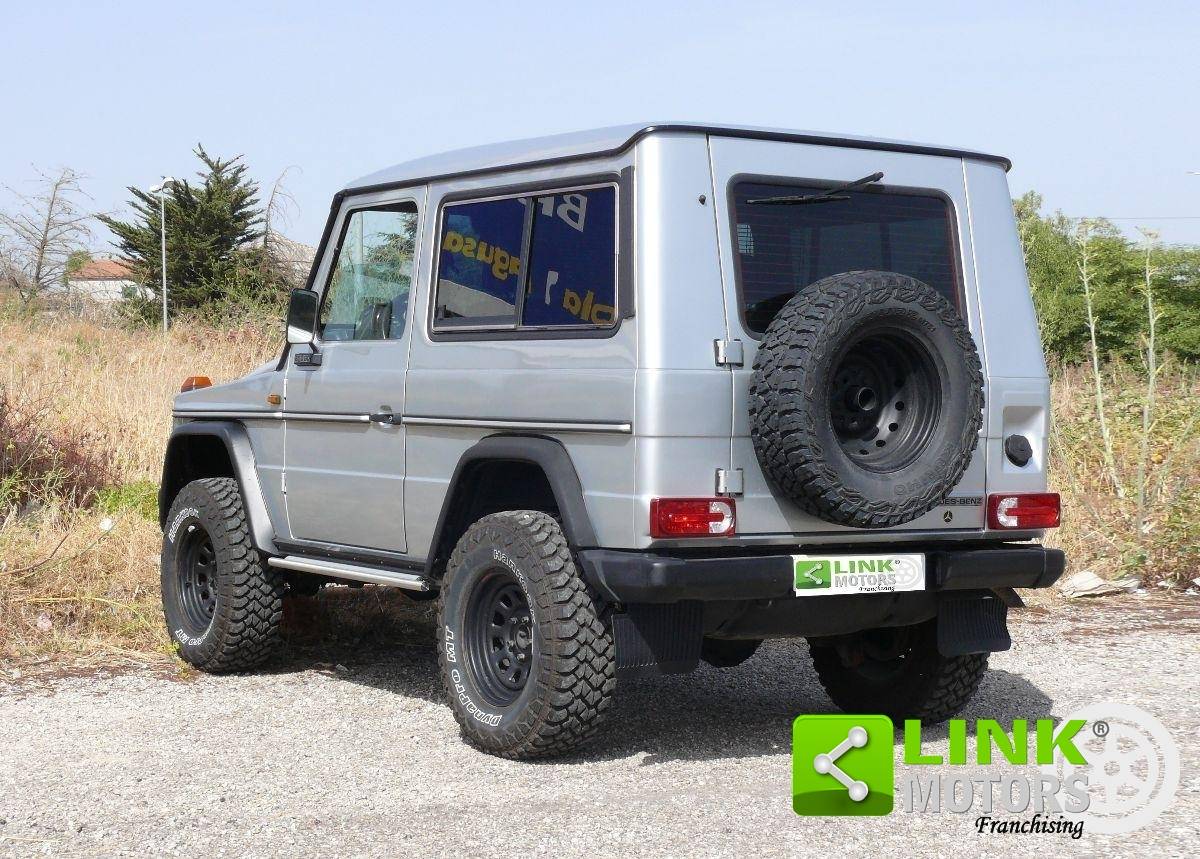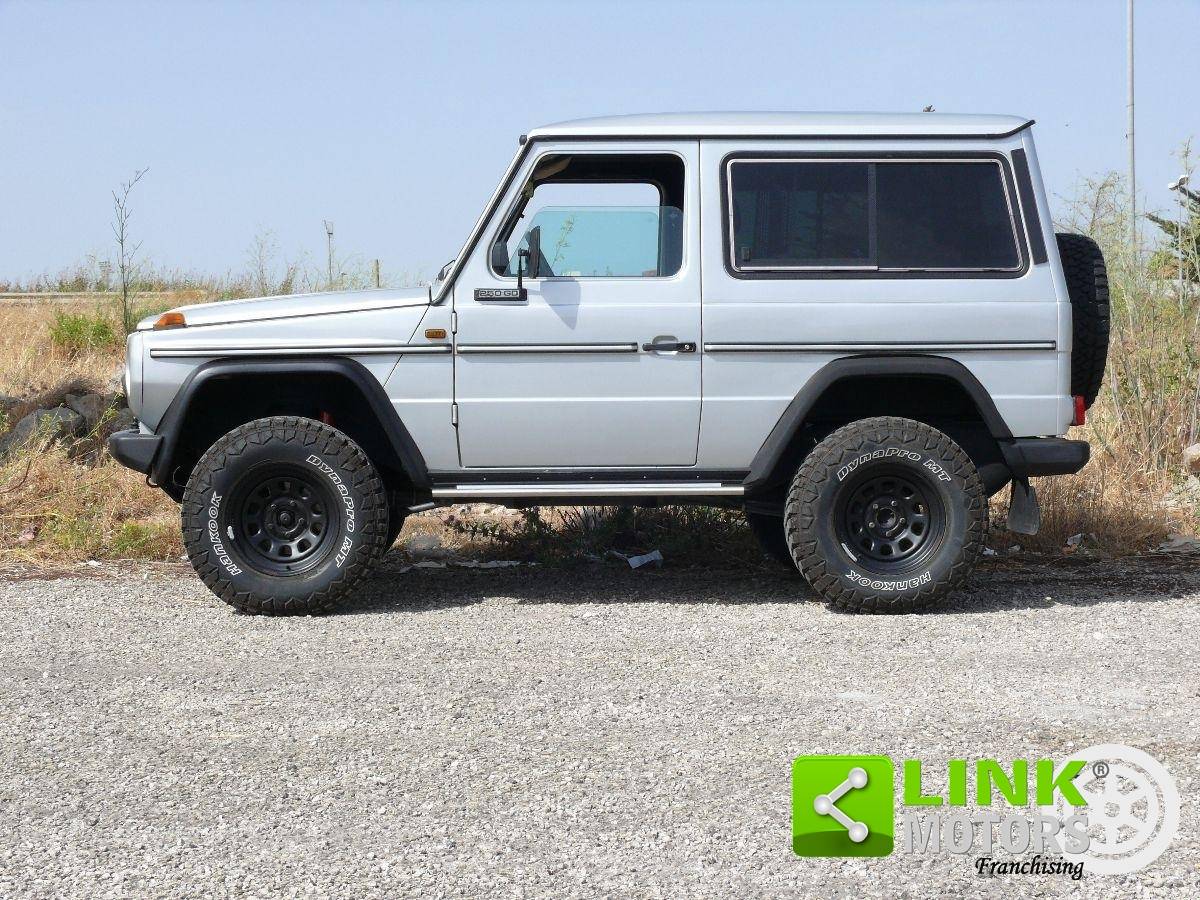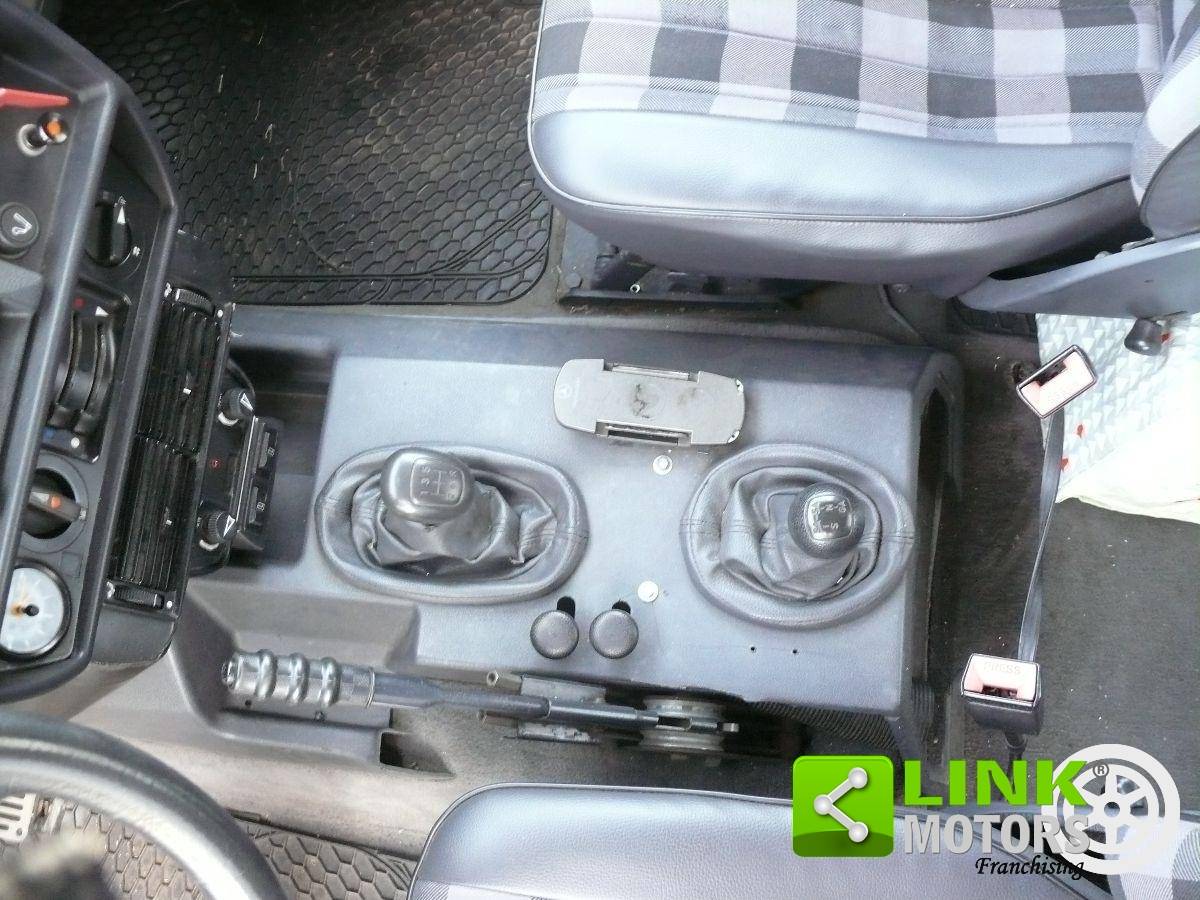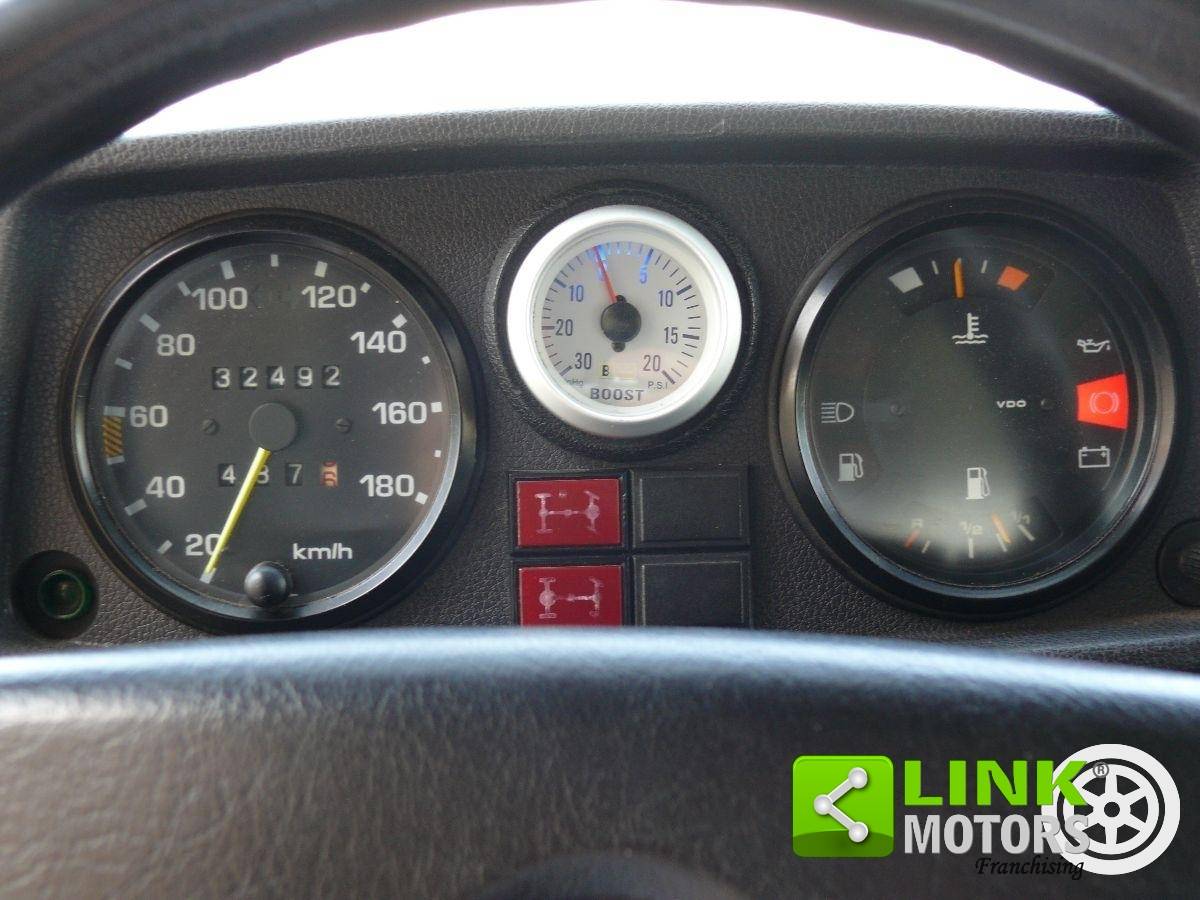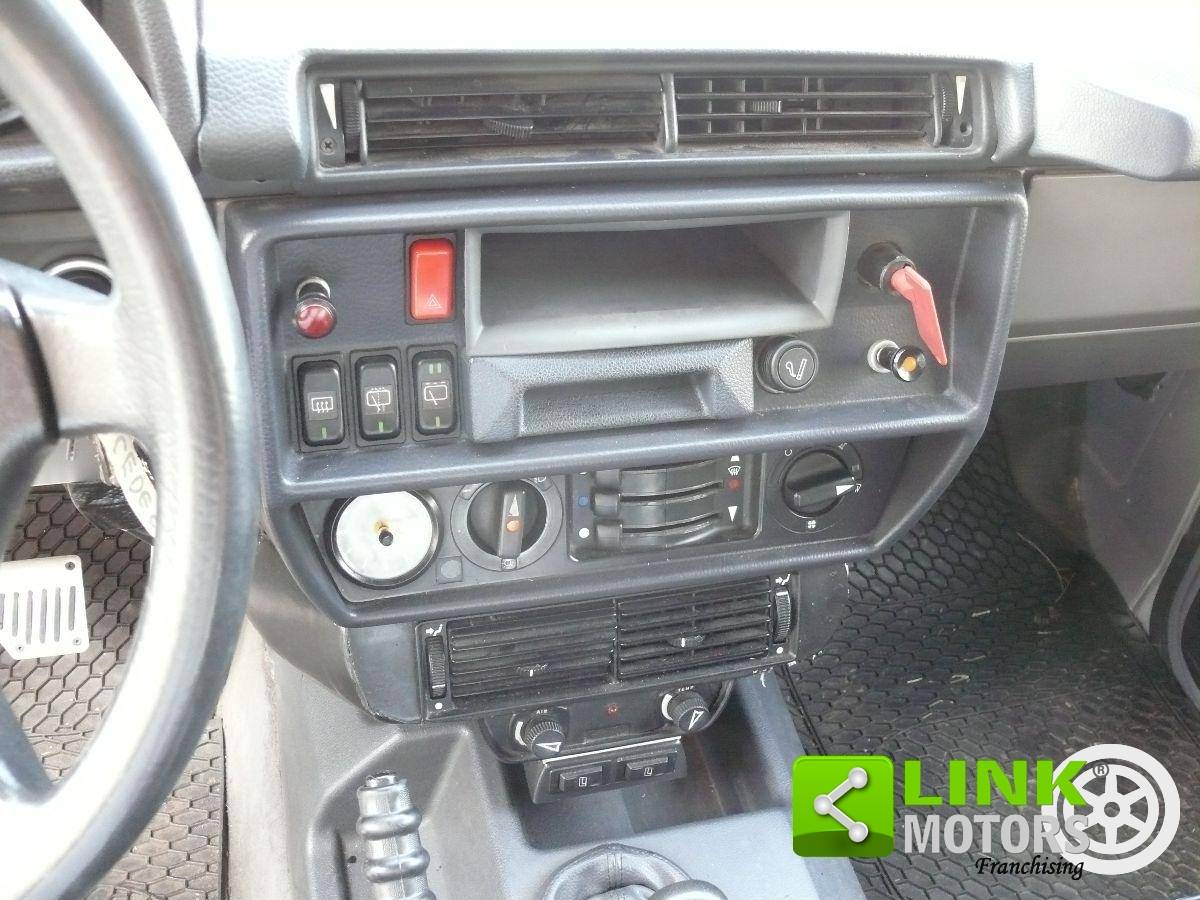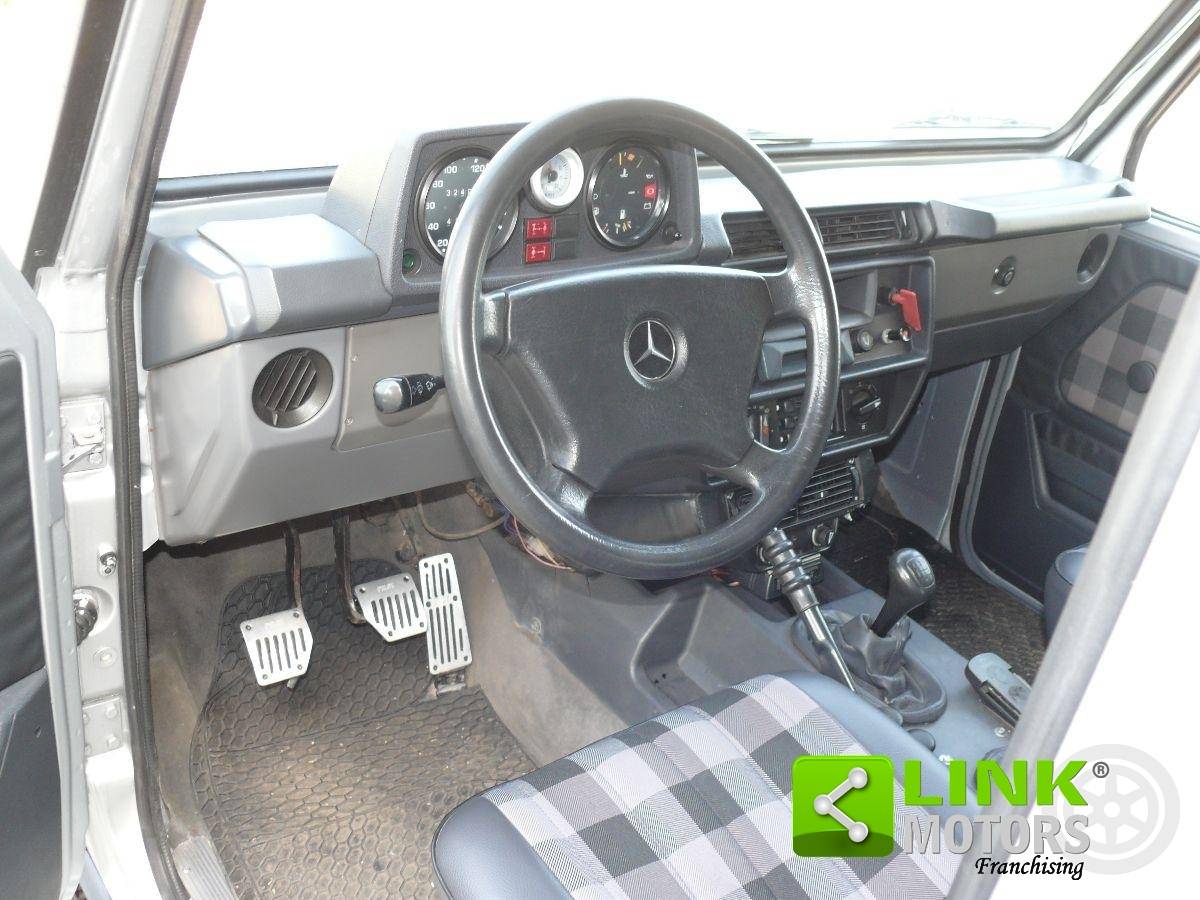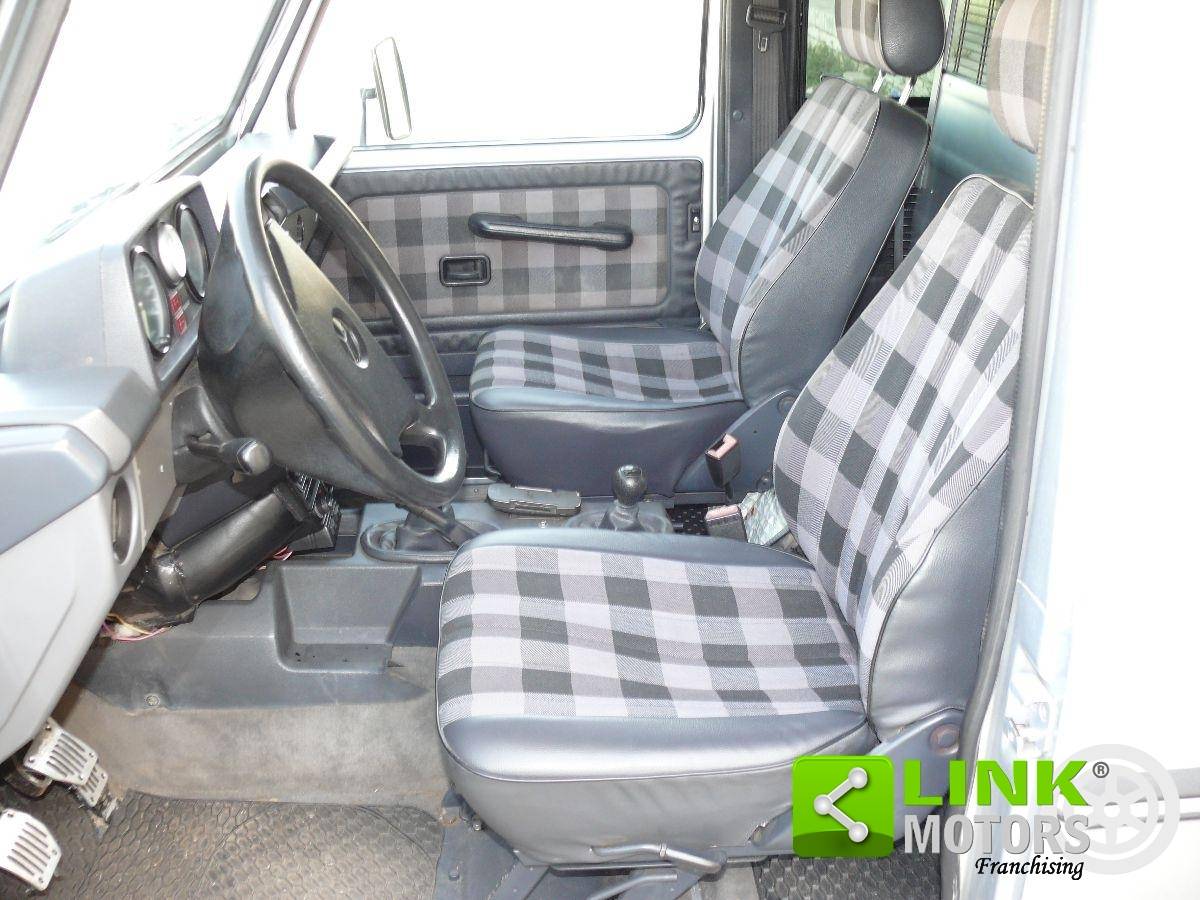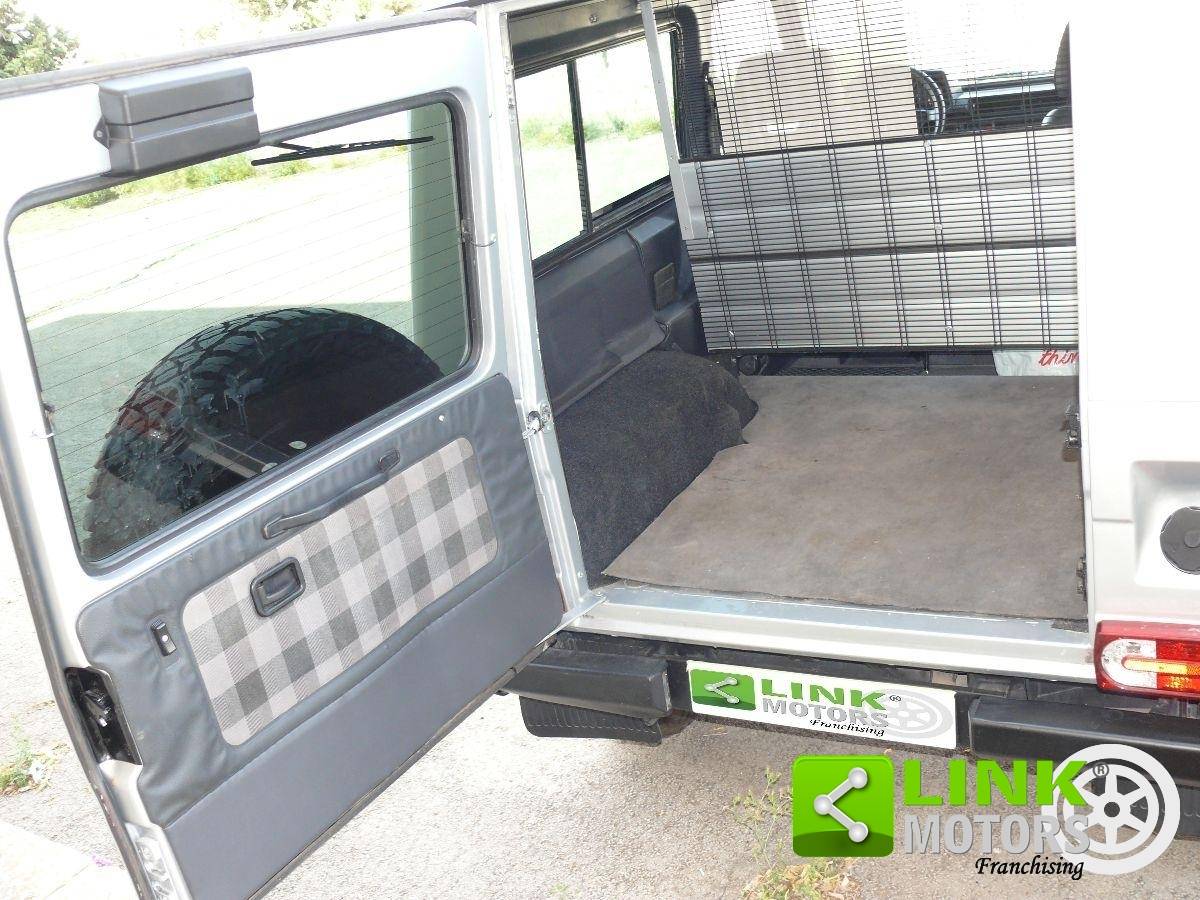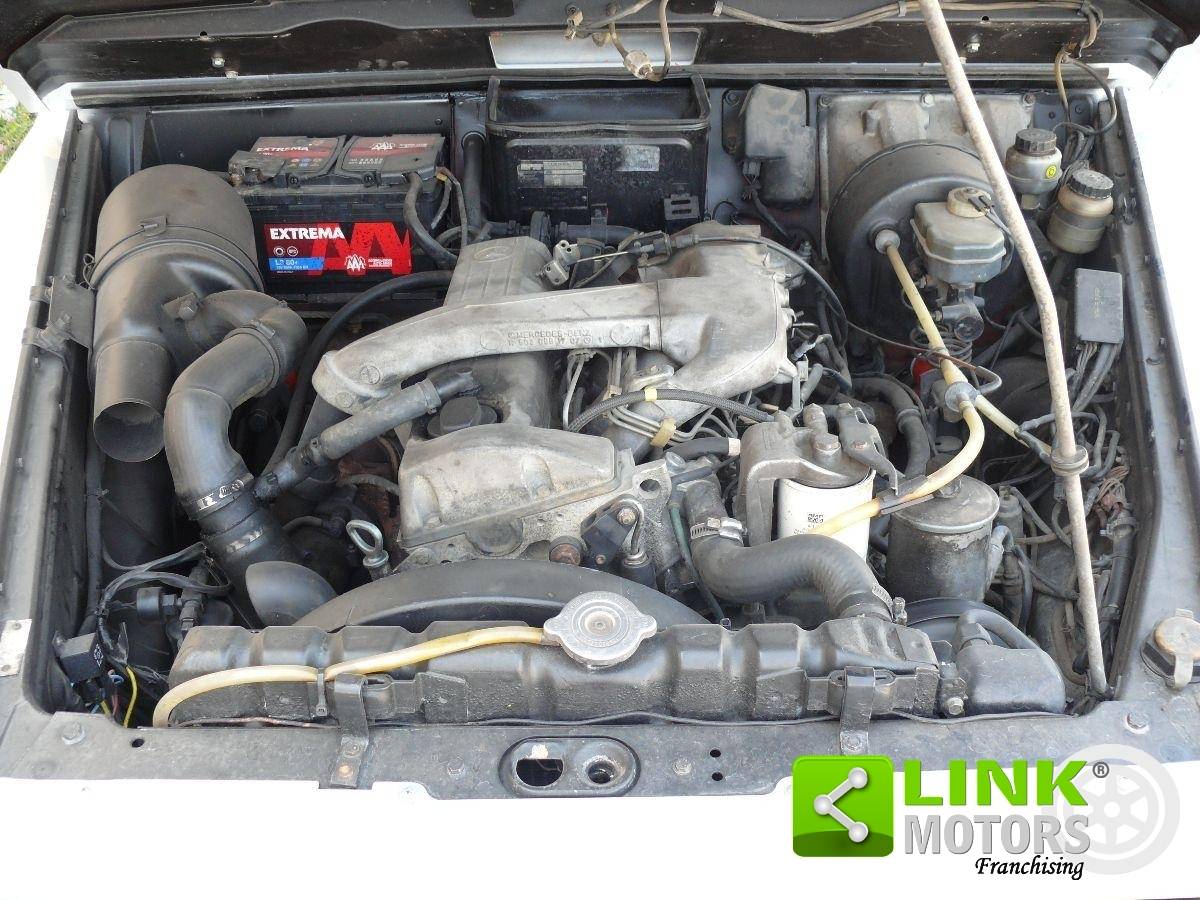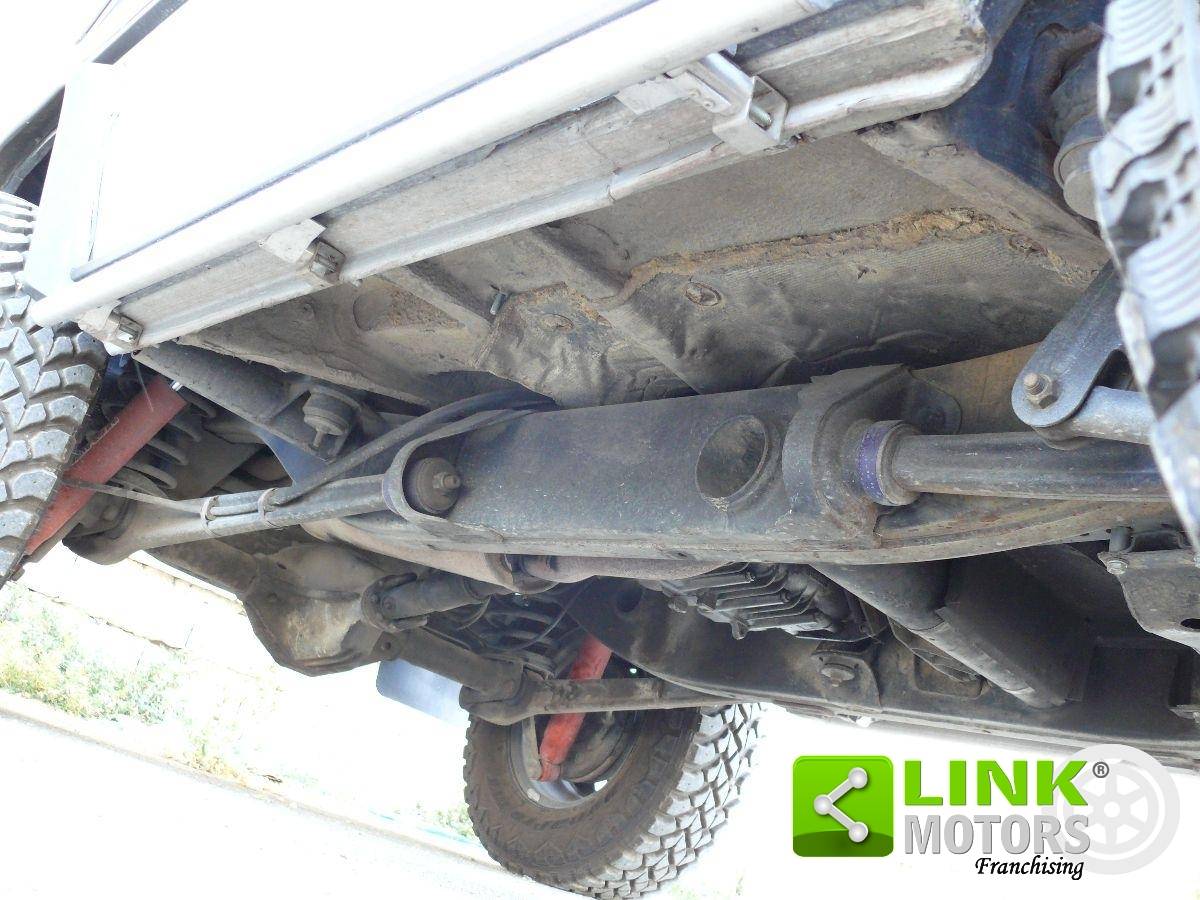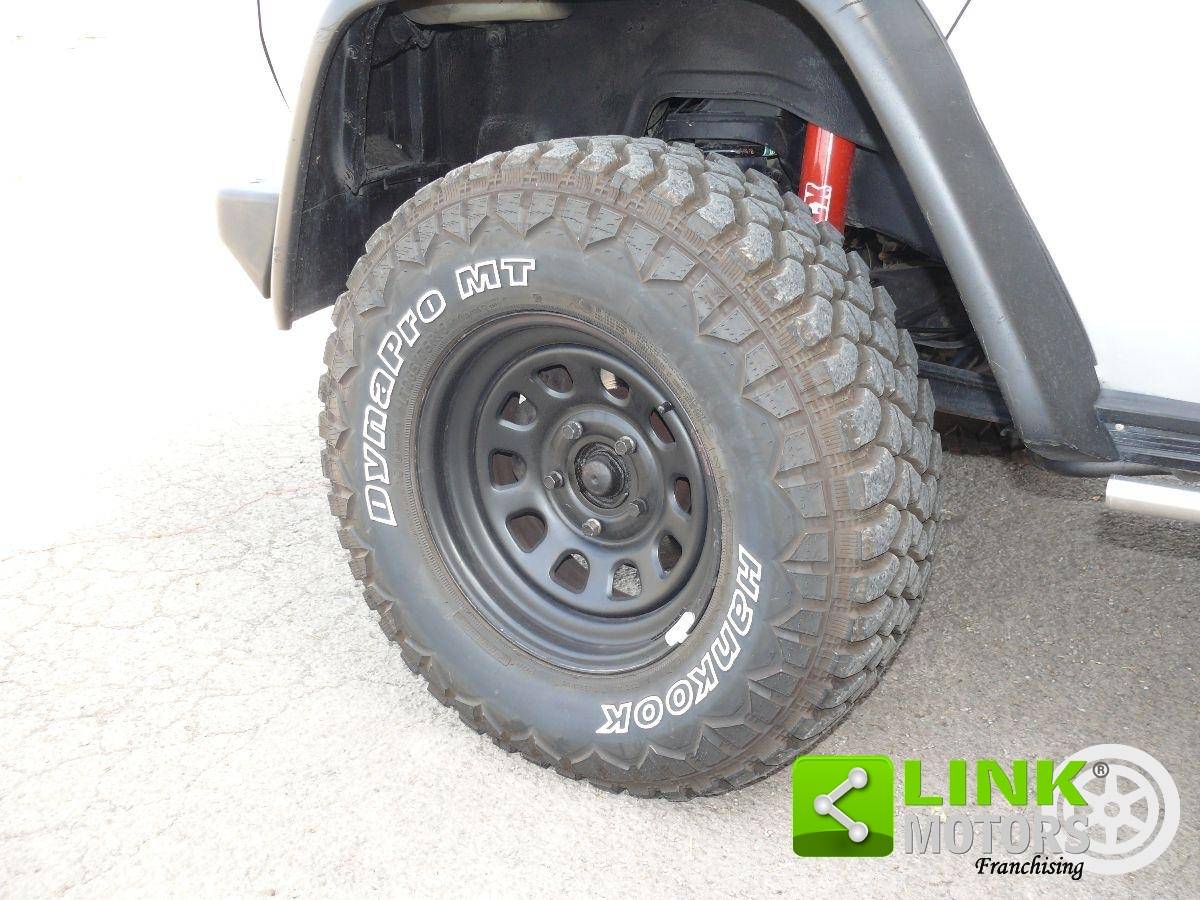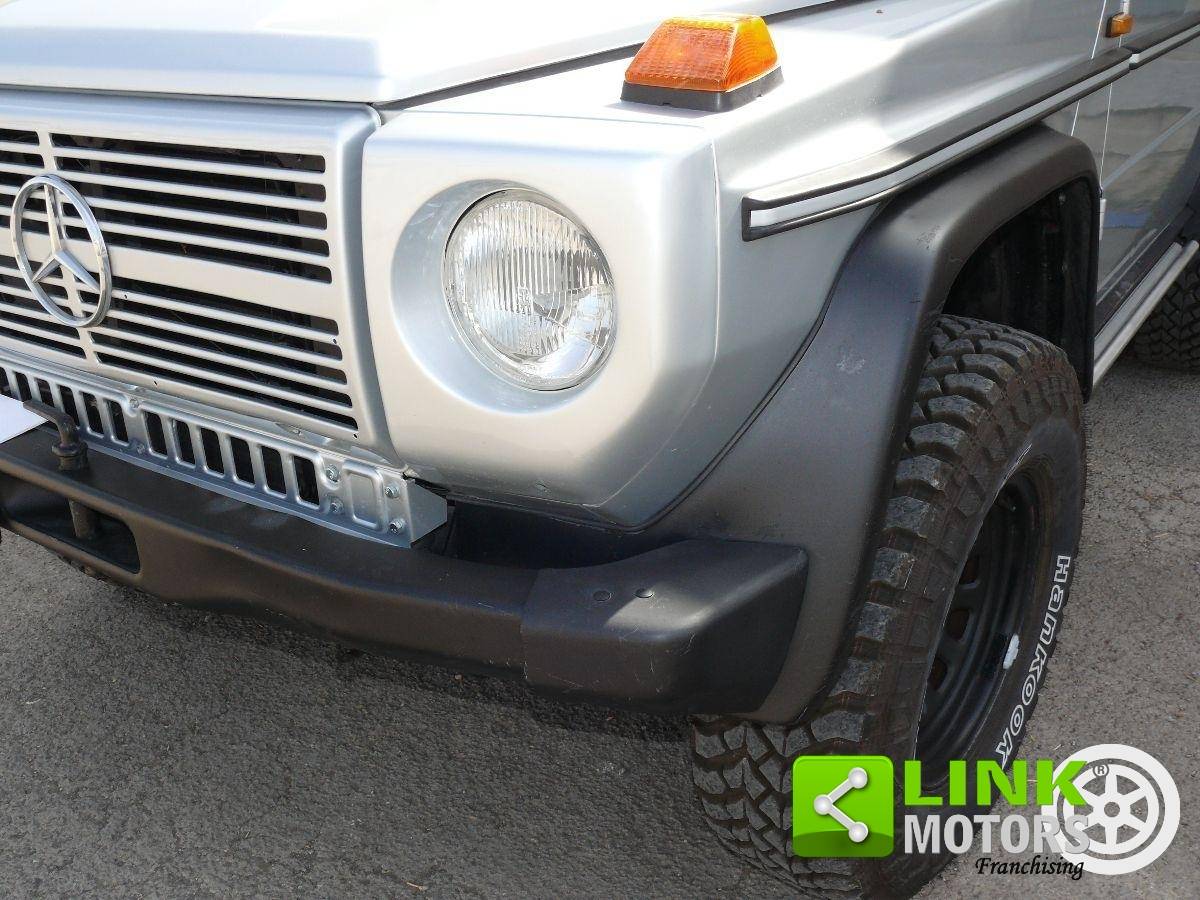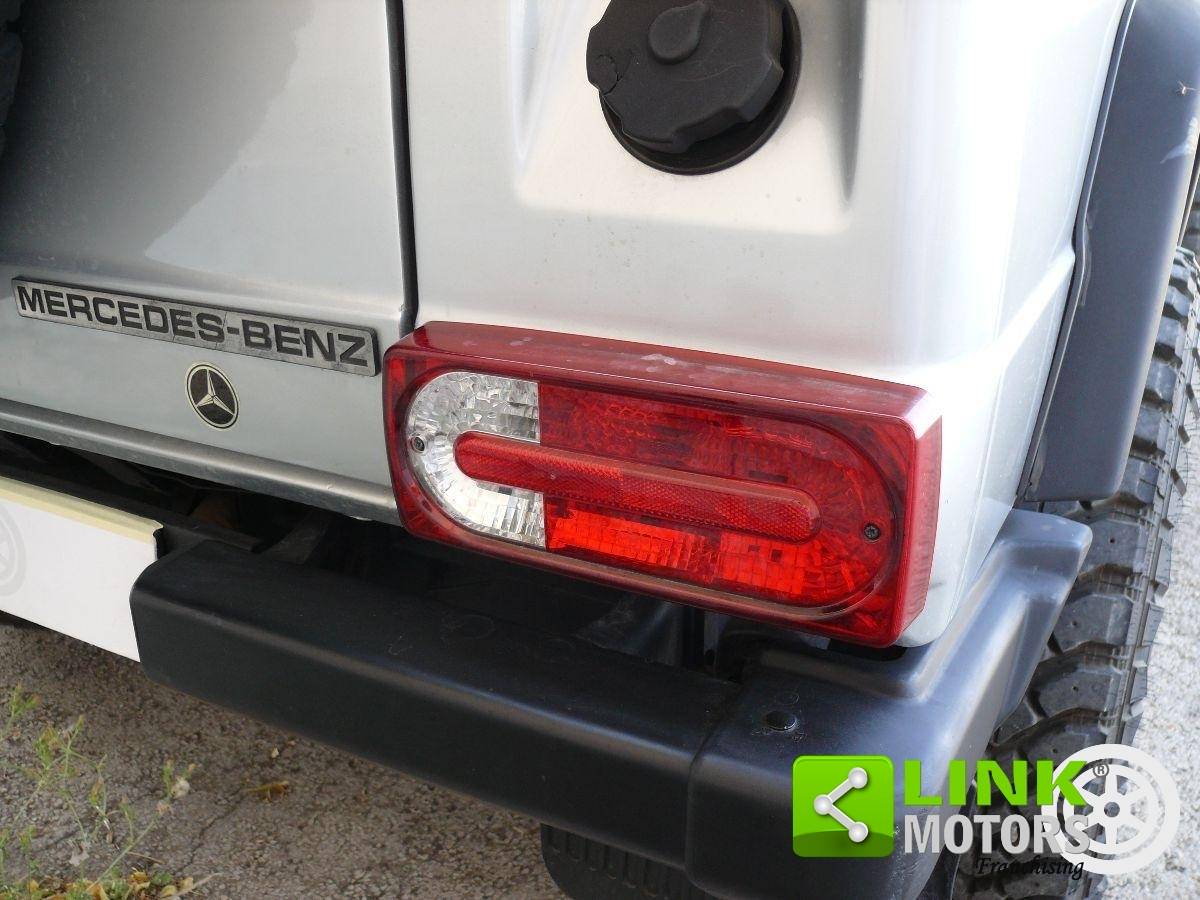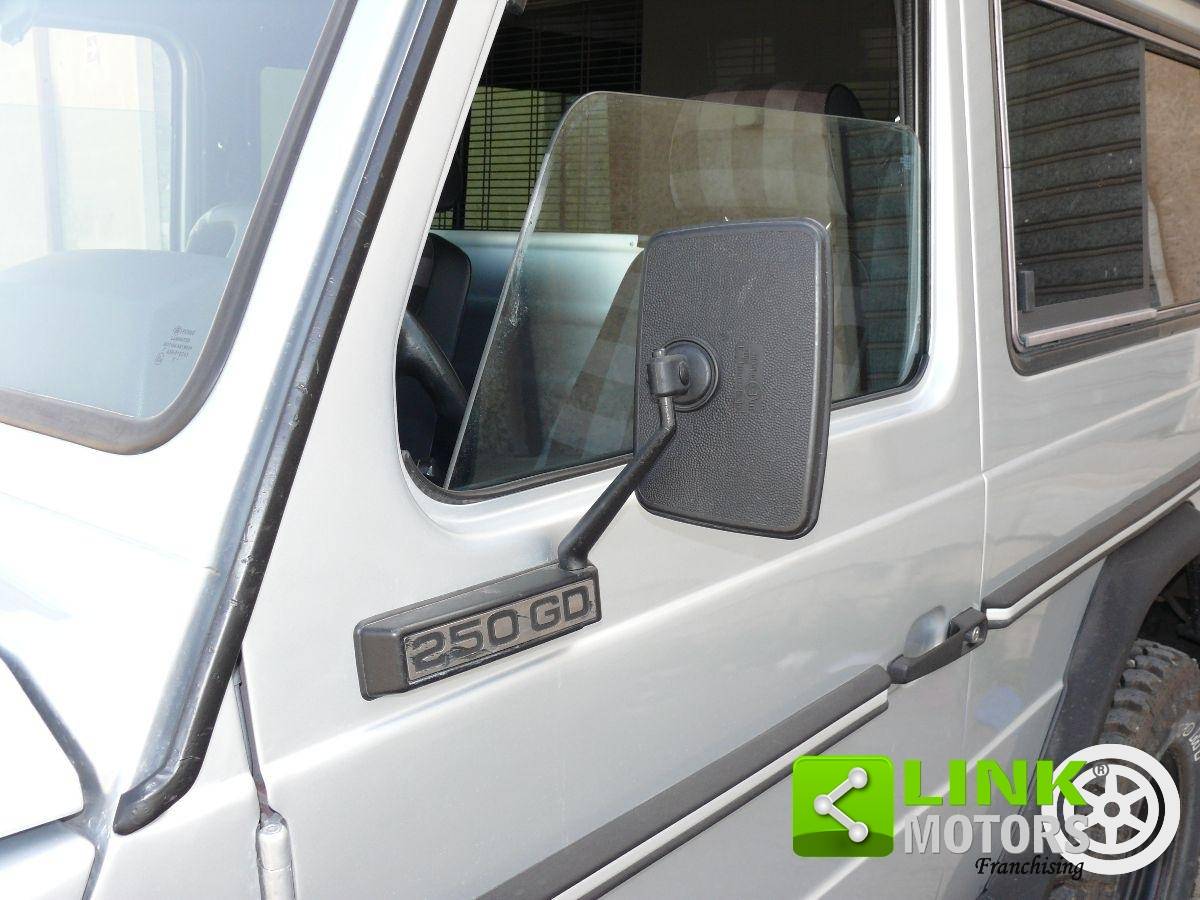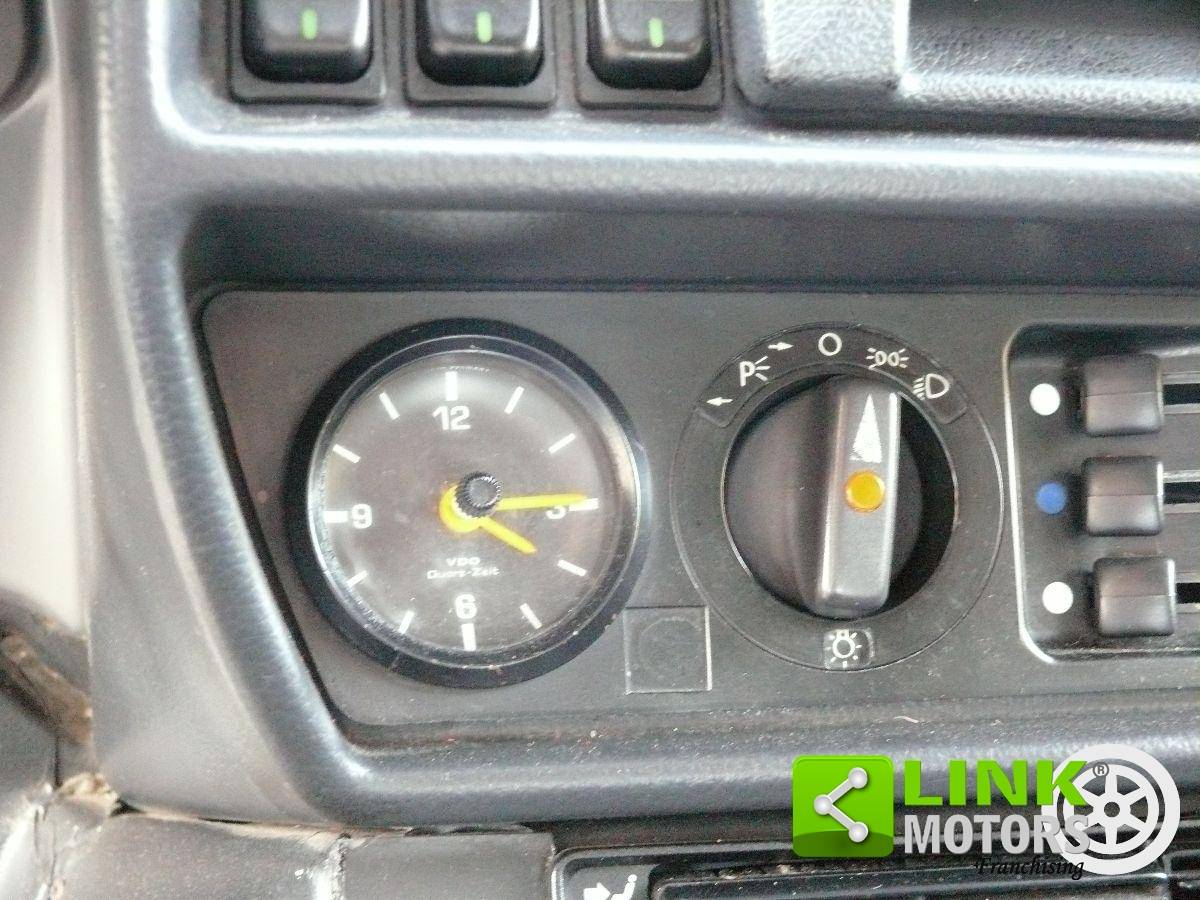 Mercedes Classe G 250 Autocarro
Dealer

away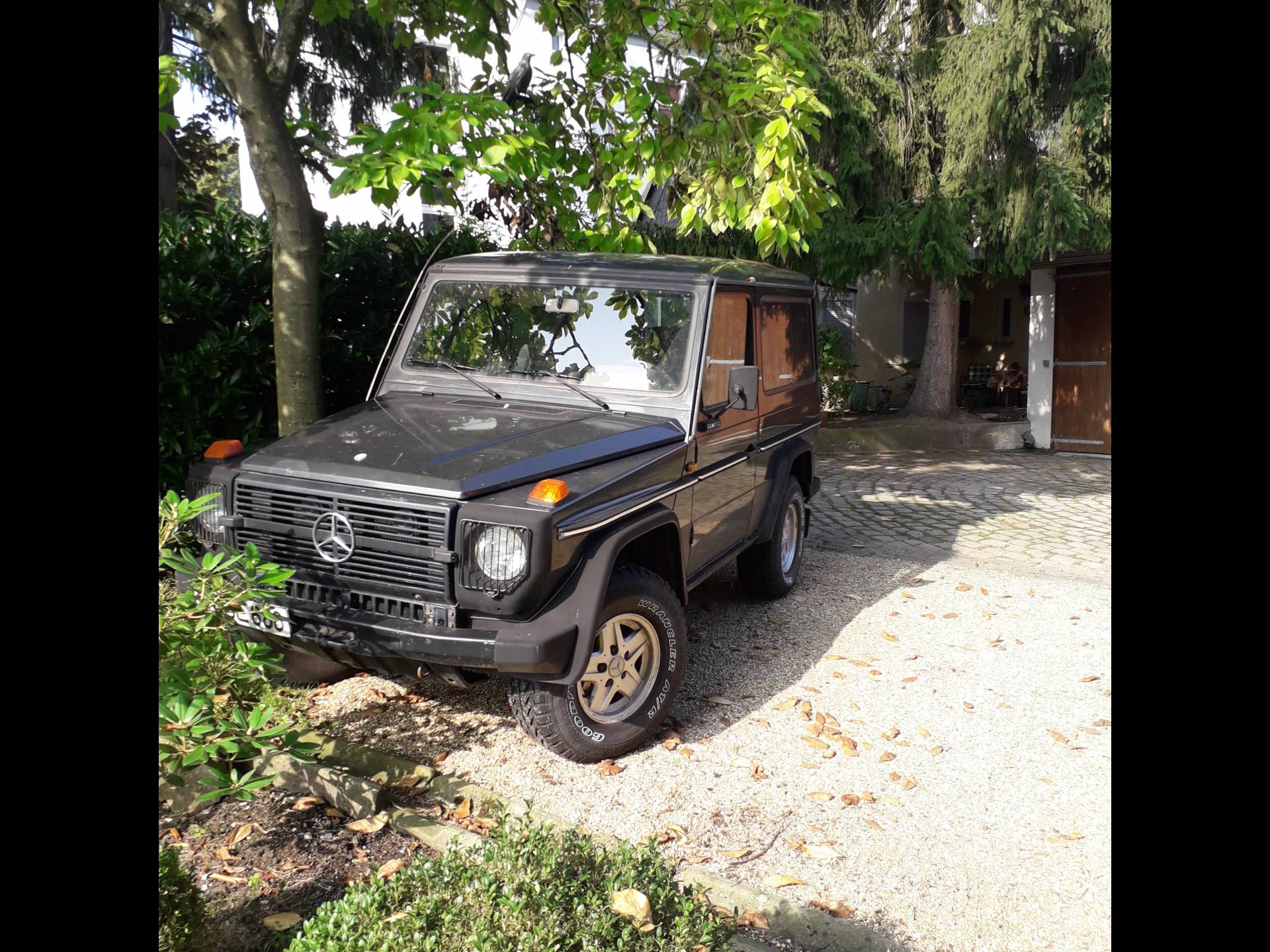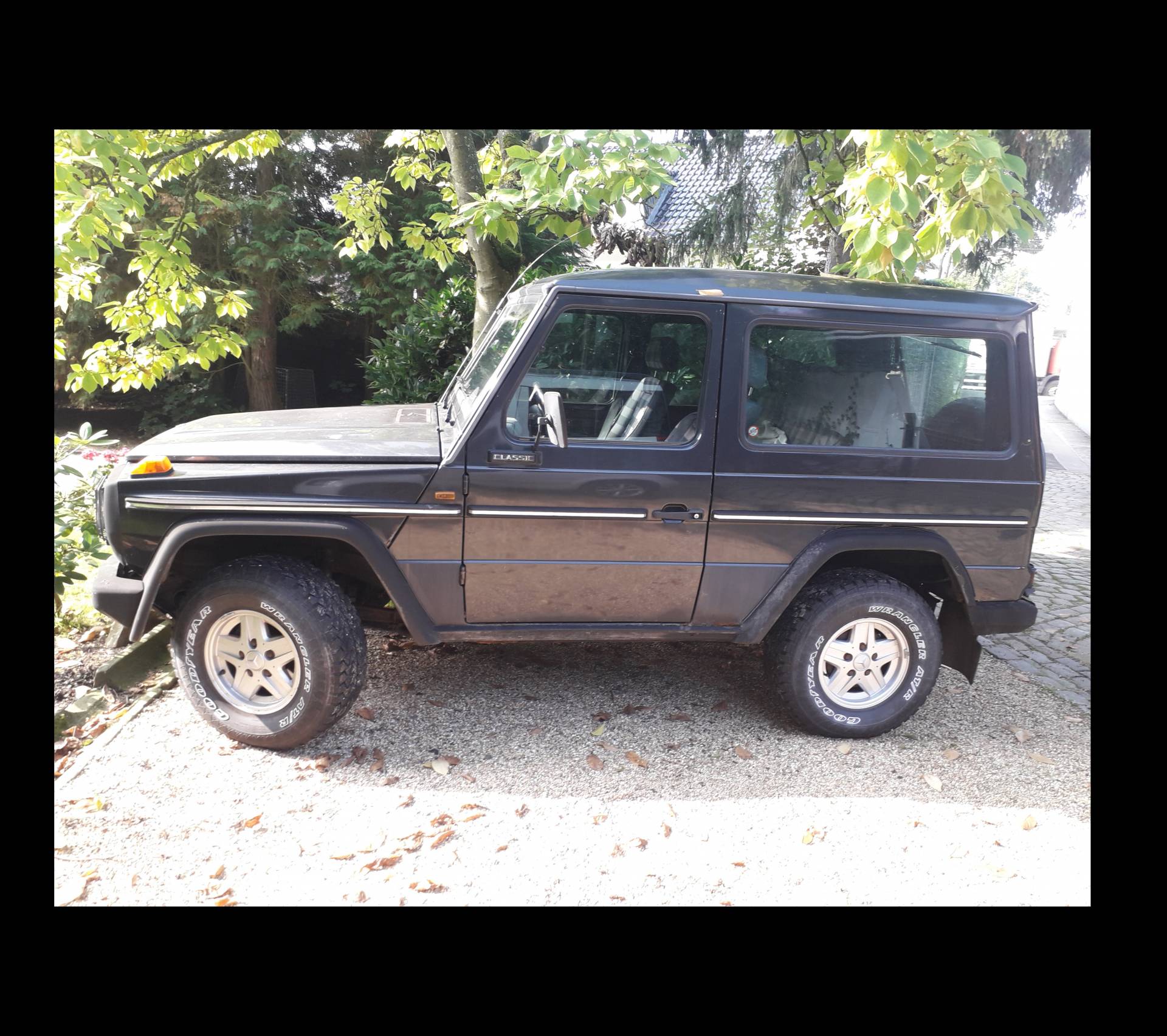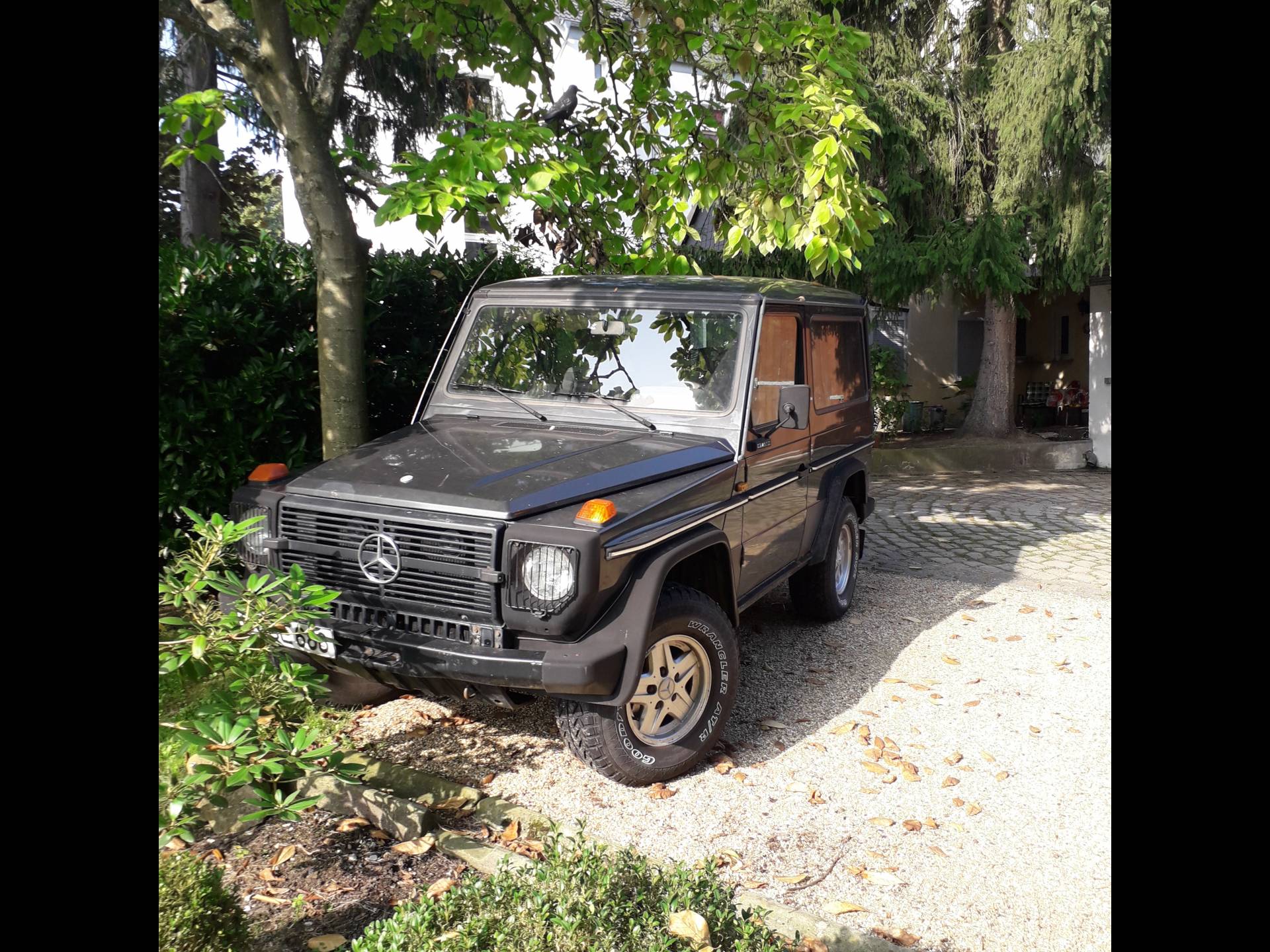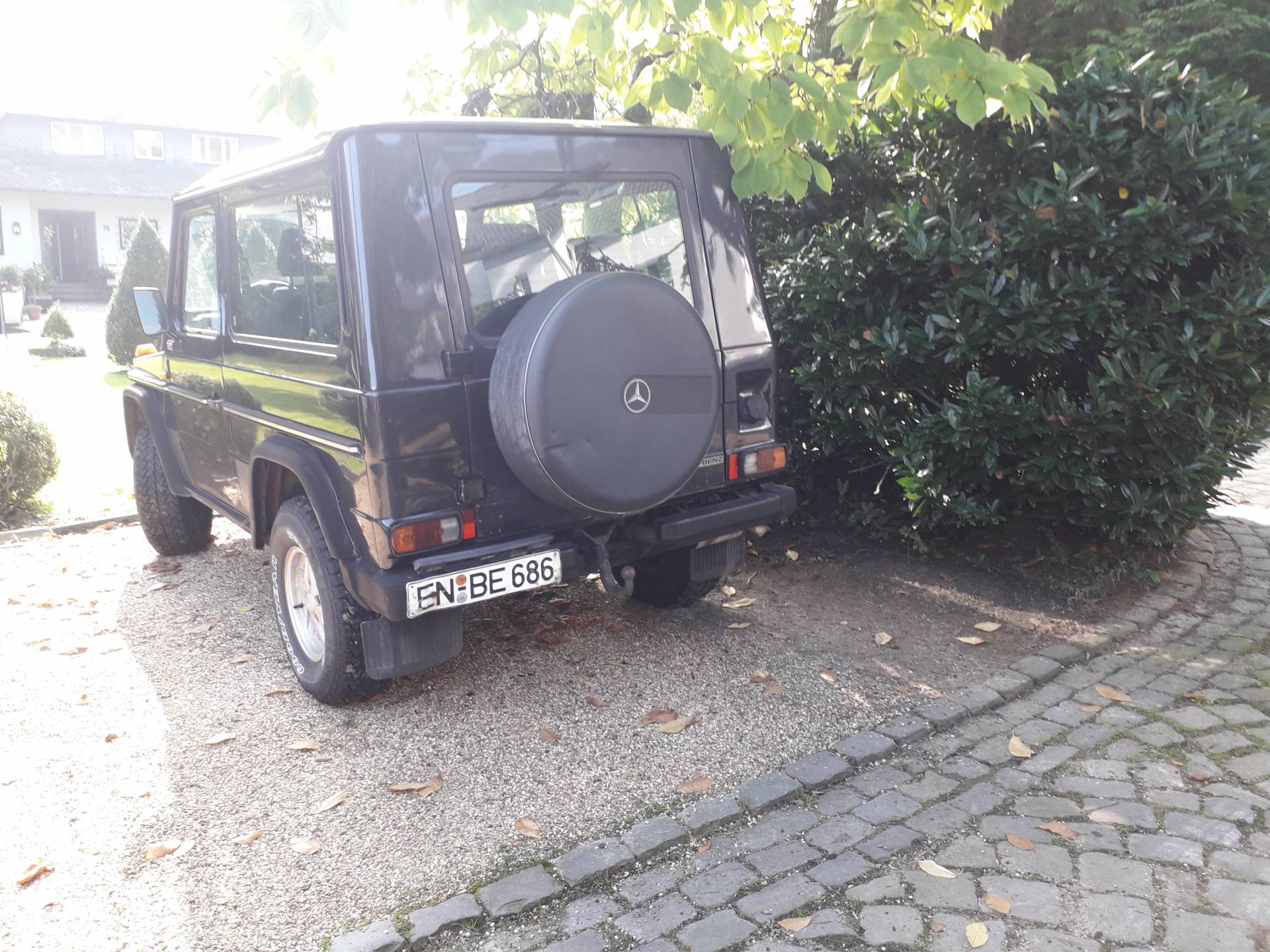 Private

away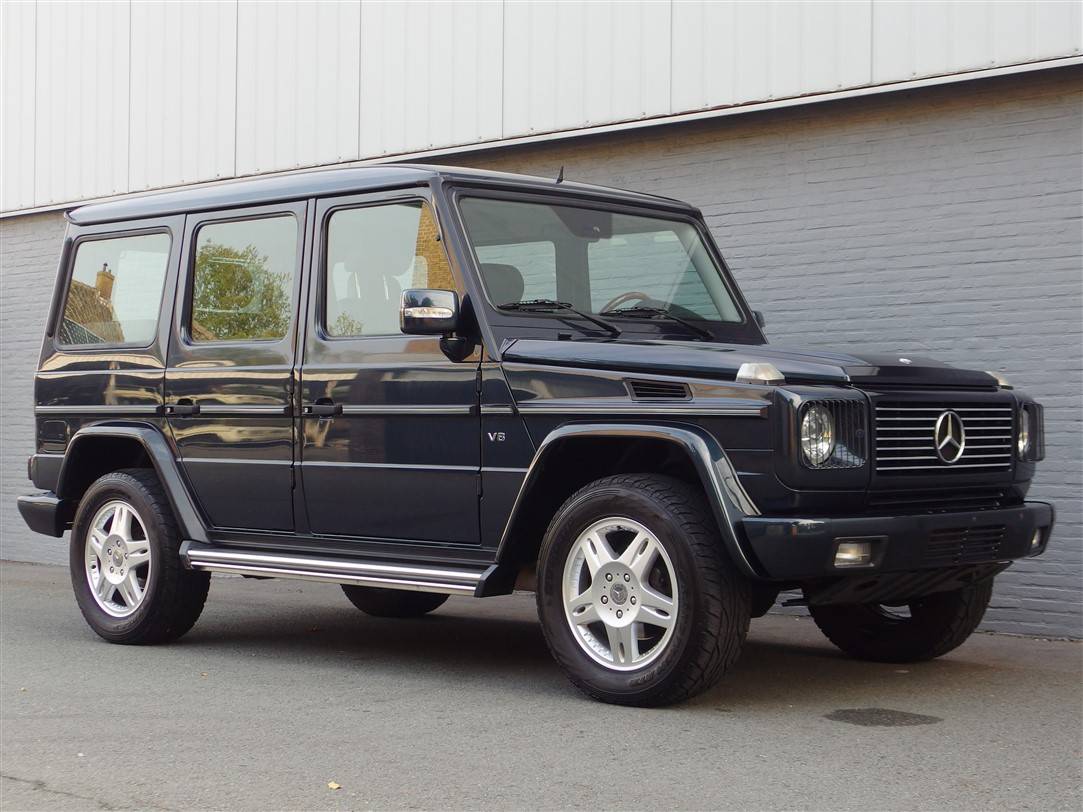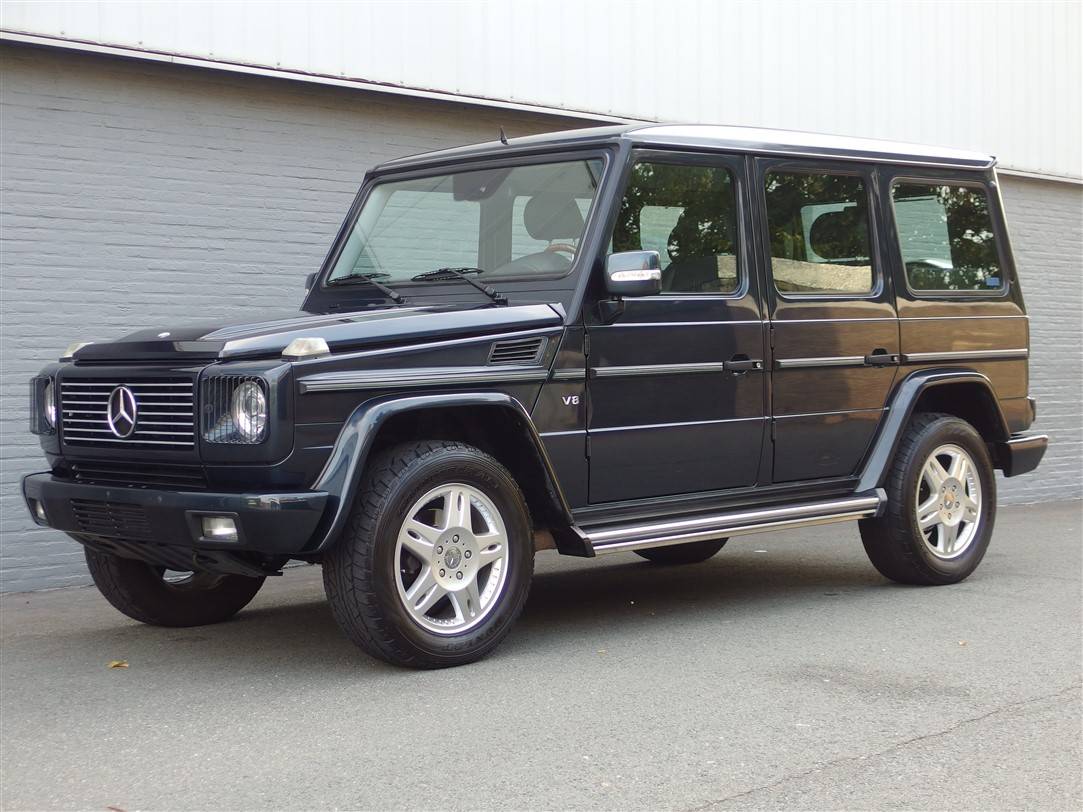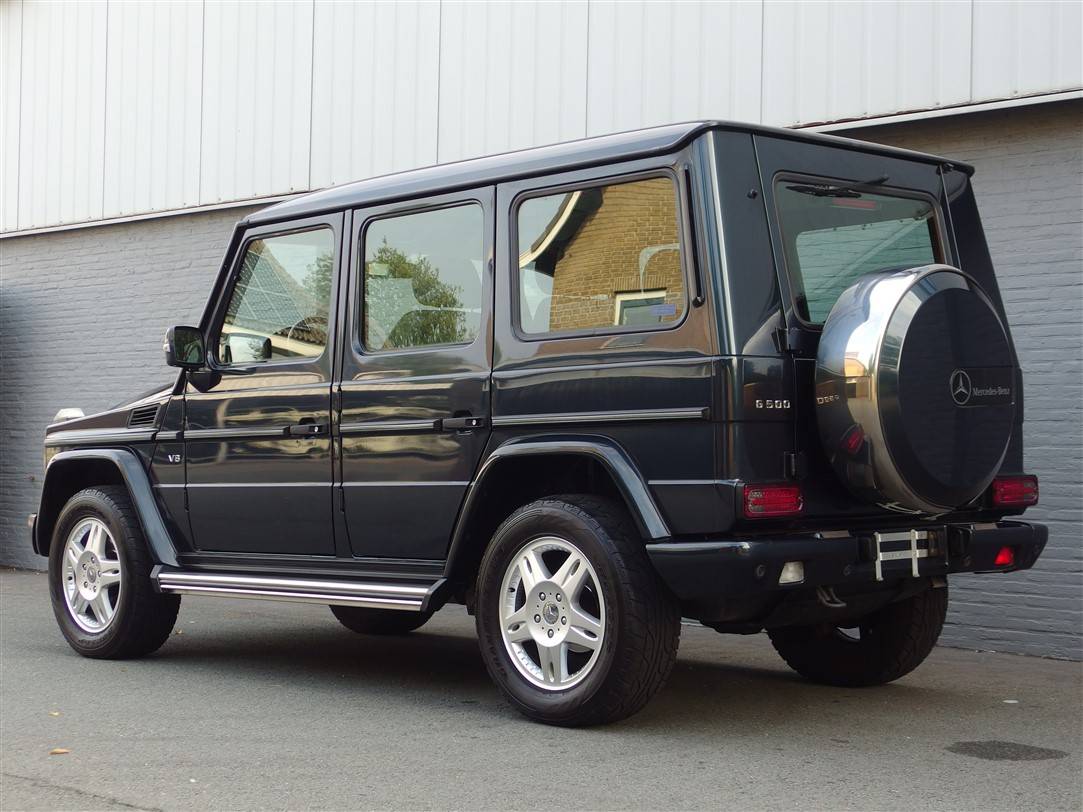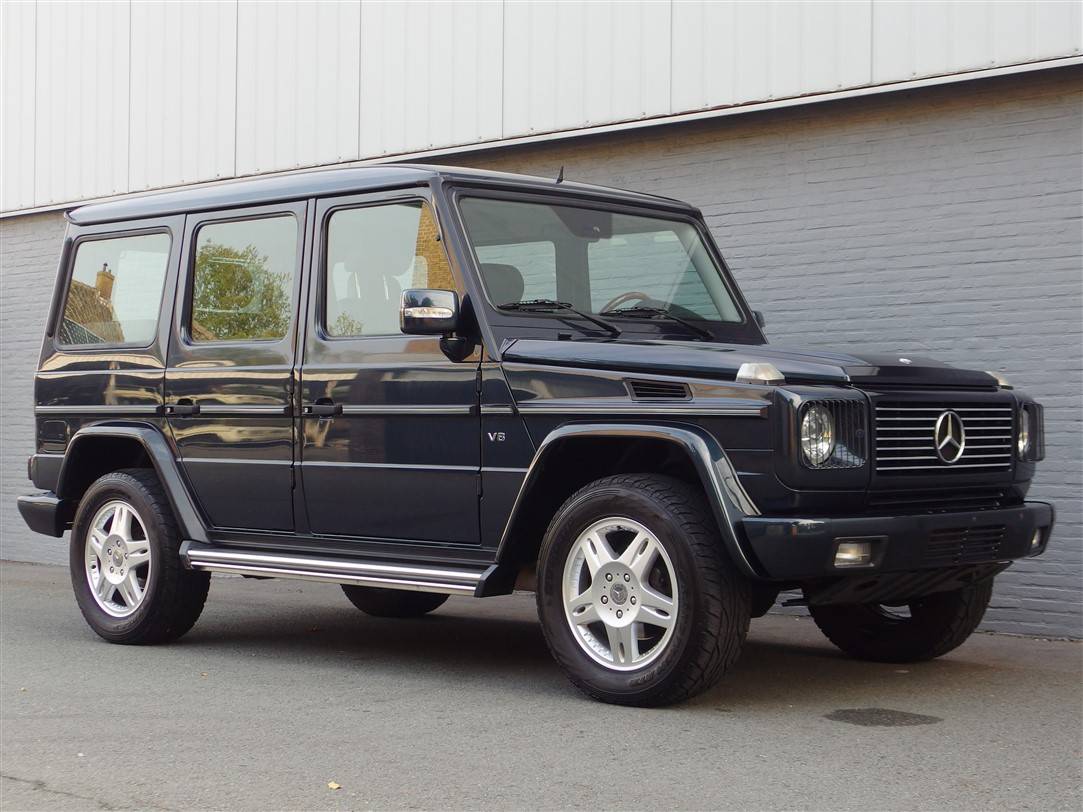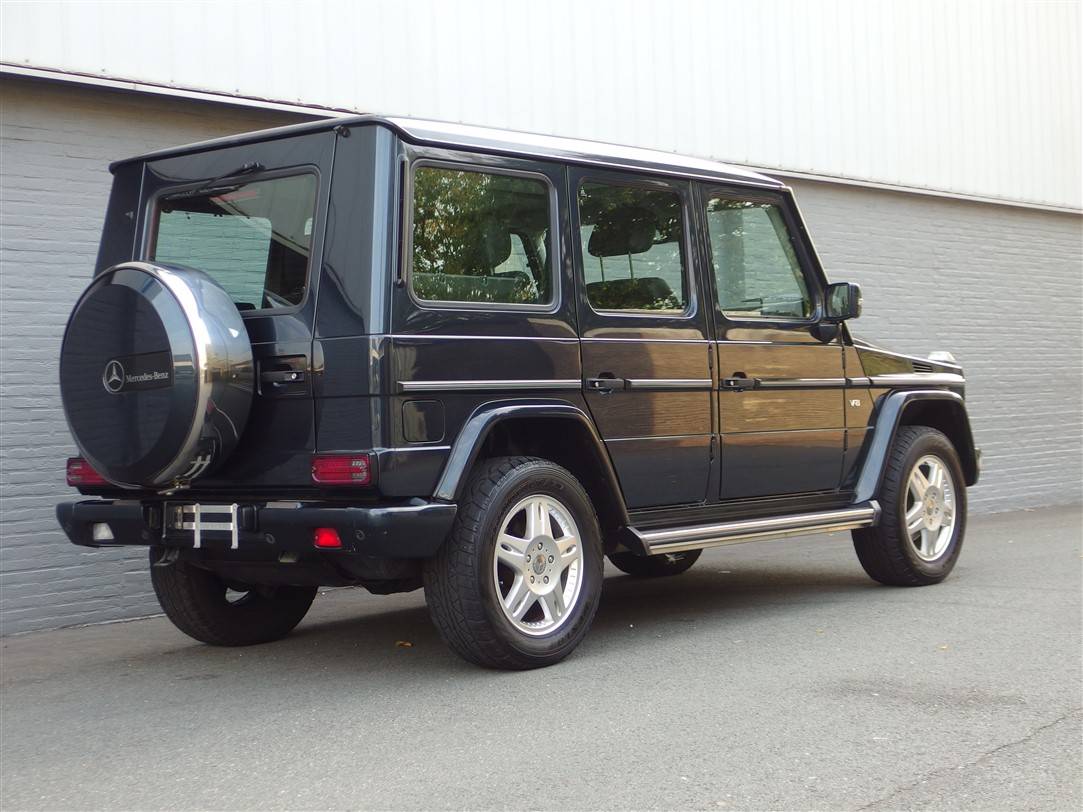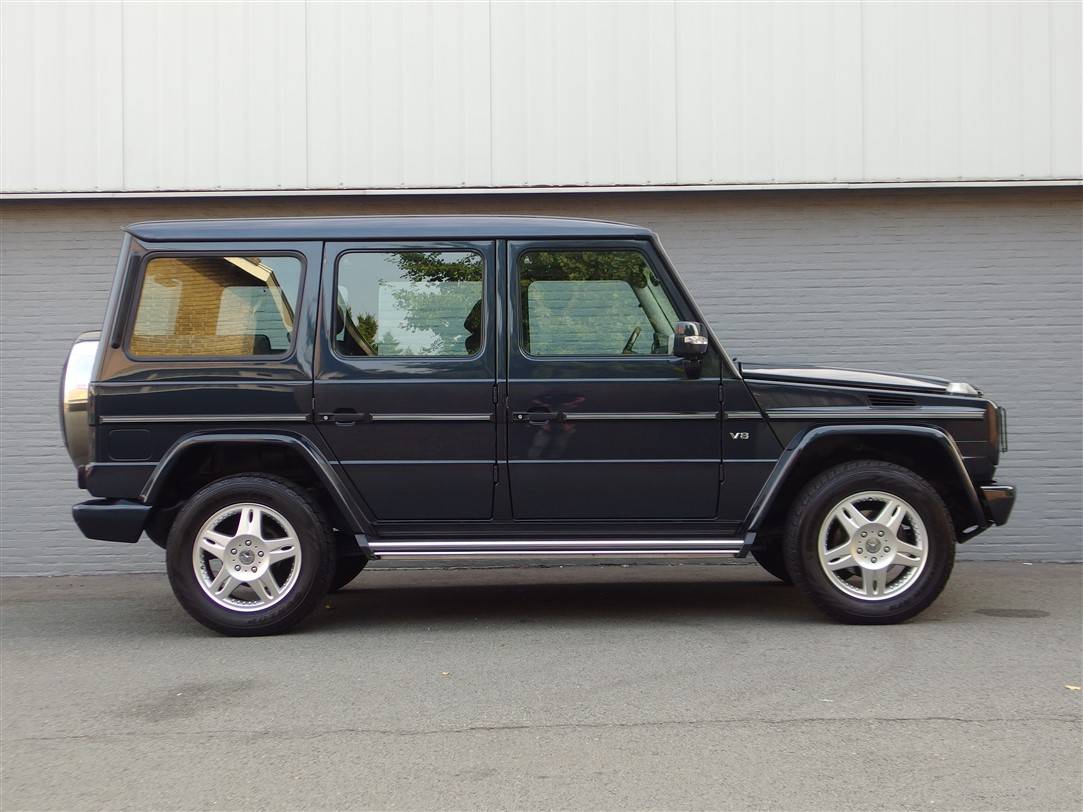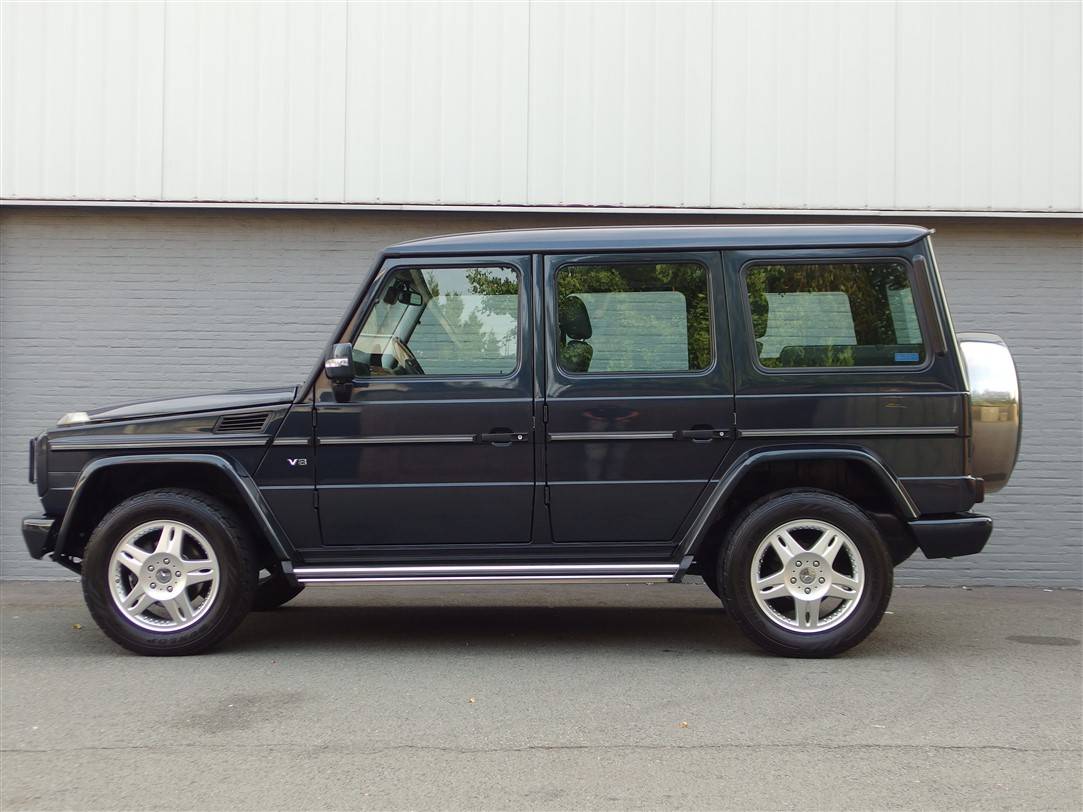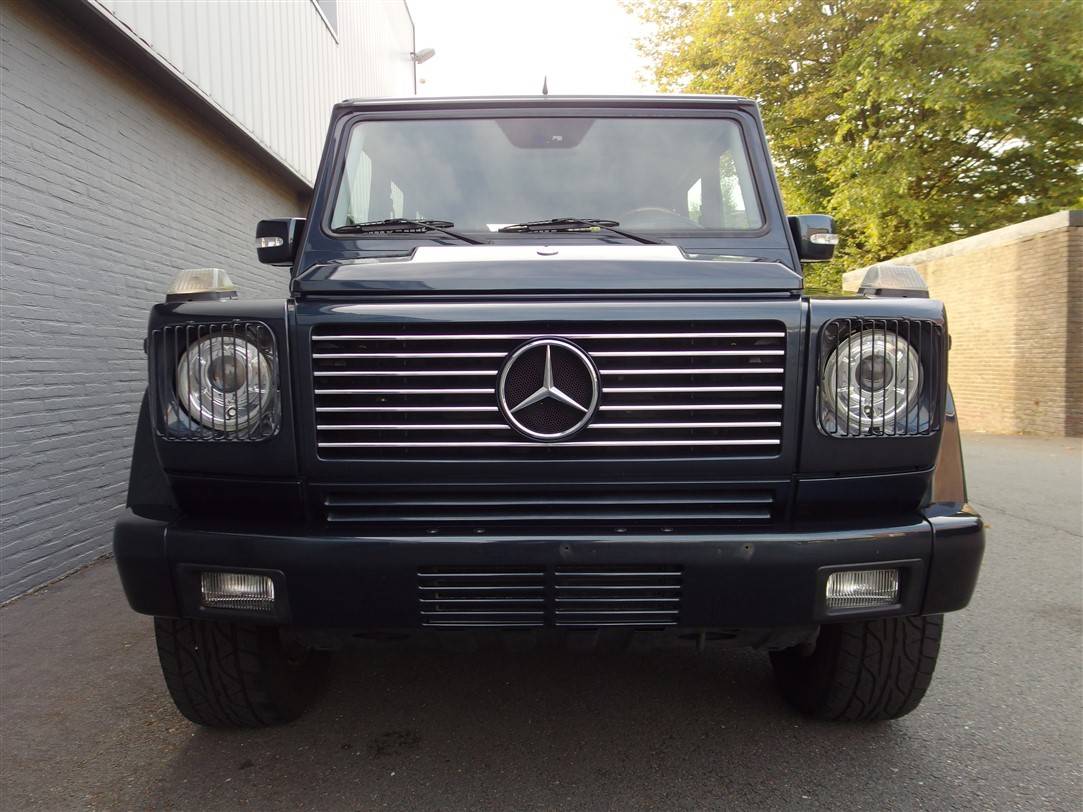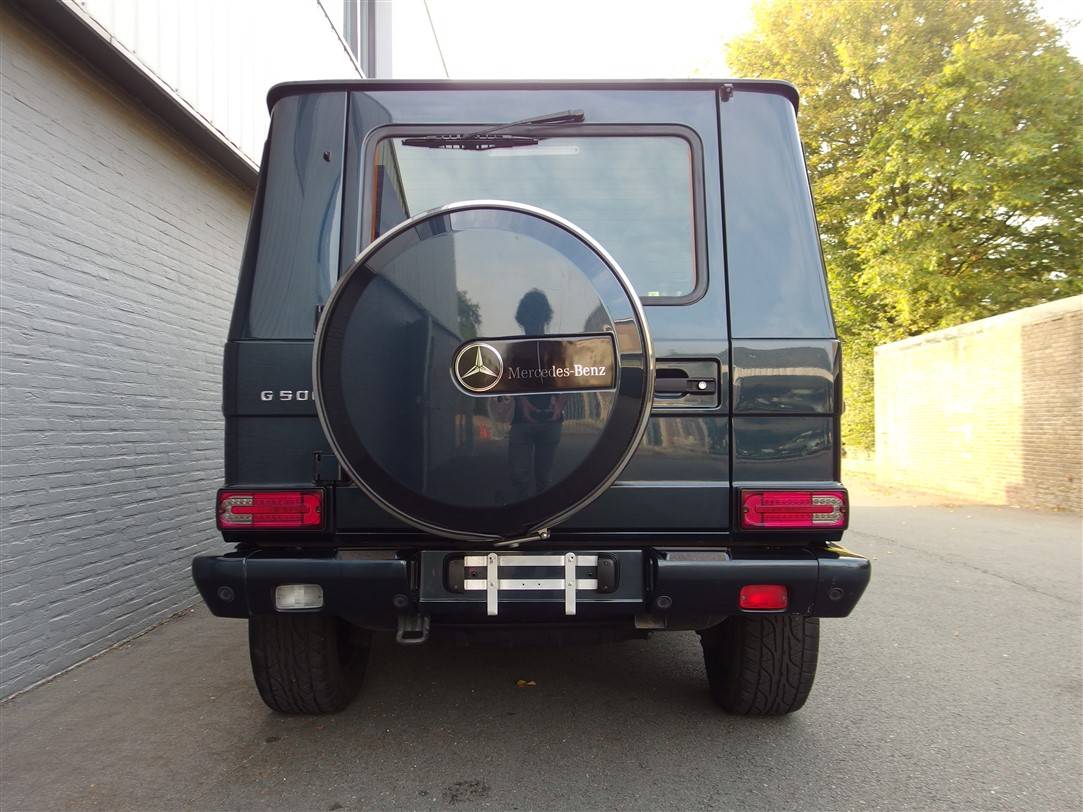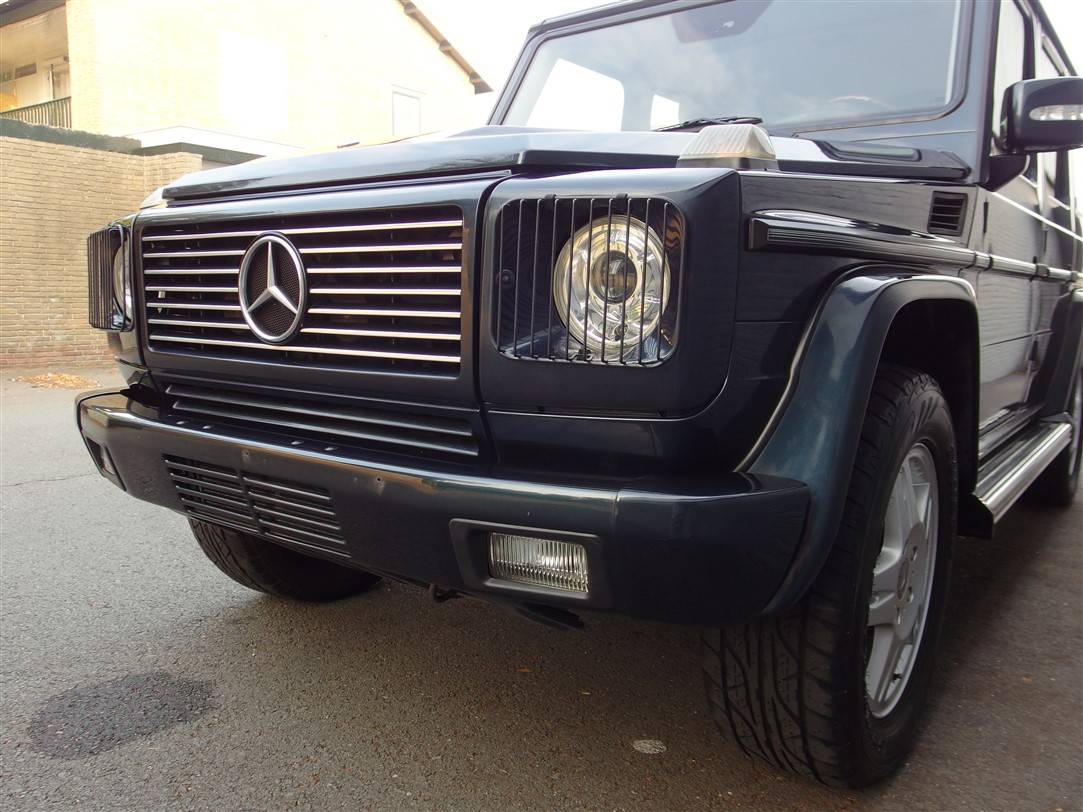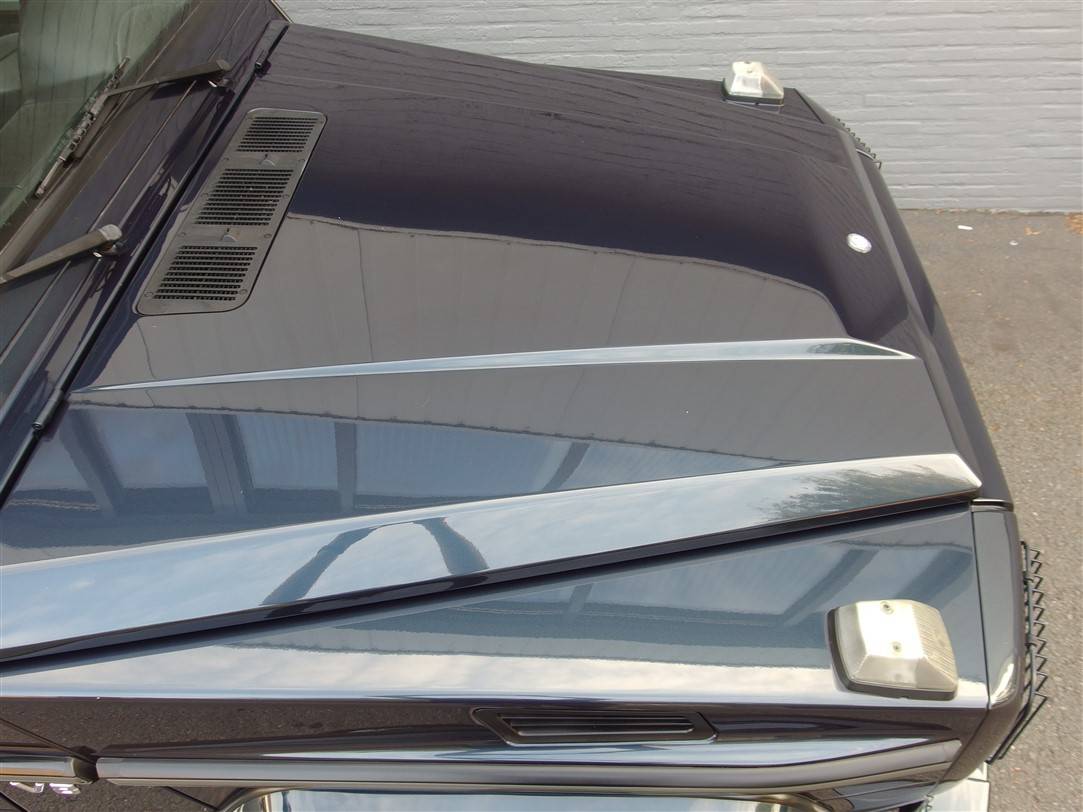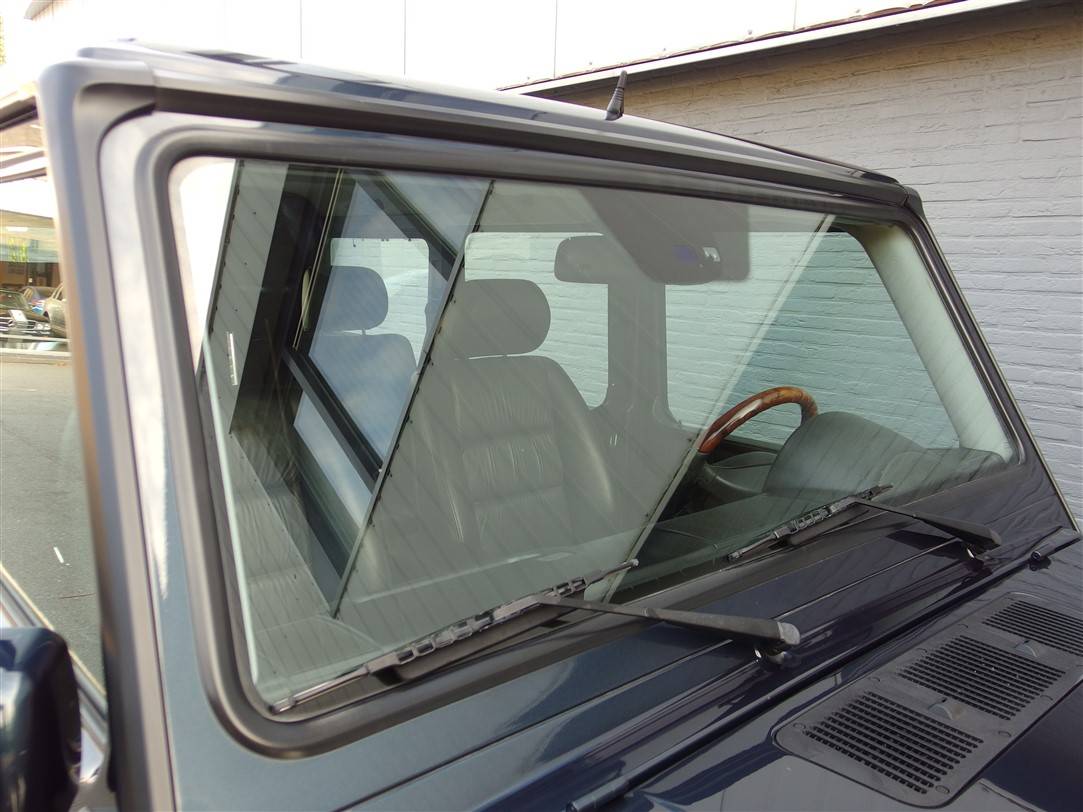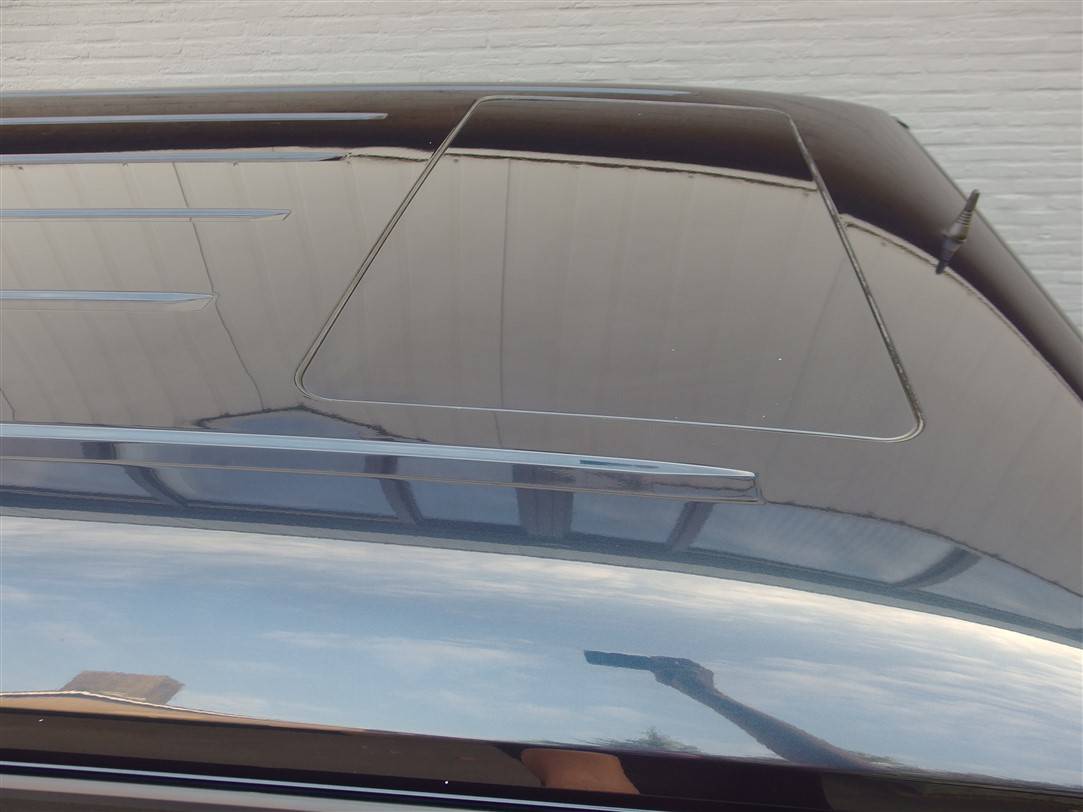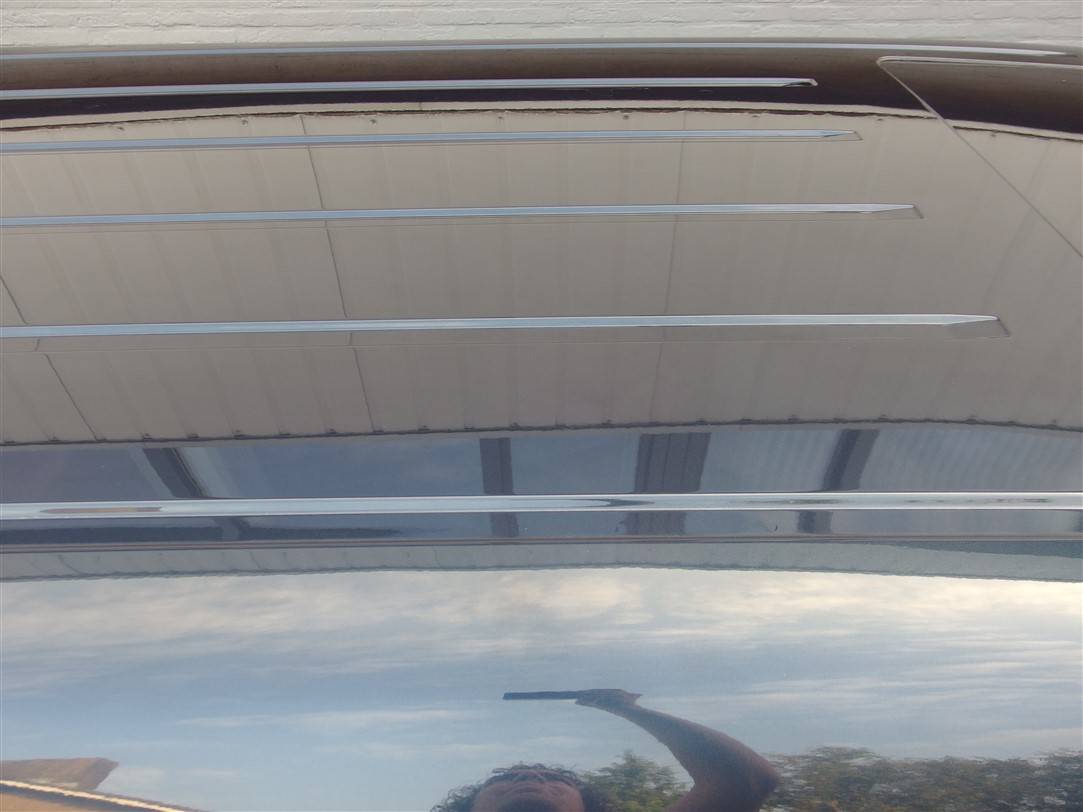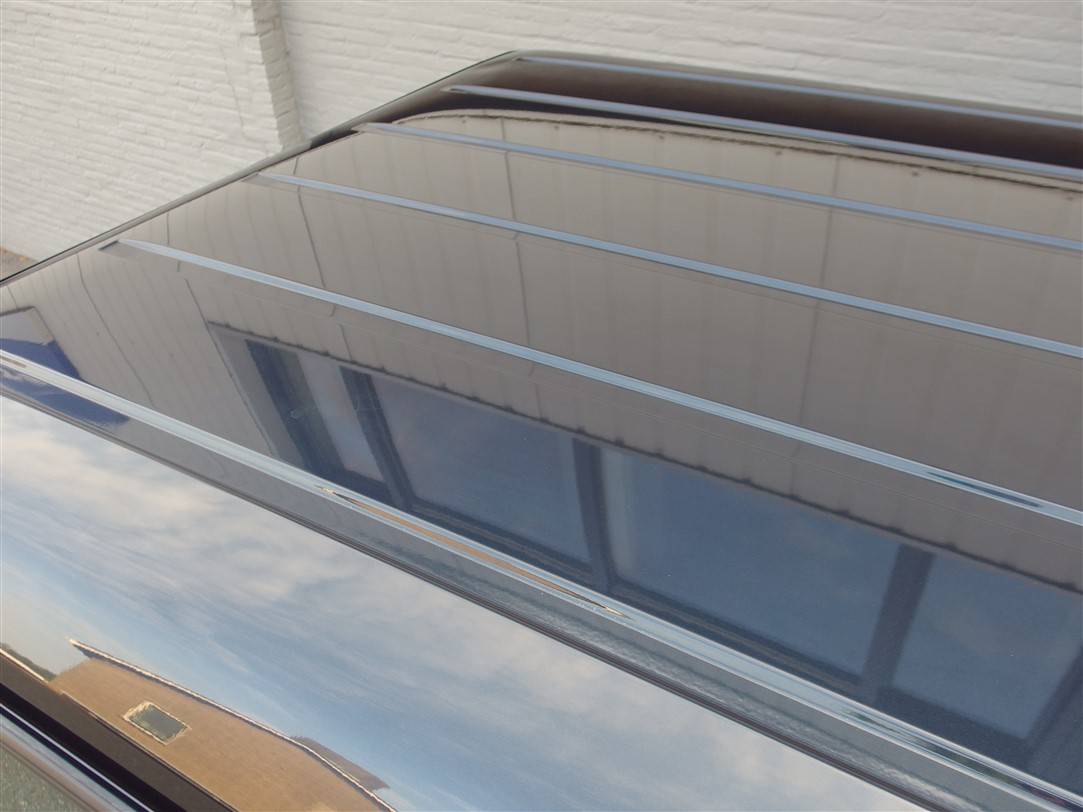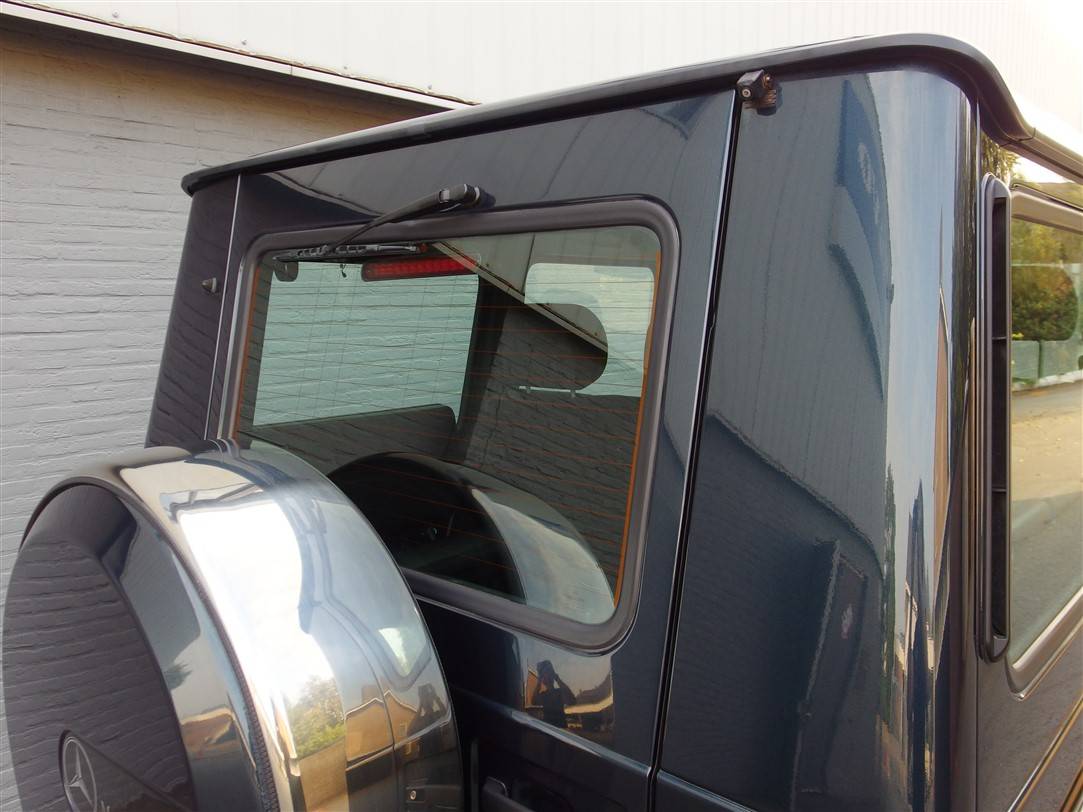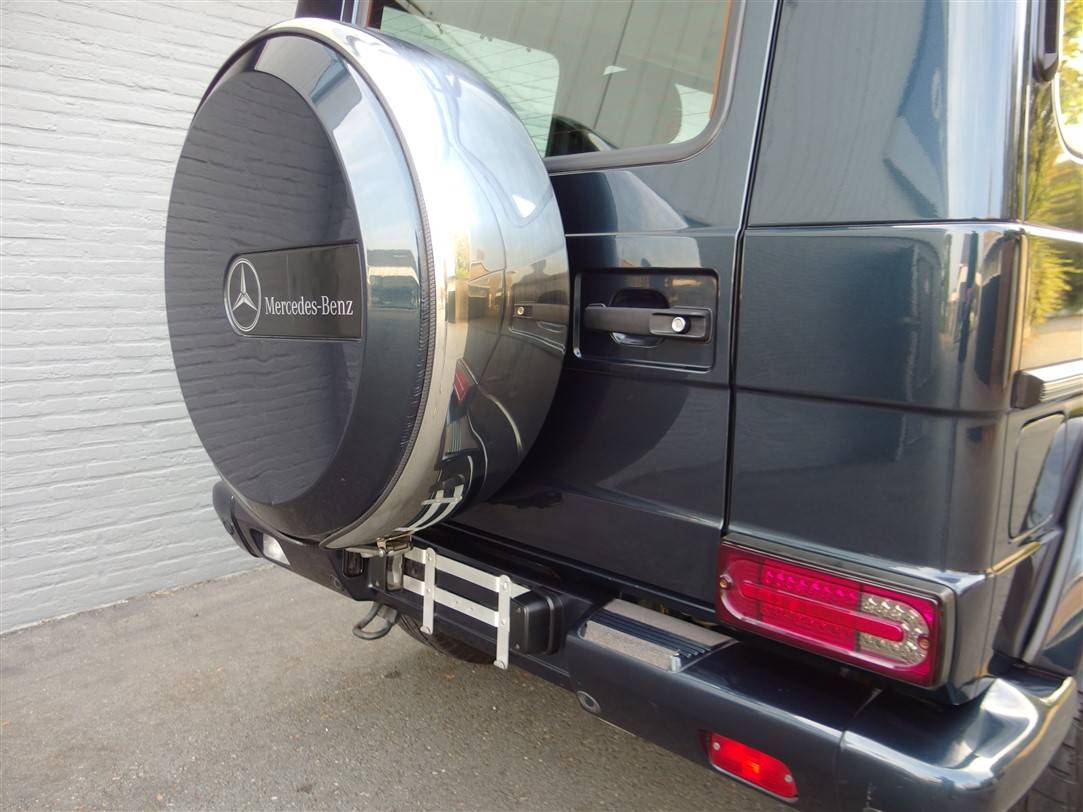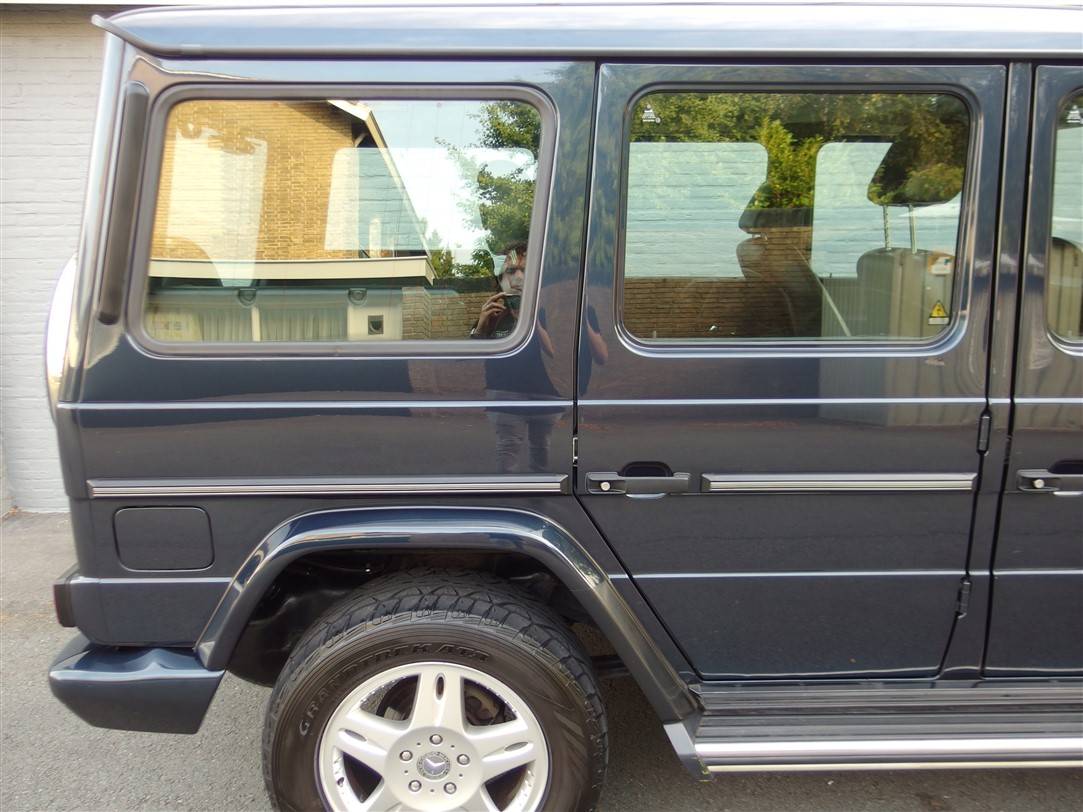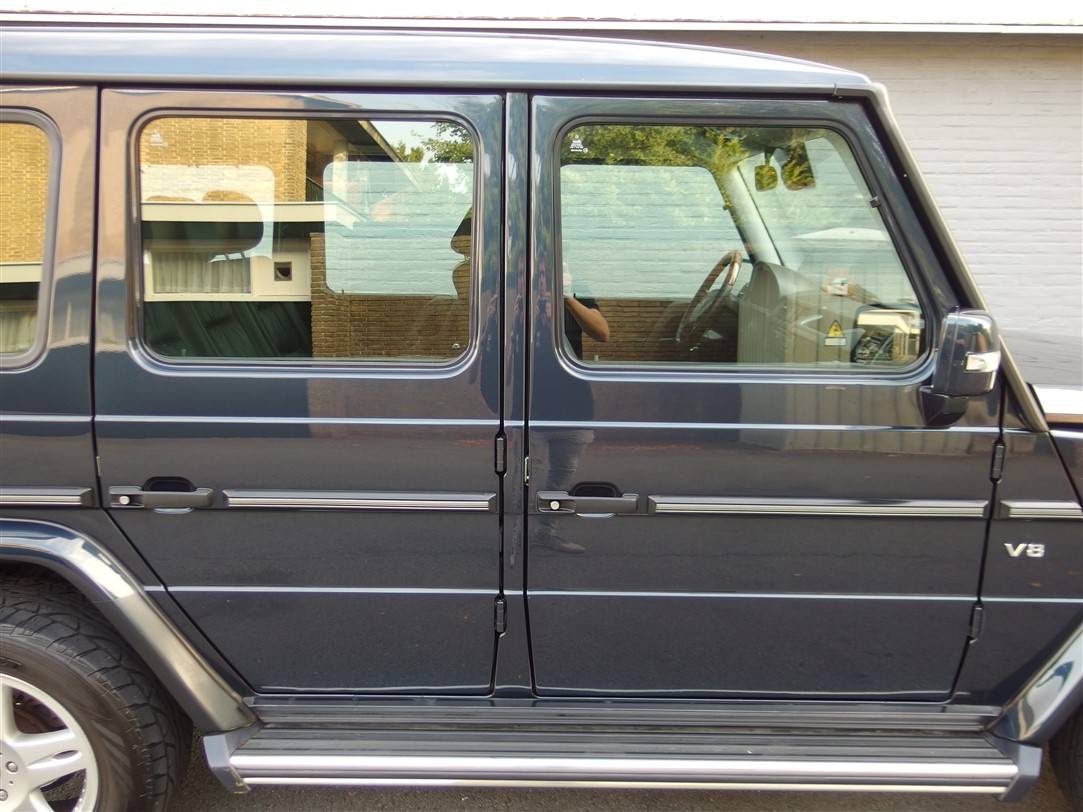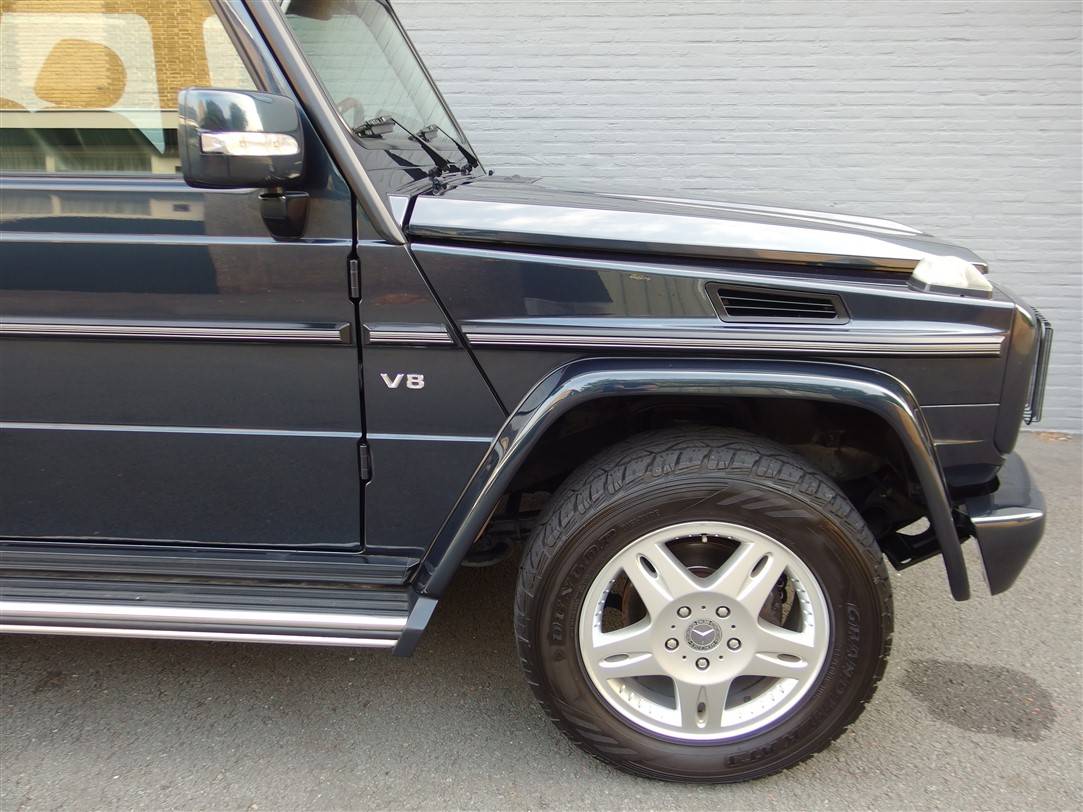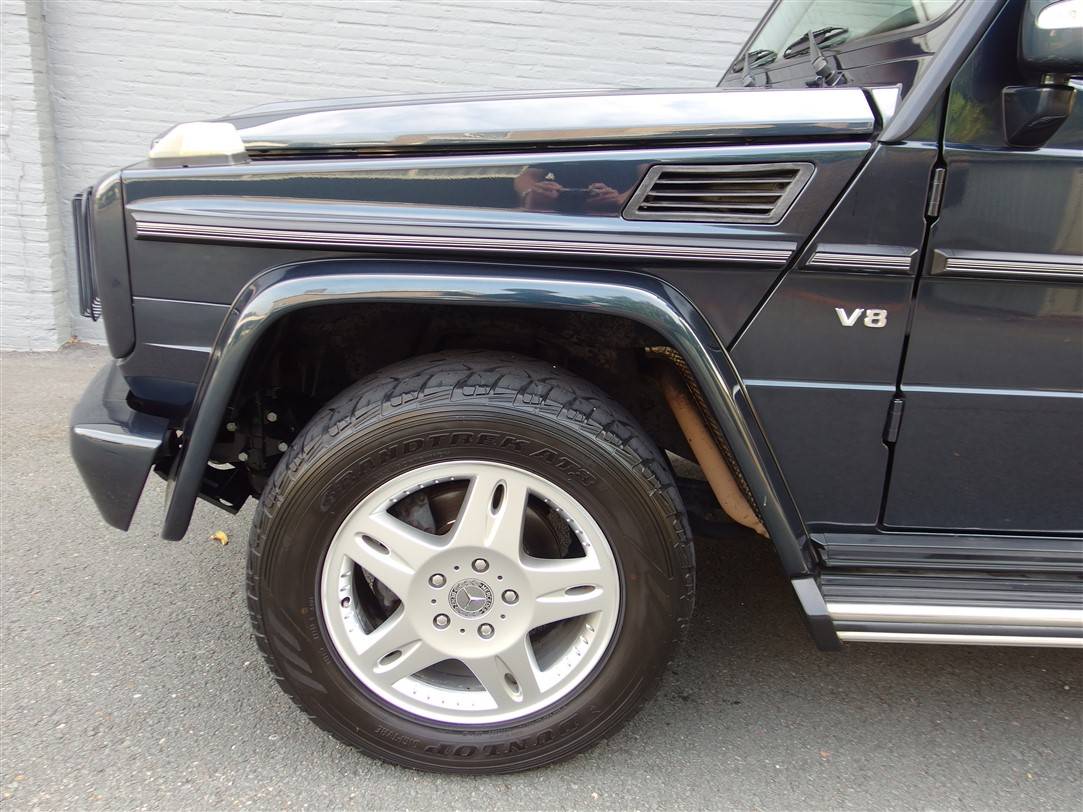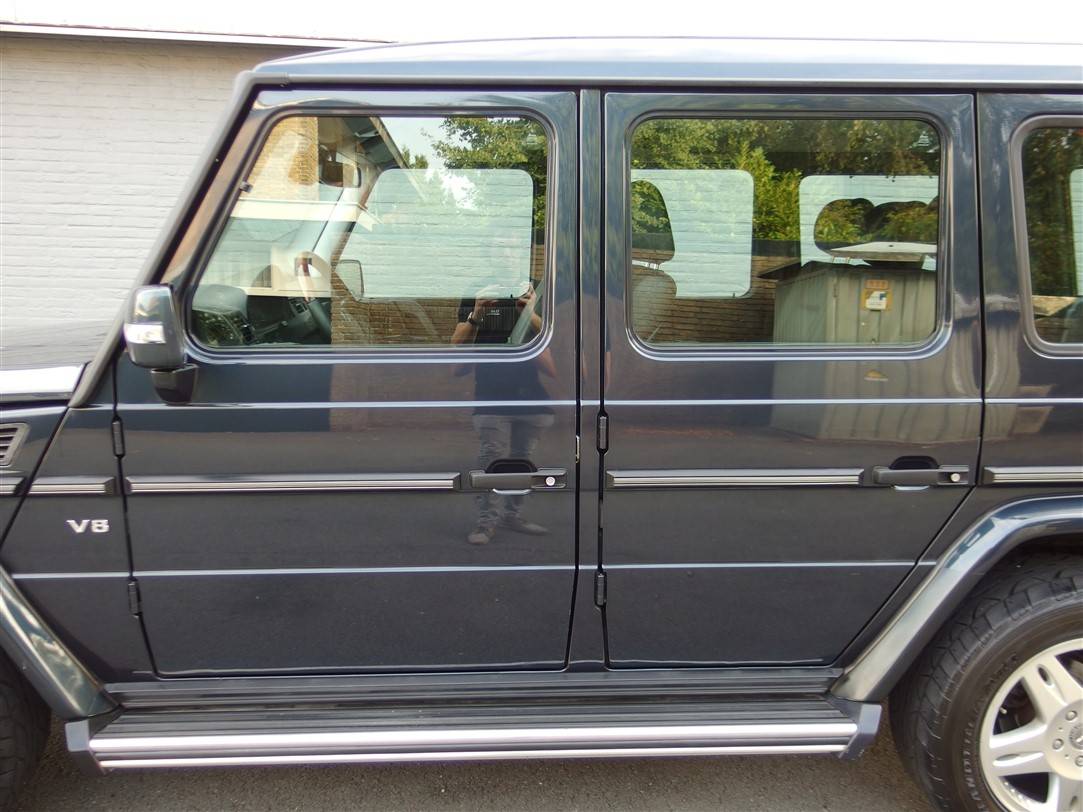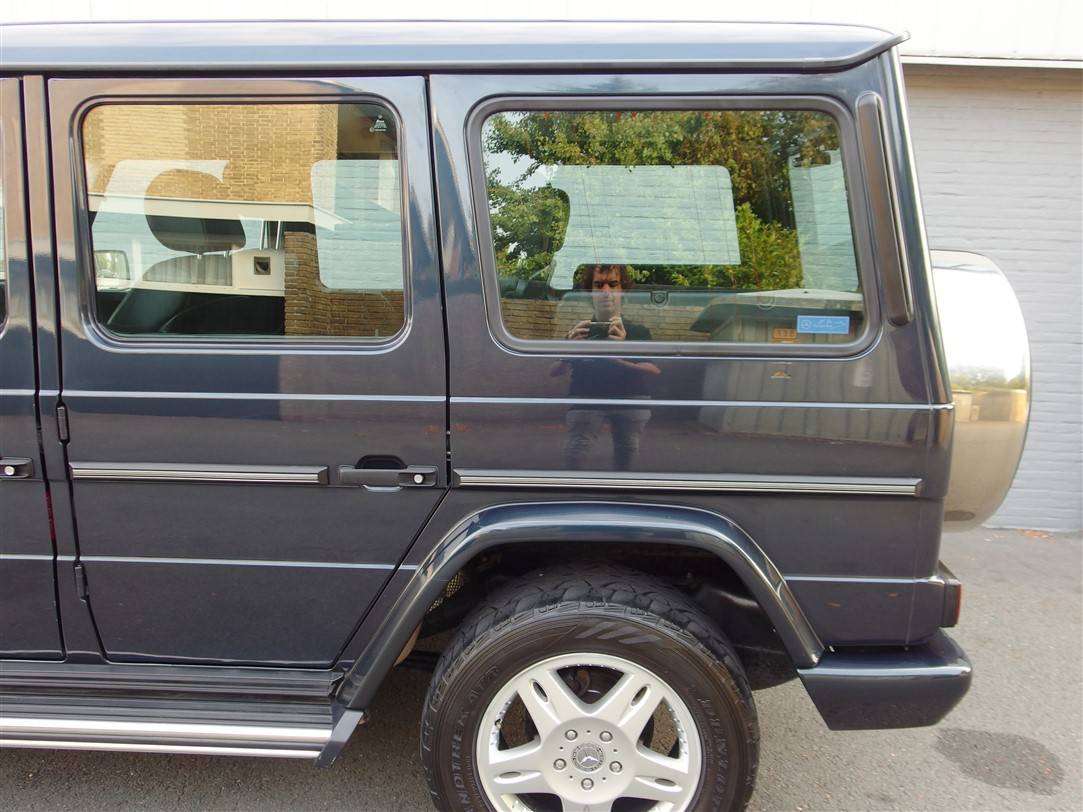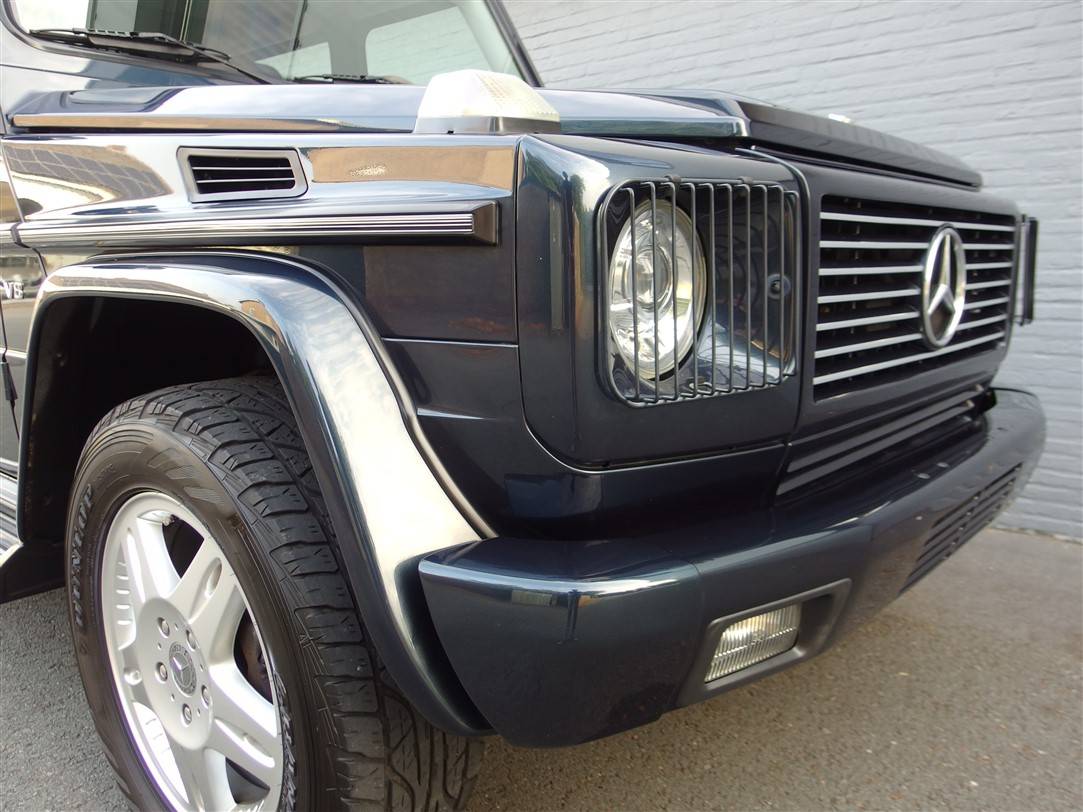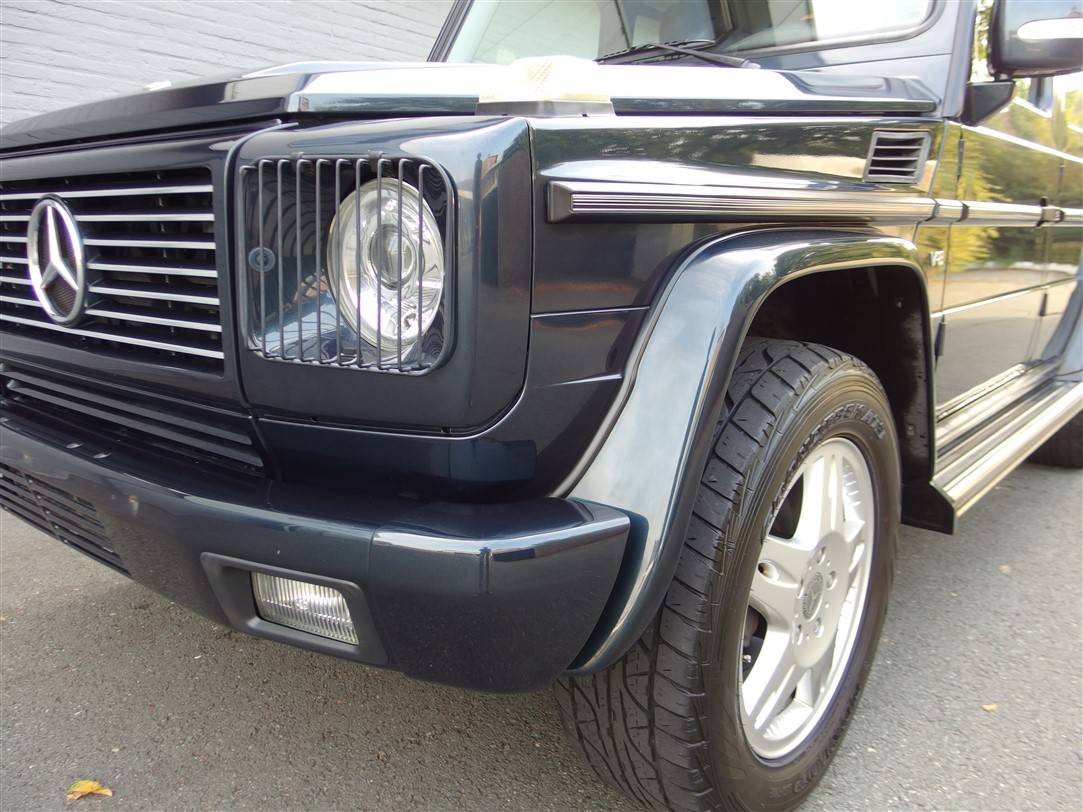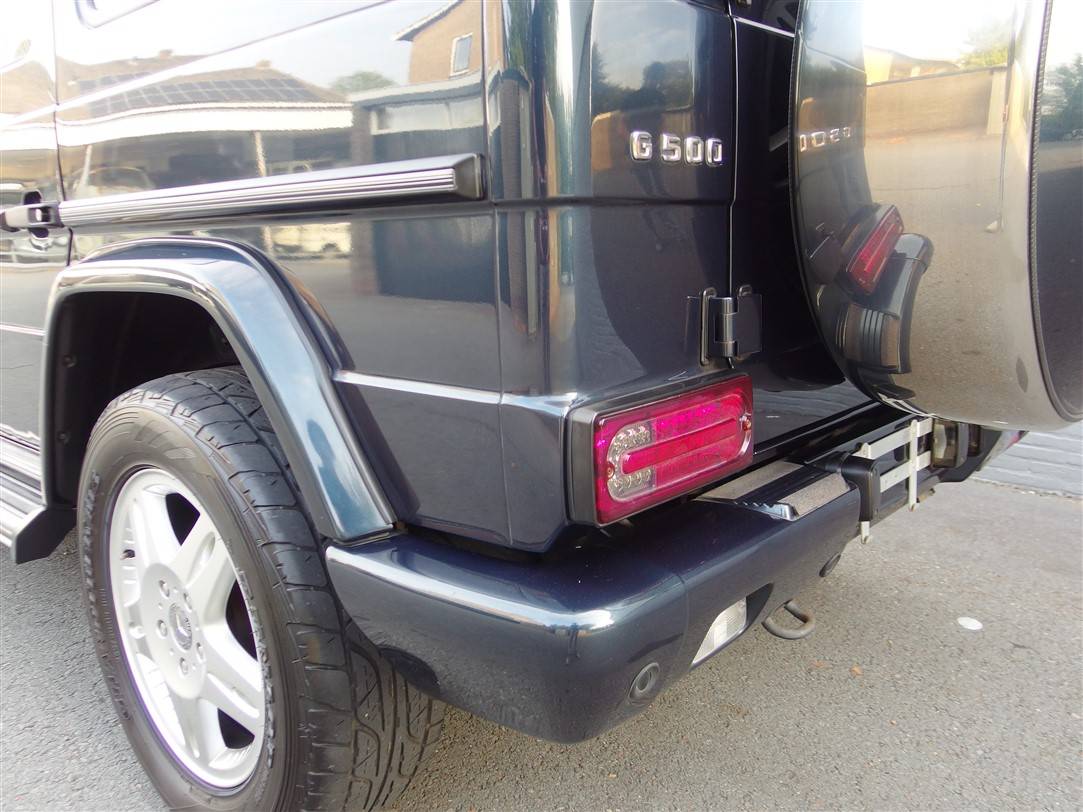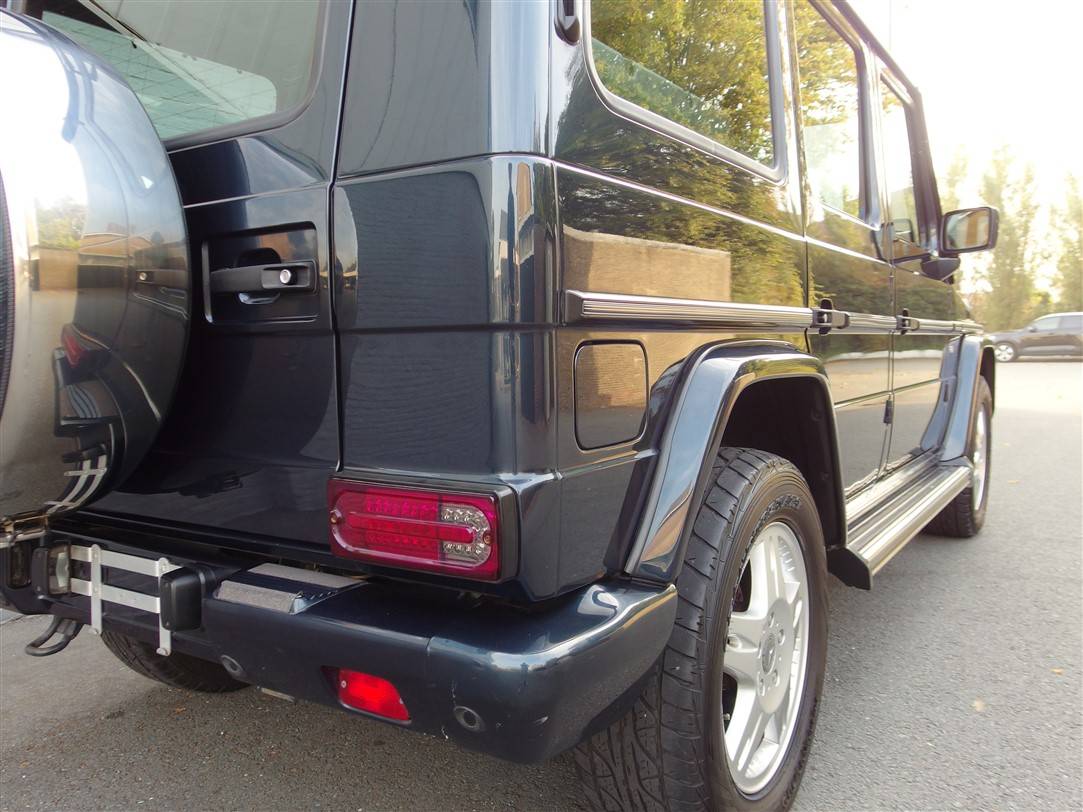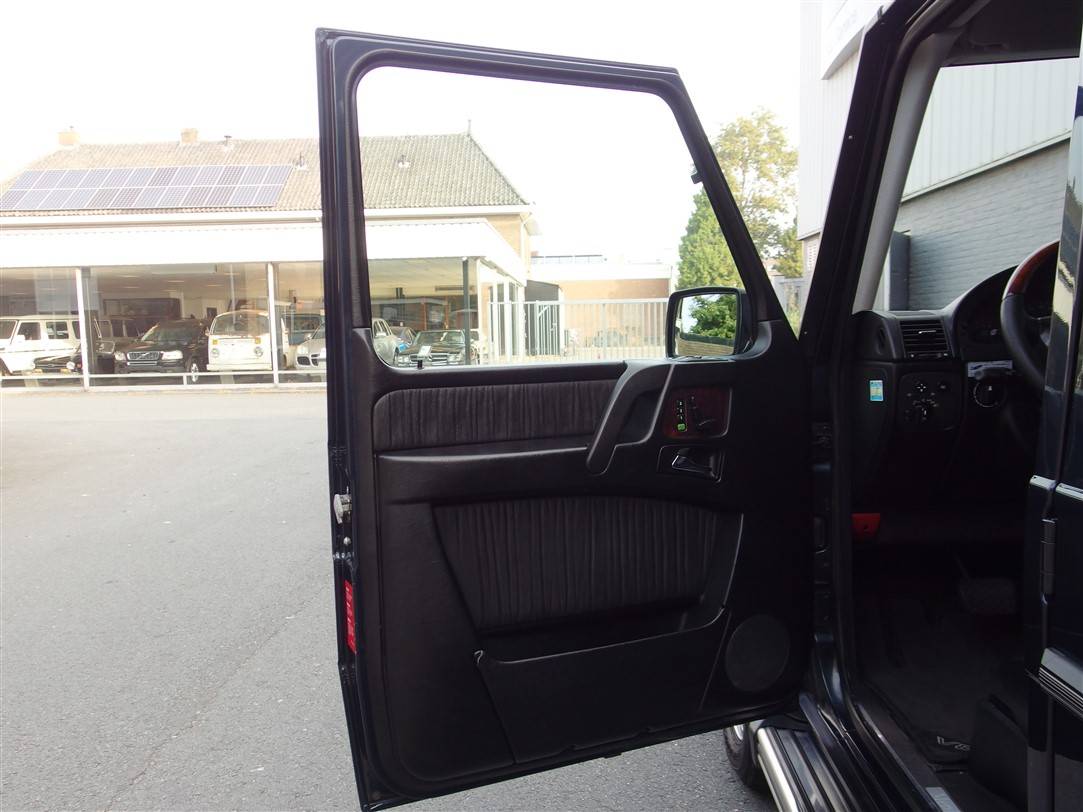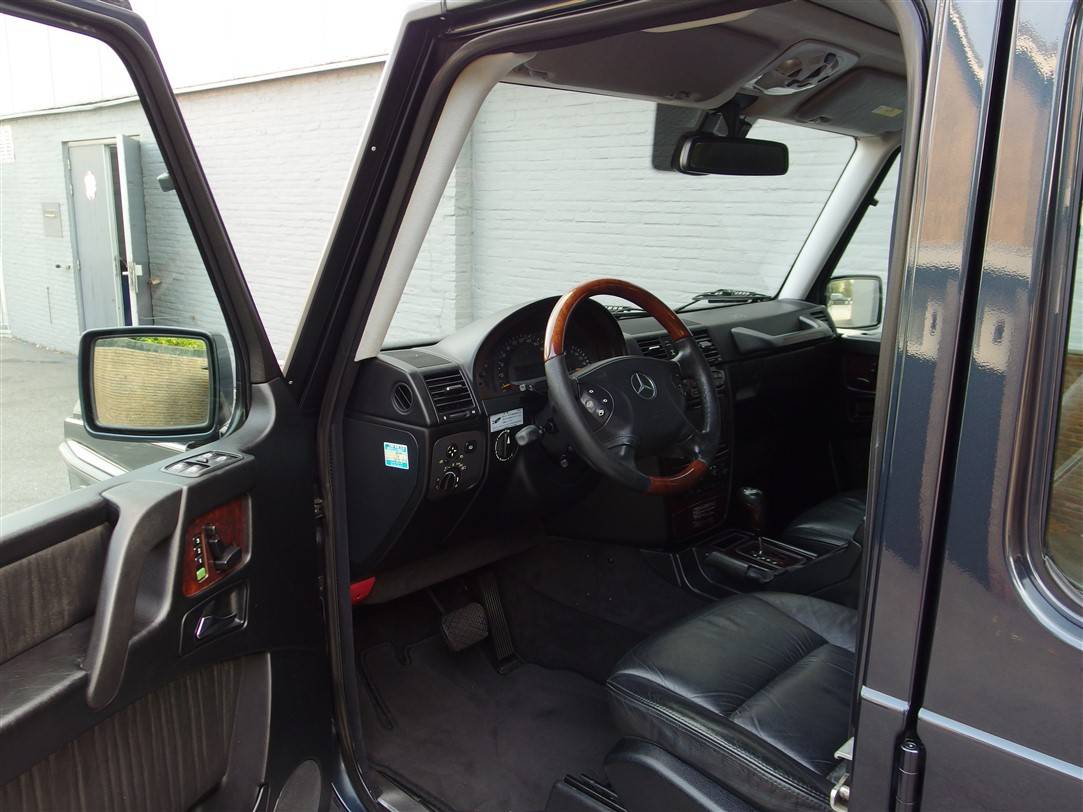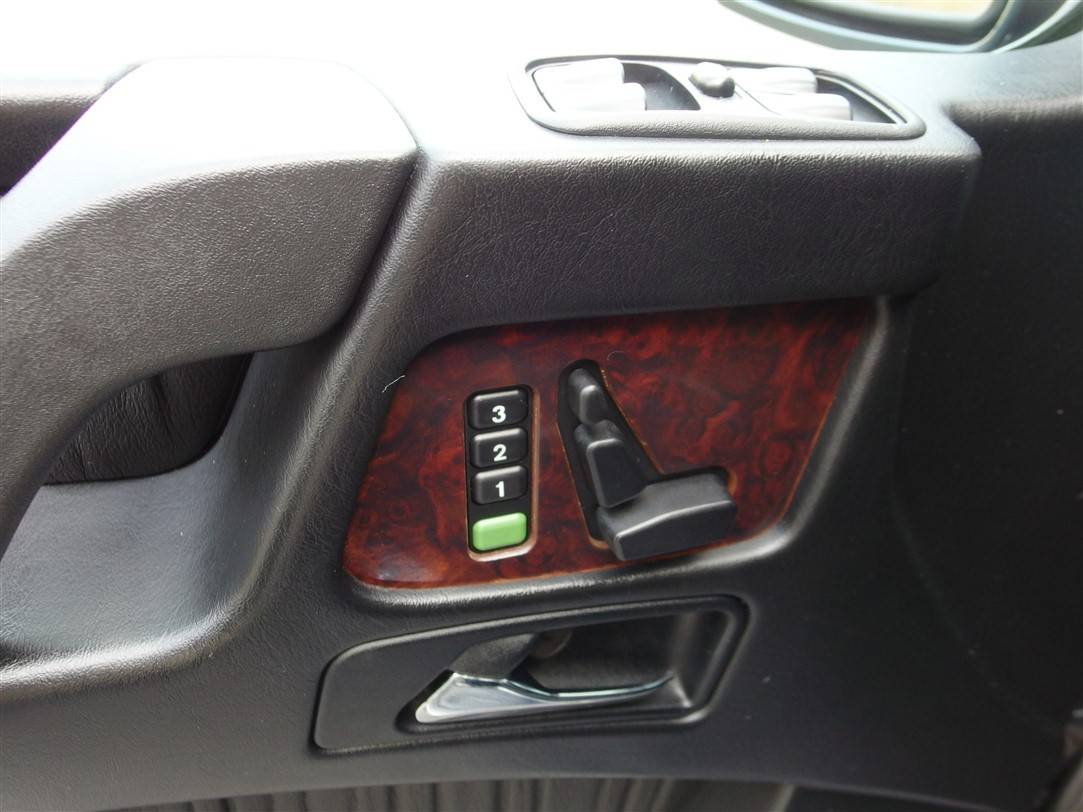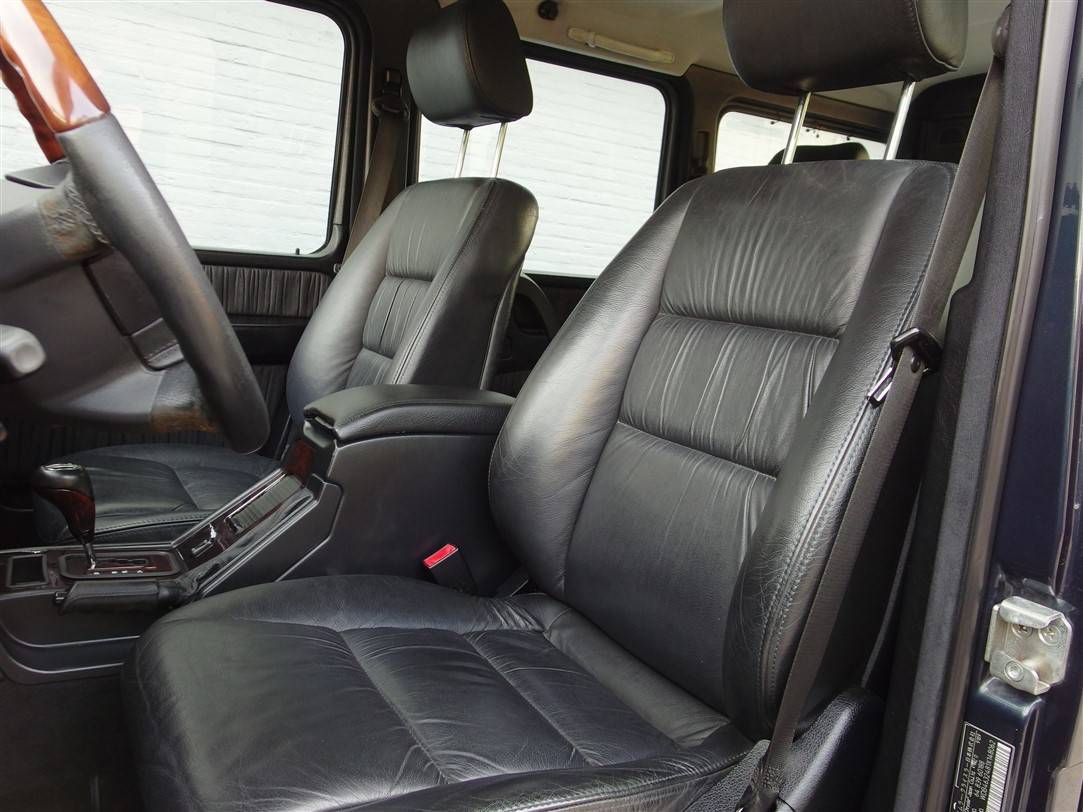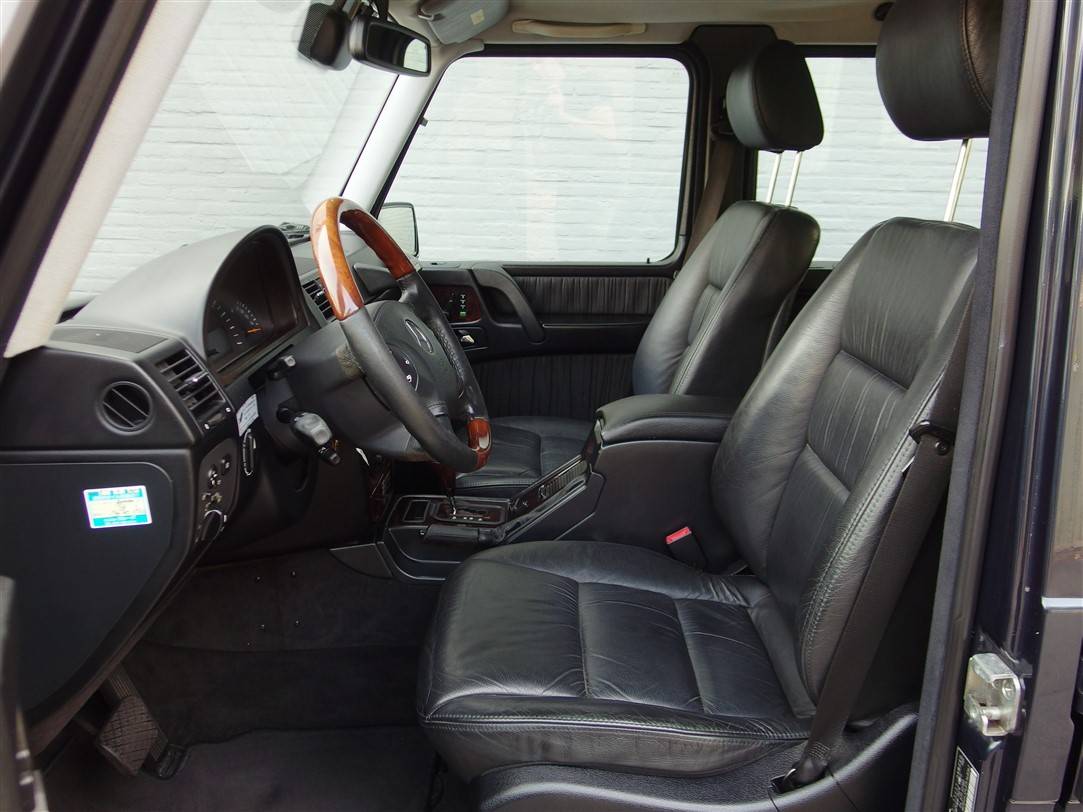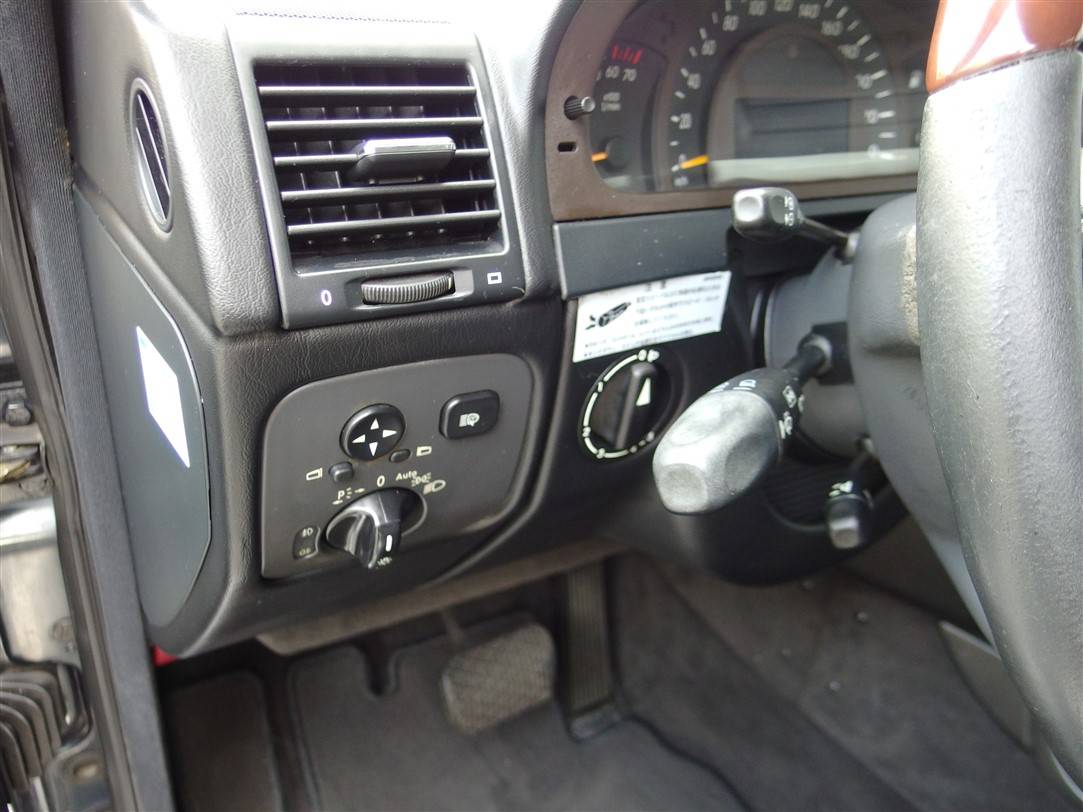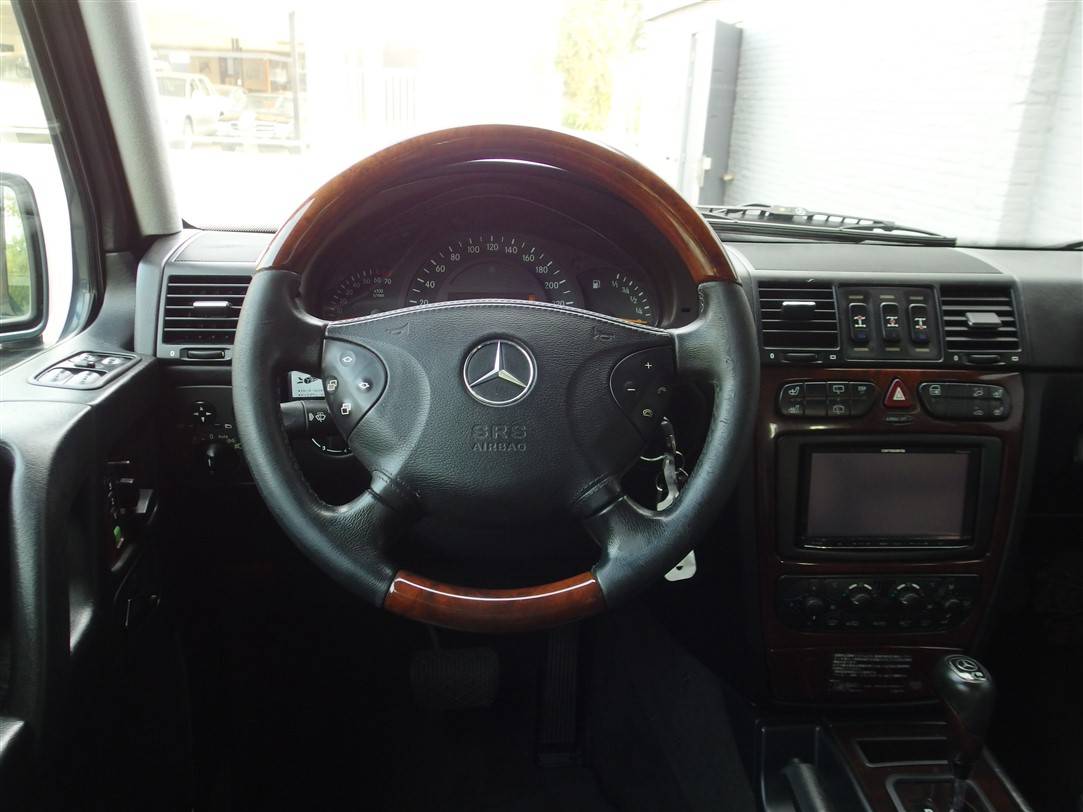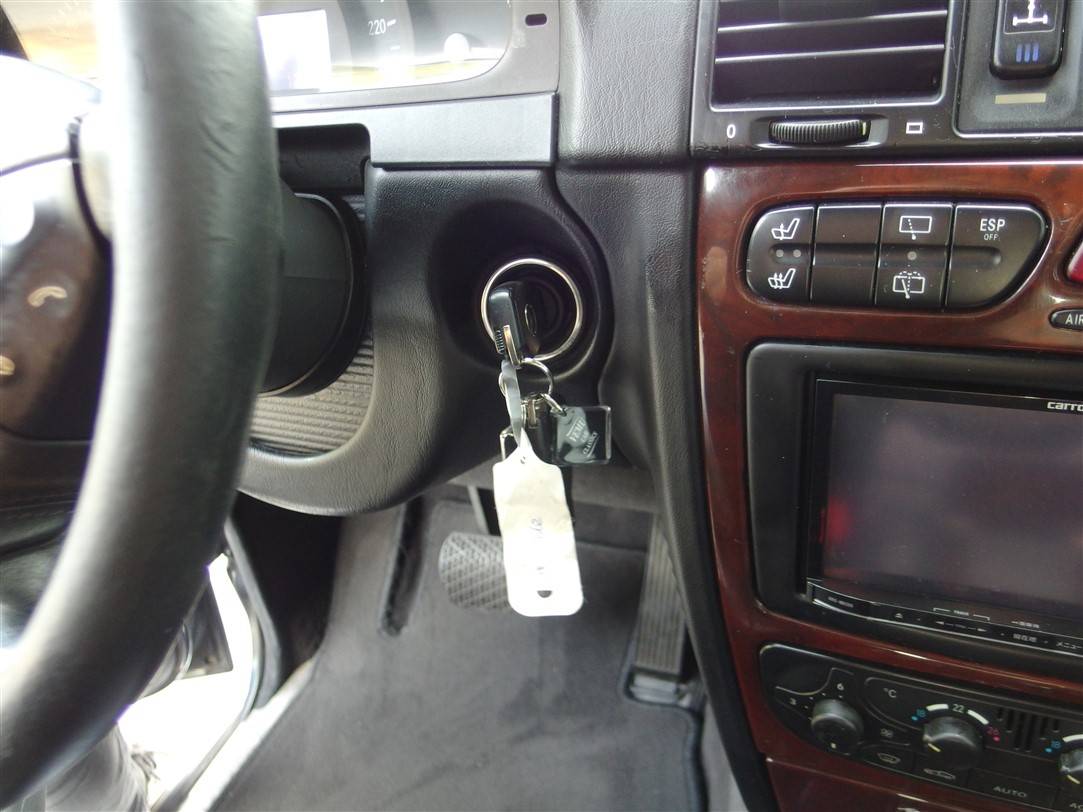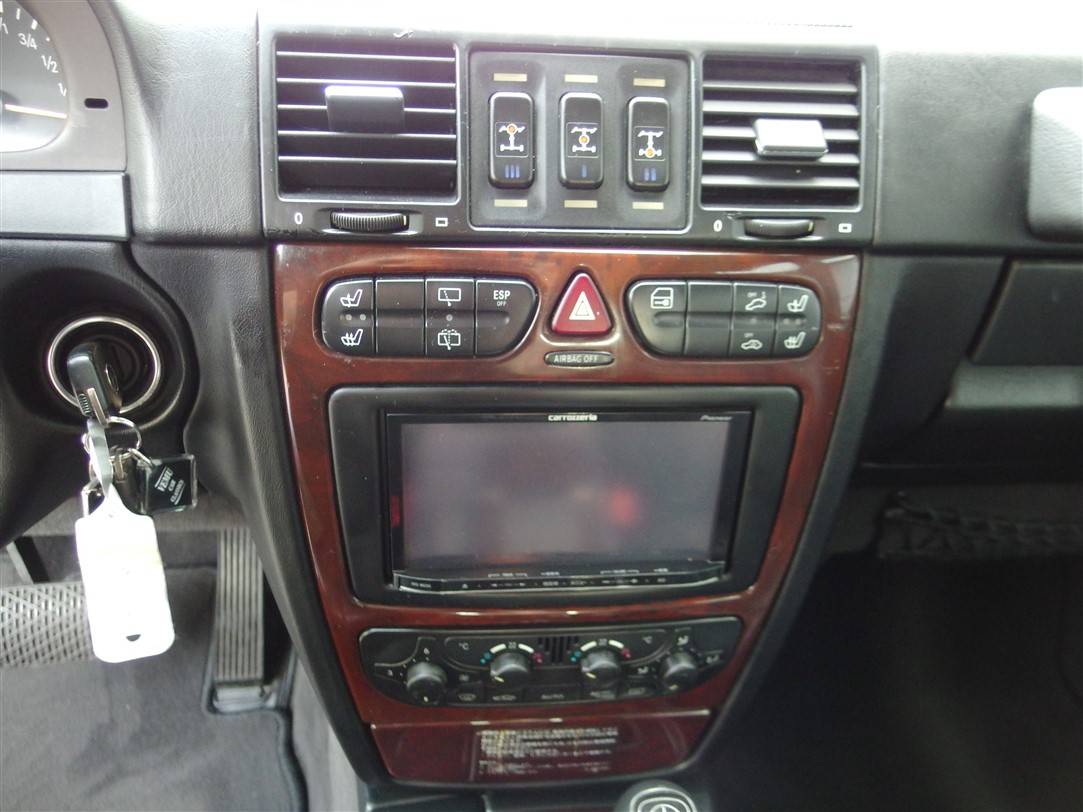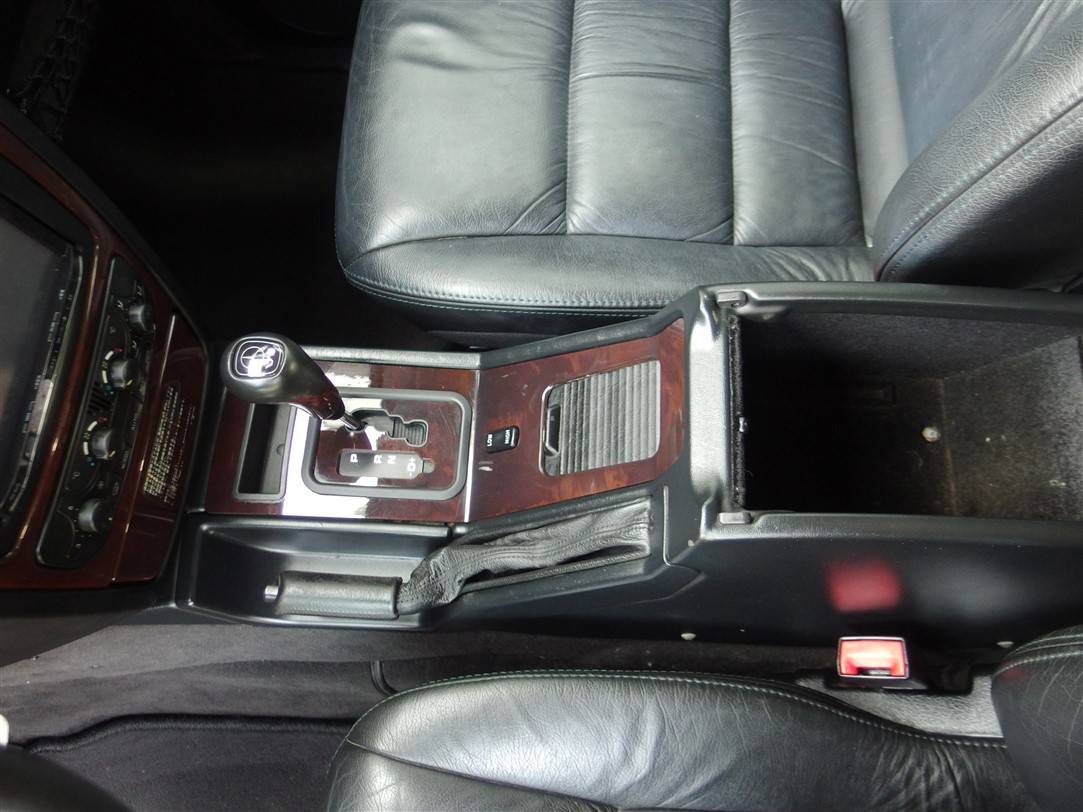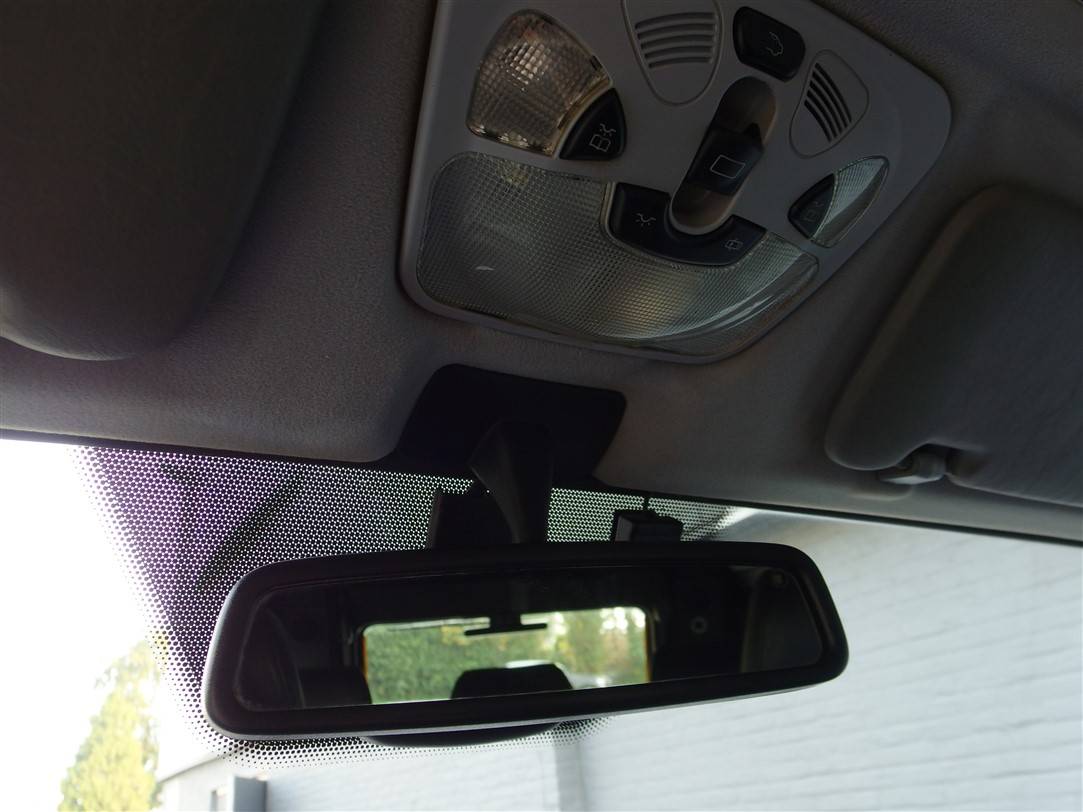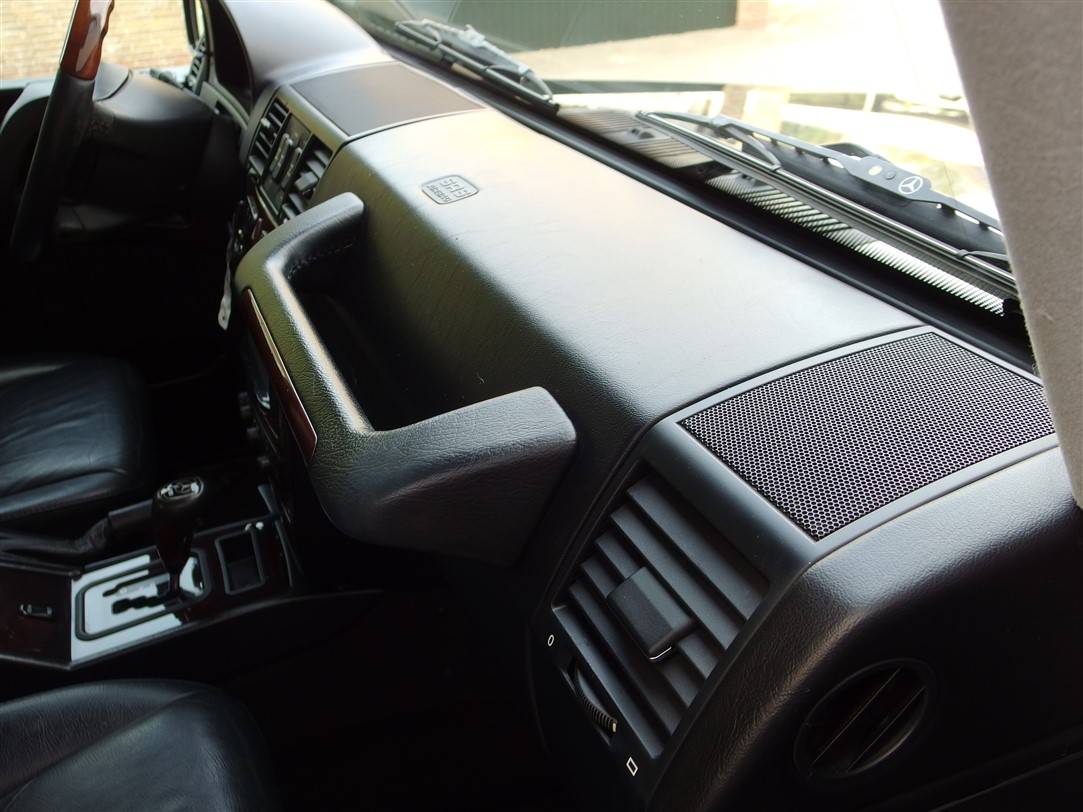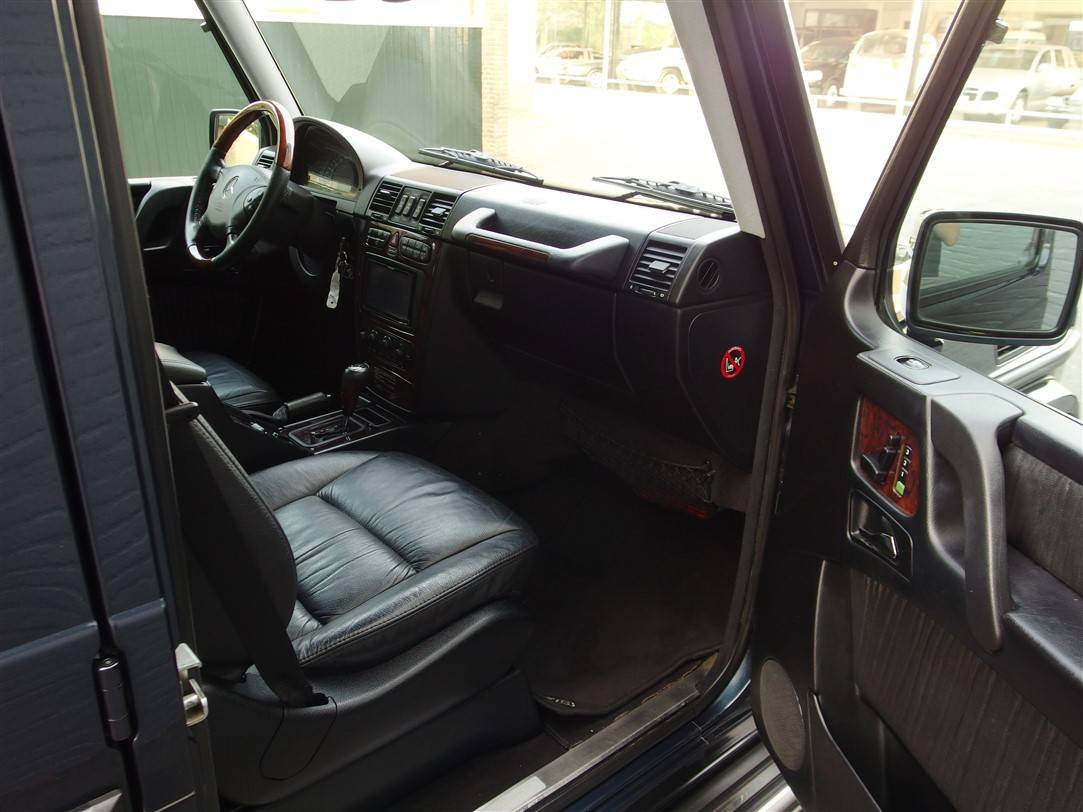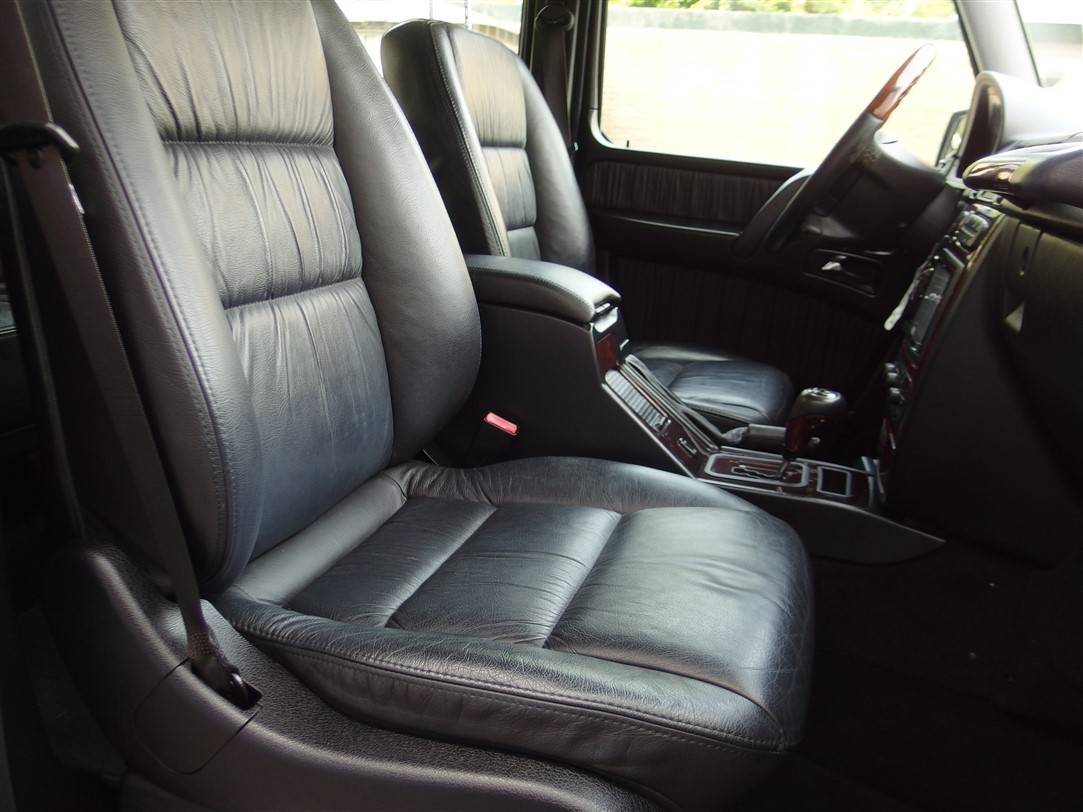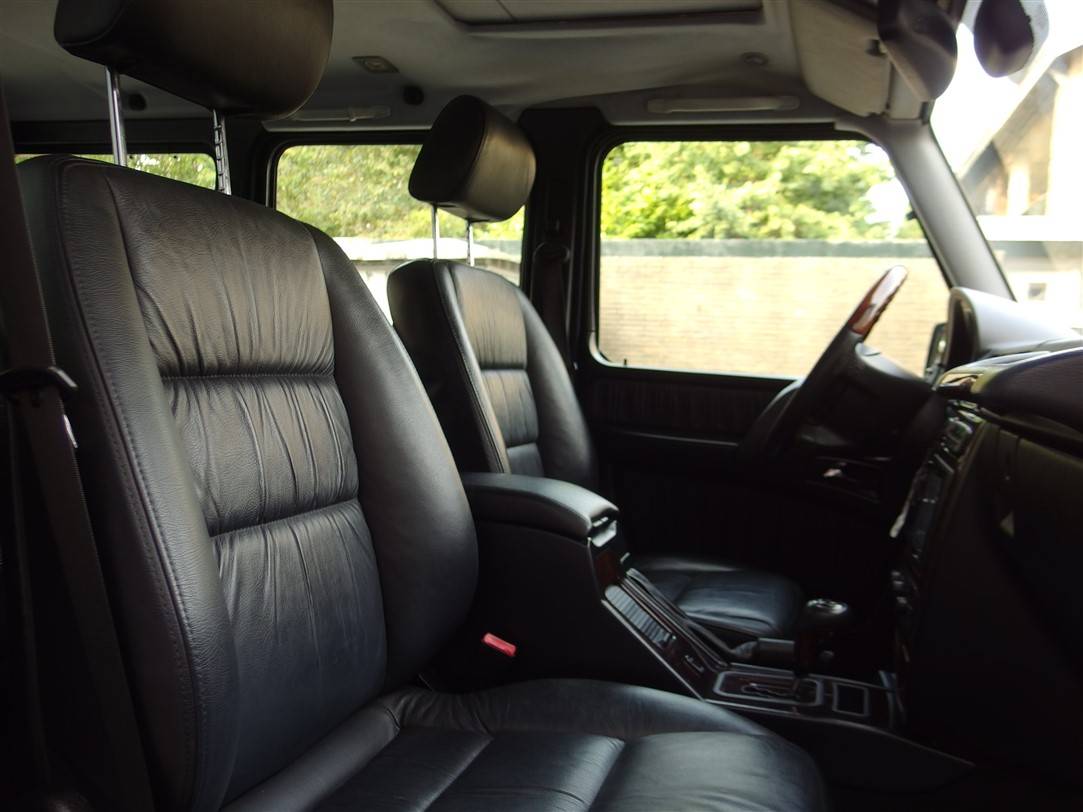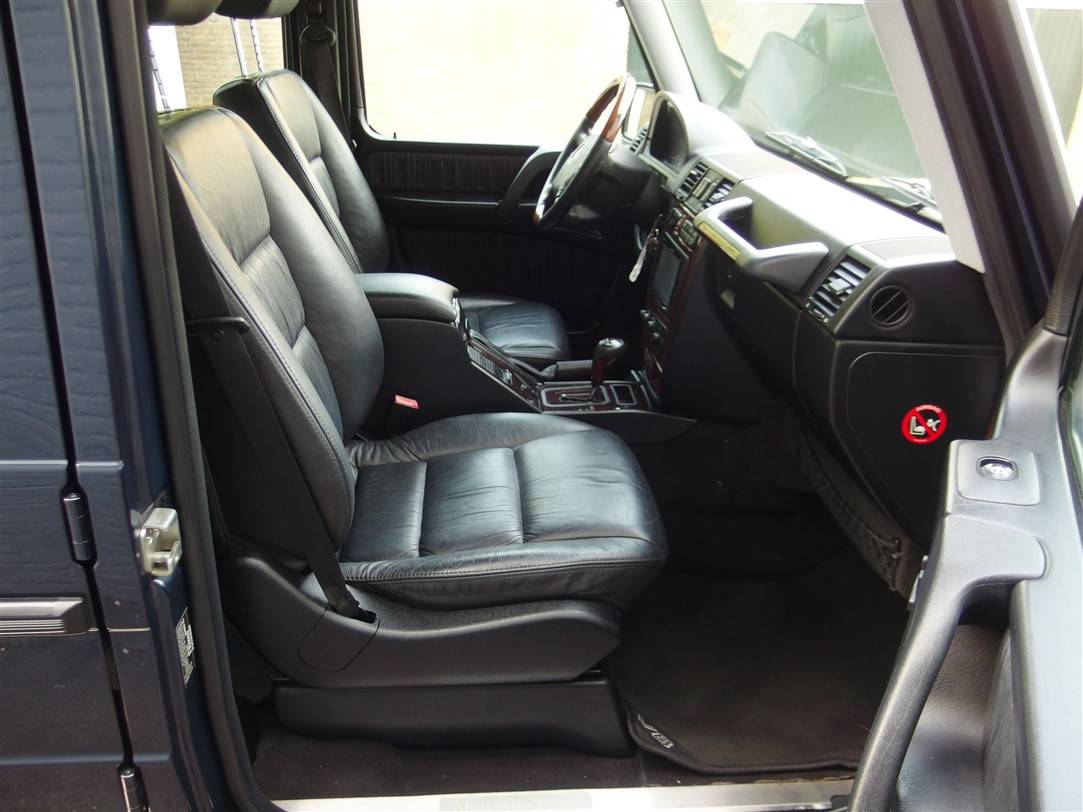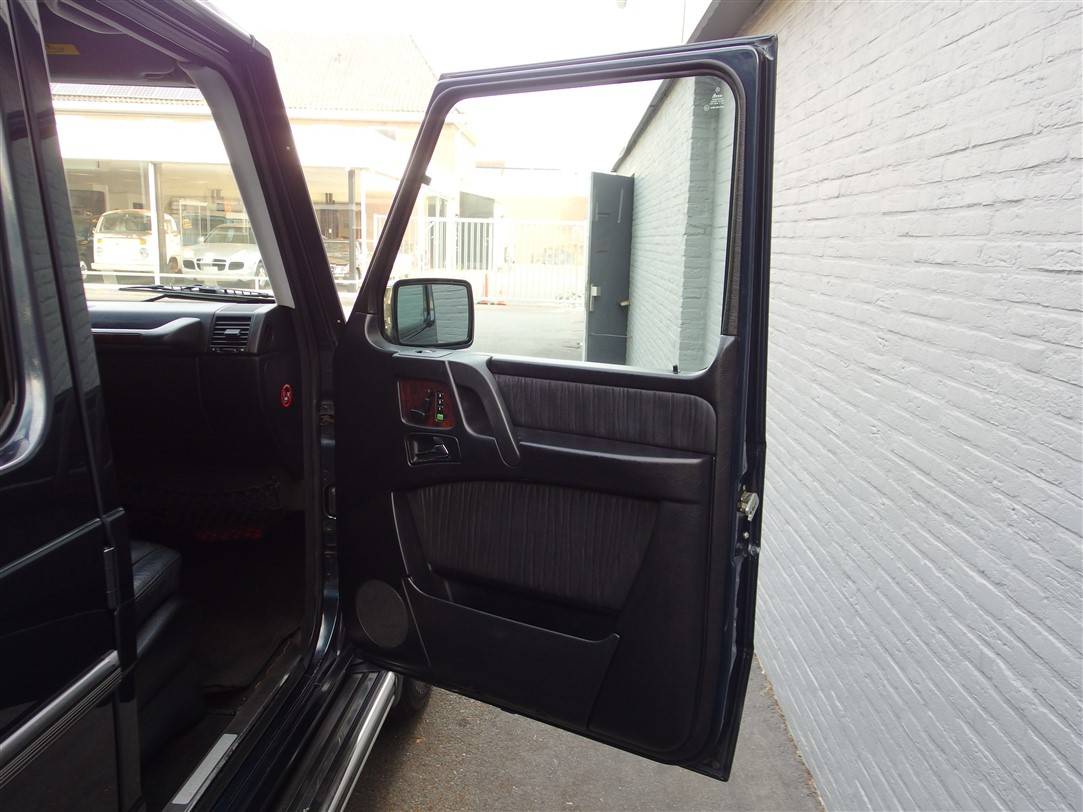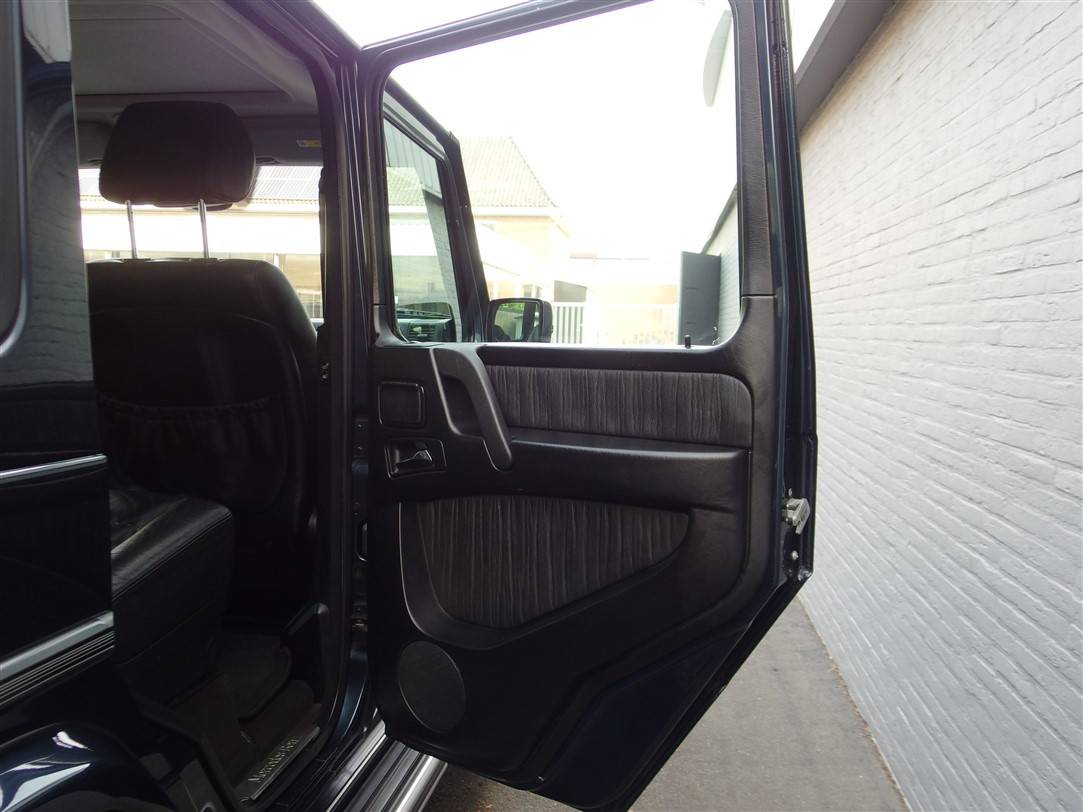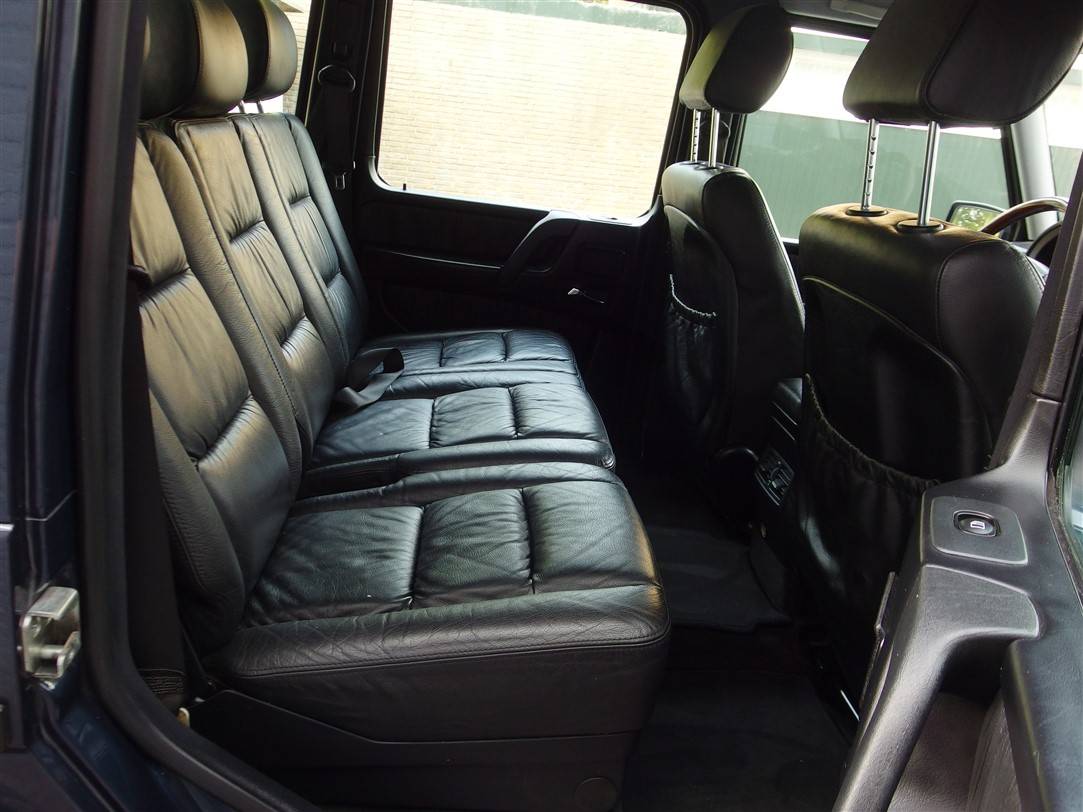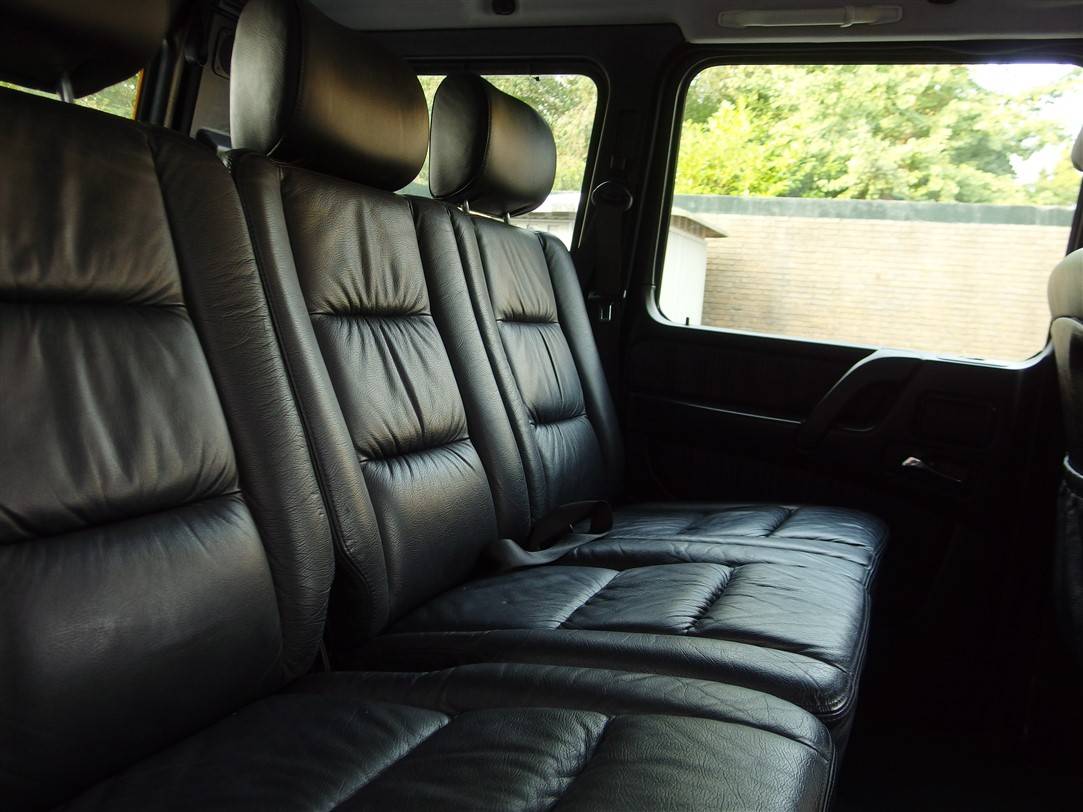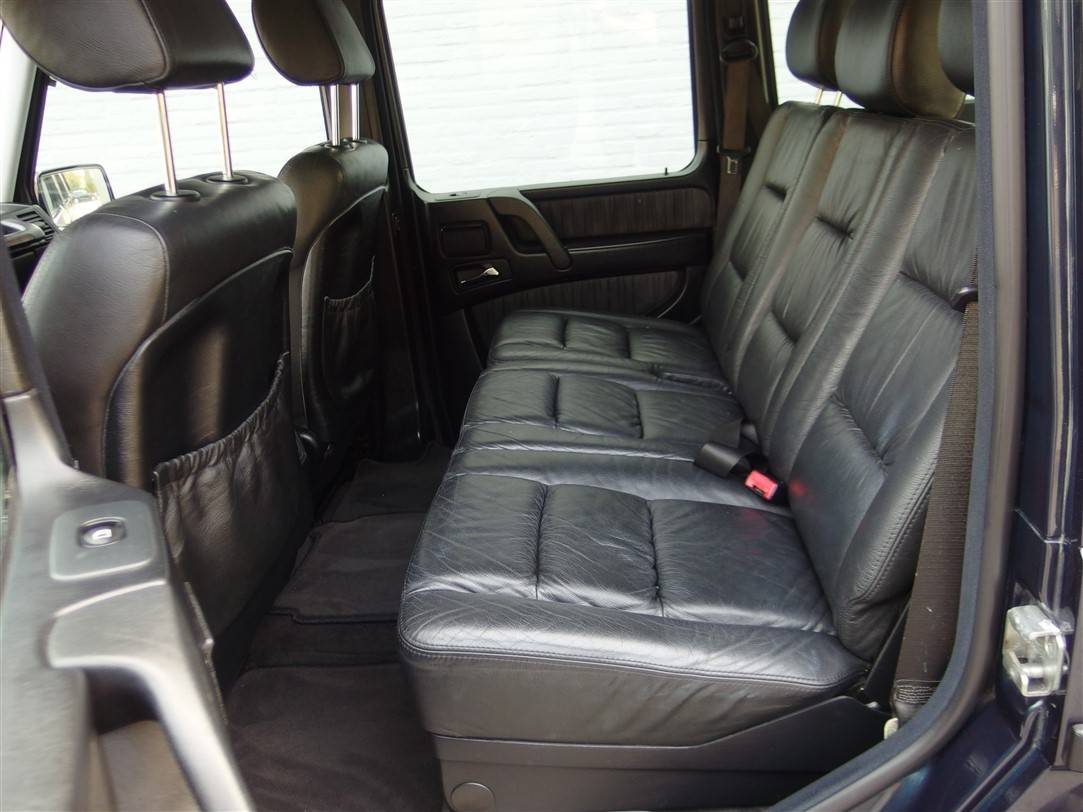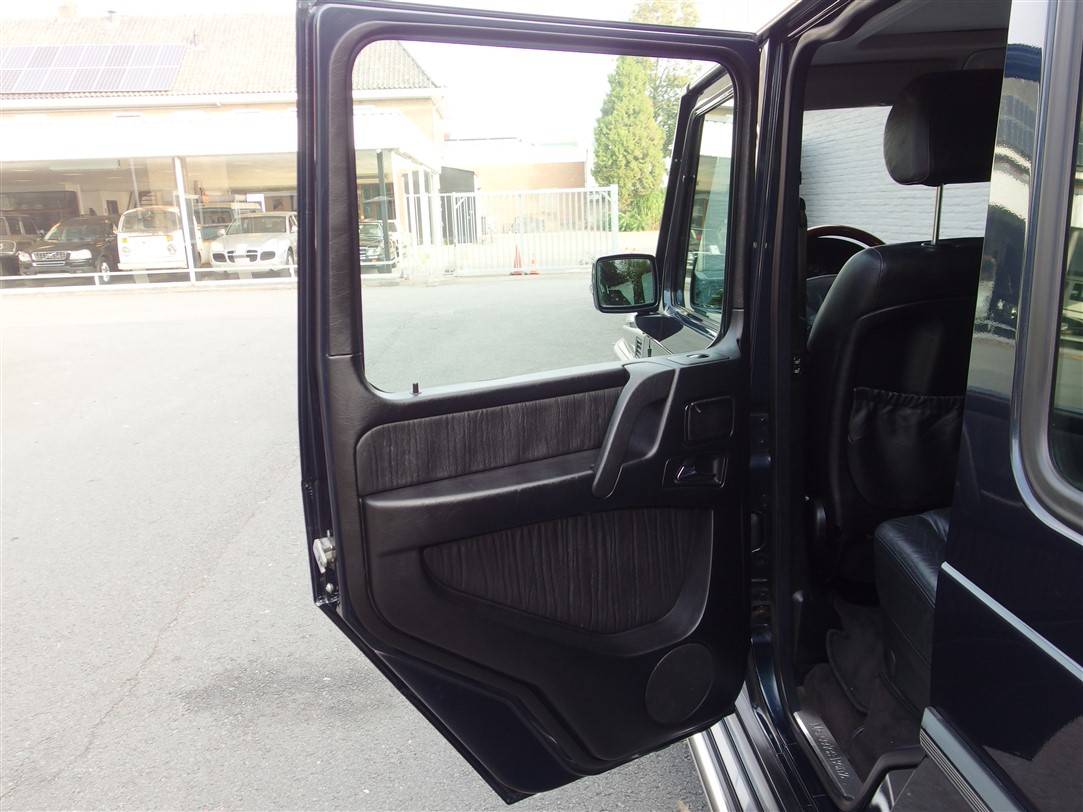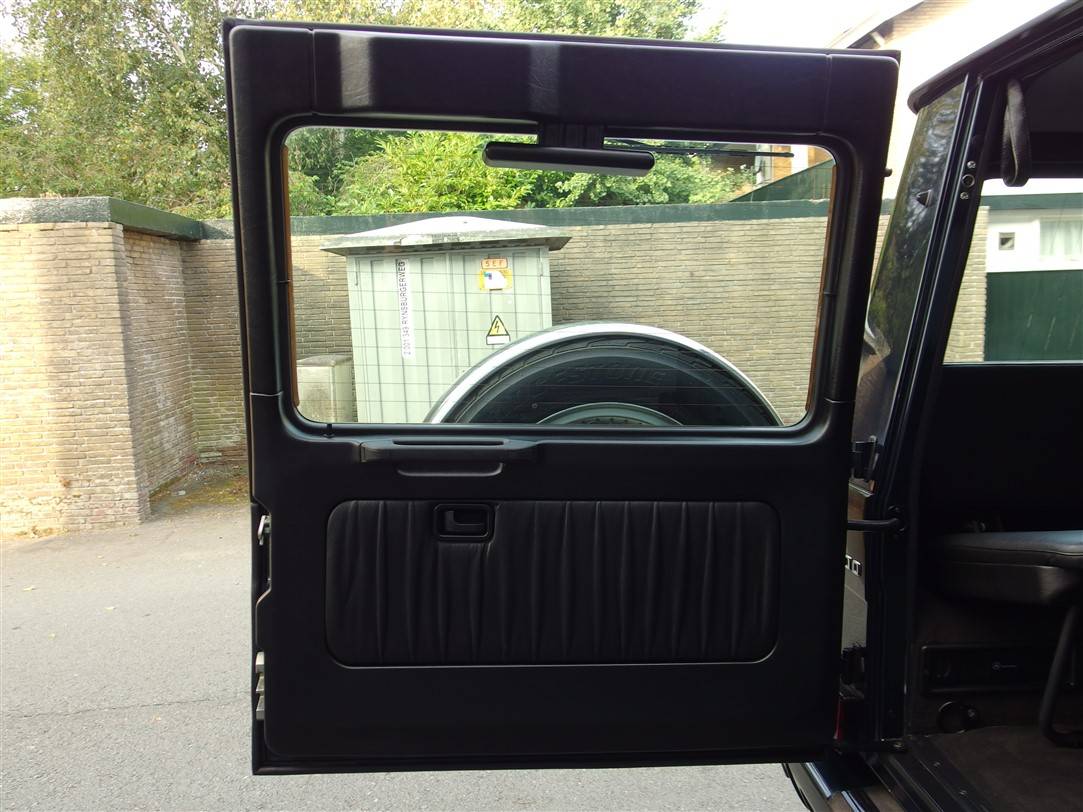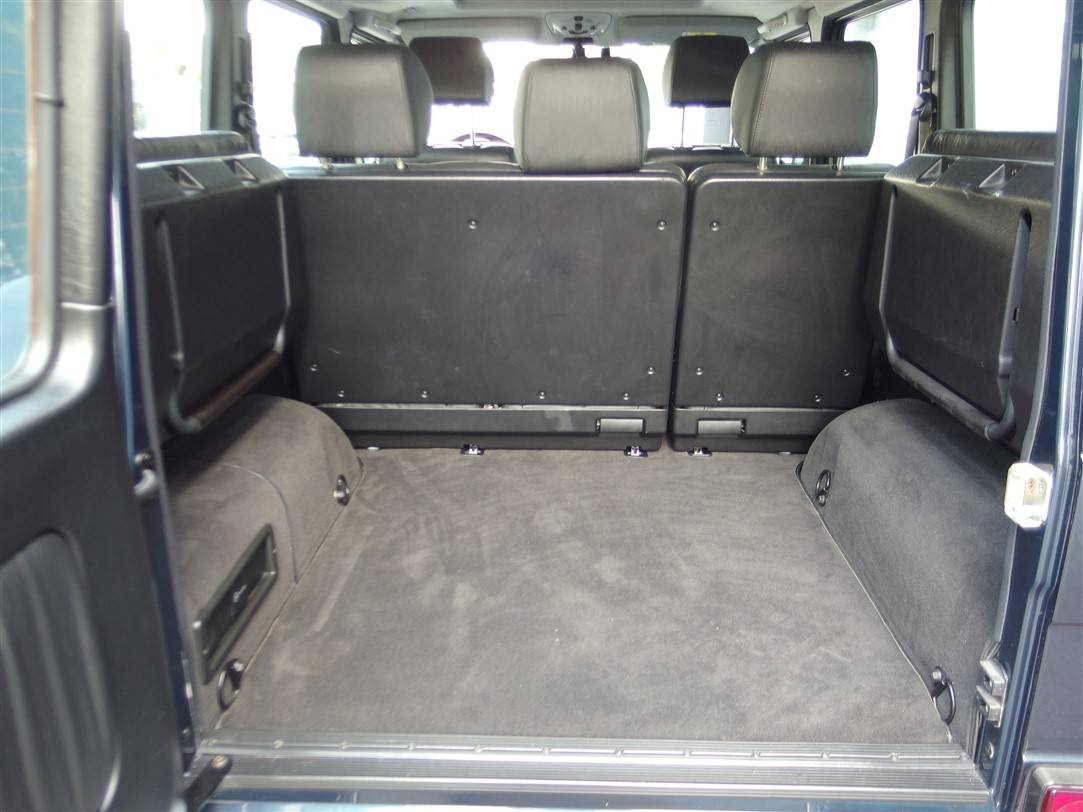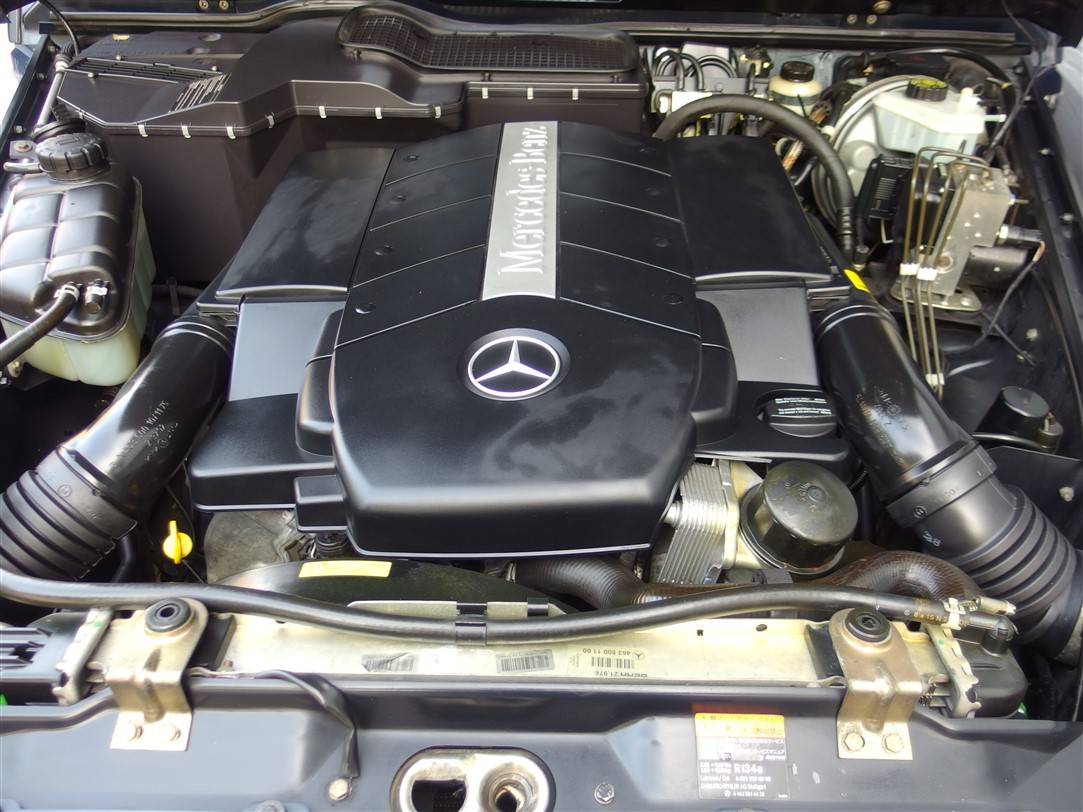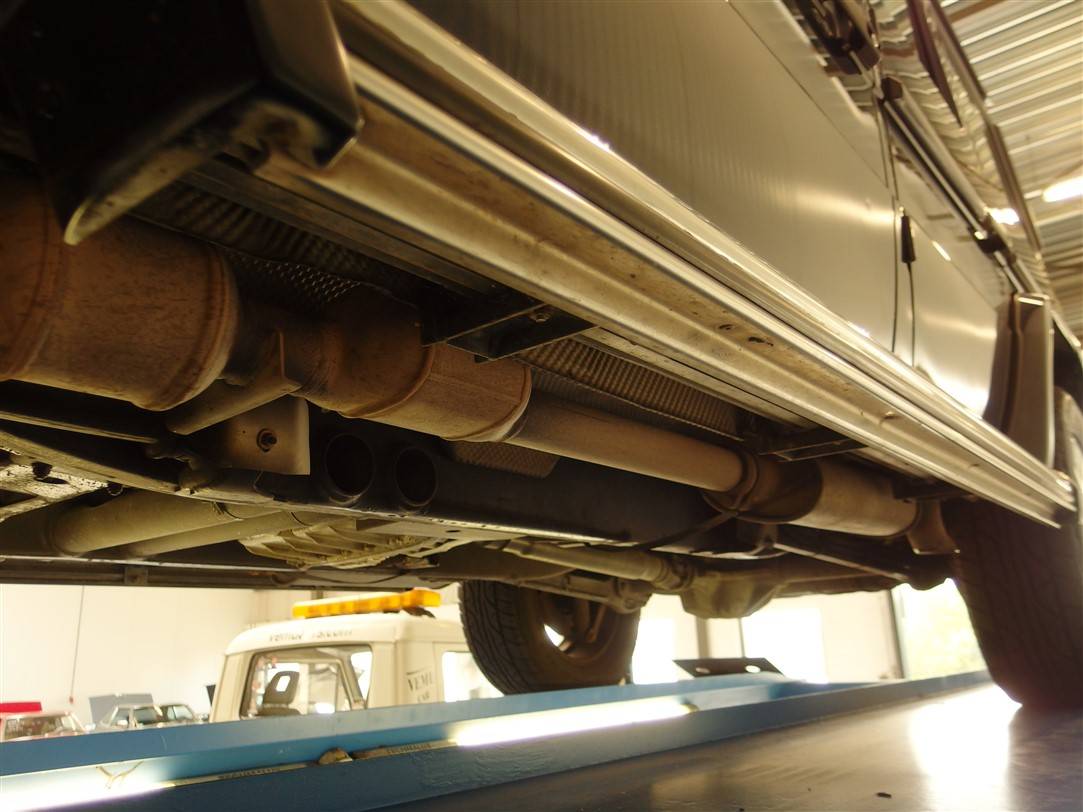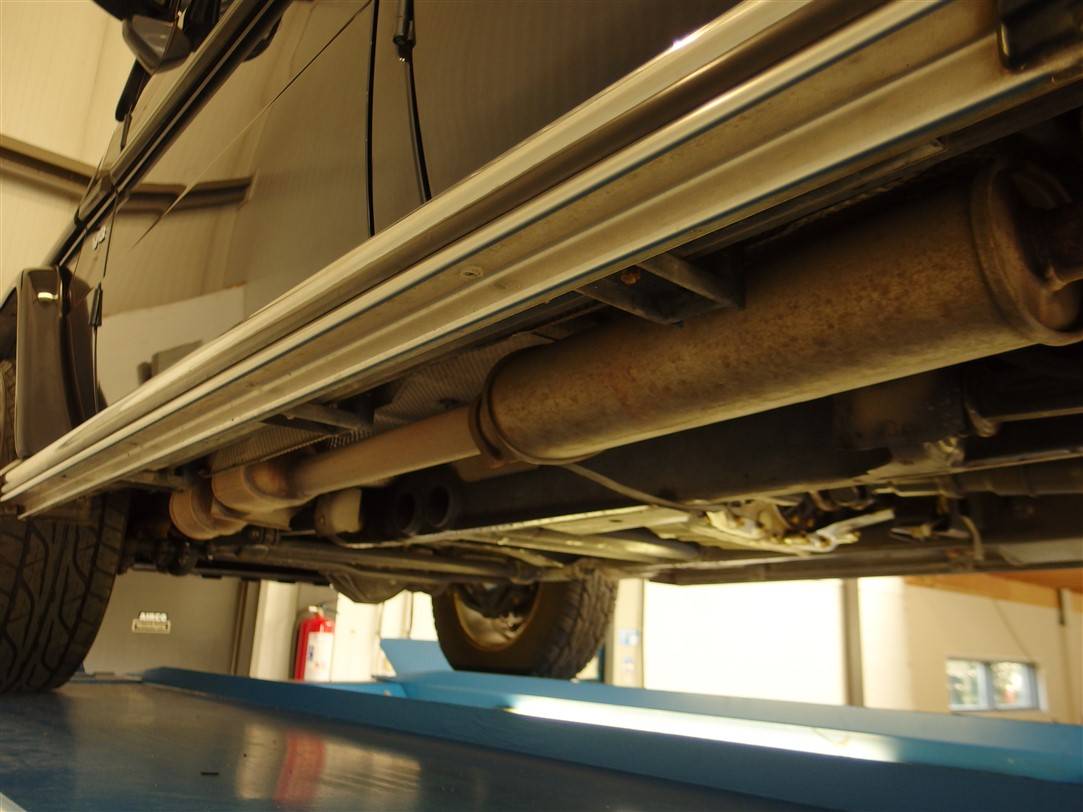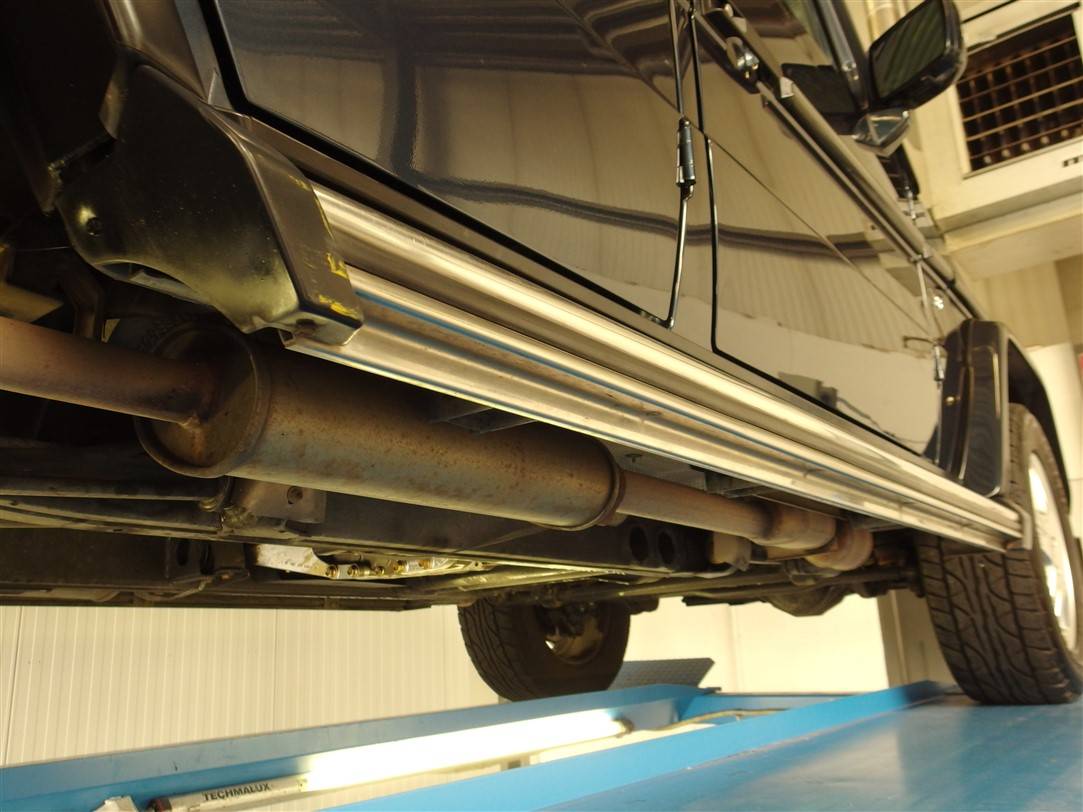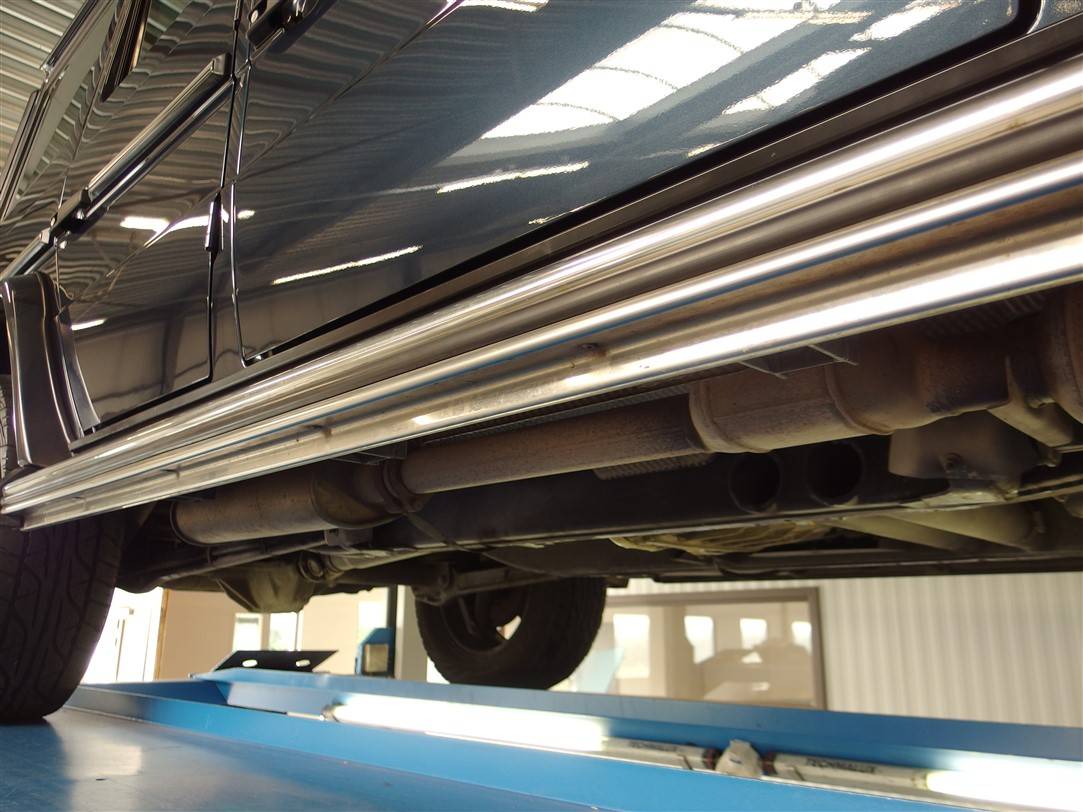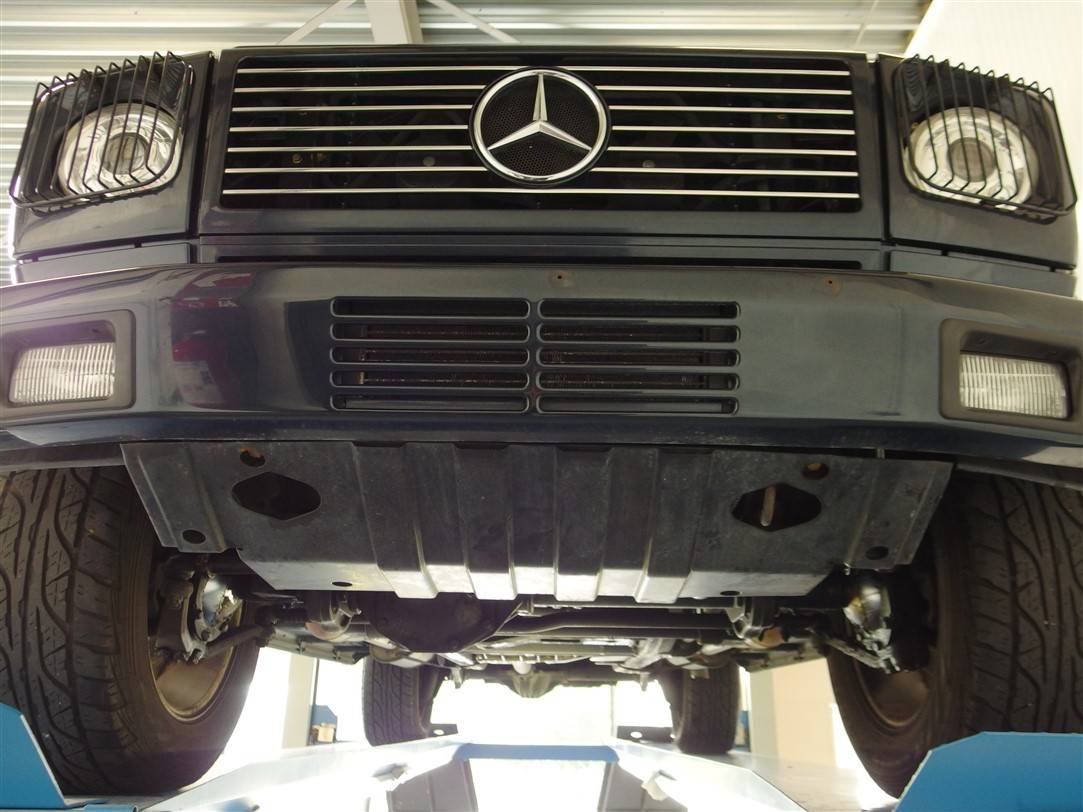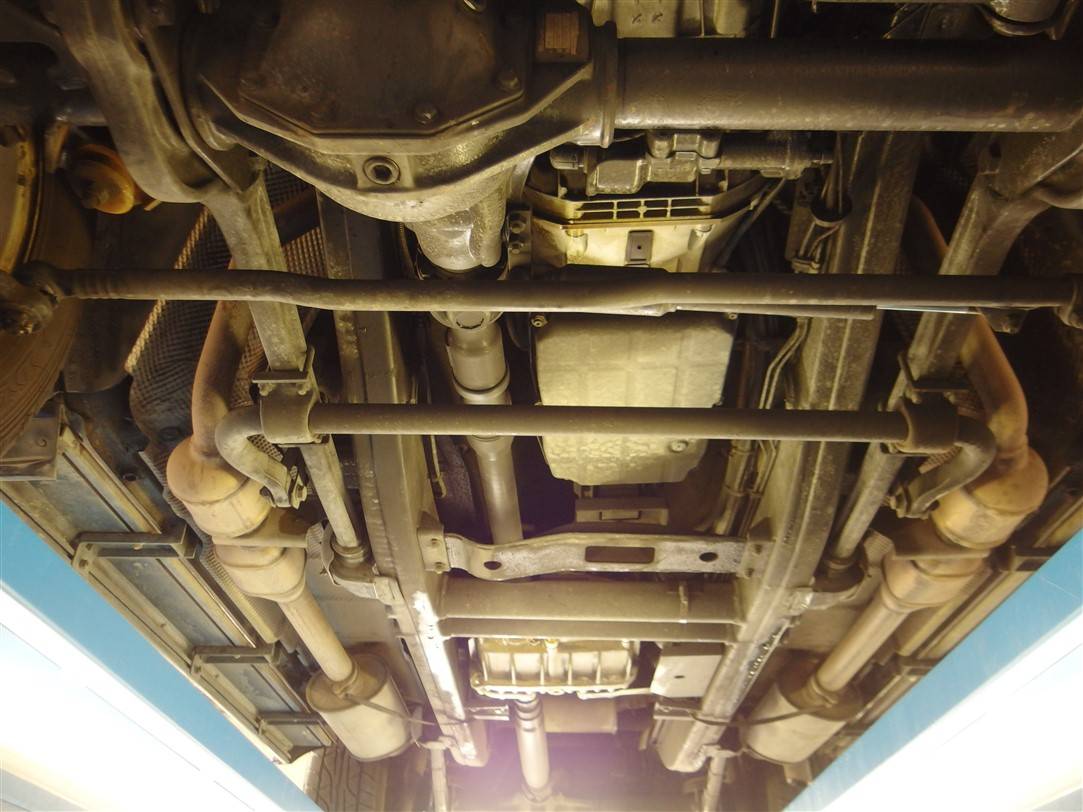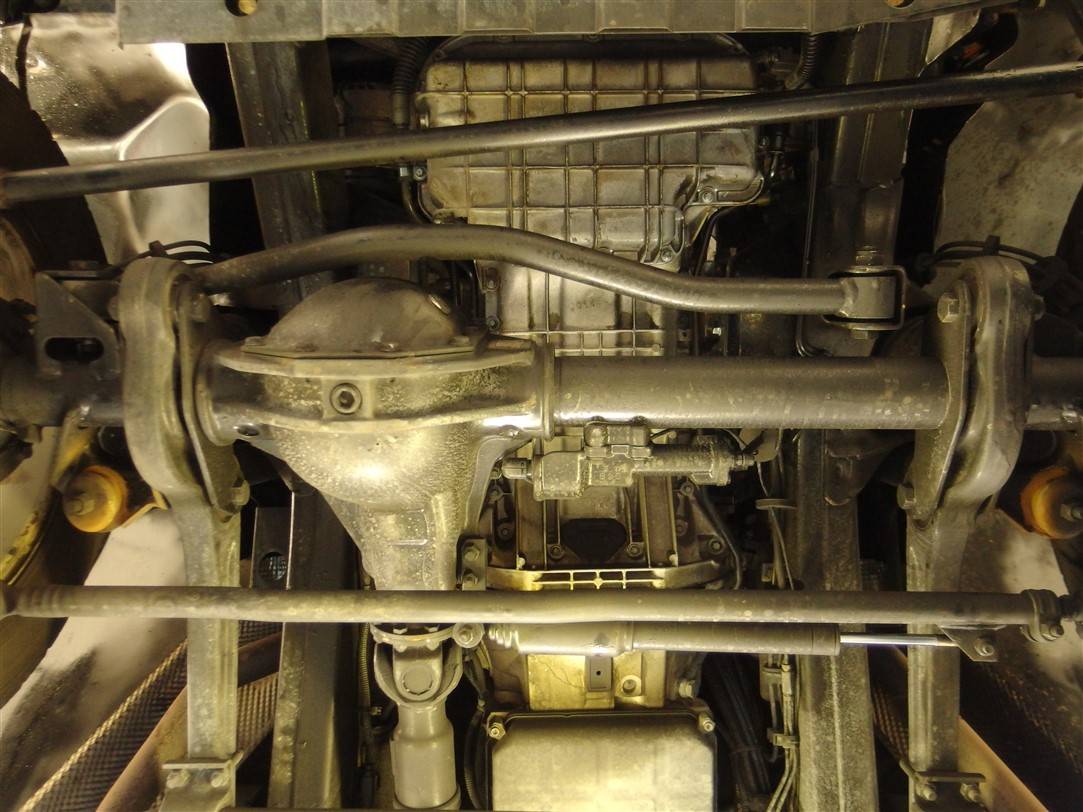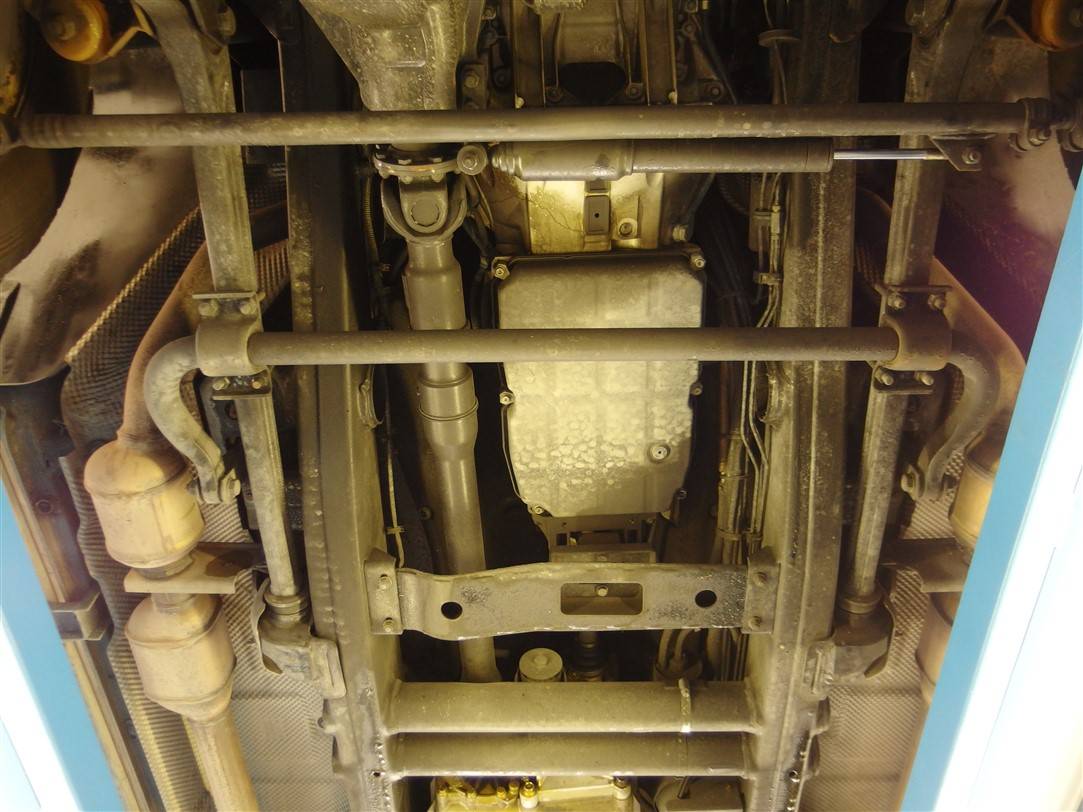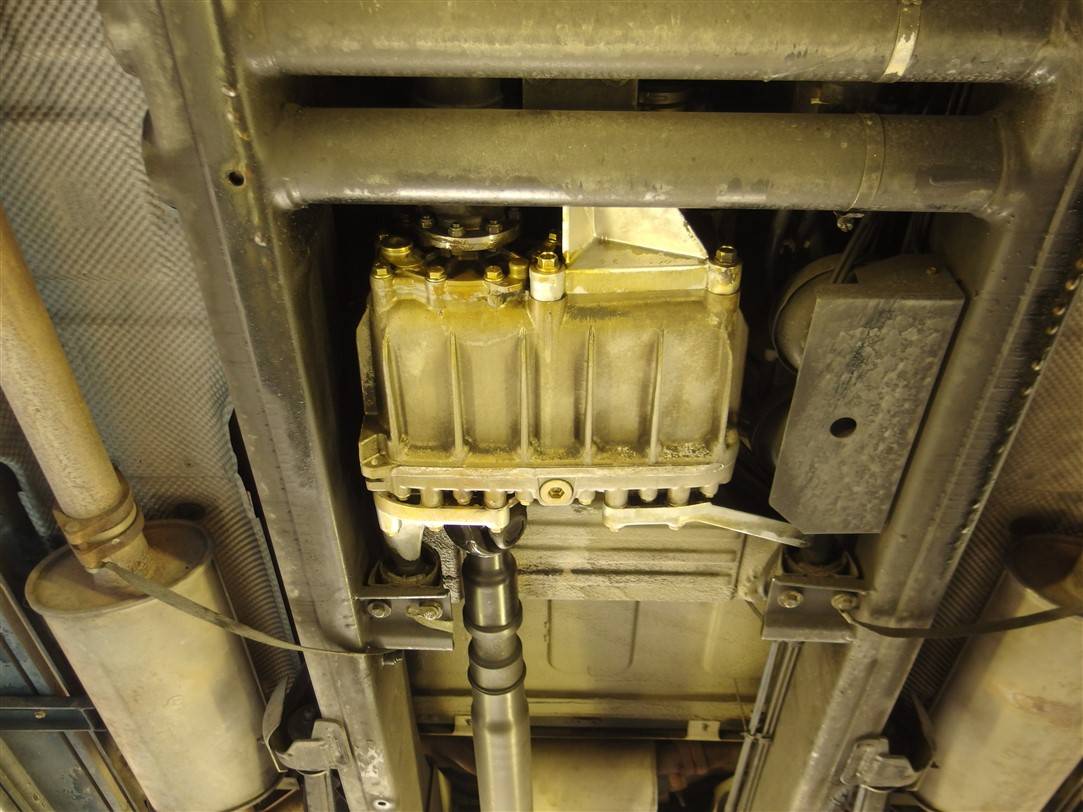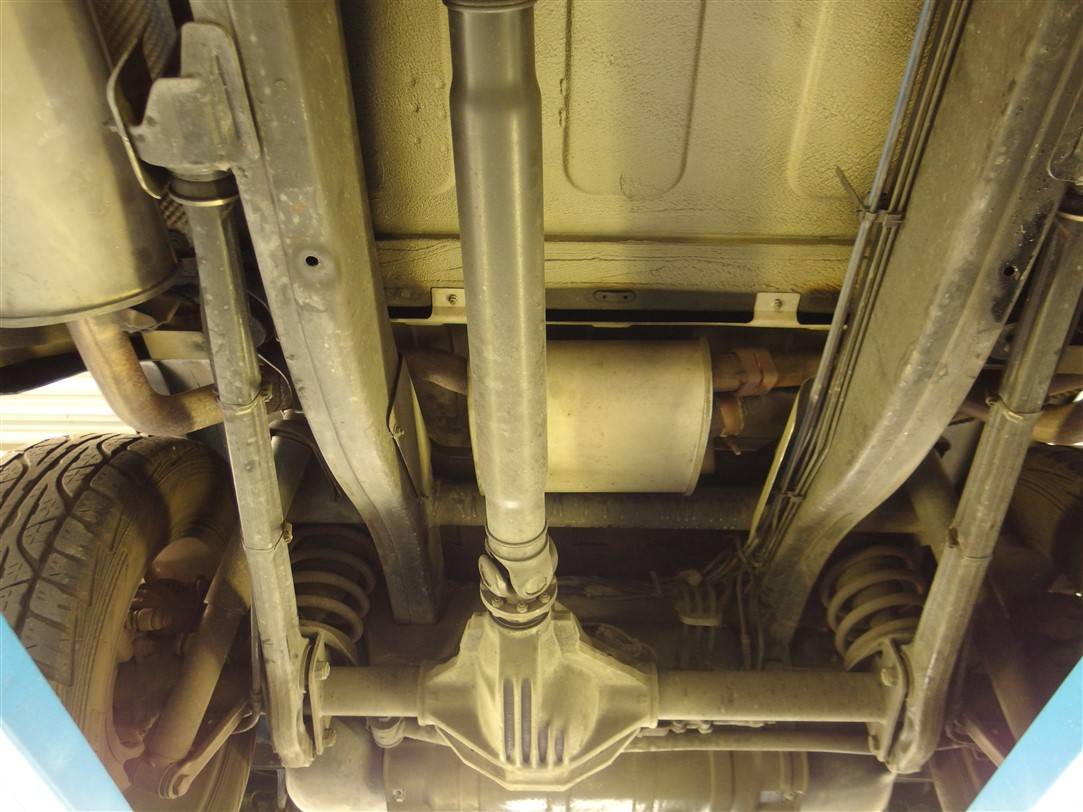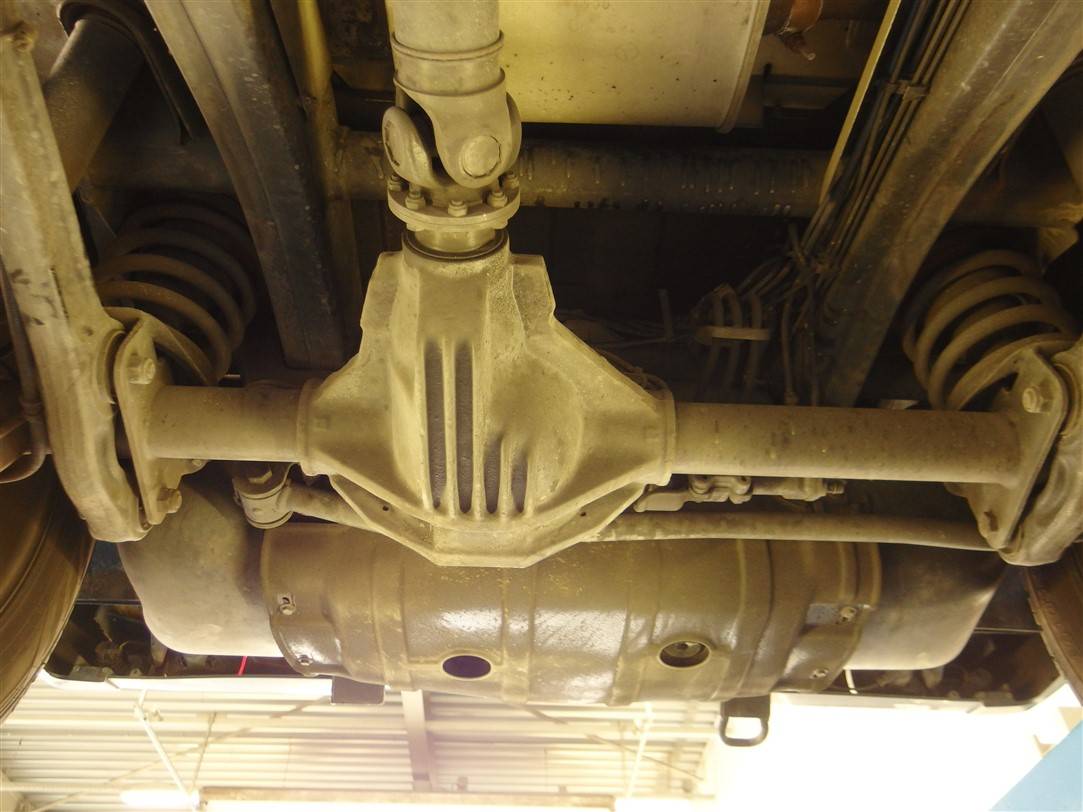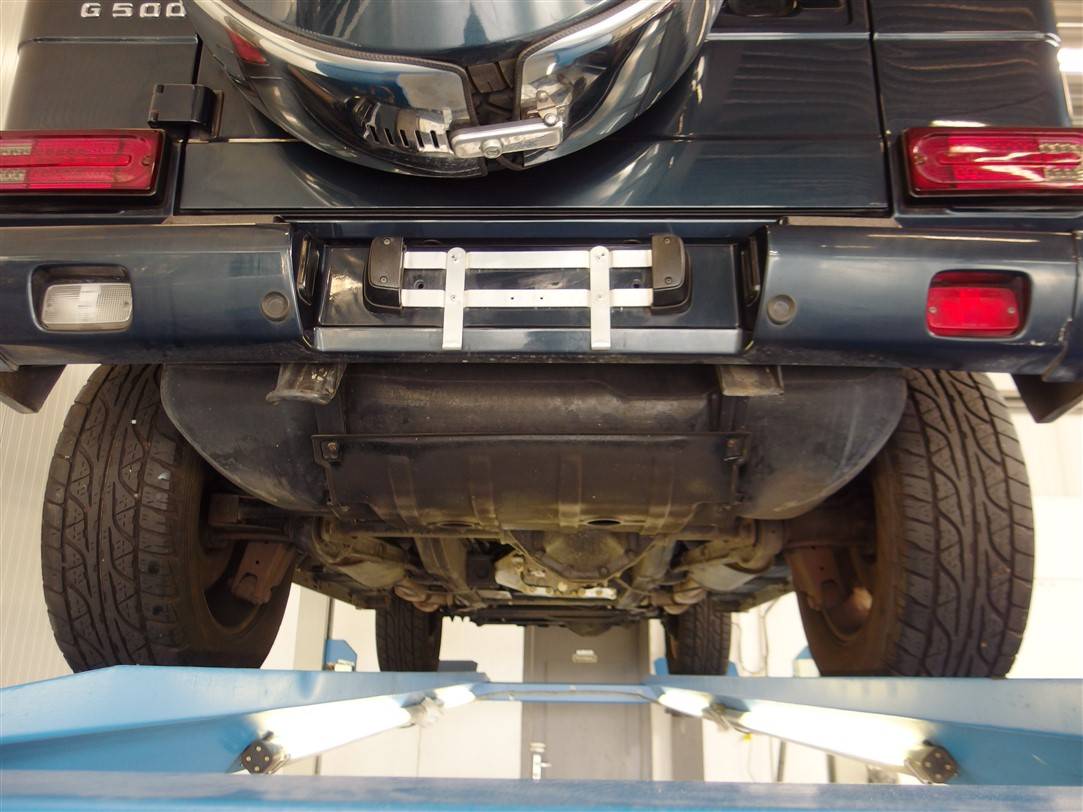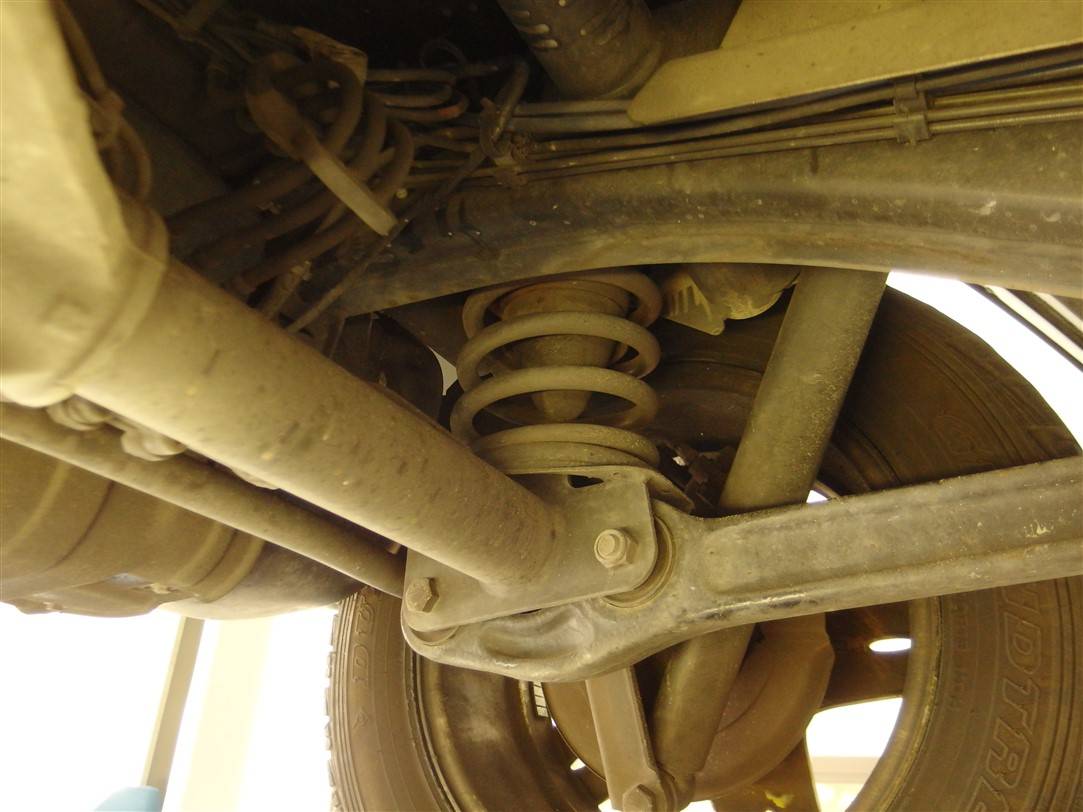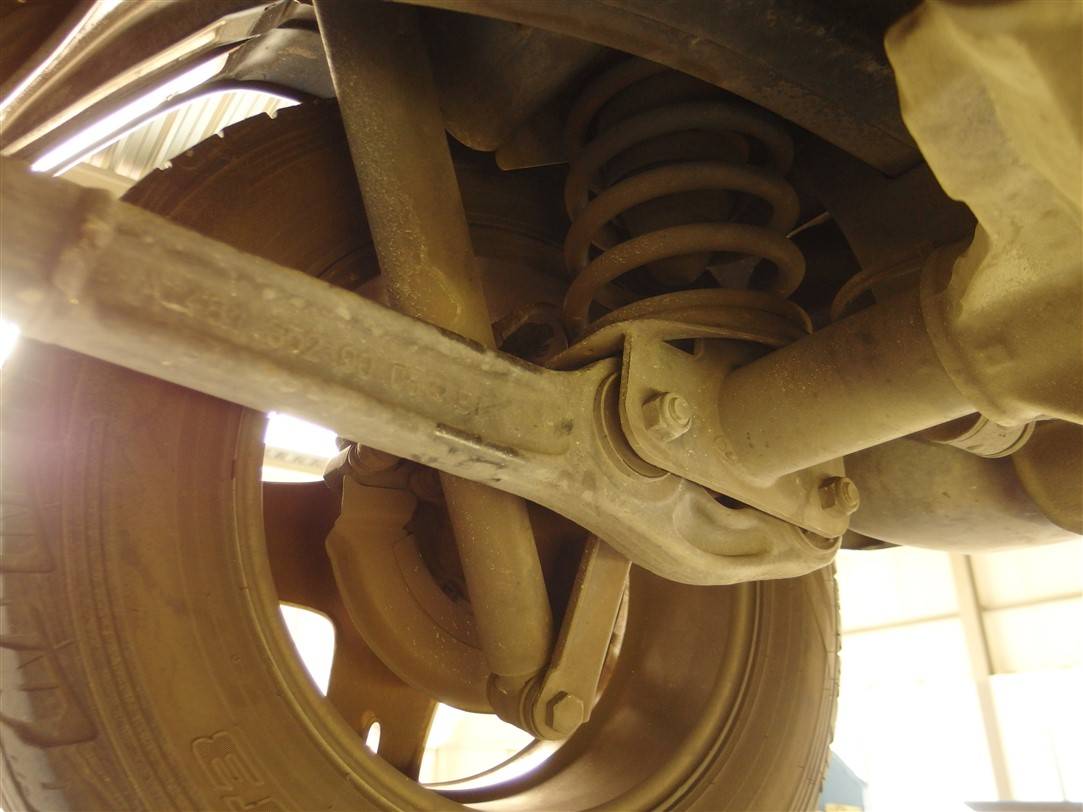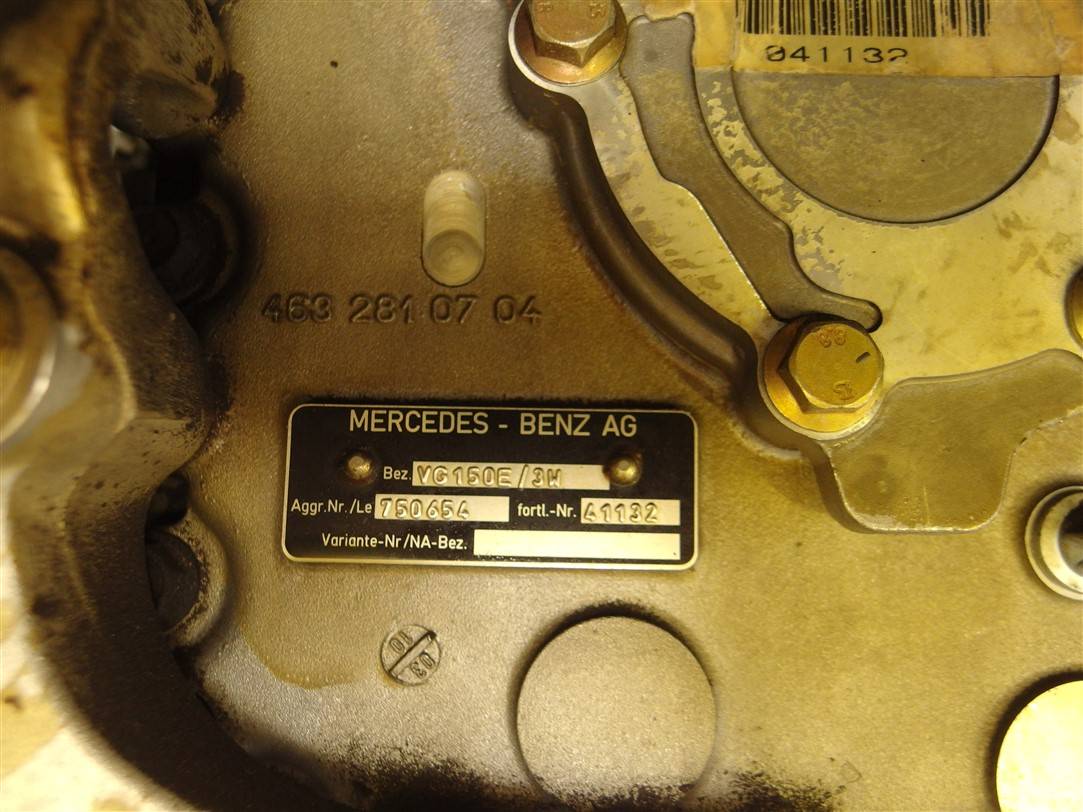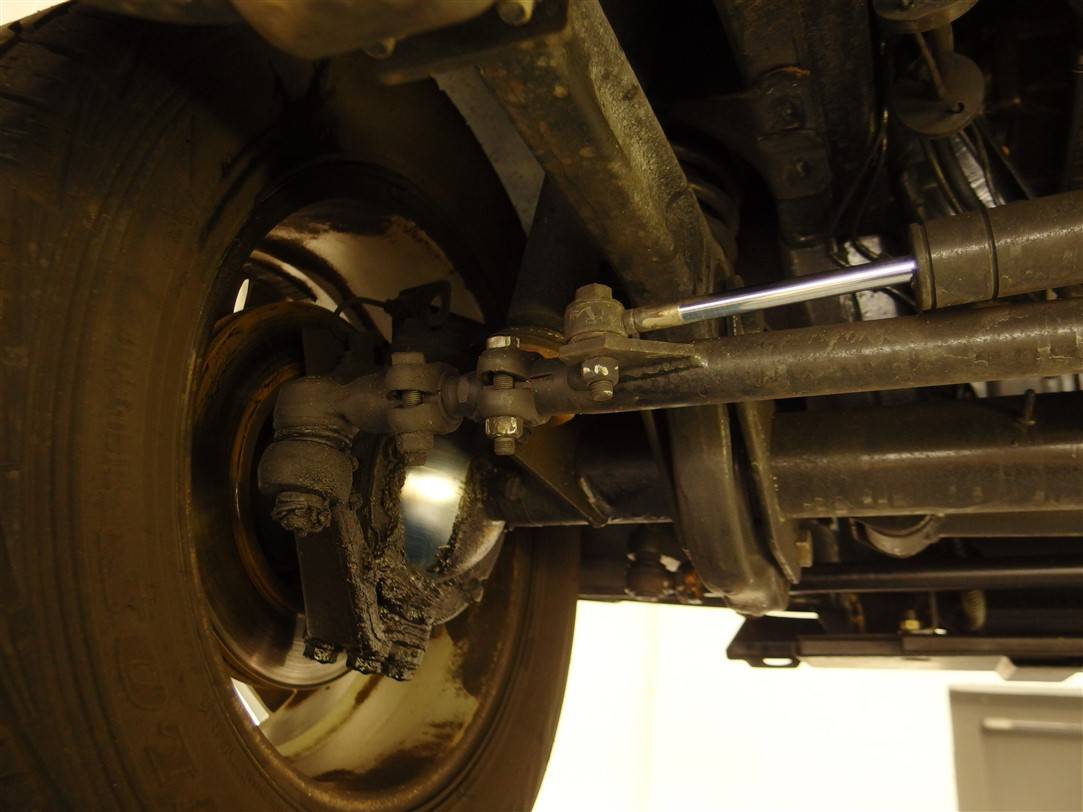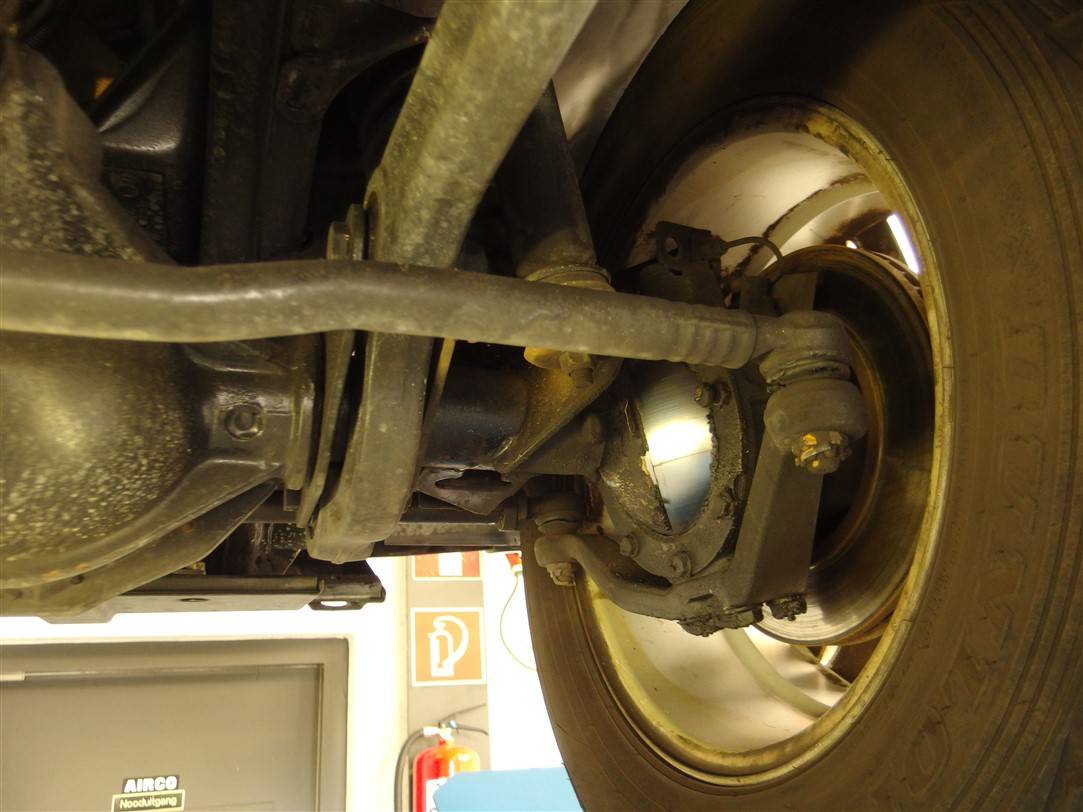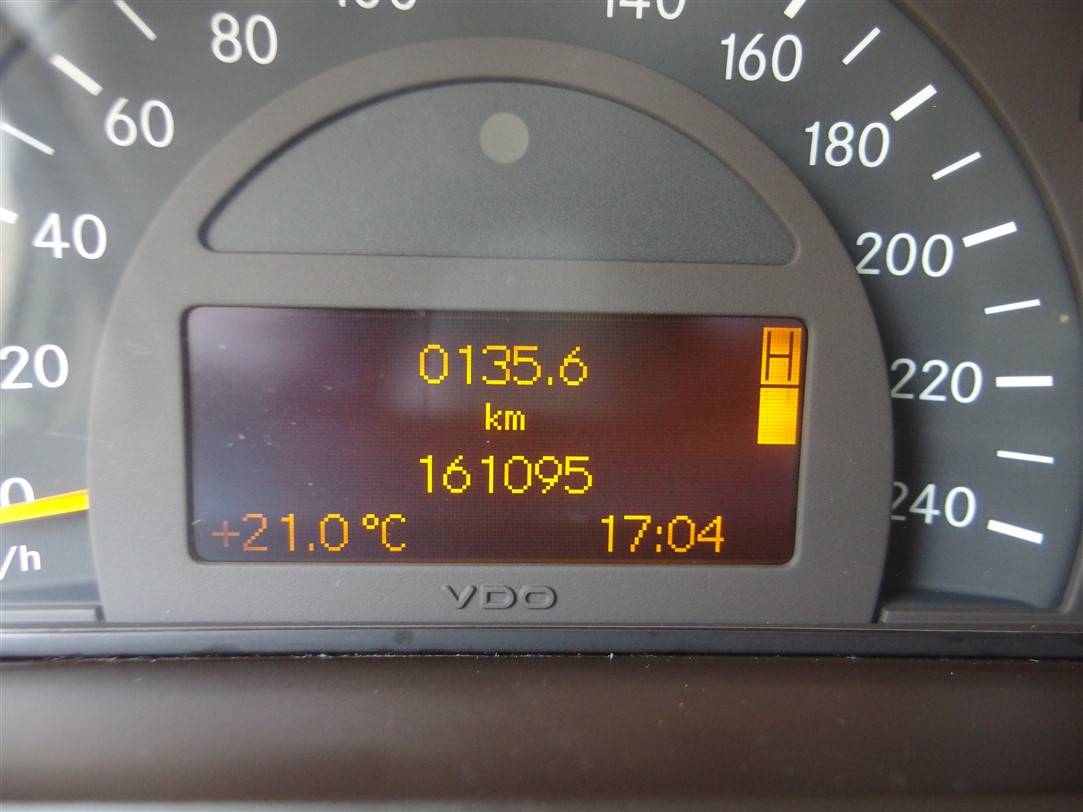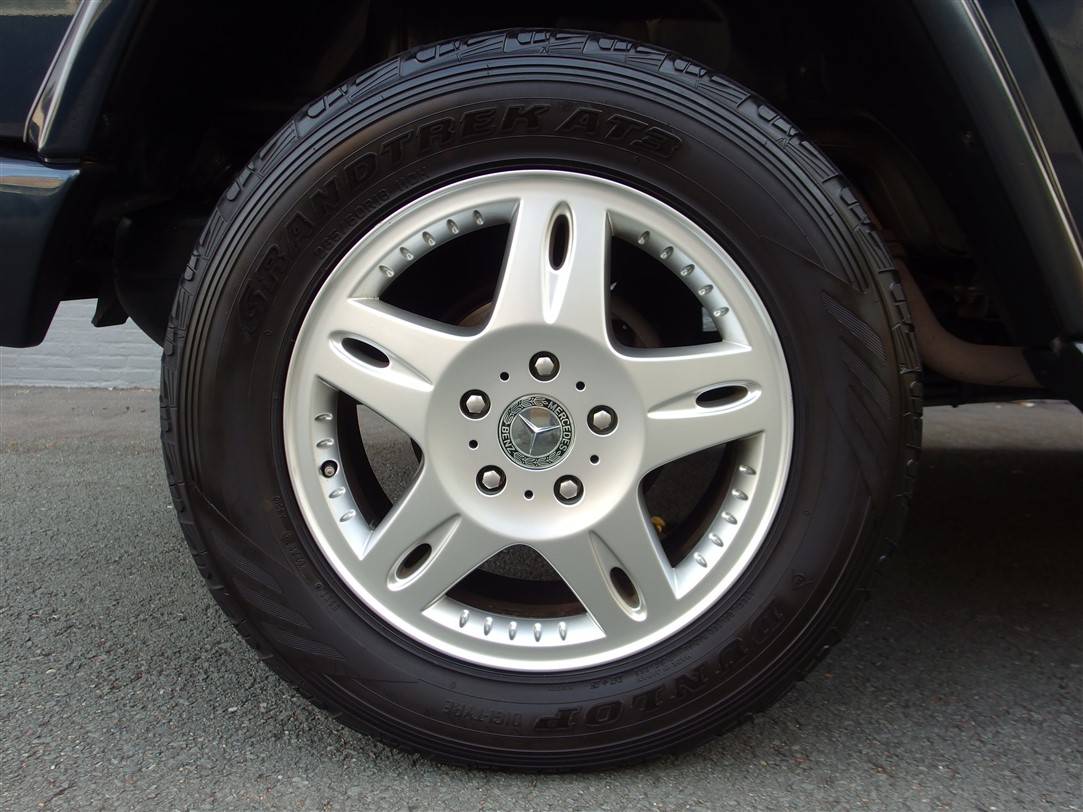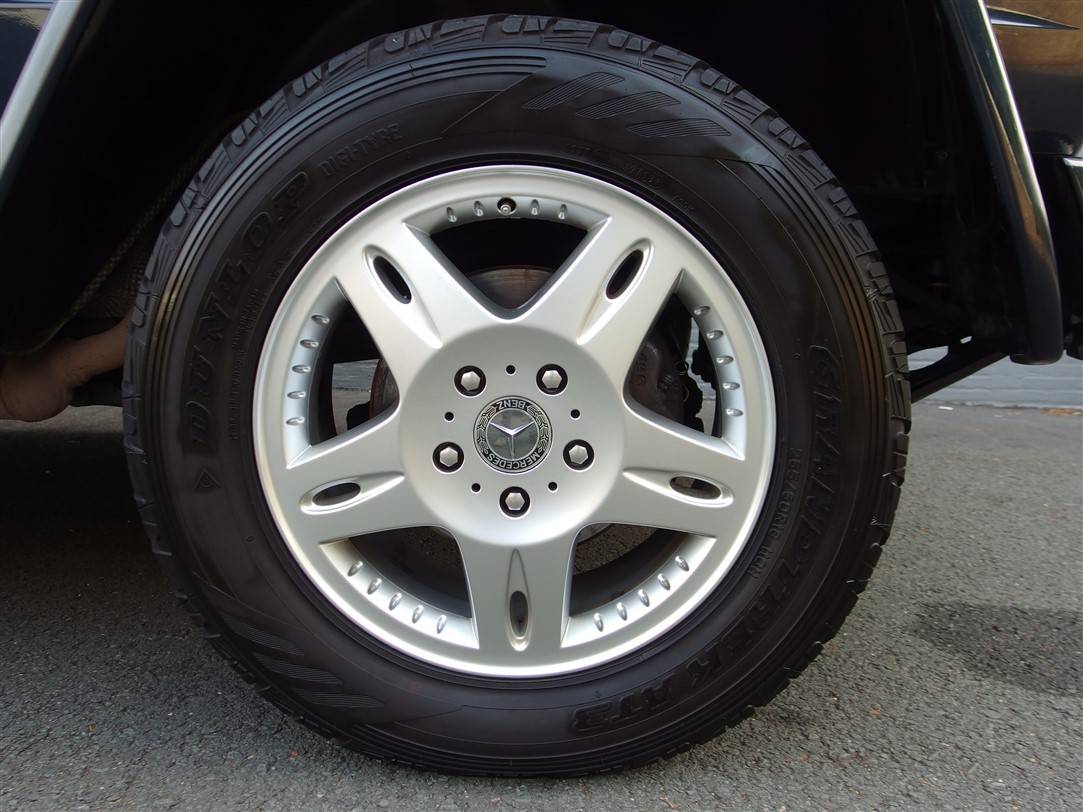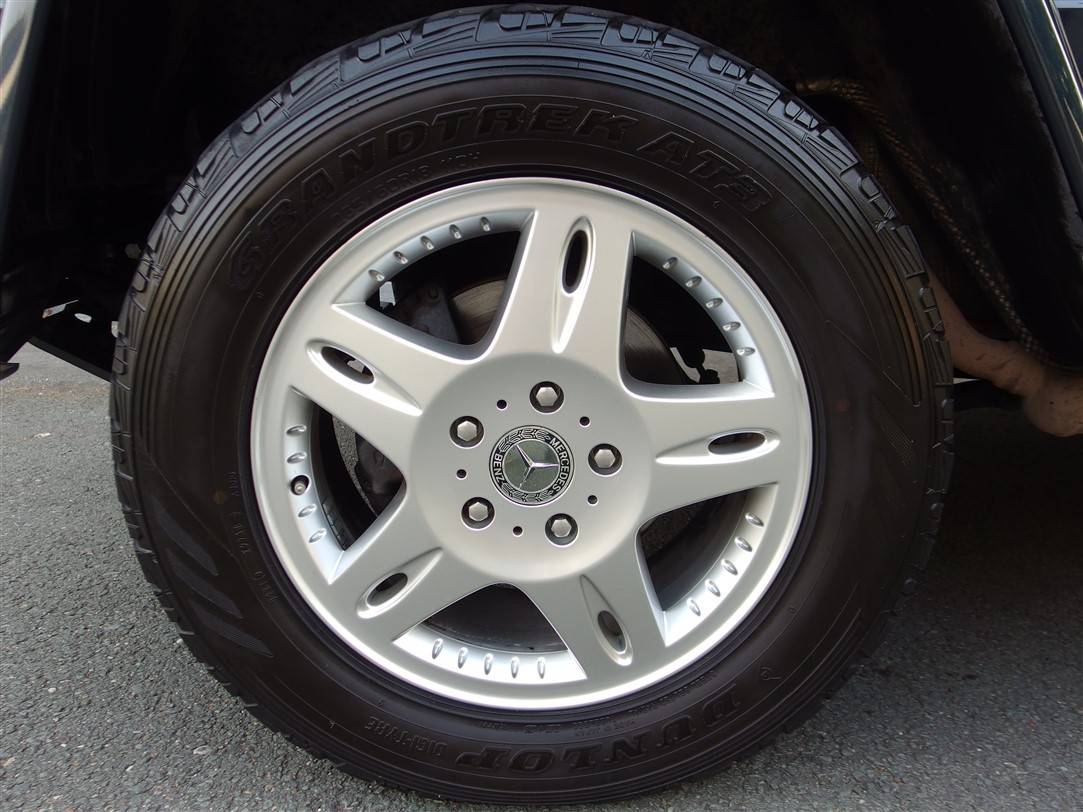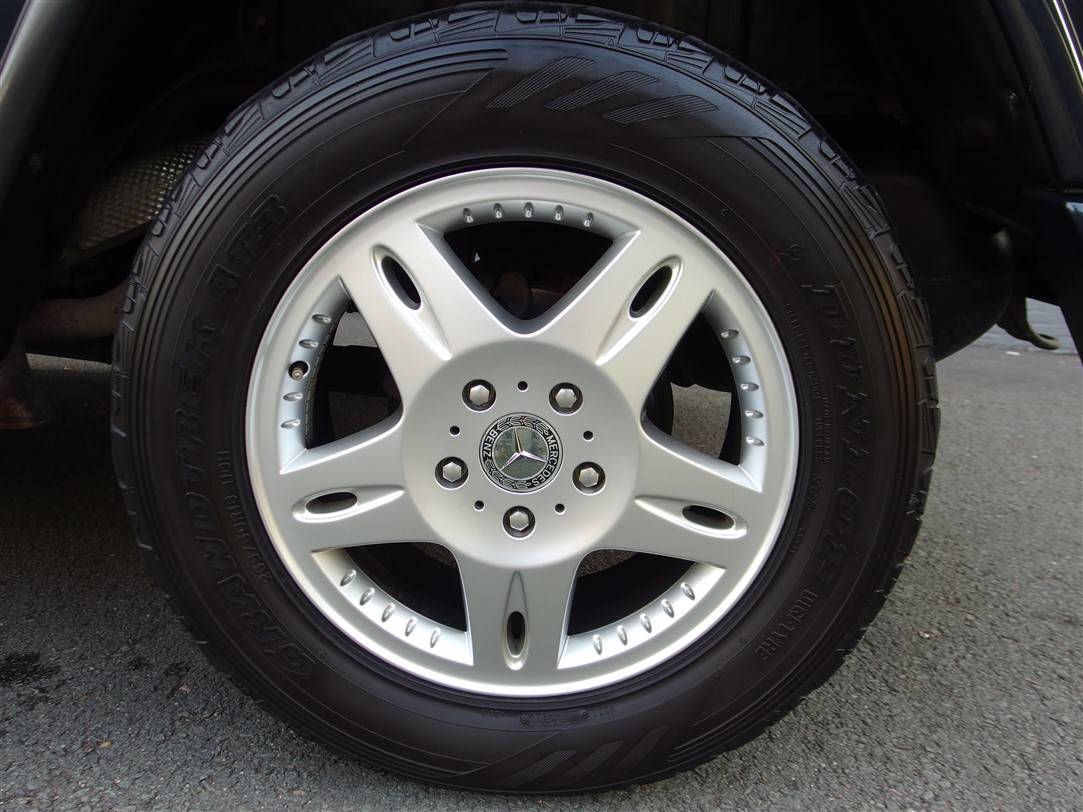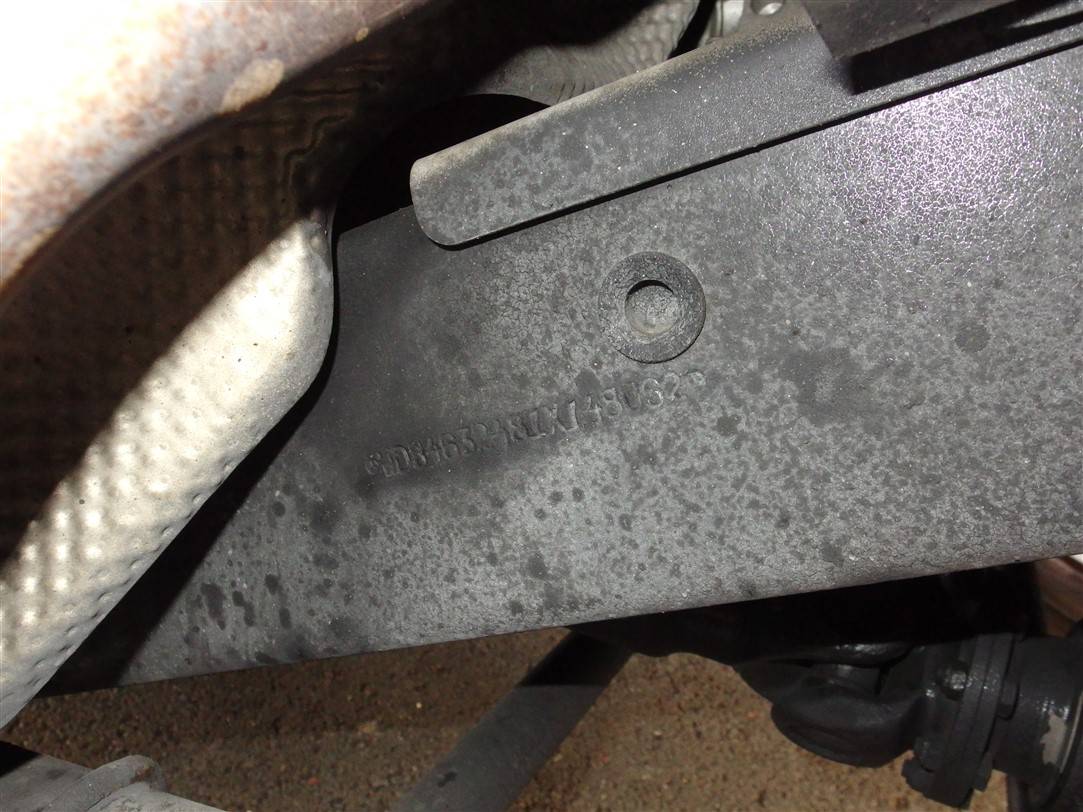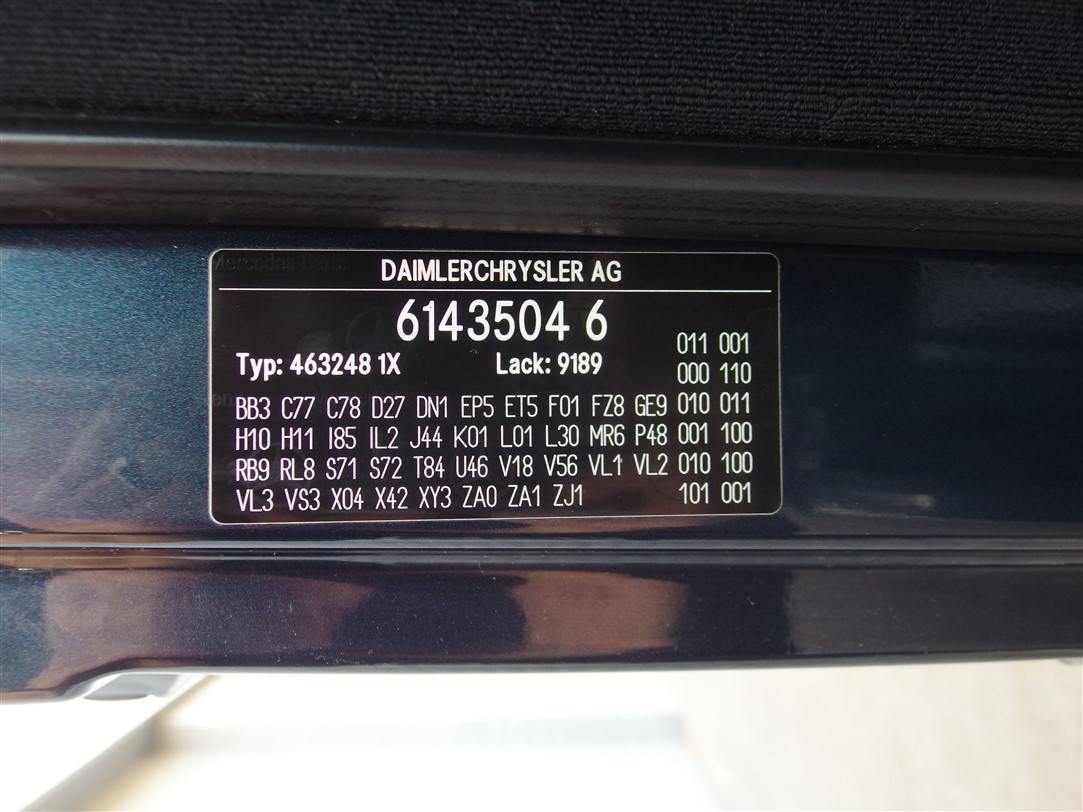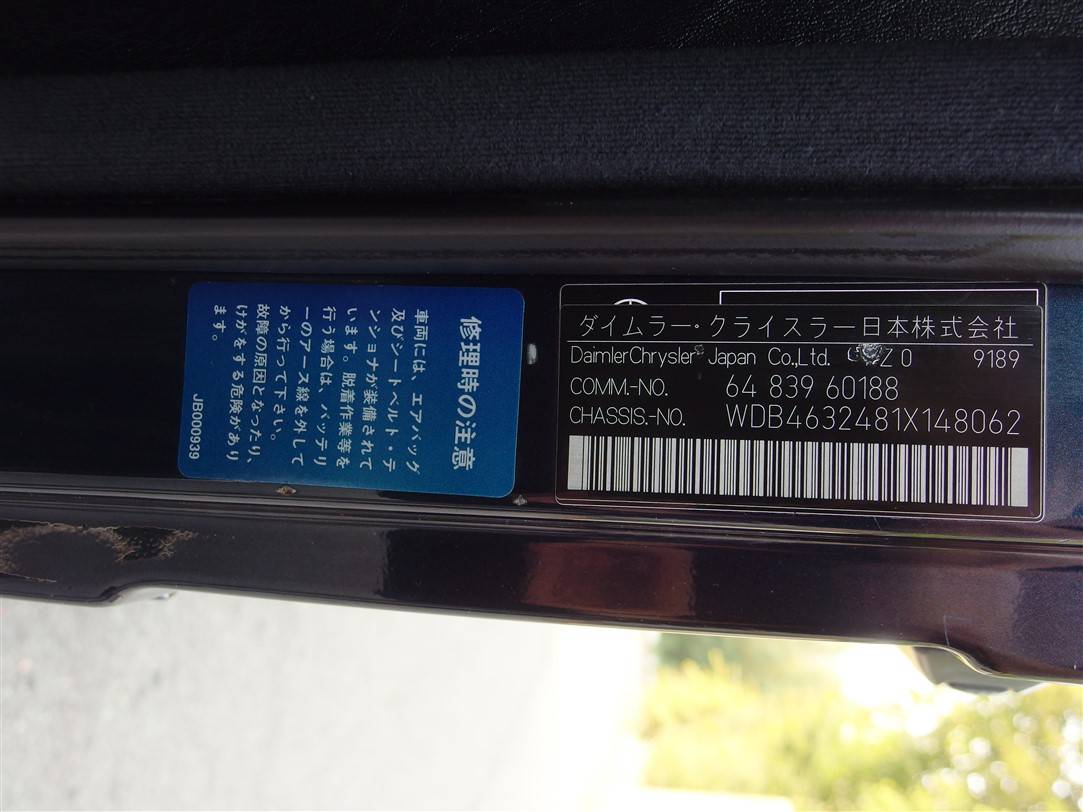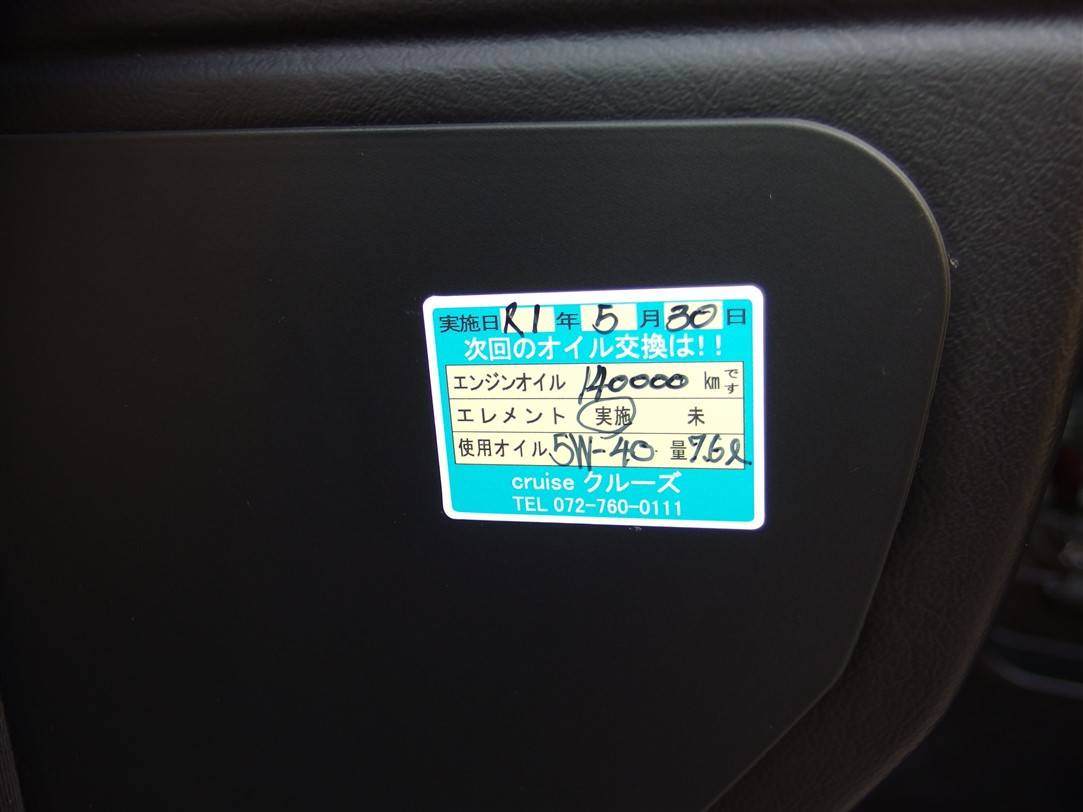 7 Sitzer in Smaragdschwarz
GBP

34,213
VAT reclaimable
Dealer

away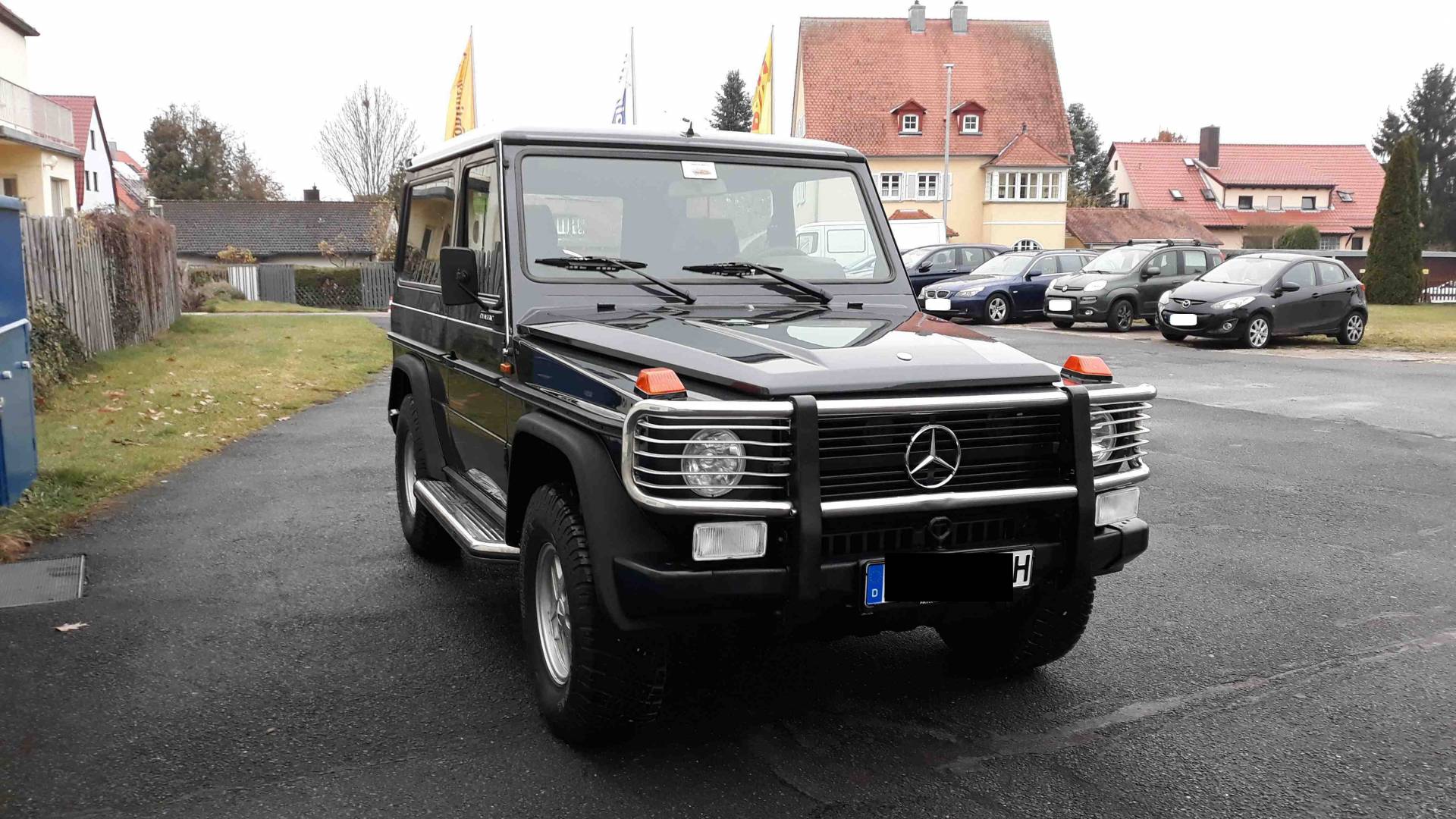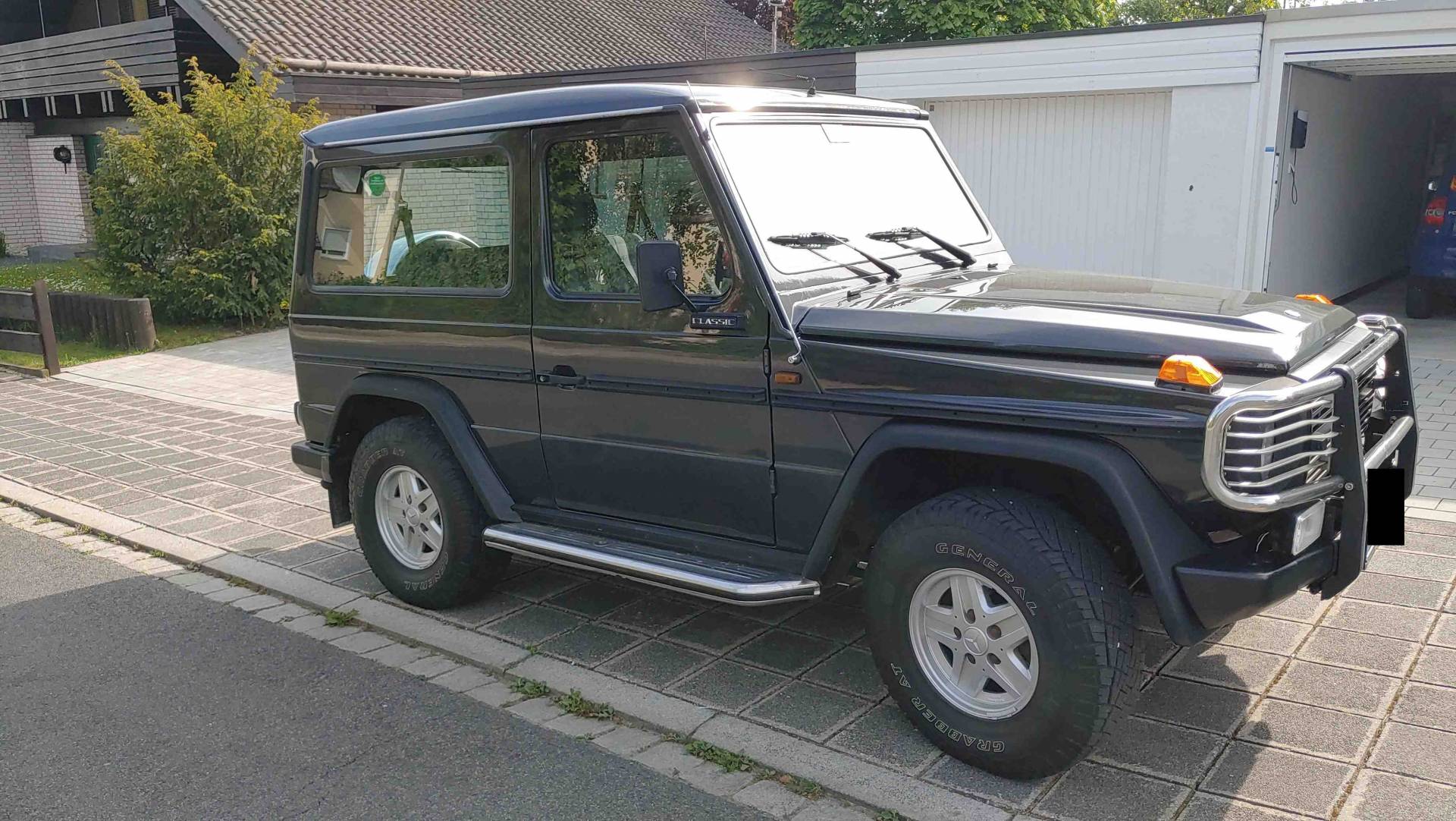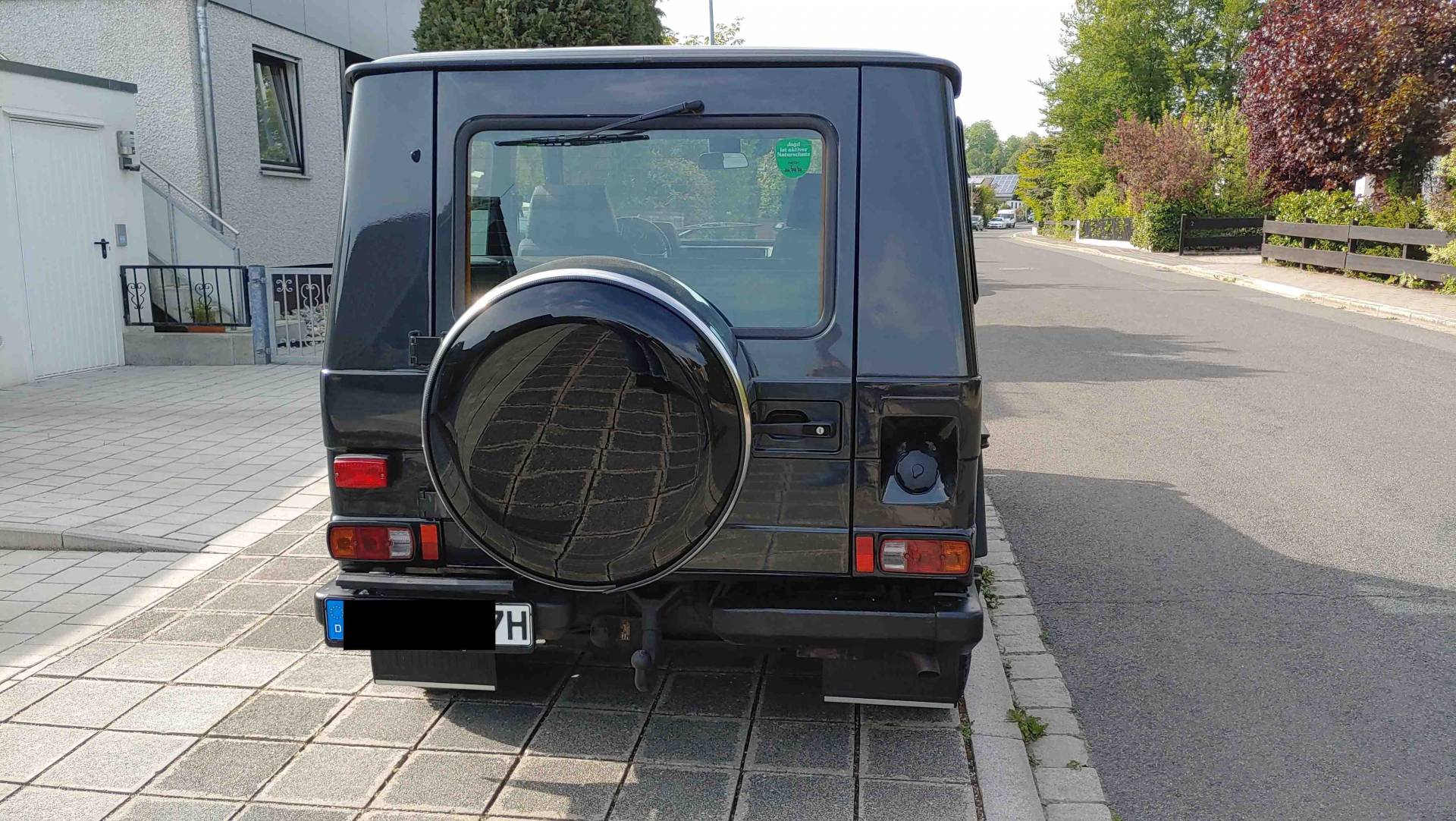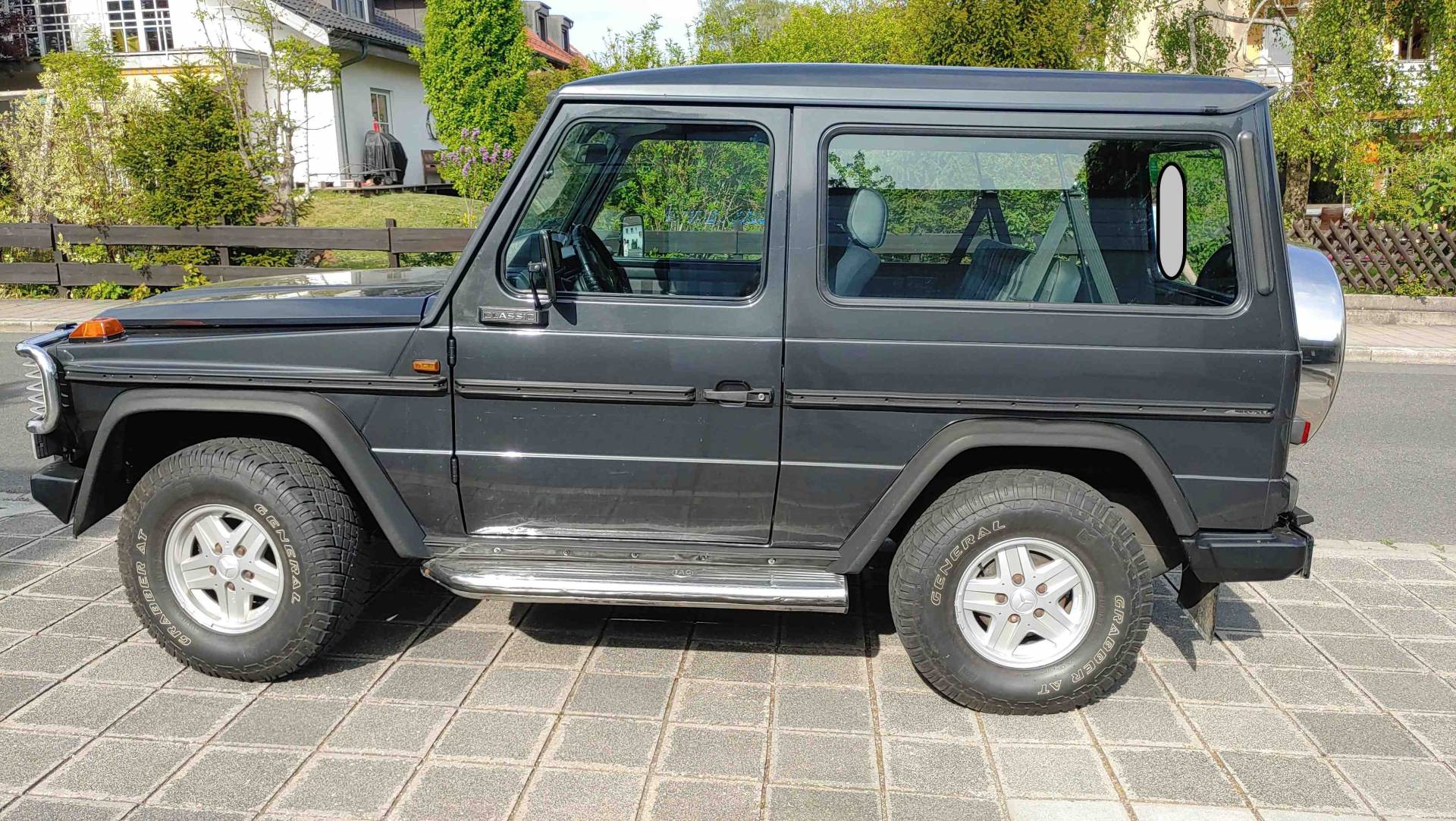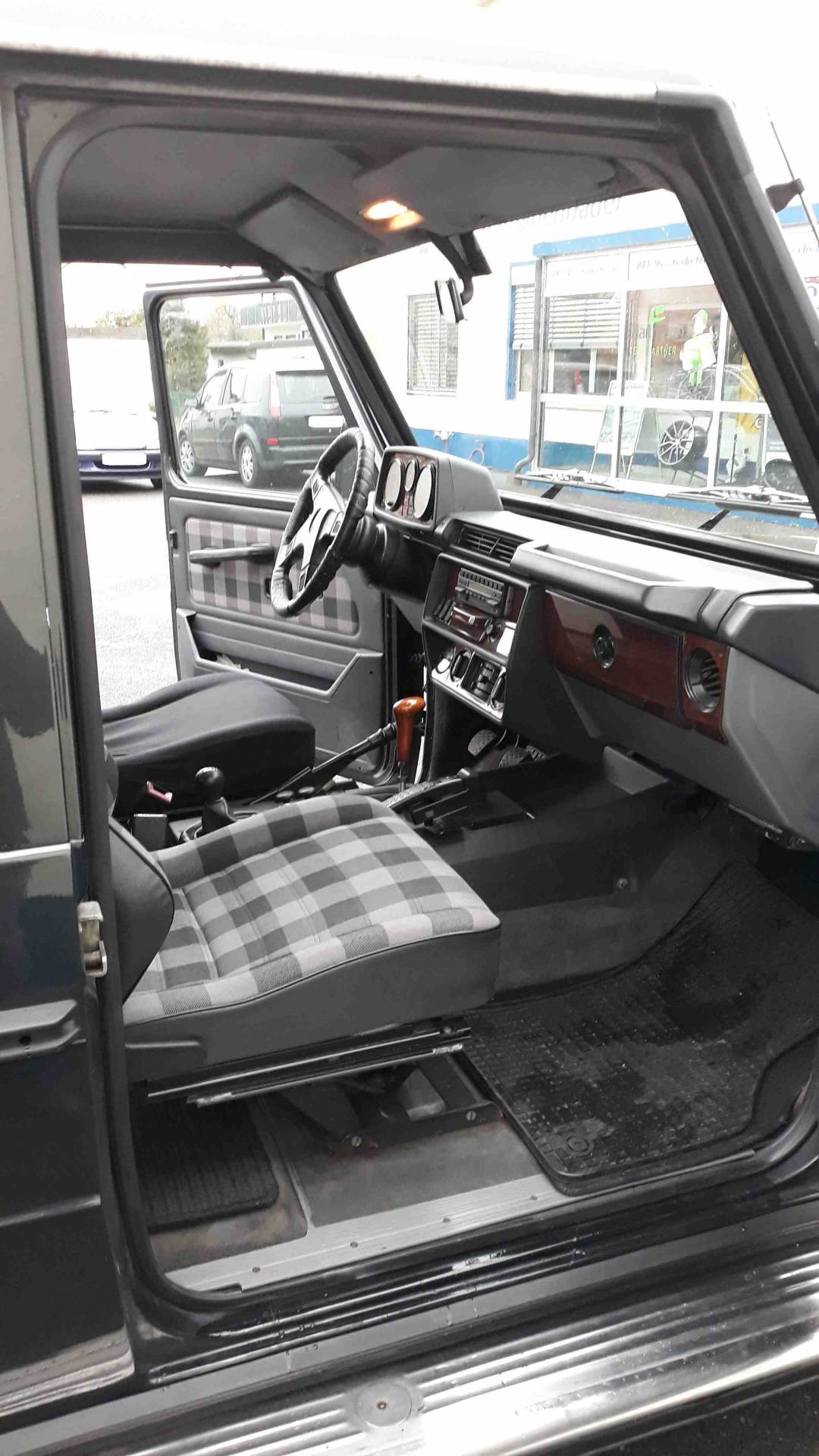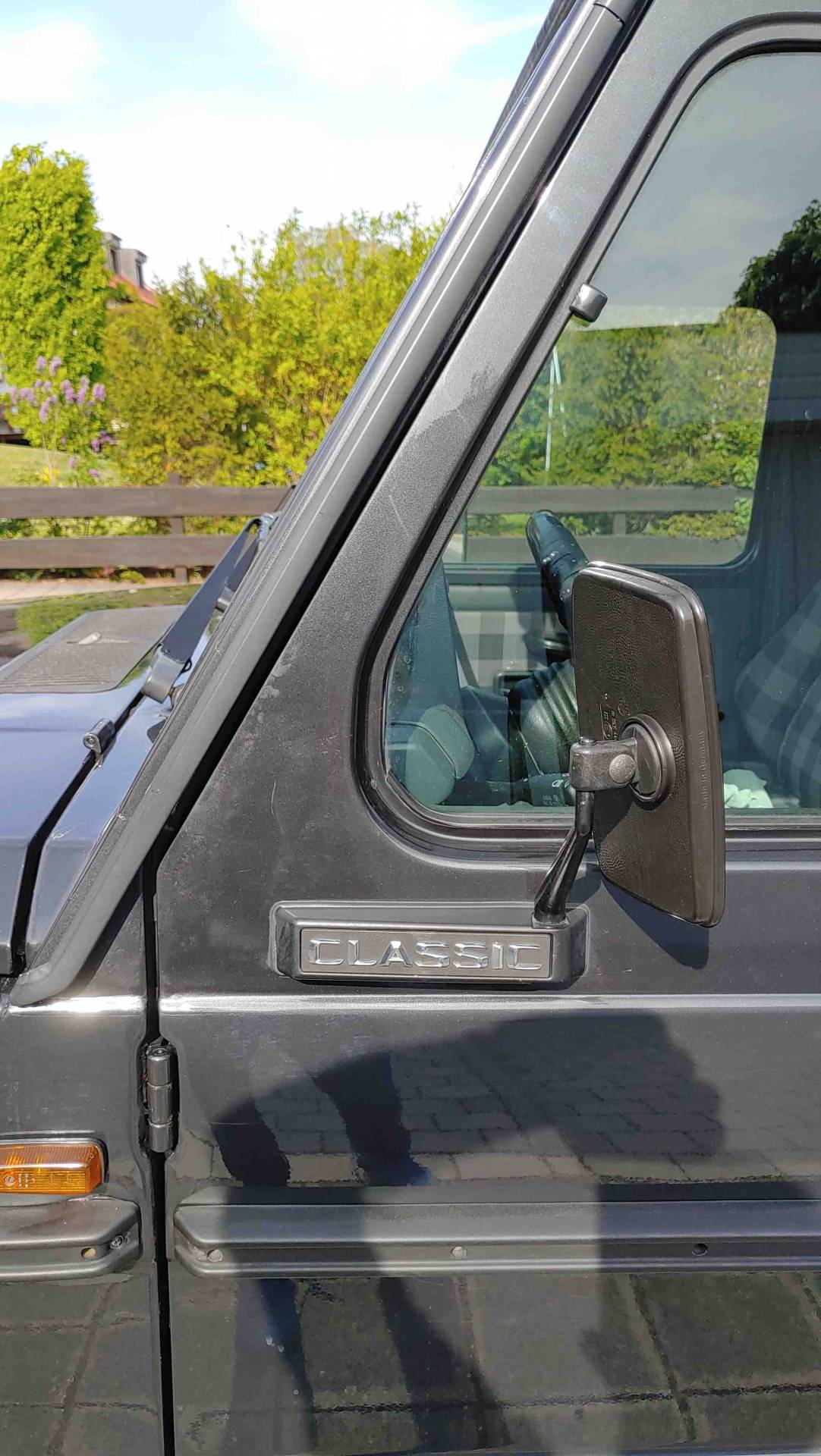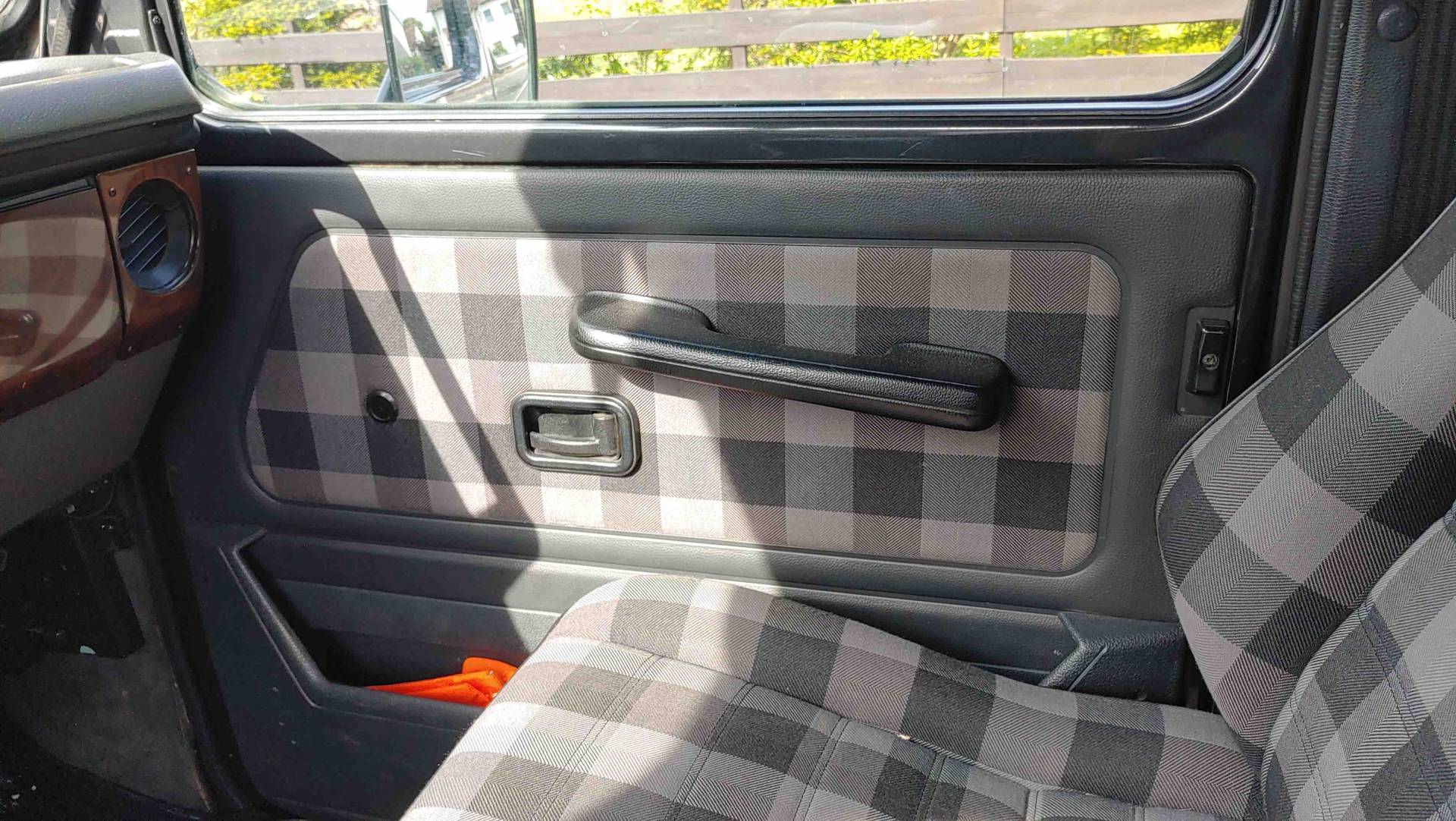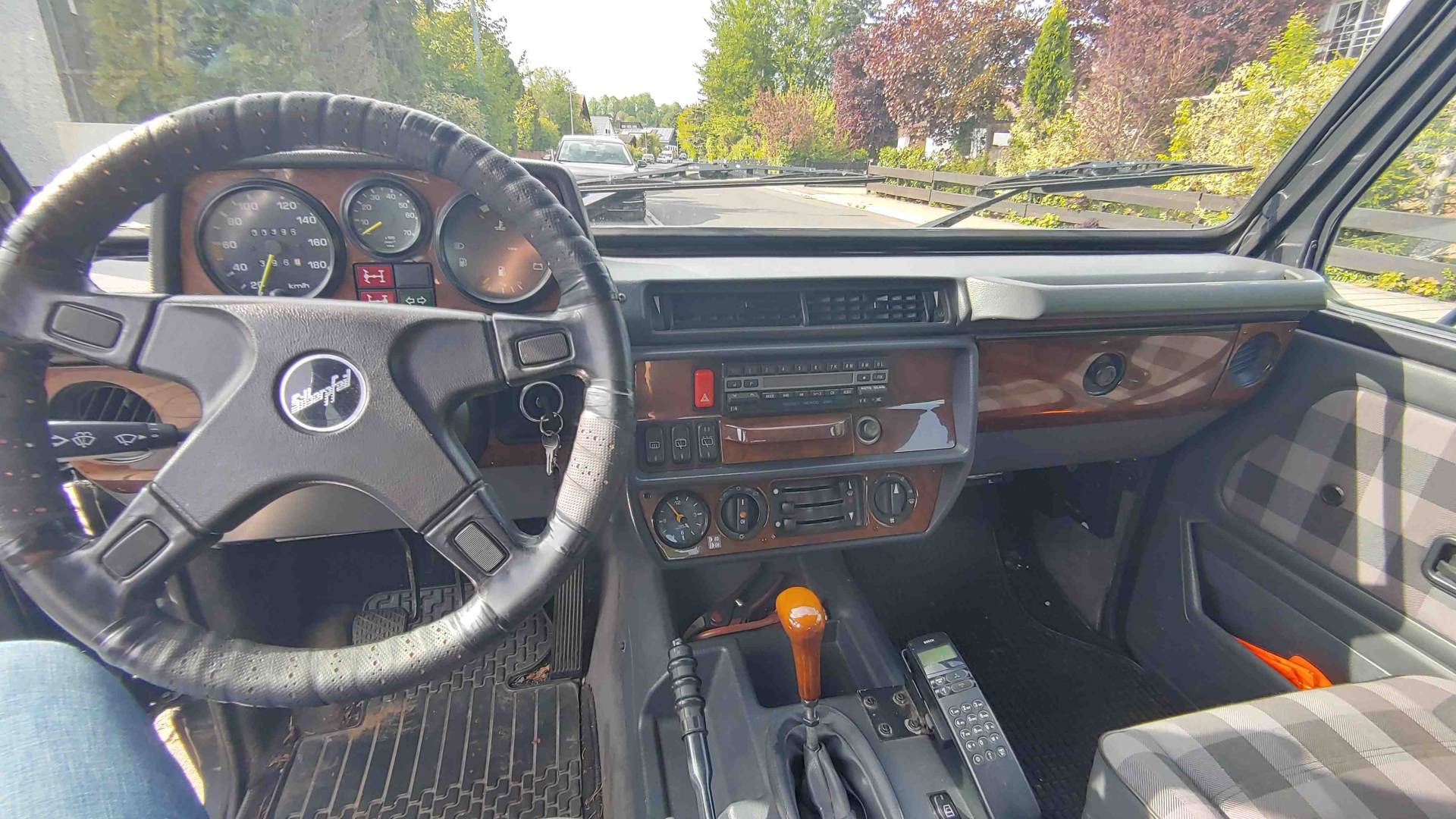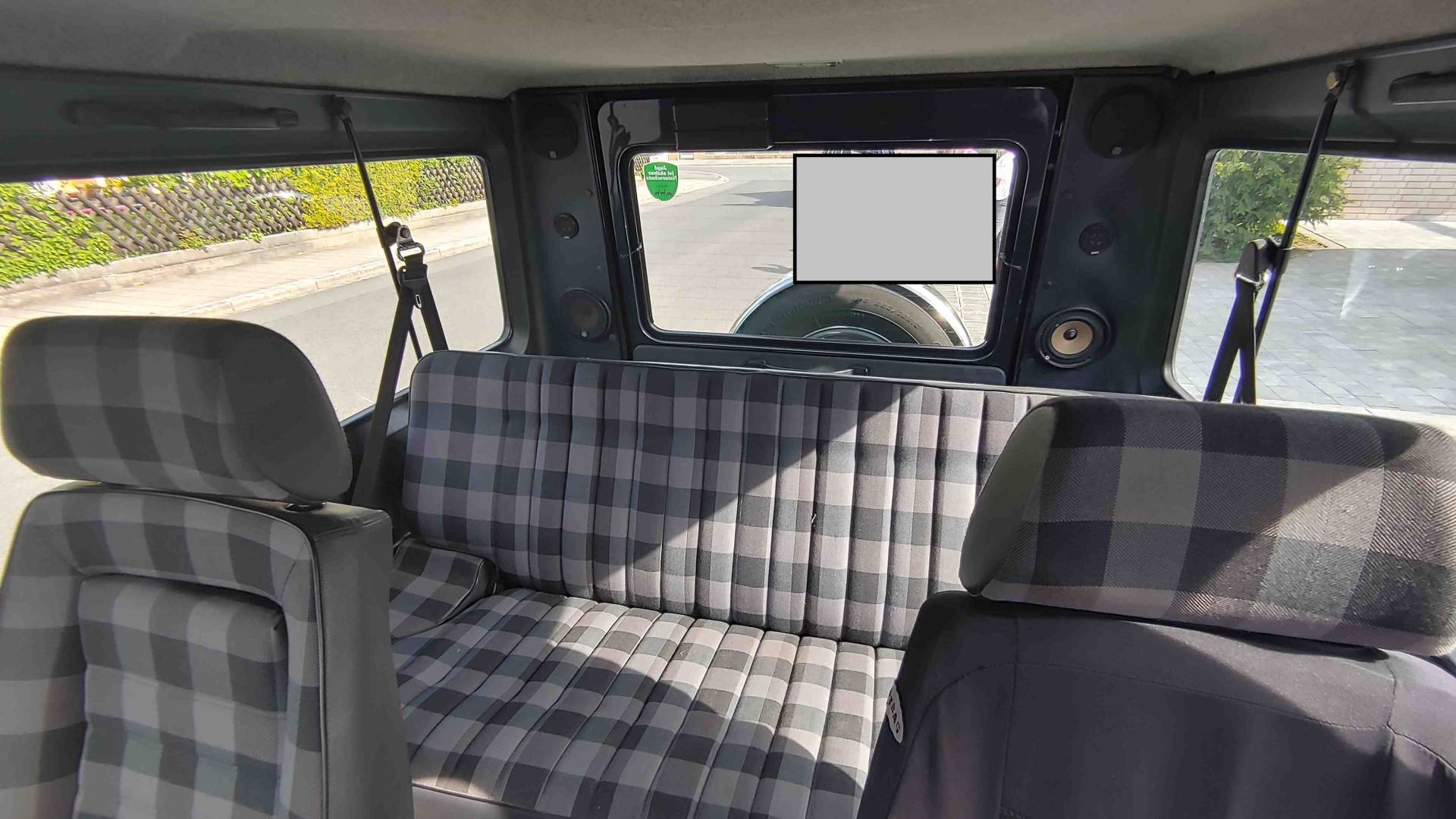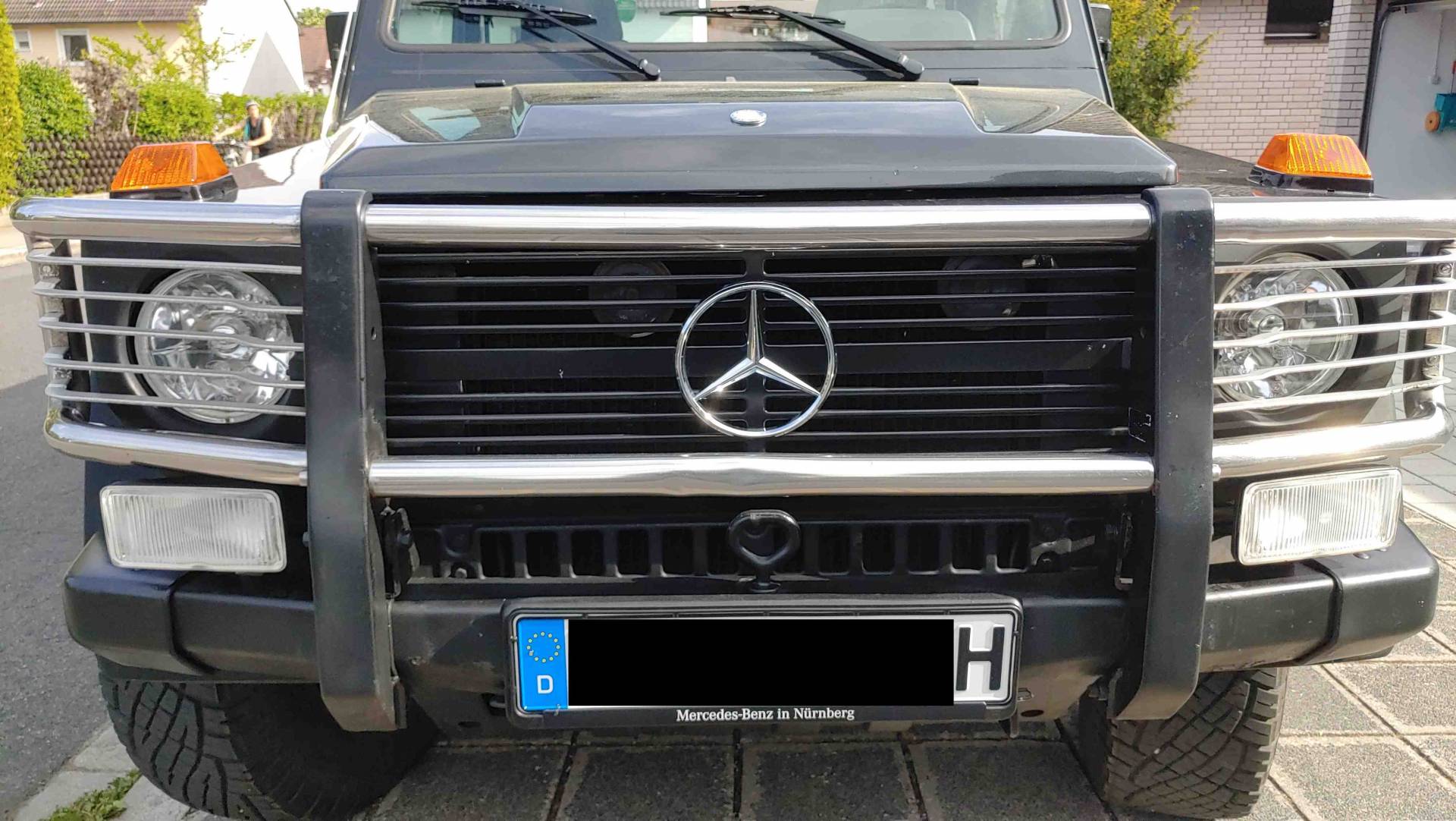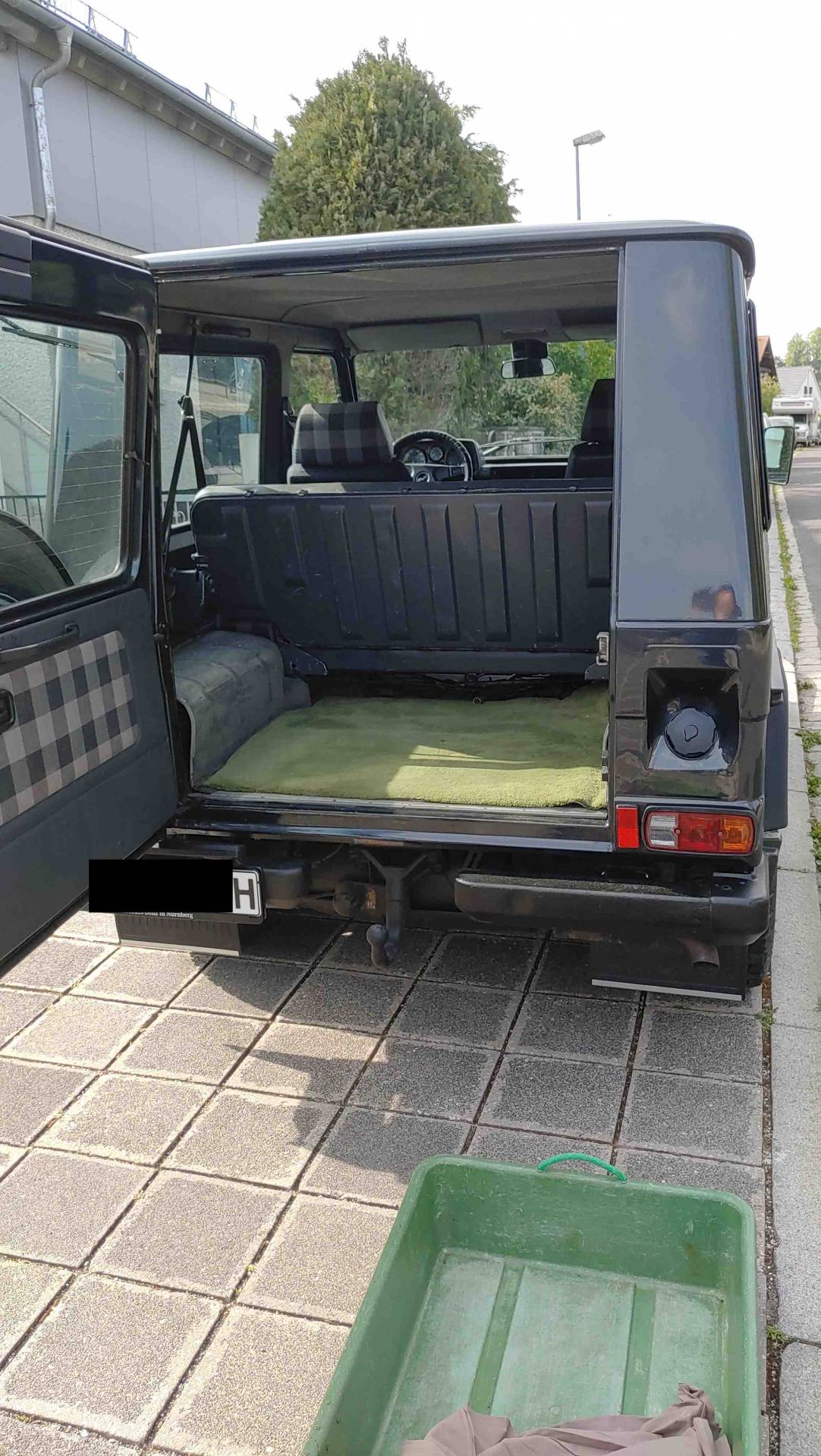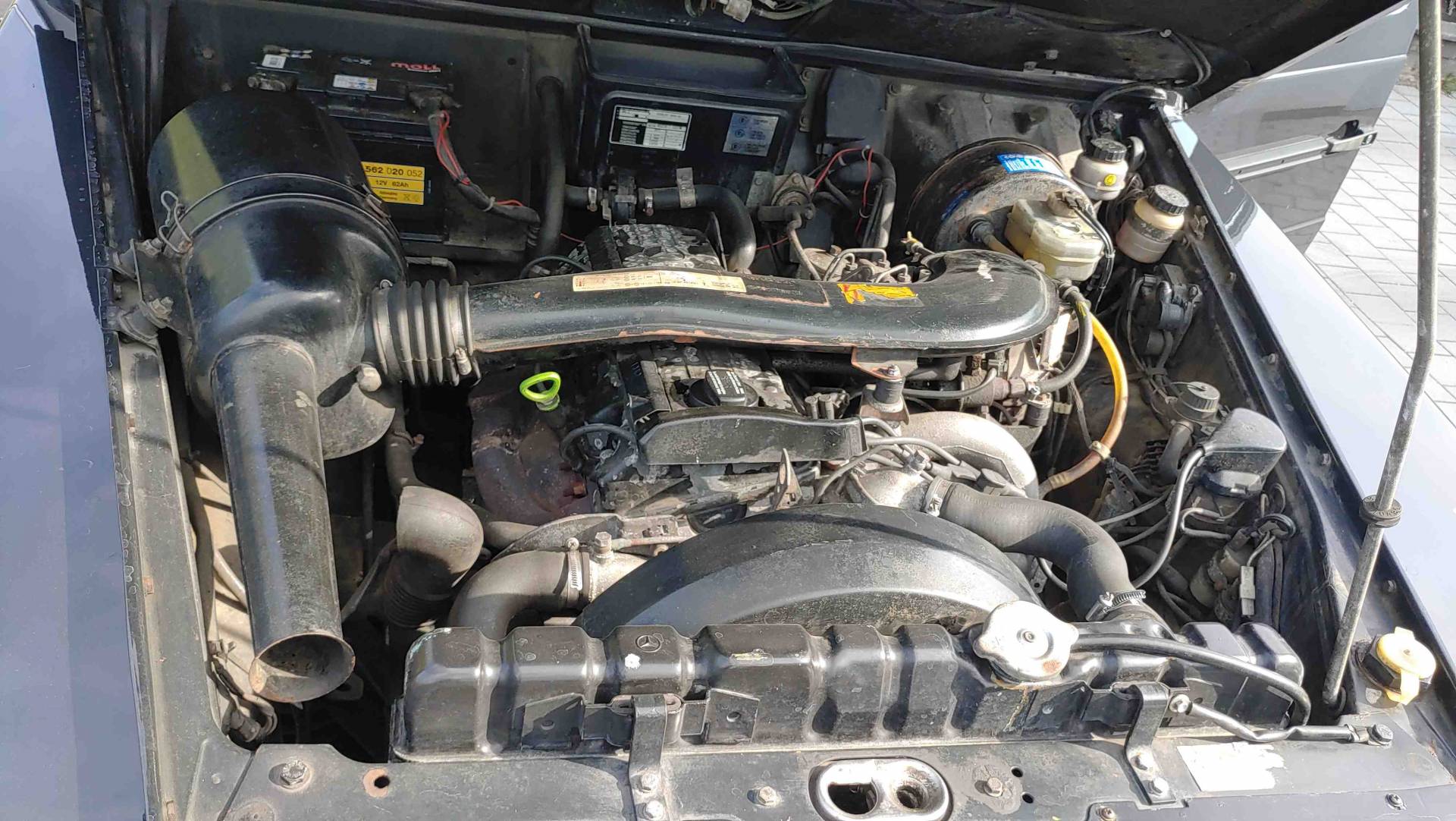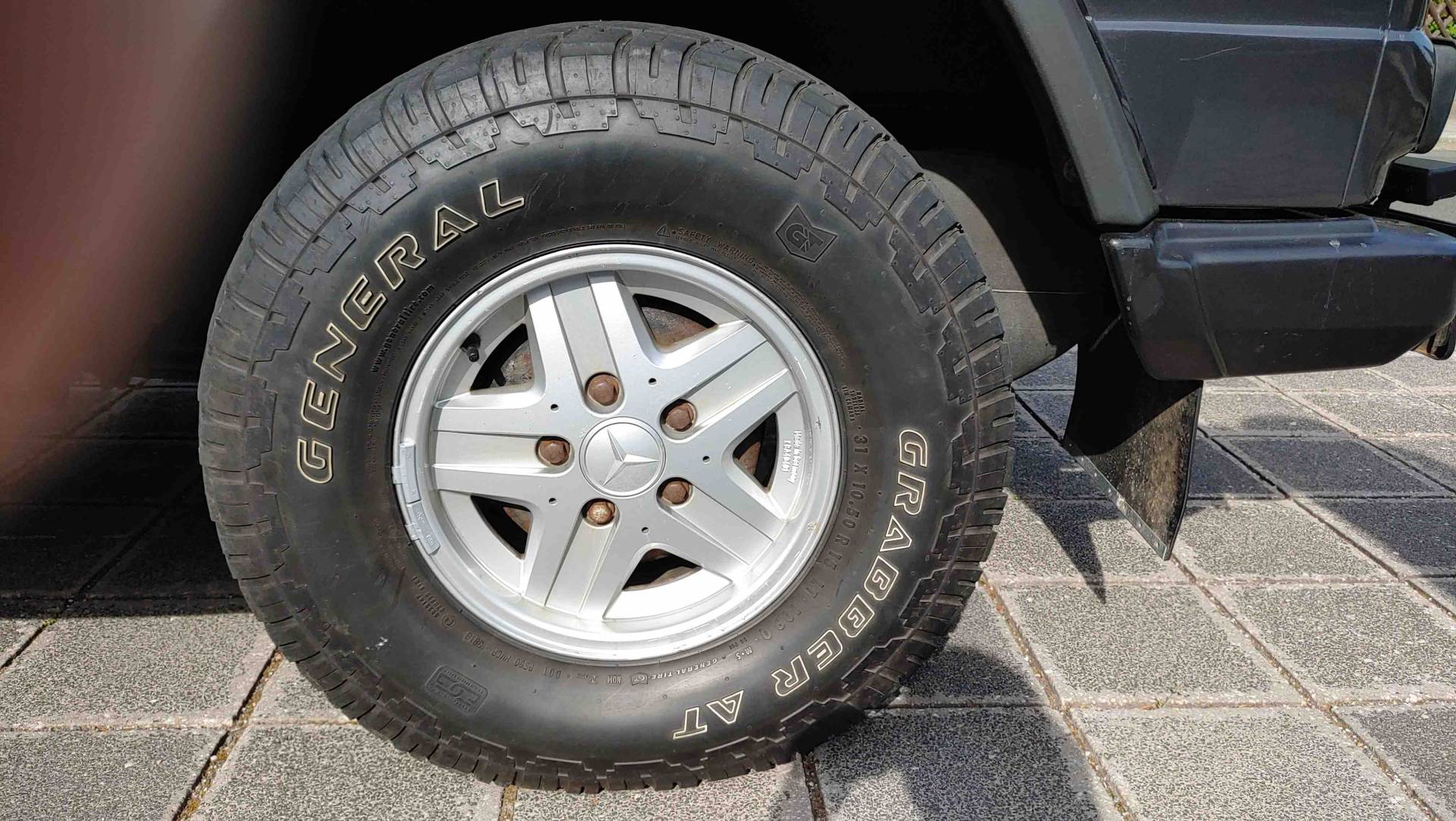 JUBILÄUMS-Mod (257/300) Rarität, H-Kennzeichen mit Gutachten
Private

away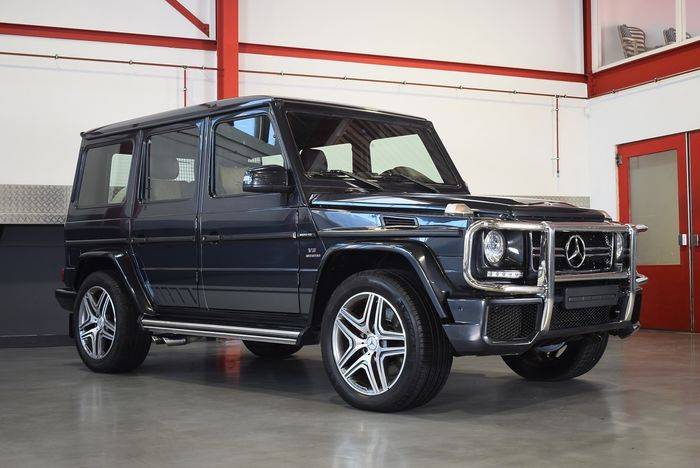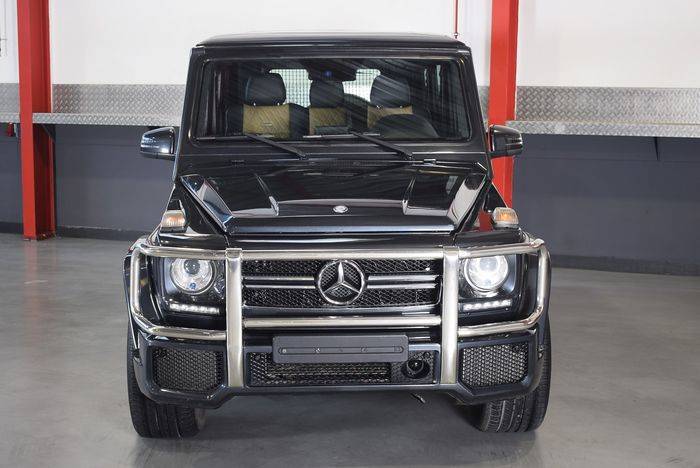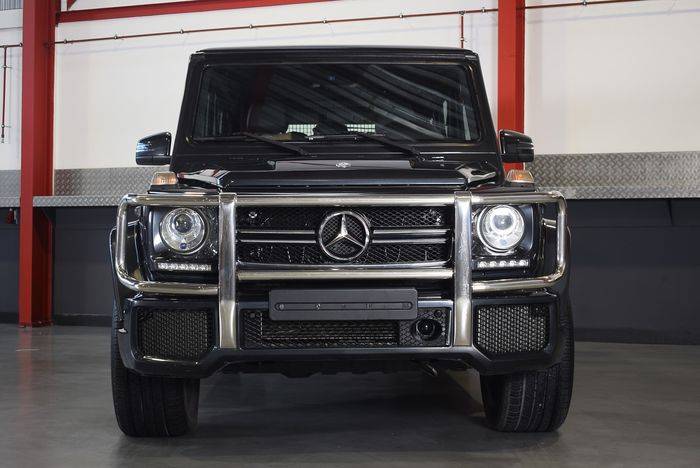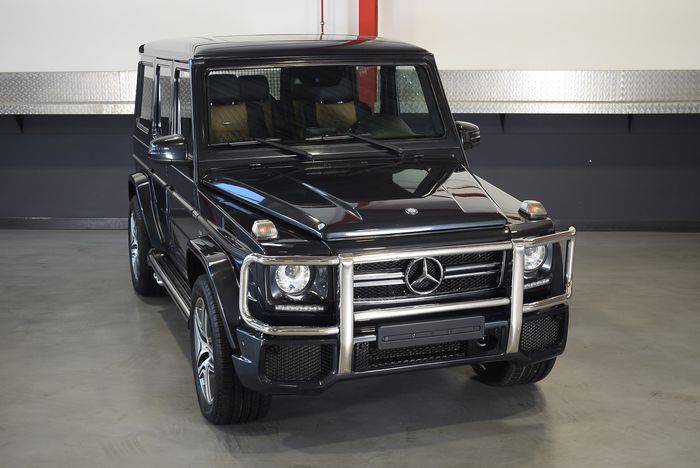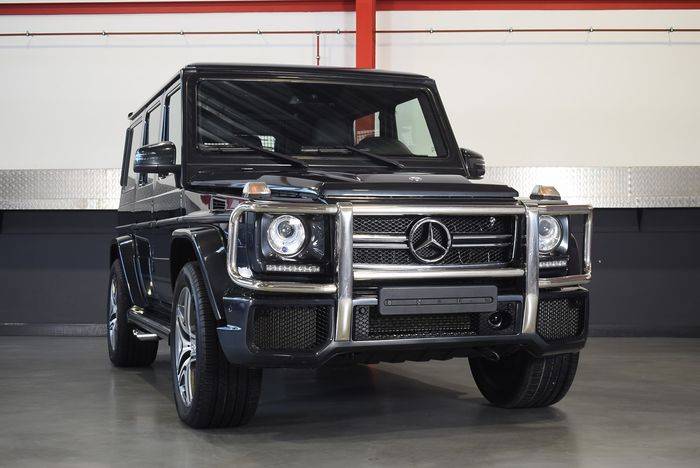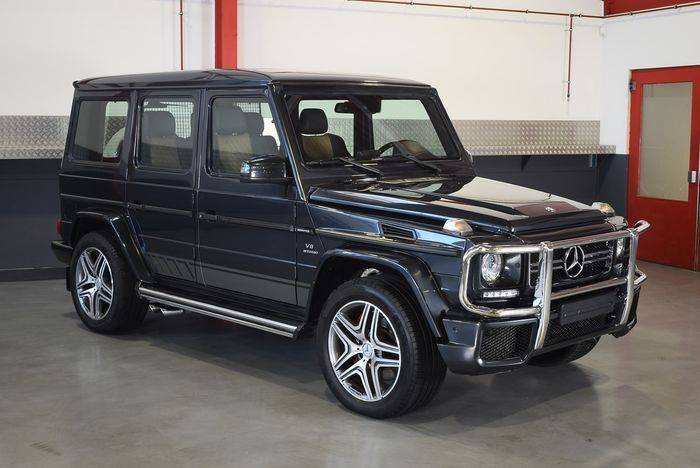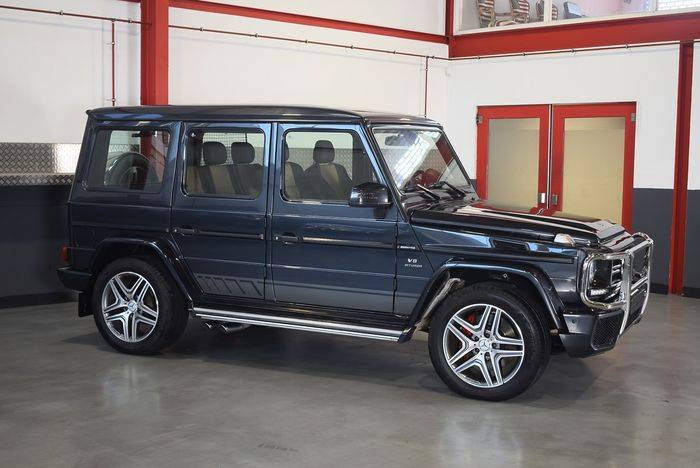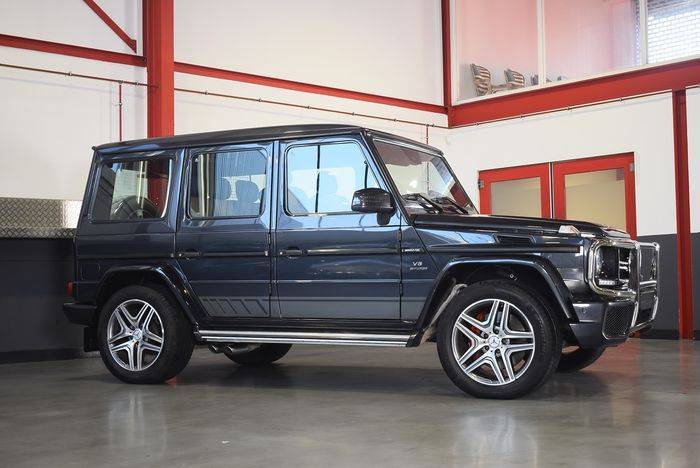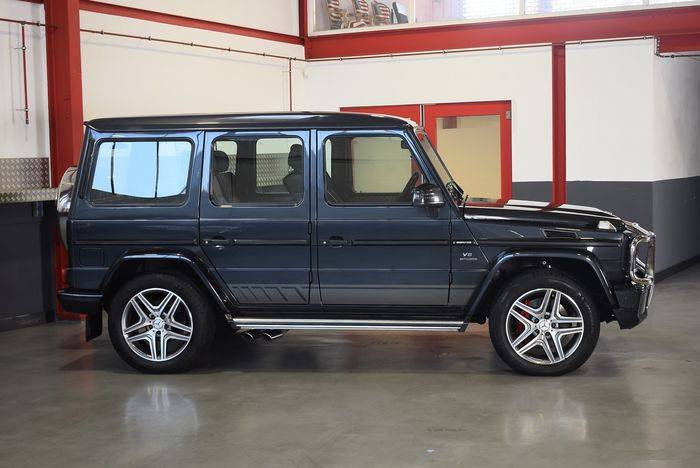 Dealer

away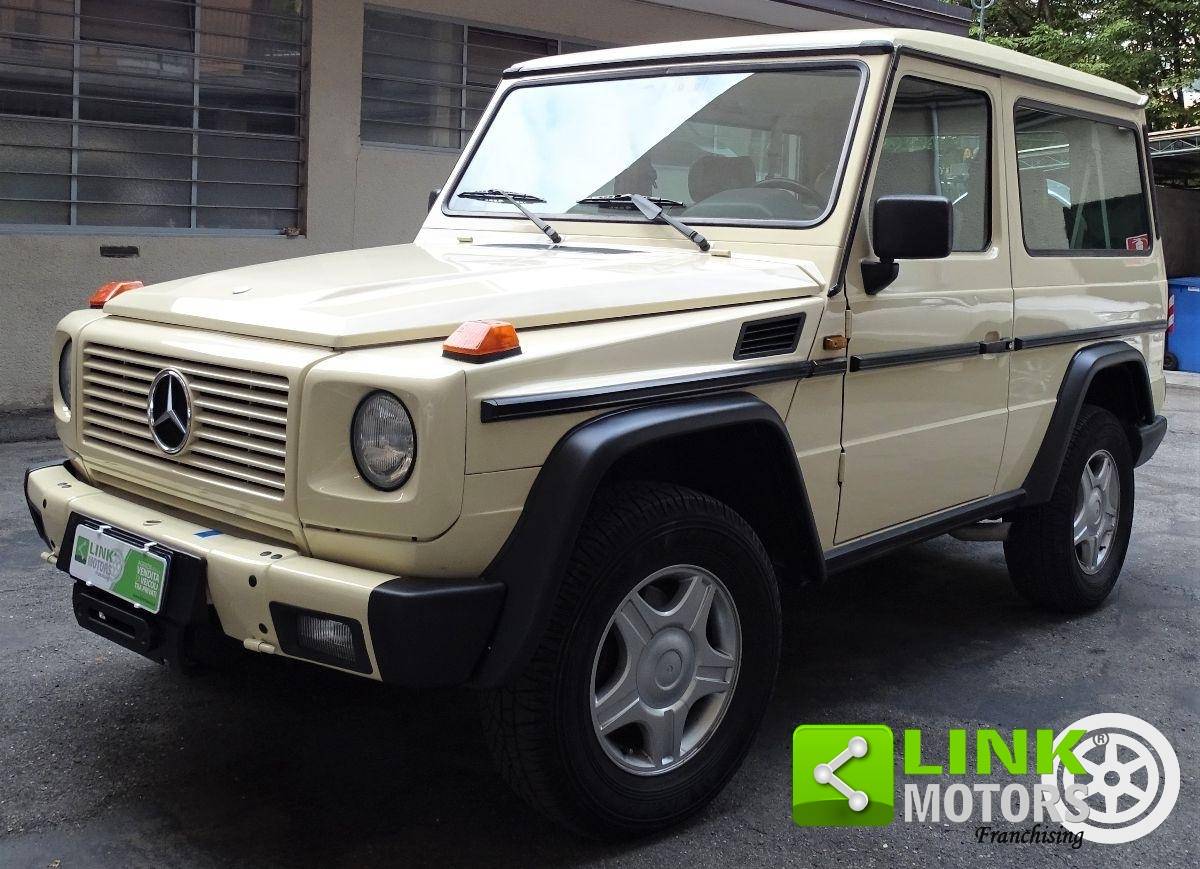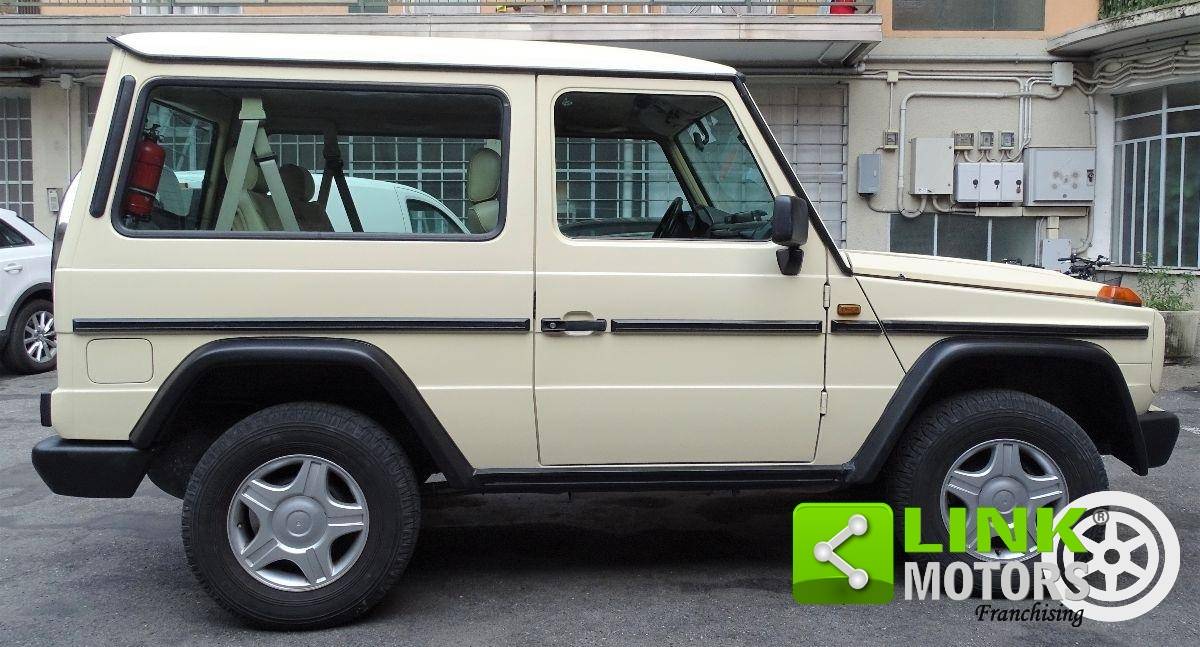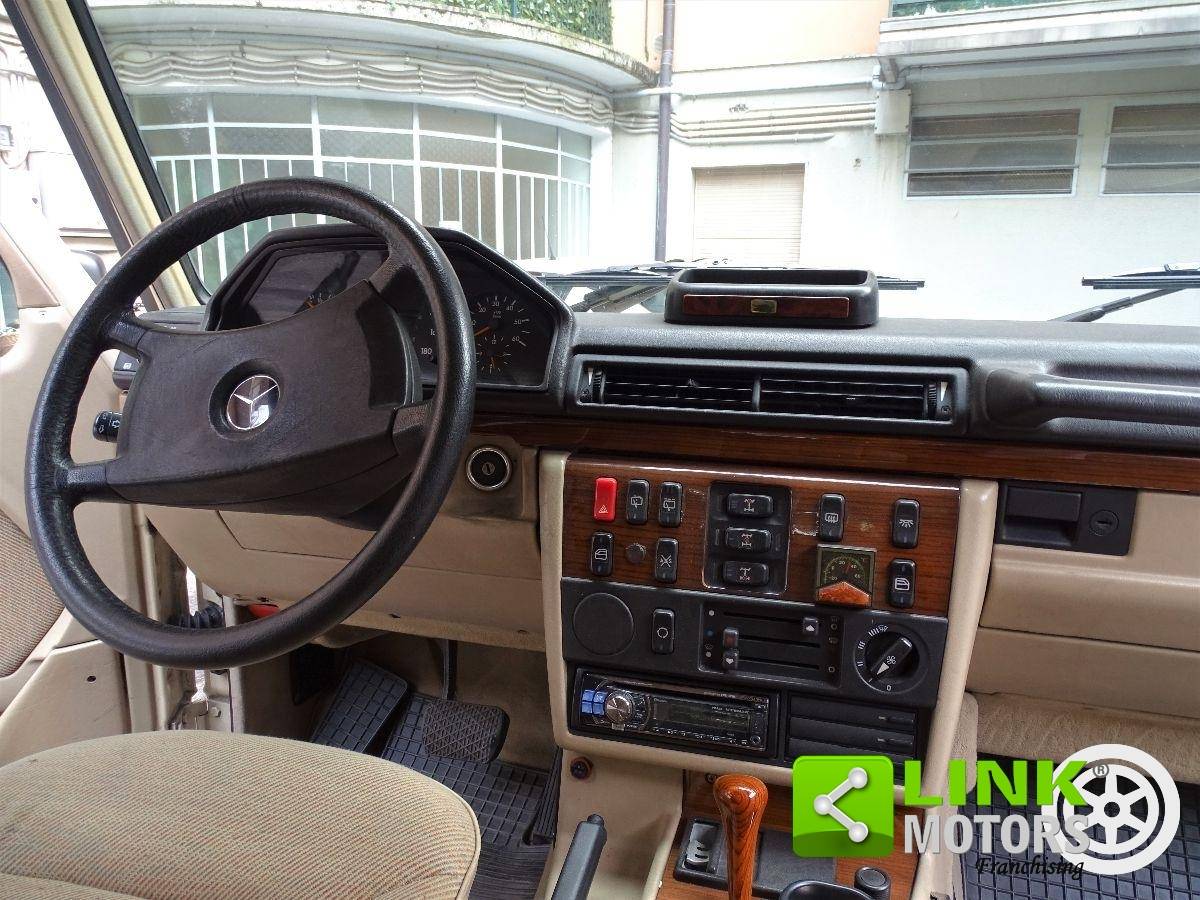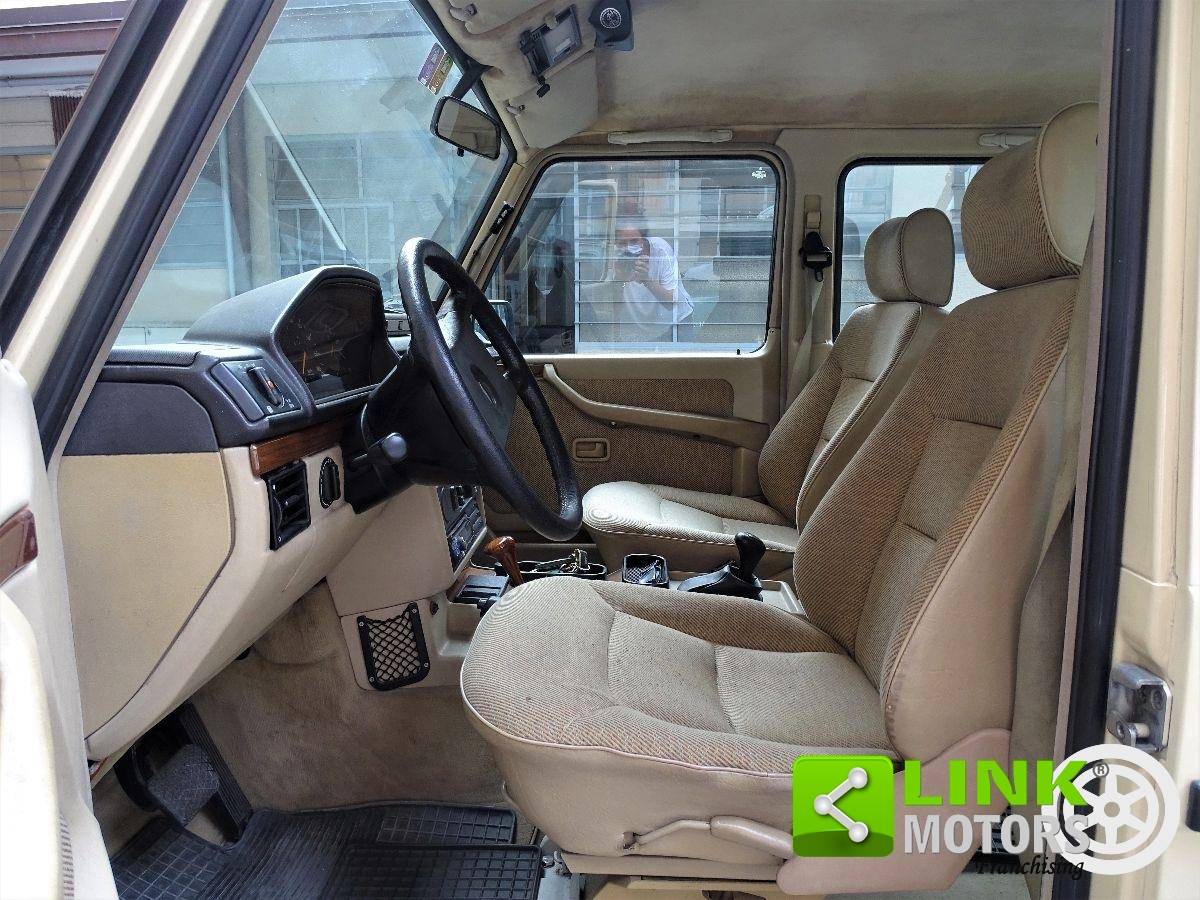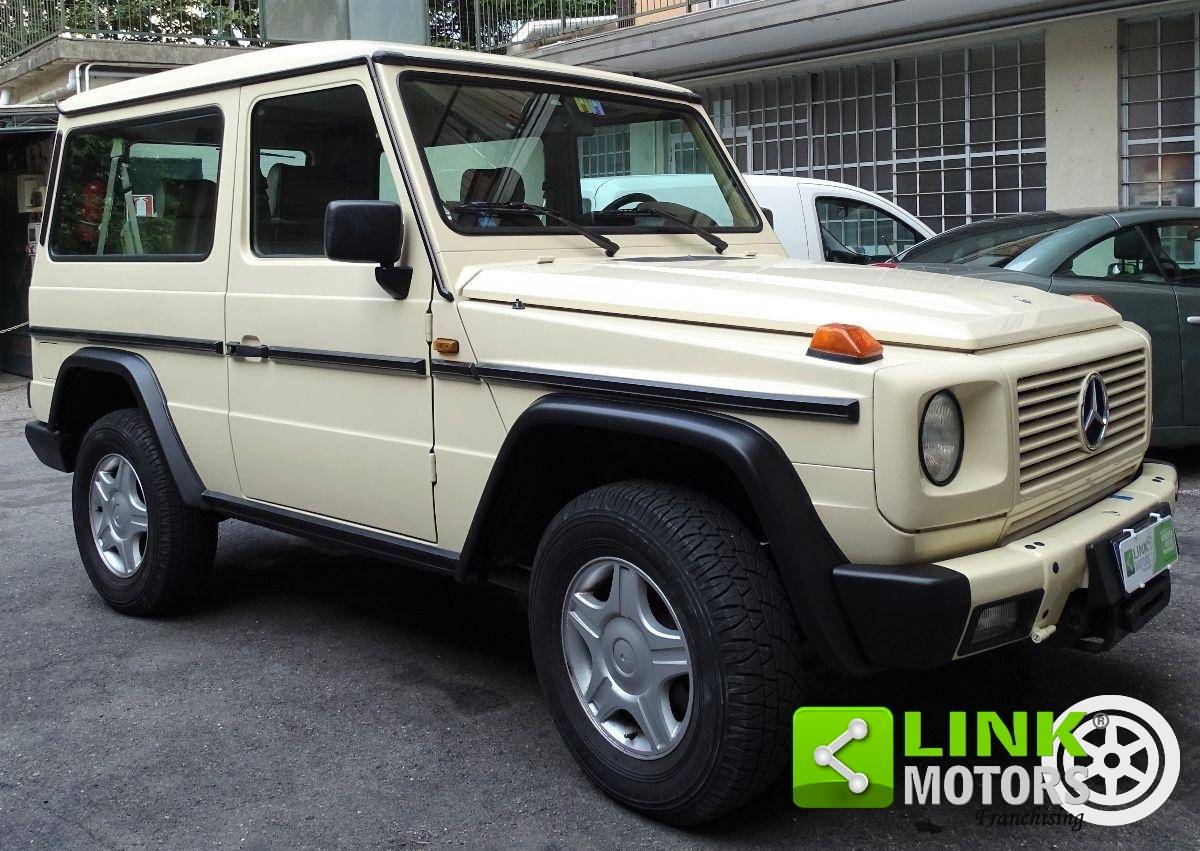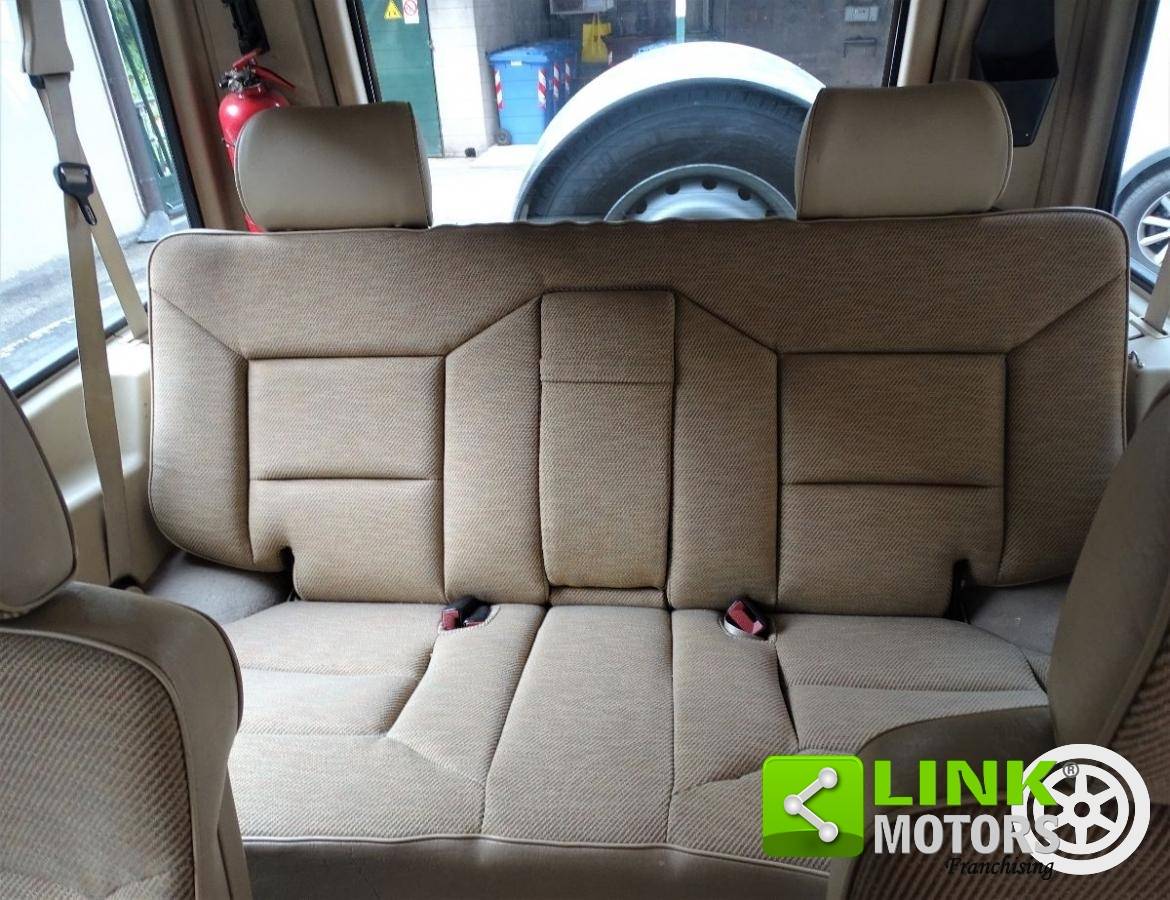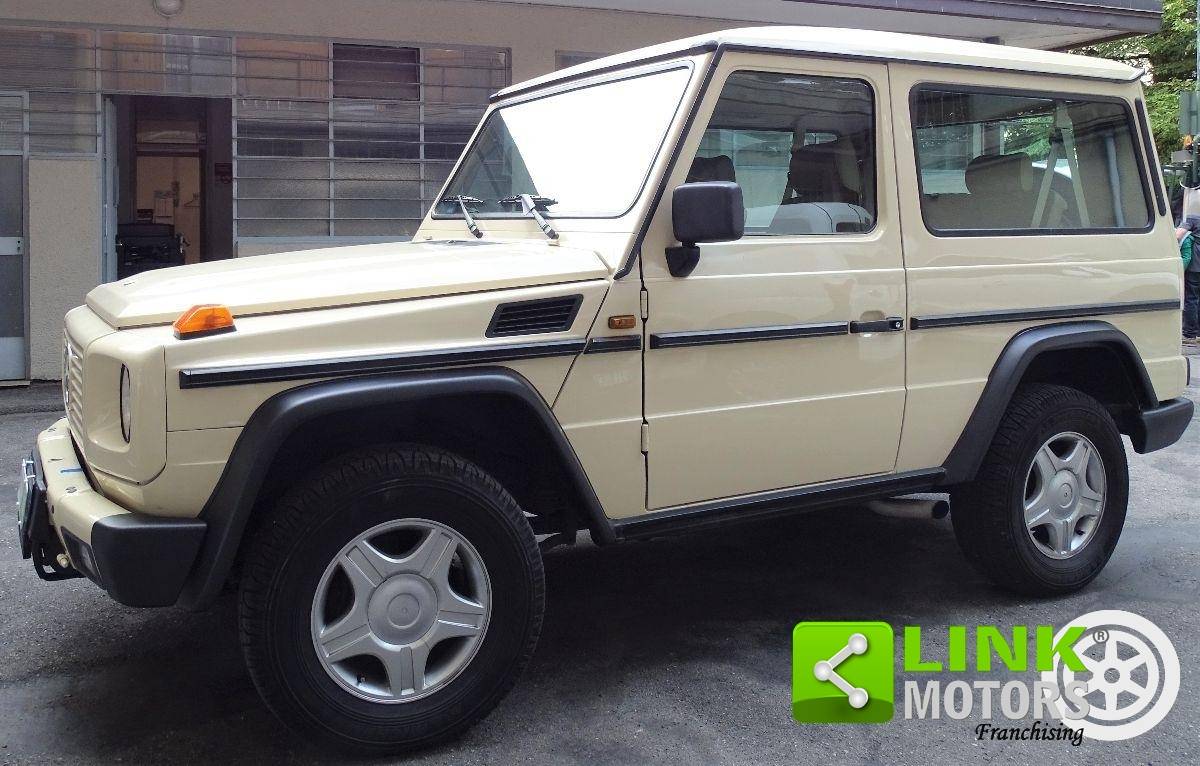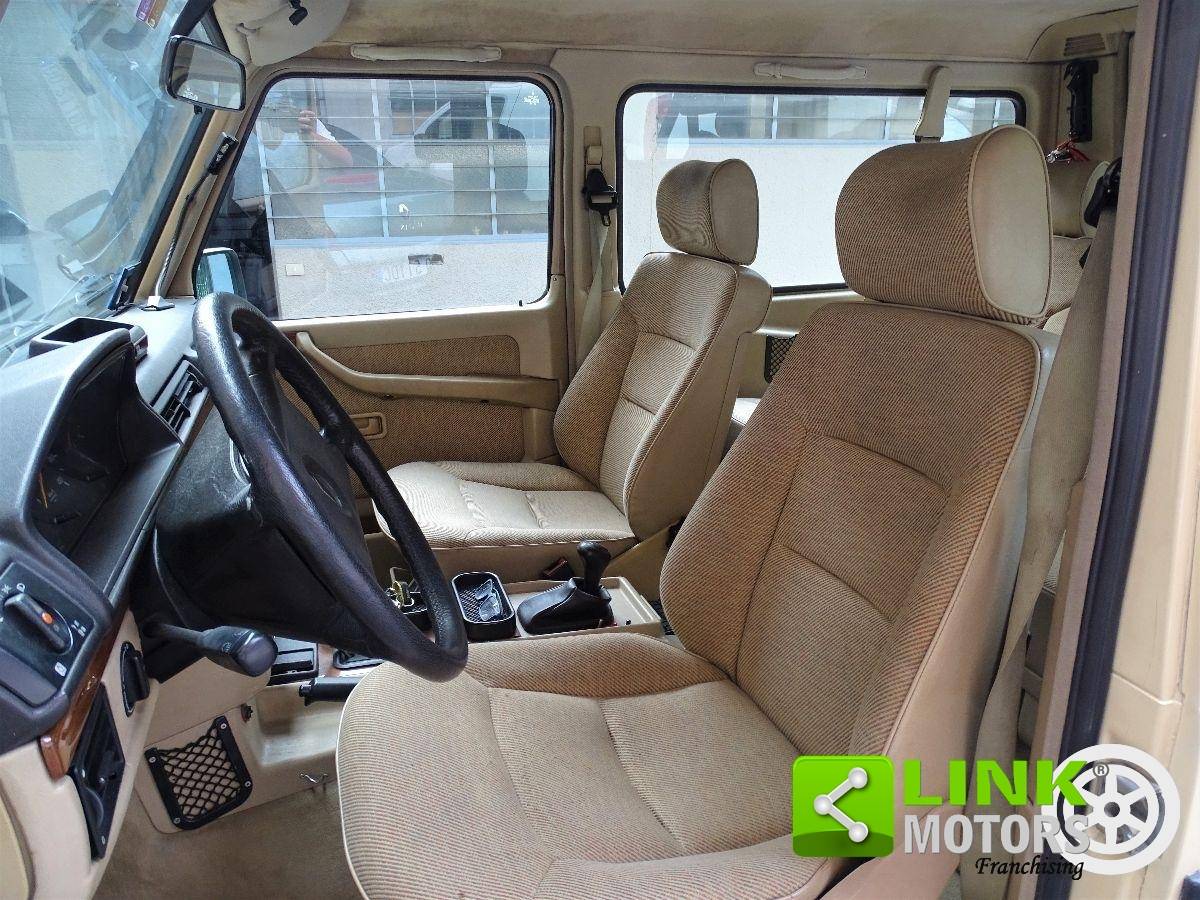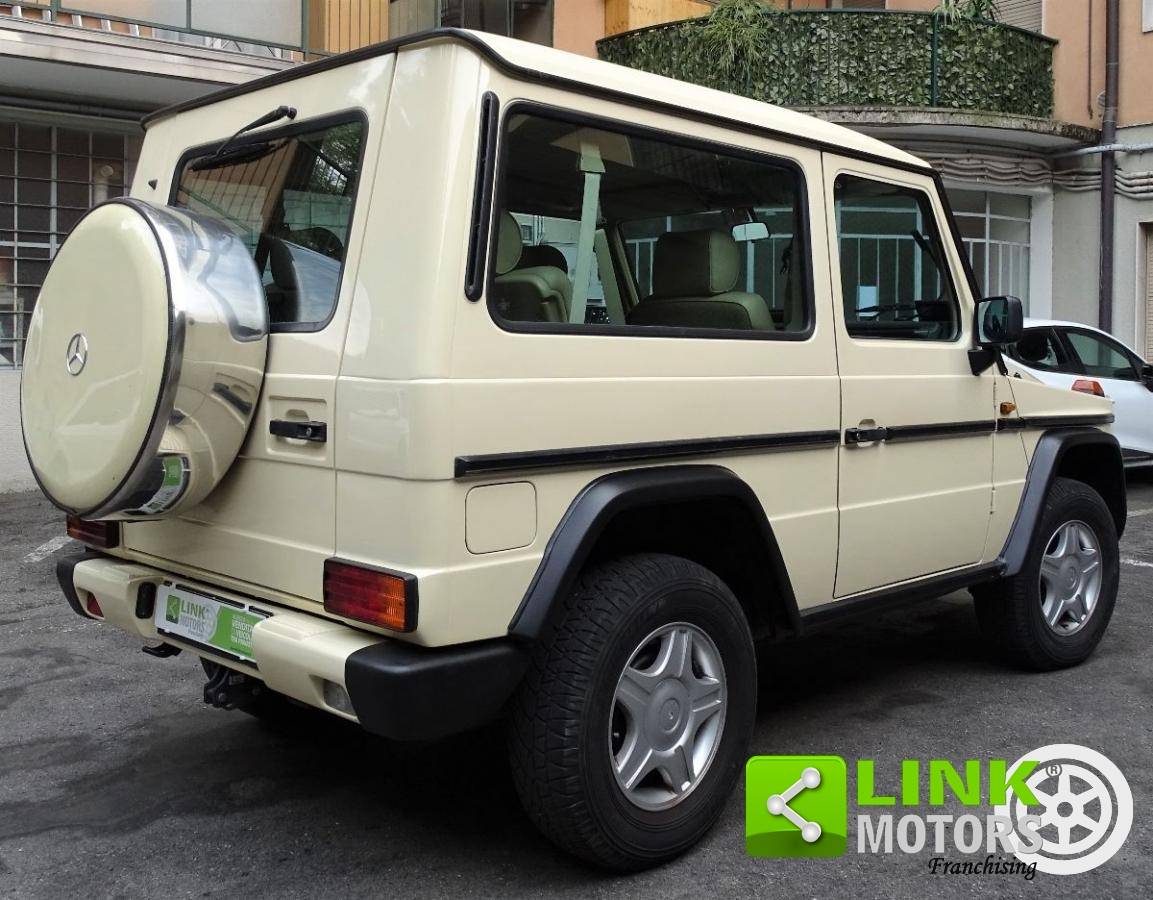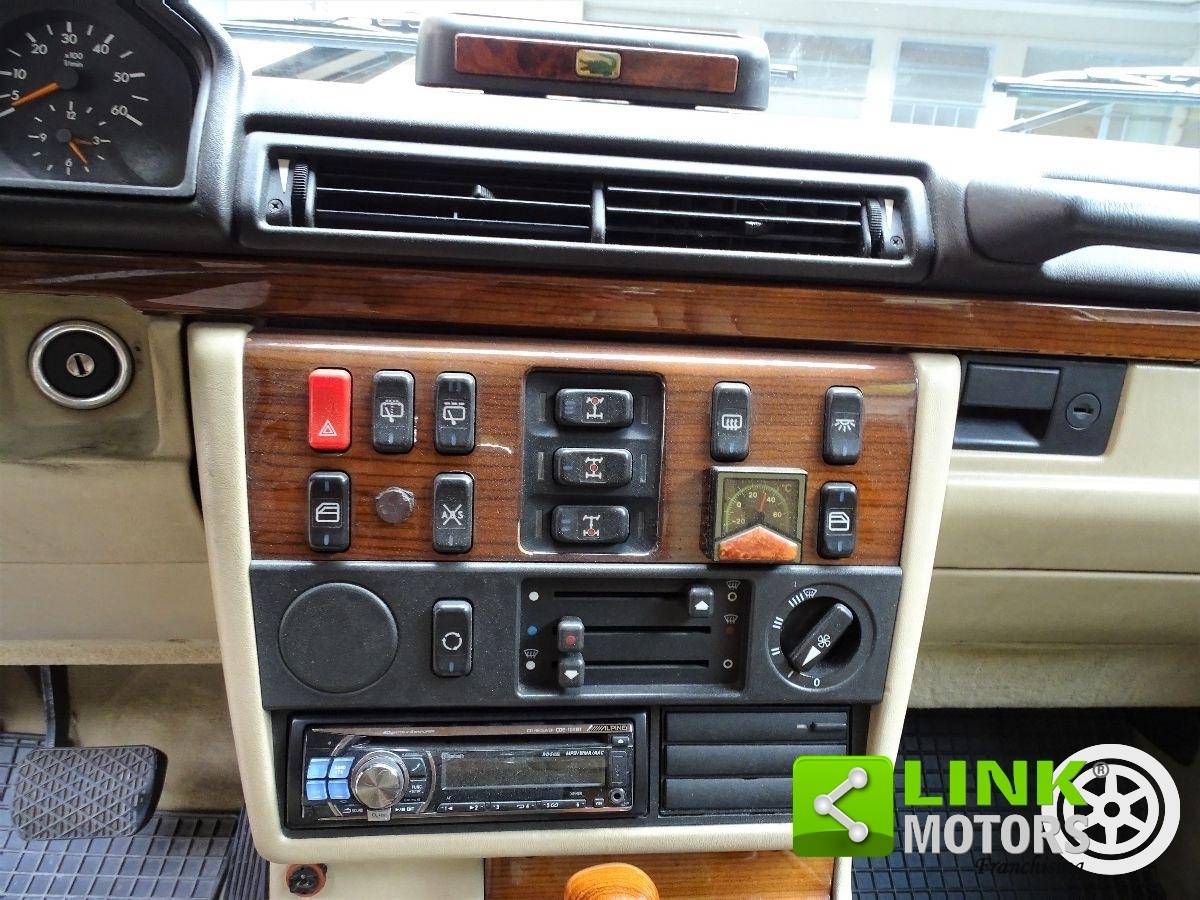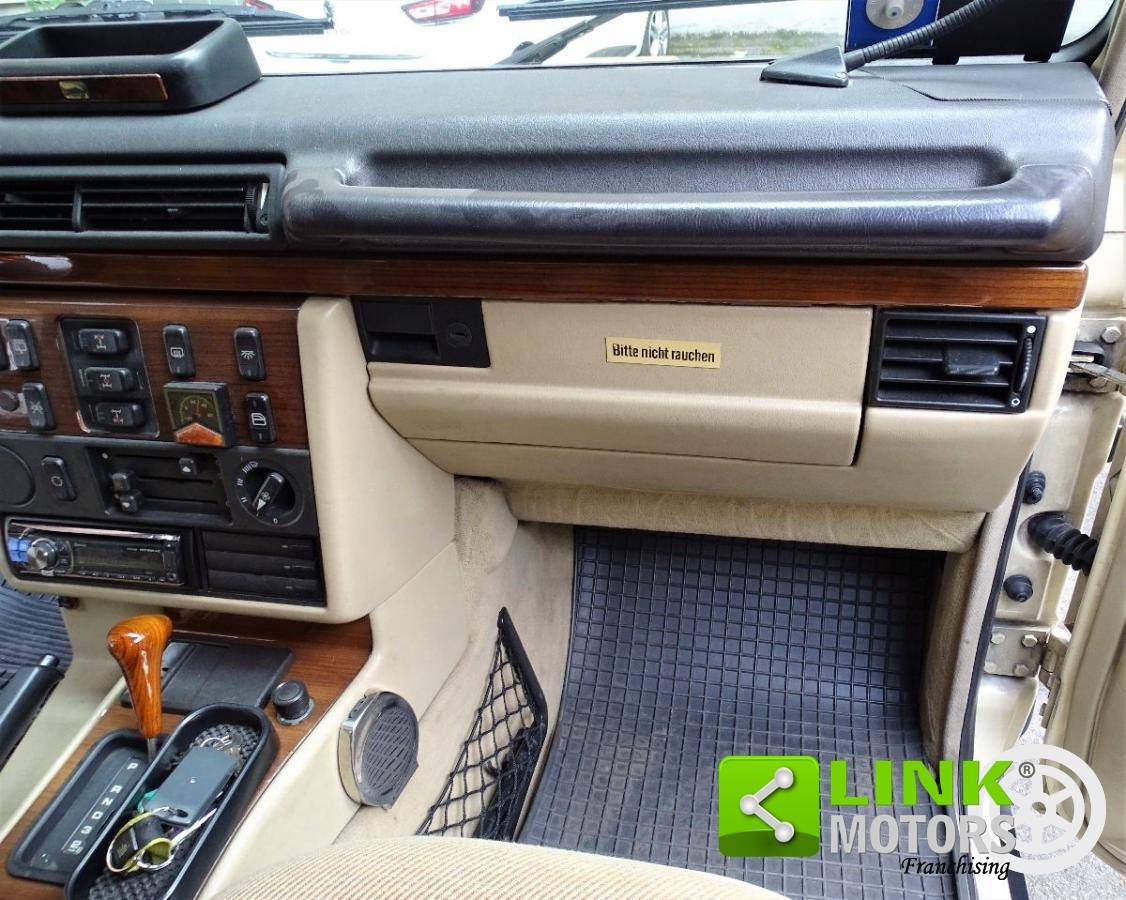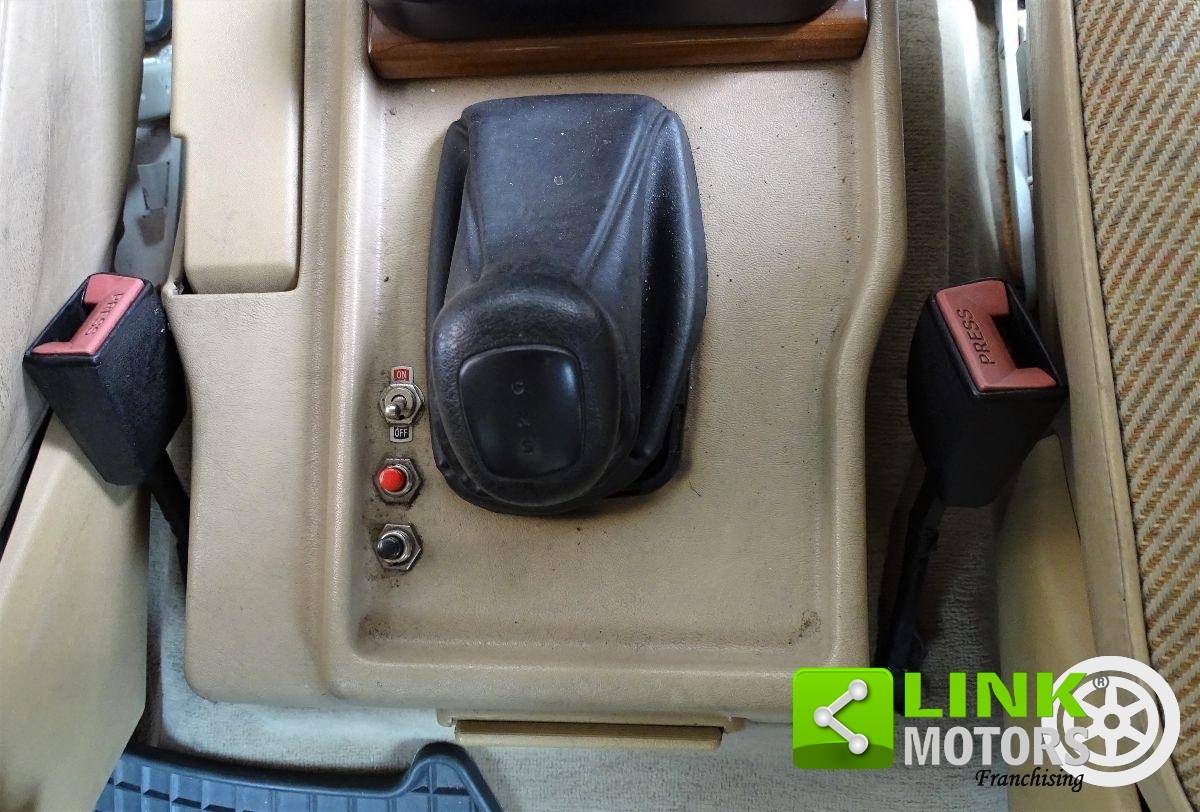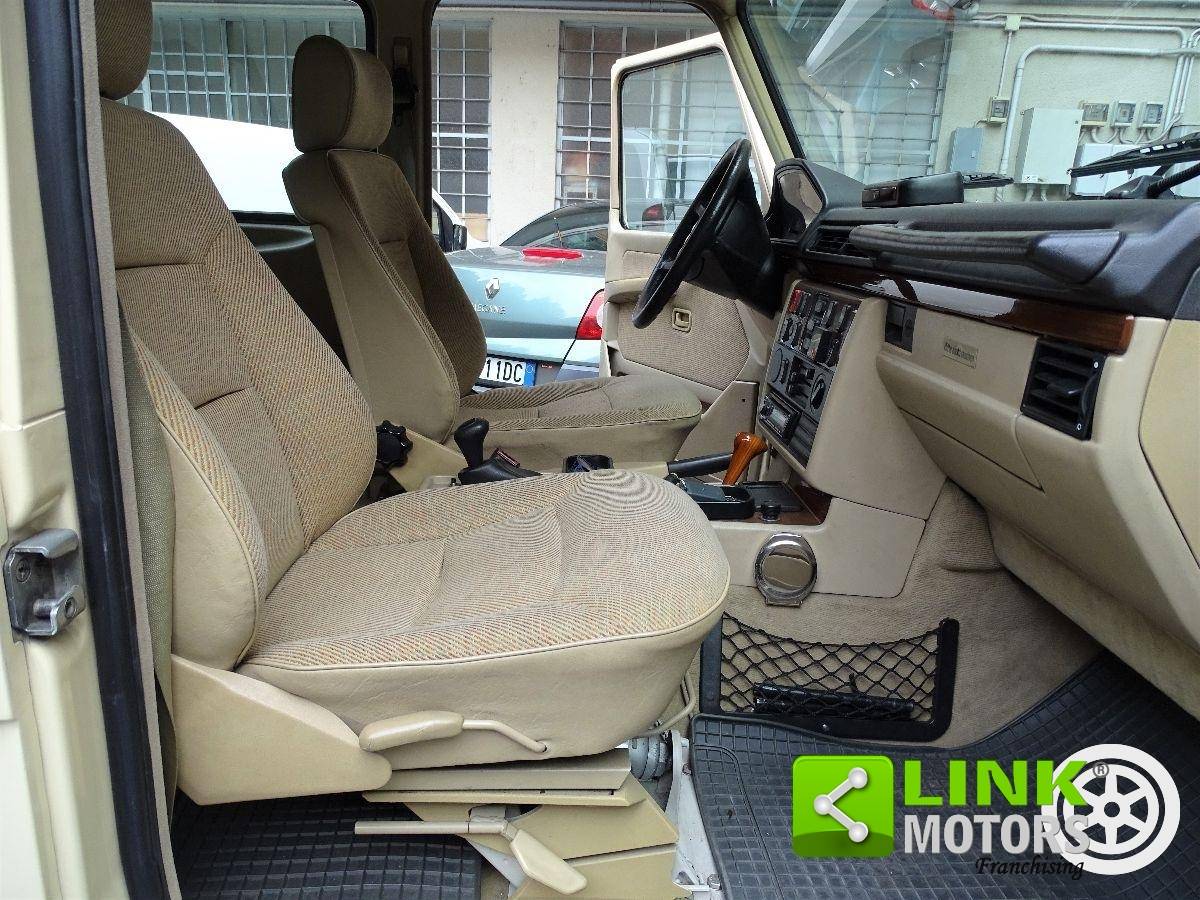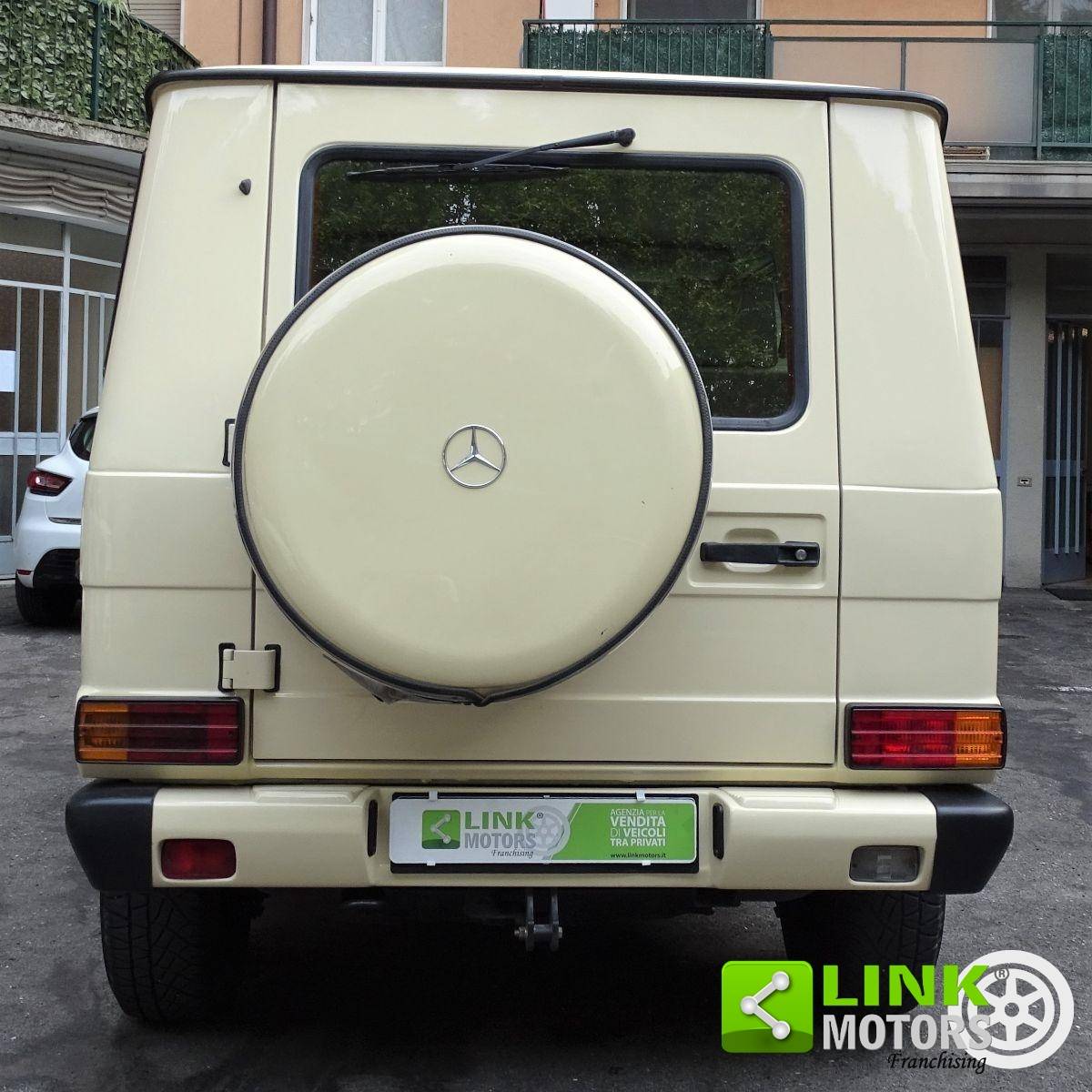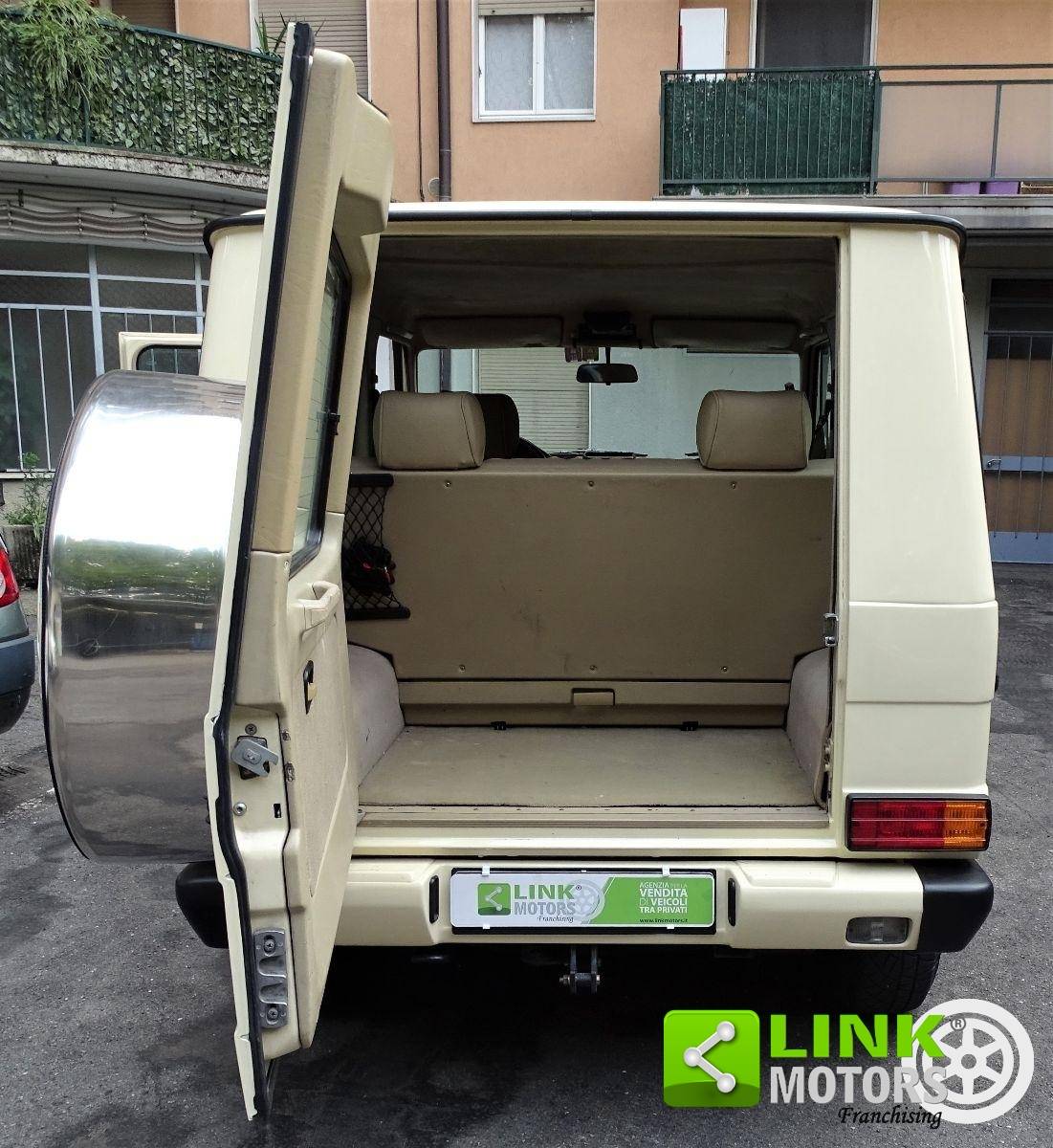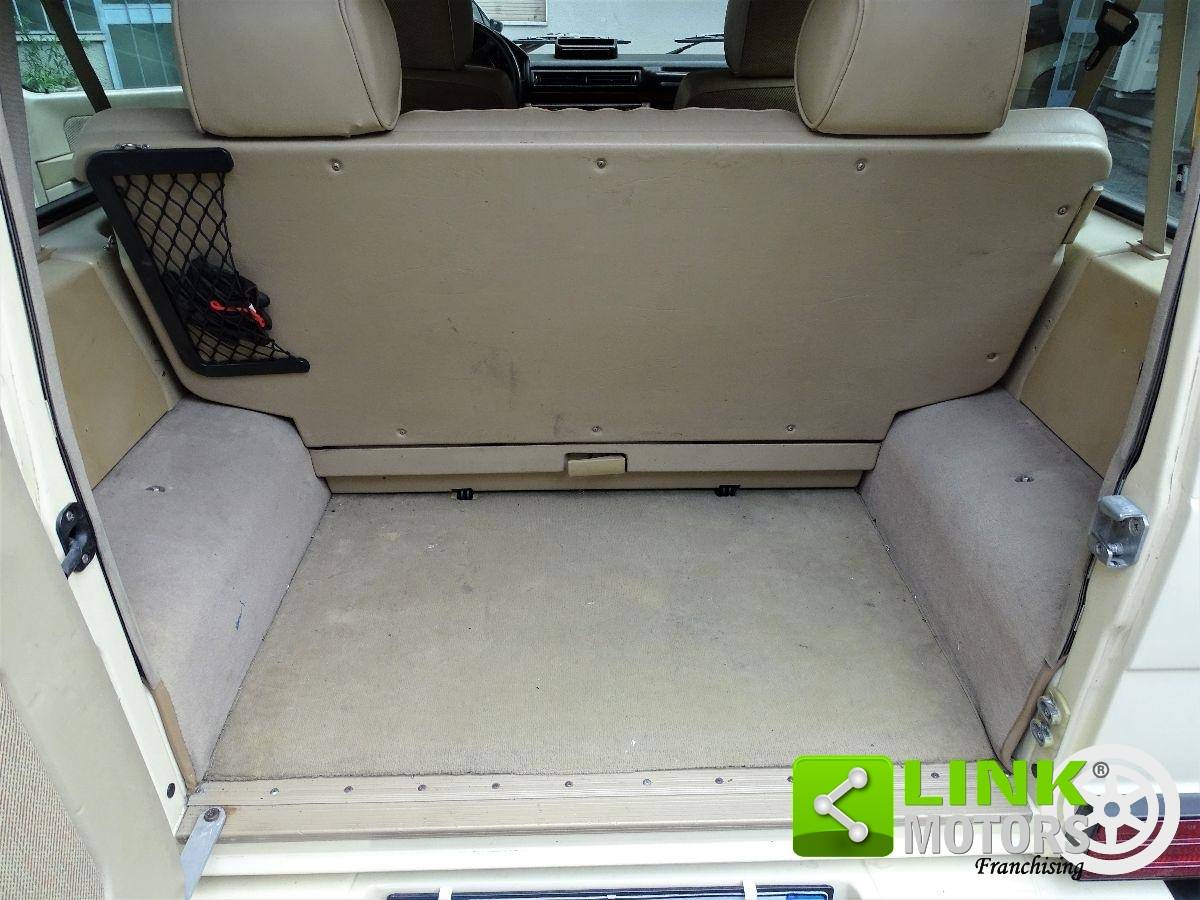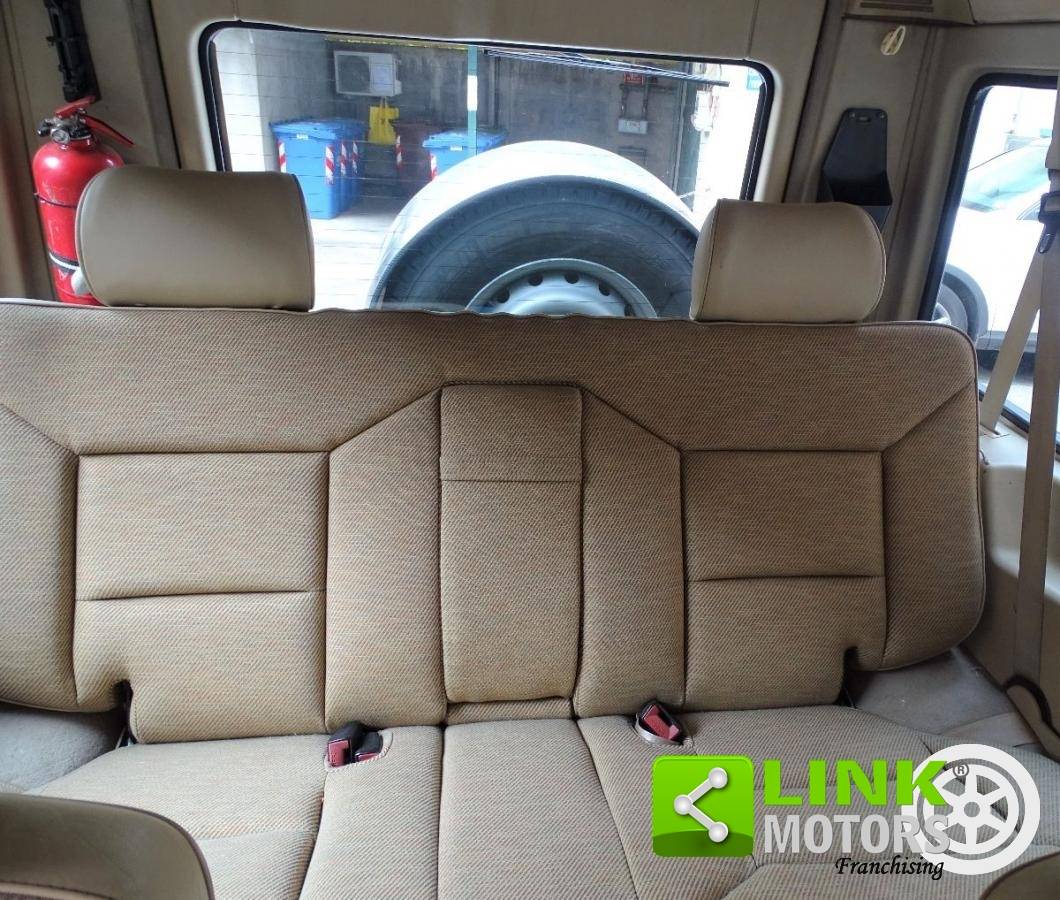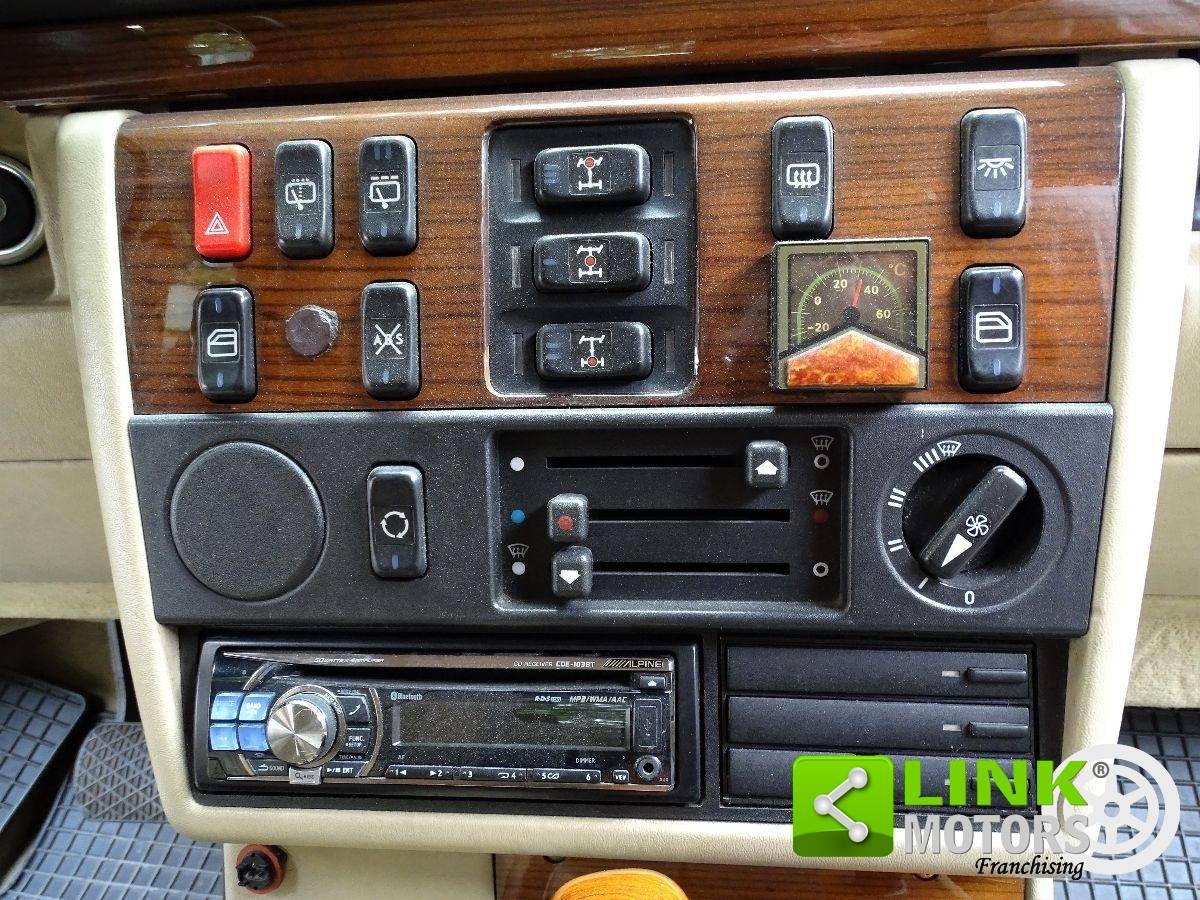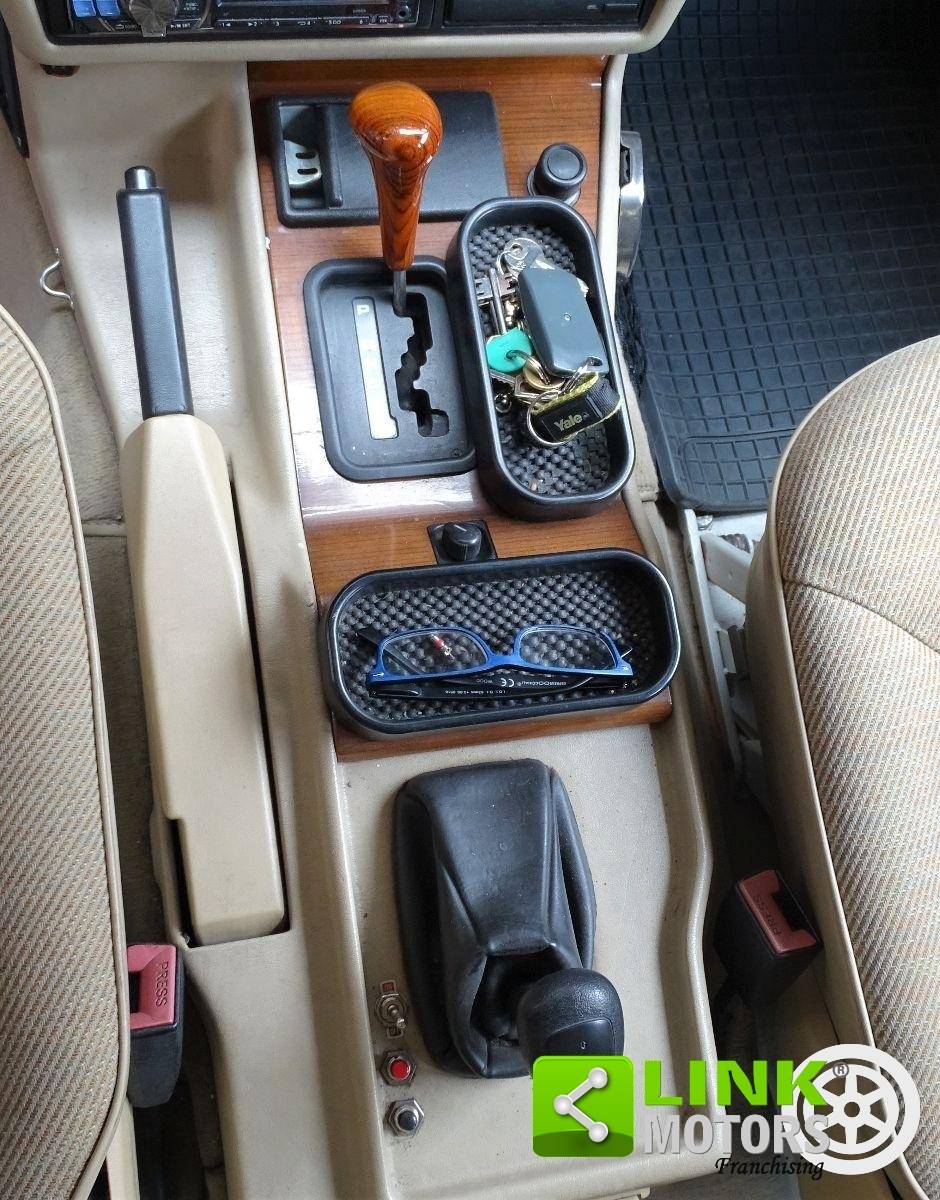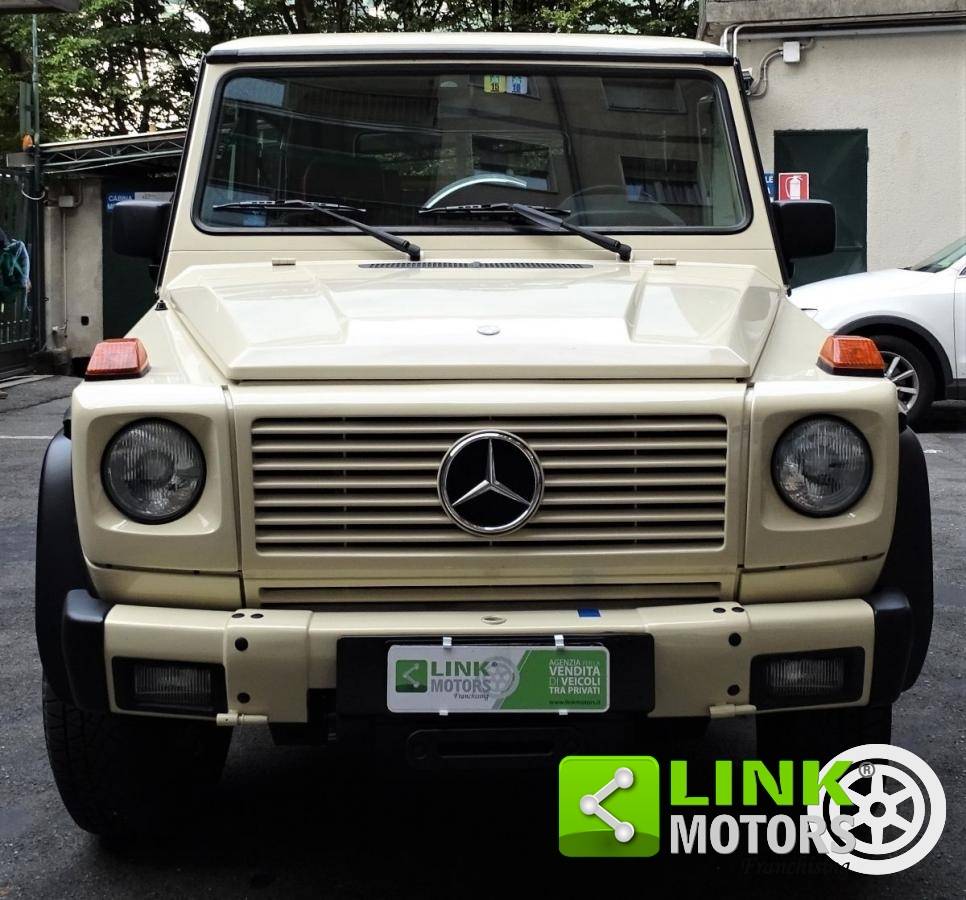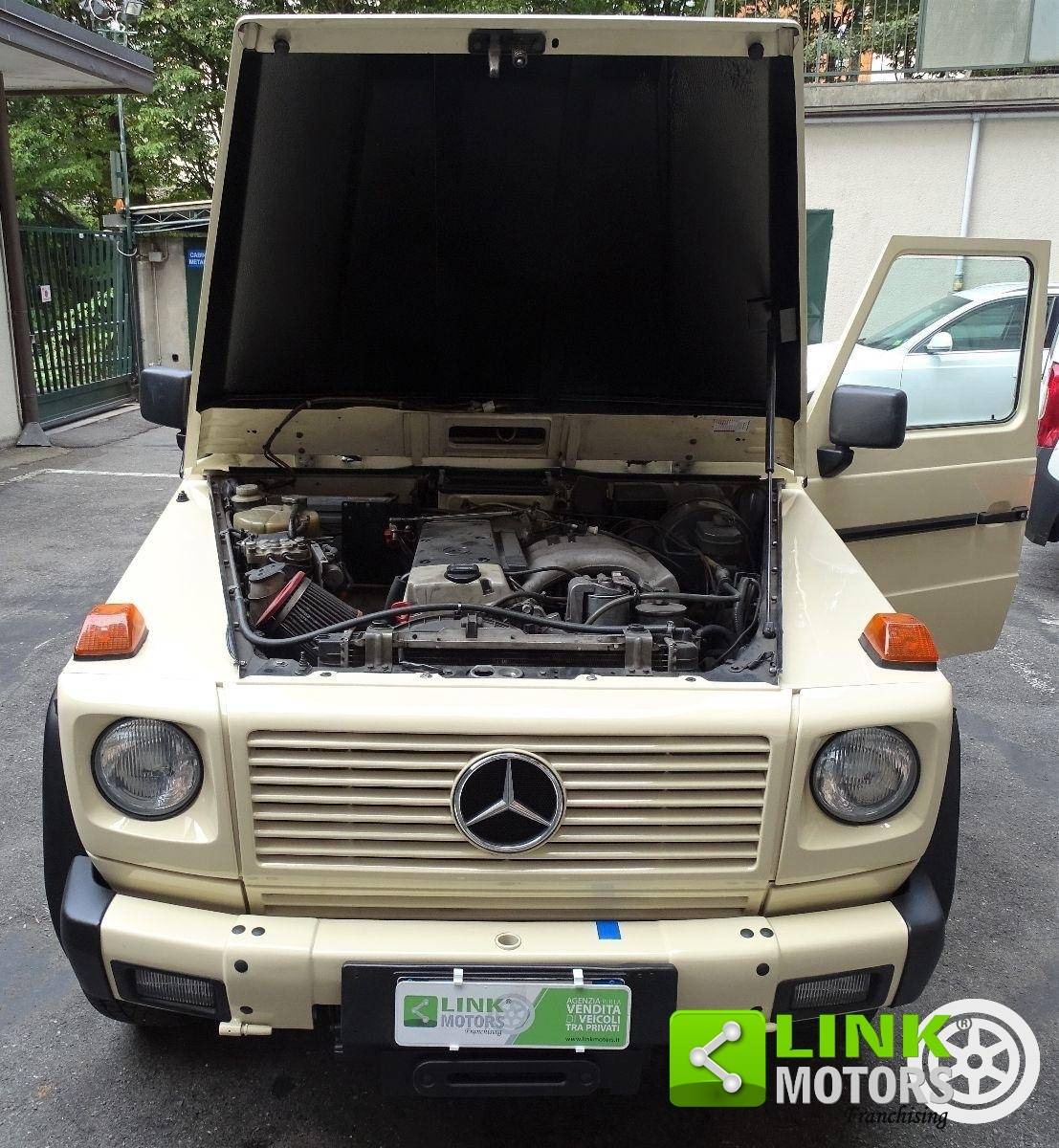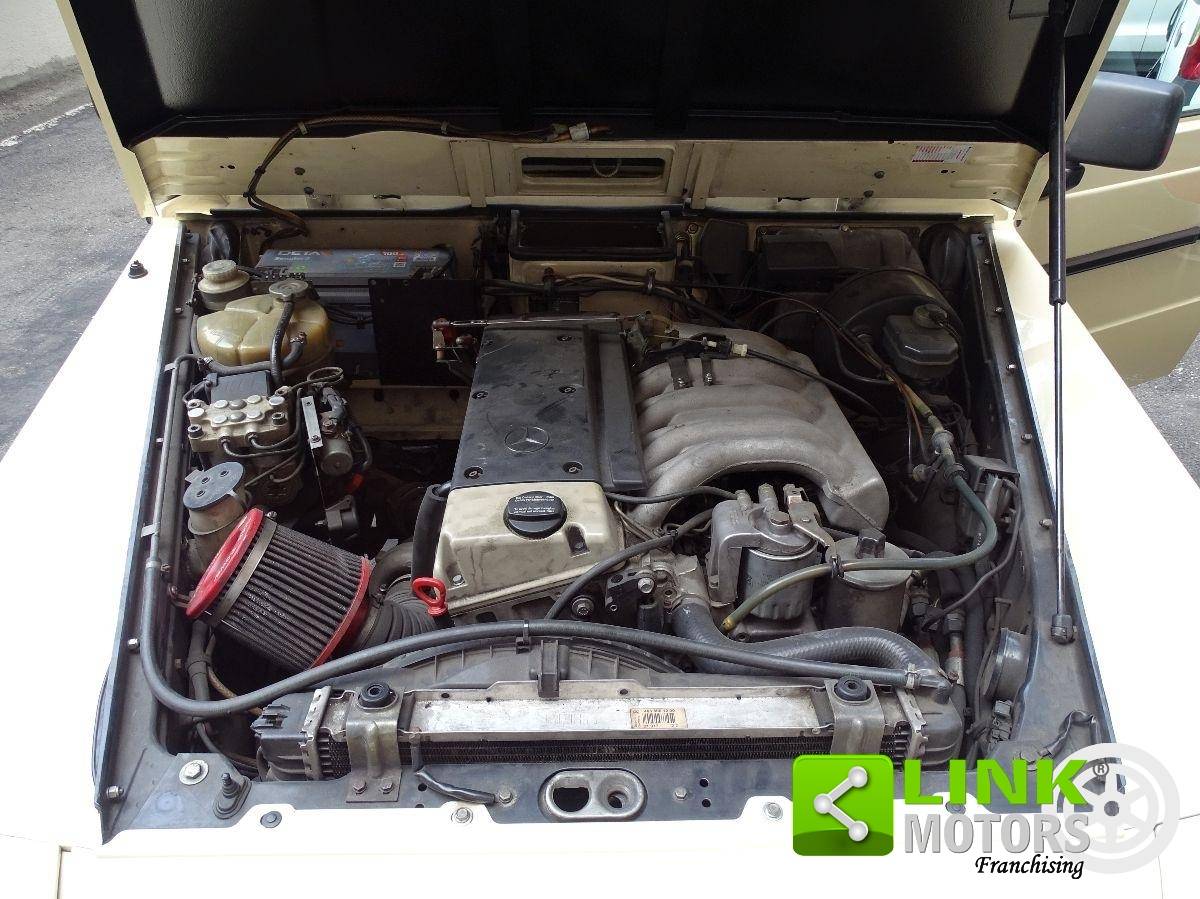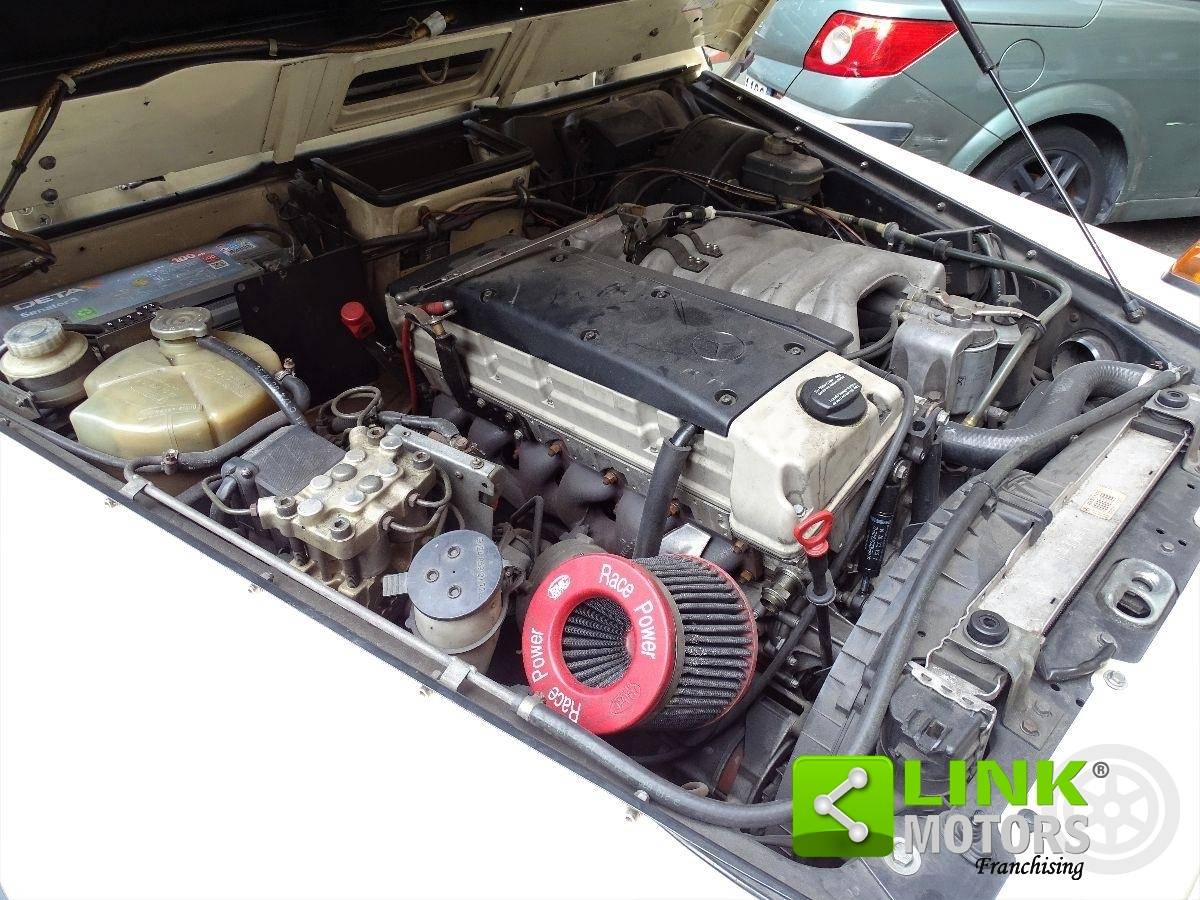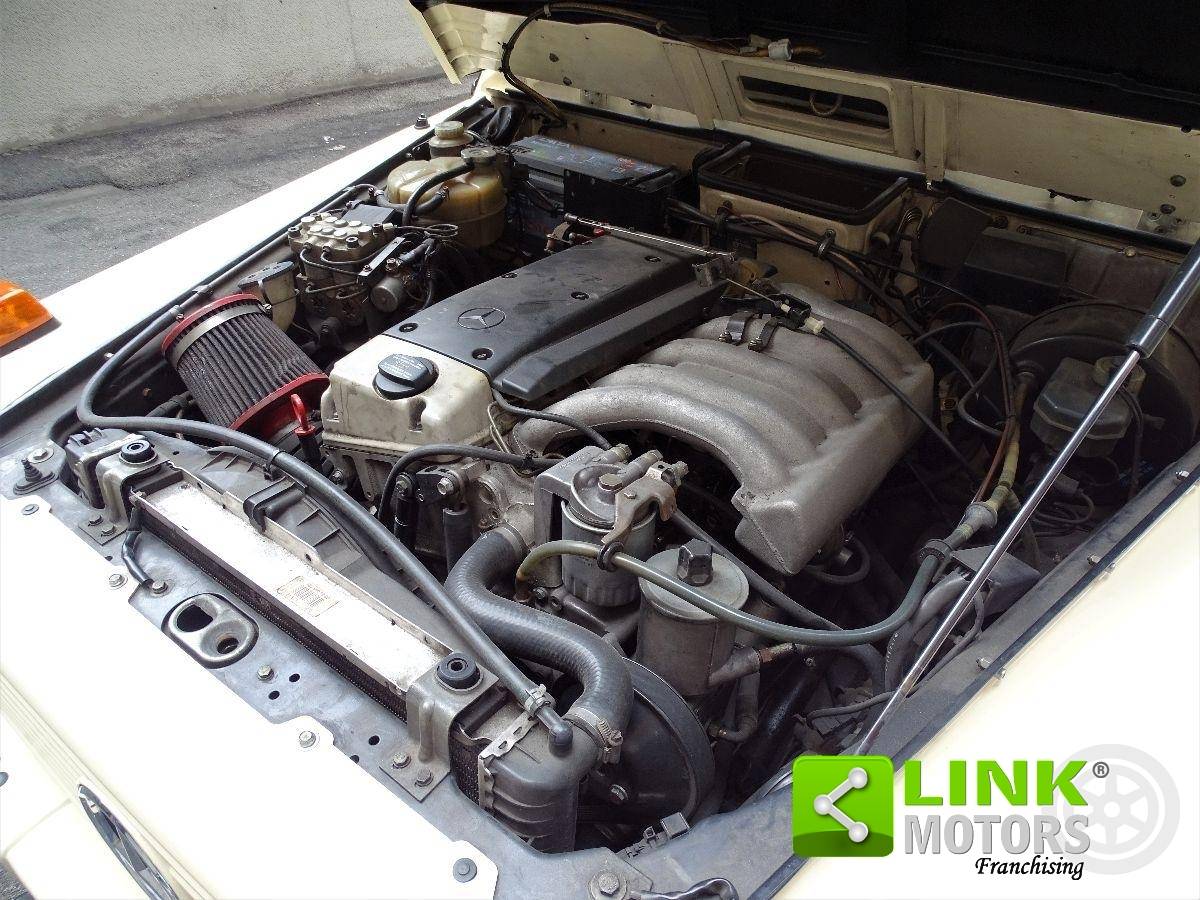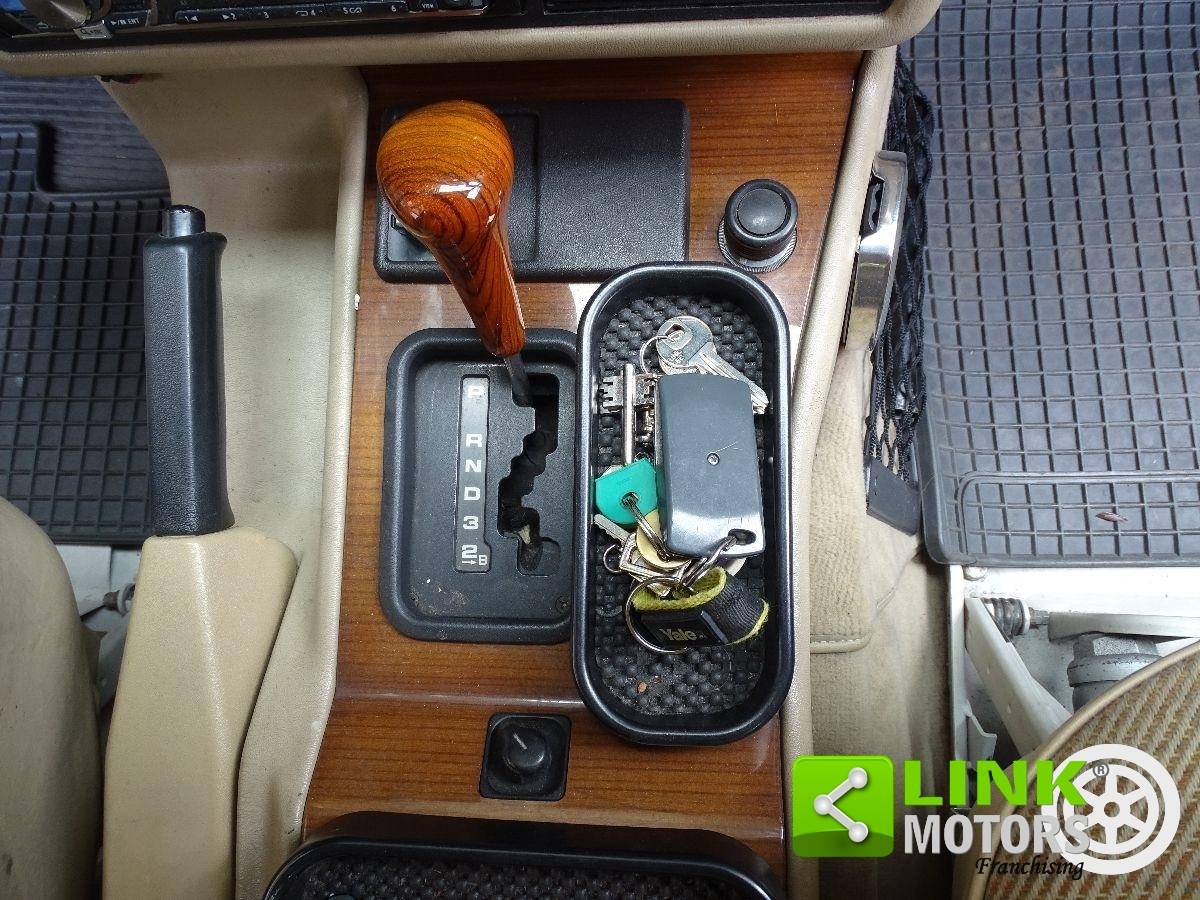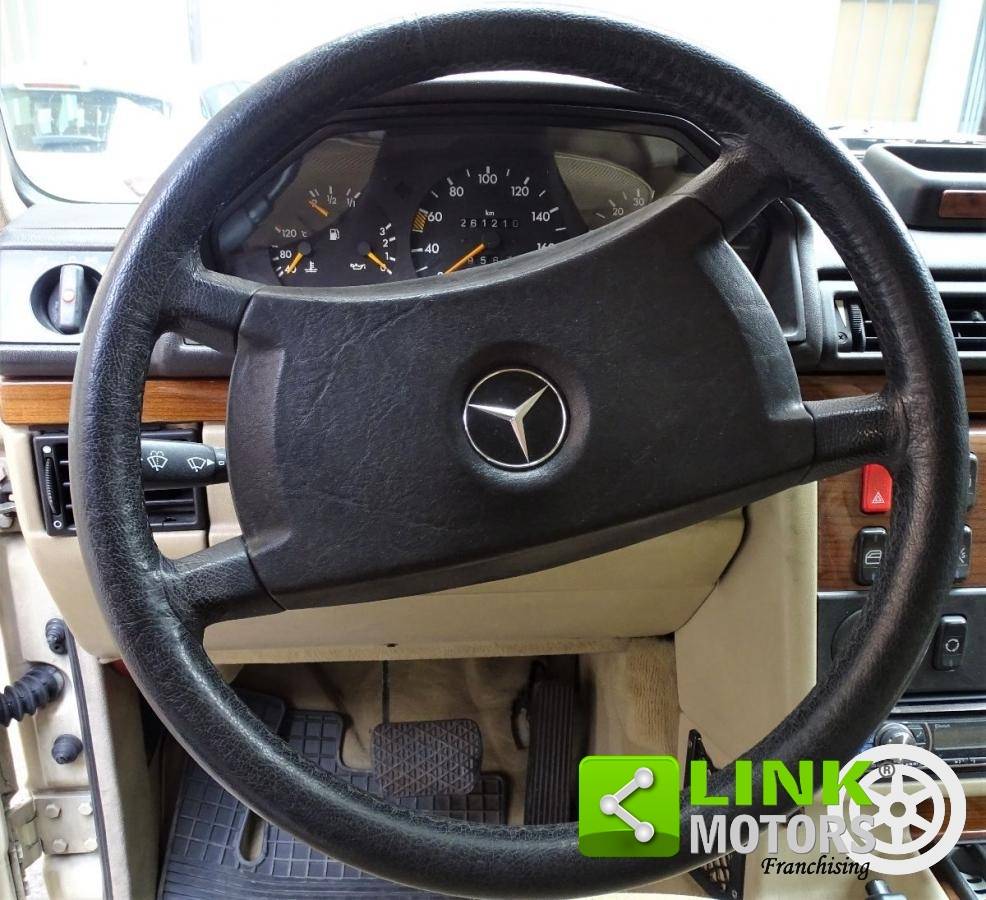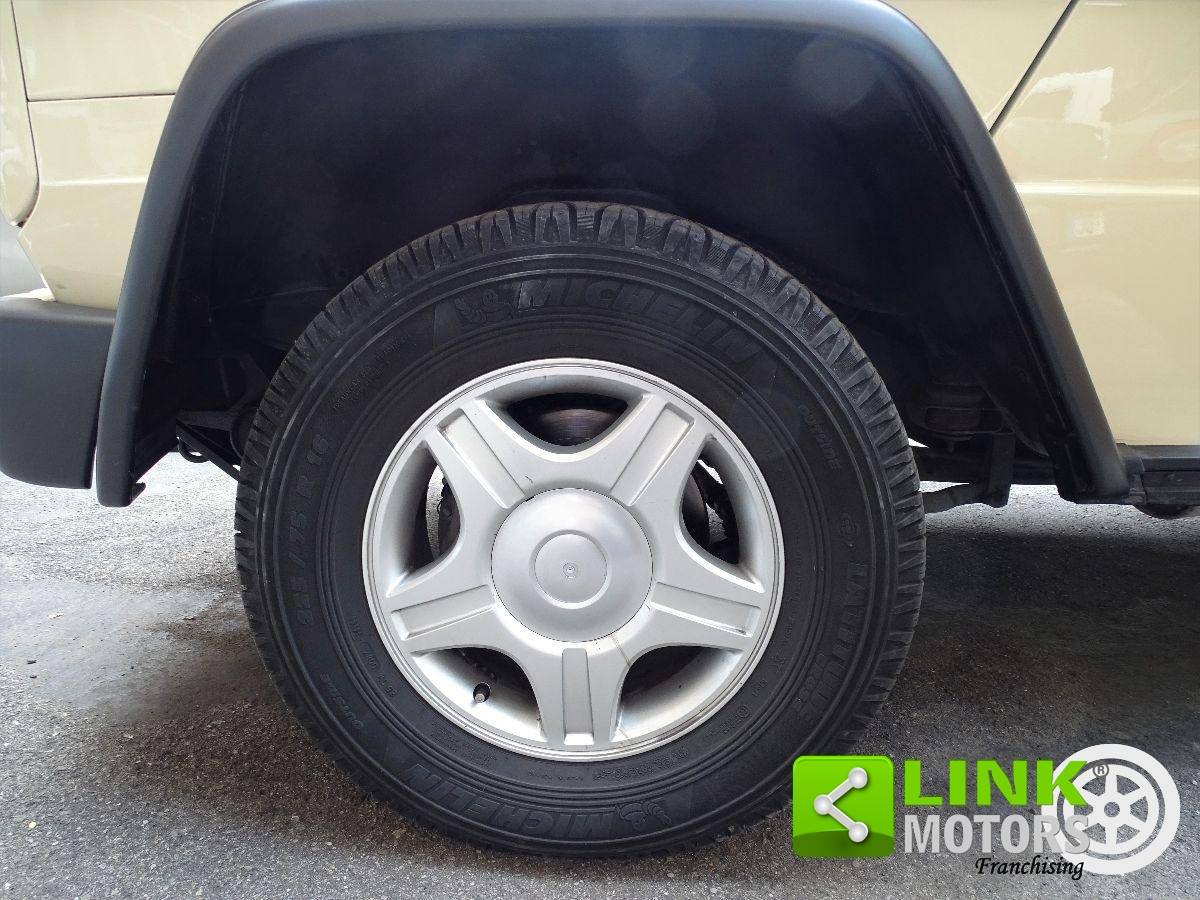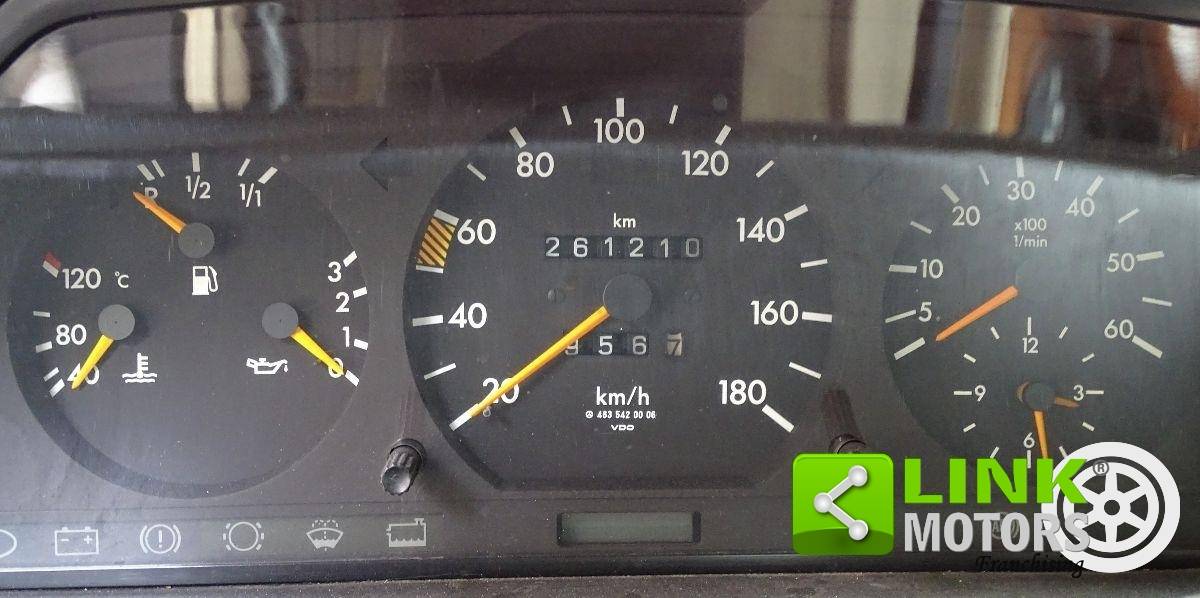 MERCEDES - Classe G
Dealer

away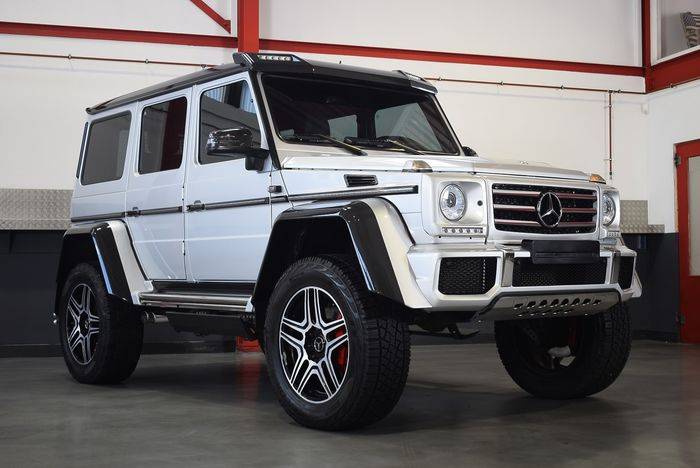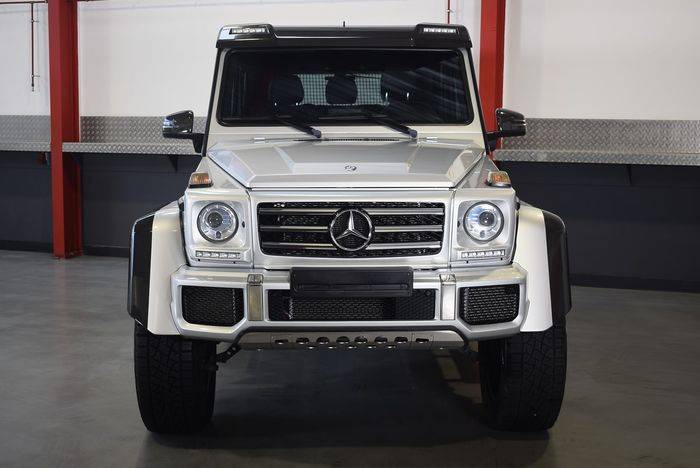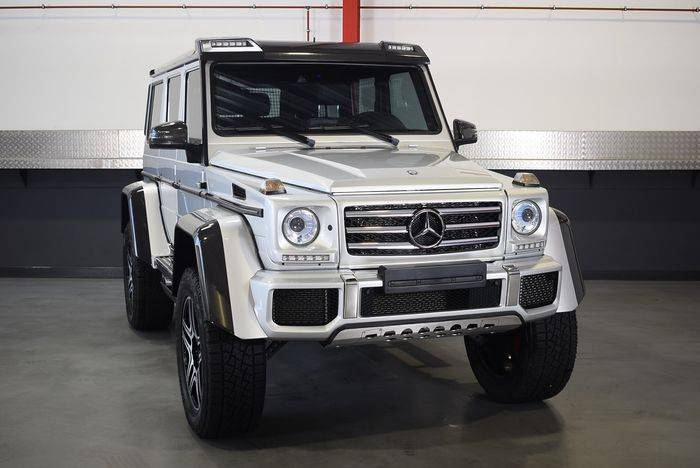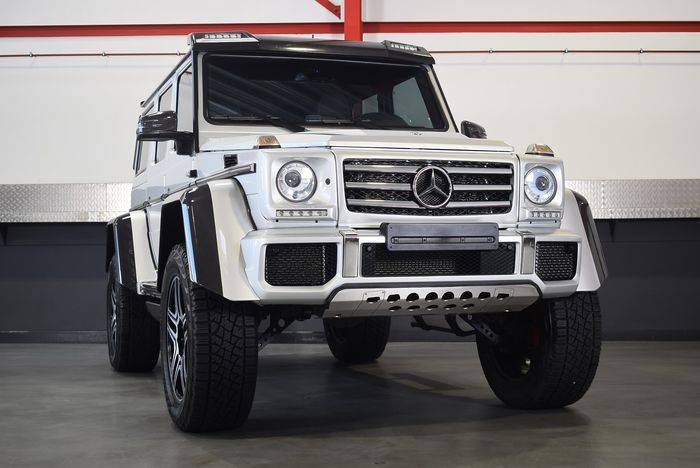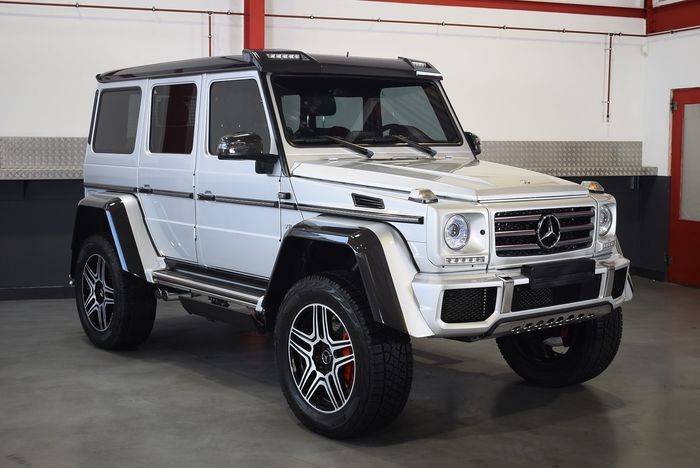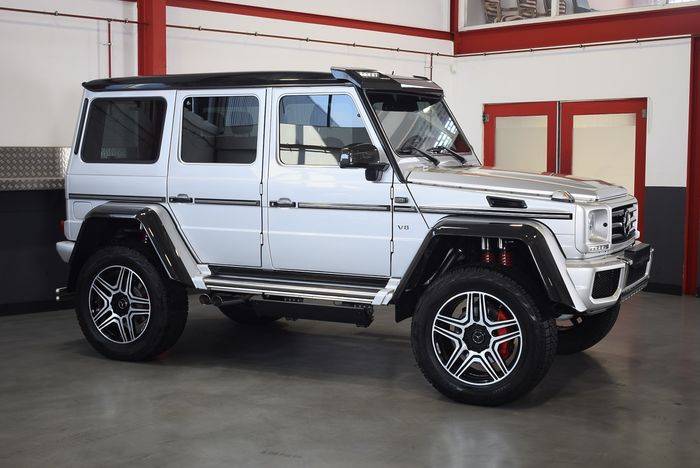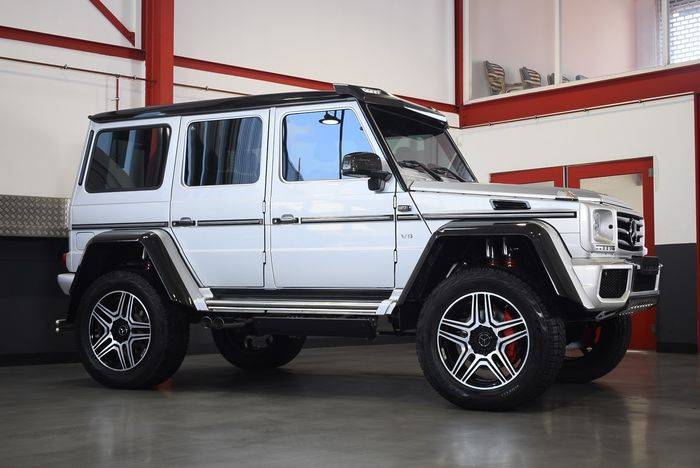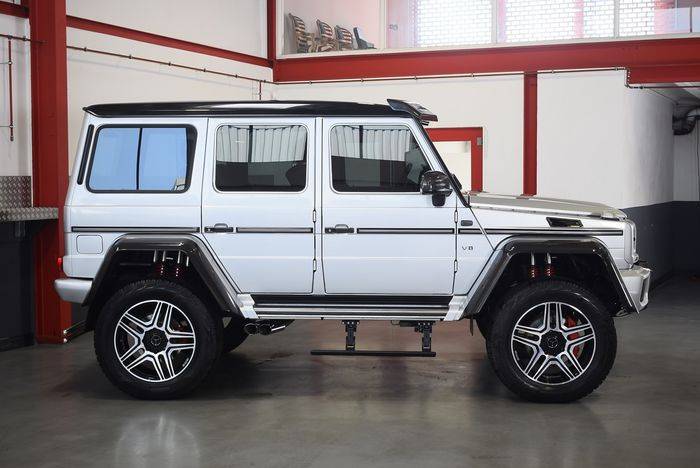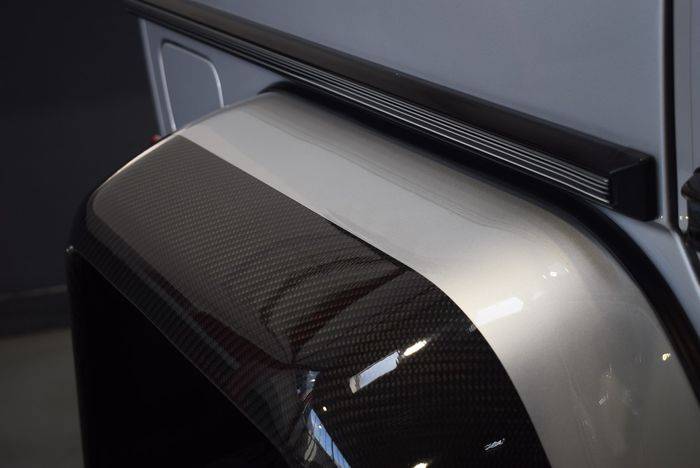 Dealer

away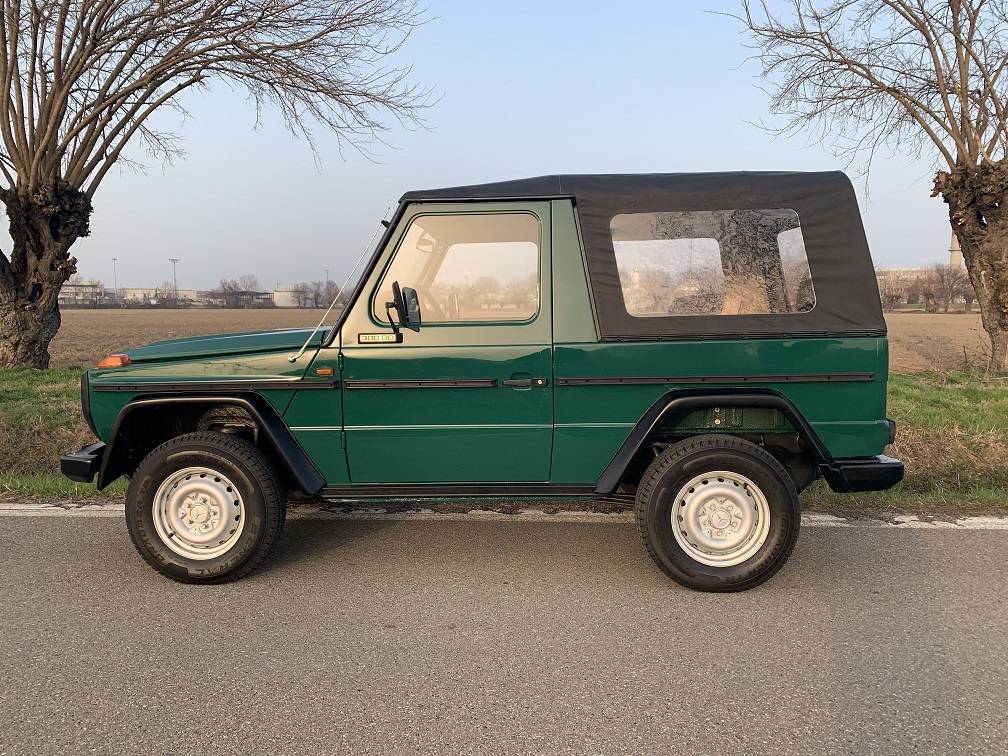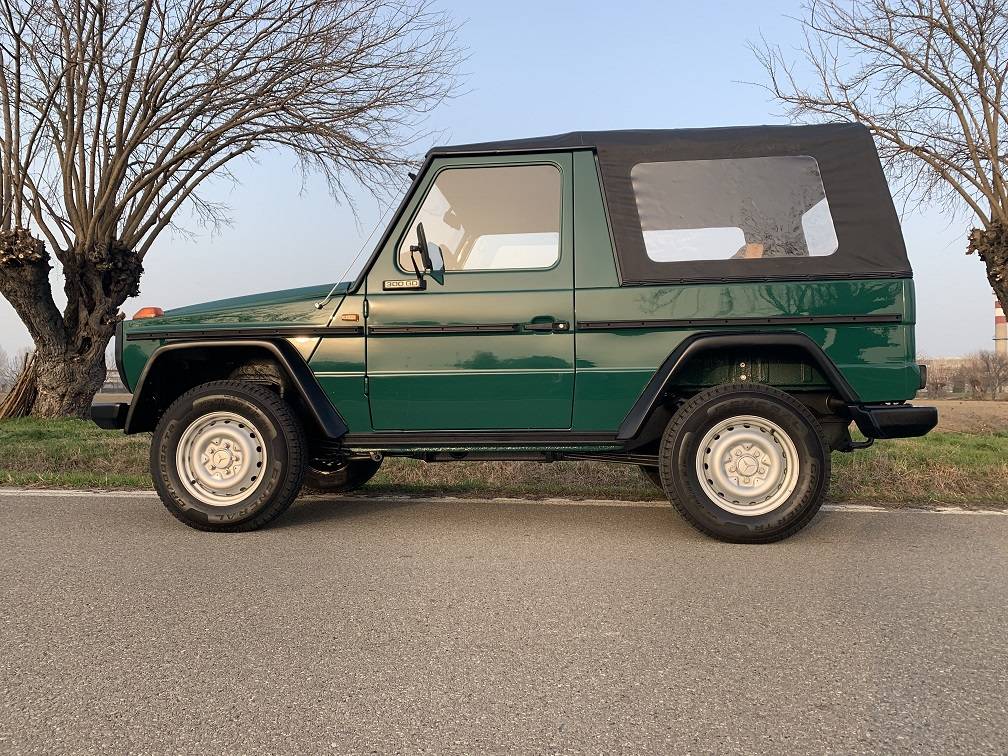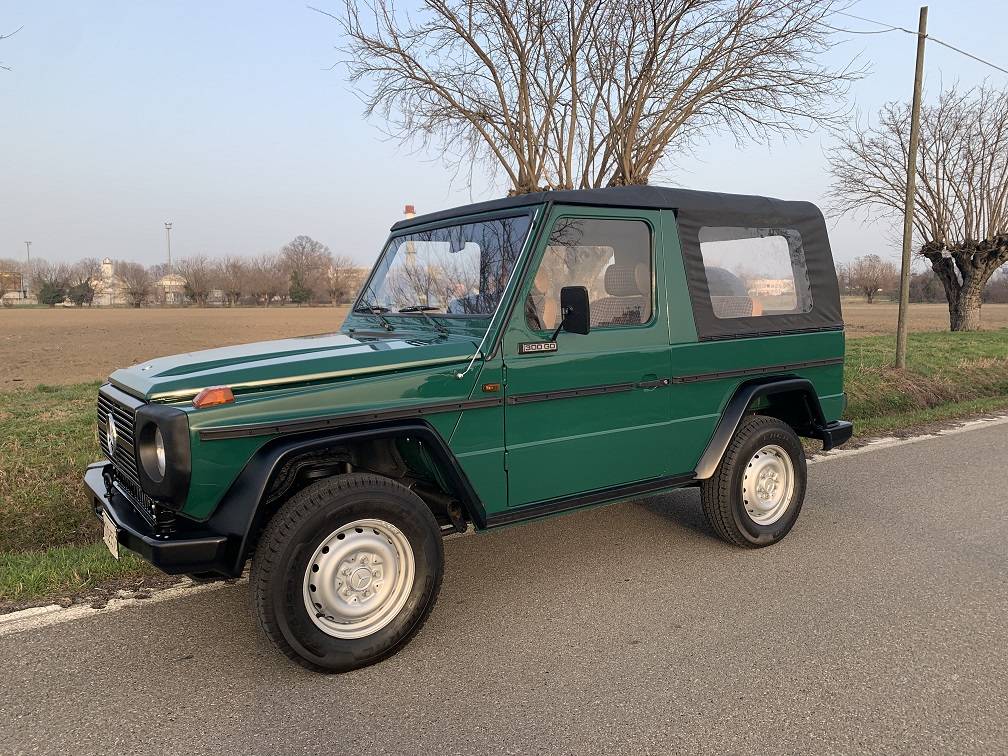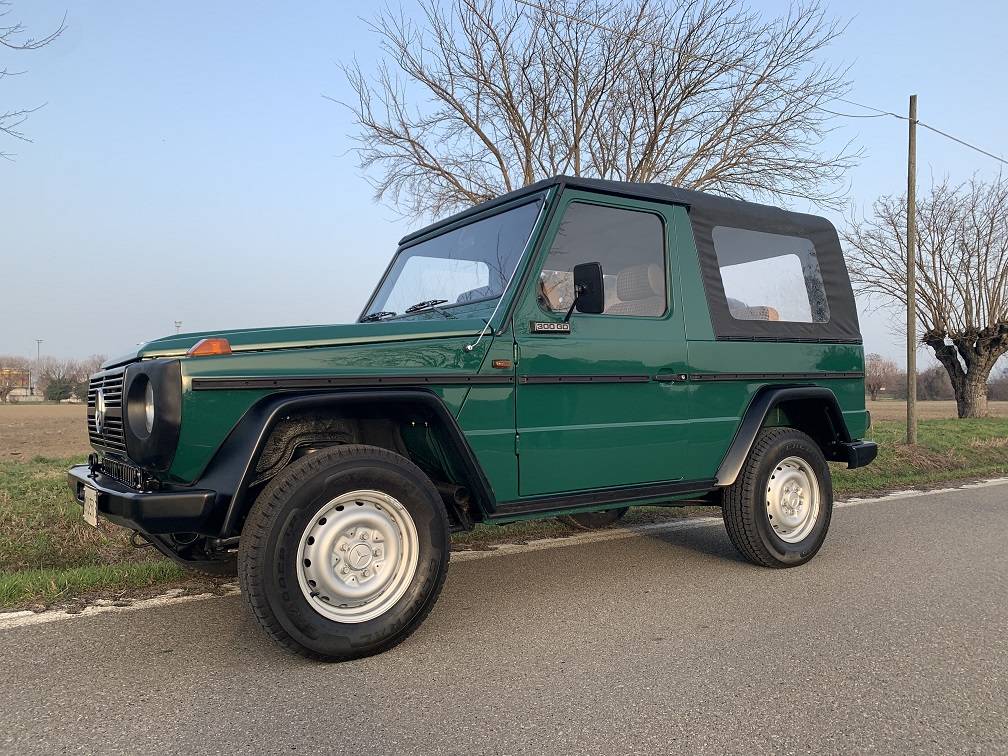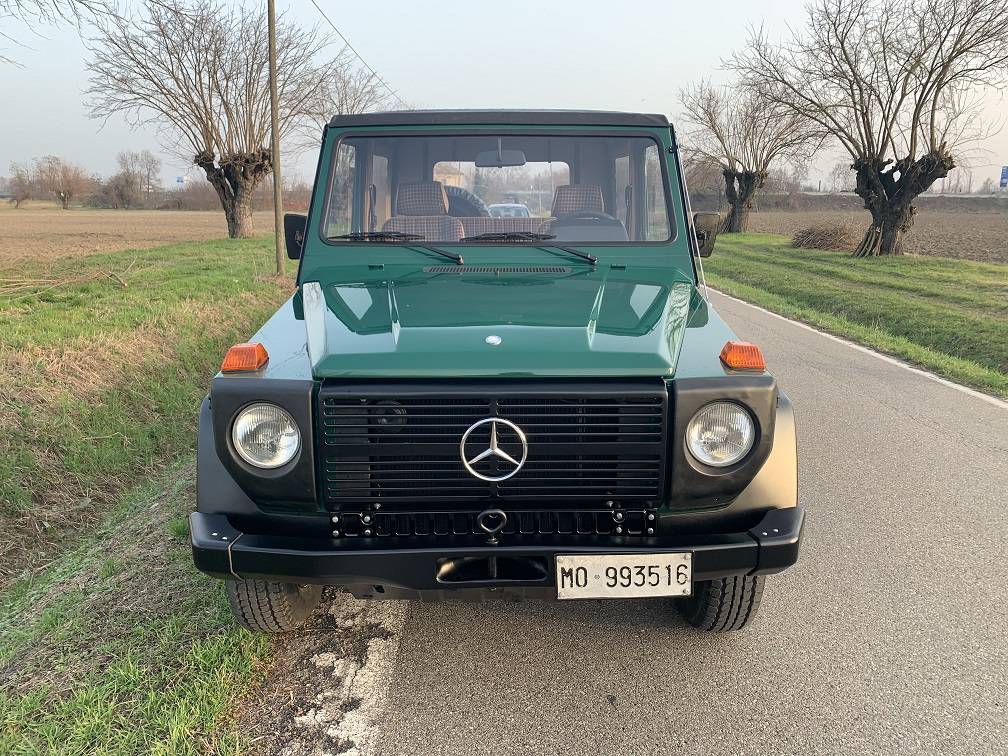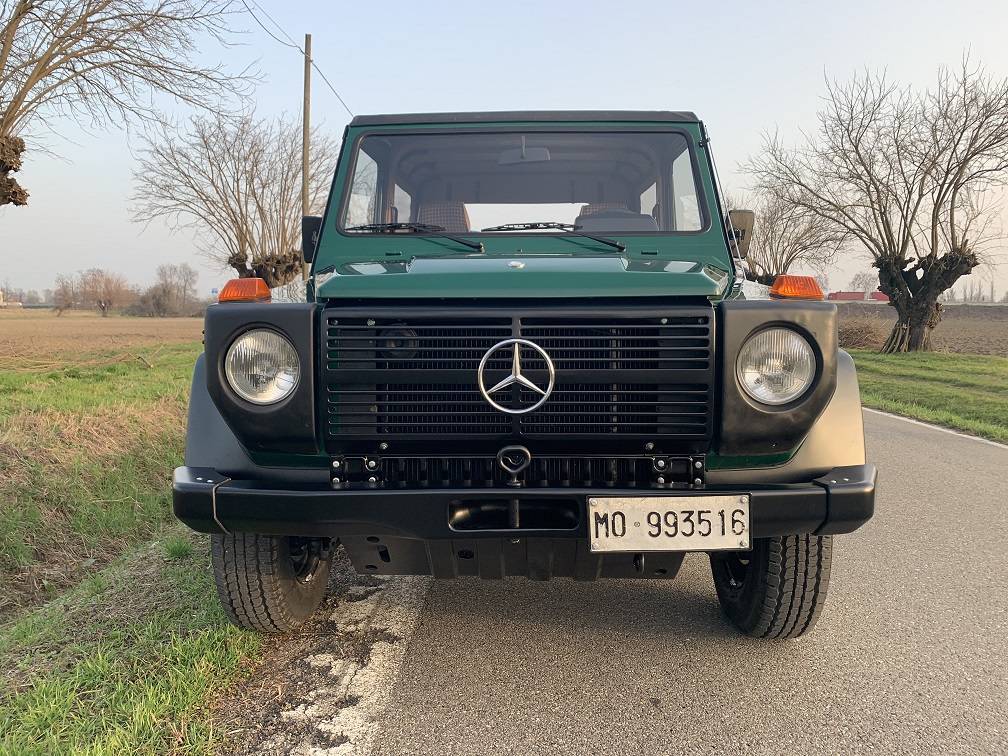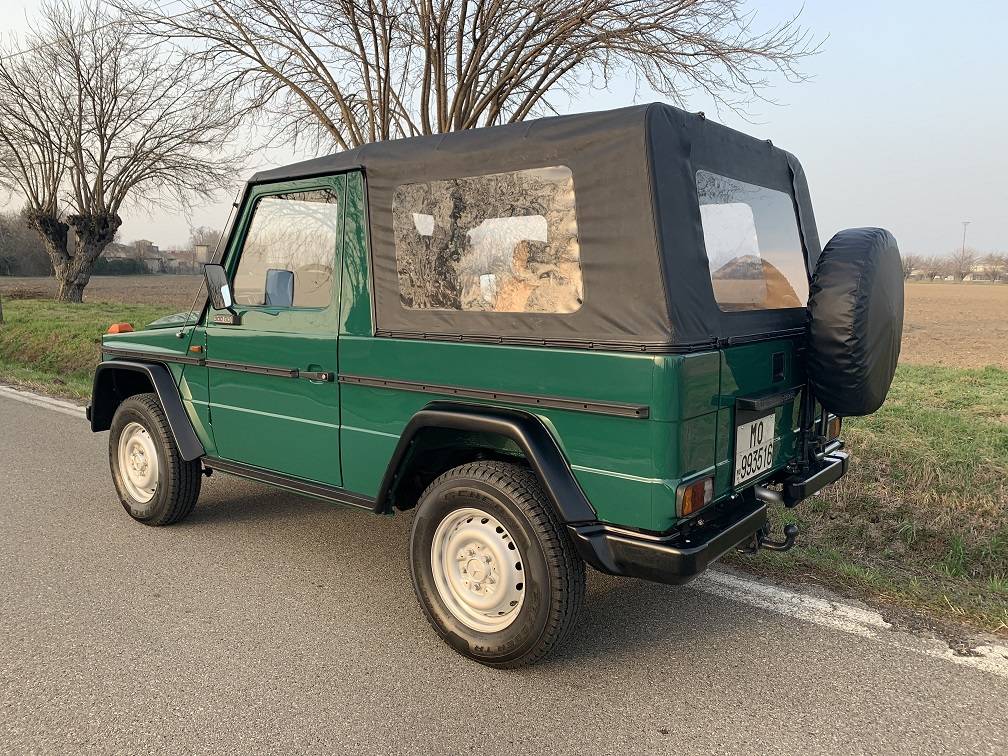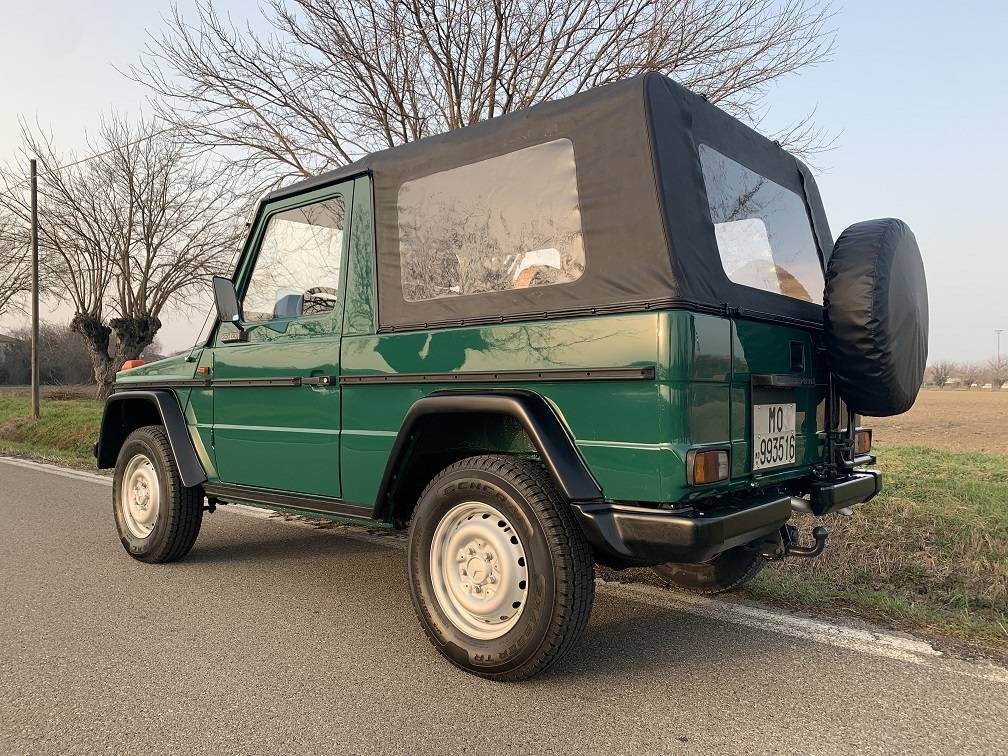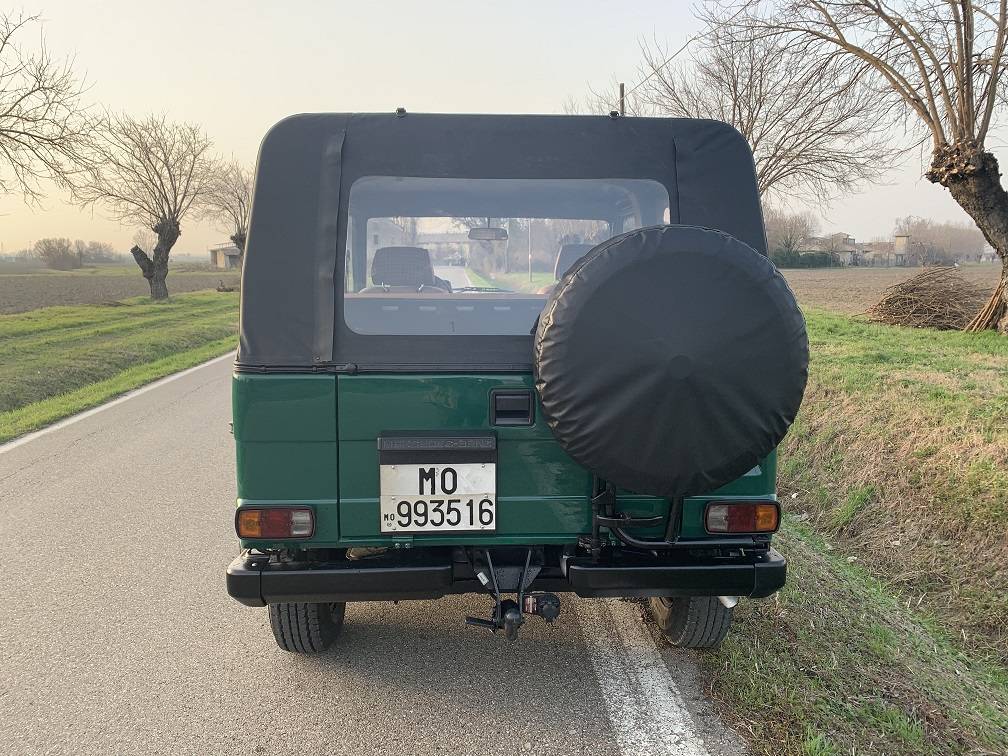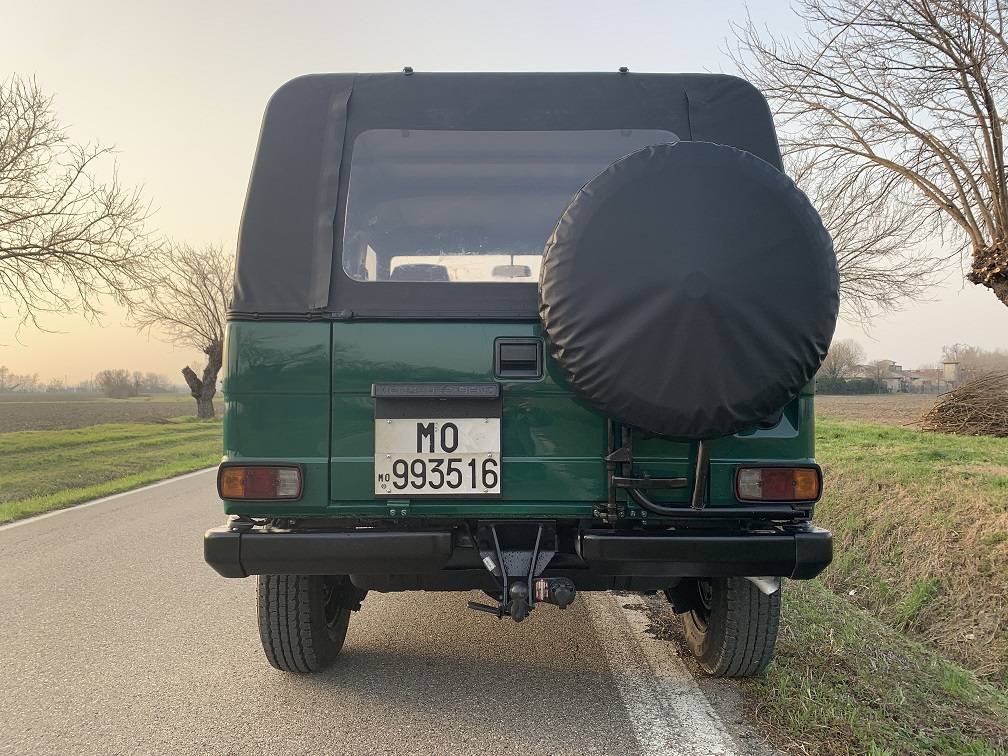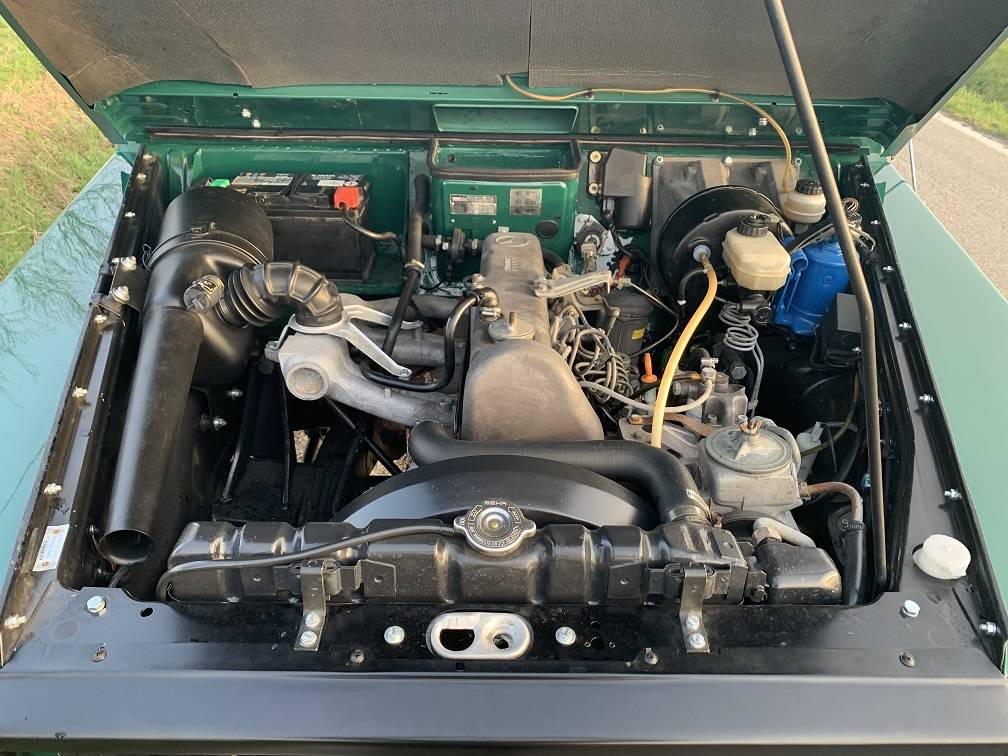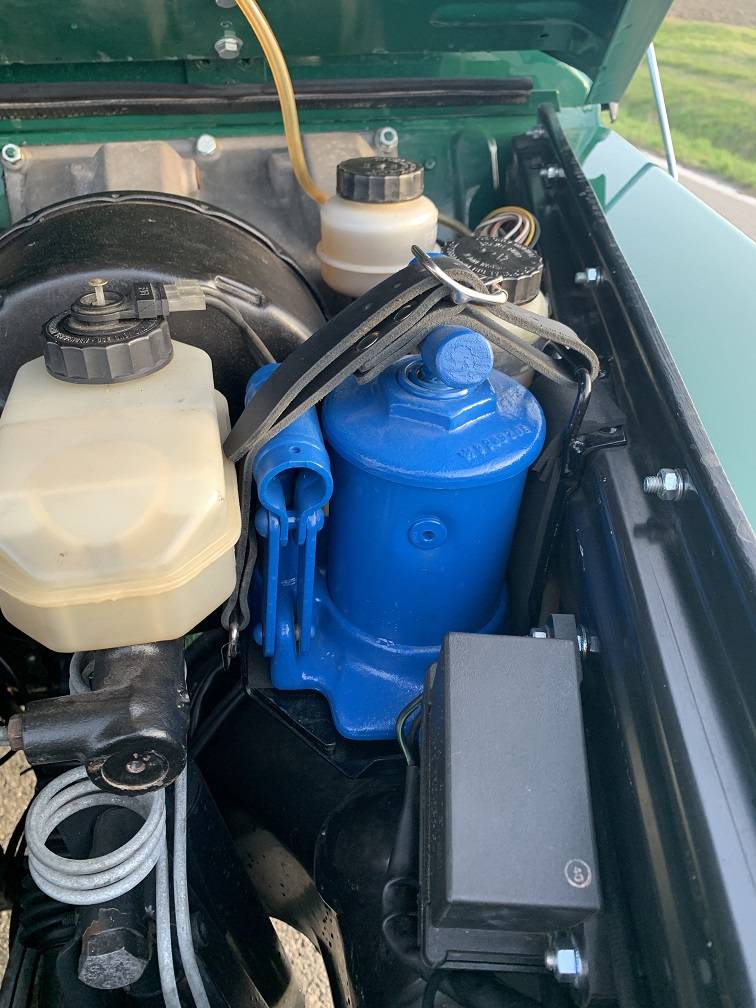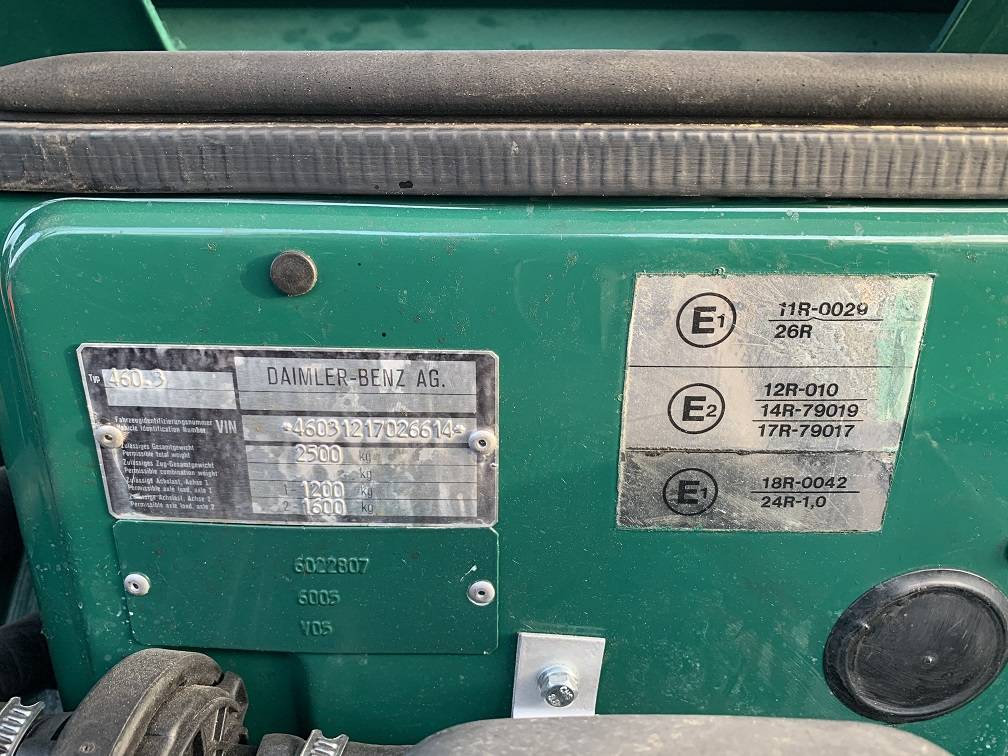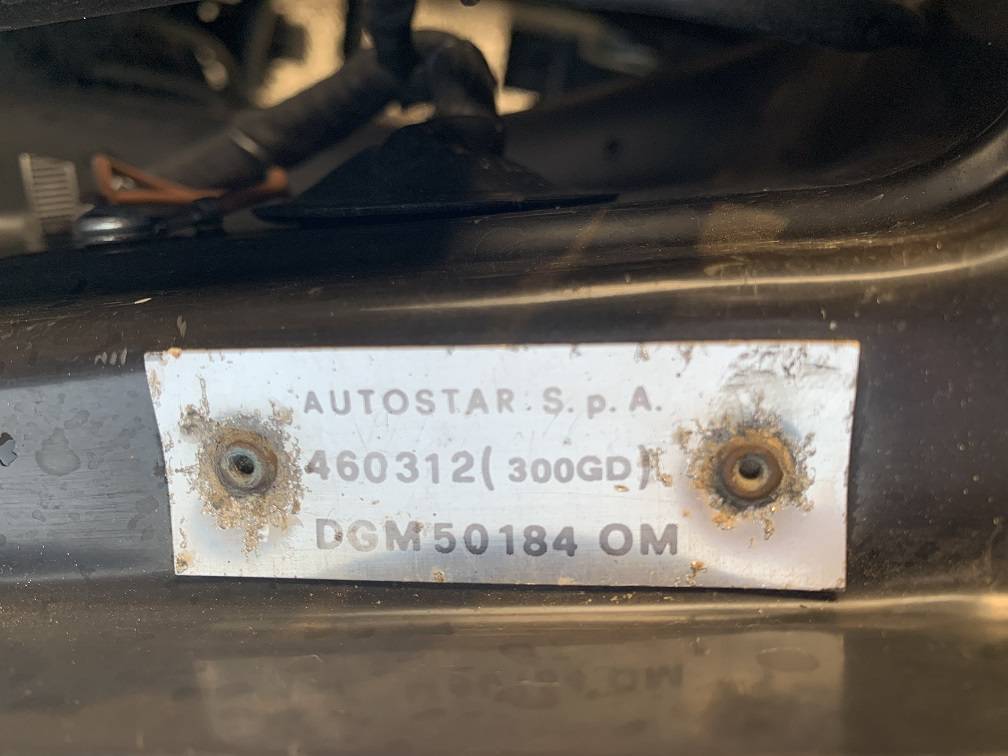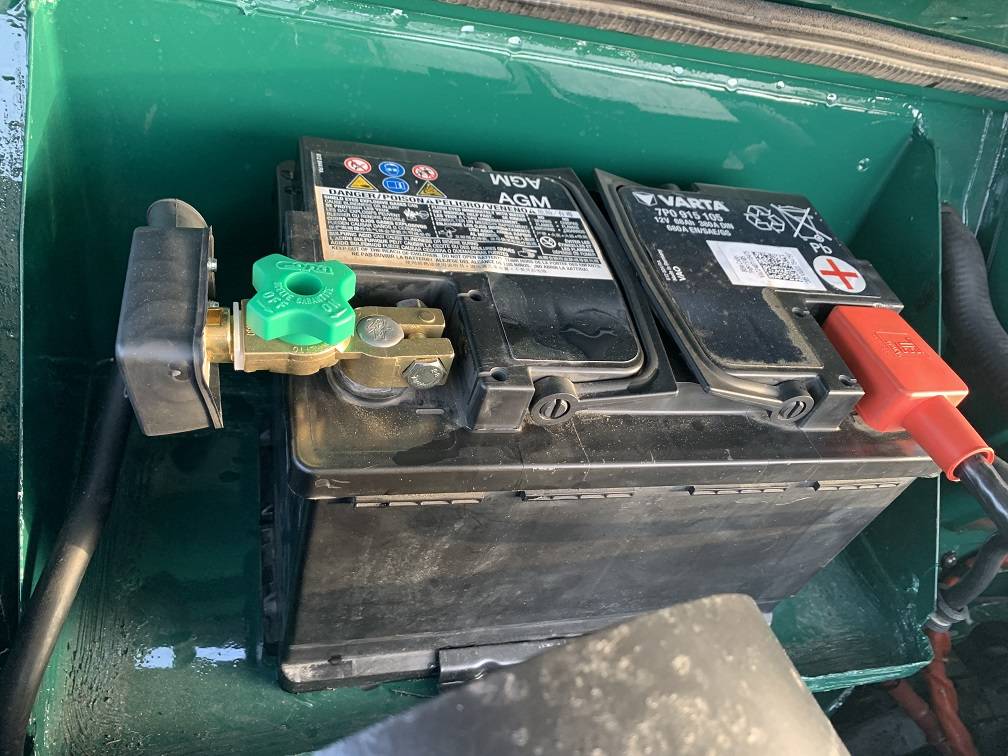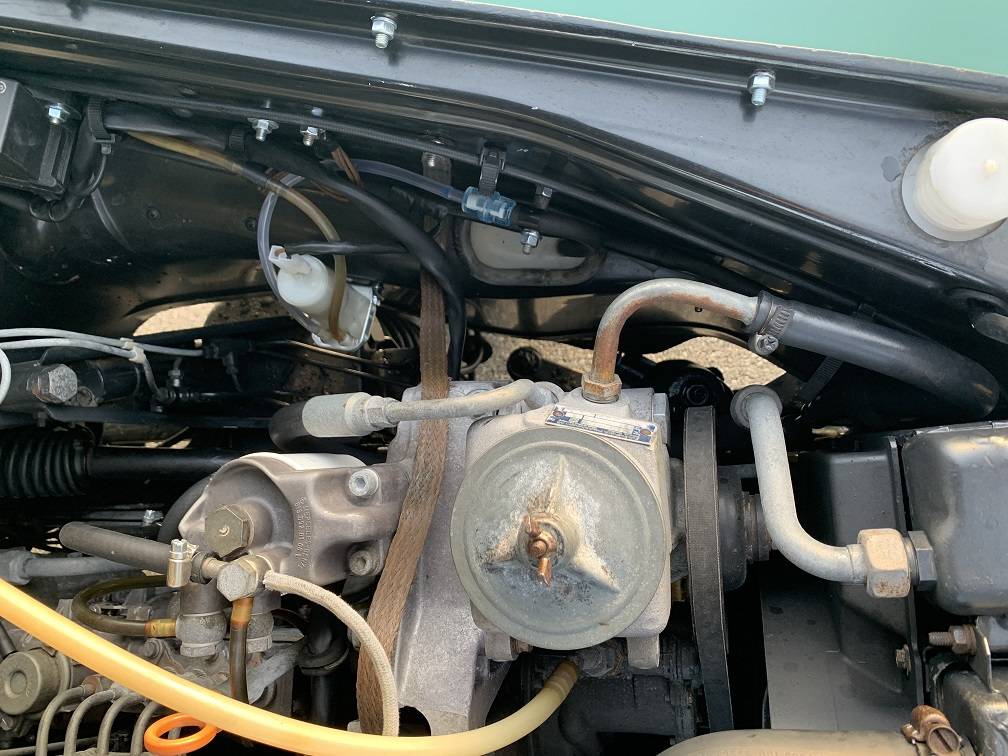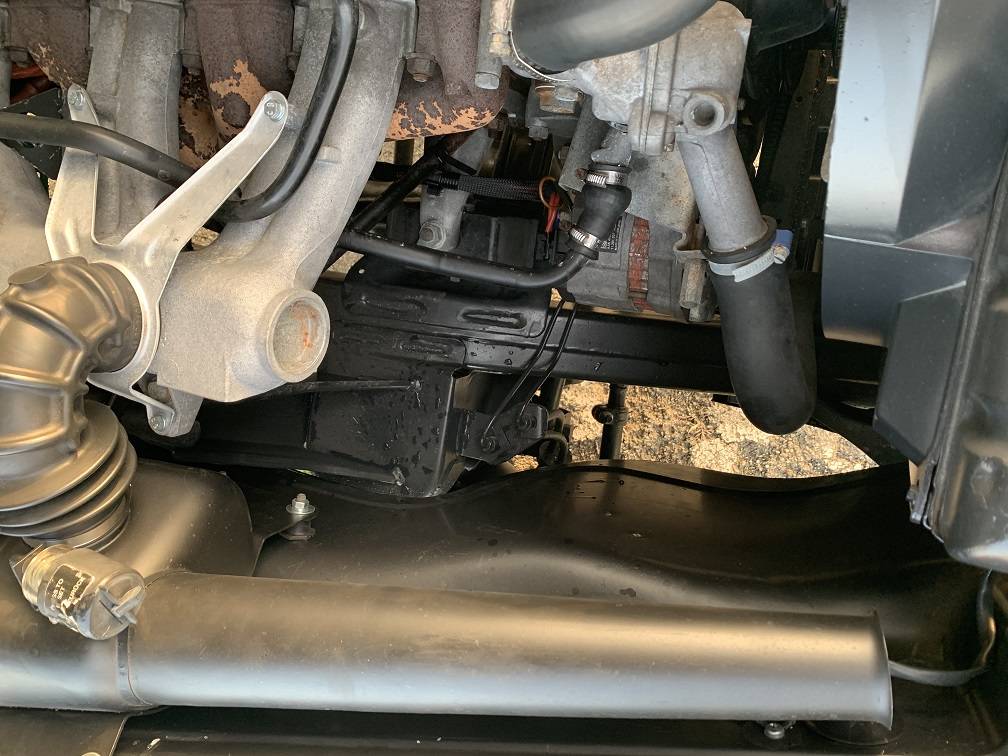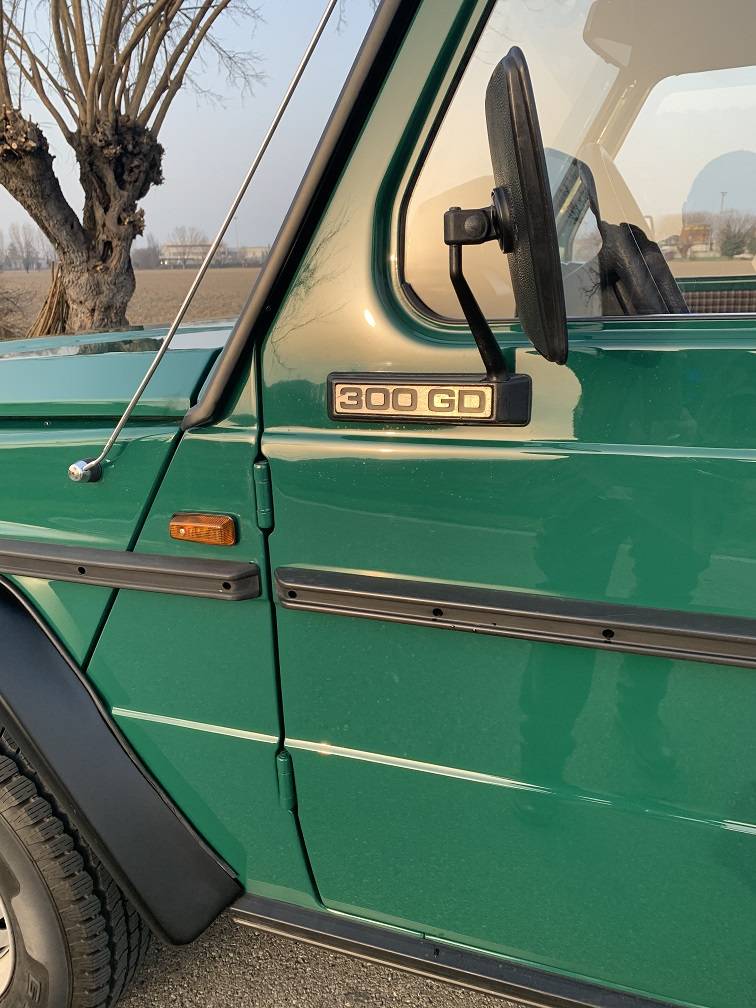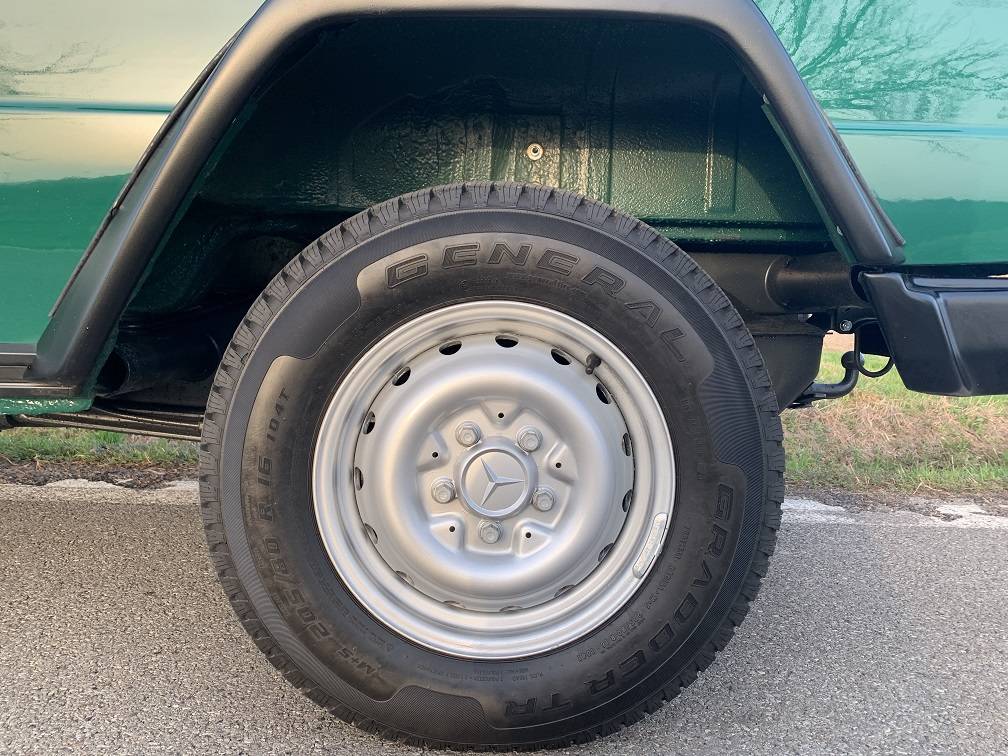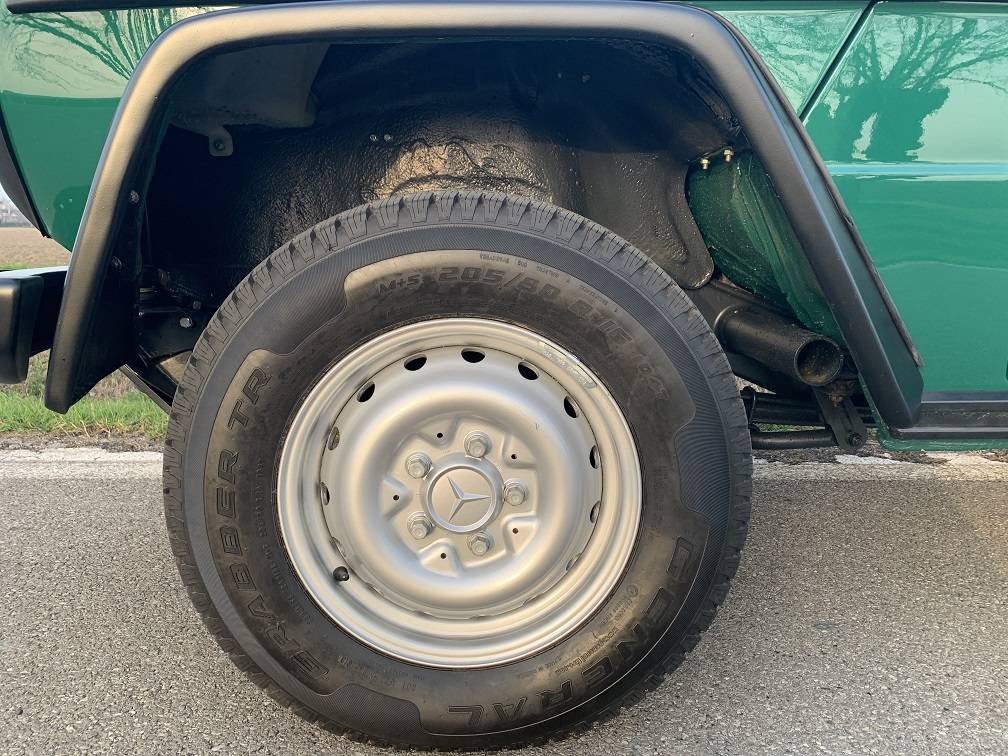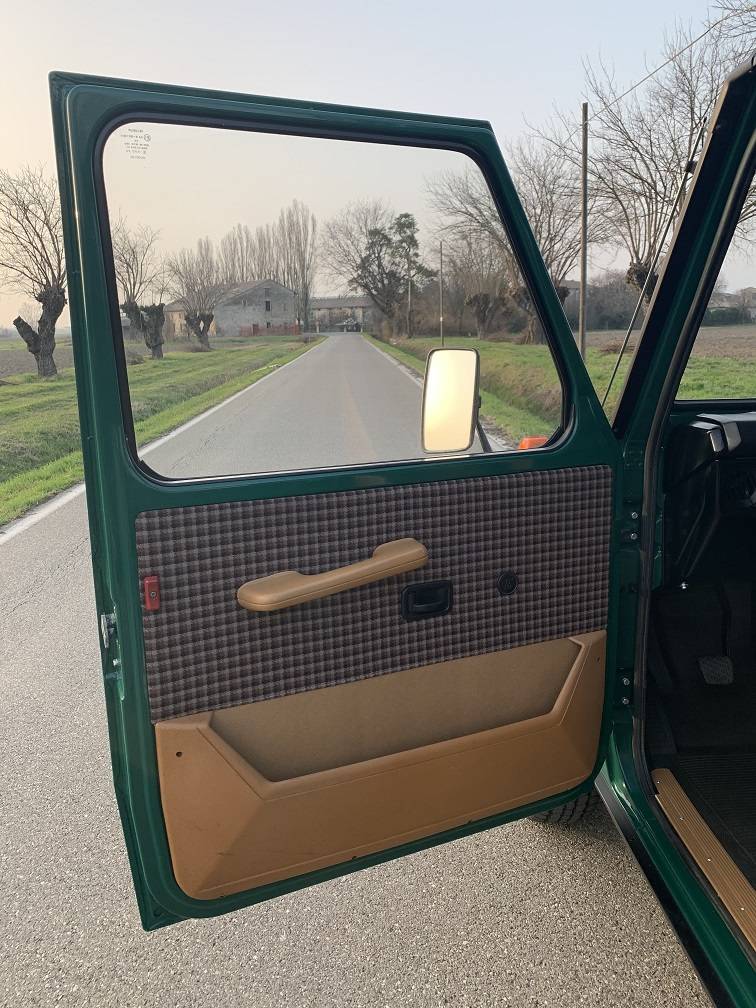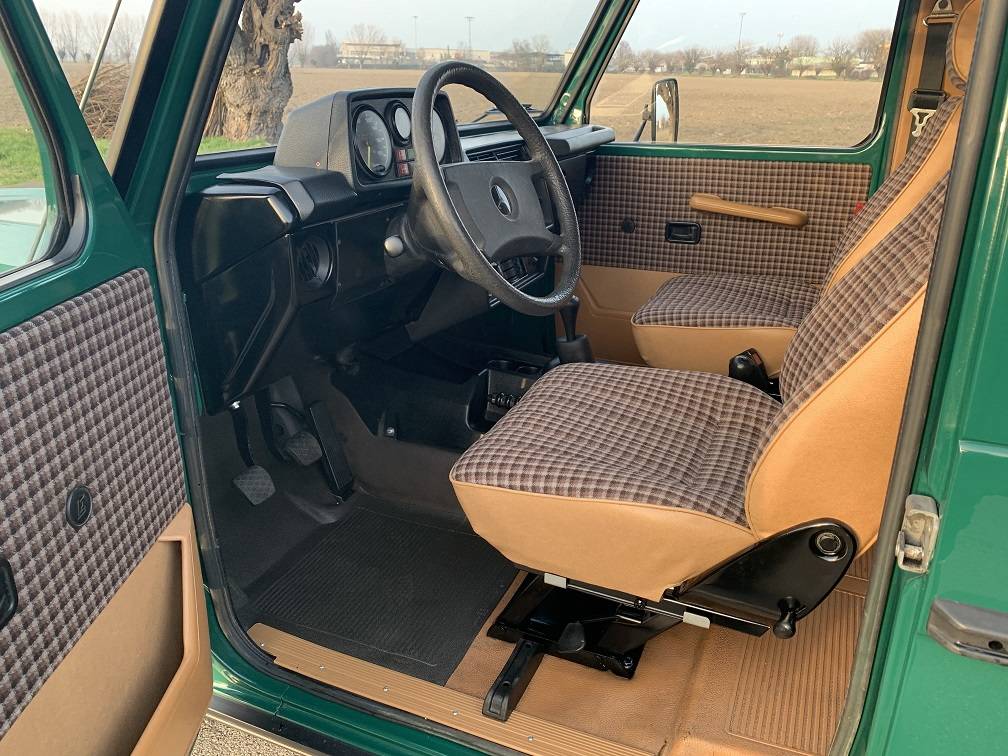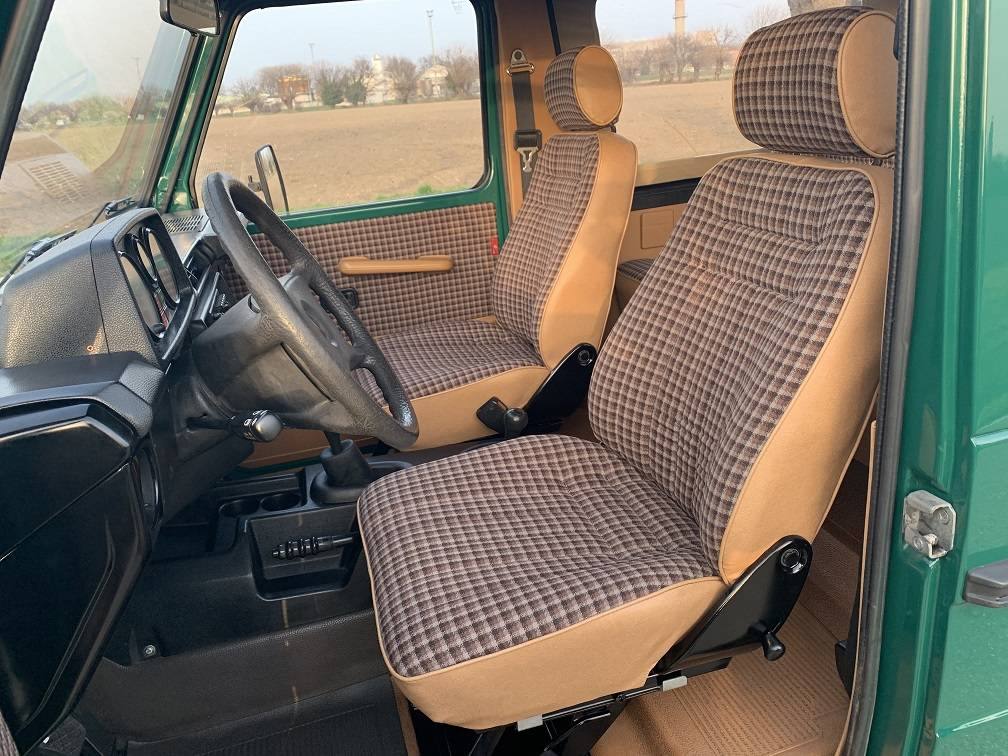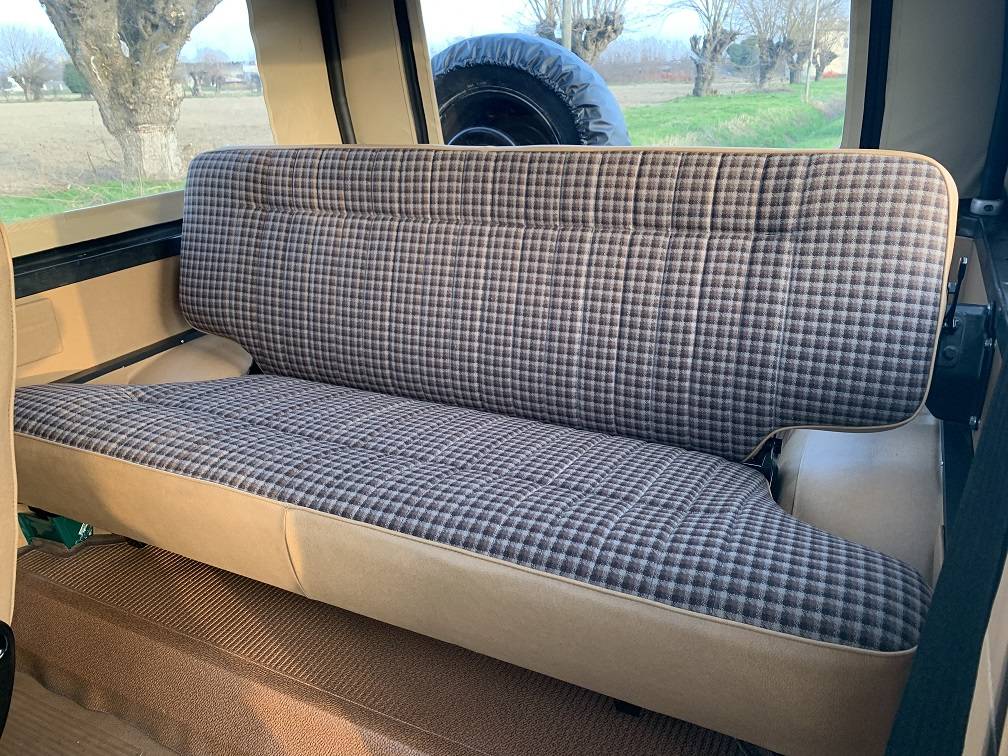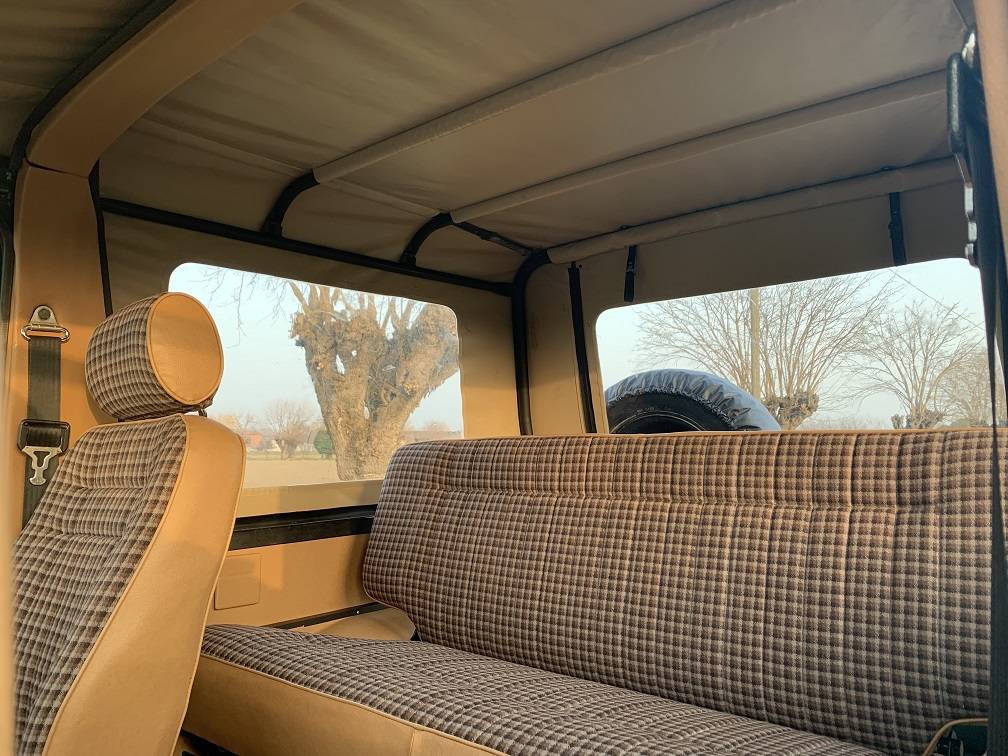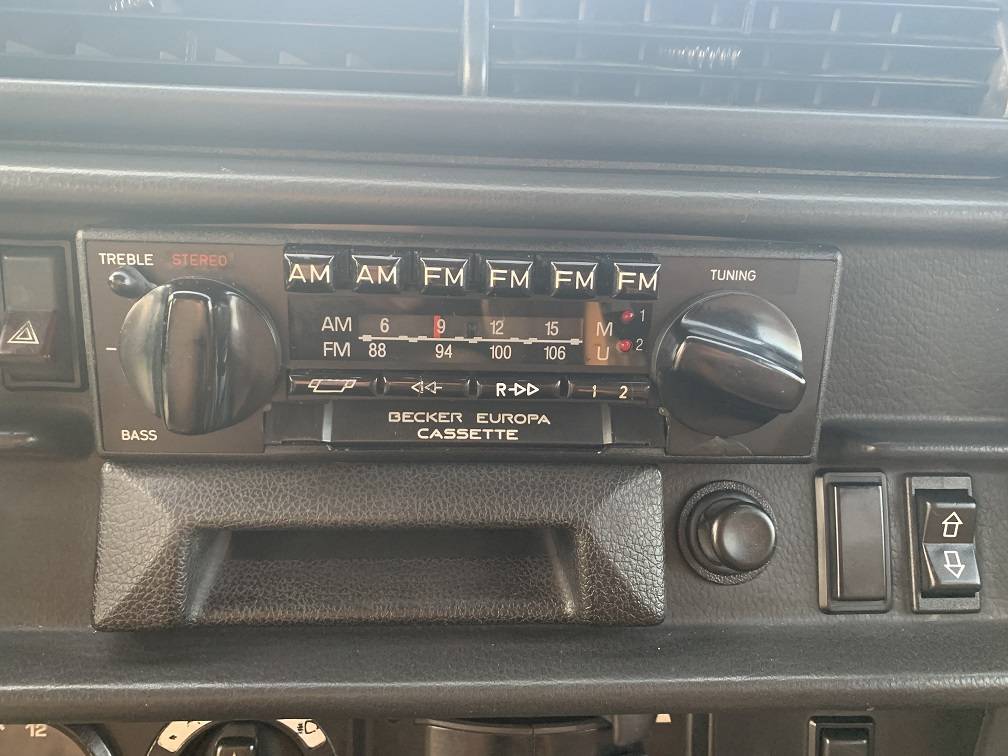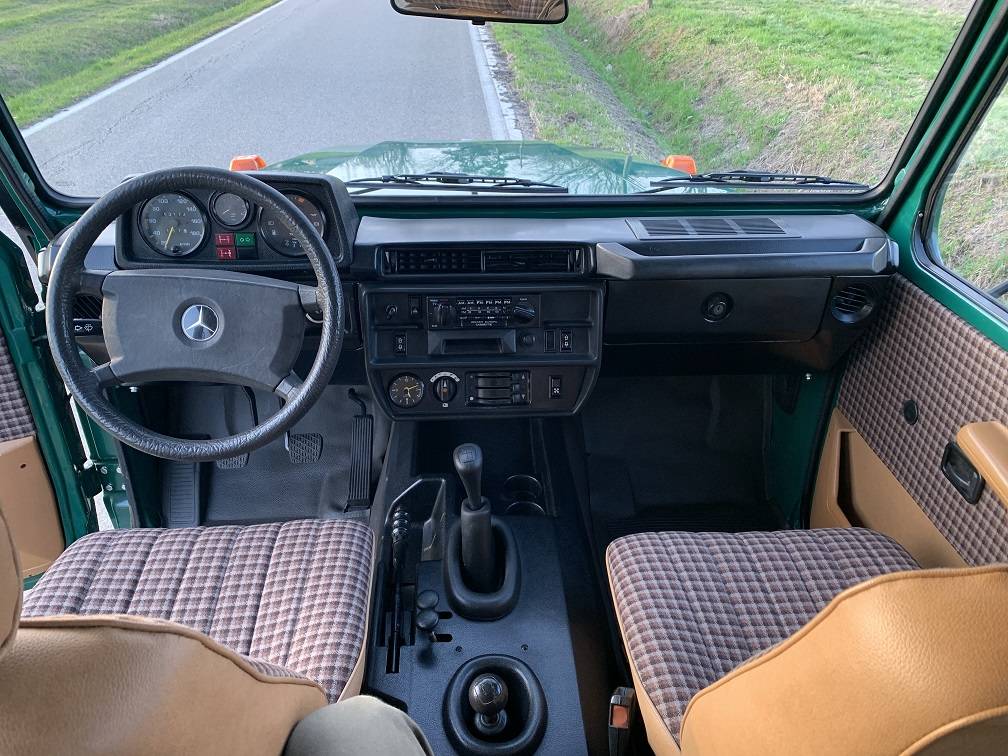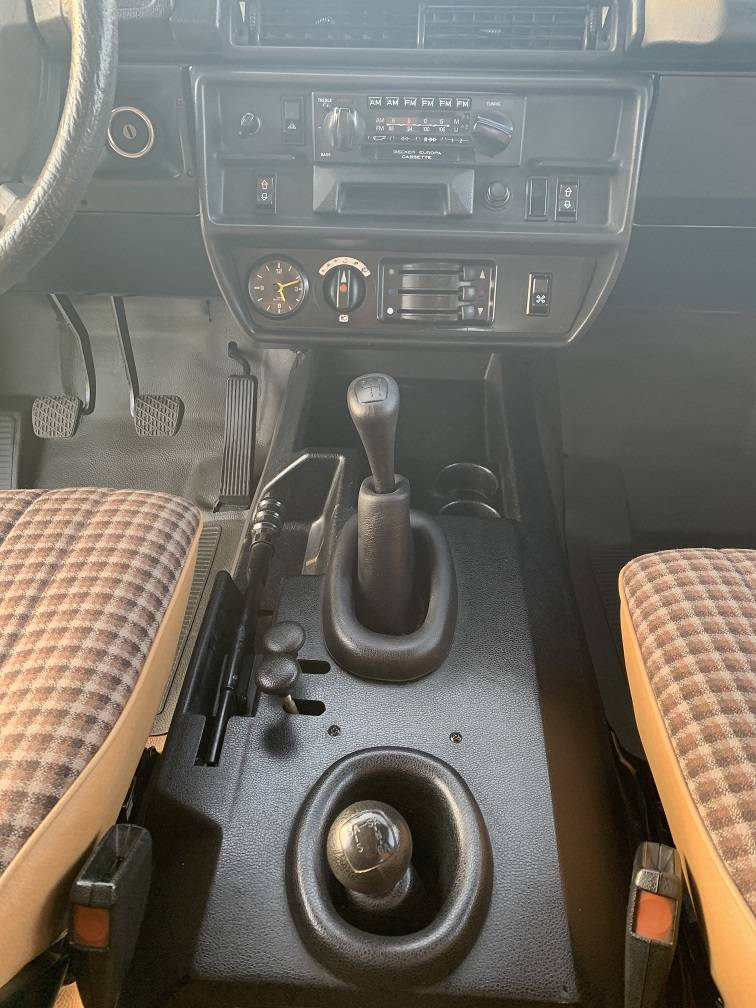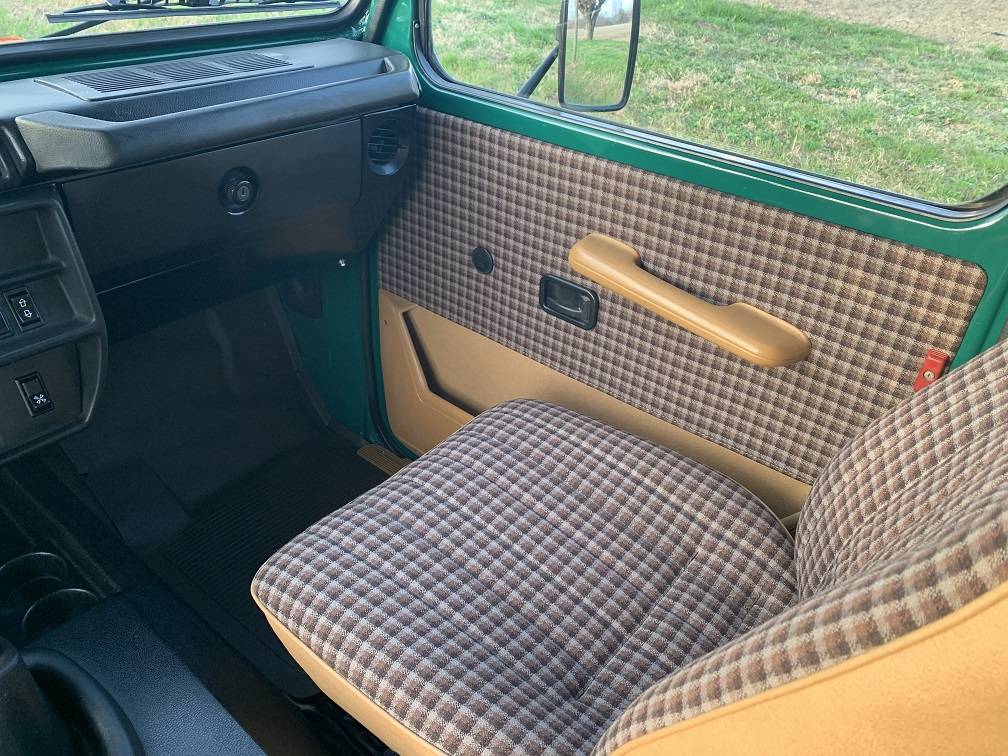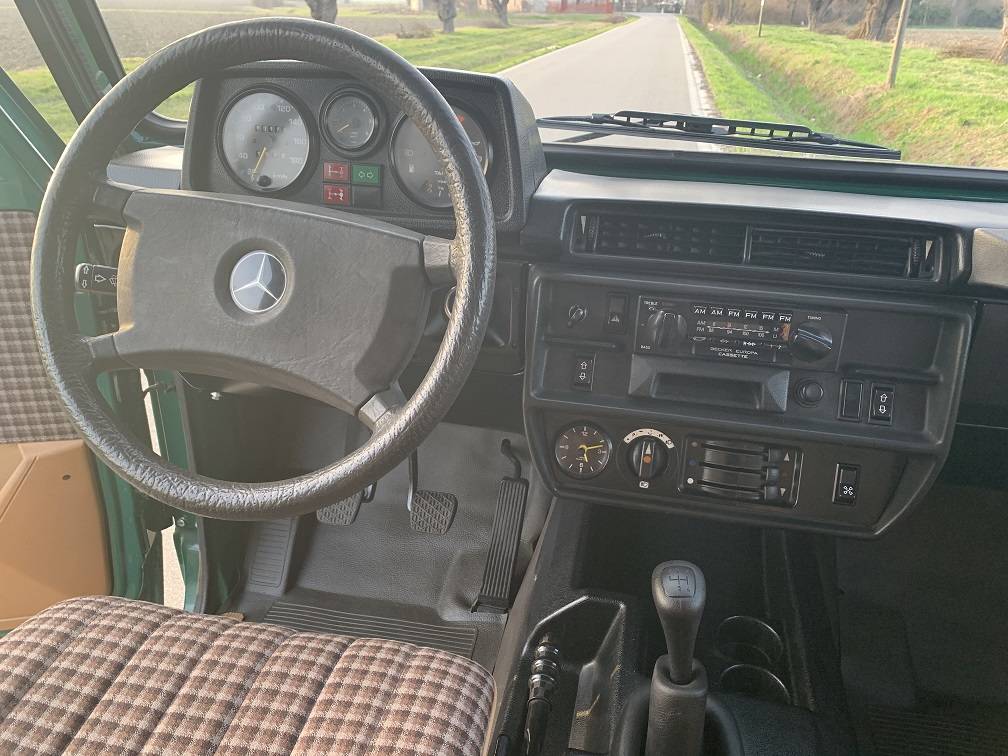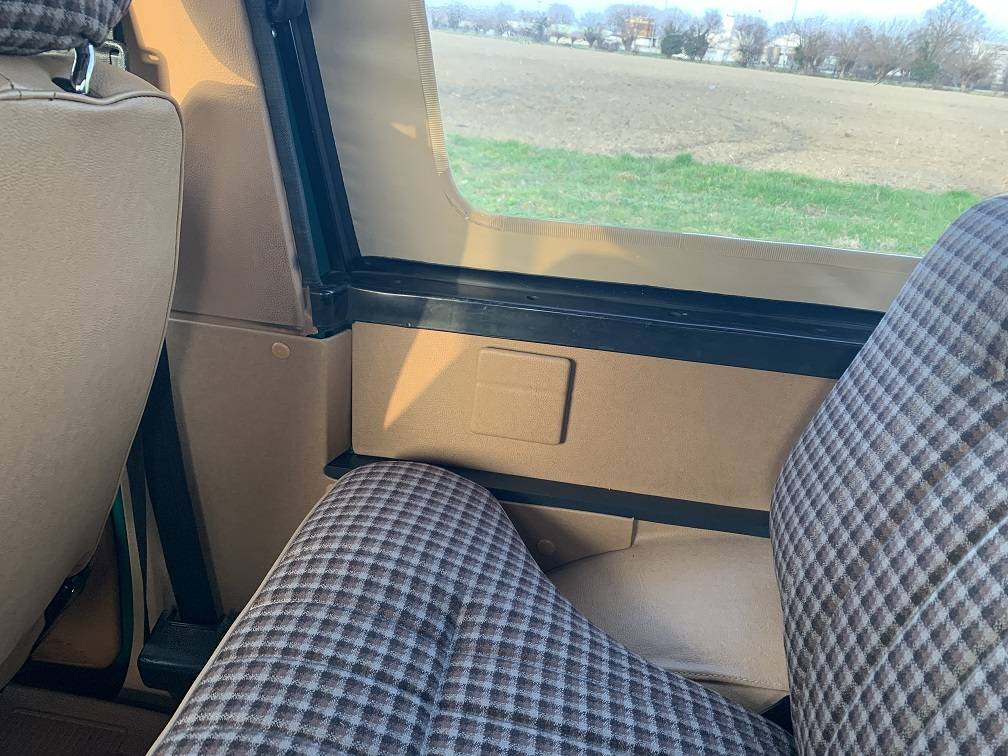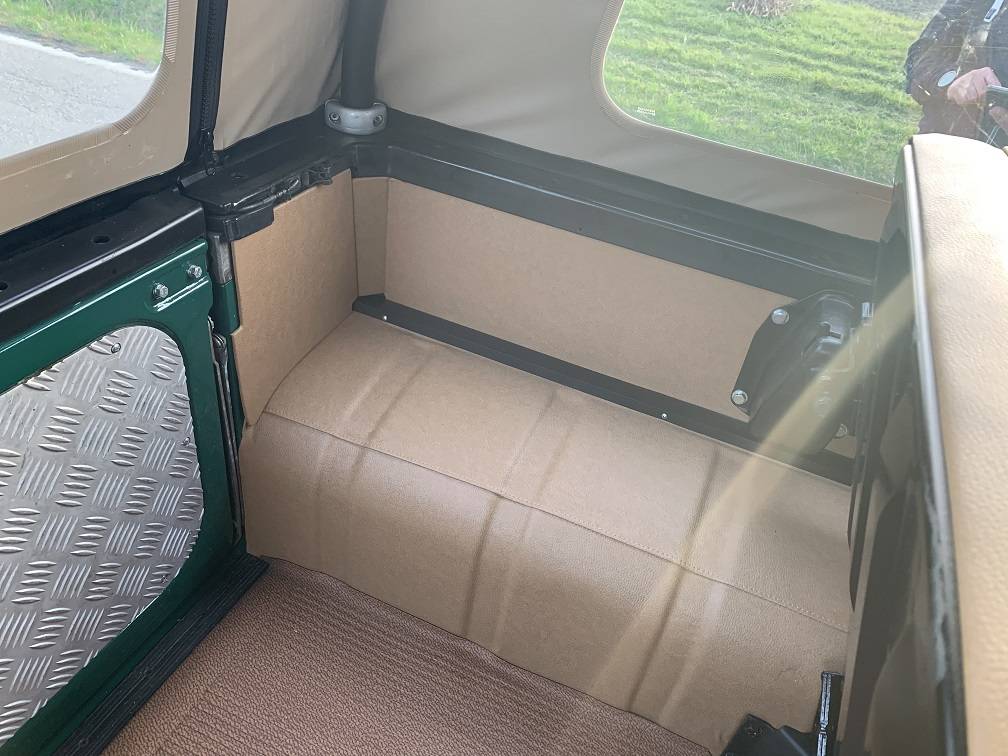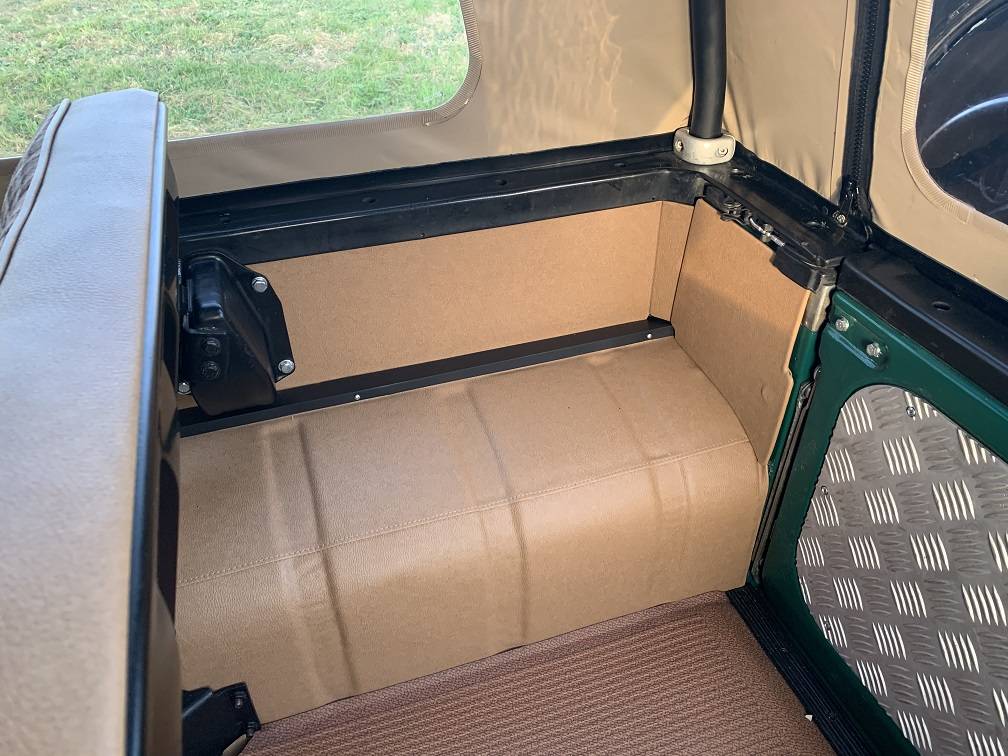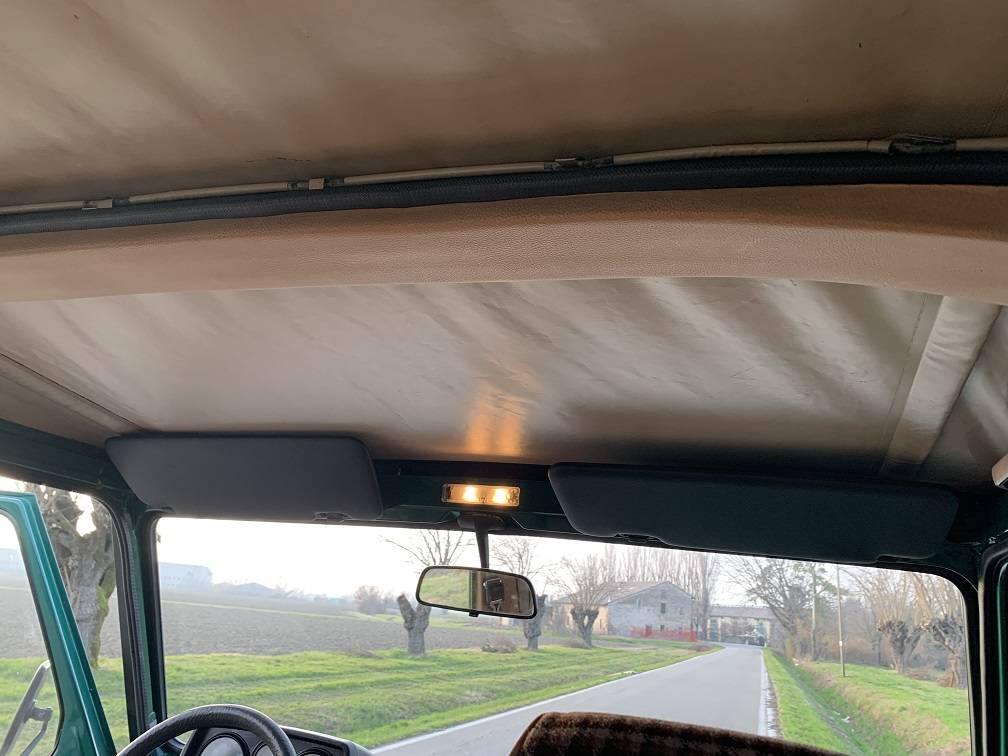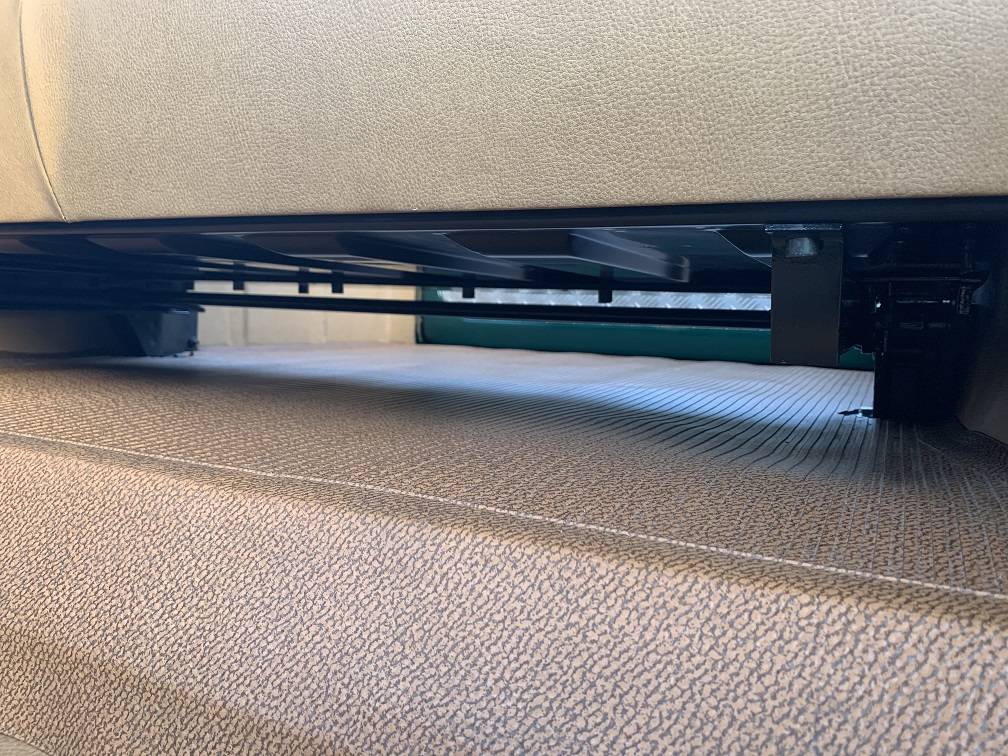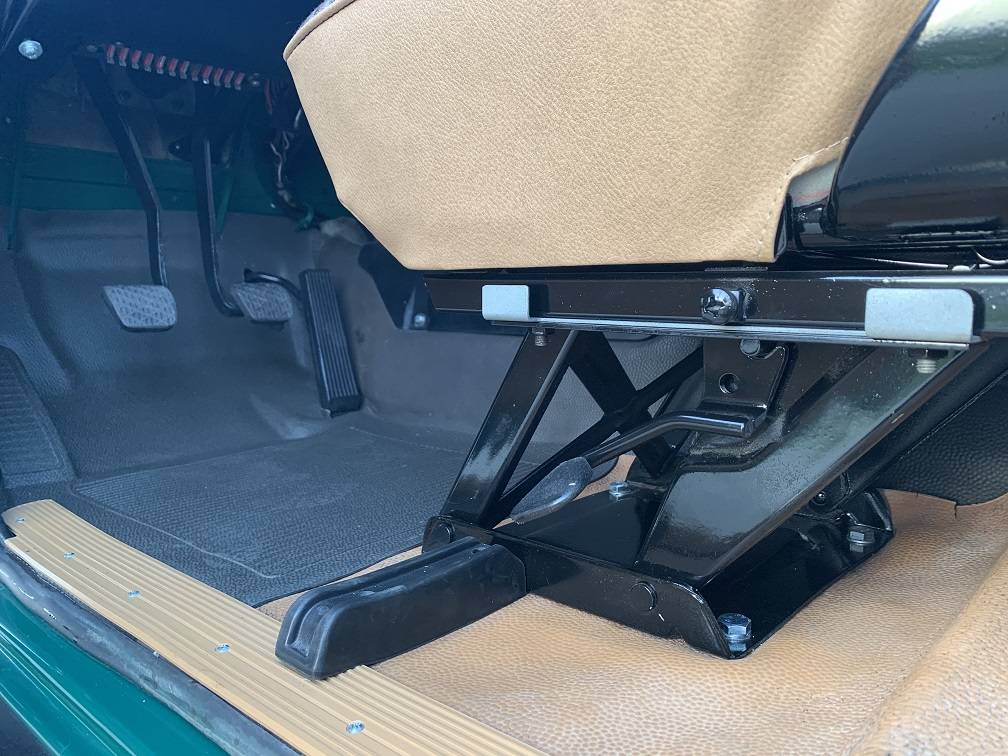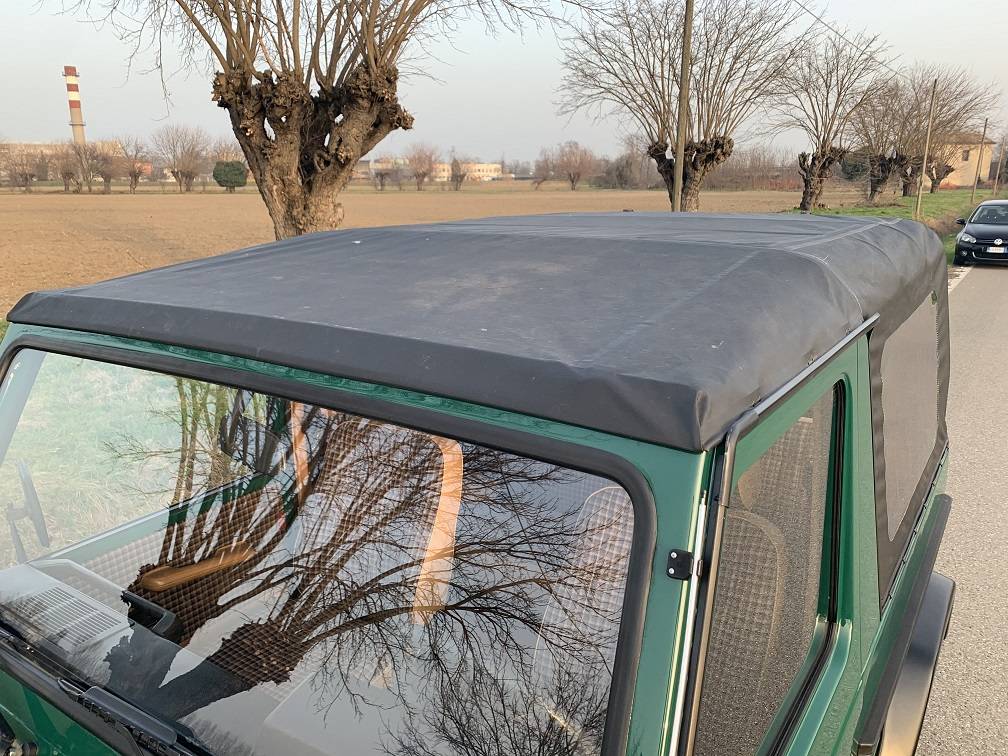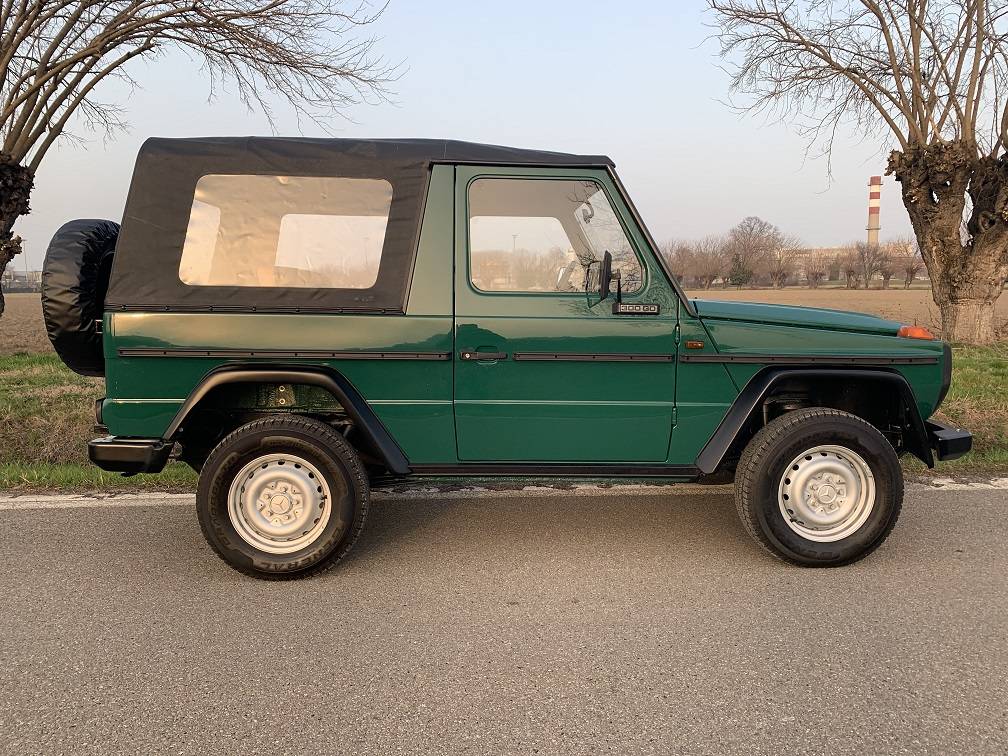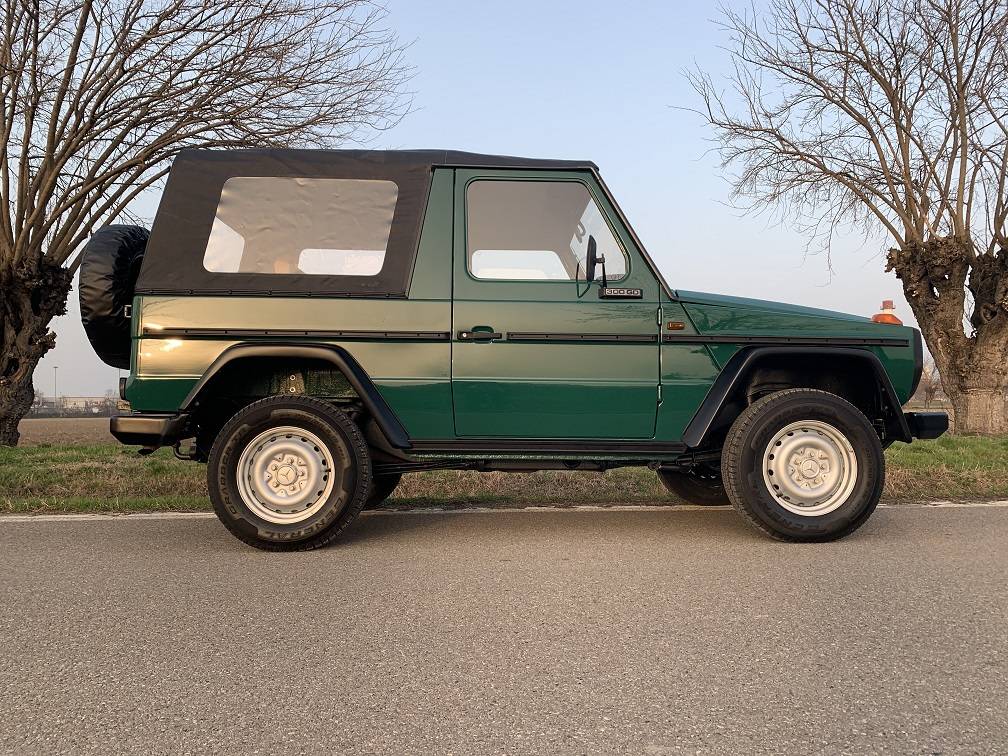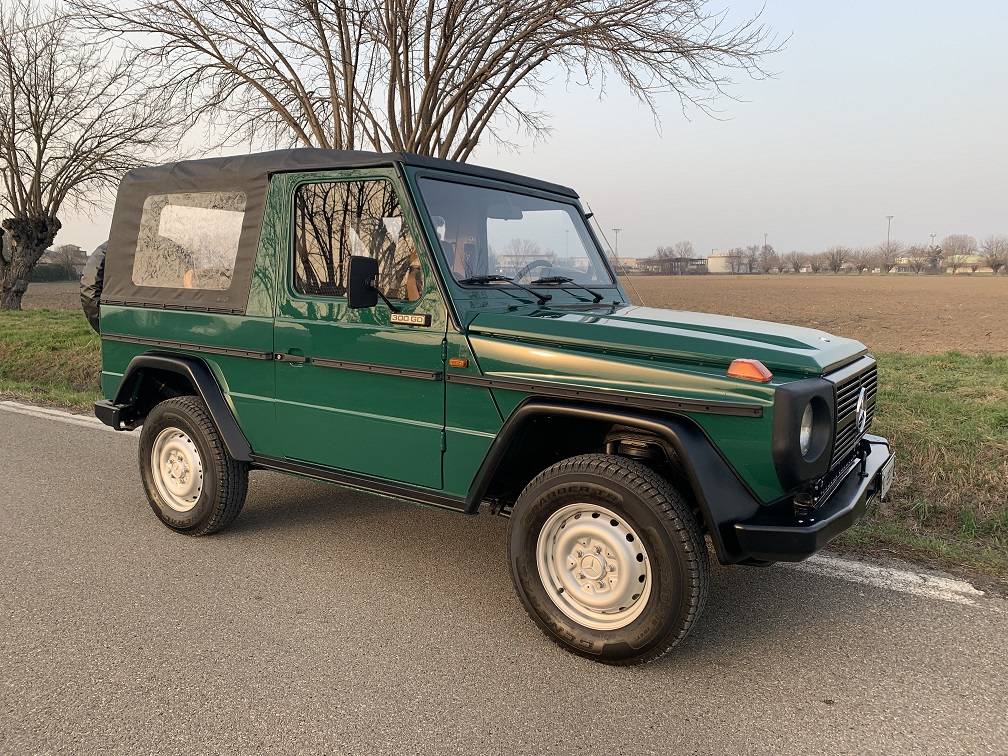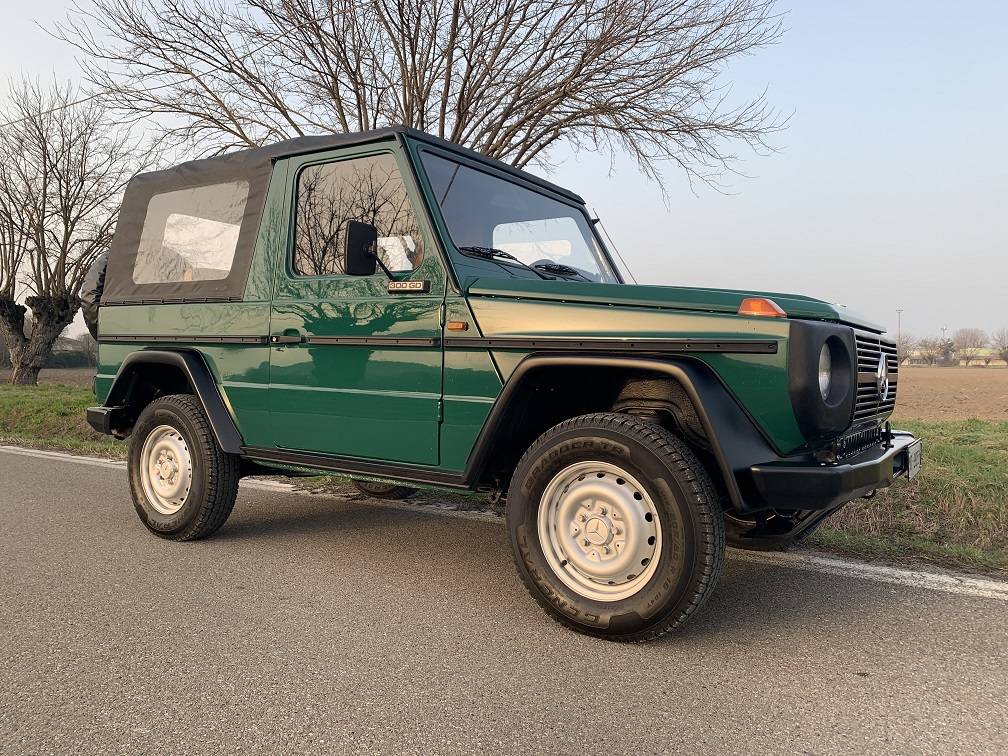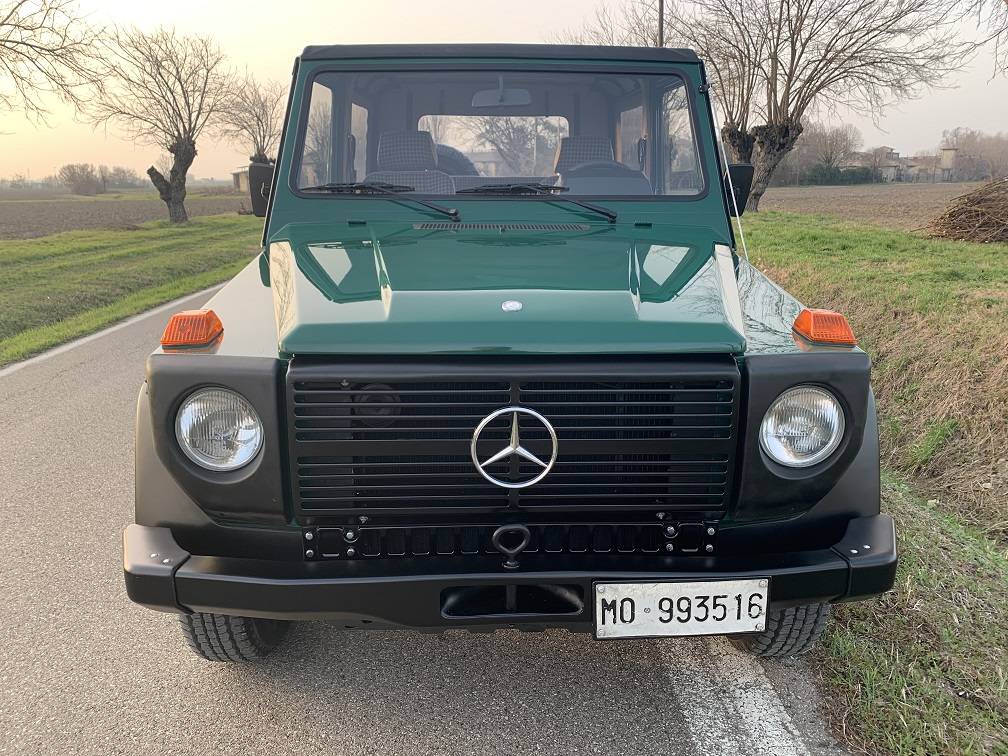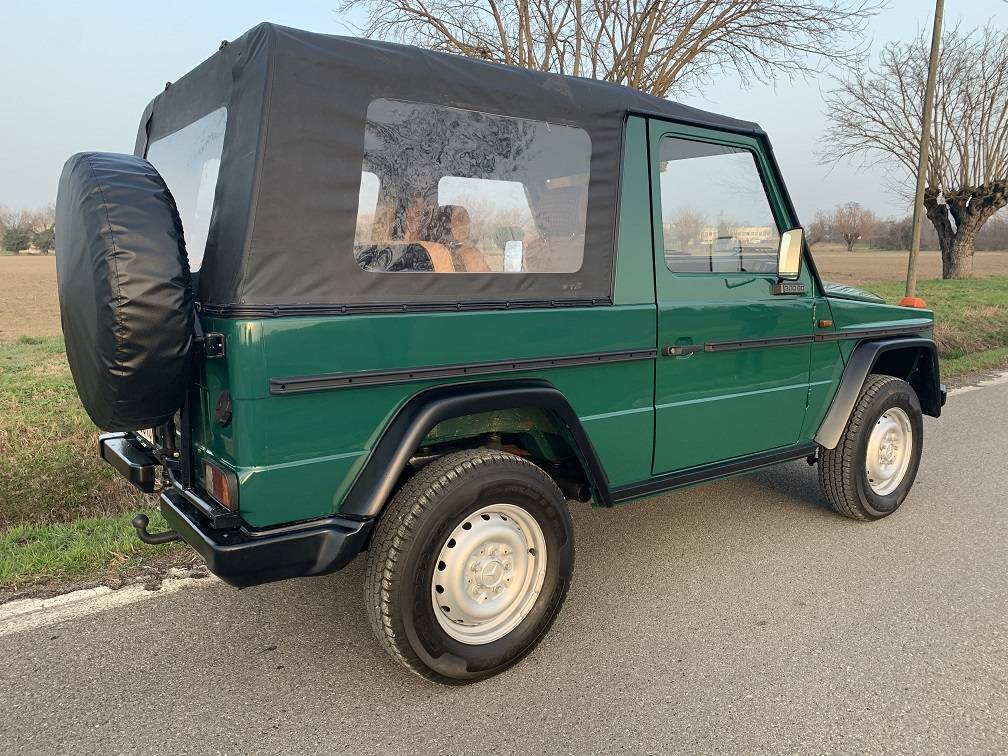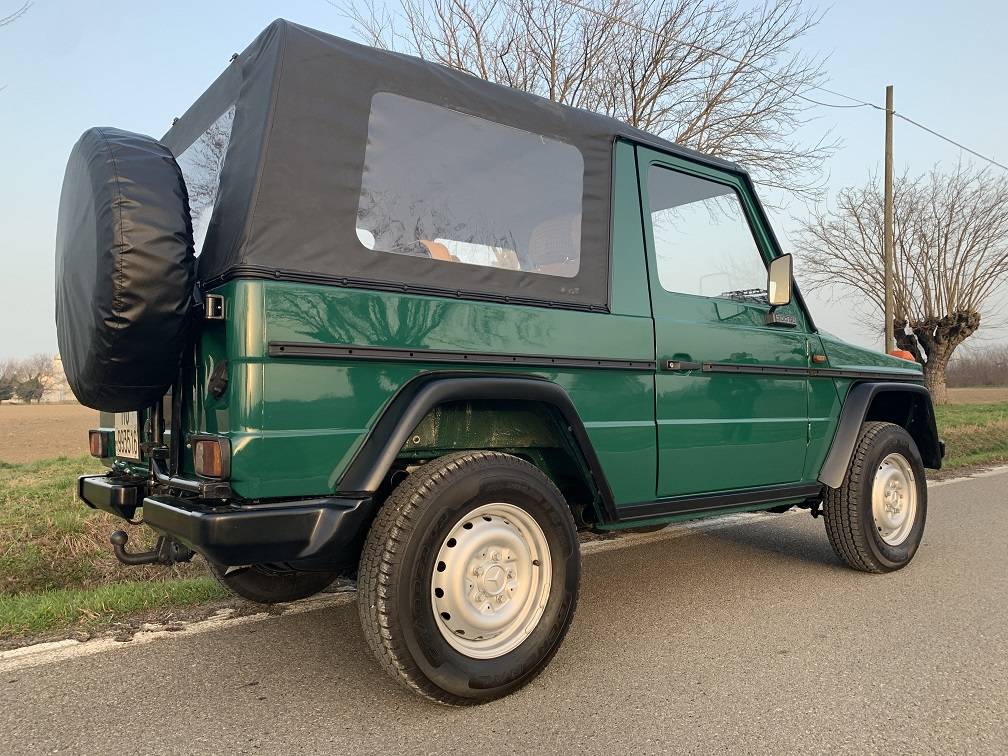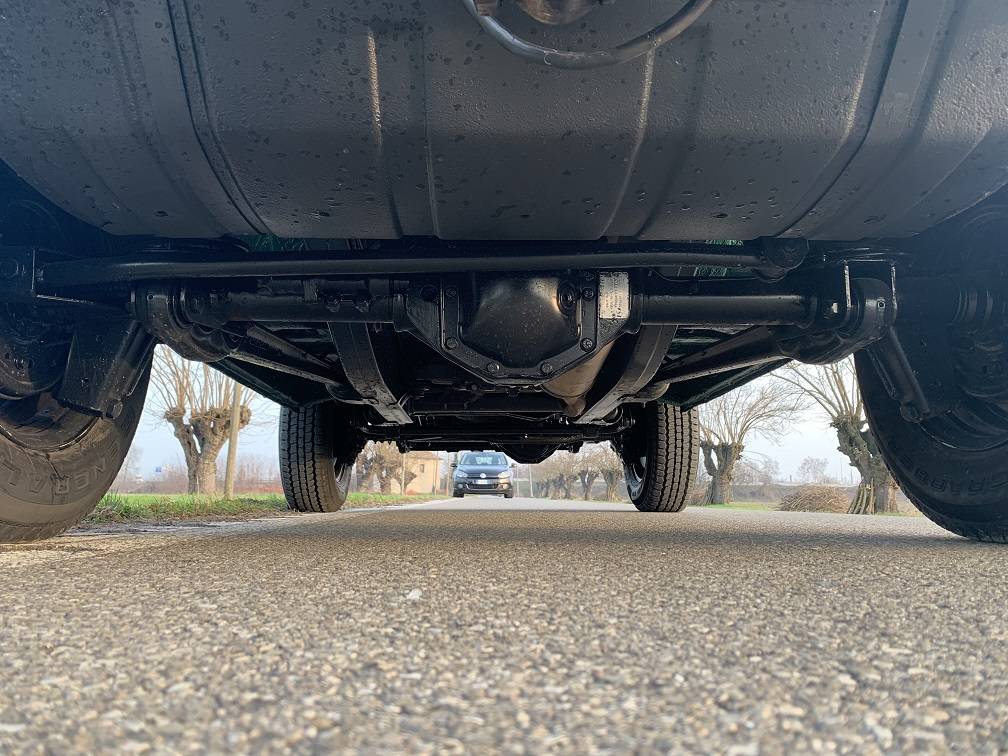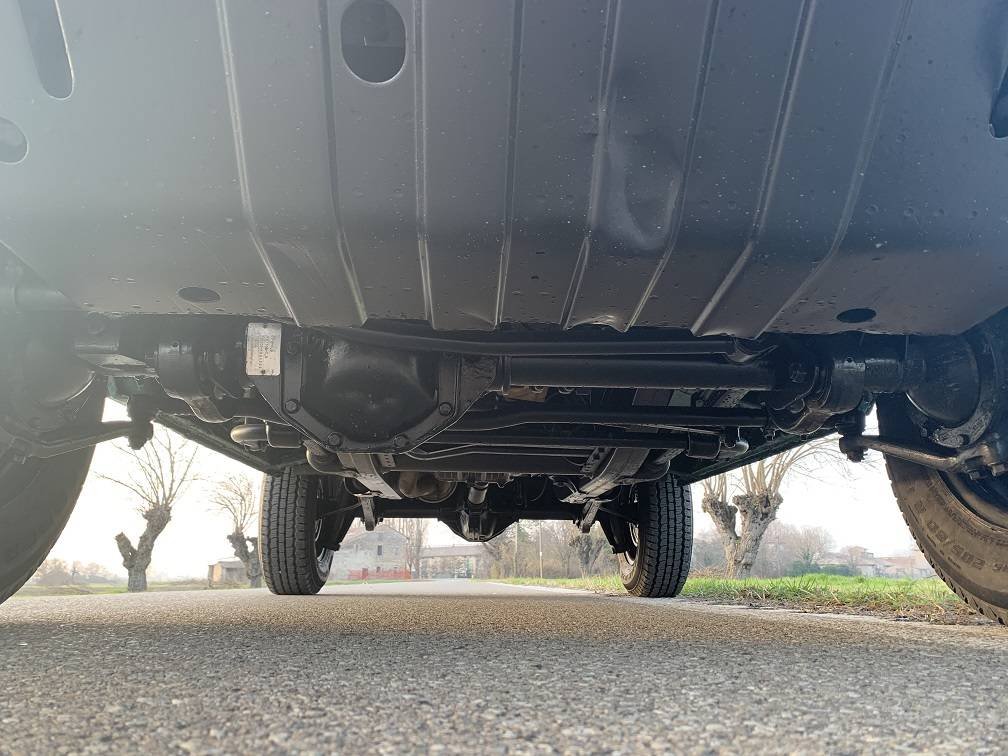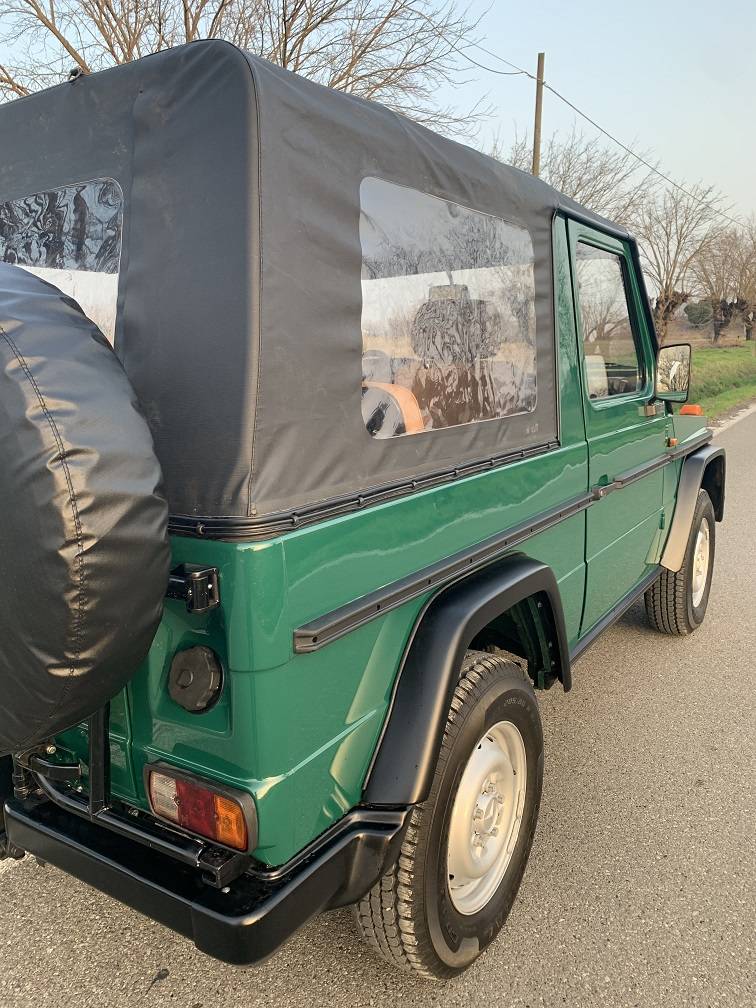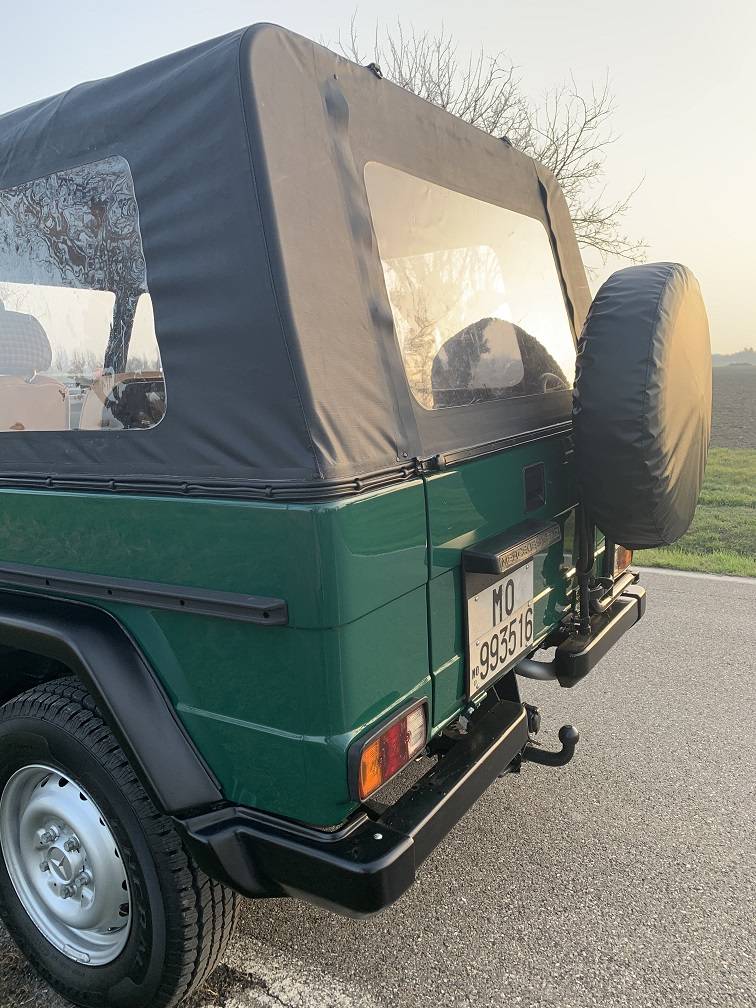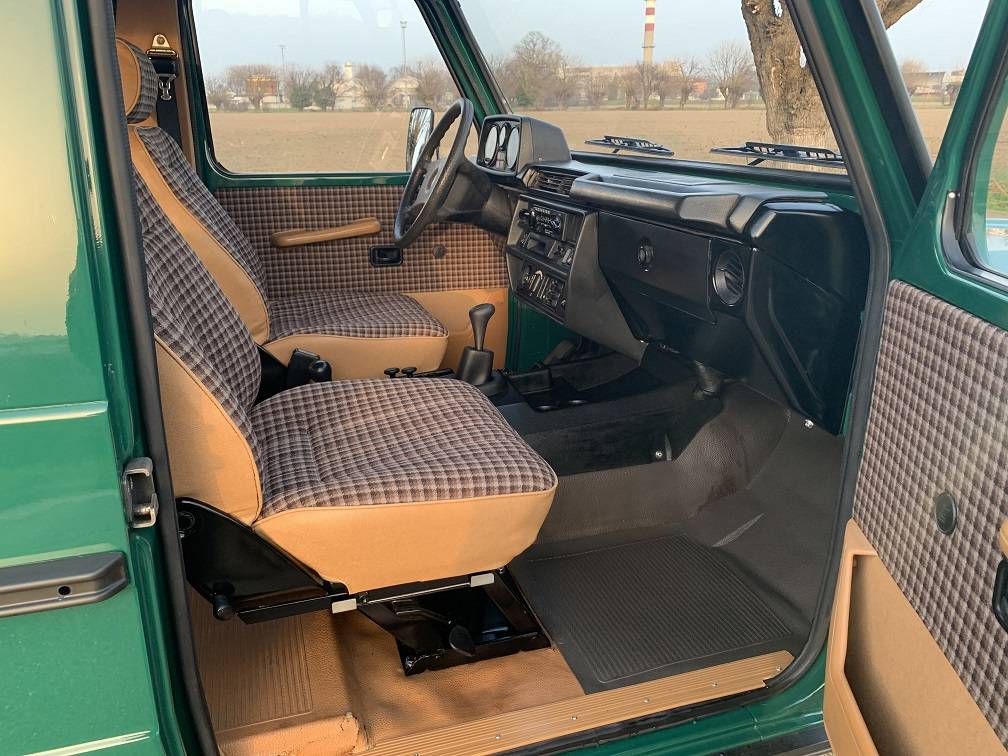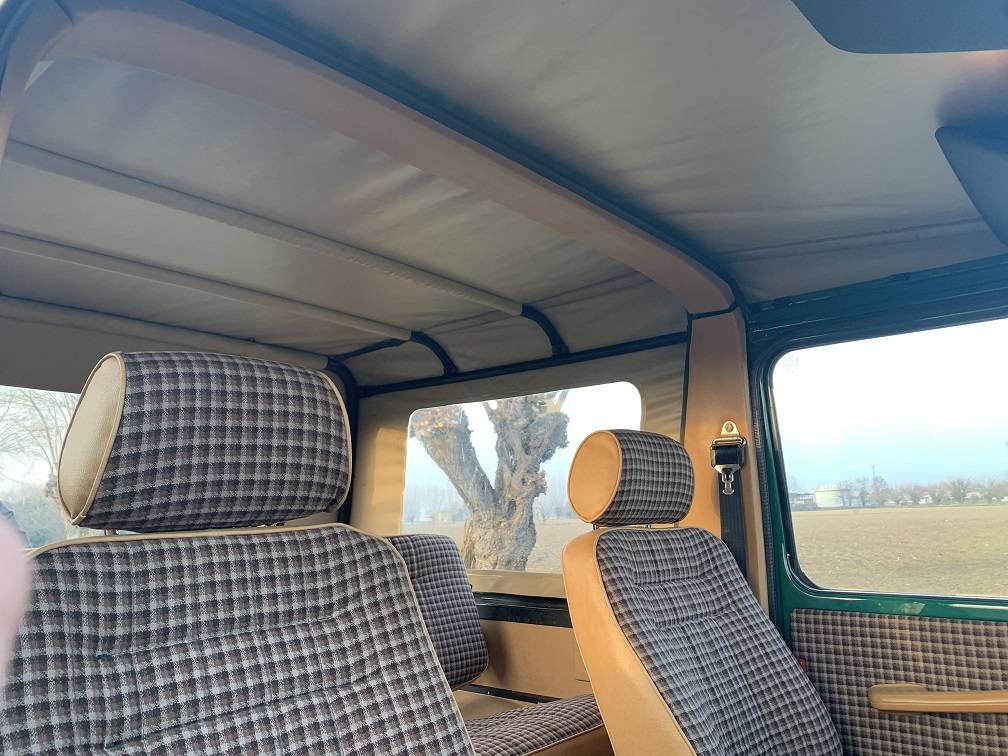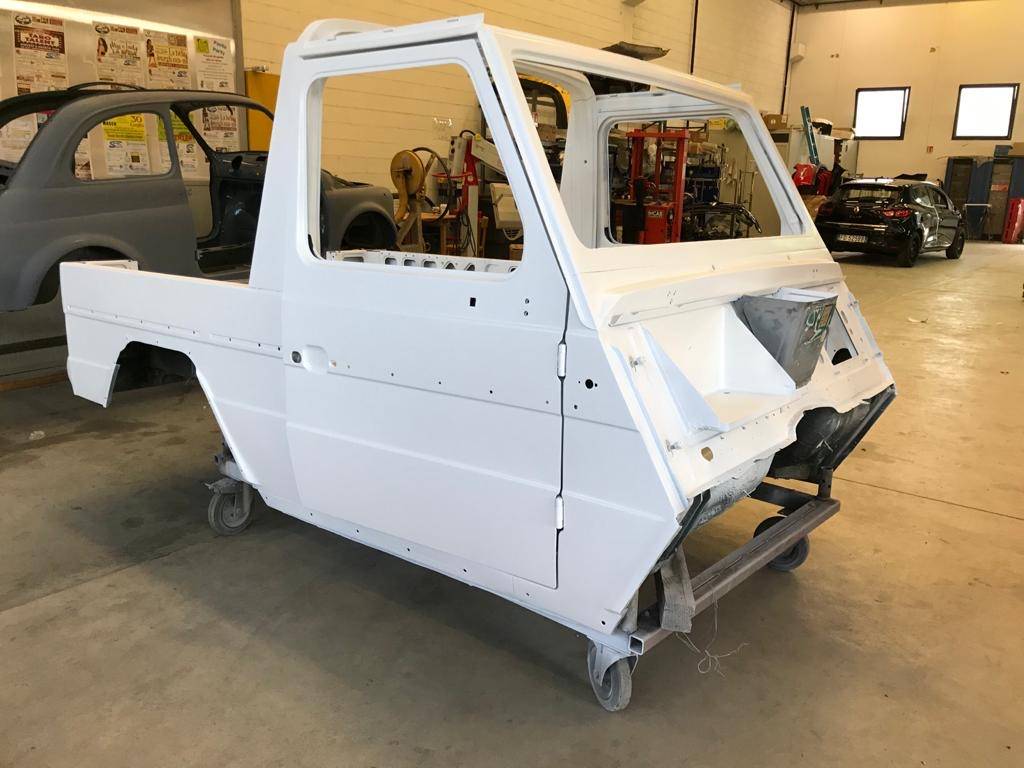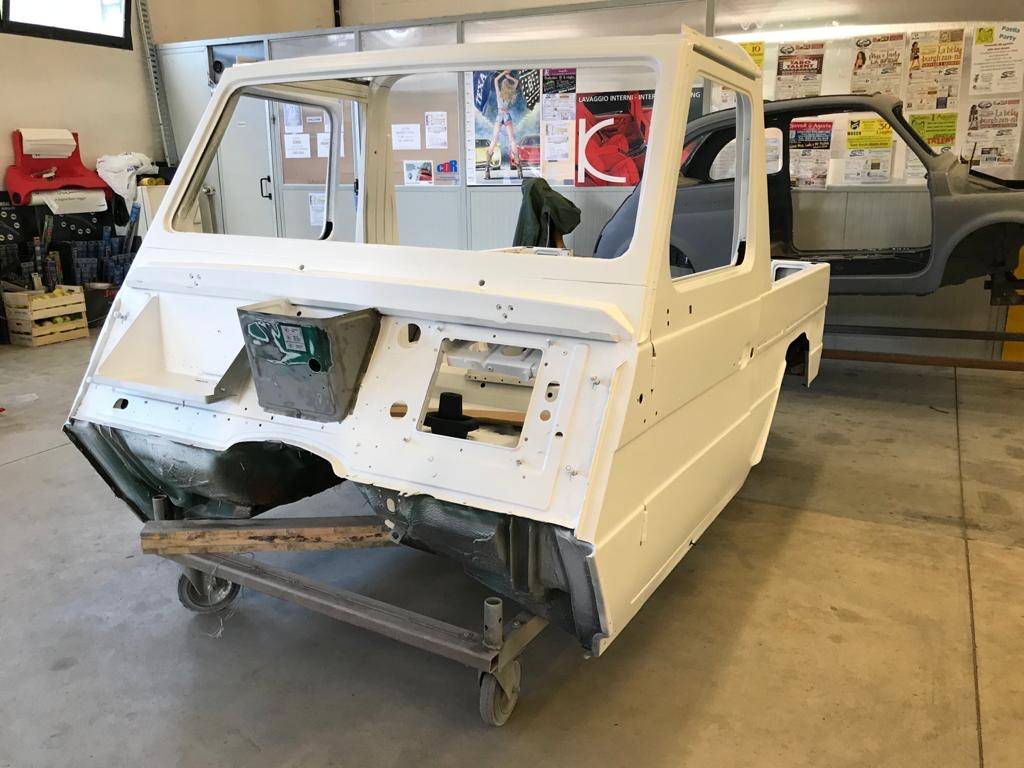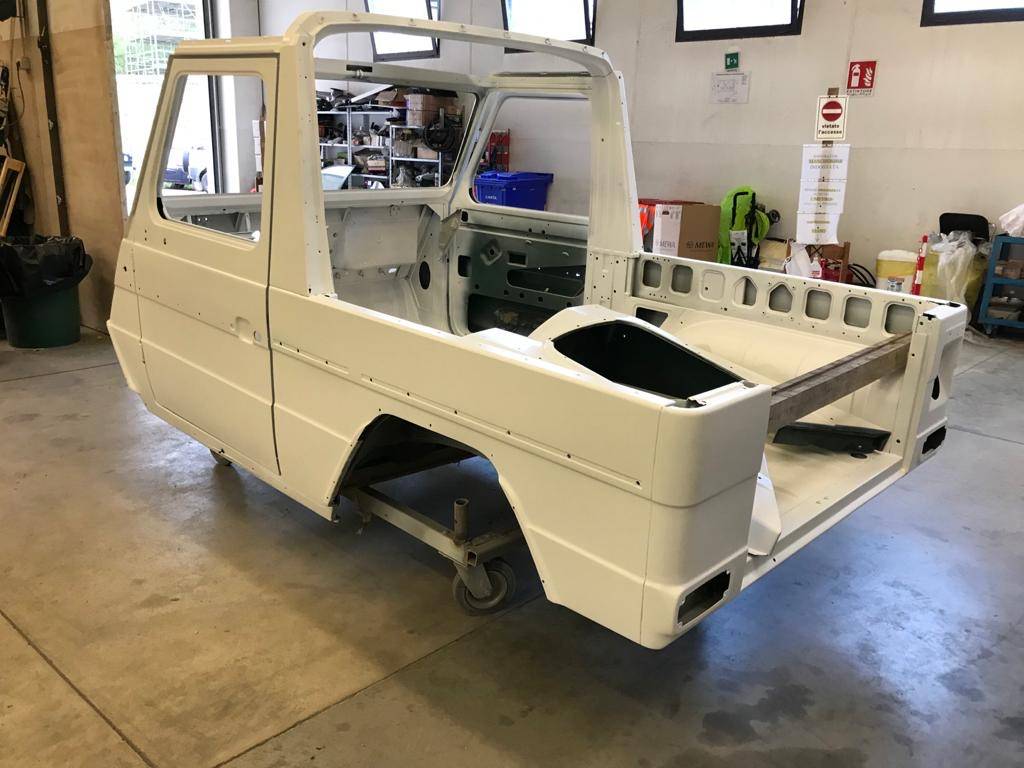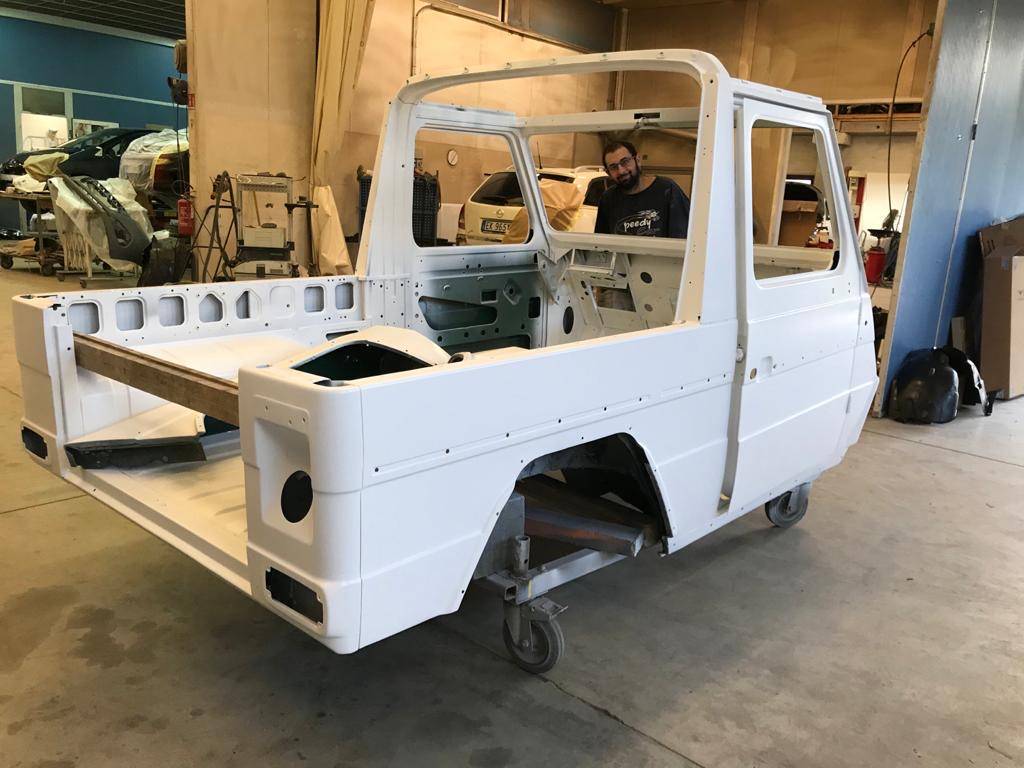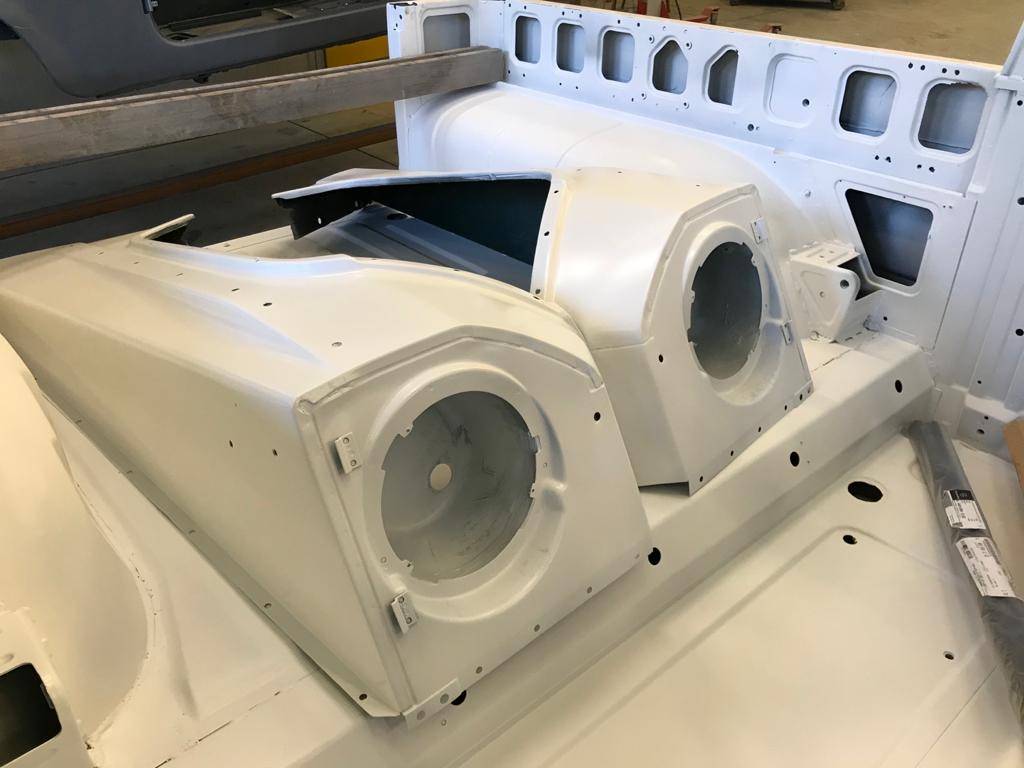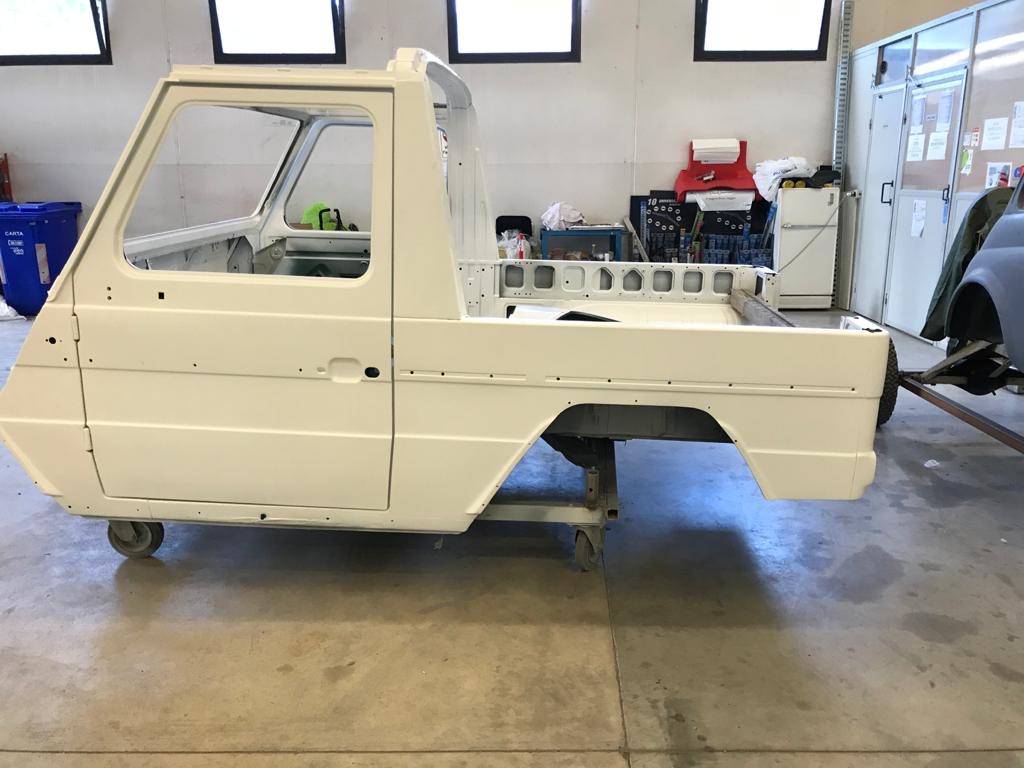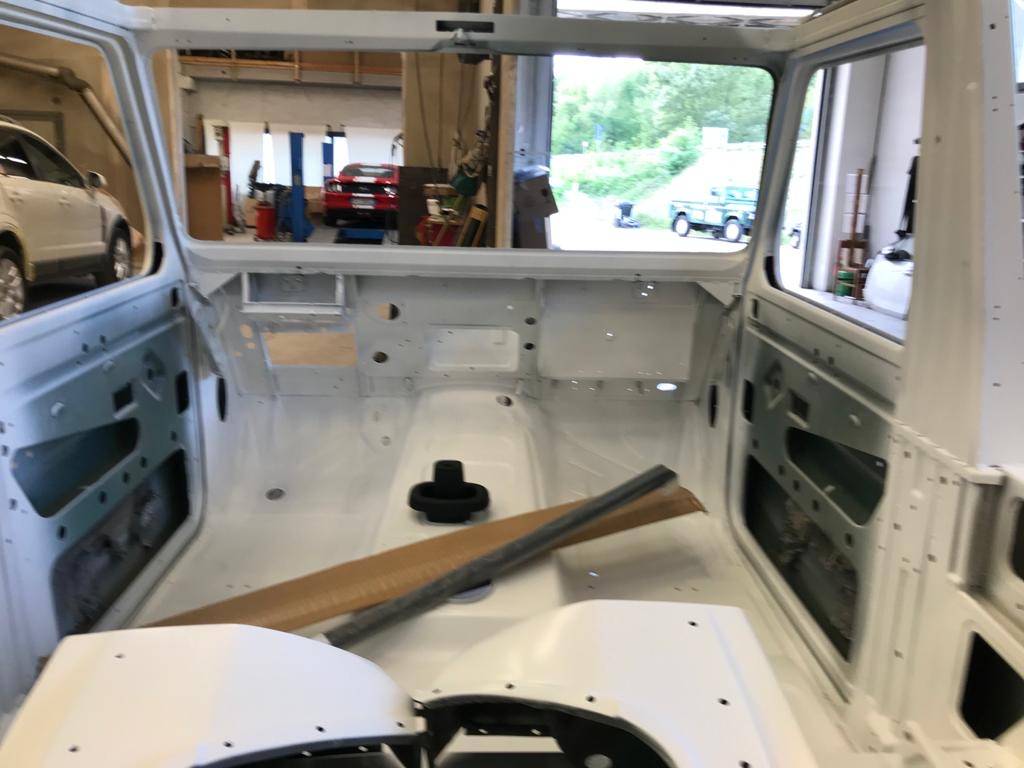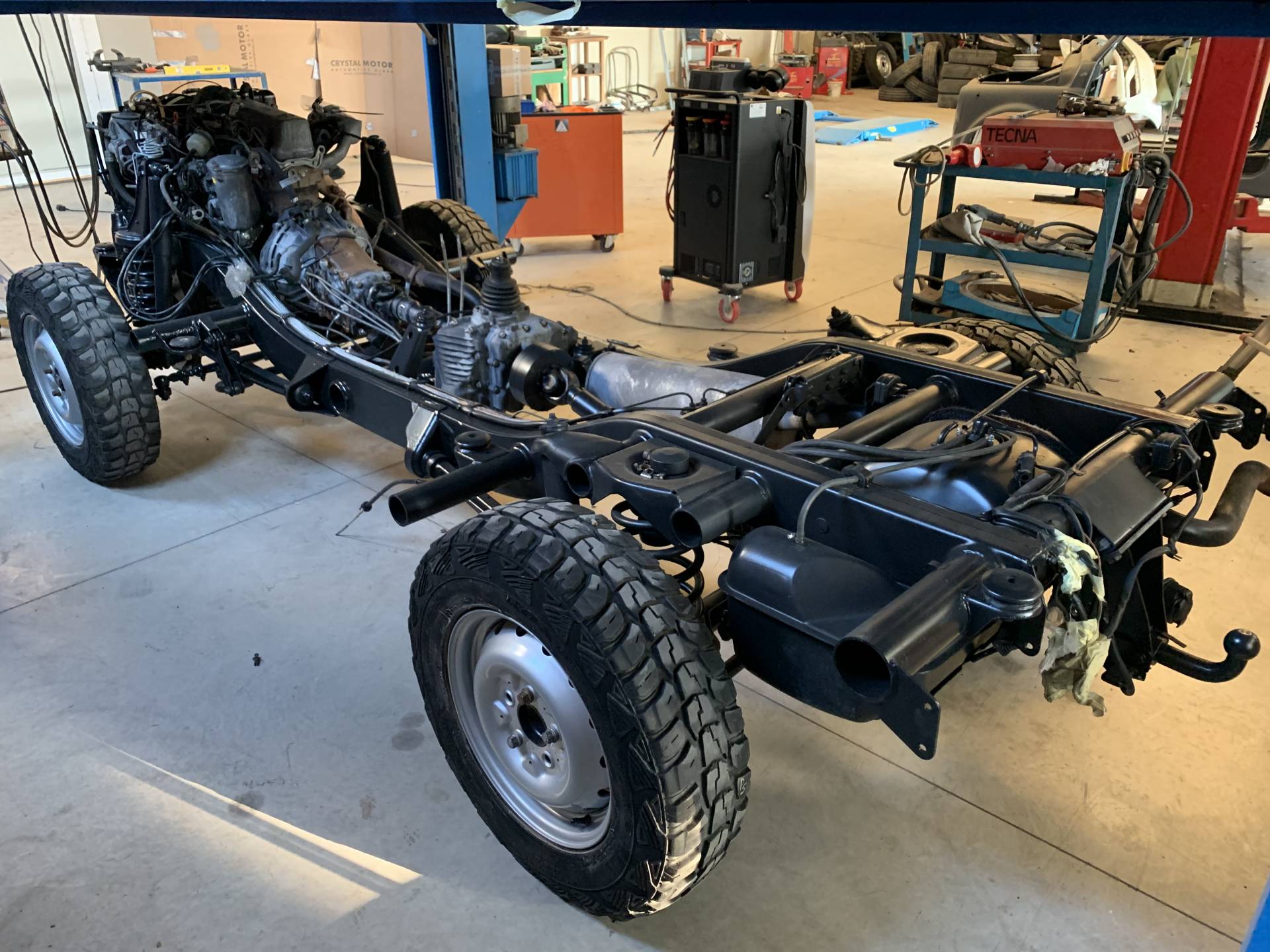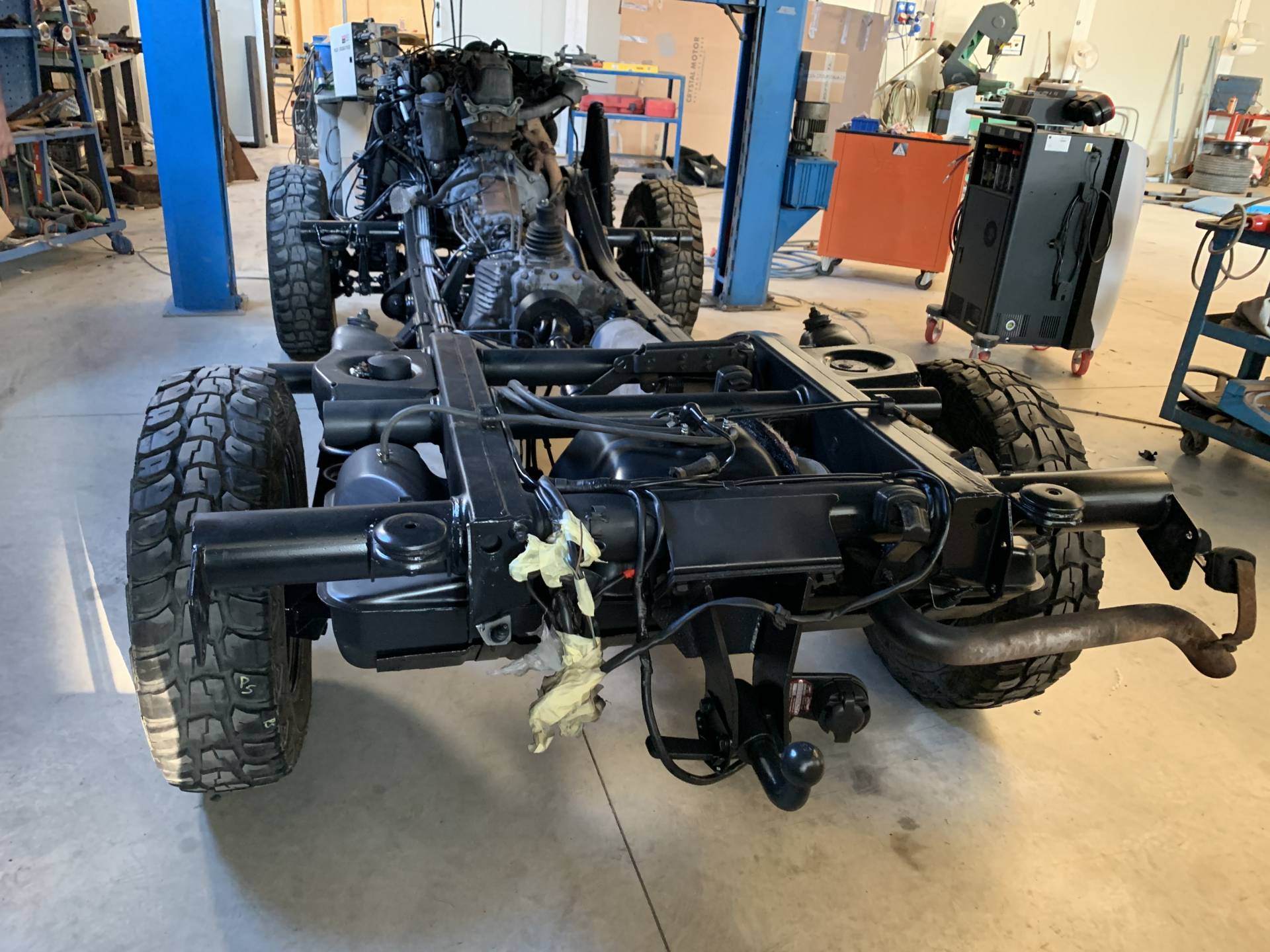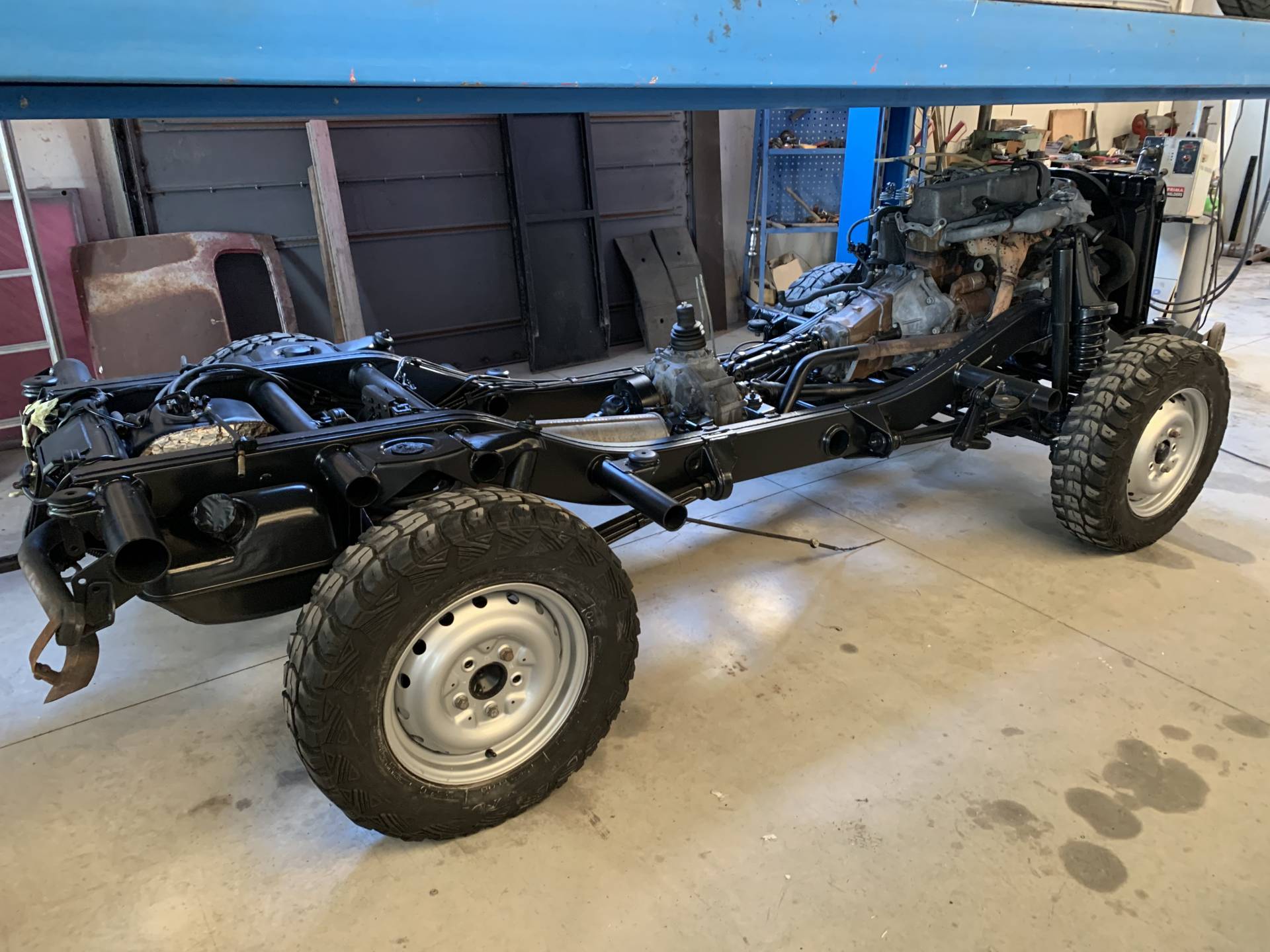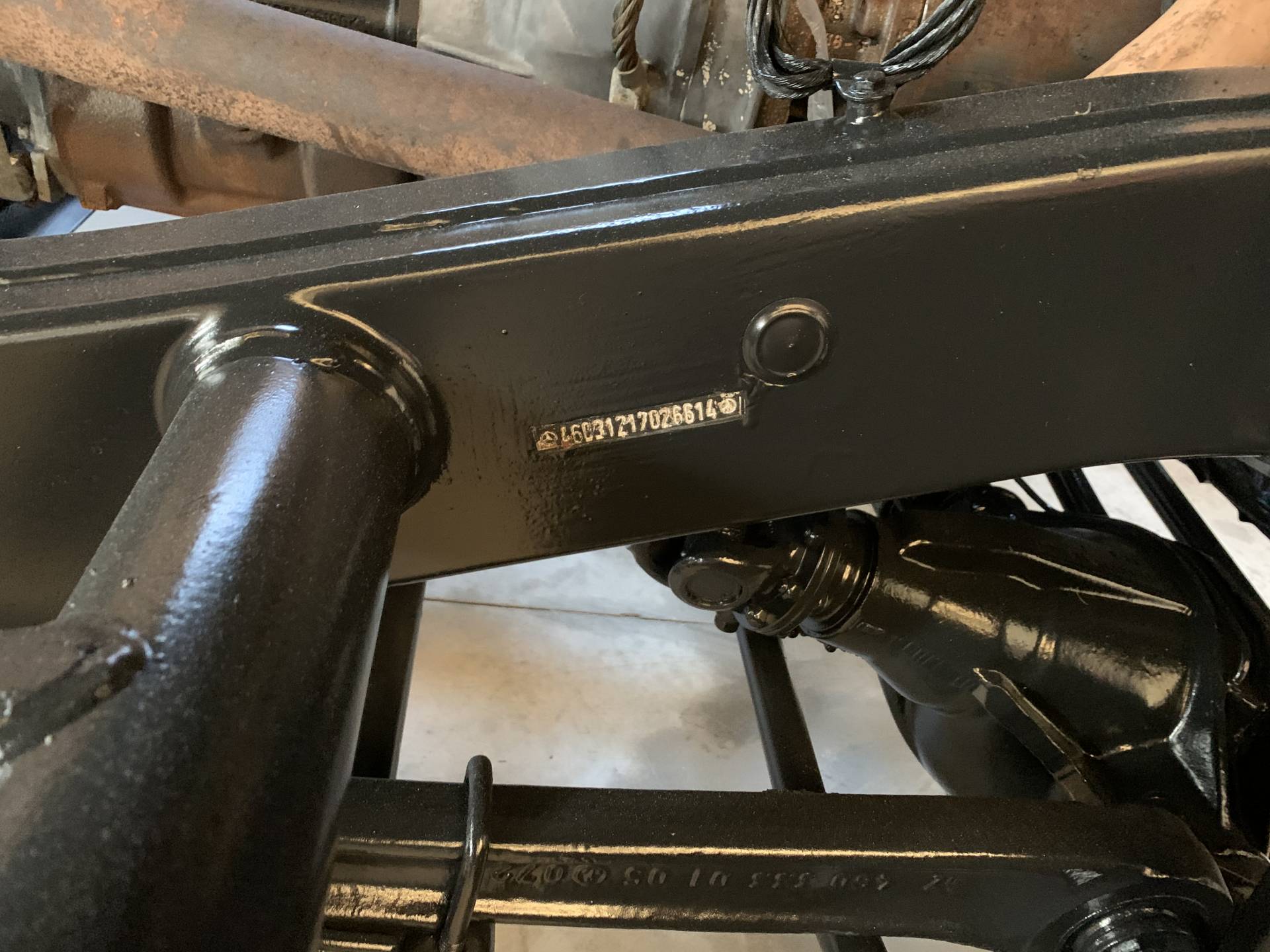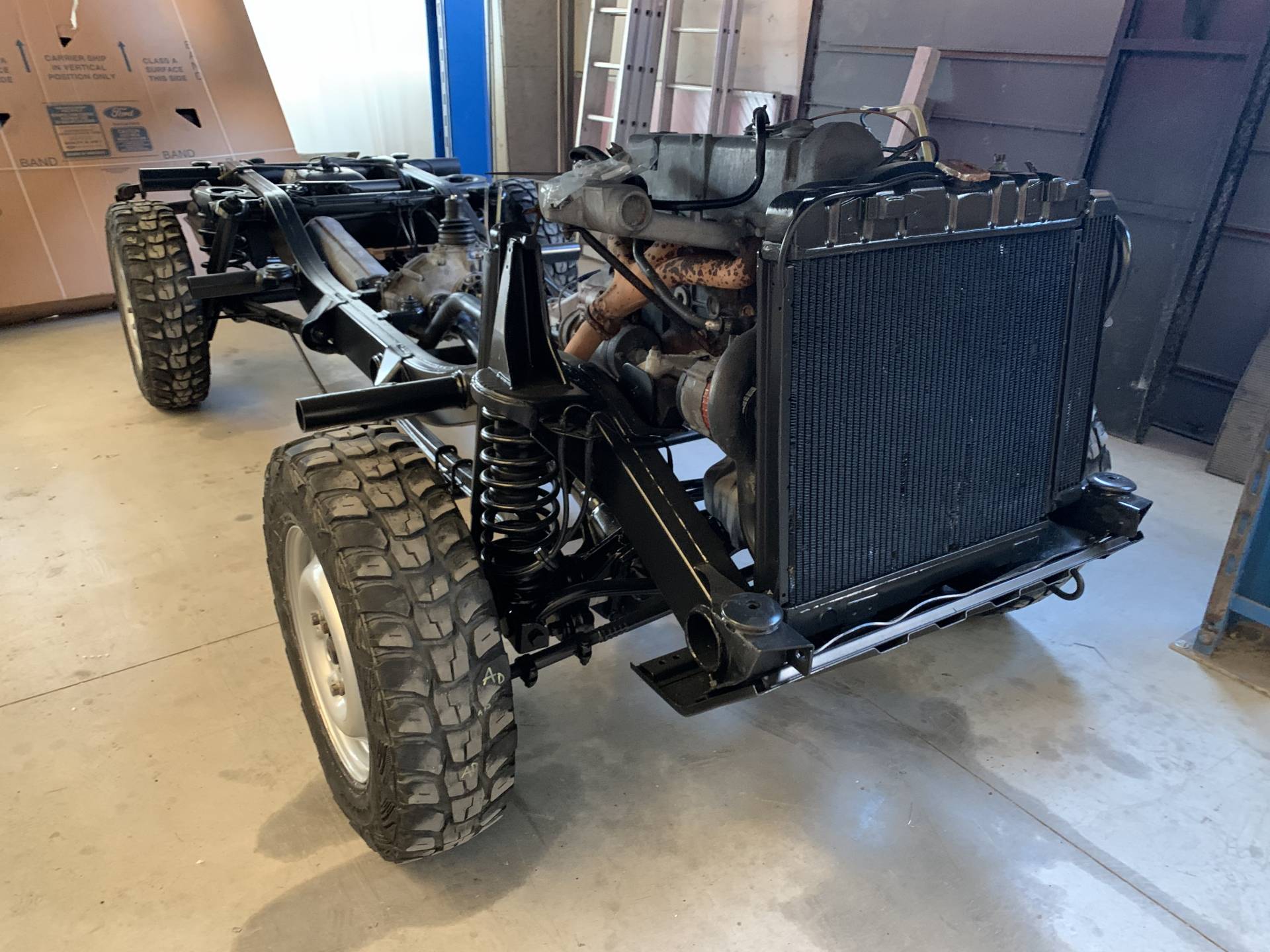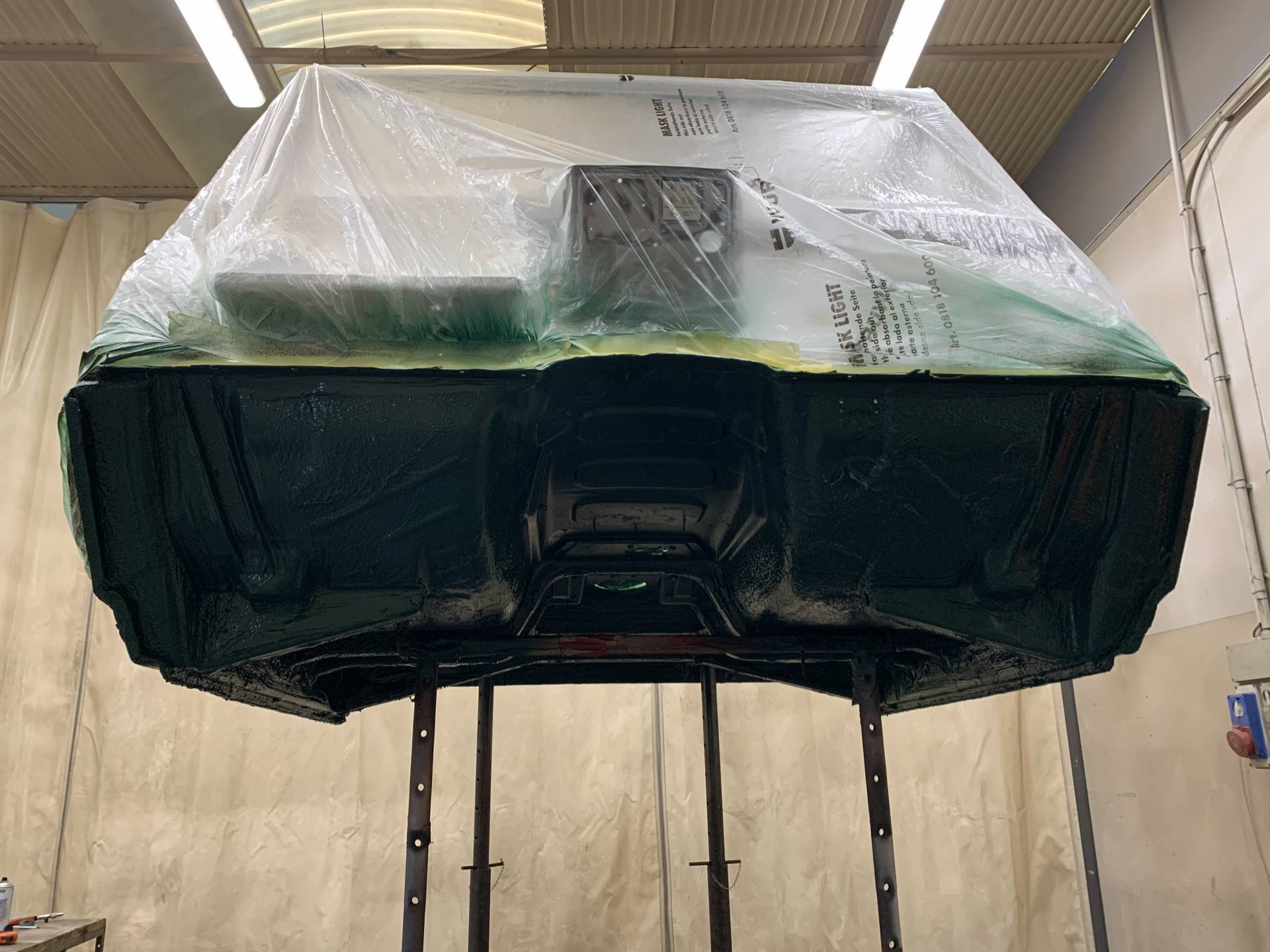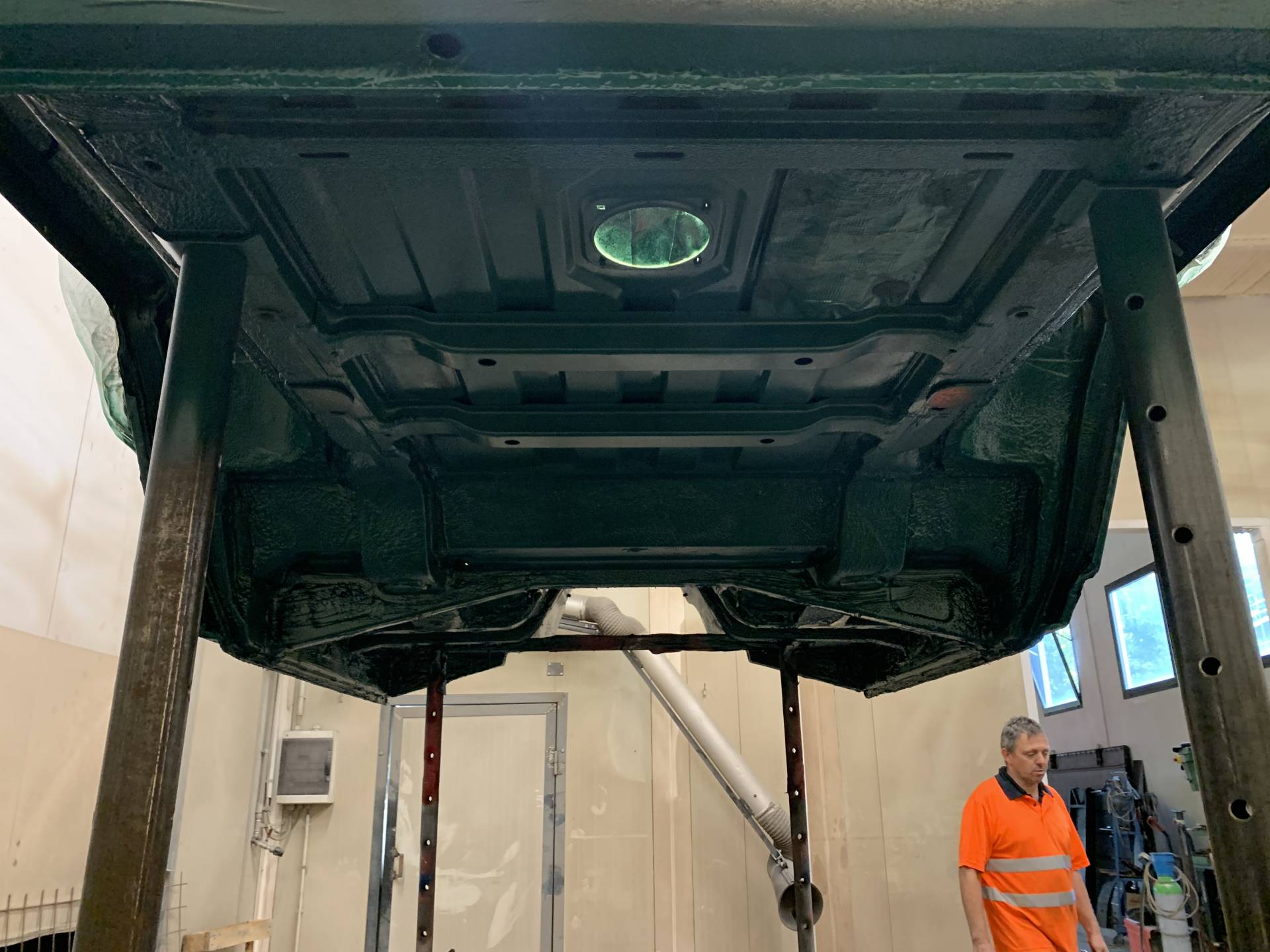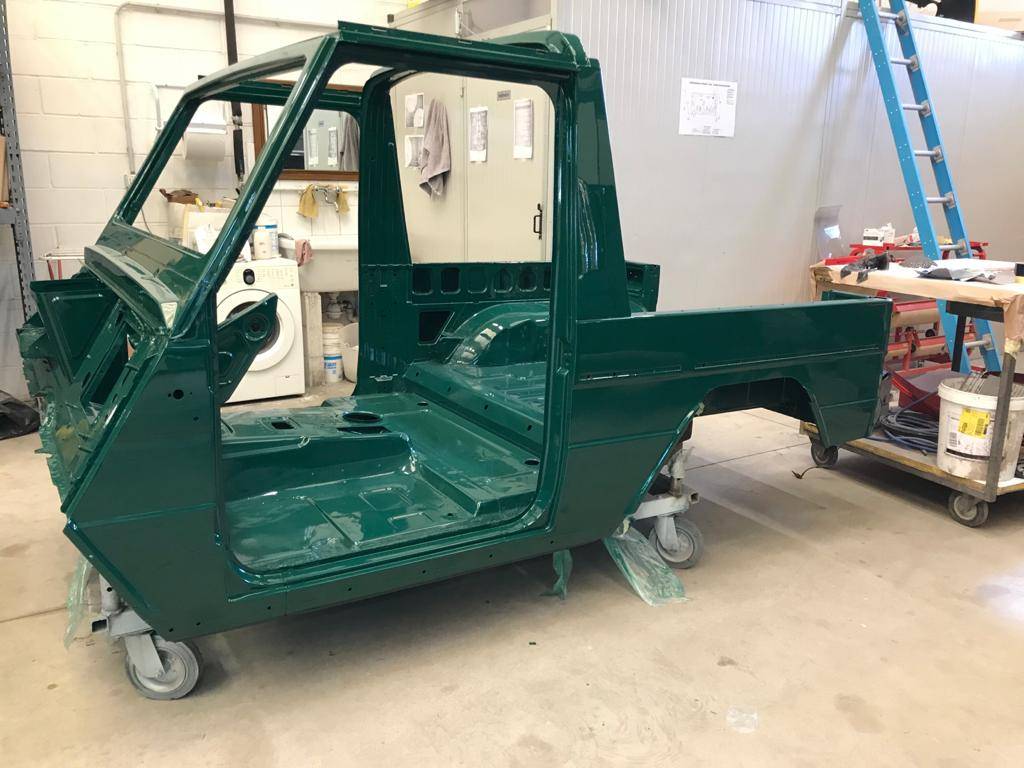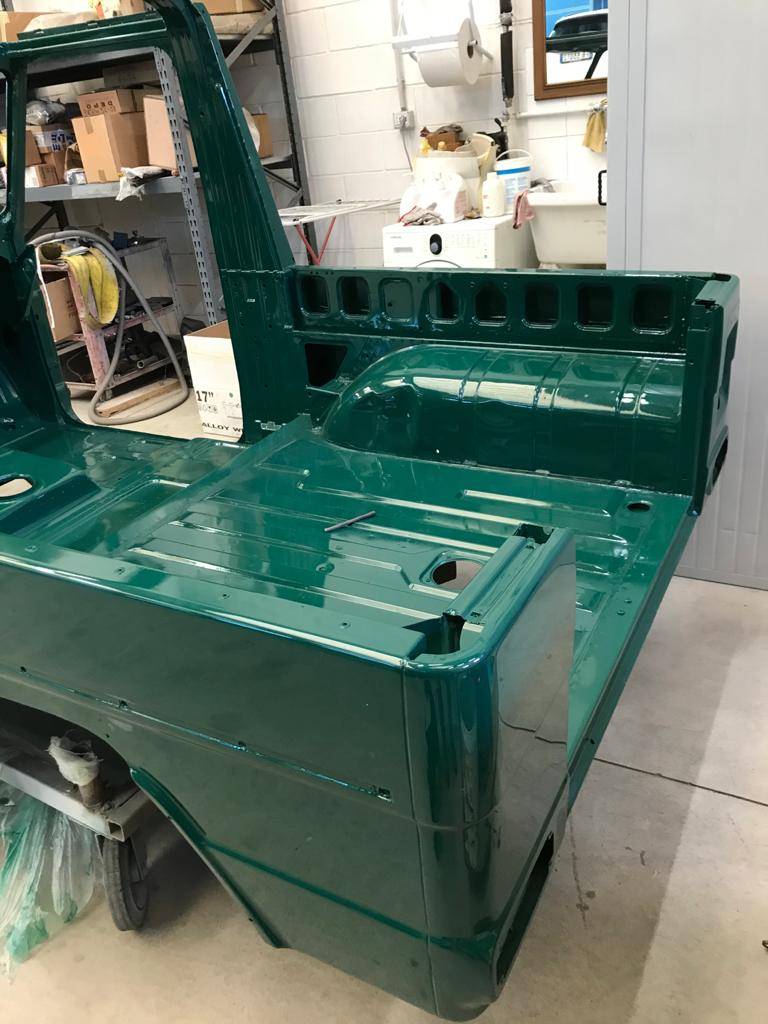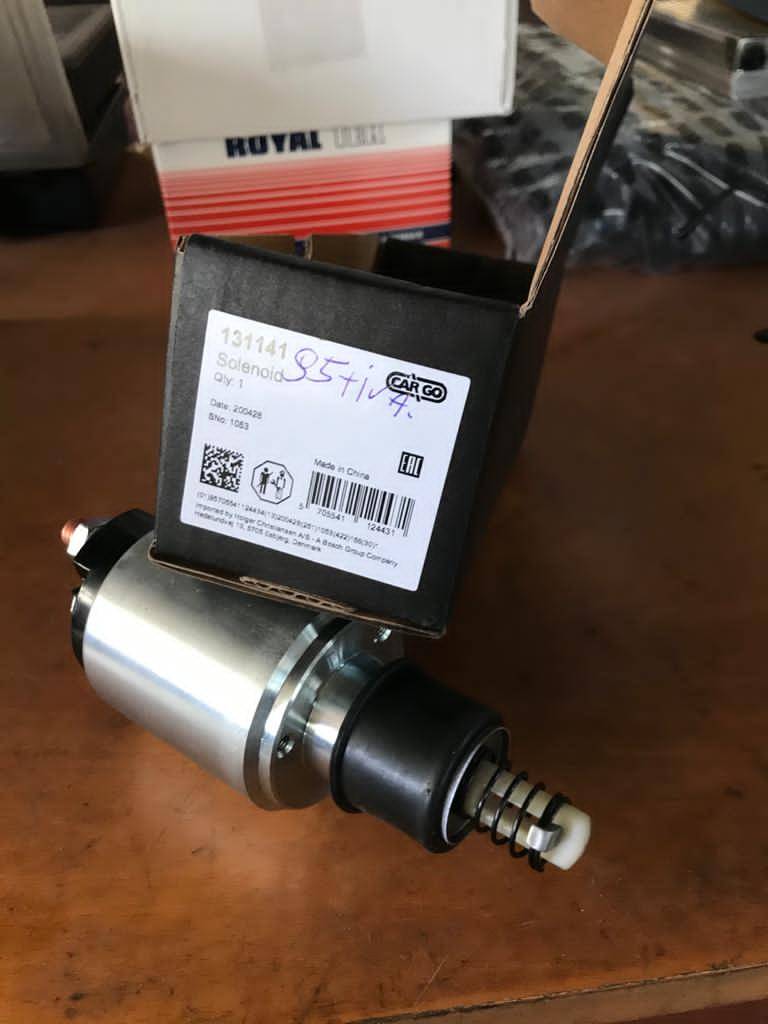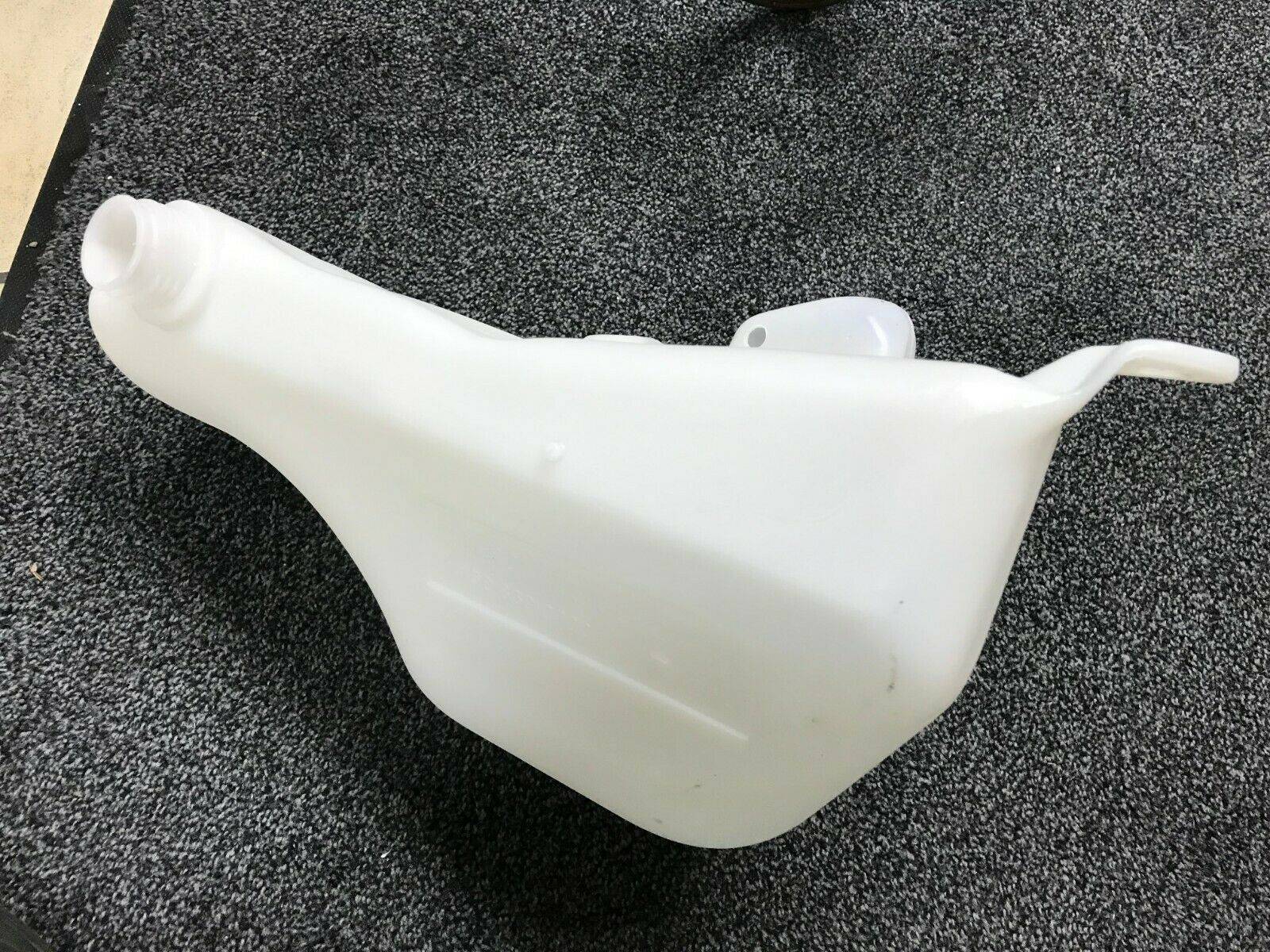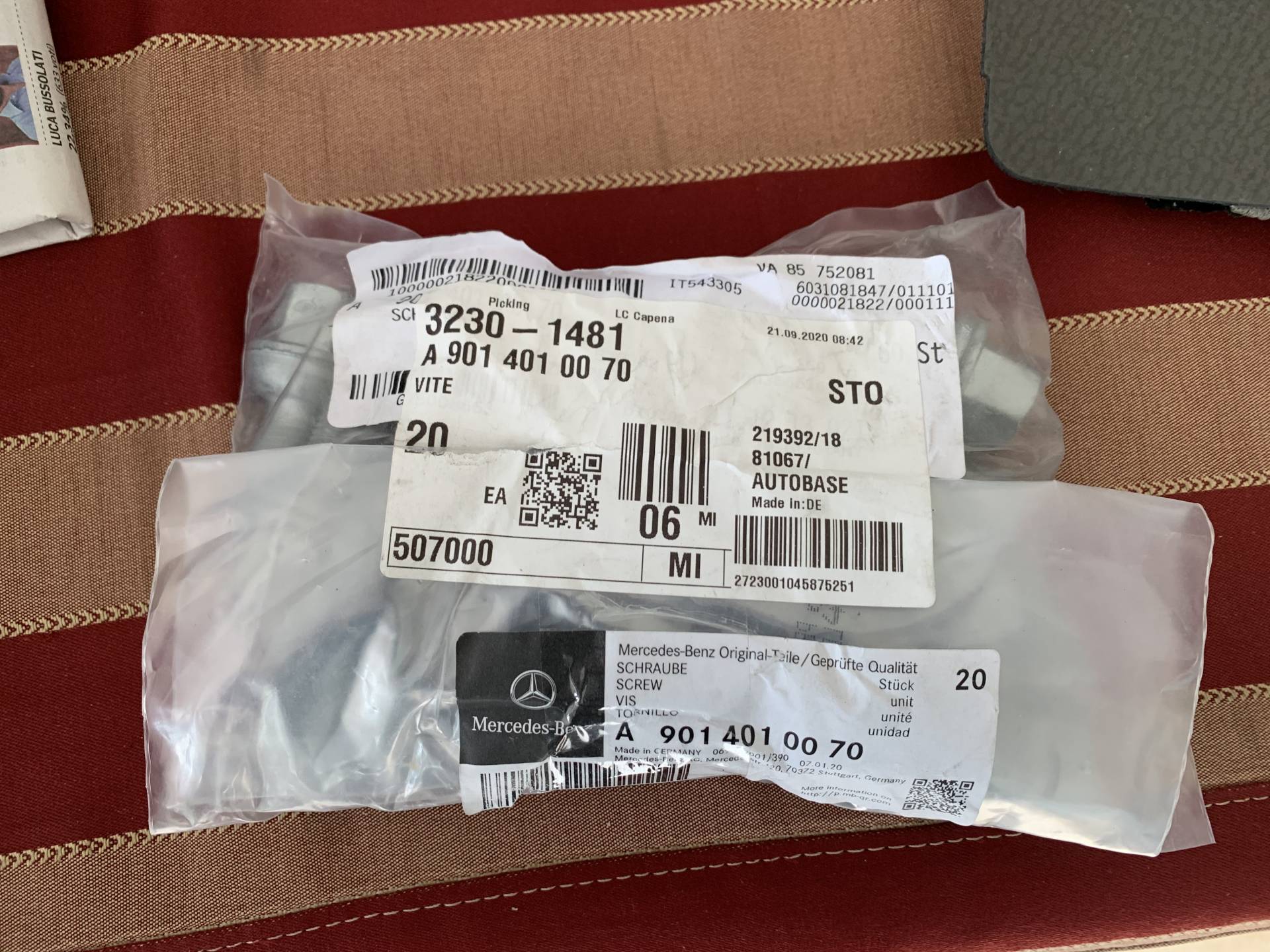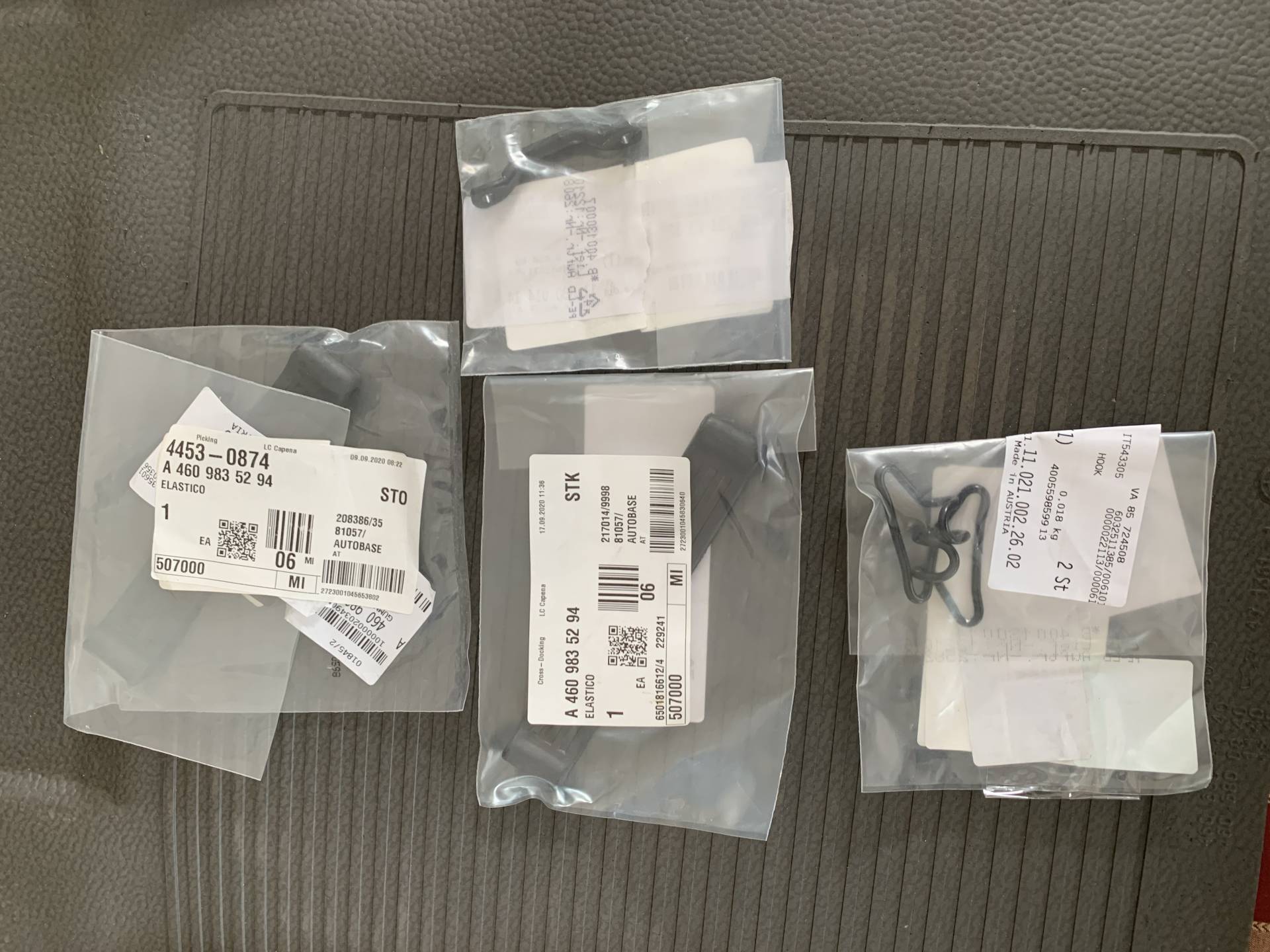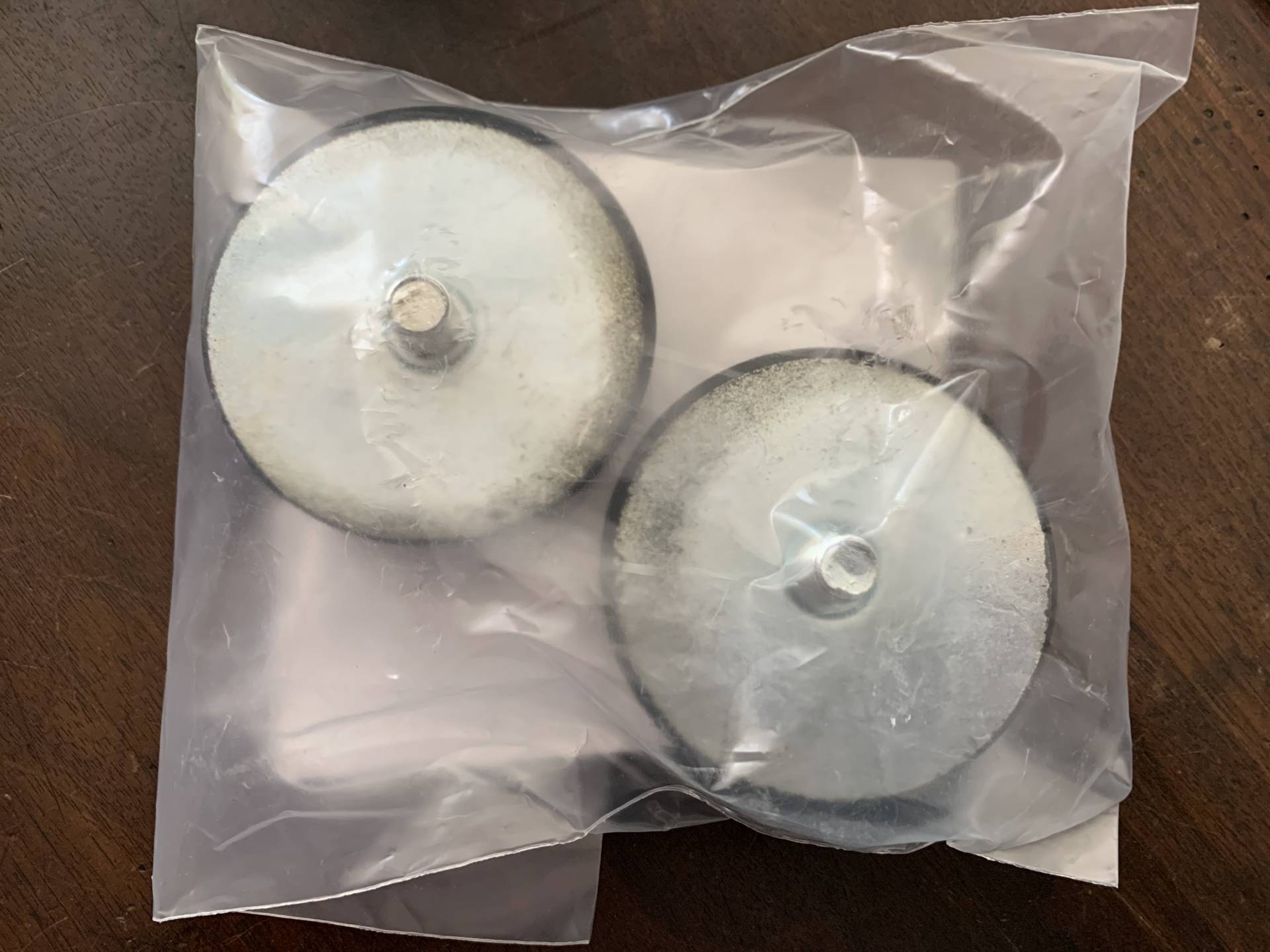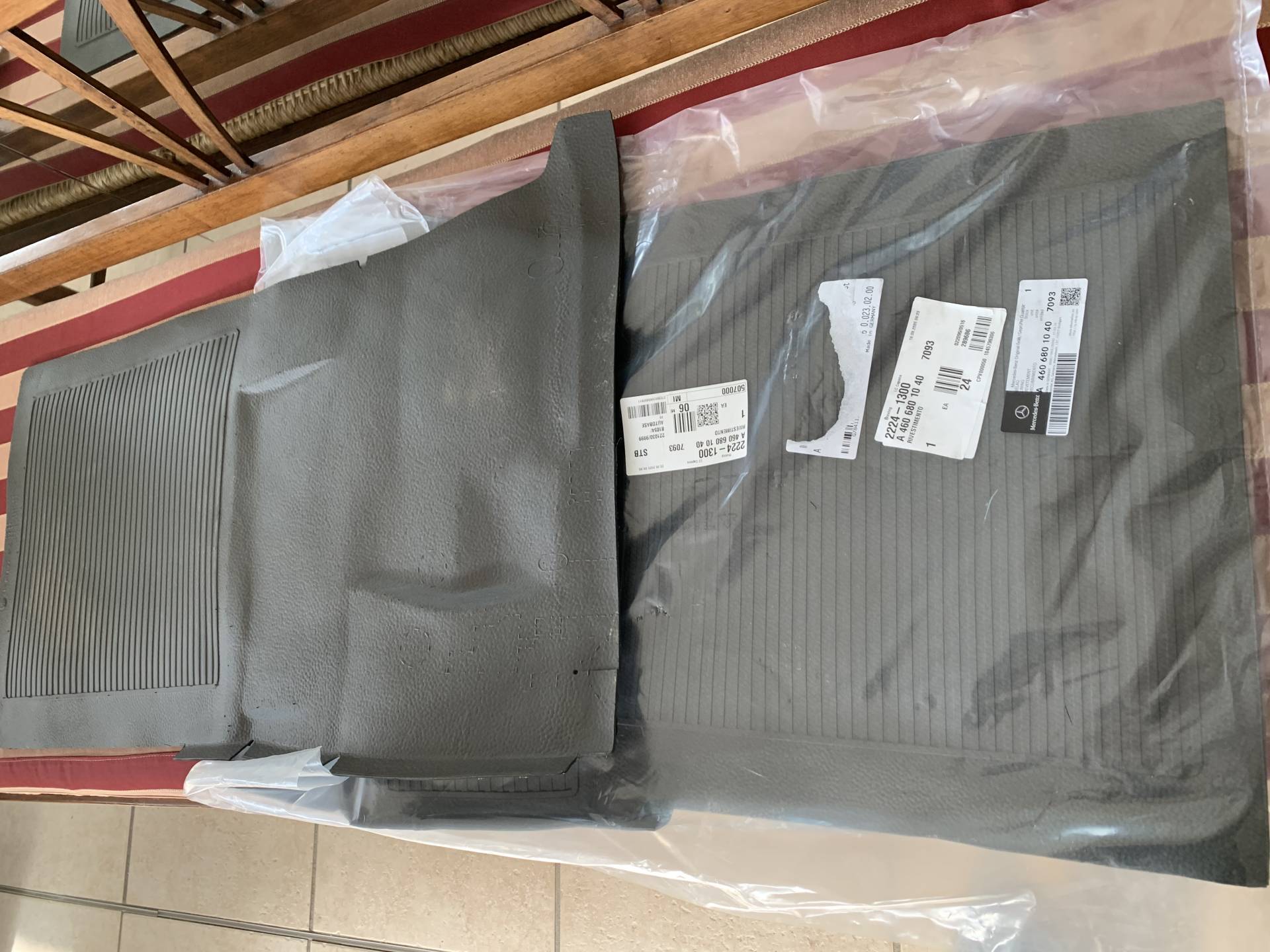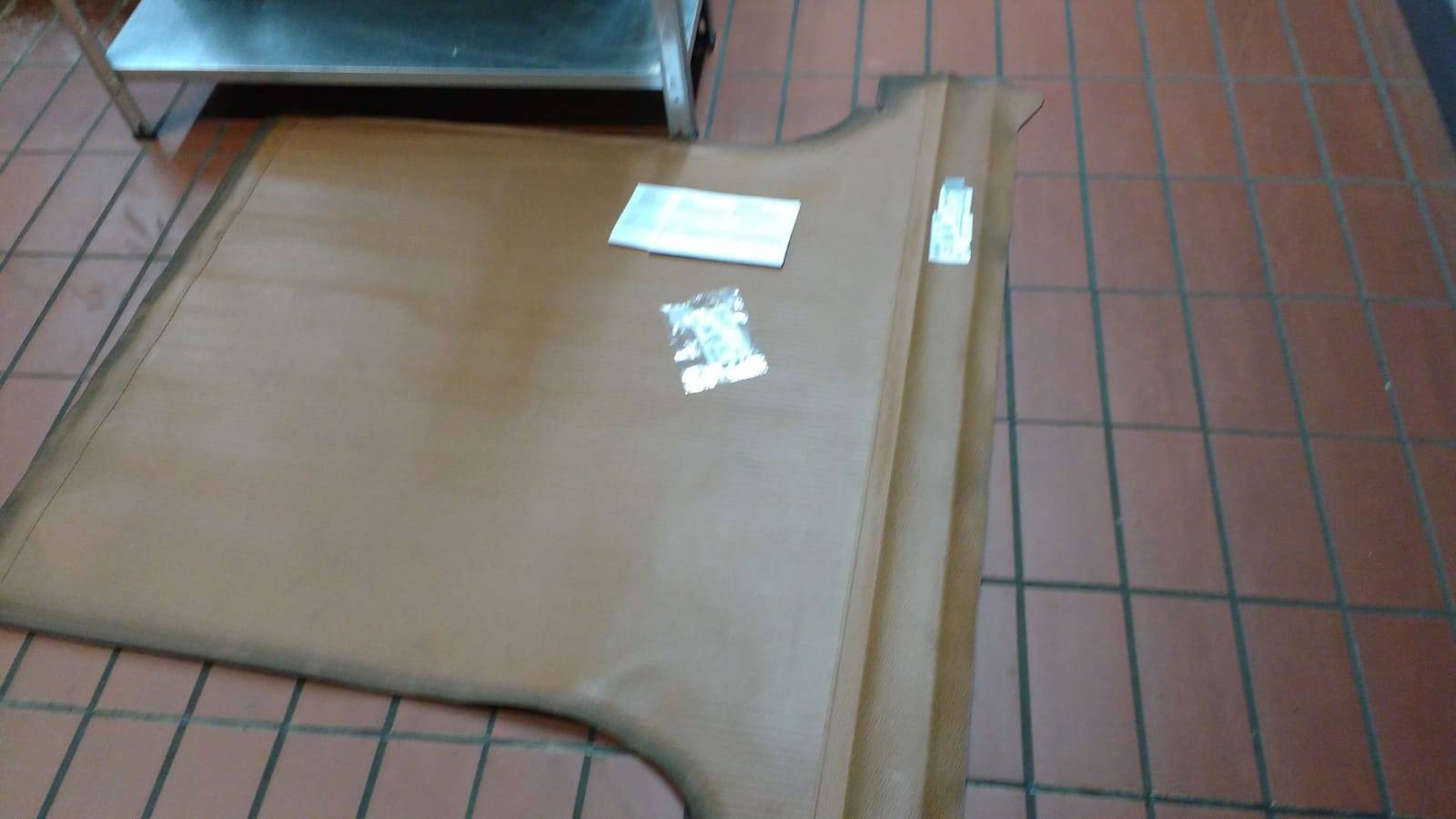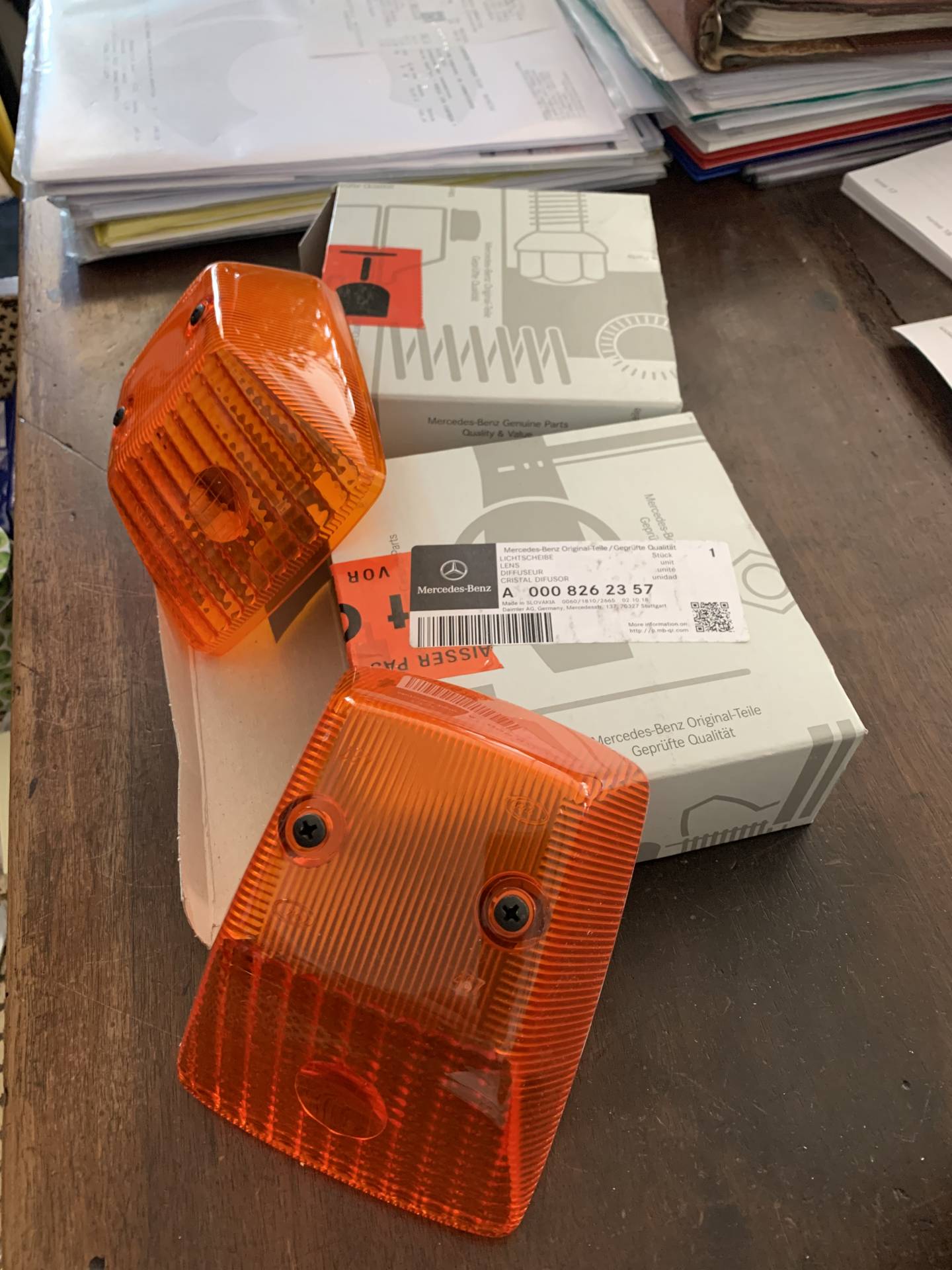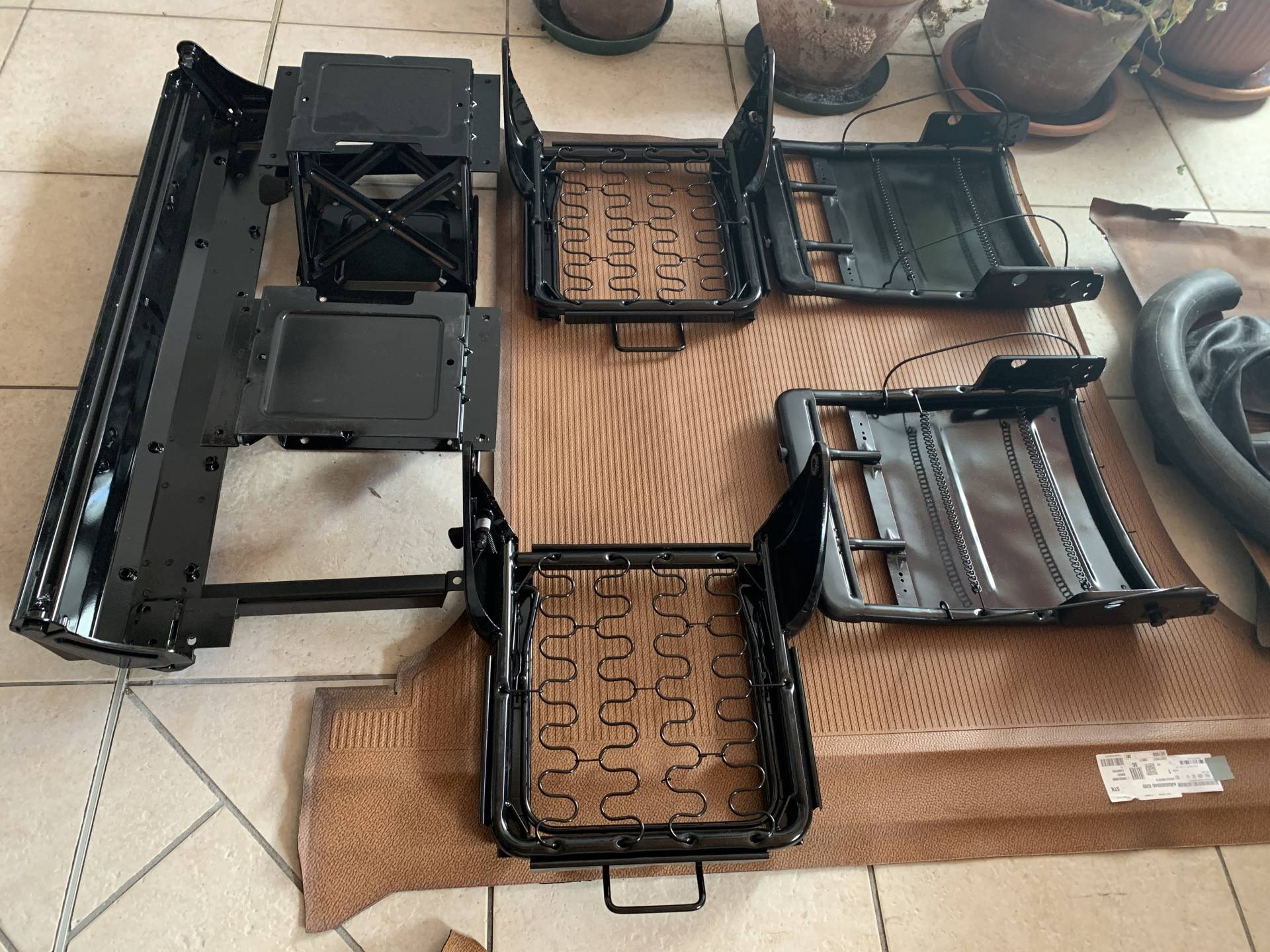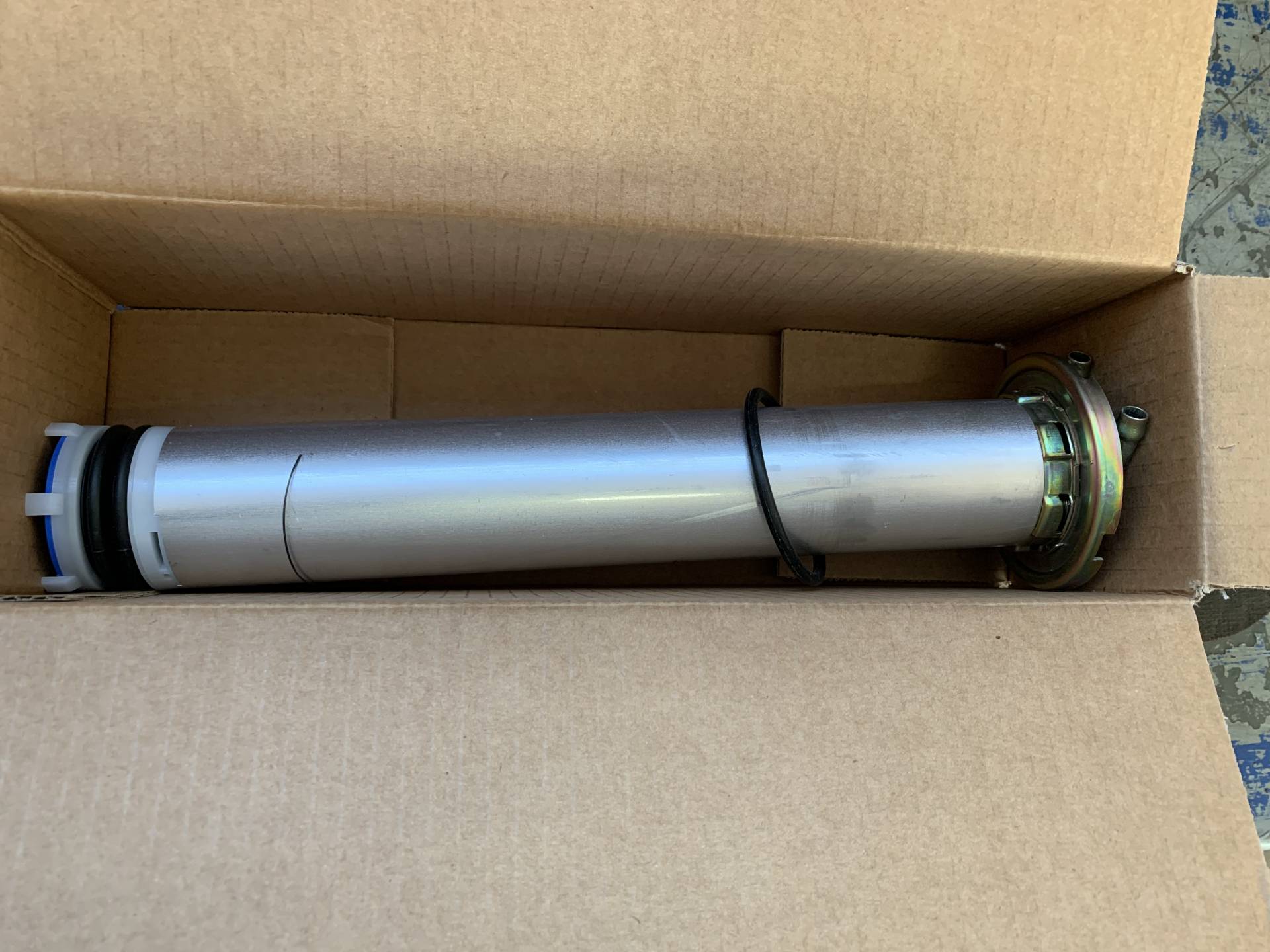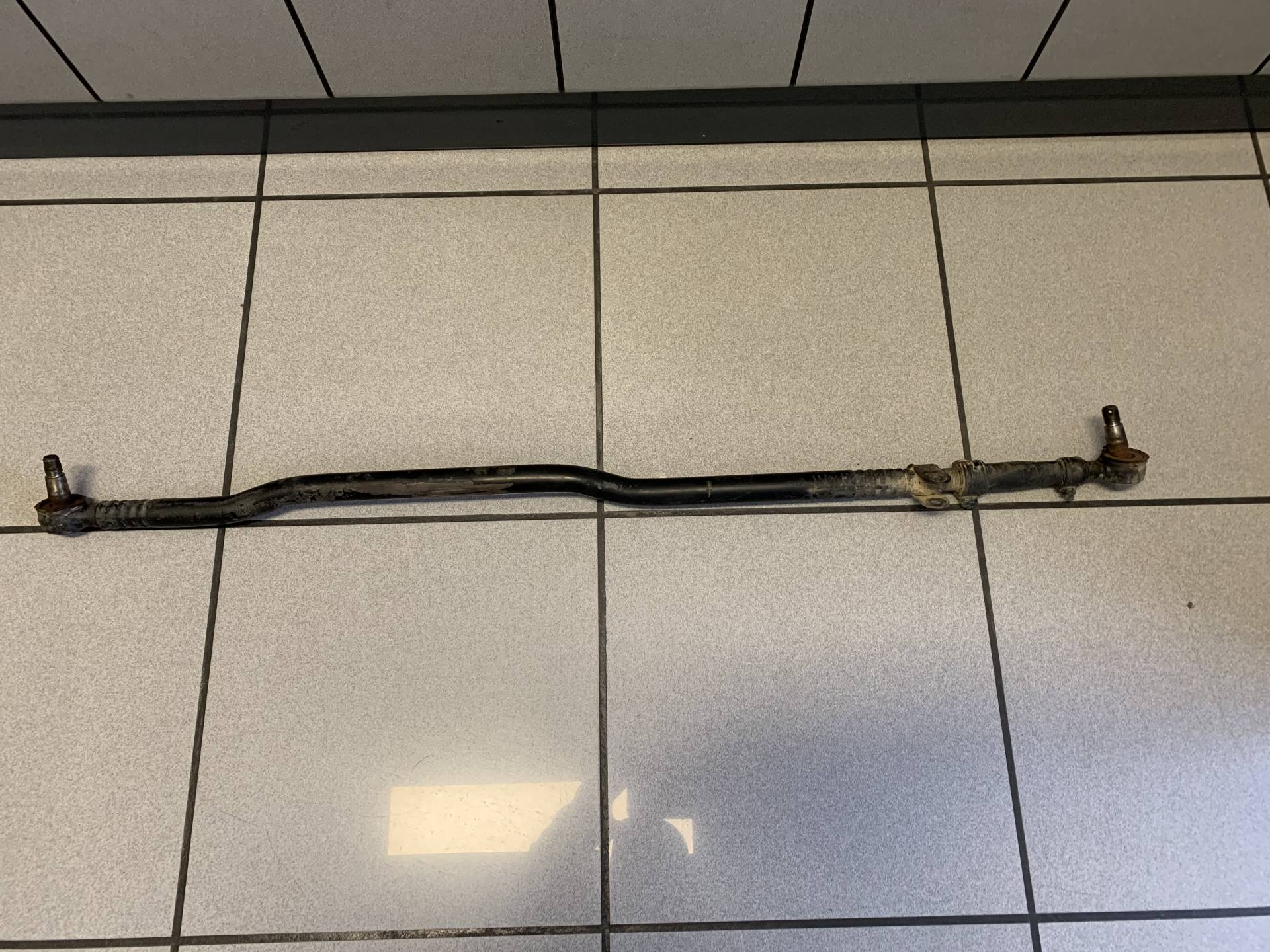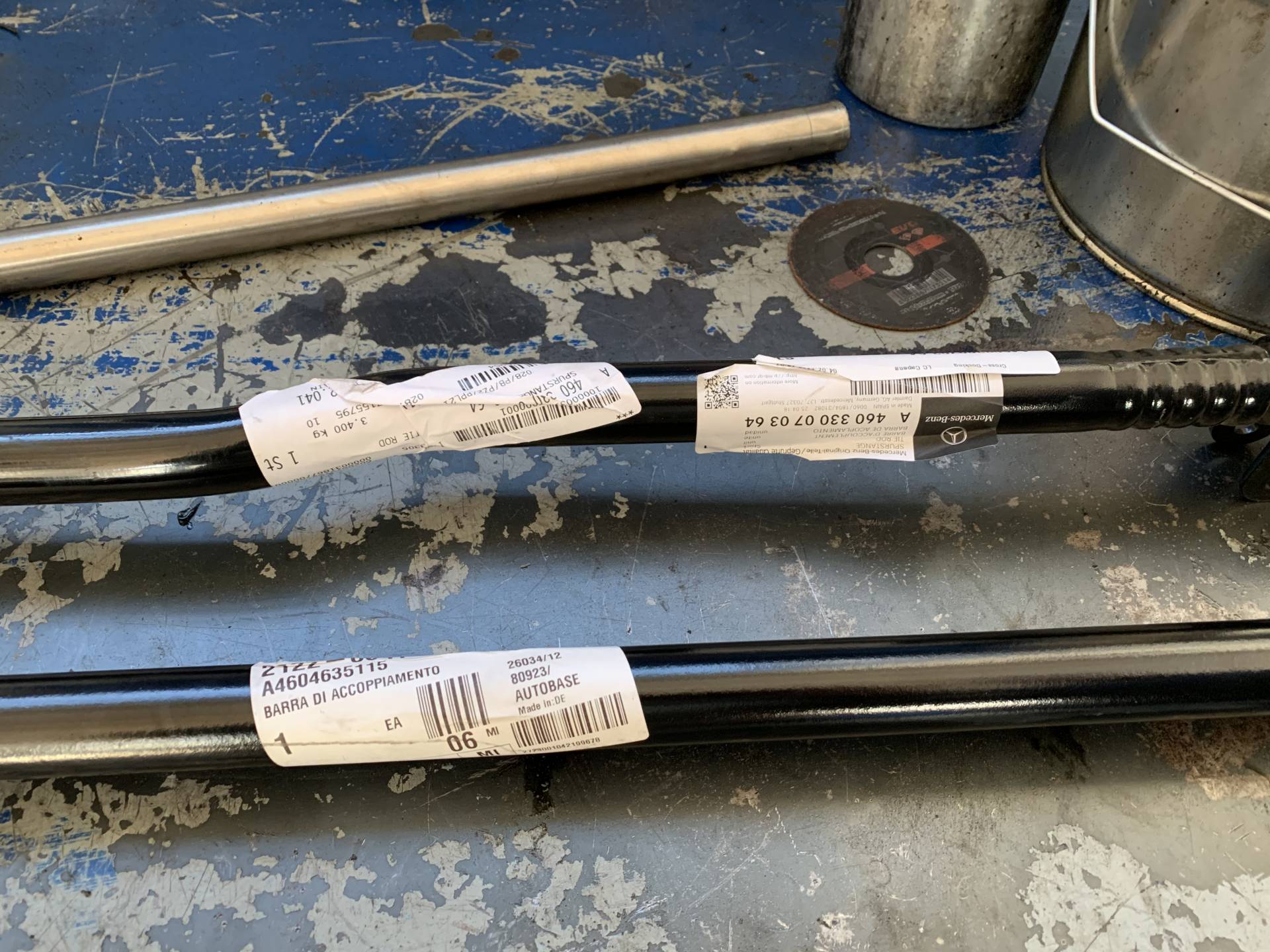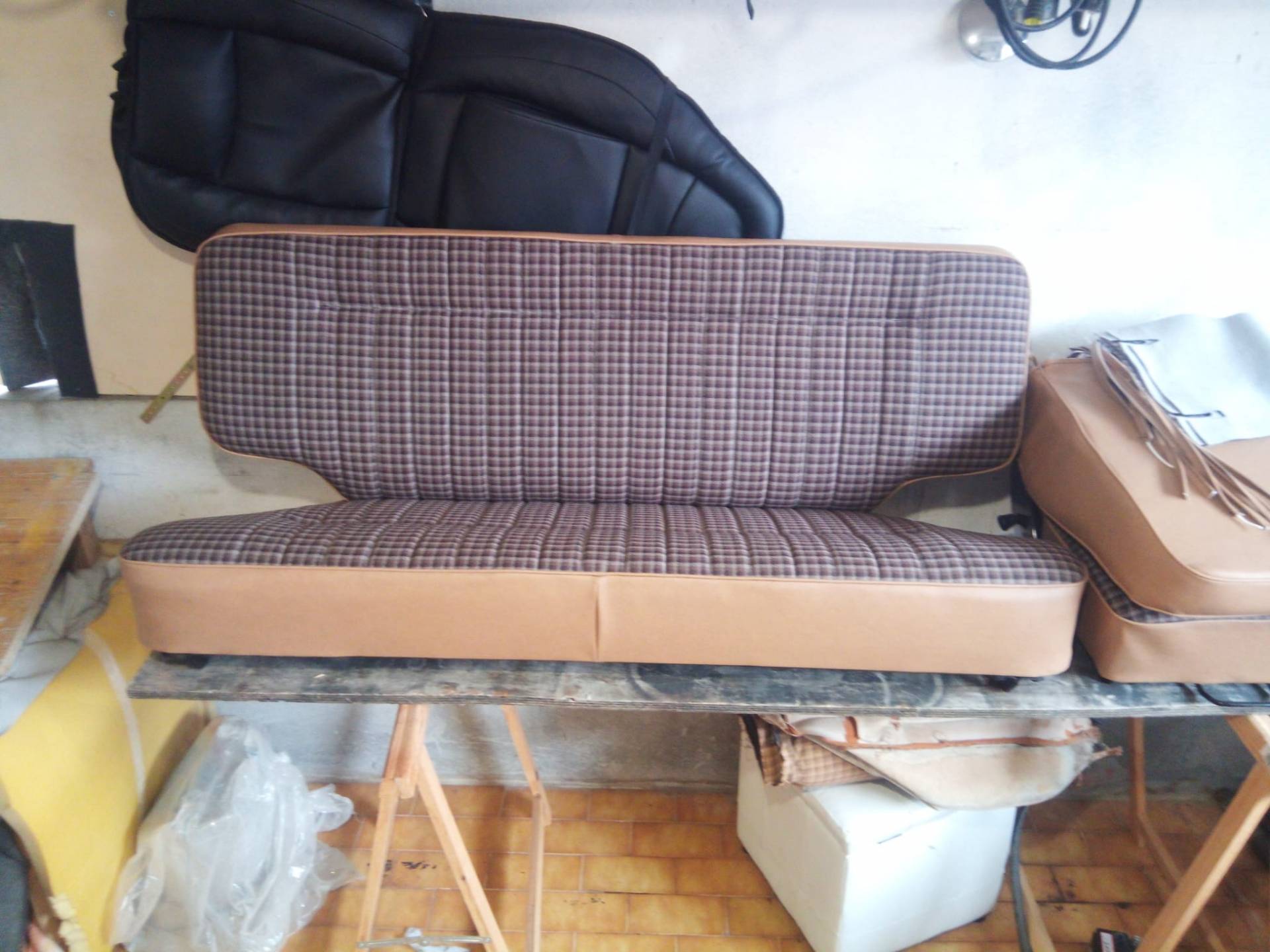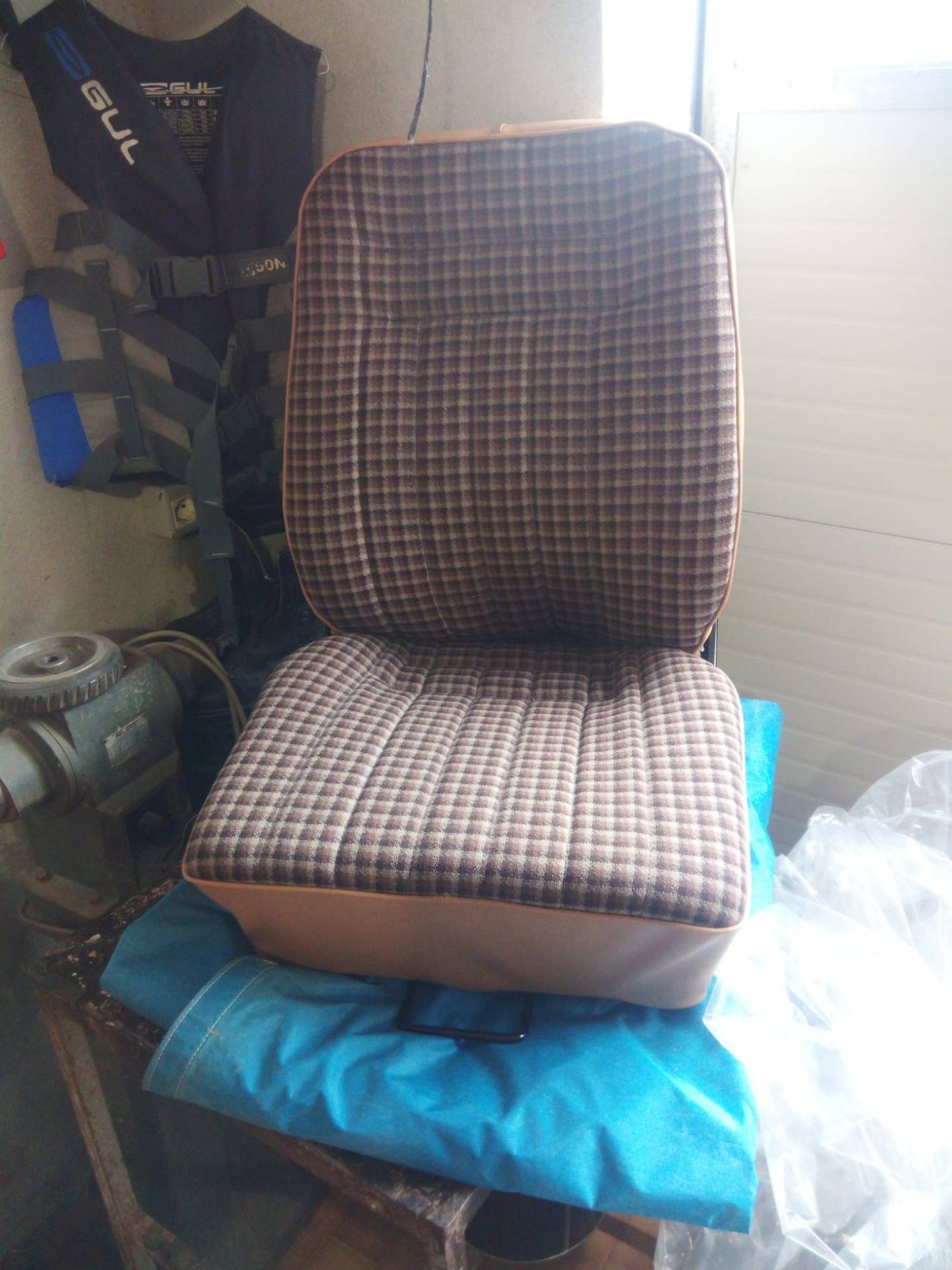 G 330 D Cabrio
Dealer

away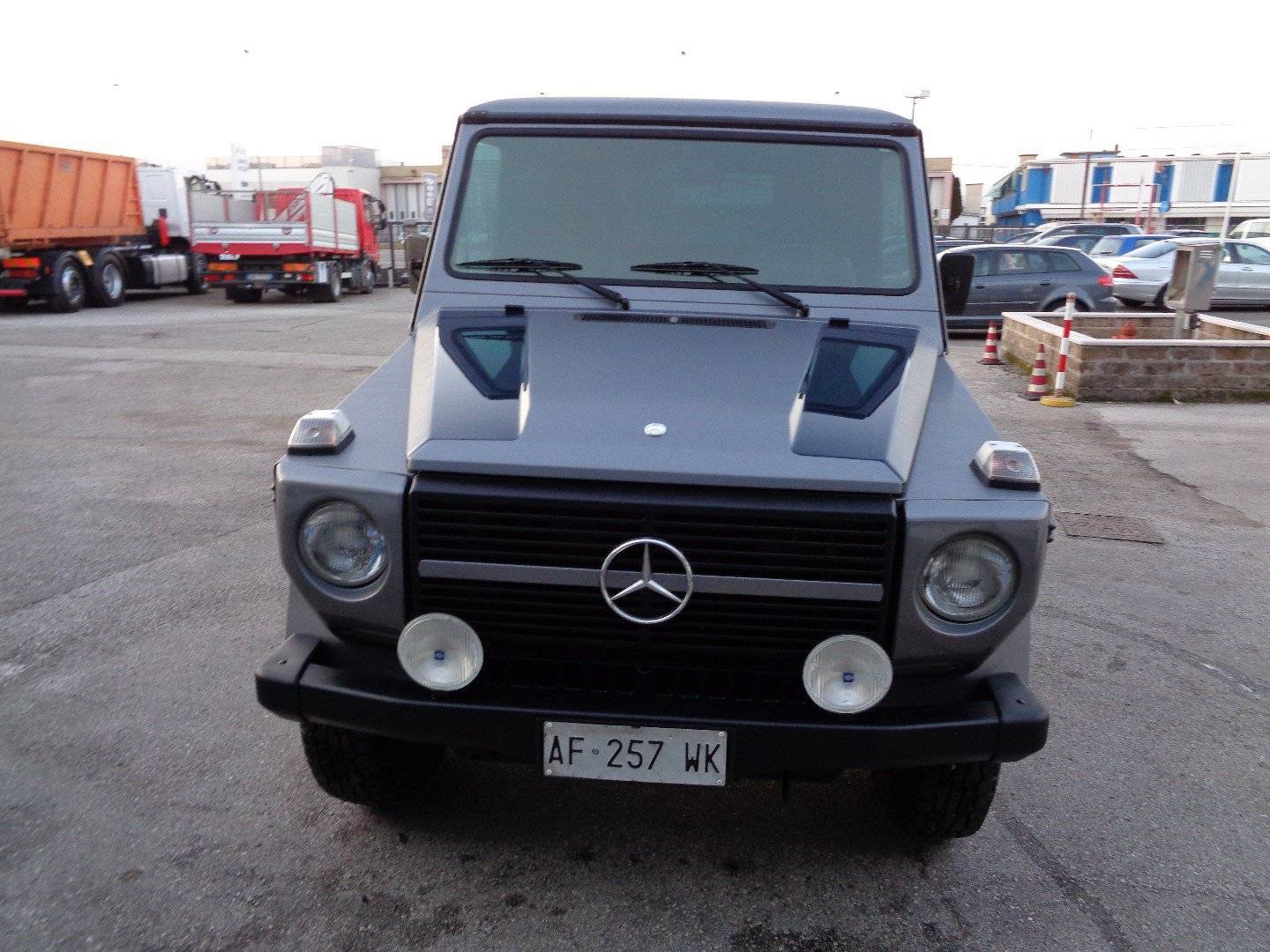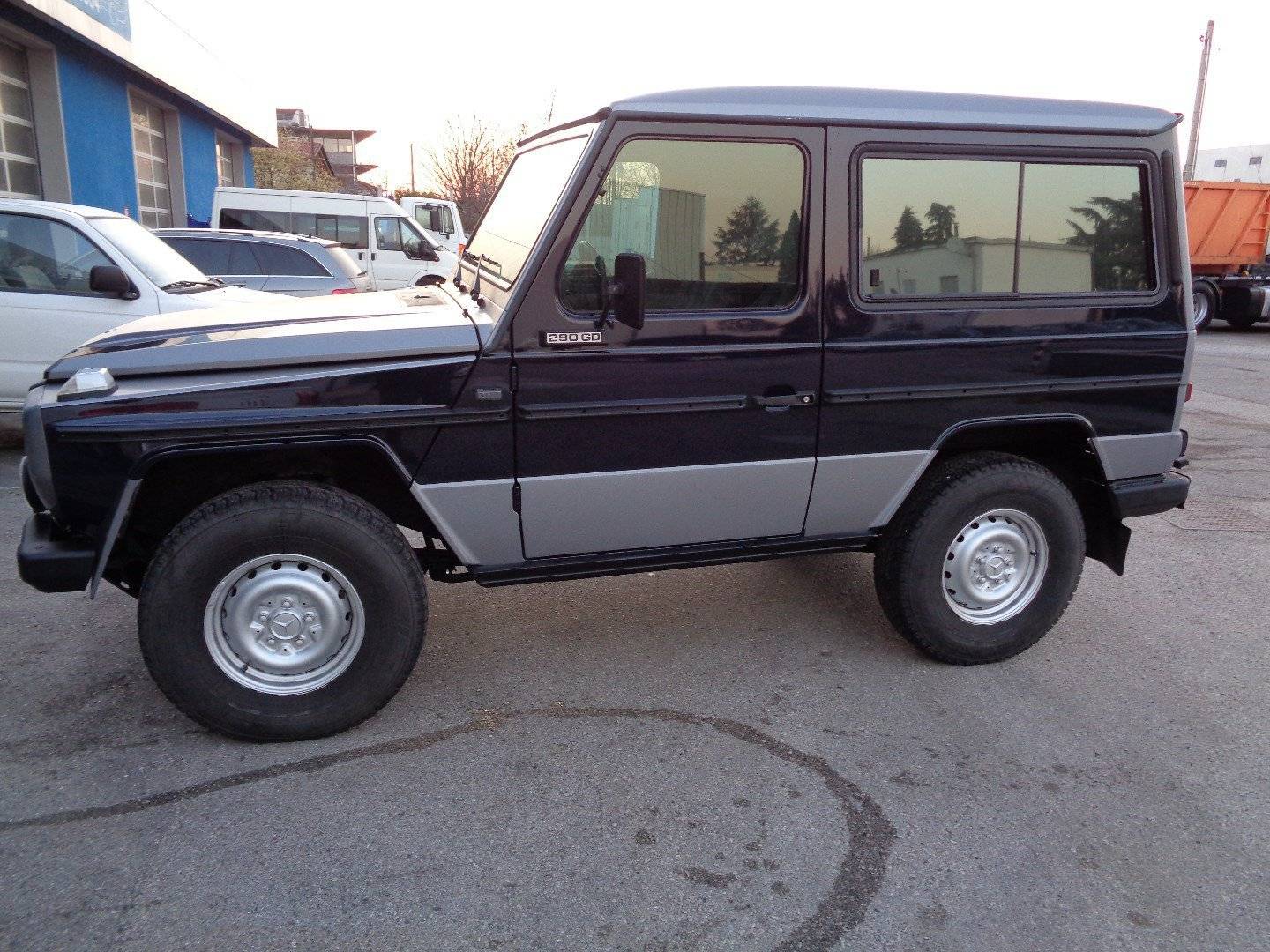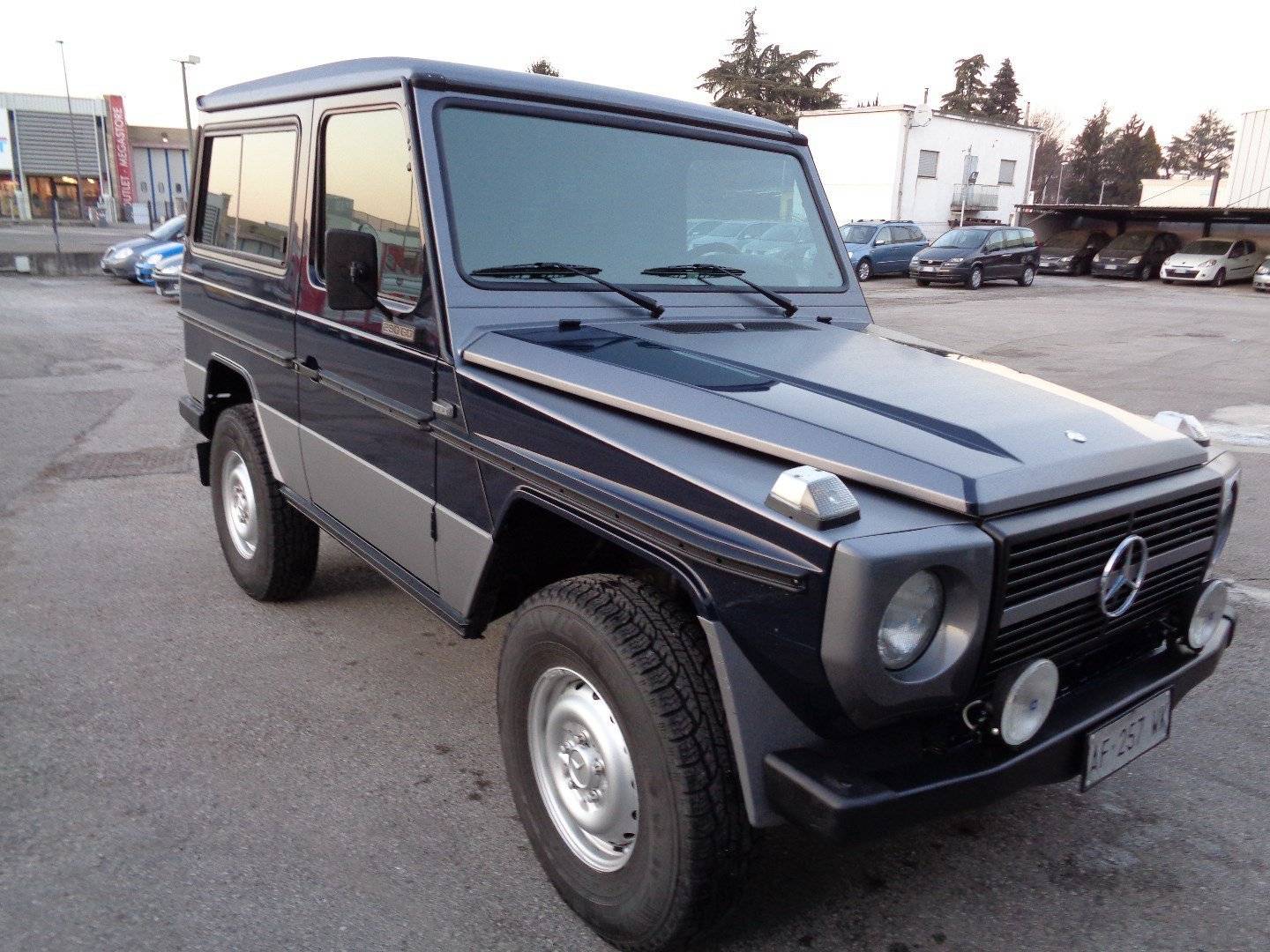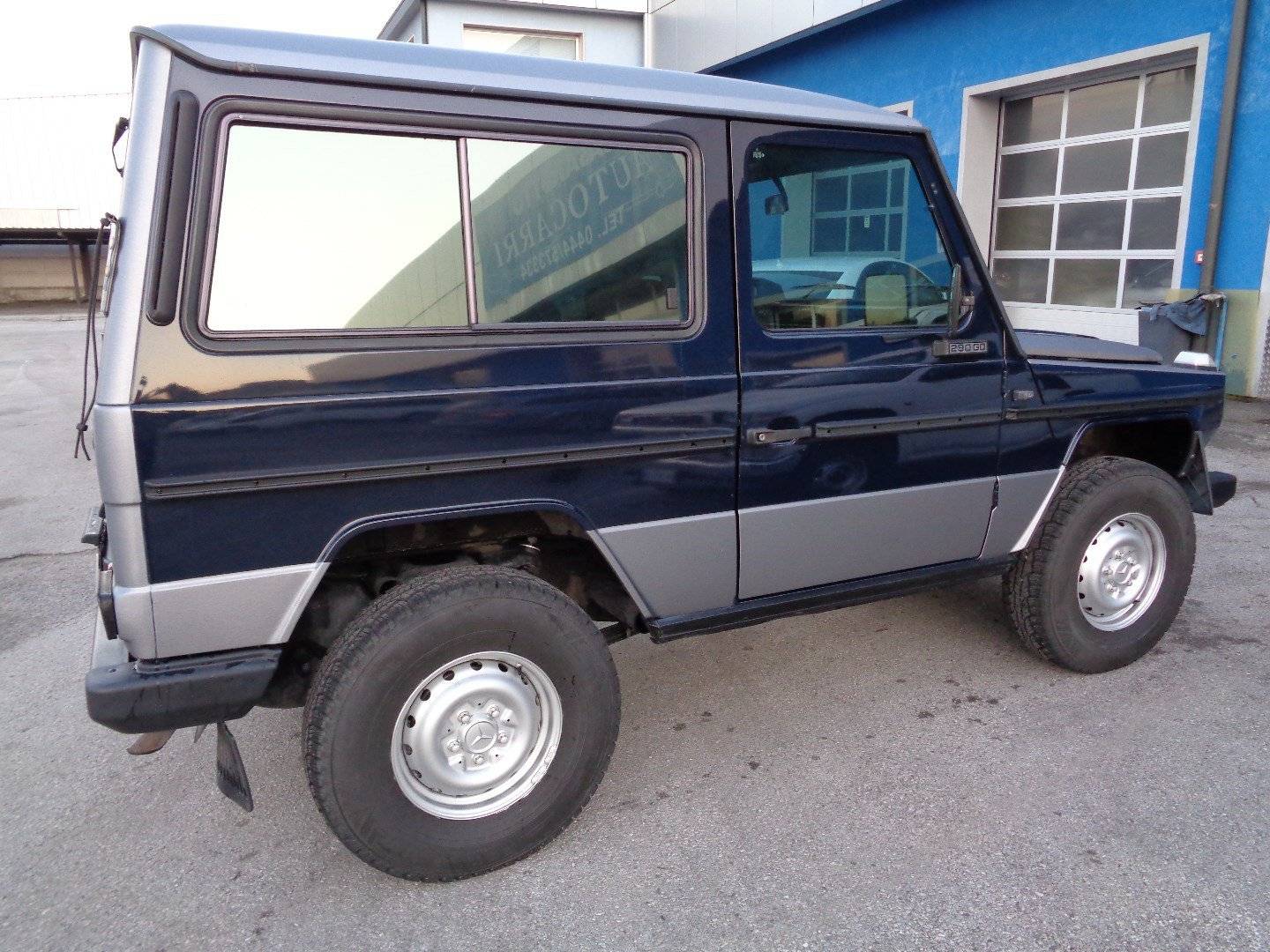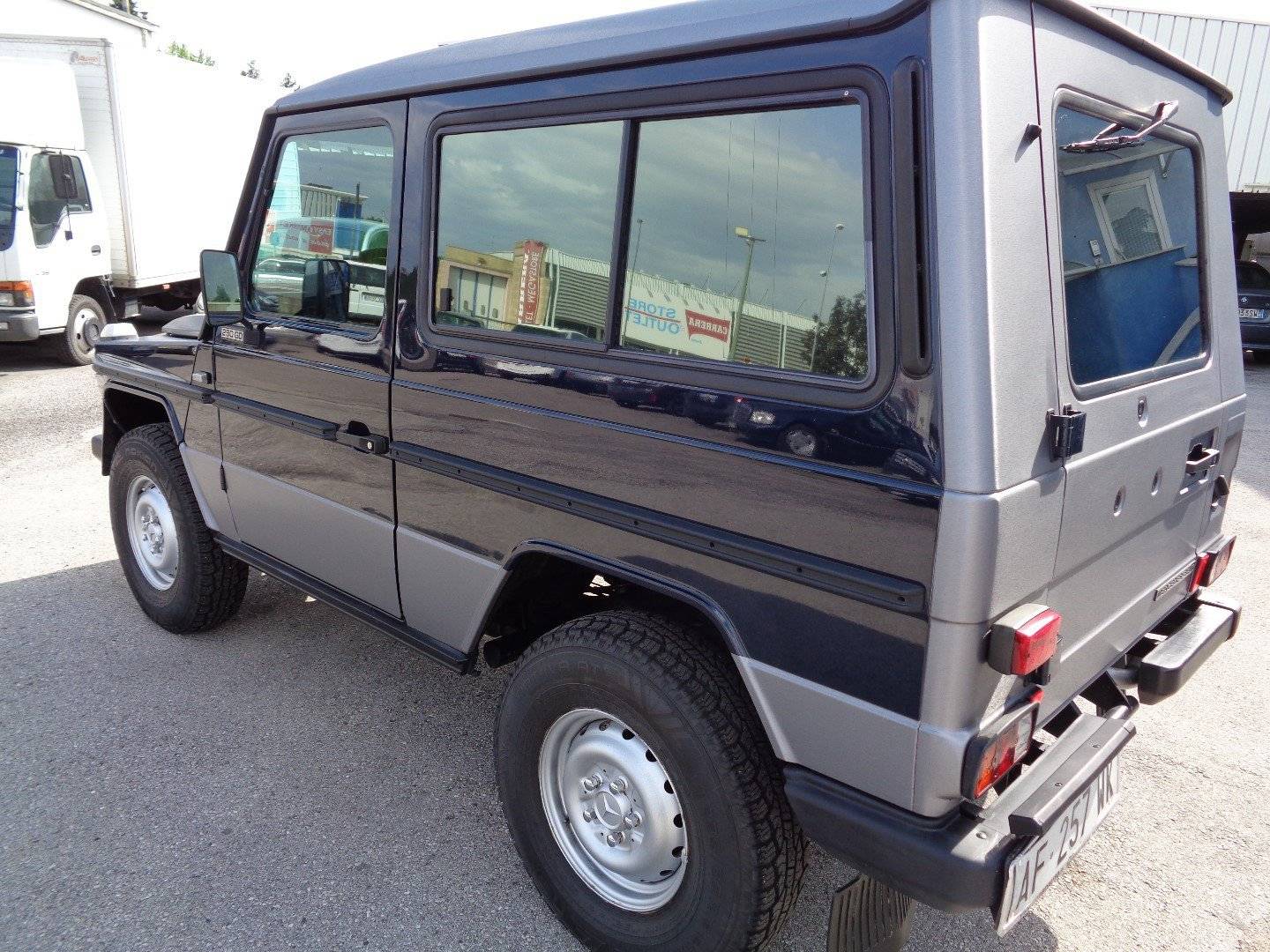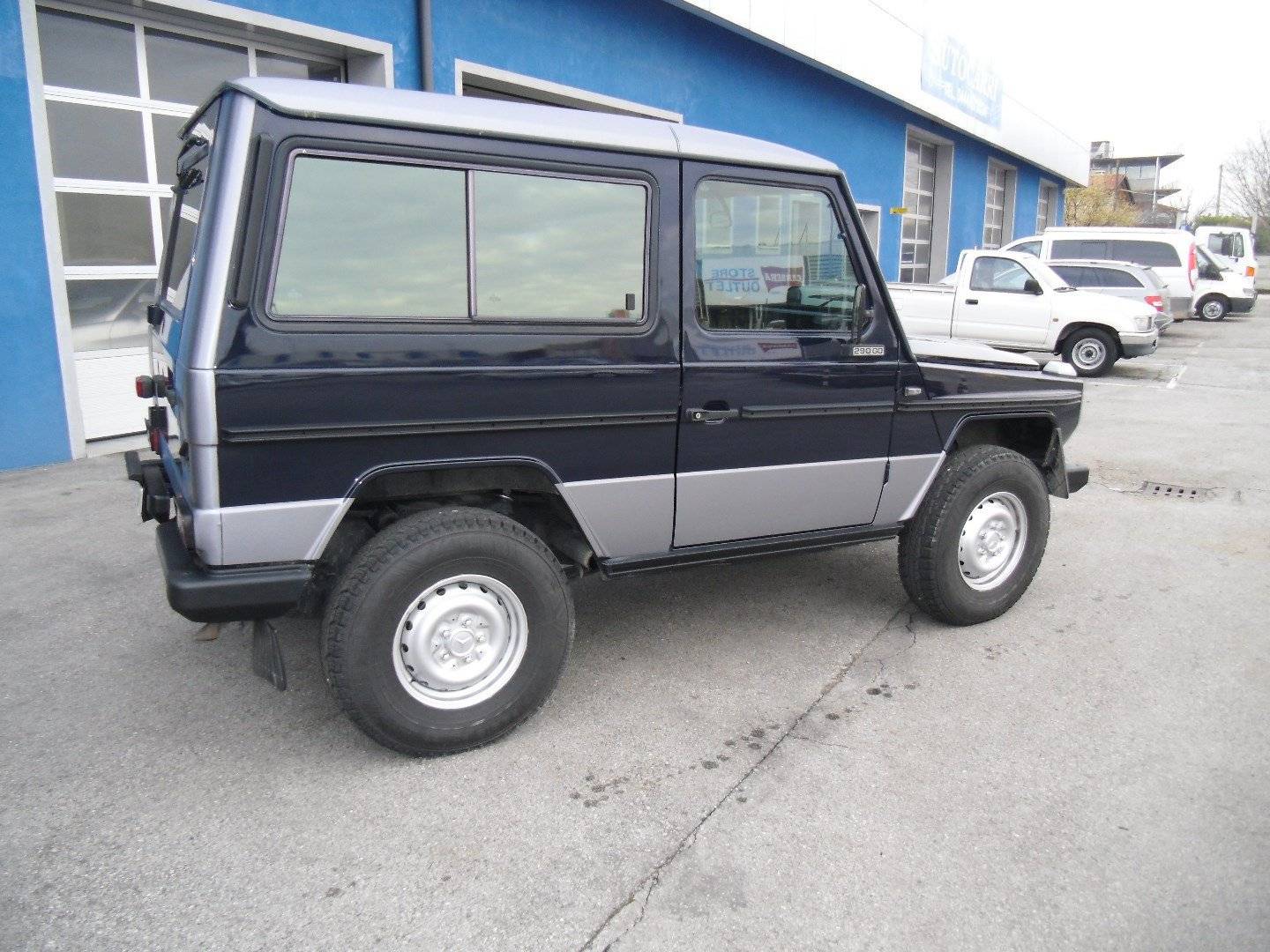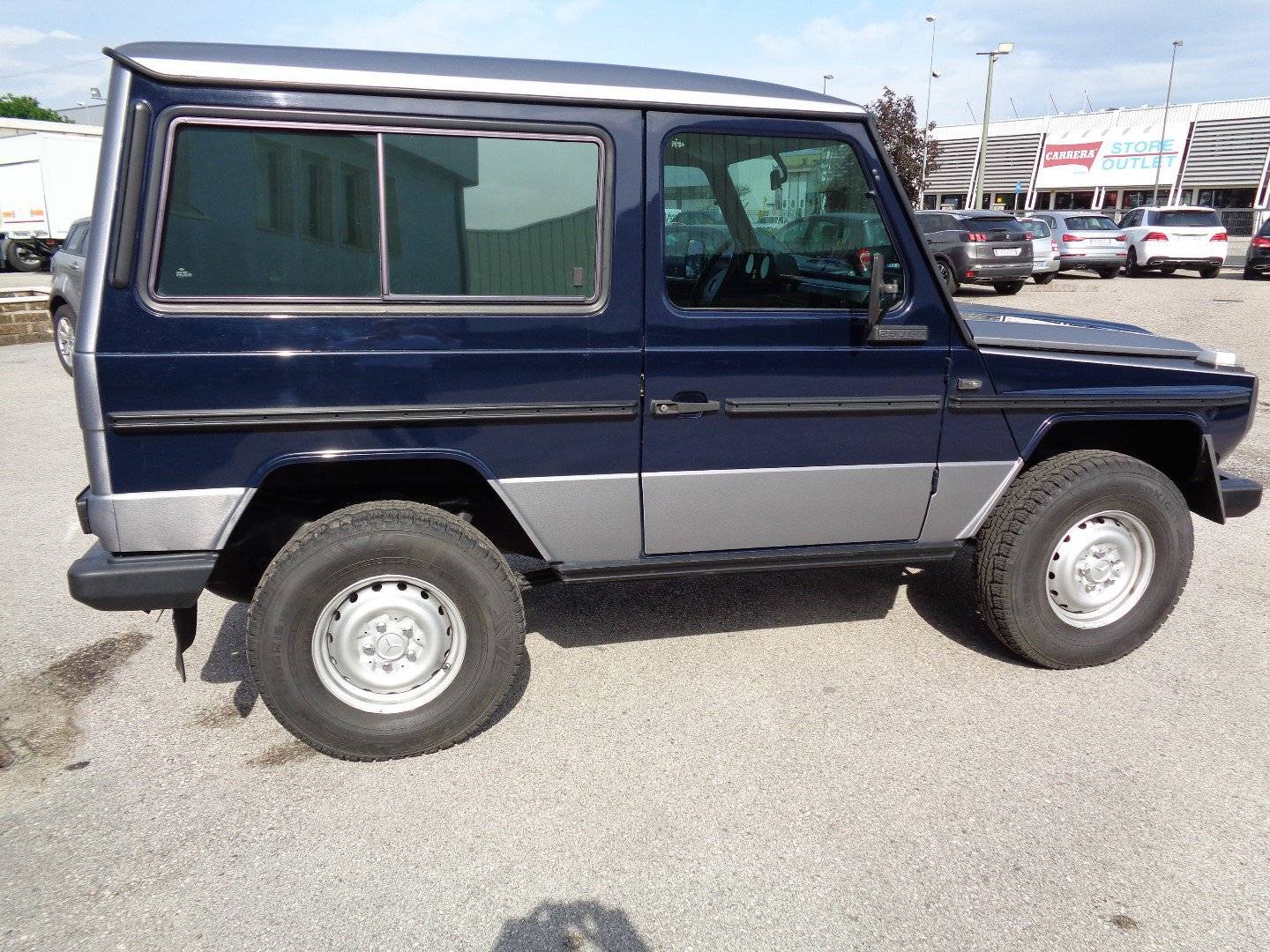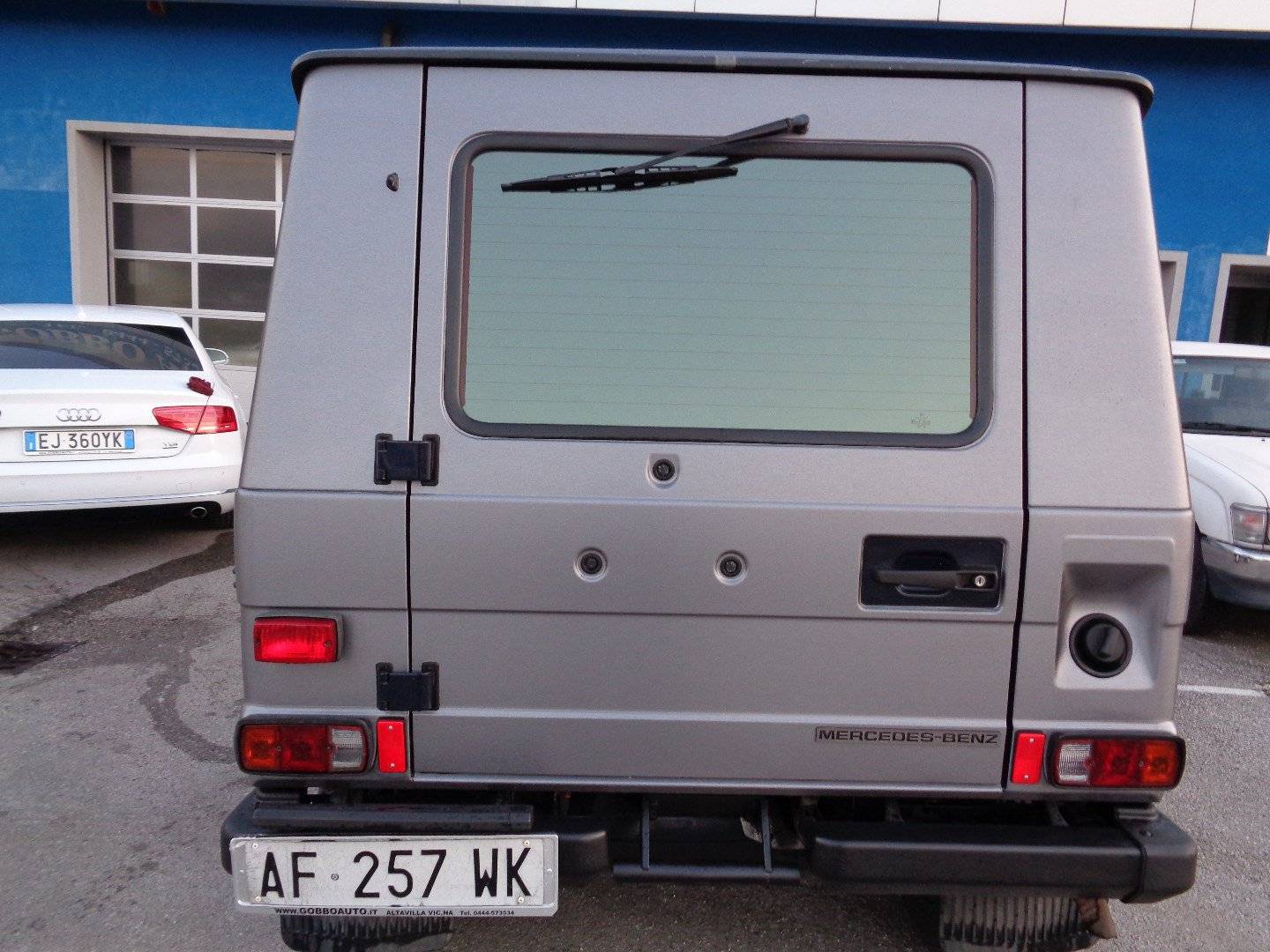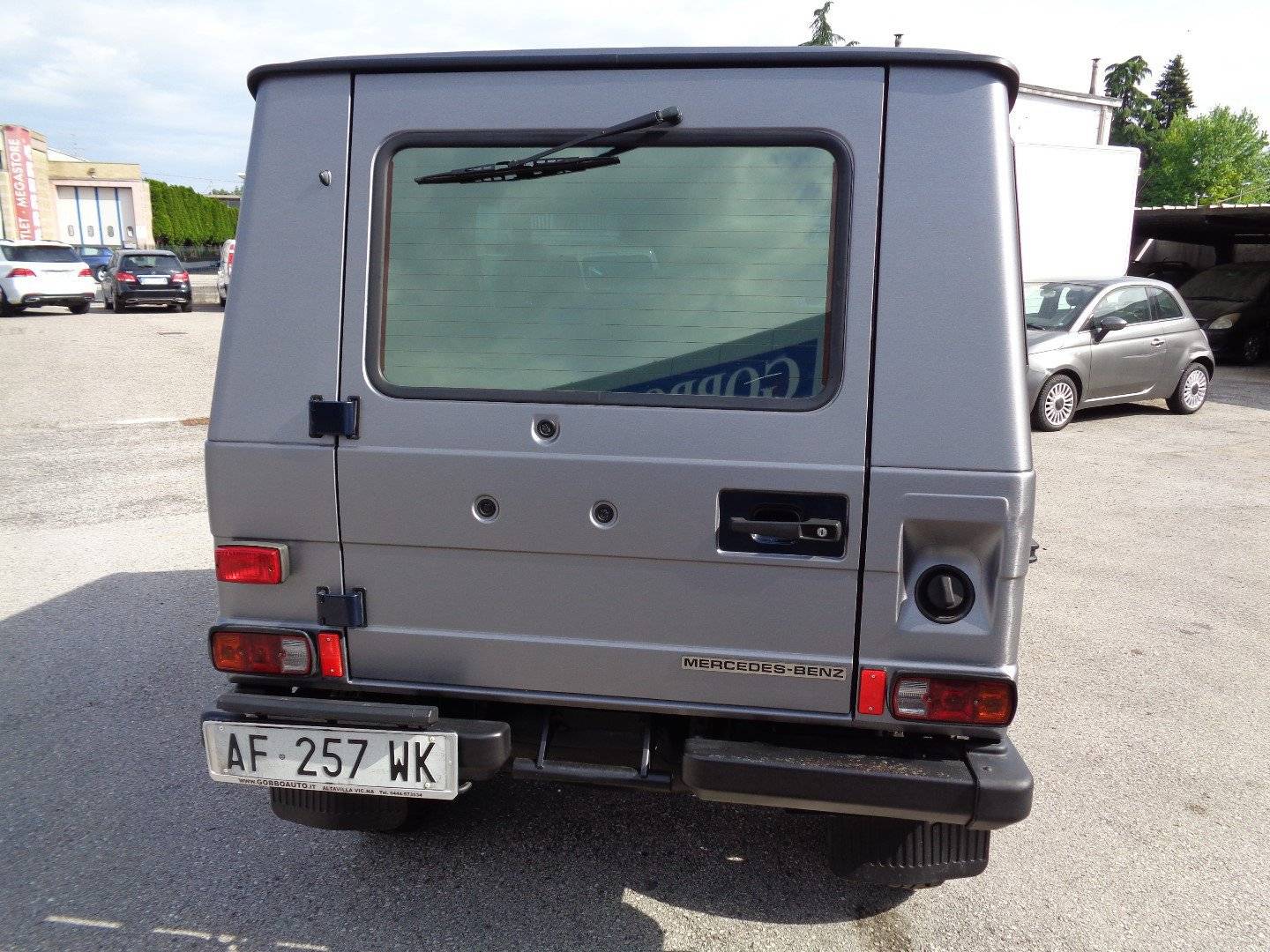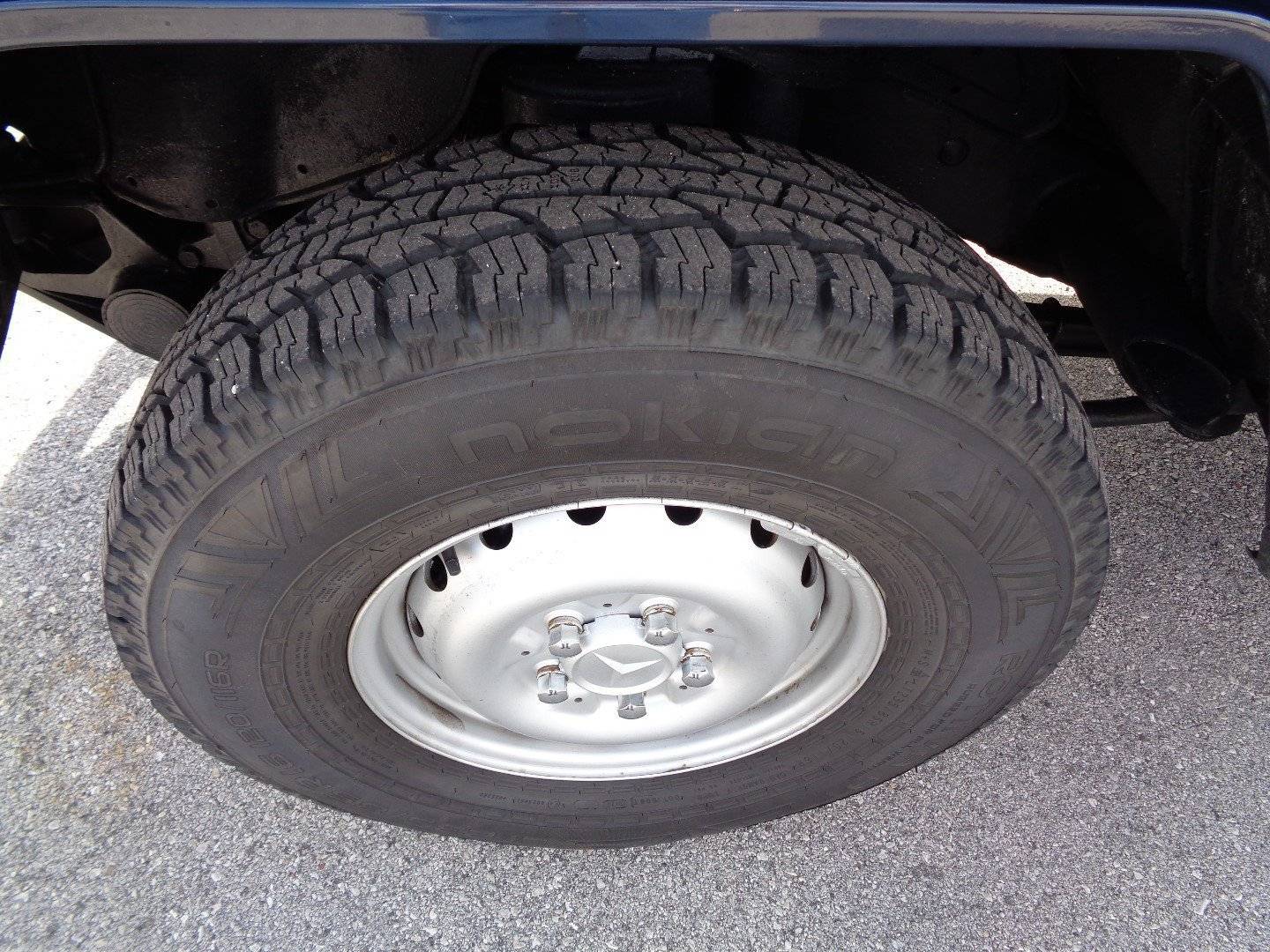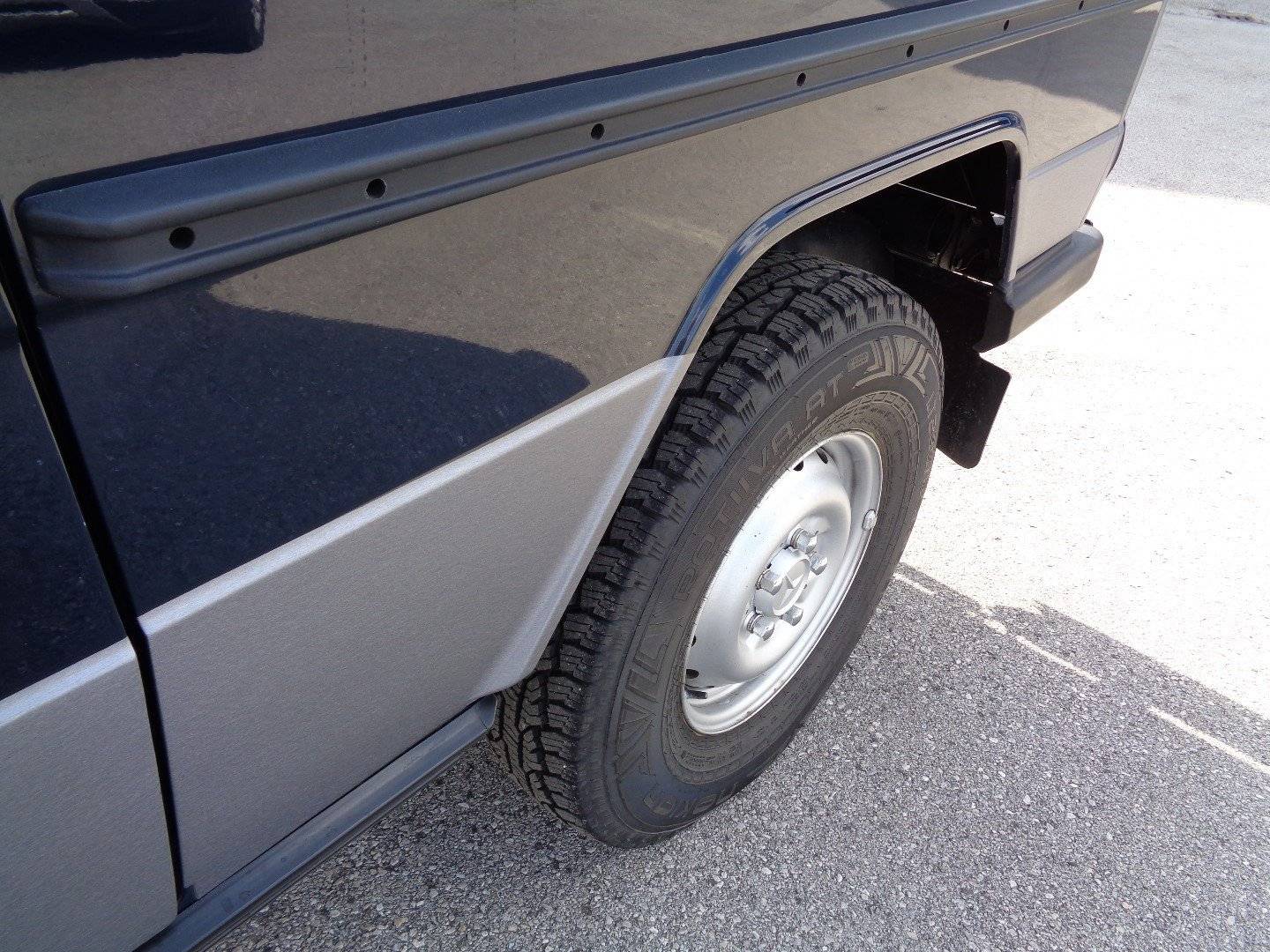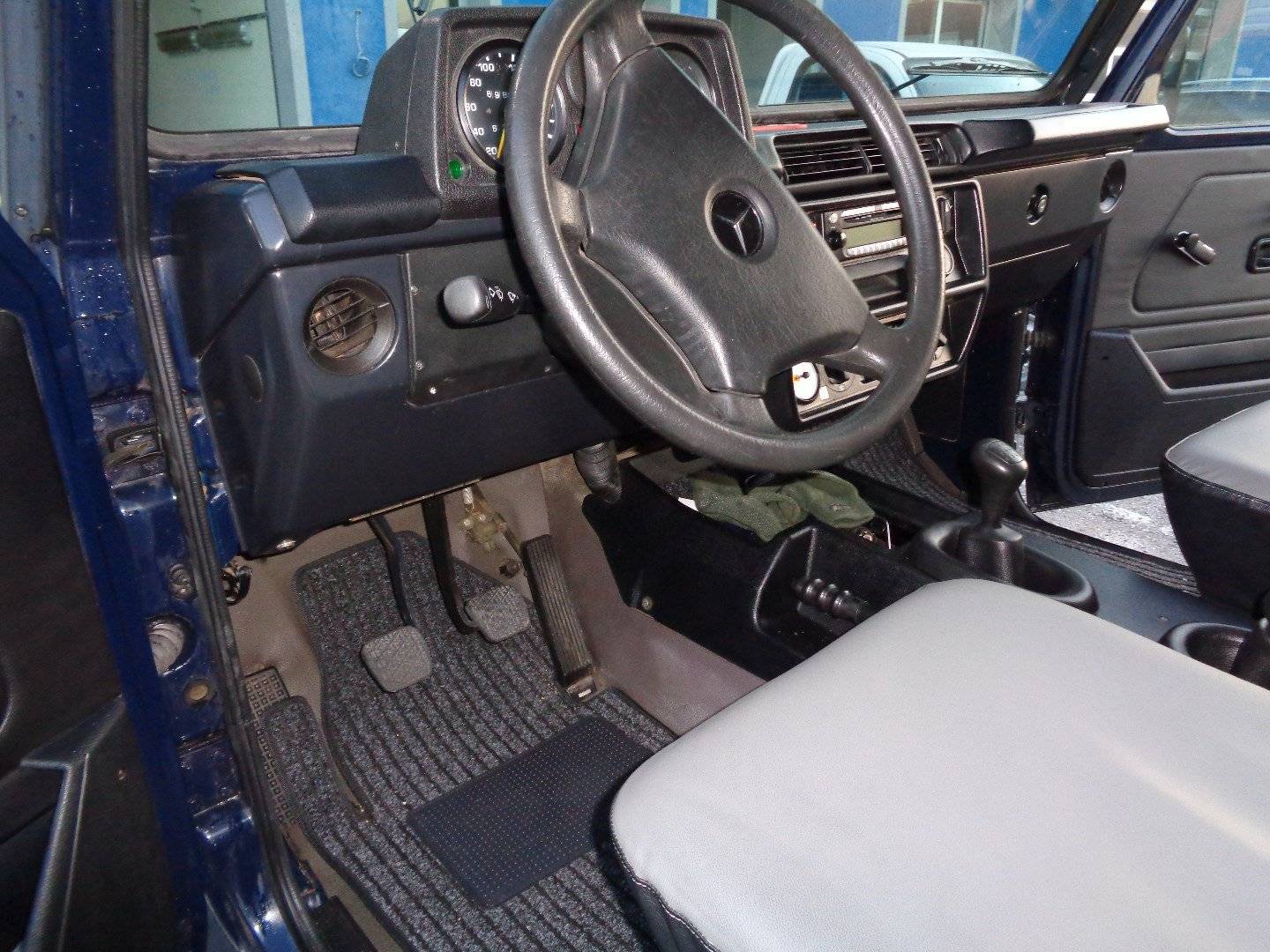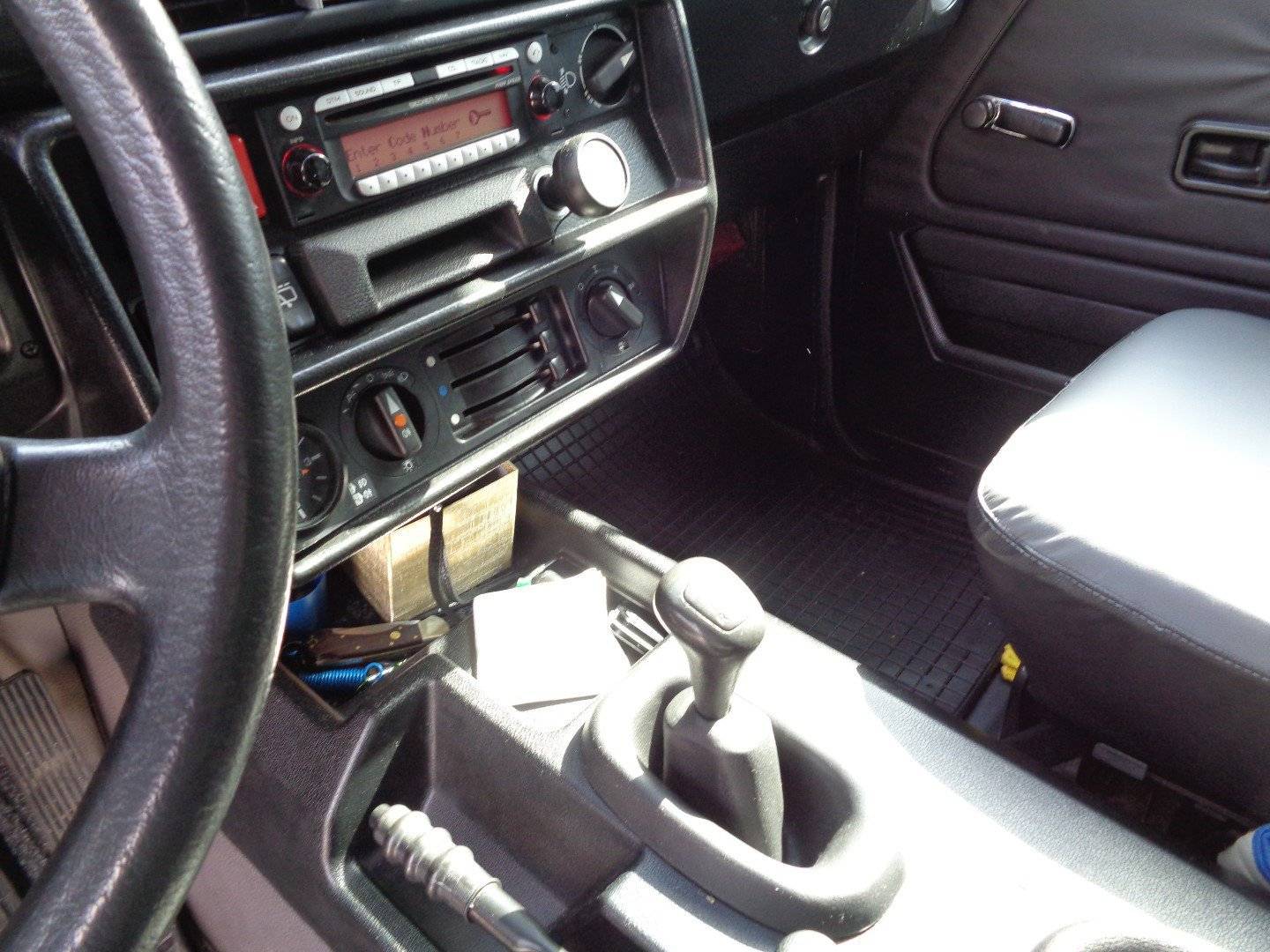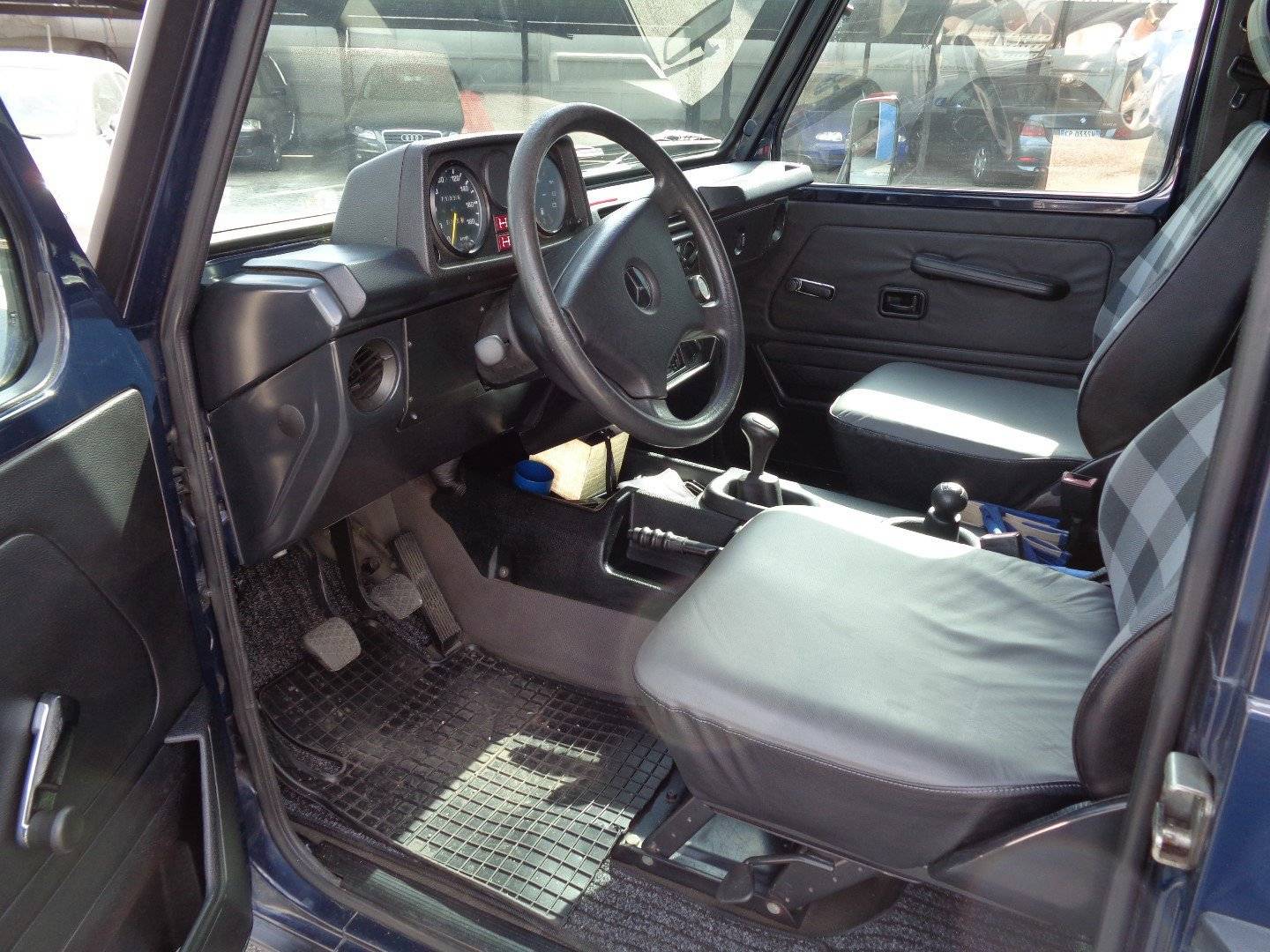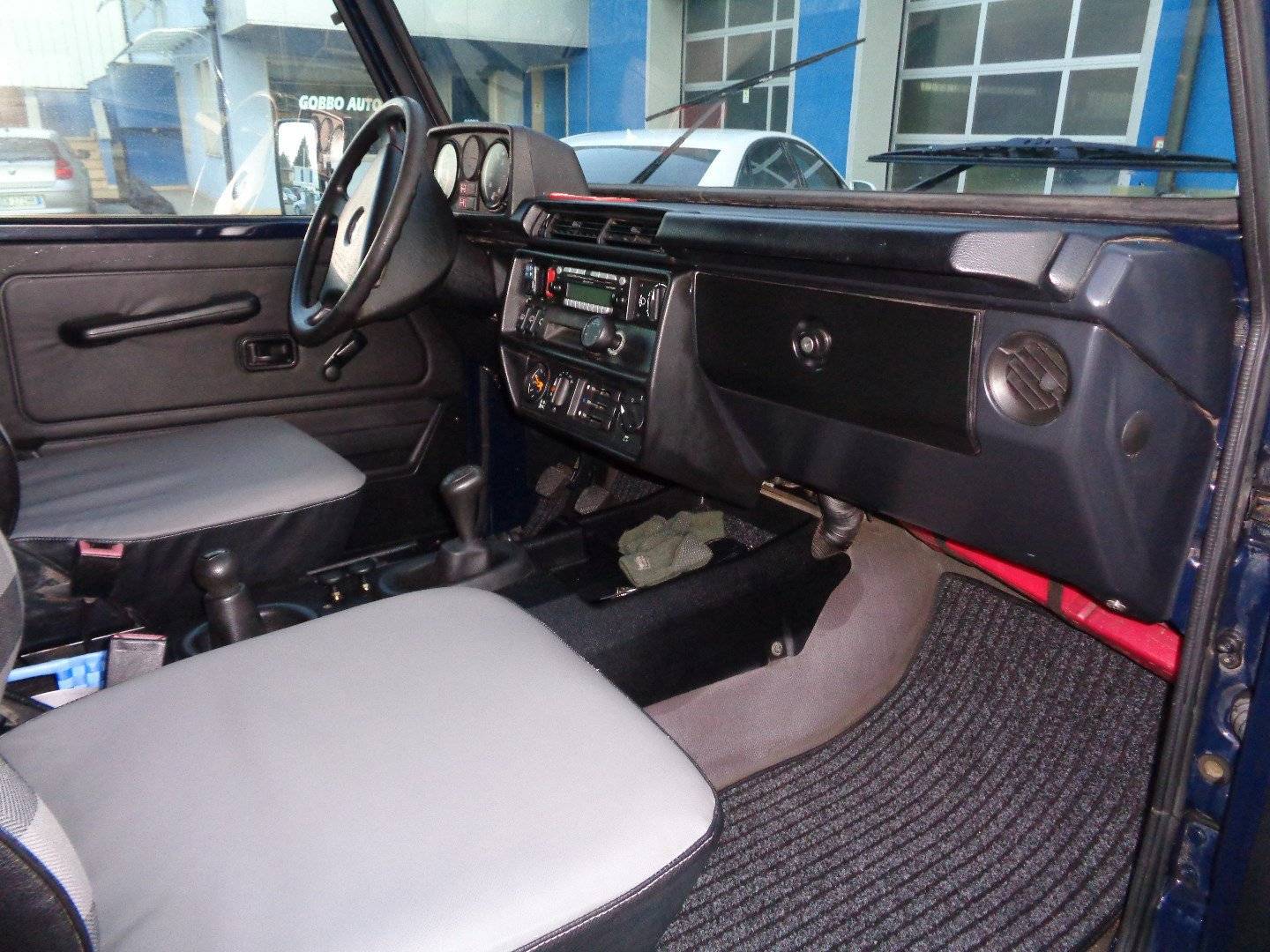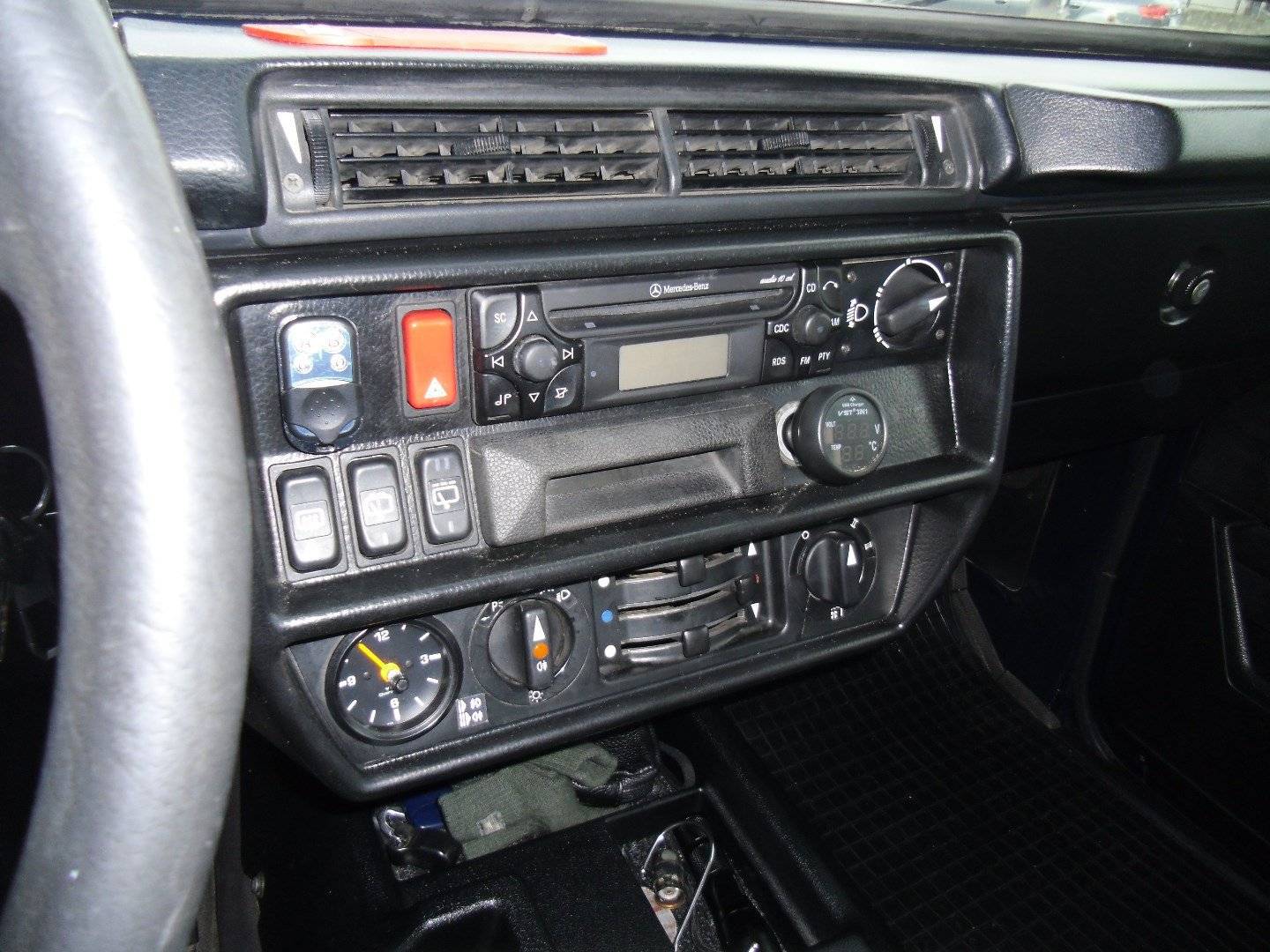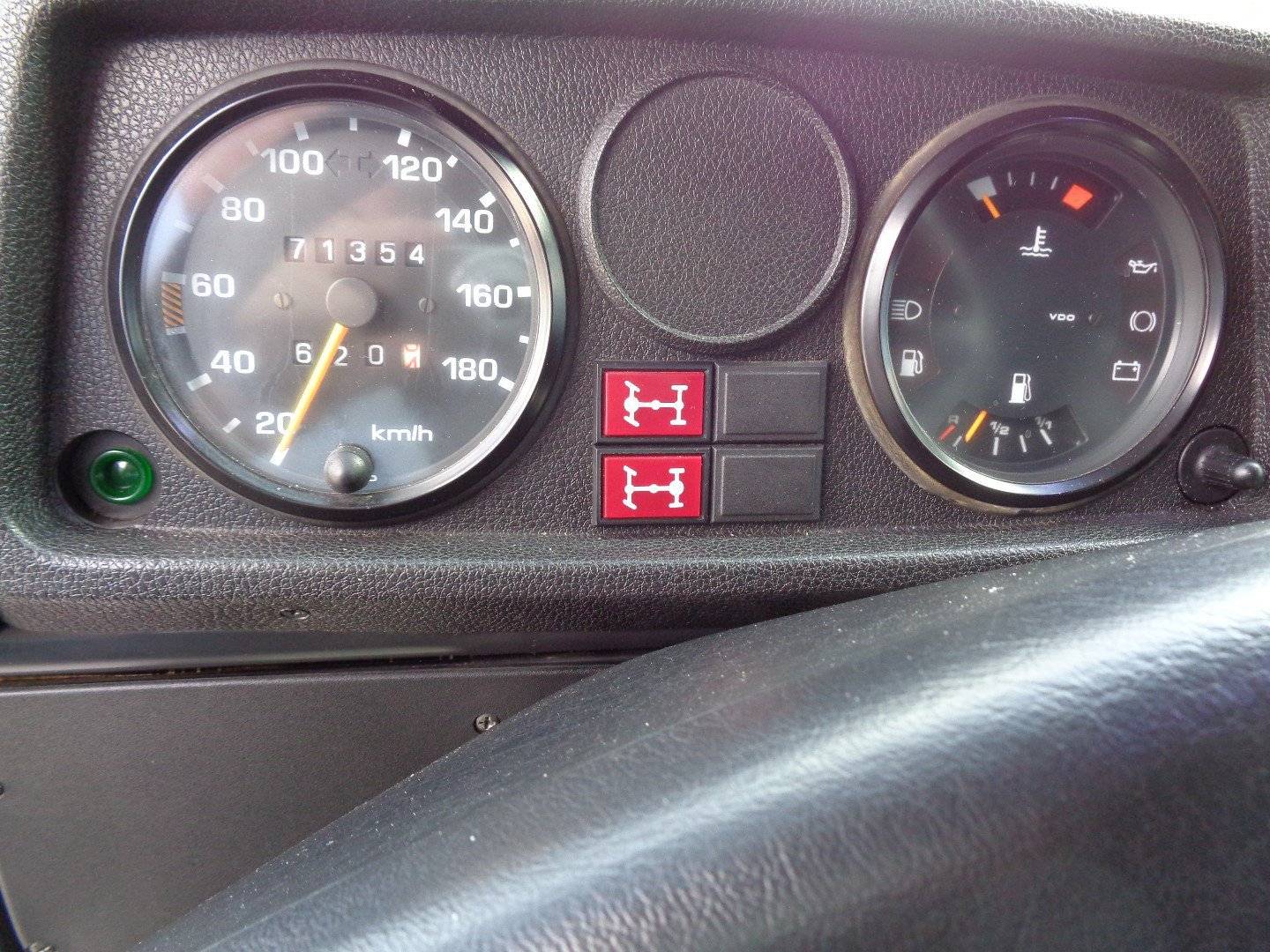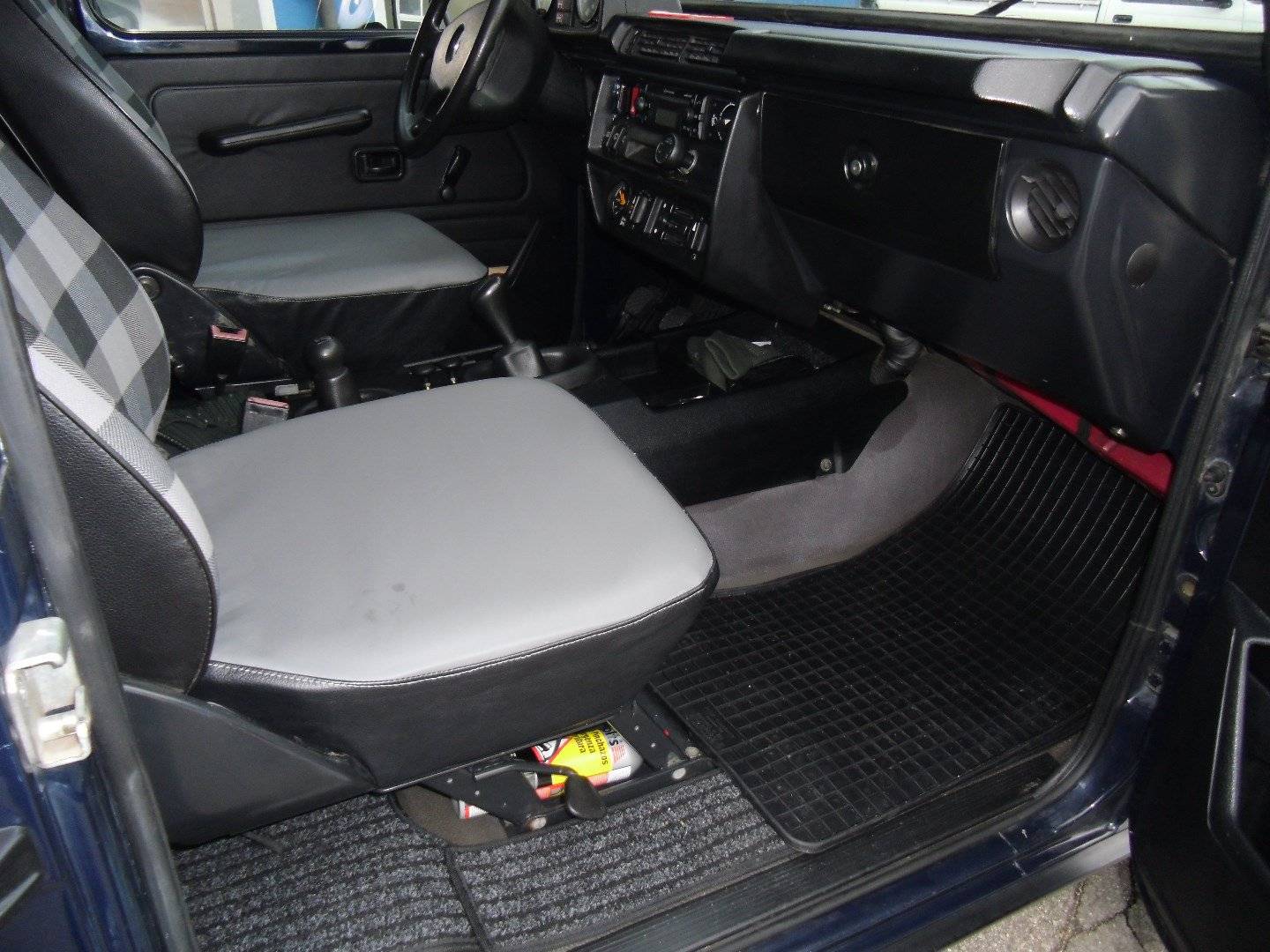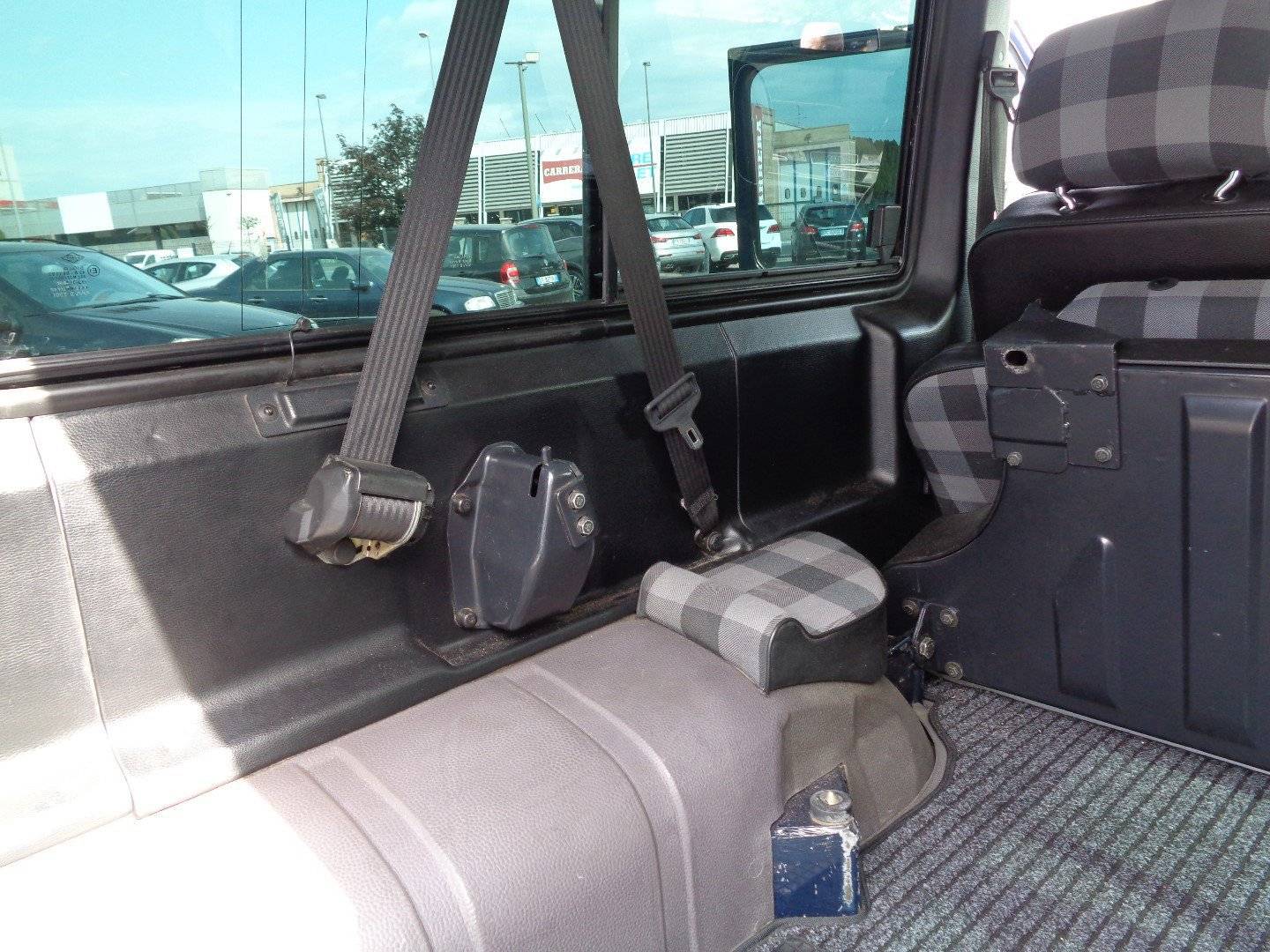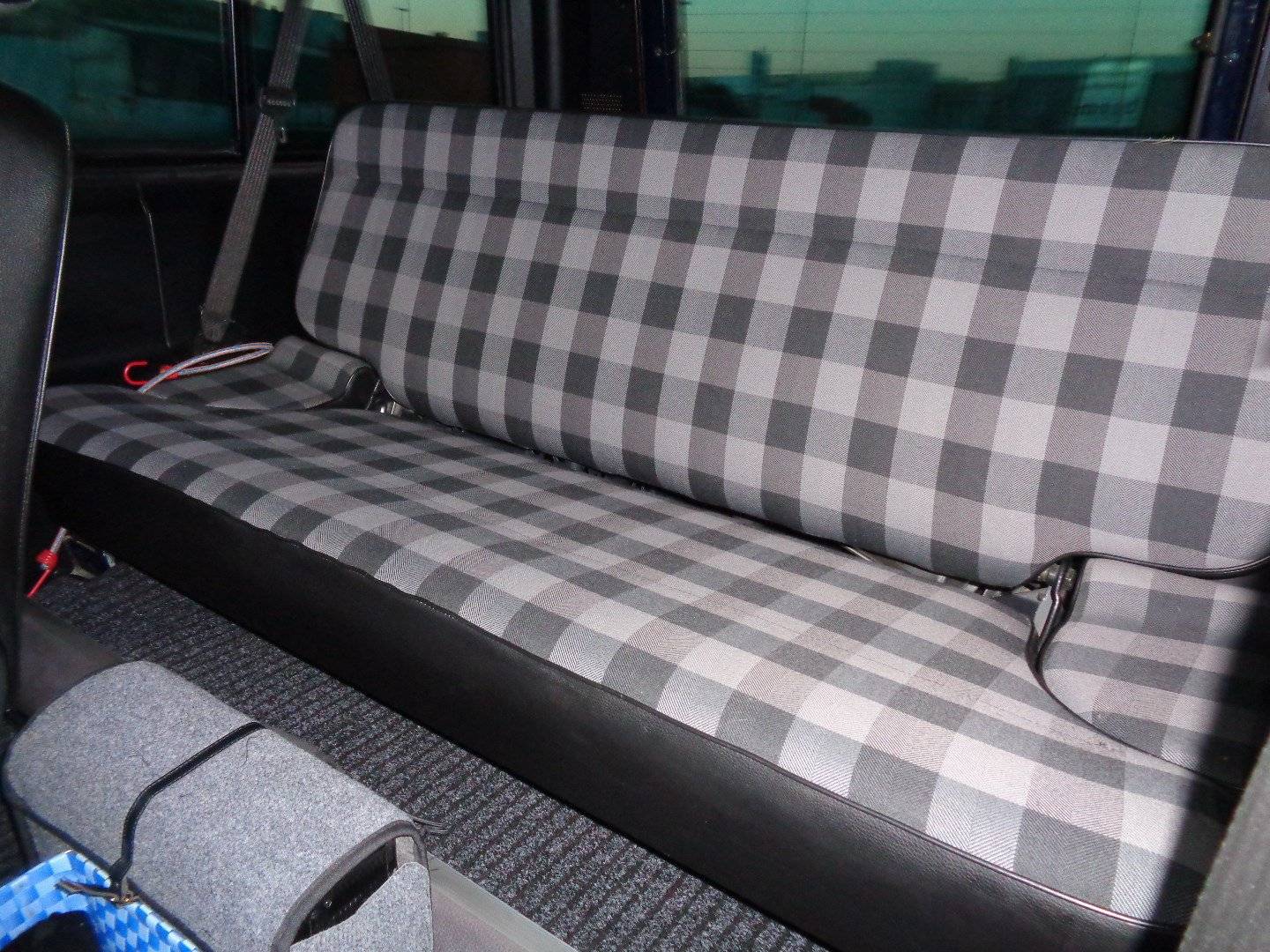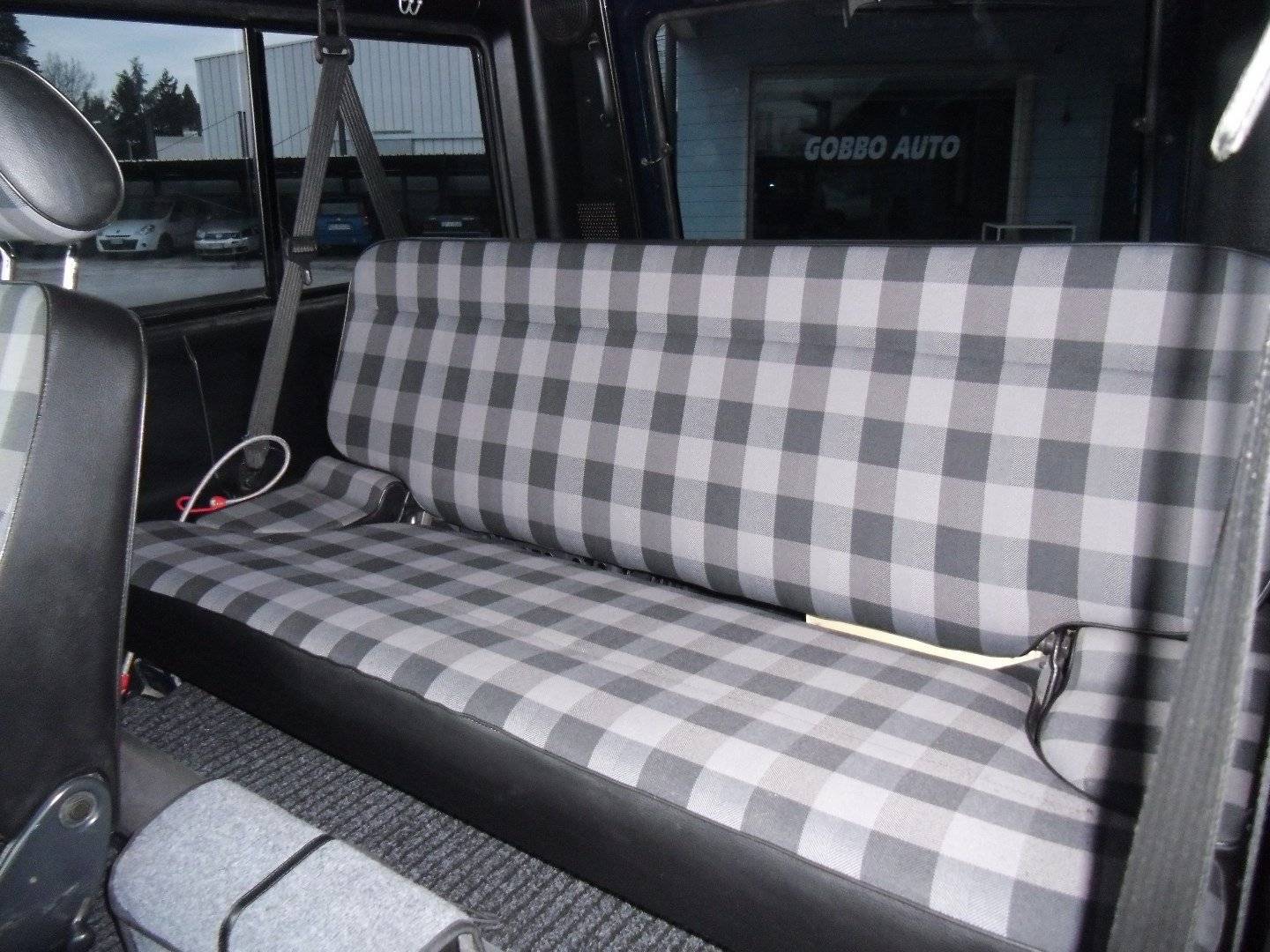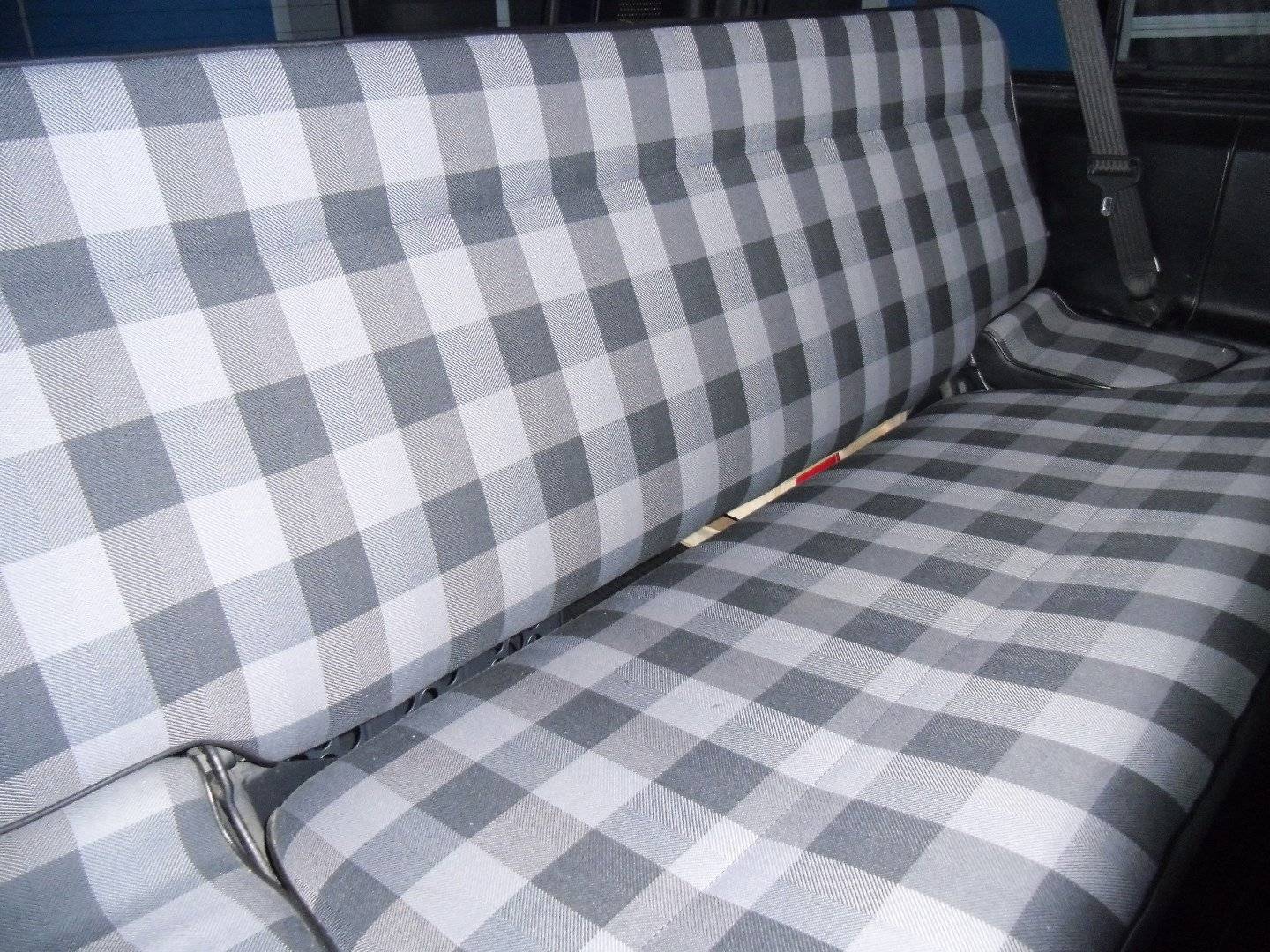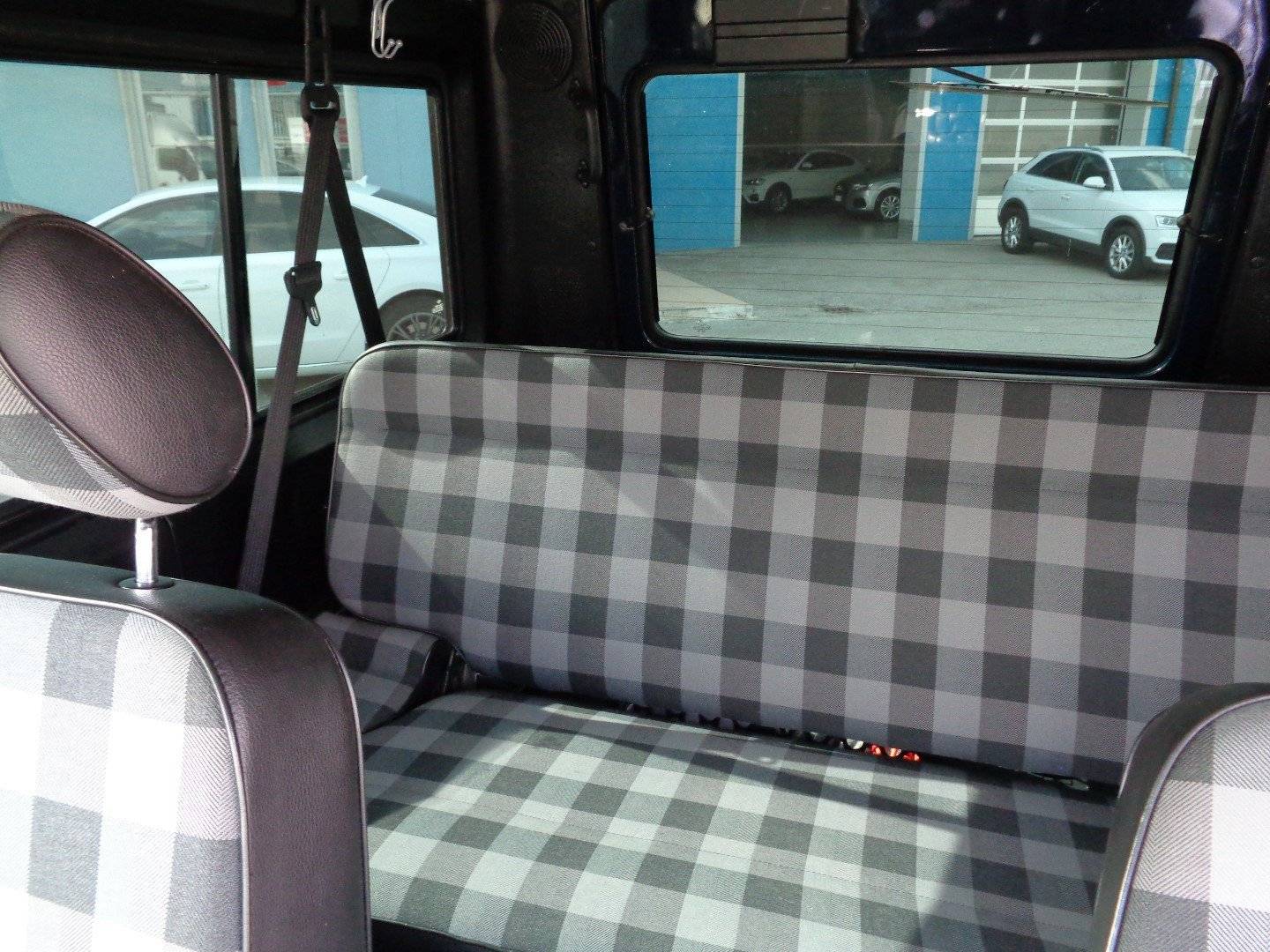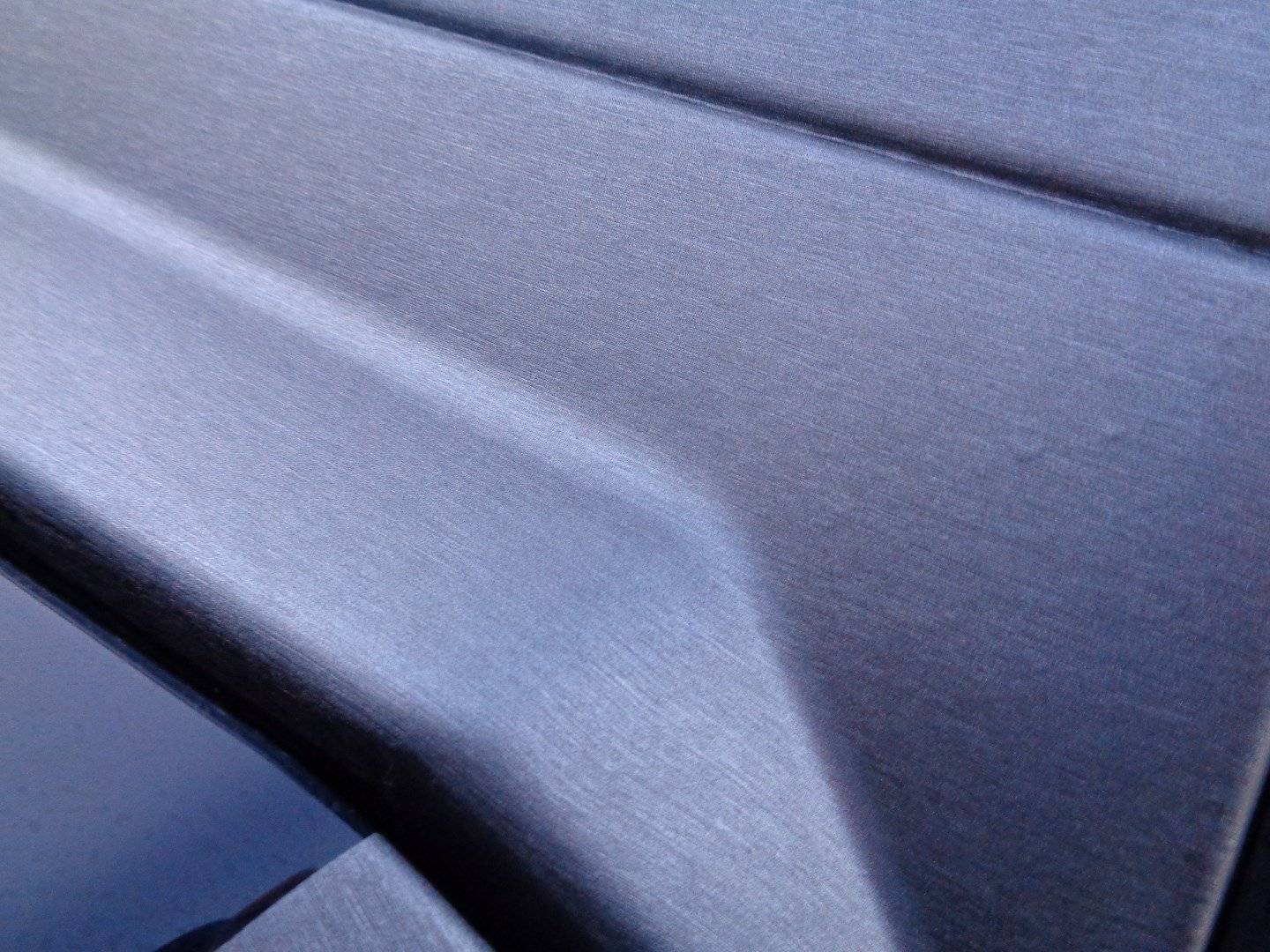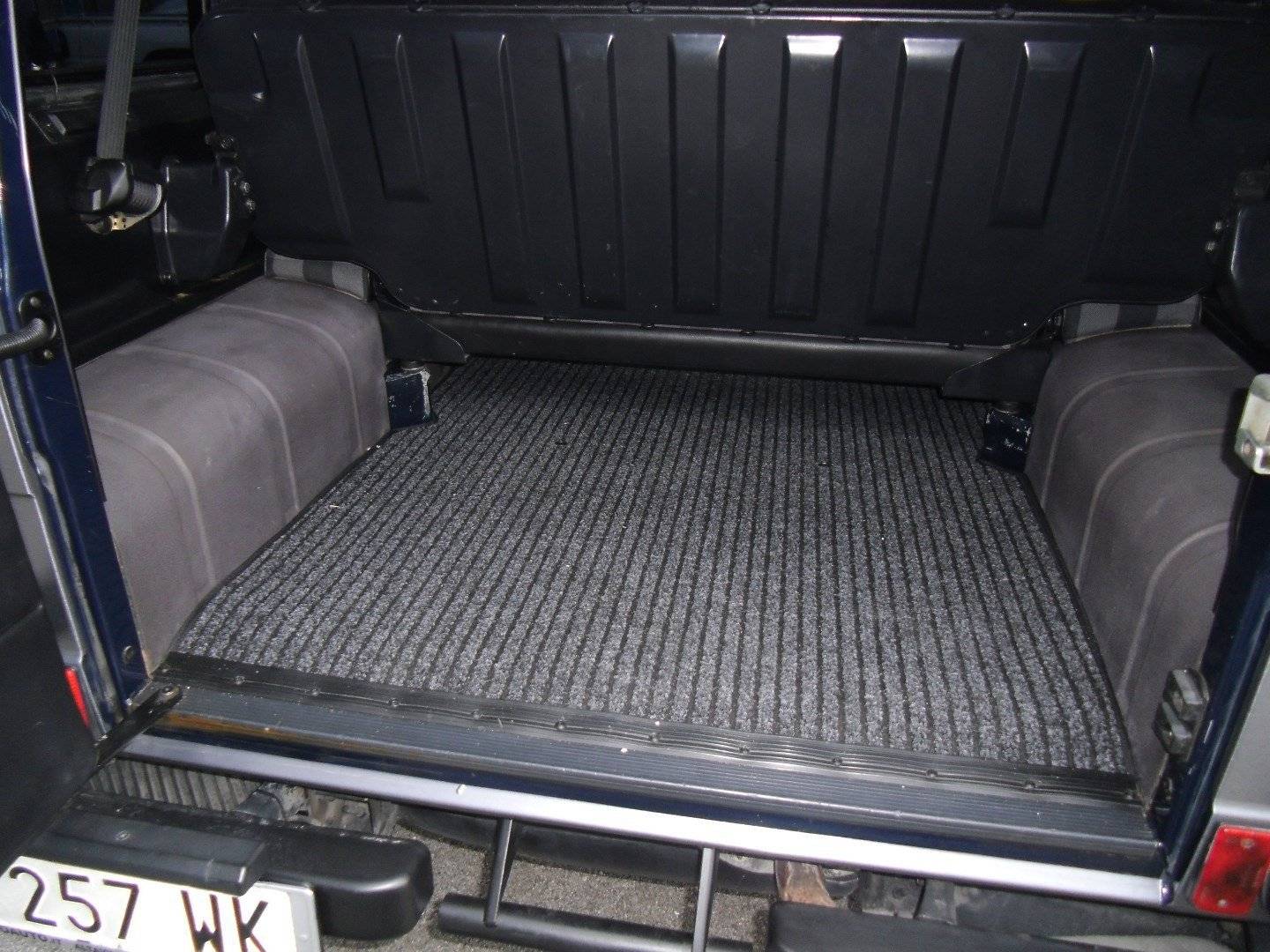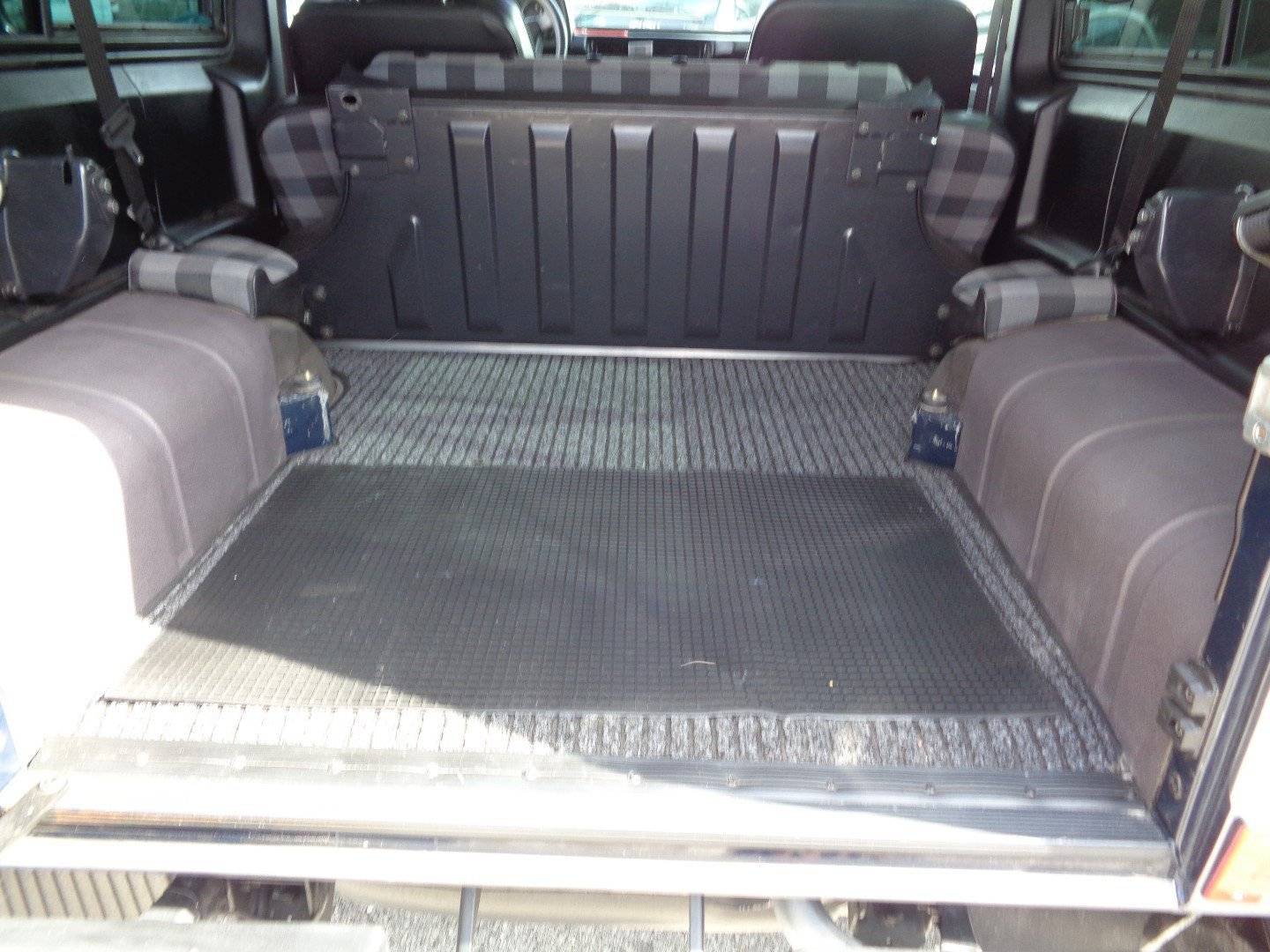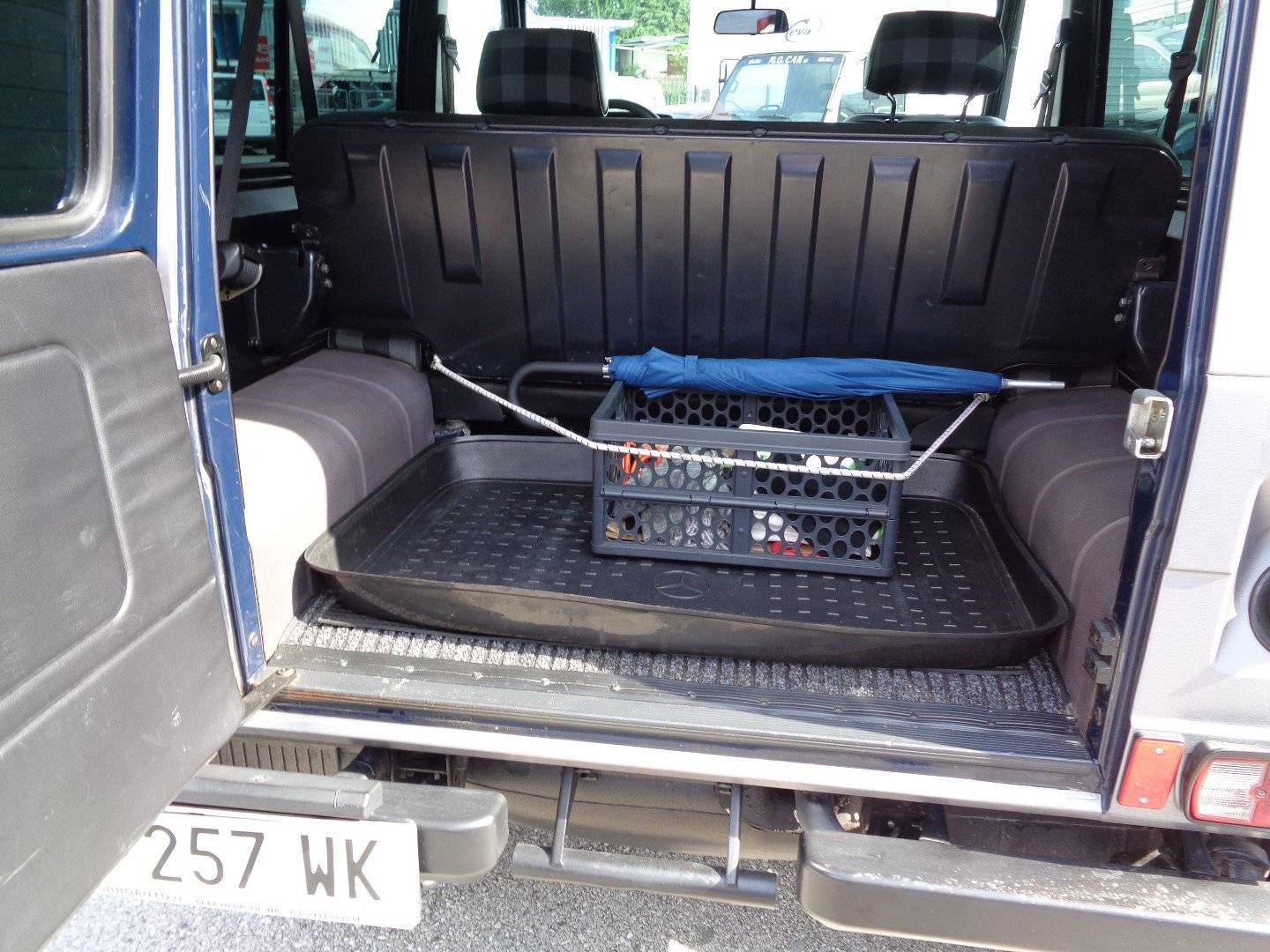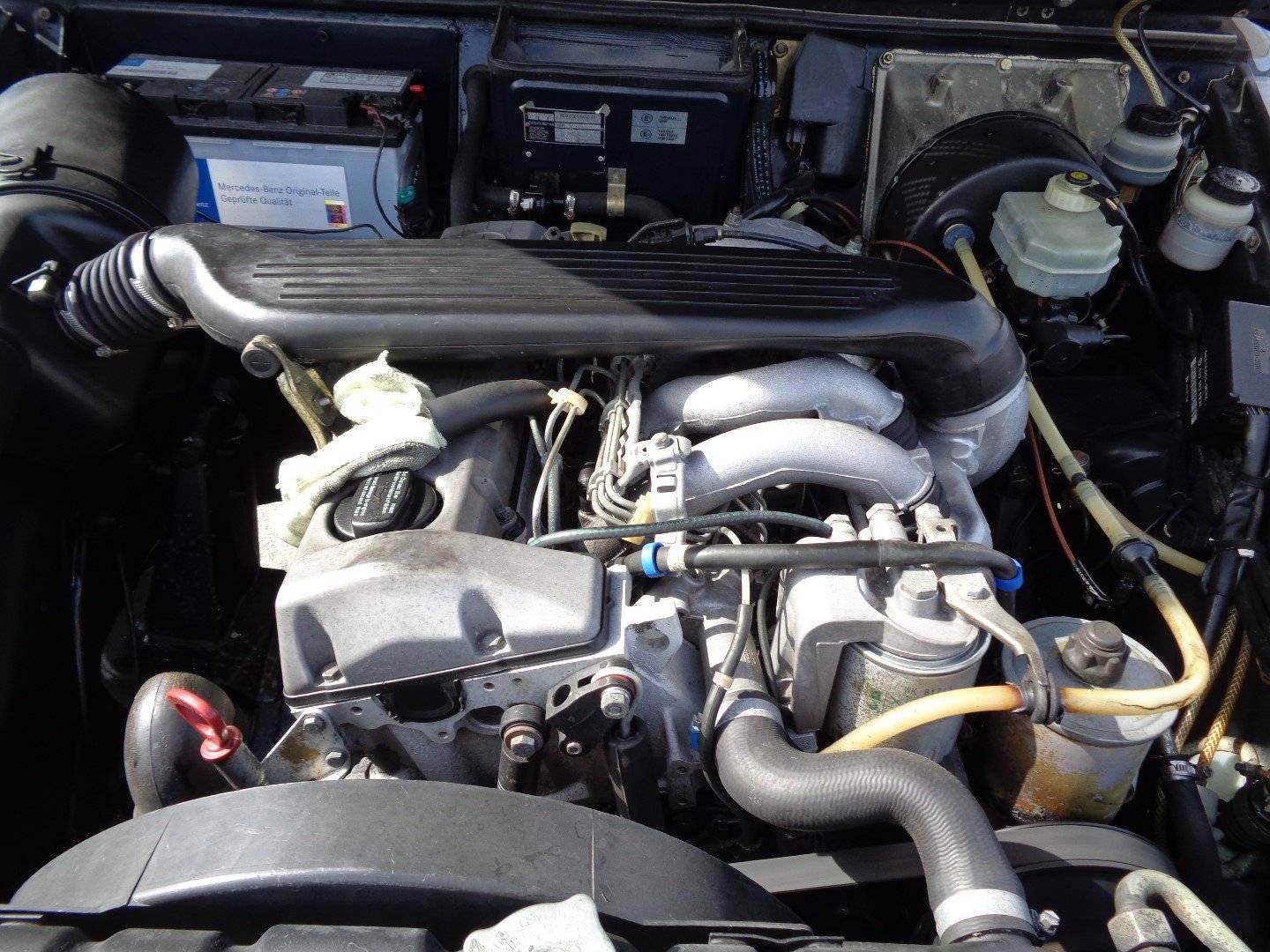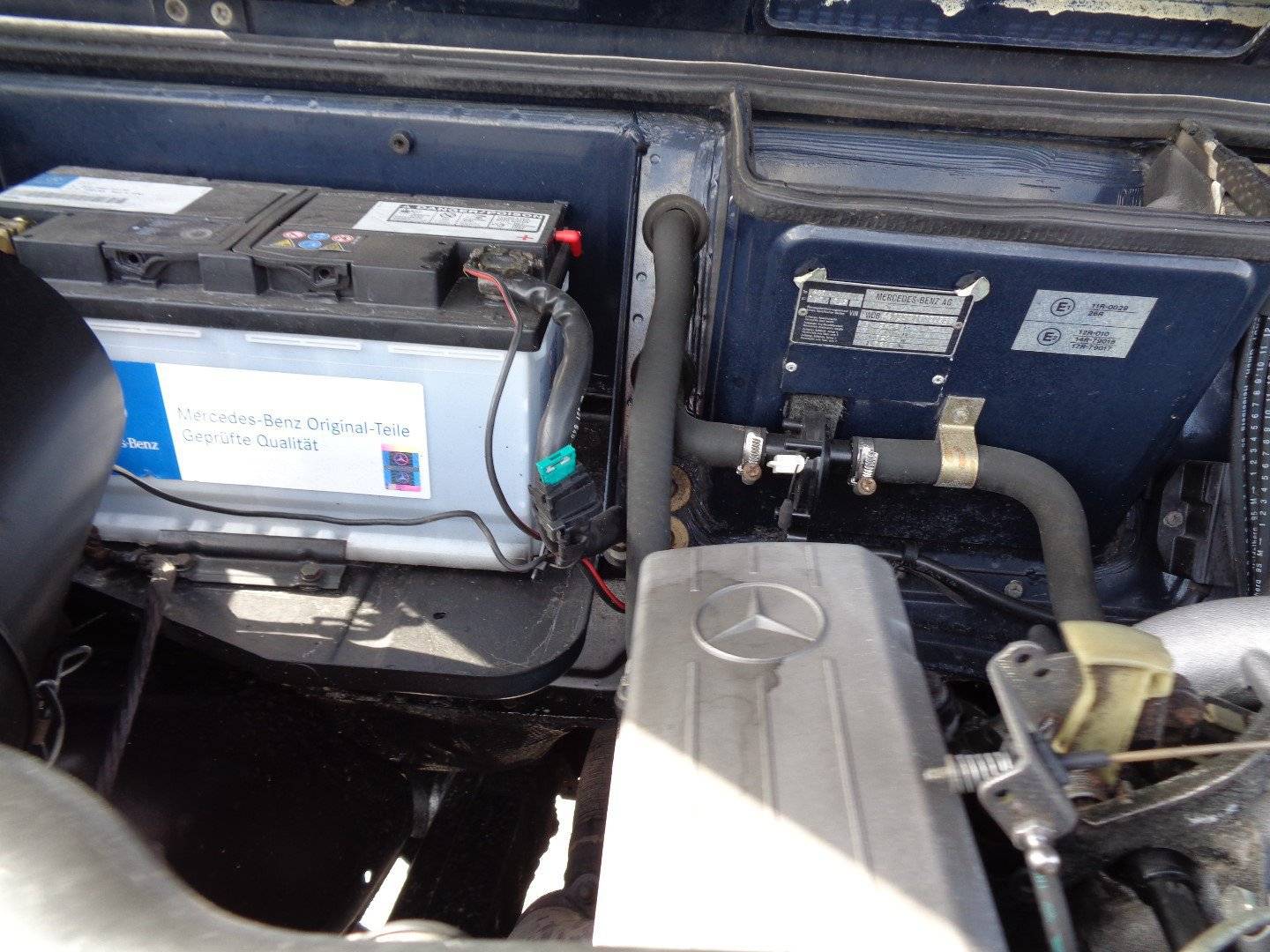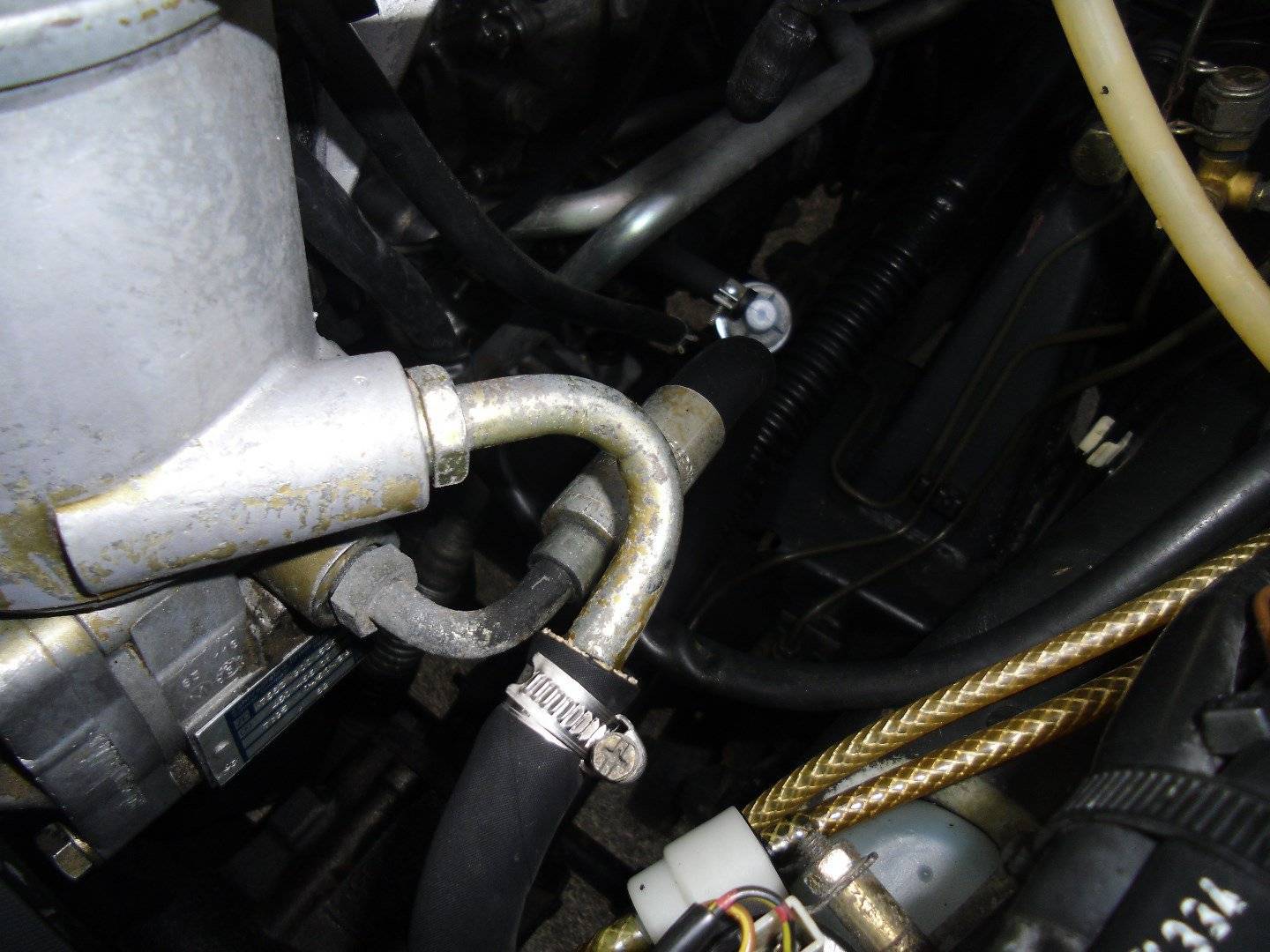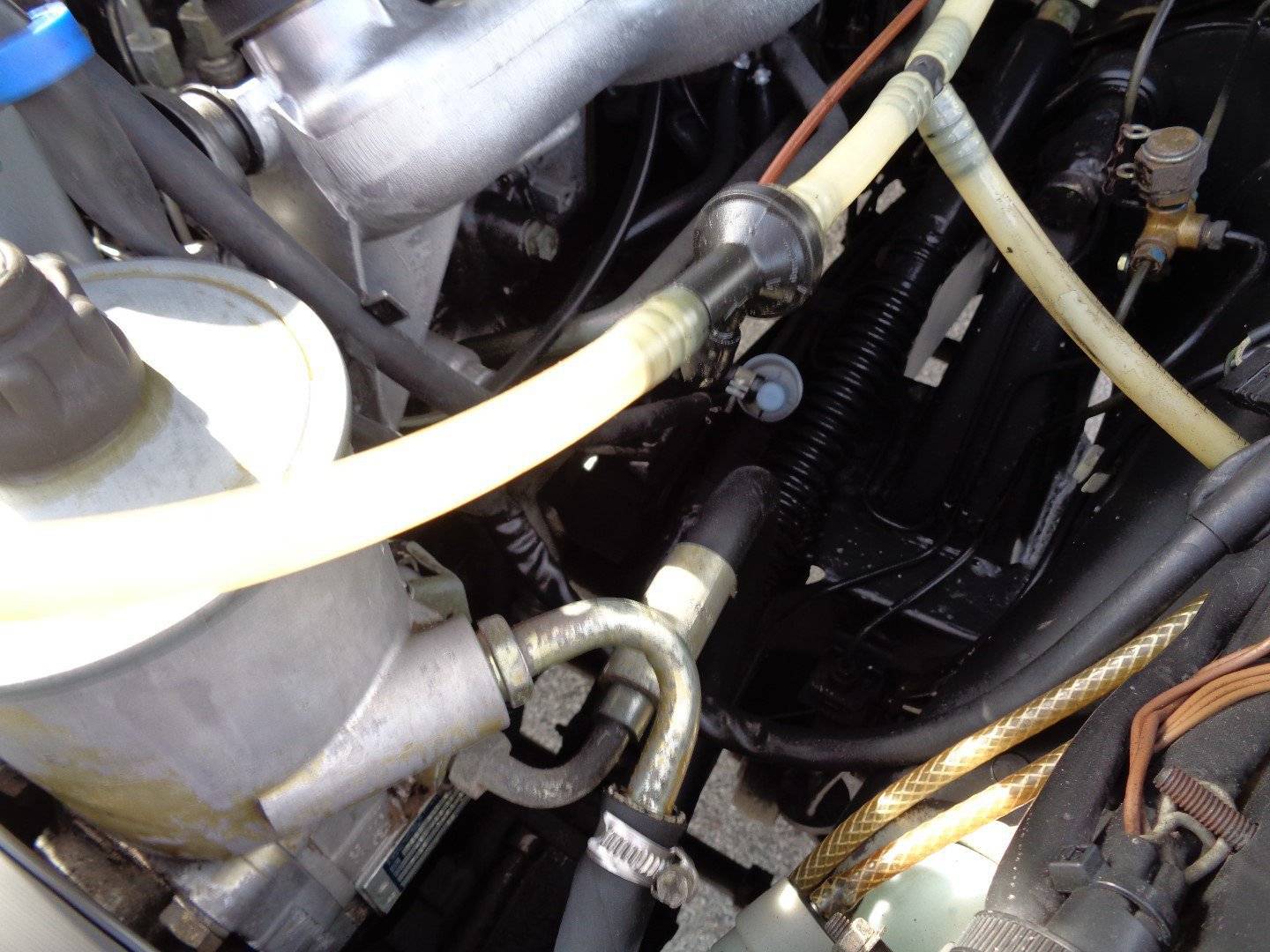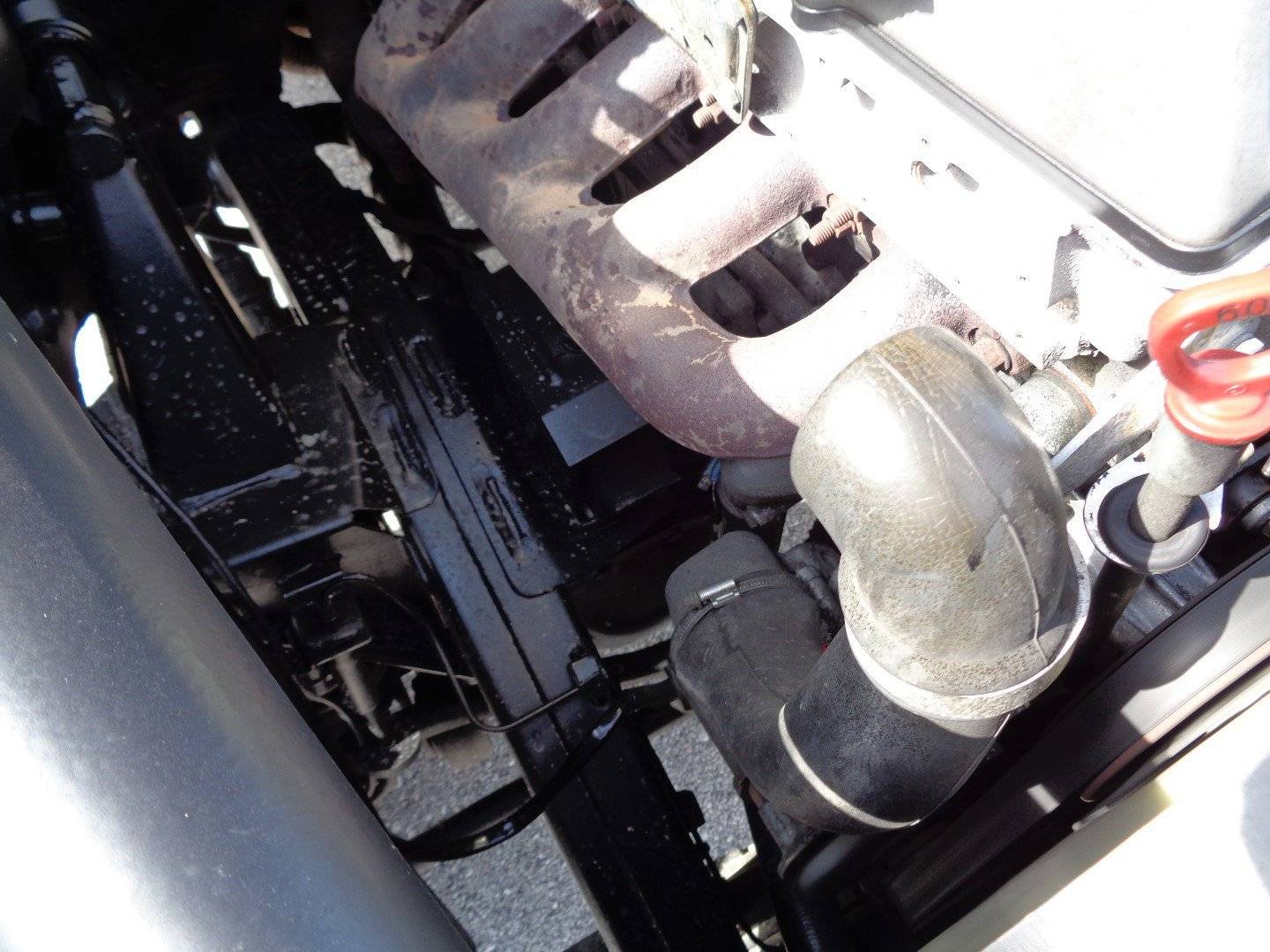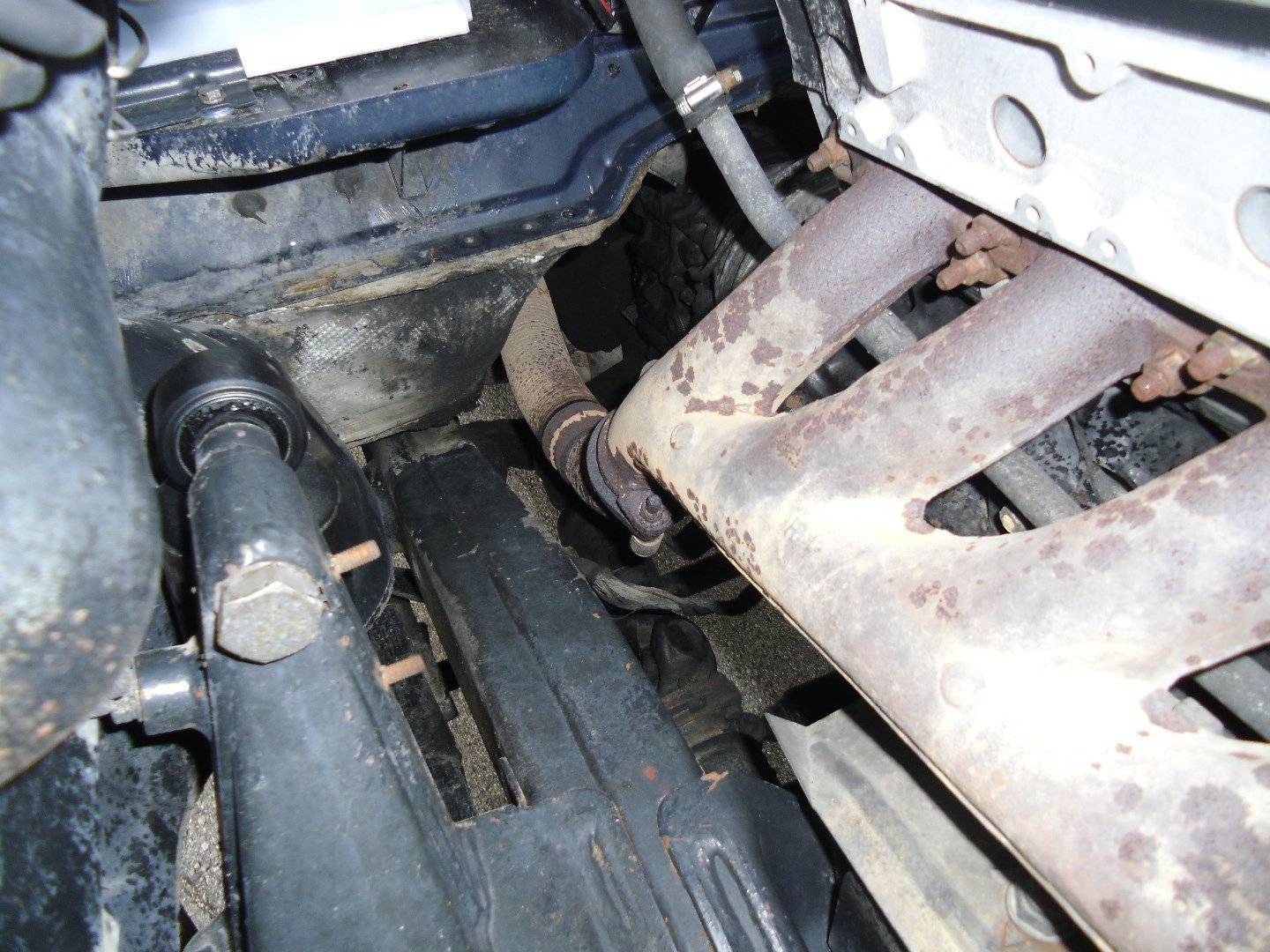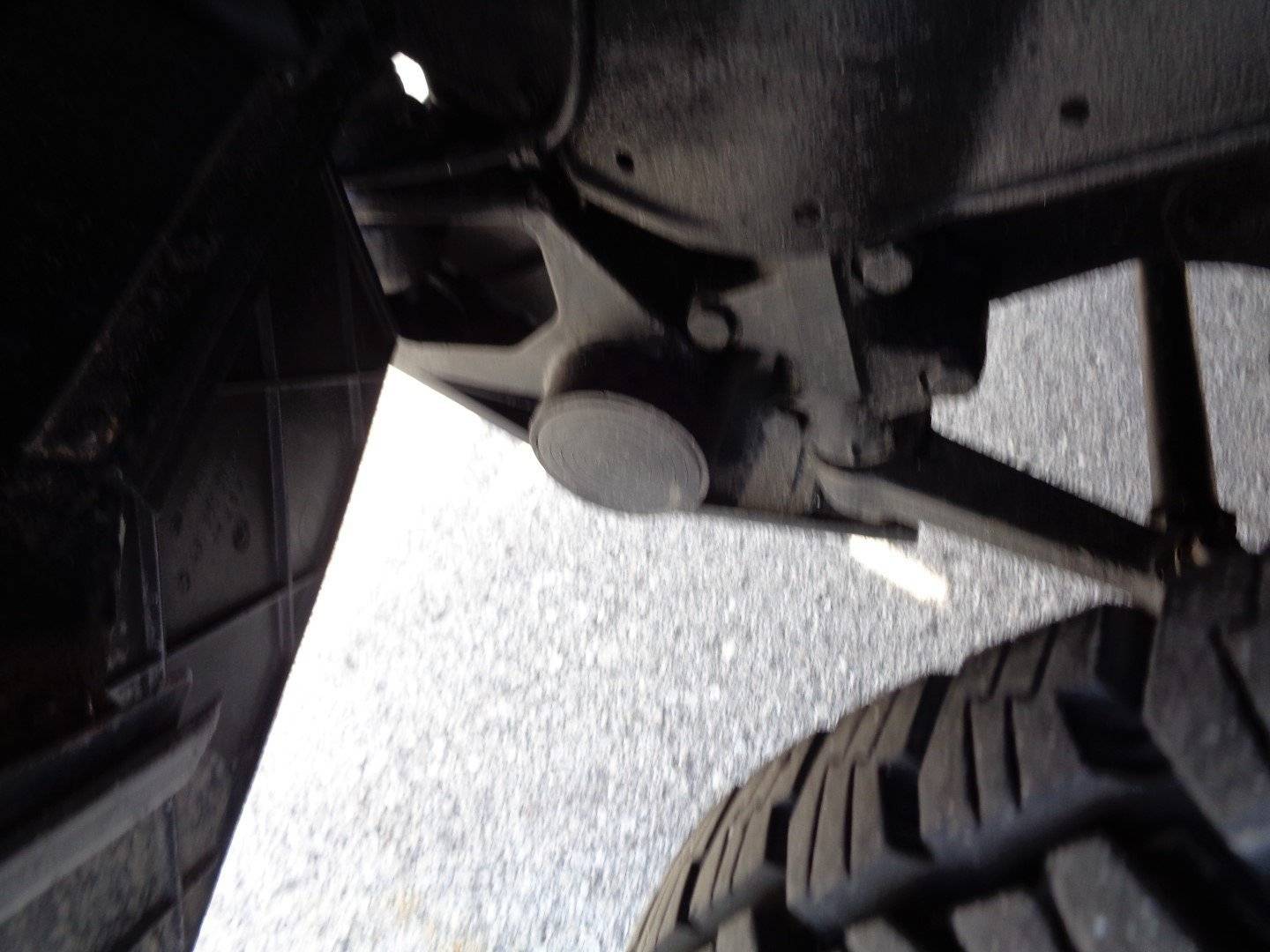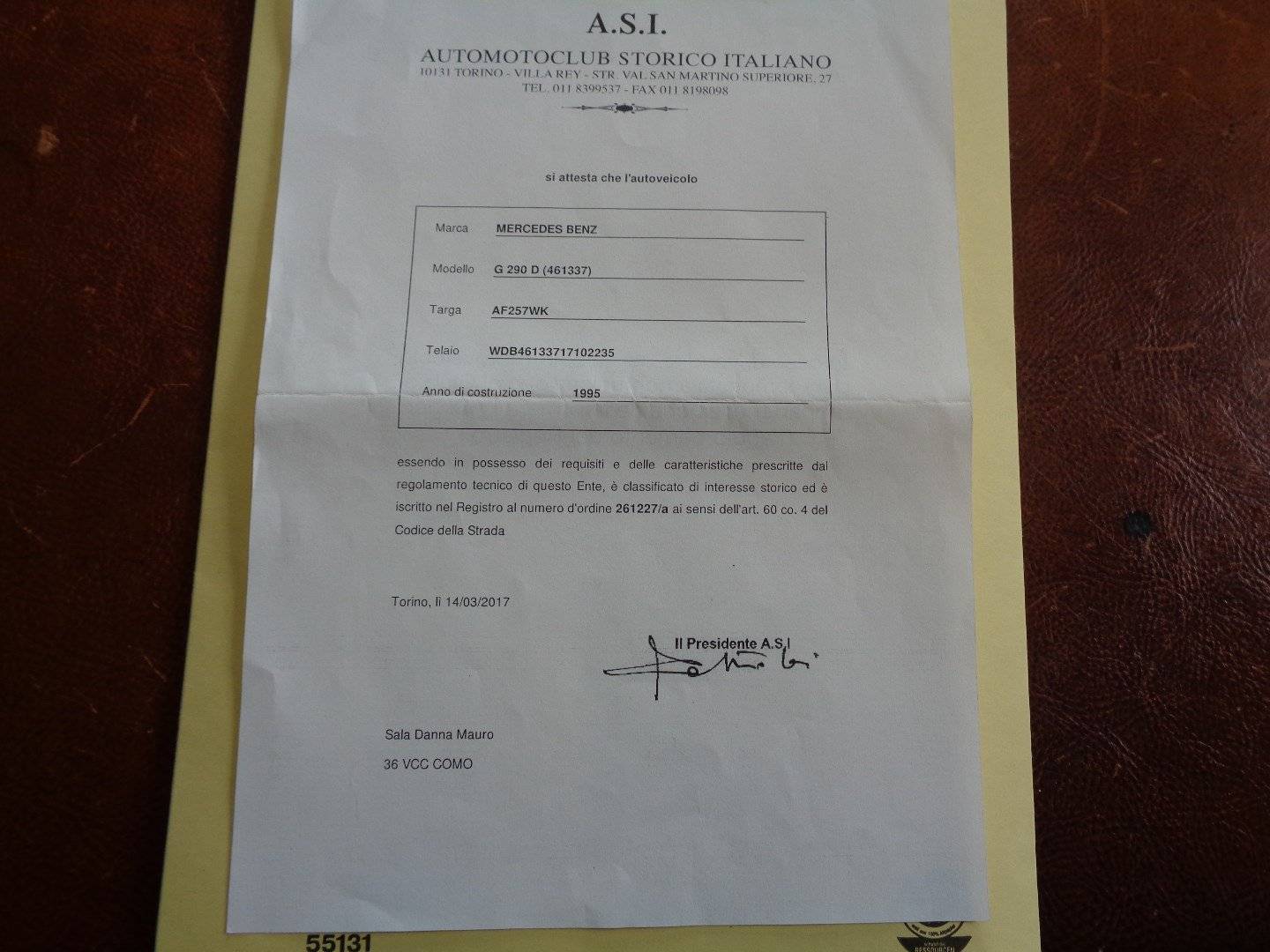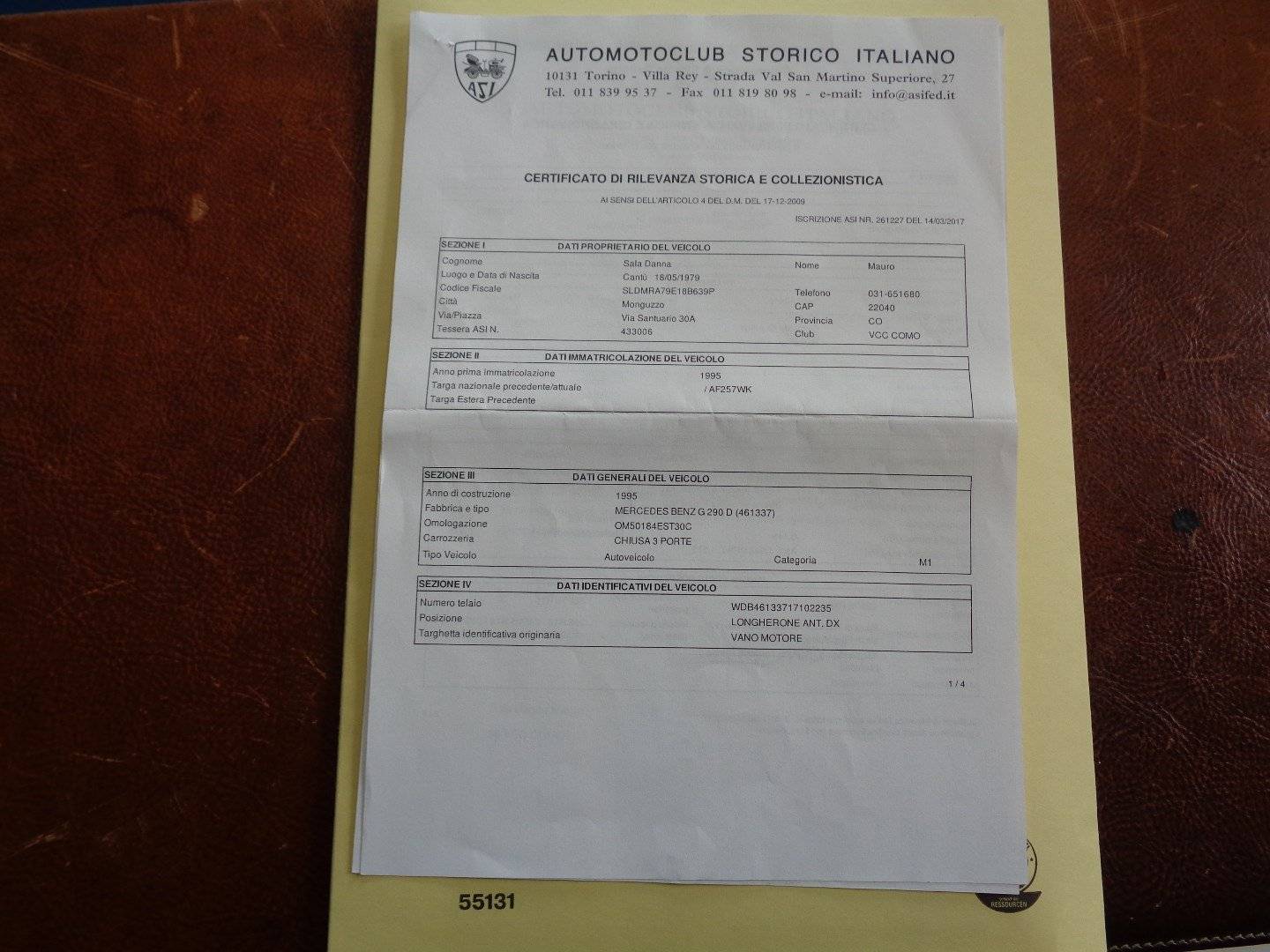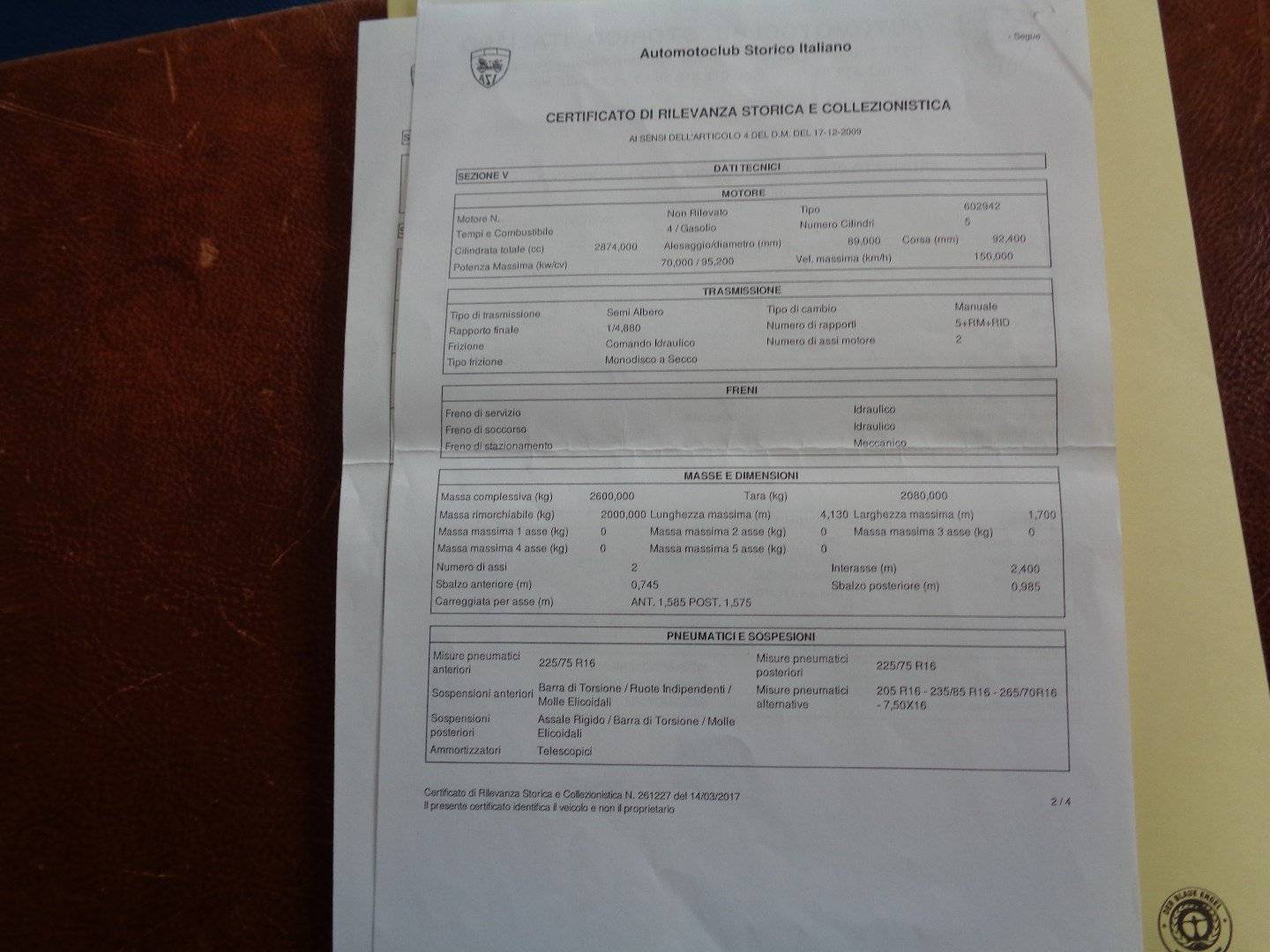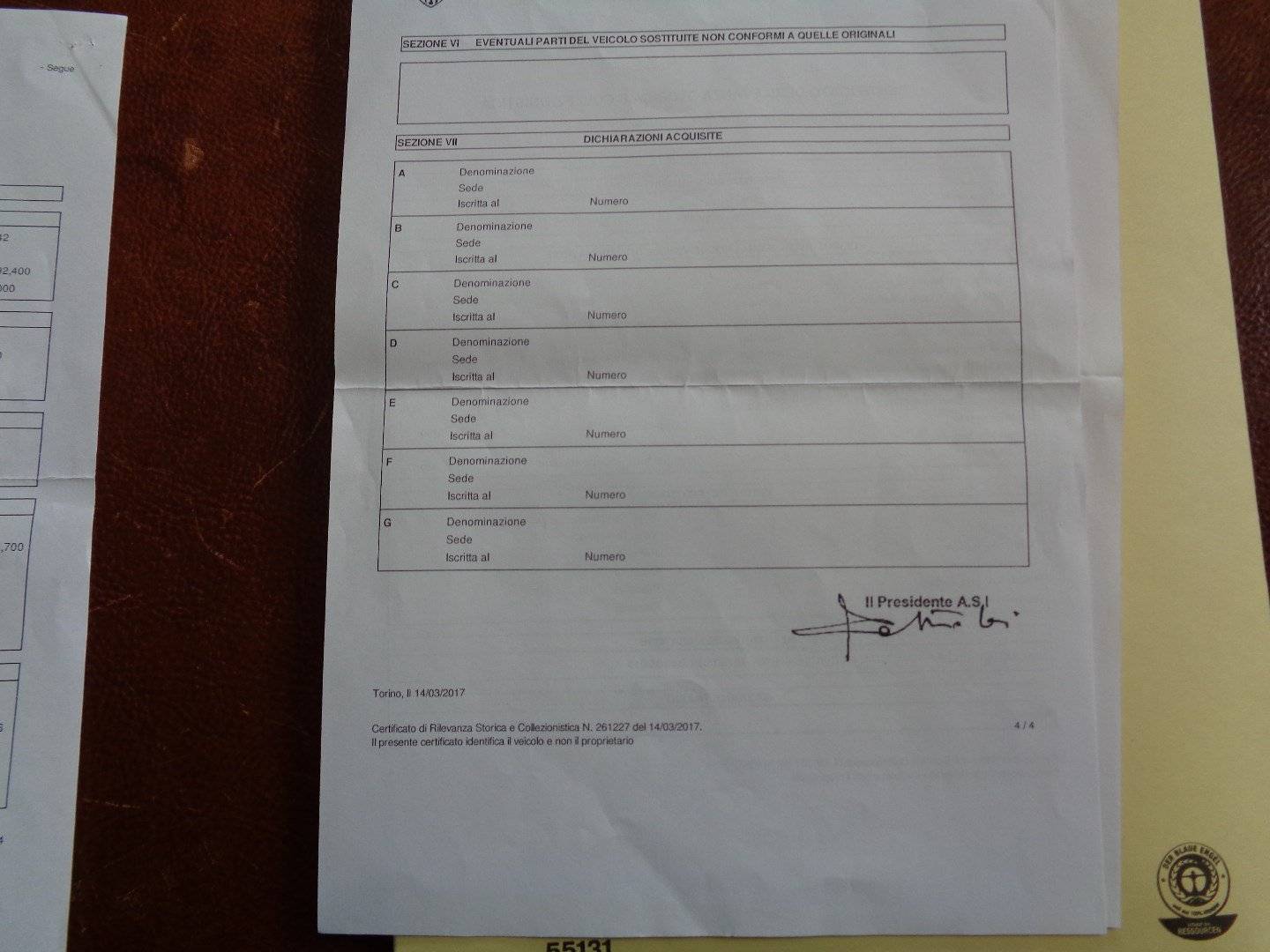 AUTO STORICA ISCRITTA ASI
Dealer

away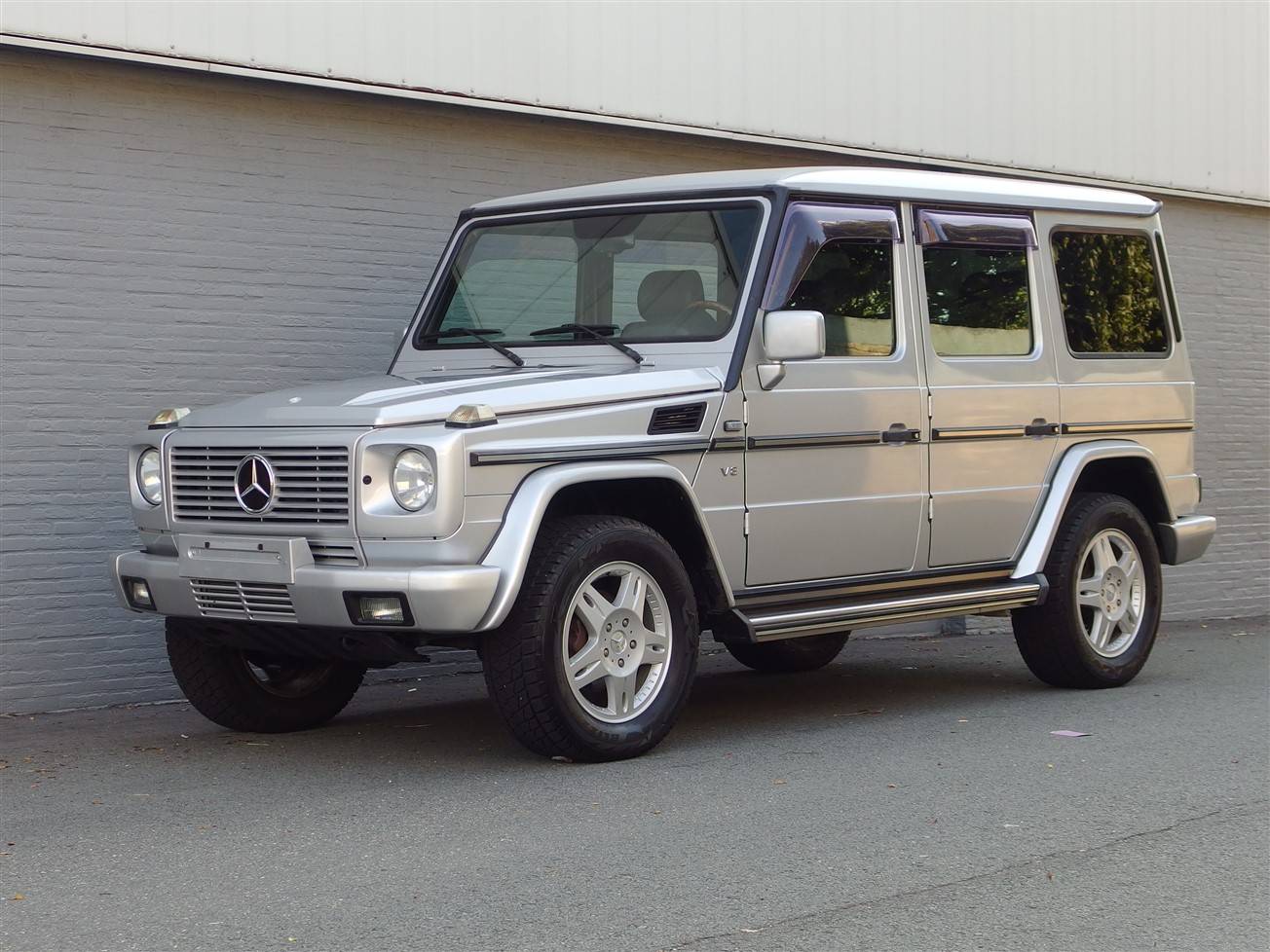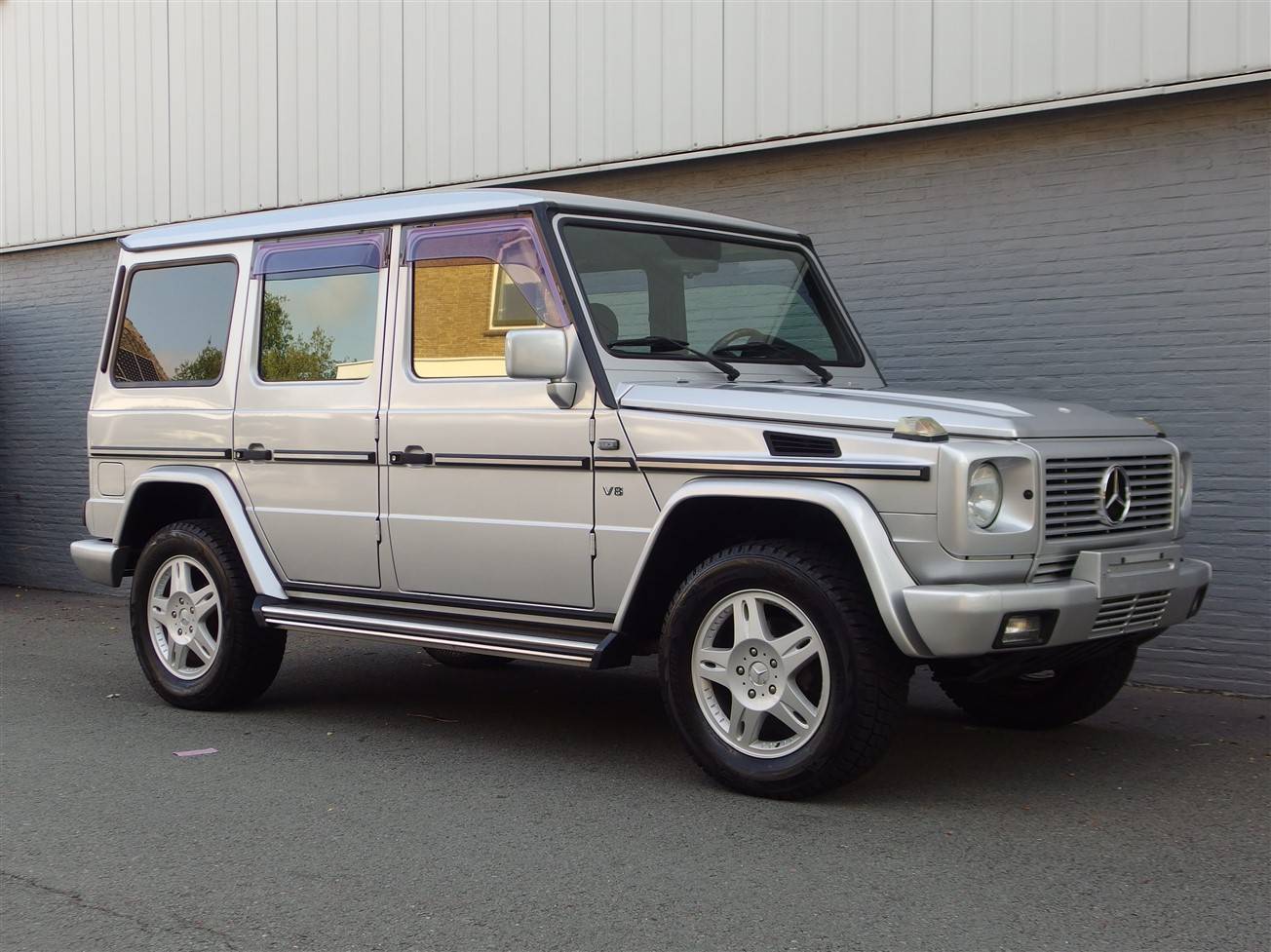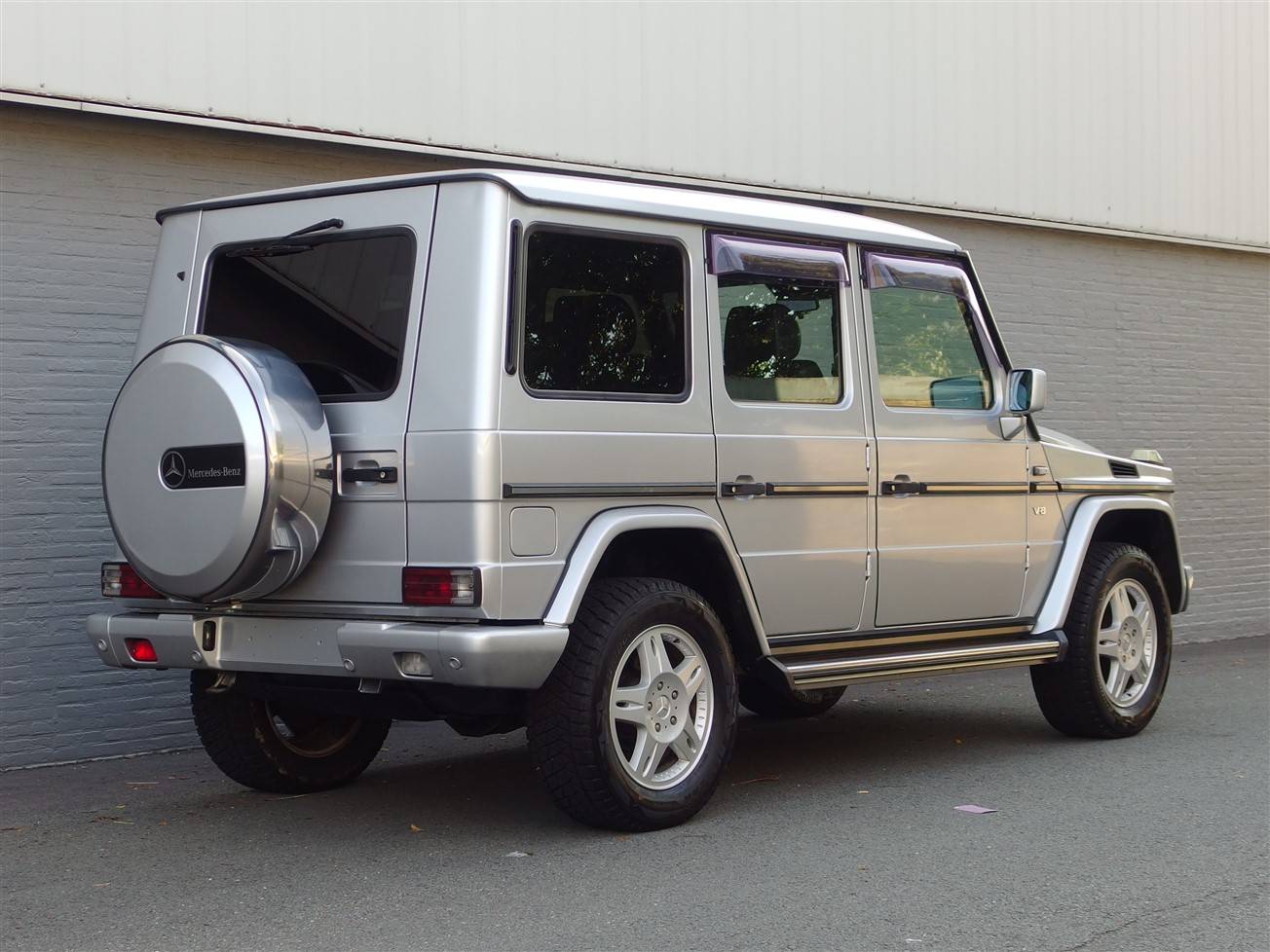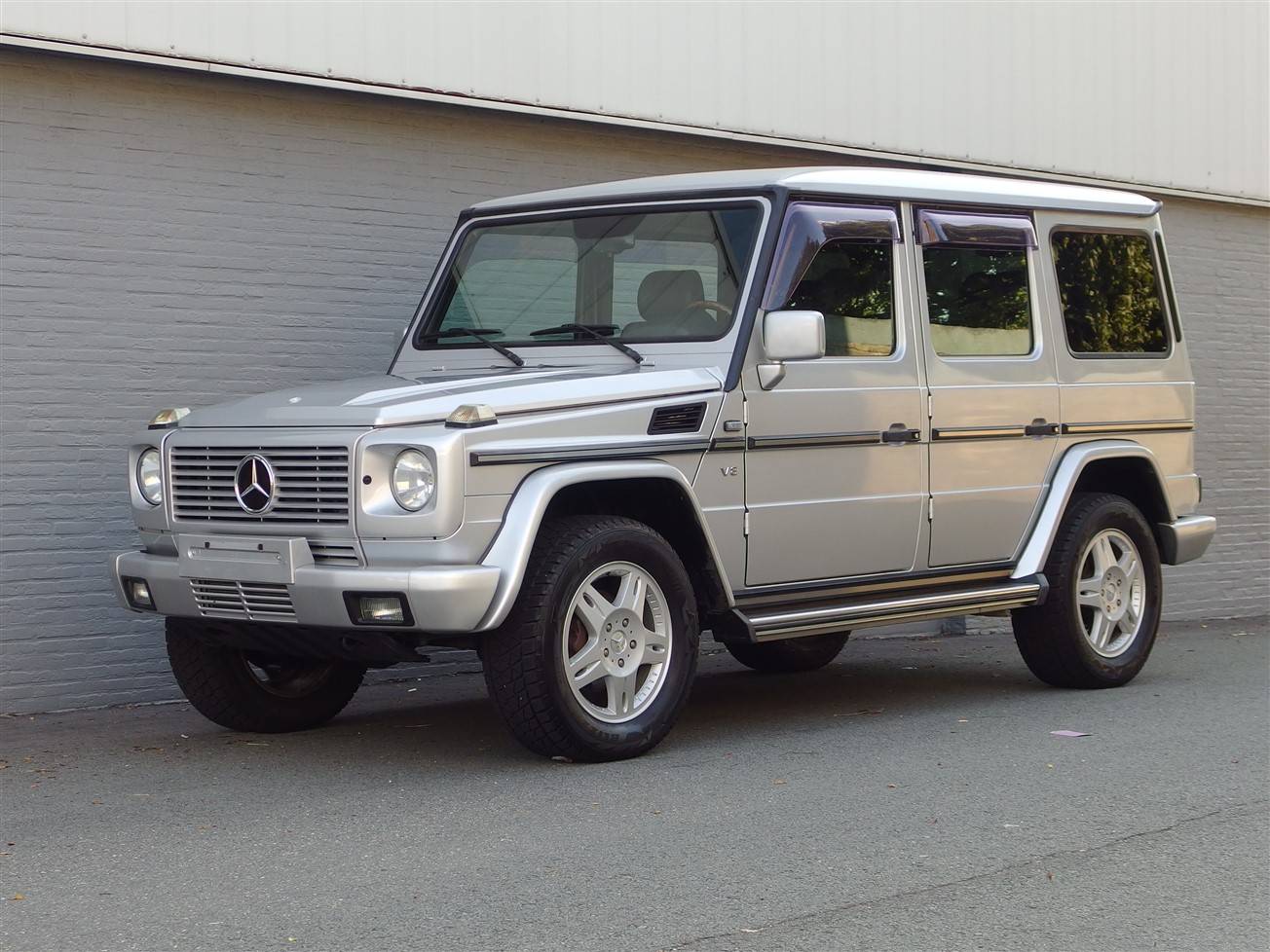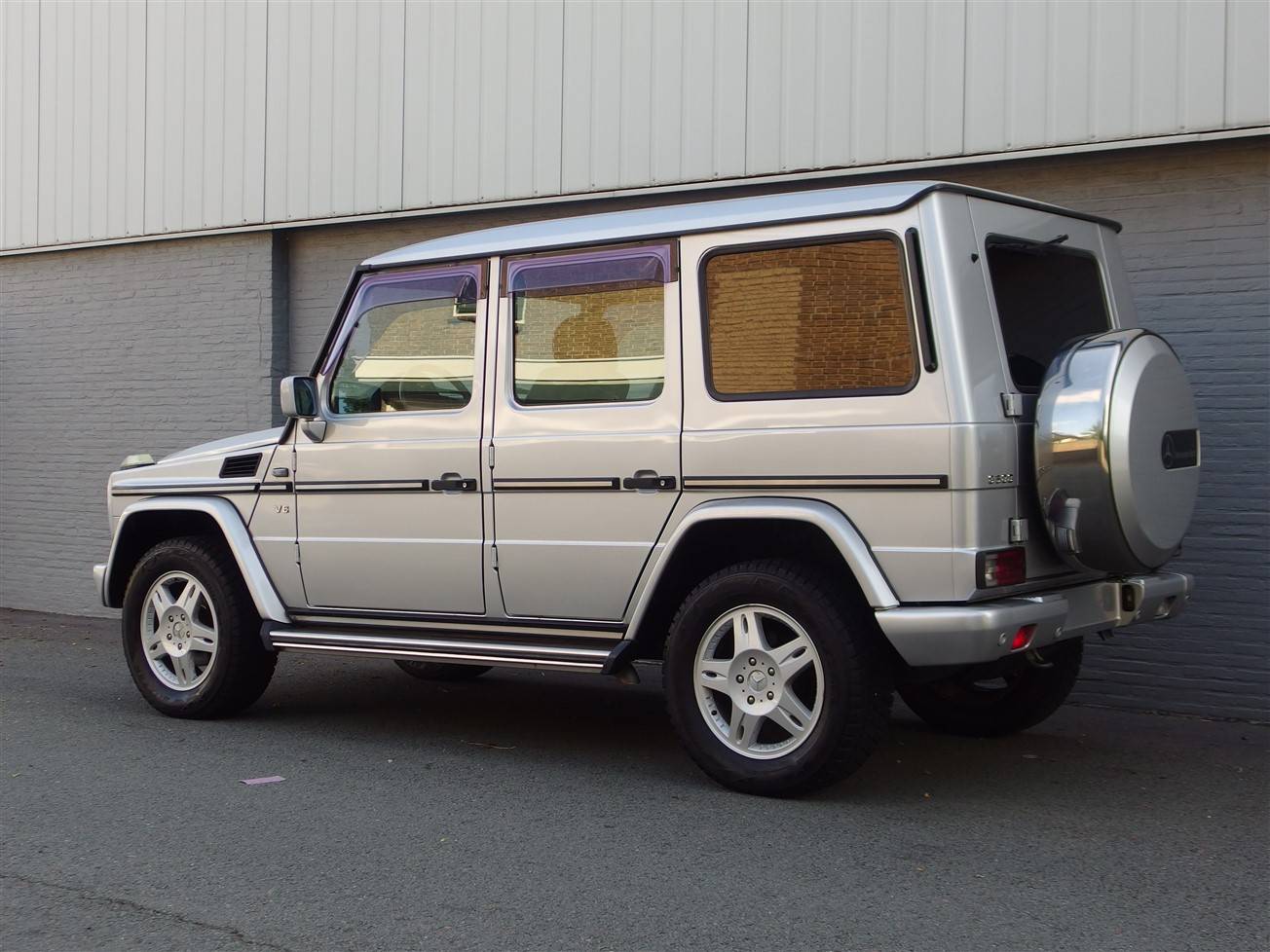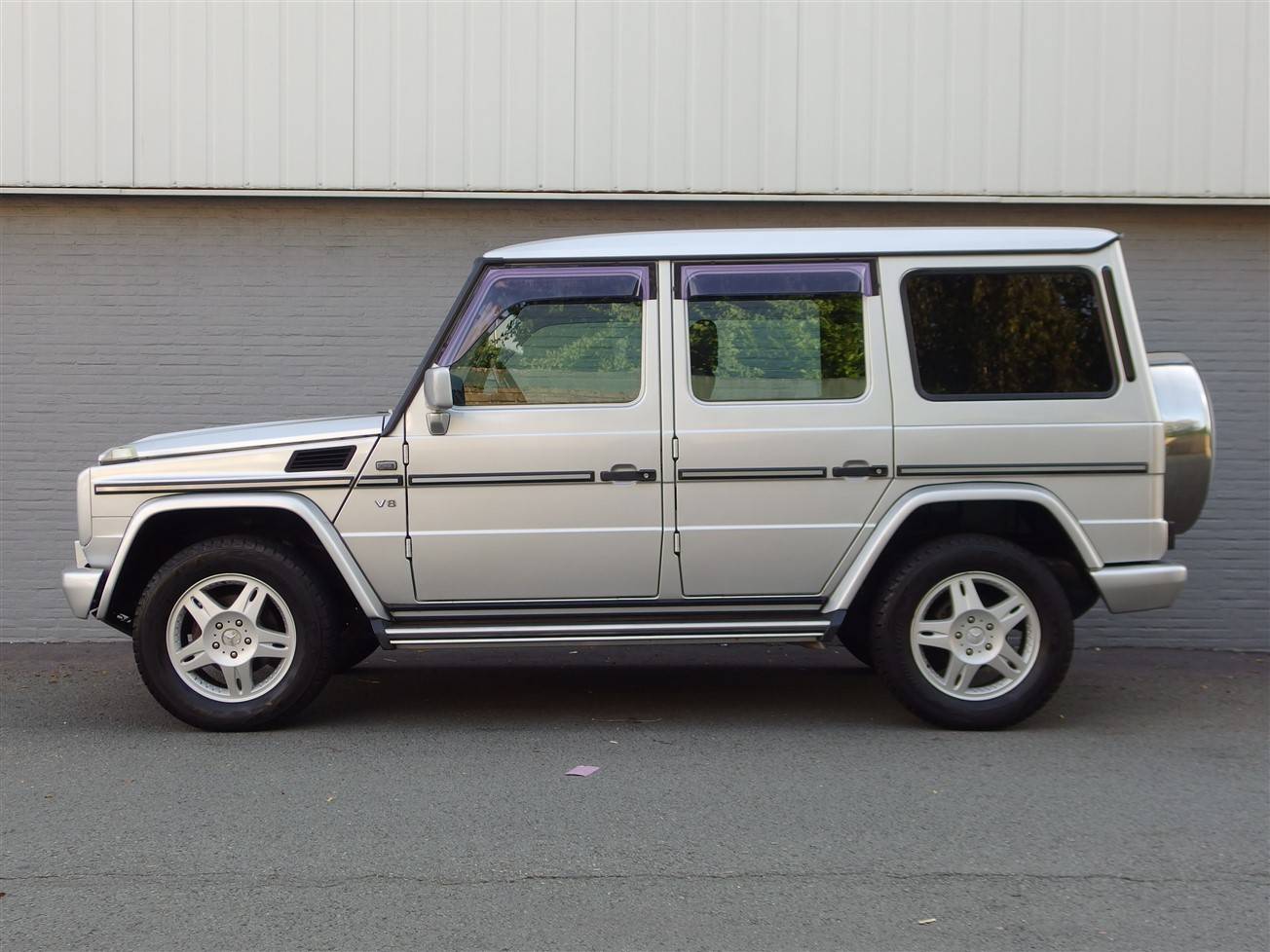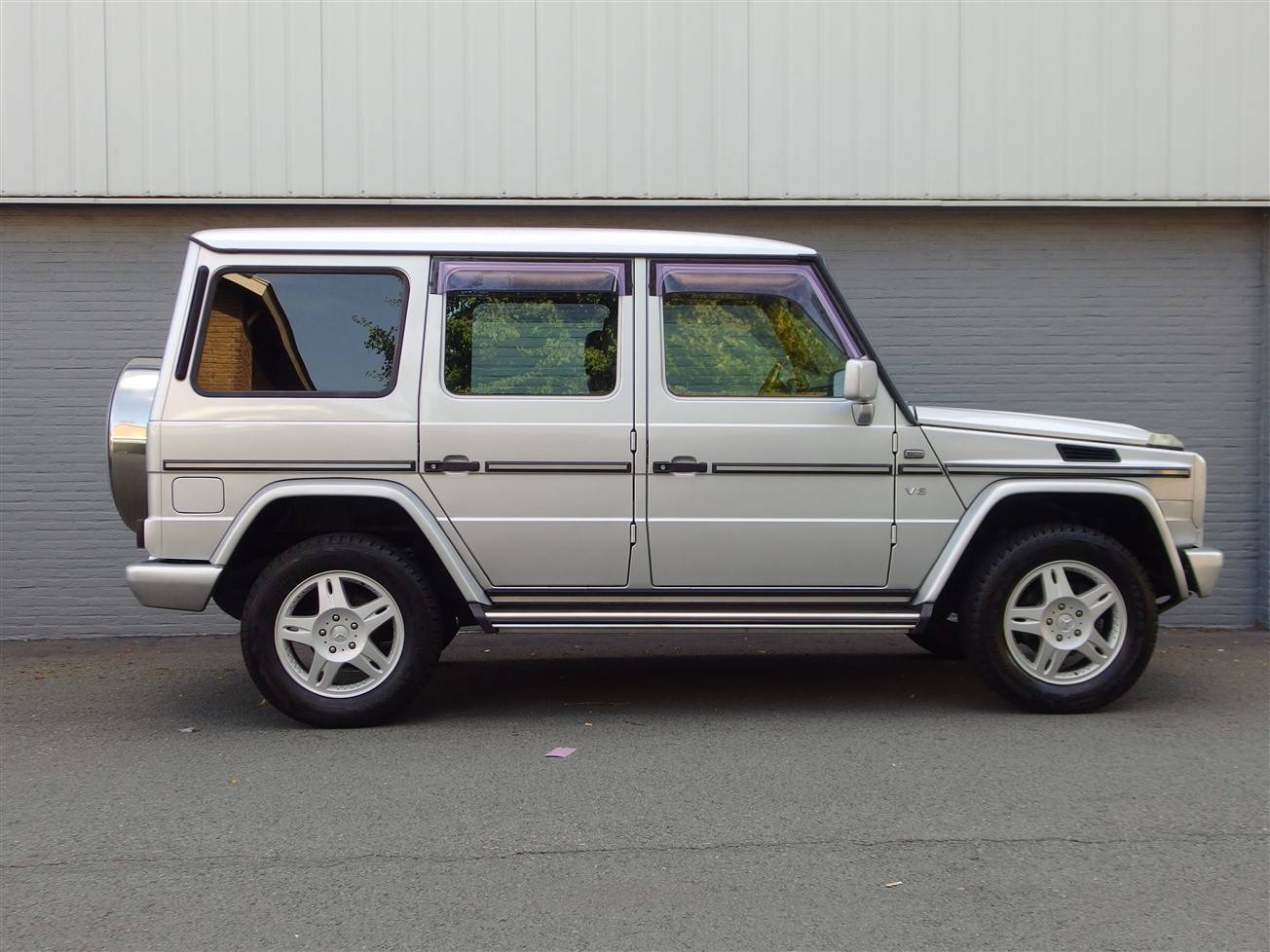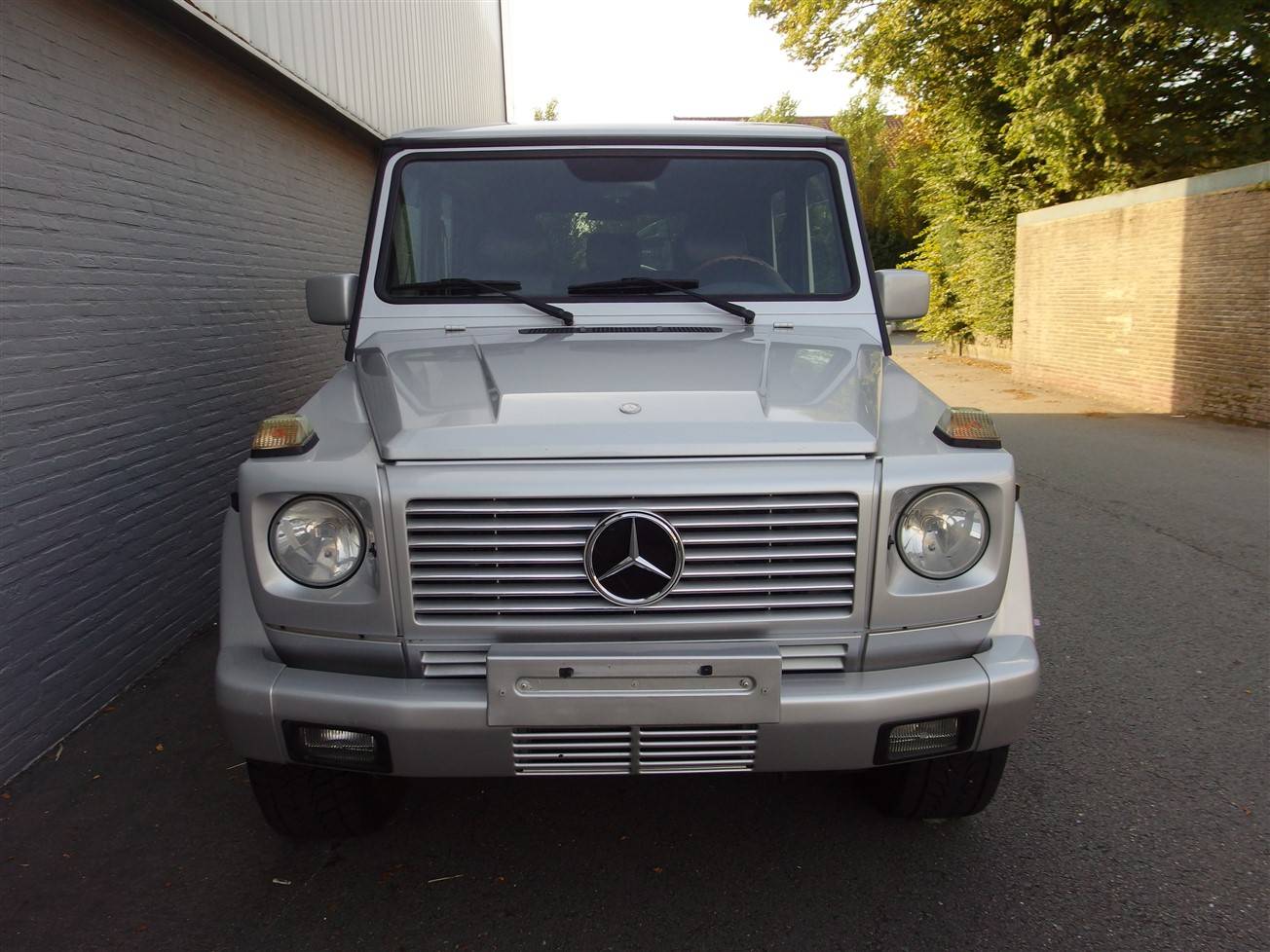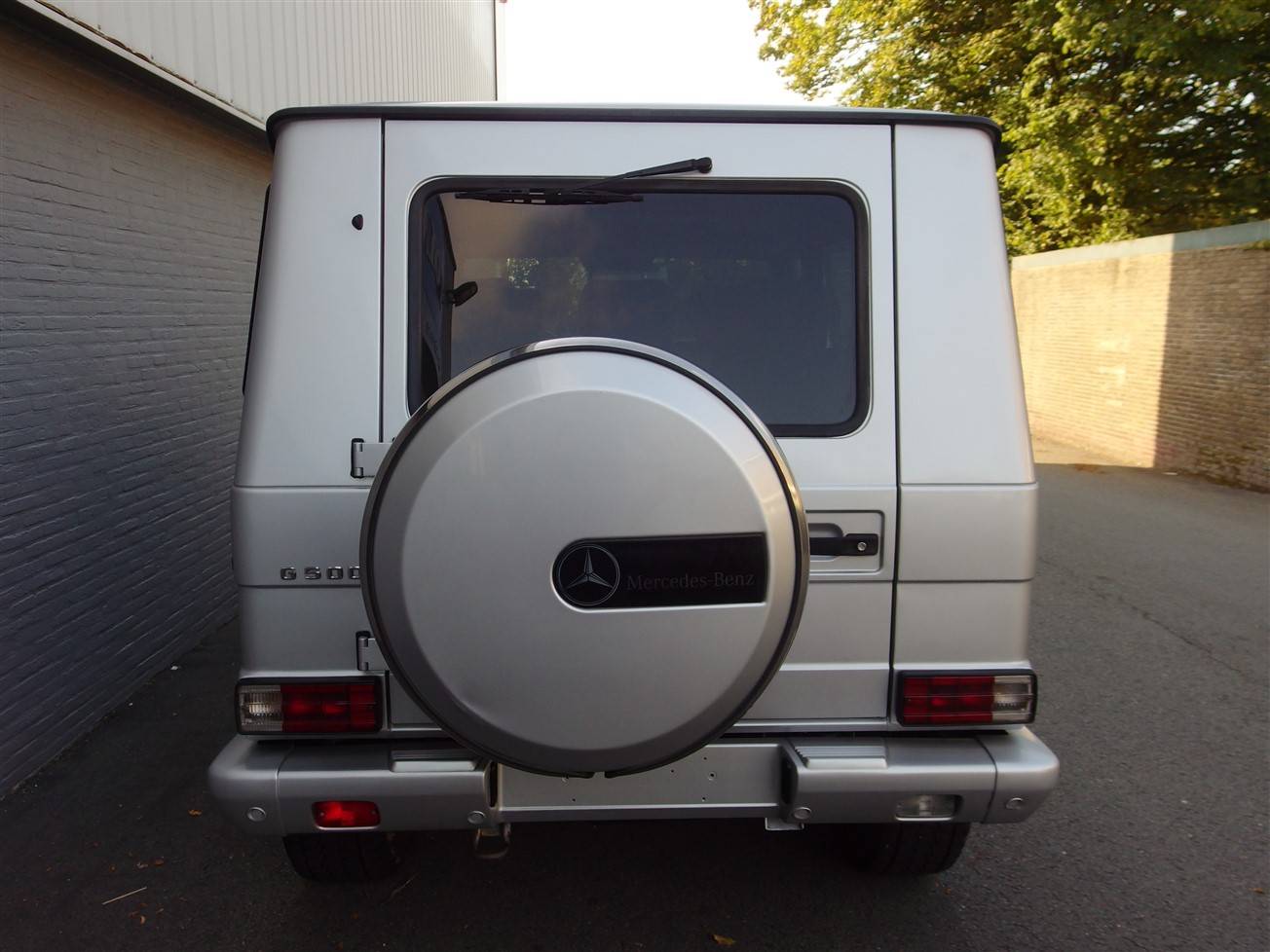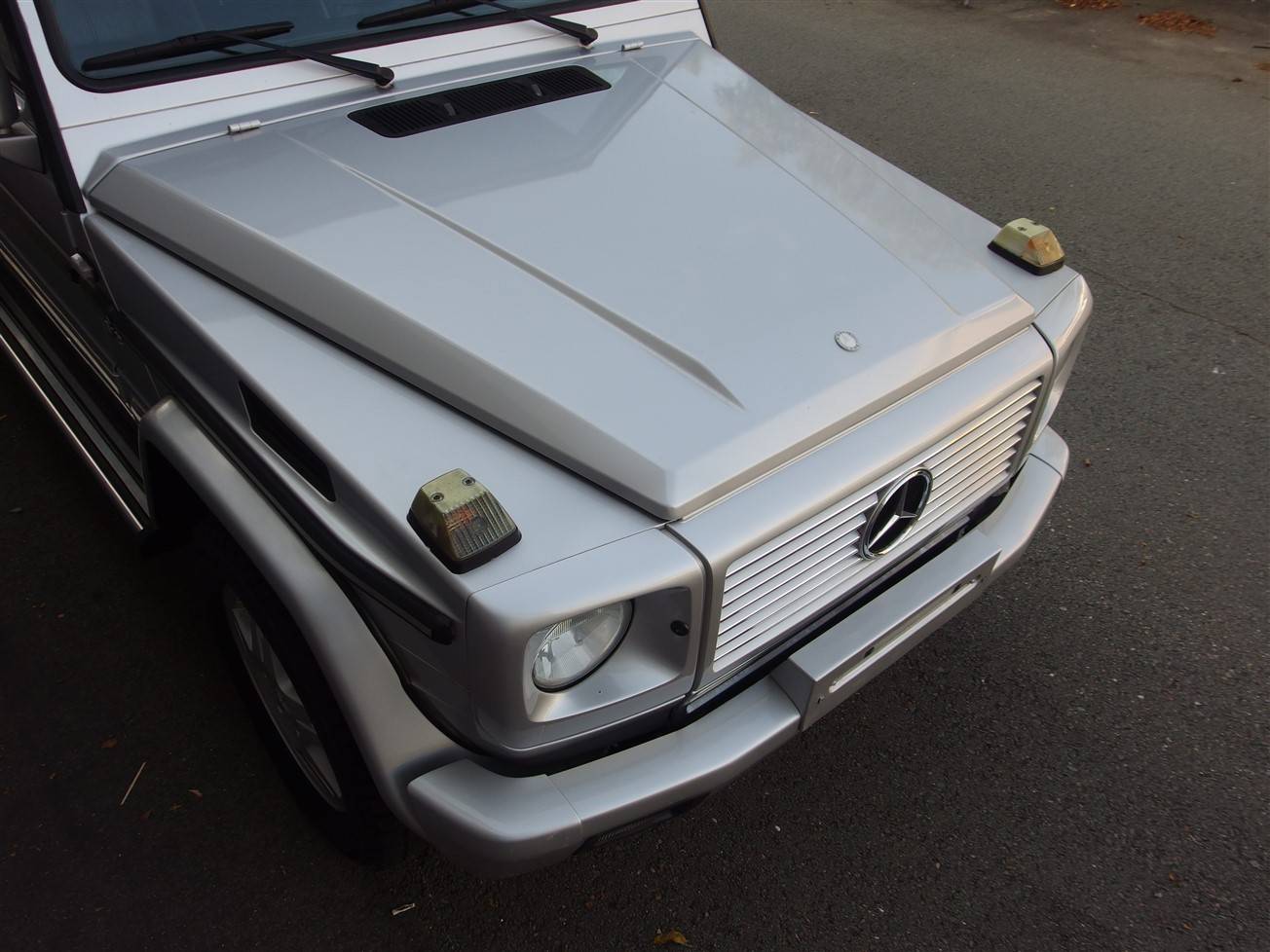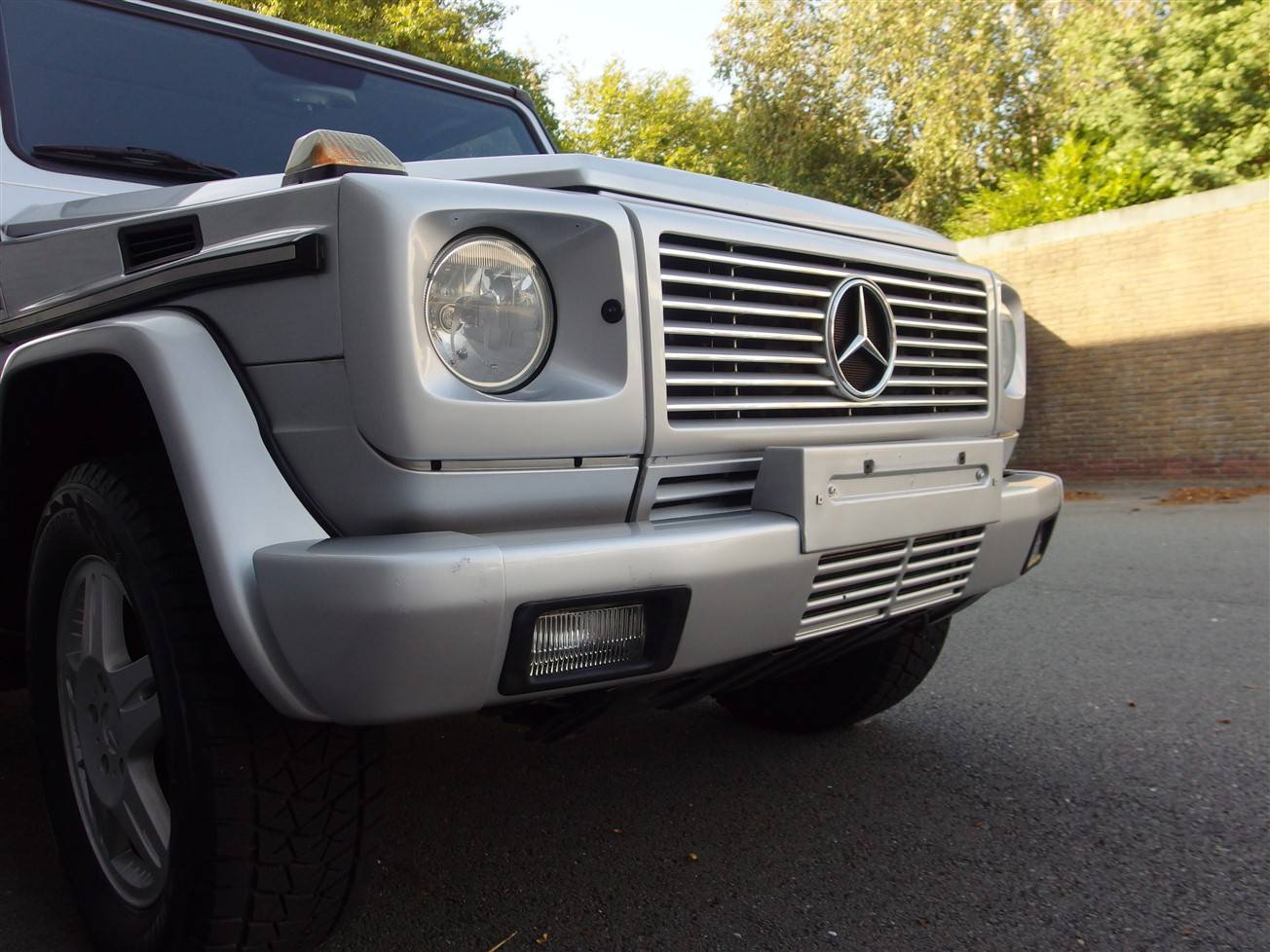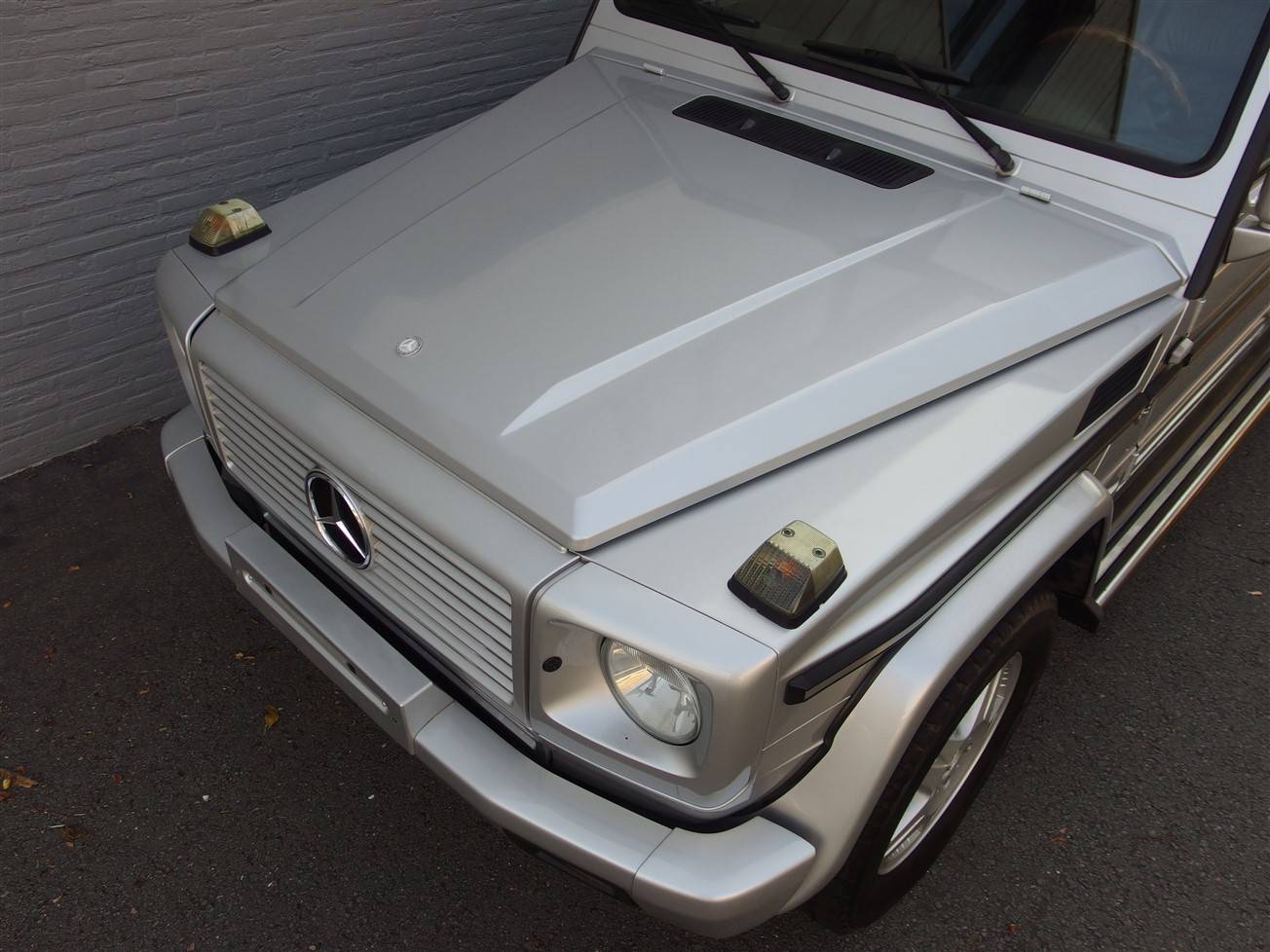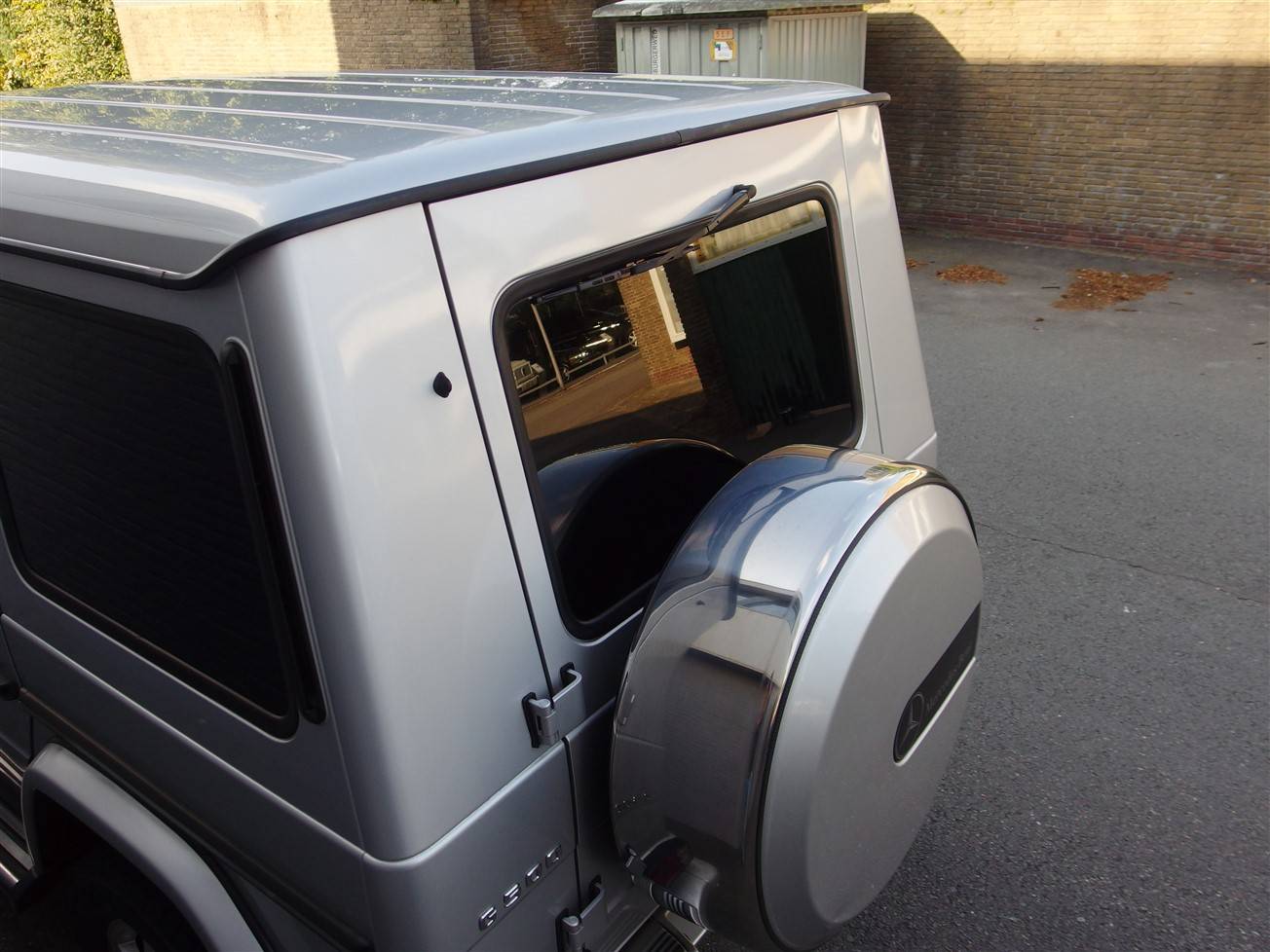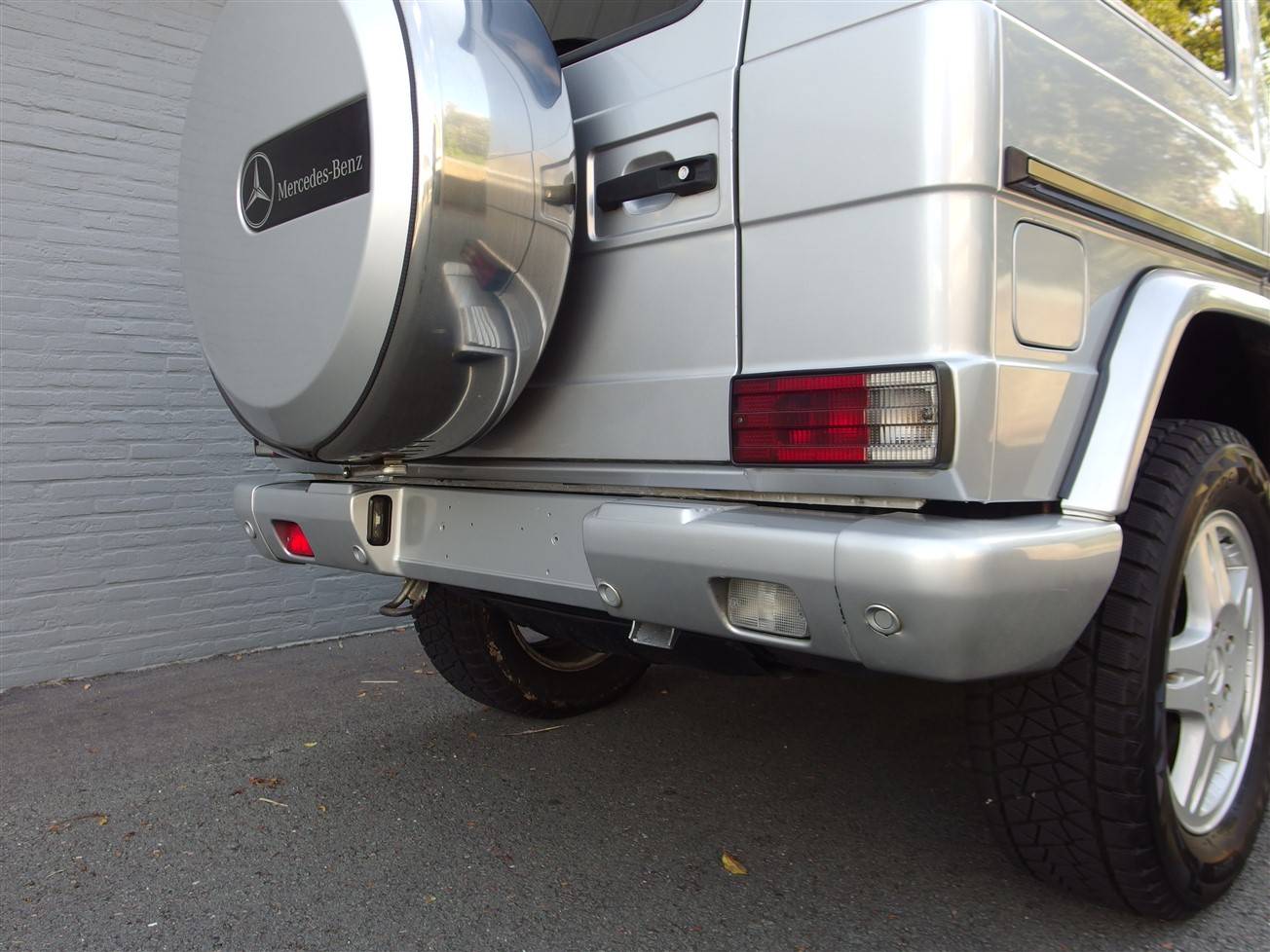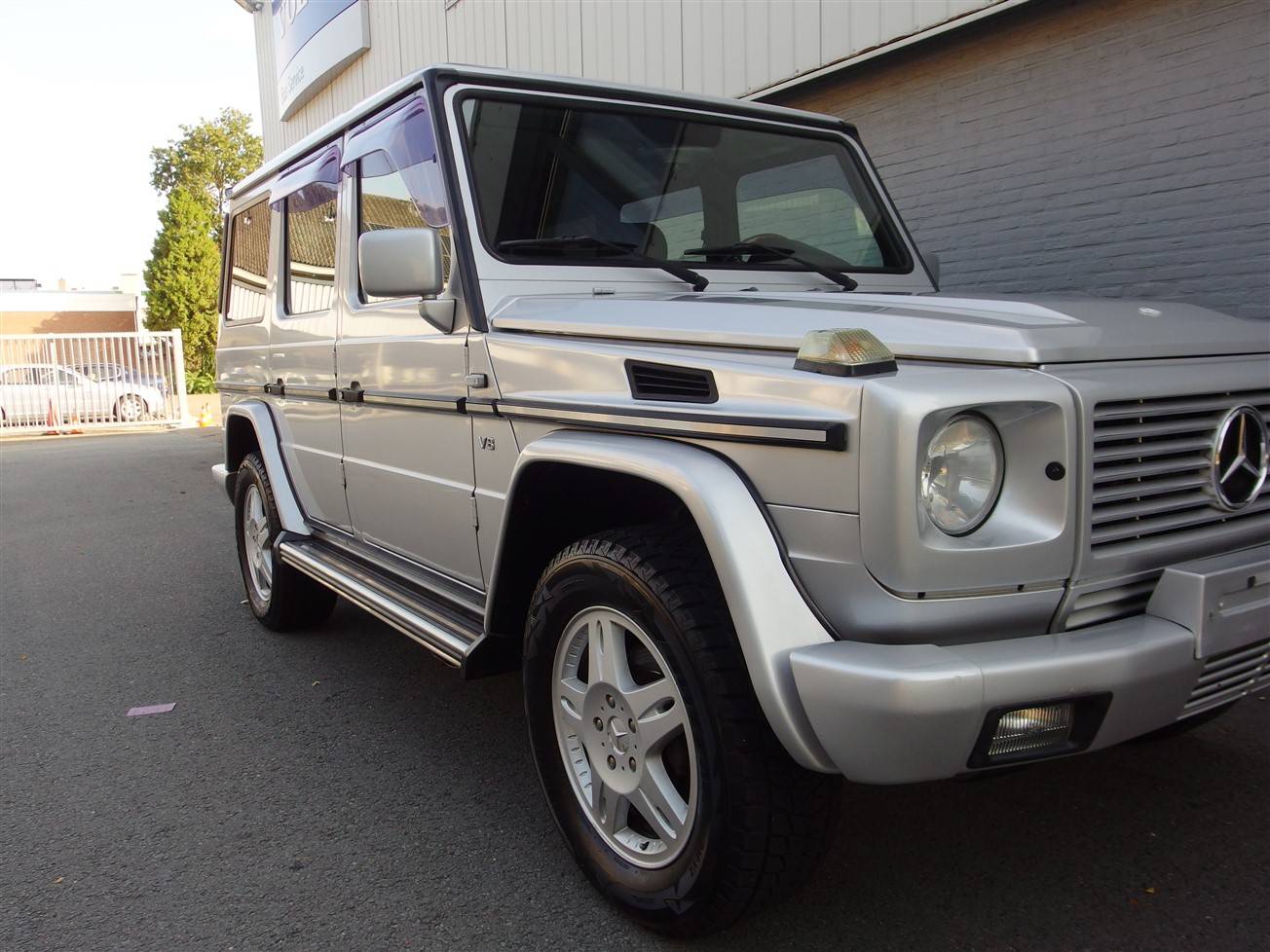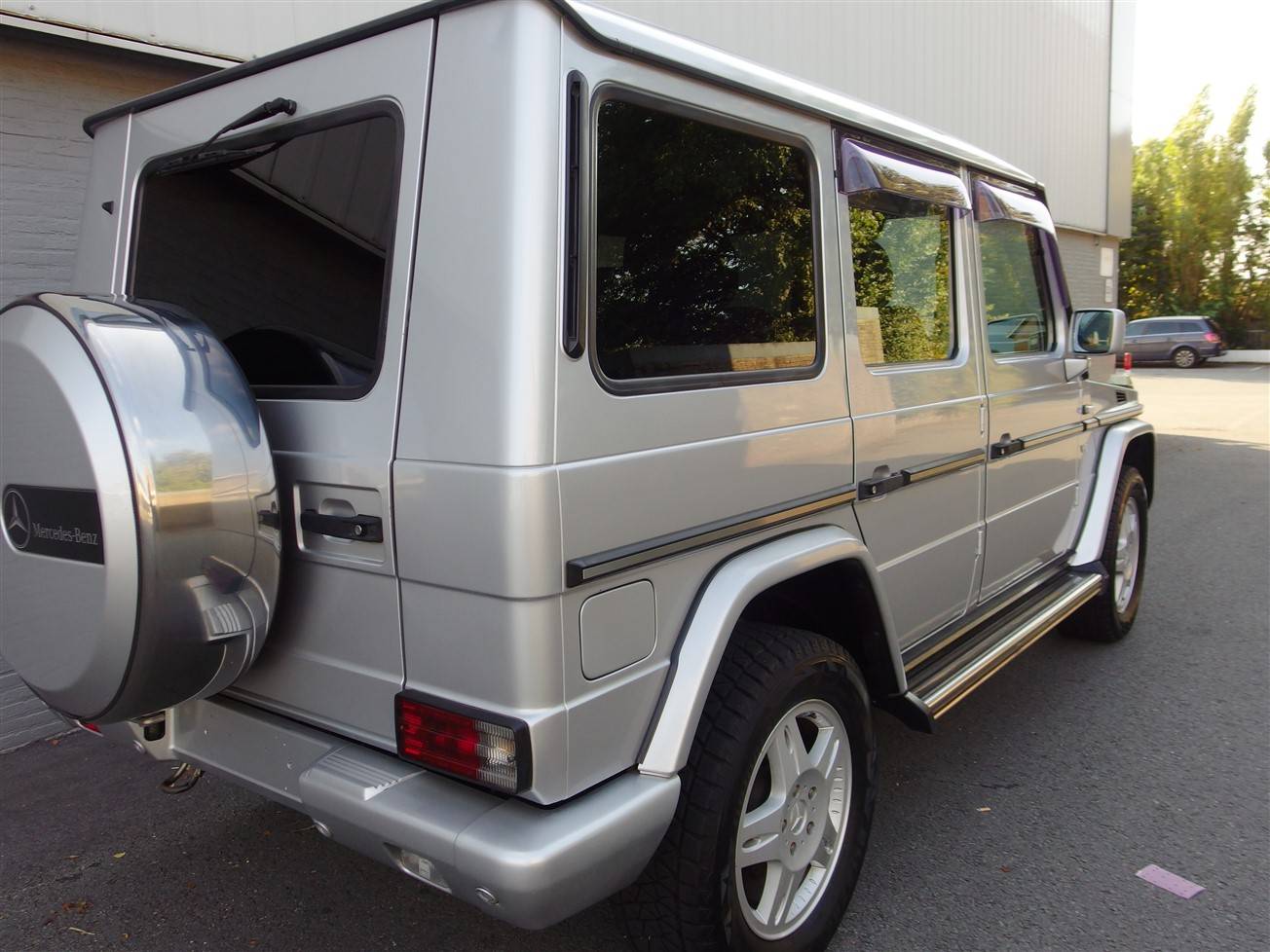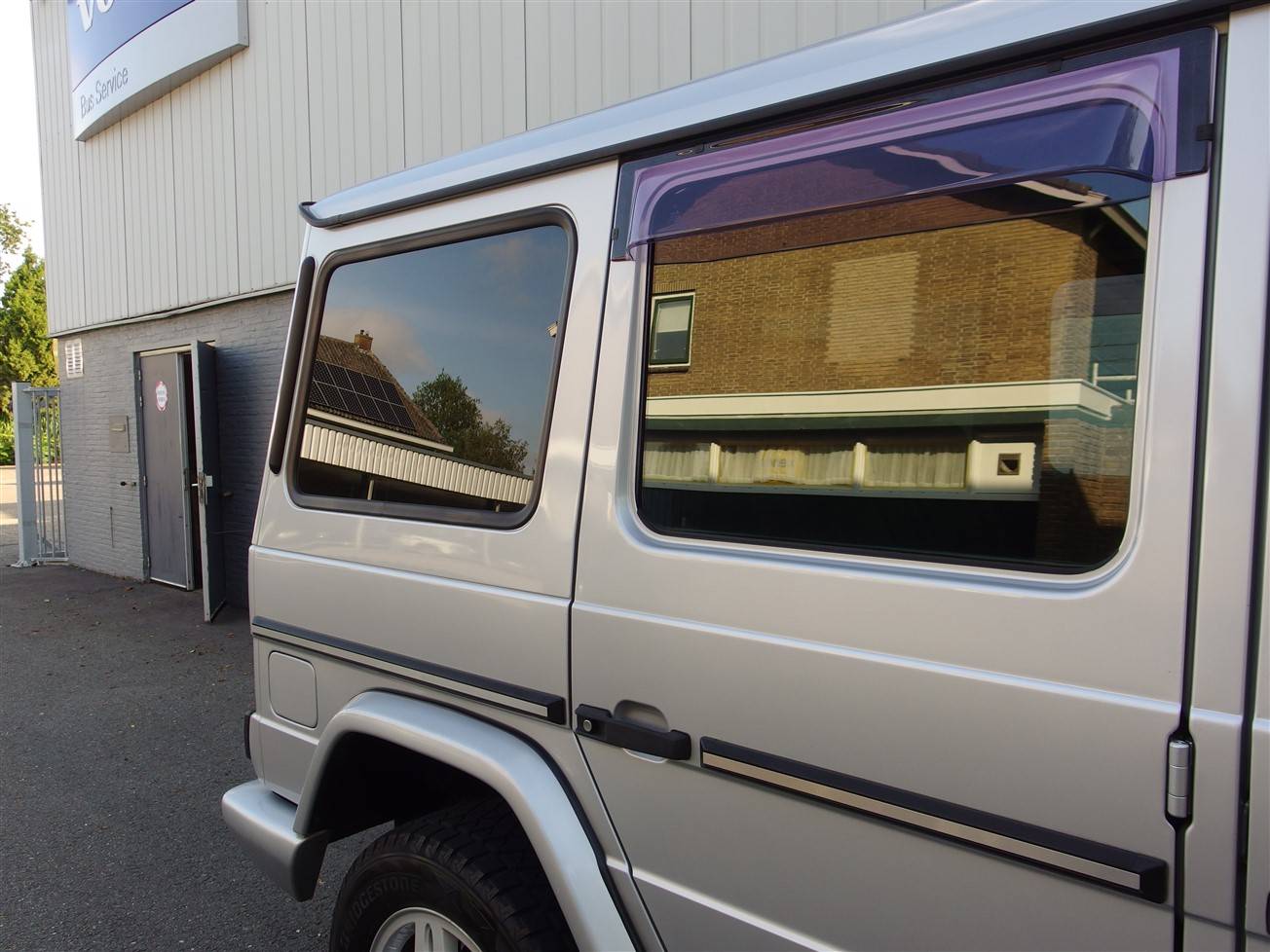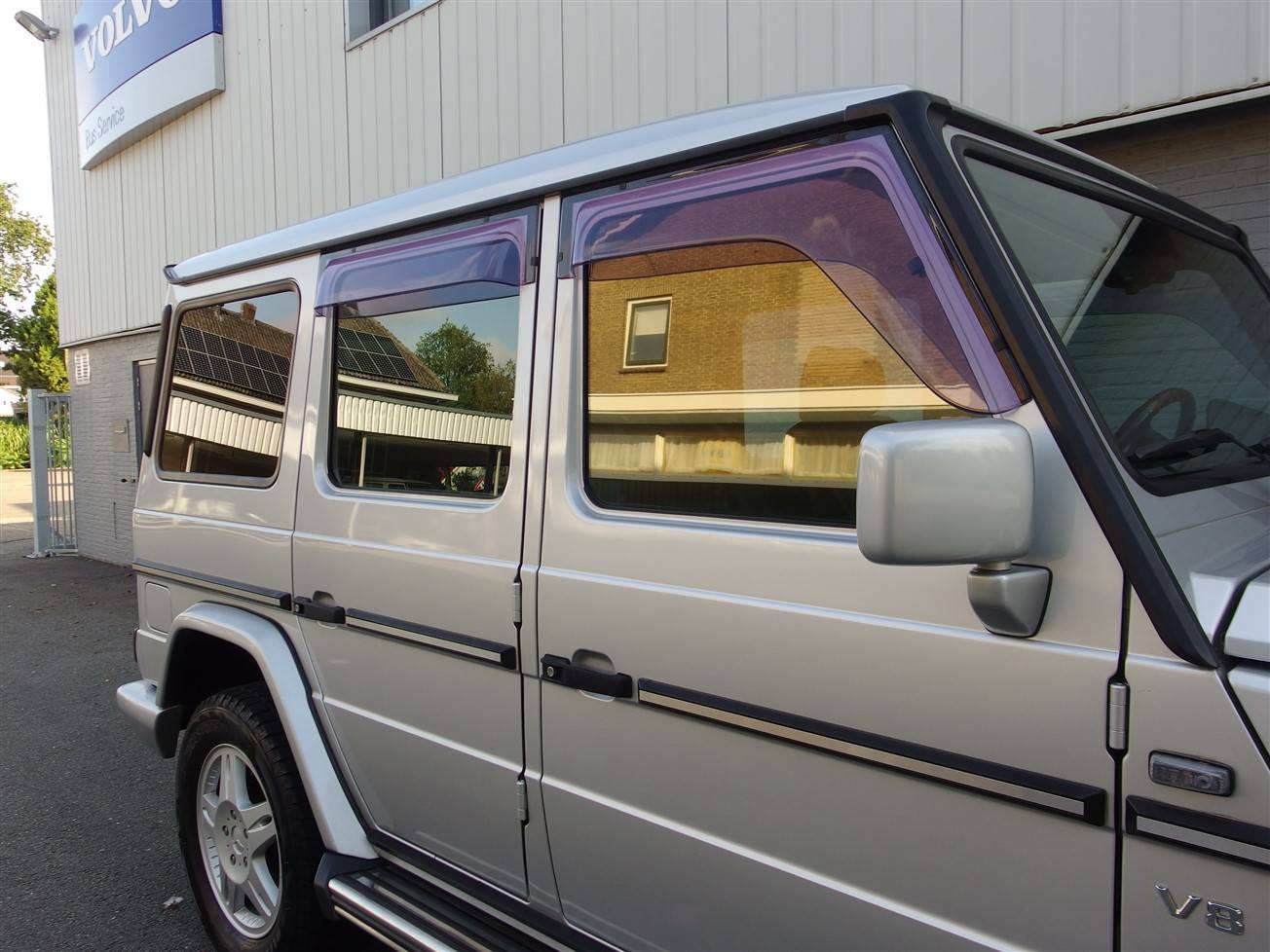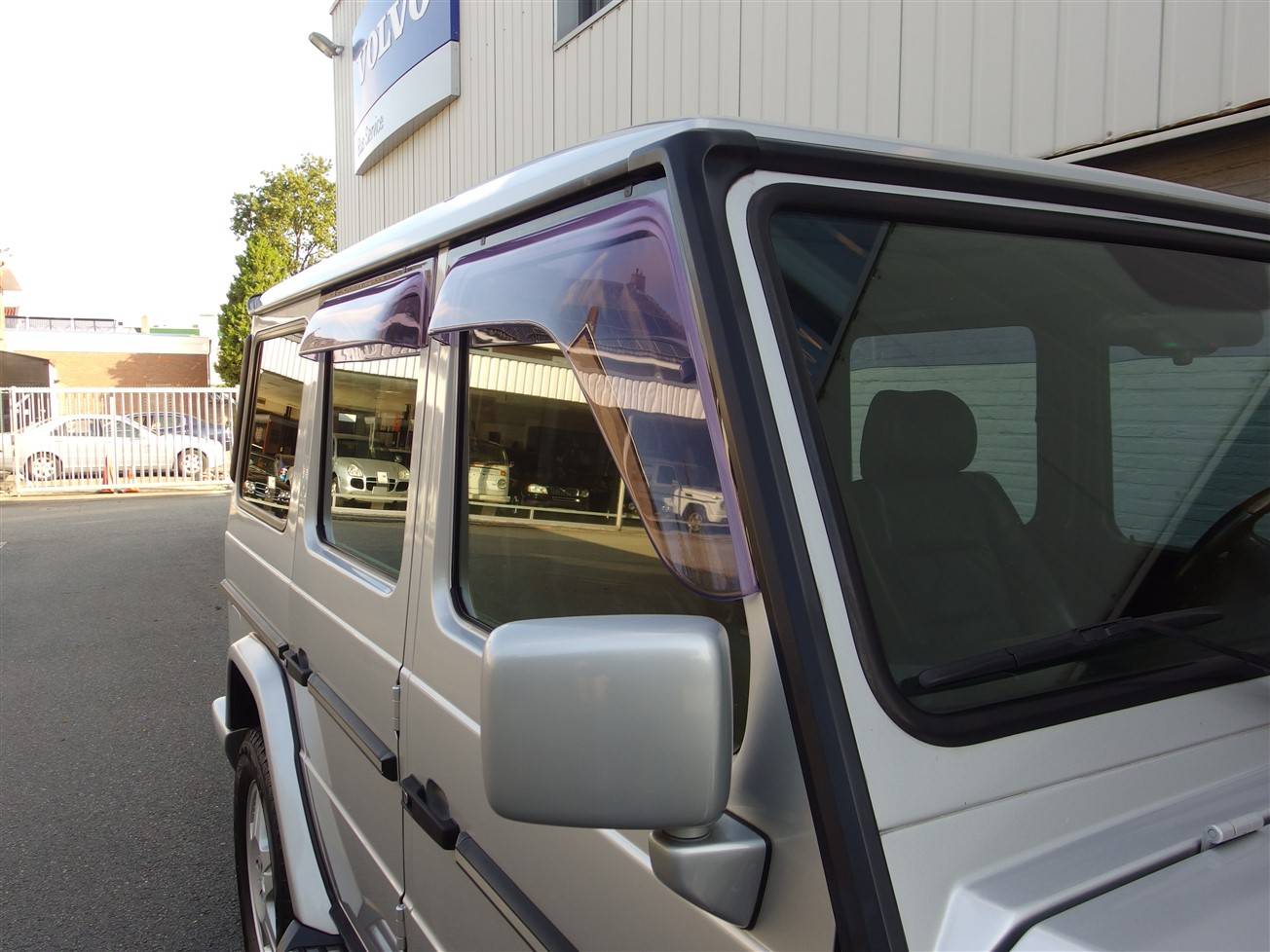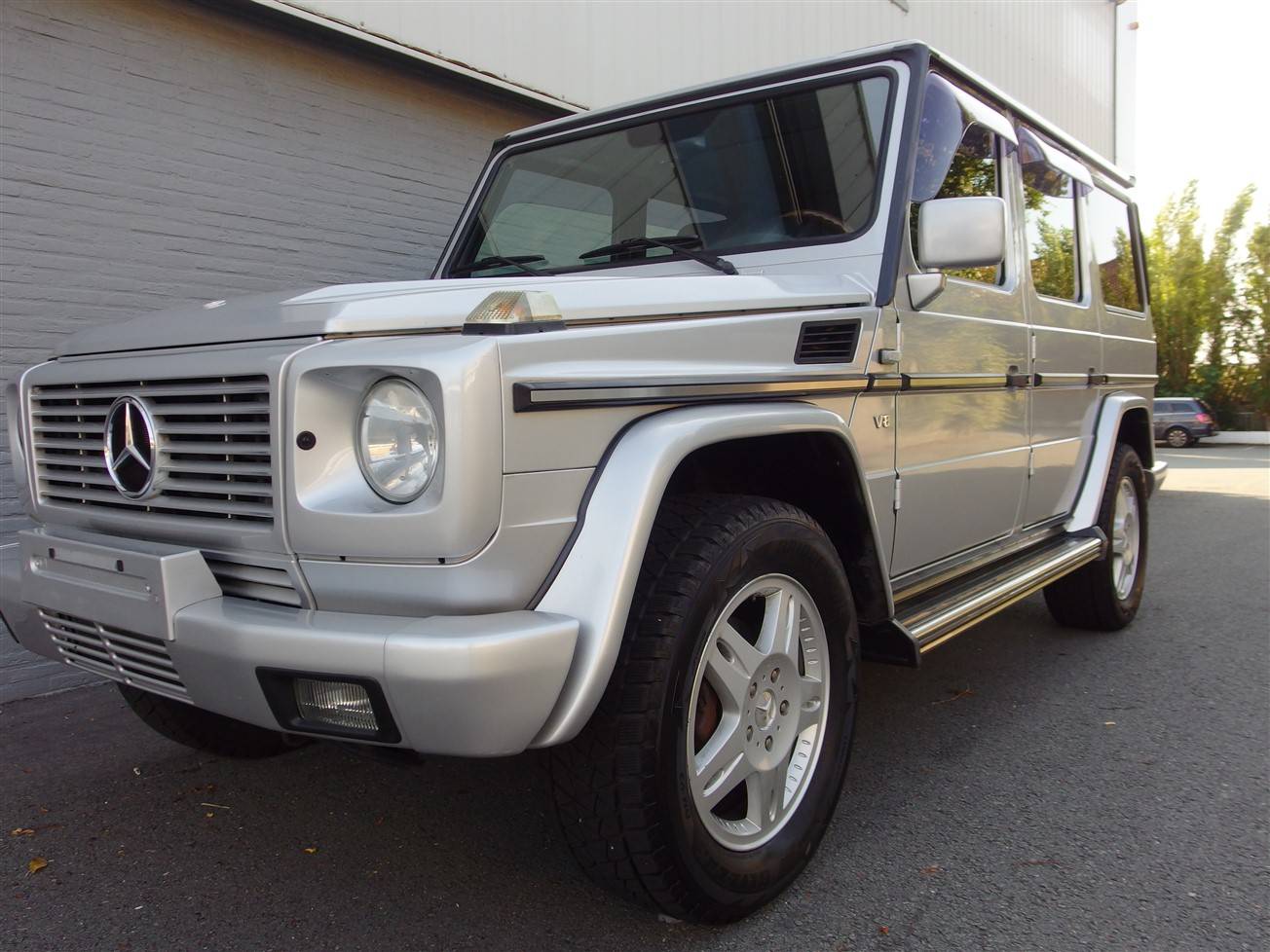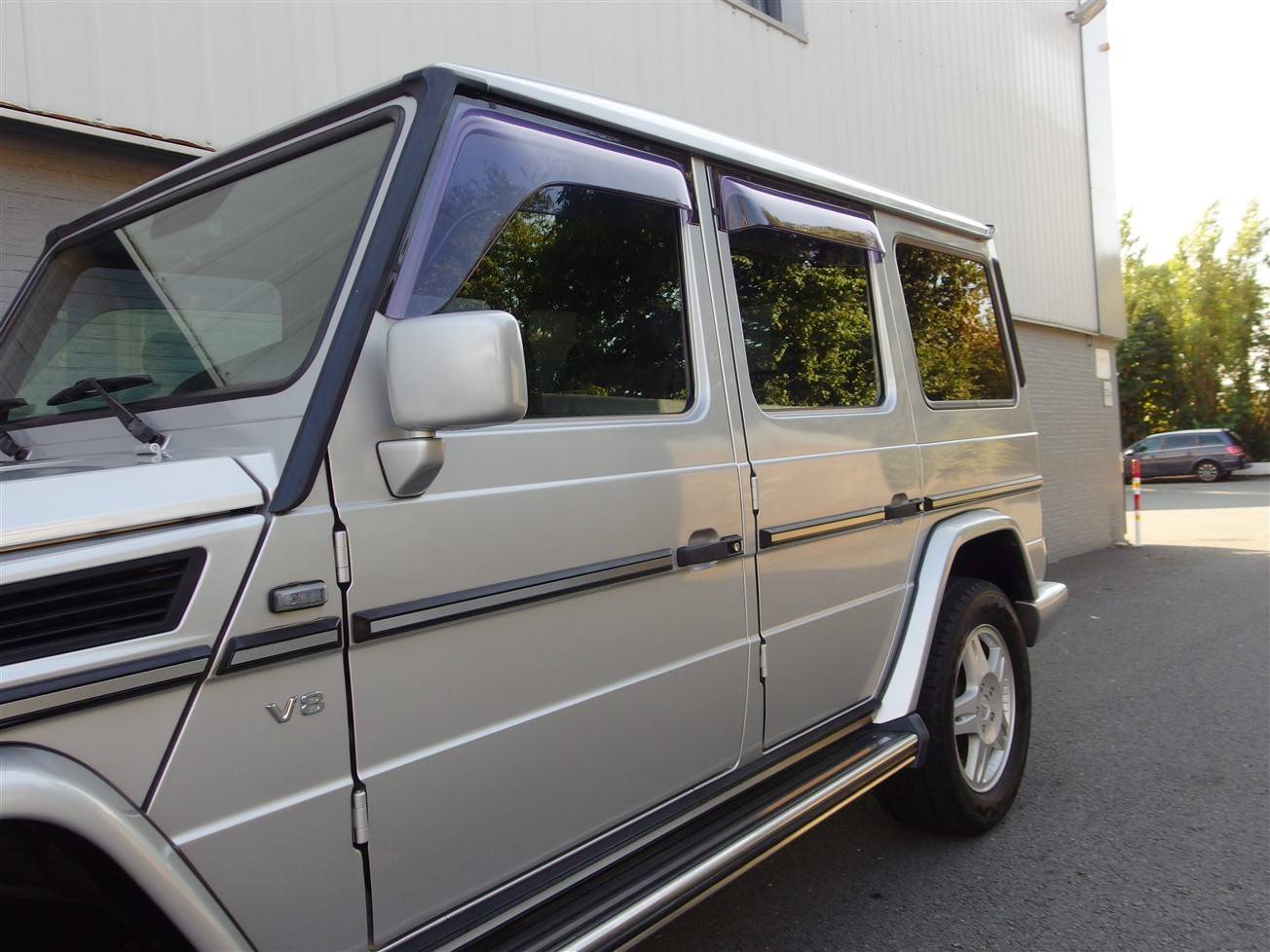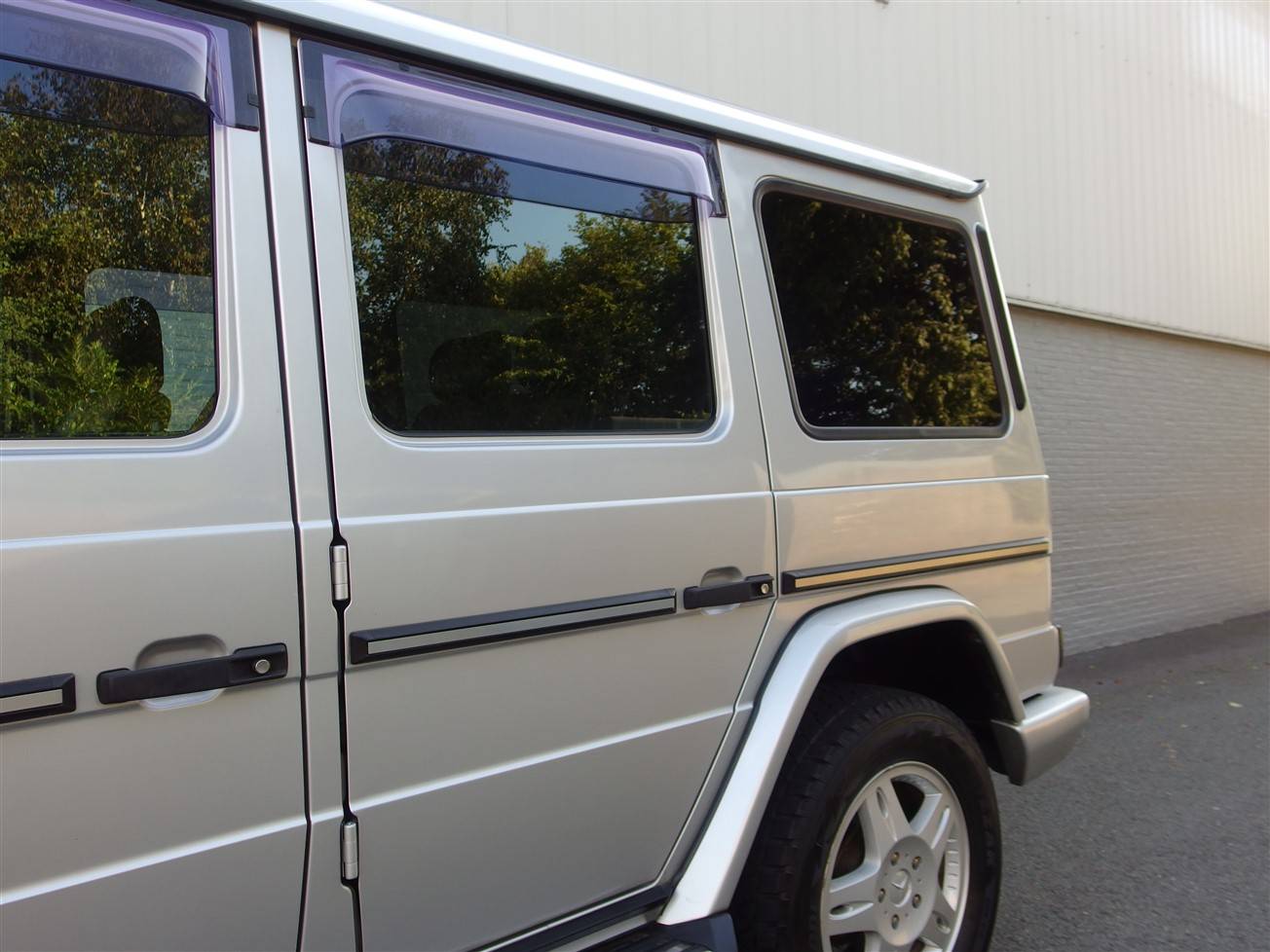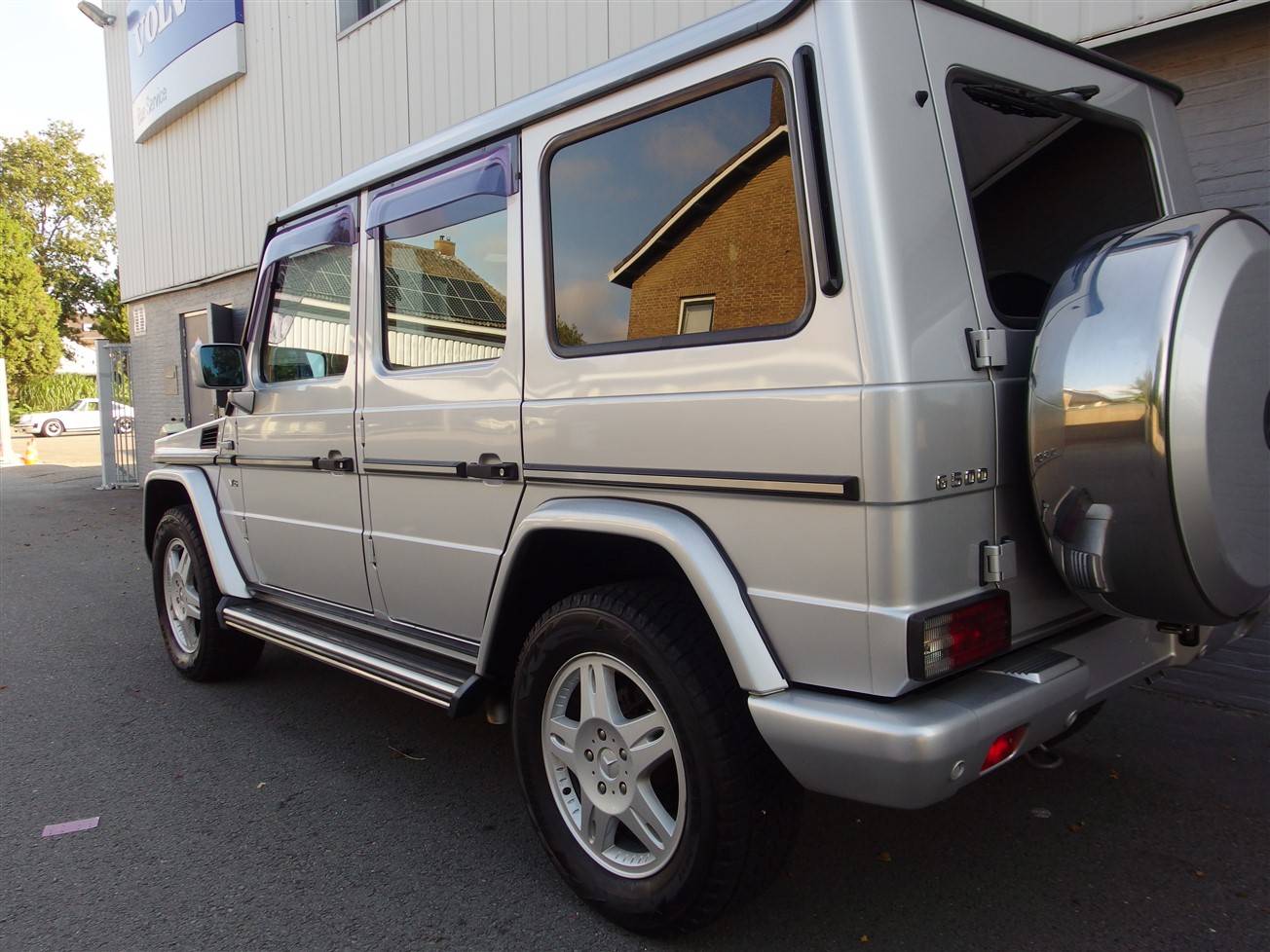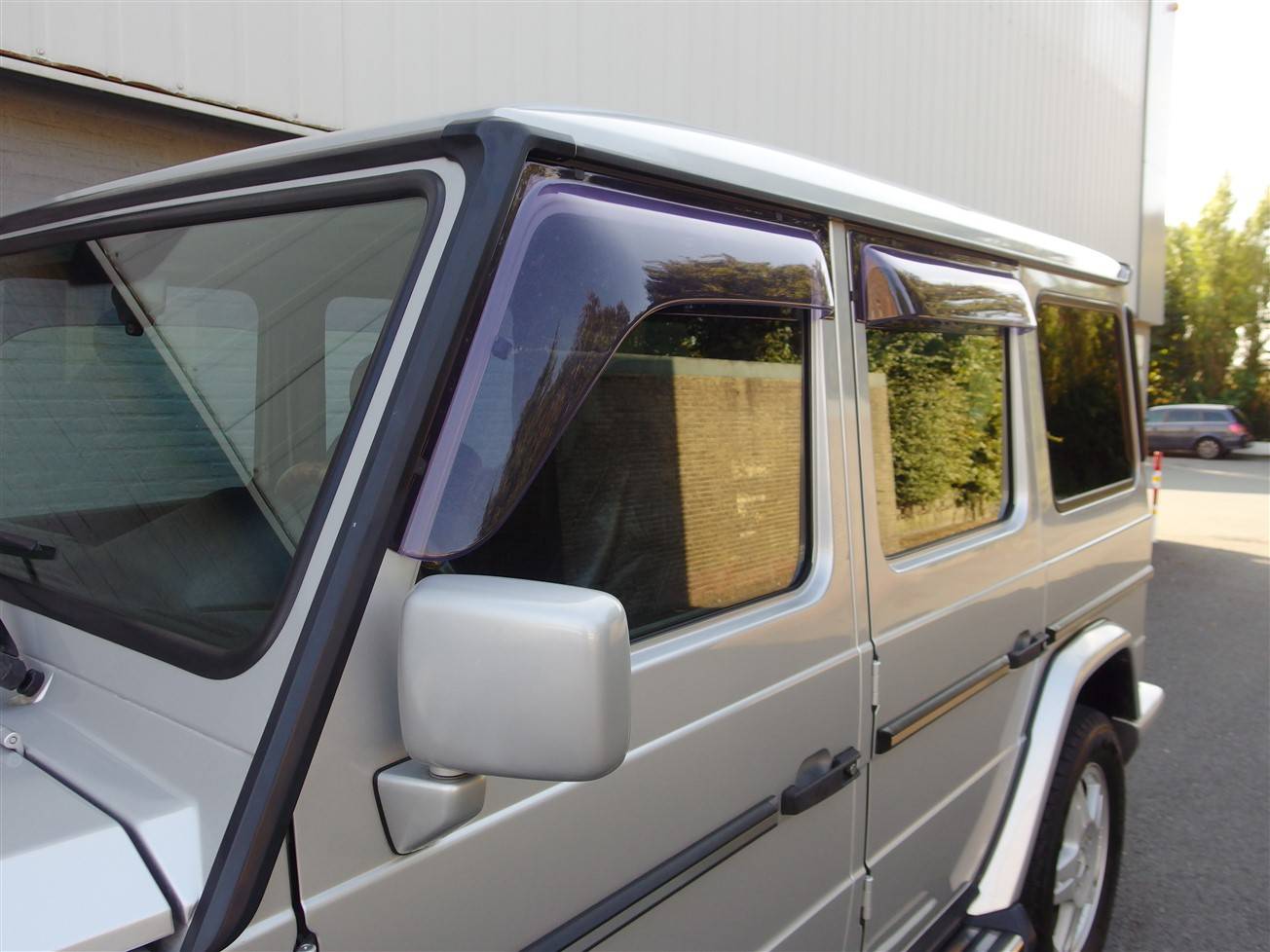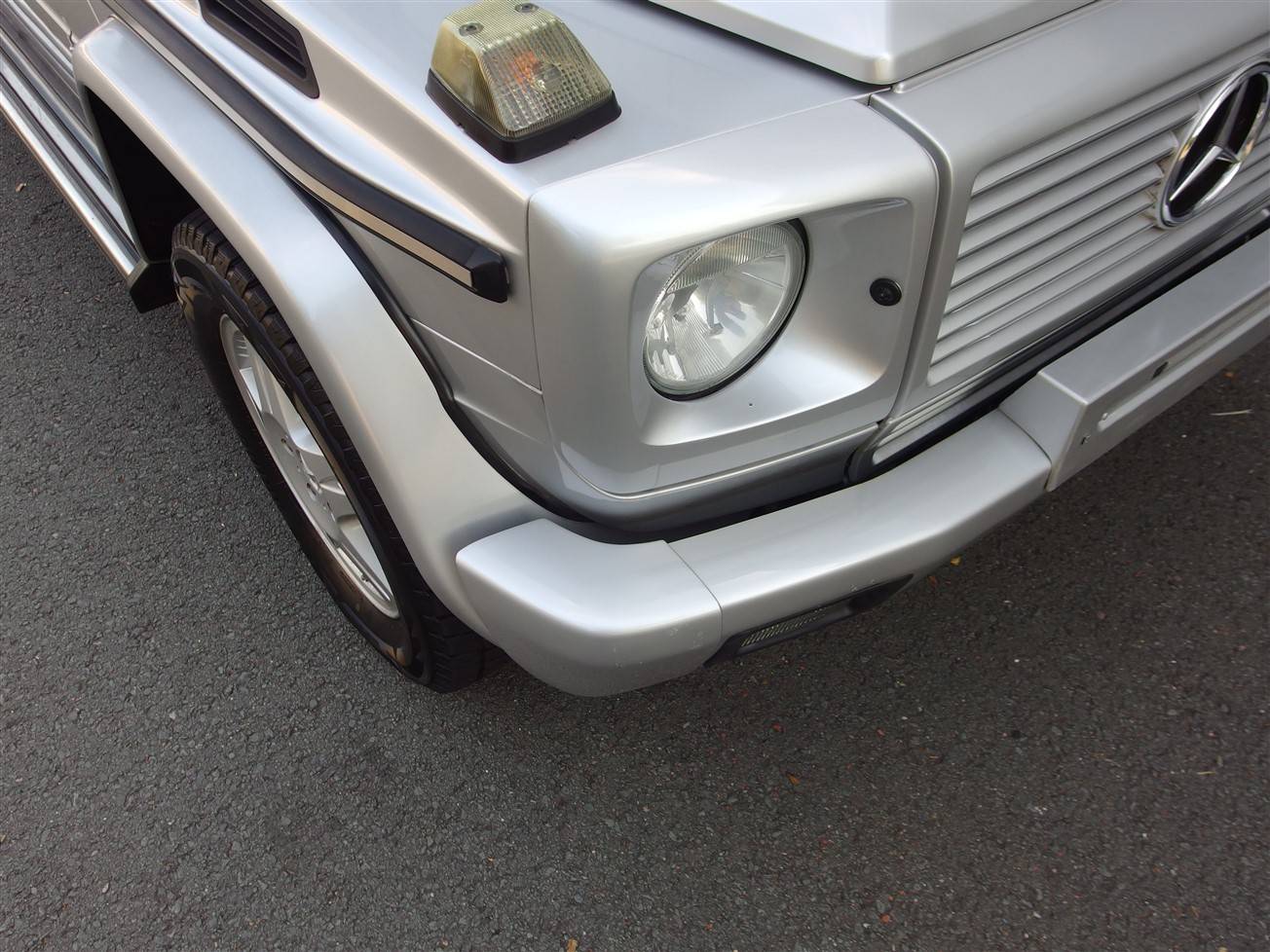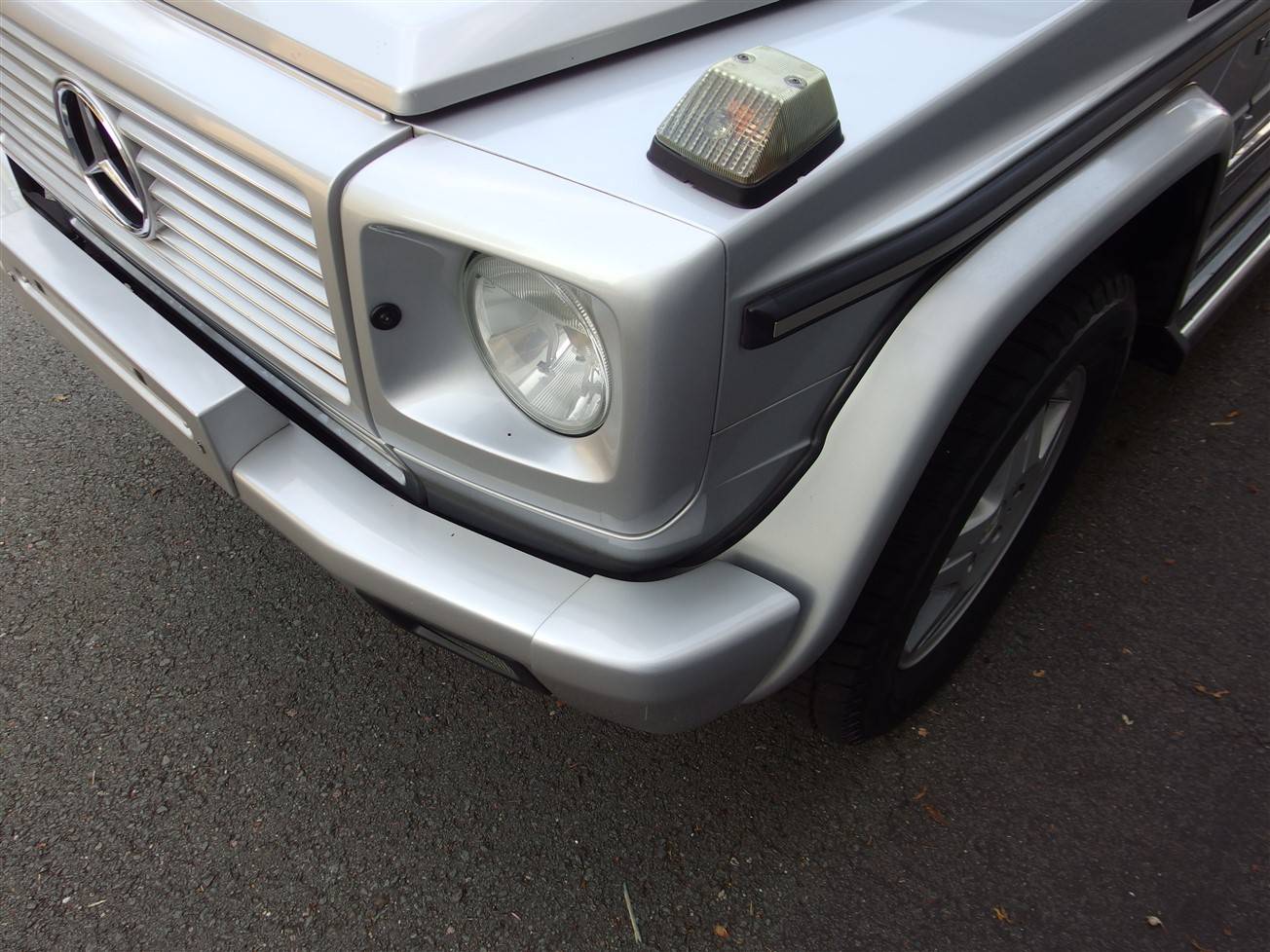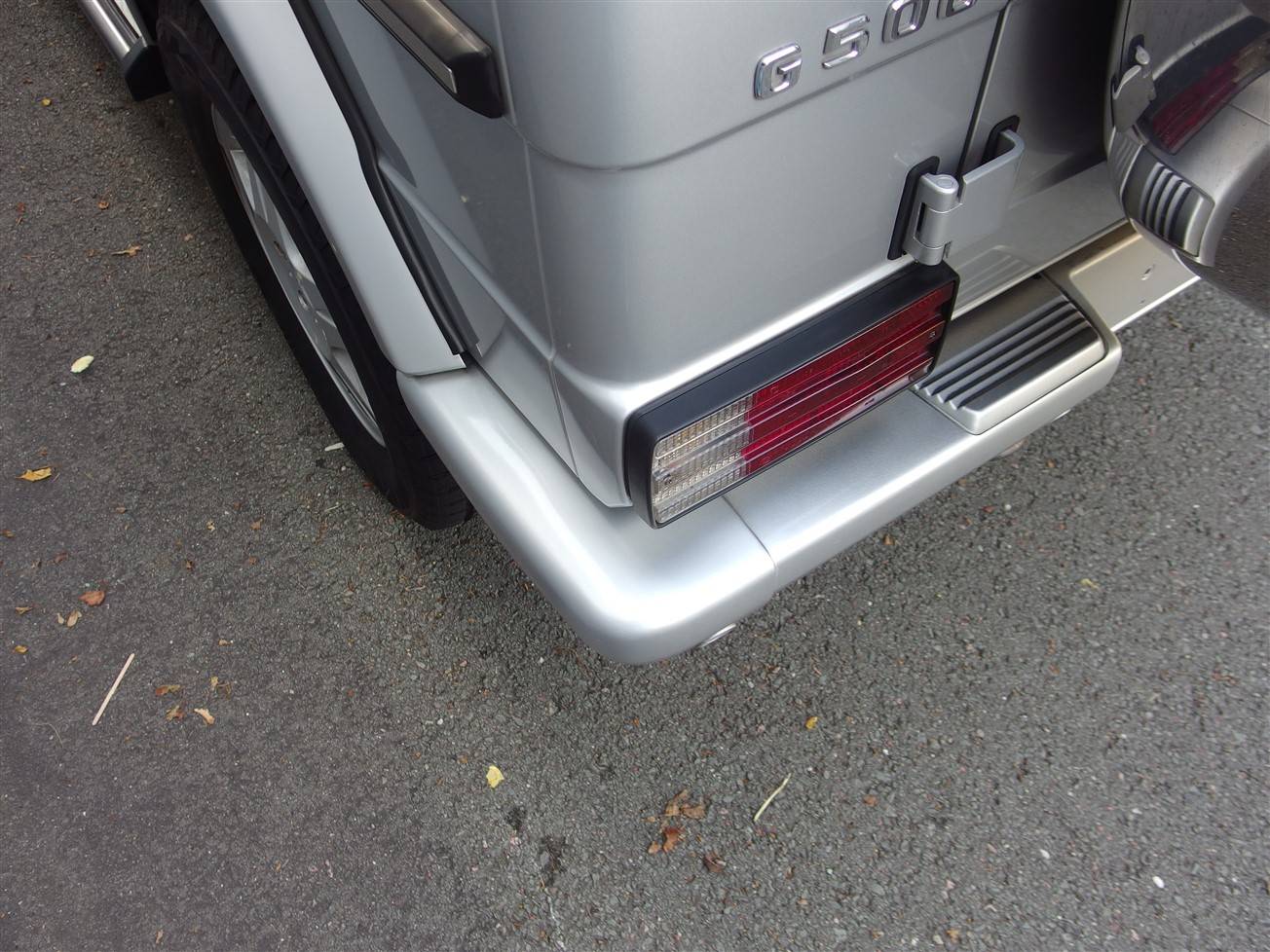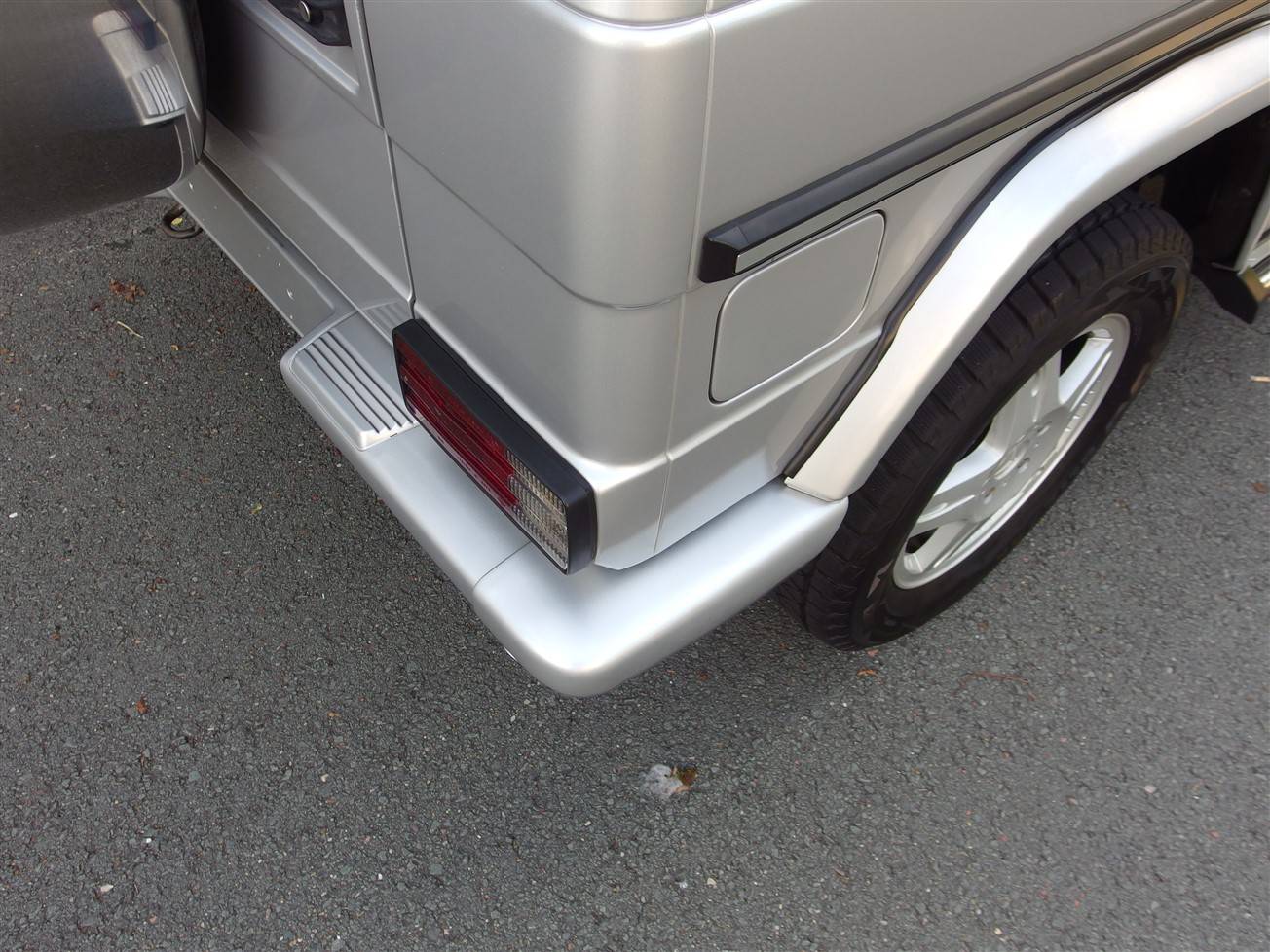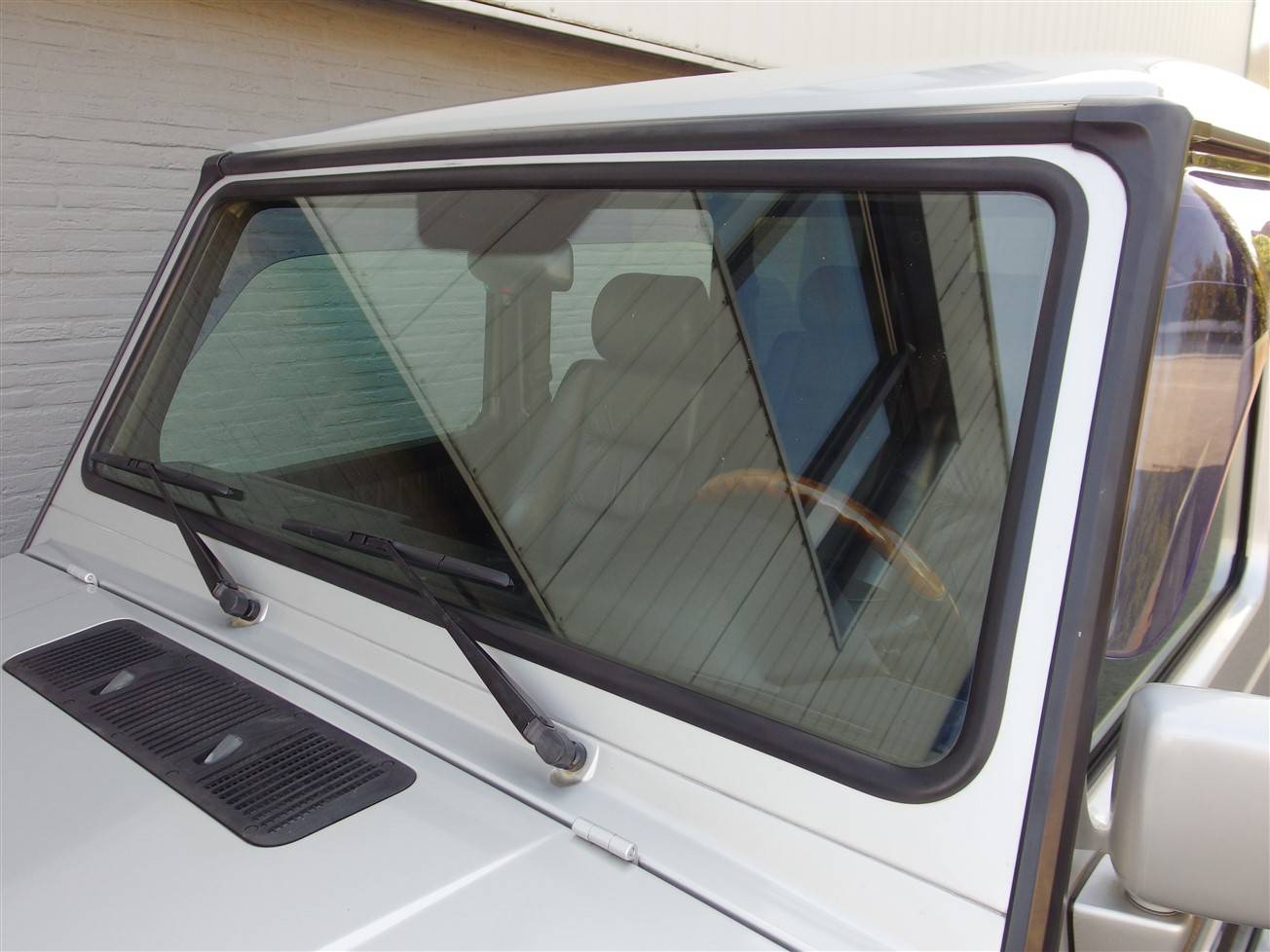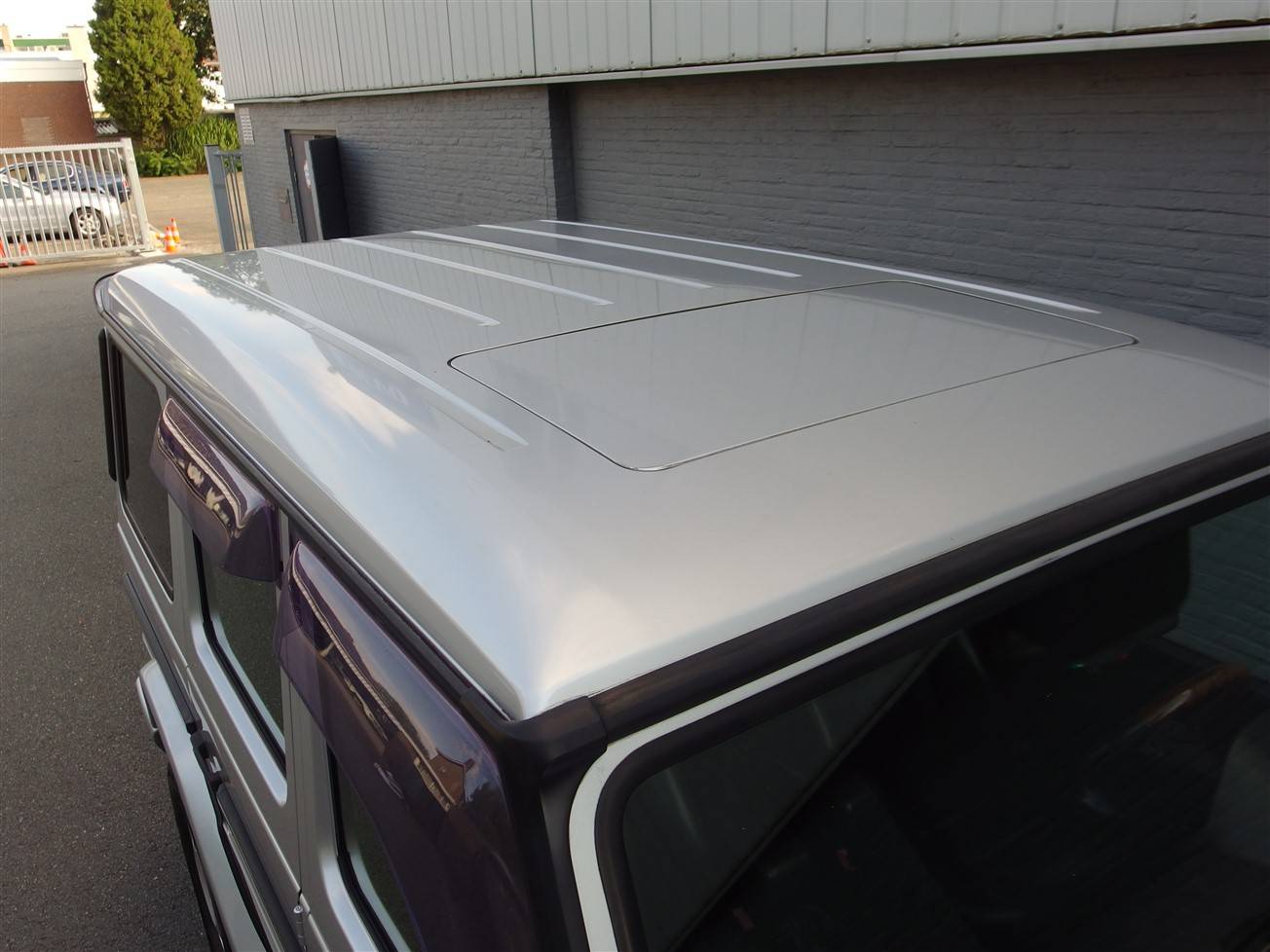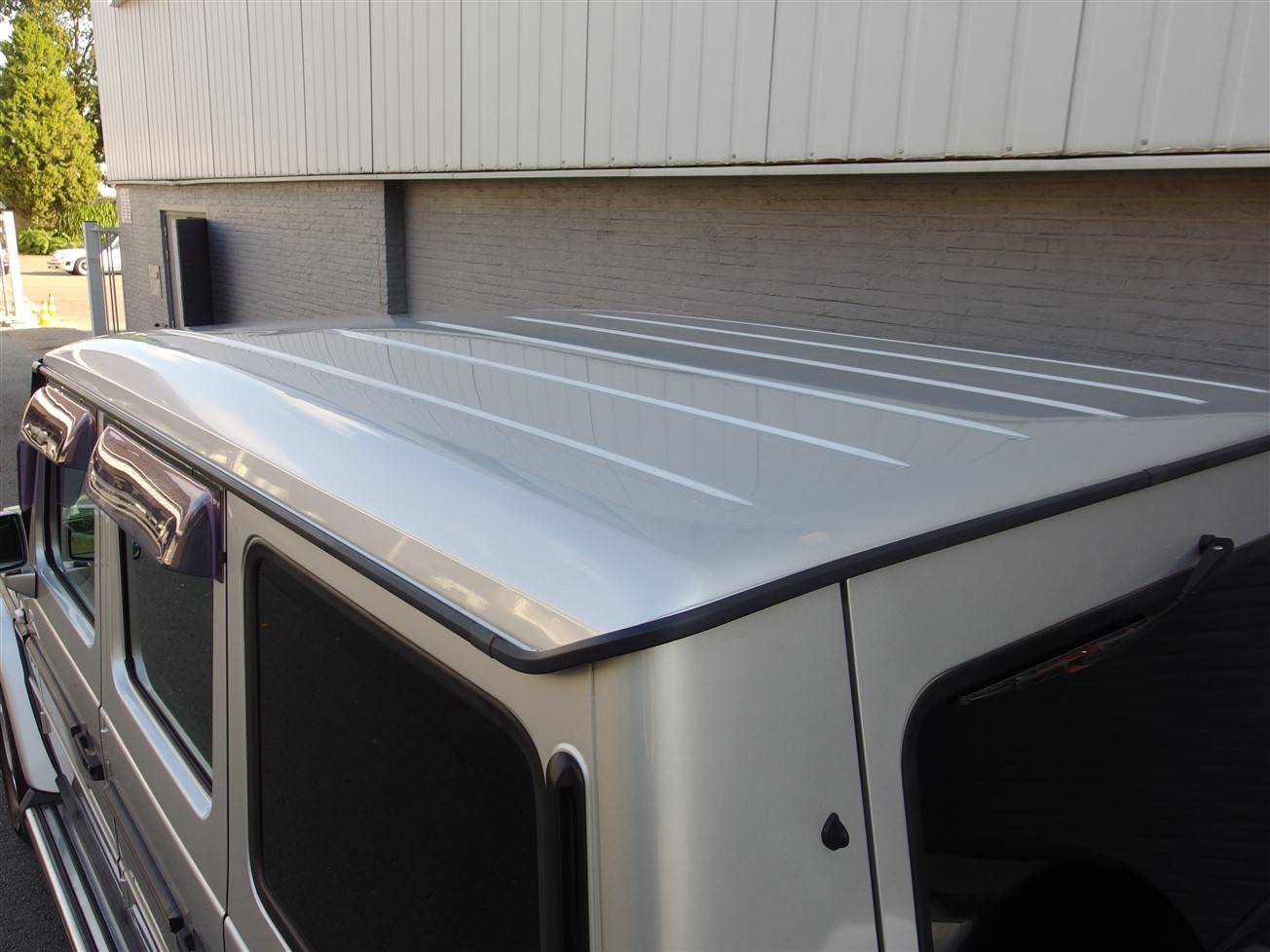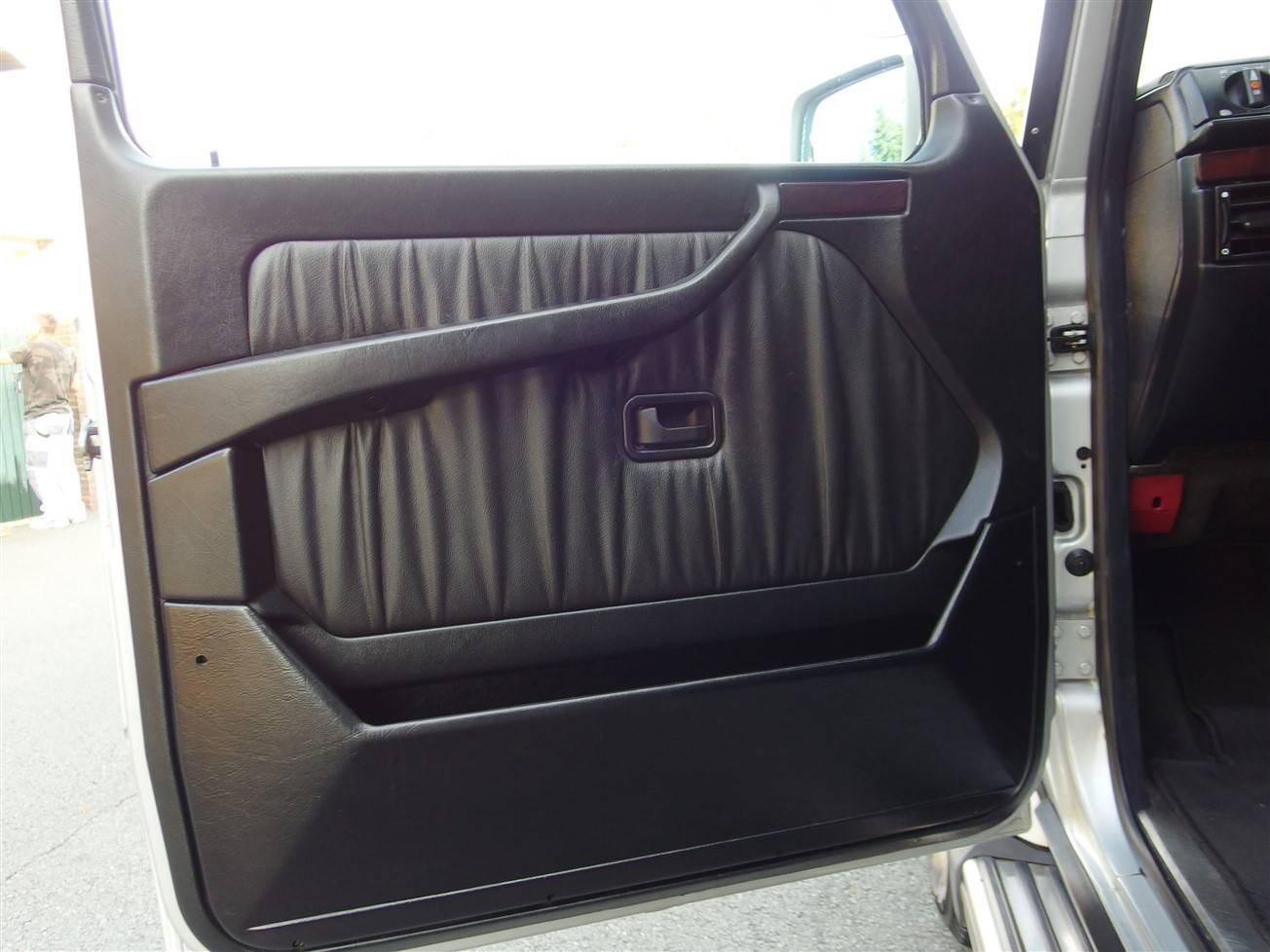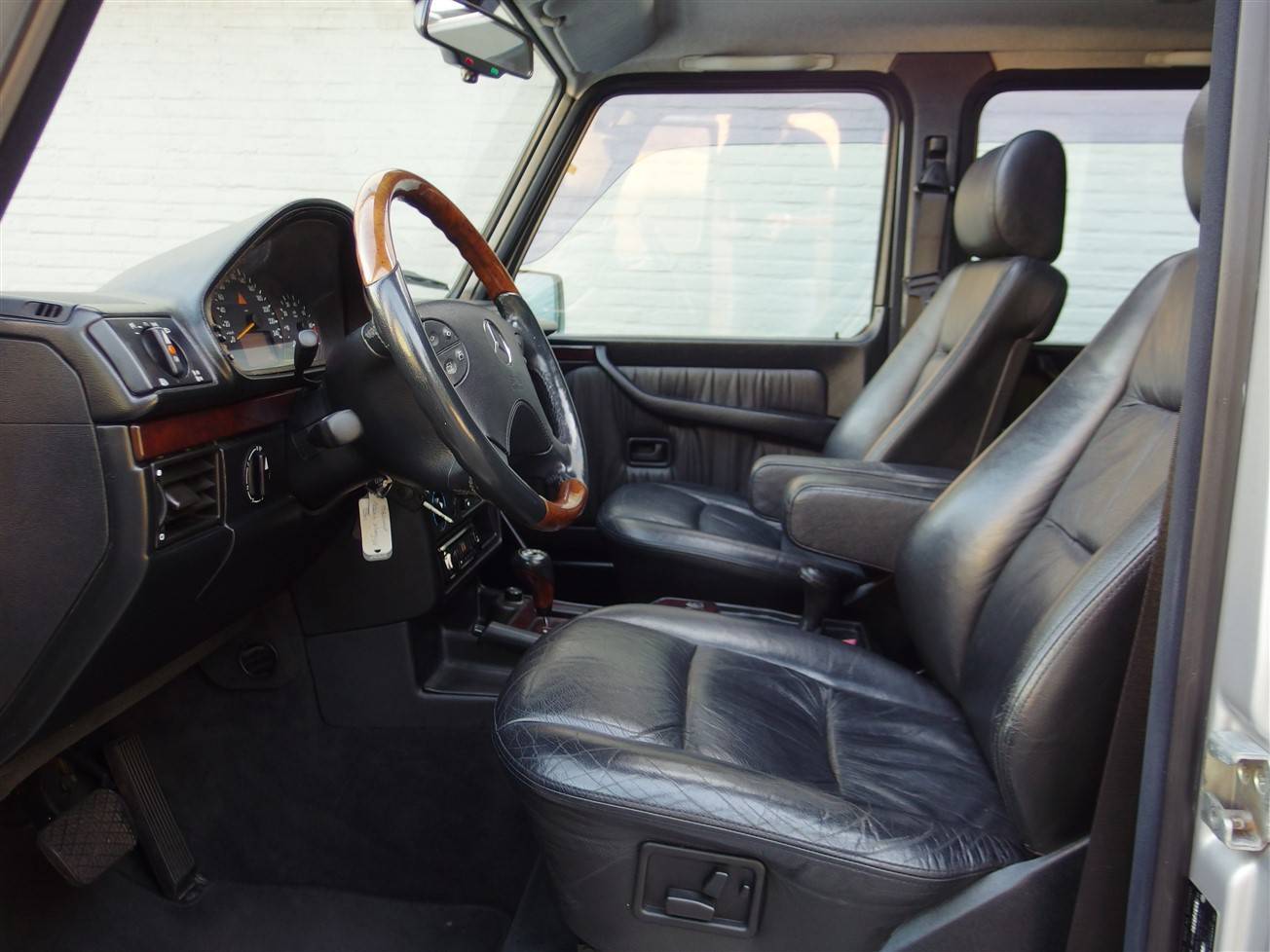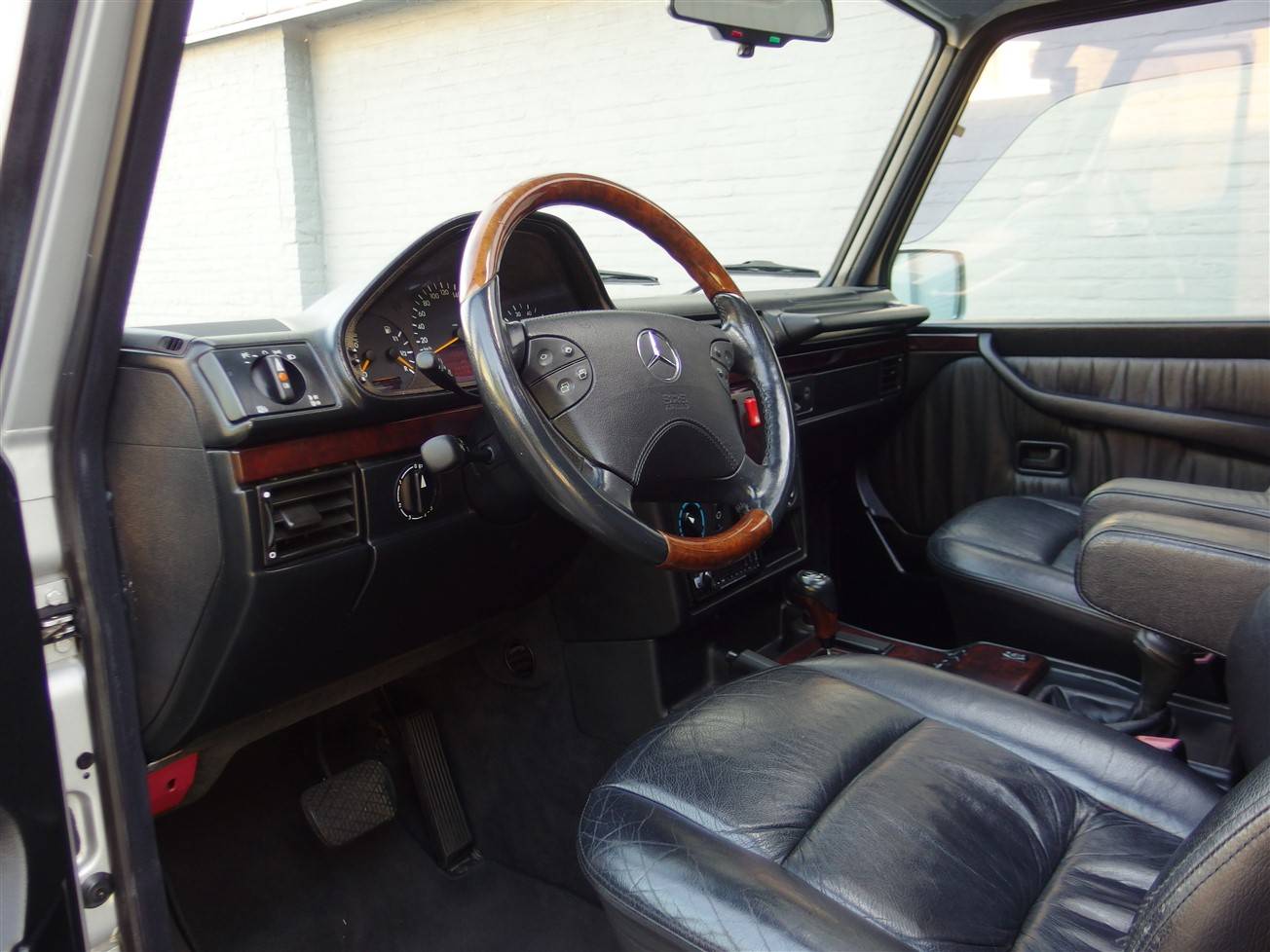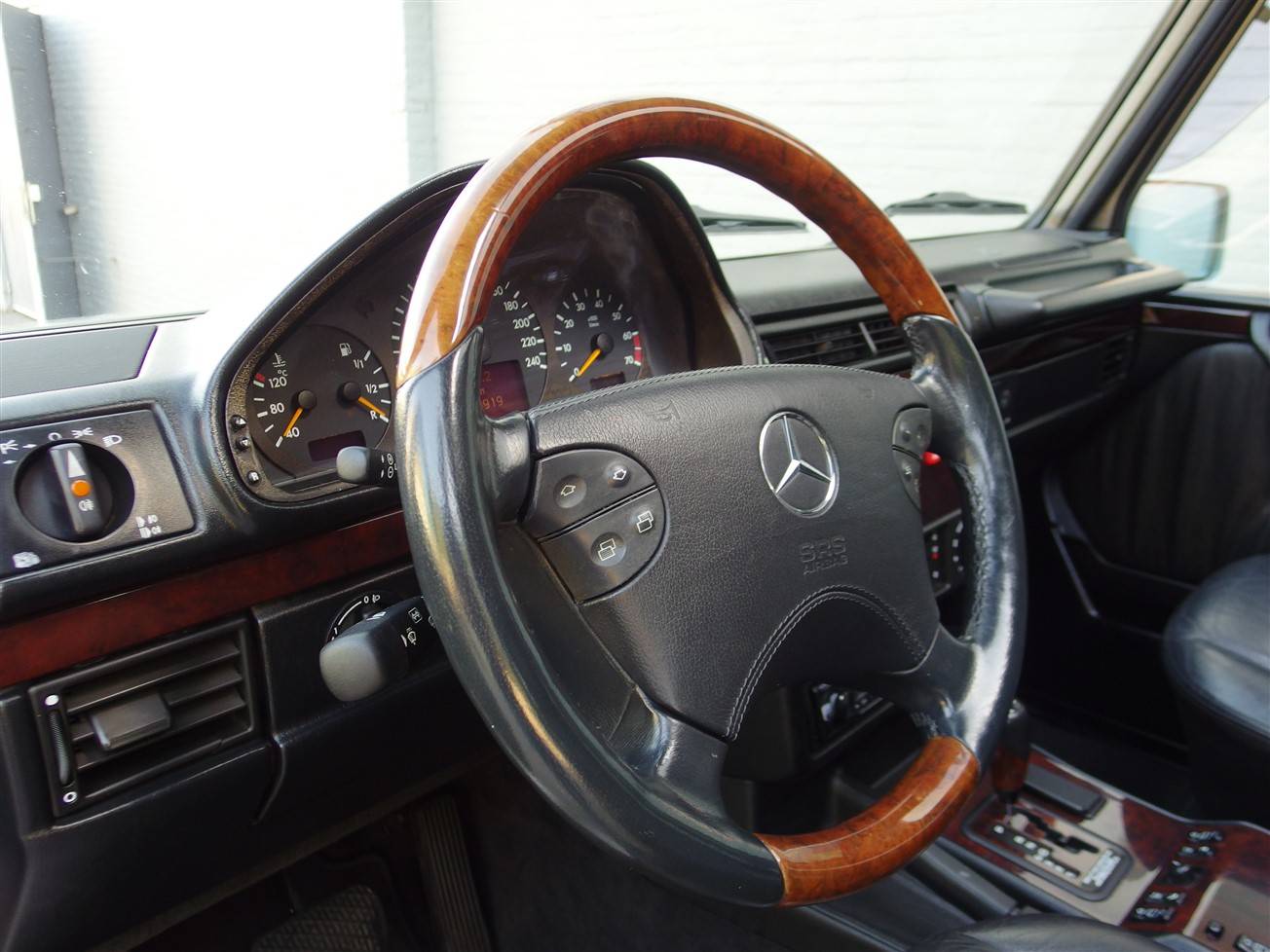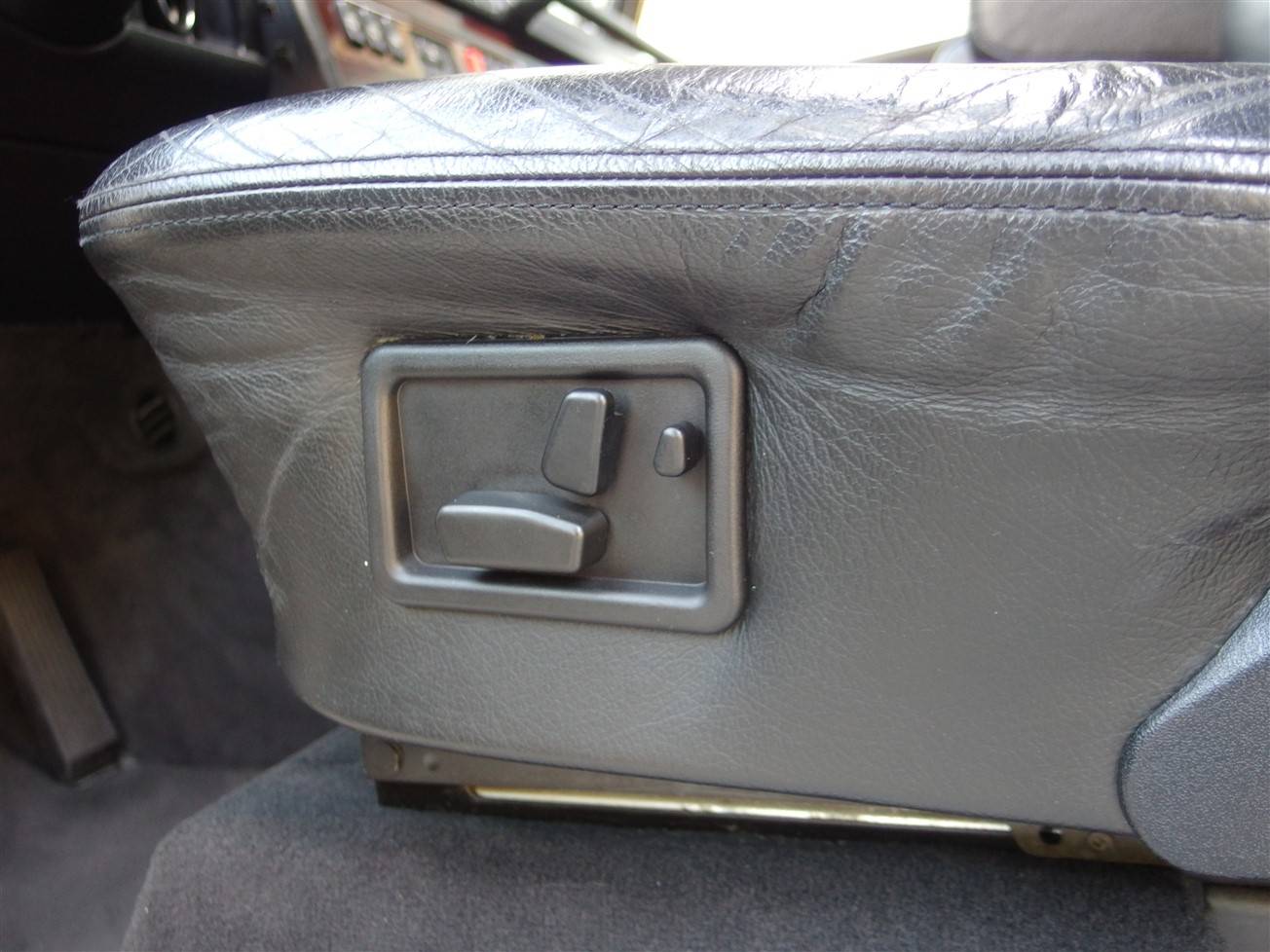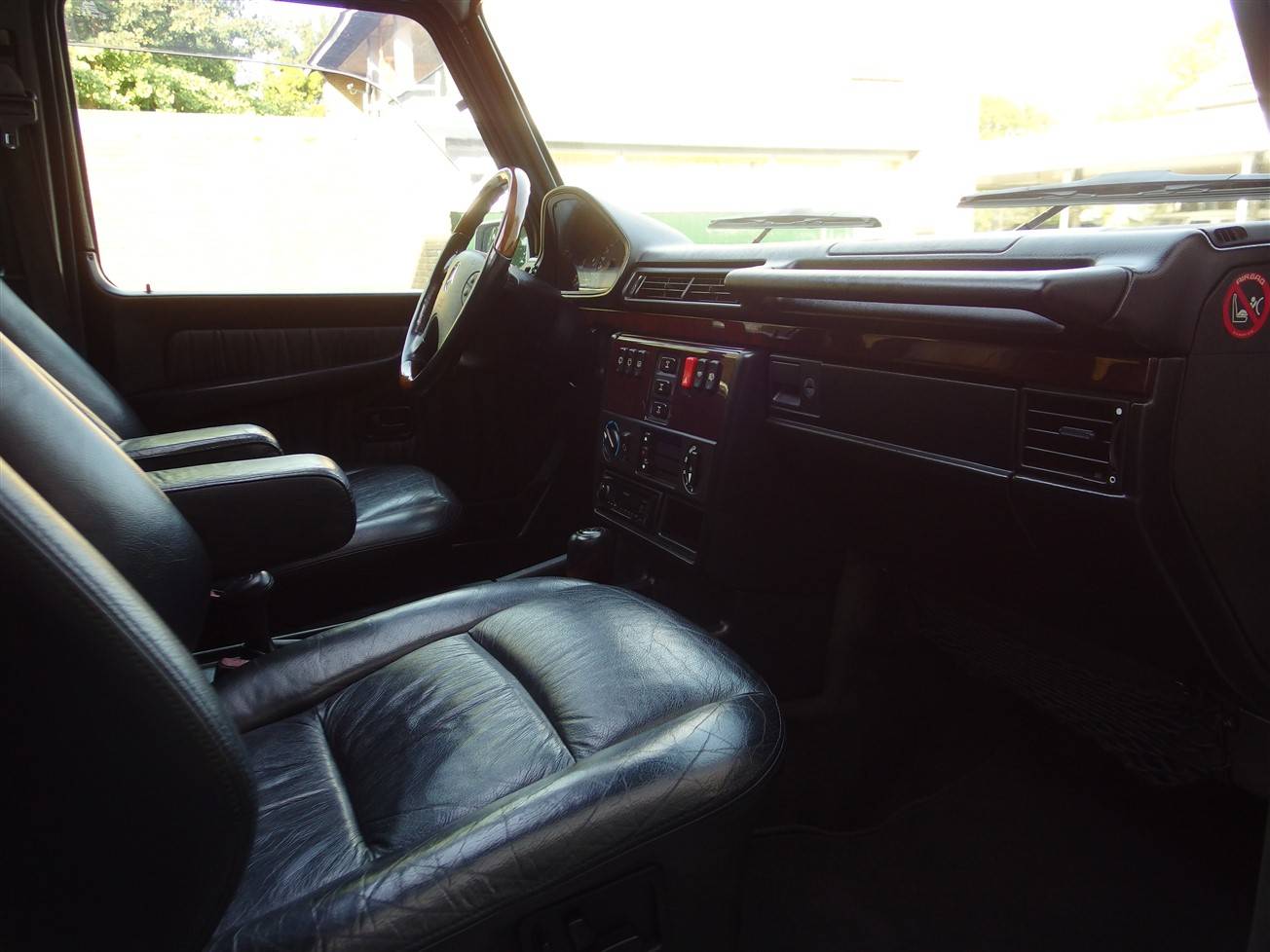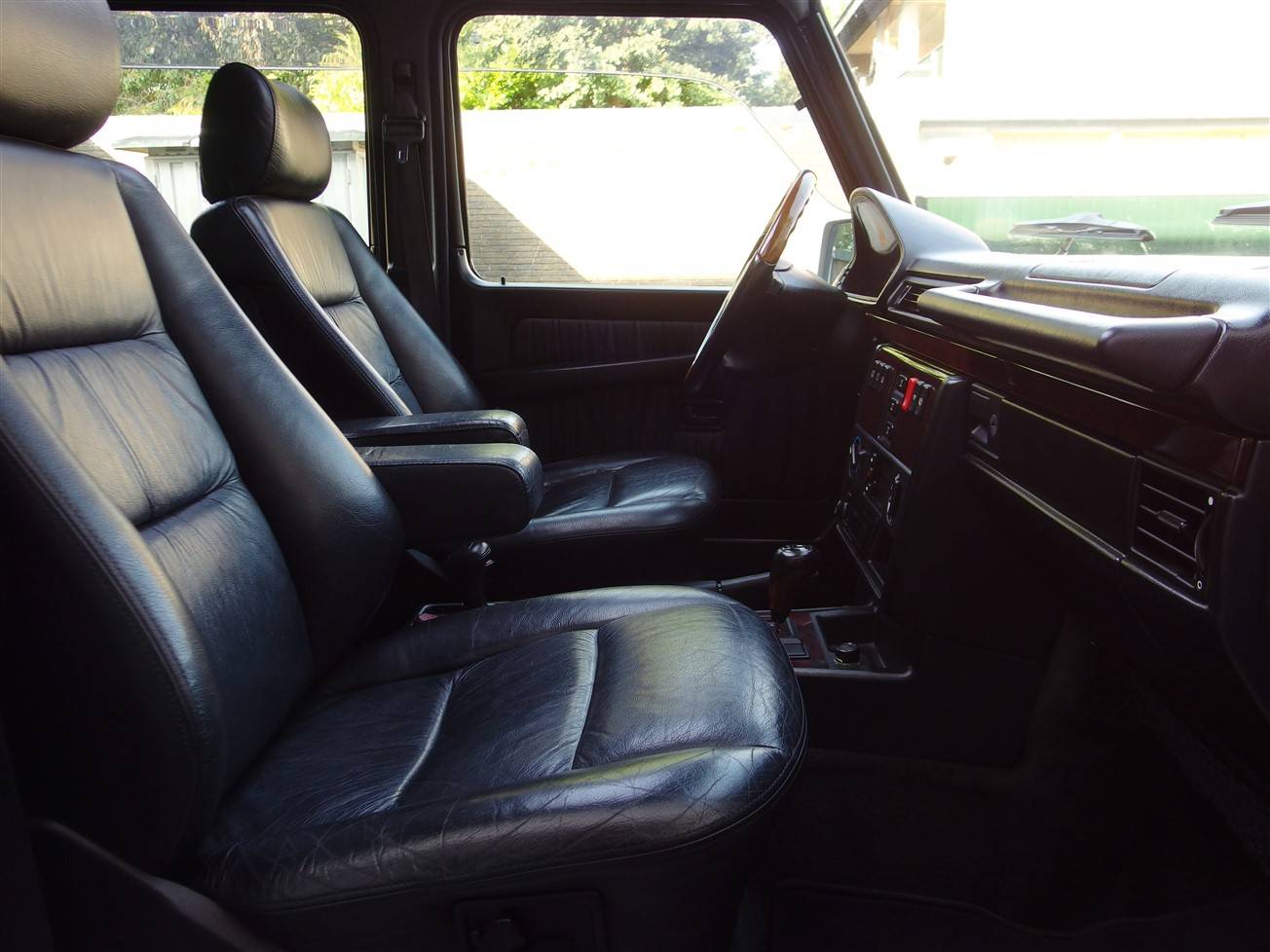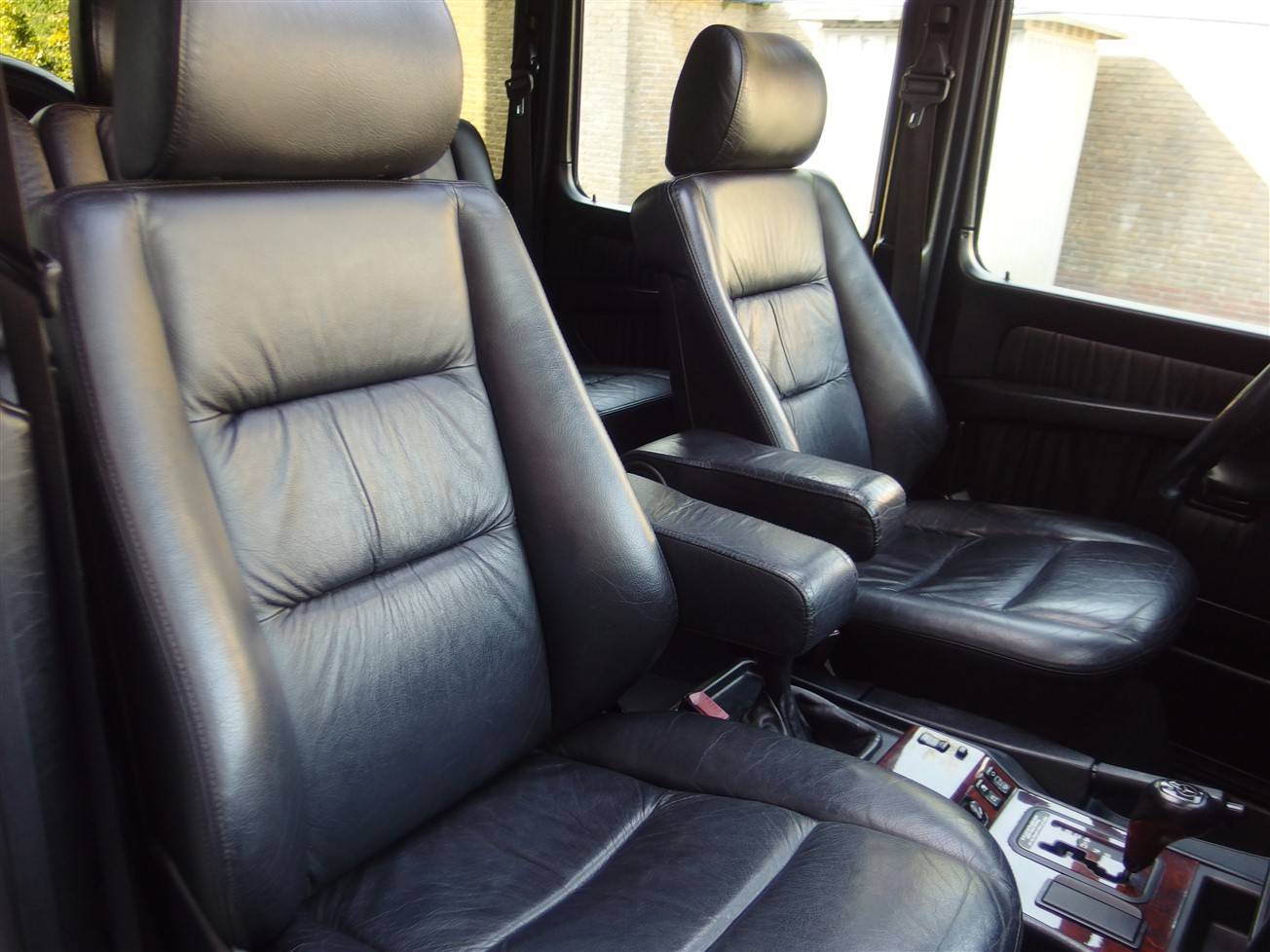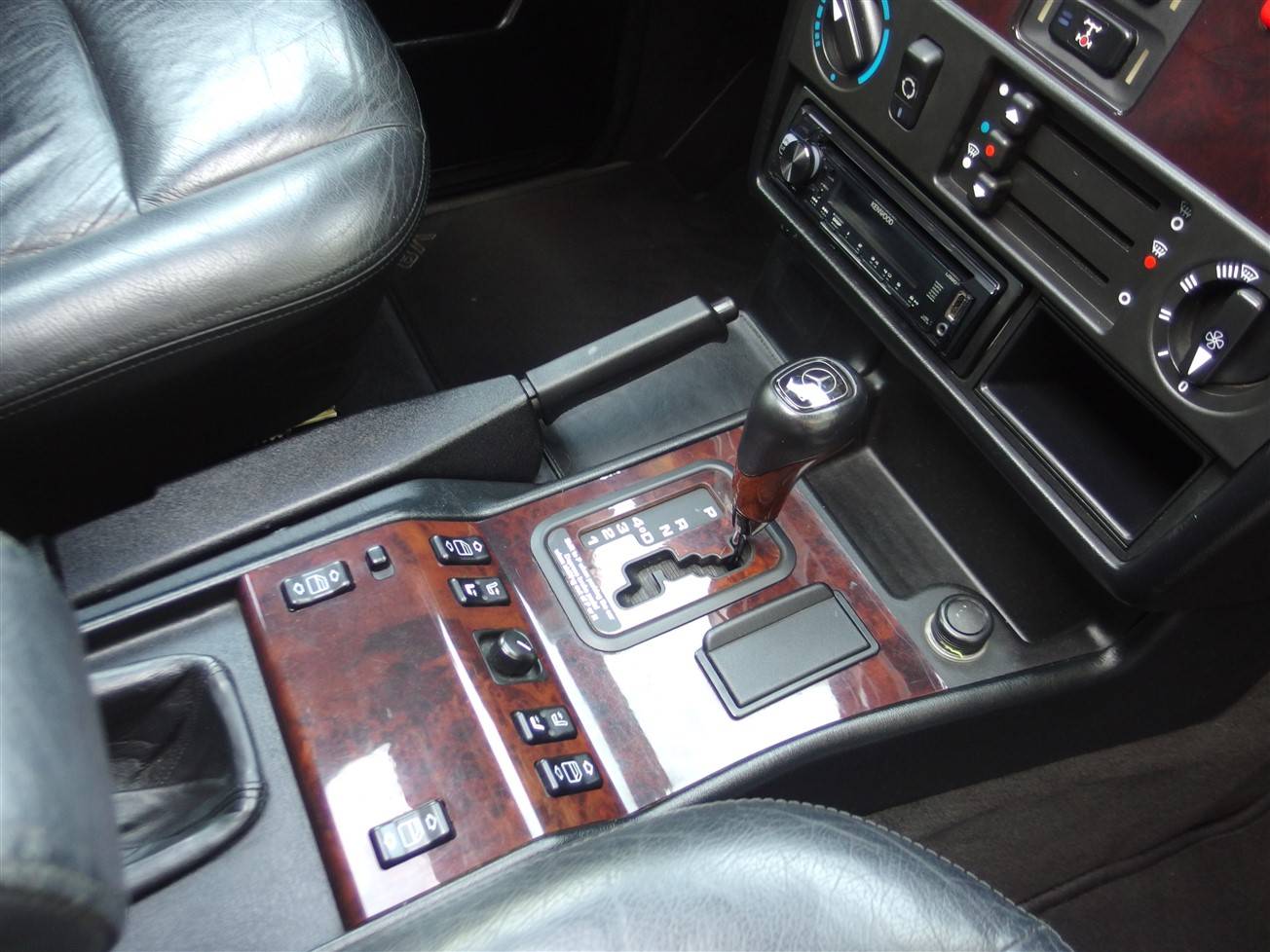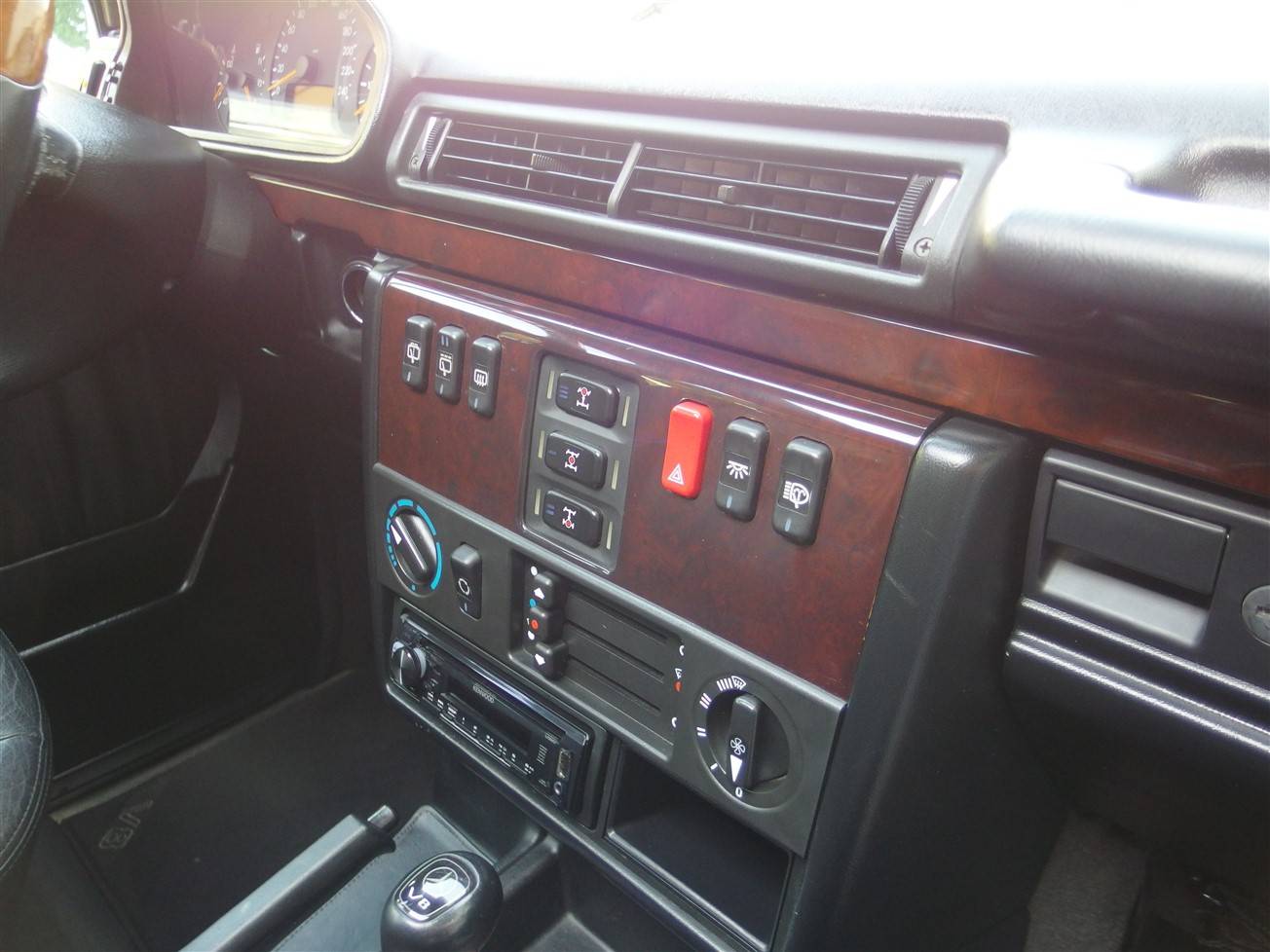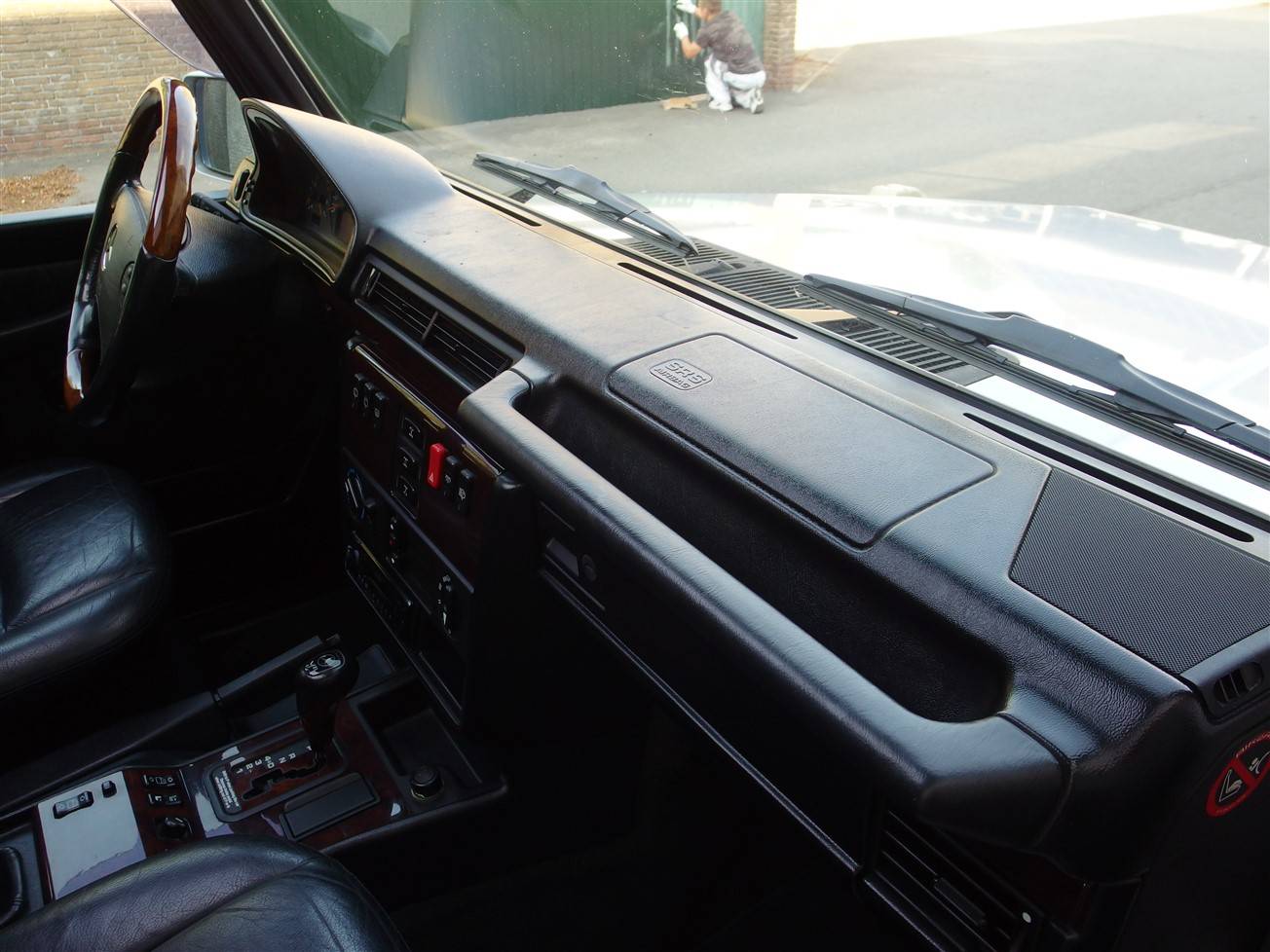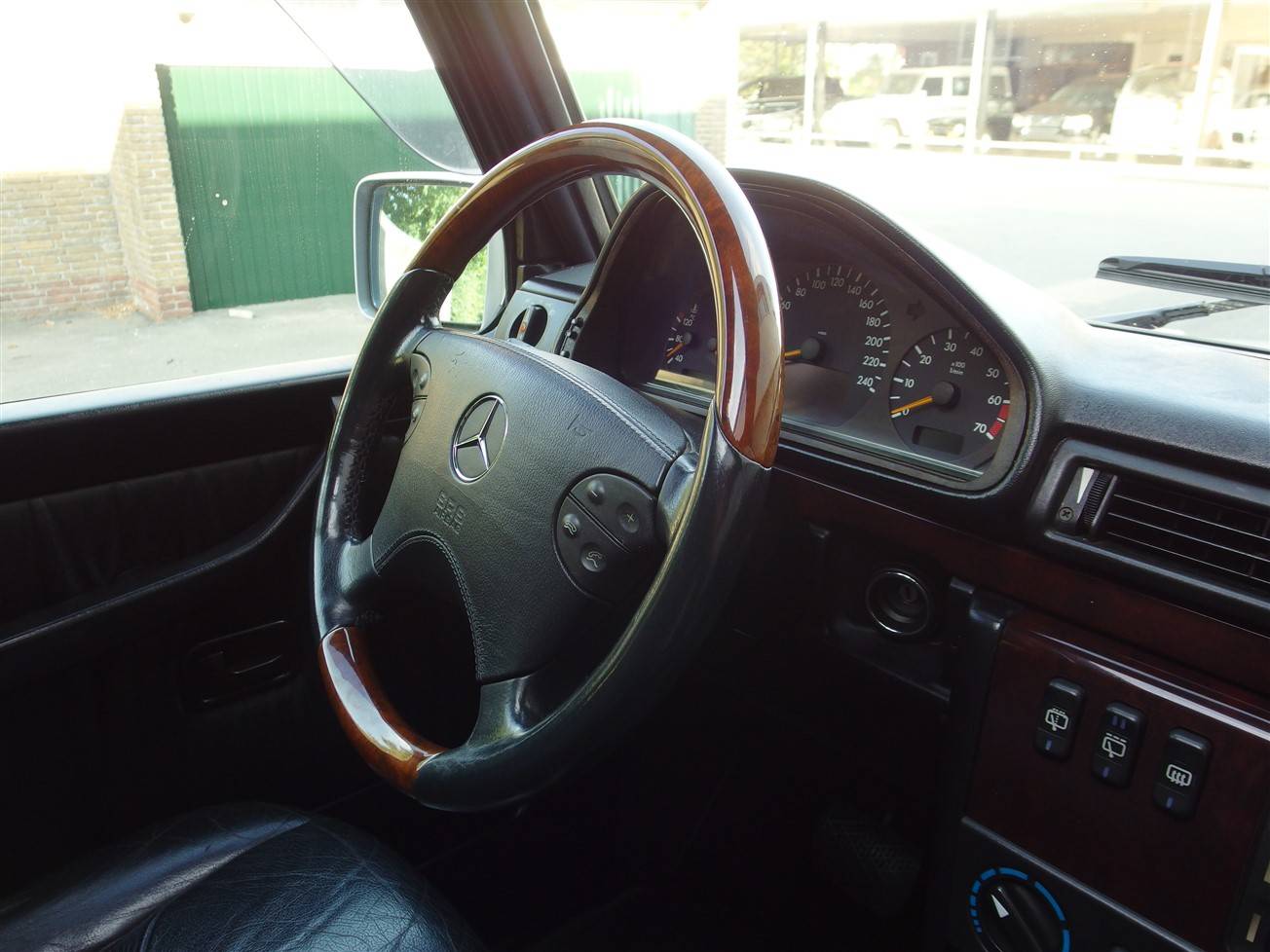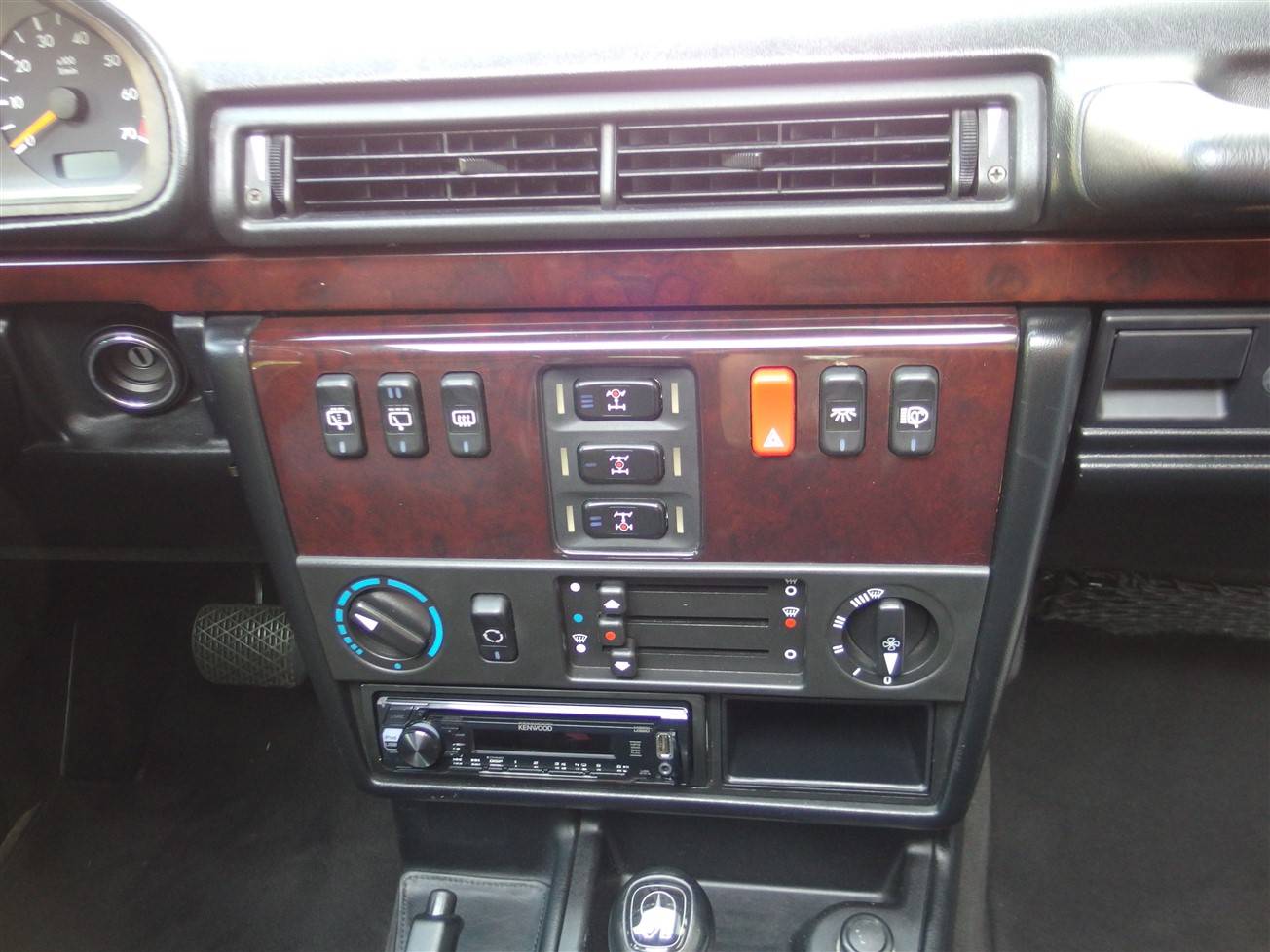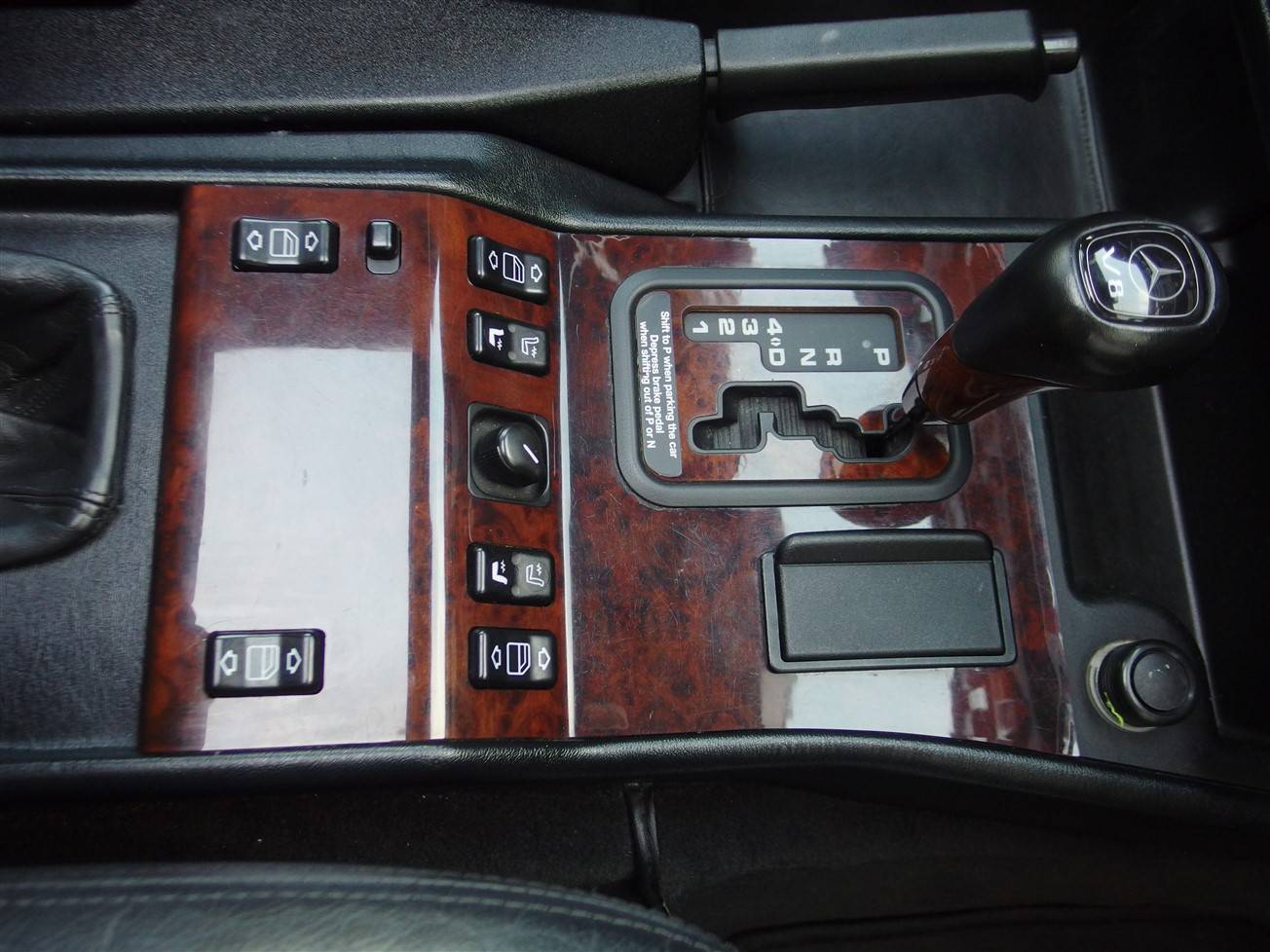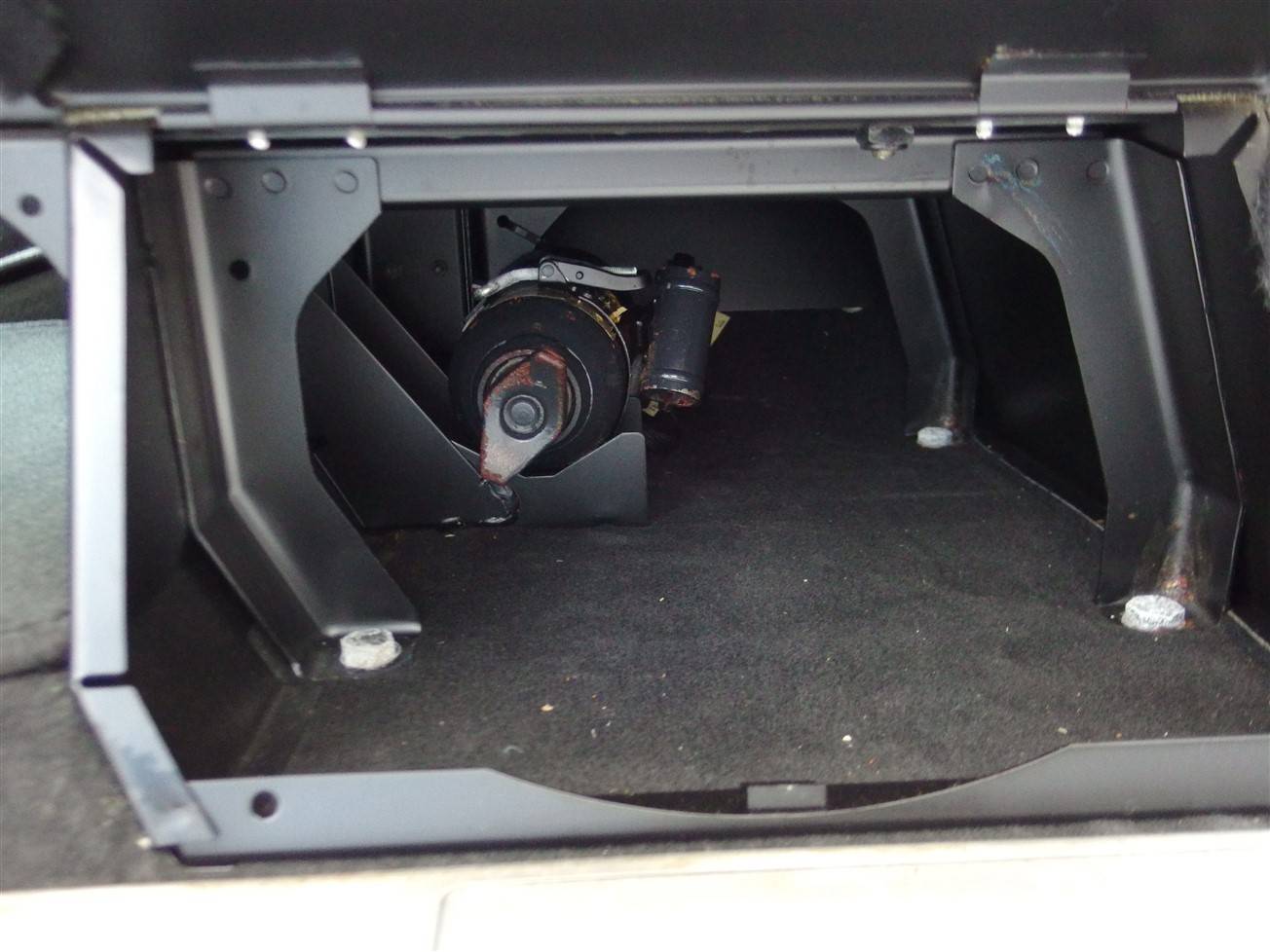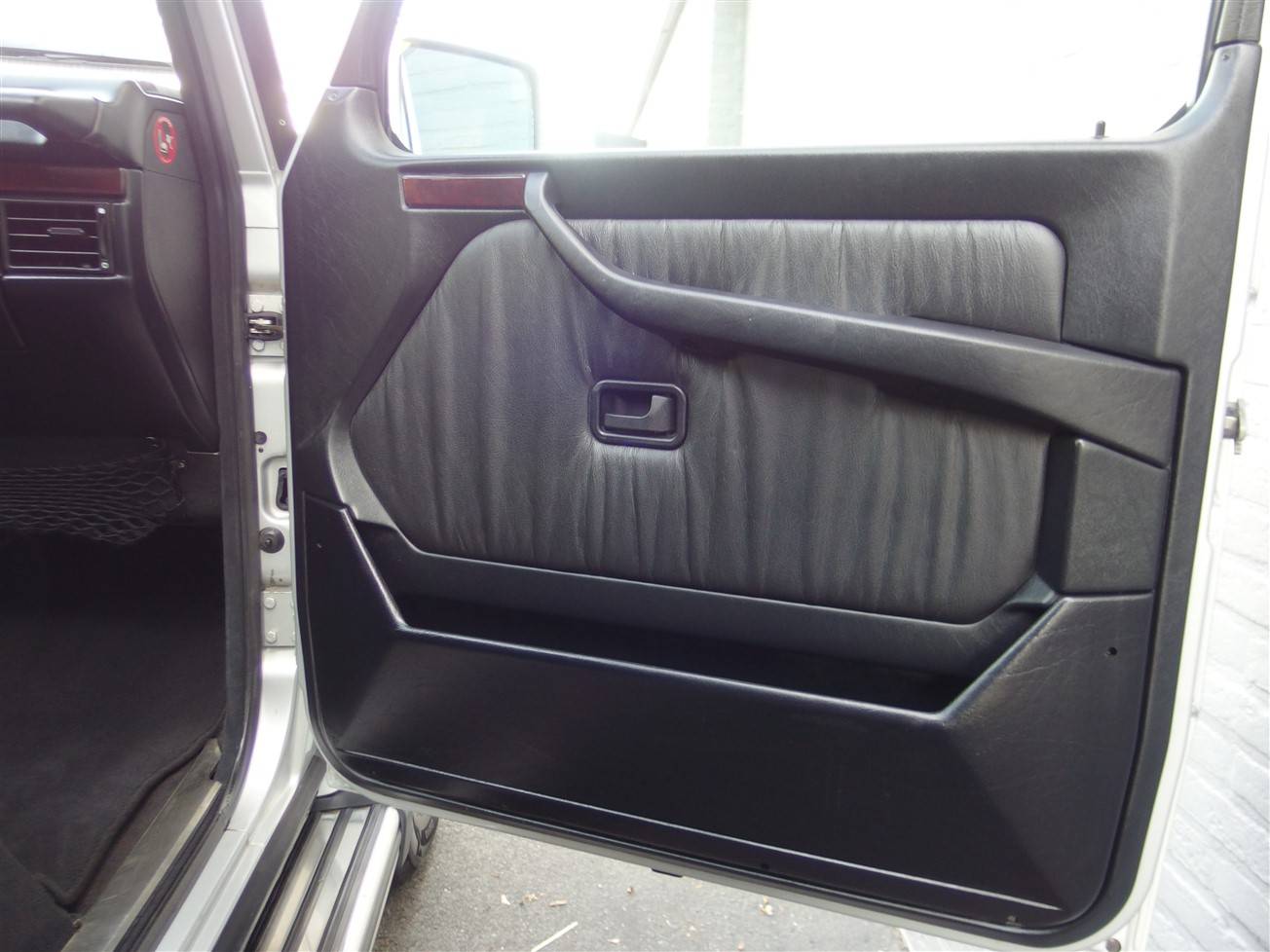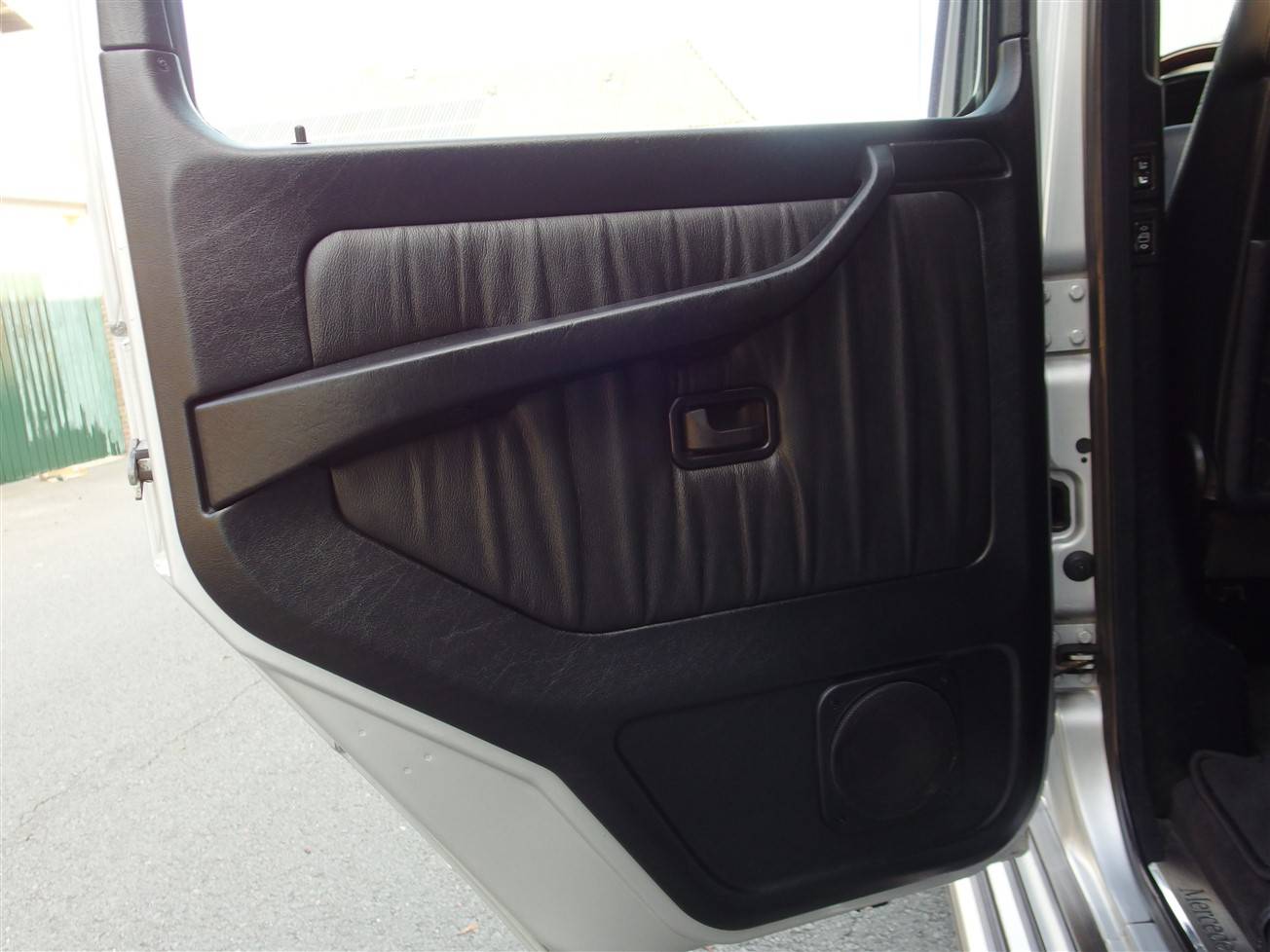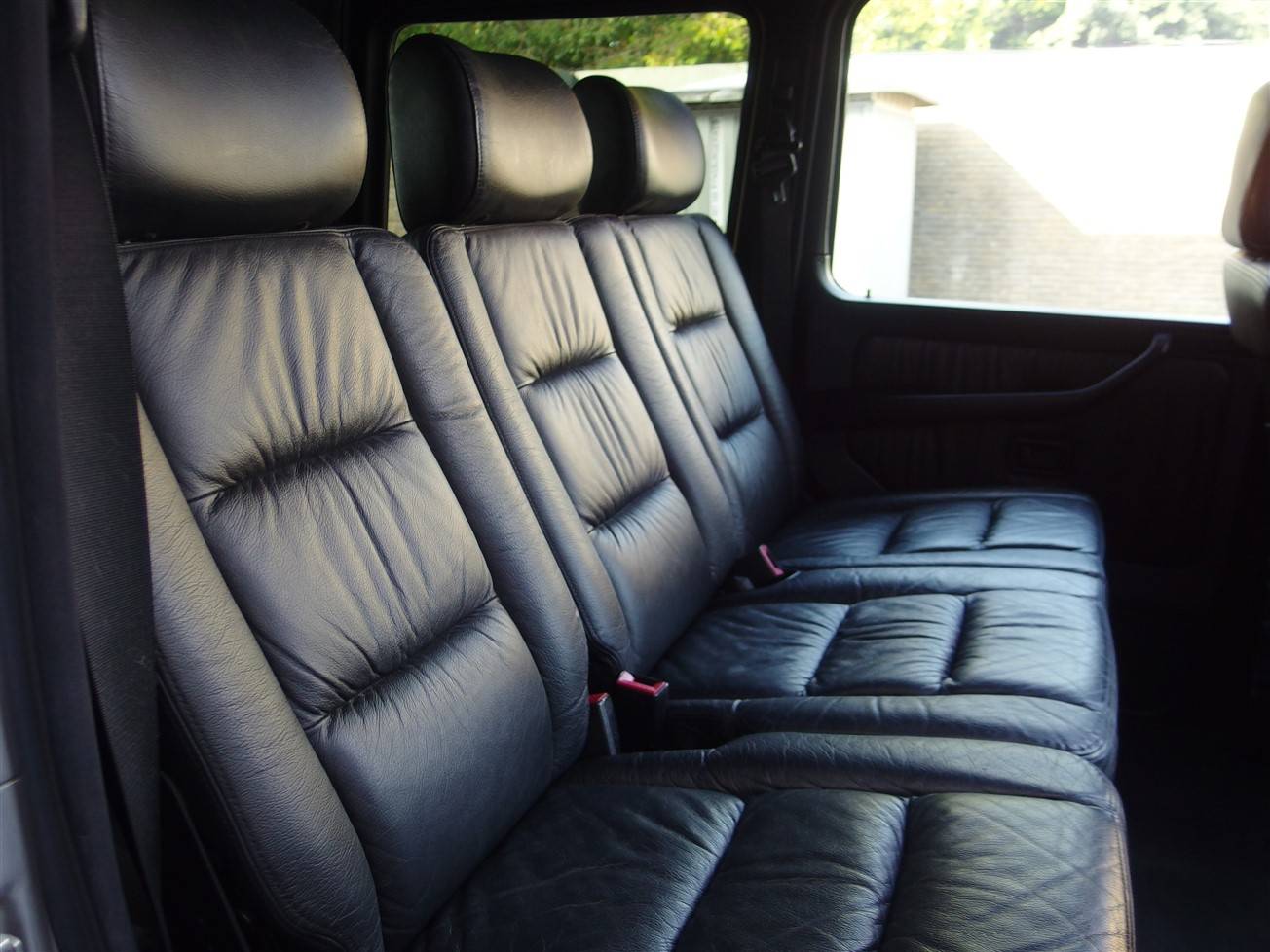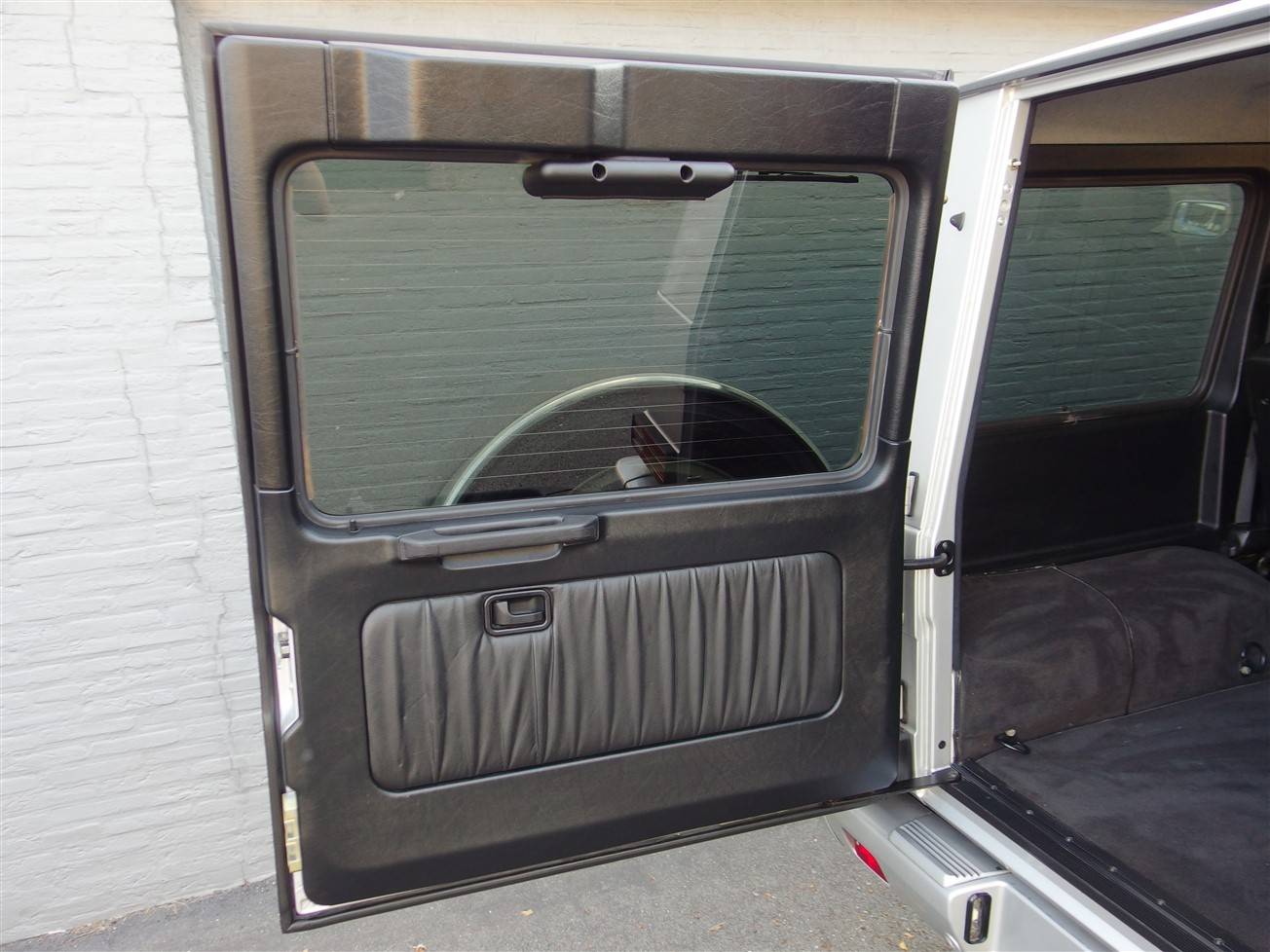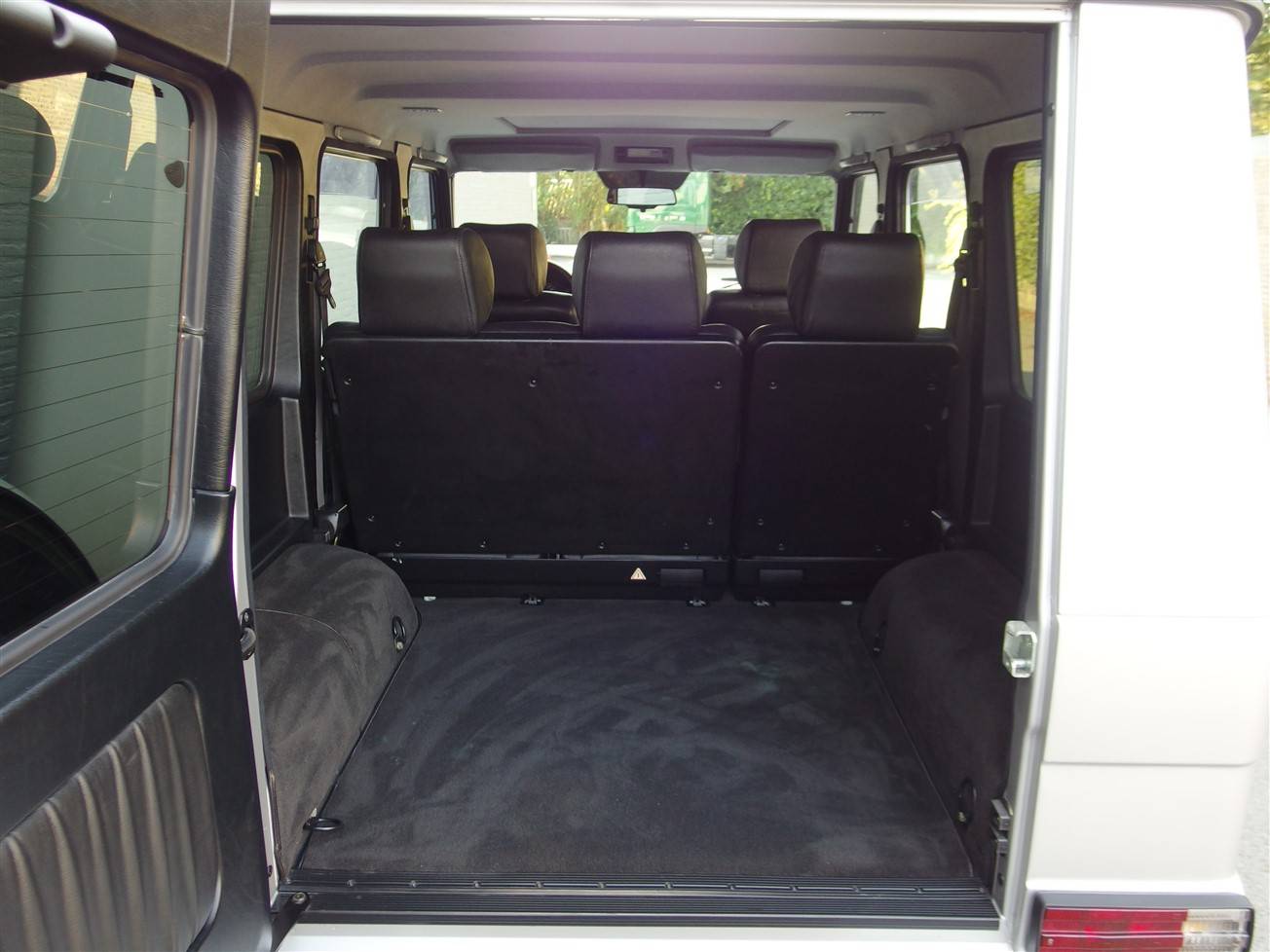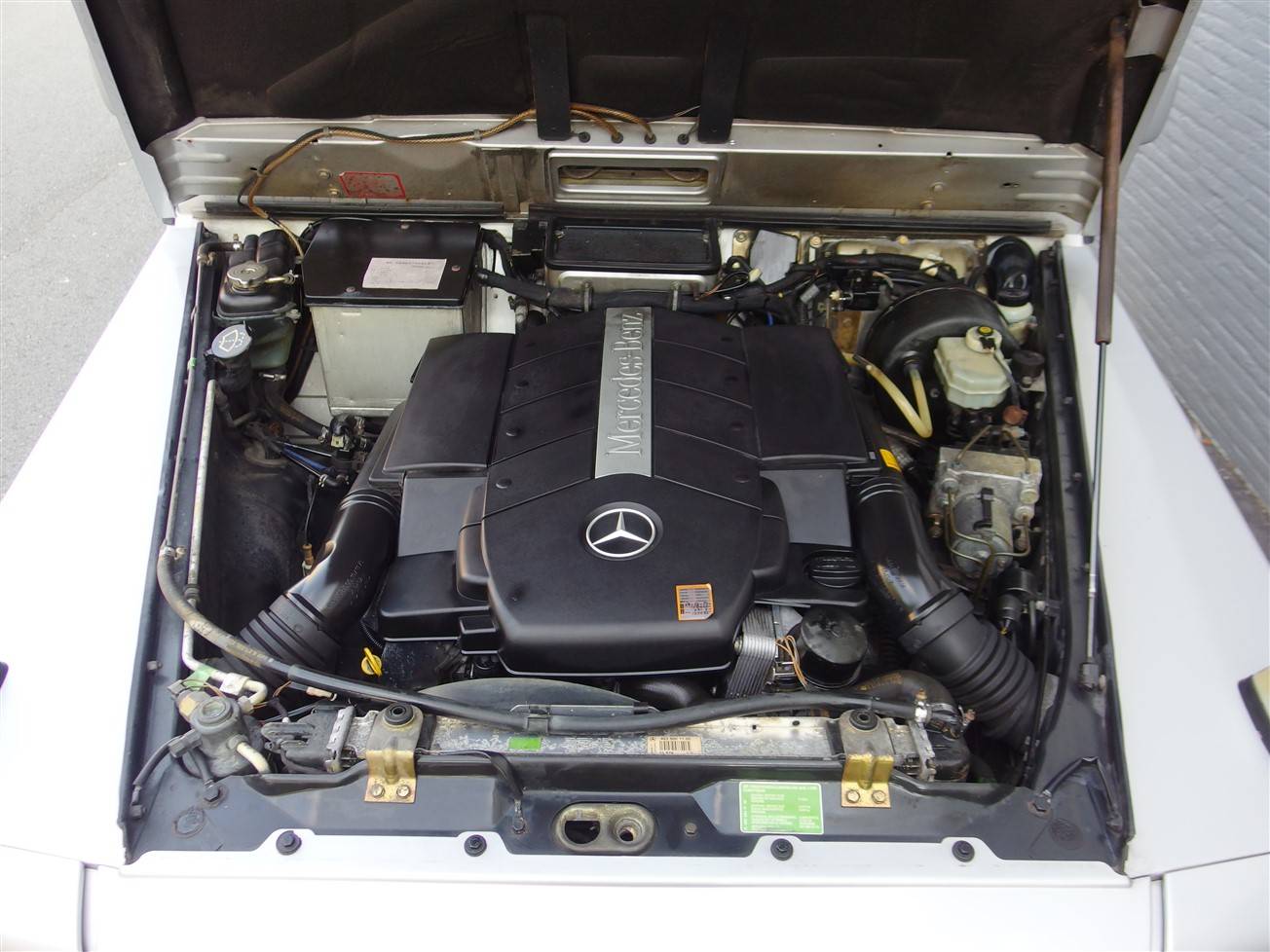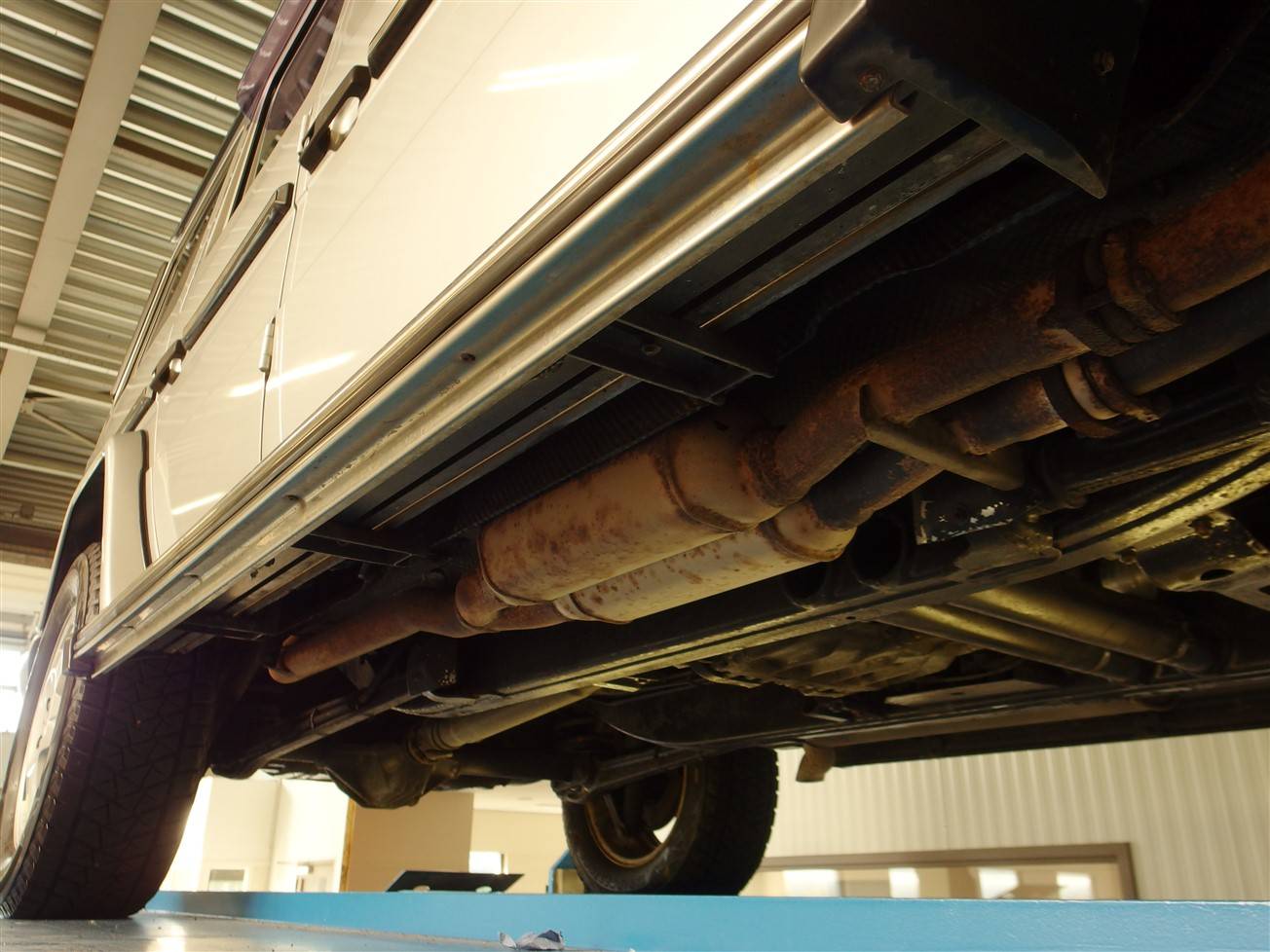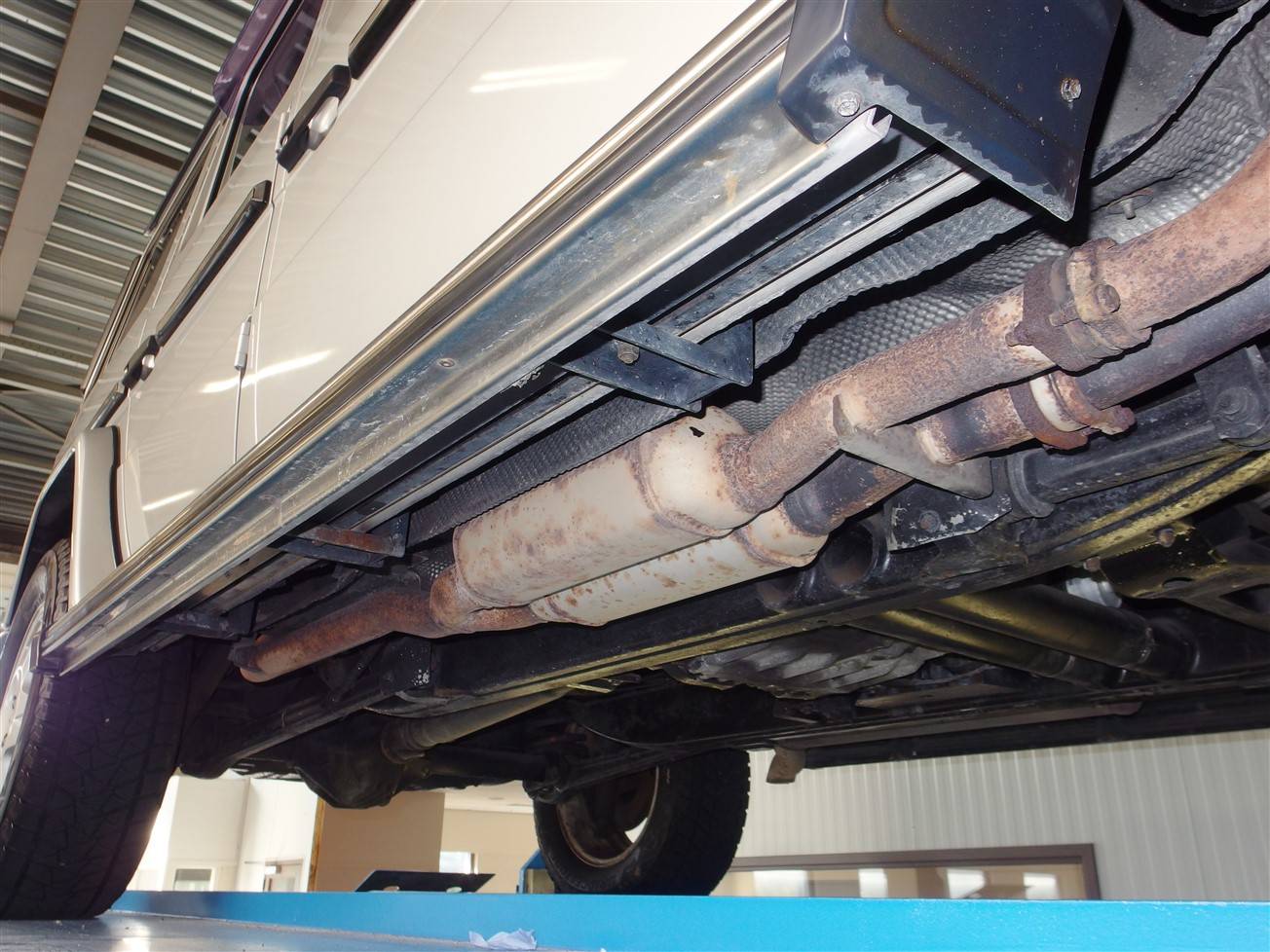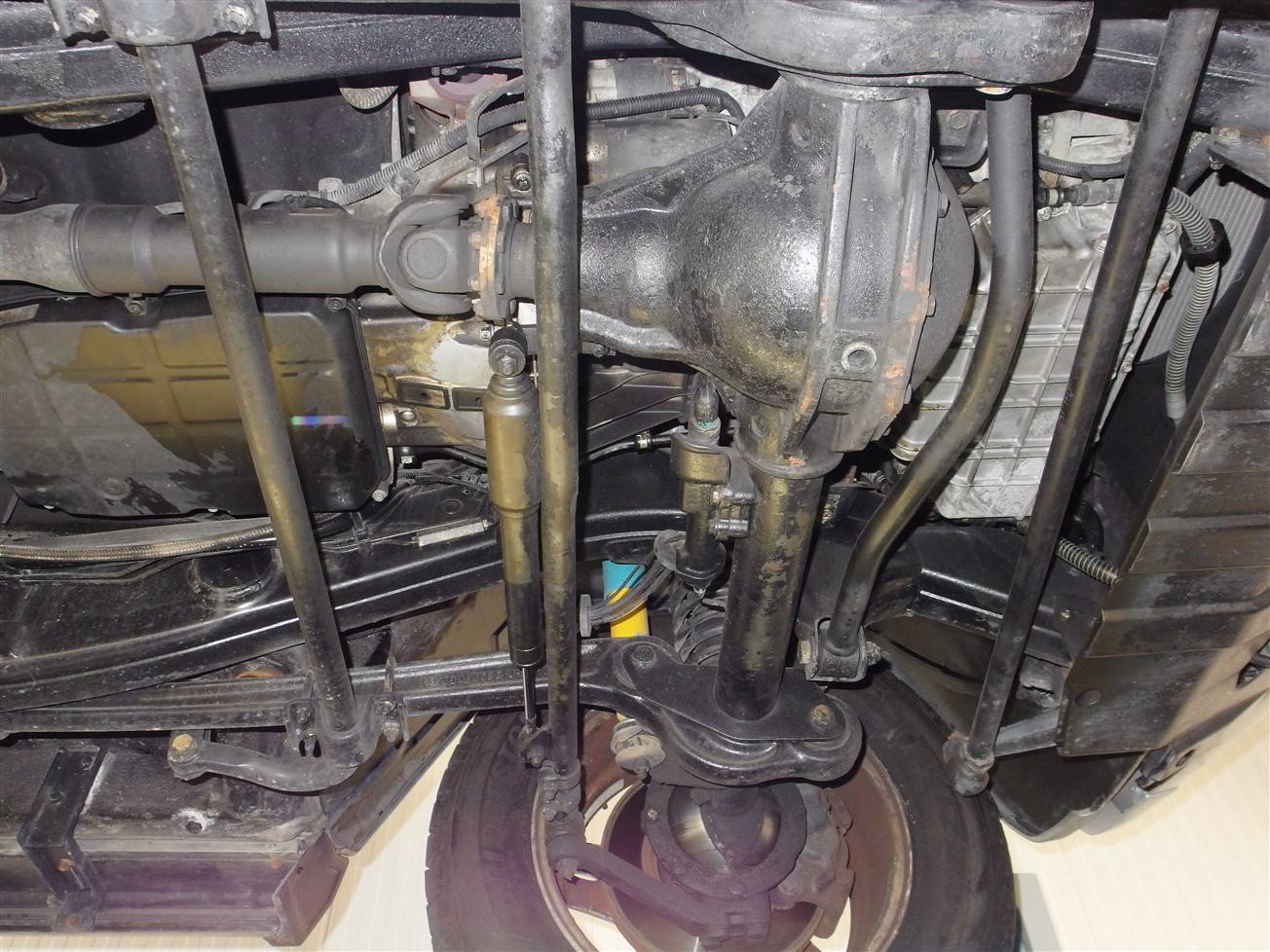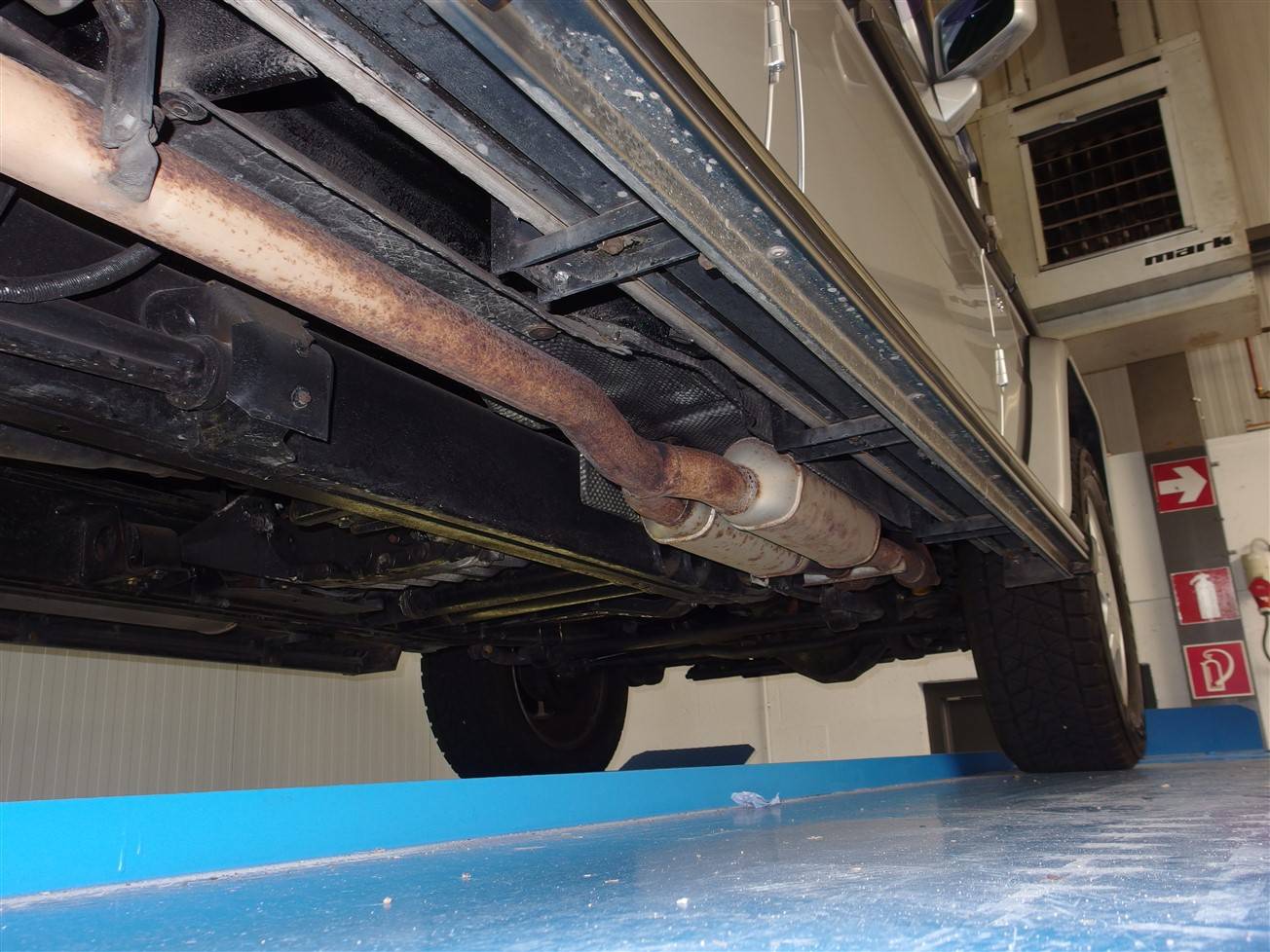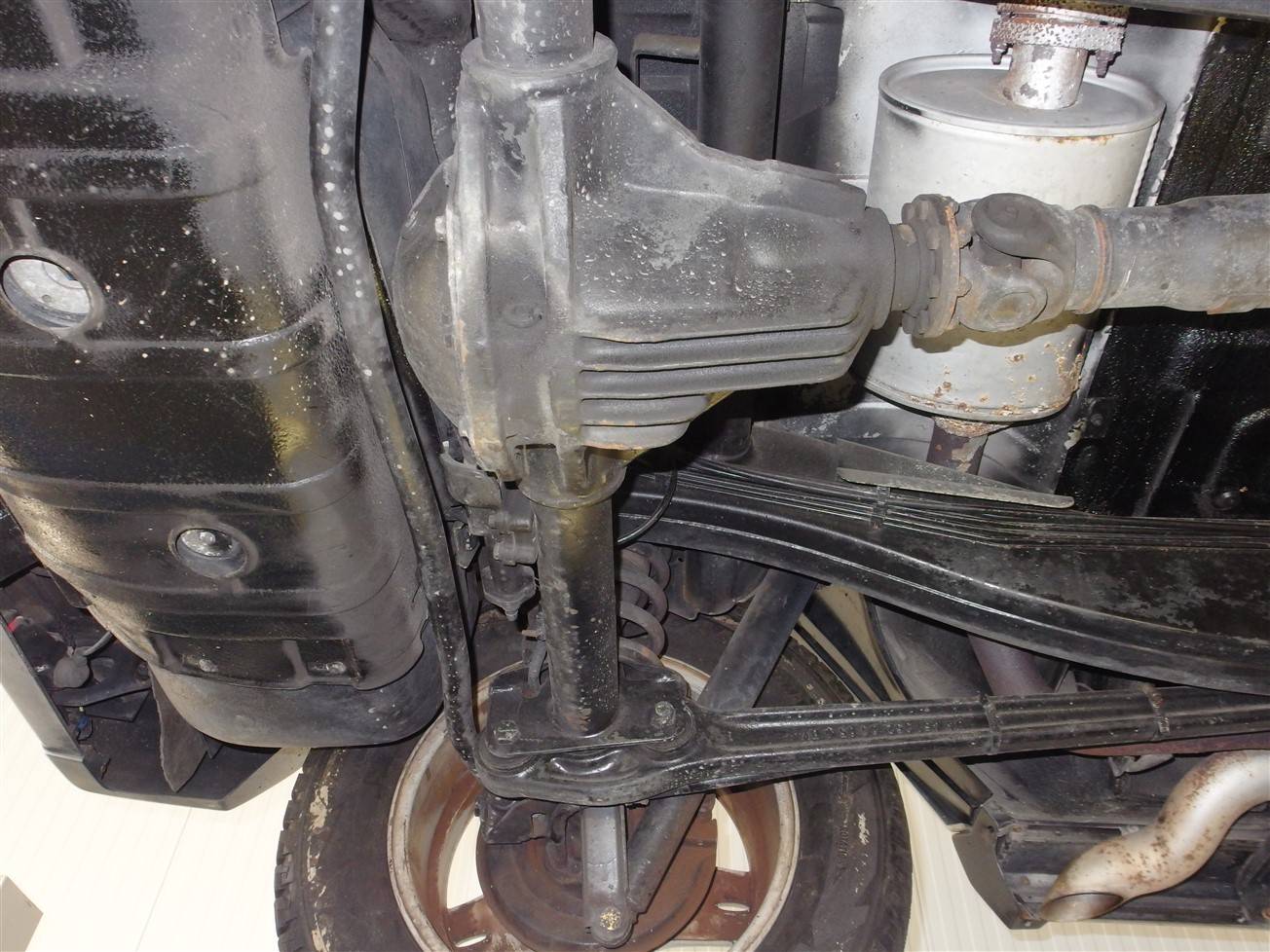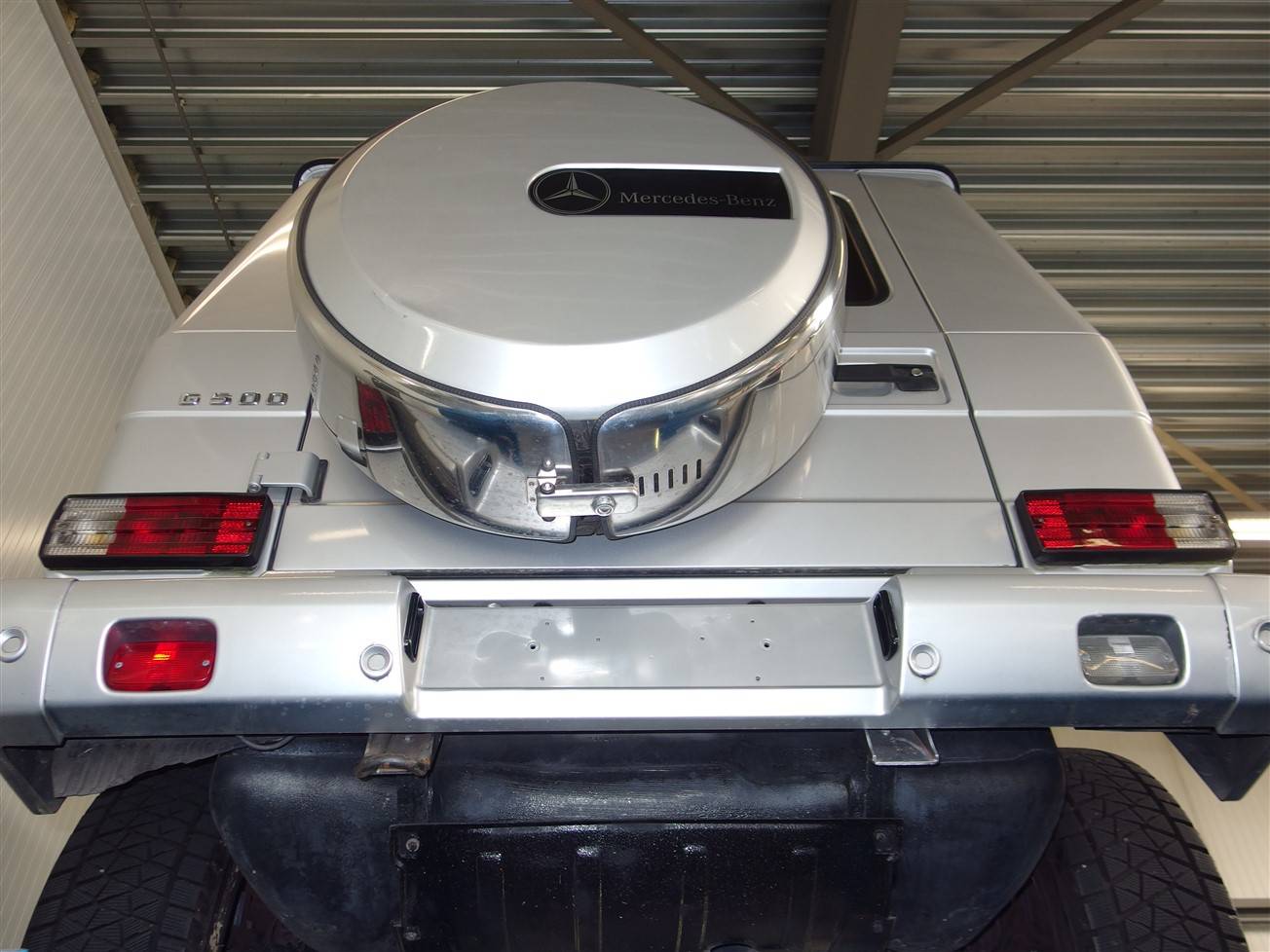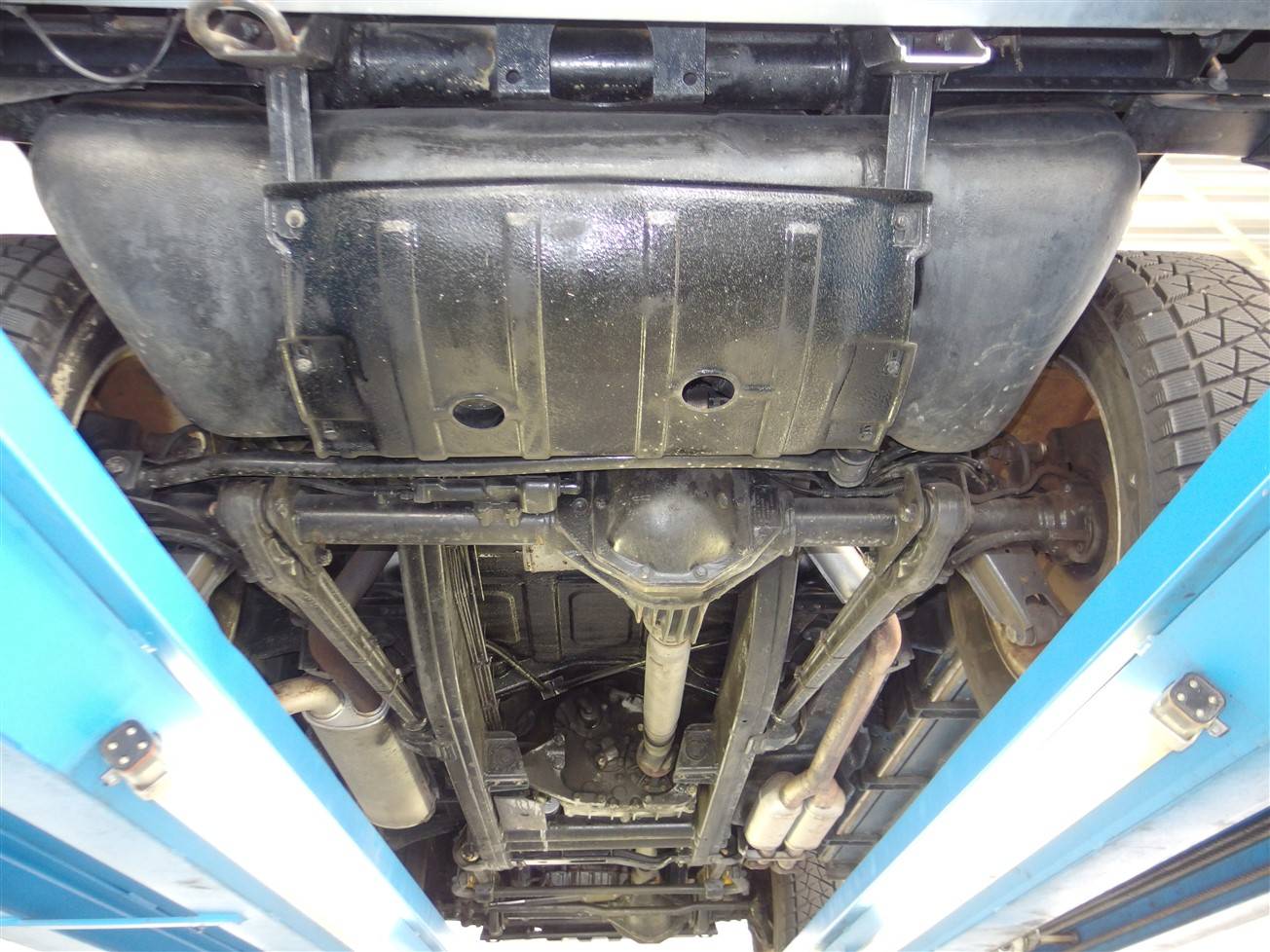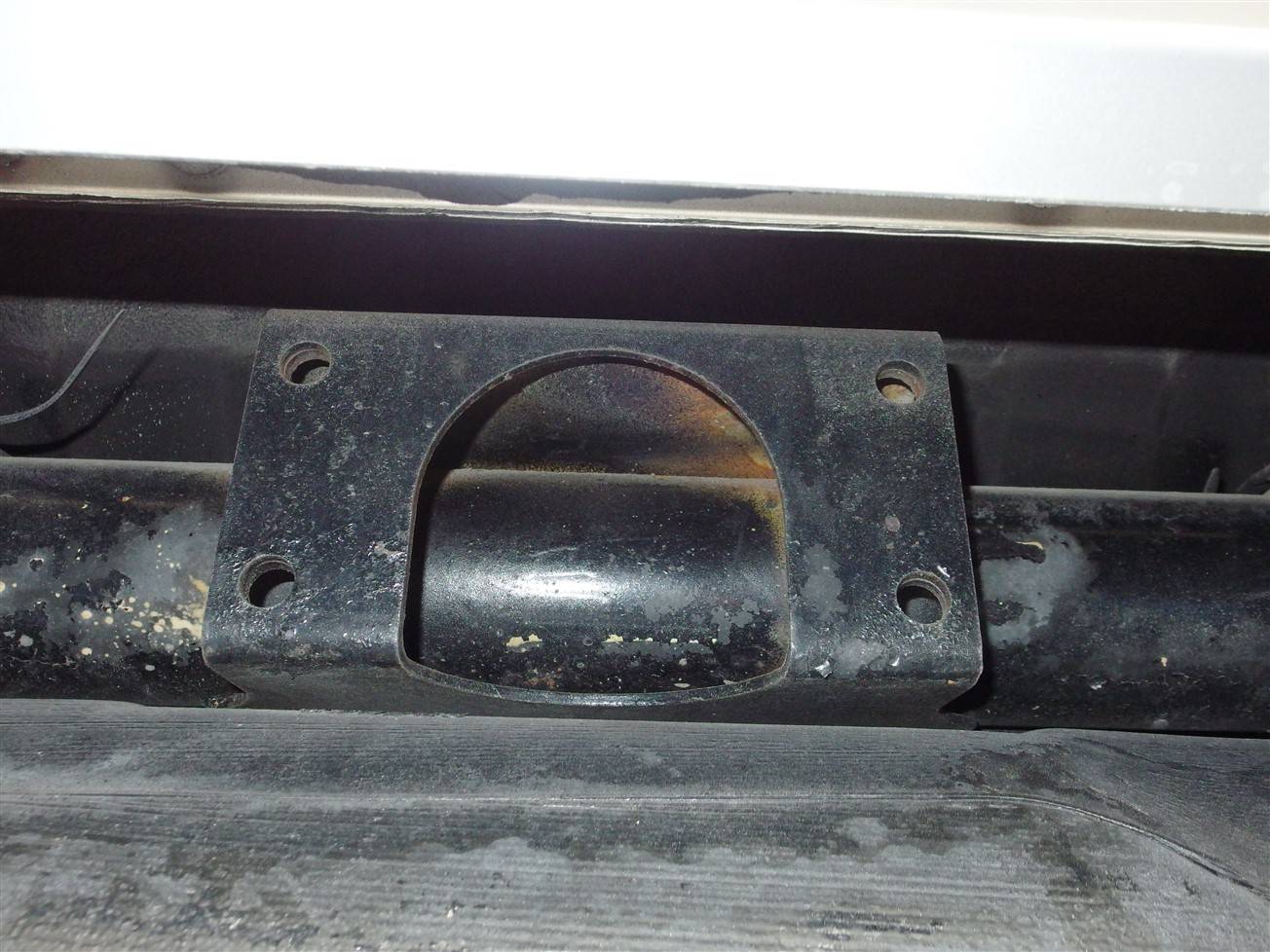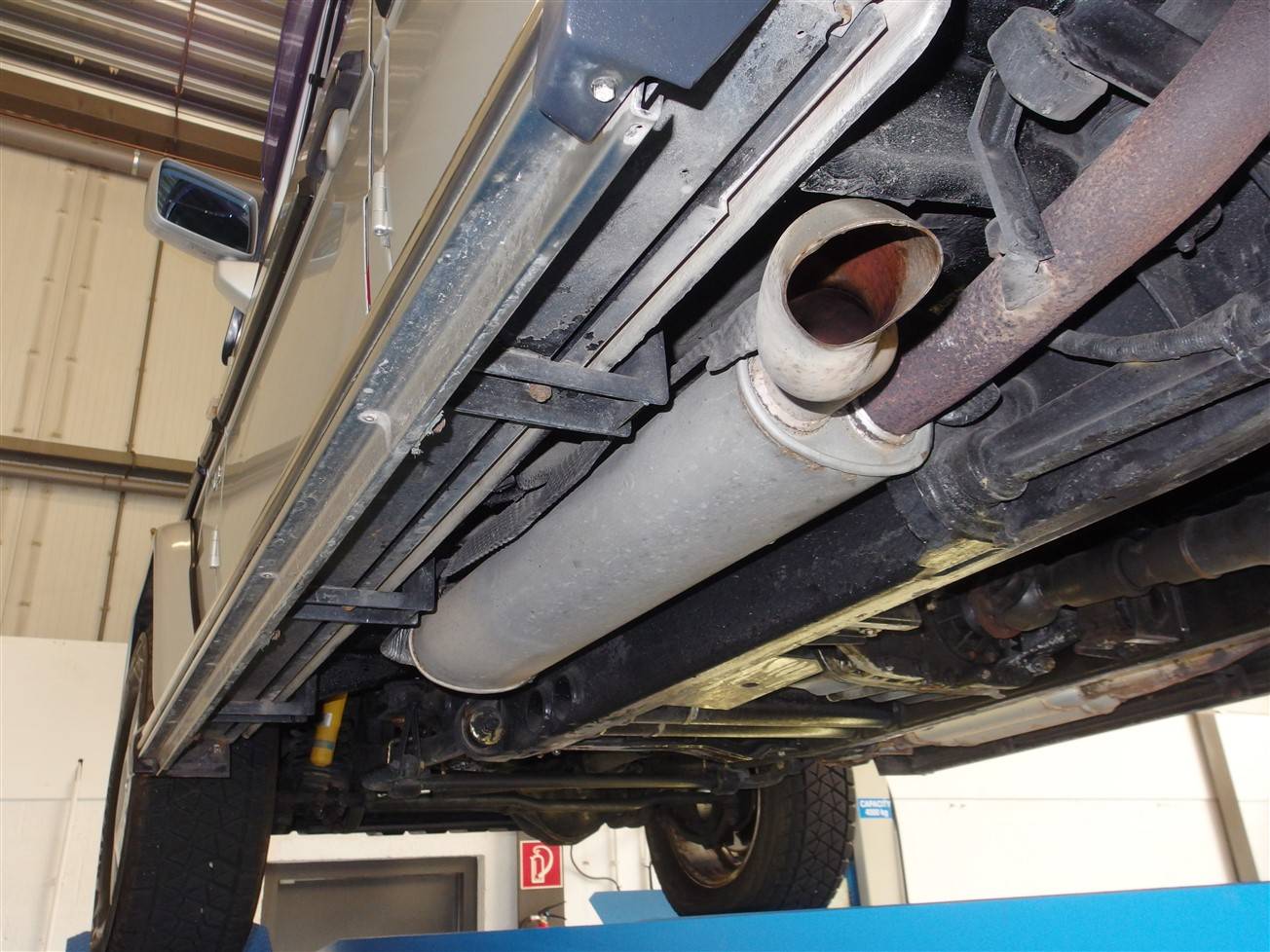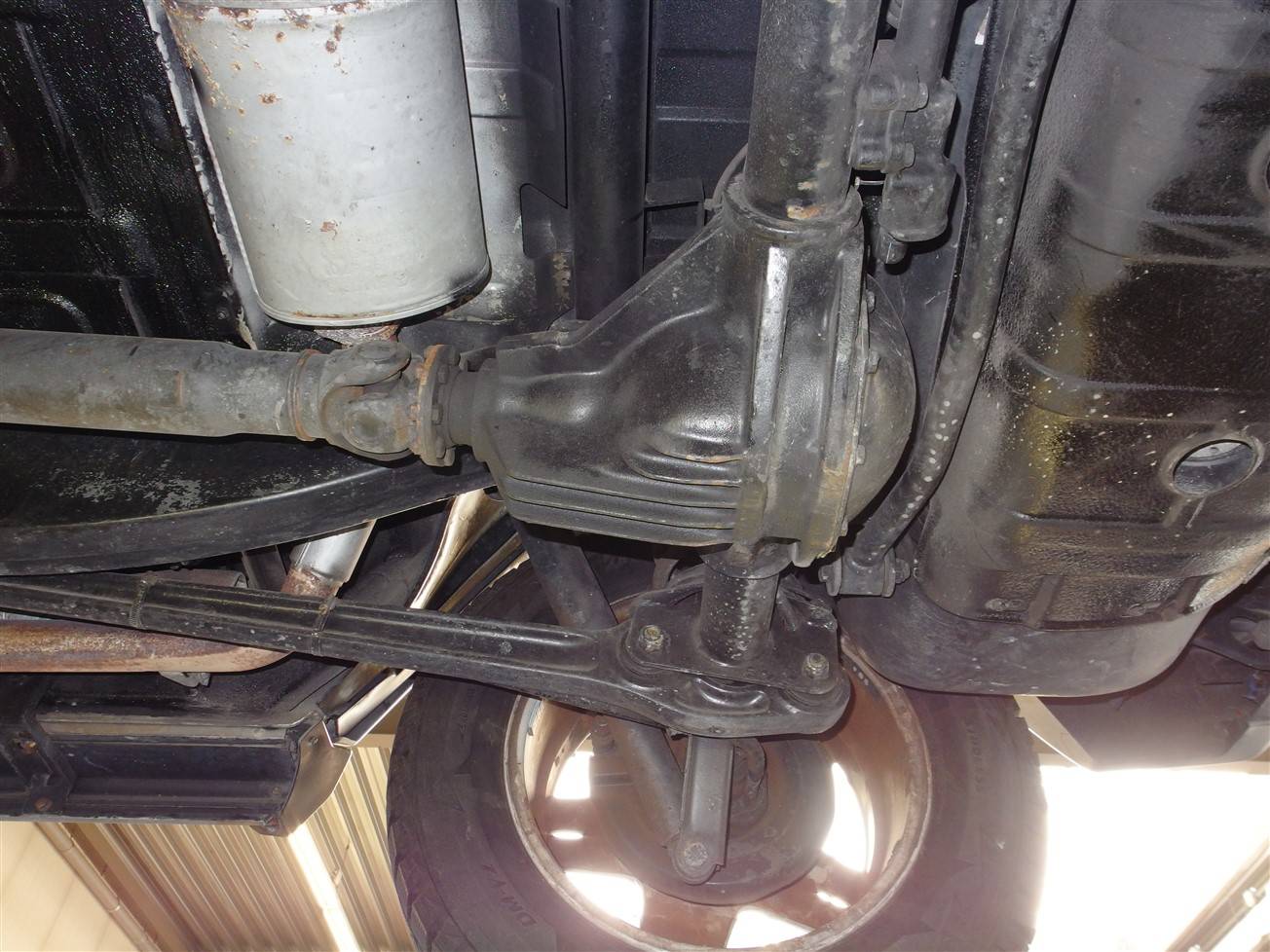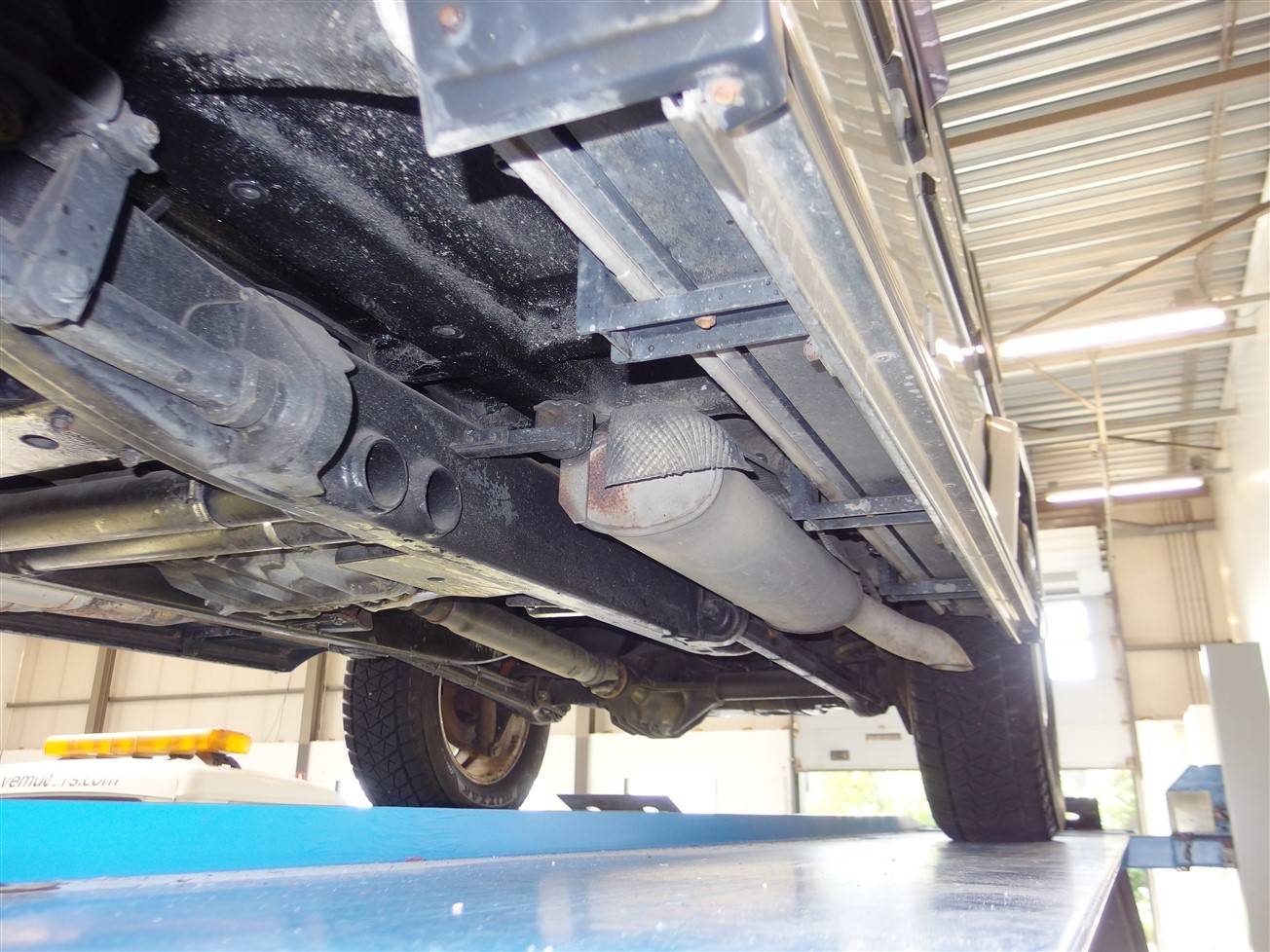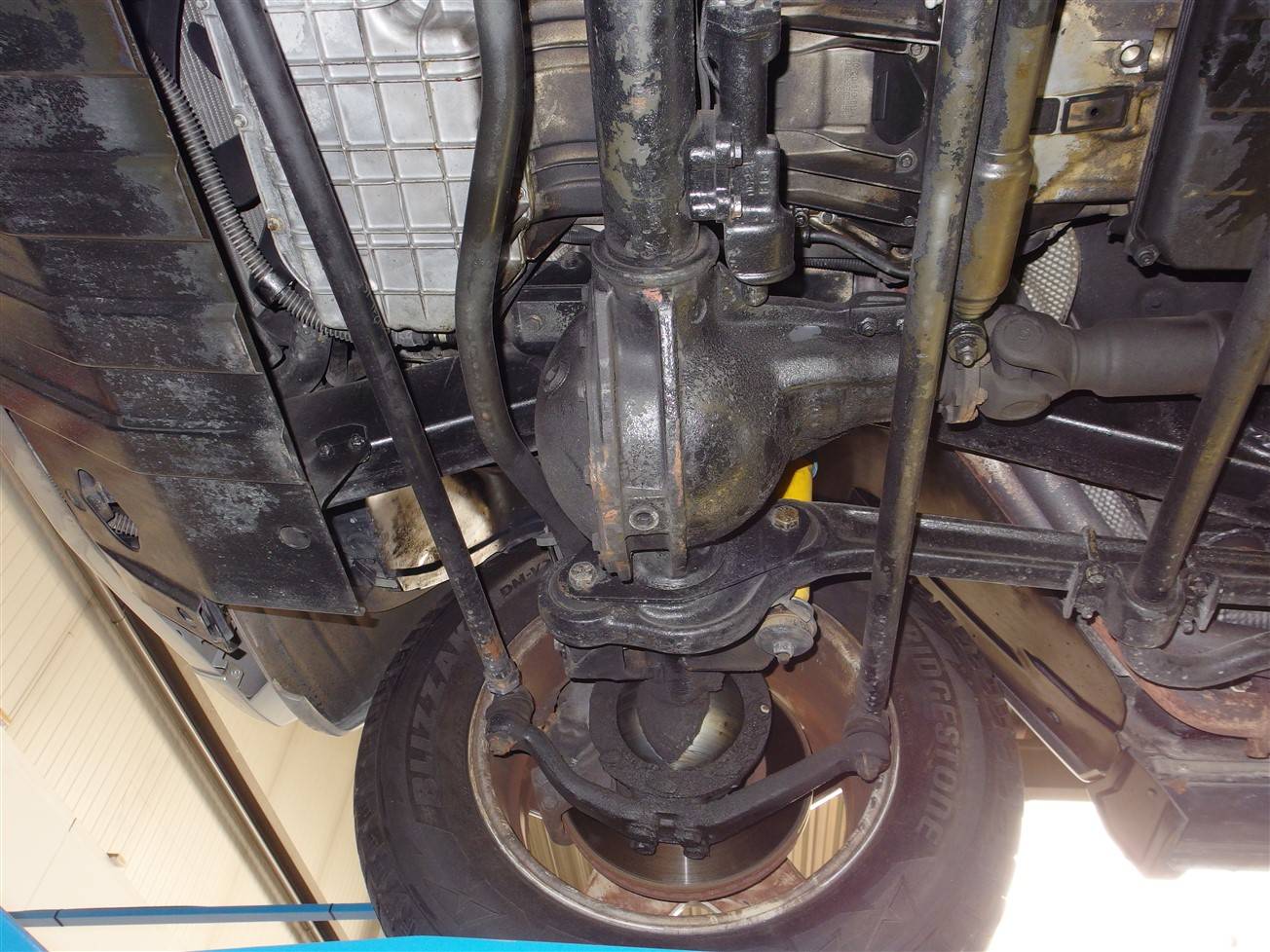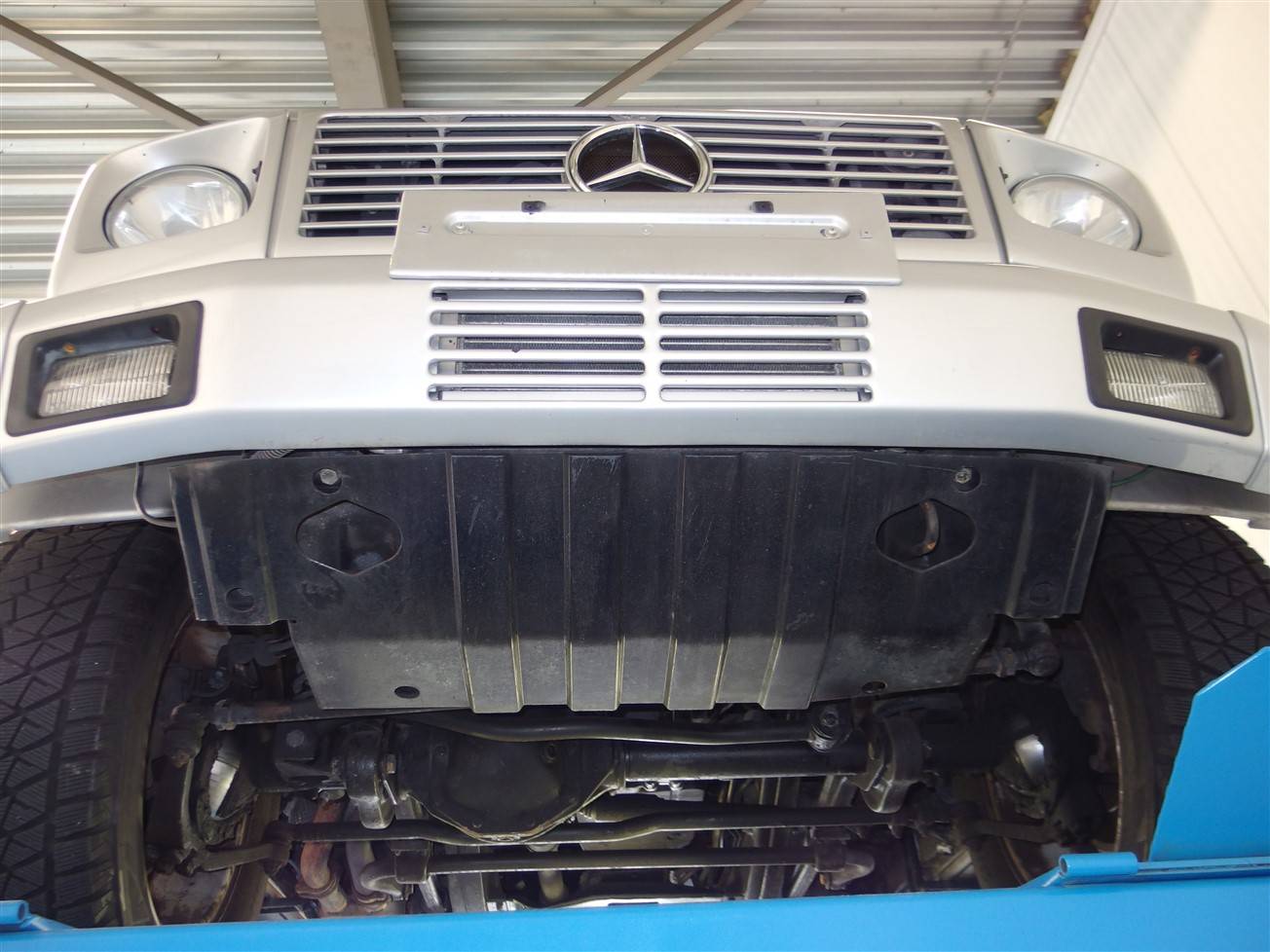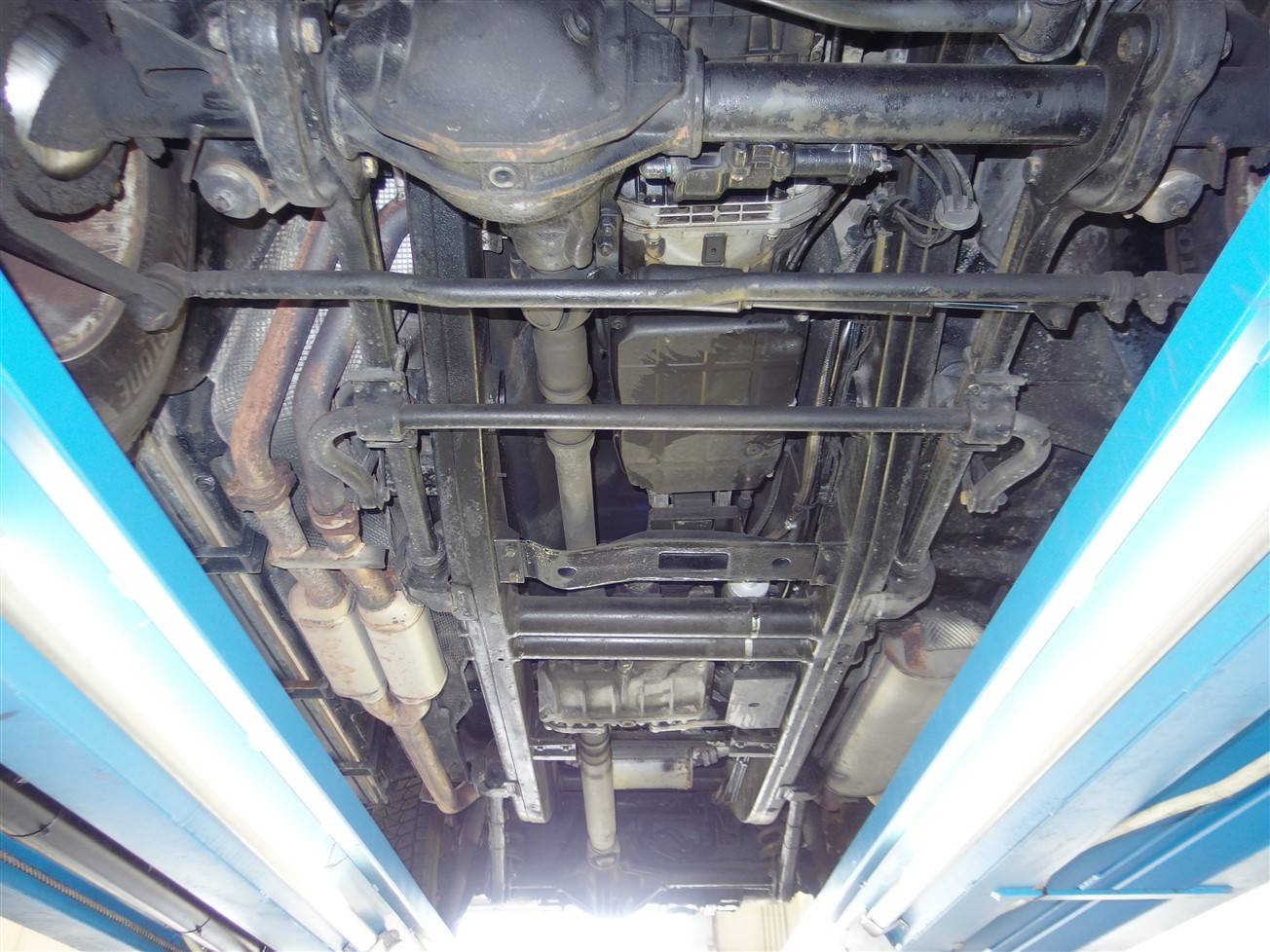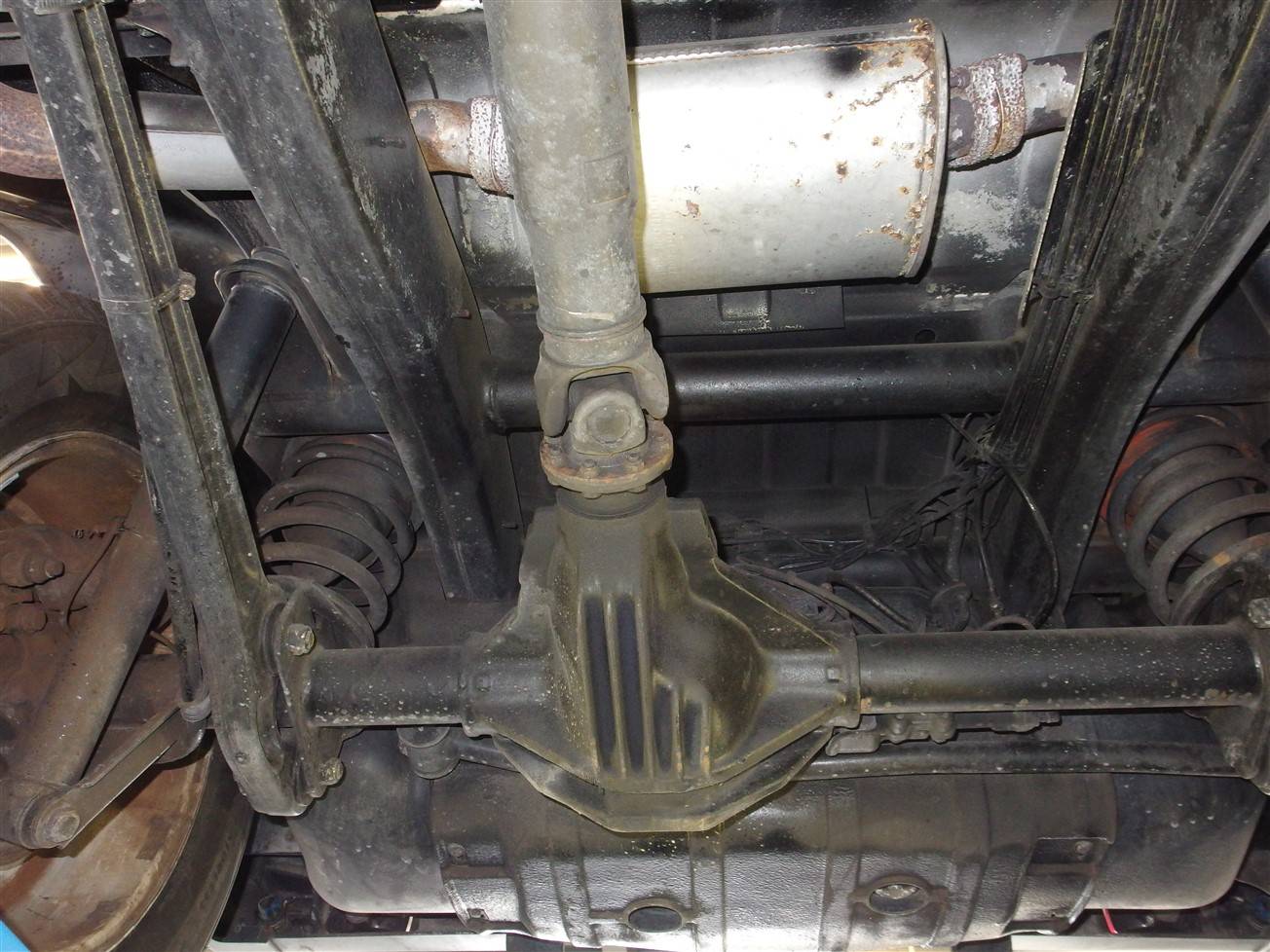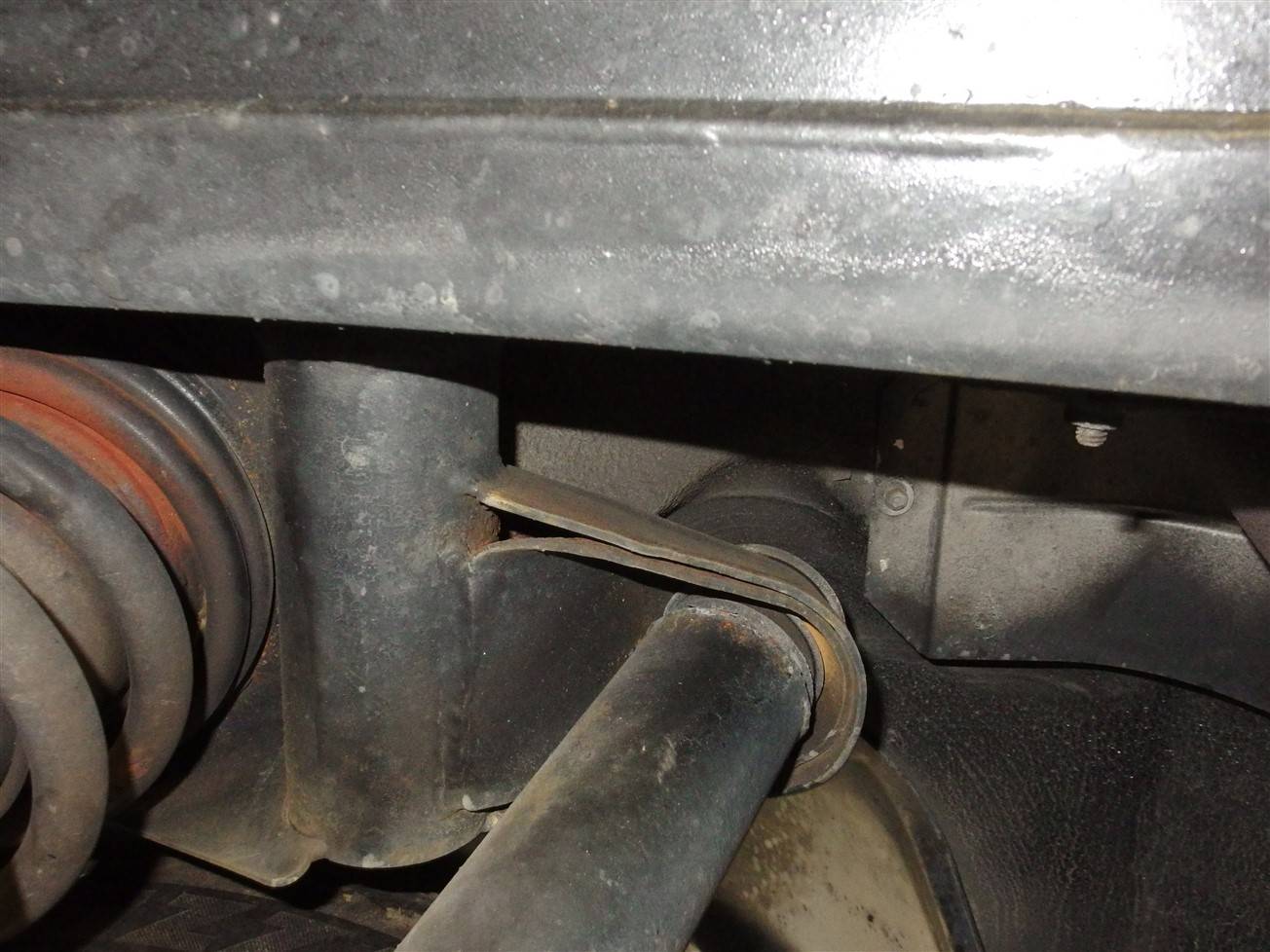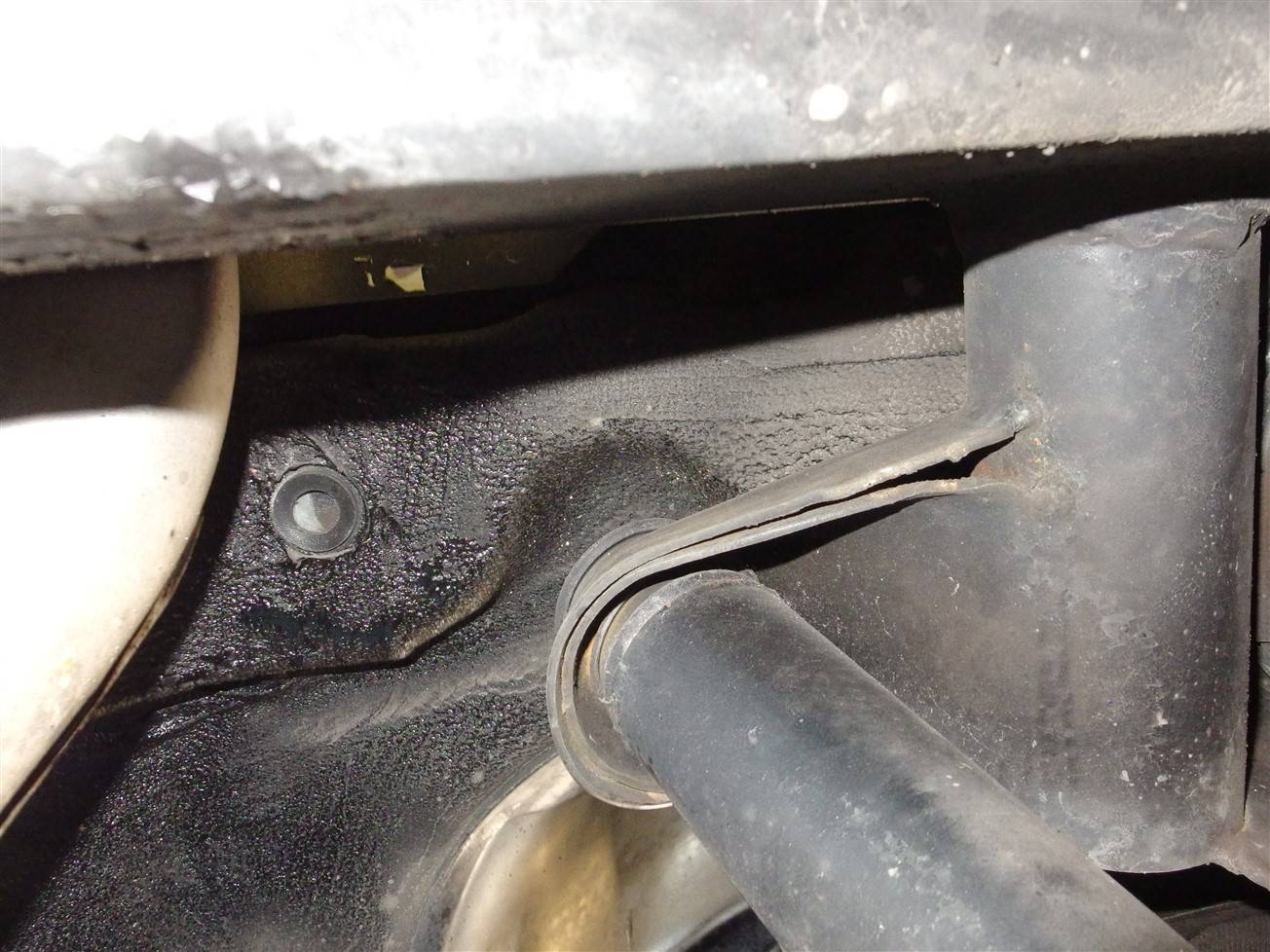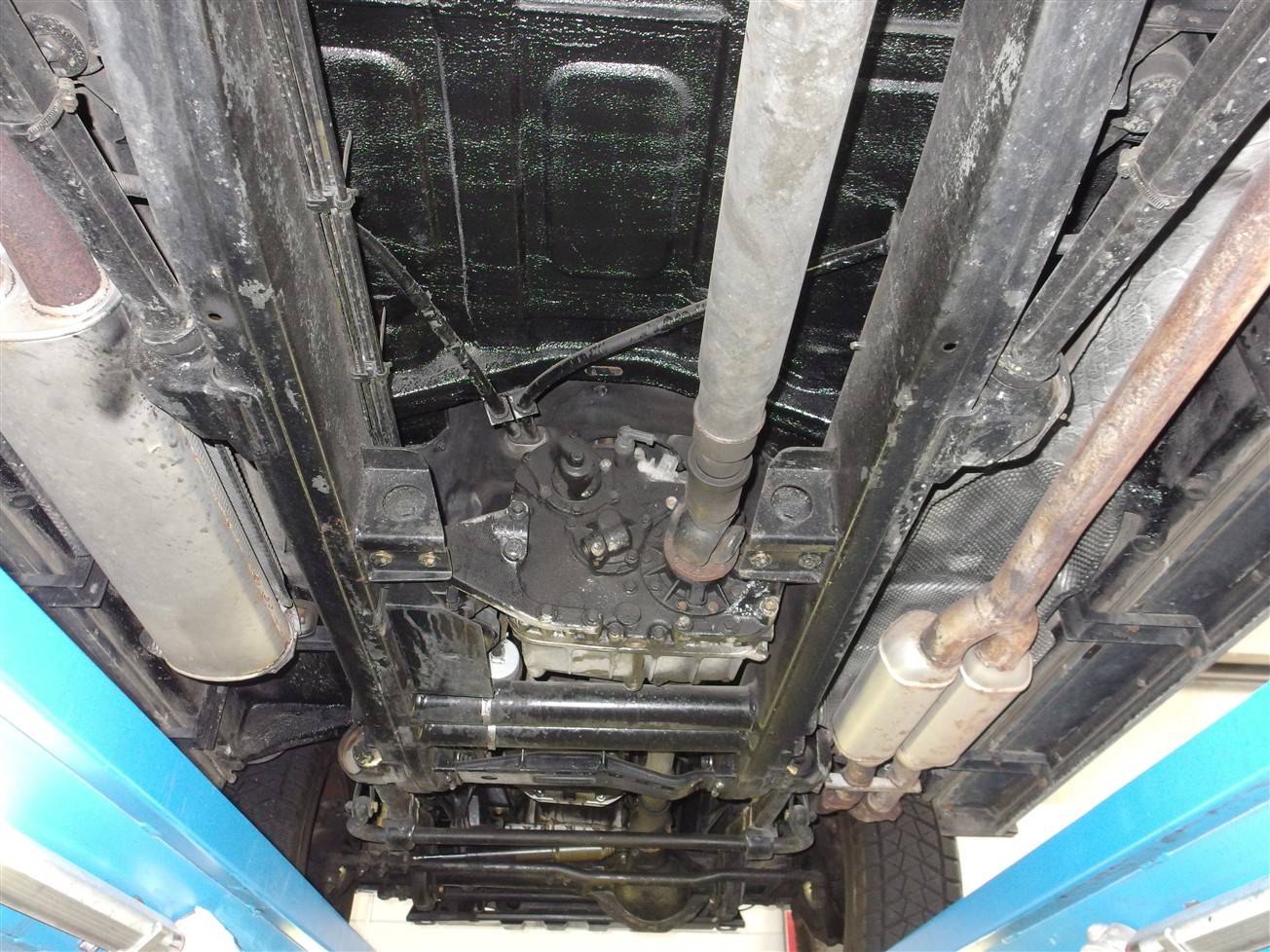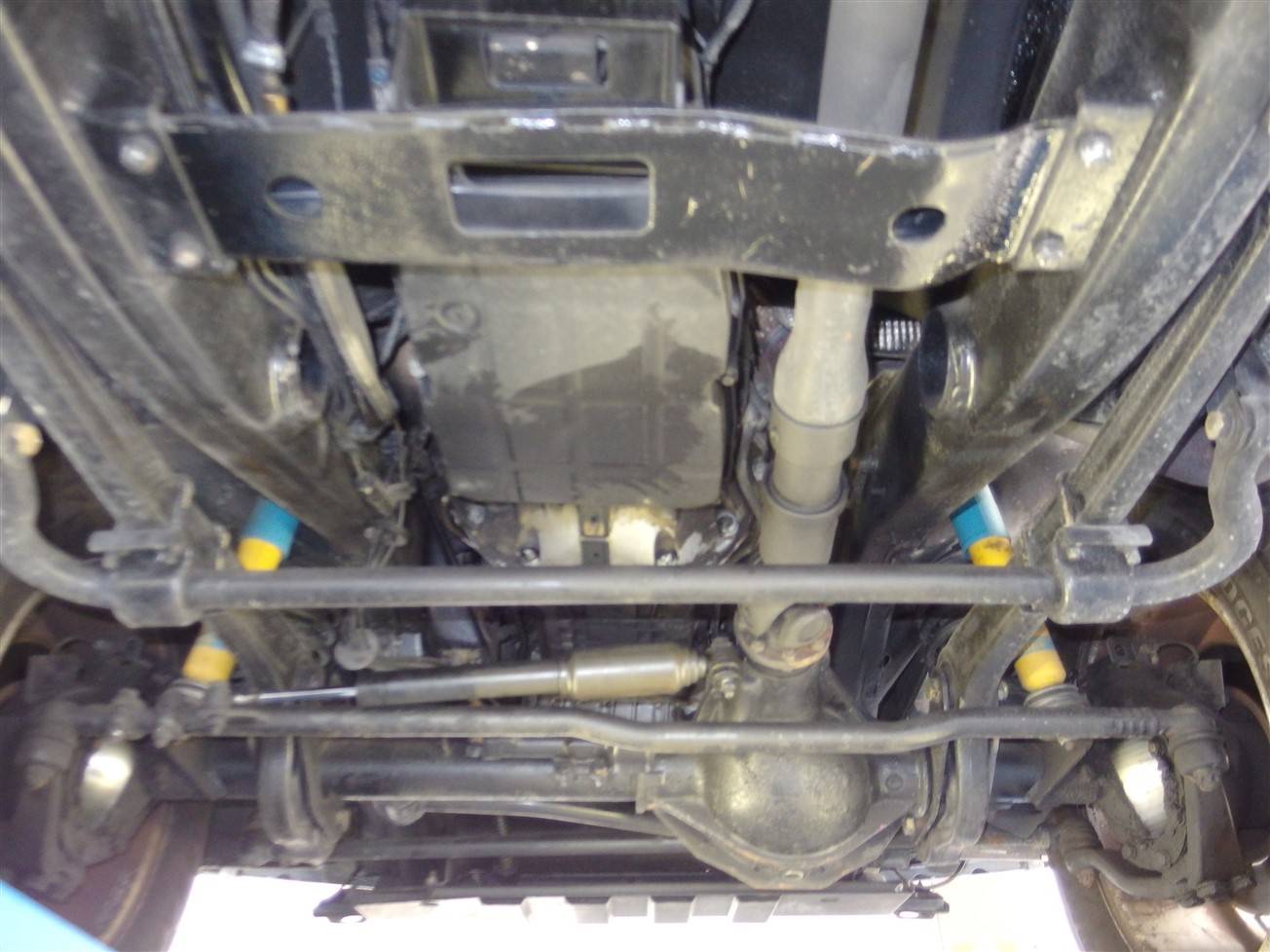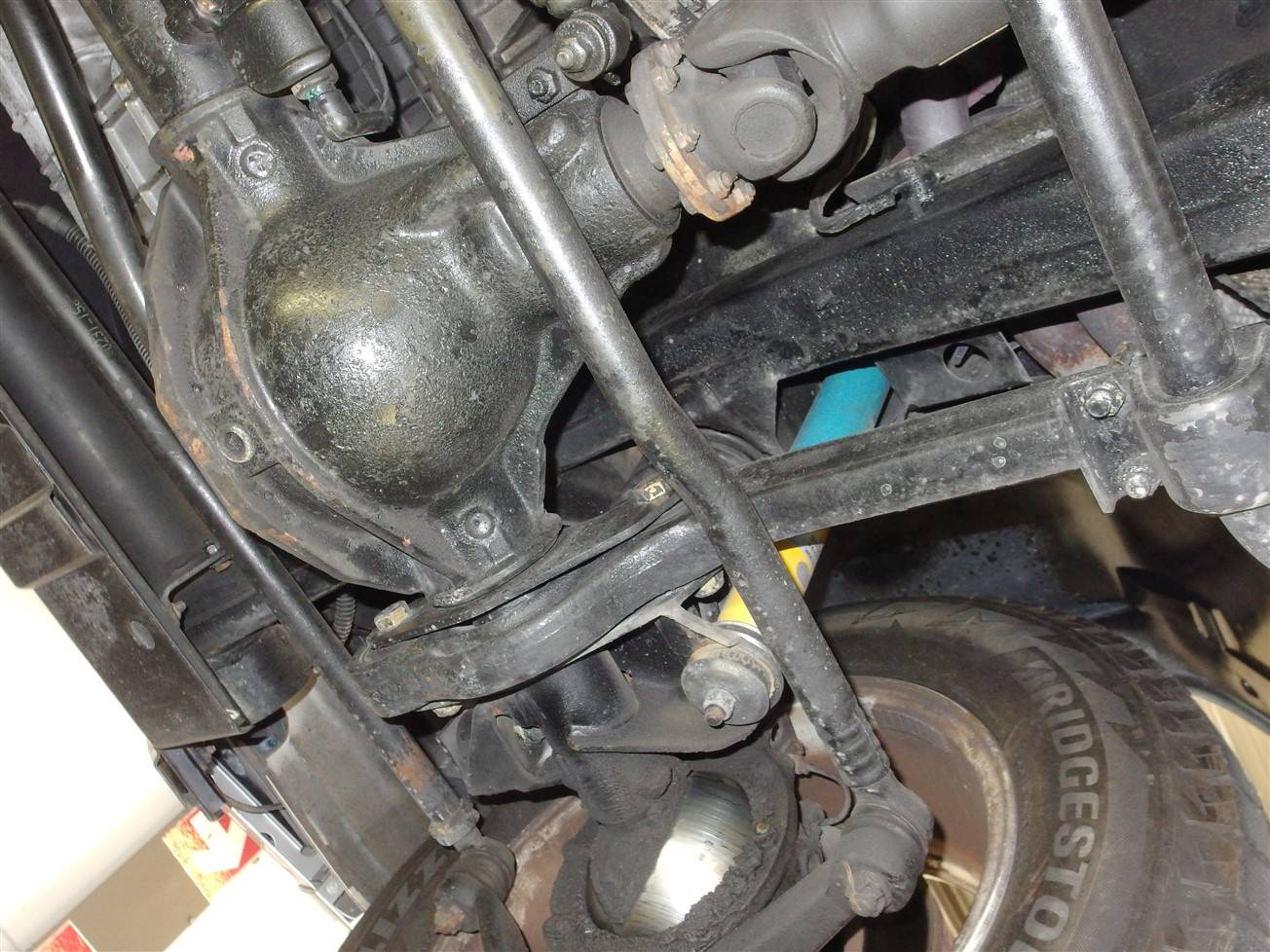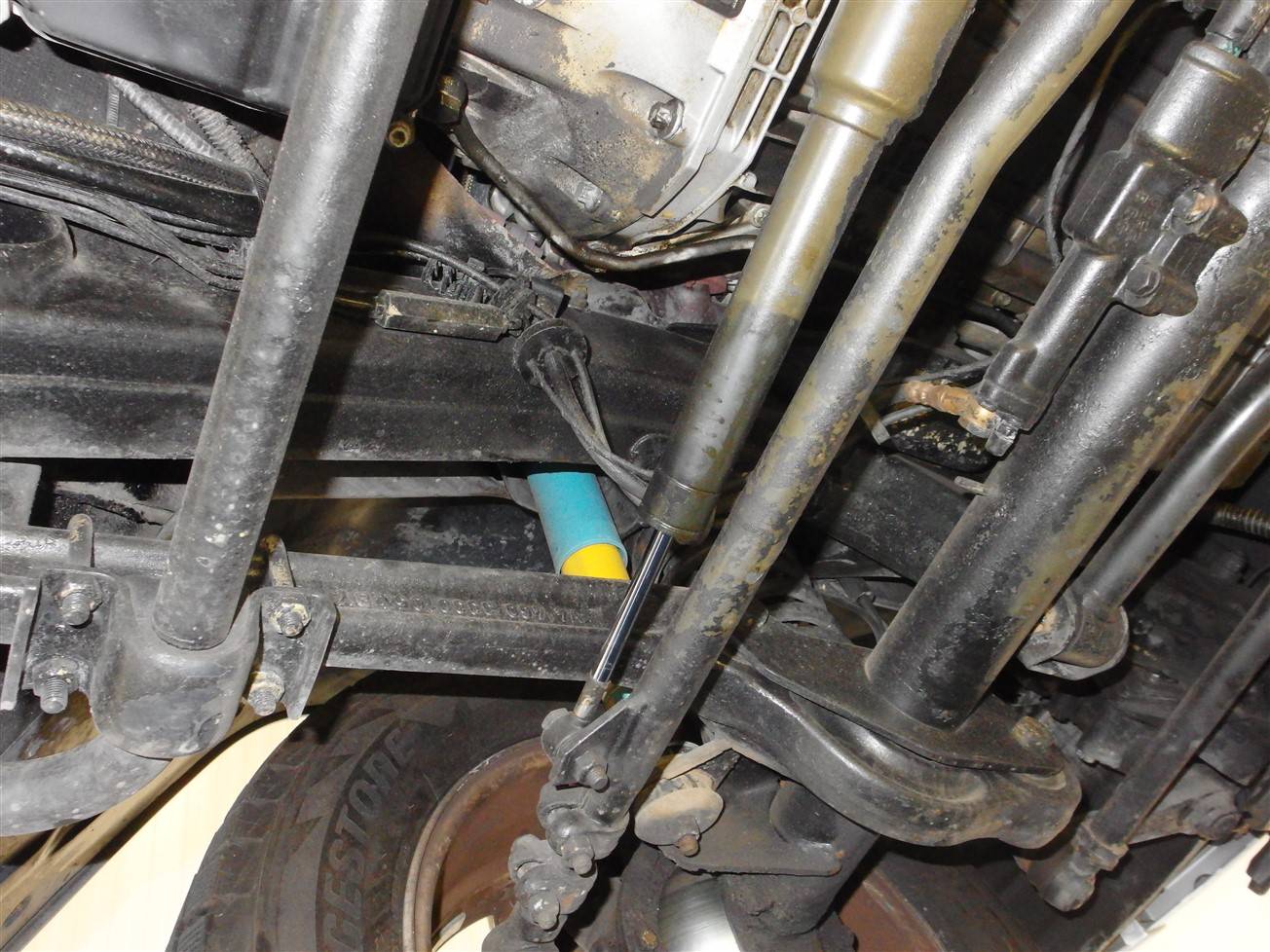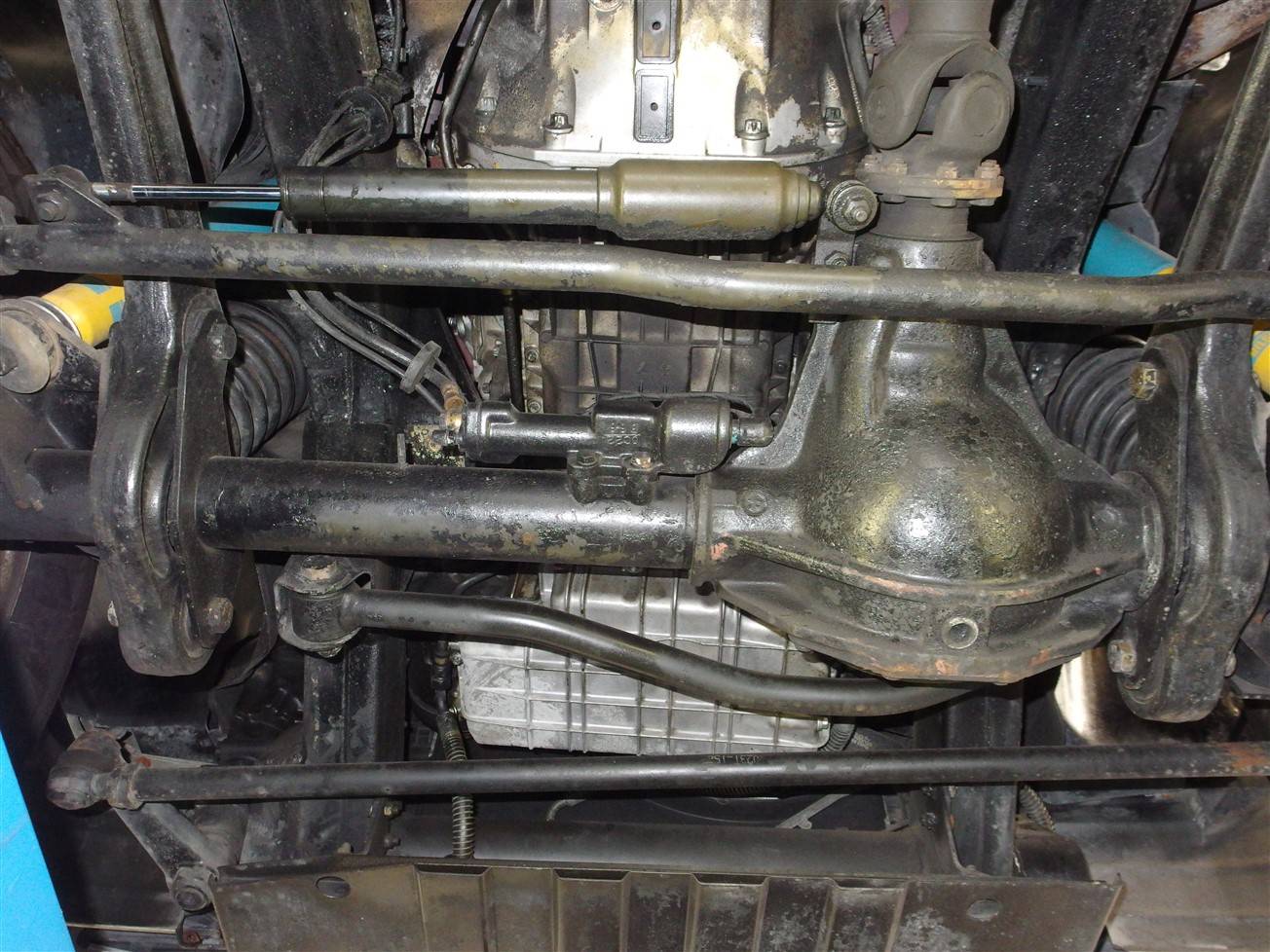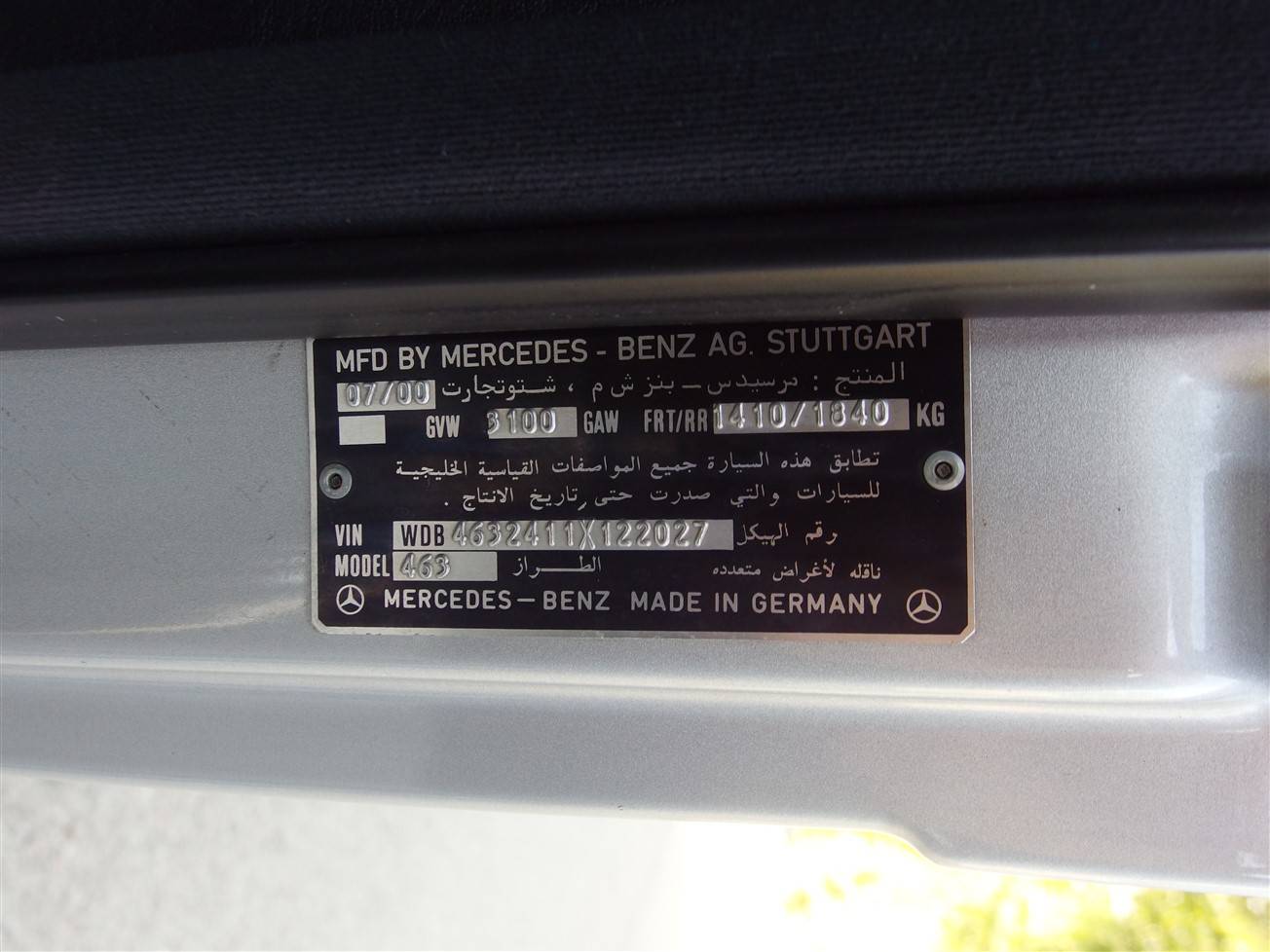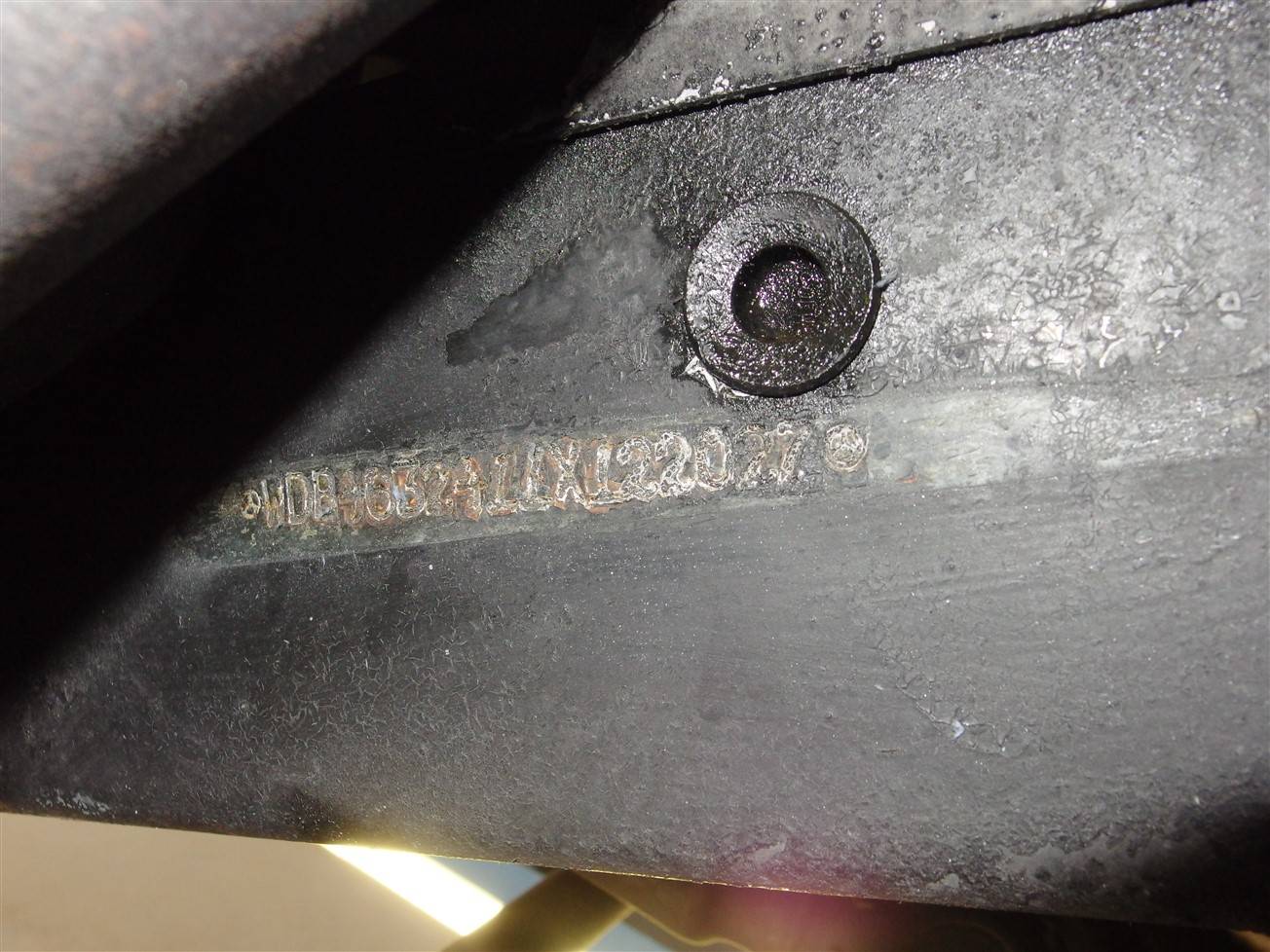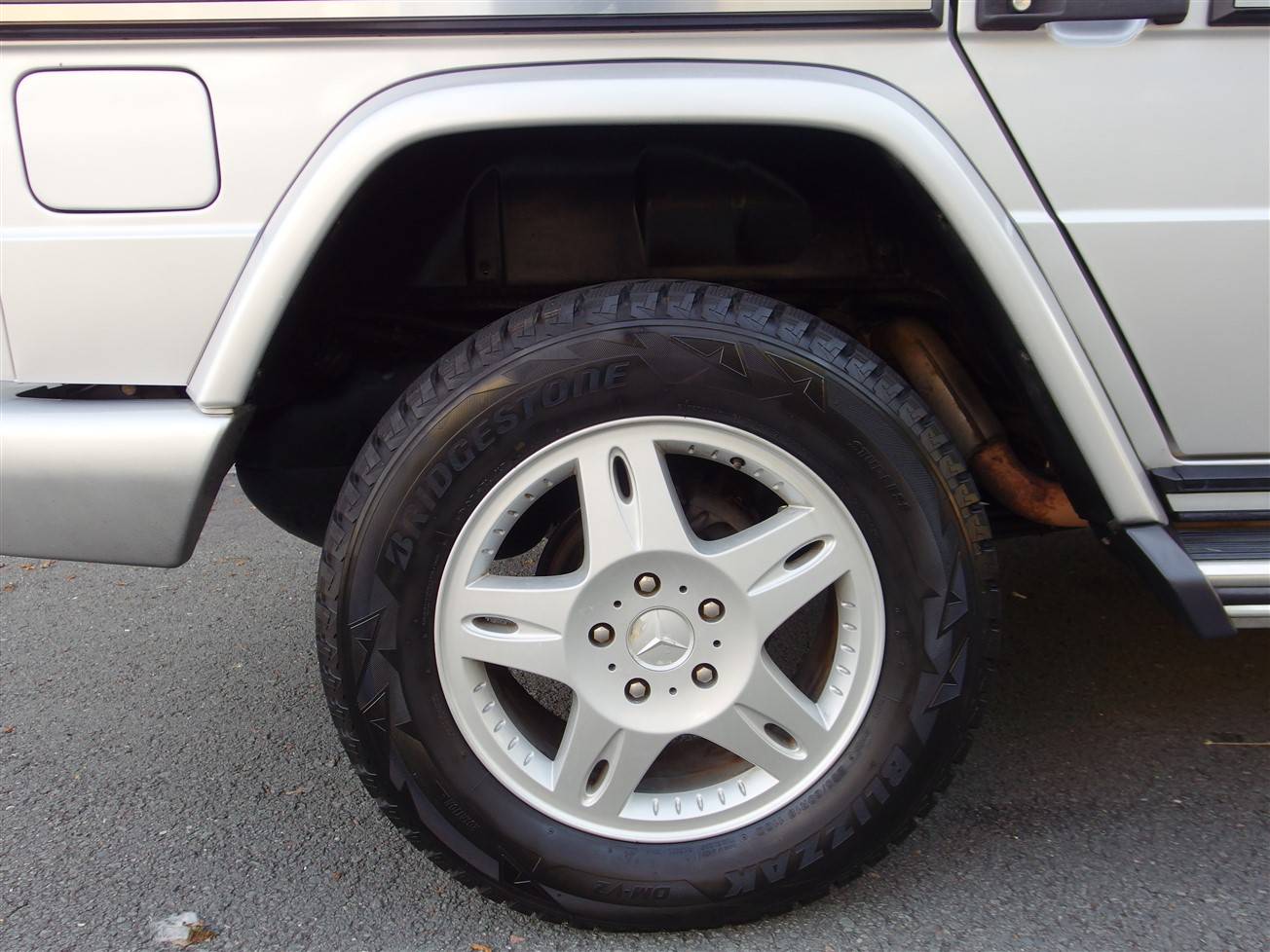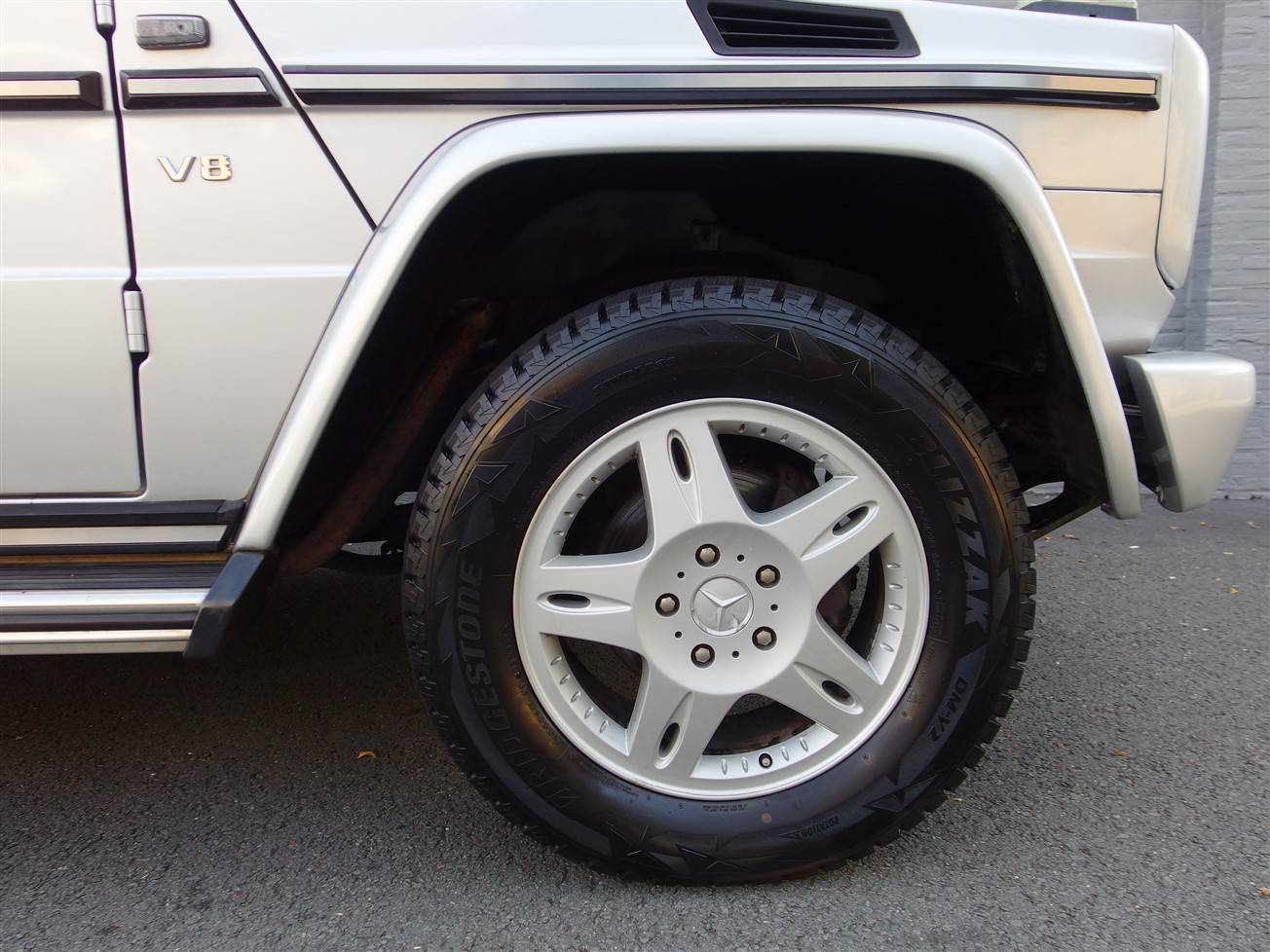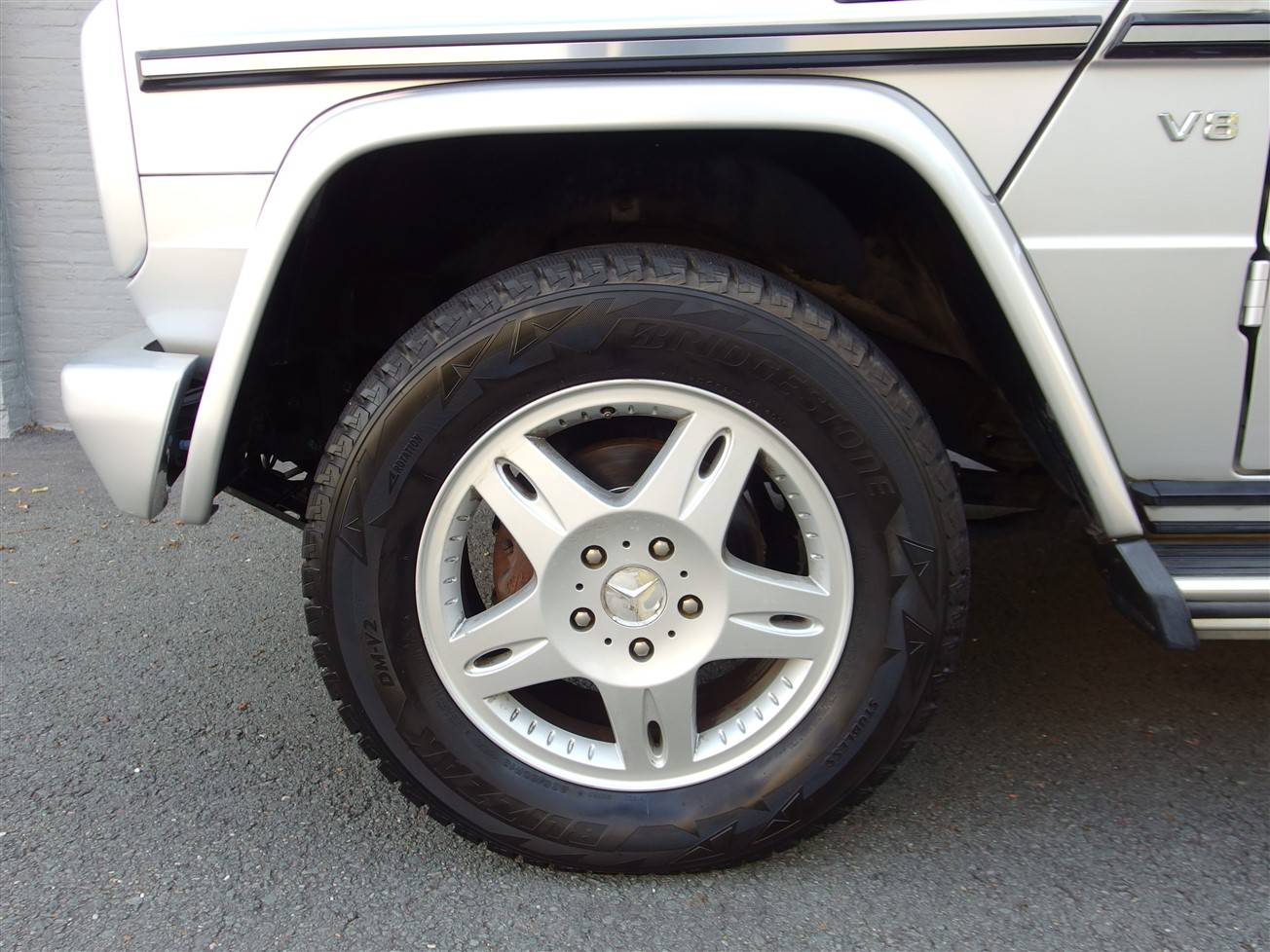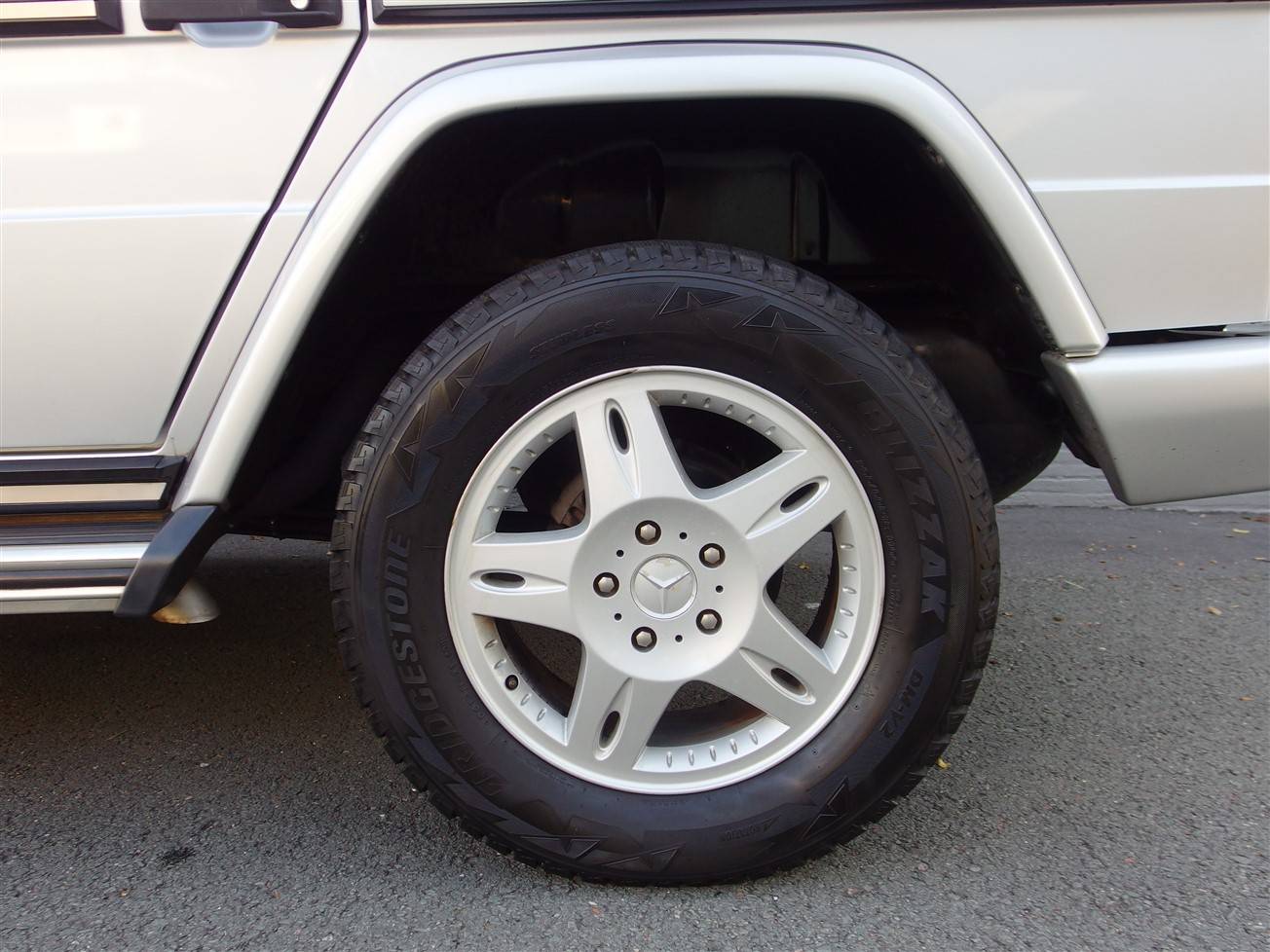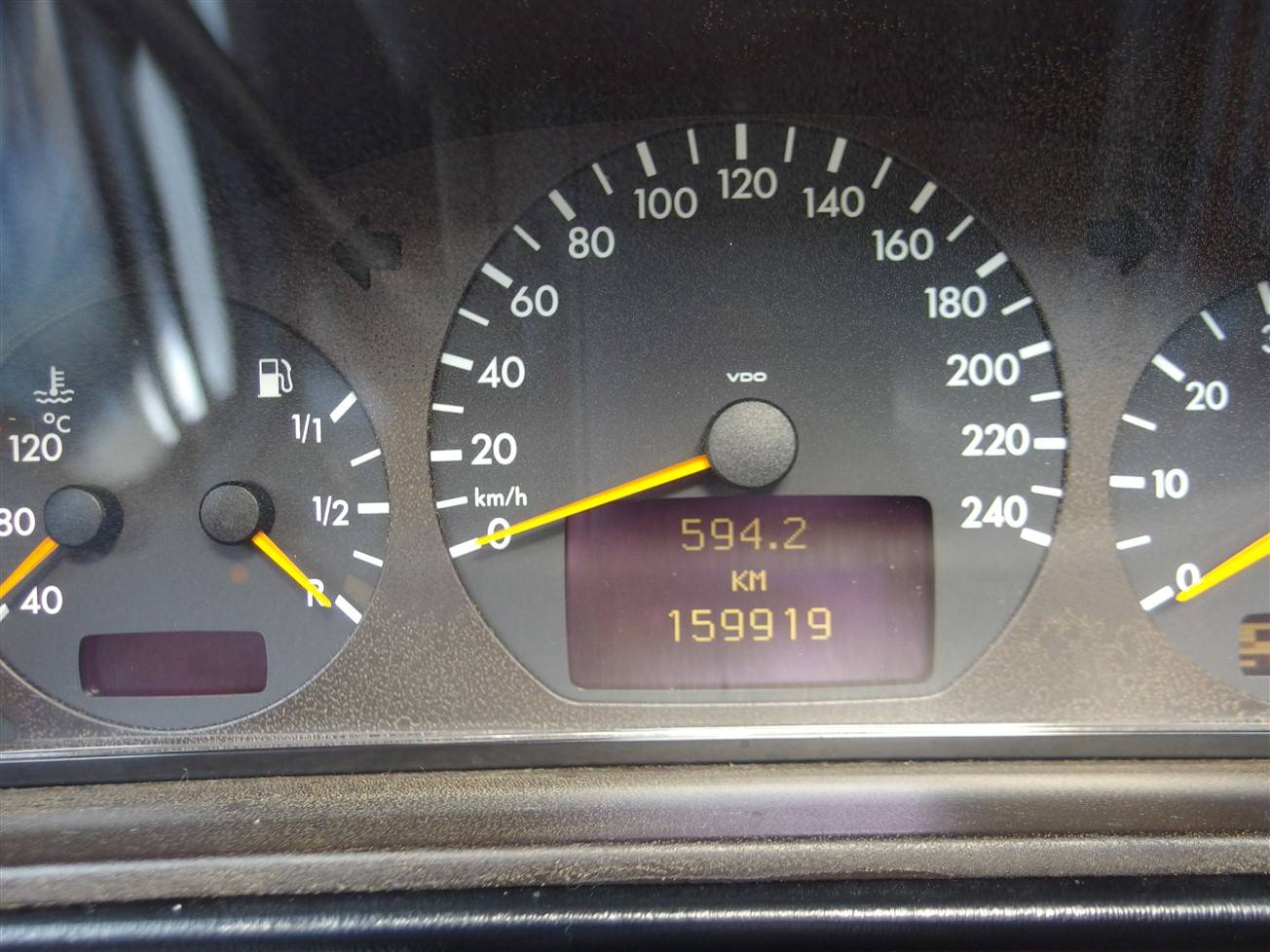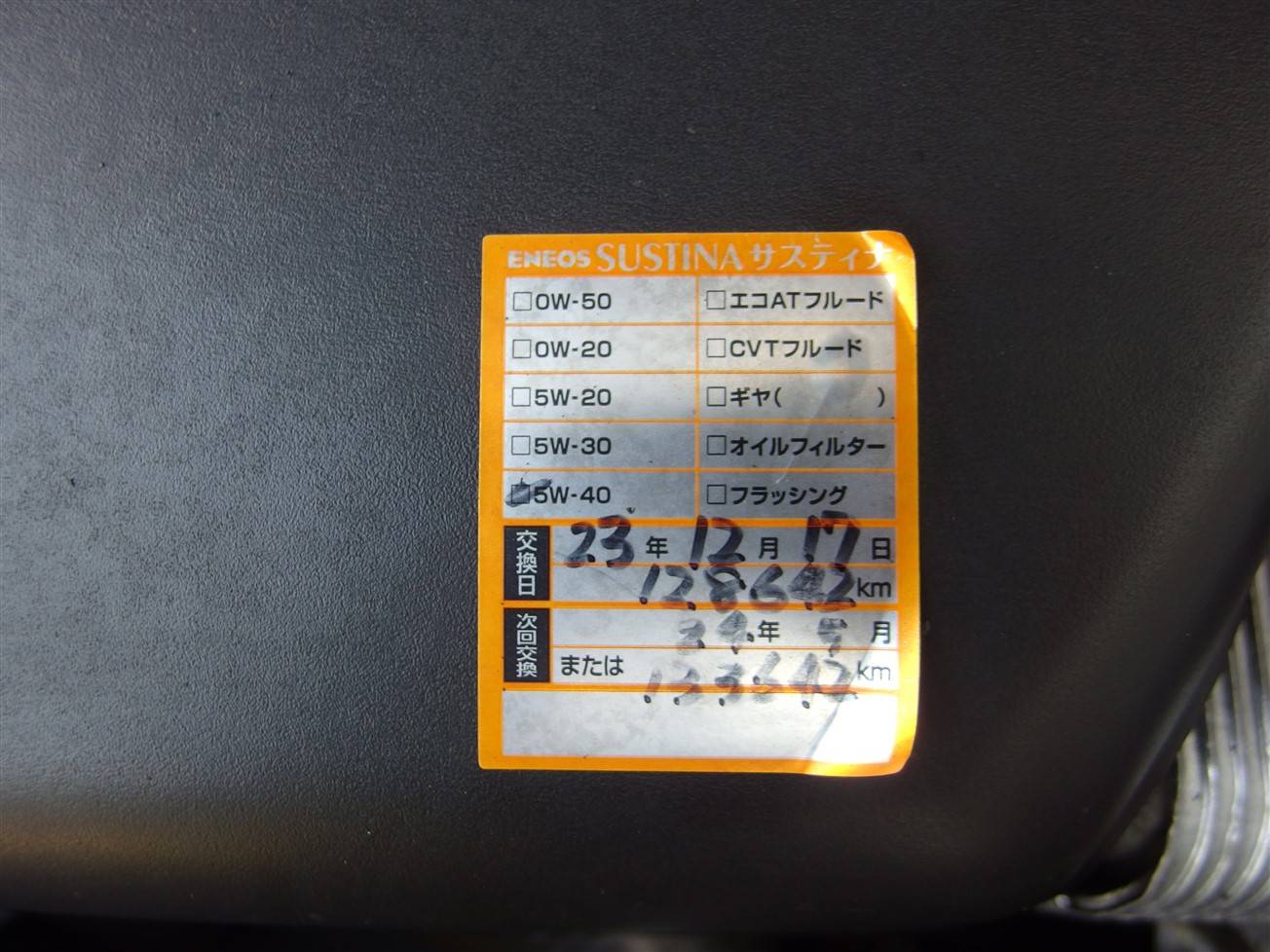 (Japan Import & Rostfrei
GBP

28,761
VAT reclaimable
Dealer

away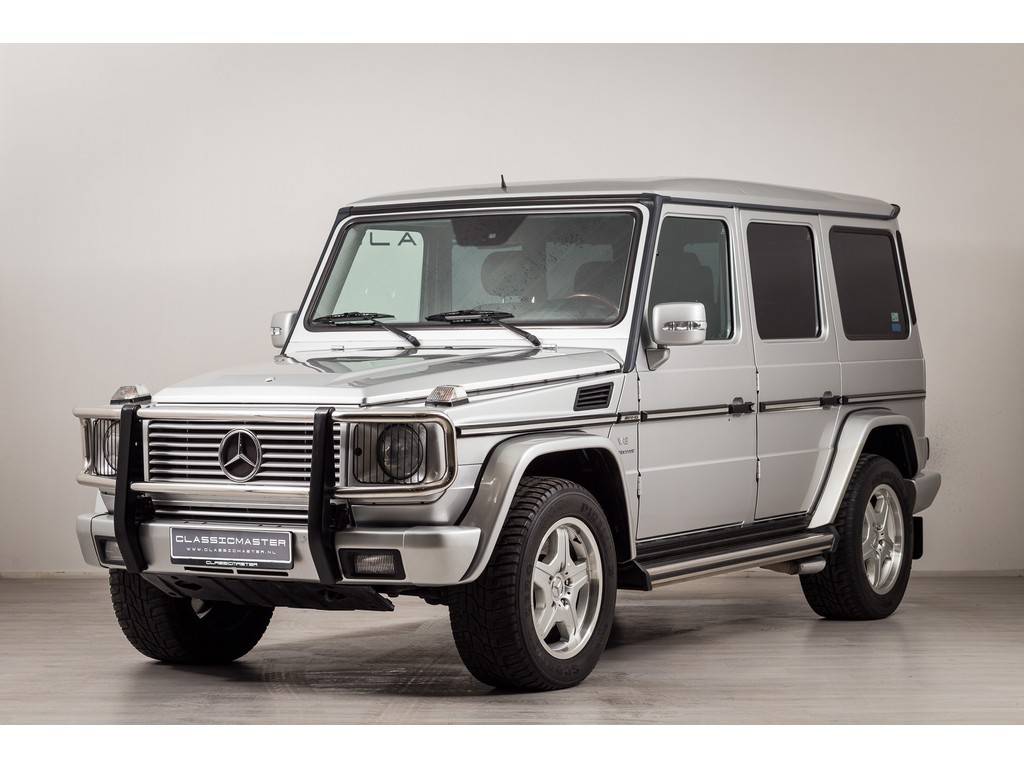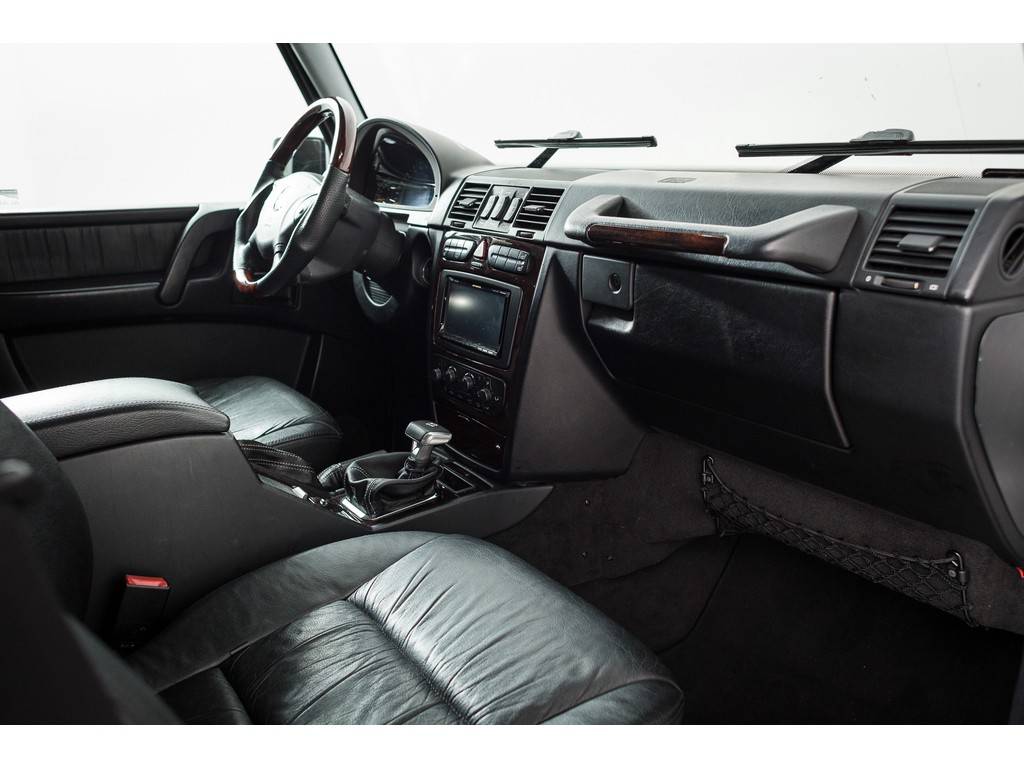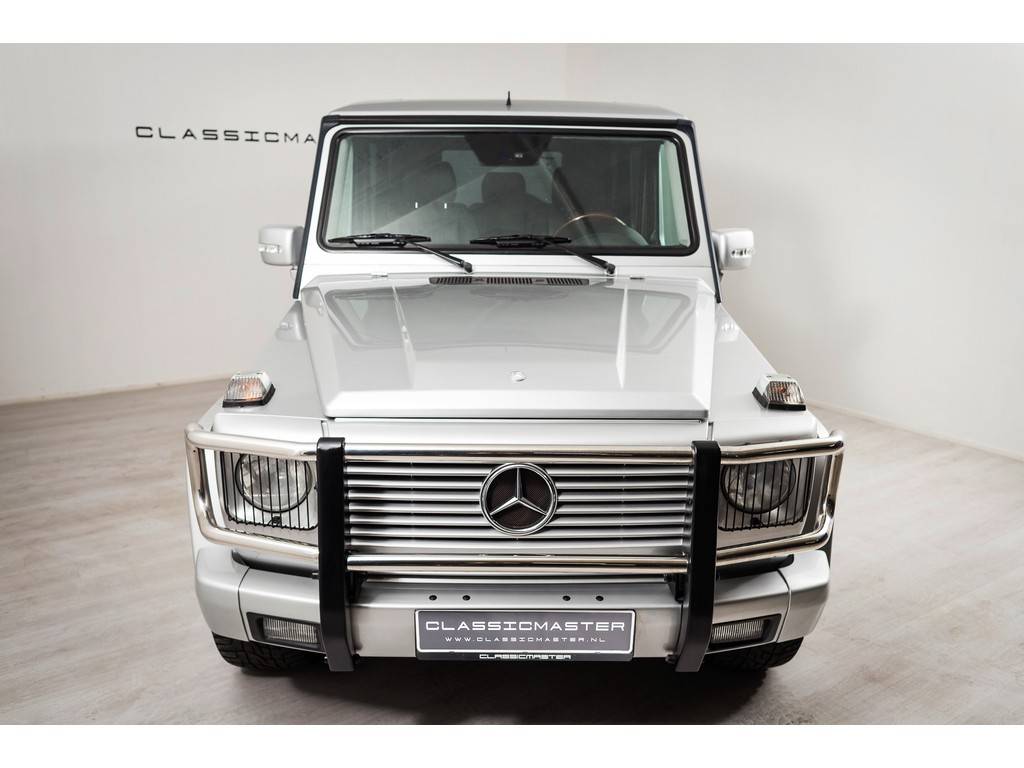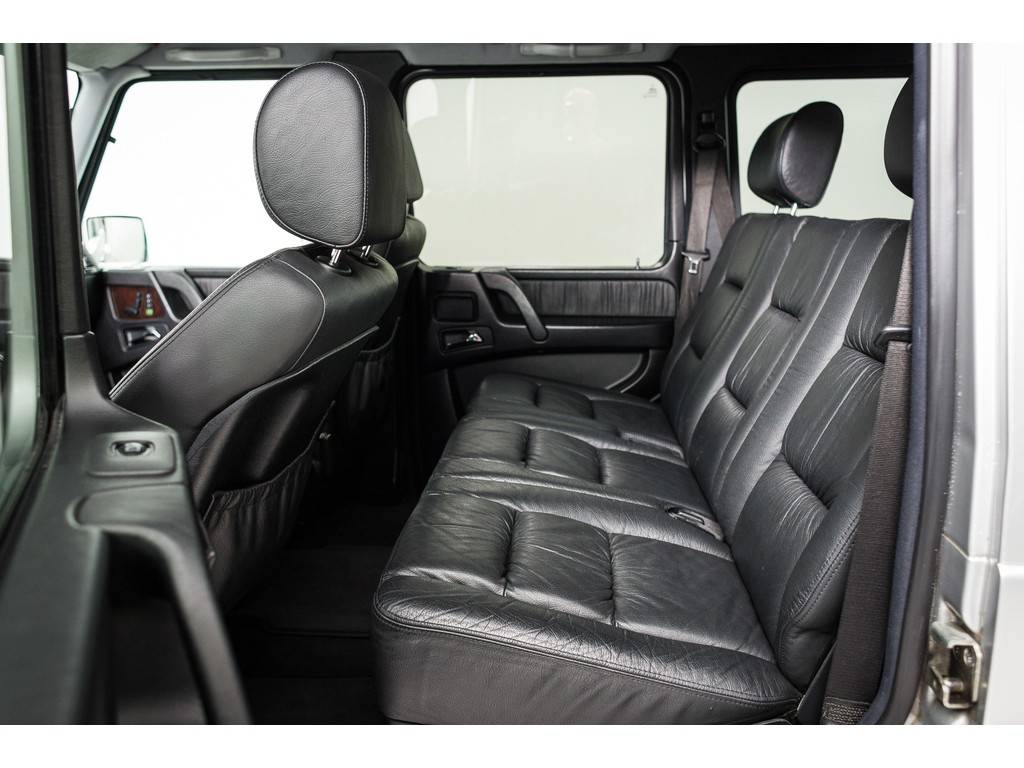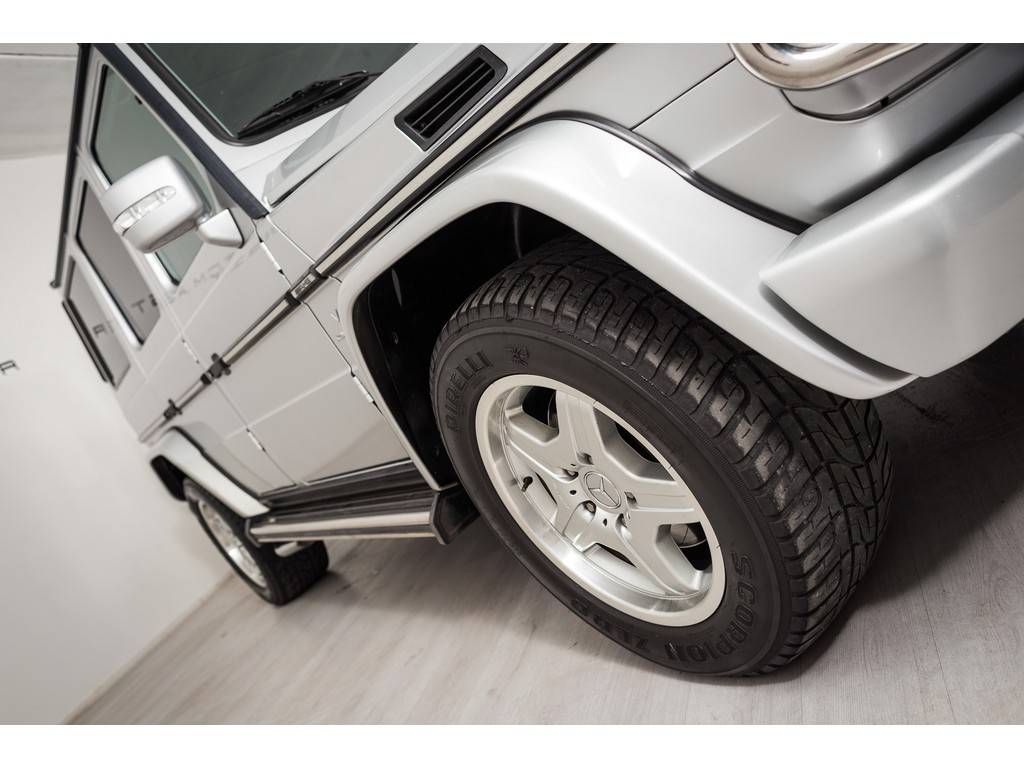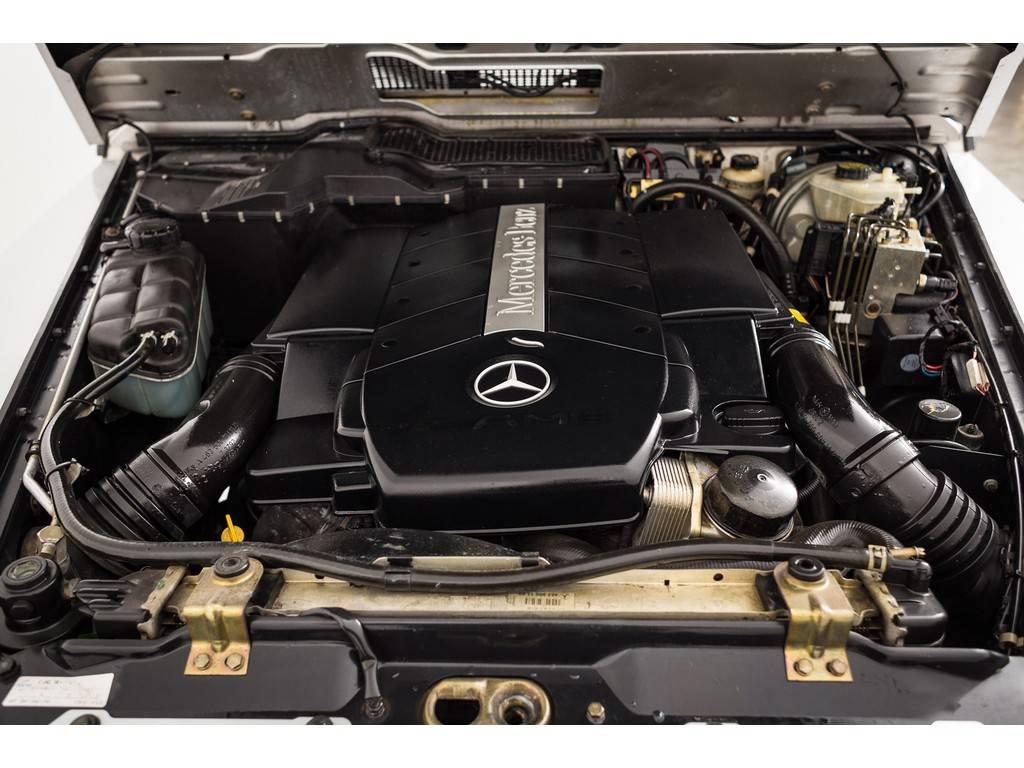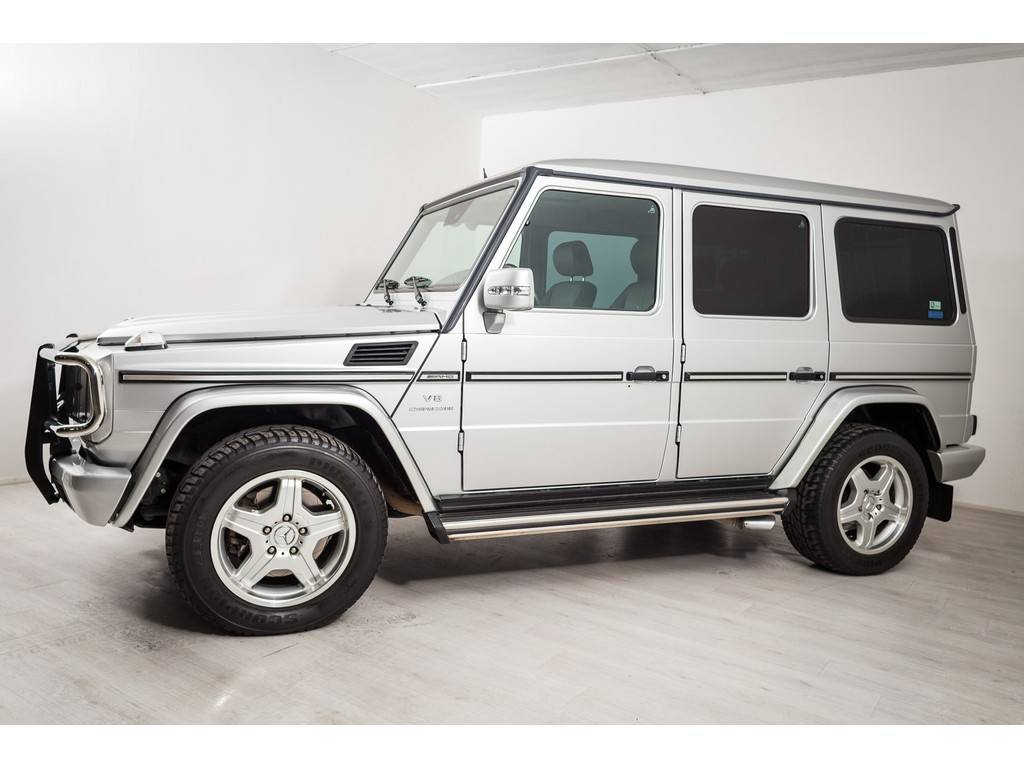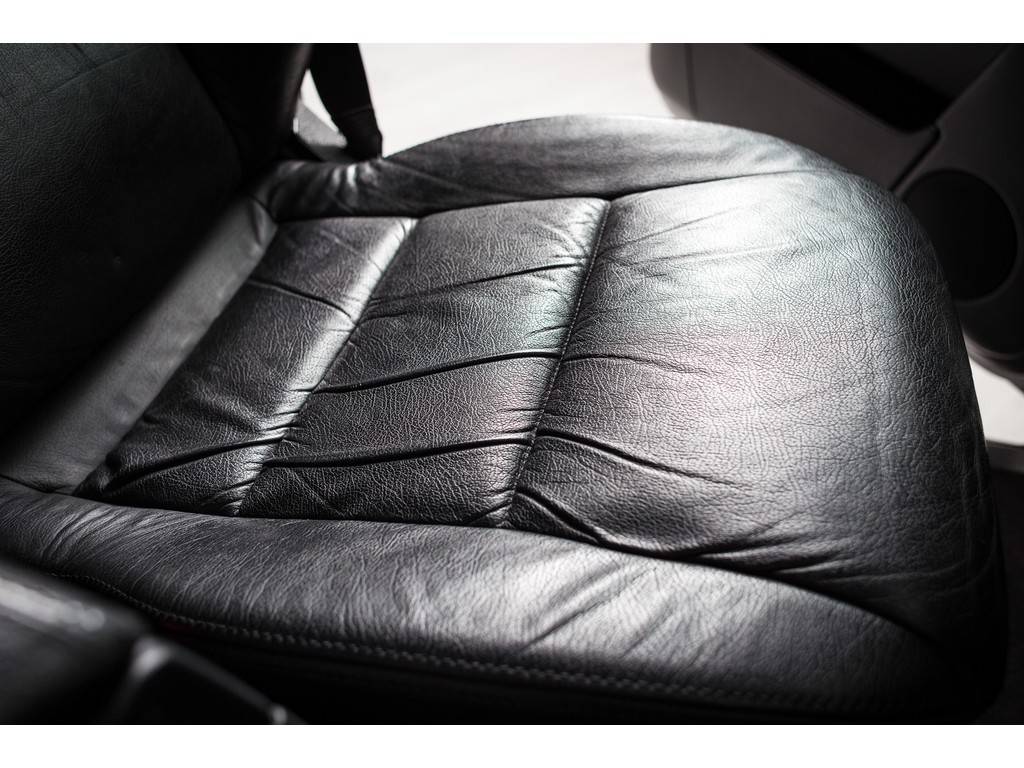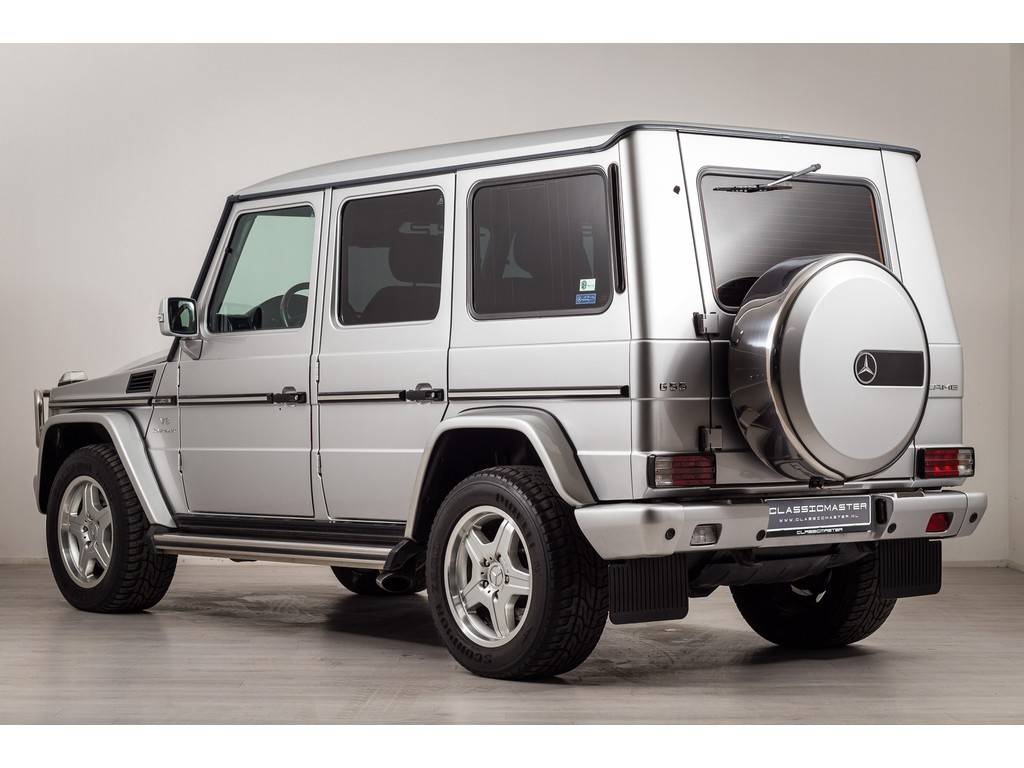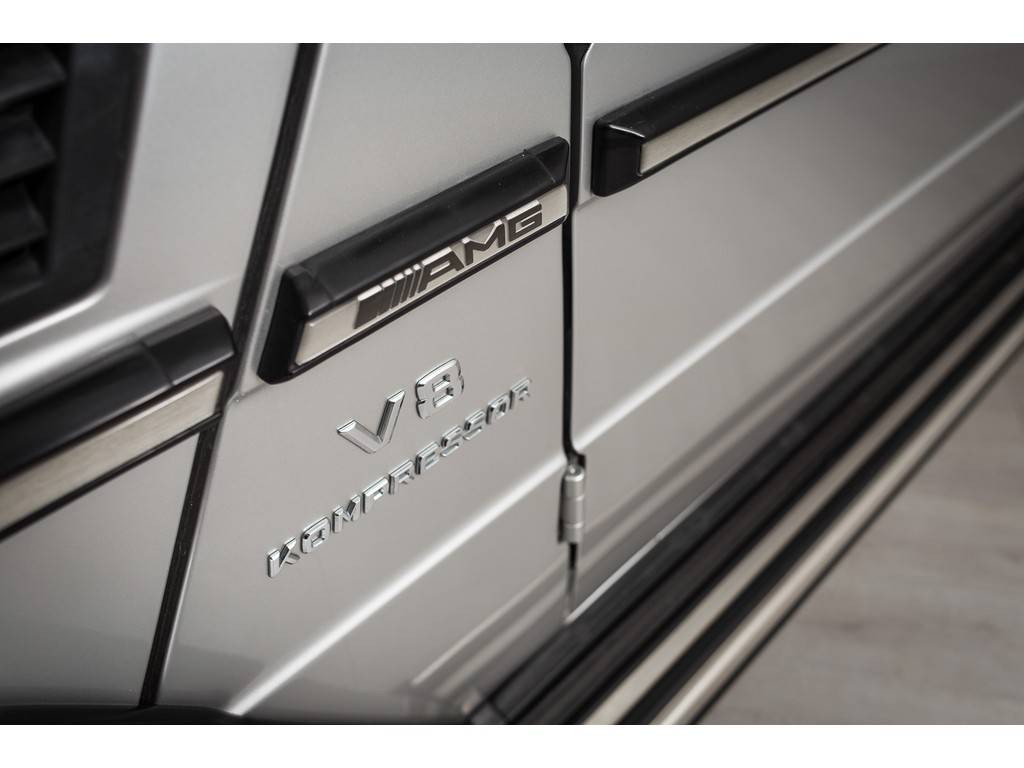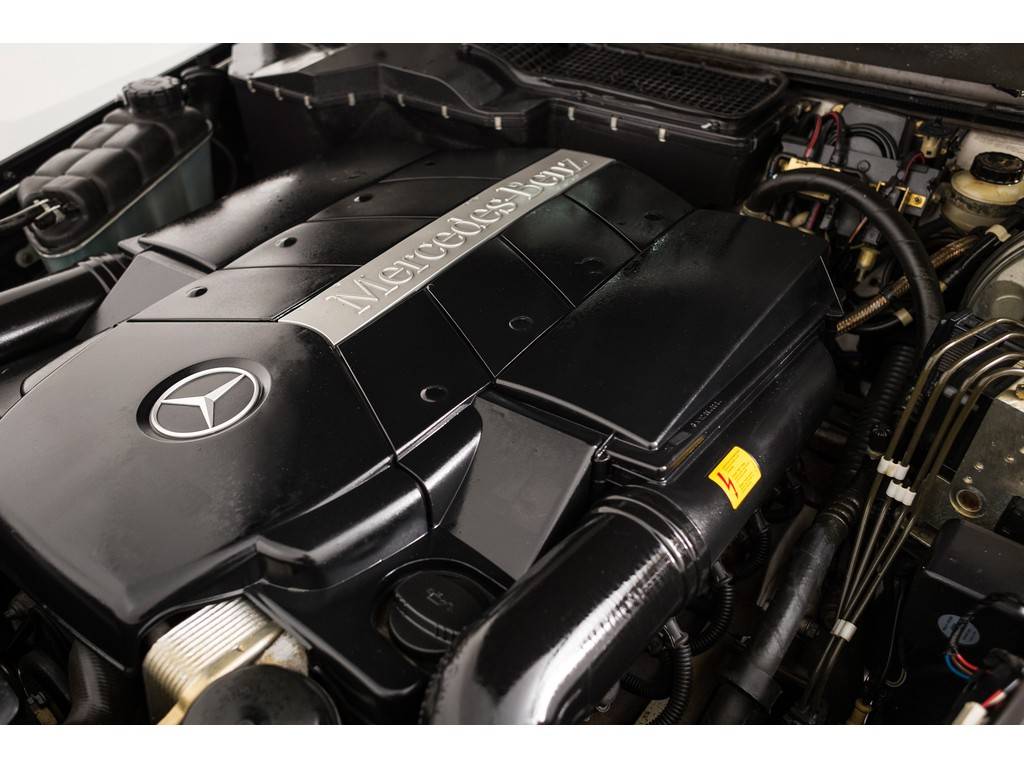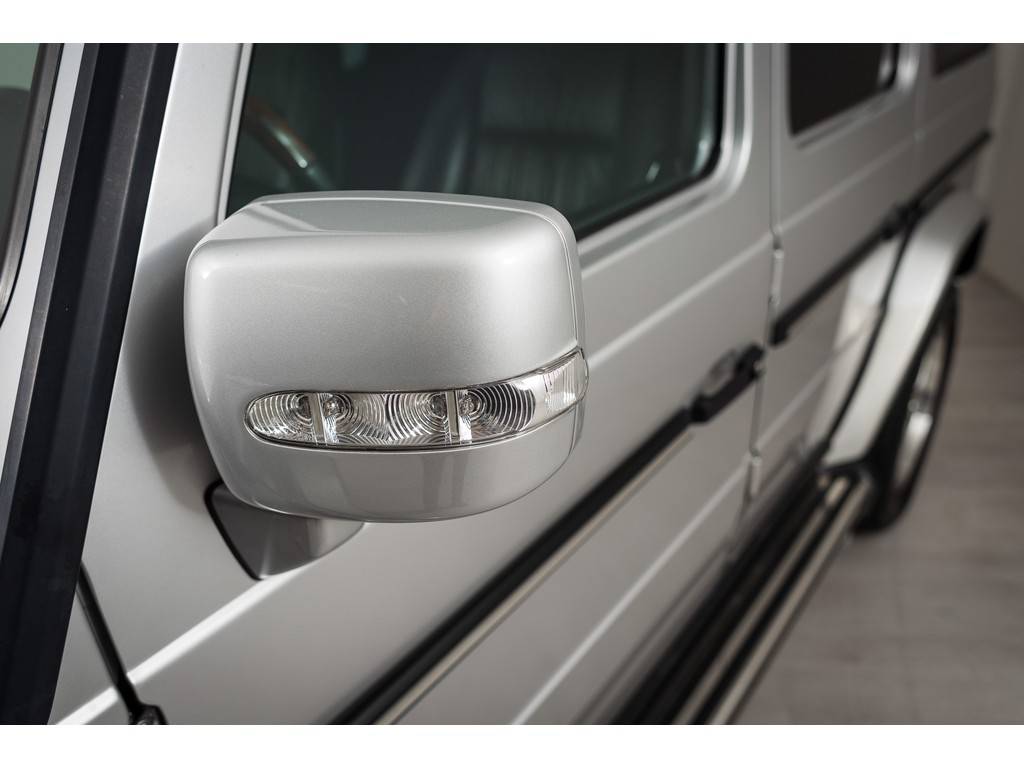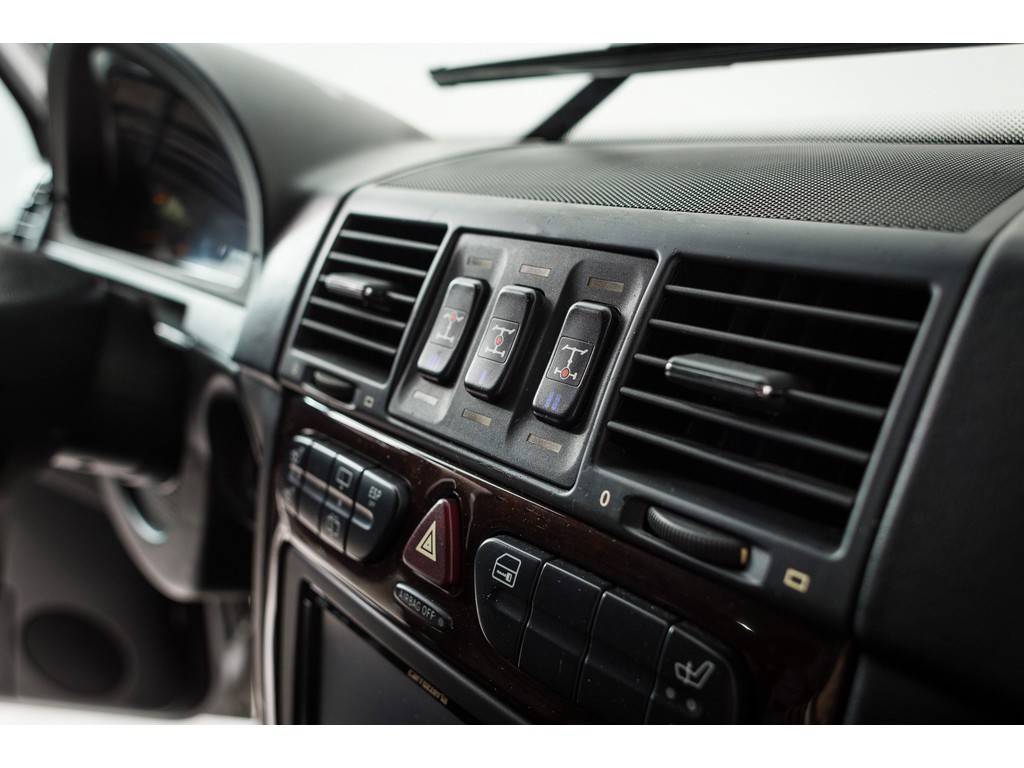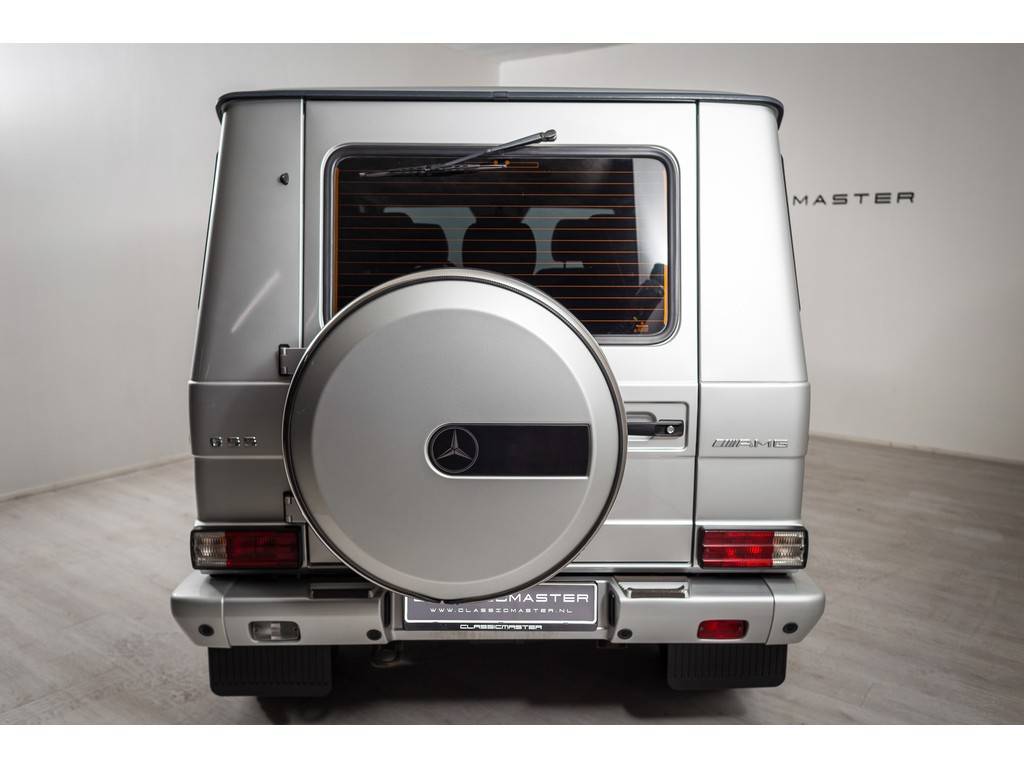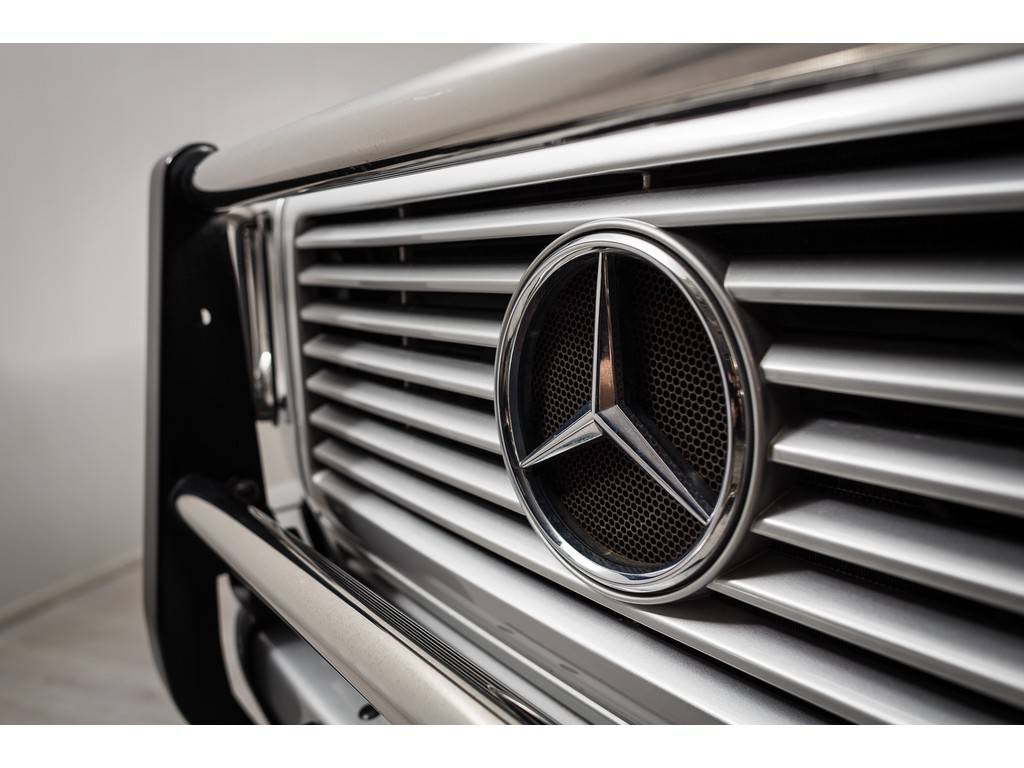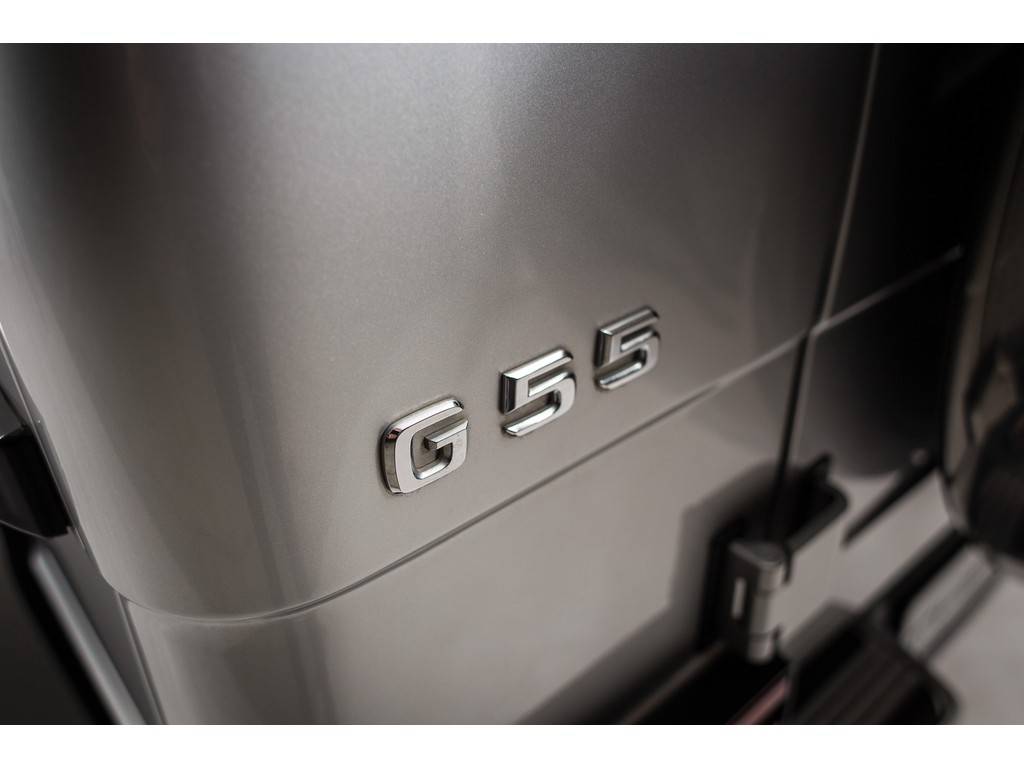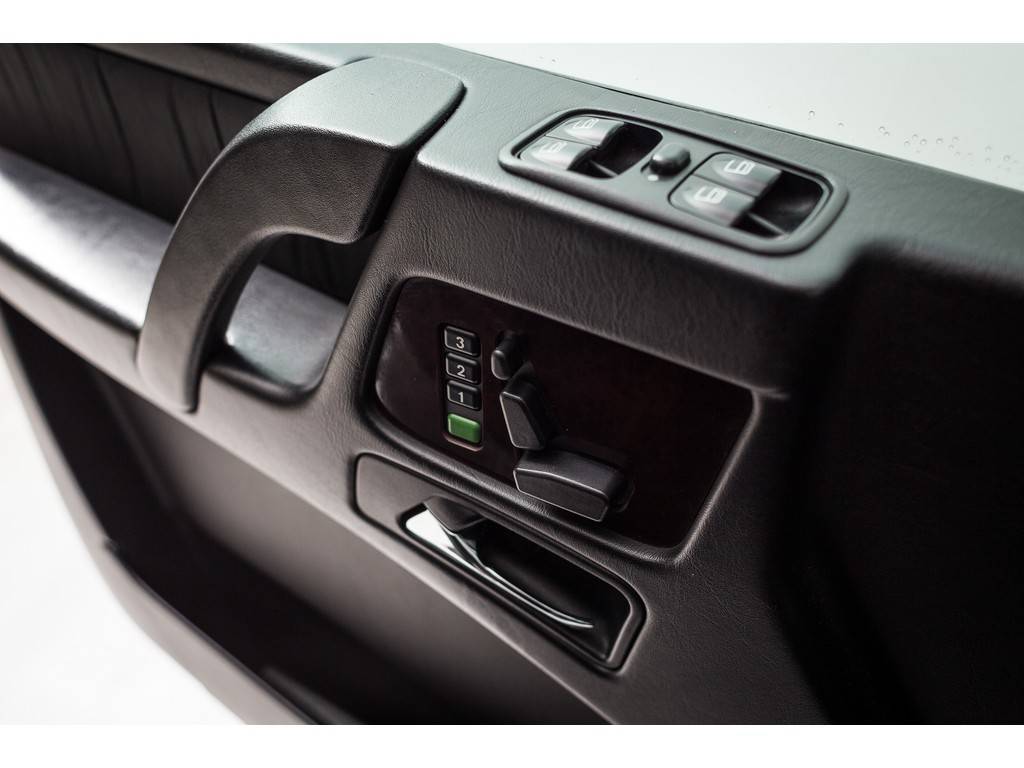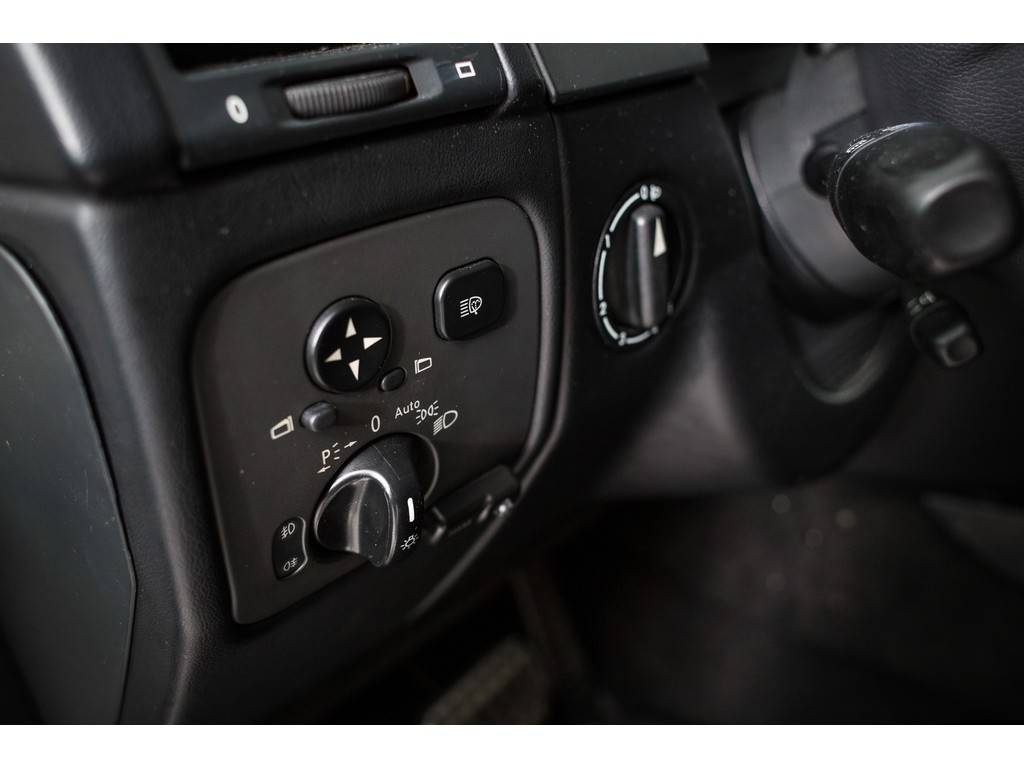 500 St.Wagon
Dealer

away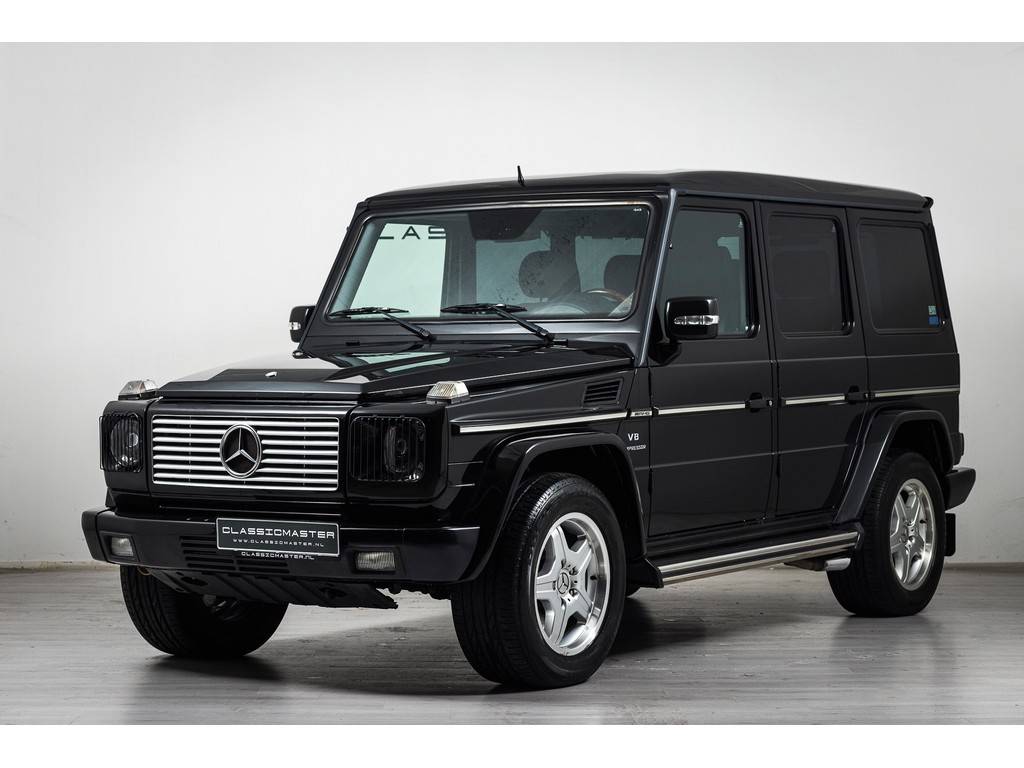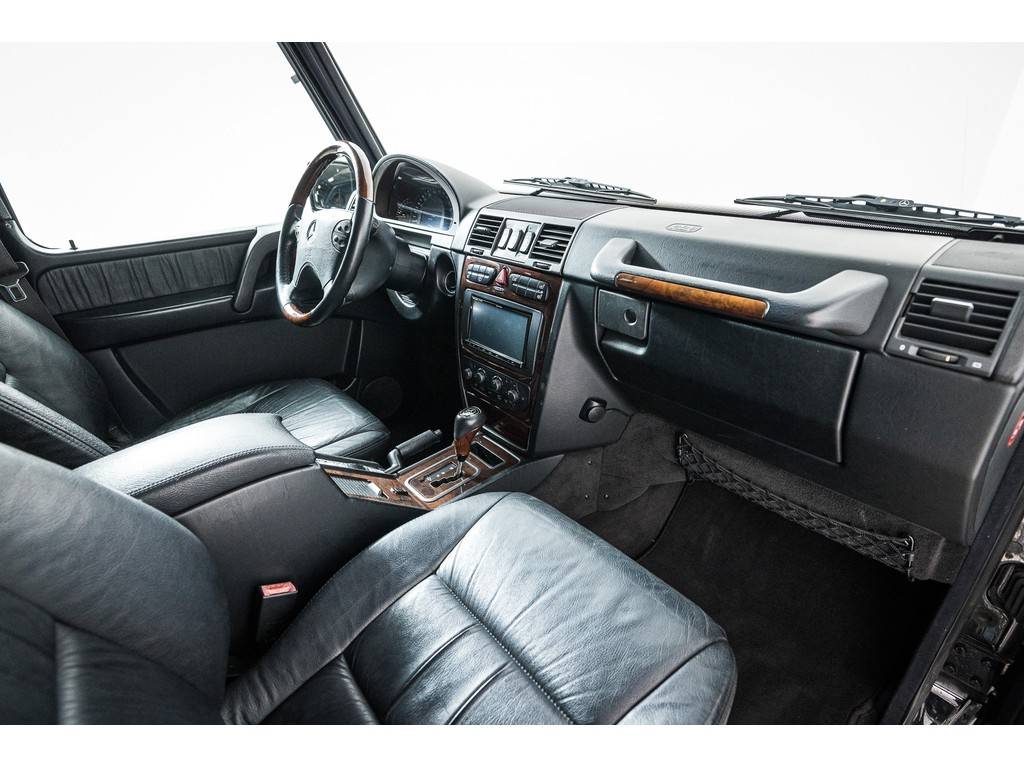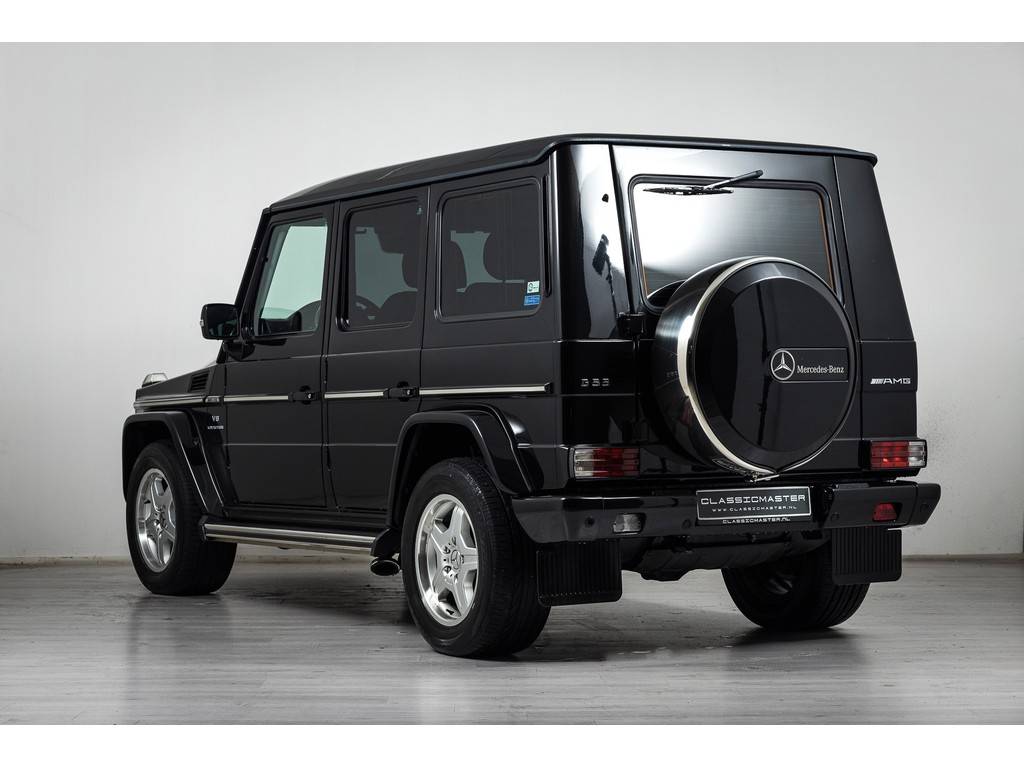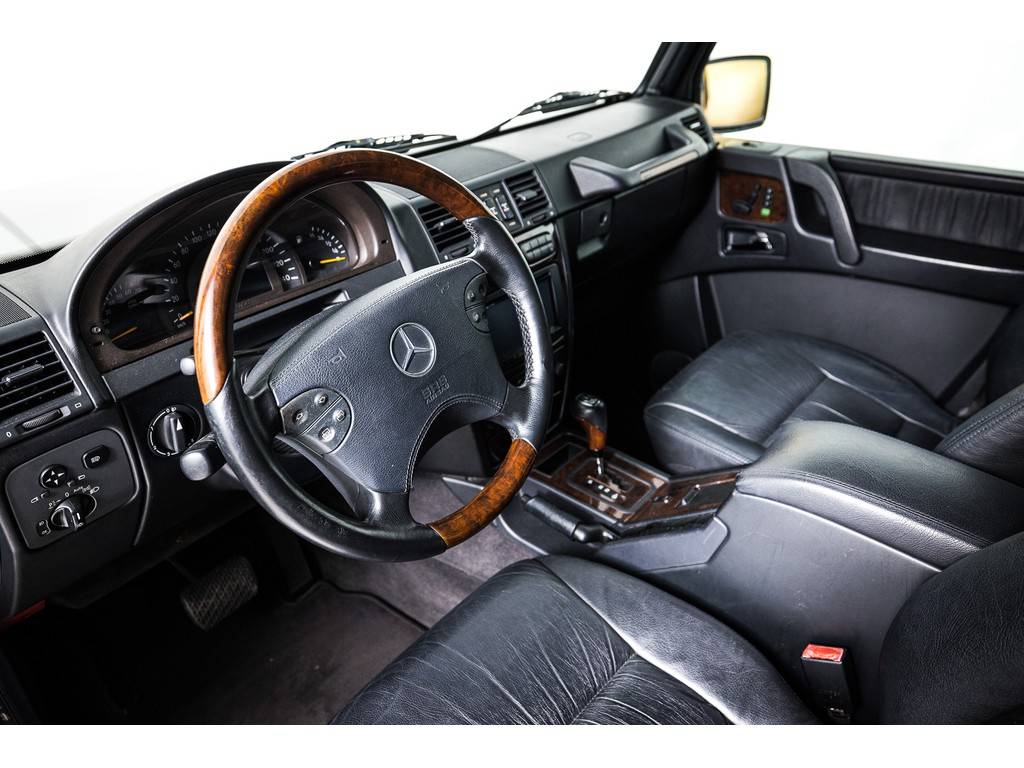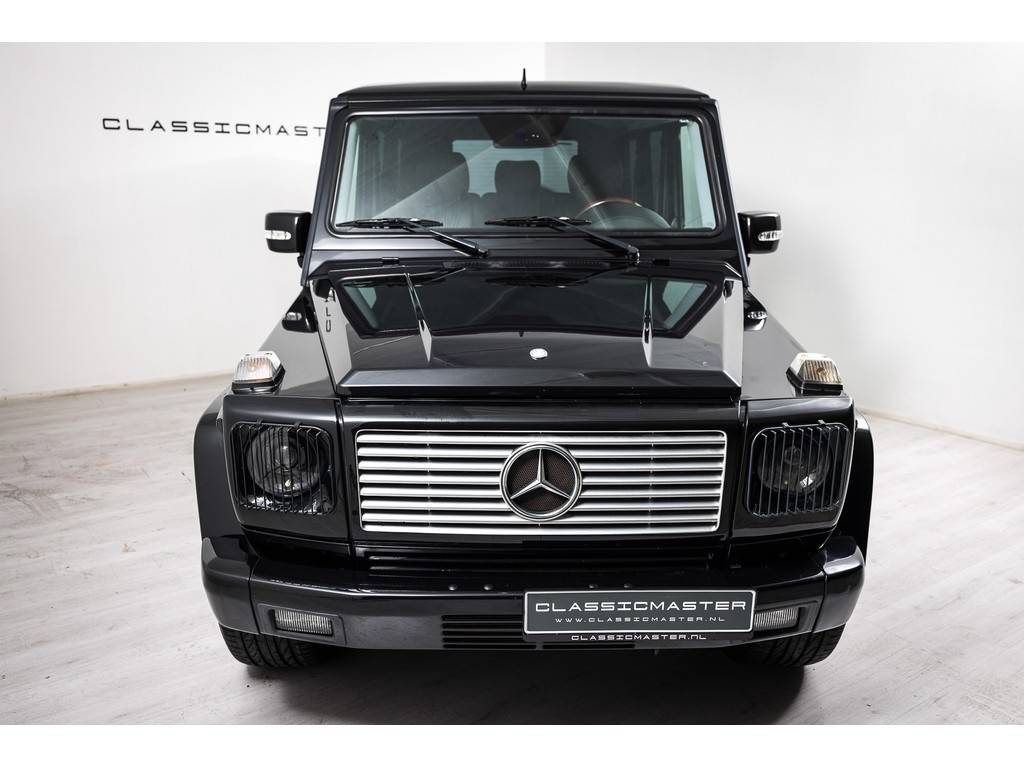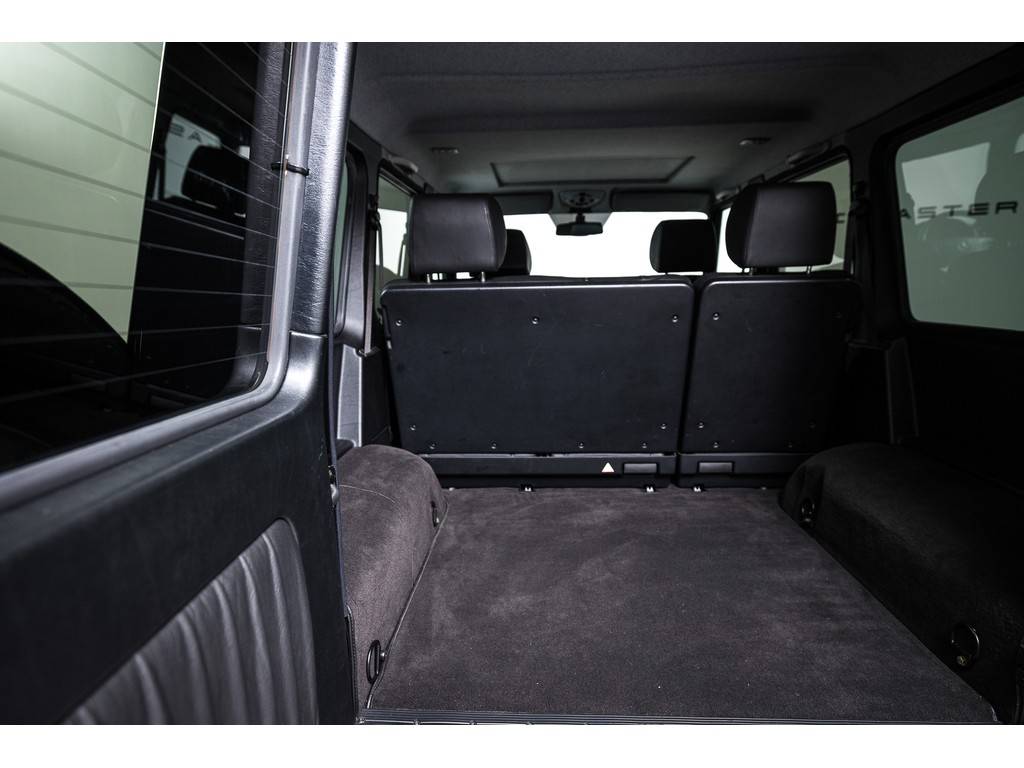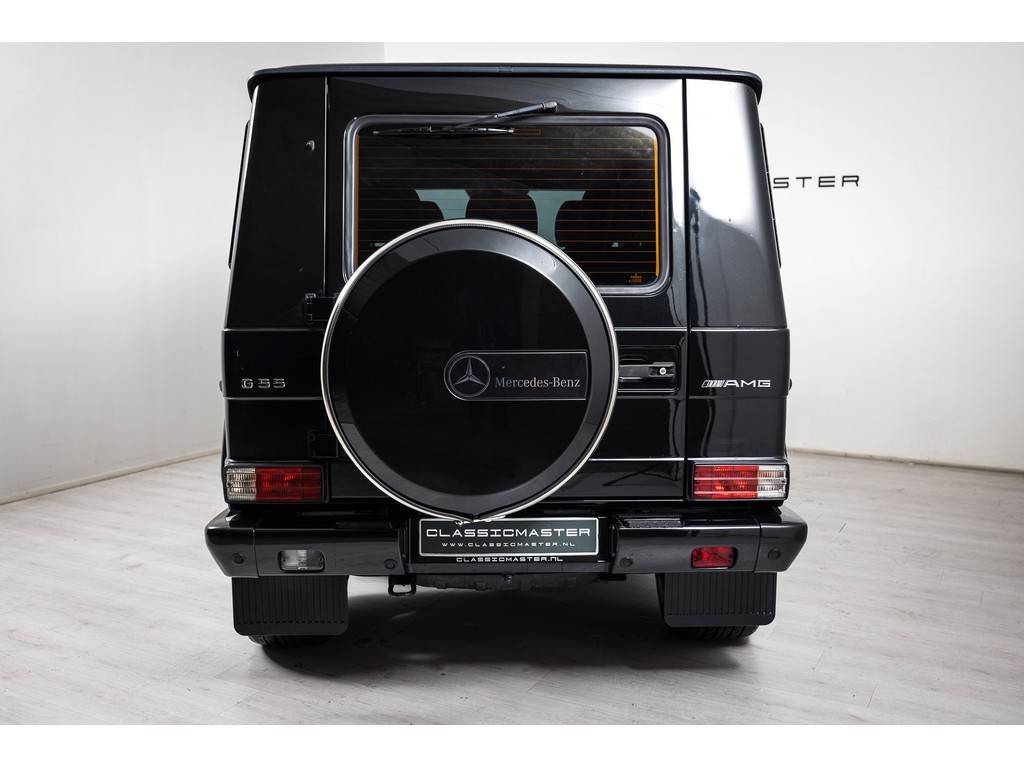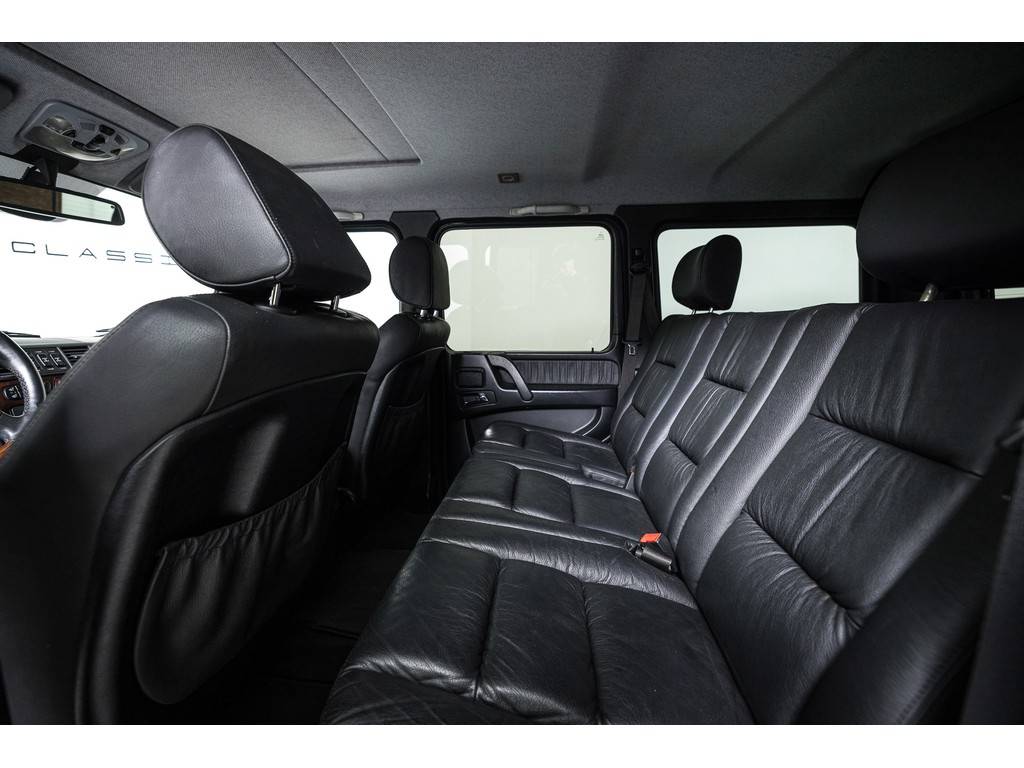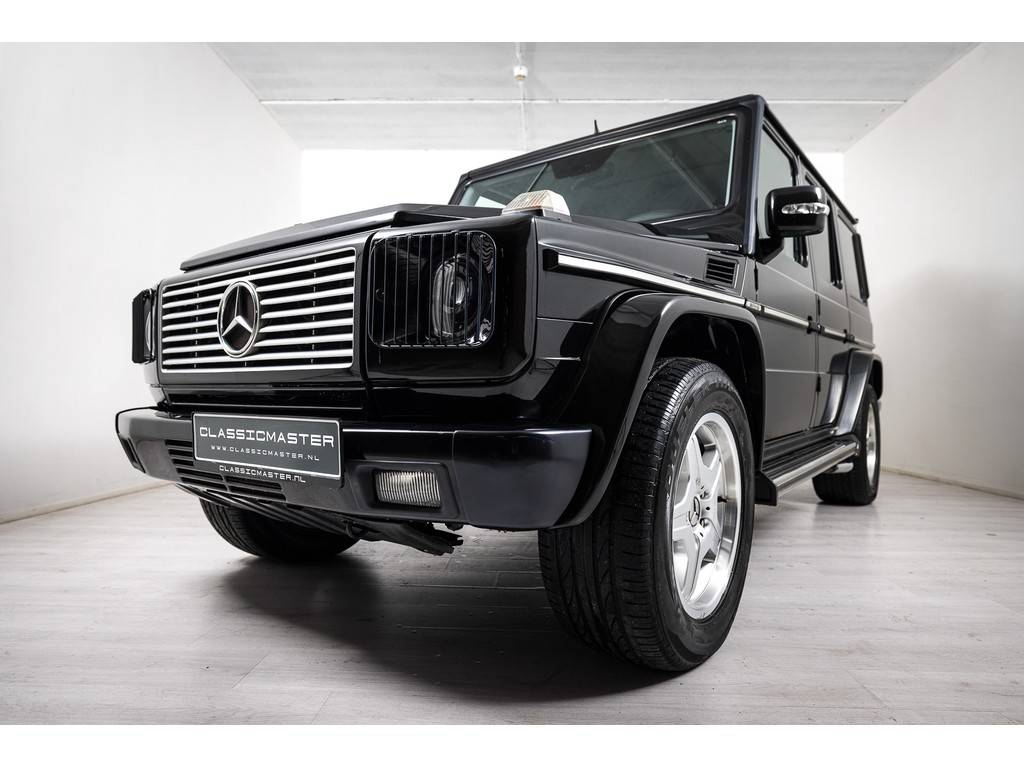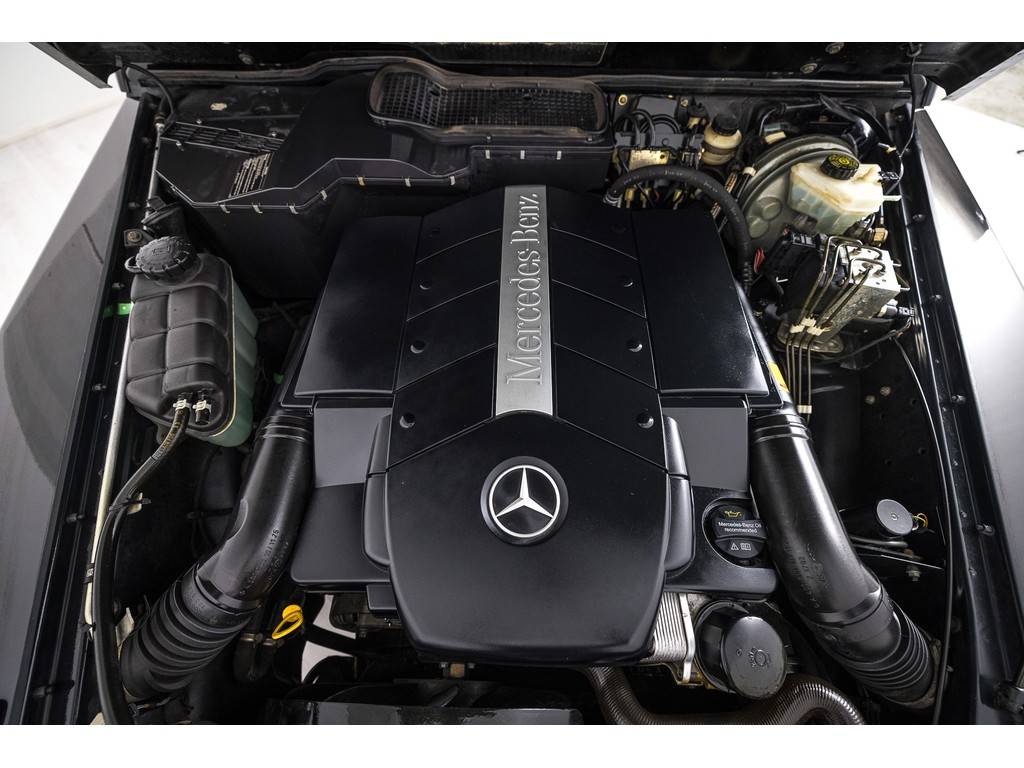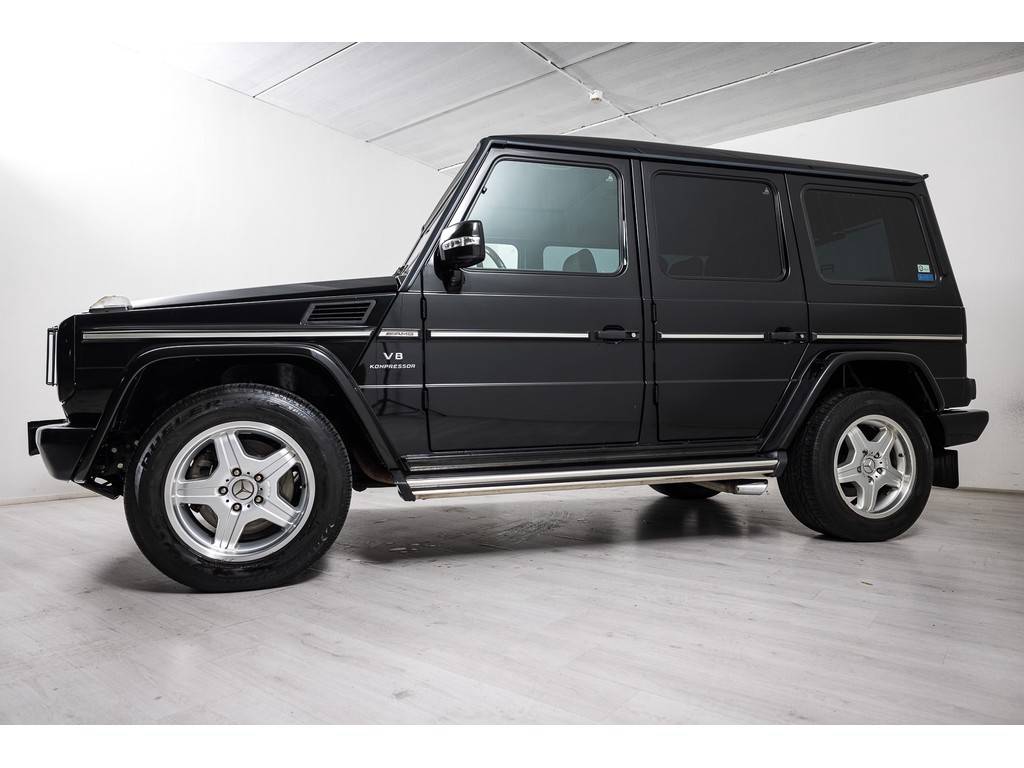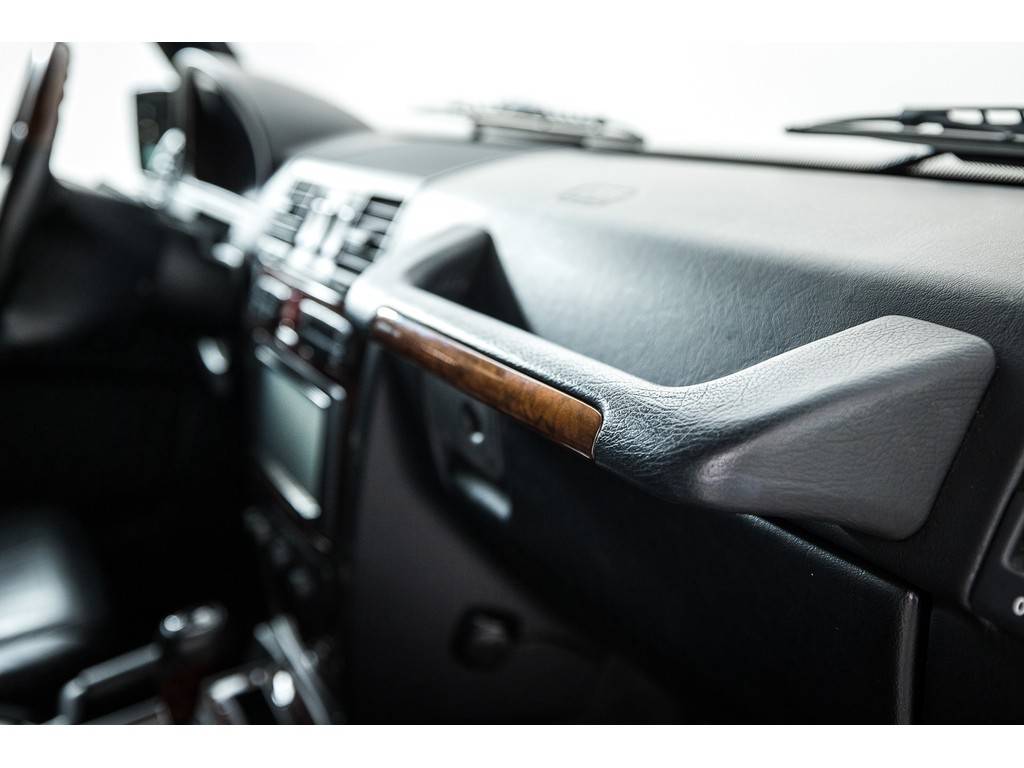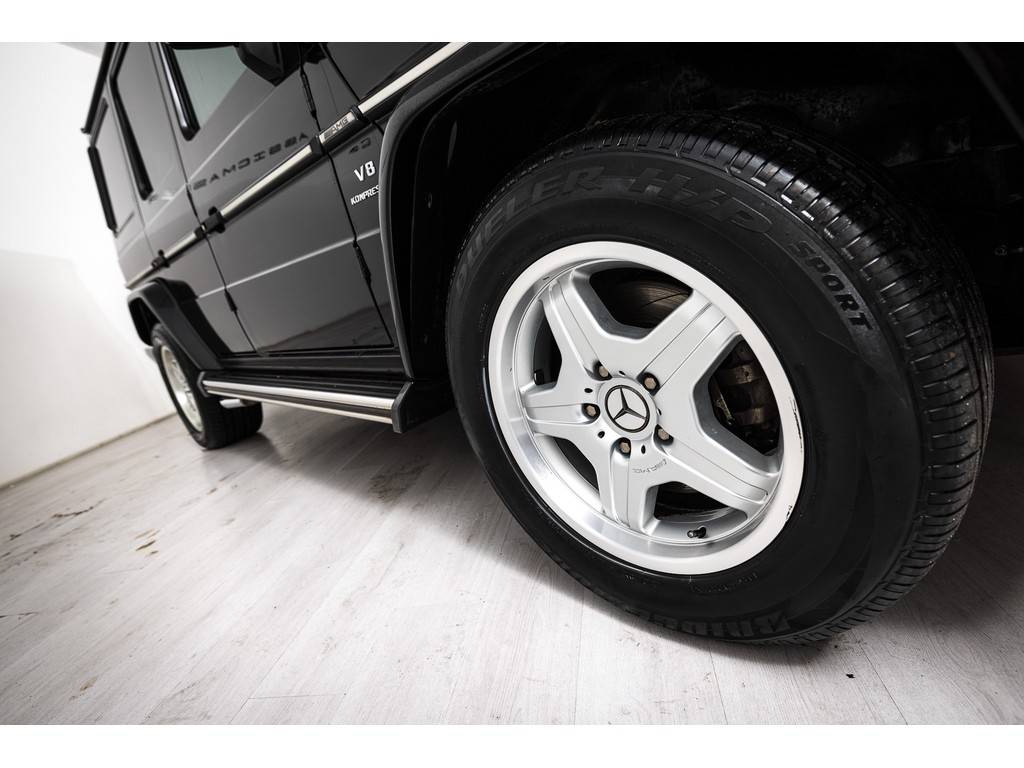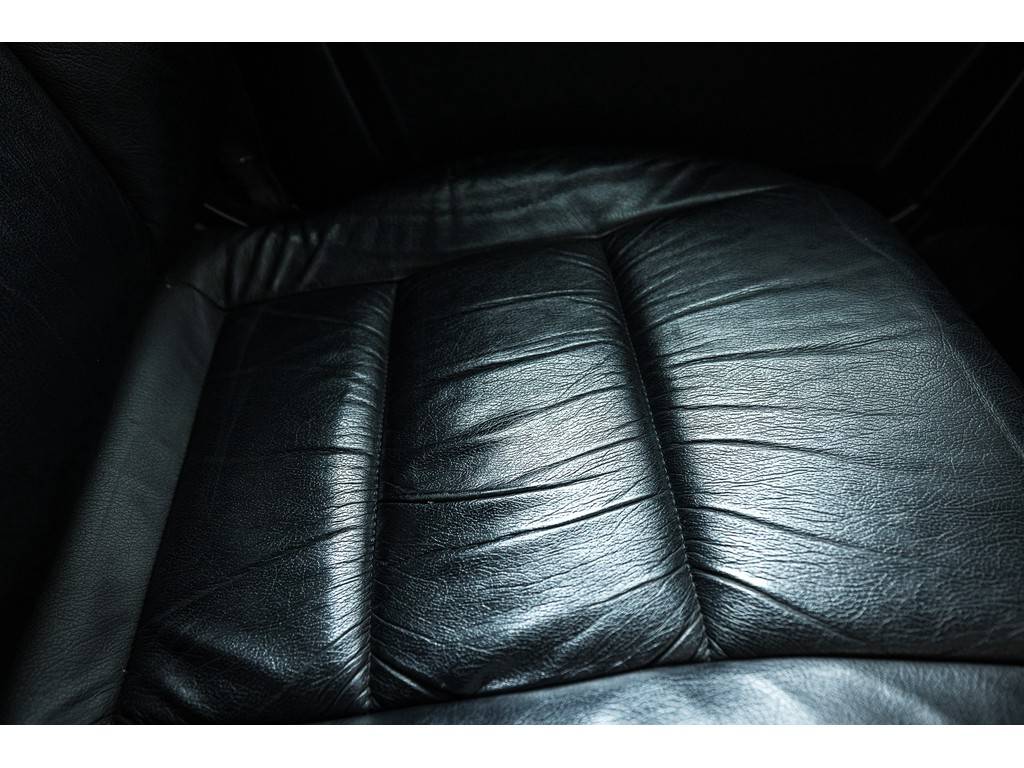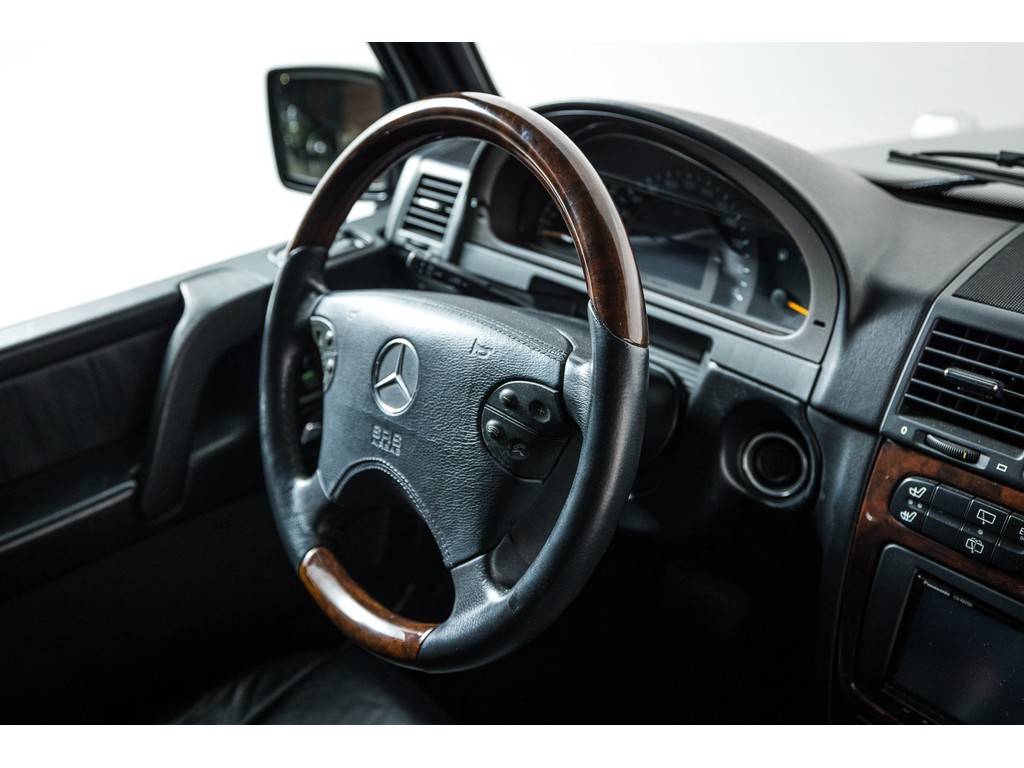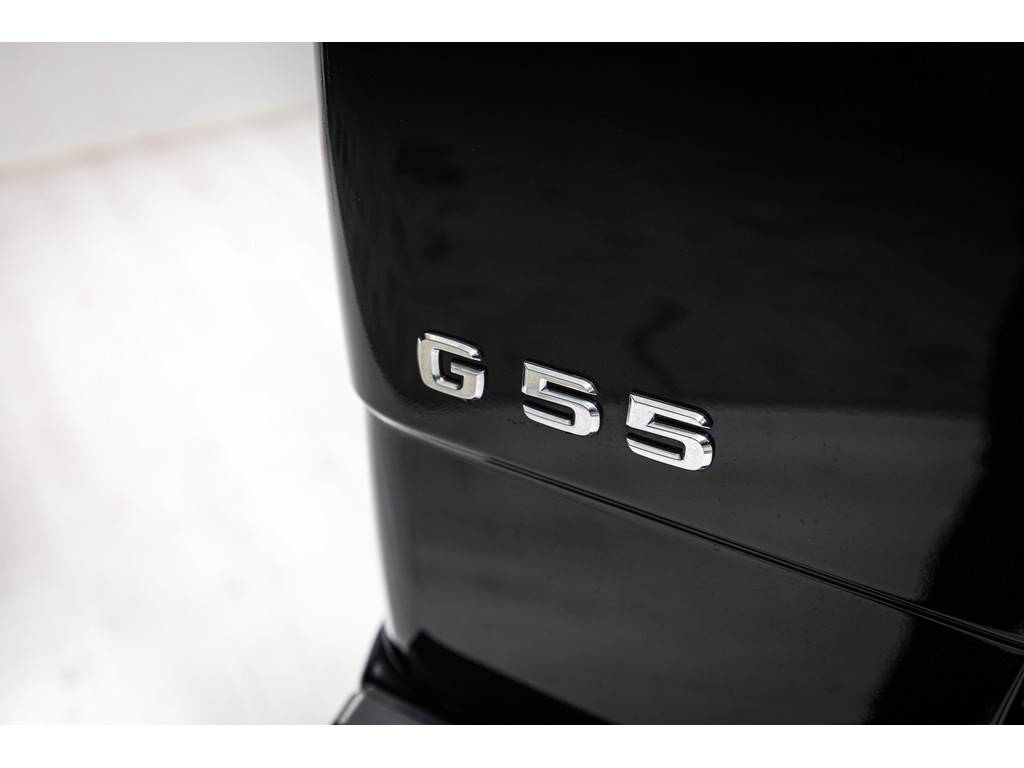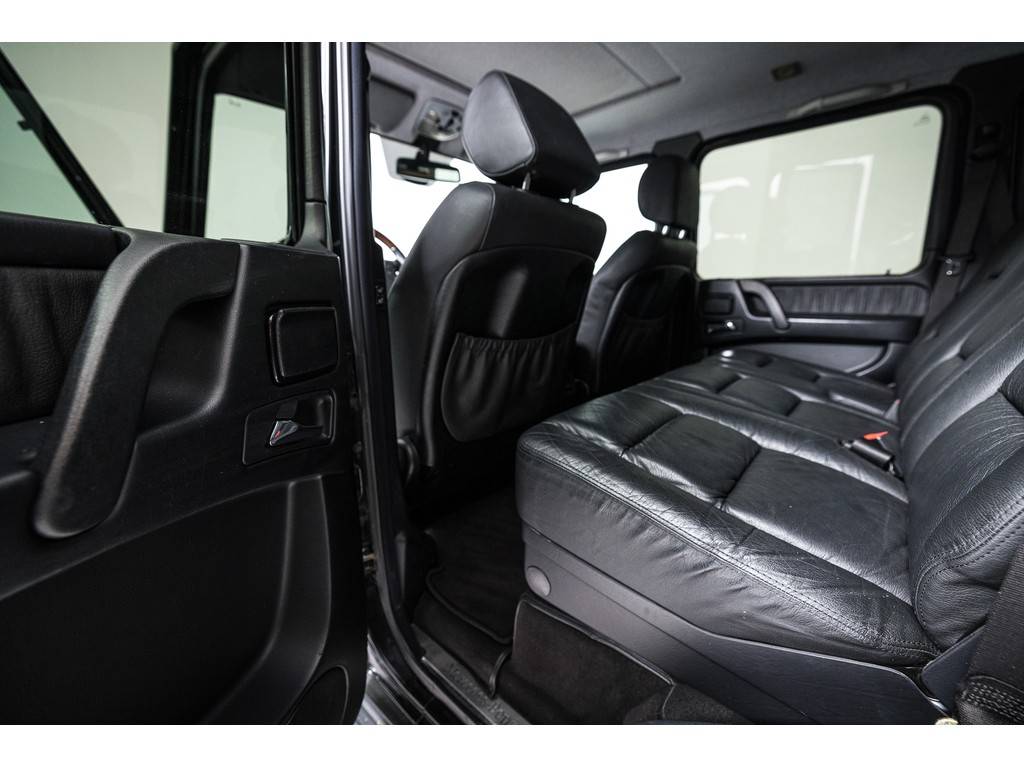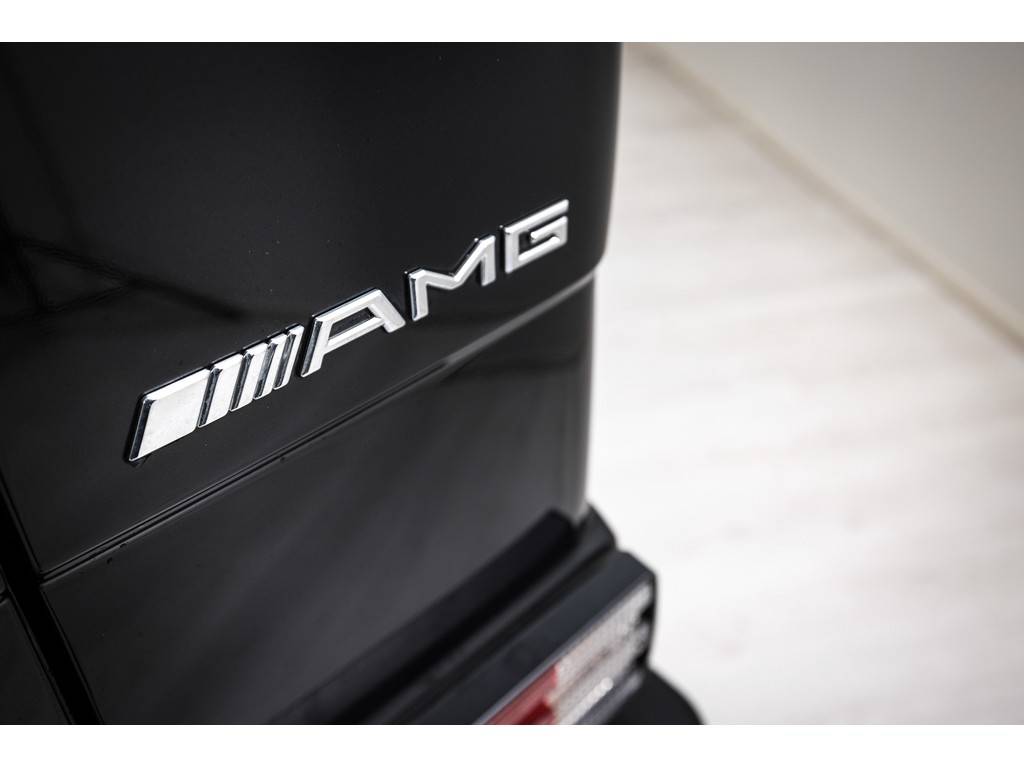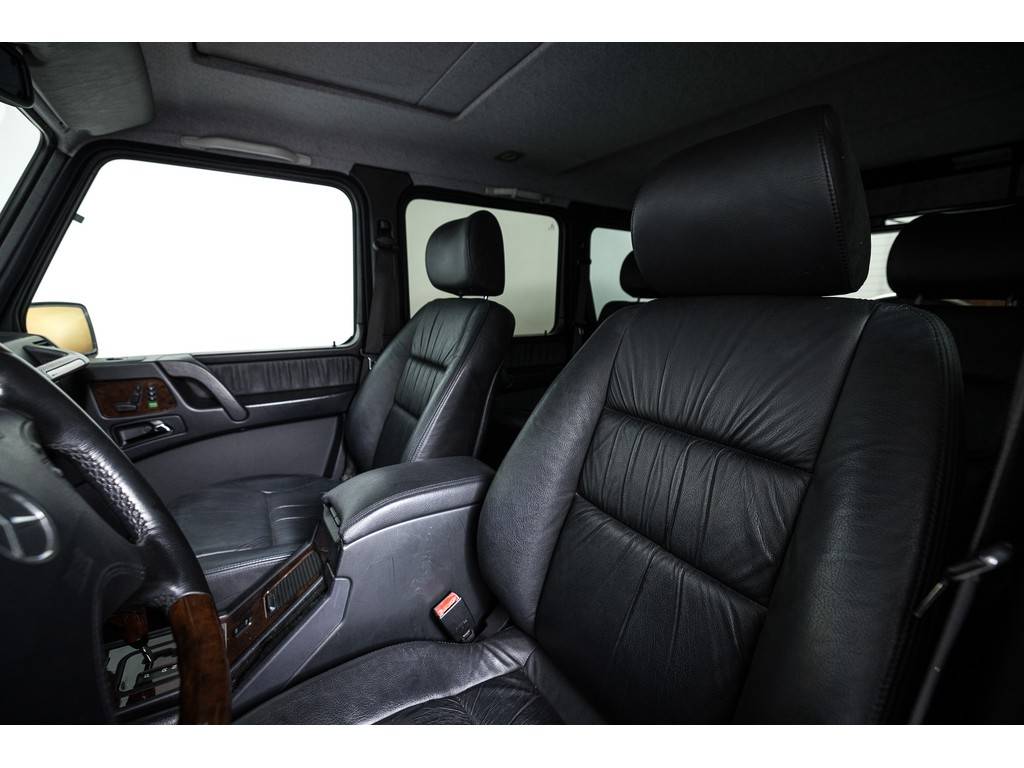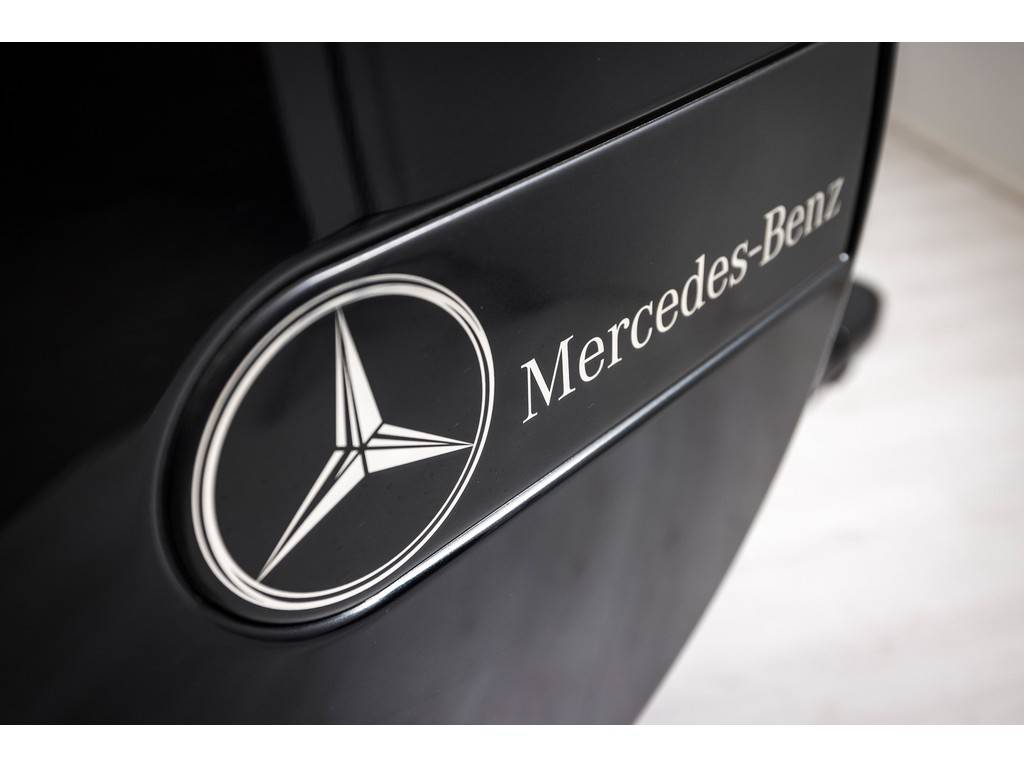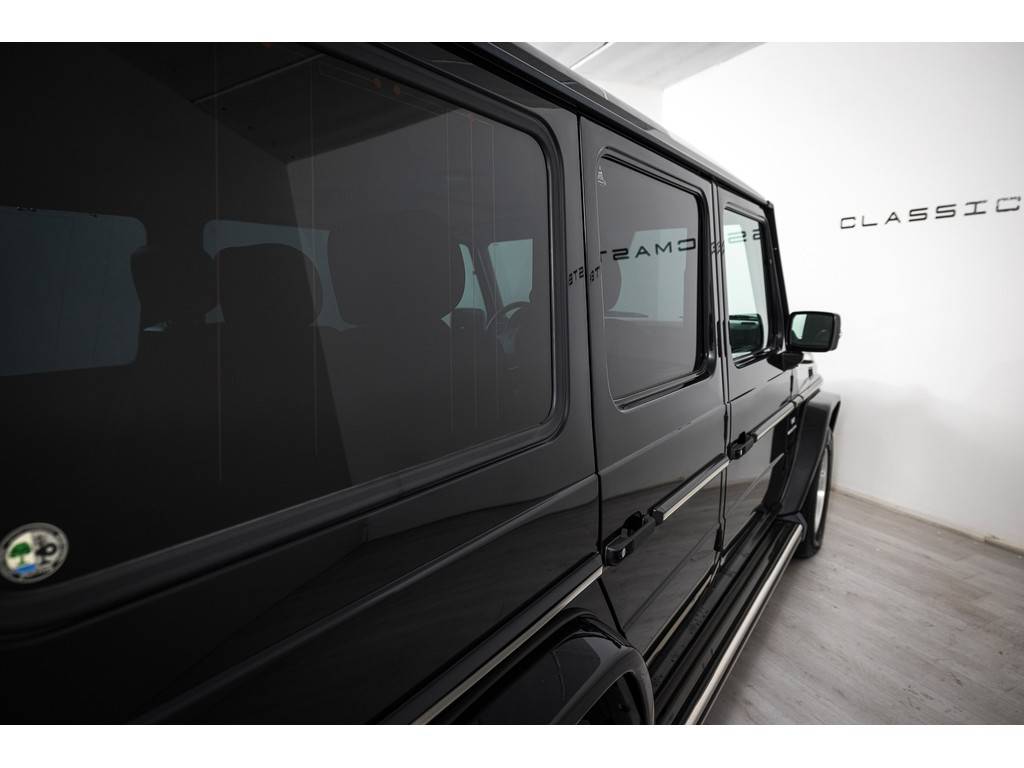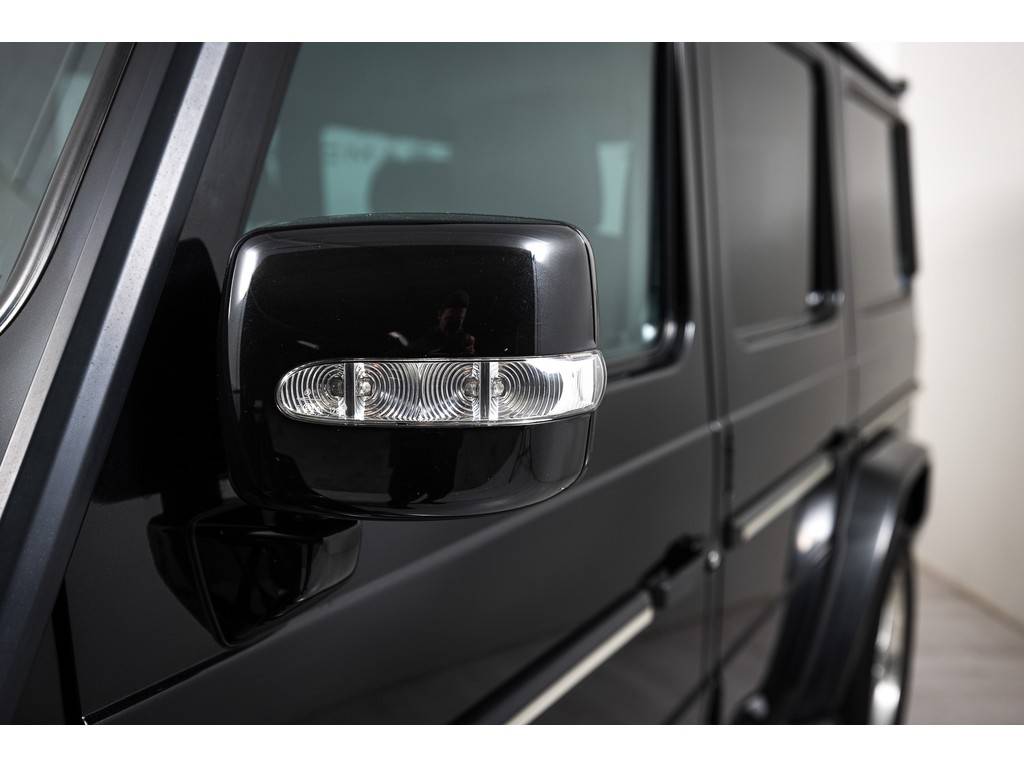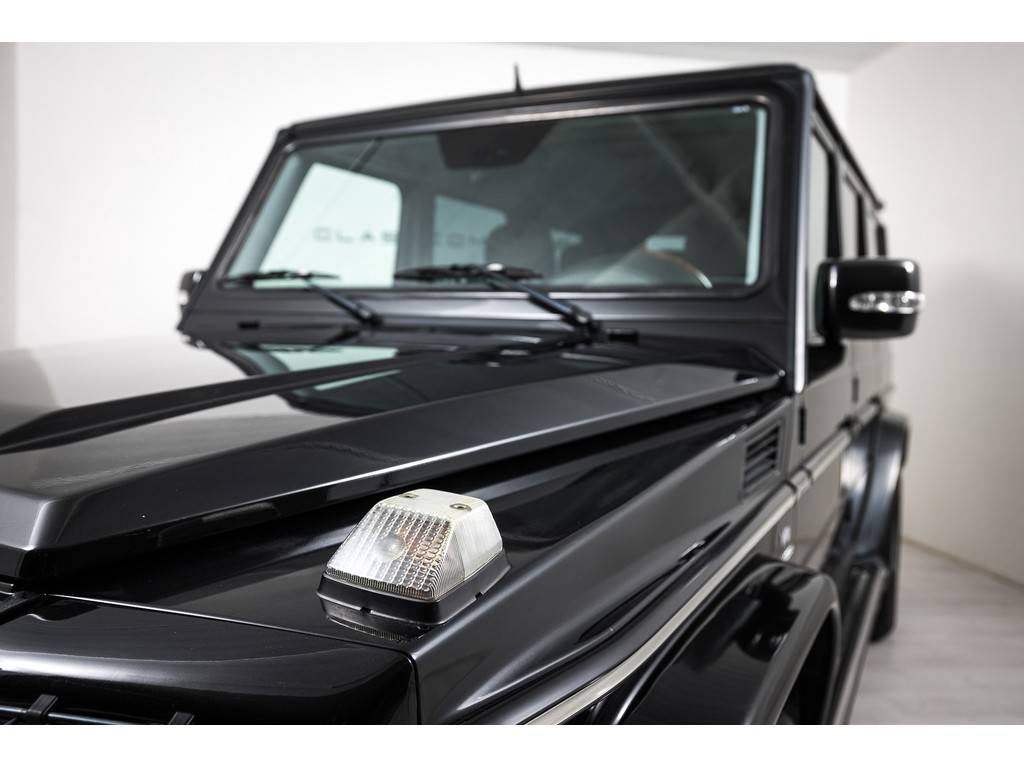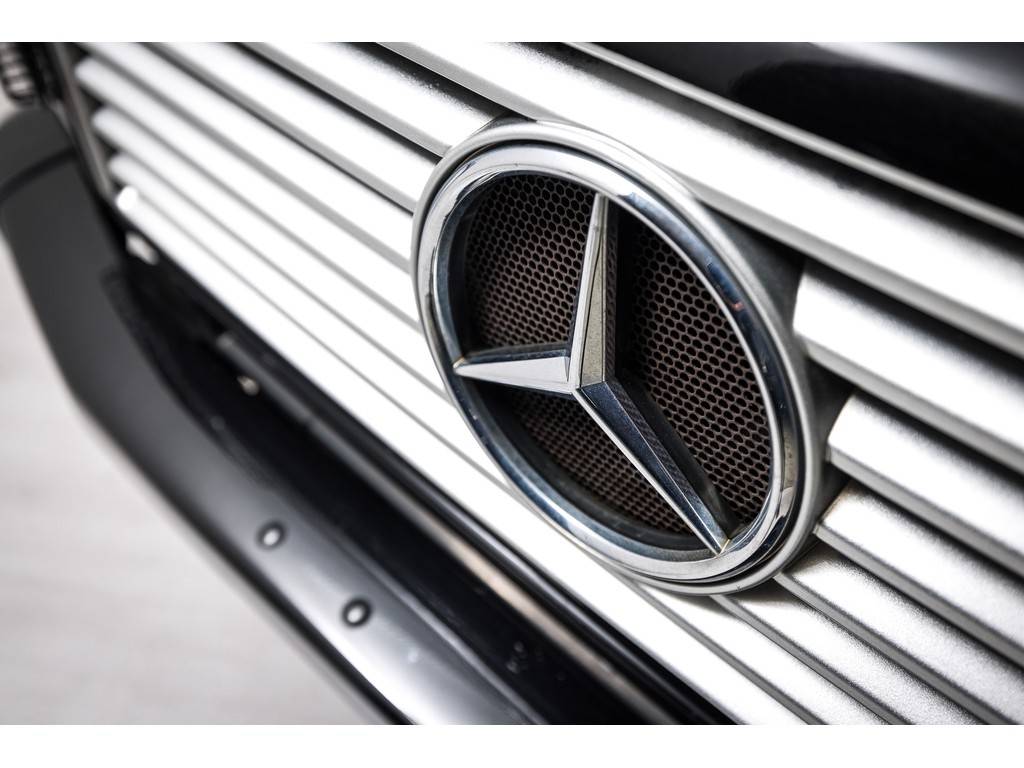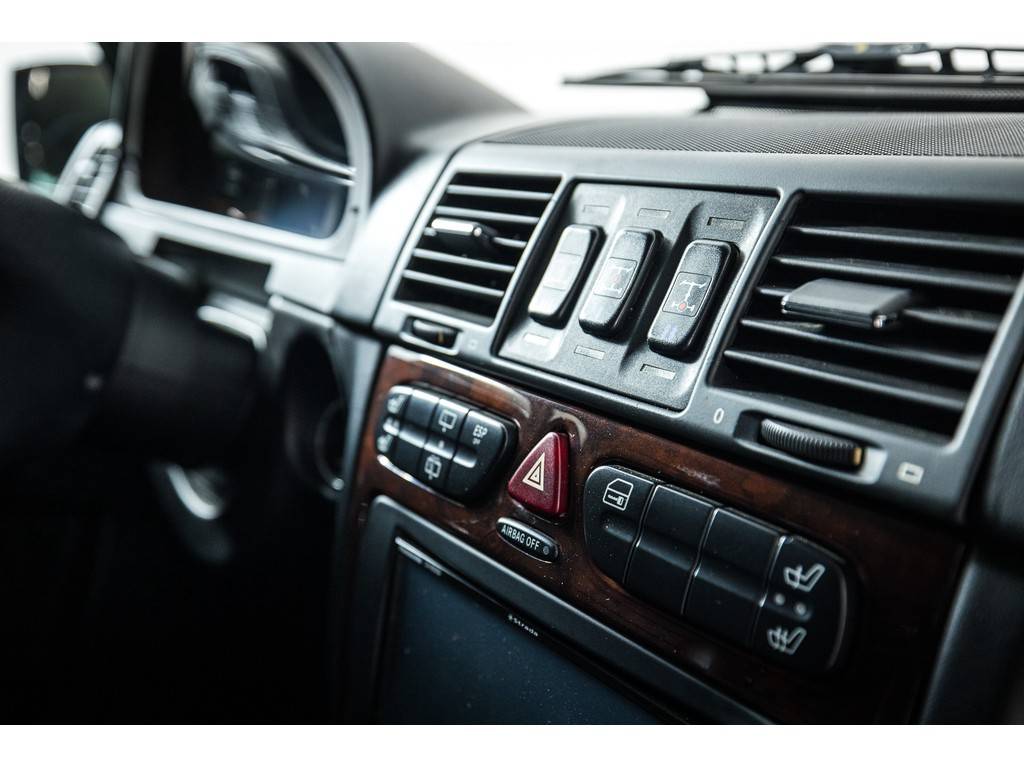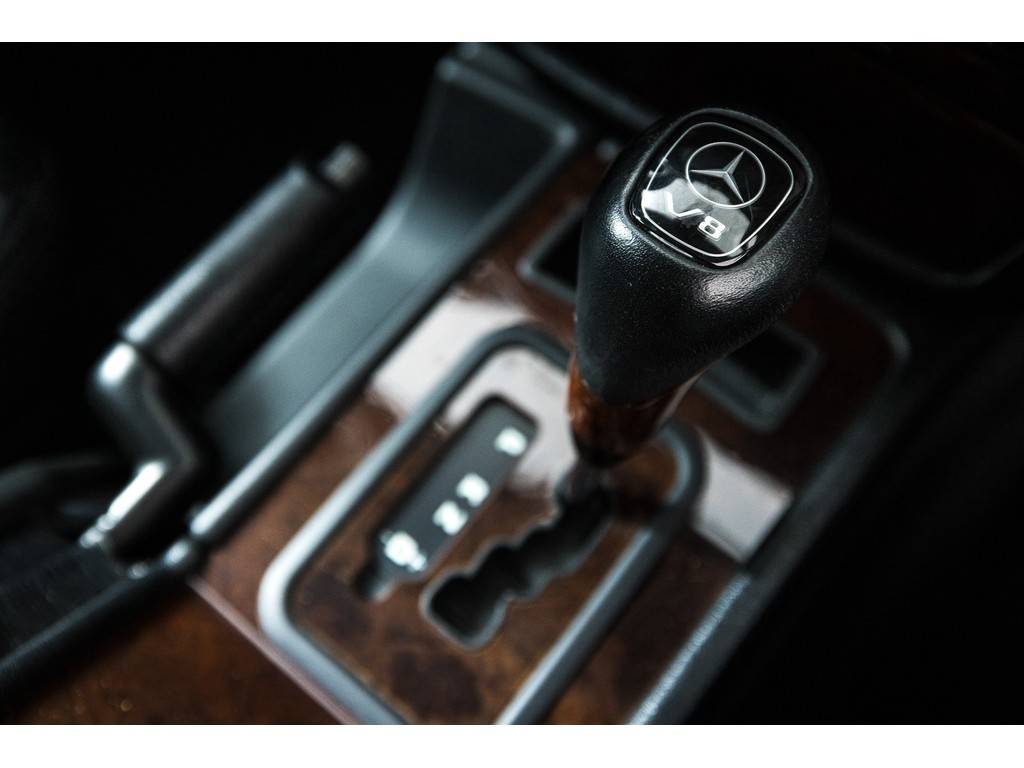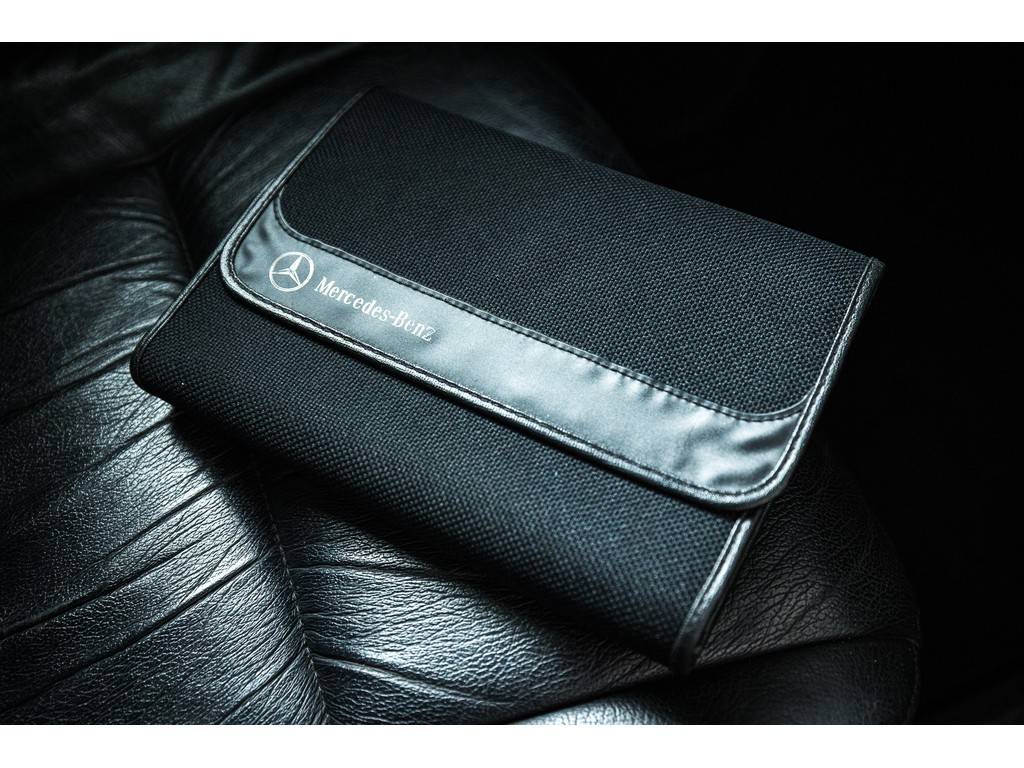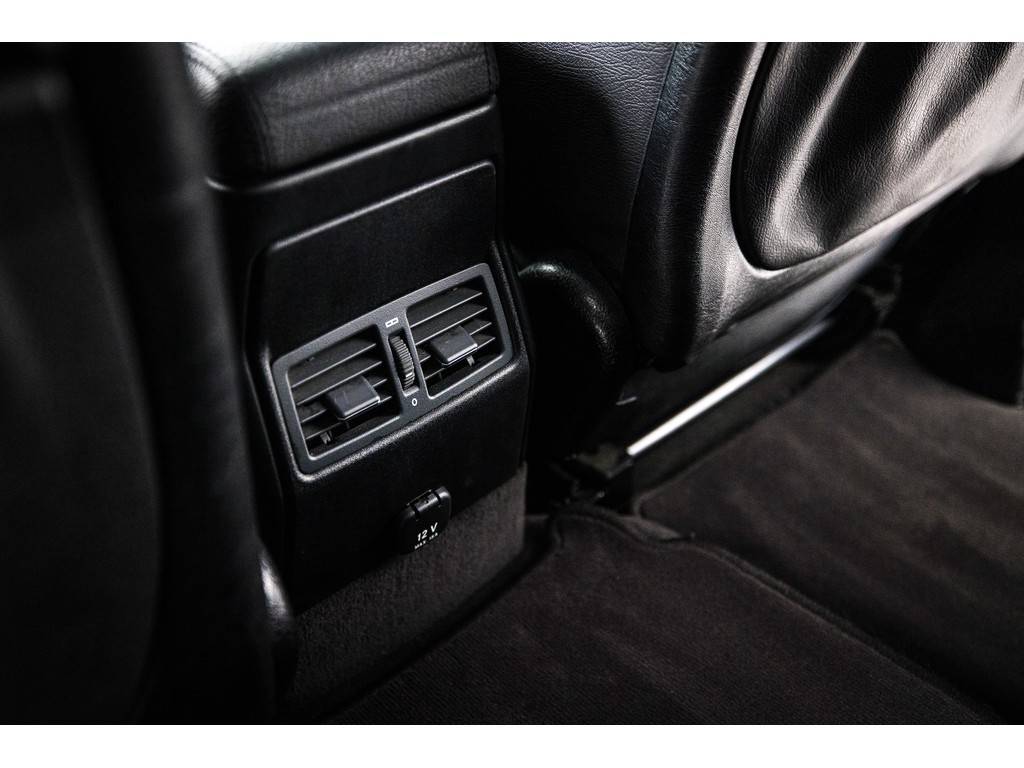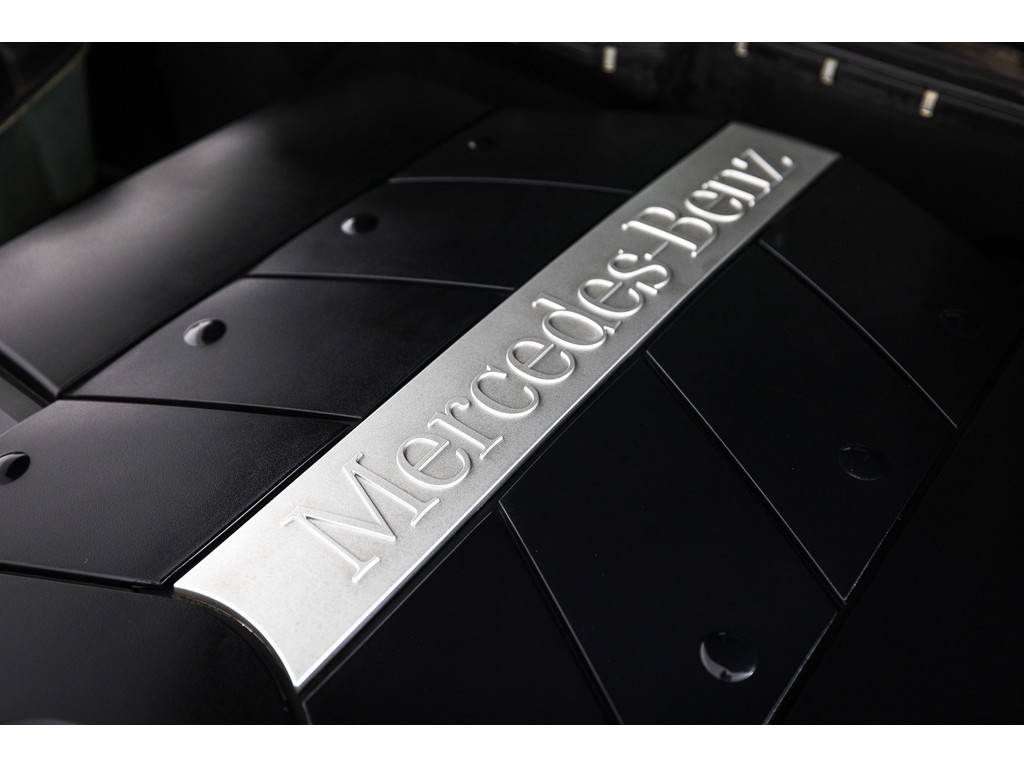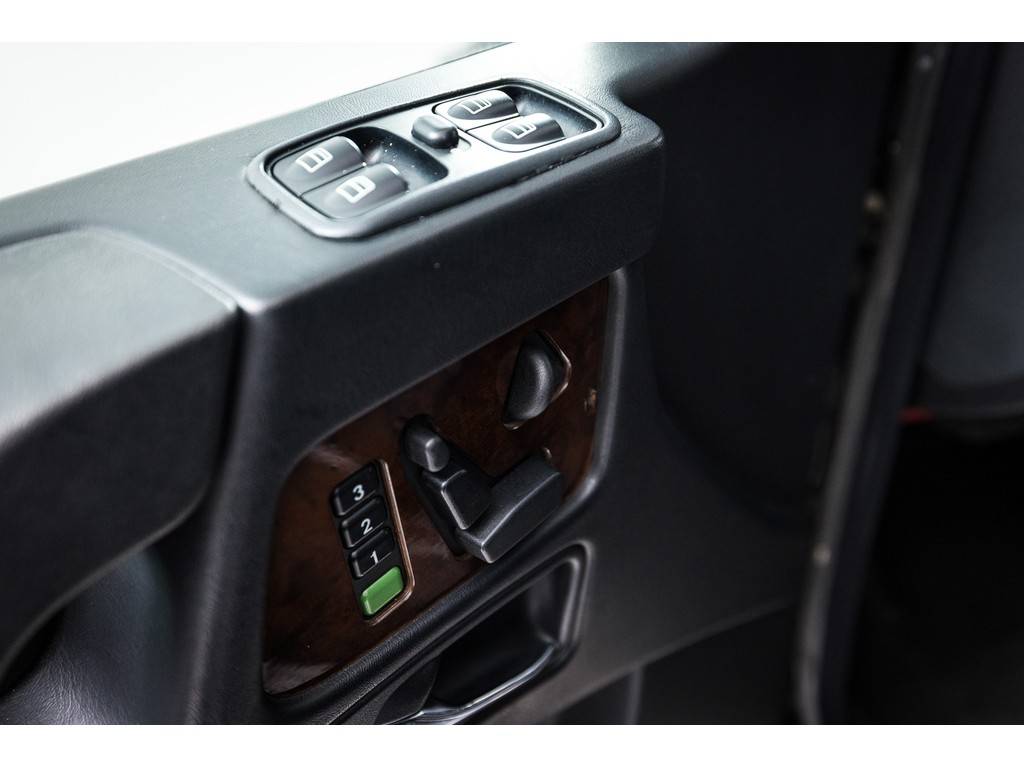 500 St.Wagon
Dealer

away
Conversion/ Special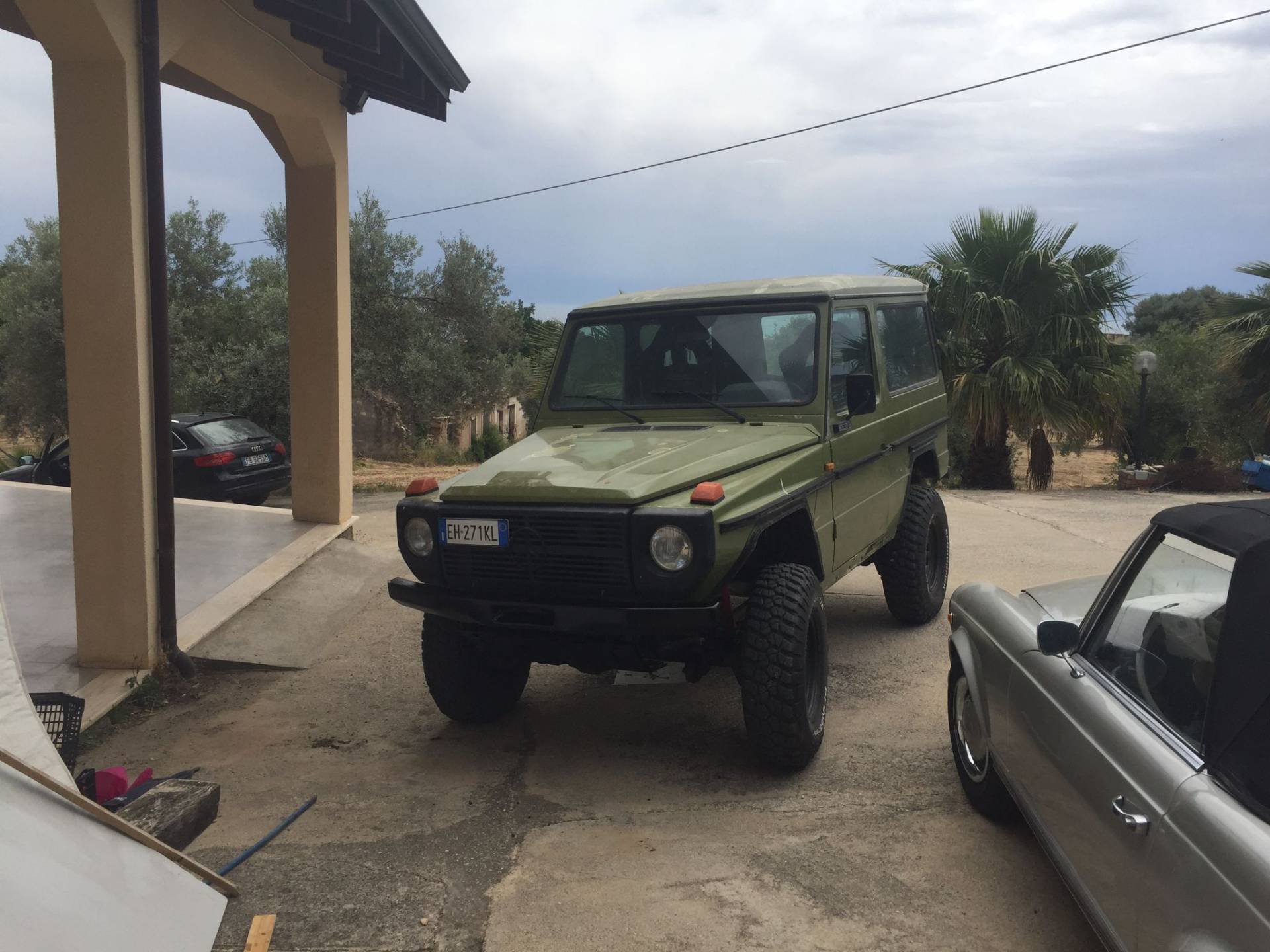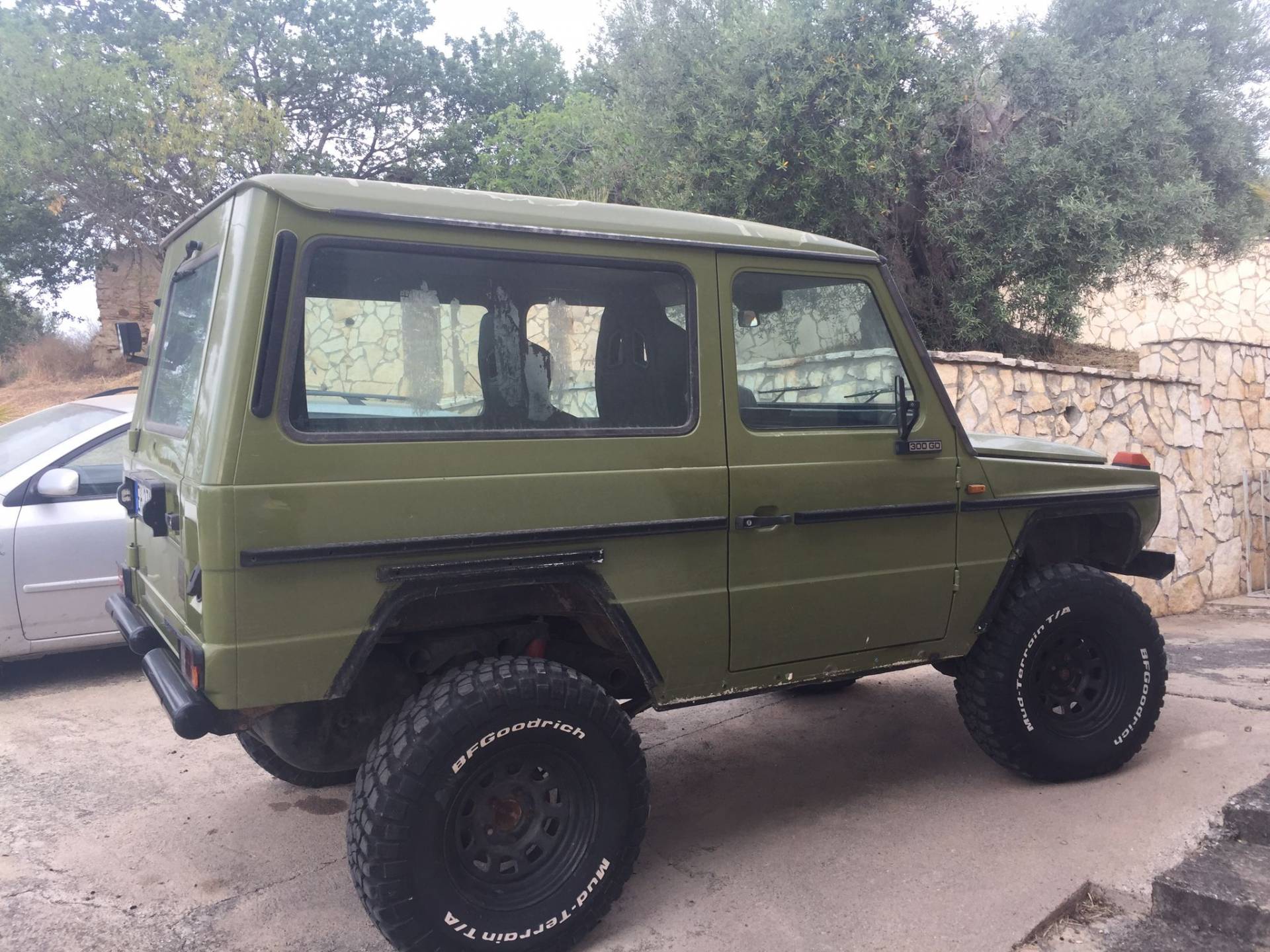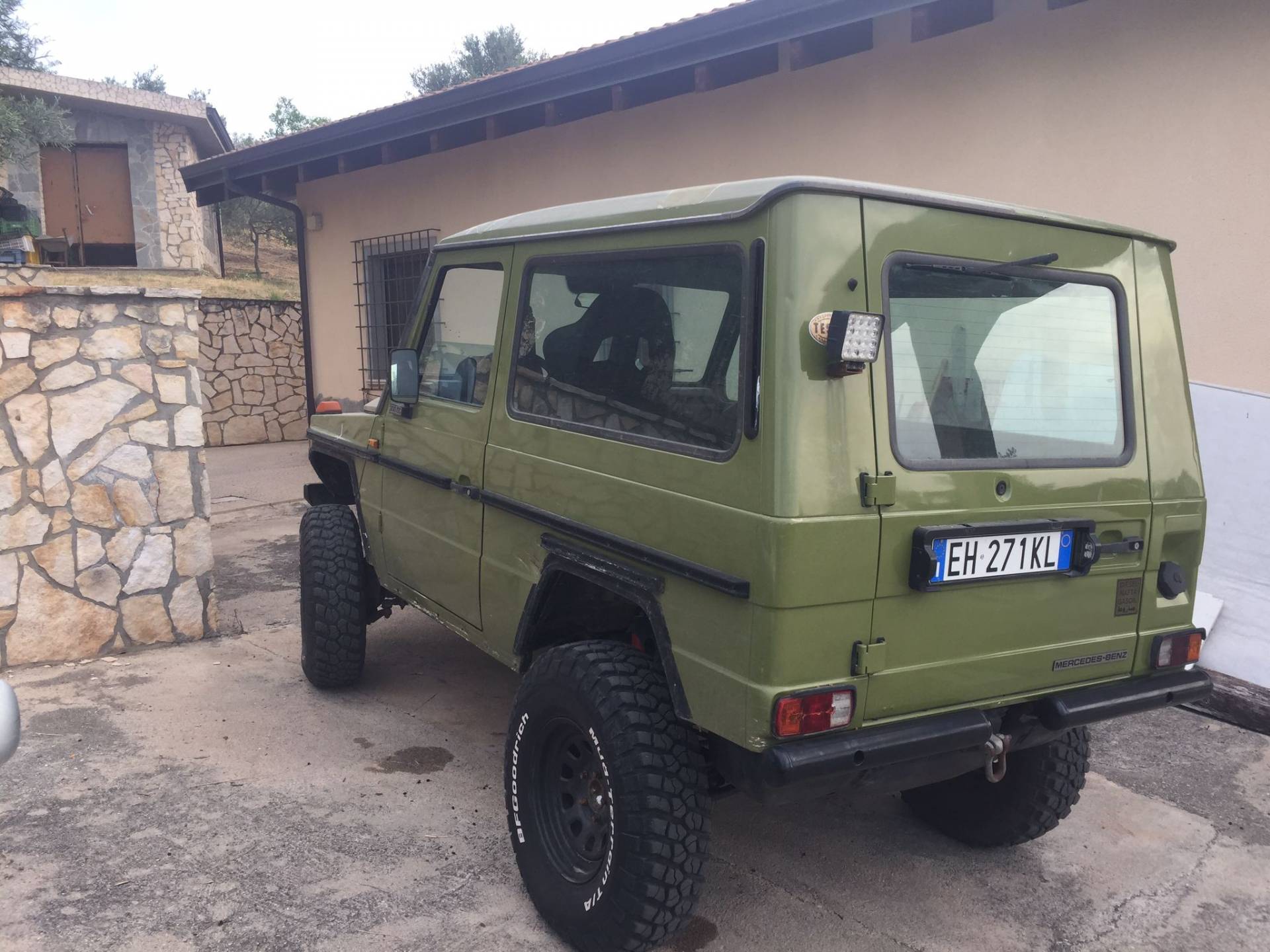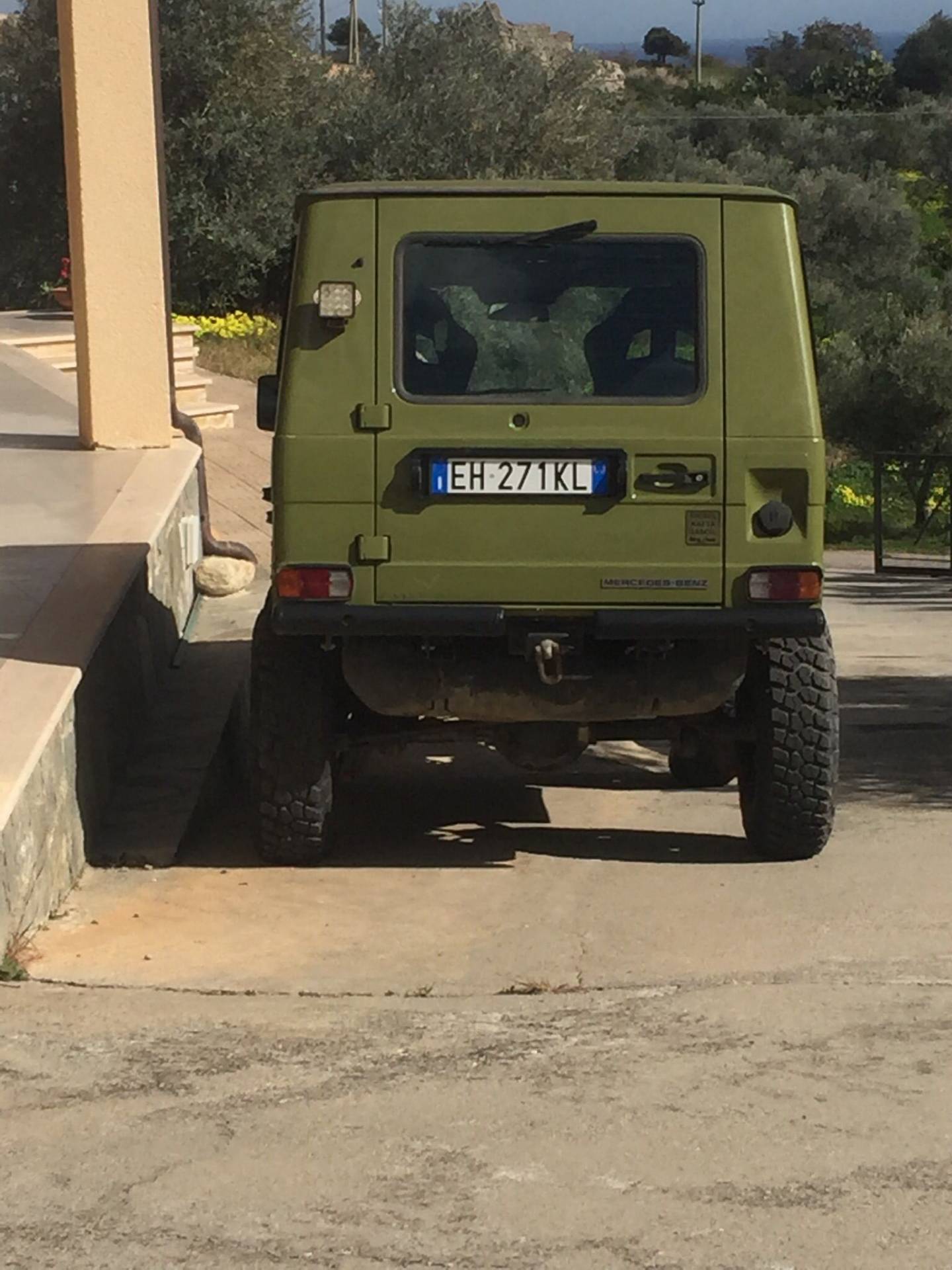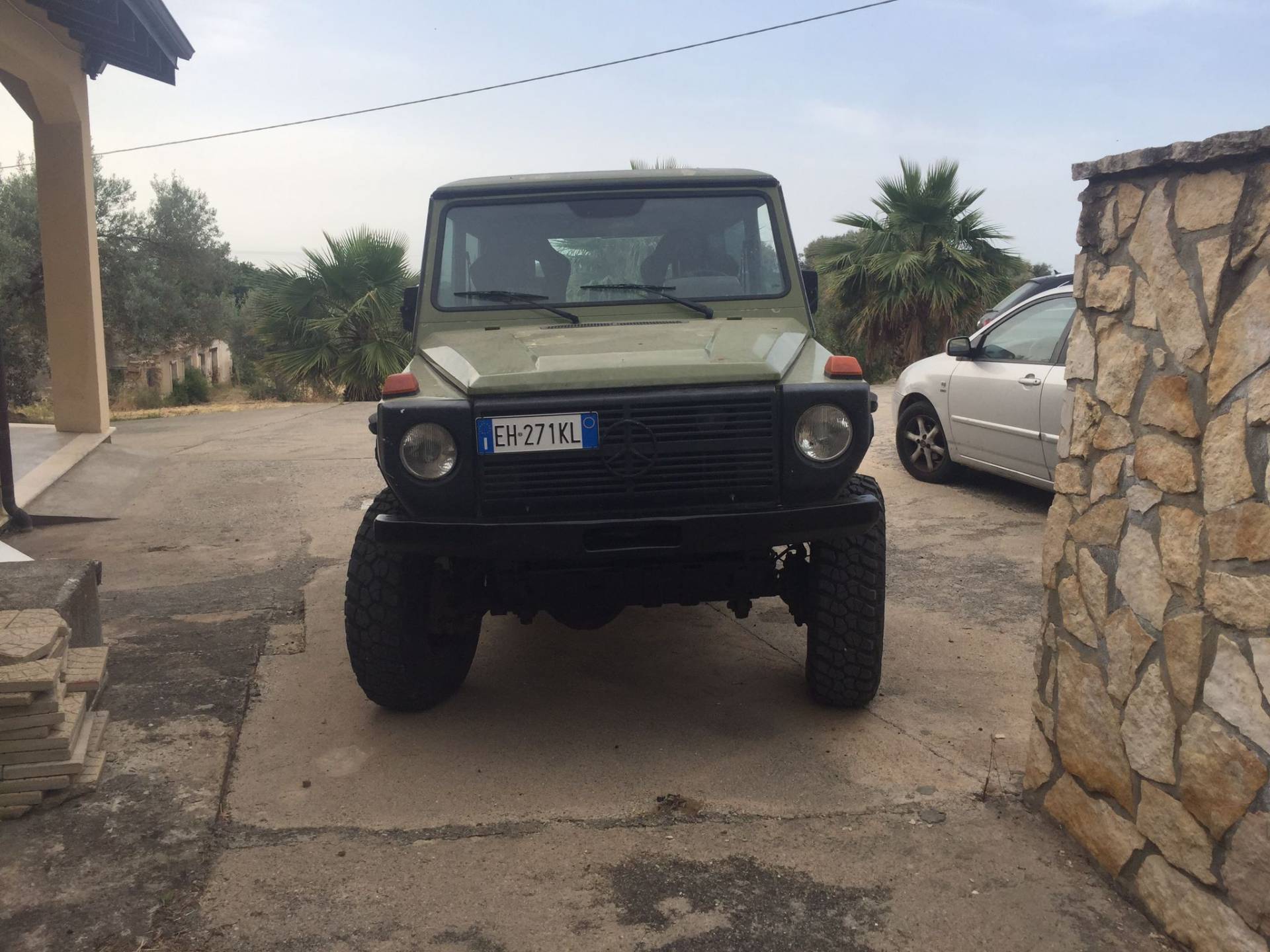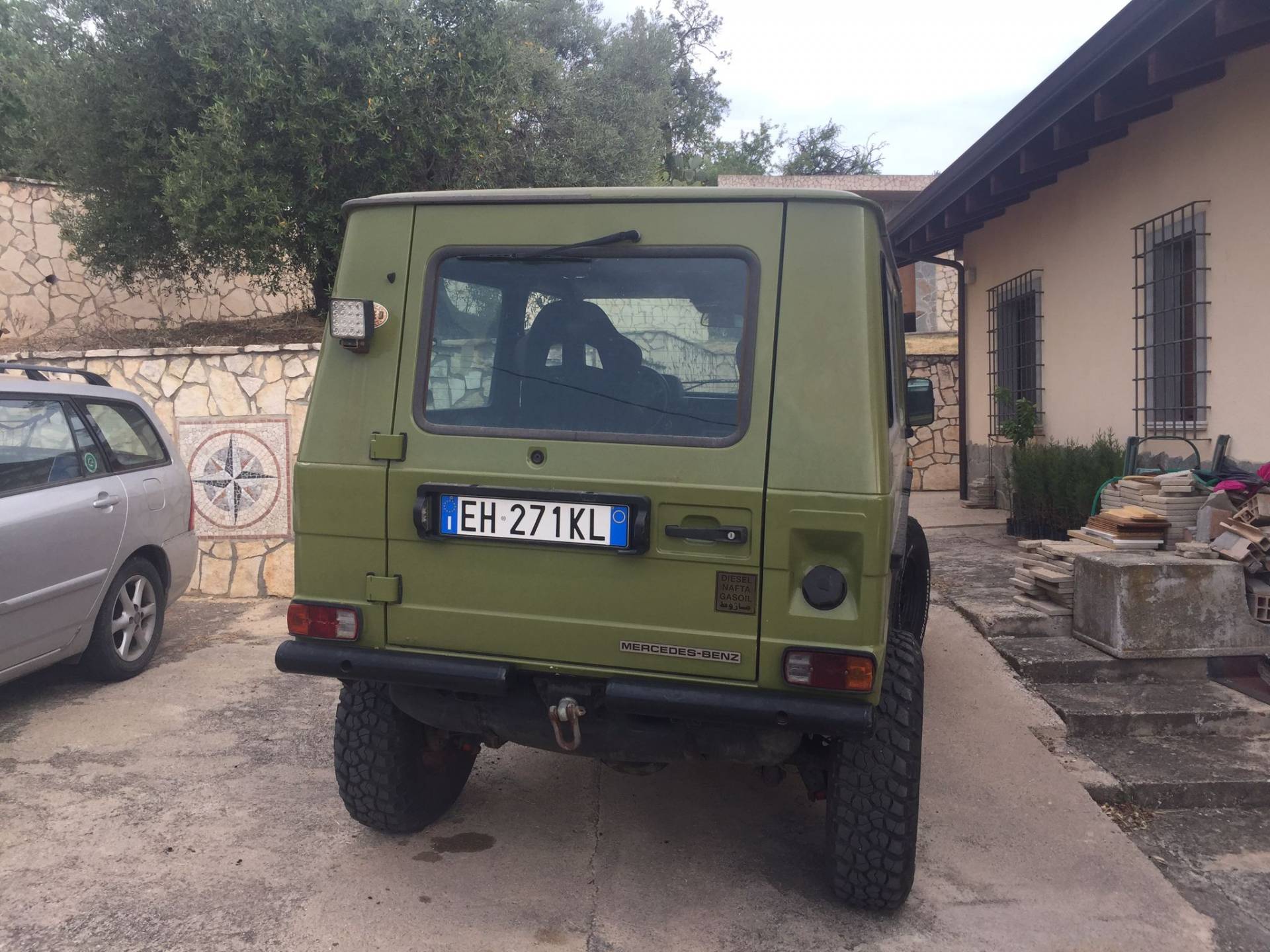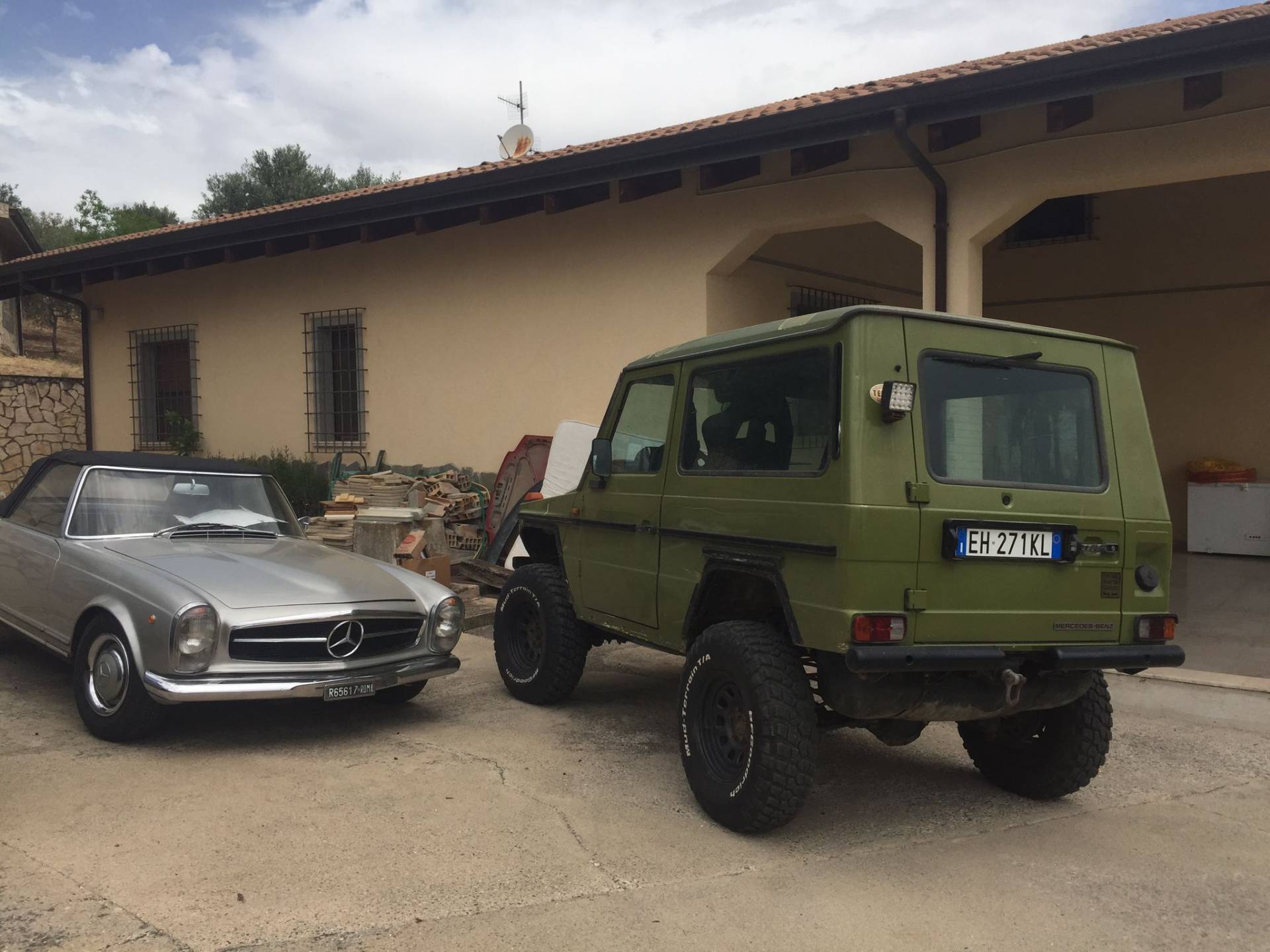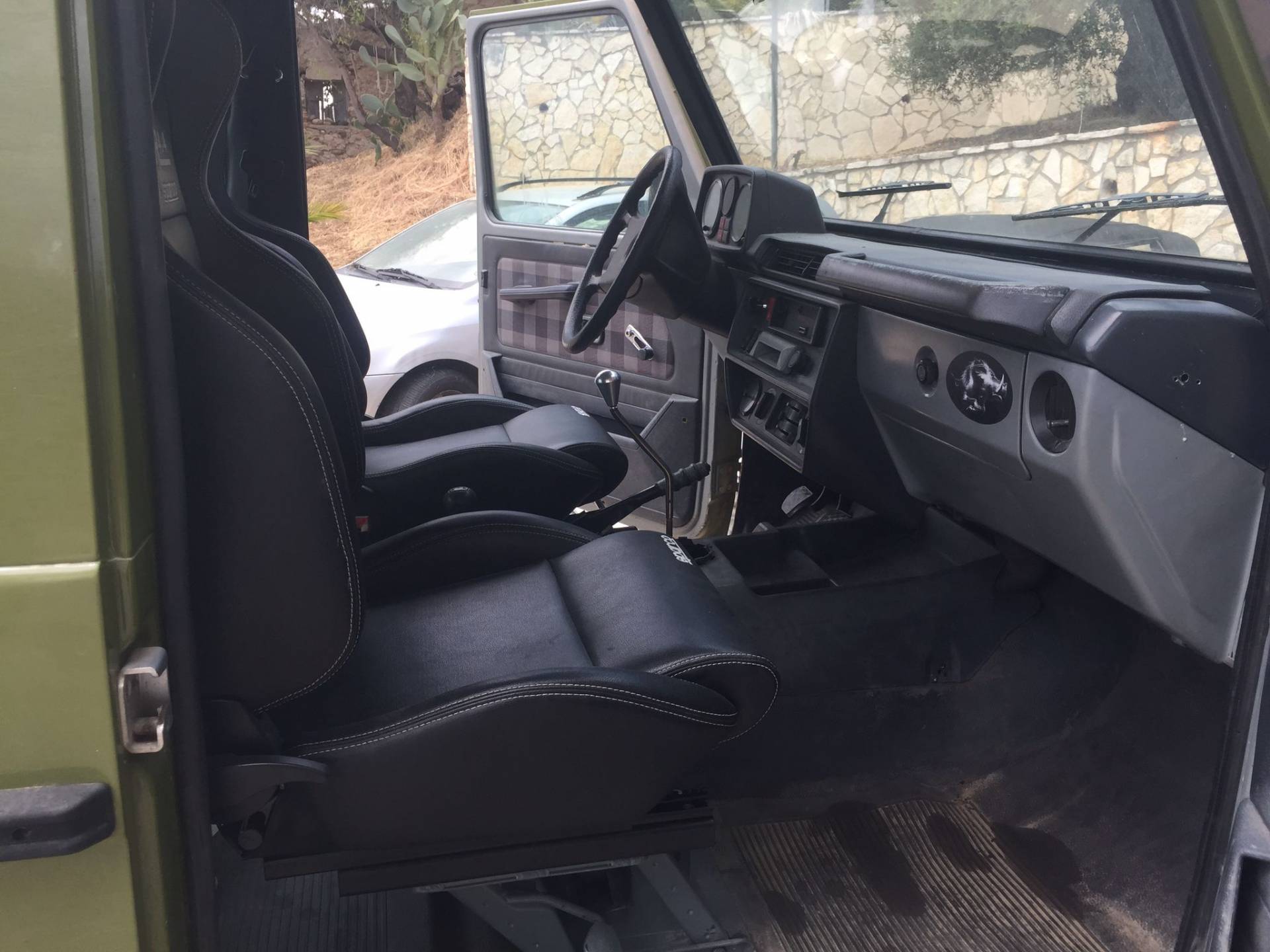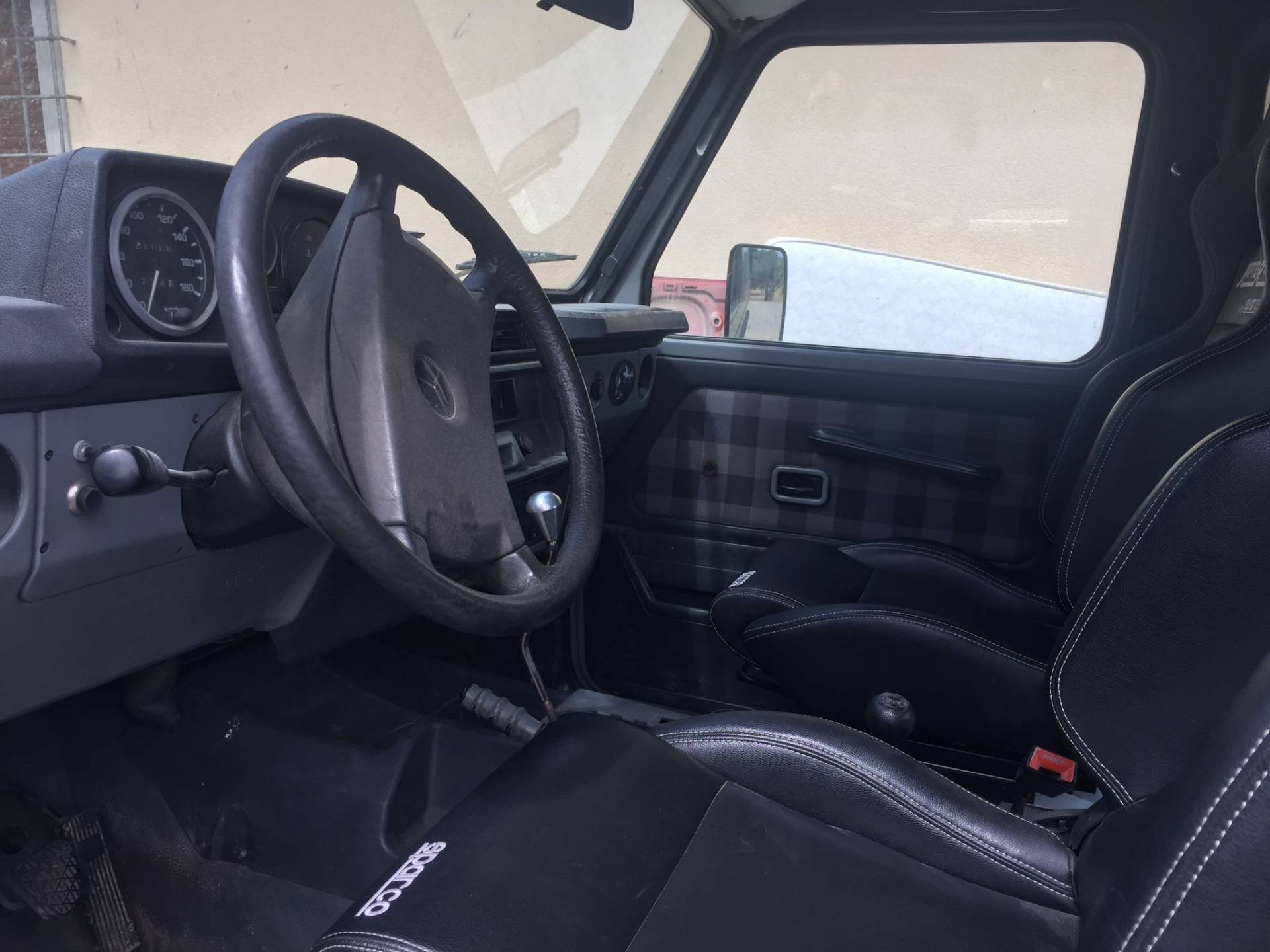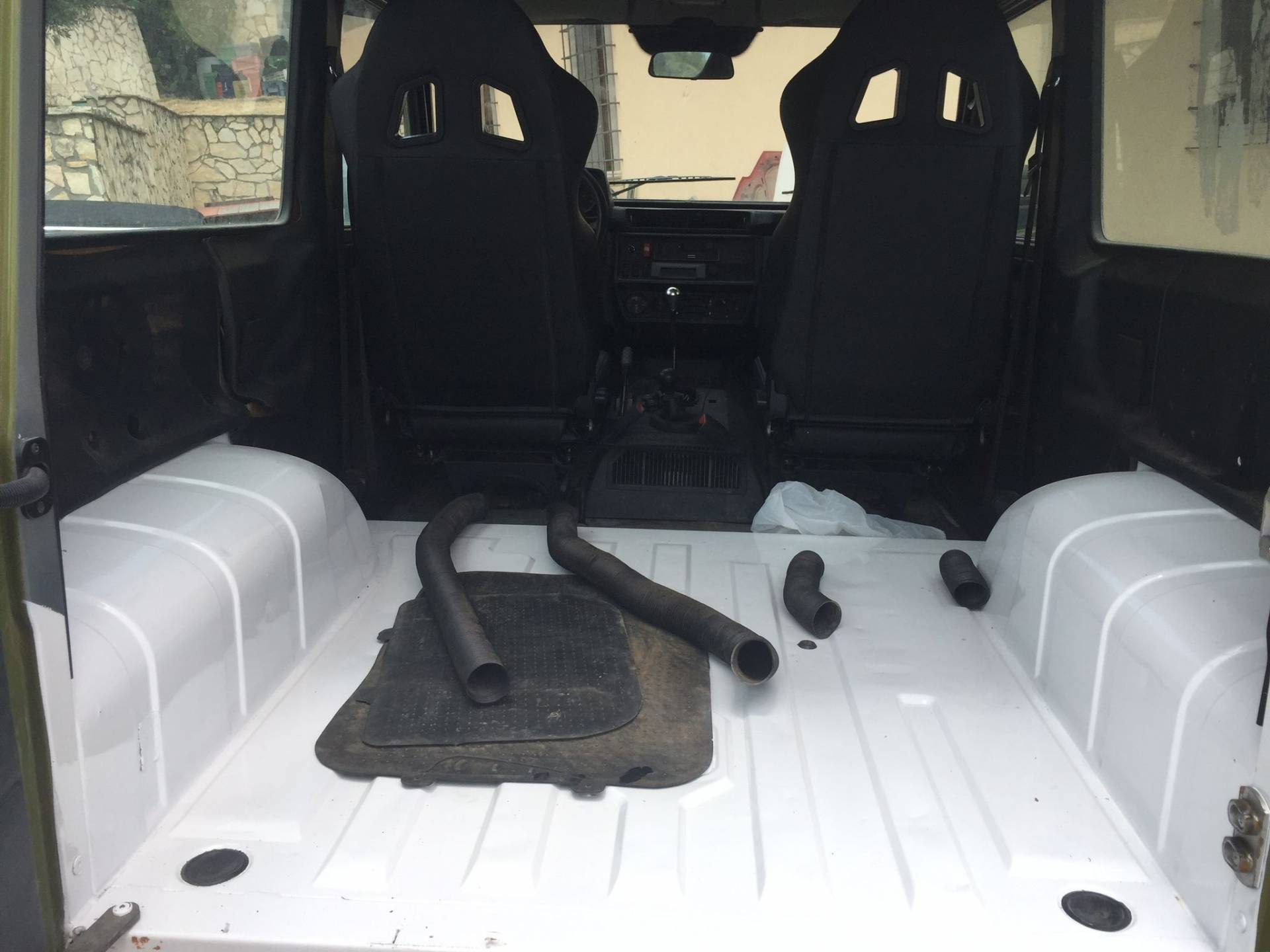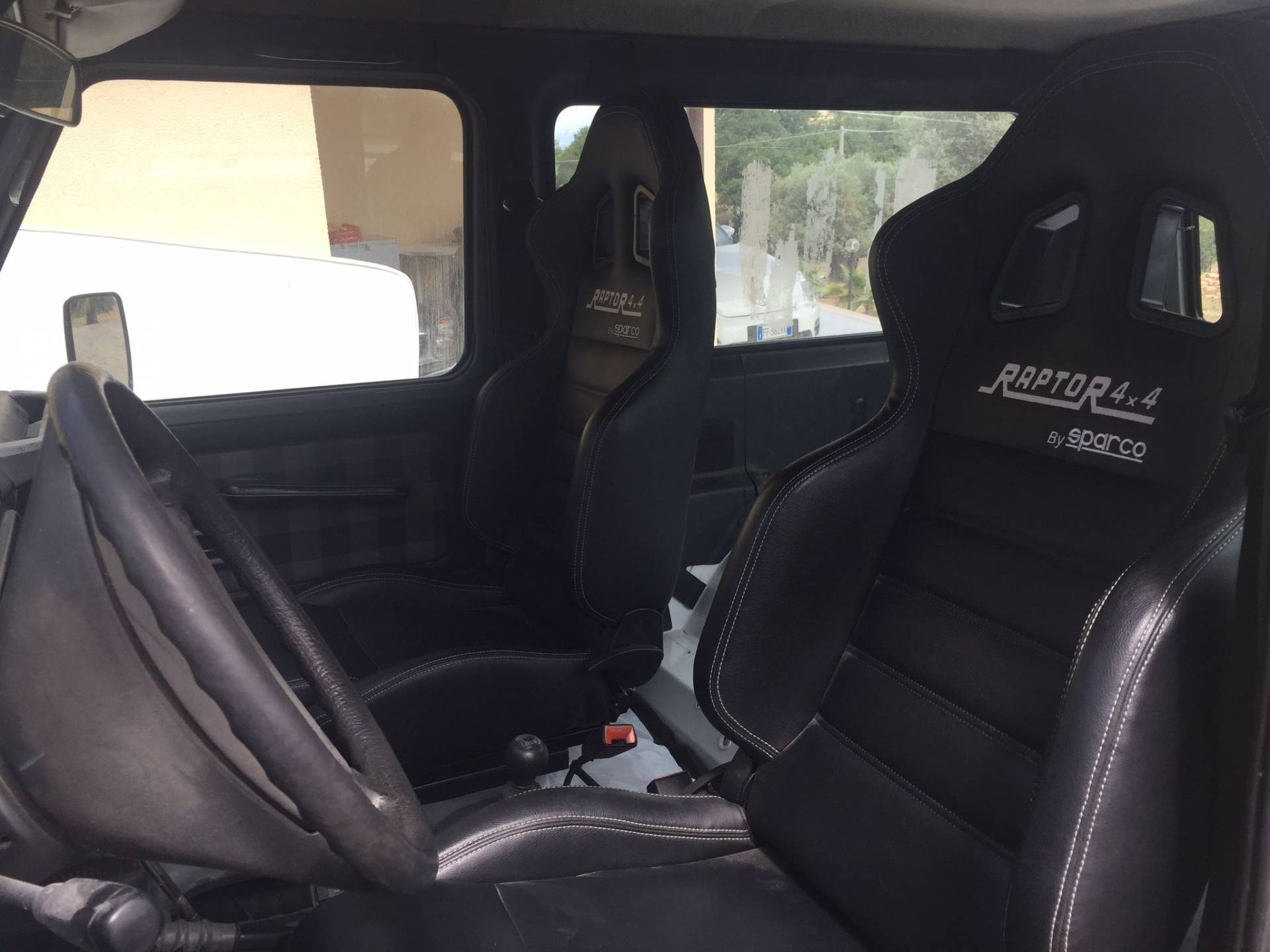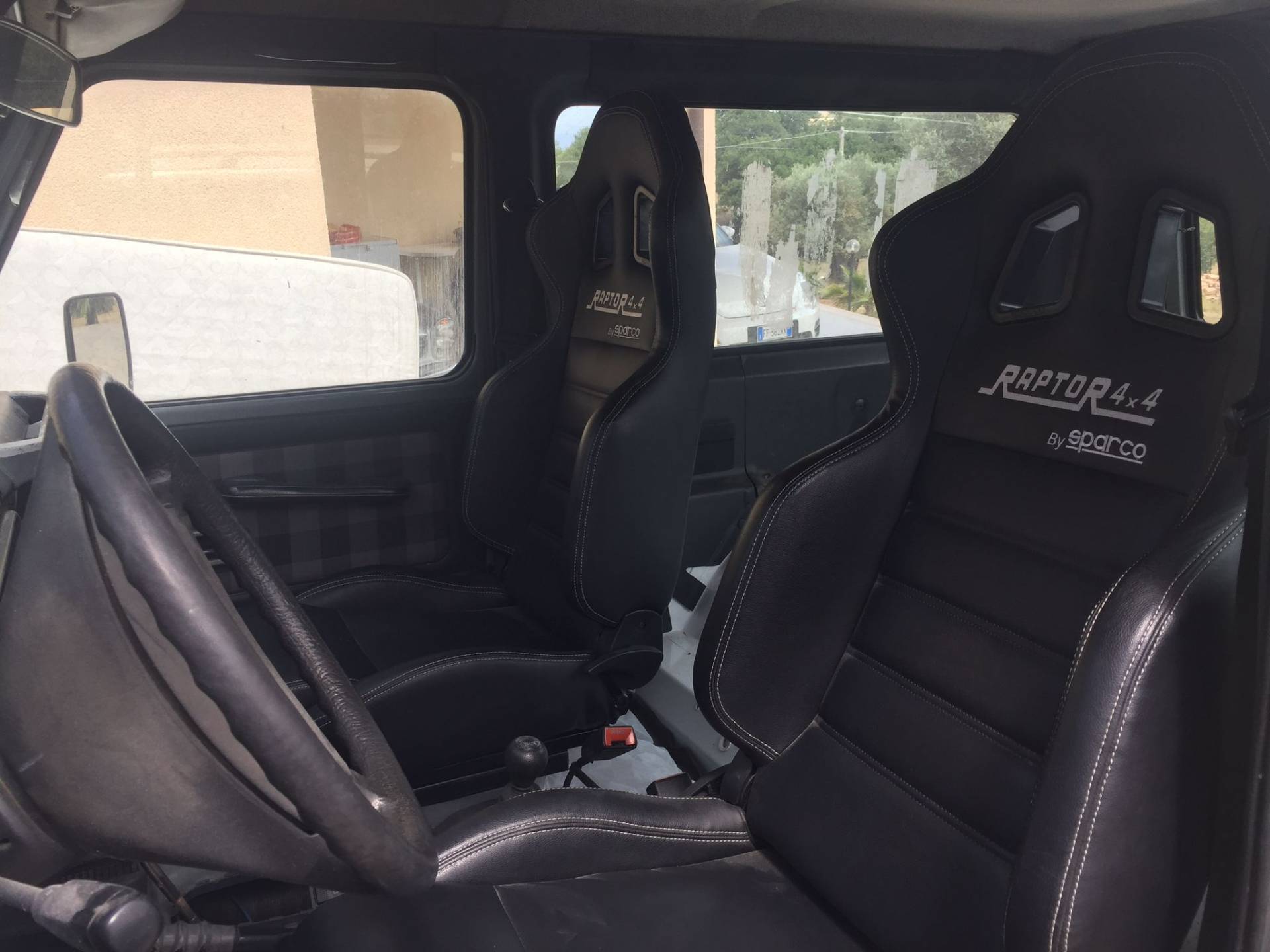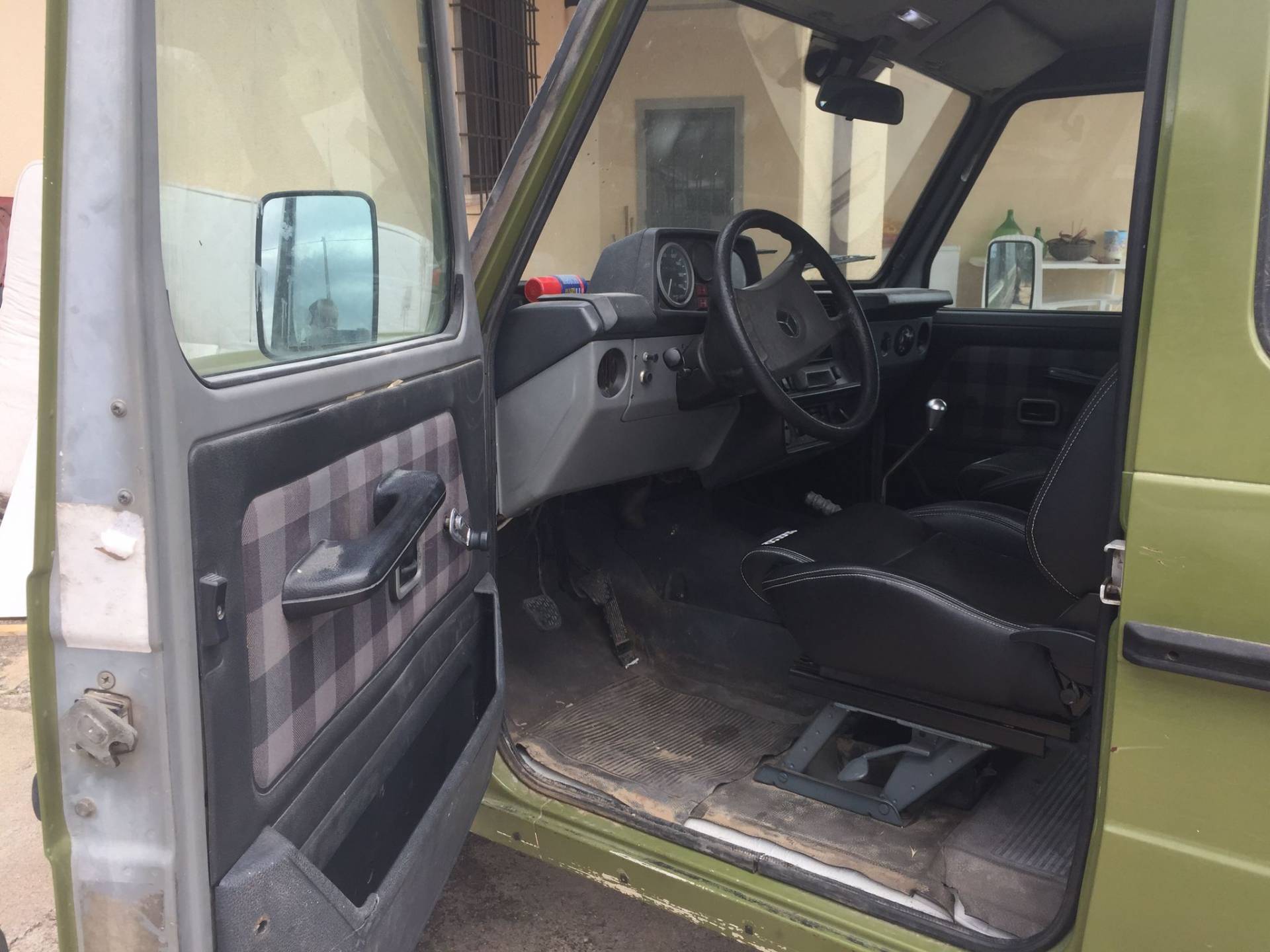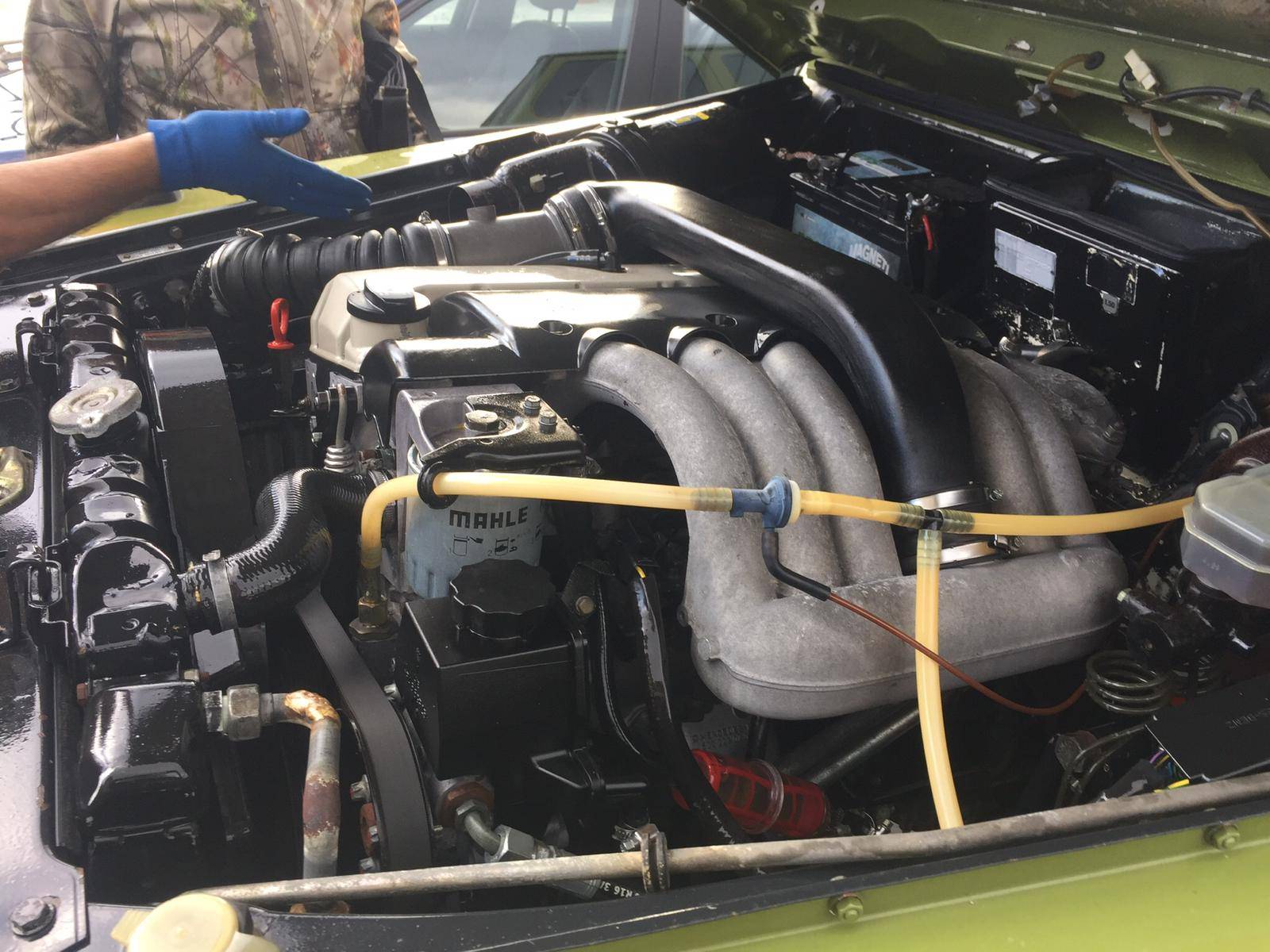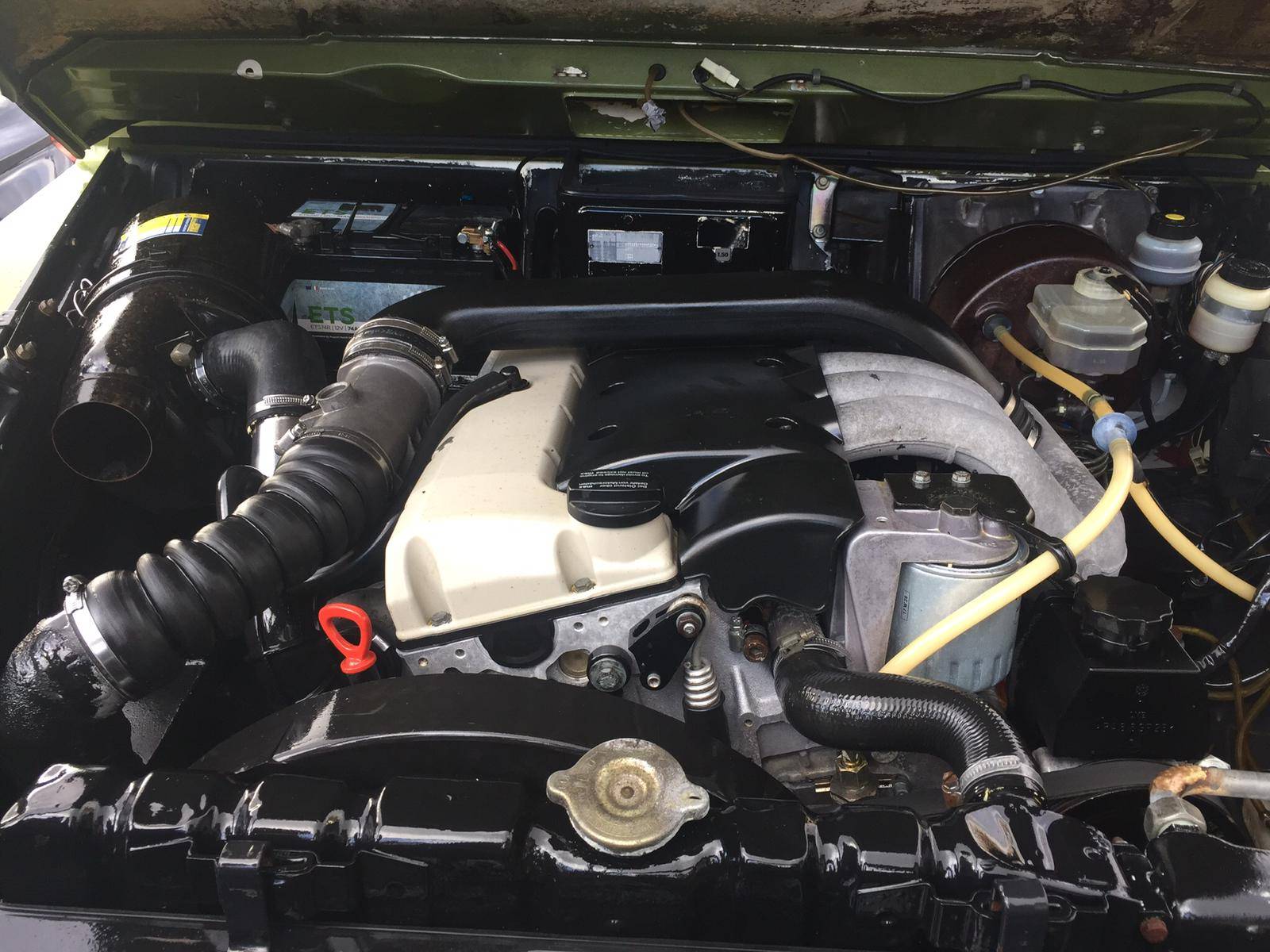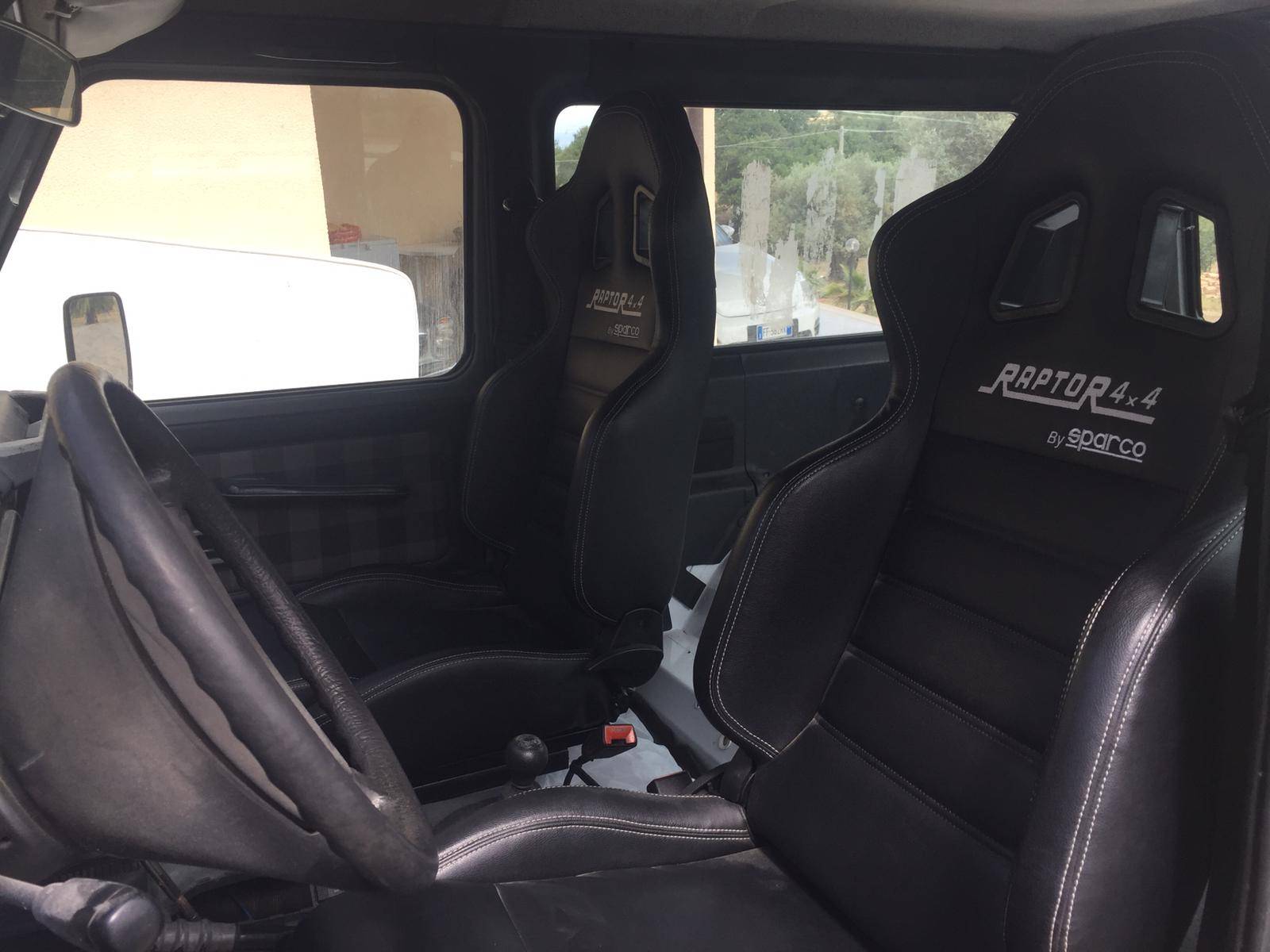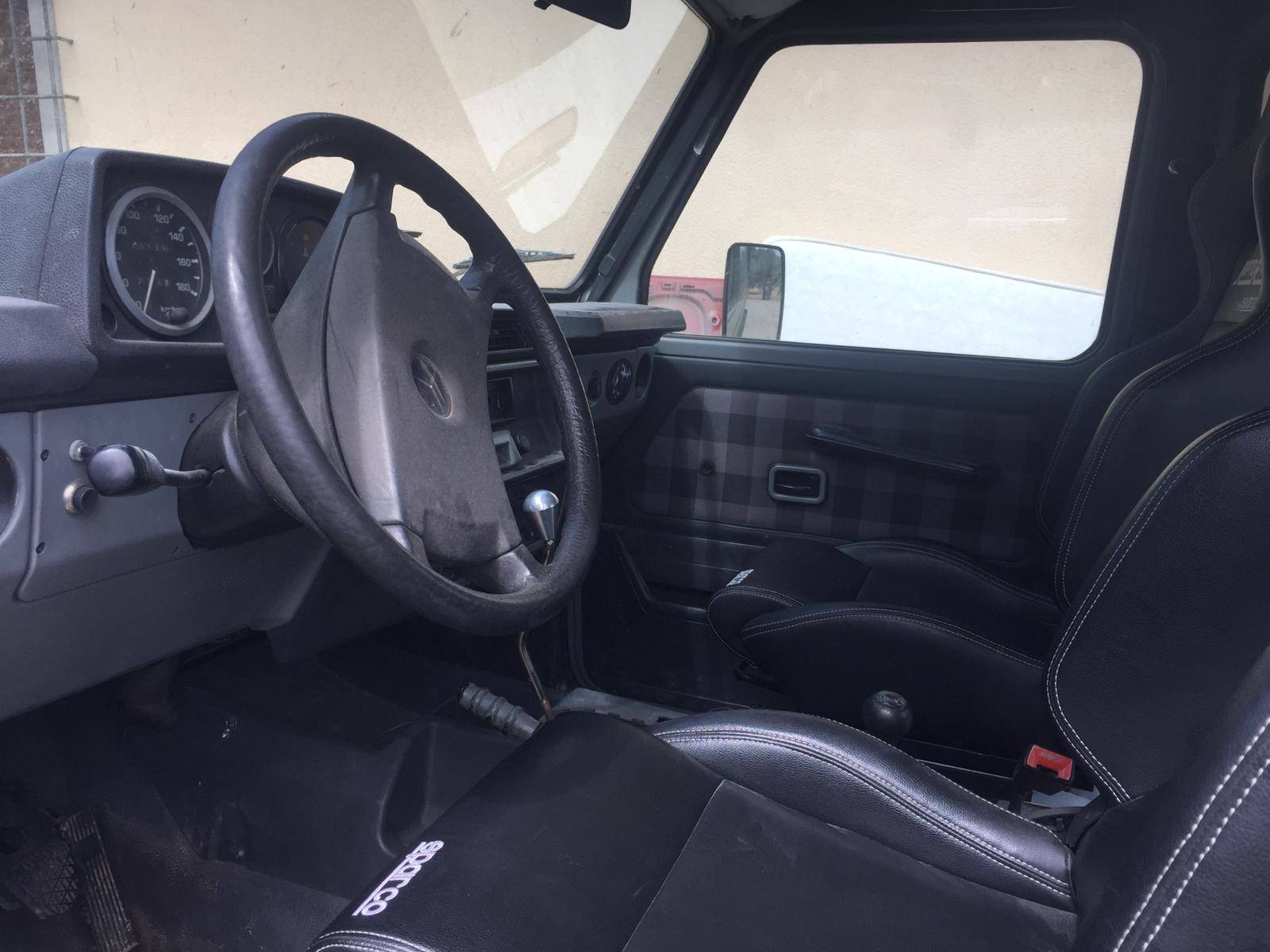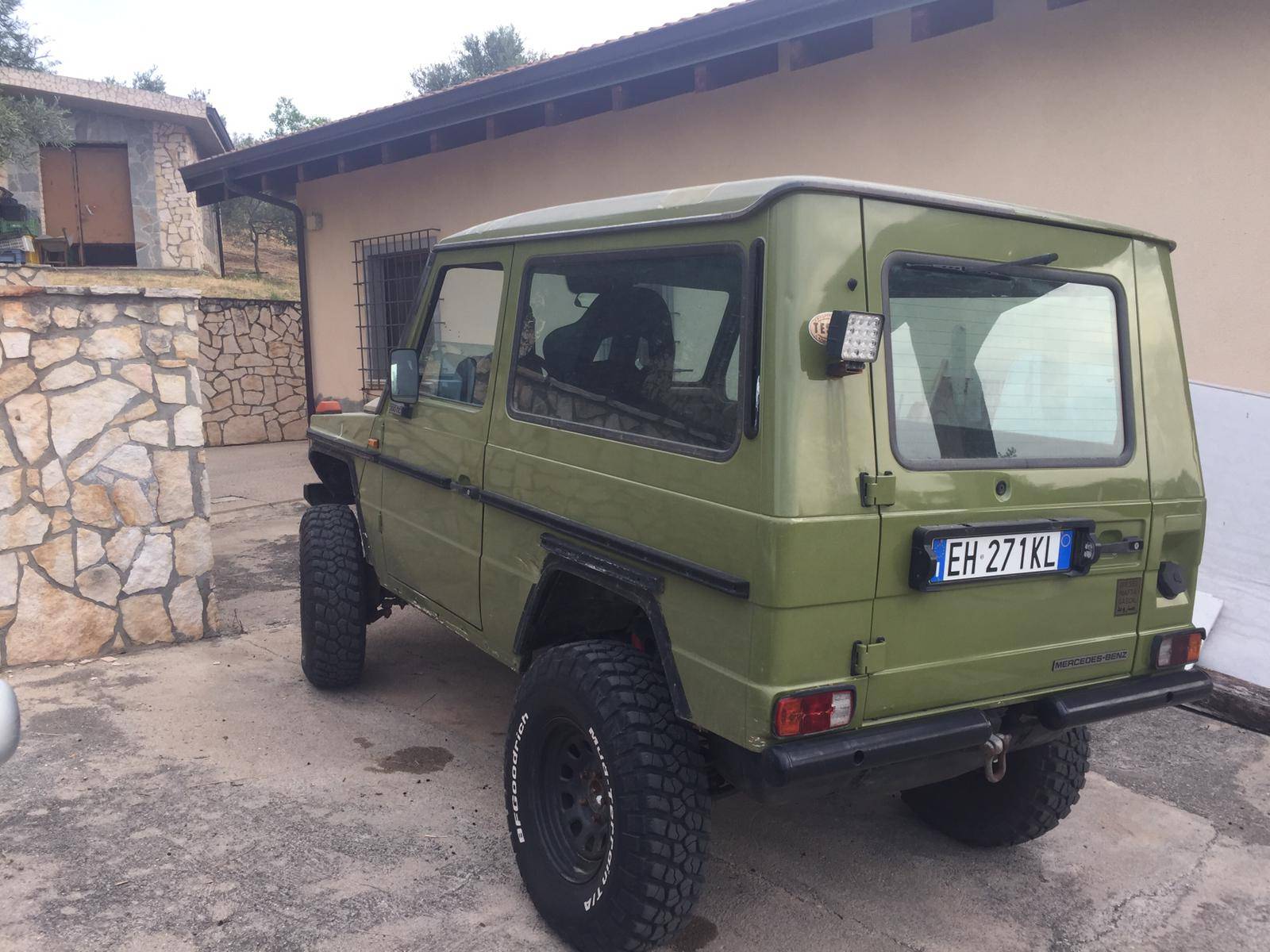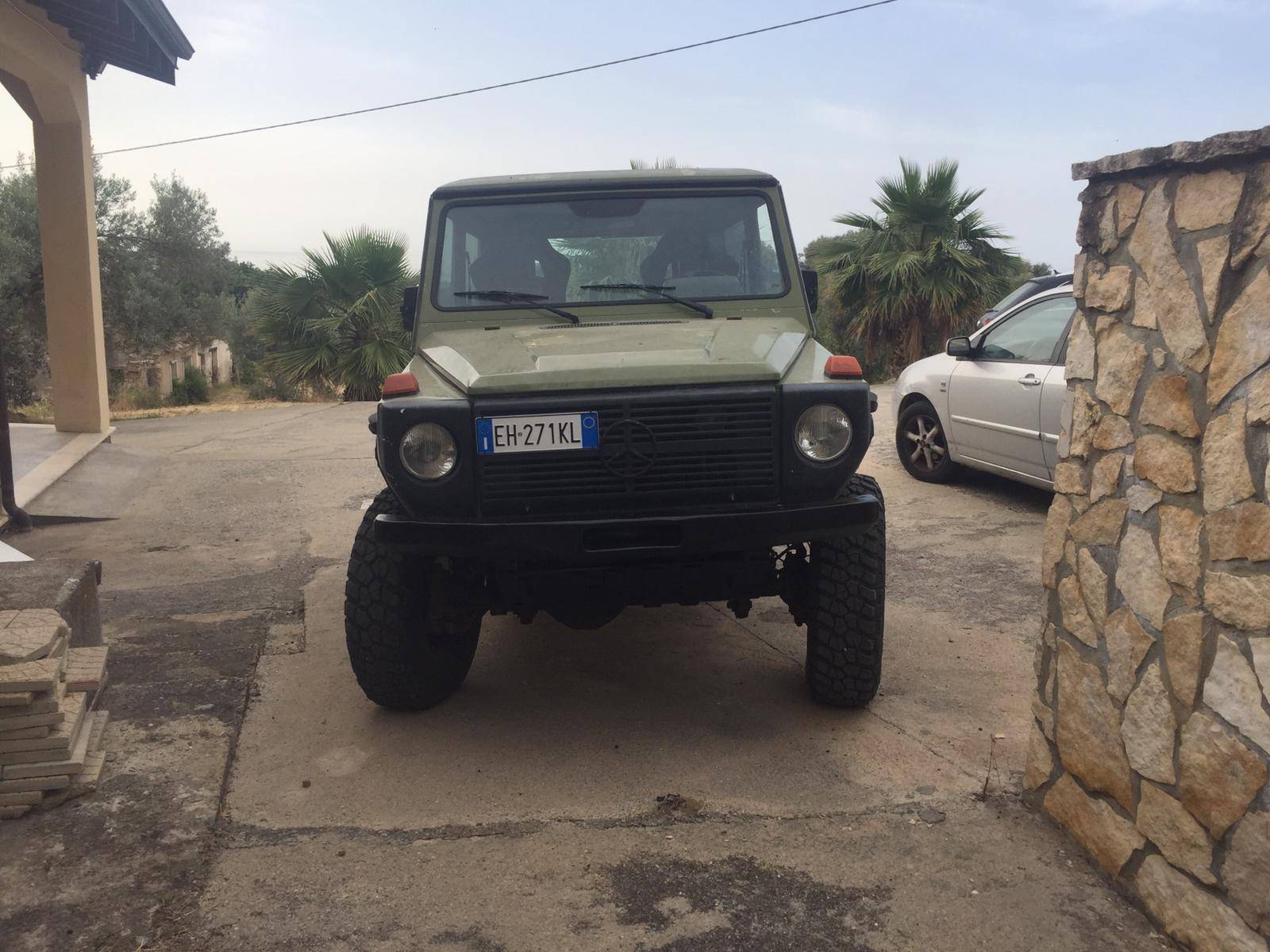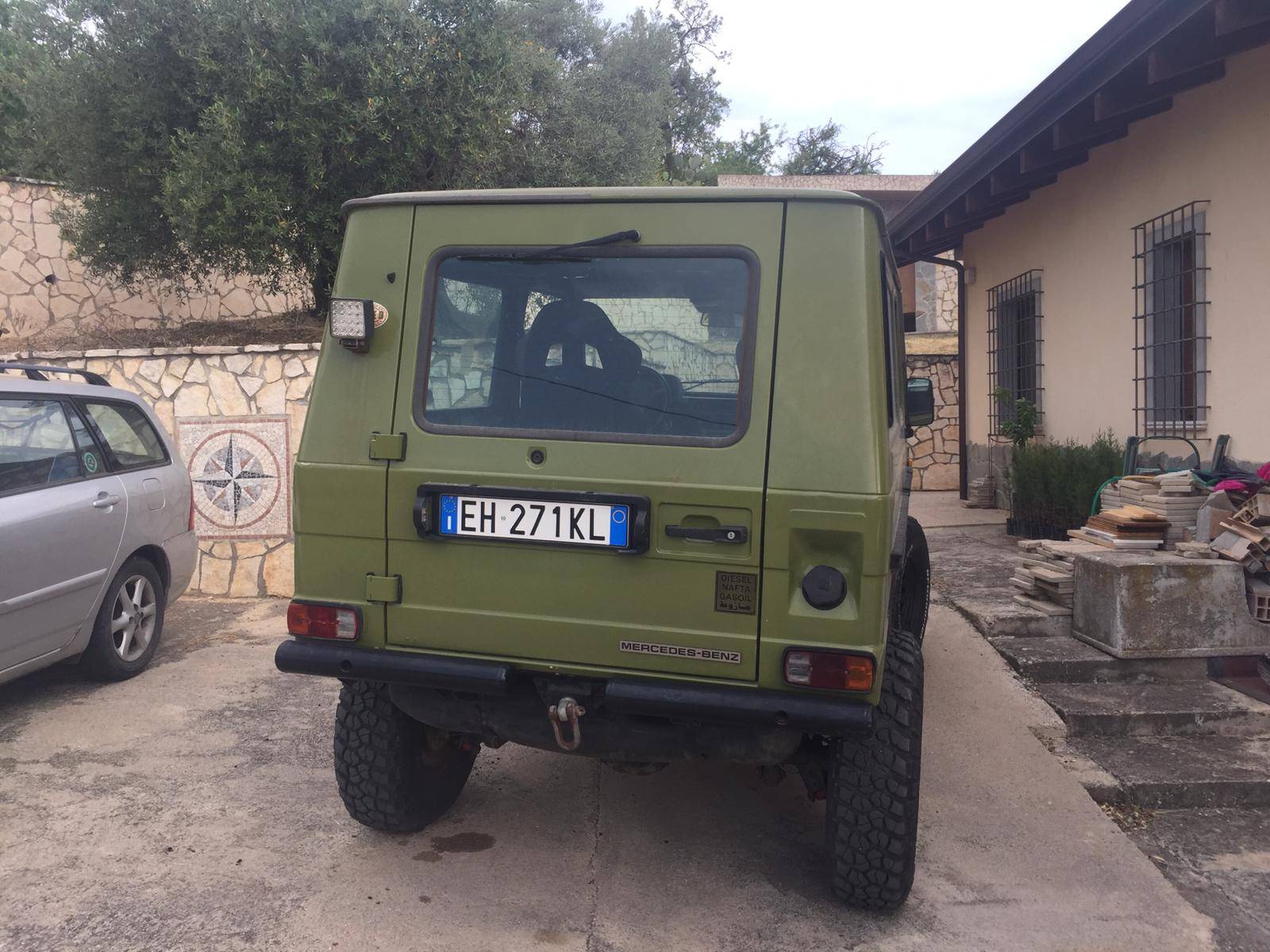 MERCEDES G 300 D ASSETTO RIALZATO-- PREPARATO
Dealer

away
Mercedes-Benz G-Class
The Mercedes-Benz G-Class, which is also referred to as the G-Wagen is made by Magna Steyr in Austria and was originally developed as a military vehicle.
The History of the Mercedes-Benz G-Class
The construction of this four-wheel drive vehicle started in 1972, but the first usable prototypes were developed two years later. This prototype was tested in the Sahara, the Arctic Circle and German coalfields. Mercedes delivered one of the vehicles to the Vatican in 1980, and this served as the Popemobile.
Major improvements to the Mercedes-Benz G-Class were implemented in 1981, including the air conditioning, automatic transmission, and protective headlamp grilles. Over the next five years, Mercedes introduced a cable winch, fender flares and auxiliary heating, among other features.
Originally, the vehicle was developed for military and off-road purposes. It was produced in 3 different body styles: a two-door convertible, a two-door SWB wagon and a four-door wagon. This was the G-Wagen 460. Models in this class include the 200 GE, 230 G, 230 GE, 280 GE, 240 GD, 250 GD and 300 GD. The company produced 50,000 of these between 1979 and 1986. Many different versions of the car were developed for military and public service personnel. The civilian version was more standardised.
The 461 models were produced from 1990 and included the 230 GE, 290 GD and 290 GD TD.
Mercedes-Benz G-Class 463
These models were produced from 1990 to 2018. It is characterised by full-time four-wheel drive functionality and finished wooden accents. Key updates in the model include the introduction of the V8 500 GE engine in 1993. Vehicles with this engine were produced over the next two years and were limited in number.
In 1997, the manufacturer again introduced new engines, namely the 2.9 L Turbo Diesel and the G320 that was powered by V6. The manufacturer re-introduced the V8 500G model in 1998, and this was one of the most popular versions.
Many updates were made to the Mercedes-Benz G-Class 463 over the years. In 2007, the G55 AMG vehicle got a power increase to 500 HP from 476 HP. The company also introduced a reversing camera, a tire pressure monitoring system and a sports exhaust system.
Between 2013 and 2015, the manufacturer developed a Mercedes-Benz G-Class vehicle with five differential locks, 6-wheel drive and 460-millimetre ground clearance. The seats were electrically adjustable and were also ventilated.
Mercedes-Benz G-Class W464
This model is also referred to as the second generation Mercedes-Benz G-Class. It was launched in January 2018 and features a larger size and higher ground clearance. This vehicle is, in many ways, similar to the 463 version.
Presently, many countries around the world are using the Mercedes-Benz G-Class cars in their military. These include Australia, Albania, Argentina, Belgium, Canada, Bulgaria, Germany and North Korea.