Ford Thunderbird Classic Cars for Sale
37 Offers for Ford Thunderbird found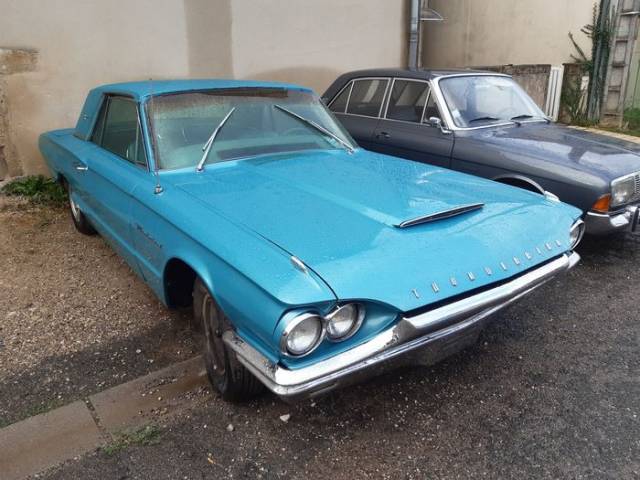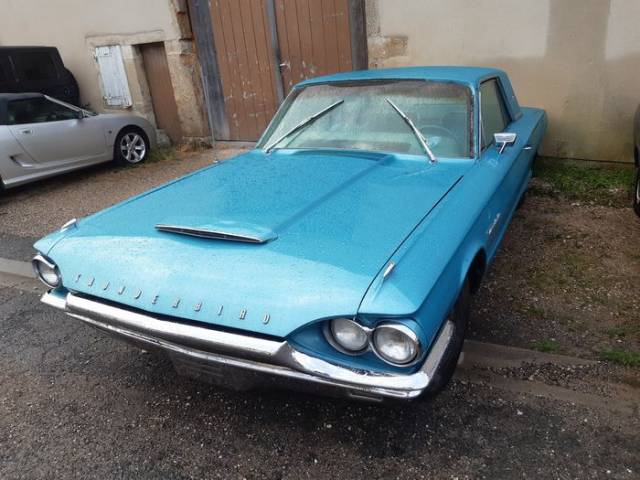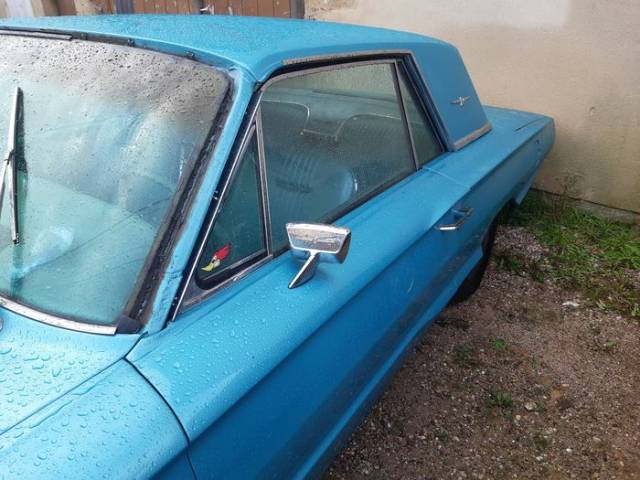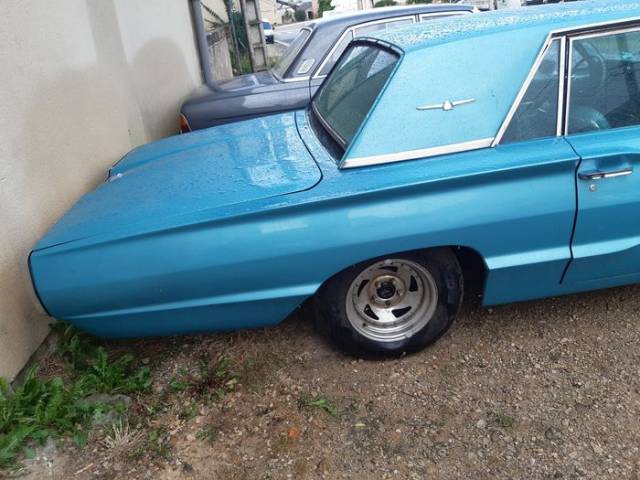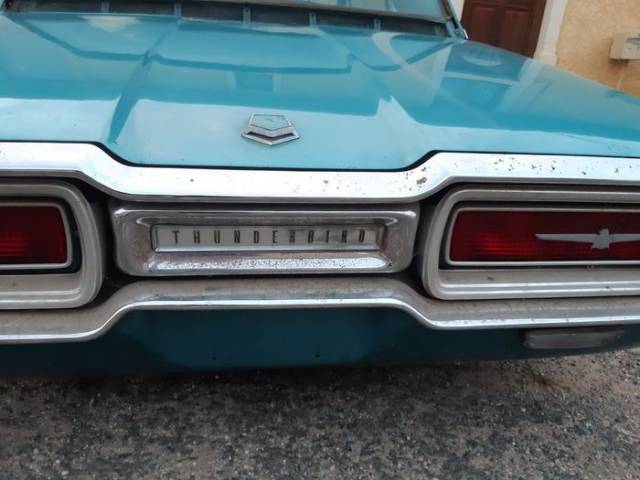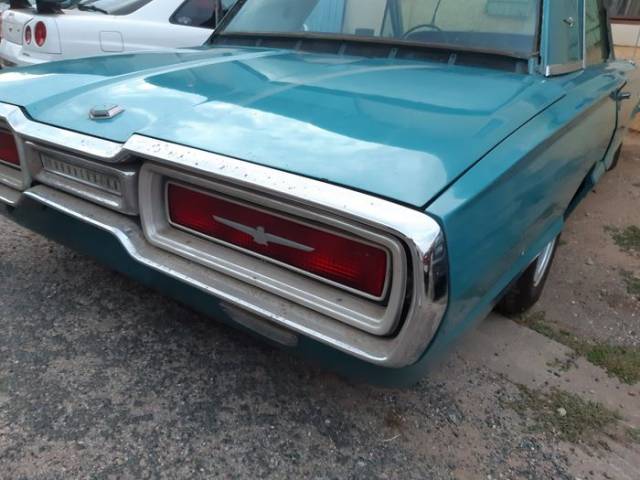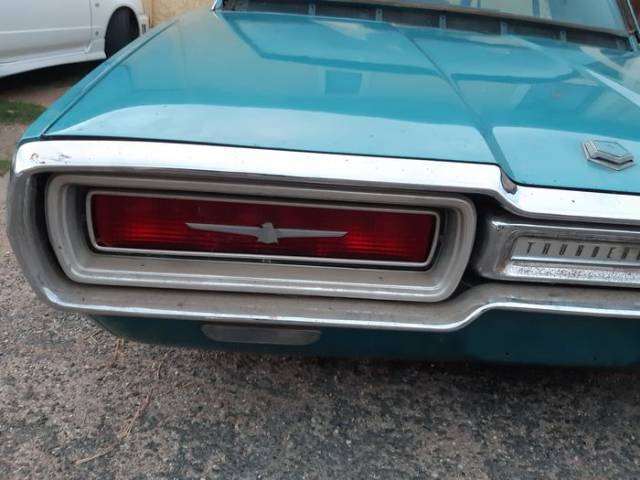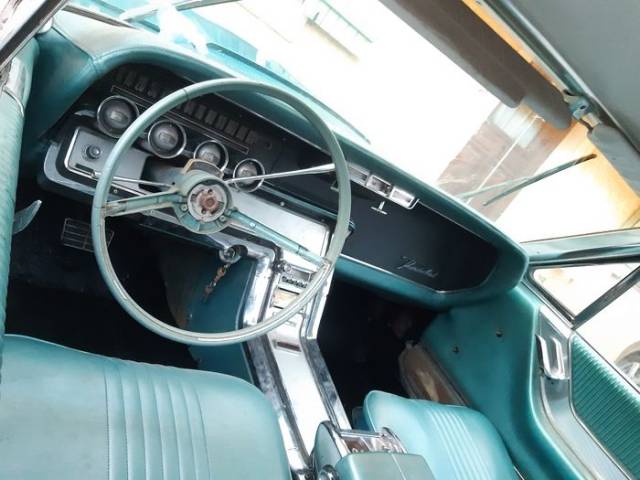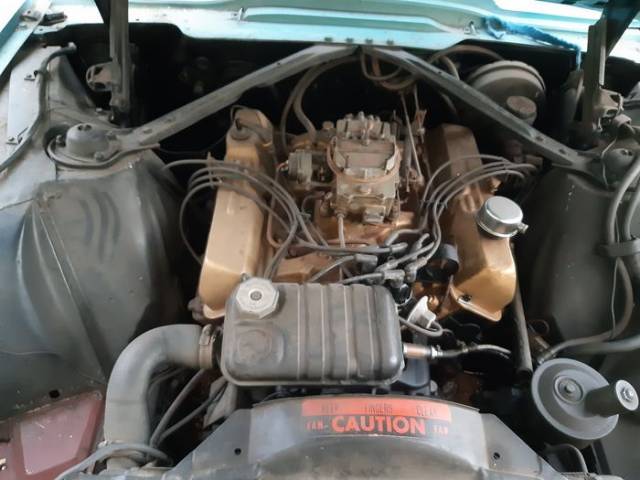 Dealer

away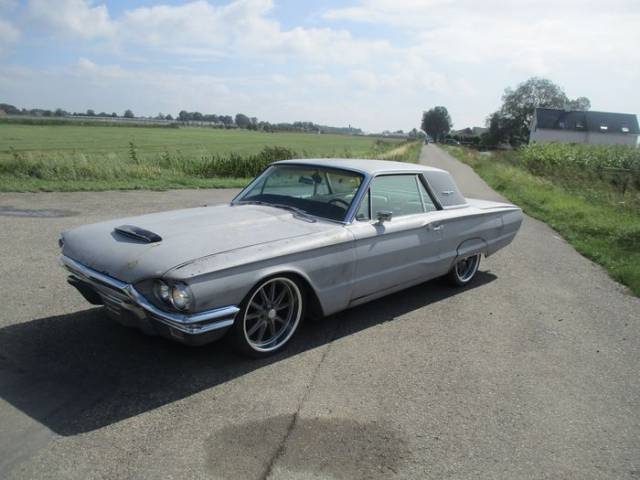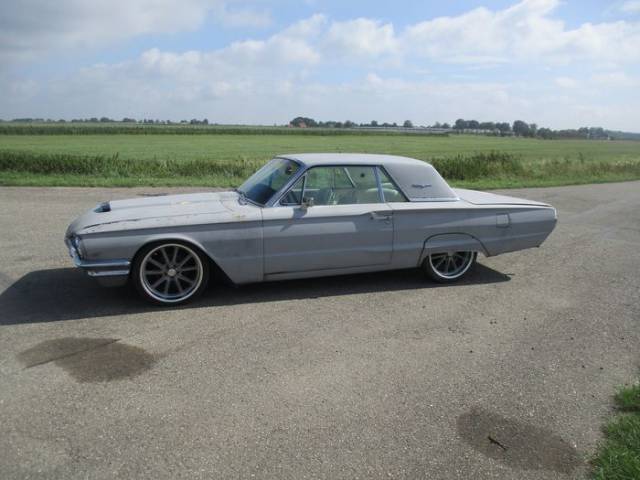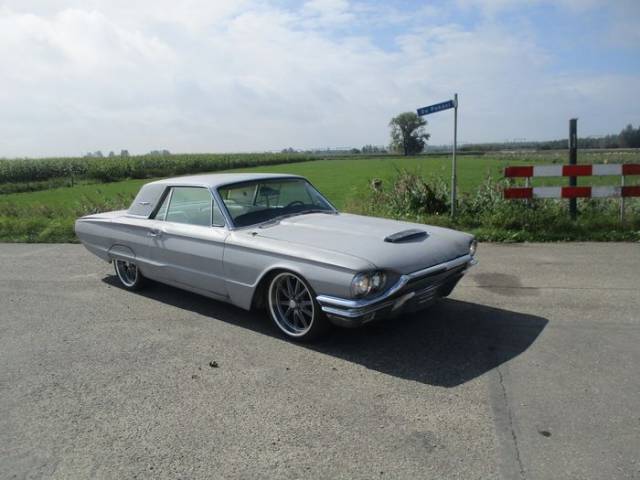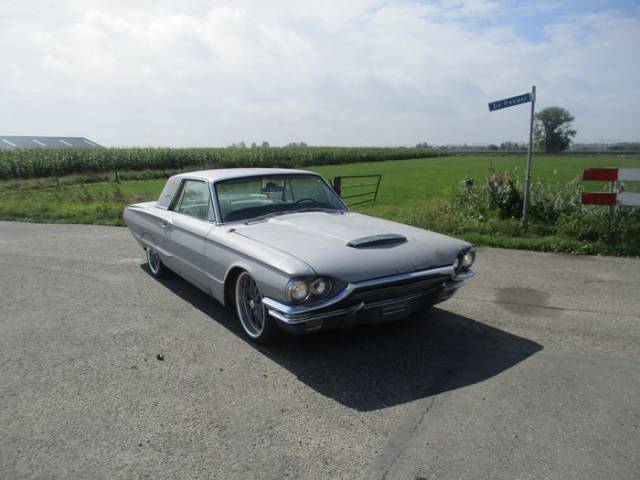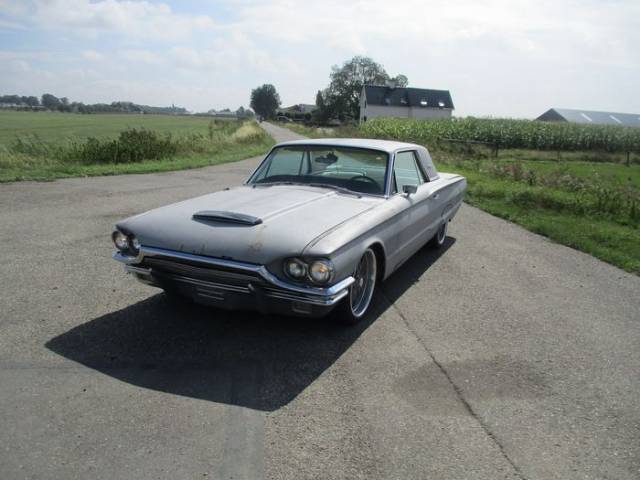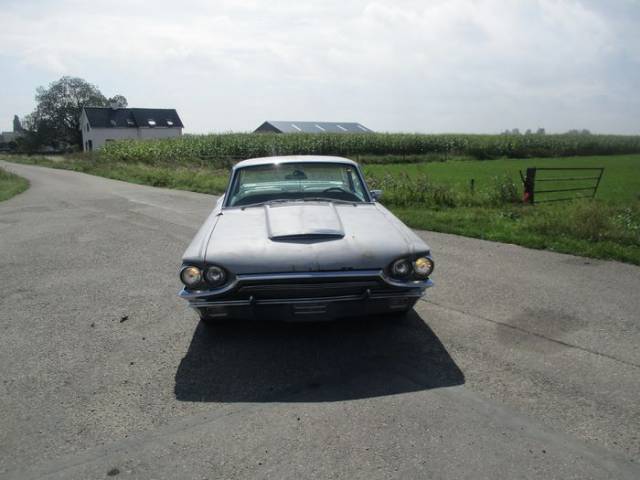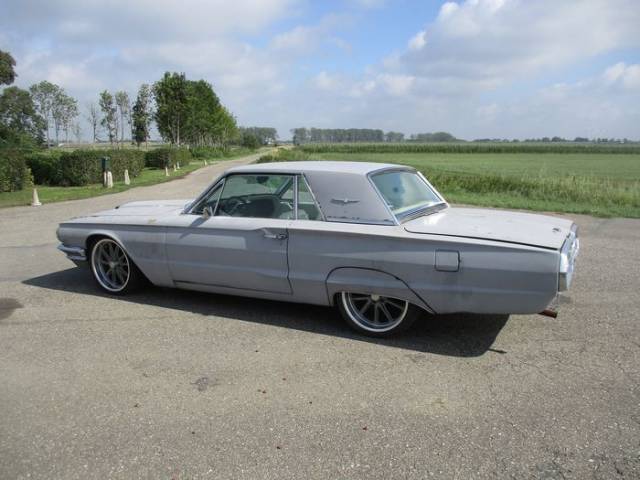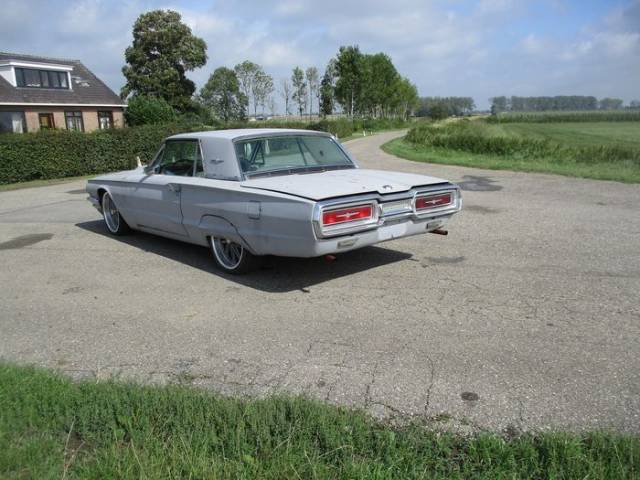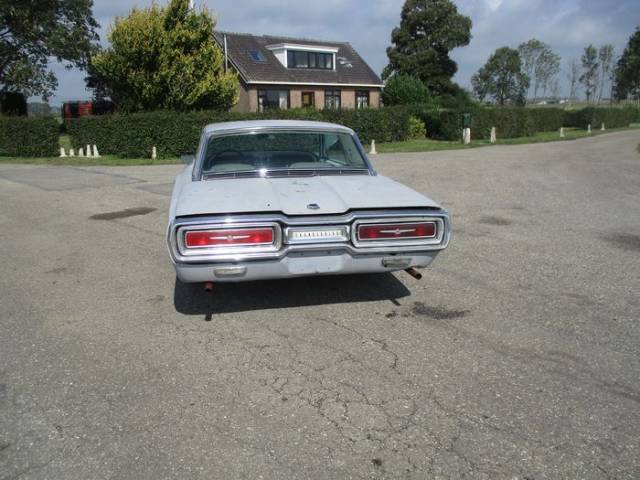 Dealer

away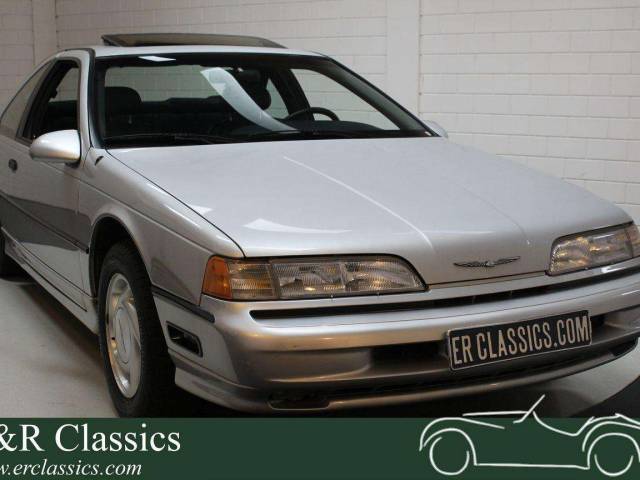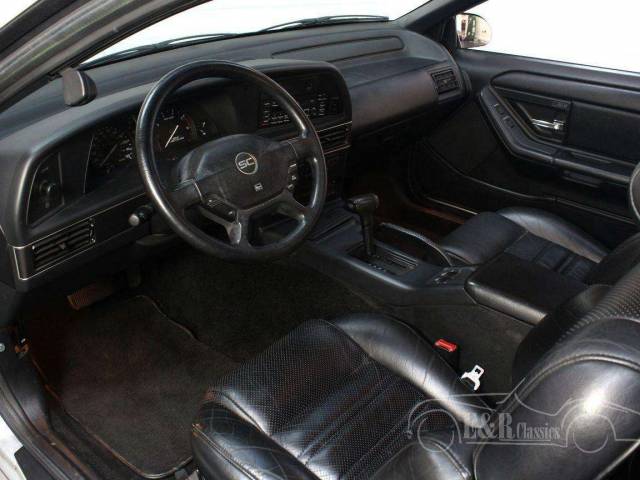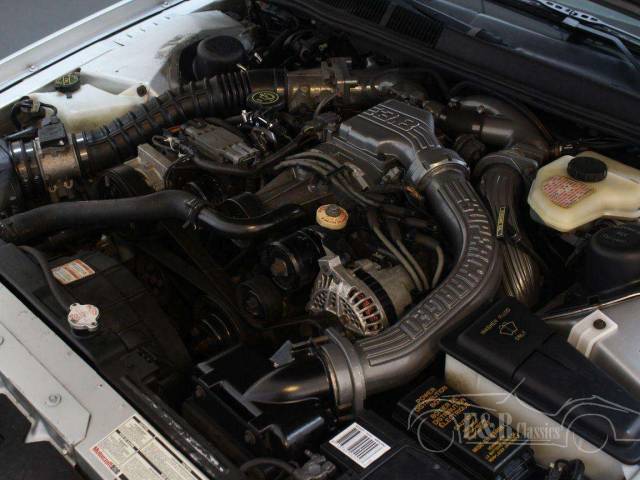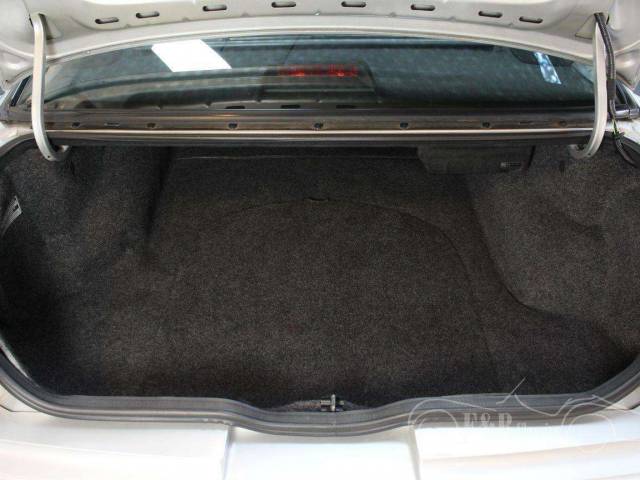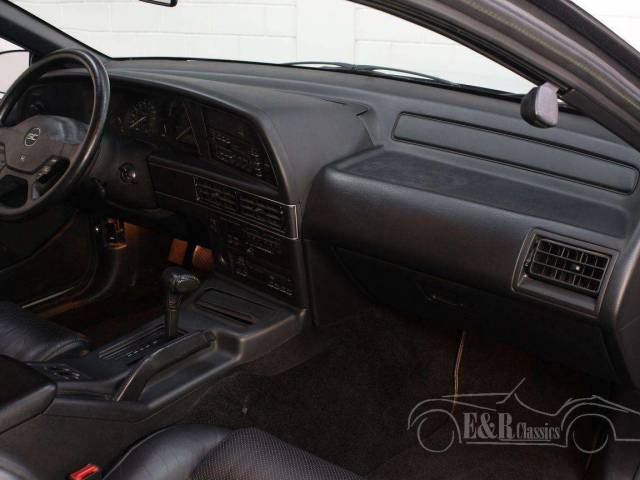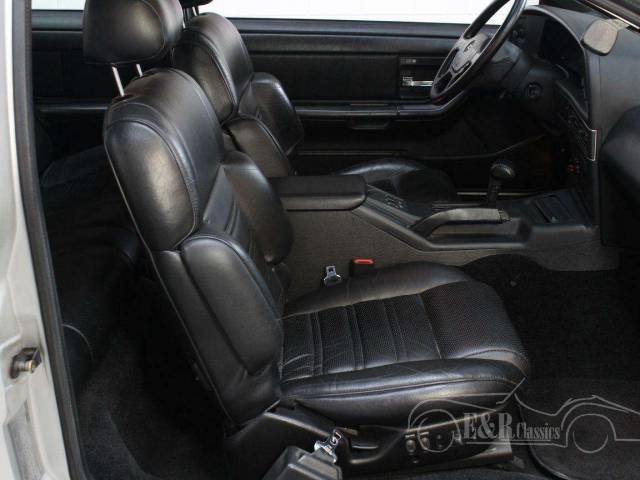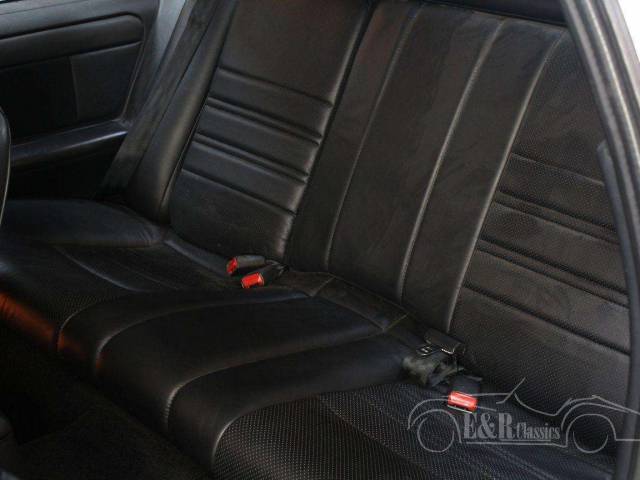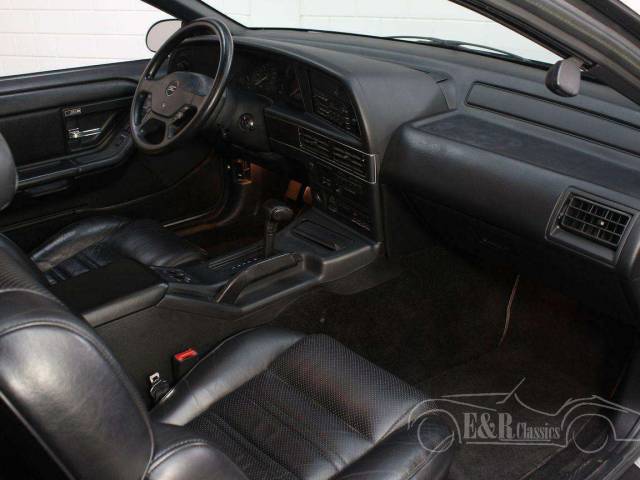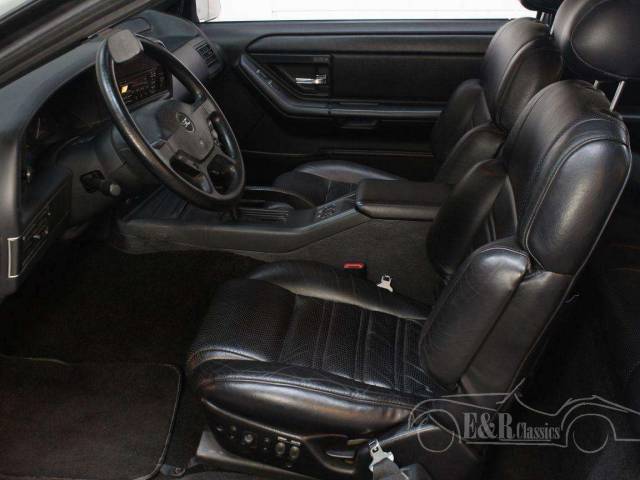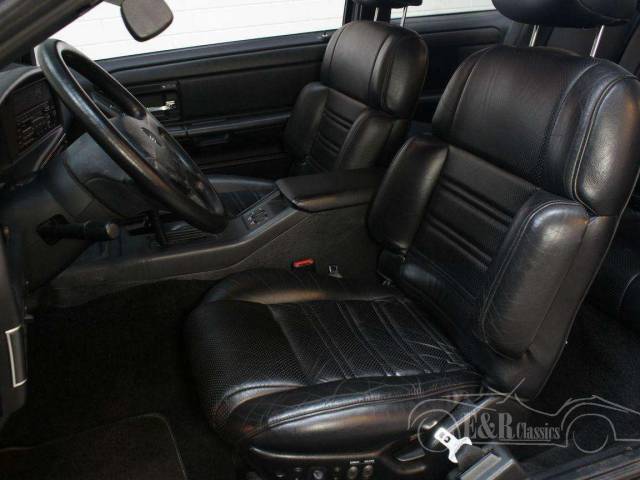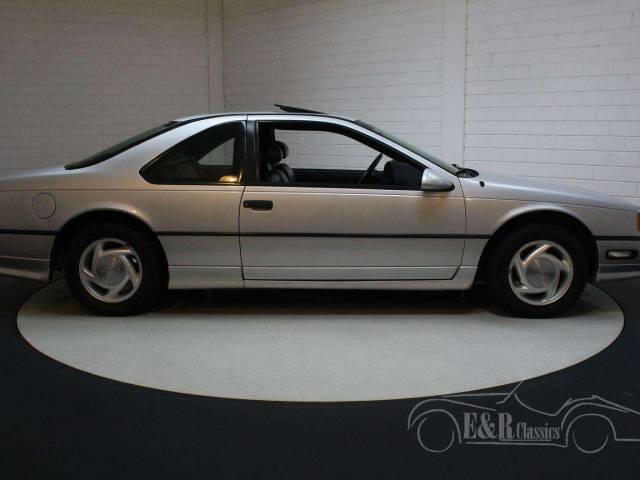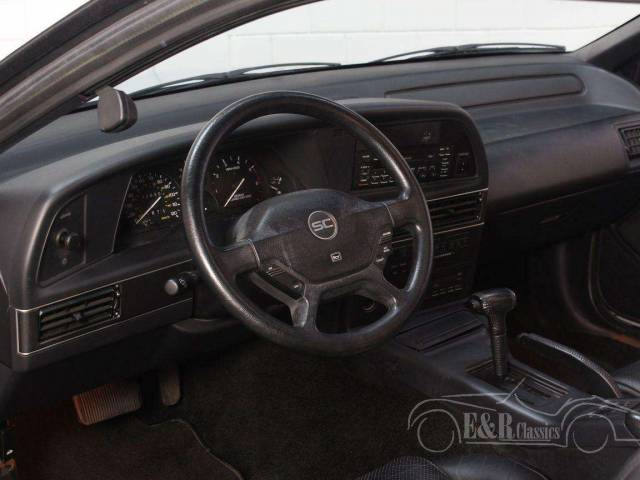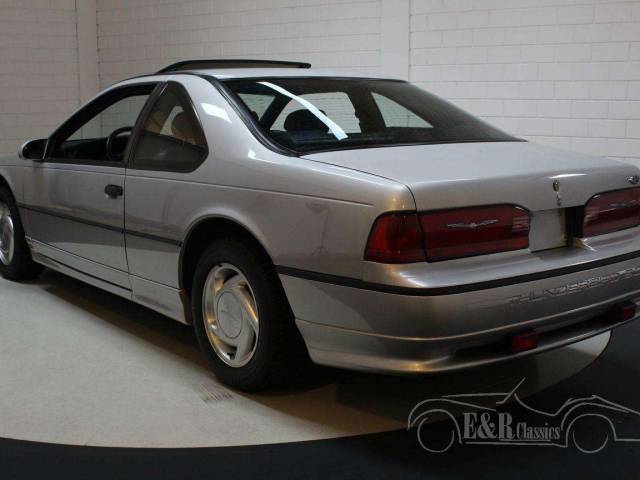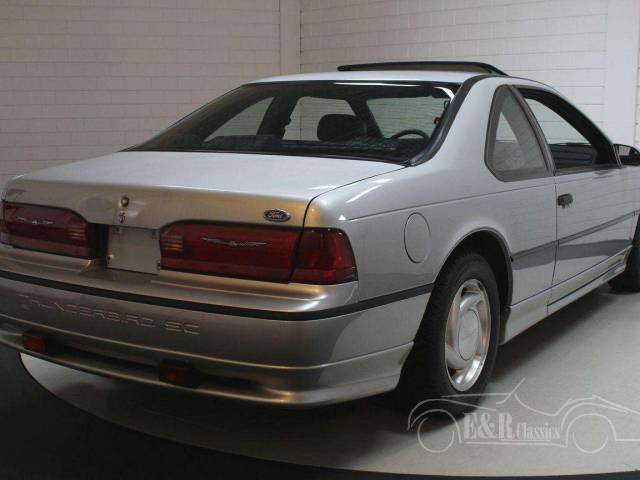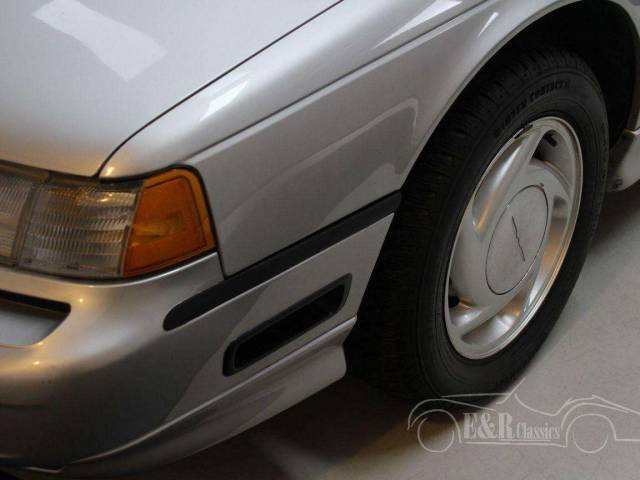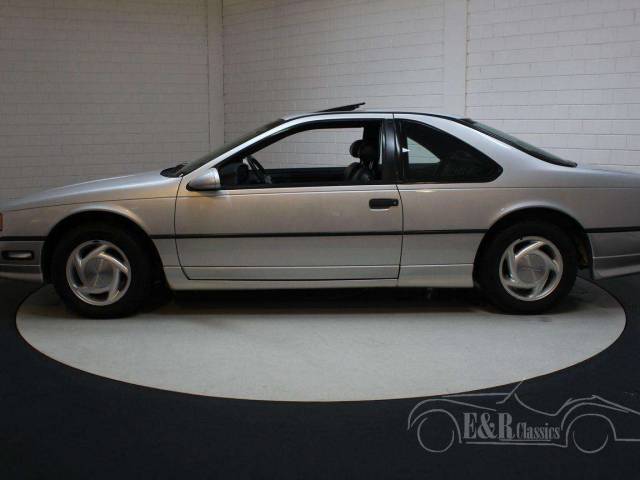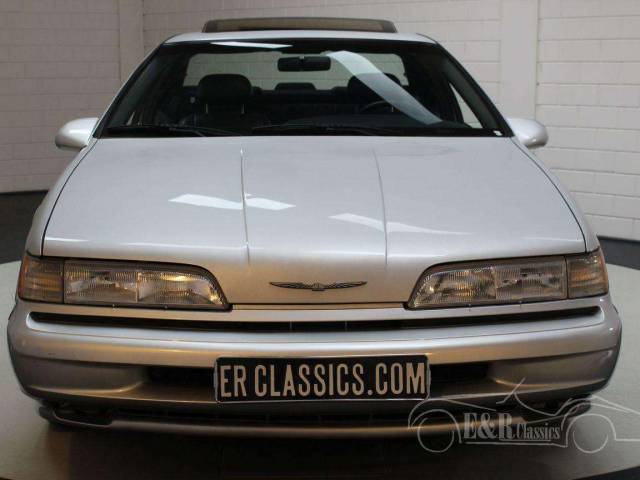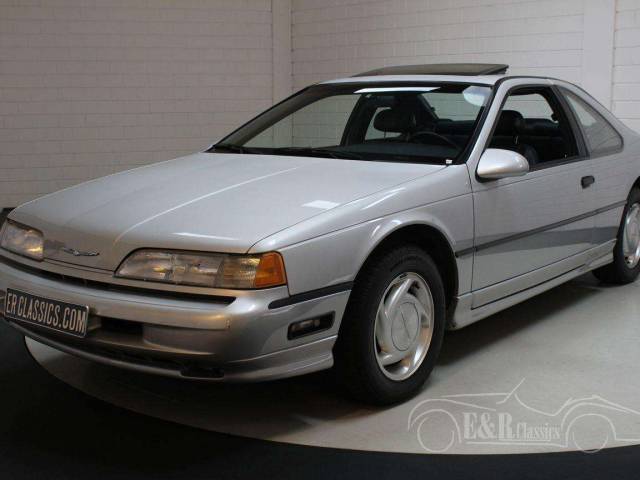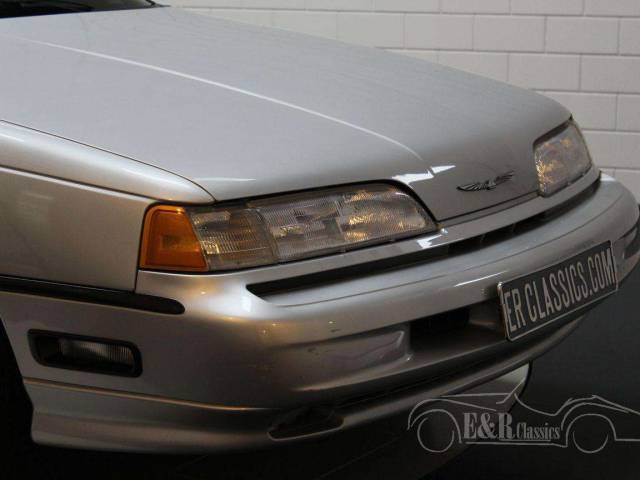 Ford Thunderbird  3.8 V6 SC 1992  32000 miles origineel
Dealer

away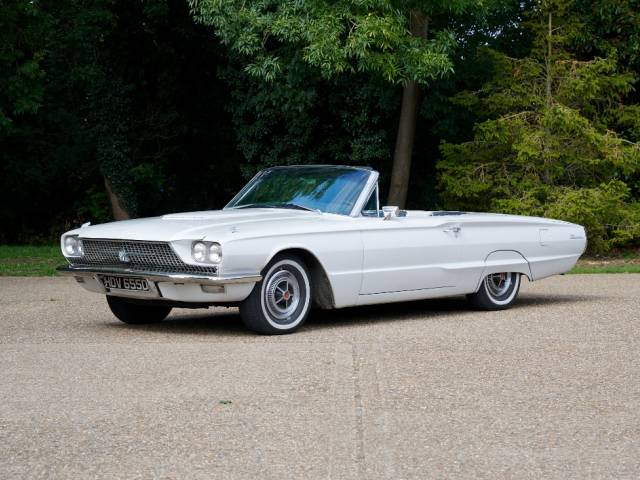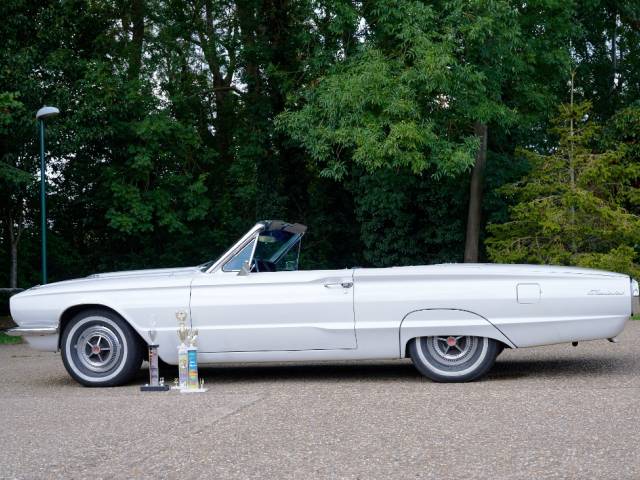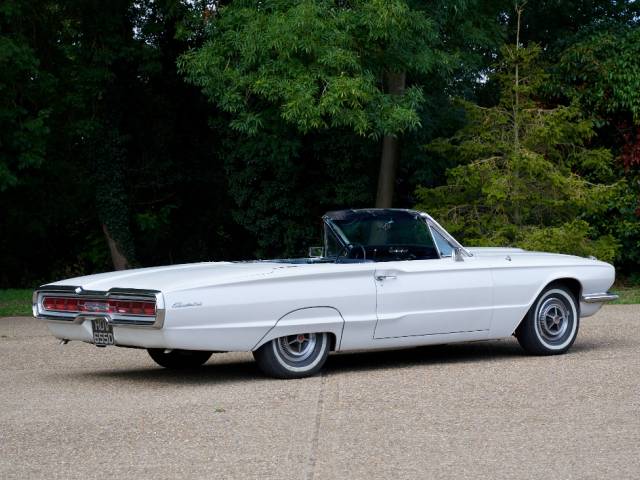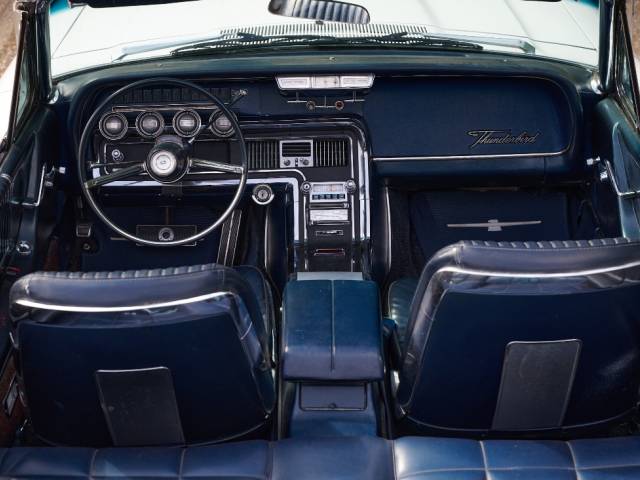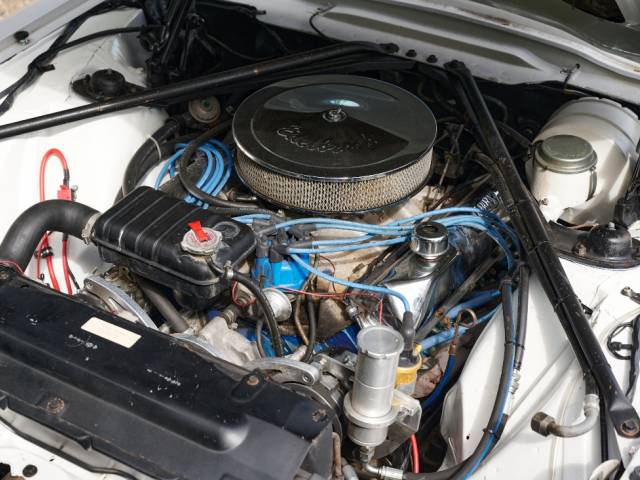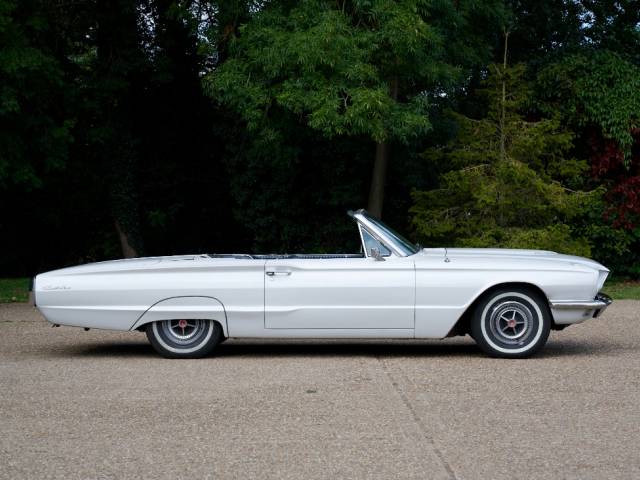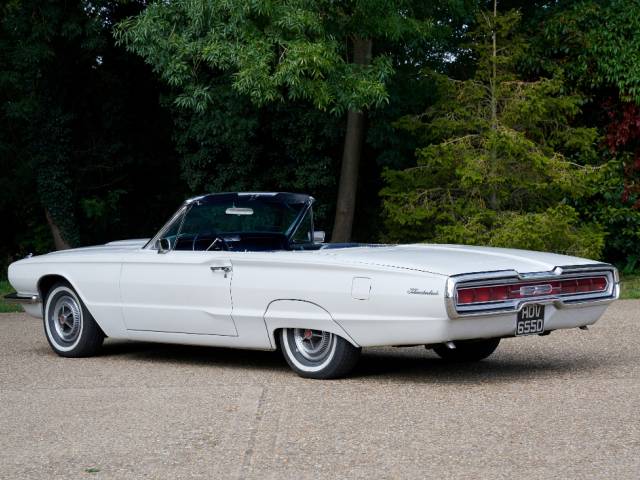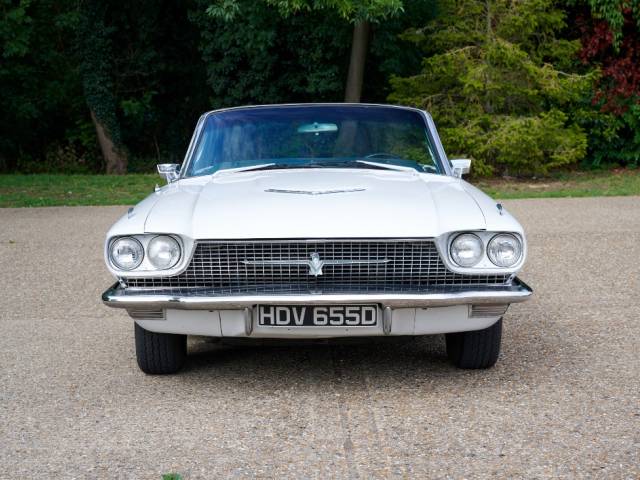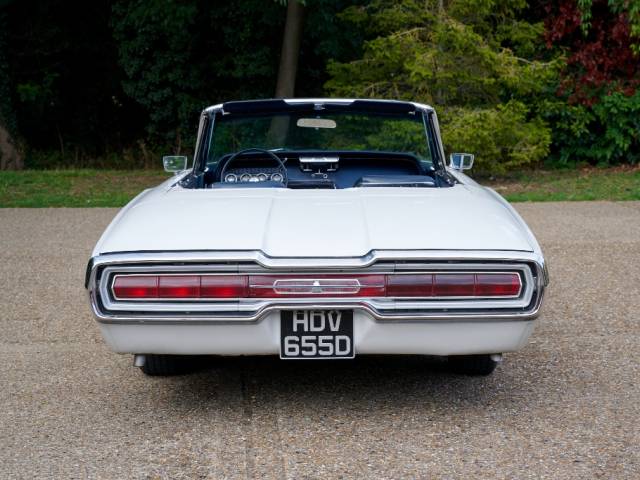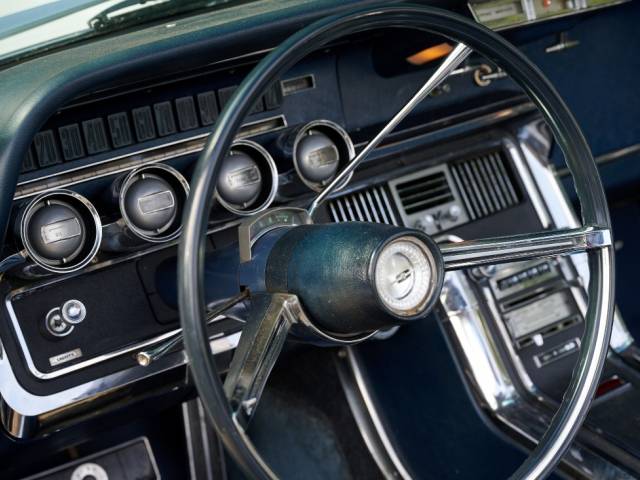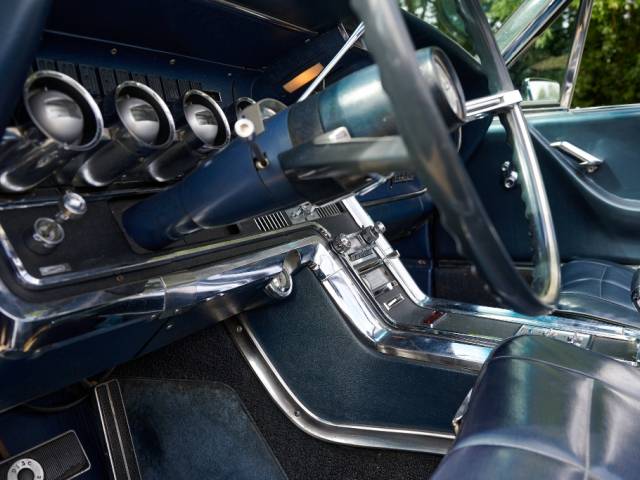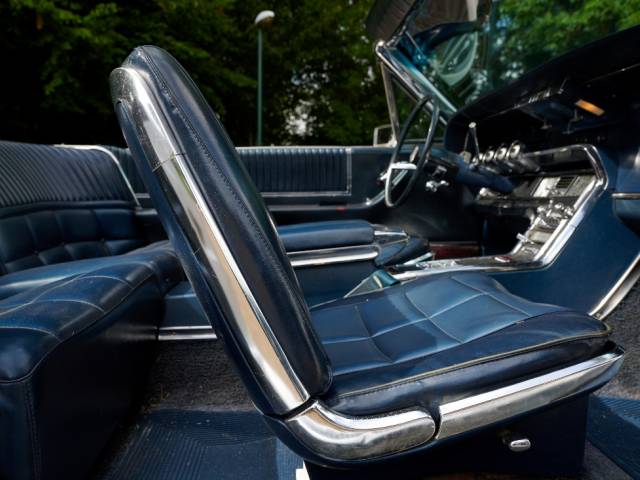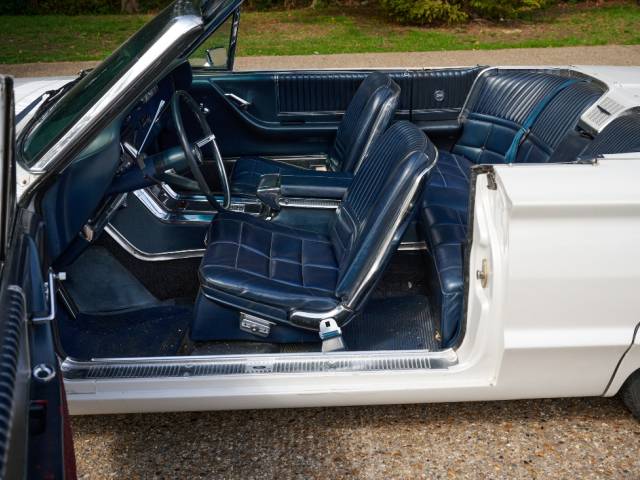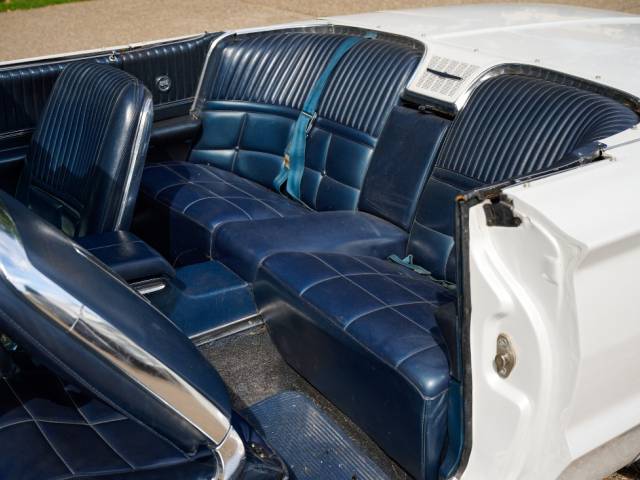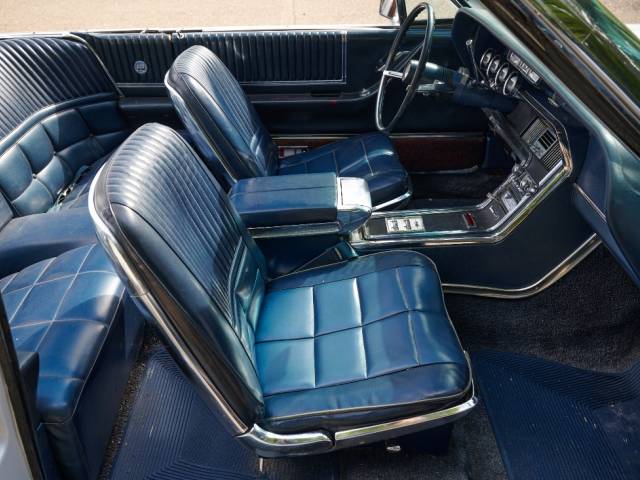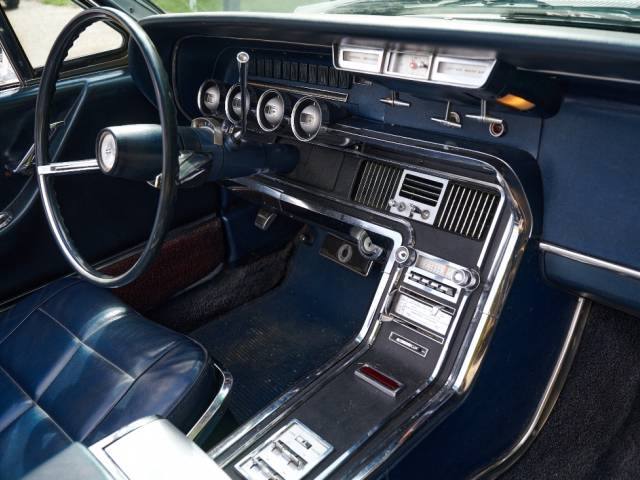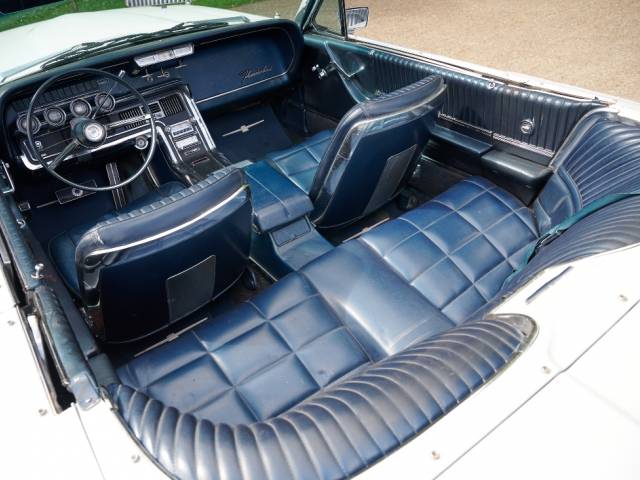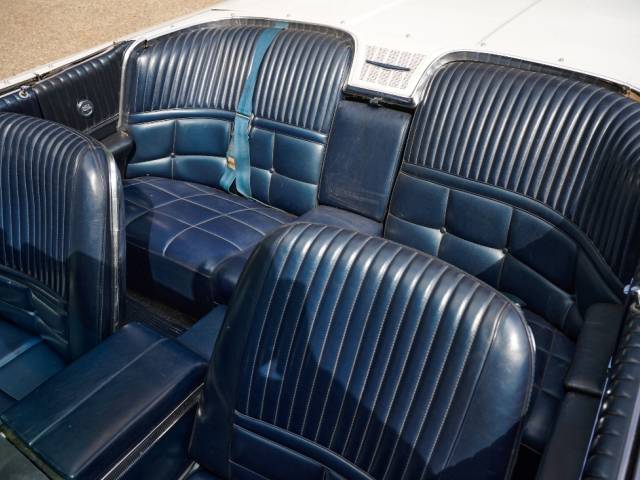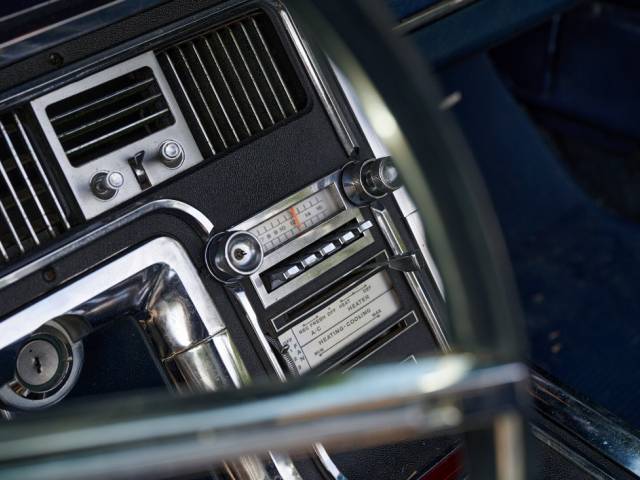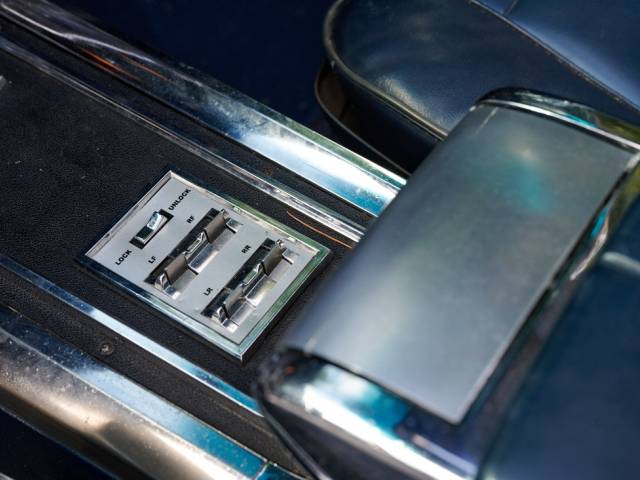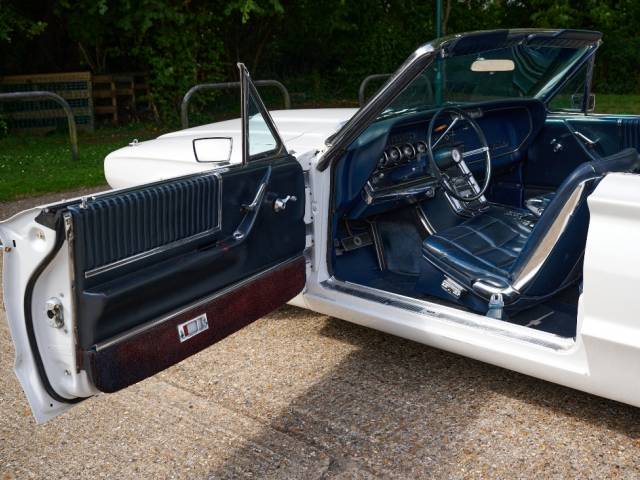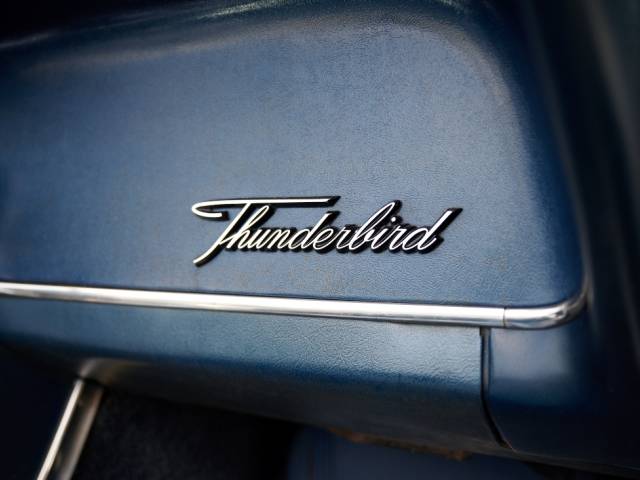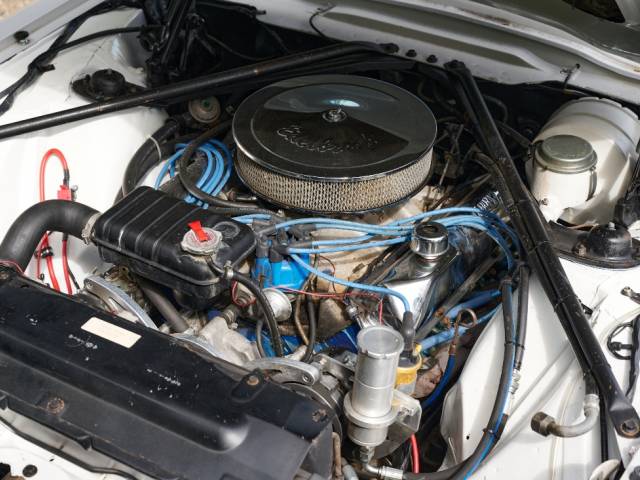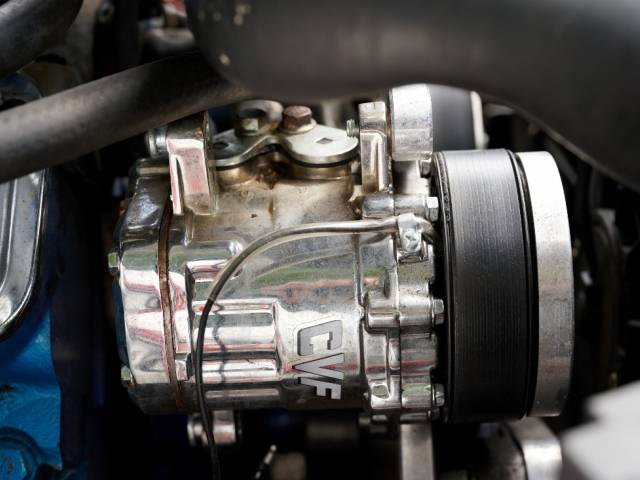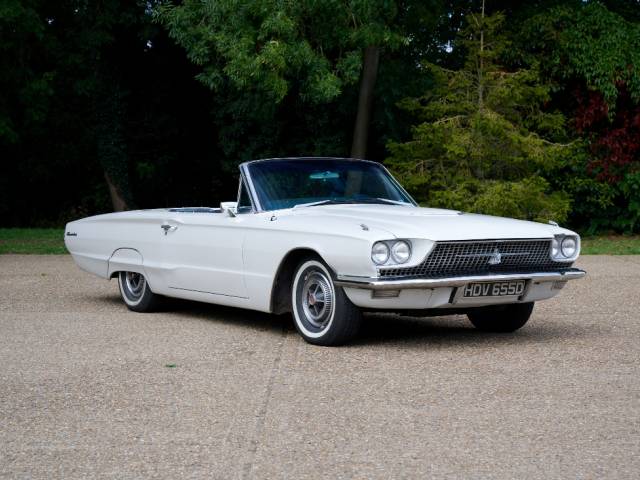 Ford Thunderbird Convertible
Dealer

away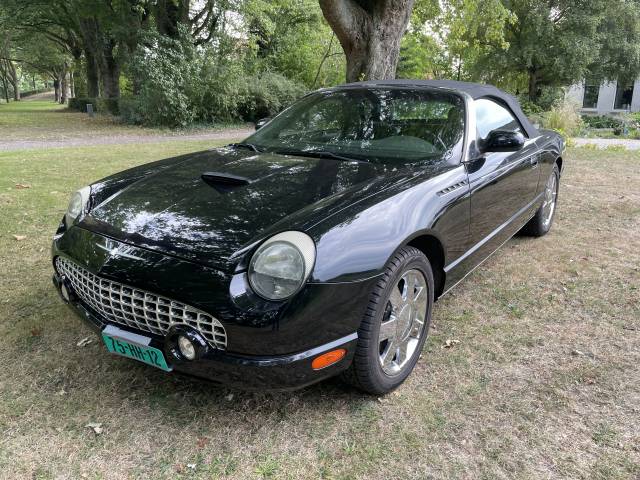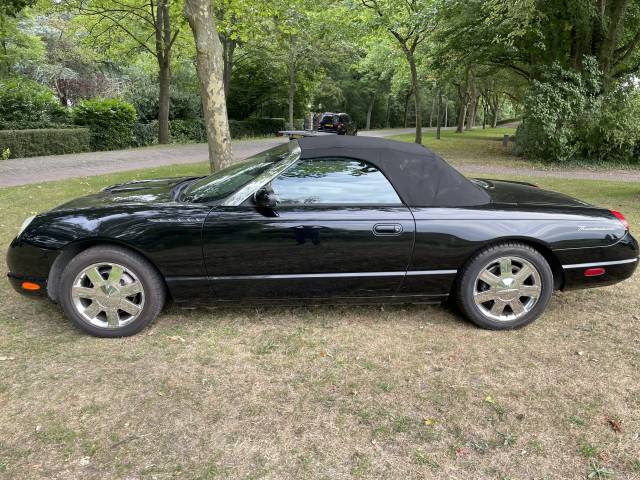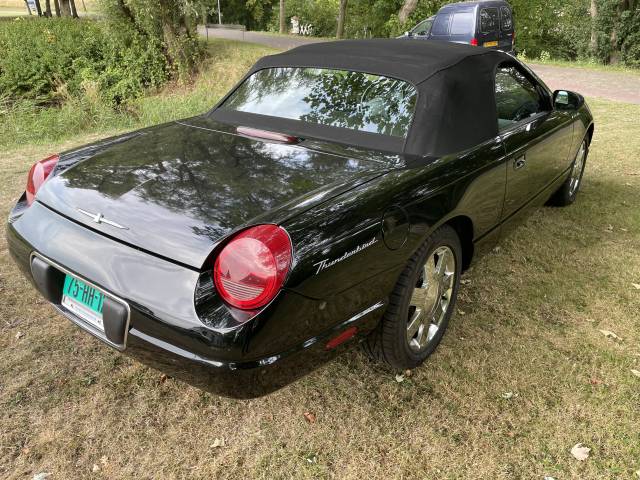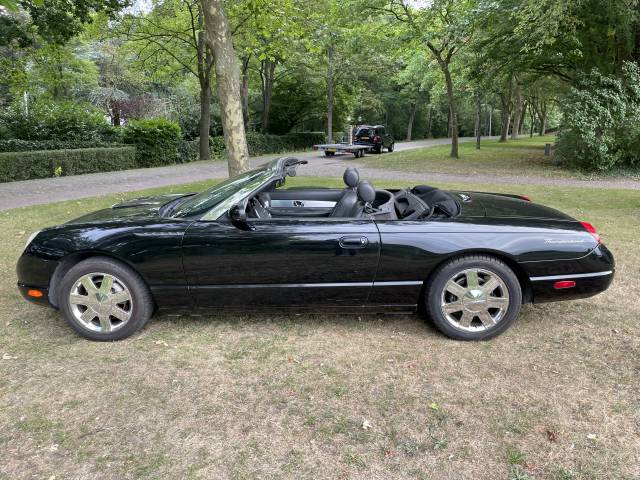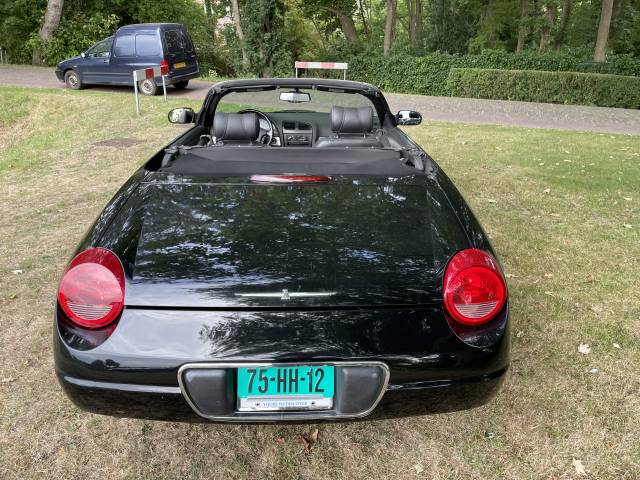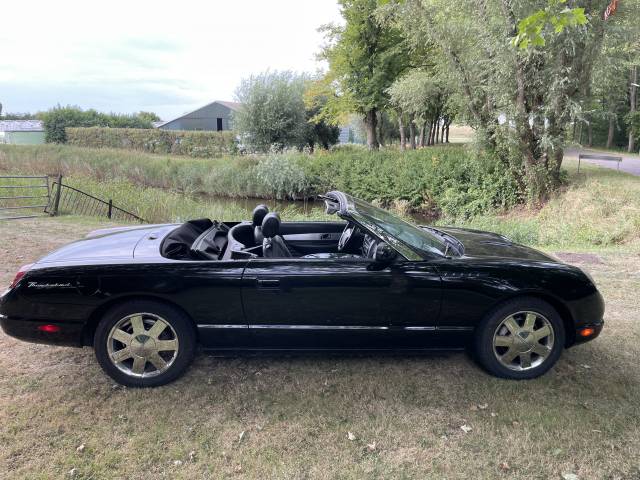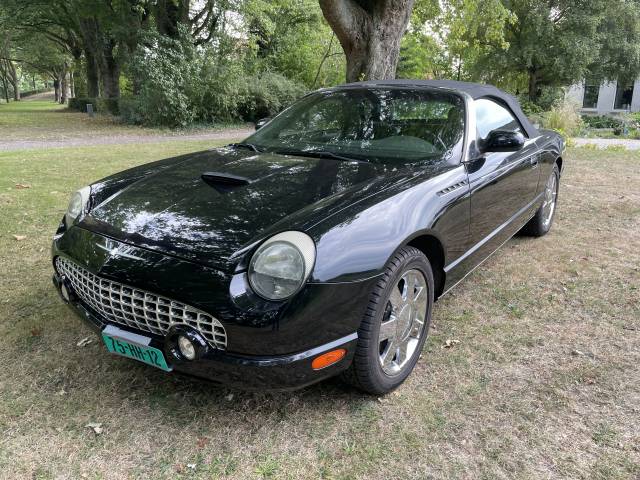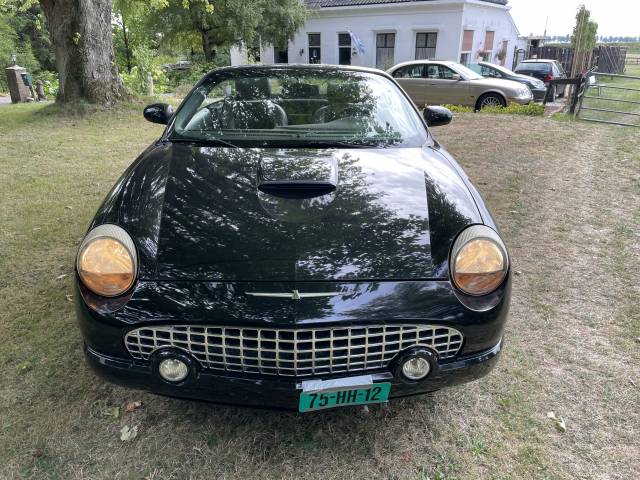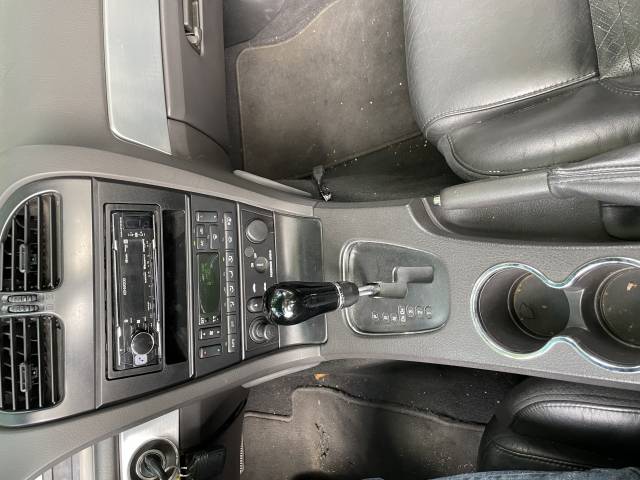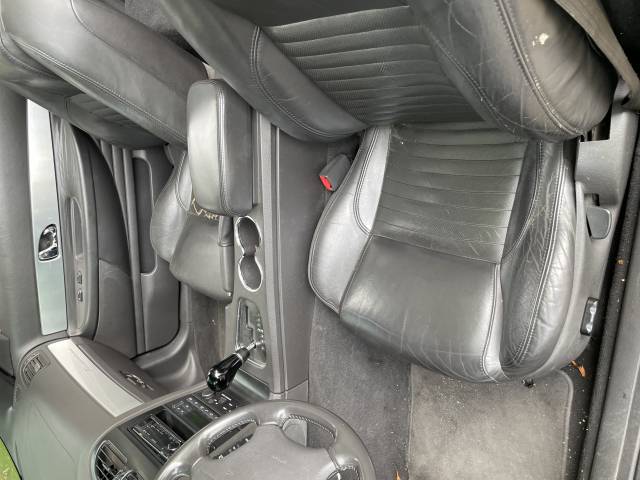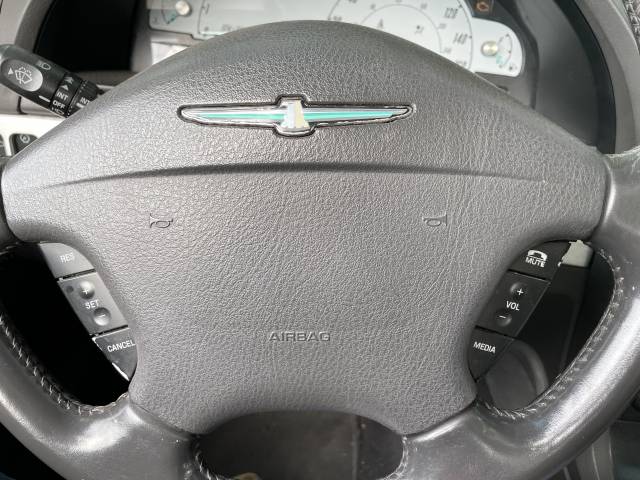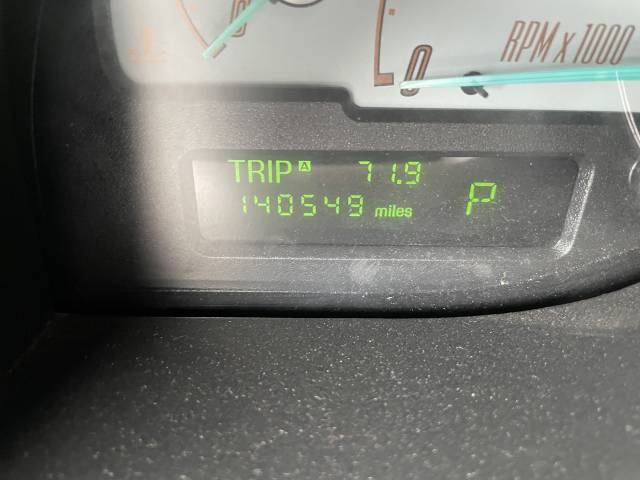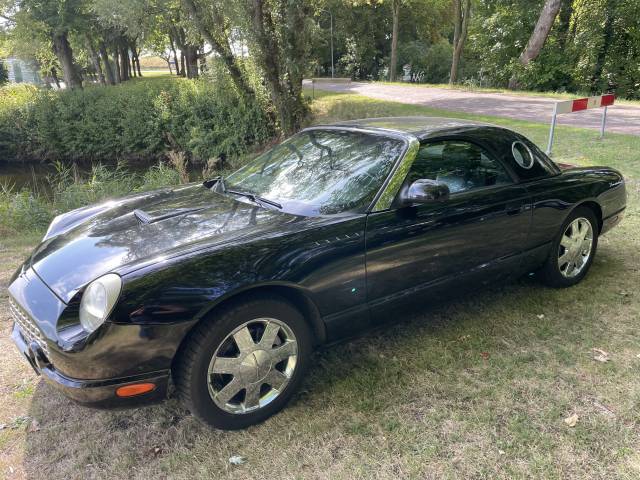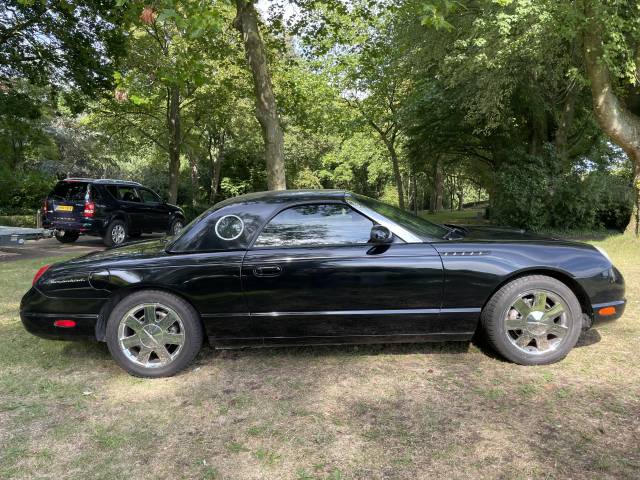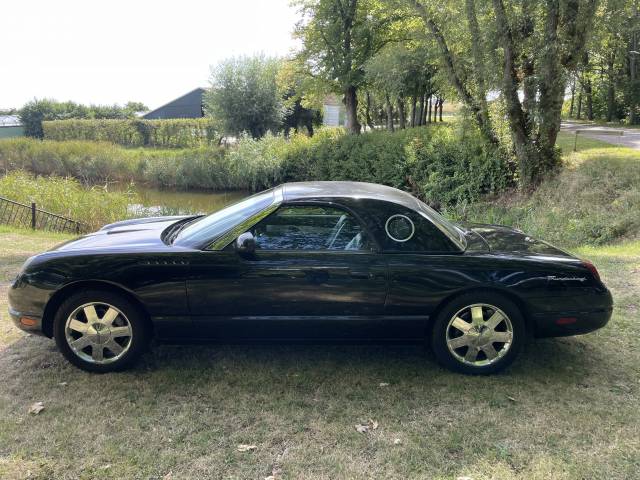 Prijs gebaseerd voor aflevering Op NL kenteken.
Private

away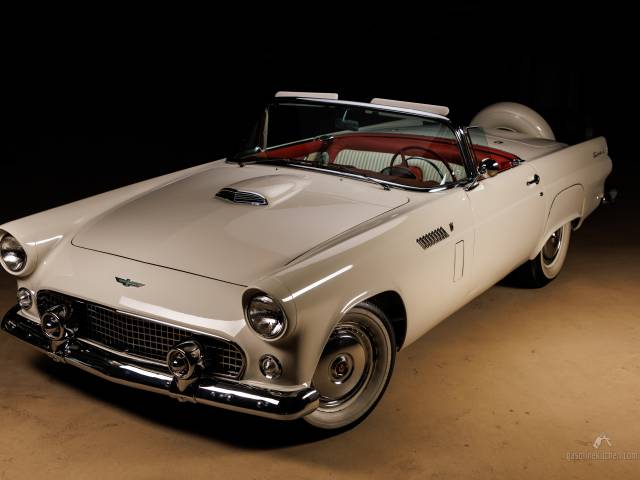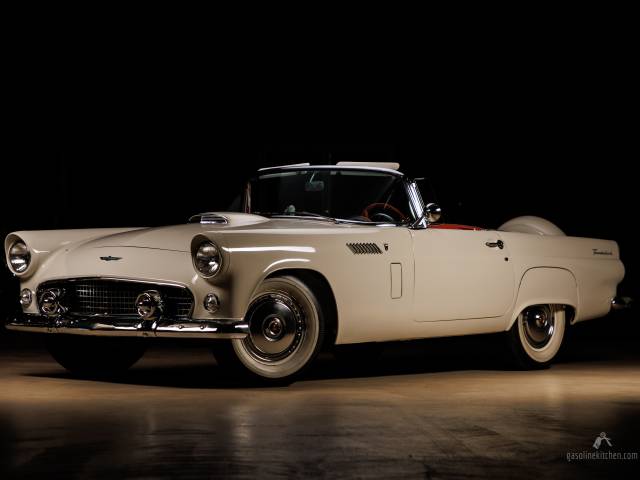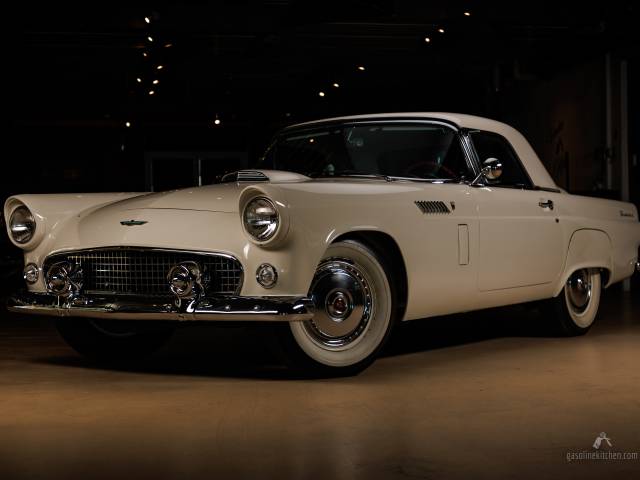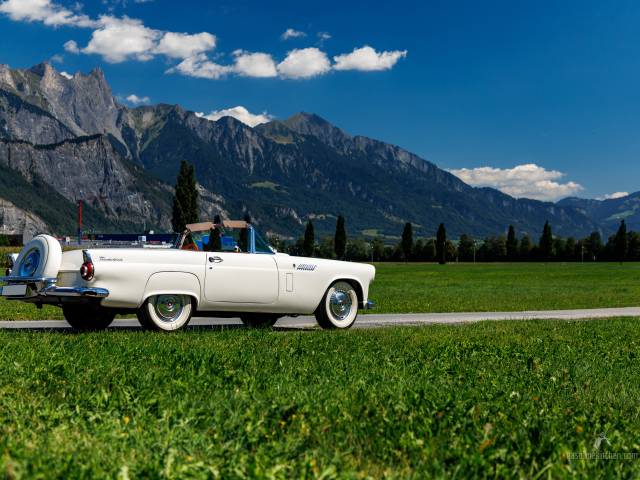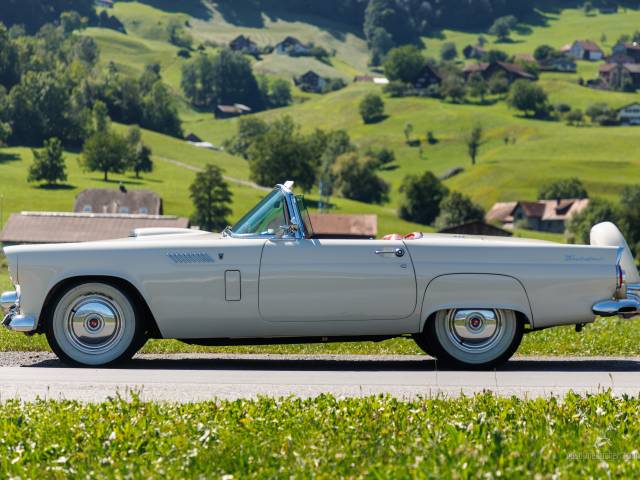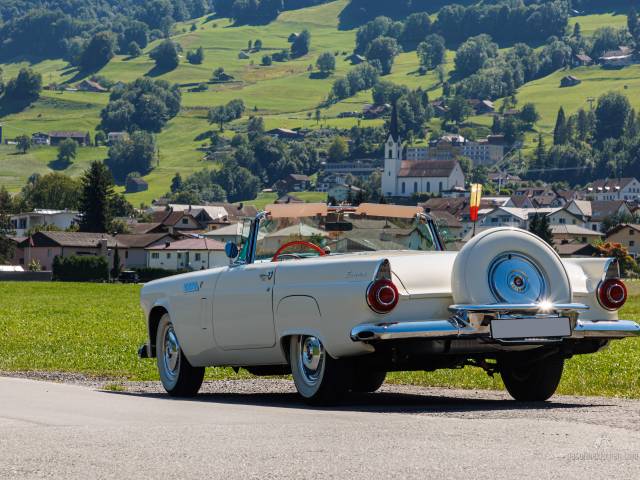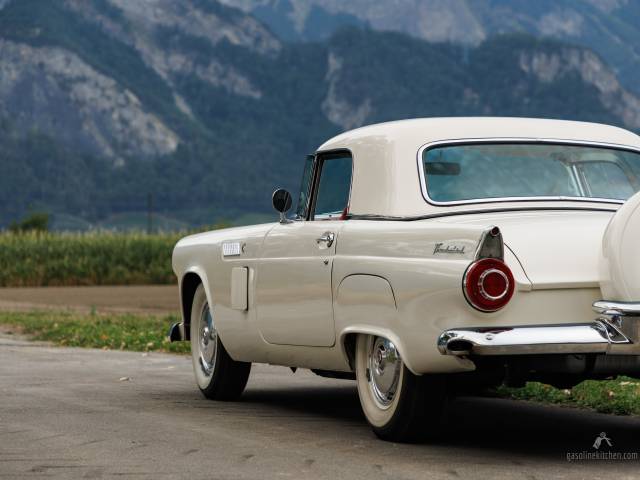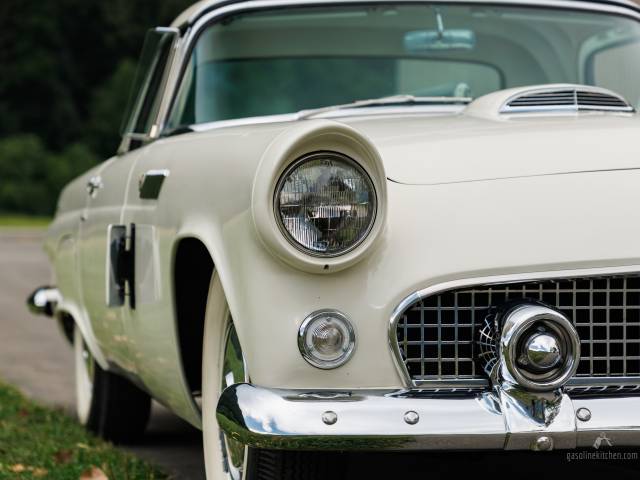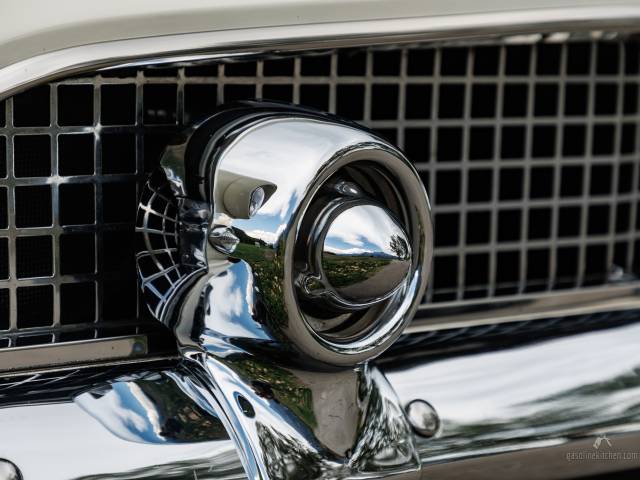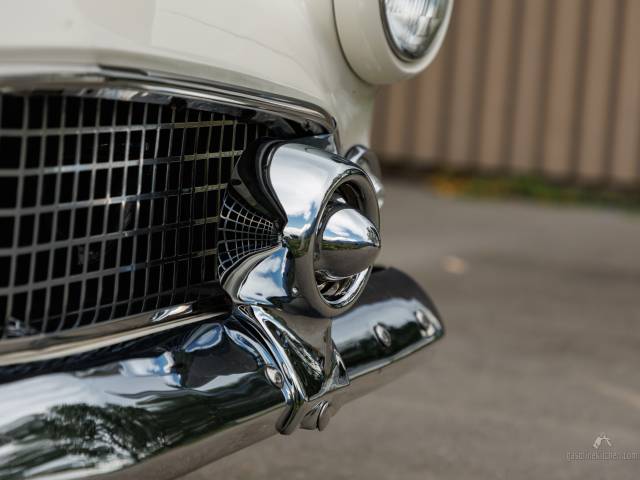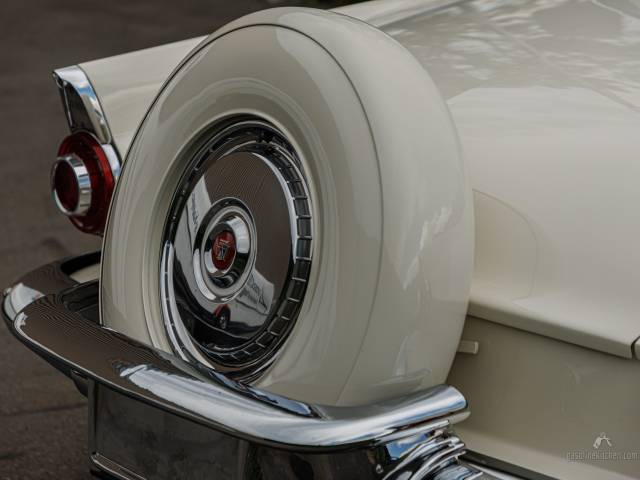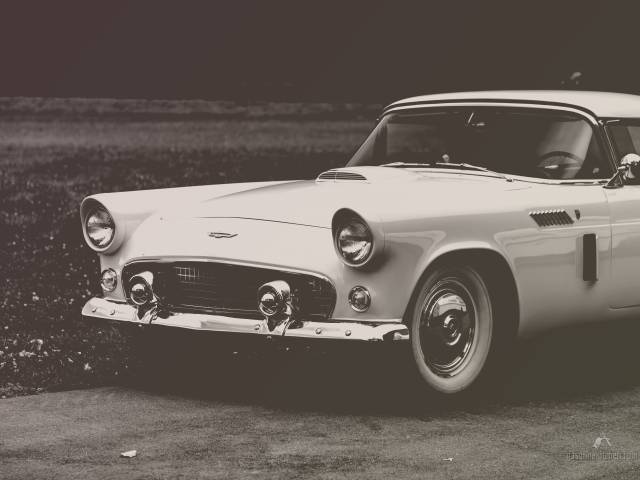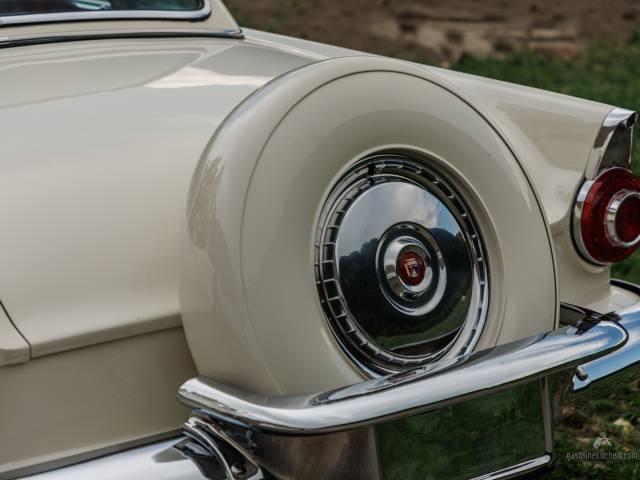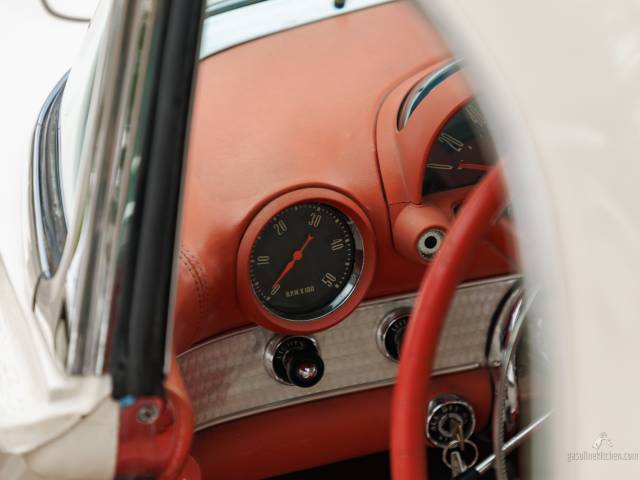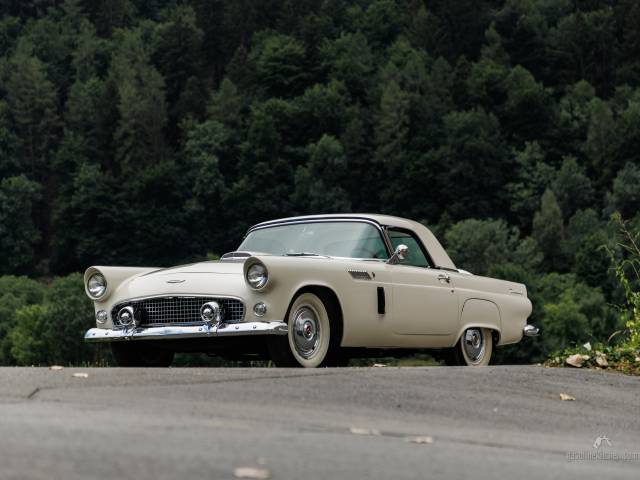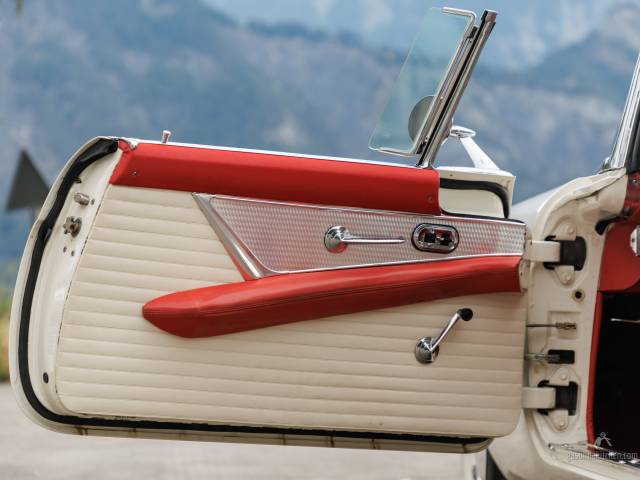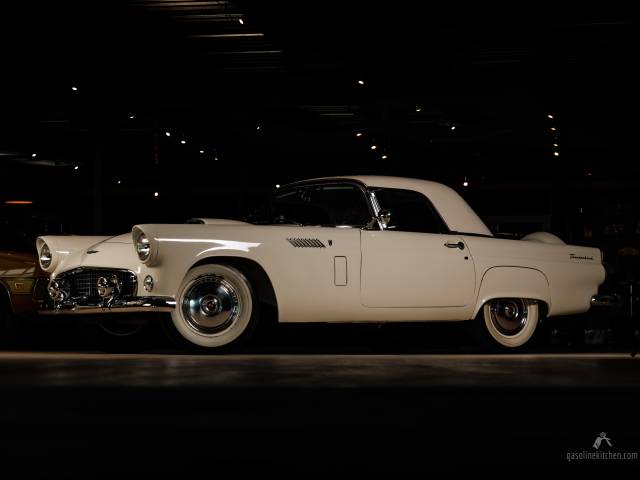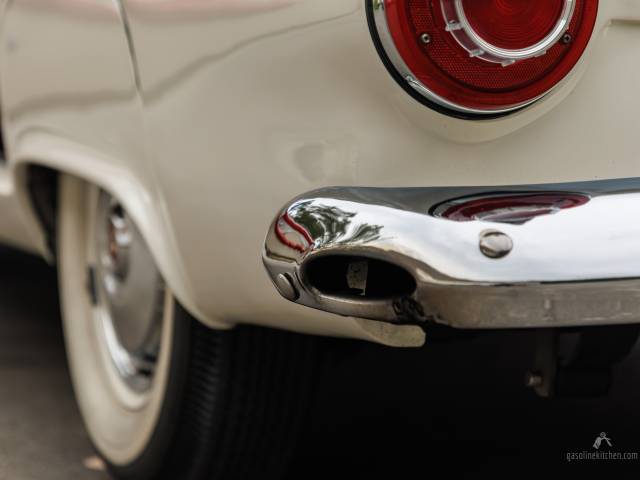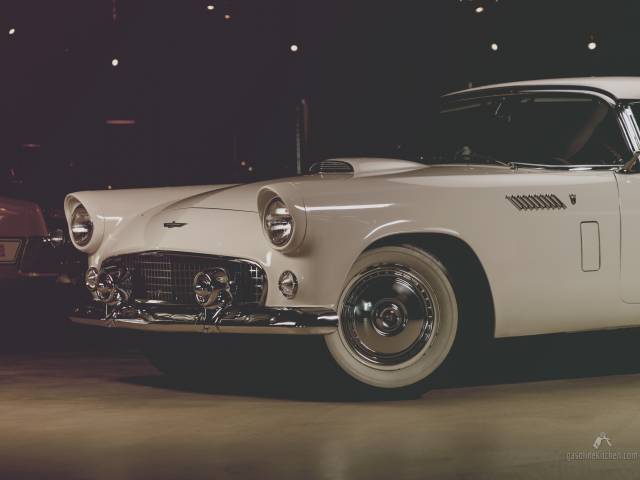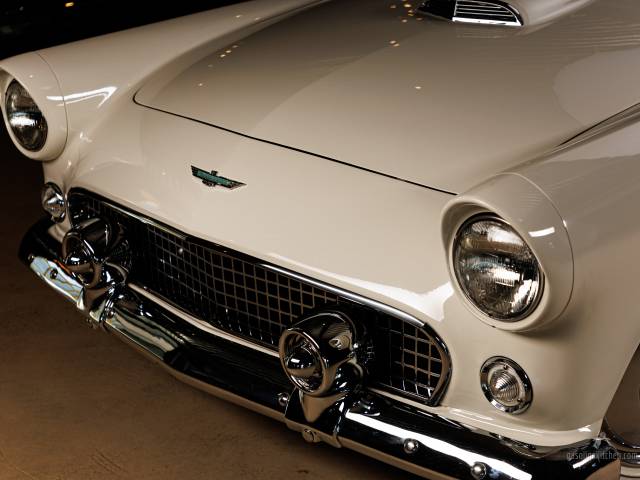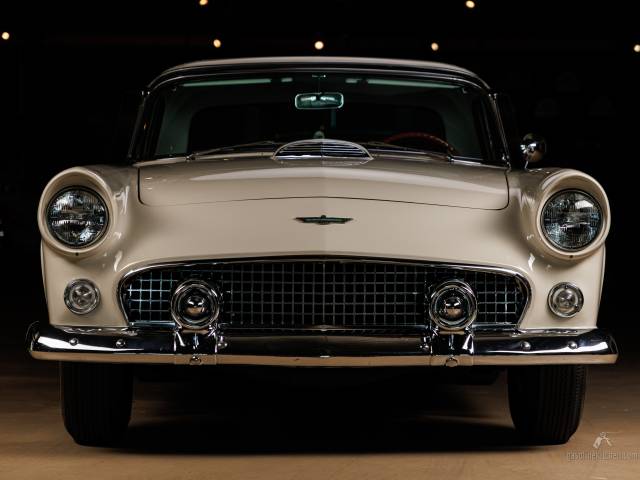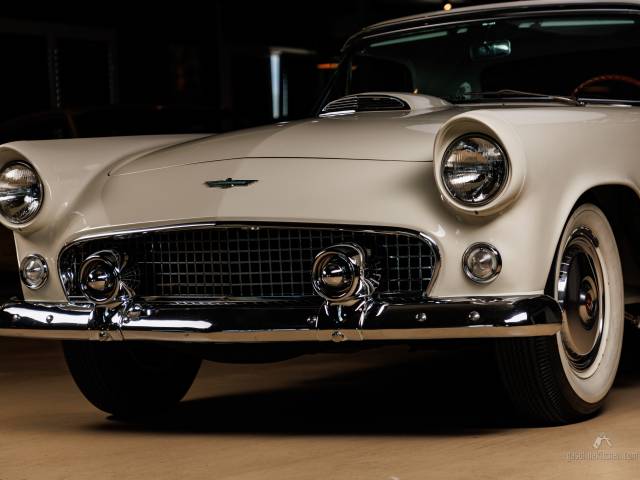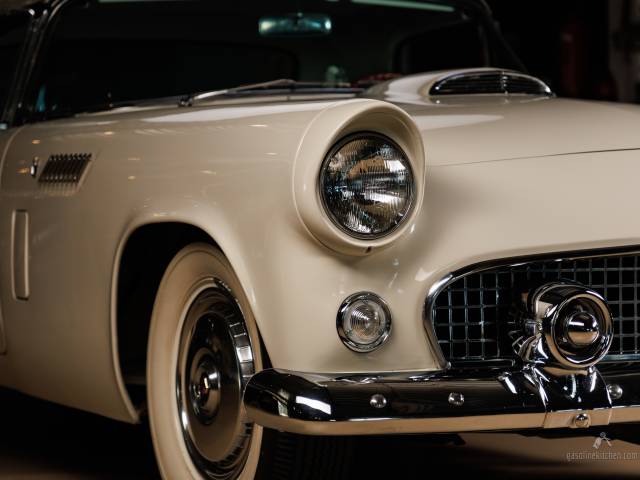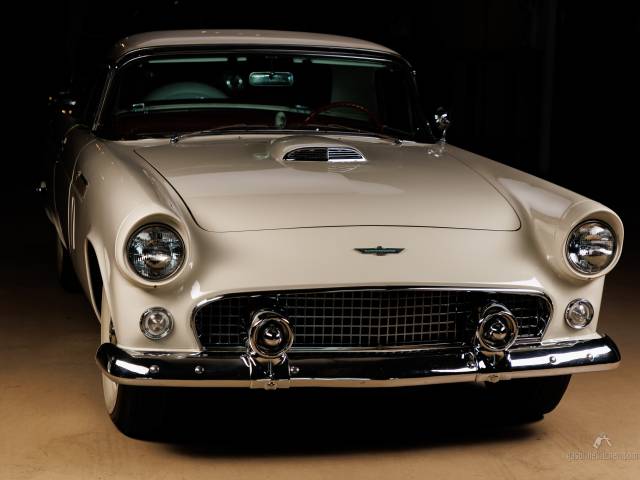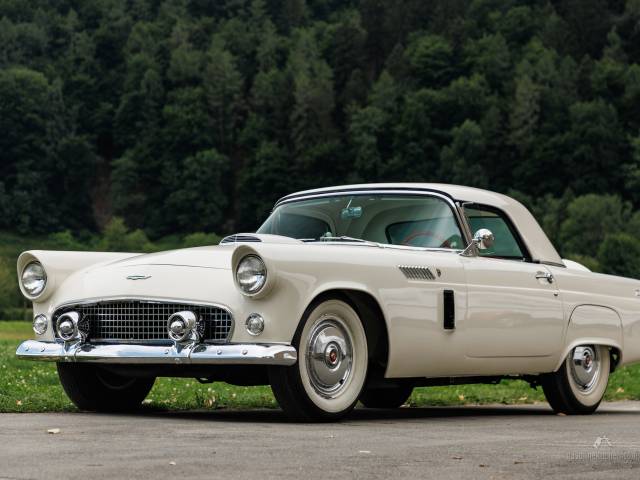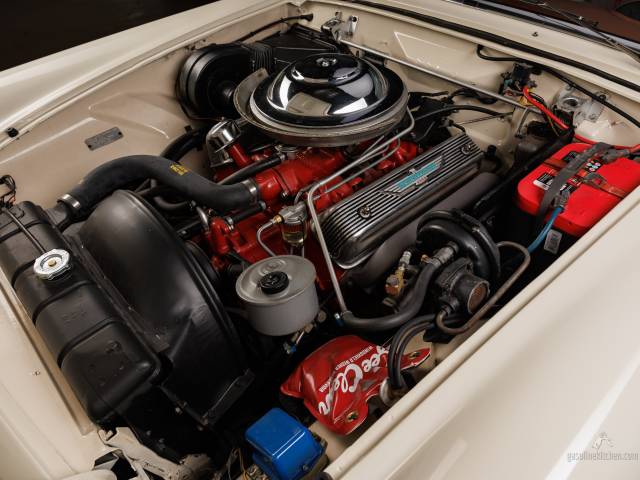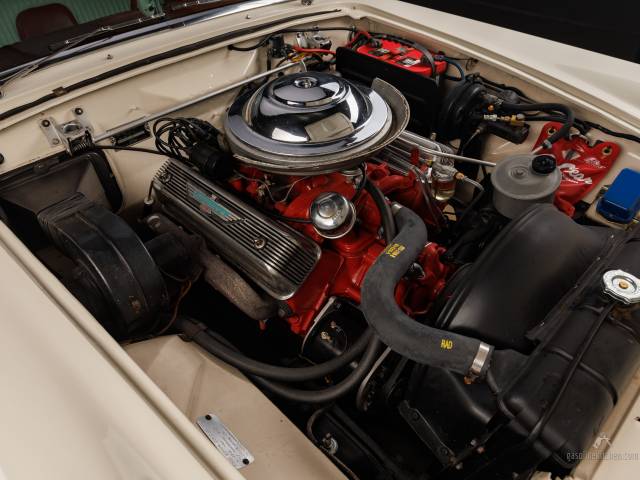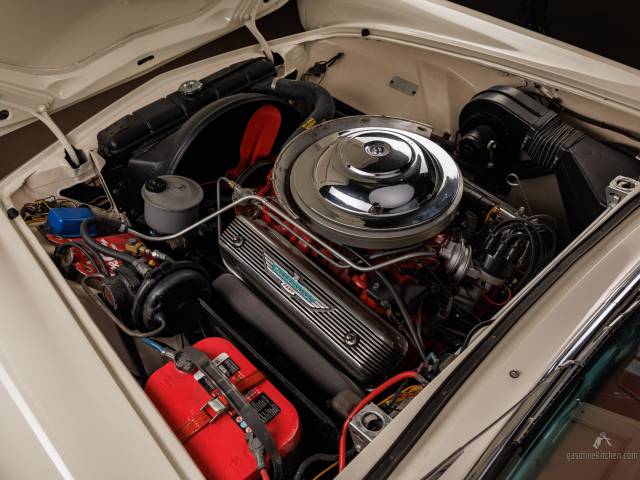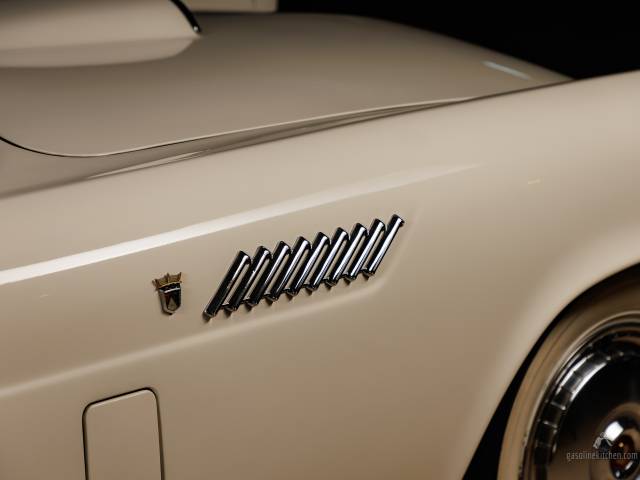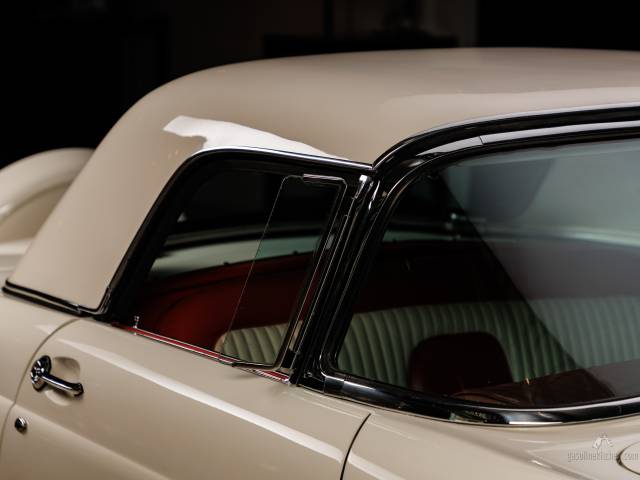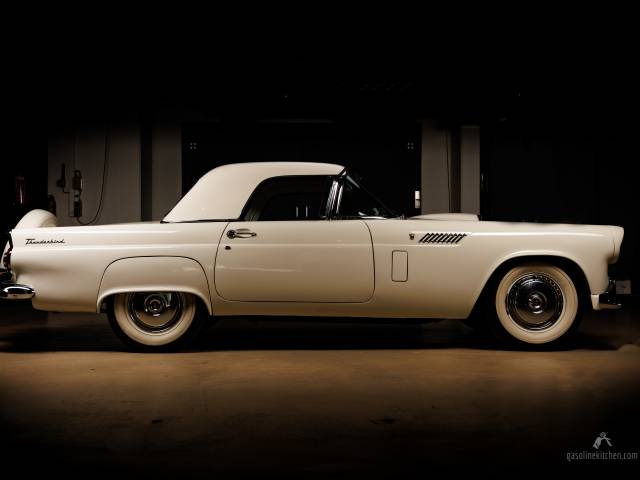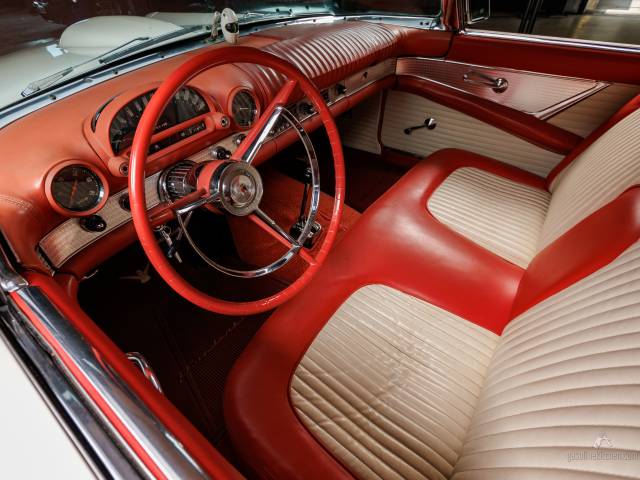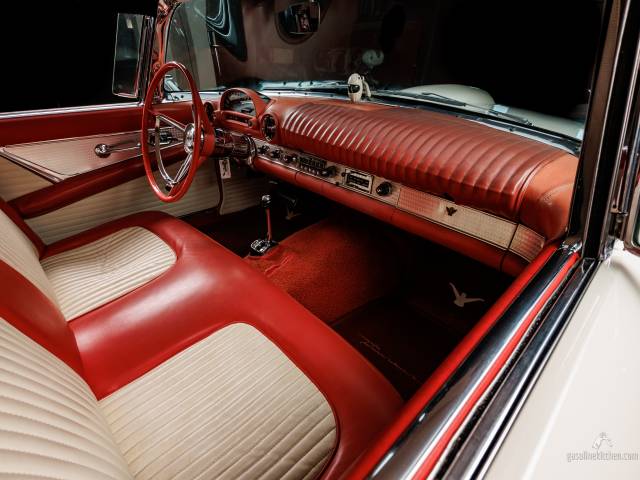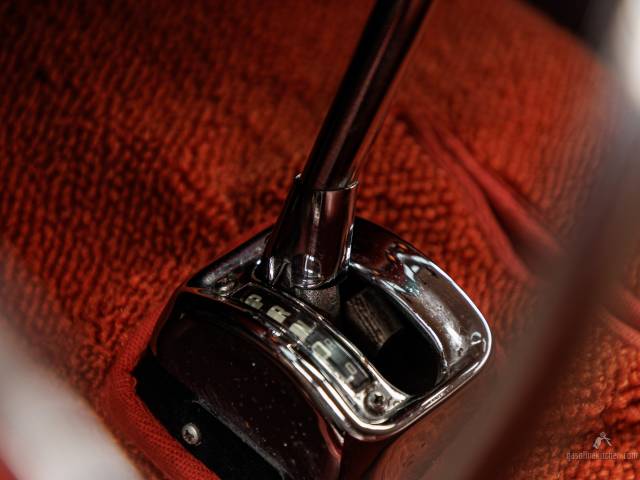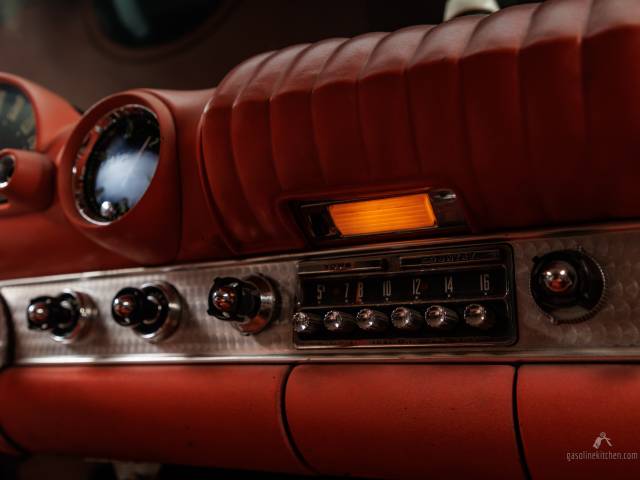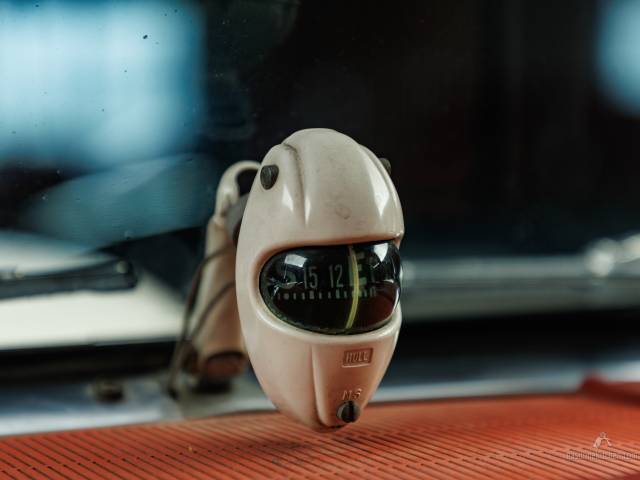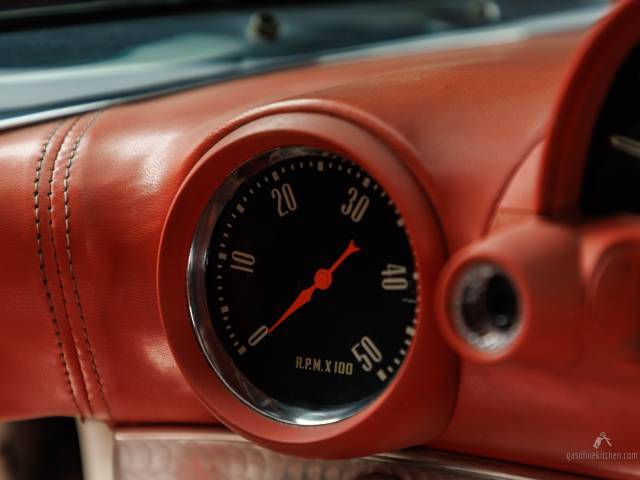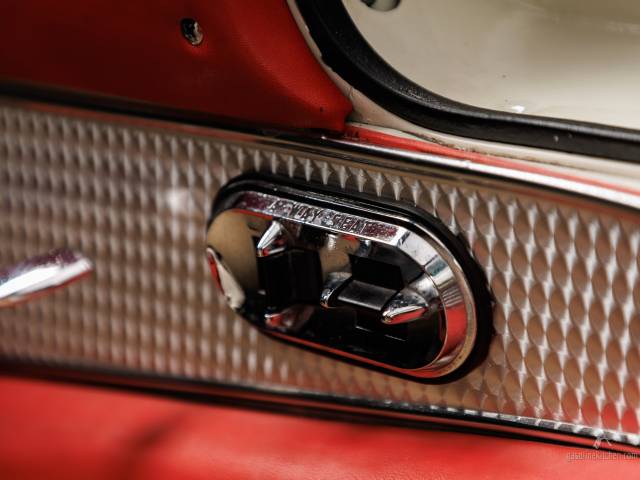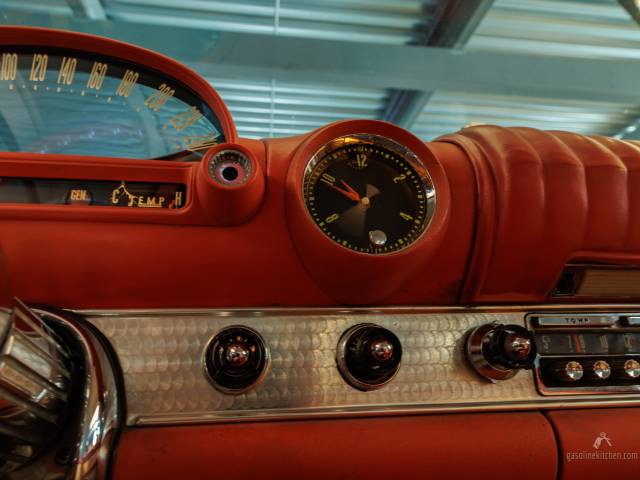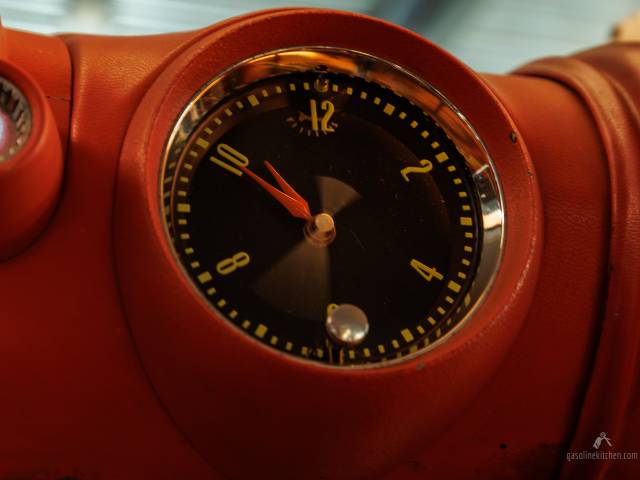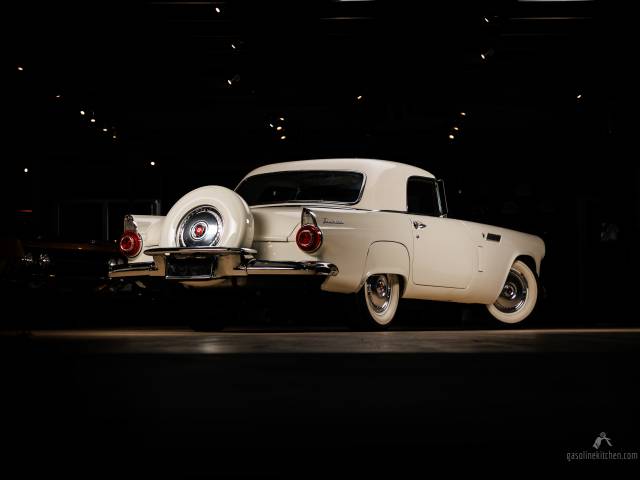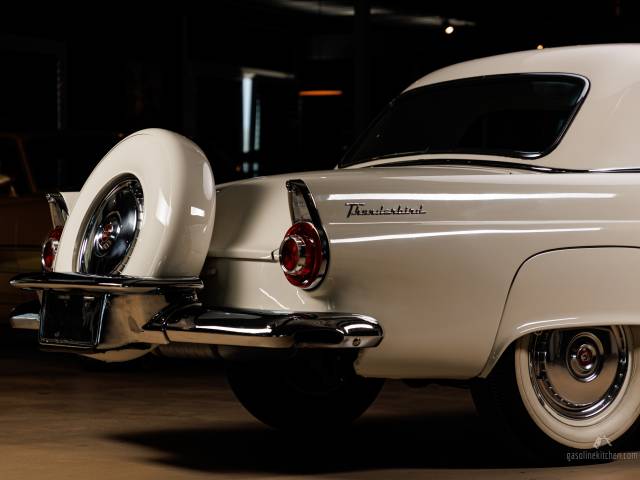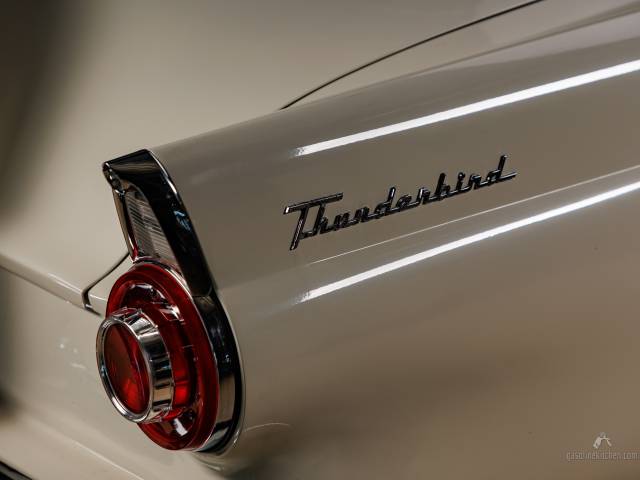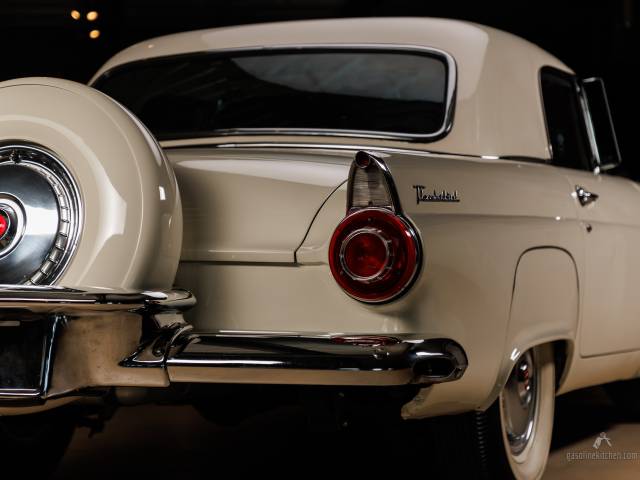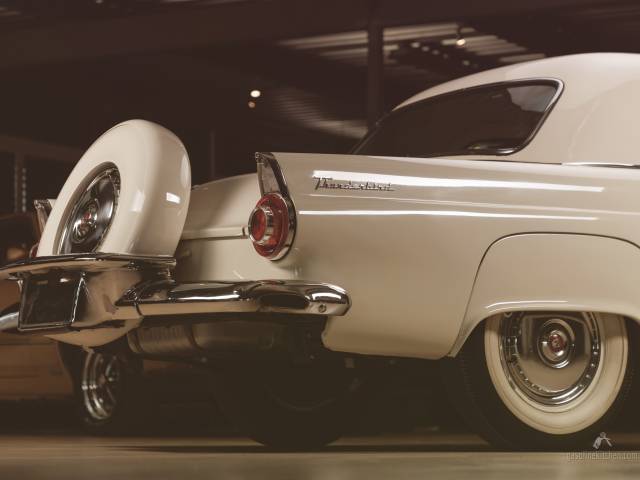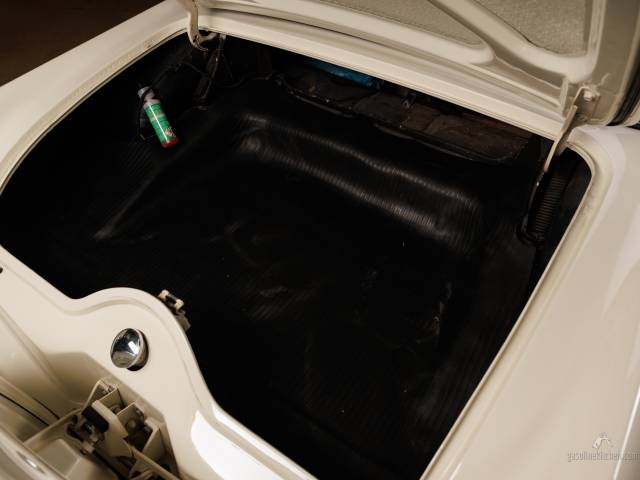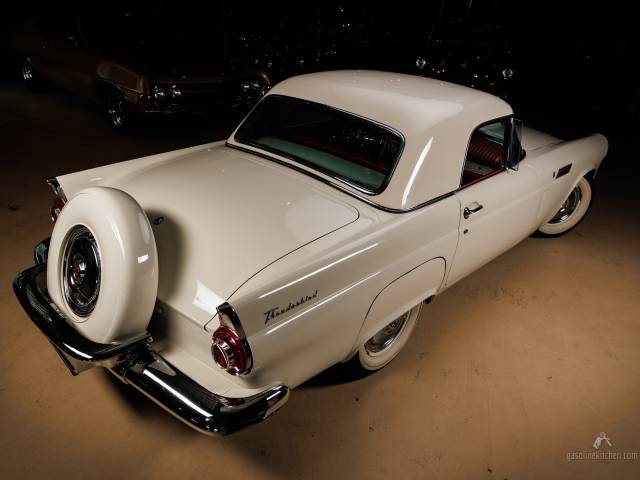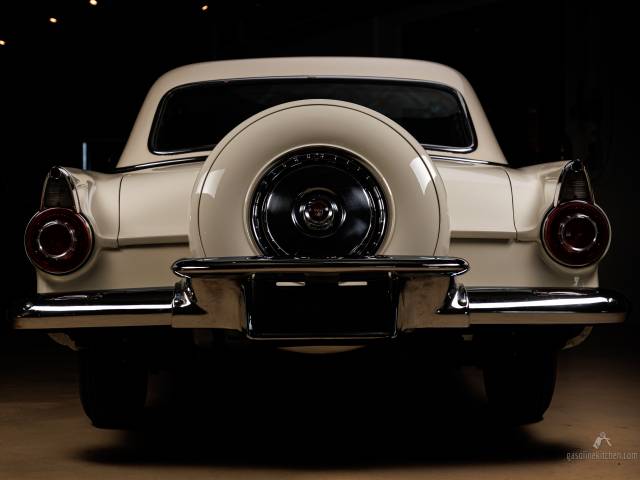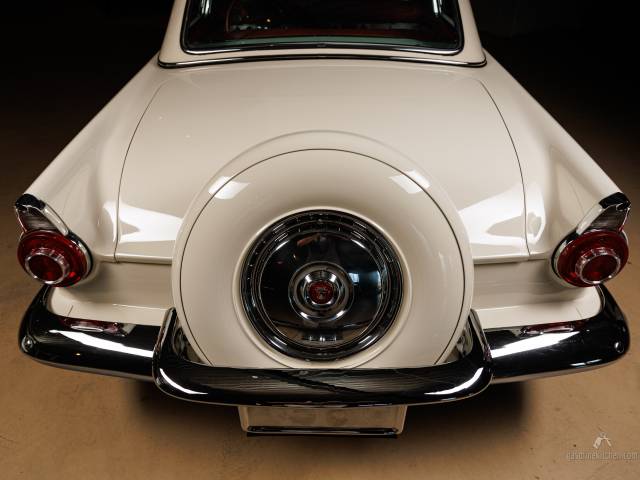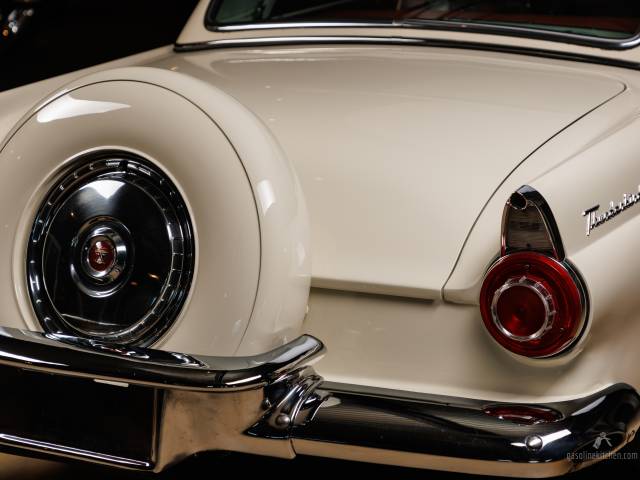 In der Schweiz restaurierter (Frame-Of) Hollywood Cruiser
Dealer

away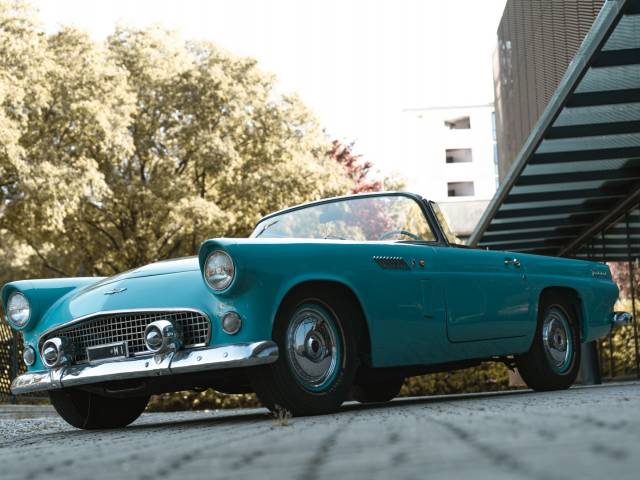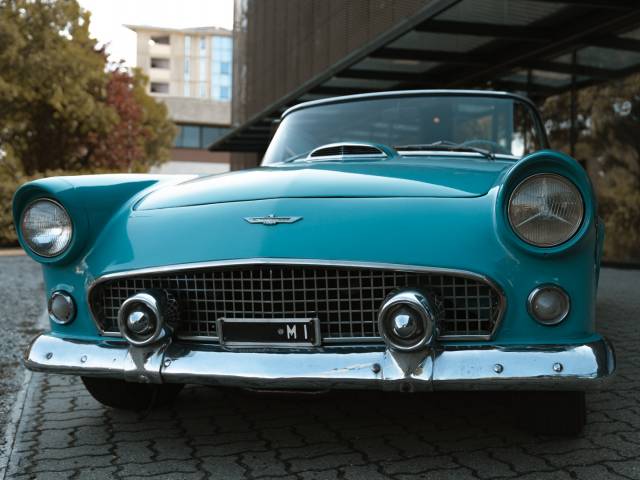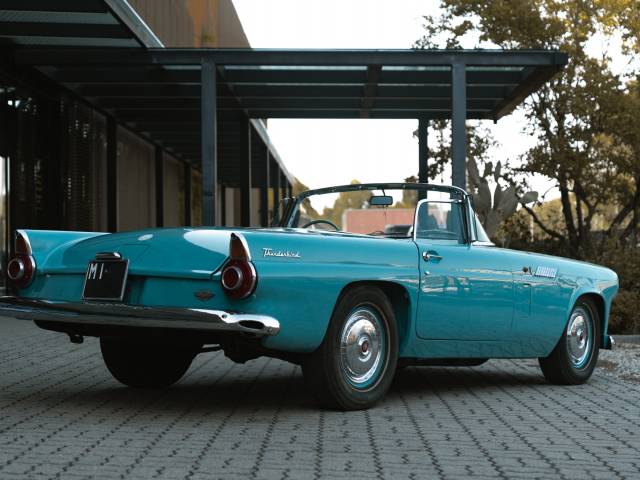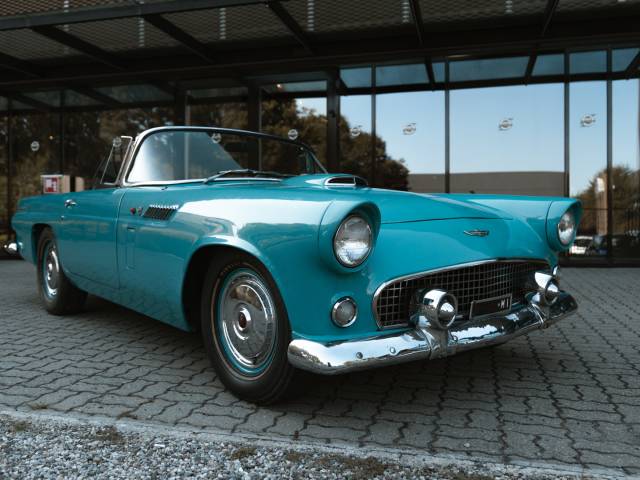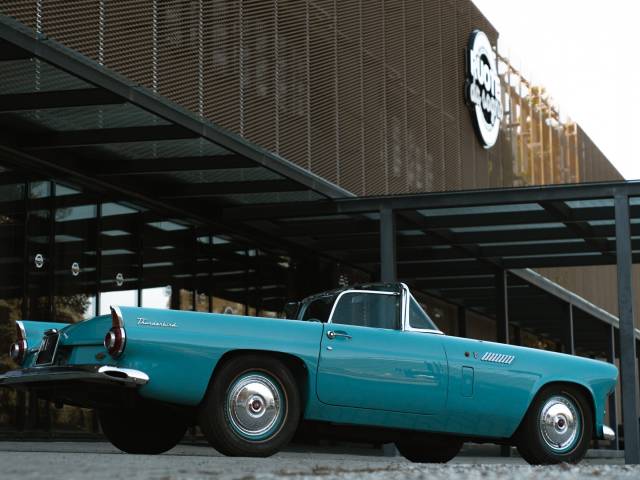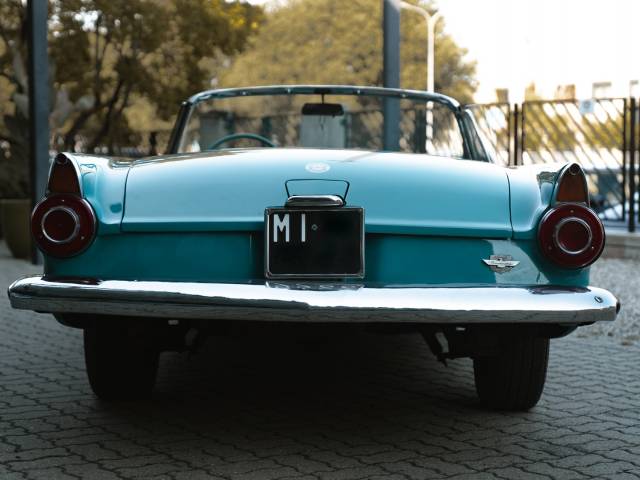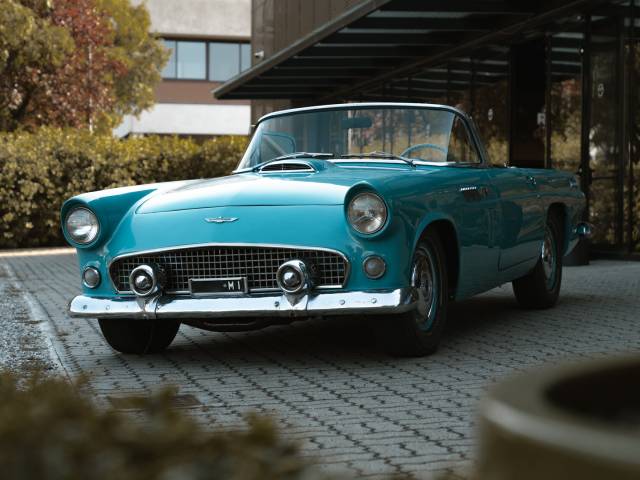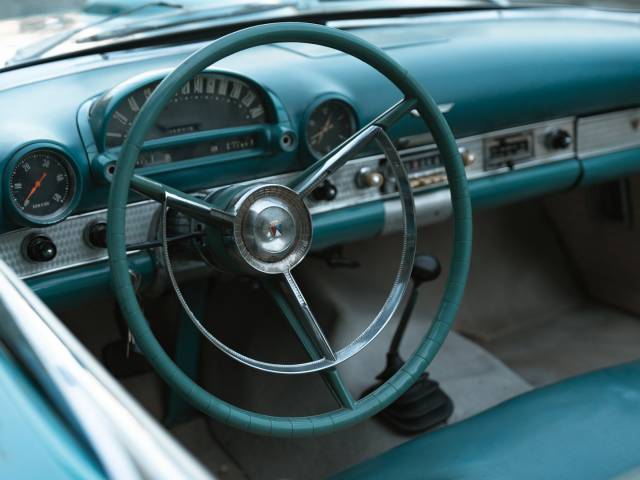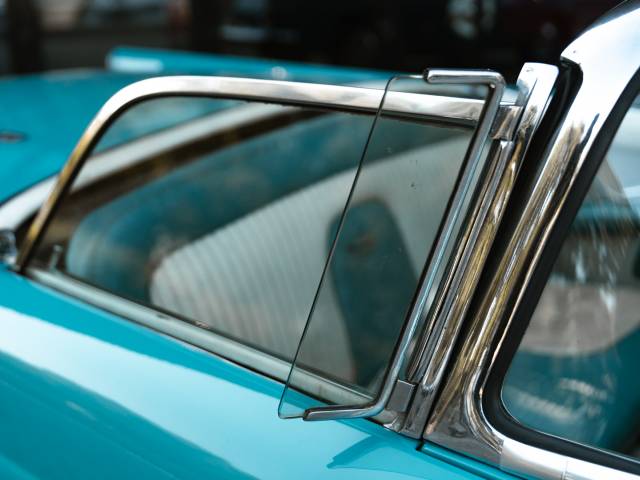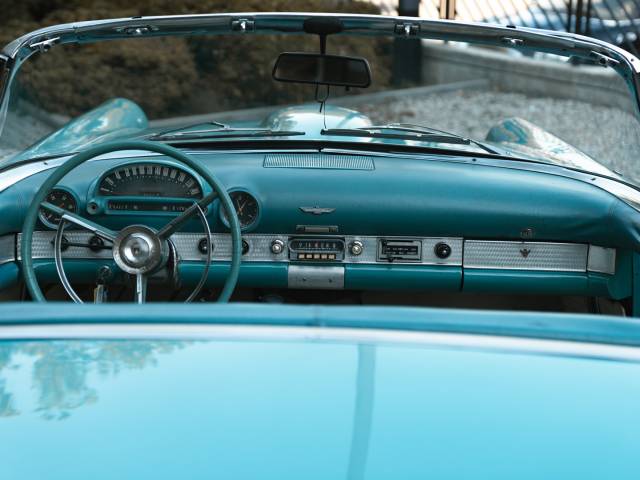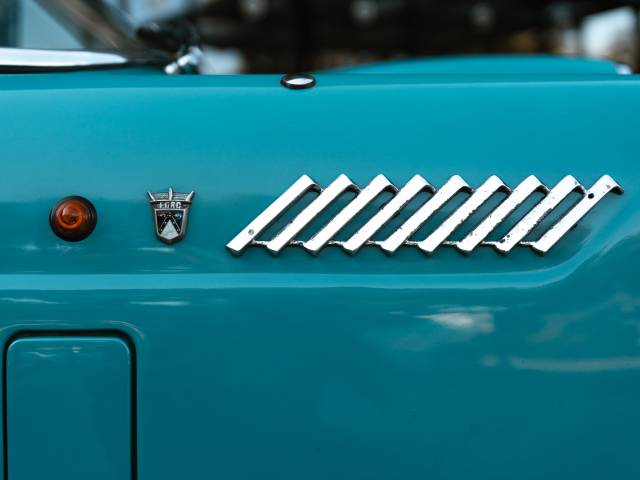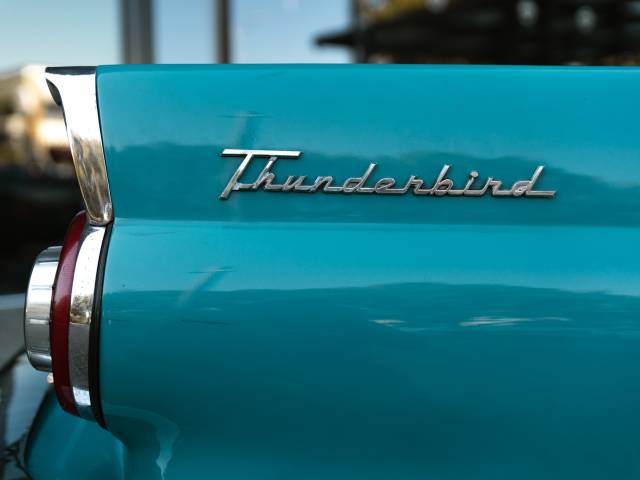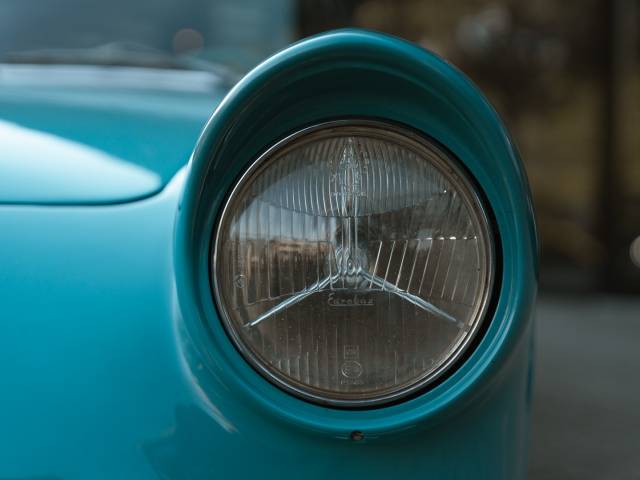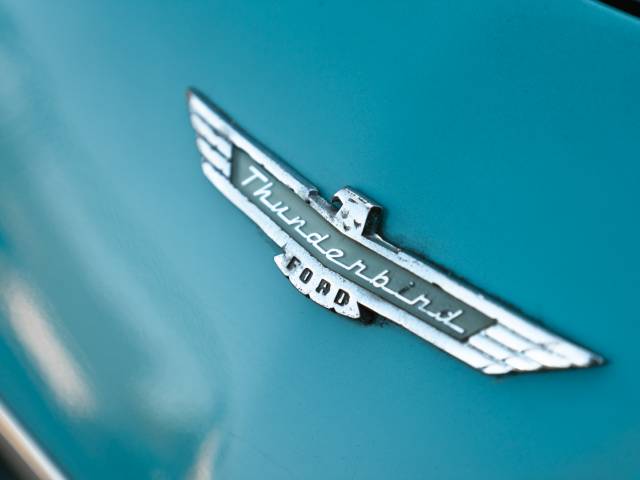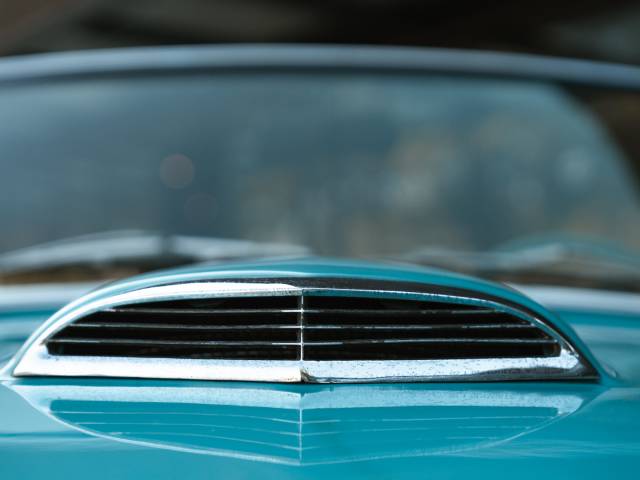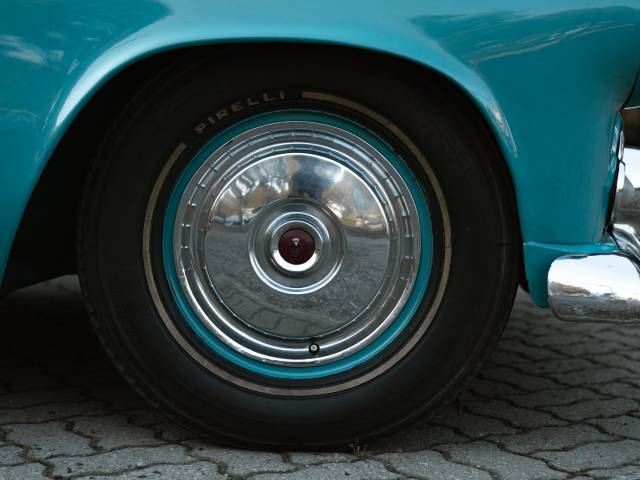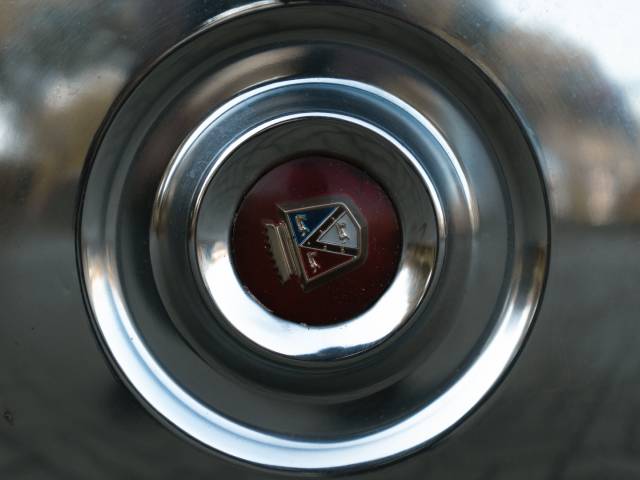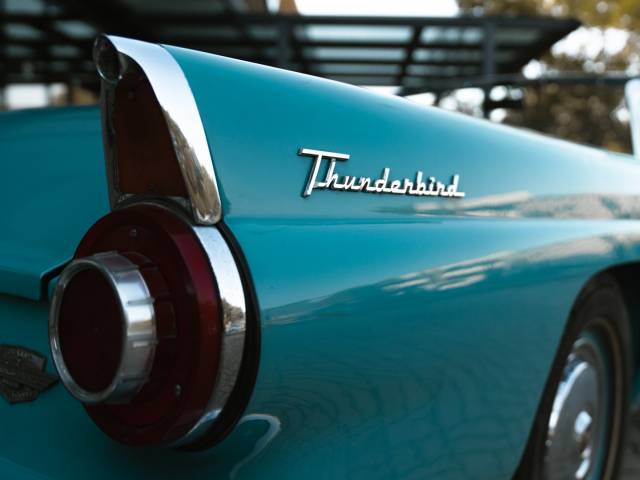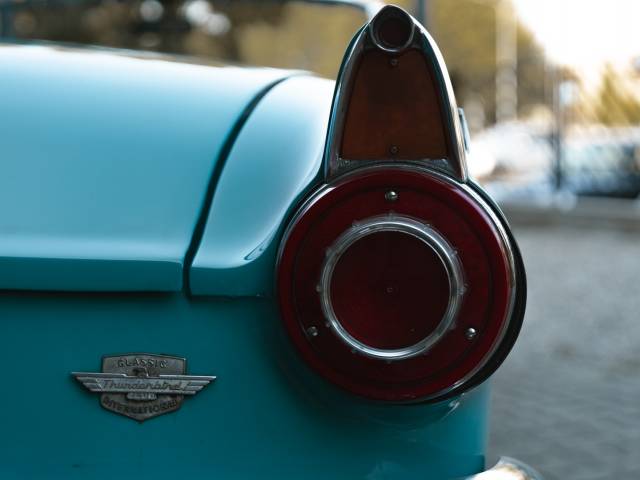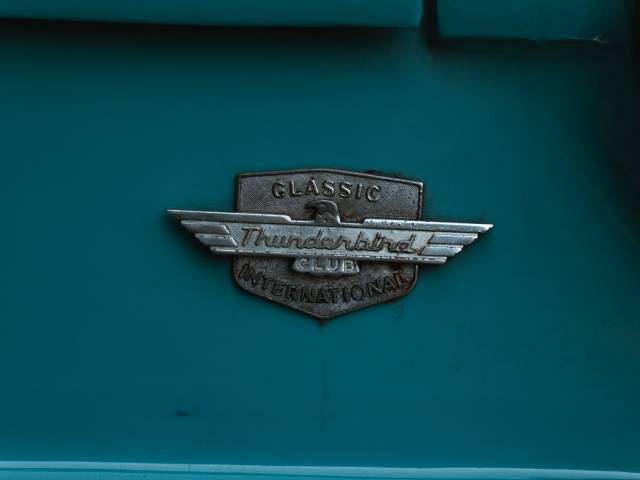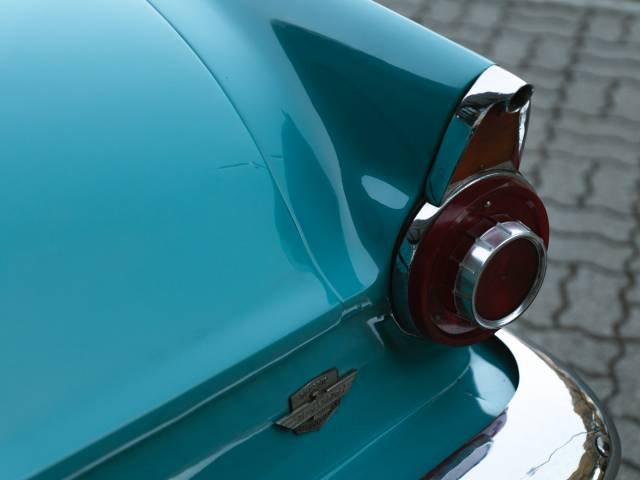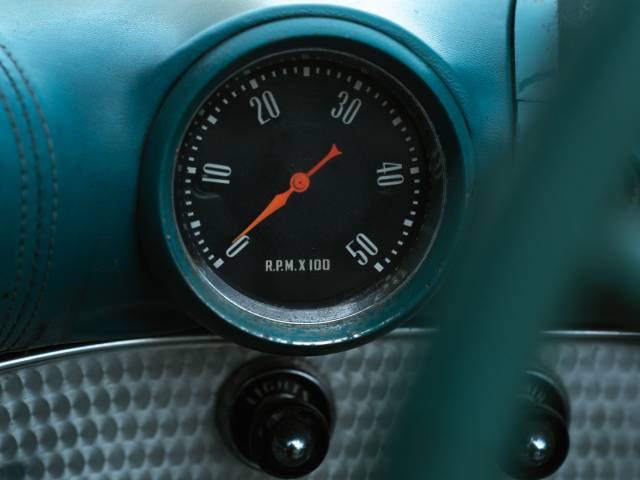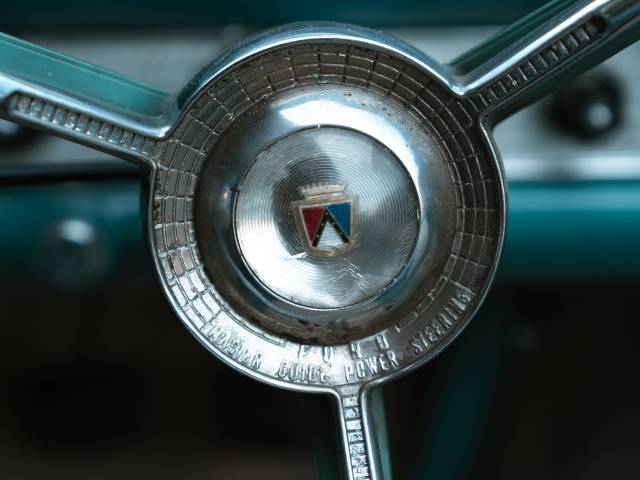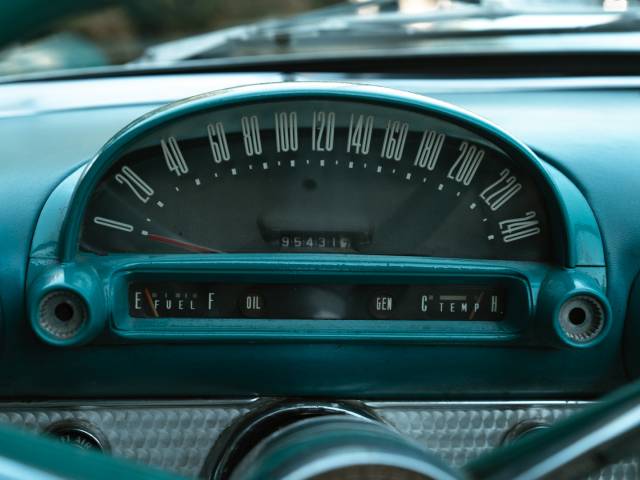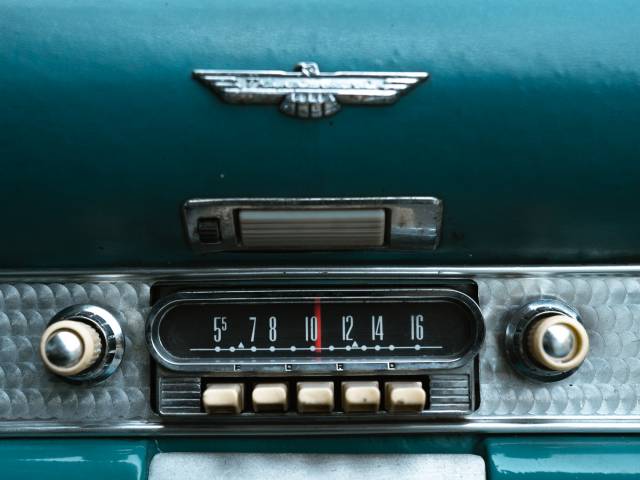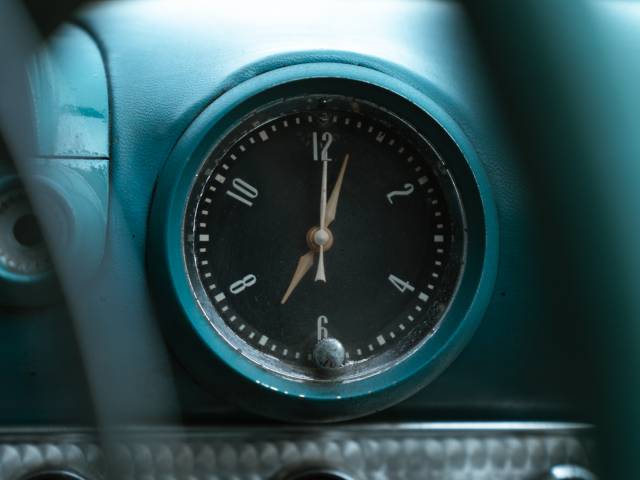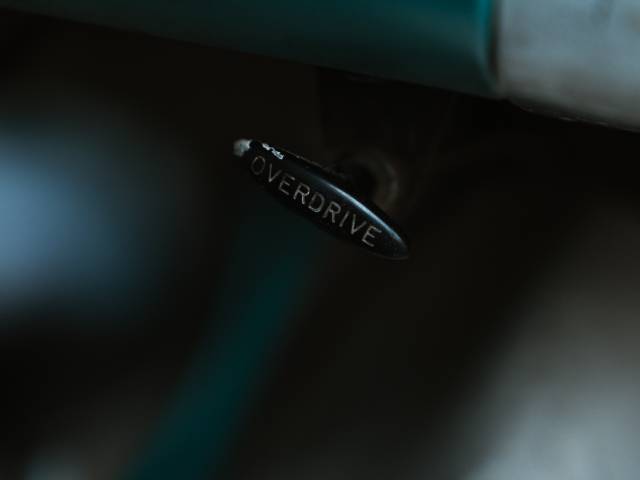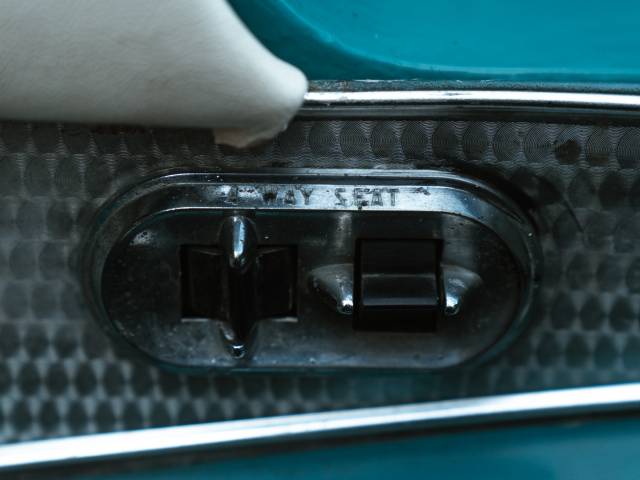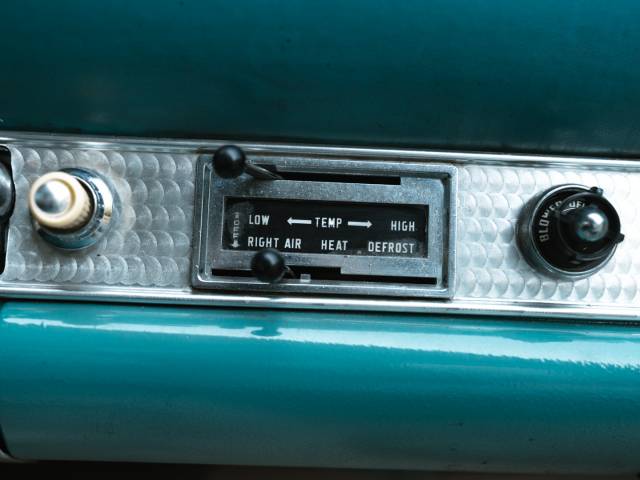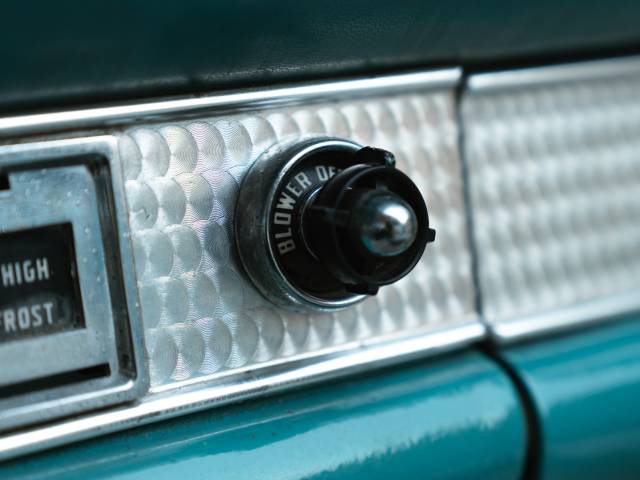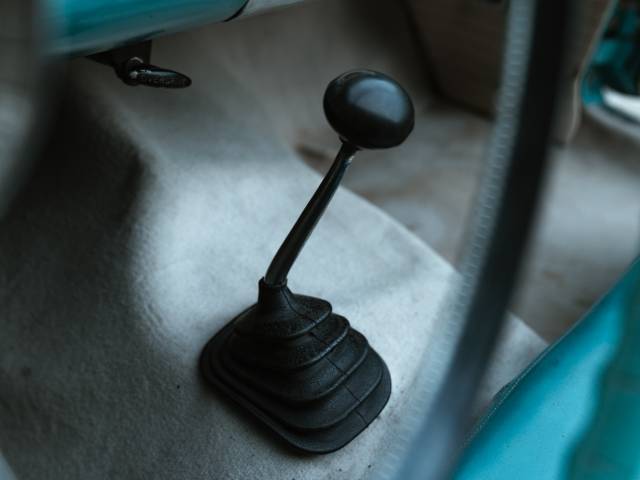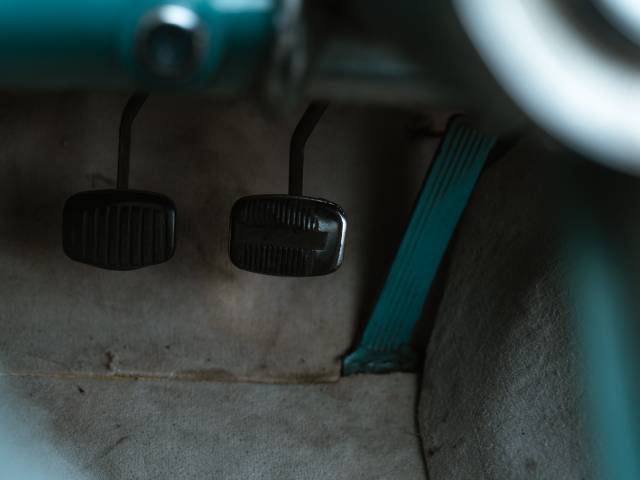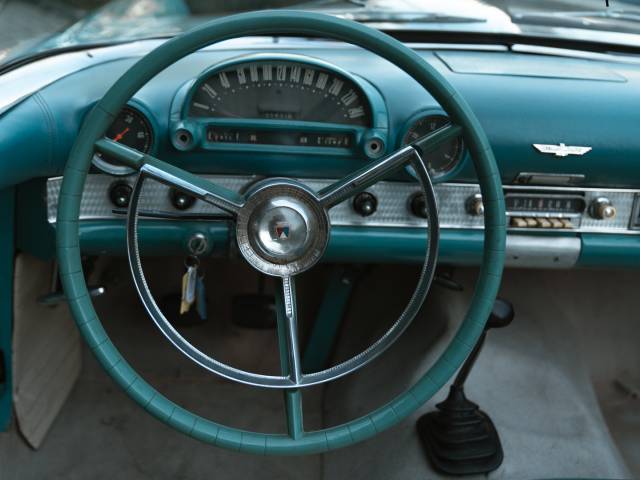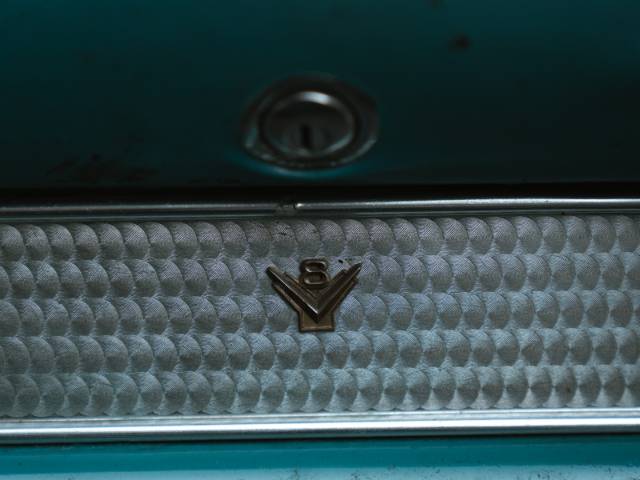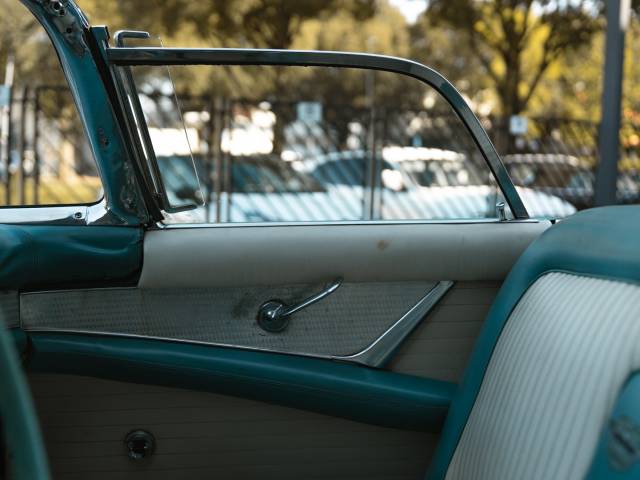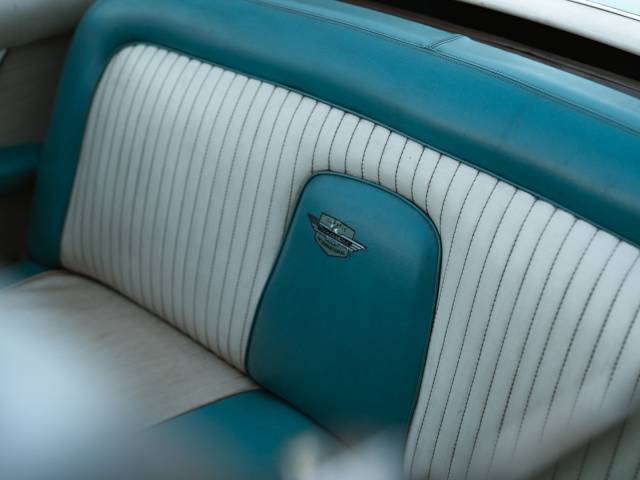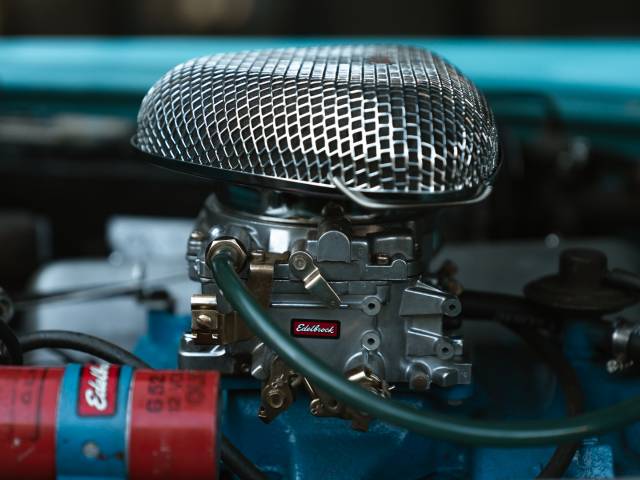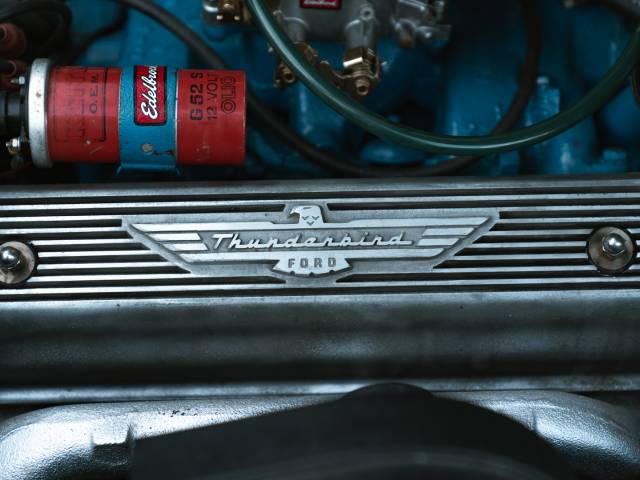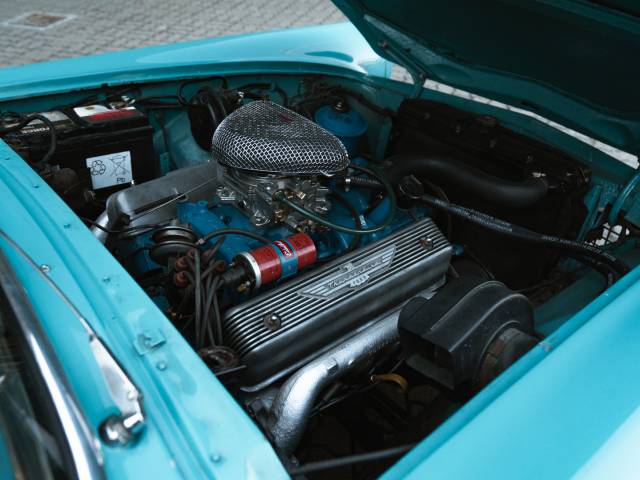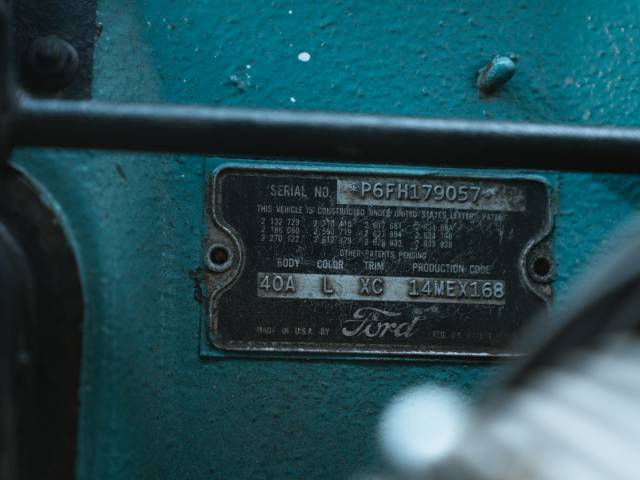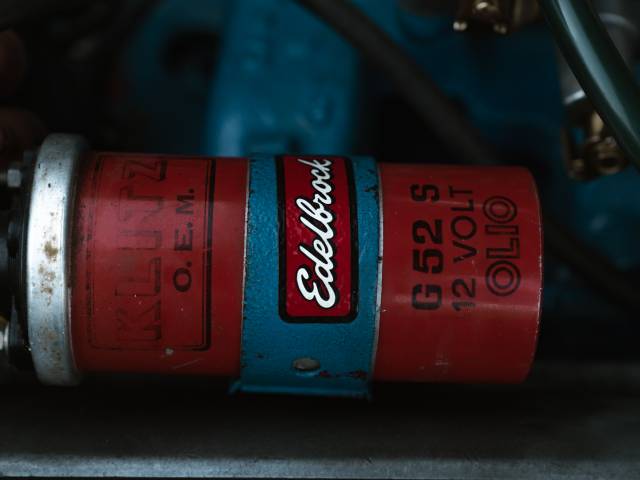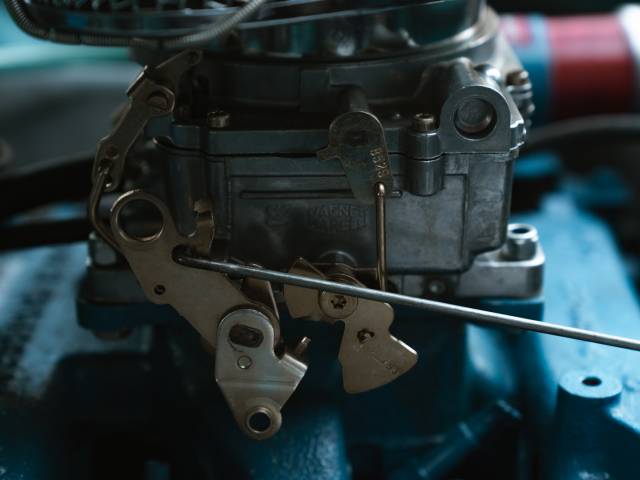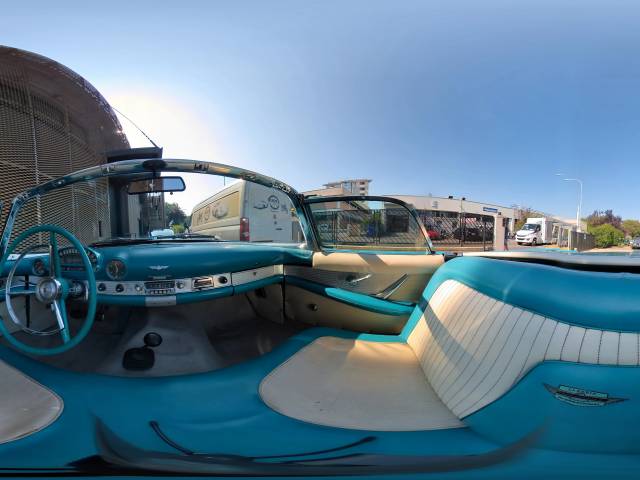 Dealer

away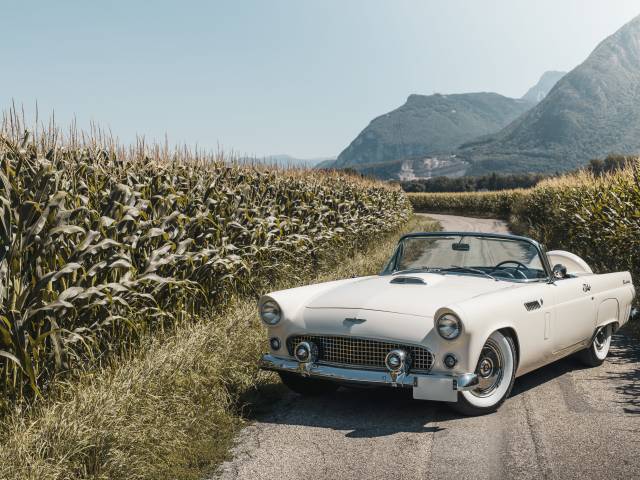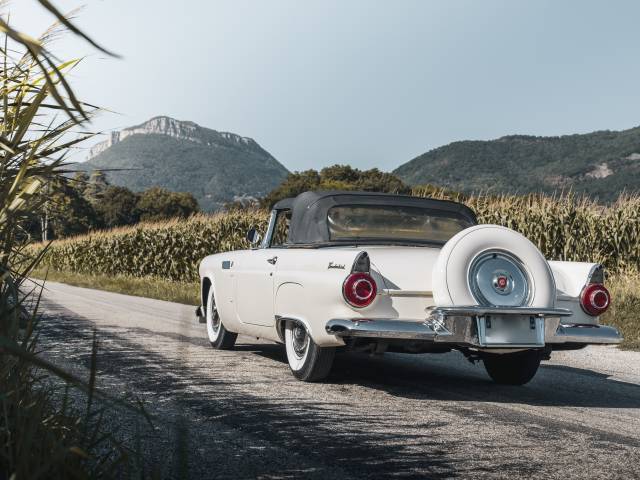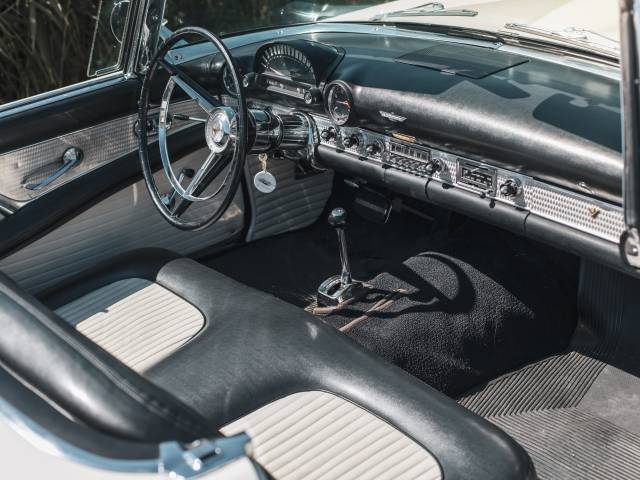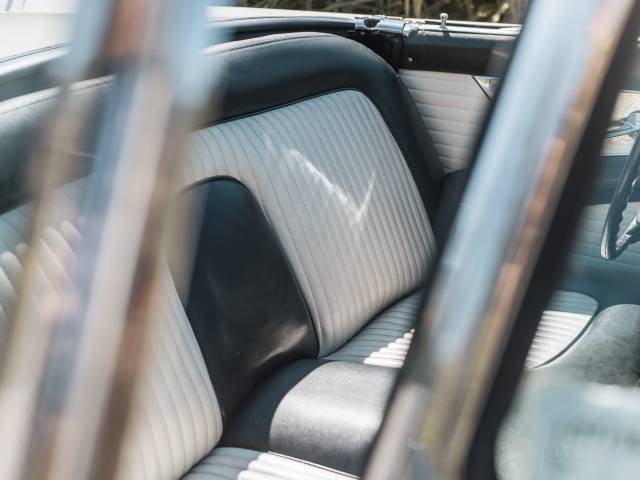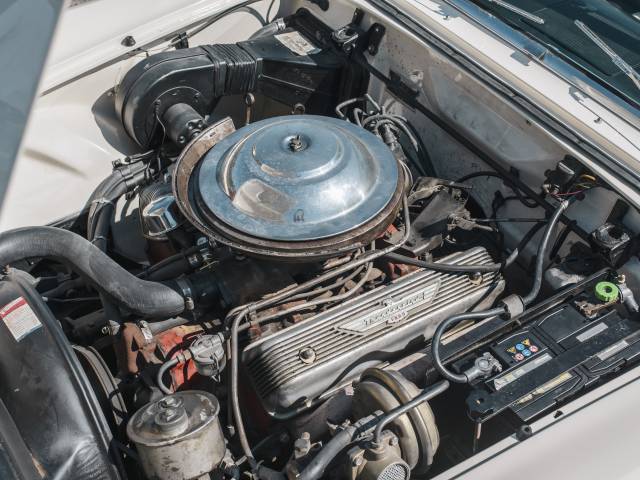 Ford Thunderbird I - Historique connu - Matching color/Numbers
Dealer

away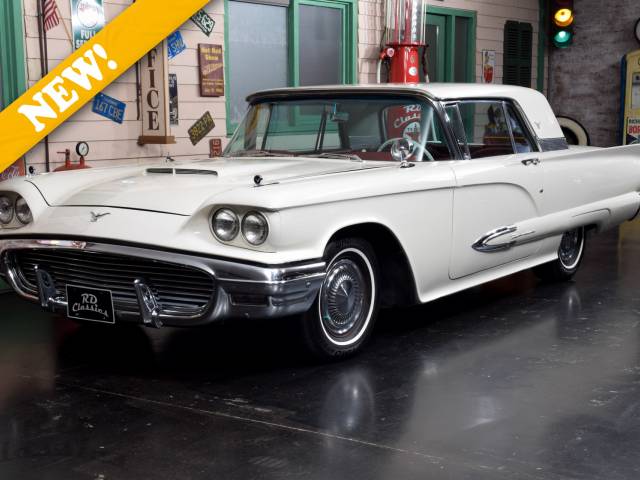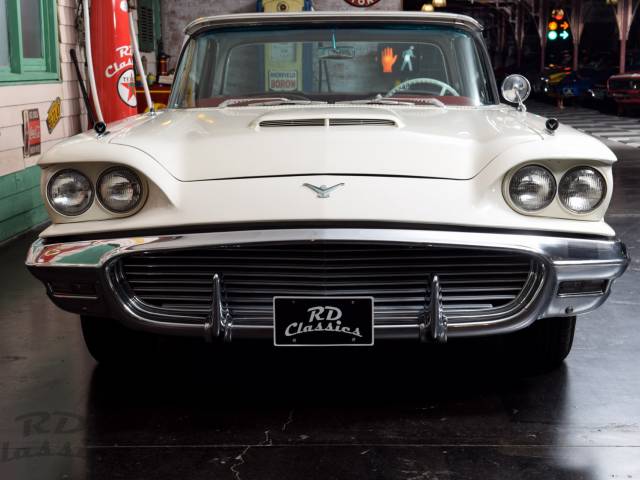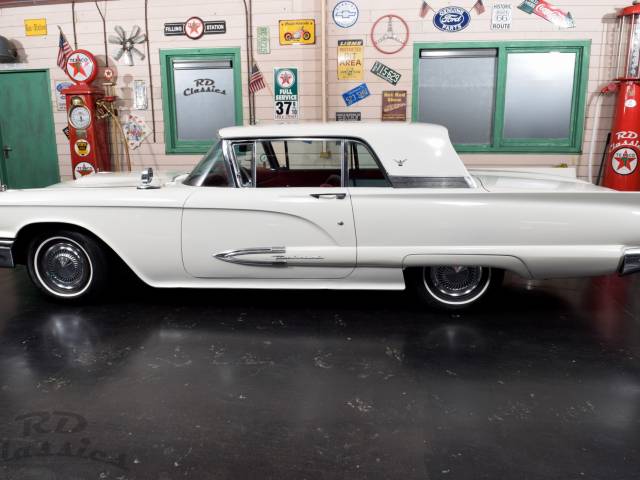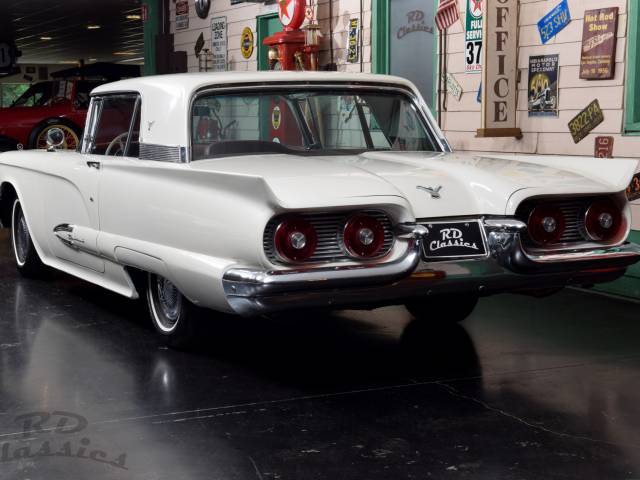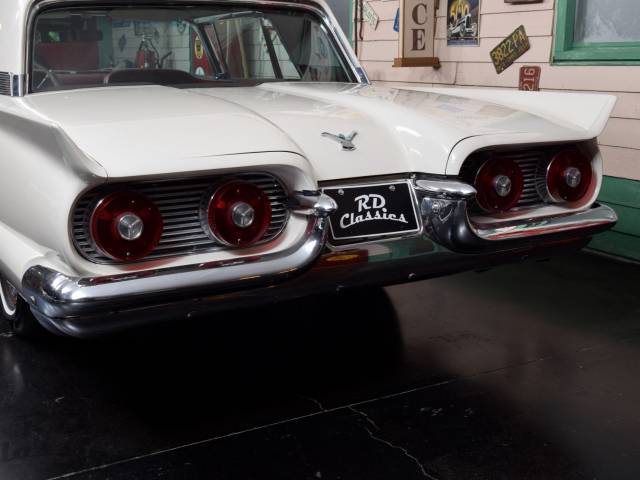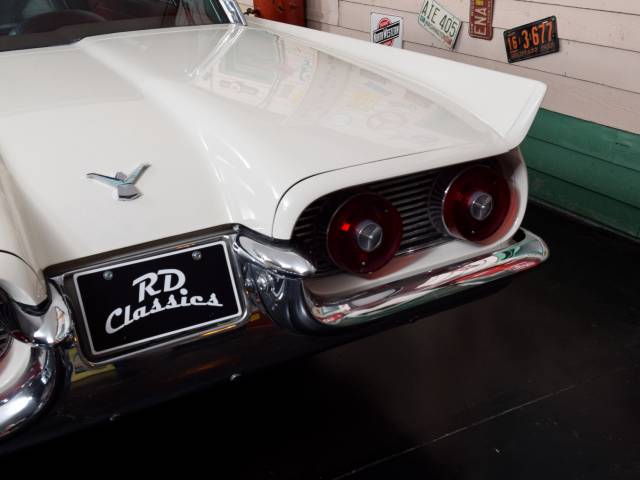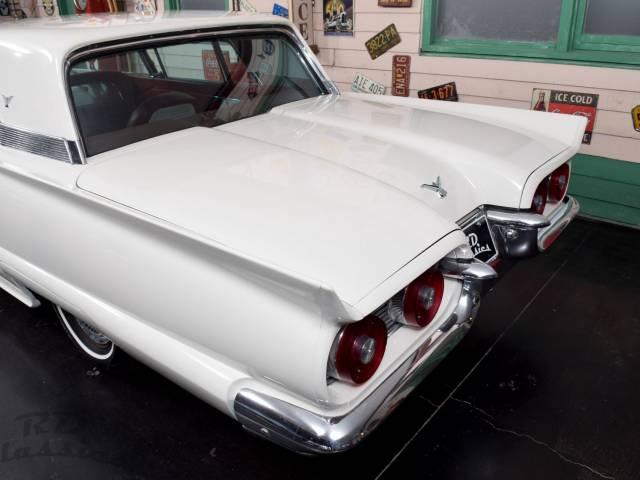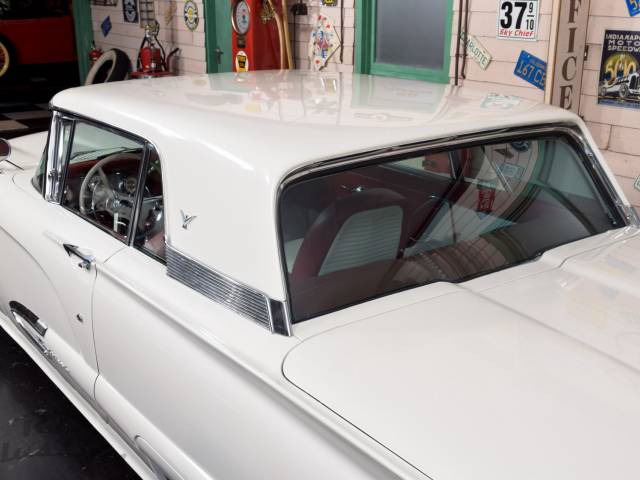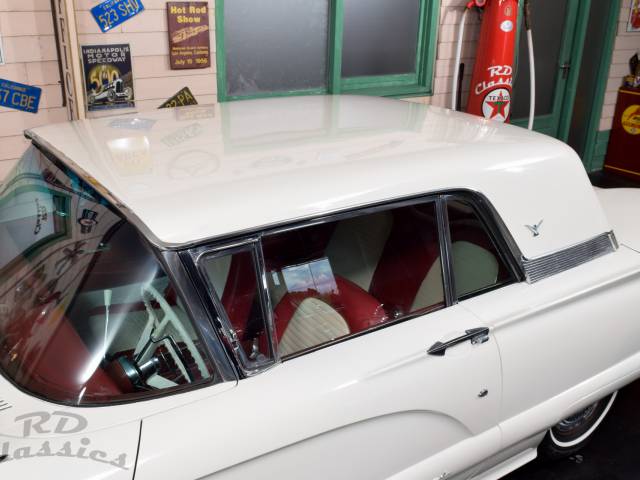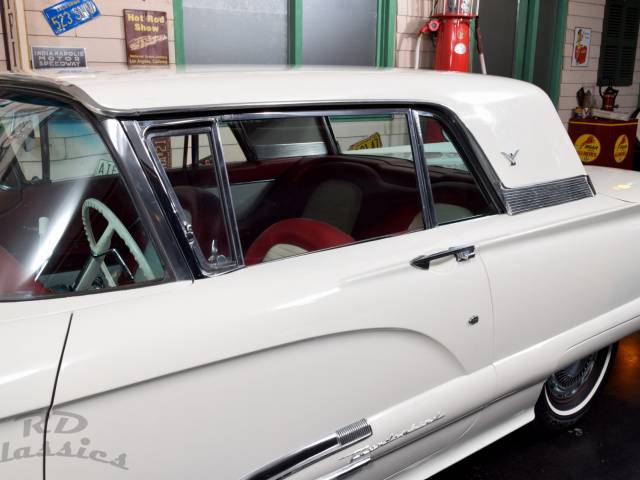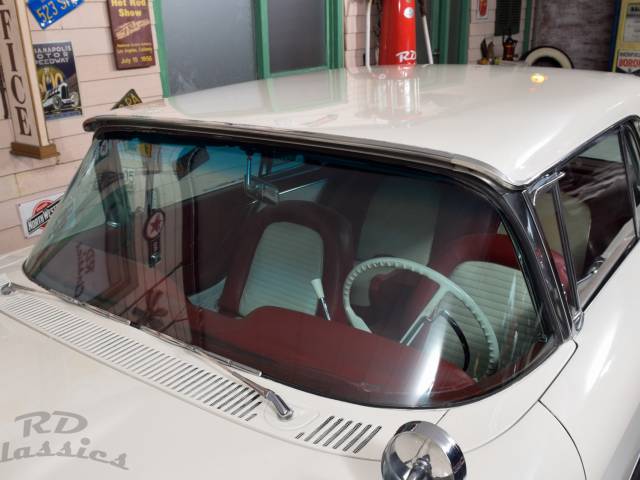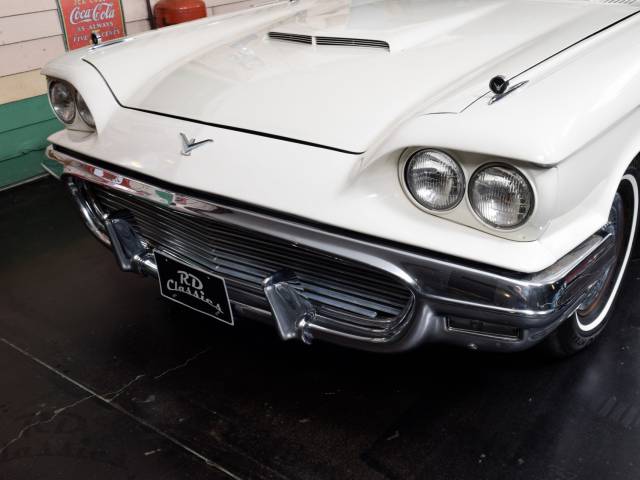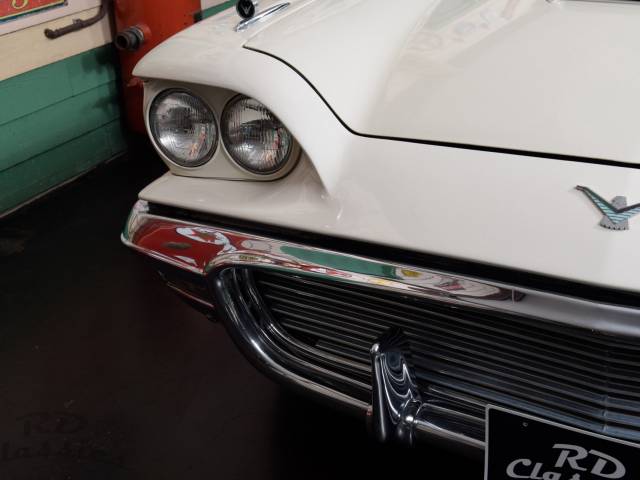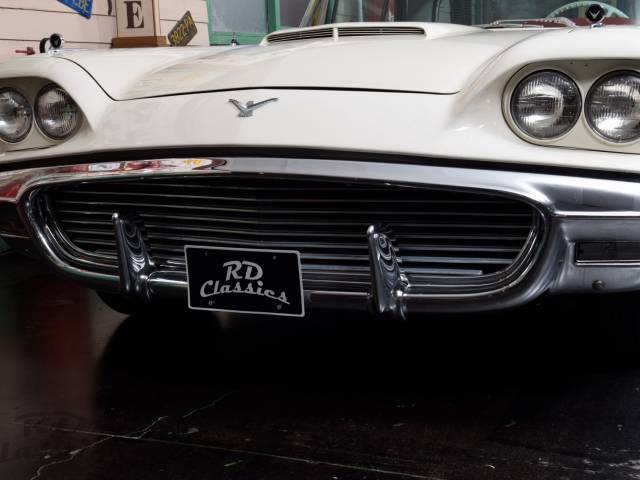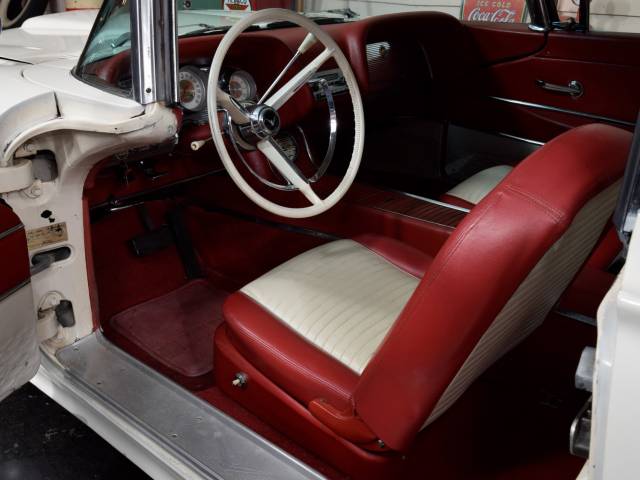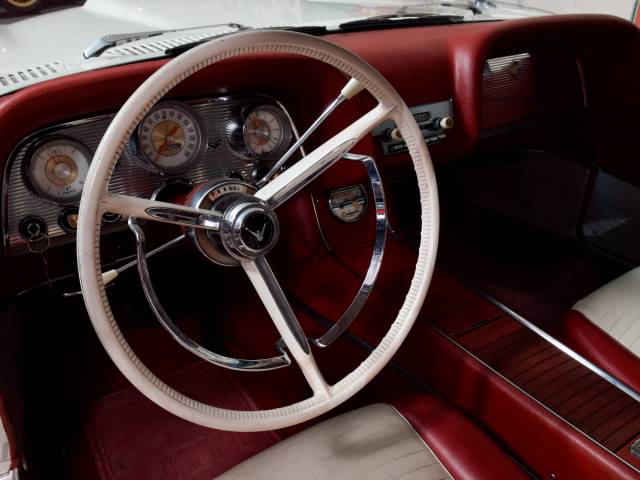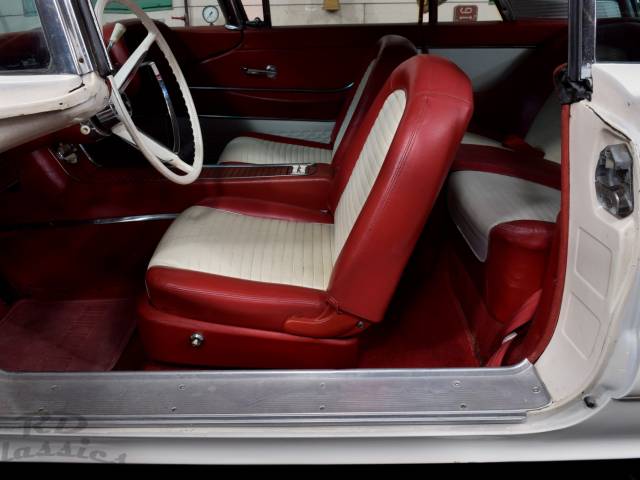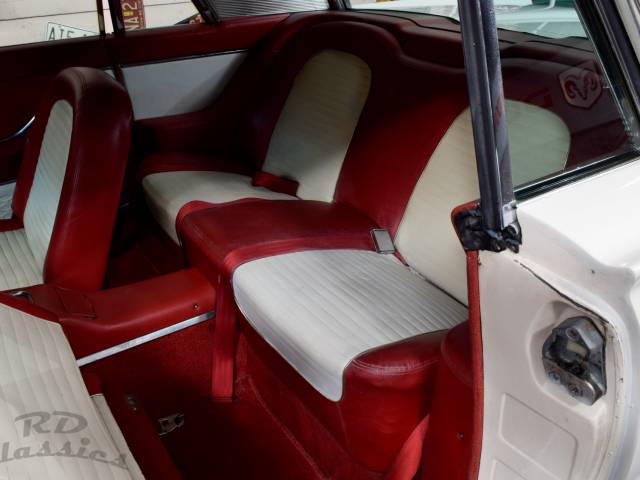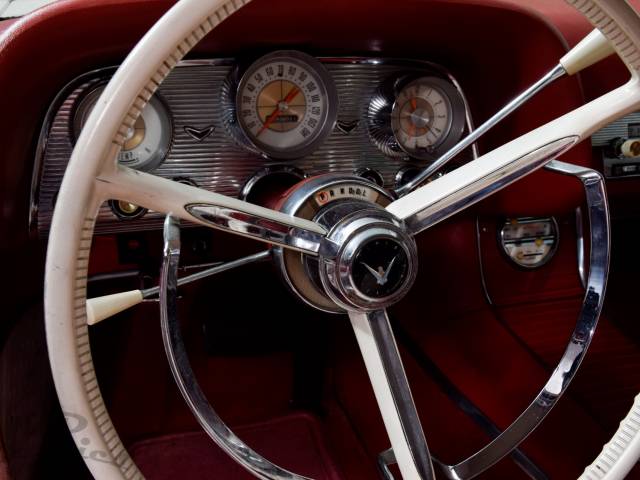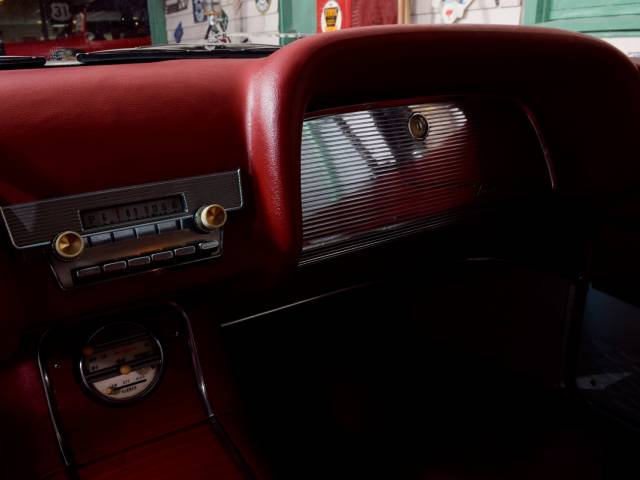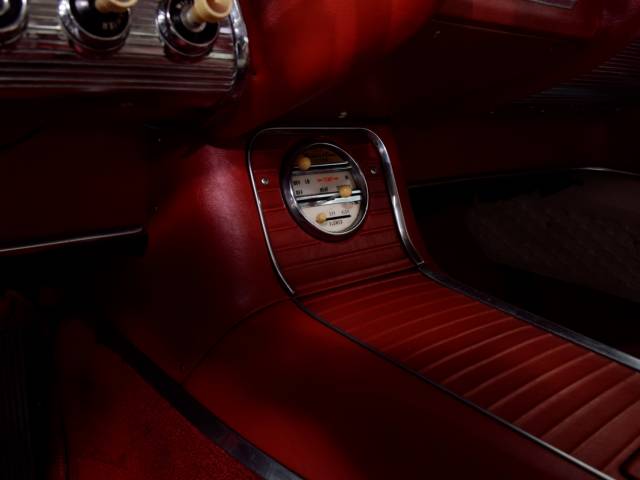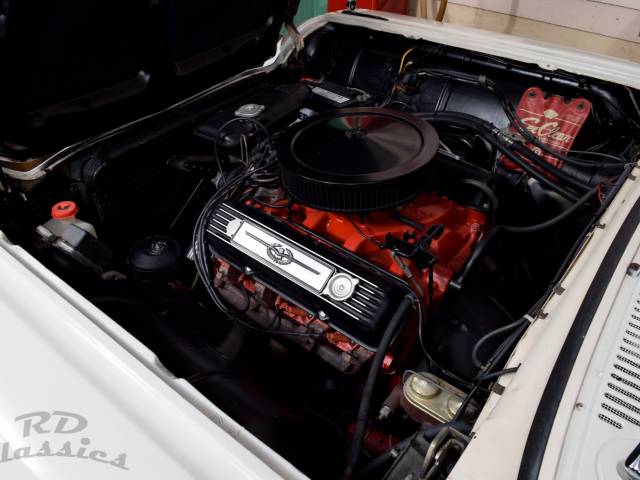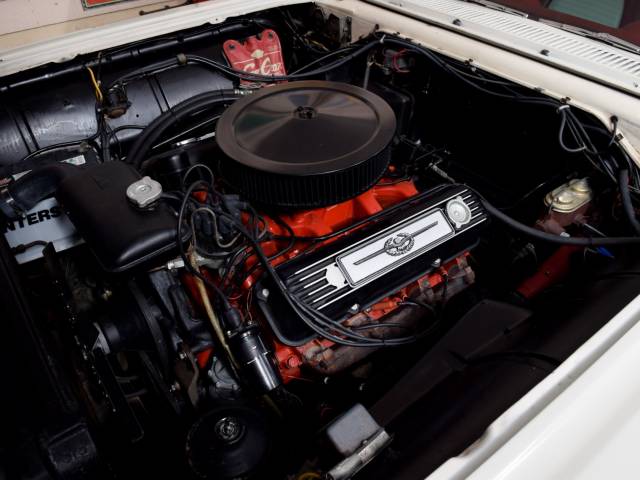 Ford Thunderbird 2D Coupe
Dealer

away
Mille Miglia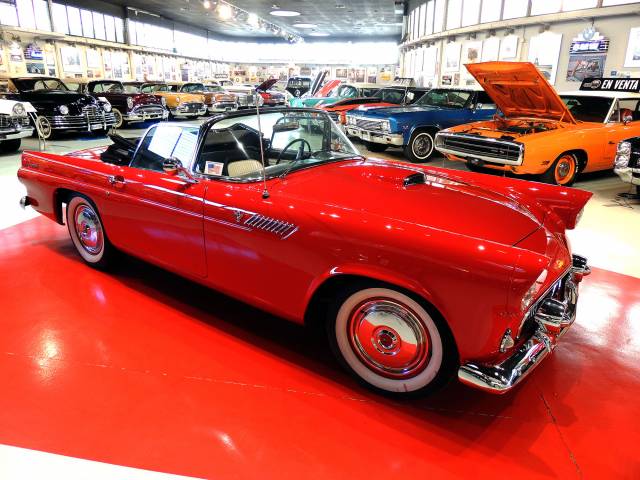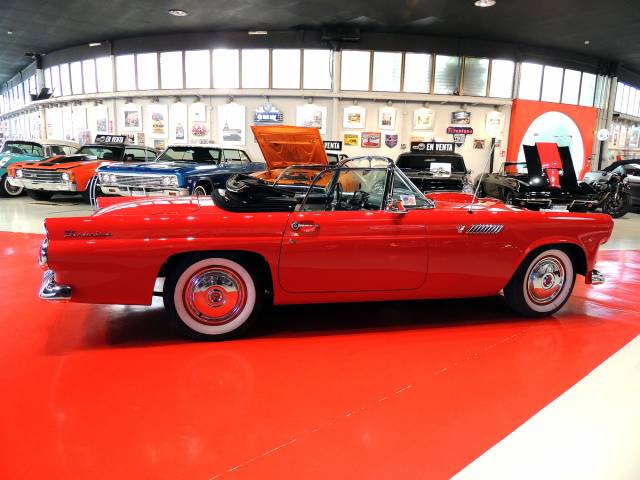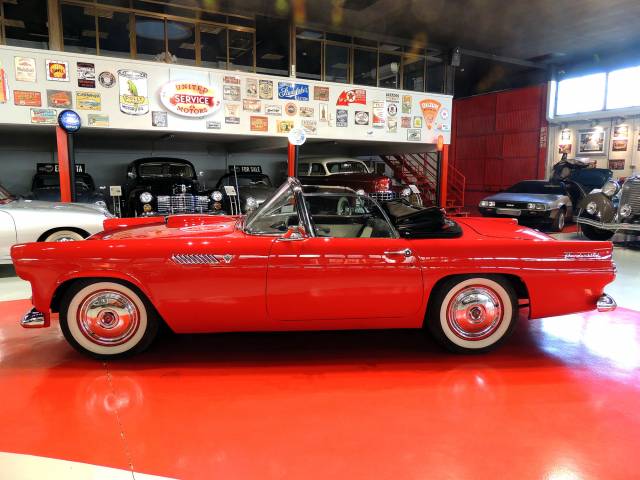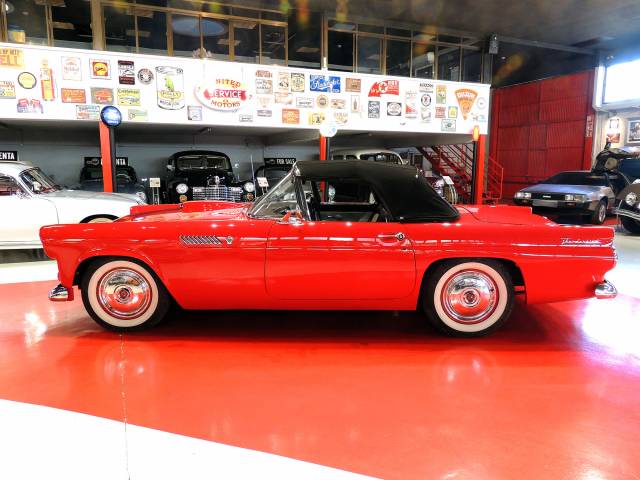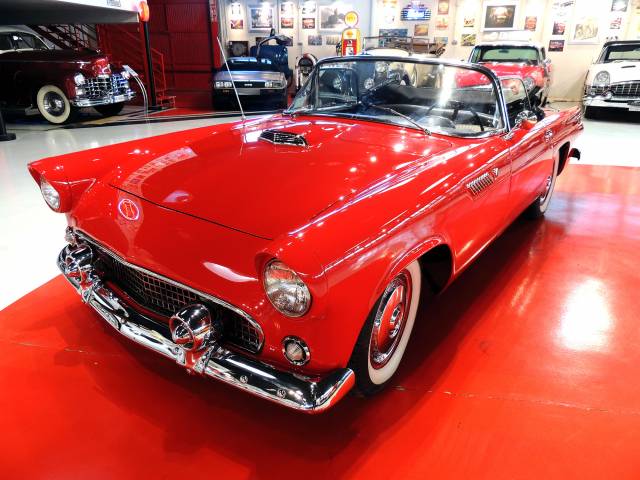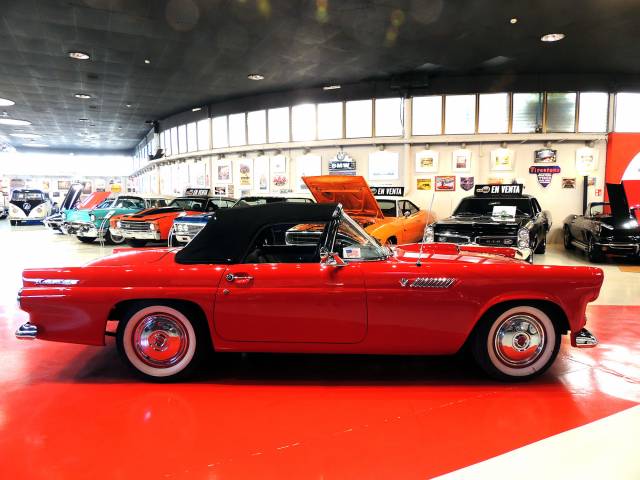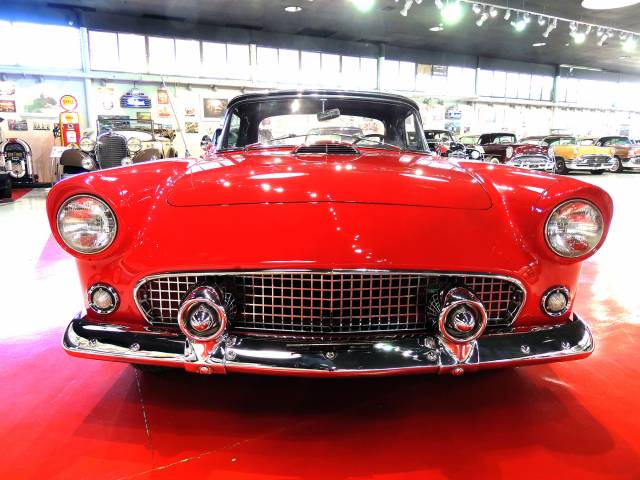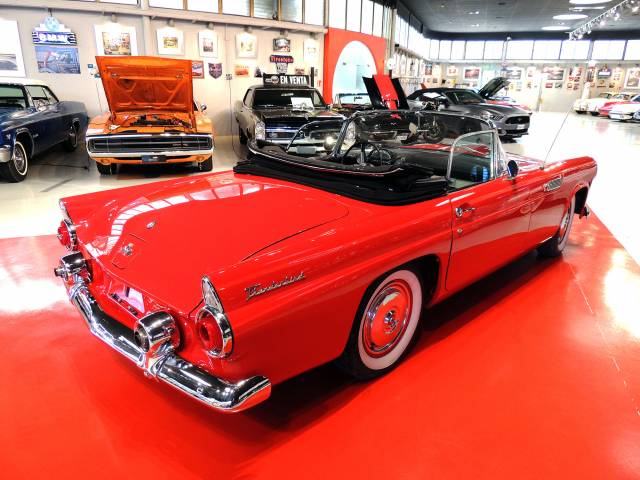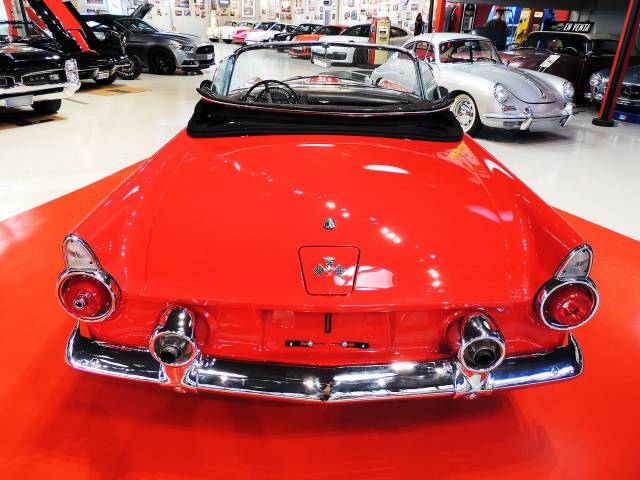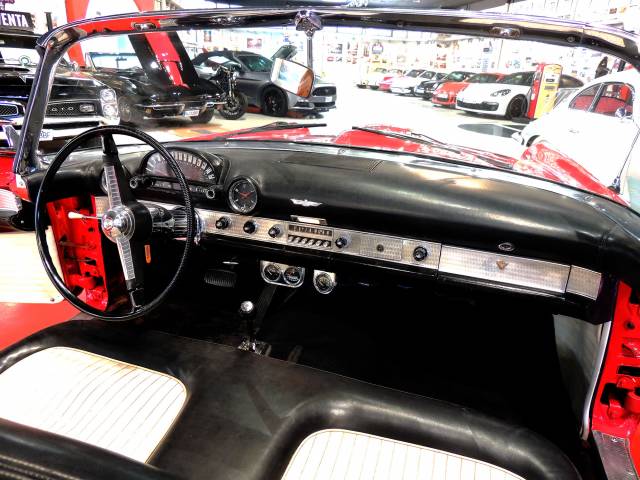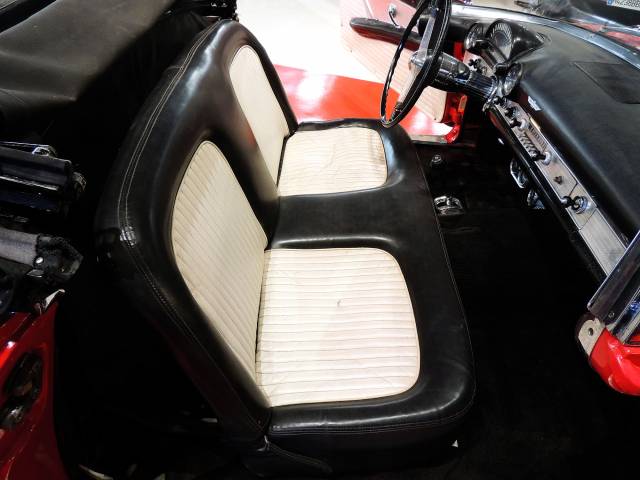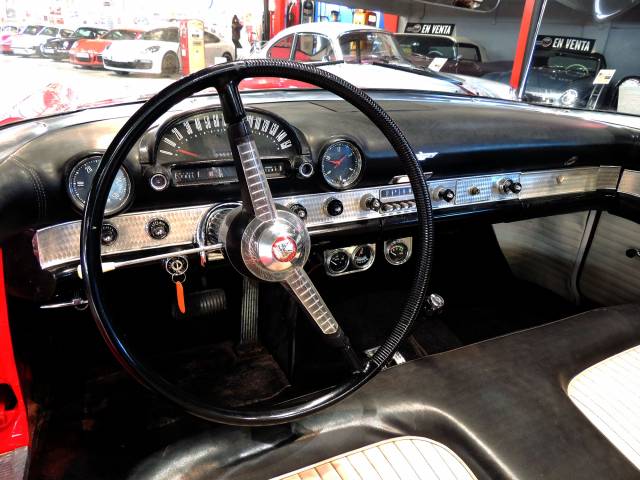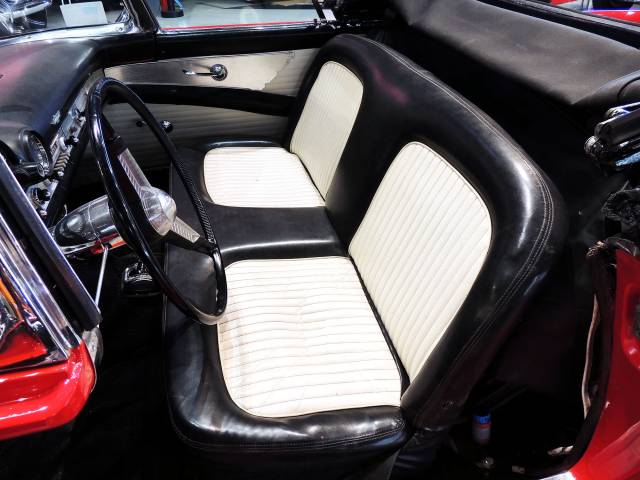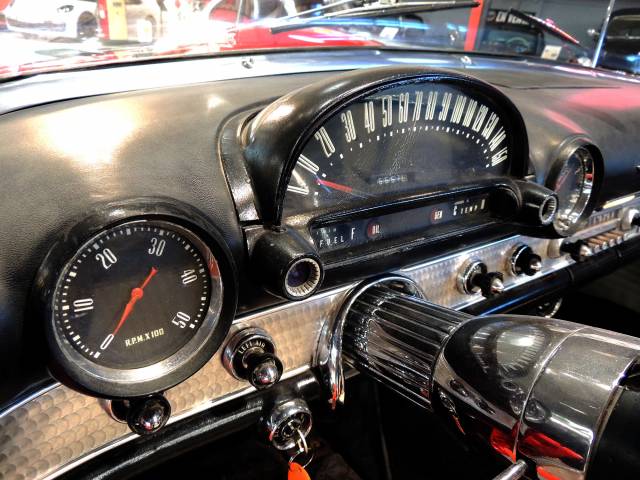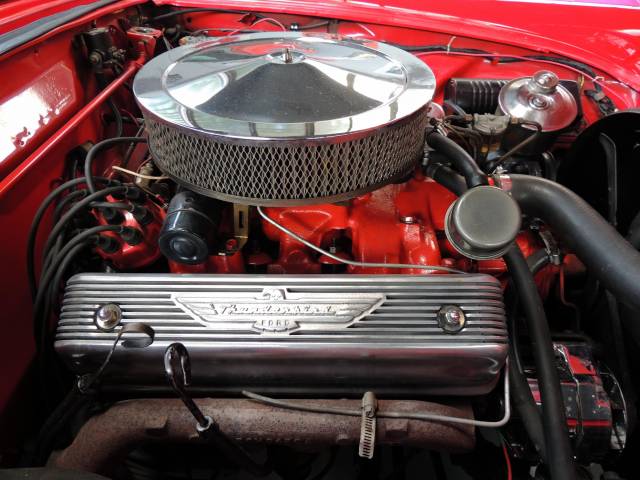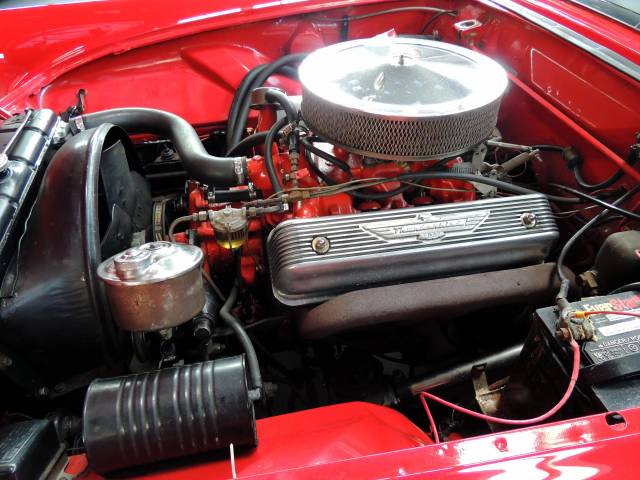 312 V8 Cabrio Hardtop
Dealer

away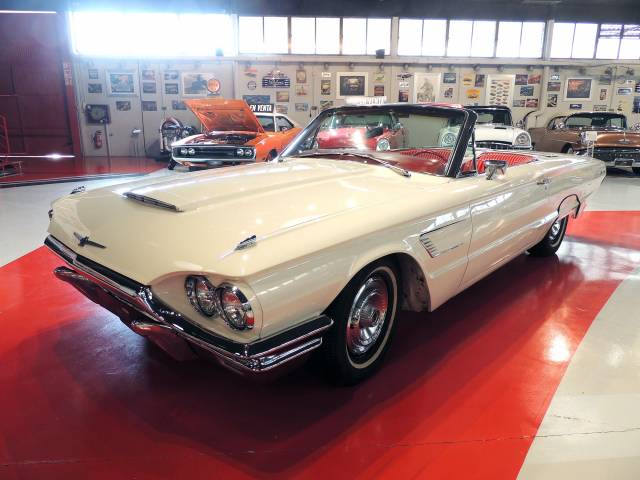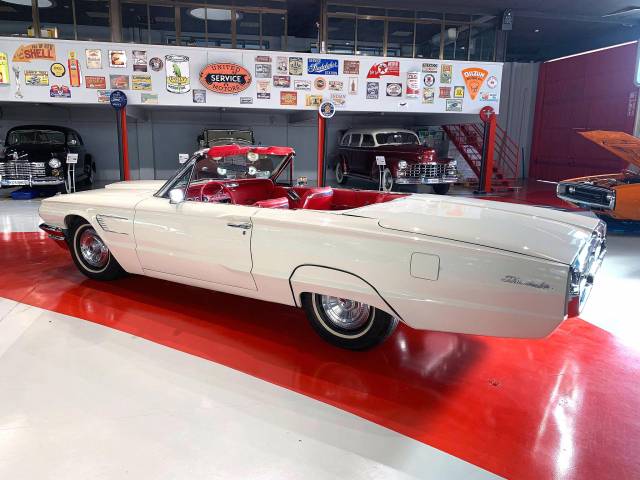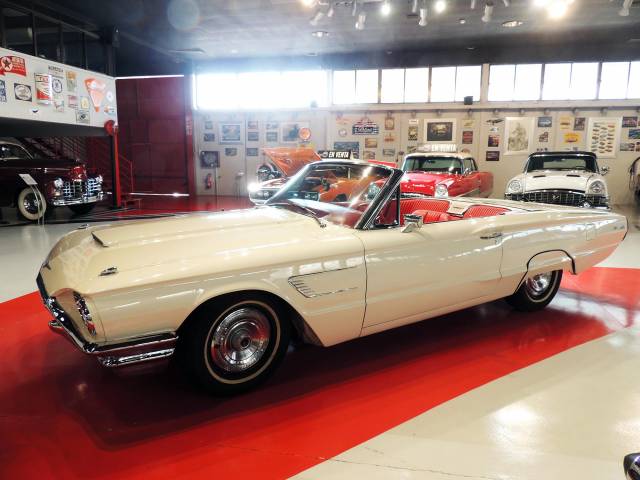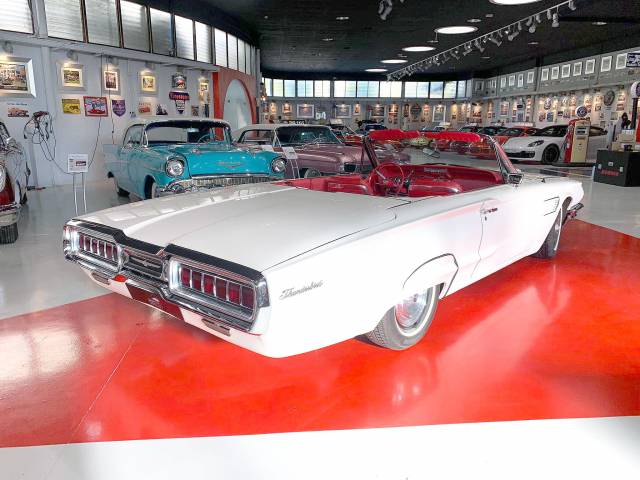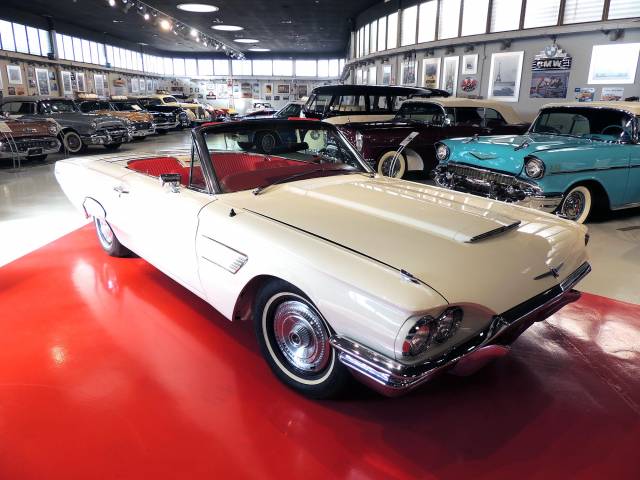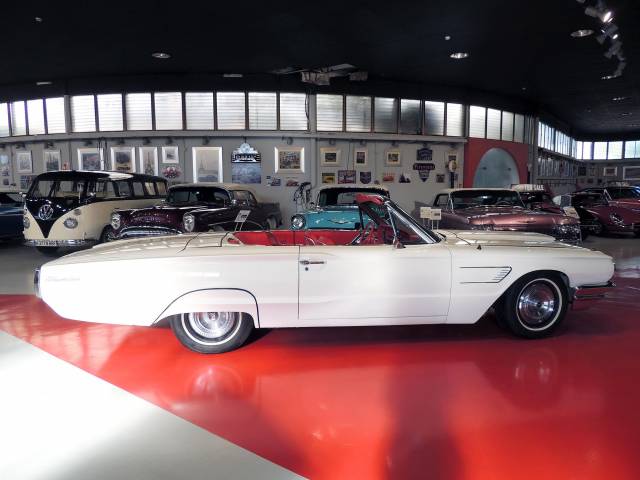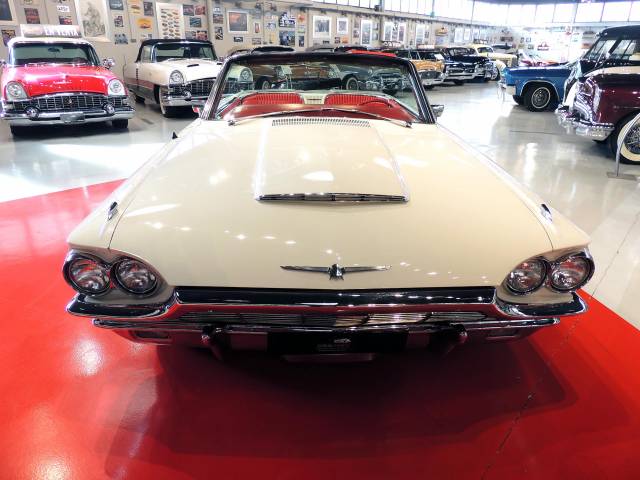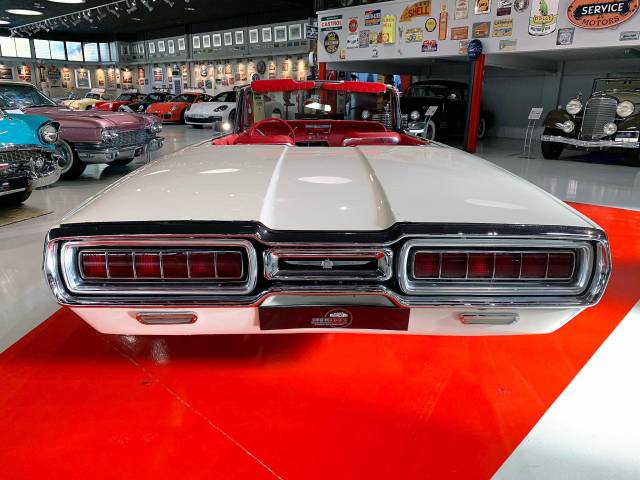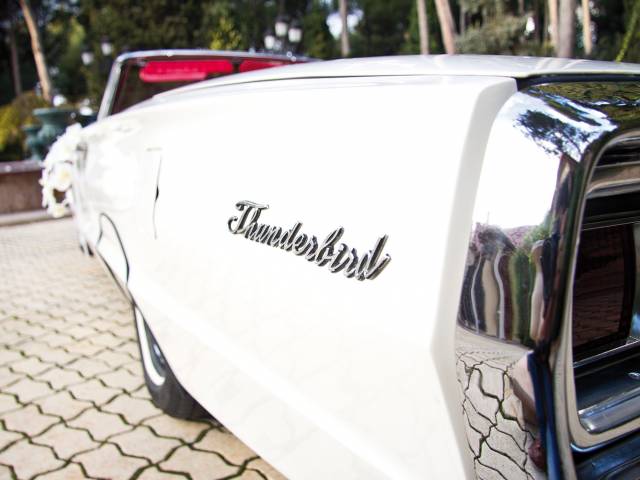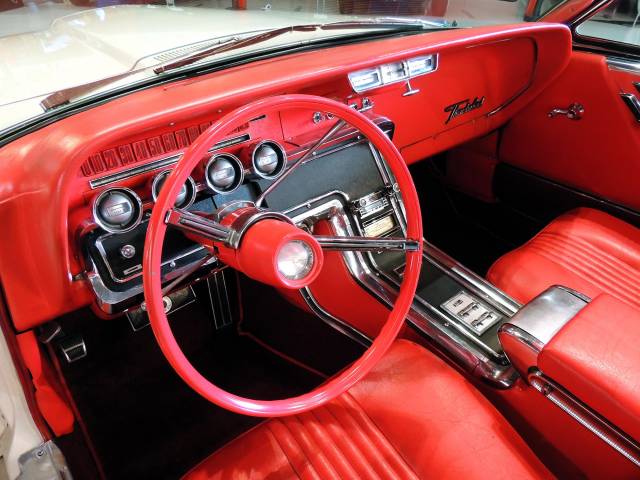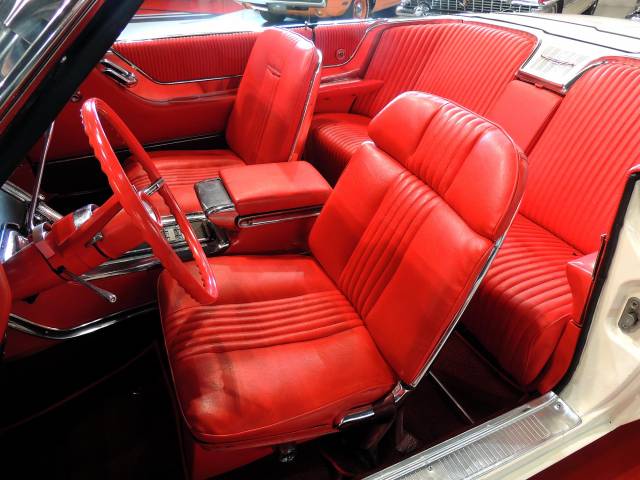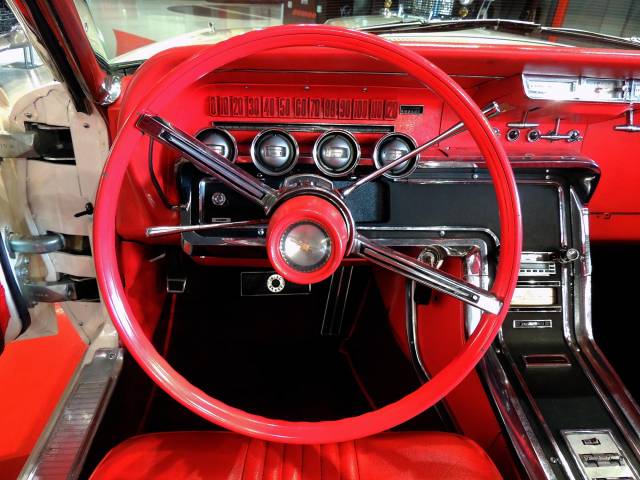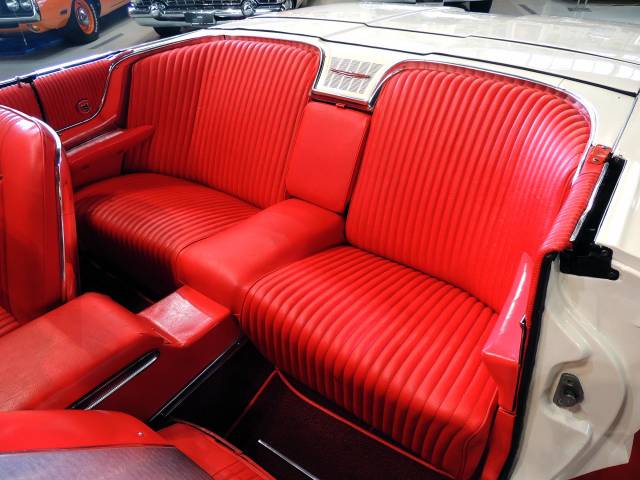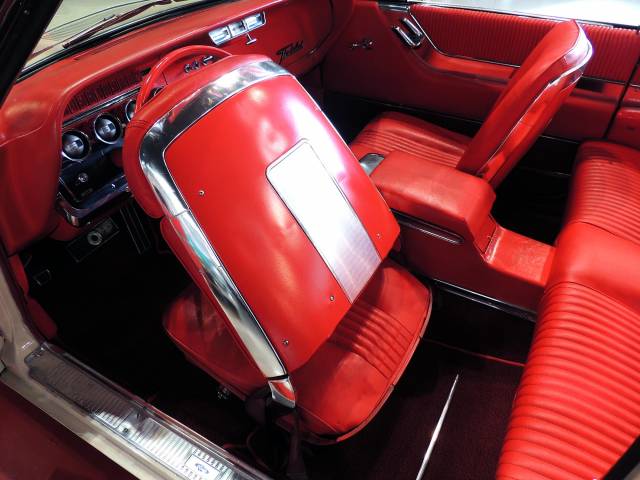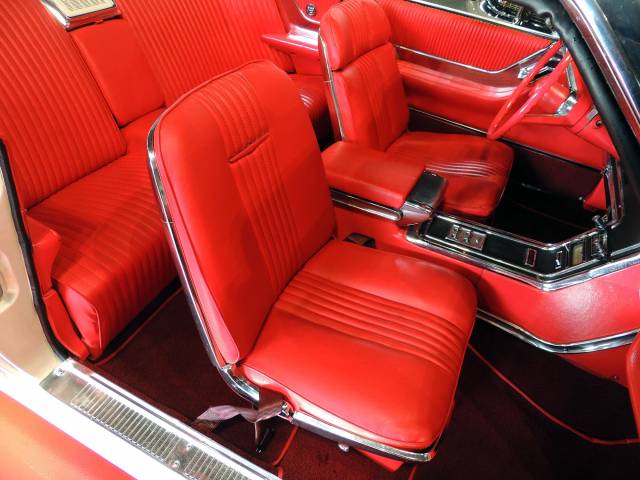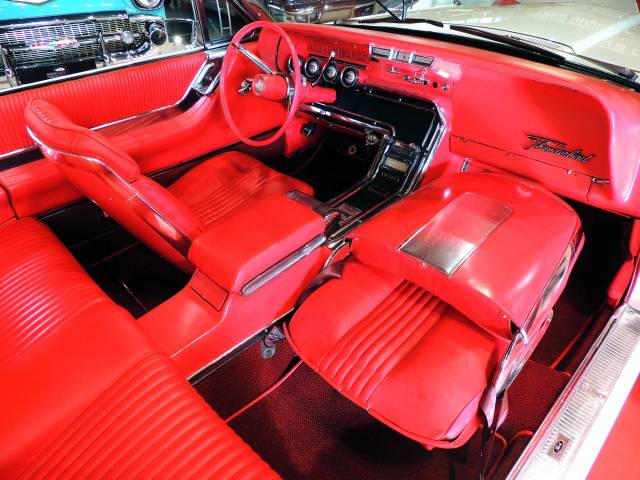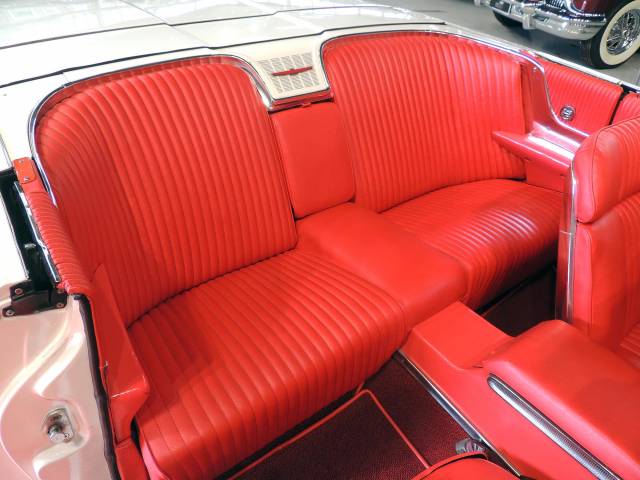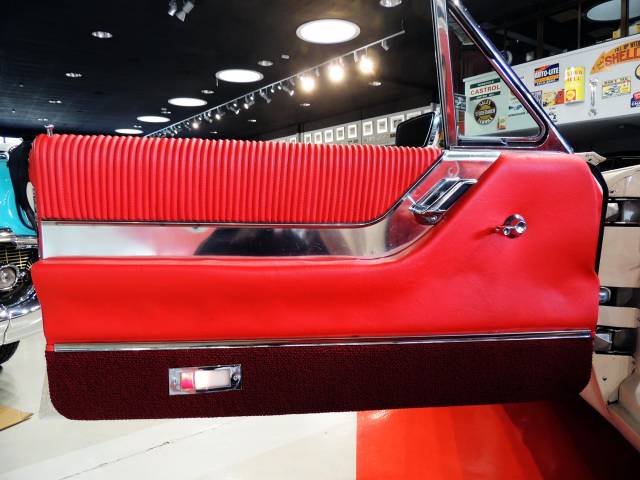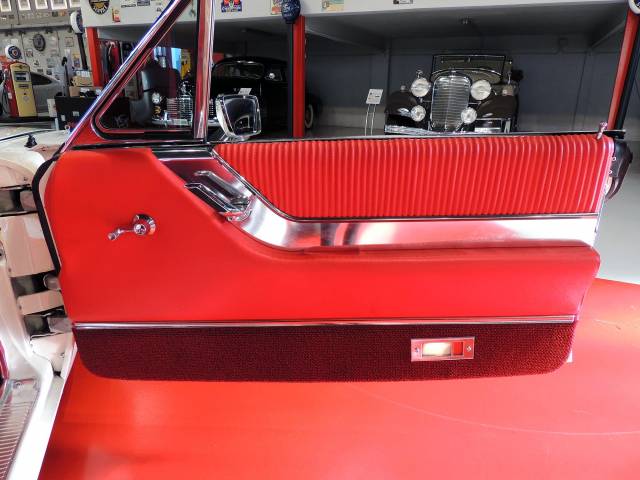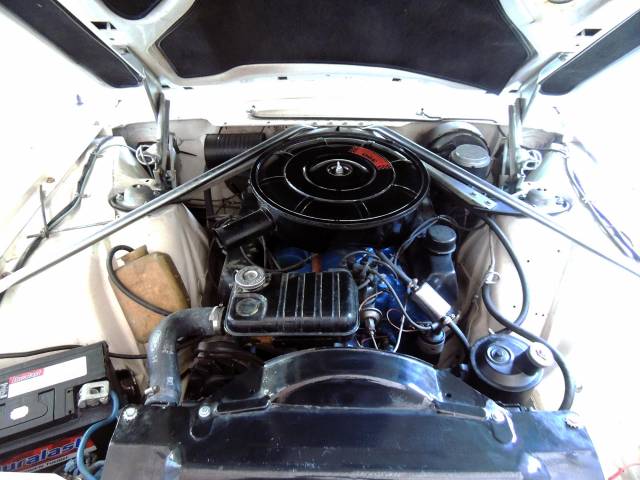 Cabrio
Dealer

away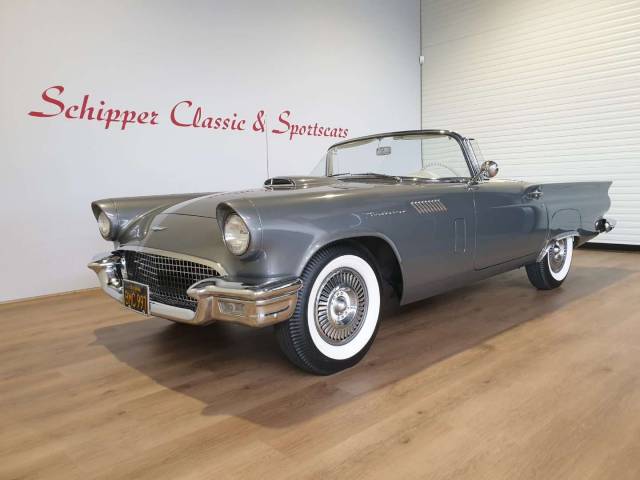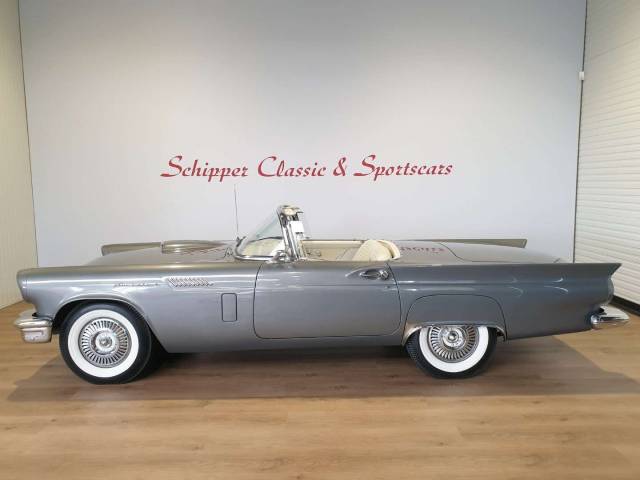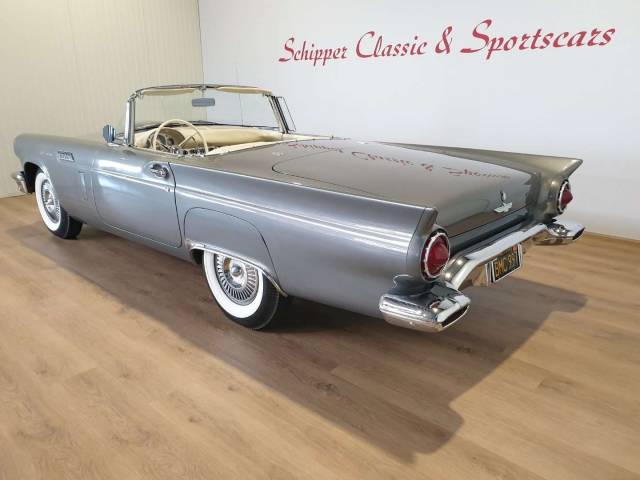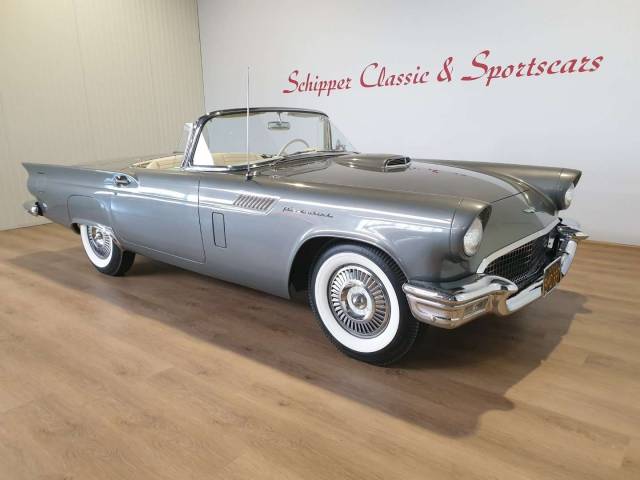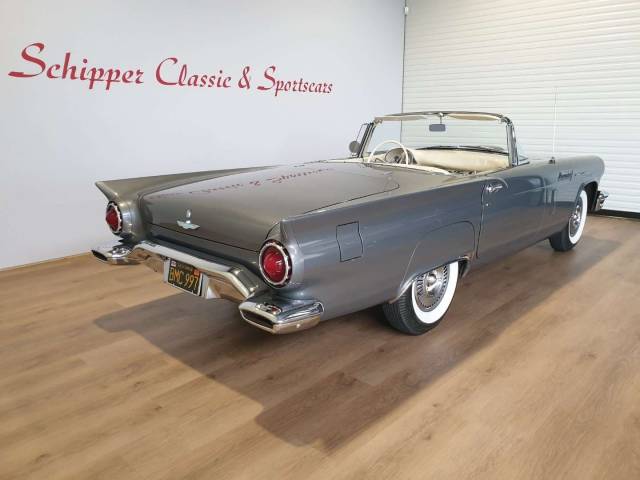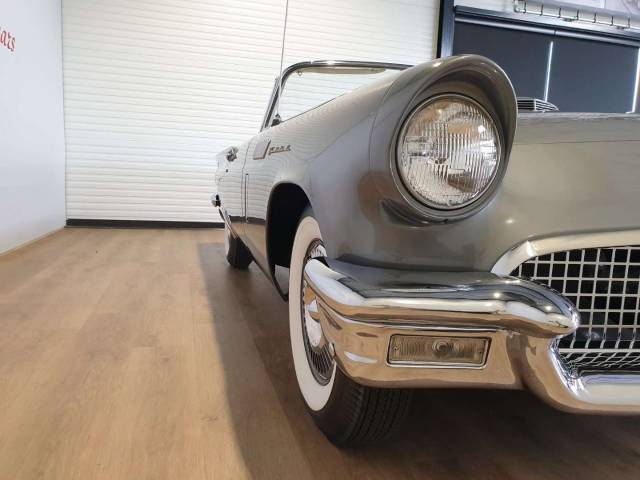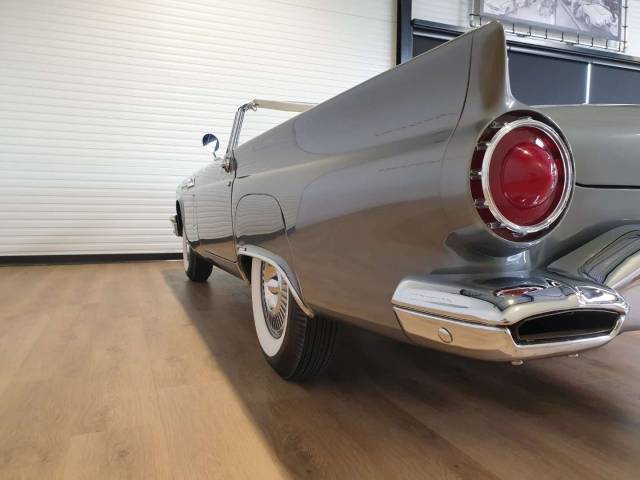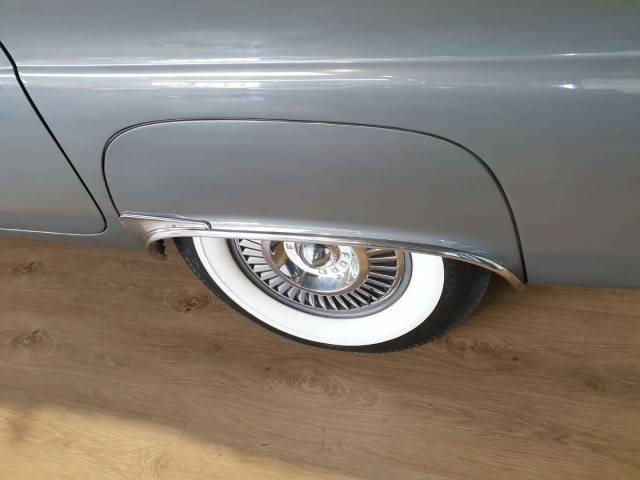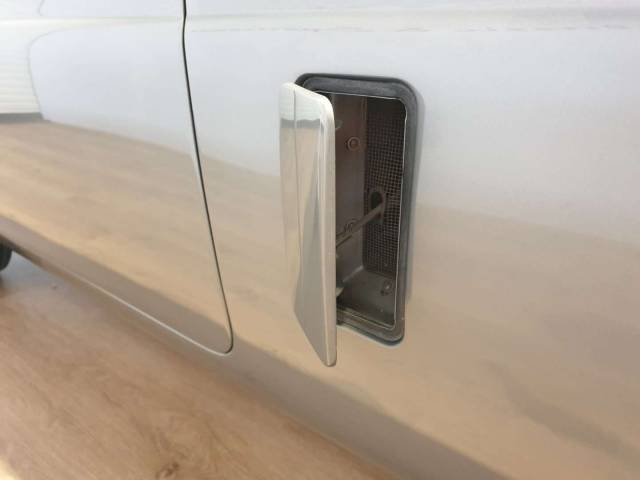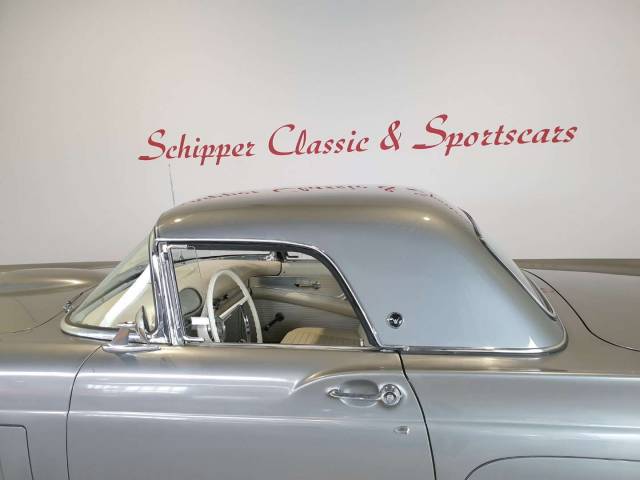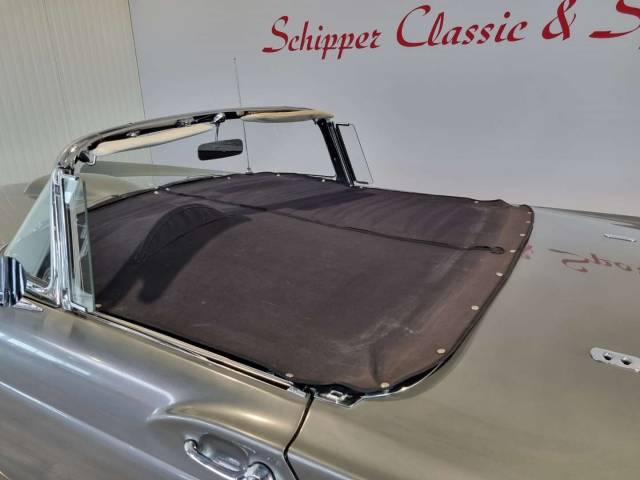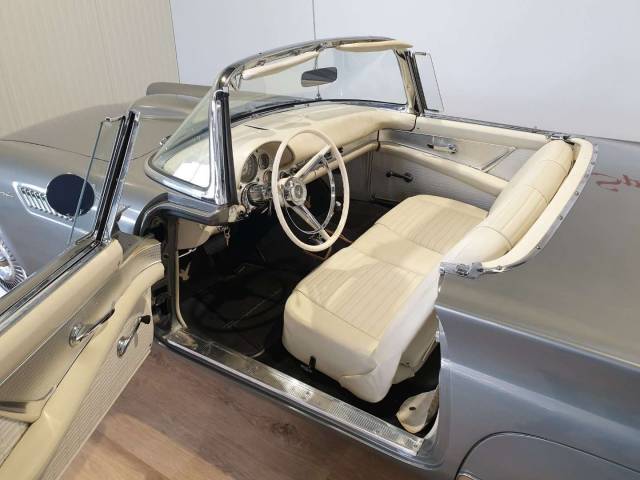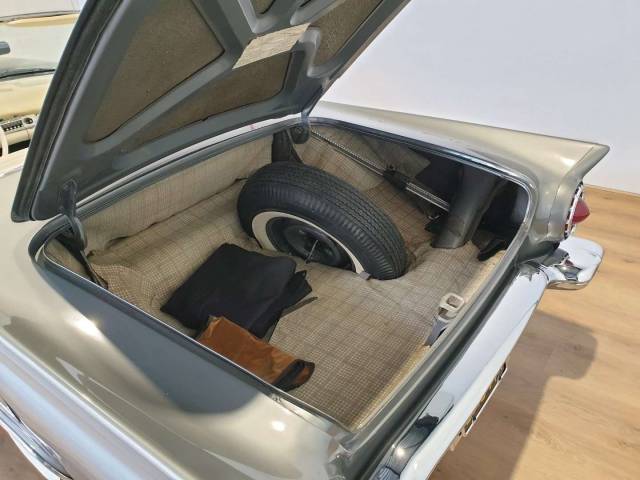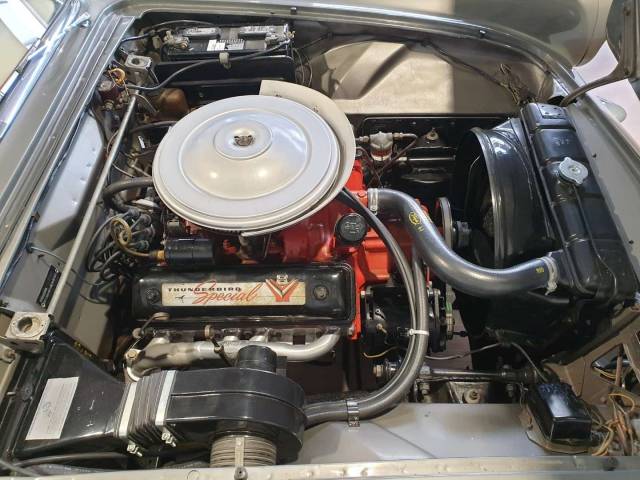 Ford Thunderbird  312CU Second owner Gunmetal Grey
Dealer

away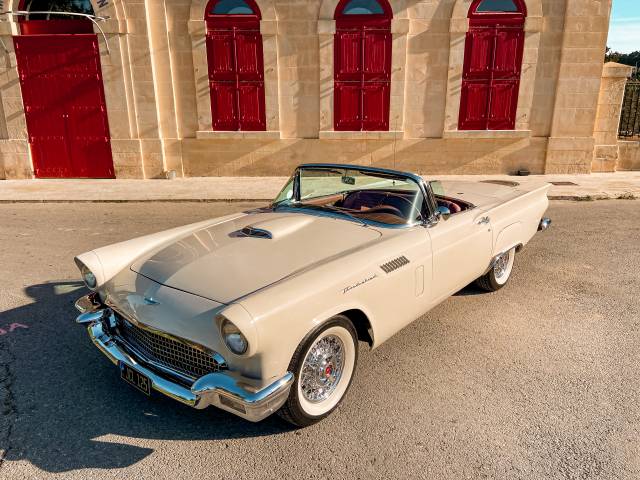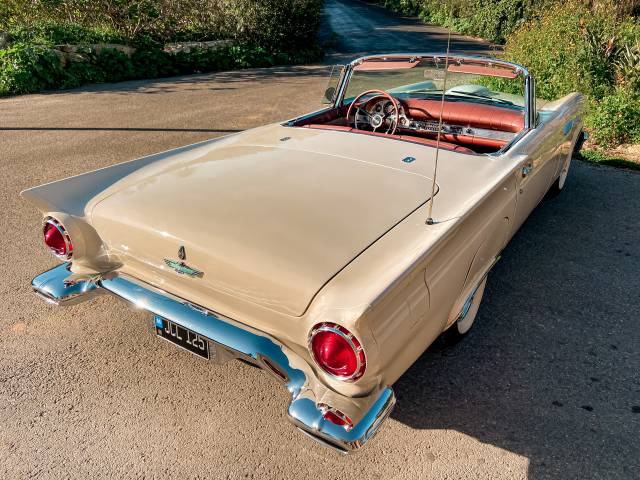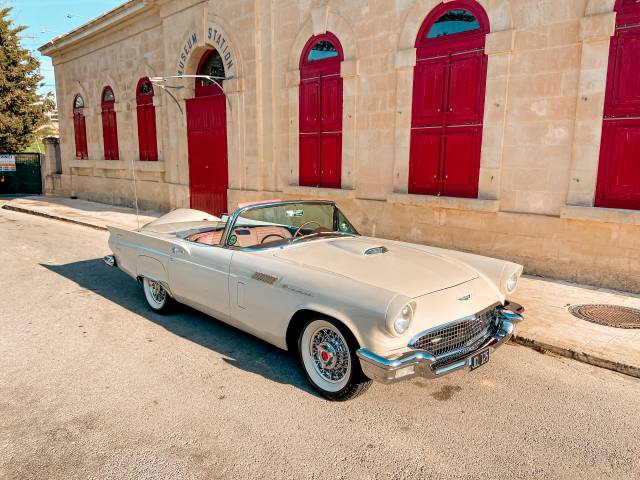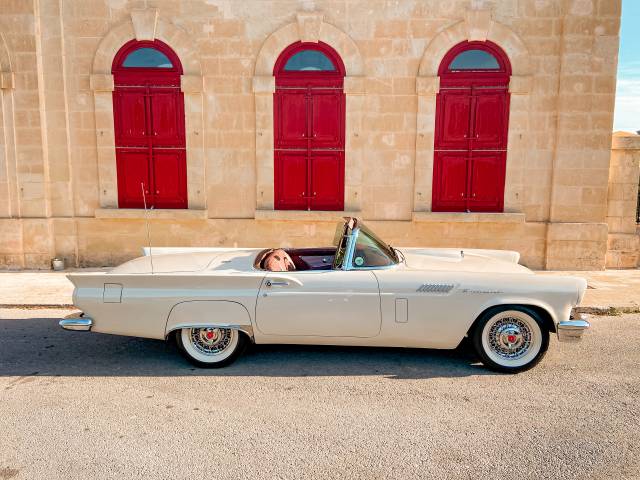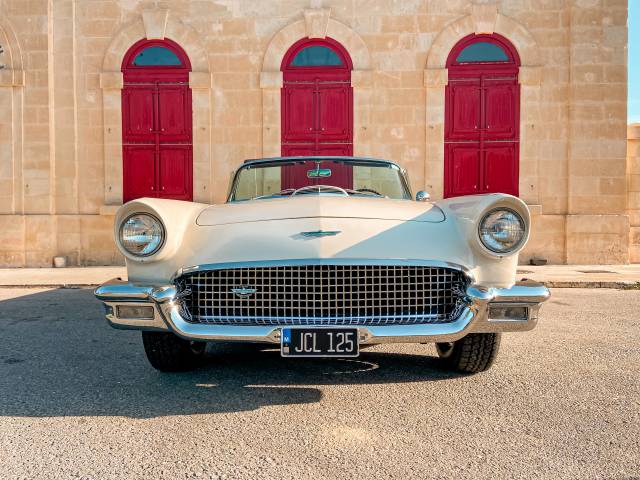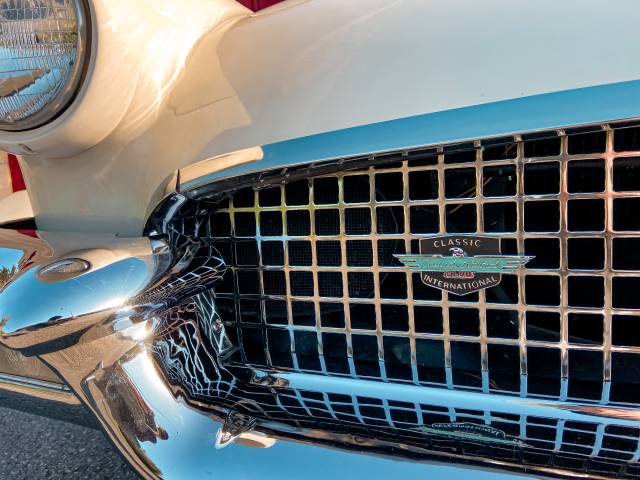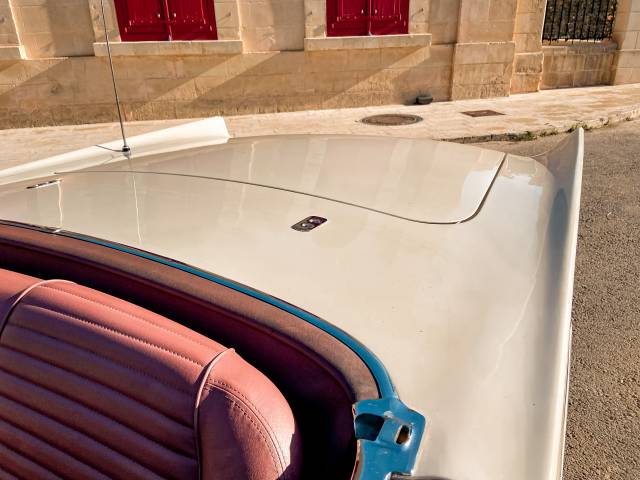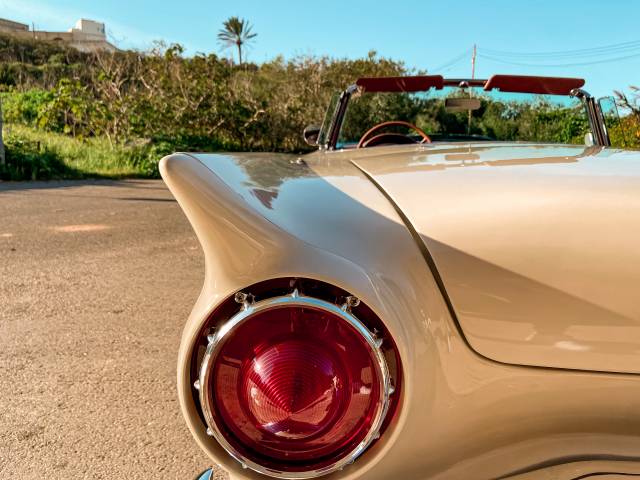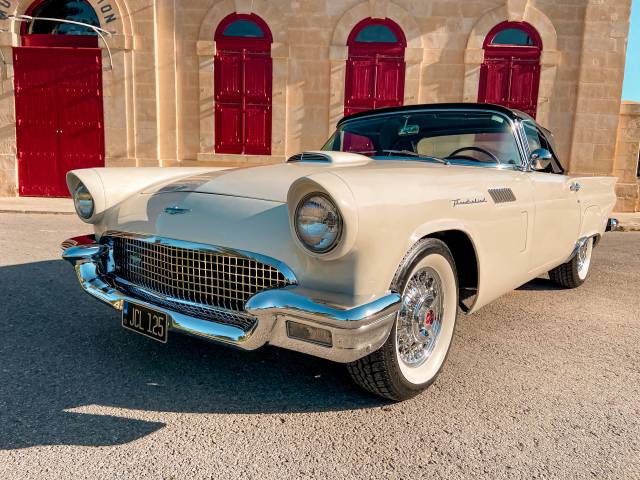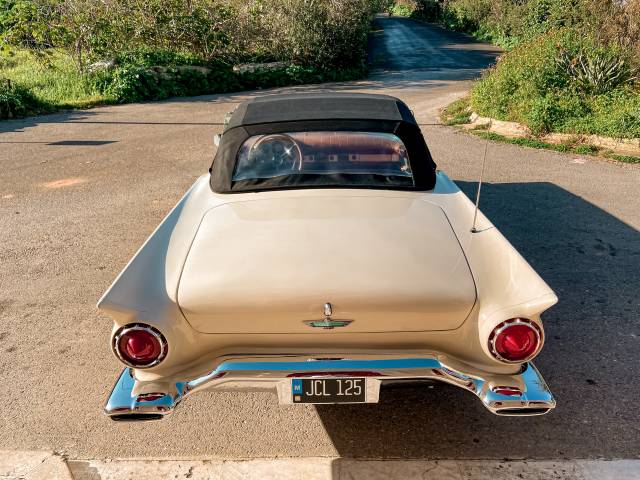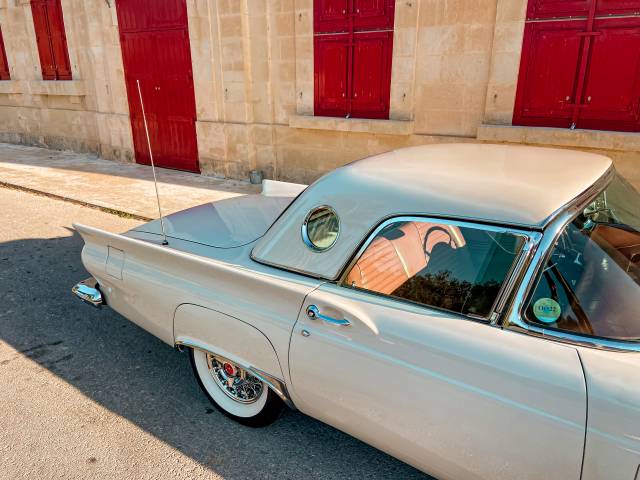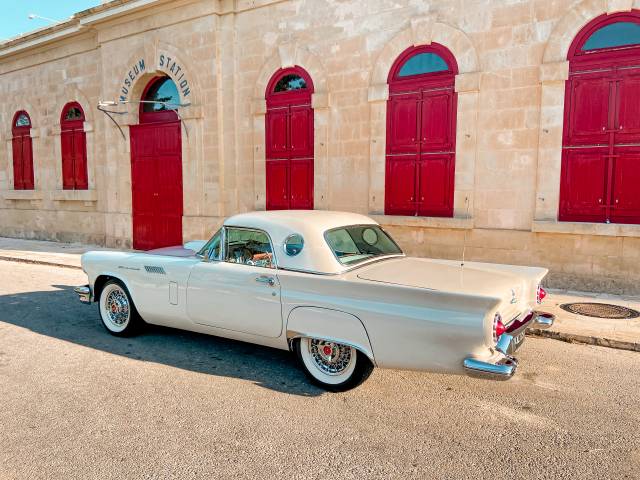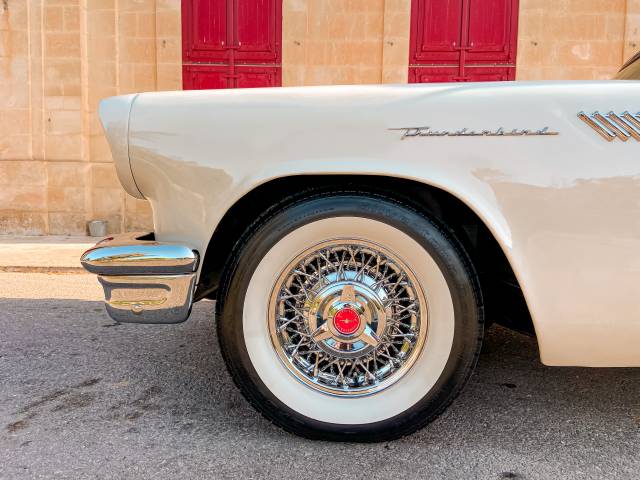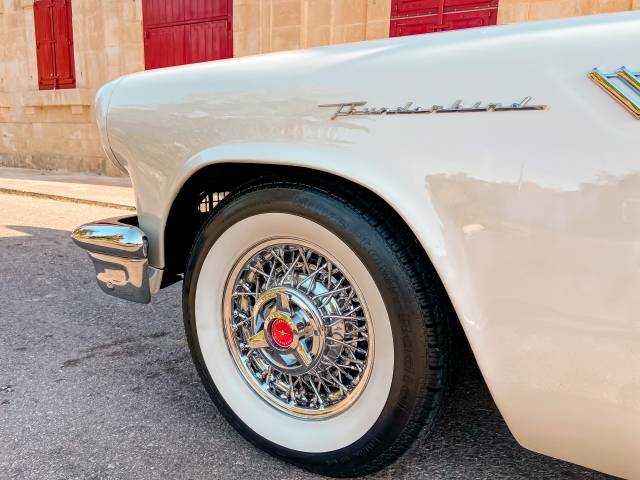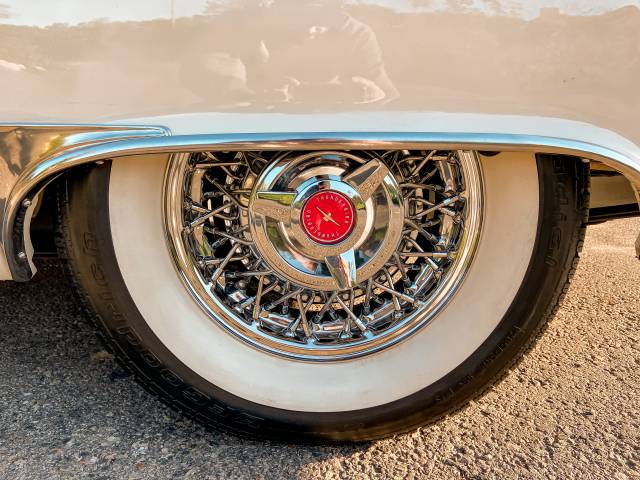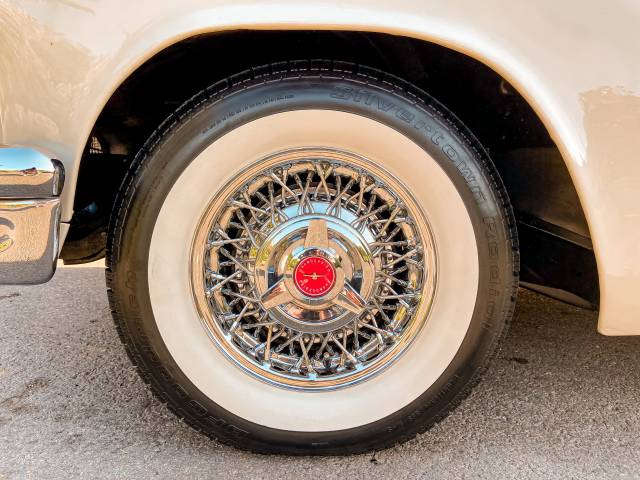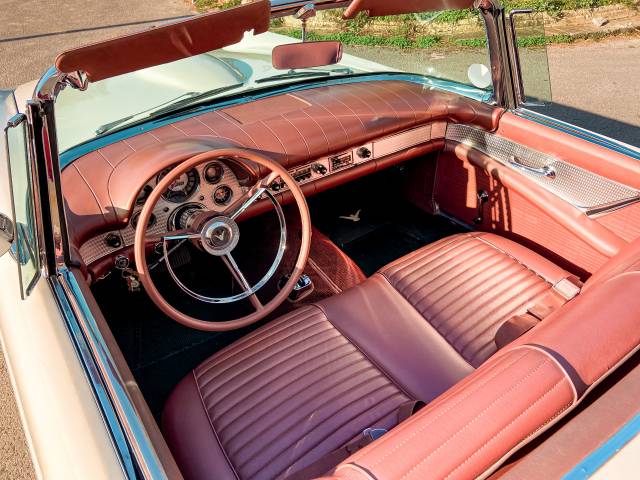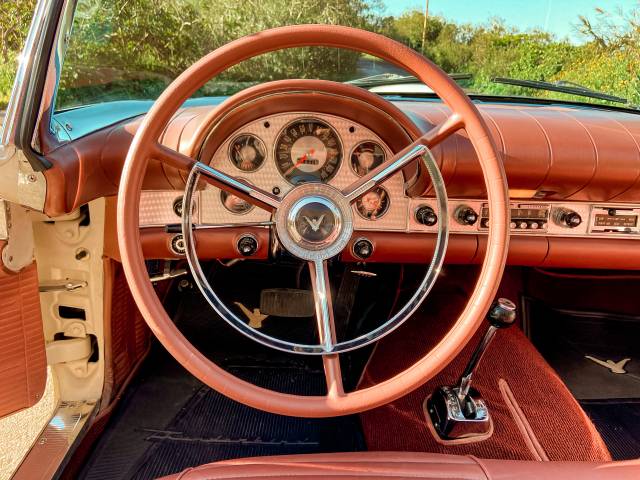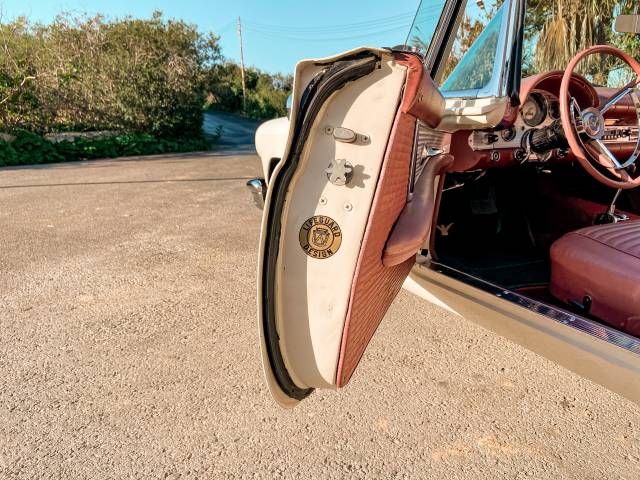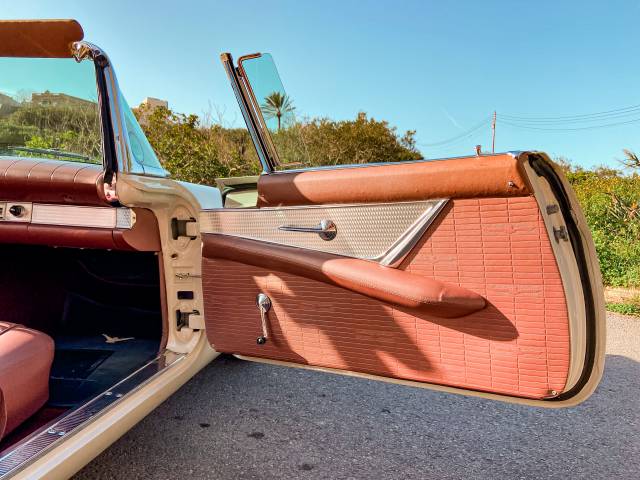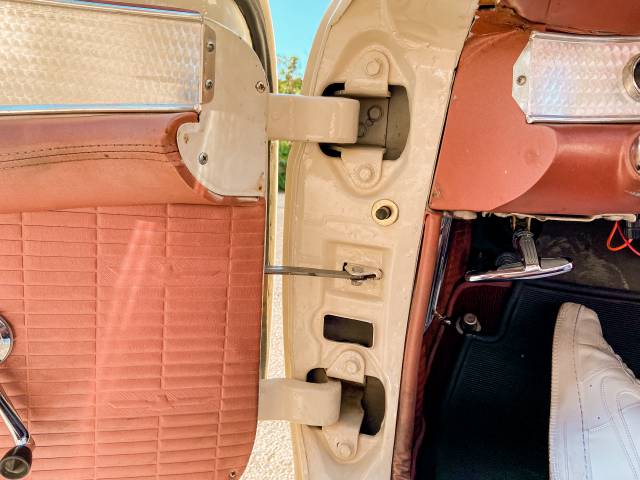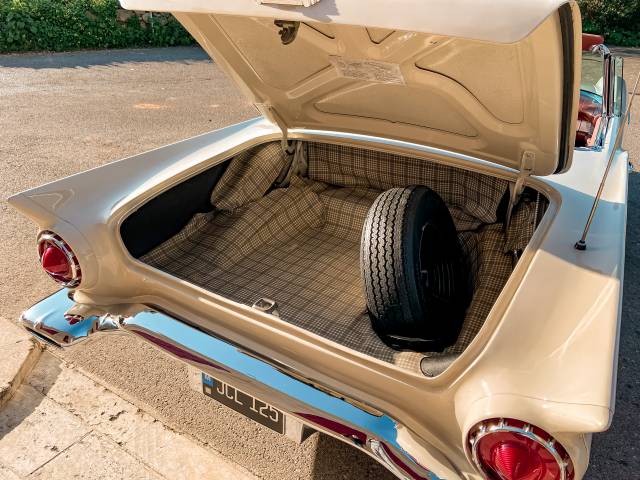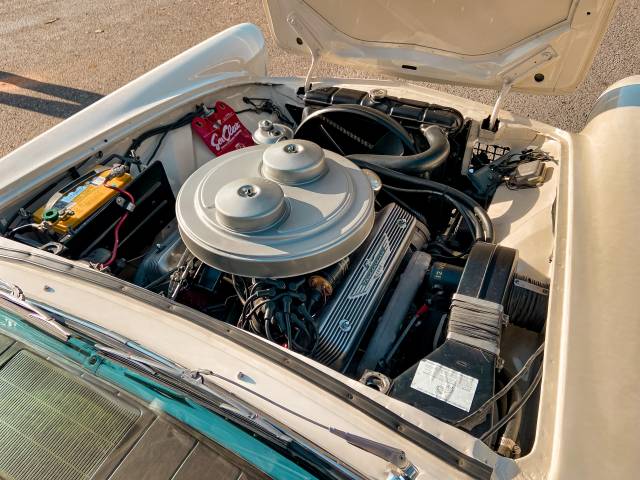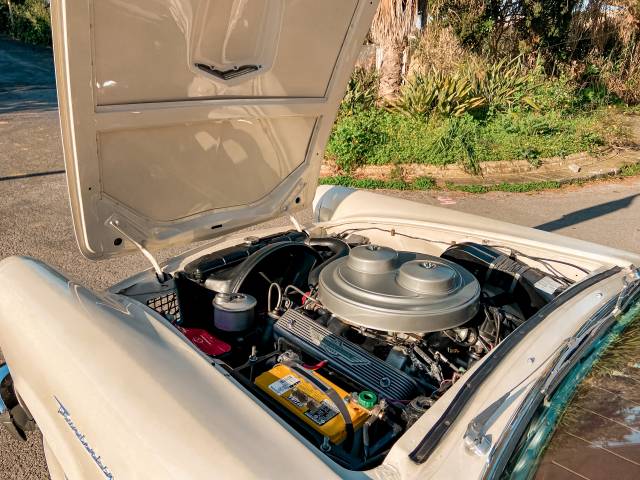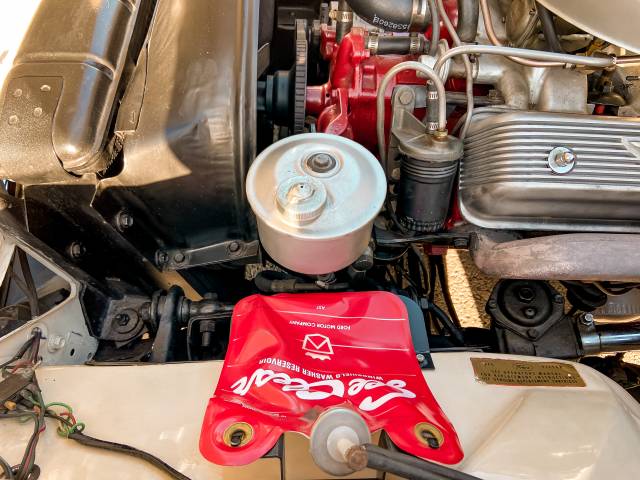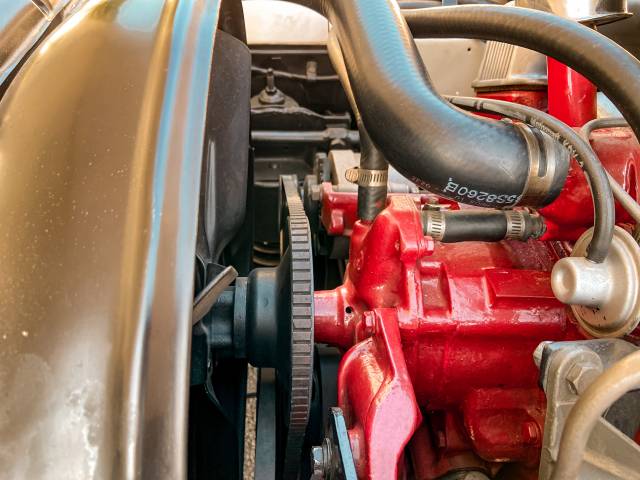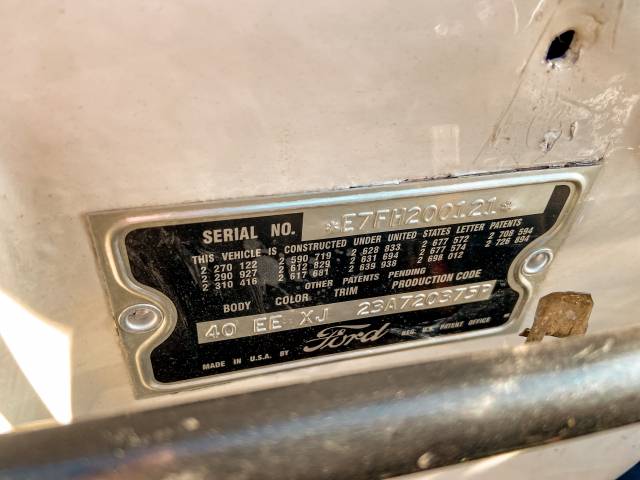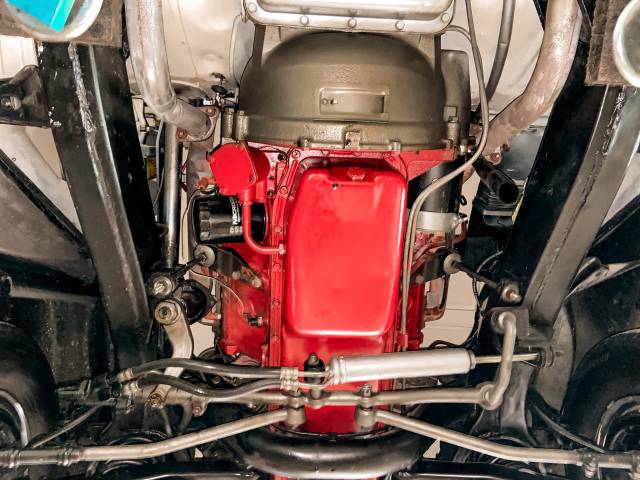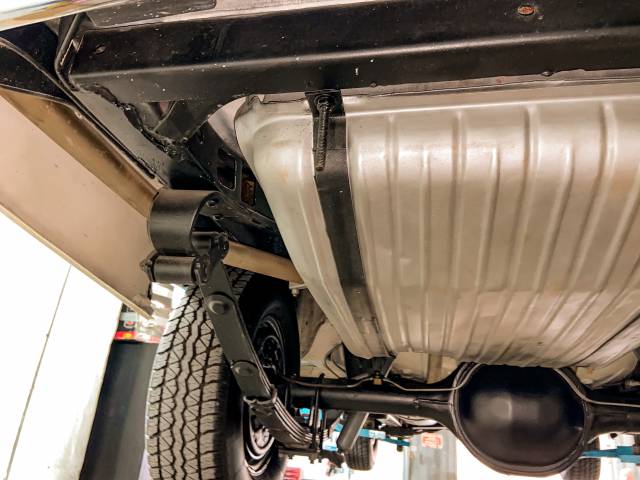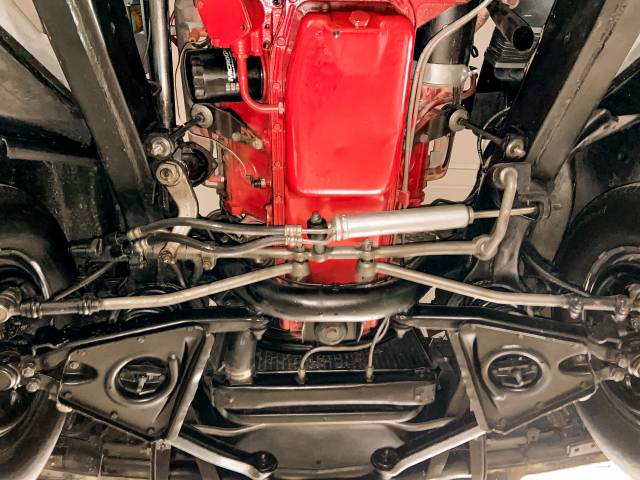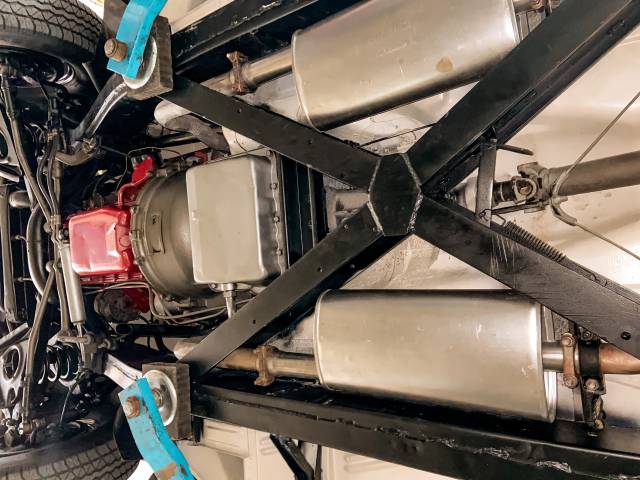 E-CODE
Private

away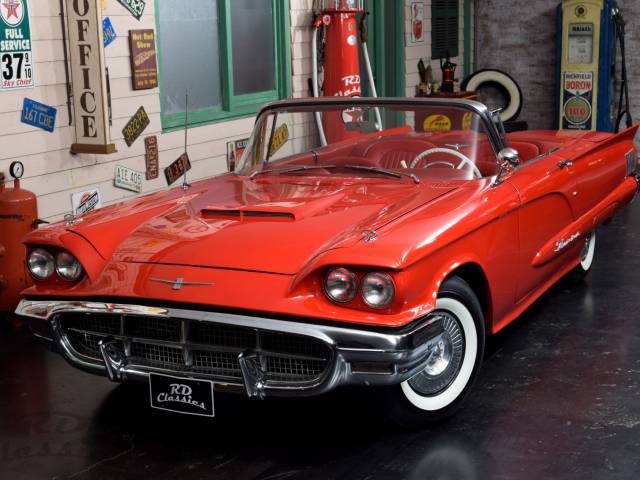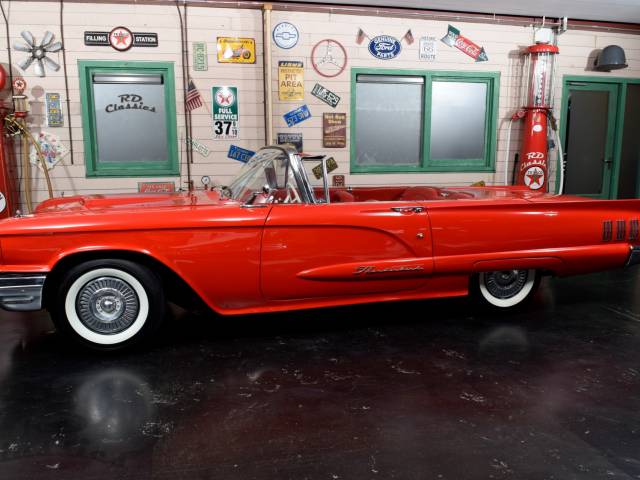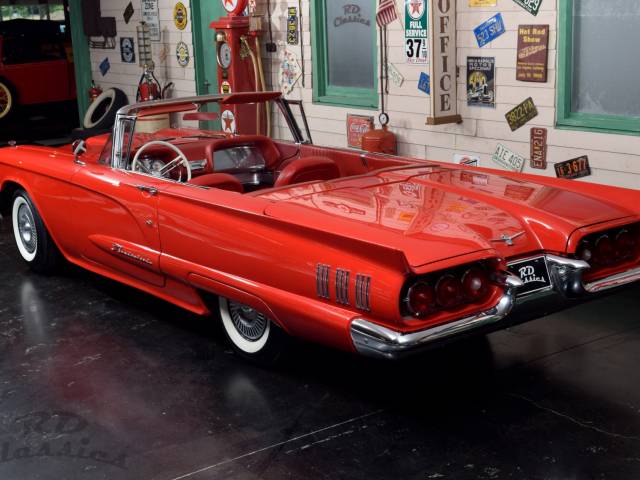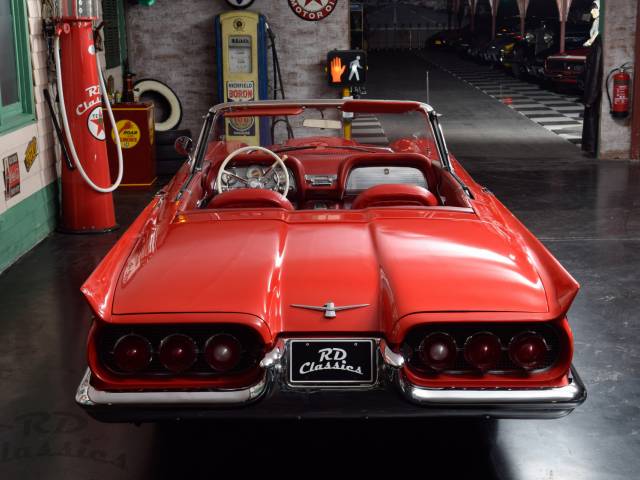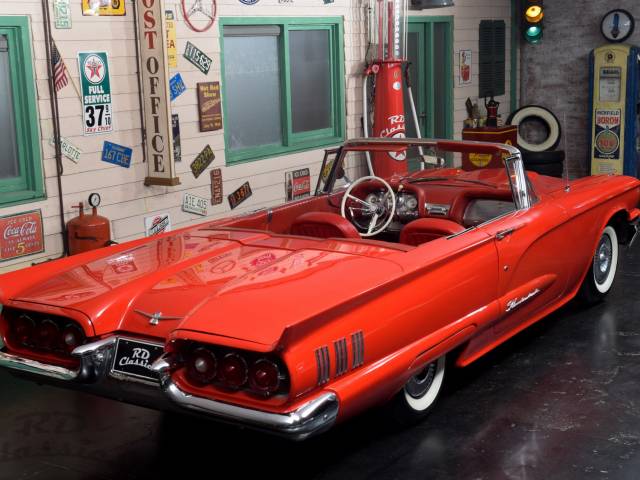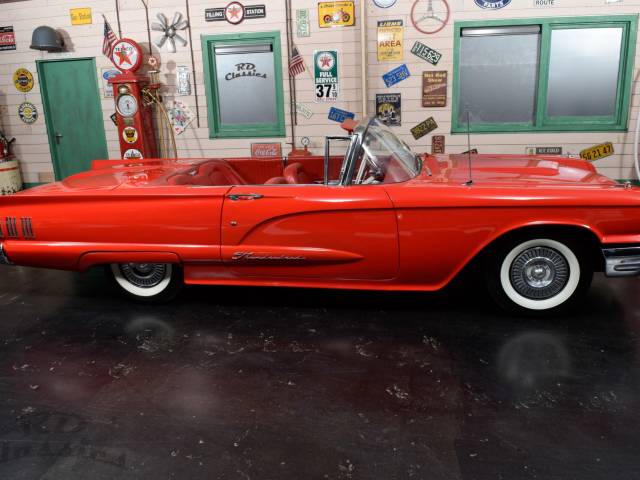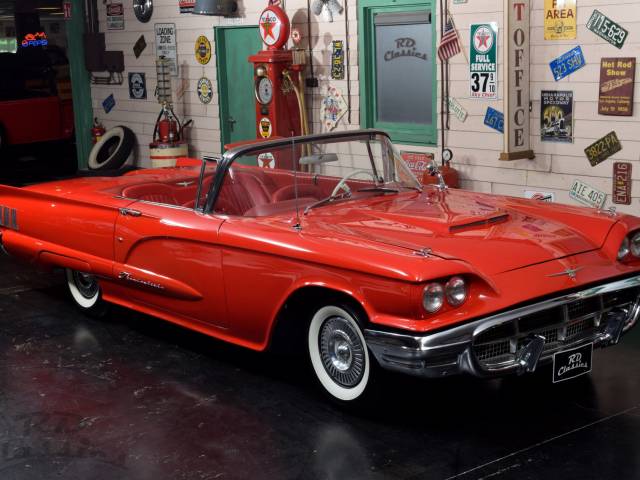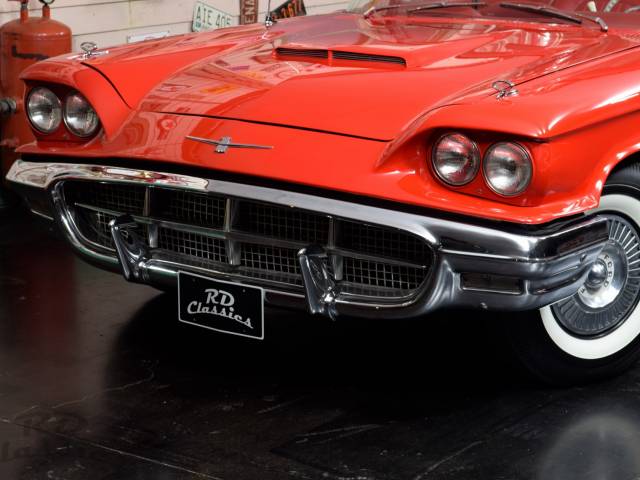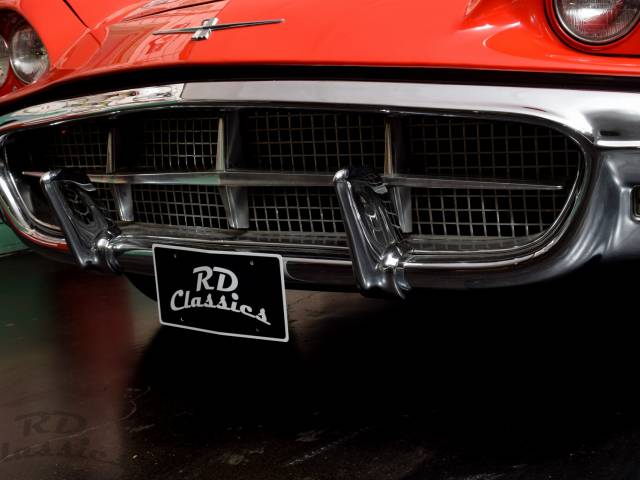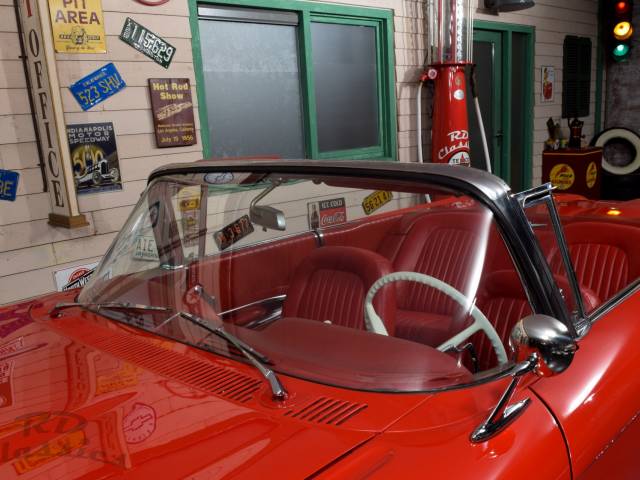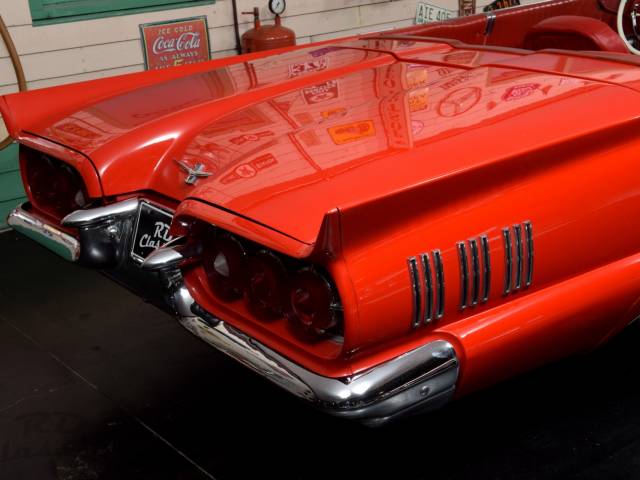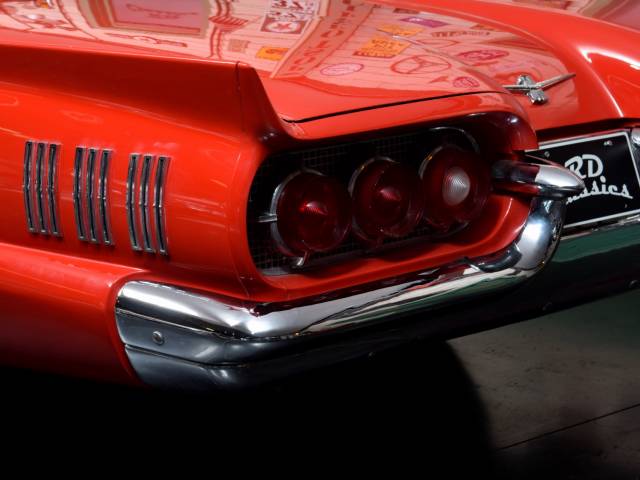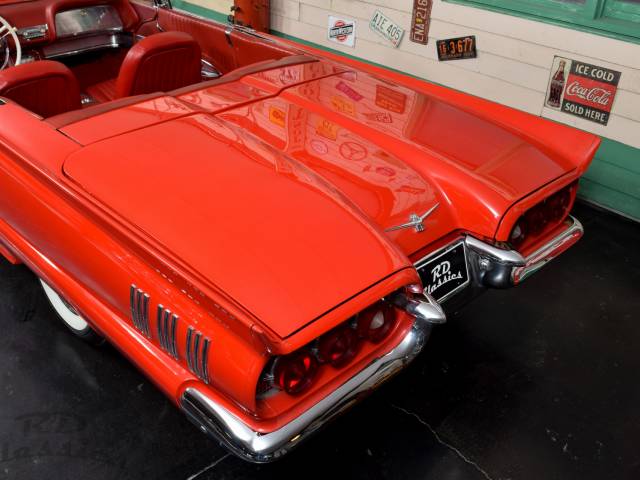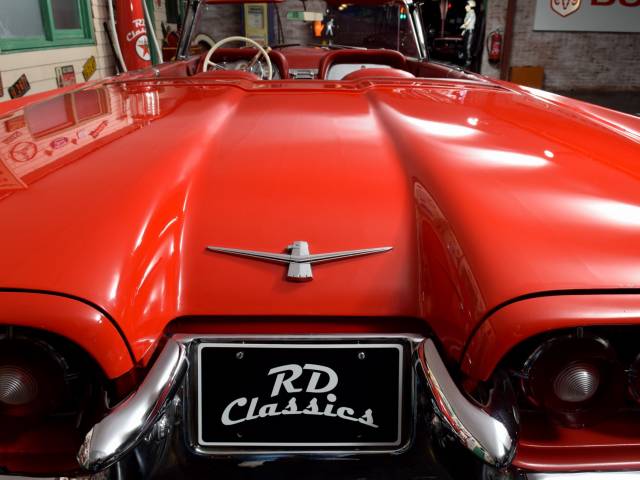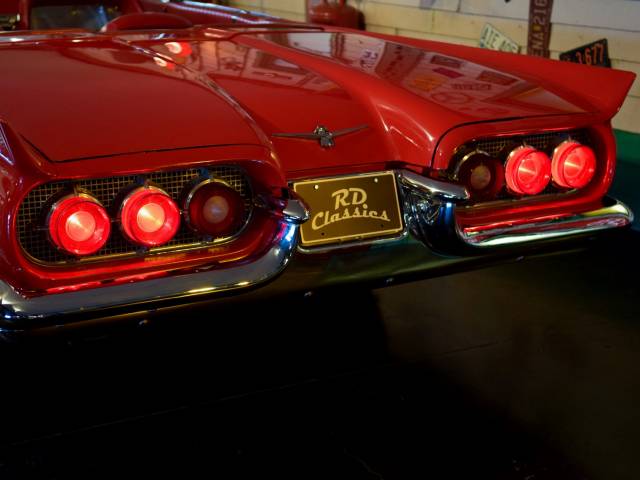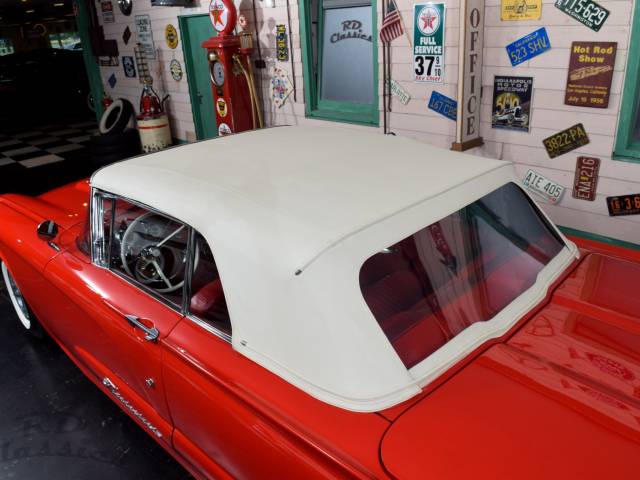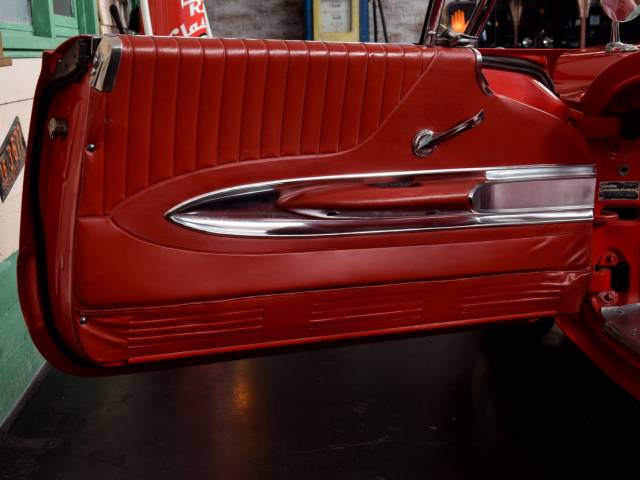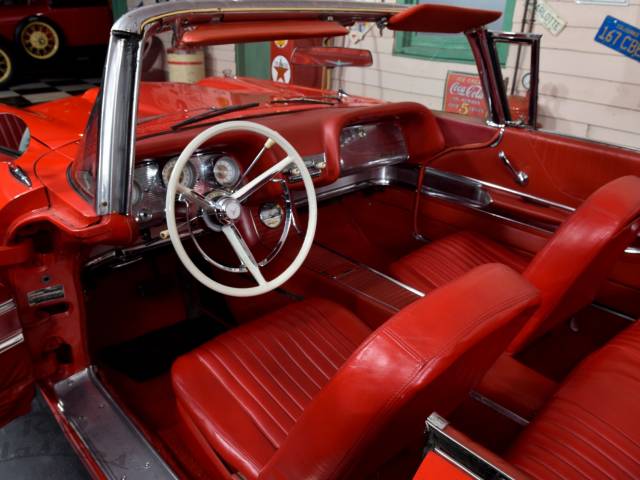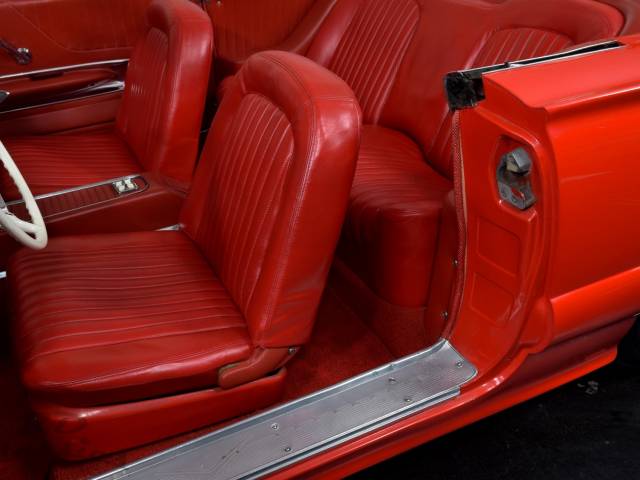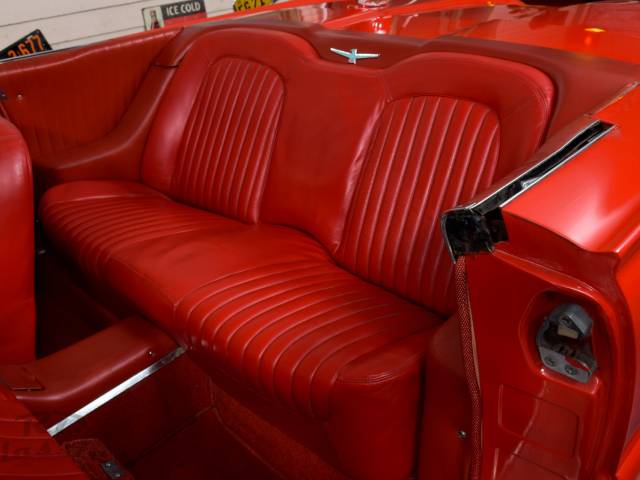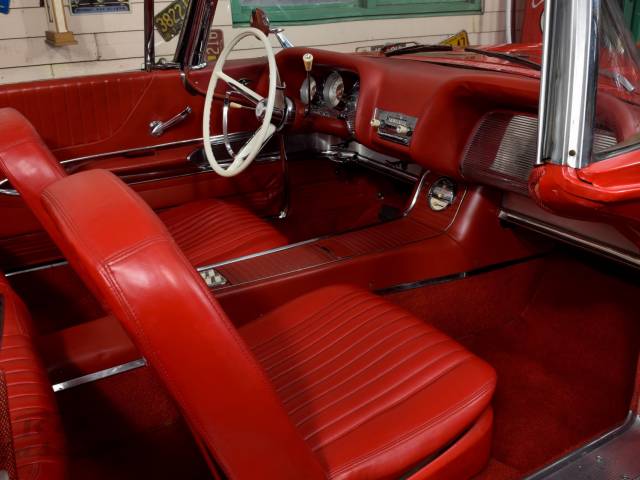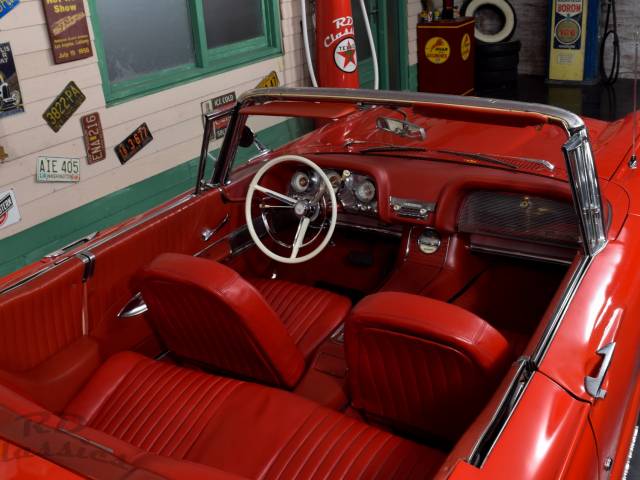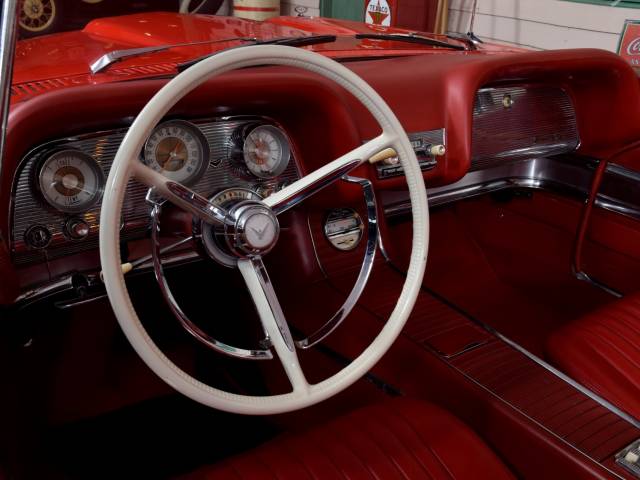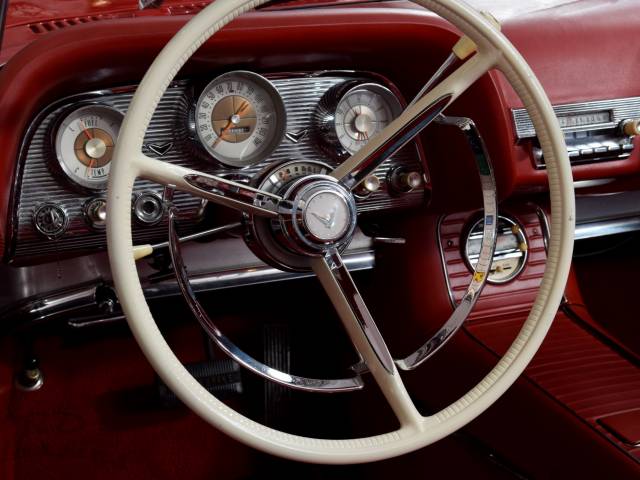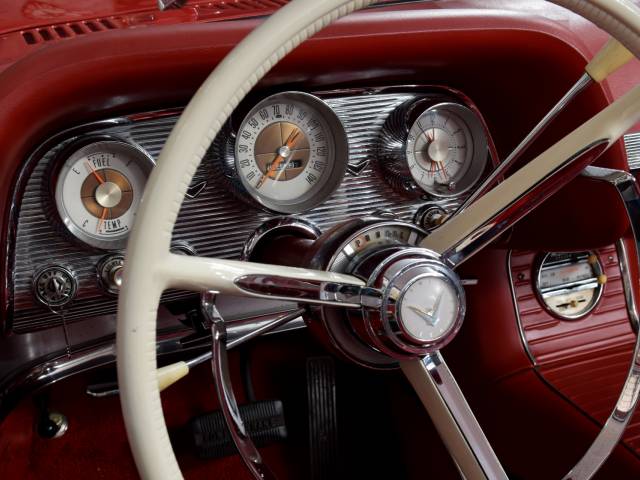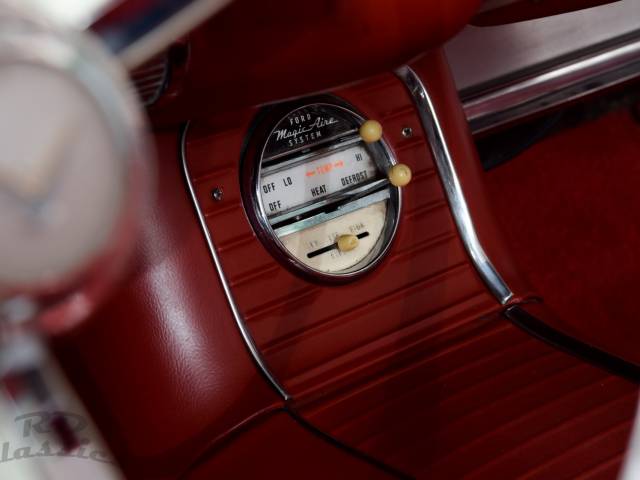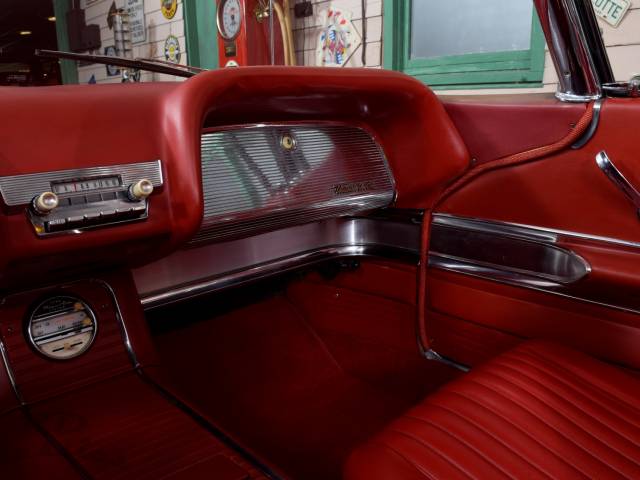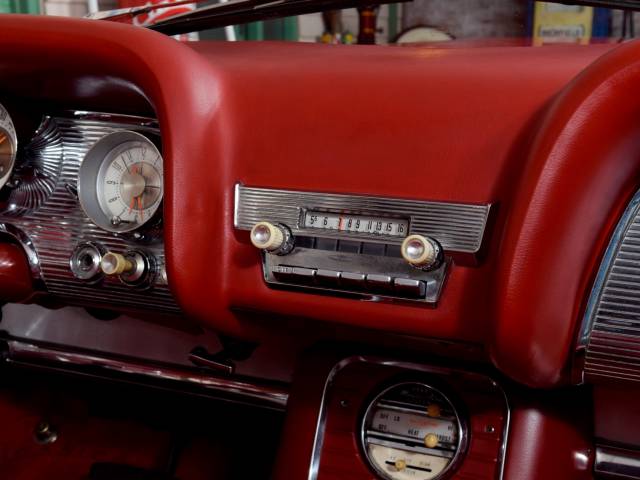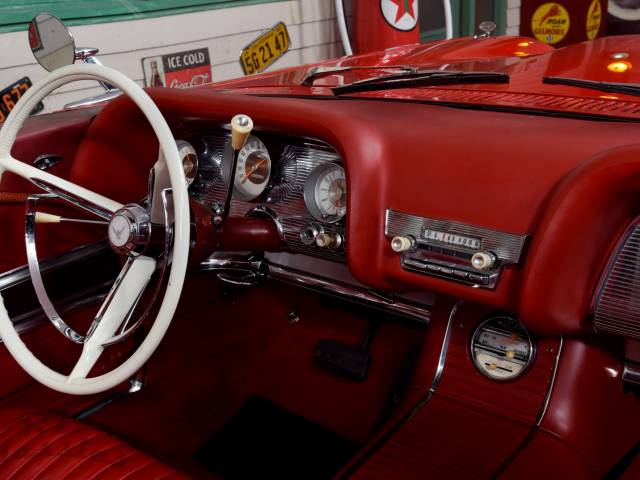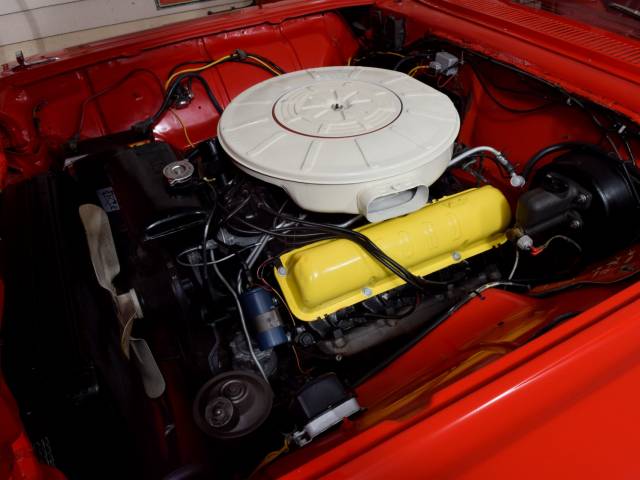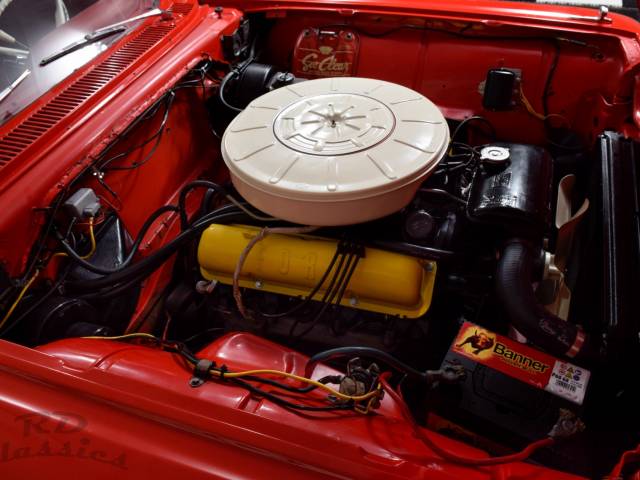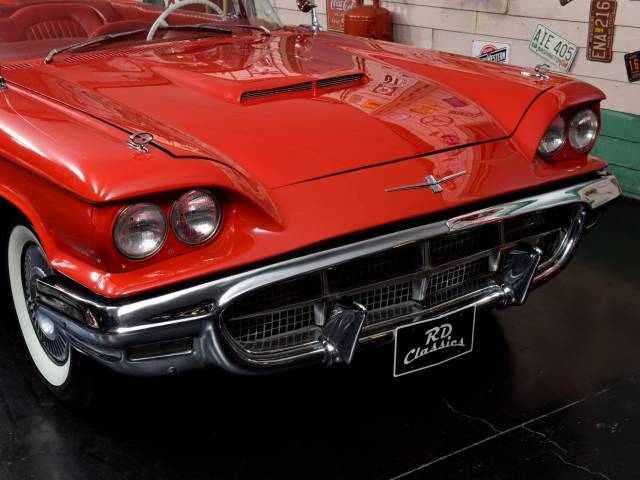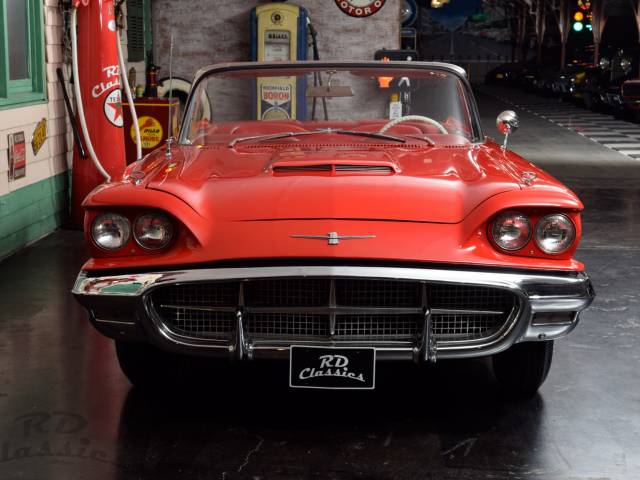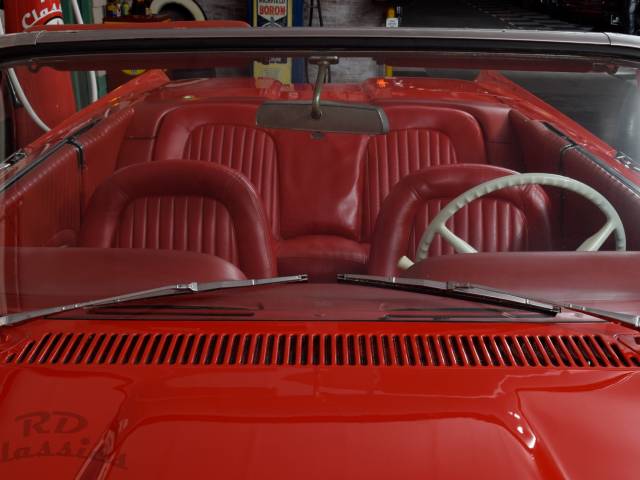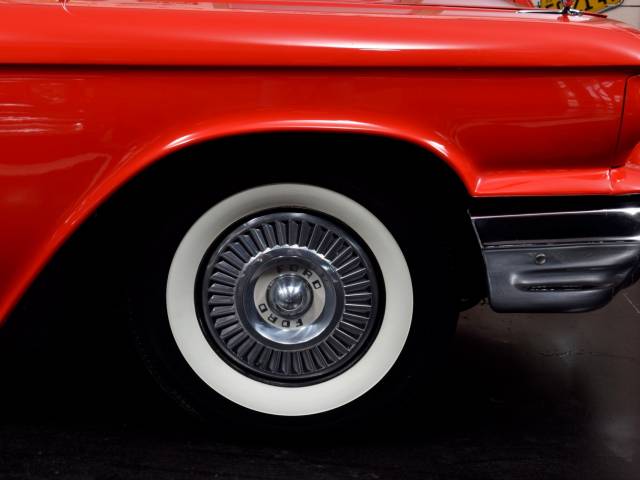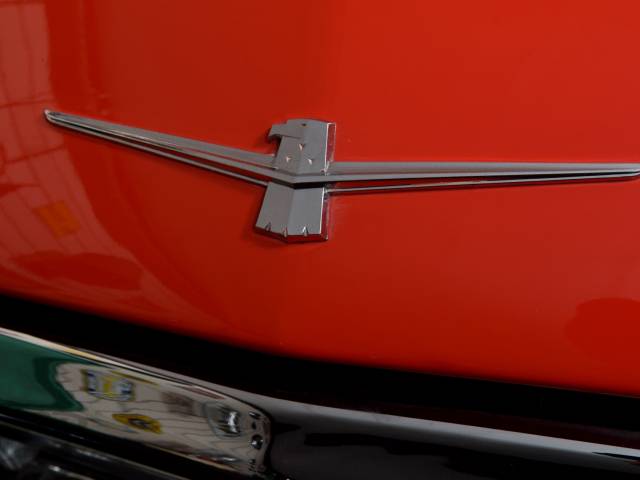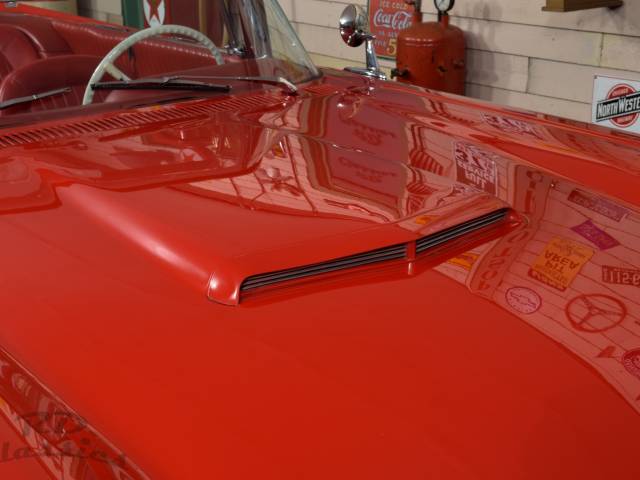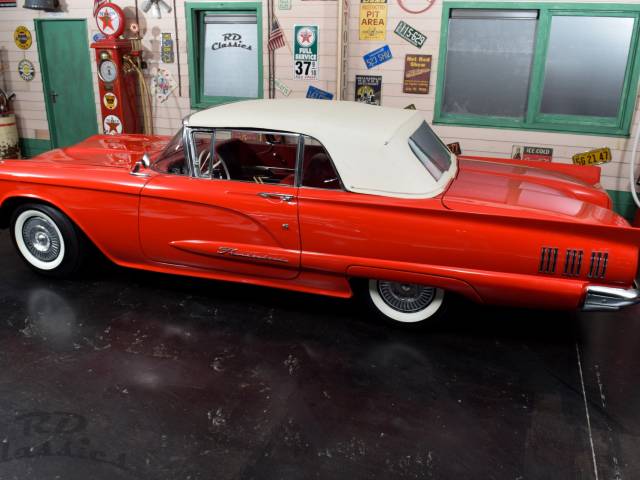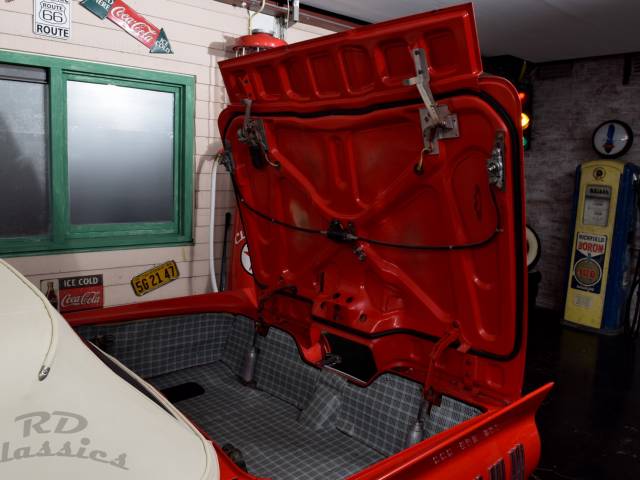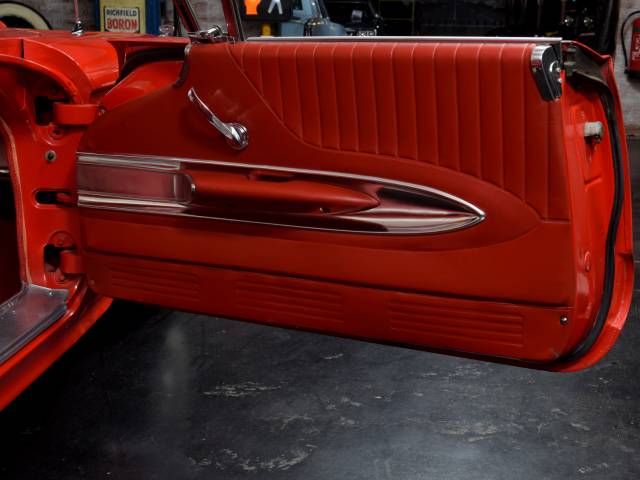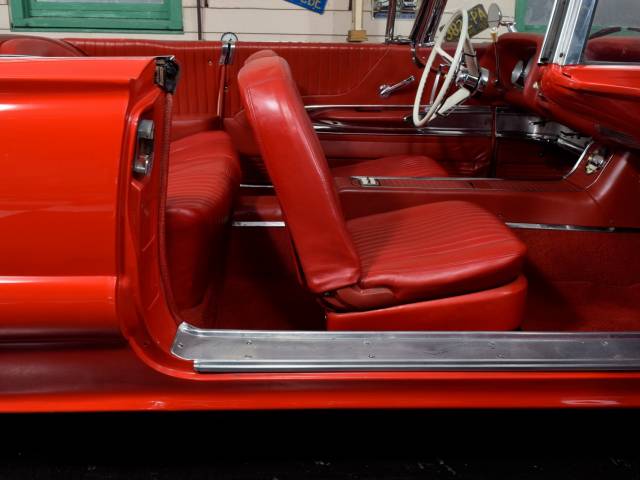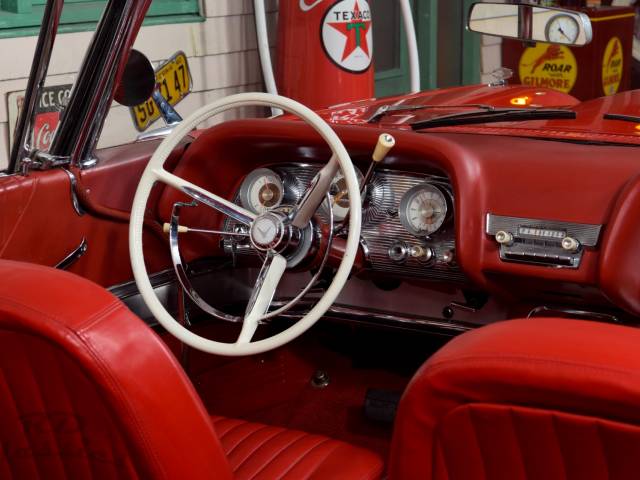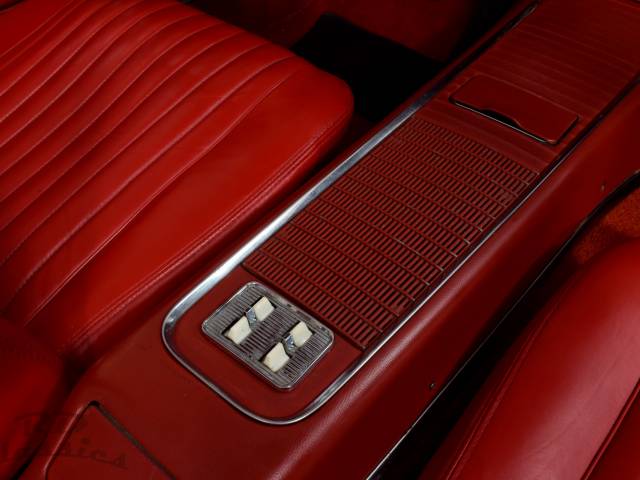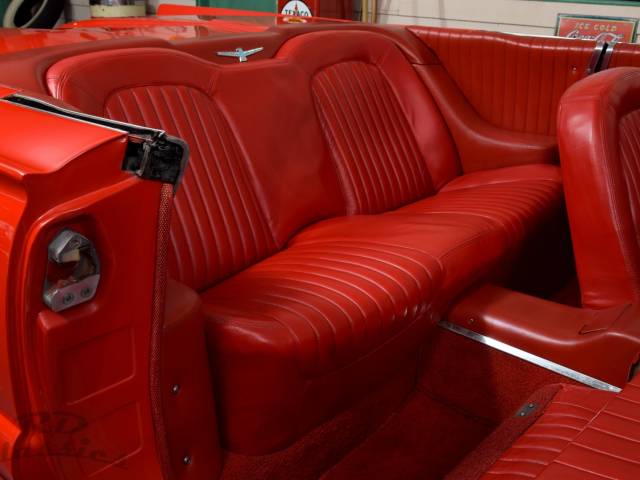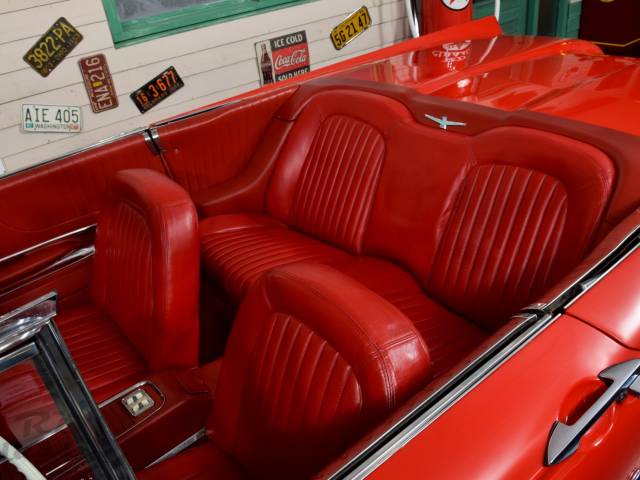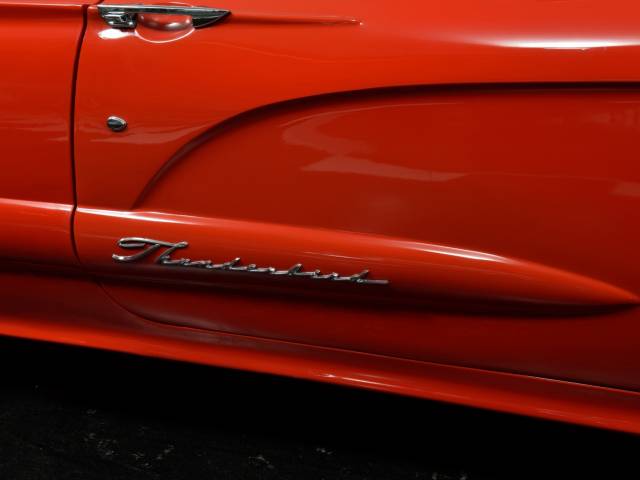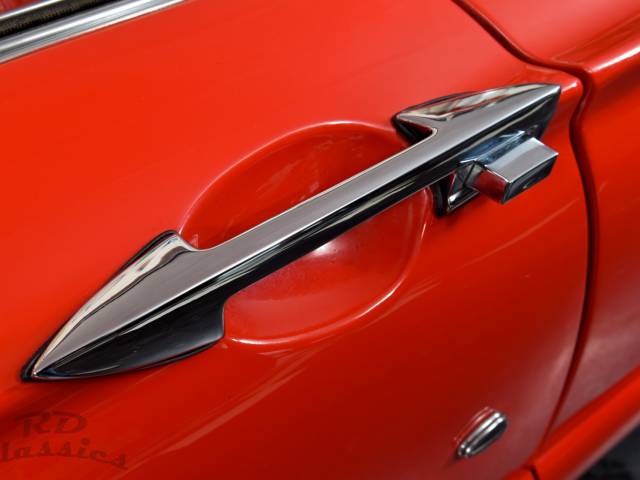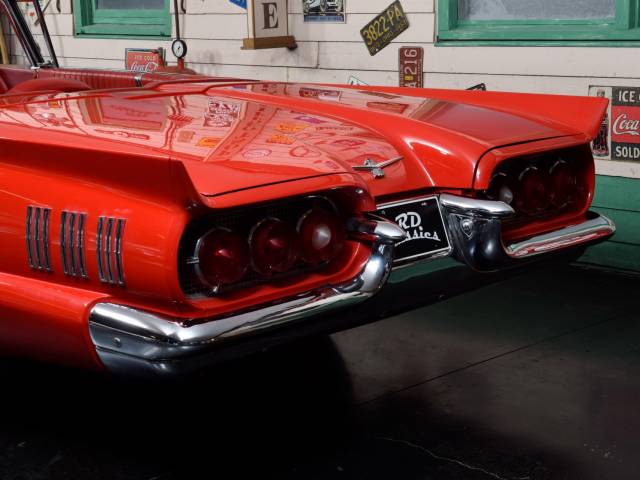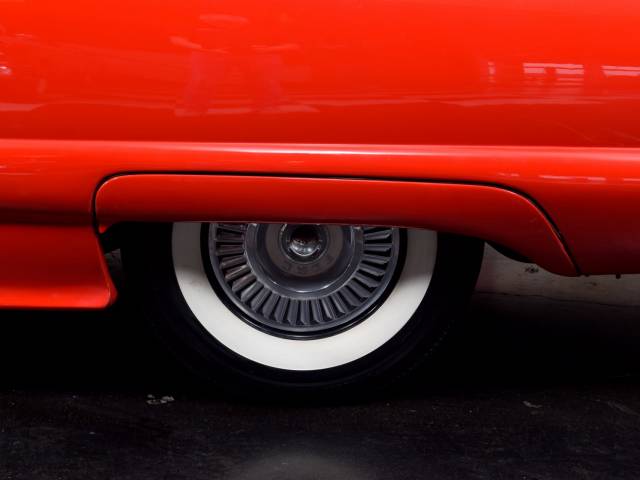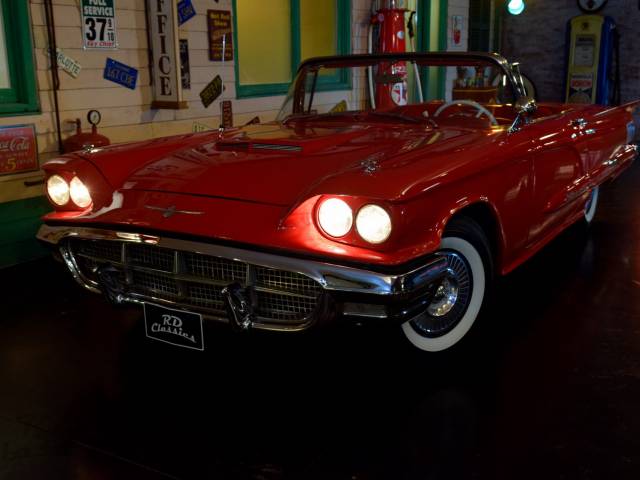 Ford Thunderbird Convertible
Dealer

away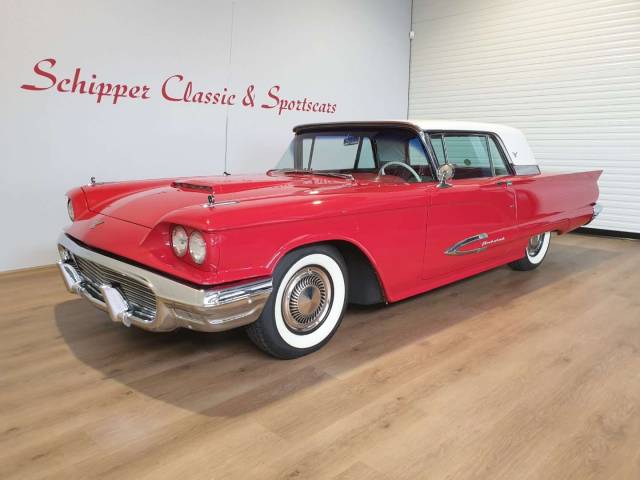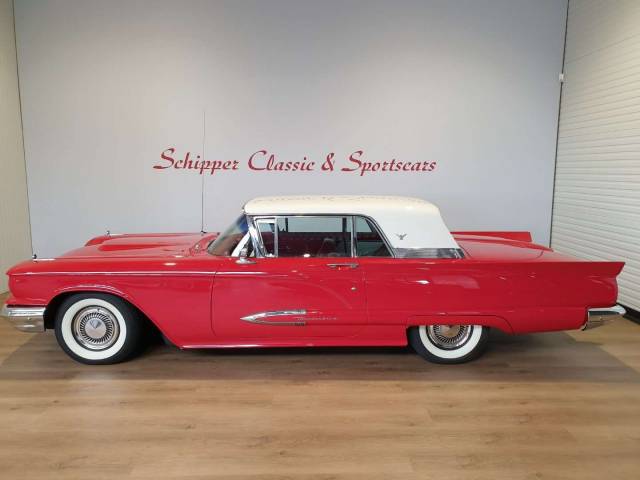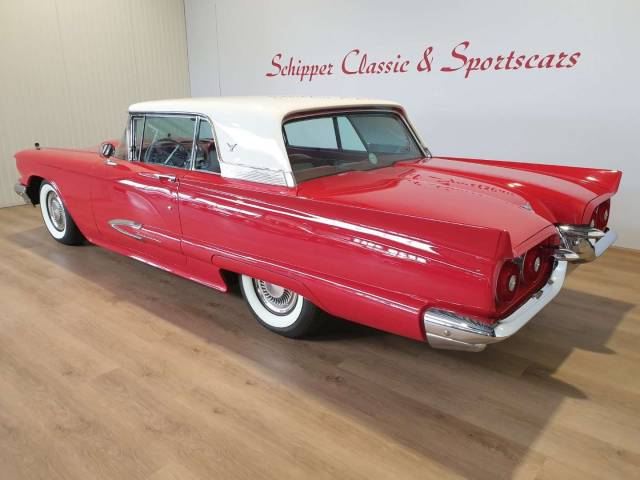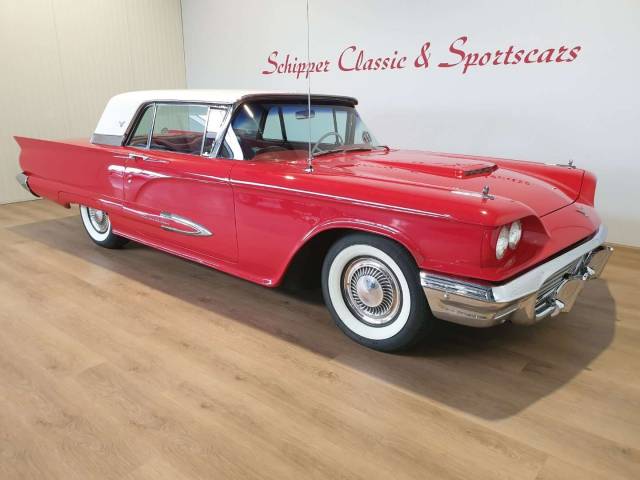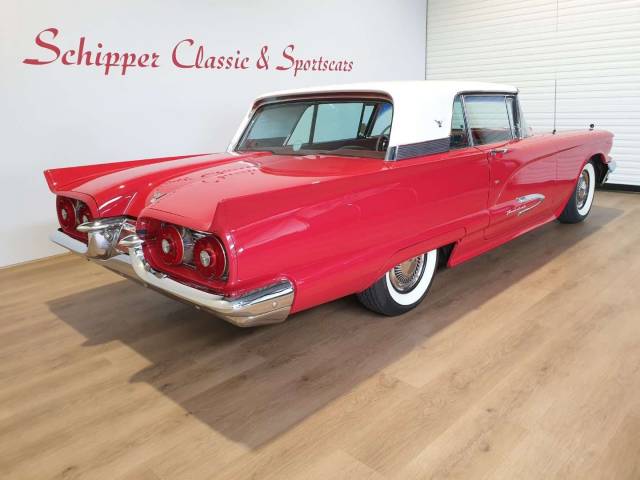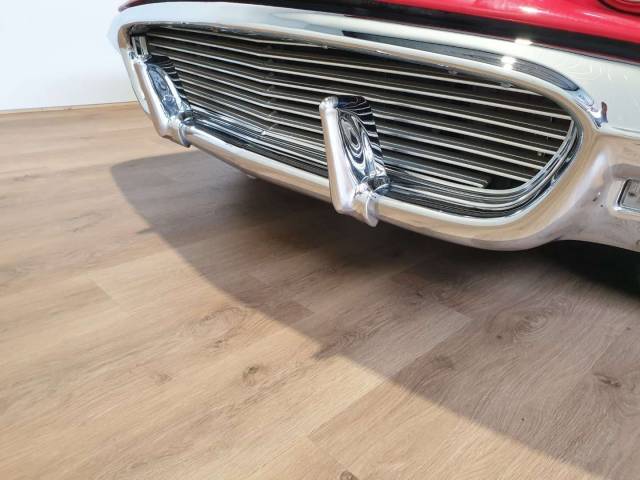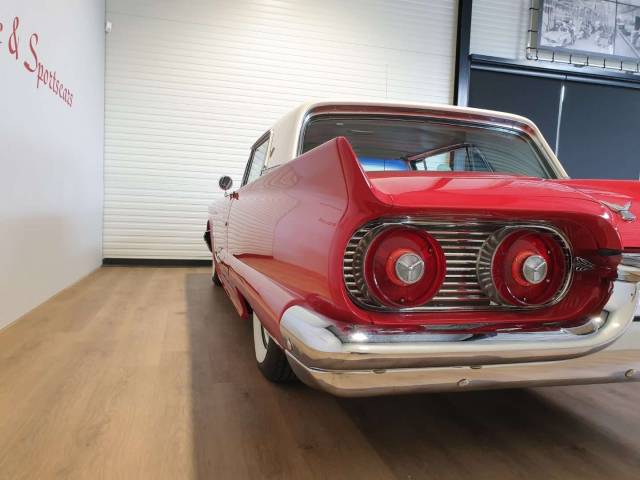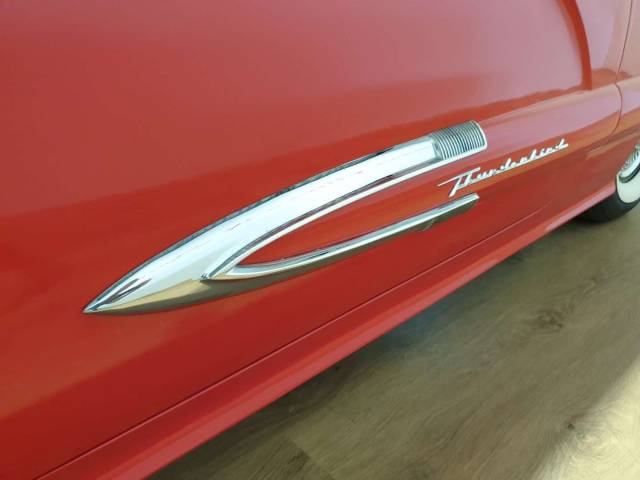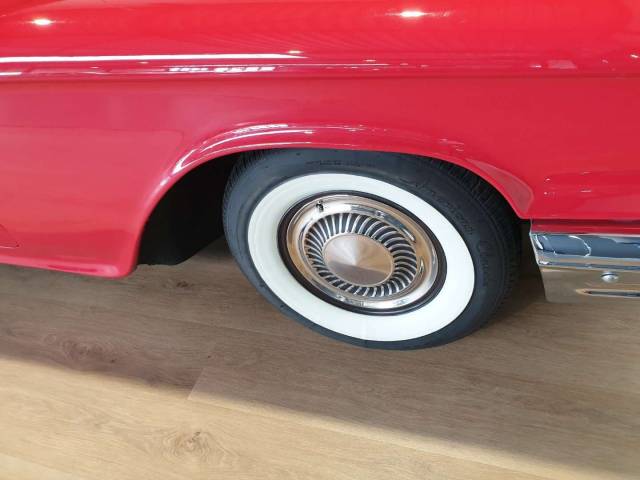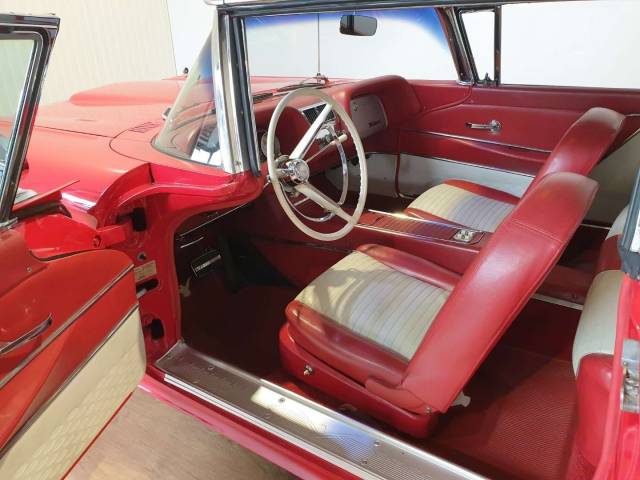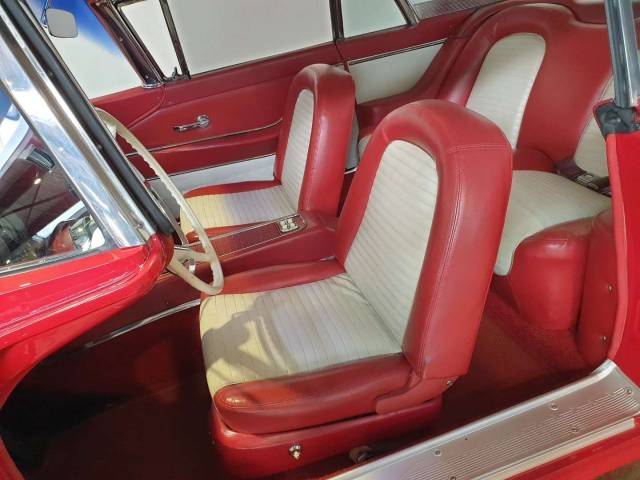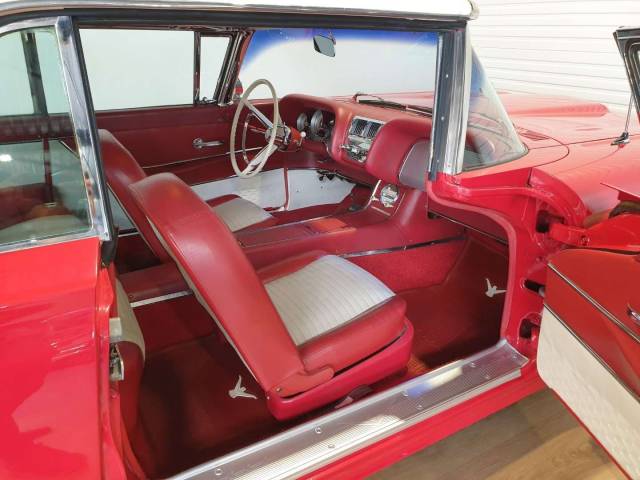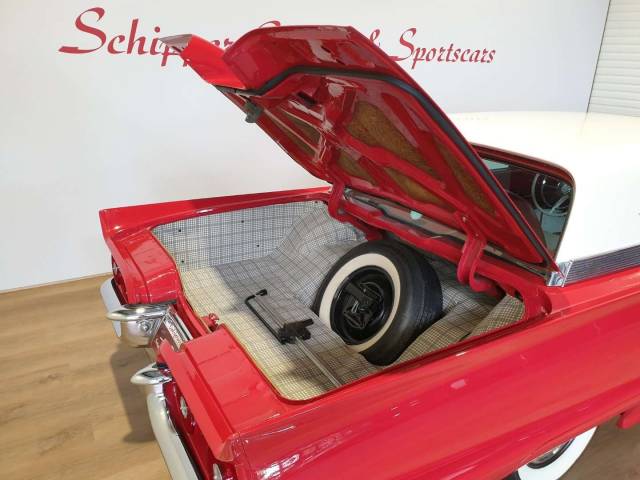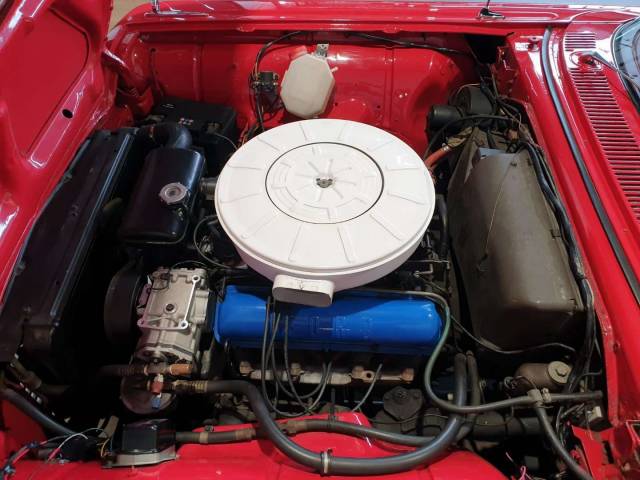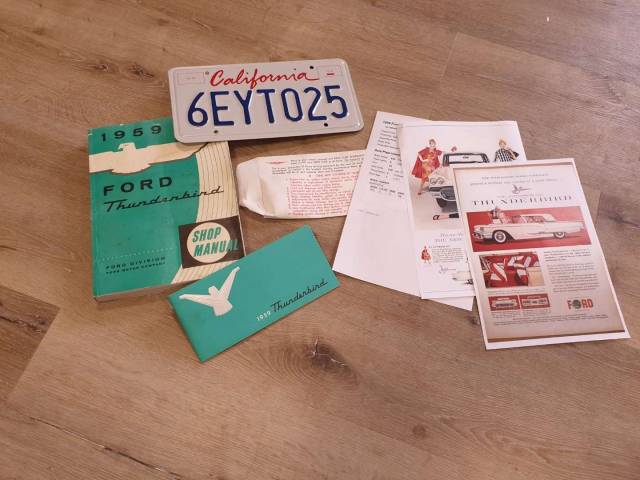 Ford Thunderbird  Squarebird 352CU
Dealer

away
Ford Thunderbird
The Ford Thunderbird is a sleek and stylish automobile that was introduced towards the end of 1954, becoming an instant success as sales reached 16,000 for the first model year. From 1955 to 2005, the Thunderbird went through eleven generations, with popular models such as the 1963 Ford Thunderbird making an impact on customers. The Thunderbird is perhaps best known for creating its own niche in the market for personal luxury cars.
The History of the Ford Thunderbird
Ford released their first Thunderbird model in 1955 – a two-seater convertible featuring a sporty design. Despite its appearance and capabilities, it wasn't marketed as a sports car like the contemporary Corvette. Instead, Ford decided to target a more upscale market, leading to the development of a unique class of automobile called the personal luxury car. In the 1957 model year, the exterior of the Thunderbird was altered somewhat, with a new front bumper and larger tailfins and lamps offering a refreshing restyle. Although sales figures for the first two years of the Ford Thunderbird were impressive, executives at the American manufacturer decided to redesign the car by adding another row of seats, reasoning that this would improve the model's sales potential. This proved to be a shrewd move as the 1958 Thunderbird sold more than double the units compared to the previous year. From 1958 until 1977, the Ford Thunderbird became larger with models such as the 1967 Ford Thunderbird four door offering a spacious driving experience. In a reverse of this trend, successive downsizes in 1977, 1980 and 1983 made the model more compact and stylish. The demise of the Ford Thunderbird began in 1990 with the discontinuation of the large 2-door coupe, leading to the end of production in 1997.
NASCAR and the Ford Thunderbird
Despite its boxy appearance, the Ford Thunderbird made its first appearance in NASCAR in 1977, driven by Bobby Allison who went on to win 13 races in three seasons between 1977 and 1980. The Thunderbird also made it onto the track for the 1982 through to 1997 seasons, this time sporting a more aerodynamic and compact appearance. This allowed the Thunderbird to compete successfully in stock car racing, with drivers known to regularly exceed 200mph during races and, in one case, set record qualifying times; the fastest stock car lap (44.998 sec) at the Talladega Superspeedway is still held by a Ford Thunderbird.