Daimler SP 250 Classic Cars for Sale
8 Offers for Daimler SP 250 found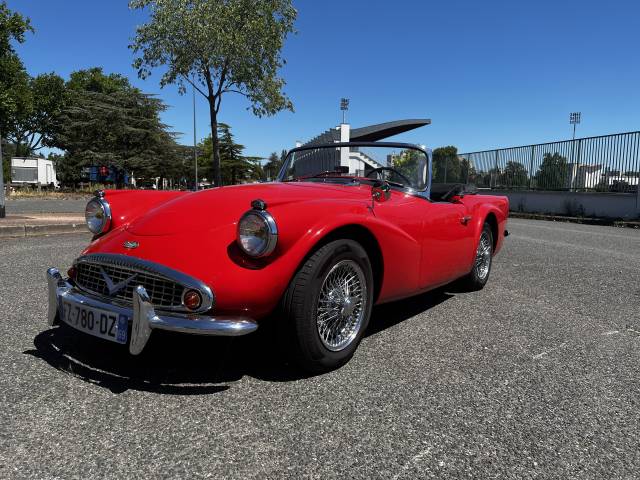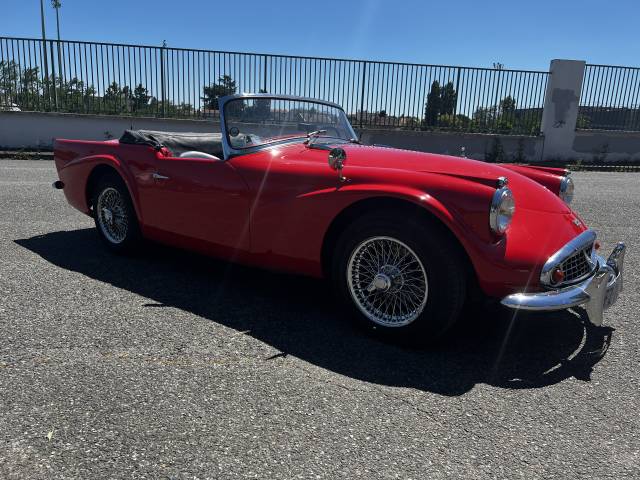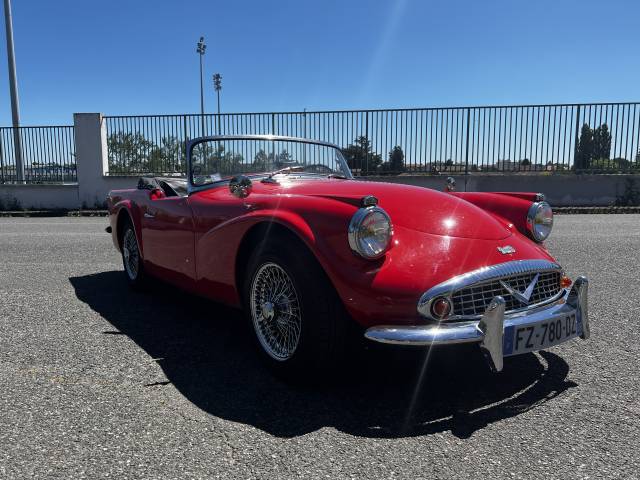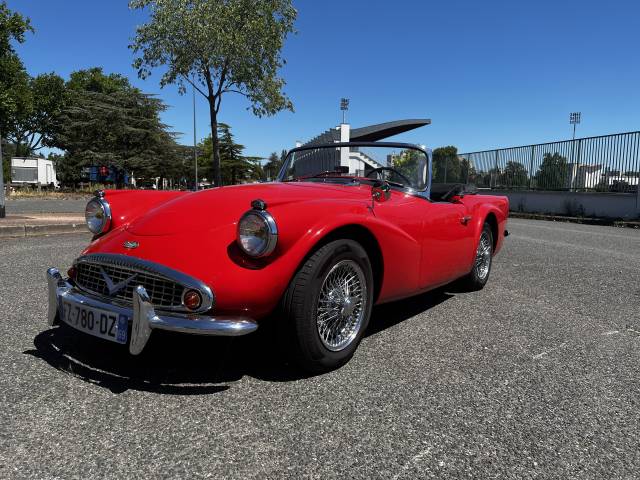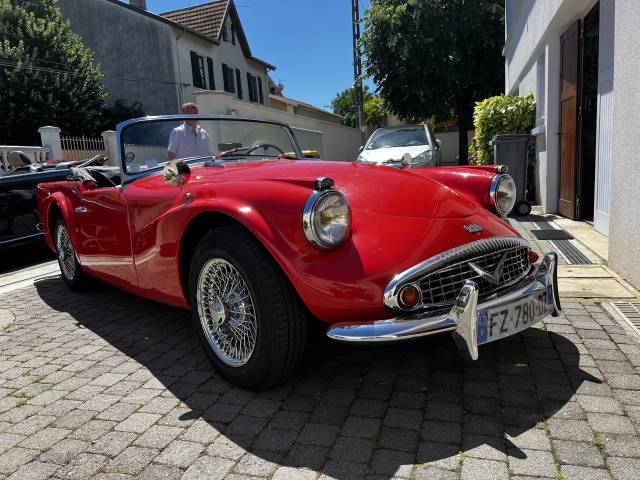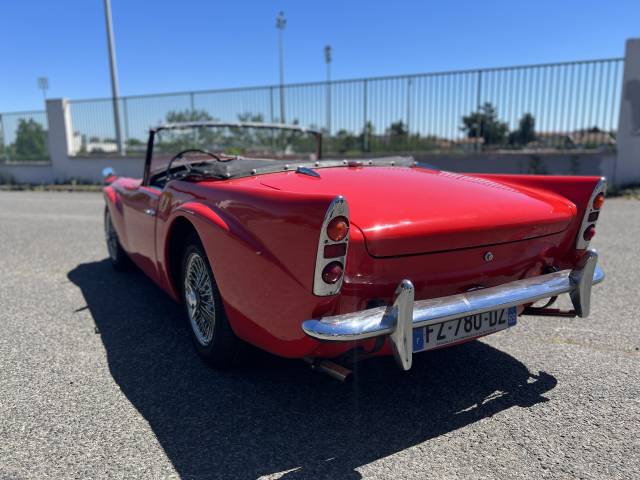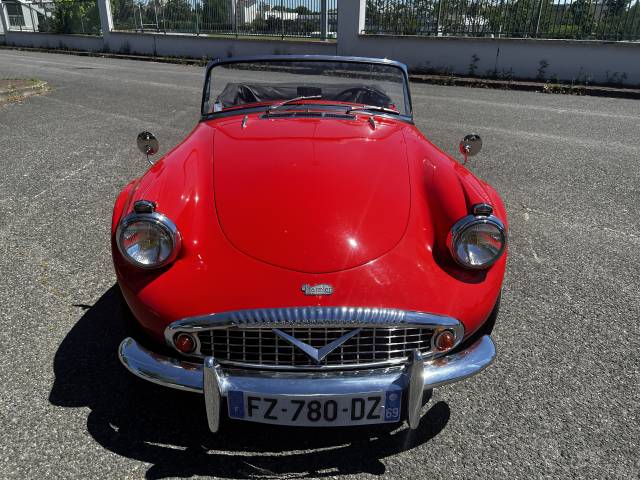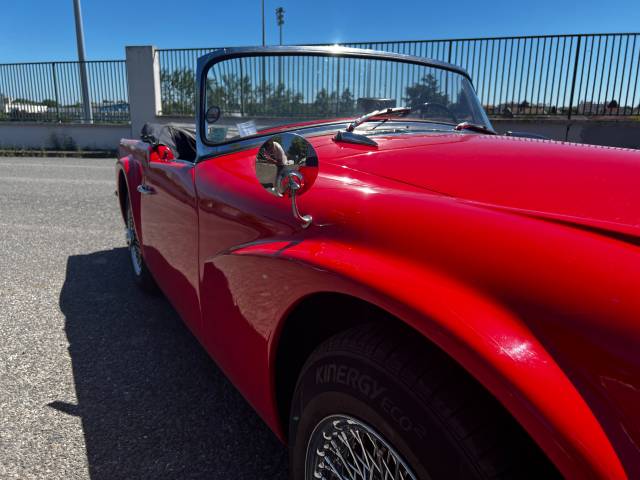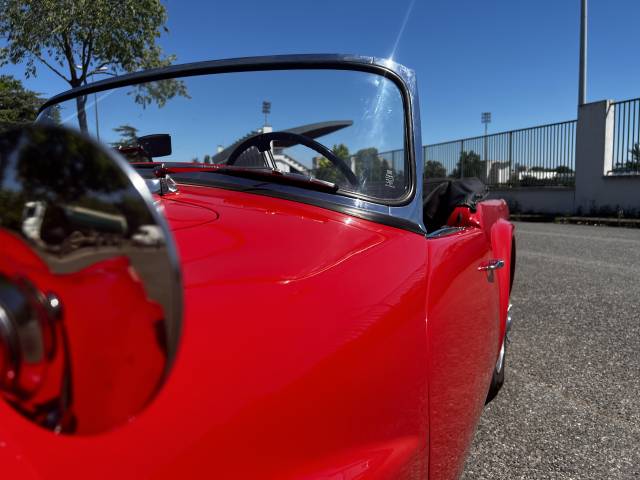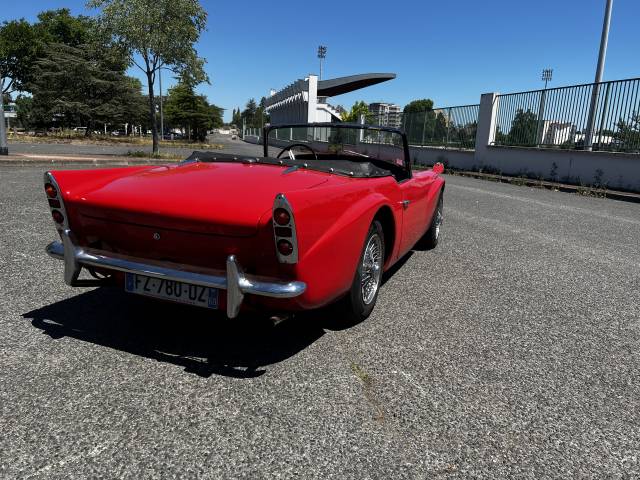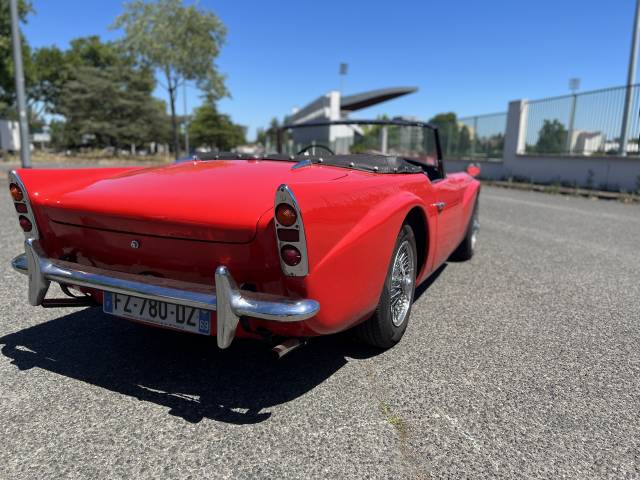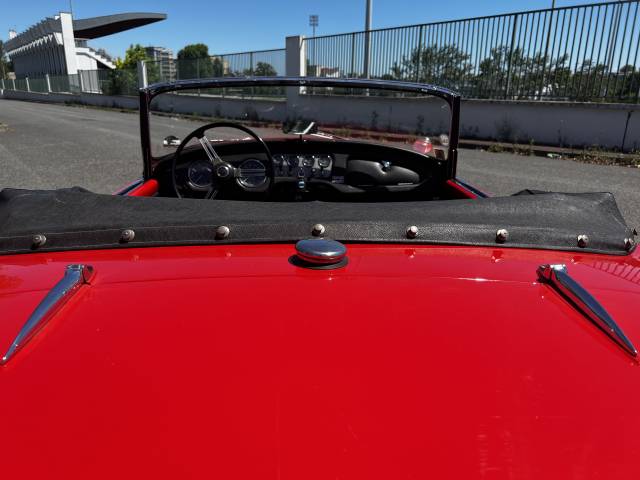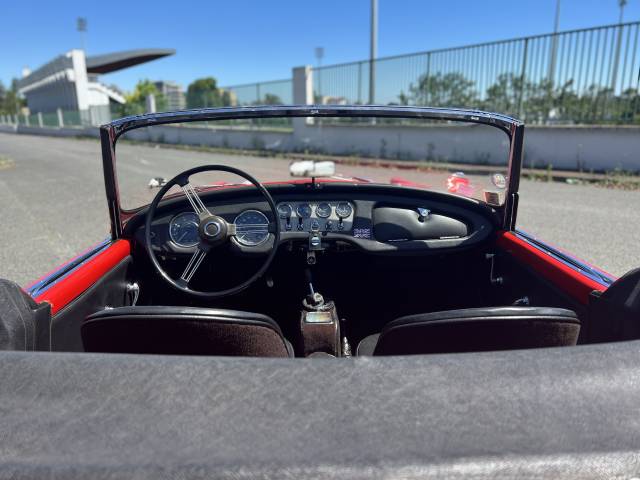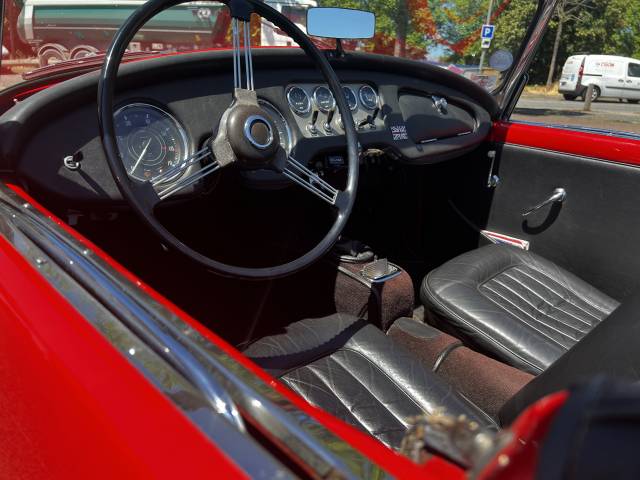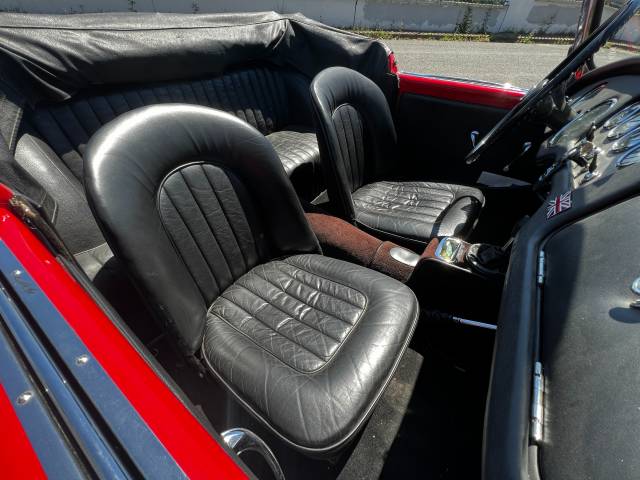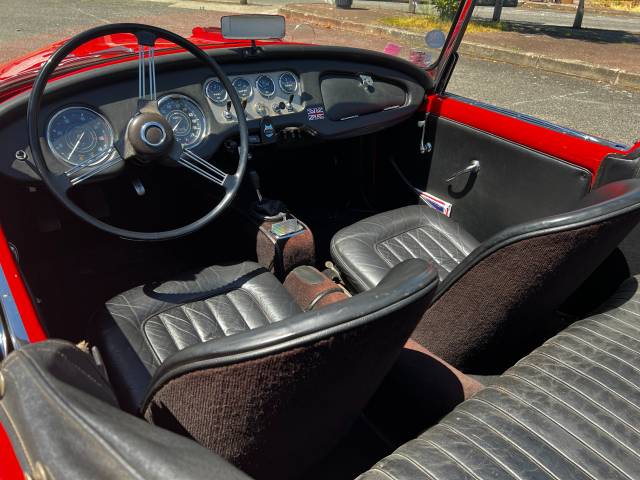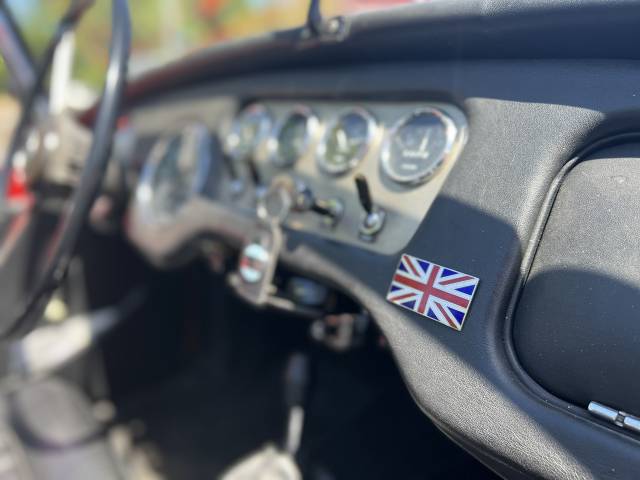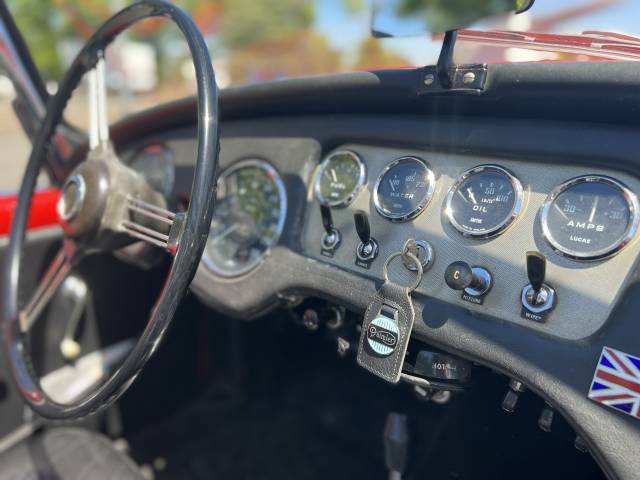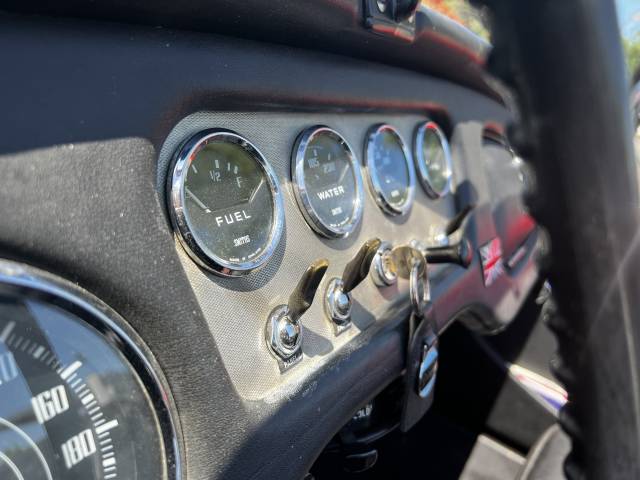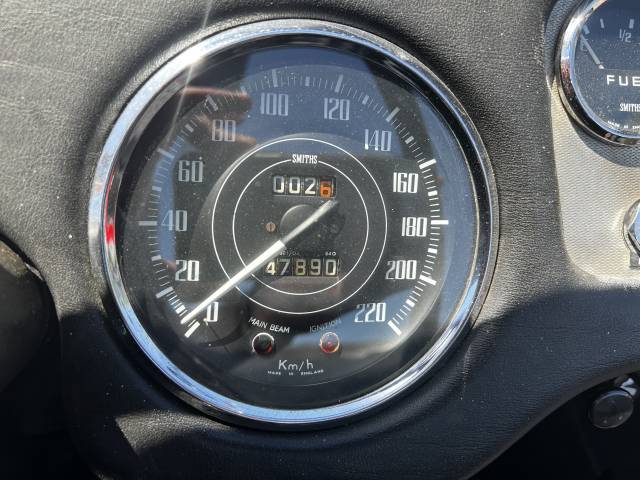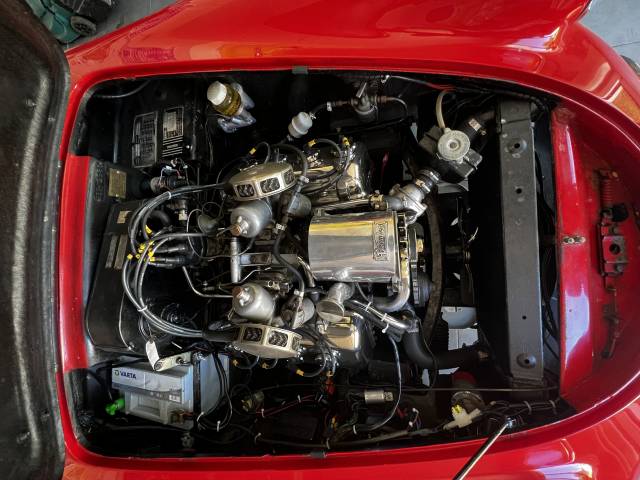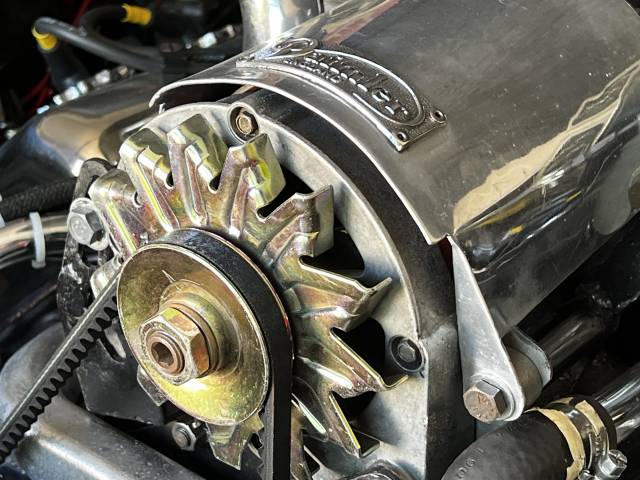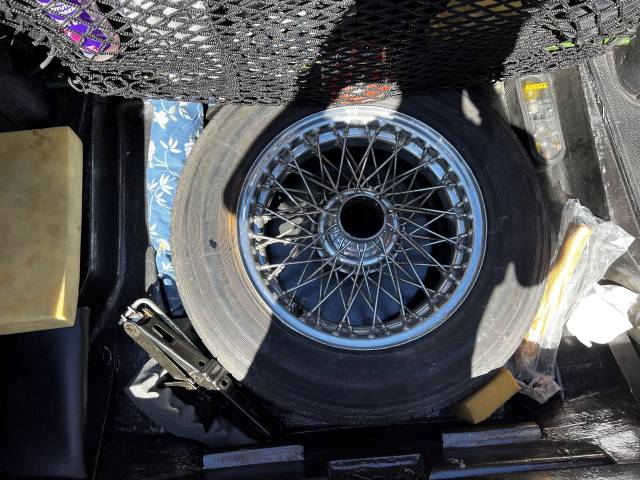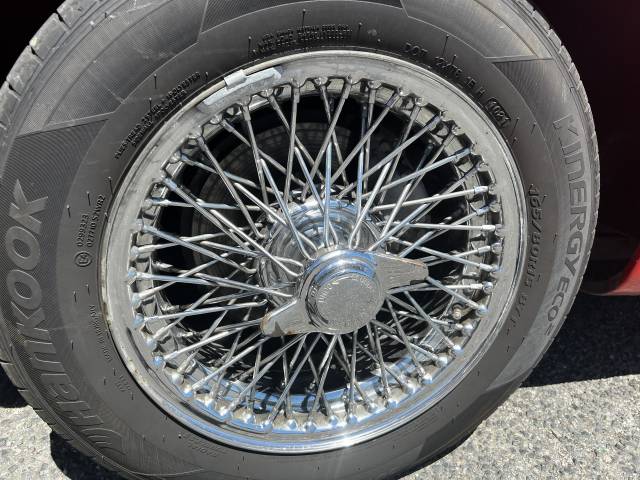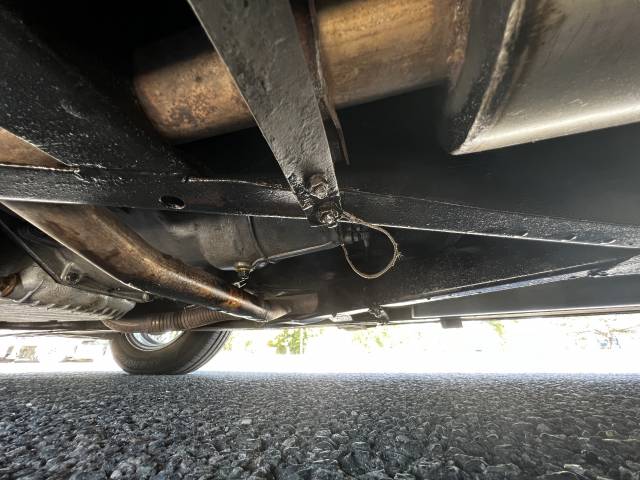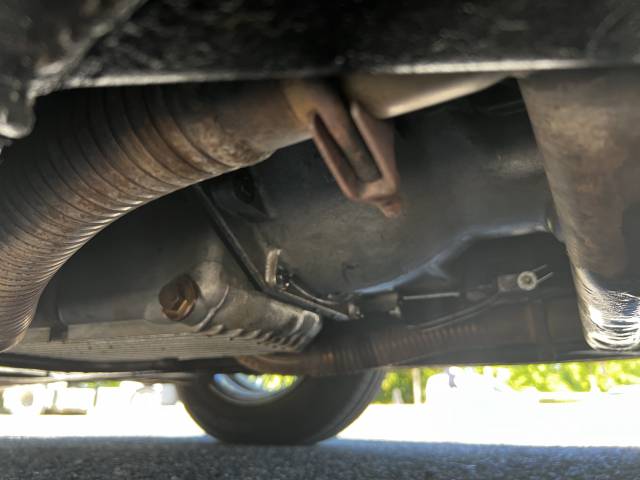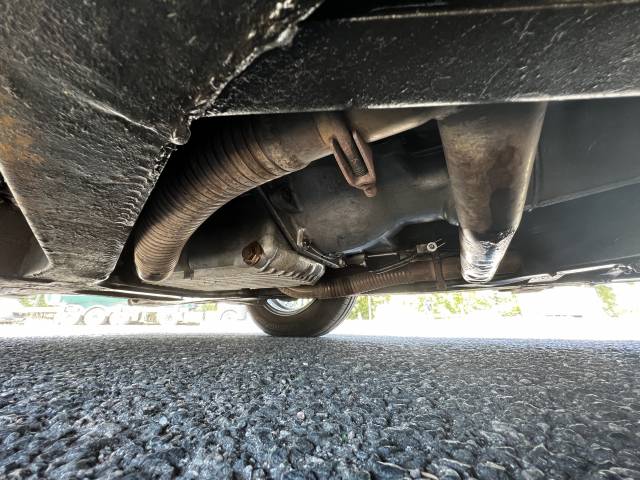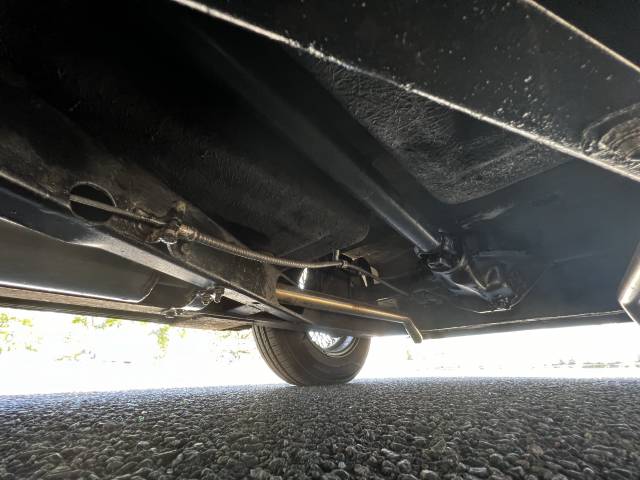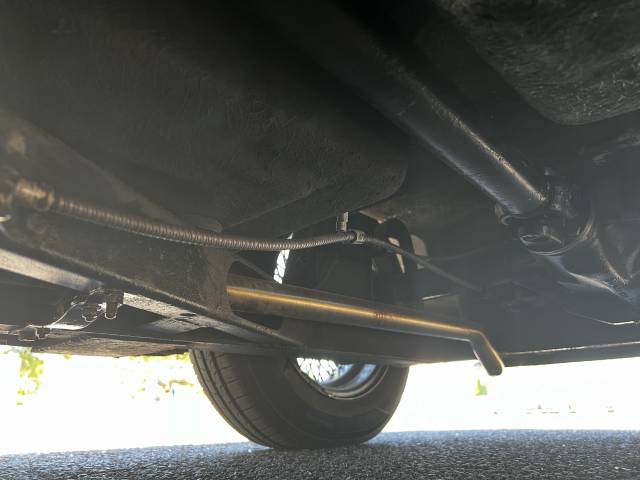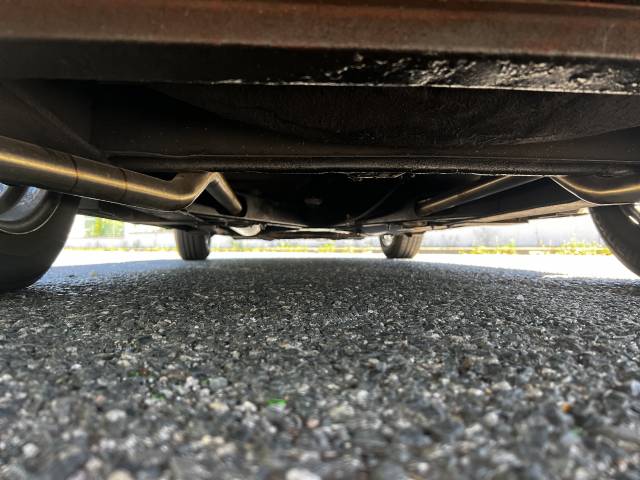 Origine France
Dealer

away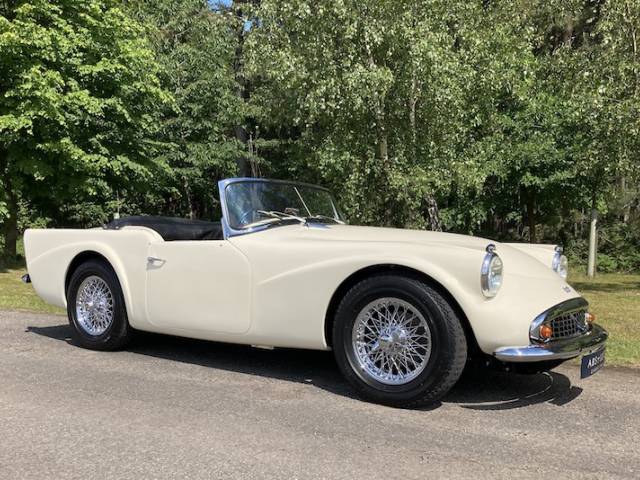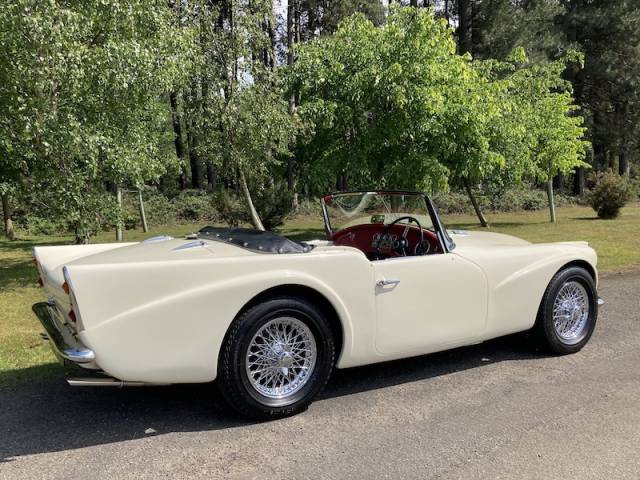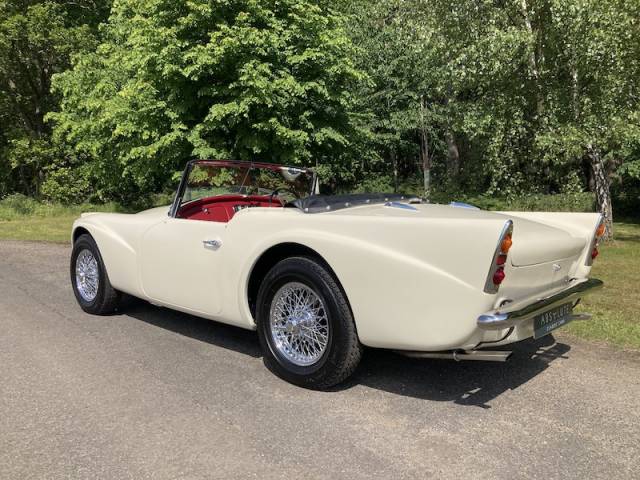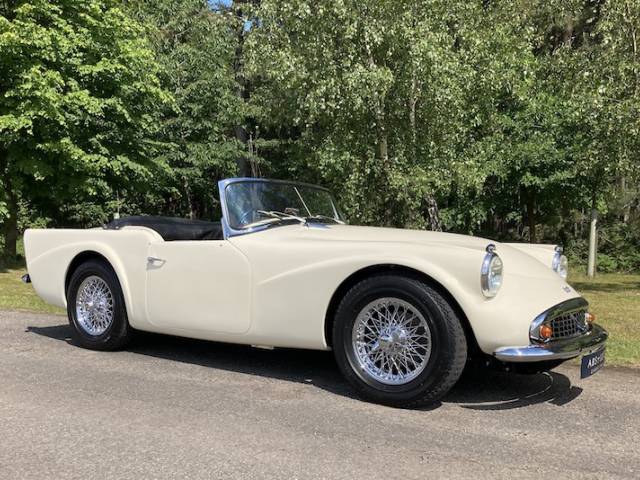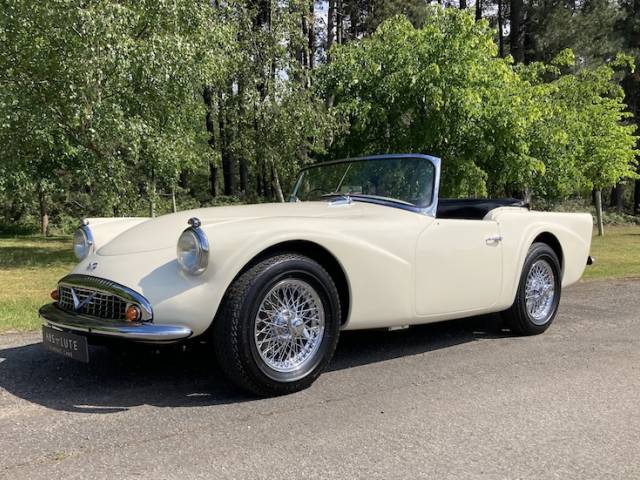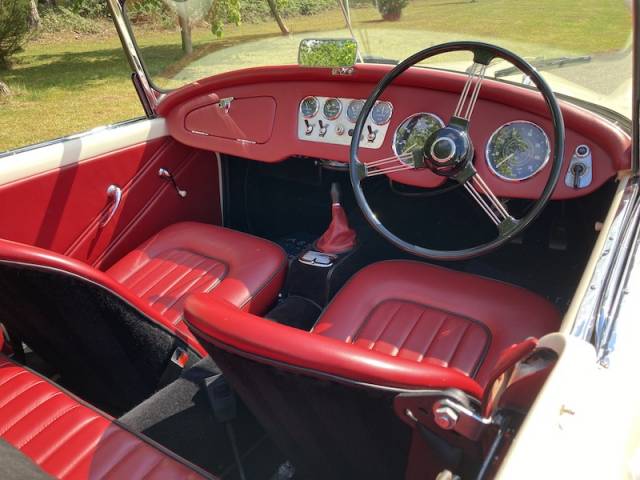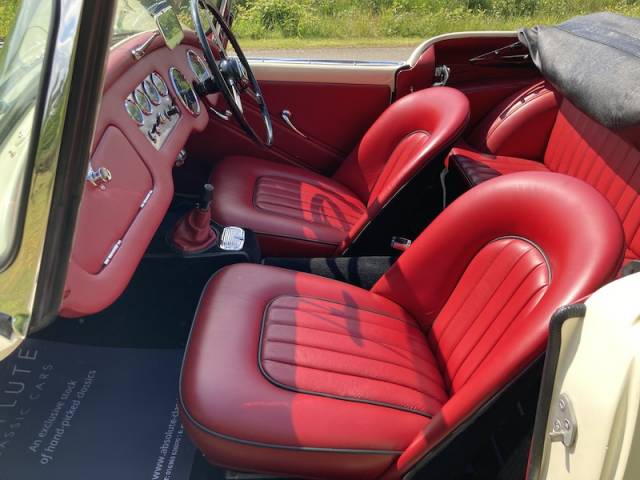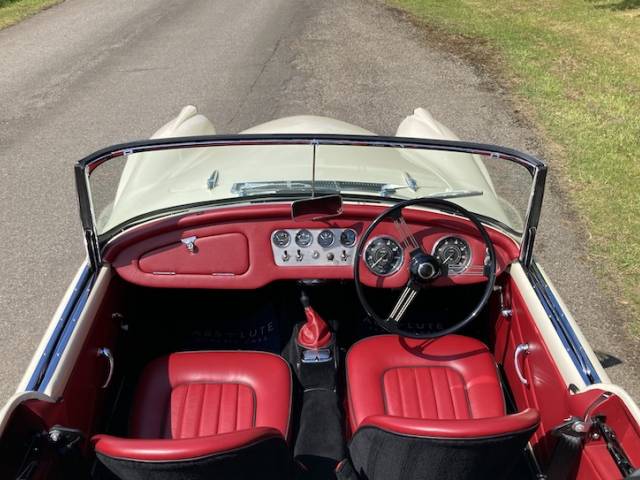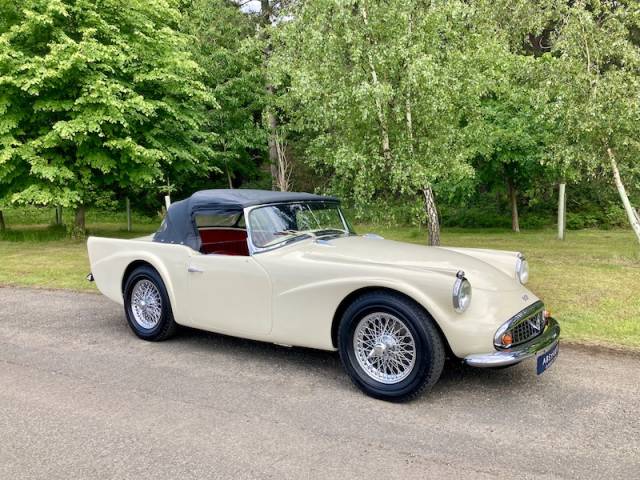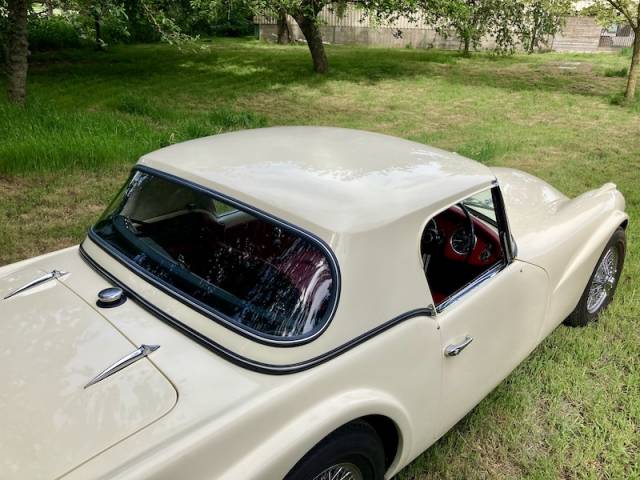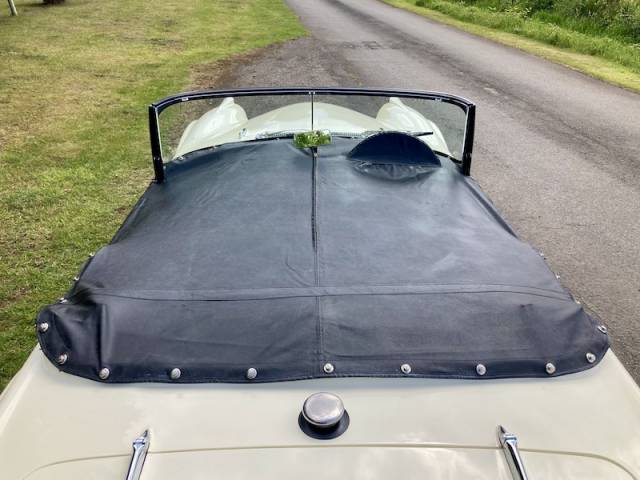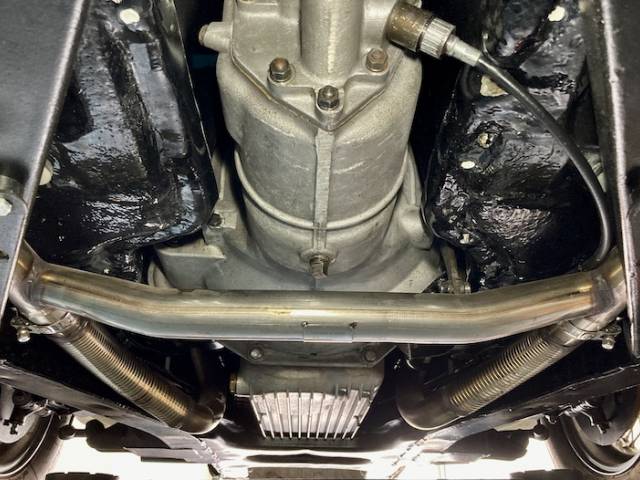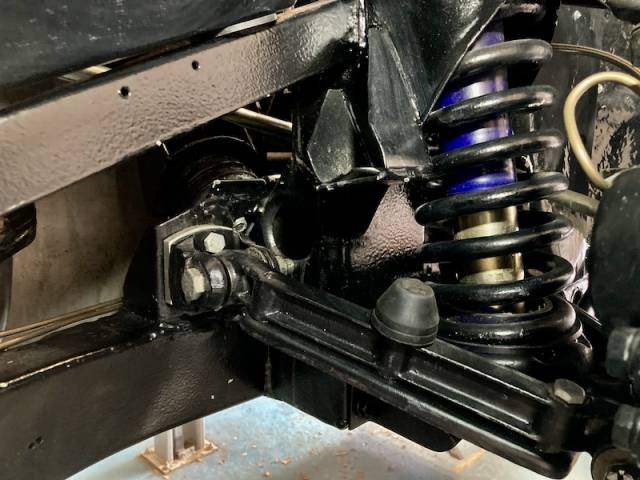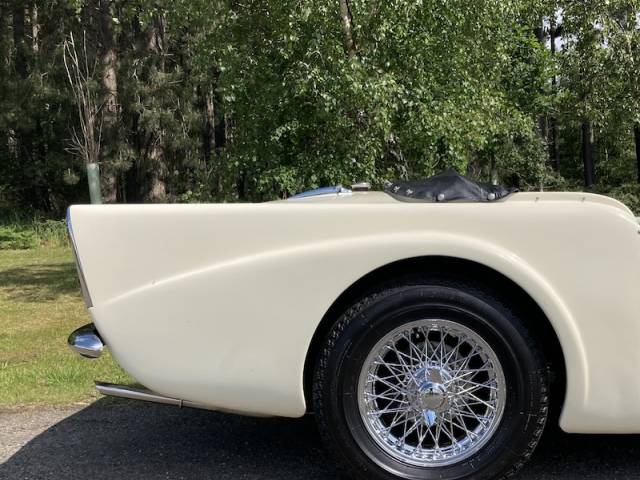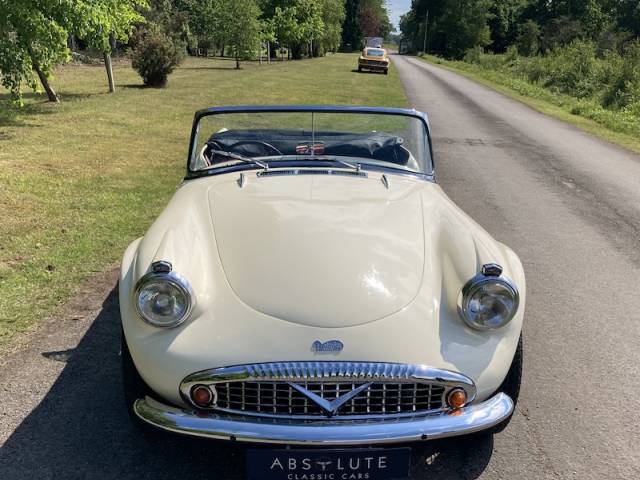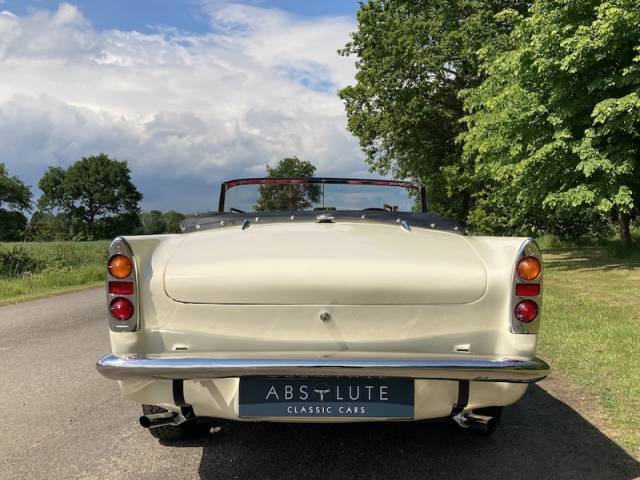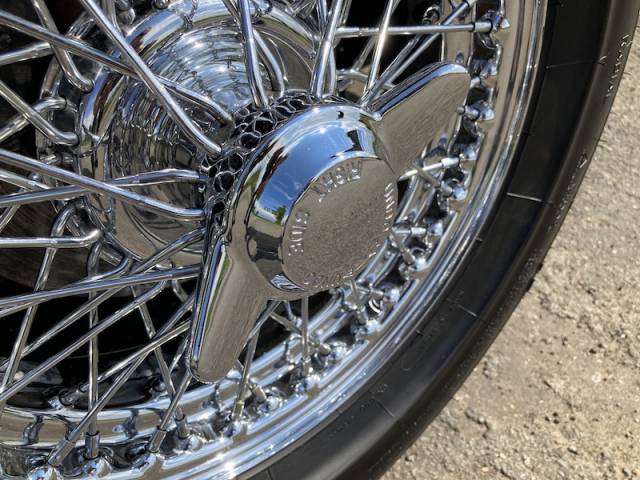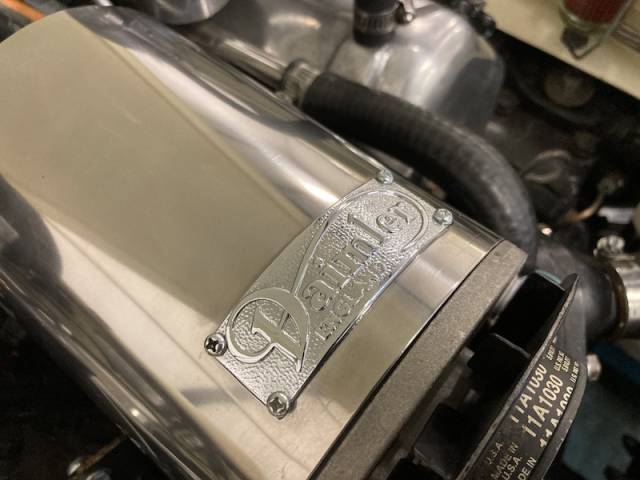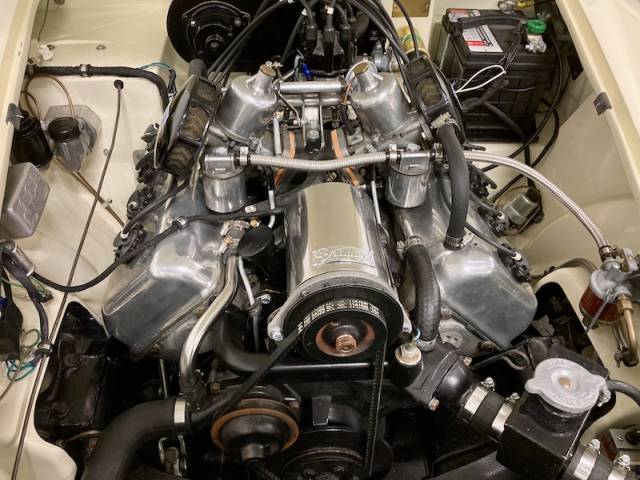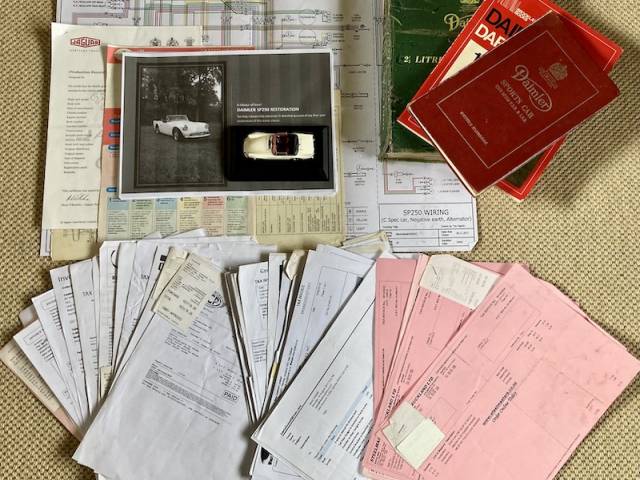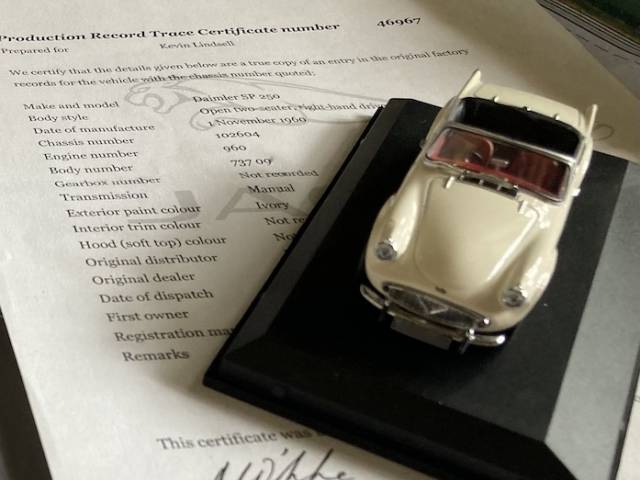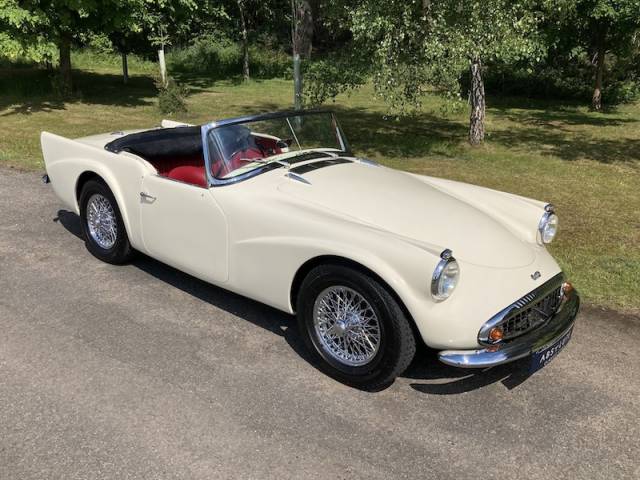 1960 DAIMLER SP250 DART 'B' SPEC. THE FINEST RESTORATION!
Dealer

away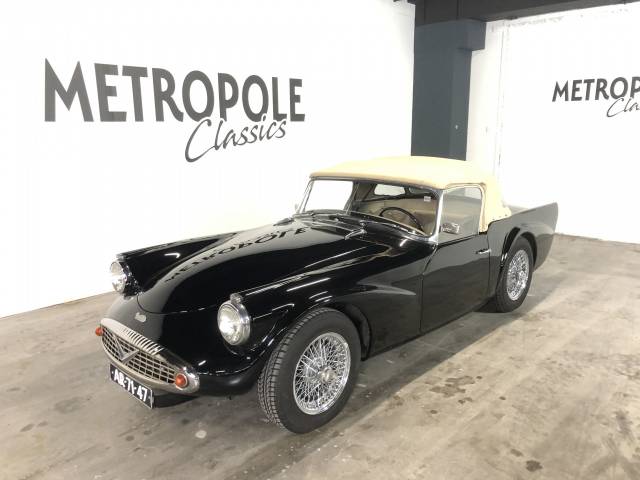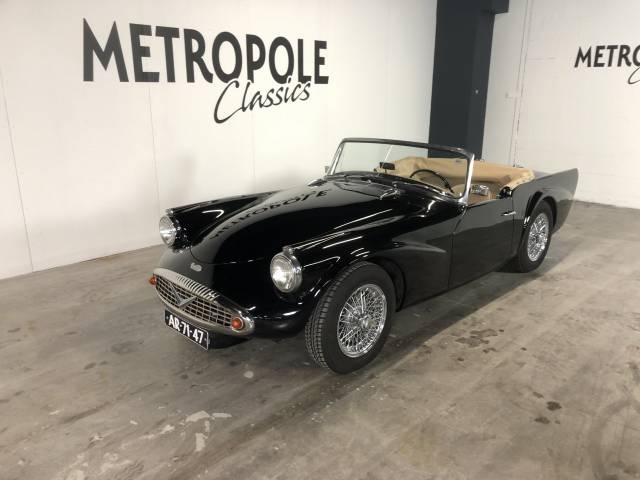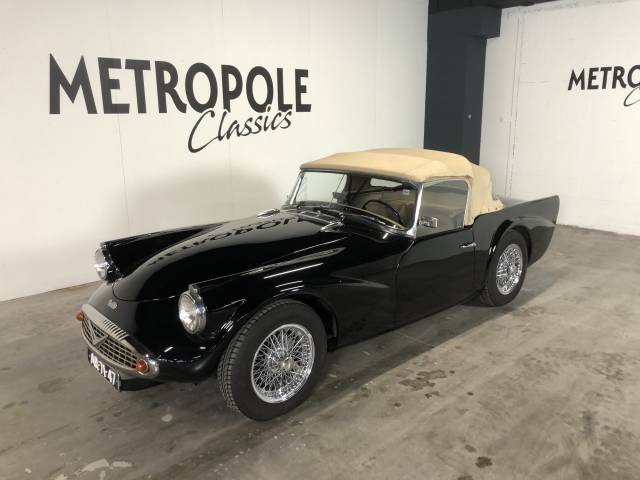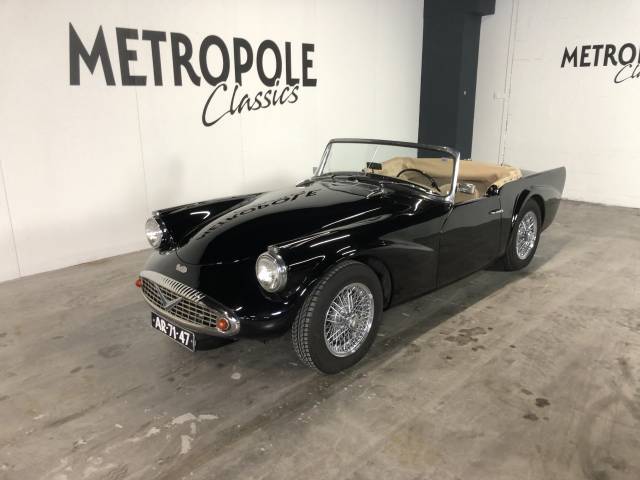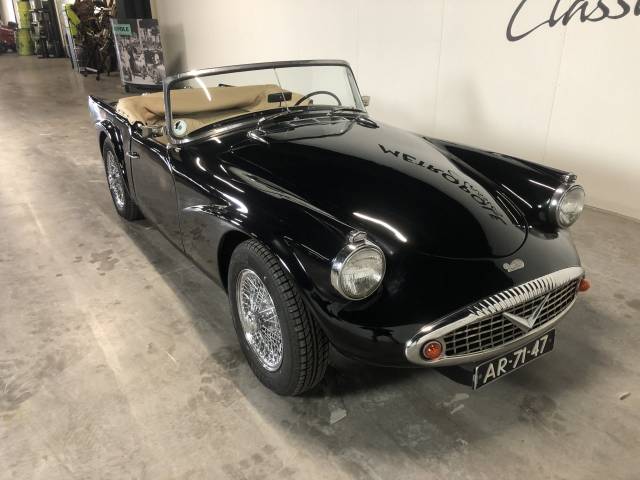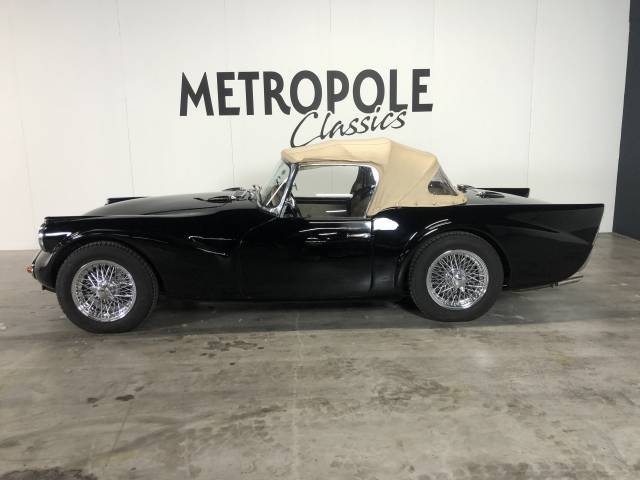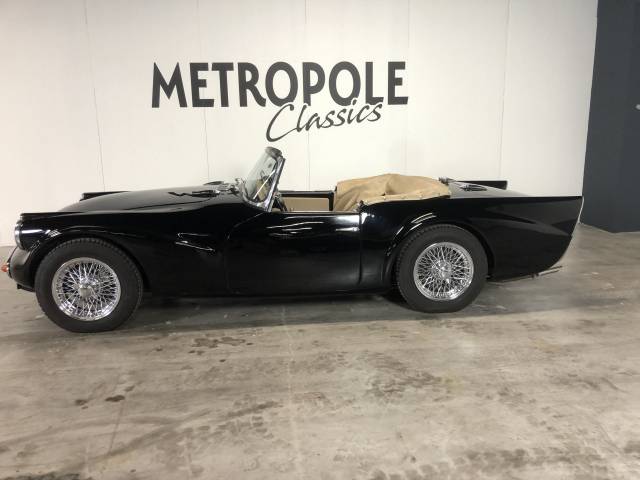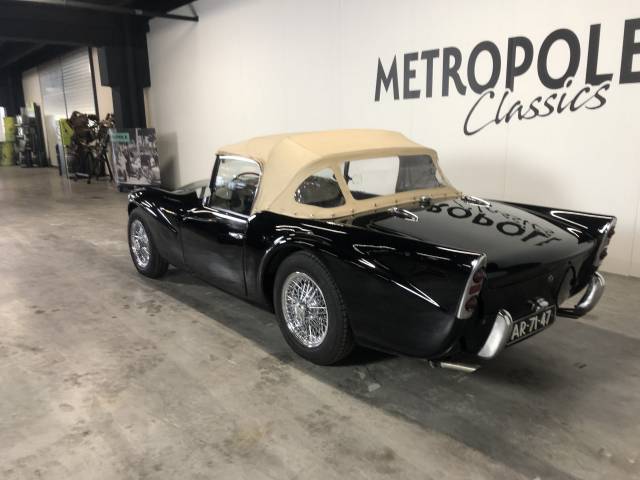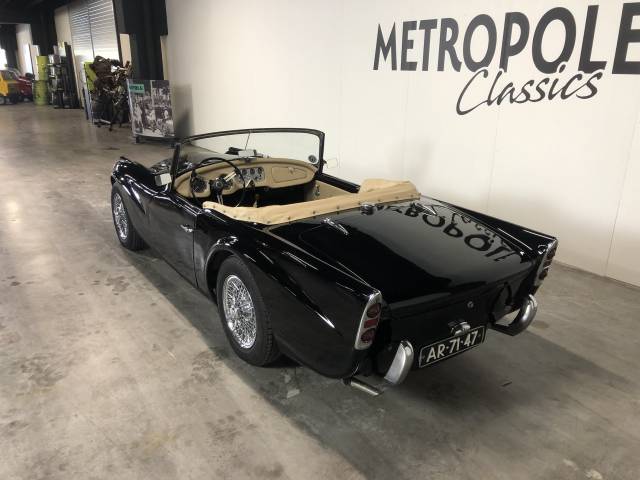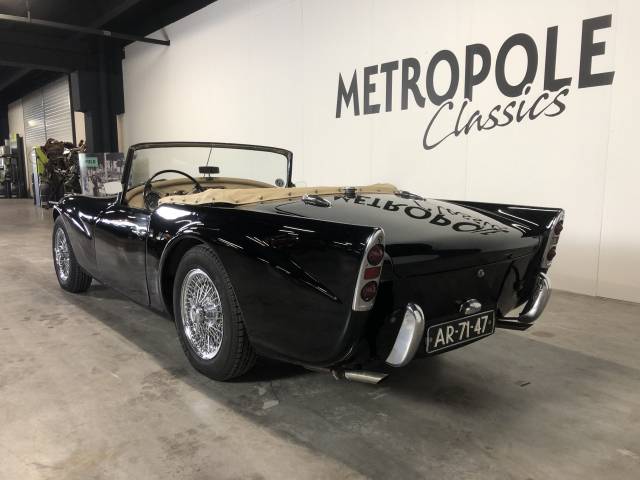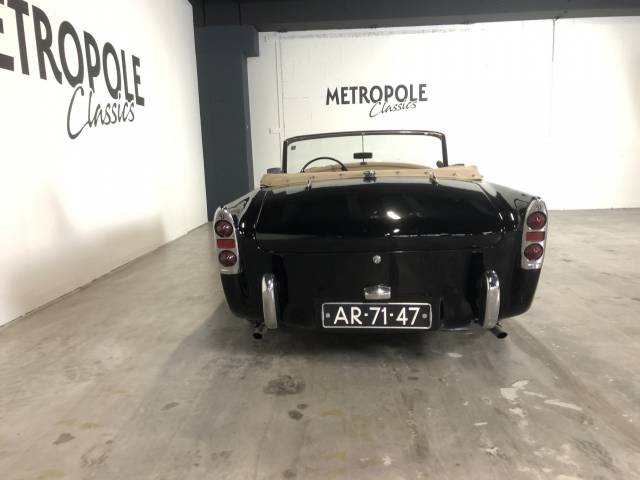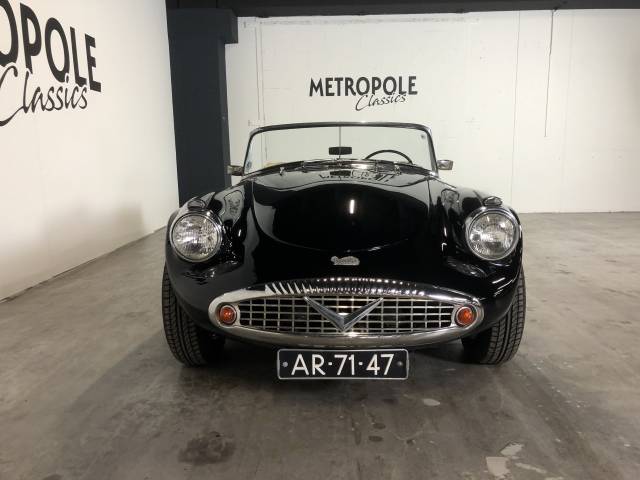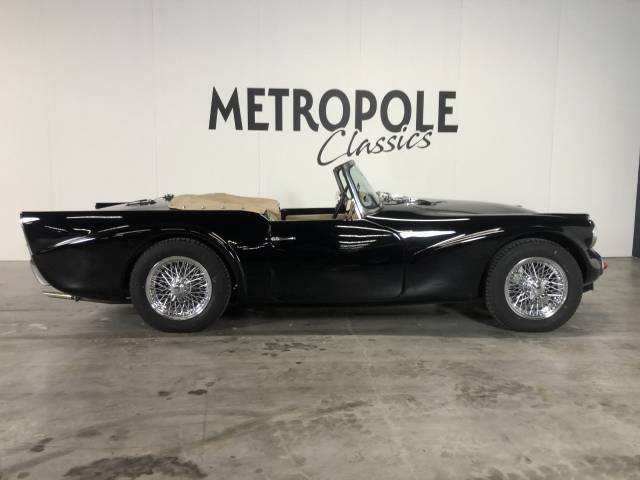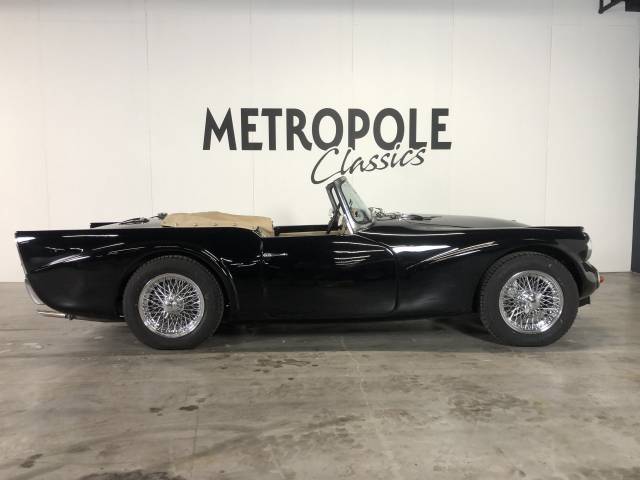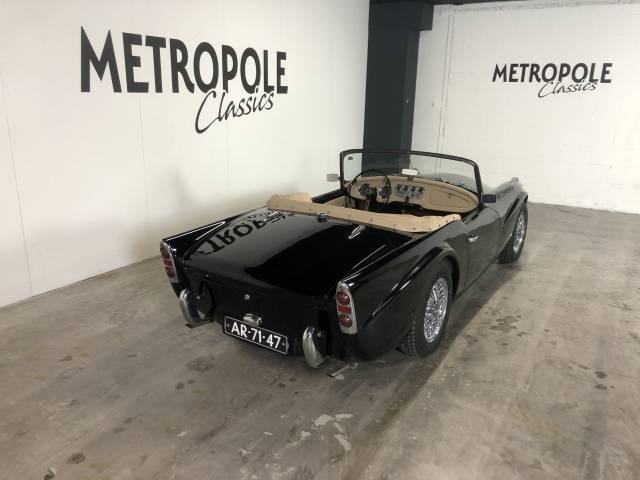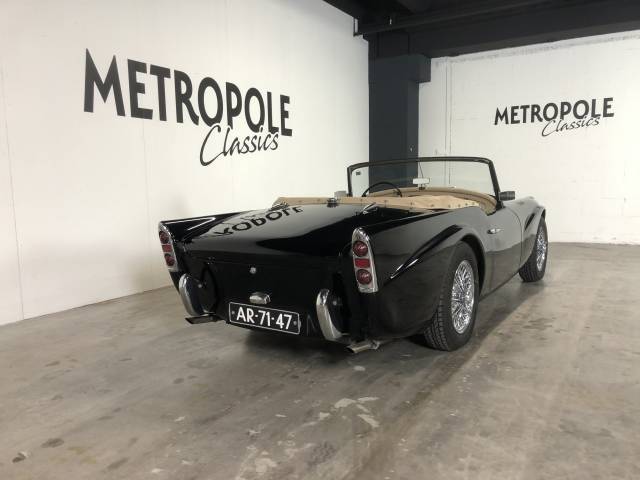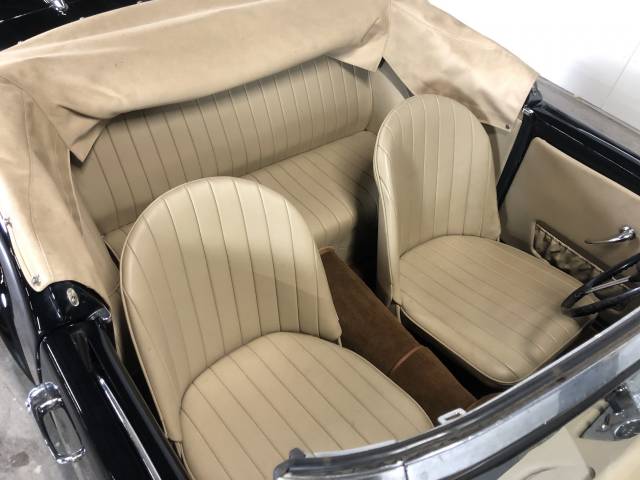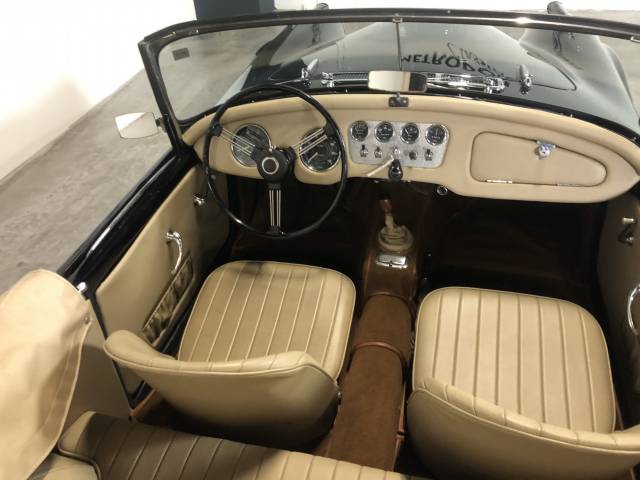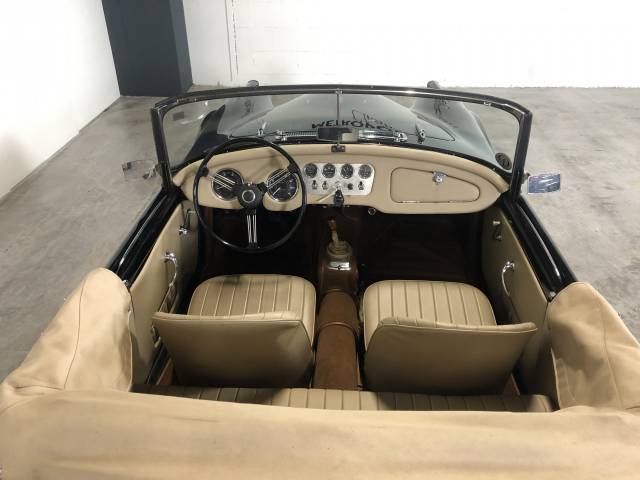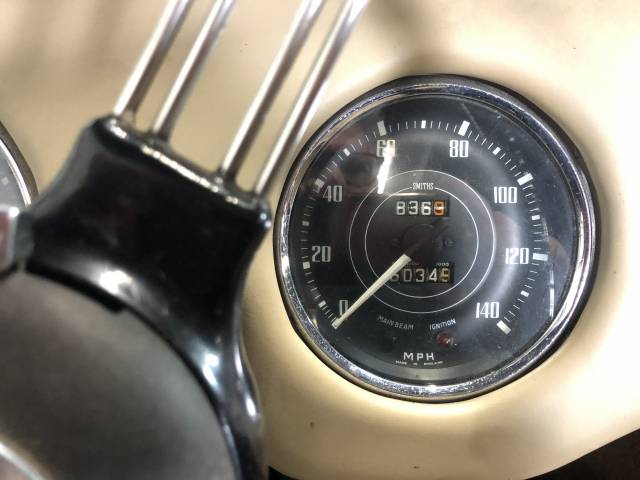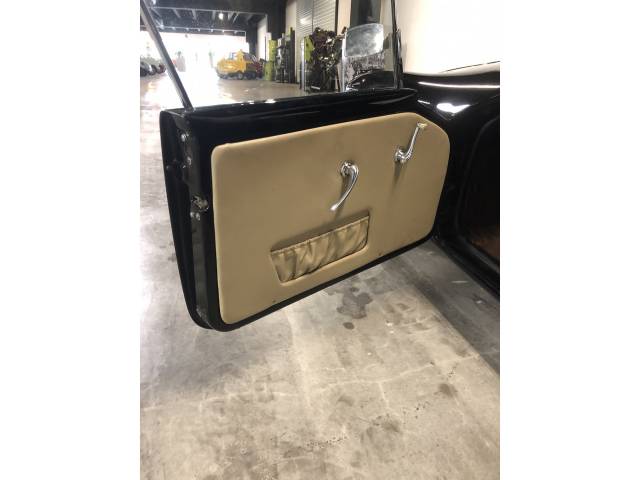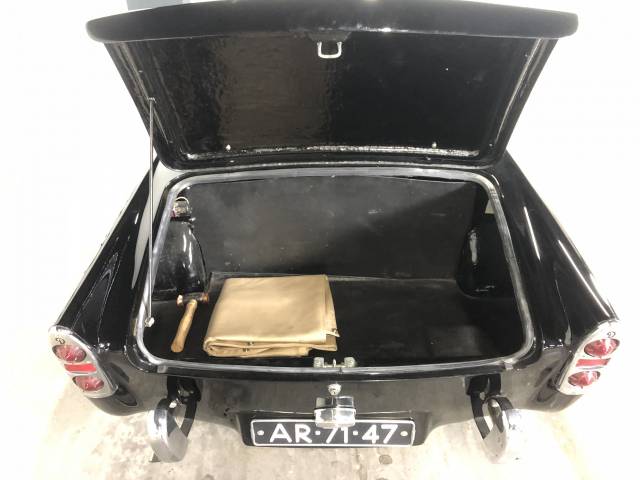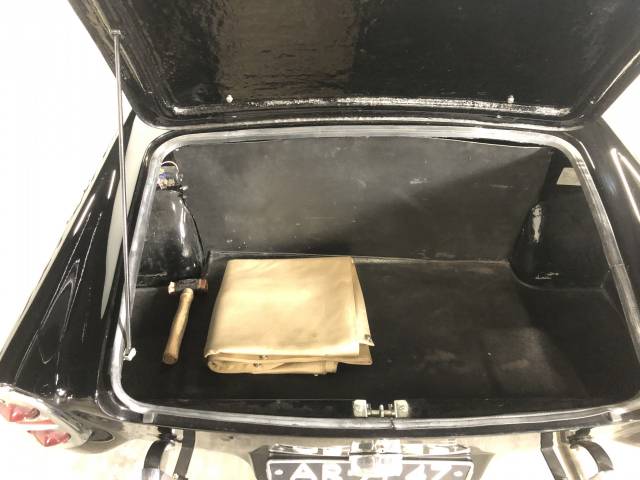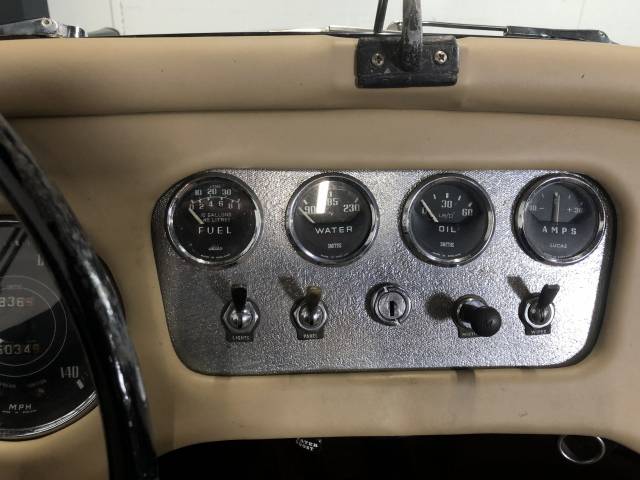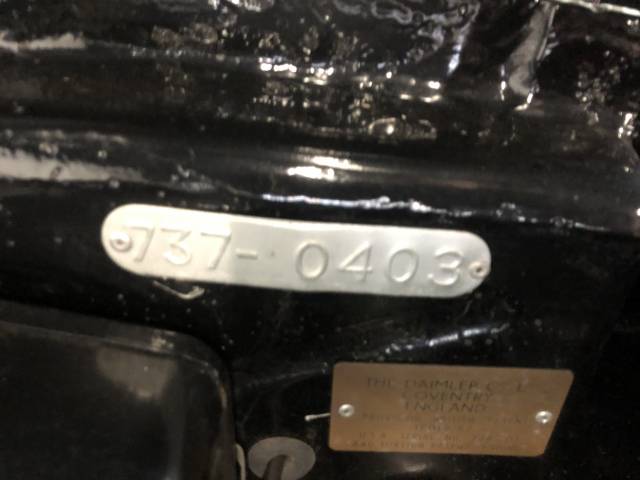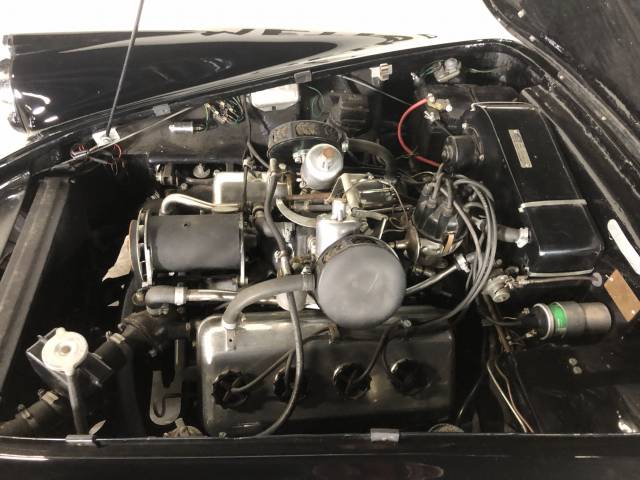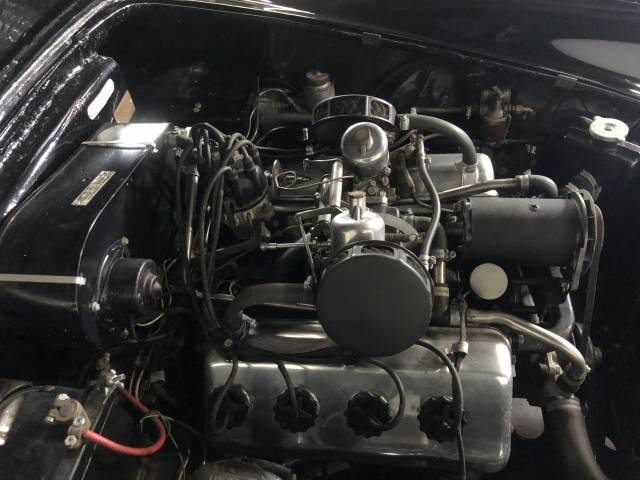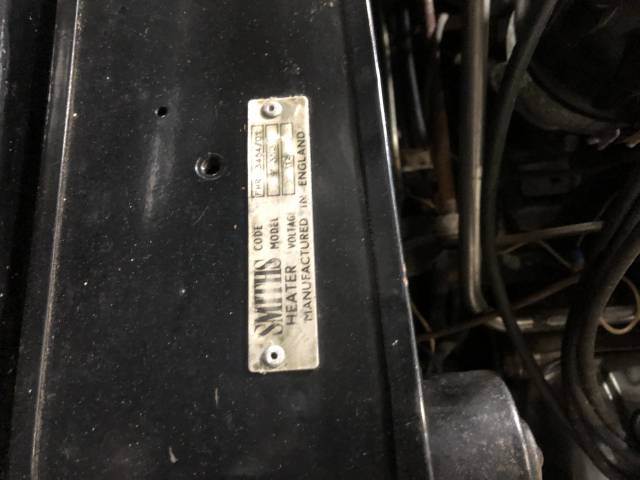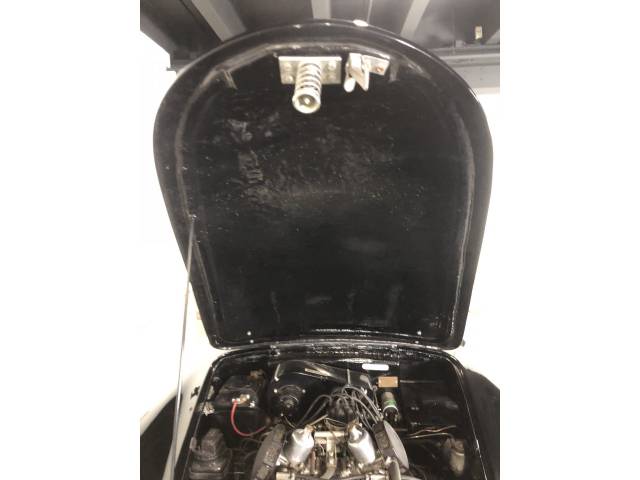 Daimler SP 250 2+2 .Glasvezelbody.Volledige documentatie. 1200 exemplaren .Body off restauration . Elektrische onsteking en brandstofpomp M0363
Dealer

away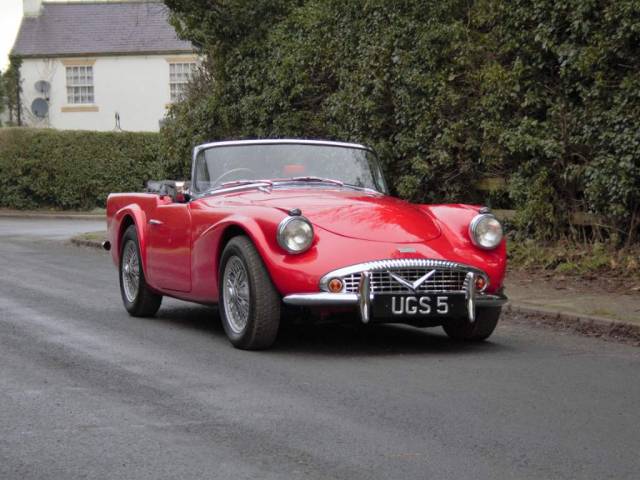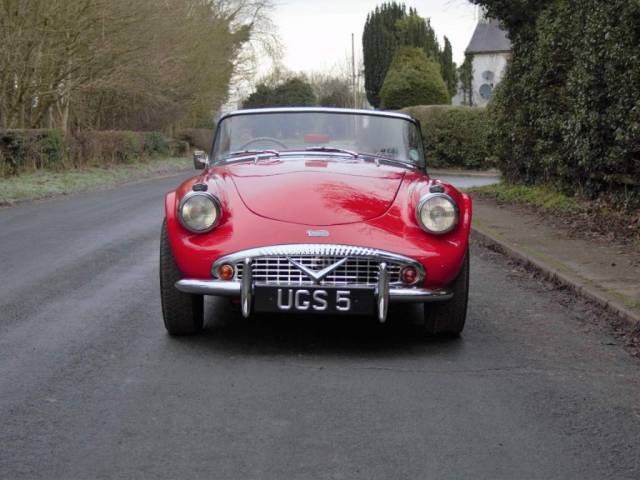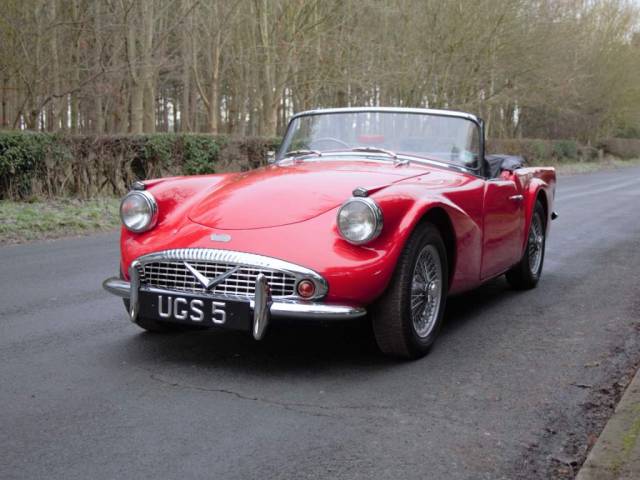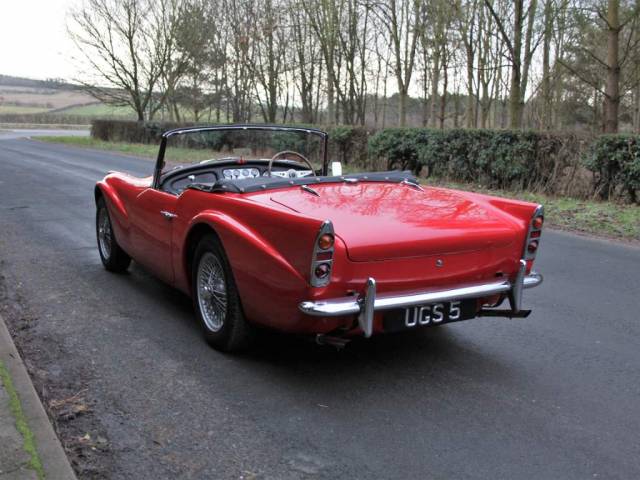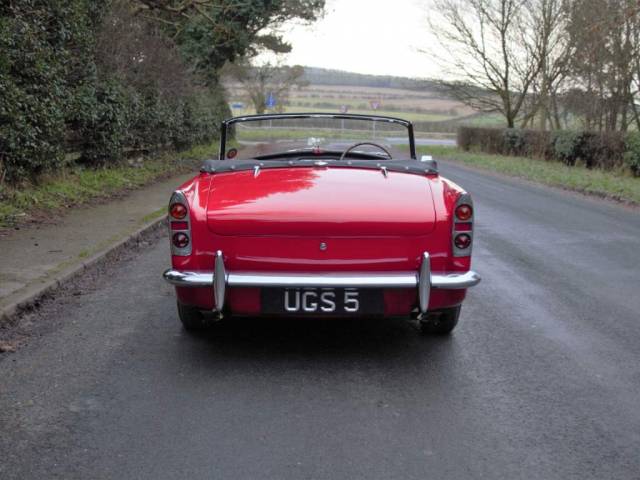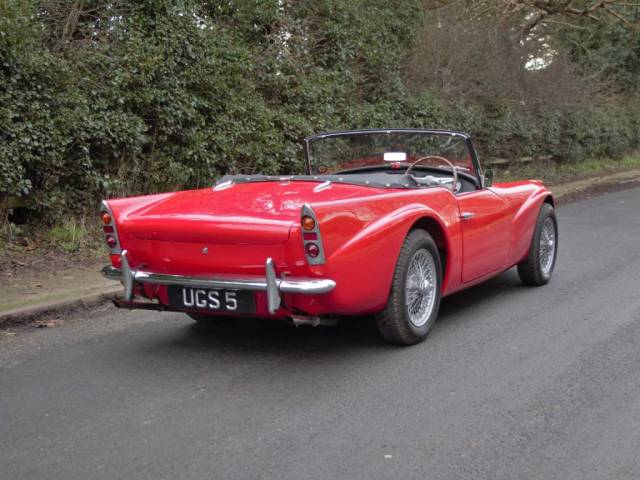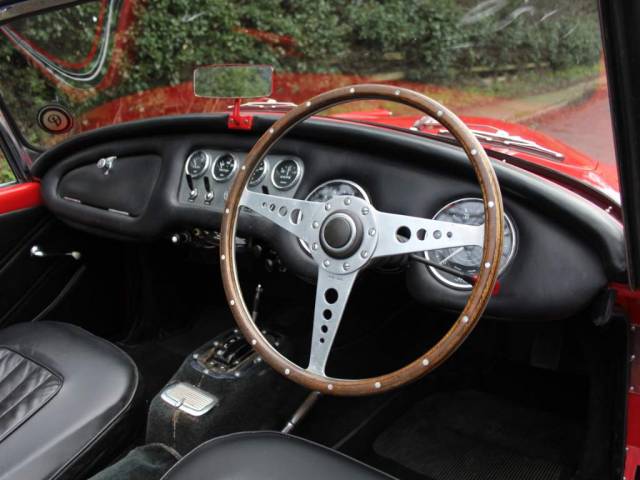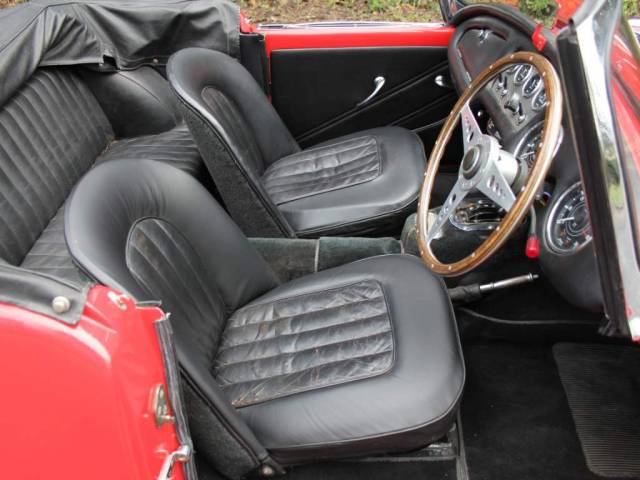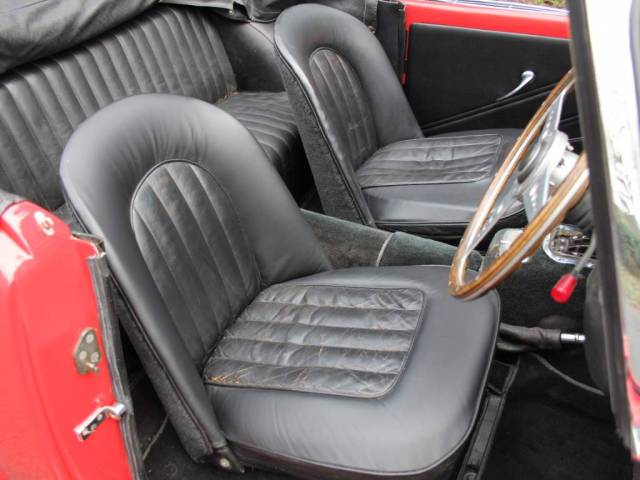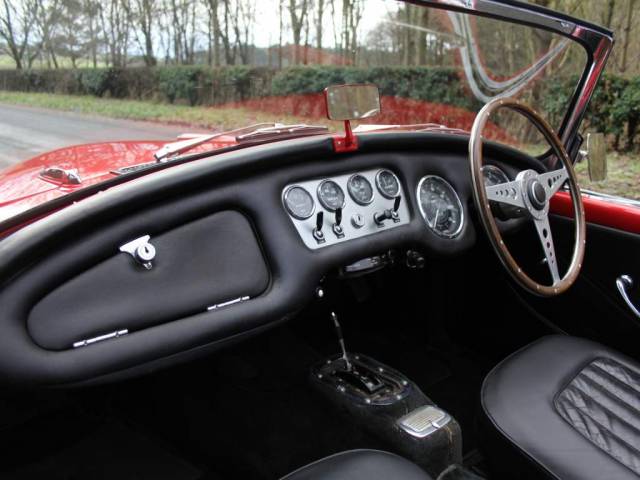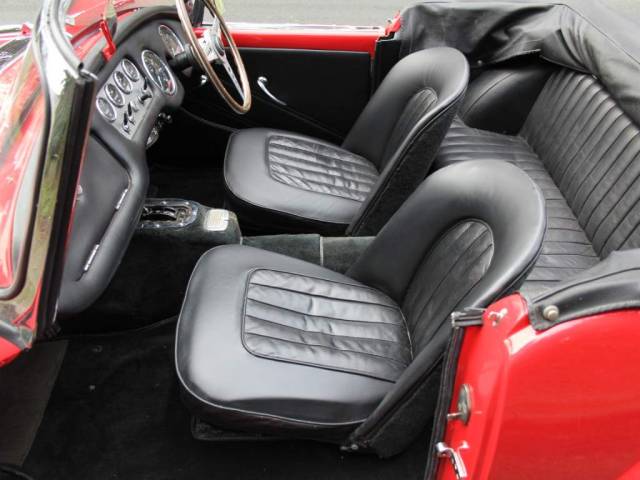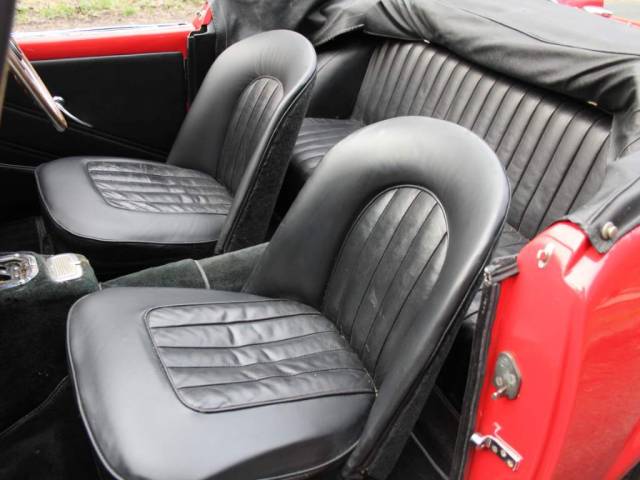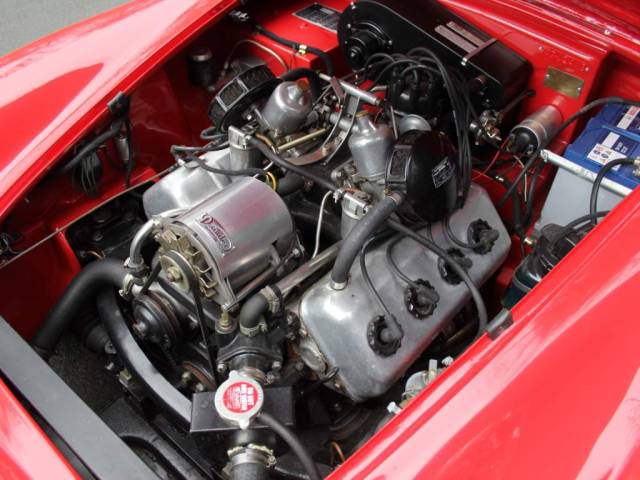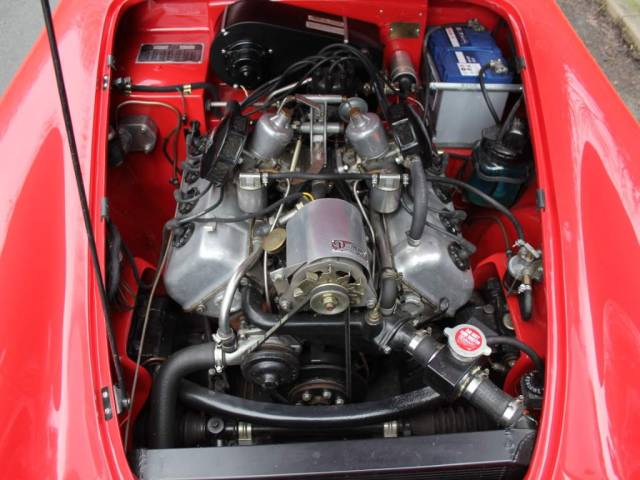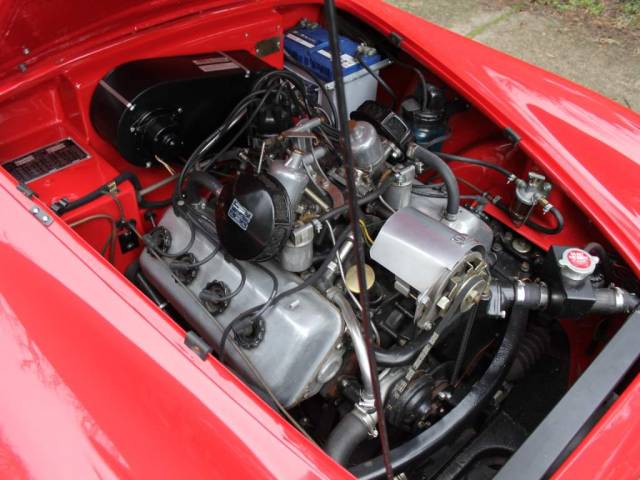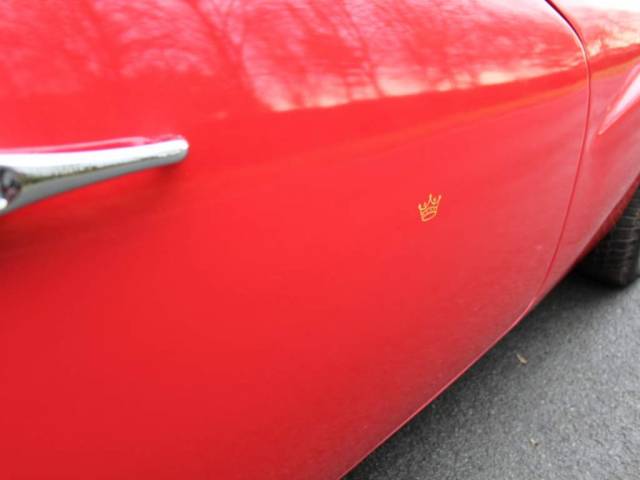 Ex Royal Family prior to 42 years with Prominent Motoring Journalist
Dealer

away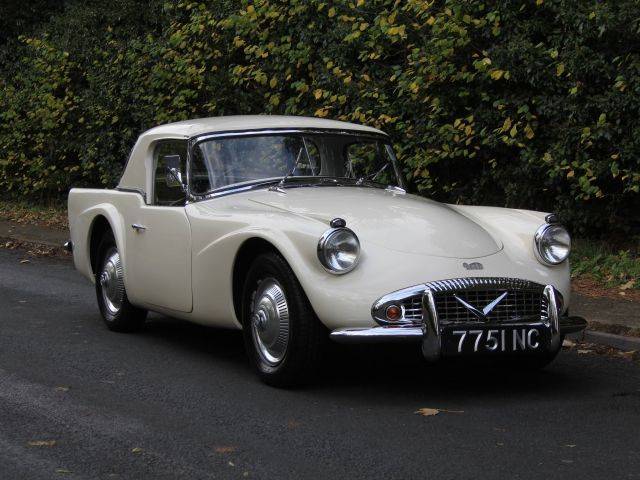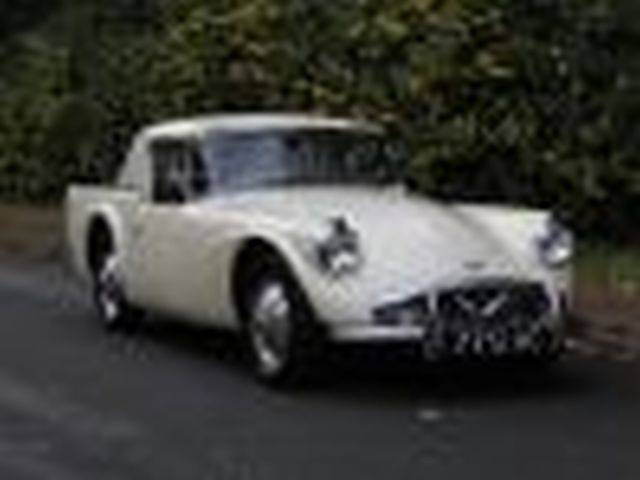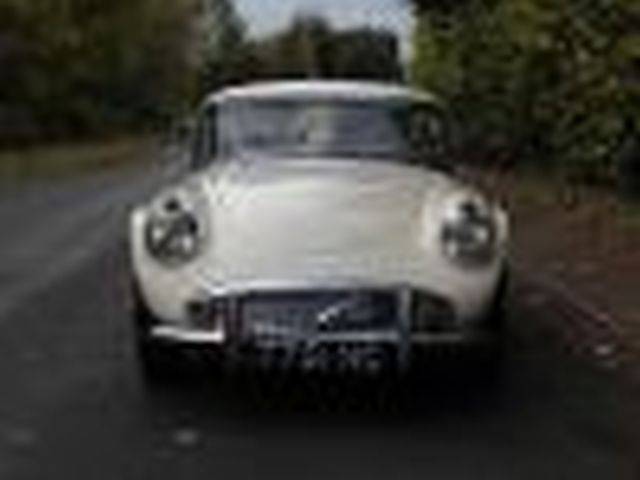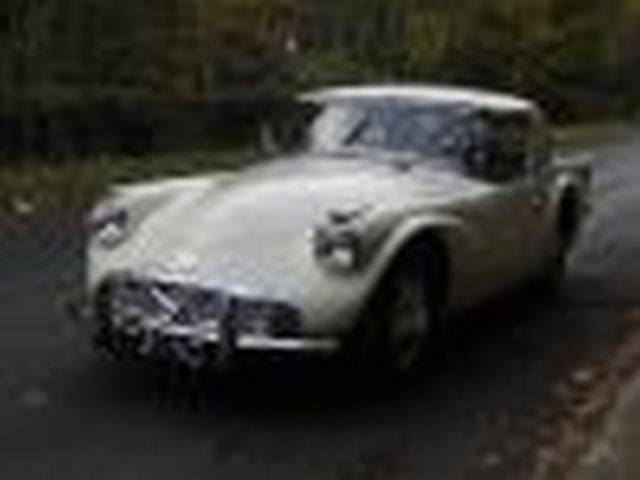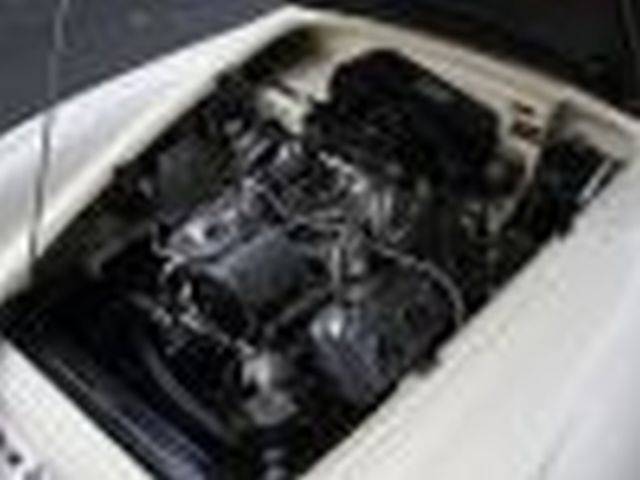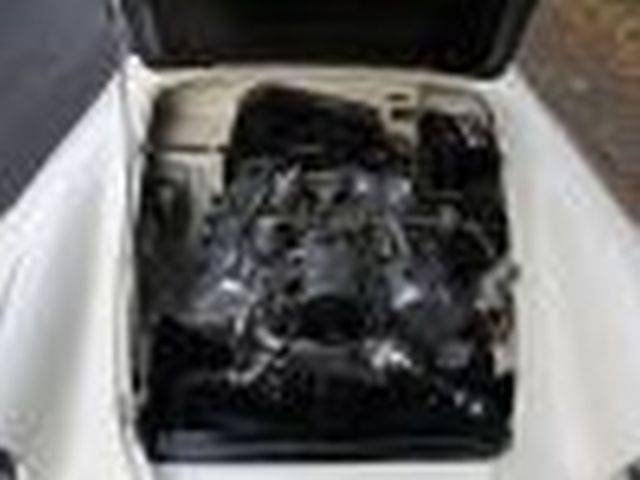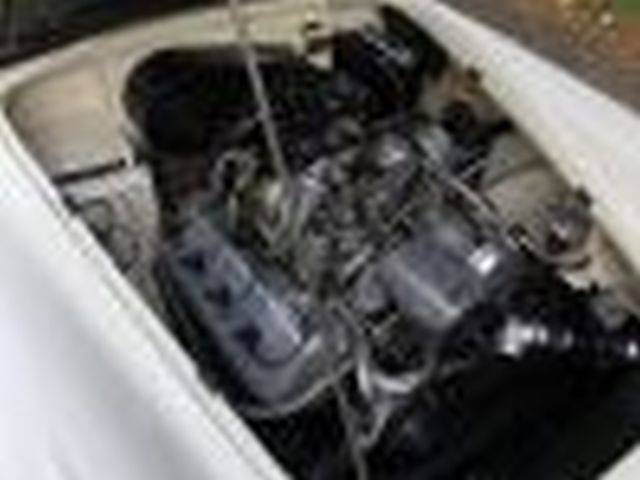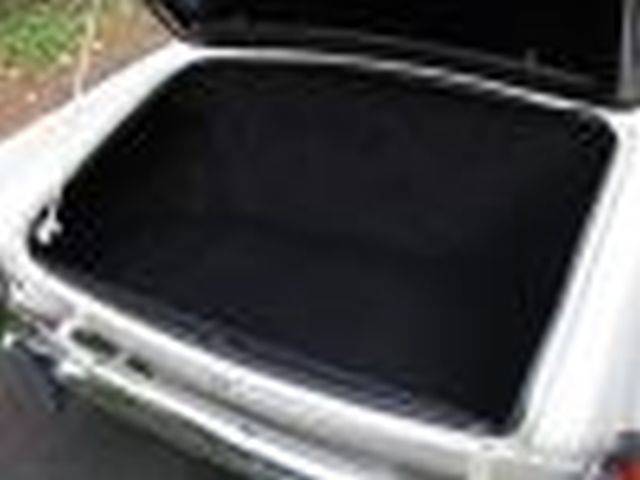 Dealer

away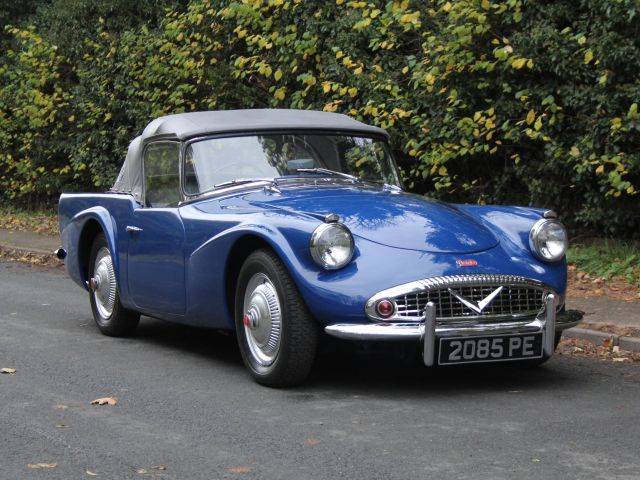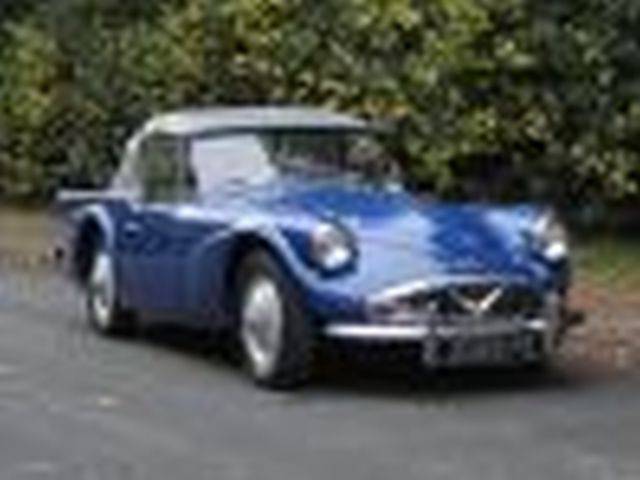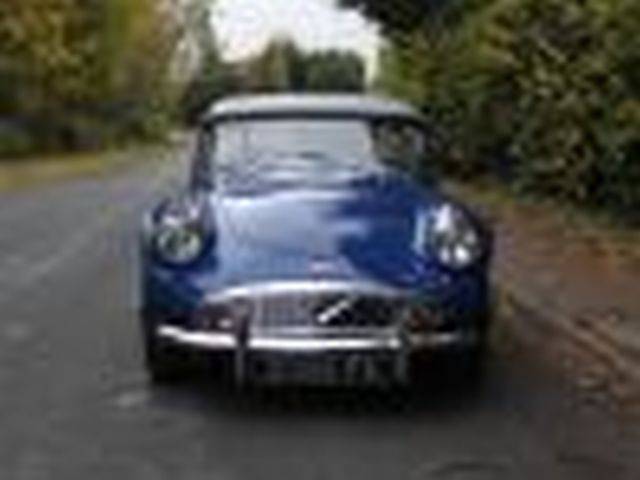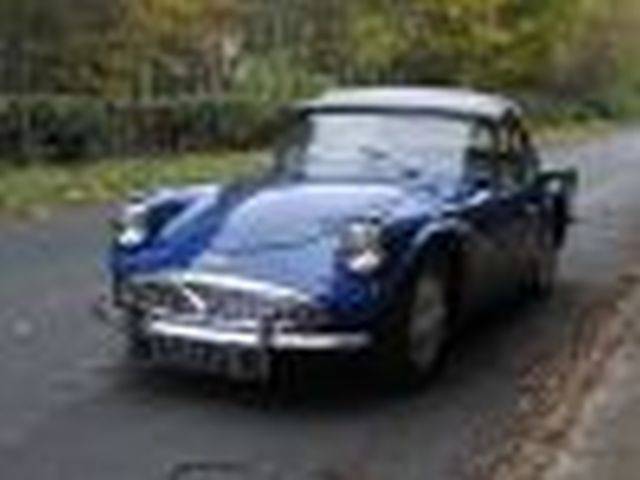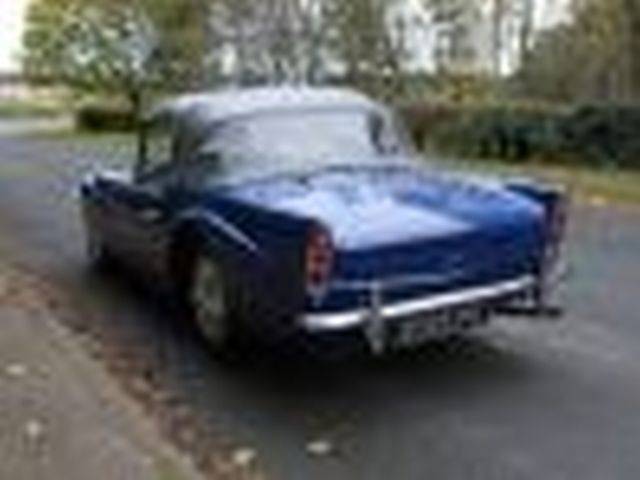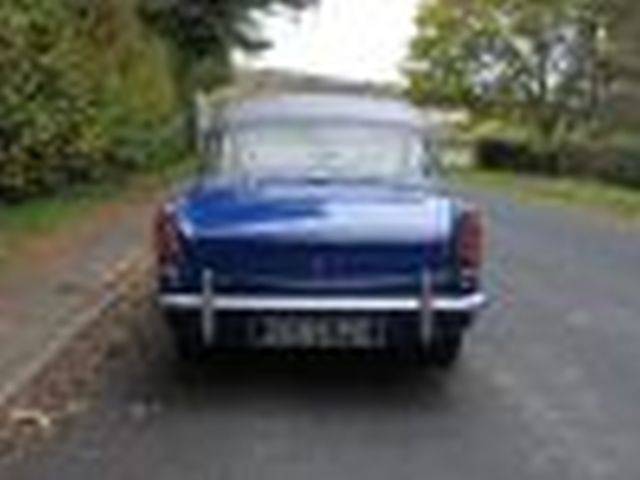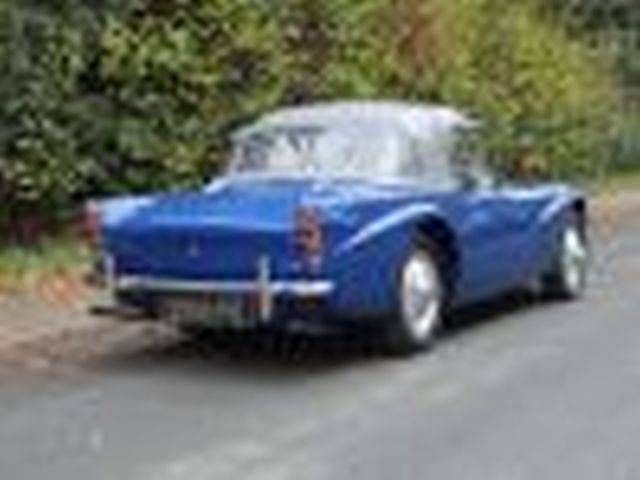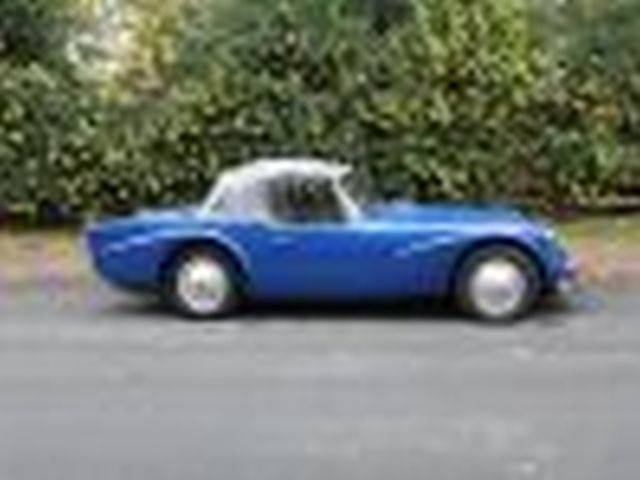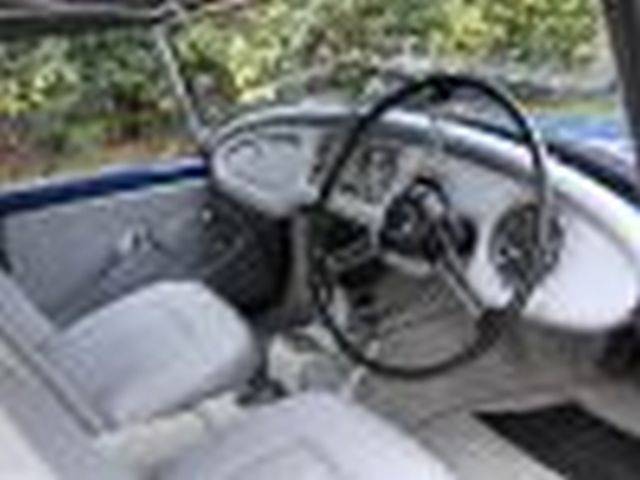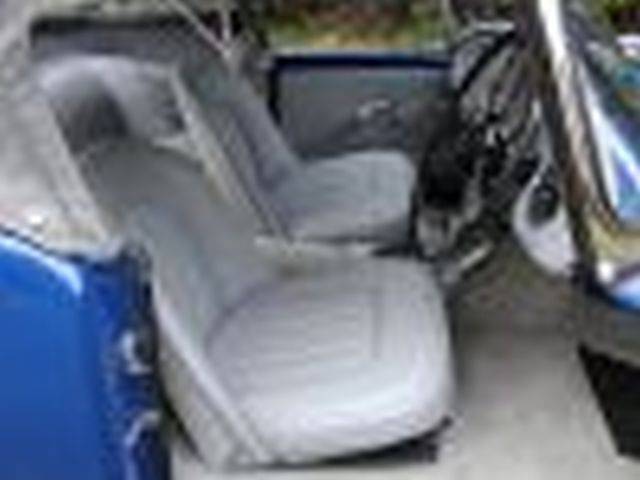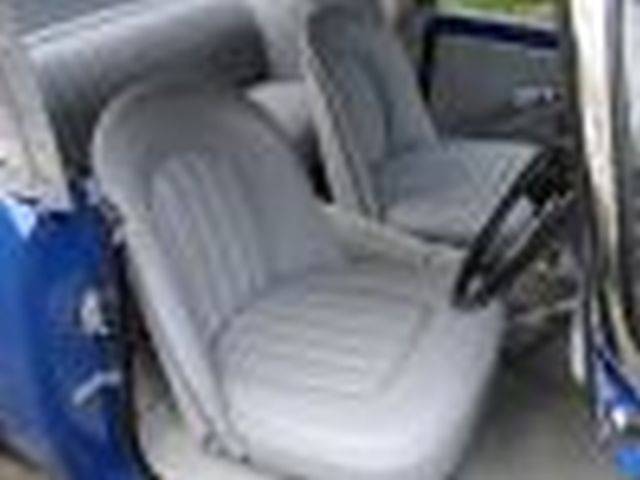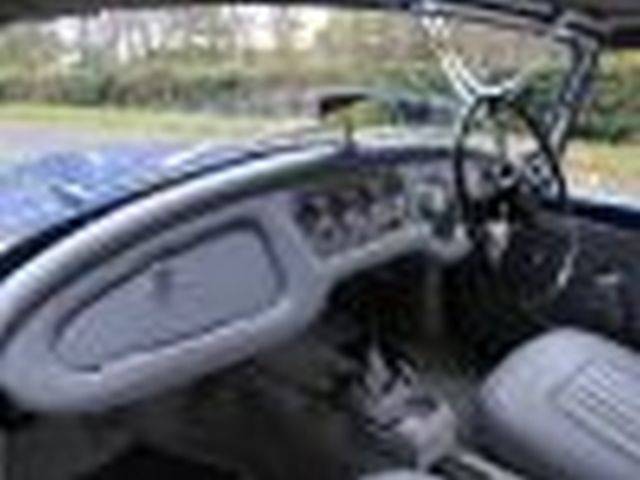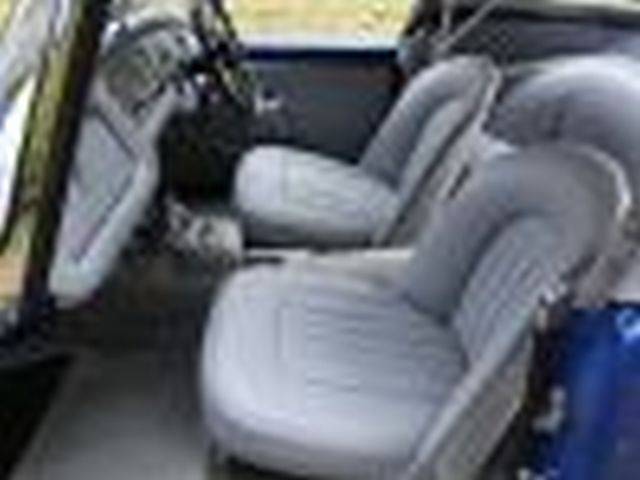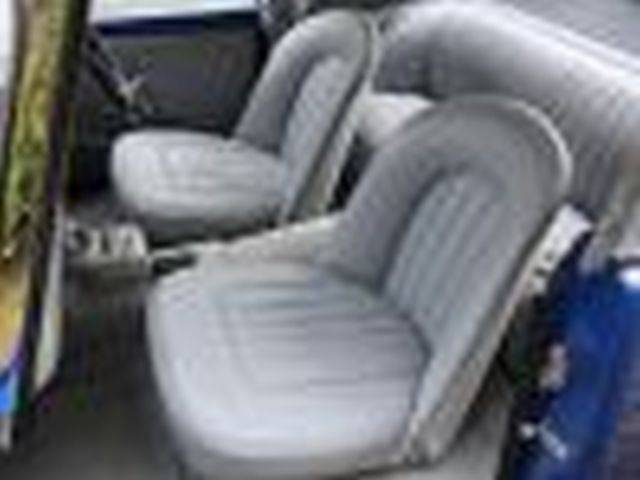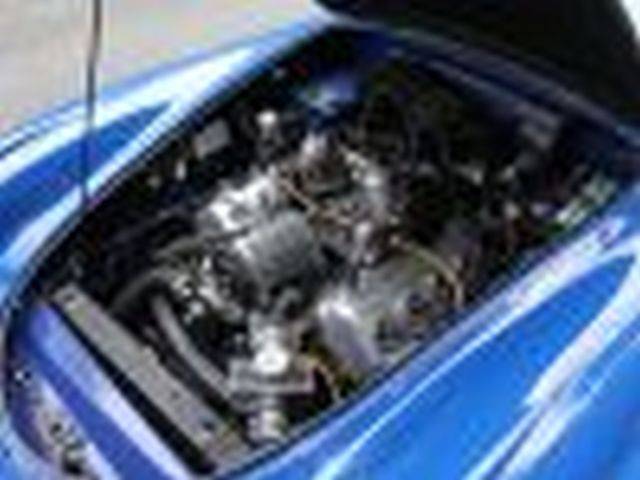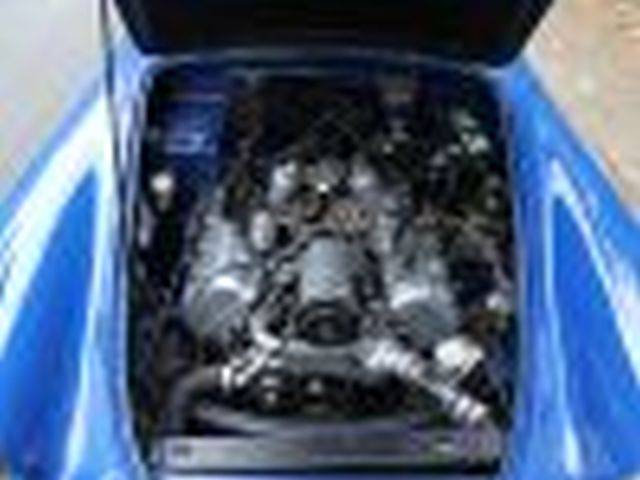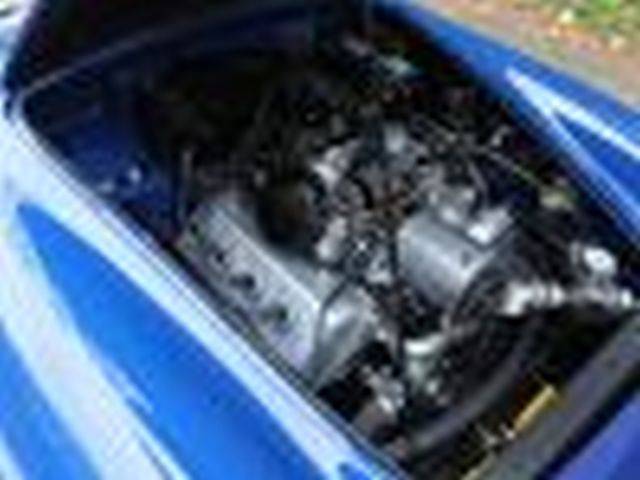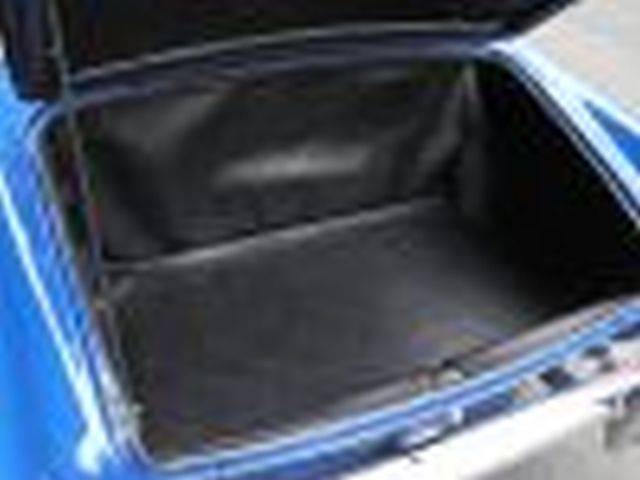 Dealer

away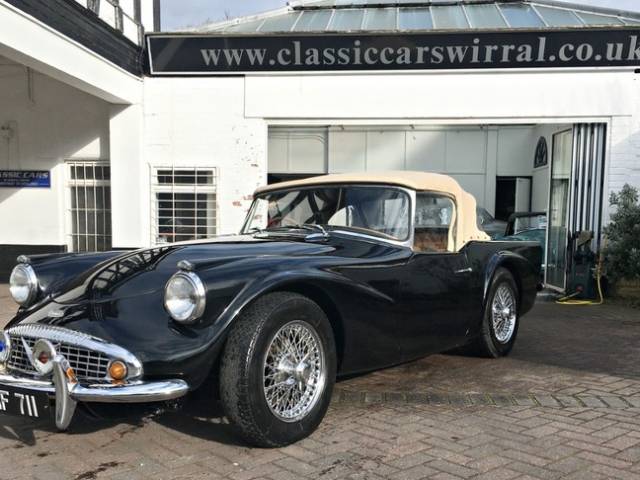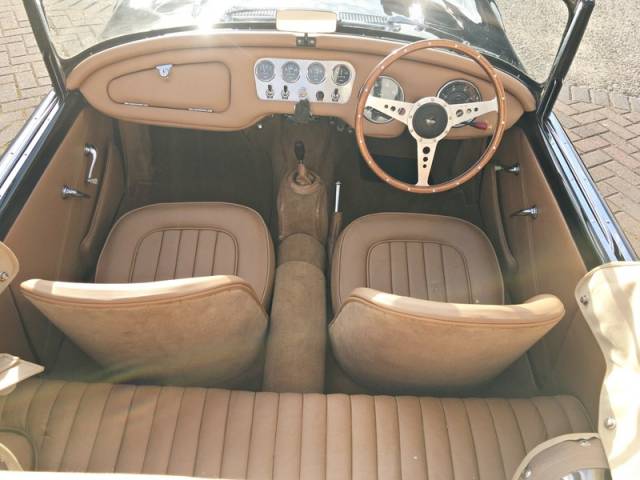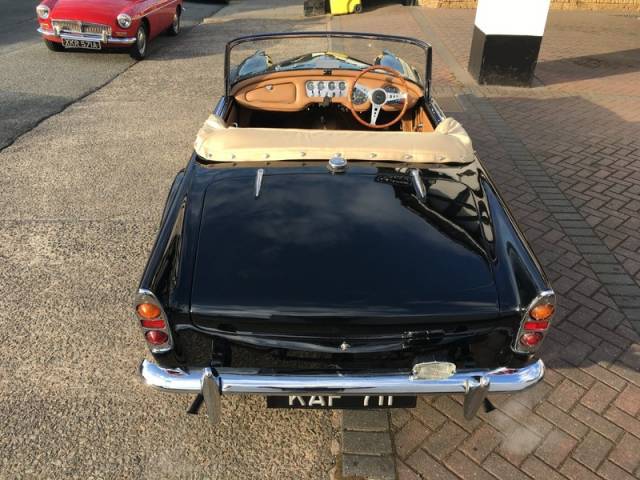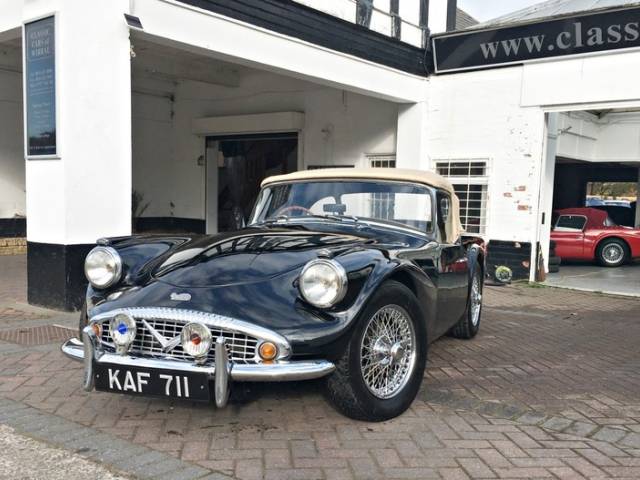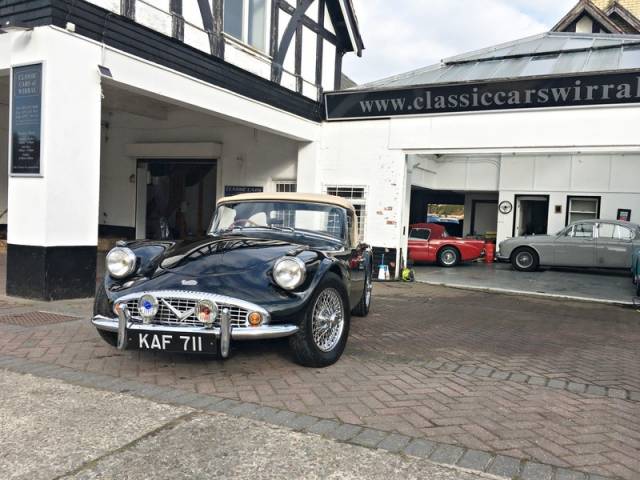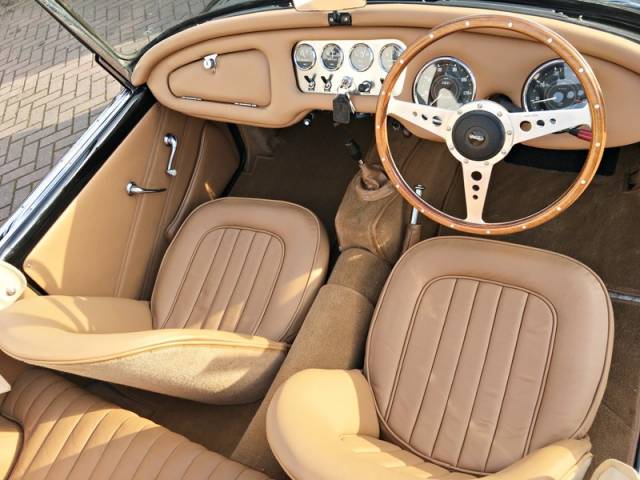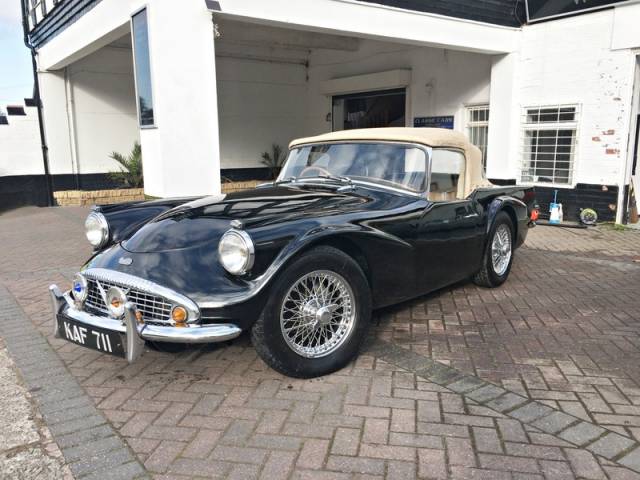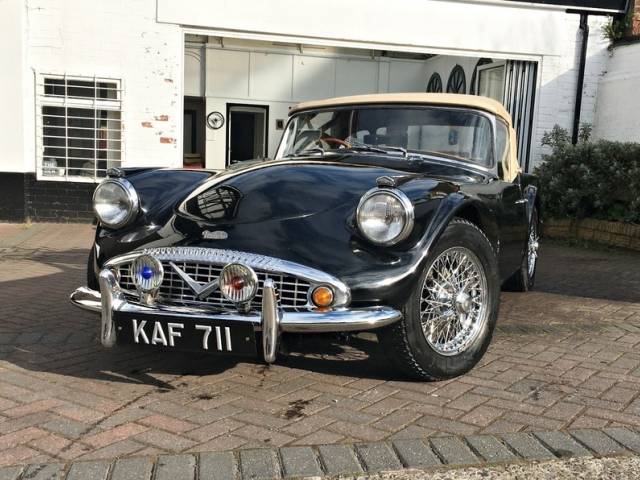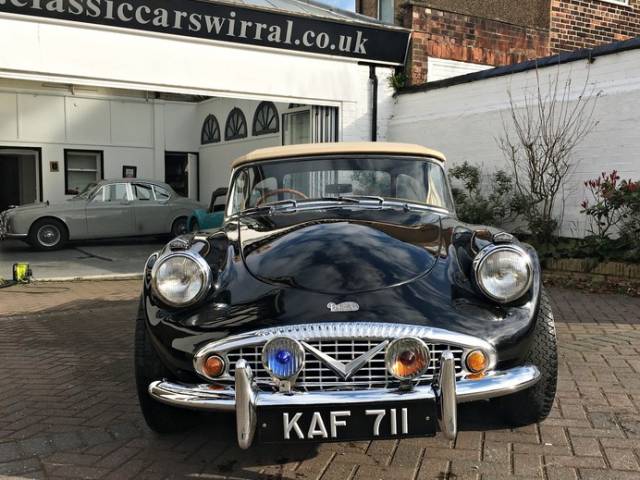 Dealer

away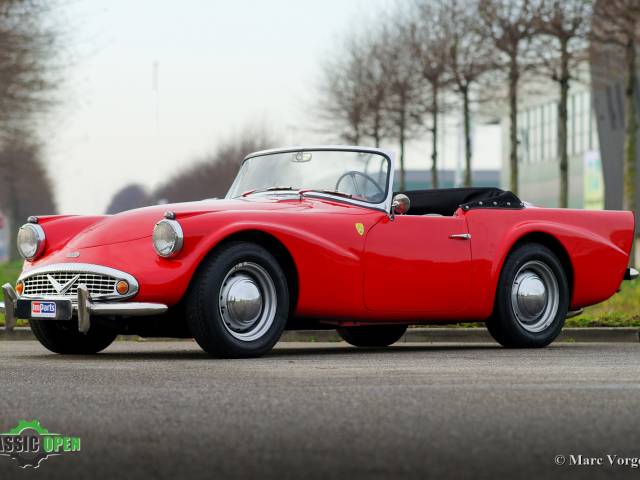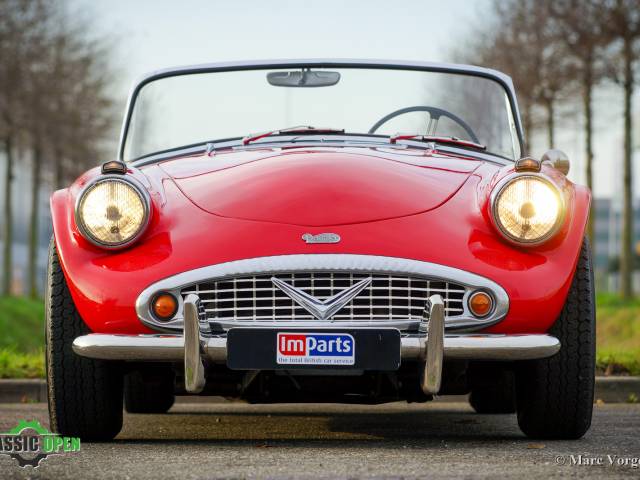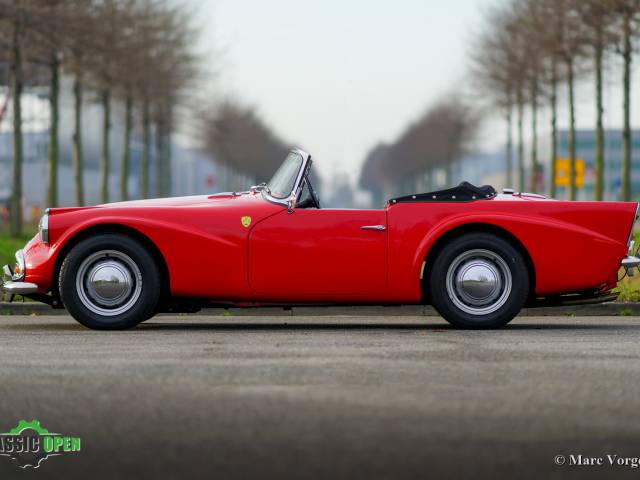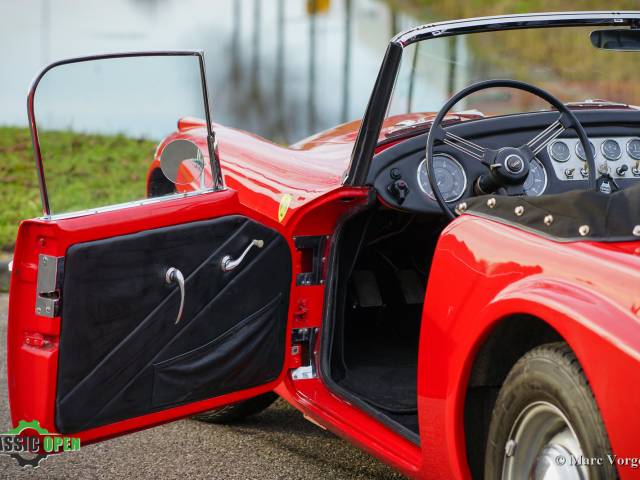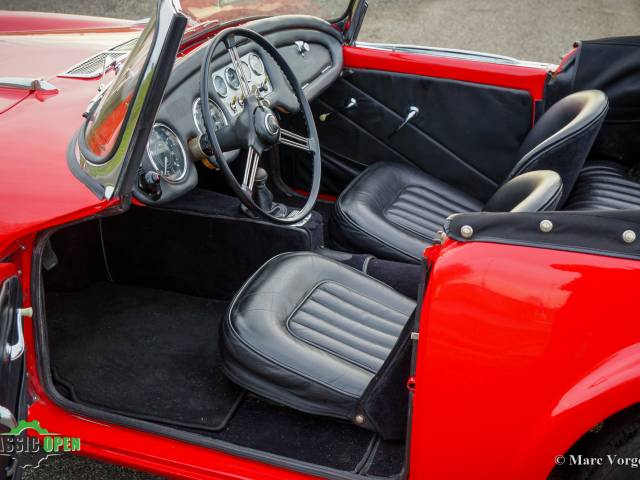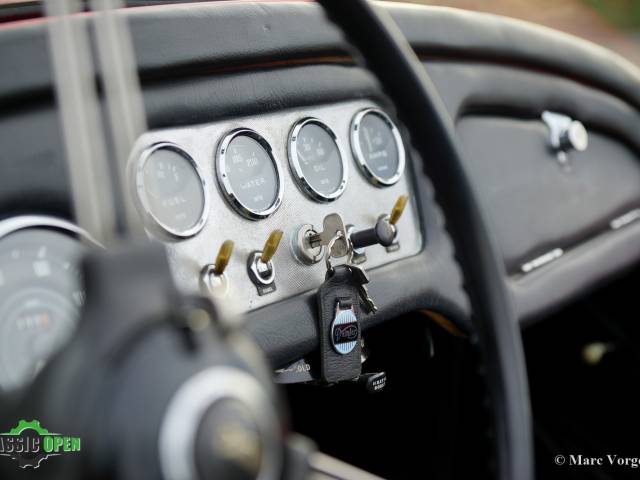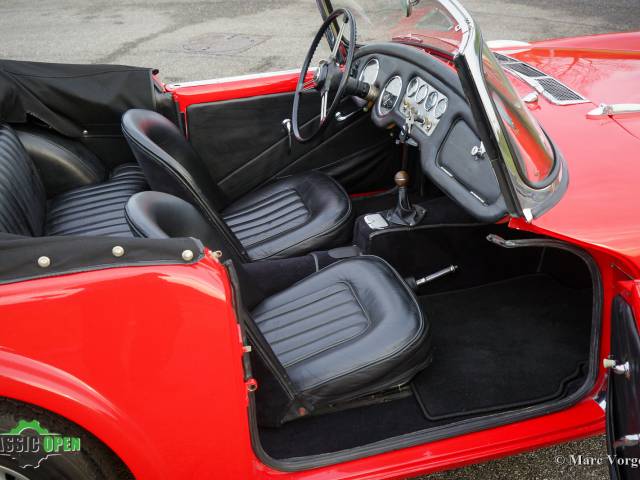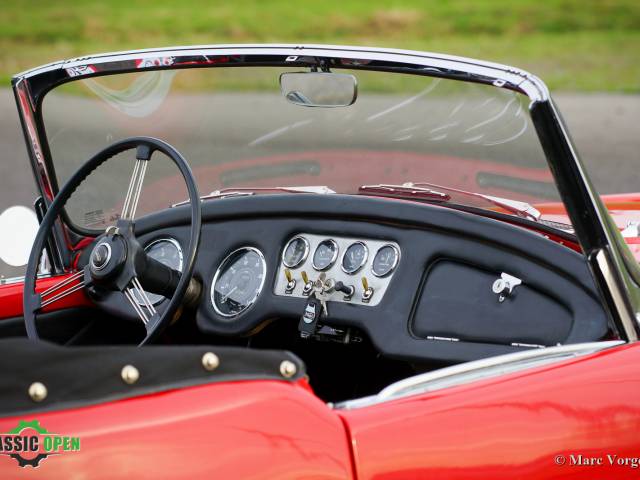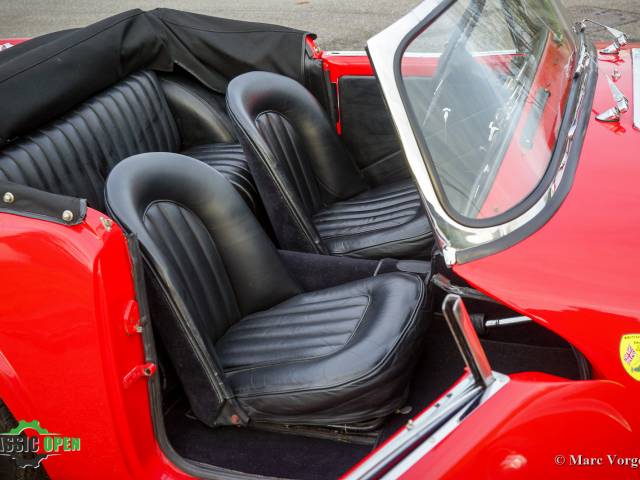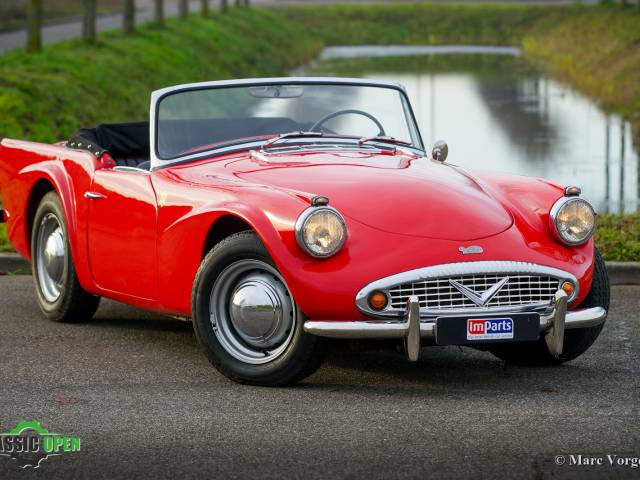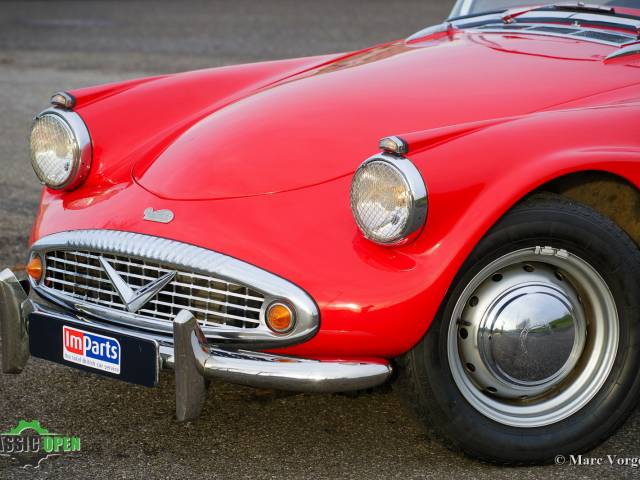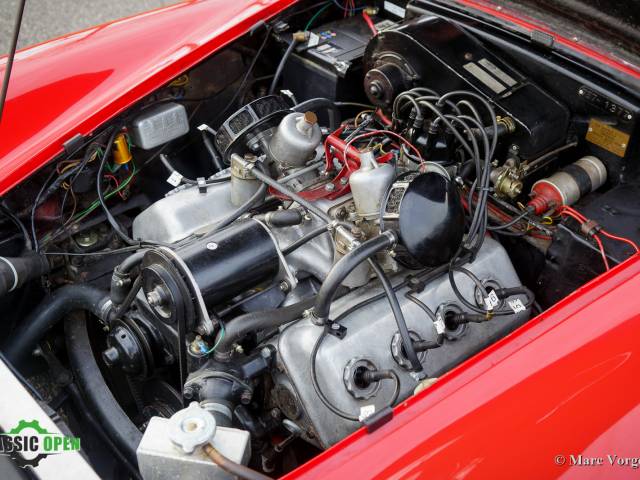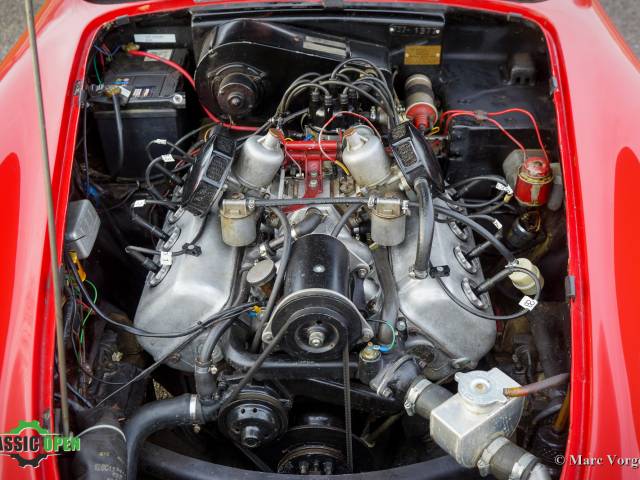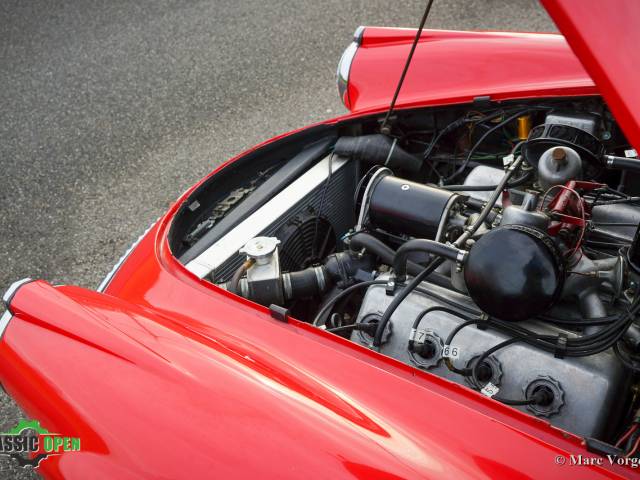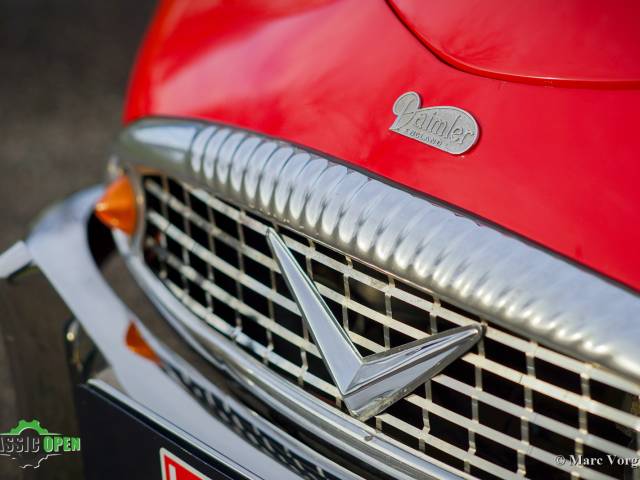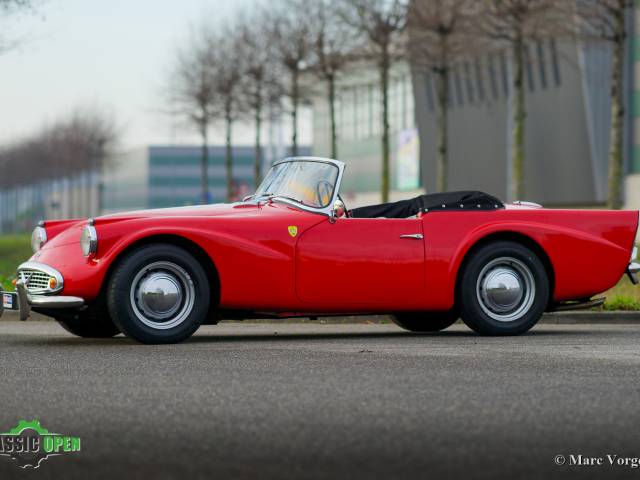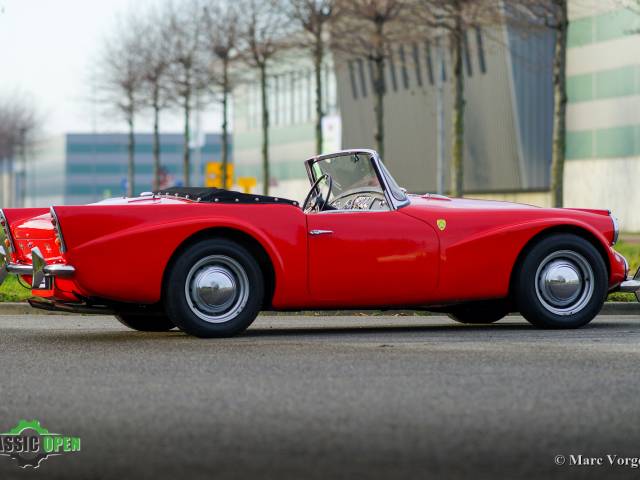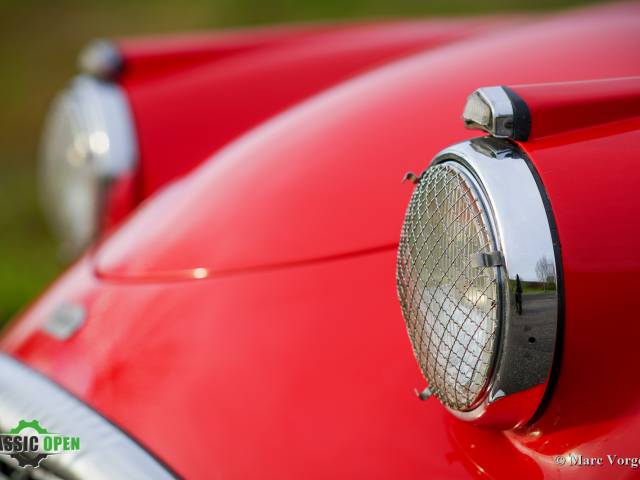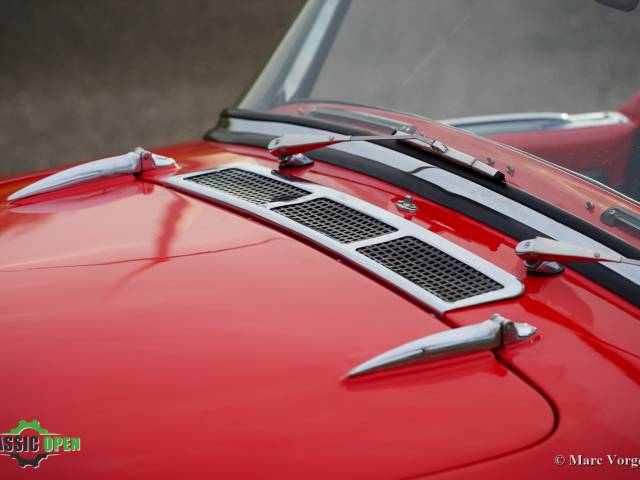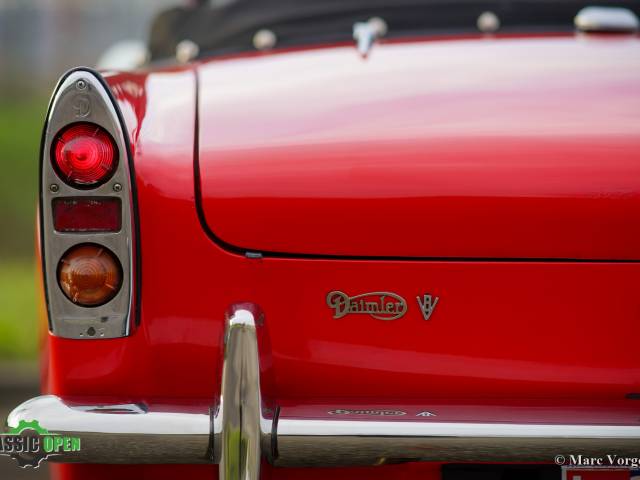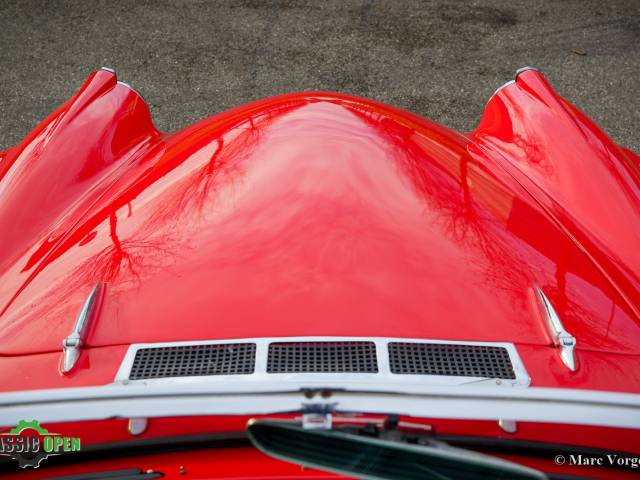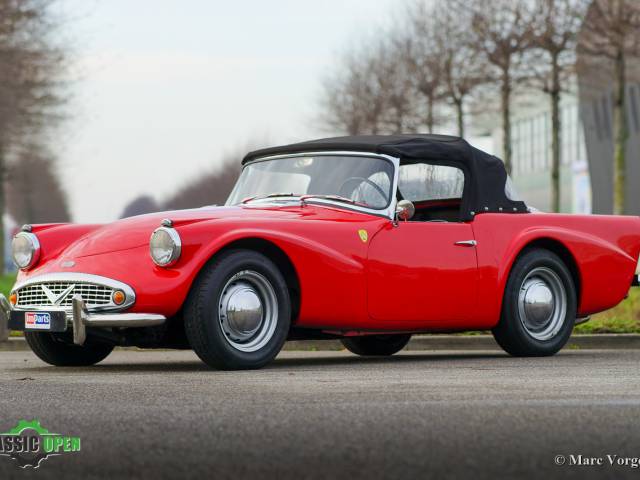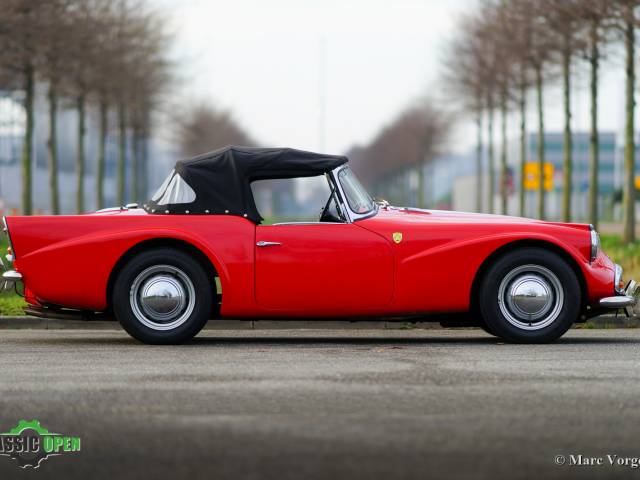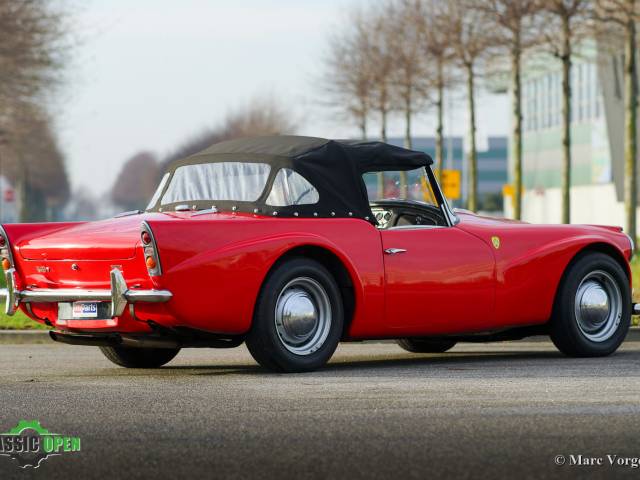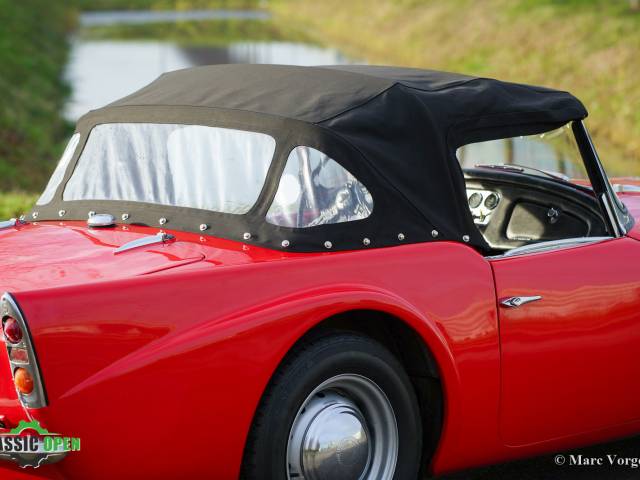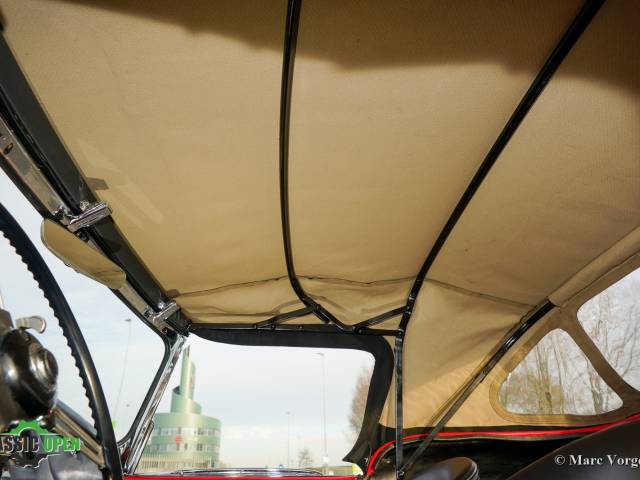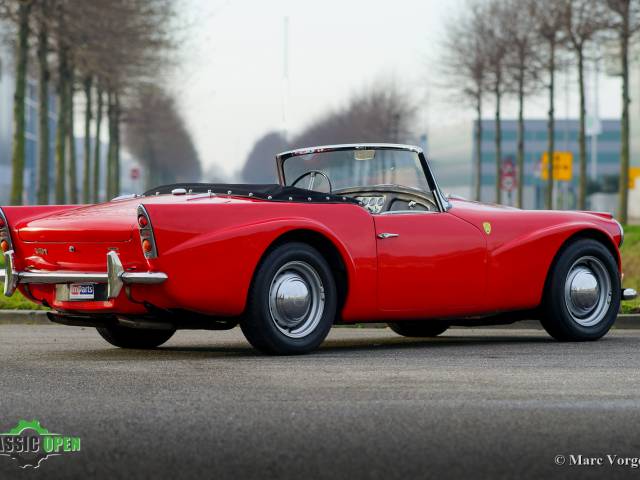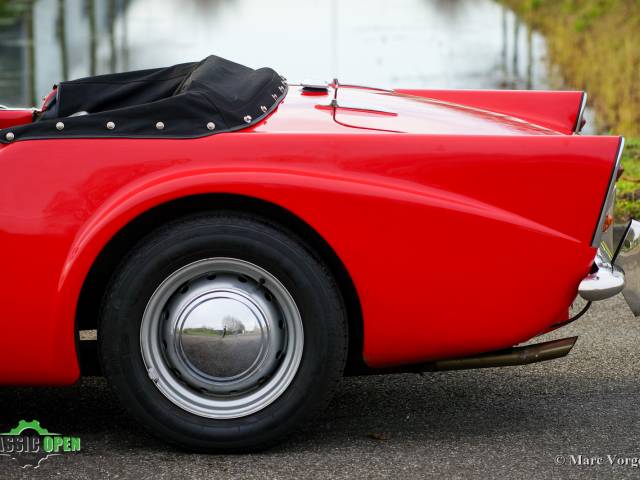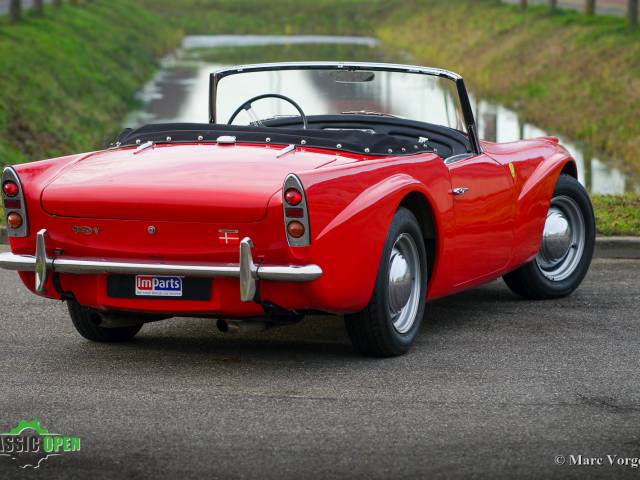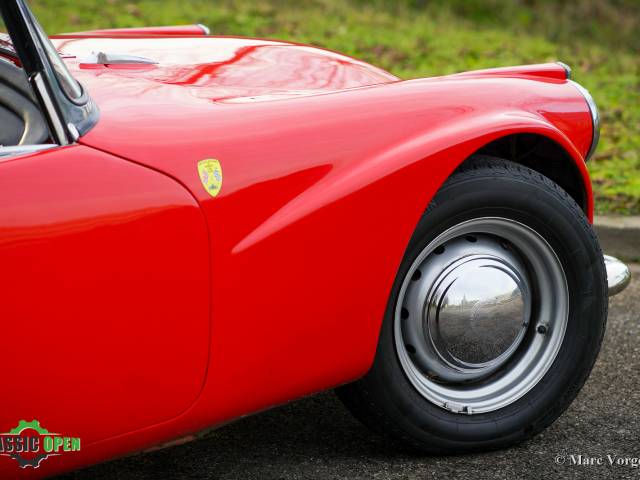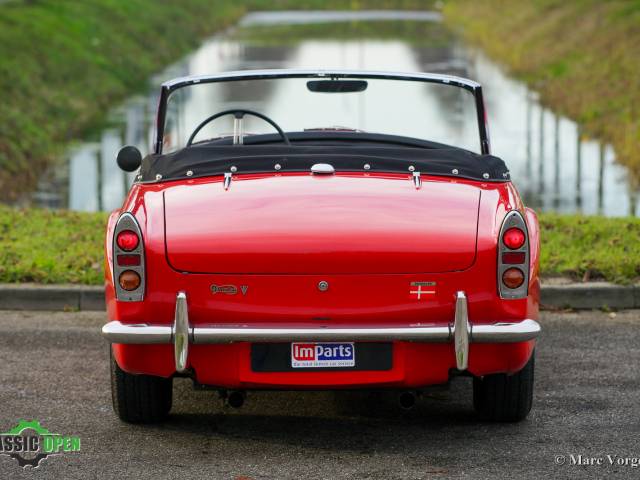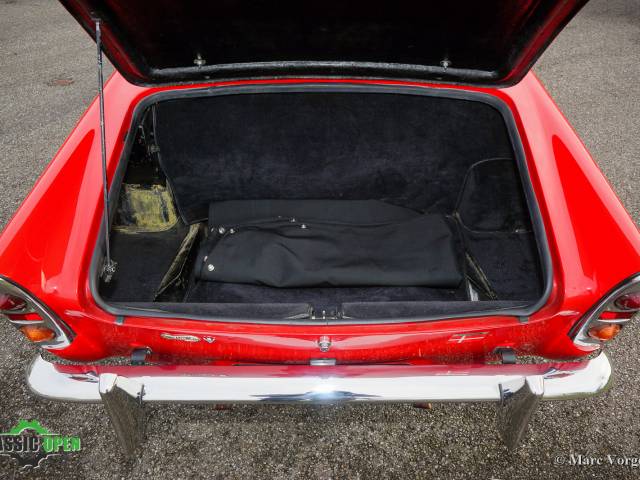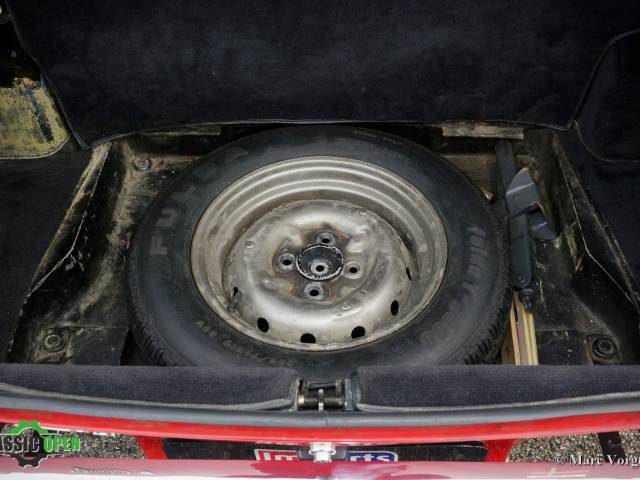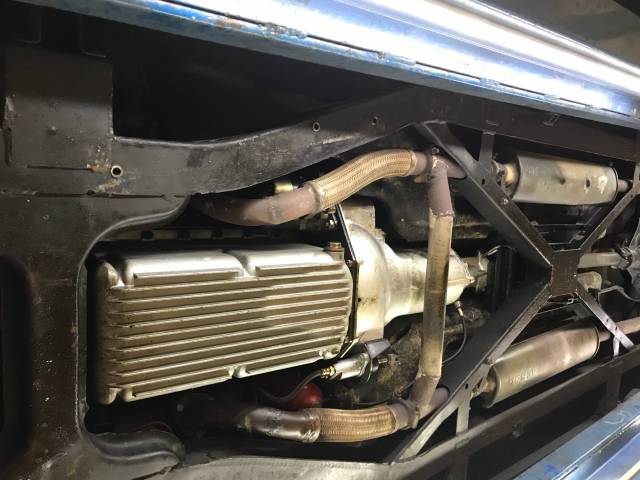 Daimler SP250 1962
Dealer

away
DaimlerSP 250
The Daimler SP 250 was constructed between 1959 and 1964. It was a sports car and the last vehicle built by the British company Daimler before it was sold in 1960 to Jaguar Cars. The car was manufactured at the company's factory in Coventry.
The history of the Daimler SP 250
The Daimler SP 250 was designed by Daimler Managing Director, Edward Turner. The original vehicle was called the A-spec and could reach a speed of 120 mph. The Daimler SP 250 was powered by a V8 engine and had a fibreglass body and disc brakes. The transmission was a four-speed, with an option for an automatic version. Unusually for the period, Daimler made a marketing decision to make many of the features of the Daimler SP 250, extras that could be added as an option. This was a move to keep the price down in the US, where import duties did not apply to optional extras for cars. Extras included seatbelts, a heater, fog lights, bumpers, adjustable steering column and windscreen washers.
The Daimler SP 250 made its debut at the New York Motor Show in 1959, and it was here that it got the unofficial title of the 'ugliest car' at the show. The original name was the Daimler Dart, but this was changed to the Daimler SP 250 after the threat of legal action by American automobile giants, Chrysler, which owned the 'Dart' trademark. In the end, only 2,654 of the cars were built, which is far short of the 3000 a year that the British company had initially projected. A hard top version of the Daimler SP 250 accelerated from 0-60 mph in 8.9 seconds when tested by The Motor magazine in 1960. The initial test car cost £1,489 and could travel 25 miles on one gallon of petrol (imperial).
The legacy of the Daimler SP 250
After taking over Daimler, British company Jaguar constructed a prototype replacement for the Daimler, SP 250 called project SP252. This vehicle had a more compact body but was never given the go-ahead to begin production. The reason given was the cost. A die-cast model of the SP250 was produced by Spot-On, in the mid-1960s. It was available in a variety of colours that included blue and red.
The Daimler SP 250 was featured in several films, television series and books; which include Modesty Blaise, the Fast Lady and Heartbeat. A red SP250 can also be seen at the beginning of the Antiques Roadshow (series 33).