Citroën Type H Classic Cars for Sale
9 Offers for Citroën Type H found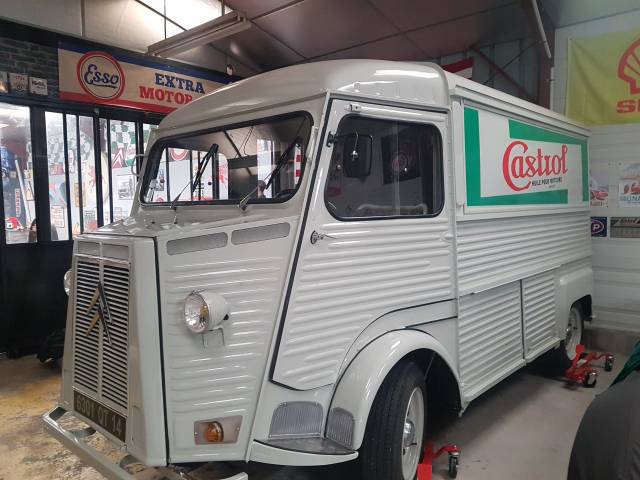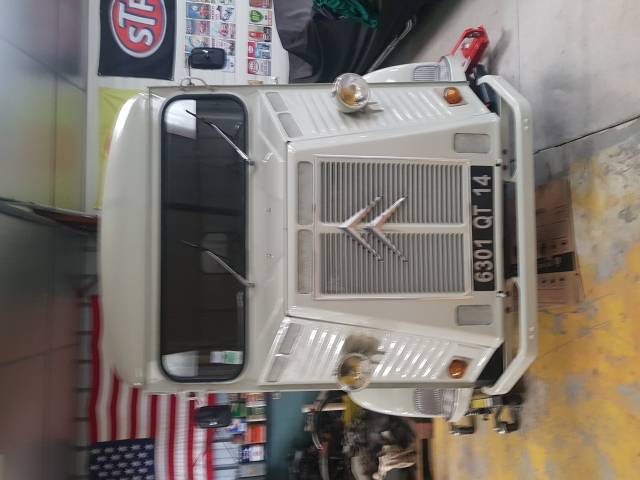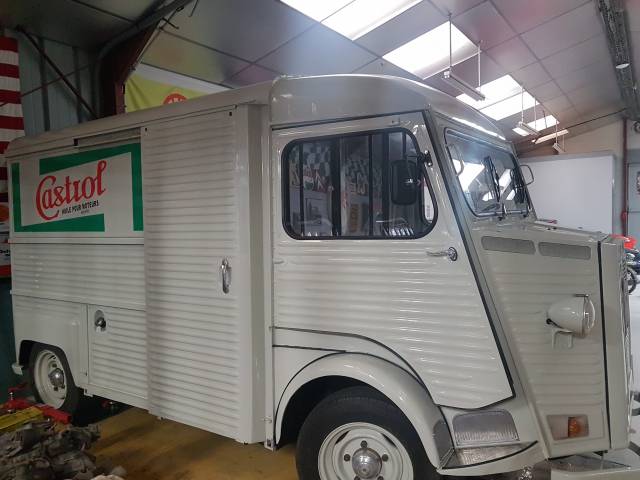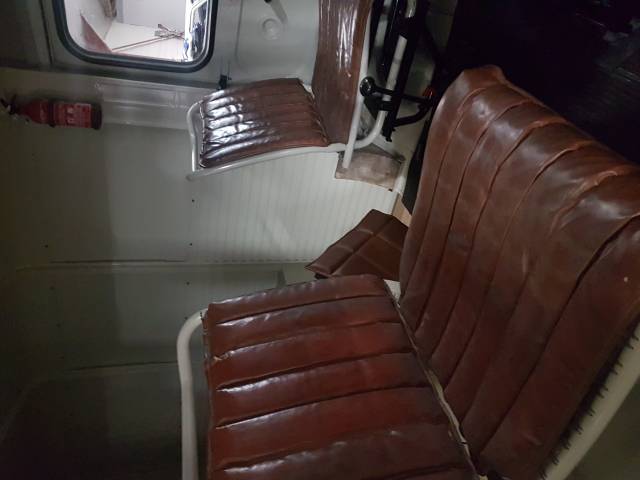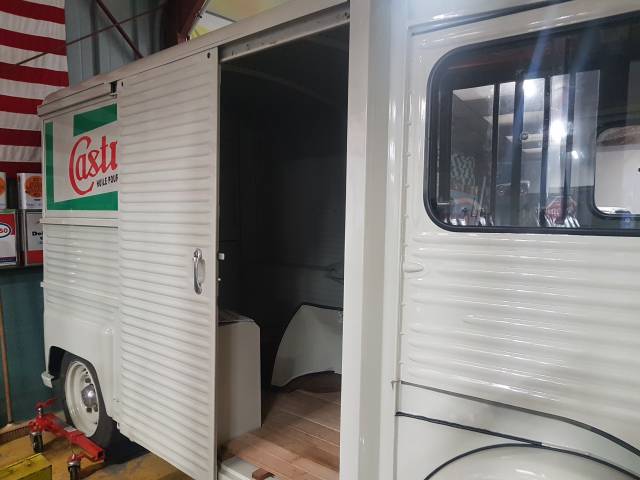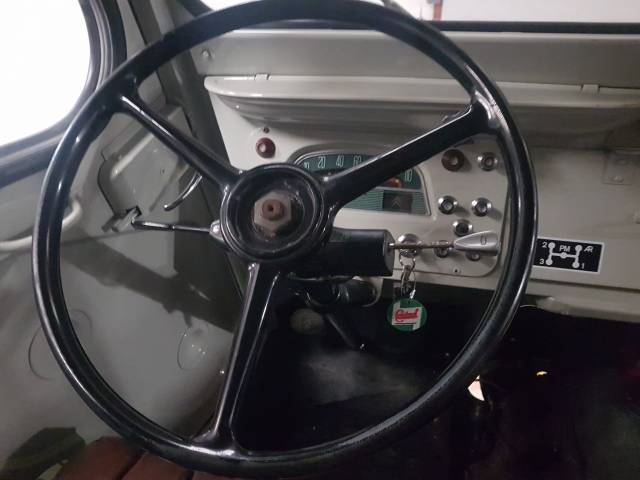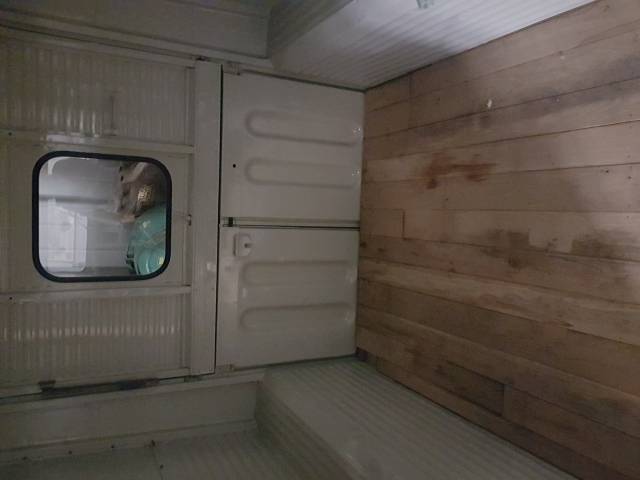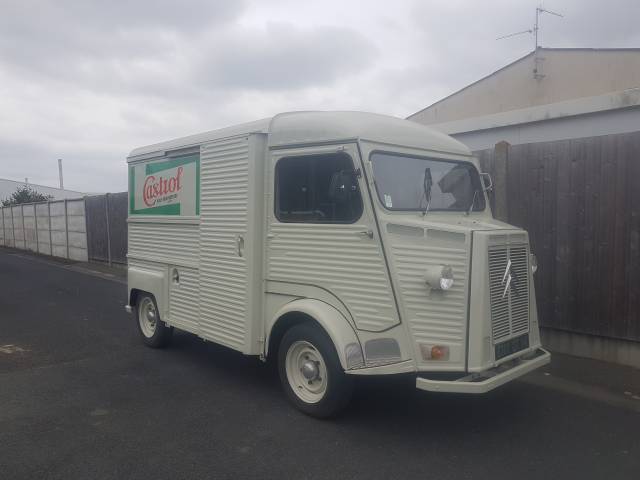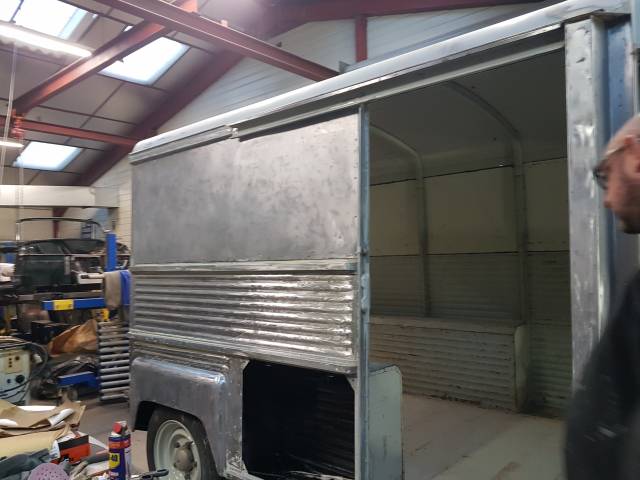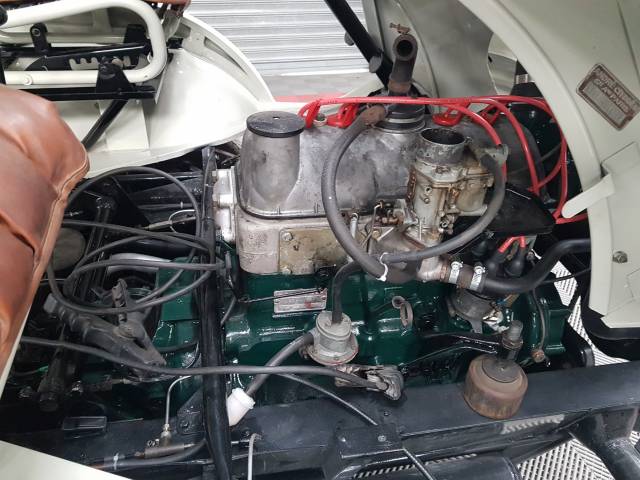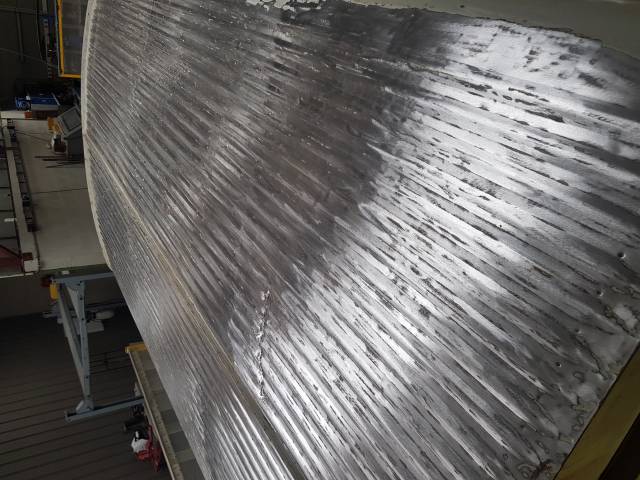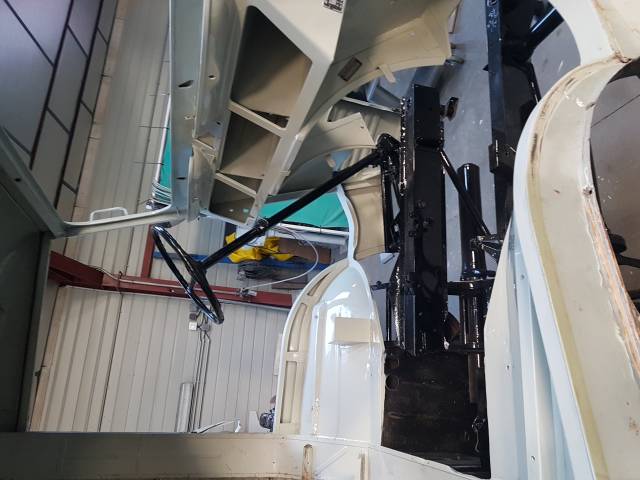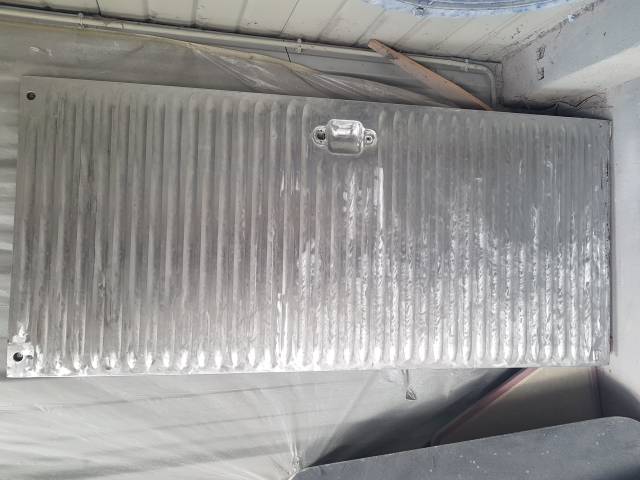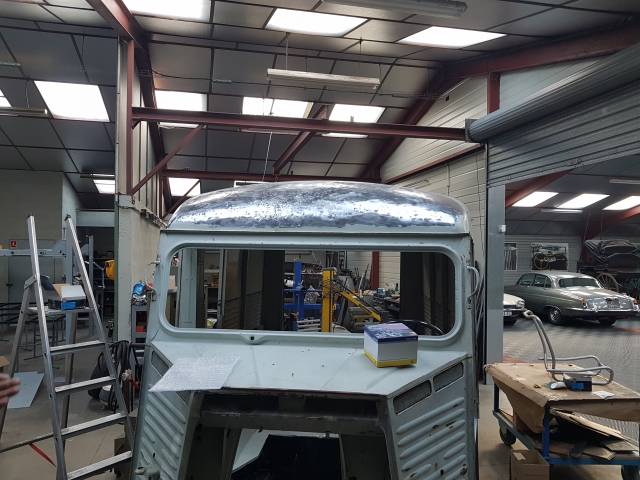 Citroën HY type H french carte grise 1970 complete restoration CT ok
Private

away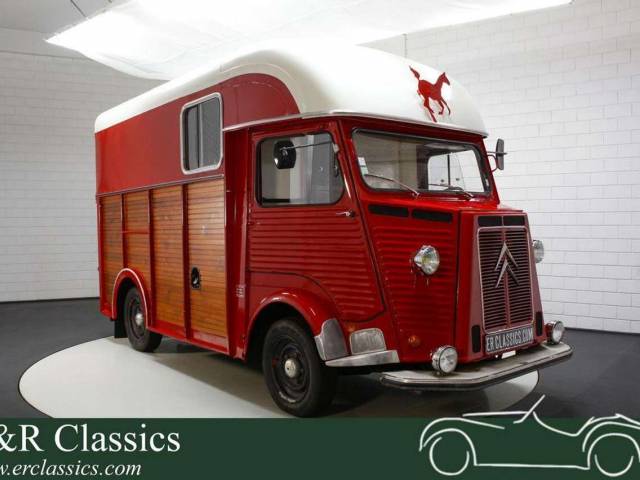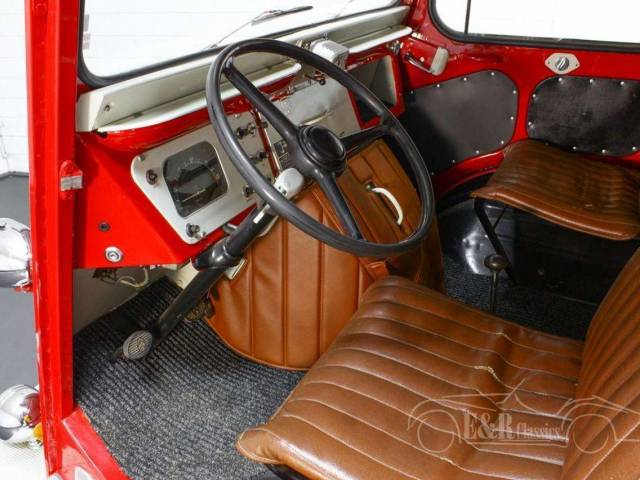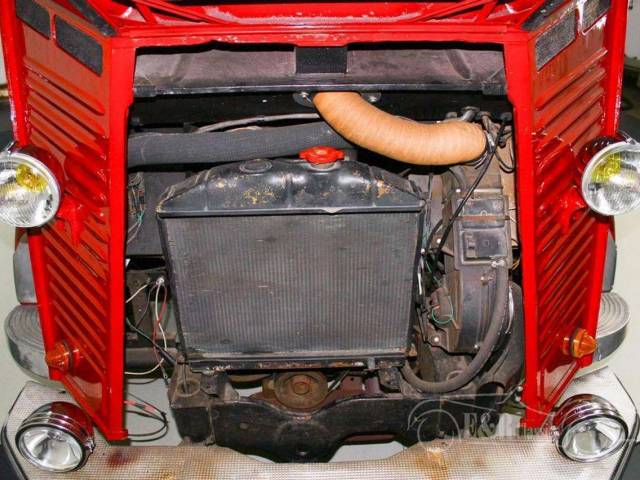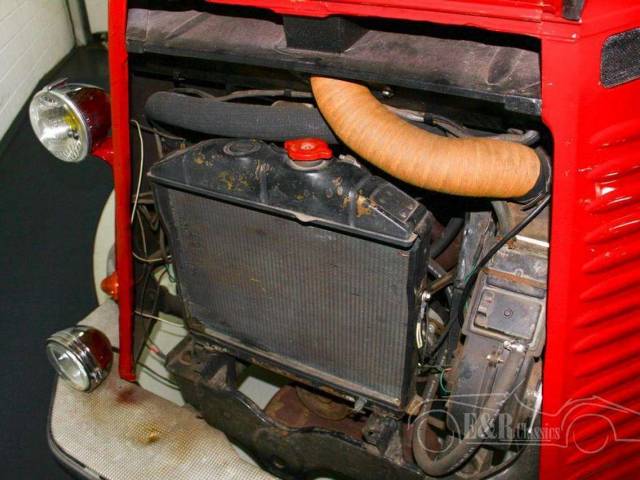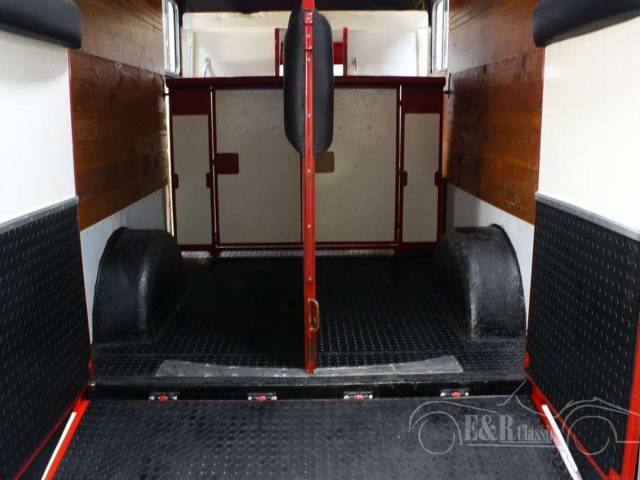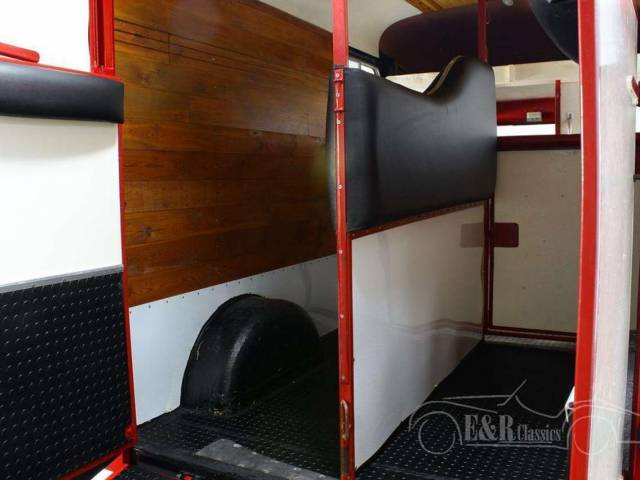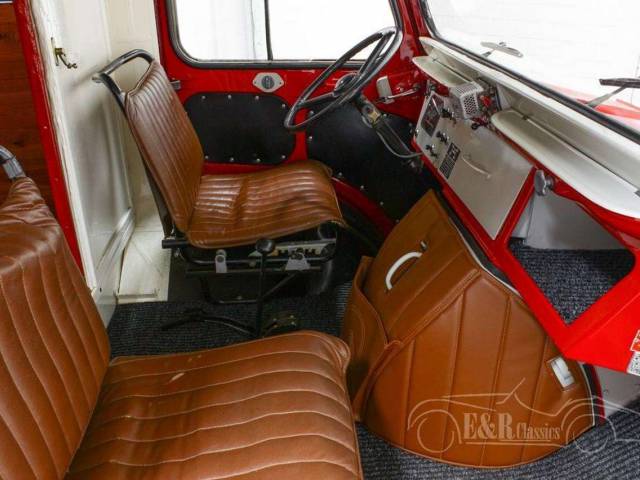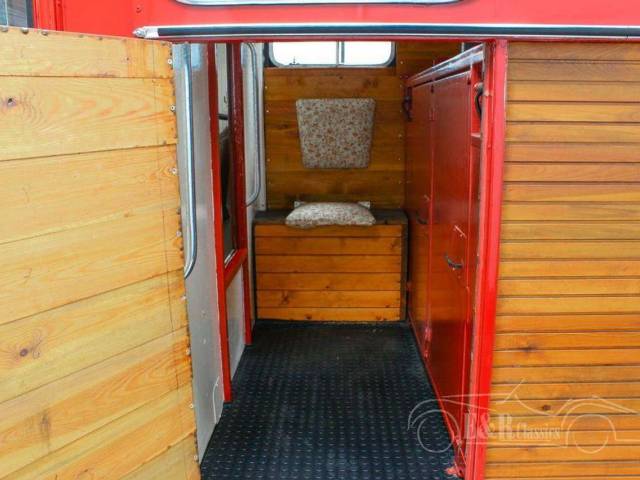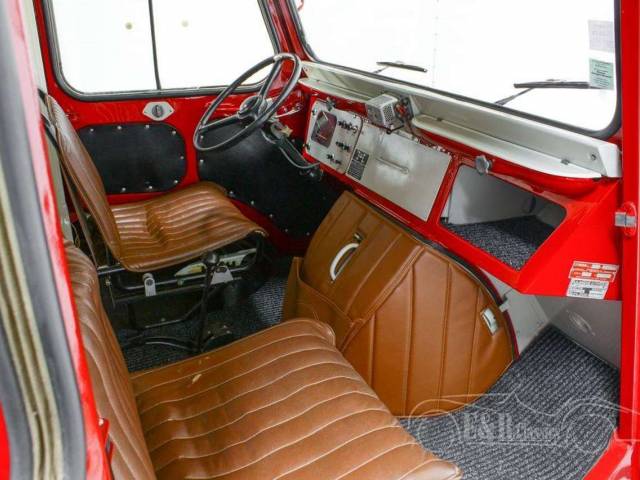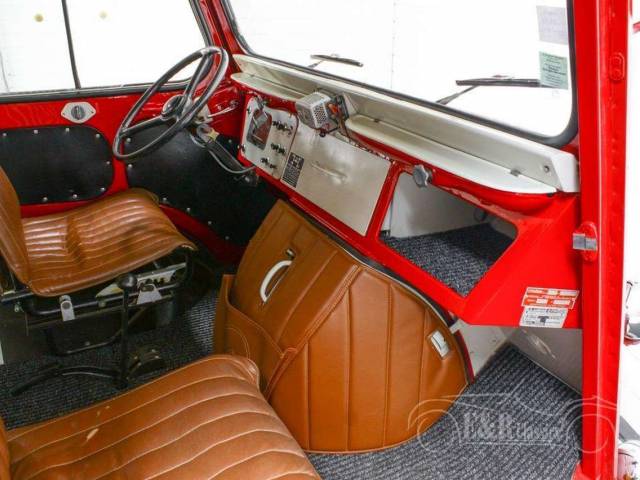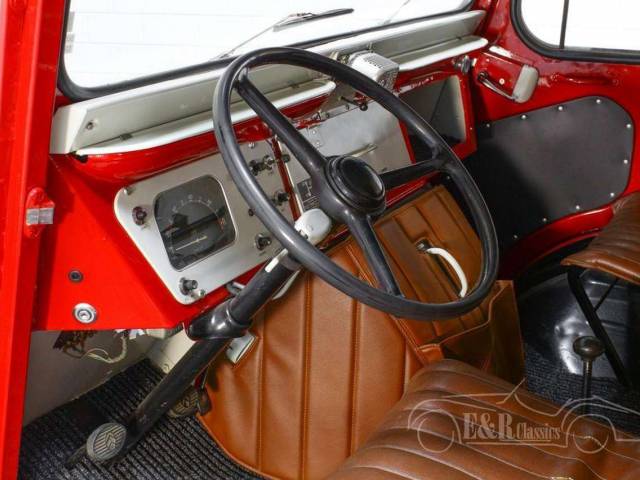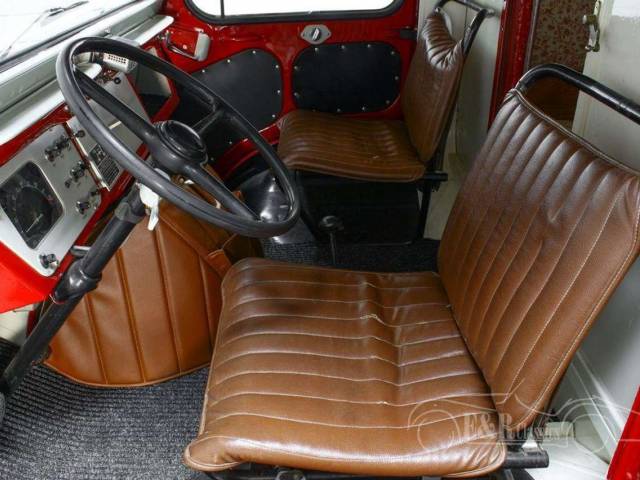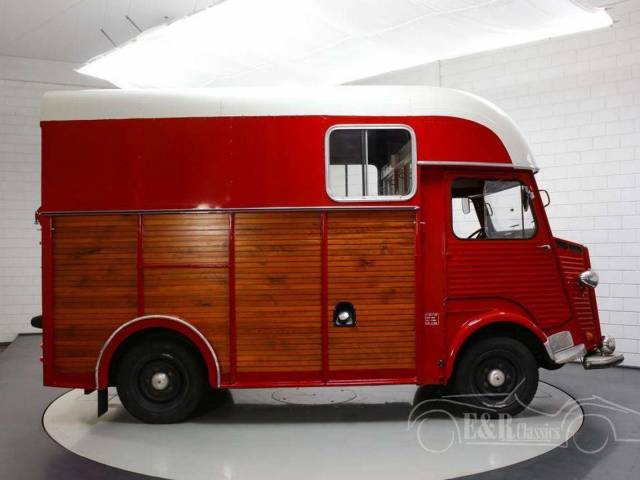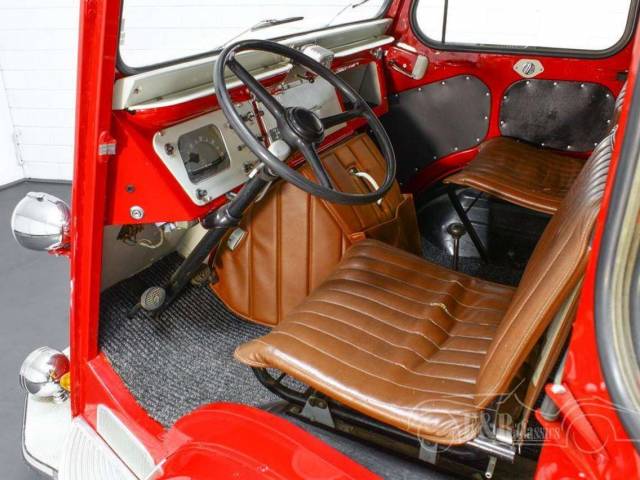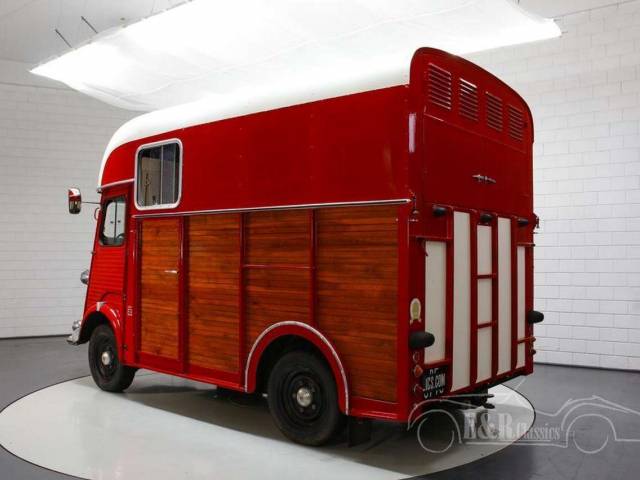 Citroen HY bus
Dealer

away
Conversion/ Special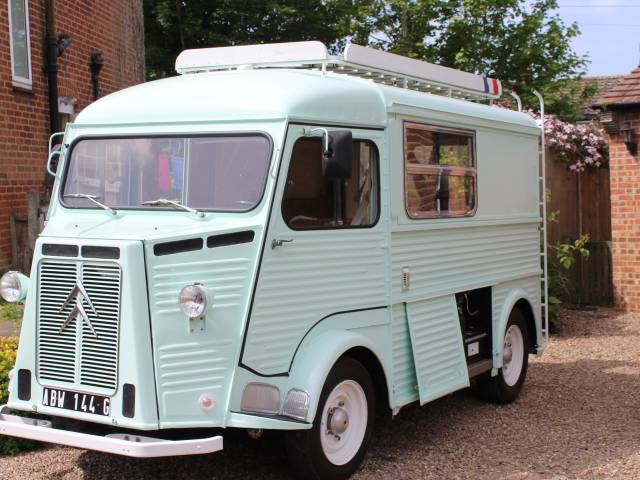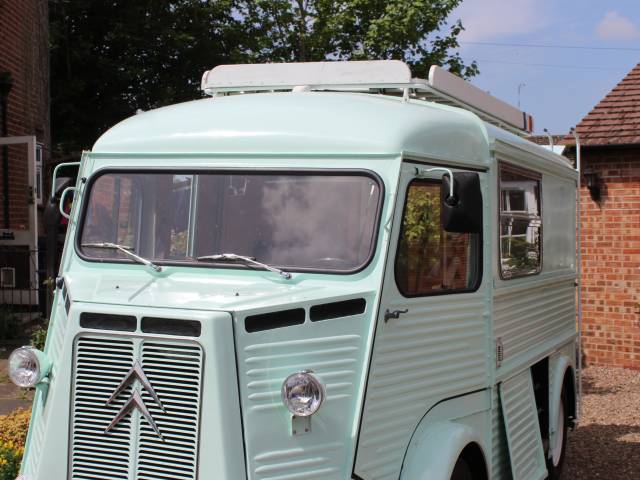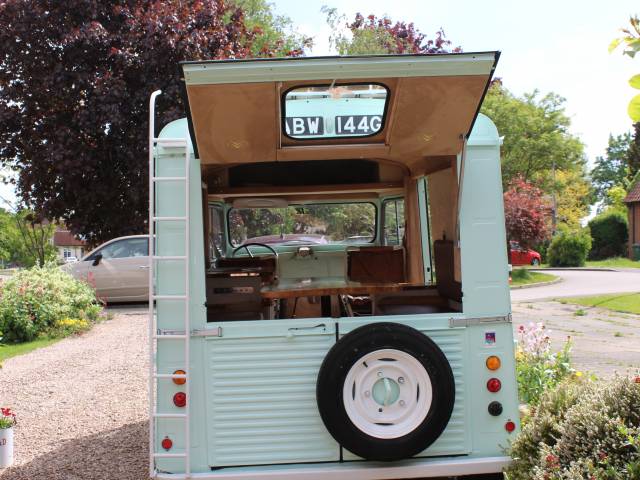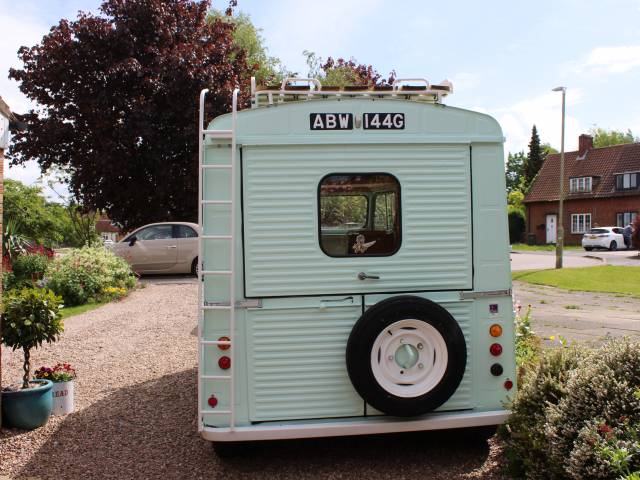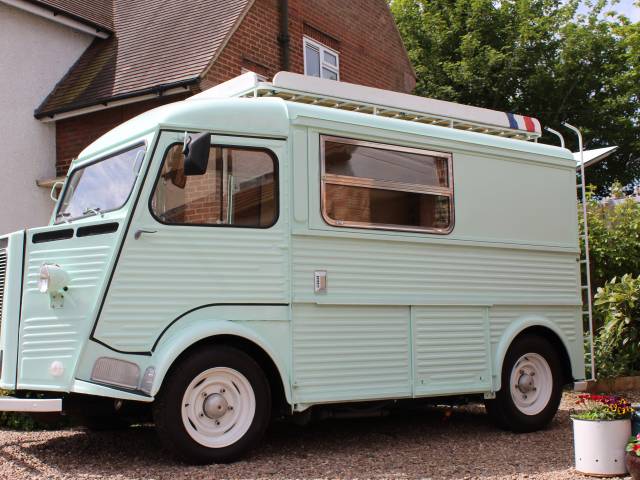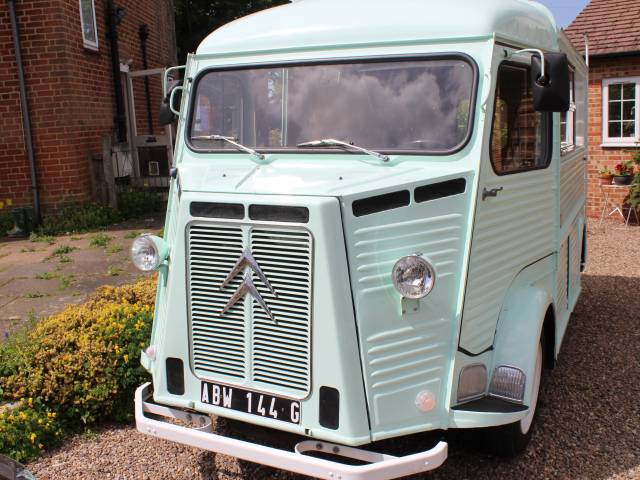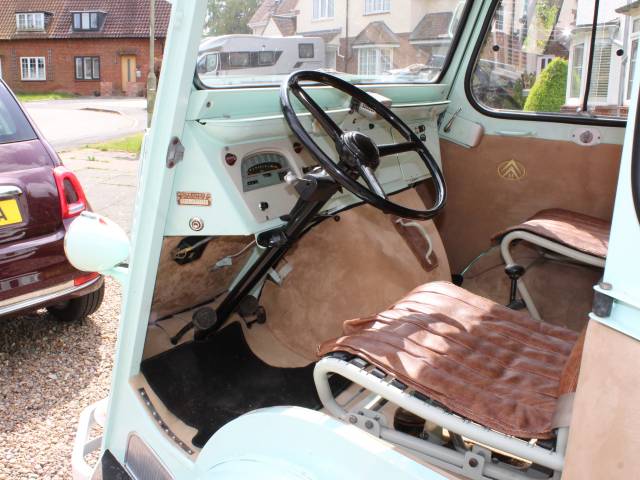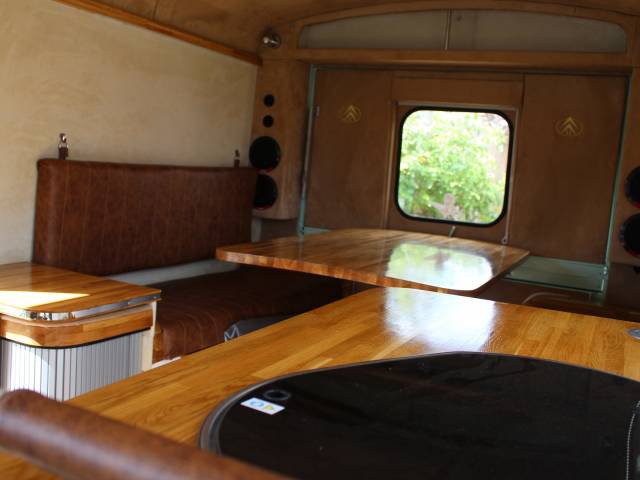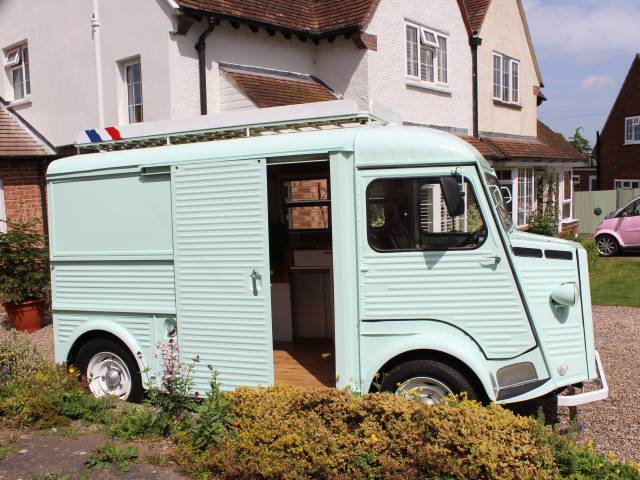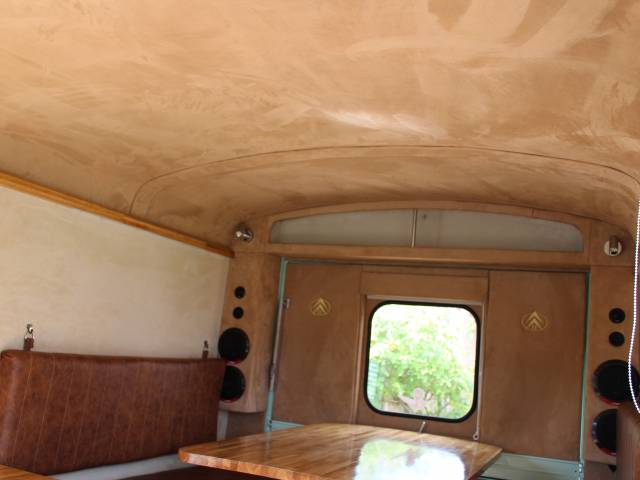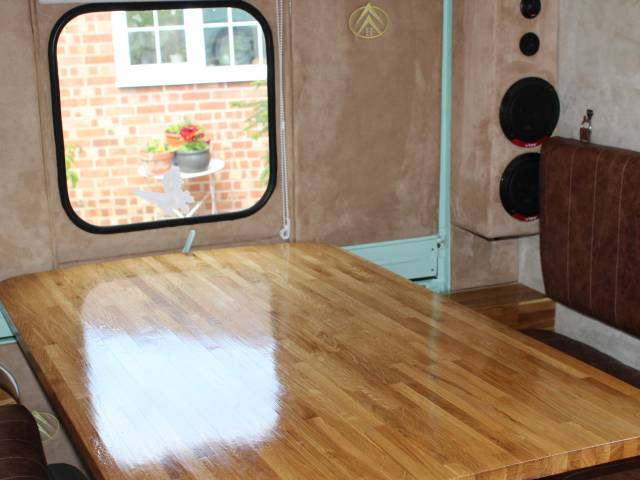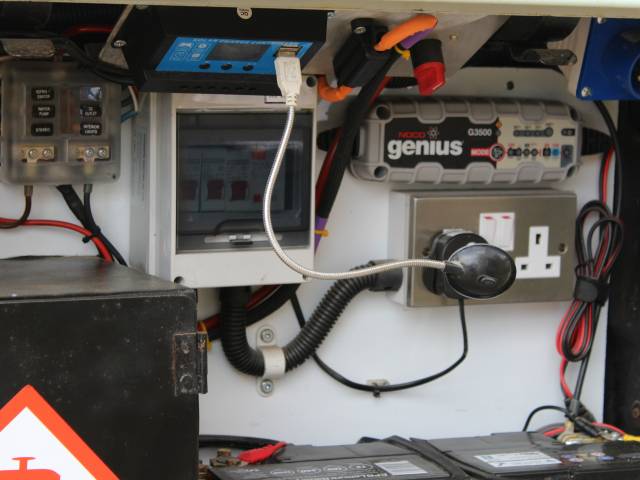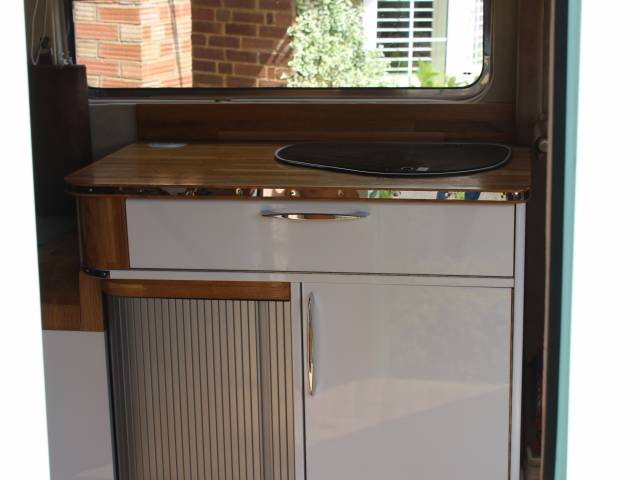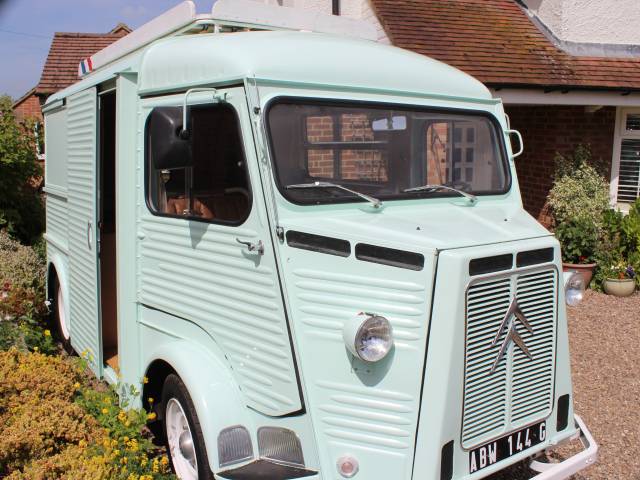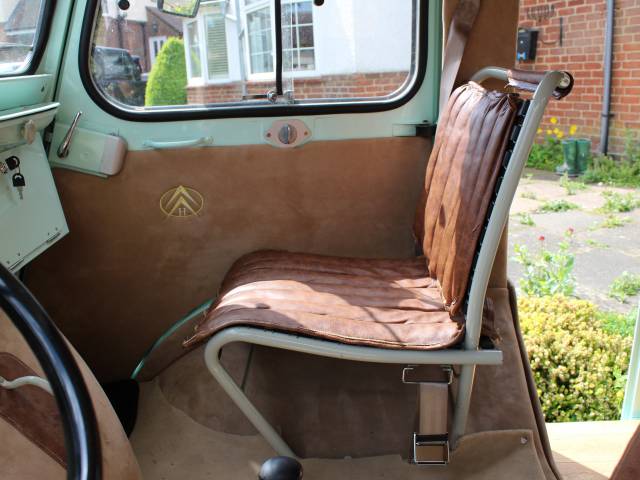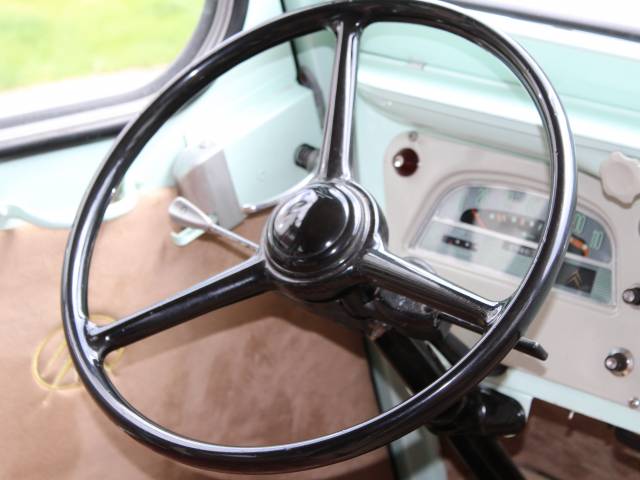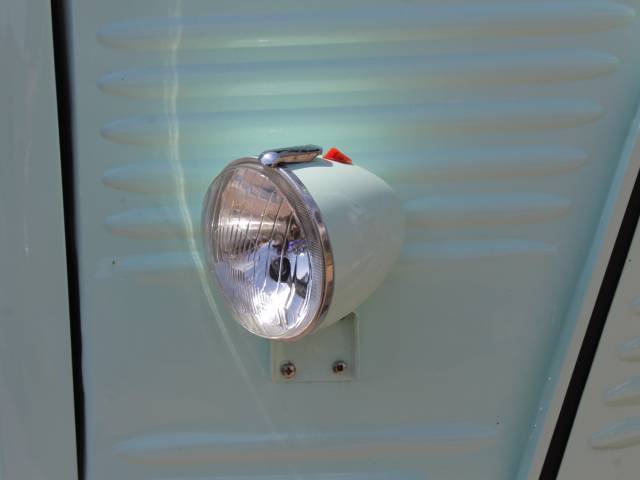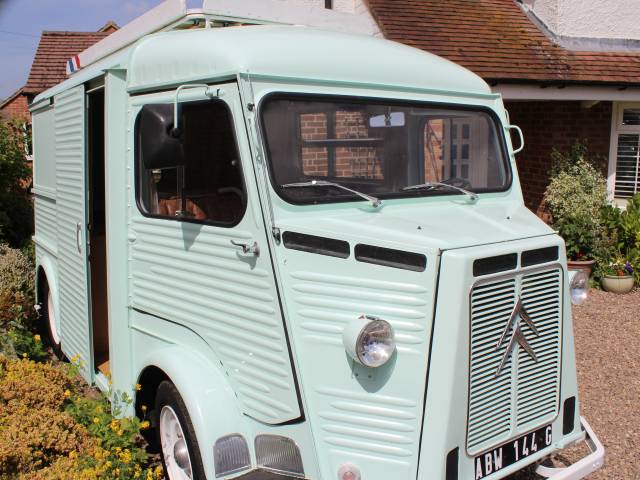 Citroen HY swb camper van conversion and restoration
Private

away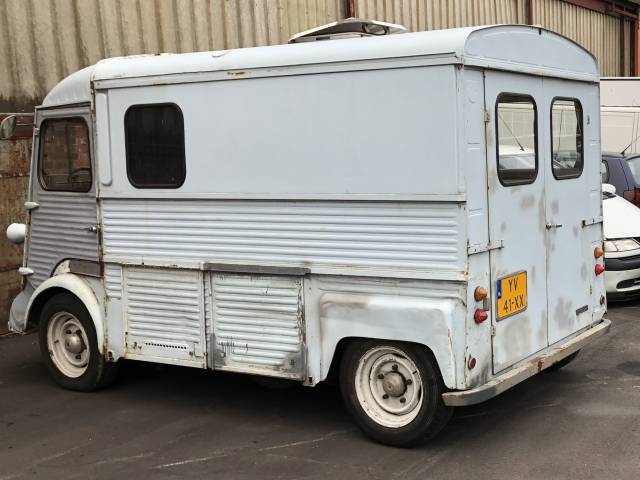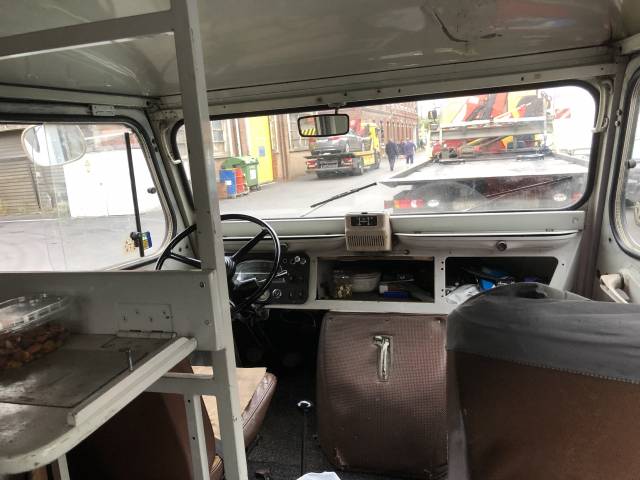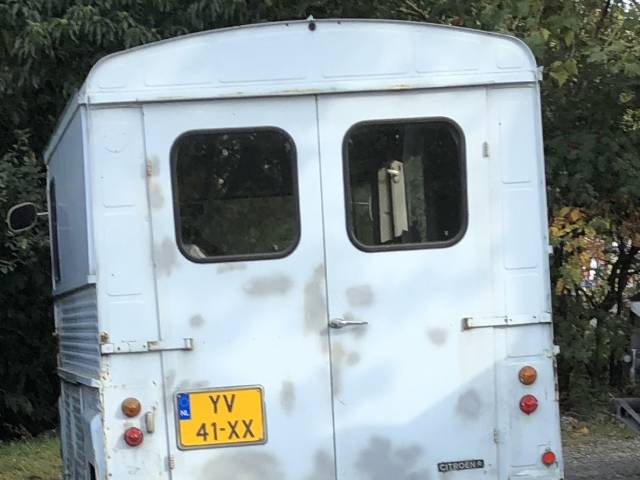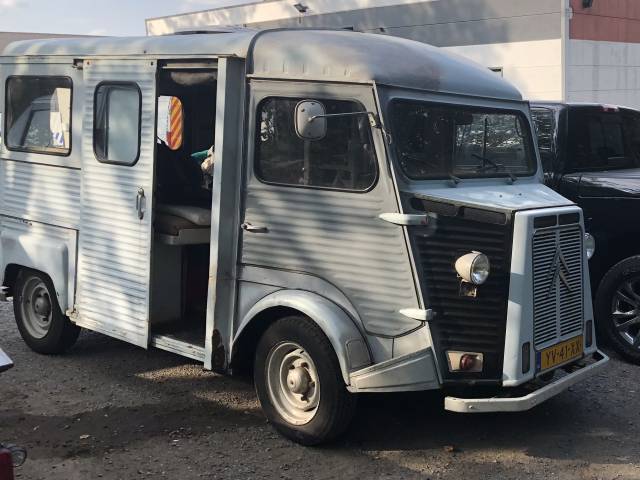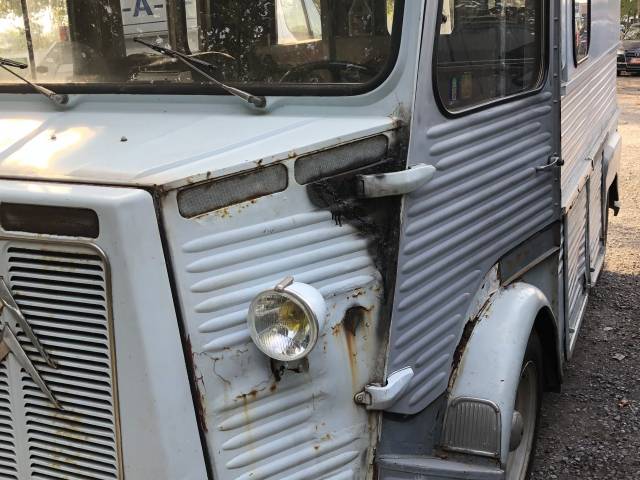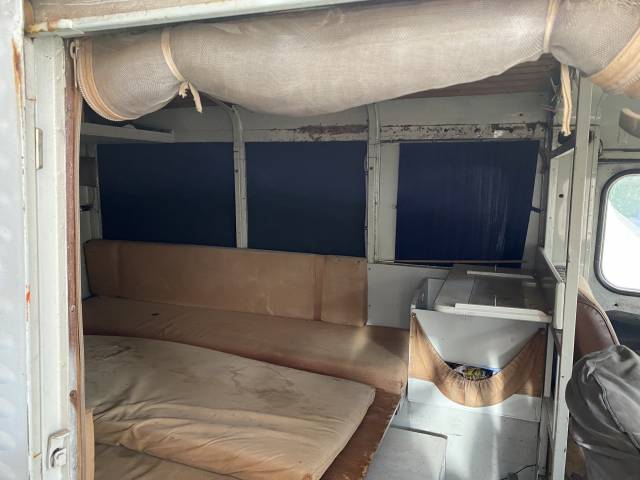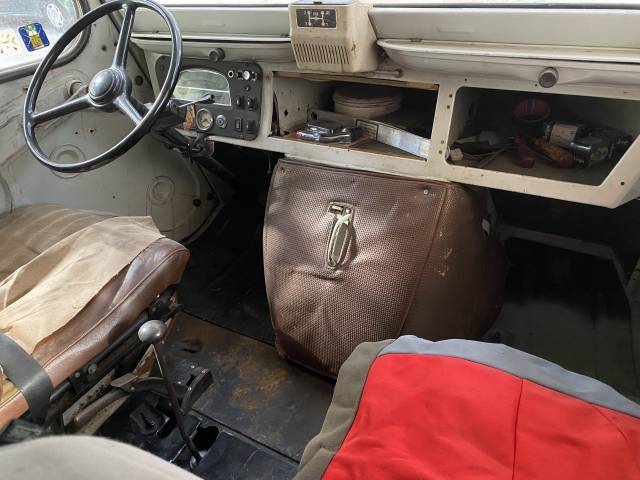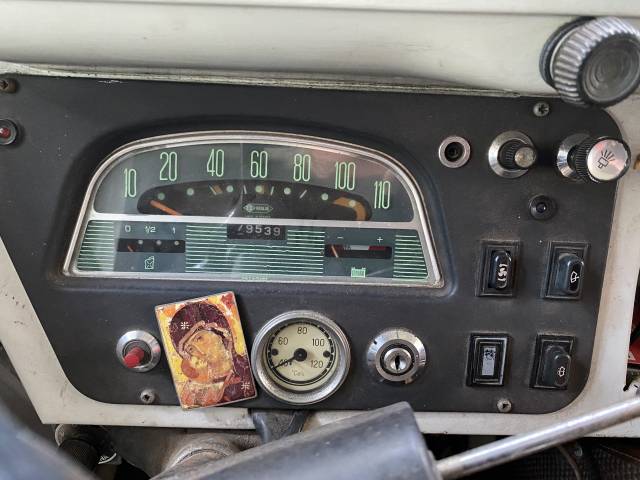 Te koop; HY lichtblauw met LPG en liefdevol blikwerk
Private

away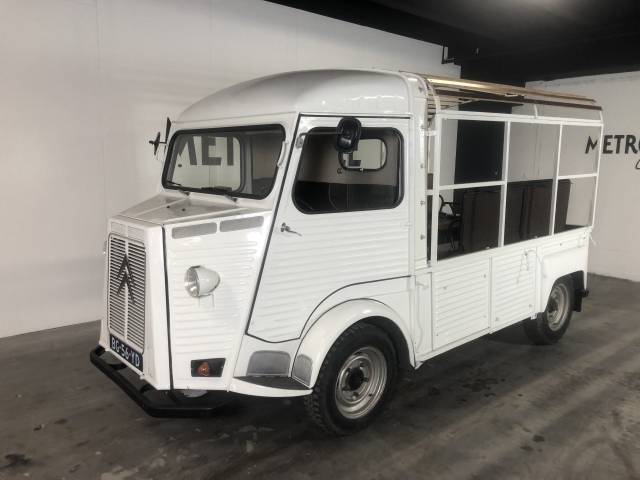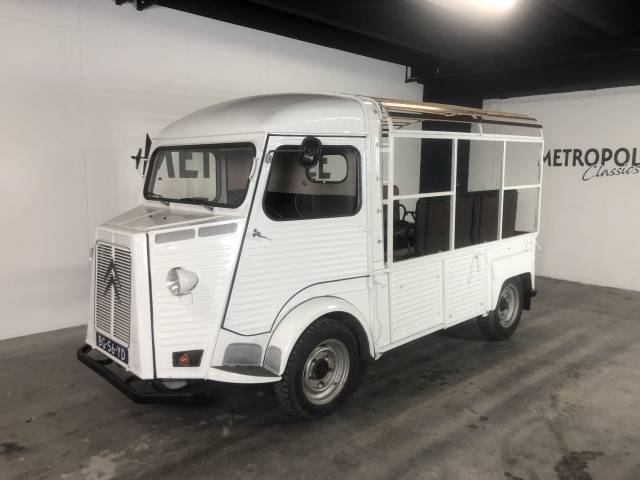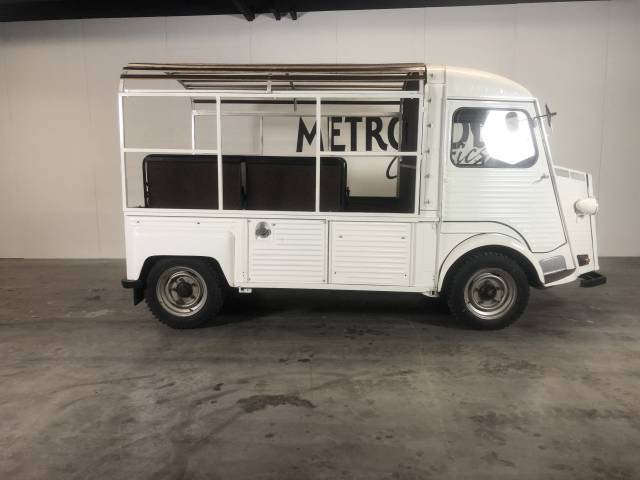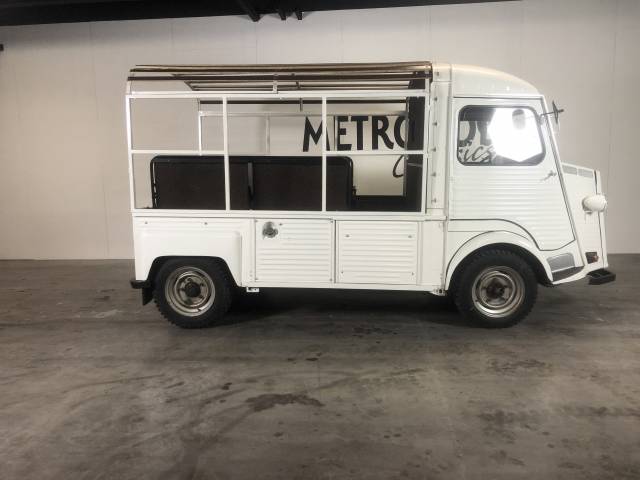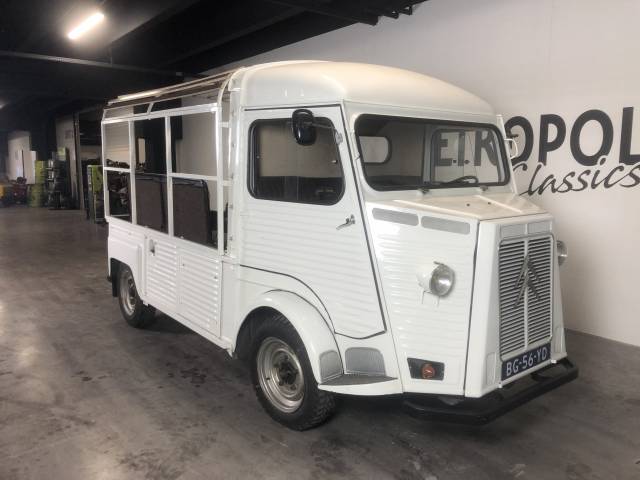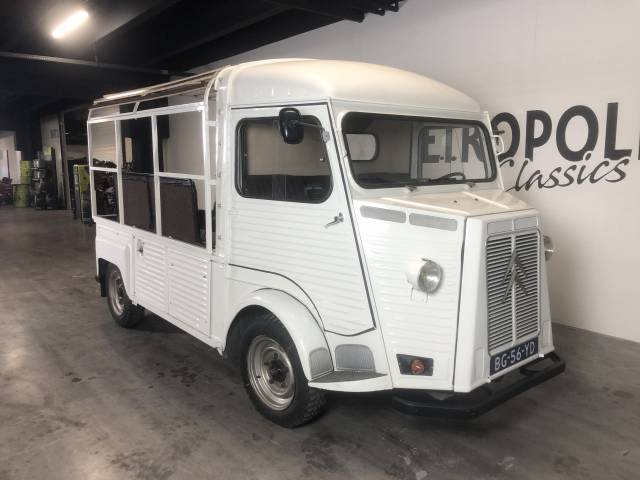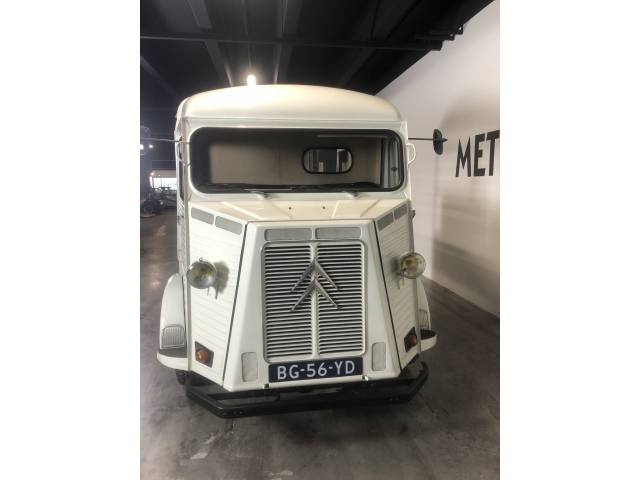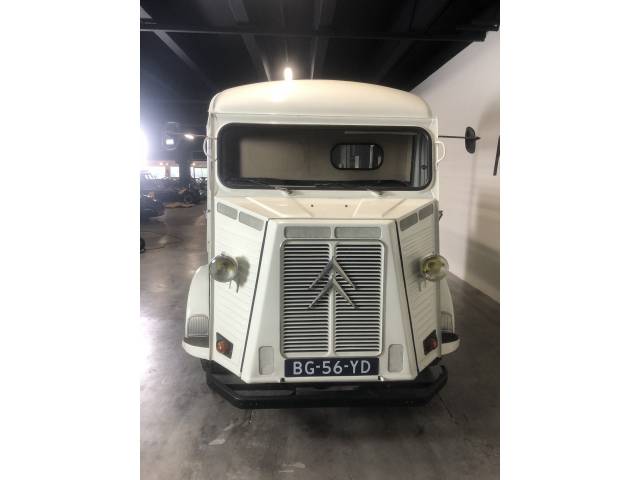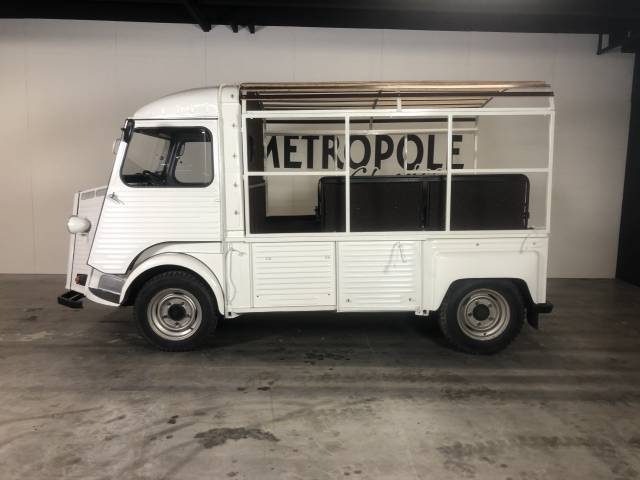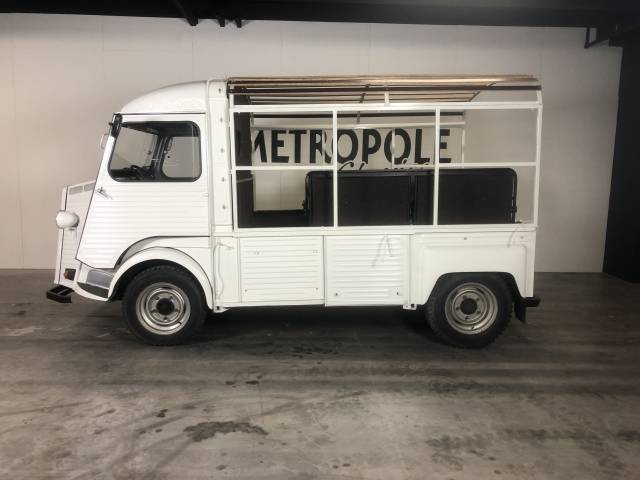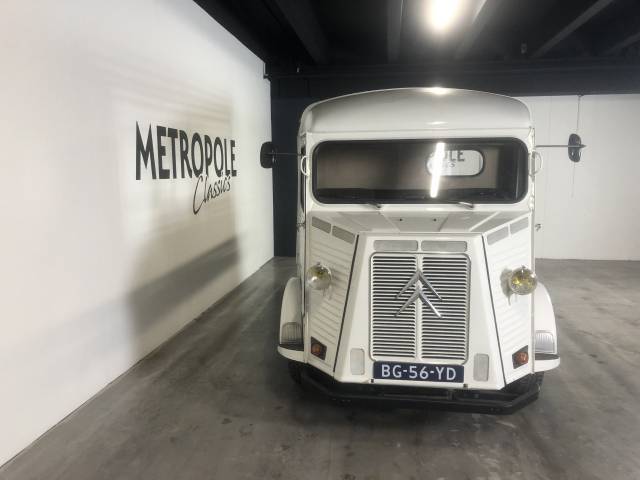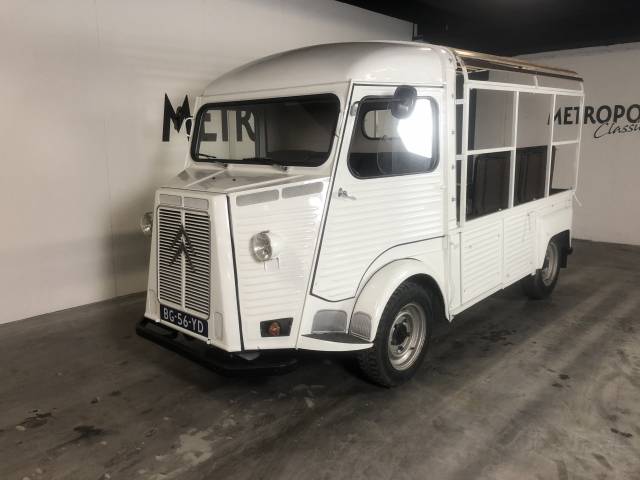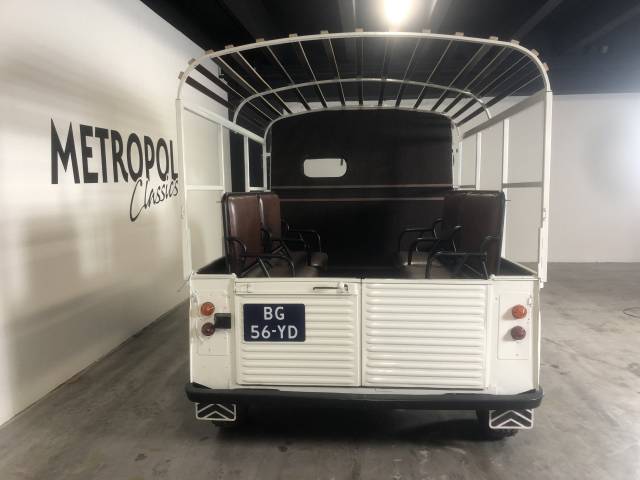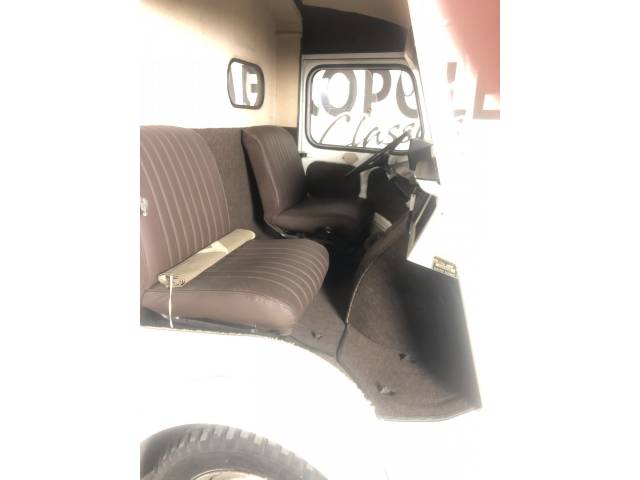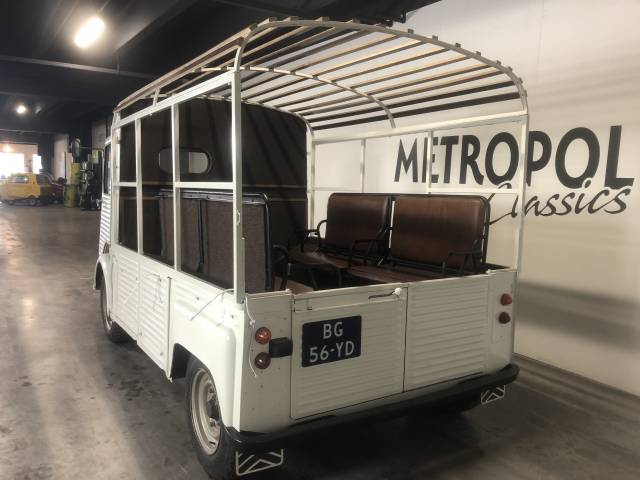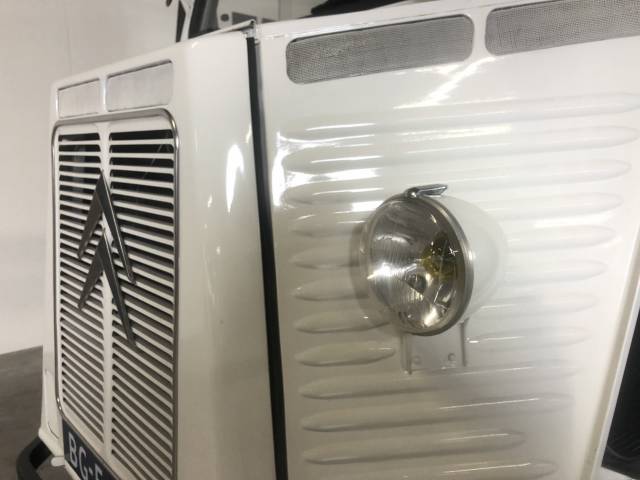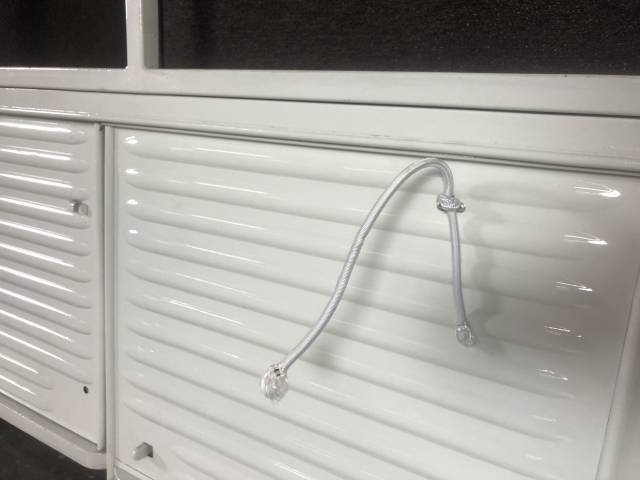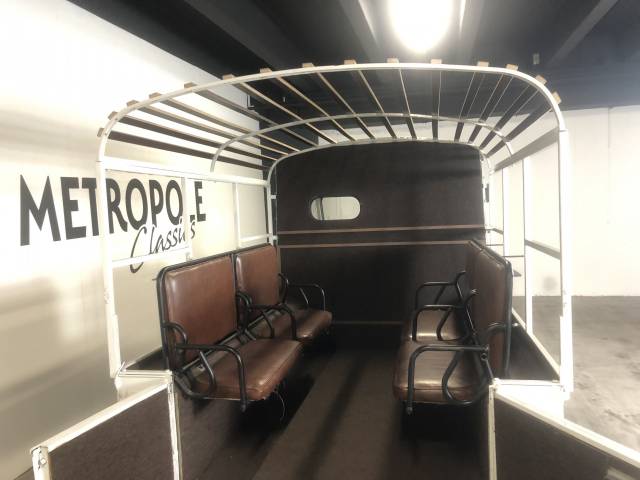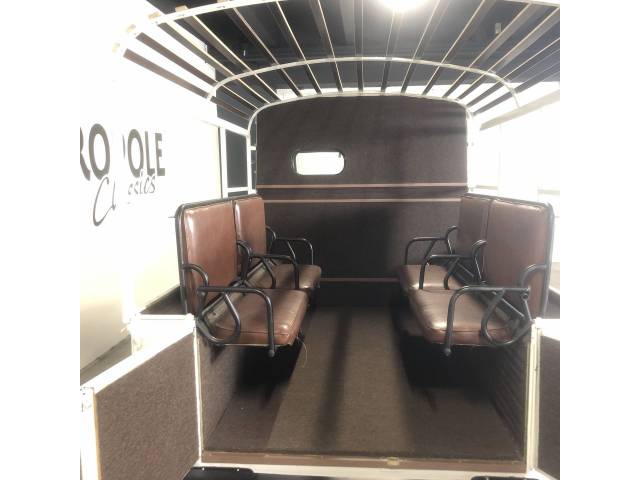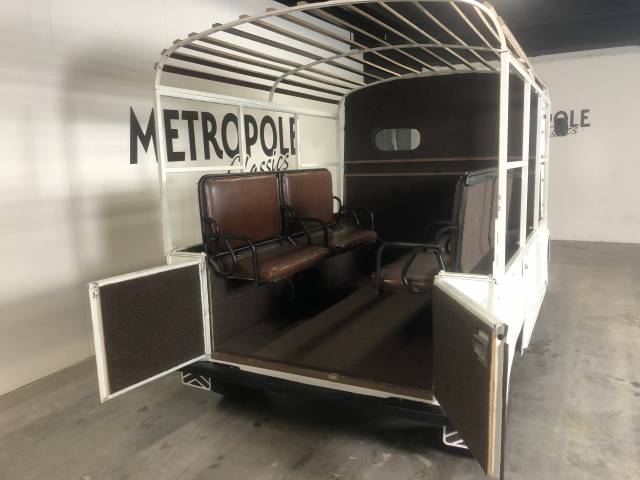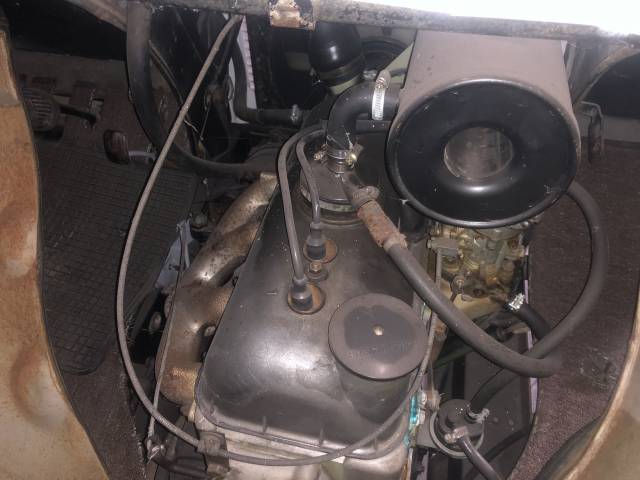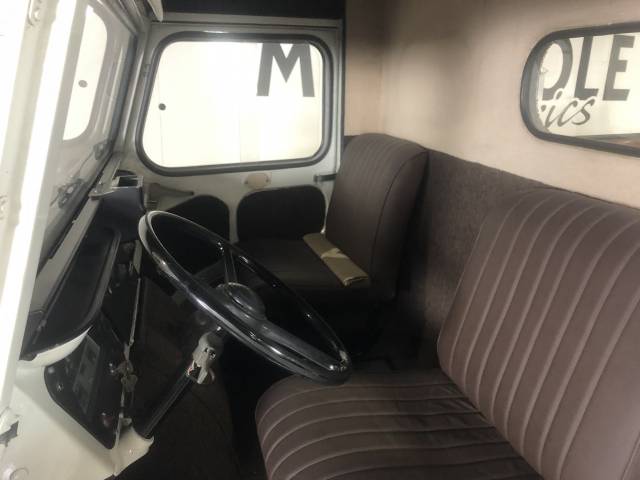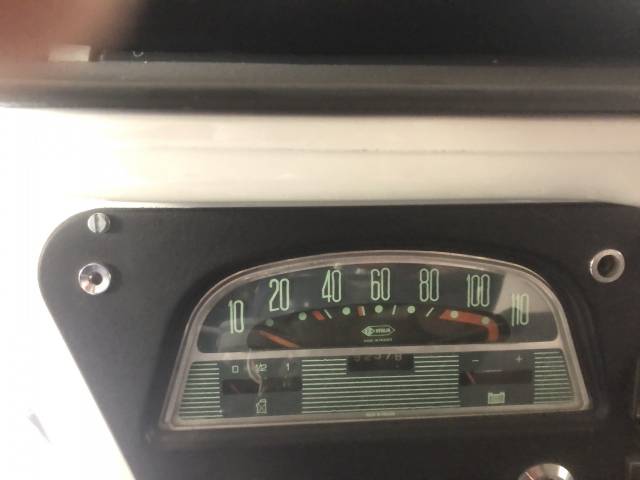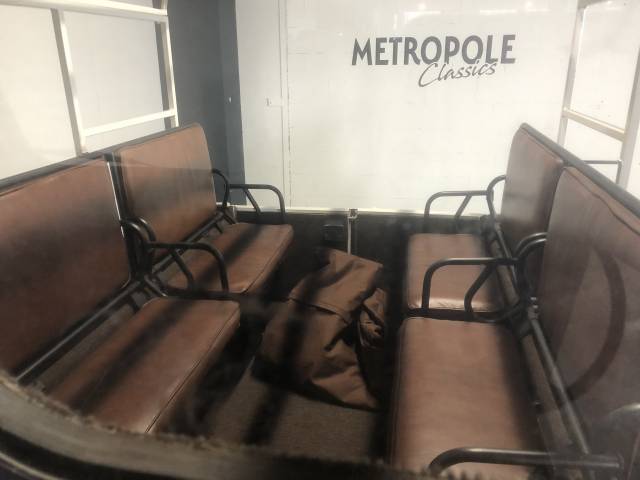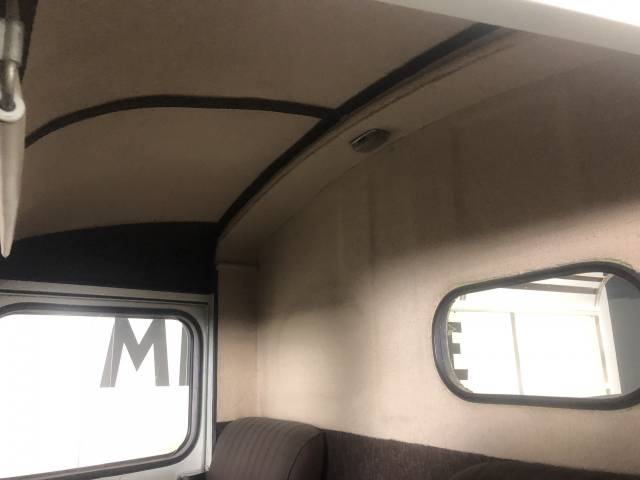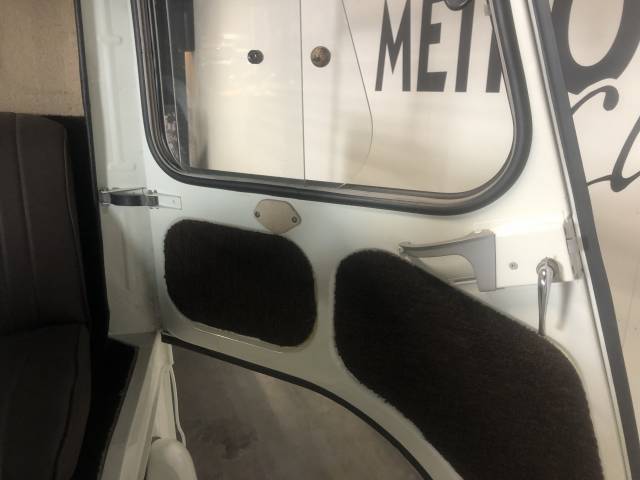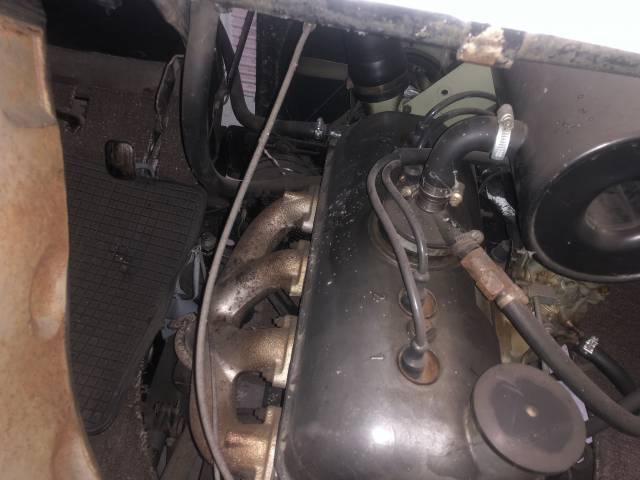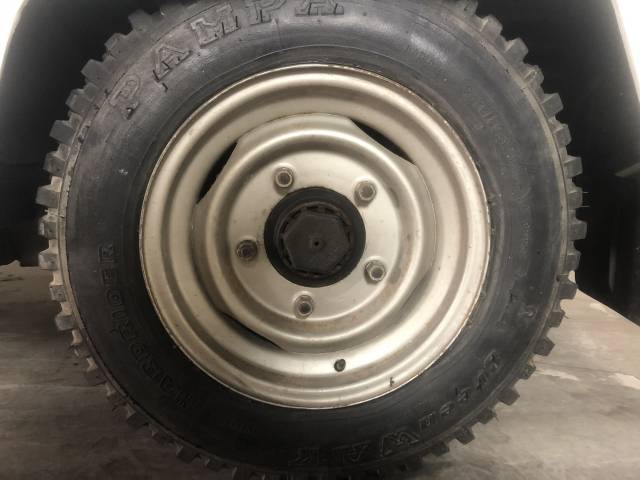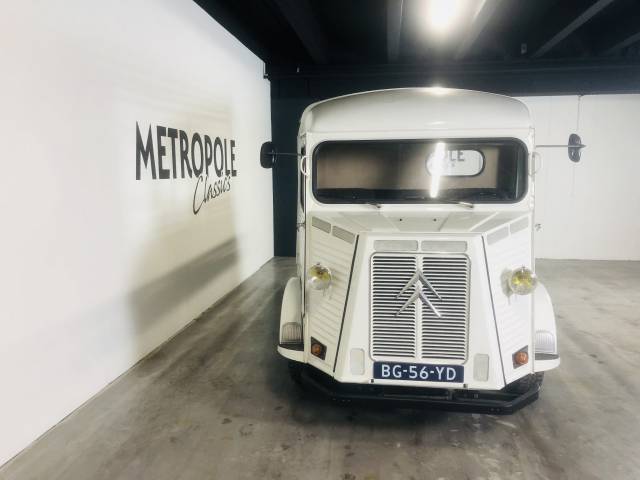 Citroën HY 1600 Pick Up truck.1977. M0445
Dealer

away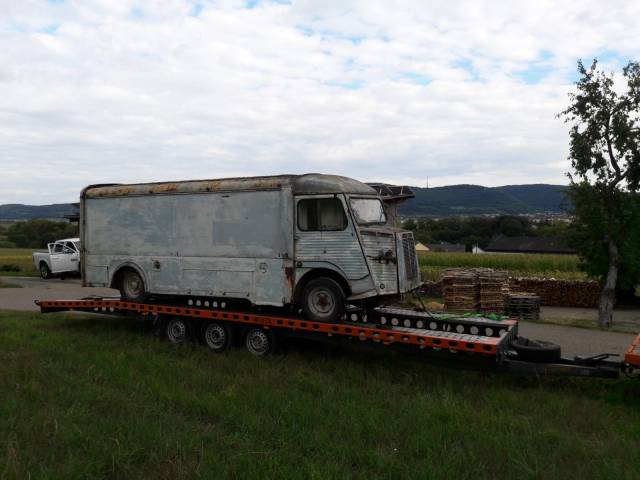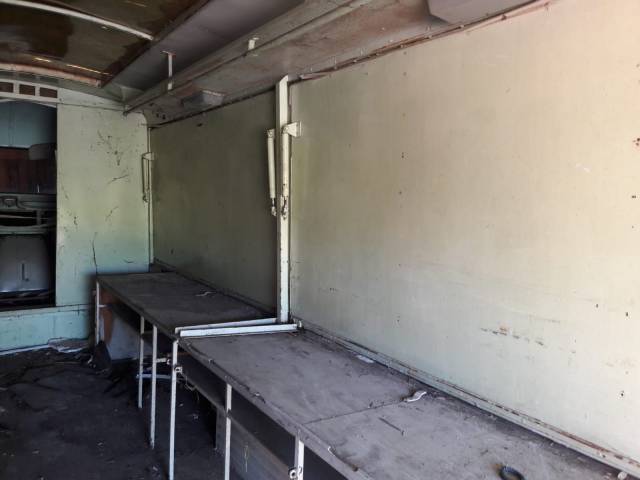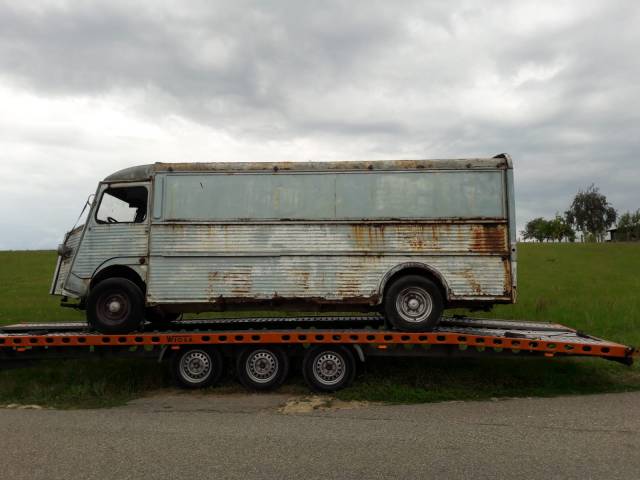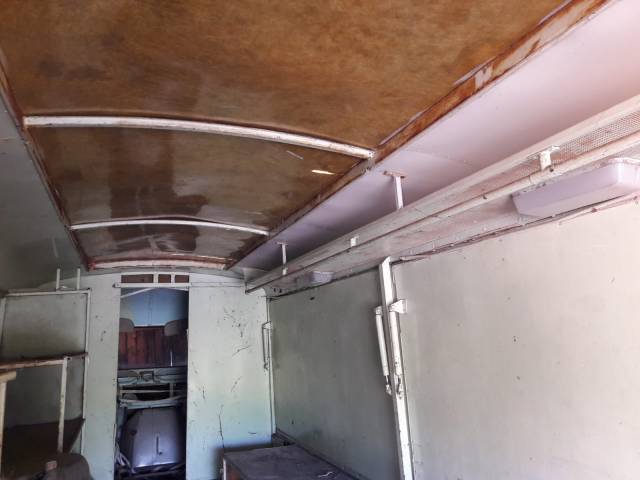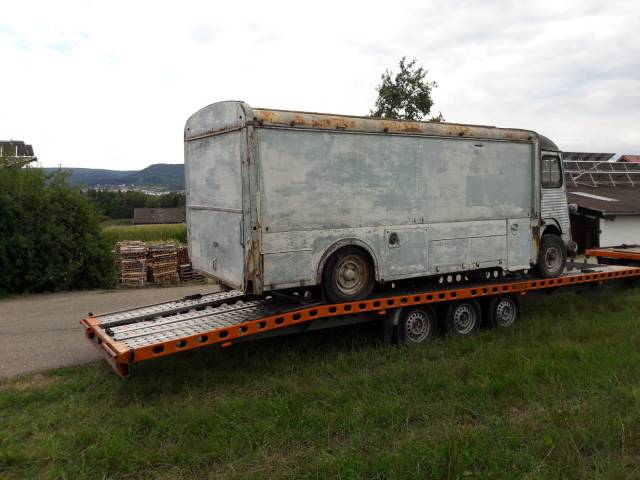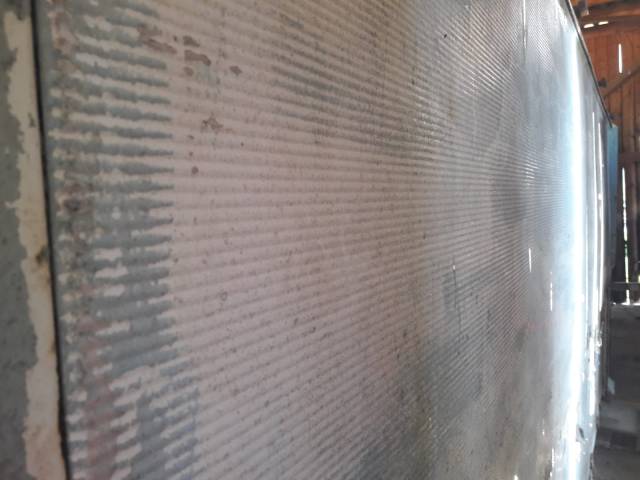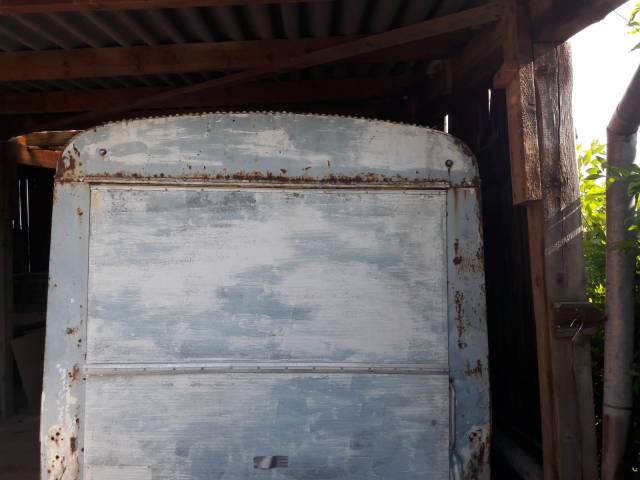 Foodtruck Restaurationsobjekt
Dealer

away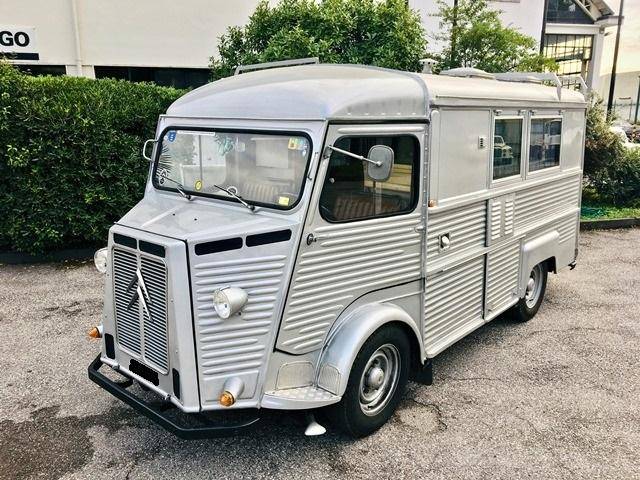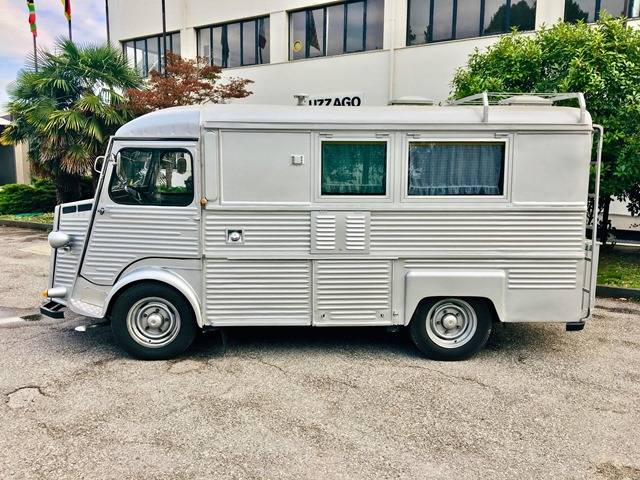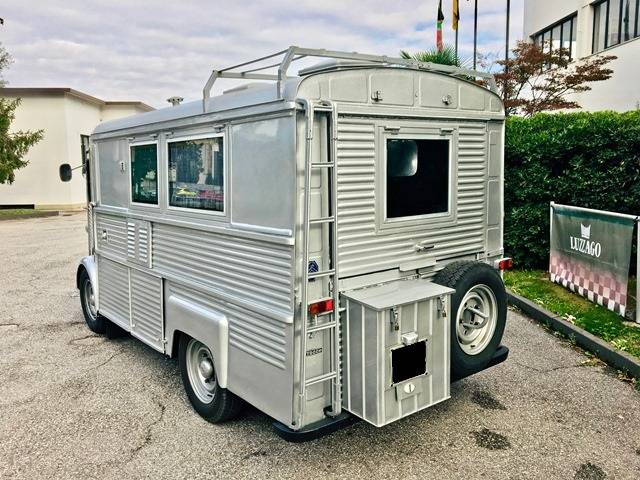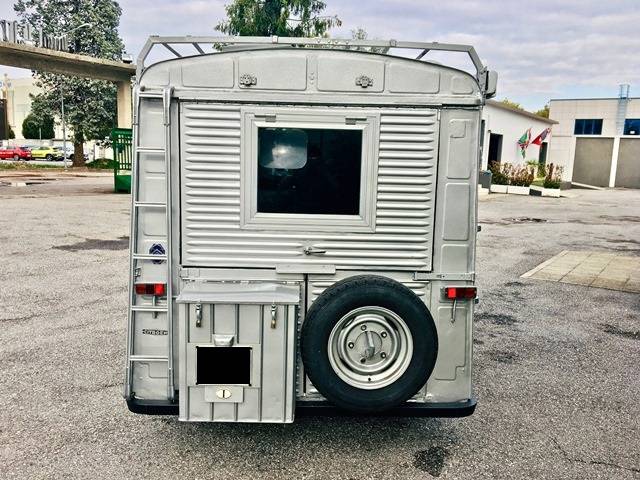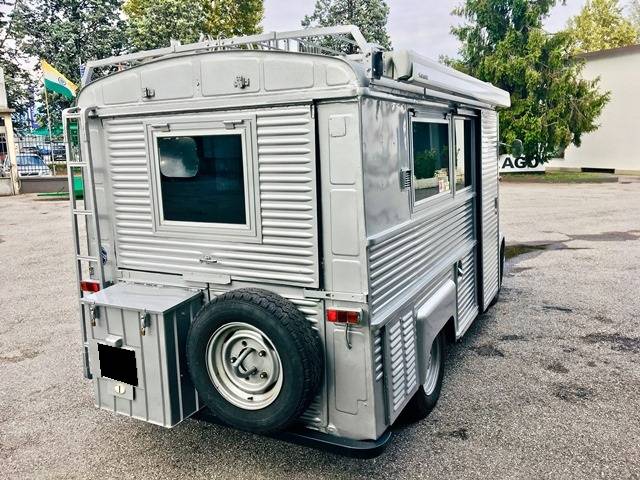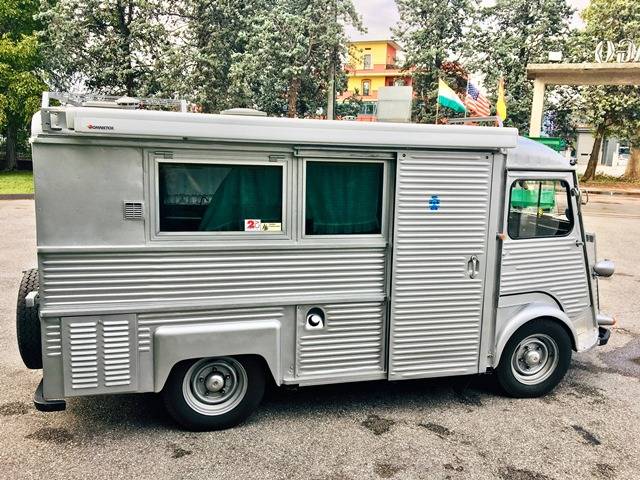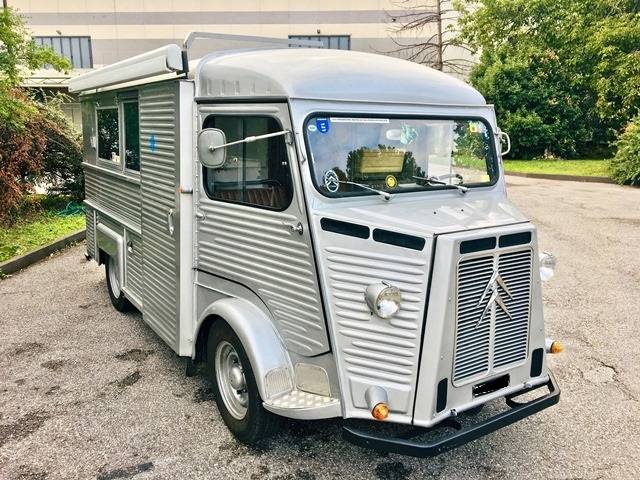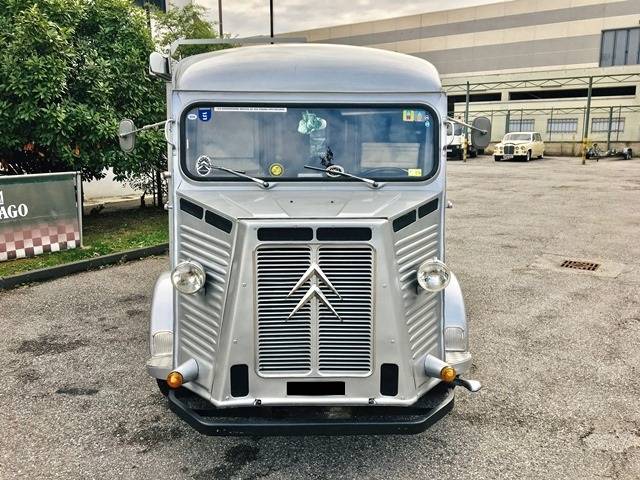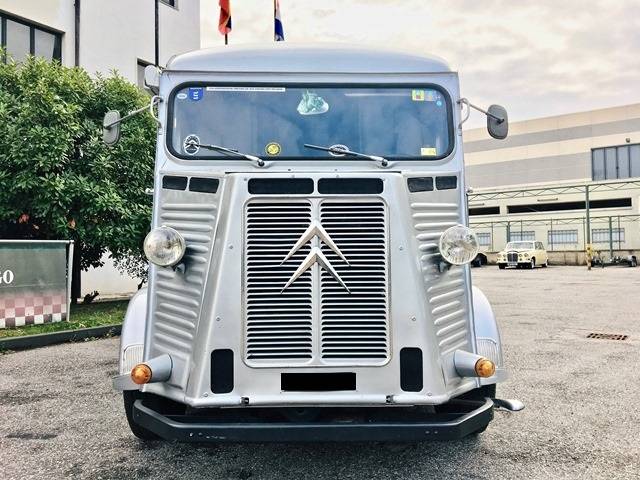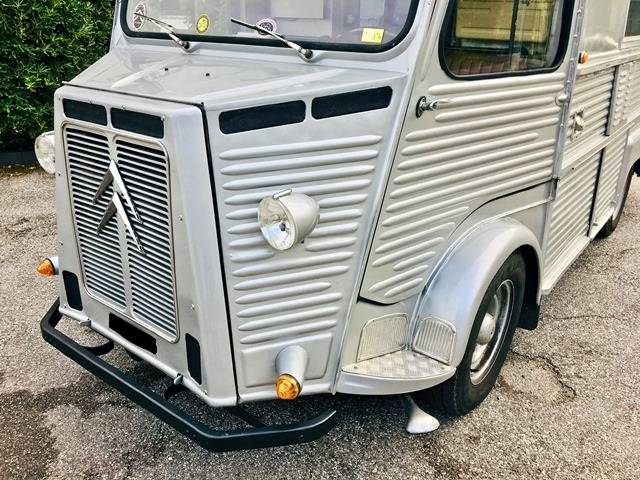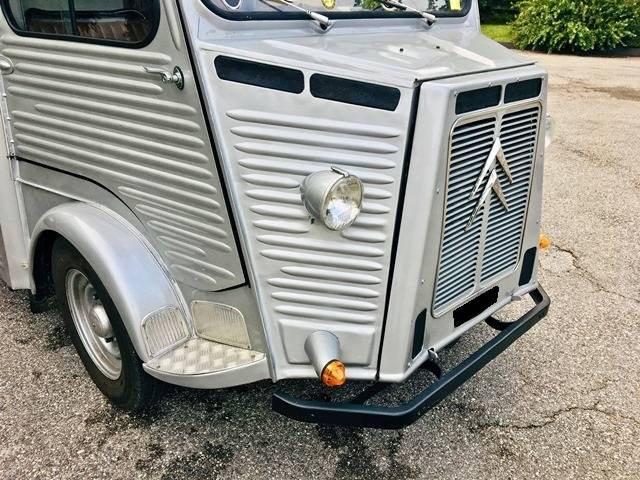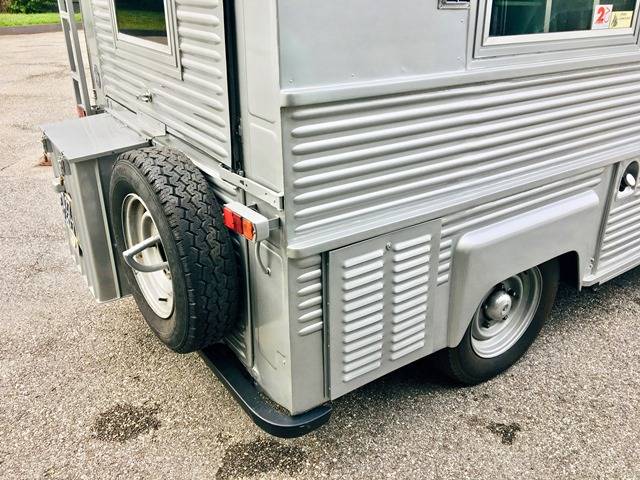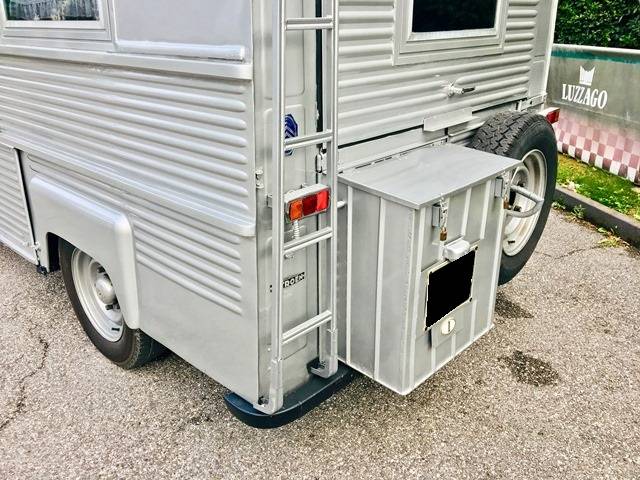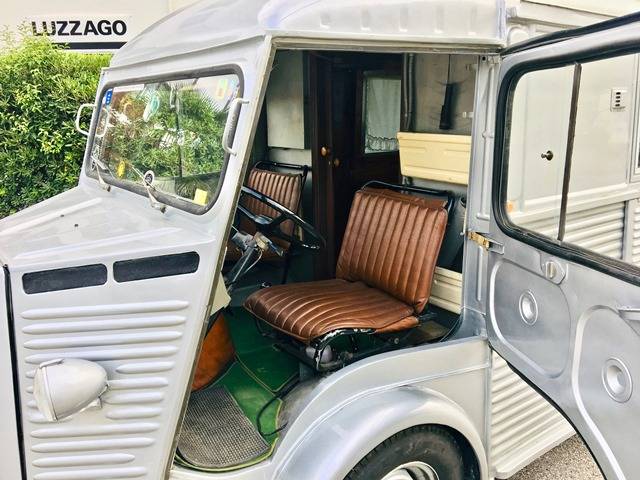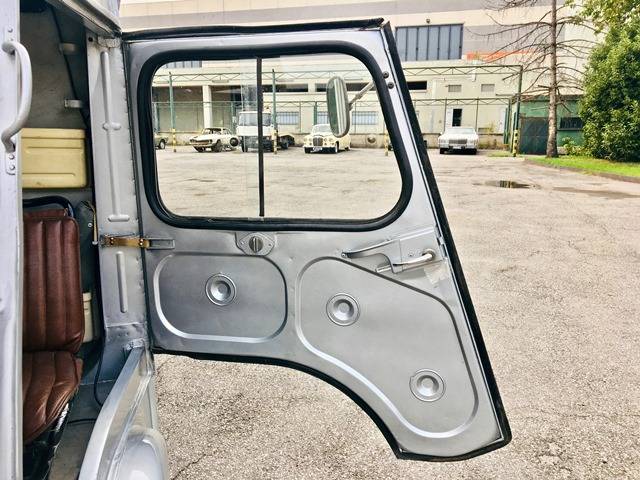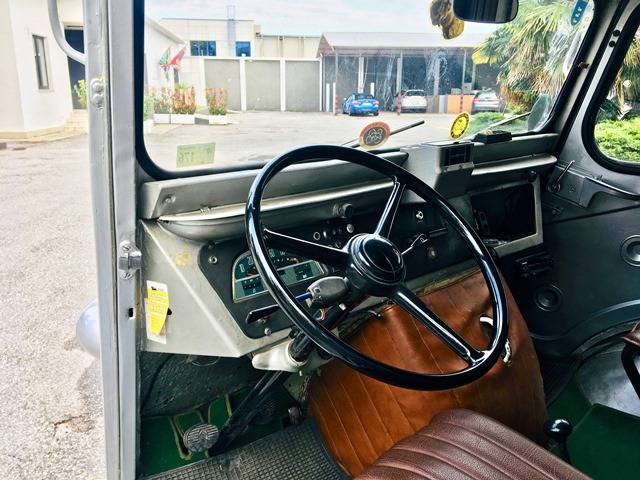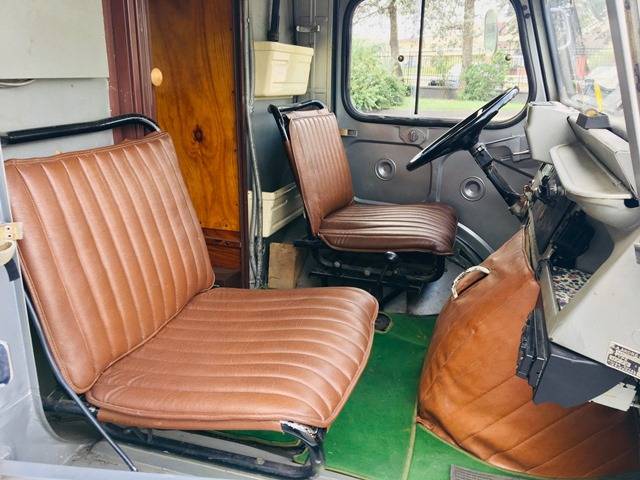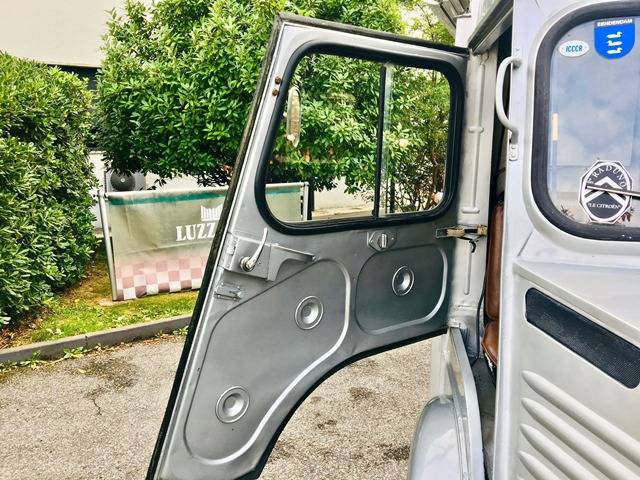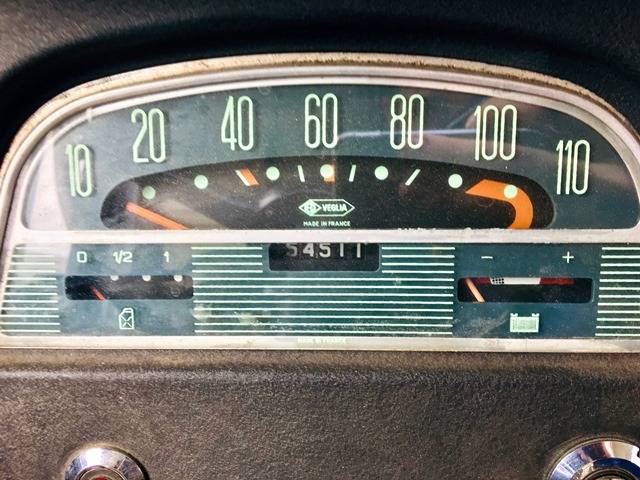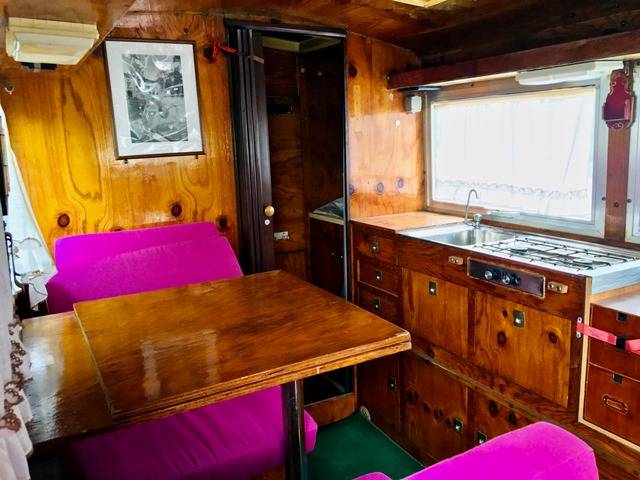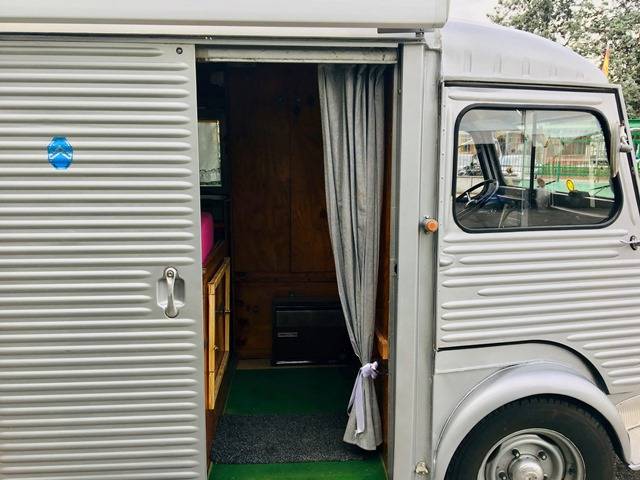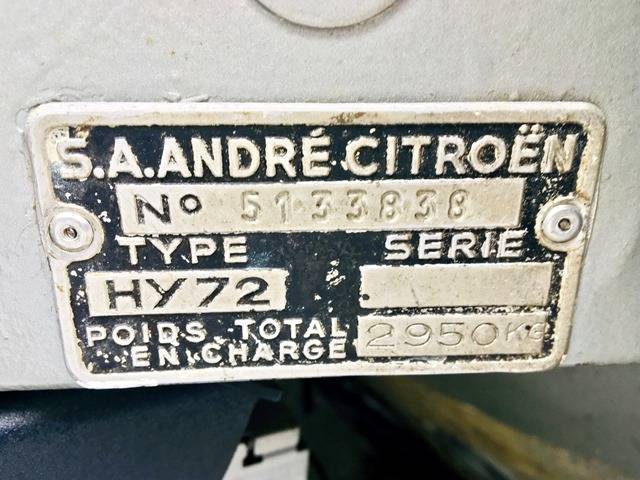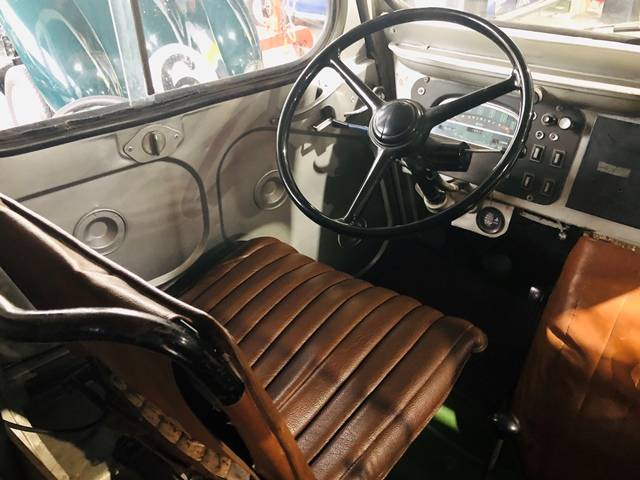 HY 72 A CAMPER TARGHE NERE - OMOLOGATO 5 POSTI
Dealer

away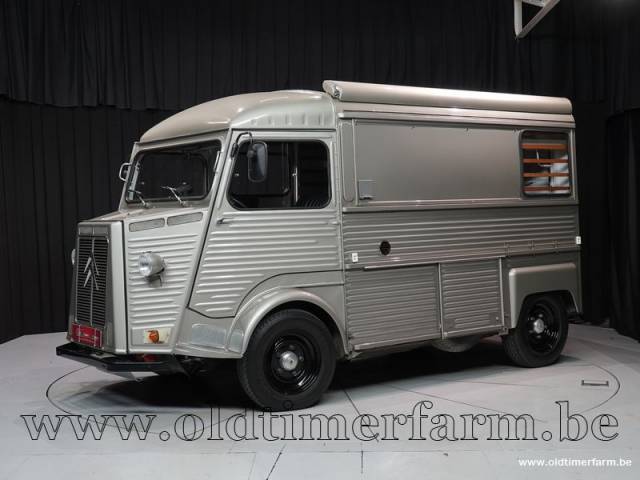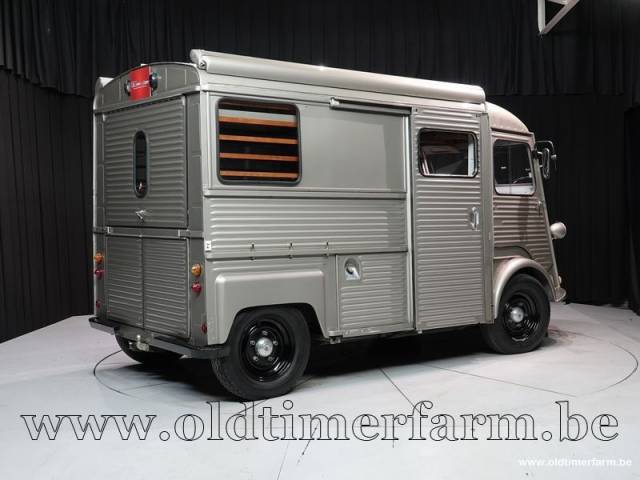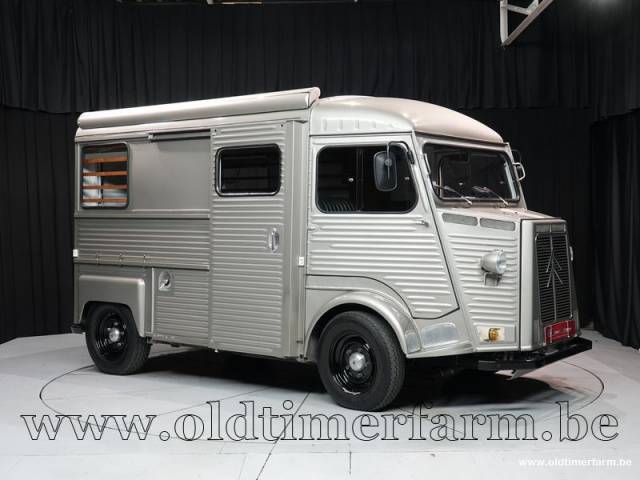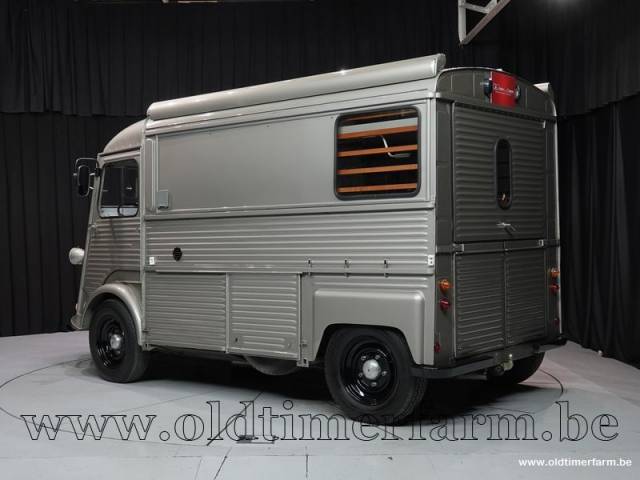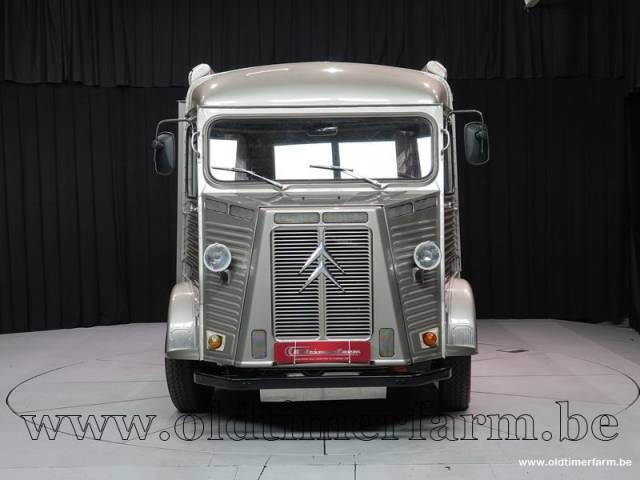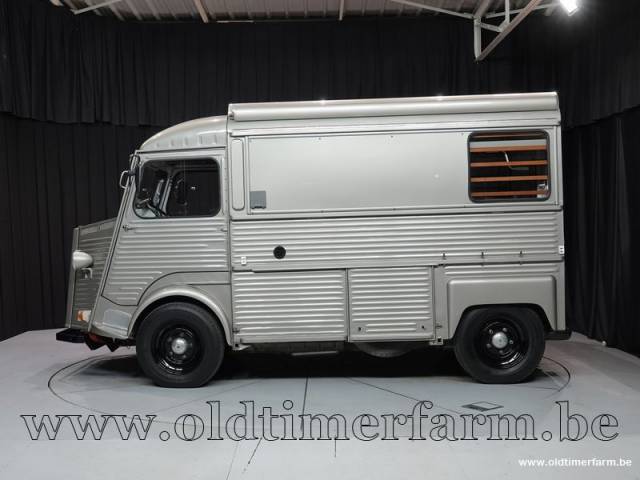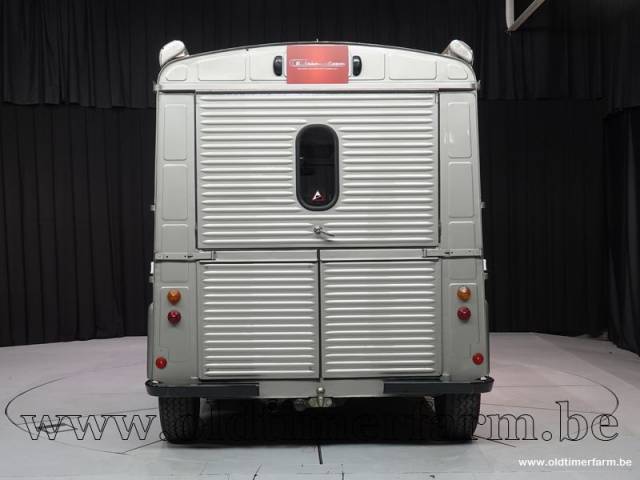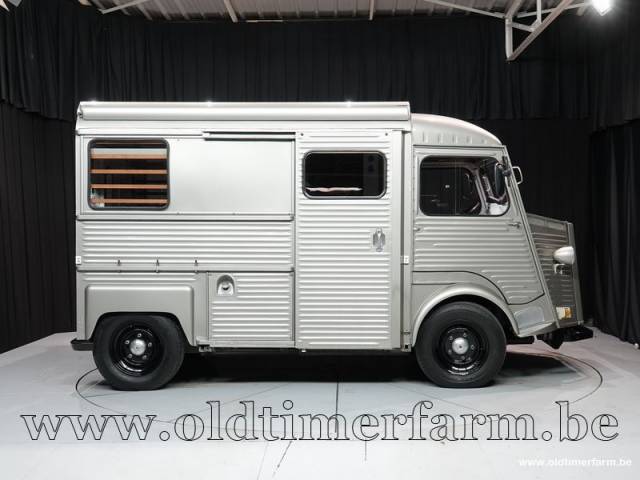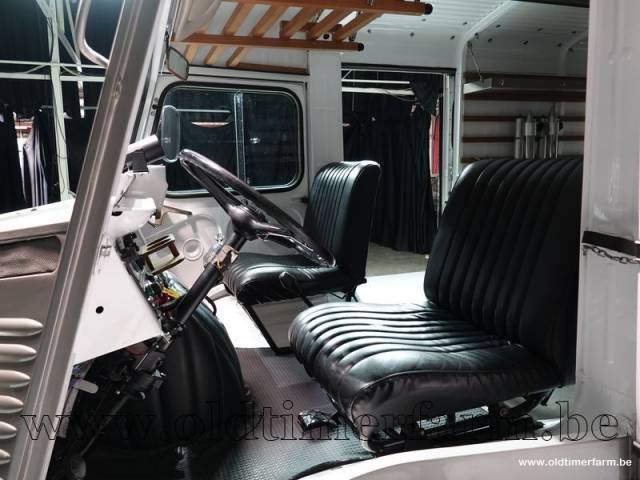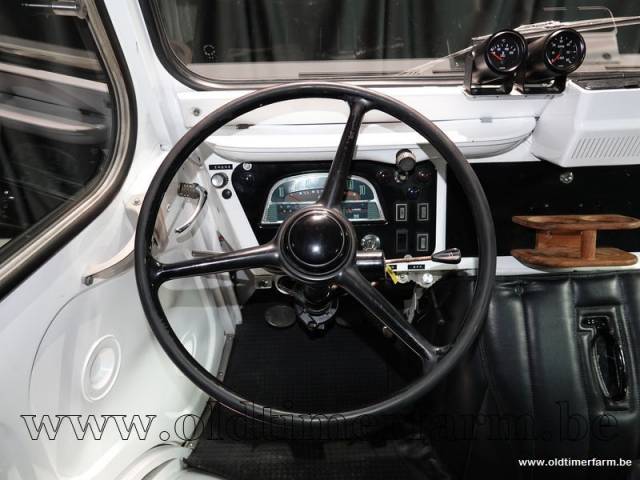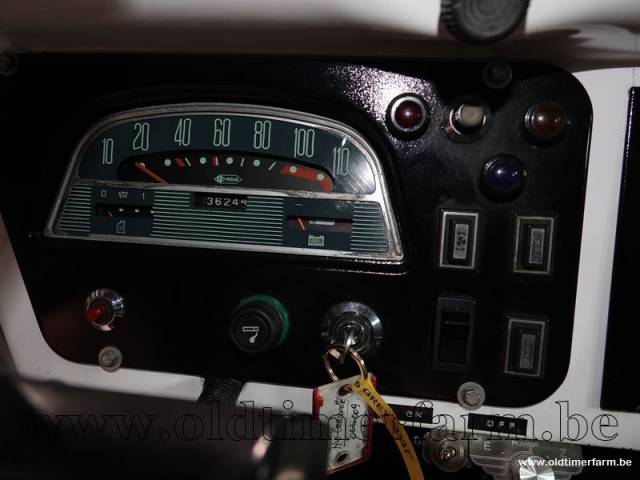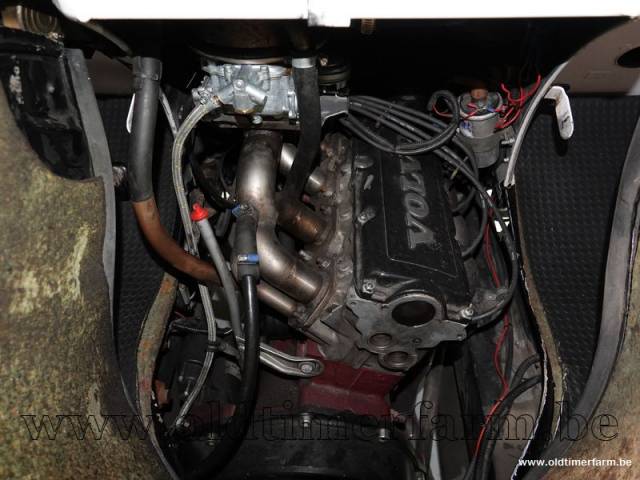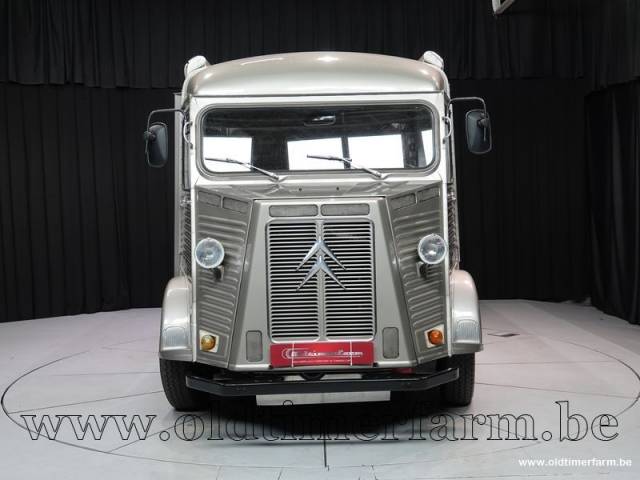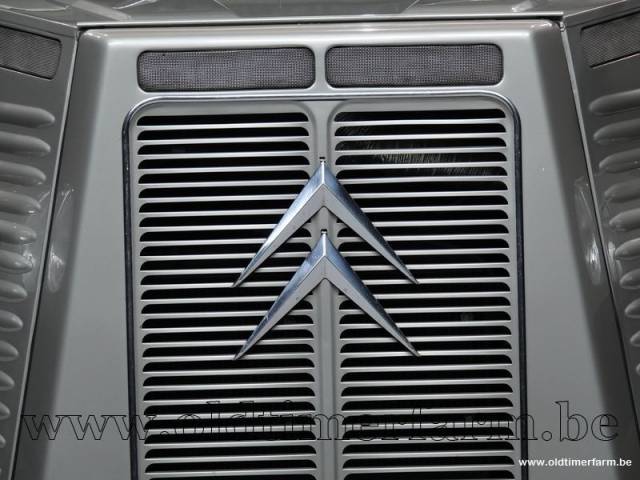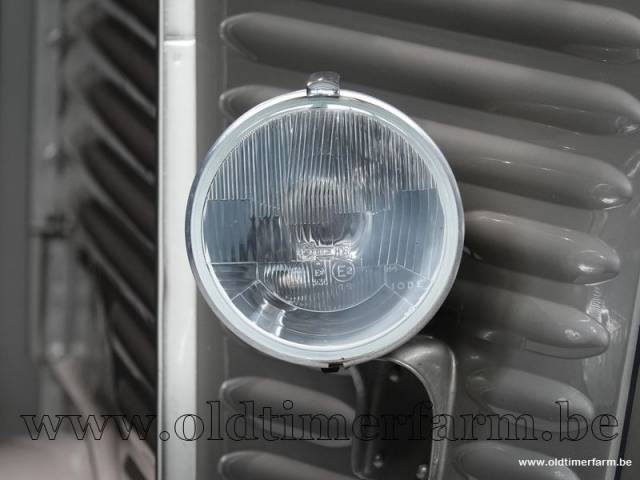 1975 Citroën HY '75
Dealer

away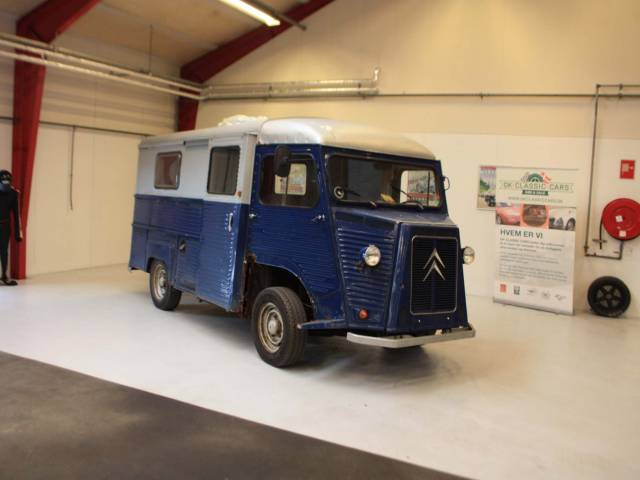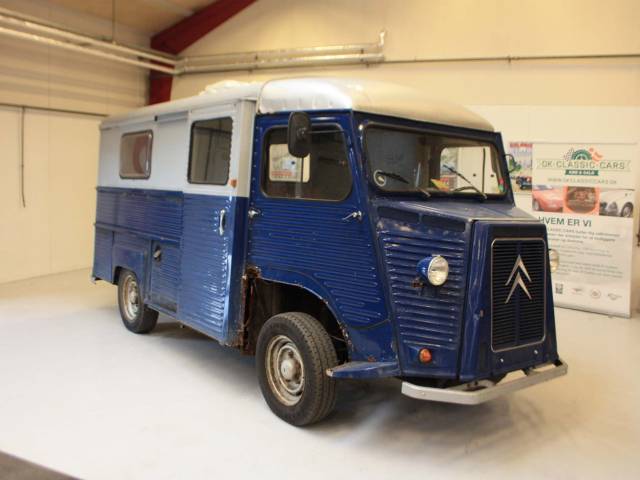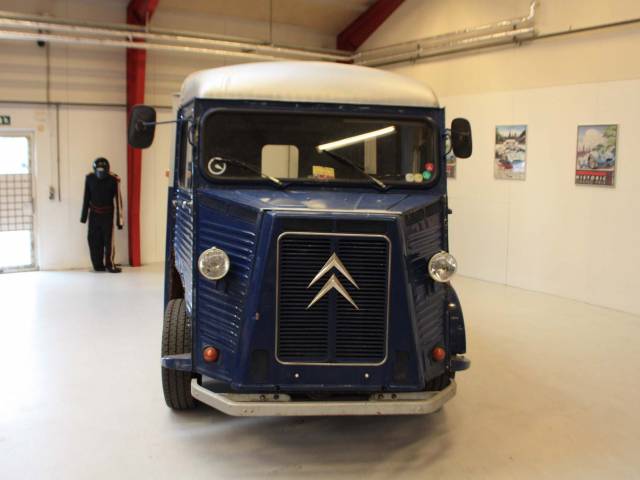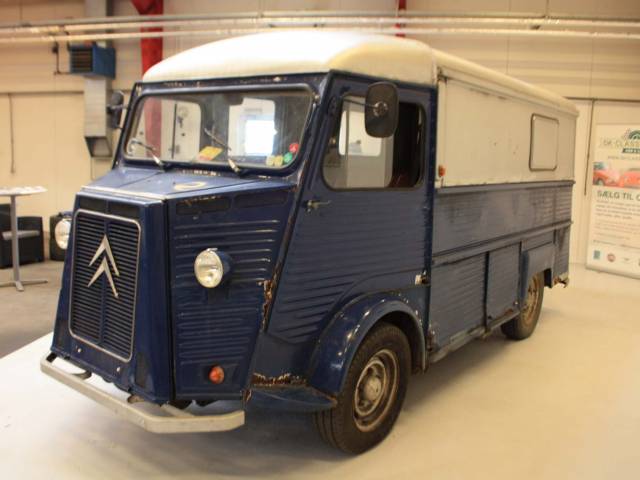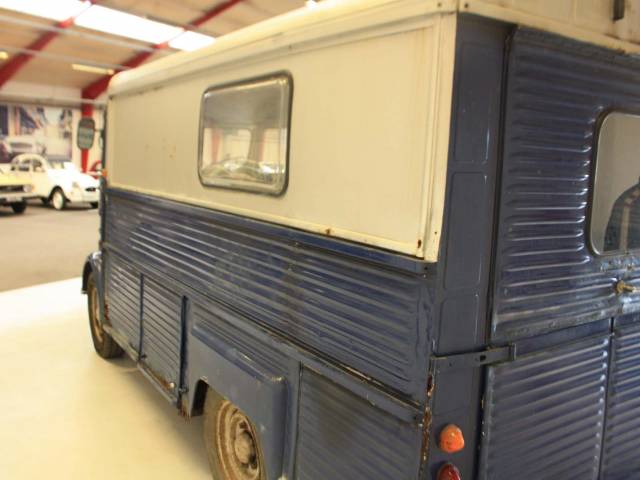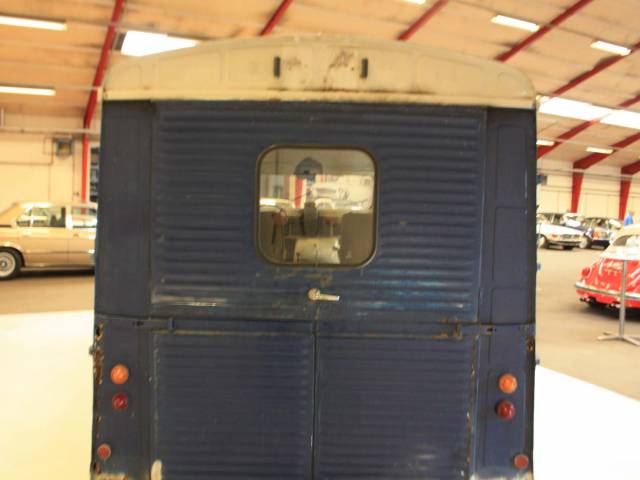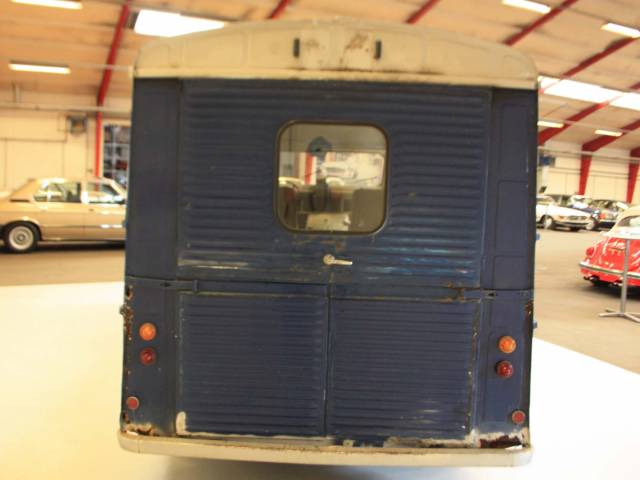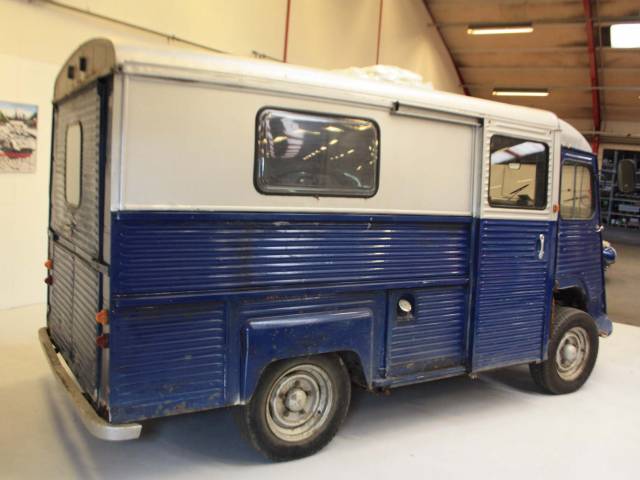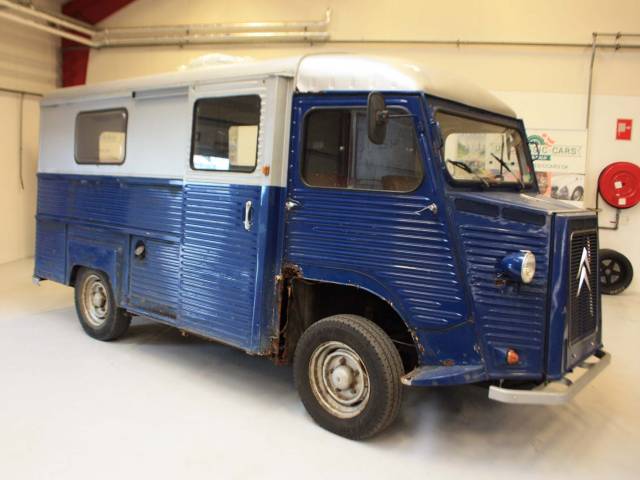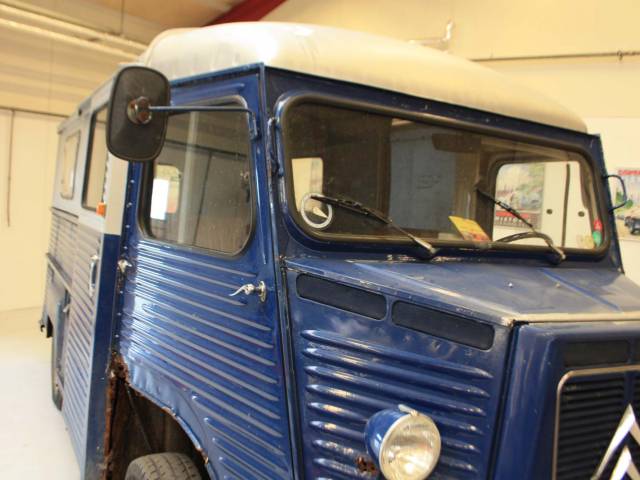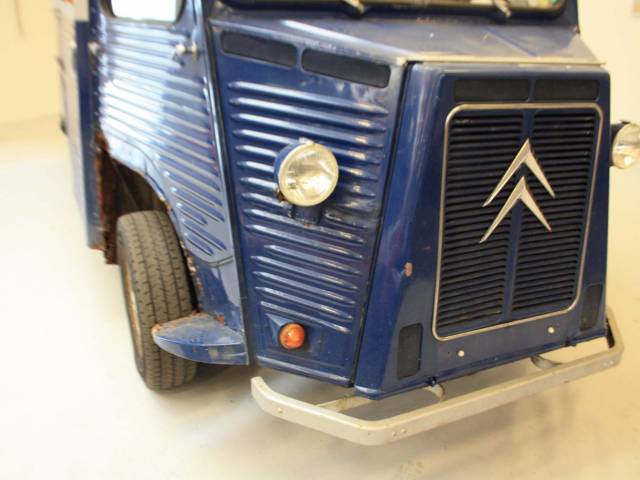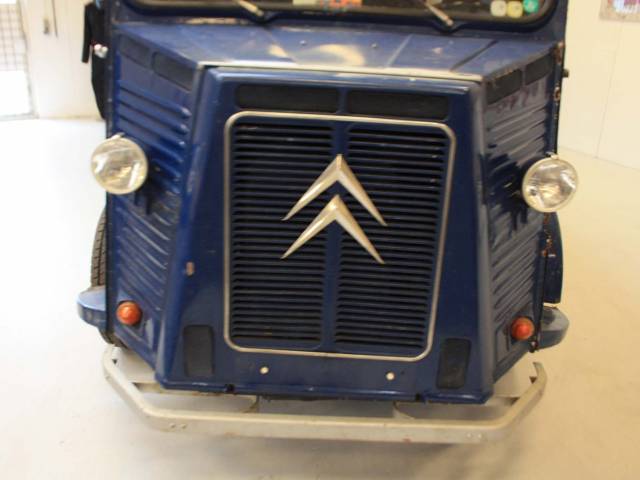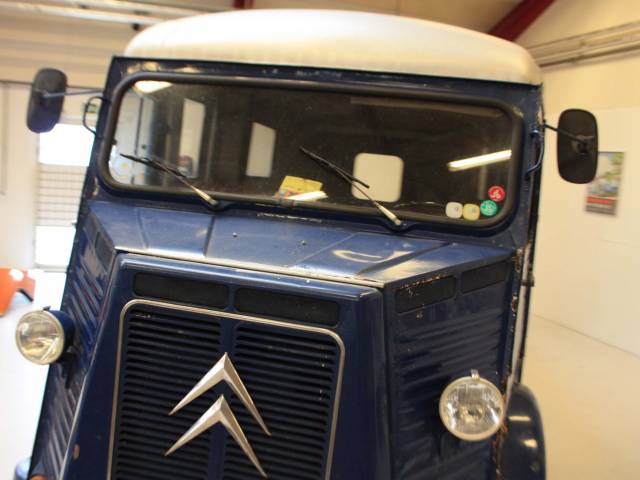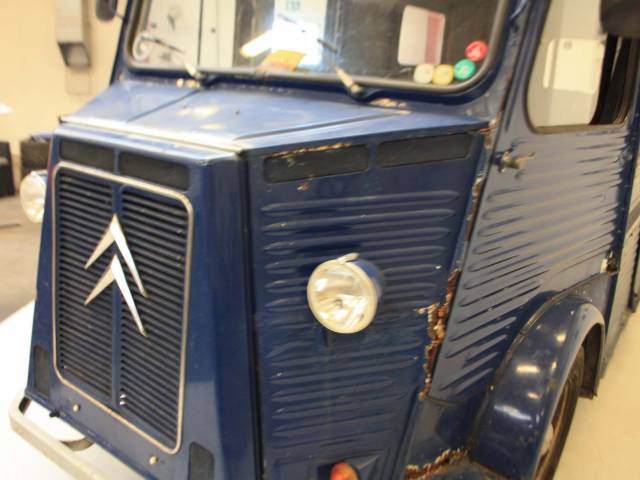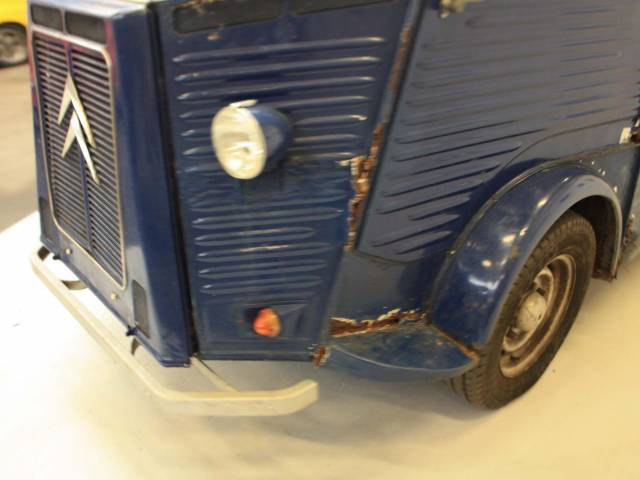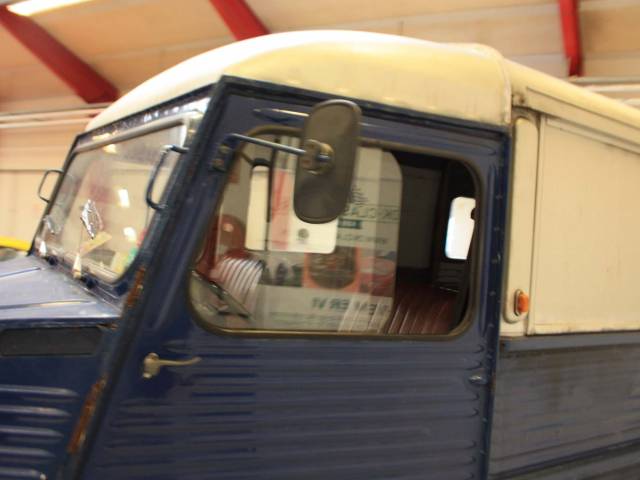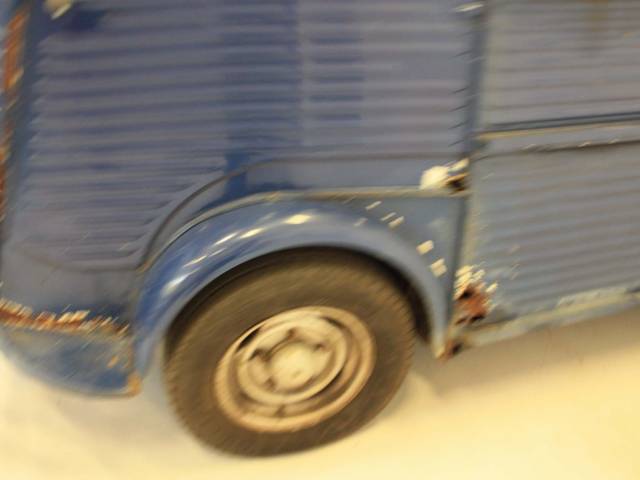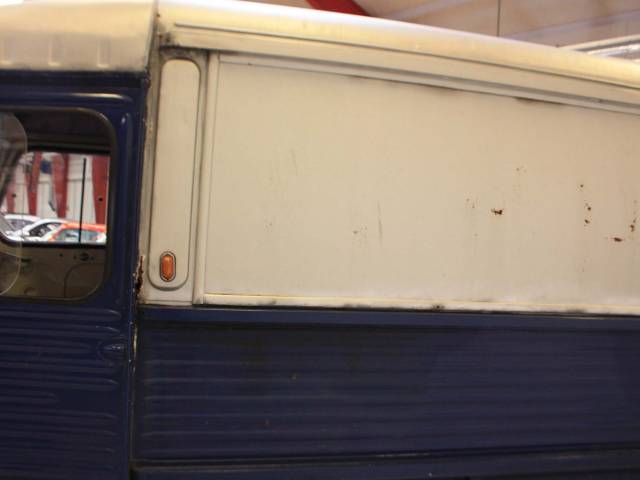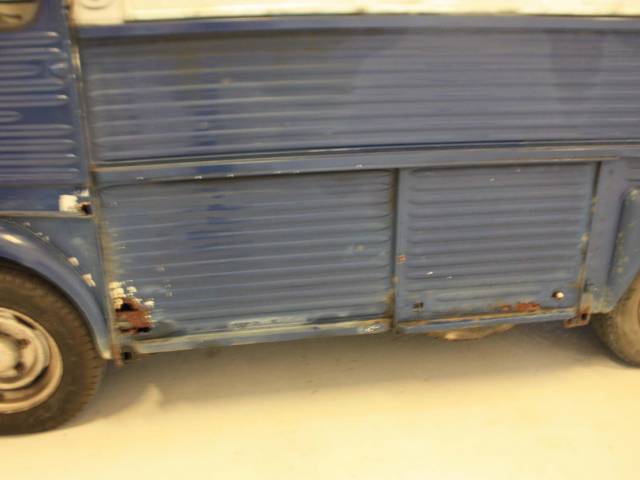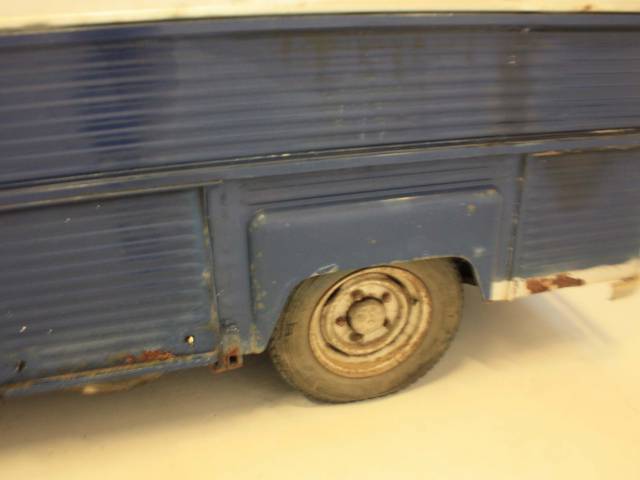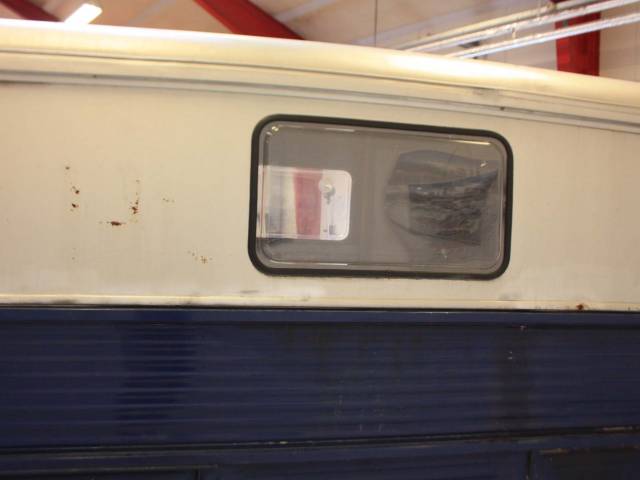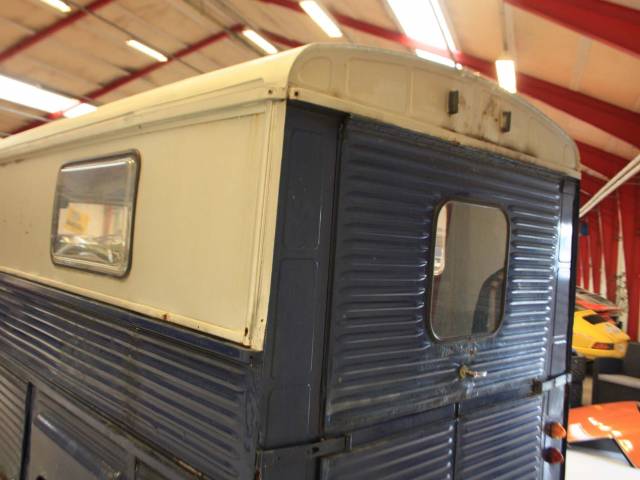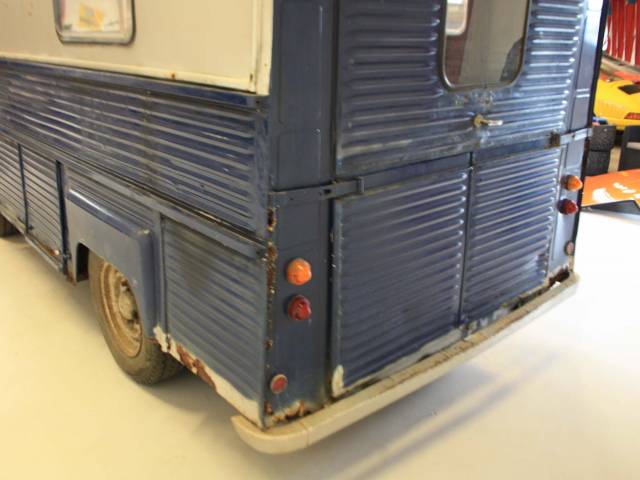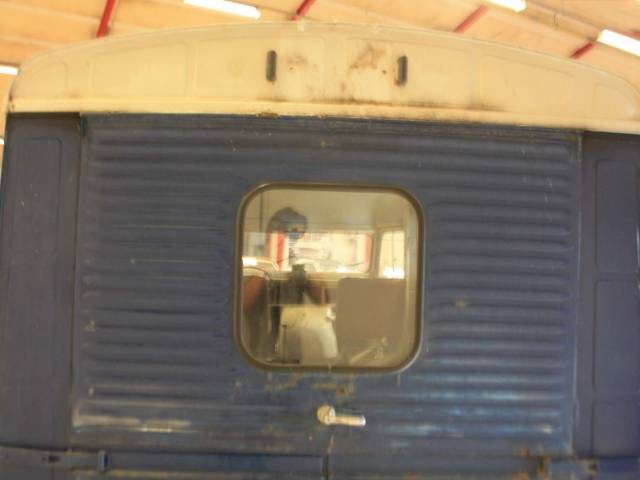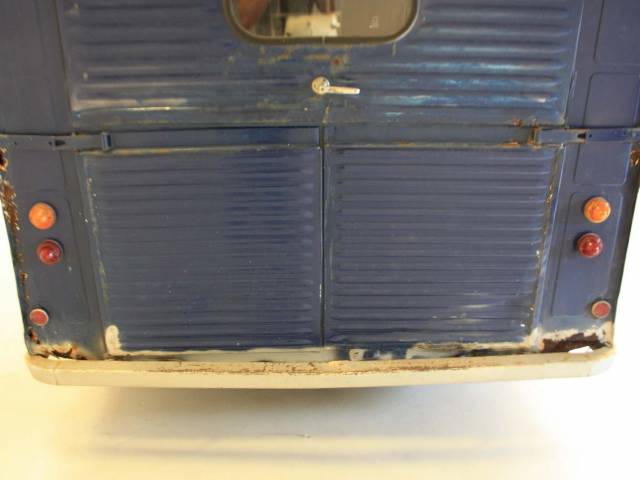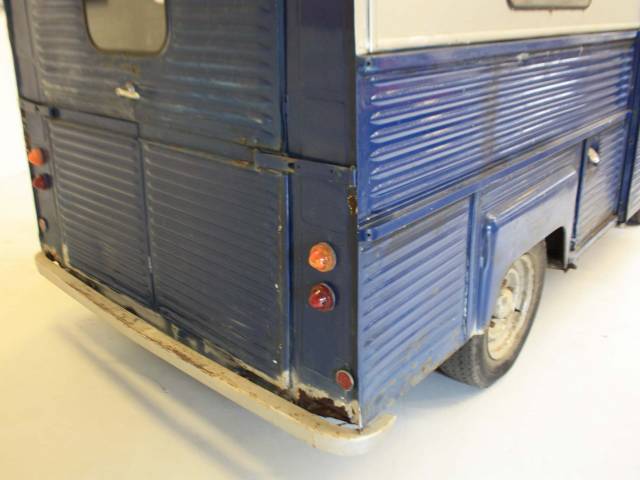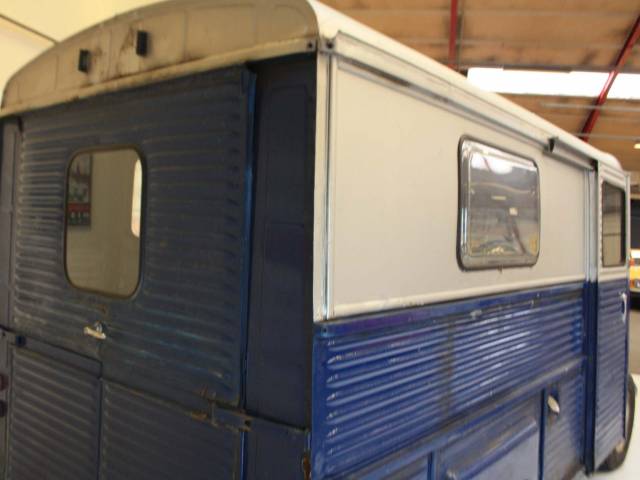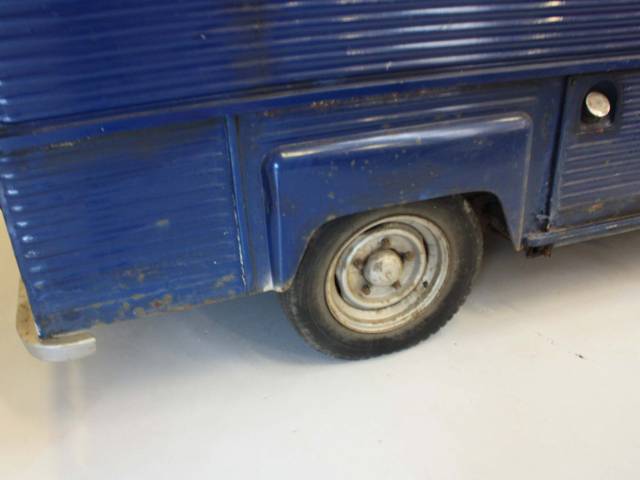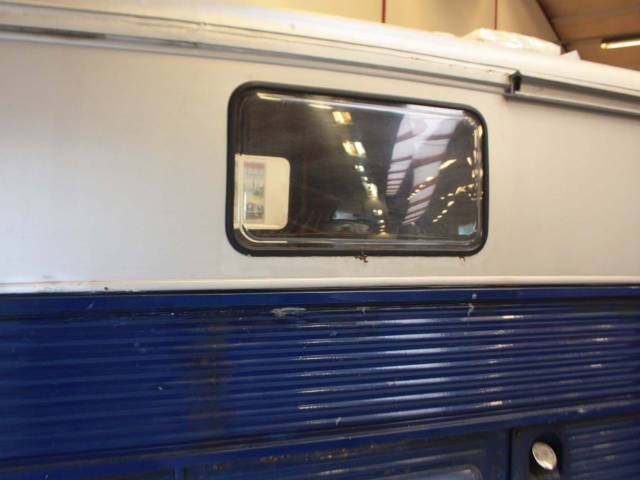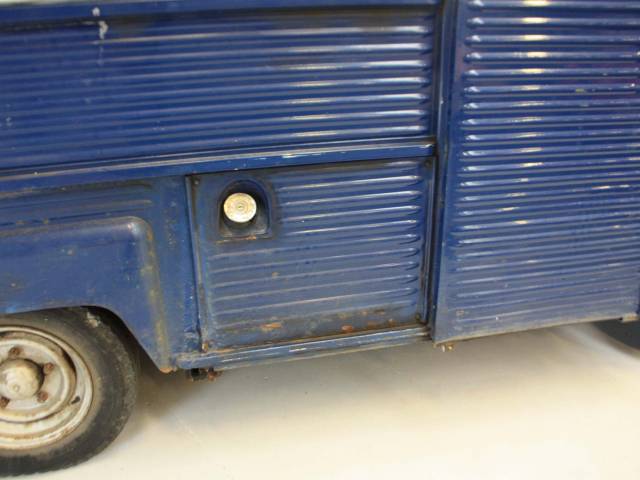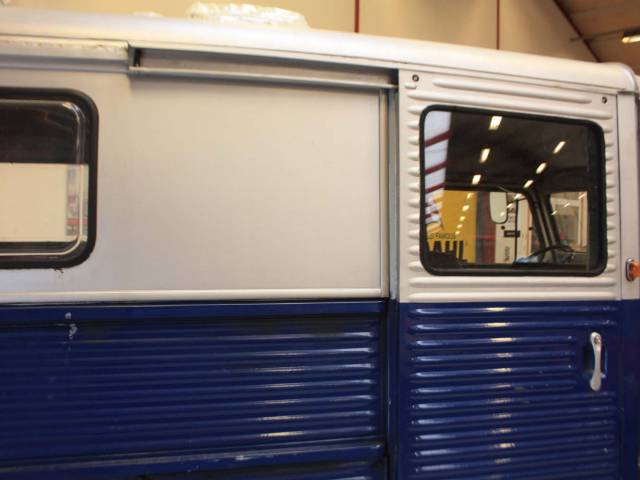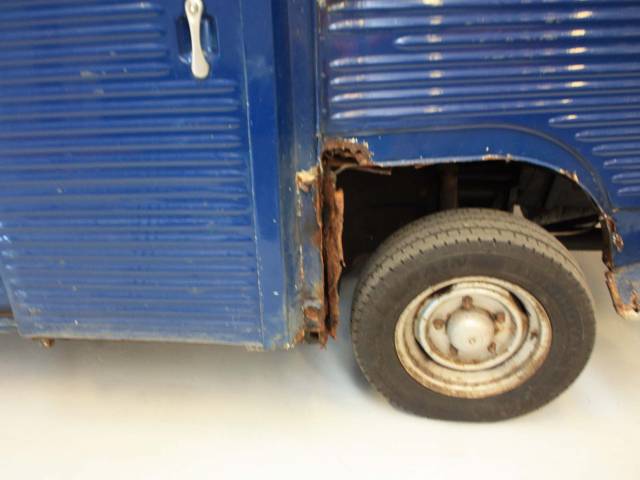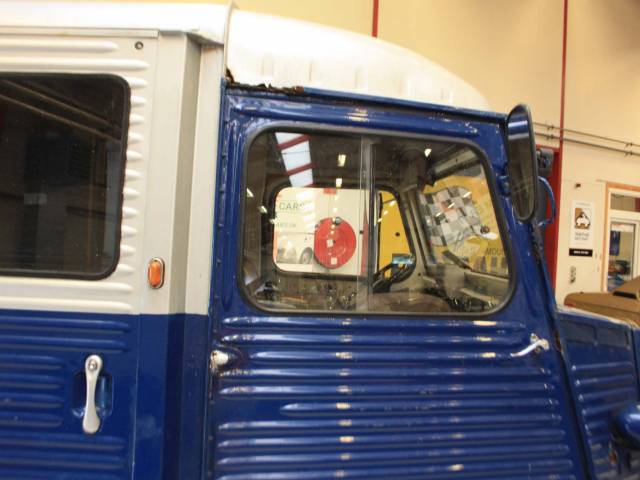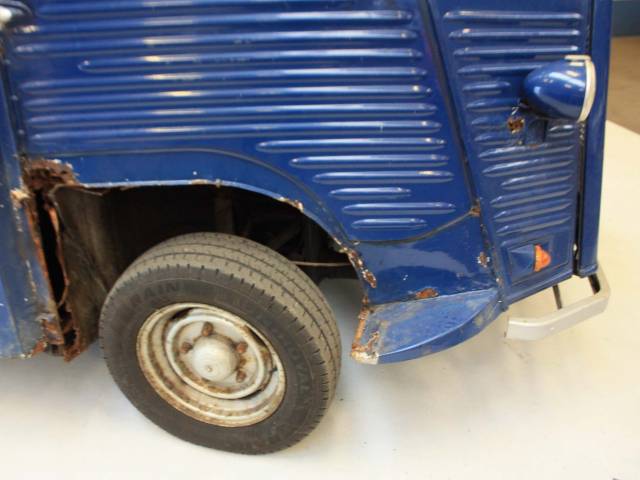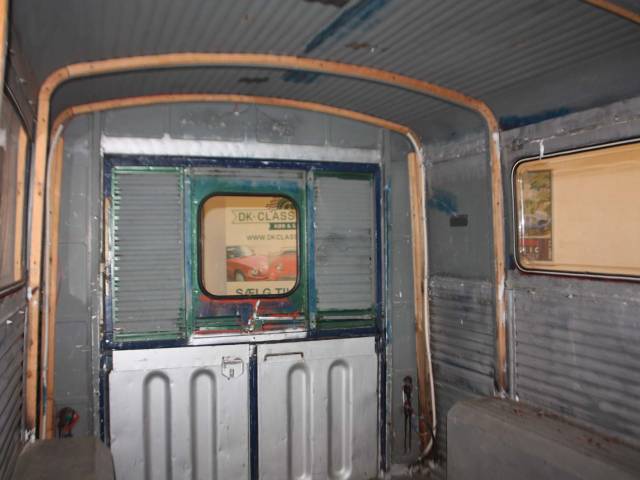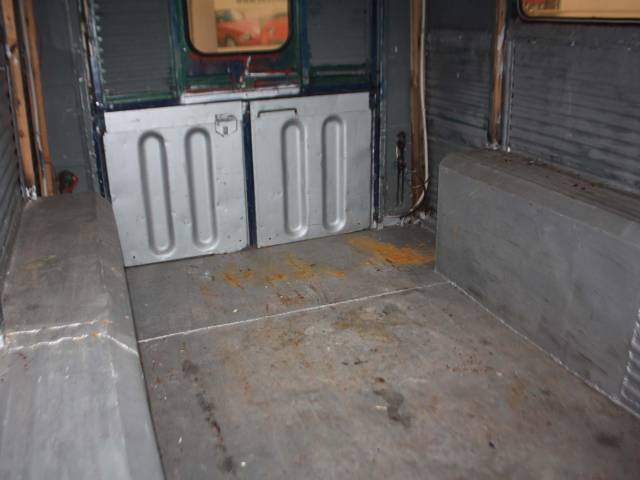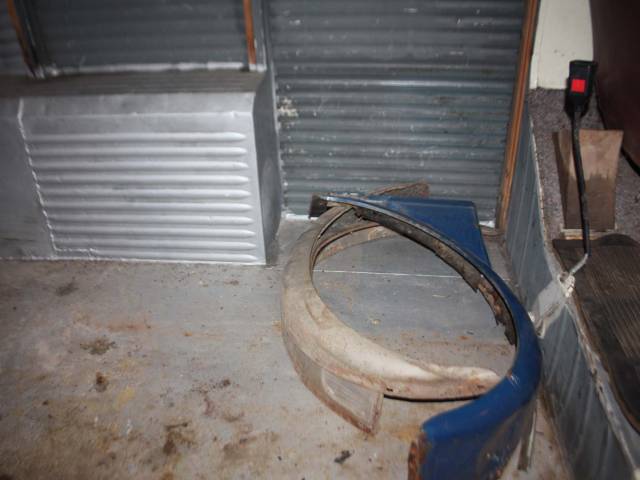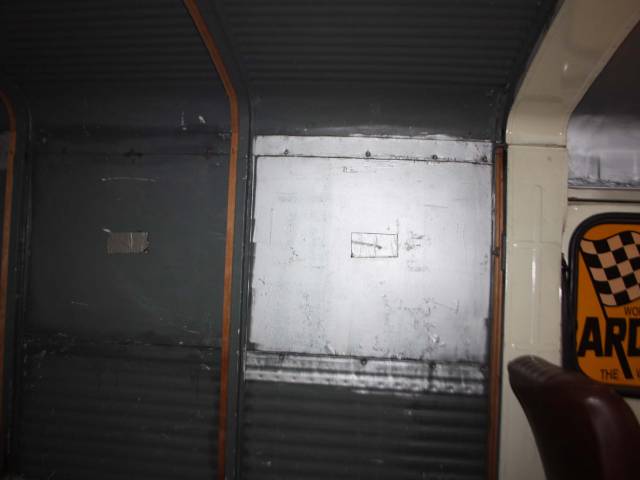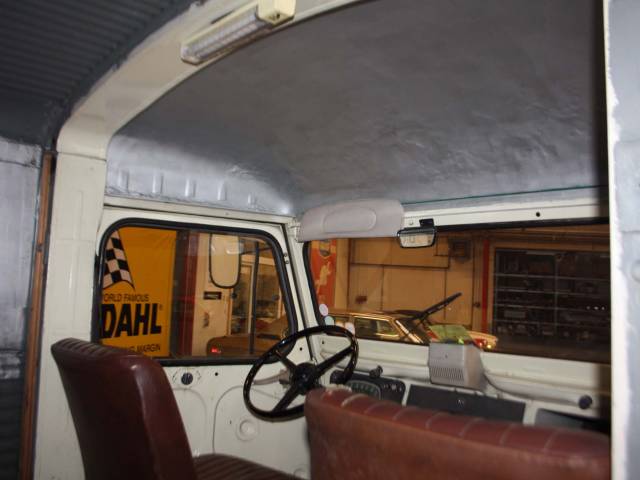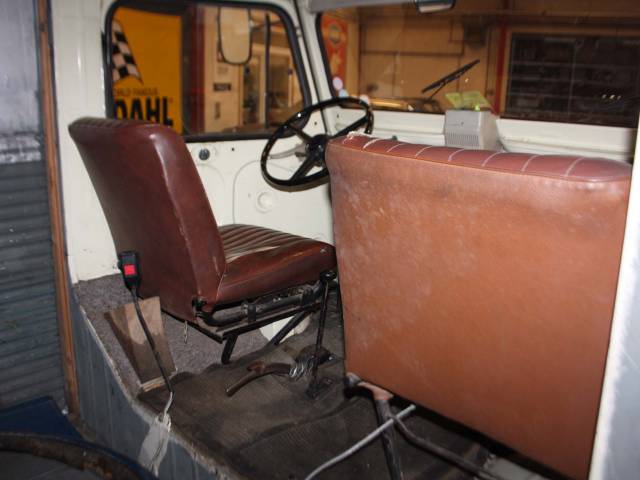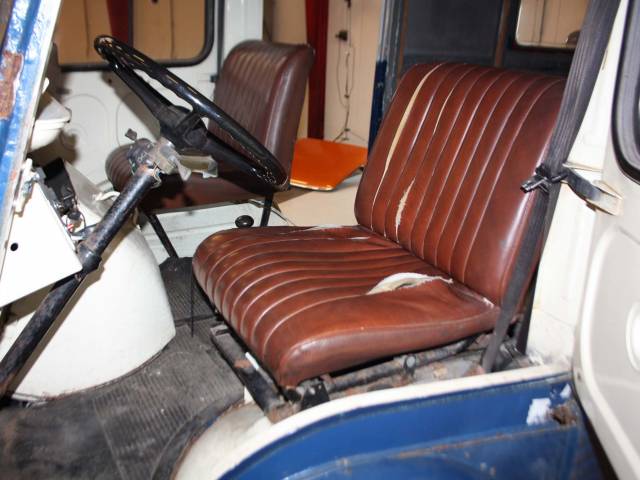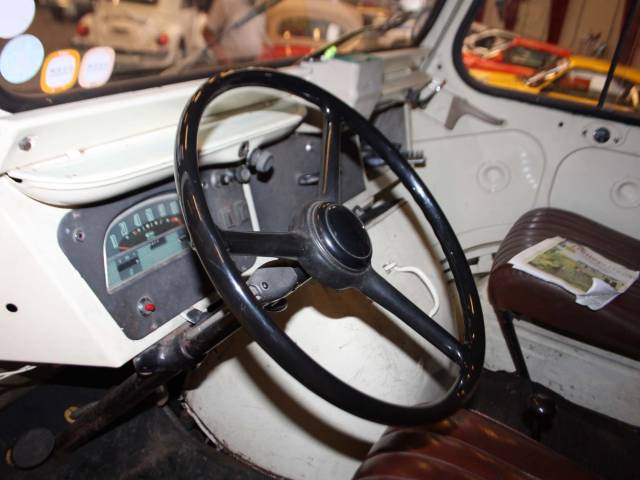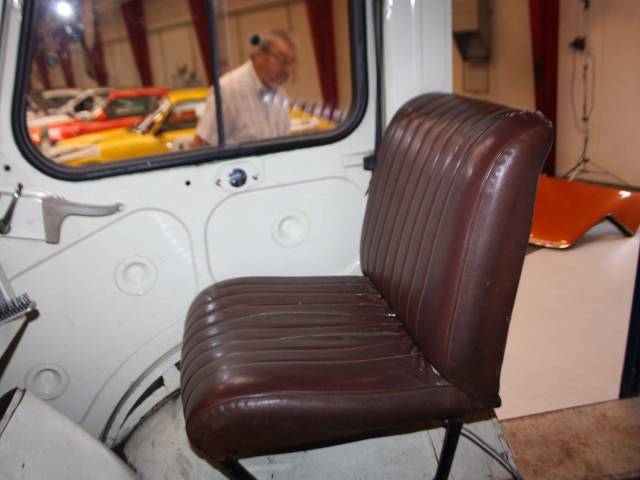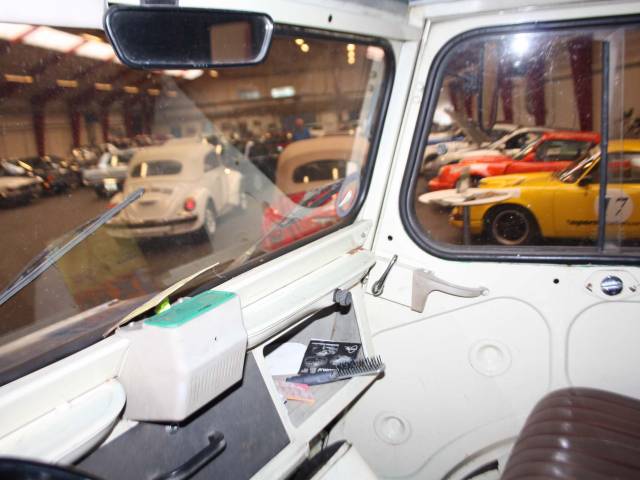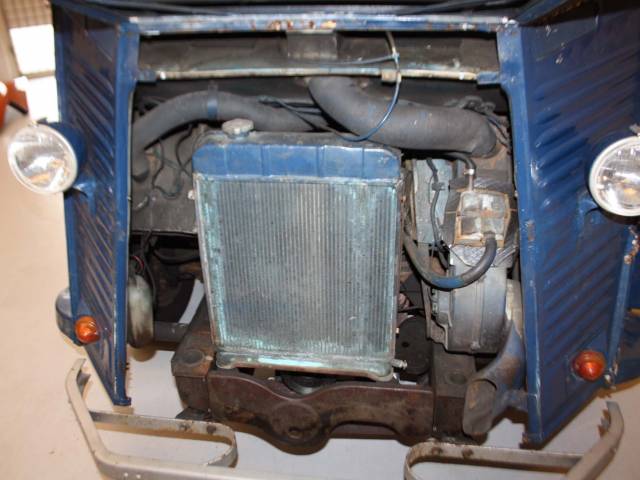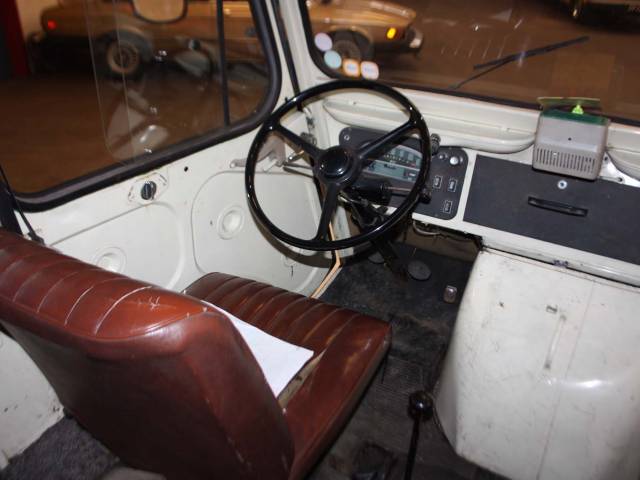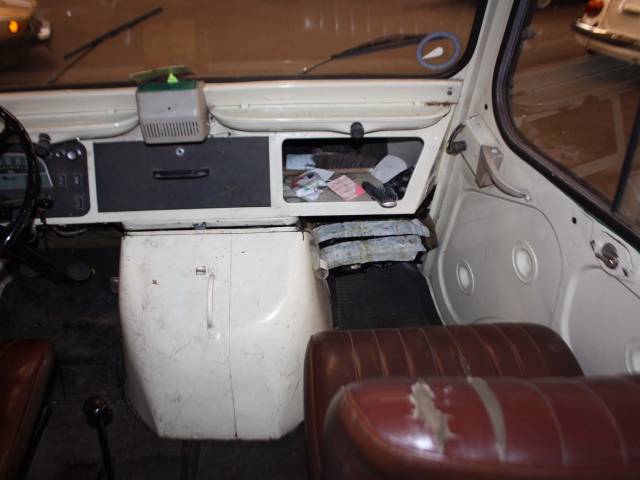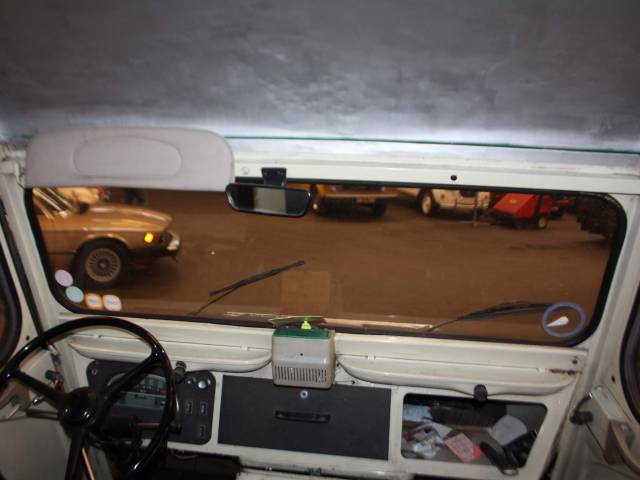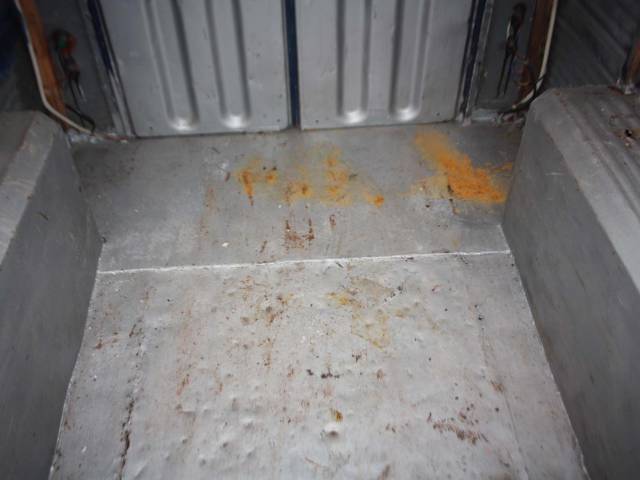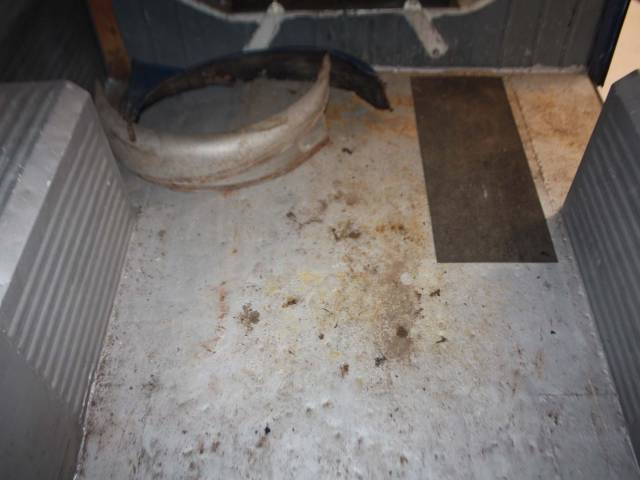 Undergoing full restoration
Dealer

away
Citroën Type H
The Citroën Type H, was produced for 34 years between 1947 and 1981. The Citroën Type H was a simple 1911cc 4 cylinder in line engined front wheel drive panel van. Over its lengthy production run, over 478,000 units of this distinctive van were sold.
Conception of the Citroën Type H
During the German Occupation of France, the Citroën factory was commandeered to produce vehicles to support the German war effort. At that time Citroën's Managing Director, Pierre-Jules Boulanger, instigated a go-slow programme in the factory delaying production, and during this period, a team of designers were assigned the task of secretly designing a small car, a family car and a delivery van. This work formed the basis of prototype designs from which lead to the Citroën Type H, the Citroën 2CV and the Citroën DS, praised upon release as a radical step in automotive design.
The Citroën Type H sees daylight
The Citroën Type H was the last of eight simple van designs conceived by the Citroën team at that time, and the only one to be developed. Known as the Nez de Cochon (pig nose) in its native France, the Citroën Type H emerged in 1947 in the aftermath of World War II.
Citroën, mindful of design efficiencies in the post war period of slow recovery, produced the Citroën Type H using many common parts from across their model range. As well as the gearbox and engine, the headlights and speedometer were common to other models (the 2CV and the Traction Avant respectively). The front wheel drive vehicle featured an inline 4-cylinder 1911cc 58 bhp engine with a top speed of 77 kmh hour, torsion bar shock absorbed suspension and rack and pinion steering. The 3 speed manual transmission system featured a single dry clutch plate, and hydraulic drums provided the braking, with the handbrake operating on the front wheels! The Citroën Type H came with rear hinged cab doors and featured distinctive body work influenced by that used on Junkers aircraft, corrugated, with strengthening ribs to minimise weight. Braced box section bodywork was fitted horizontal to the ribs thus providing a strong frame for this French workhorse.
Citroën Type H - Model development
Initially the Citroën Type H was available as a petrol engined enclosed van or a pick up style vehicle, a stripped down version was available for non-Citroën concerns to coach build specialised vehicles such as cattle trucks. A long wheel based version was also available. Modifications in design of running gear including different sized petrol and diesel engines as well as styling changes continued periodically until production finally ceased in 1981.