Citroën Méhari Classic Cars for Sale
11 Offers for Citroën Méhari found
Recreation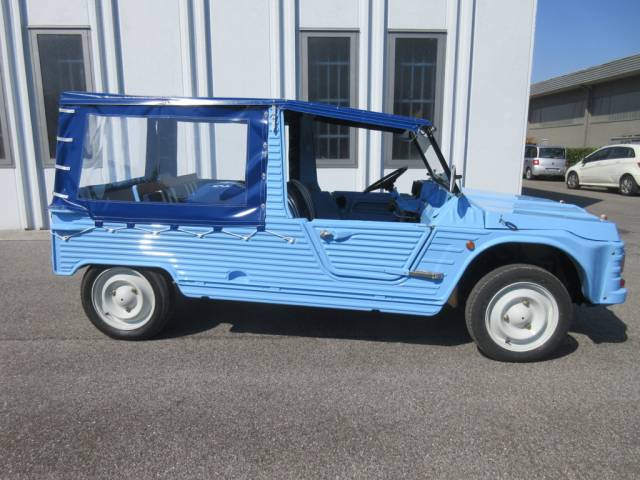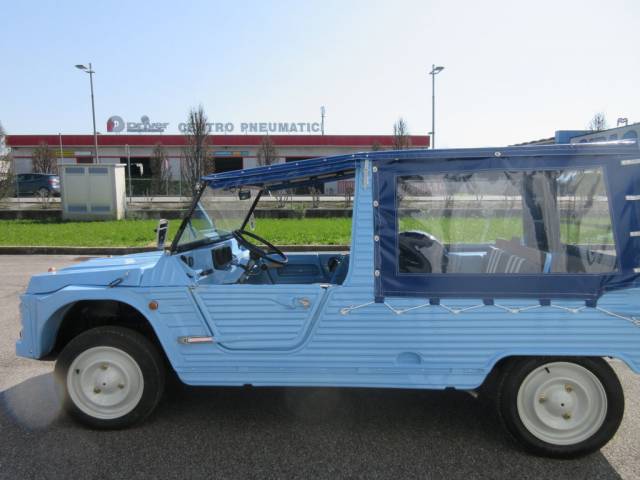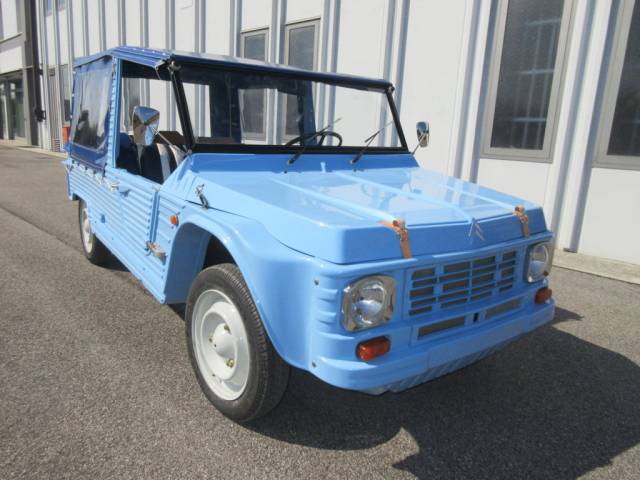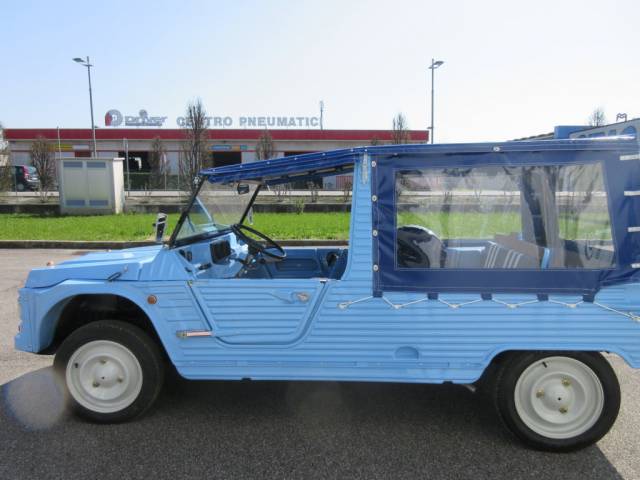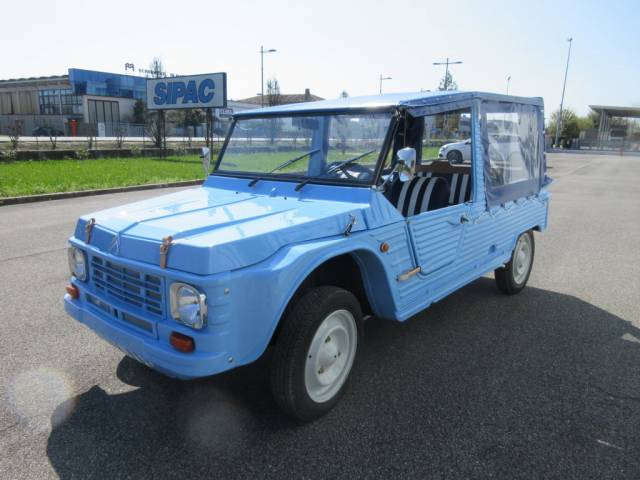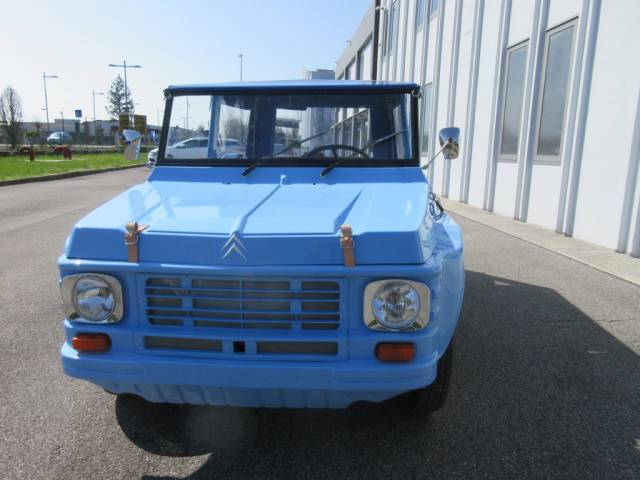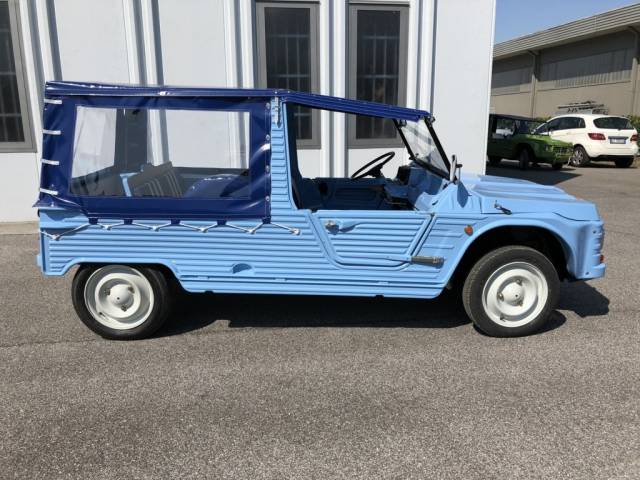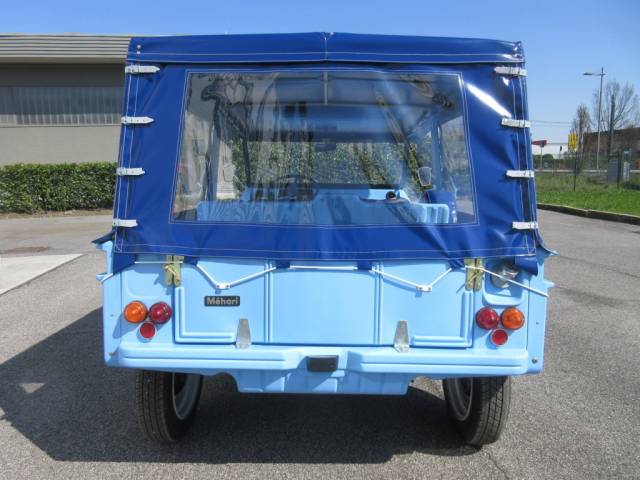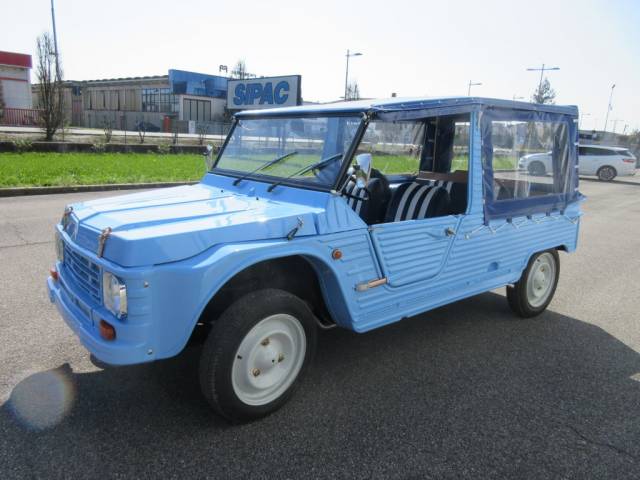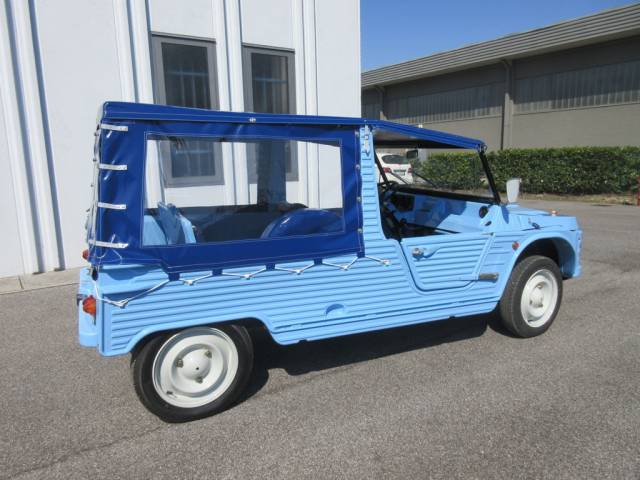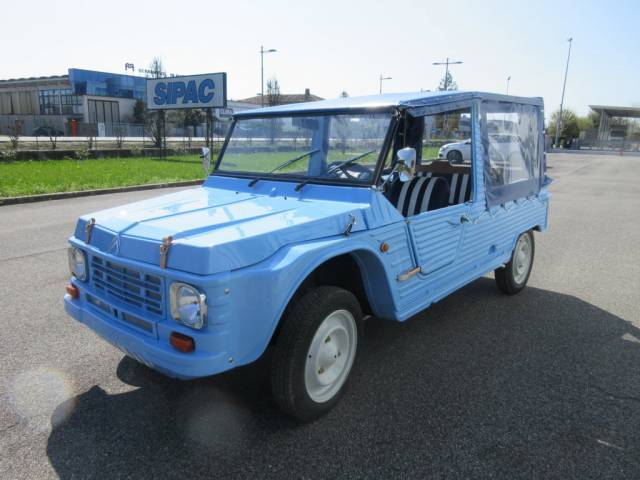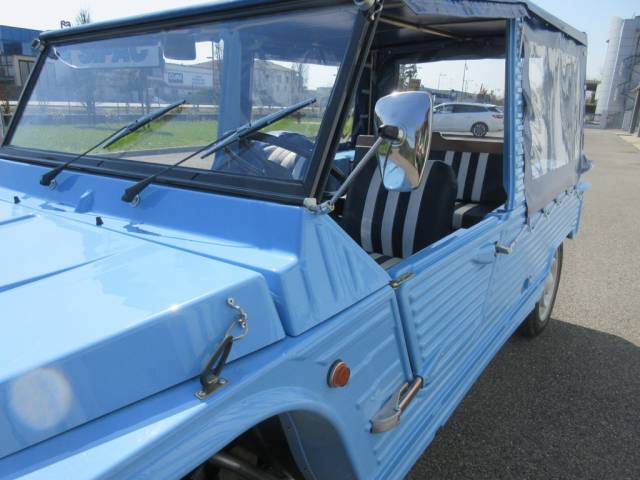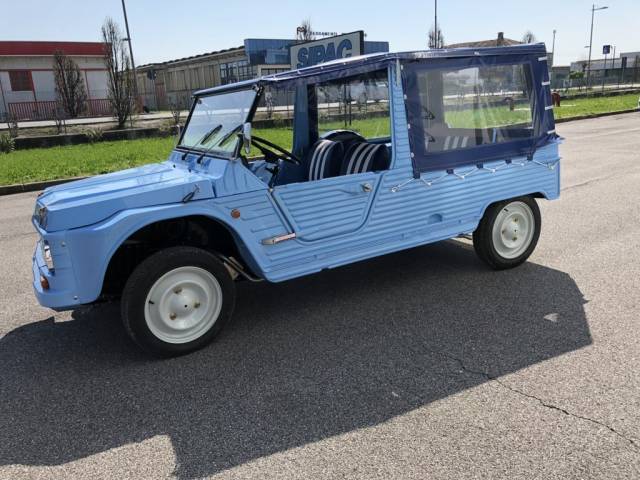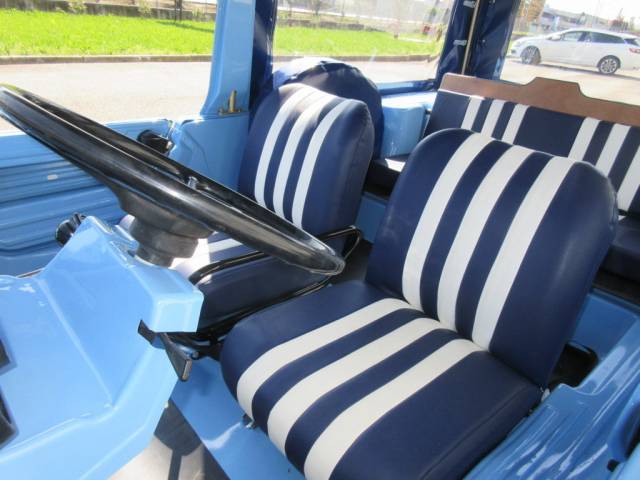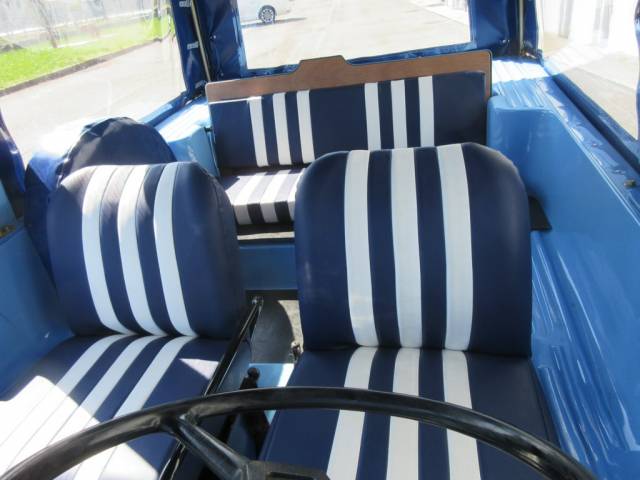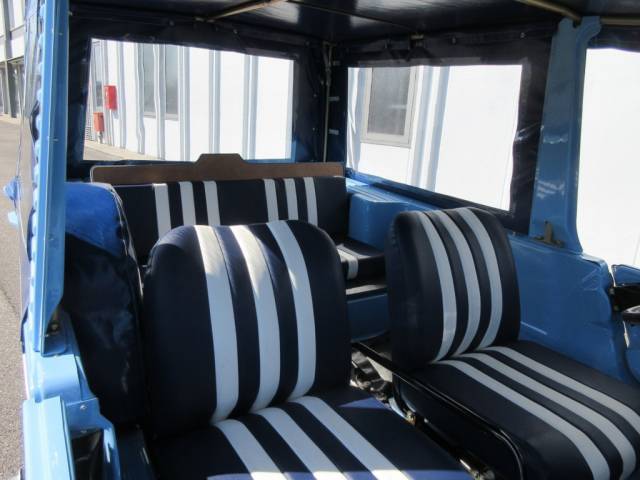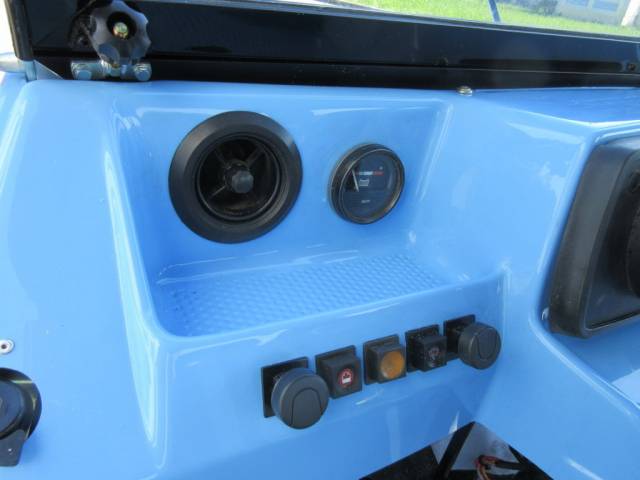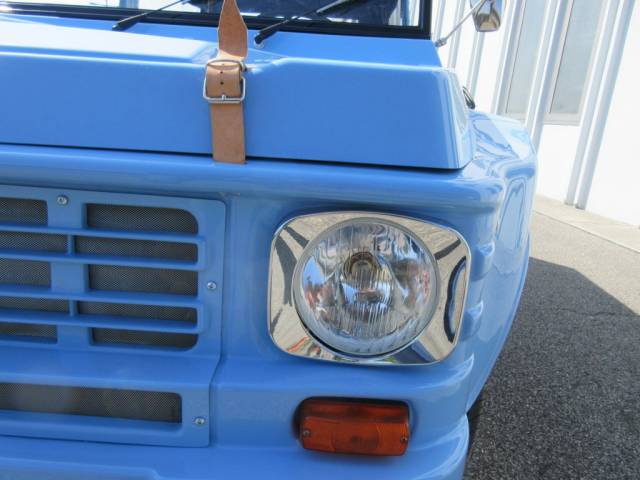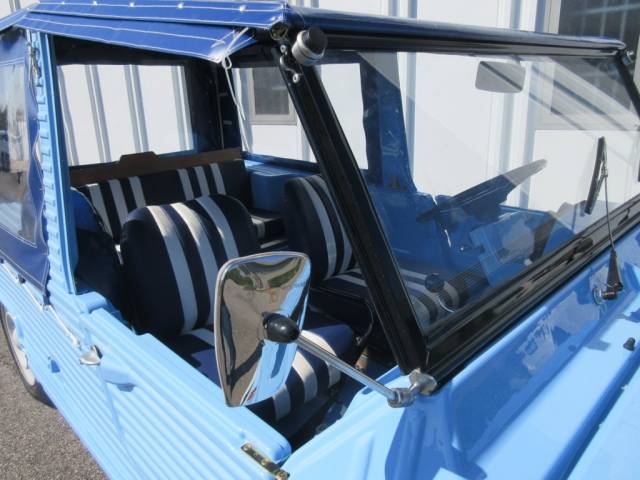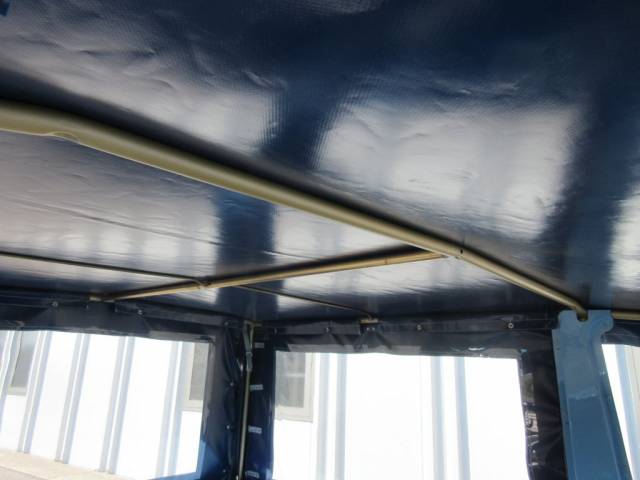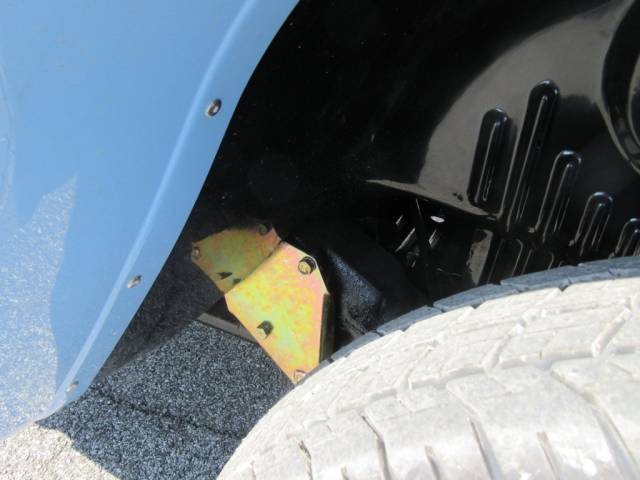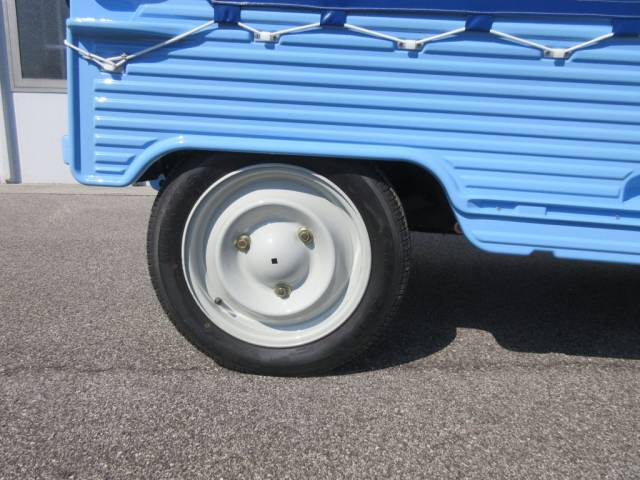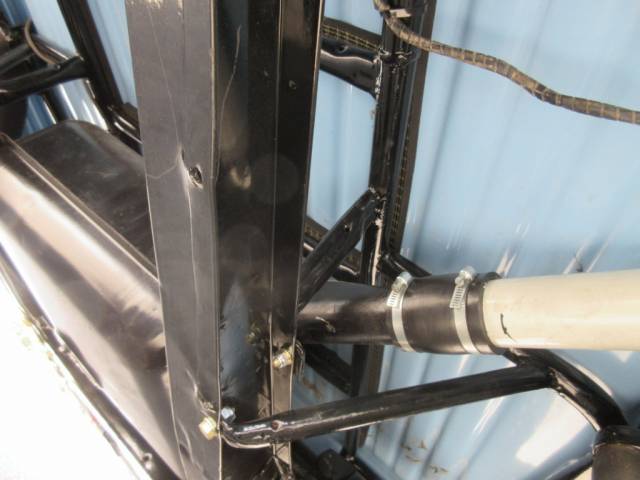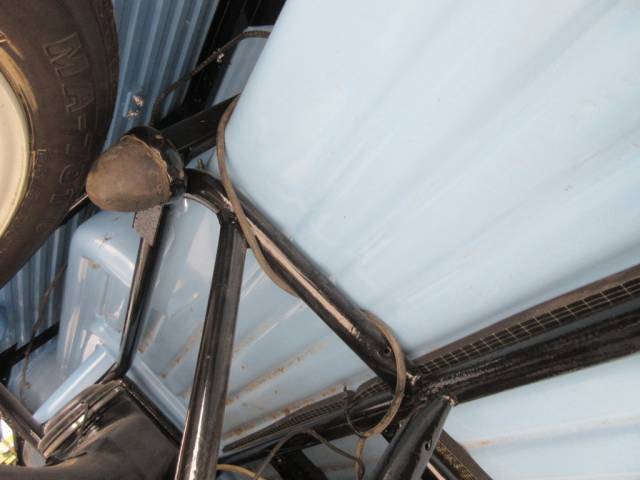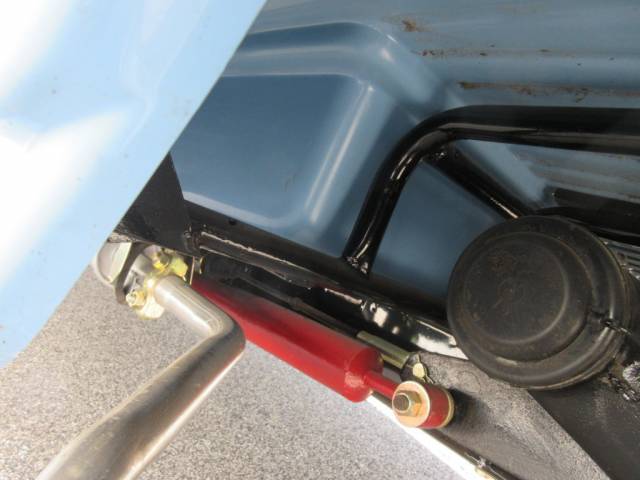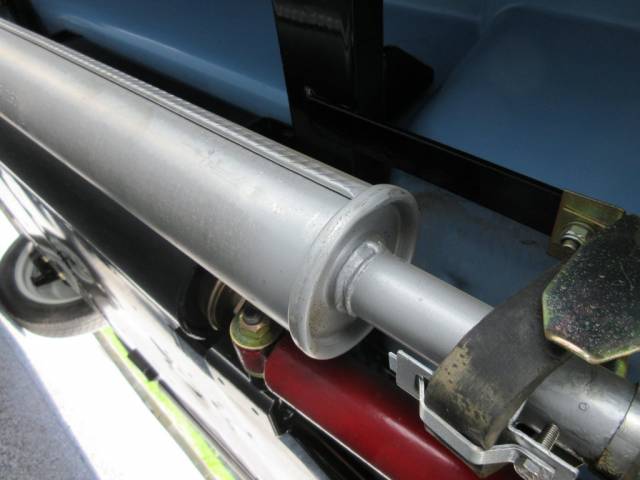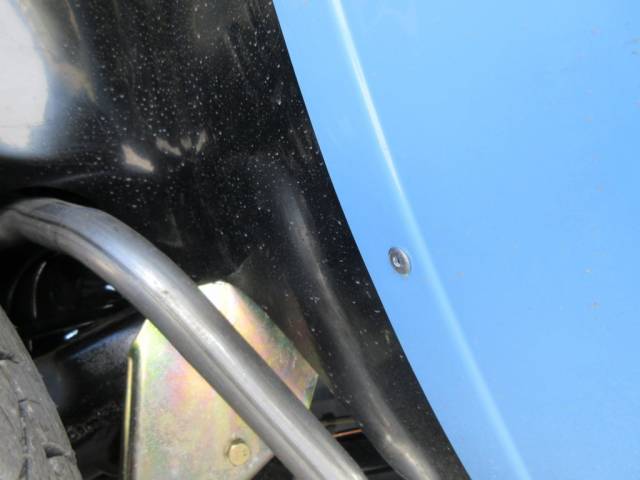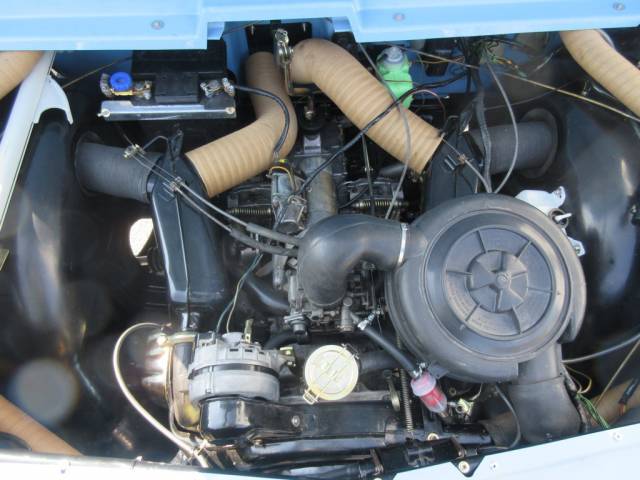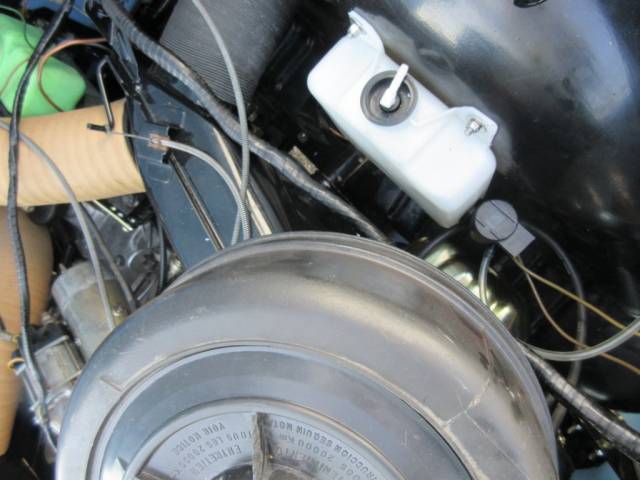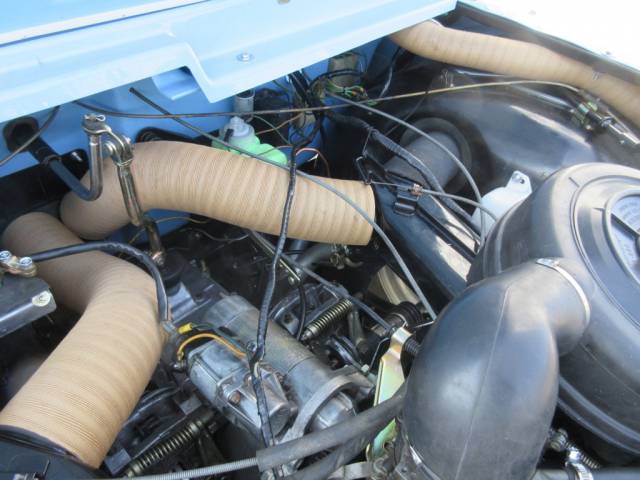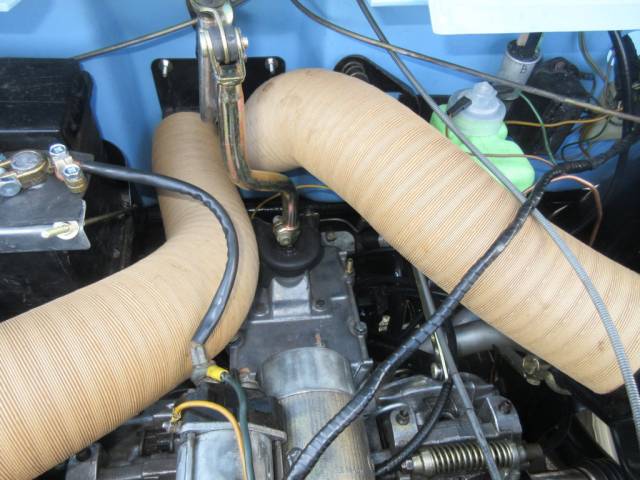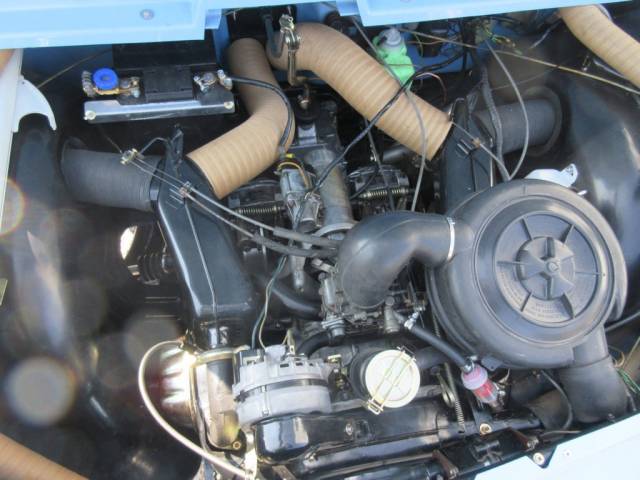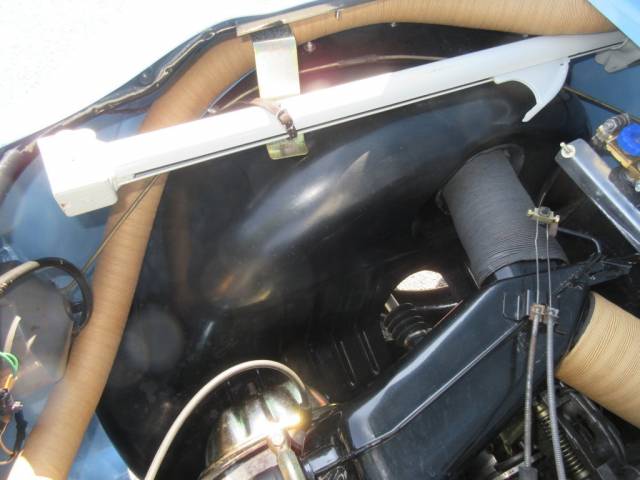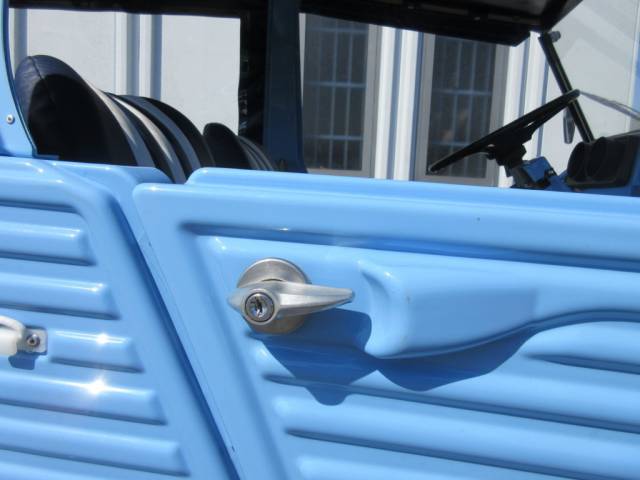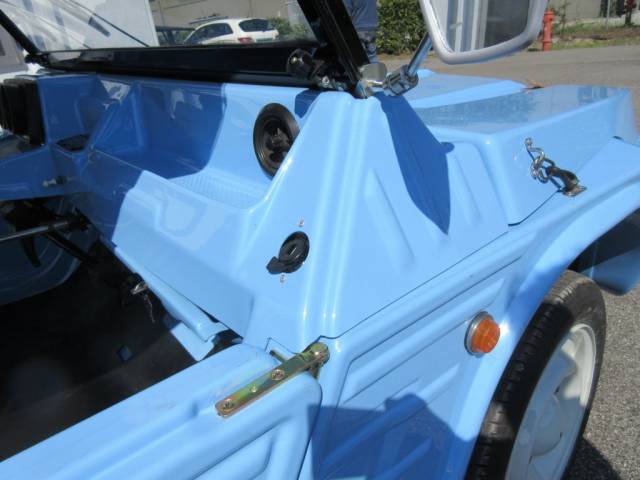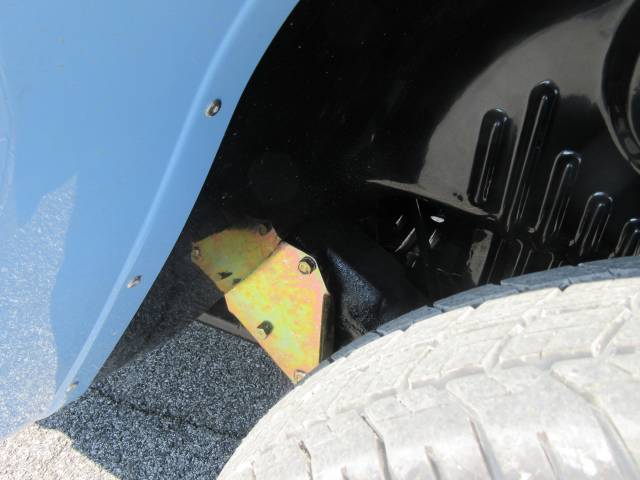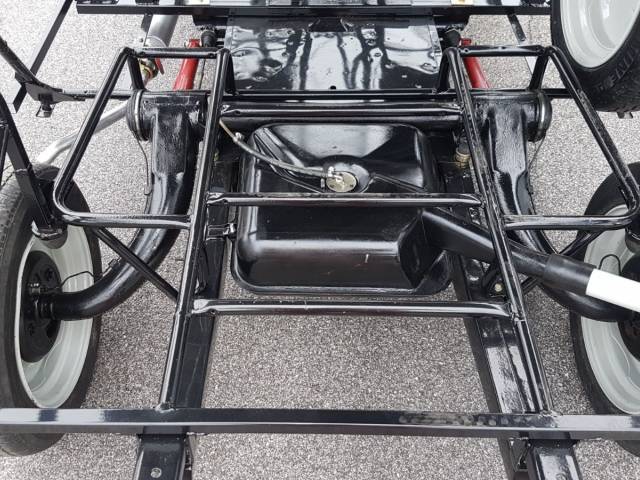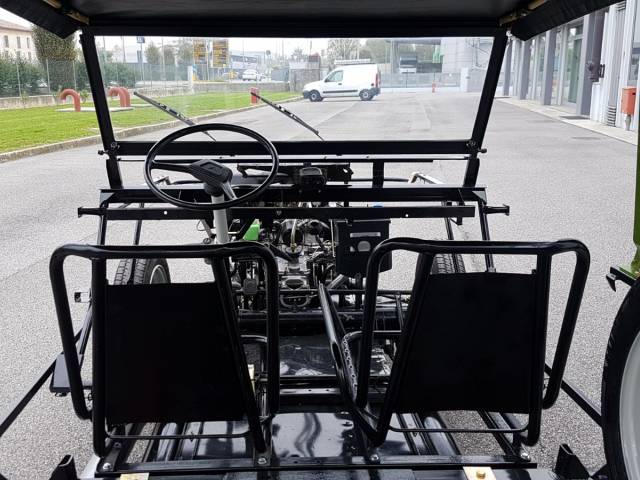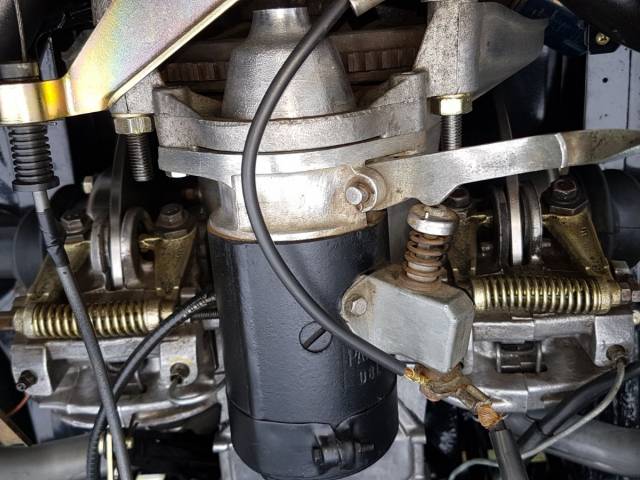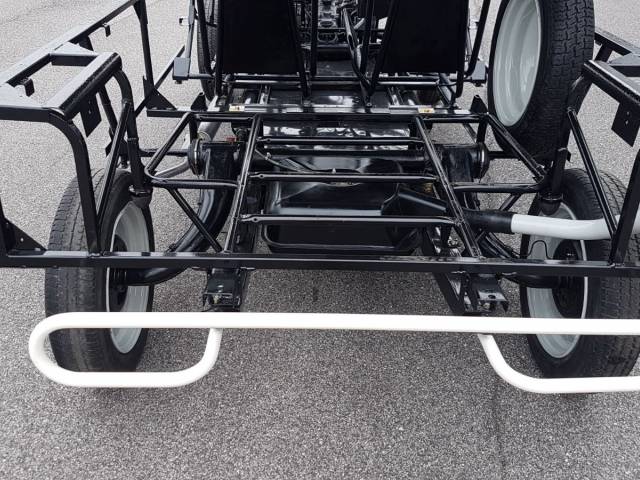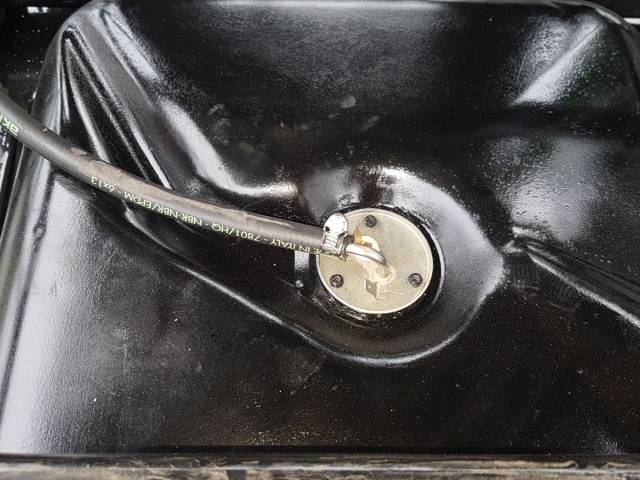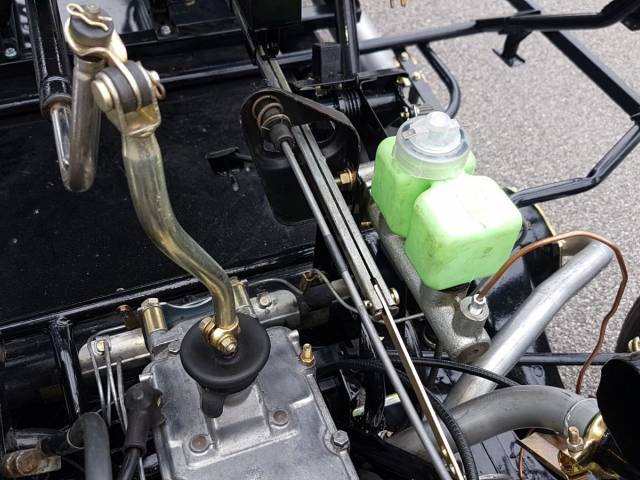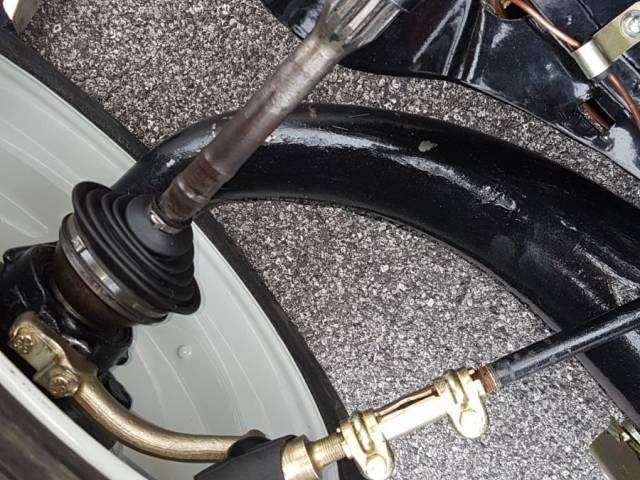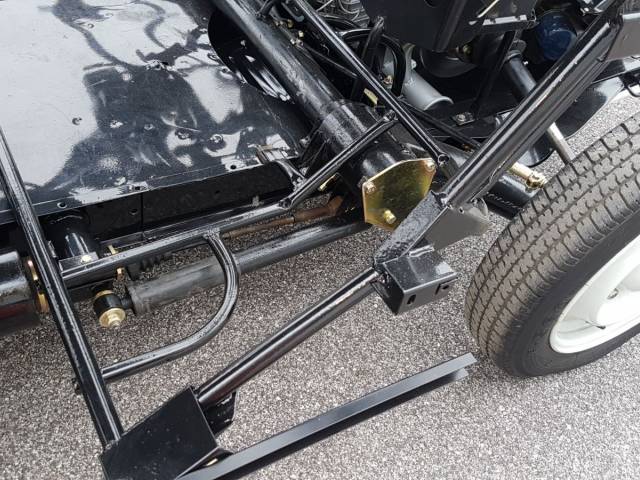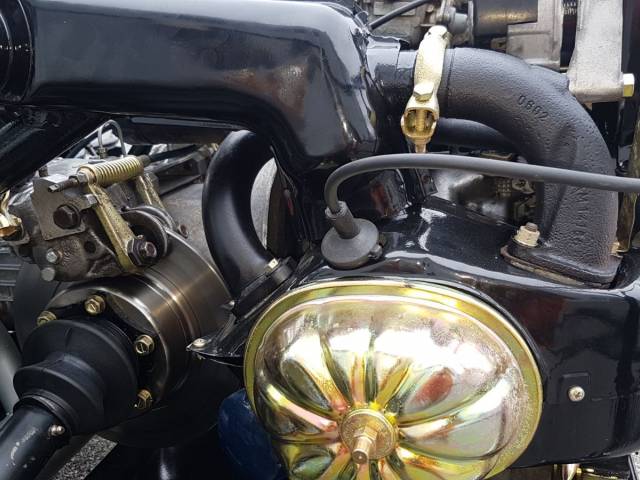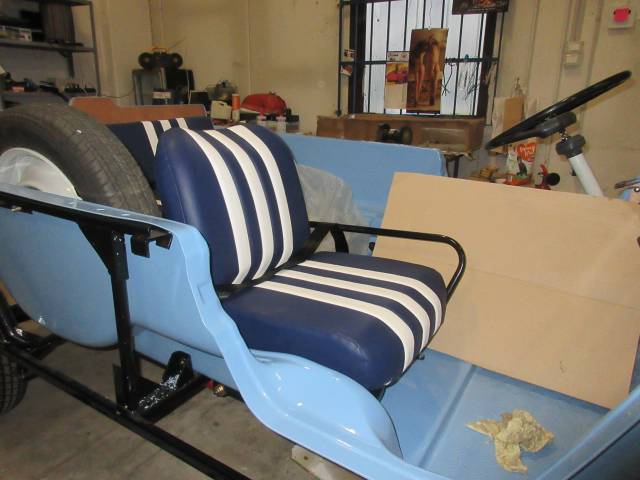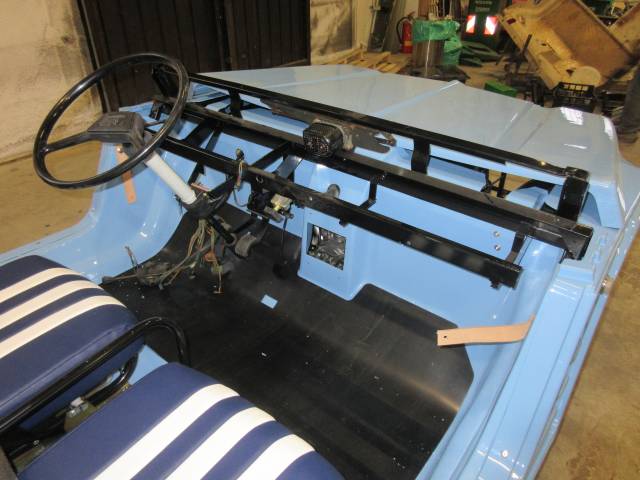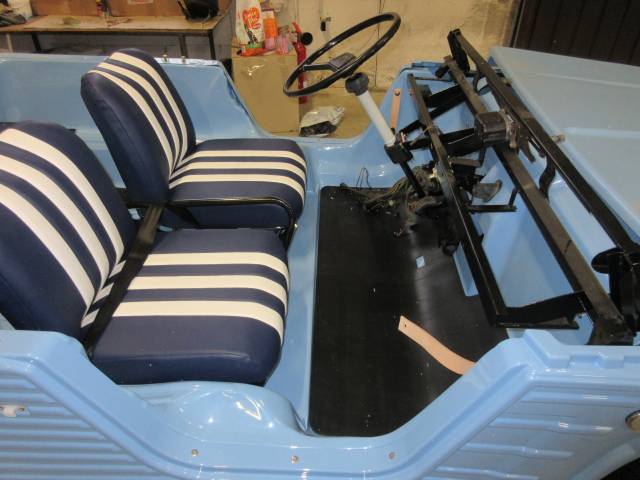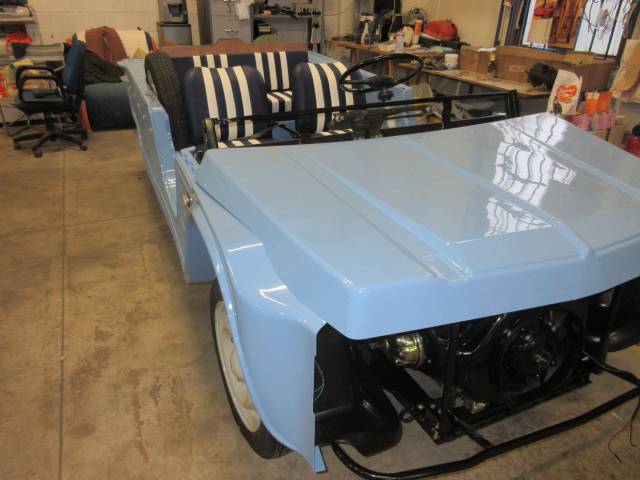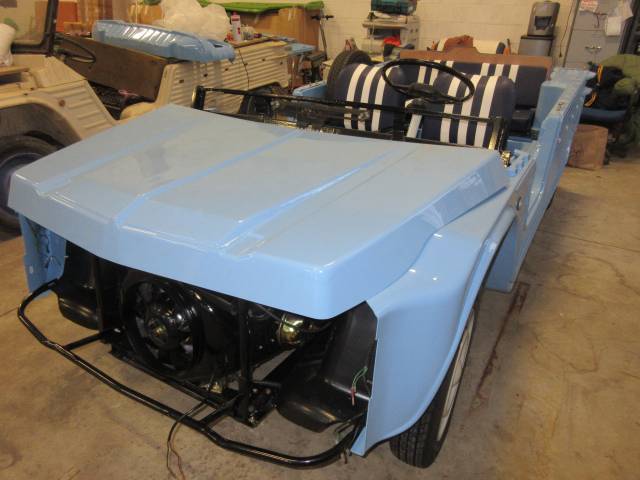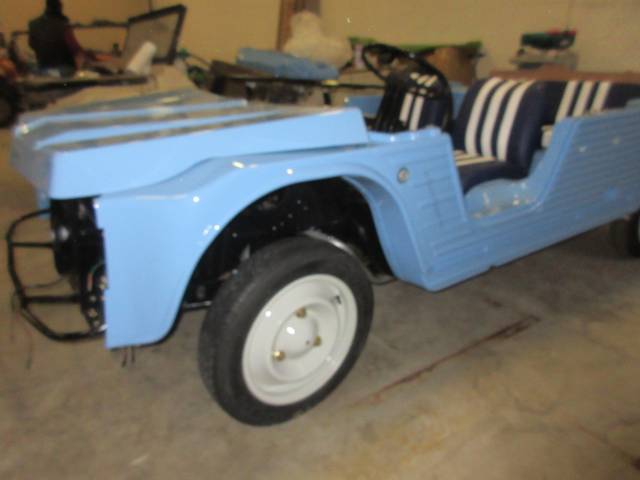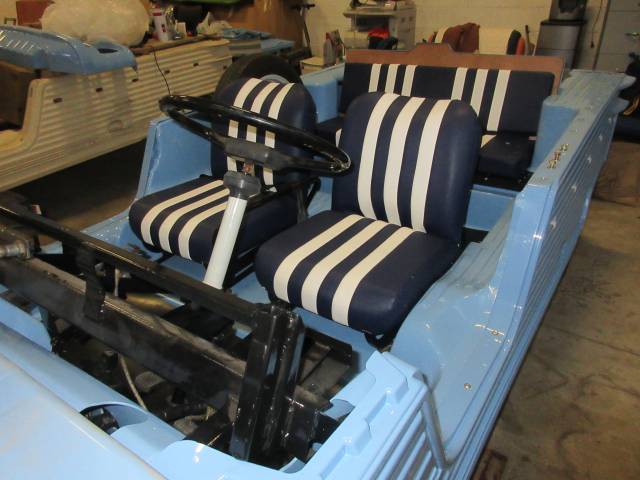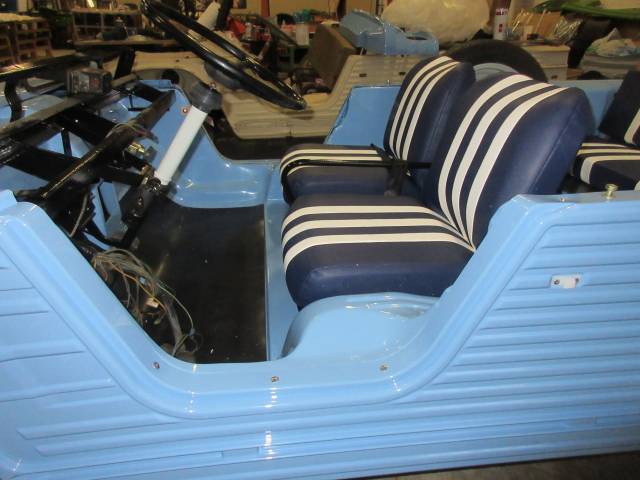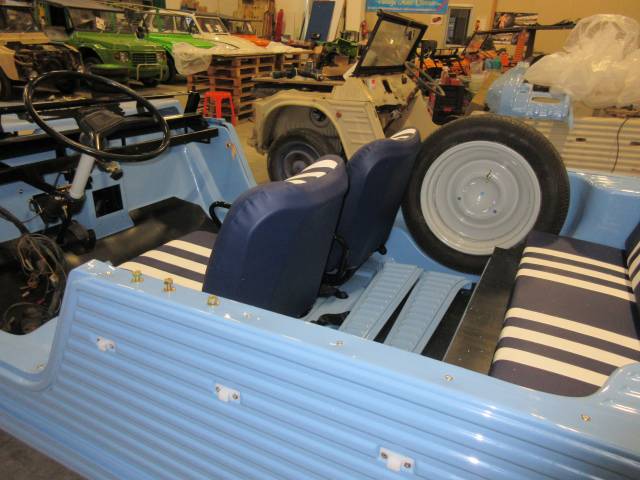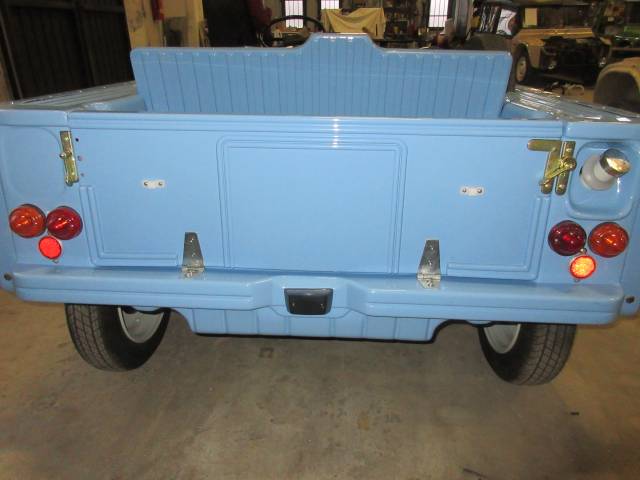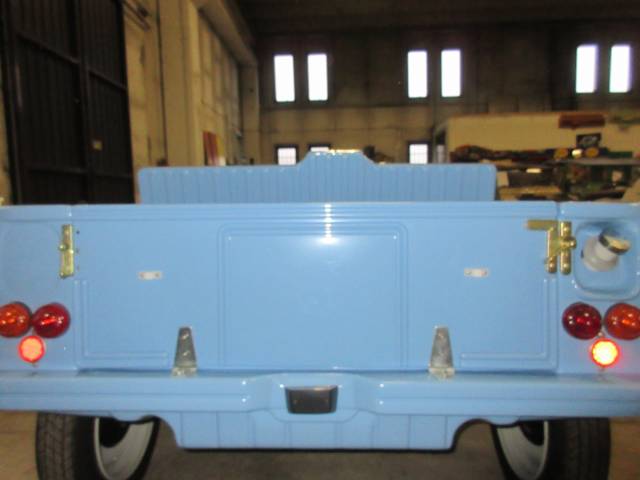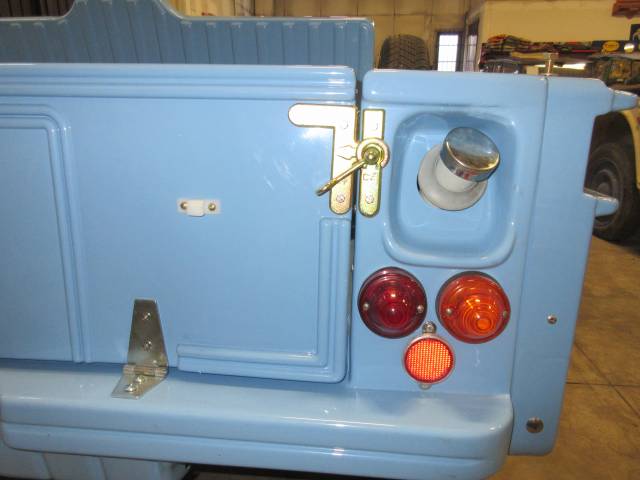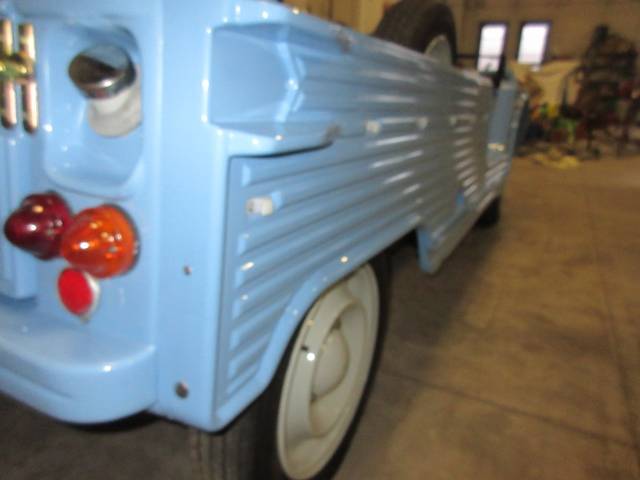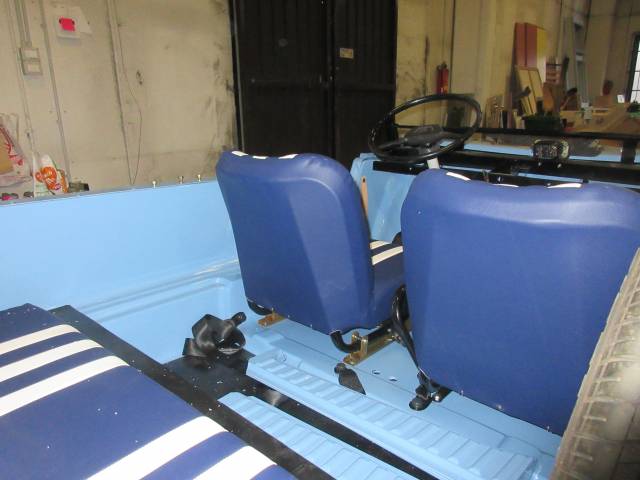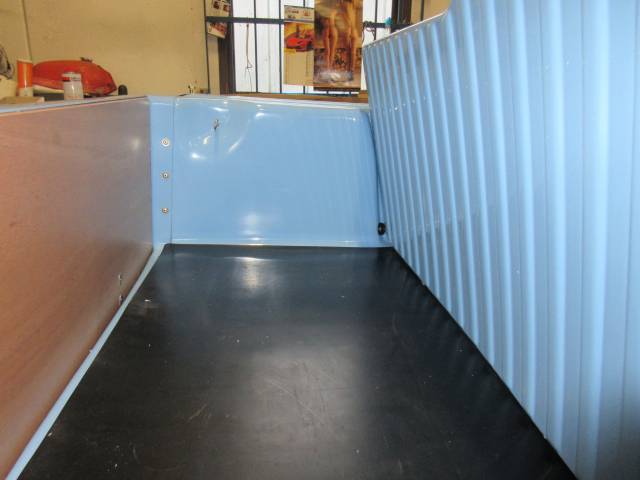 Mehari blu eski
Private

away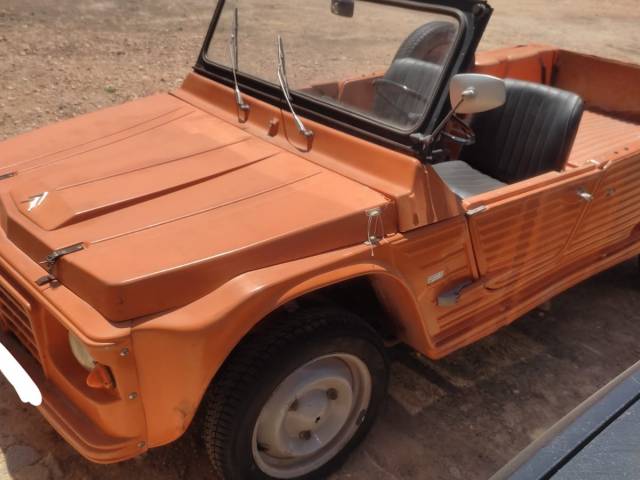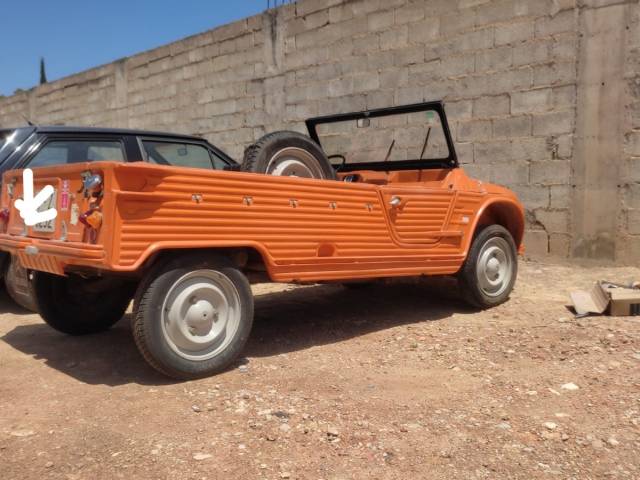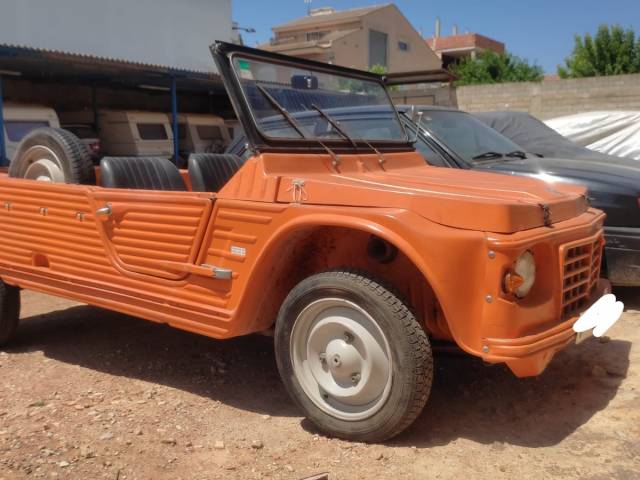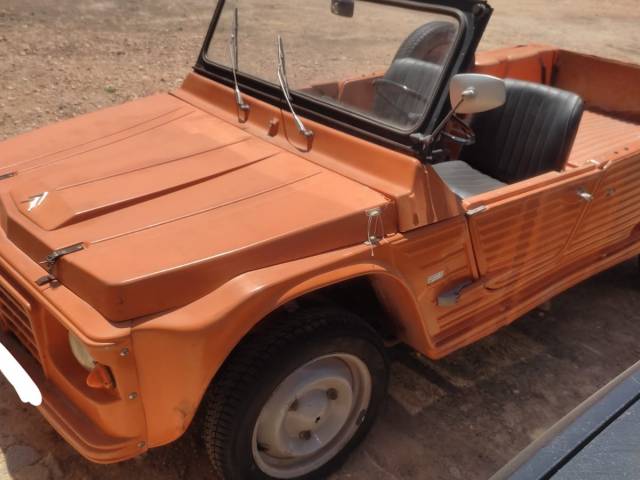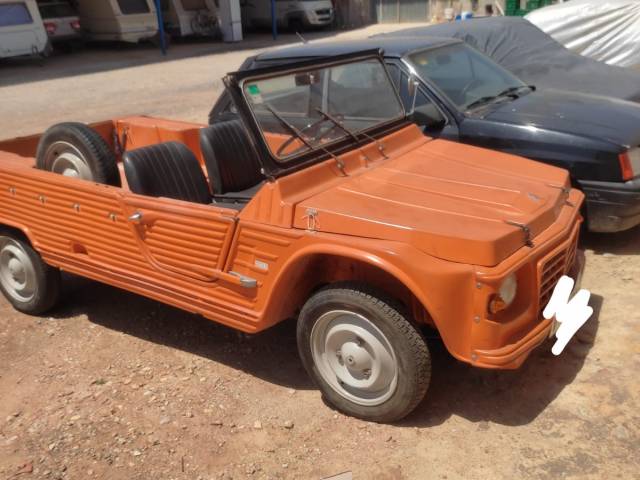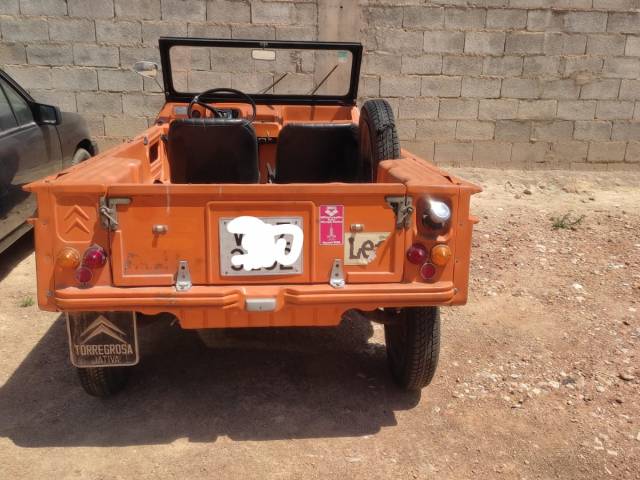 Citroën Mehari 2 plazas
Private

away
Recreation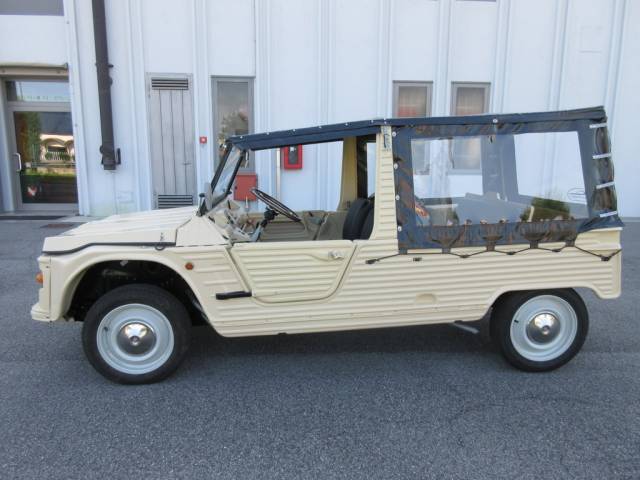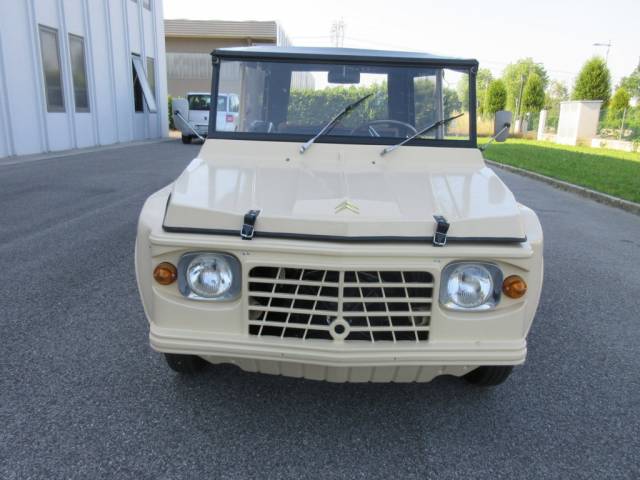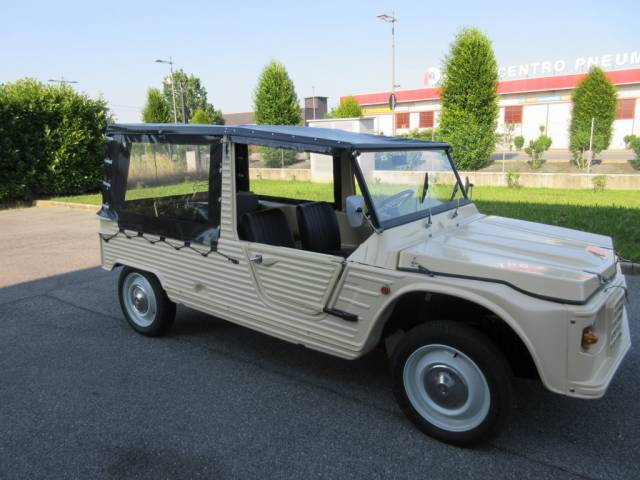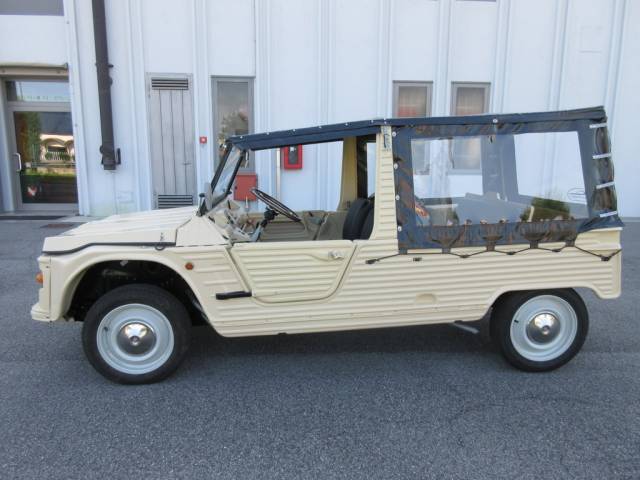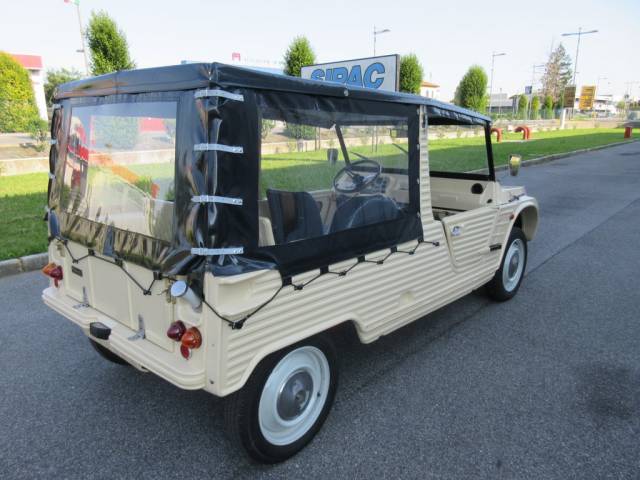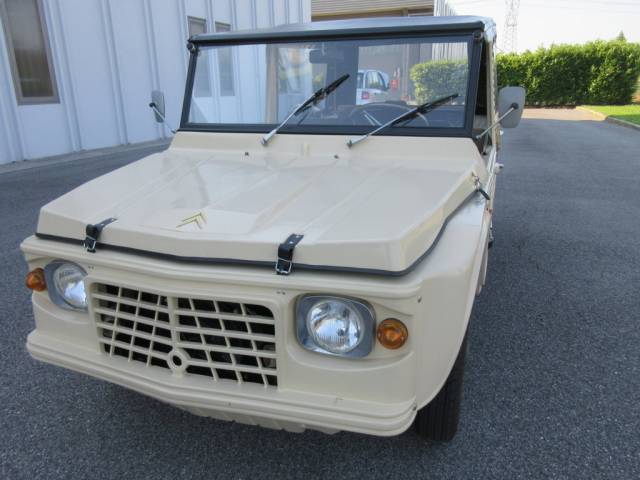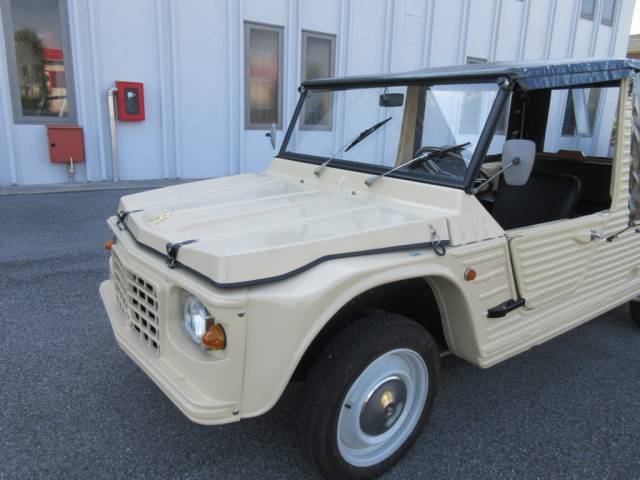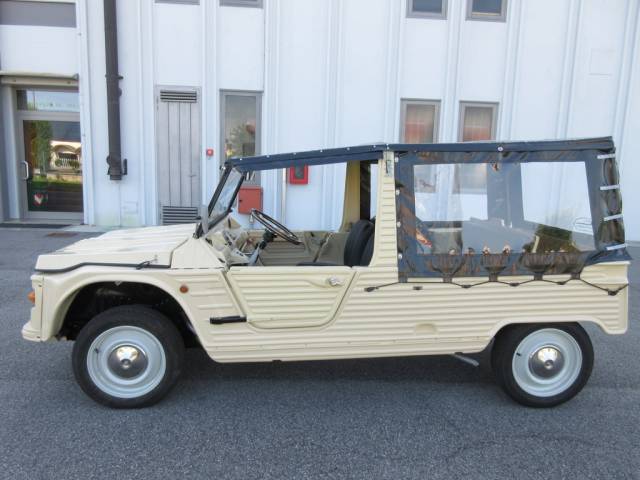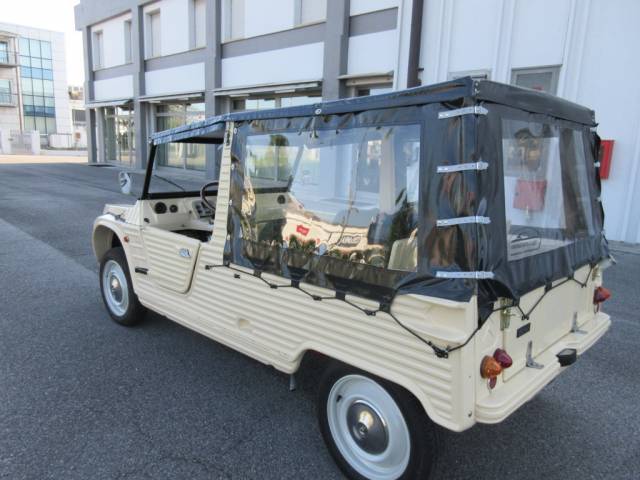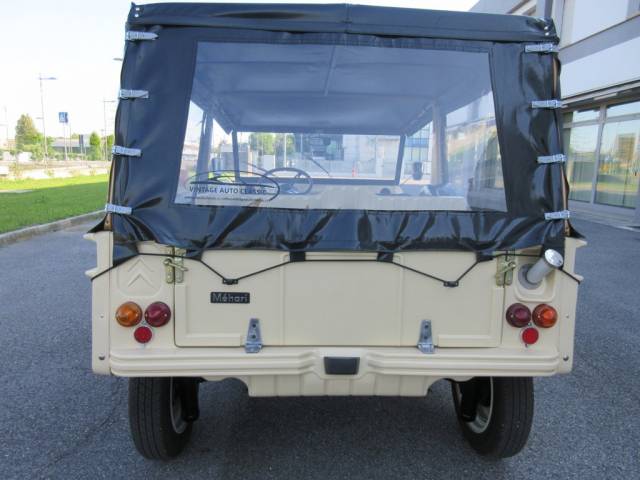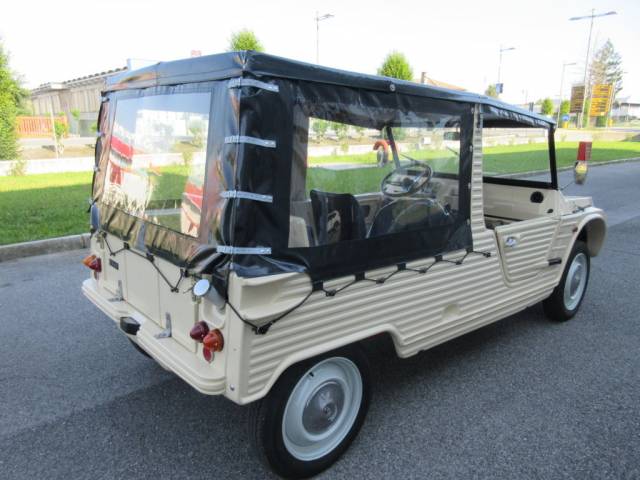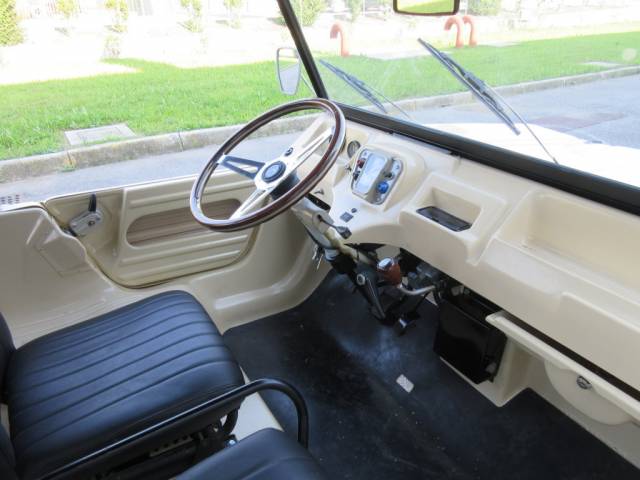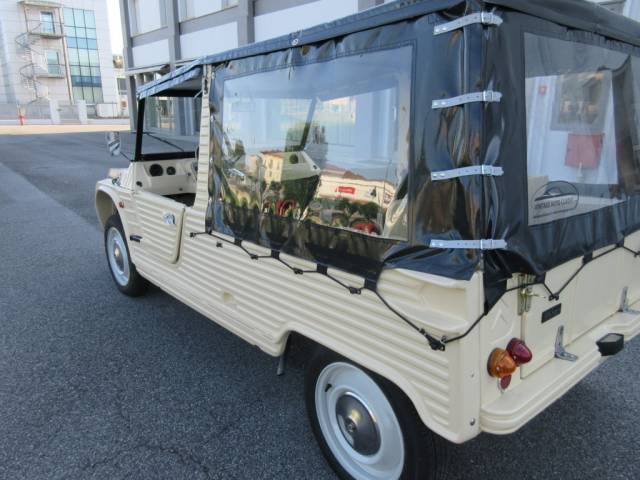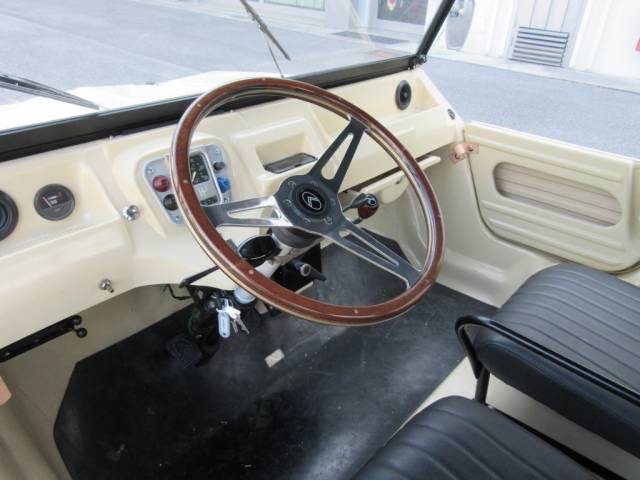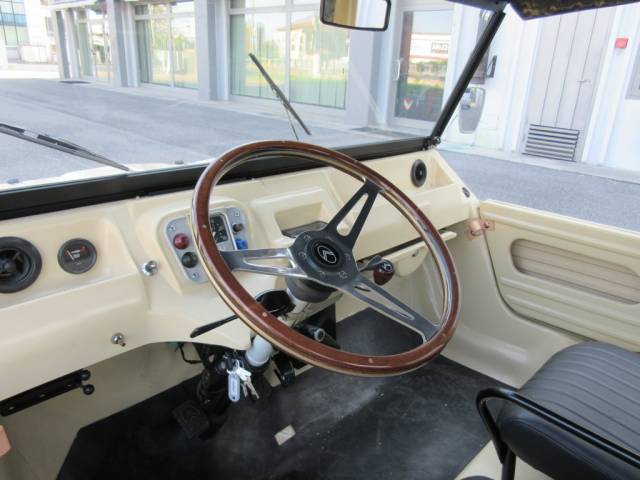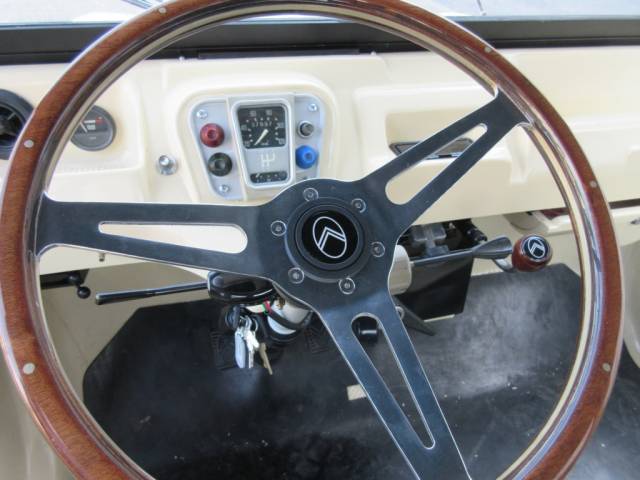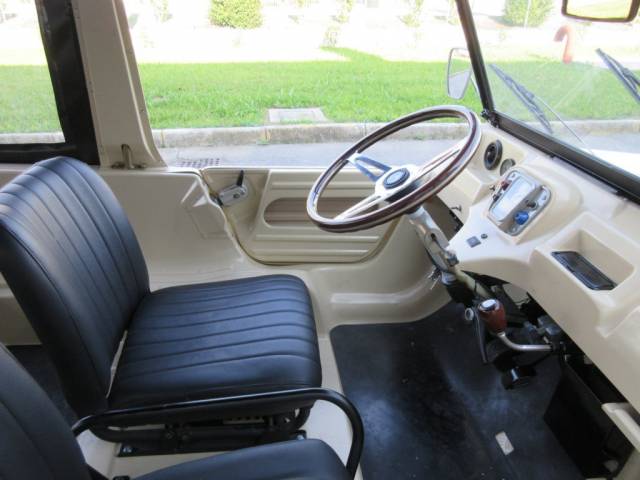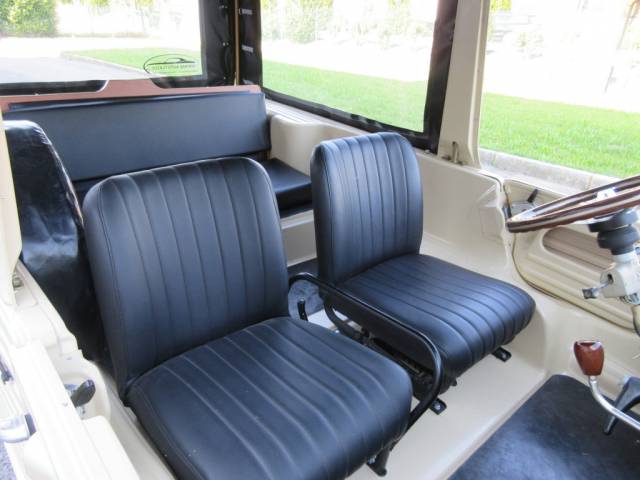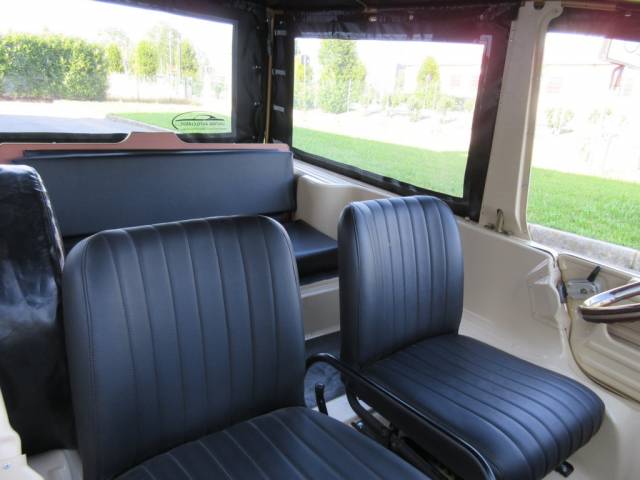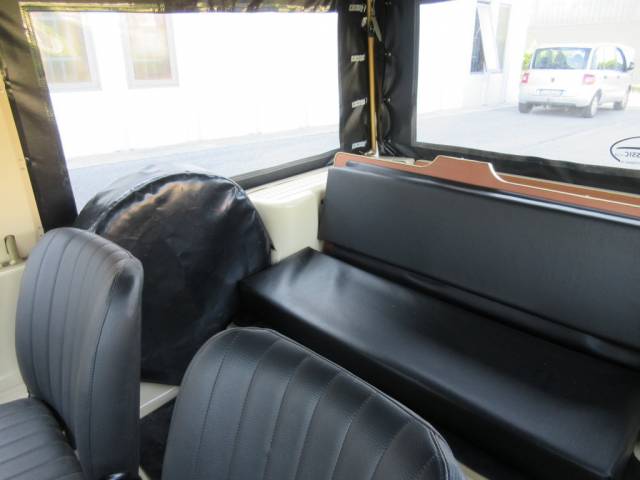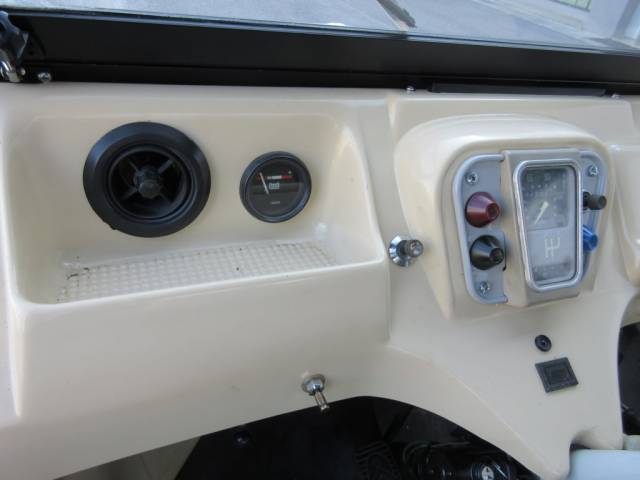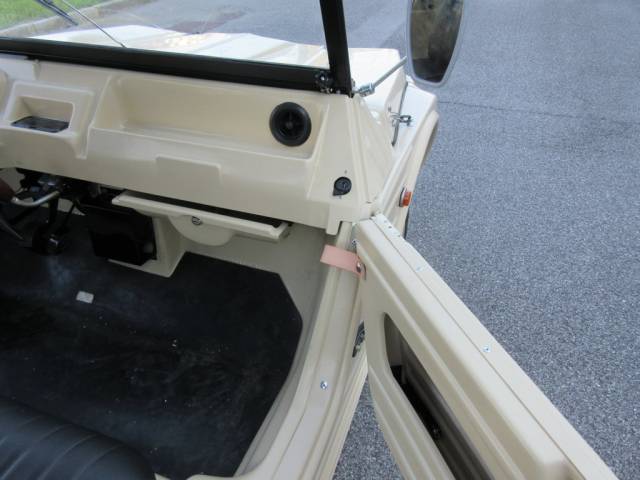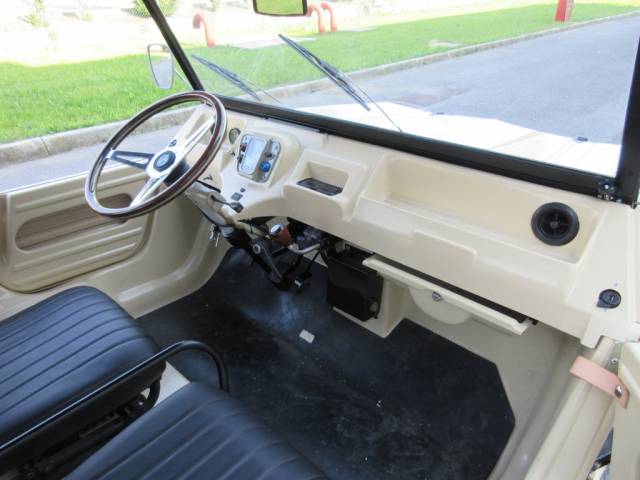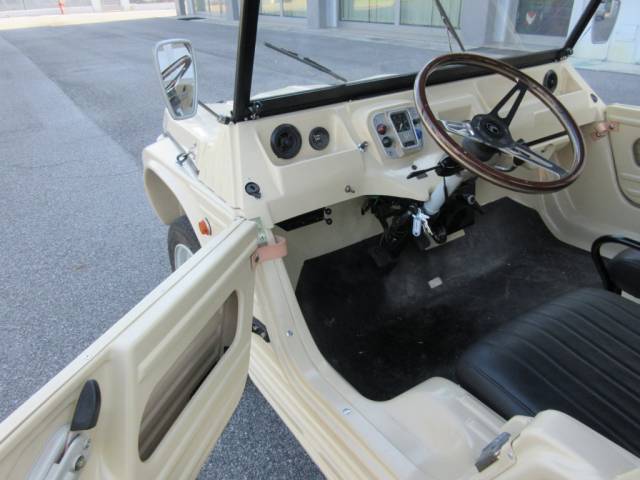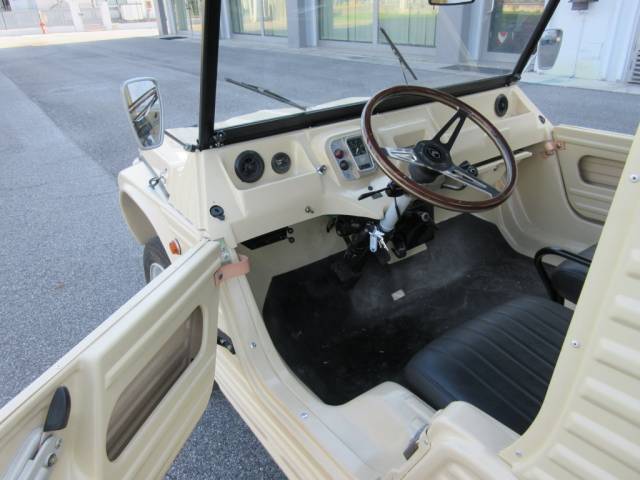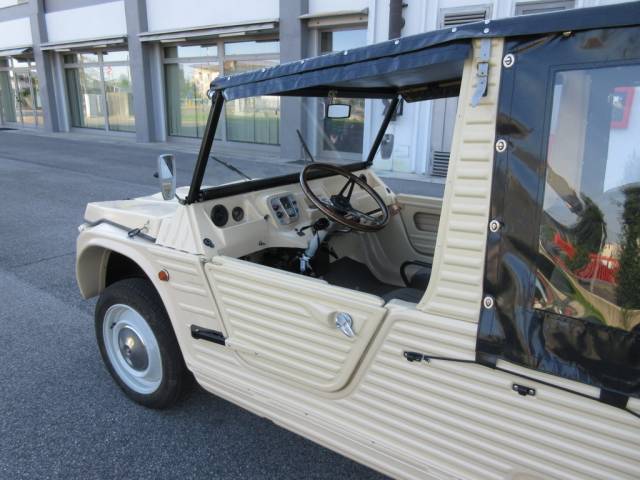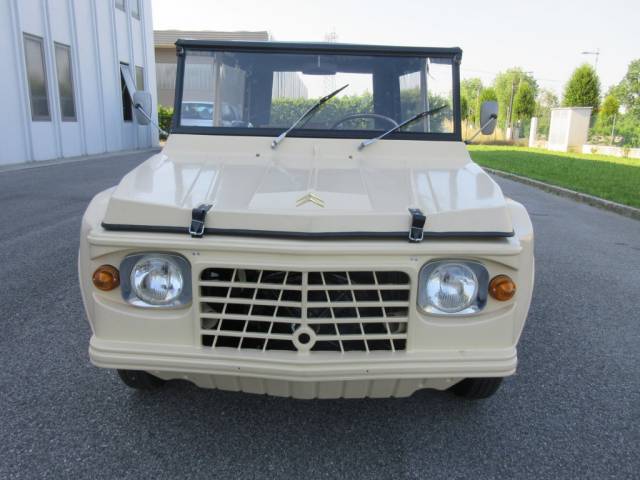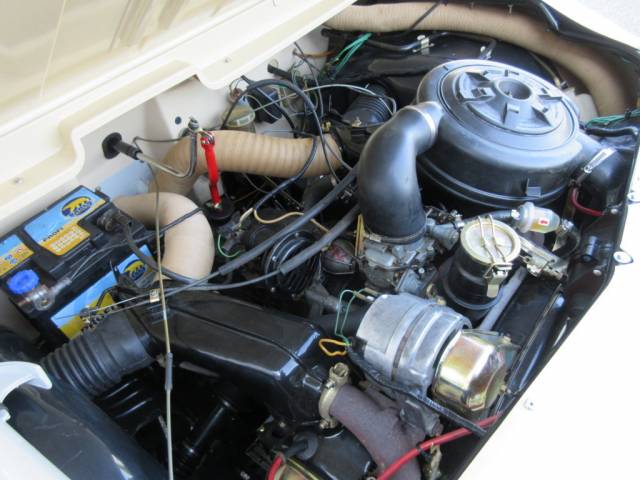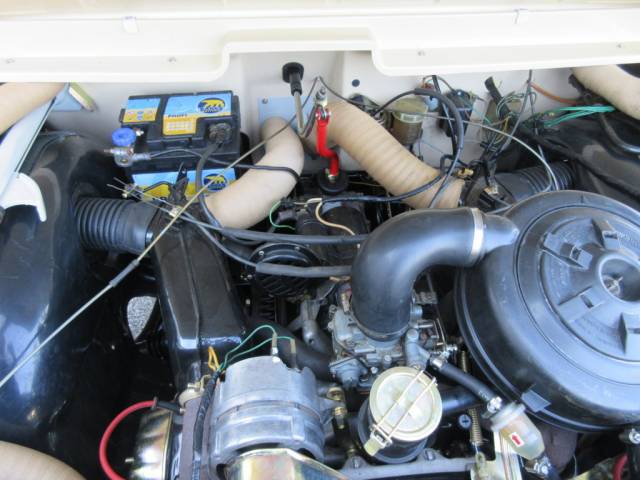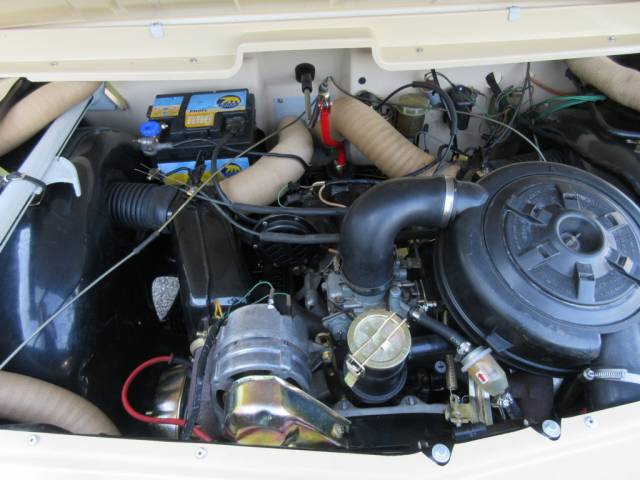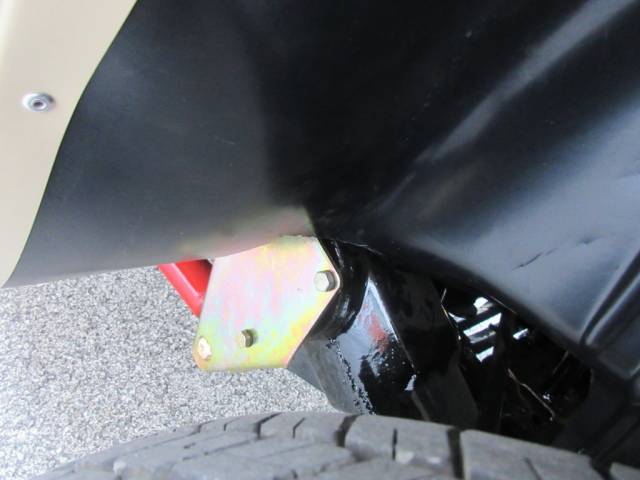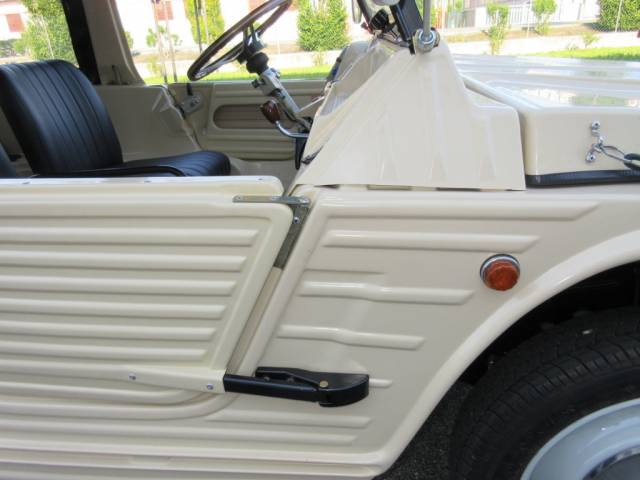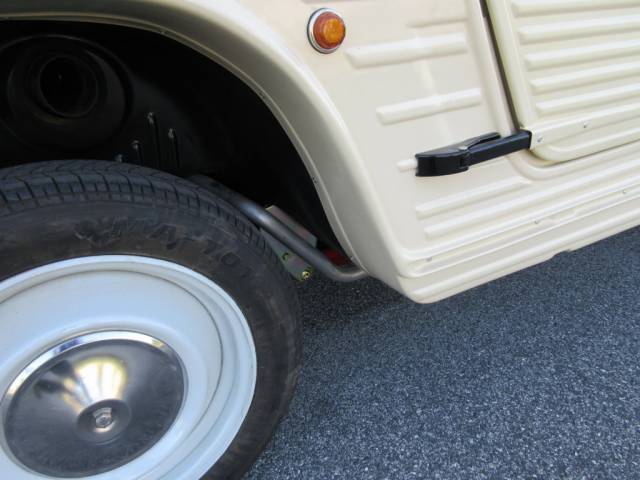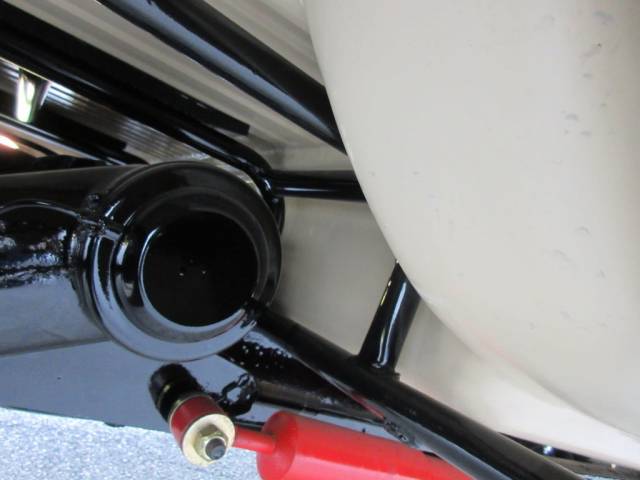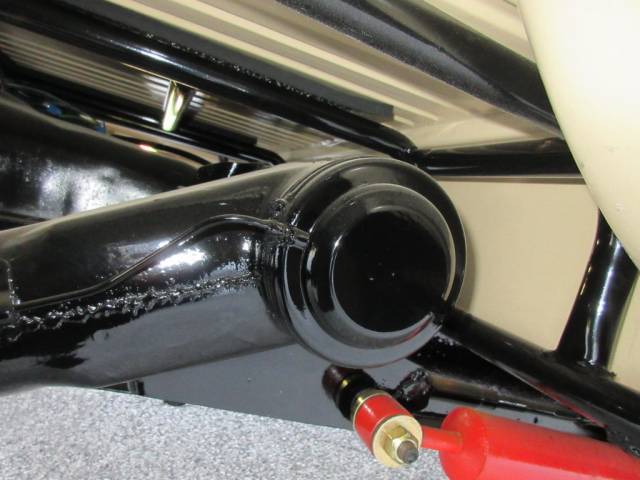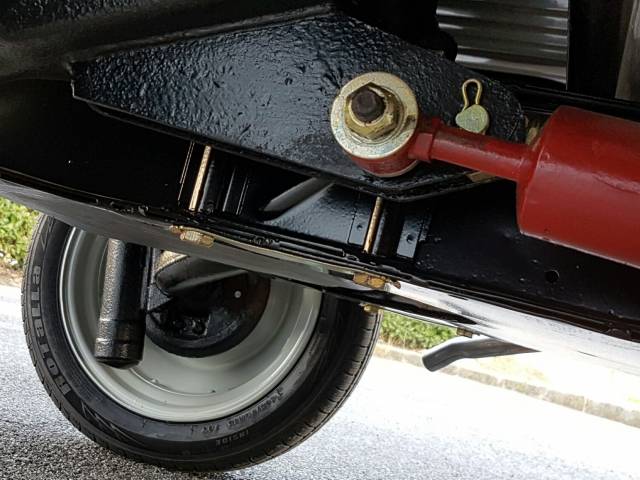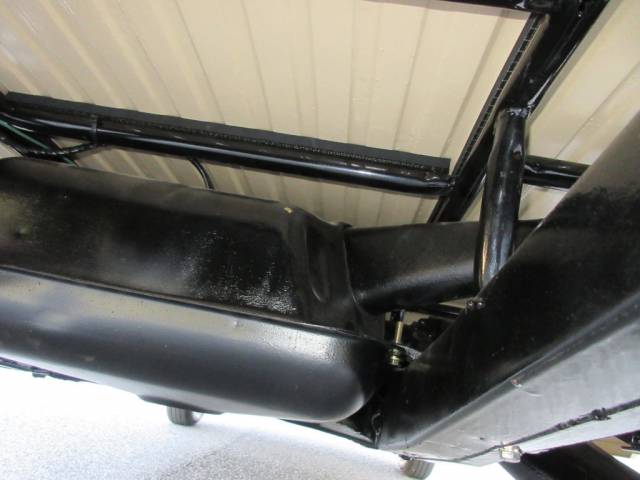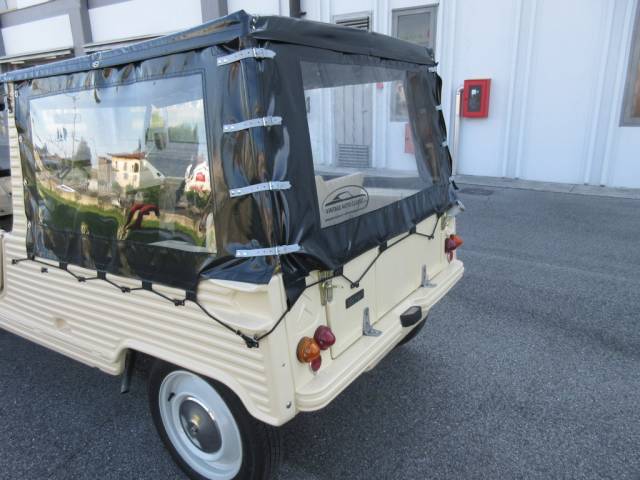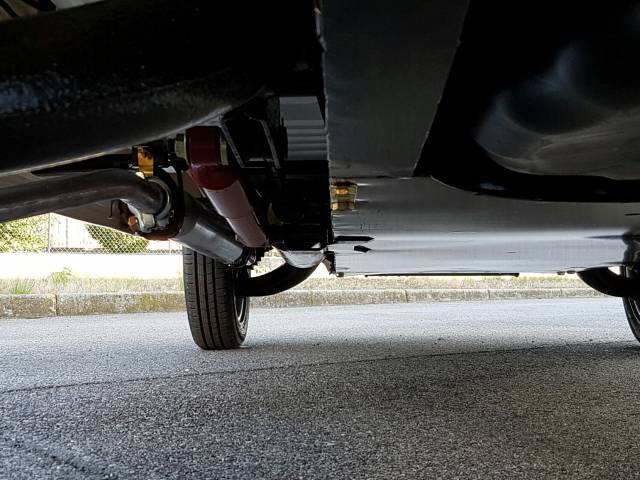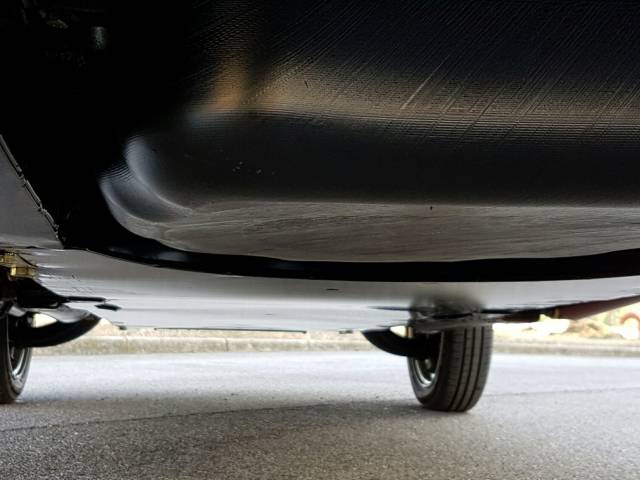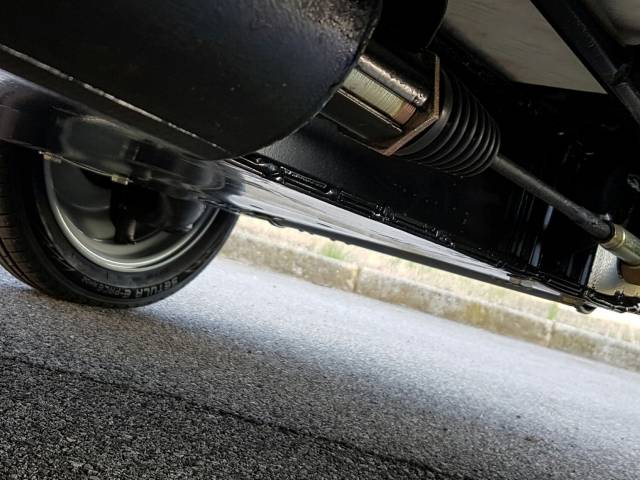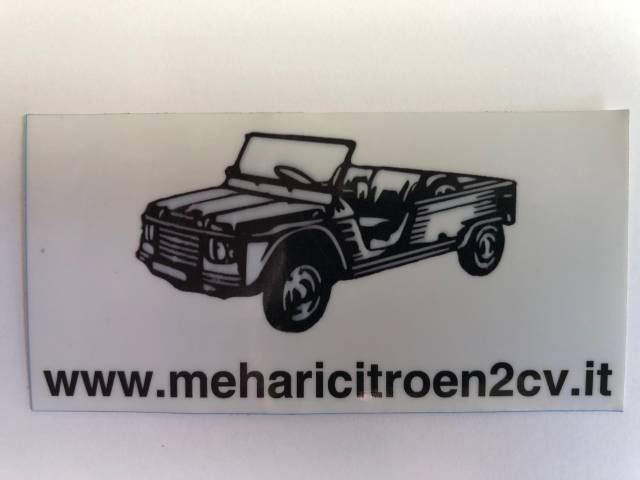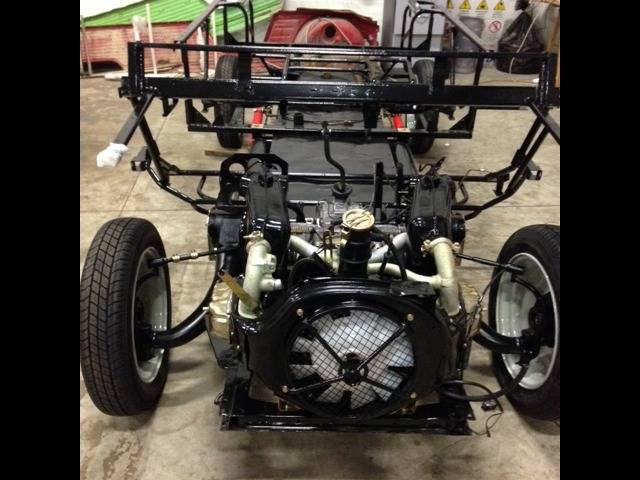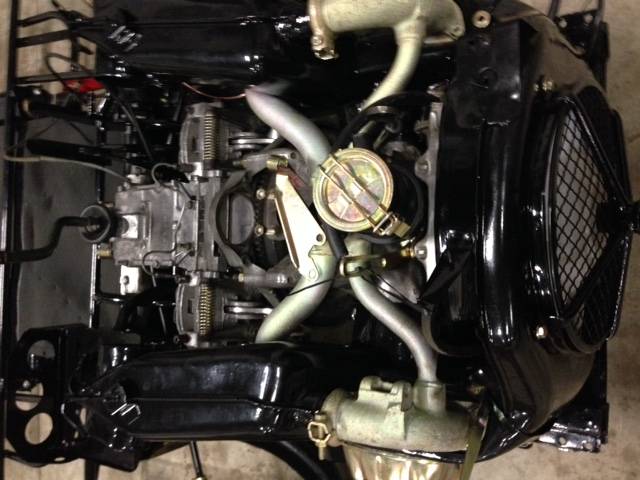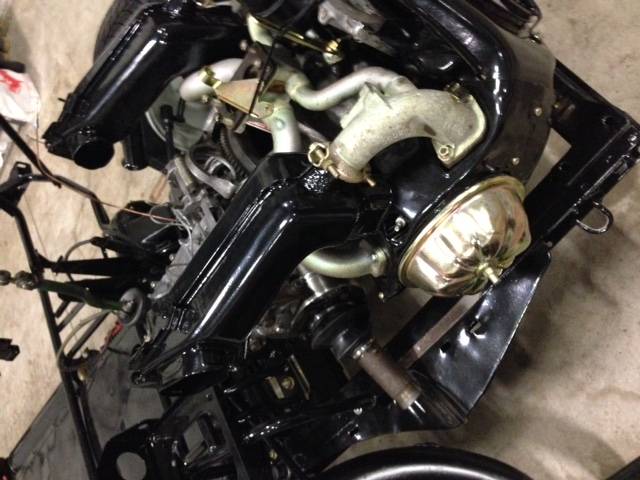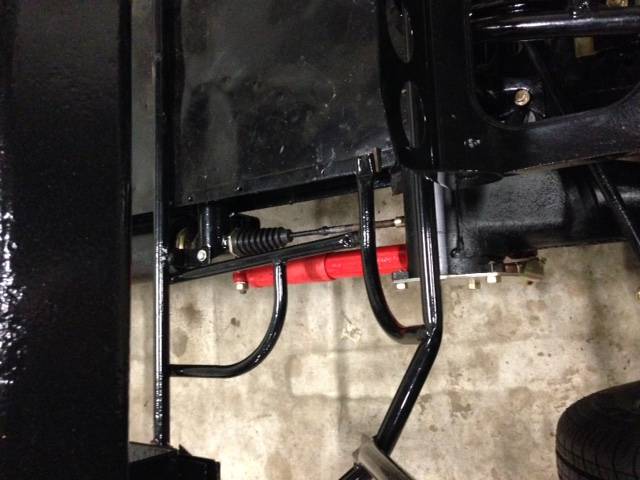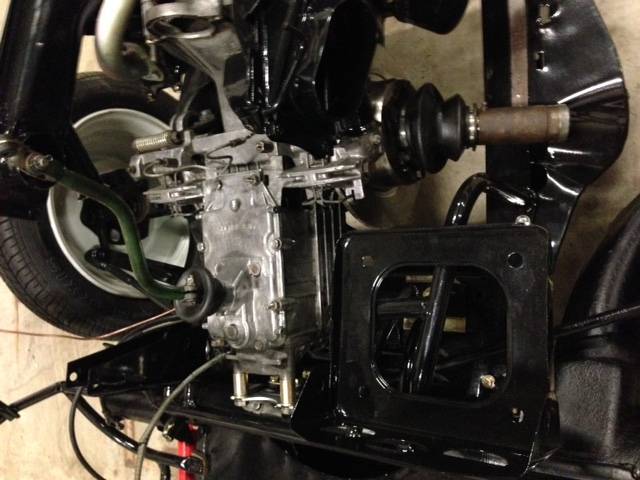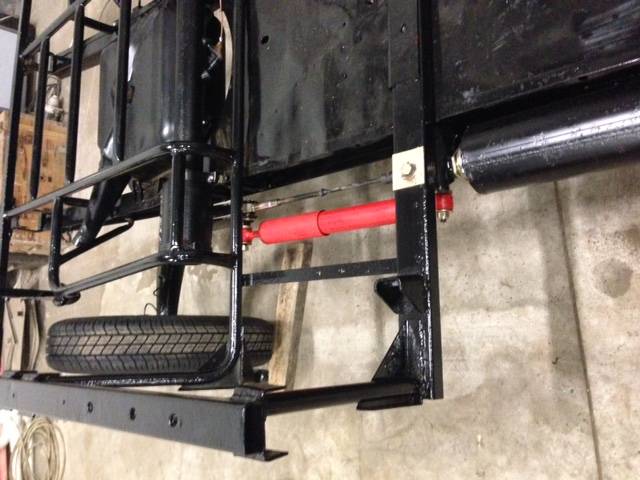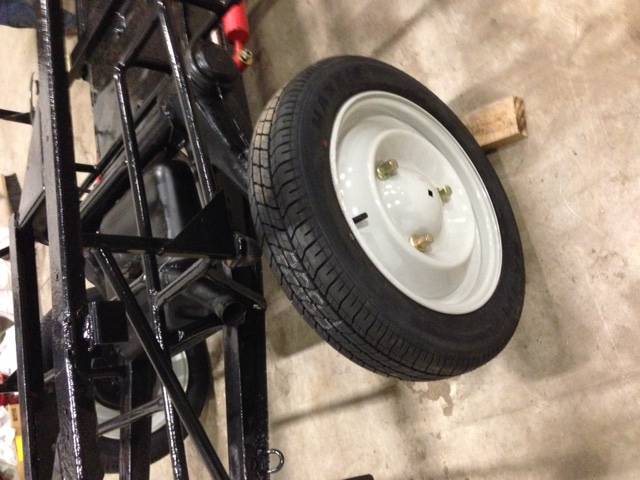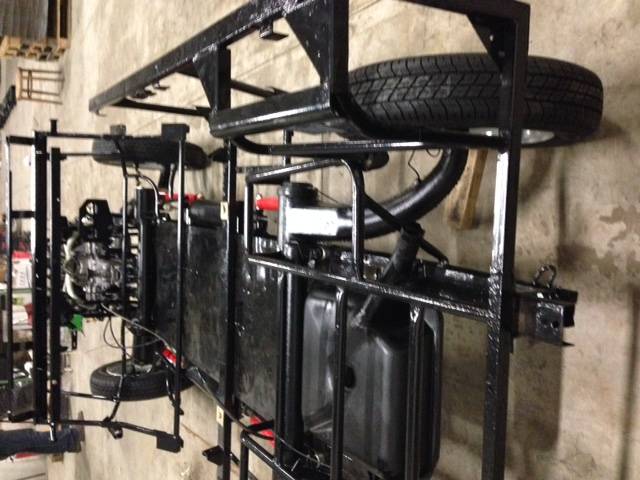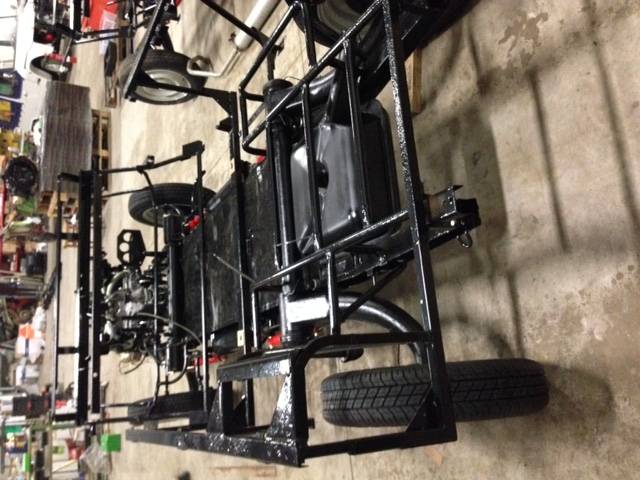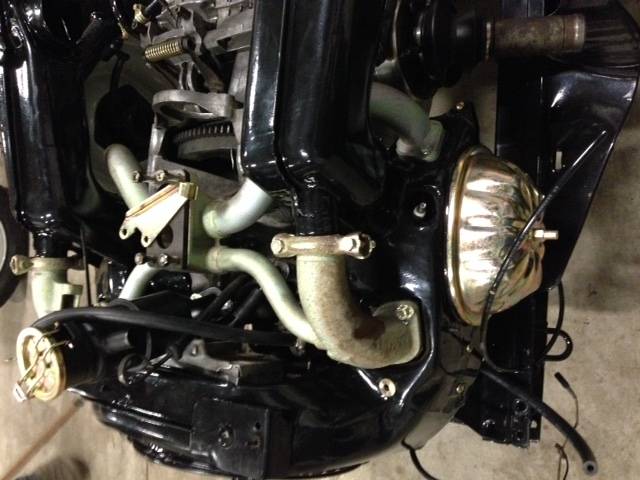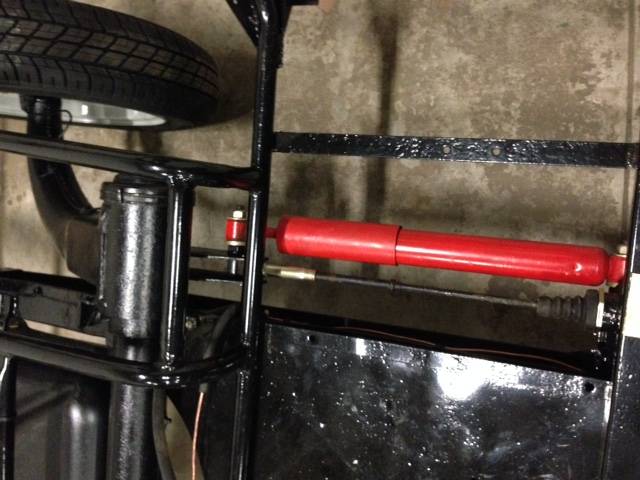 Citroen Mehari prima serie
Private

away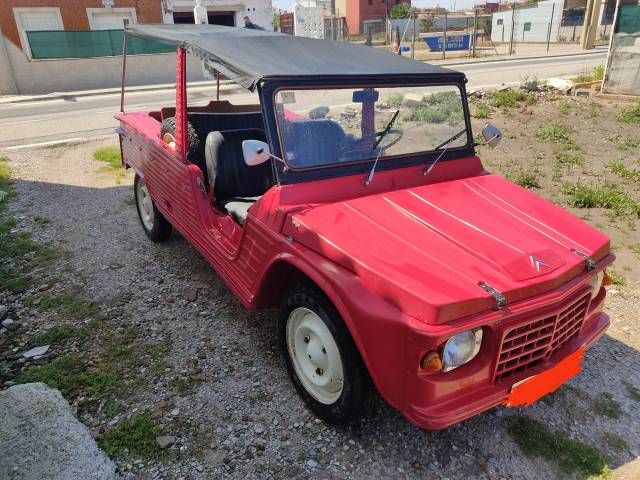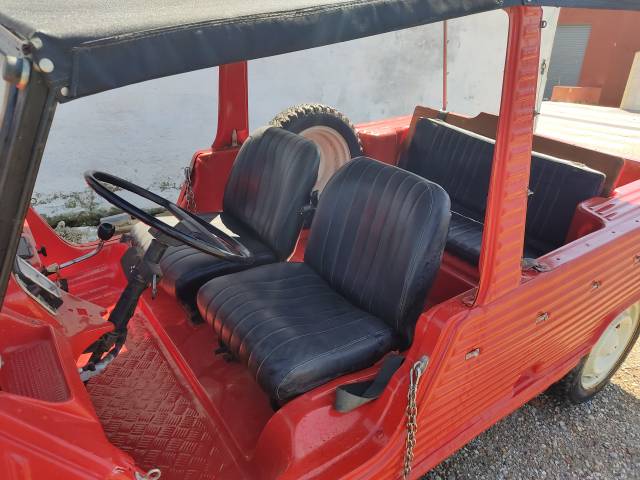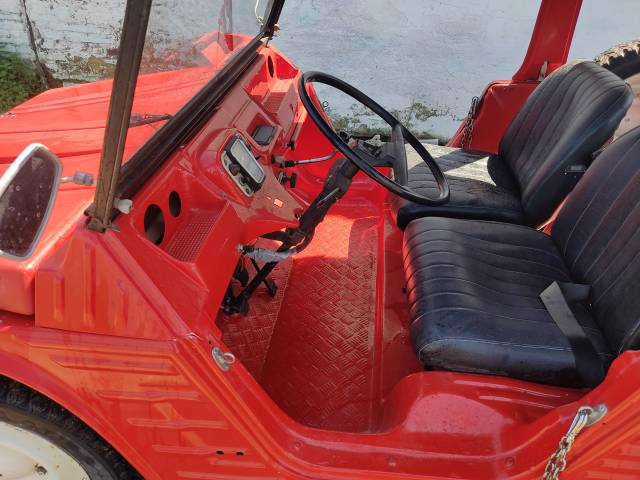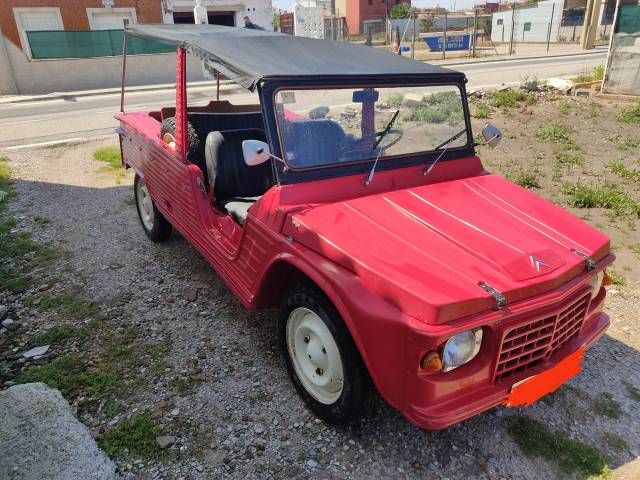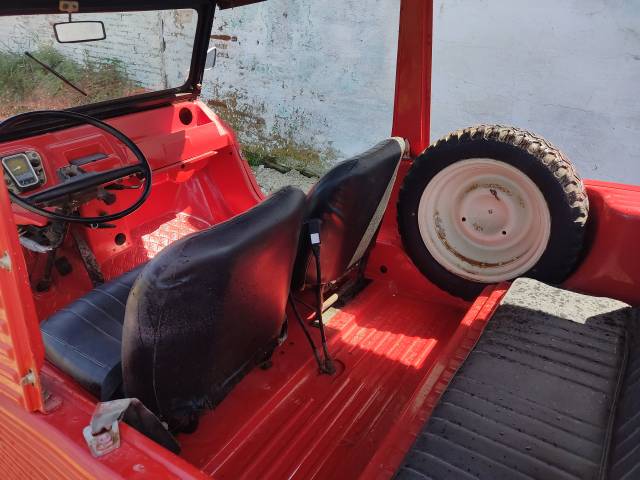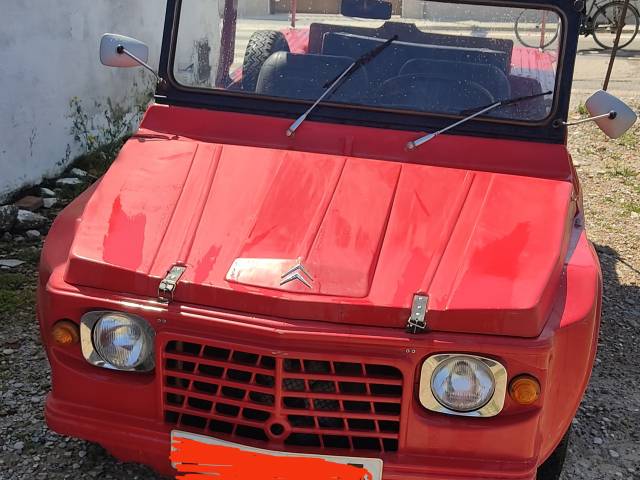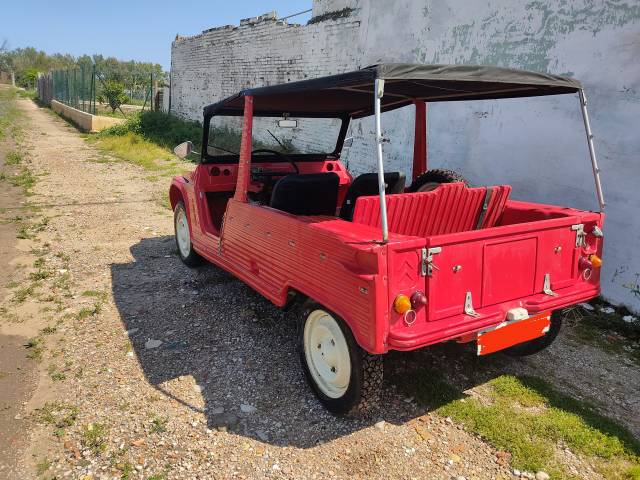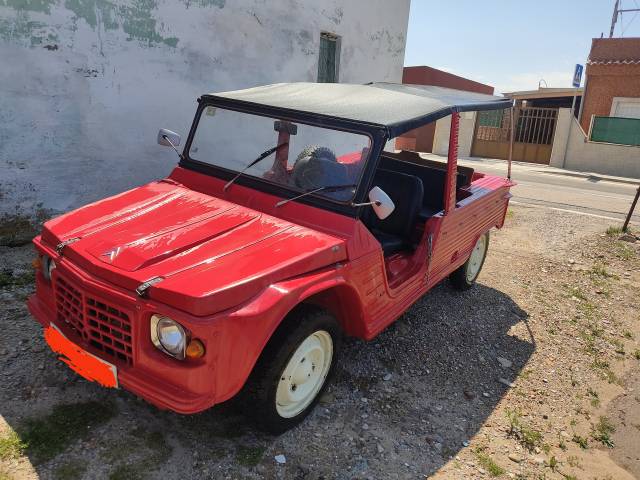 Citroën Mehari 2 plazas
Private

away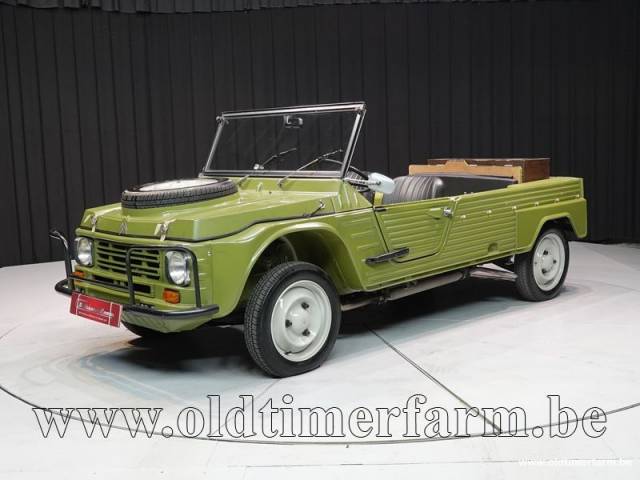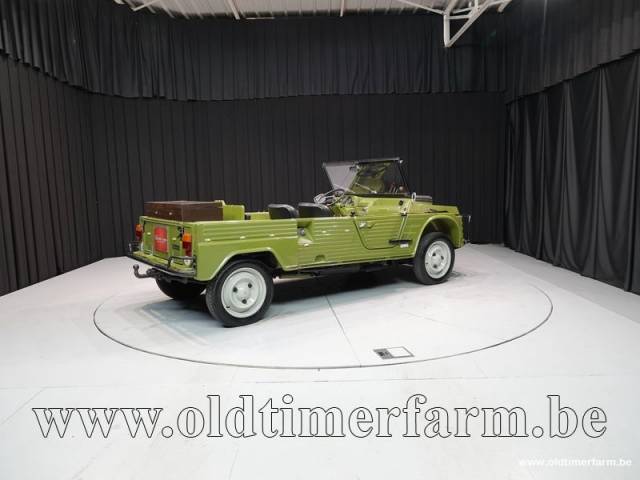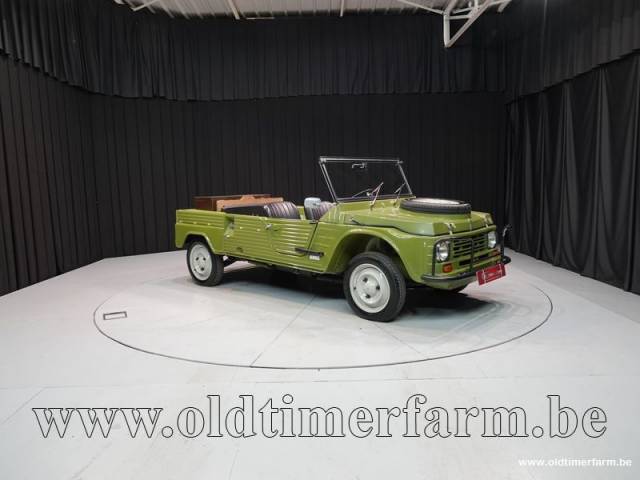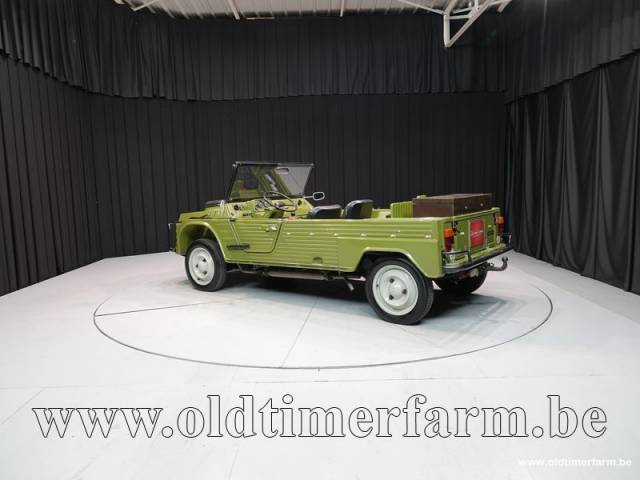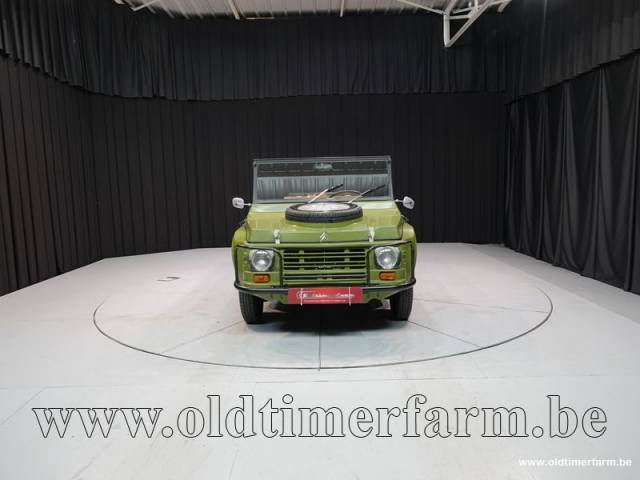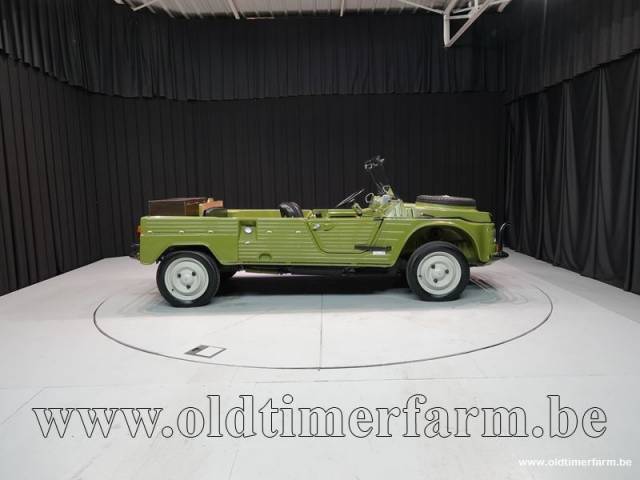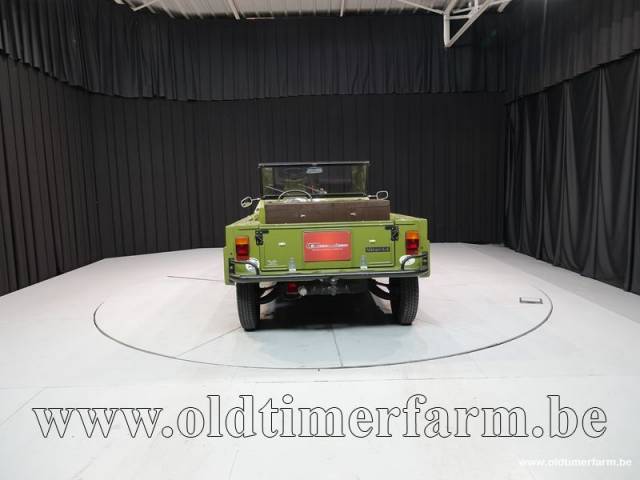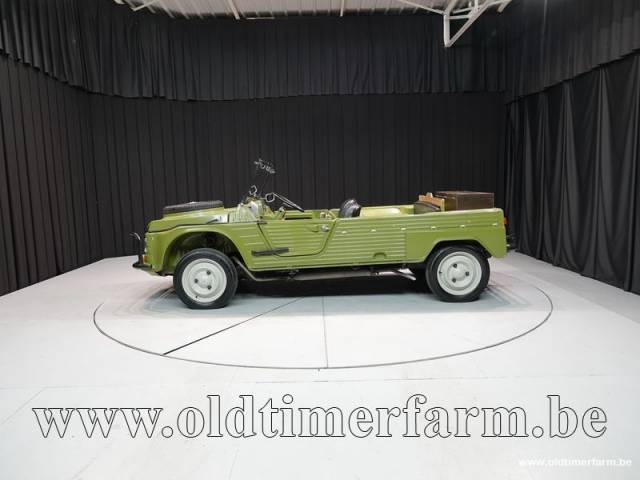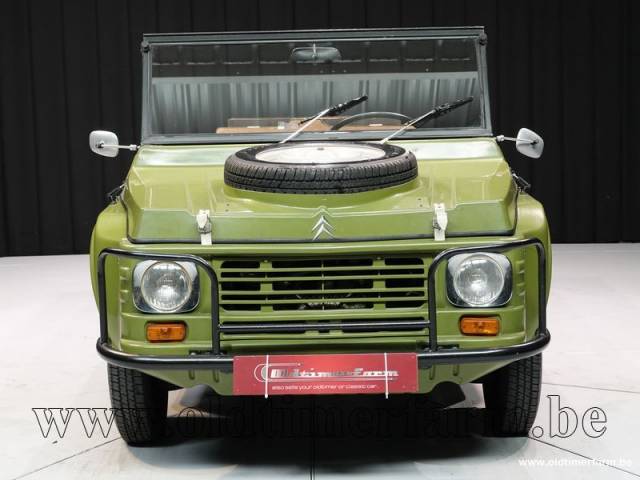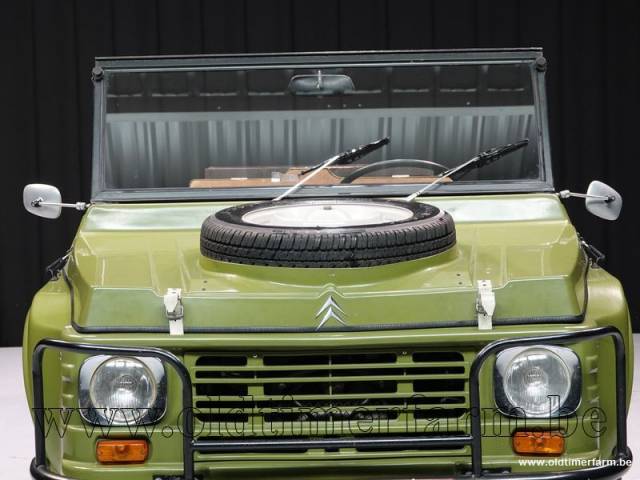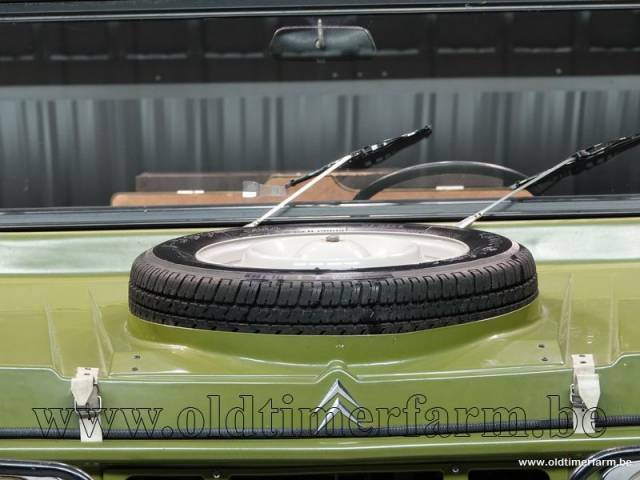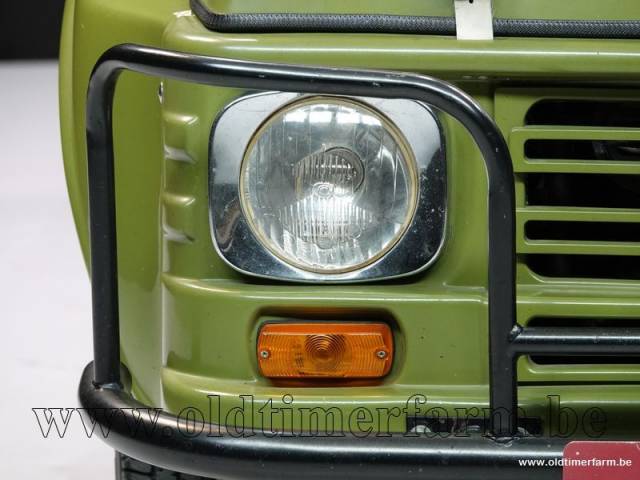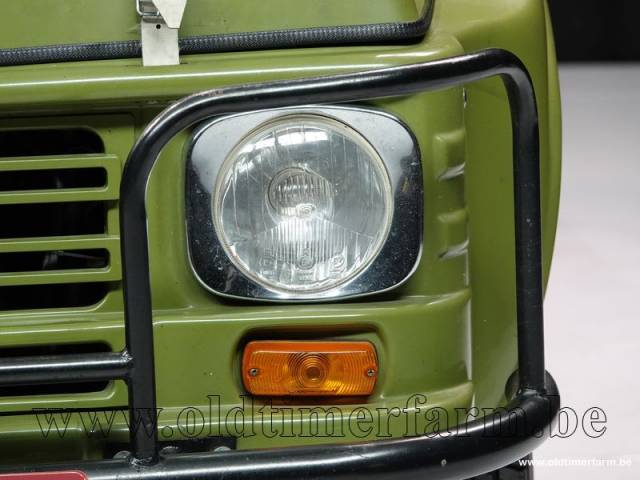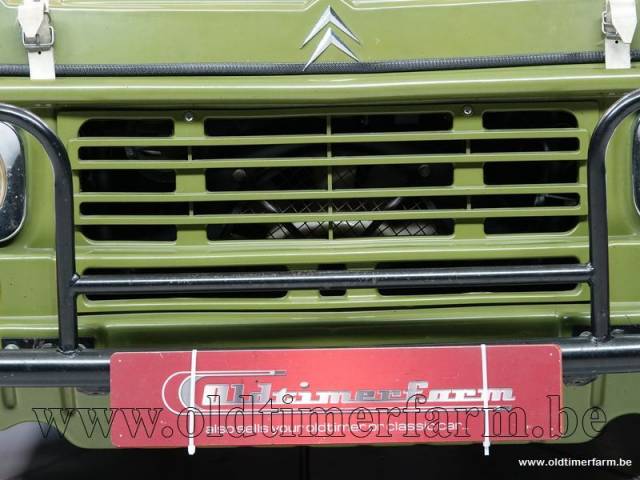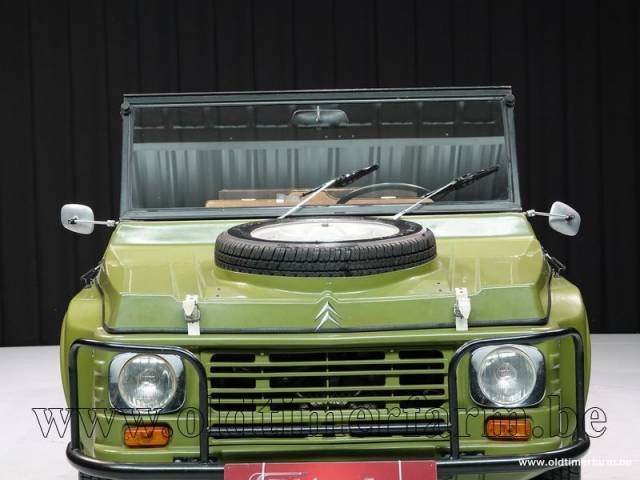 1980 Citroën Mehari 4x4 '80
Dealer

away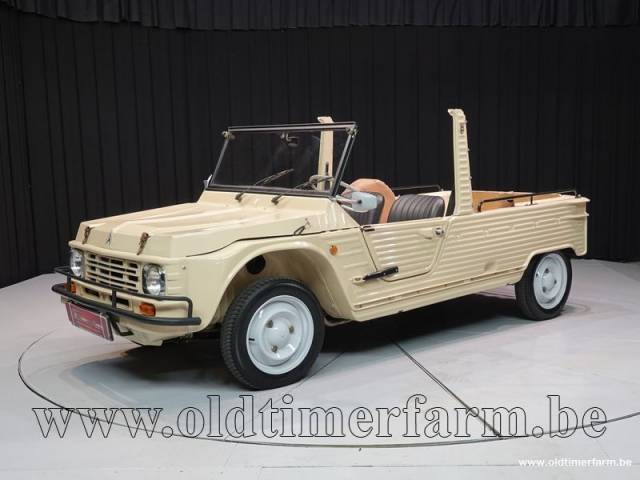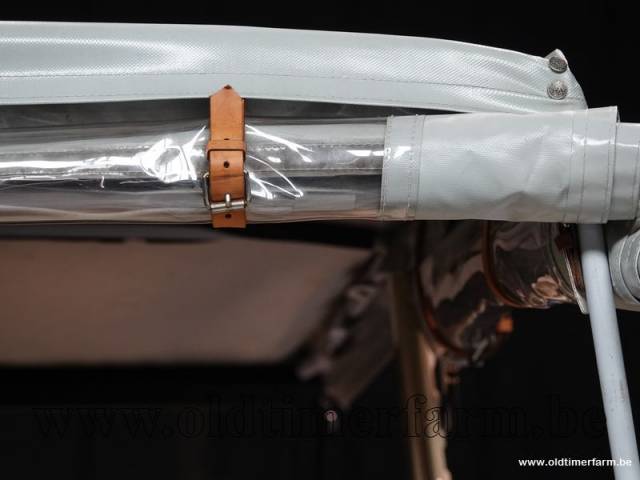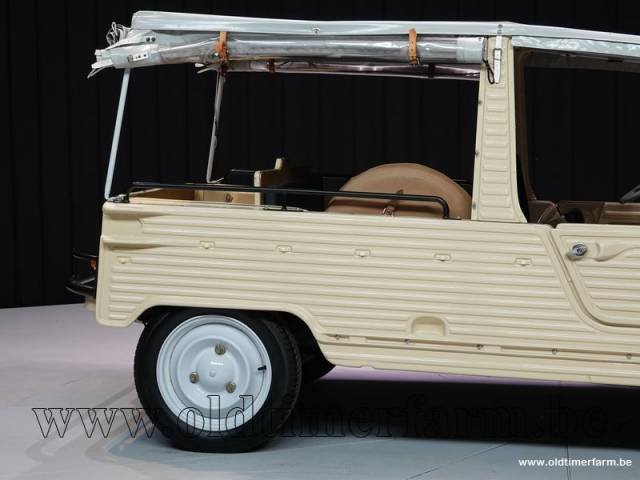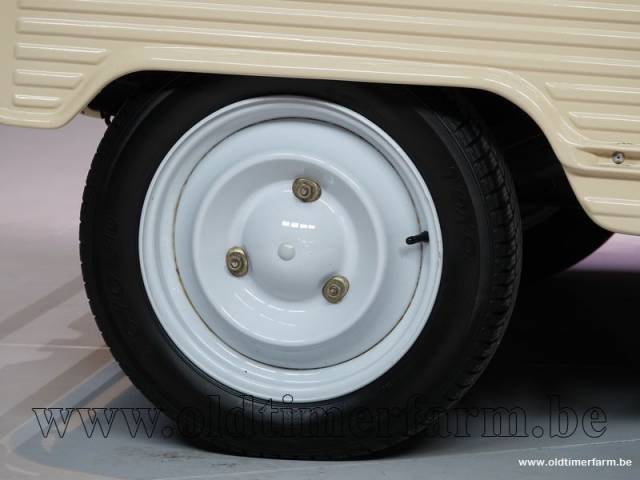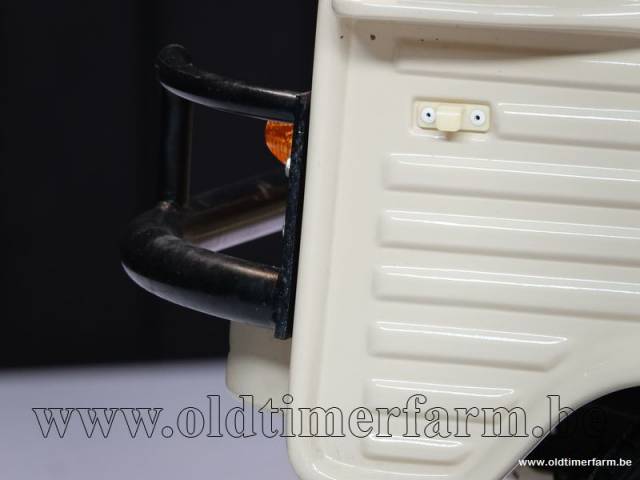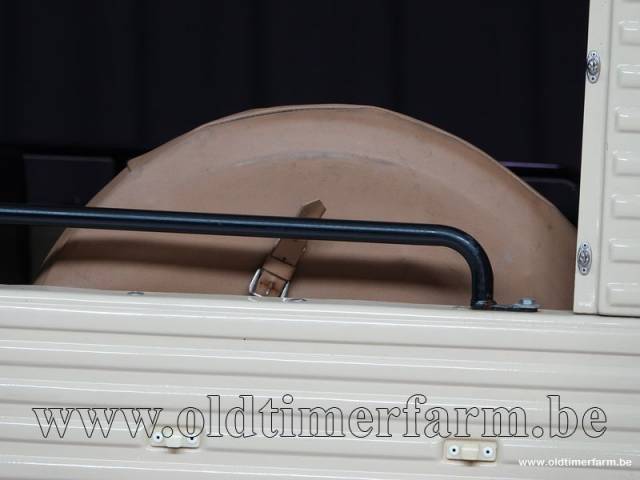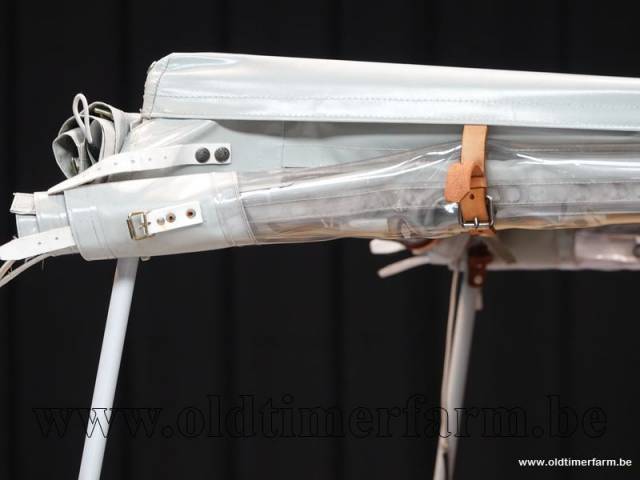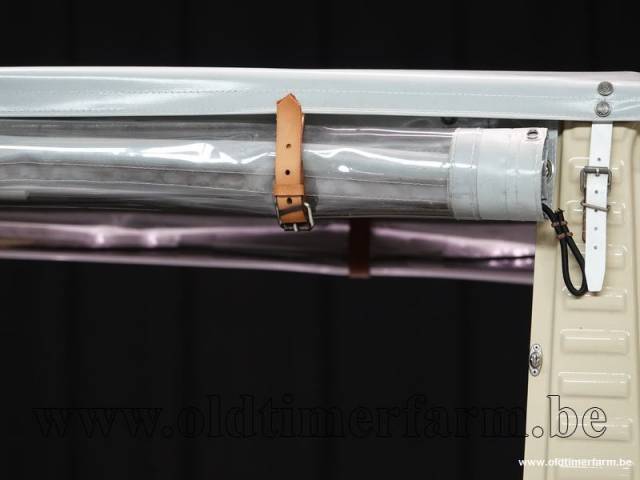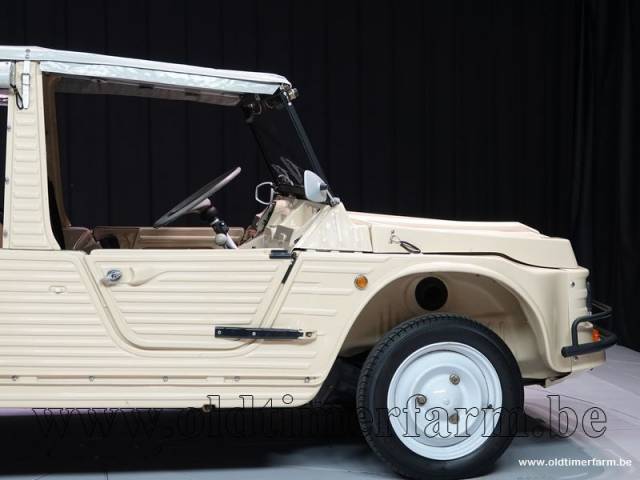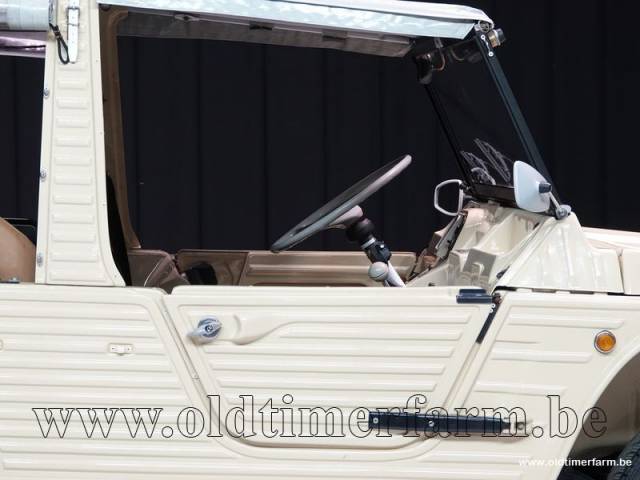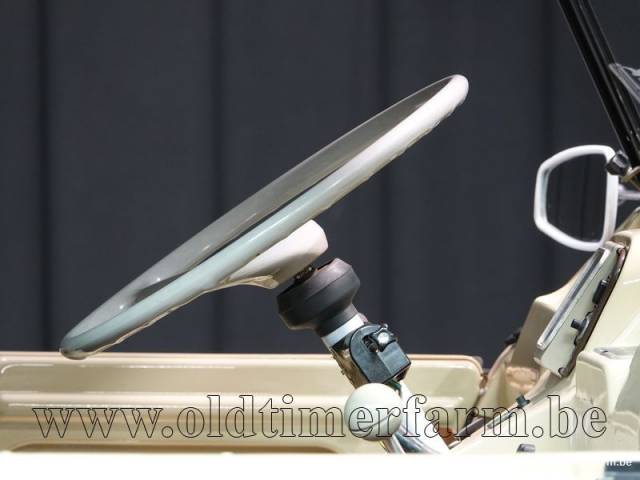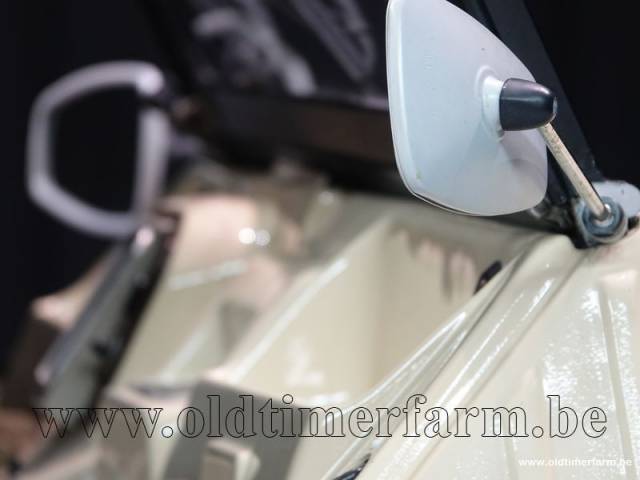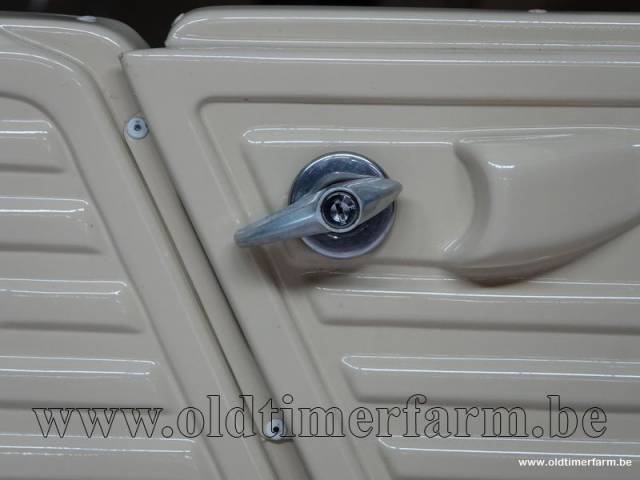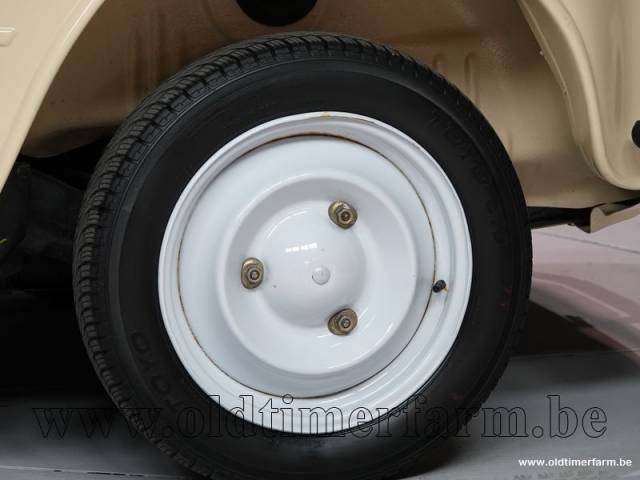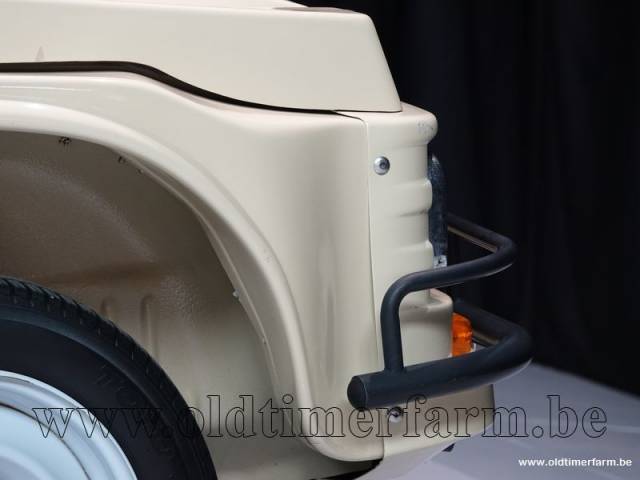 1978 Citroën Mehari '78
Dealer

away
Recreation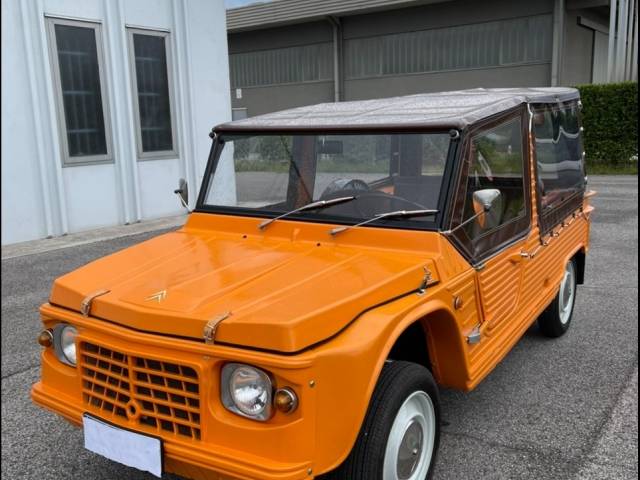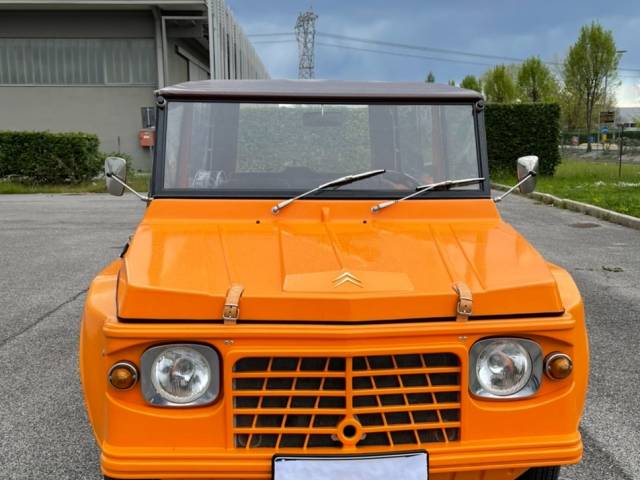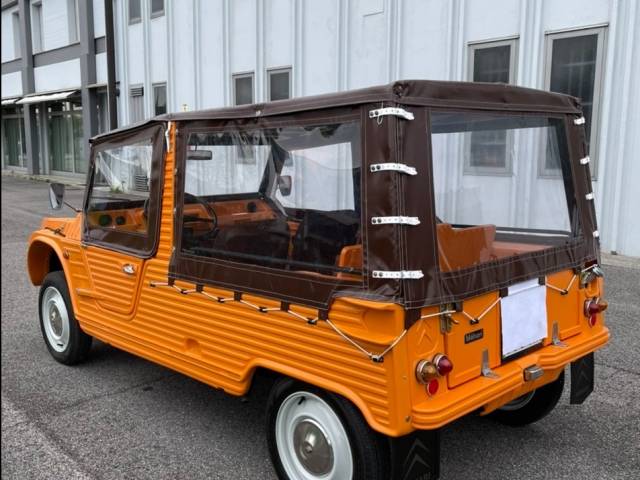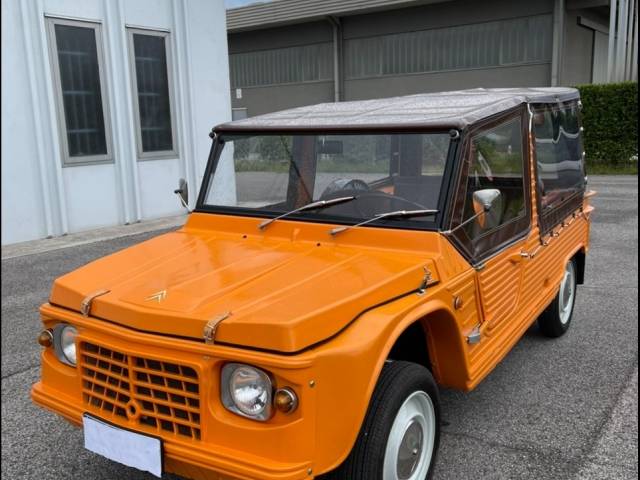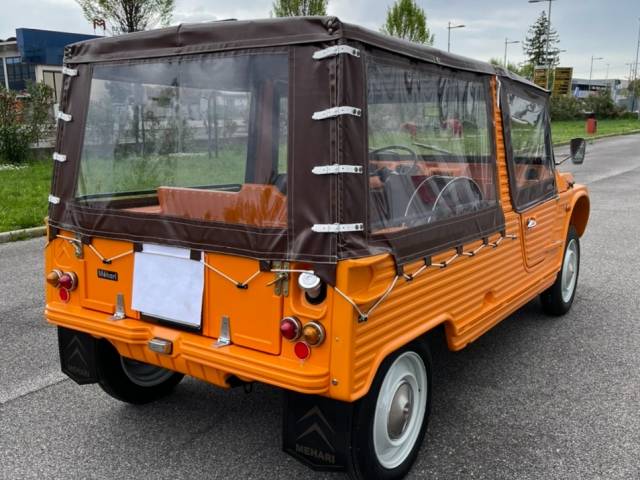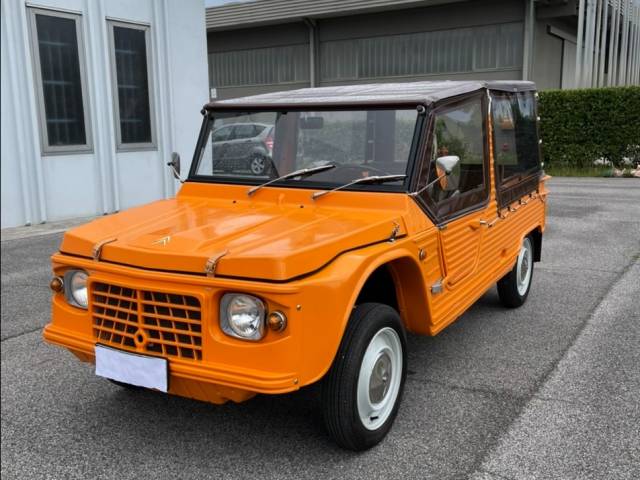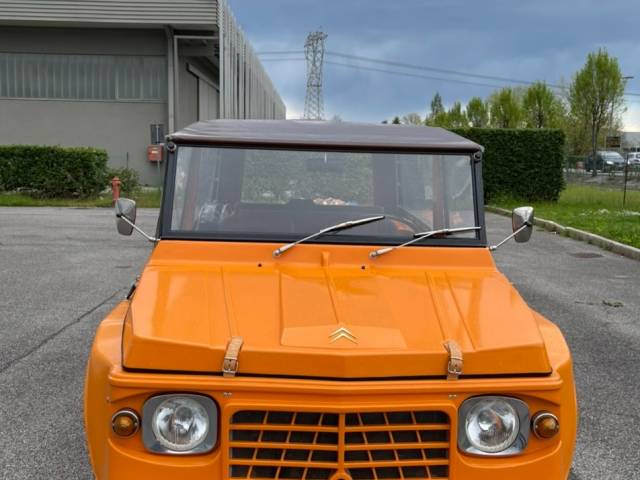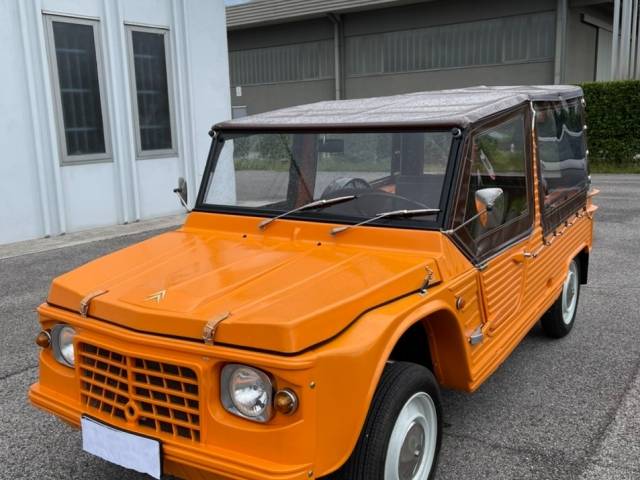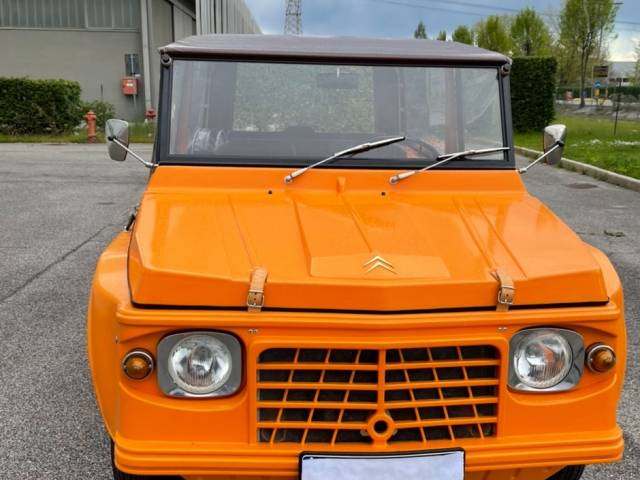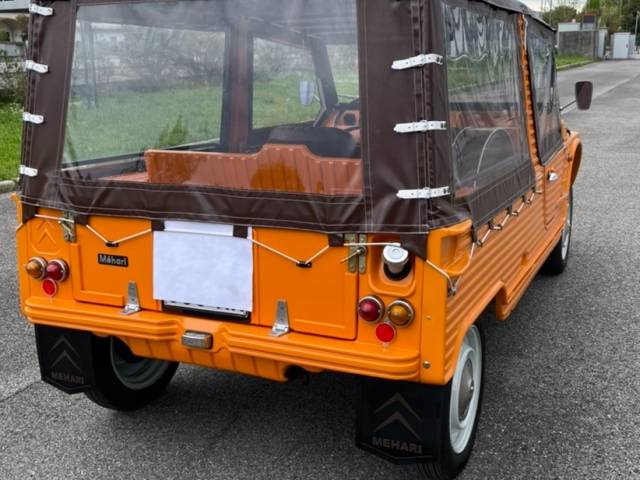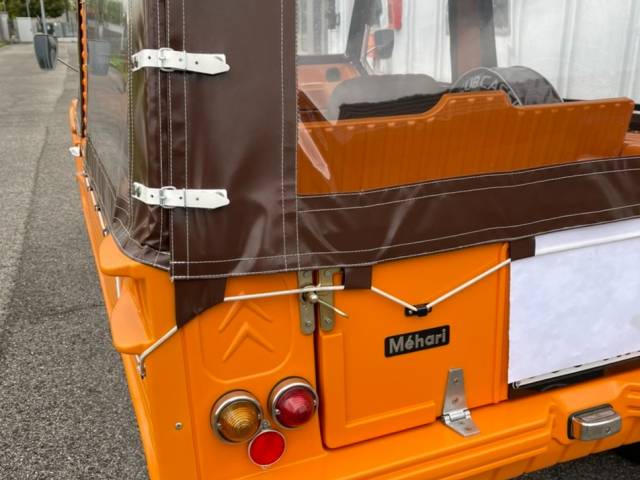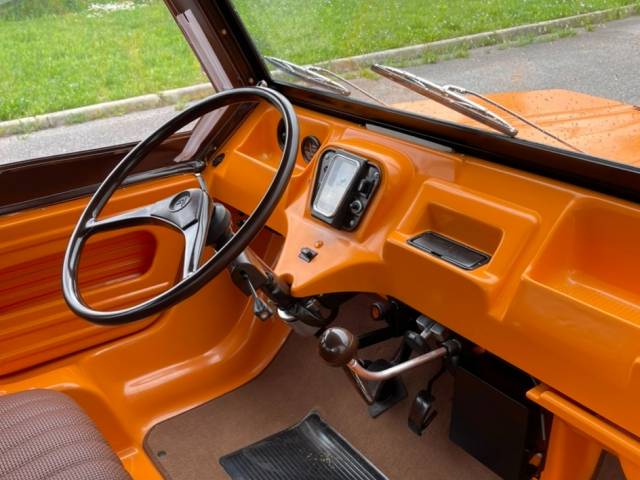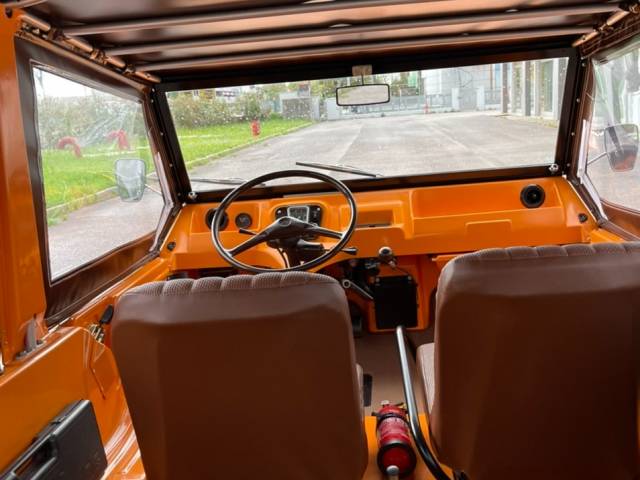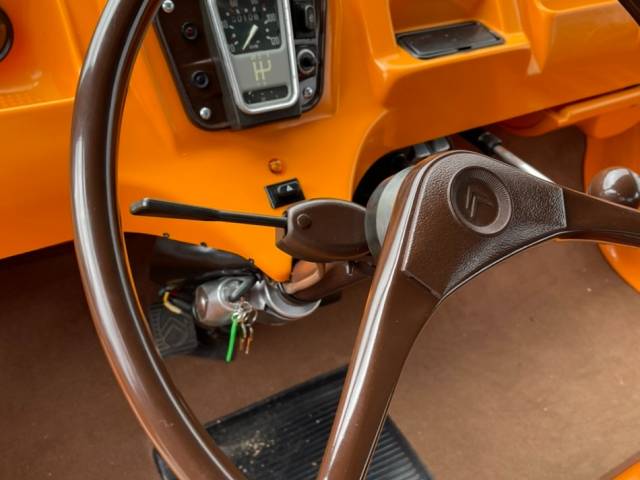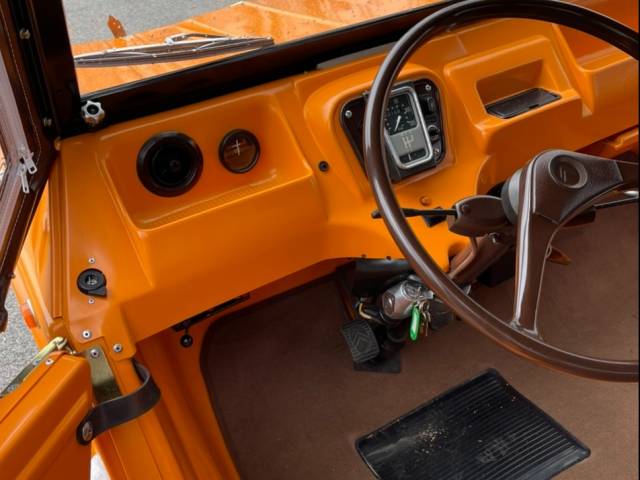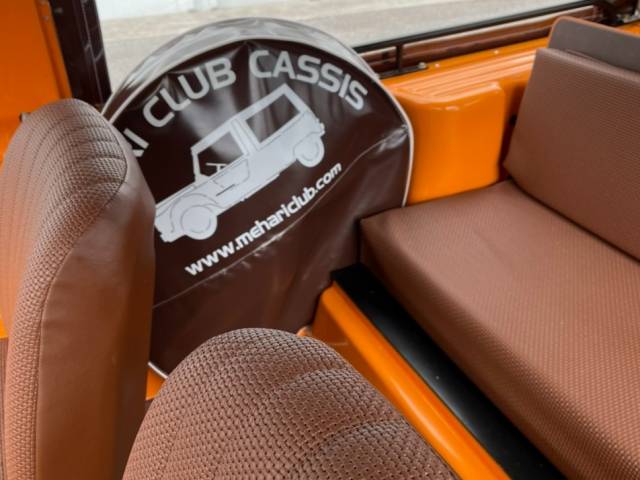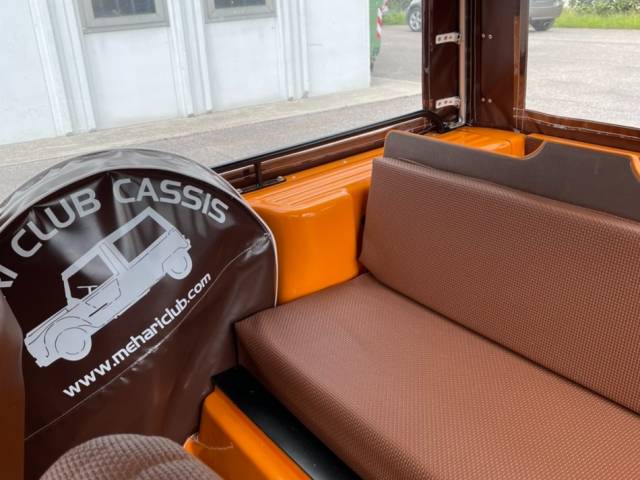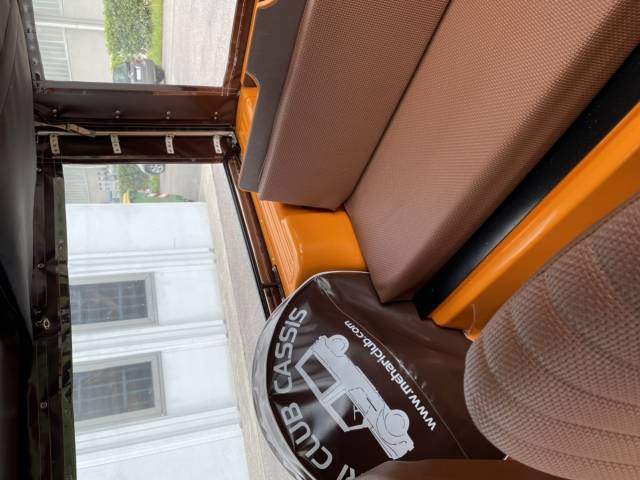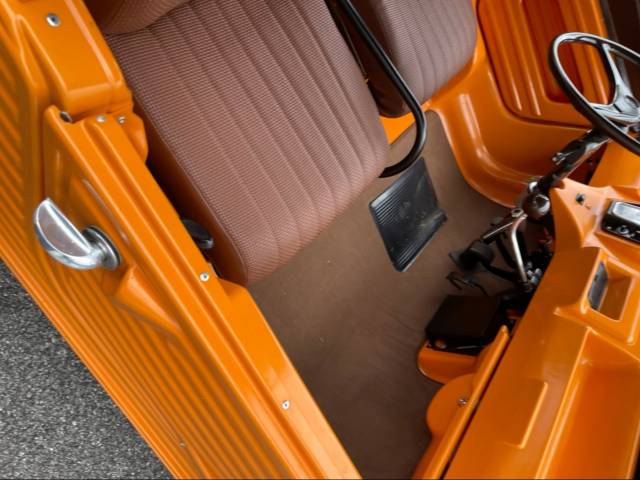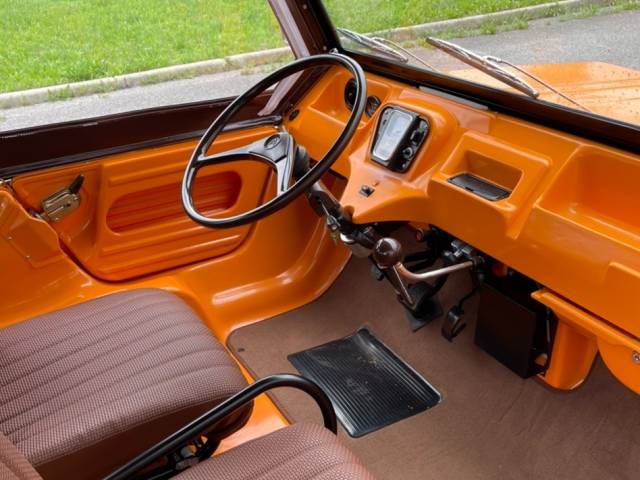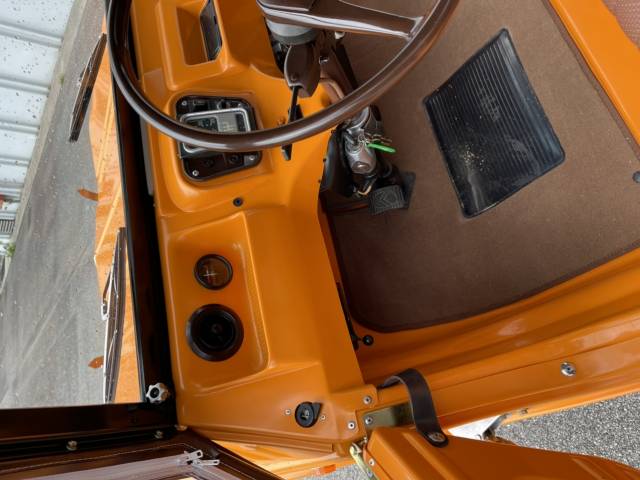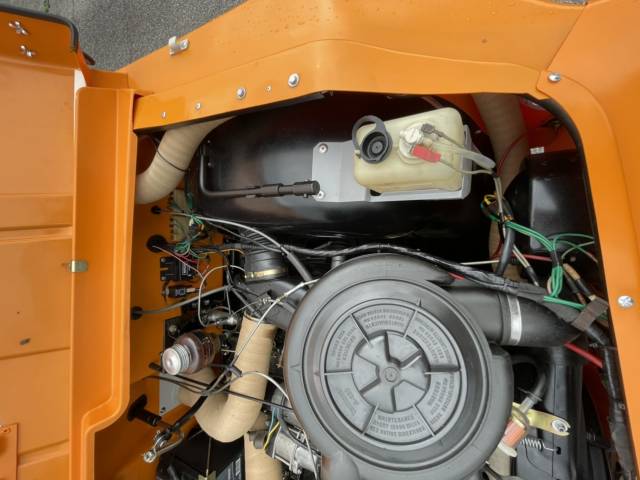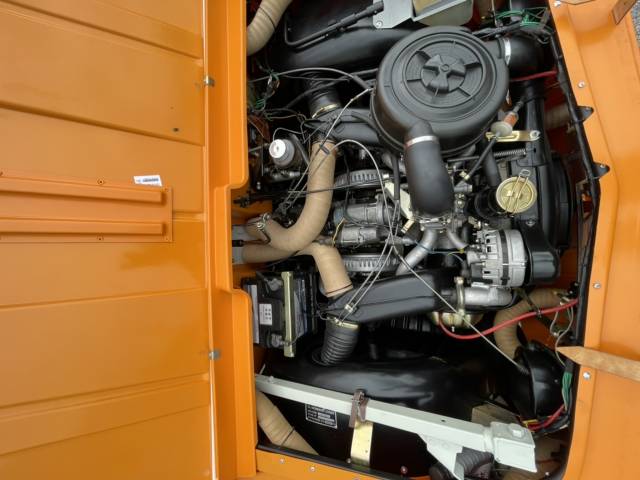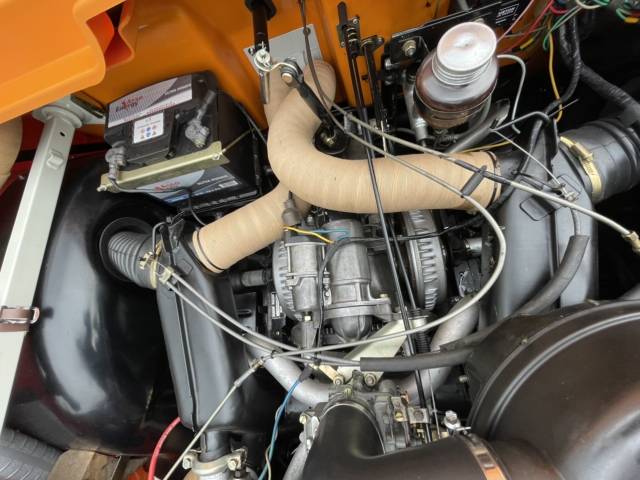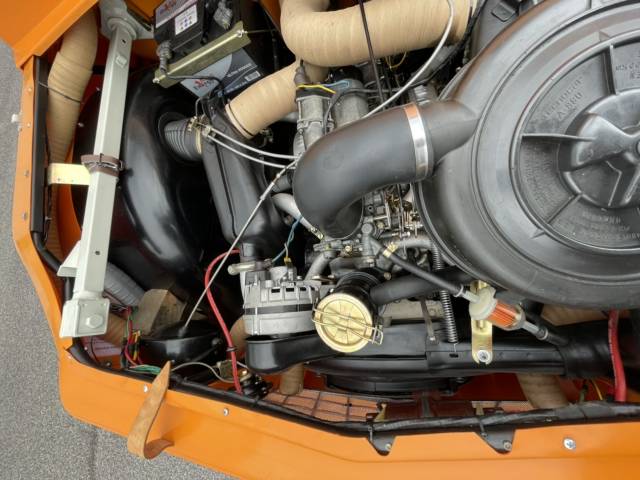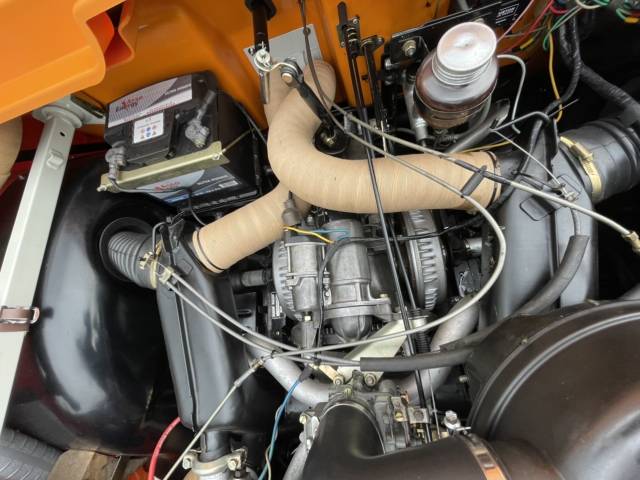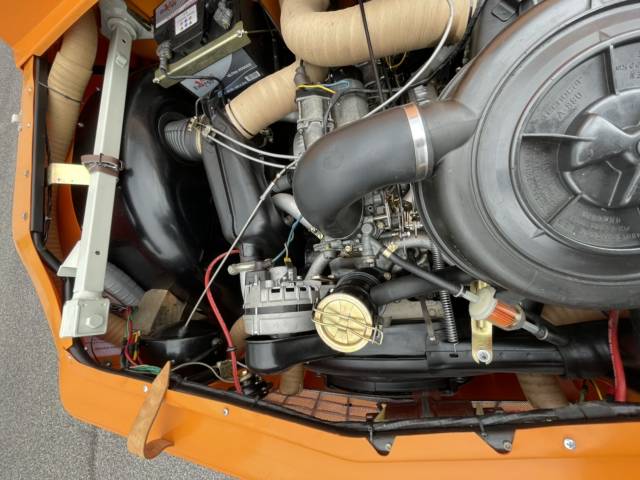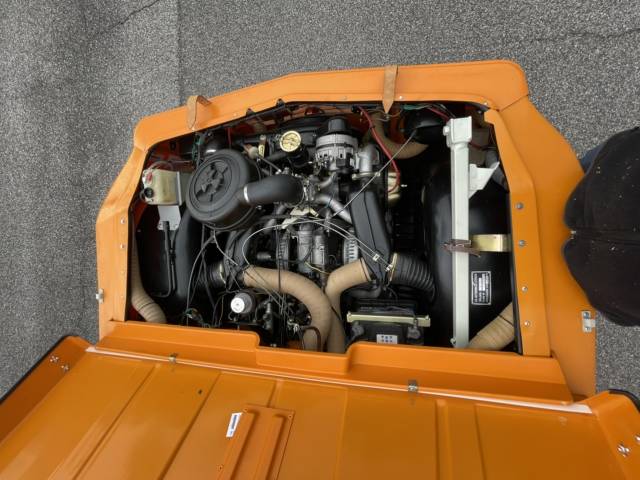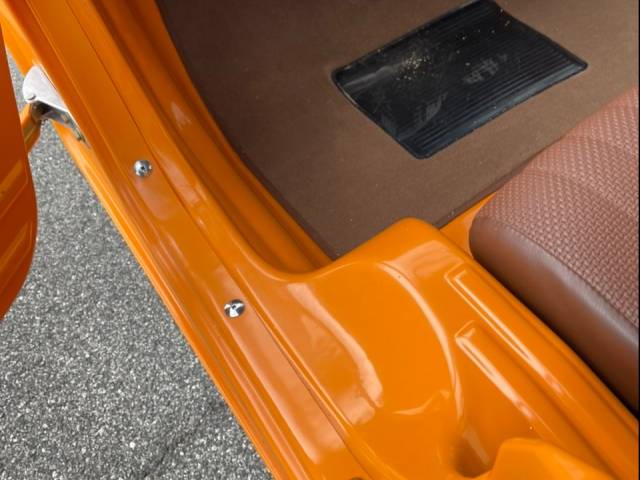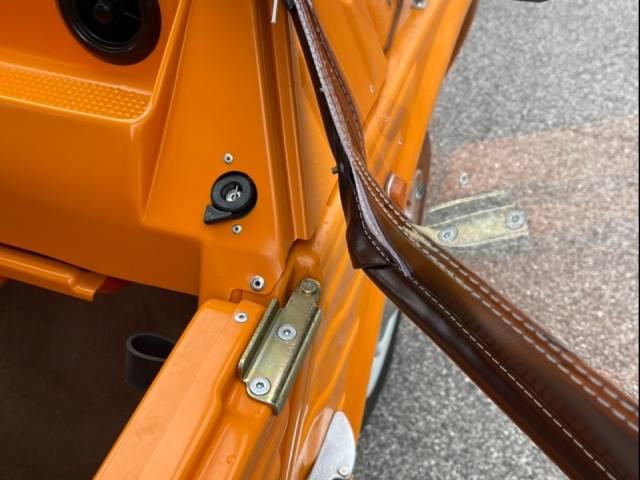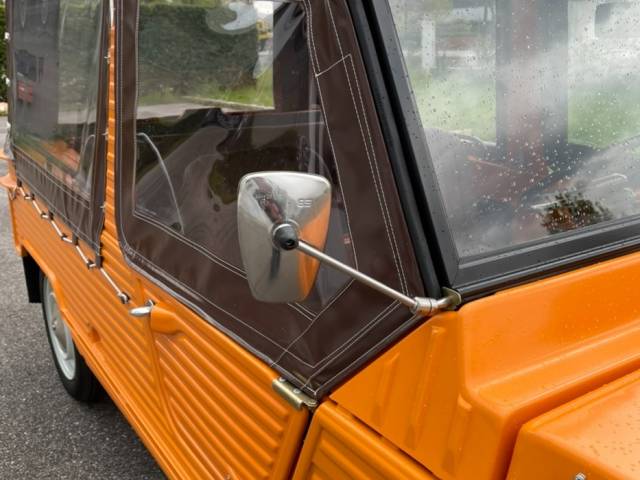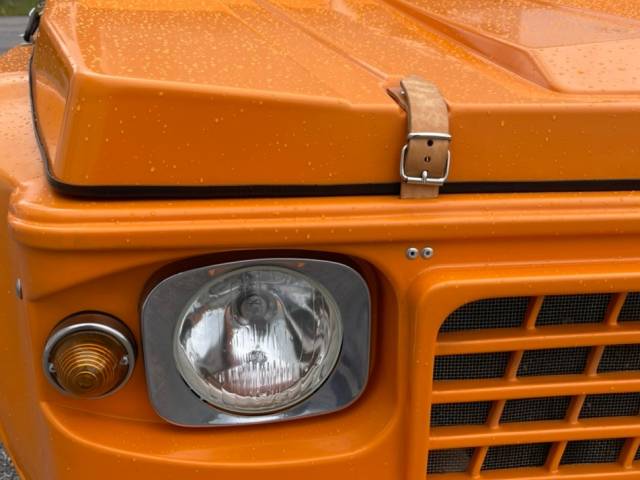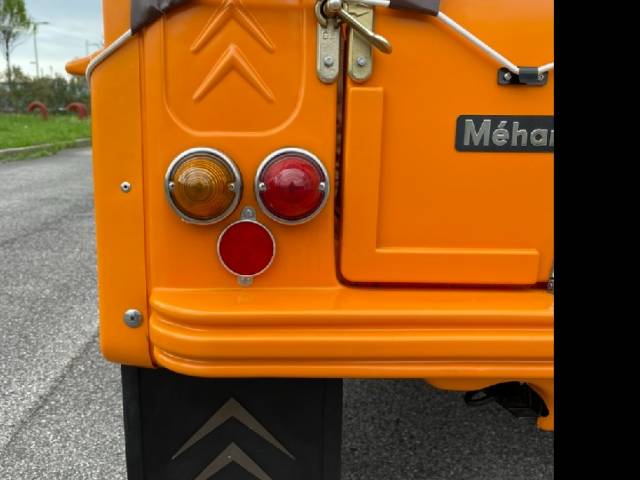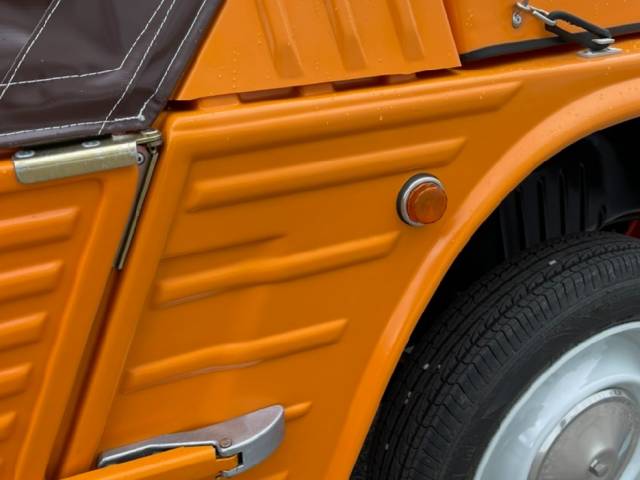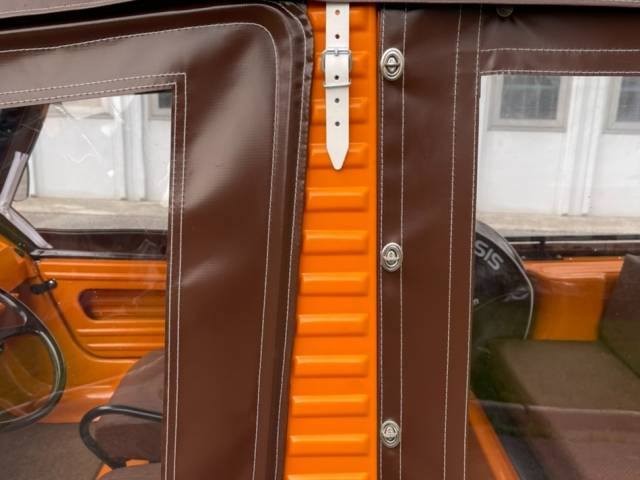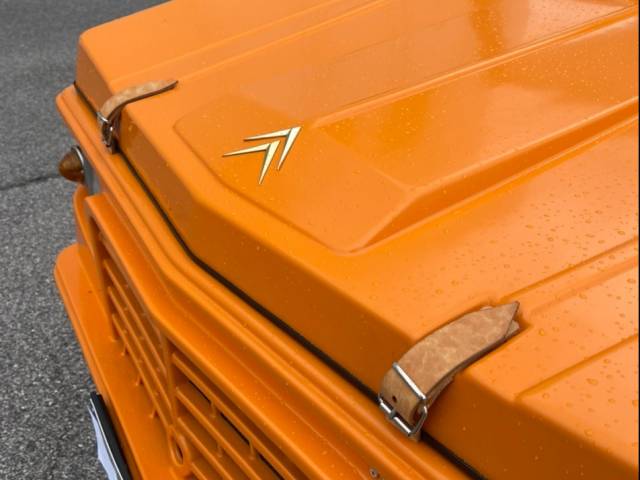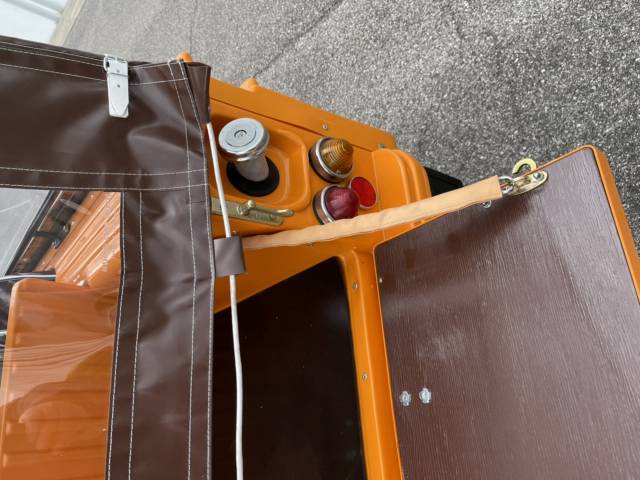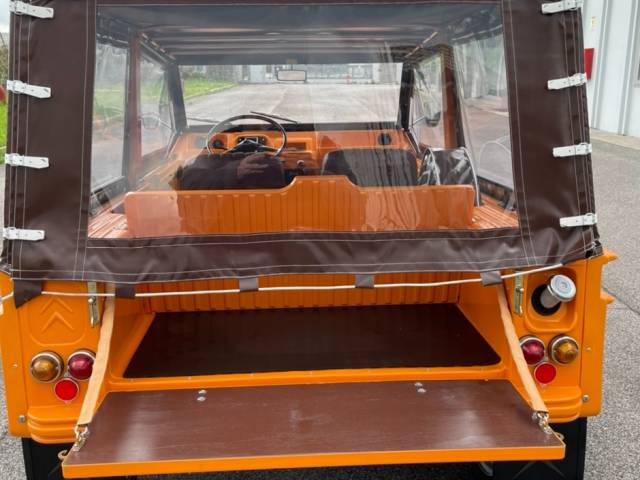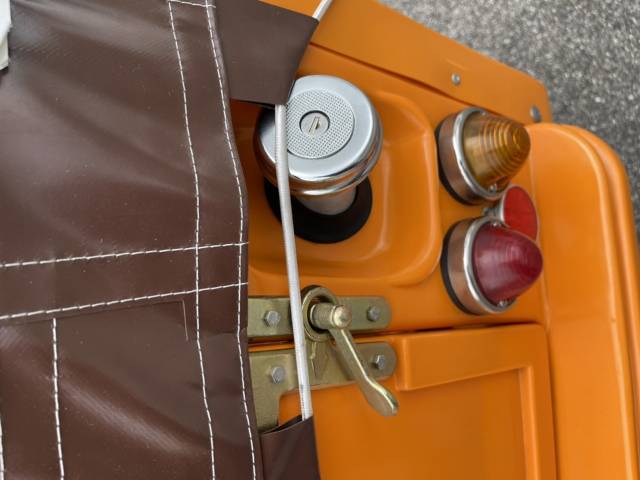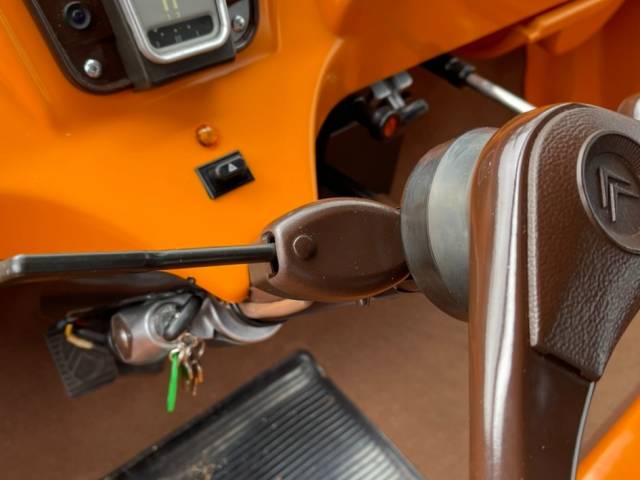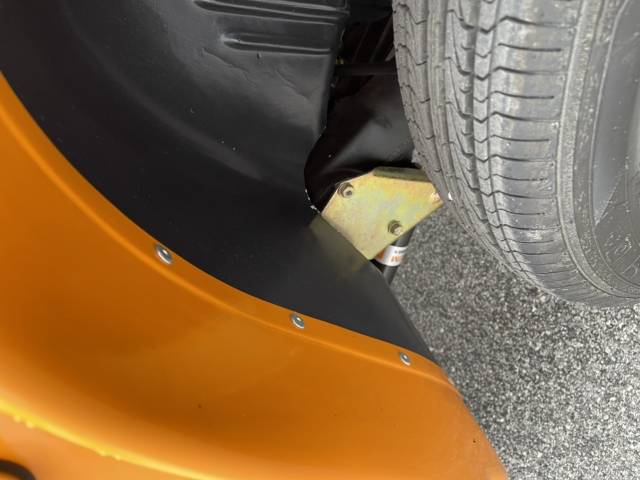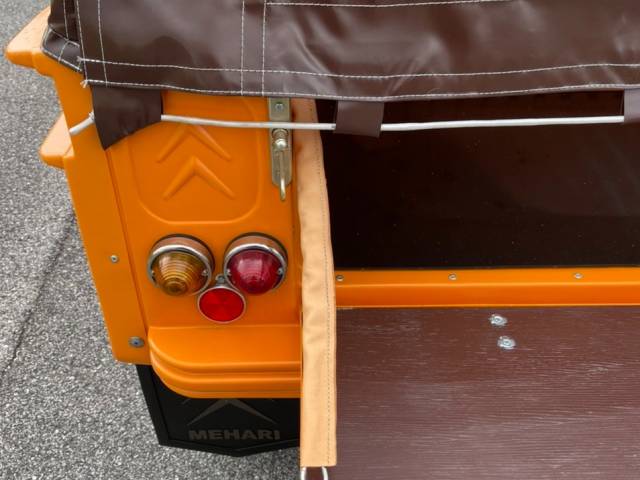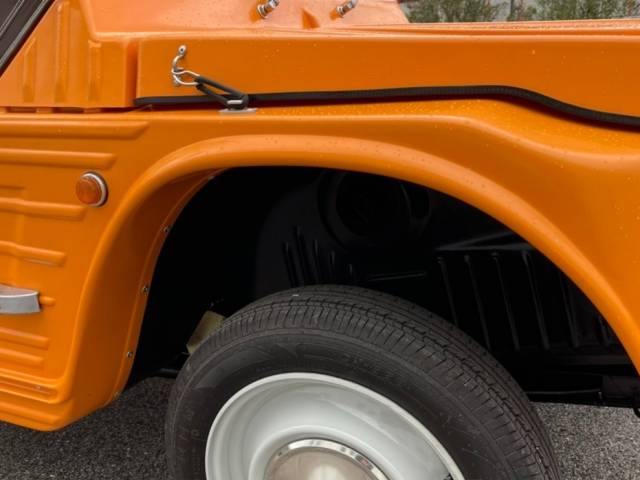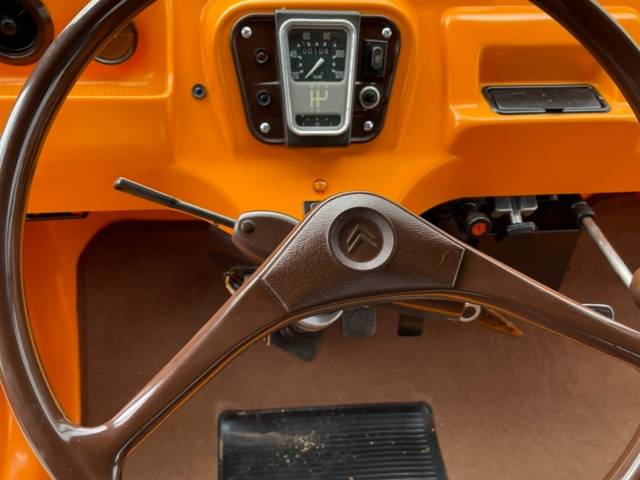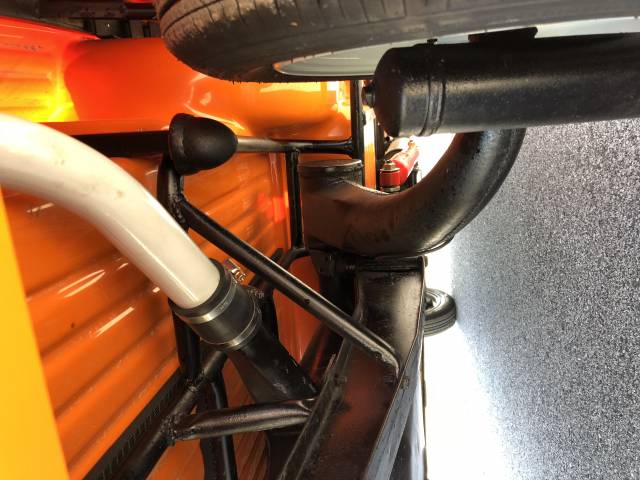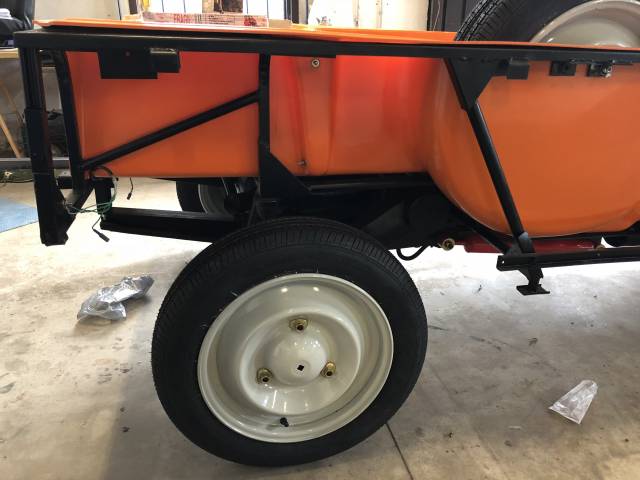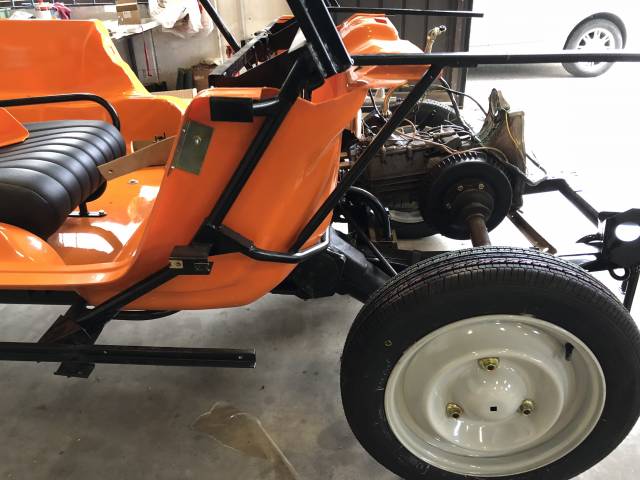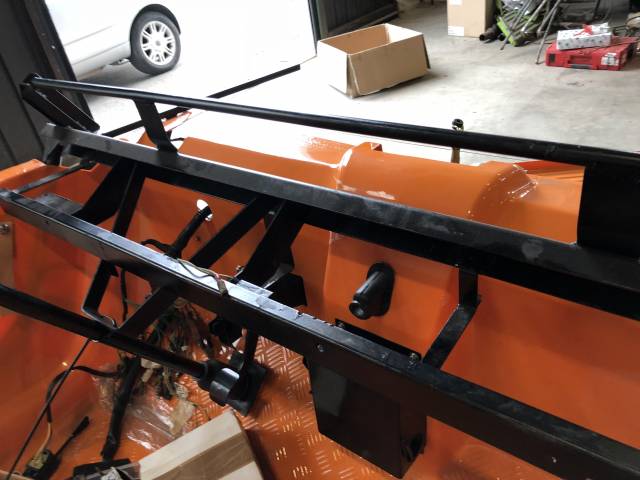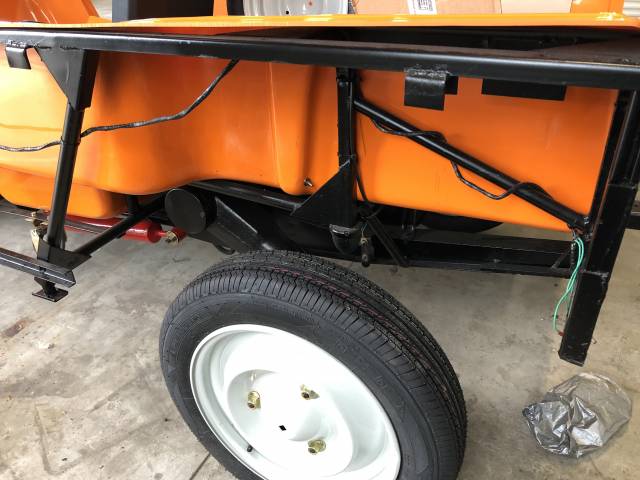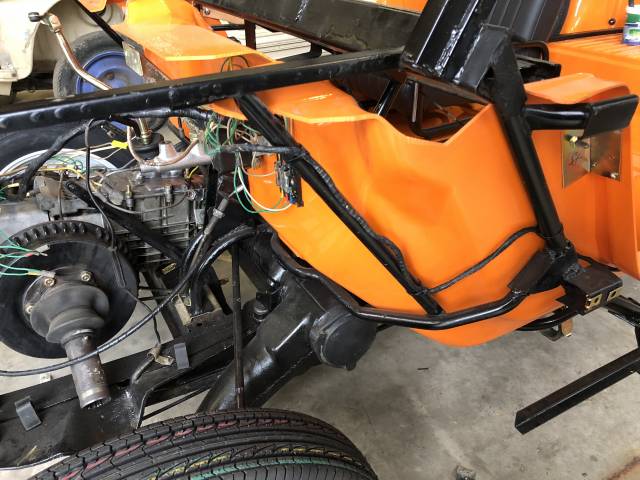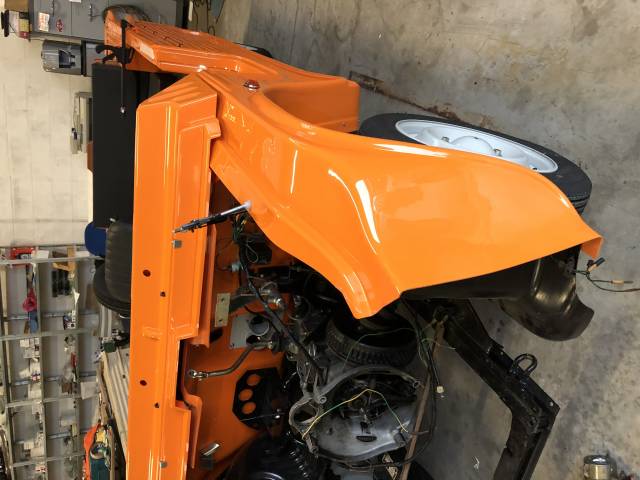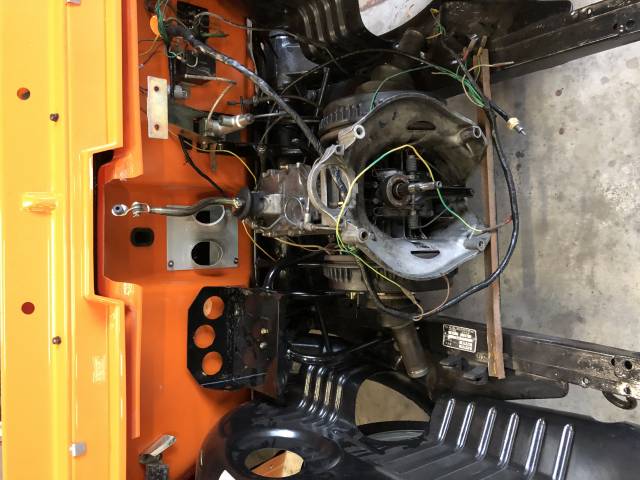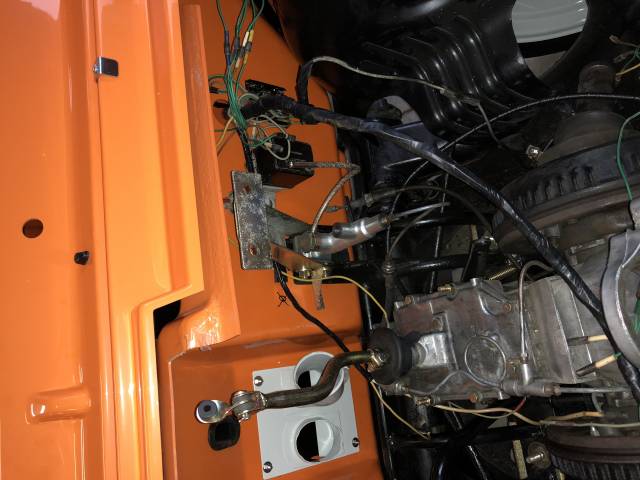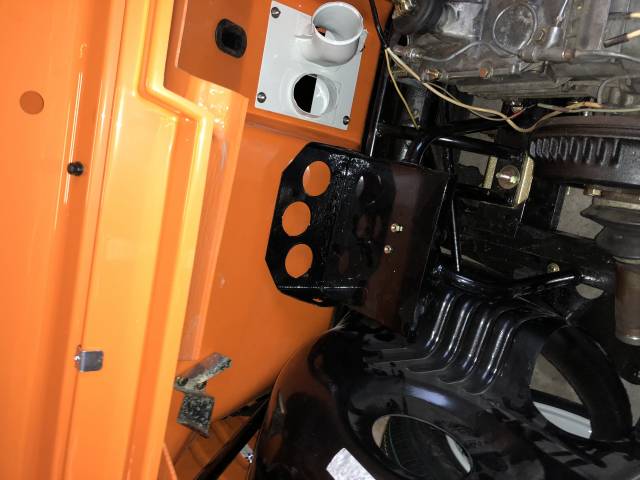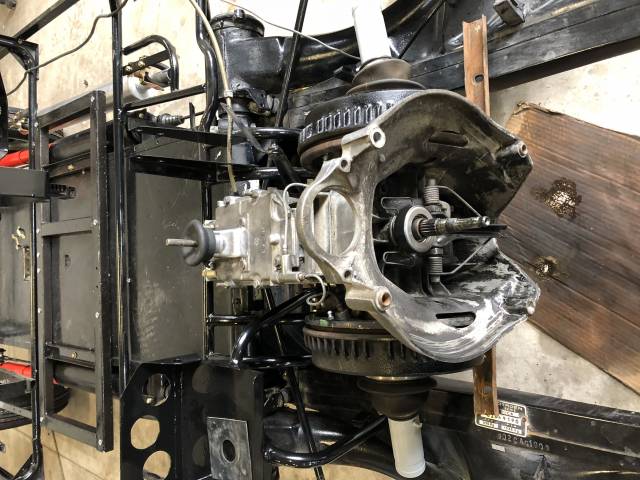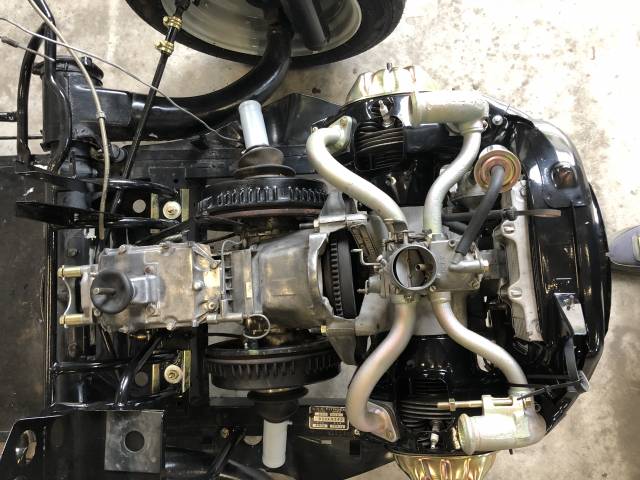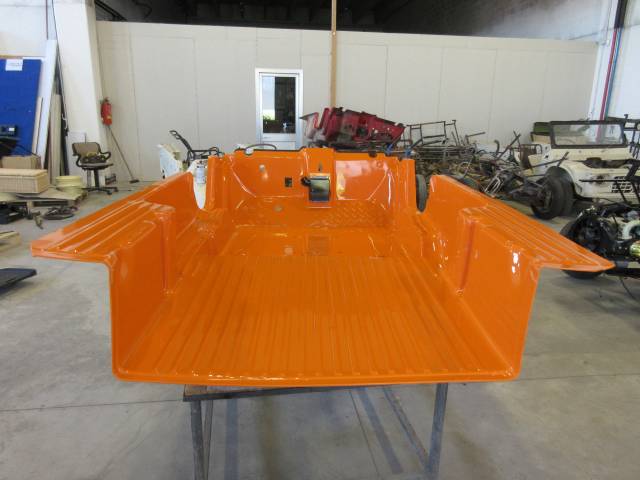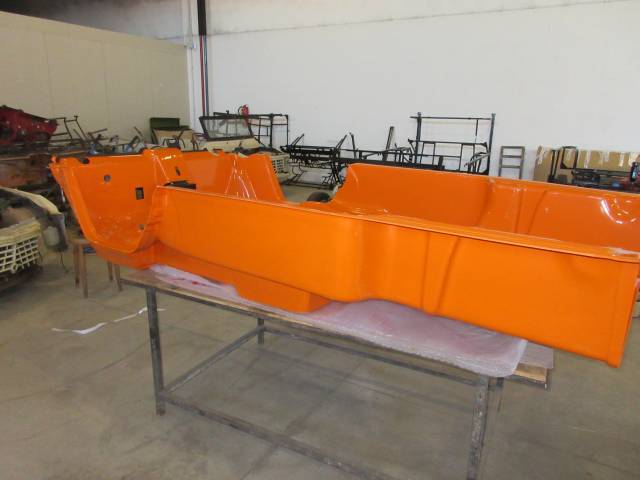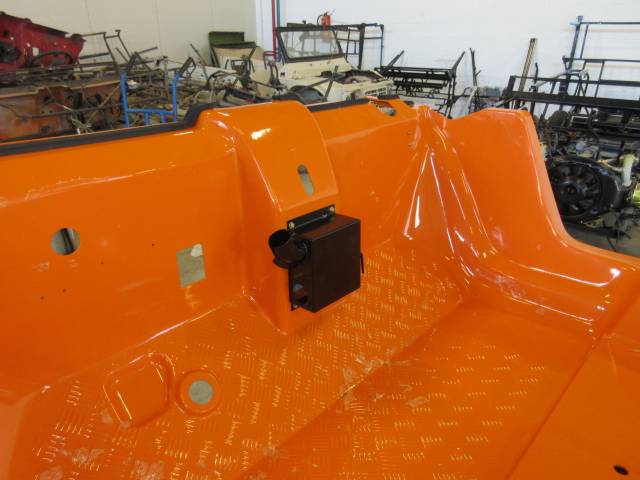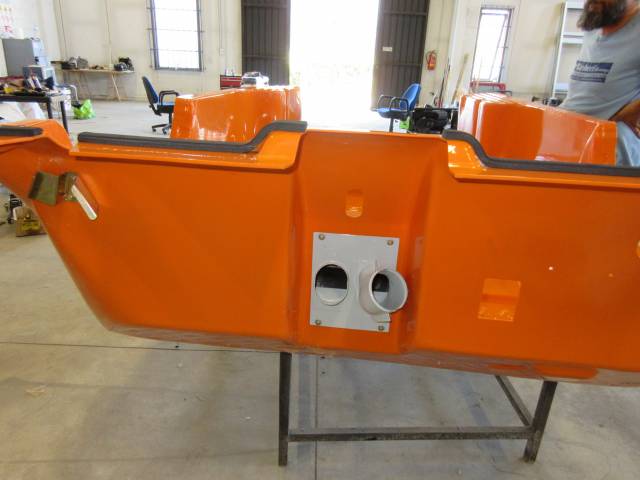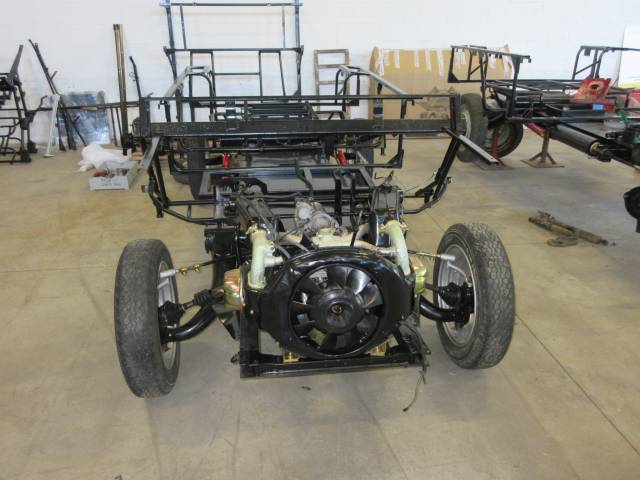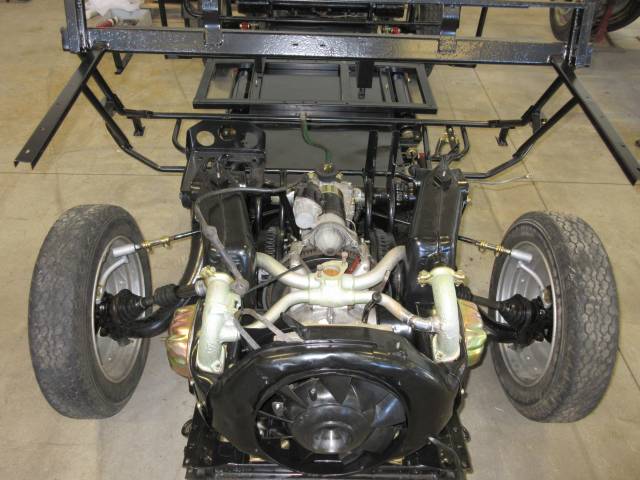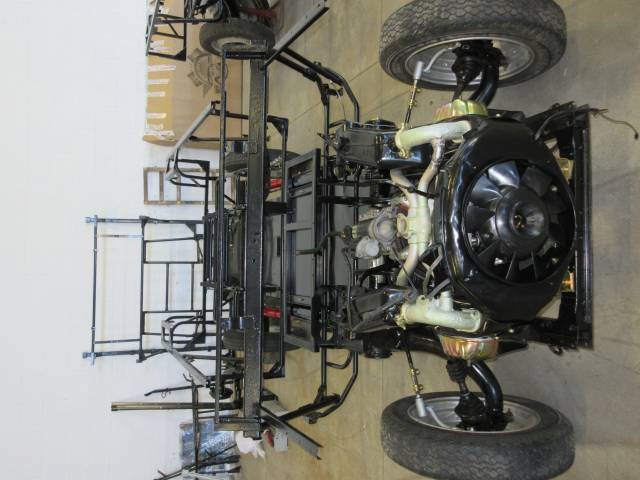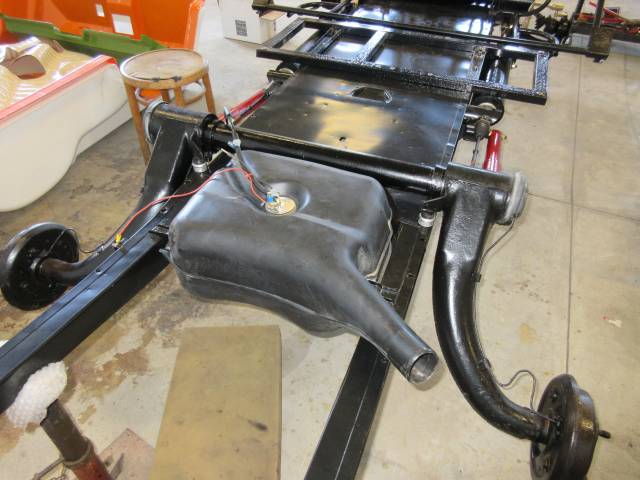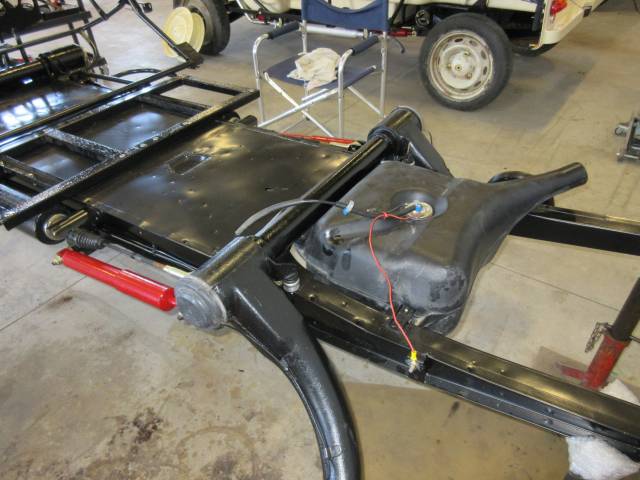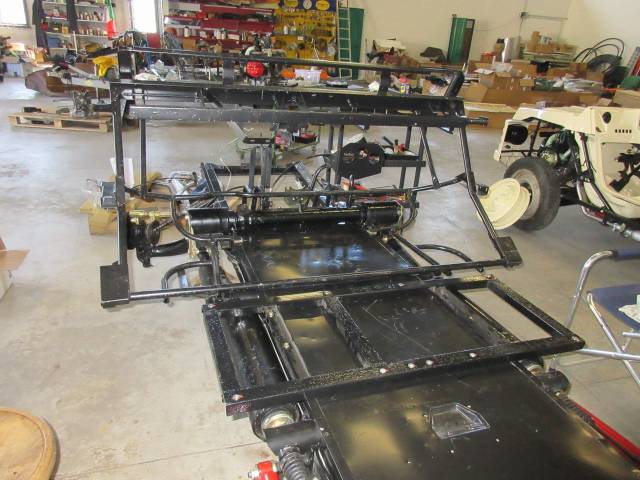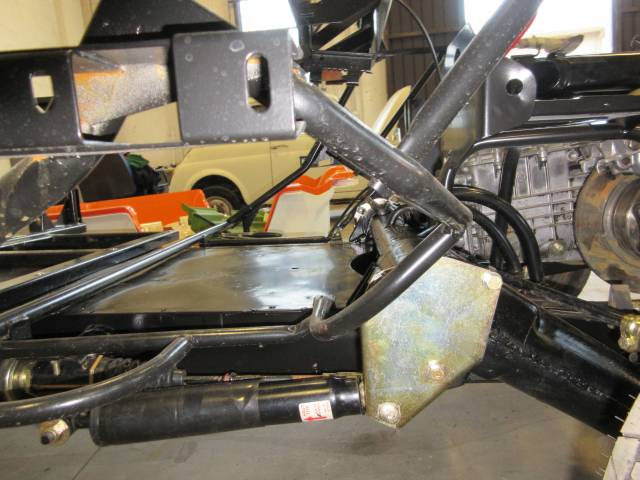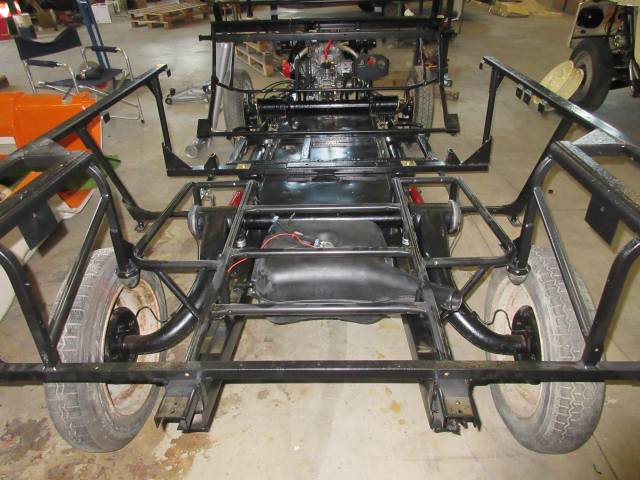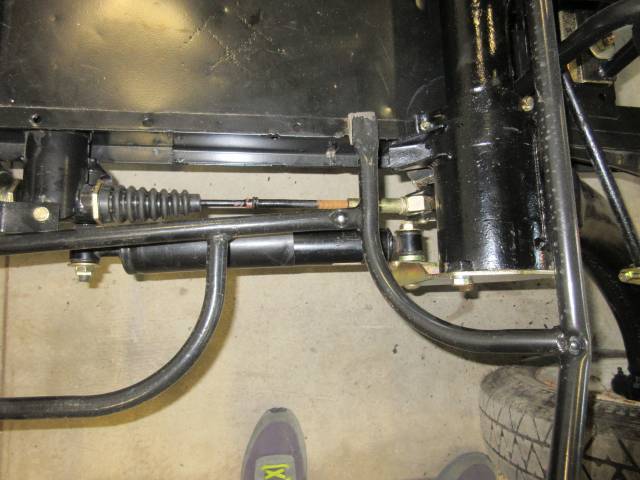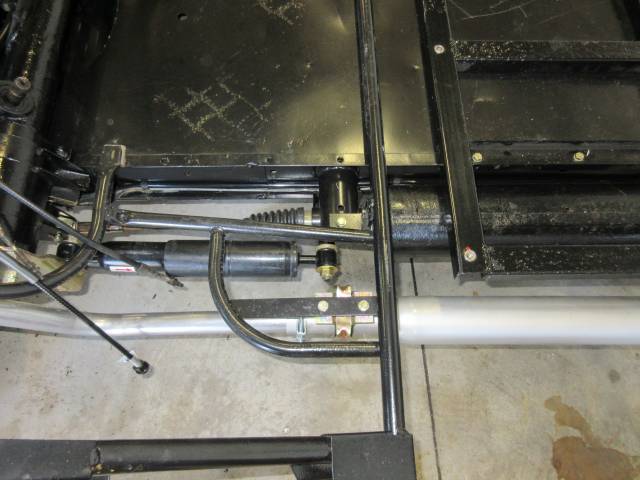 Mehari orange
Private

away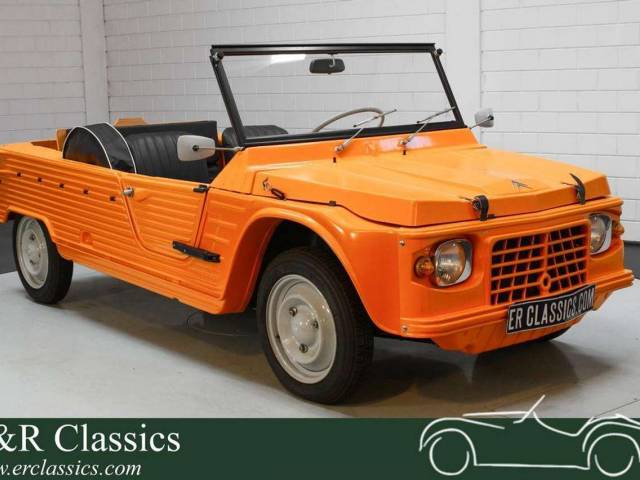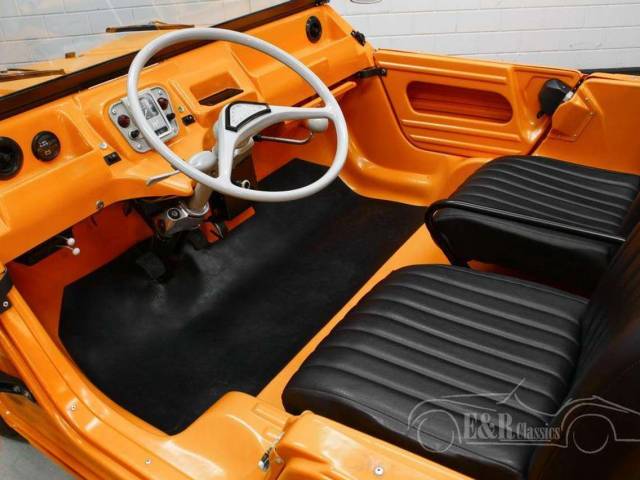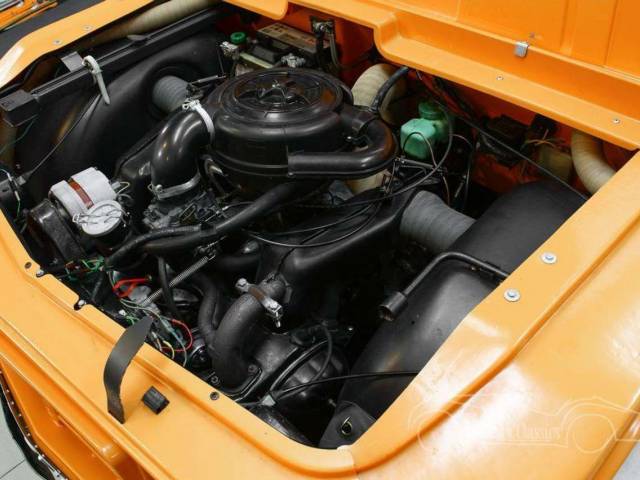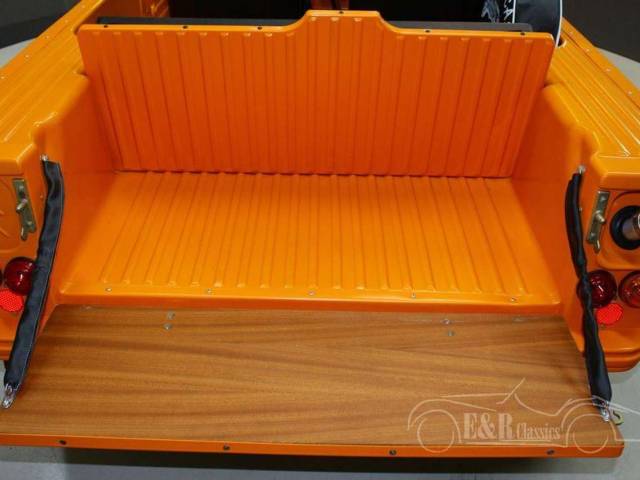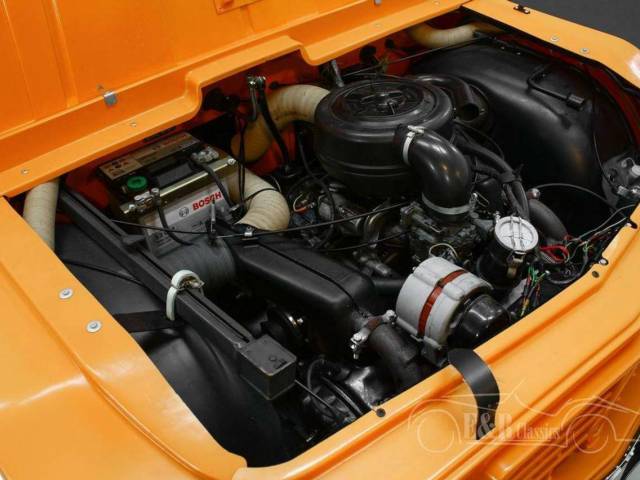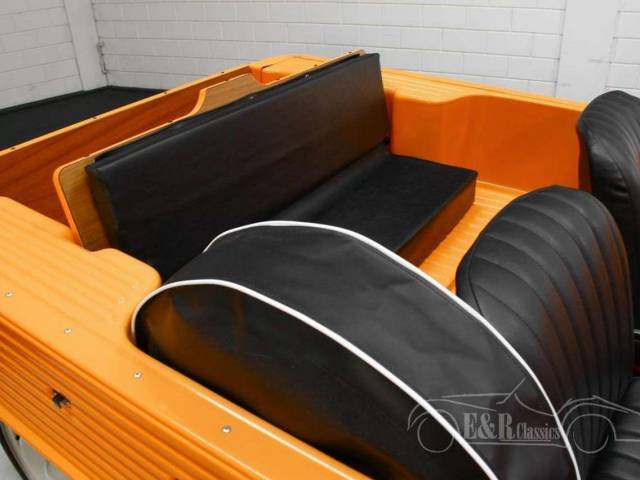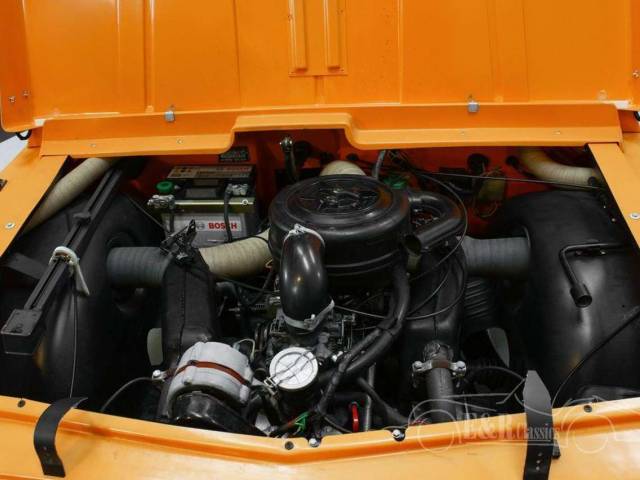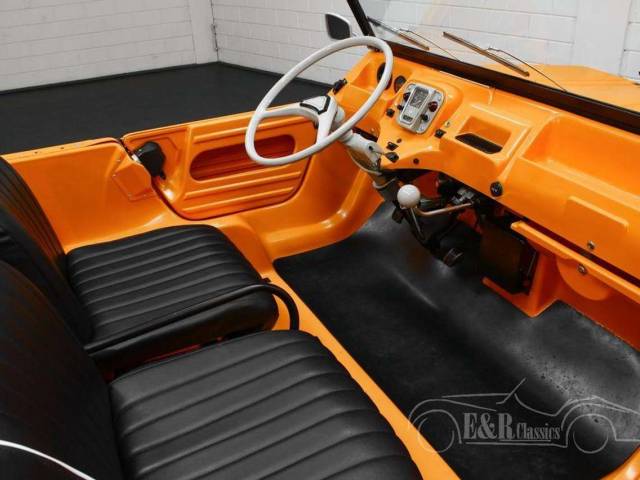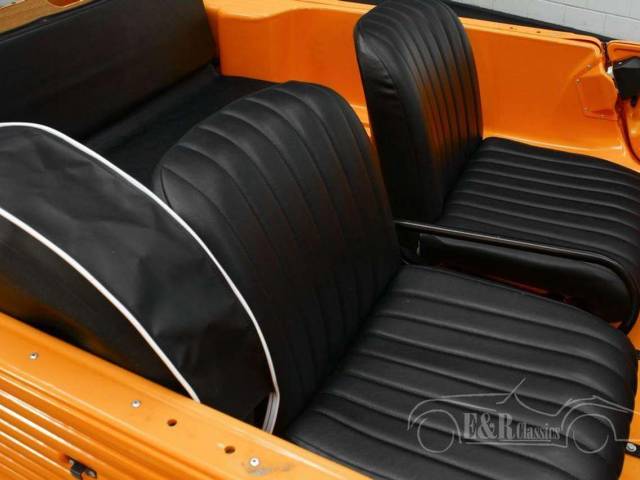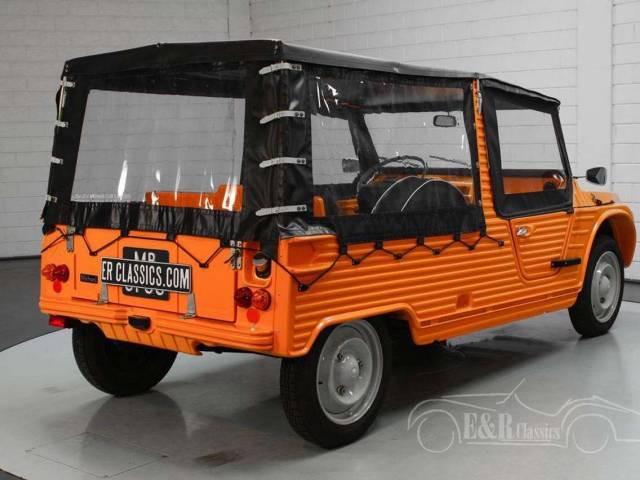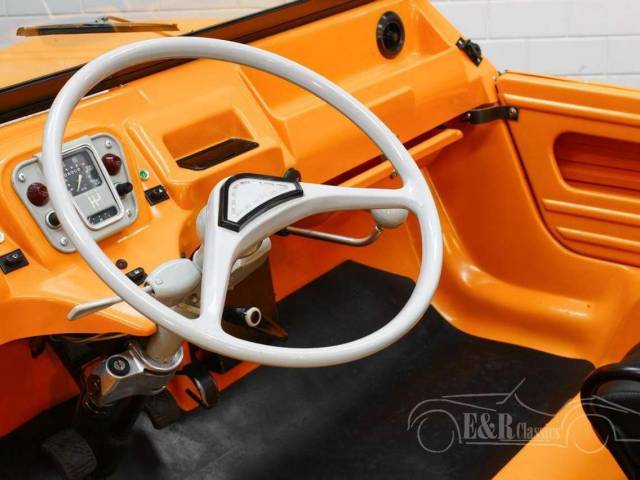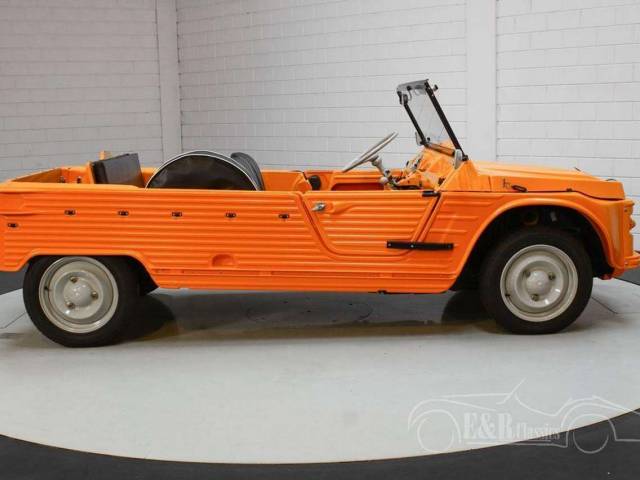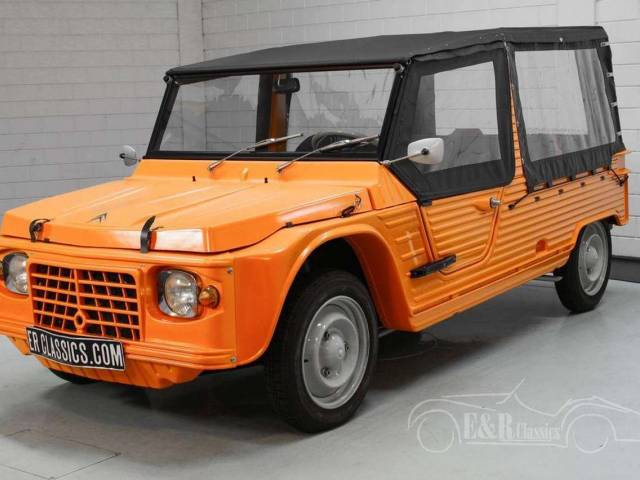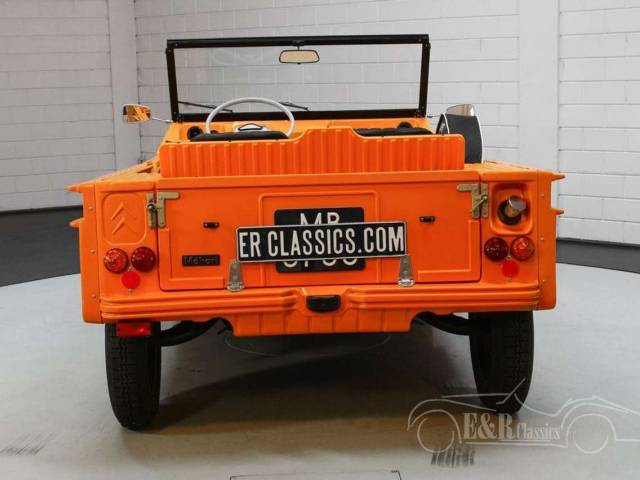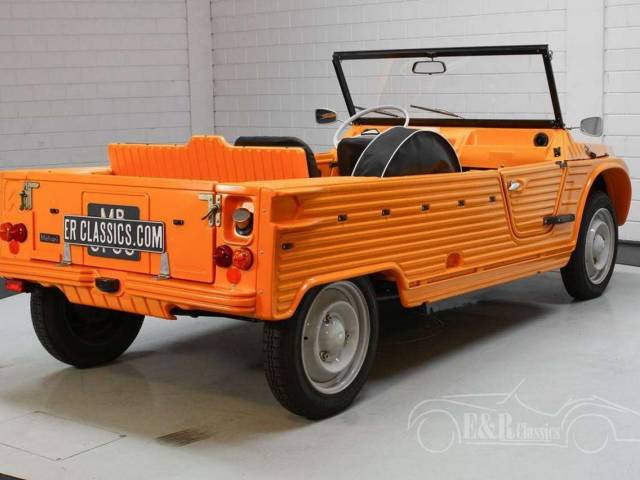 Citroen Méhari Cabriolet
Dealer

away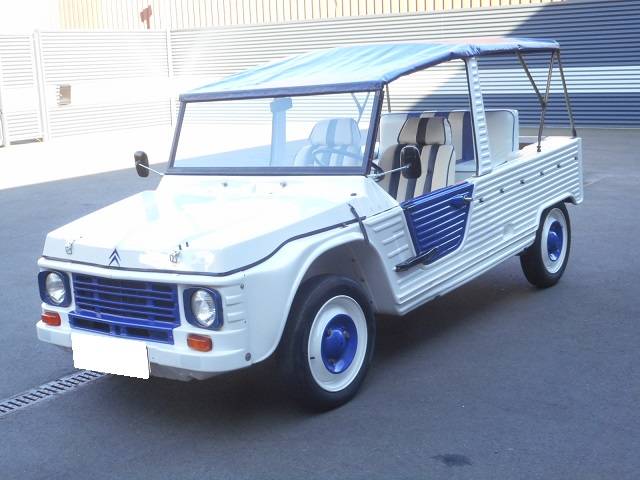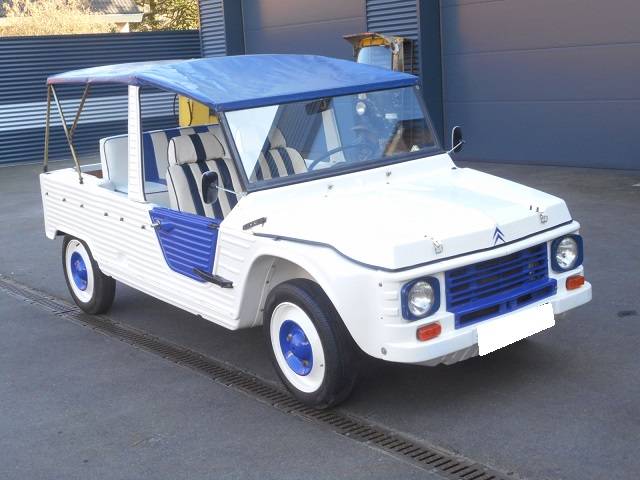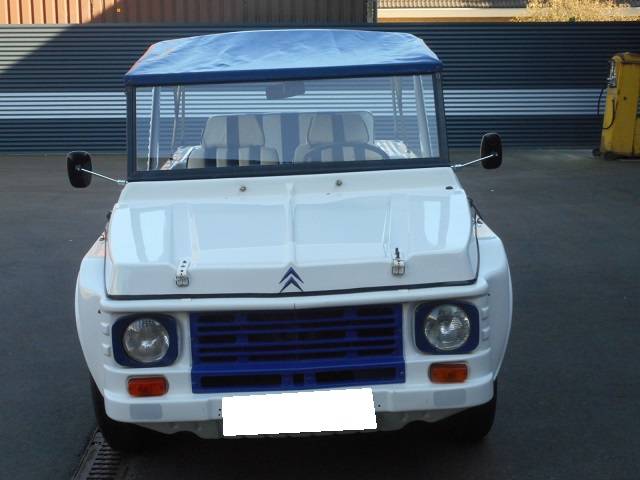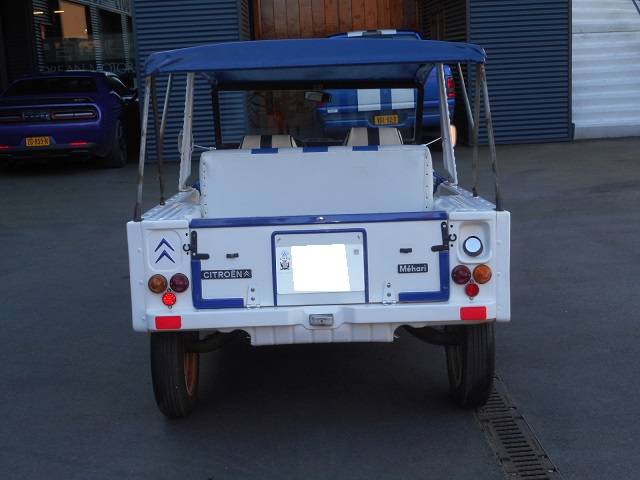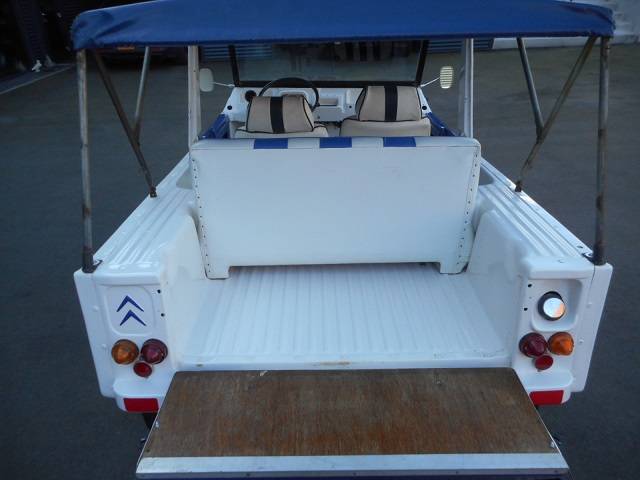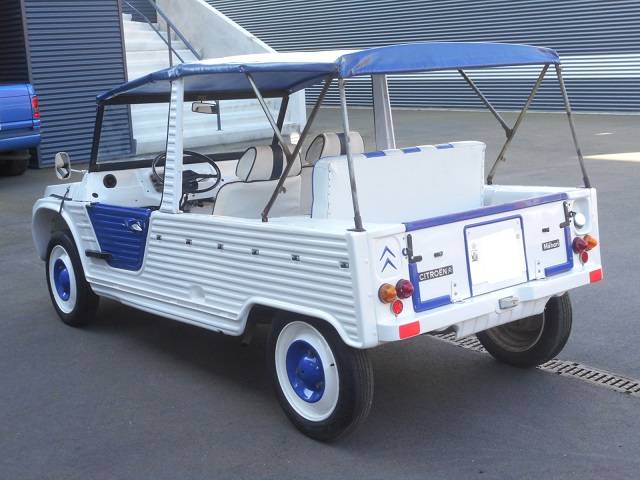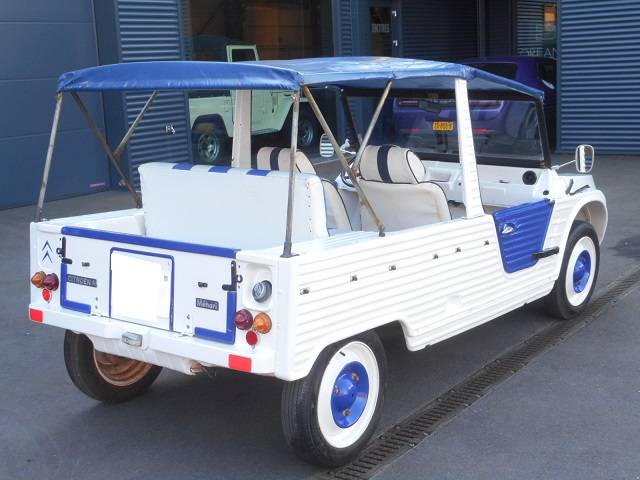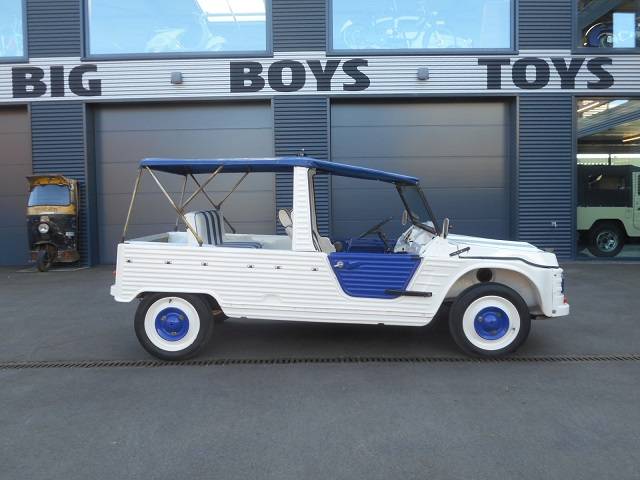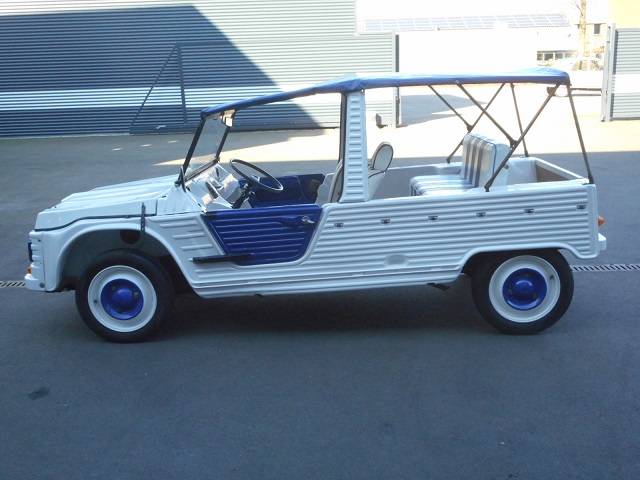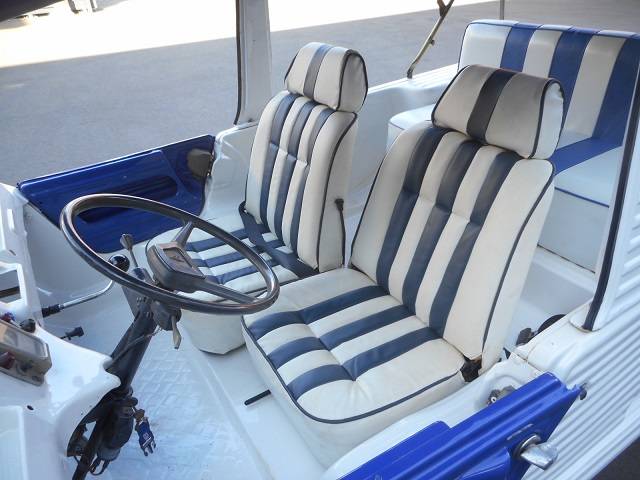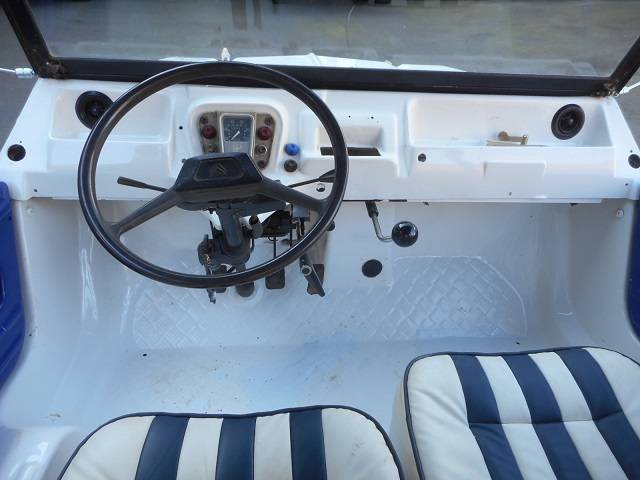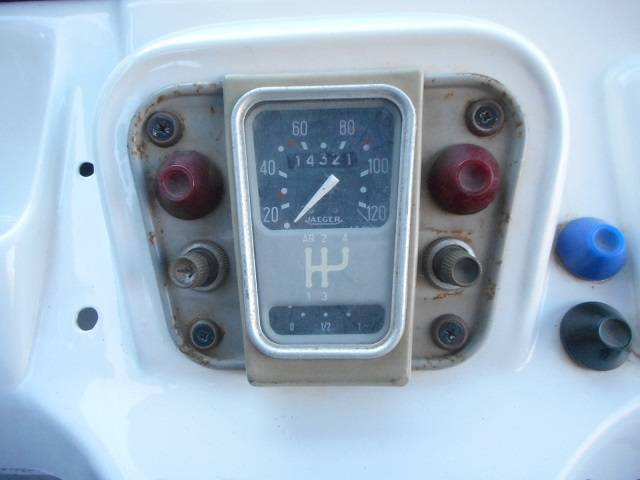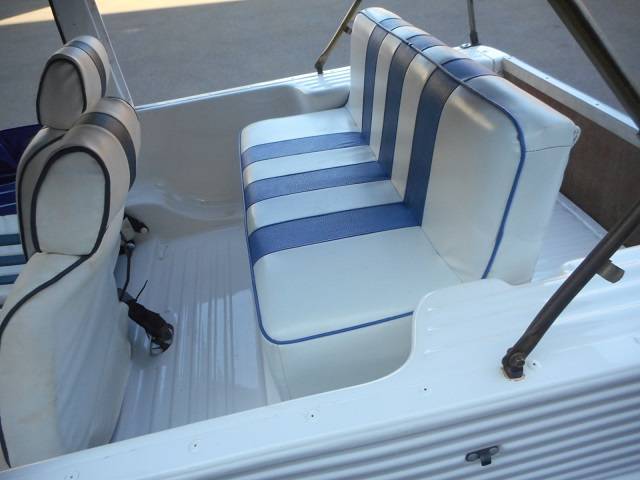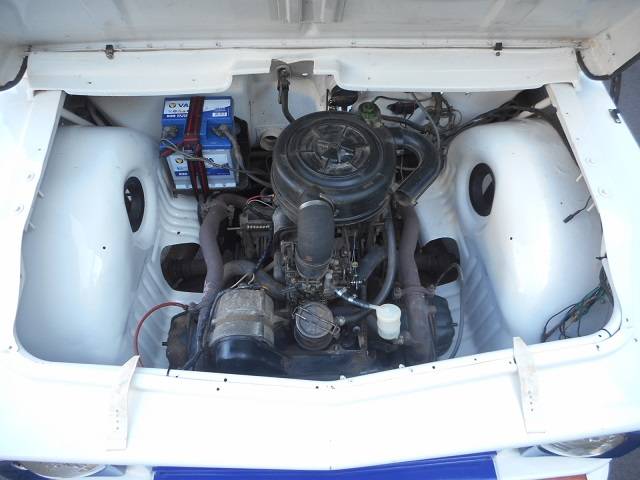 Dealer

away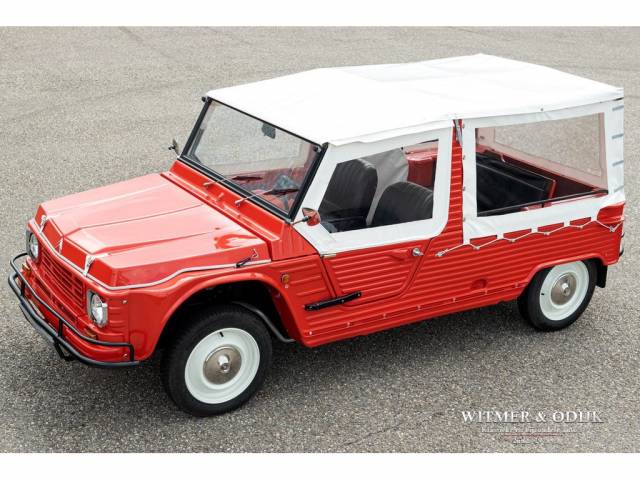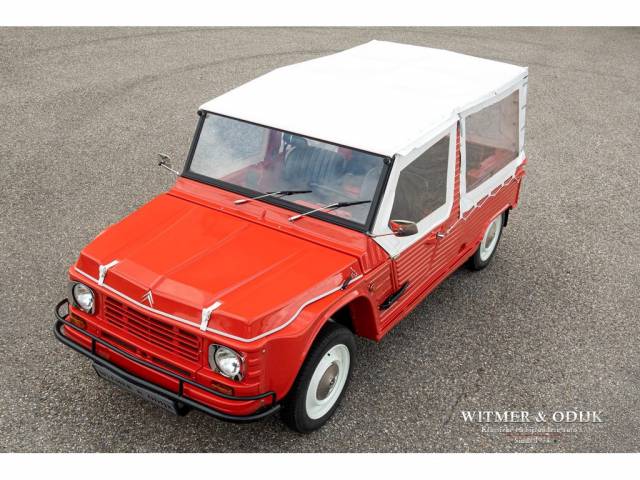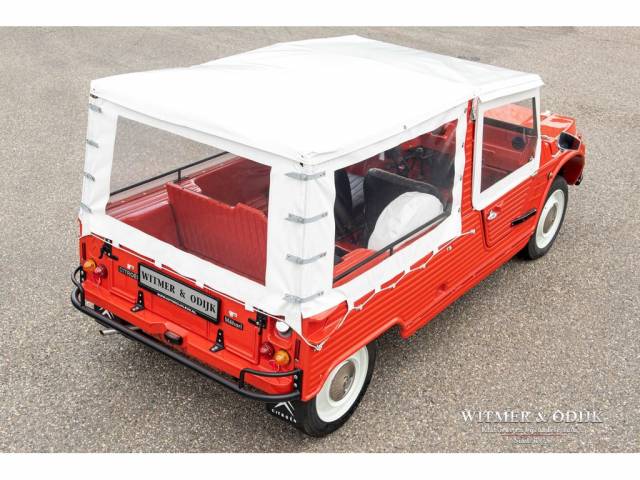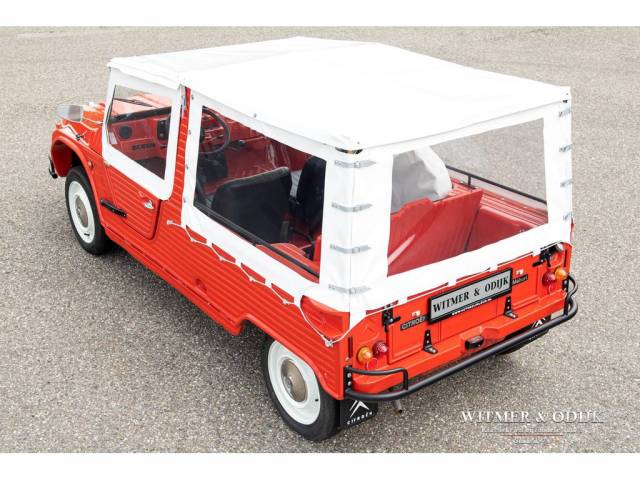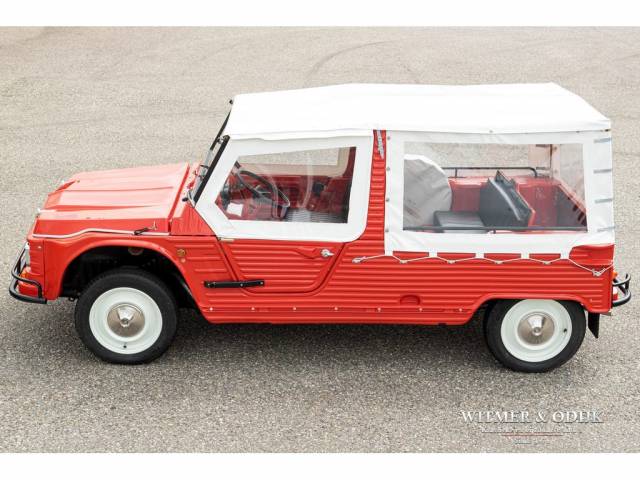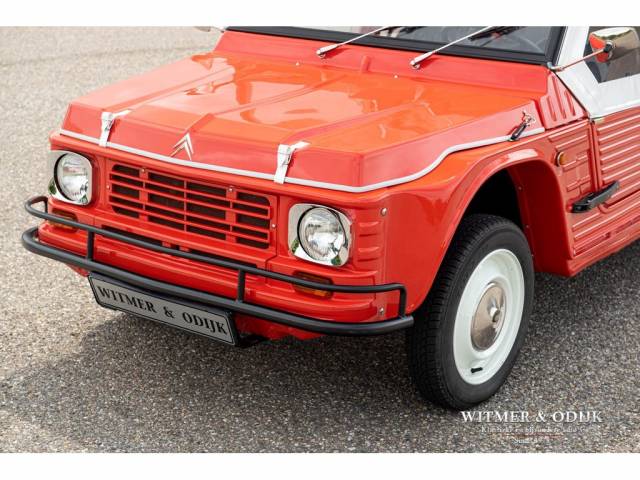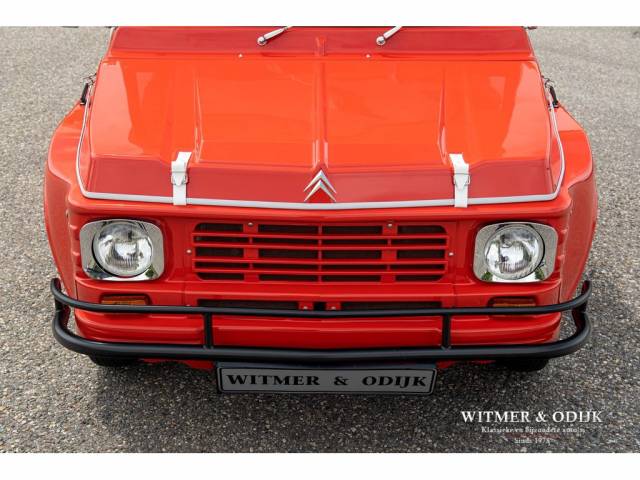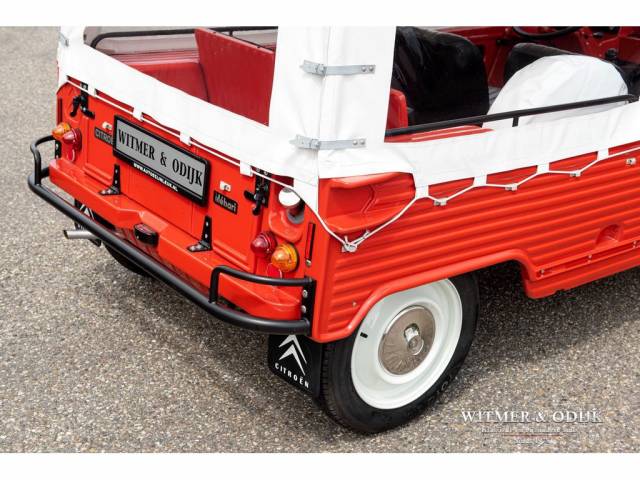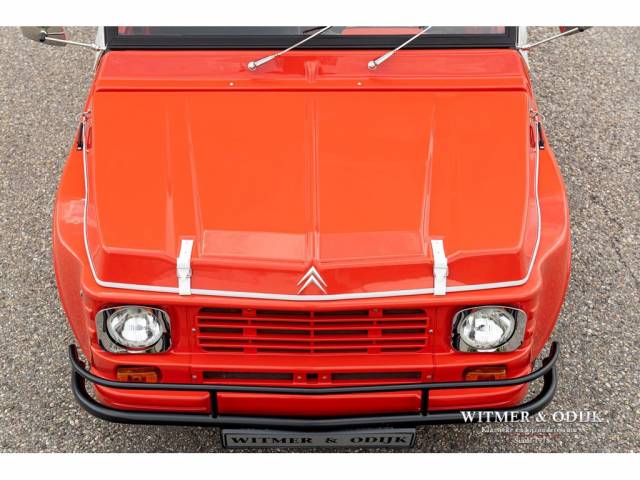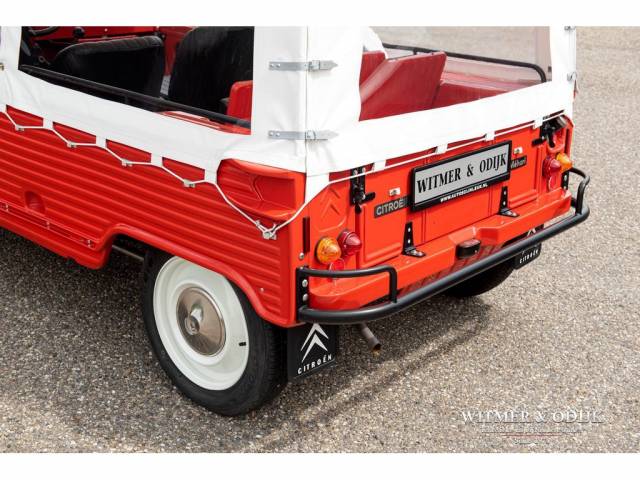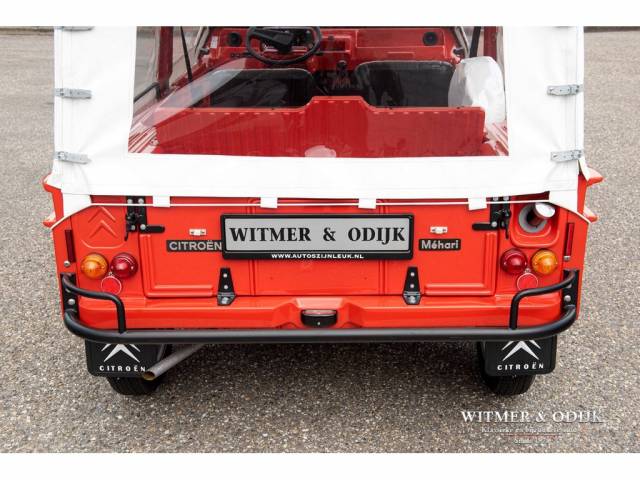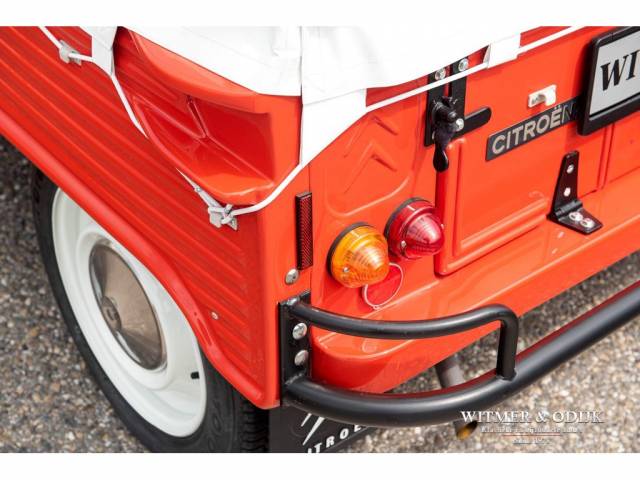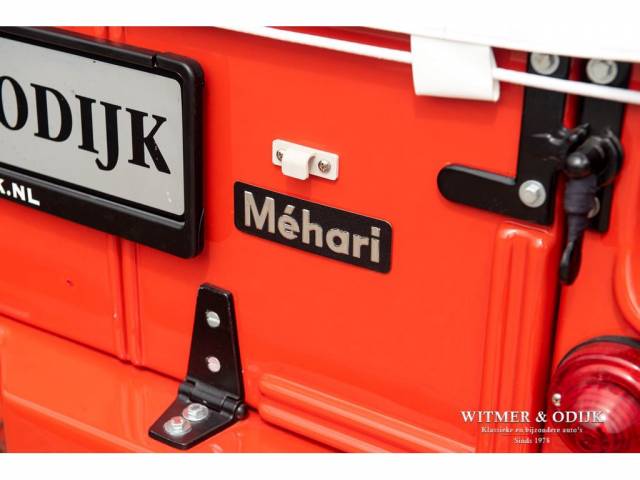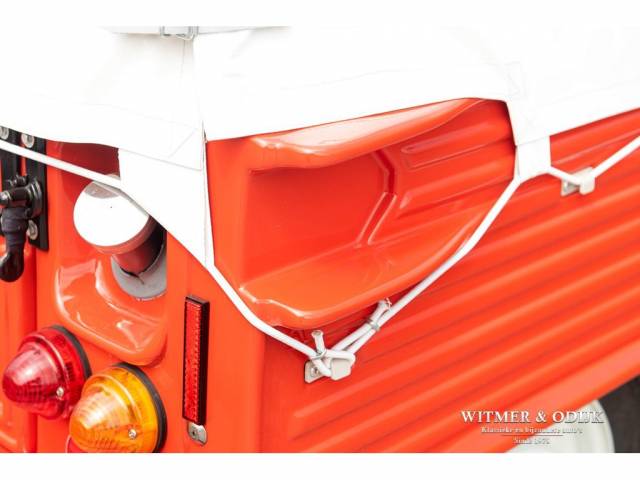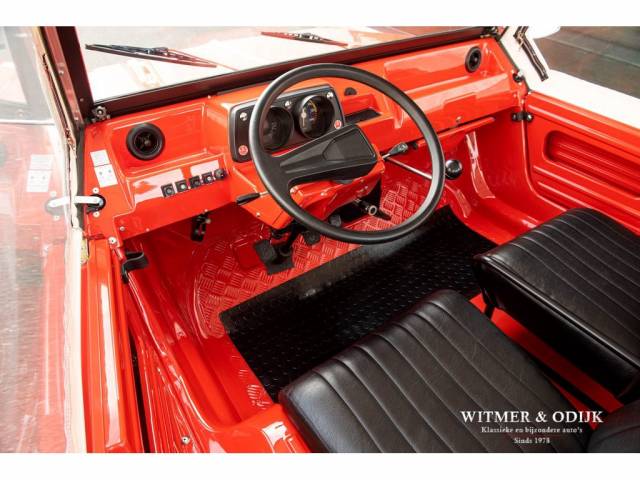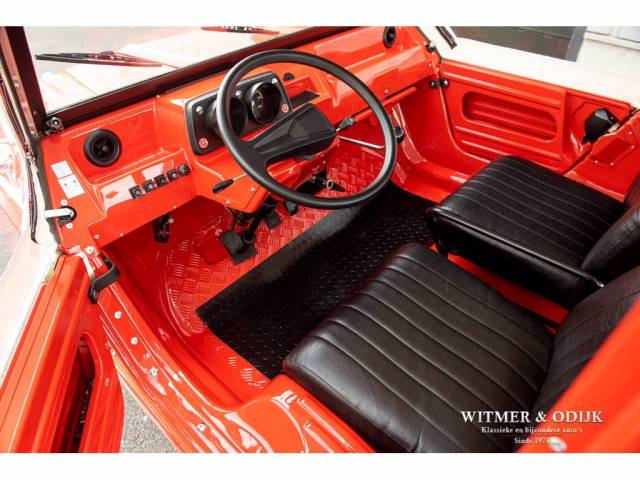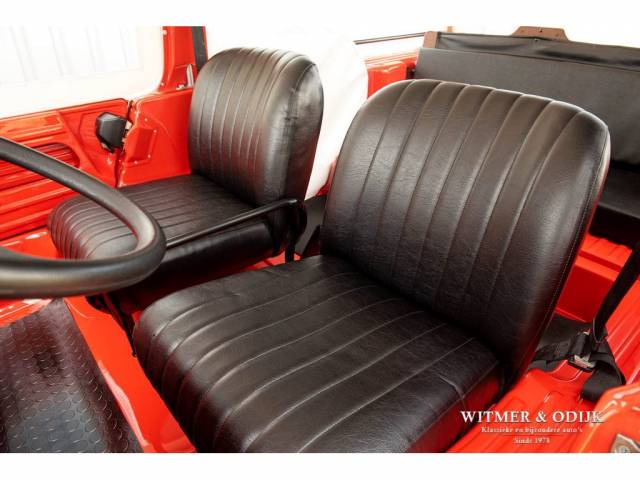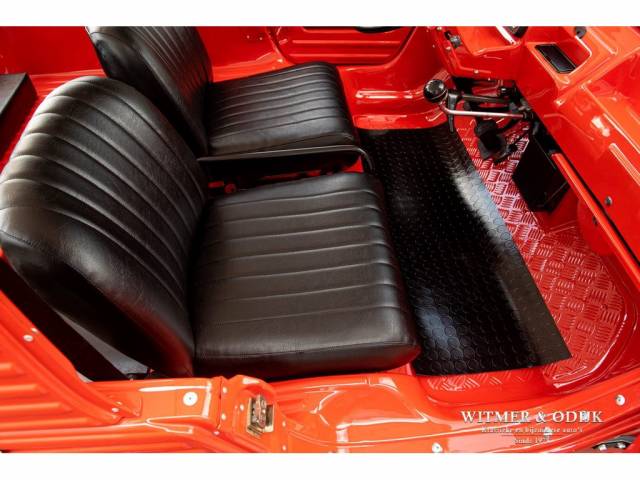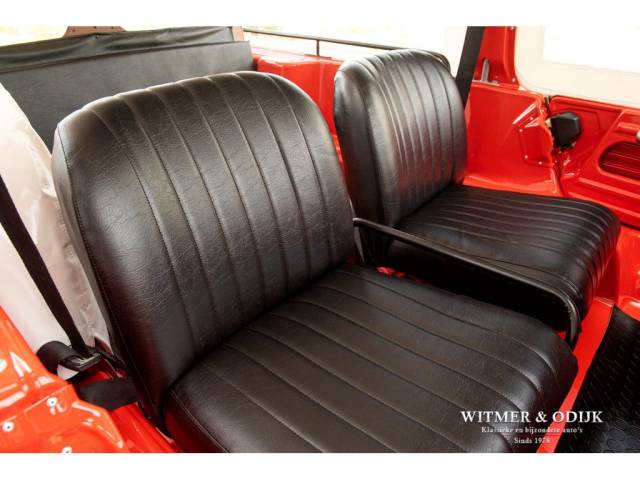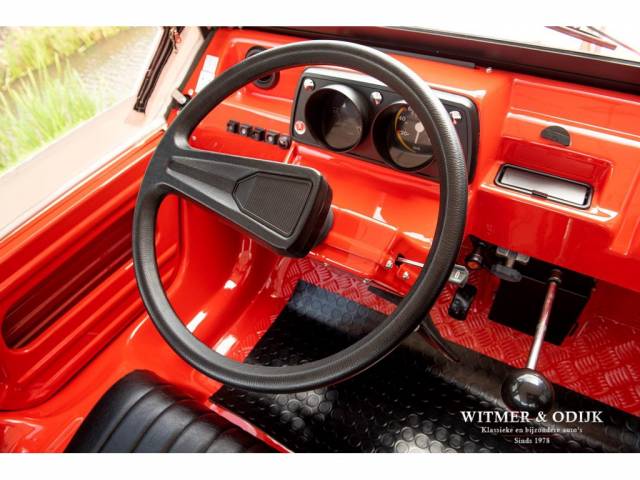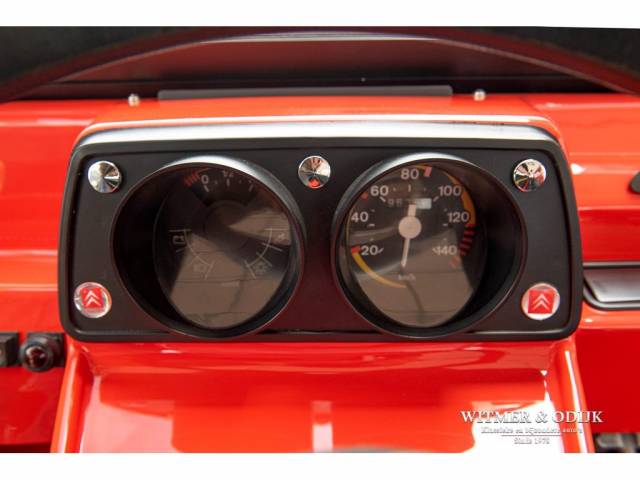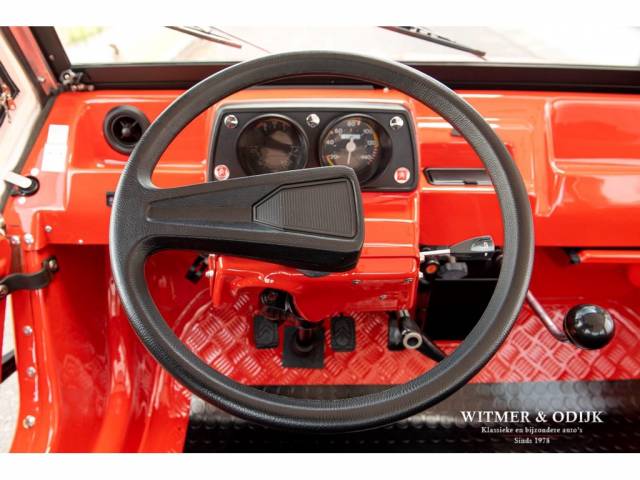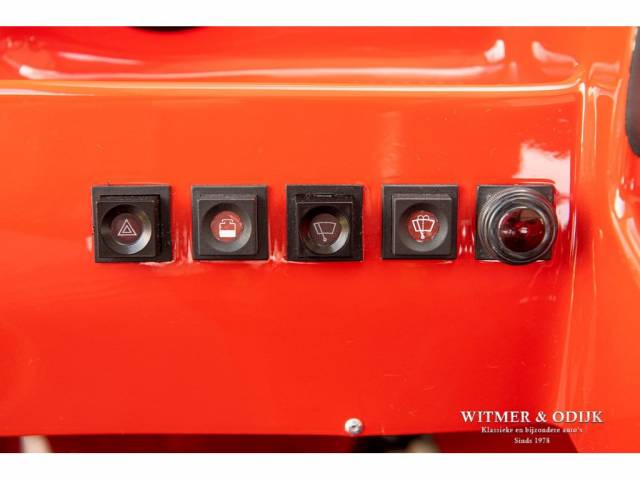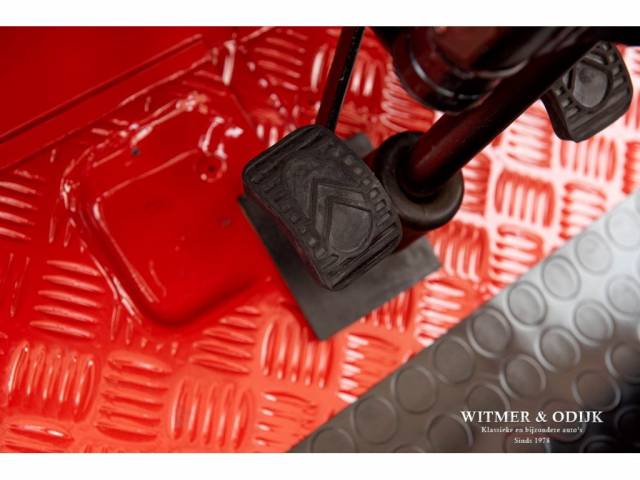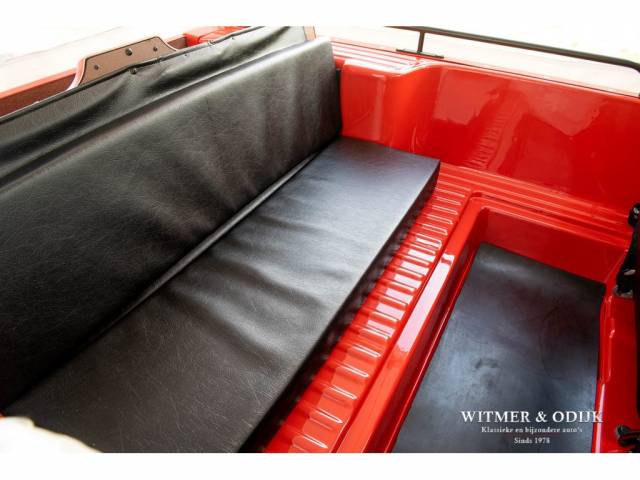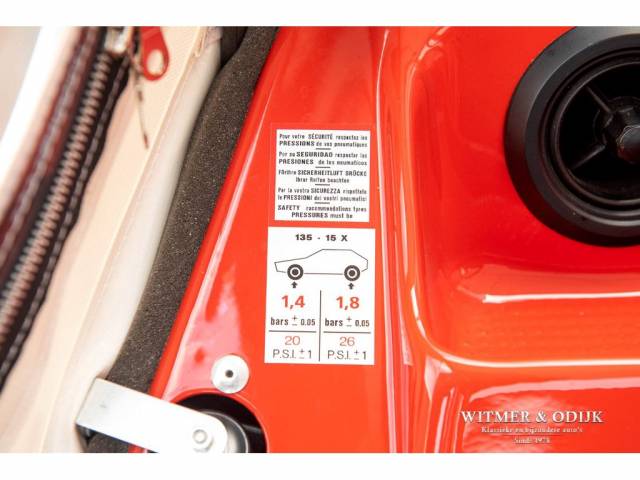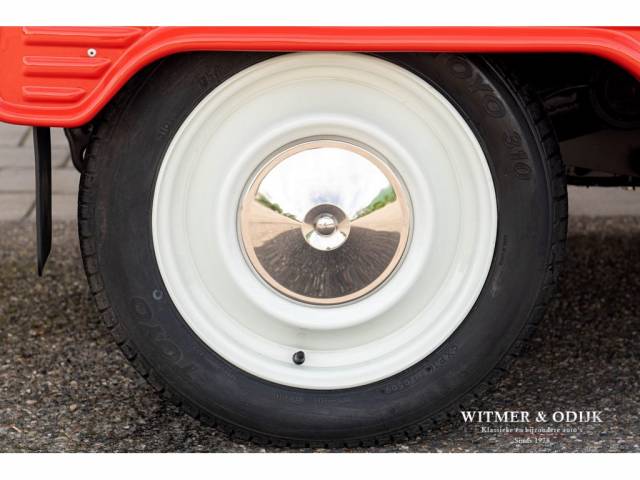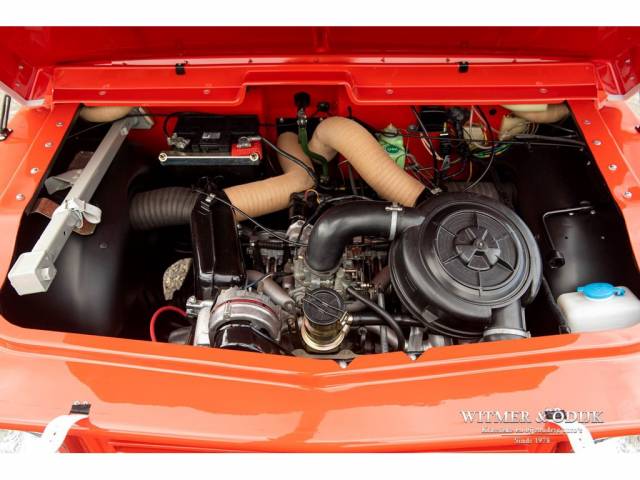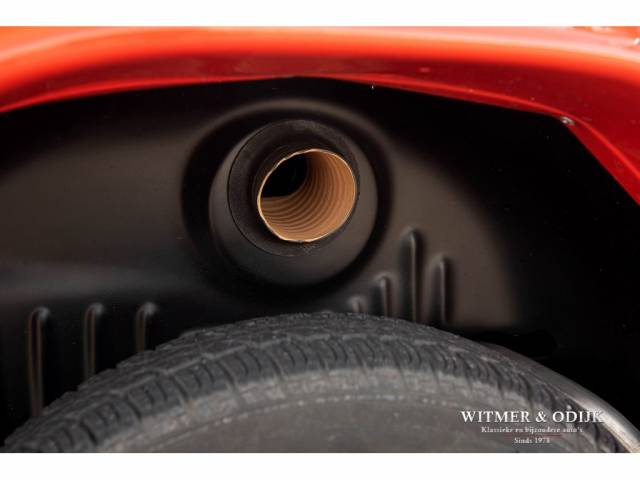 2 + 2
Dealer

away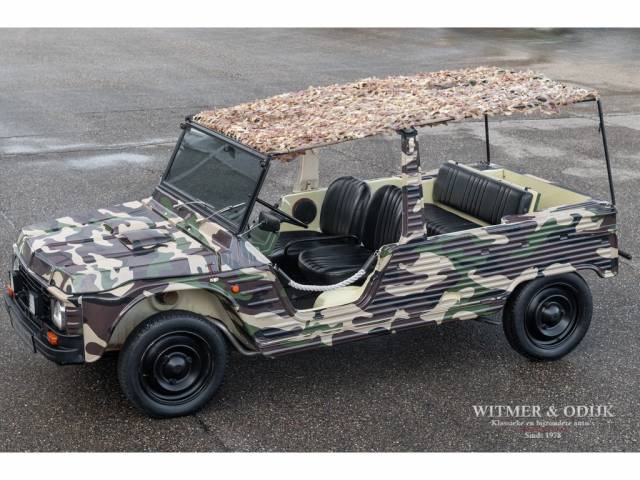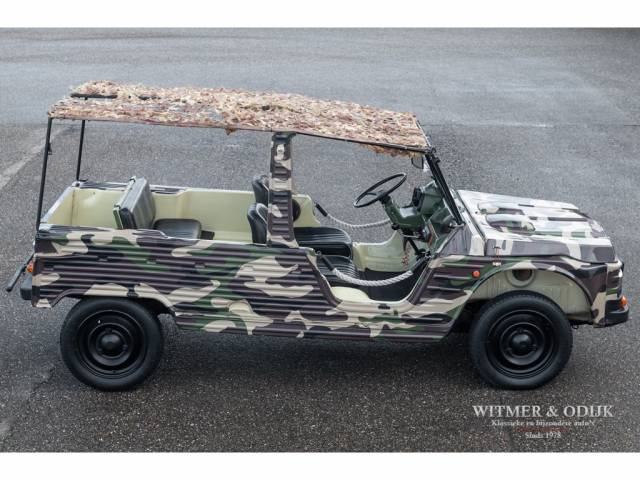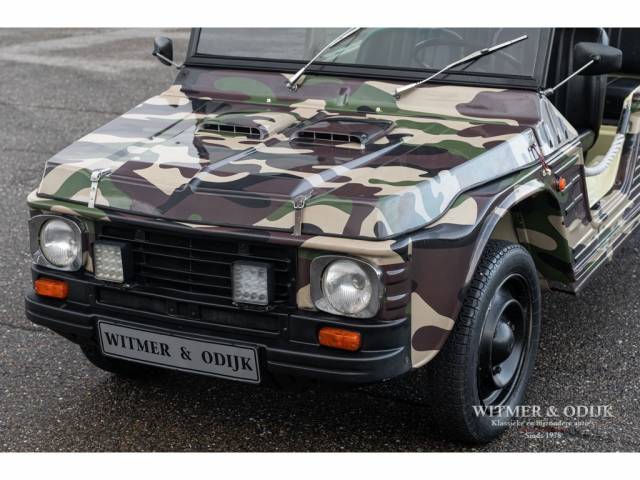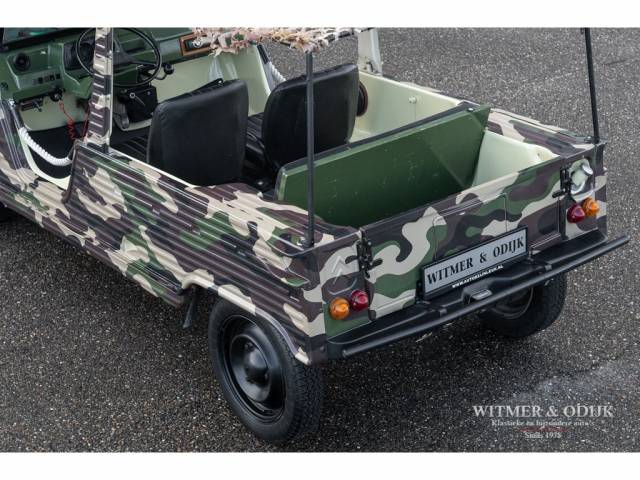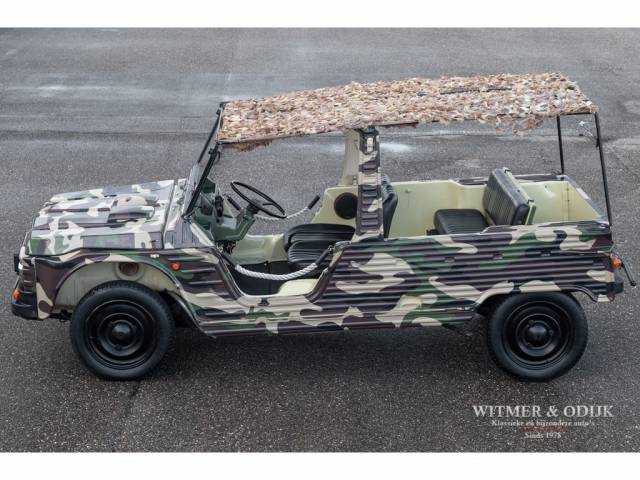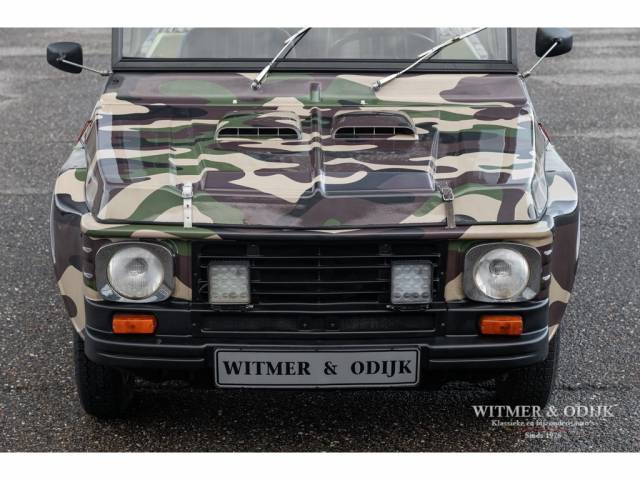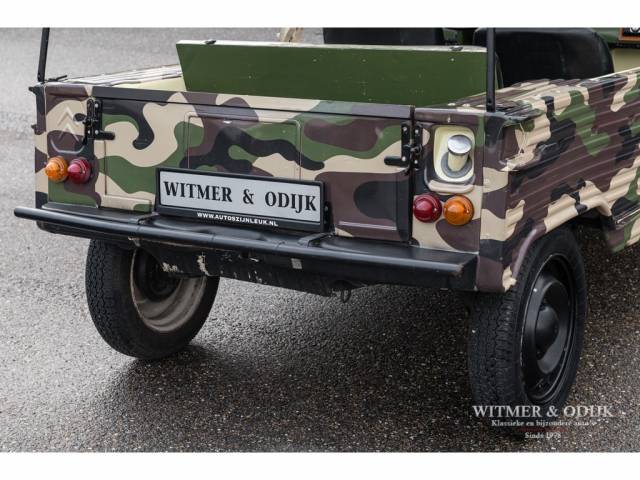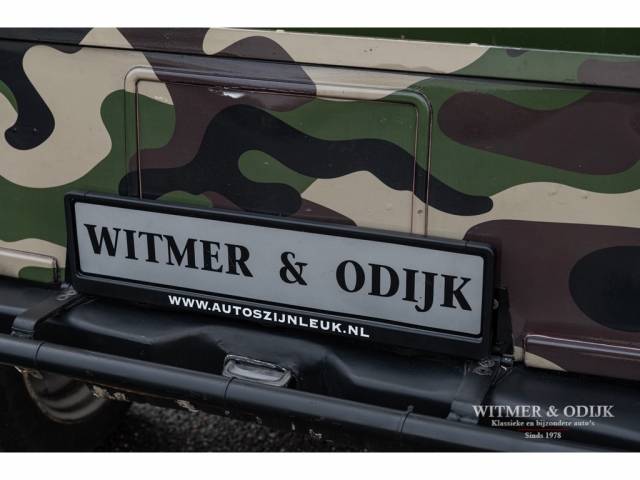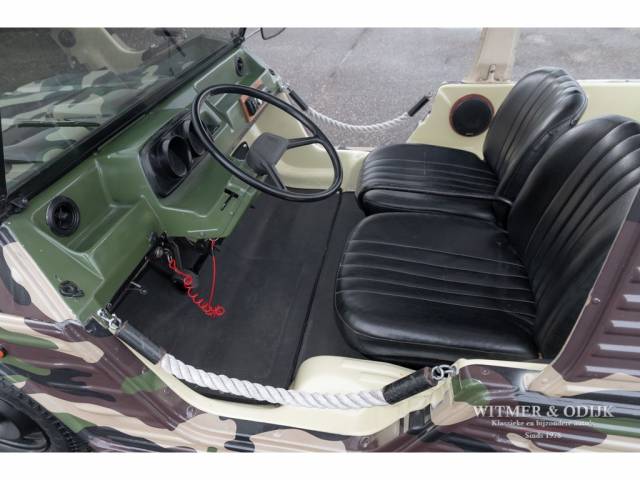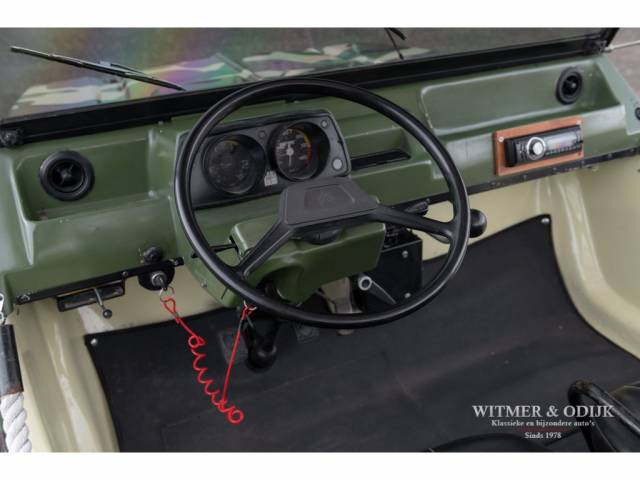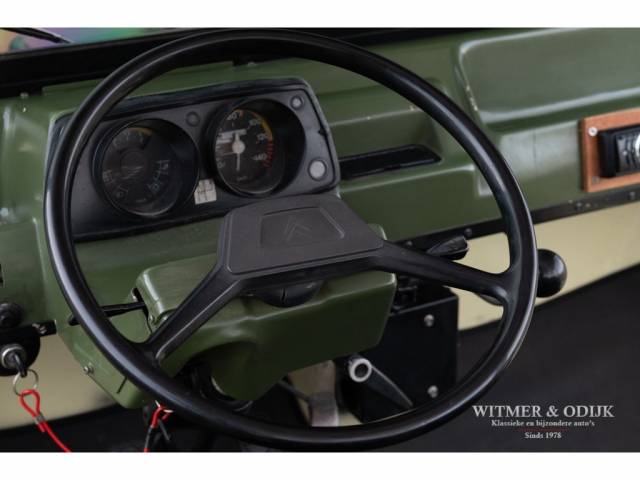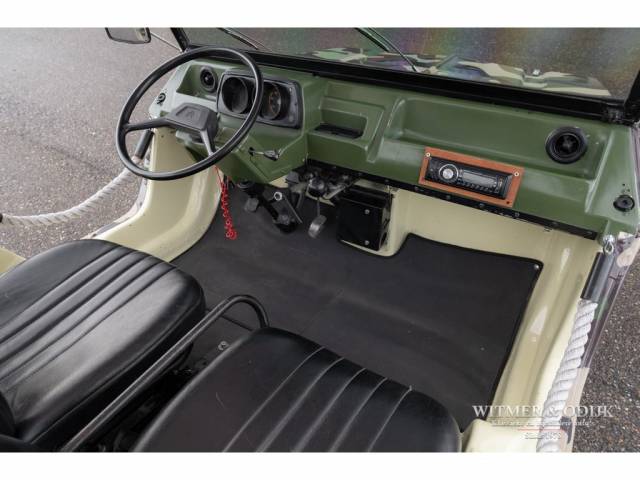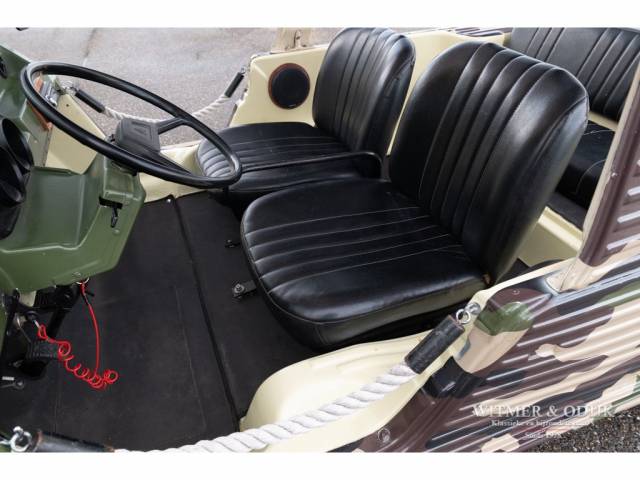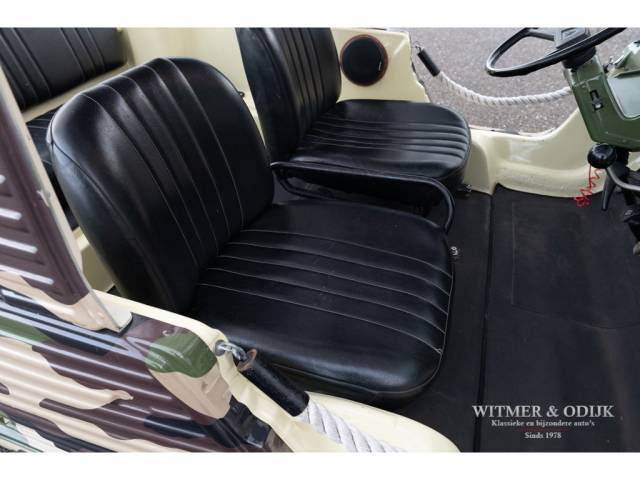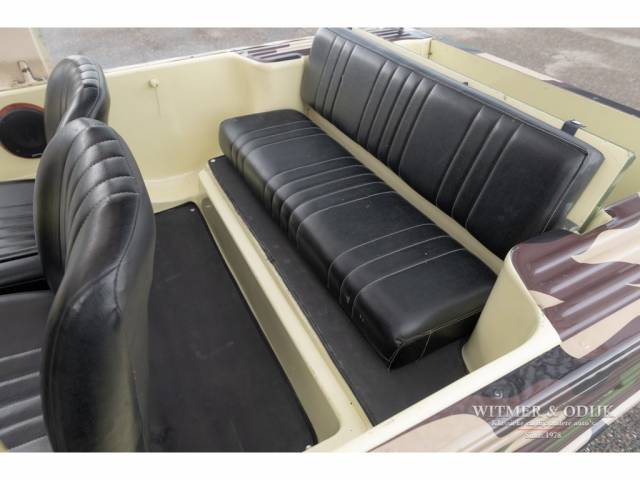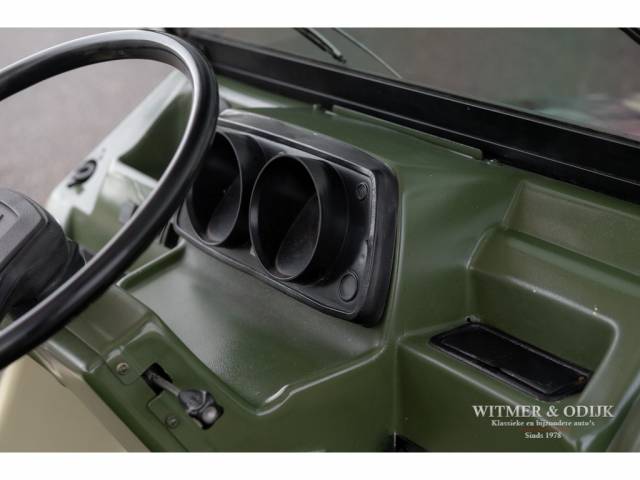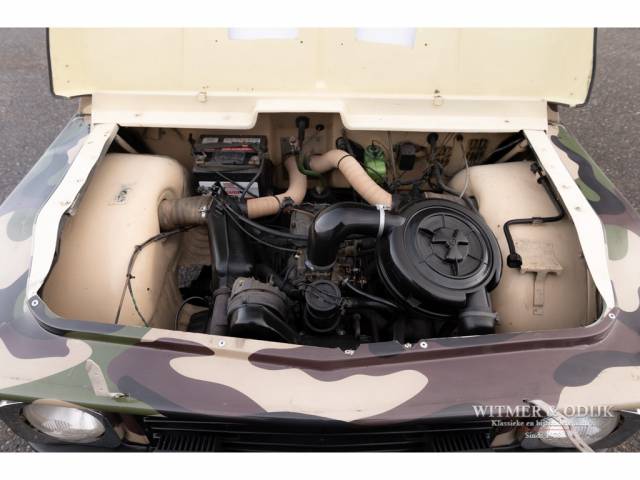 Dealer

away
Citroën Méhari
The Citroën Méhari was produced by French company Citroën between 1968 and 1988. This car is named after a type of dromedary camel that is good at running very fast. The camels were used by the French cavalry in North Africa. The Citroën Méhari took its design inspiration from the ever popular Citroën Dyane 6.
The history of the Citroën Méhari
The Citroën Méhari was designed by Count Roland de la Poype, who was a fighter pilot in World War II. After the war, he became the boss of the French firm SEAP, which supplied plastic to Citroën. SEAP produced a working version of the car, then presented an almost finished product to Citroën. The body of the Citroën Méhari is made of plastic, and it came with a soft top. The engine was a very simple twin gasoline 602cc, which was the same as was used by the 2CV6. The technique of production and development mirrored the way the Mini was transformed in 1964, to become the Mini Moke.
The Citroën Méhari 4-wheel model was introduced between 1980 and 1983 and was considered to be a fantastic off-road vehicle because it was extremely light. A regular Citroën Méhari weighs just 535 kg and comes with the fully independent interconnected 2CV 'long-travel' suspension.
When production ceased in 1988, 144,953 models had been sold. The end of the Citroën Méhari left a significant gap in the market. Because of its relatively straightforward construction and uncomplicated mechanics, the Méhari is very easy to restore back to a condition that is 'like new.'
Trivia about the Citroën Méhari
The Citroën Méhari has proved to be popular with the military, and the French Army purchased 7,064. Irish Defence Forces also bought 12 of the cars in the 1970s. The Citroën Méhari was sold in the US and was classified as a truck. Because in the US, the safety rules were more lenient for trucks, the Citroën Méhari was sold without seat belts. In the US market, the vehicle had some success, and several were bought by Budget Rent-A-Car for rental to tourists in Hawaii. They also became famous as groundskeeper cars in Hearst Castle, California.
This vehicle also had some sales success in South America. It was produced between 1971 and 1979, in Uruguay under the name Mehari Ranger.
The Citroën Méhari has been featured in several films and shows of the period. These include Omega Man, starring Charlton Heston and The Brian Keith Show, which ran between 1972 and 1974.