BMW Isetta Classic Cars for Sale
9 Offers for BMW Isetta found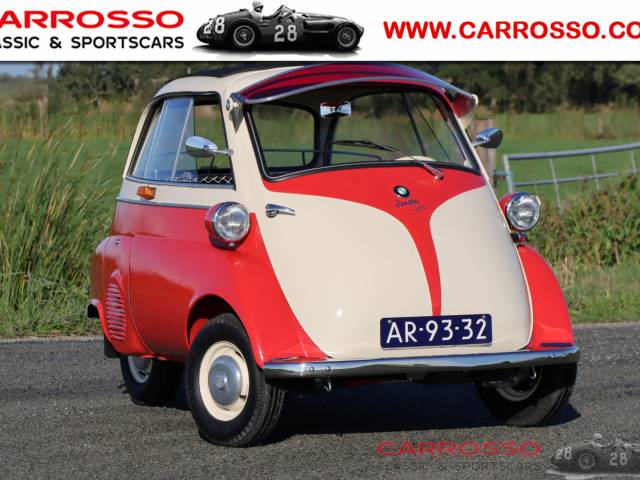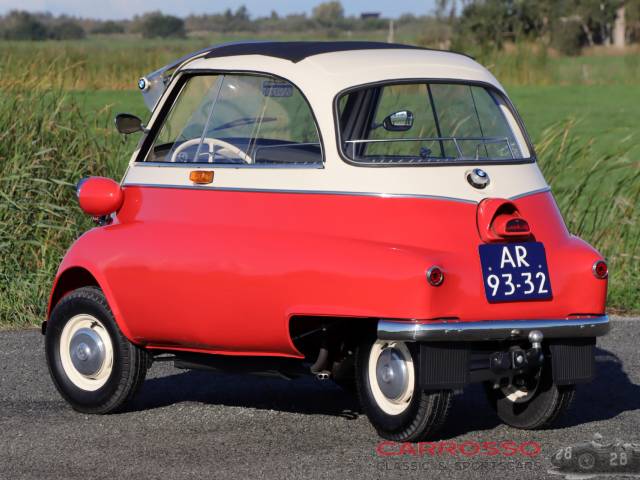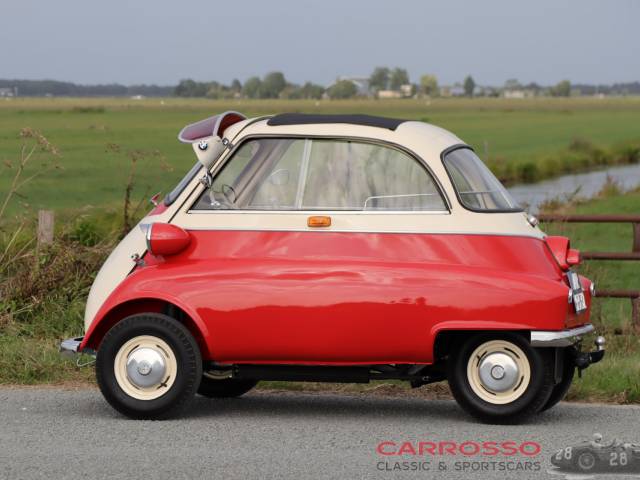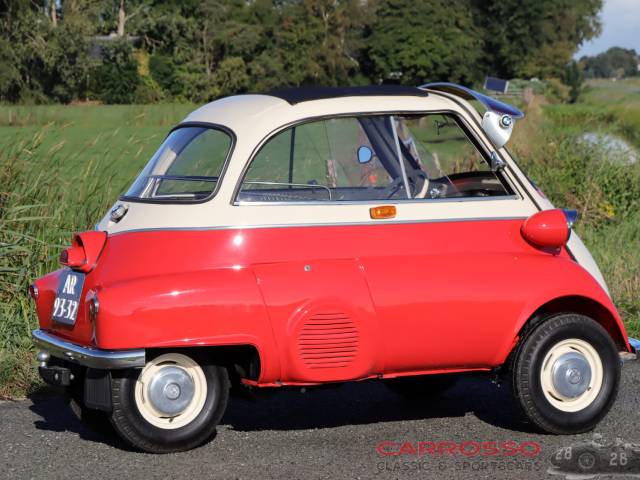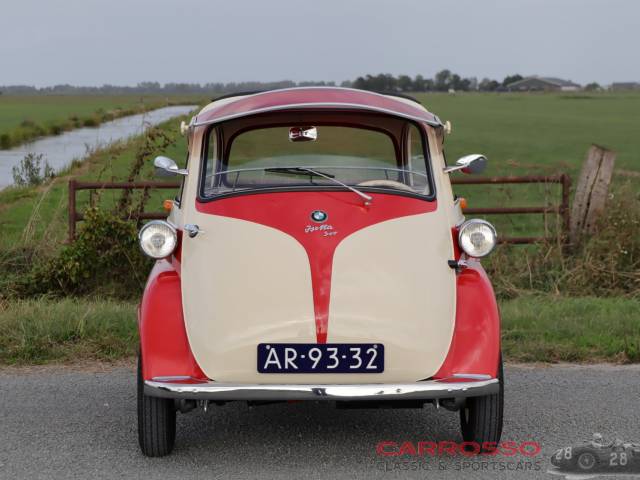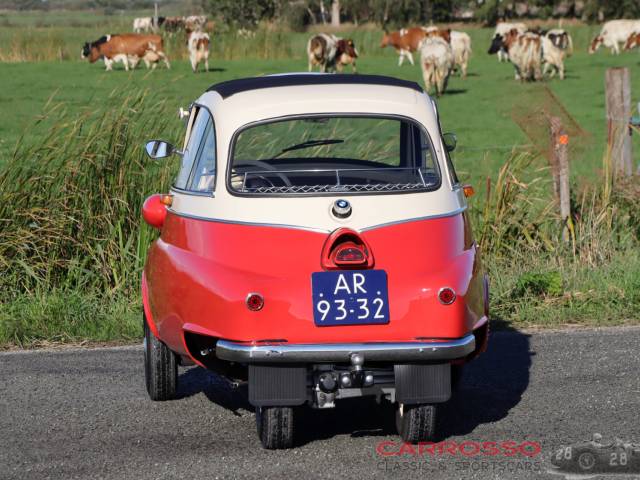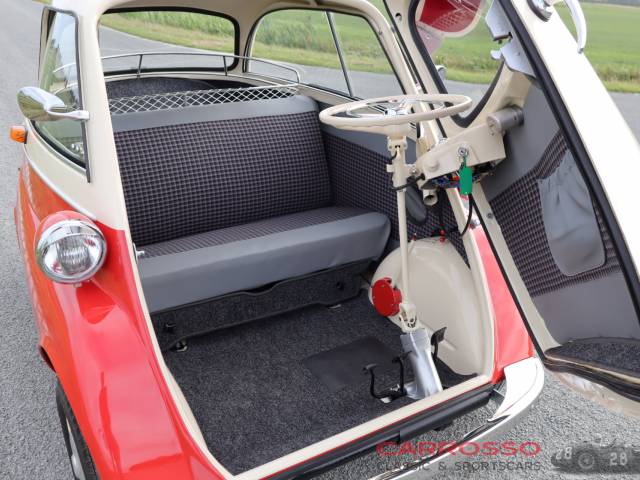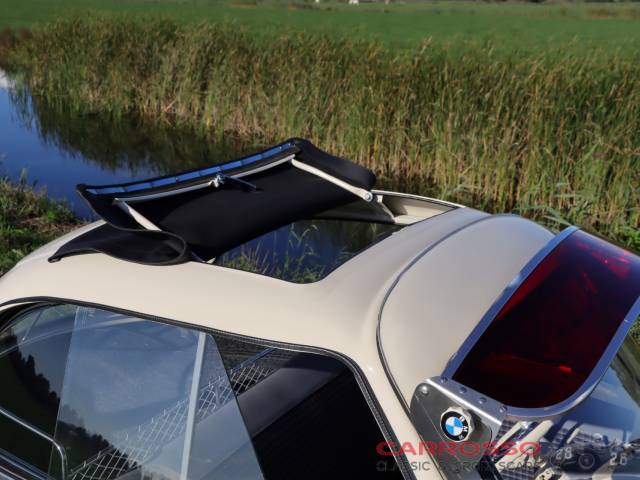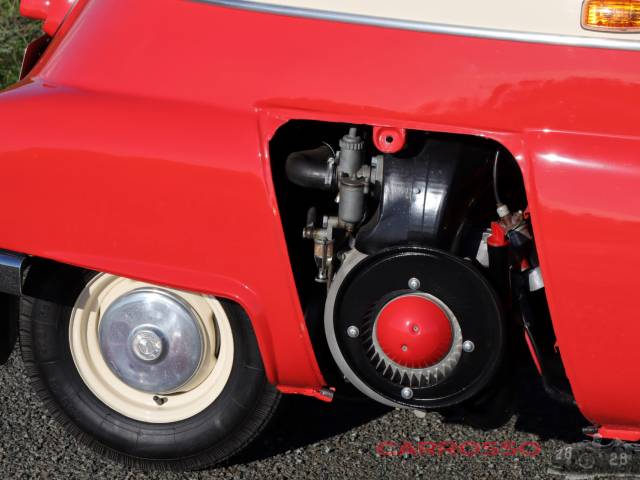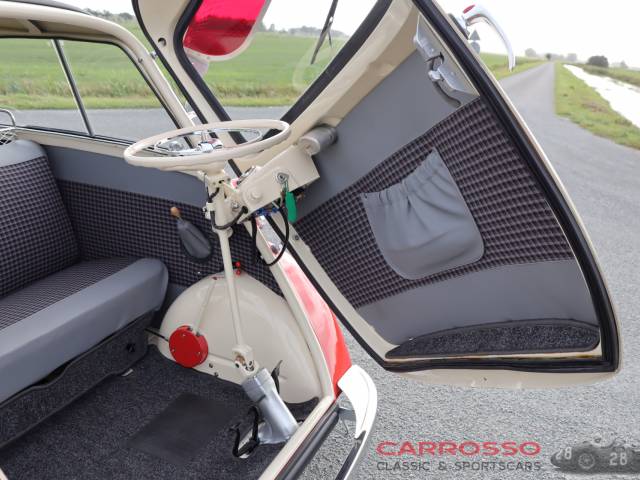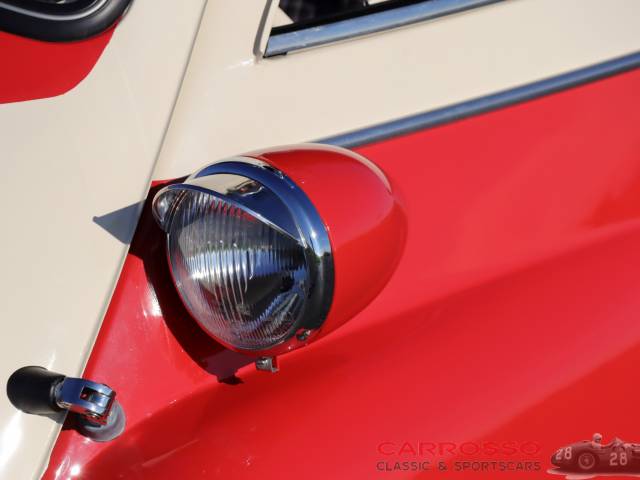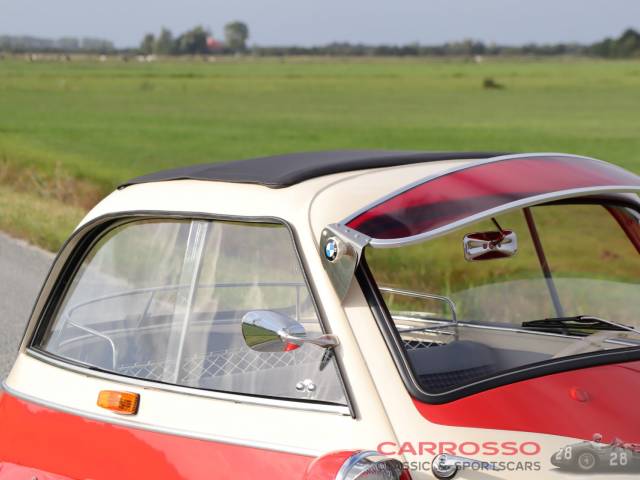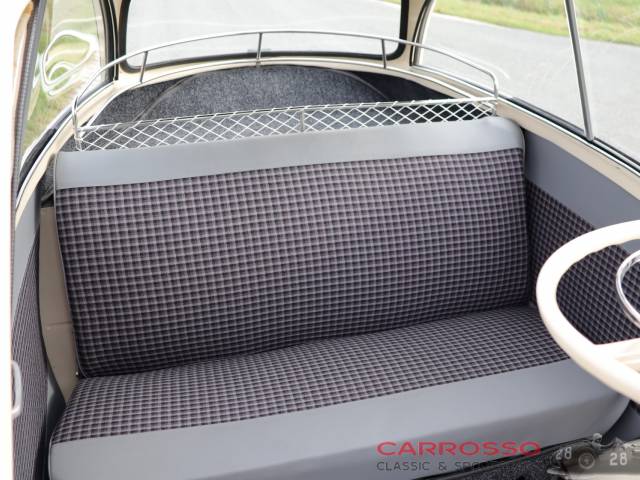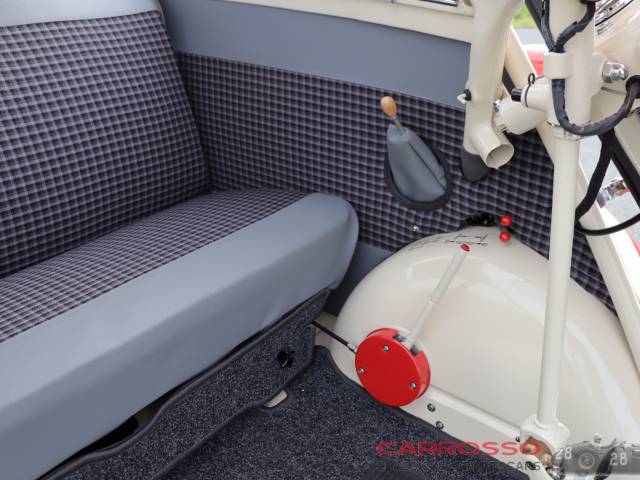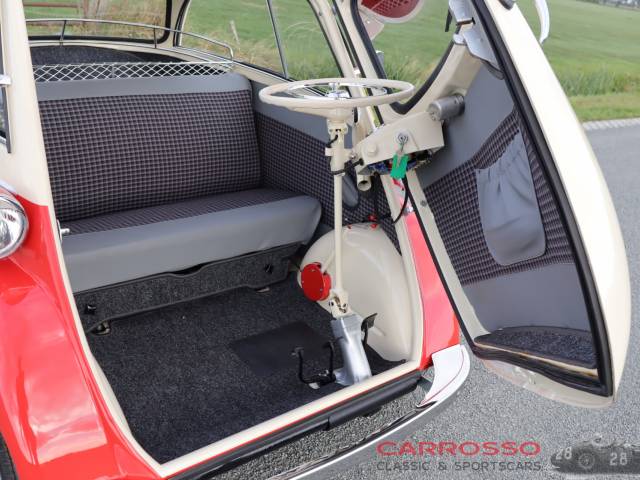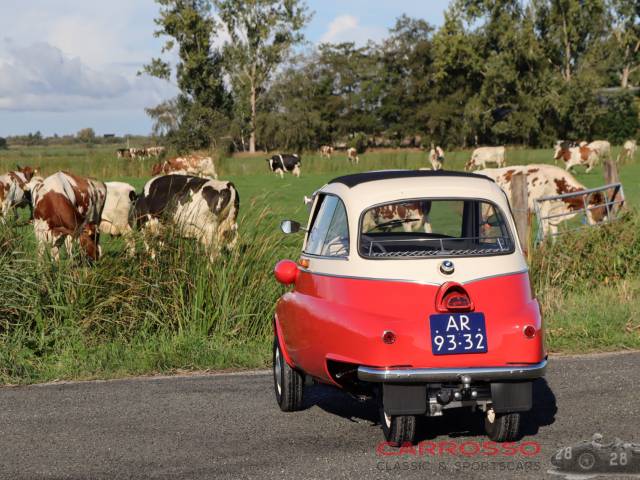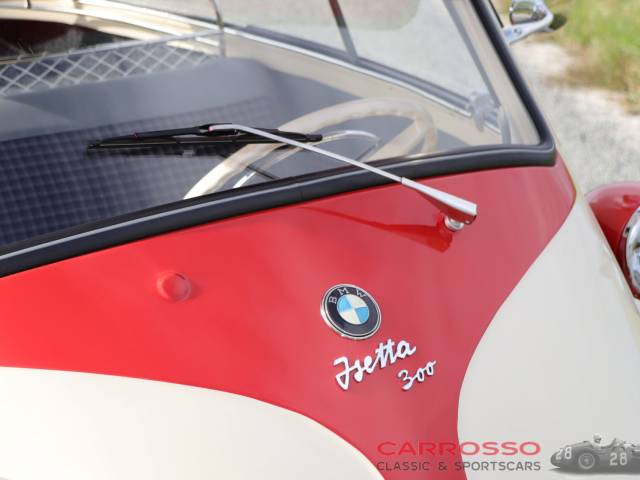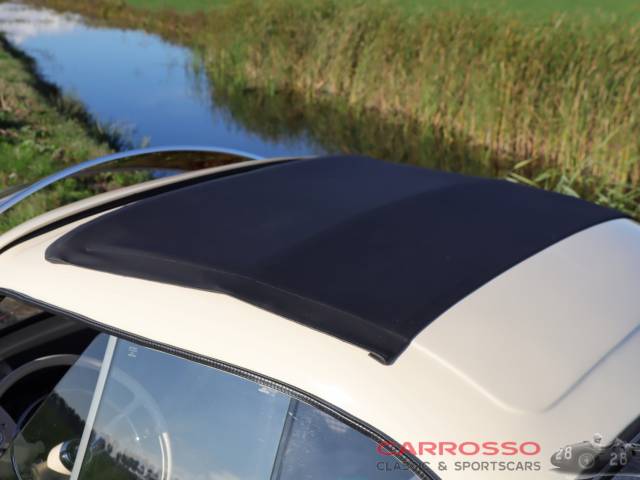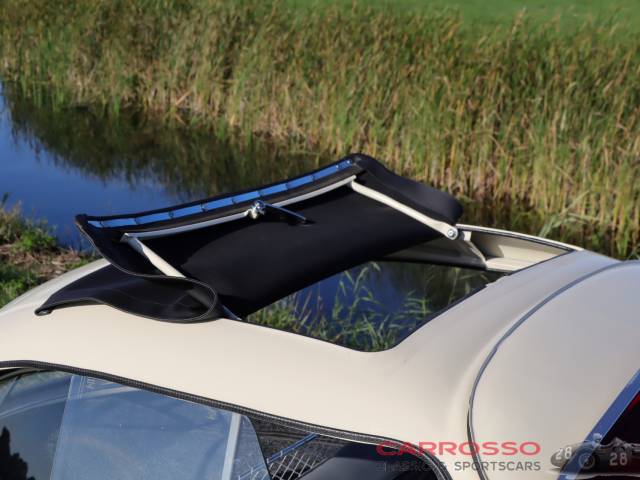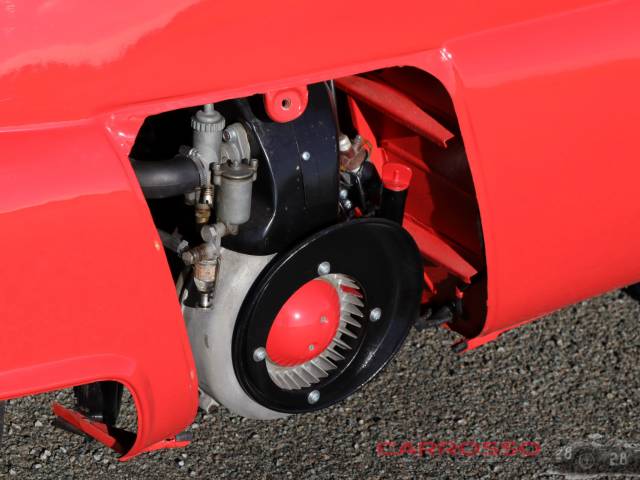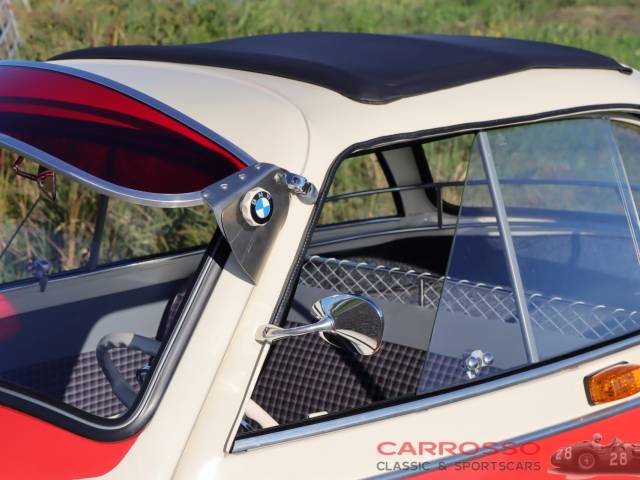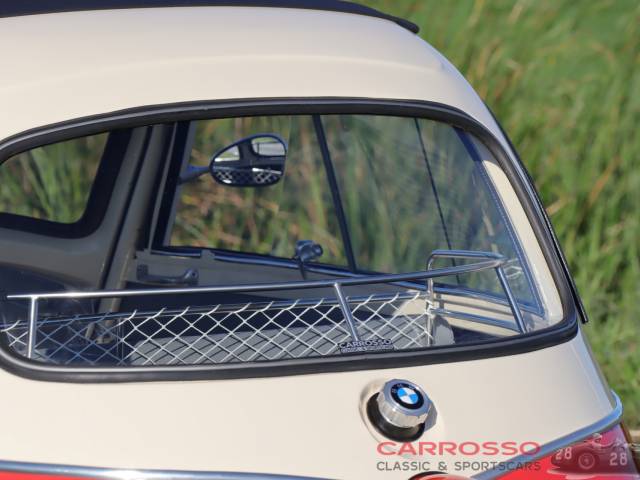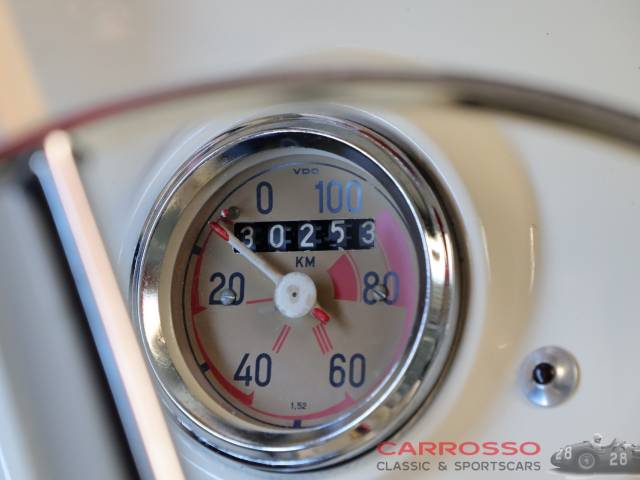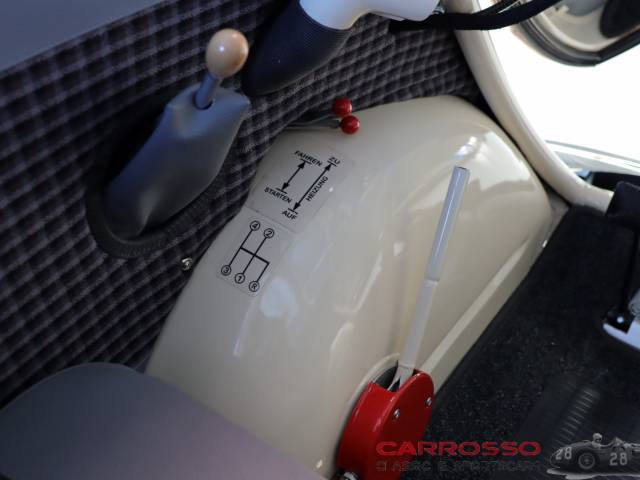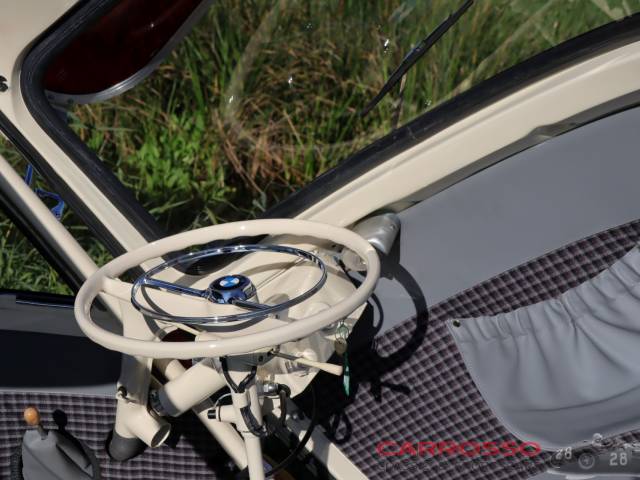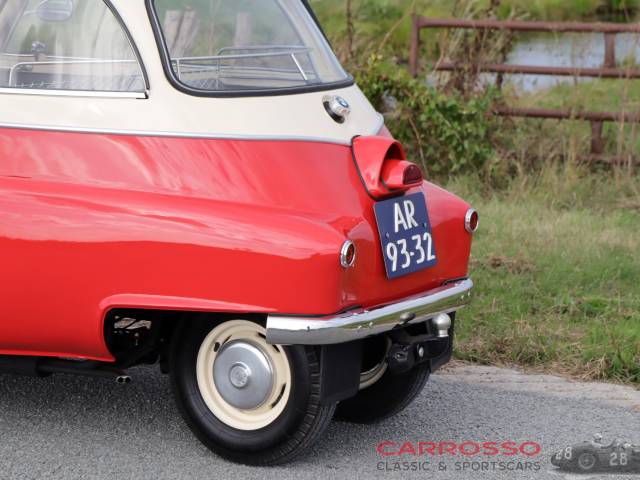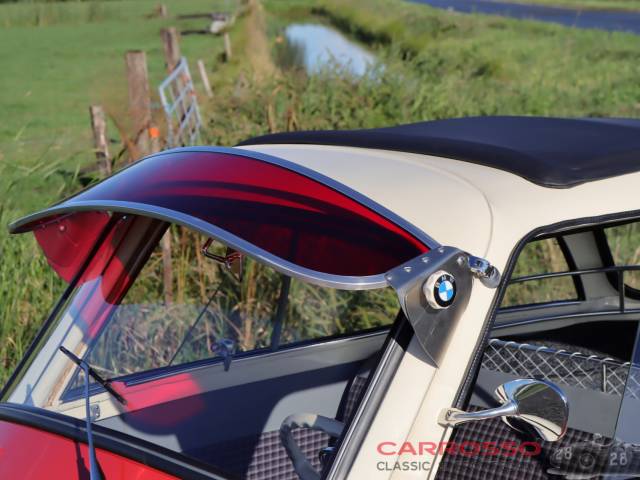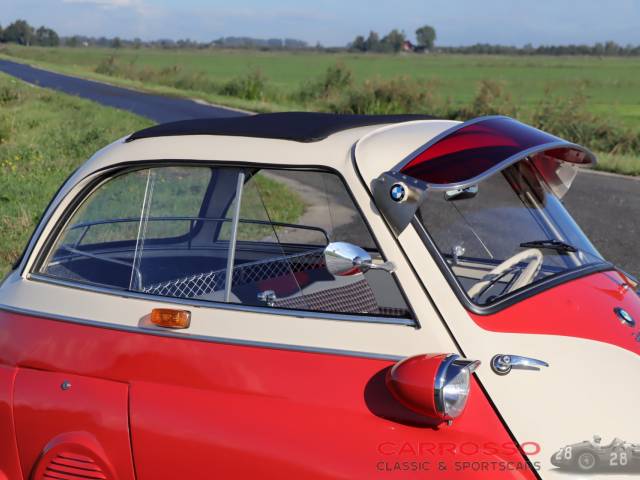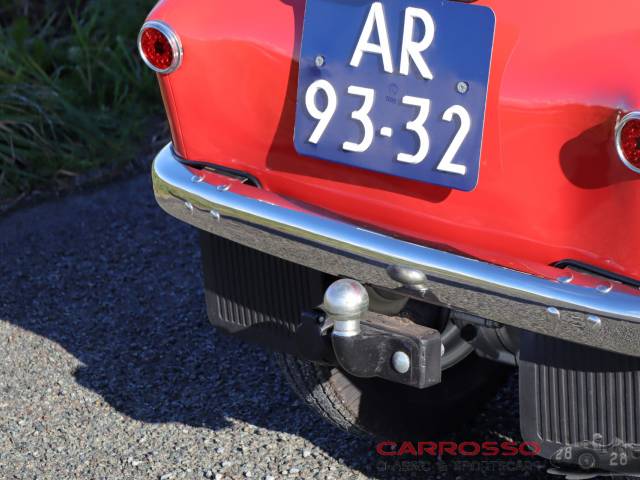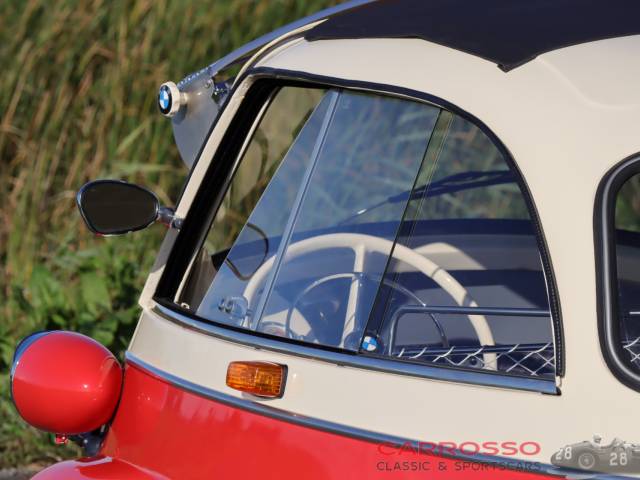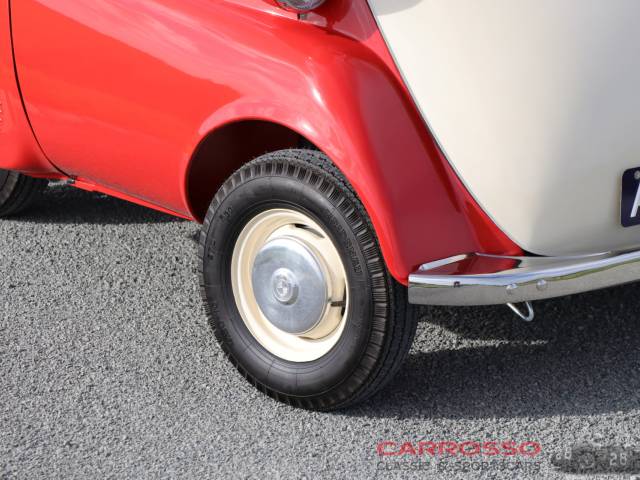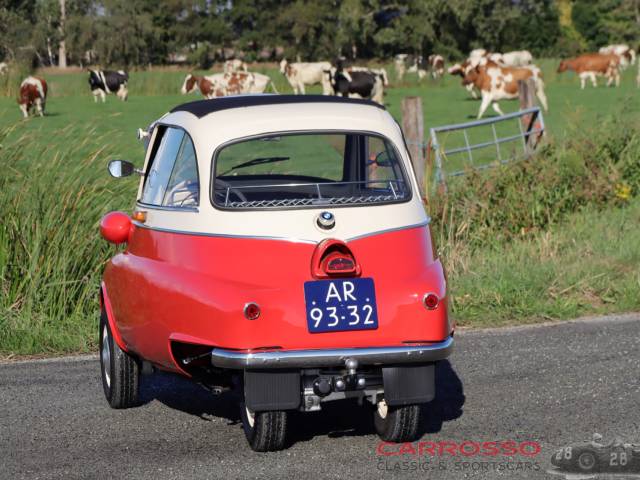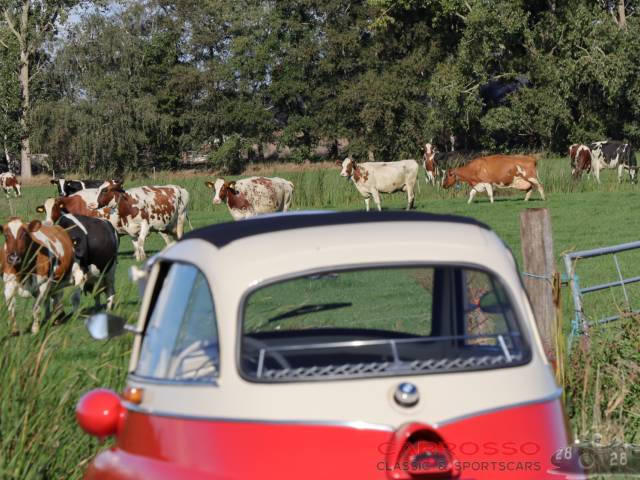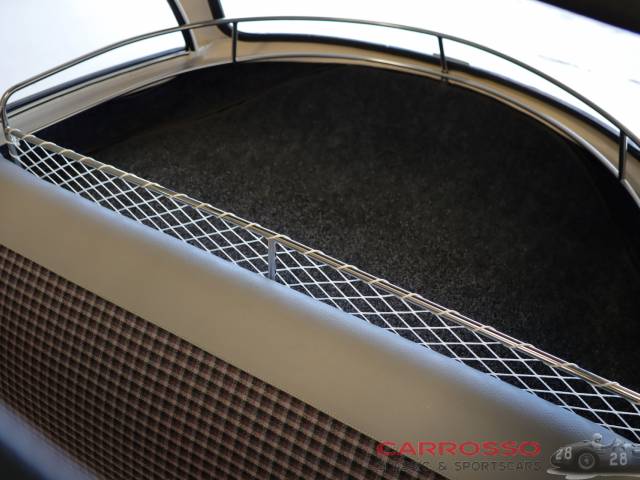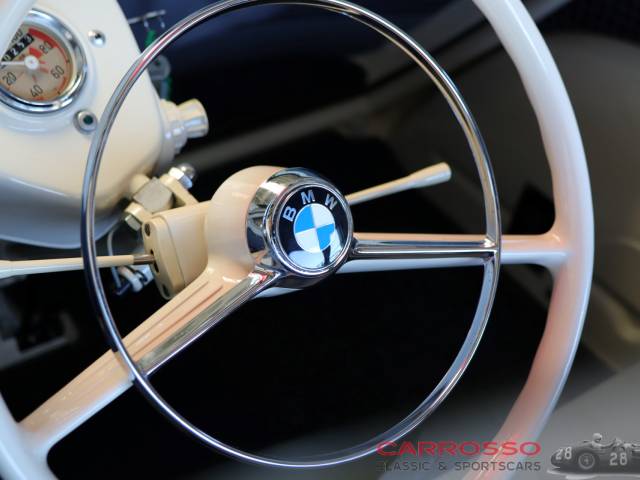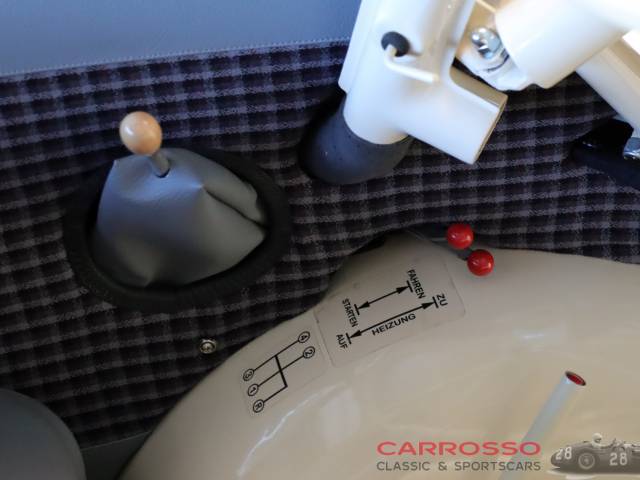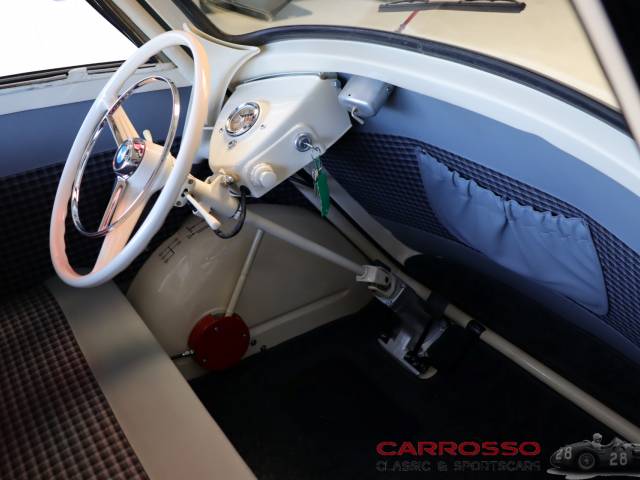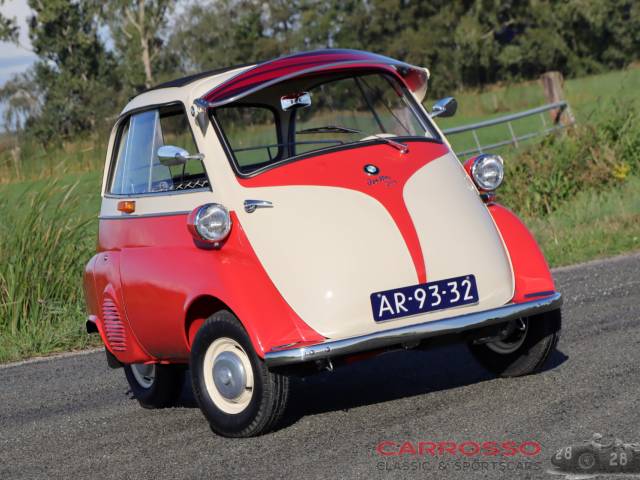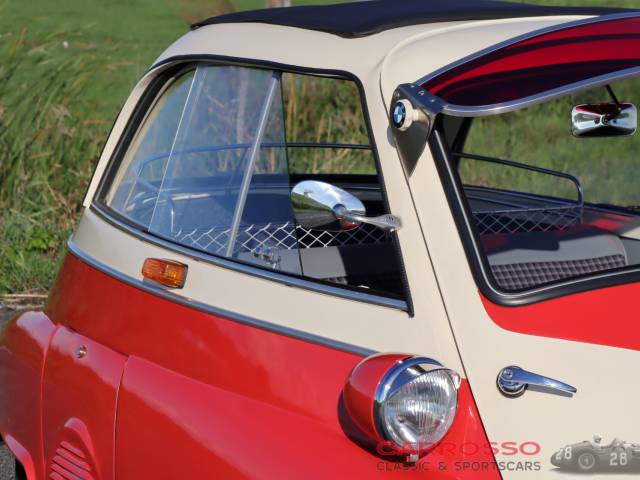 BMW ISETTA 300
Dealer

away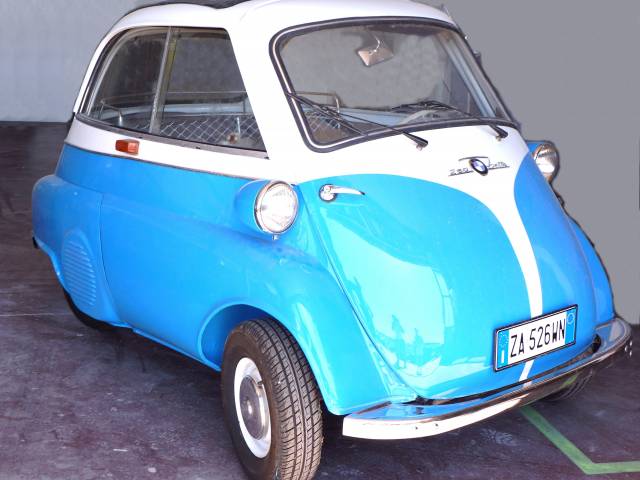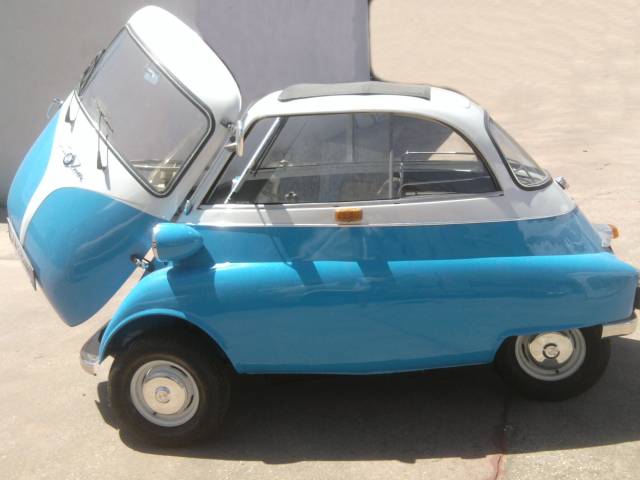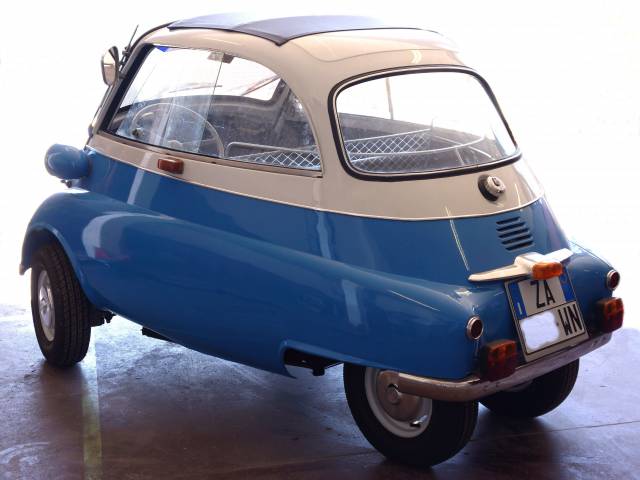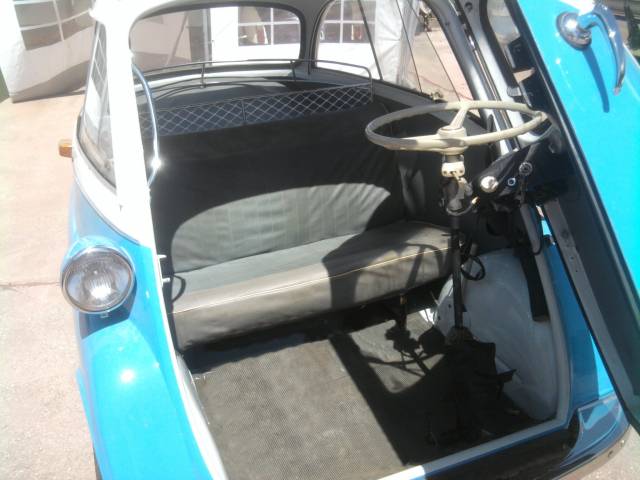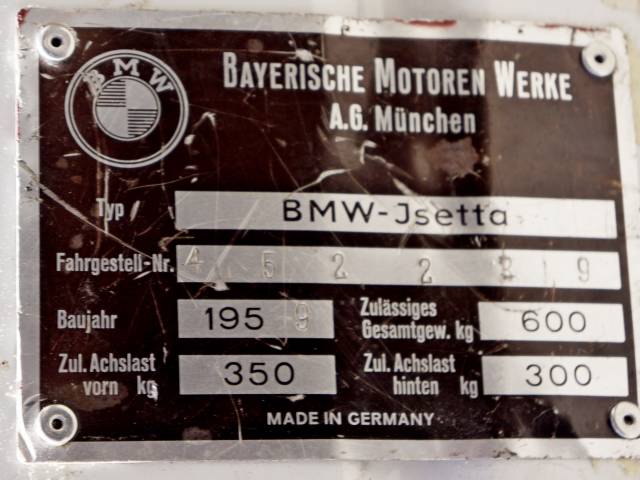 Restored
Private

away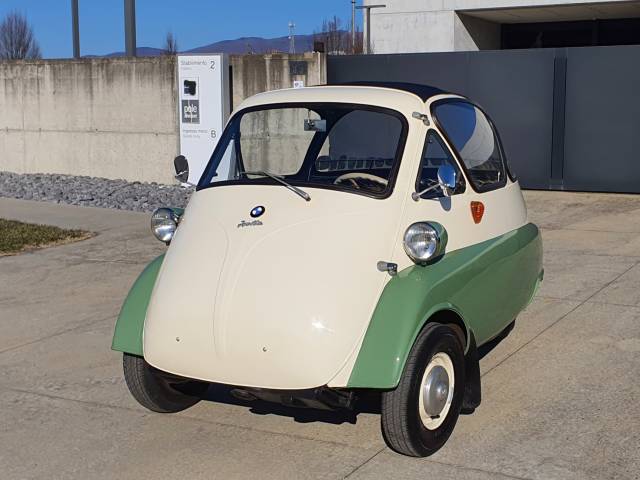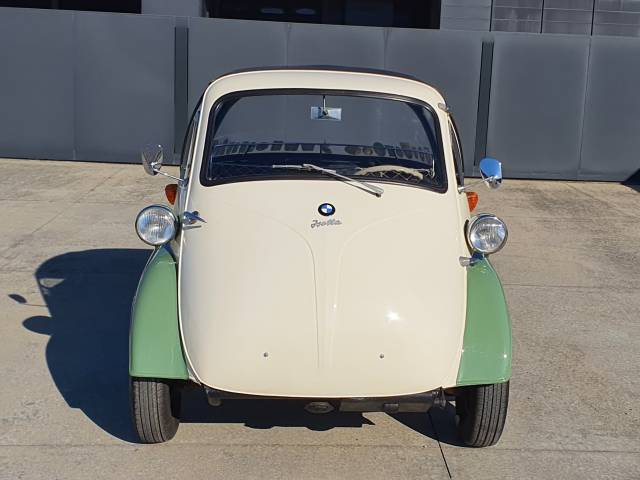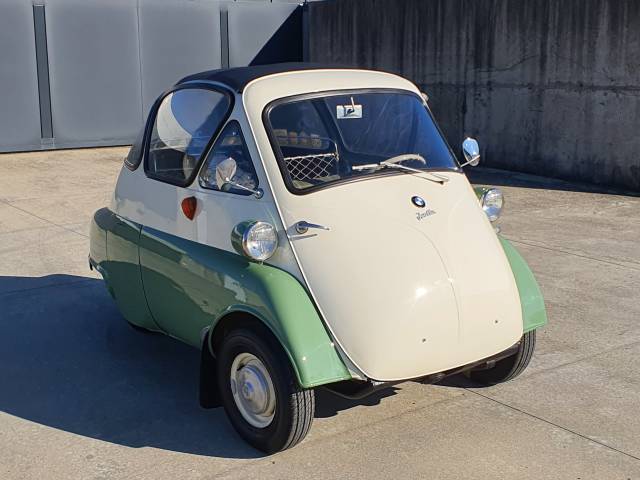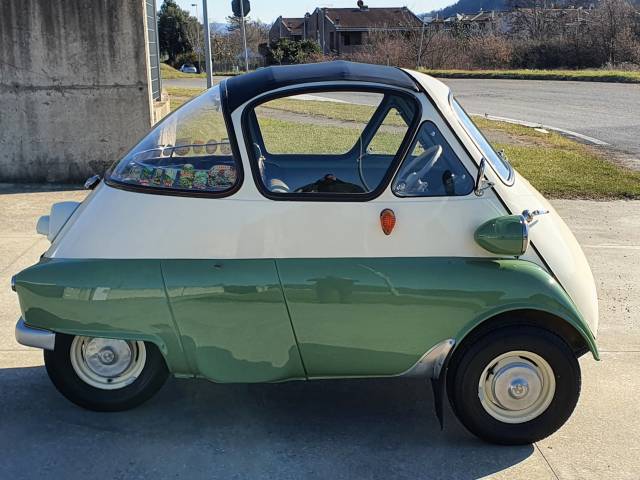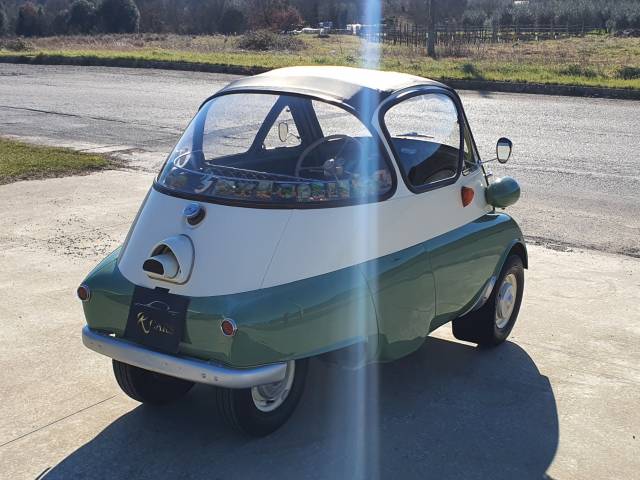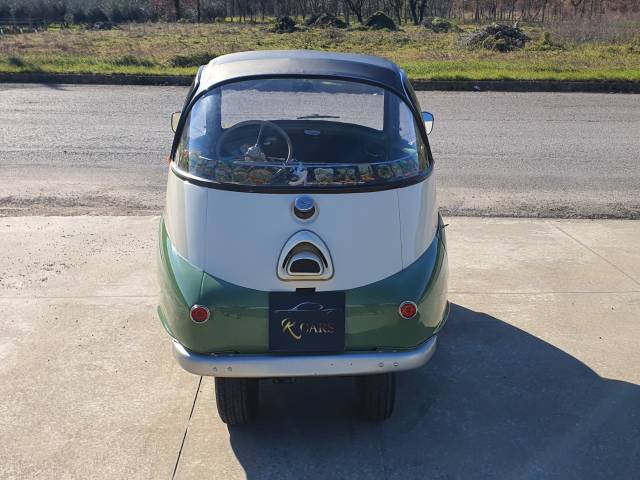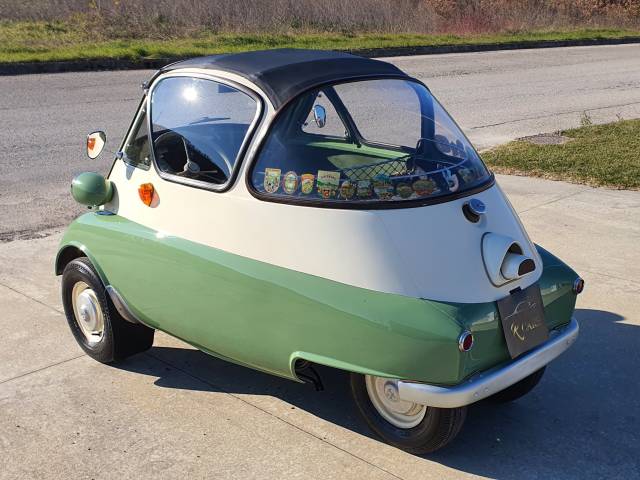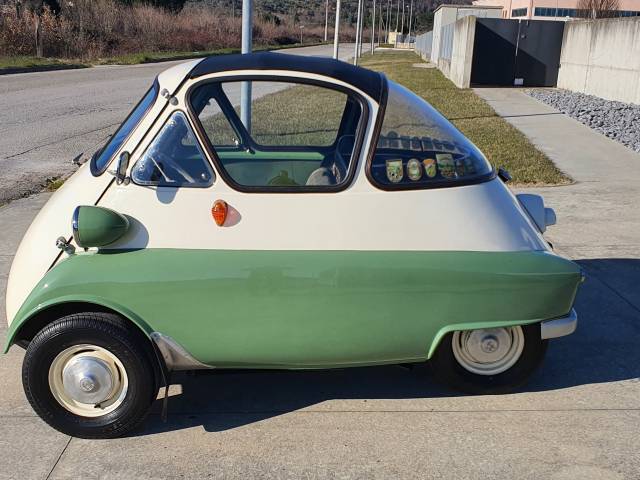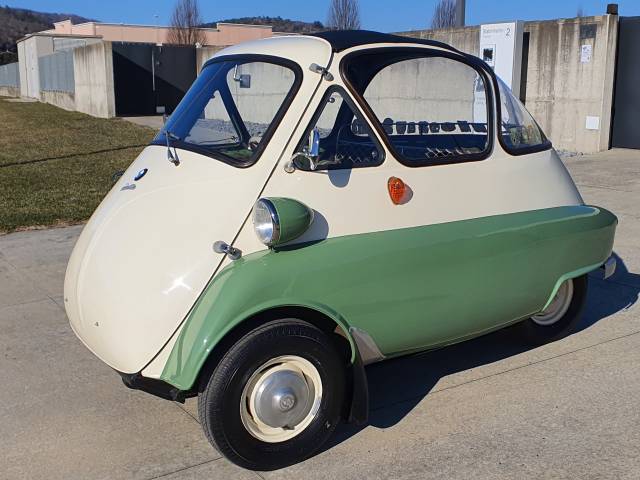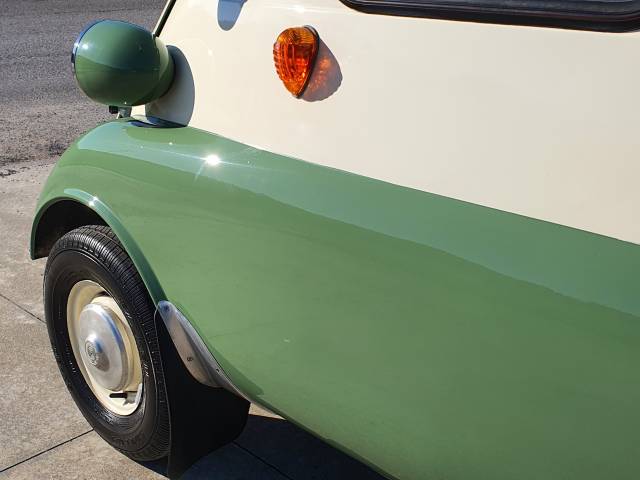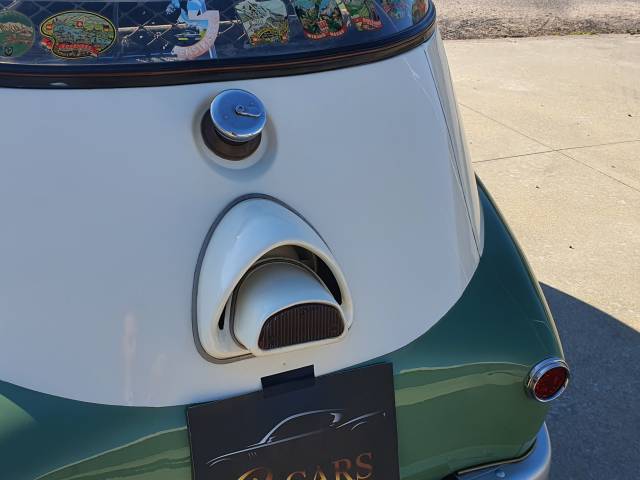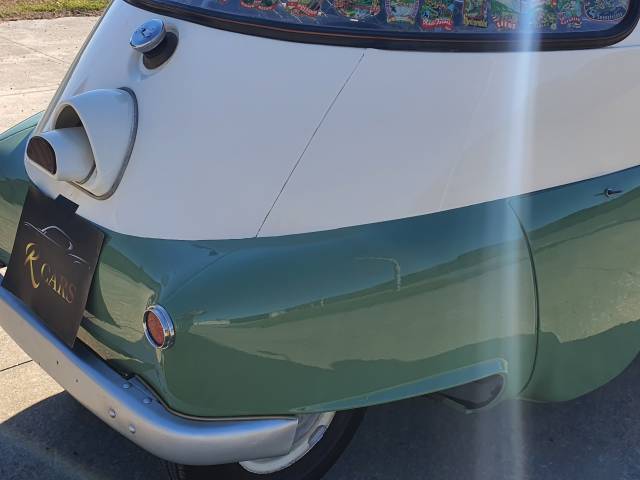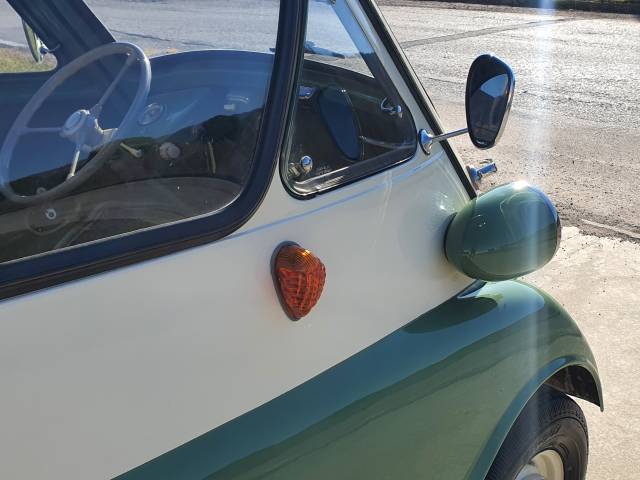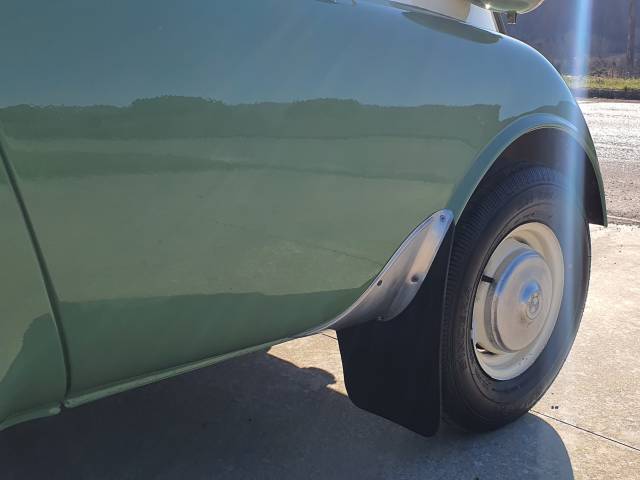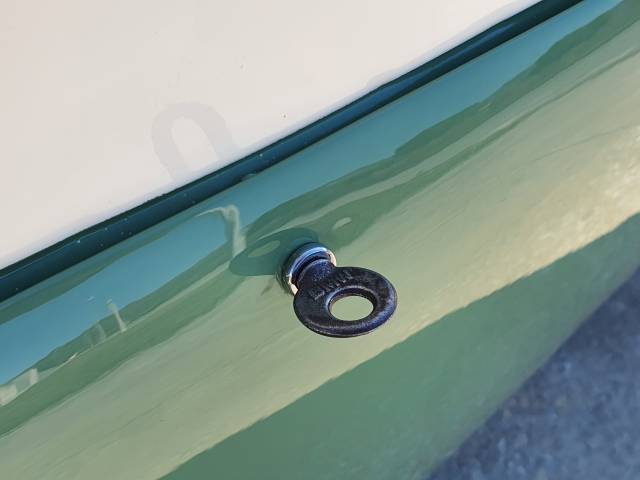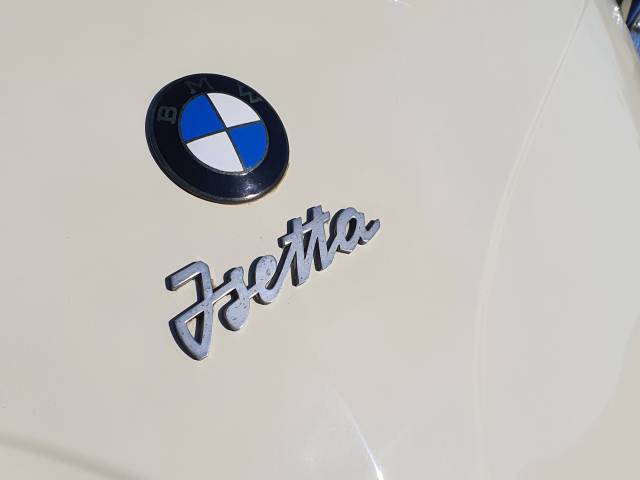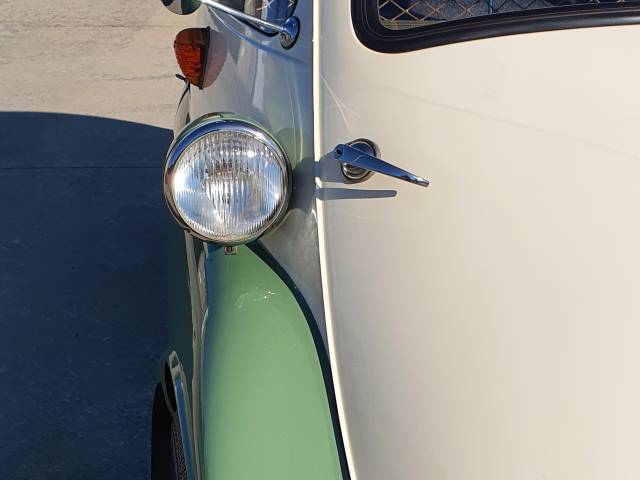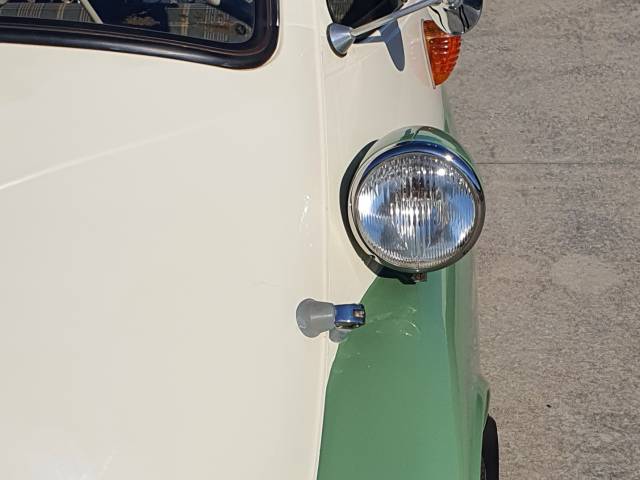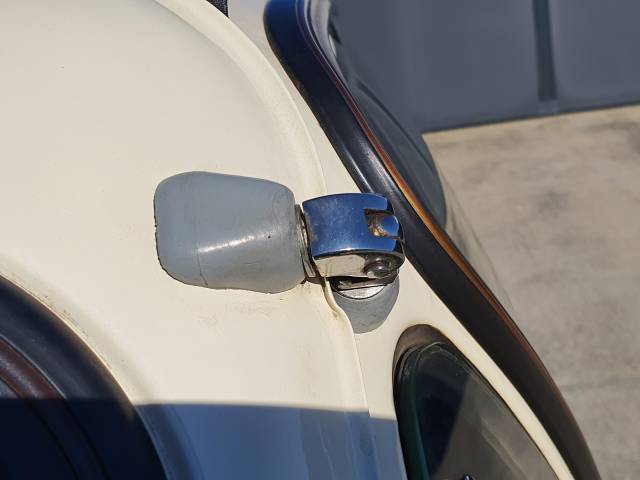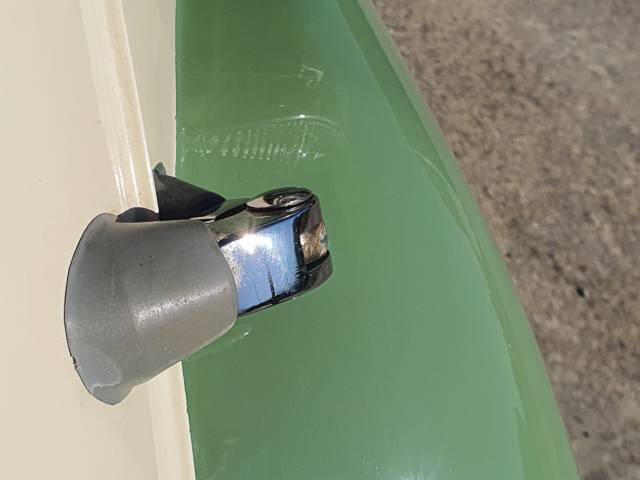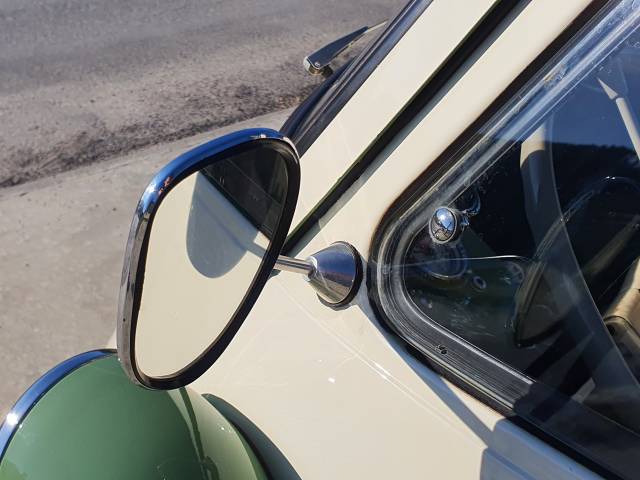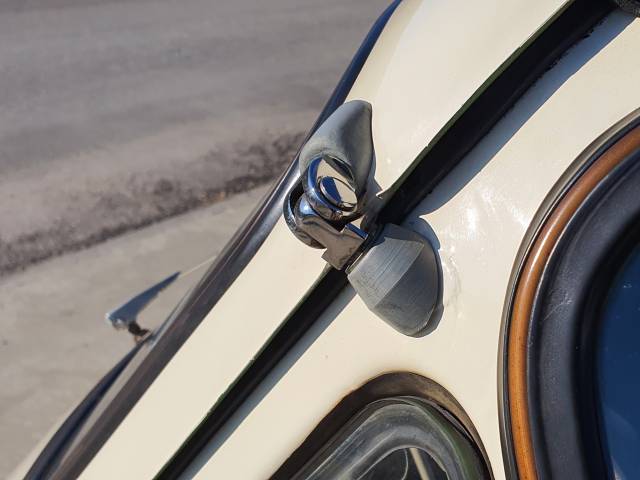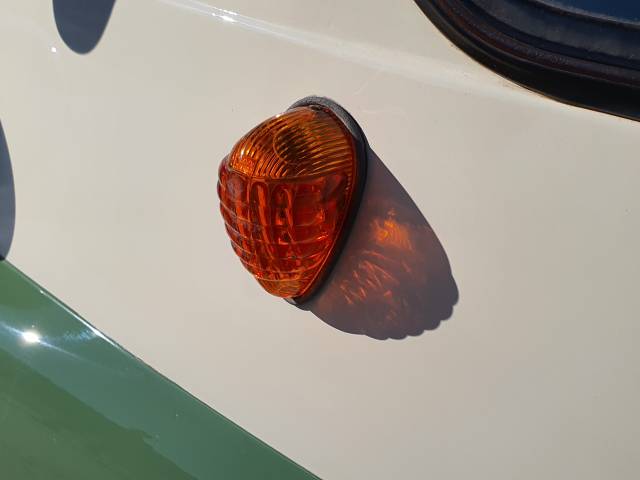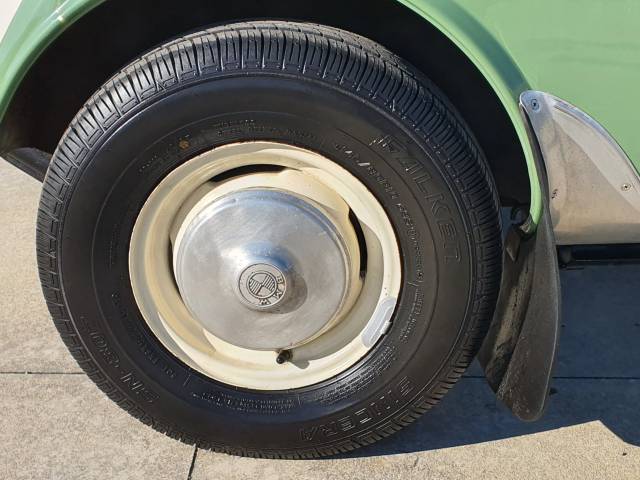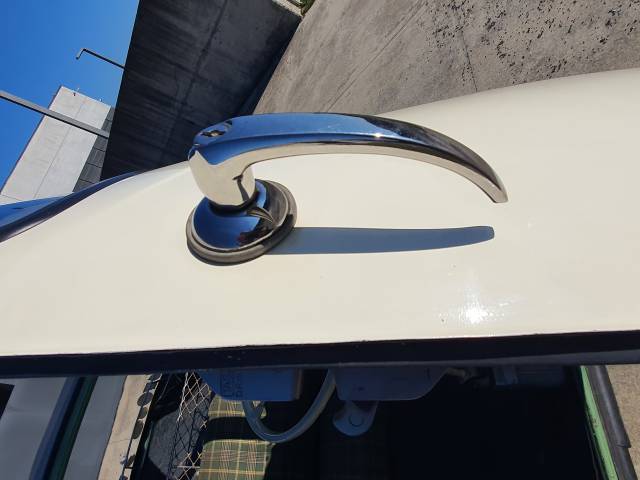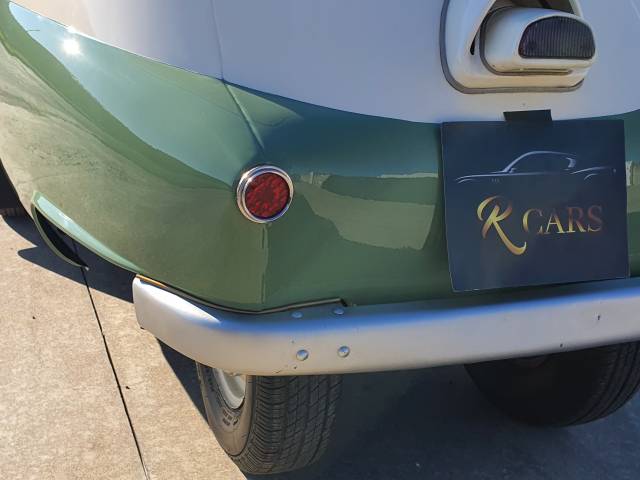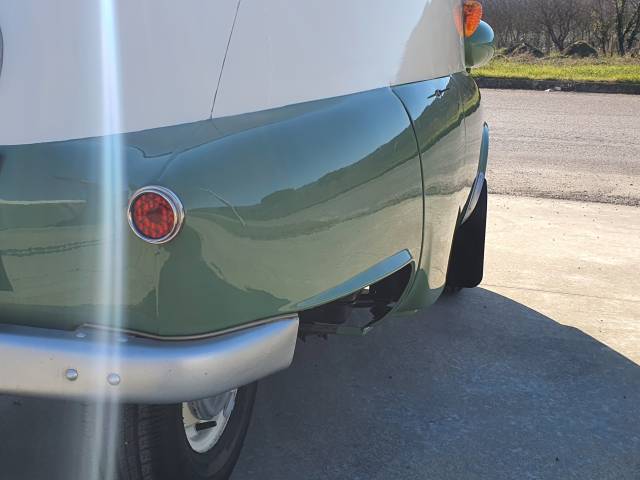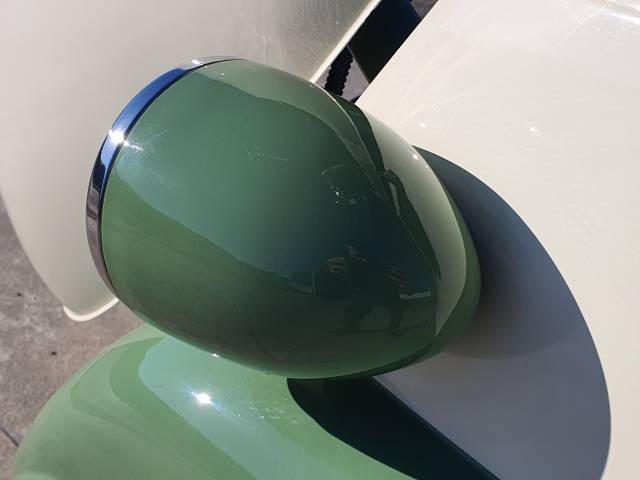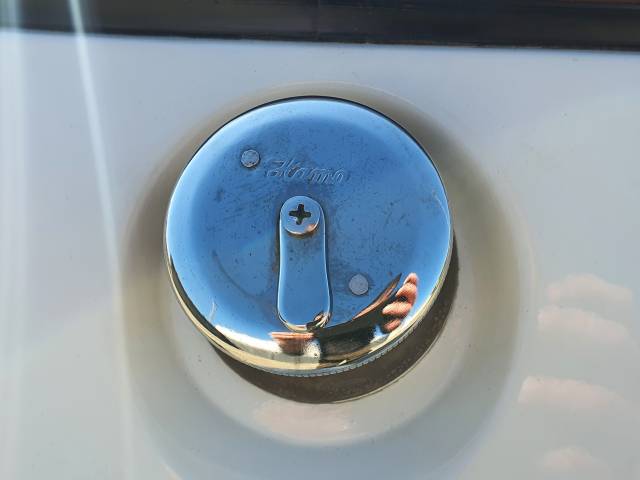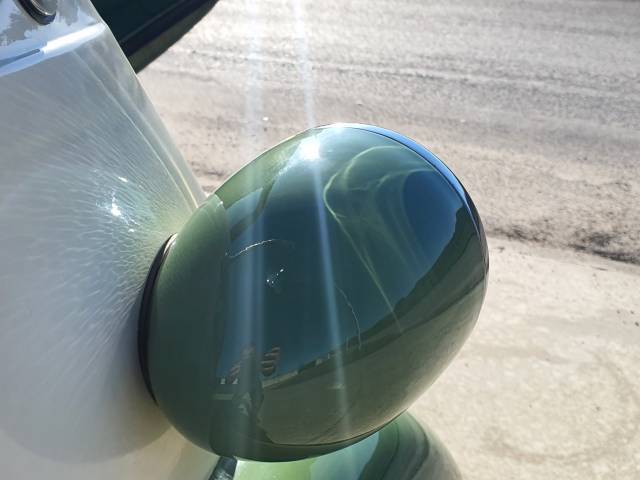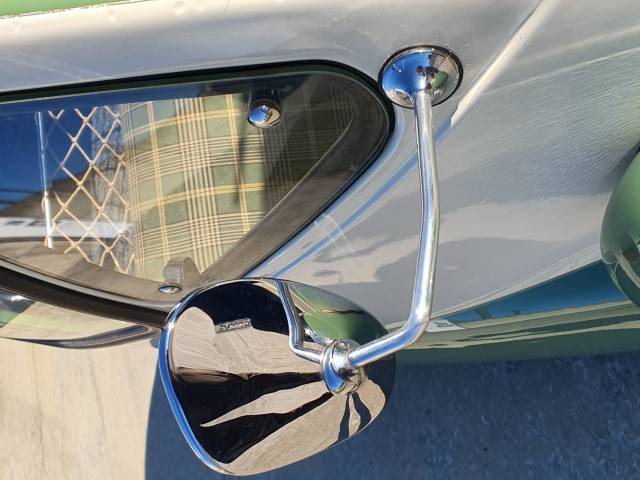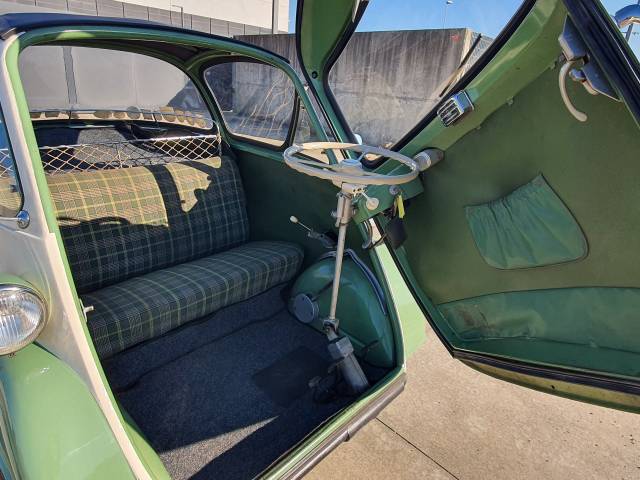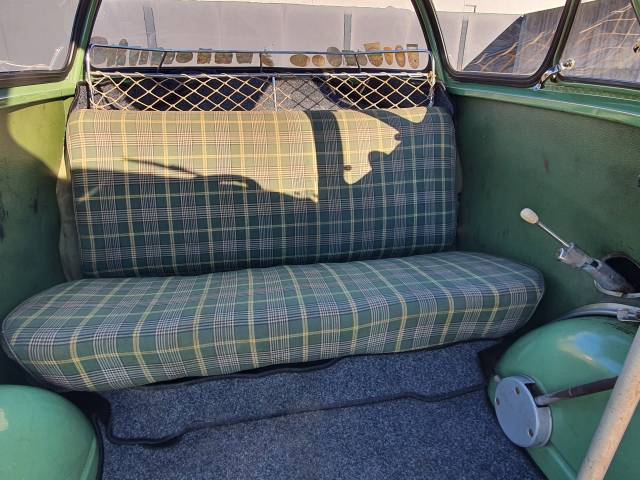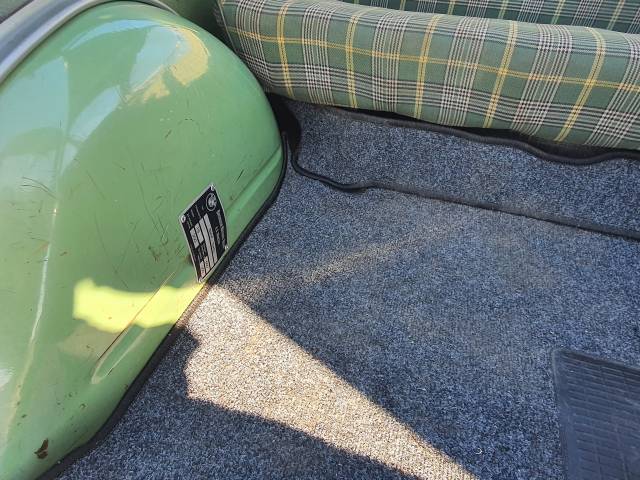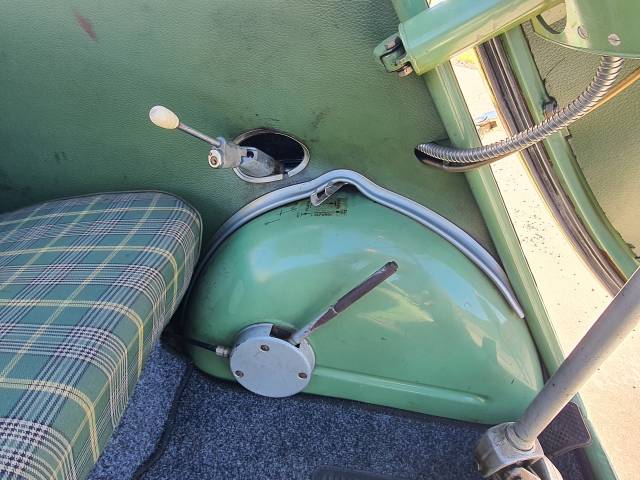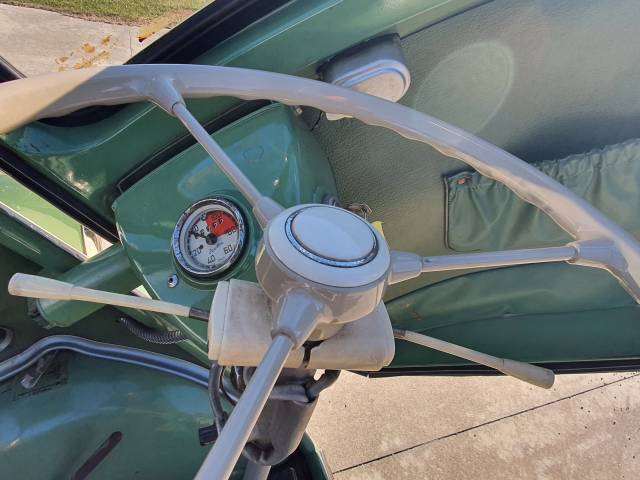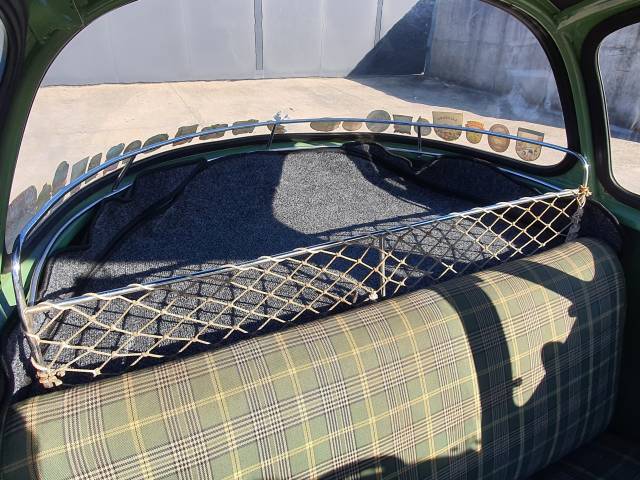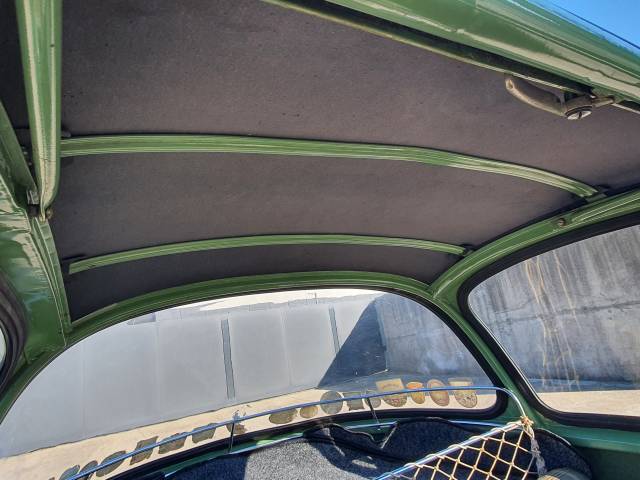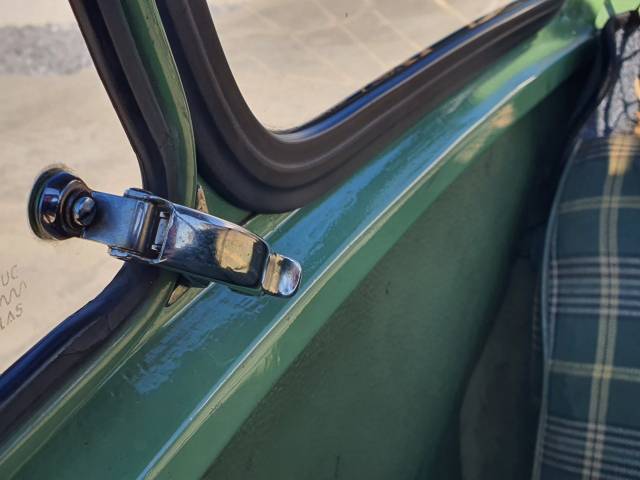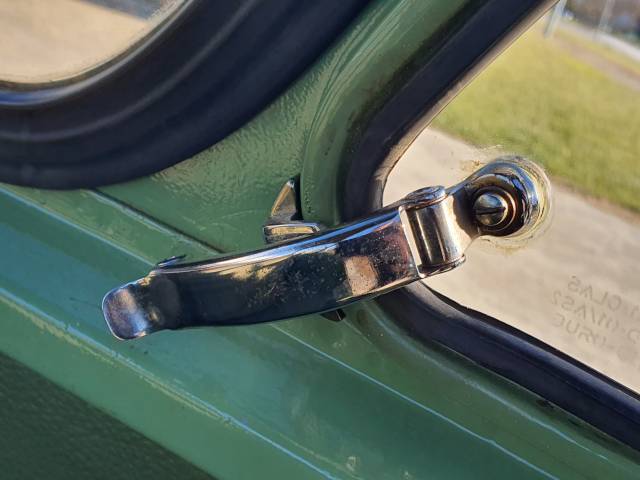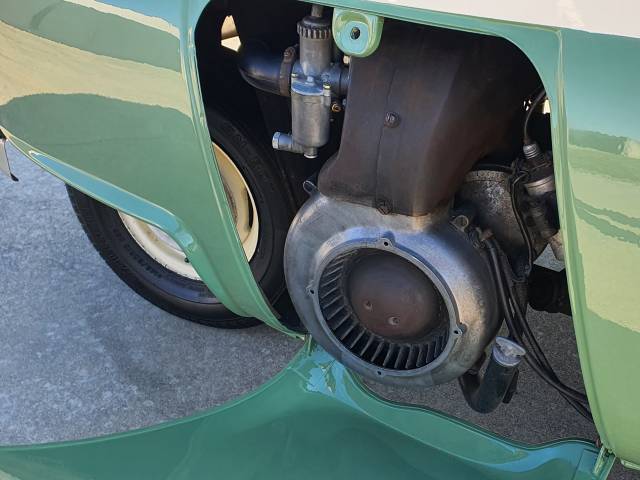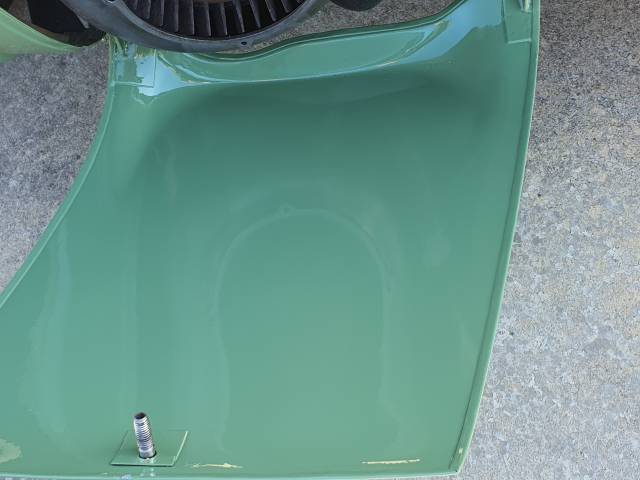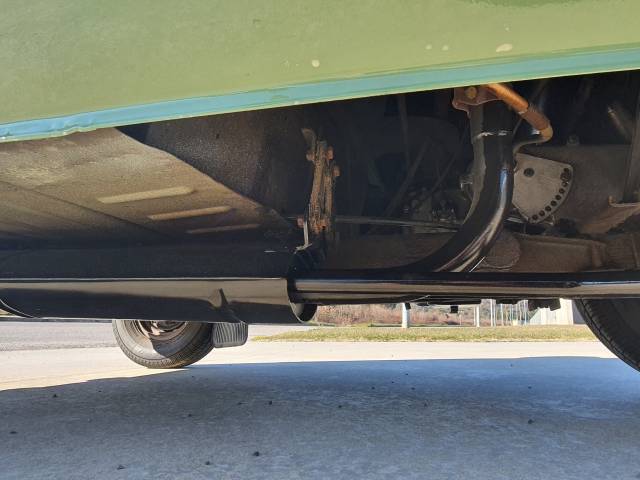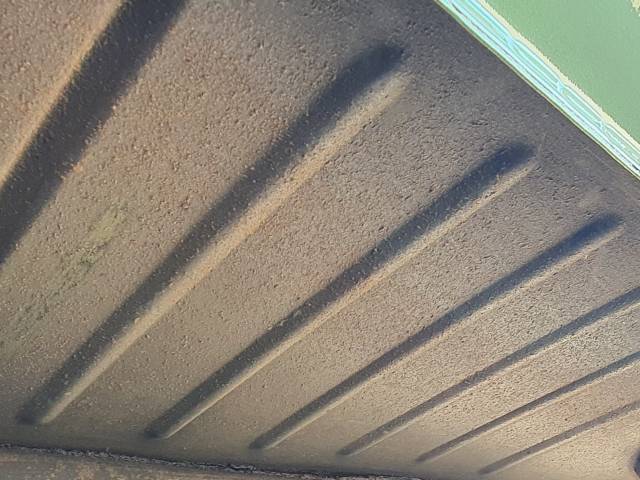 Wonderfull combination of color's !!
Dealer

away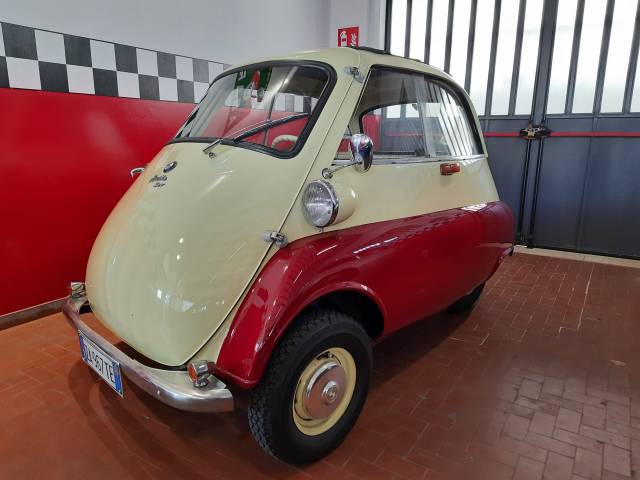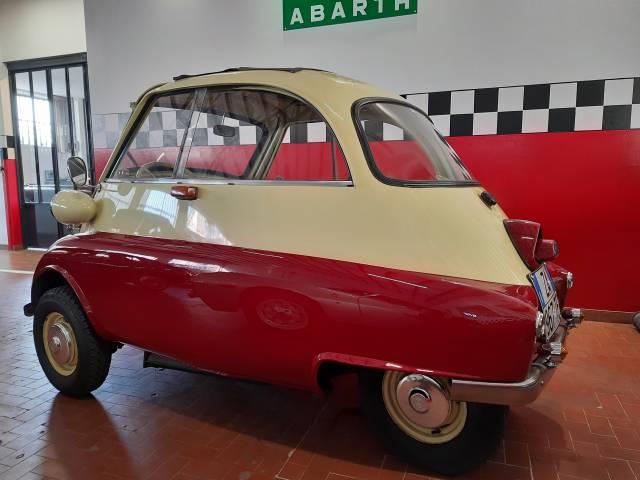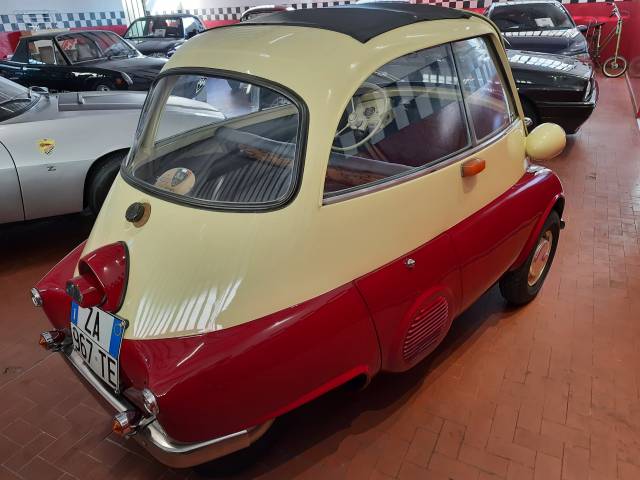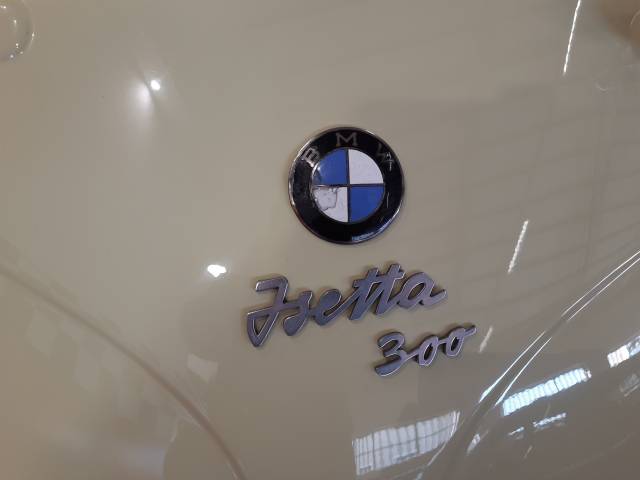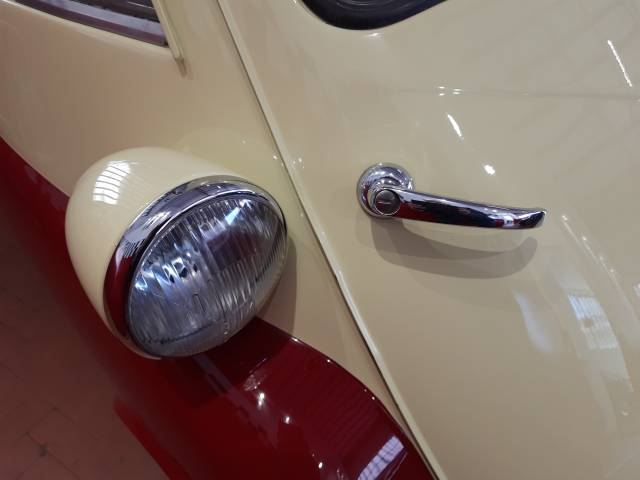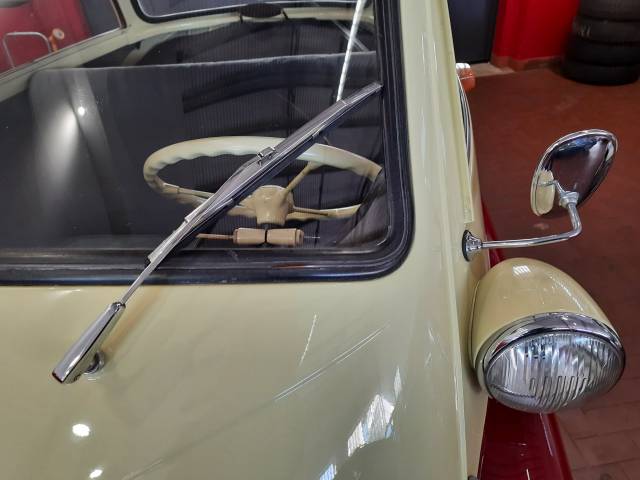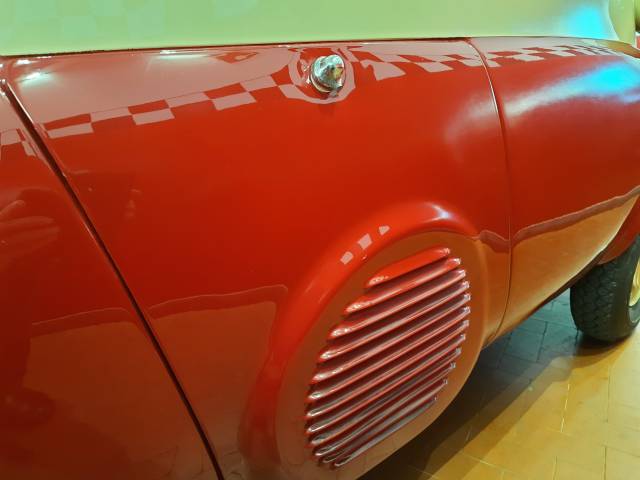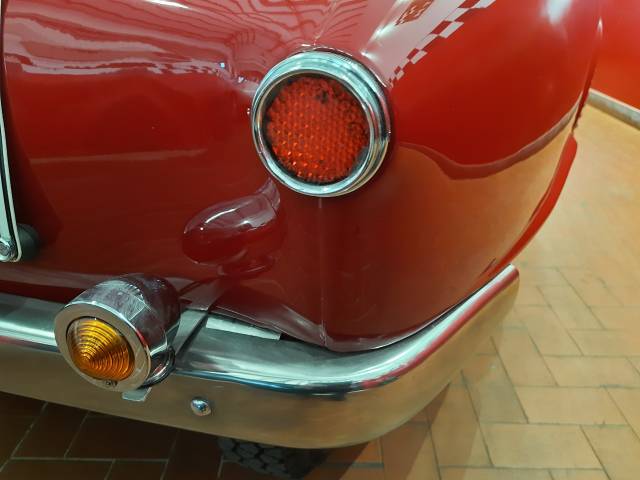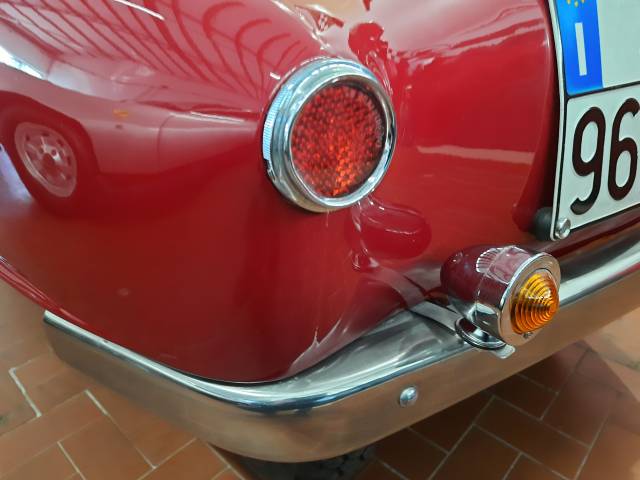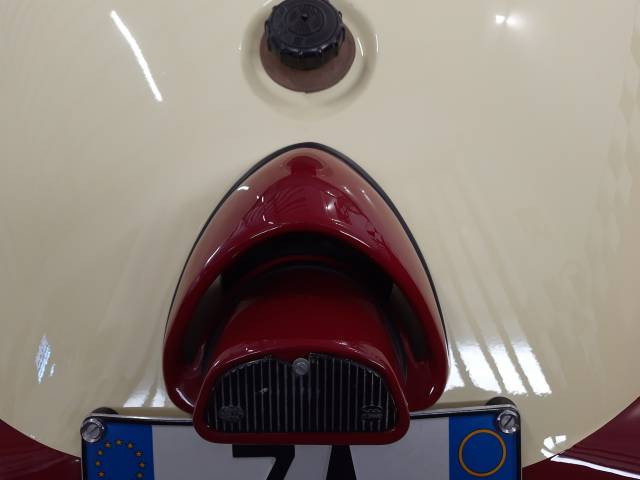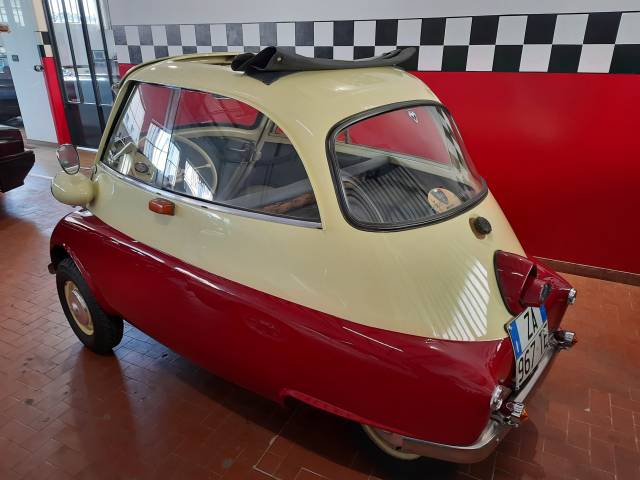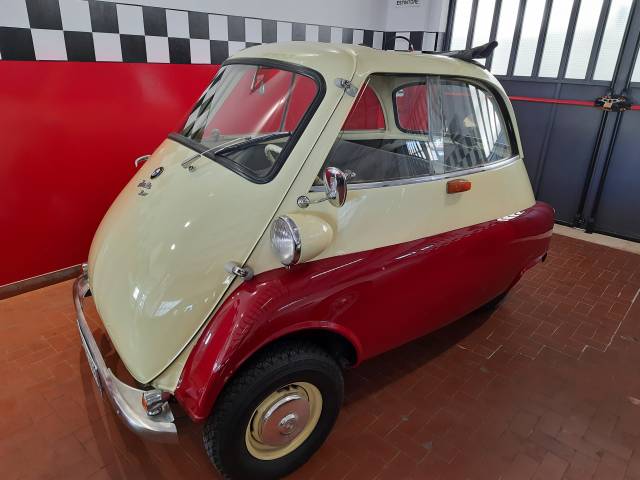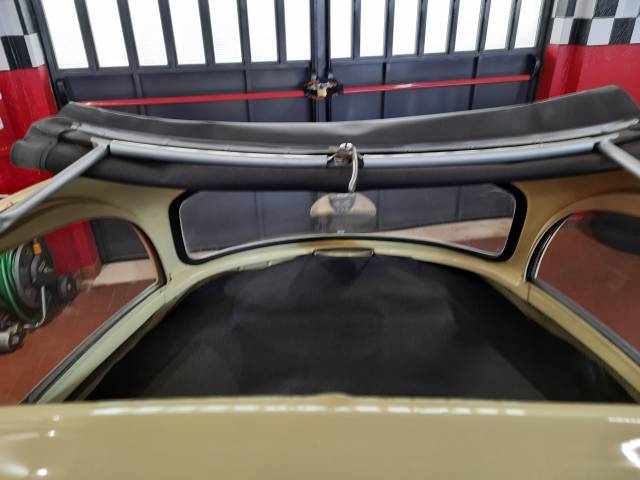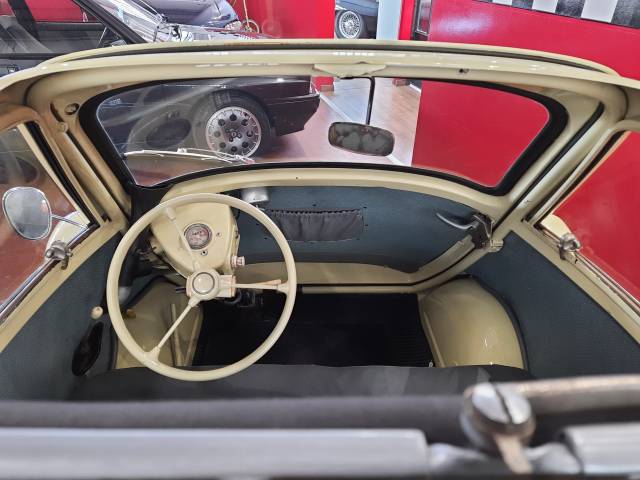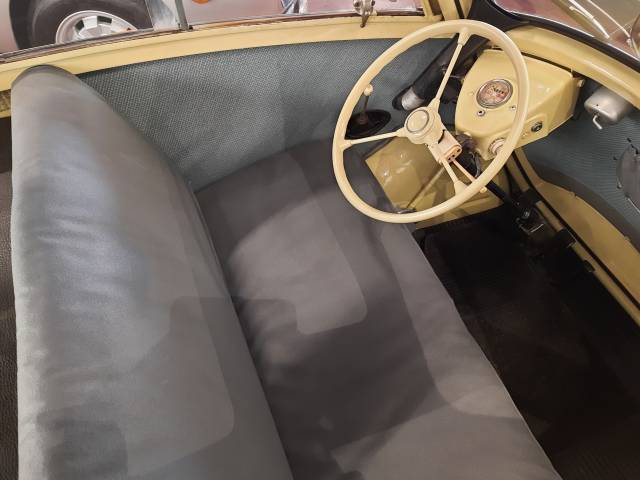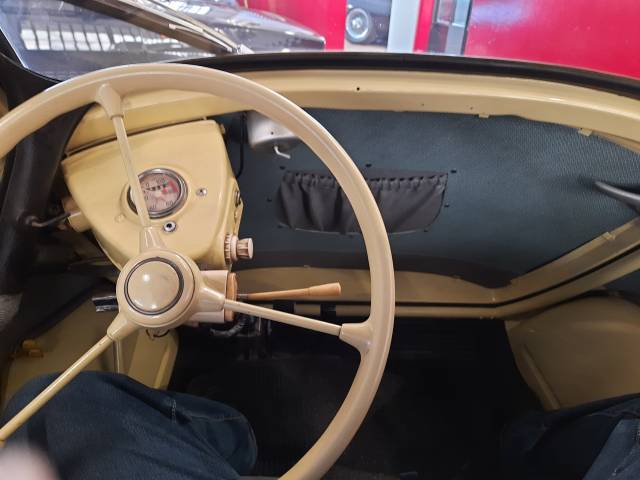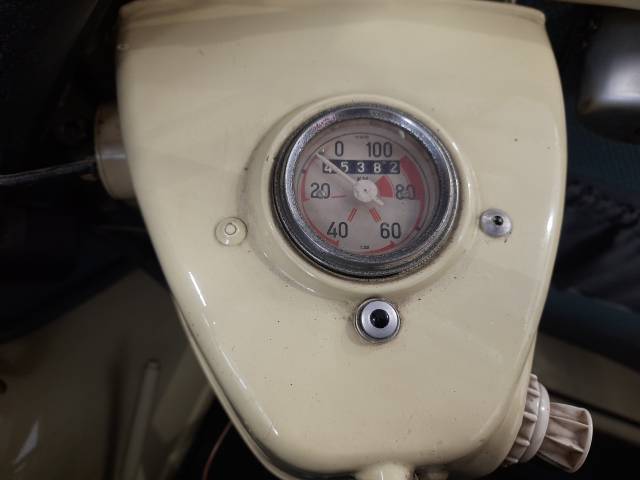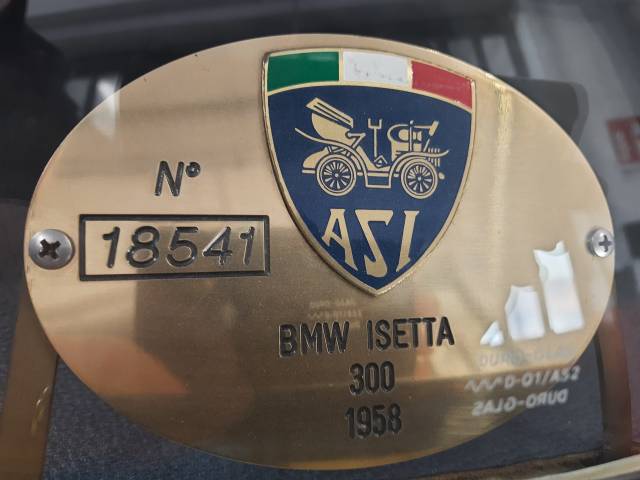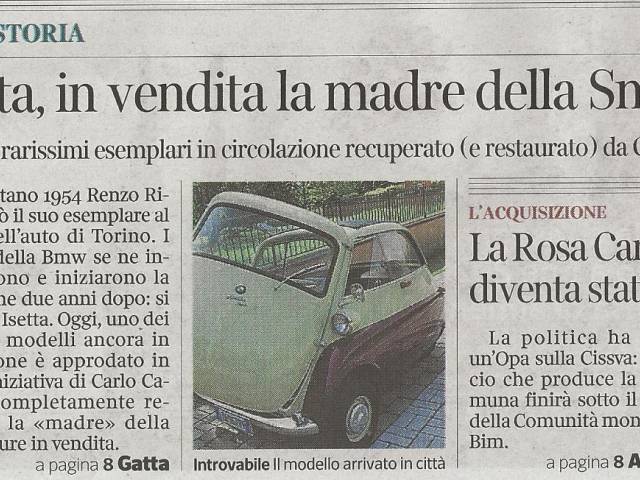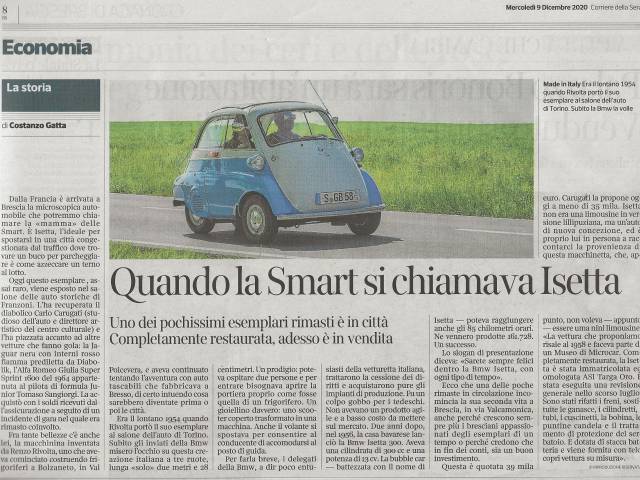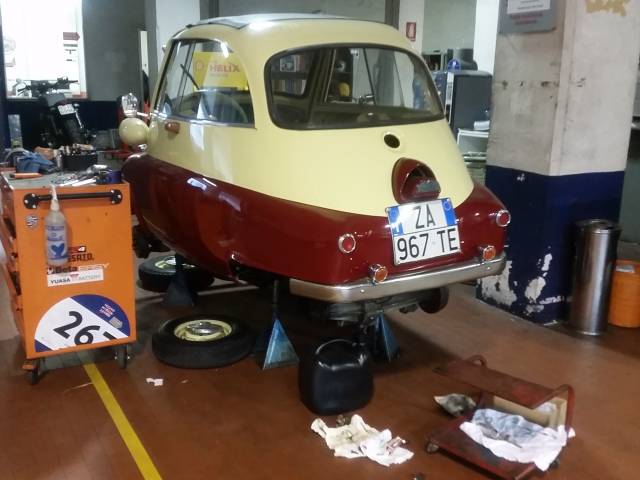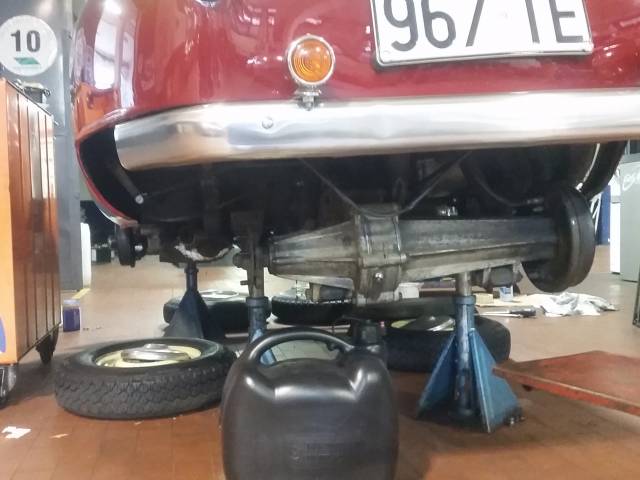 La Motocoupè Trasformabile
Dealer

away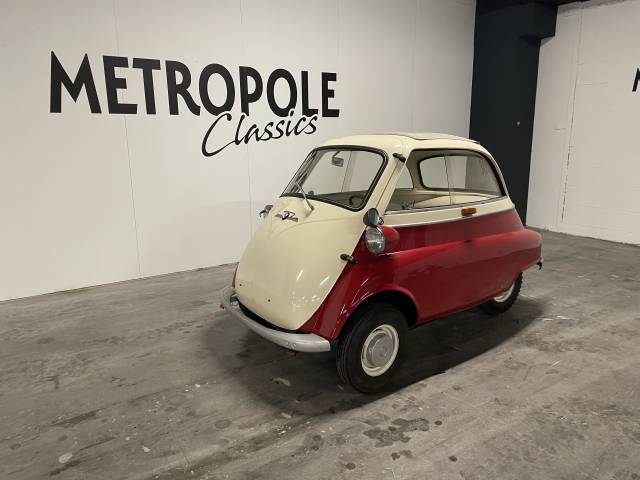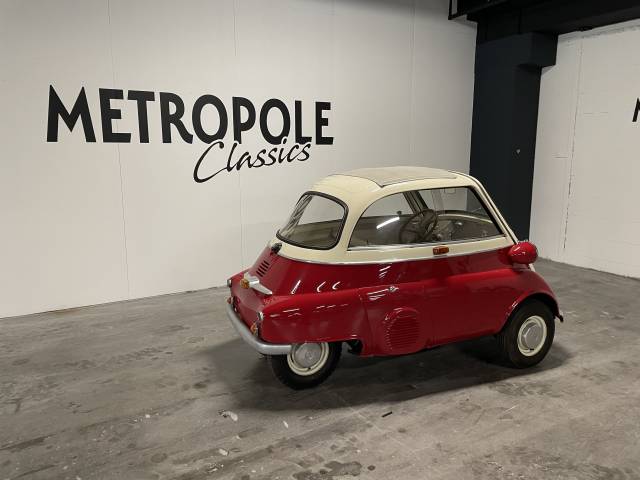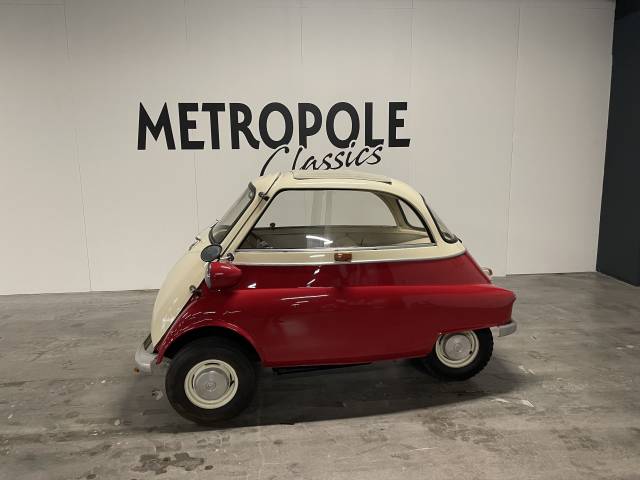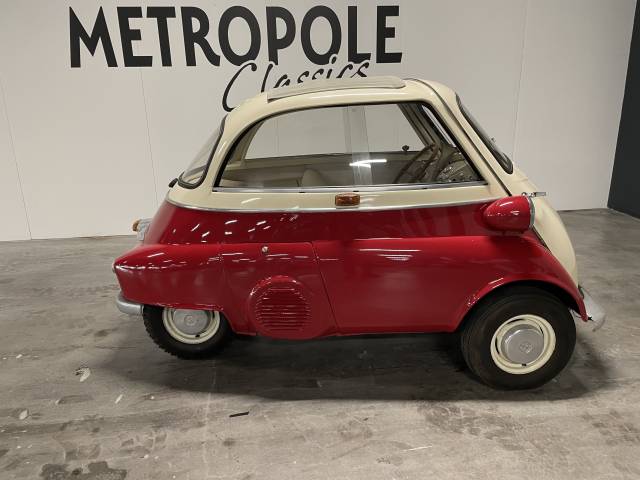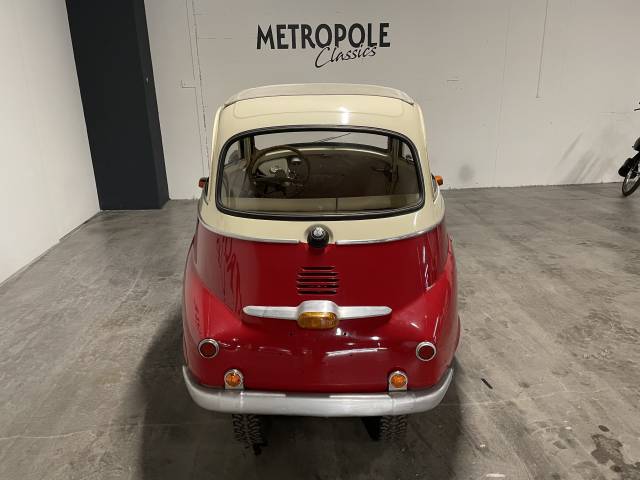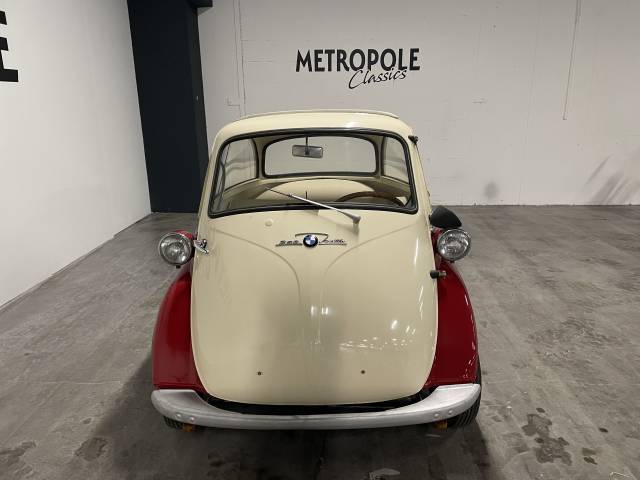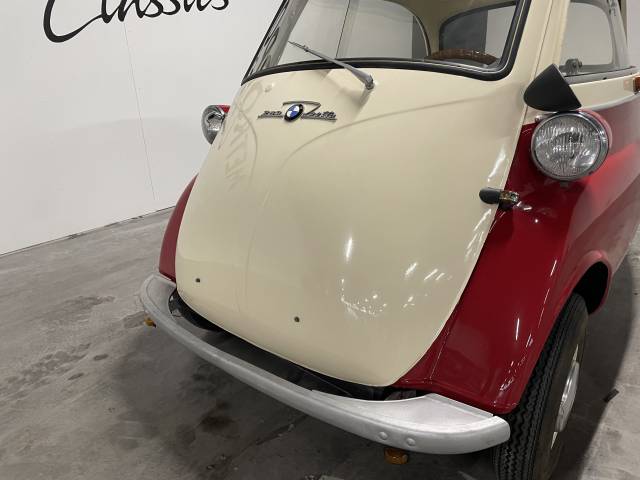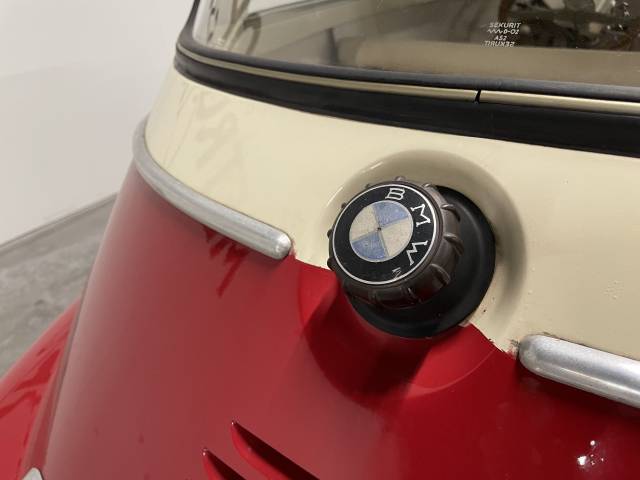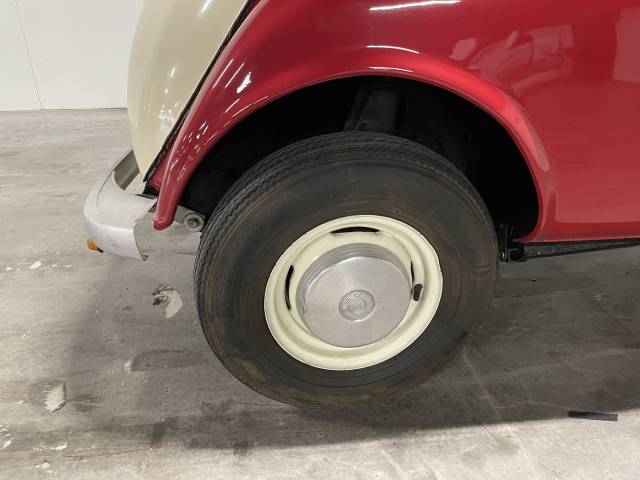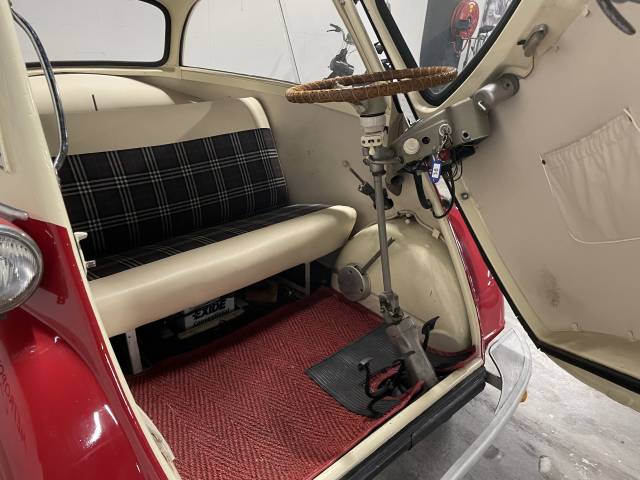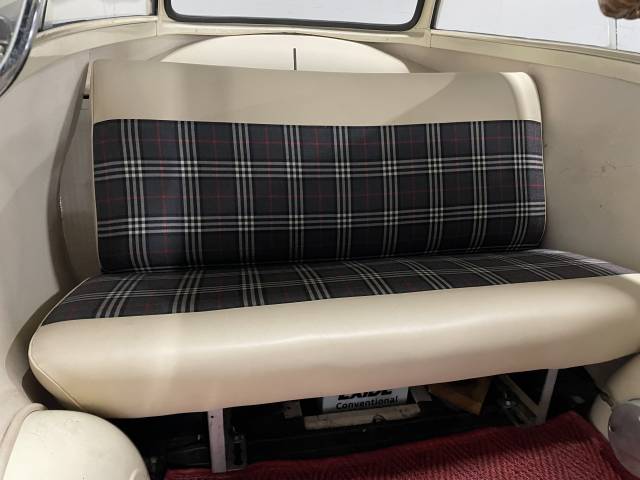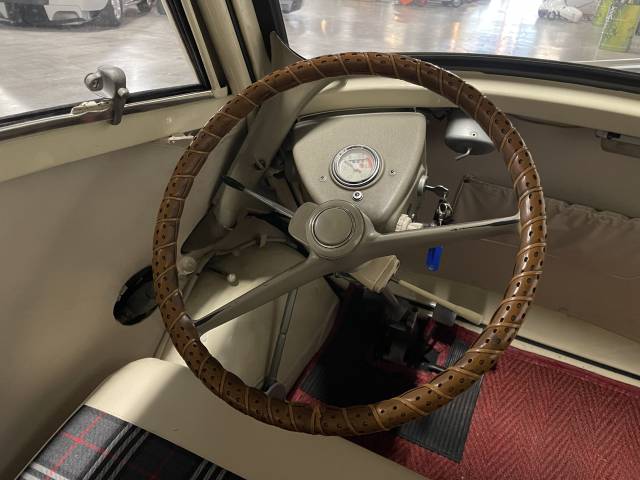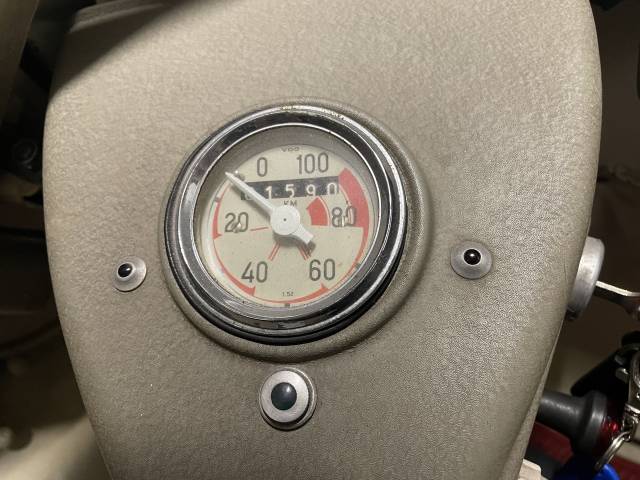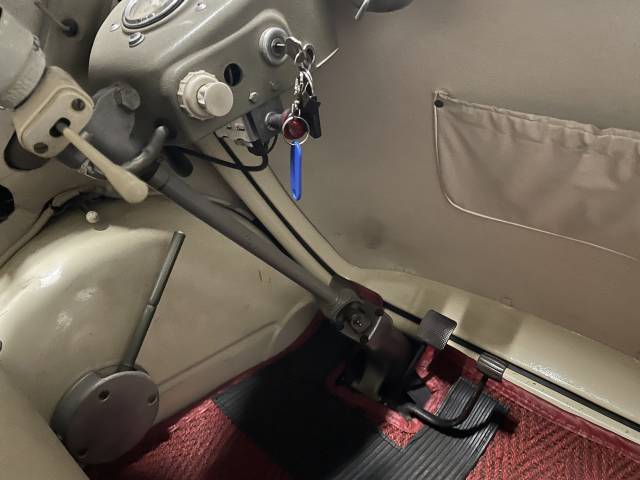 BMW isetta 250 M0552
Dealer

away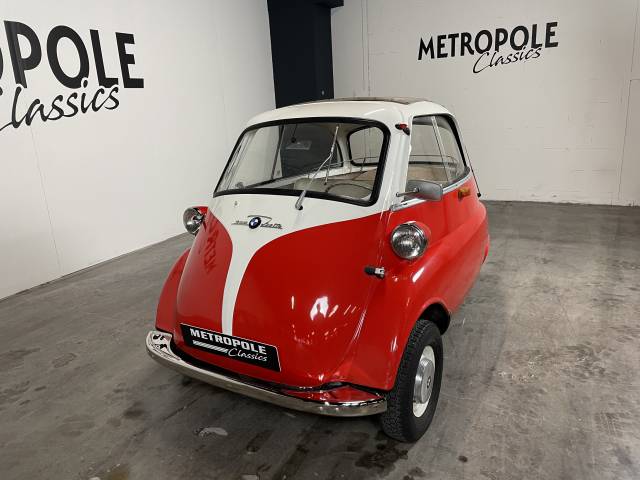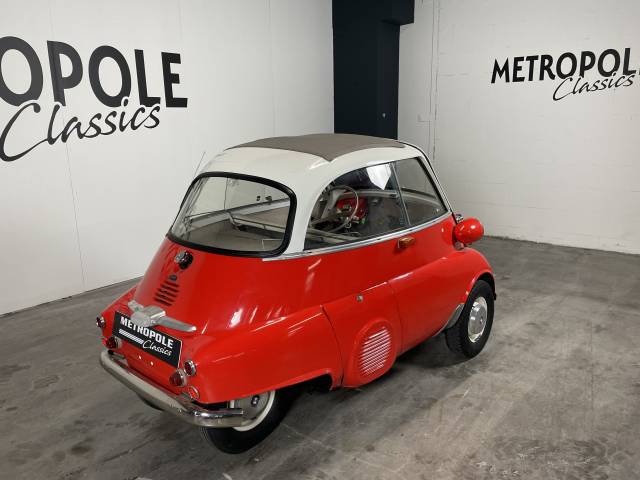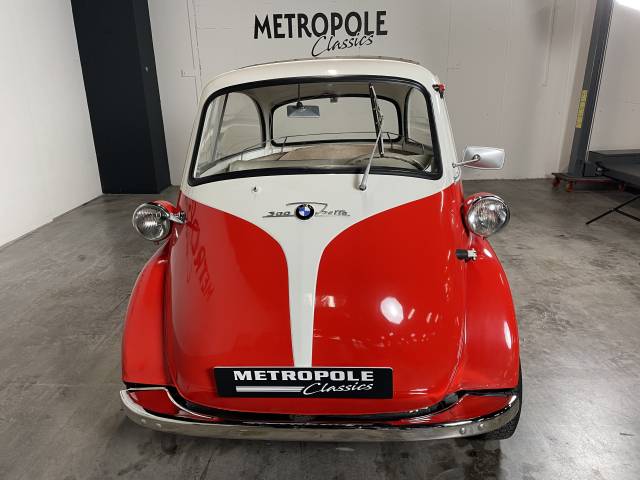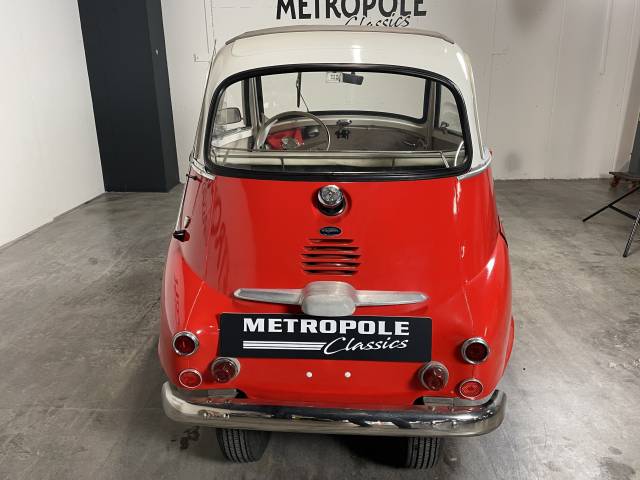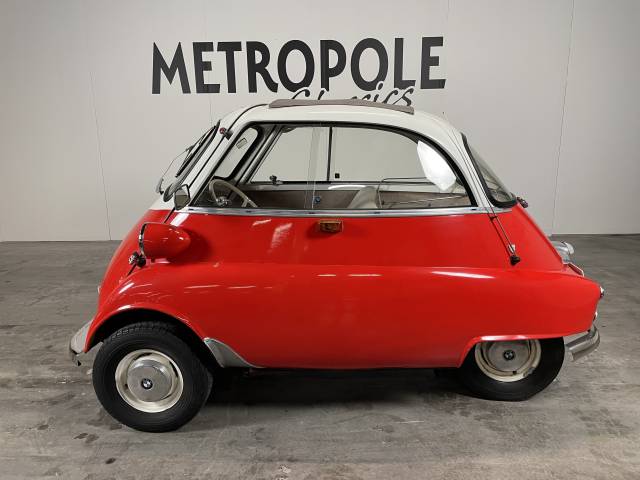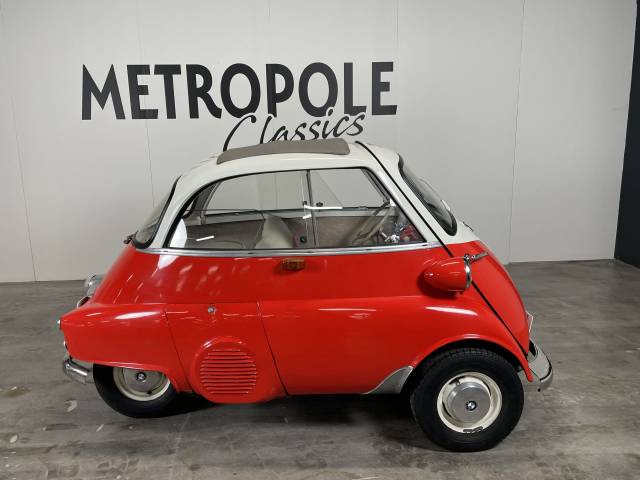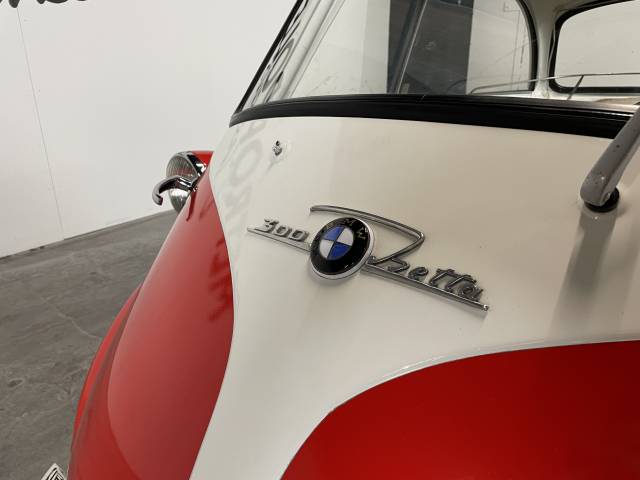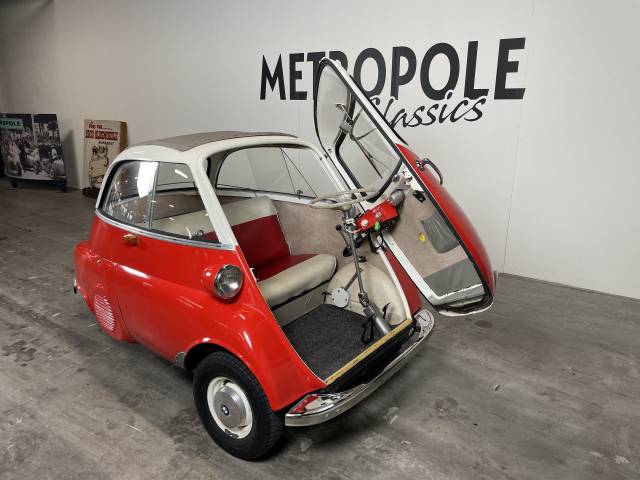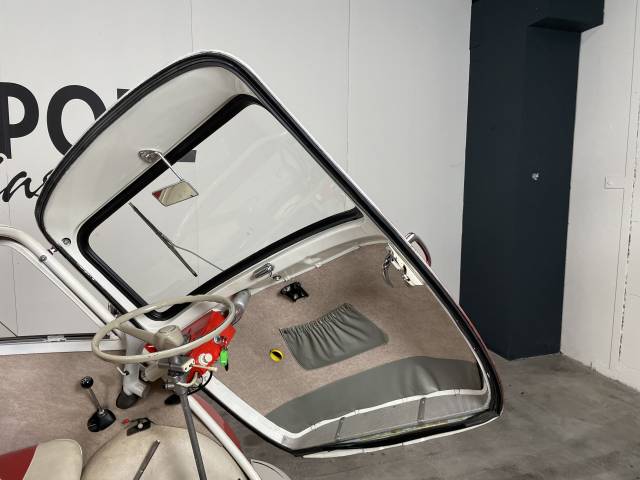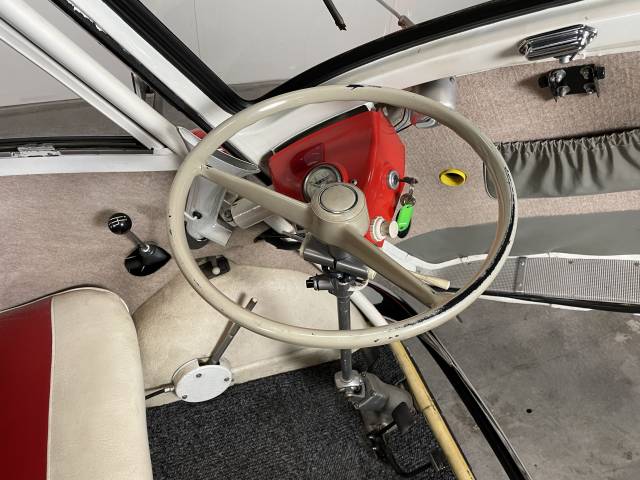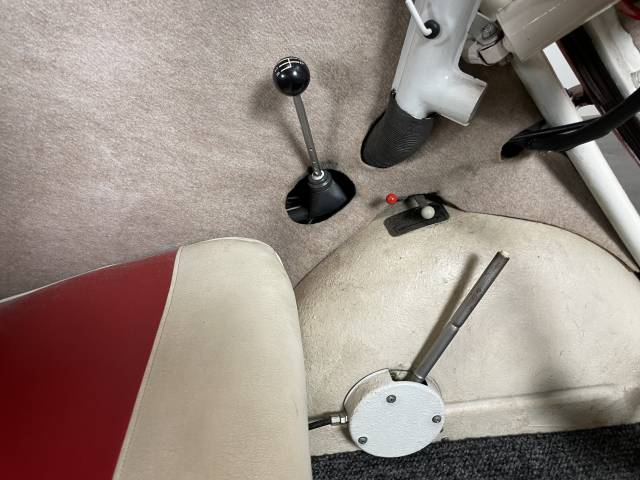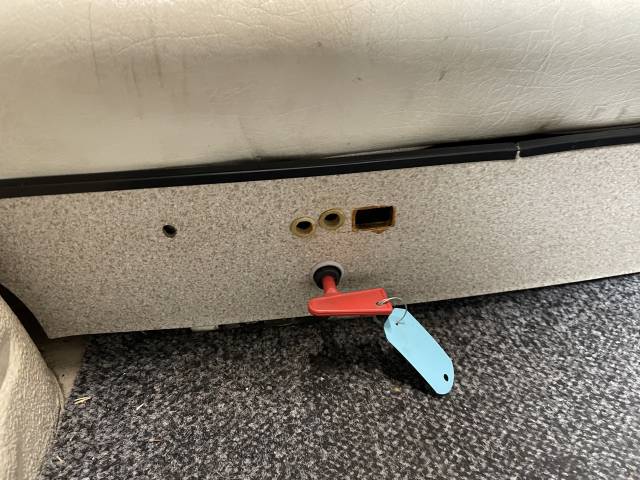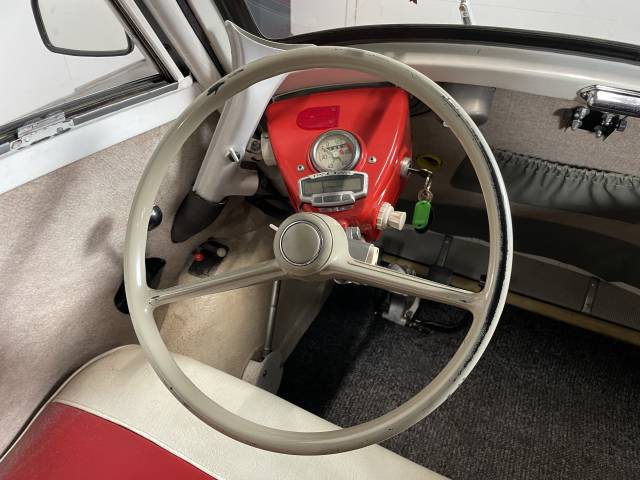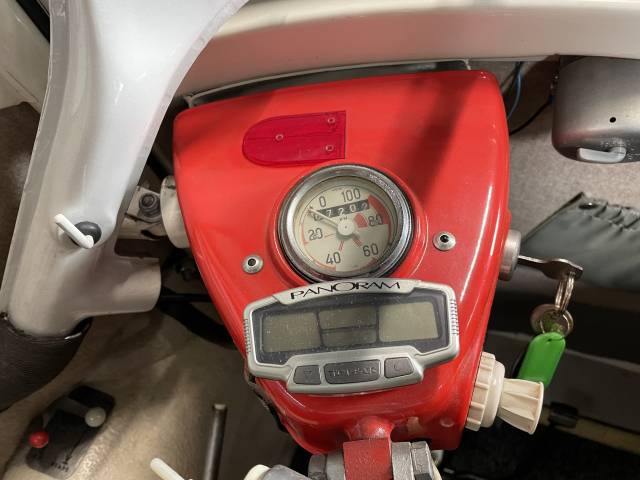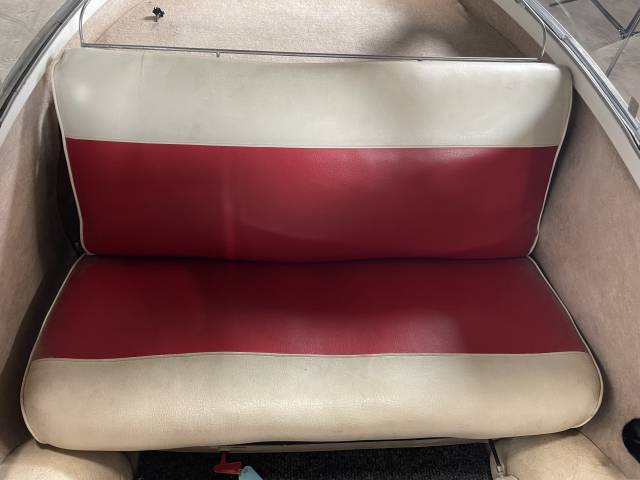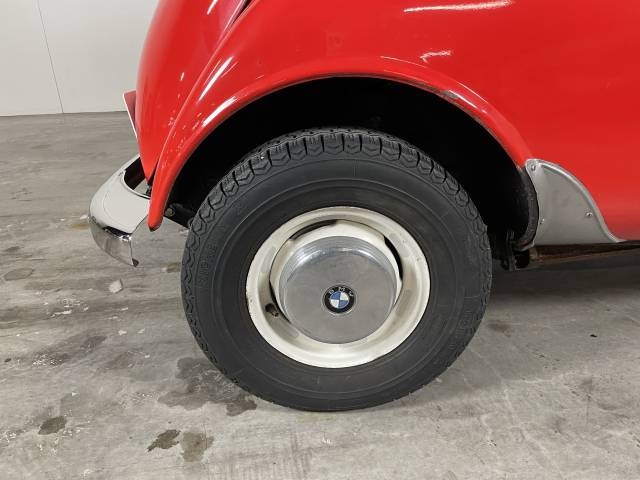 BMW ISETTA 300 M0578
Dealer

away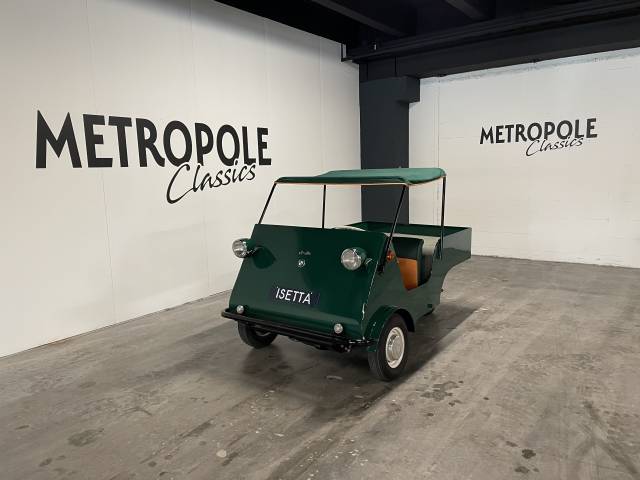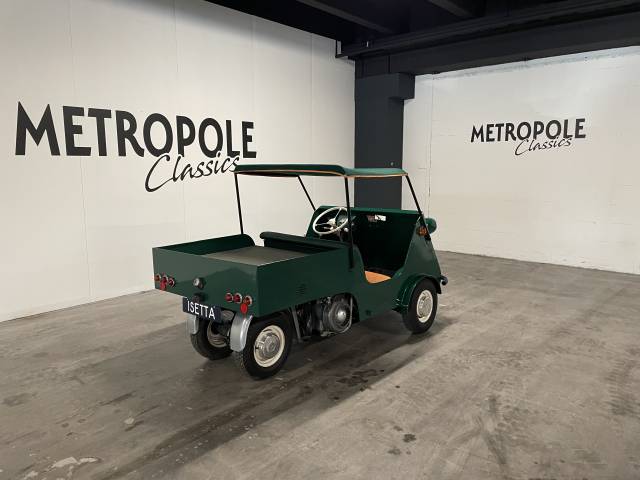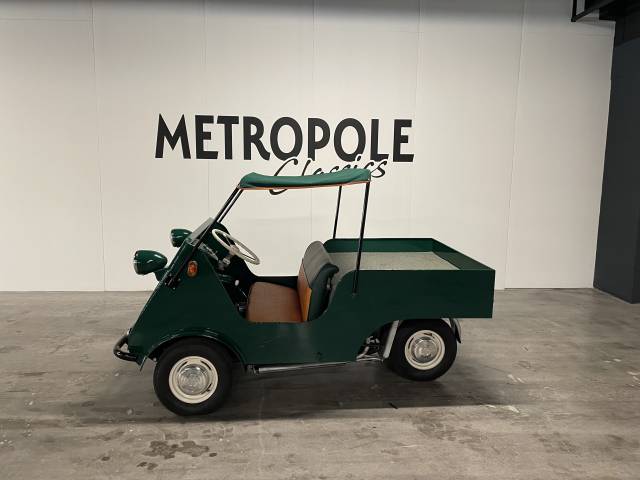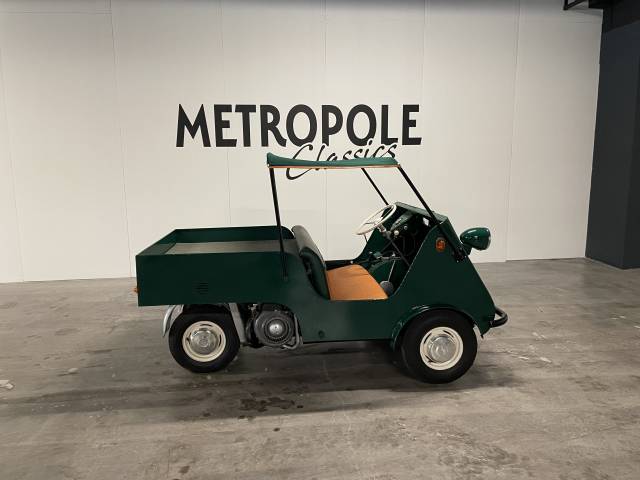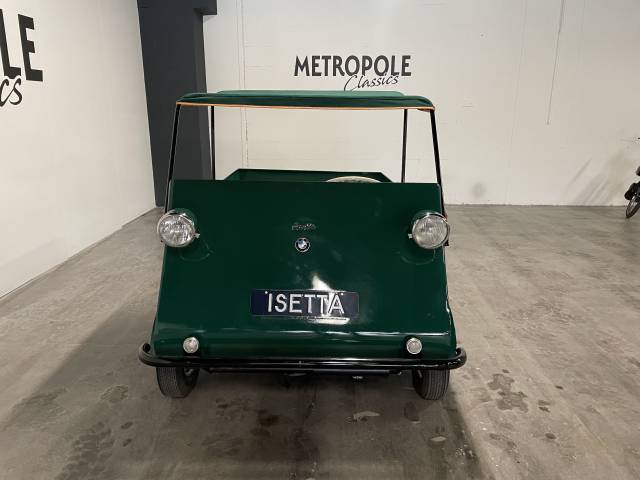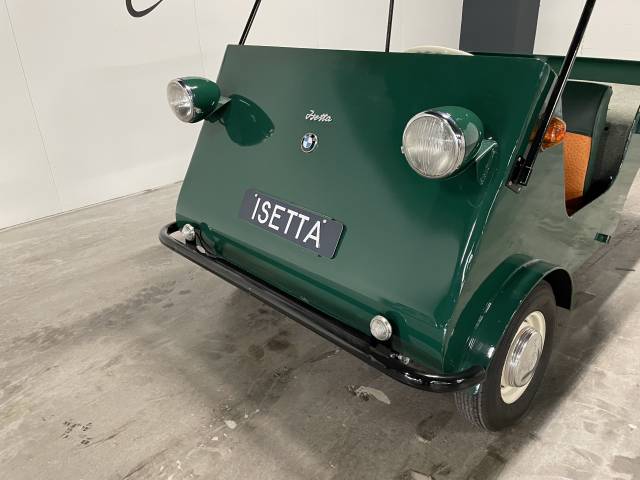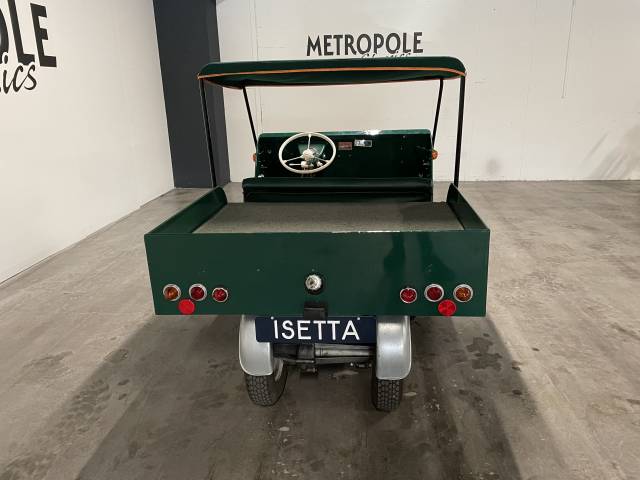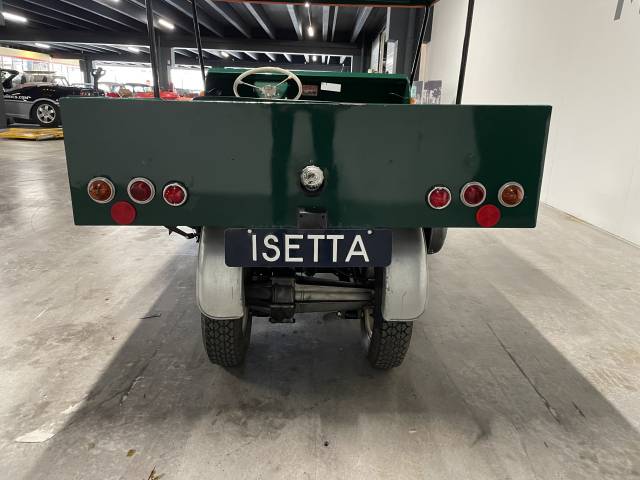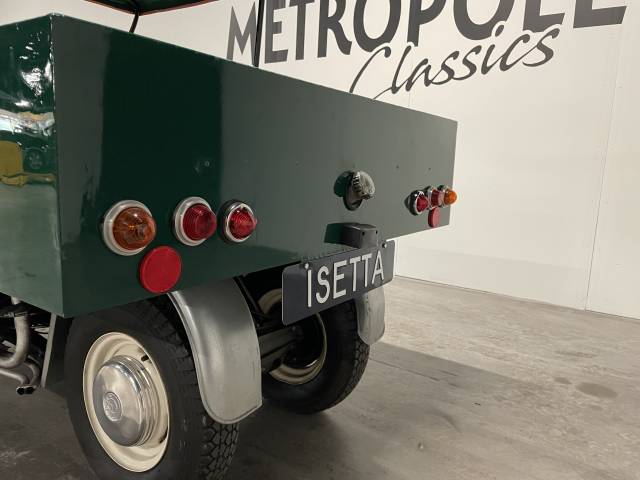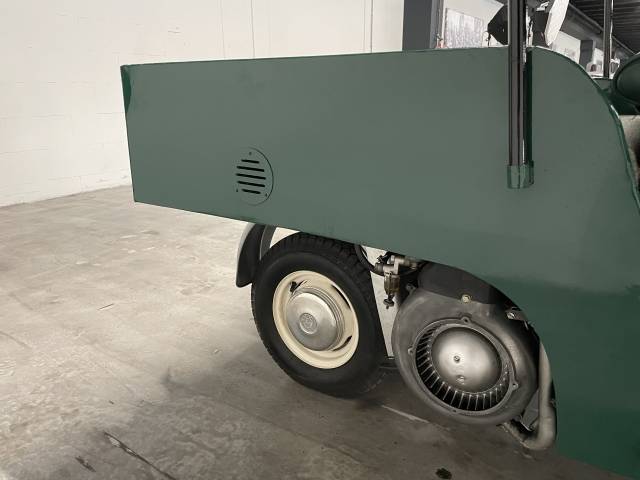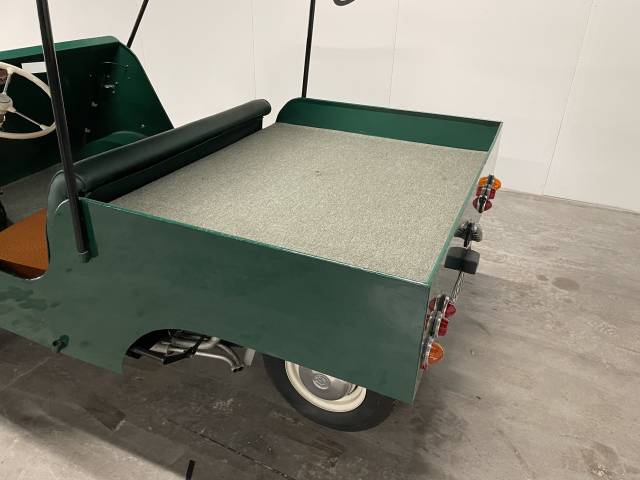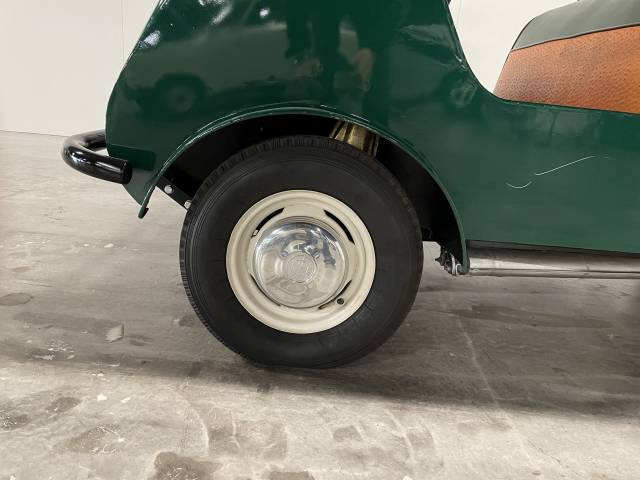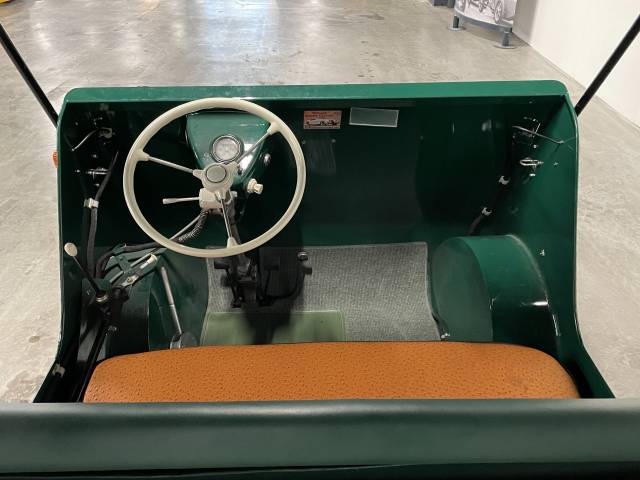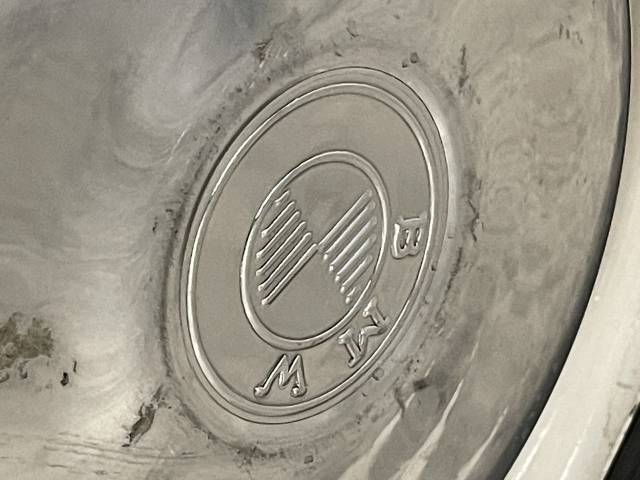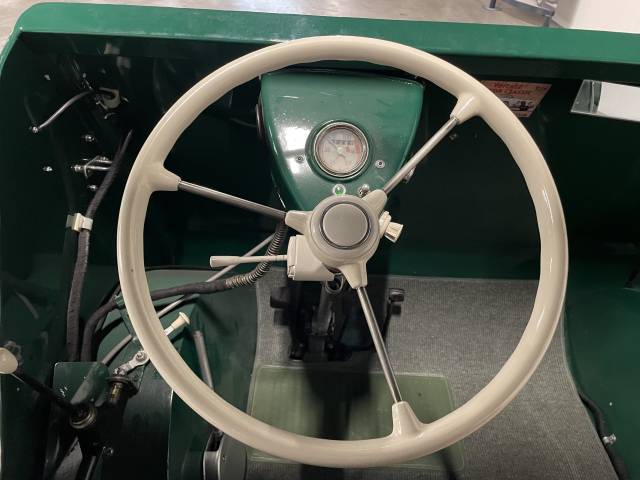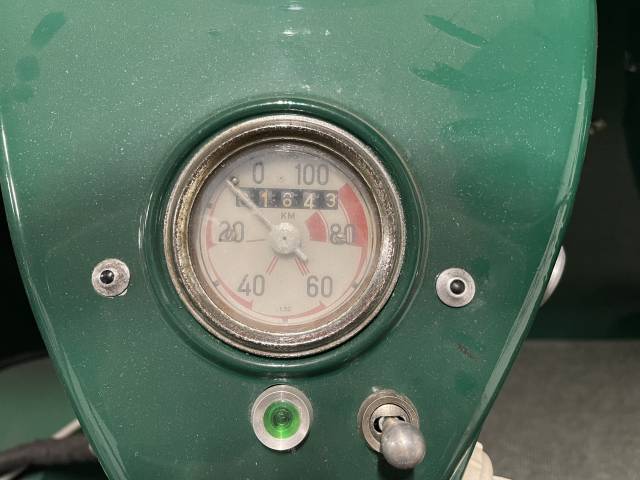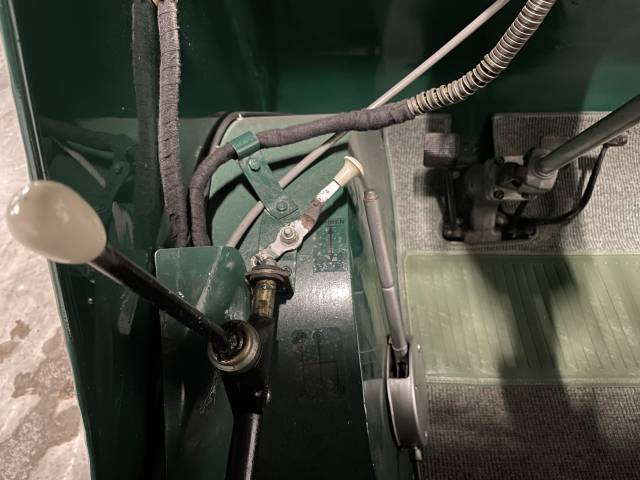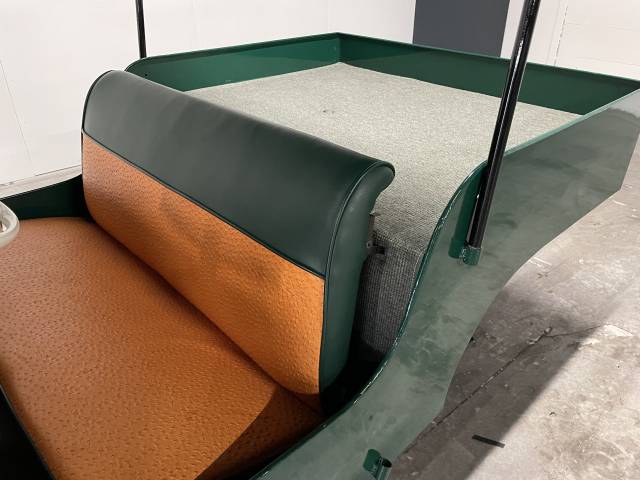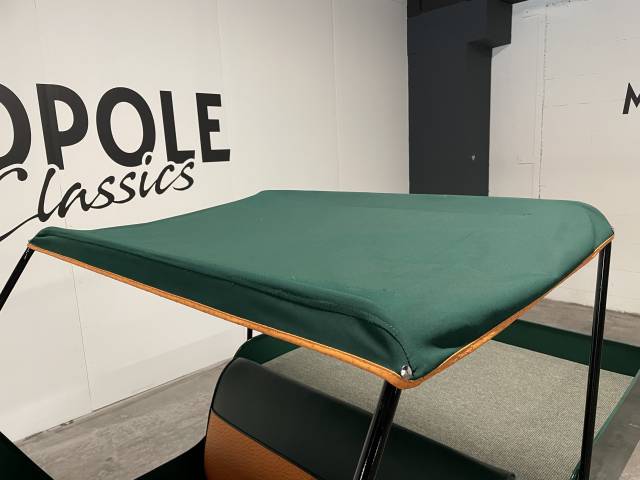 BMW ISETTA M0553
Dealer

away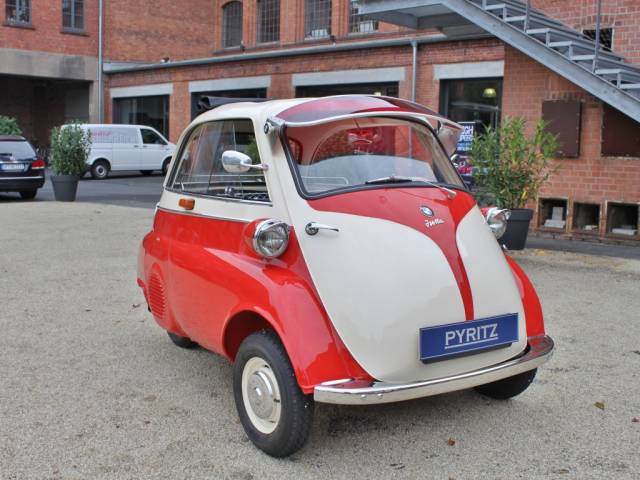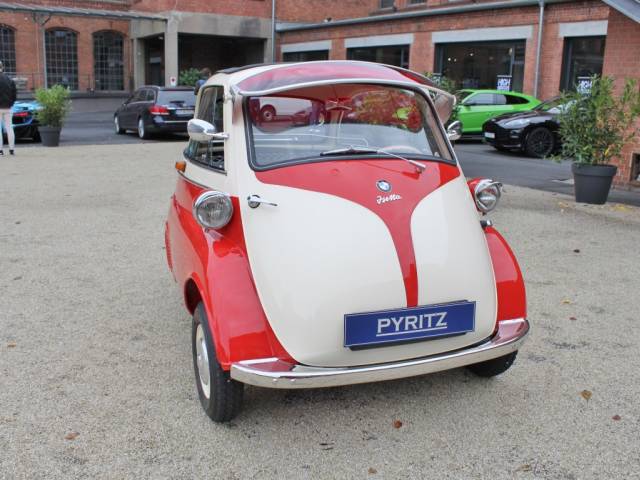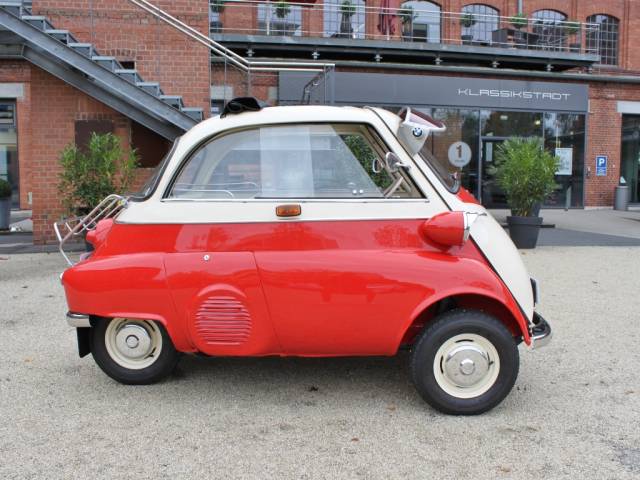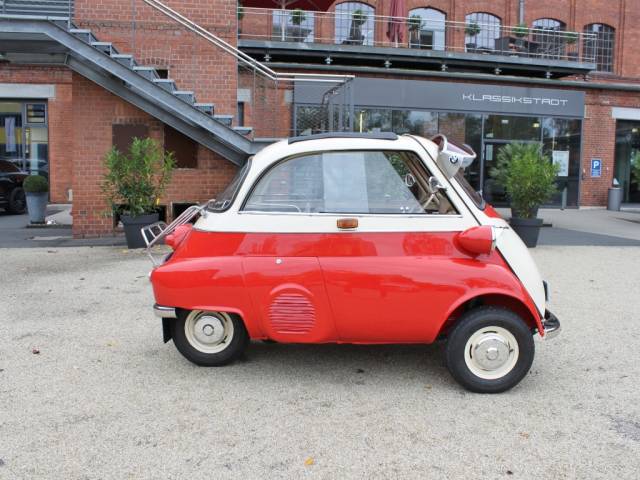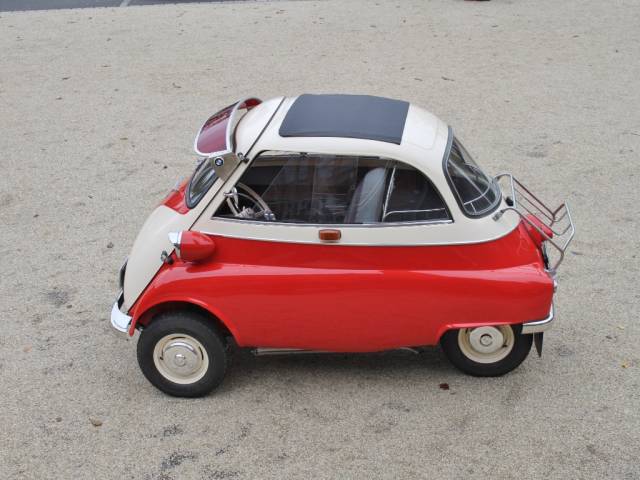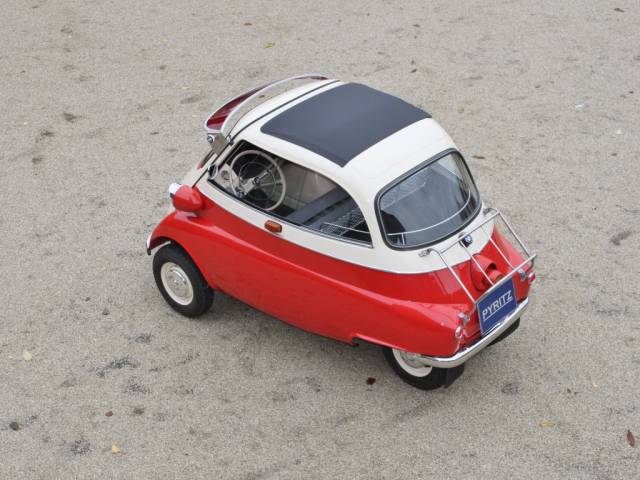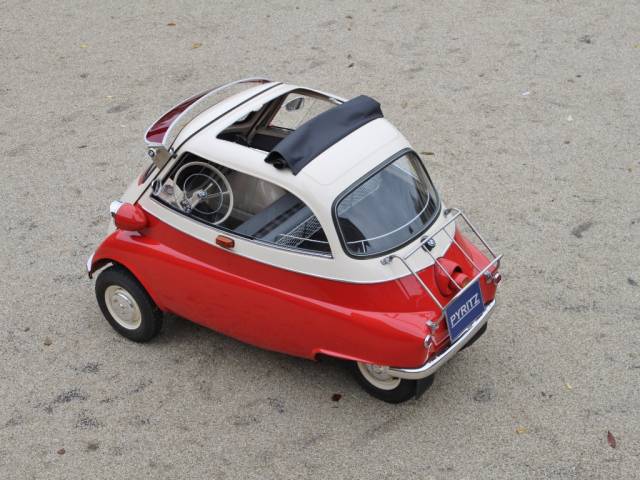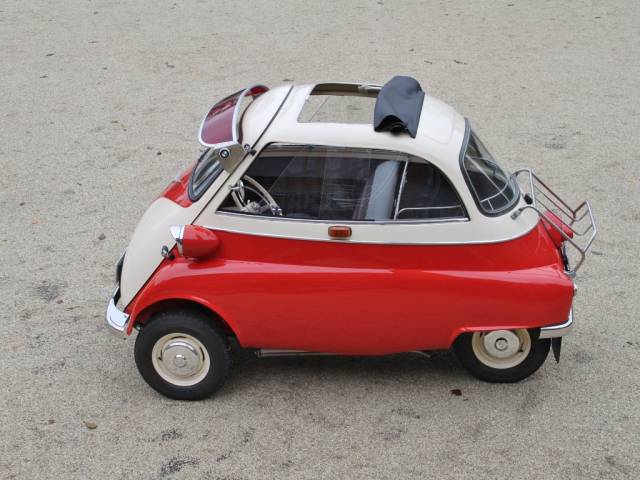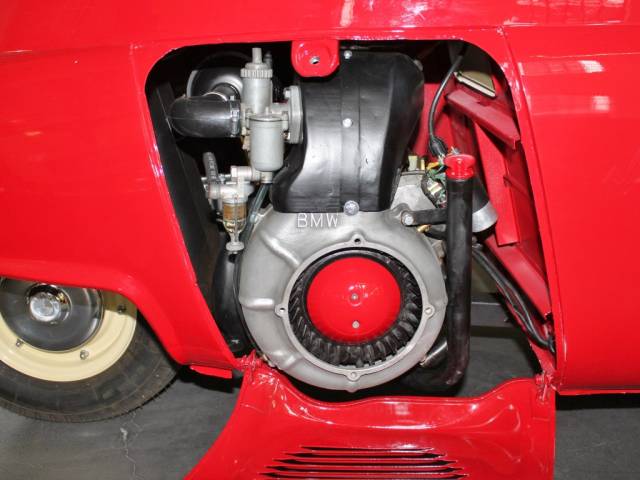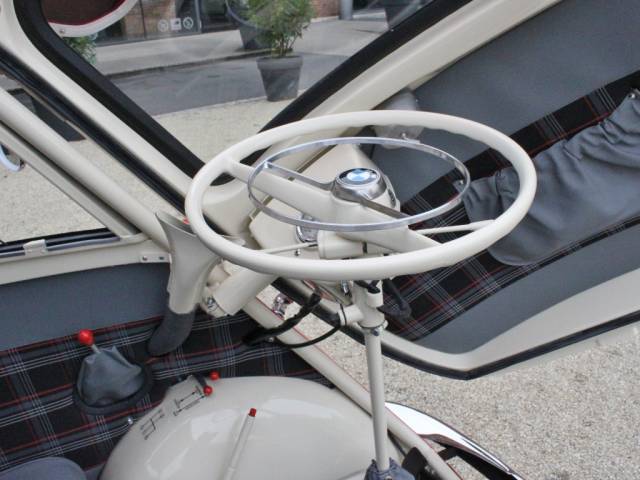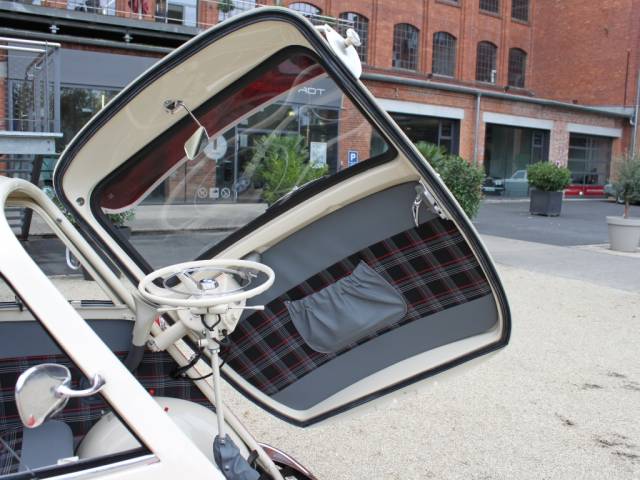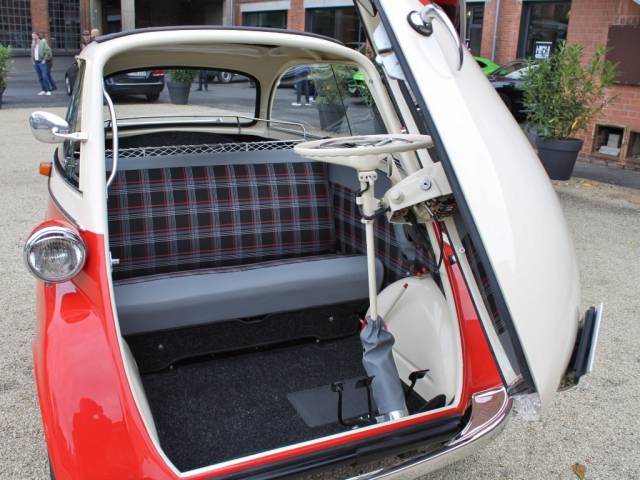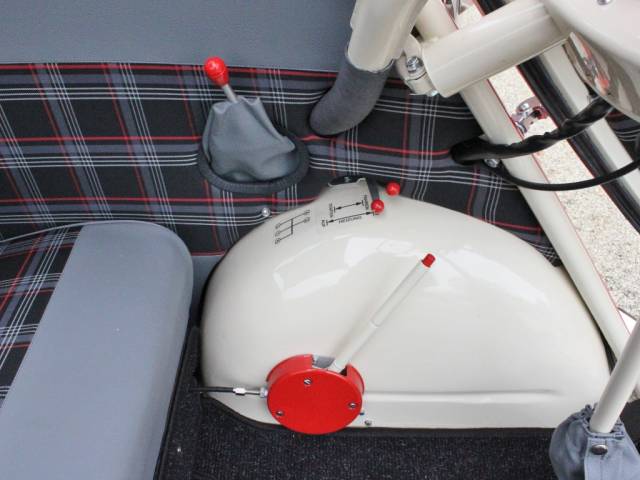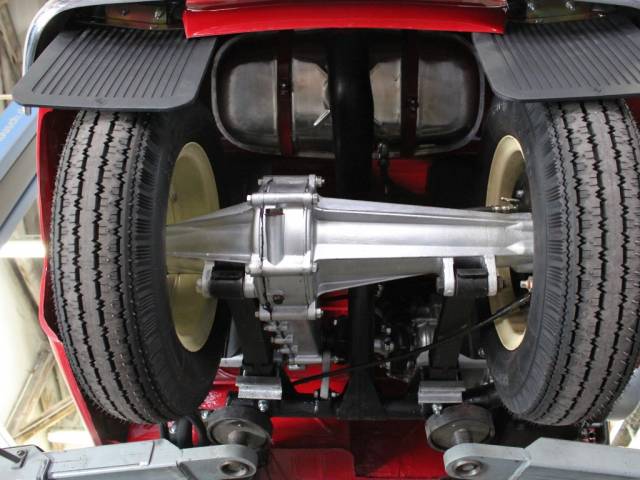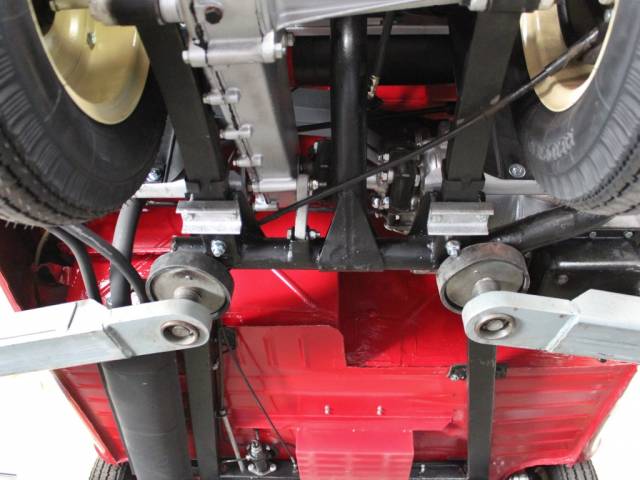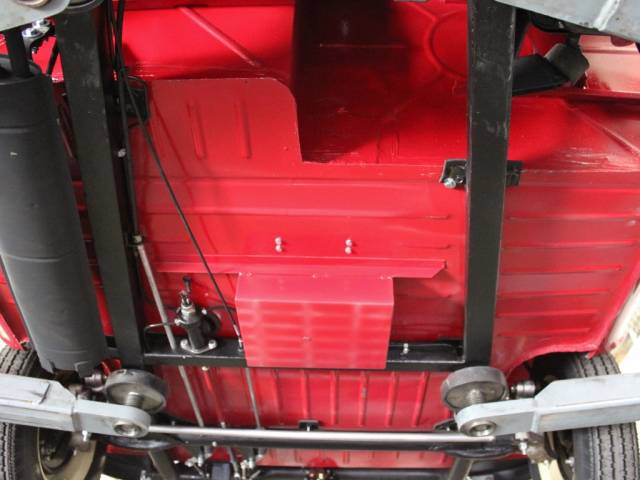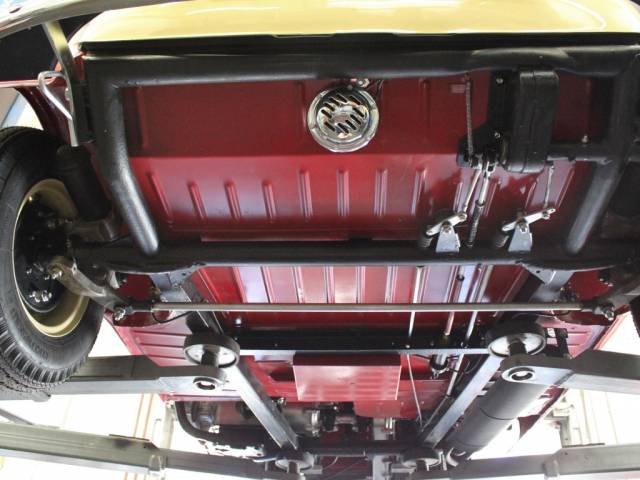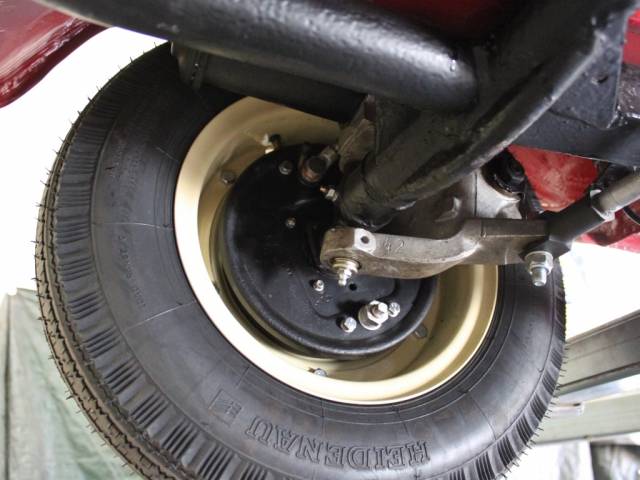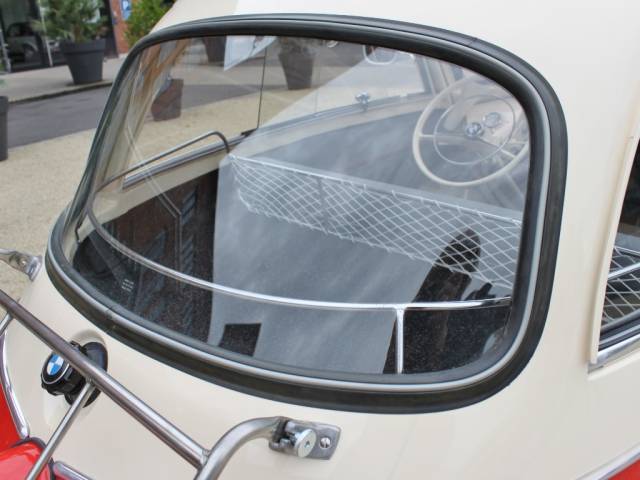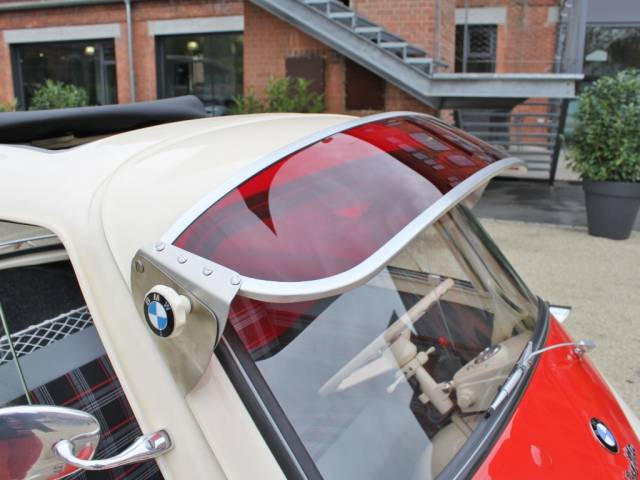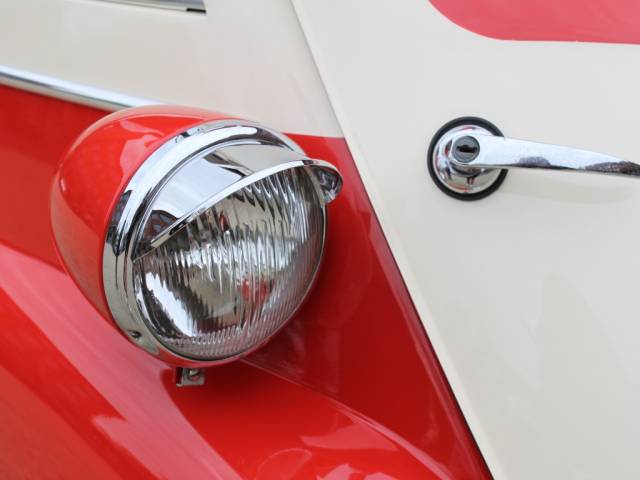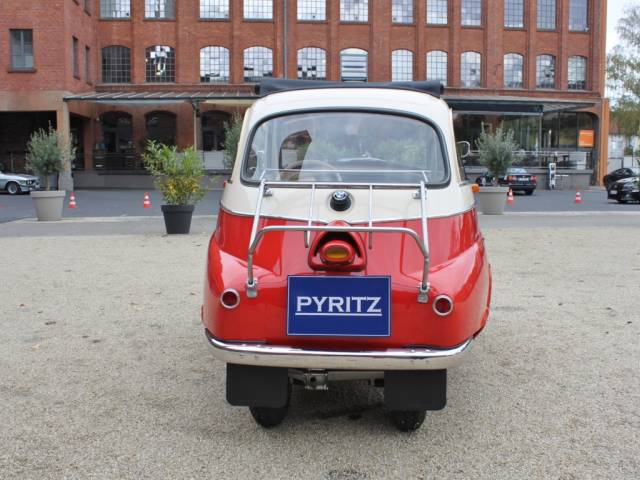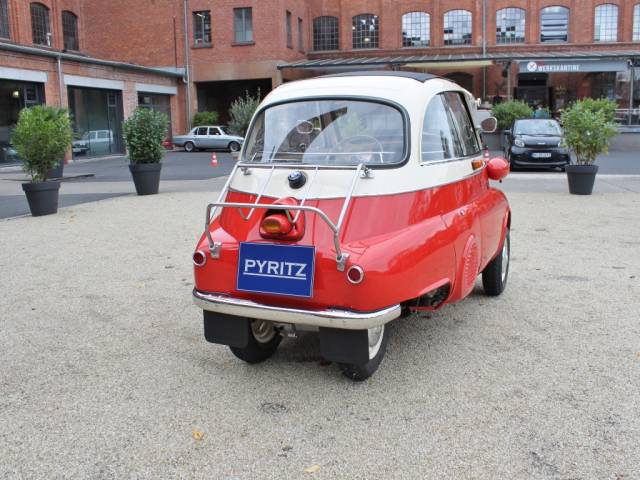 Komplettrestaurierung
Dealer

away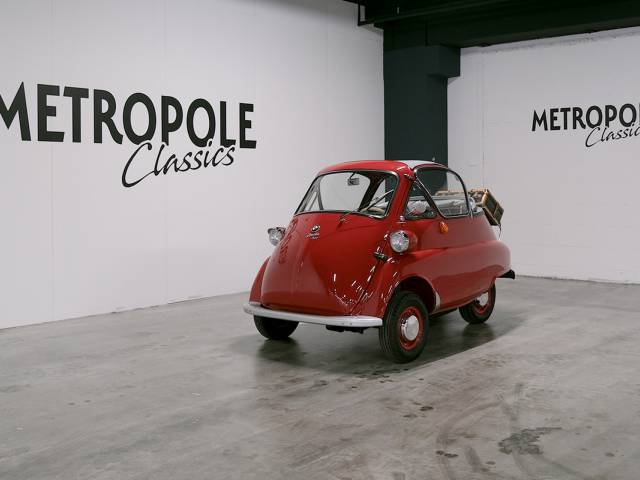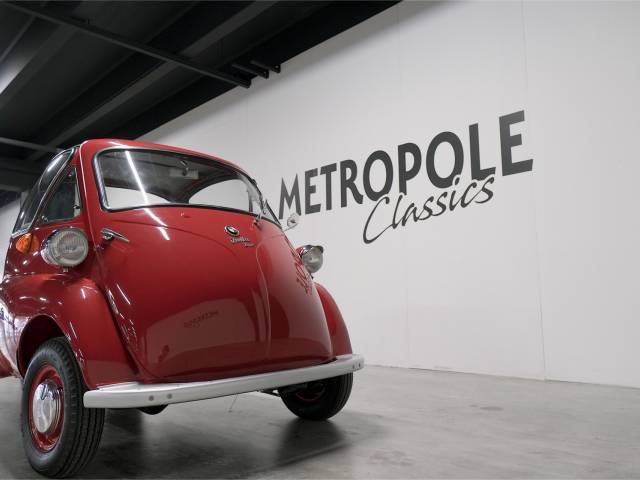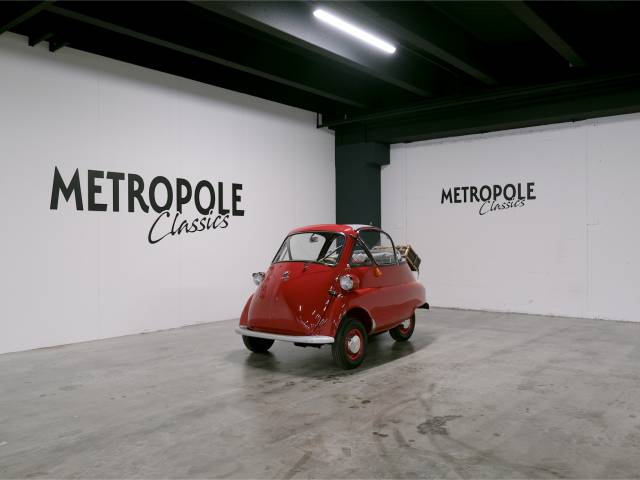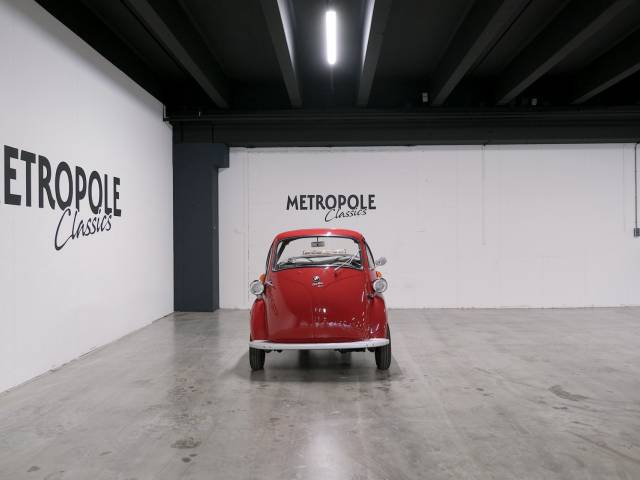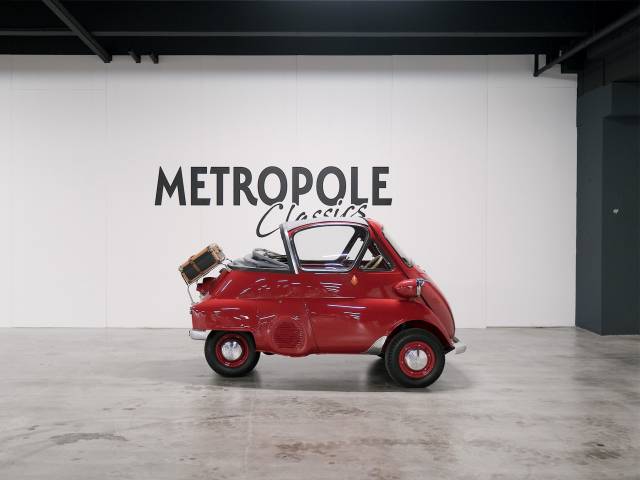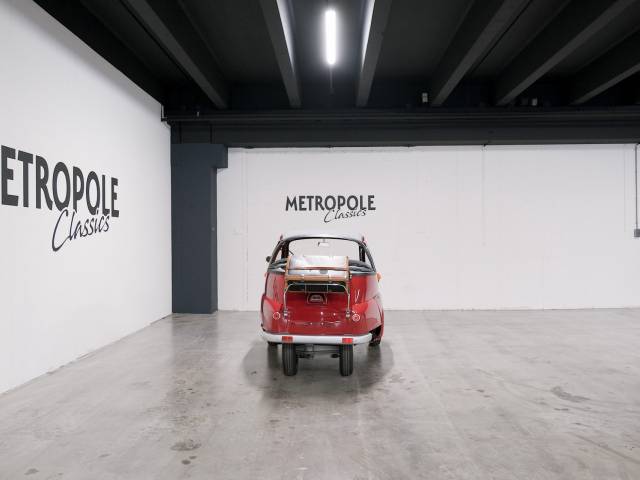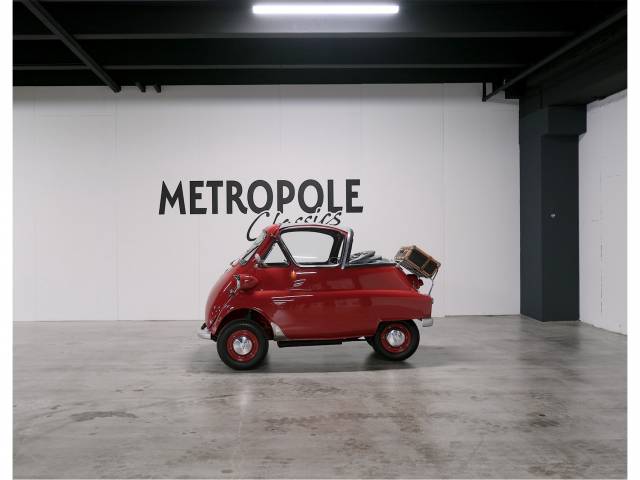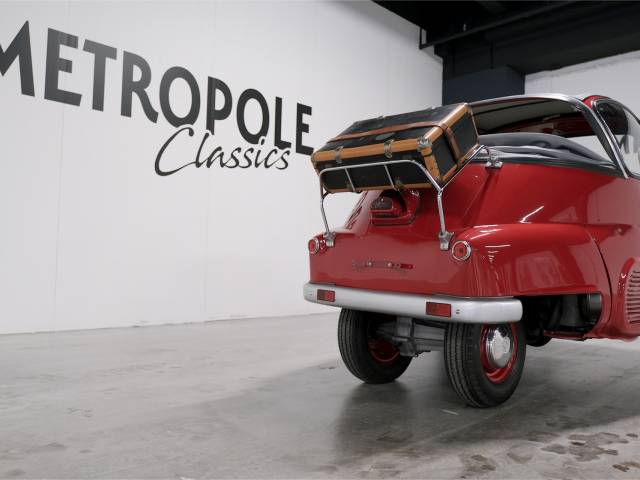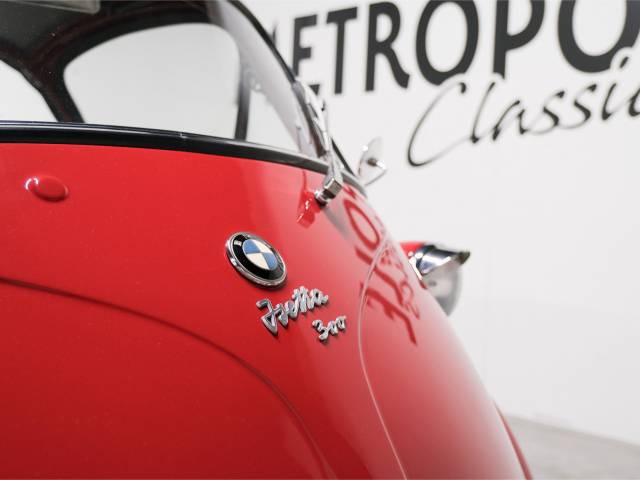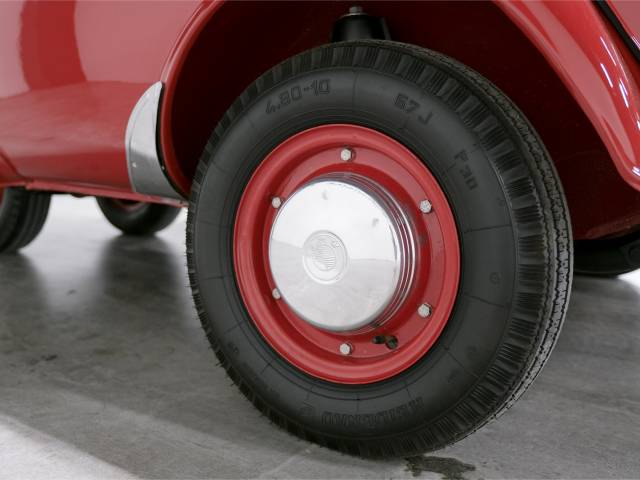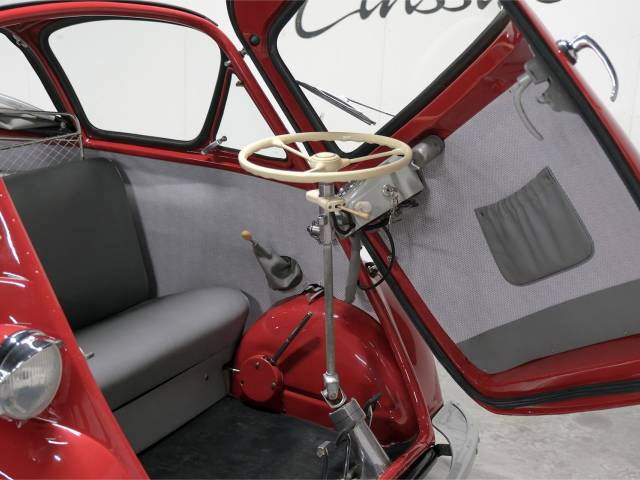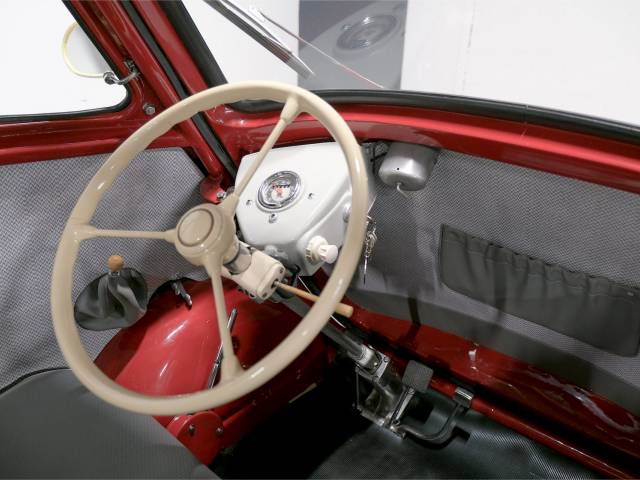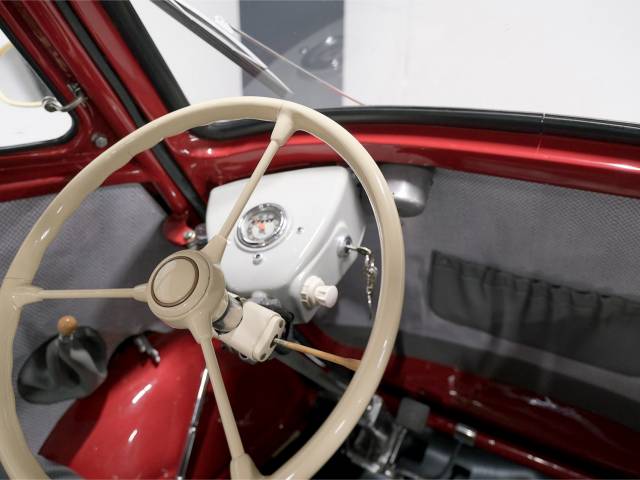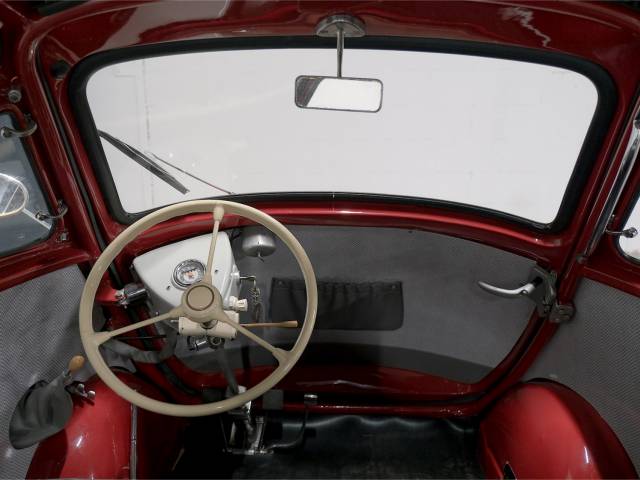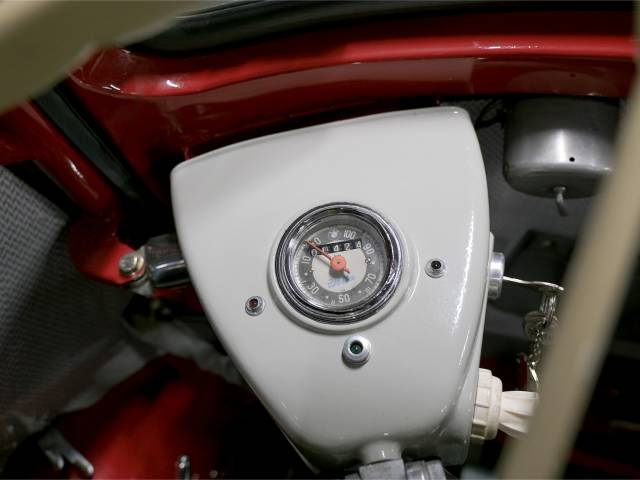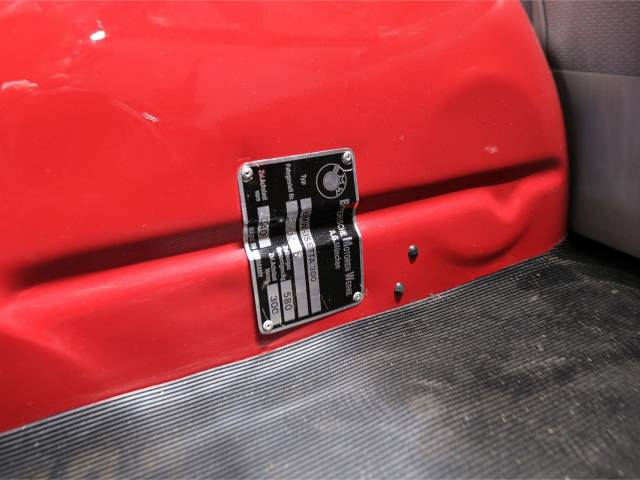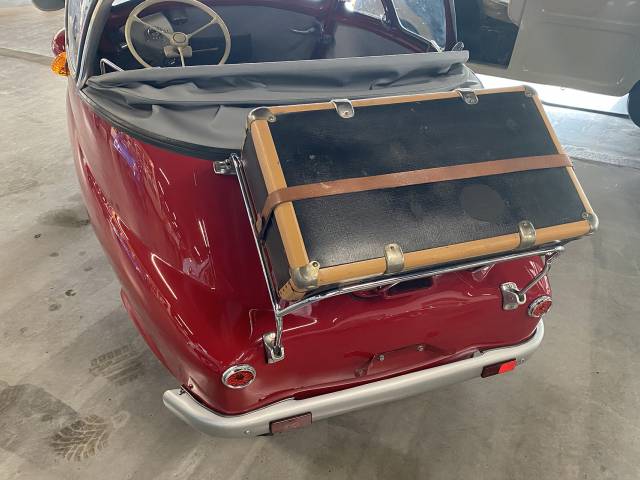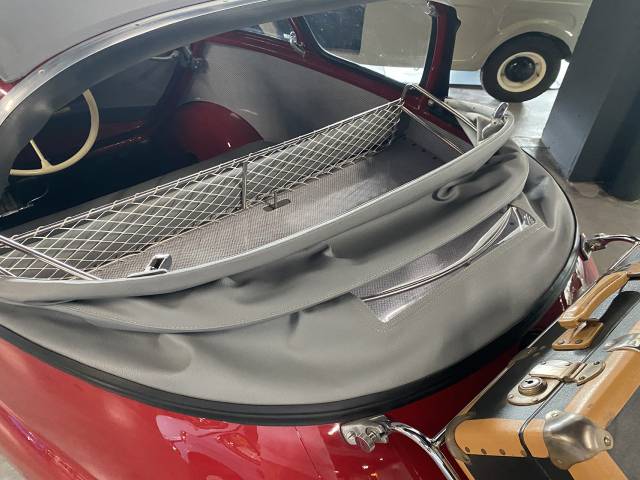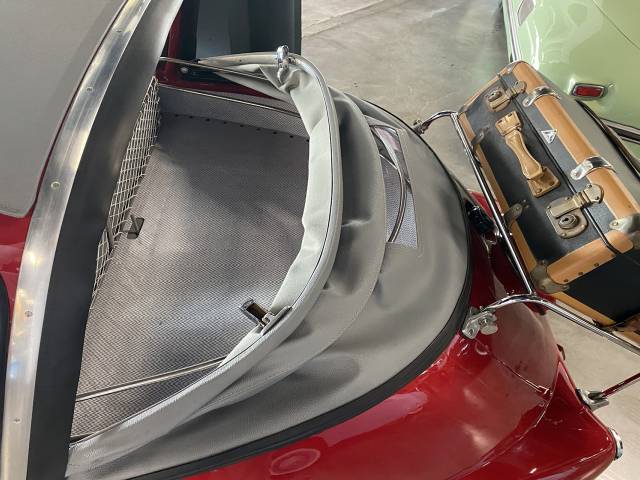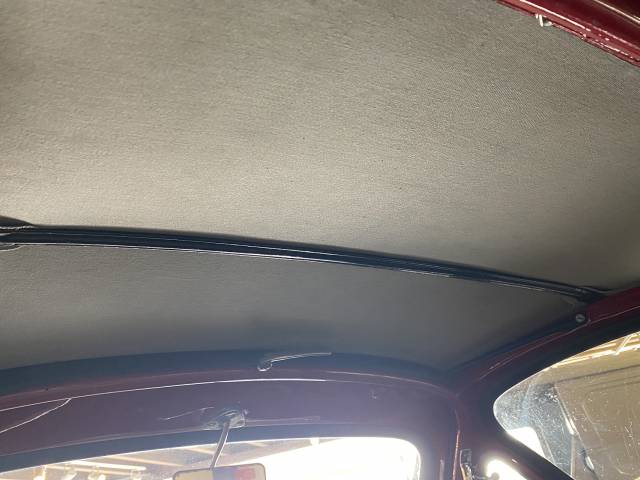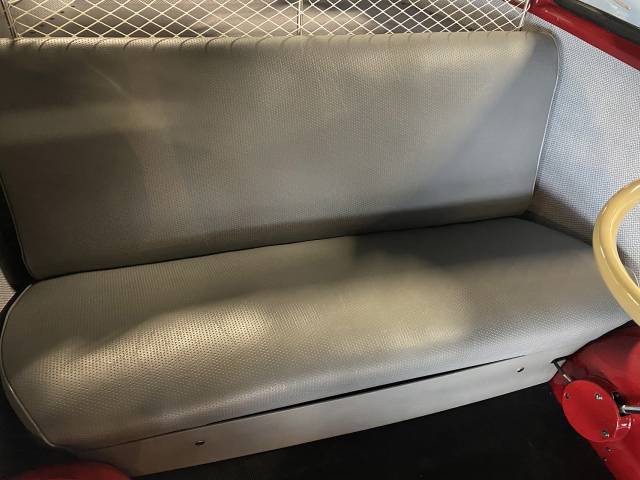 BMW ISETTA 300. Cabrio Tropical. 1960. M0332
Dealer

away
BMW Isetta
The iconic BMW Isetta, renowned worldwide for it's unique styling and size, made it's first appearance in Germany in 1955. Production of this iconic classic vehicle was huge, considering it was launched in the 1950's and was sold all over the world.
History of the BMW Isetta
With a 7 year production run from 1955 to 1962, BMW produced in excess of 161,000 Isetta's, with various changes and enhancements to the design, performance and desirability of the vehicle. The vehicle started life as an Iso Isetta, designed in Italy, and reproduced by BMW in Germany. Today, the BMW Isetta is considered one of the most enduring, stylish and revered designs in automotive history. It's demise came following the release of vehicles such as the VW Beetle "People's Car", and an inability on BMW's part to compete on price between emerging models and the Isetta. It was also clear that people now wanted a car to look like such, and the BMW Isetta could not compete on that level. In the current day, fully restored versions of this amazing vehicle can fetch many thousands of Euro's on the open market.
Editions of the BMW Isetta
BMW re-engineered the Isetta, creating components which were not interchangeable with earlier versions of the original Iso Isetta. Completely redesigning the engine and basing the new powerplant on a single cylinder BMW Motorcycle engine, with 250cc generating a remarkable 12 BHP. Other noticeable changes in the BMW Isetta from the Iso model were the side mounted headlamps, and various power and gearbox enhancements which significantly improved the drive, performance and feel of the Isetta. This first model was known as the BMW Isetta 250 Following a change in motor vehicle regulations by the German government in 1956, BMW were motivated to make various upgrades to the BMW Isetta, and so the BMW Isetta 300 was born. Noticeable changes were the replacement of the traditional bubble style side windows, with side sliding windows. This model was known as the "sliding window BMW Isetta". The single cylinder engine was enlarged, and now produced 13 BHP, and while the maximum speed of the BMW Isetta remained the same, the performance at the lower end of the gear ratio, and particularly when tackling gradients, was substantially improved. Intended as a larger version of the Isetta, the 600 model was virtually unchanged at the front end, and enlarged from the rear. This involved the addition of independent suspension and a traditional rear axle. With a 582cc engine, the Isetta 600 produced a top speed of 64MPH. This model was not as popular with consumers, and during it's 2 year production run, only 34,000 were produced.