Bentley Turbo R Classic Cars for Sale
17 Offers for Bentley Turbo R found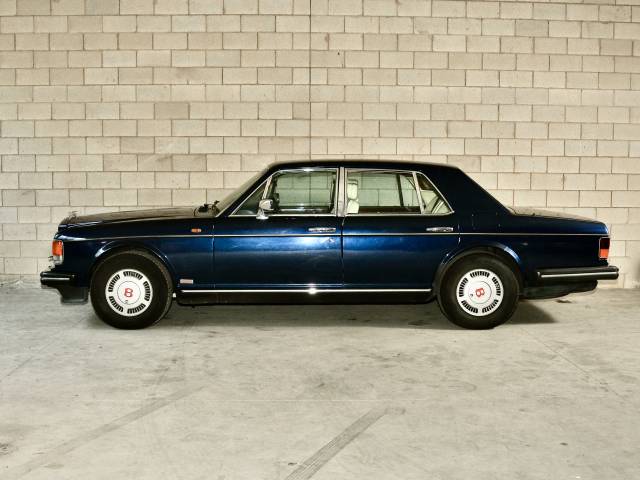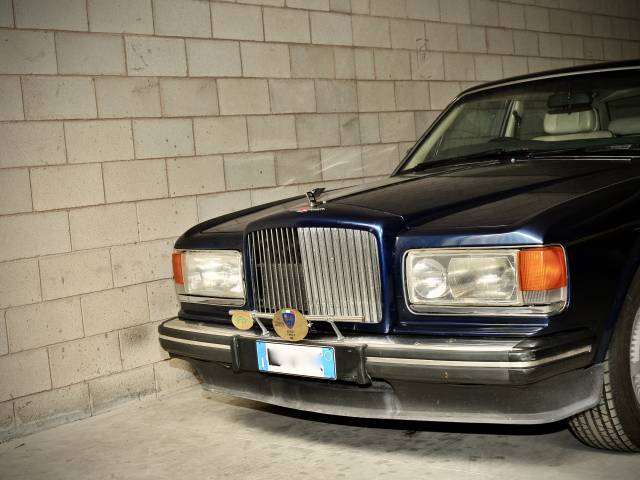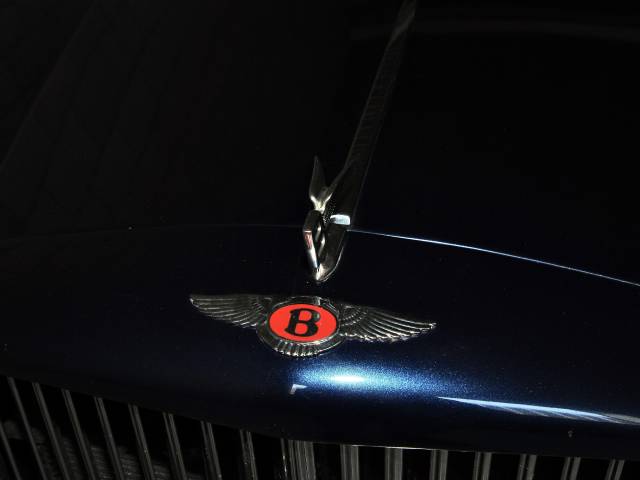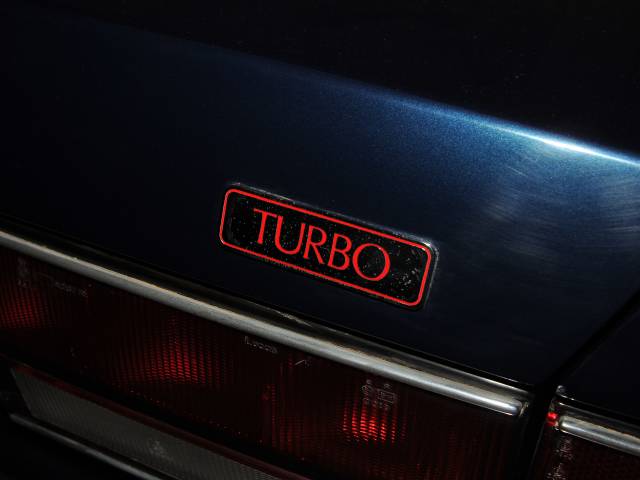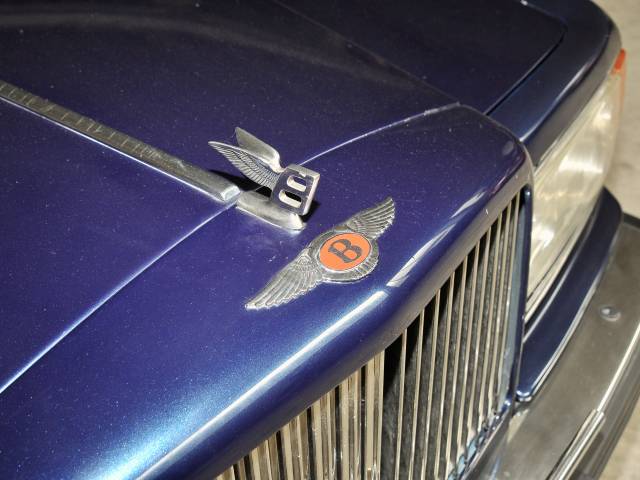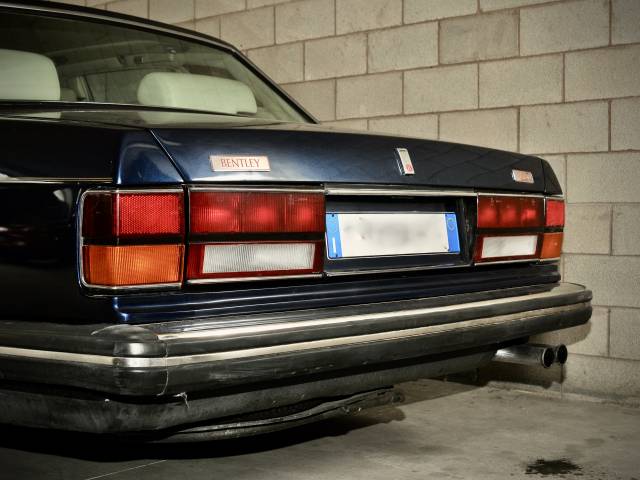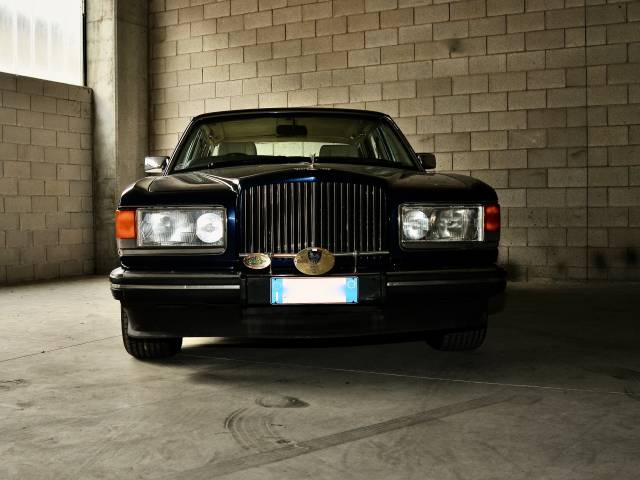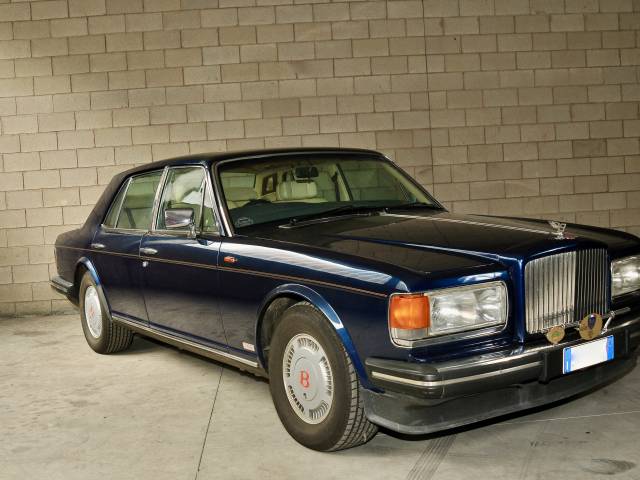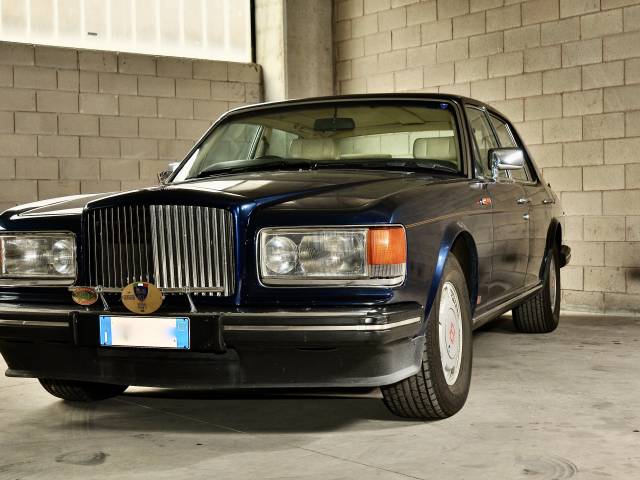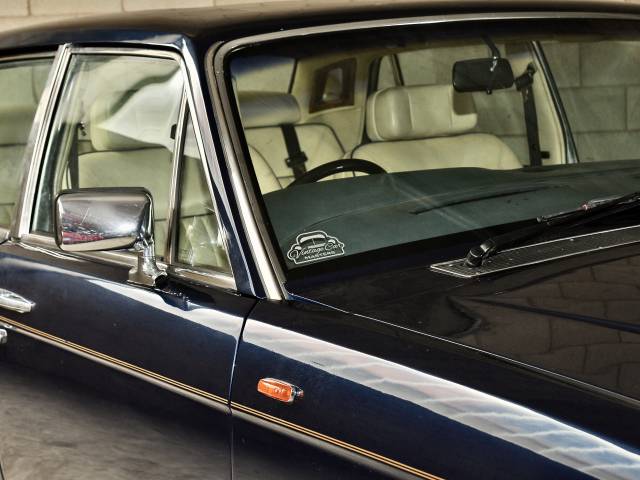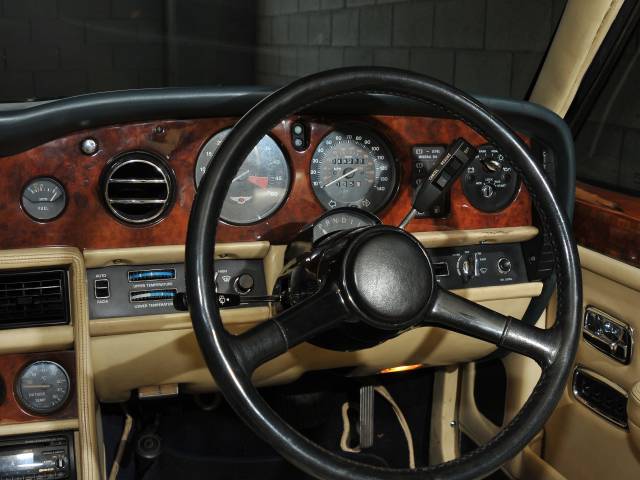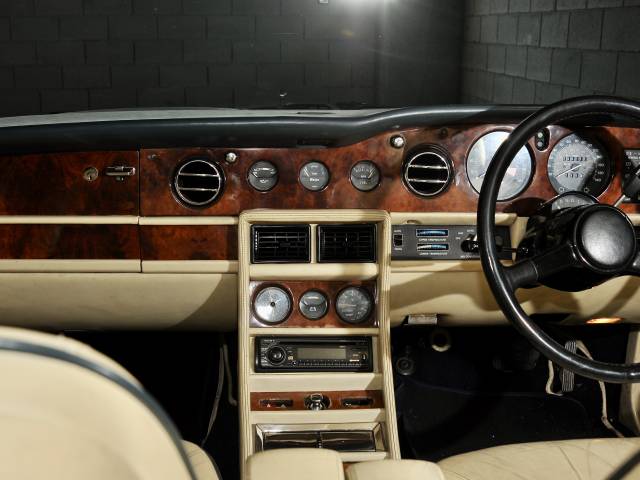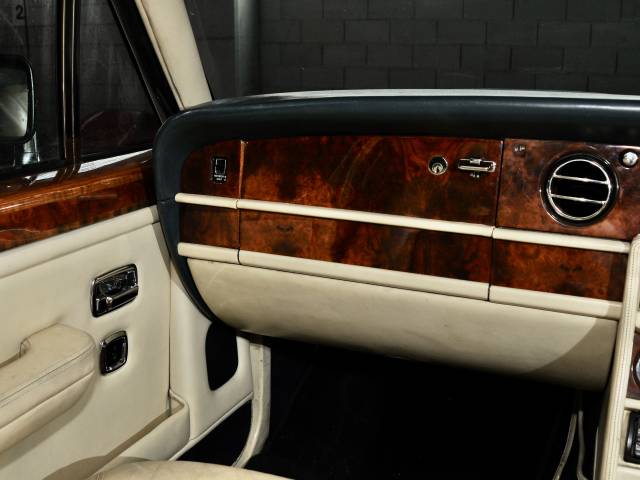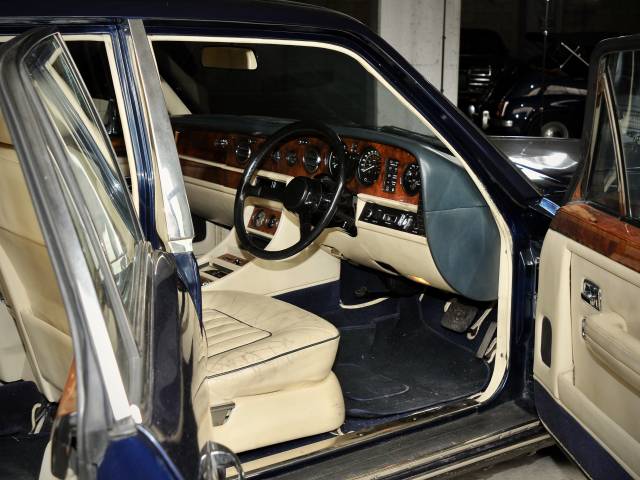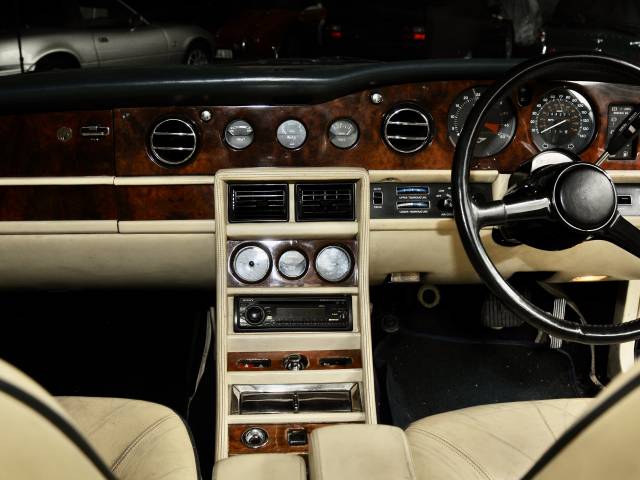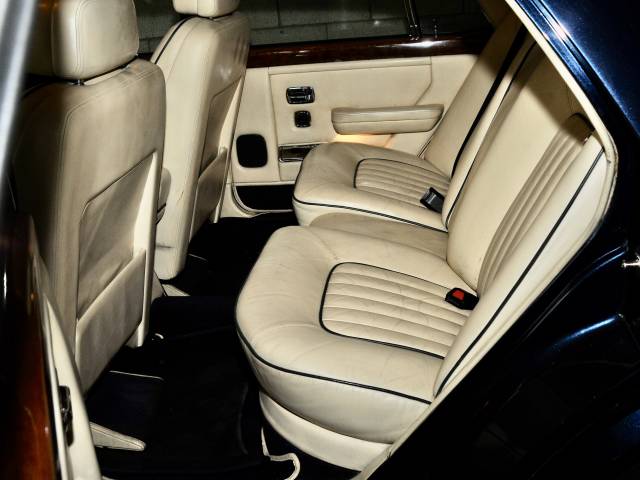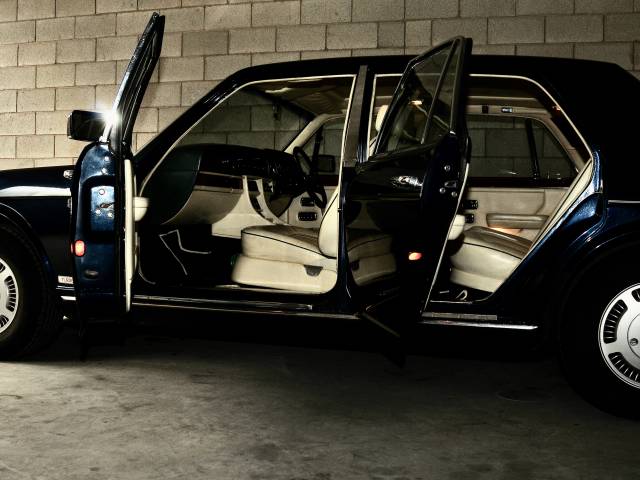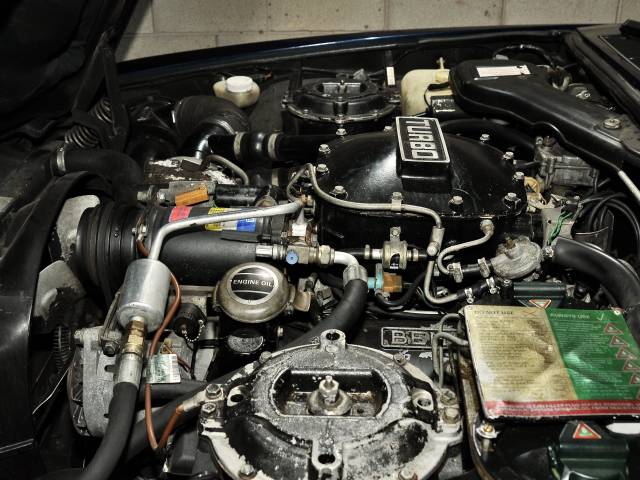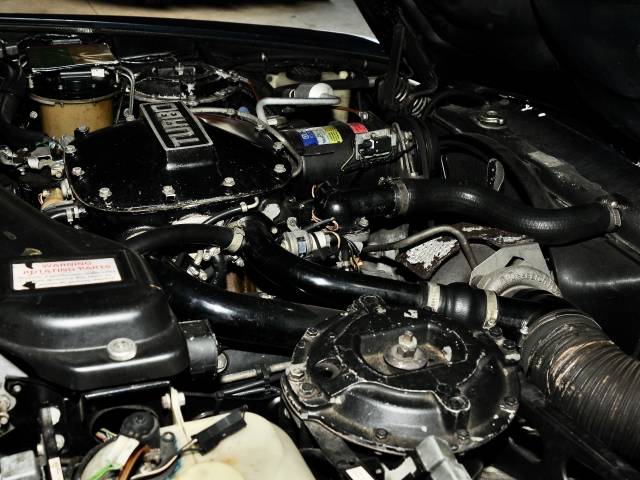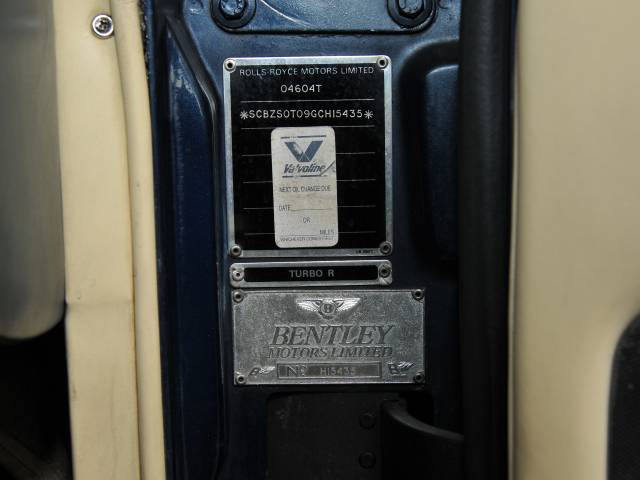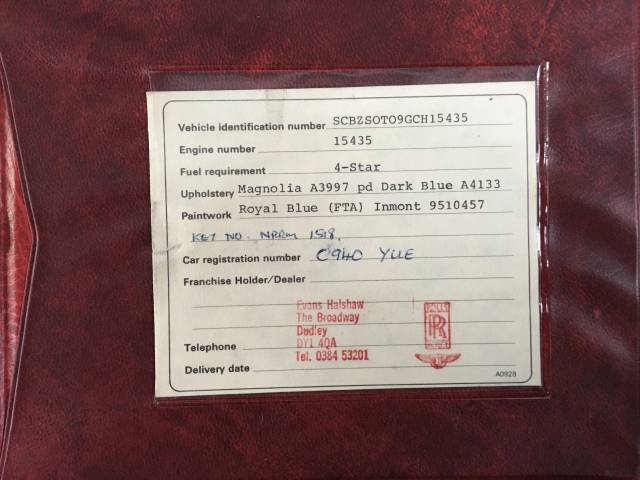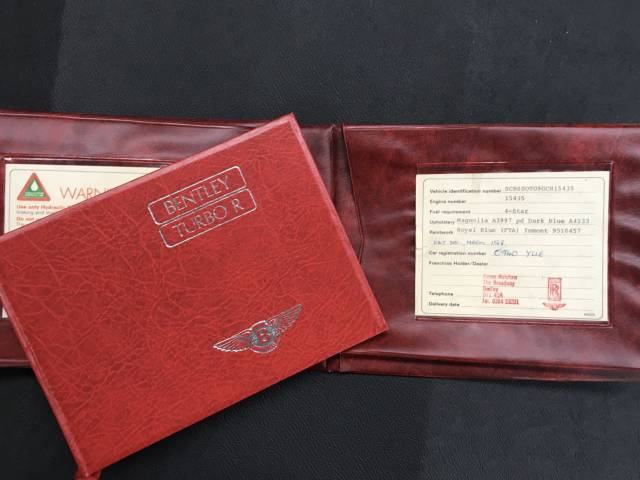 ASI Targa Oro
Dealer

away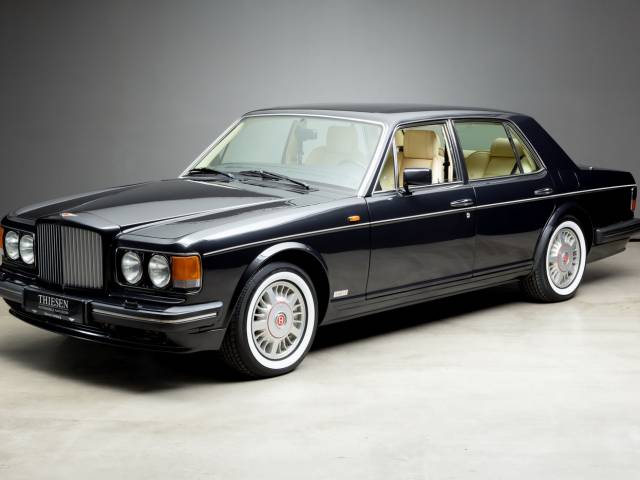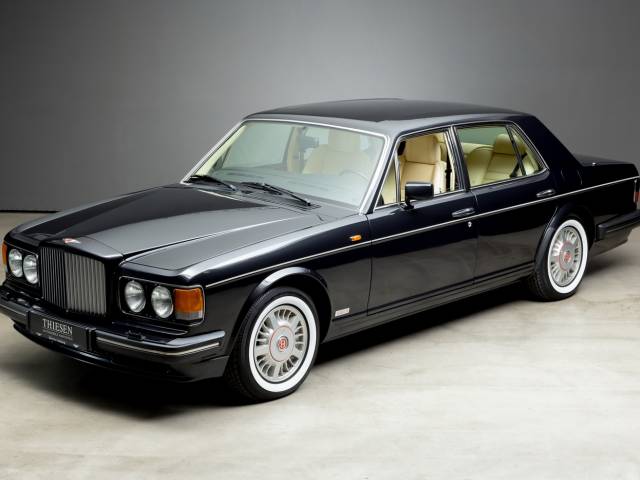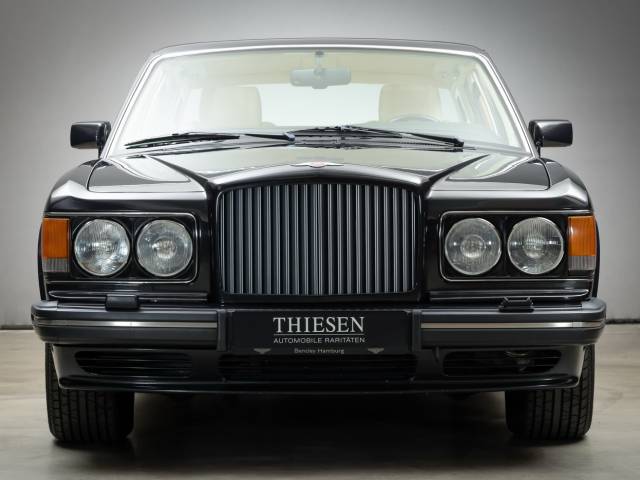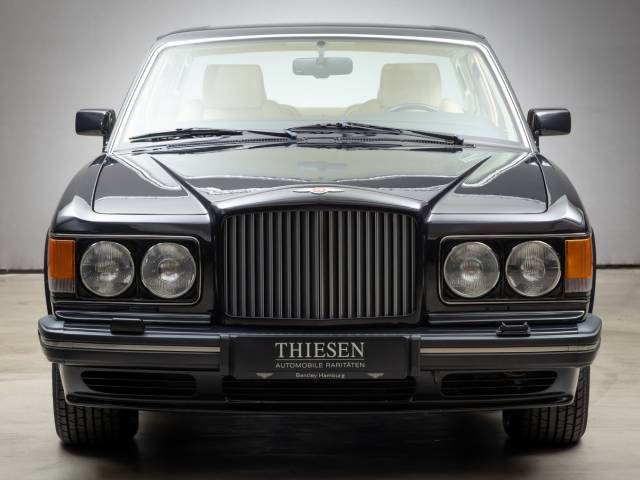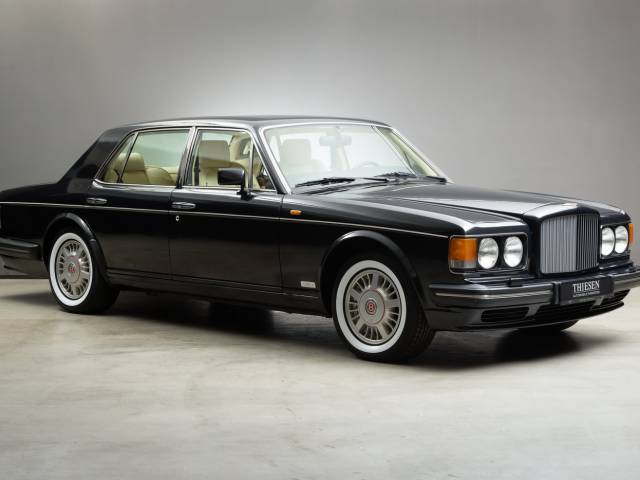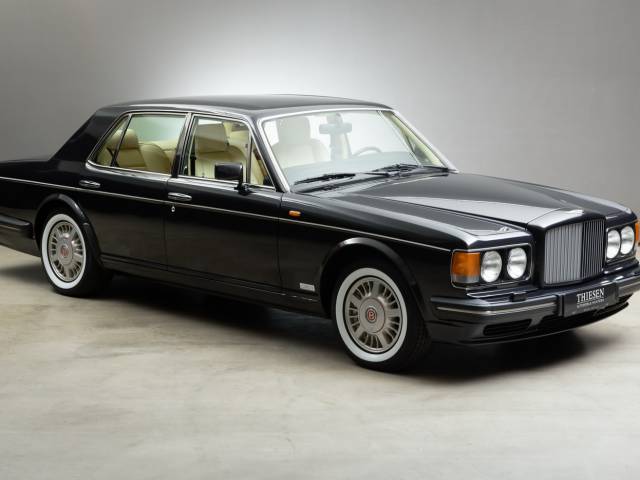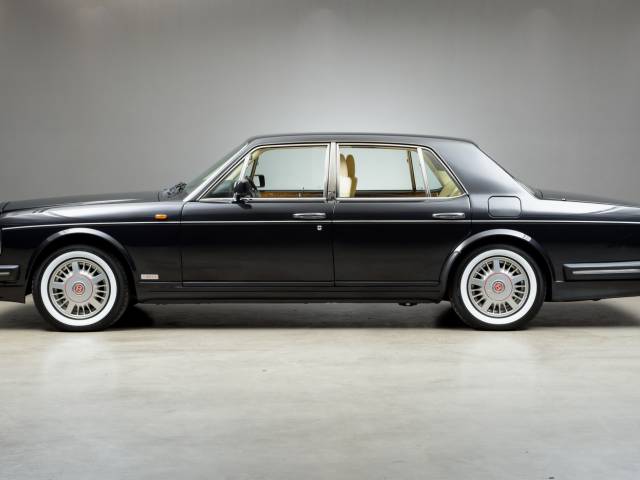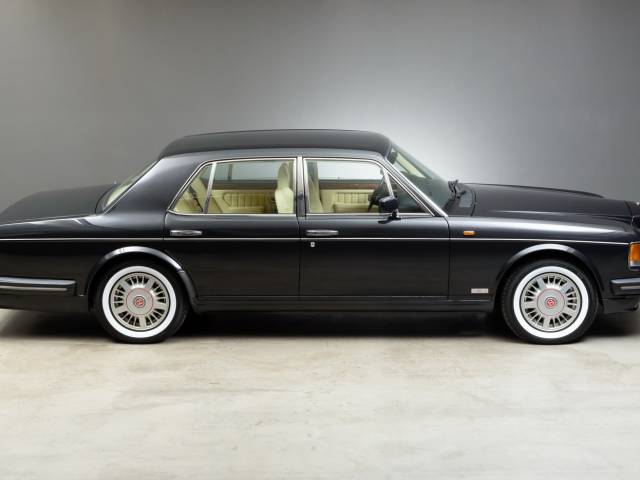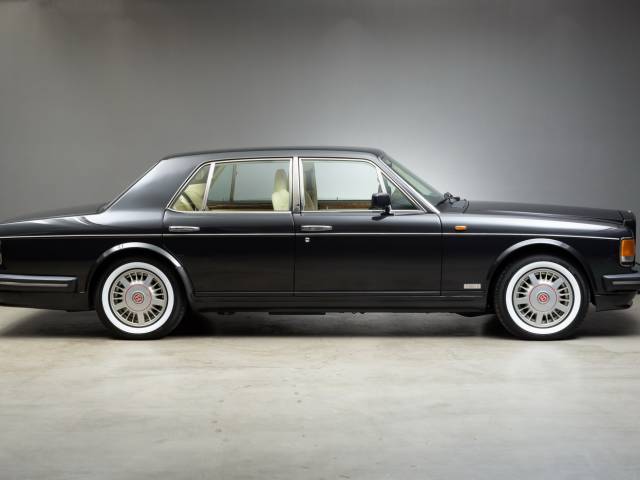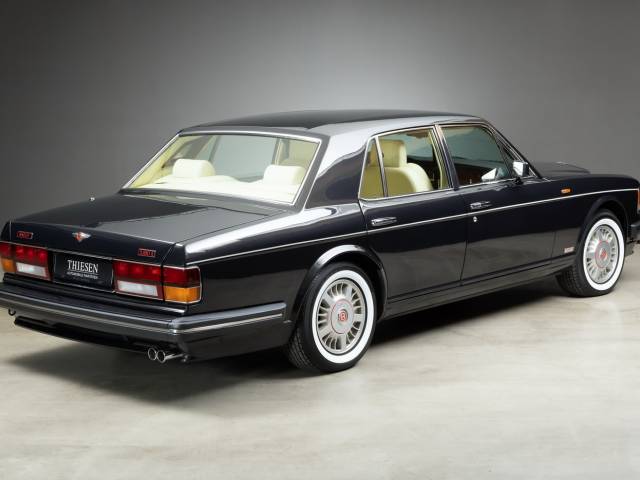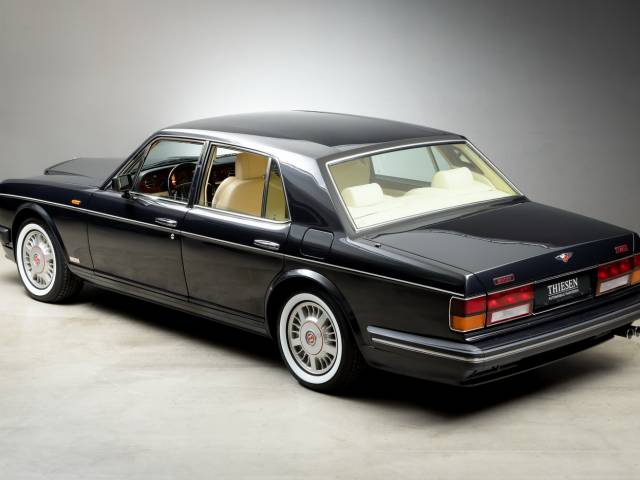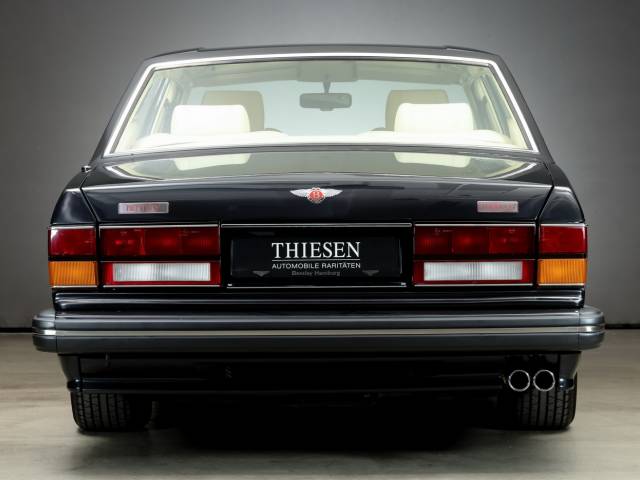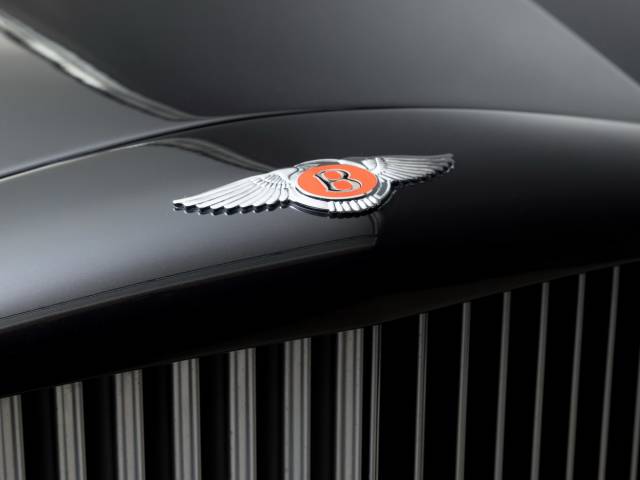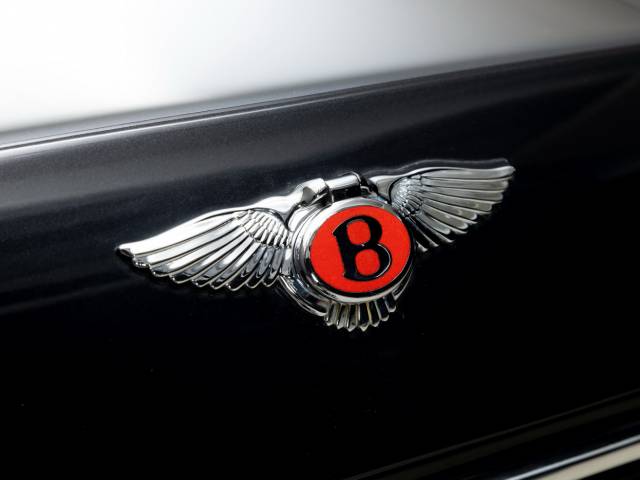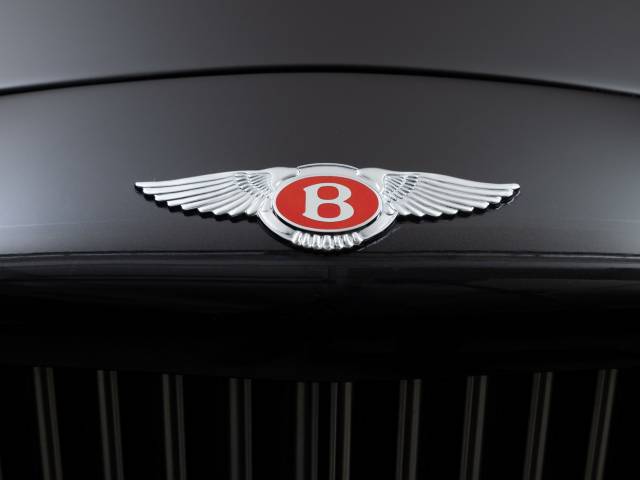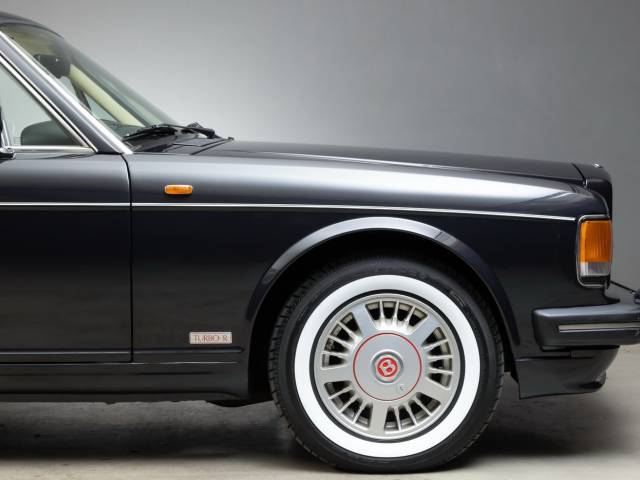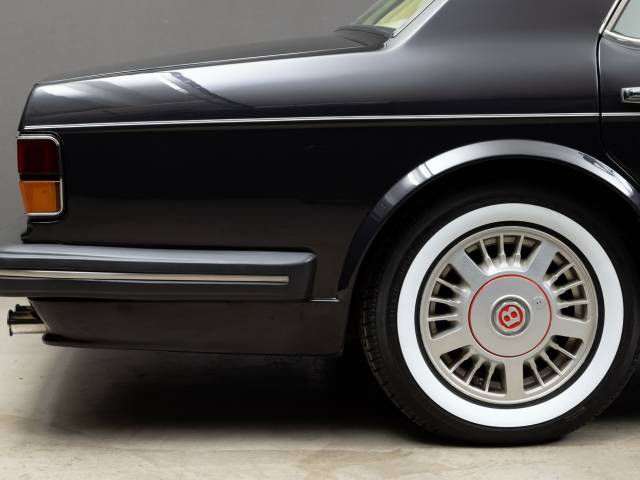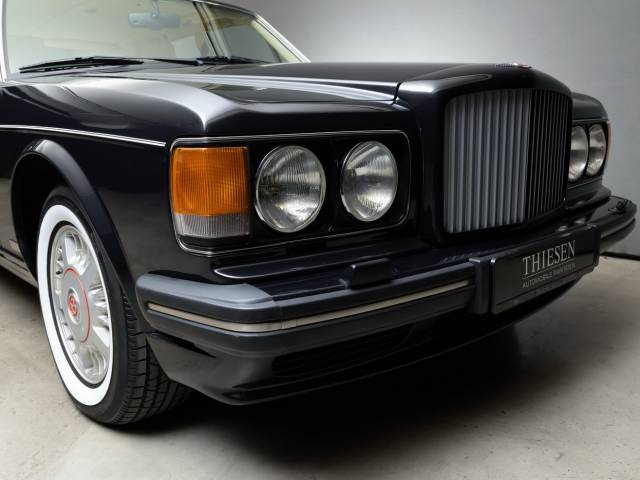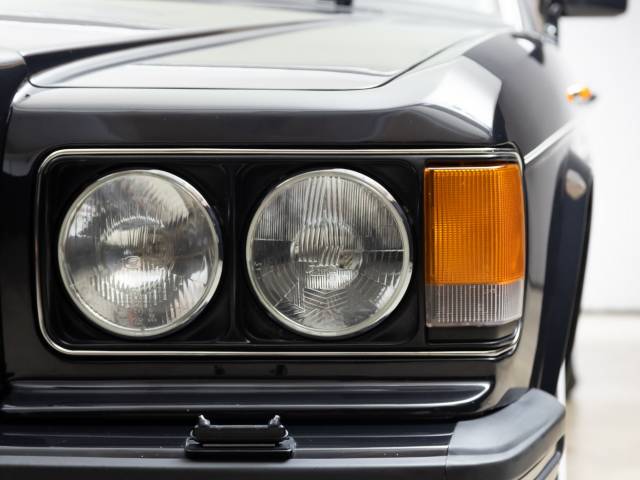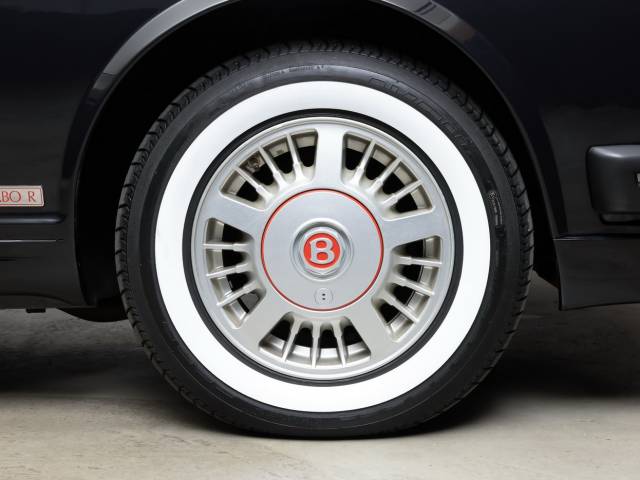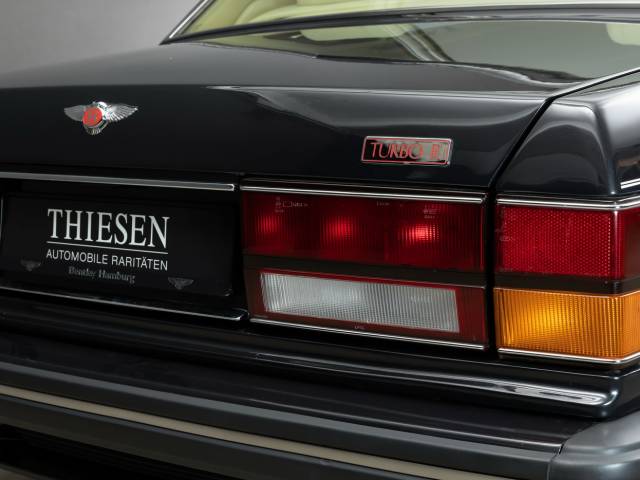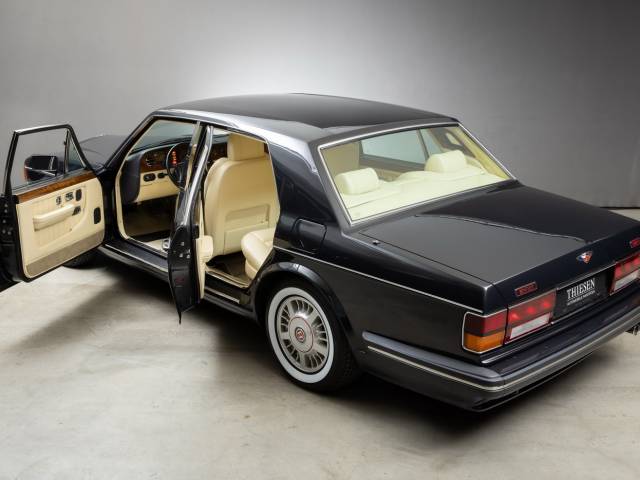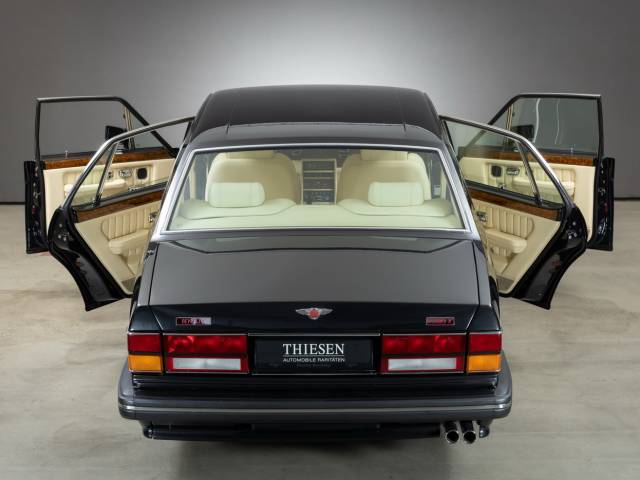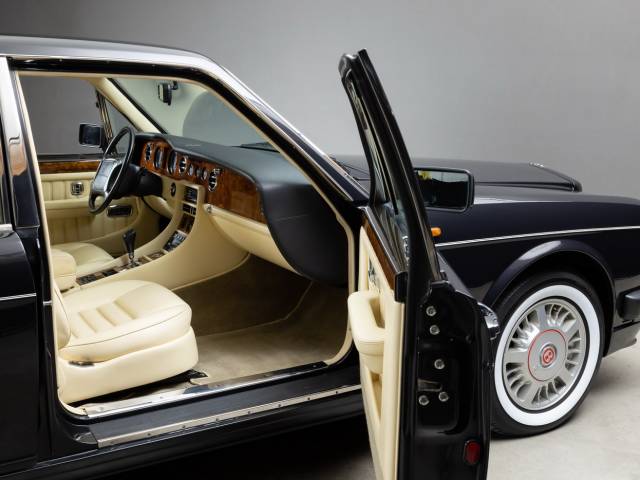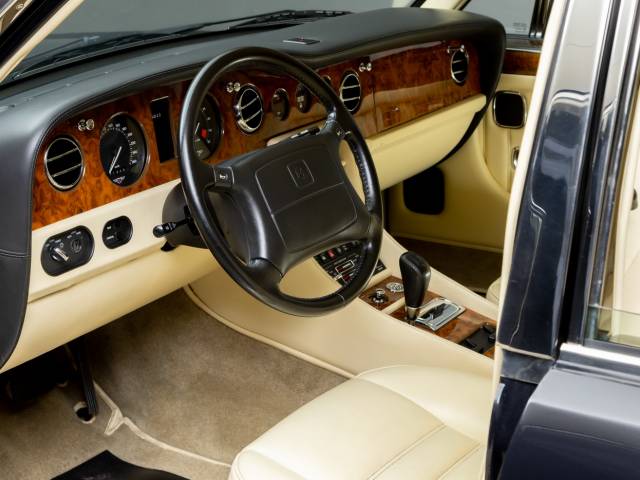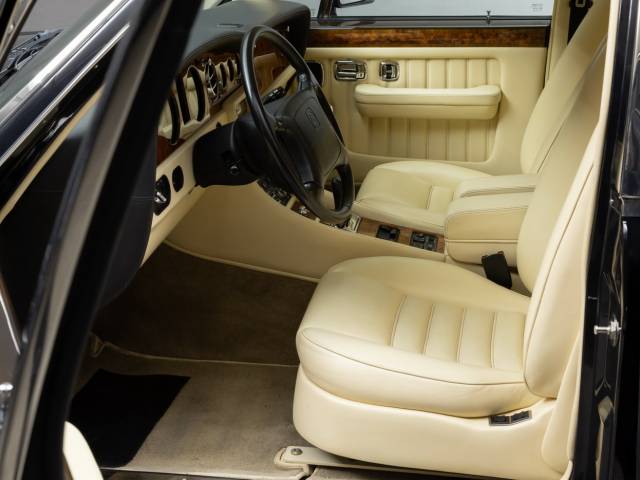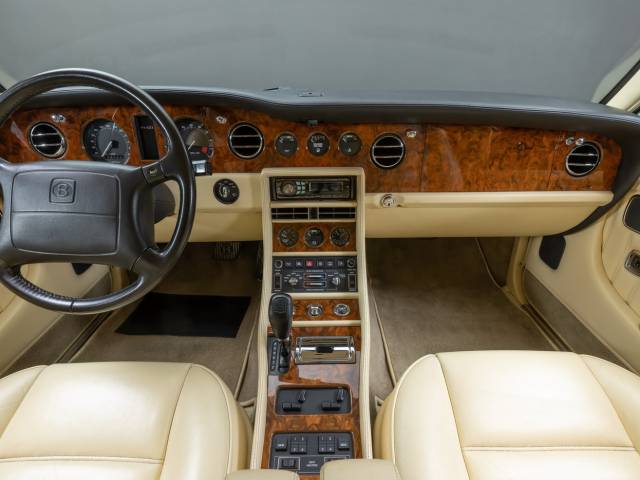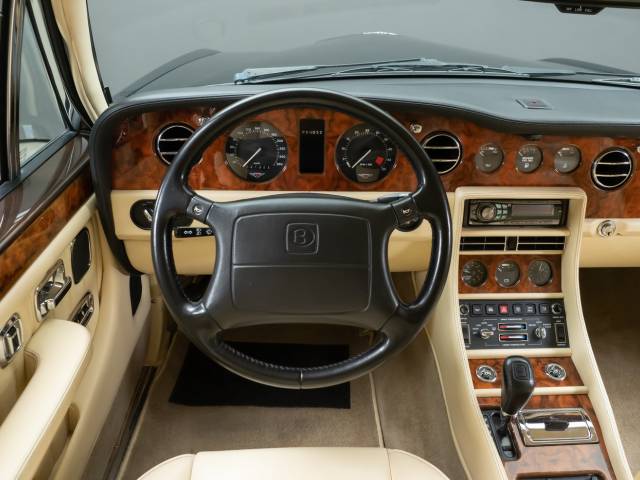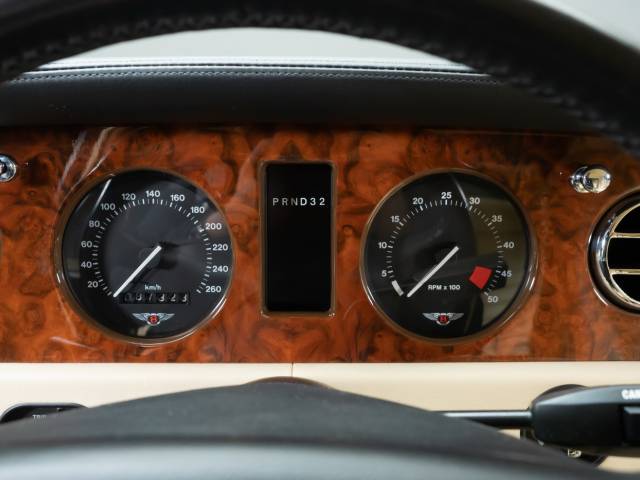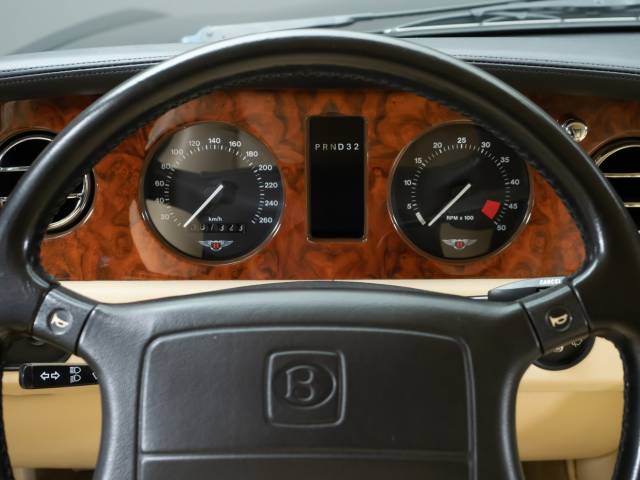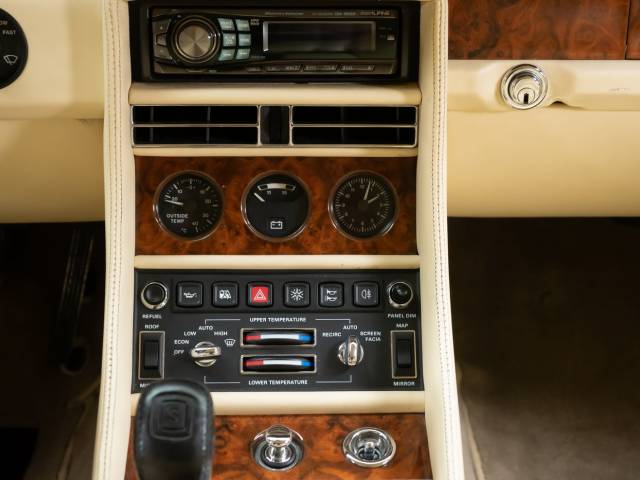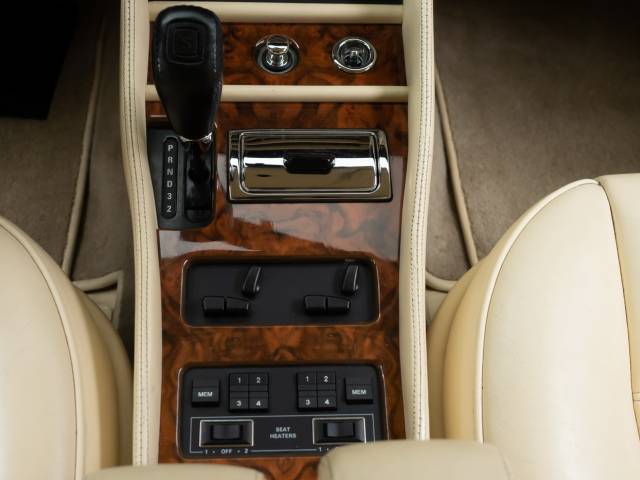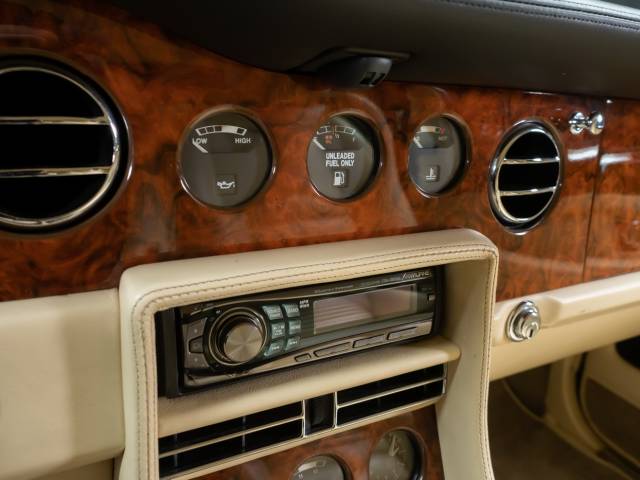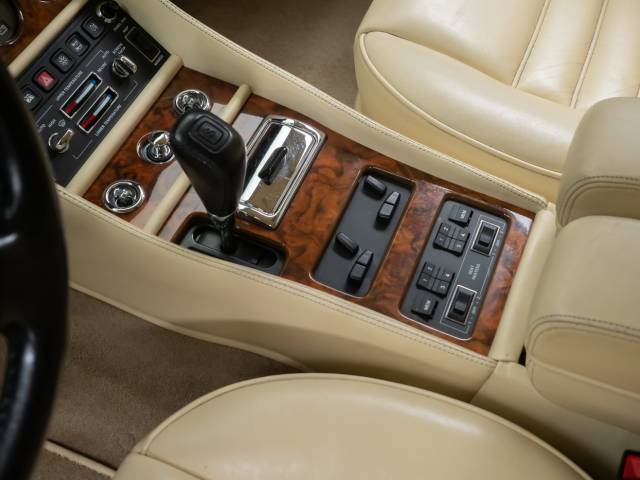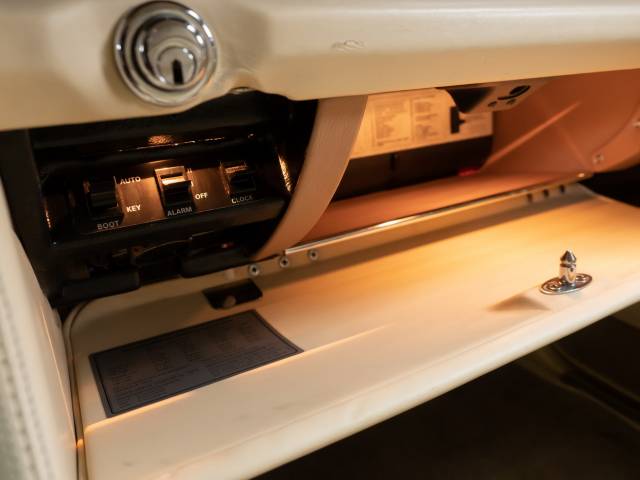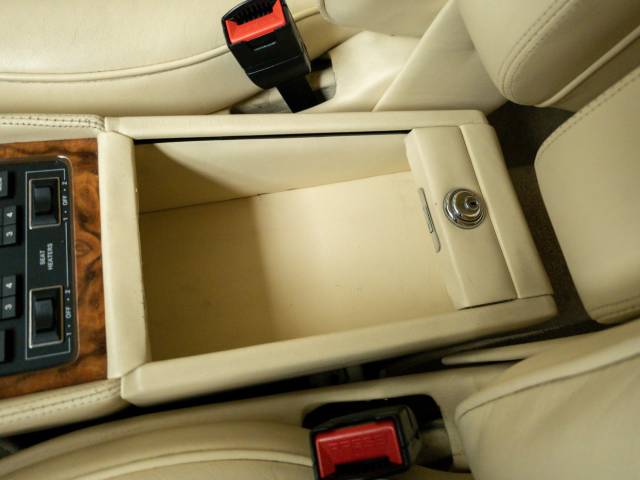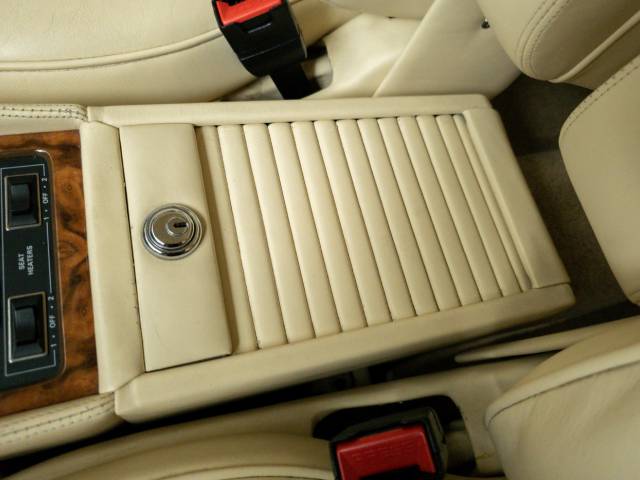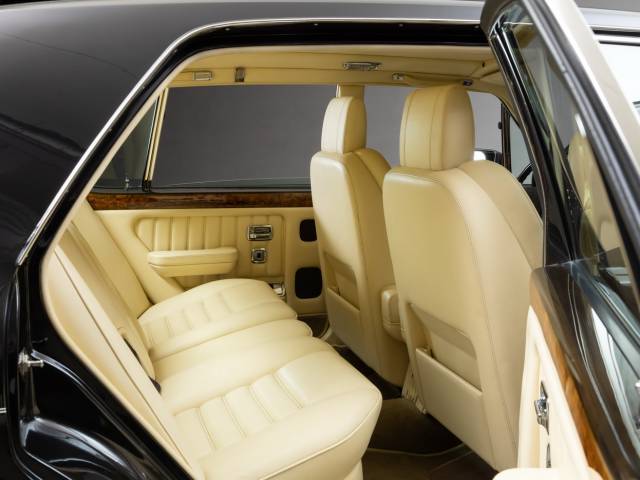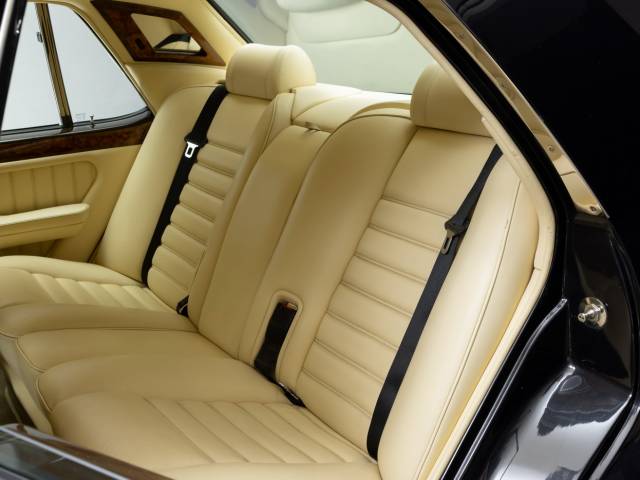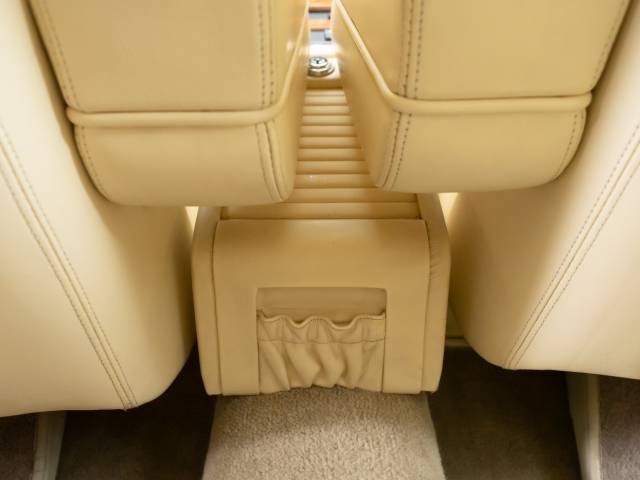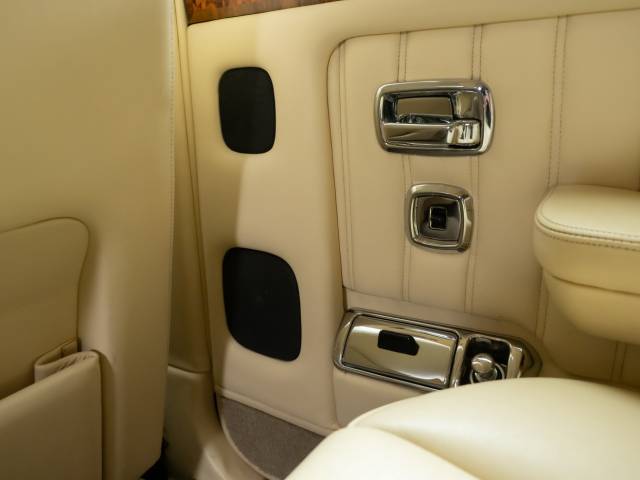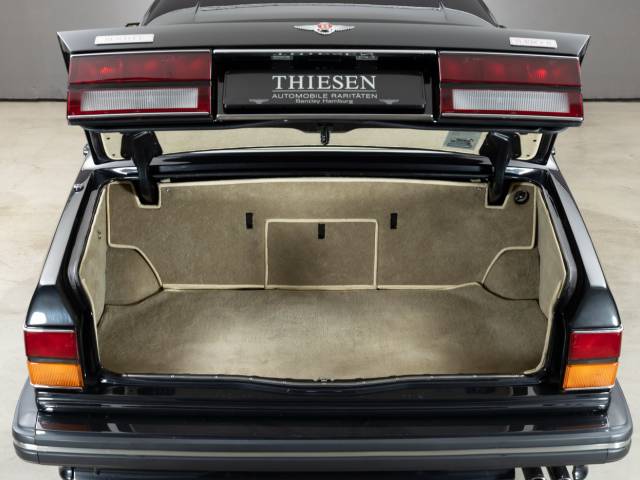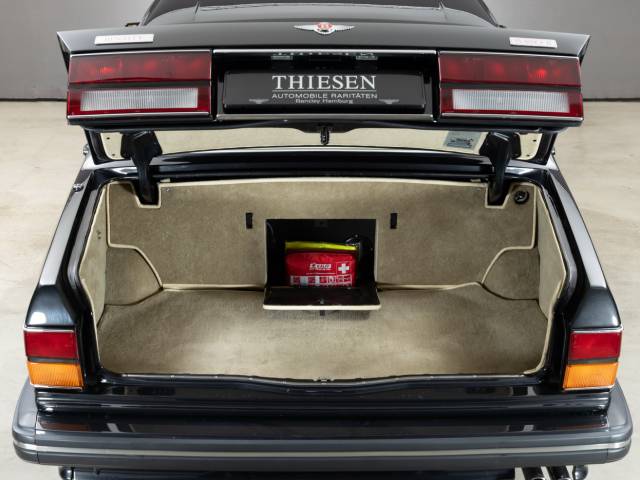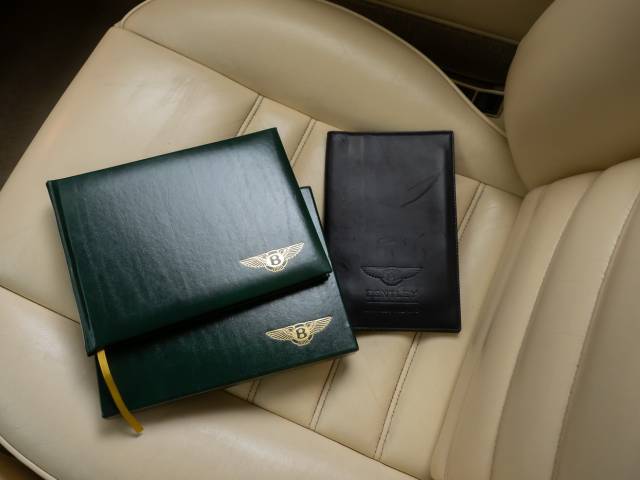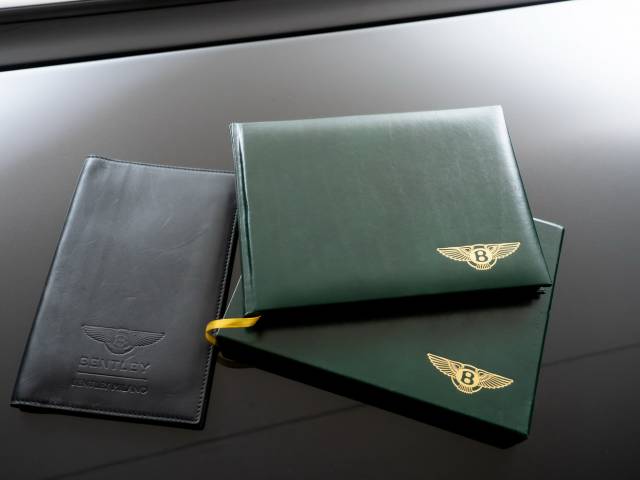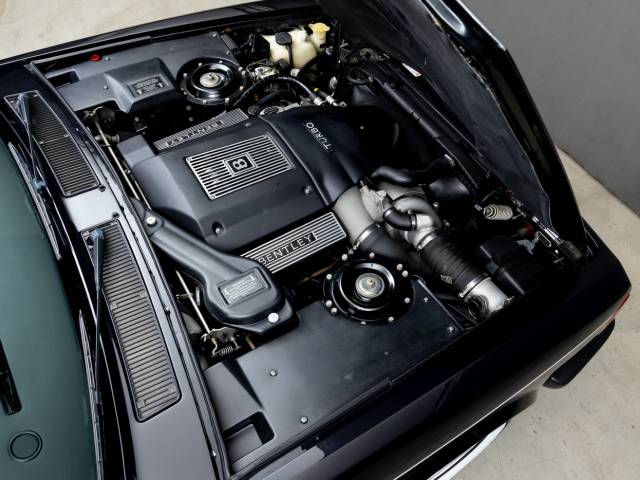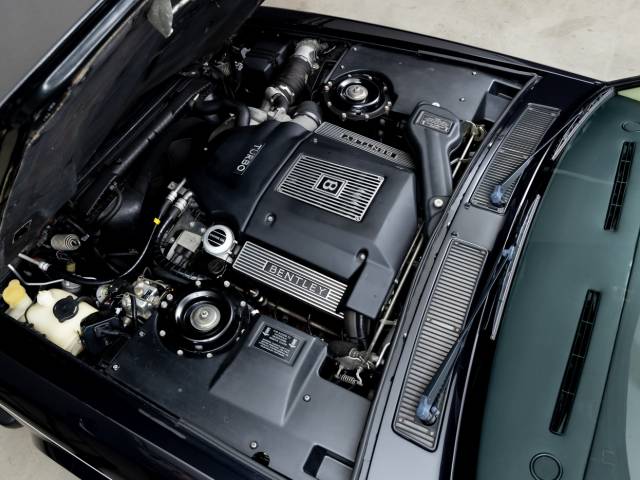 Turbo R - Erstbesitz Giorgio Armani -
Dealer

away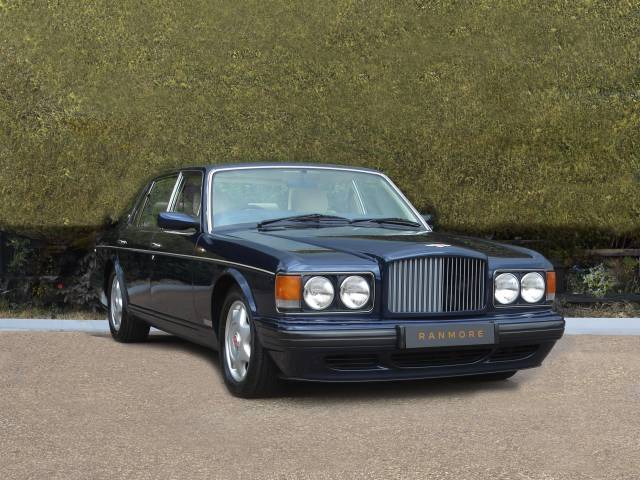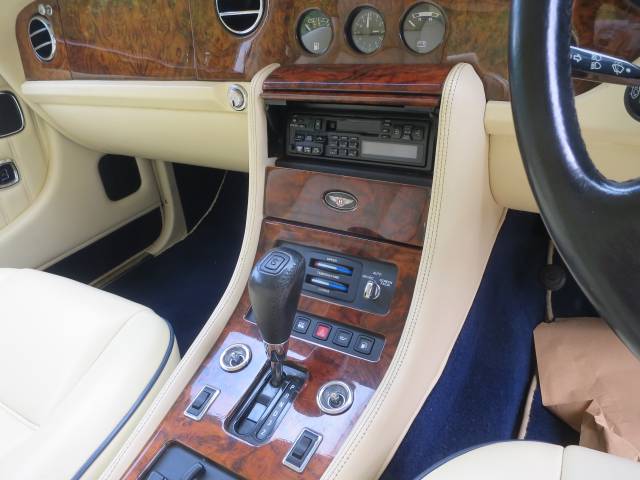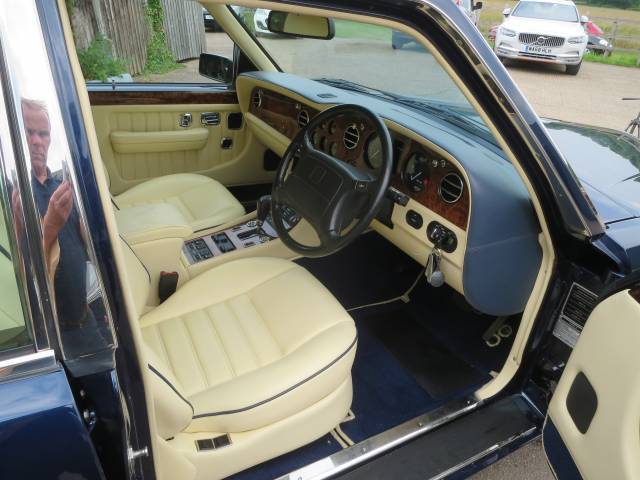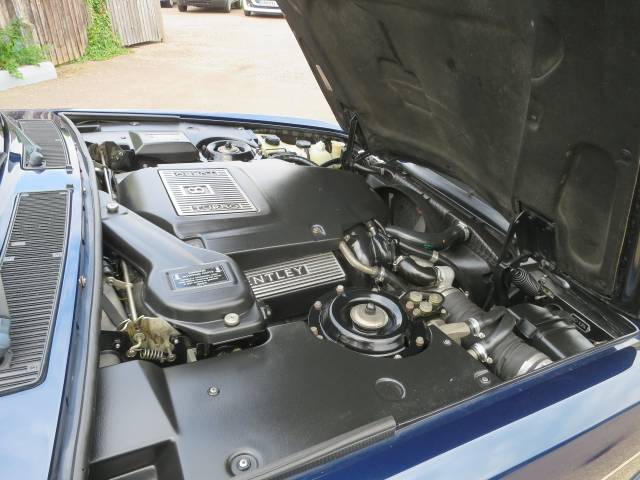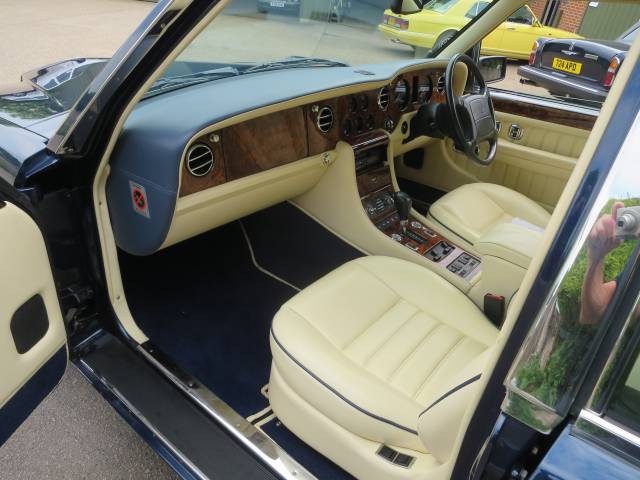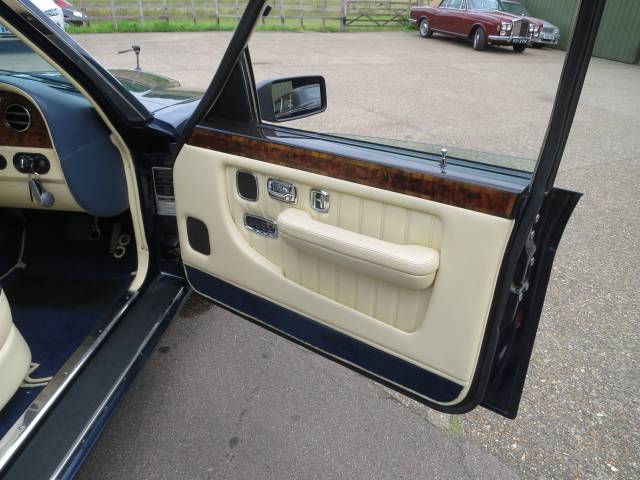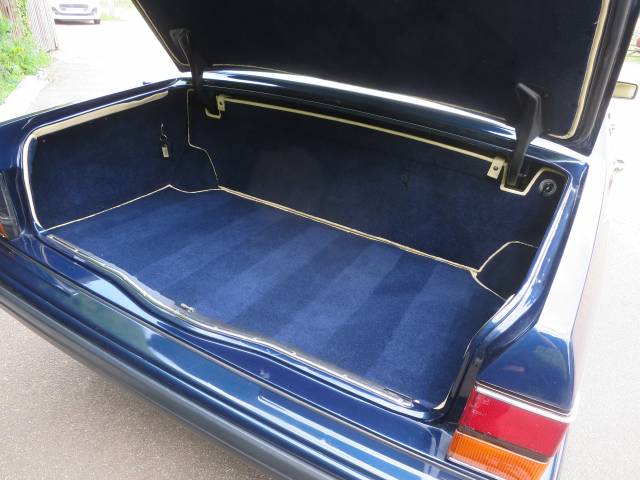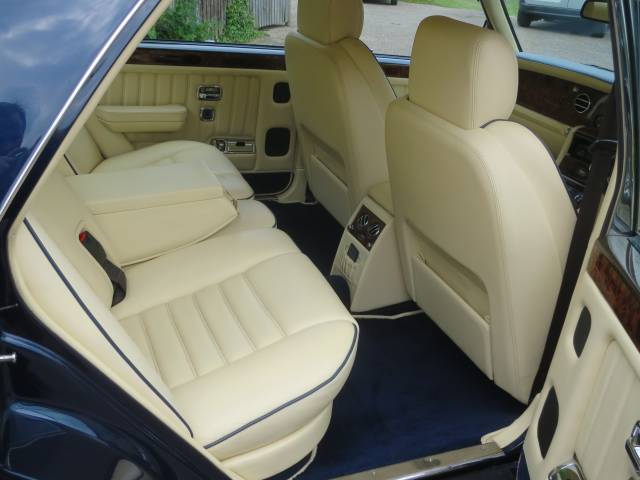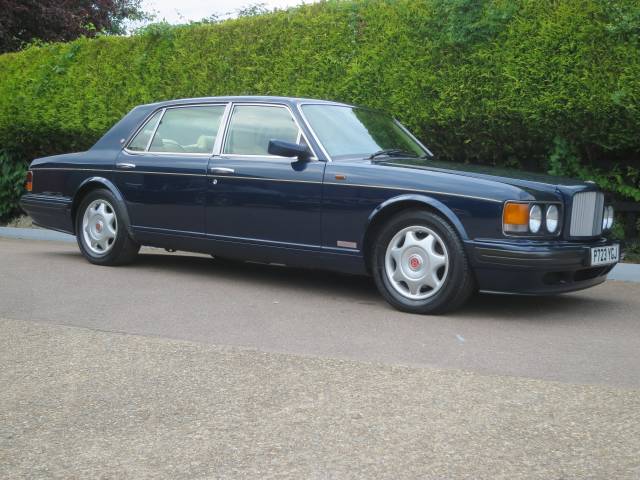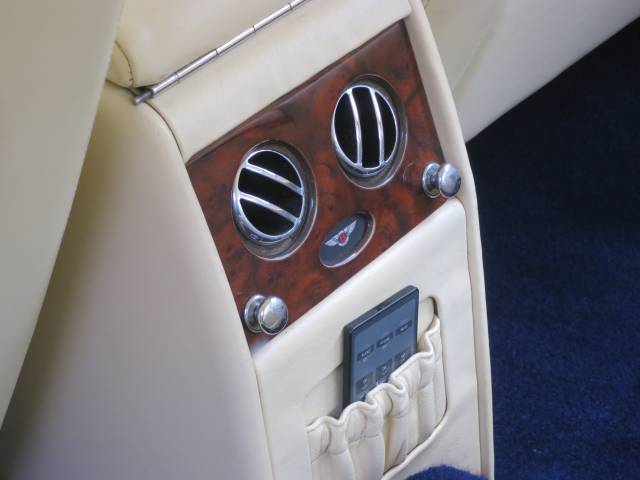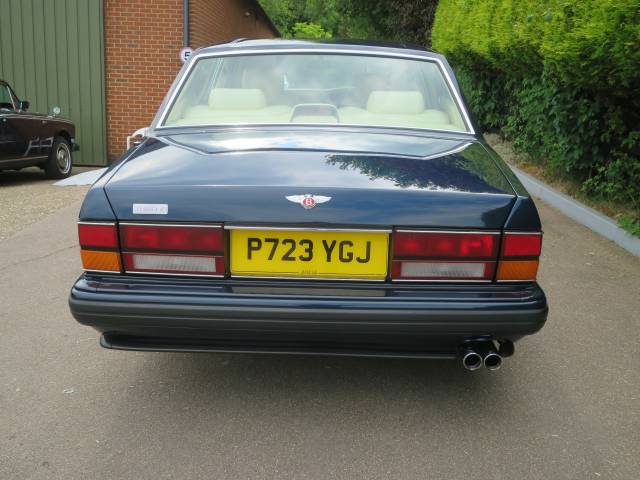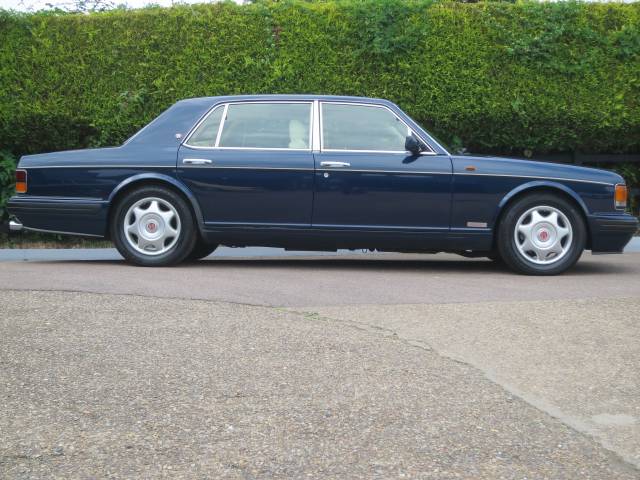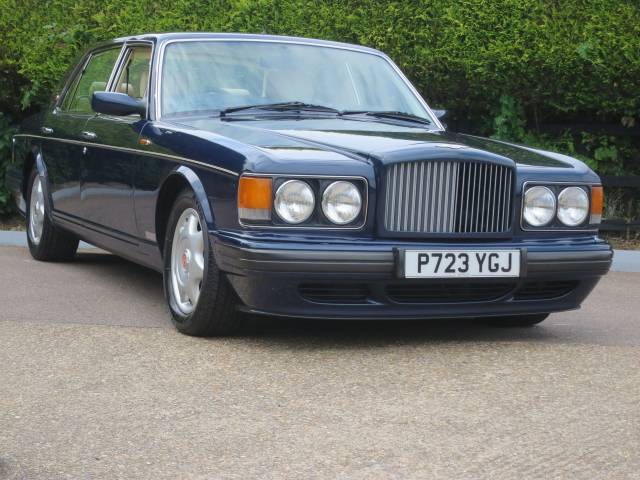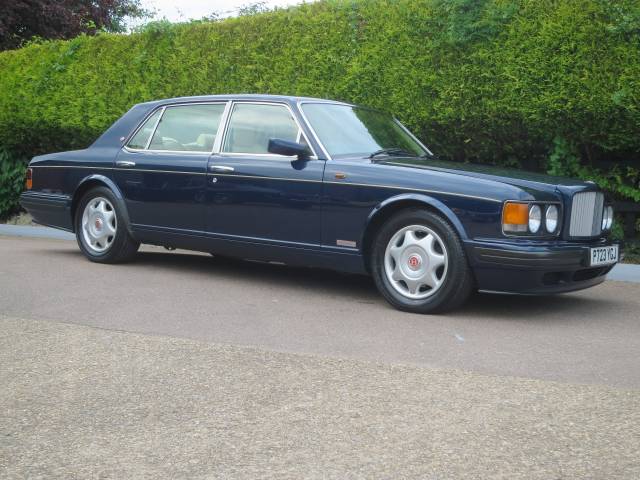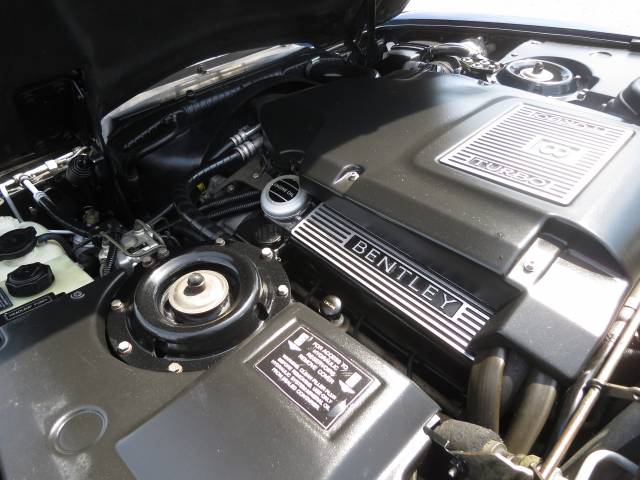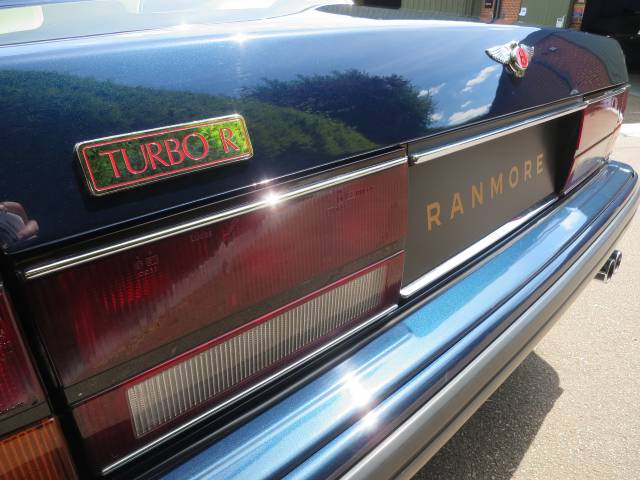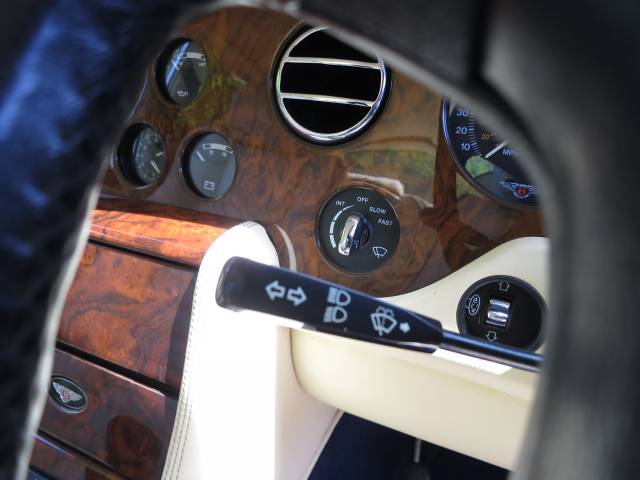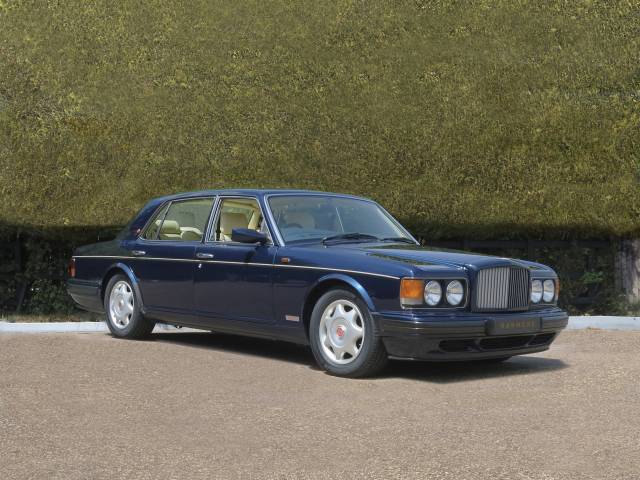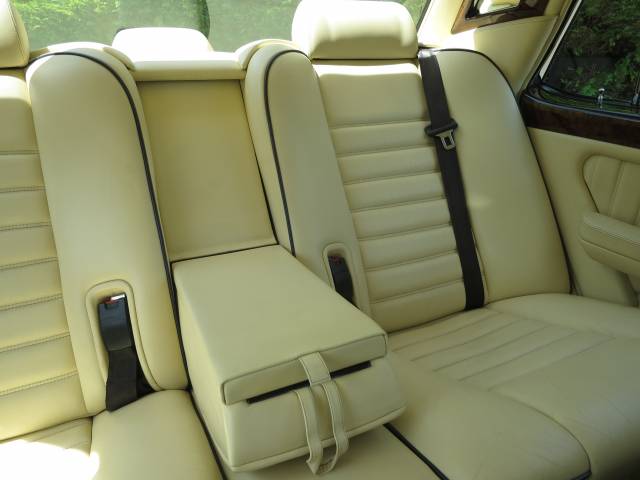 Dealer

away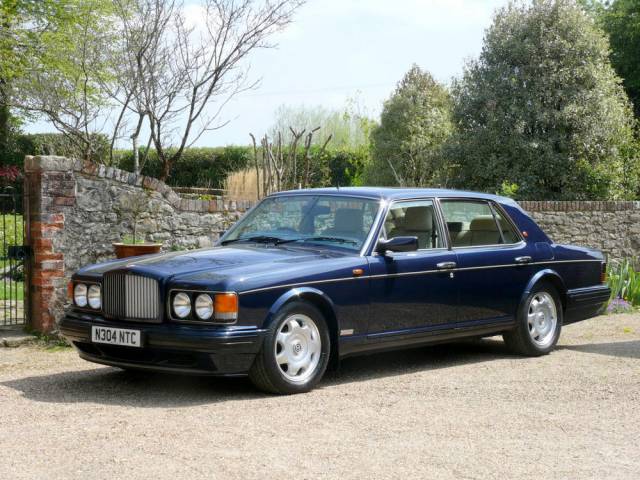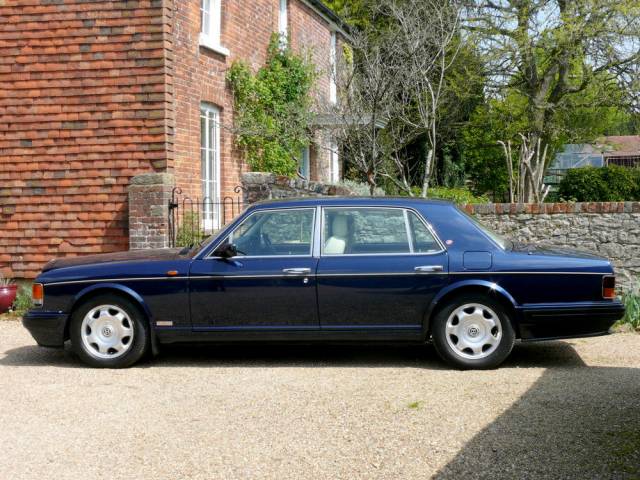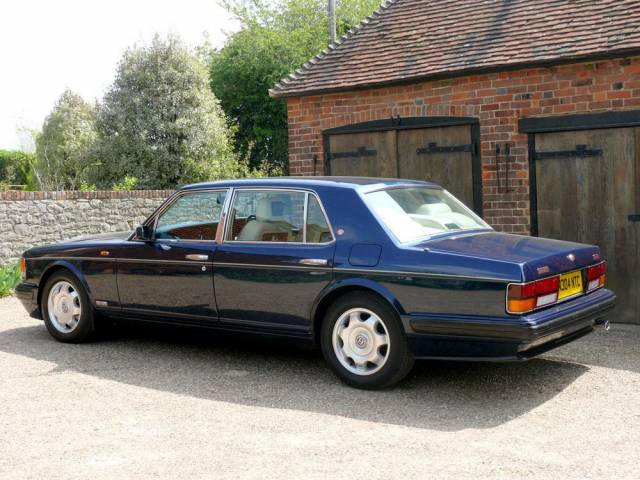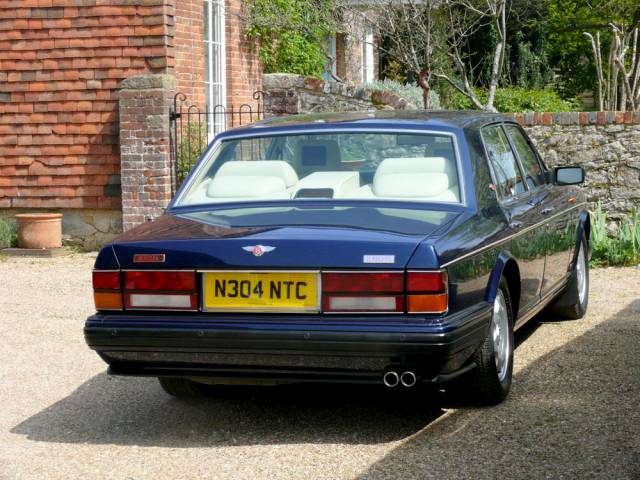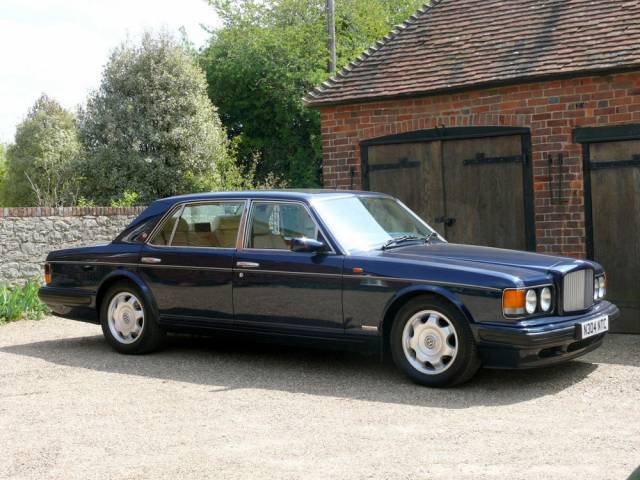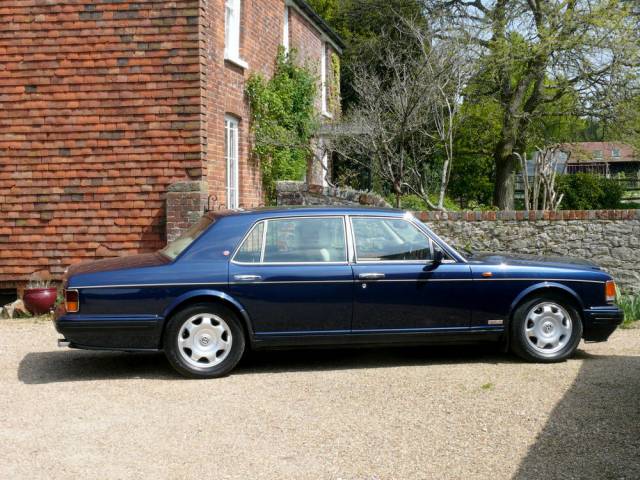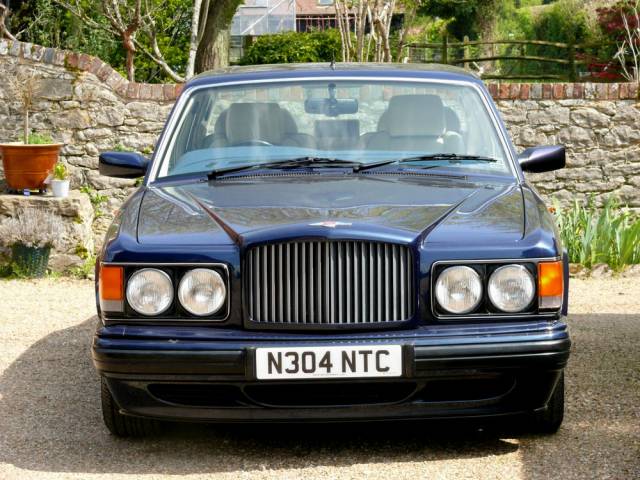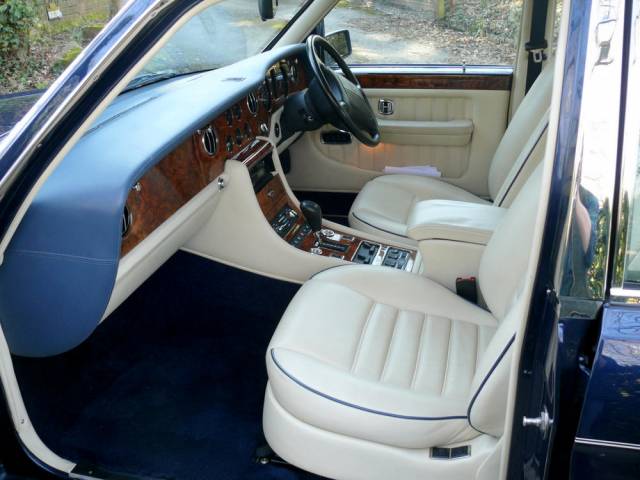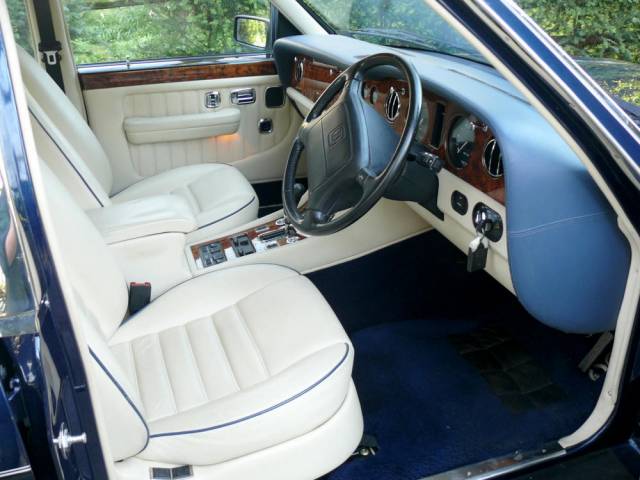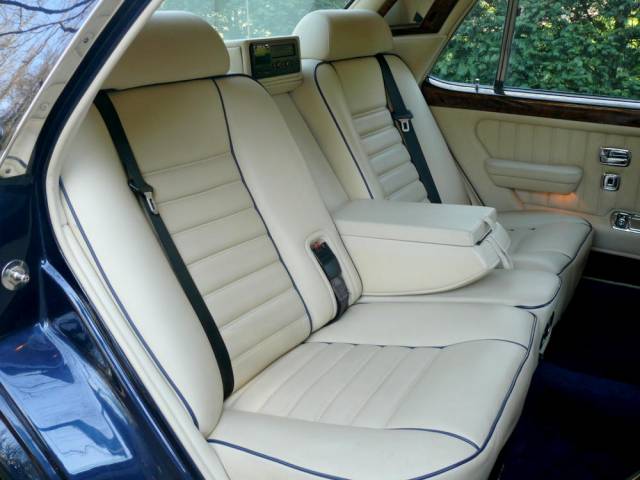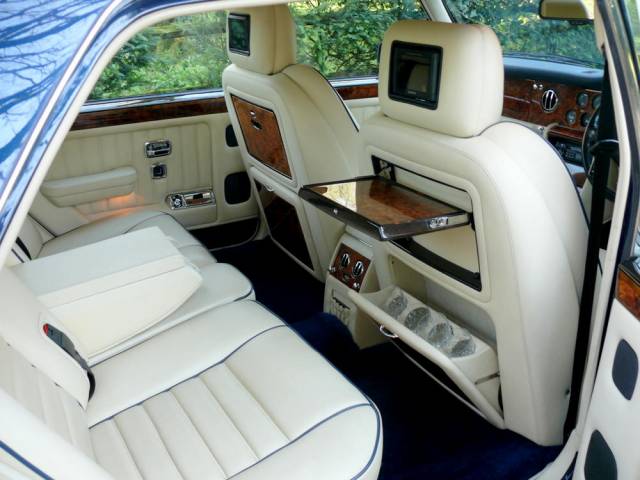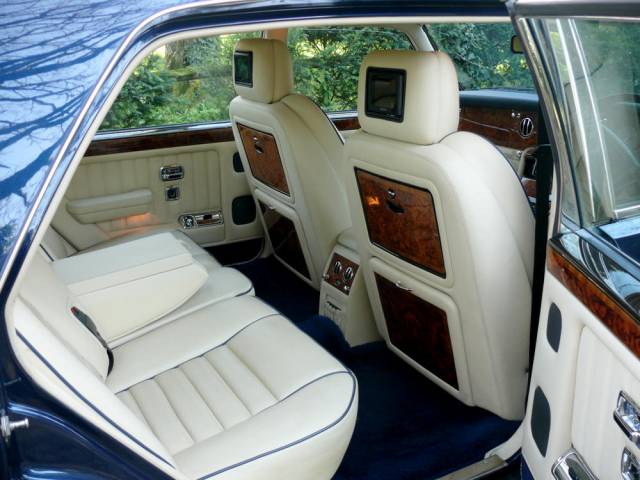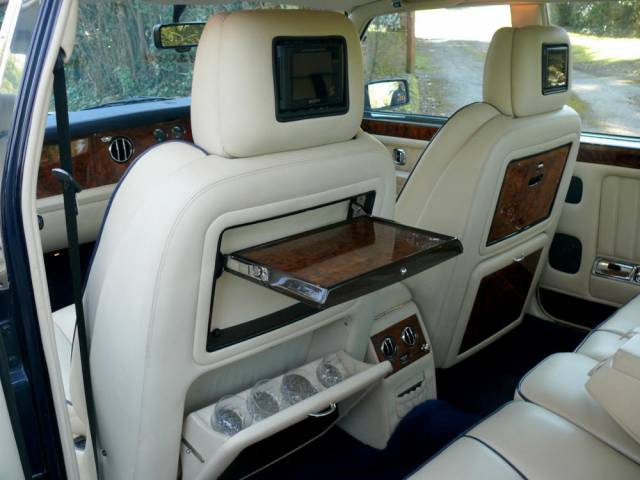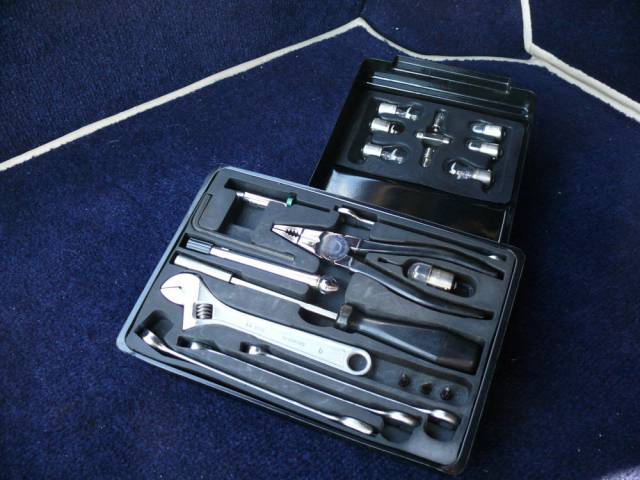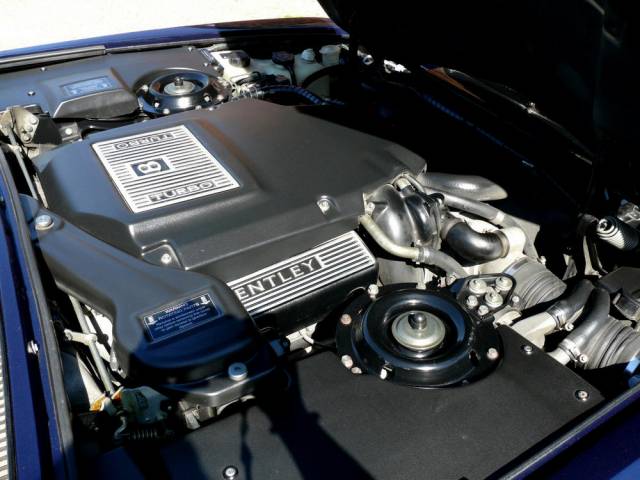 Turbo RL. Spent most of its life on Guernsey. Last owner 24 years.
Dealer

away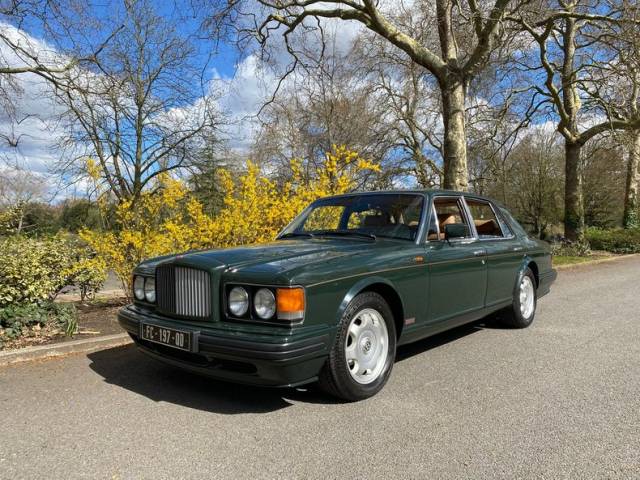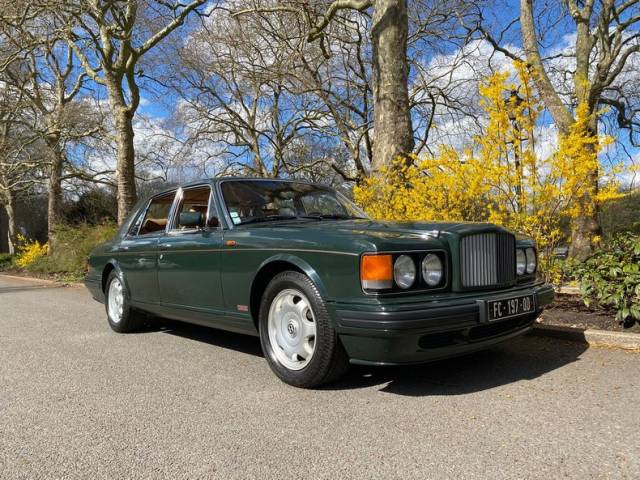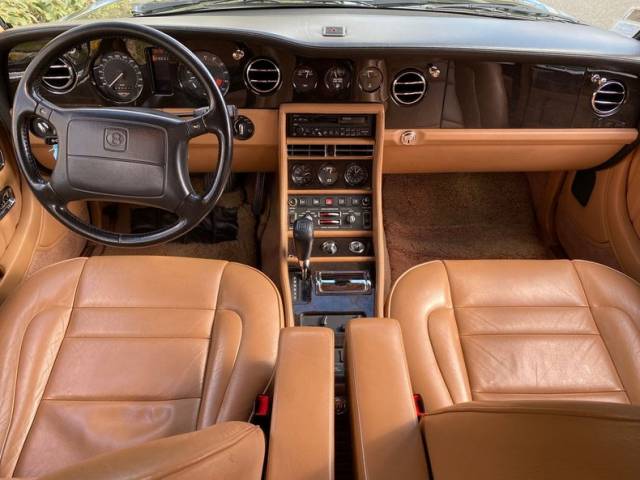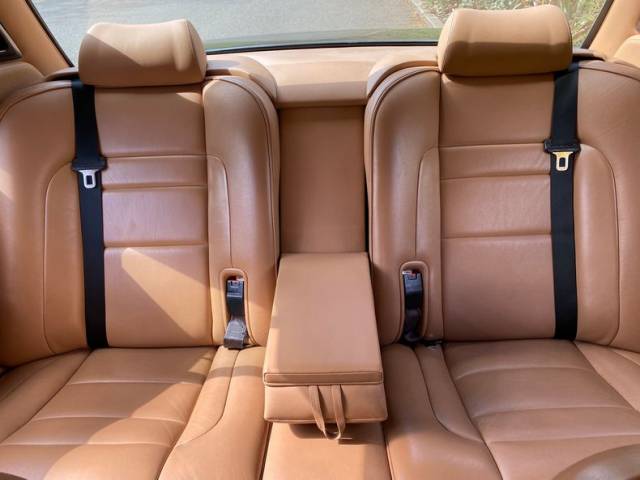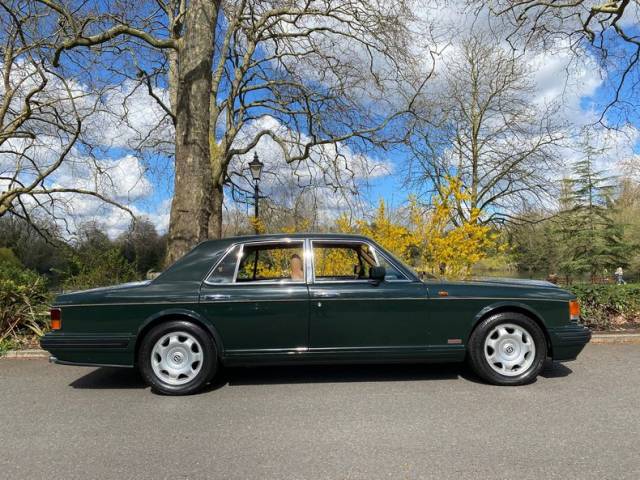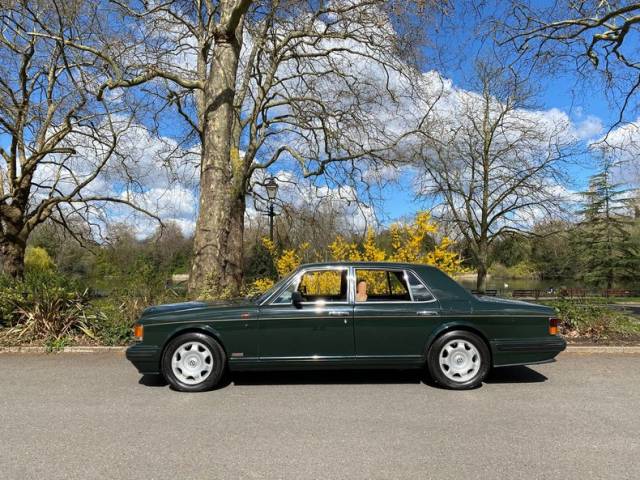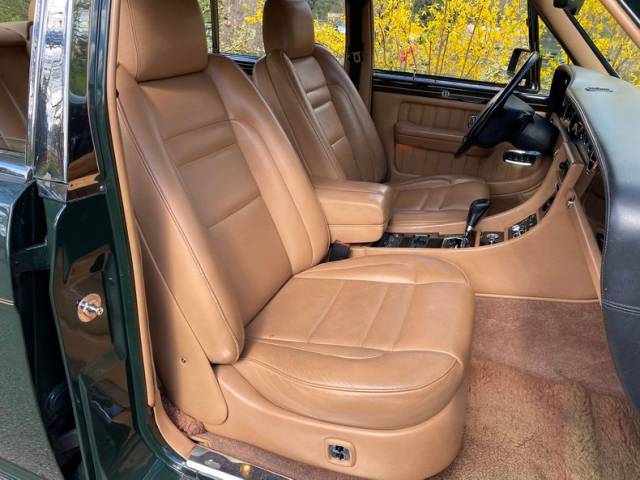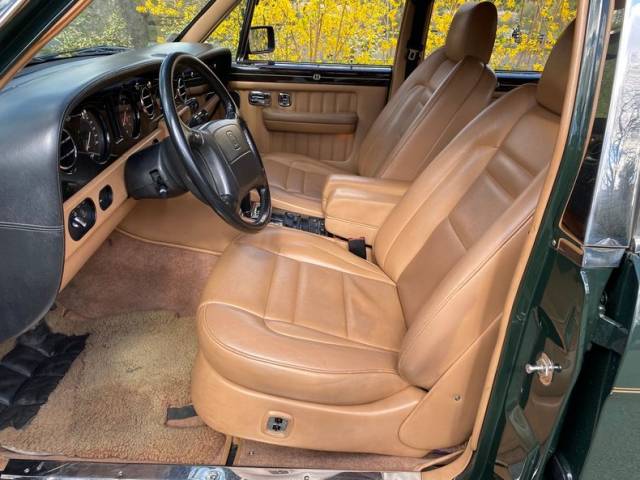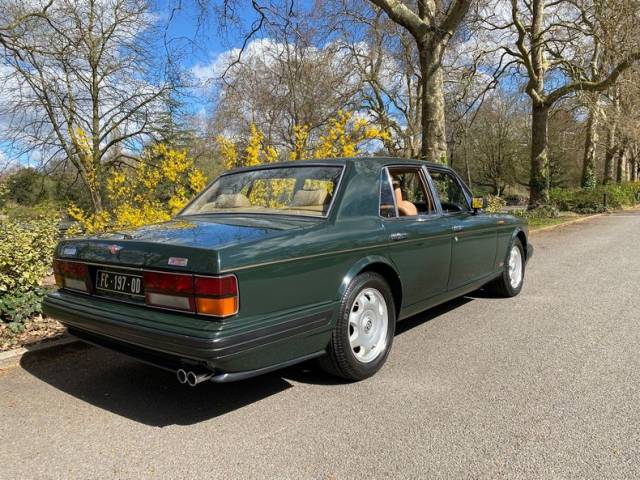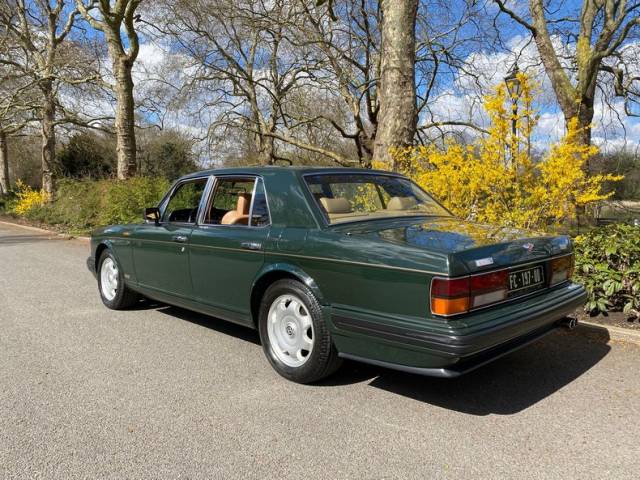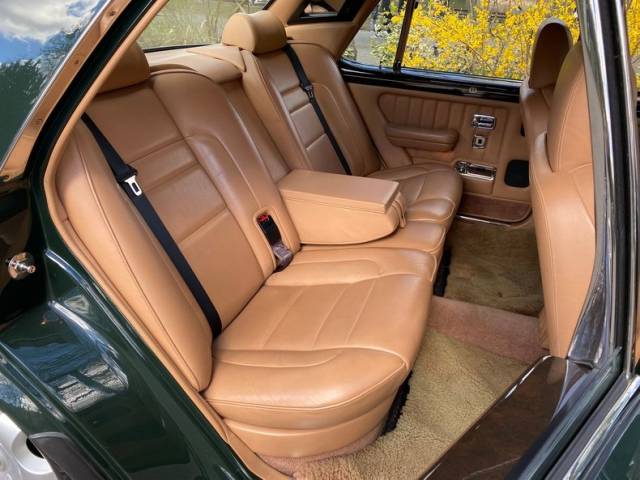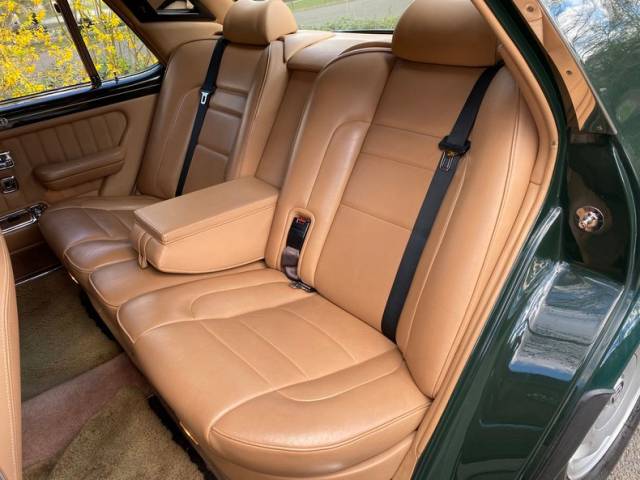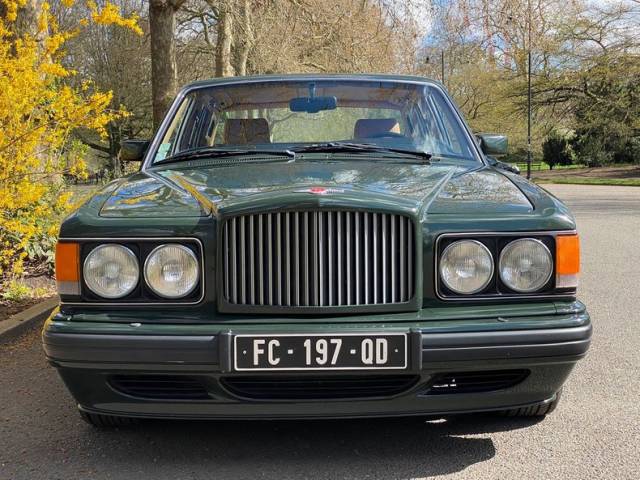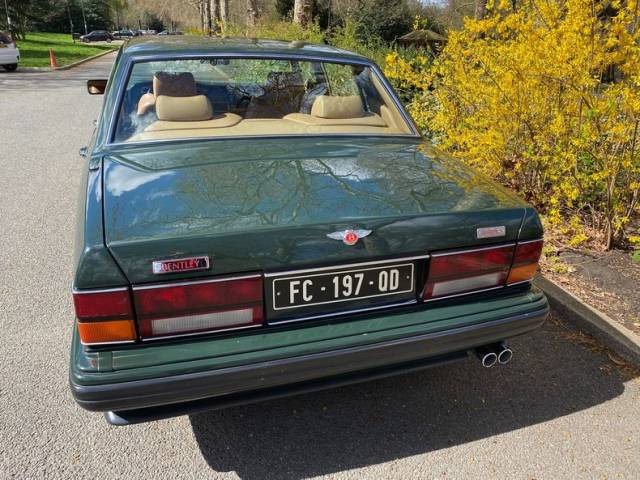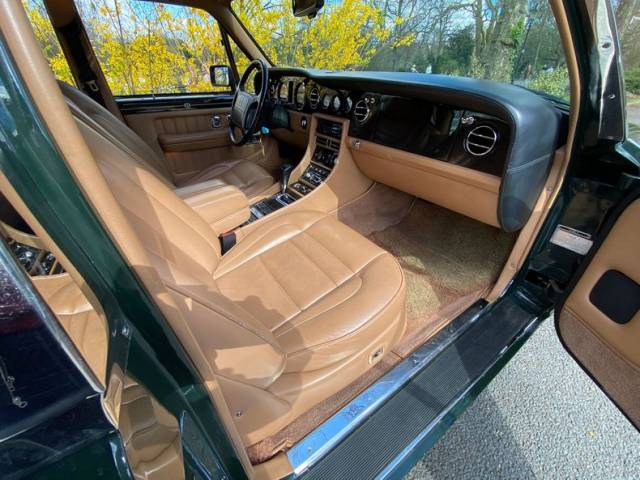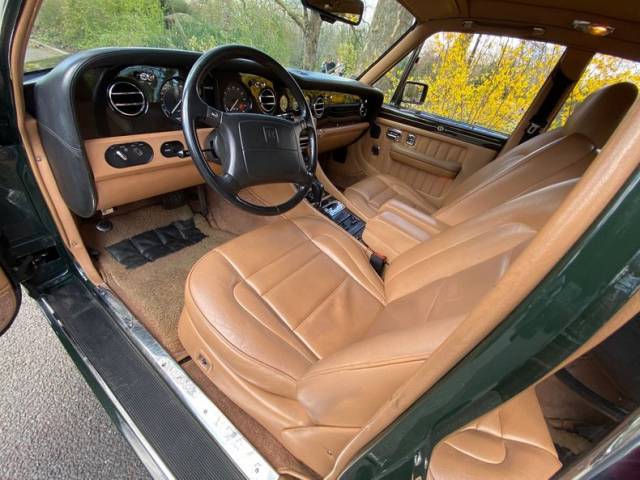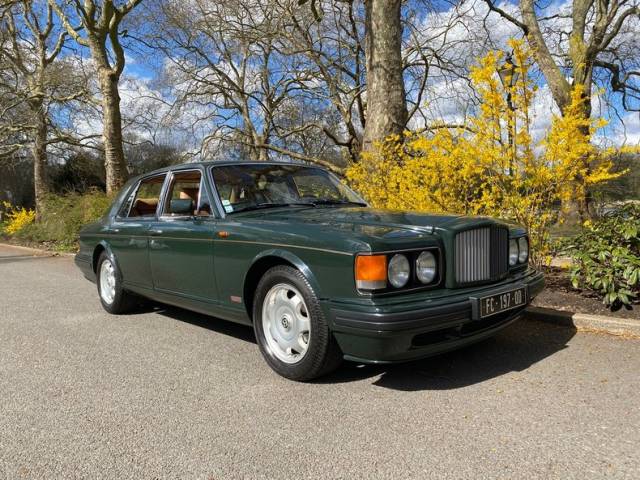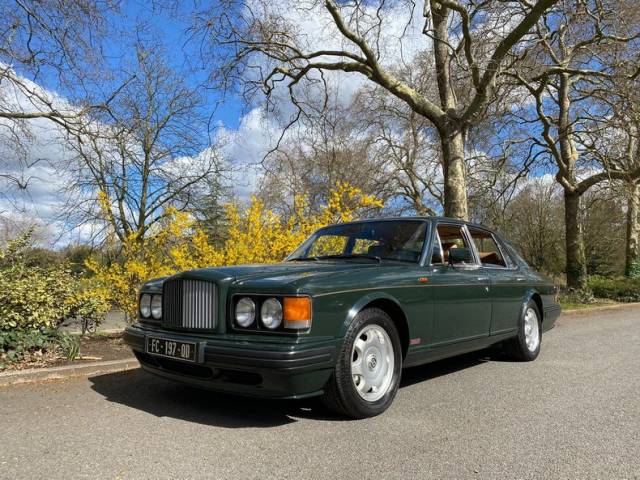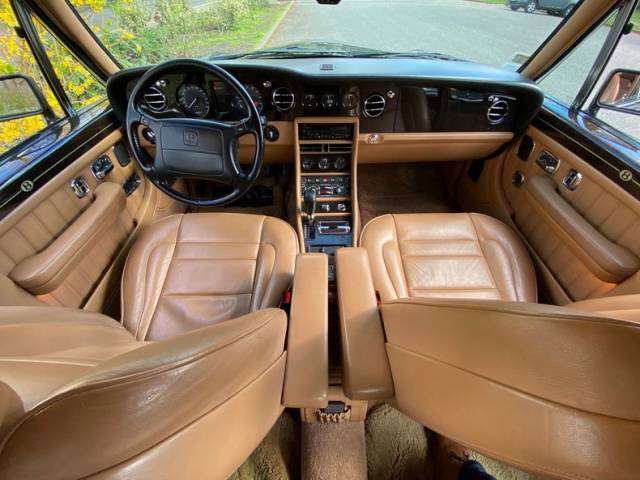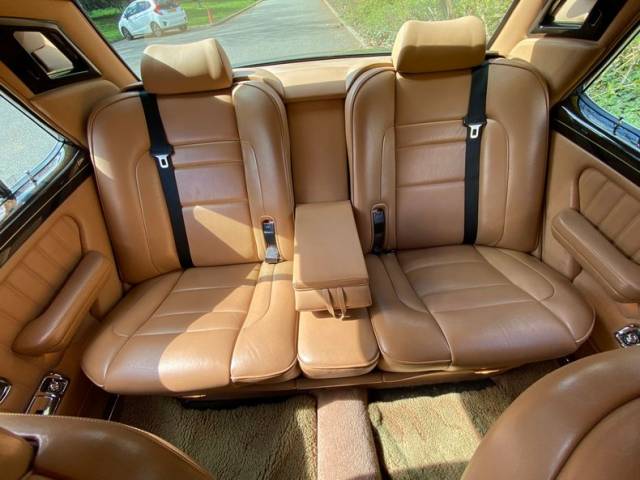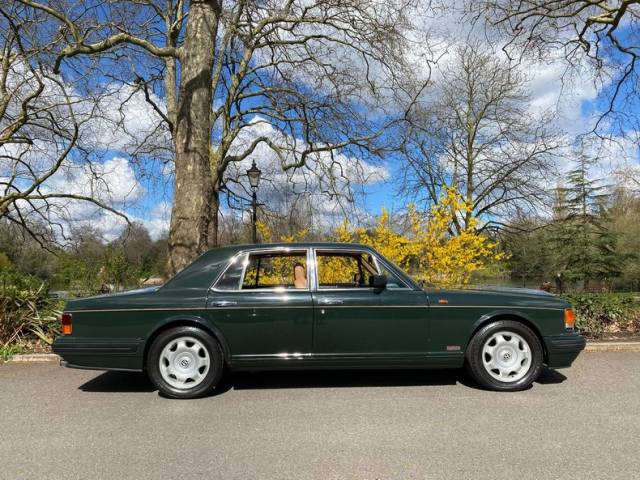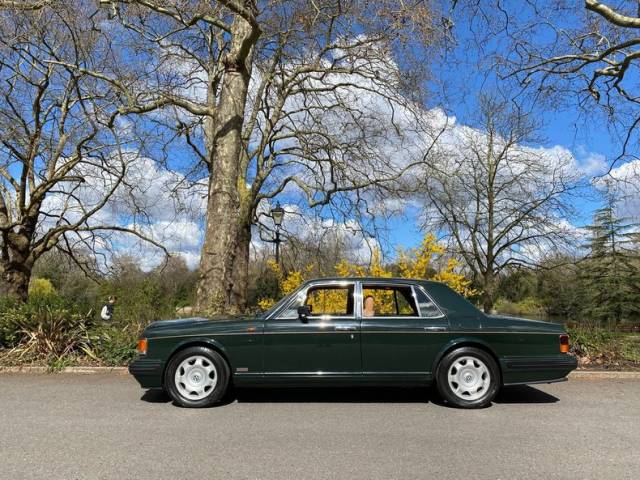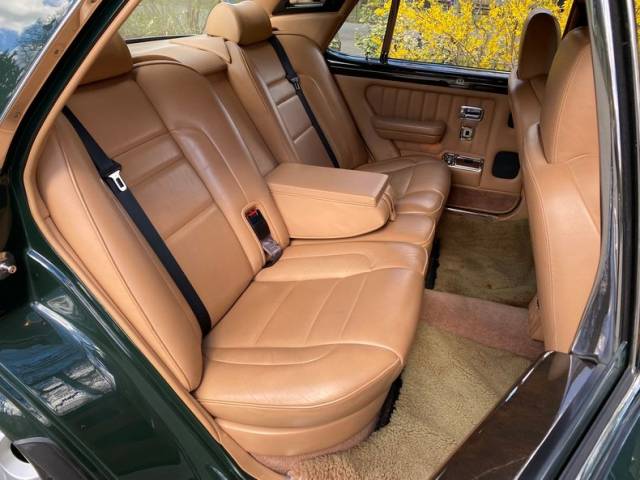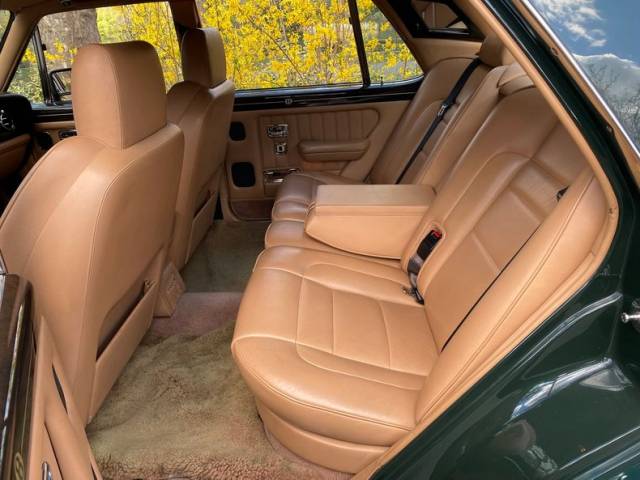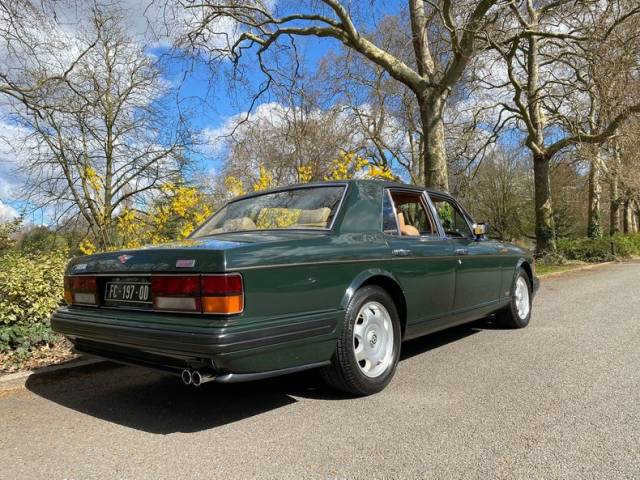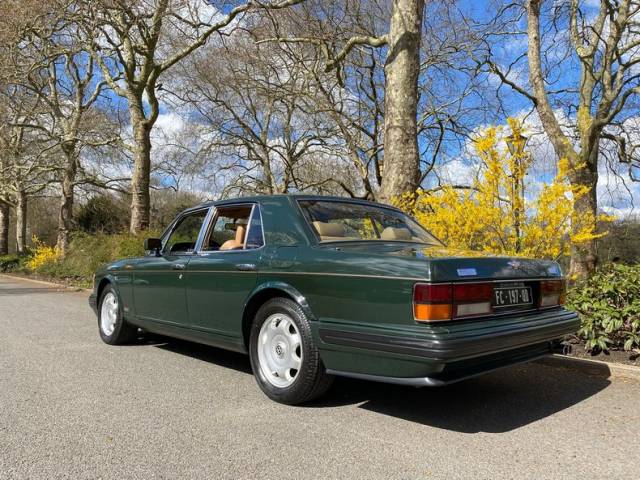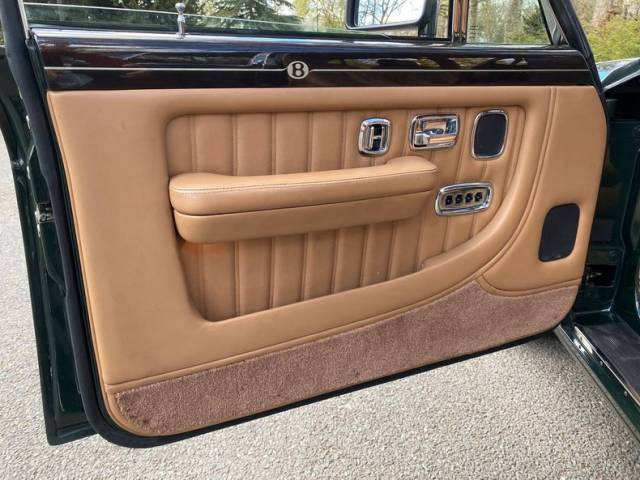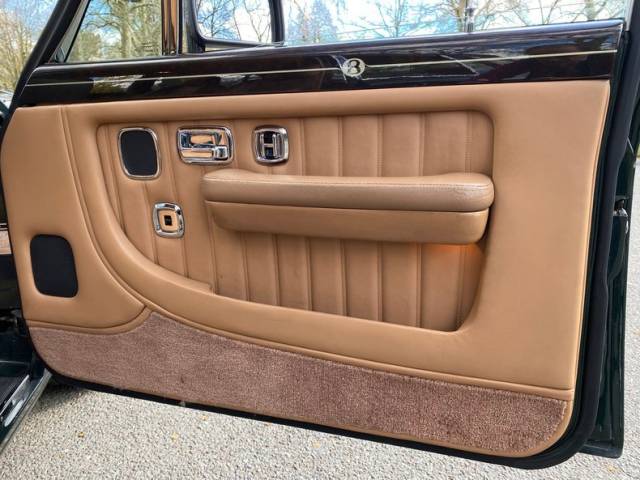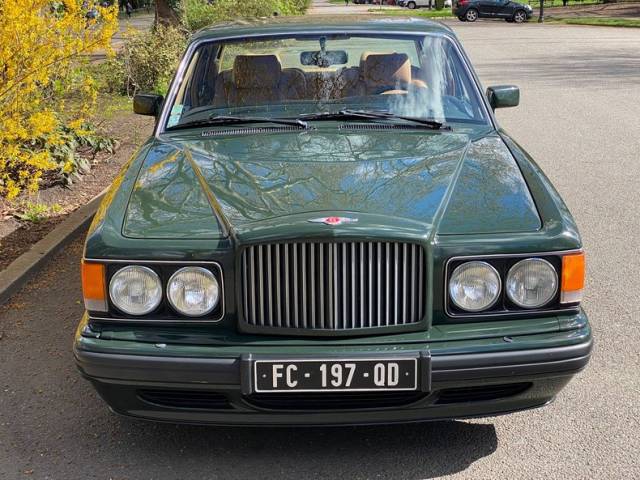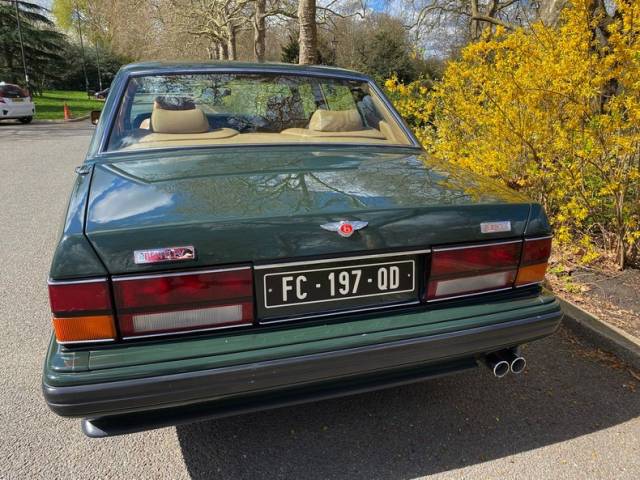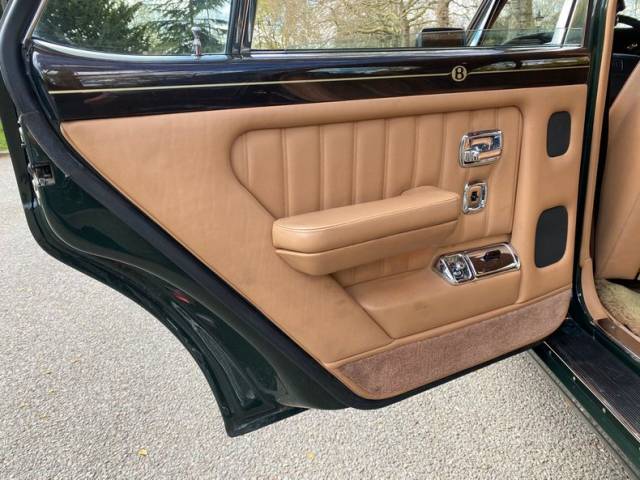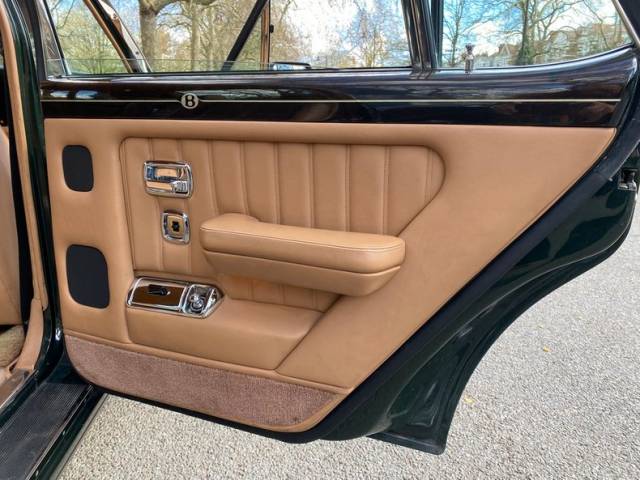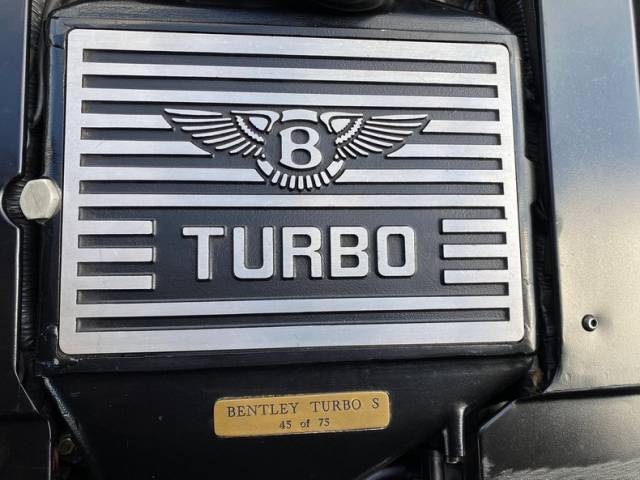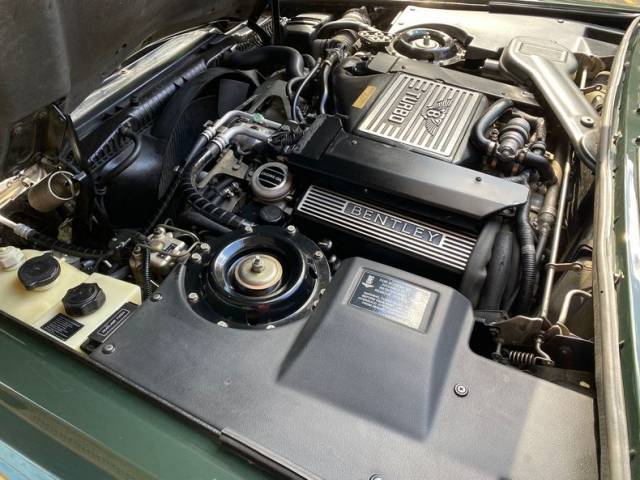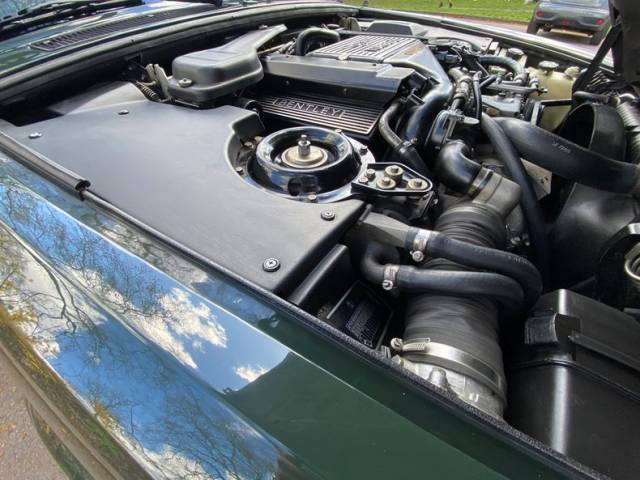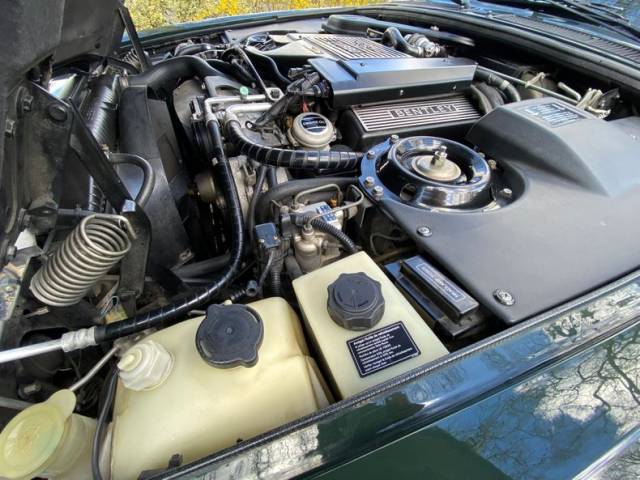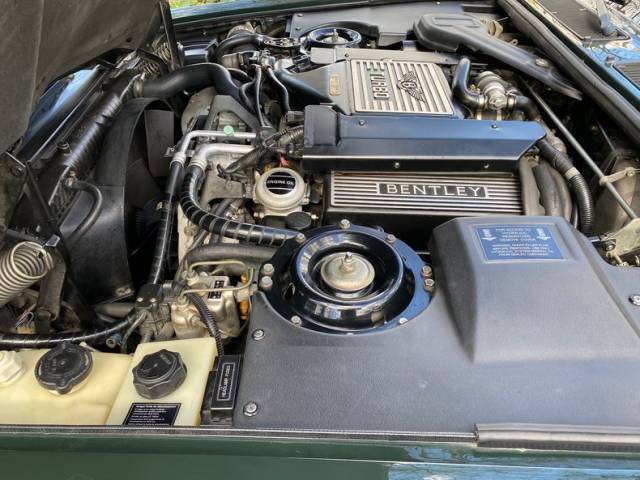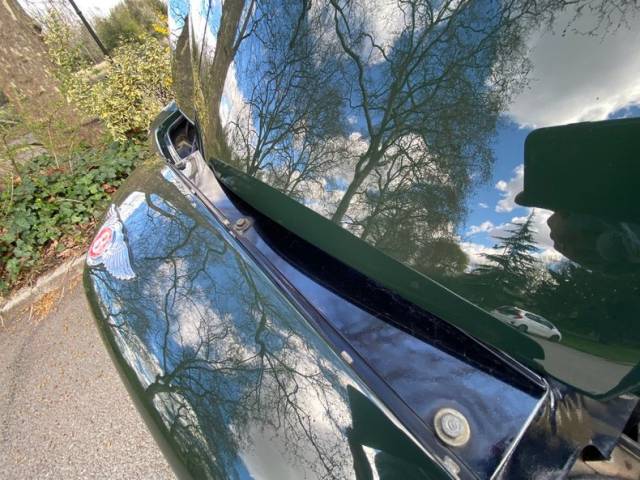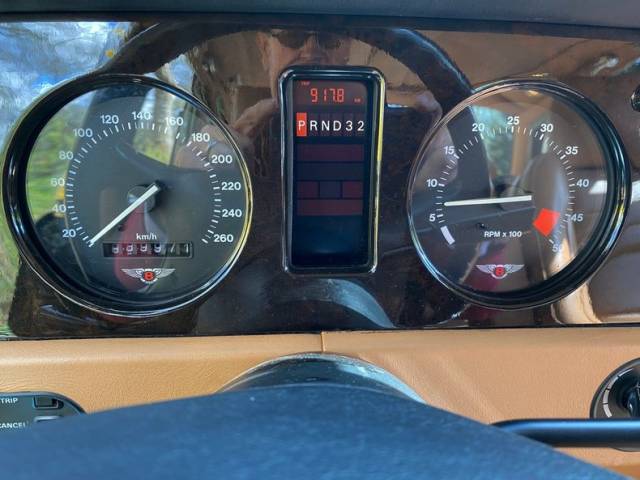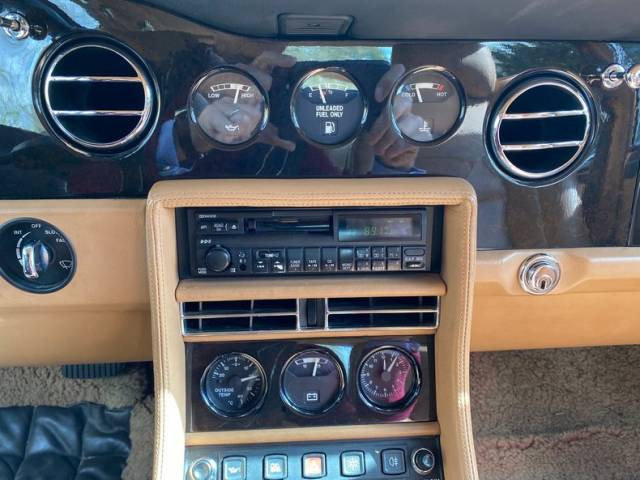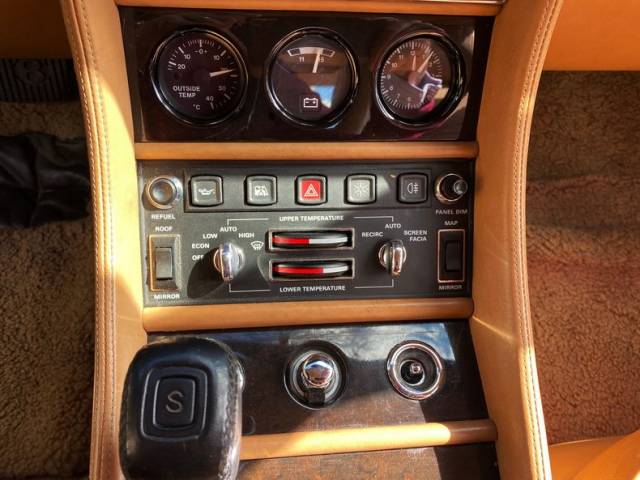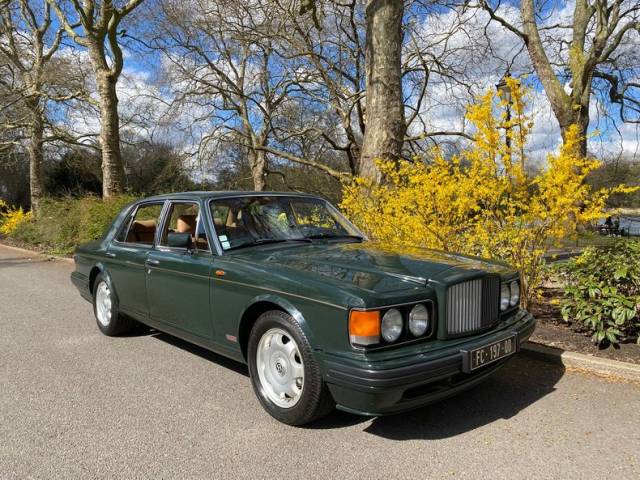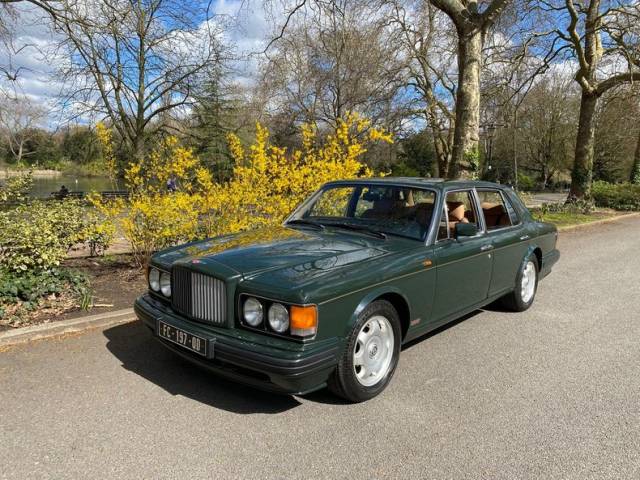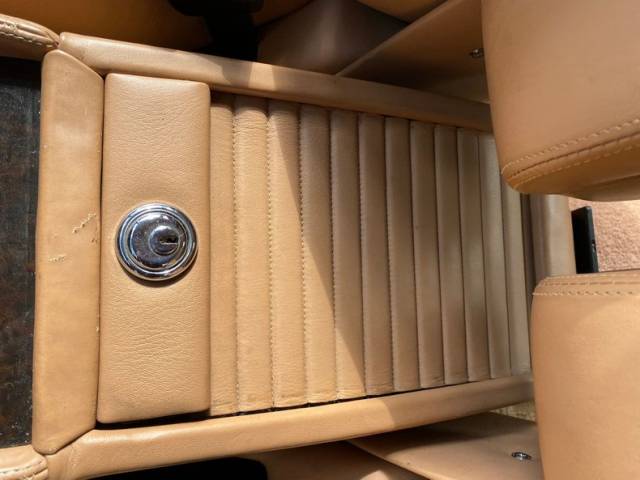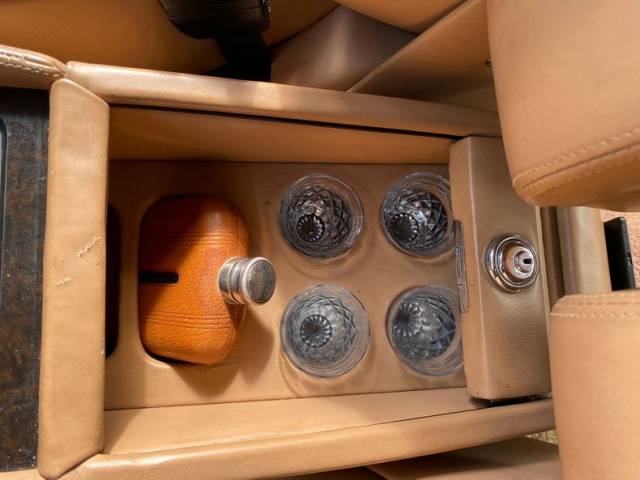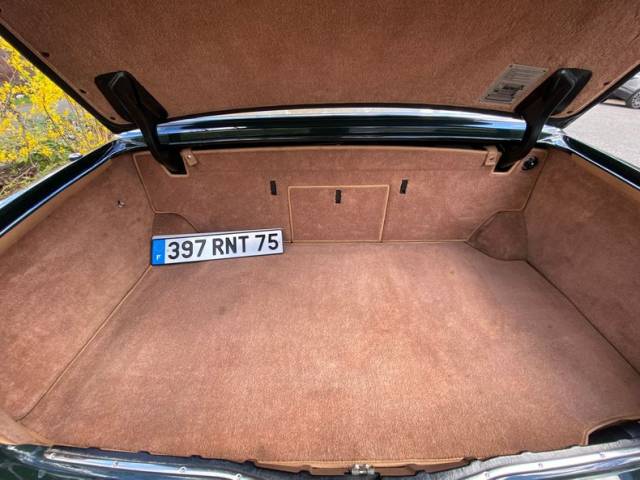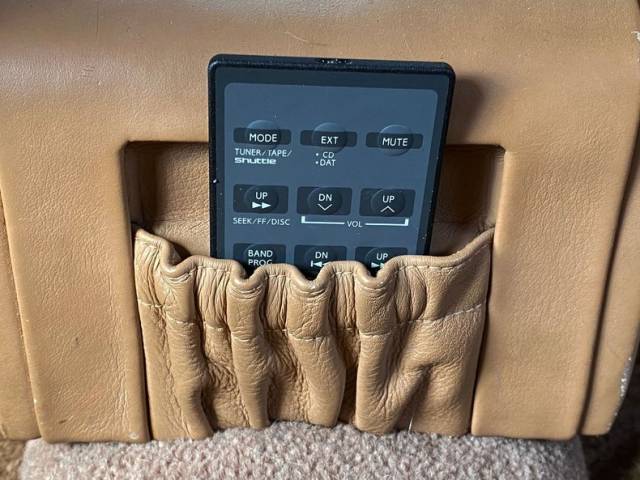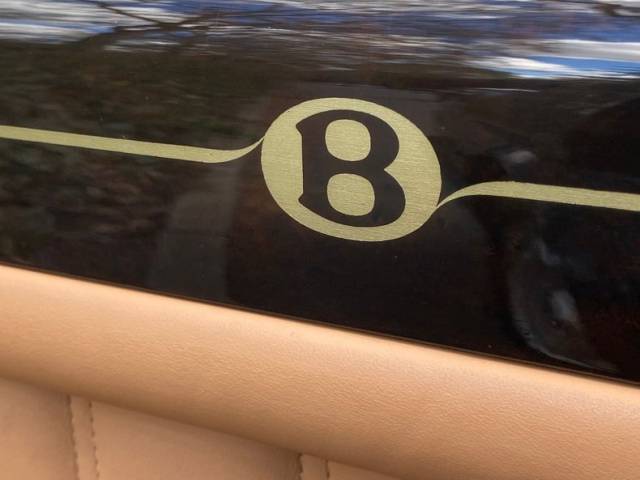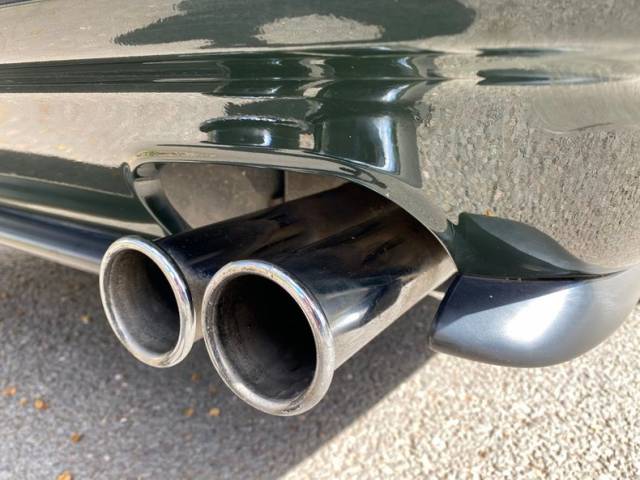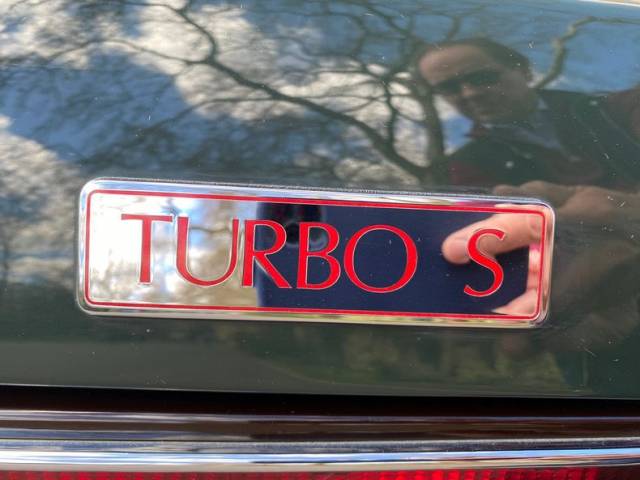 1995 Bentley Turbo S
Dealer

away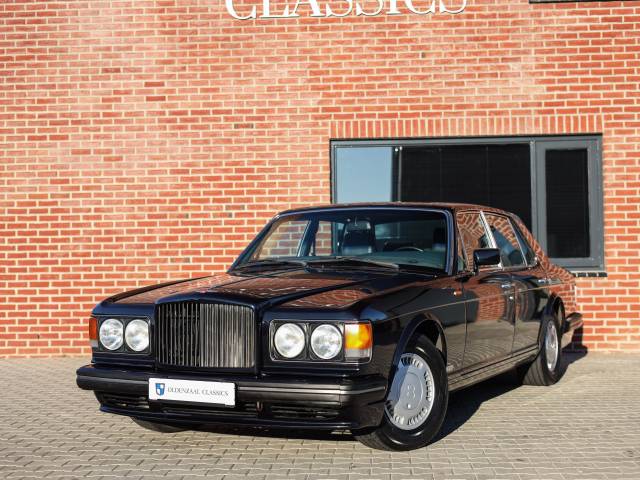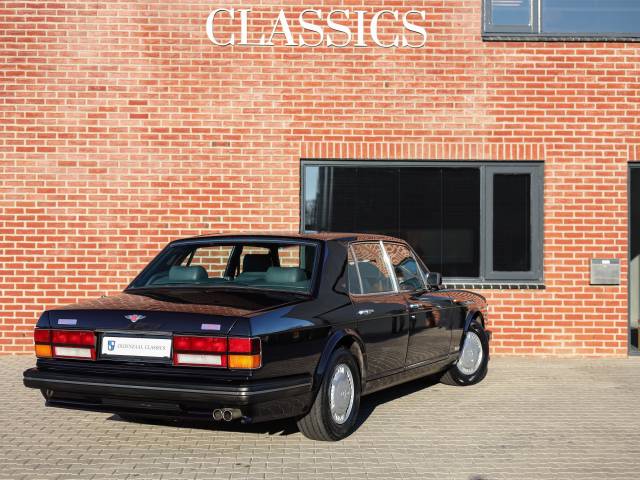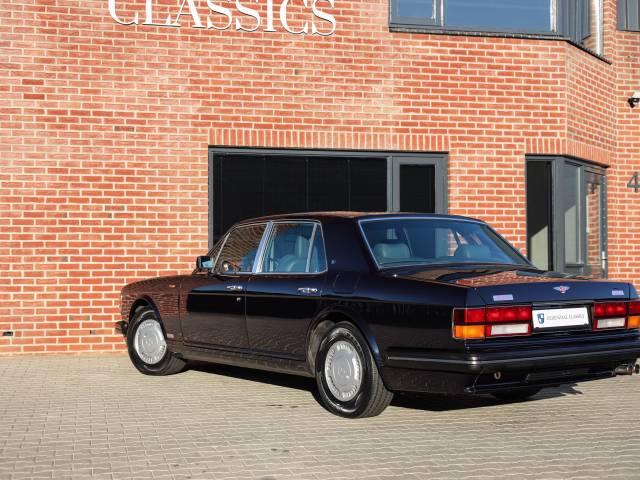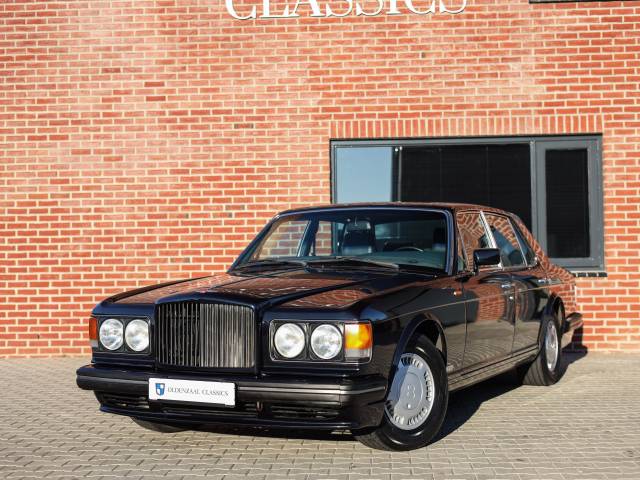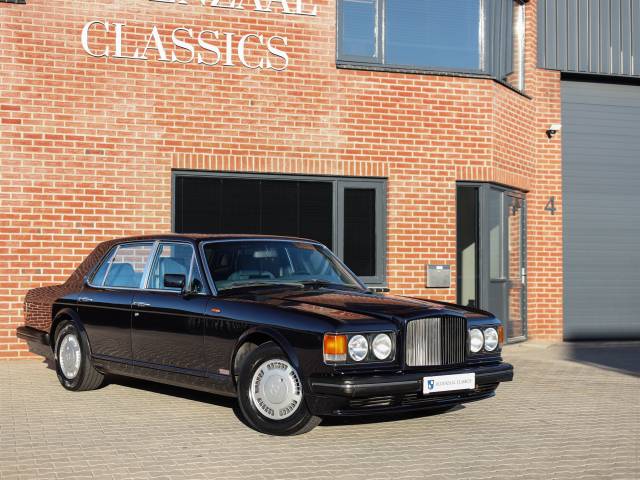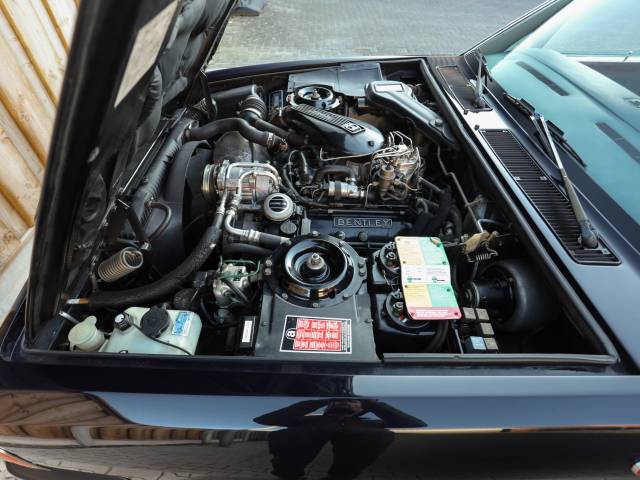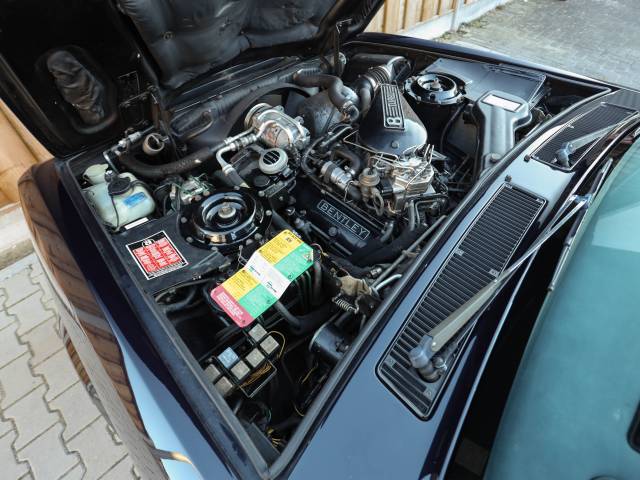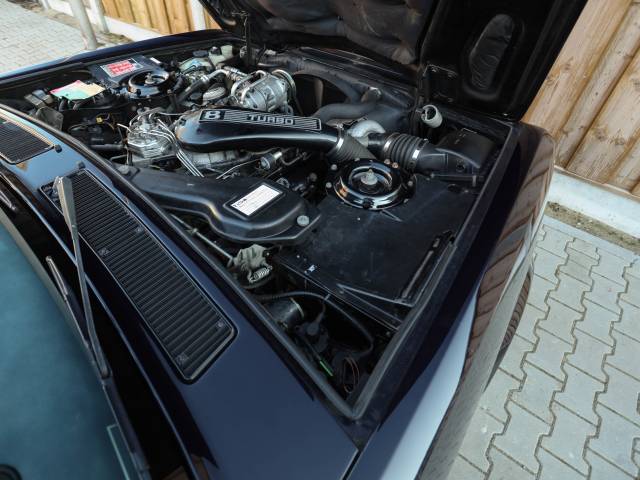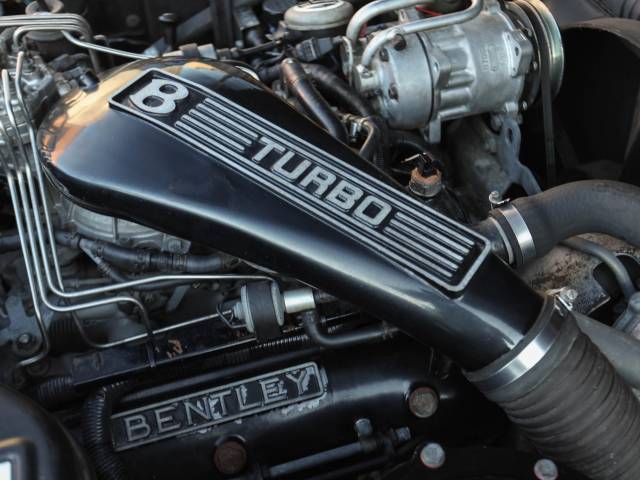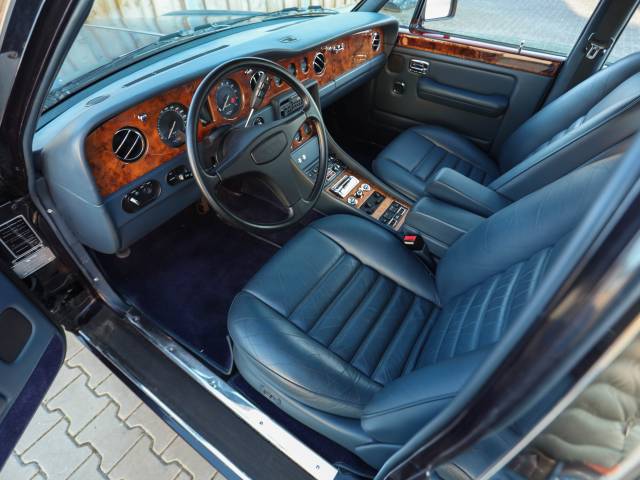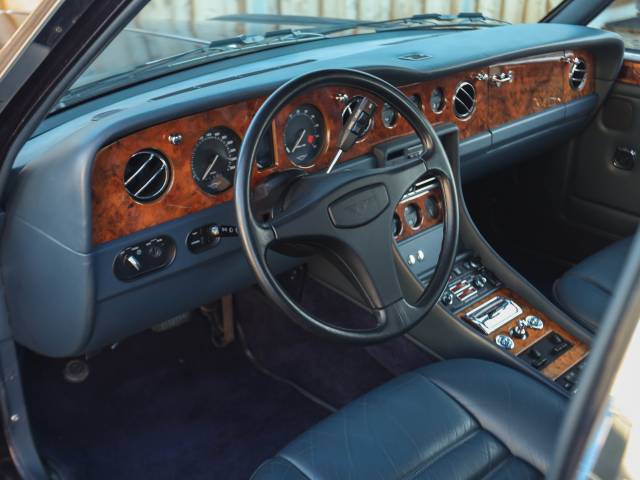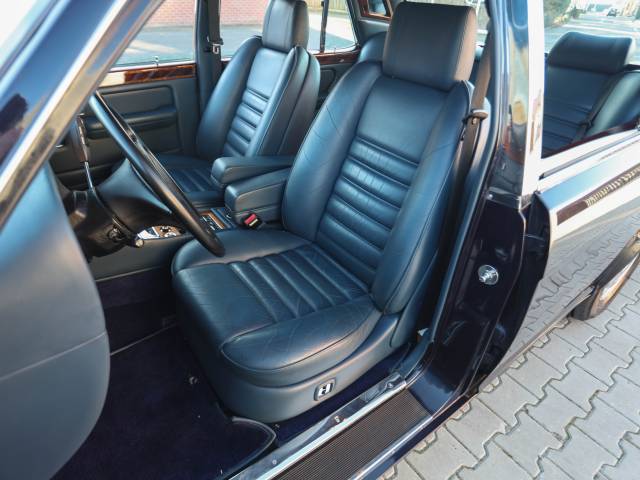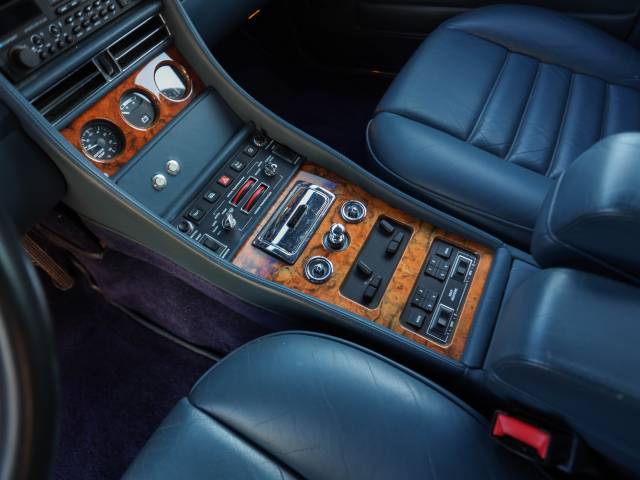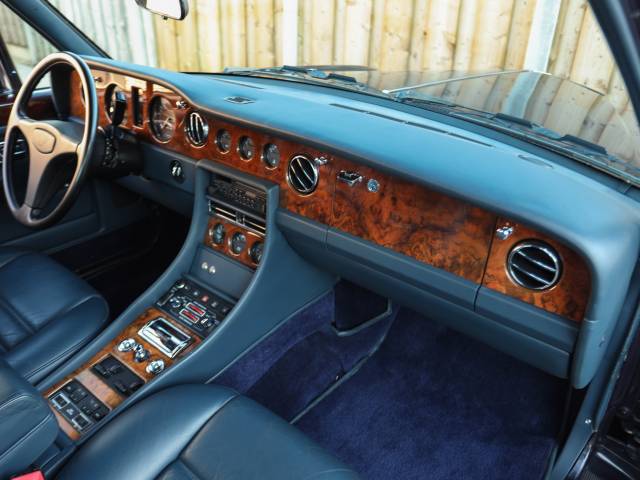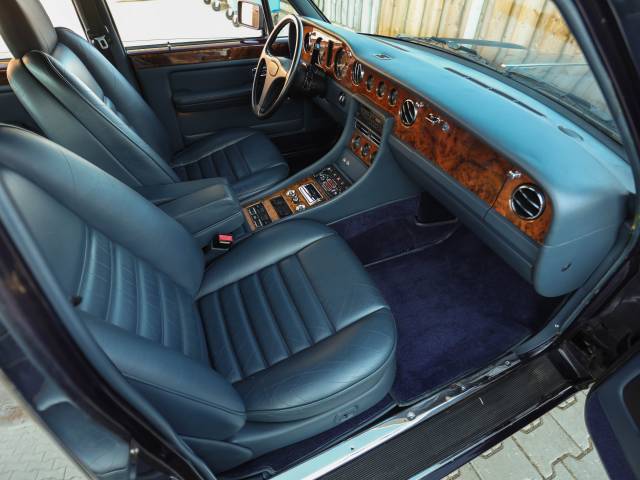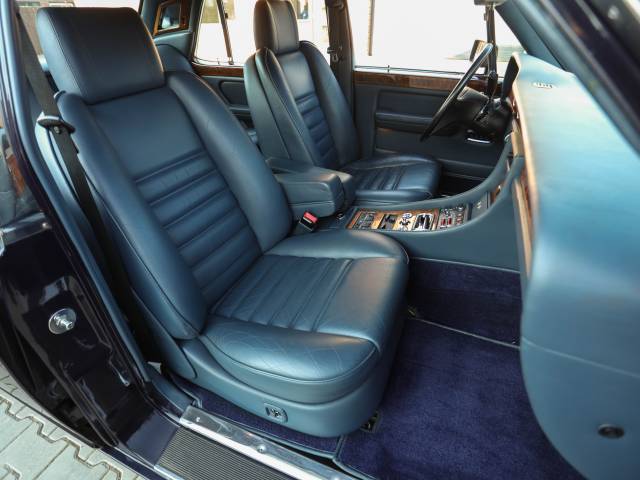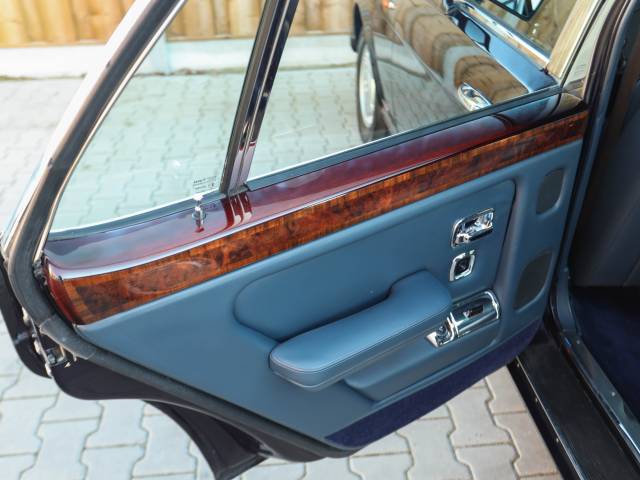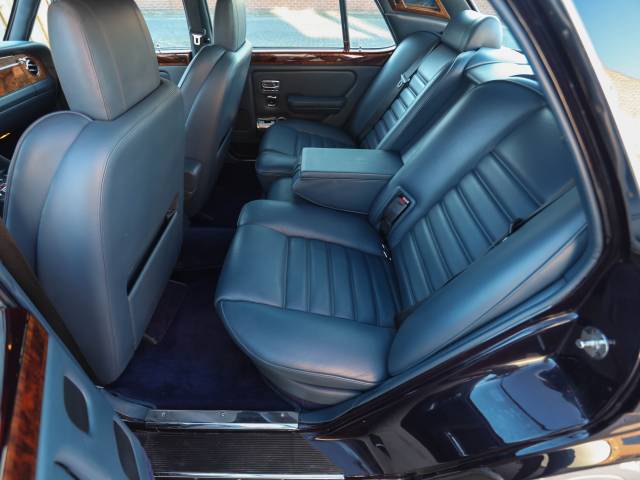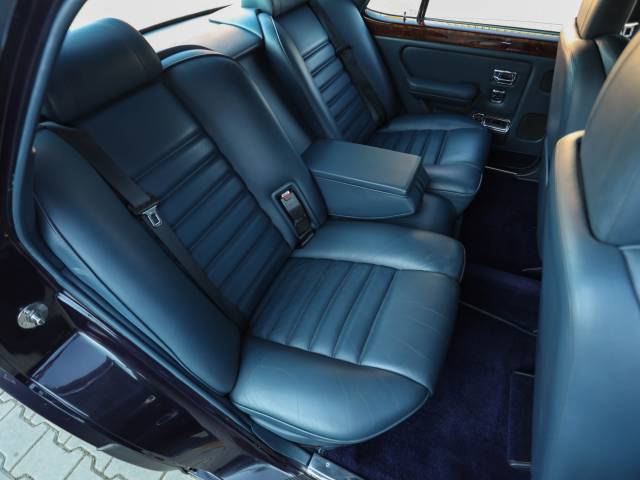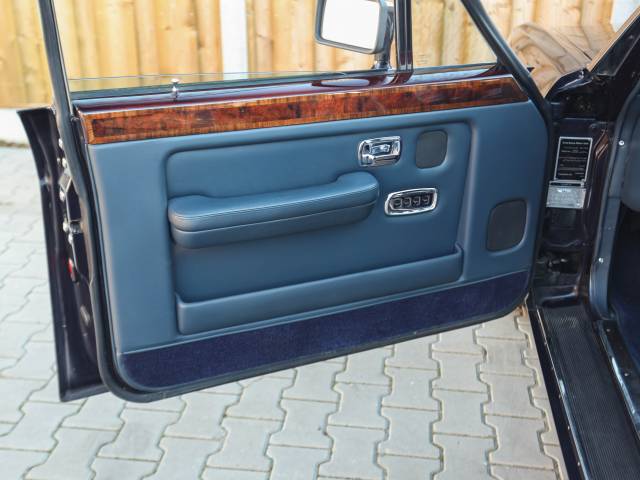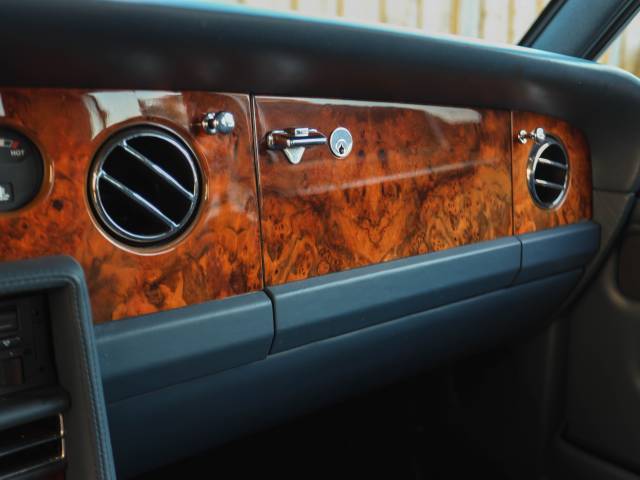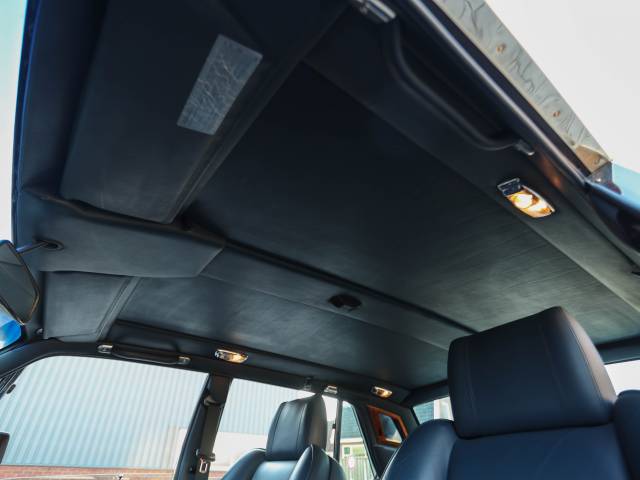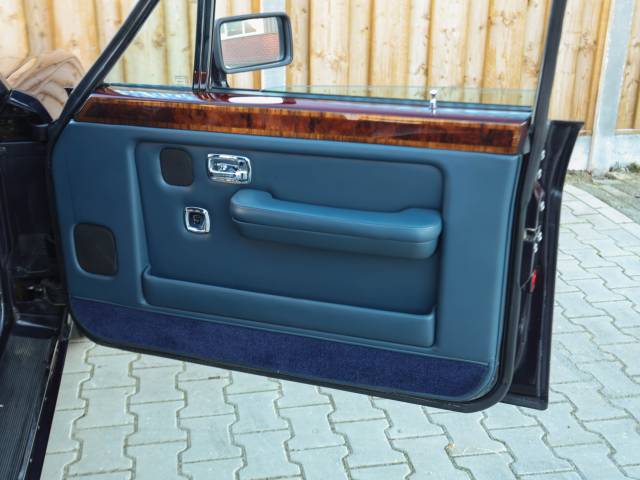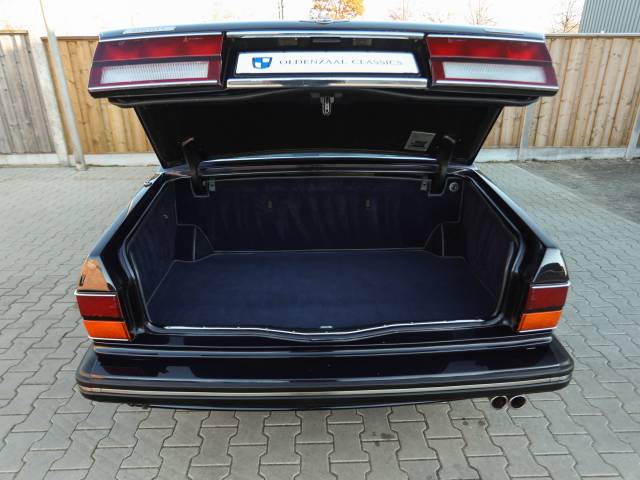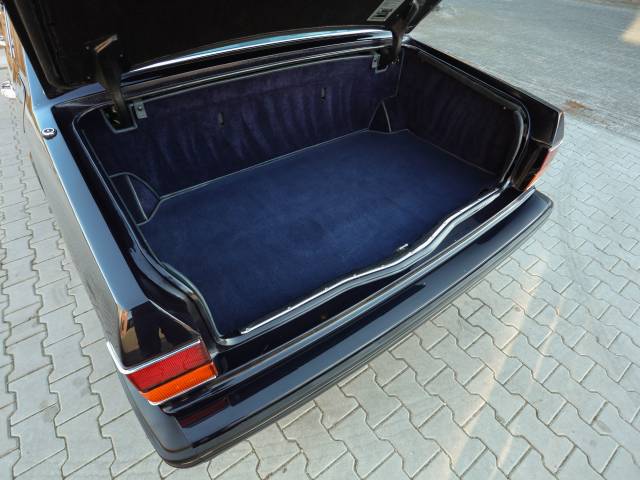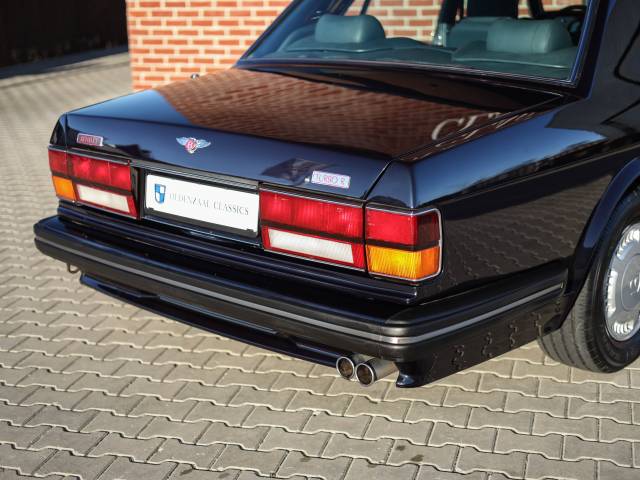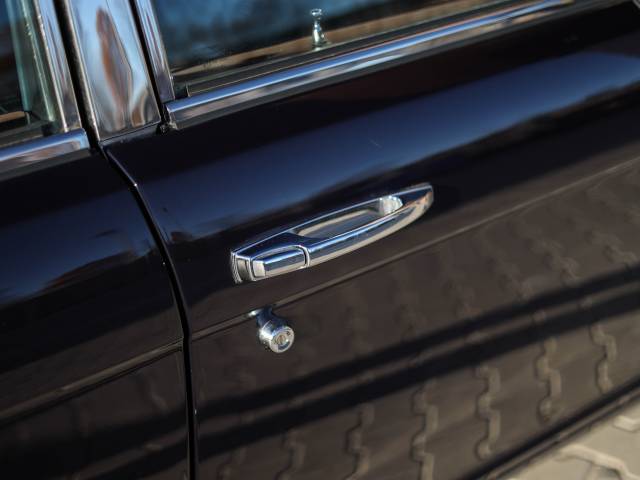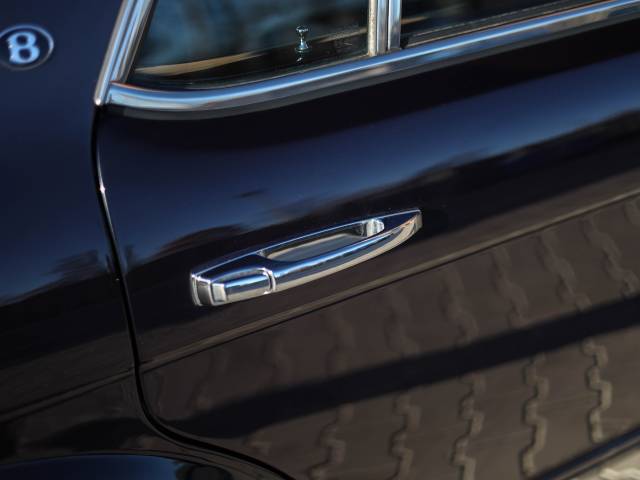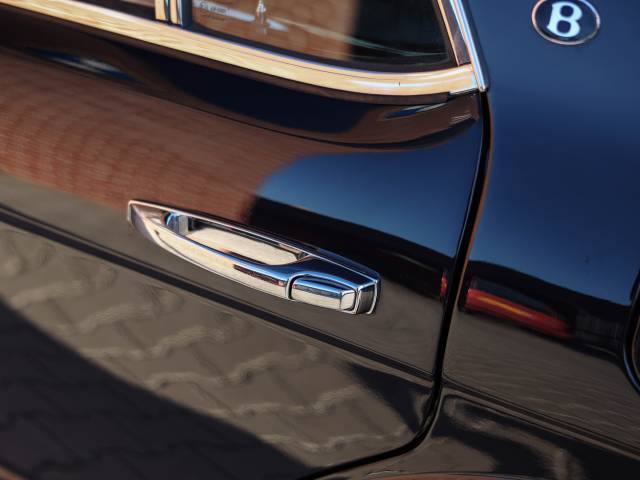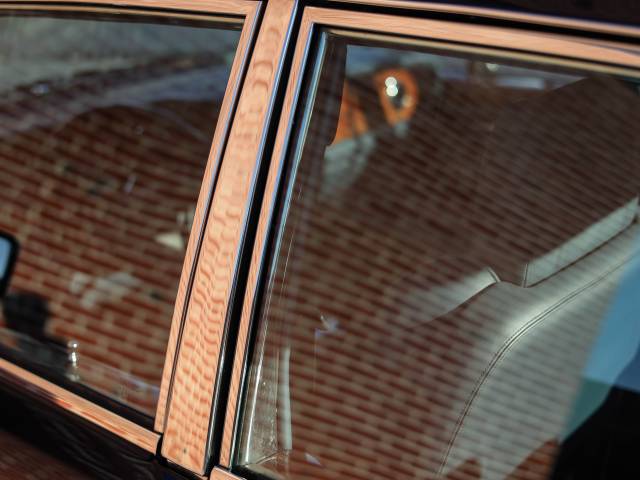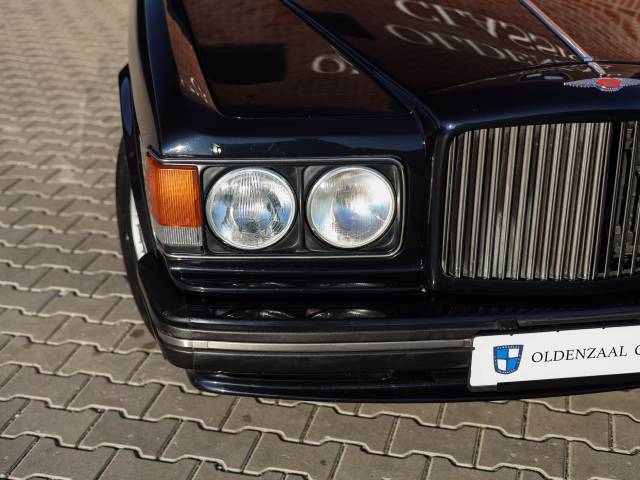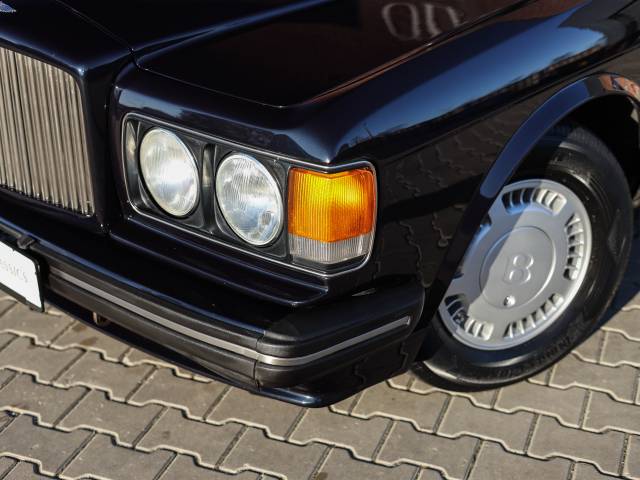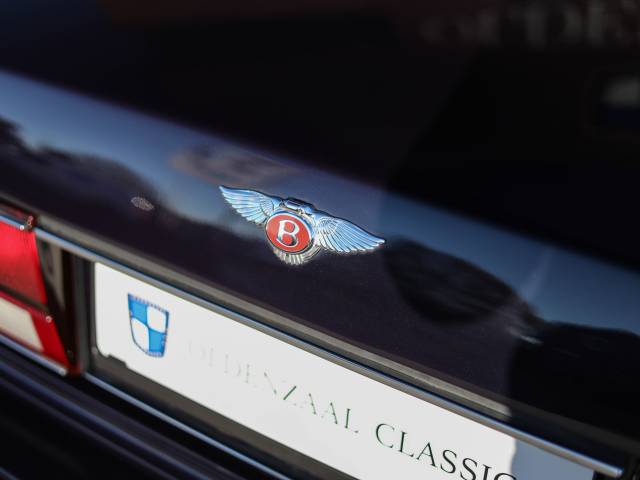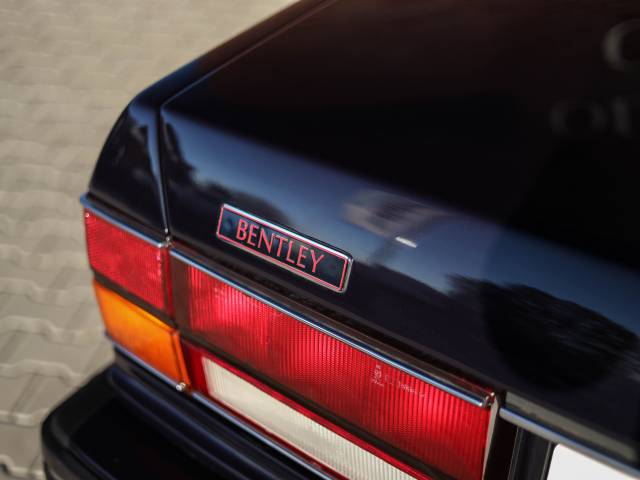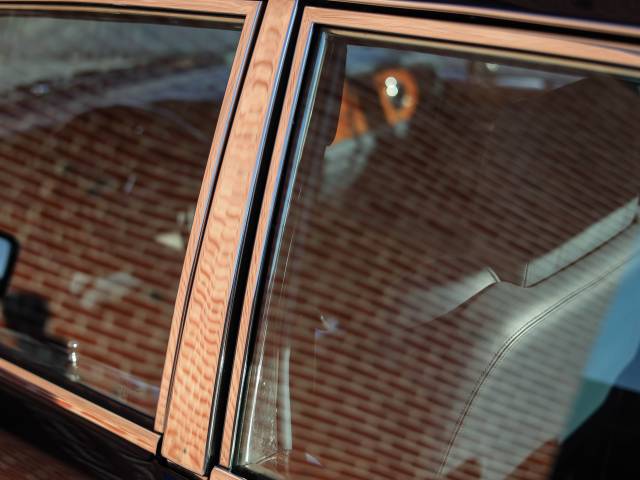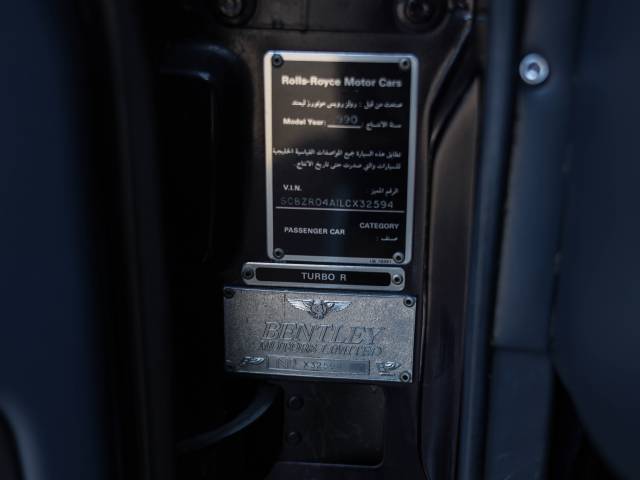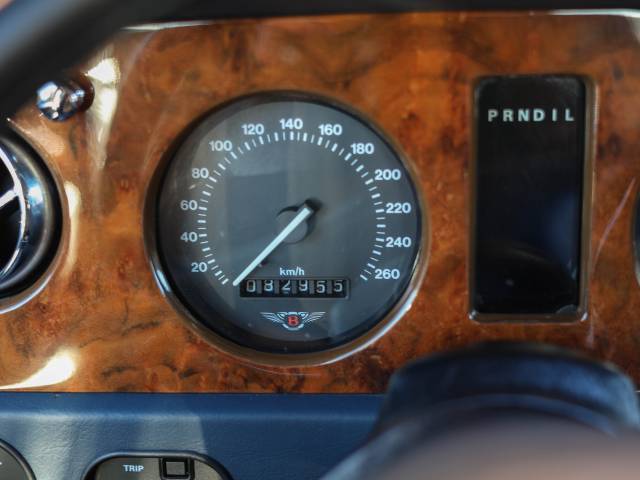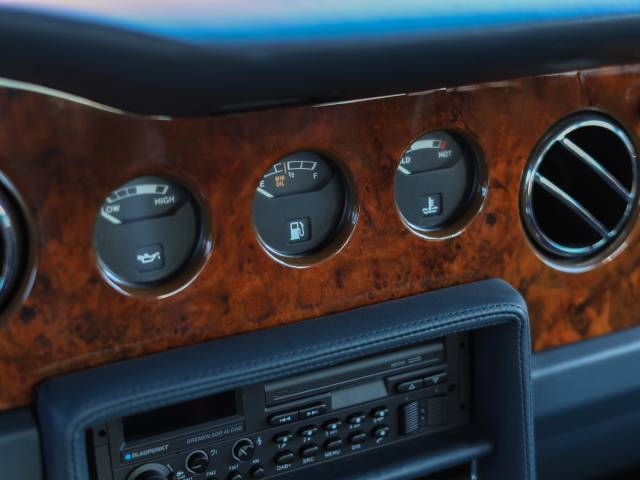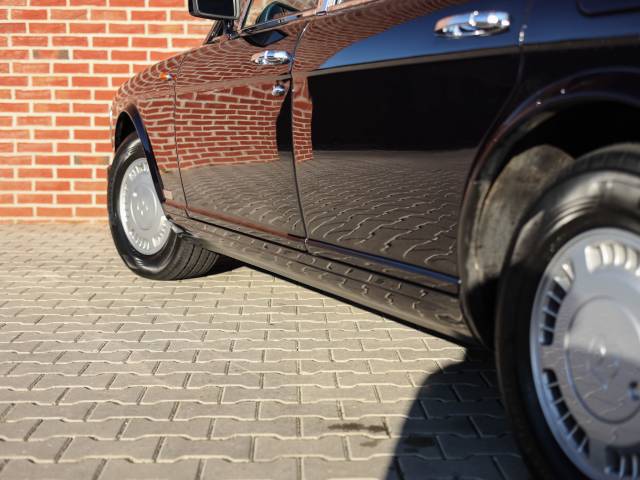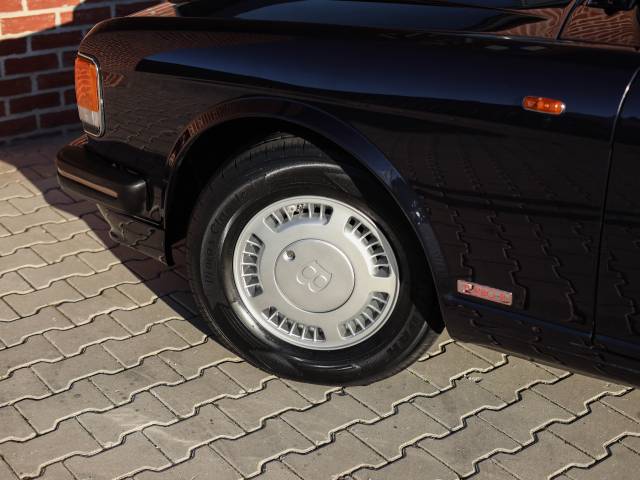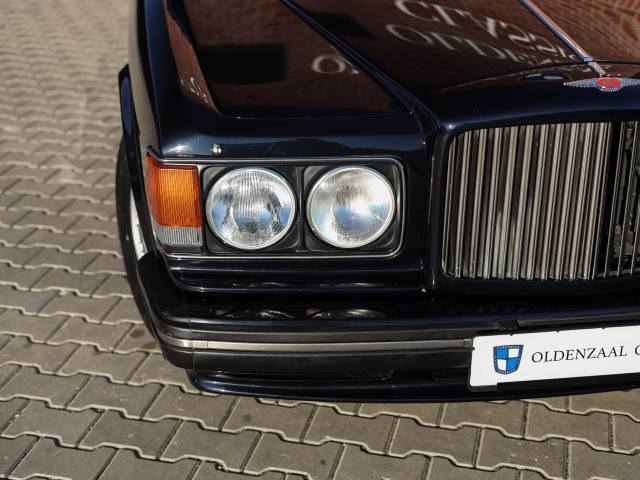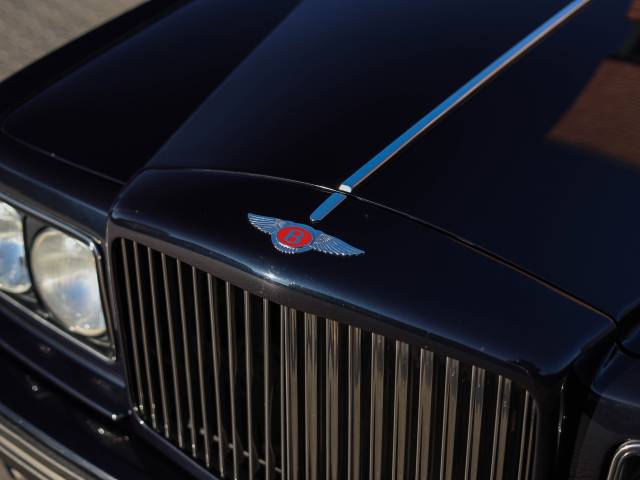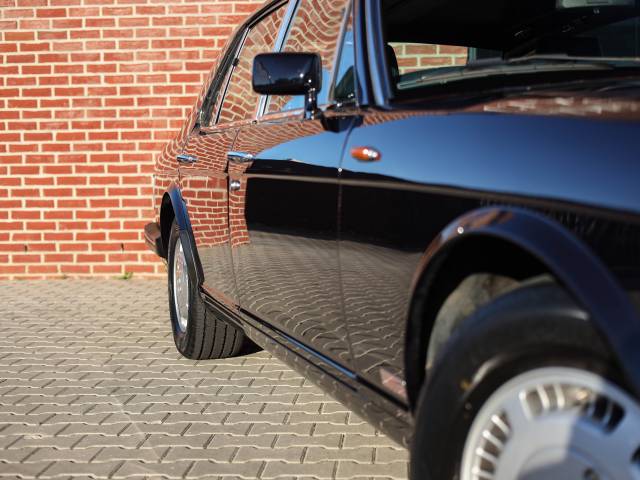 82.955 km's
Dealer

away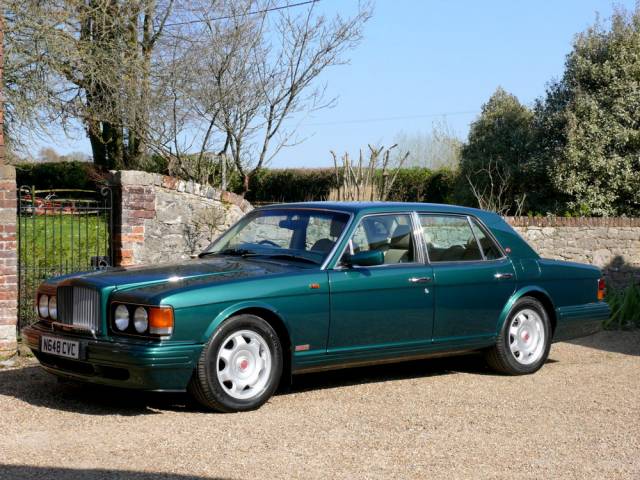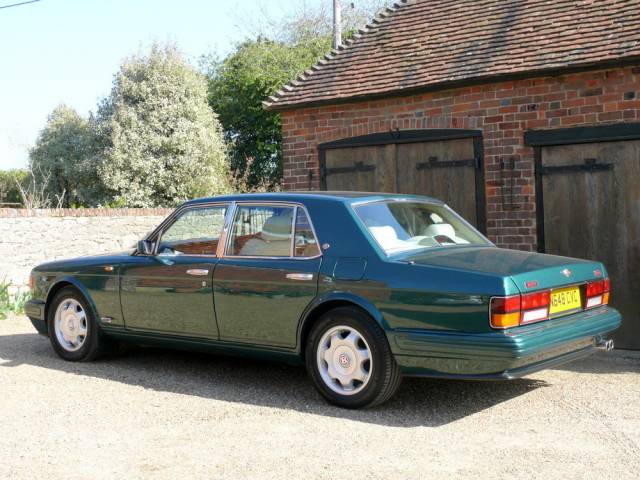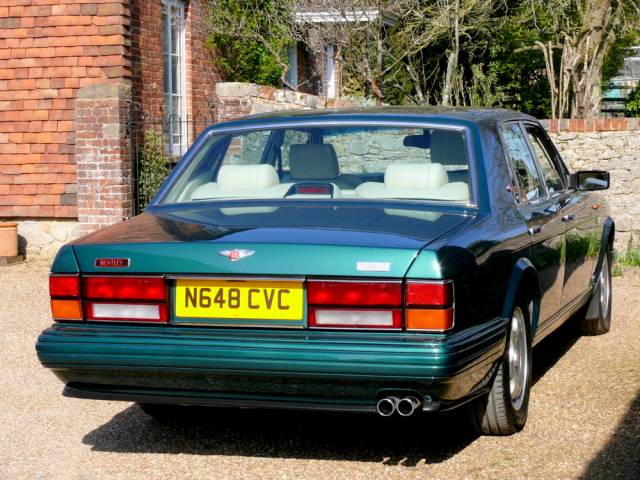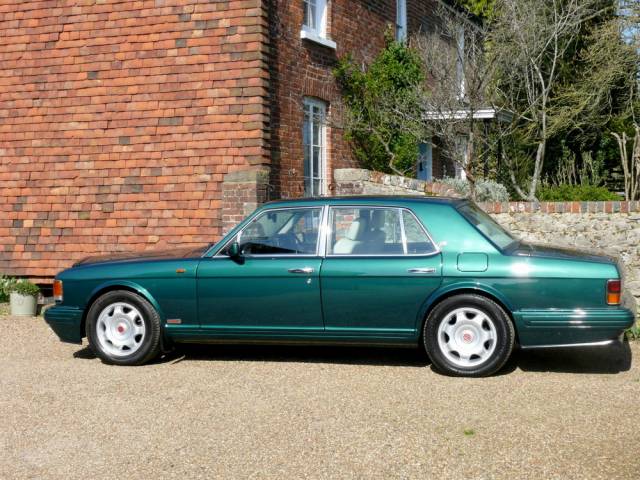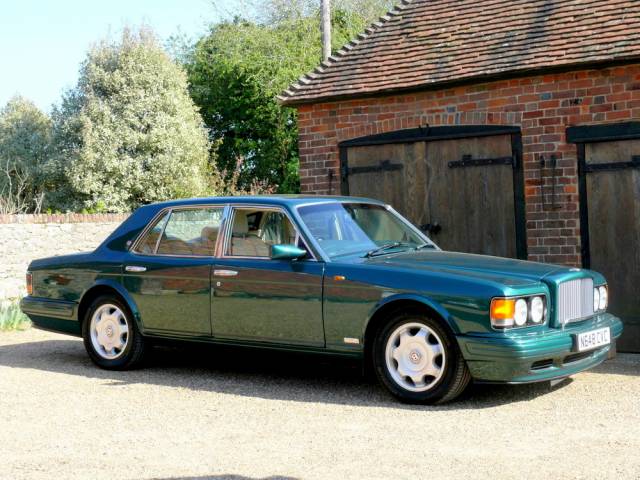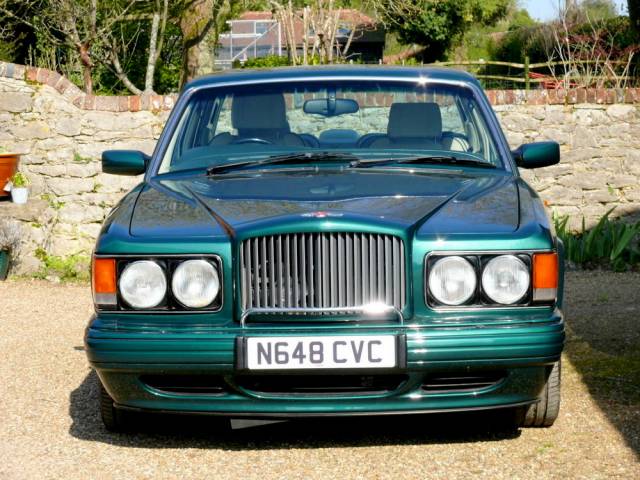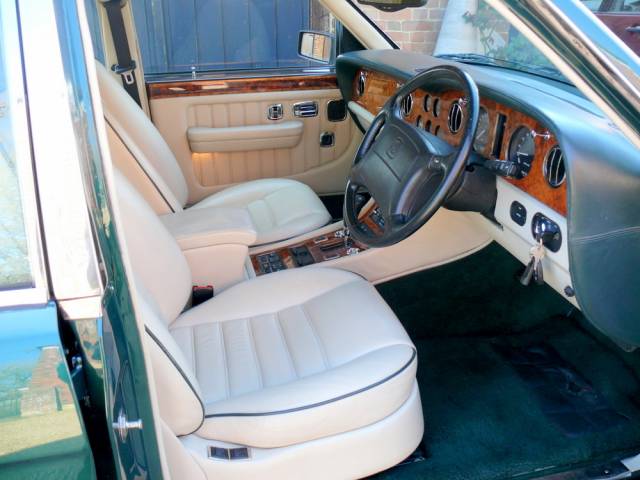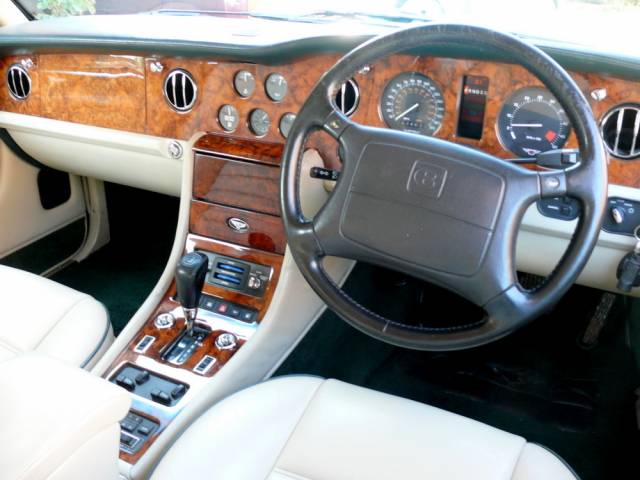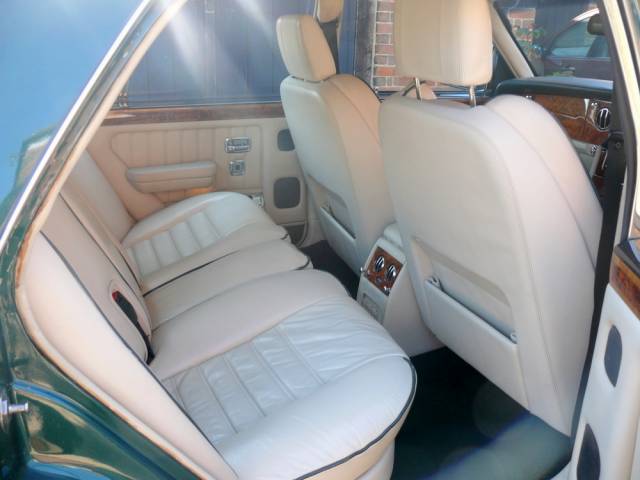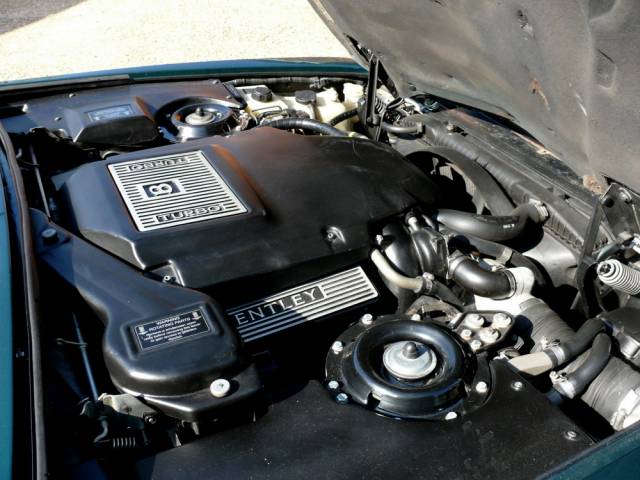 Excellent condition throughout.
Dealer

away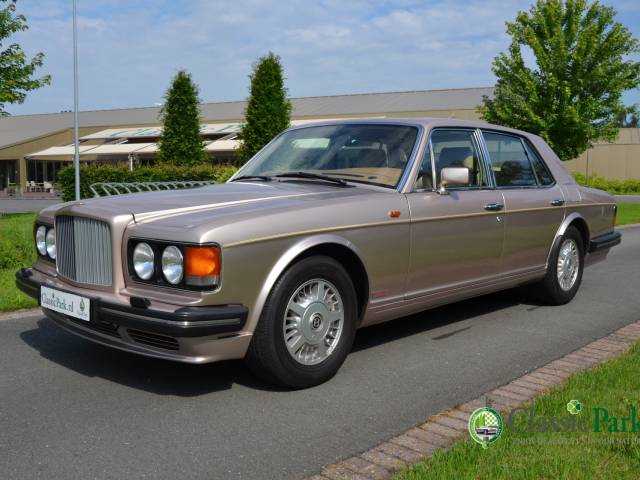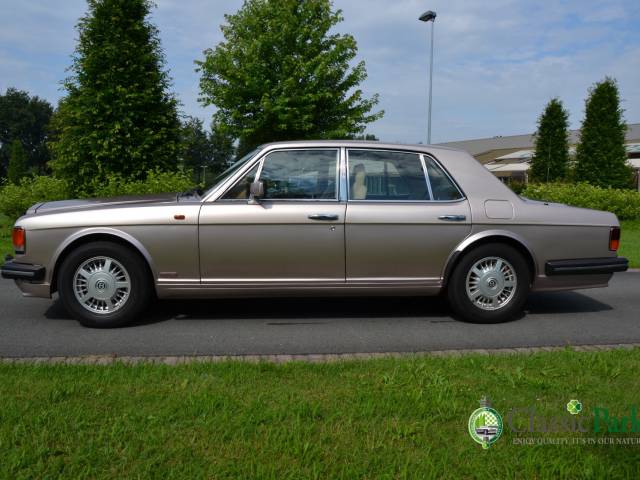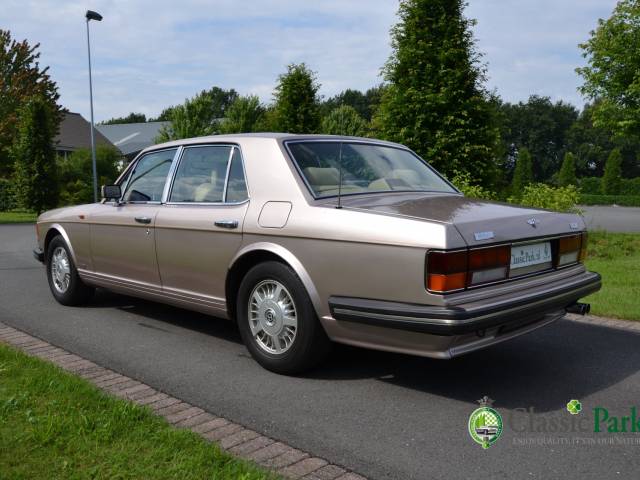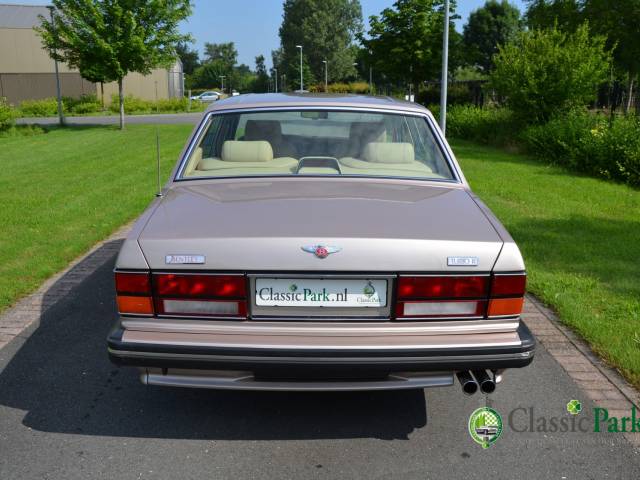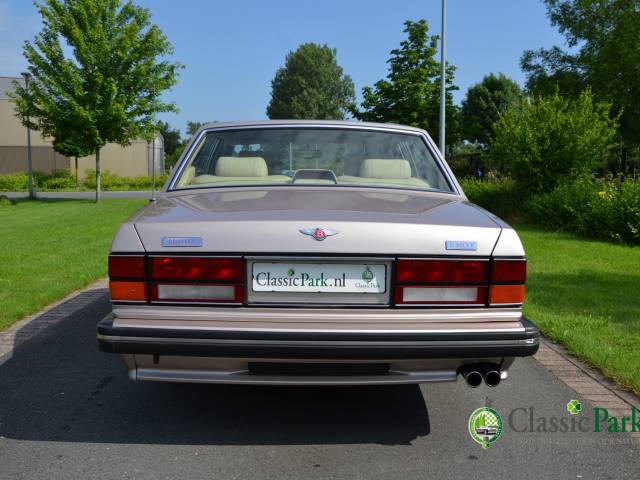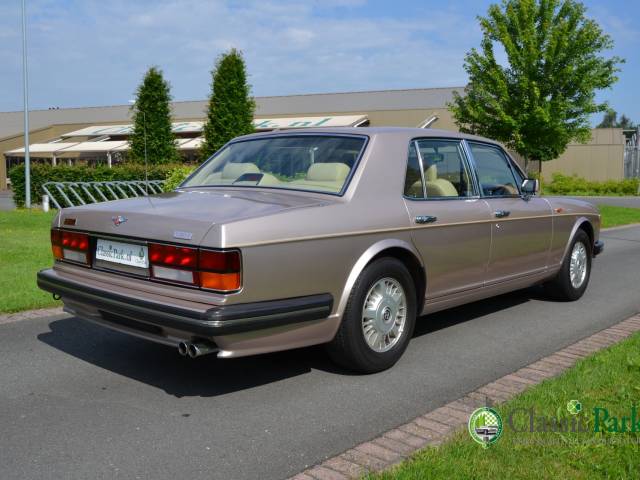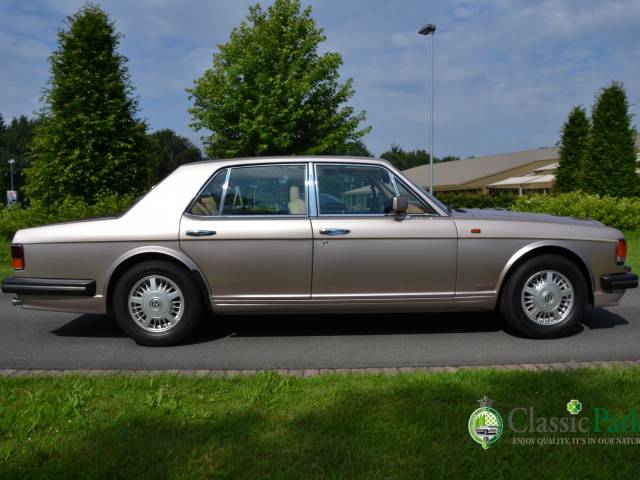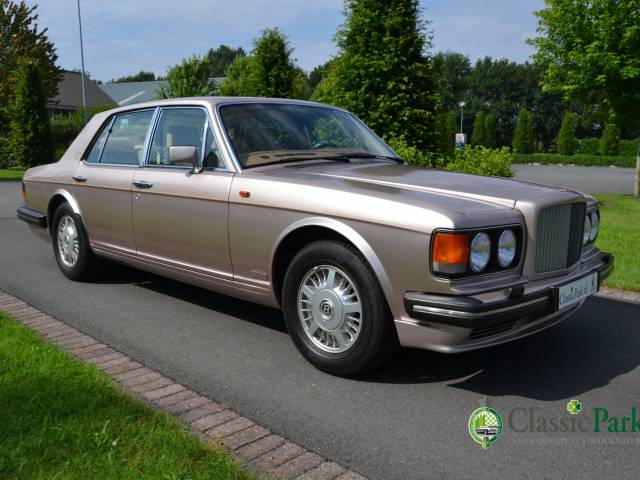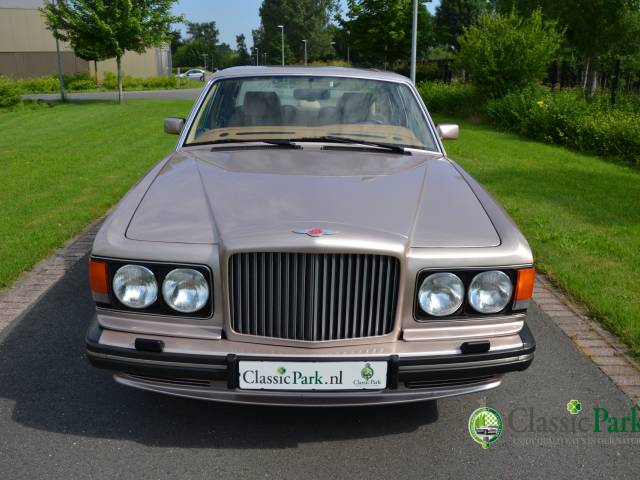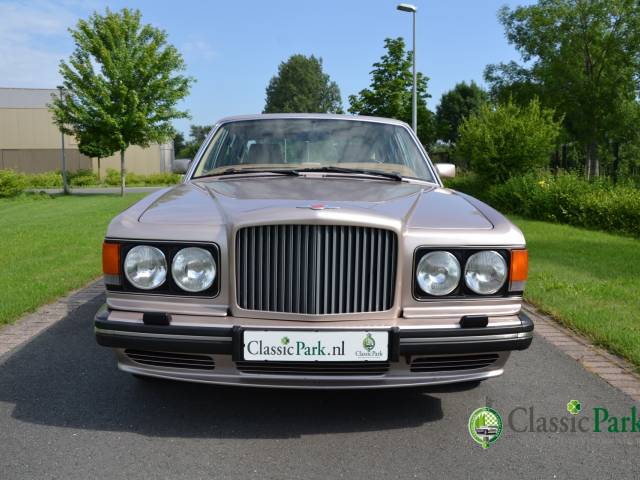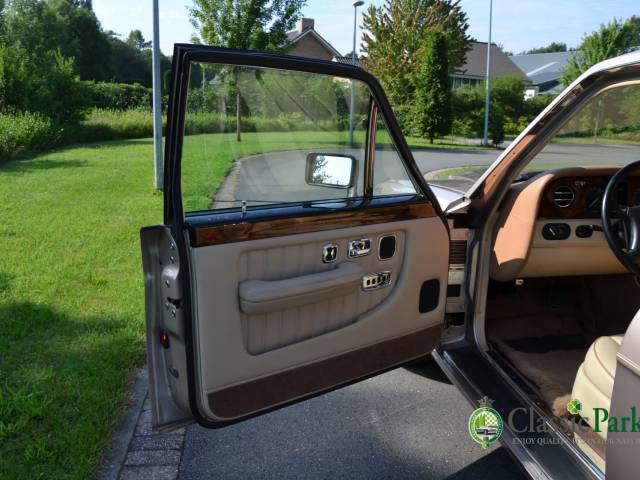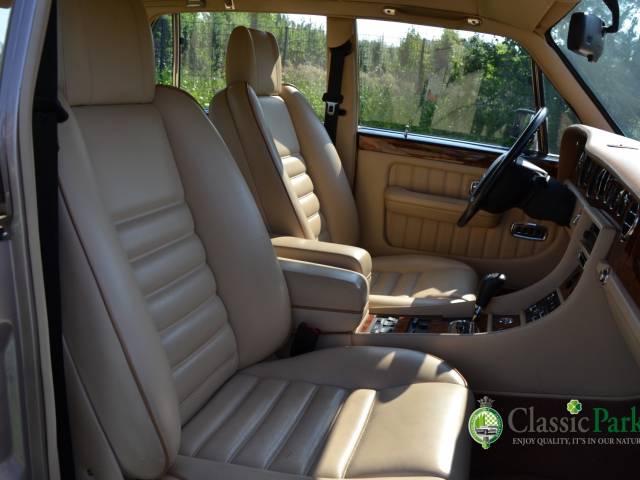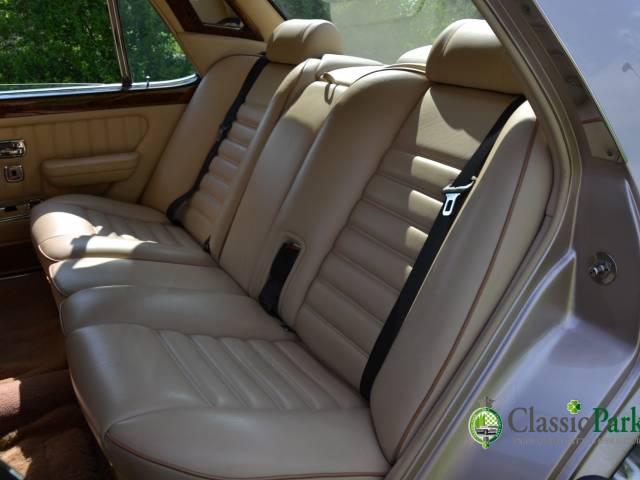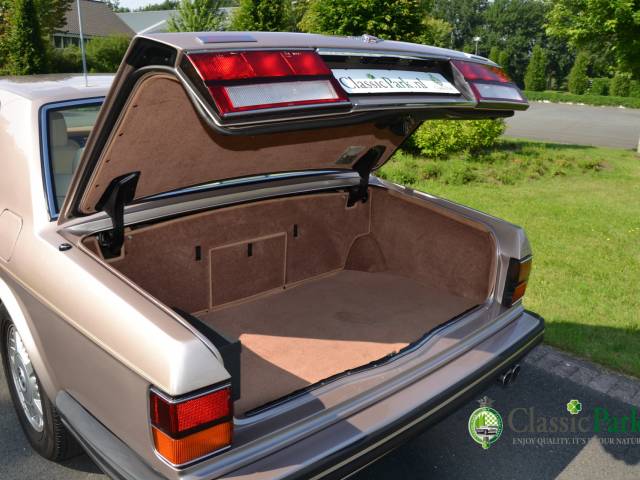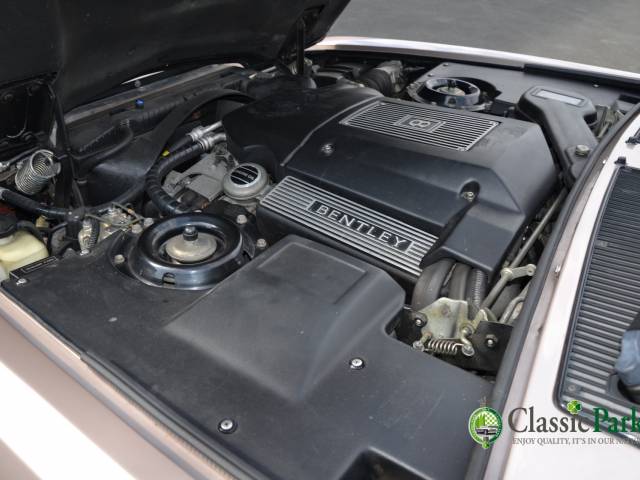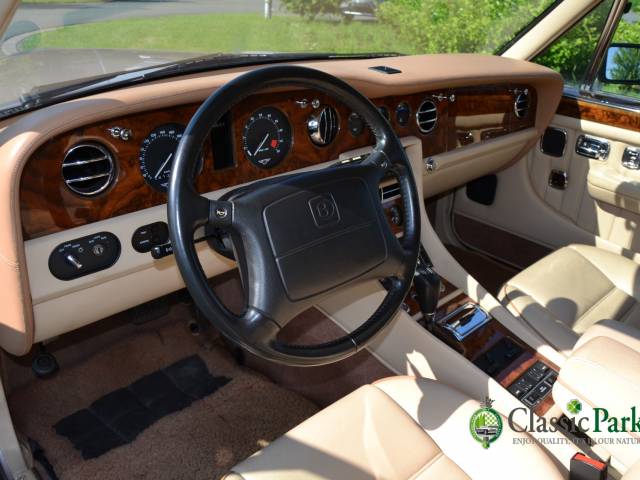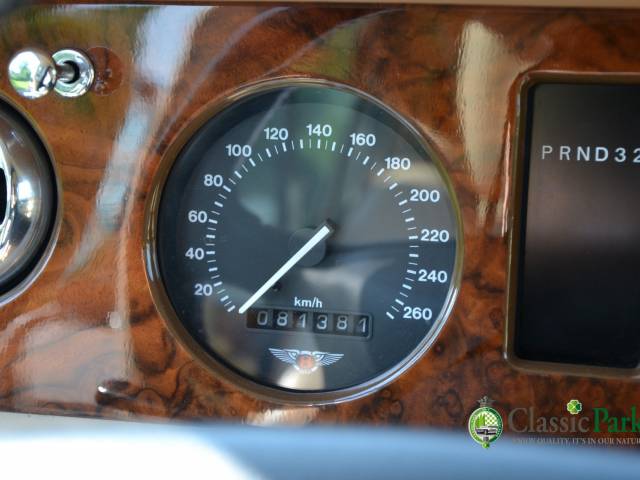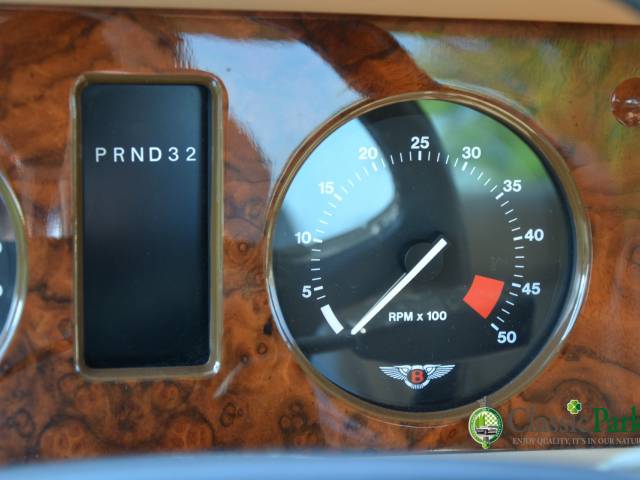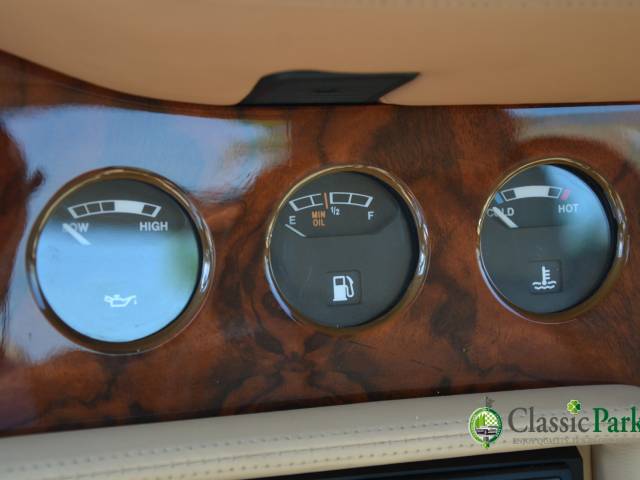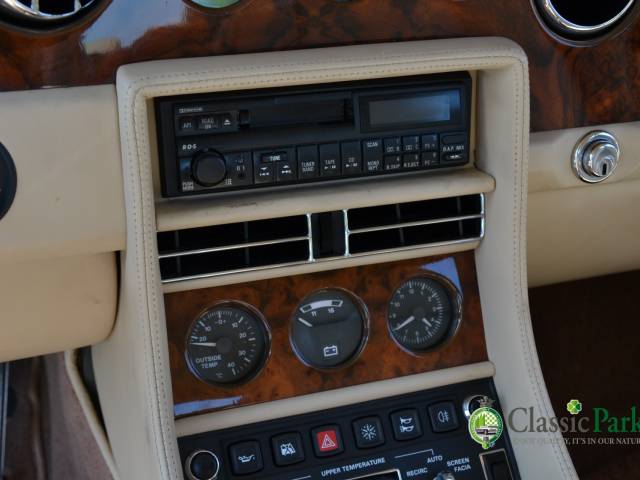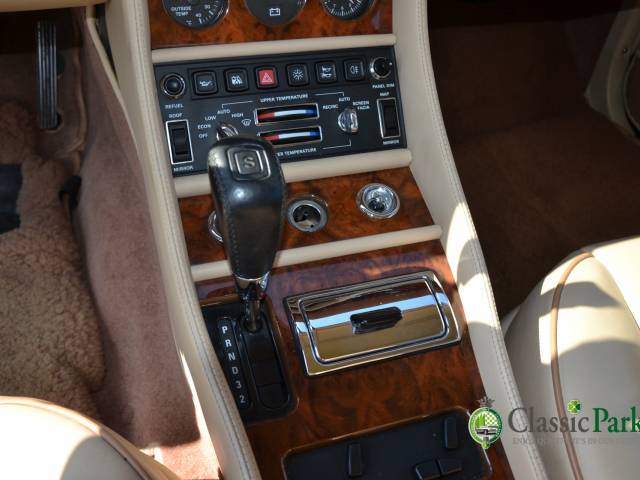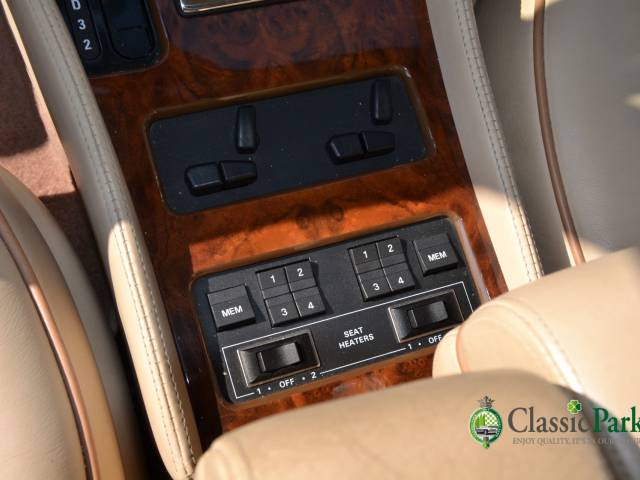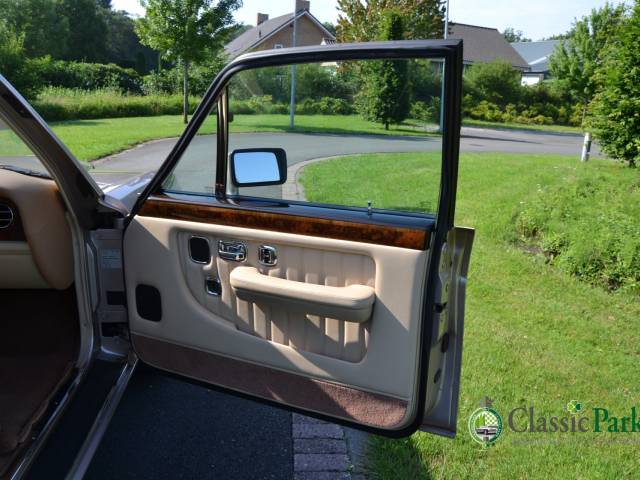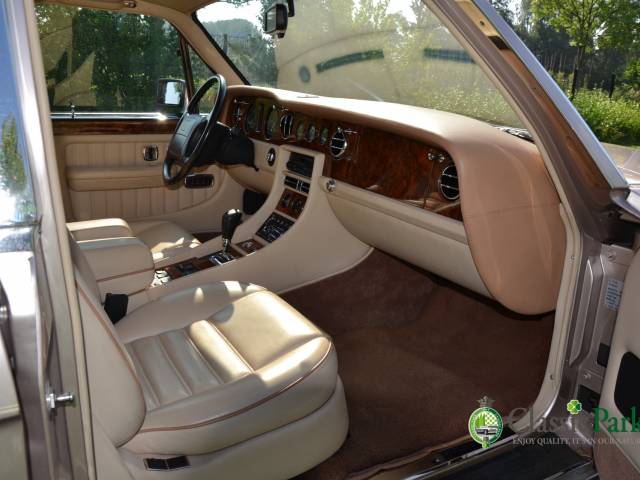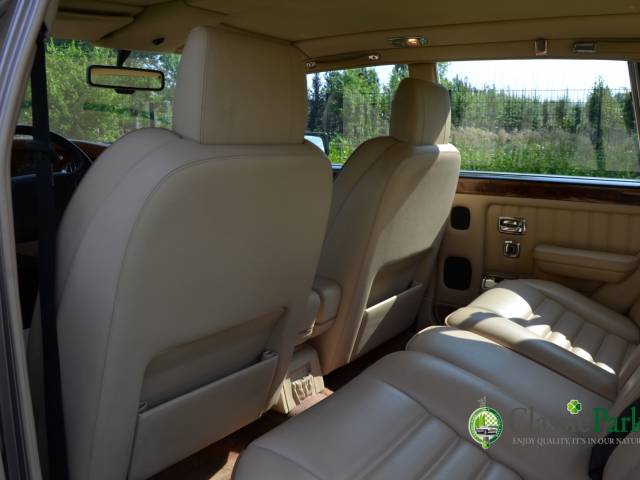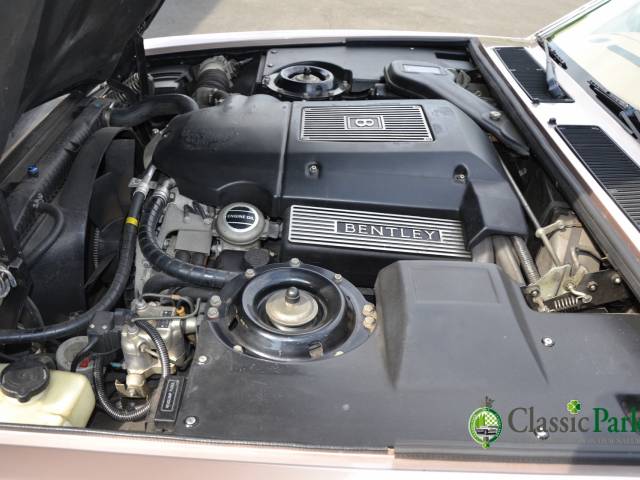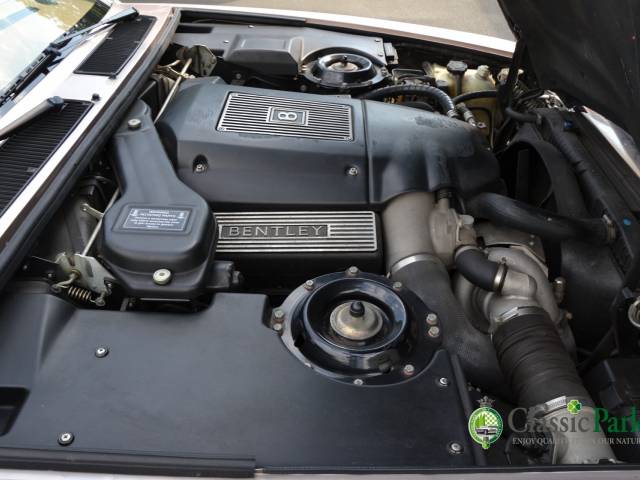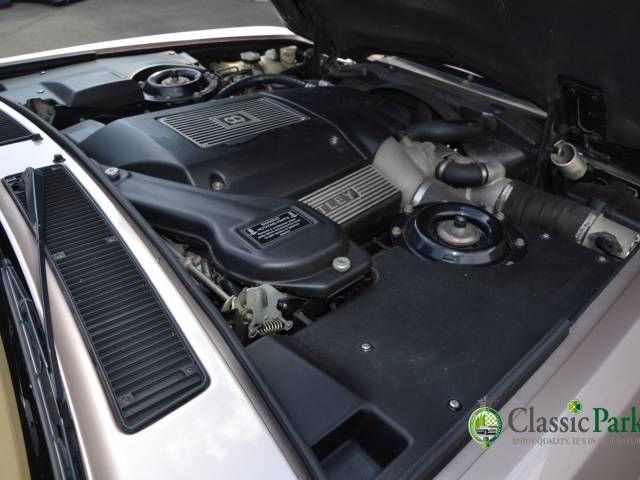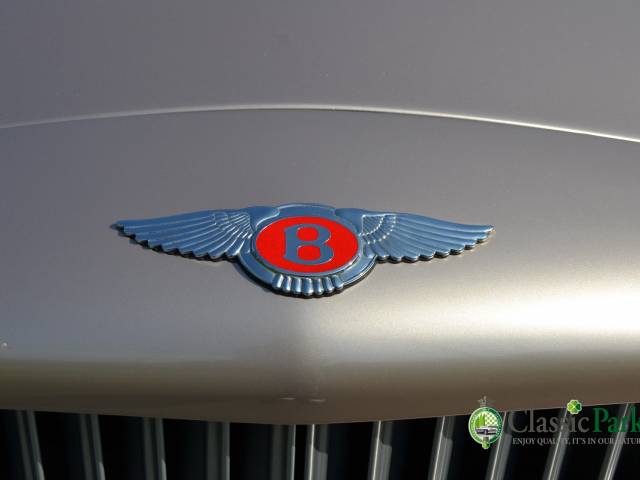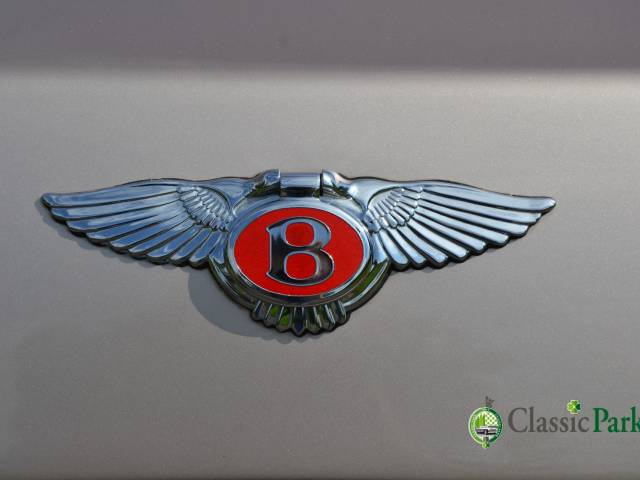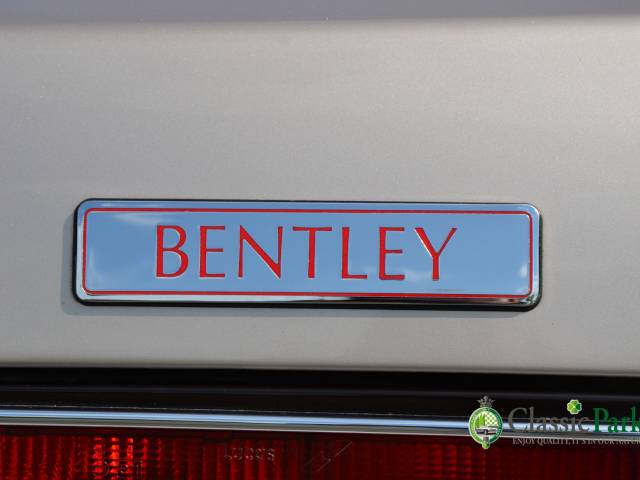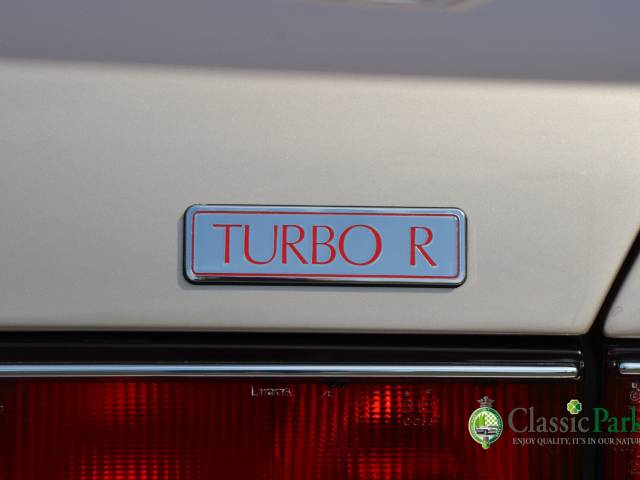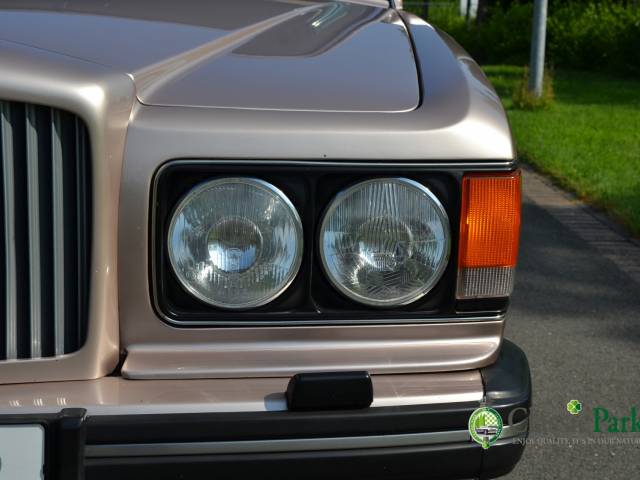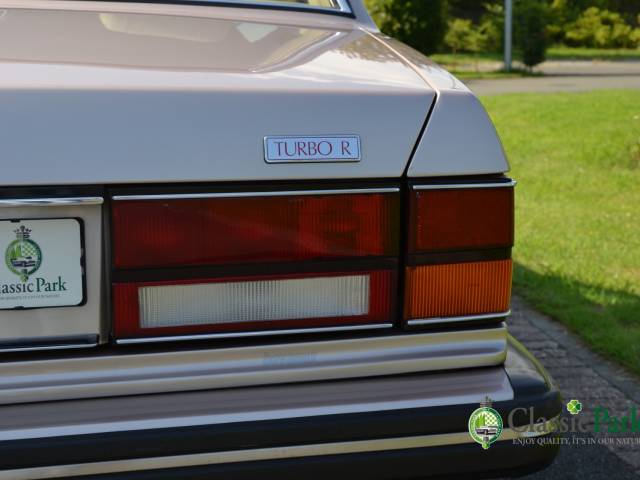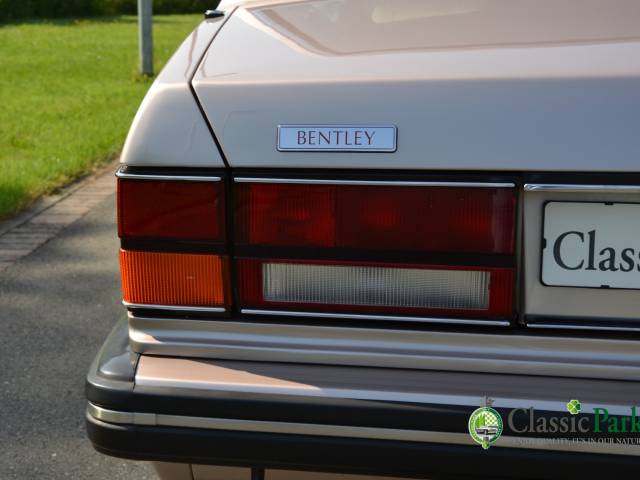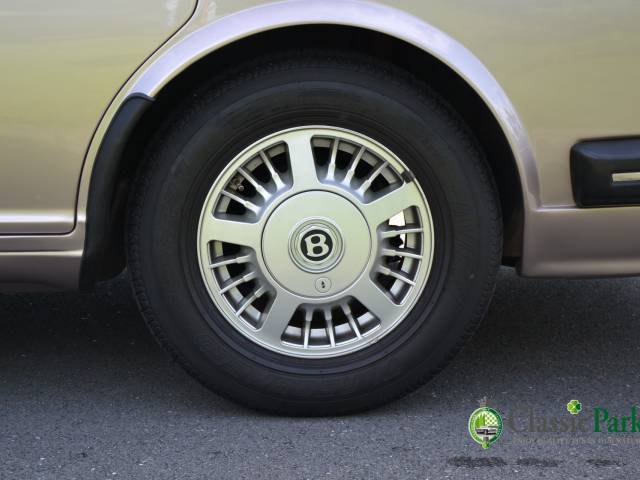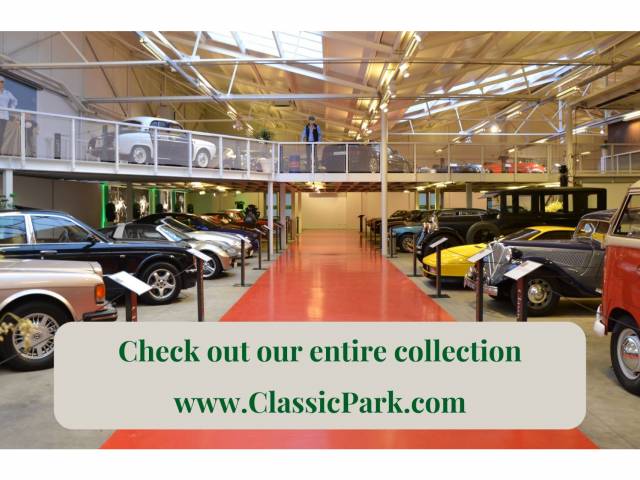 Bentley Turbo R
Dealer

away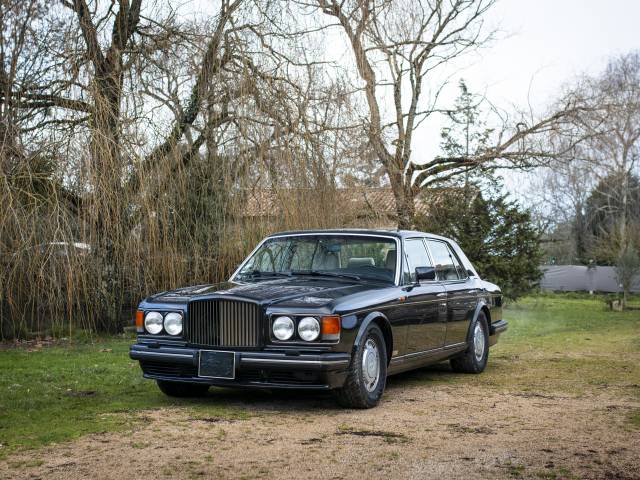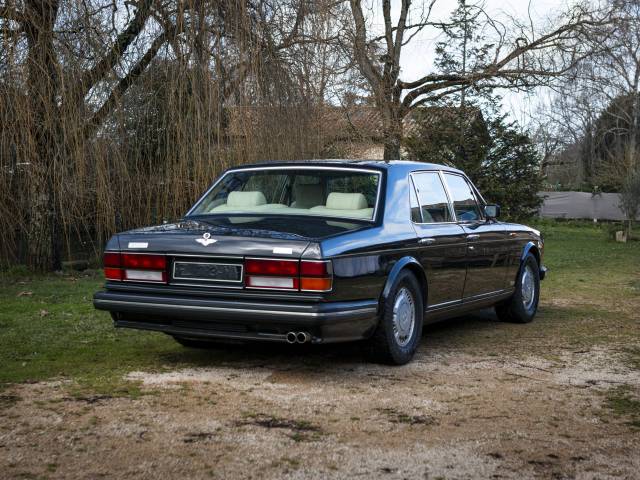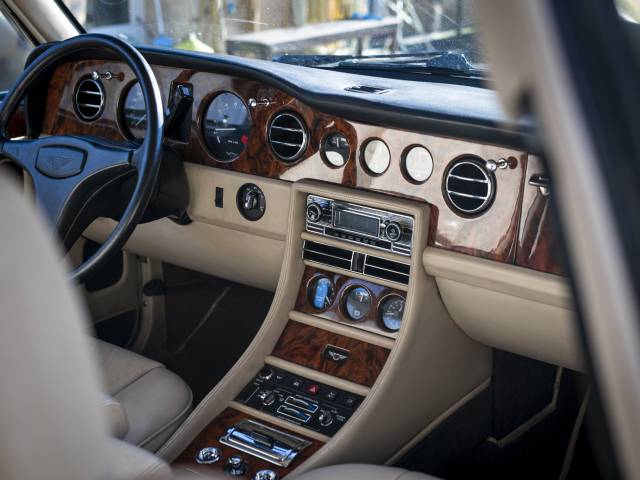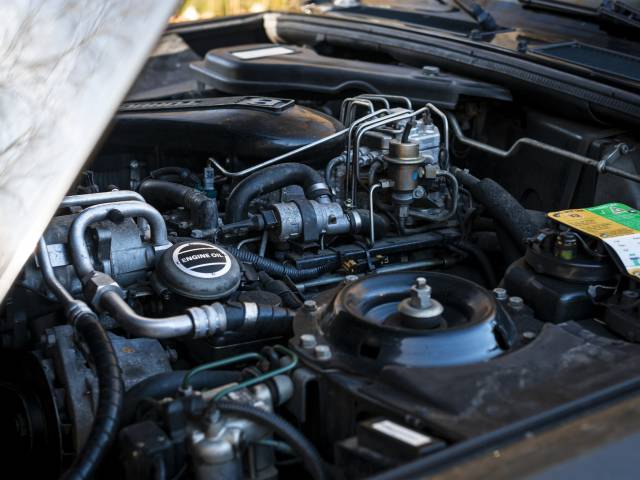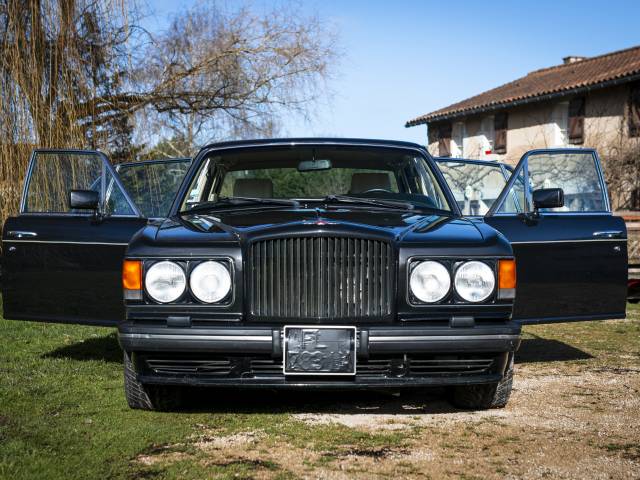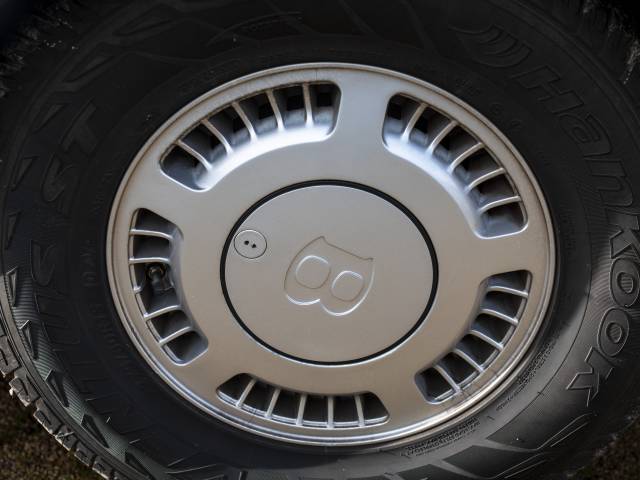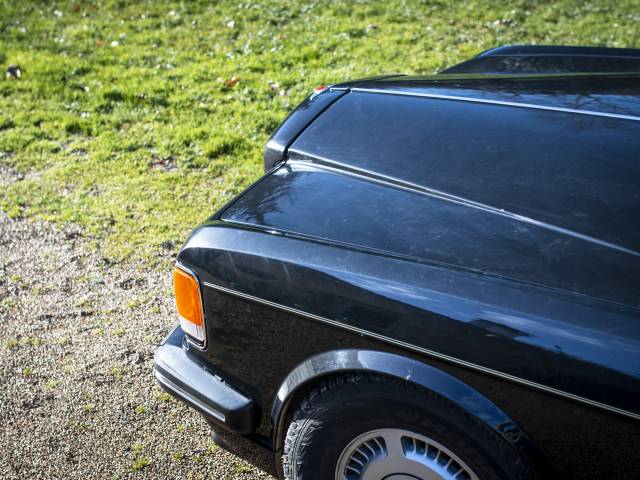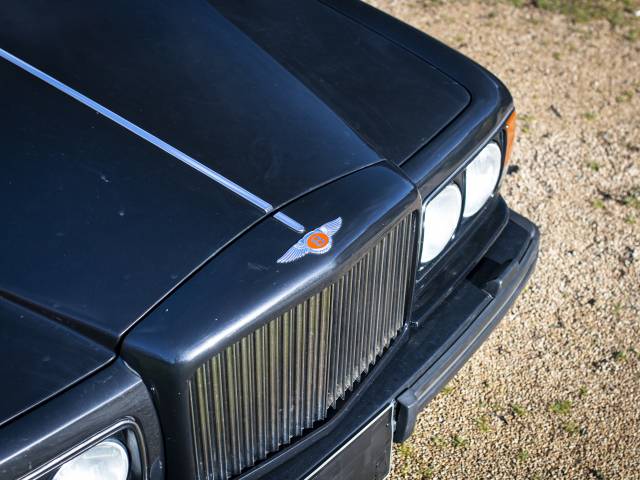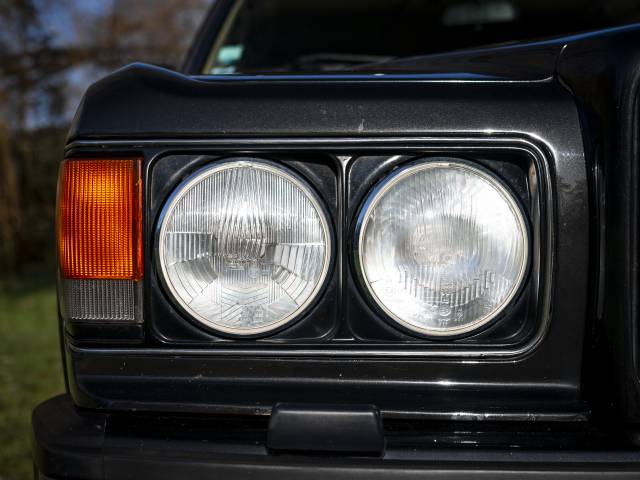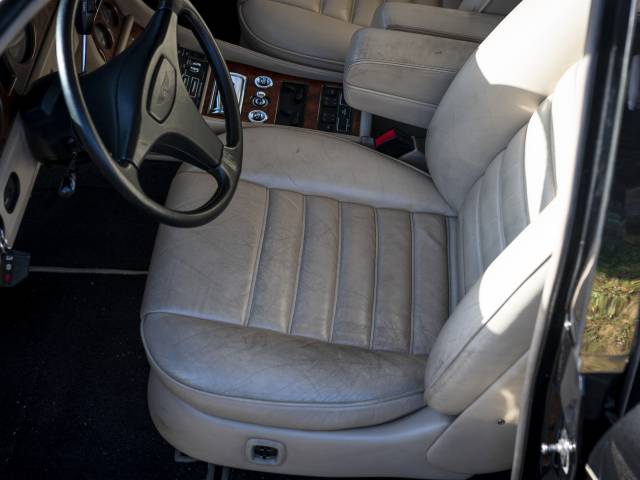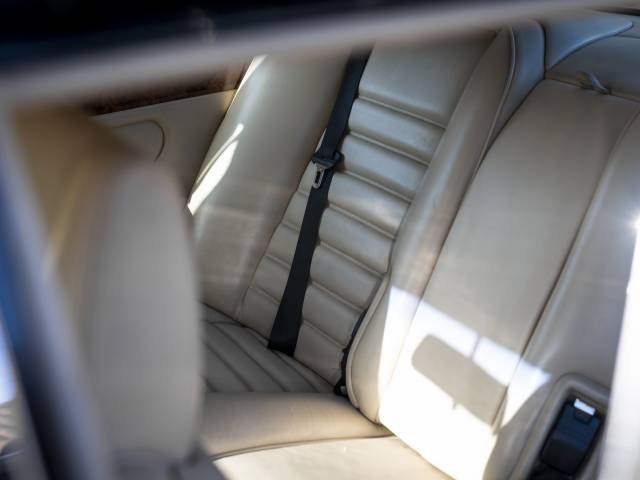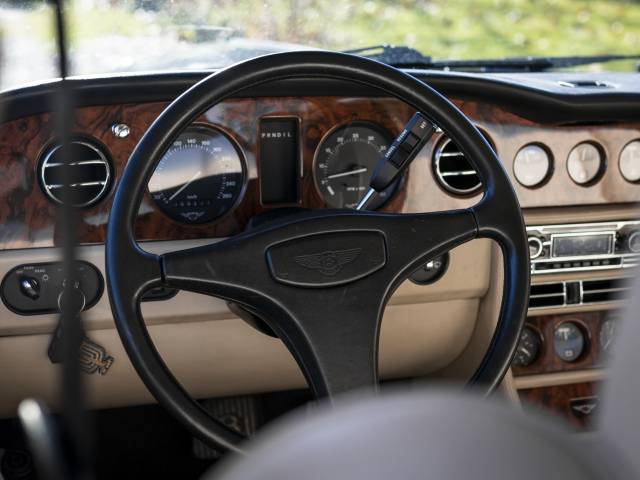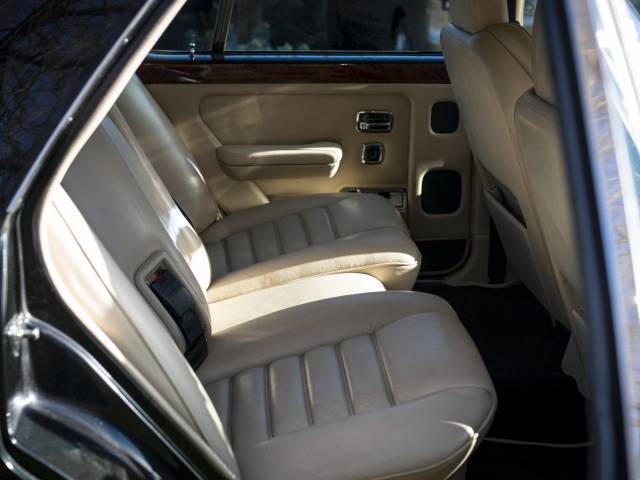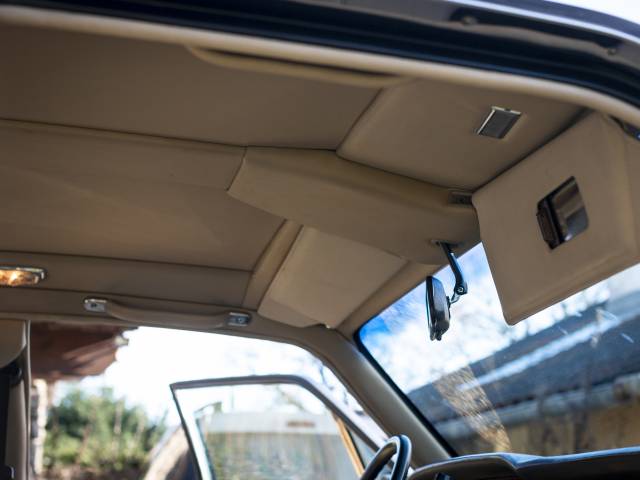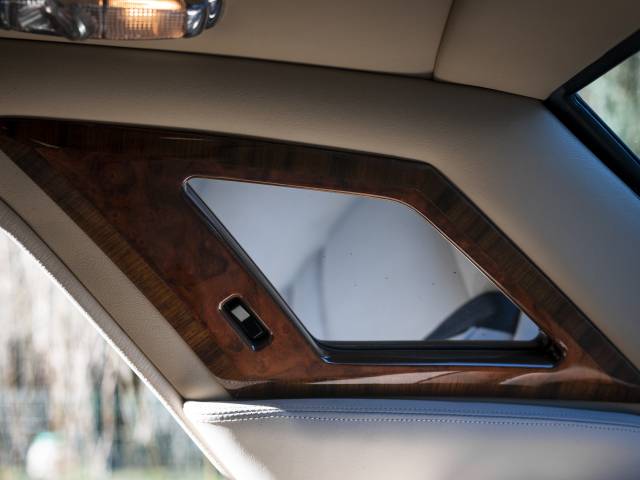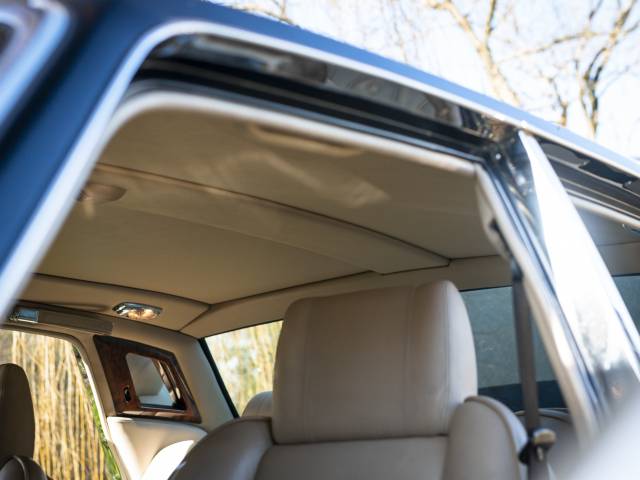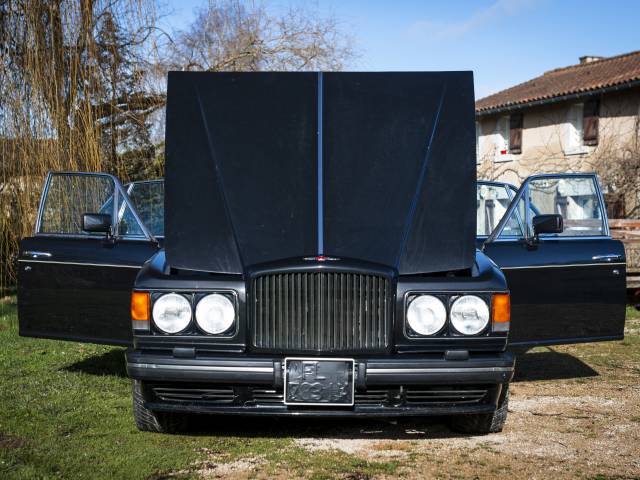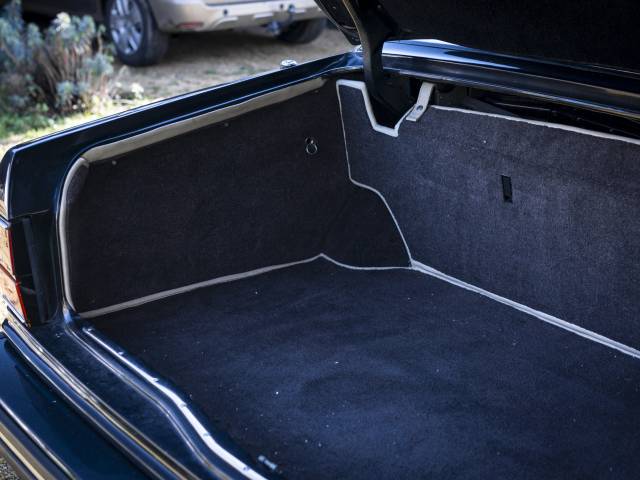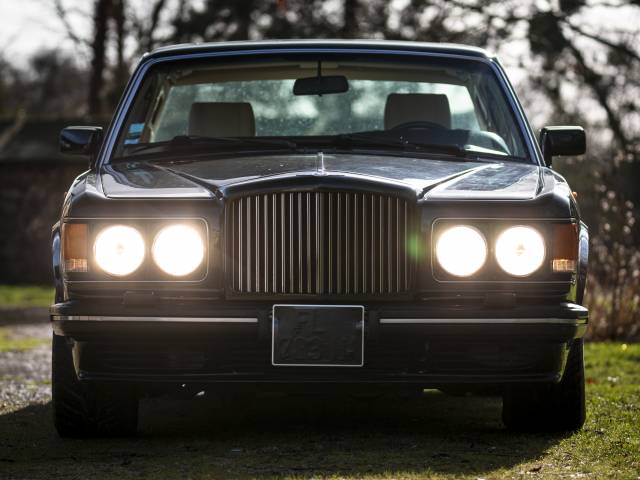 Dealer

away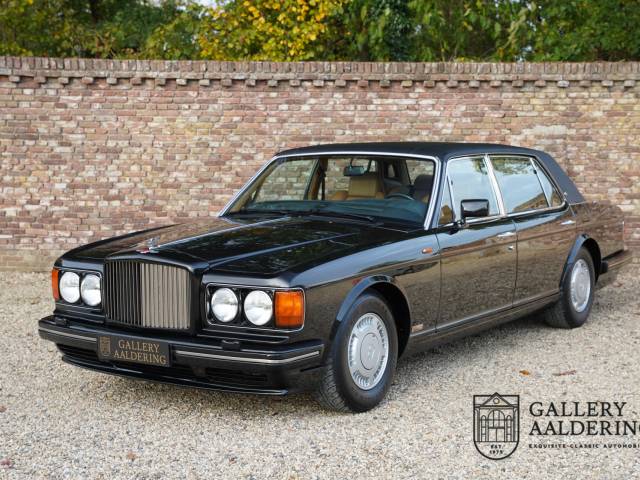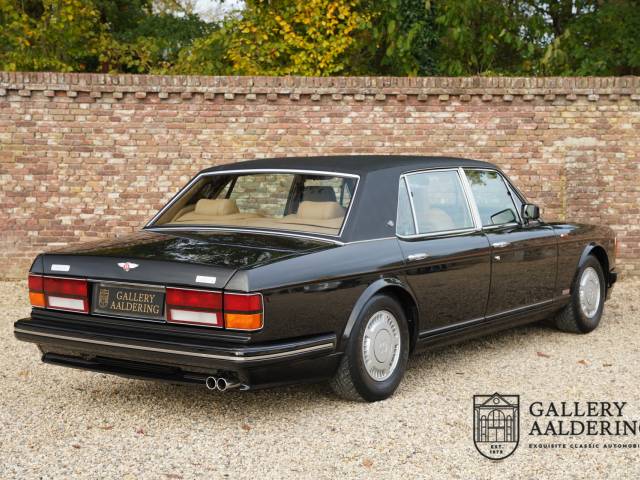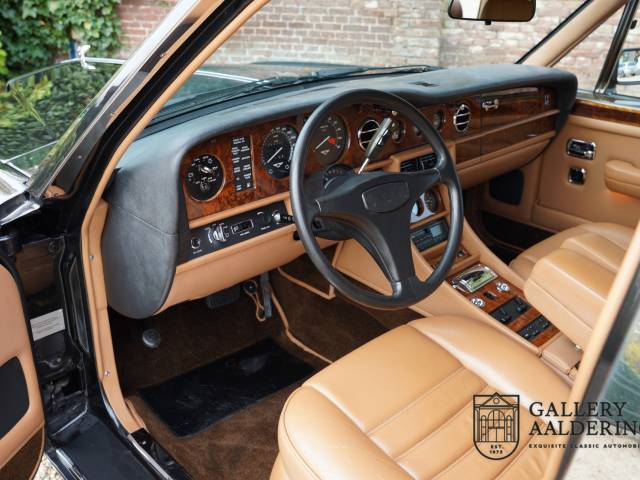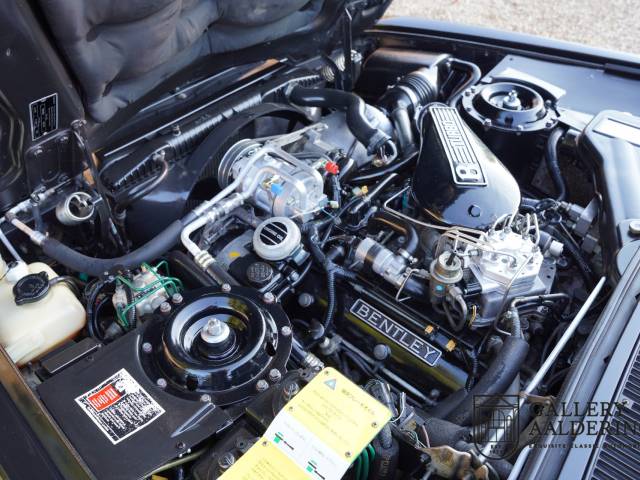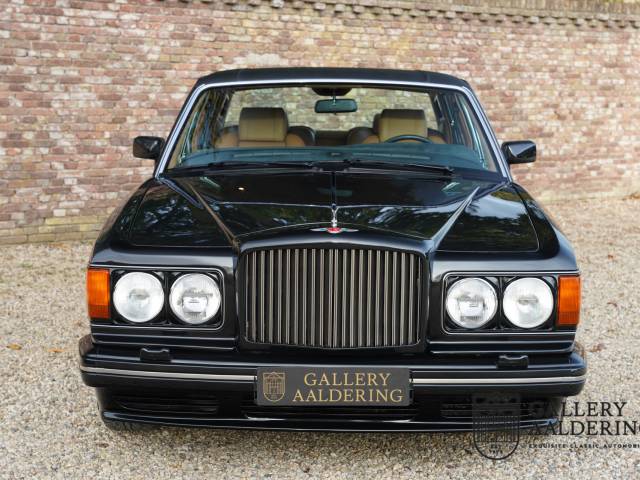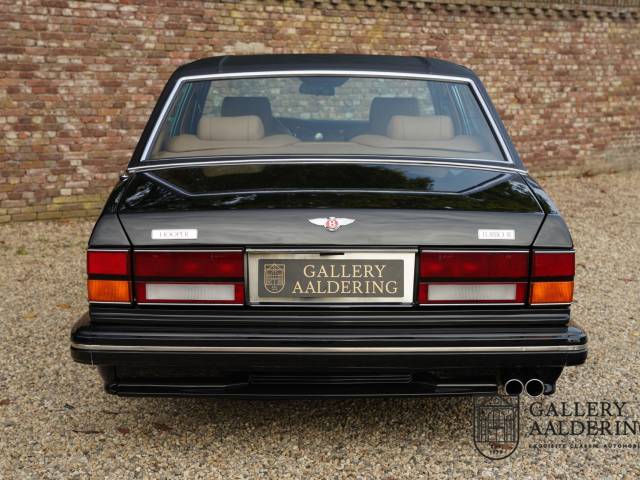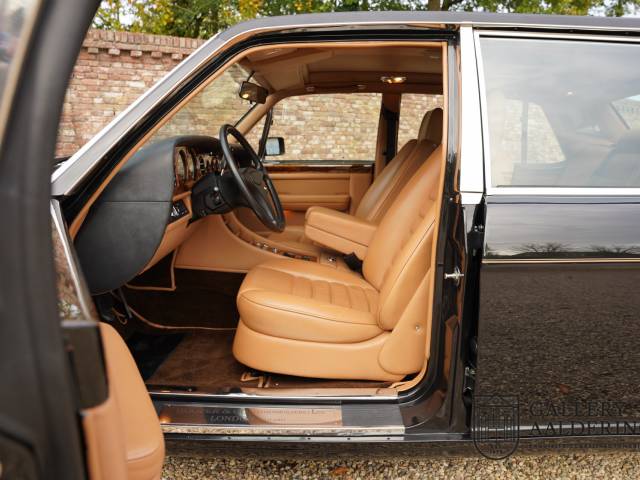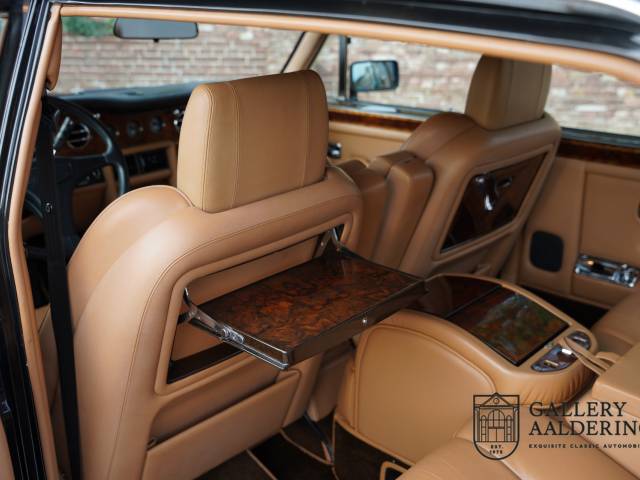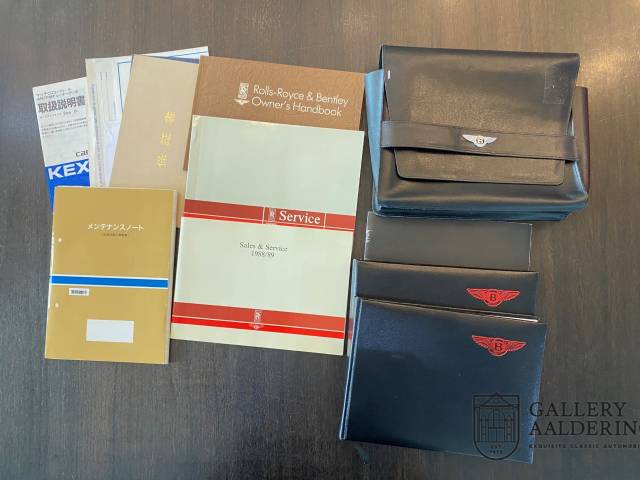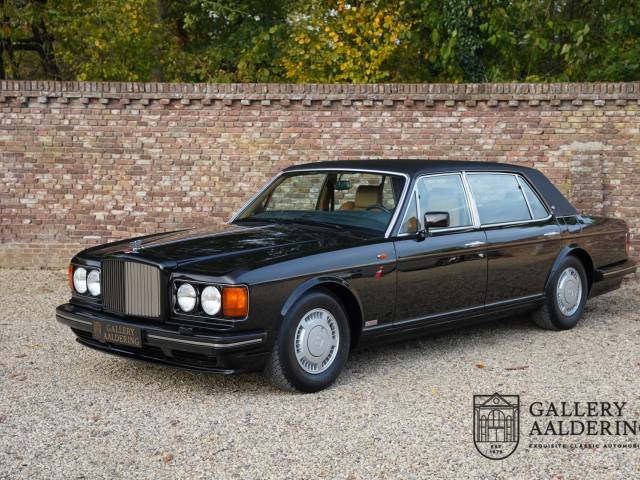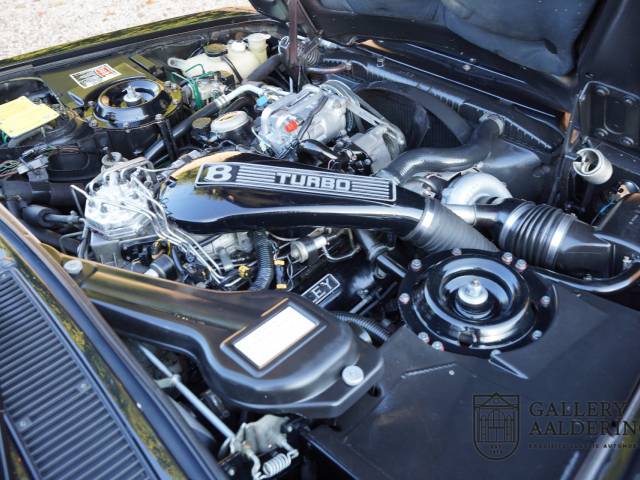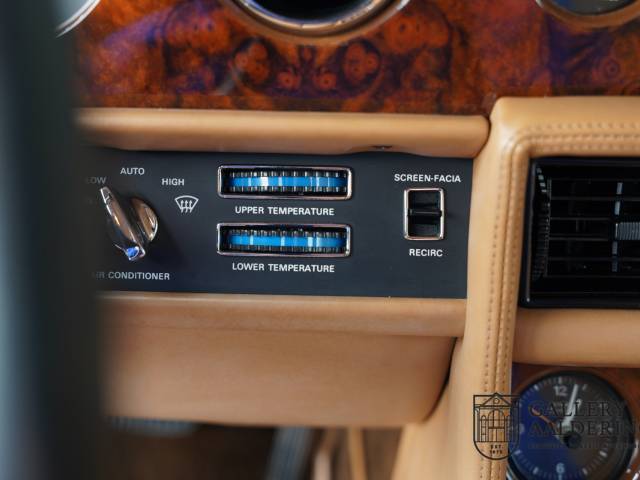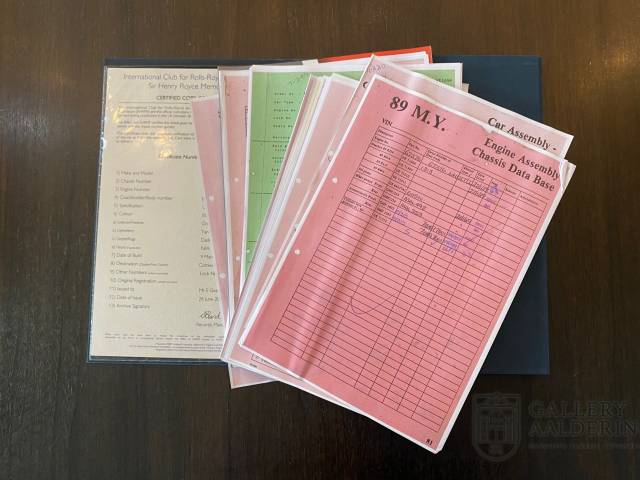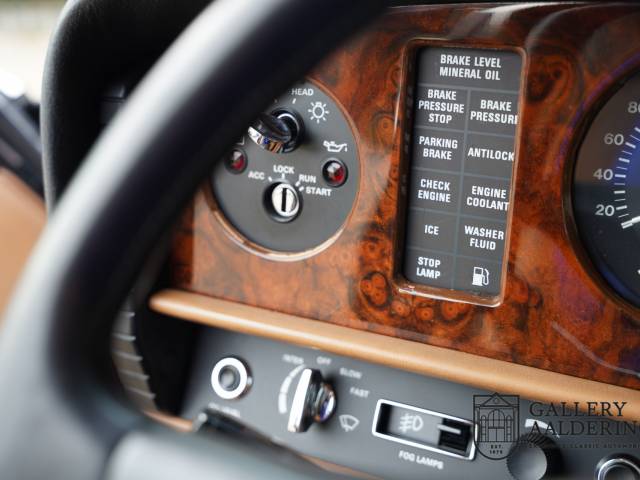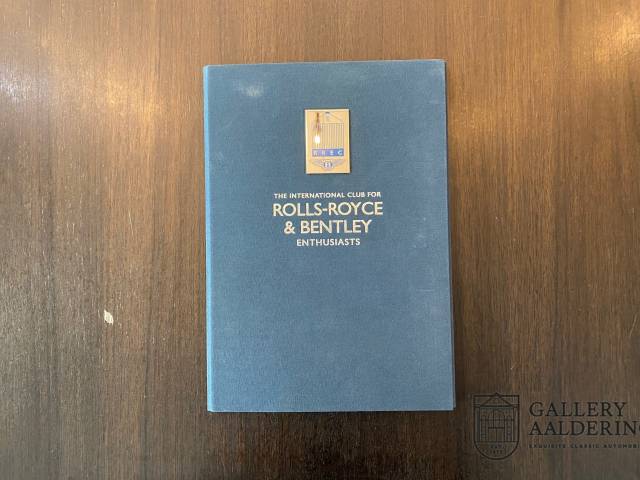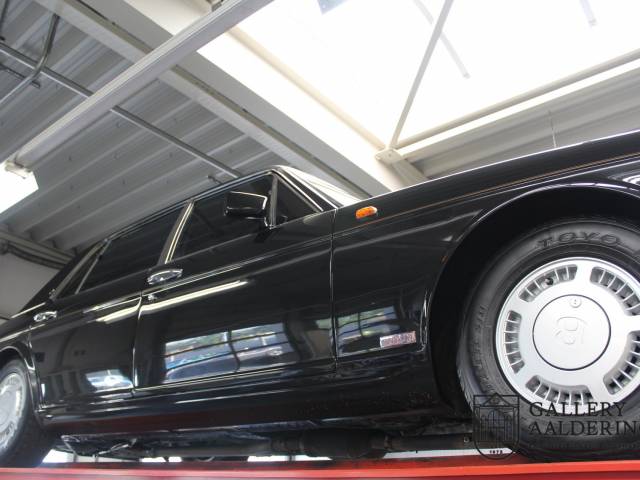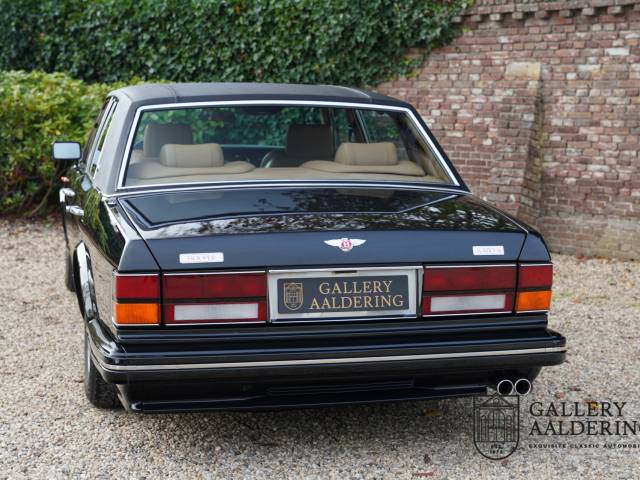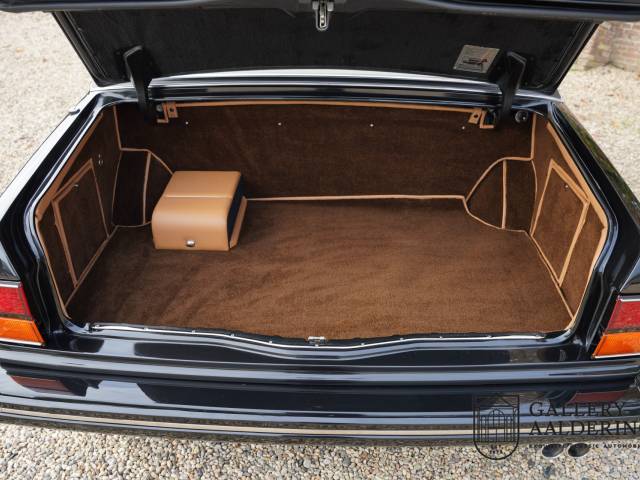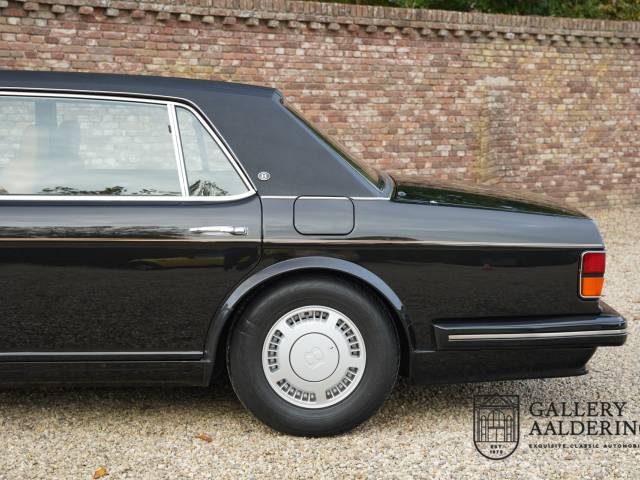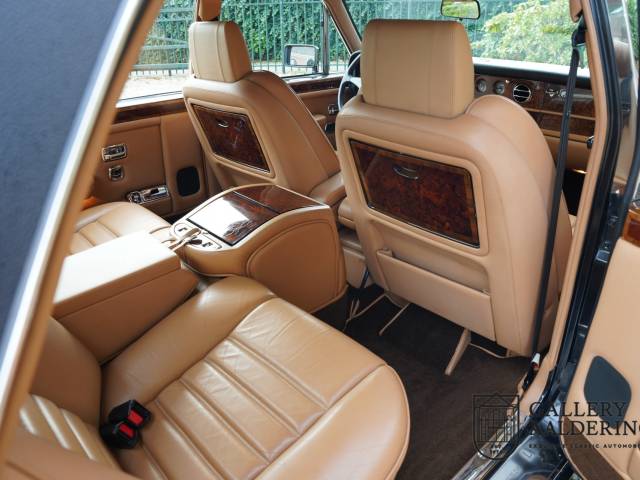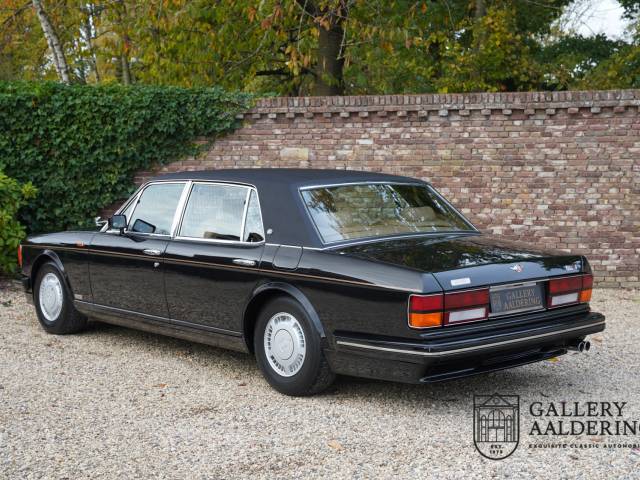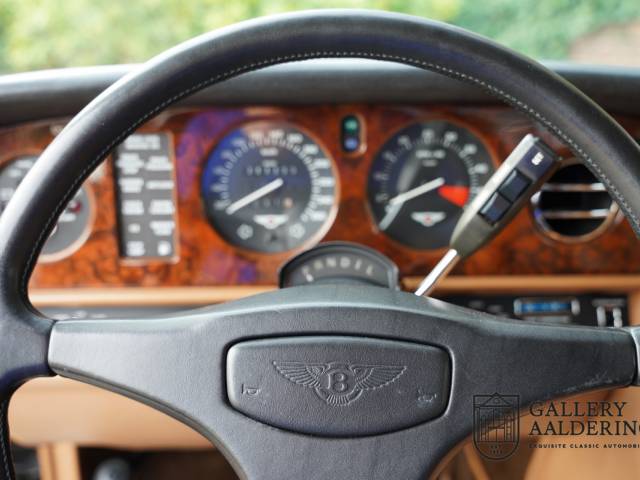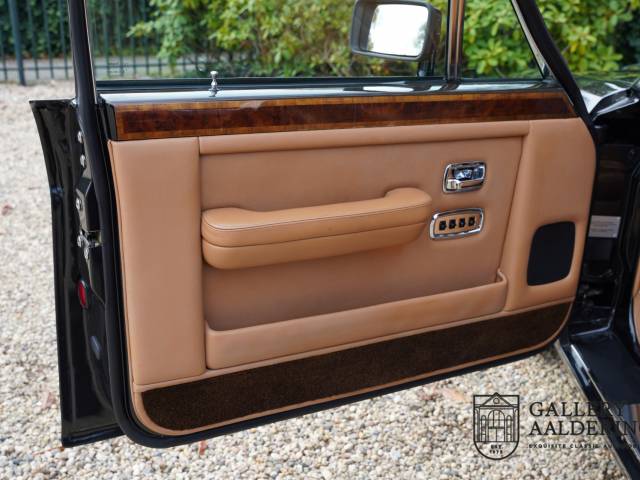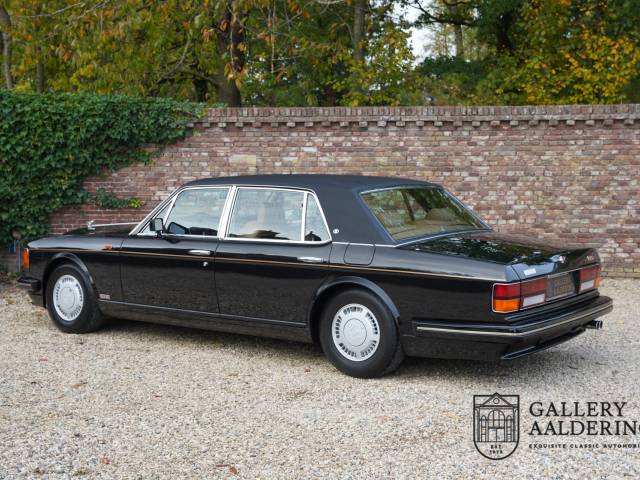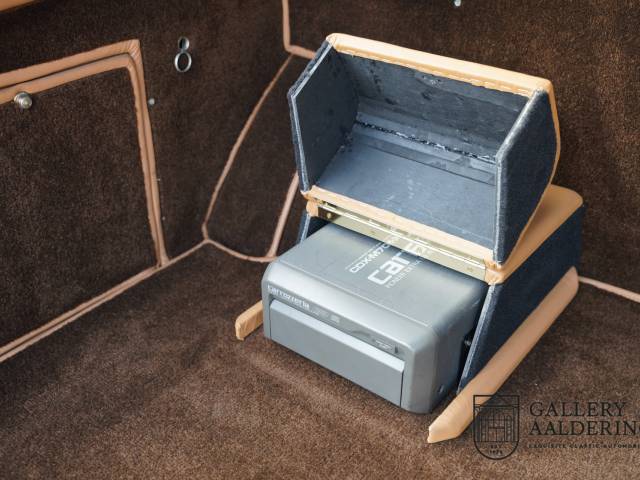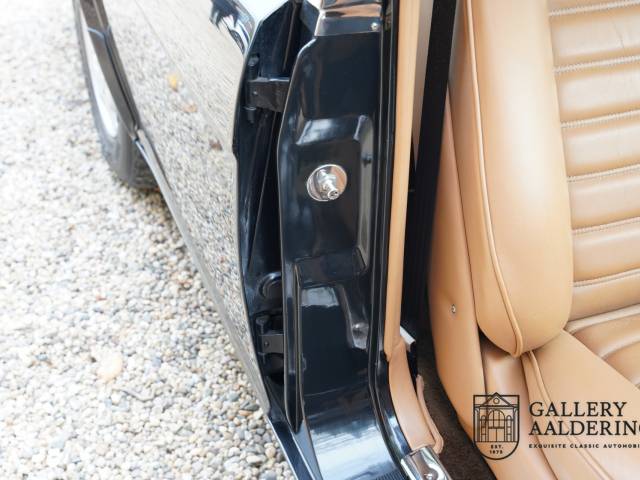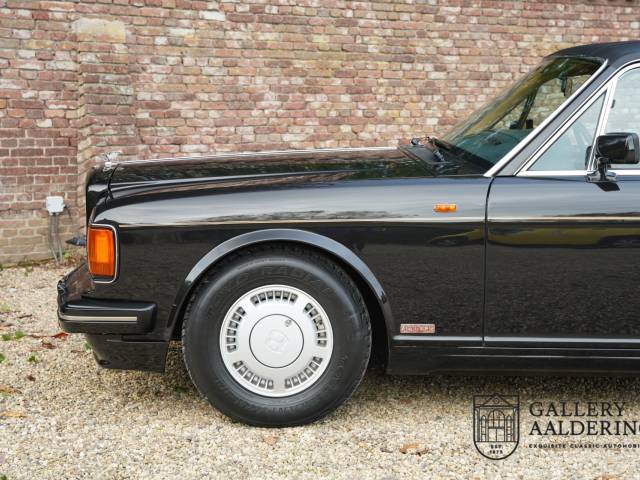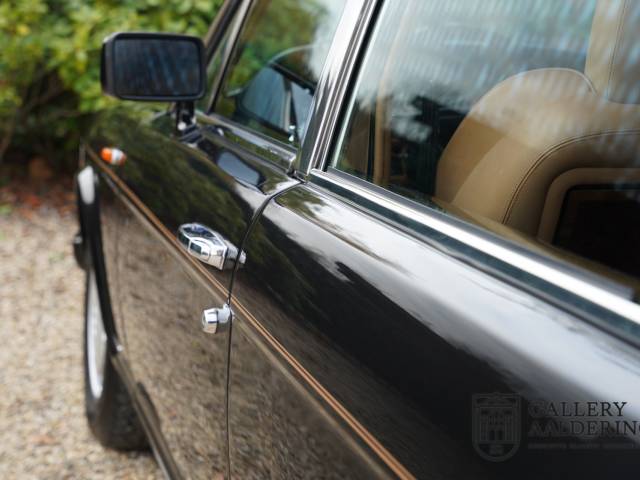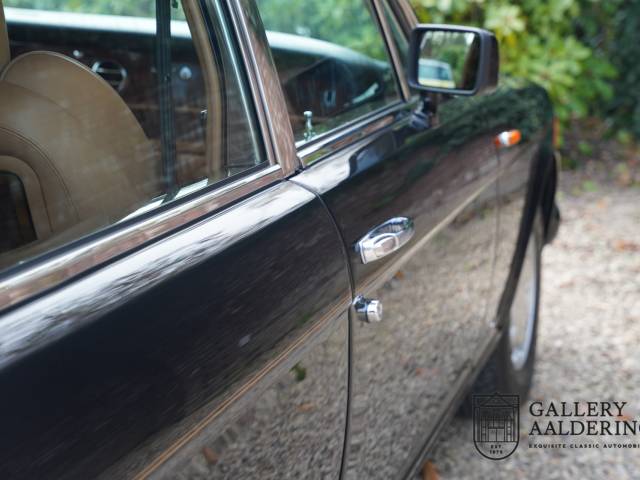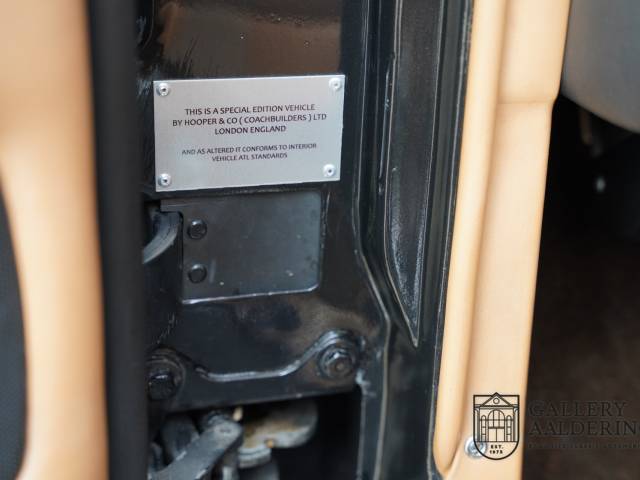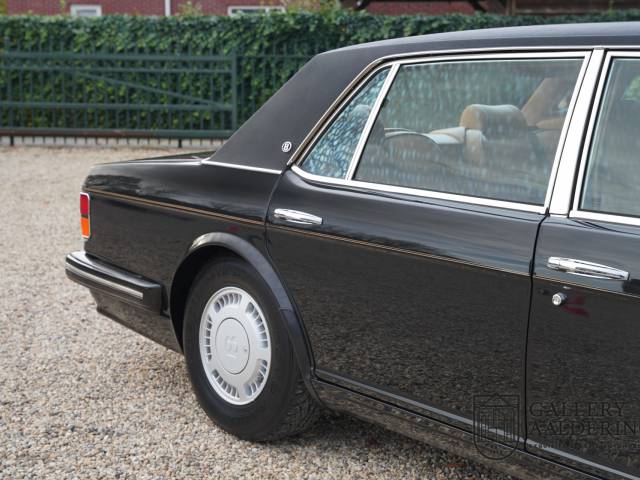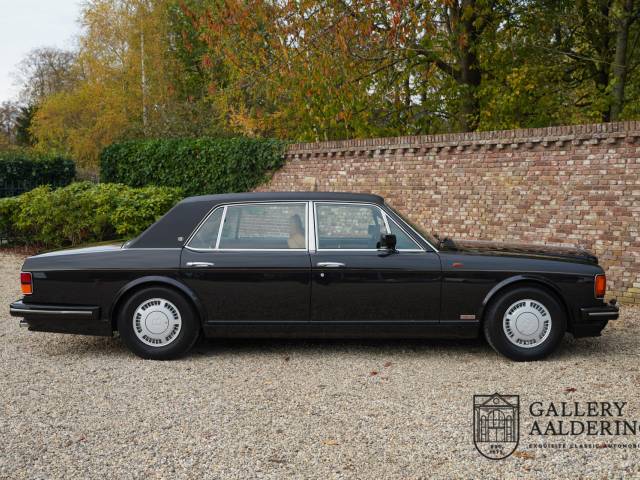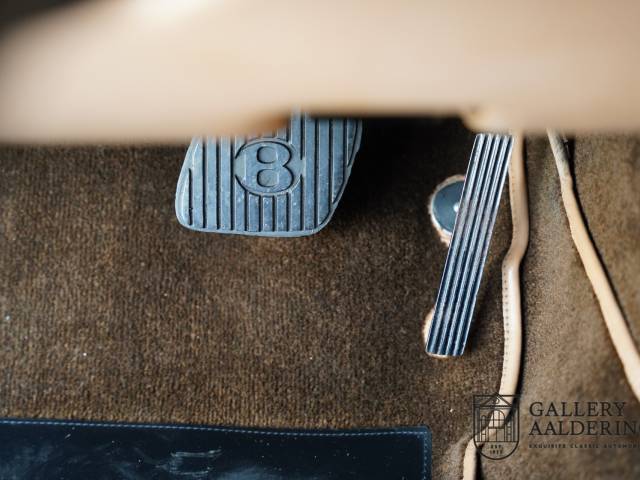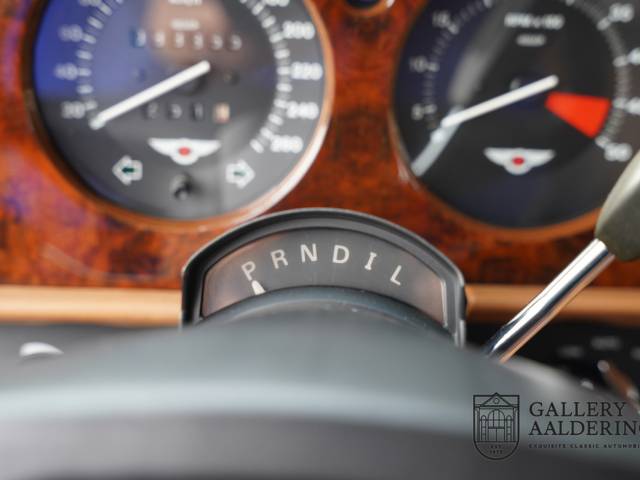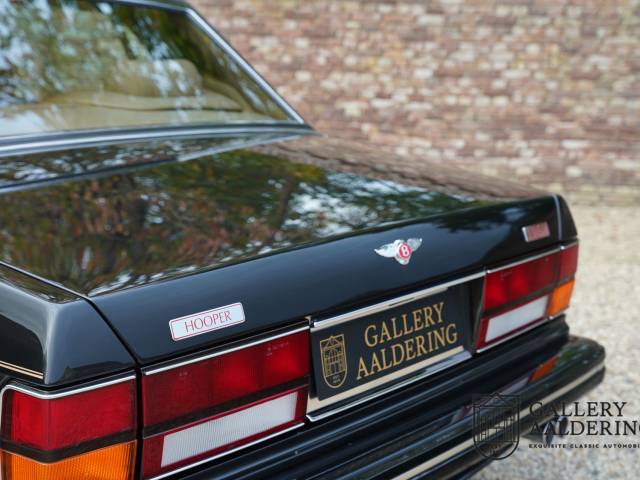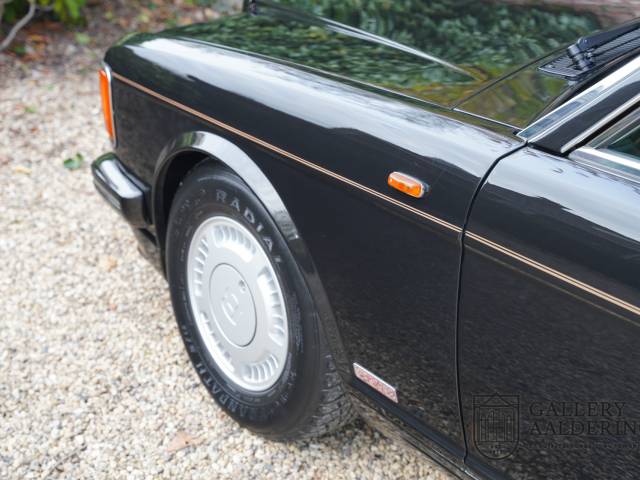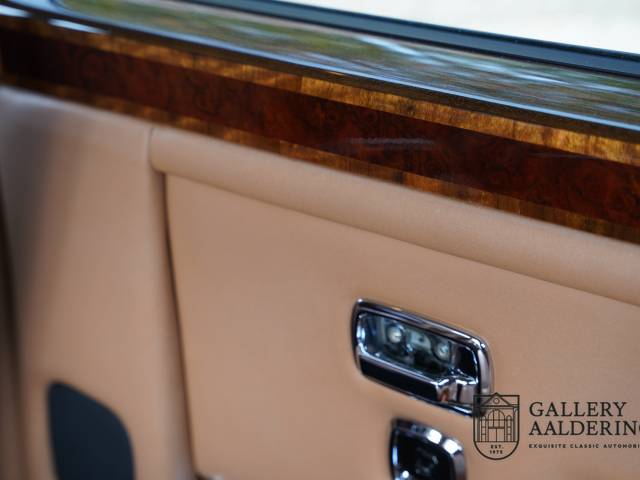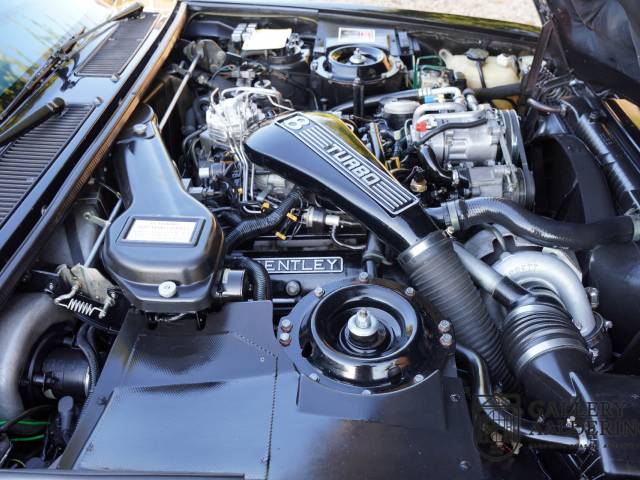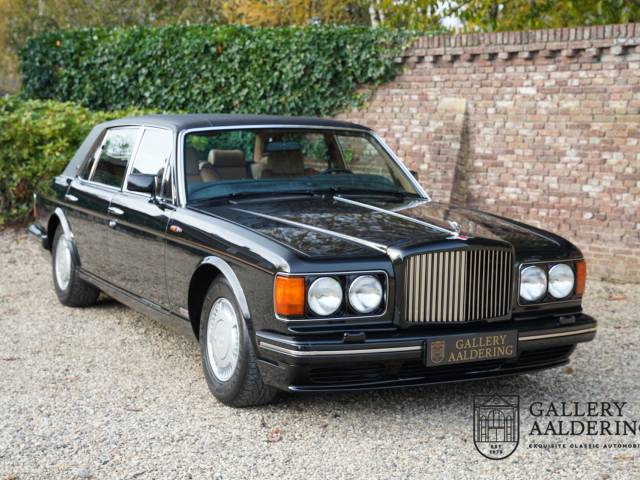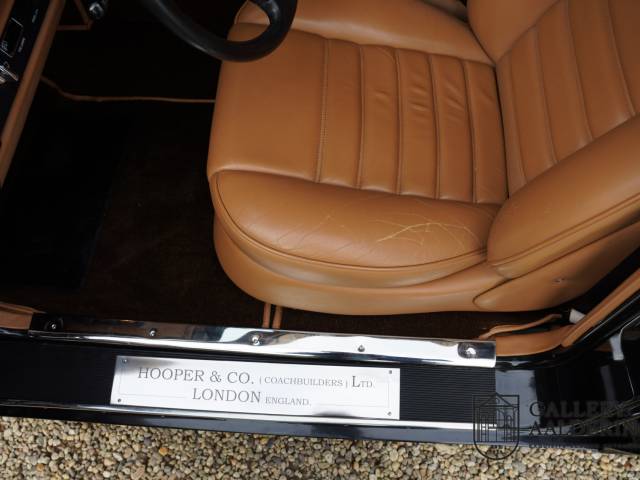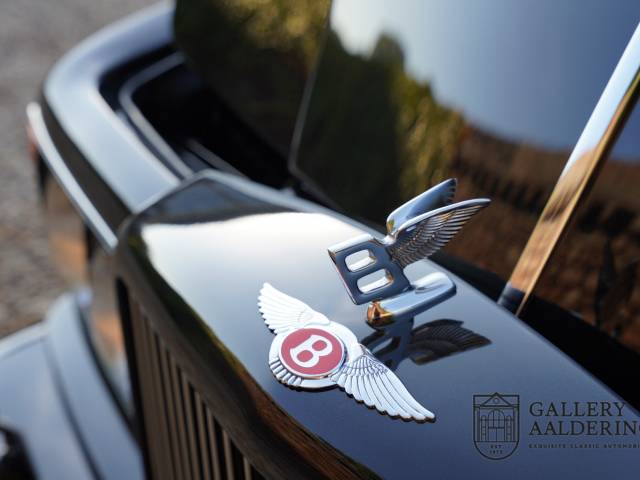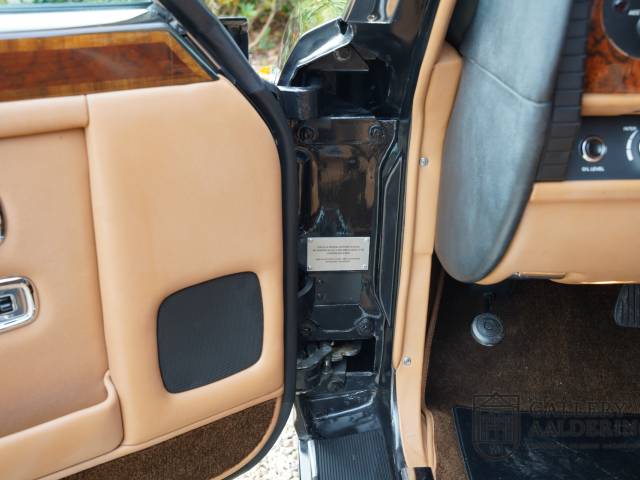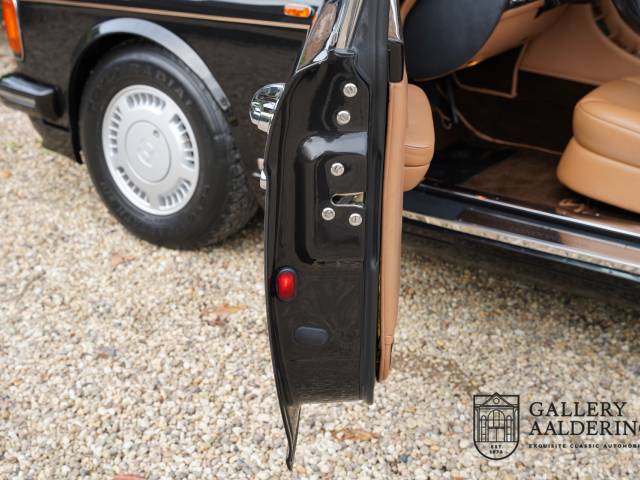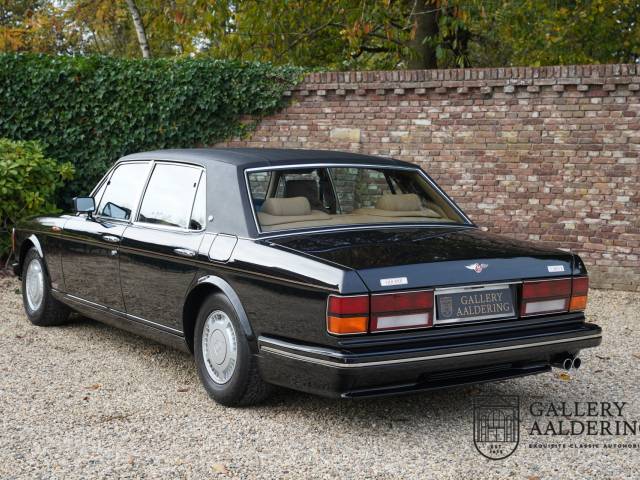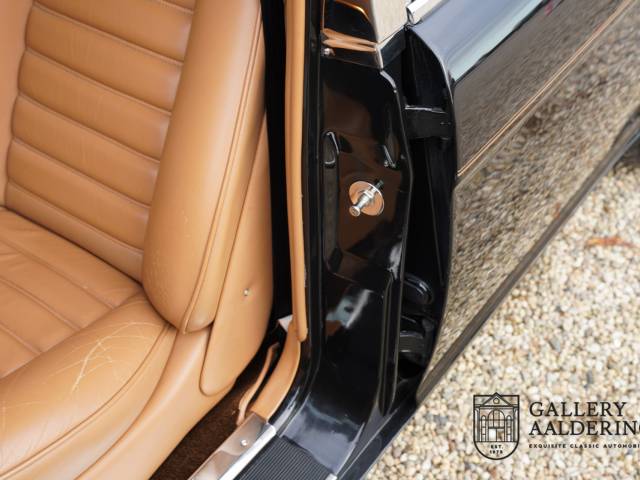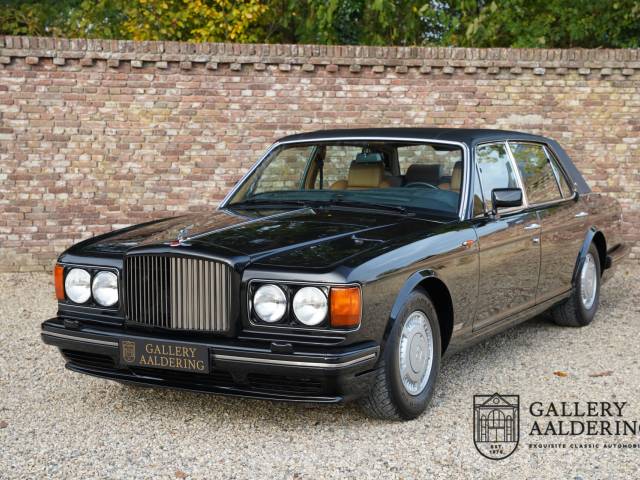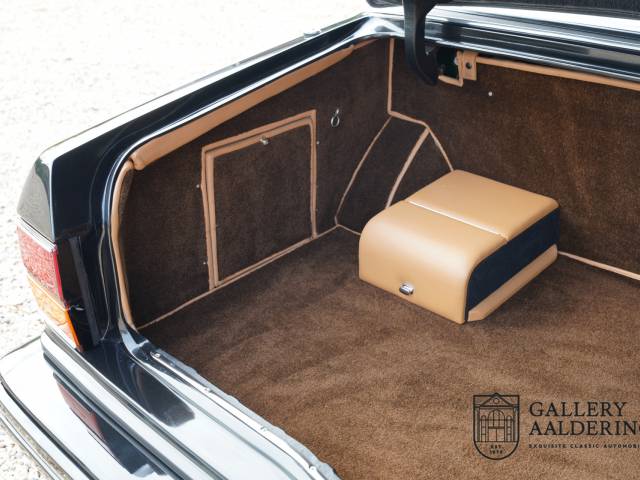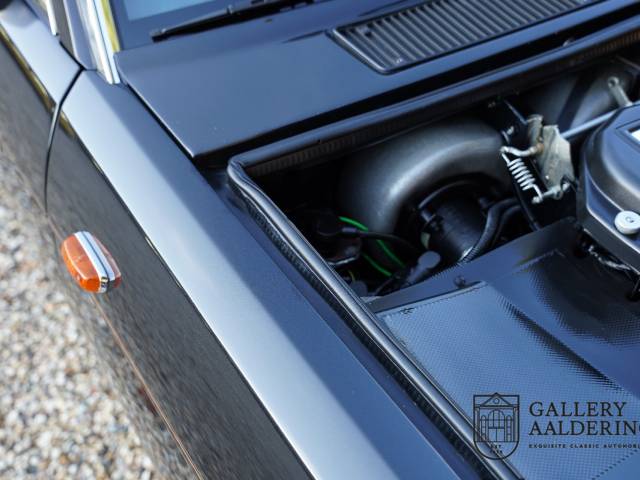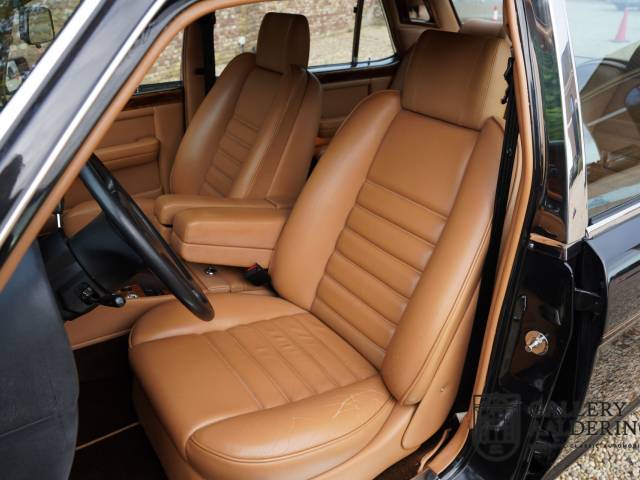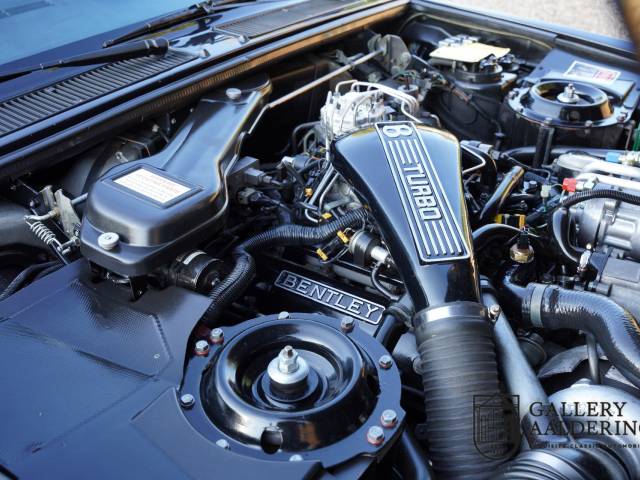 Bentley Turbo R Long Wheel Base Coachbuild by Hooper, very rare, stunning condition, only 83.349 kilometres from new
Dealer

away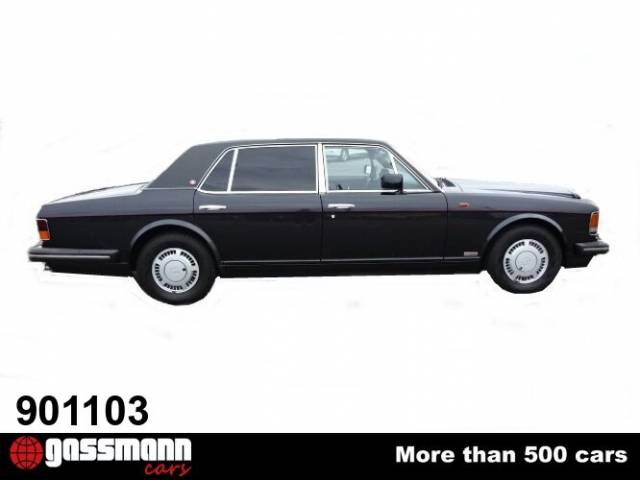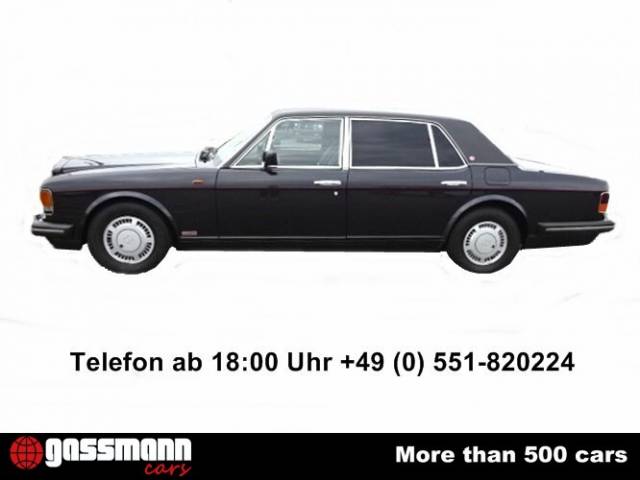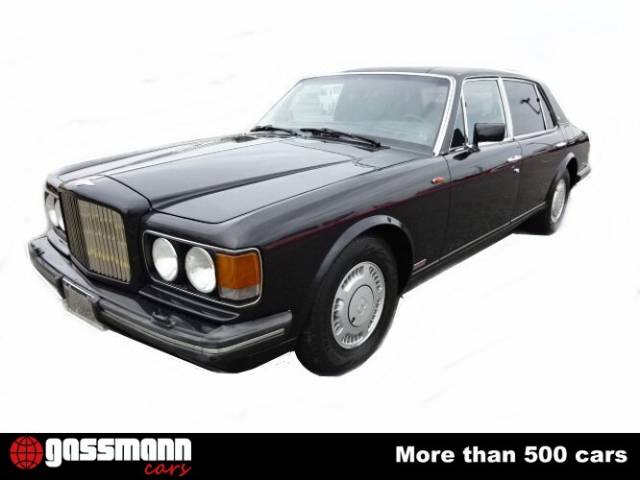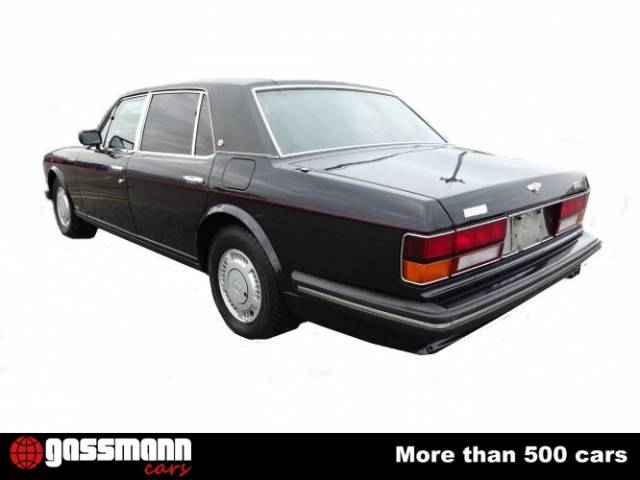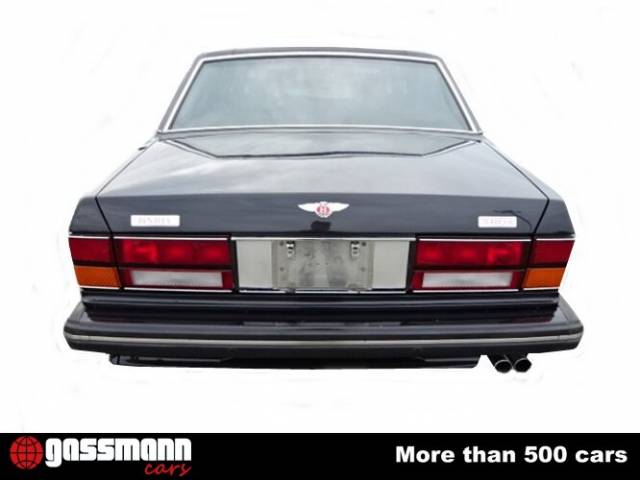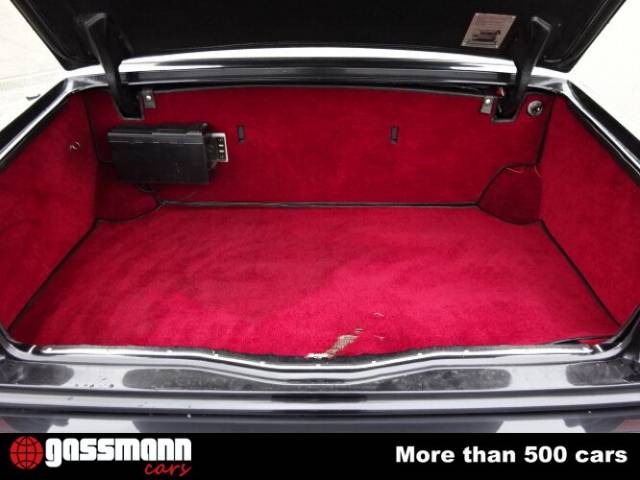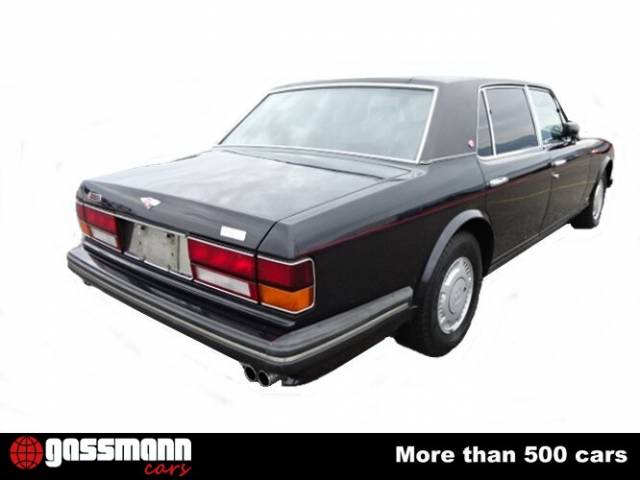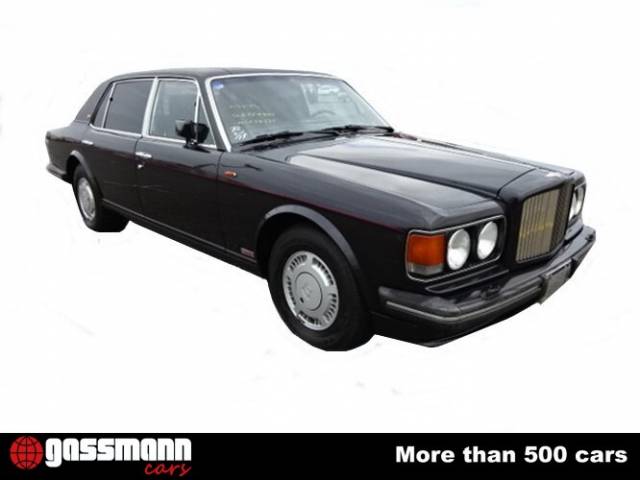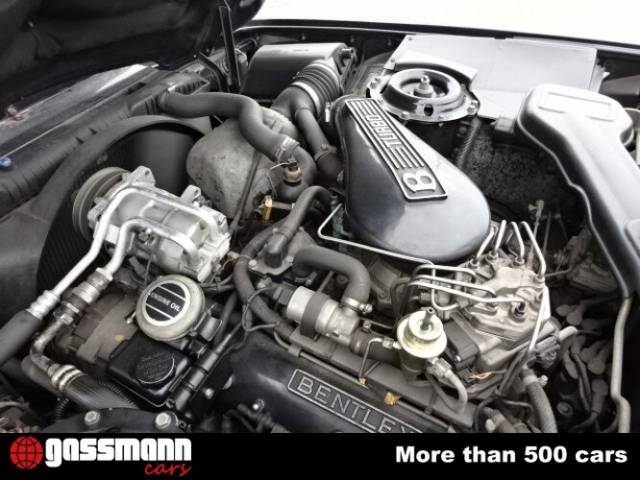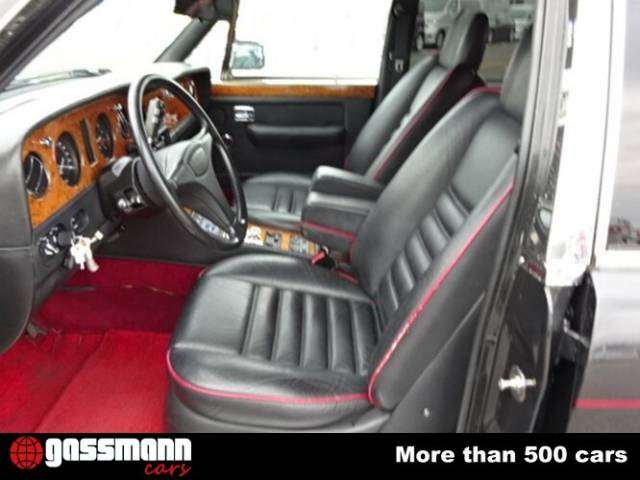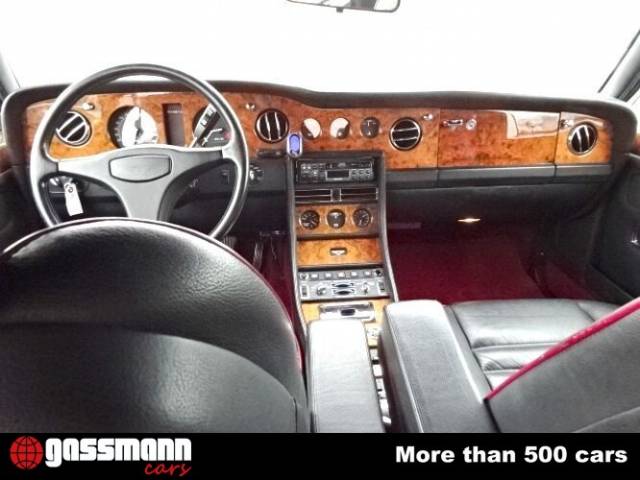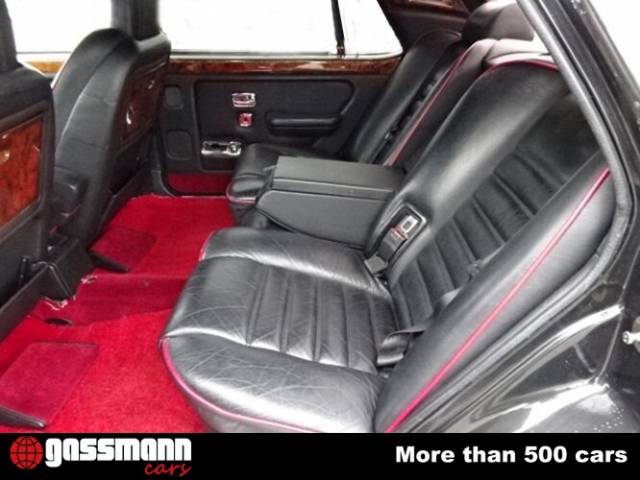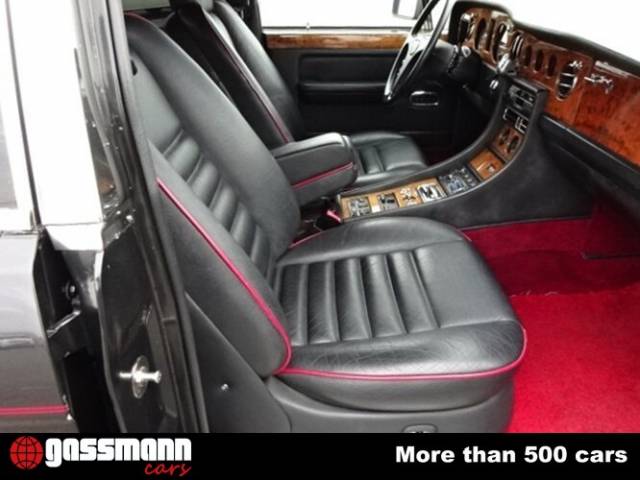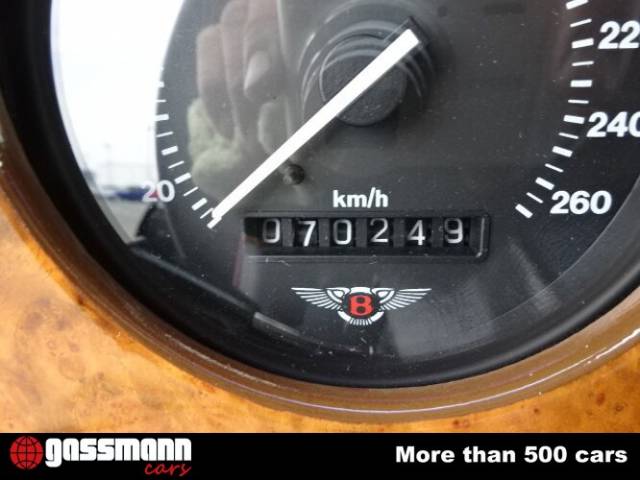 Turbo R, mehrfach VORHANDEN!
Dealer

away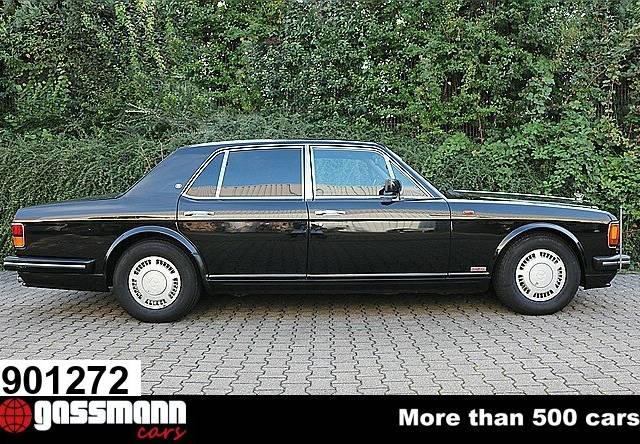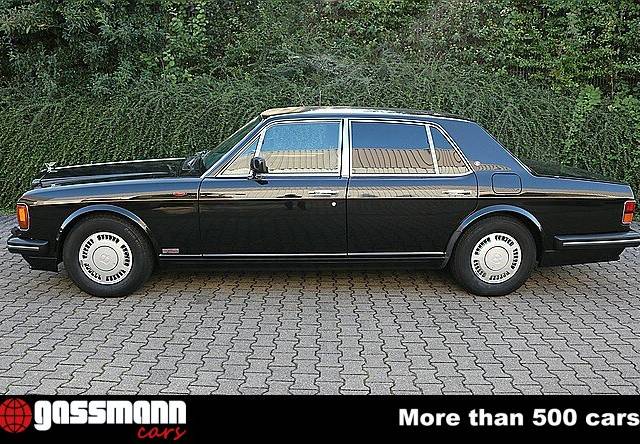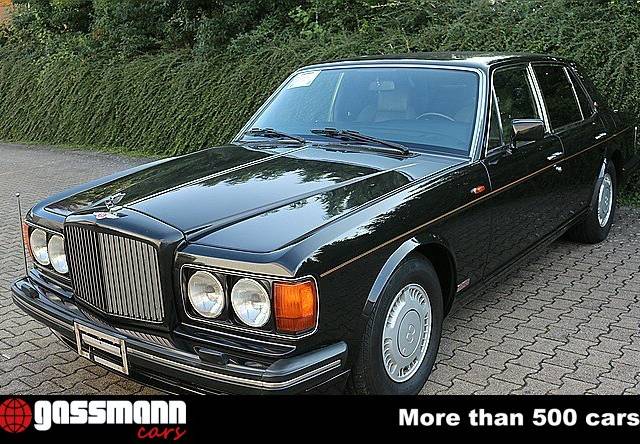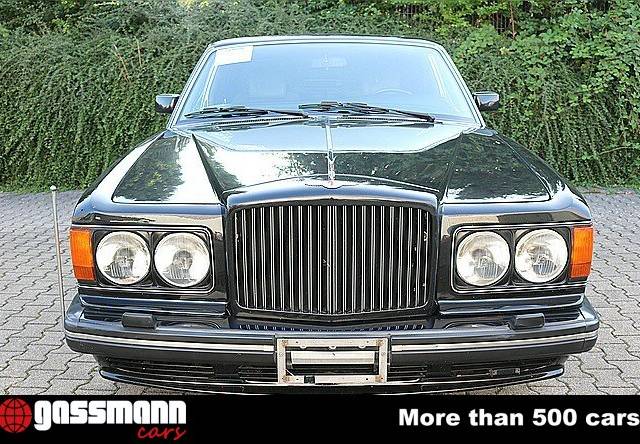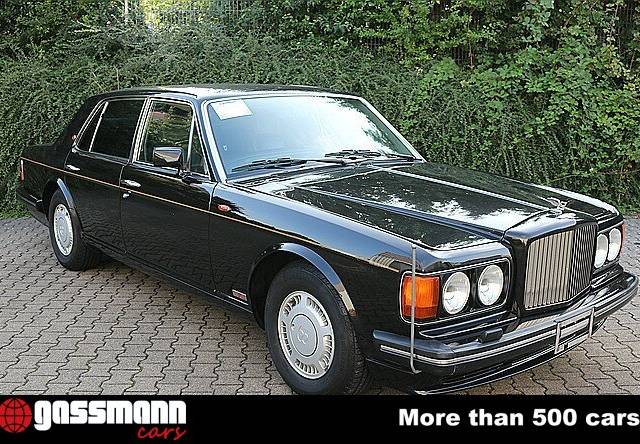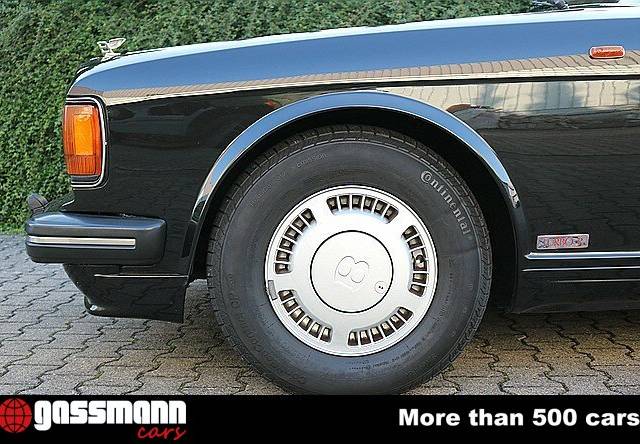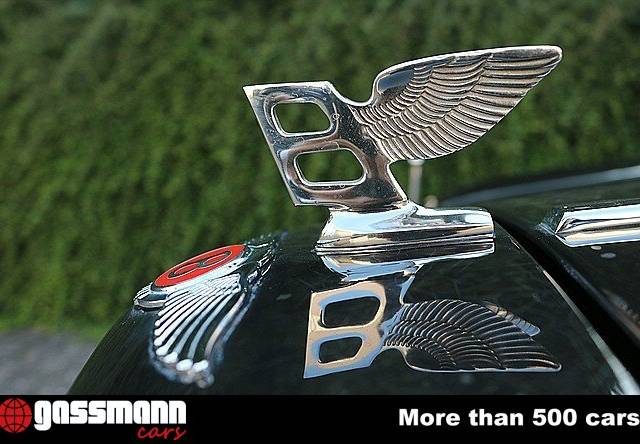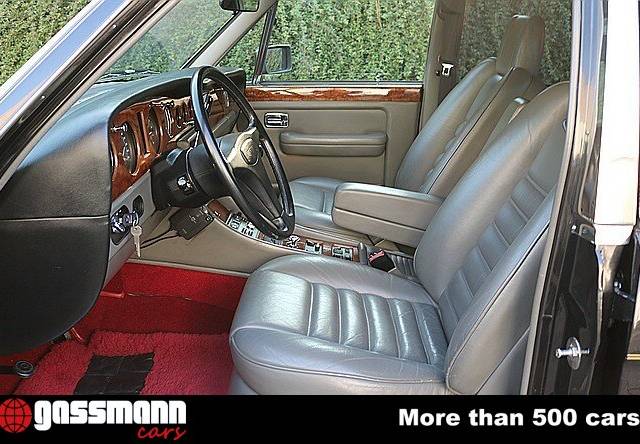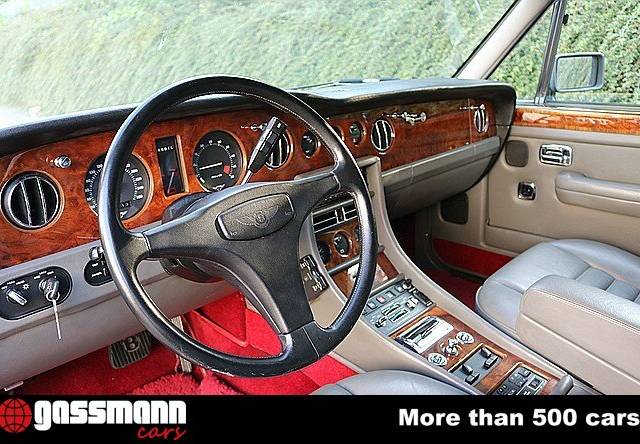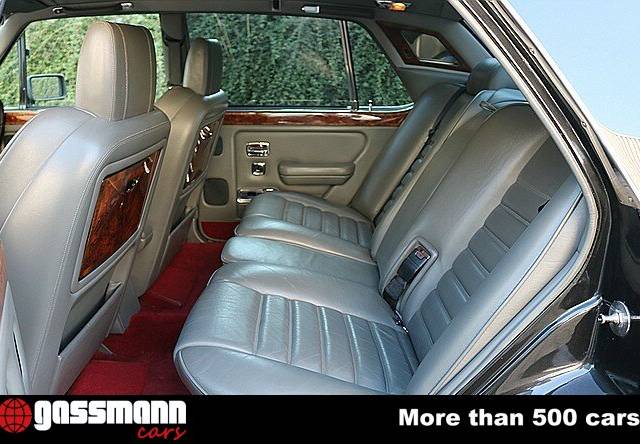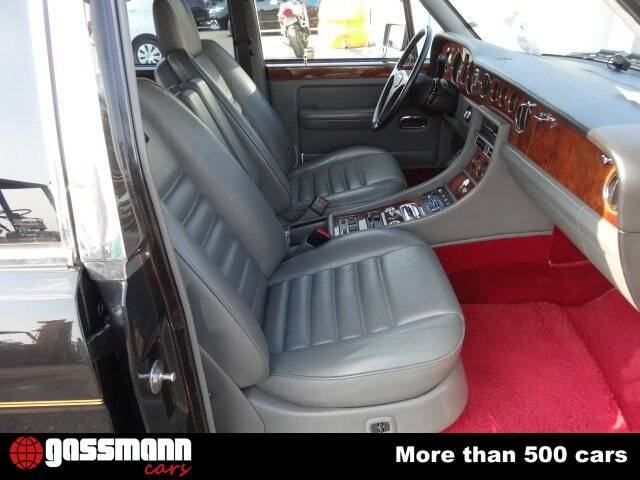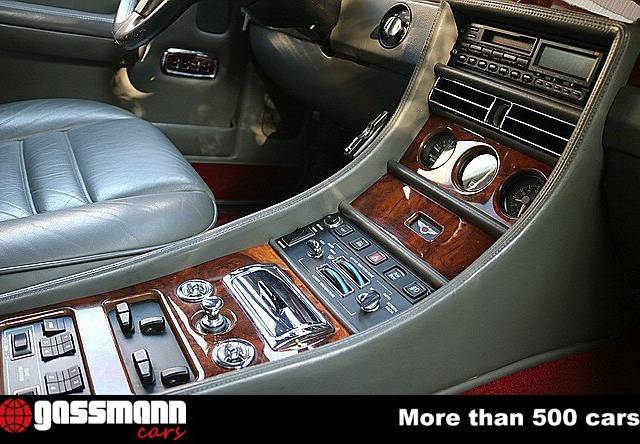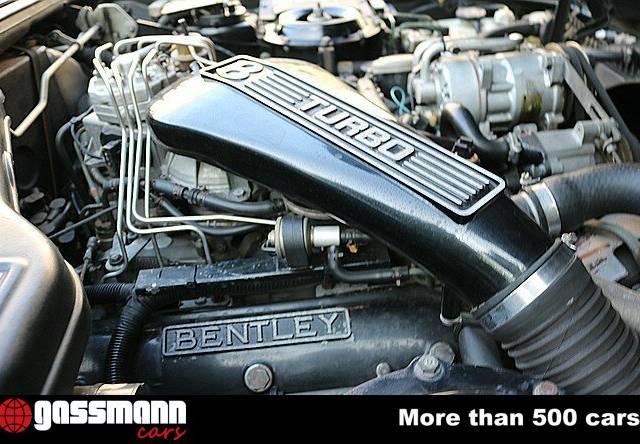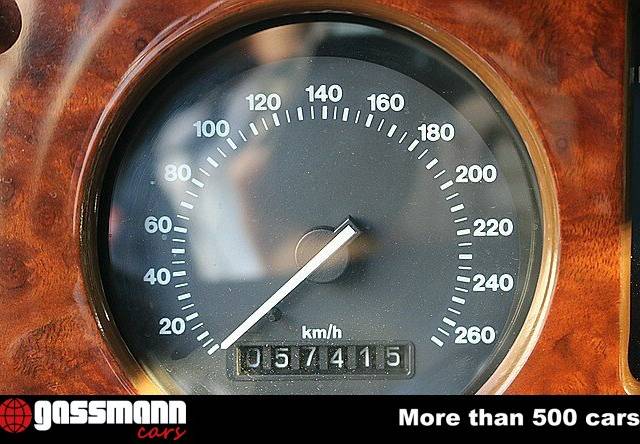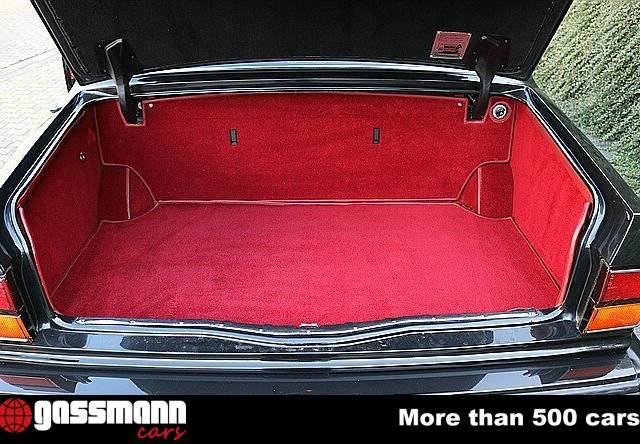 Turbo R, mehrfach VORHANDEN!
Dealer

away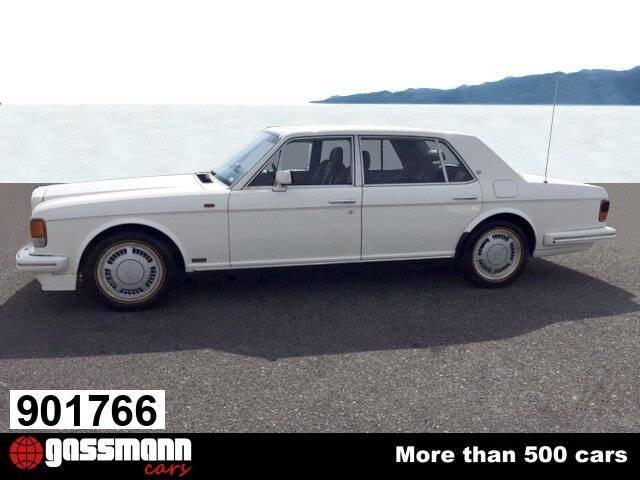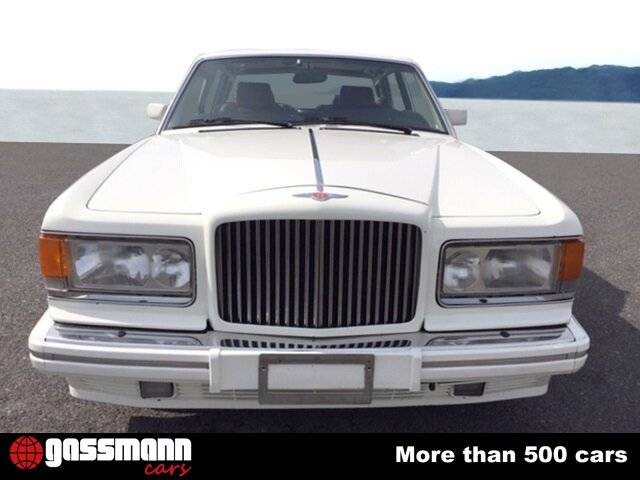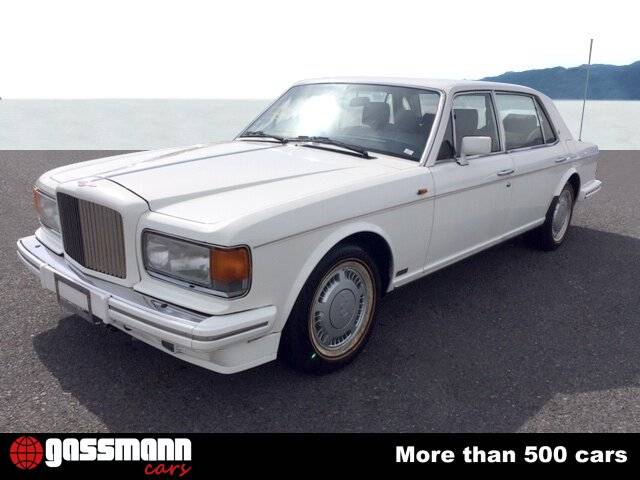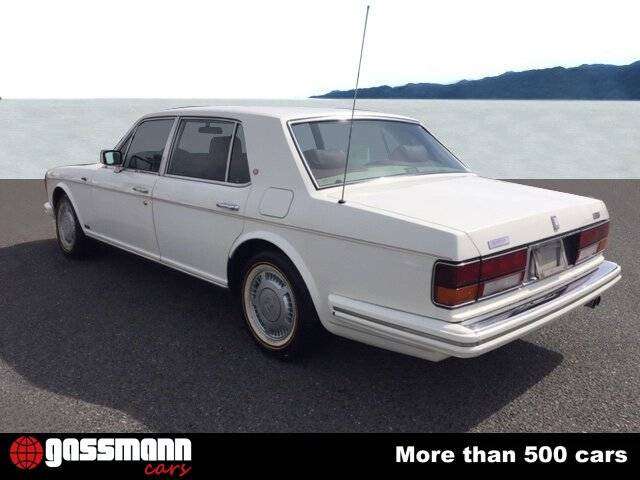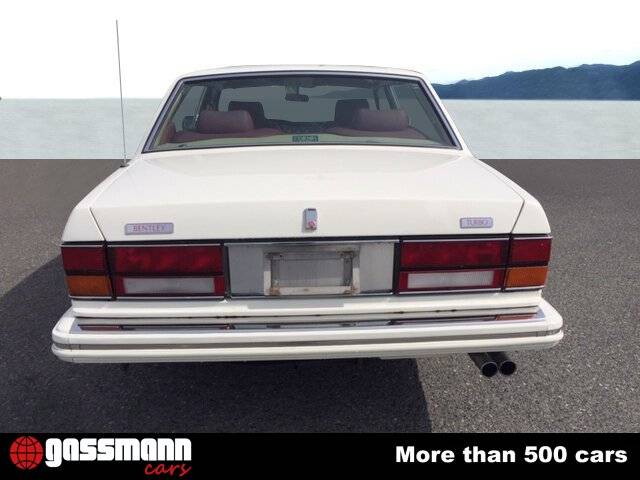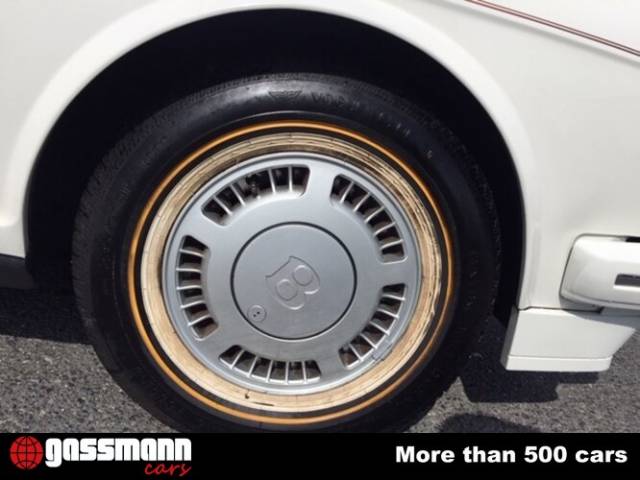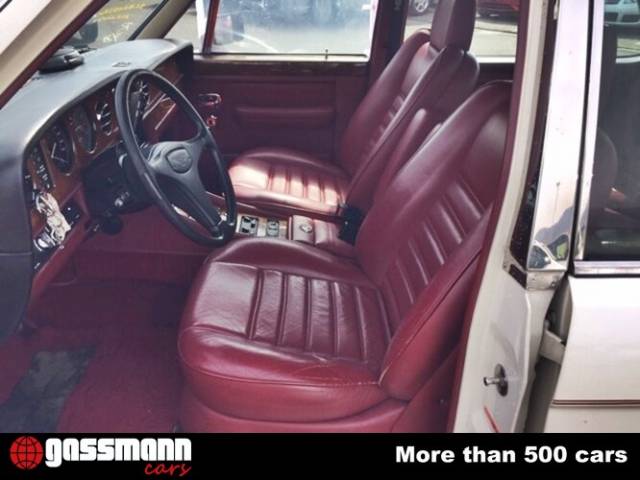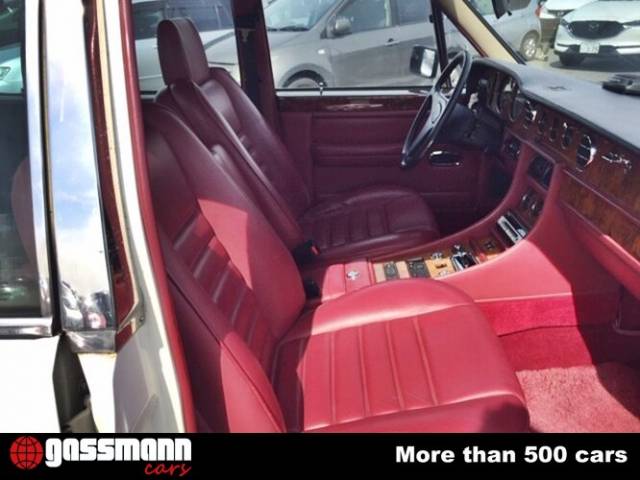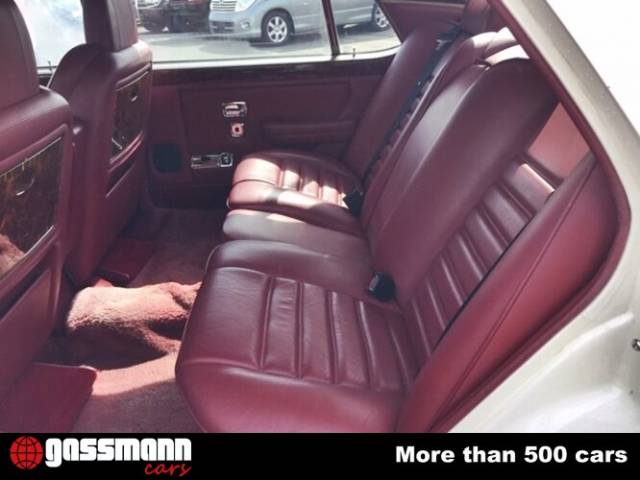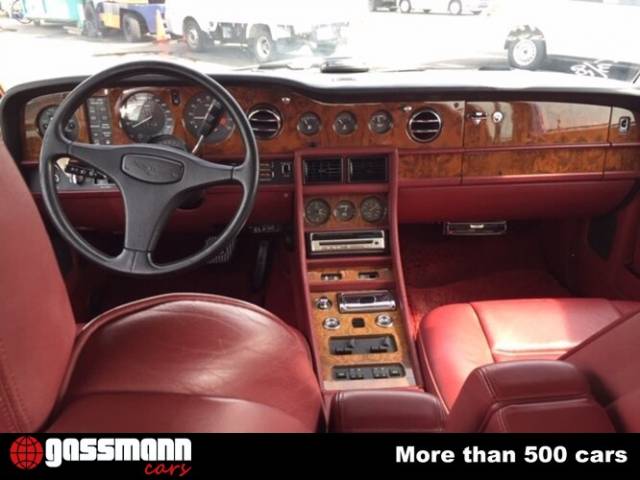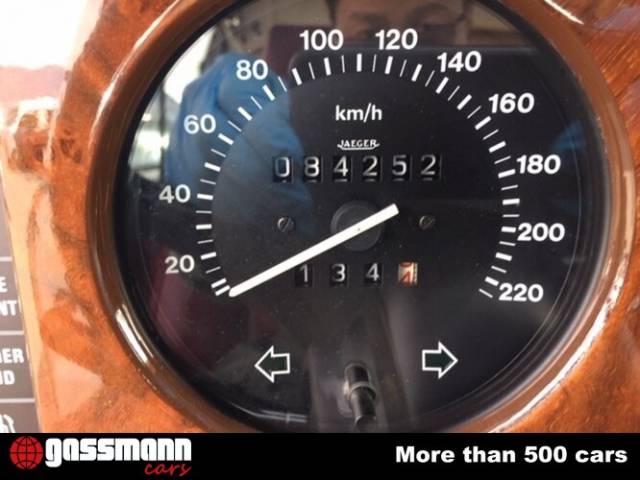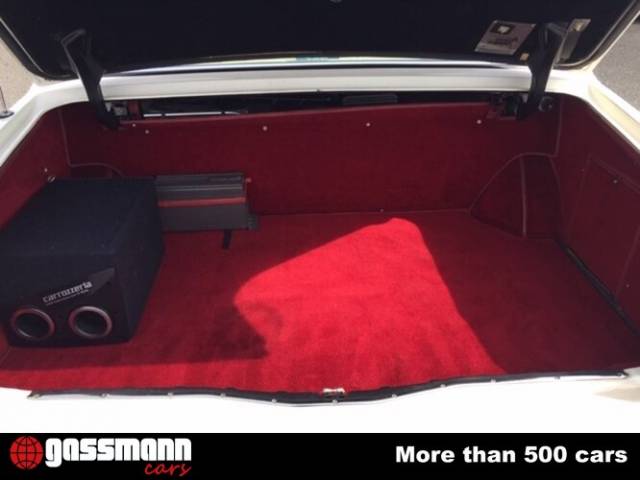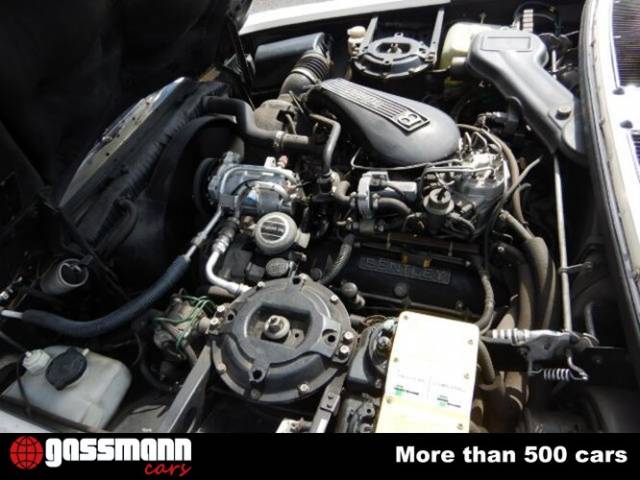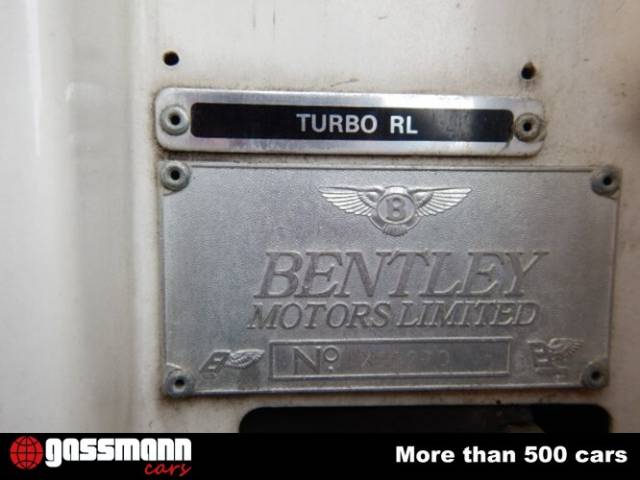 Turbo R, mehrfach VORHANDEN!
Dealer

away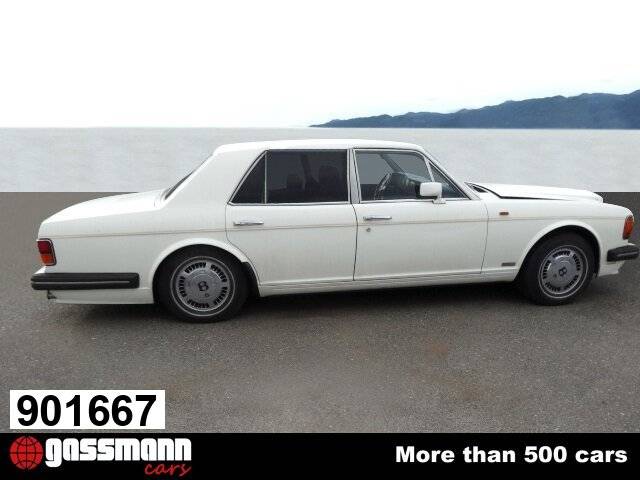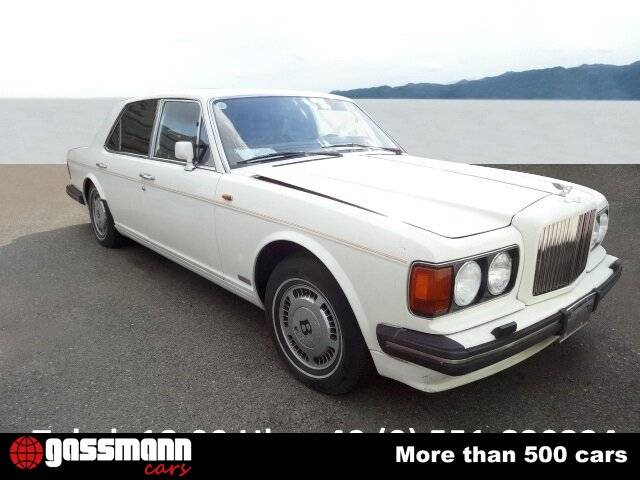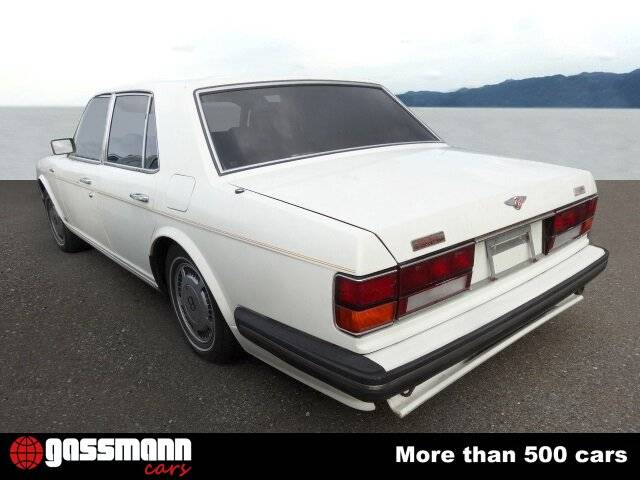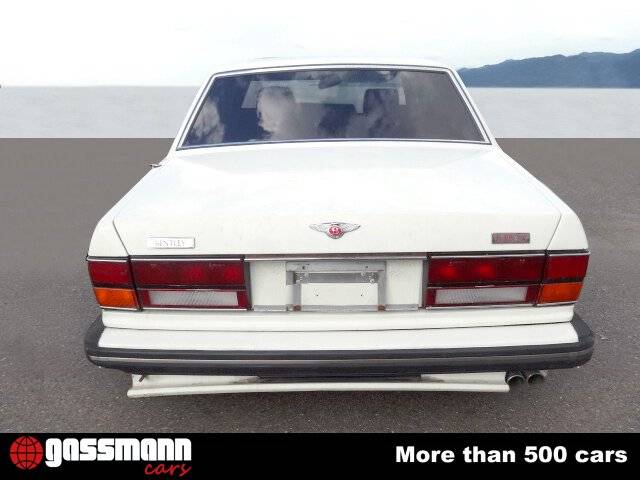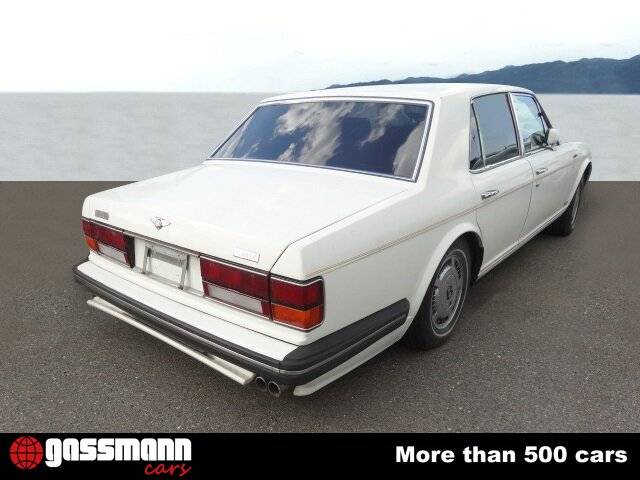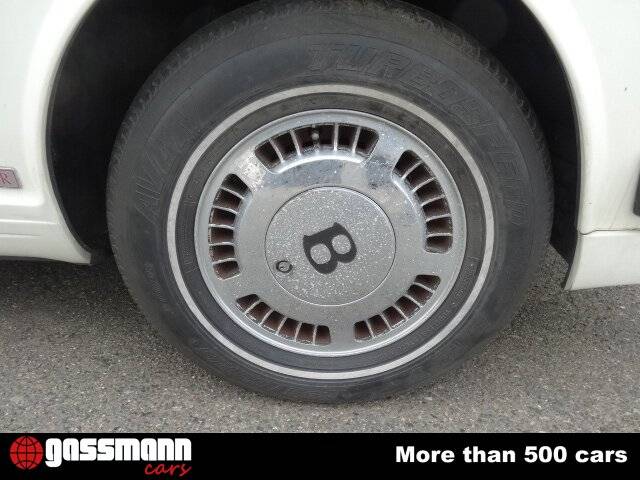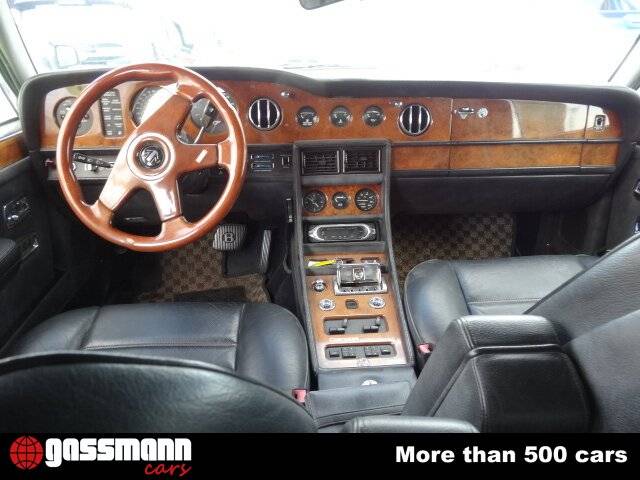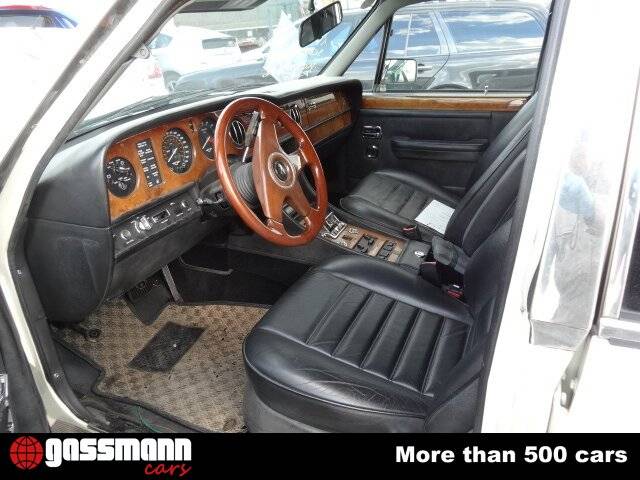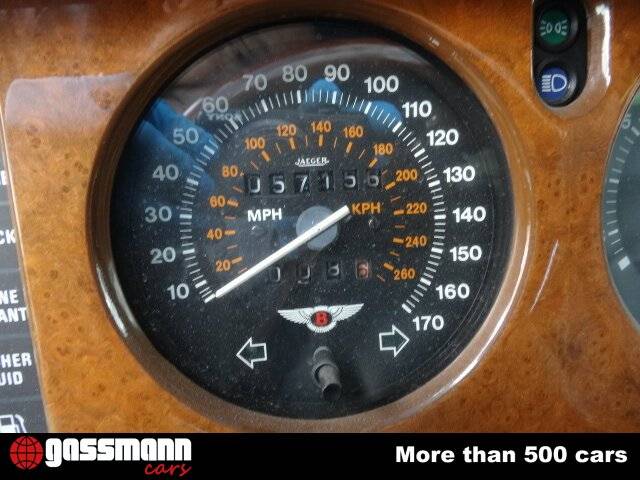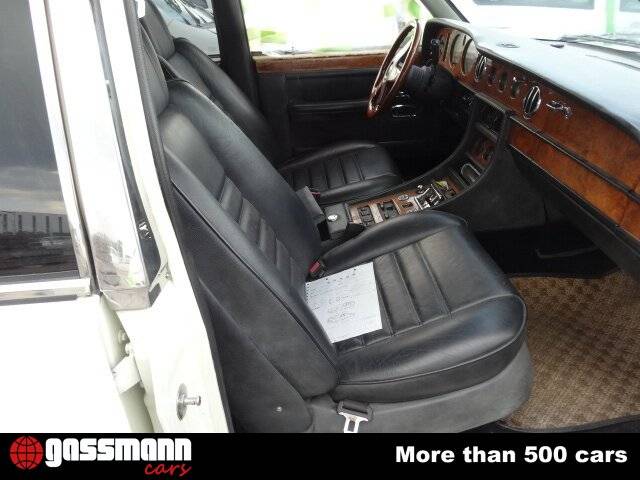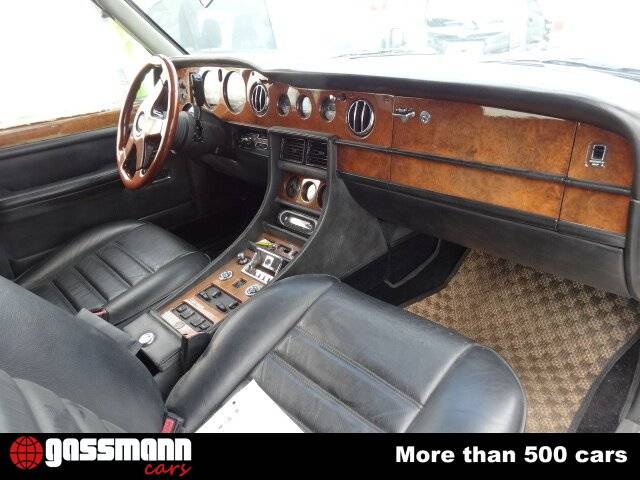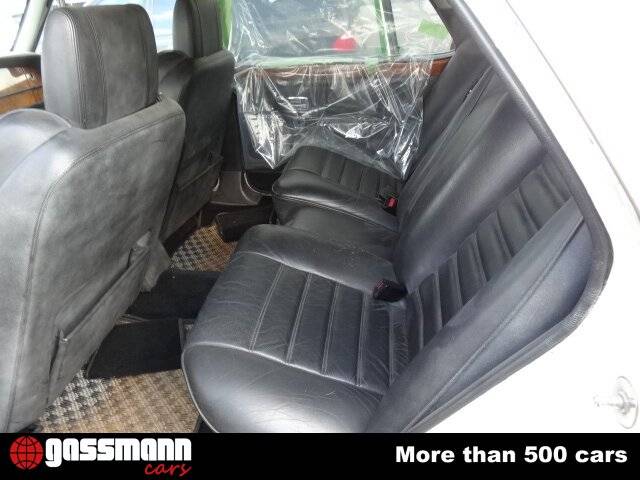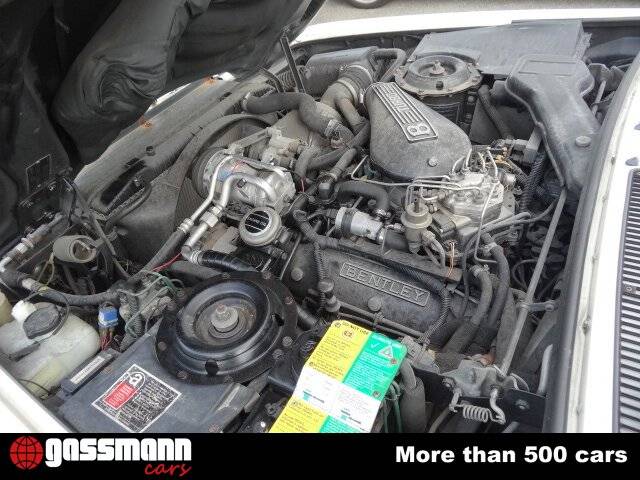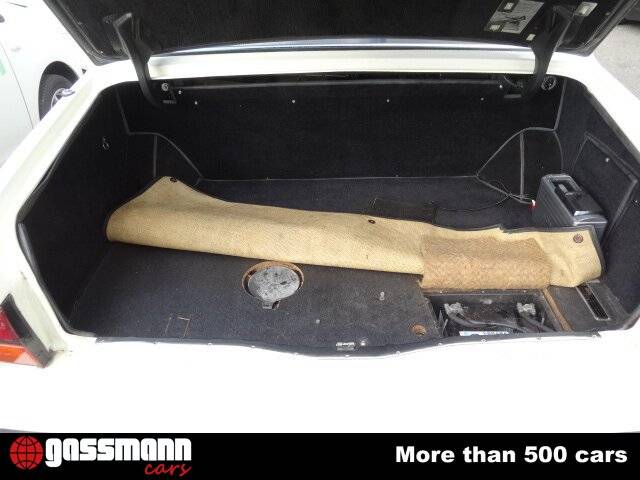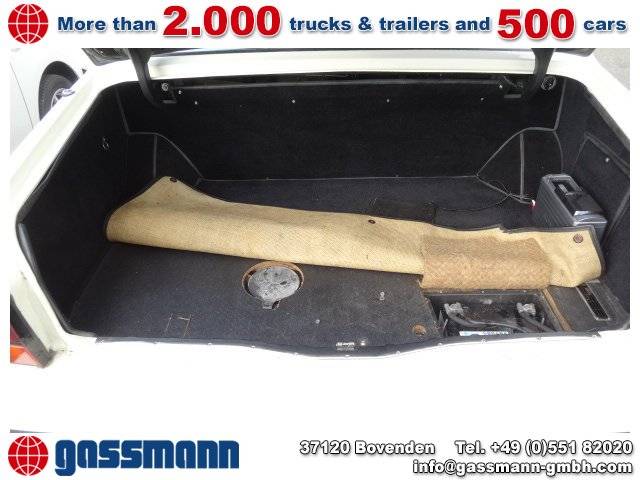 Turbo R, mehrfach VORHANDEN!
Dealer

away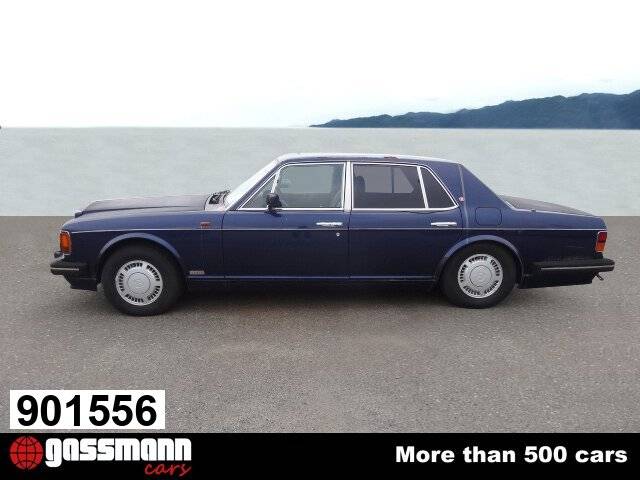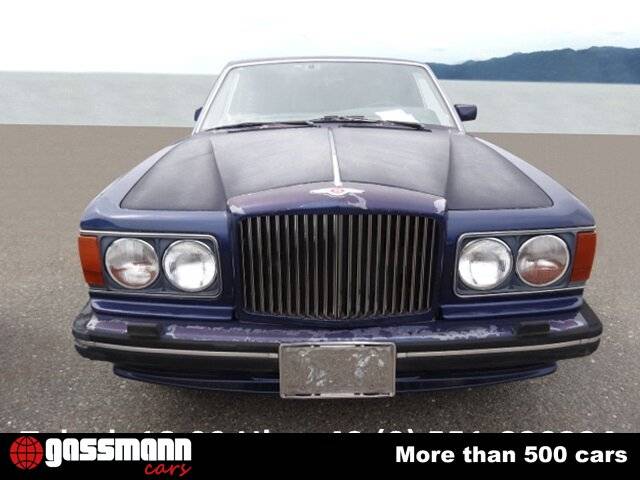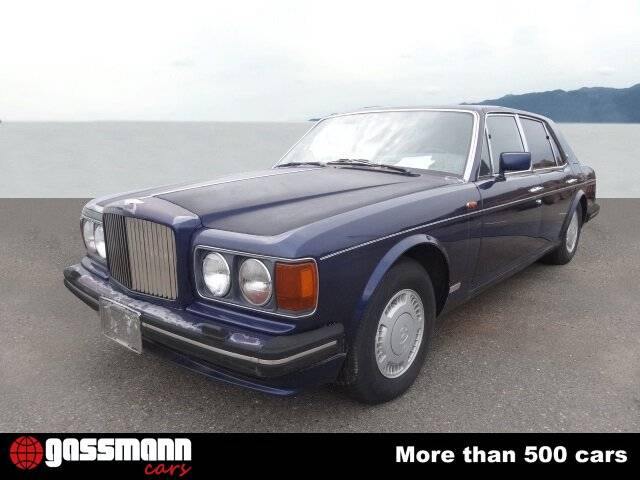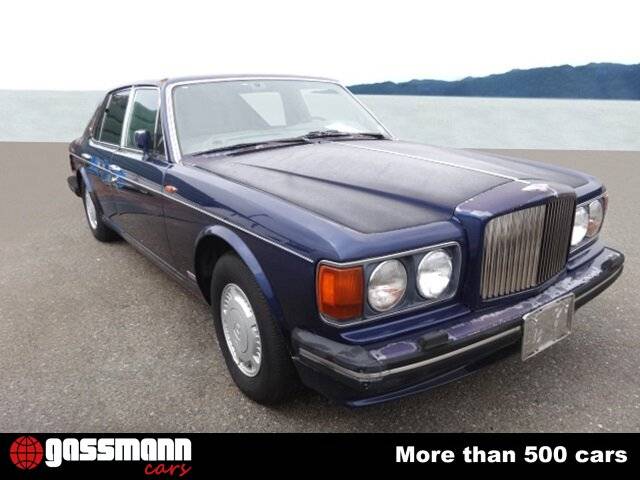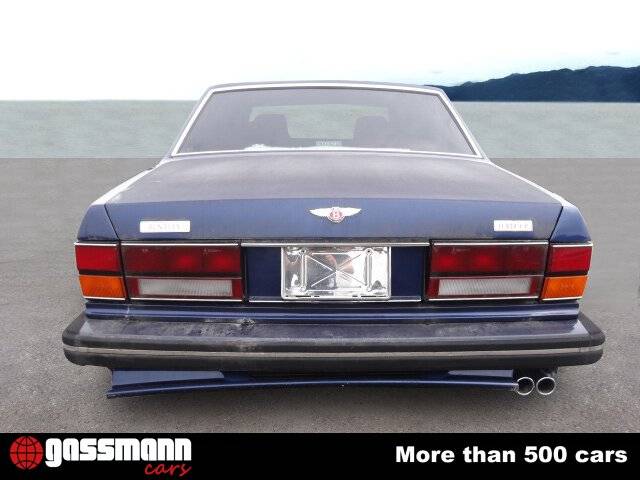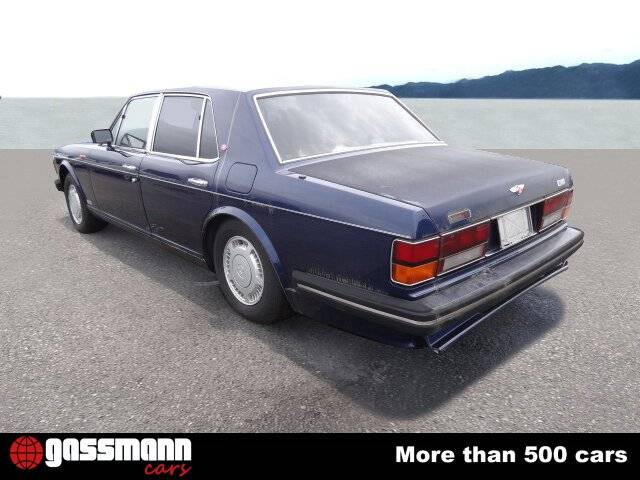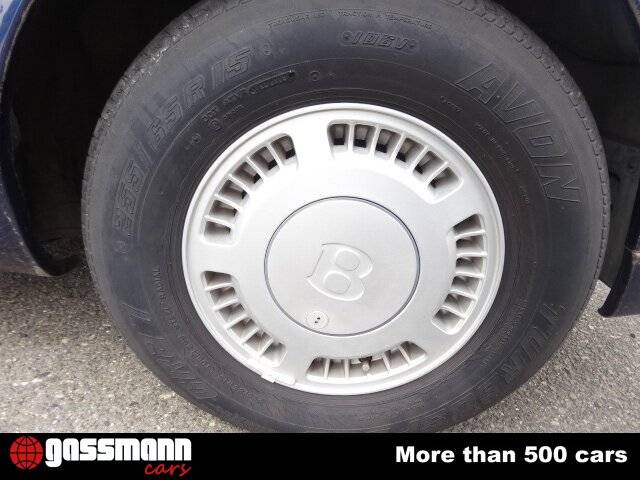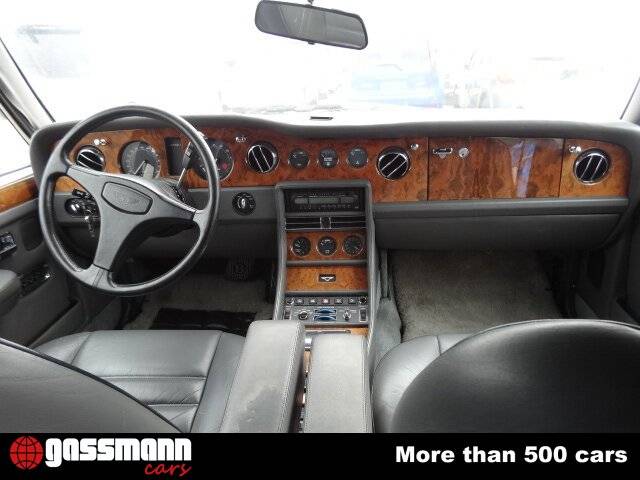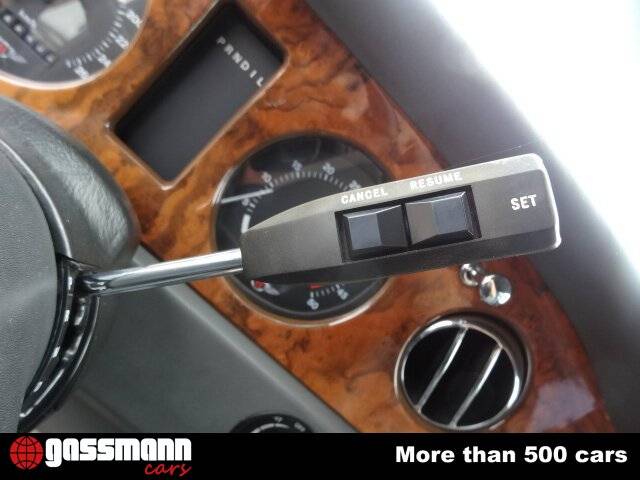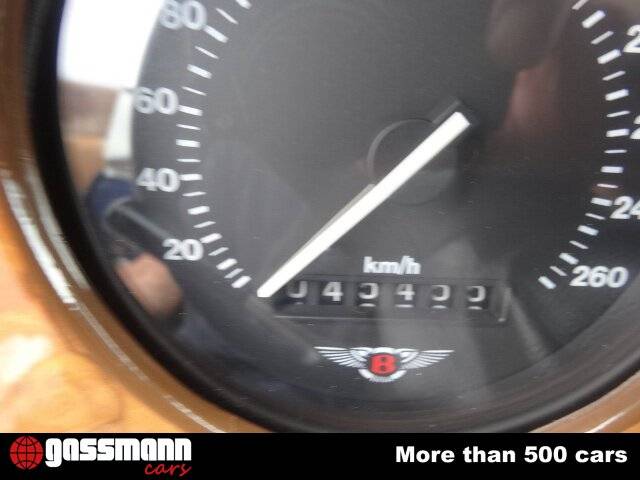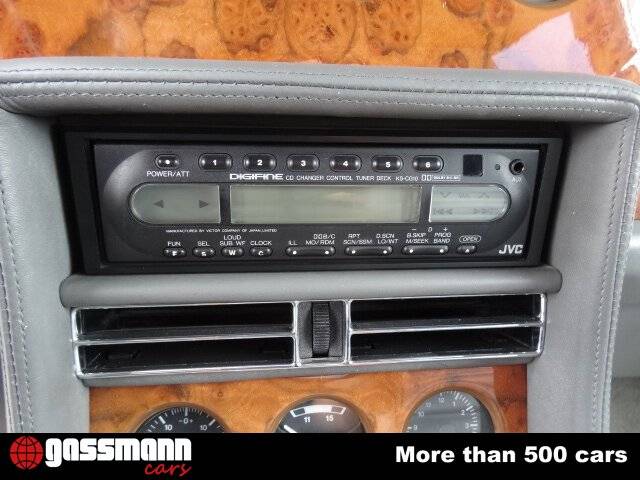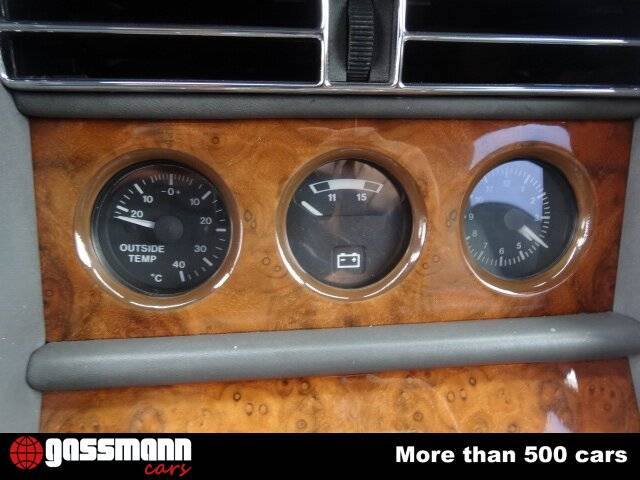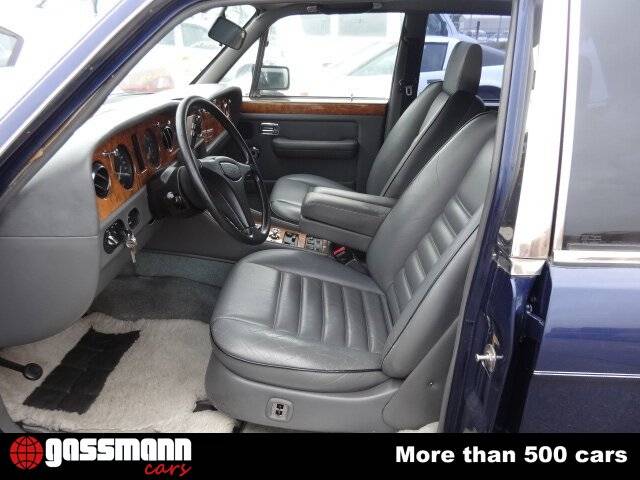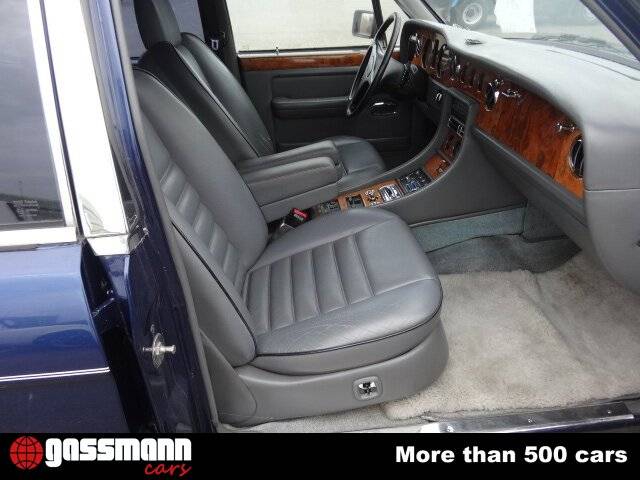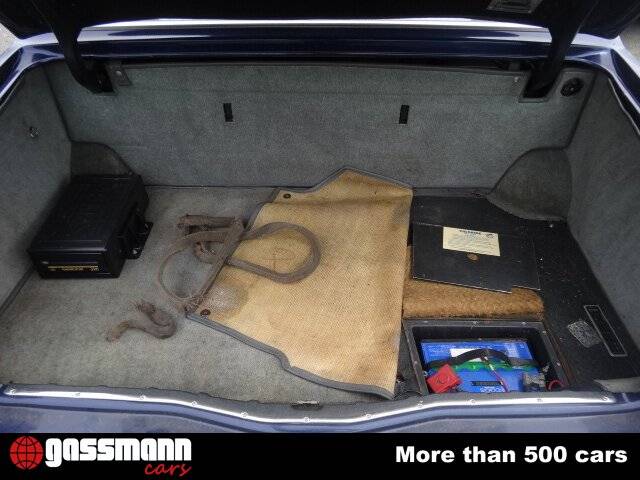 Turbo R
Dealer

away
Bentley Turbo R
The Bentley Turbo R was designed as a high performance replacement for the Mulsanne Turbo. It inherited its predecessors V8 power plant, though the Turbo R version was tuned and included a fuel injection system.
Bentley Turbo R history
The R in the name stood for 'road holding' and the Bentley was given this denotation to differentiate it from the previous model. The Turbo R, although cosmetically almost identical, was a far more performance orientated vehicle under the skin. The American motor magazine - Motor Trend - suggested that the Turbo R was the first Bentley in decades that deserved the name. The newly appointed engineering director of the time, Mike Dunn, demanded a 50% increase in roll stiffness for the new Turbo R, which was achieved by increasing the anti-roll bar ratings by 100% in the front and 60% in the rear. The fitting of a panhard rod to anchor the rear sub-frame, reduced the side to side movement. Rolls Royce Motors did not release official figures but the uprated Turbo R motor was thought to produce around 296 hp.
Advancements for the Bentley Turbo R
Production of the Mulsanne was stopped in 1985, though it was sold next to the Turbo R for a short while. 1986 saw major advancements for the new Bentley, in the form of anti-lock brakes, the Bosch MK-Tronic fuel injection system. Cosmetically, the Bentley Turbo R received slimmer sports seats, twin round headlamps and a deeper front spoiler. Later improvements included the uprating of the transmission system from the long running three-speed Turbo Hydramatic 400 to the more advanced, four-speed GM 4L80 system. The new auto transmission was used across the Roll Royce and Bentley range.
The last Bentley Turbo R
The last variation of the Turbo R was introduced in 1995 and advancements included a new Zytek fuel injection system along with appearance changes. A limited edition of the Bentley Turbo R, denoted the Turbo R Sport, was produced for the German market. Its upgrades included alloy wheels from the Continental and carbon fibre replaced the walnut dash panels. All versions of the Turbo R had ceased production by 1998.