Aston Martin DB 7 Classic Cars for Sale
22 Offers for Aston Martin DB 7 found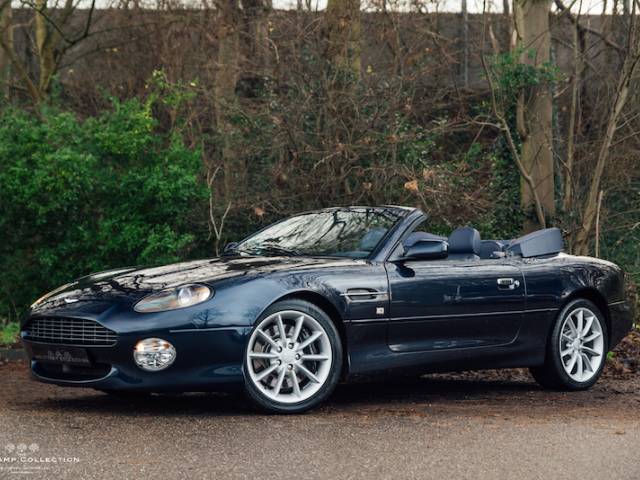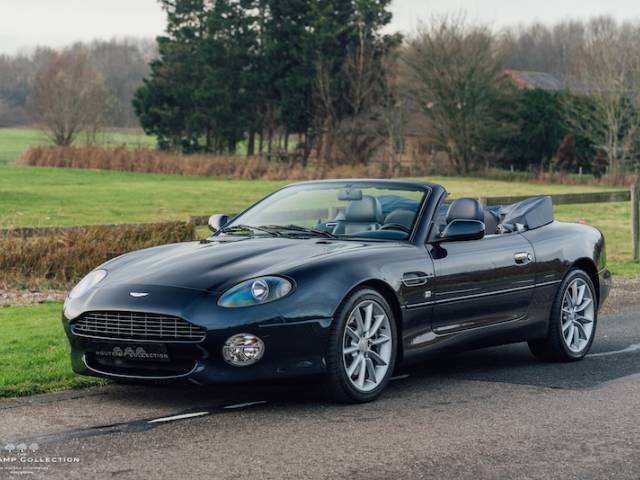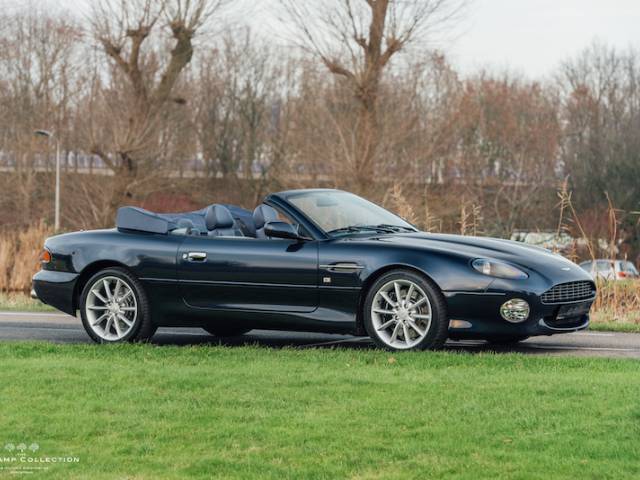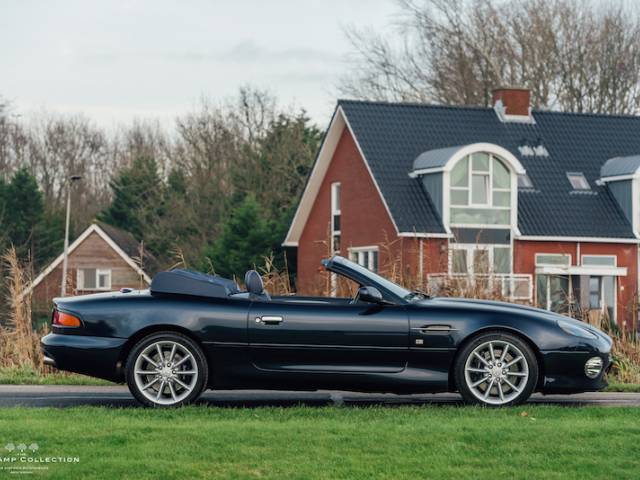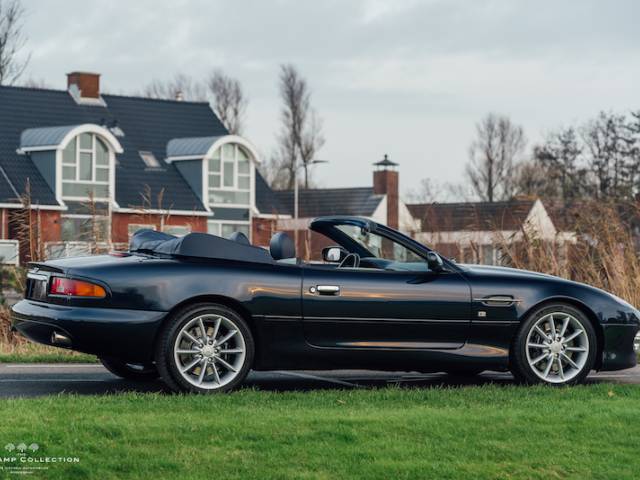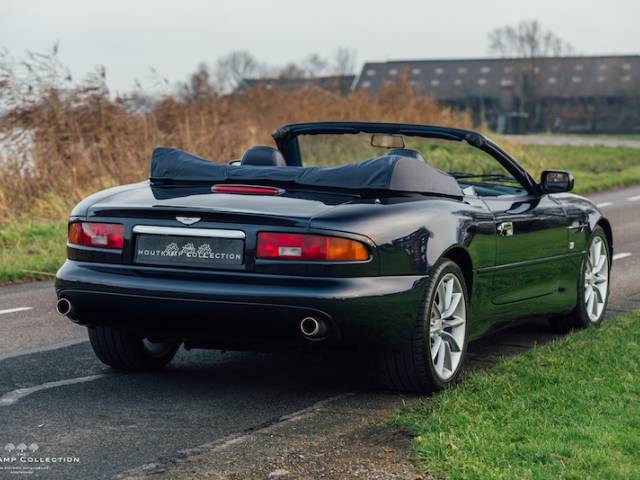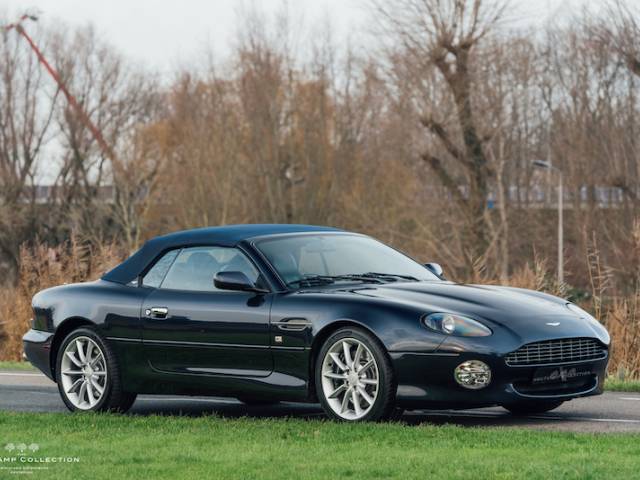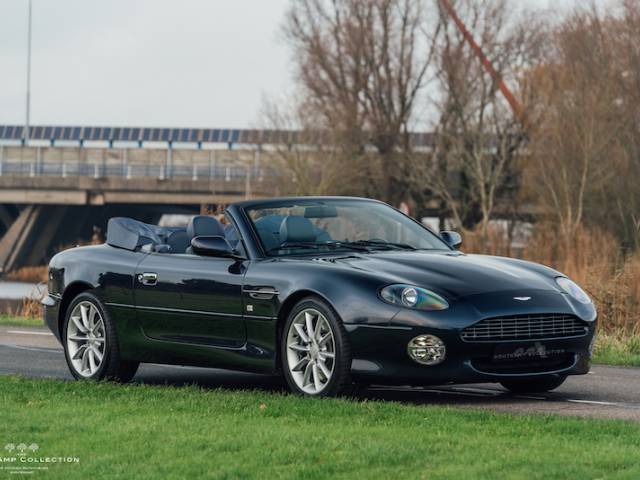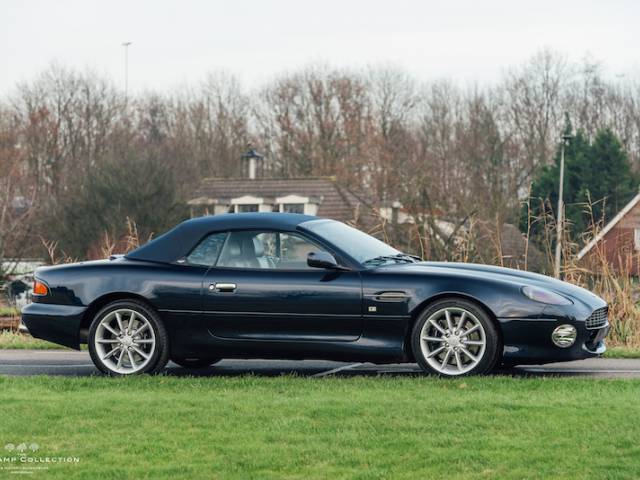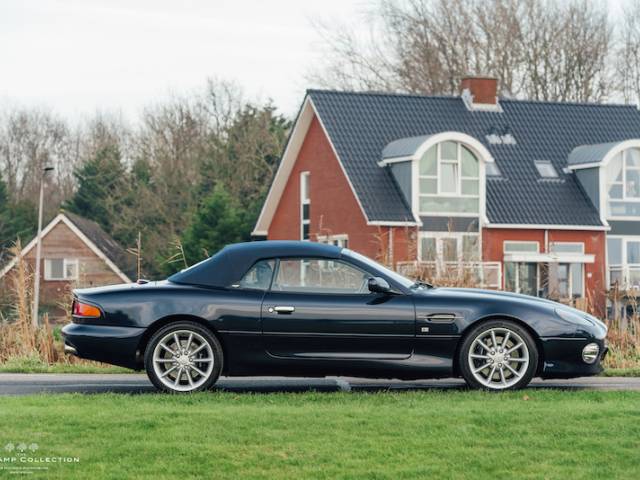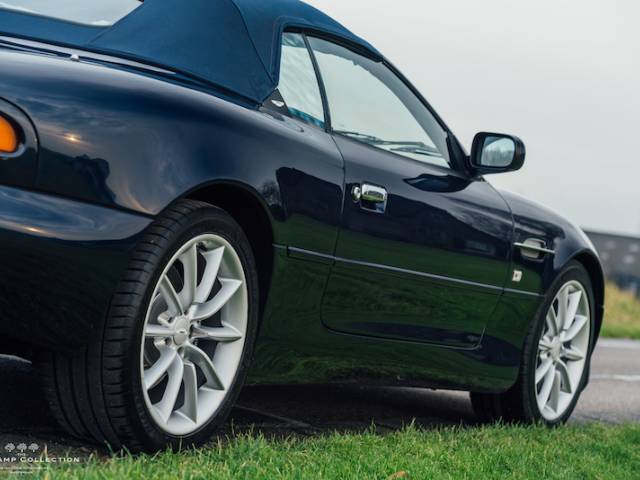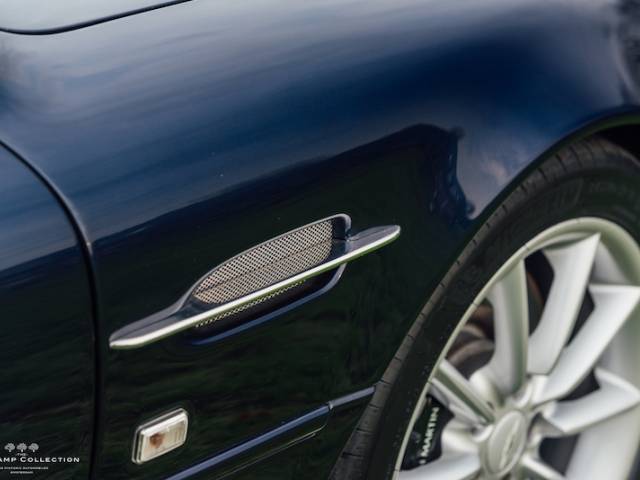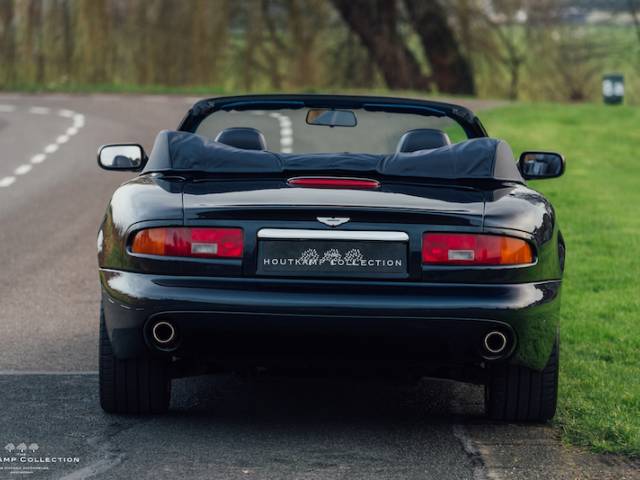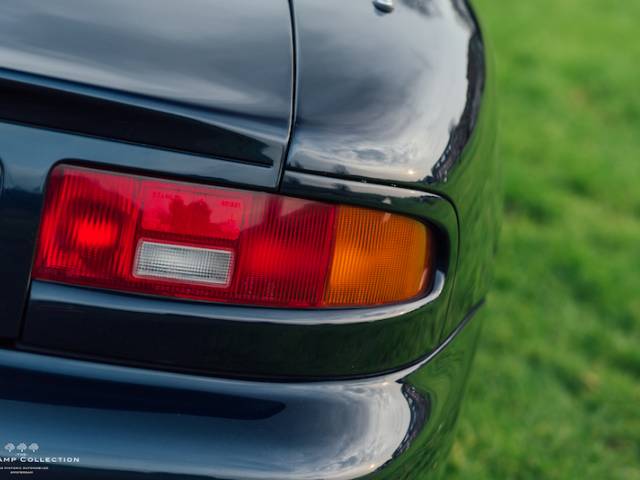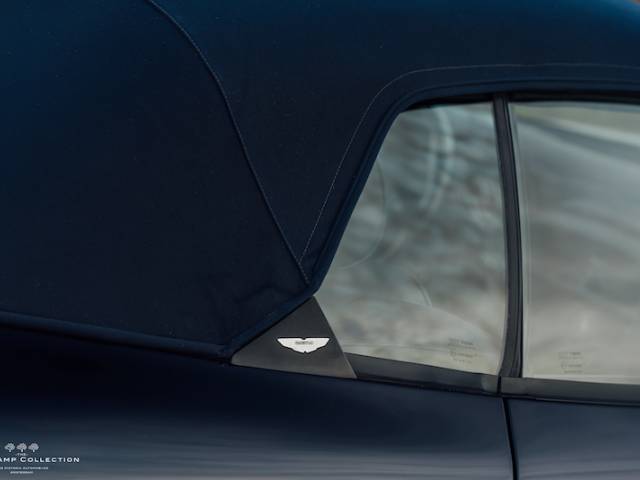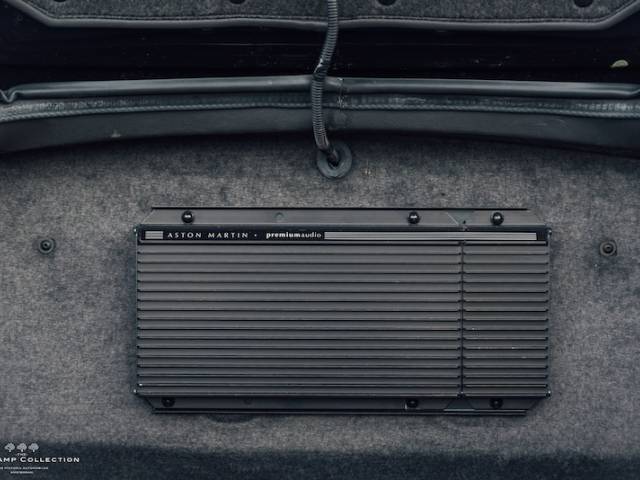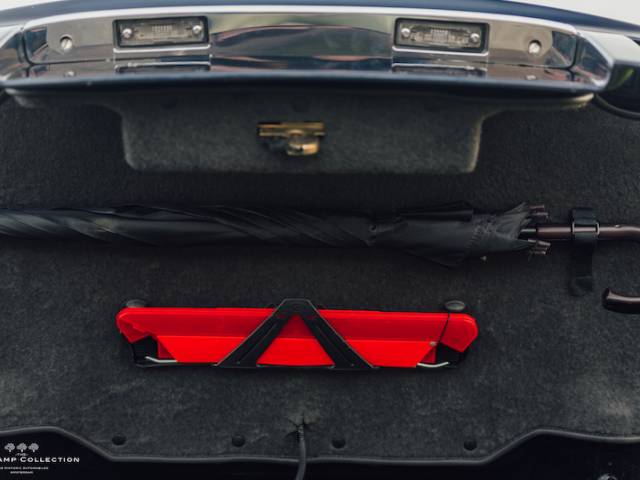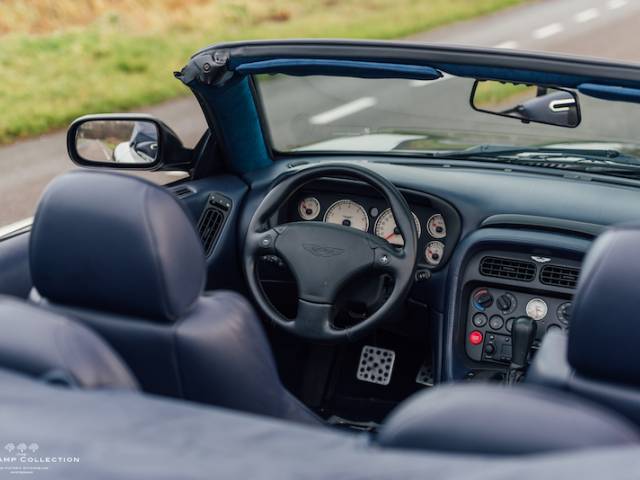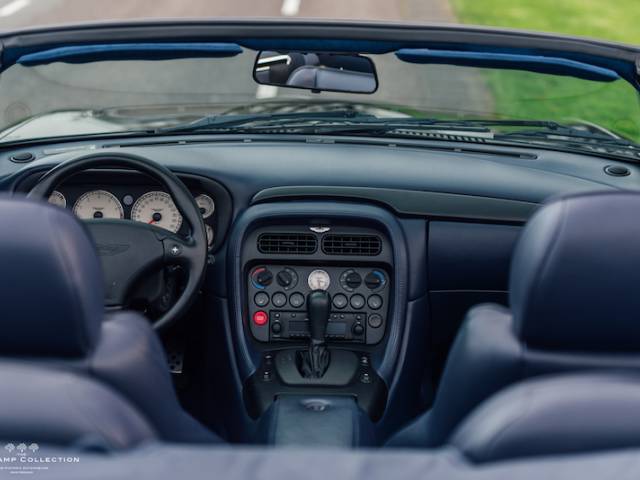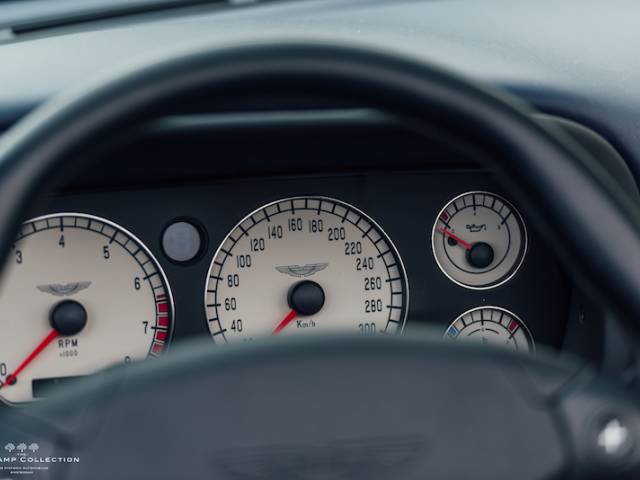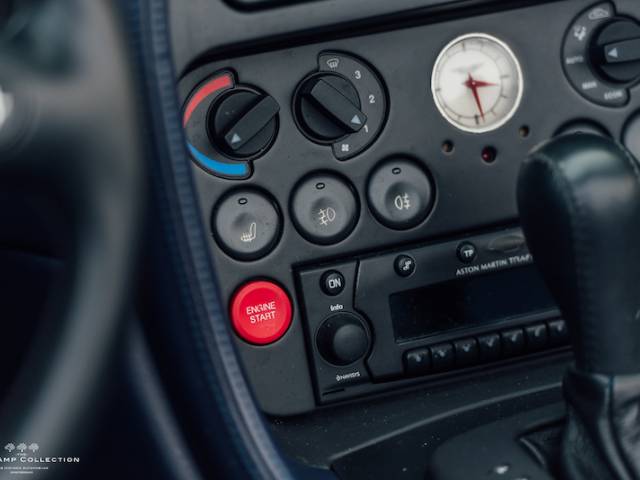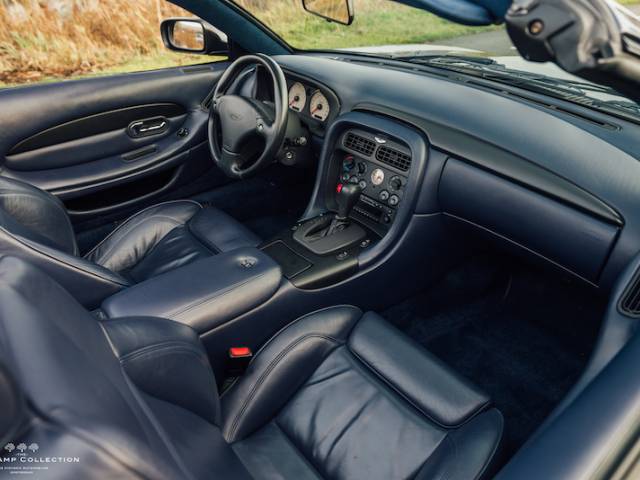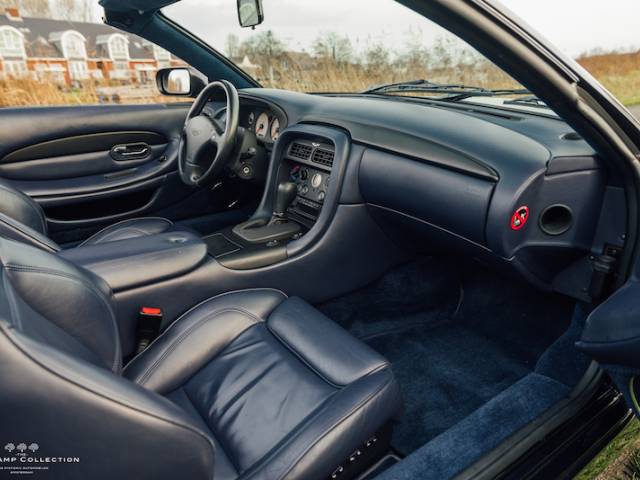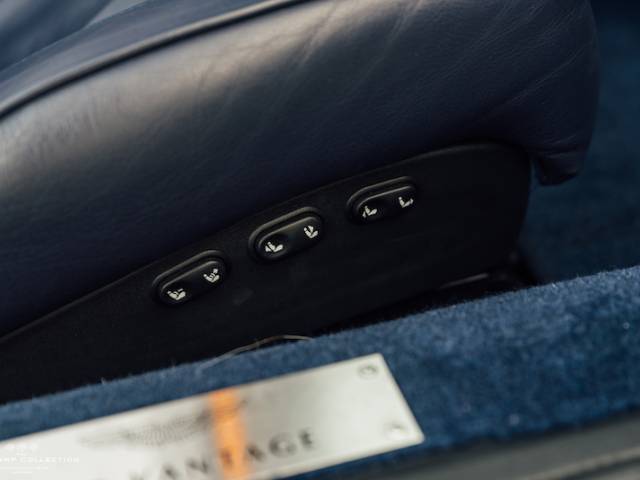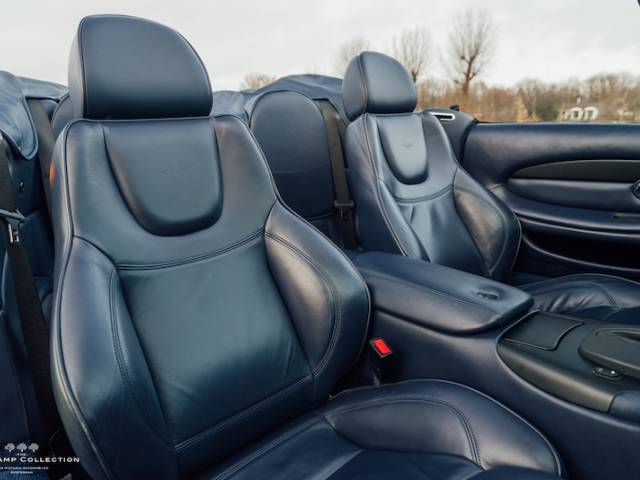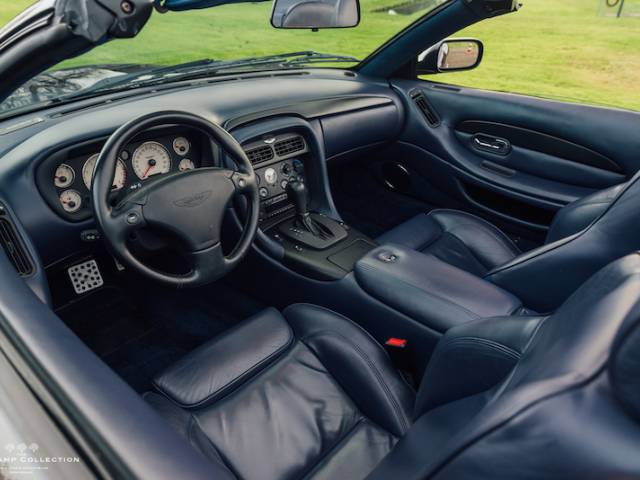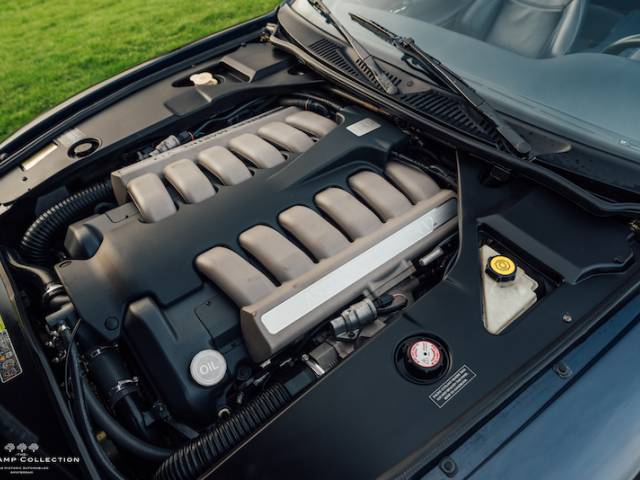 Superbly maintained example
Dealer

away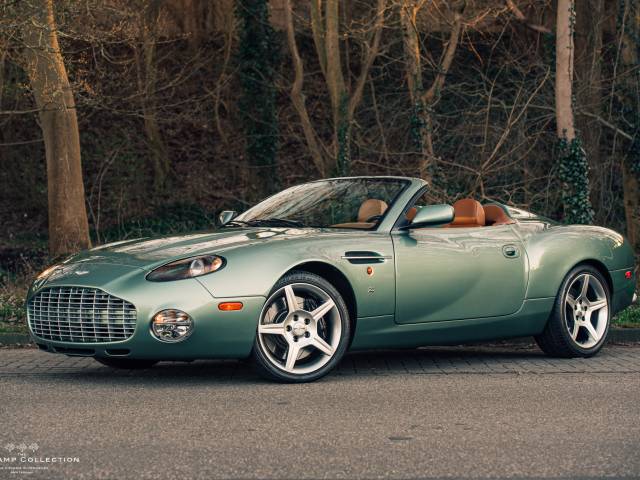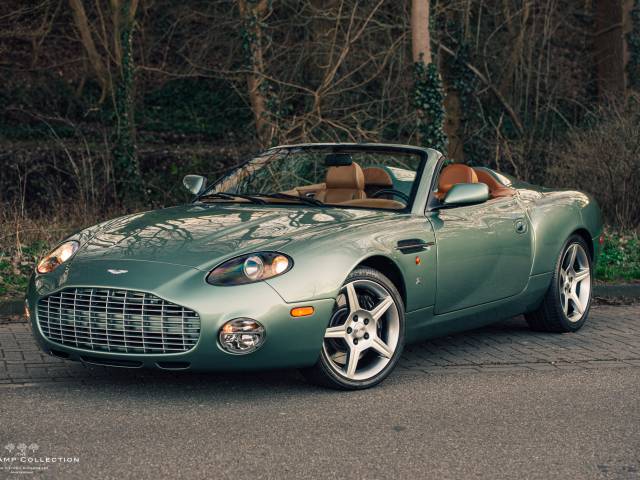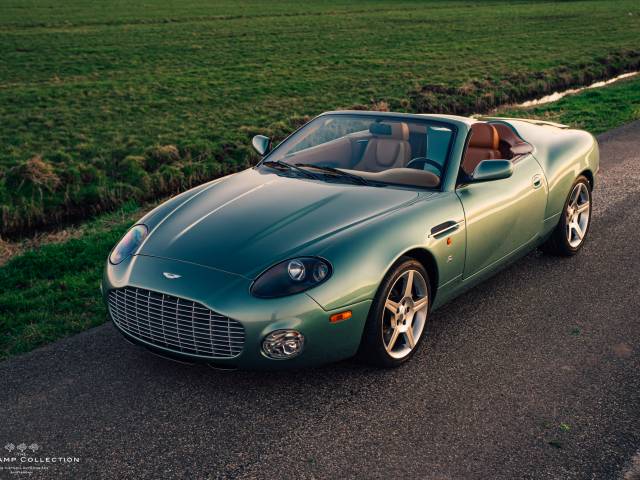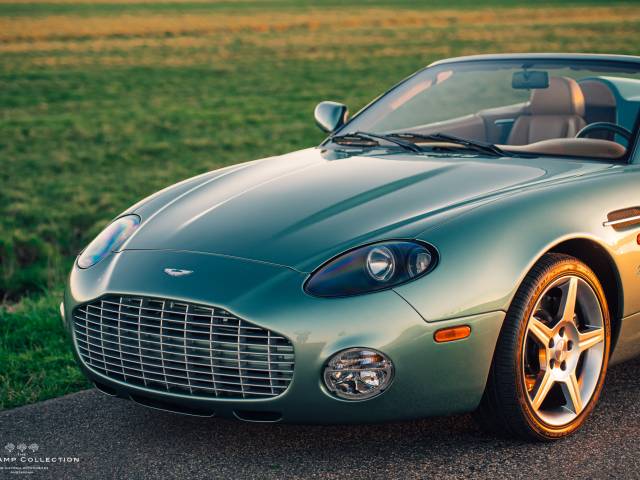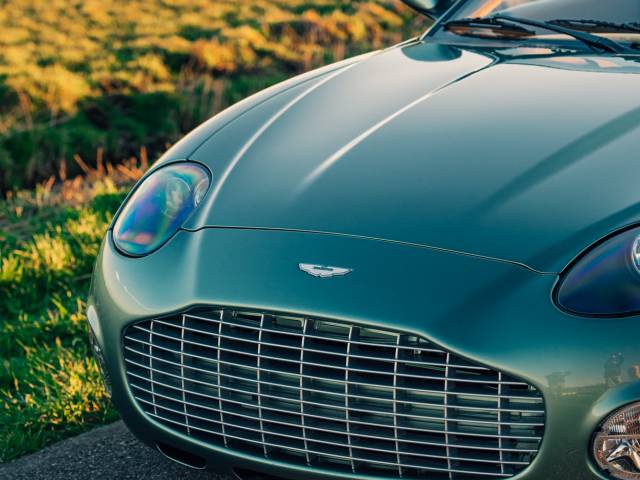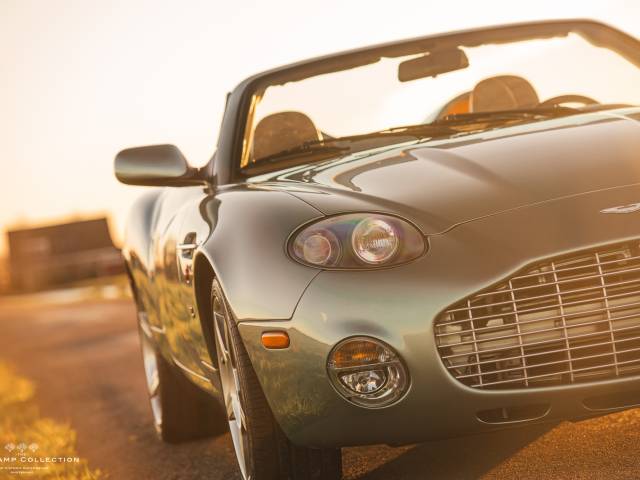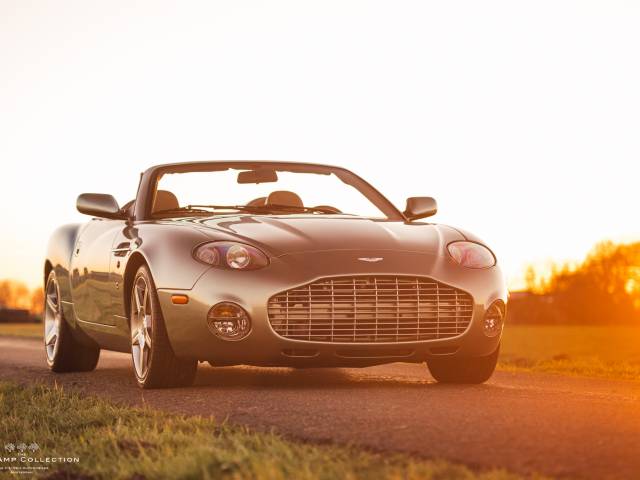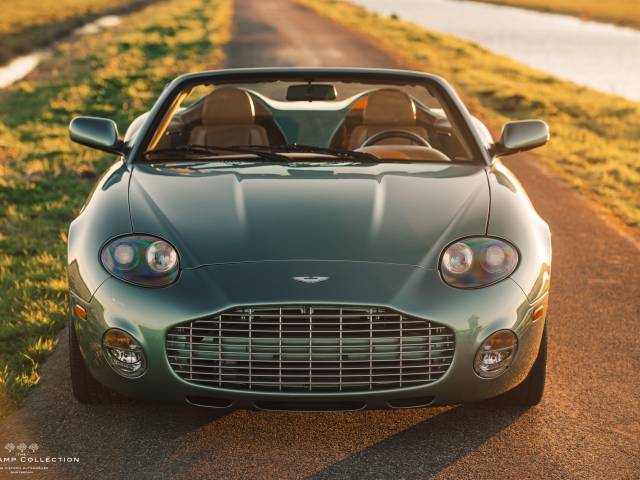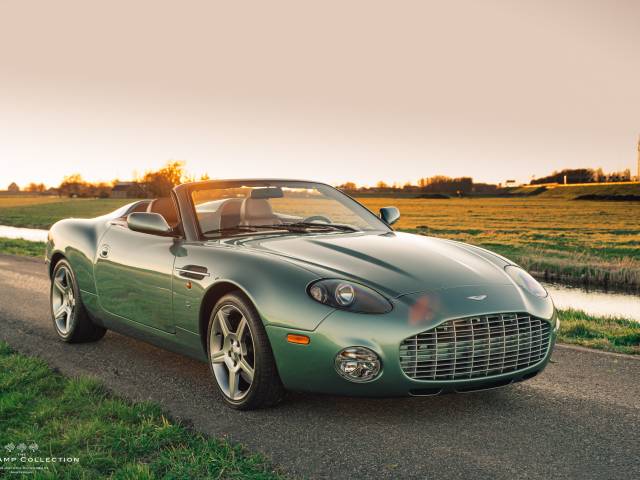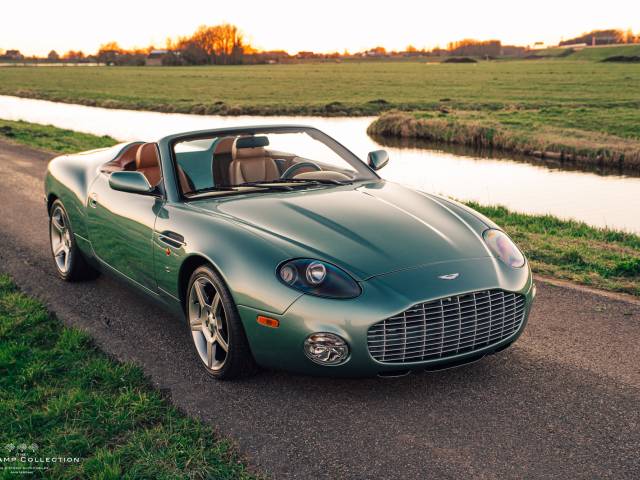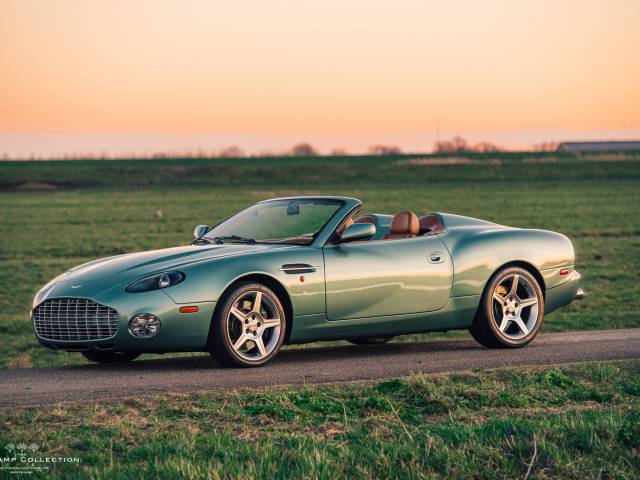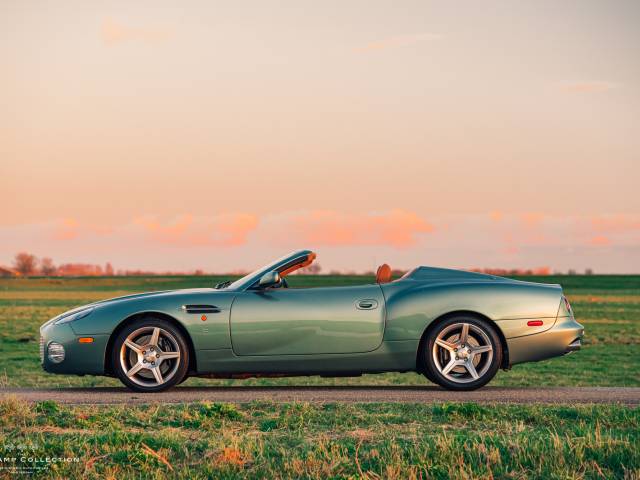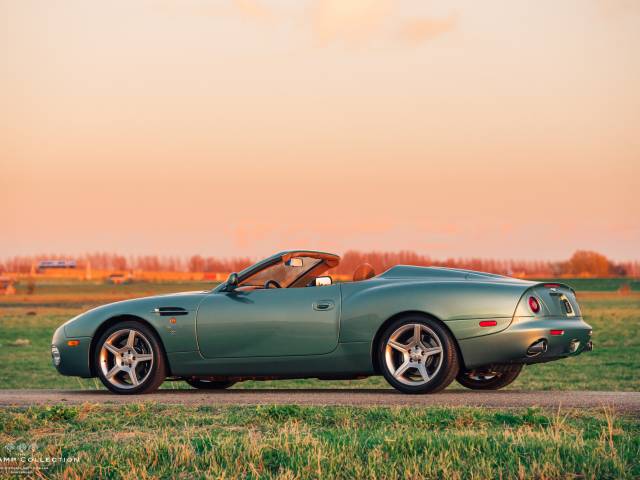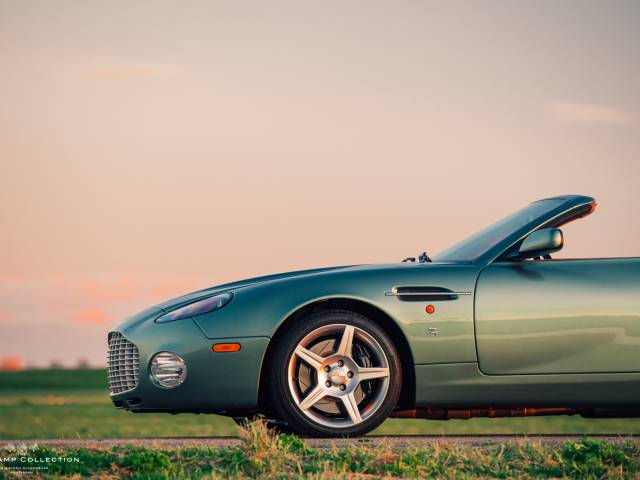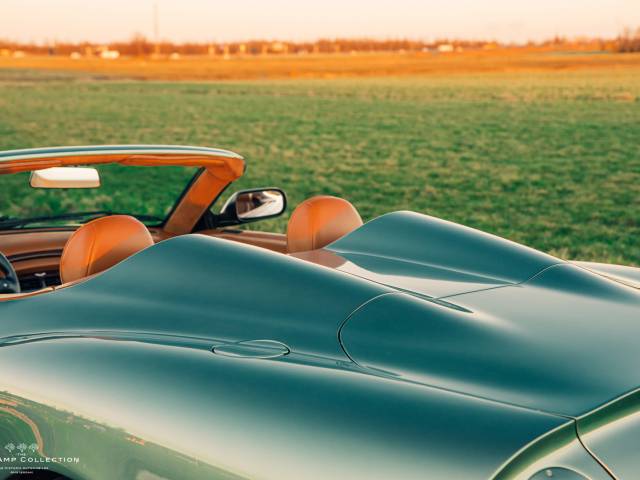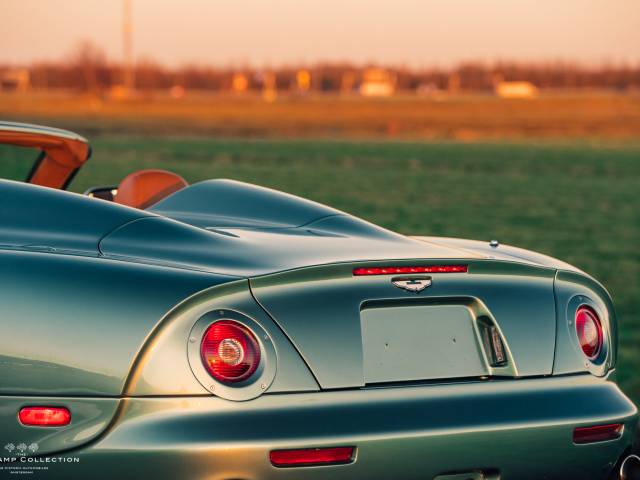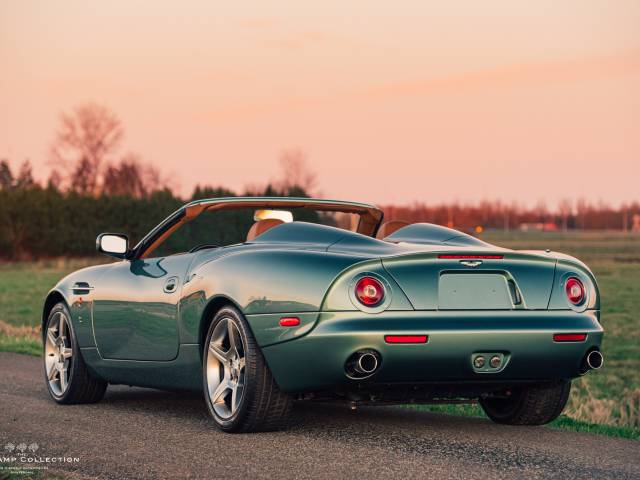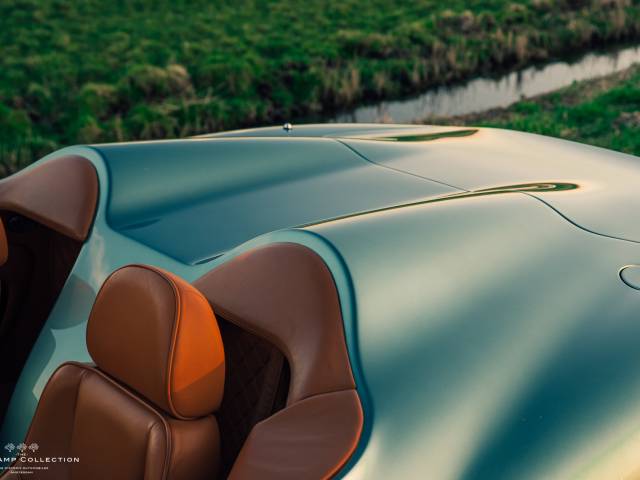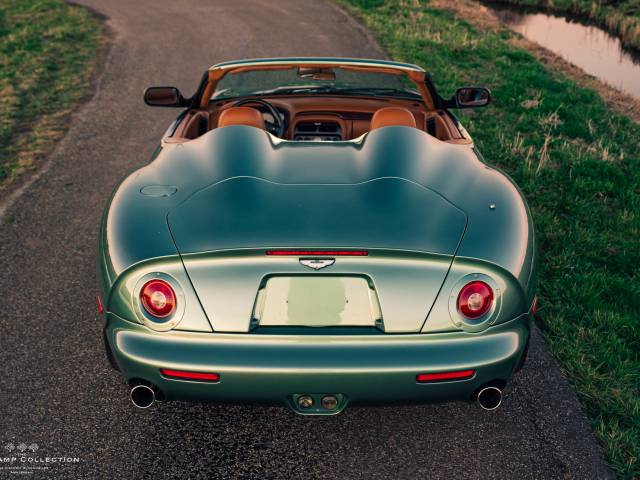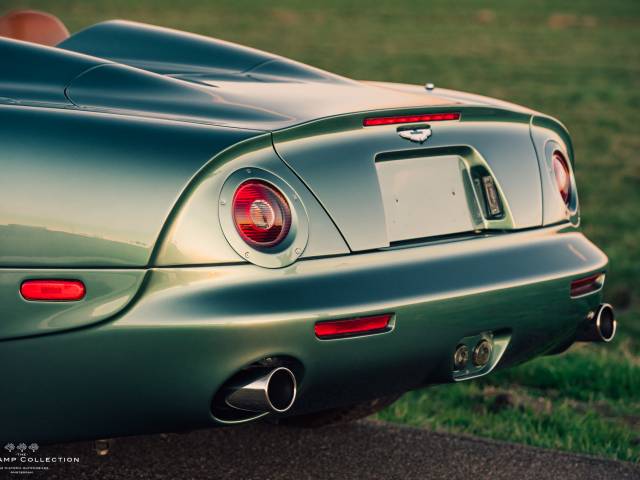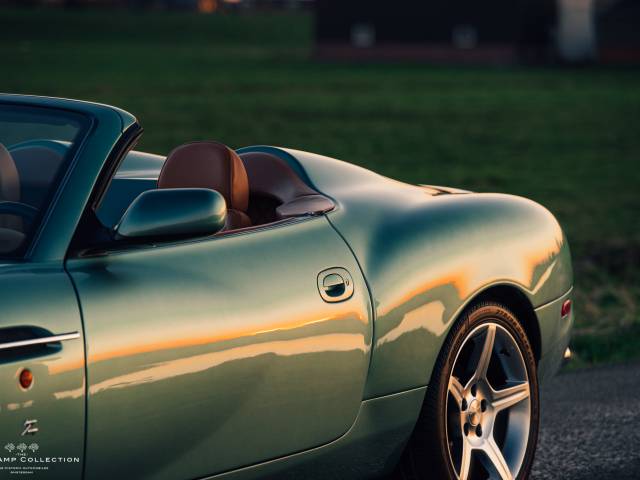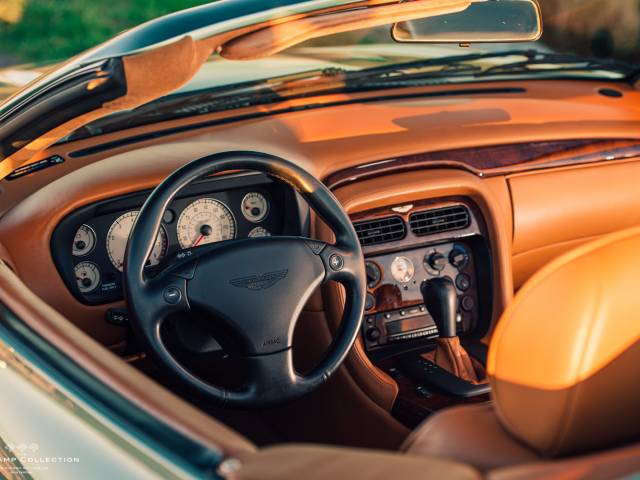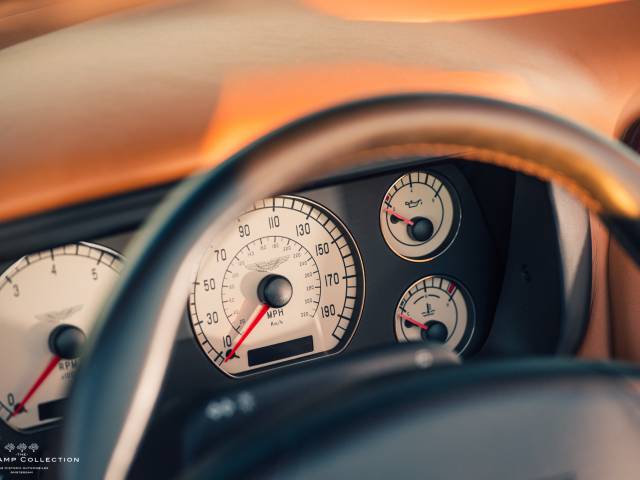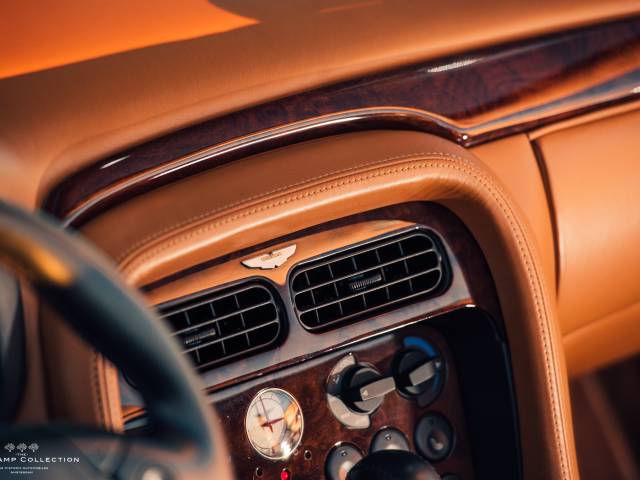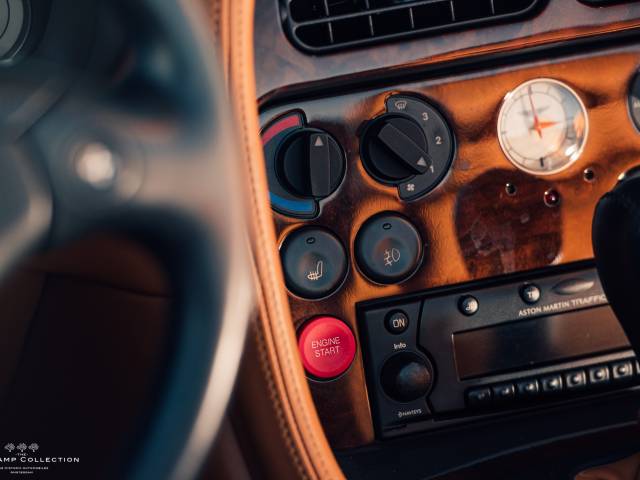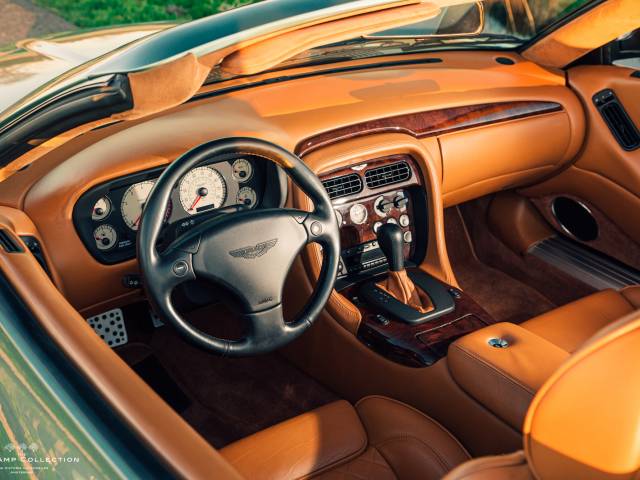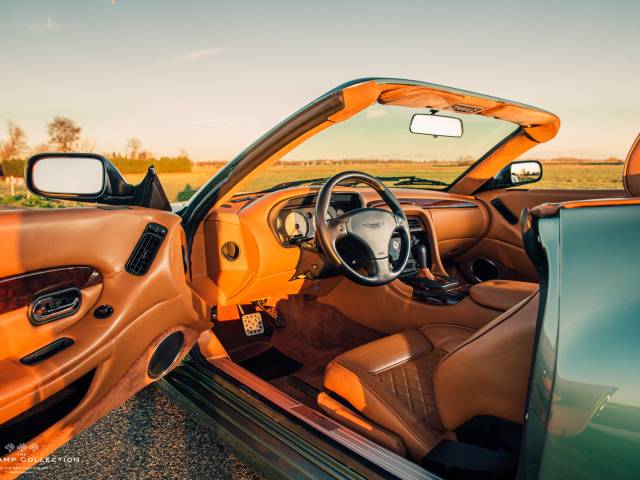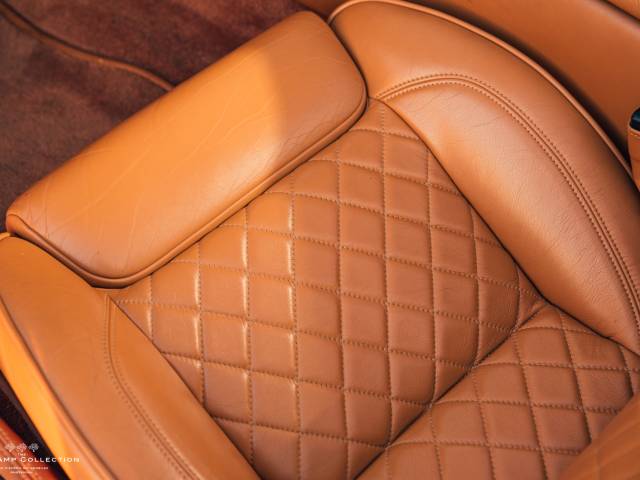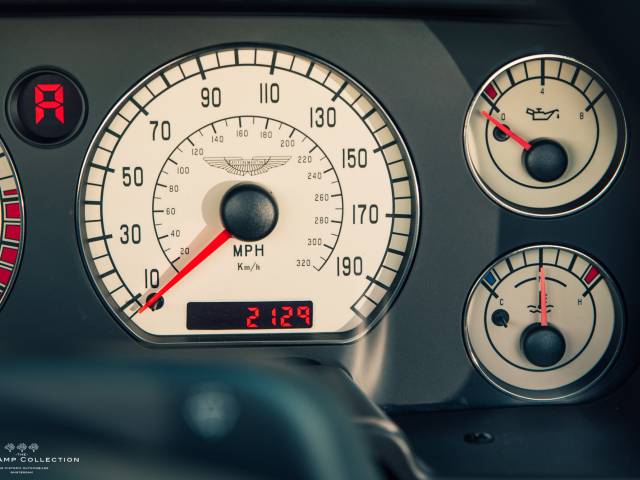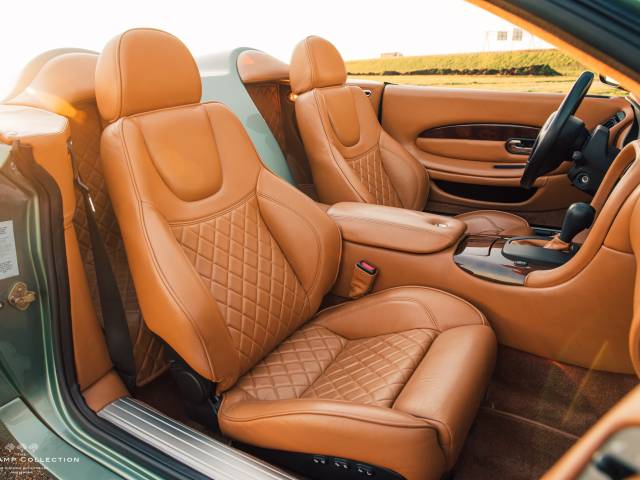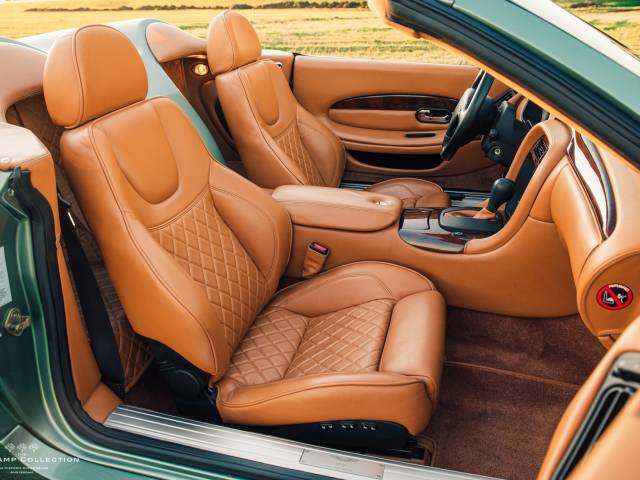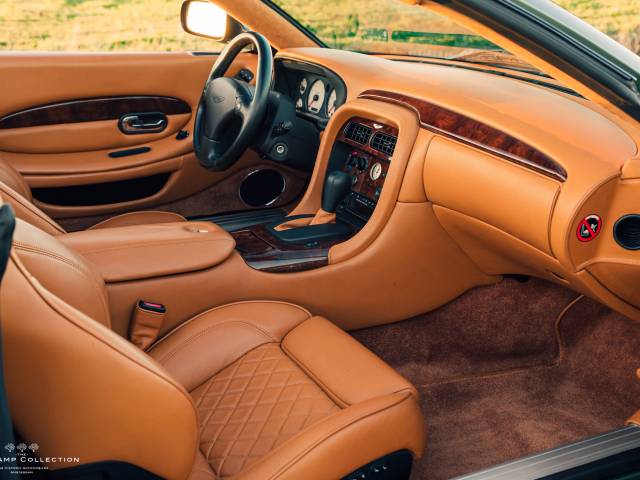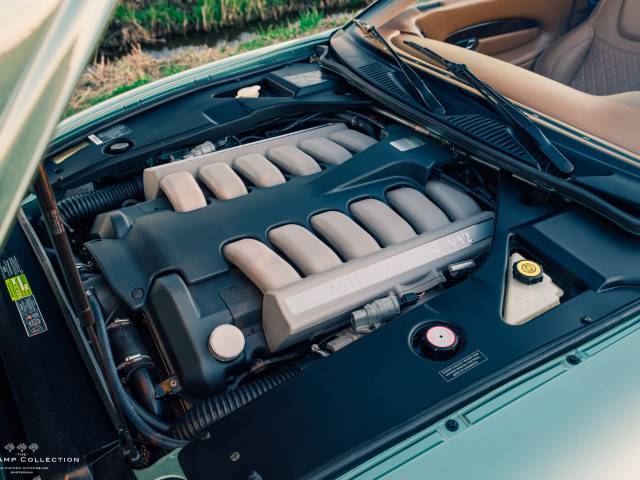 An exceptionally rare motorcar, 1 of 99 examples produced
Dealer

away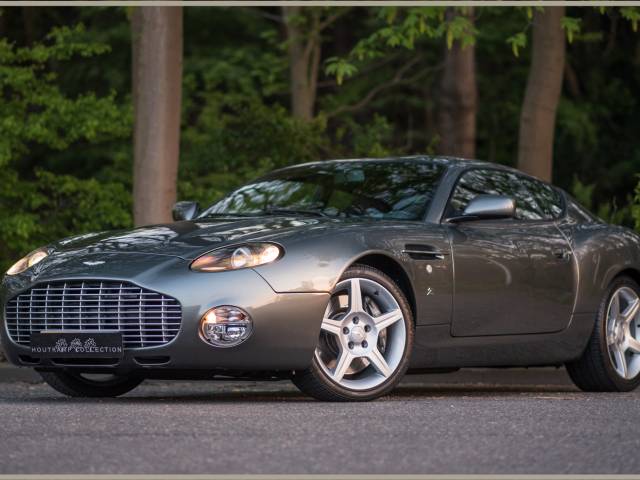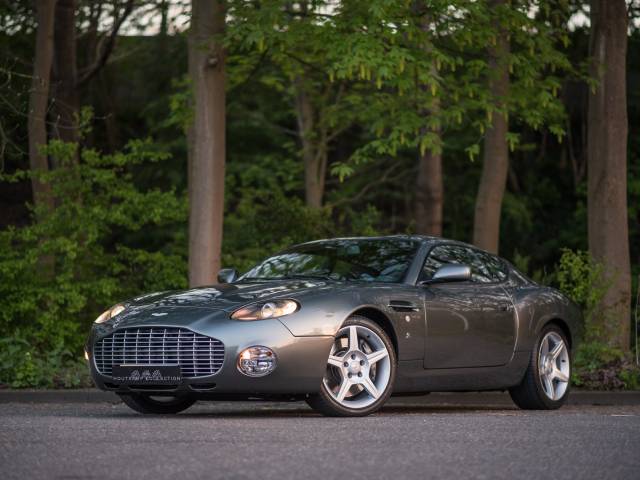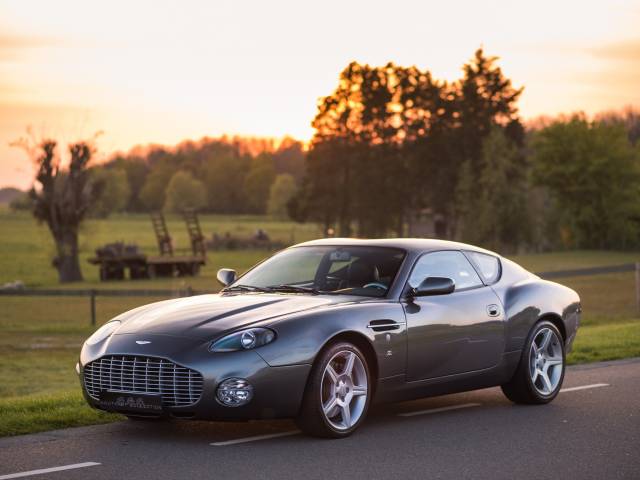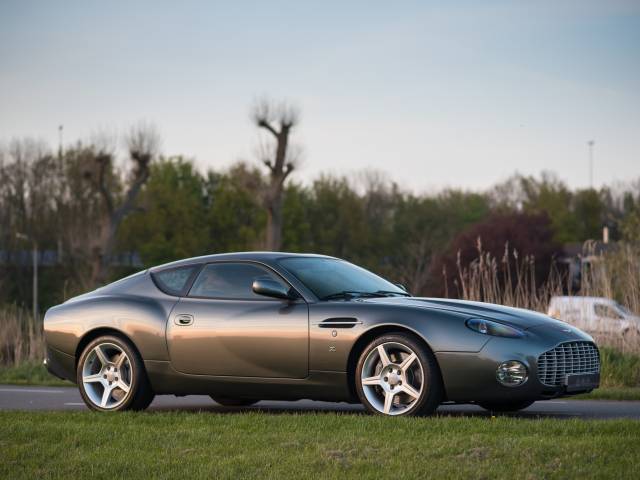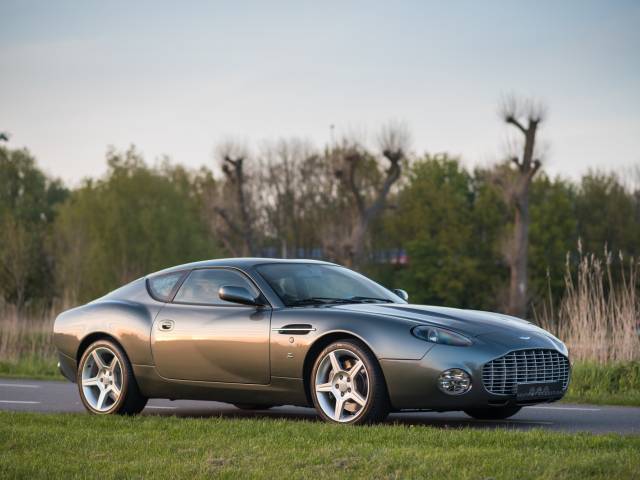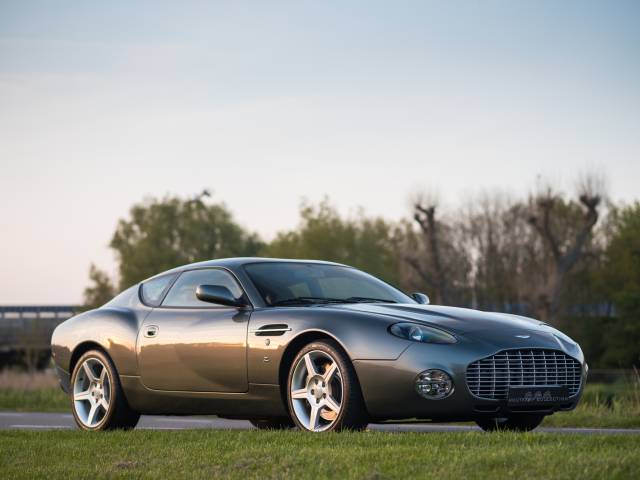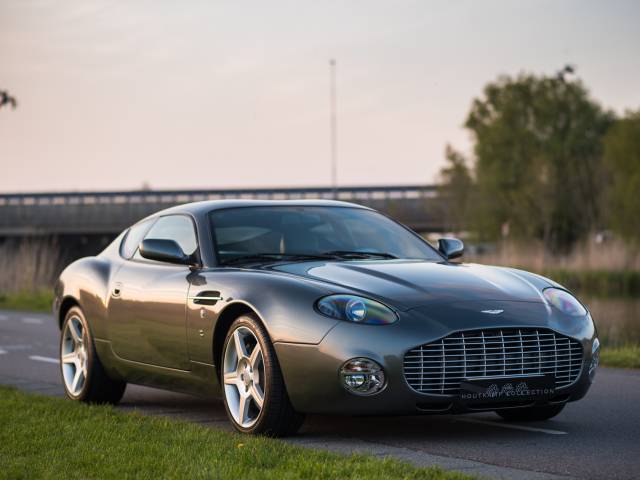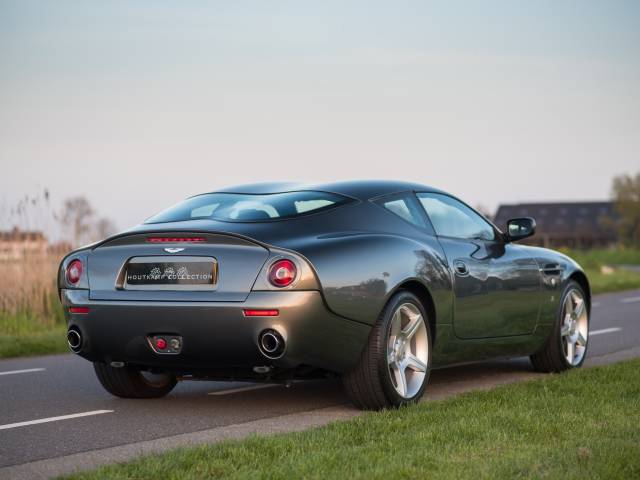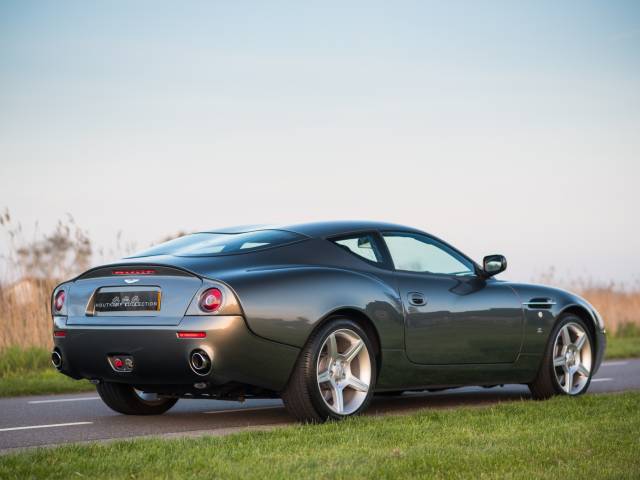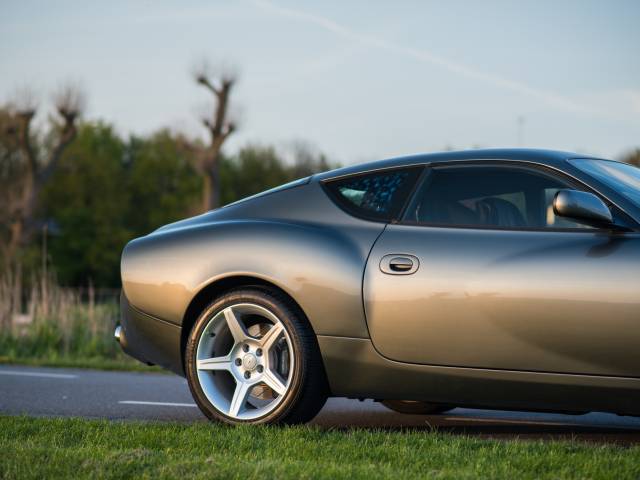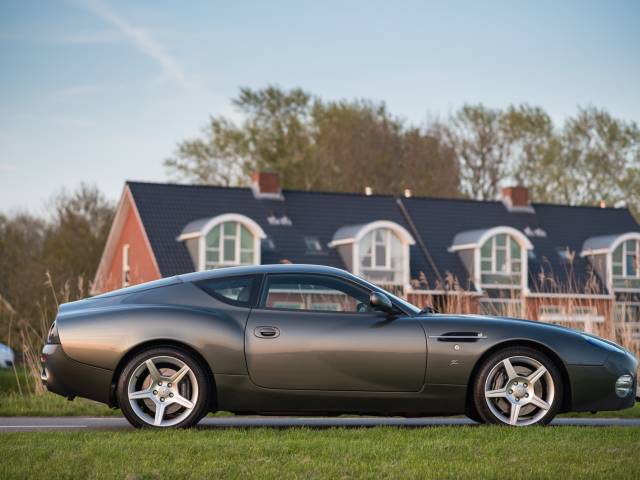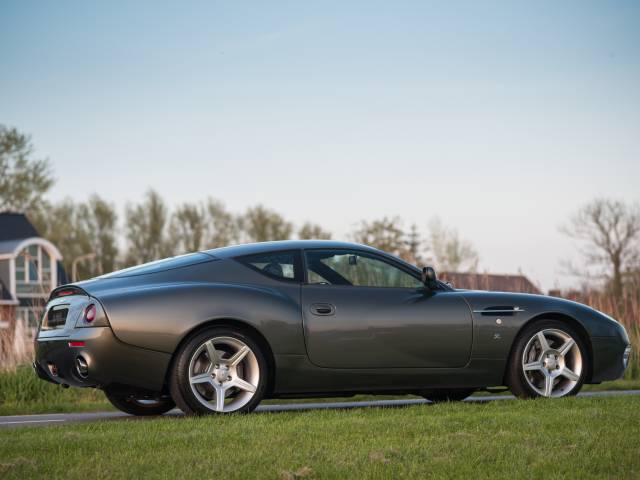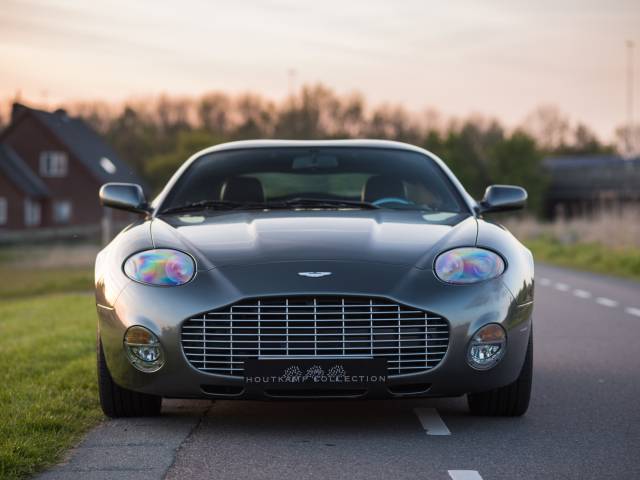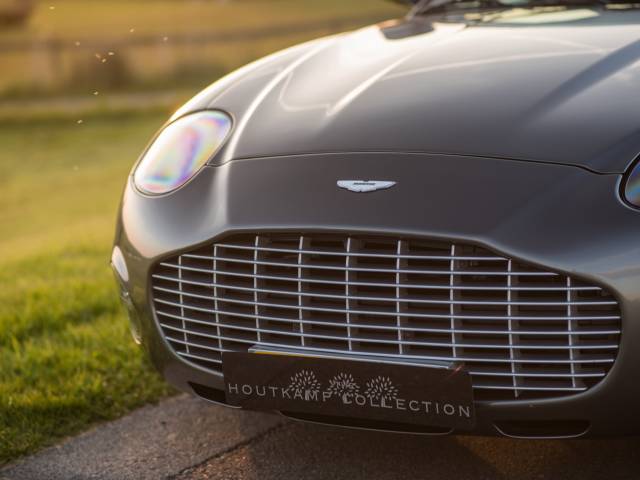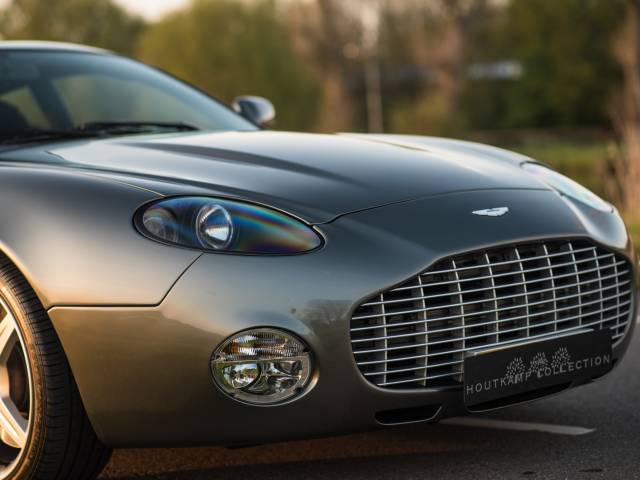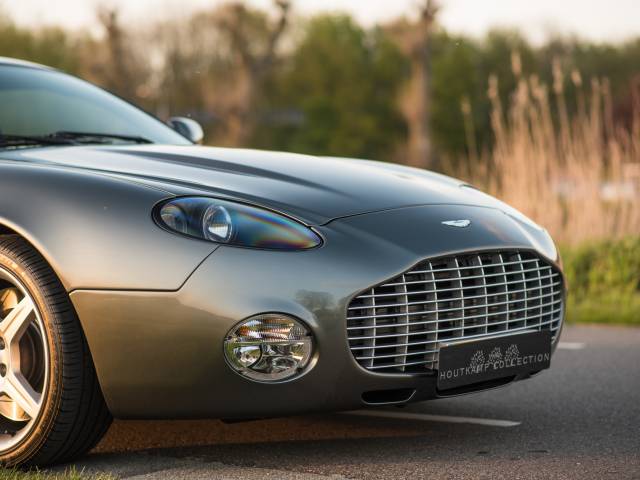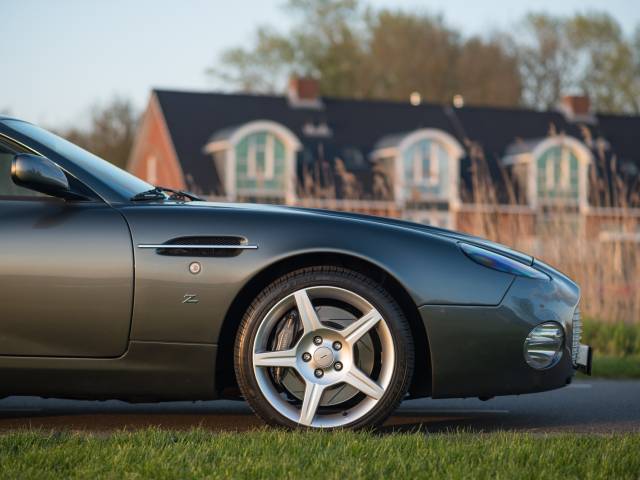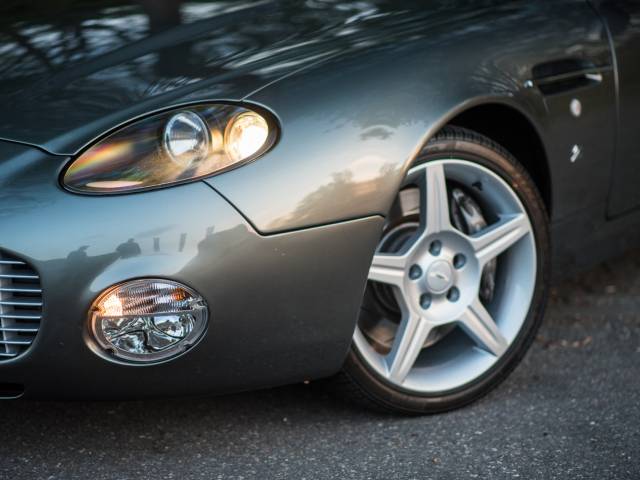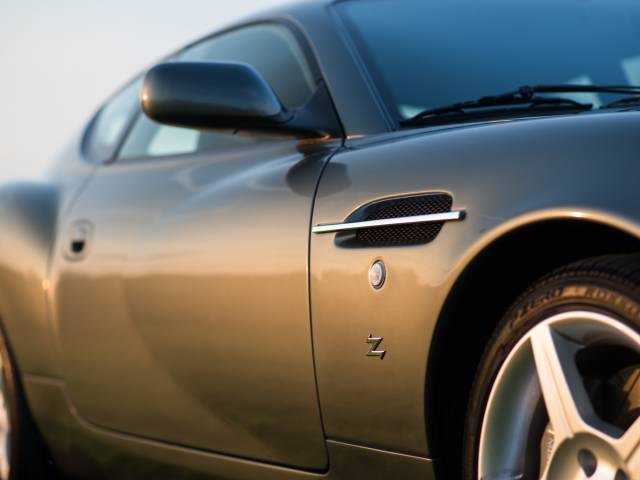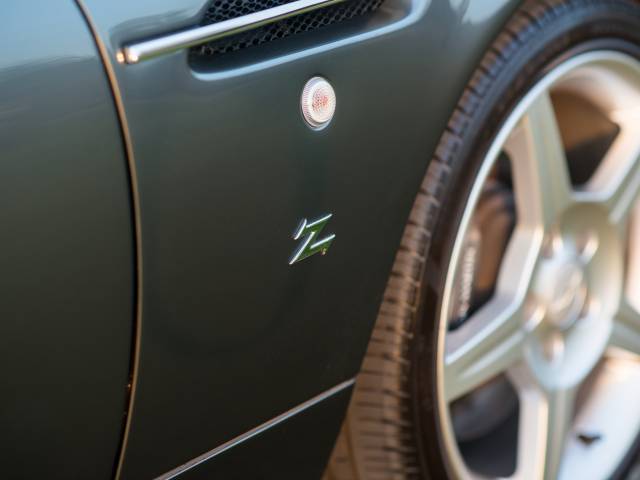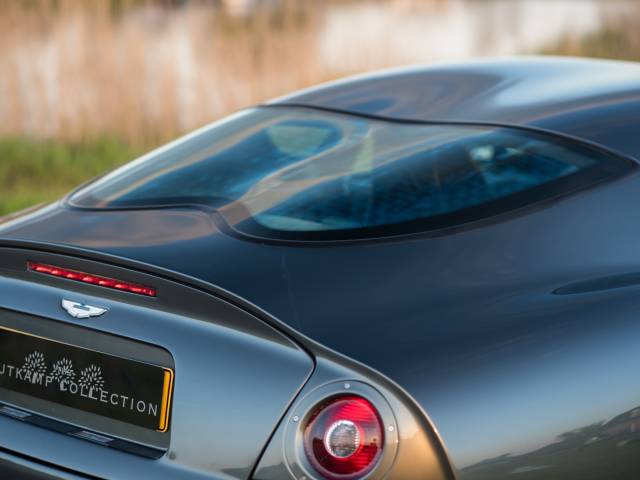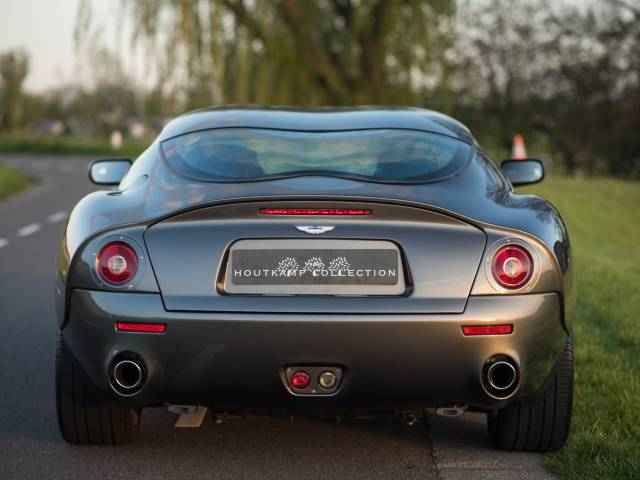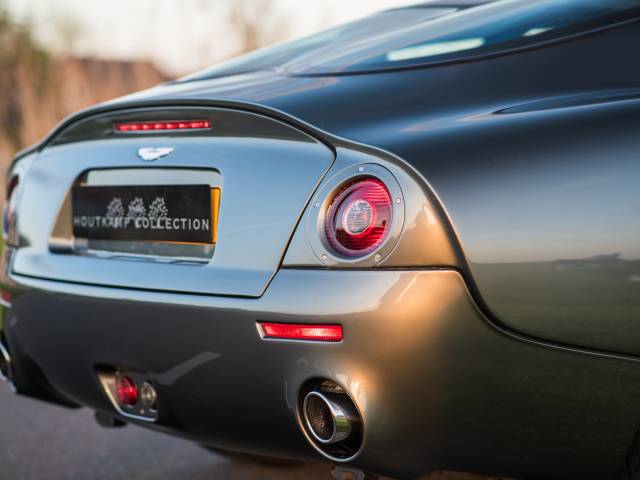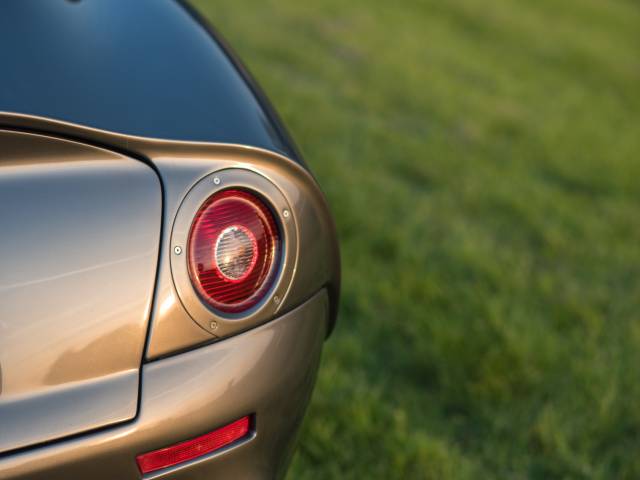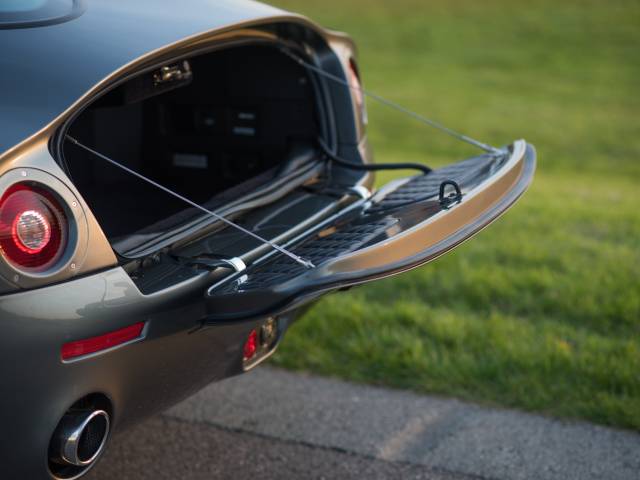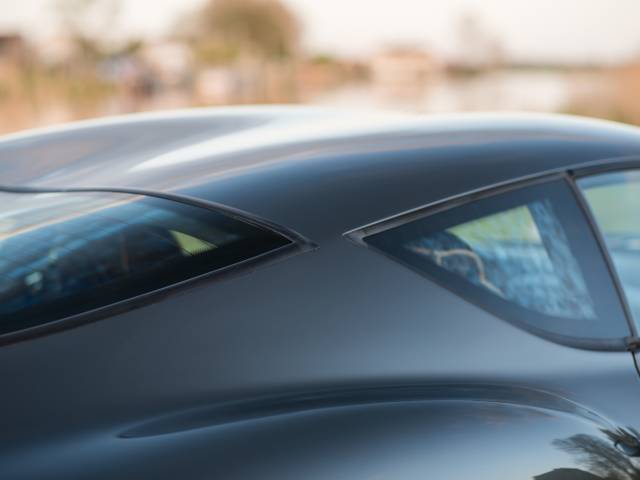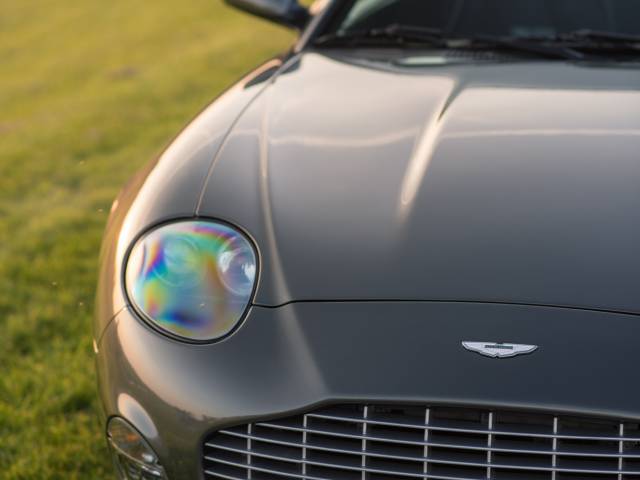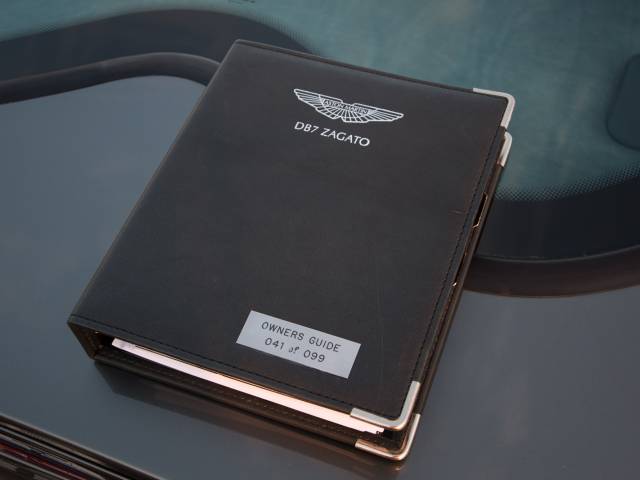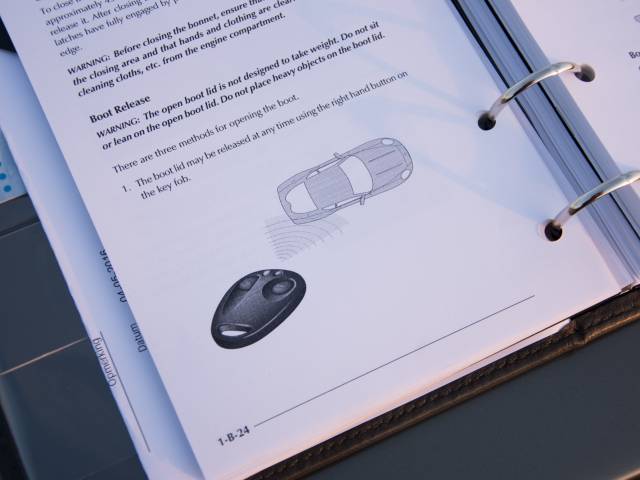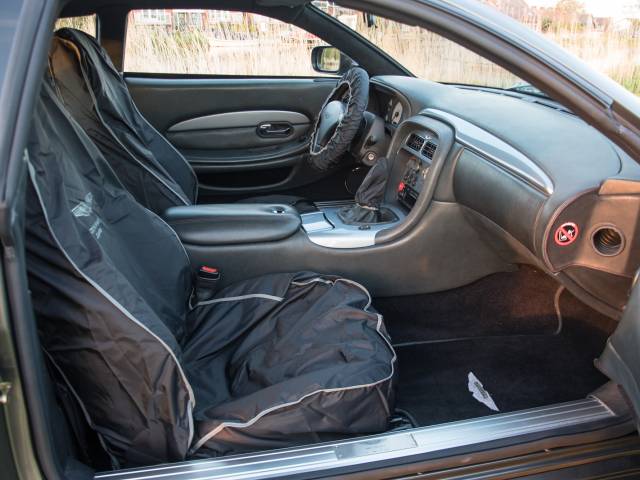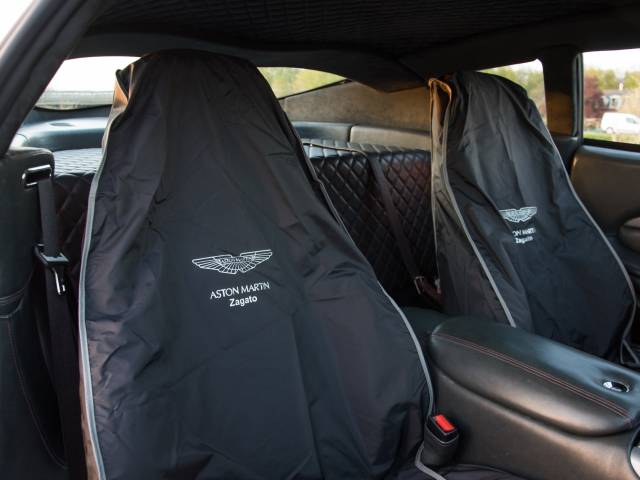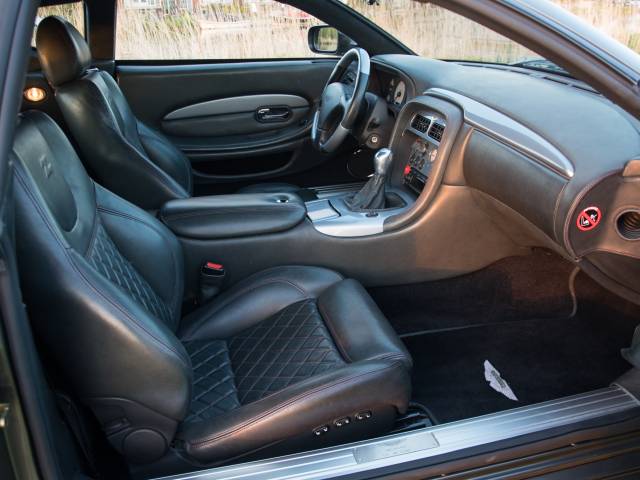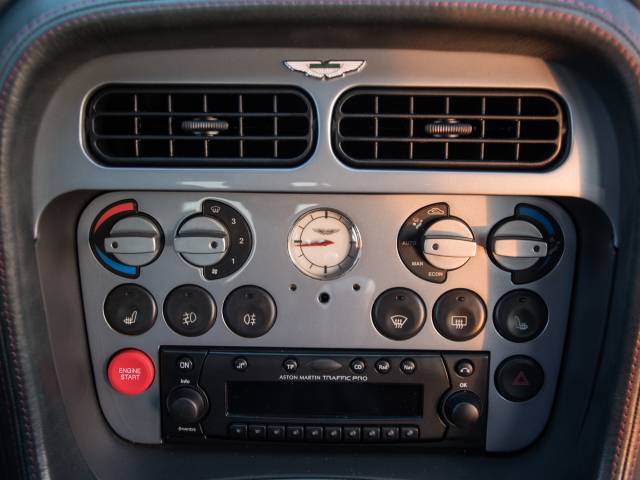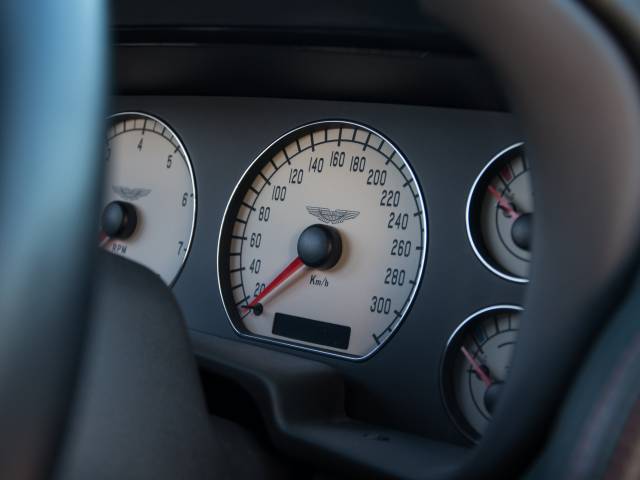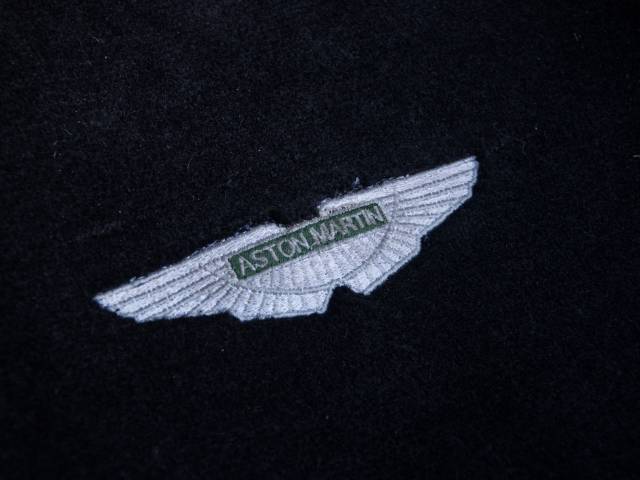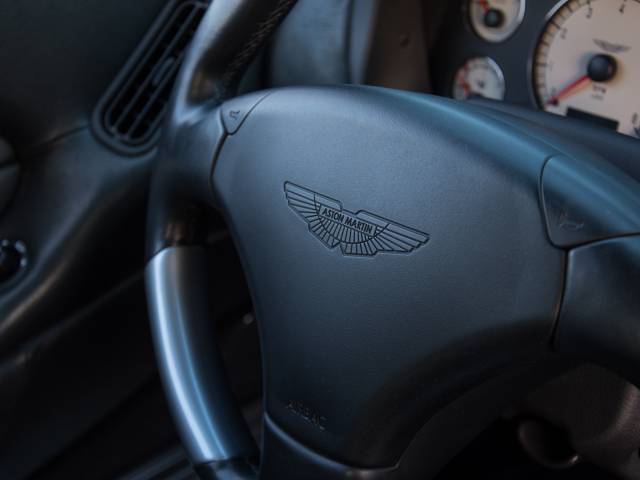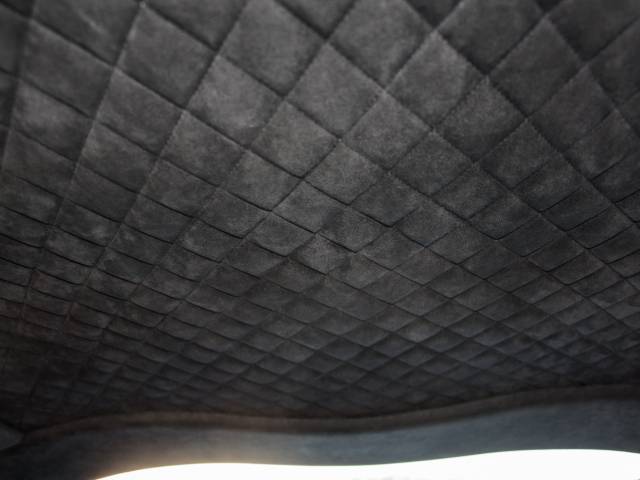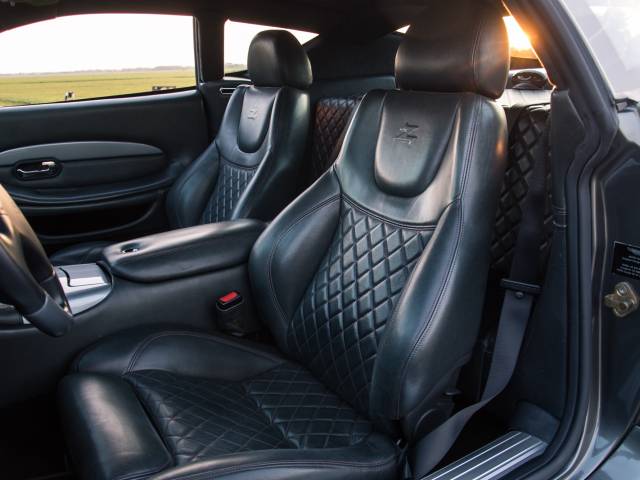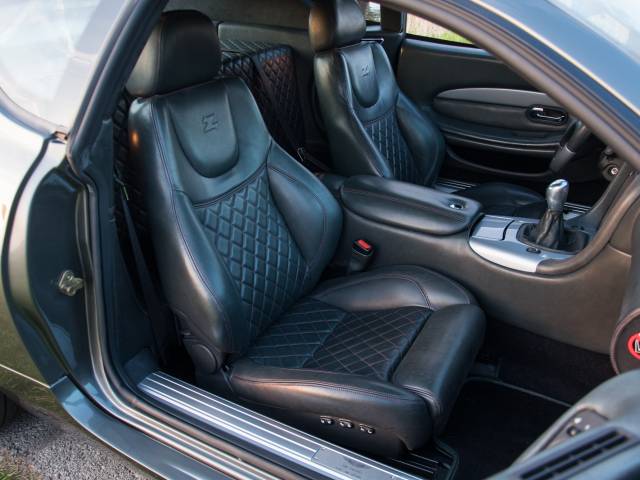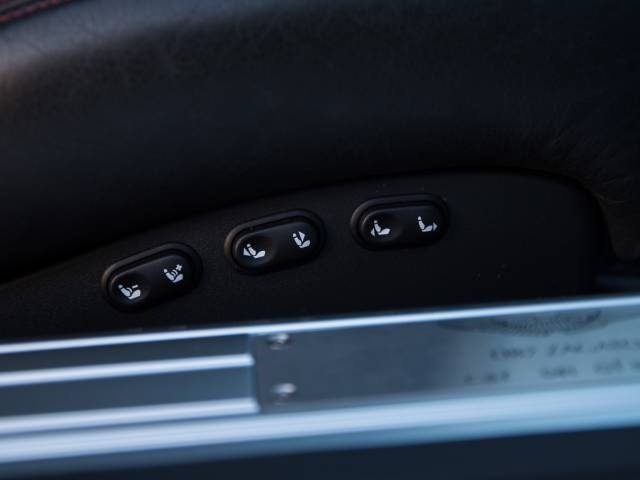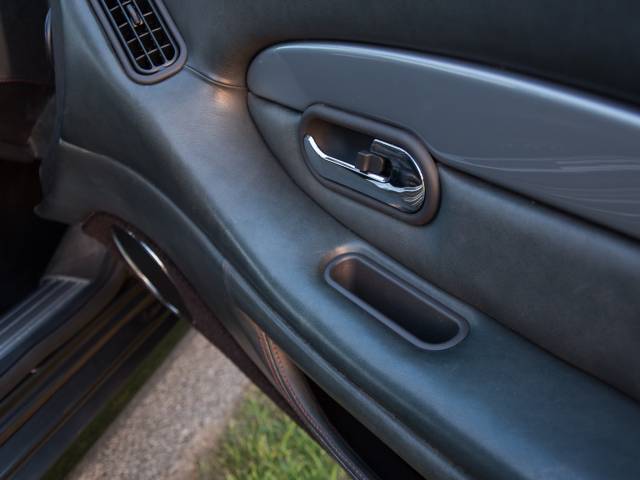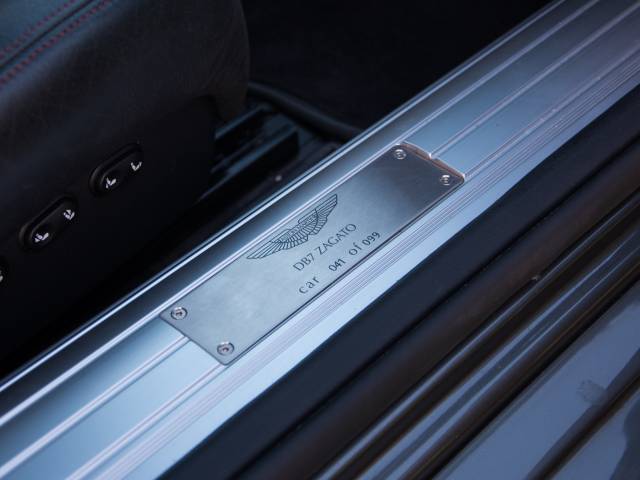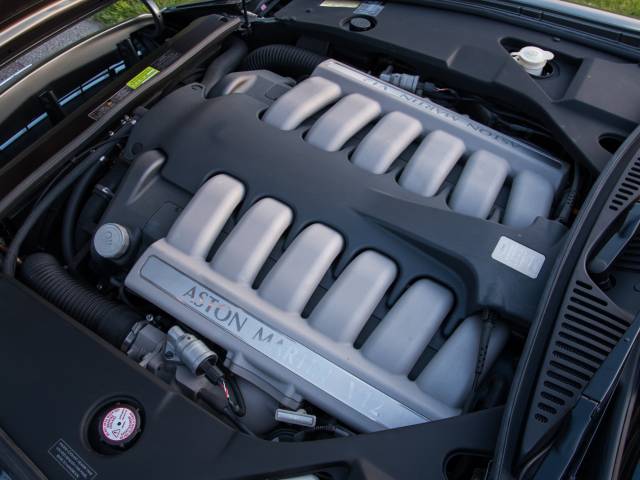 1 of only 99 built
Dealer

away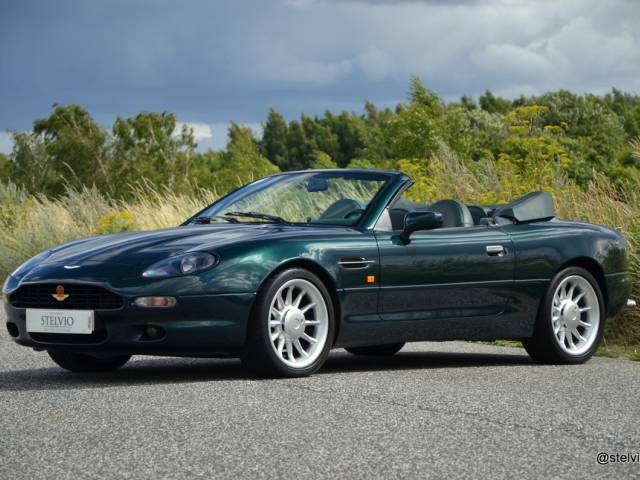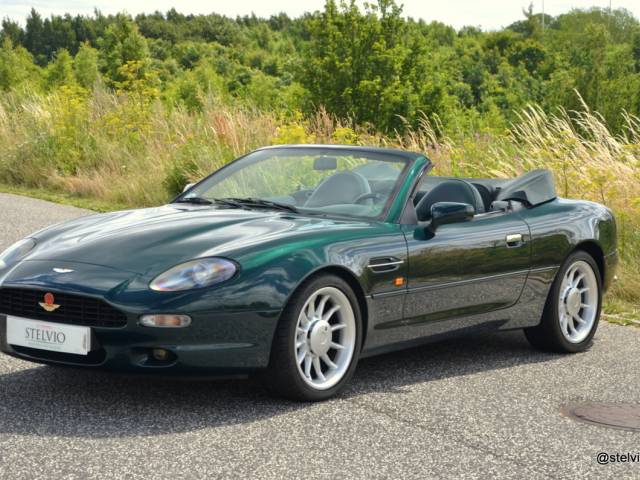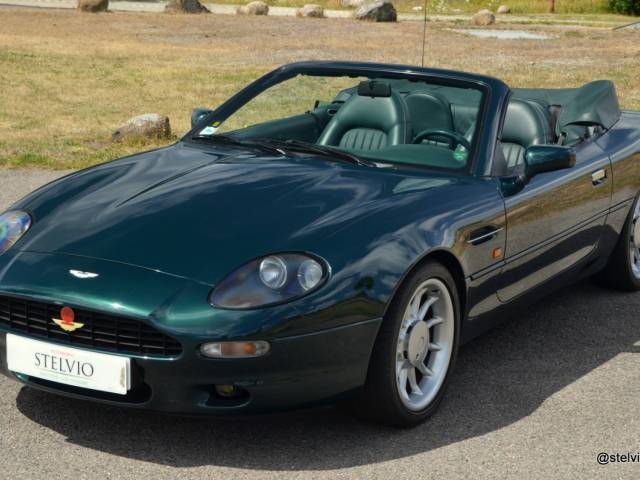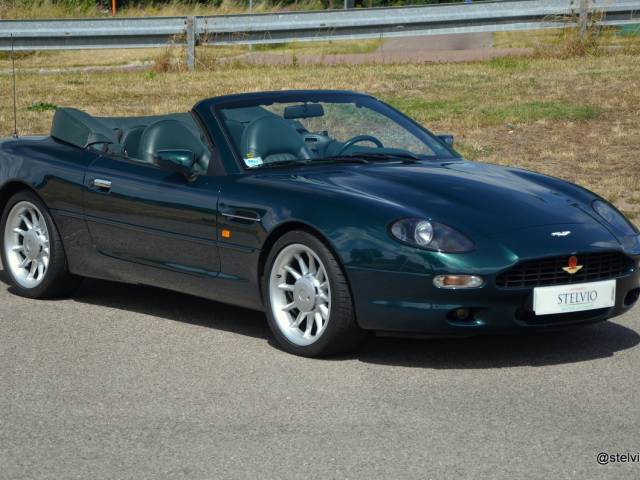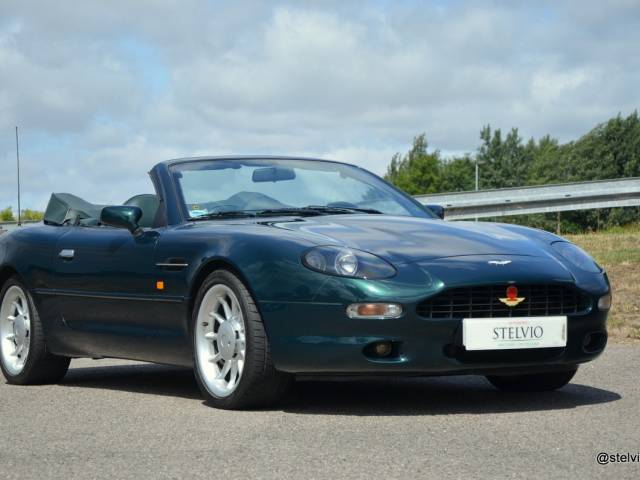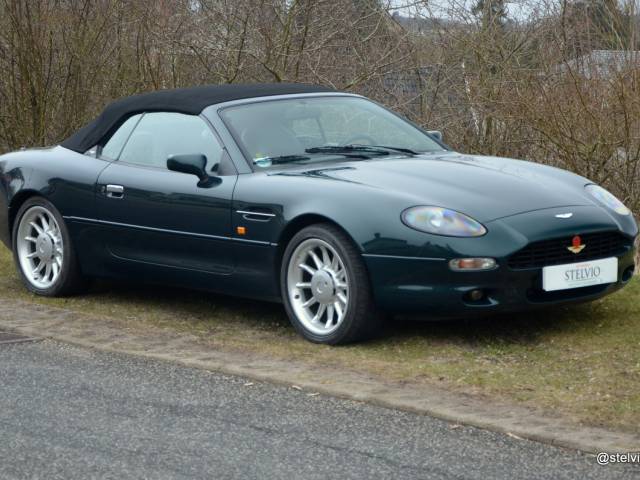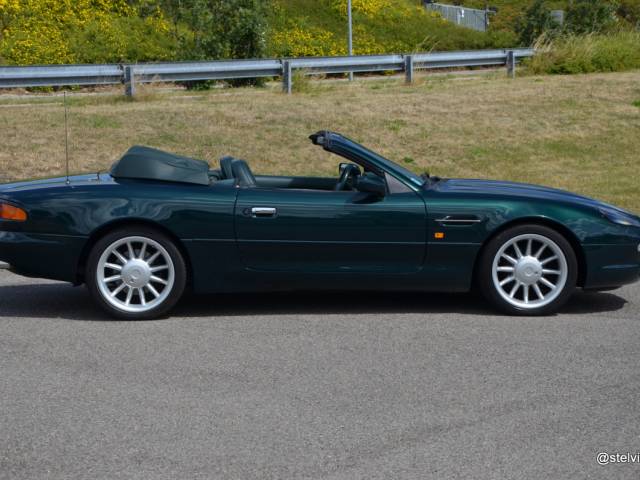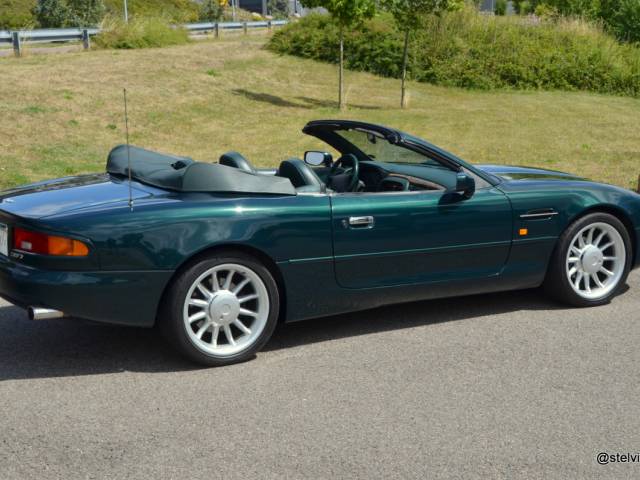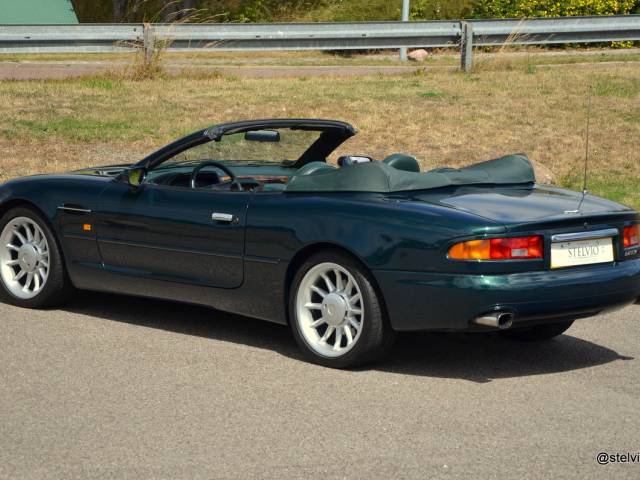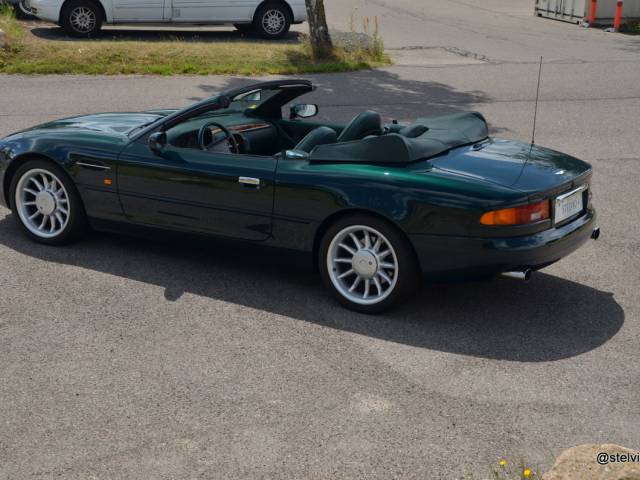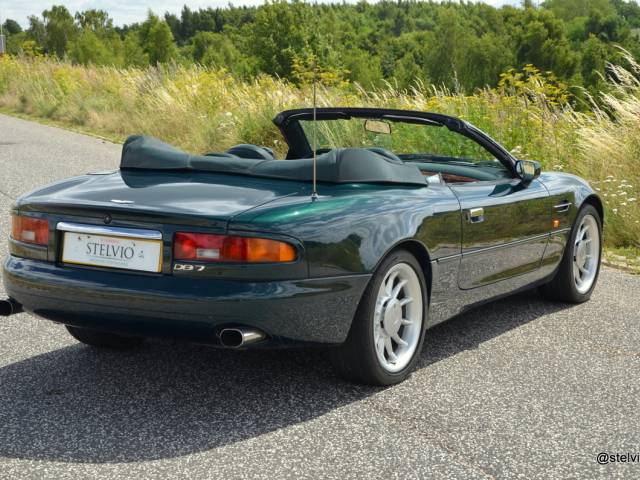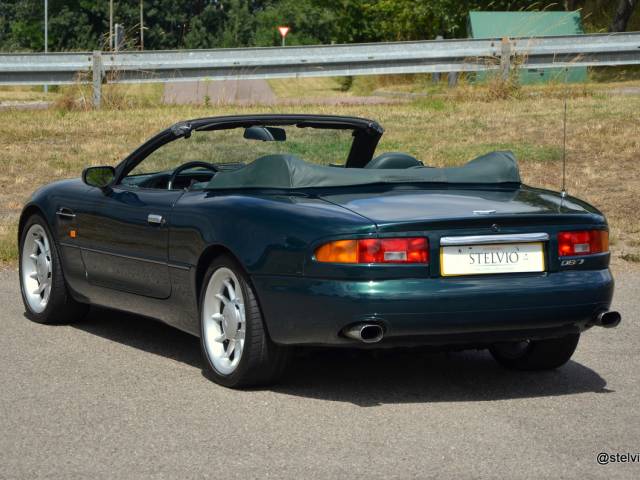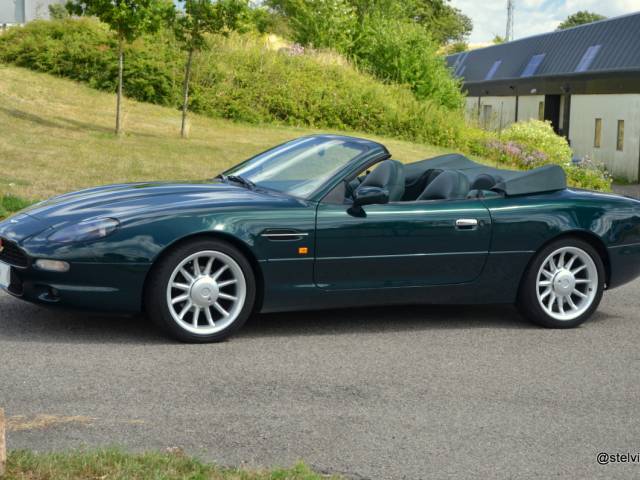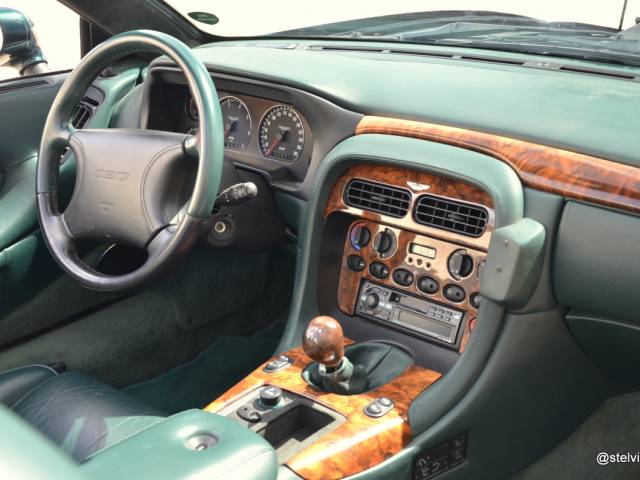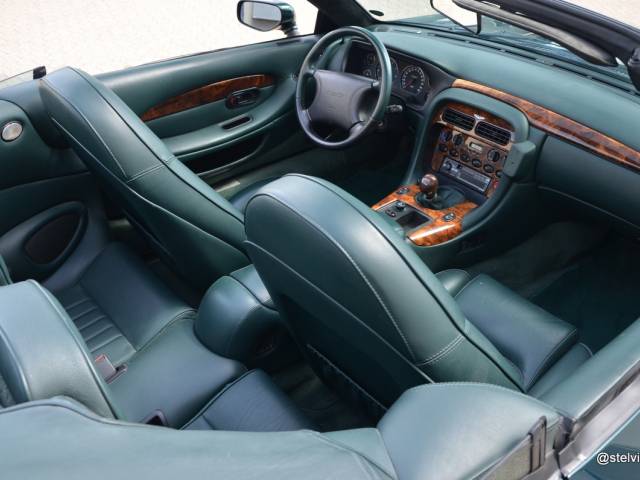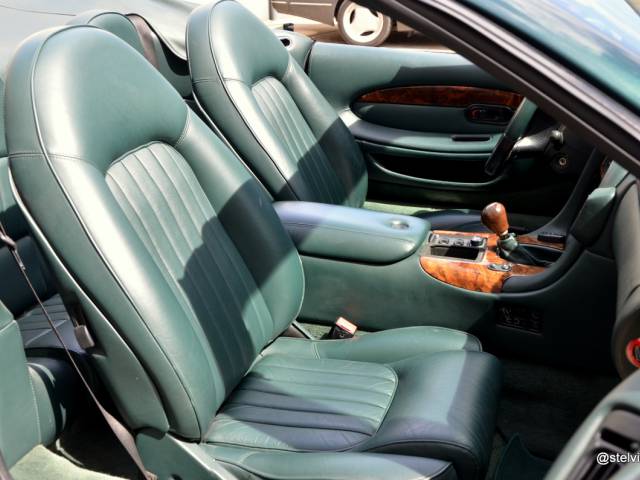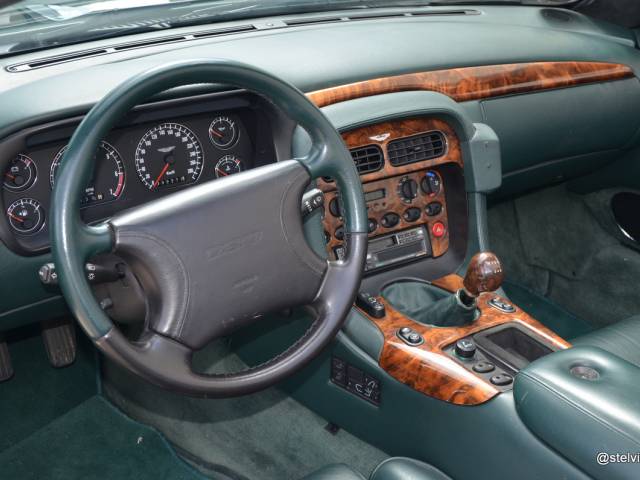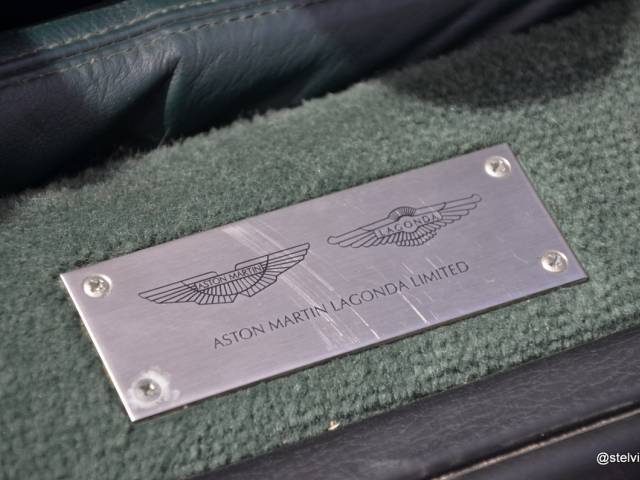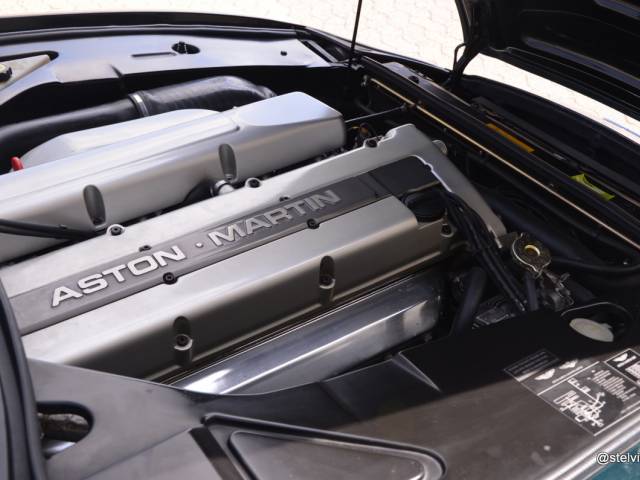 Dealer

away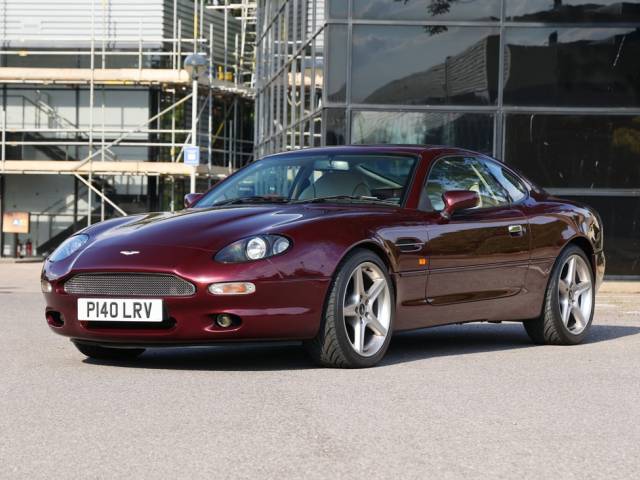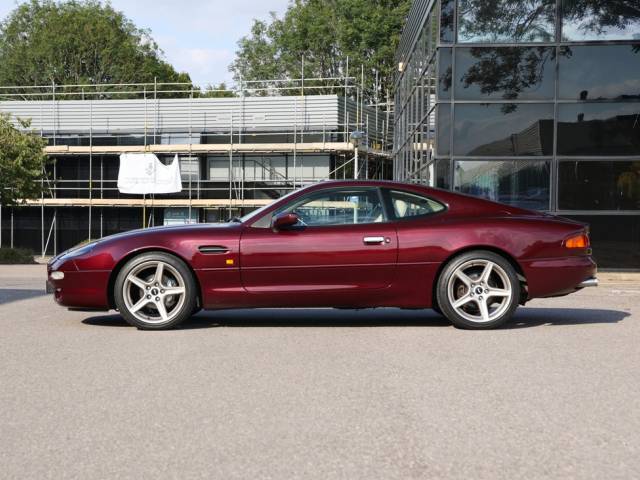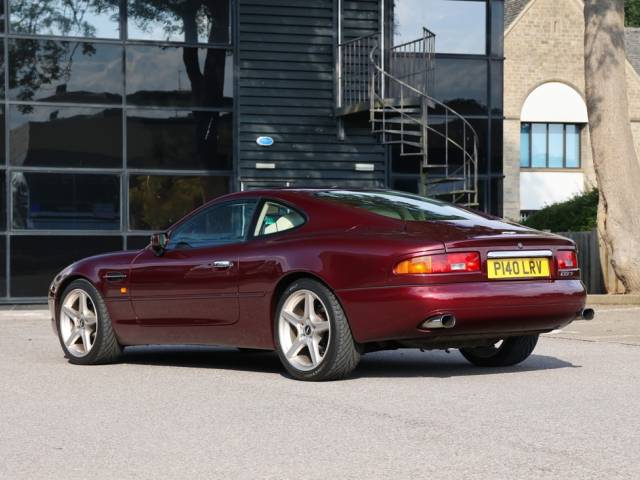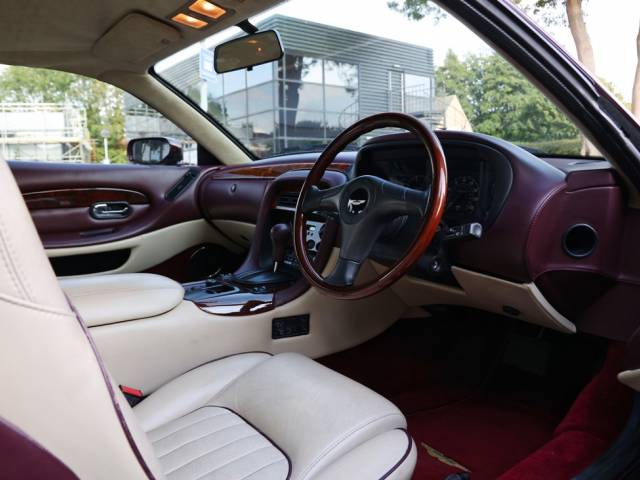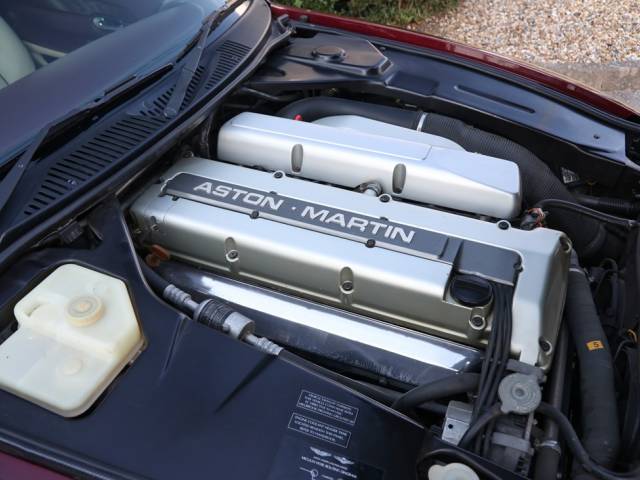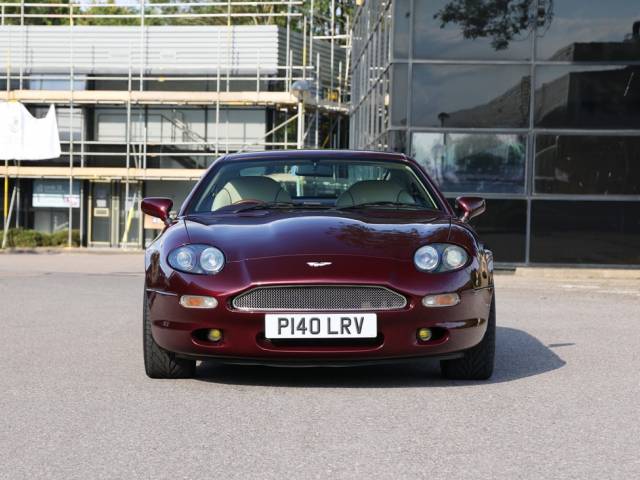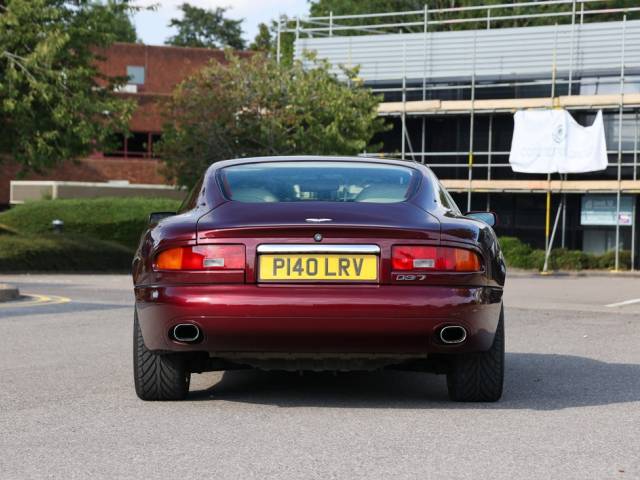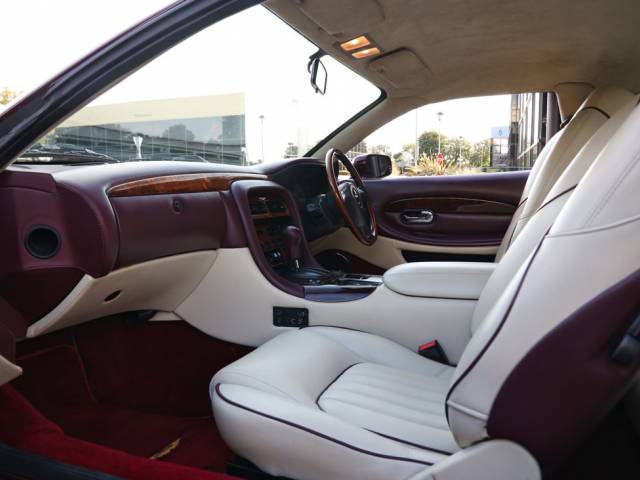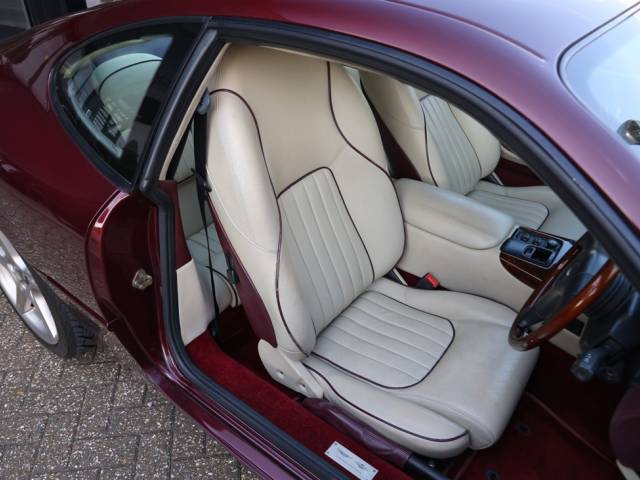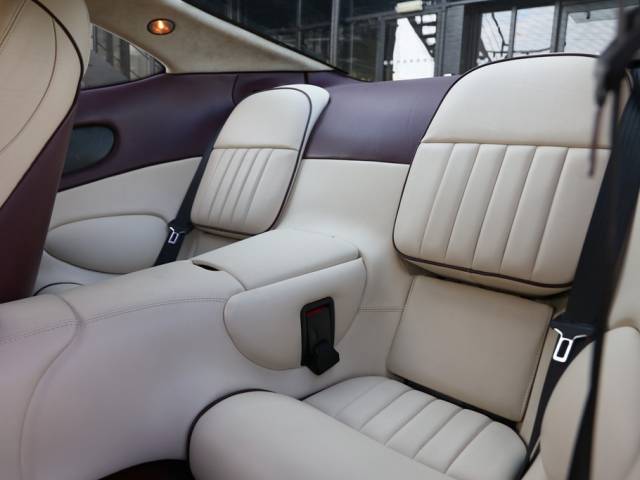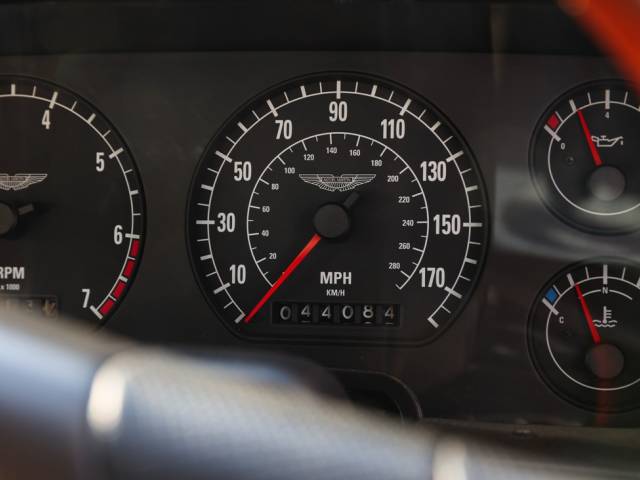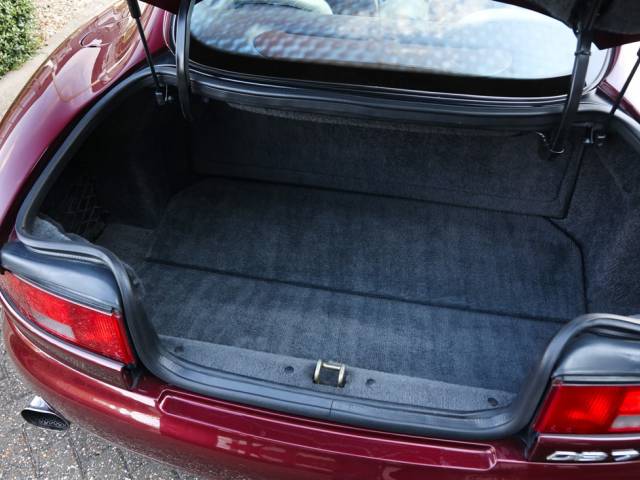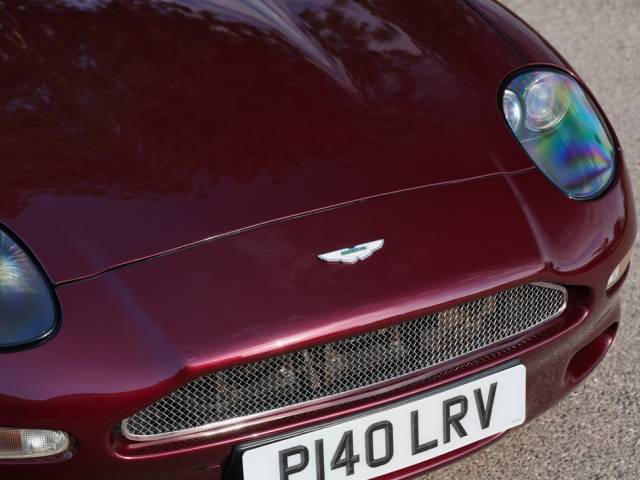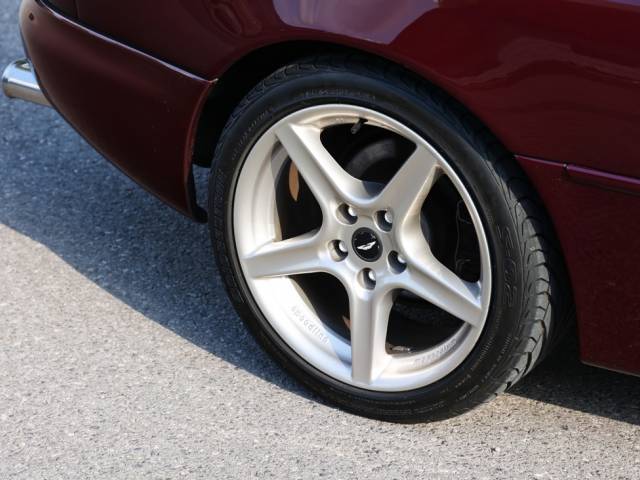 Aston Martin DB7 i6 Coupé
Dealer

away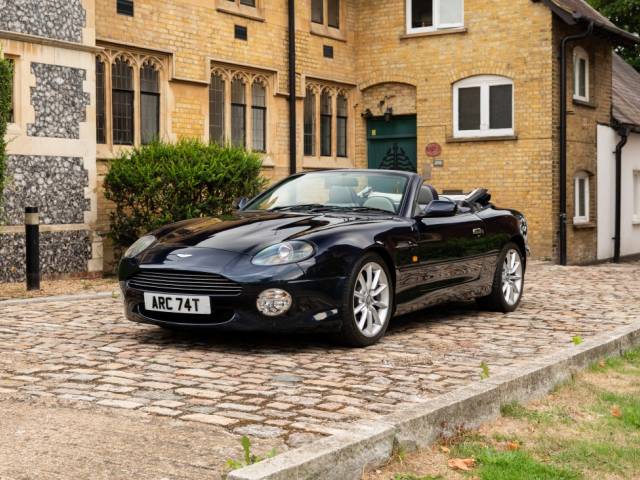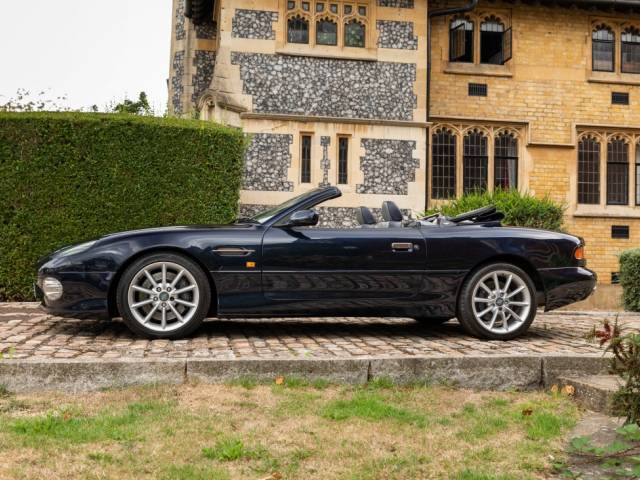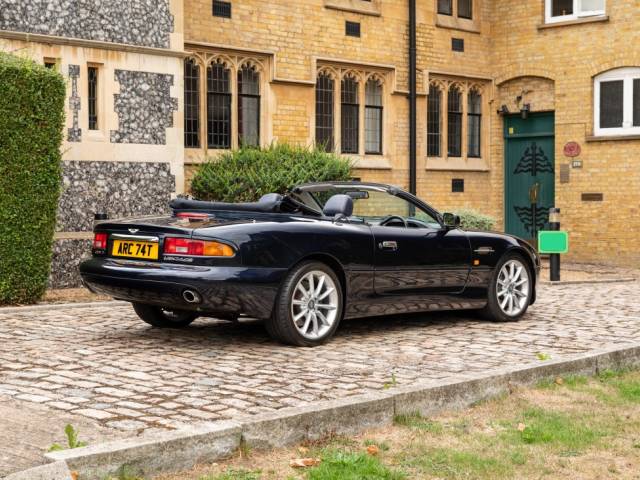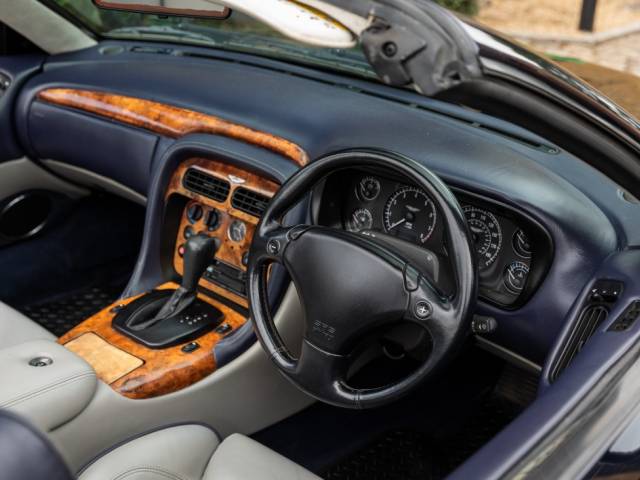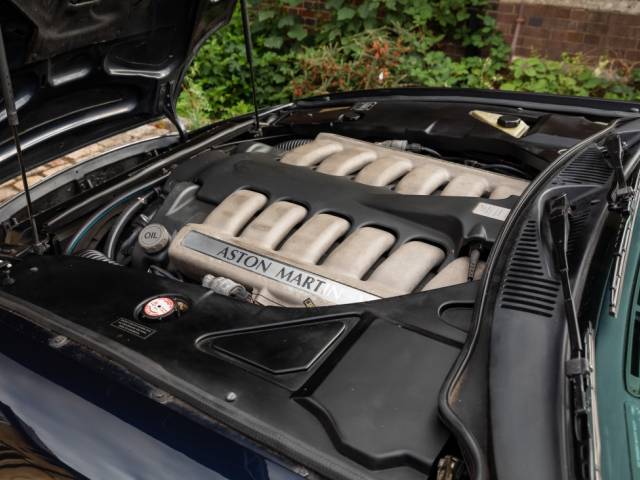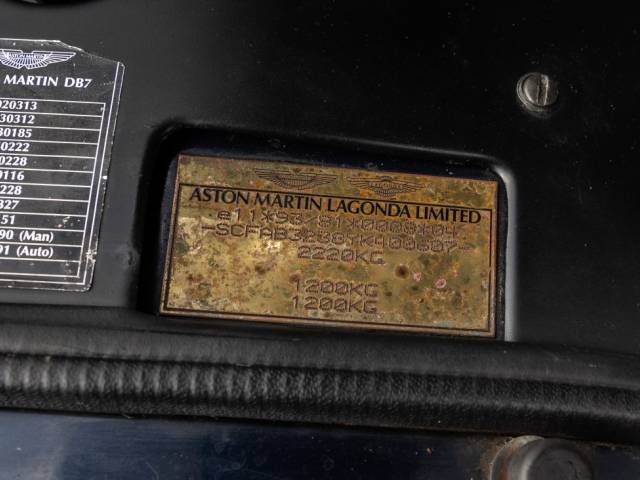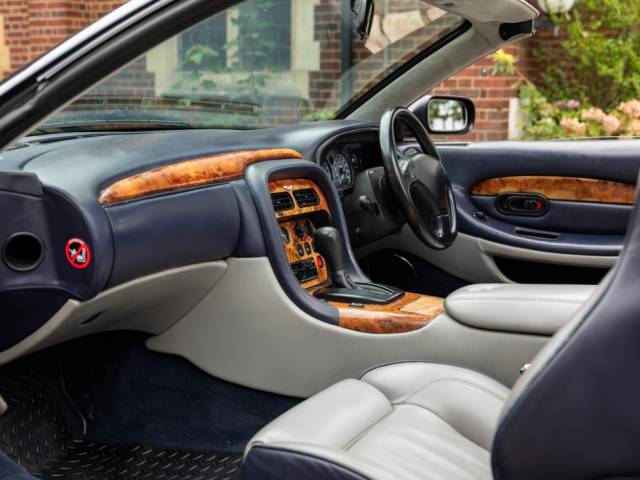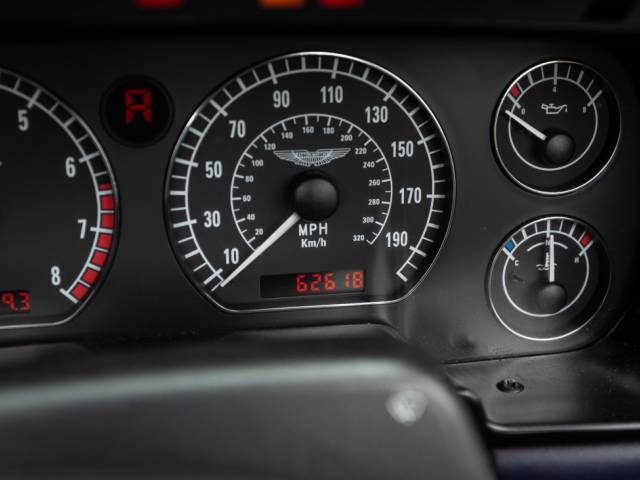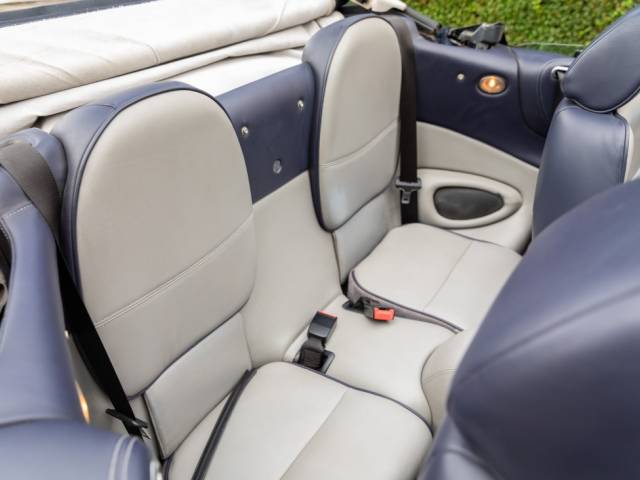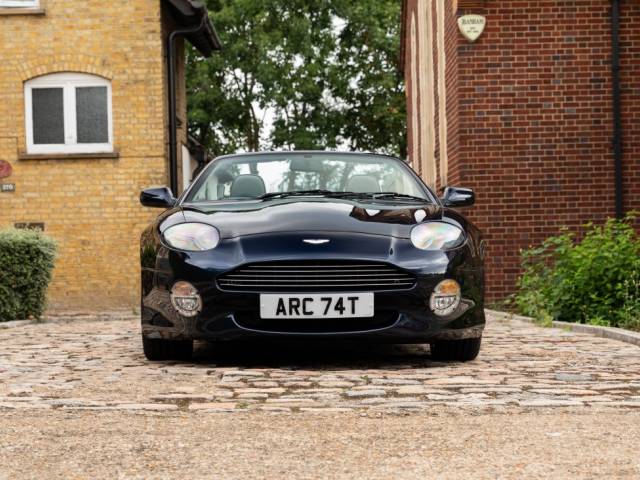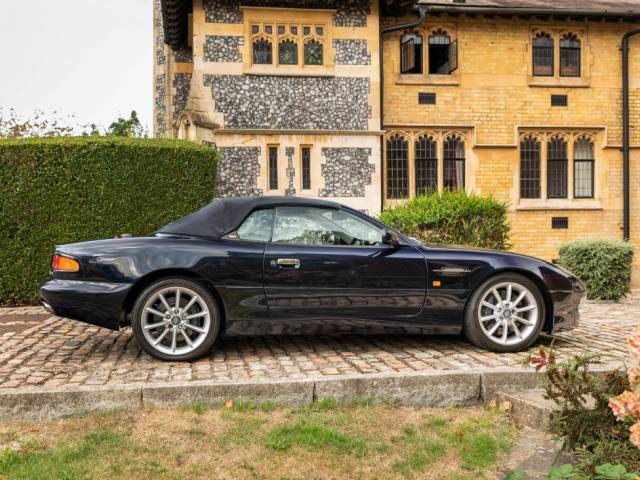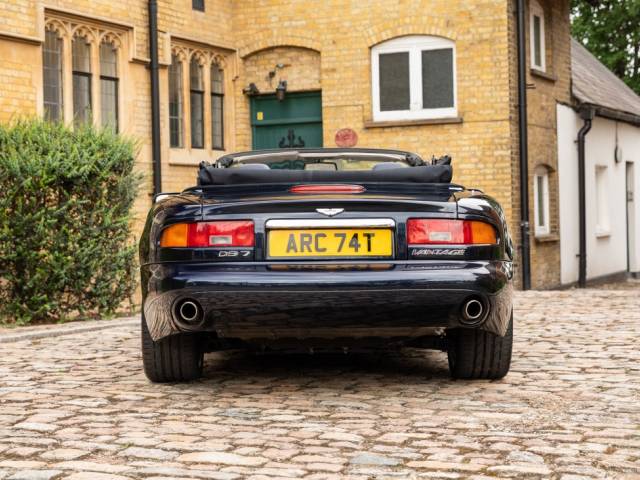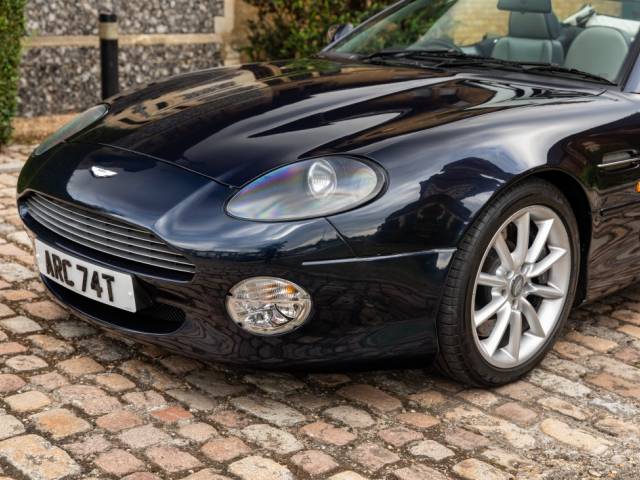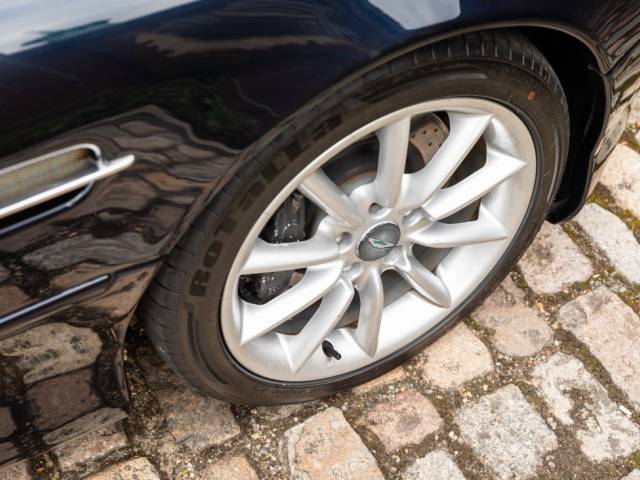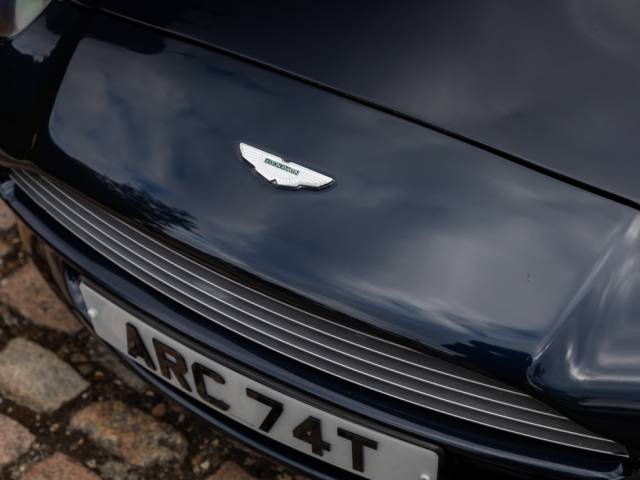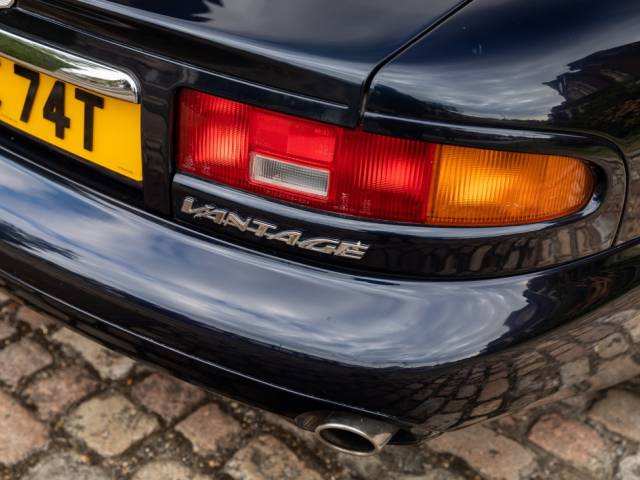 Aston Martin DB7 Vantage Volante
Dealer

away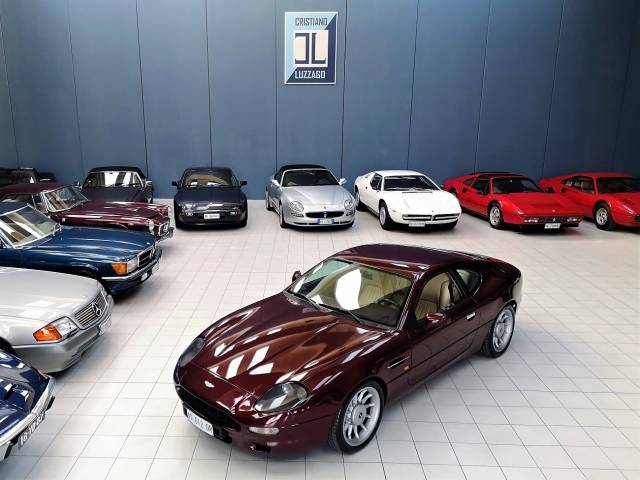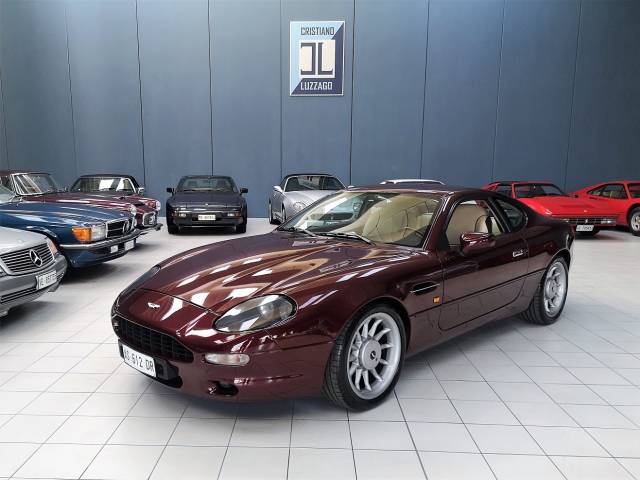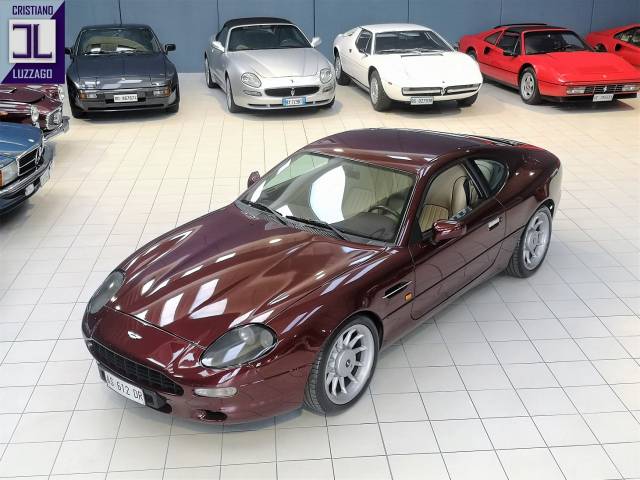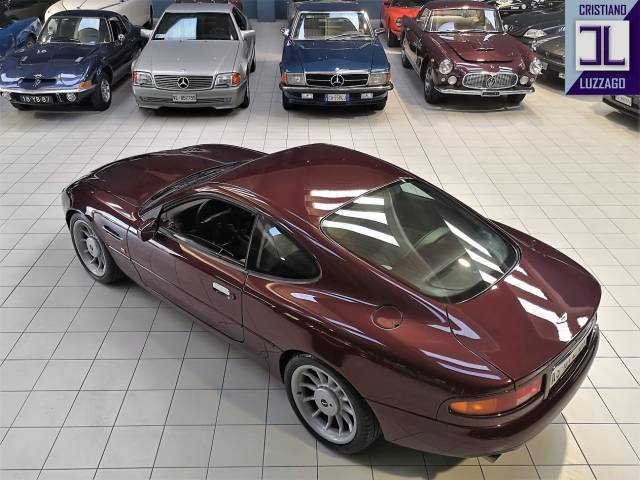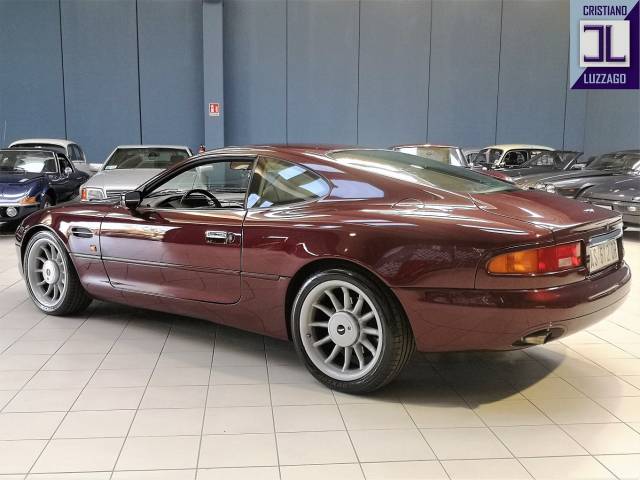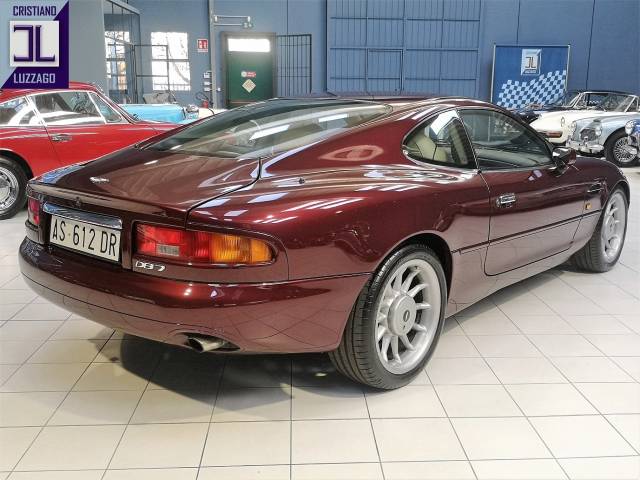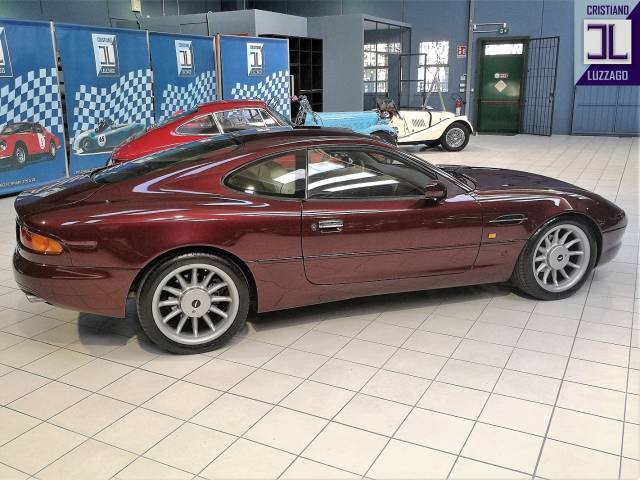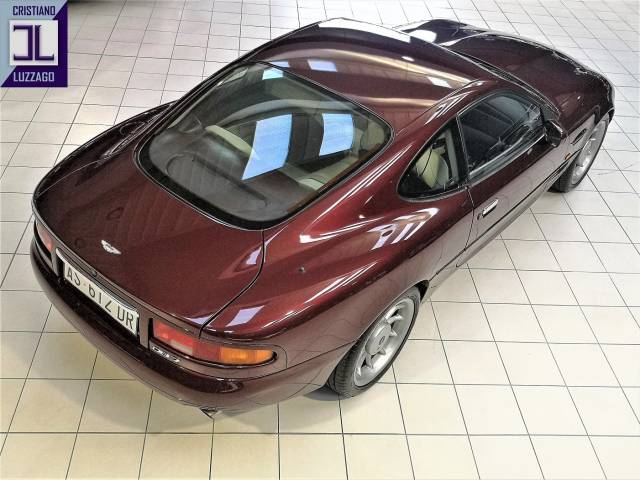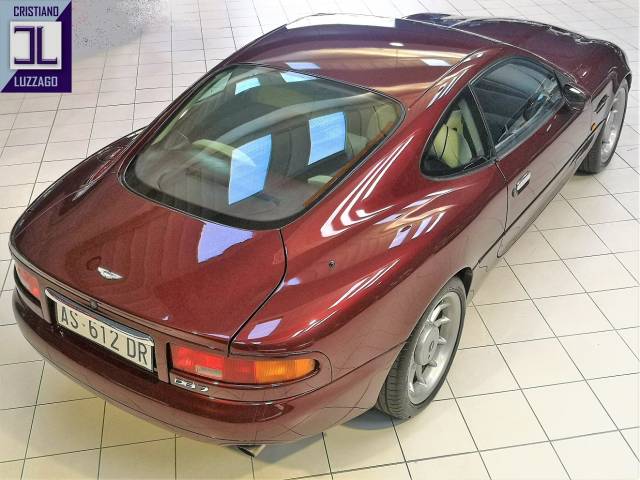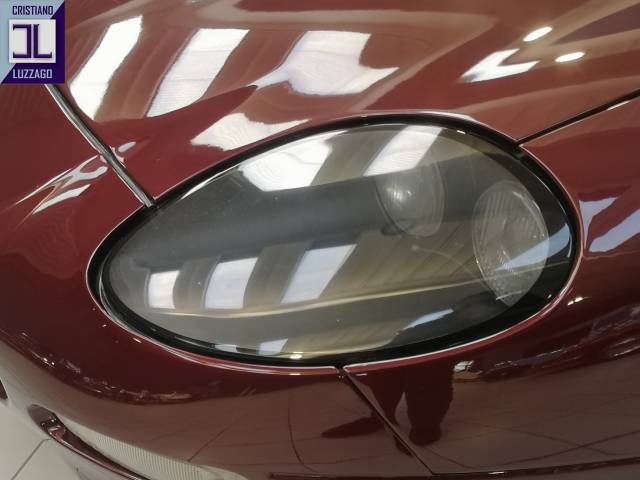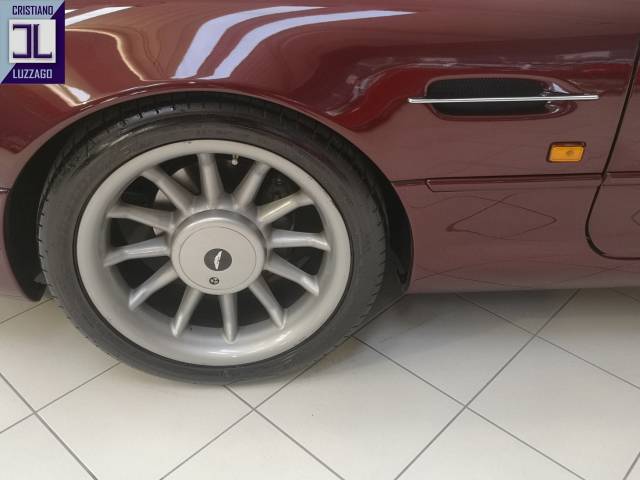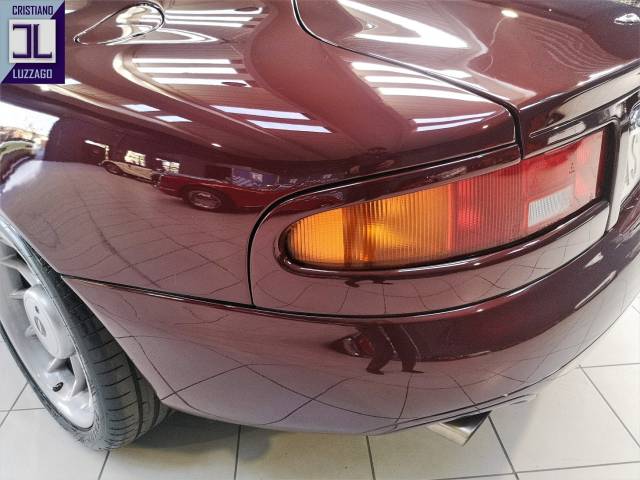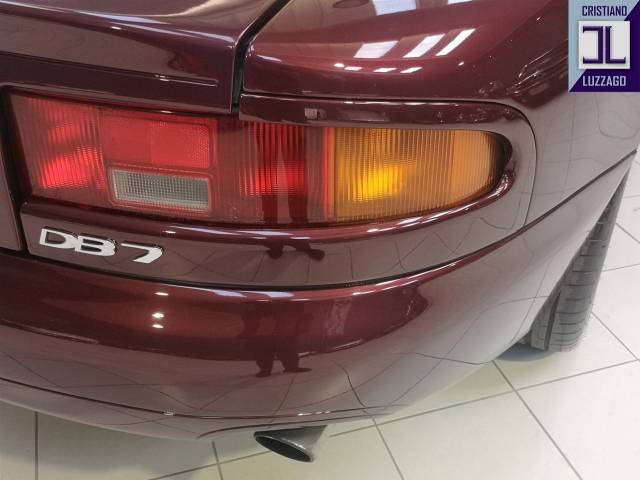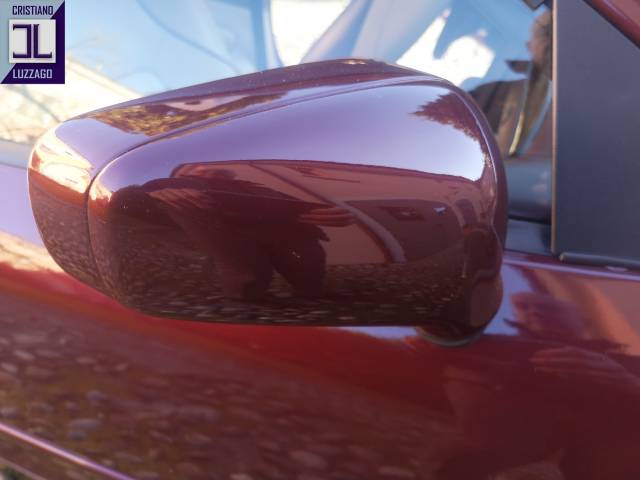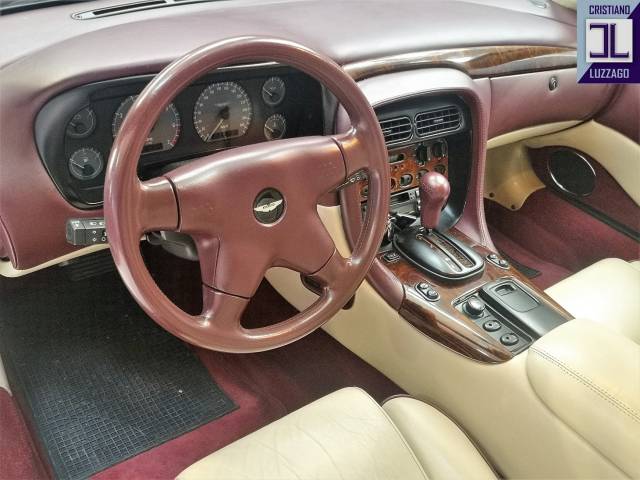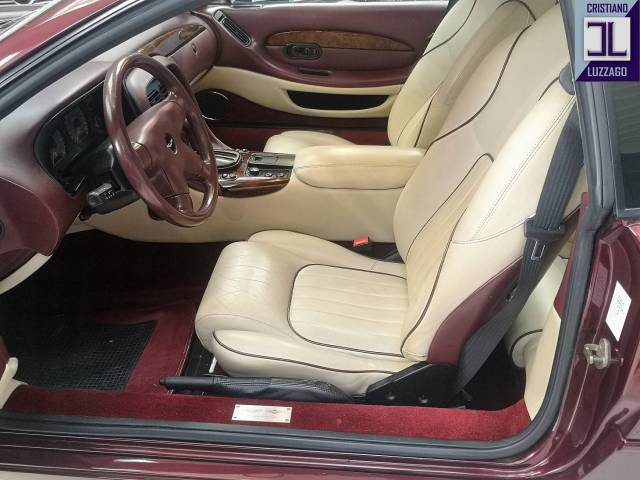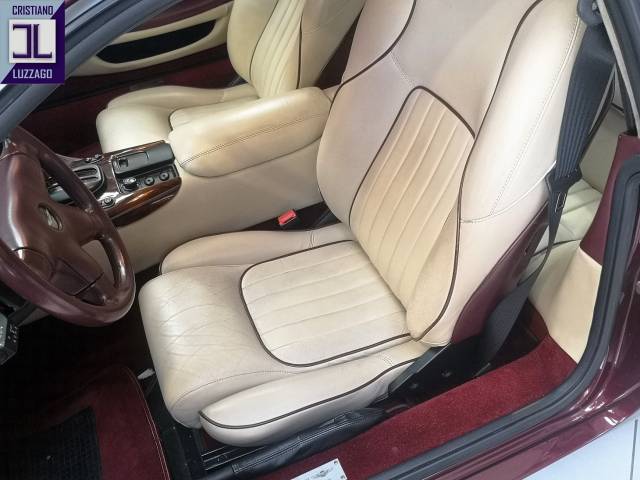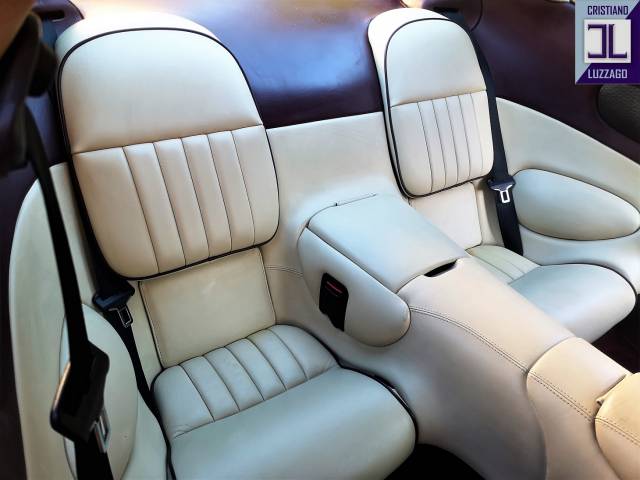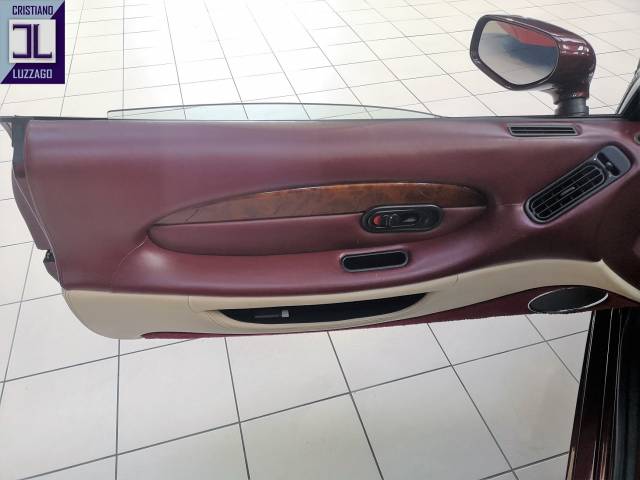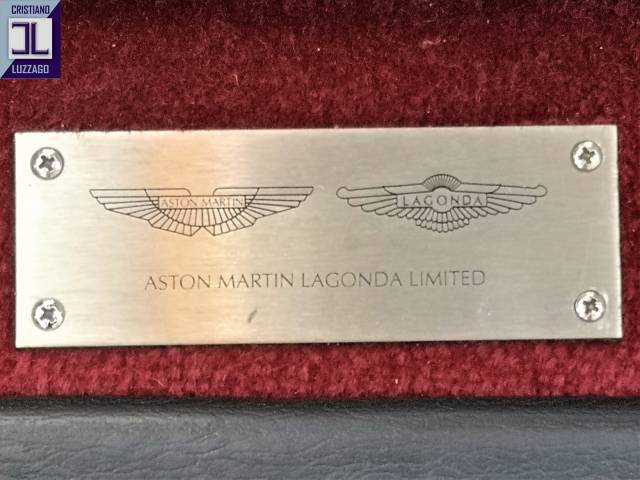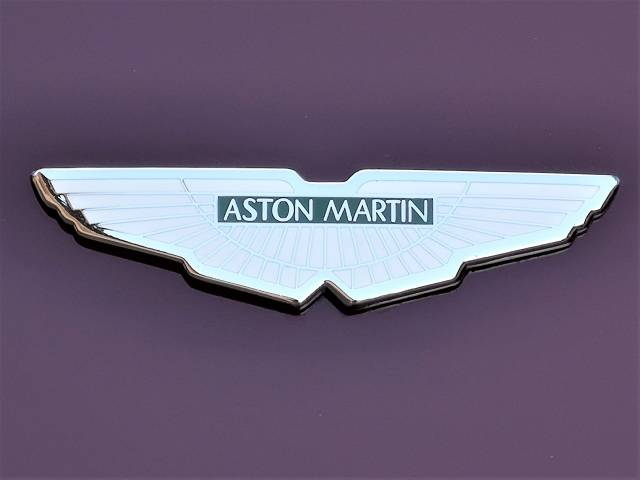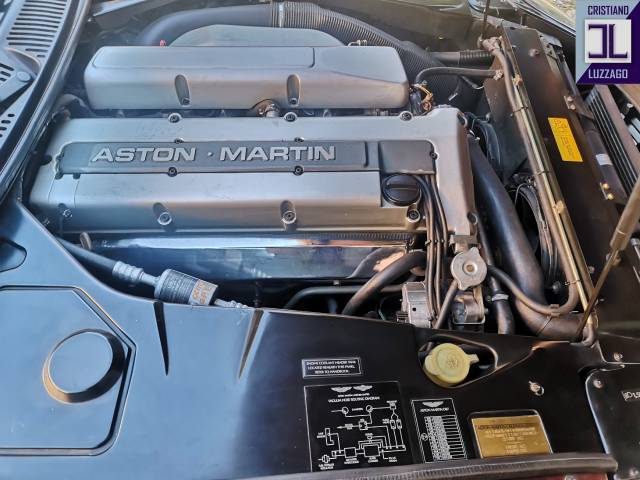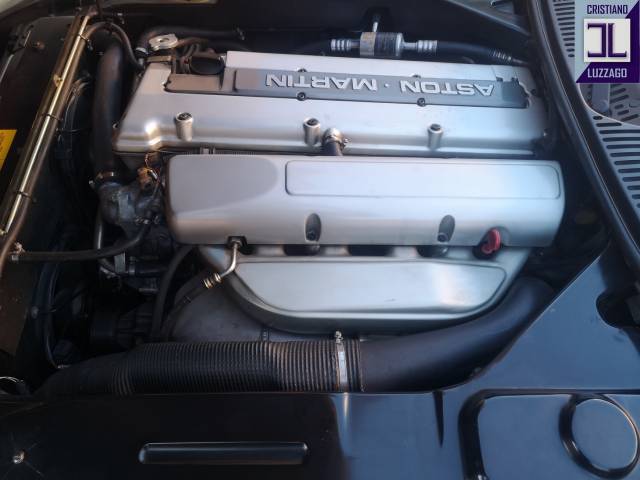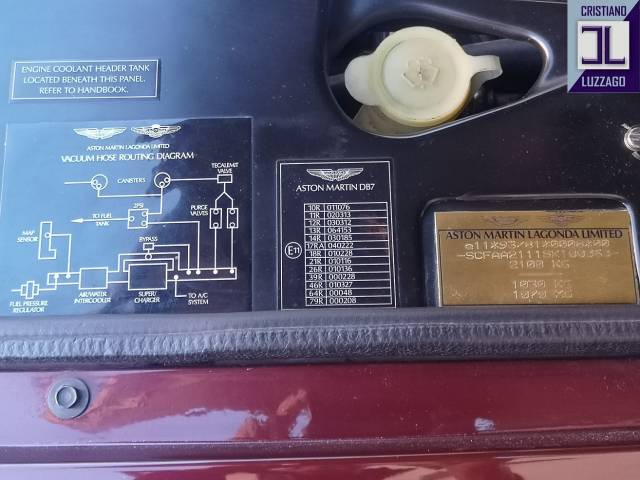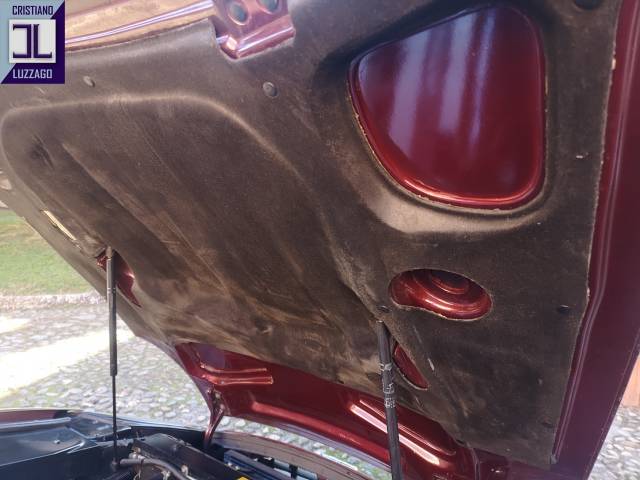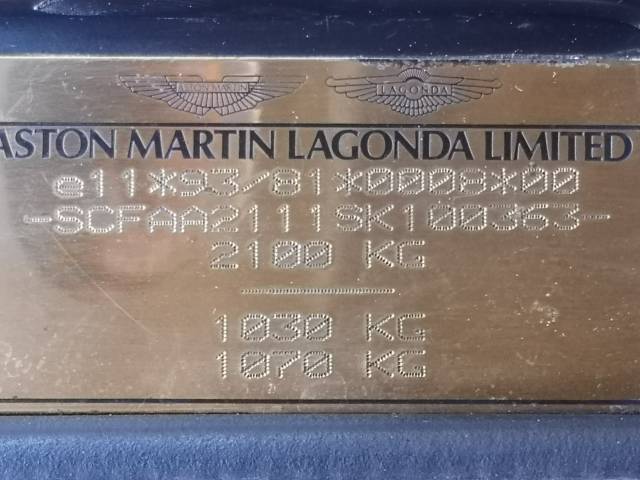 1995 ASTON MARTIN DB7
Dealer

away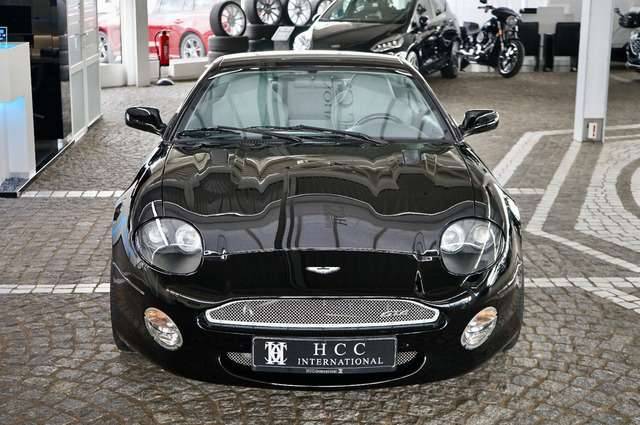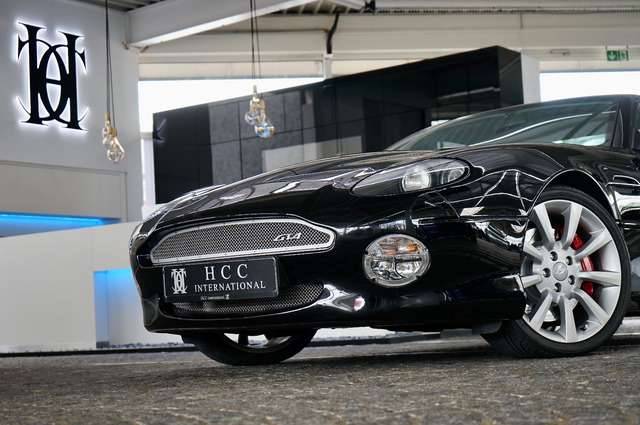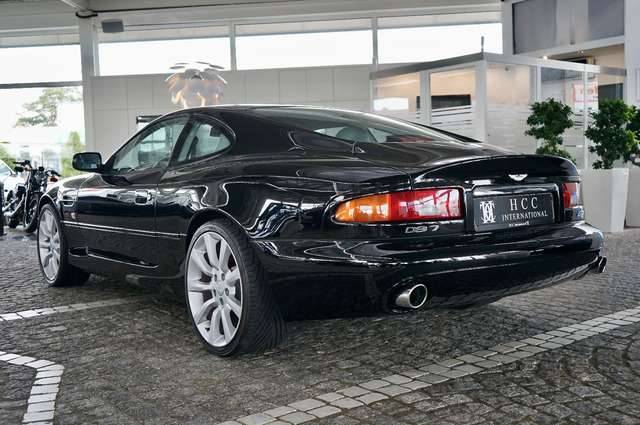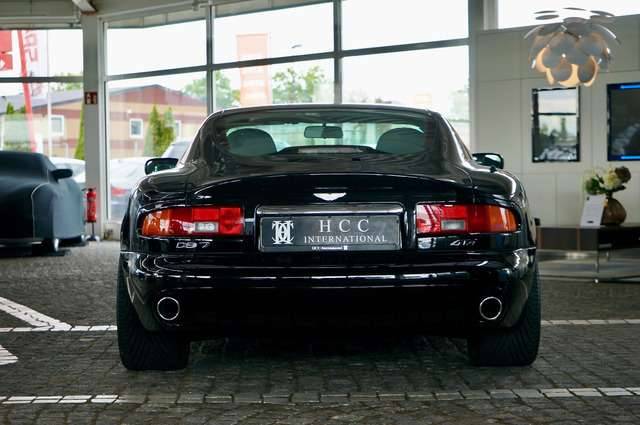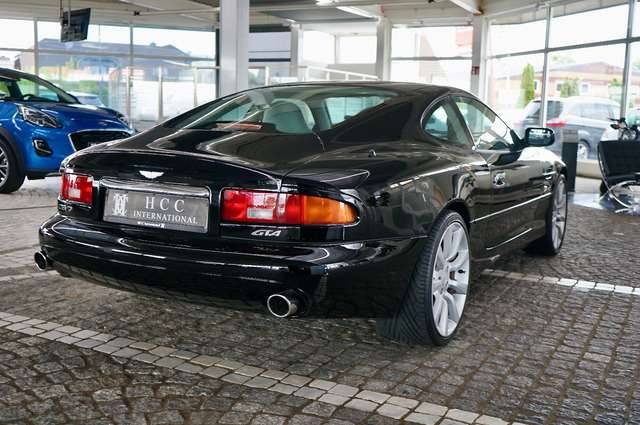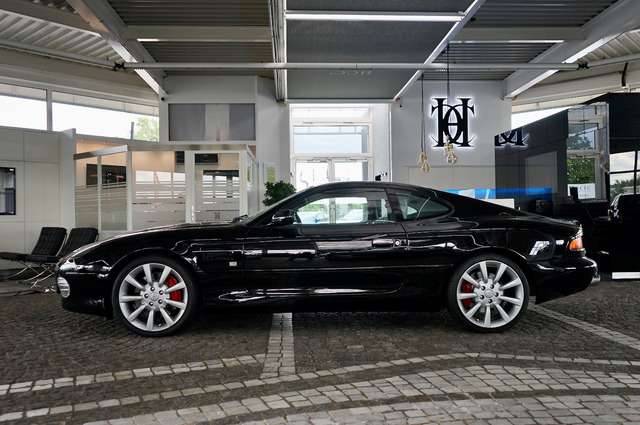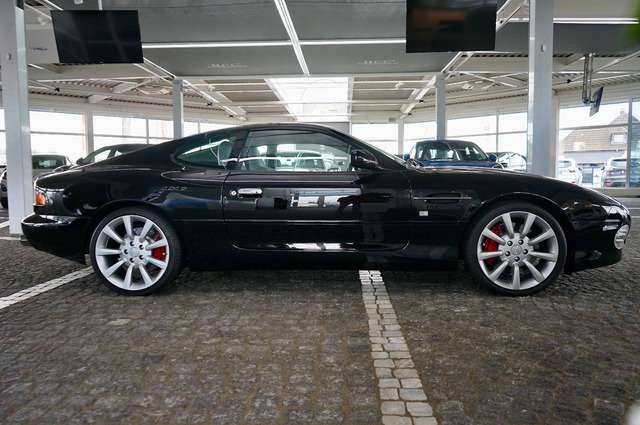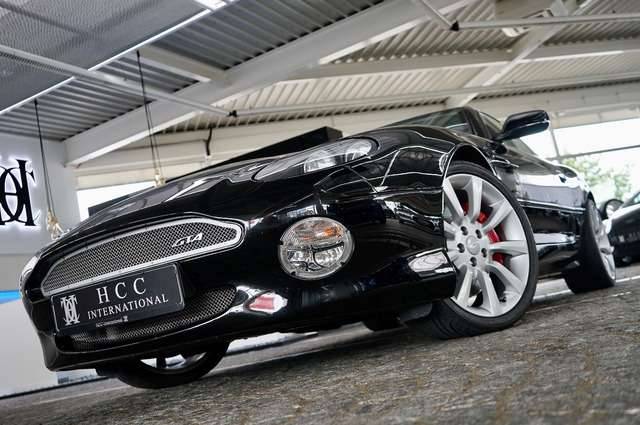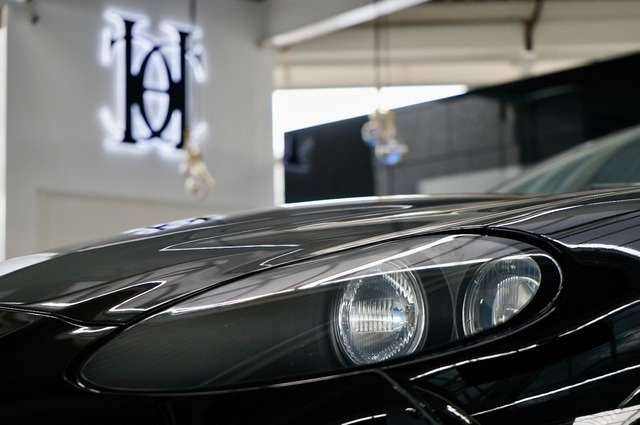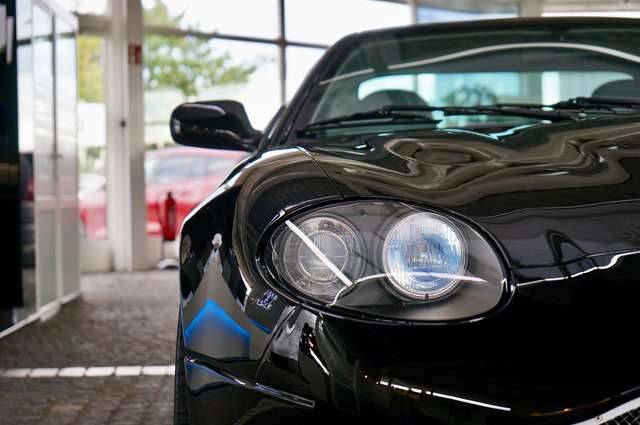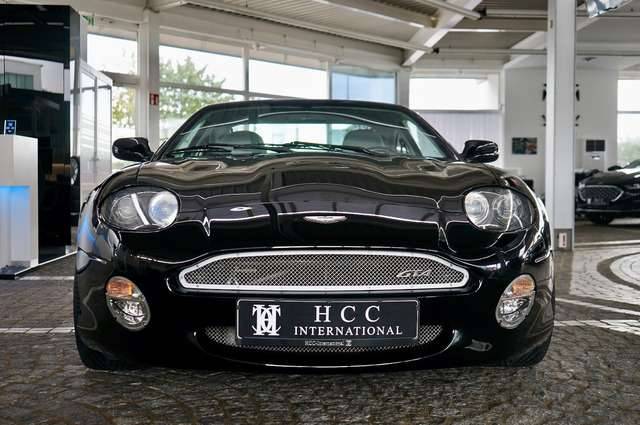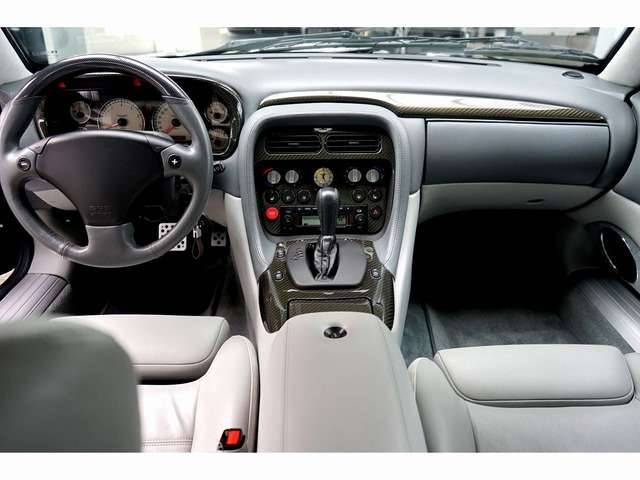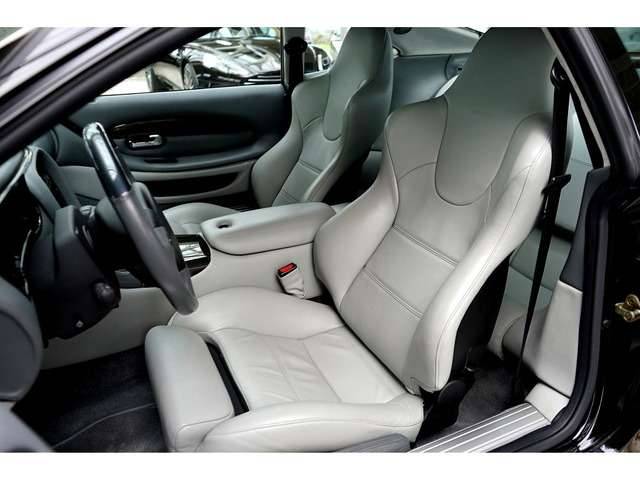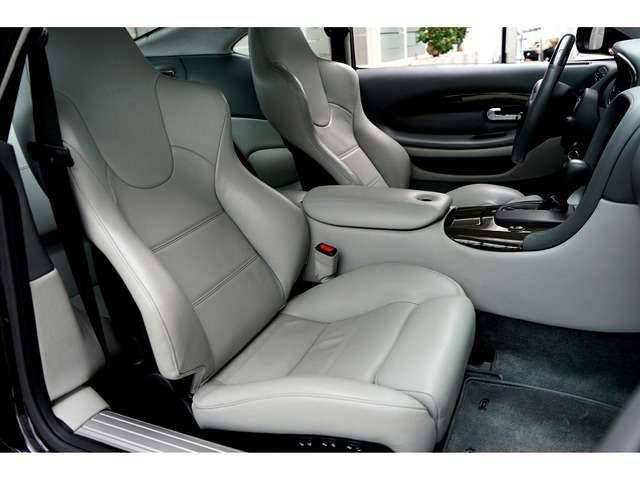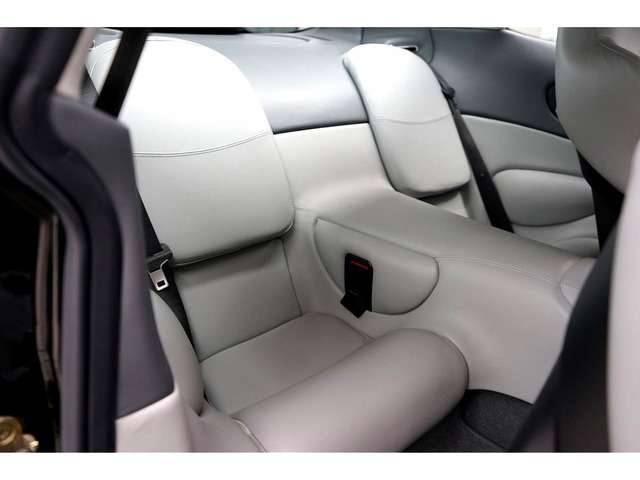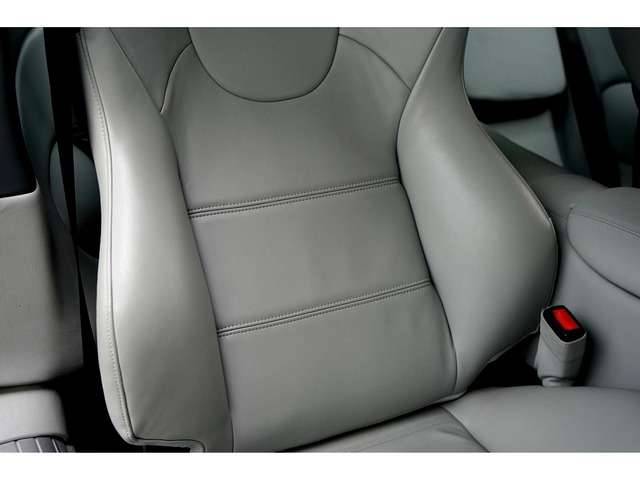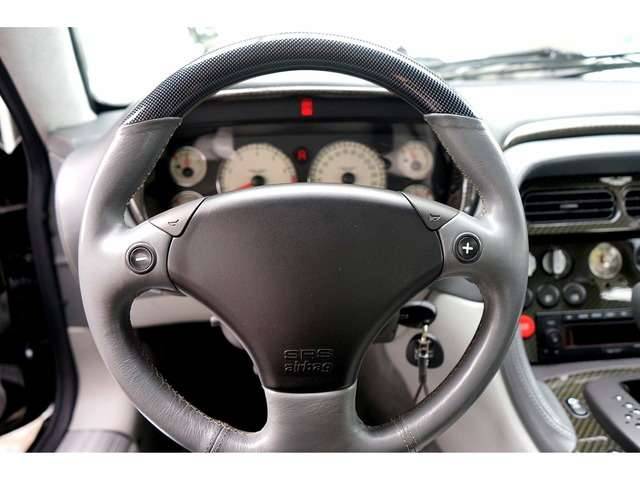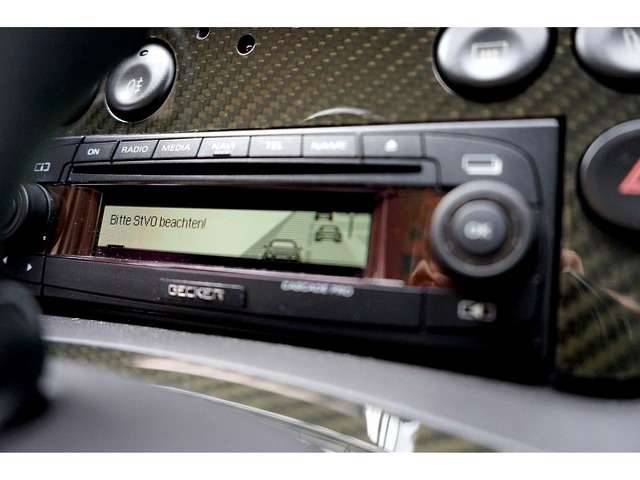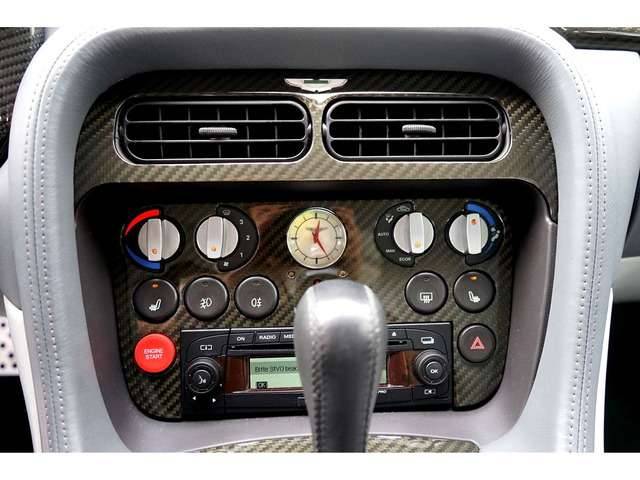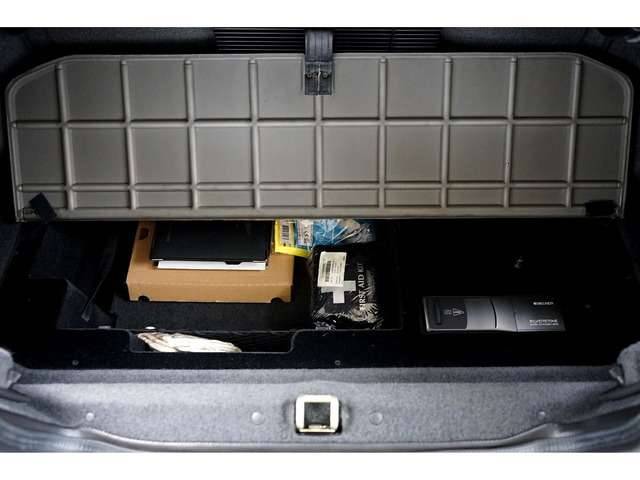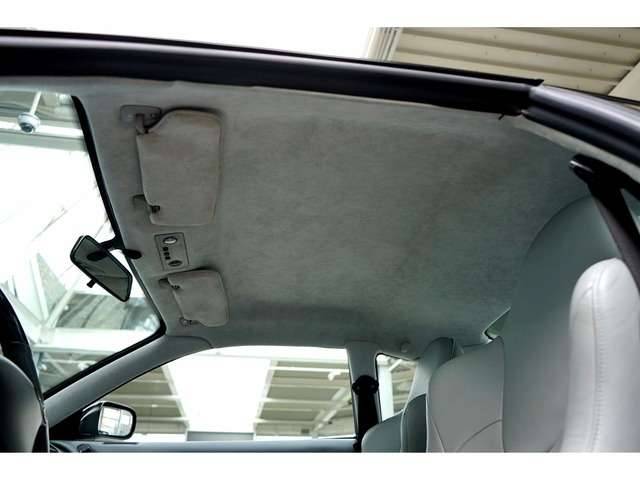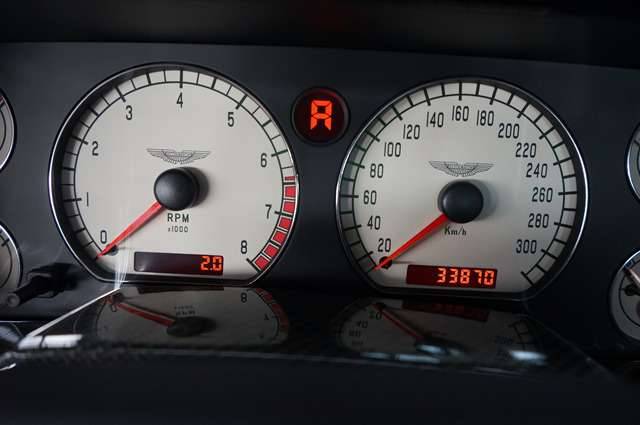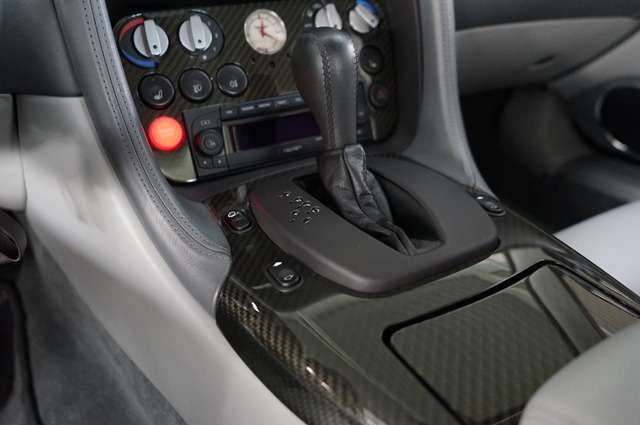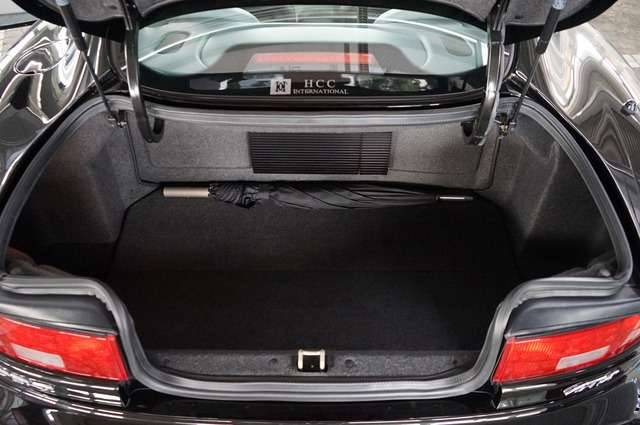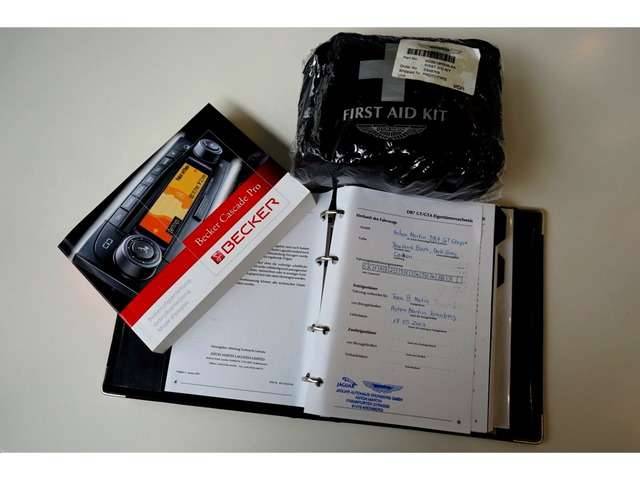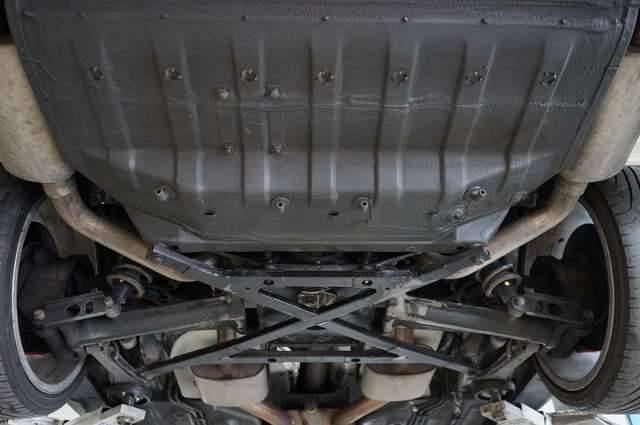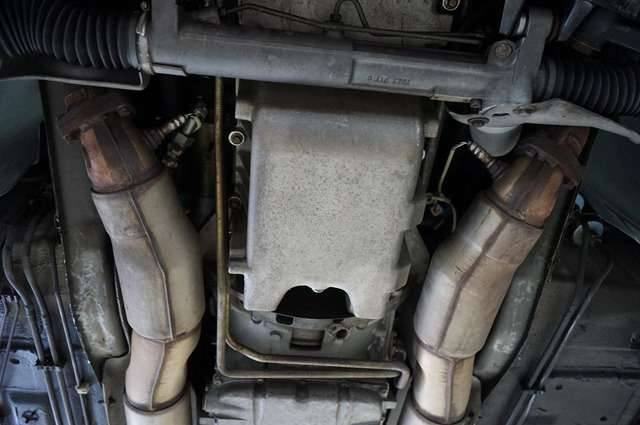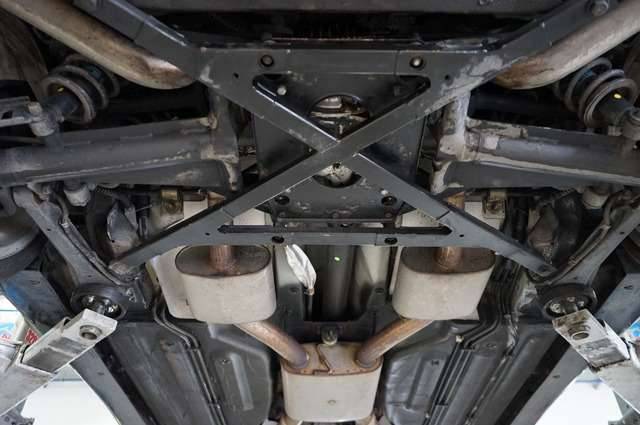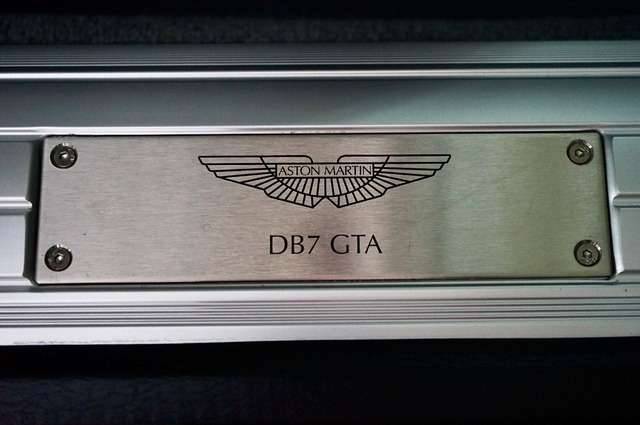 Aston Martin DB7  GTA Sammler Zustand |Rarität |Navi Klima
Dealer

away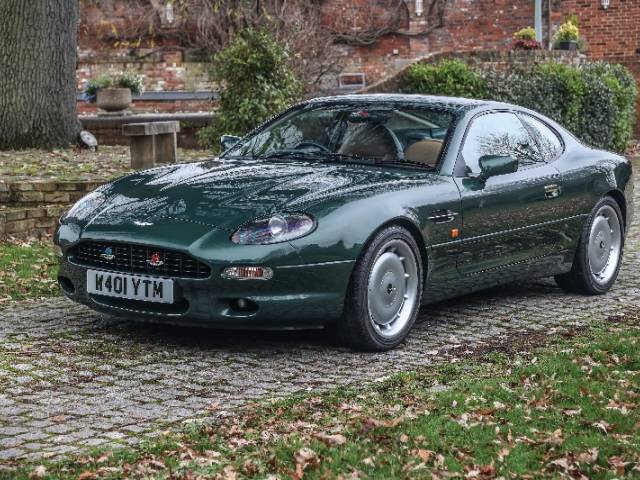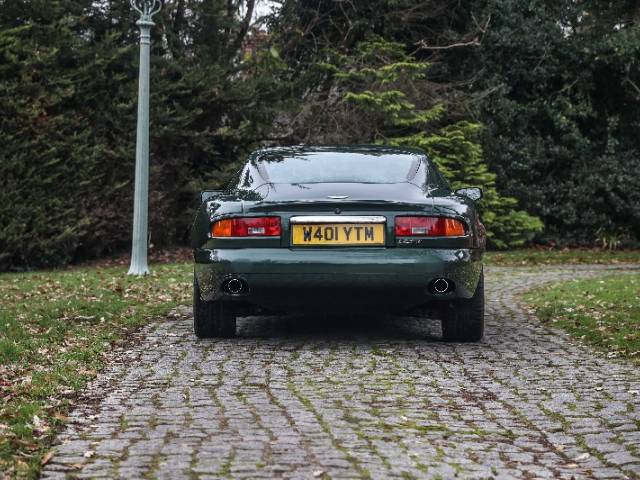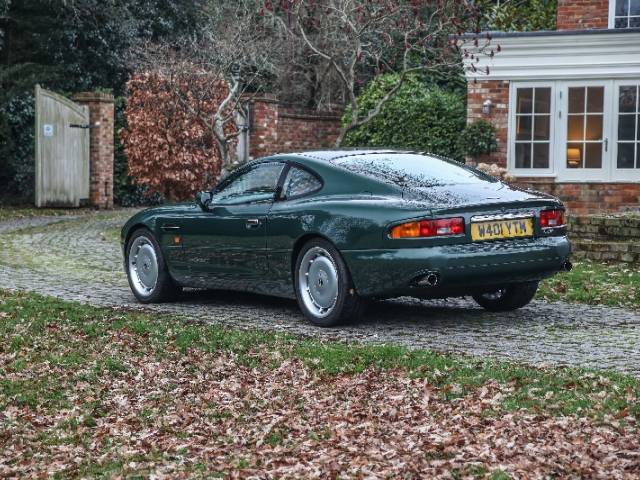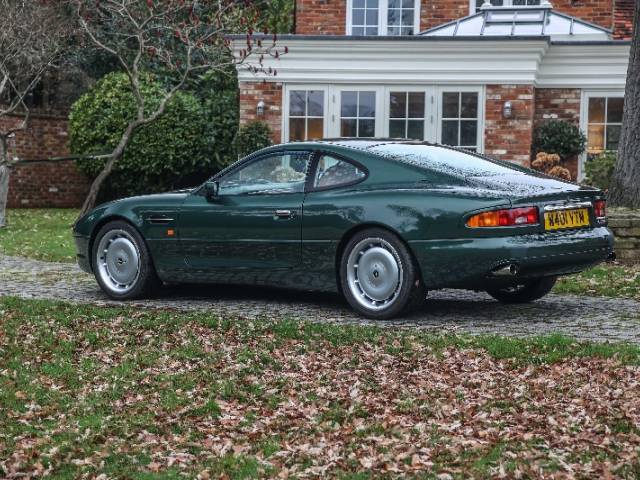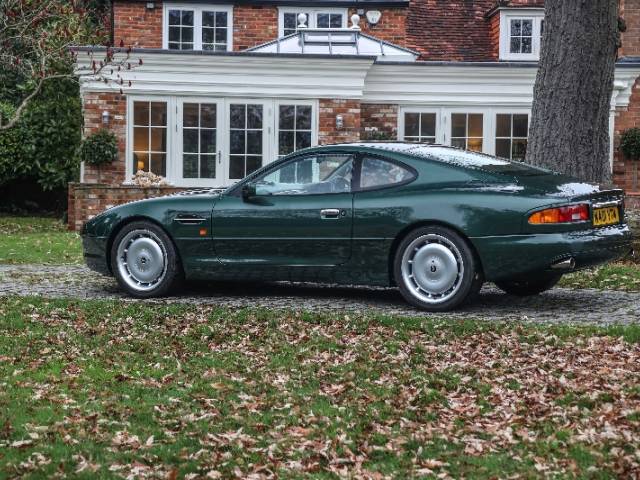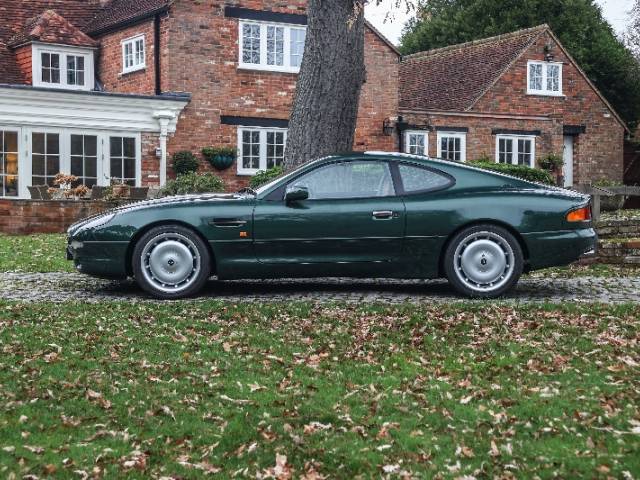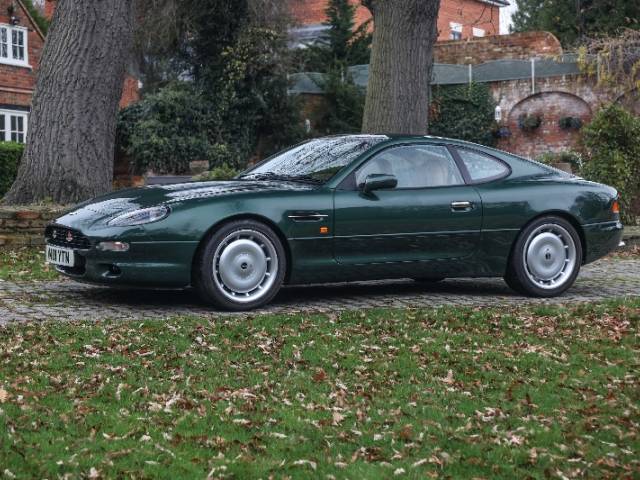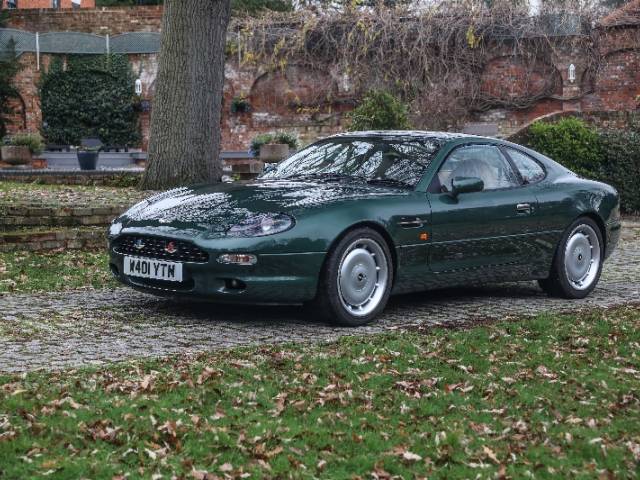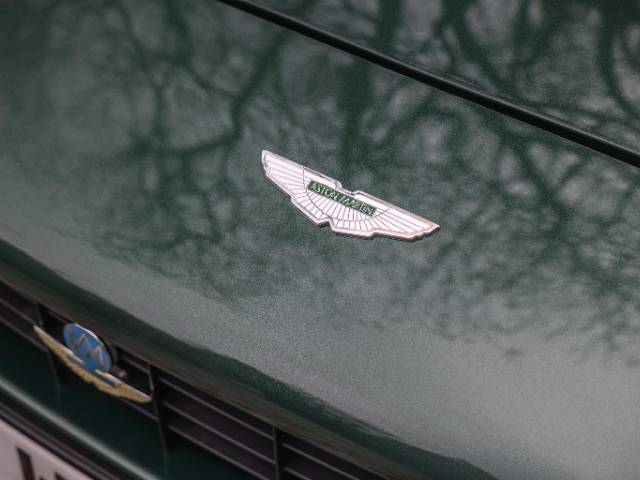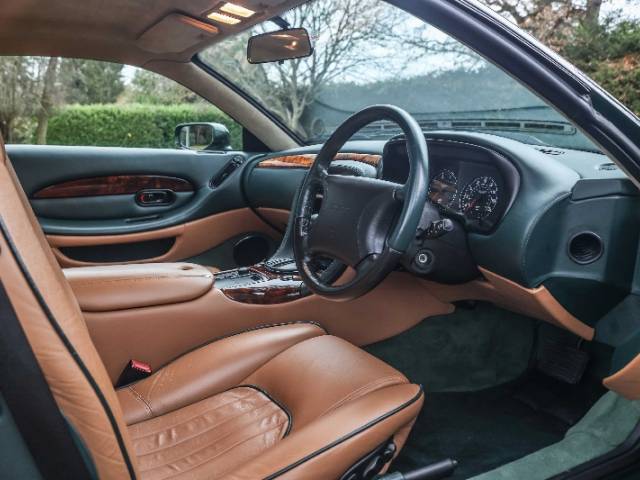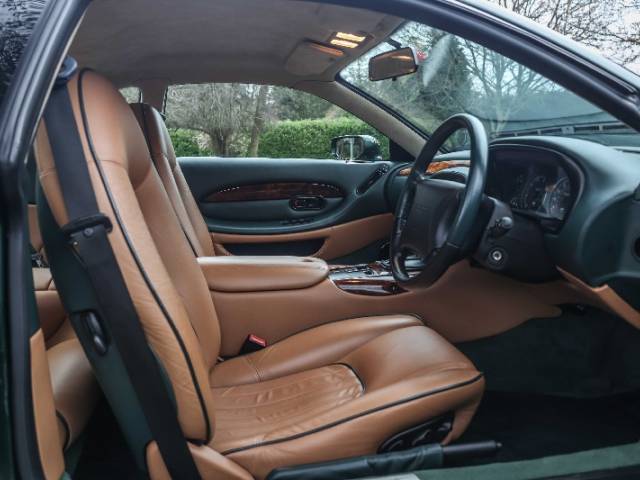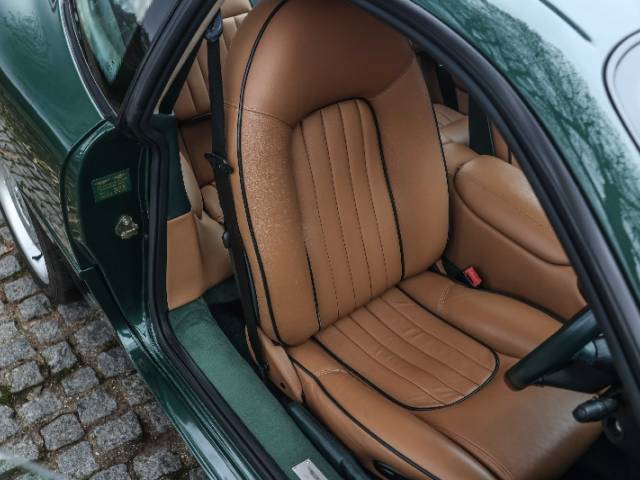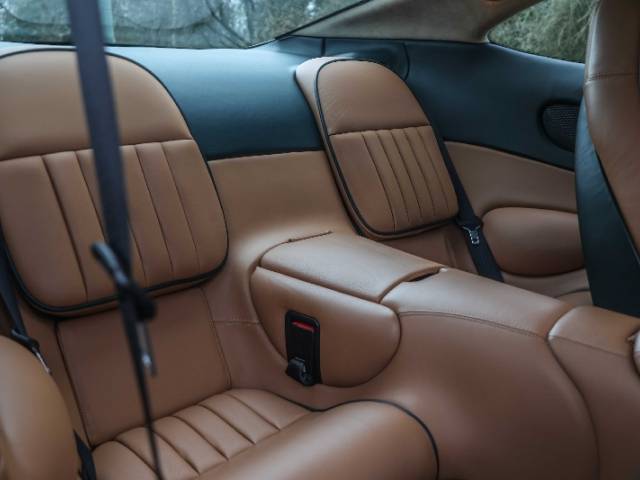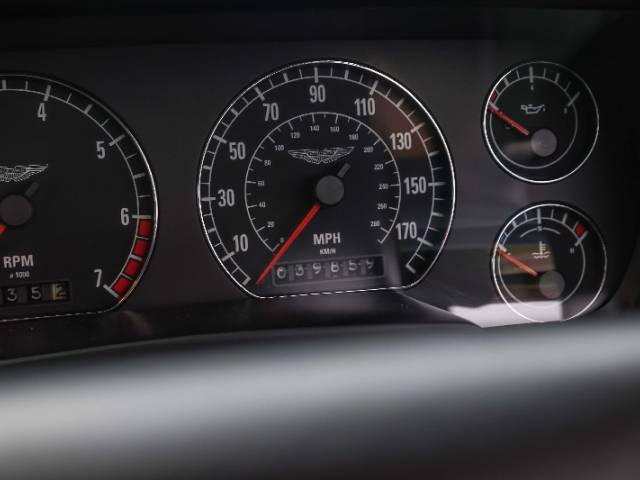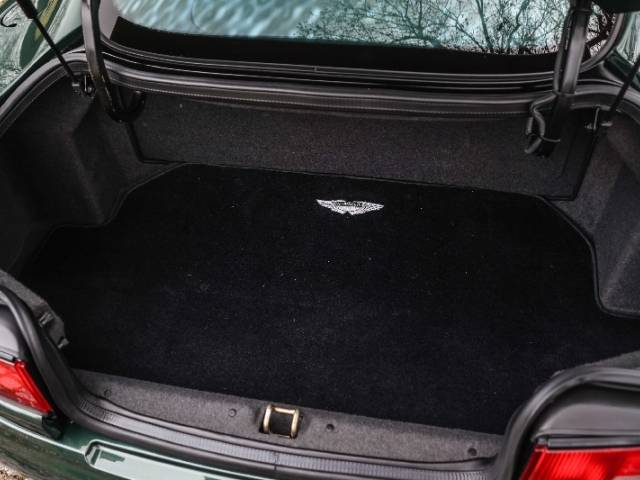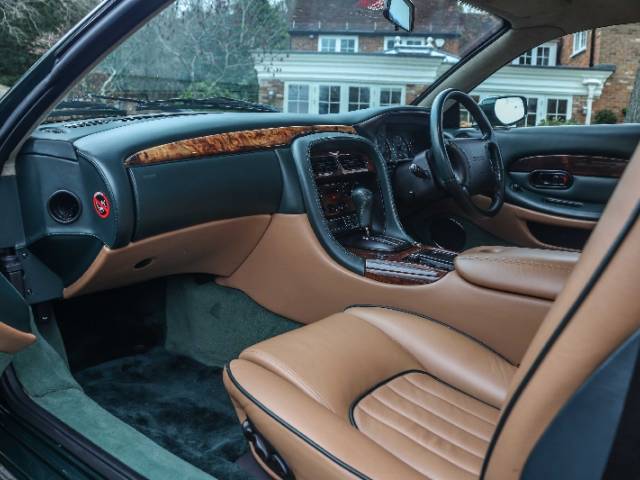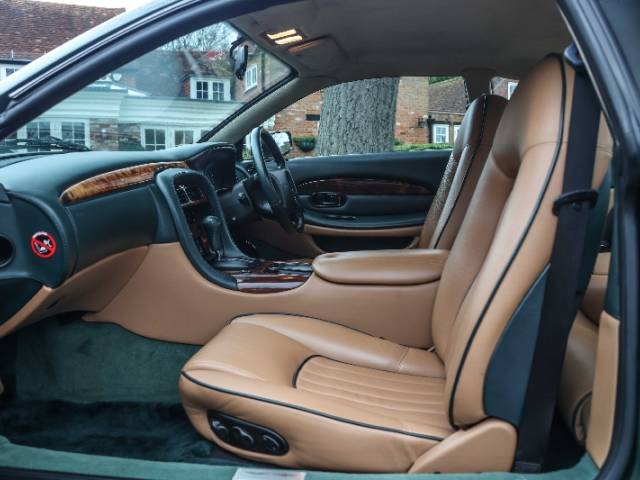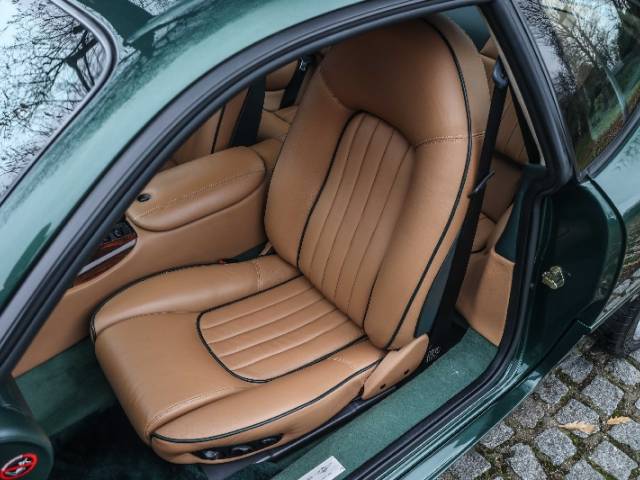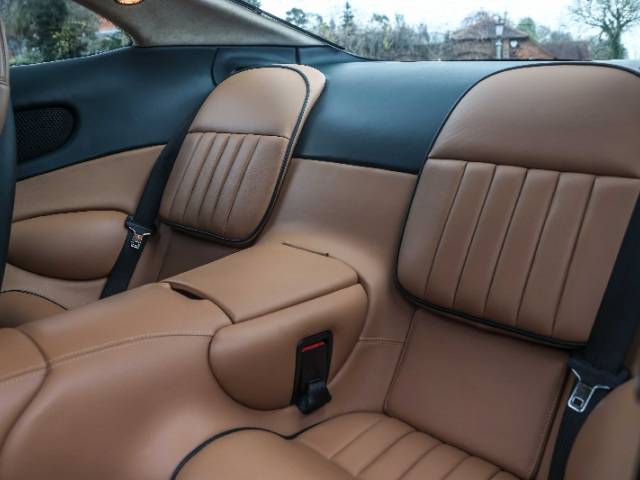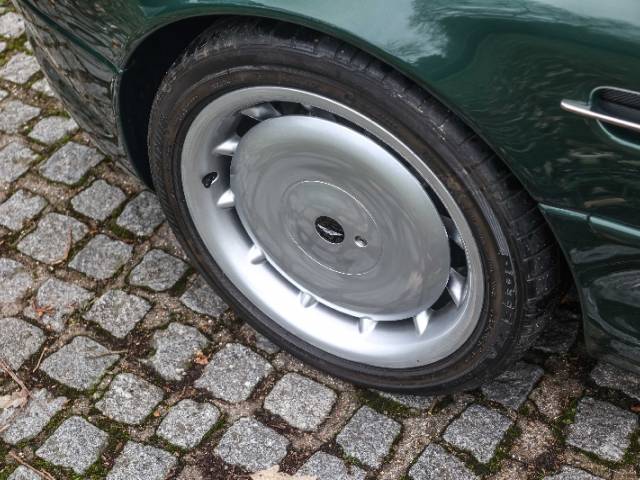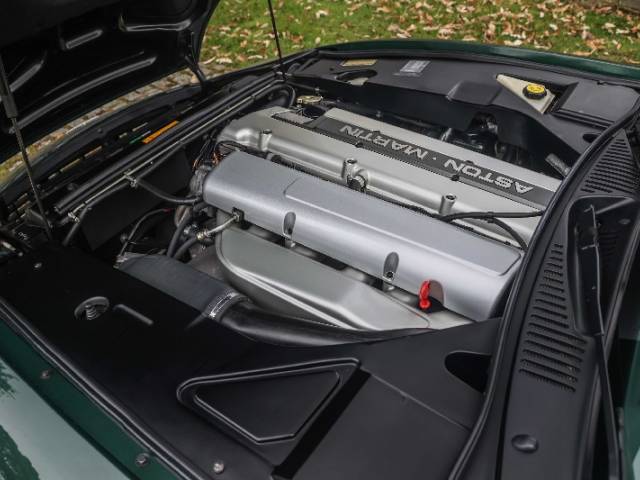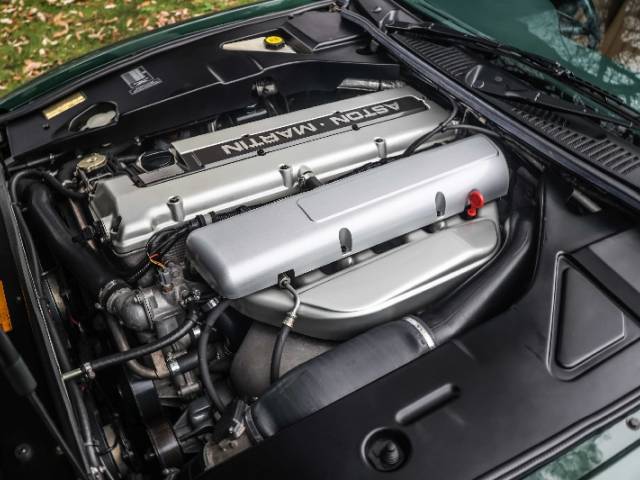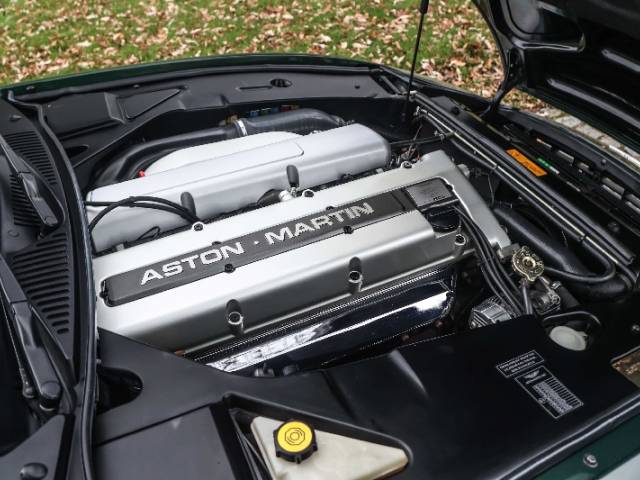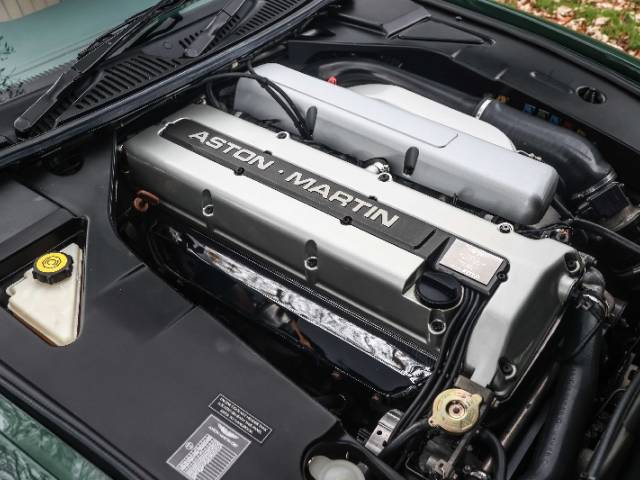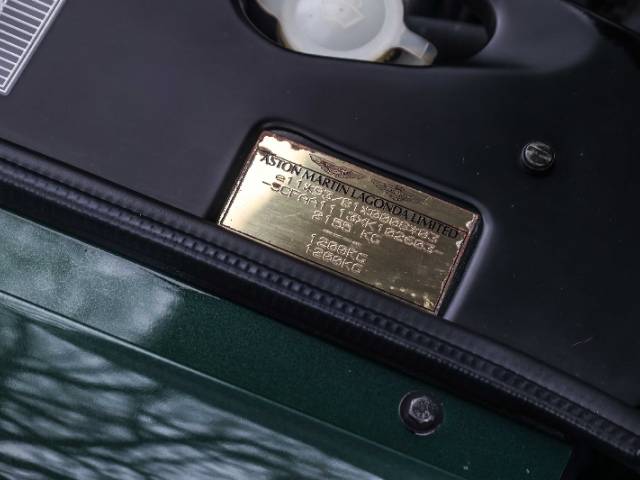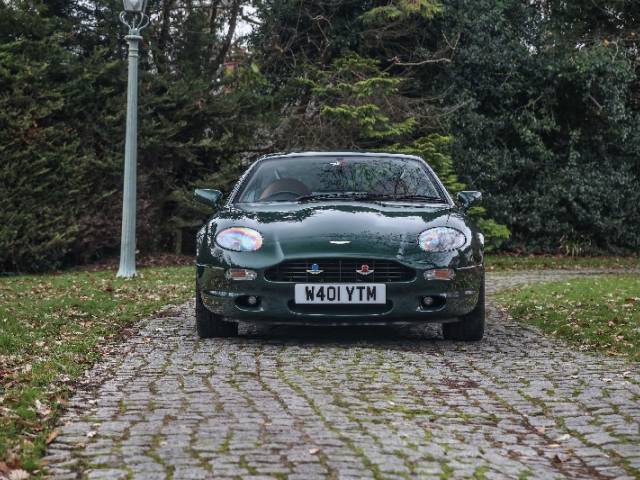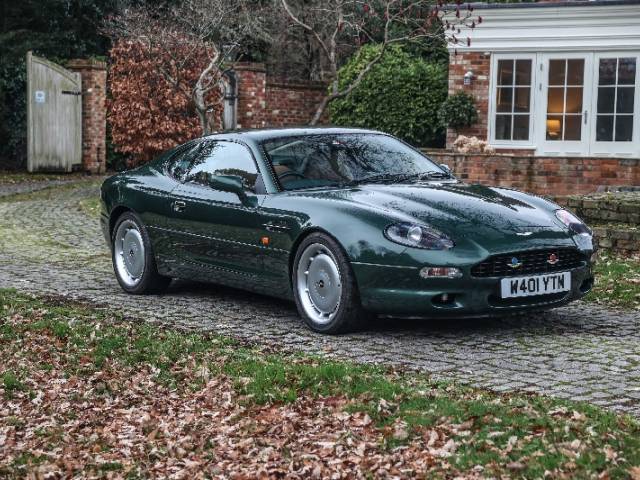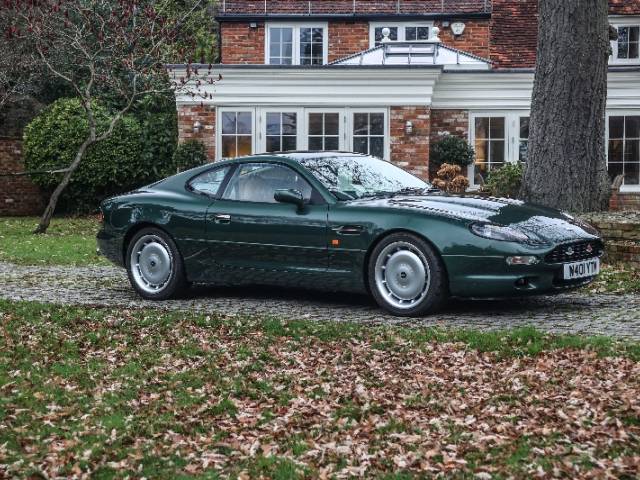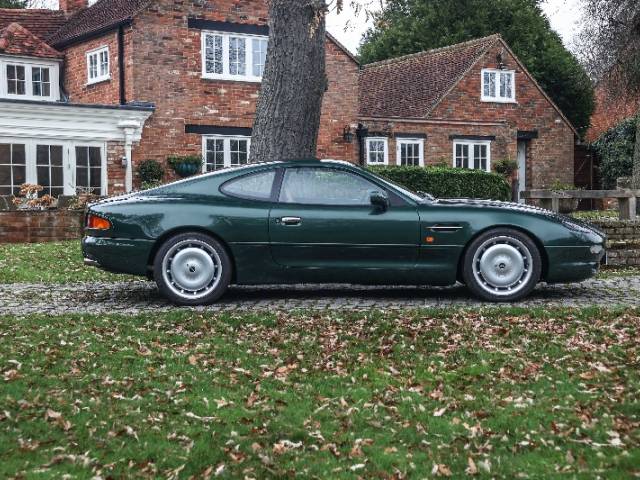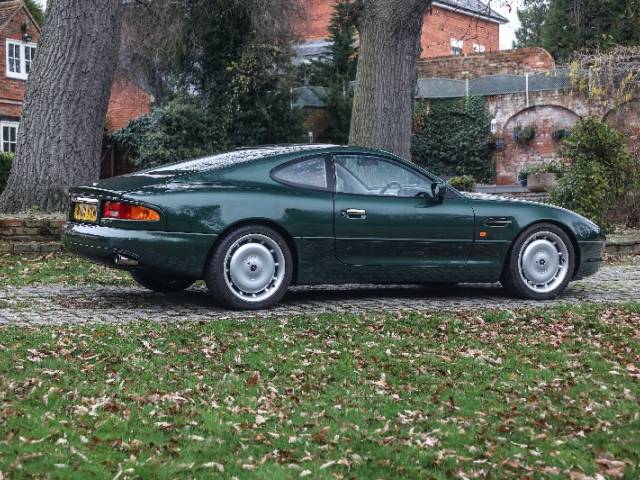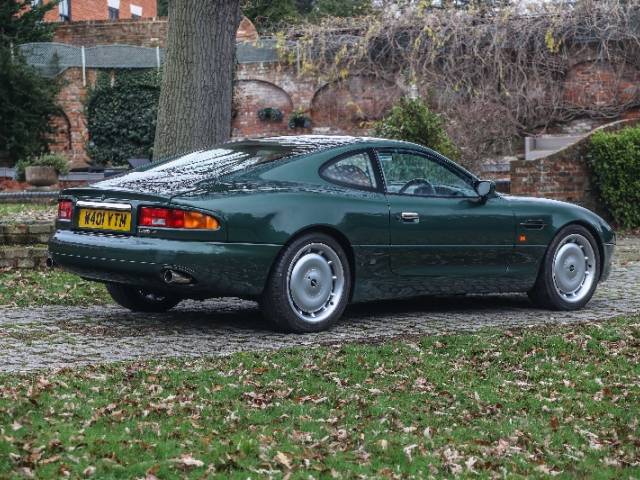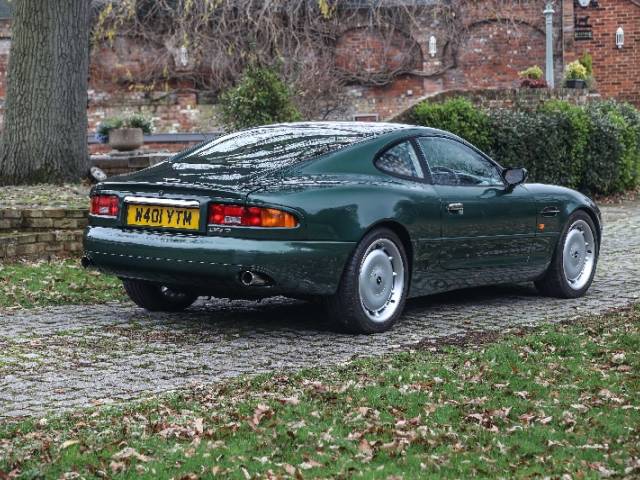 Dealer

away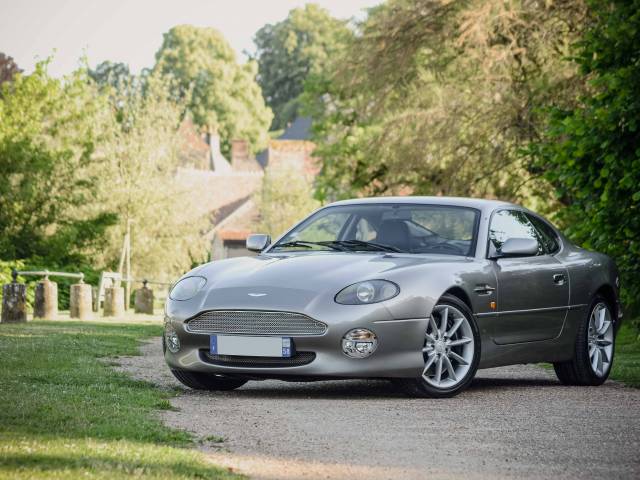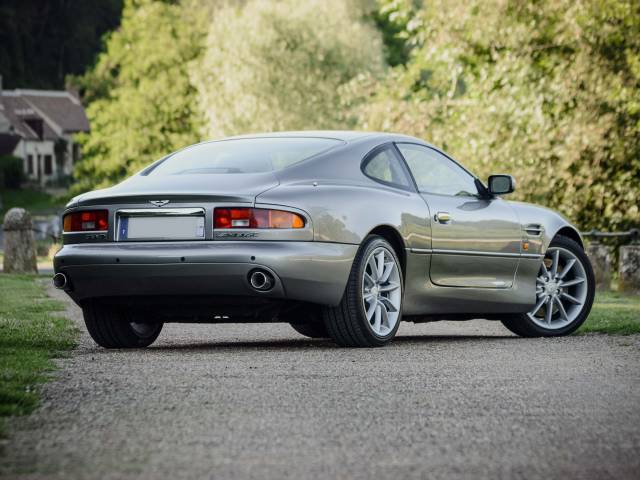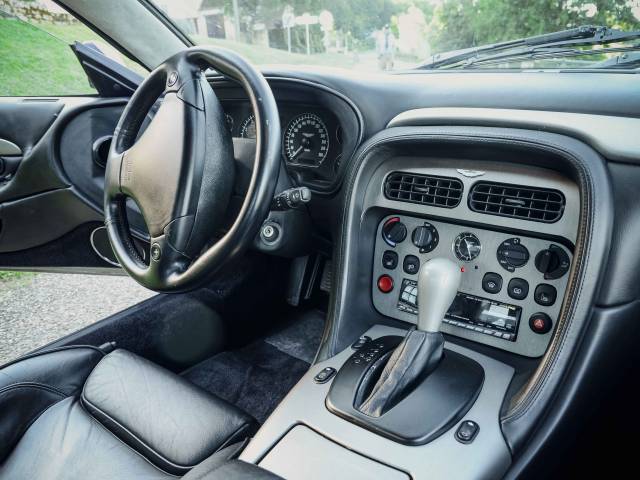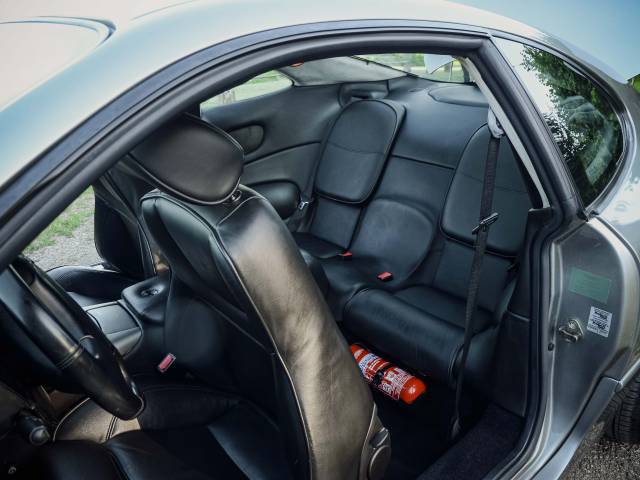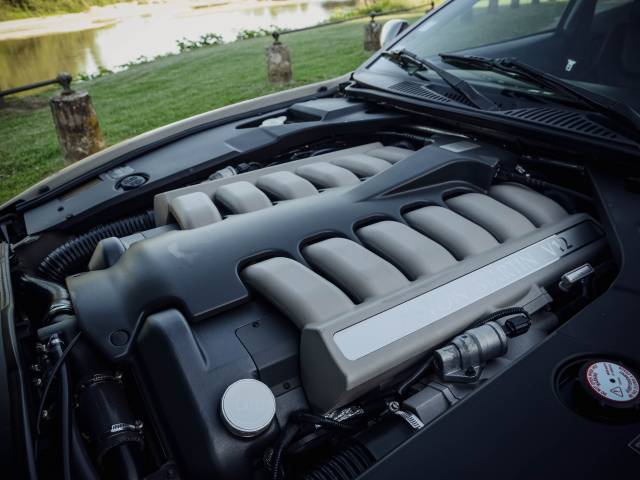 Aston Martin DB7 Vantage - Très bel état - Garantie
Dealer

away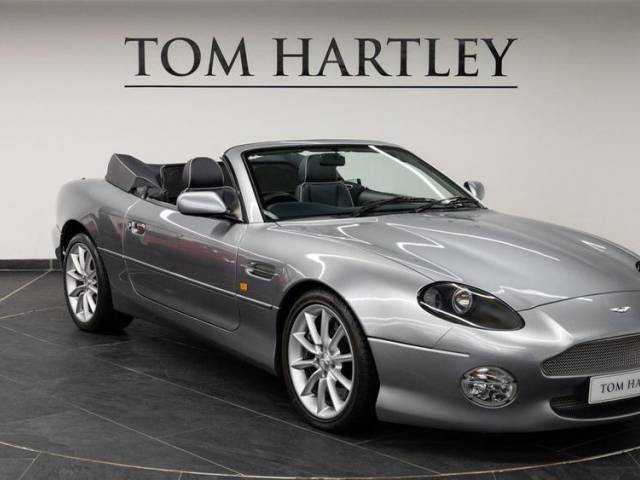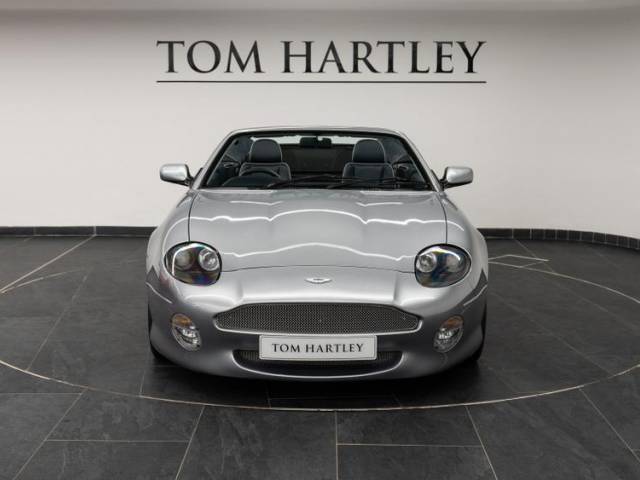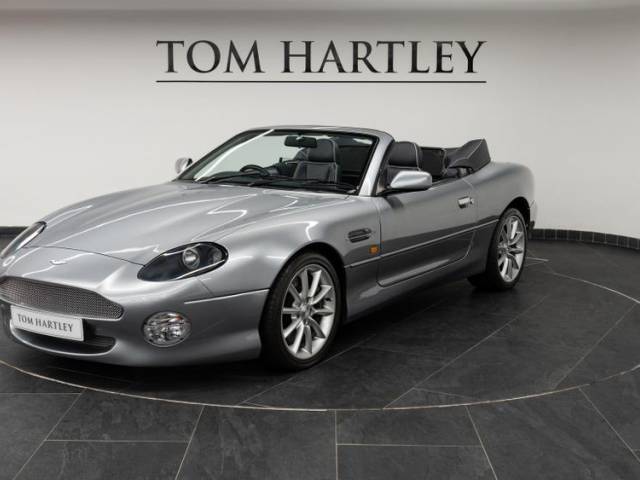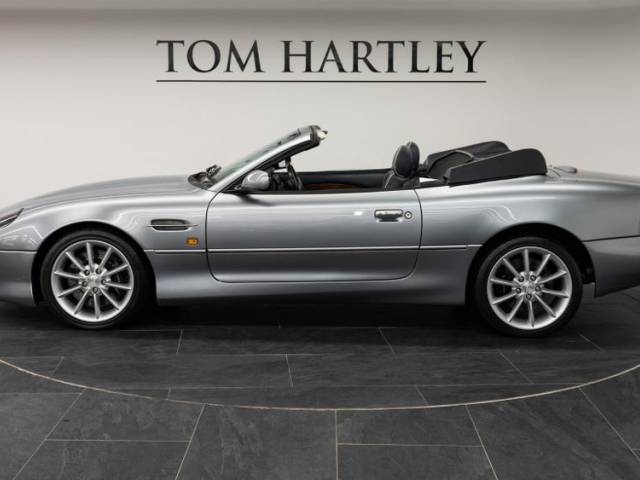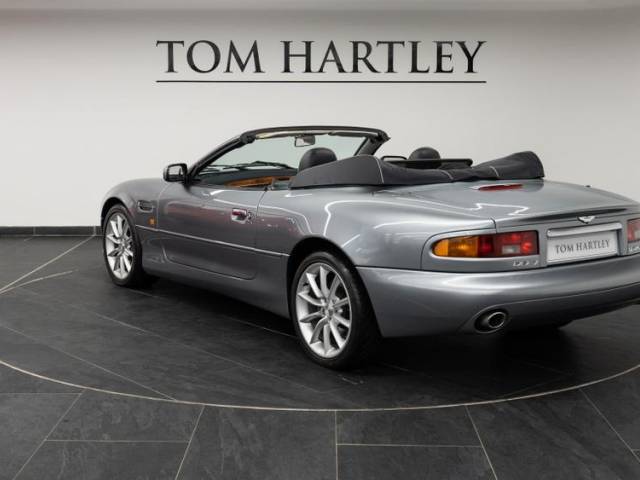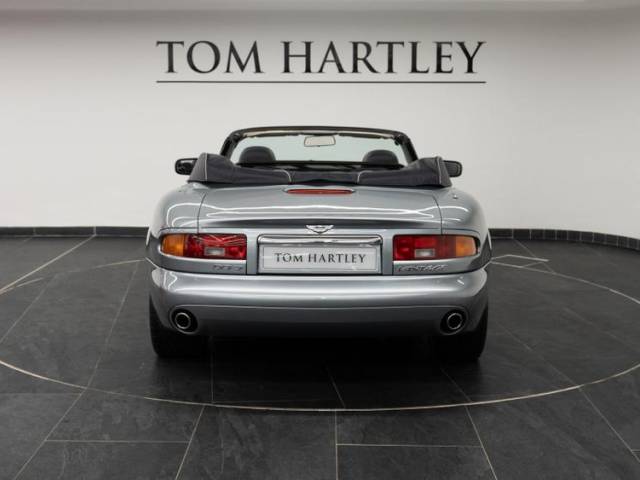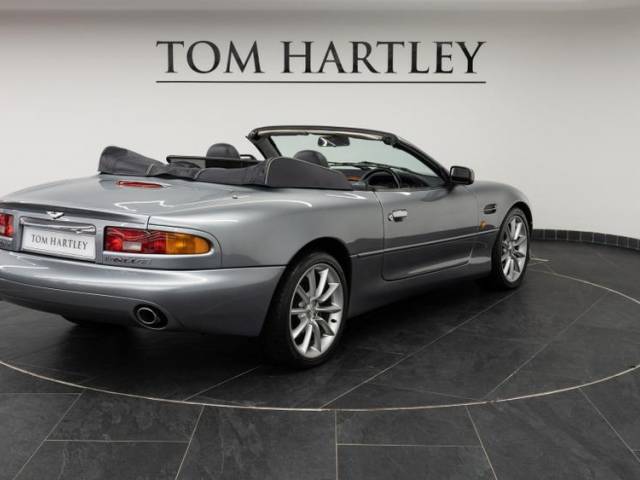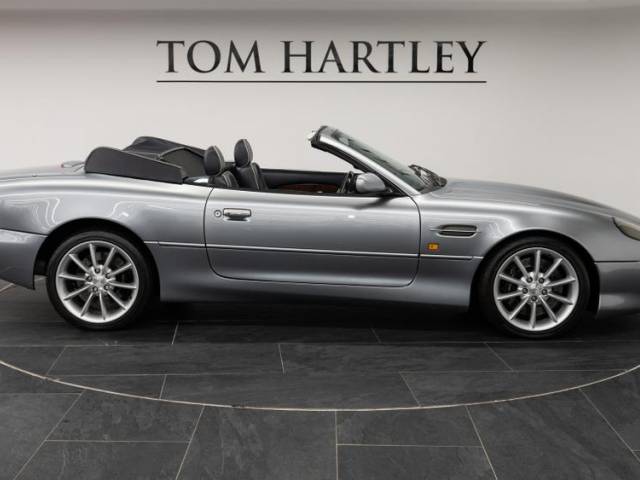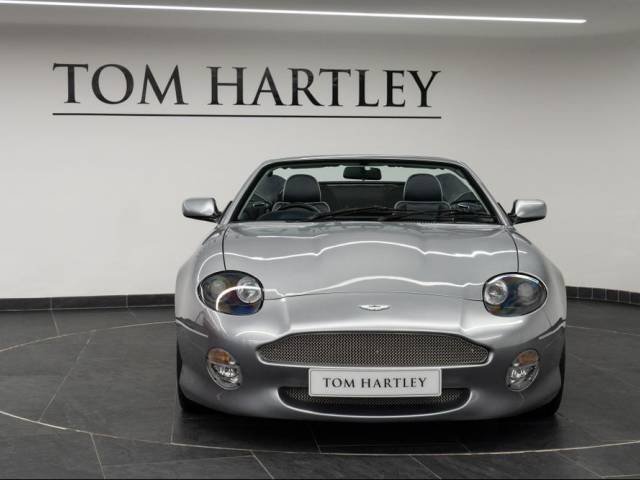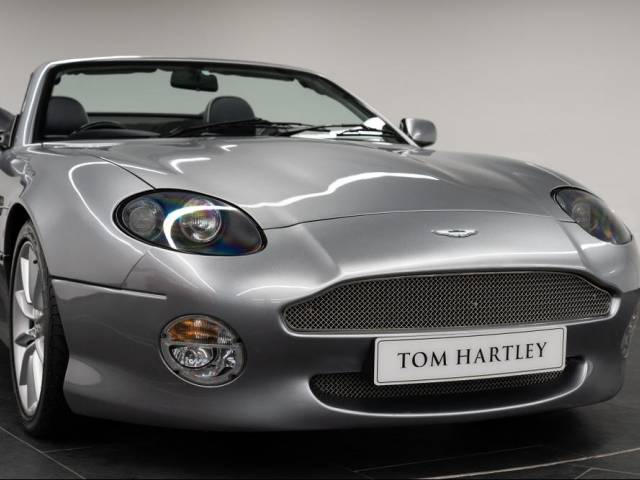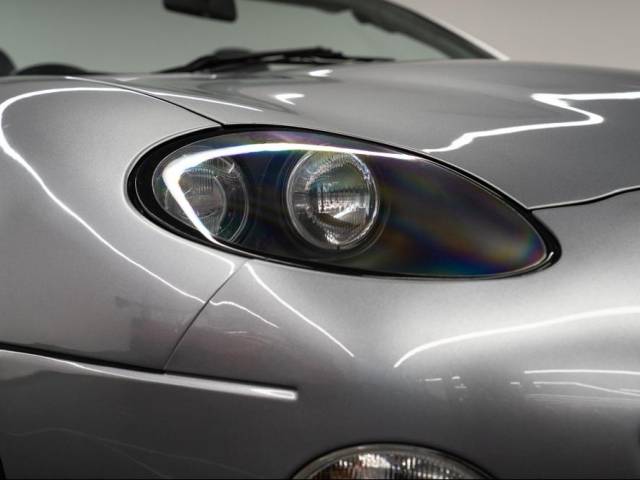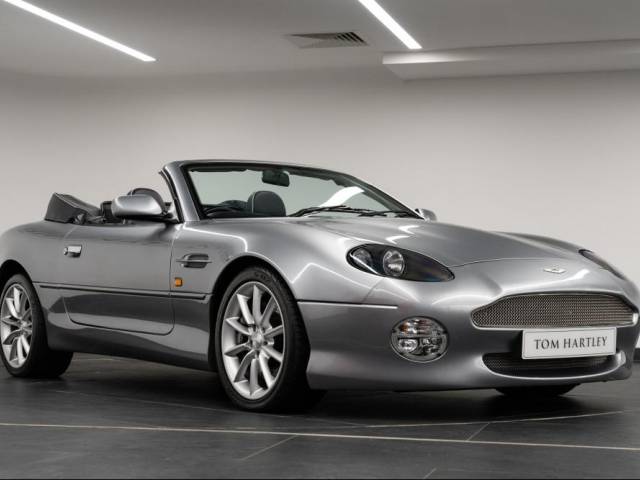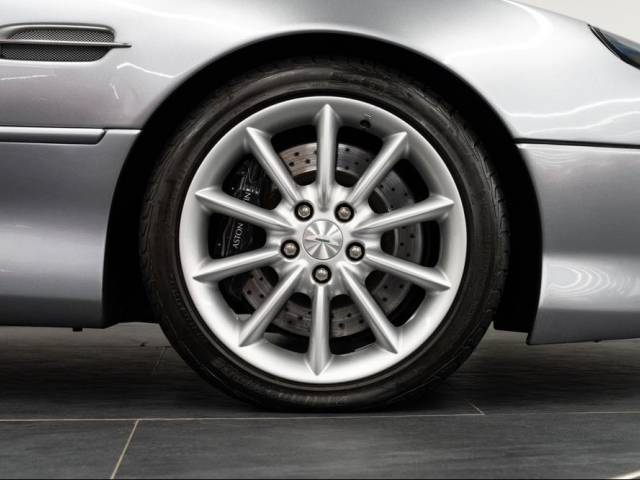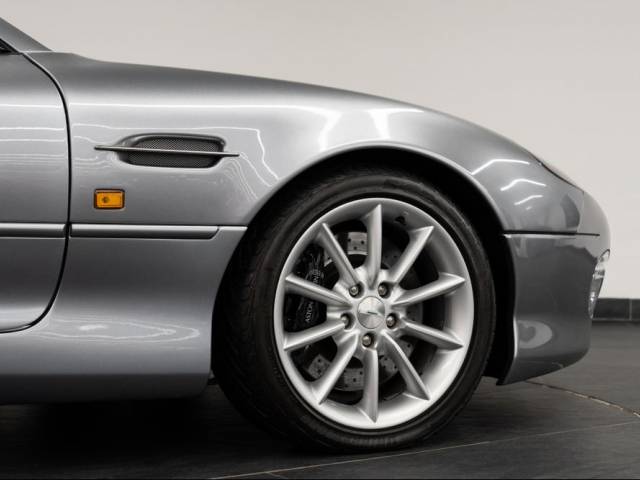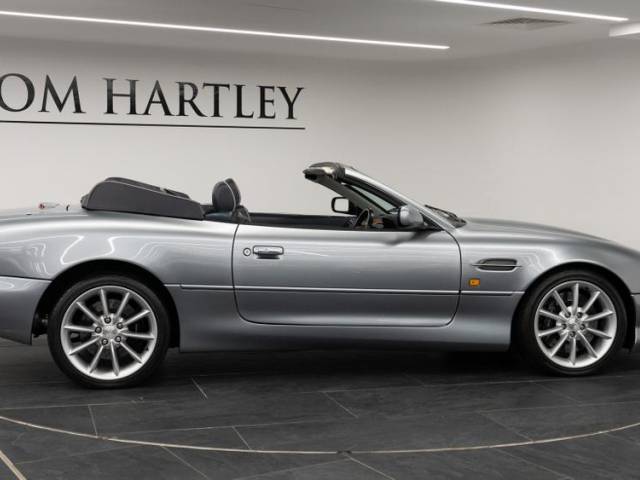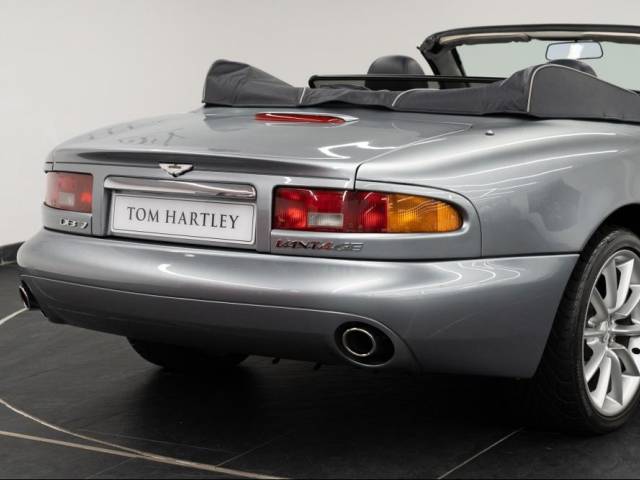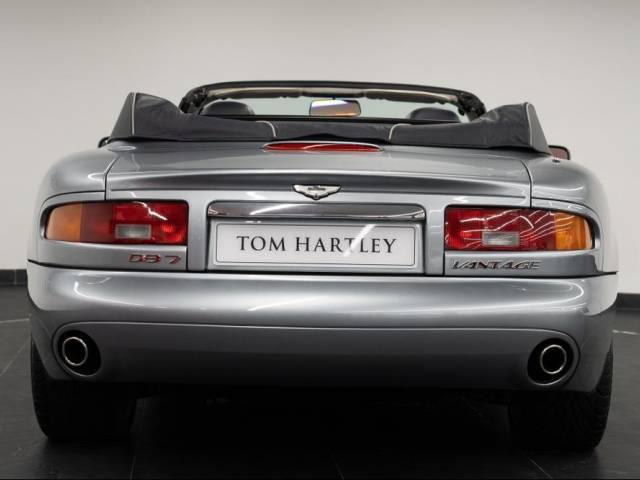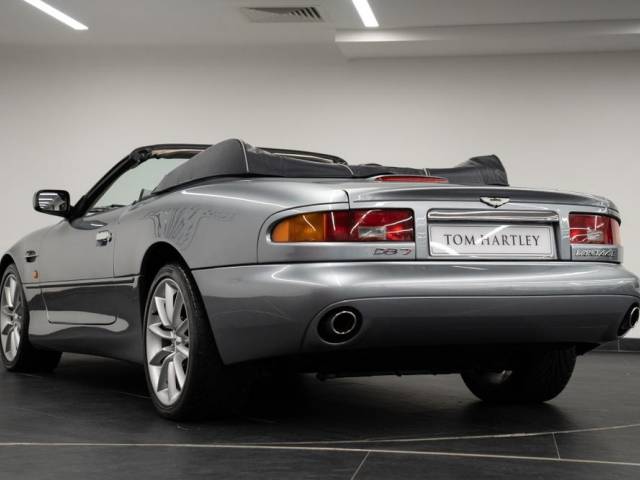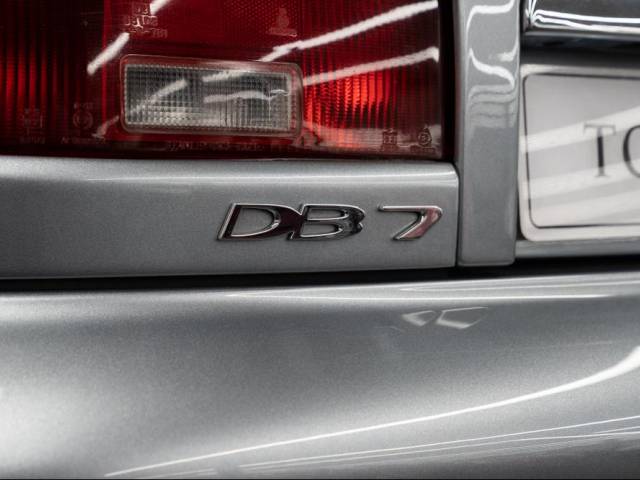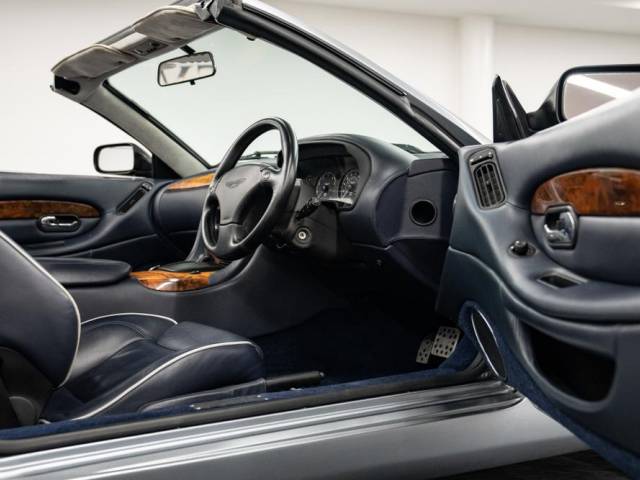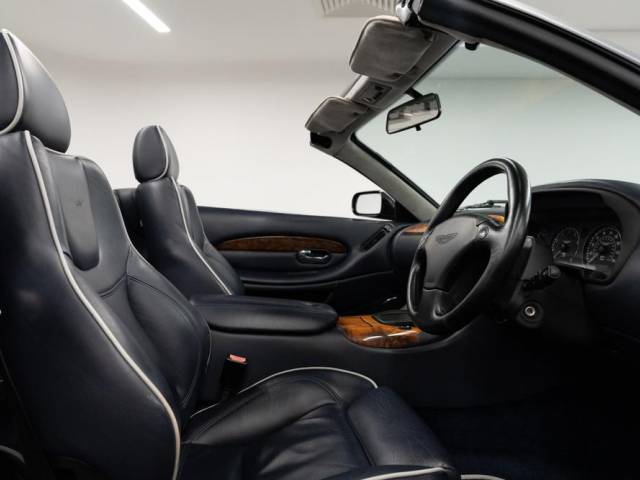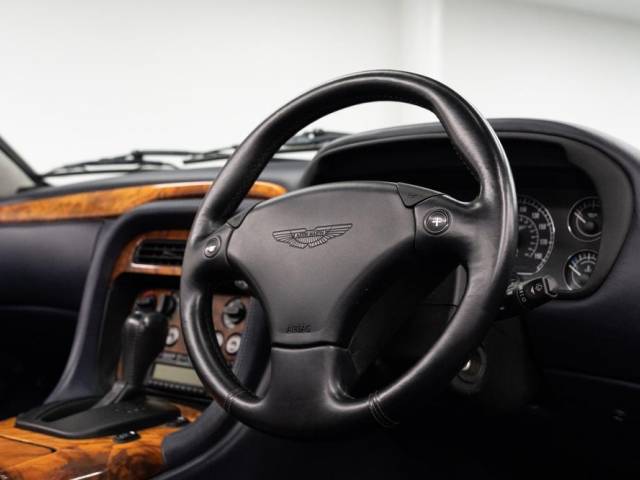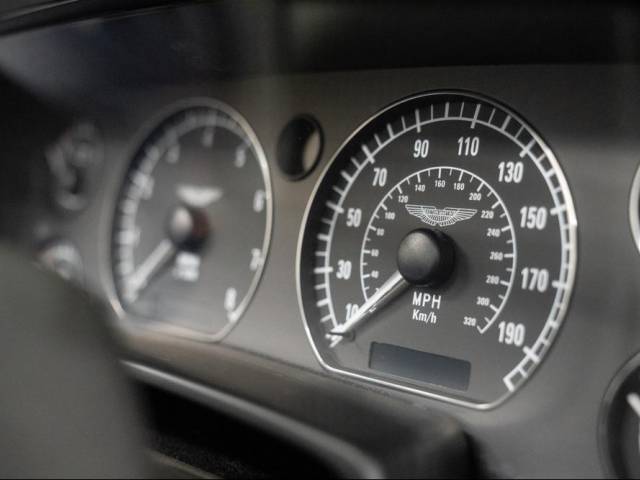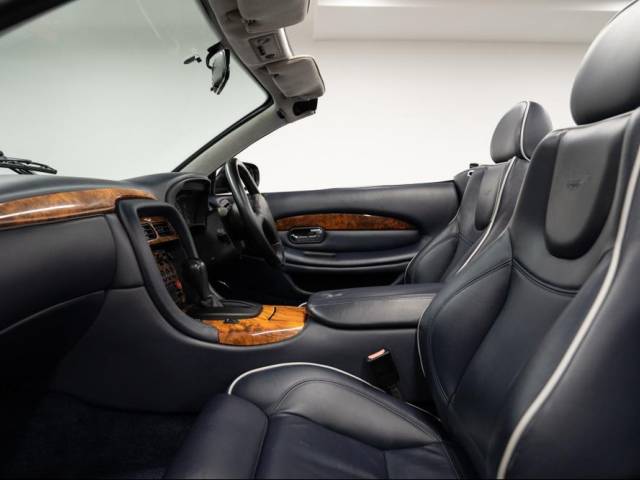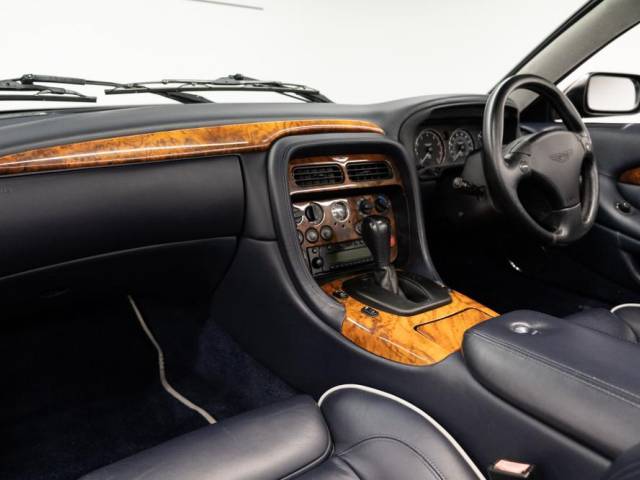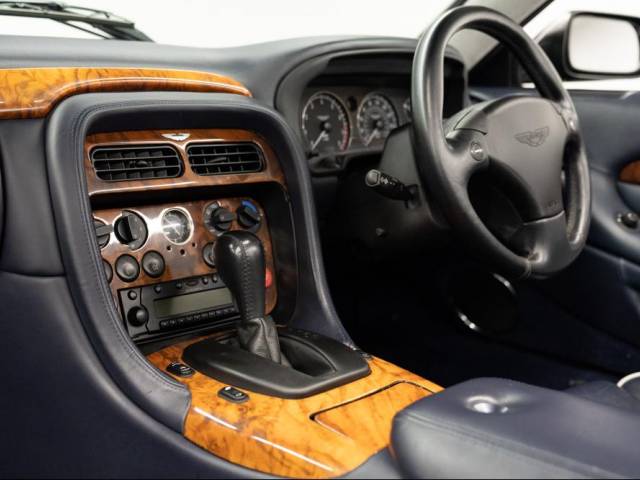 Aston Martin DB7 VANTAGE VOLANTE
Dealer

away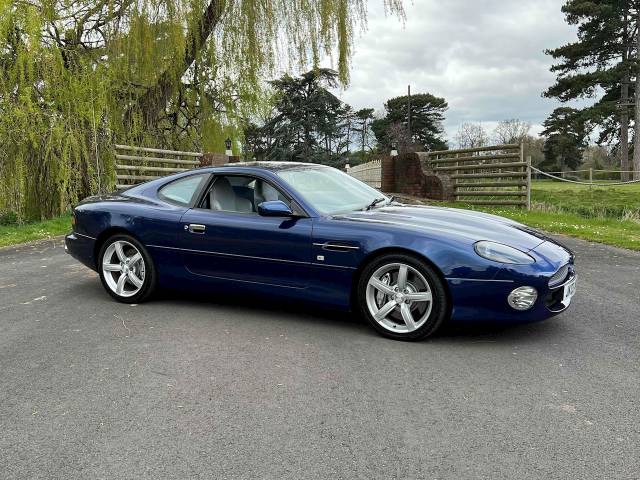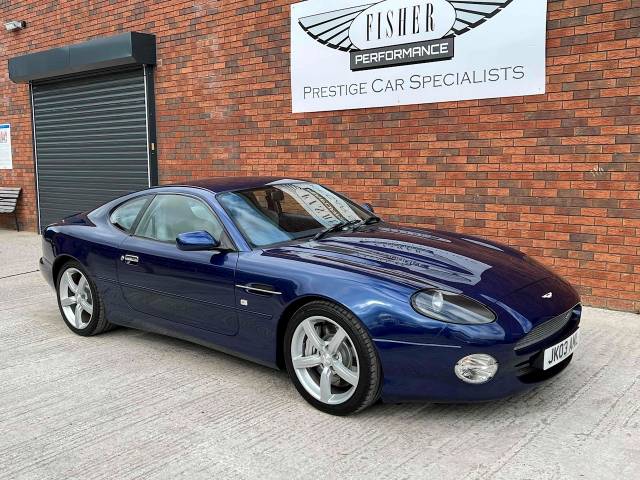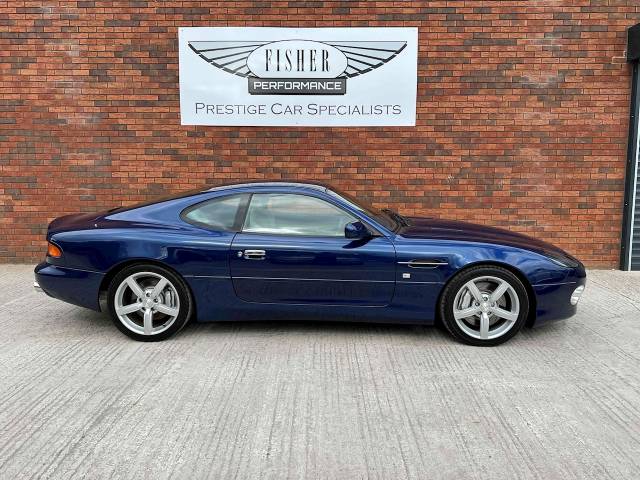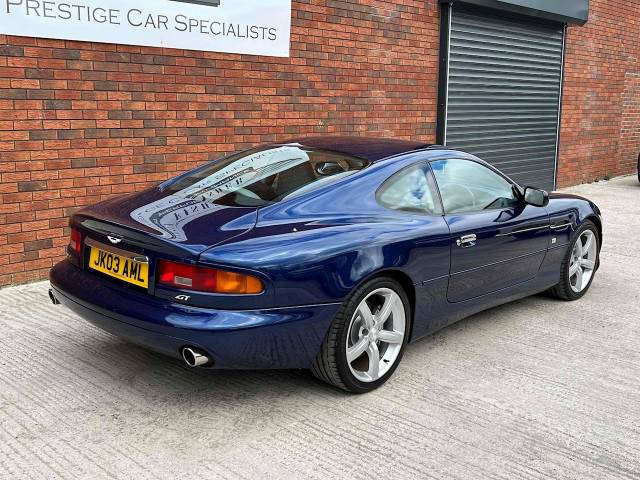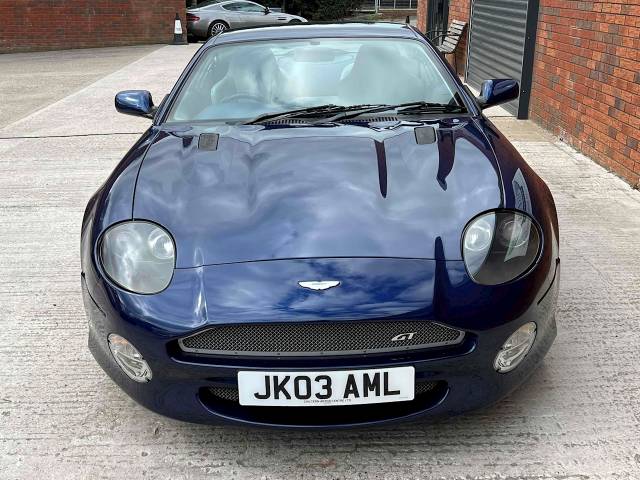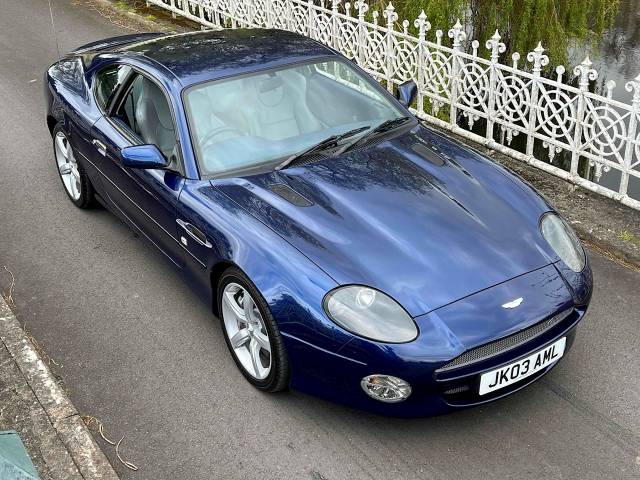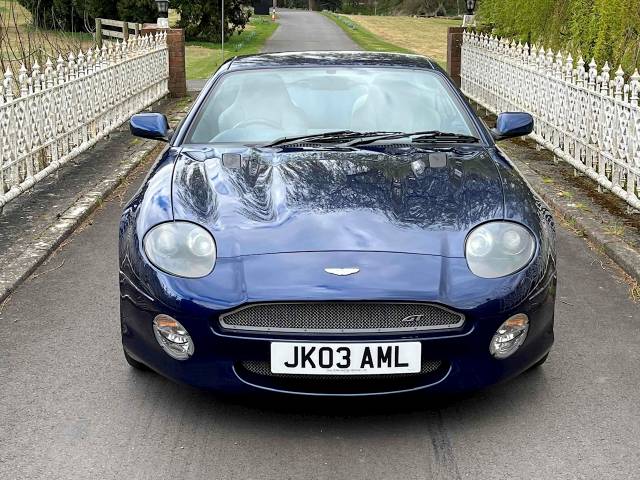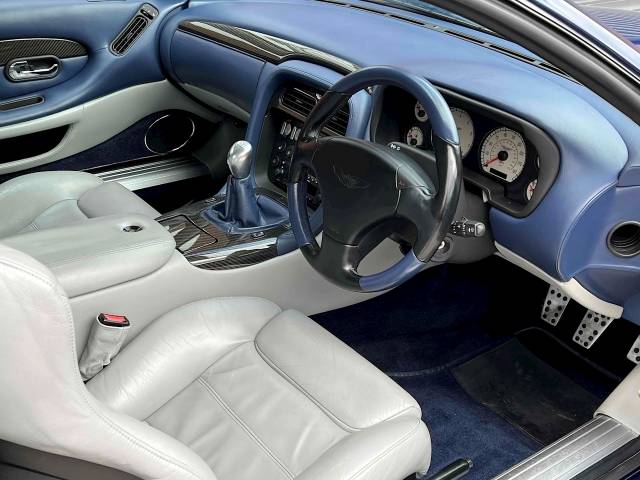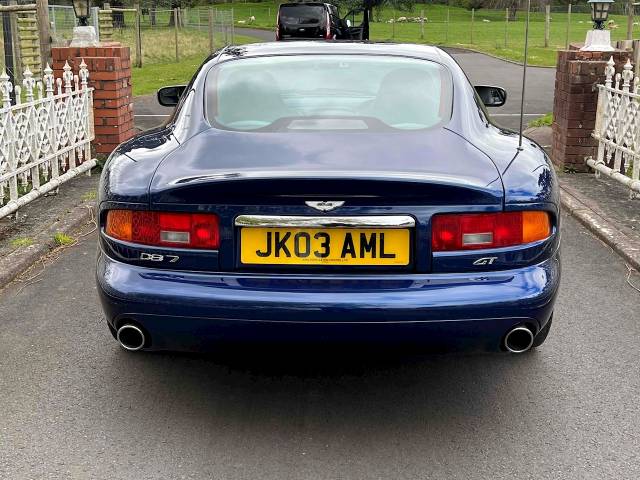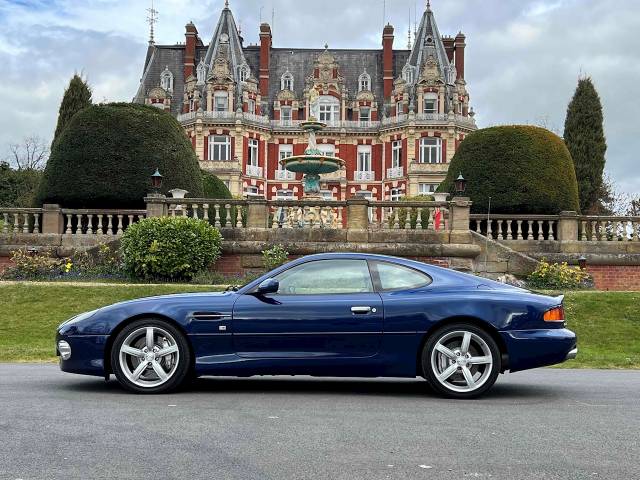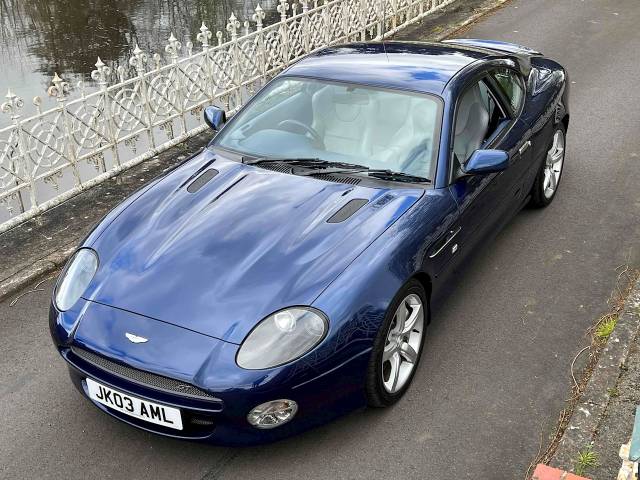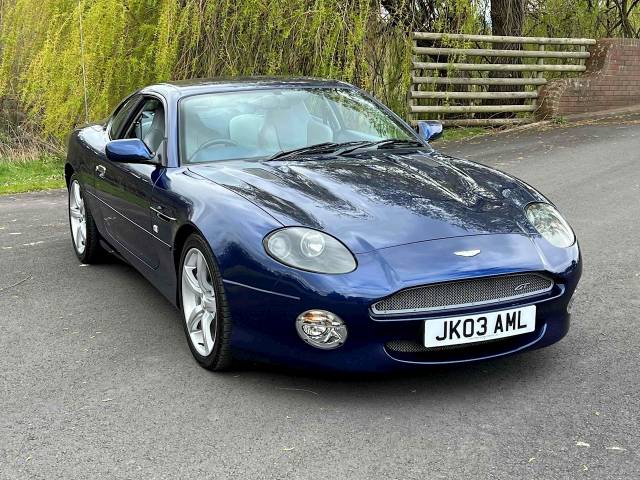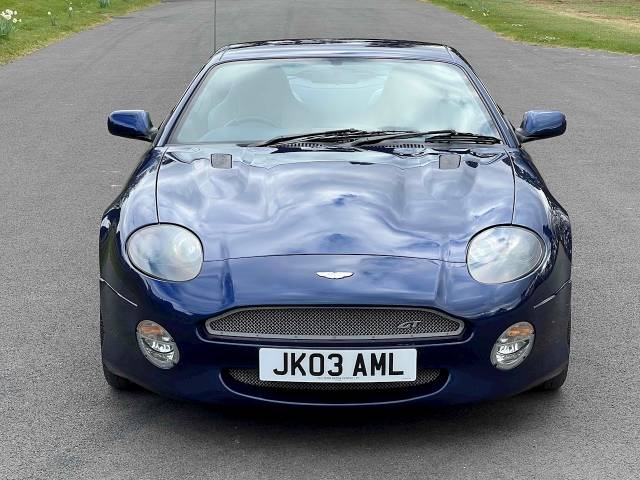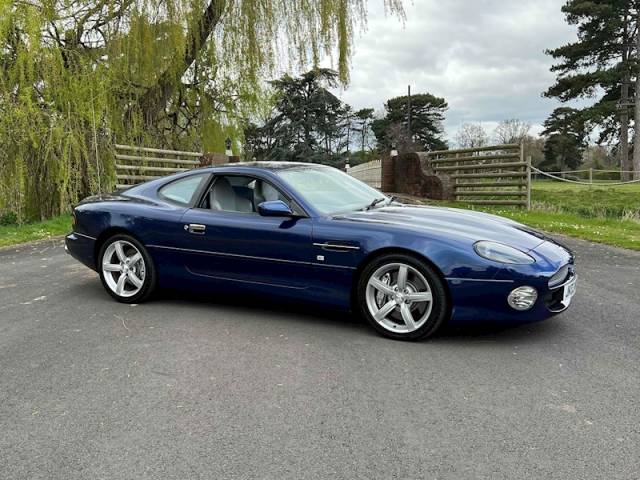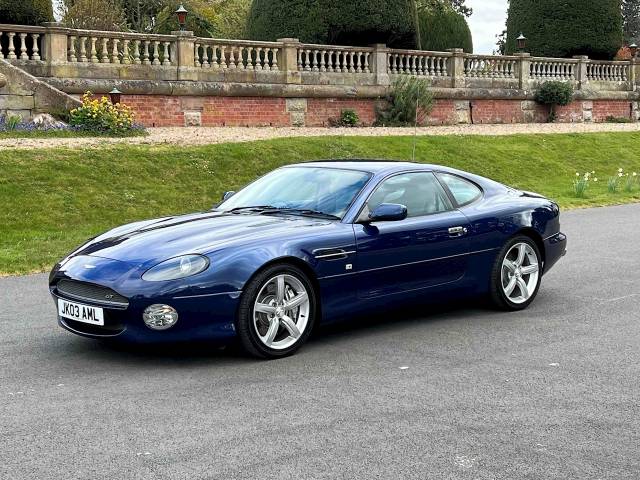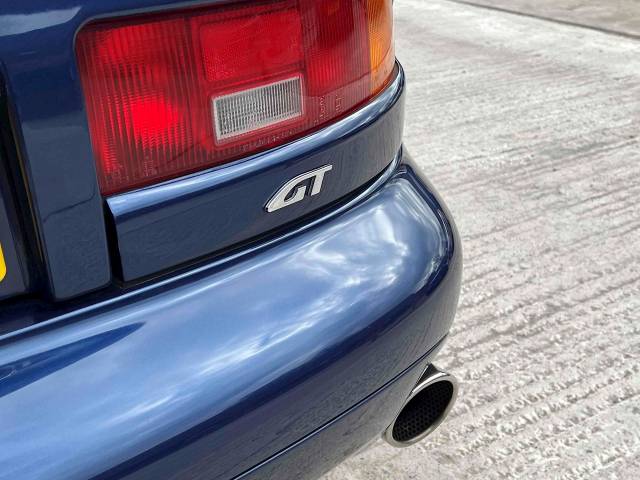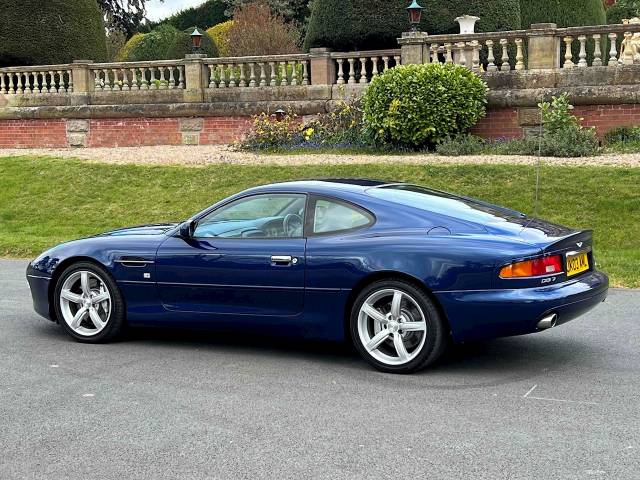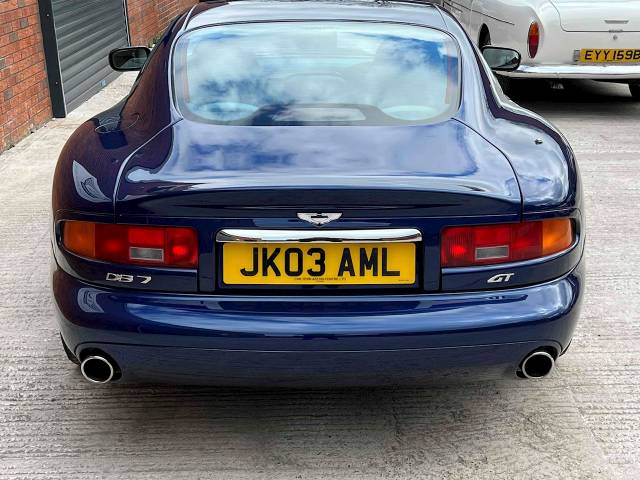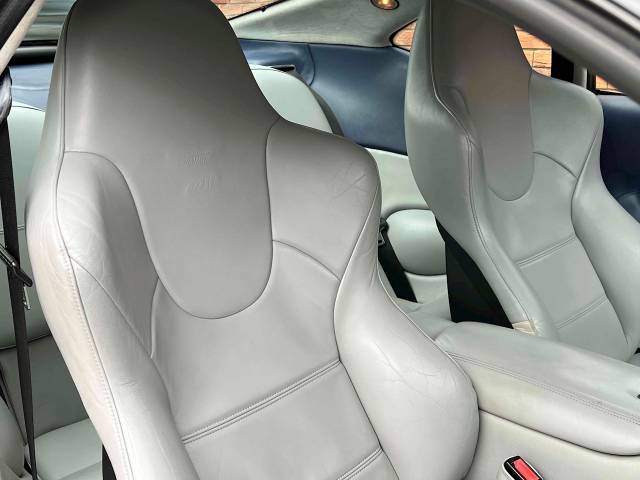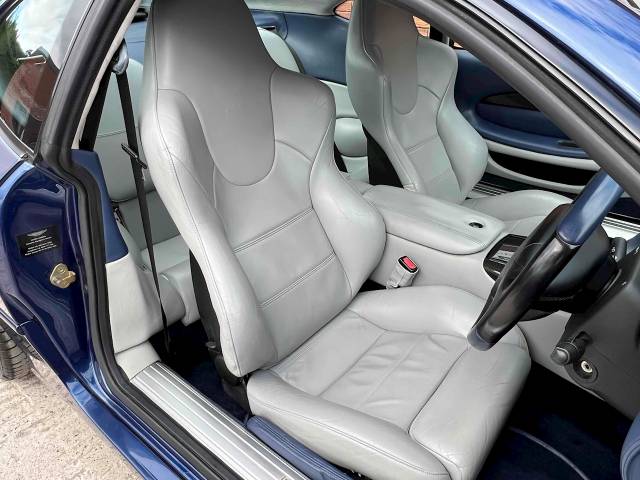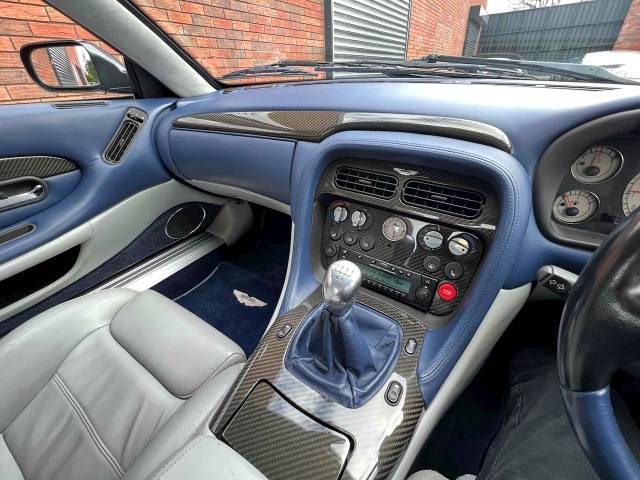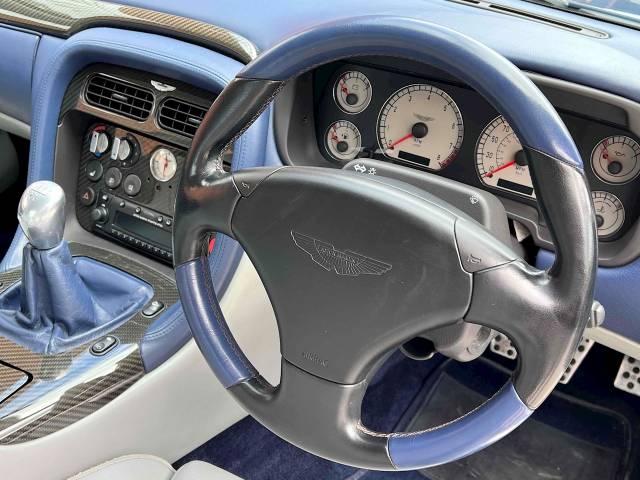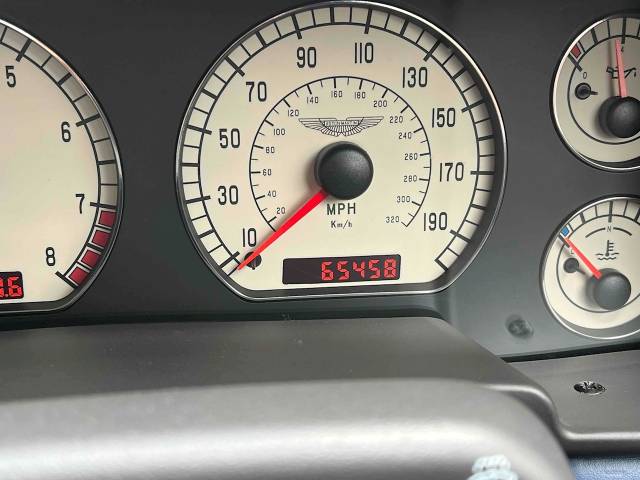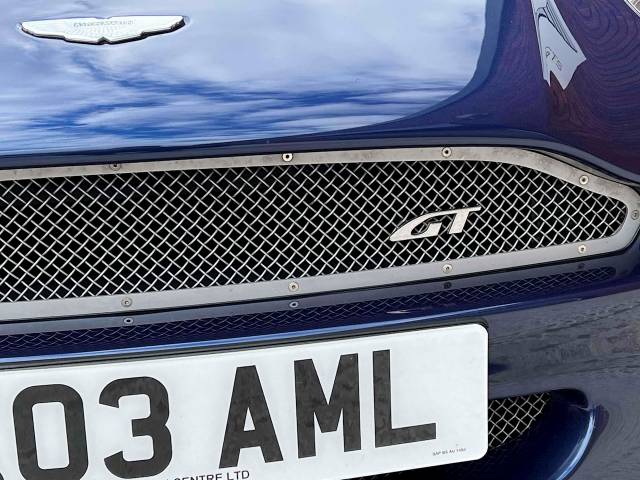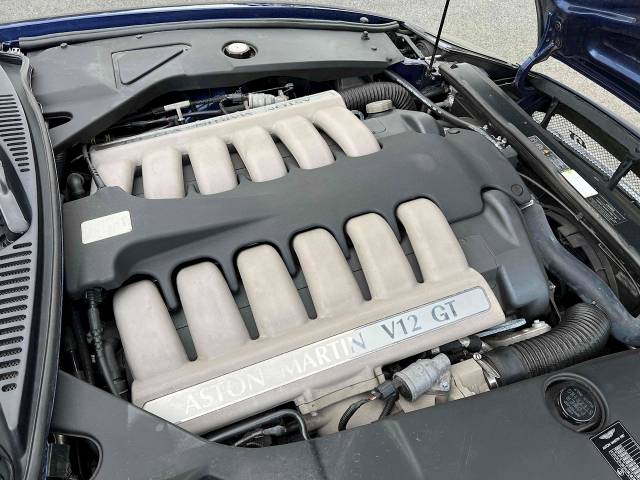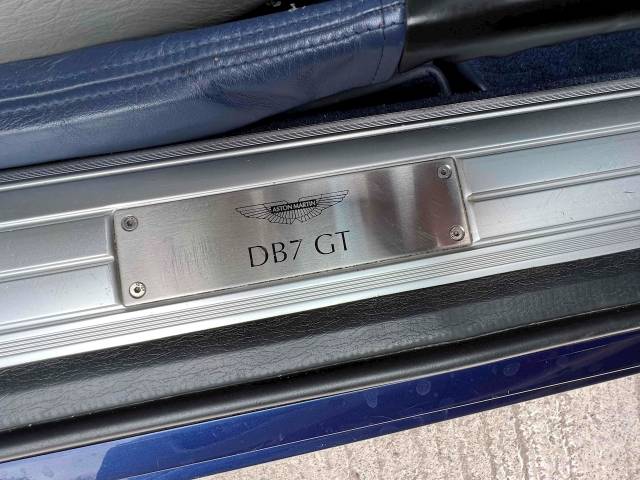 Dealer

away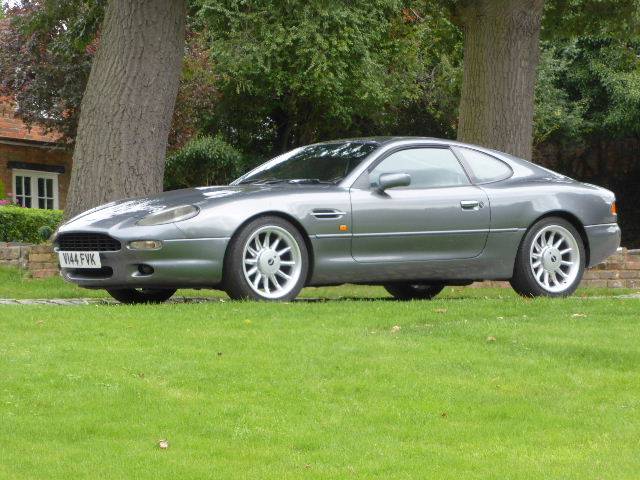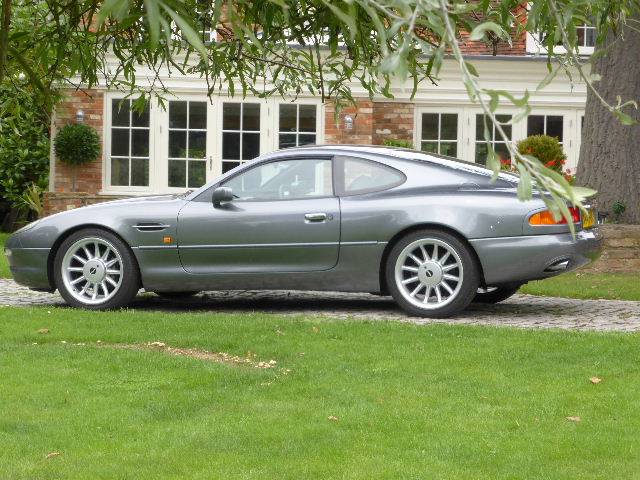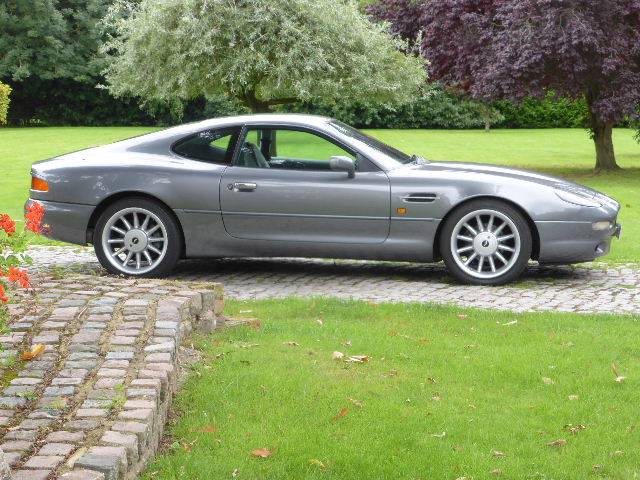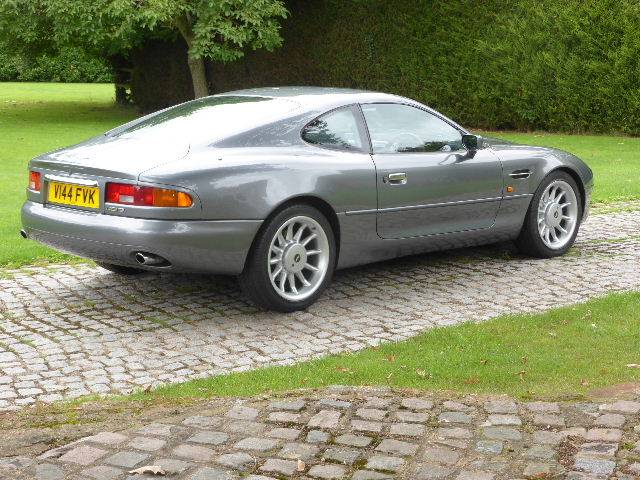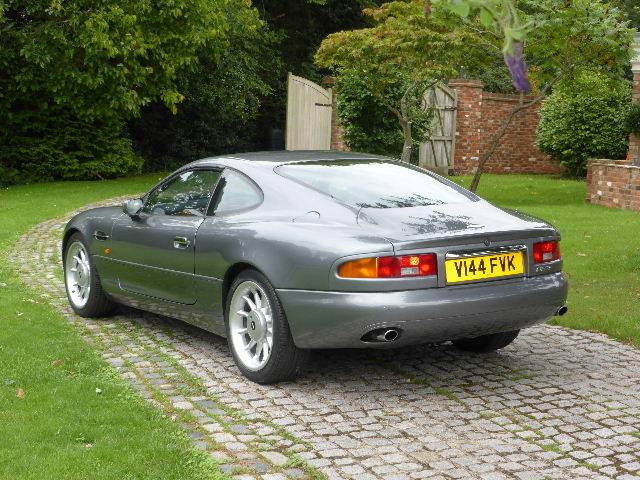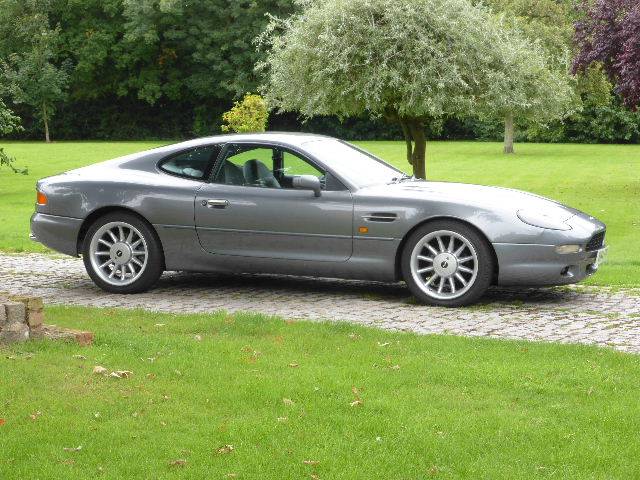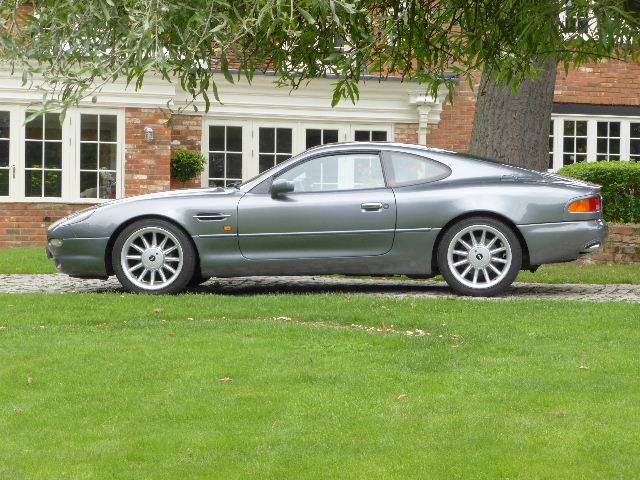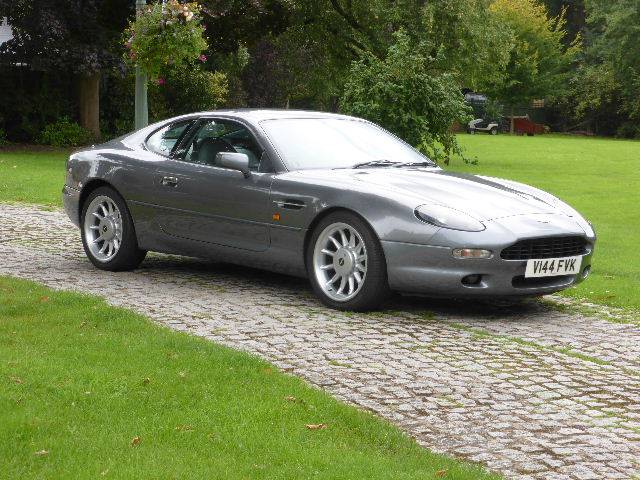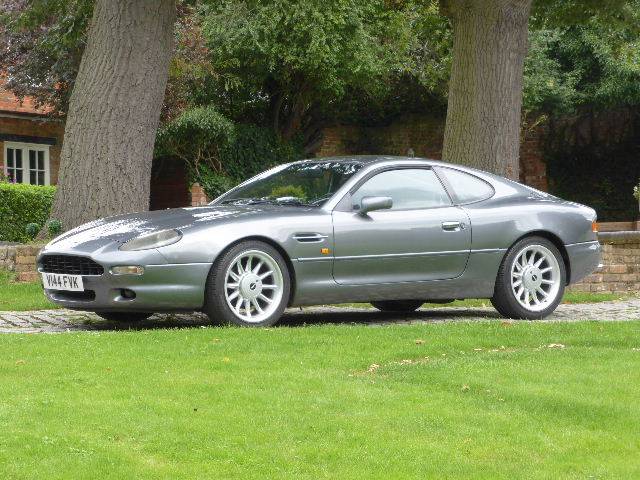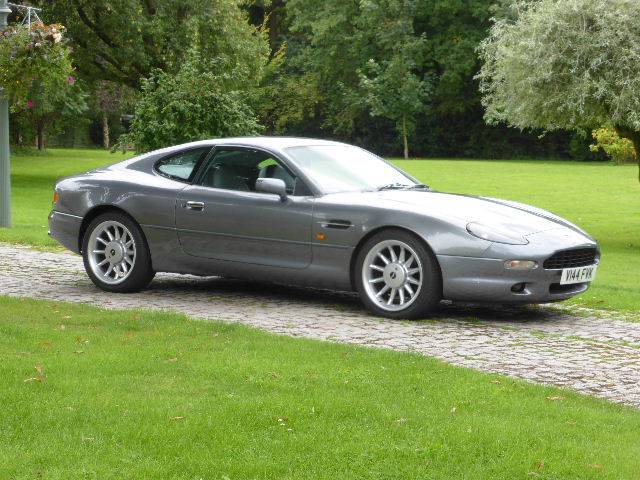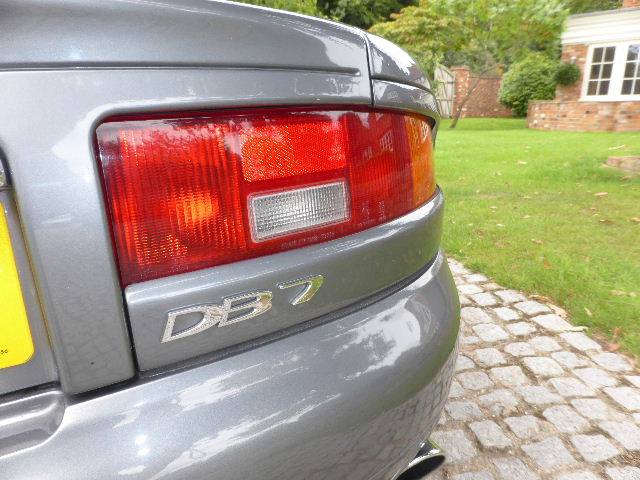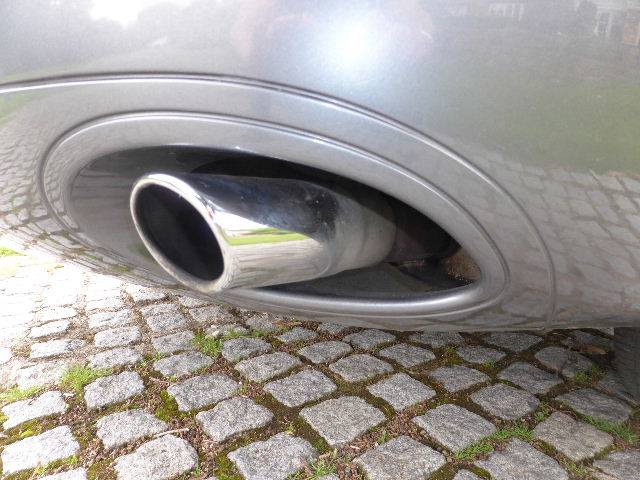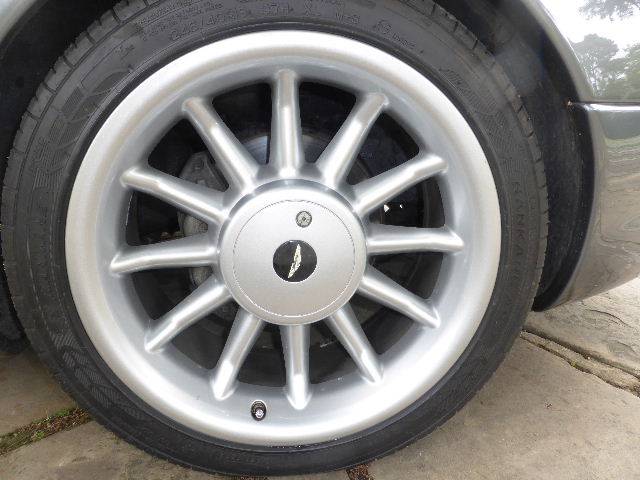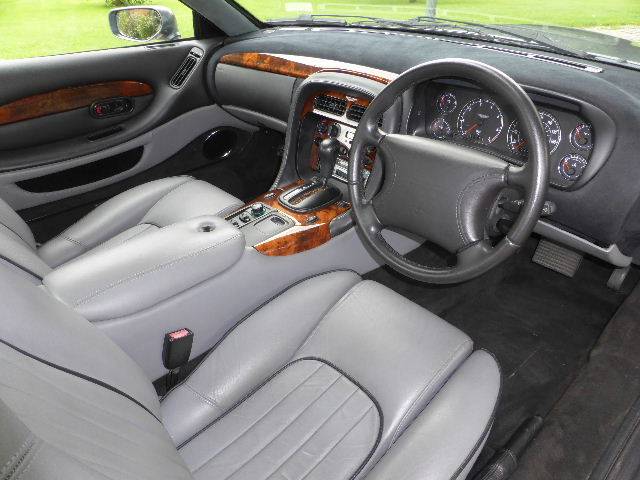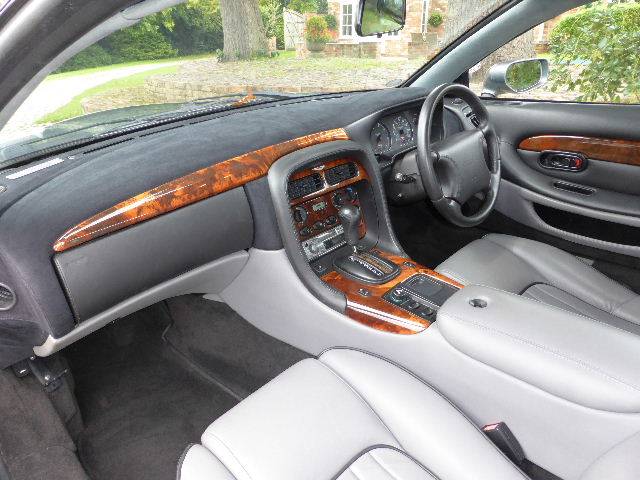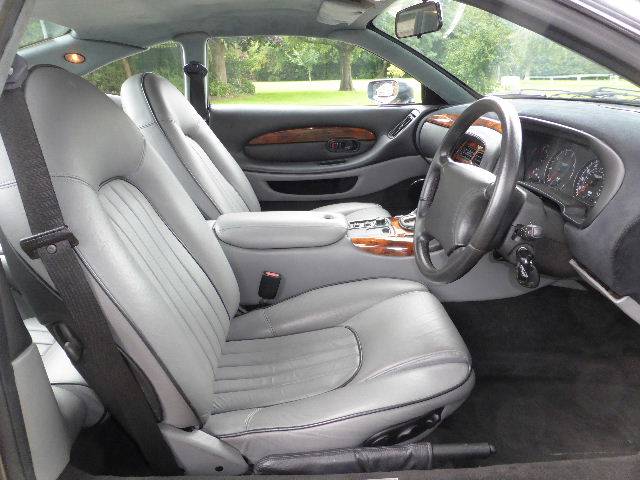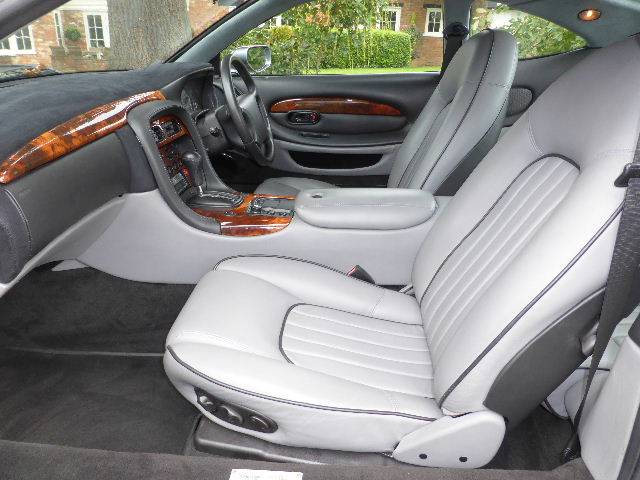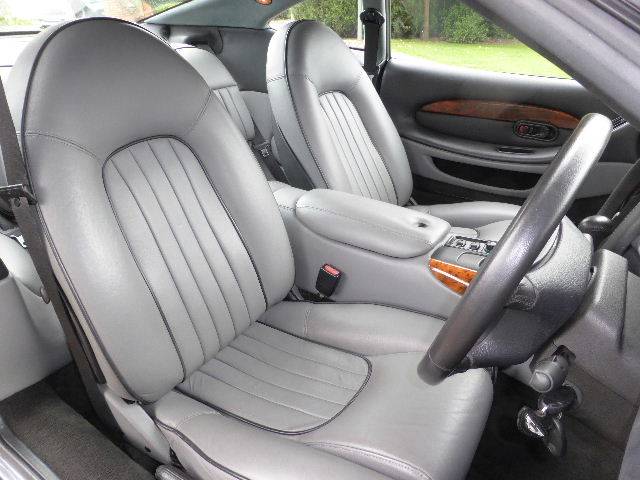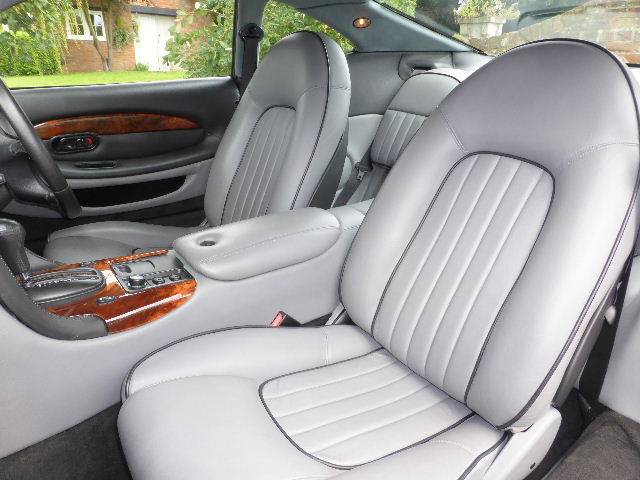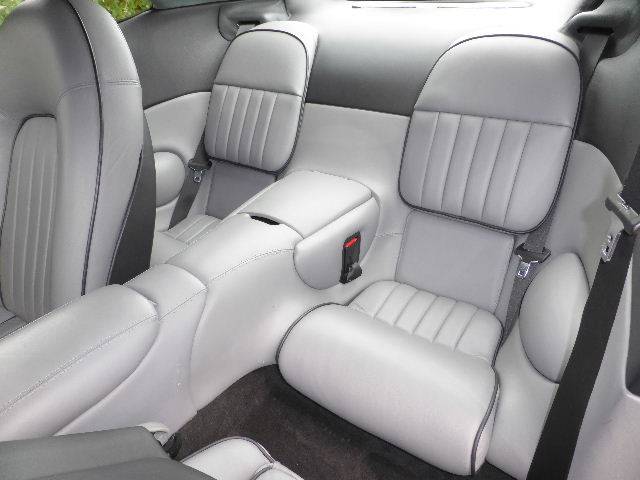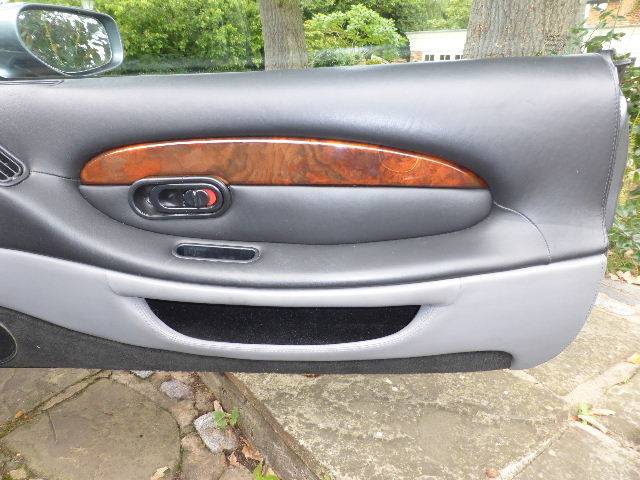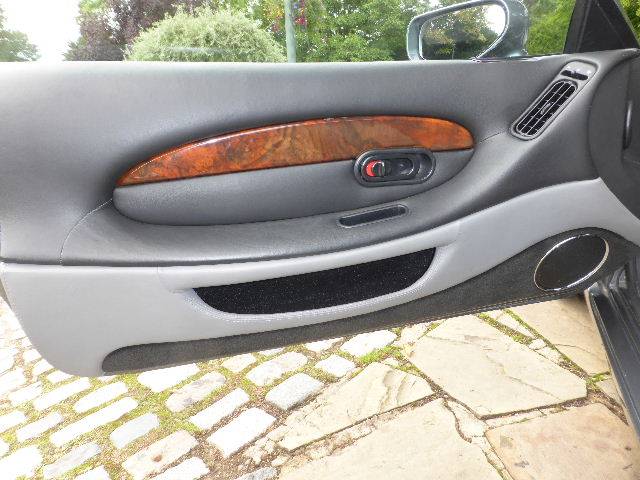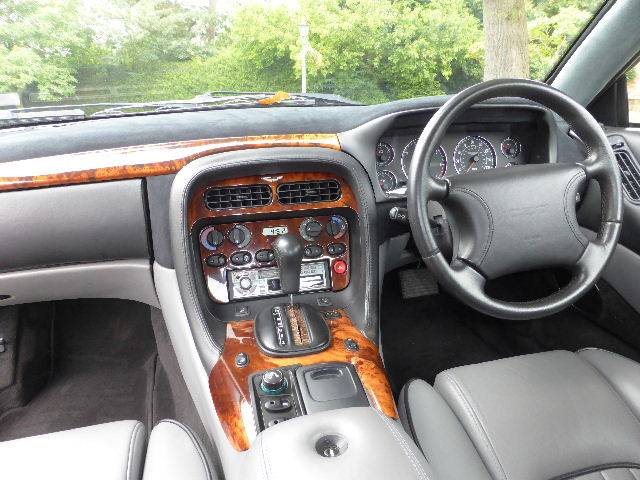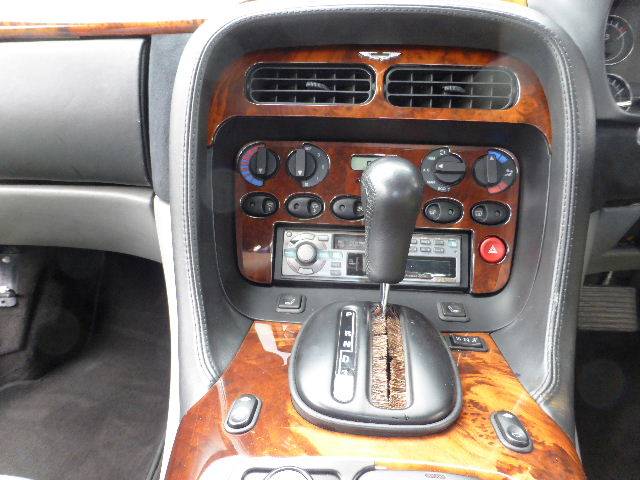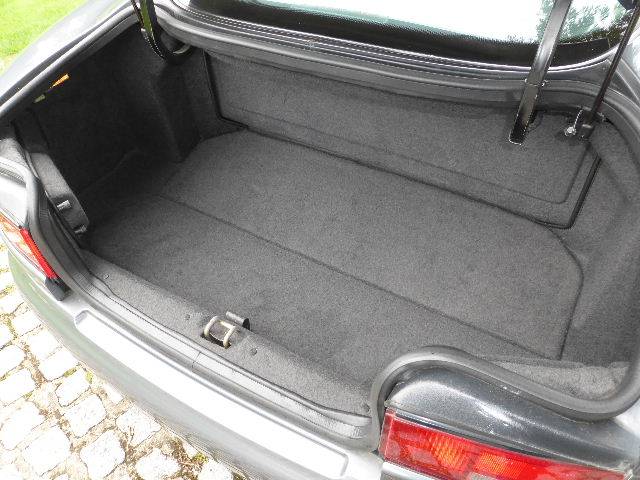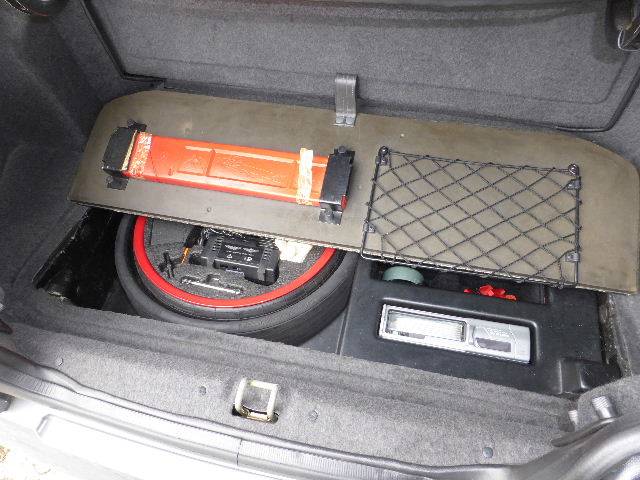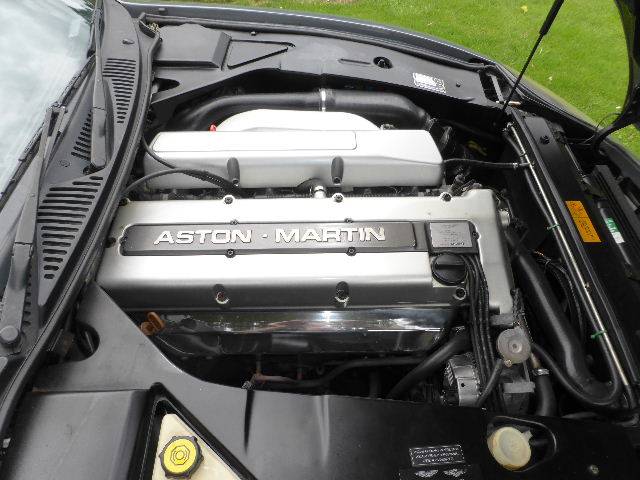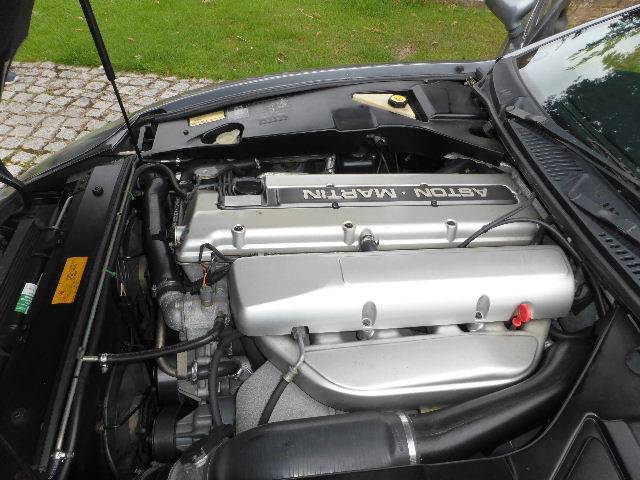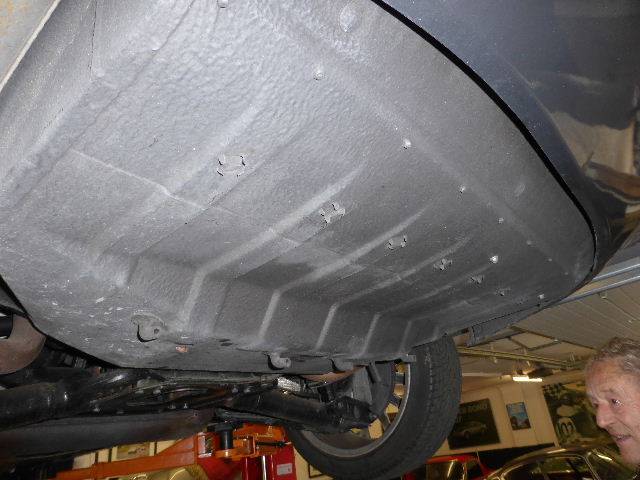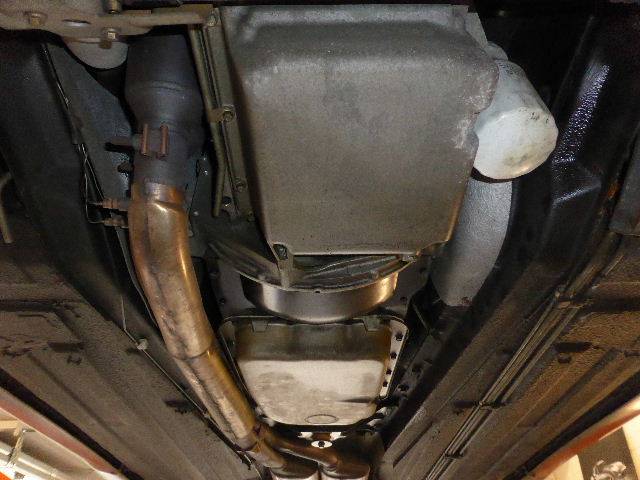 Dealer

away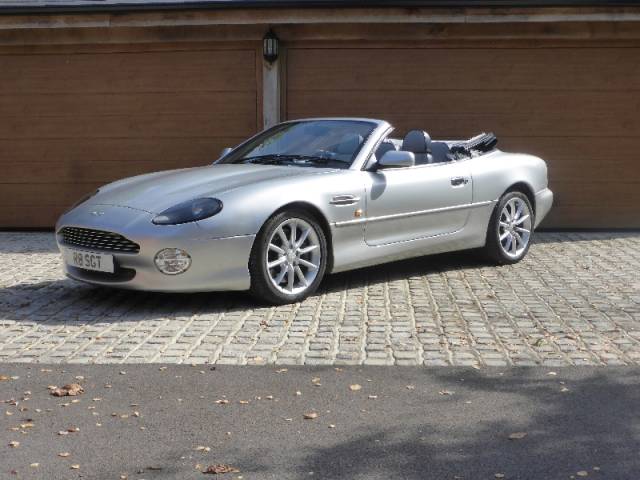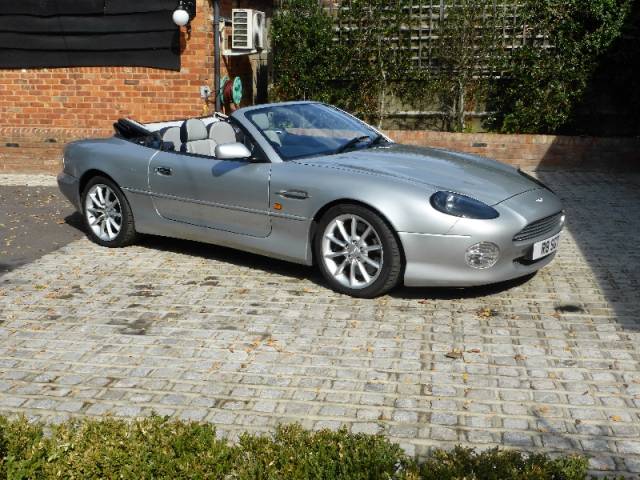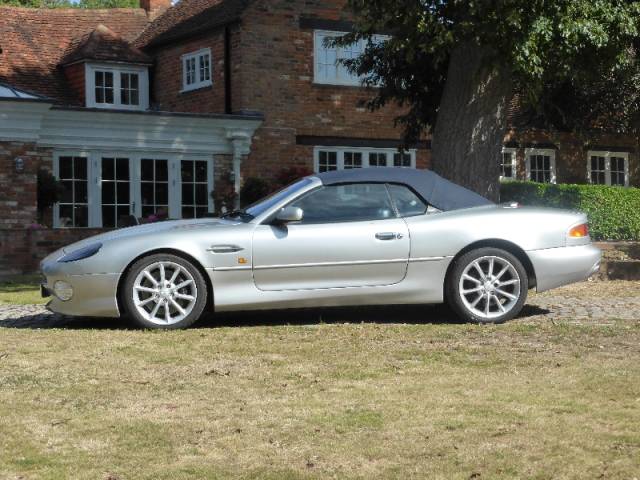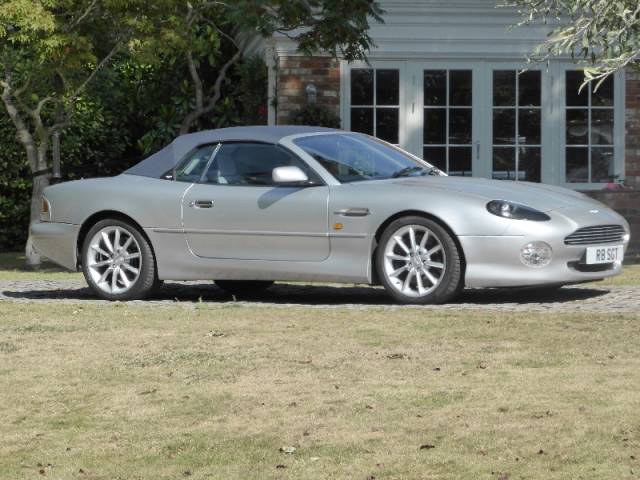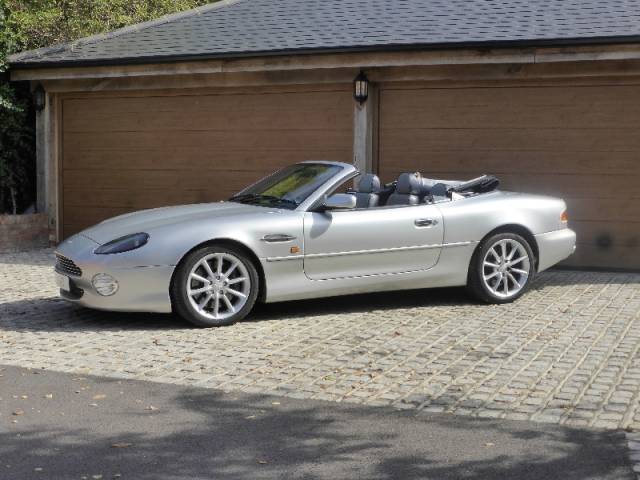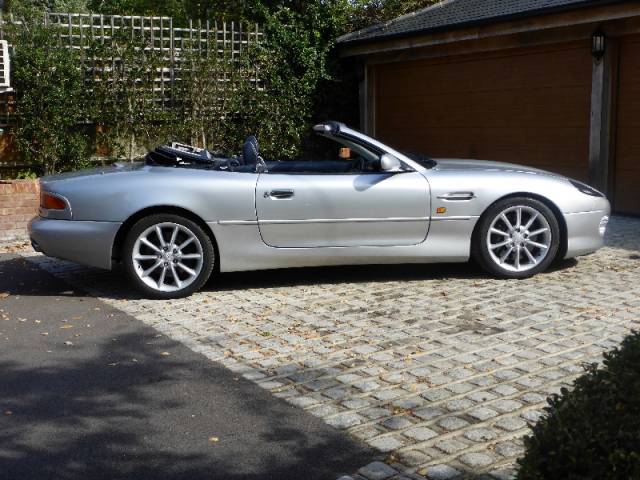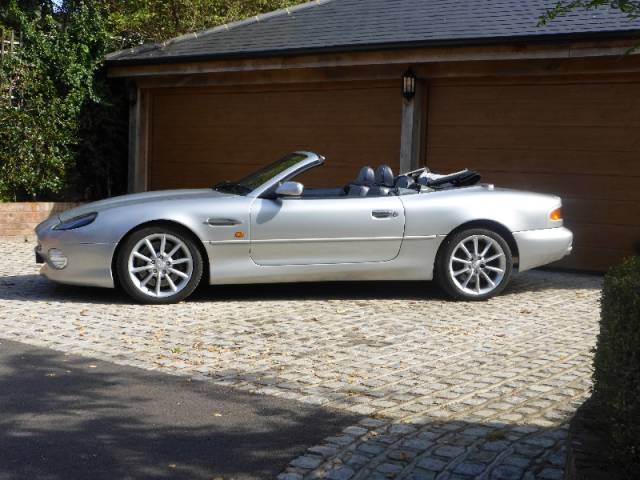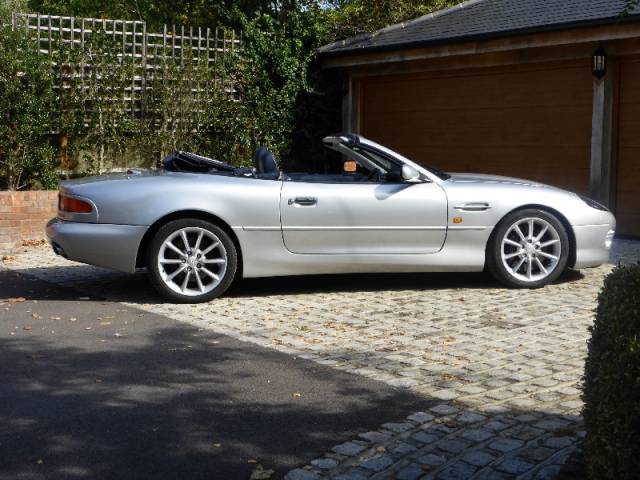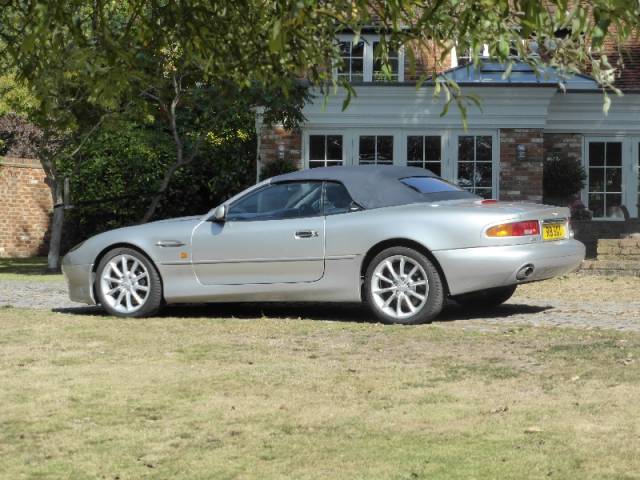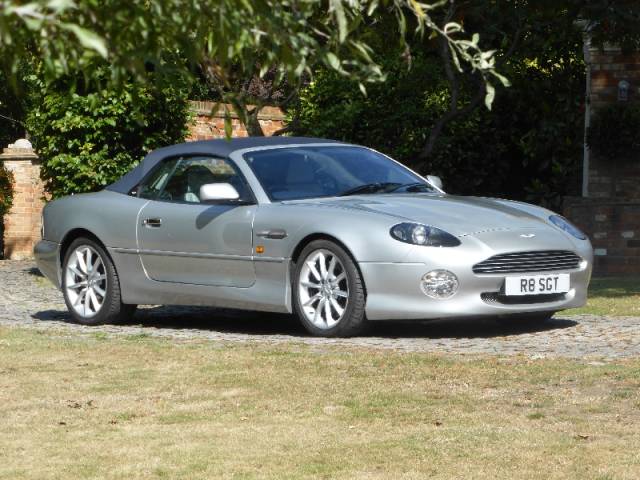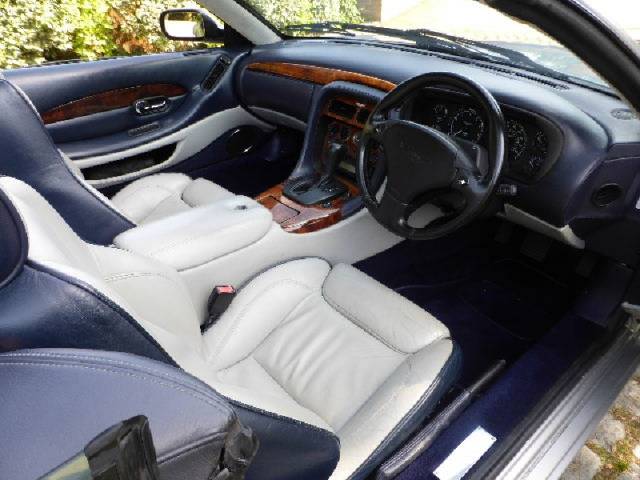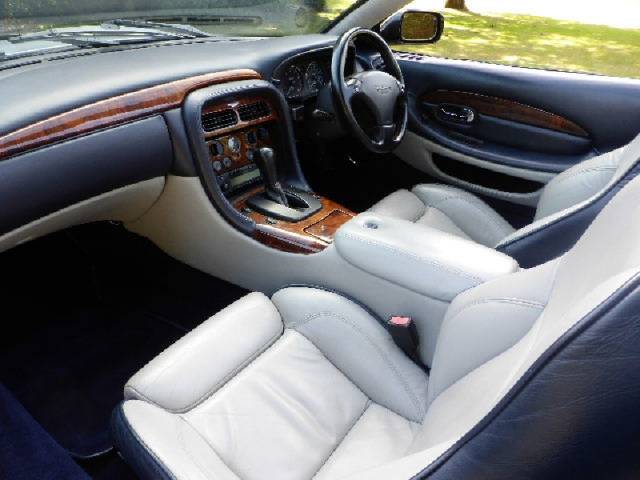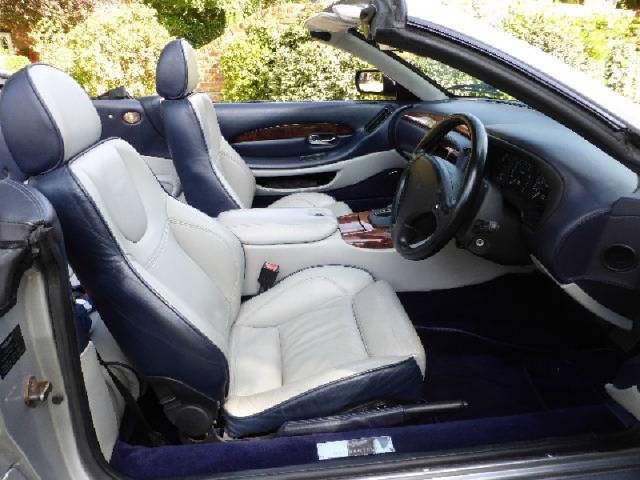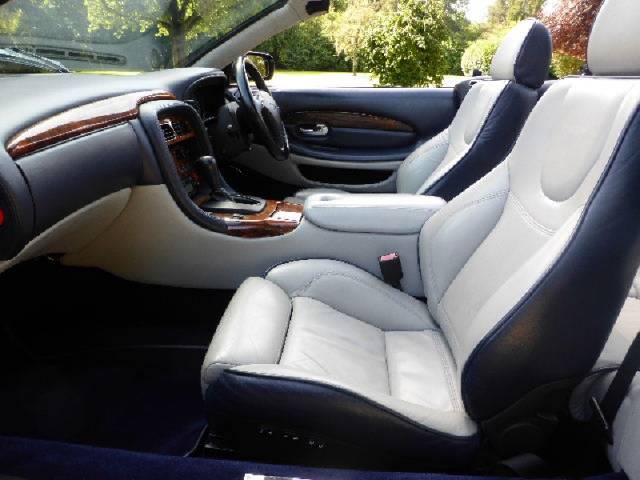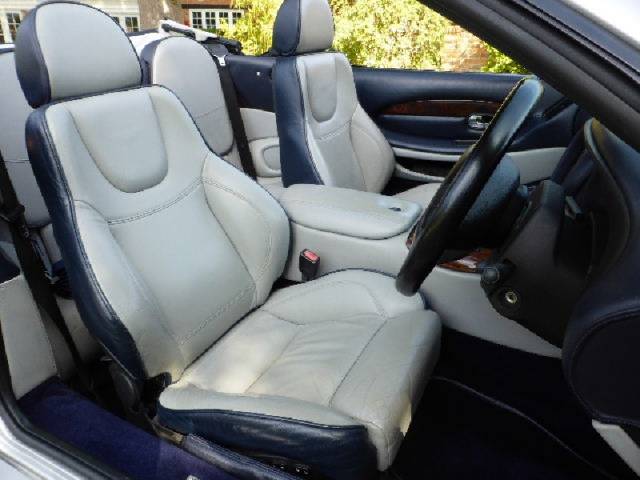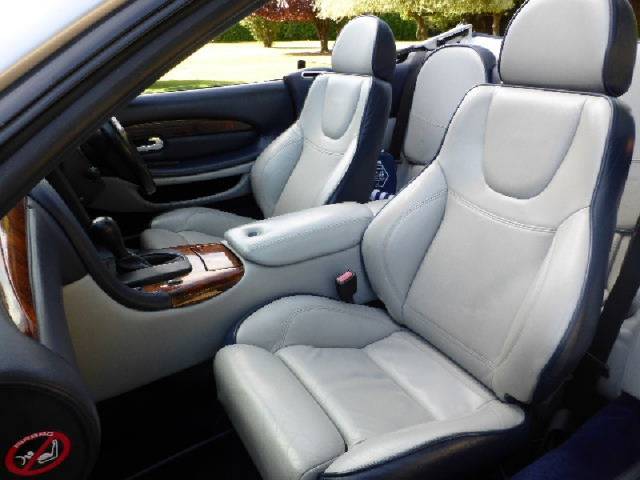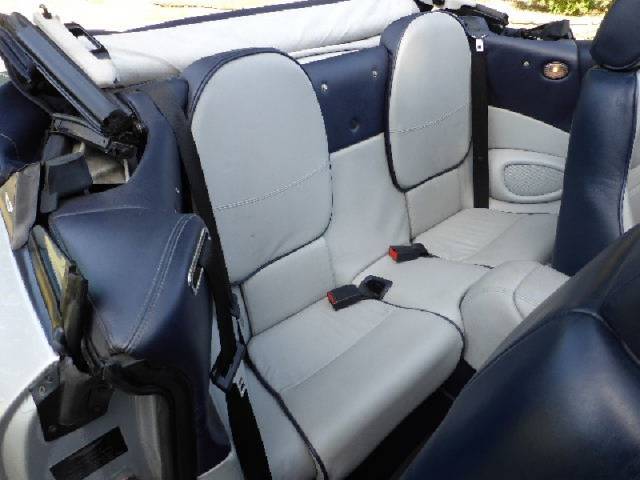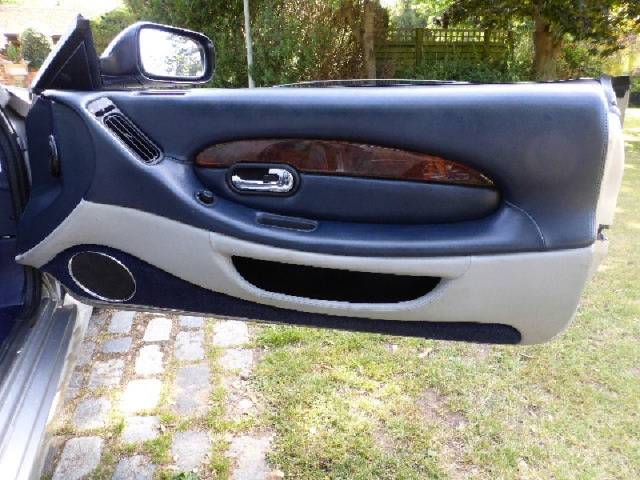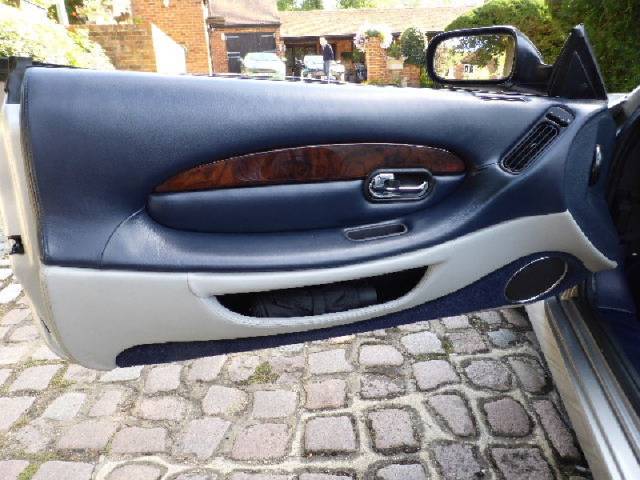 Dealer

away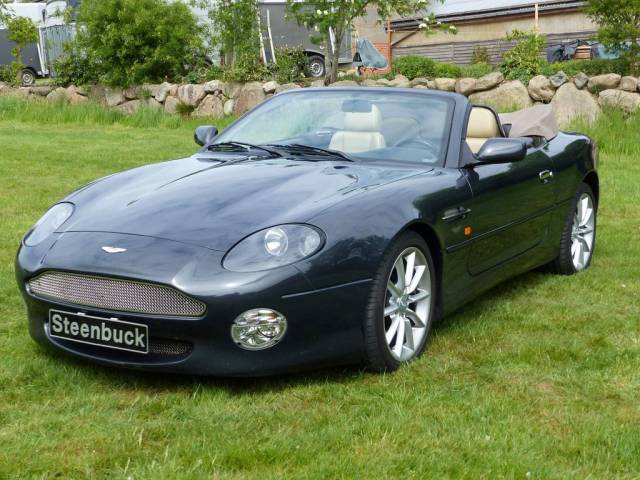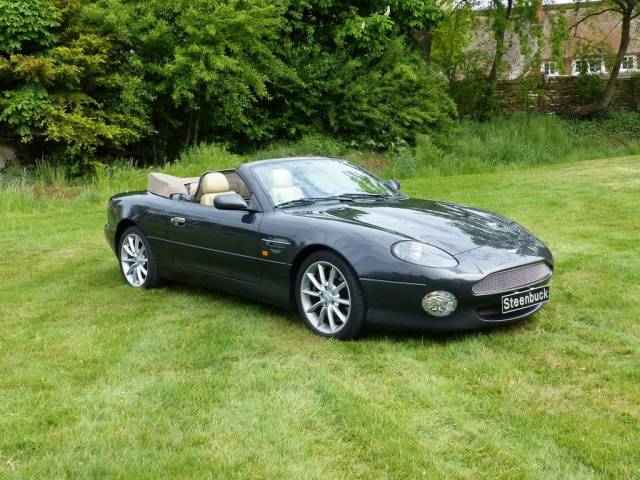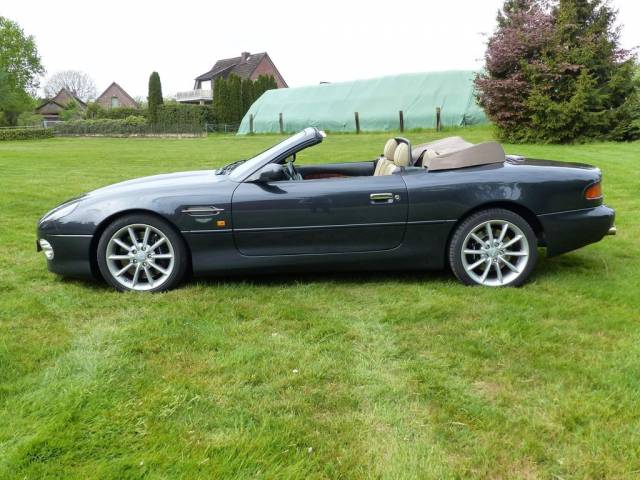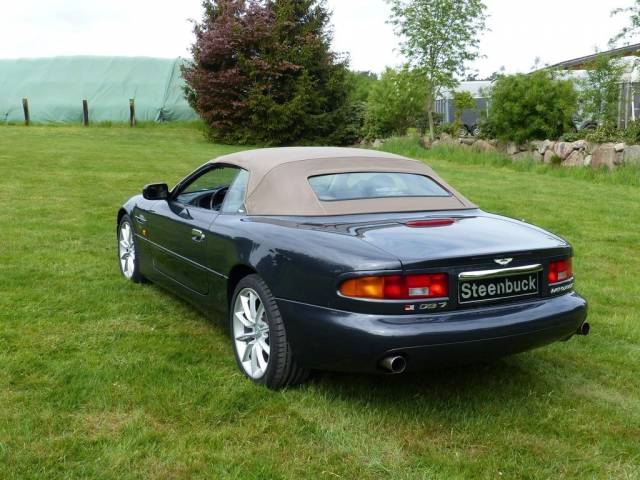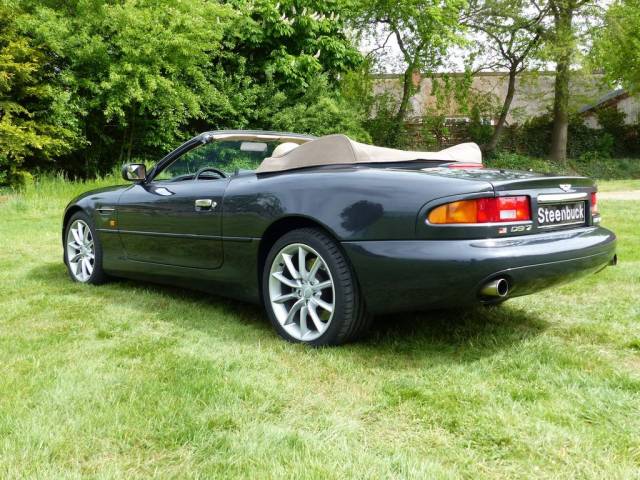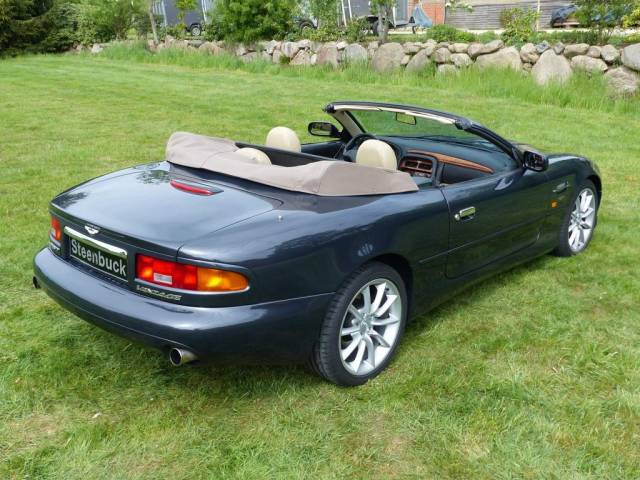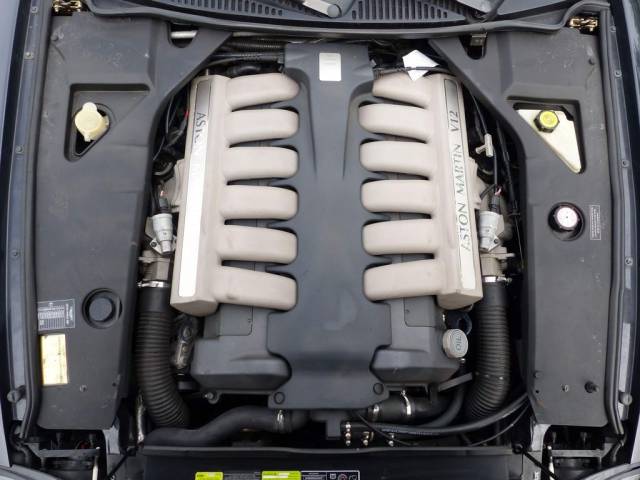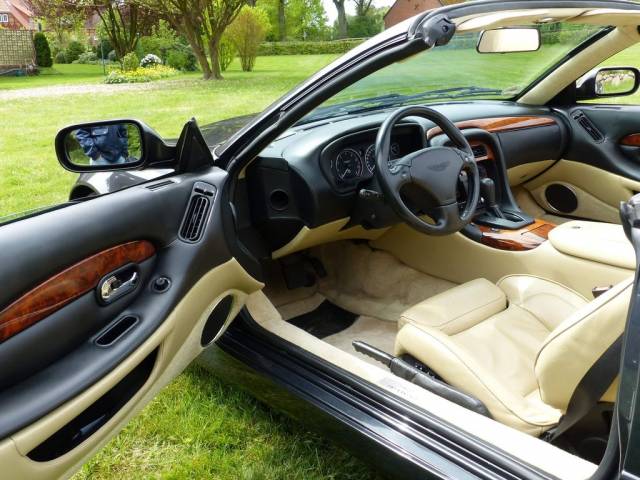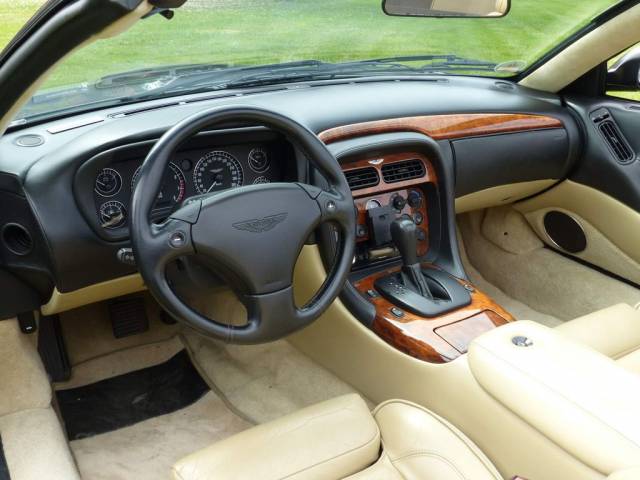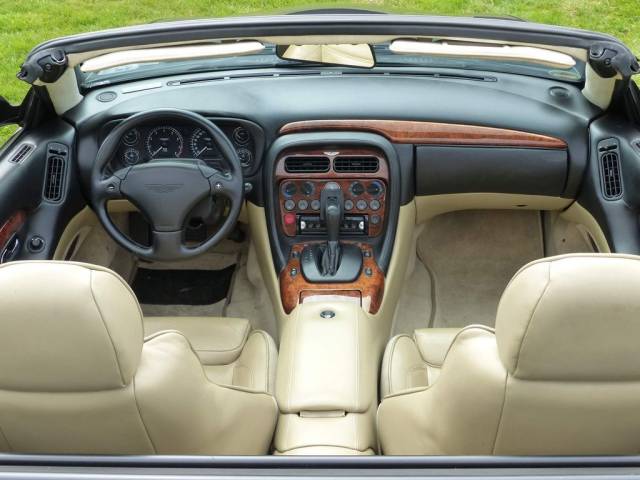 Classy, noble and powerfully motorised
Dealer

away
Aston Martin DB 7
Body styled by Ian Callum and Keith Helfet, the prototype model was completed in November 1992 and shown at the Geneva Motor Show in March of the following year. A two door coupé, or two door convertible, it was produced as an entry level vehicle below the V8 Virage of a few years earlier. Built at Bloxham, Oxfordshire, UK, 7,000 Aston Martin DB7 were built before the model was replaced by the DB9.
A History of the Aston Martin DB7
The DB7 was born in 1992 from the design of the Jaguar XJS and Jaguar F type, which Ford, Aston Martin's owners from 1988-2007, had previously shelved. The body of the DB7 was modestly restyled from the Jag, to ensure the unique Aston Martin lines were maintained. The car was initially built in Kidlington, Oxfordshire by Tom Walkinshaw Racing, on contract to Aston Martin. While the earlier Virage V8 continued to be produced at Newport Pagnell, new premises were found at Bloxham, Oxfordshire, and the DB7 was produced there throughout its production run. The DB7 was the only model utilising steel in construction. Previous and later Aston Martins used aluminium in the construction process. In later model's, aluminium was also used for the chassis. The convertible Aston Martin DB7 Volante was first shown at the Detroit Motor Show in 1996, while 1999 saw the introduction of the more powerful Aston Martin DB7 V12 Vantage at the Geneva Motor Show. With the added power and new gearbox, speeds of 185 mph for the manual version and 165 mph for the automatic version were claimed. An impressive 0-60 mph of 4.9 seconds was also recorded. With the more powerful Vantage now being available, sales of the original supercharged straight-six Aston Martin DB7 began to decline and production ended in mid-1999. New variants of the Aston Martin DB7 Vantage were introduced from 2002 and signed the Aston Martin DB7 GT and the Aston Martin DB7 GTA. Improvements to the V12 engine and gearbox were made and various body enhancements added.
Special Editions and Special Models
During the lifetime of the Aston Martin DB7, four special editions of the original DB7 were produced totaling 185 models and about 90 Aston Martin DB7 Vantage V12 special addition models appeared. Two Aston Martin DB7 special edition variants were also produced; the Aston Martin DB7 Vantage Zagato and the Aston Martin DB7 DB AR1. Production of the Aston Martin DB7 model ended in 2004, with the introduction of the Aston Martin DB9.