Alfa Romeo 2600 Classic Cars for Sale
21 Offers for Alfa Romeo 2600 found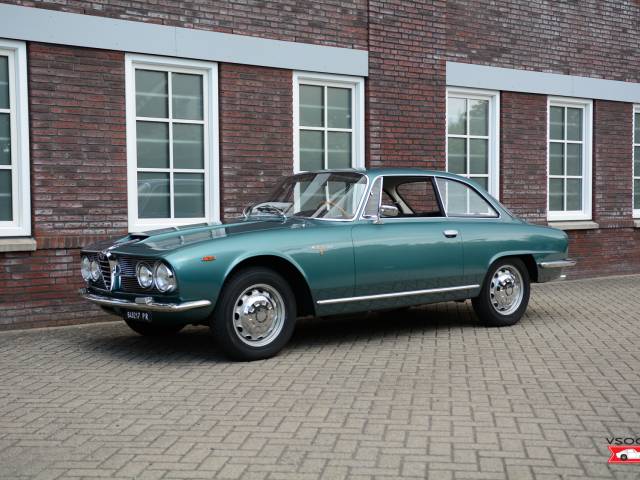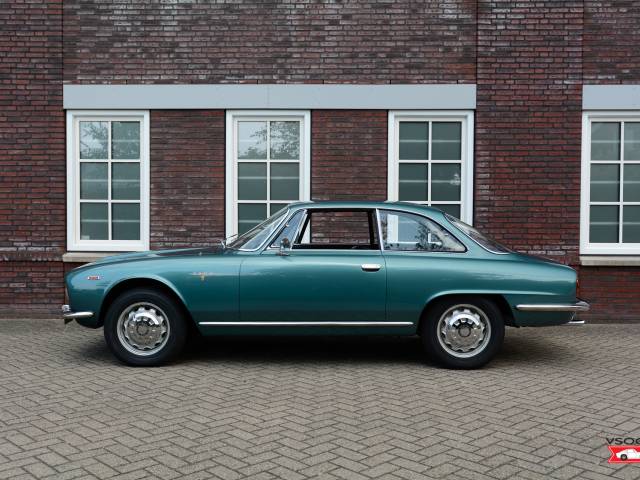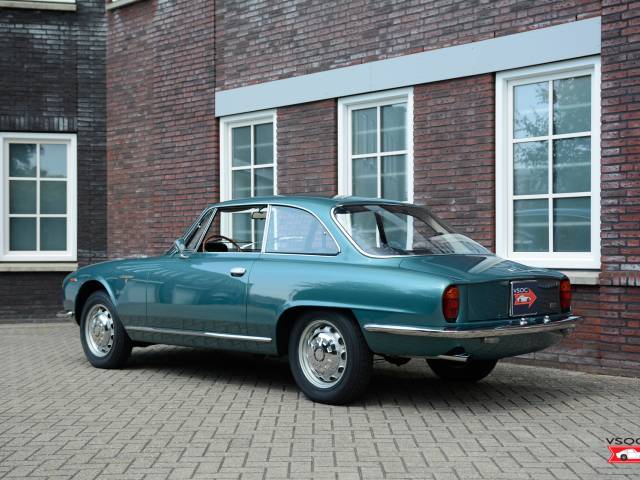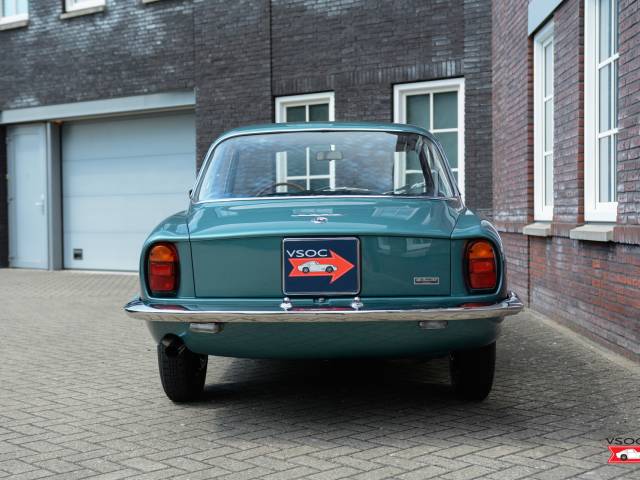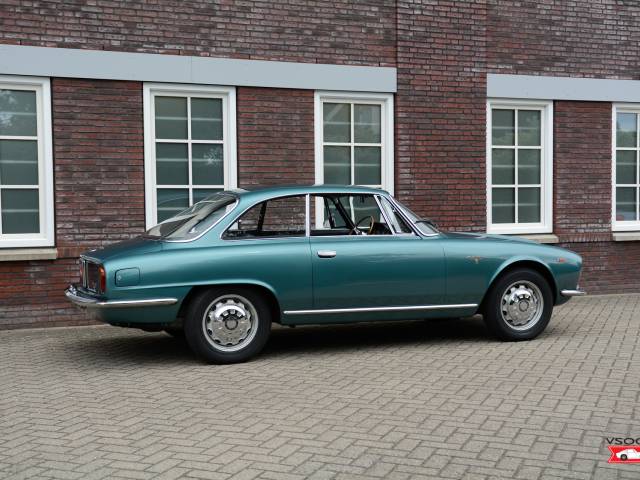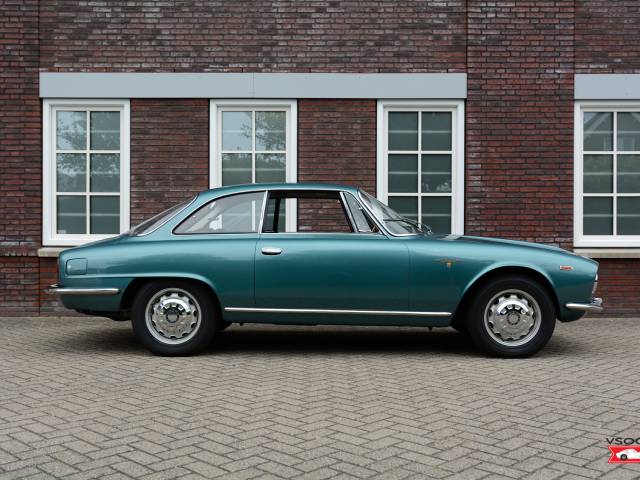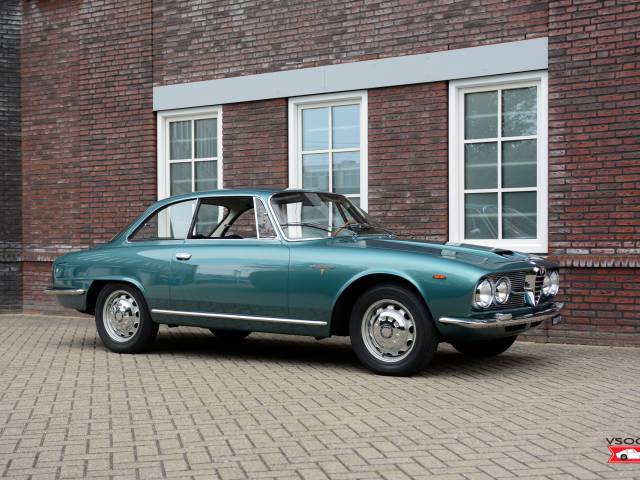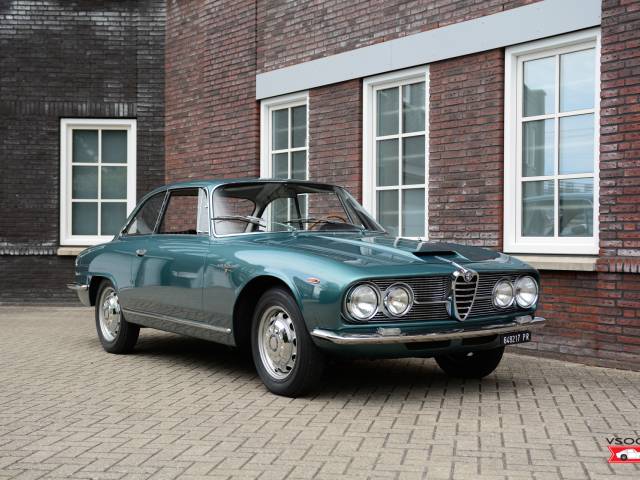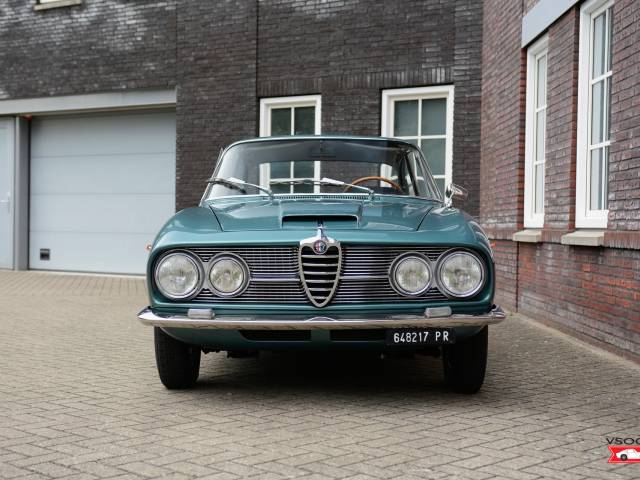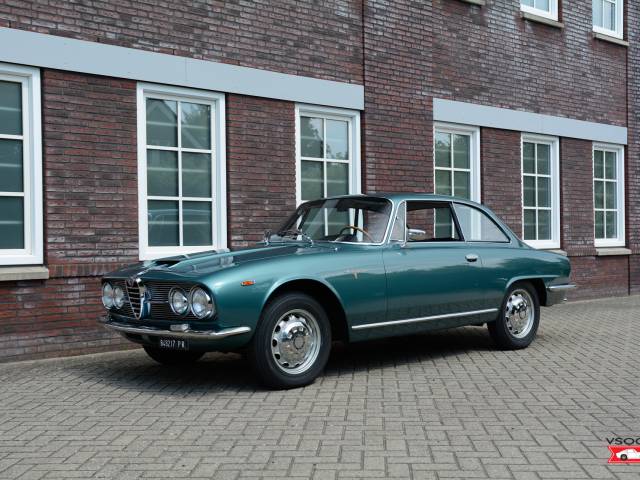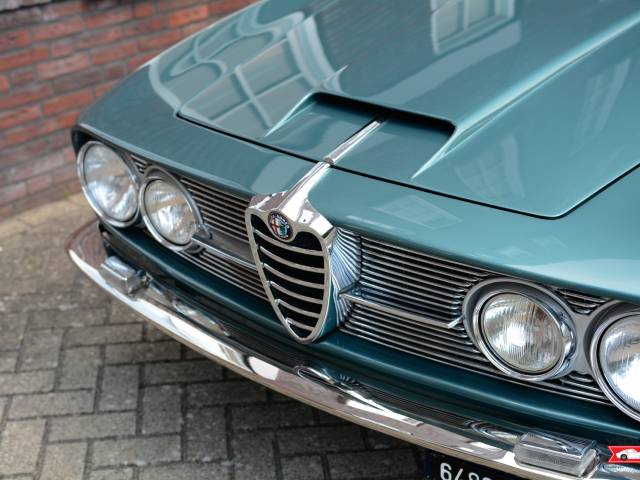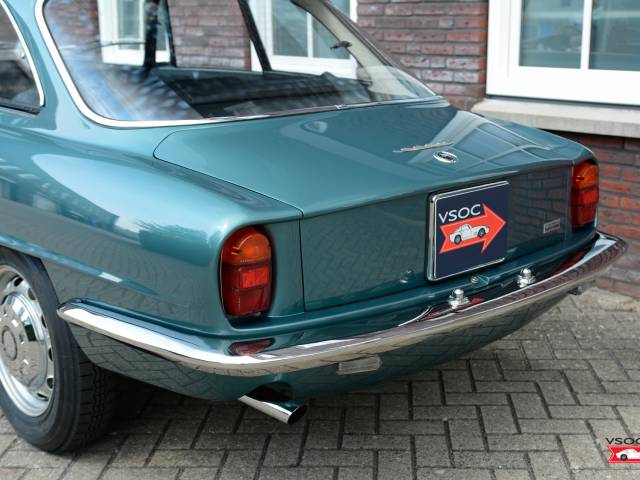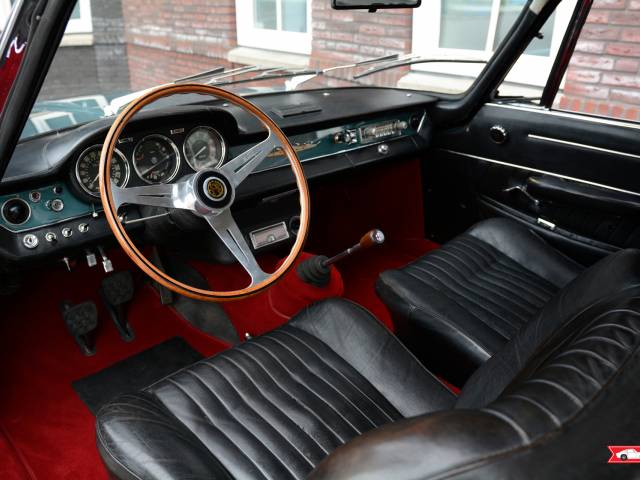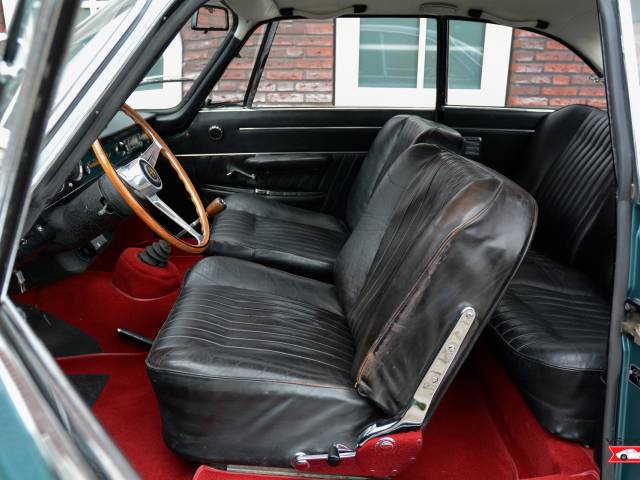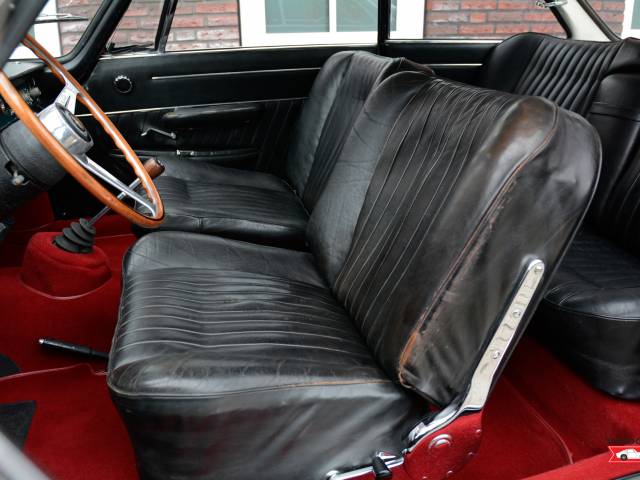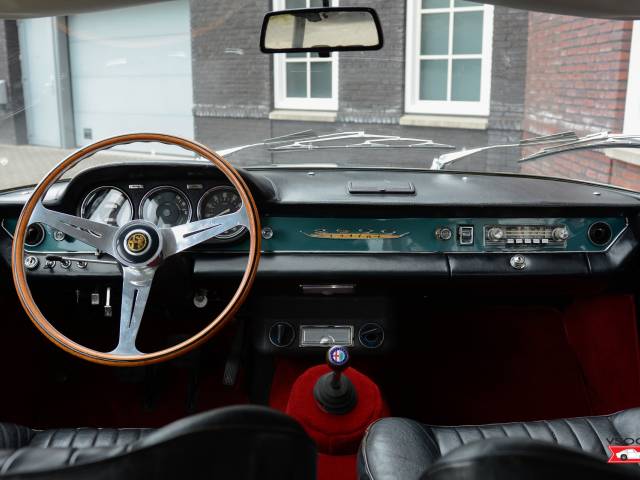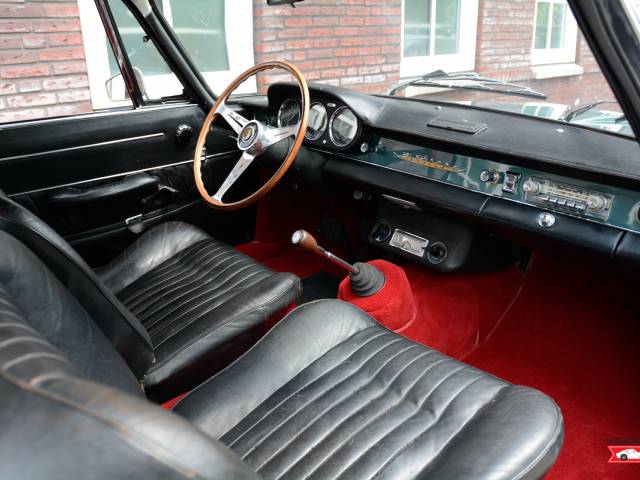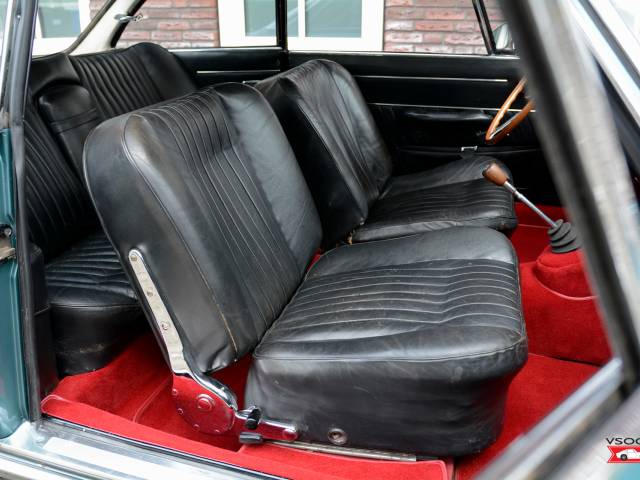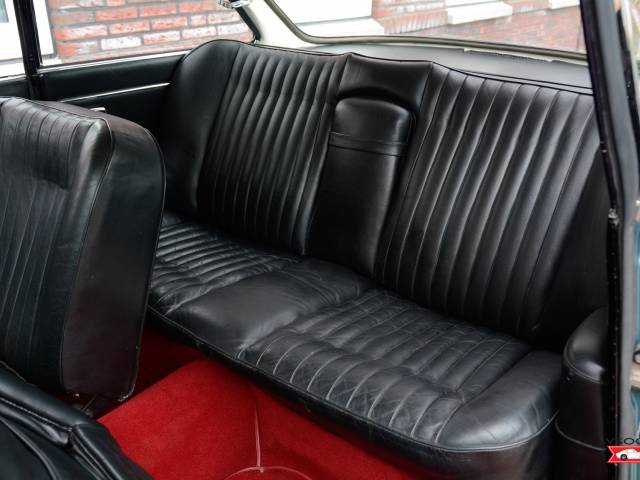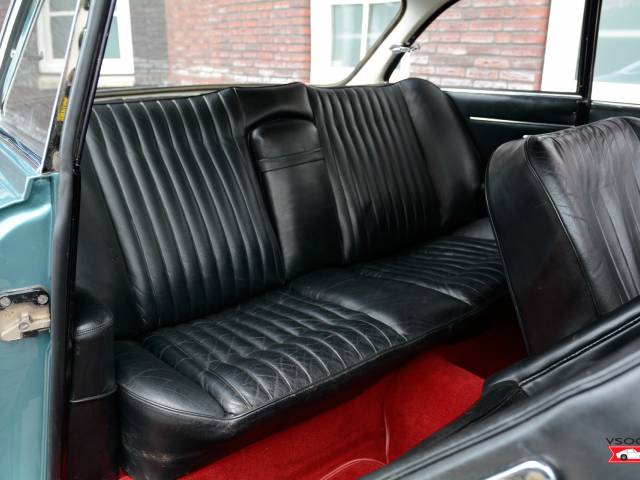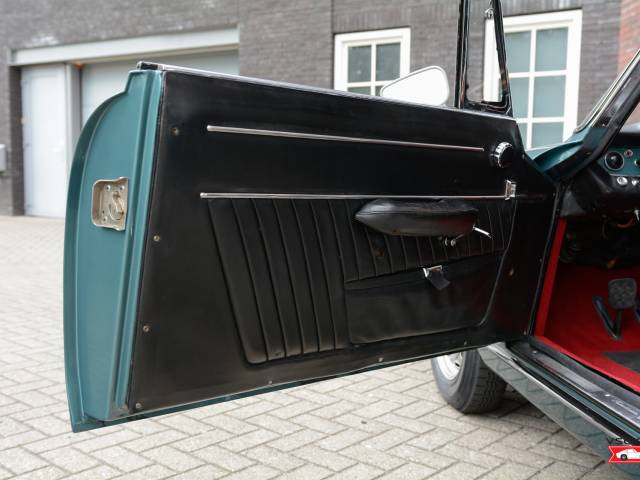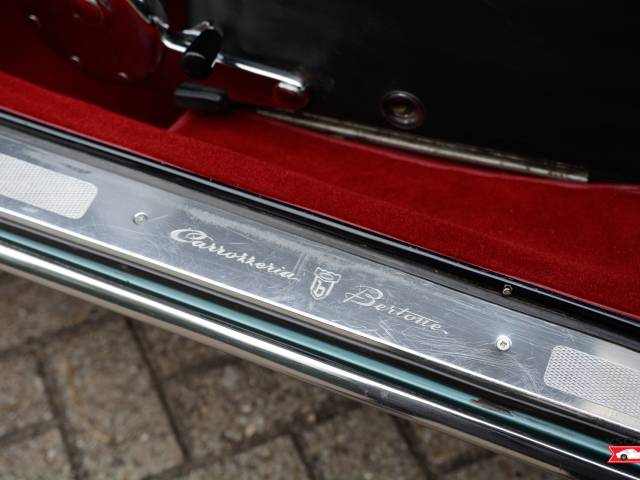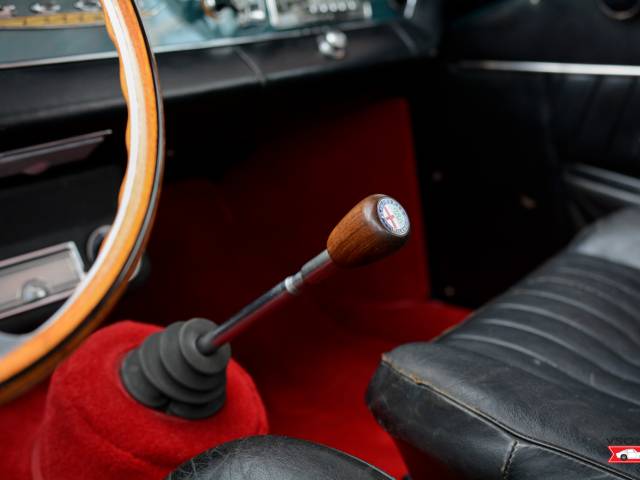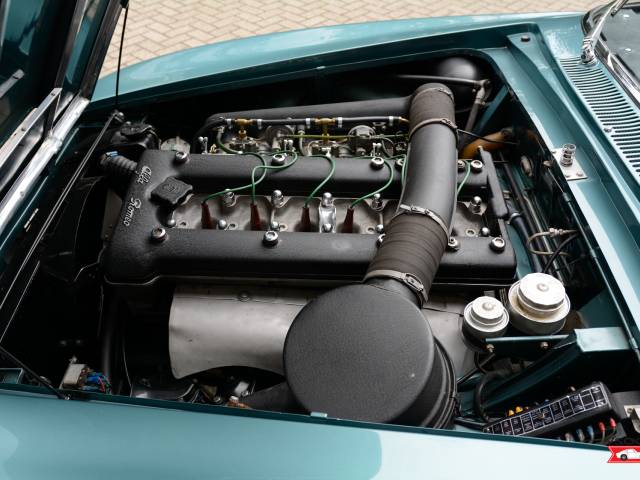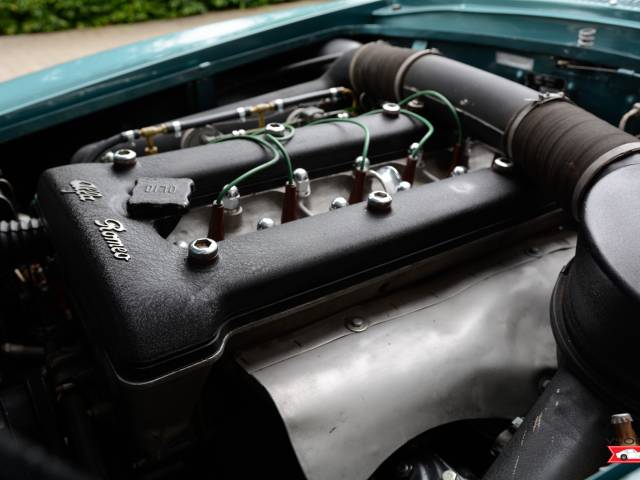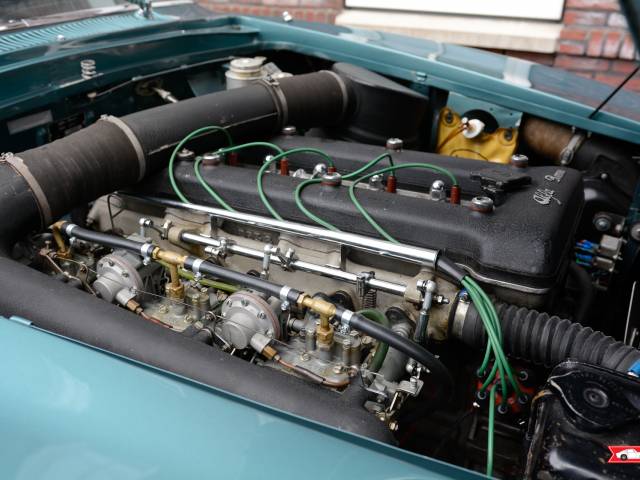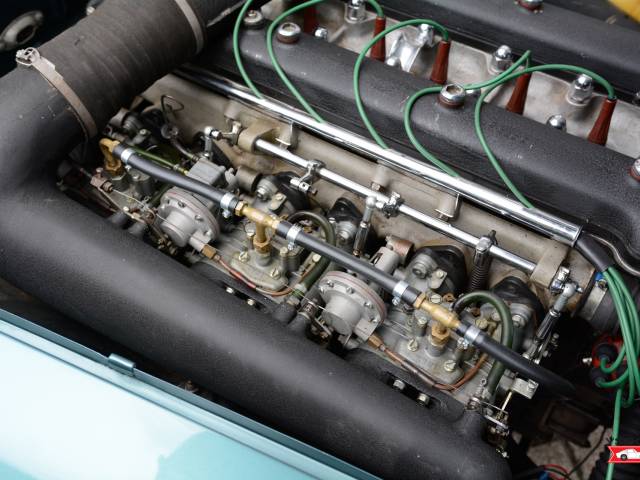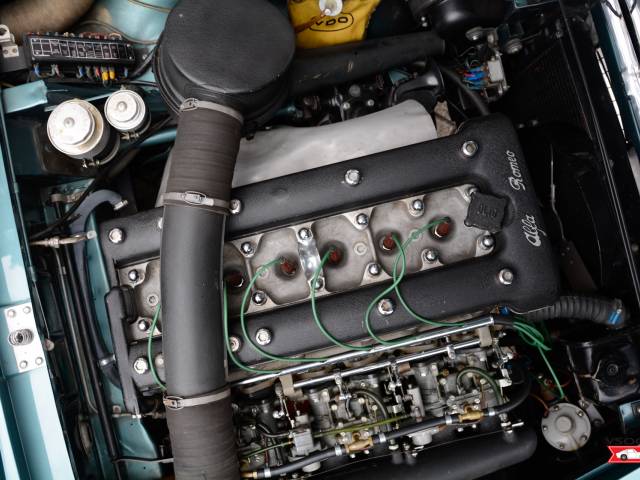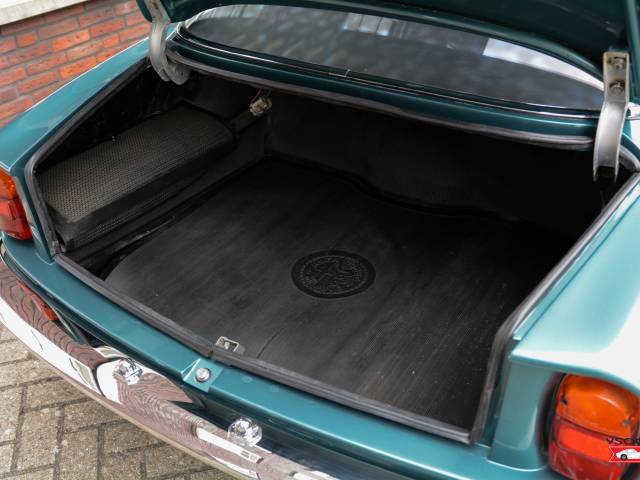 Dealer

away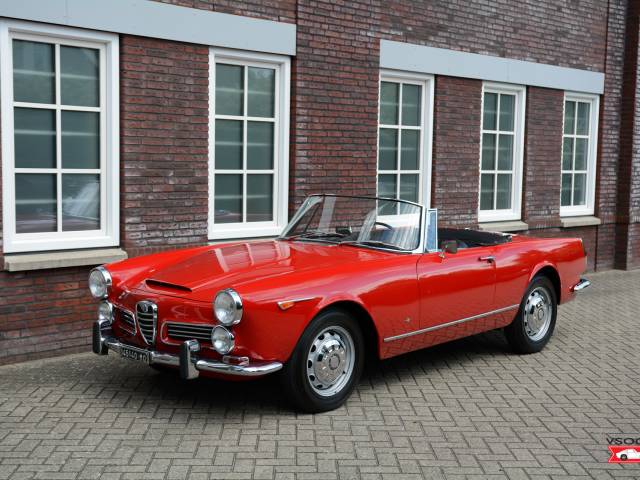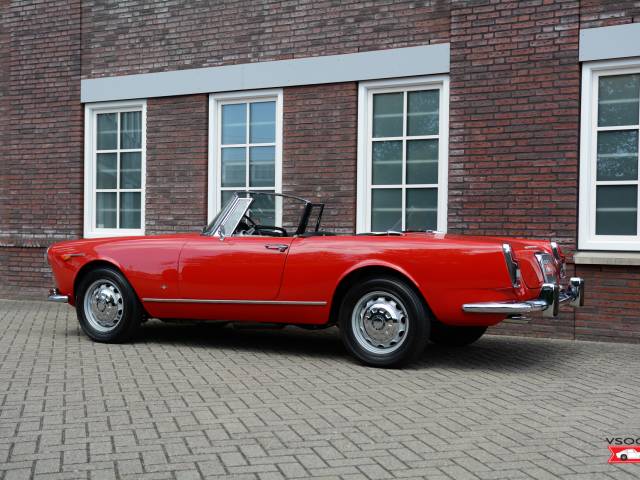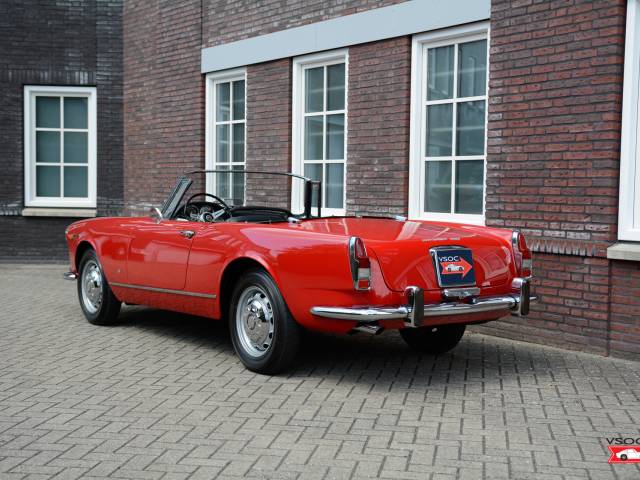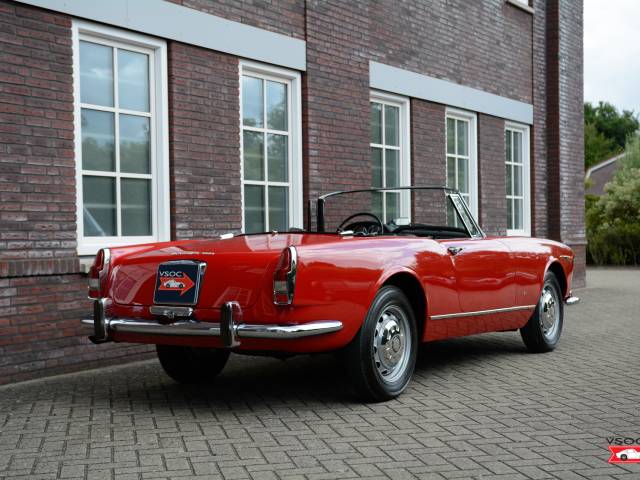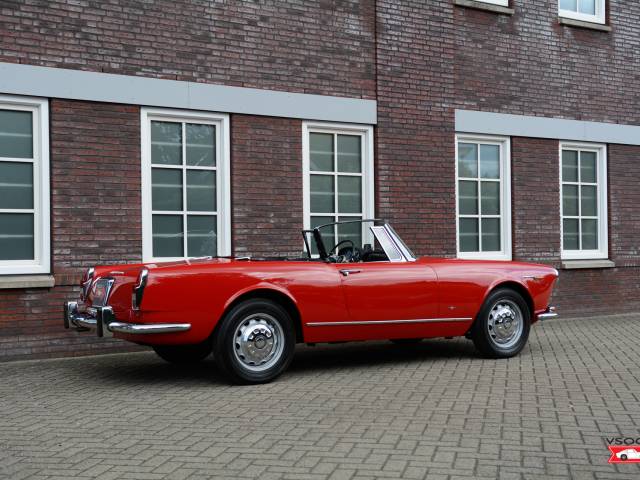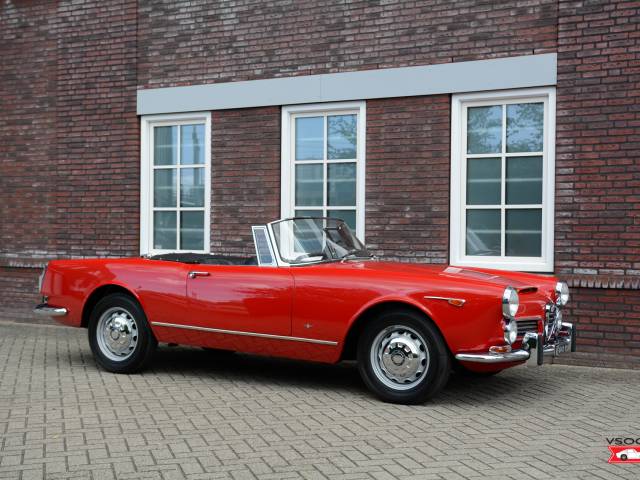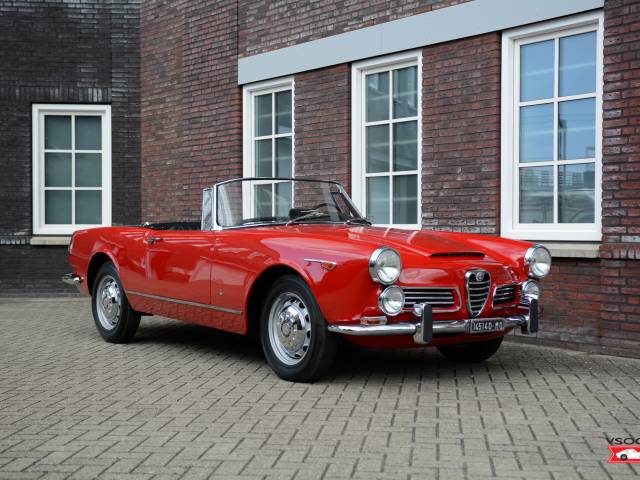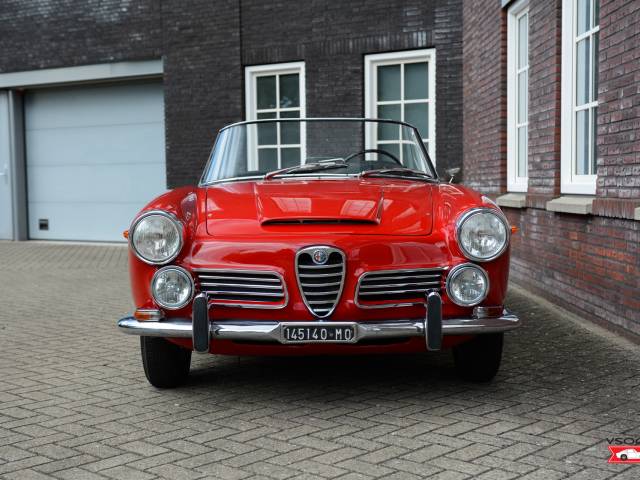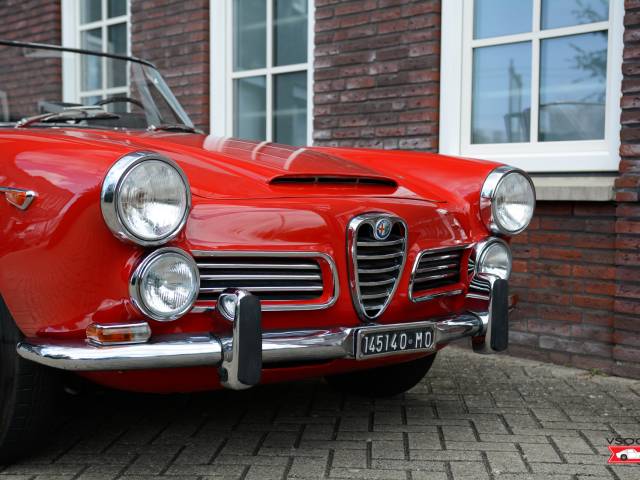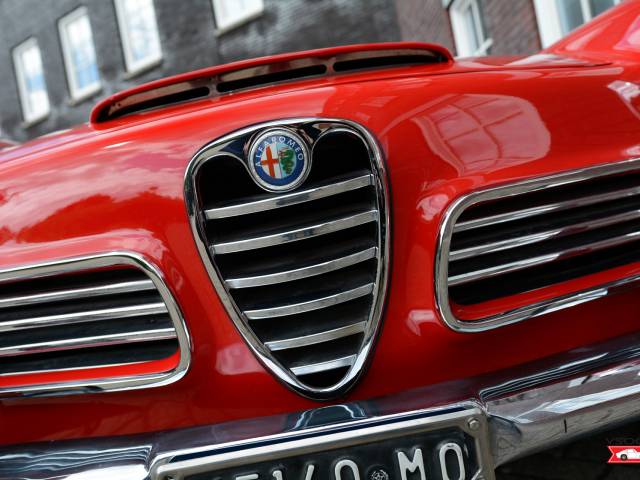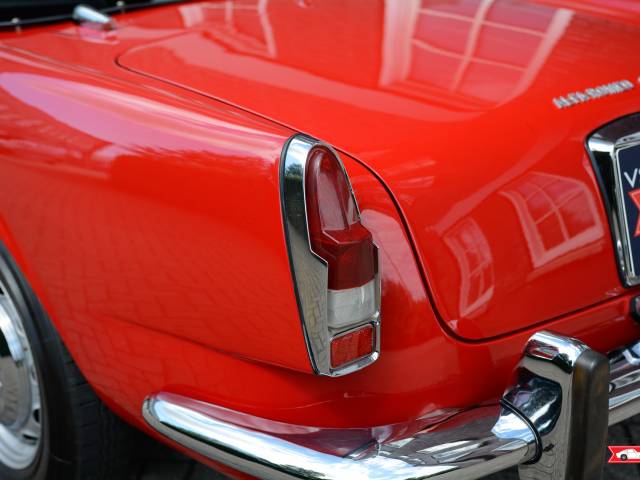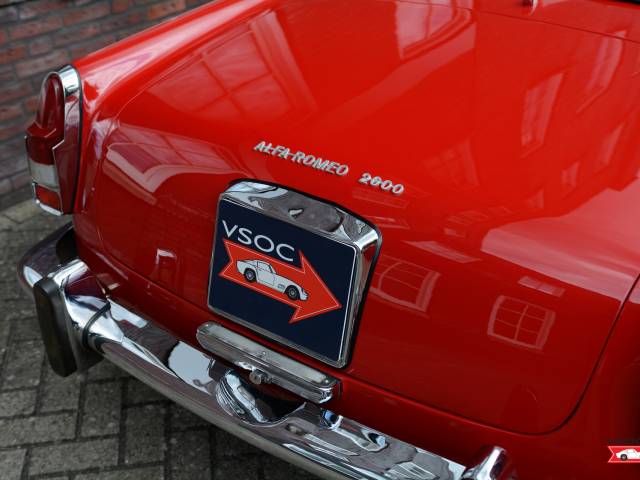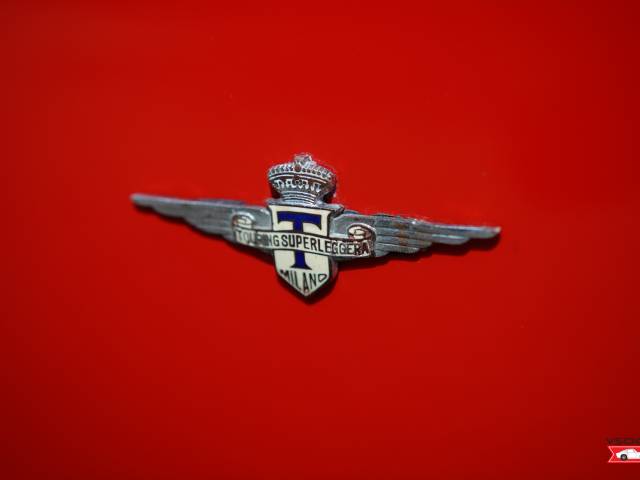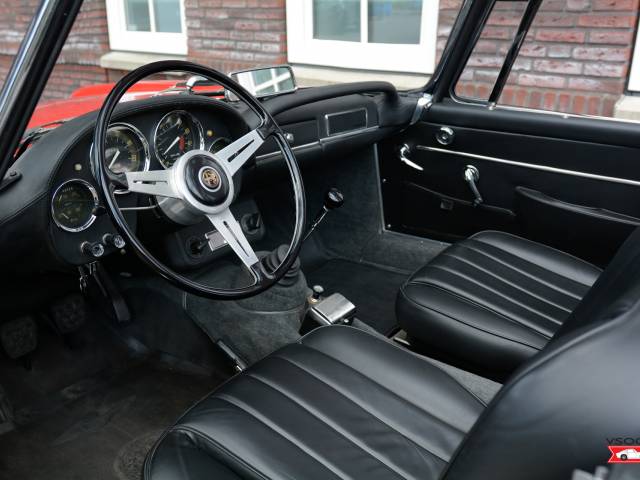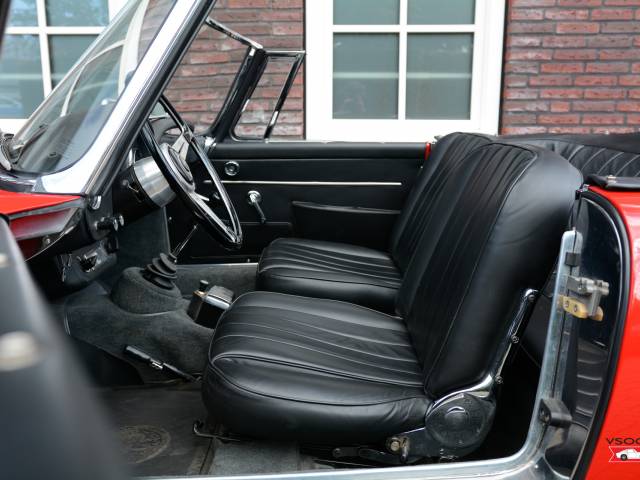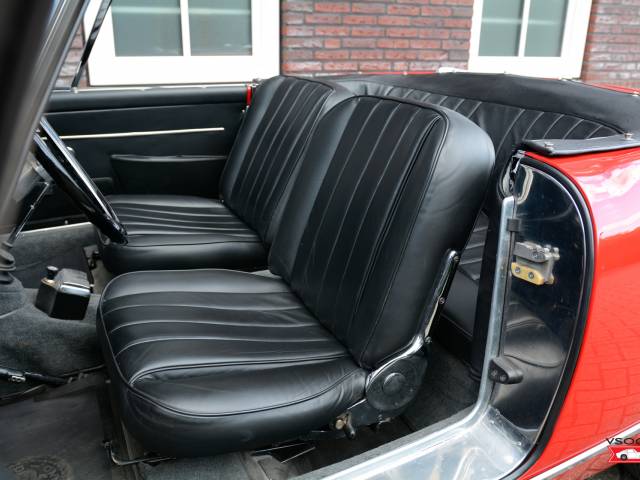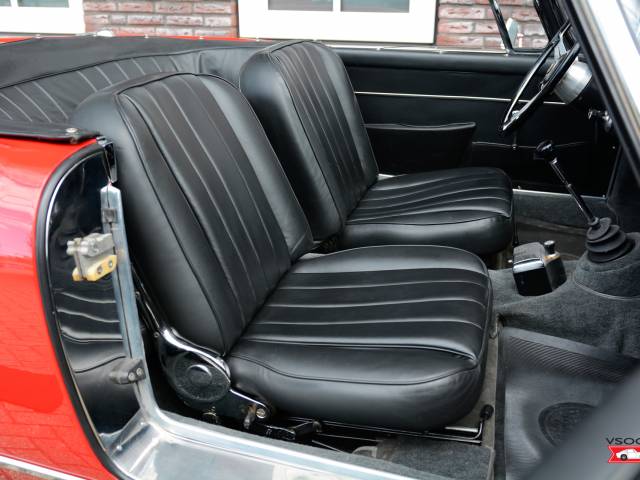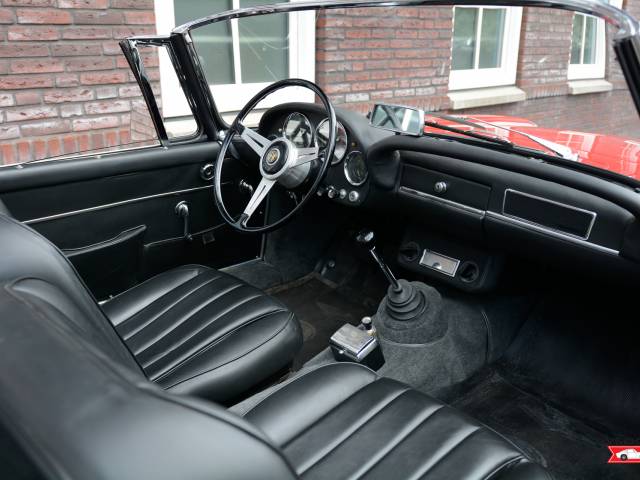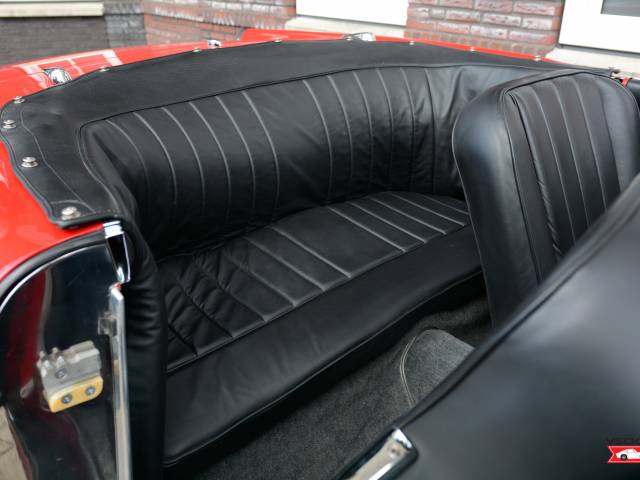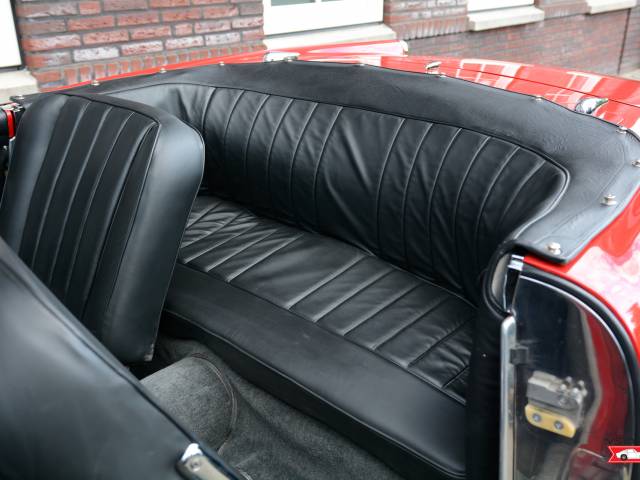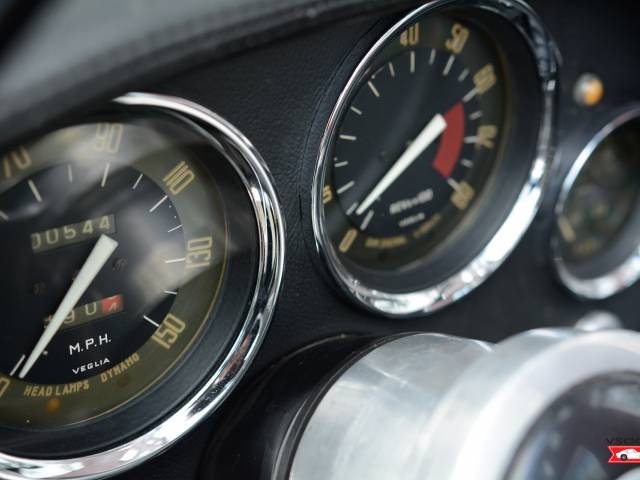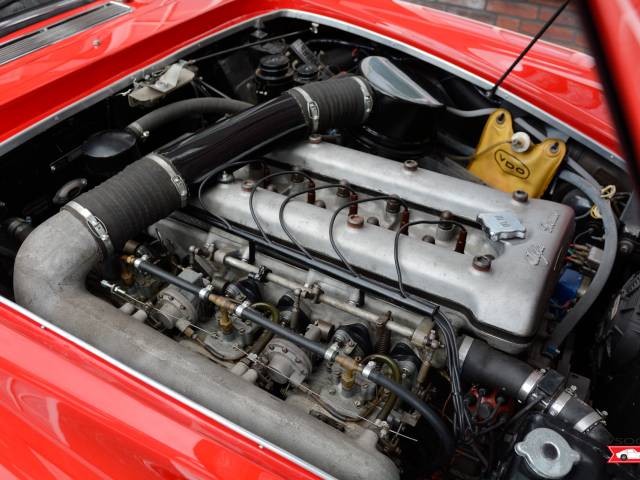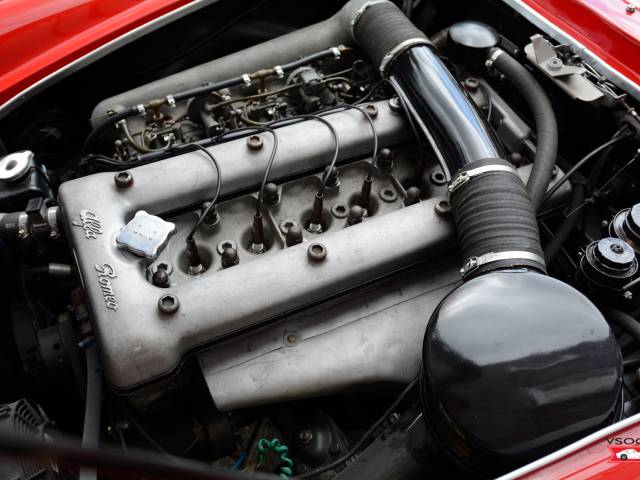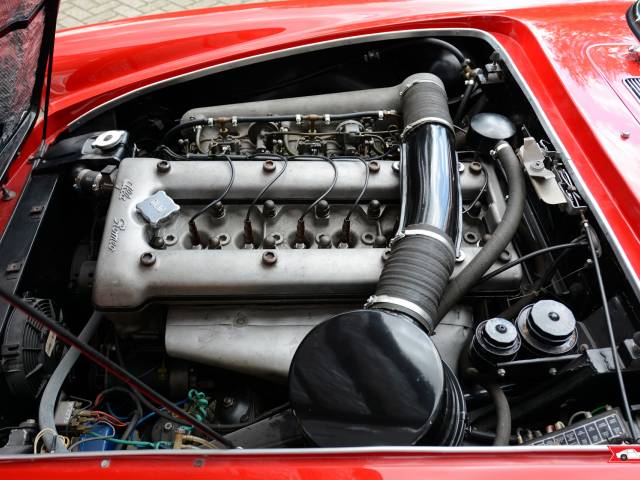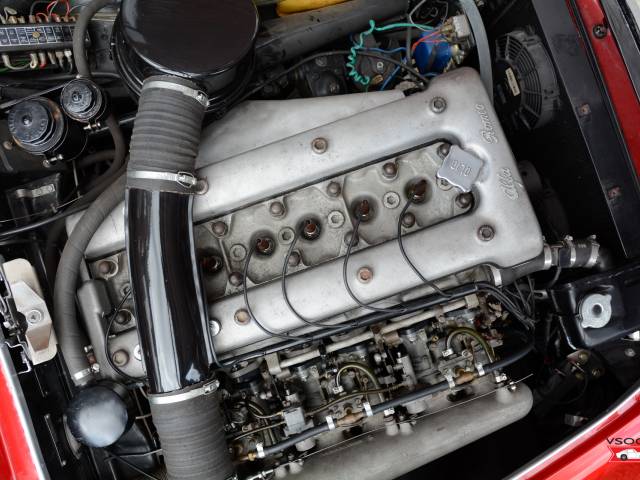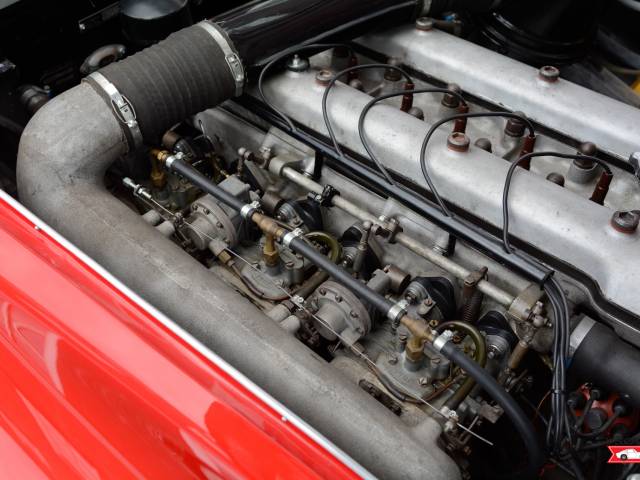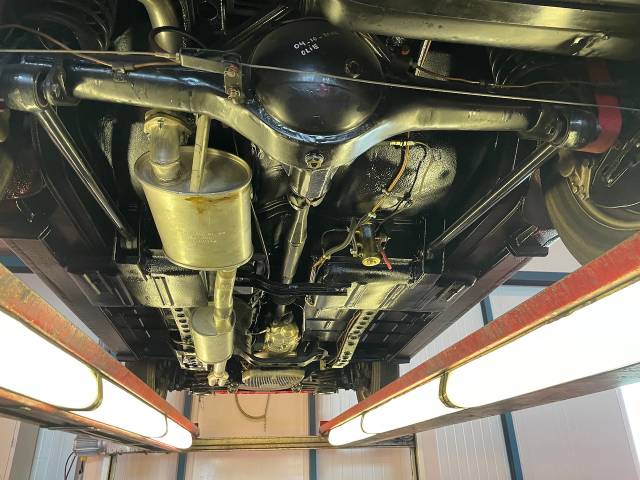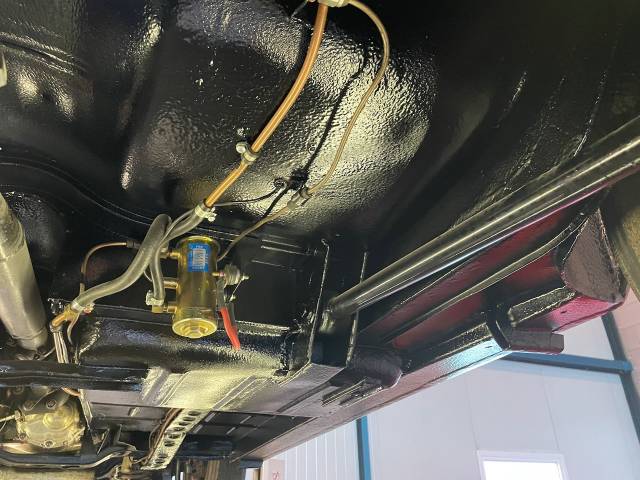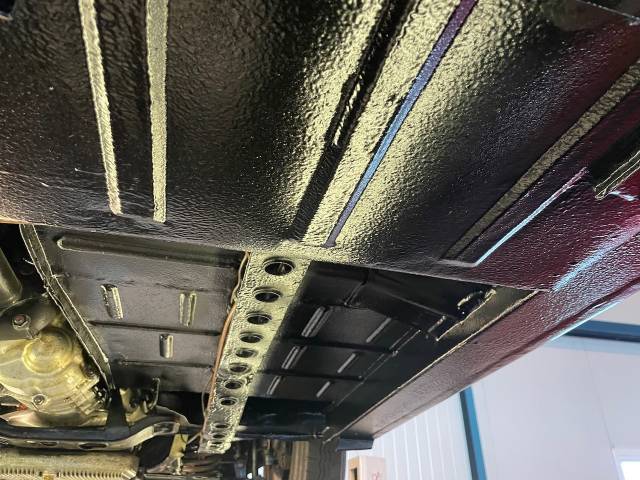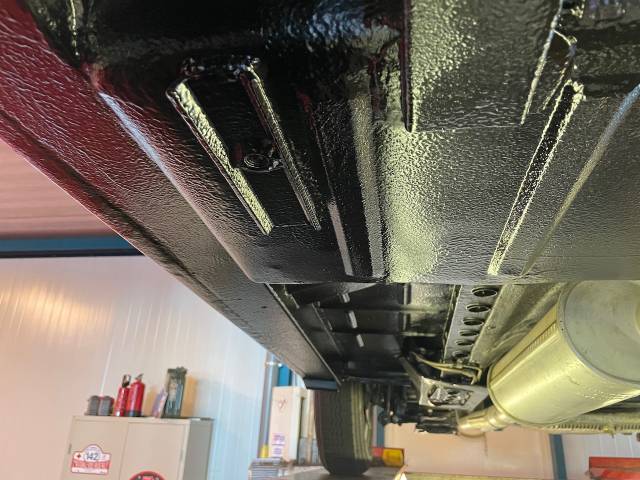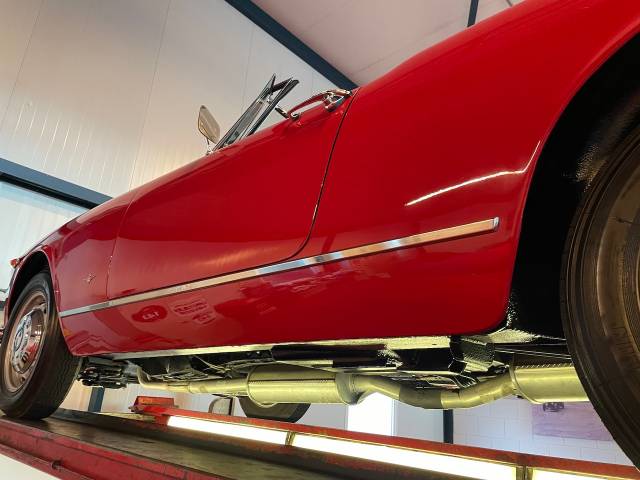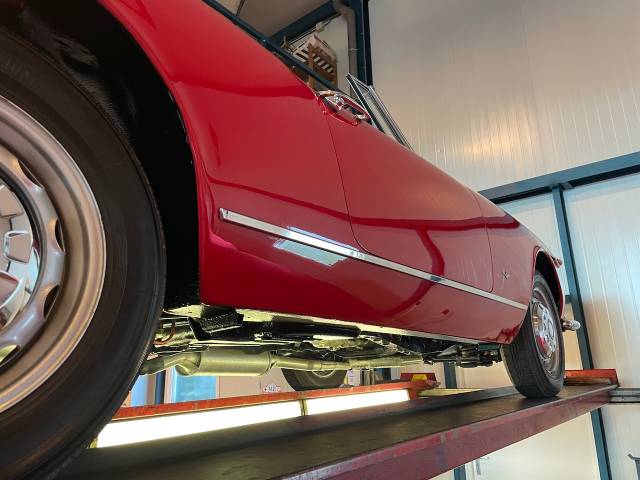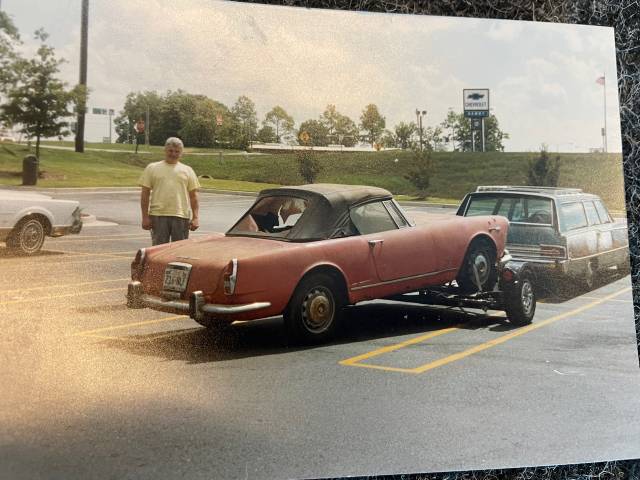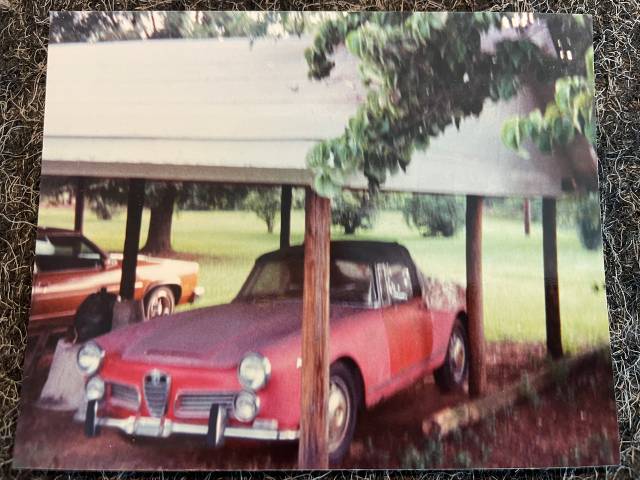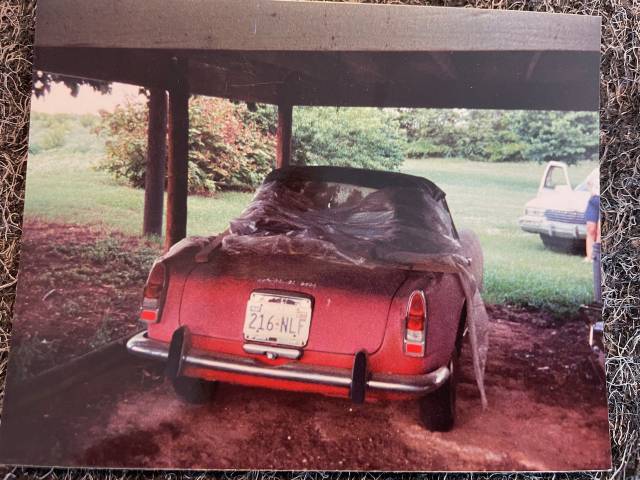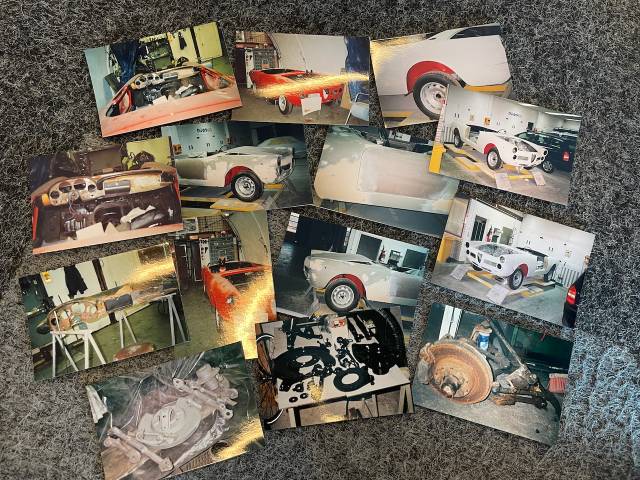 Dealer

away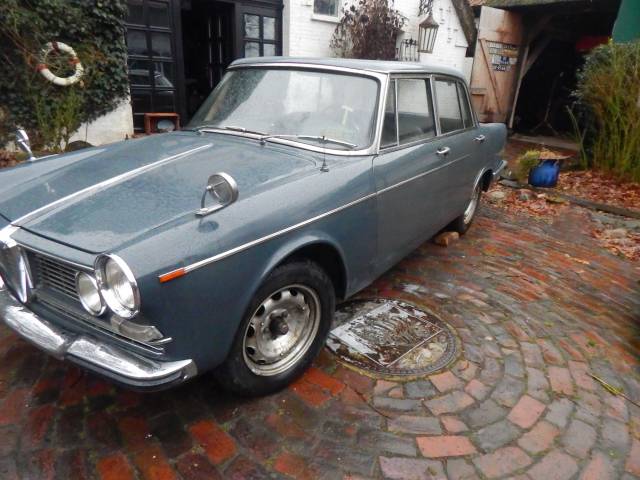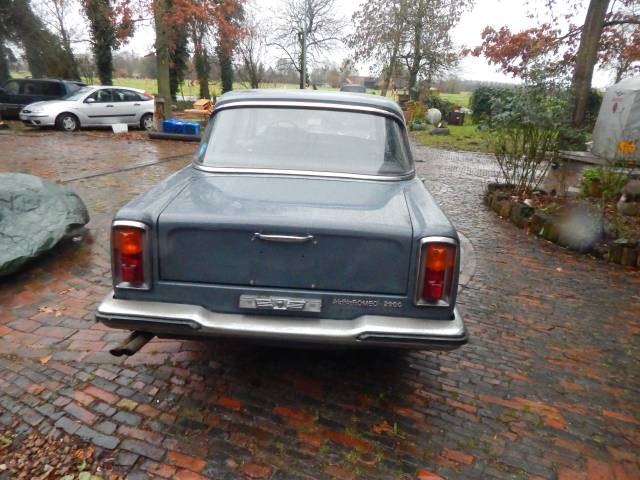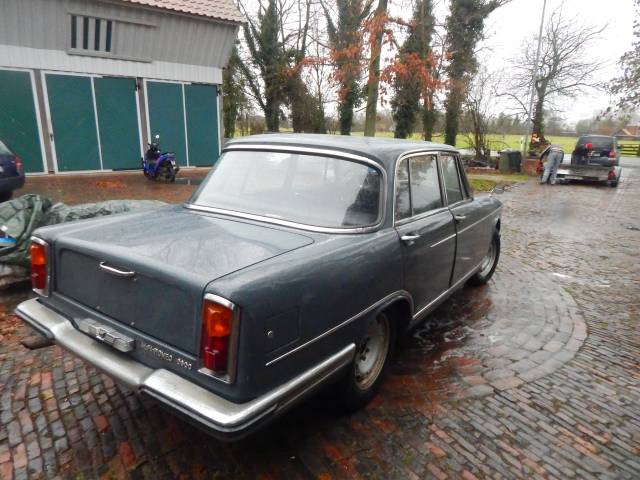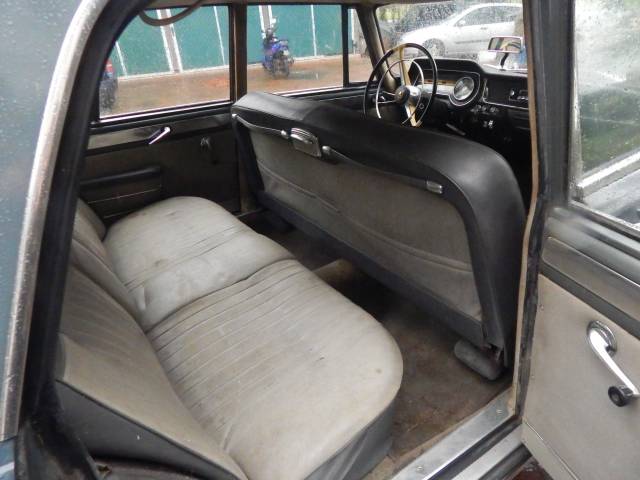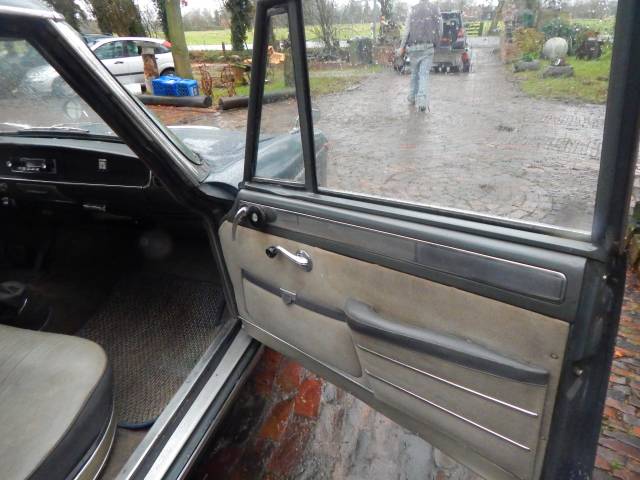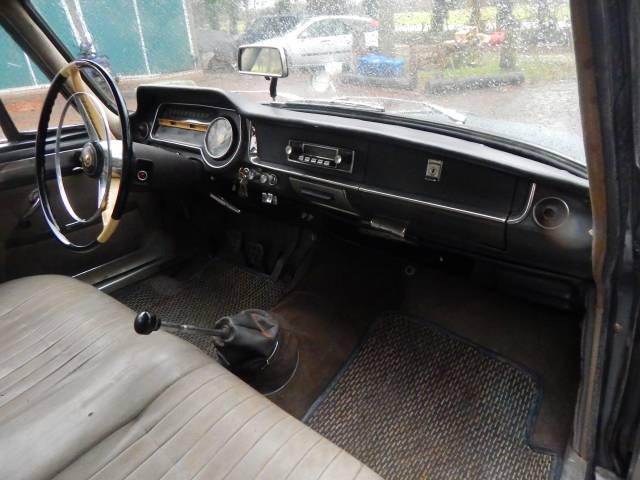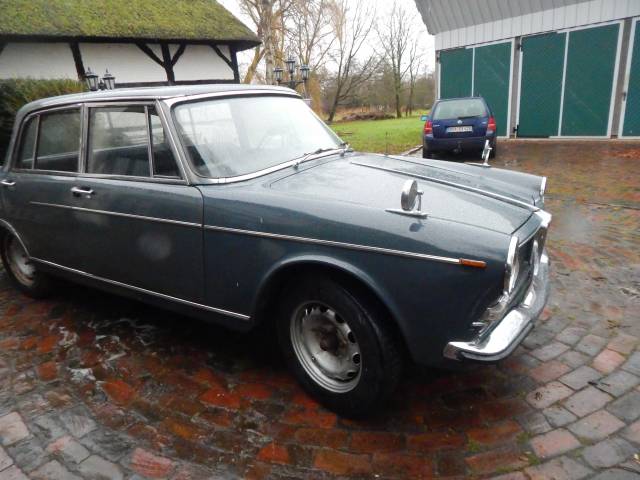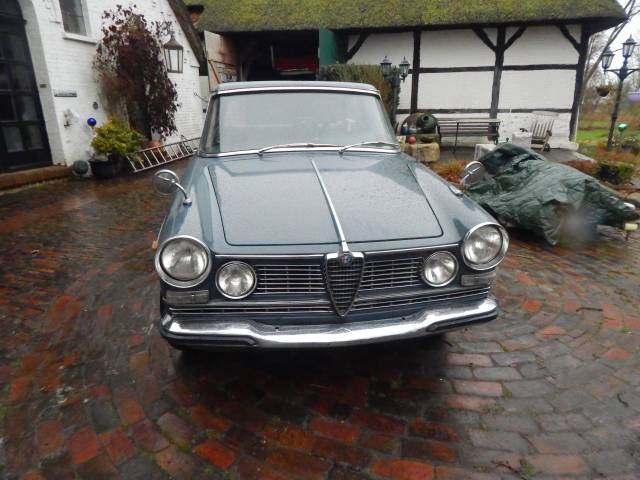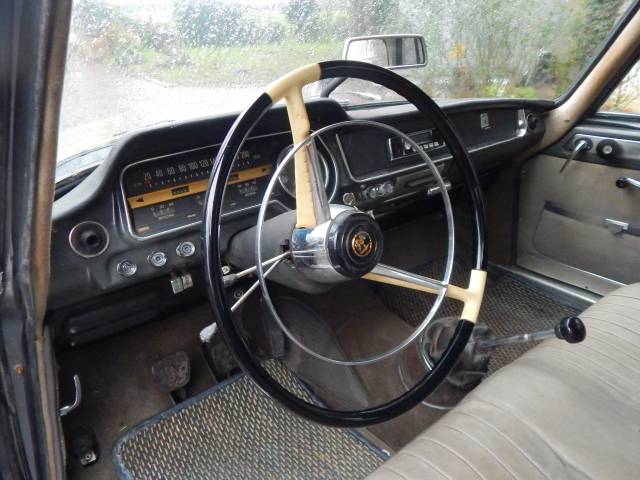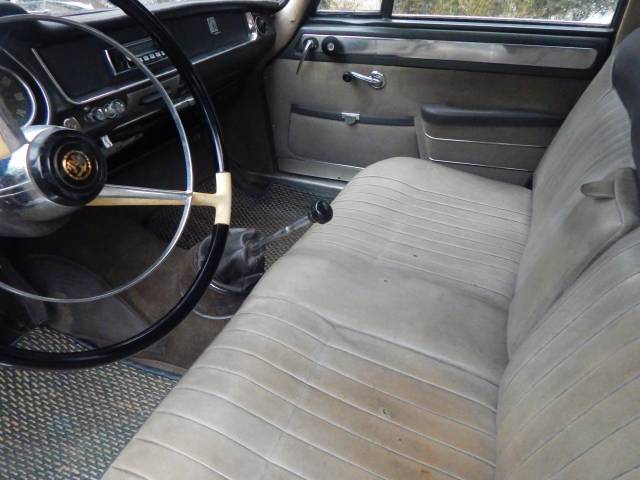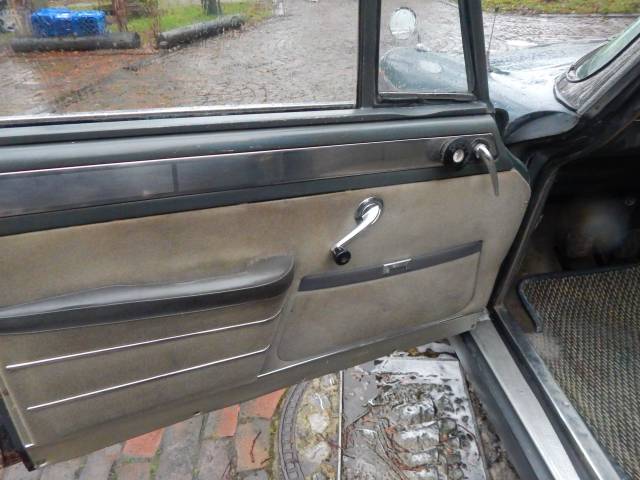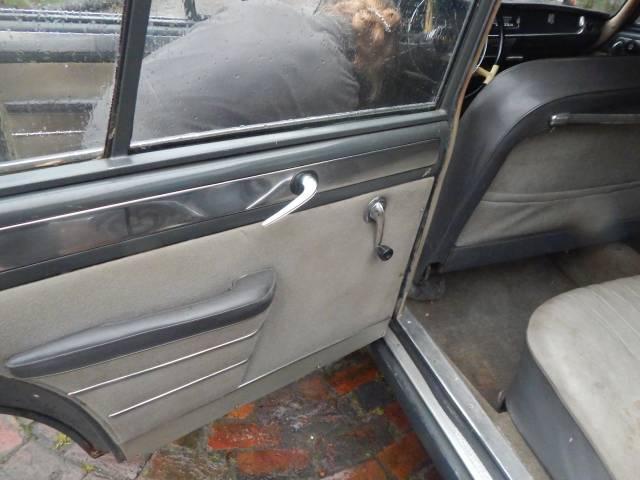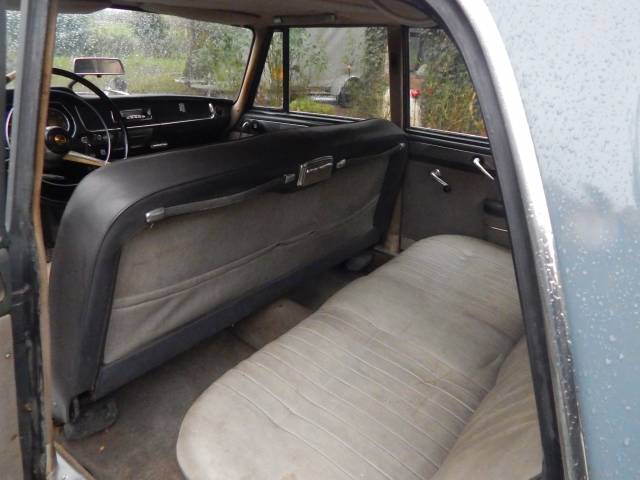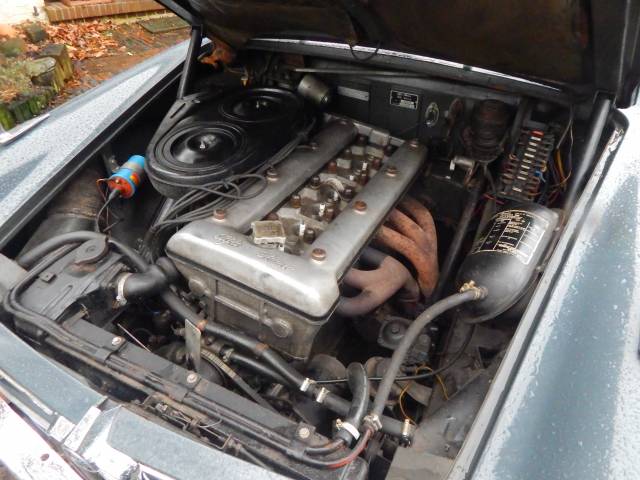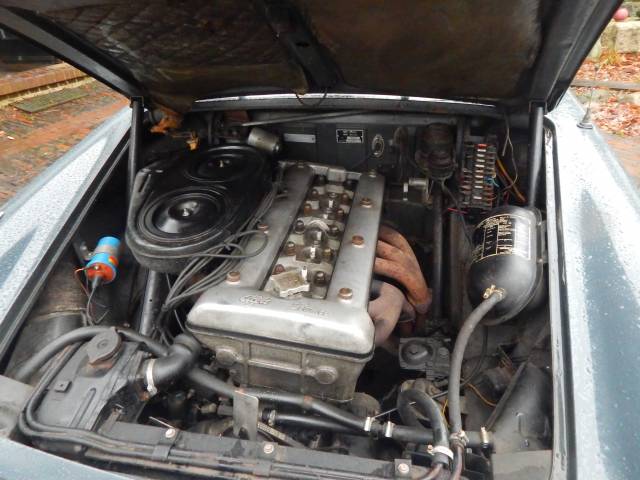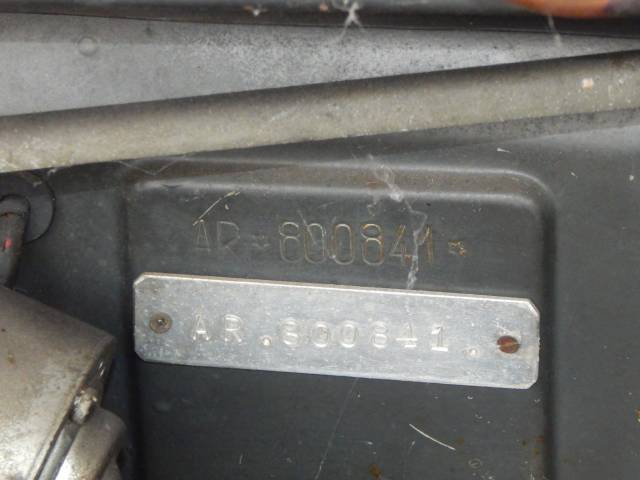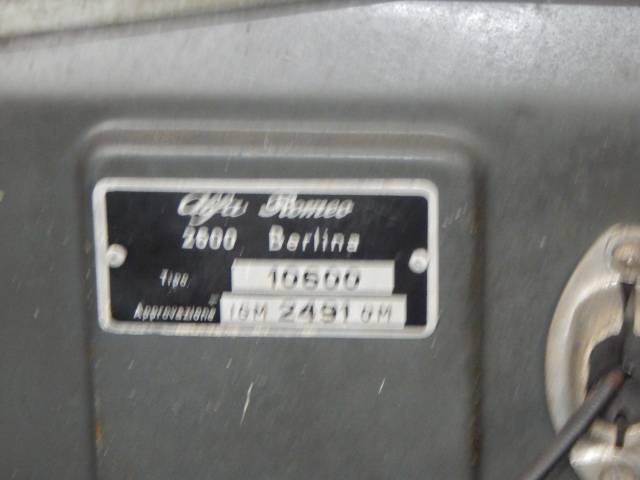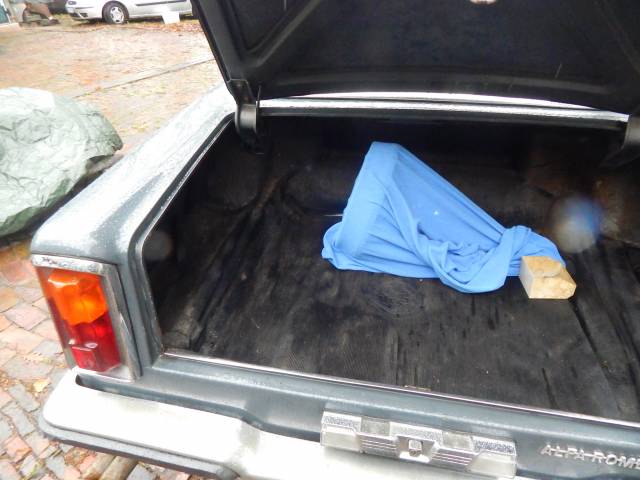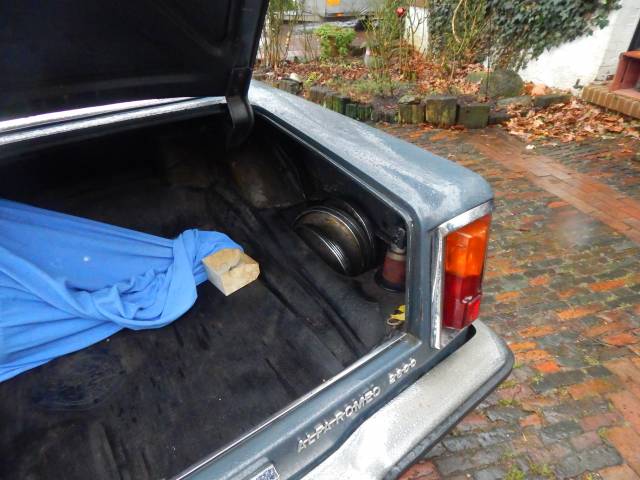 Seltene Alfa Romeo Berlina 1. Serie 6 Sitzer mit Knüppelschaltung
Private

away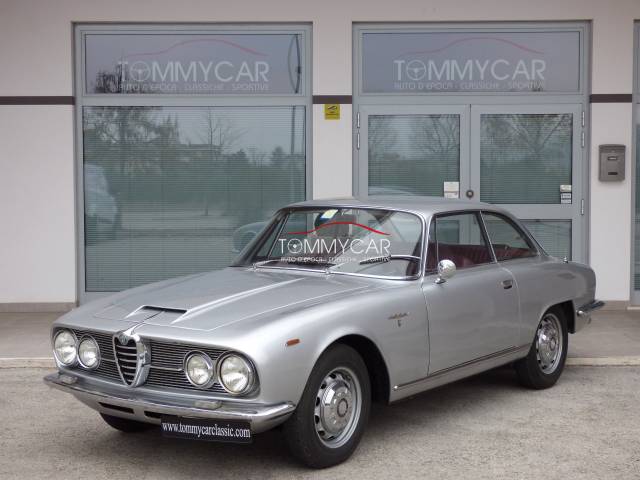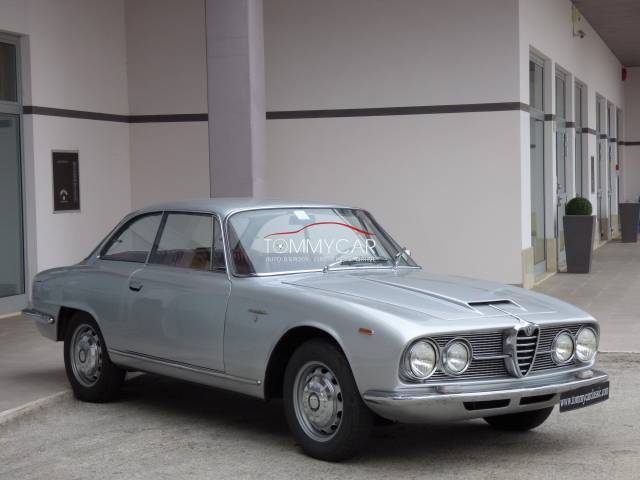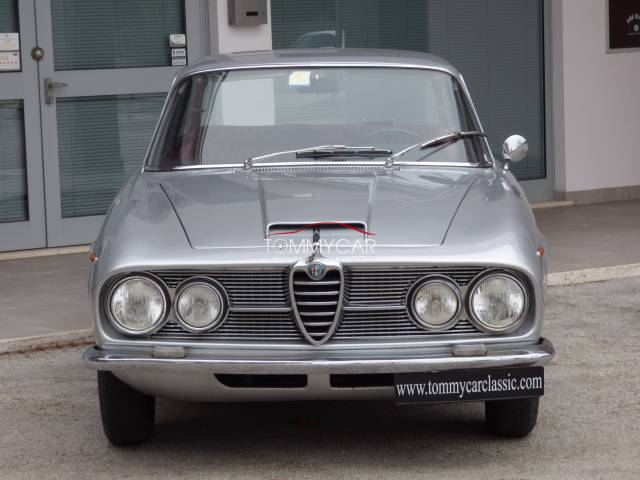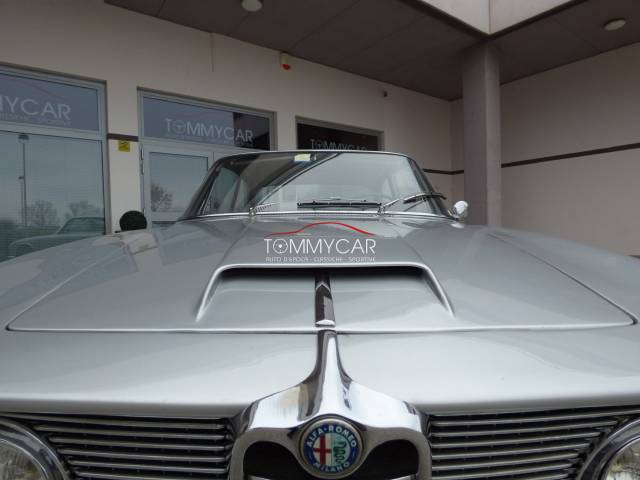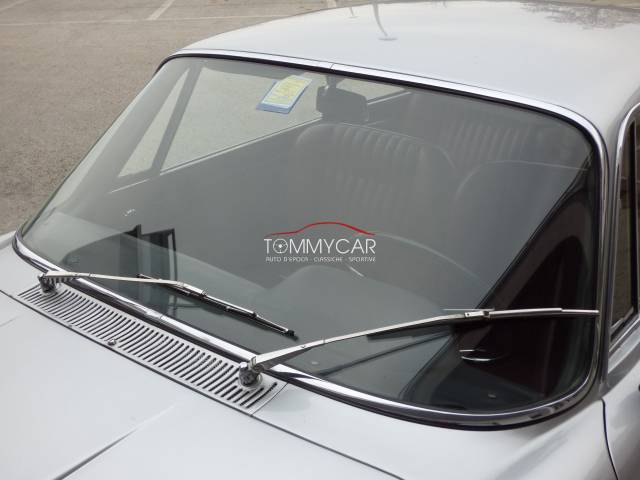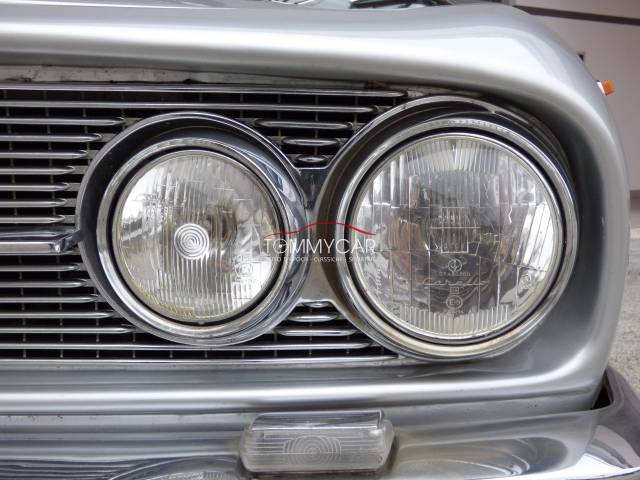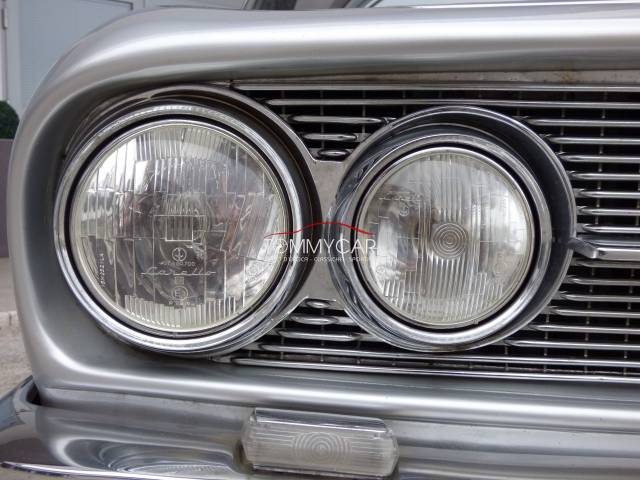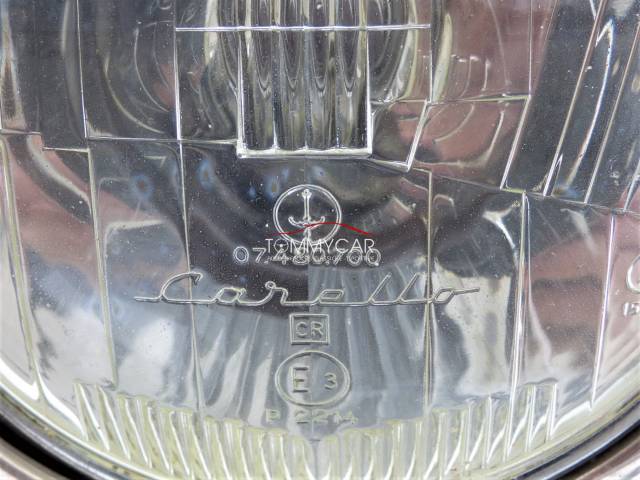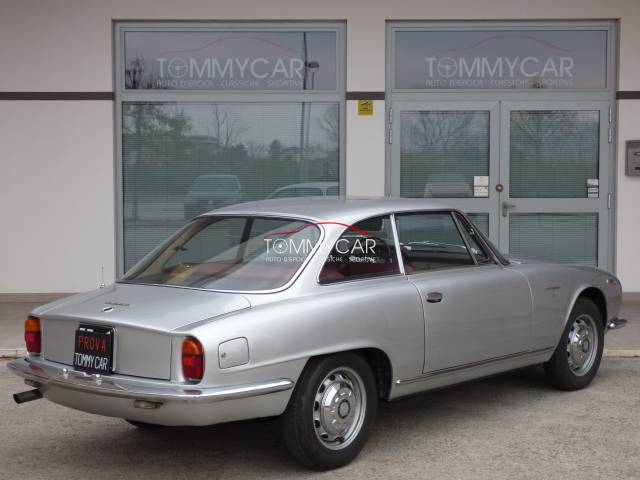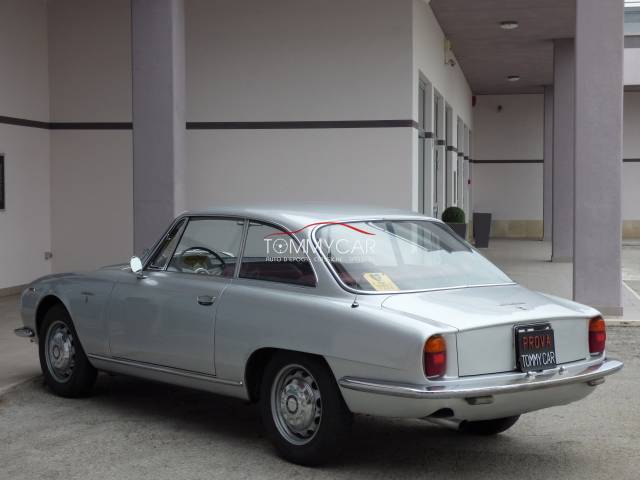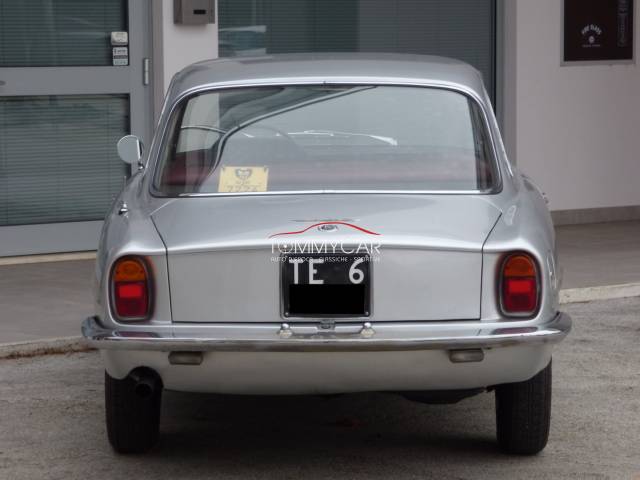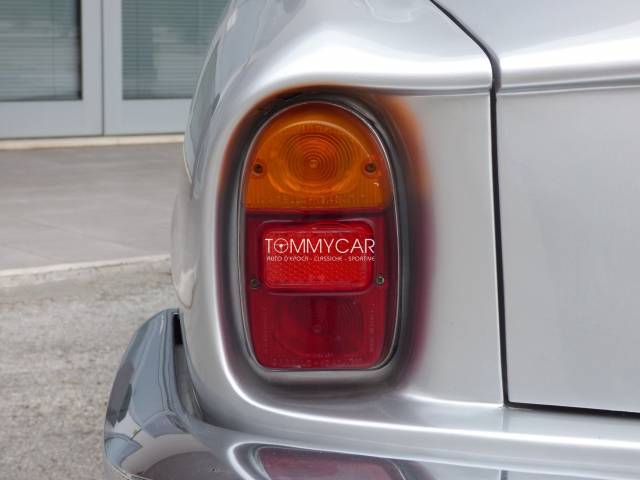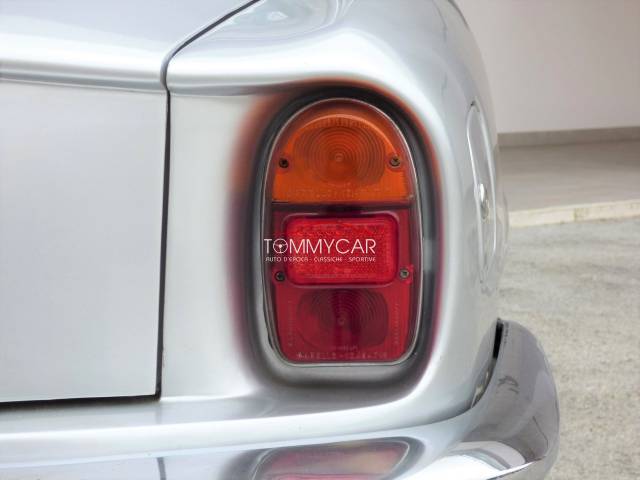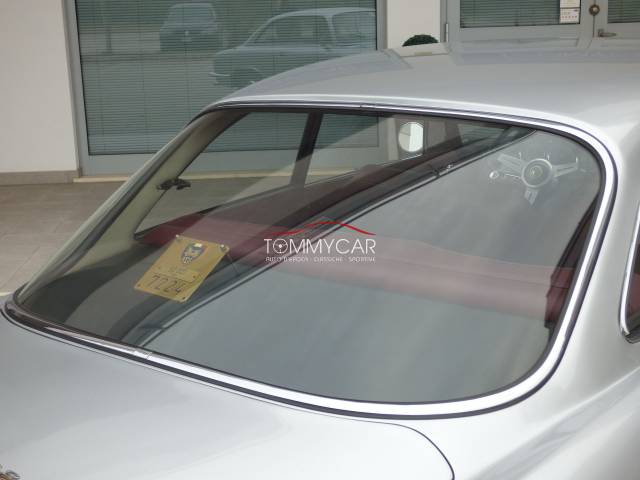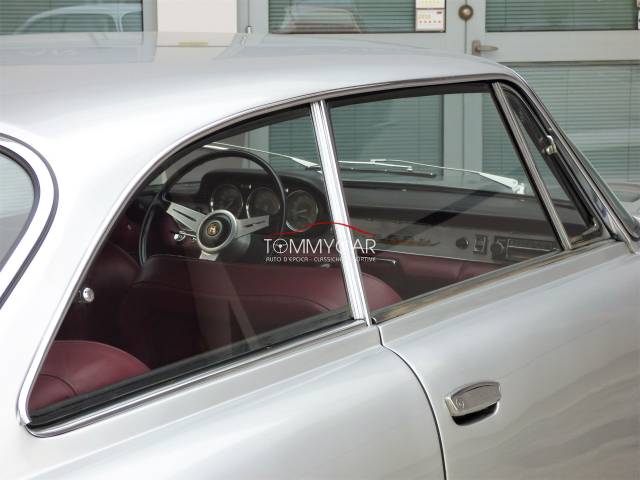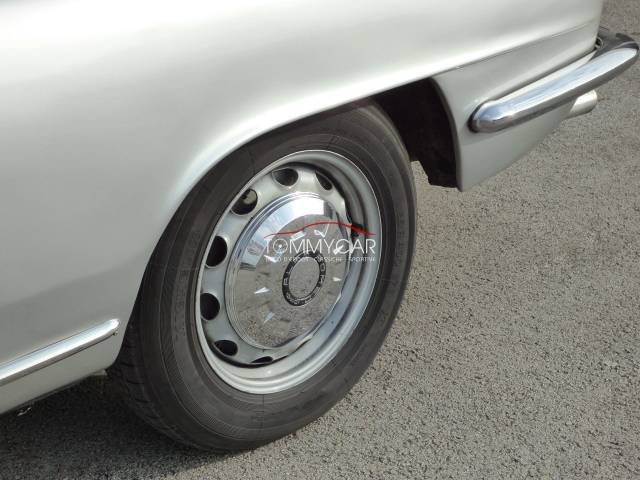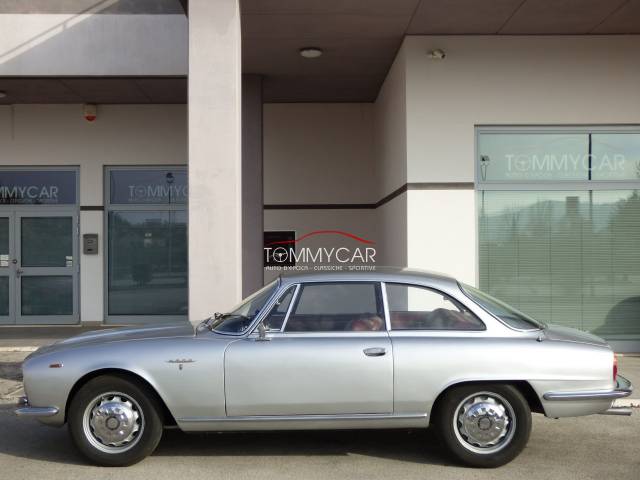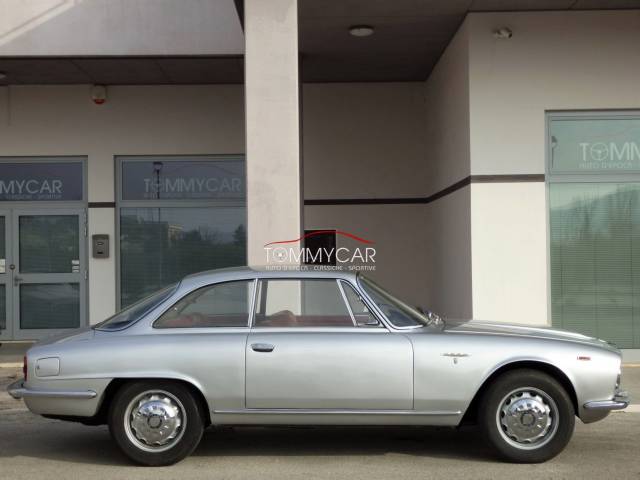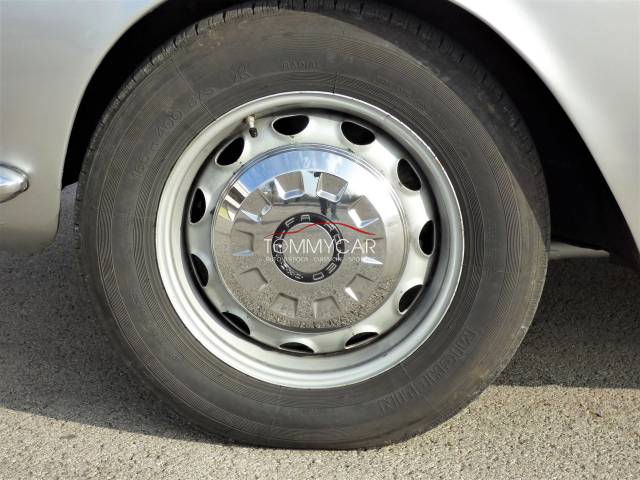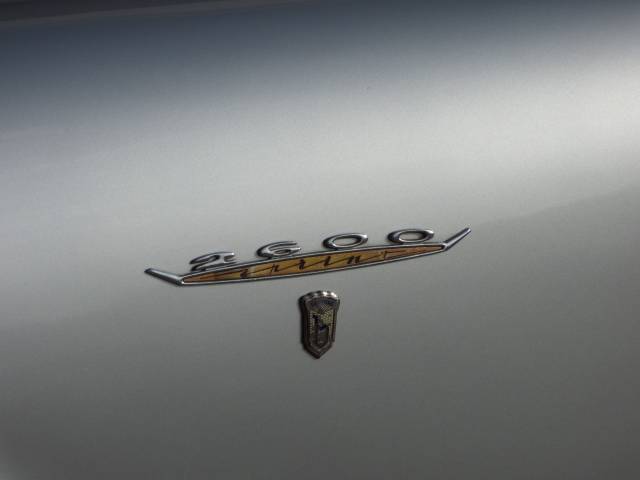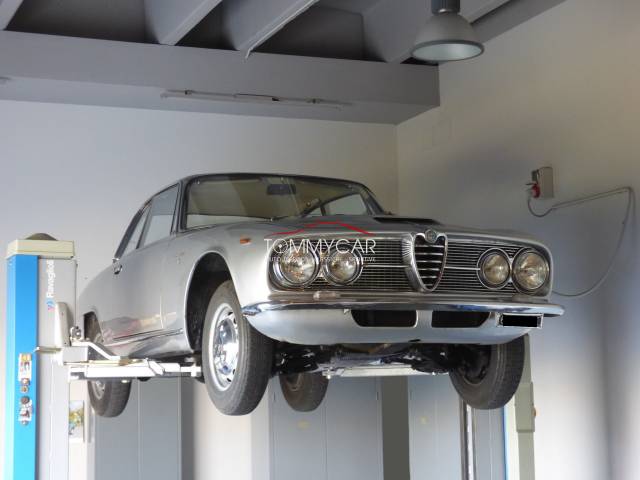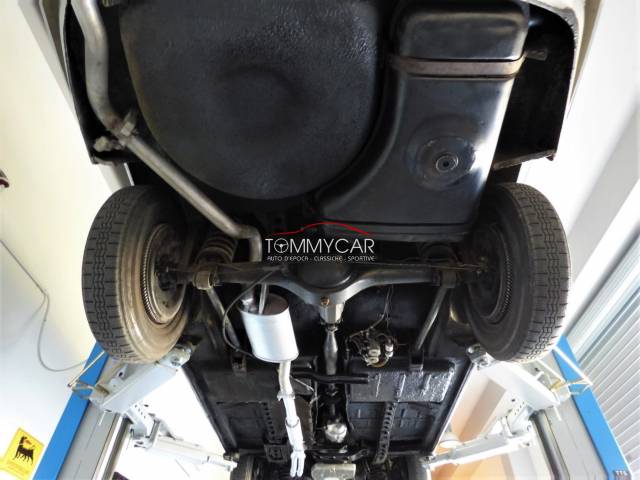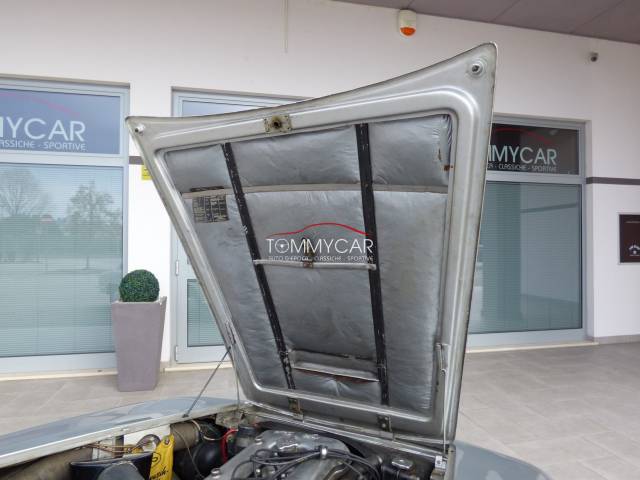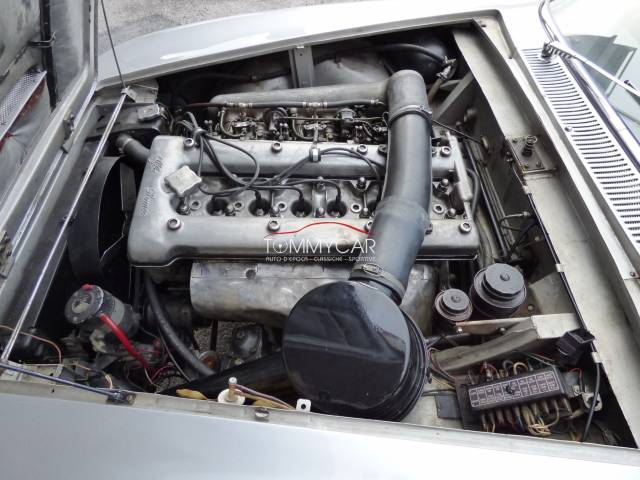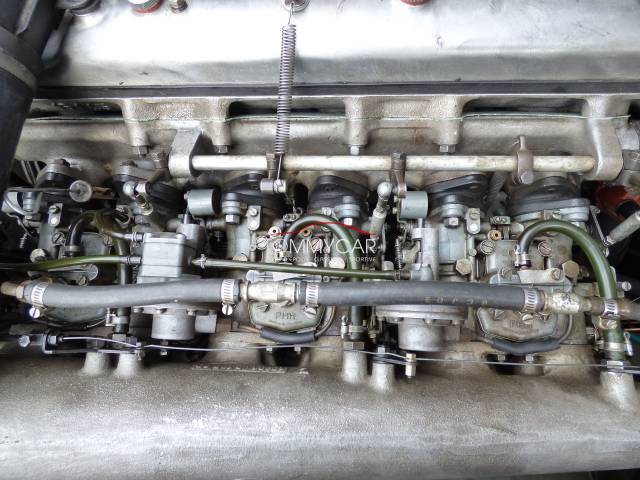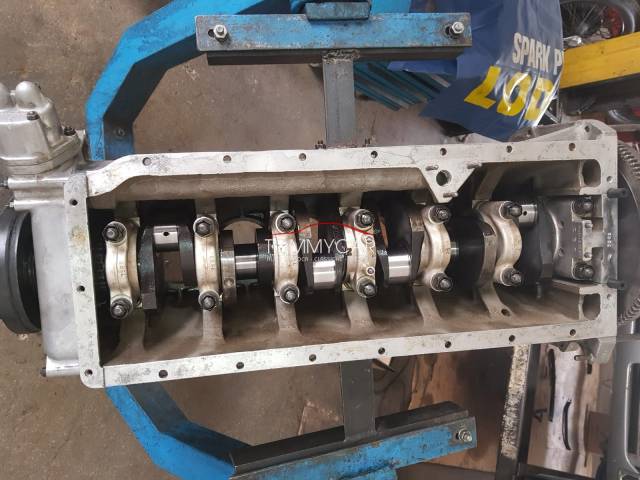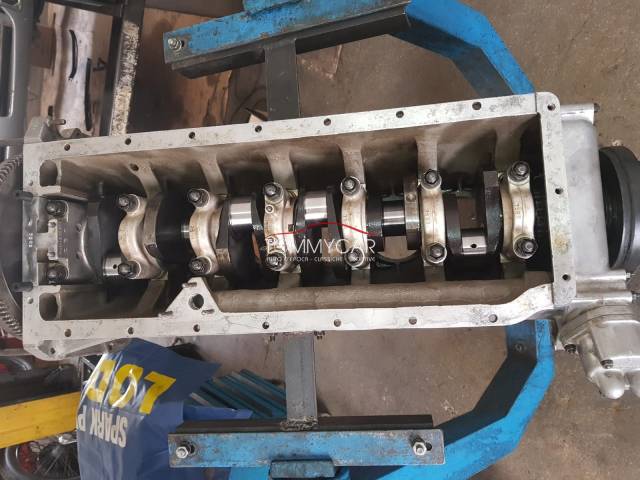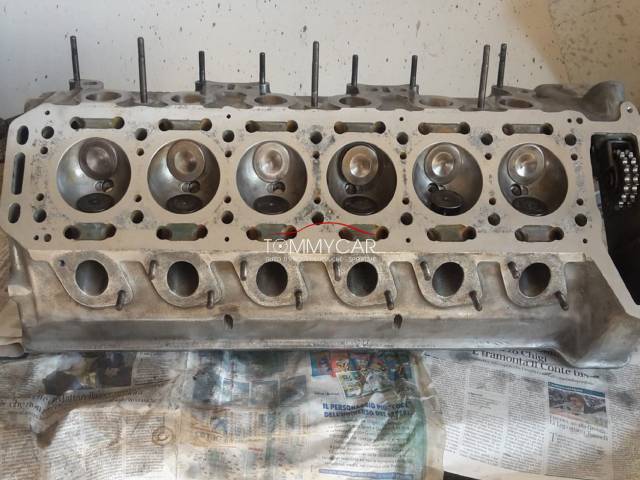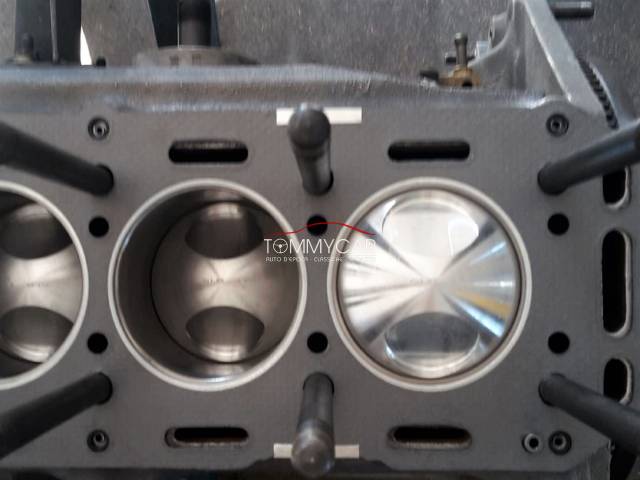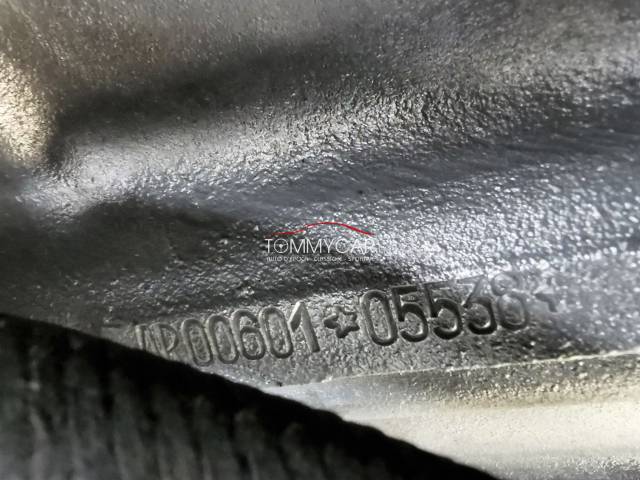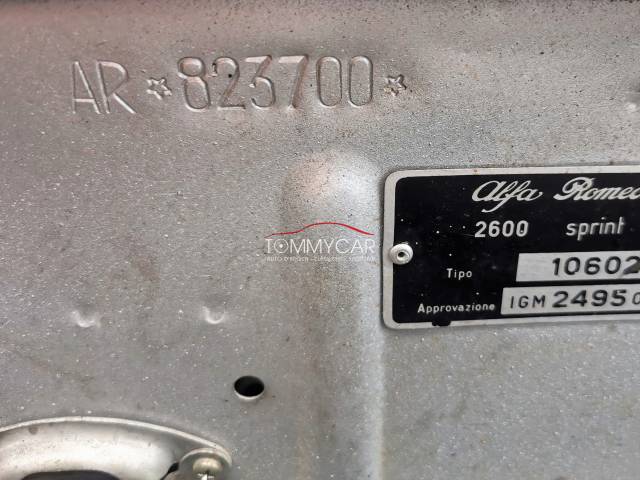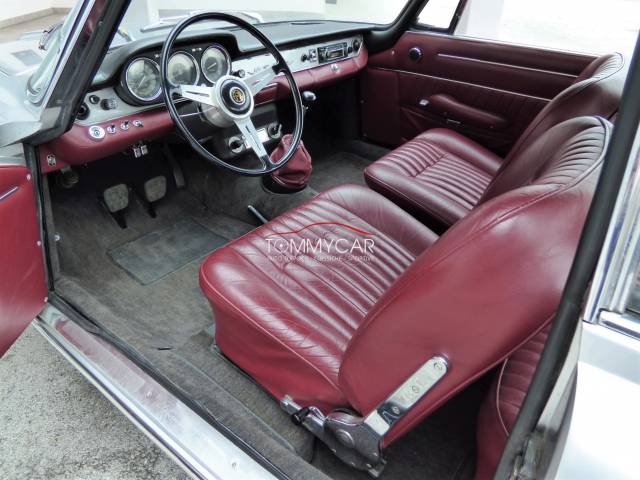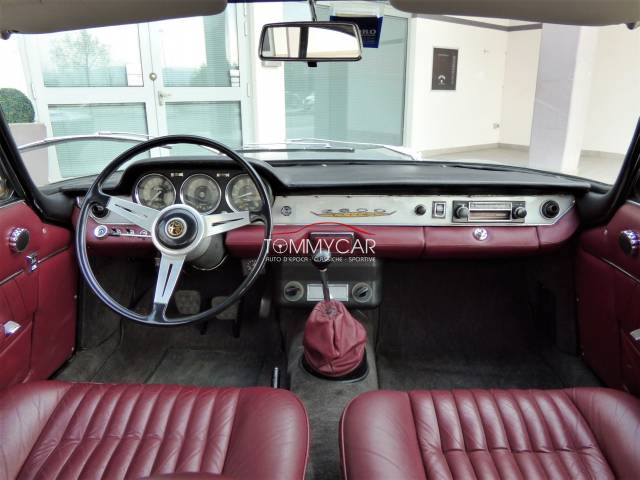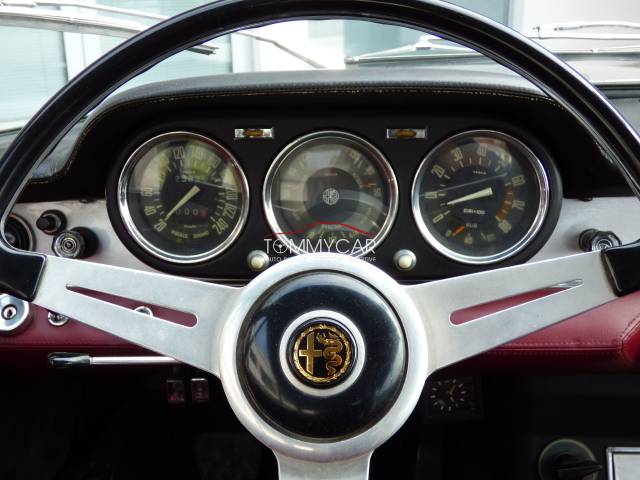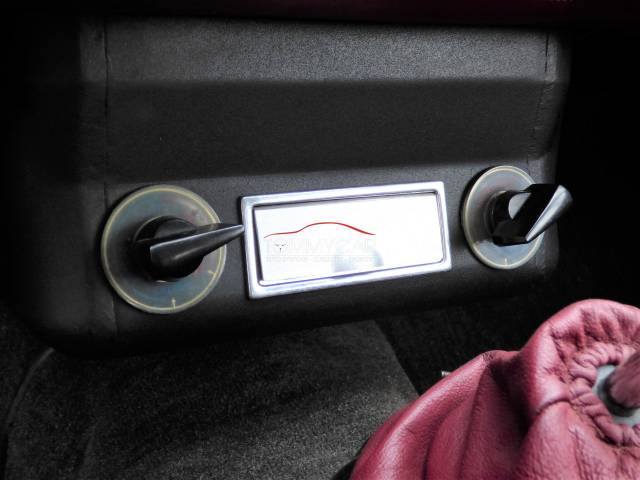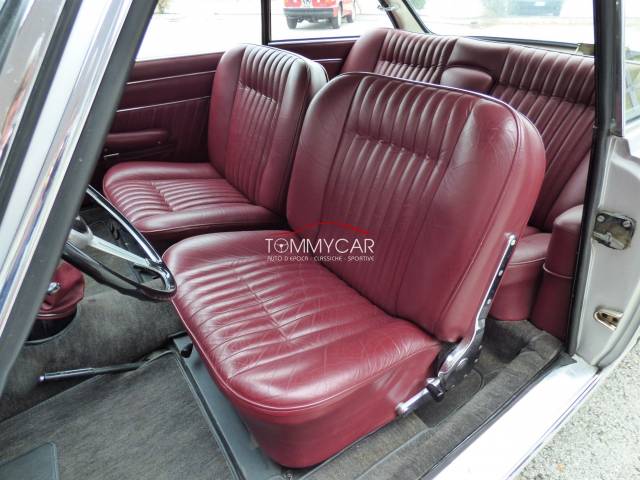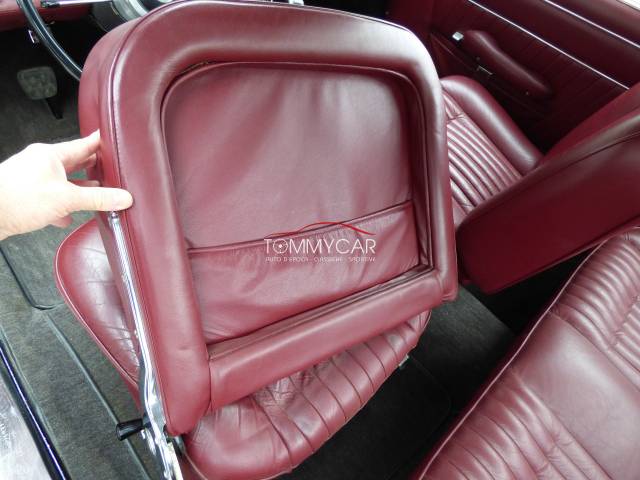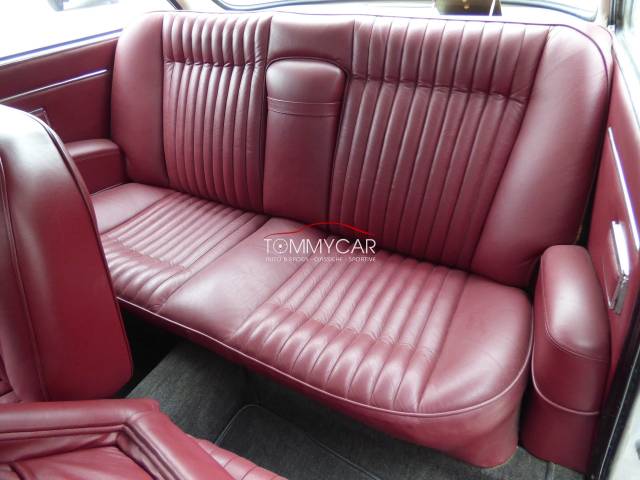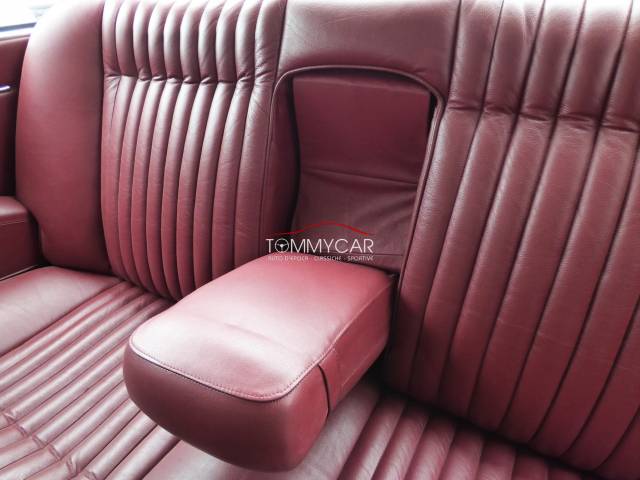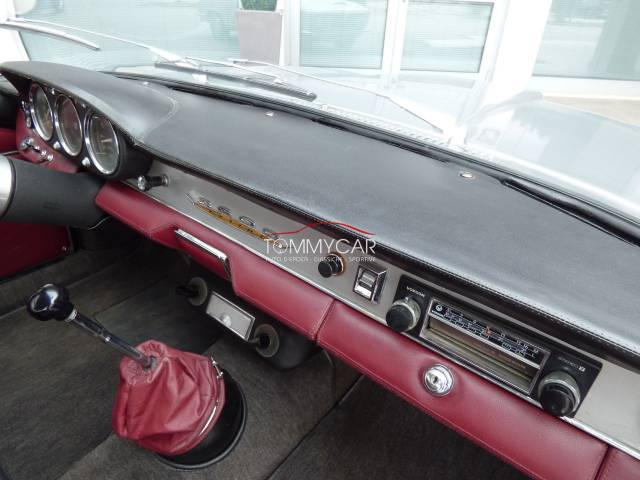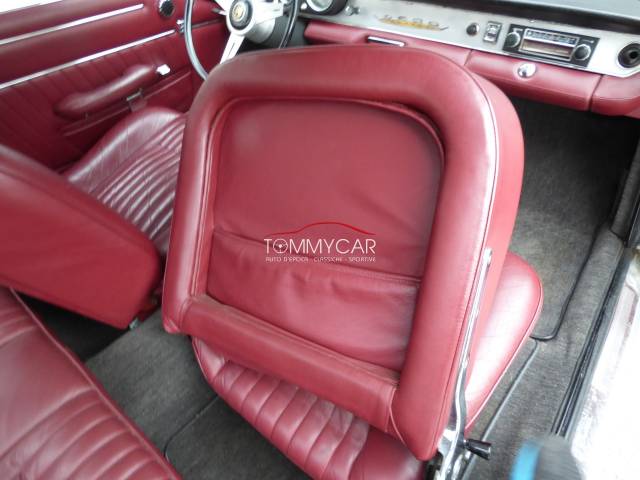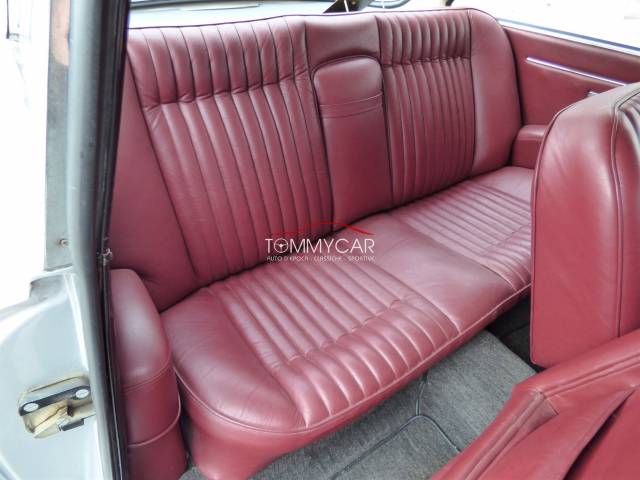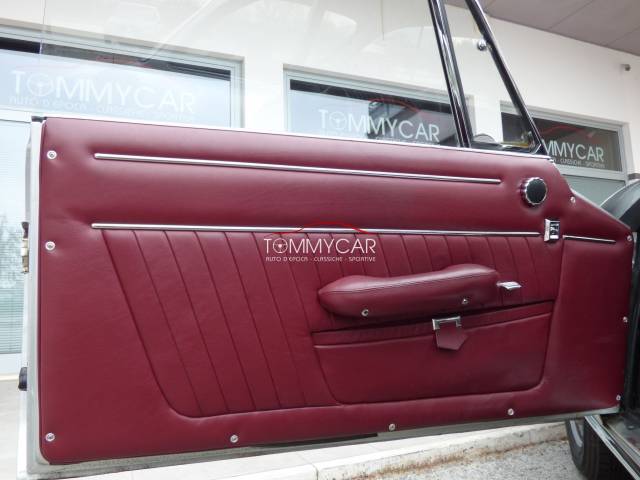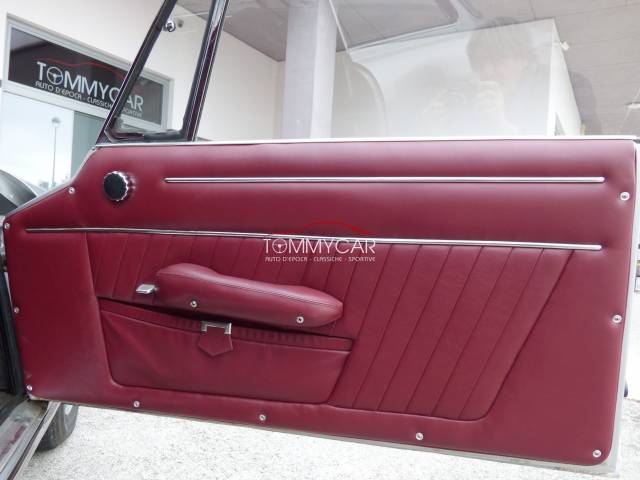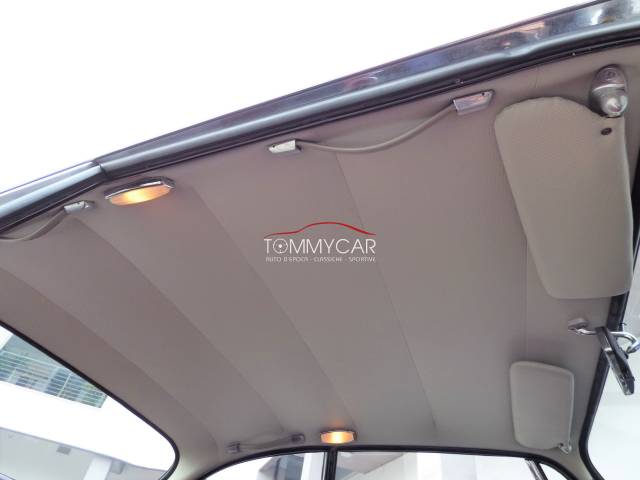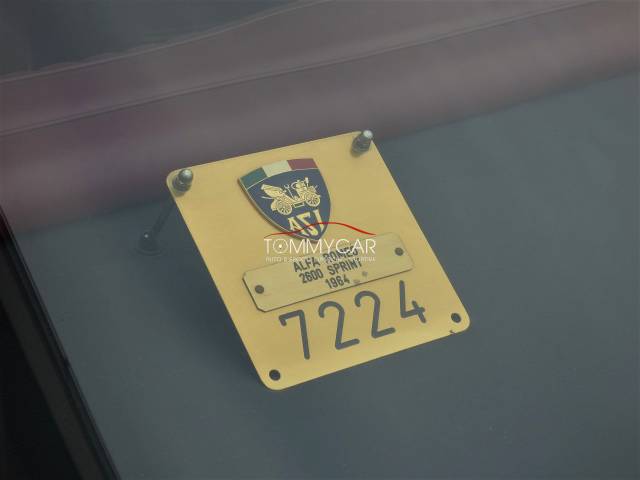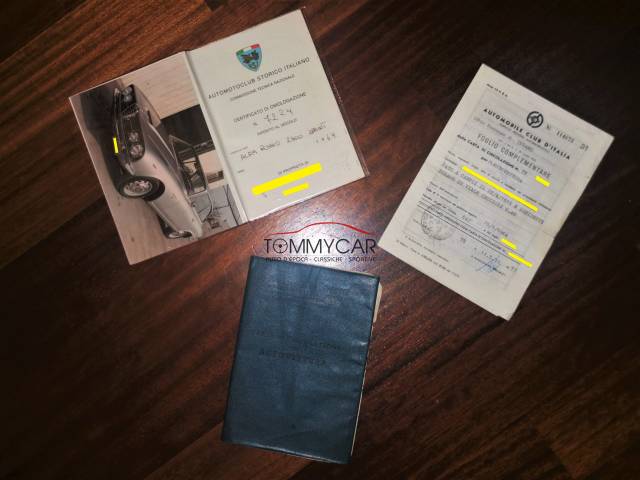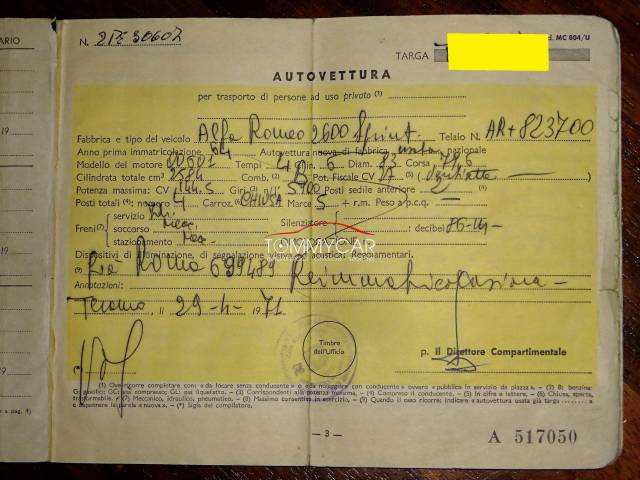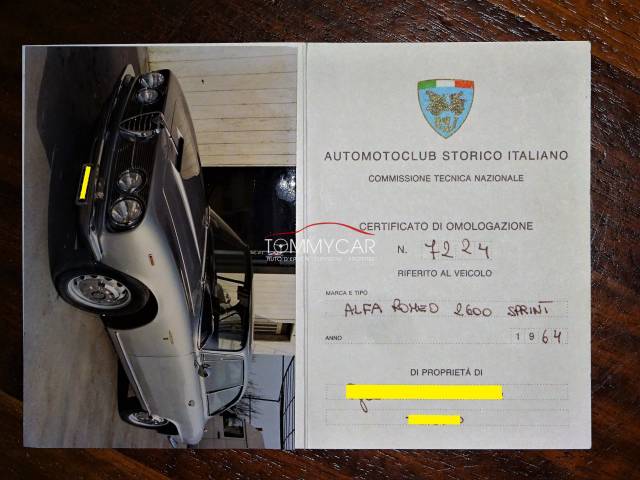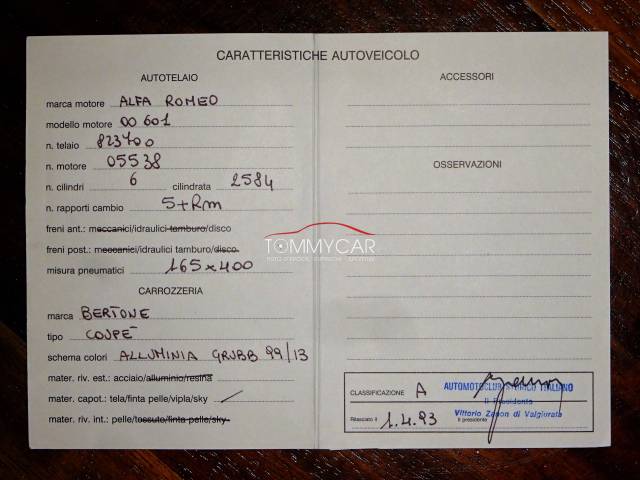 Auto italiana - Conservata - Omologata ASI targa oro
Dealer

away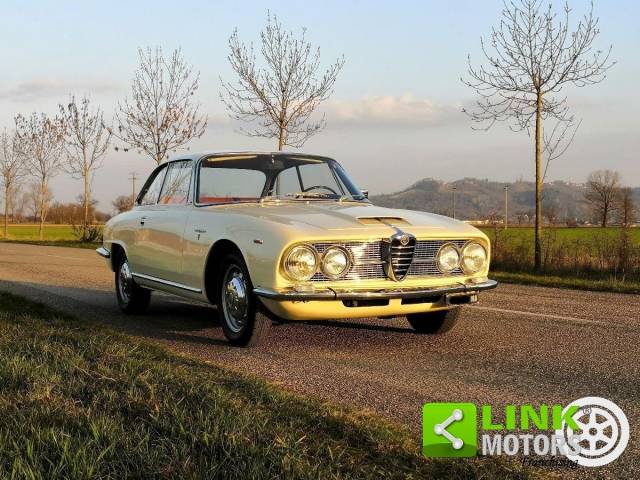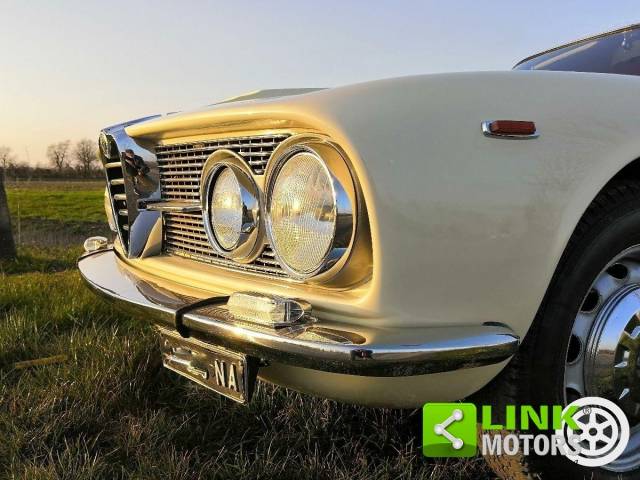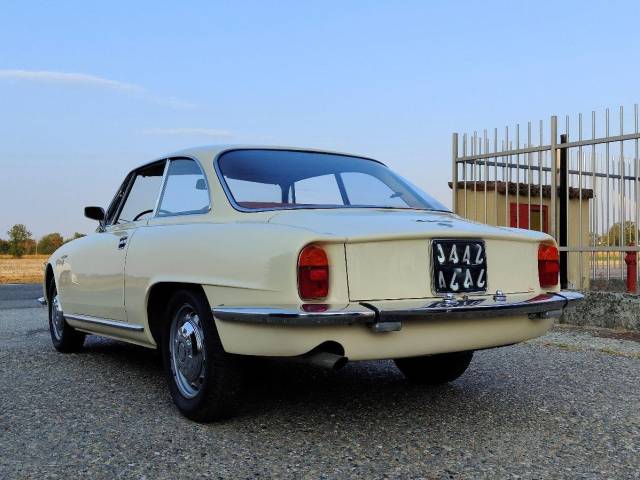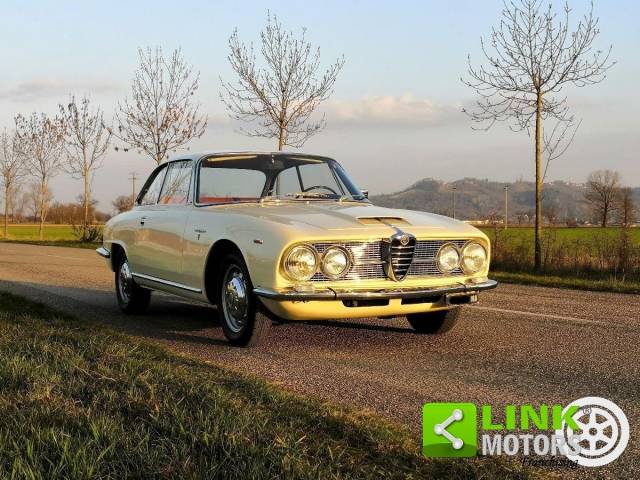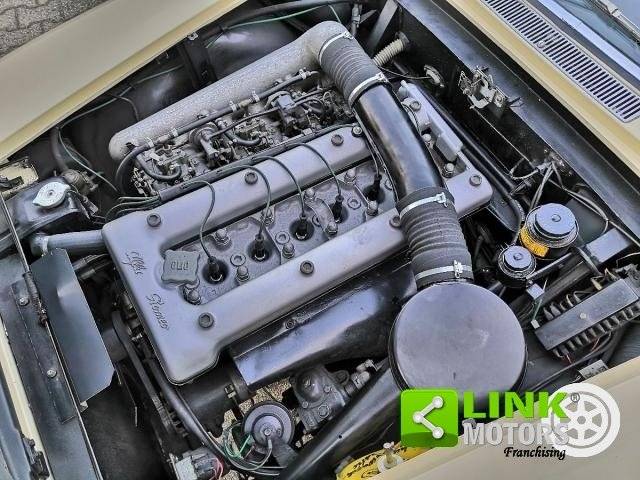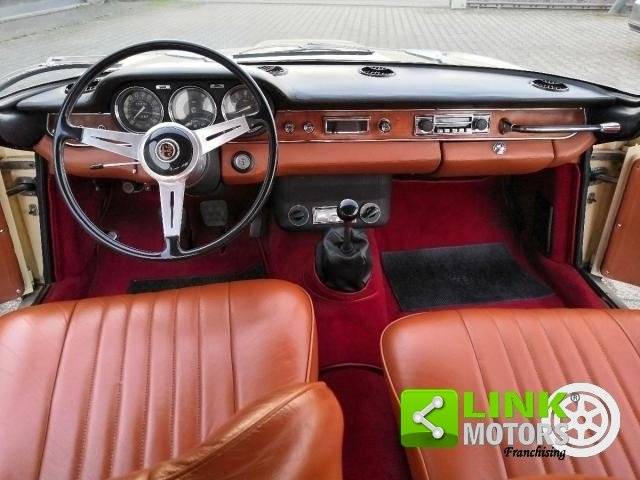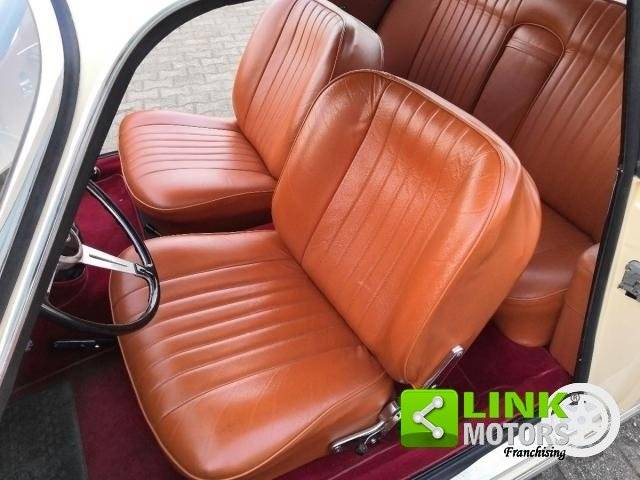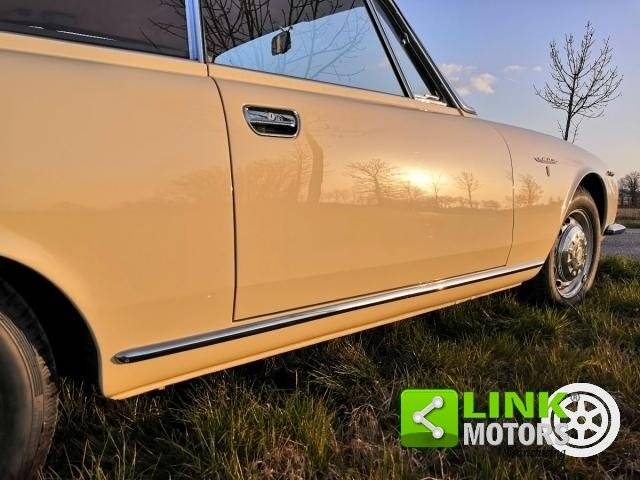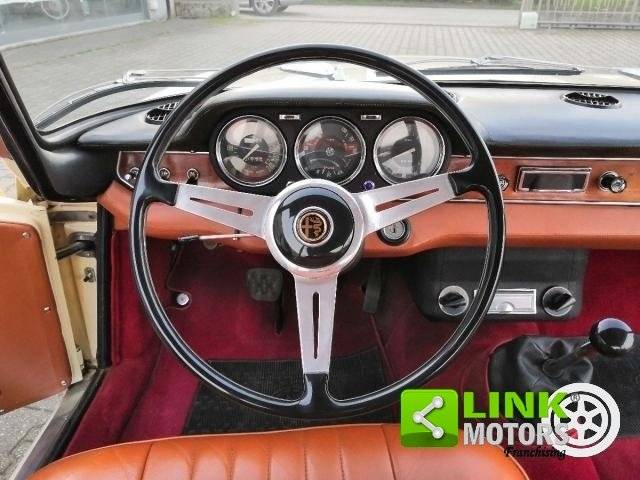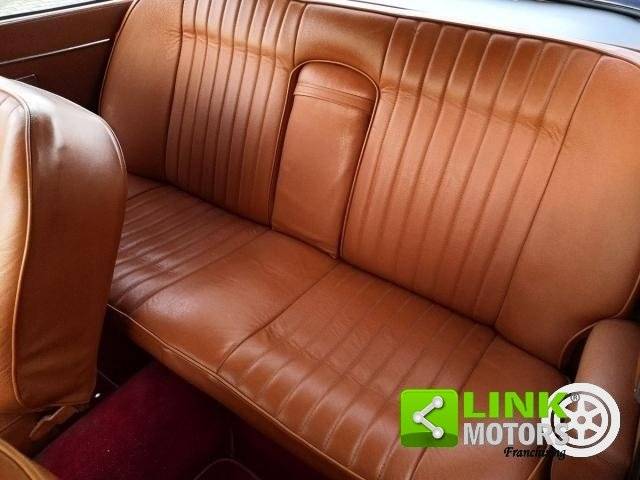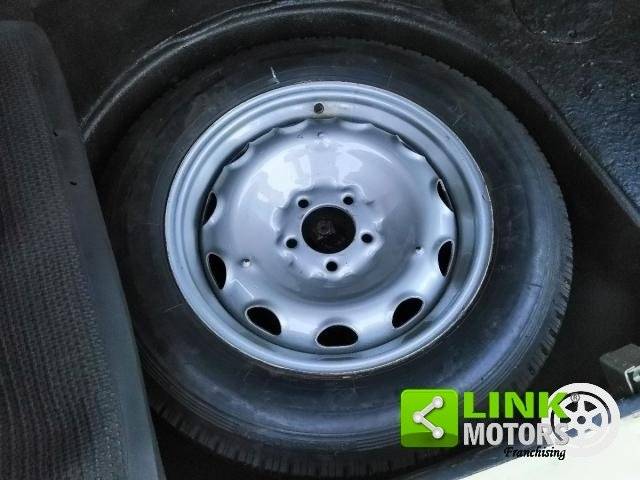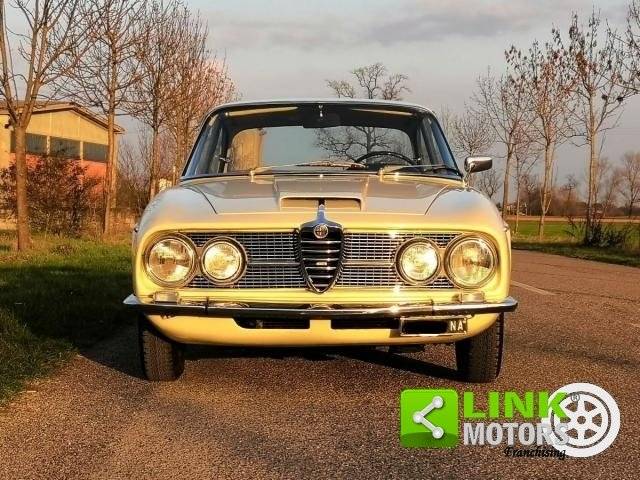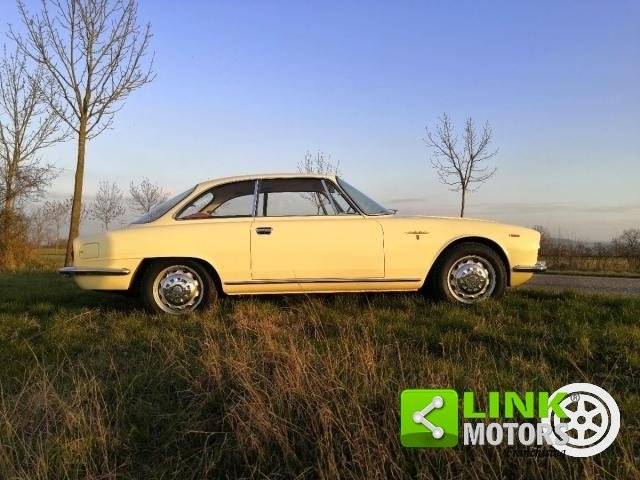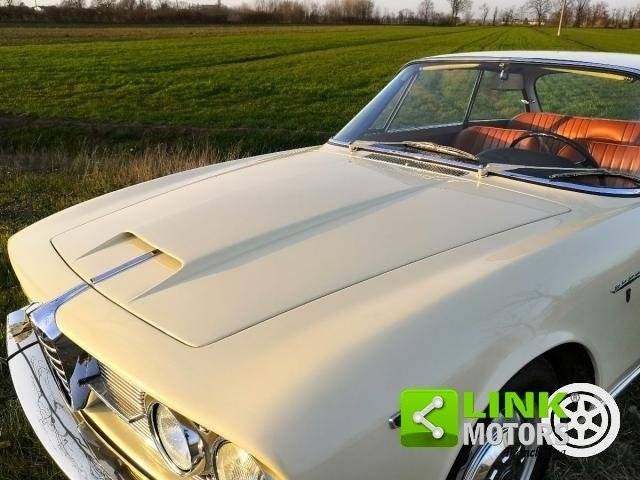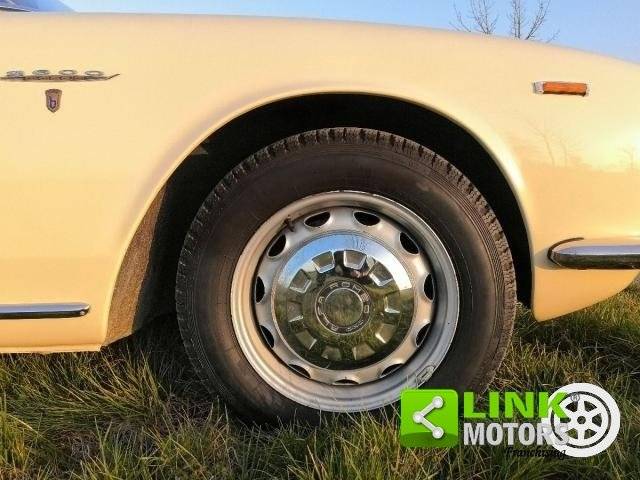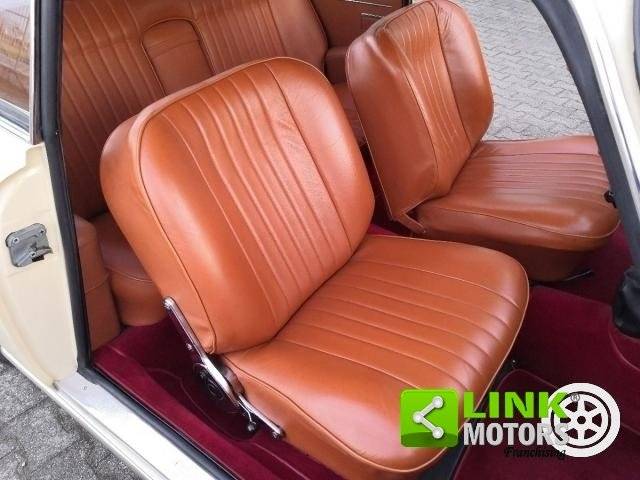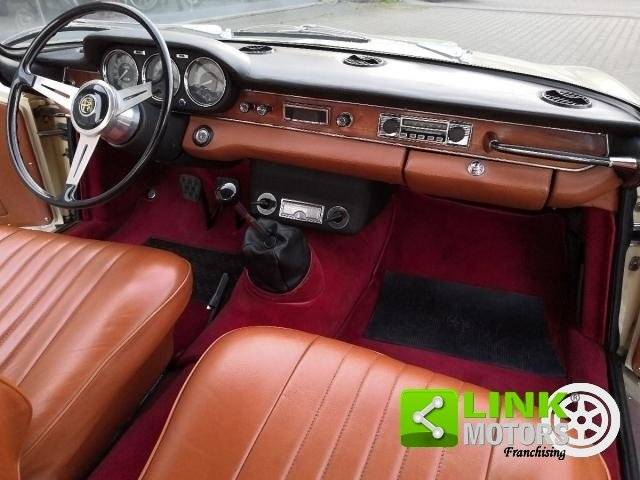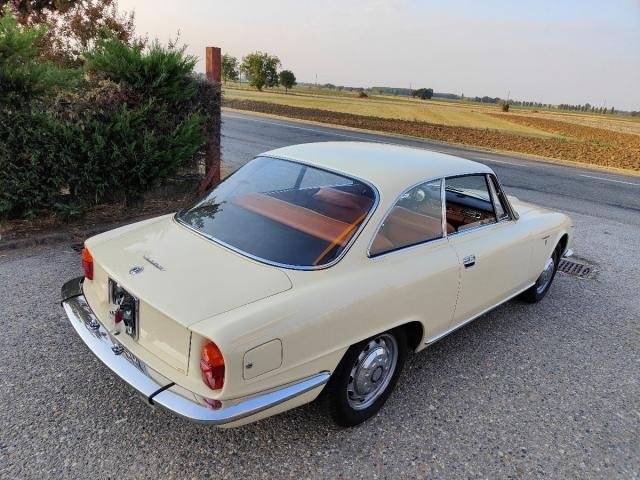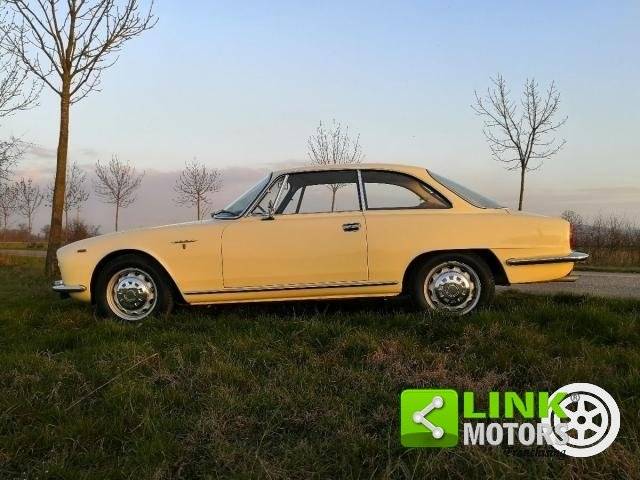 Alfa Romeo 2600 Sprint
Dealer

away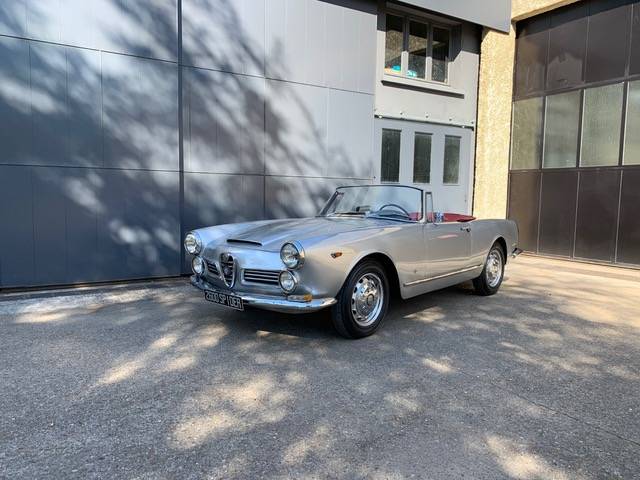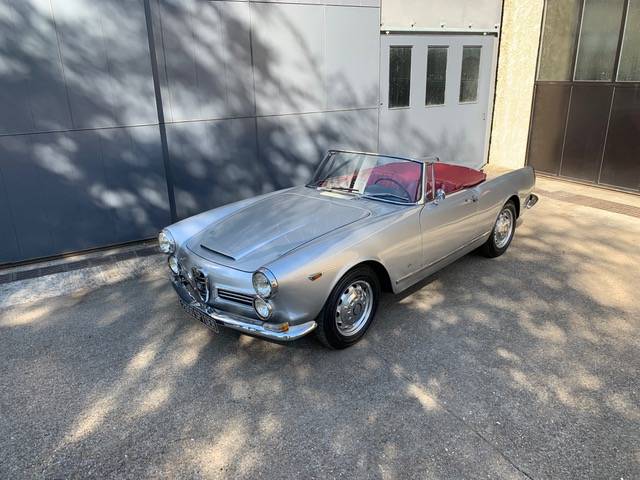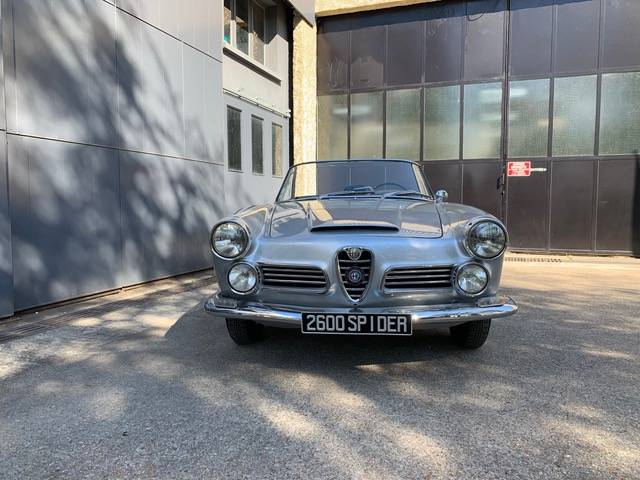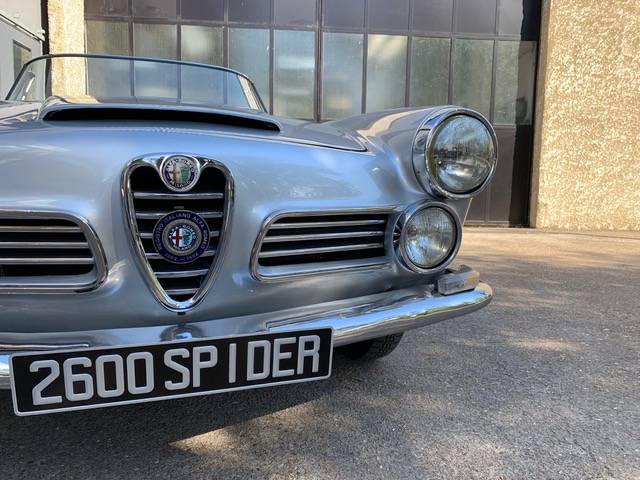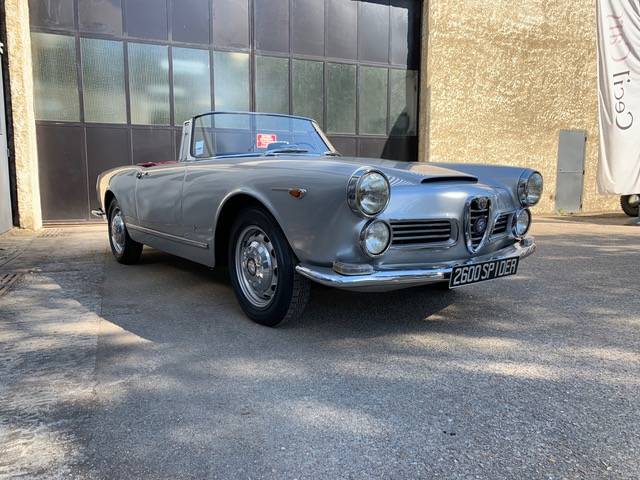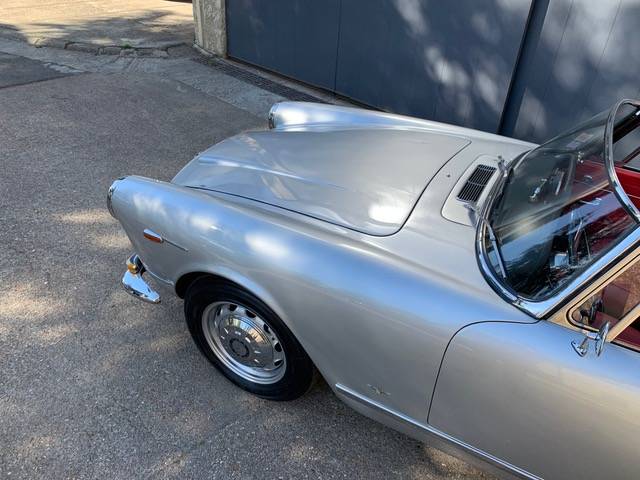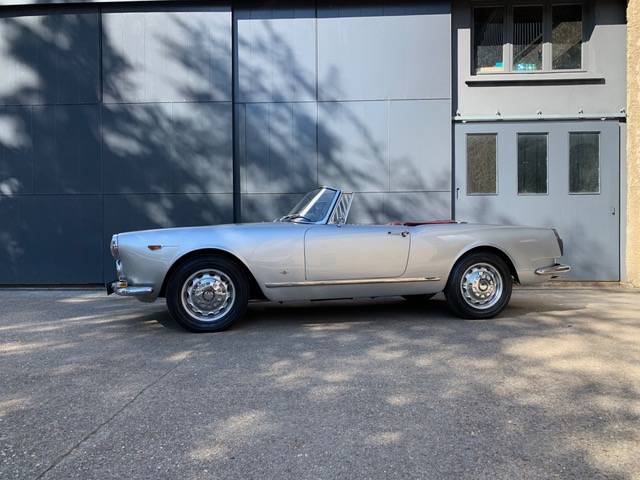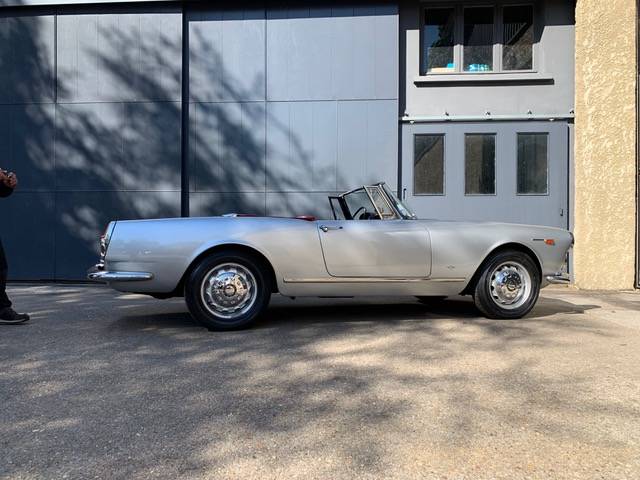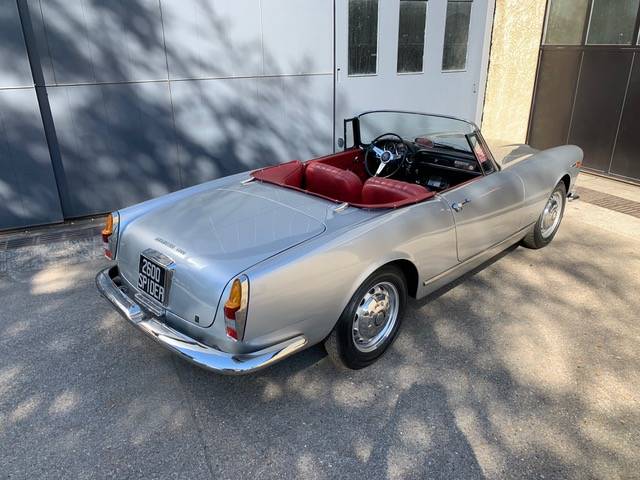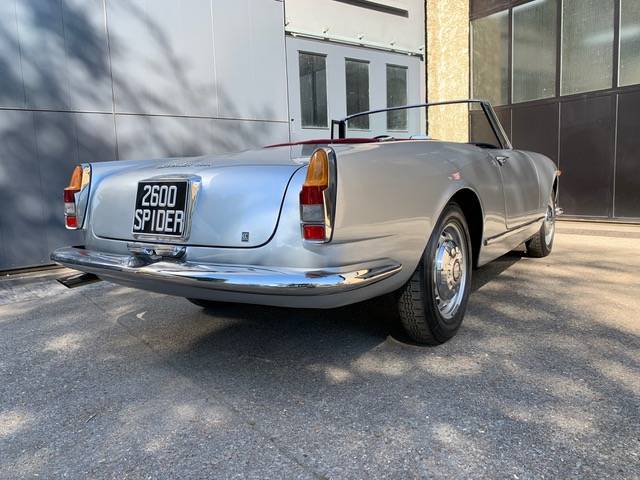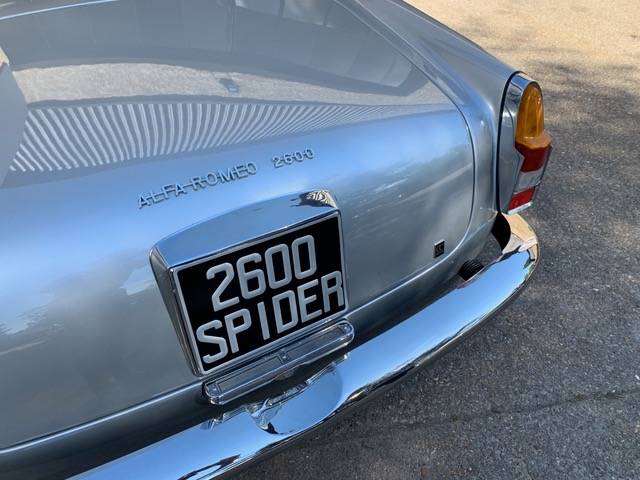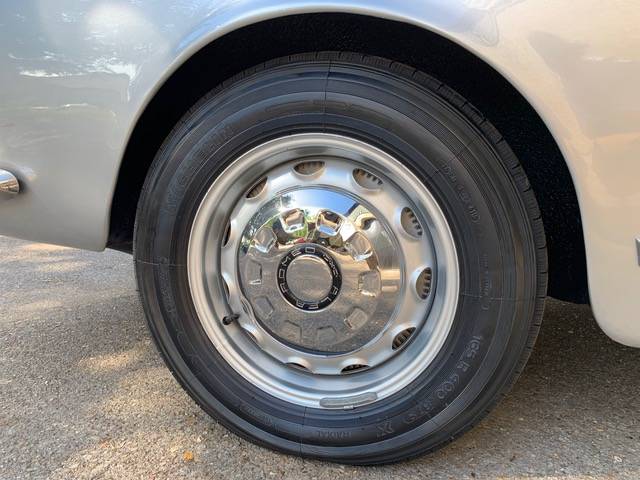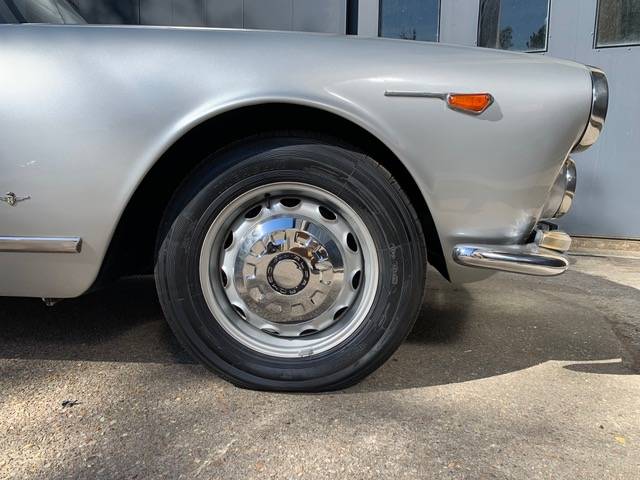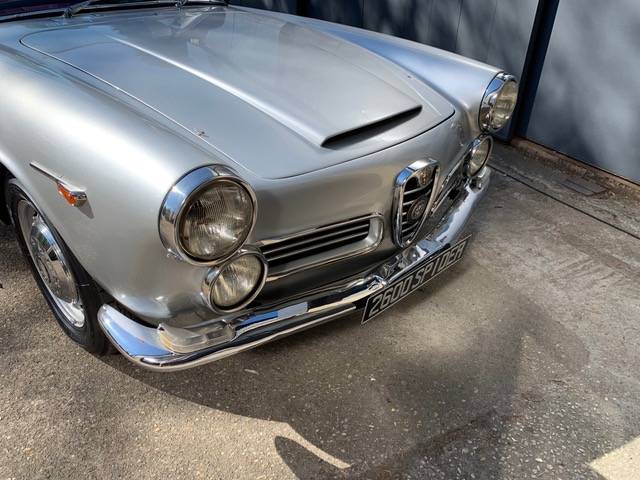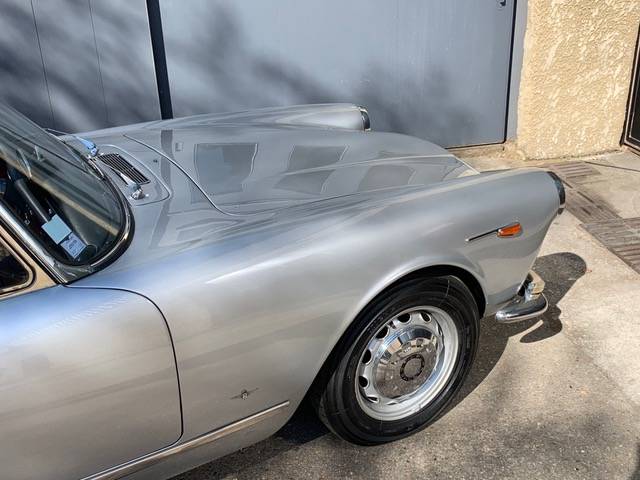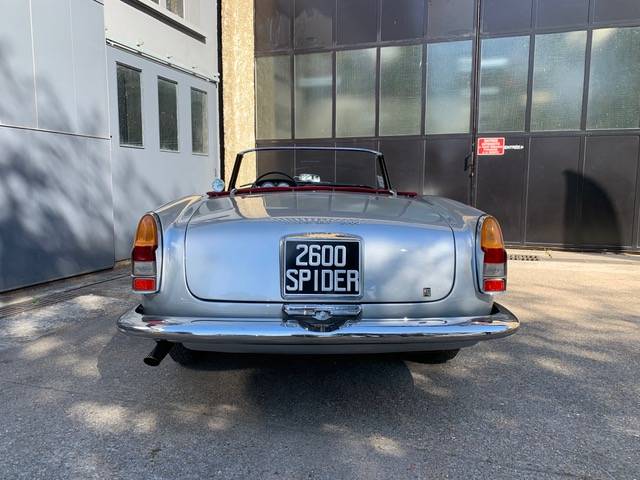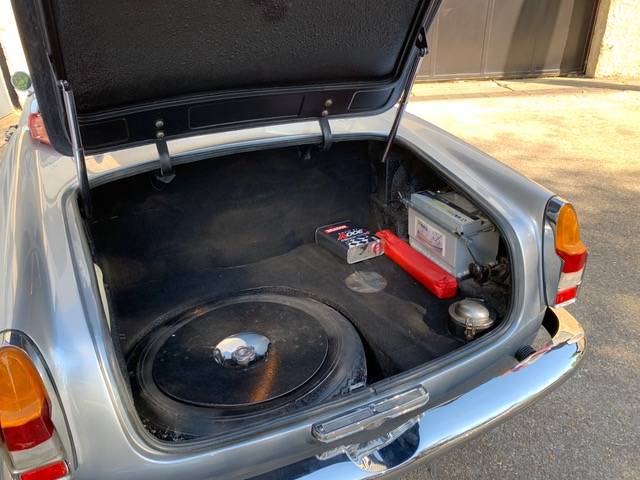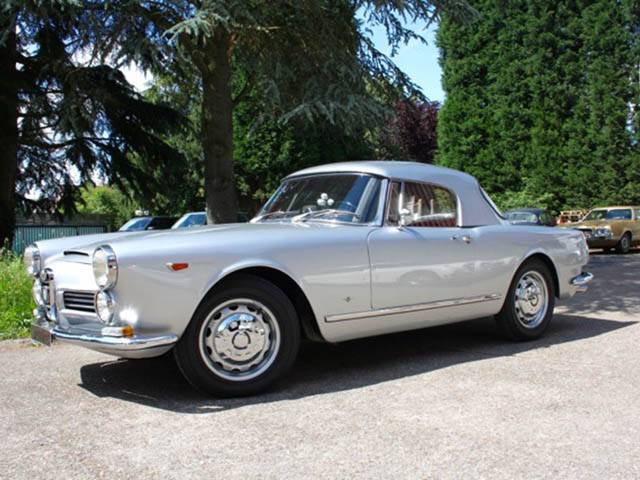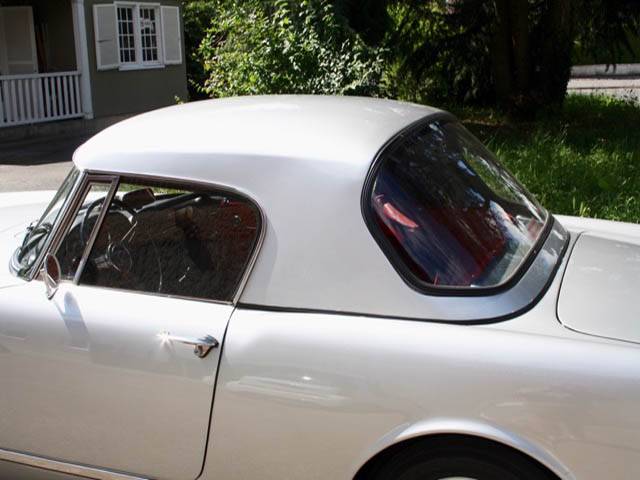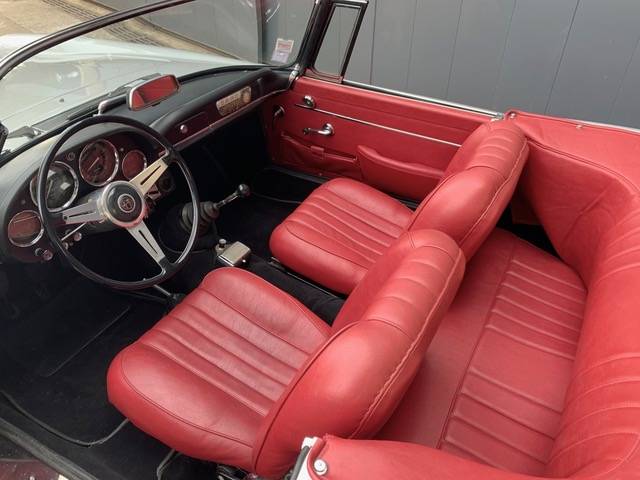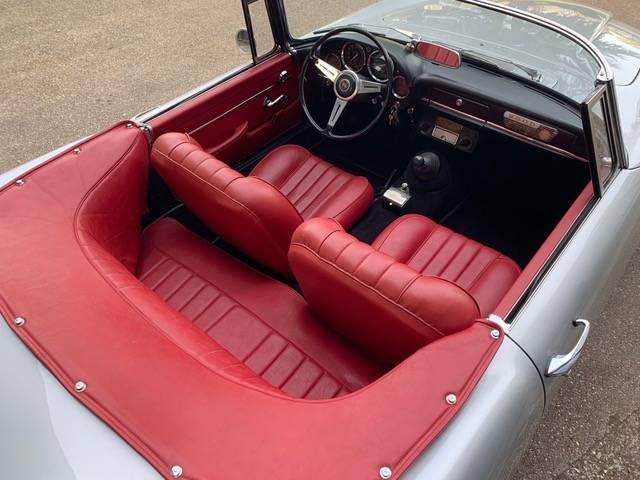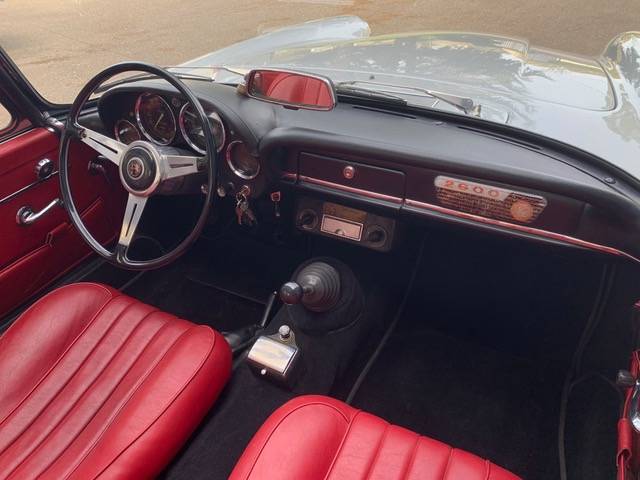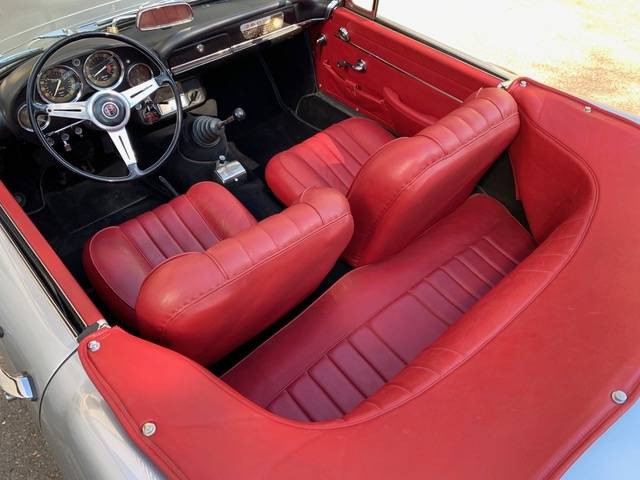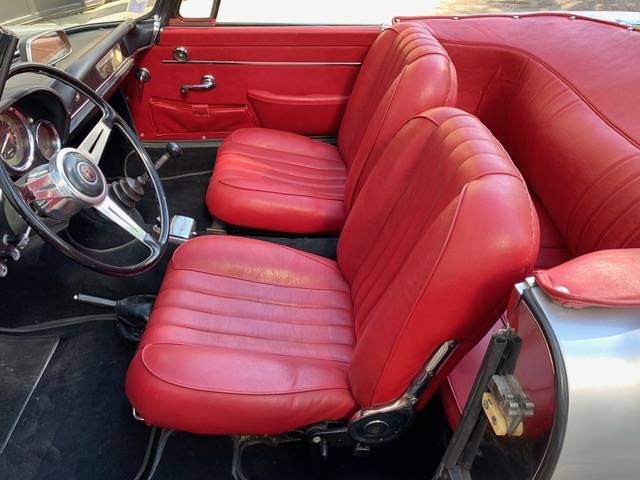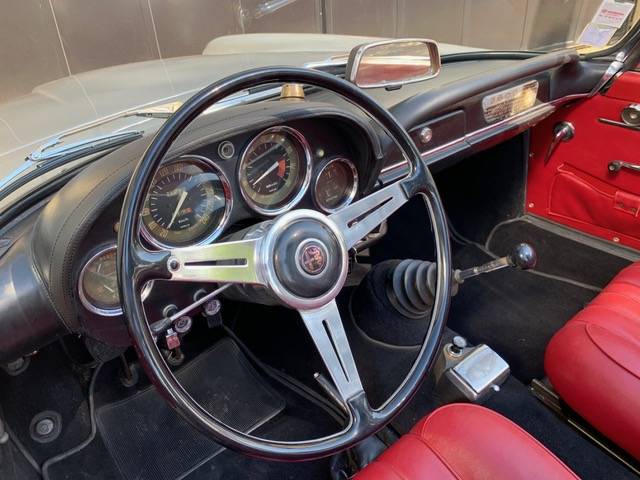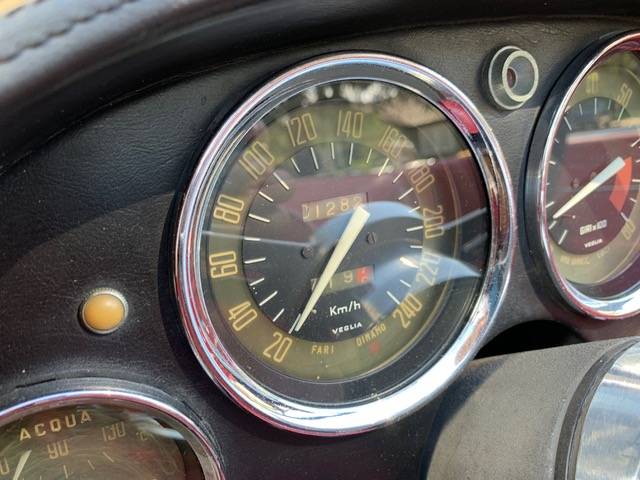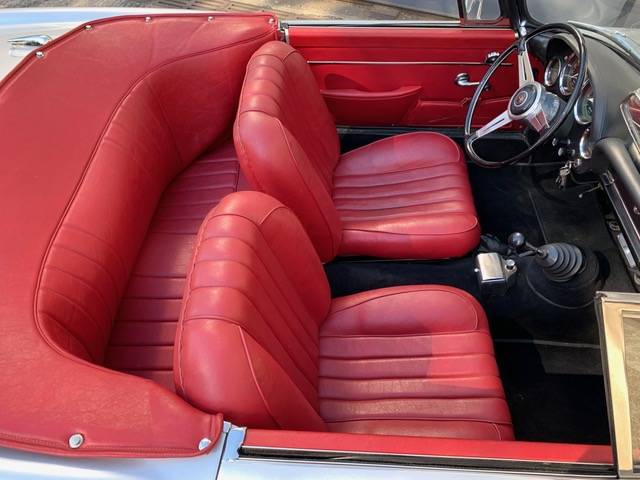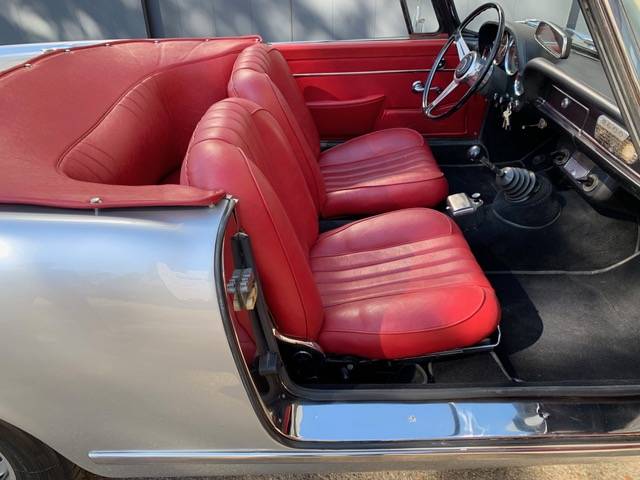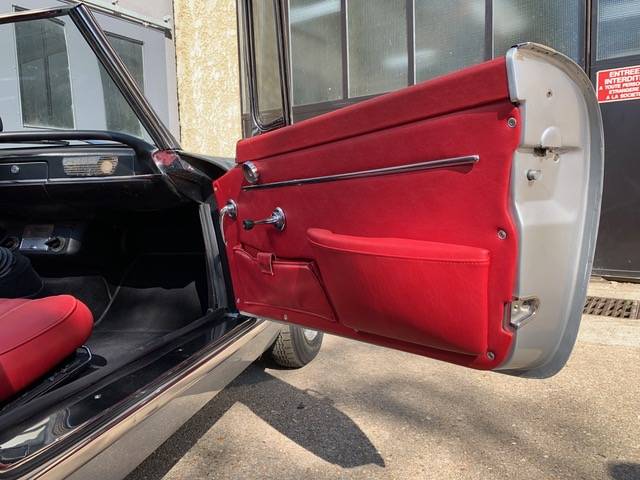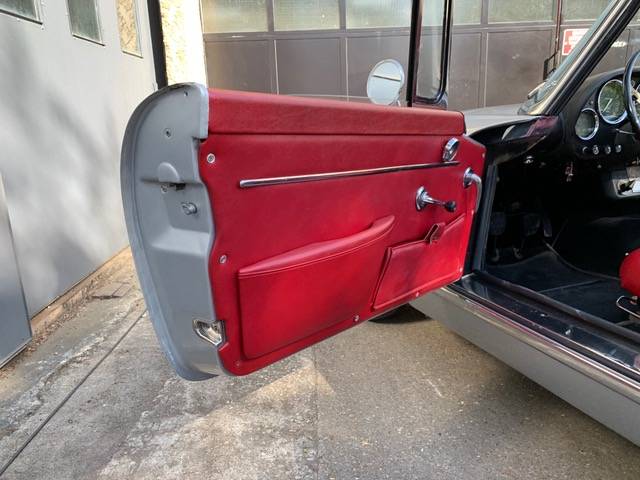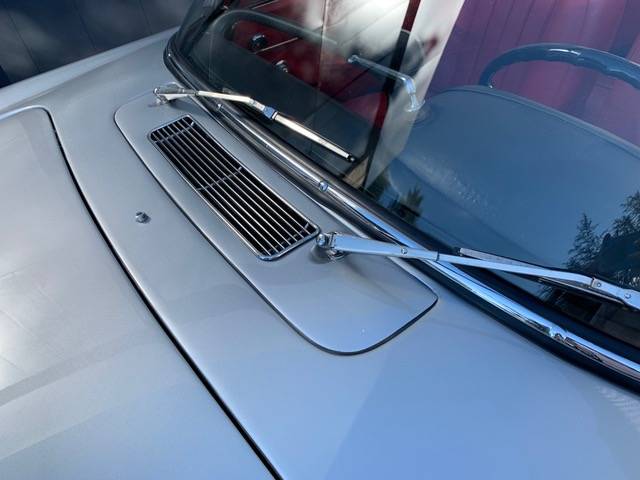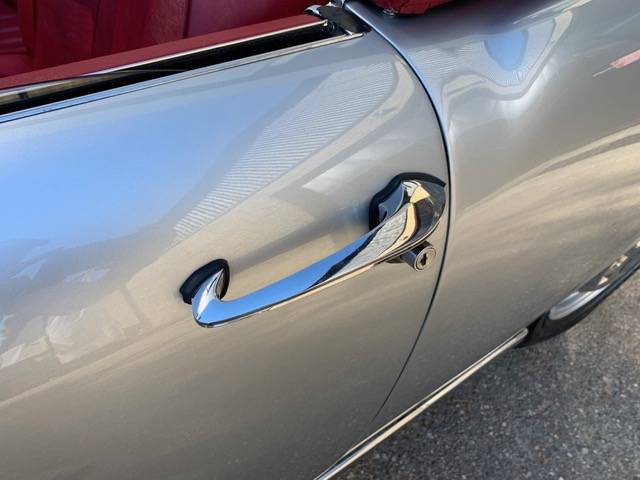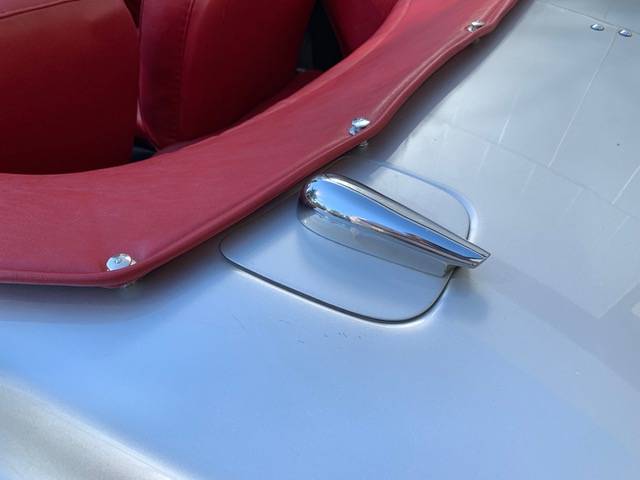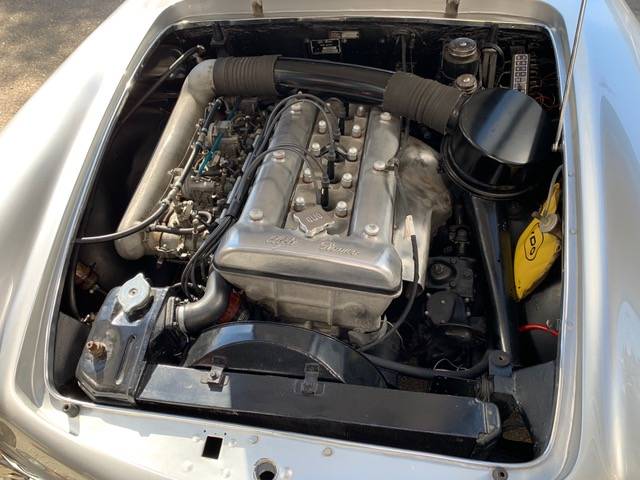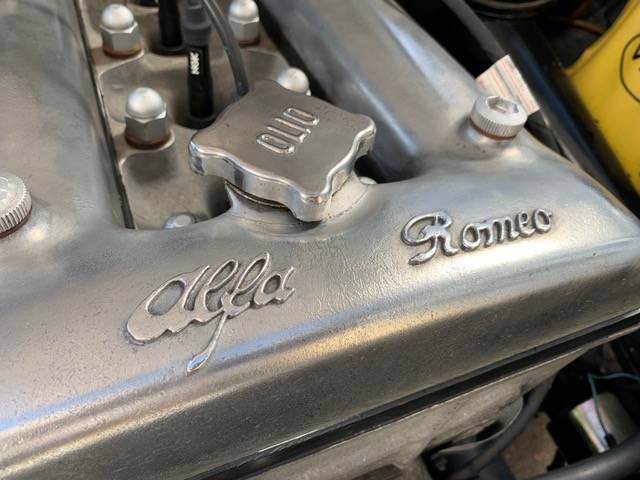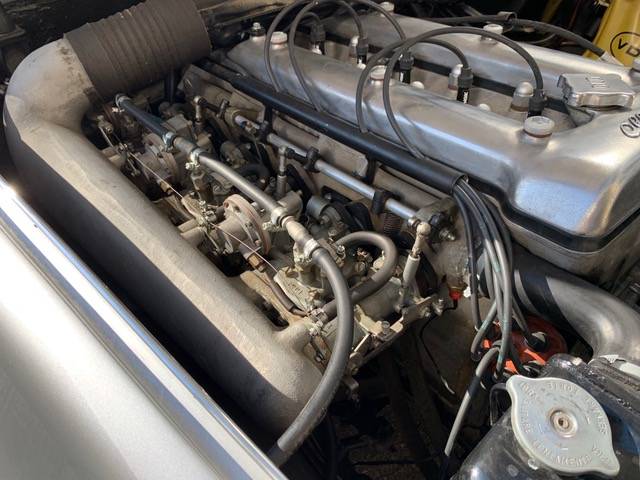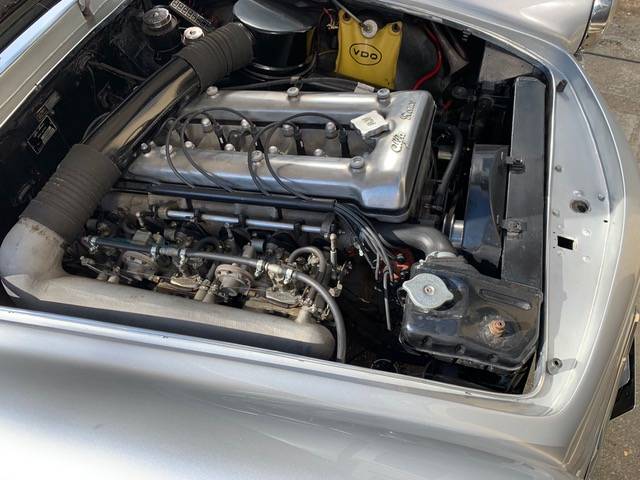 Avec Hard-top d'origine
Dealer

away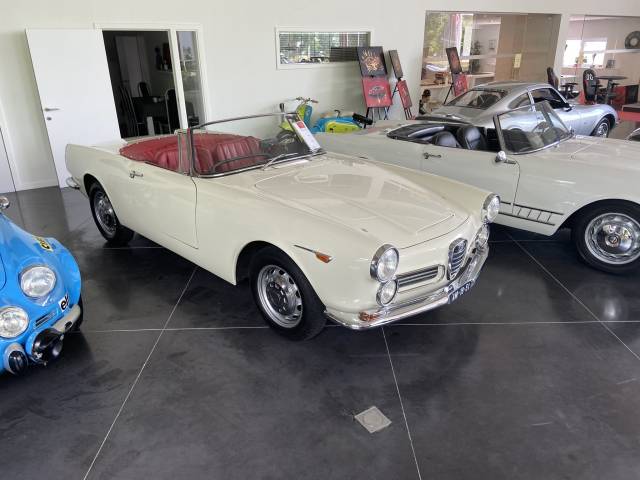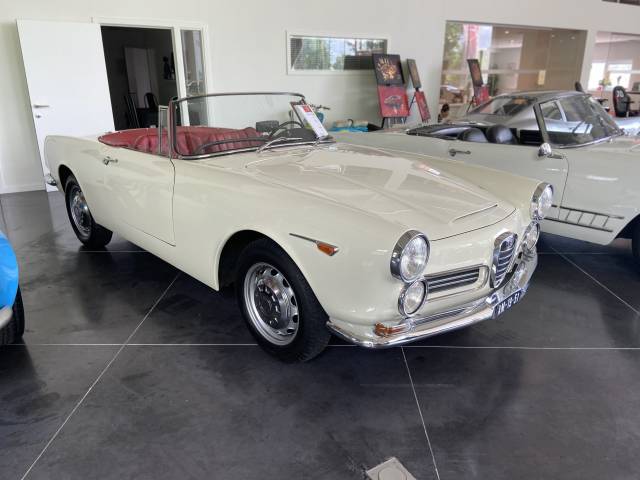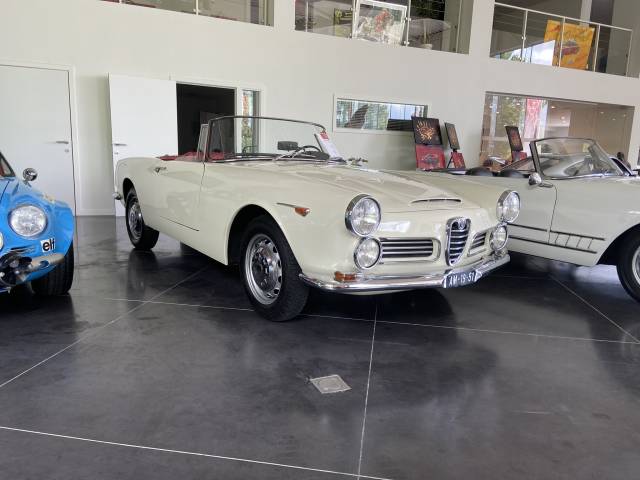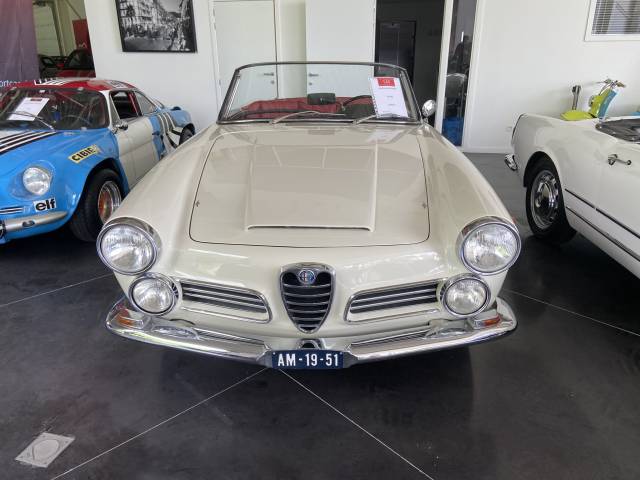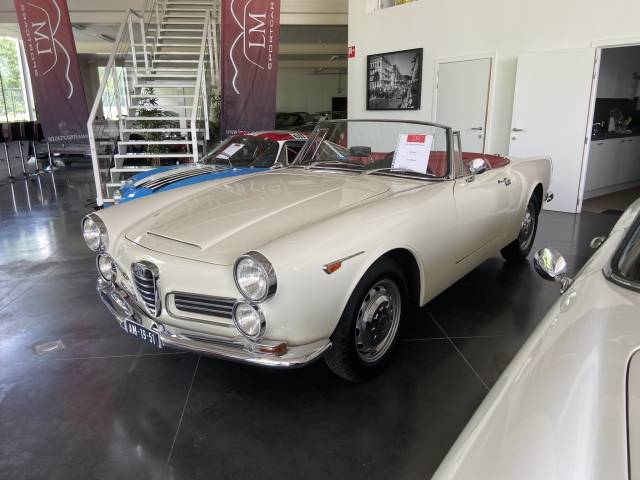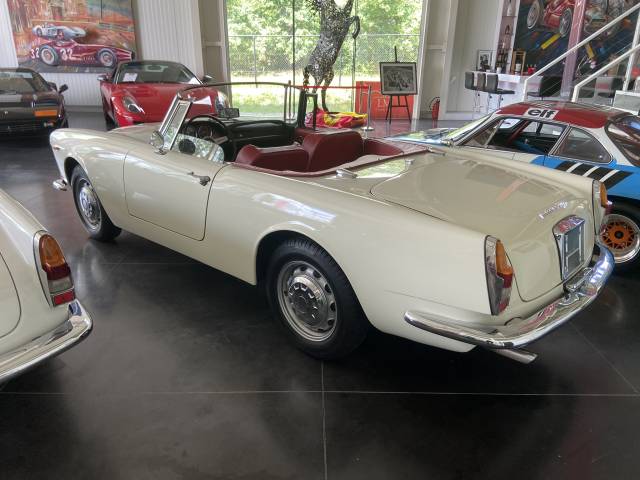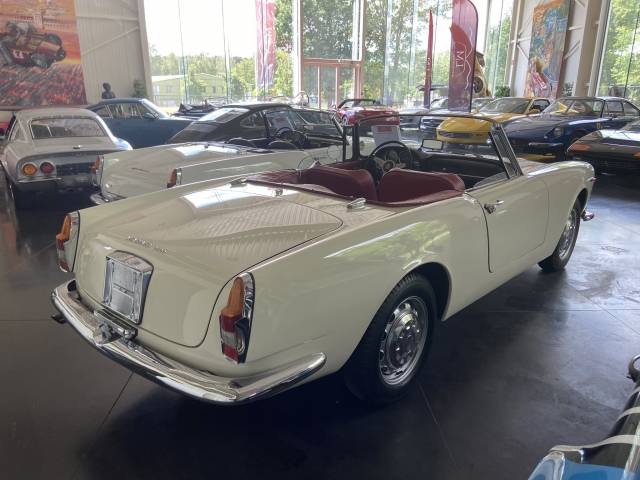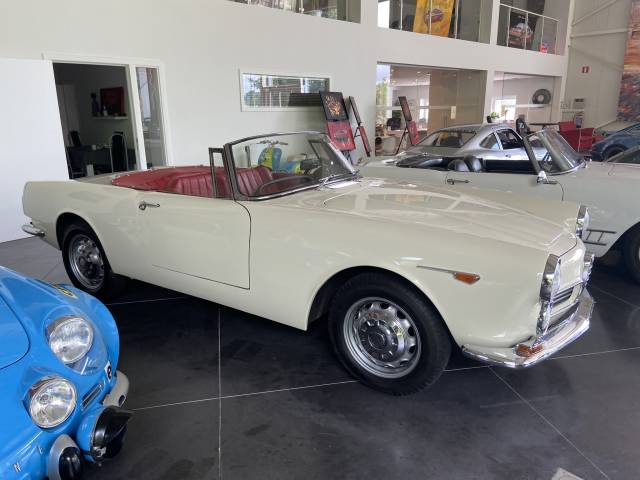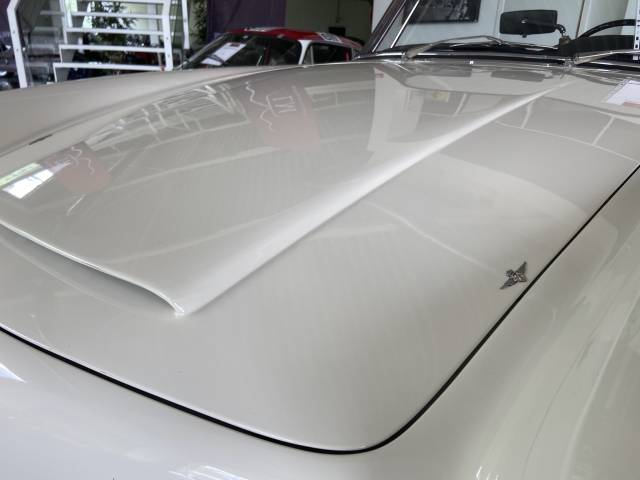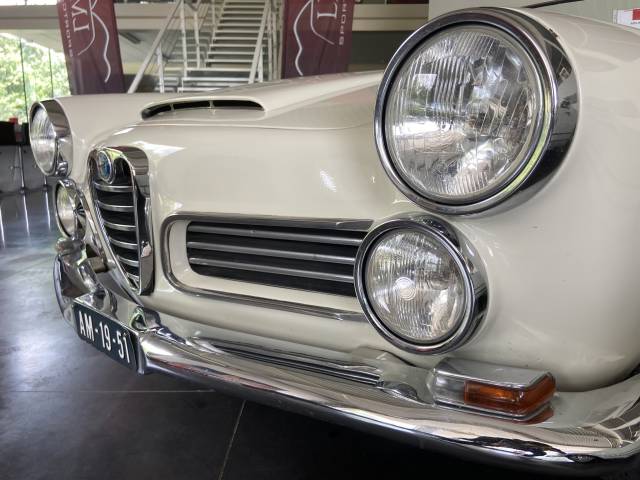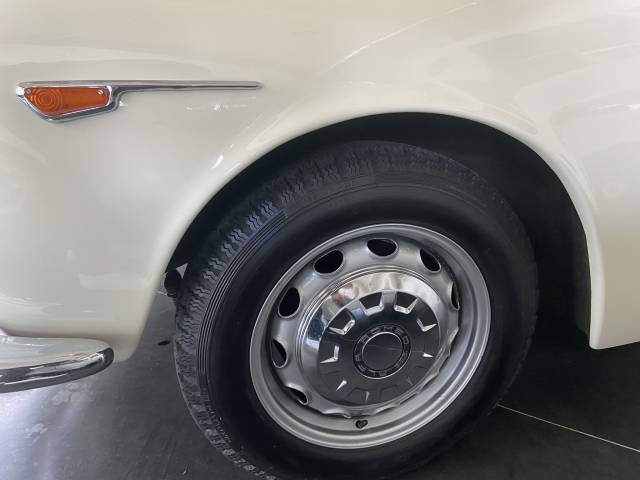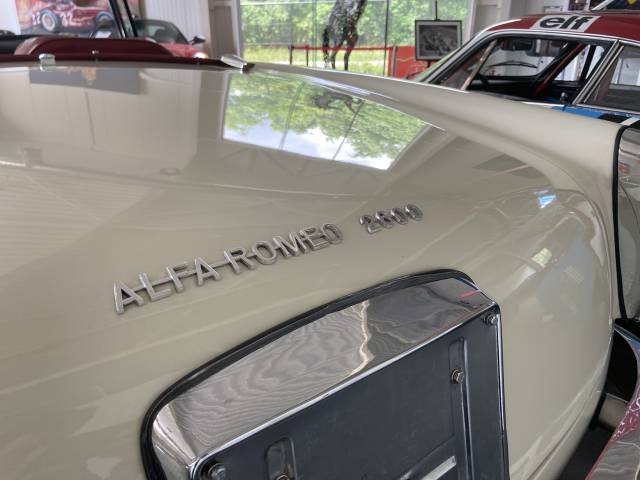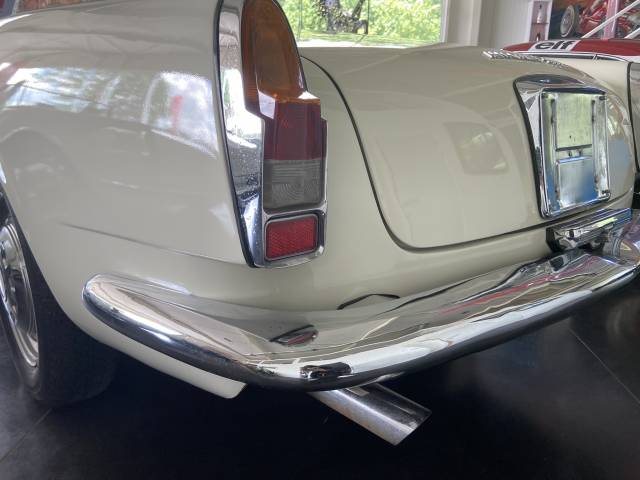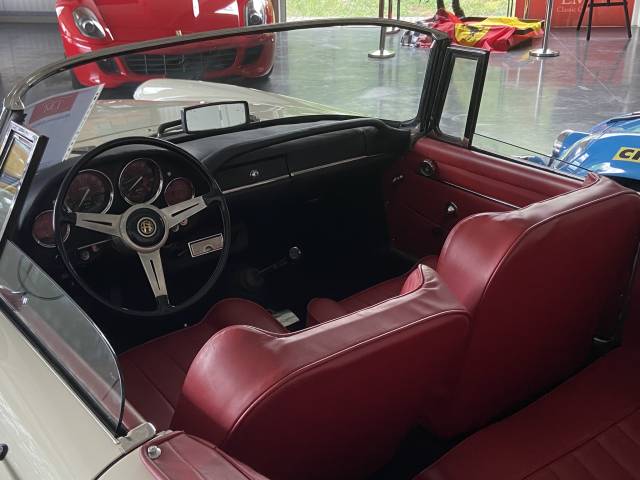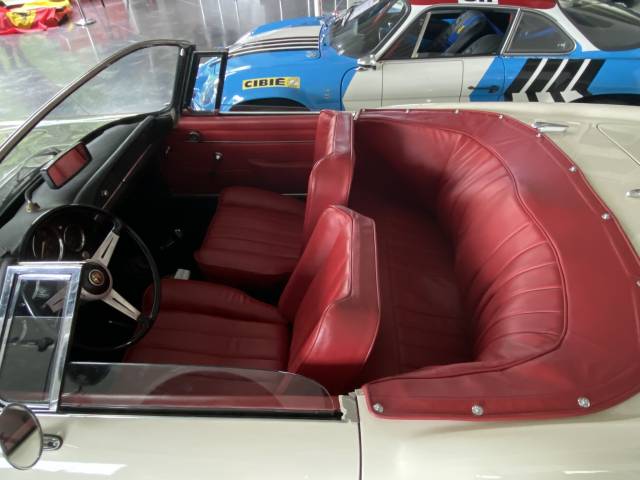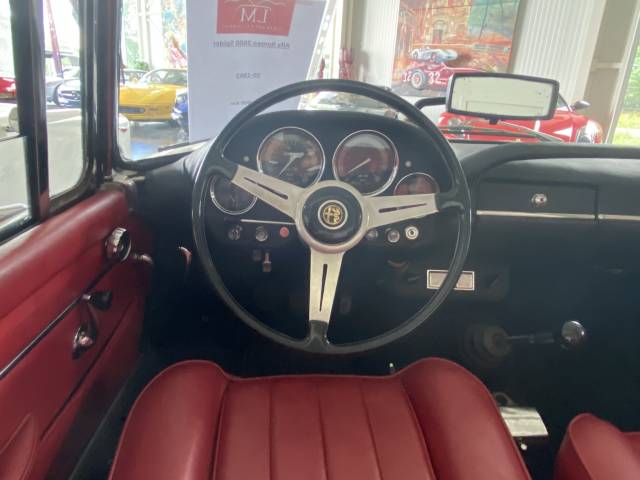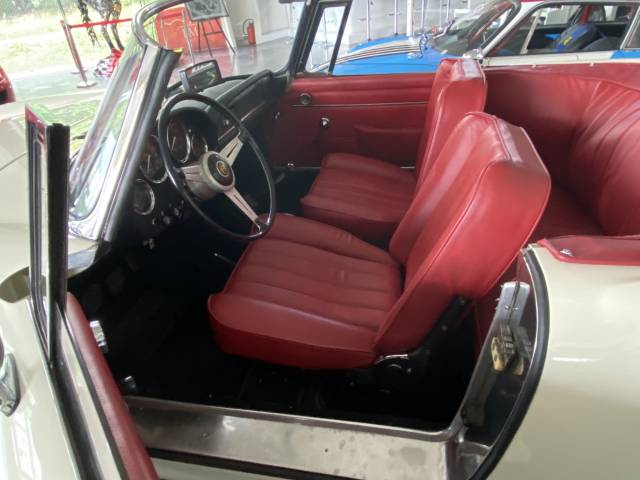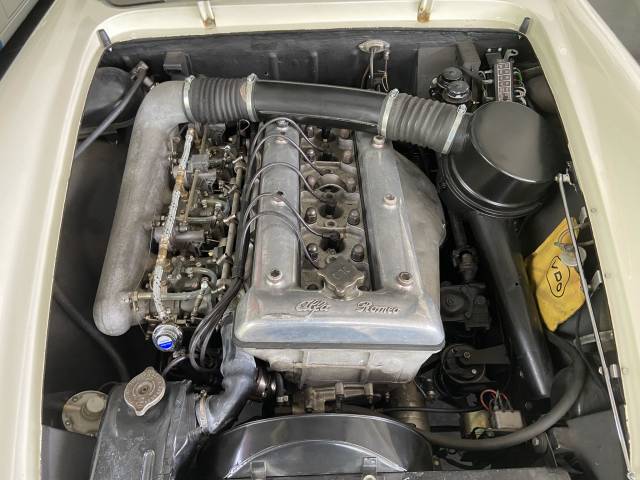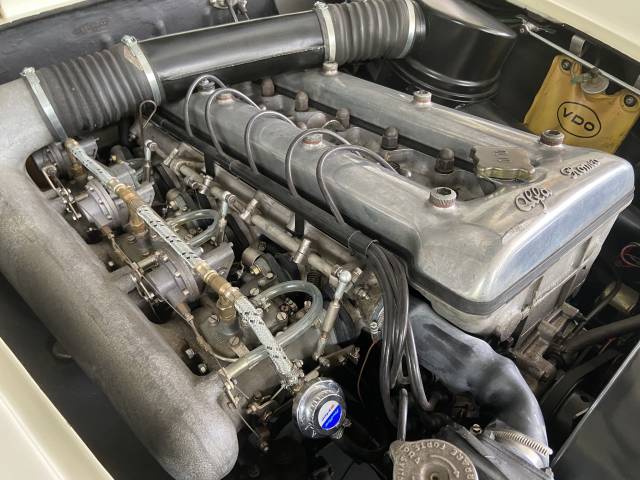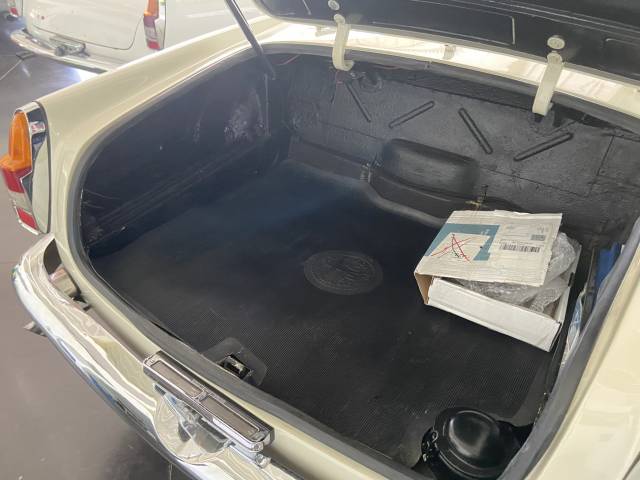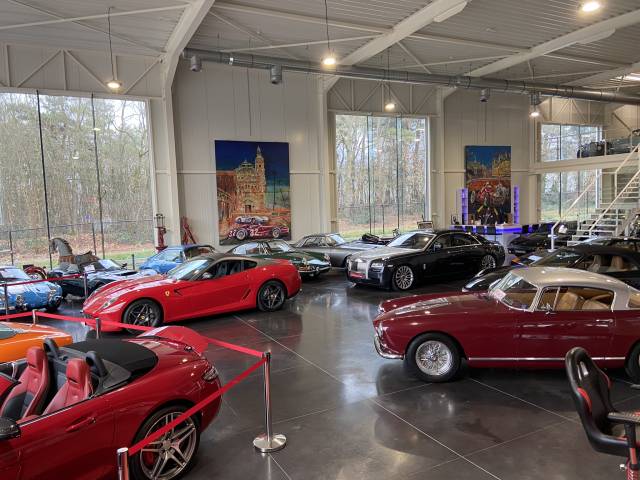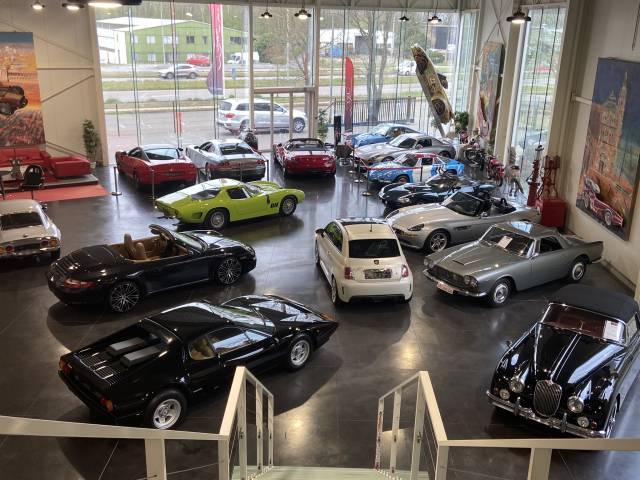 Dealer

away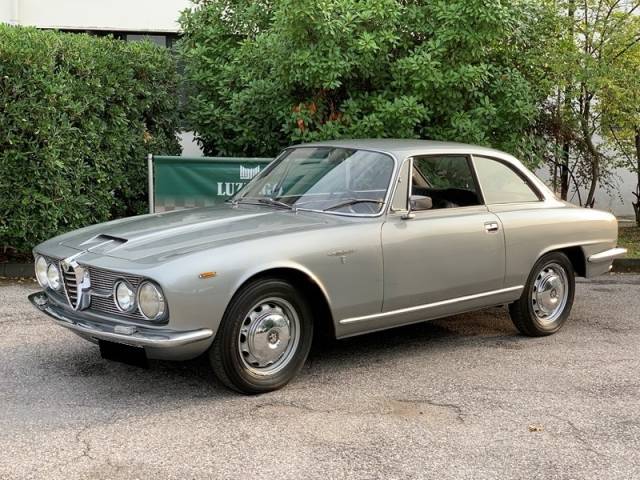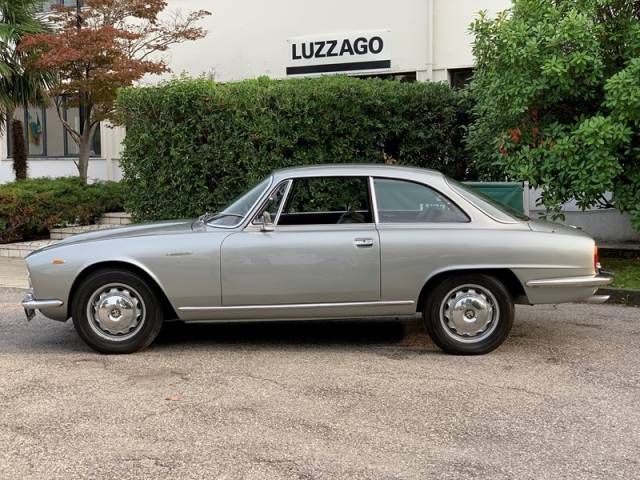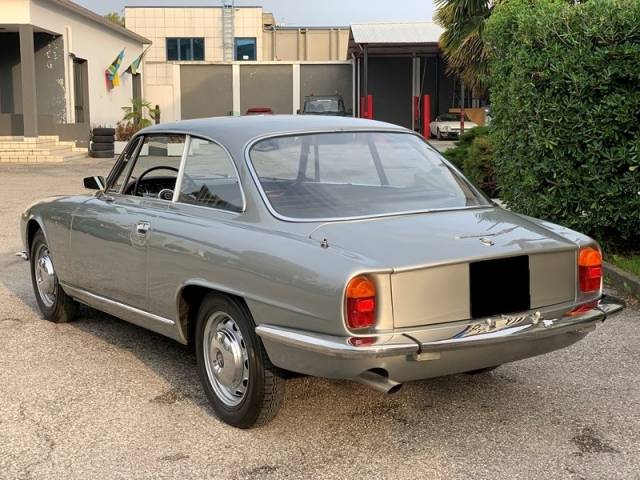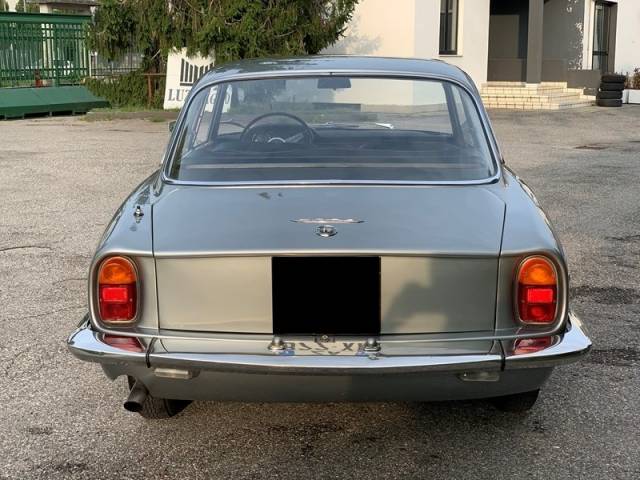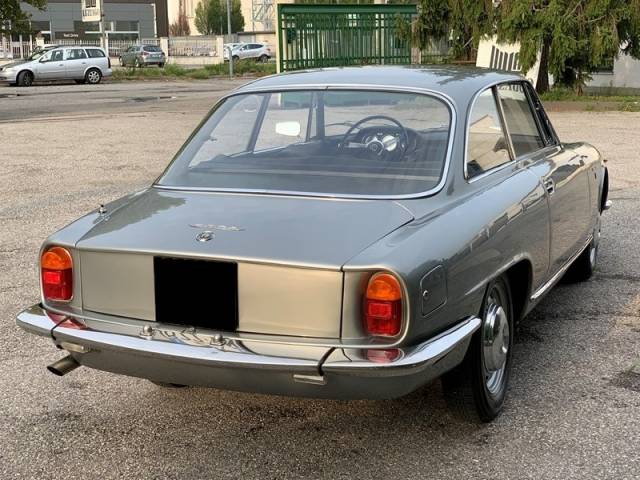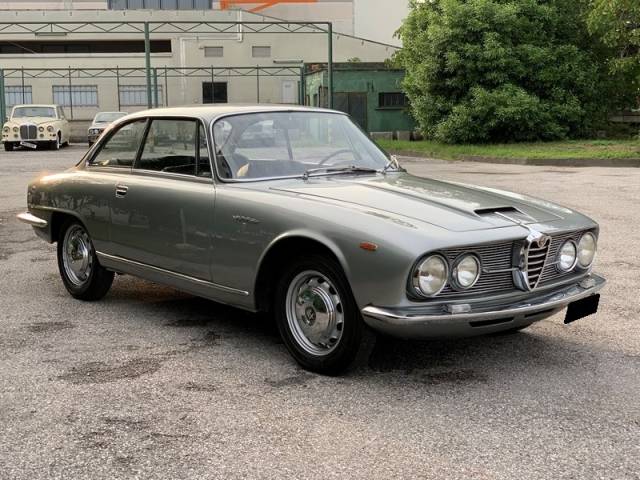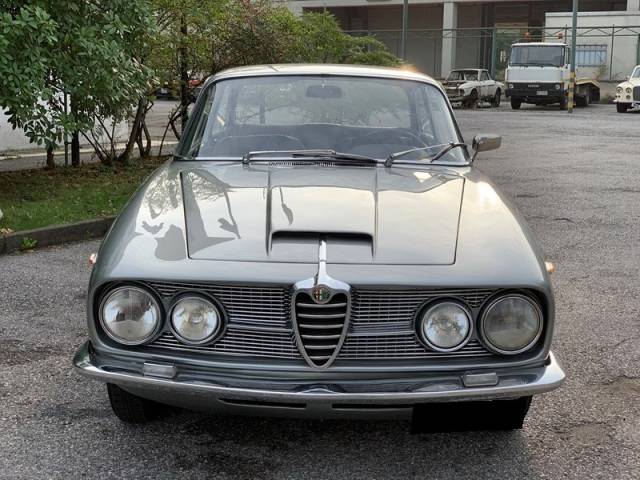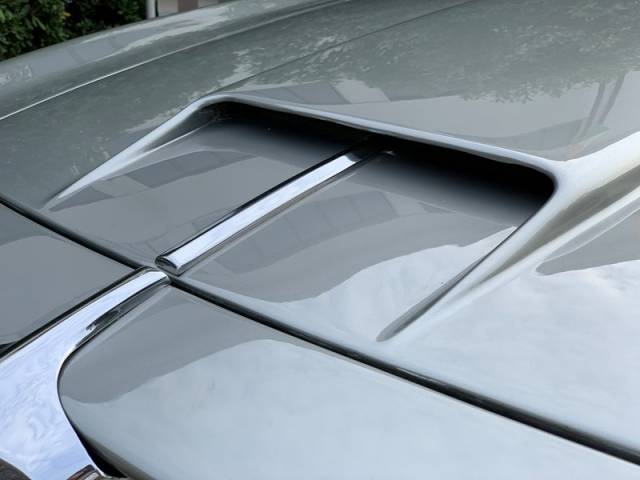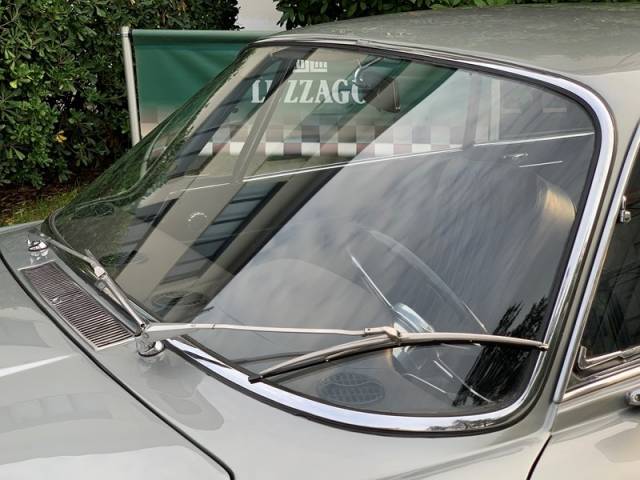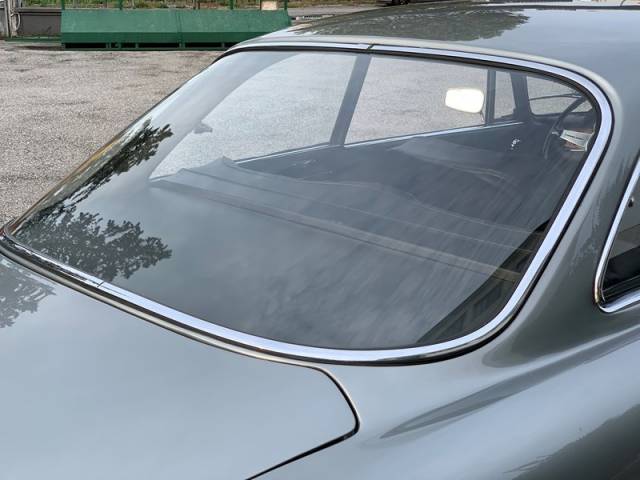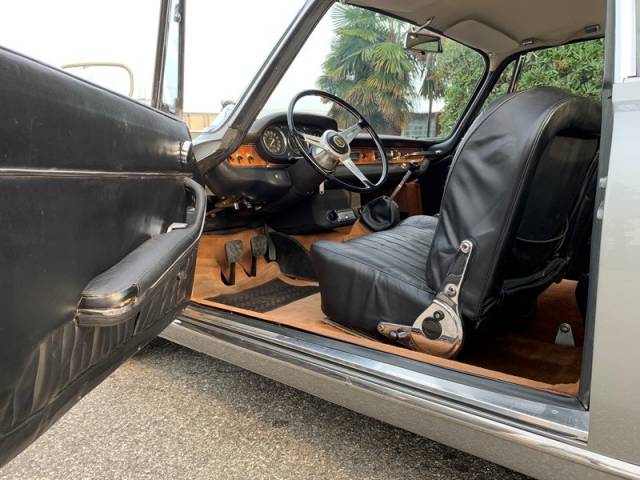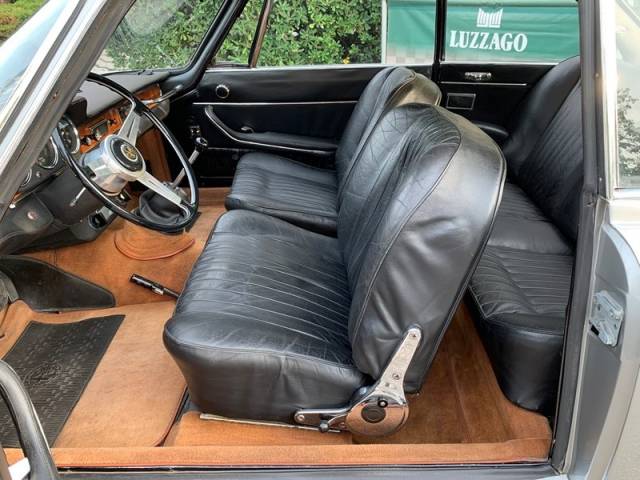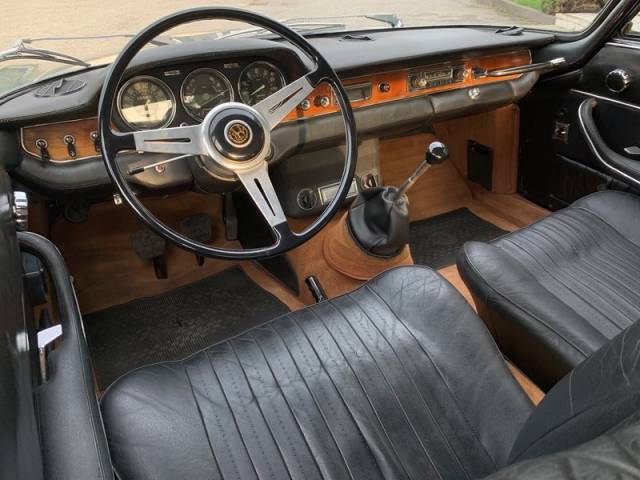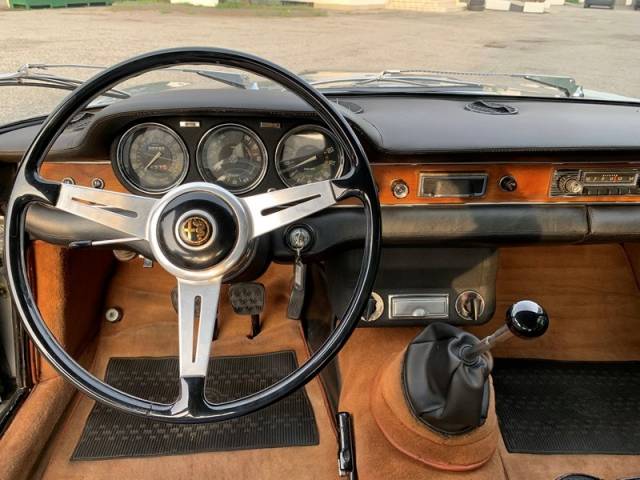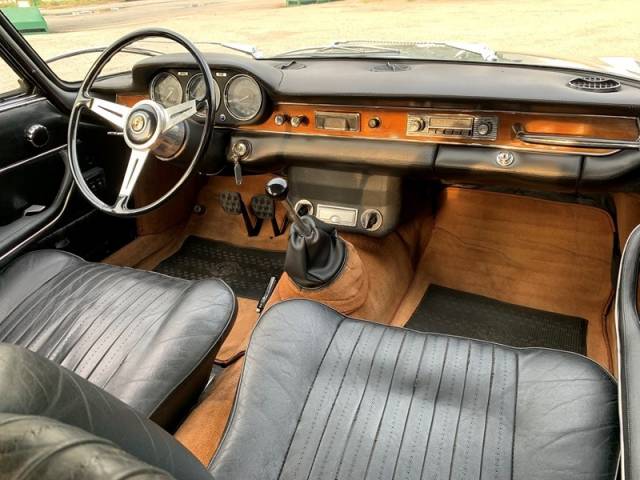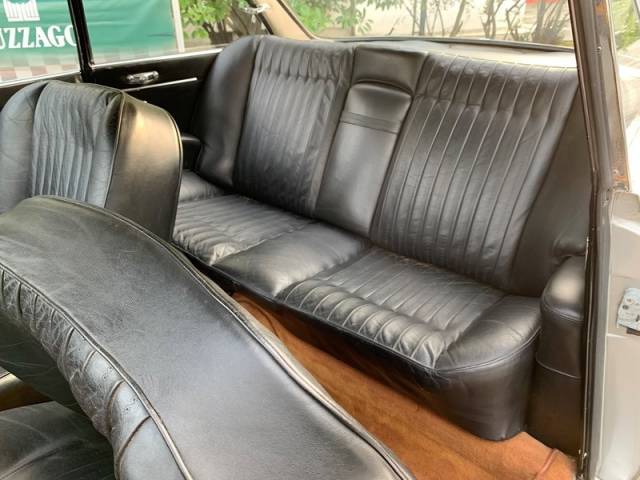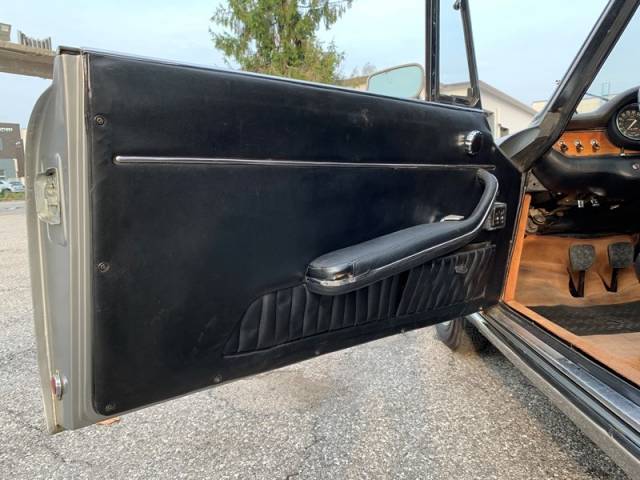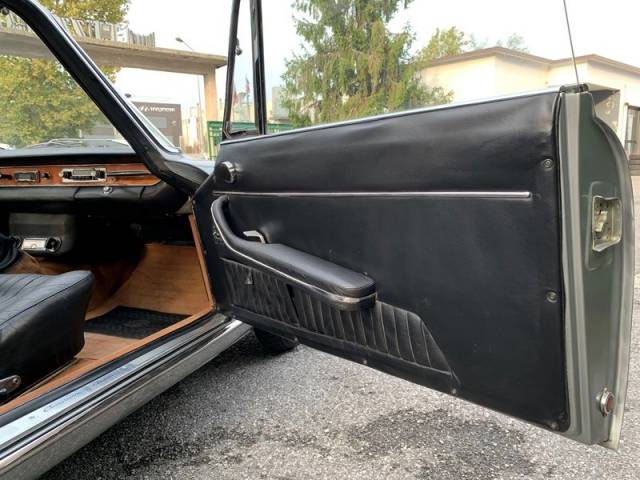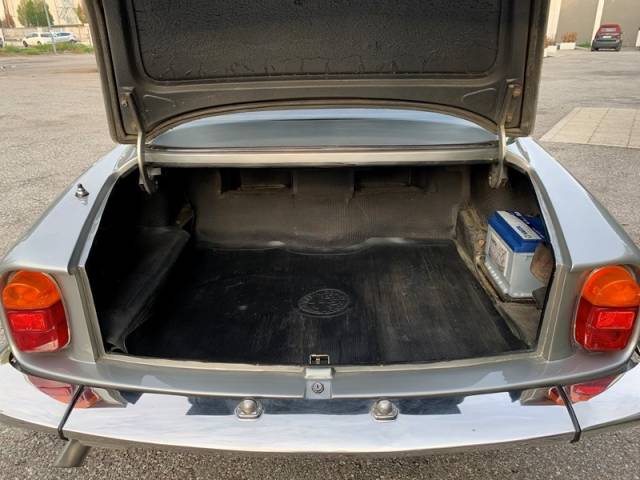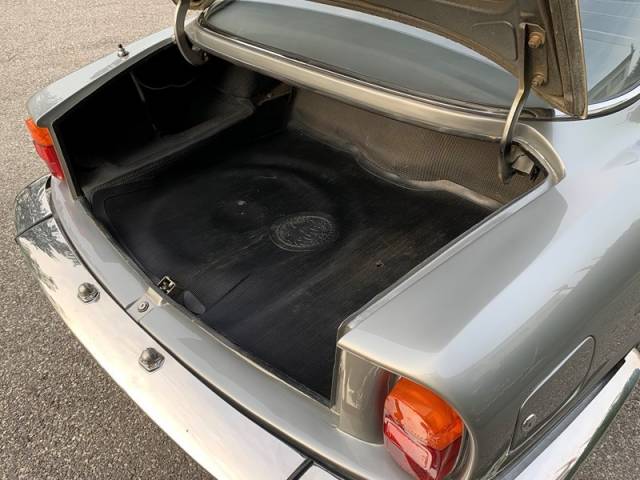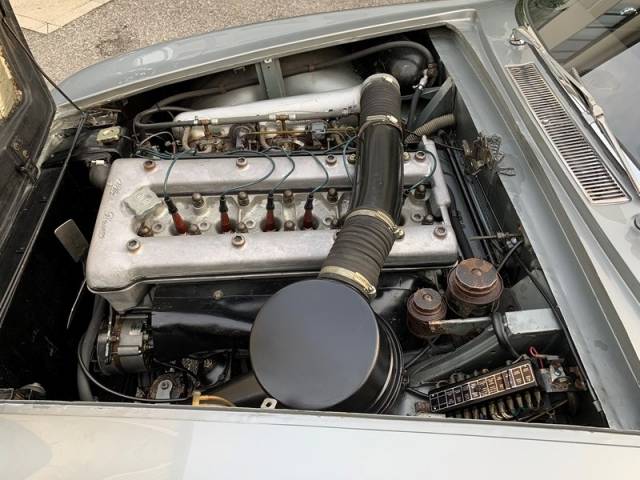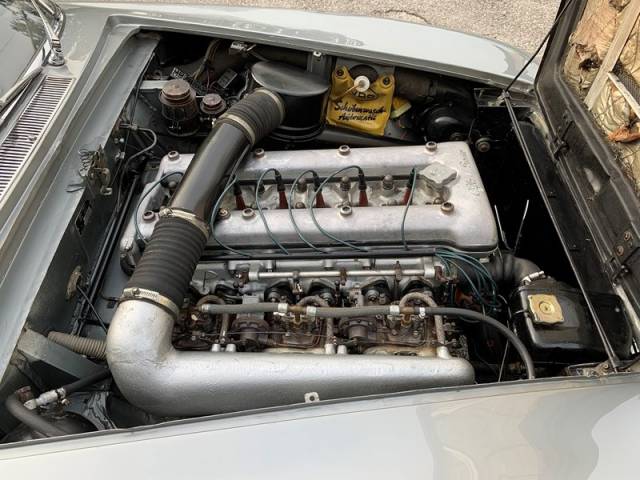 Dealer

away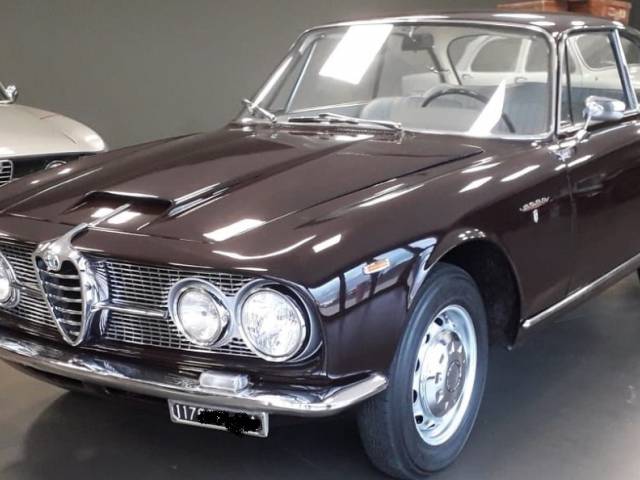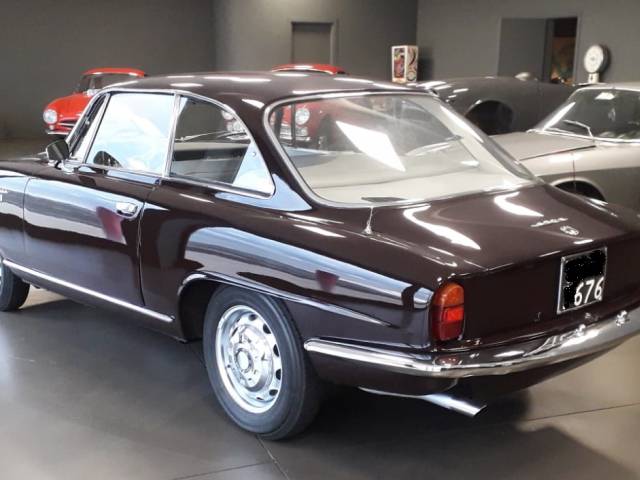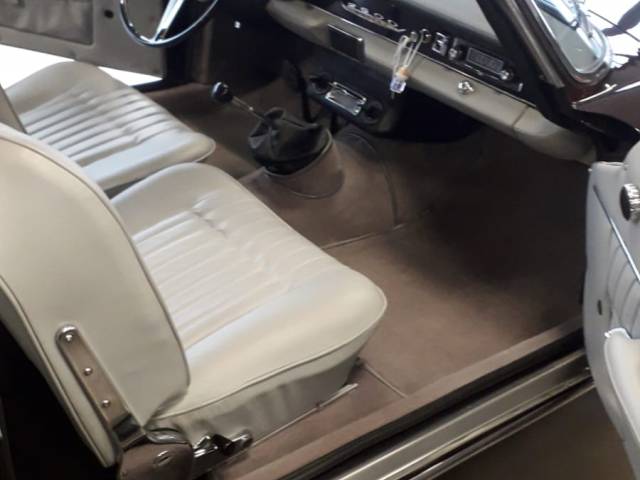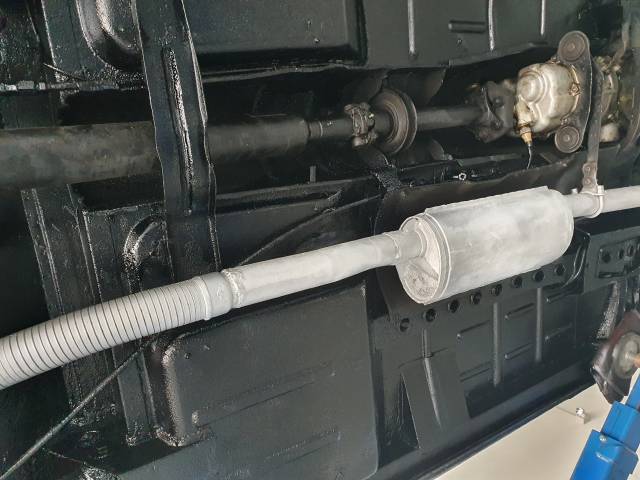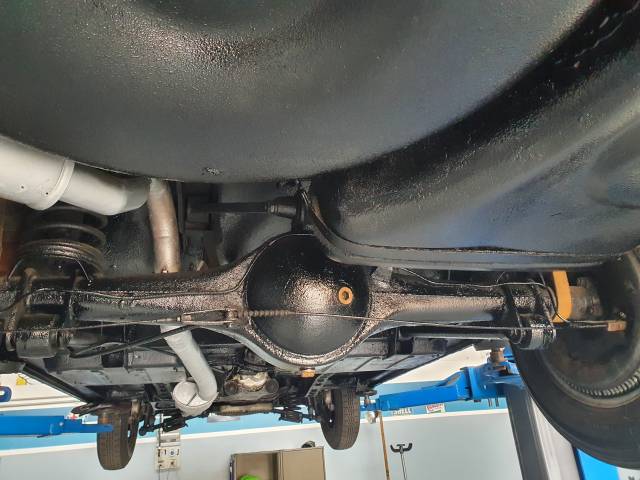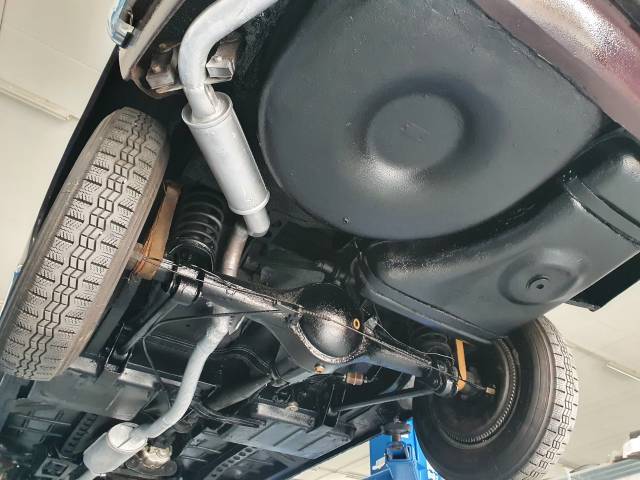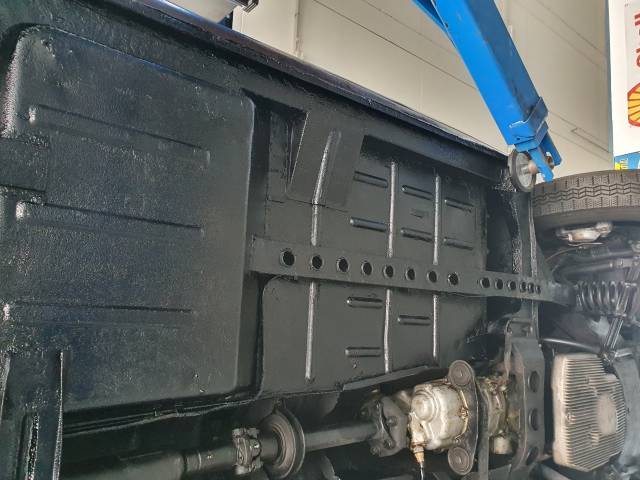 Alfa 2600 Targa e documenti ORIGINALI
Dealer

away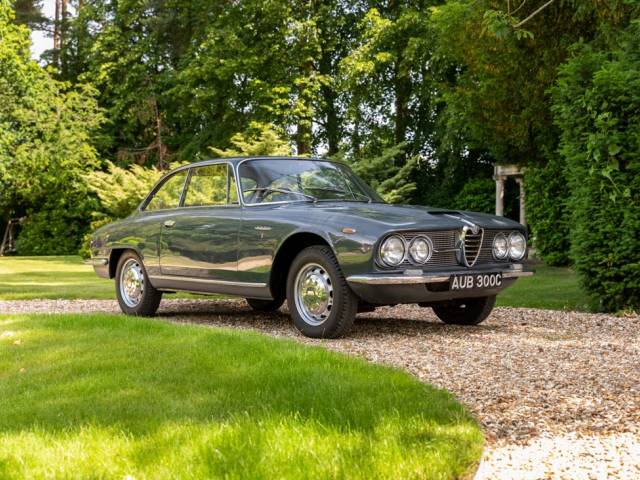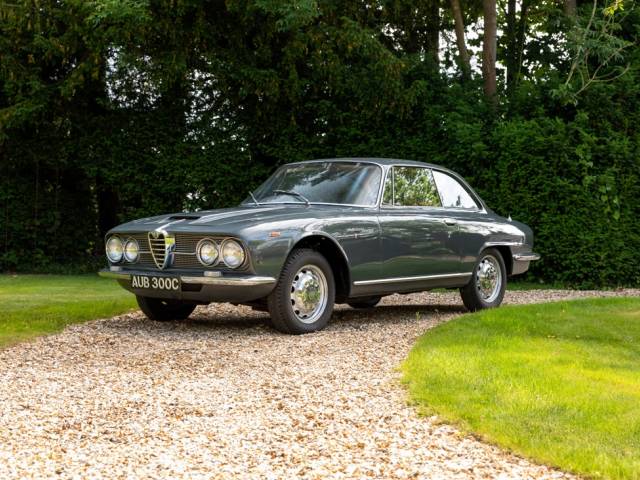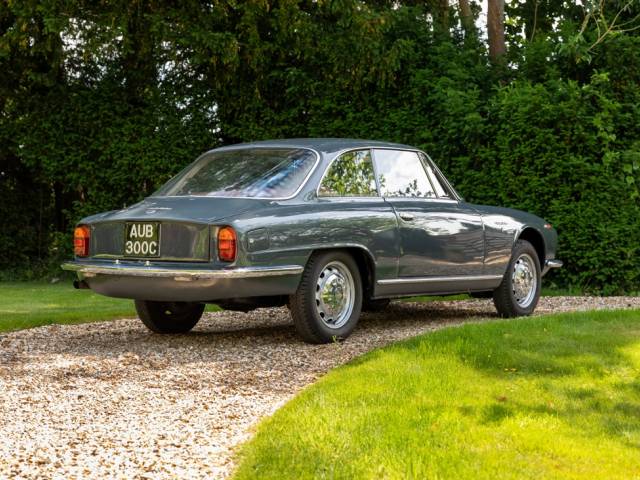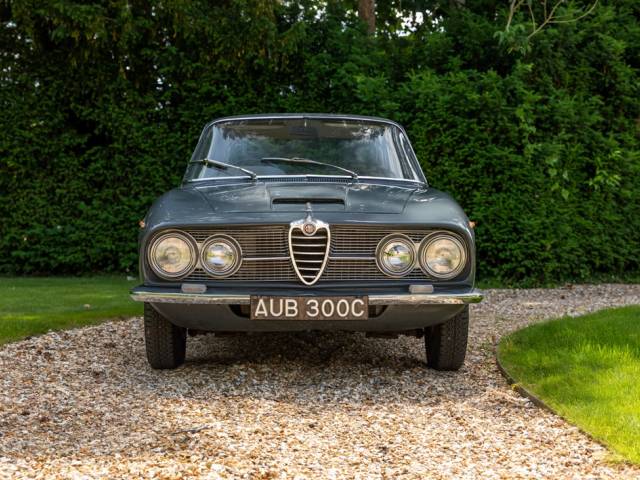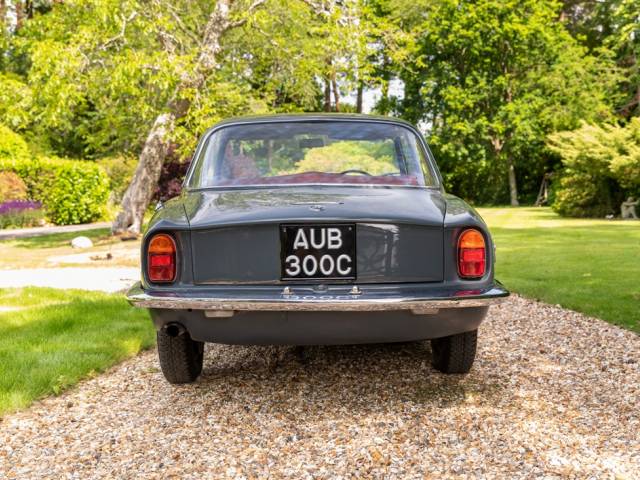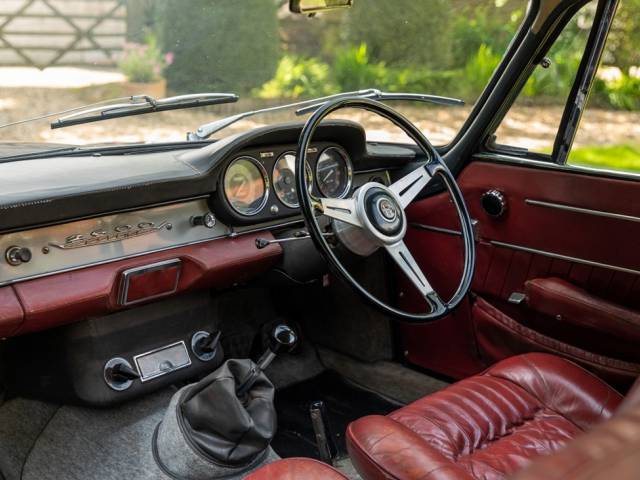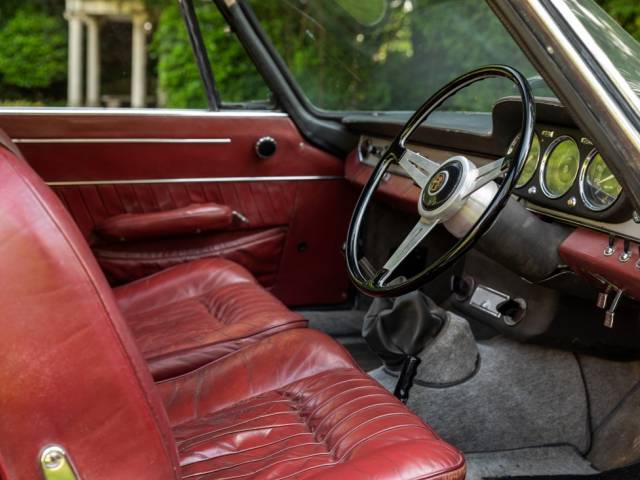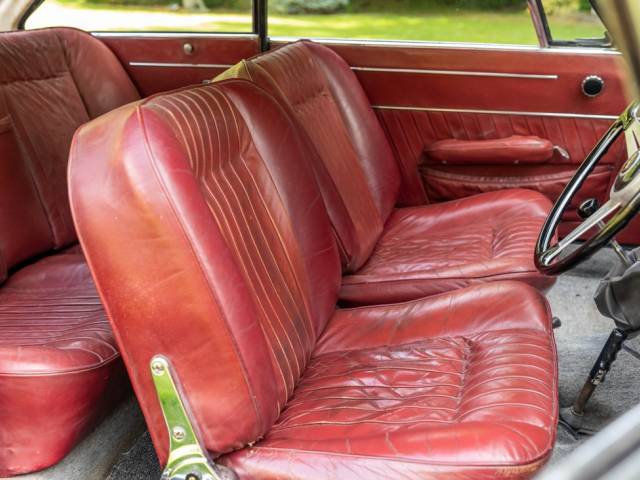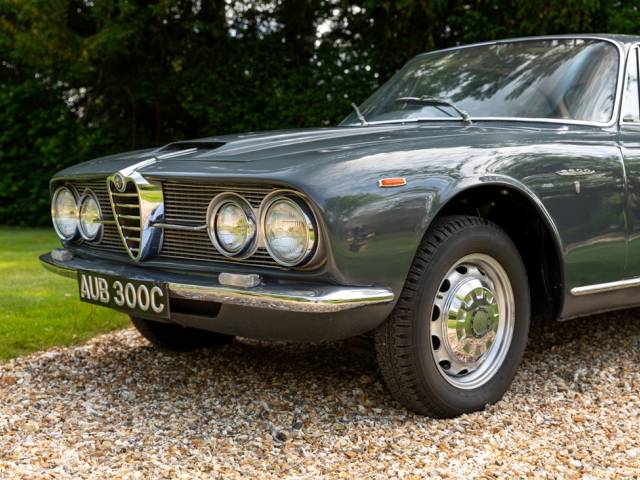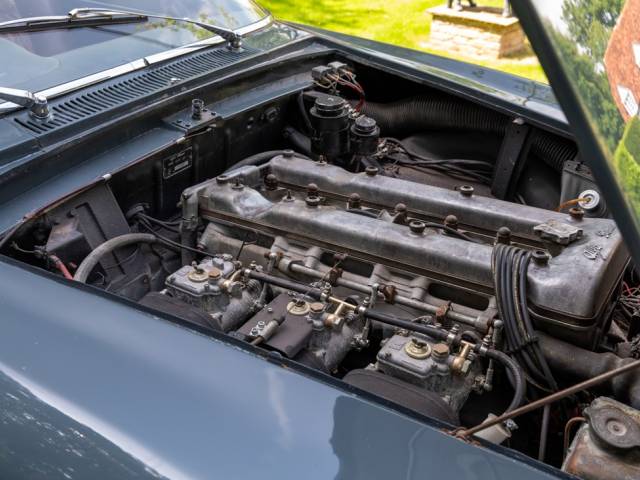 Alfa Romeo 2600 Sprint
Dealer

away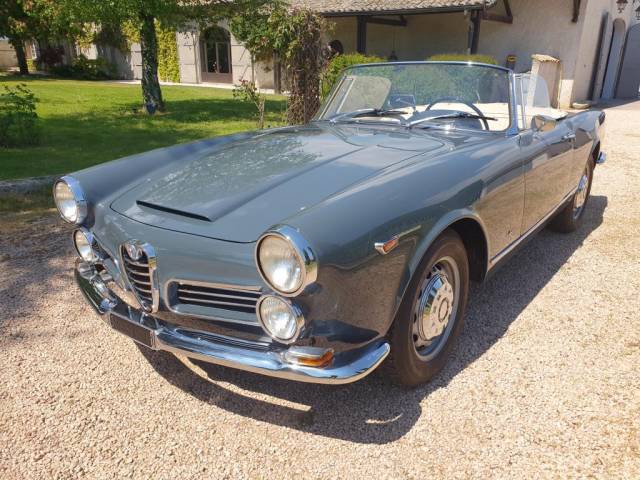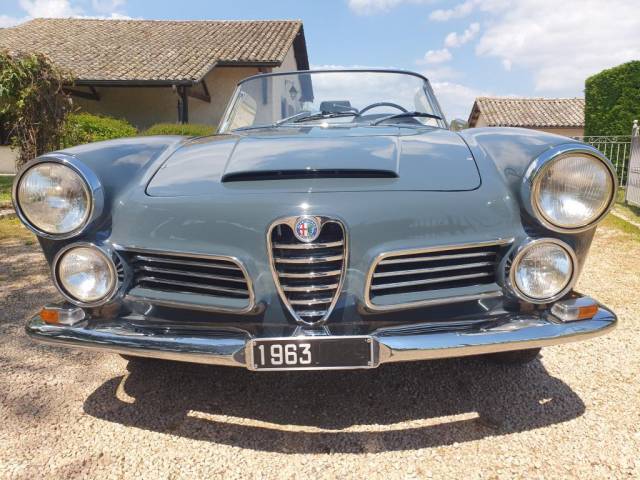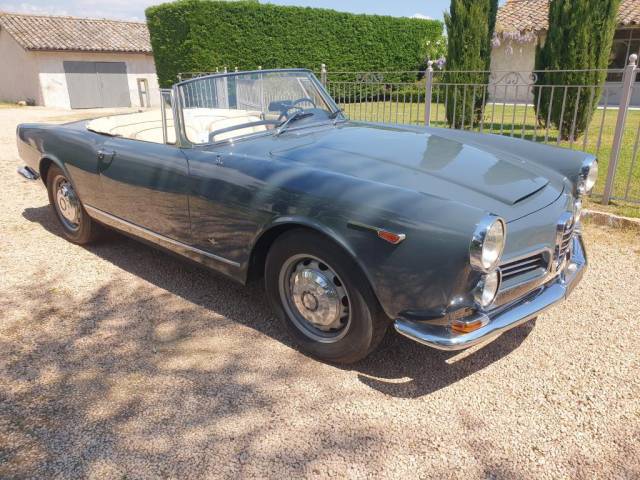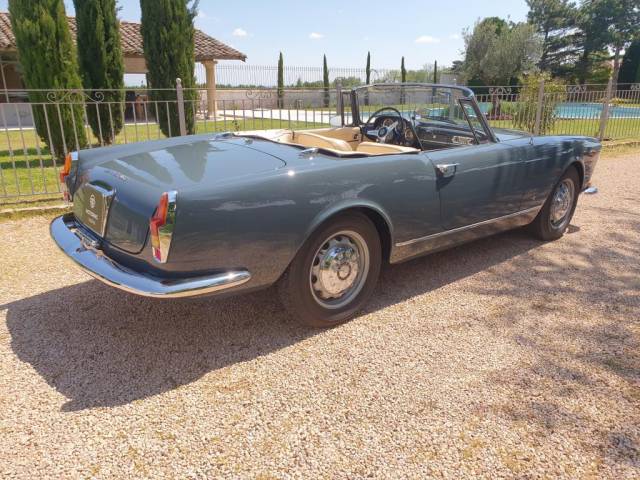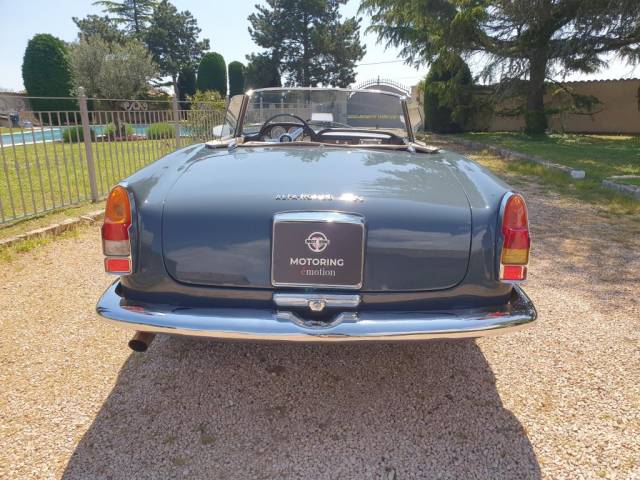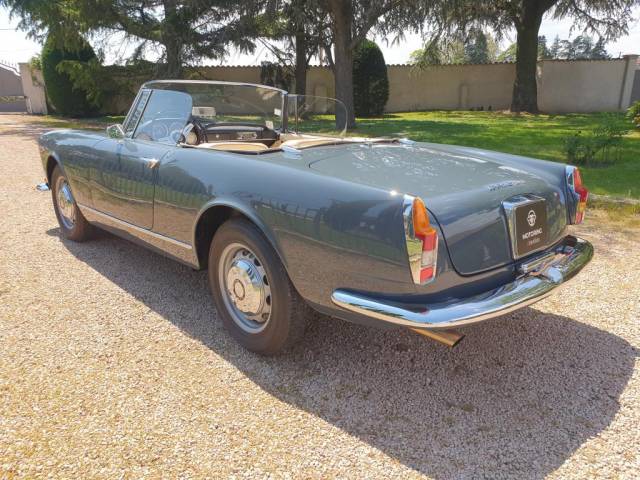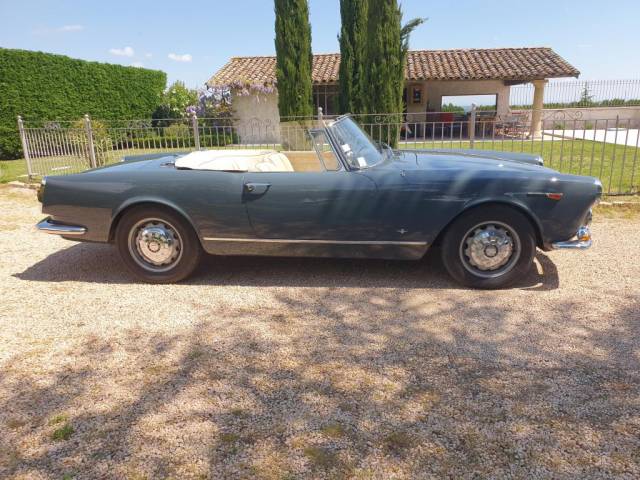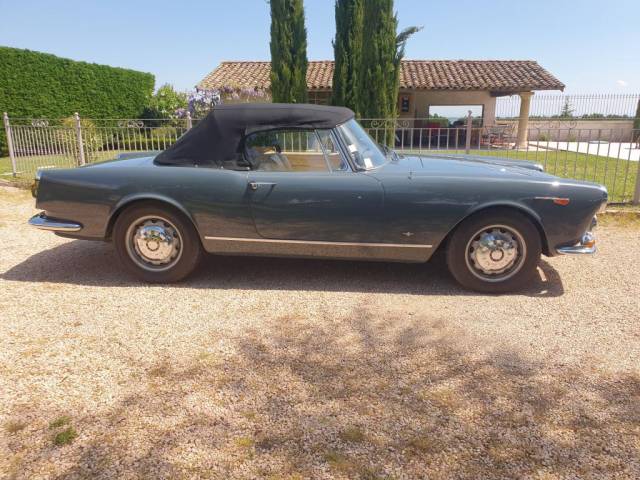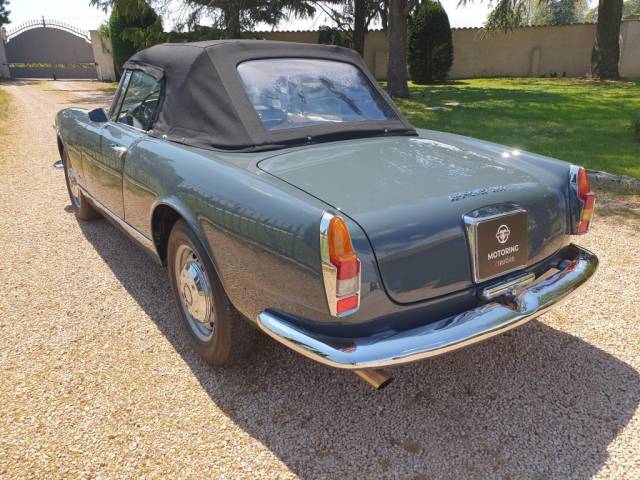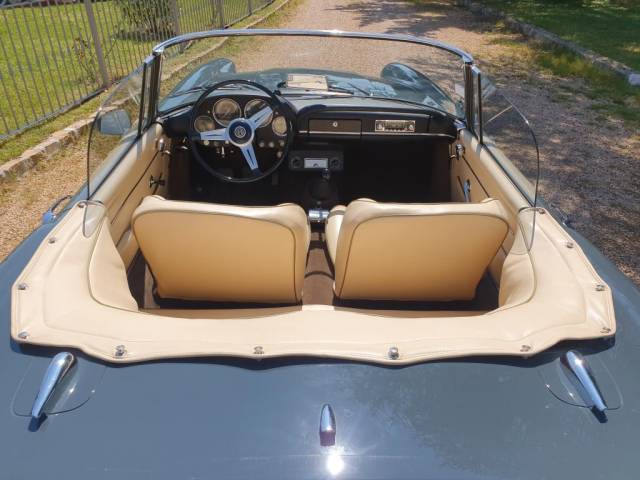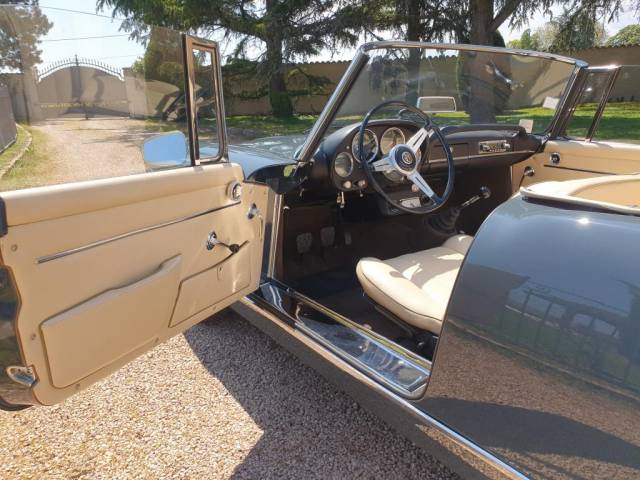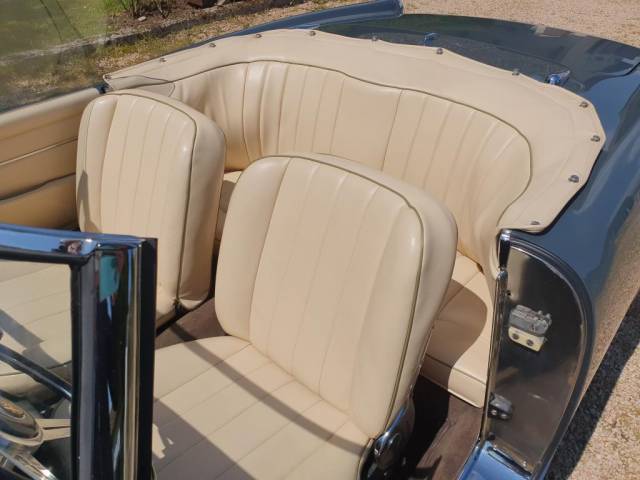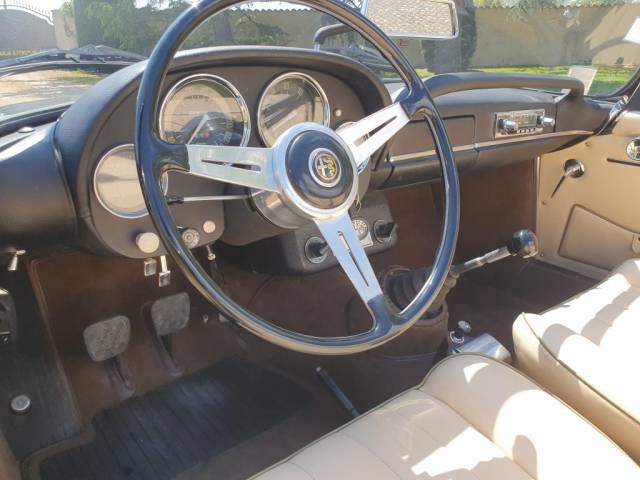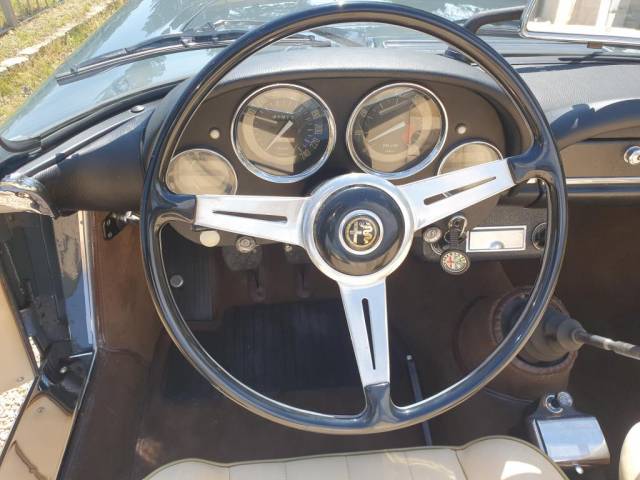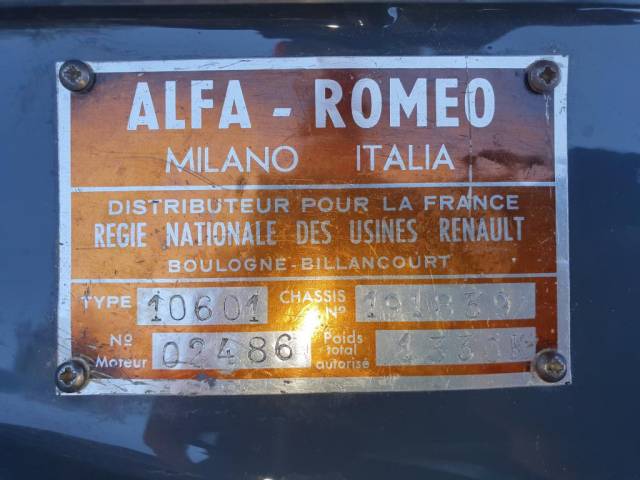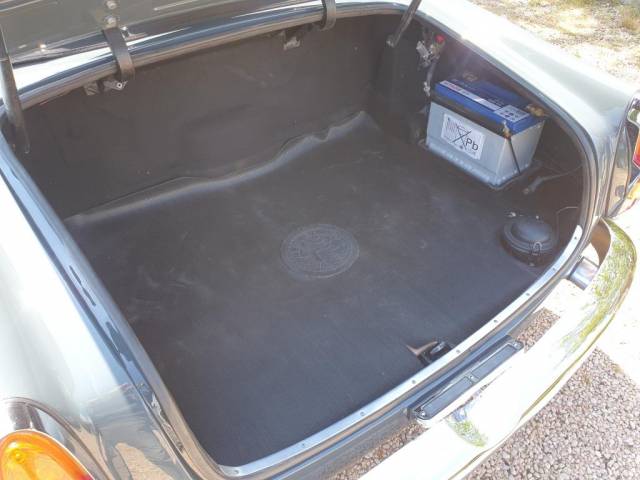 2600 SPIDER TOURING AVEC HARD TOP
Dealer

away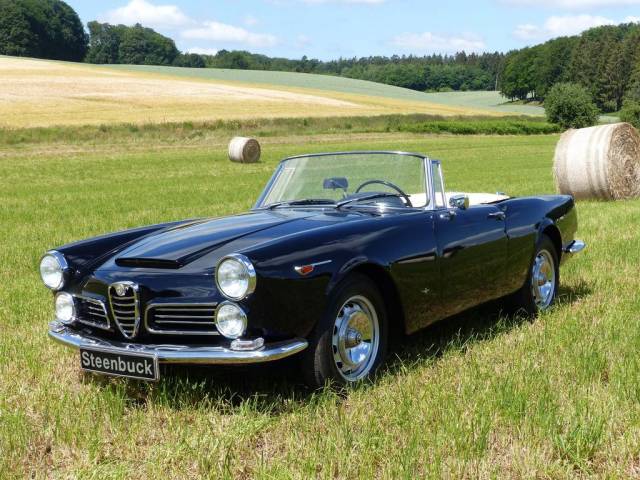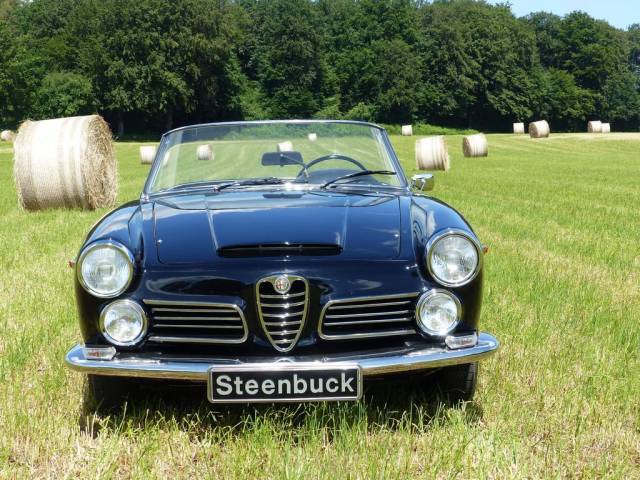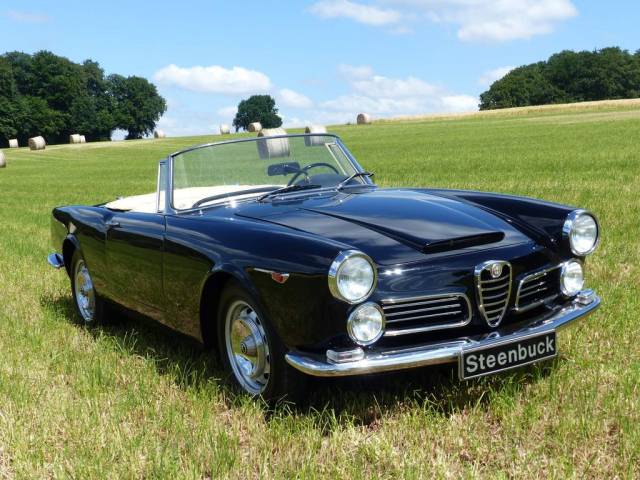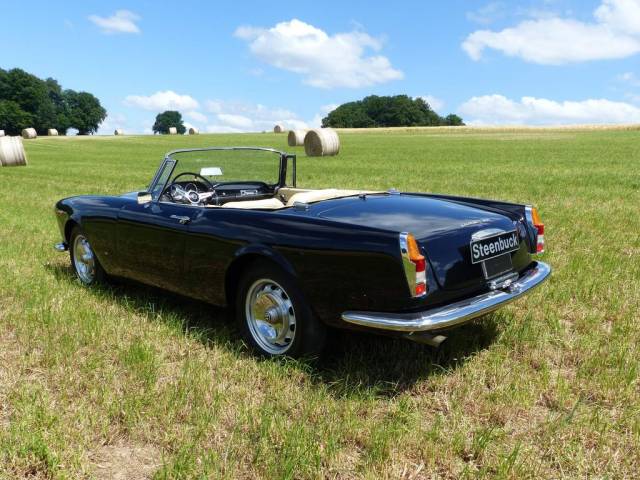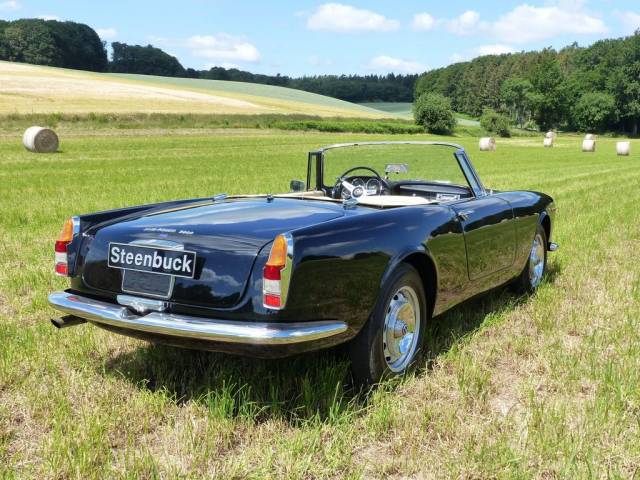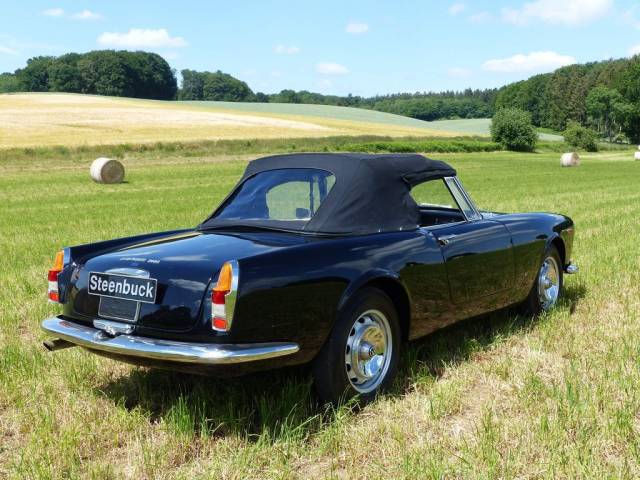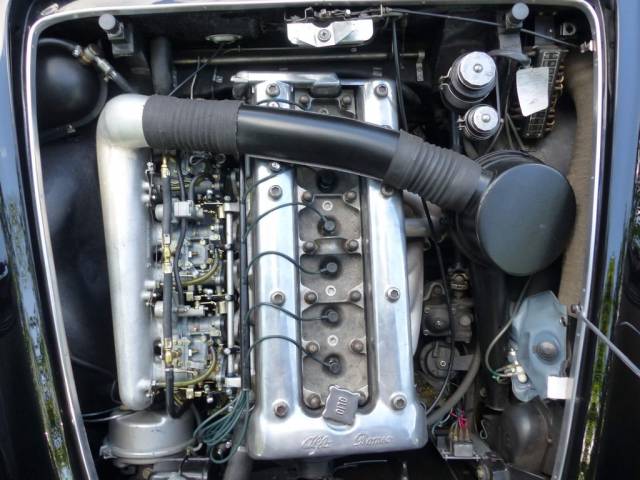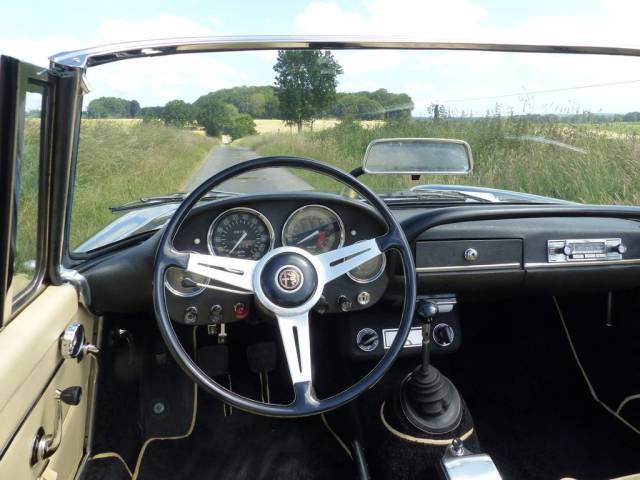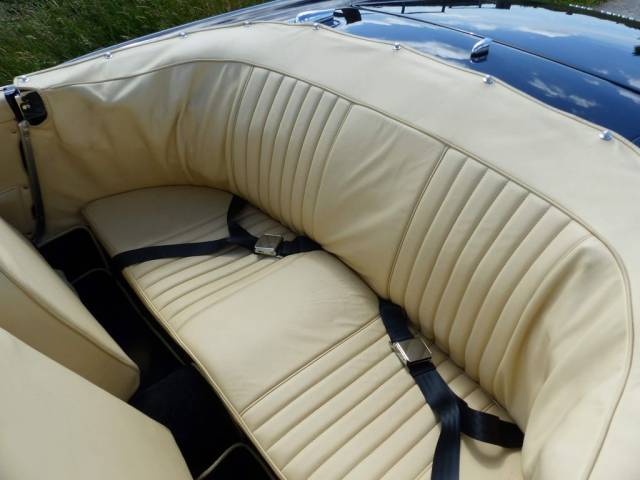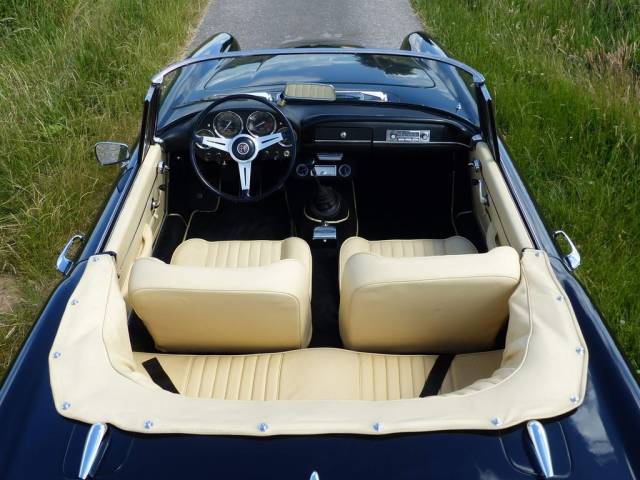 Classic, elegant, rare
Dealer

away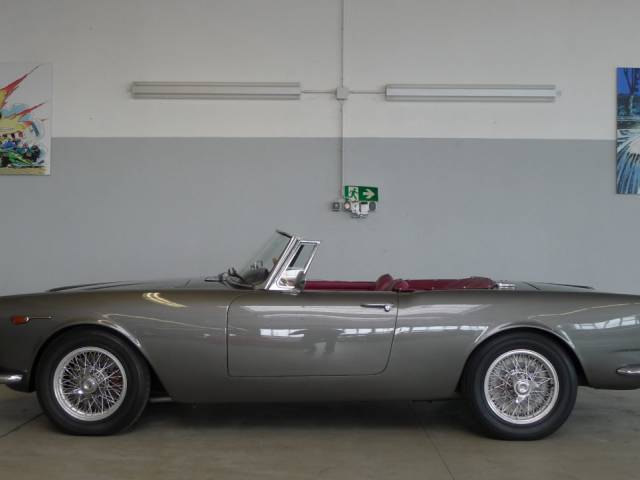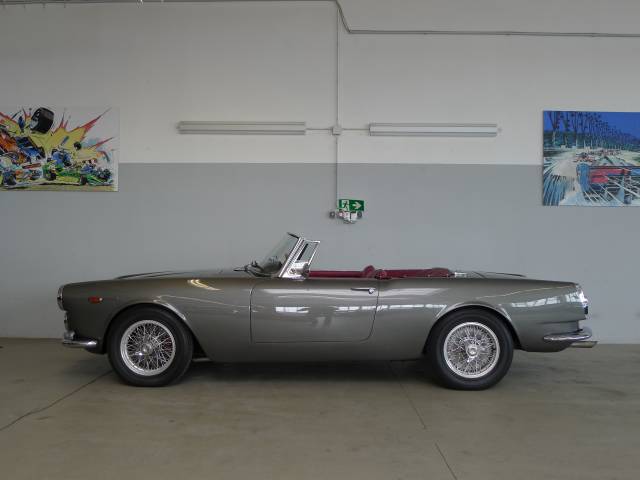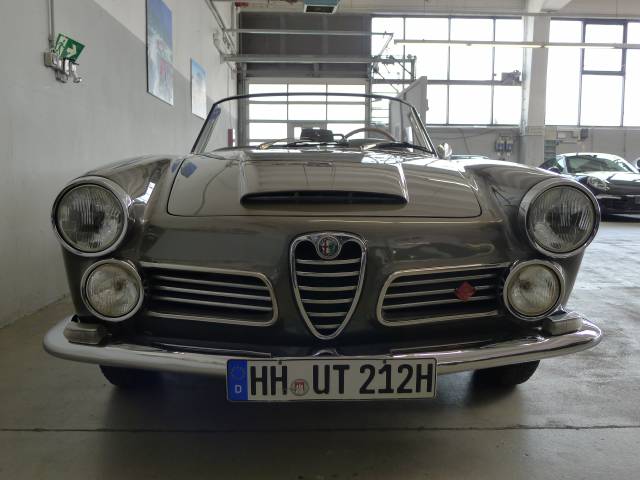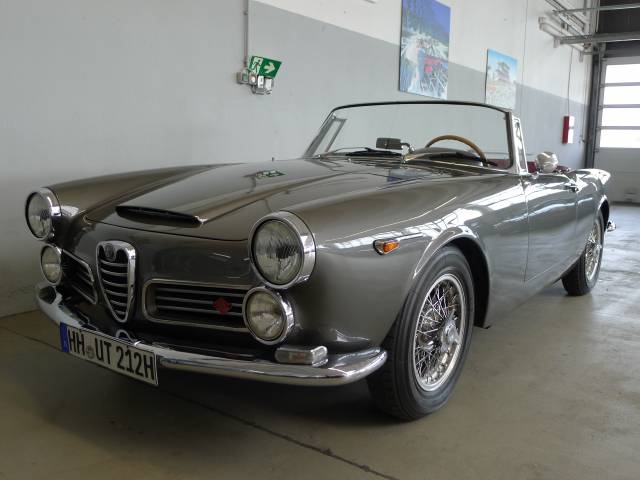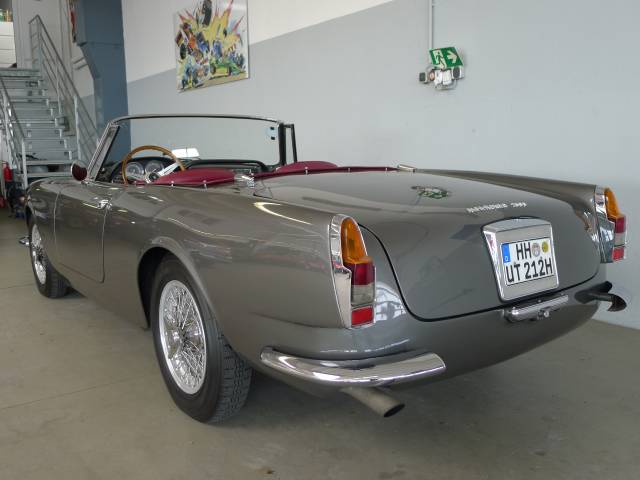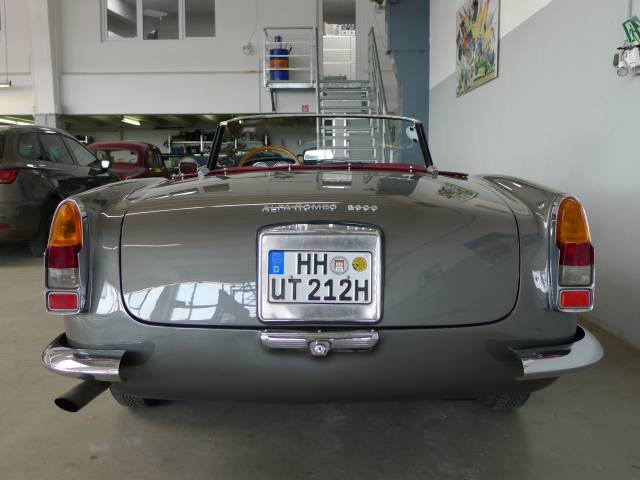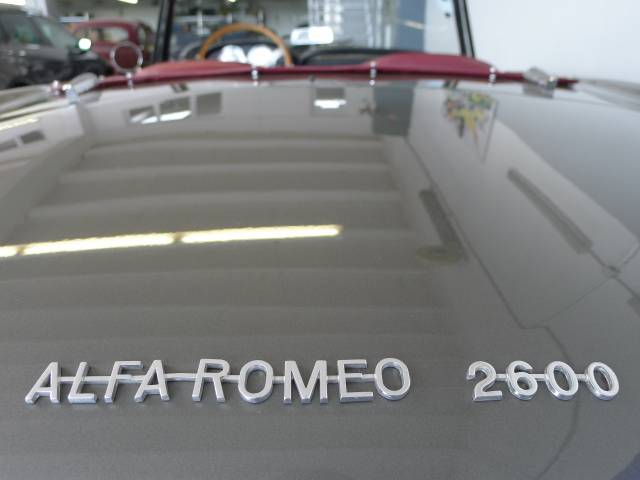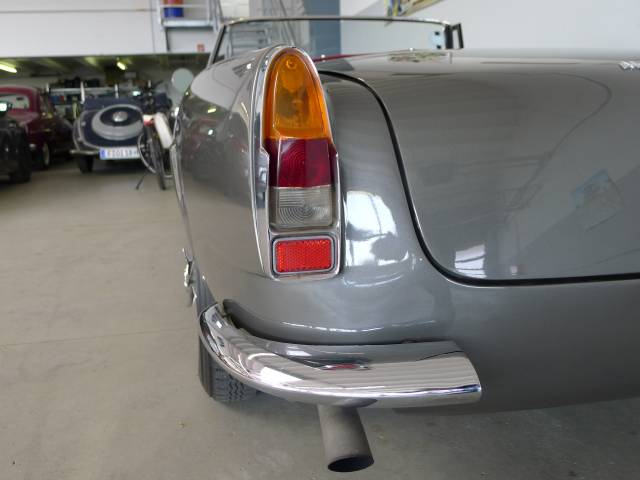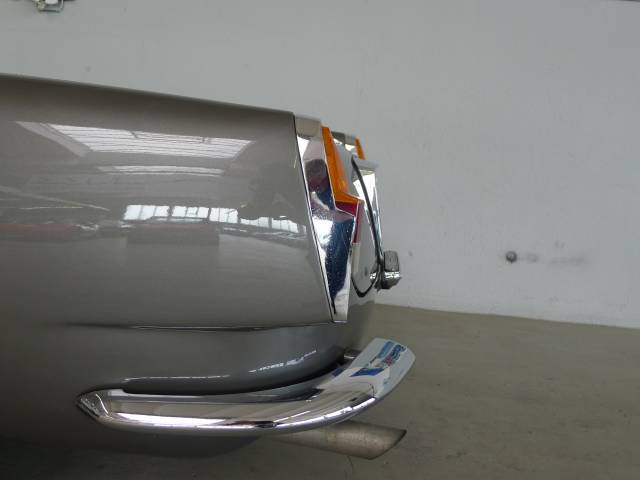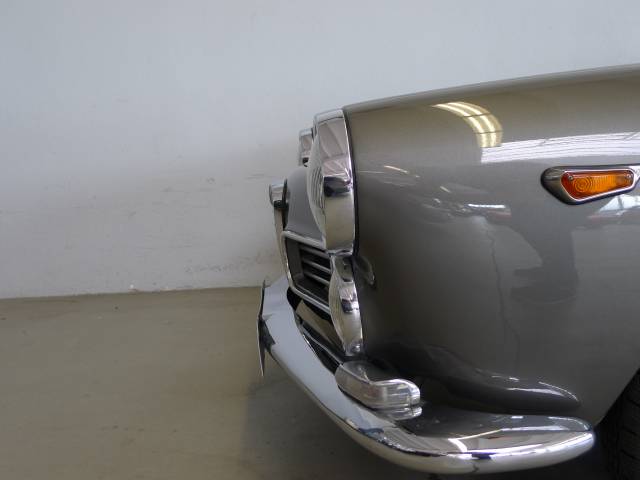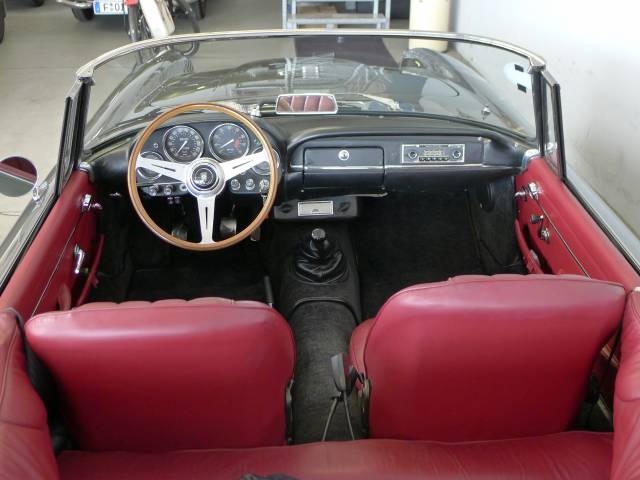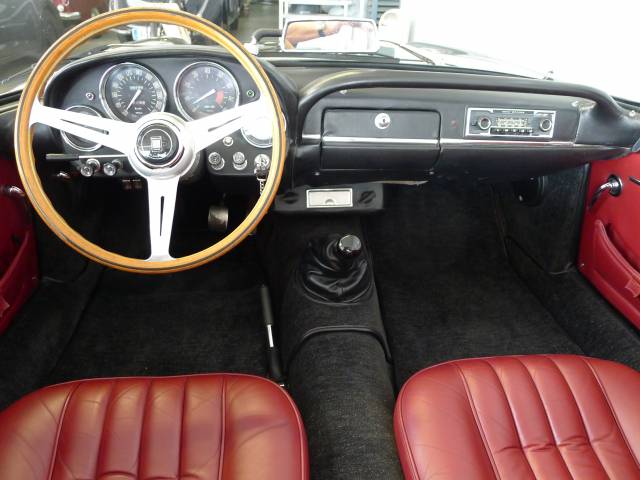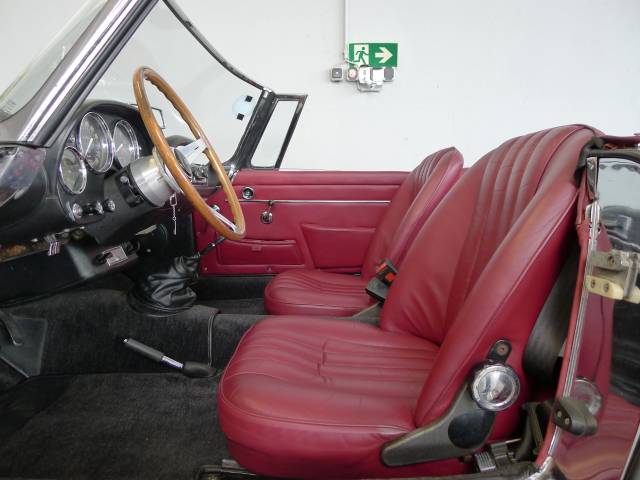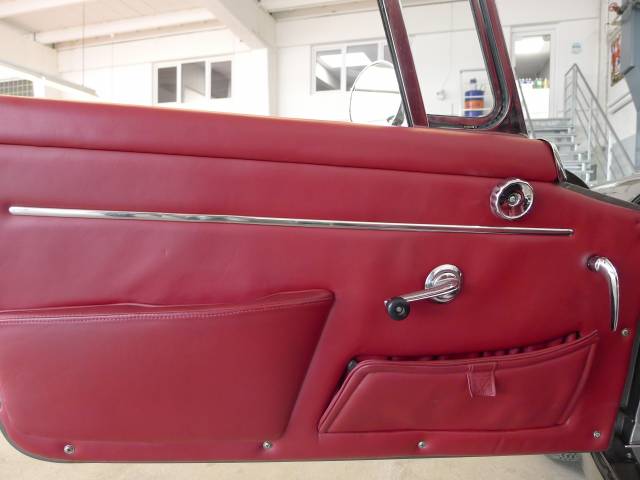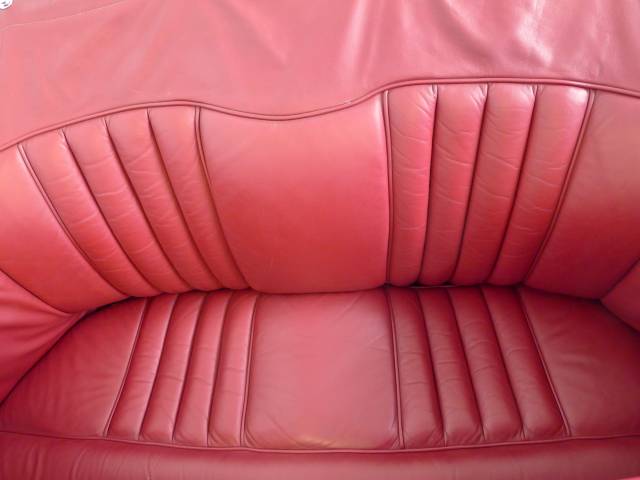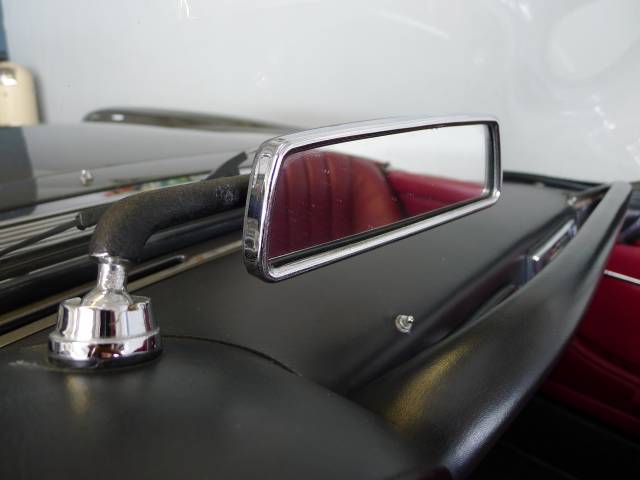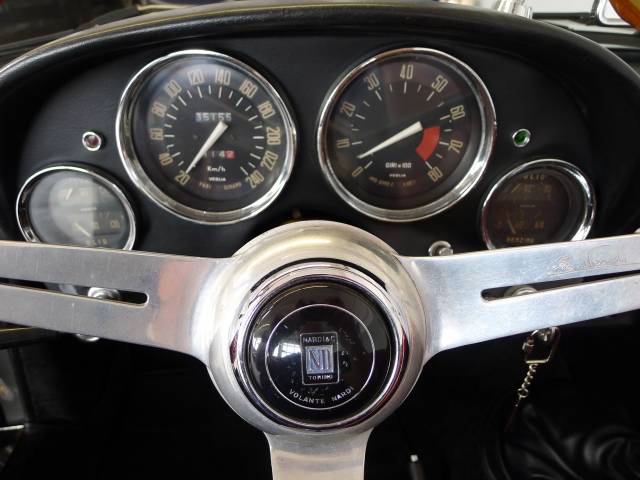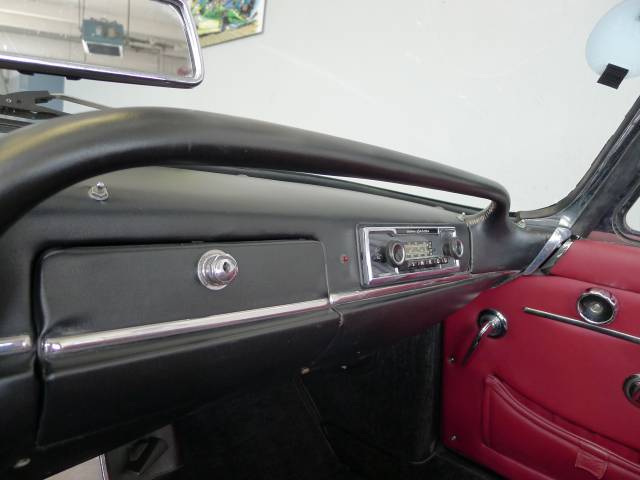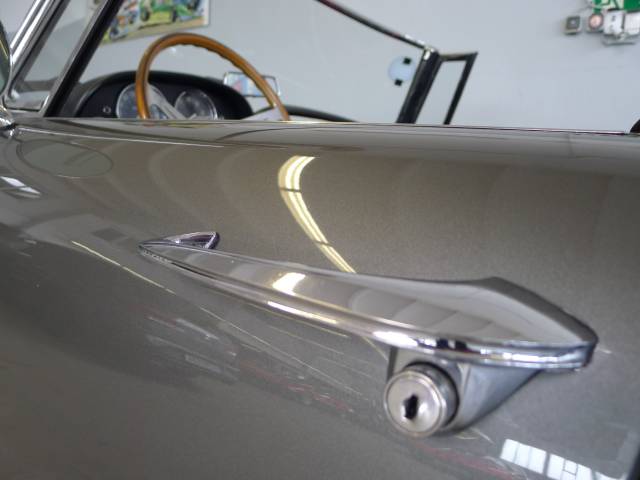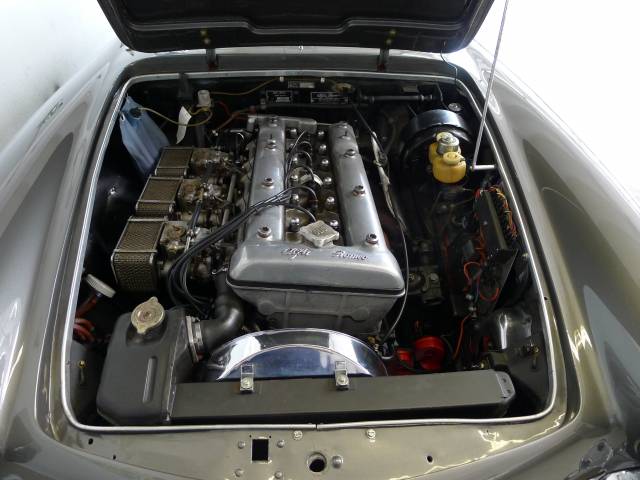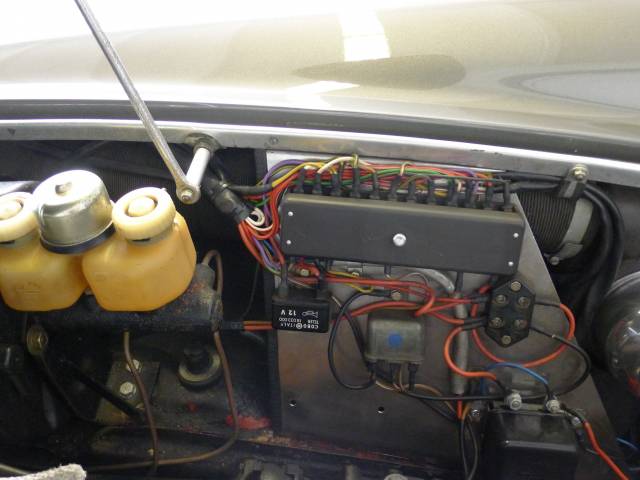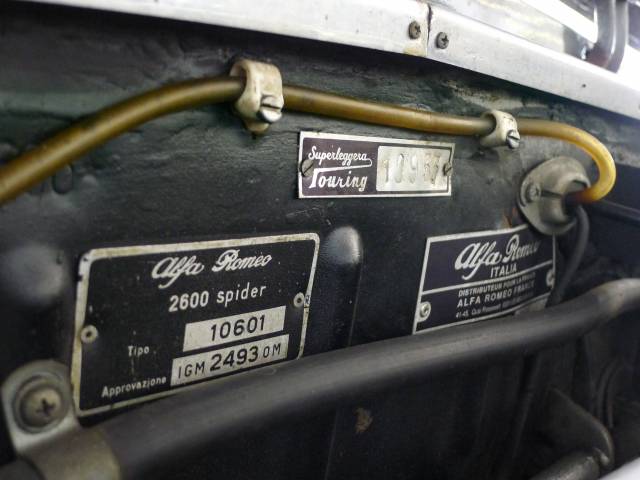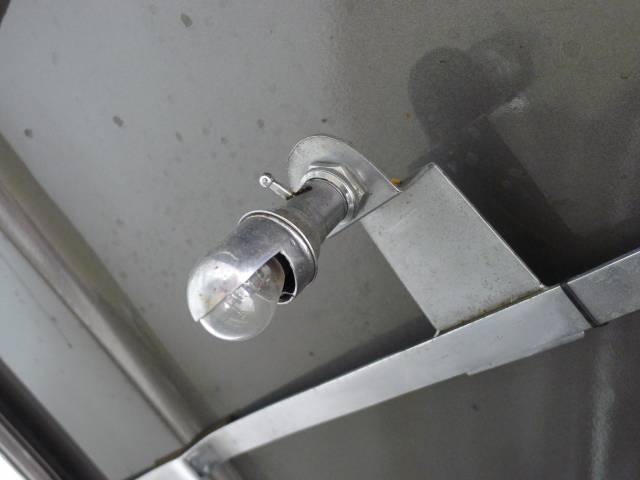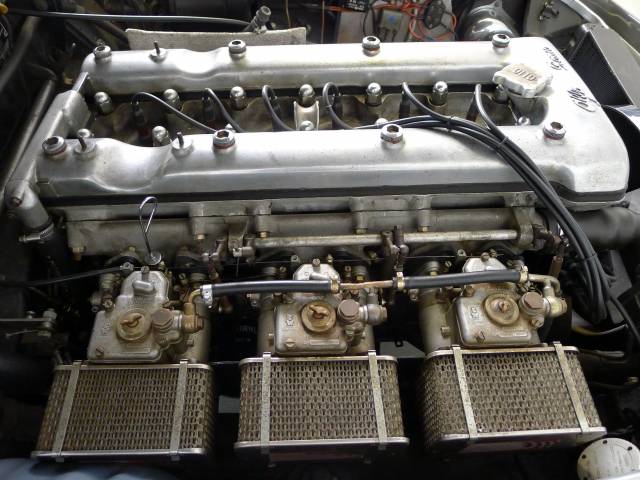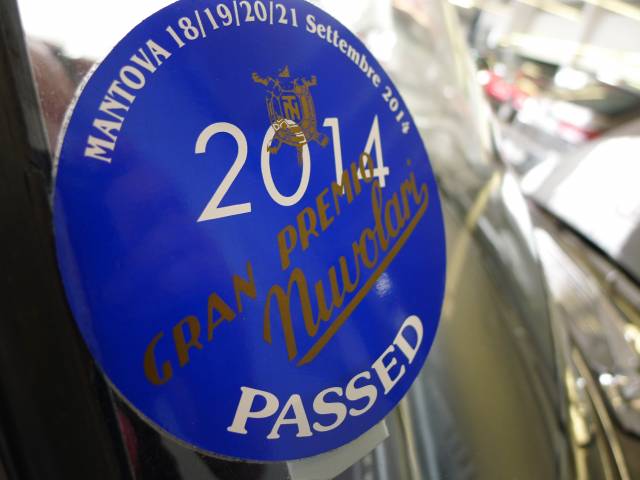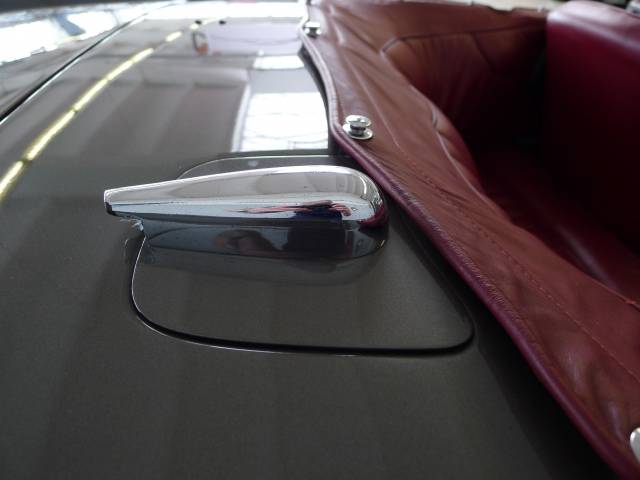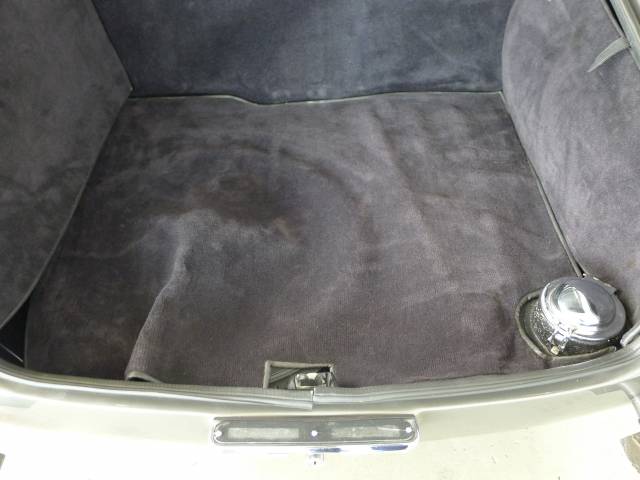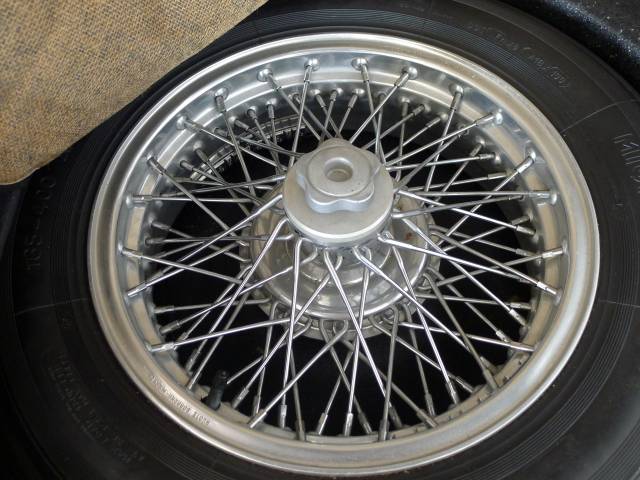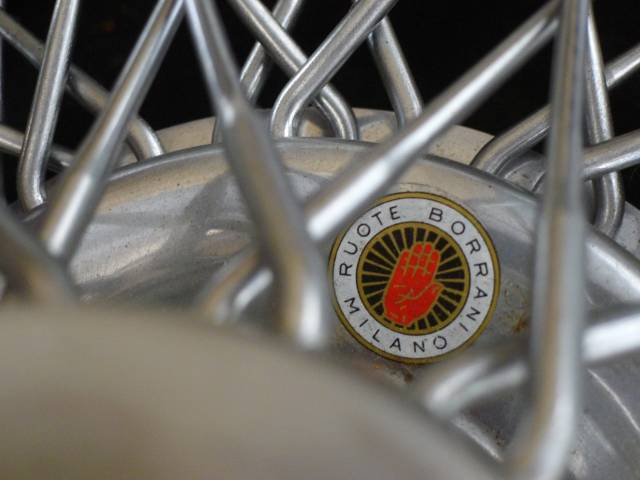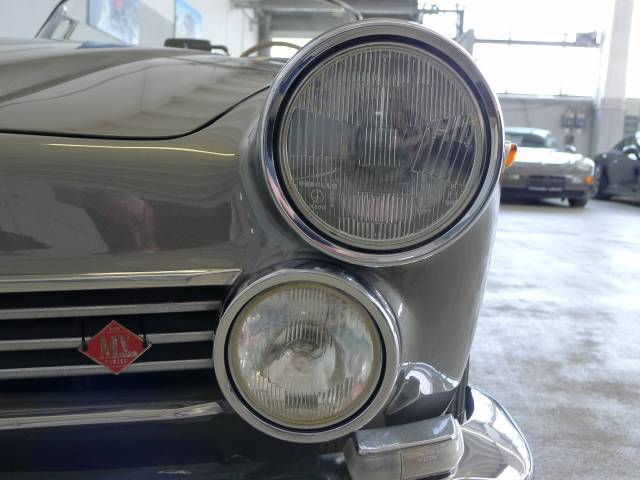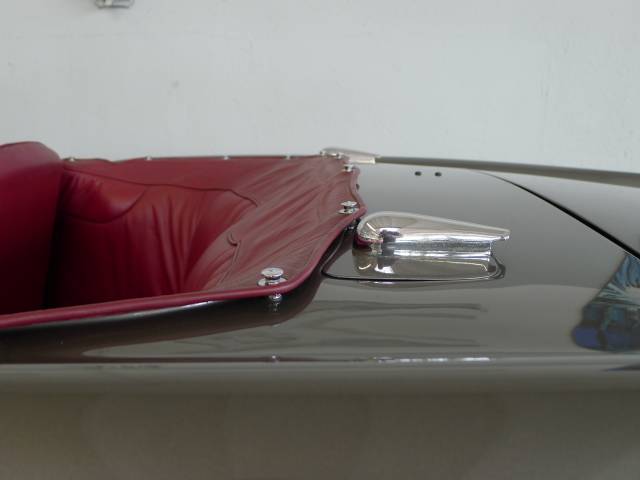 Dealer

away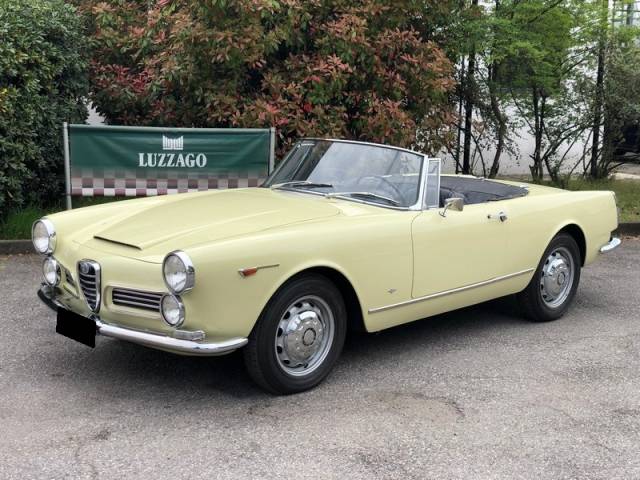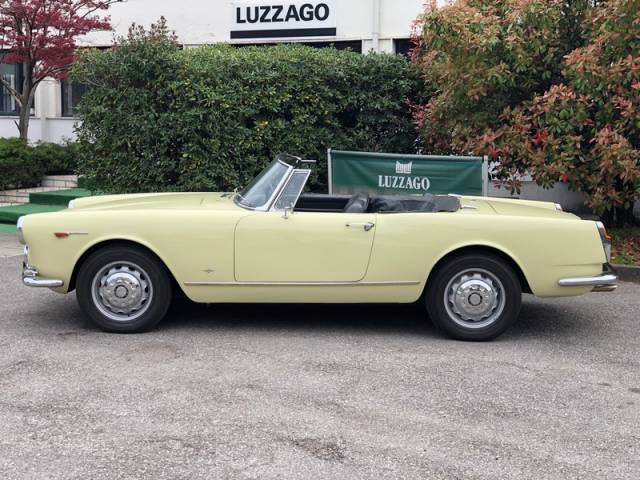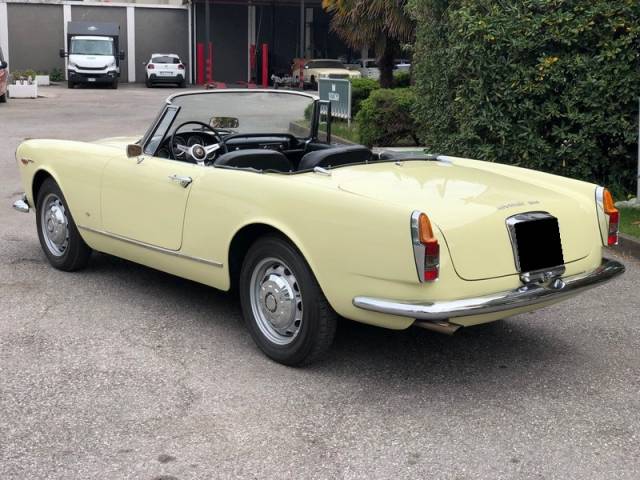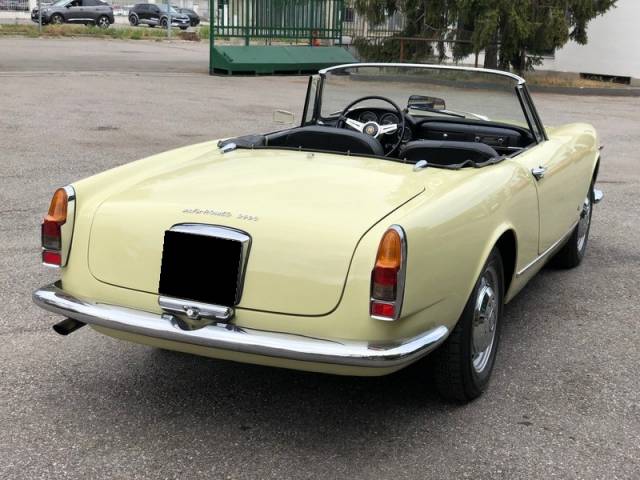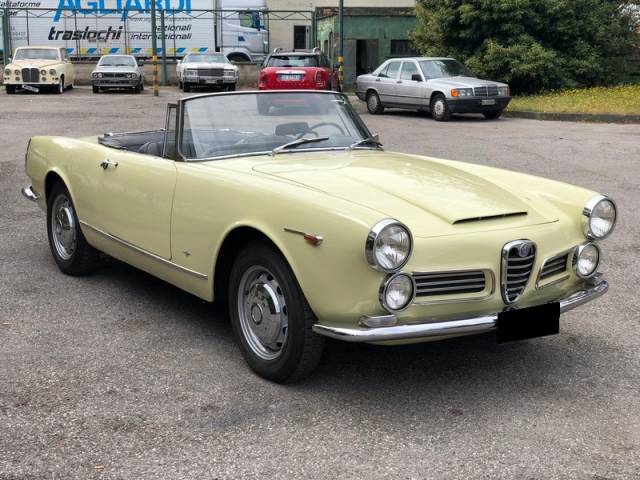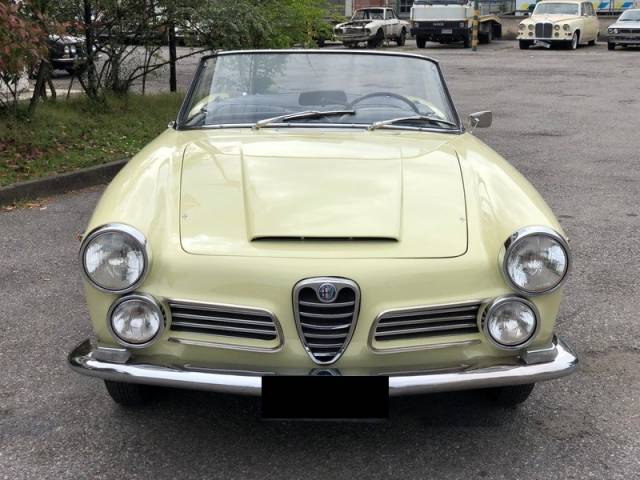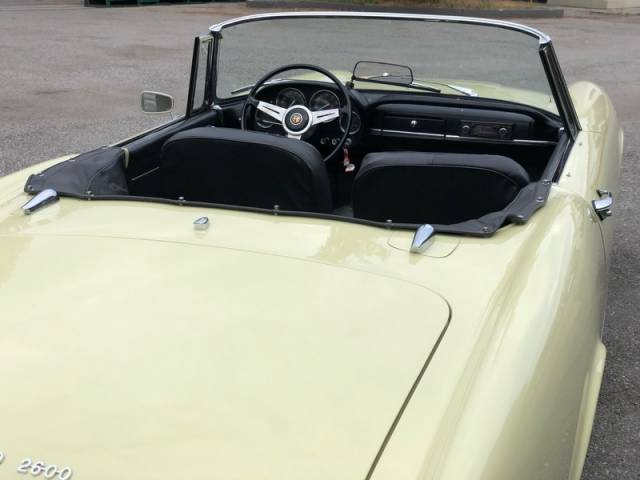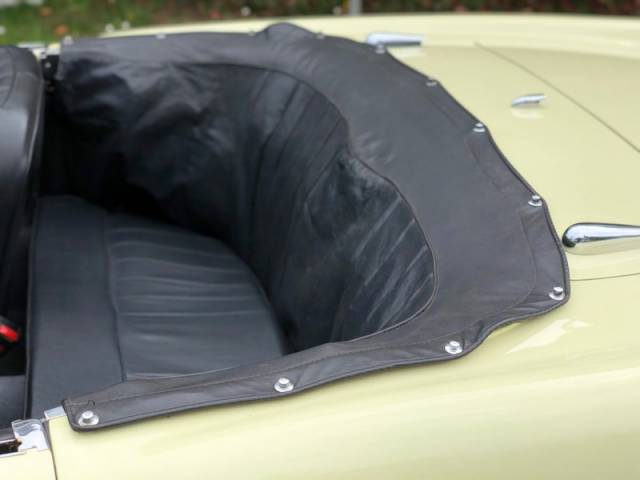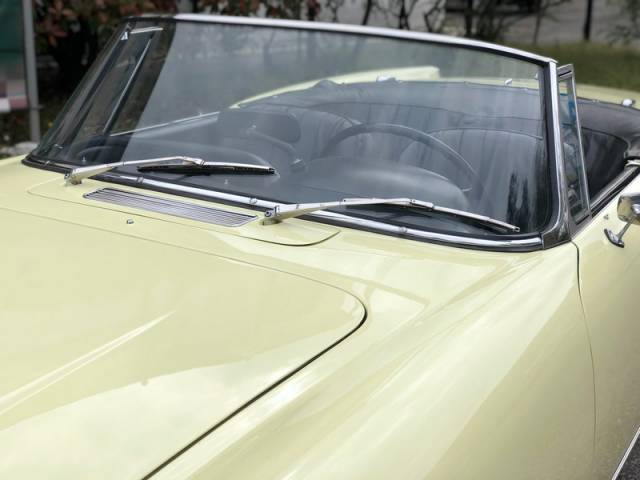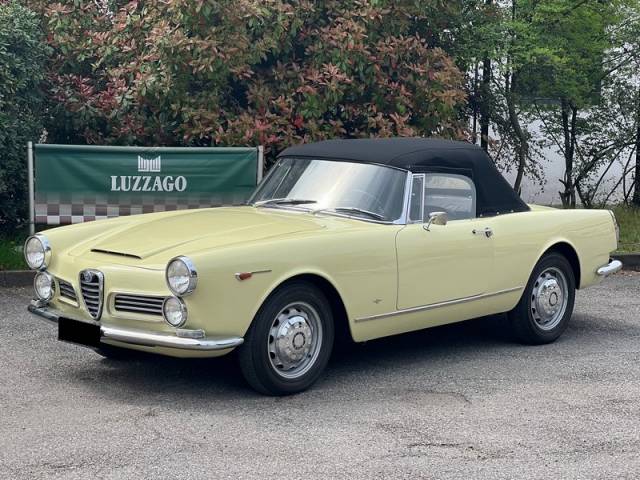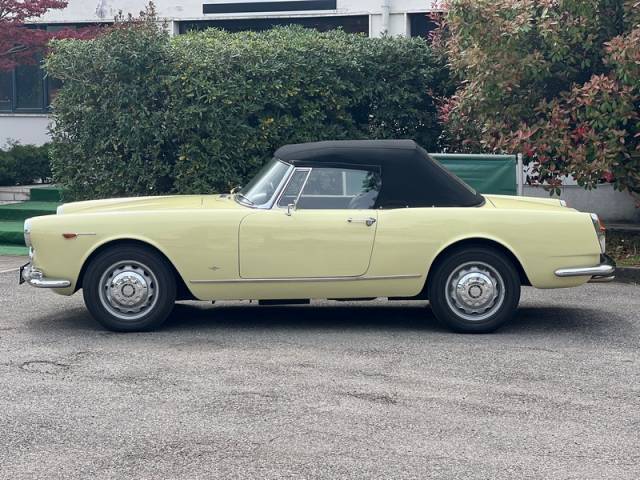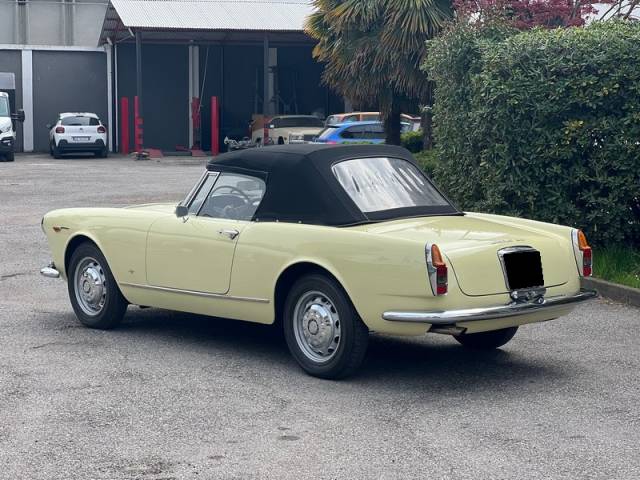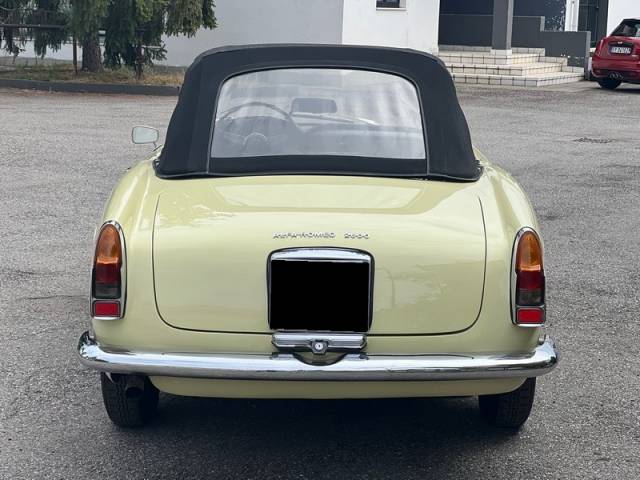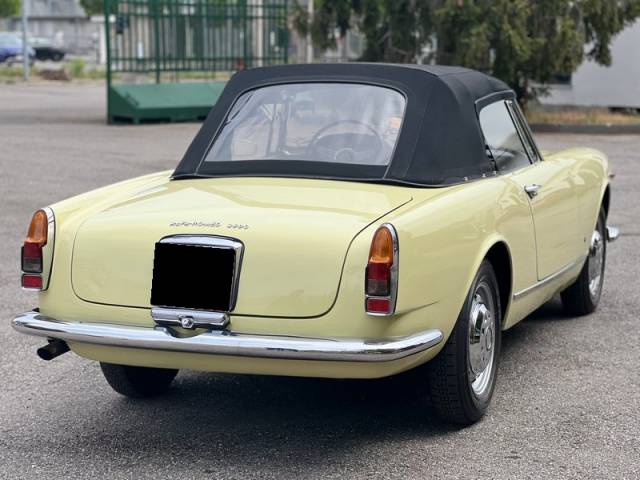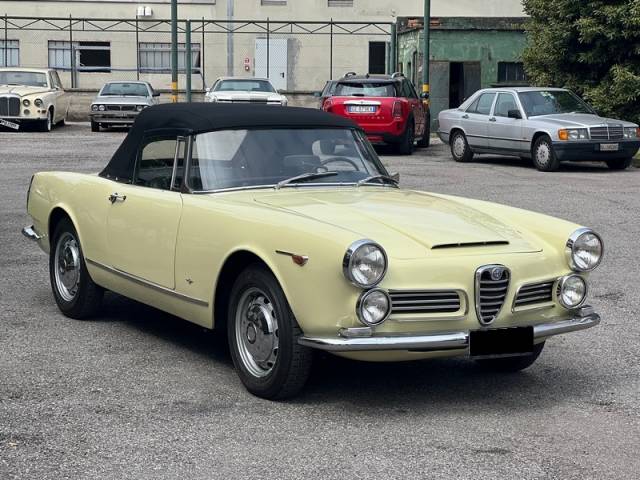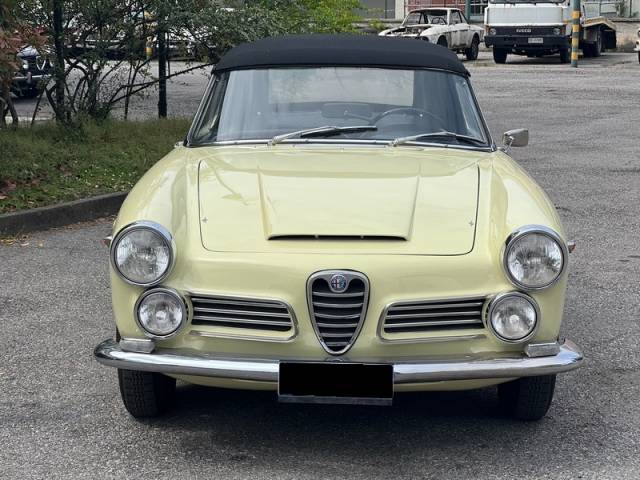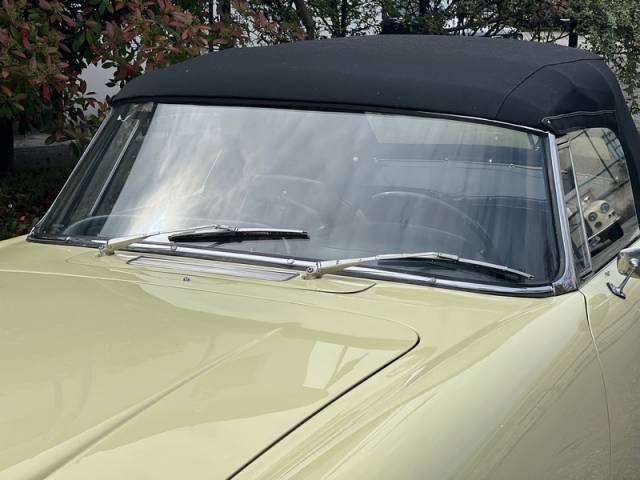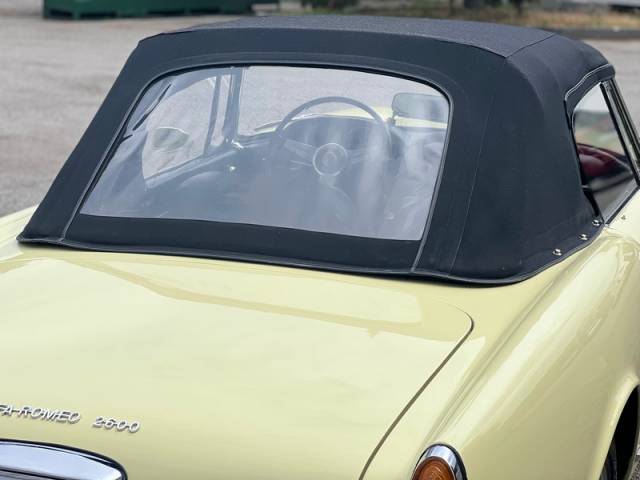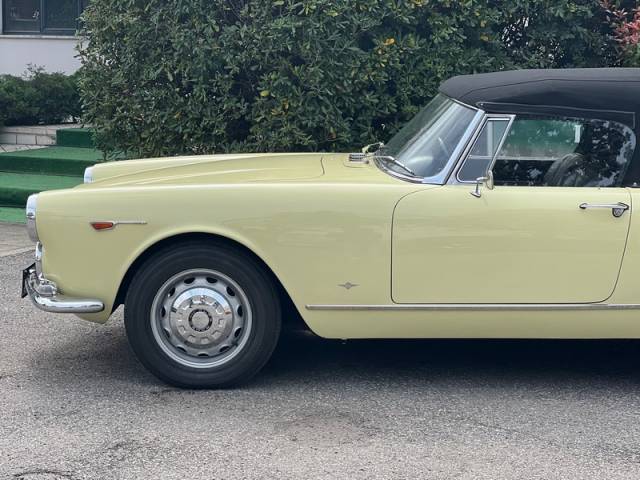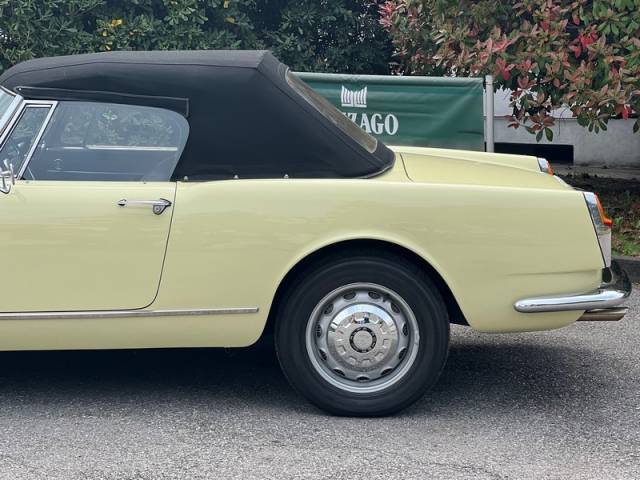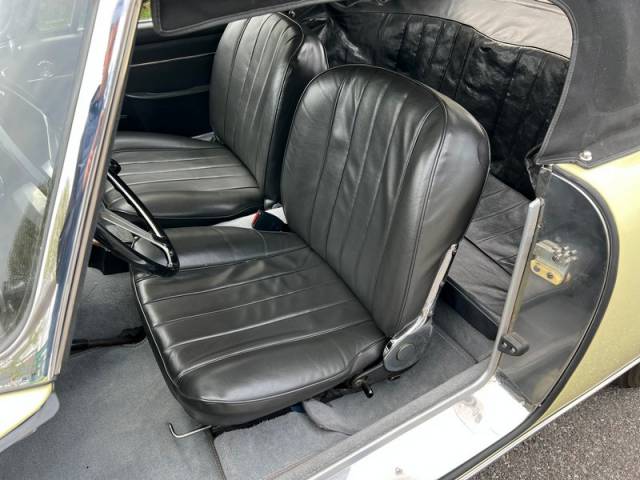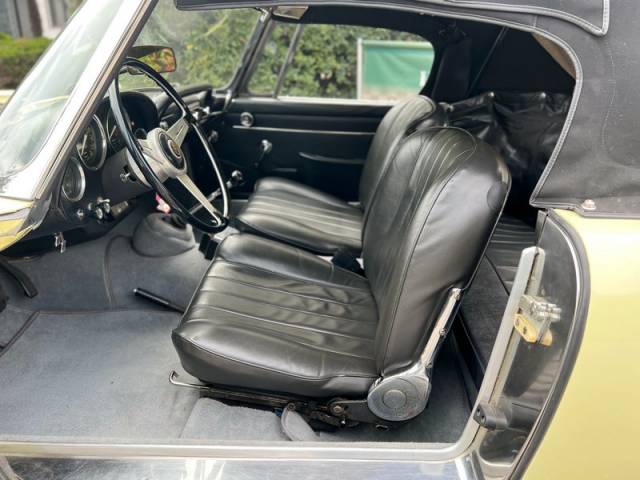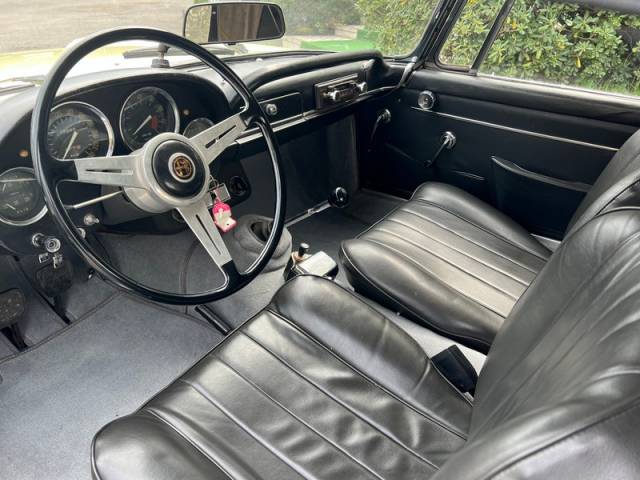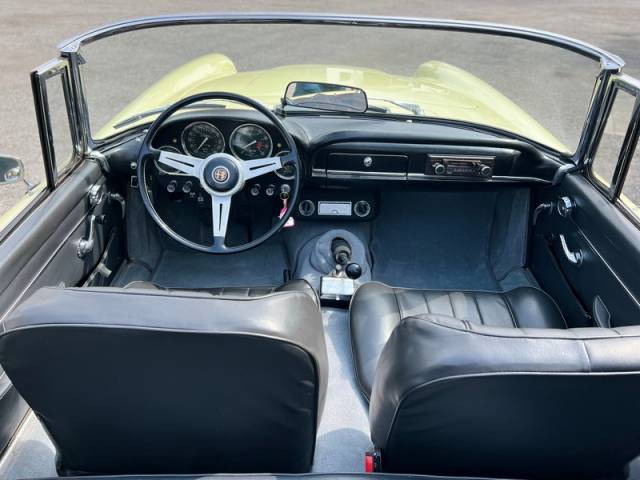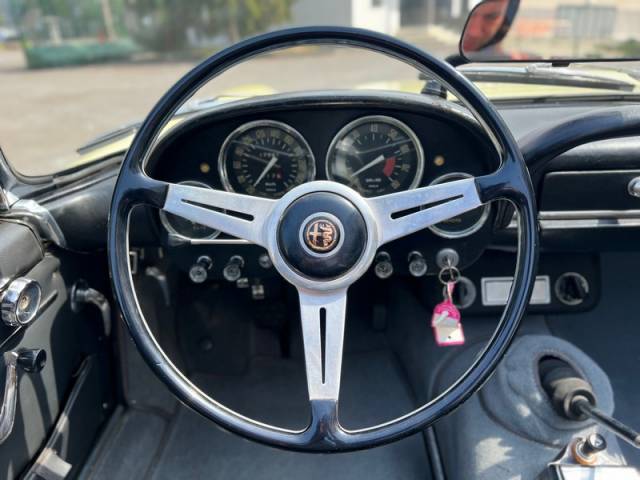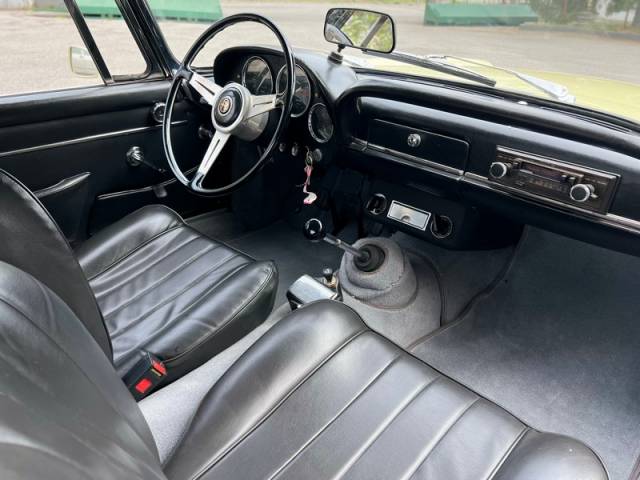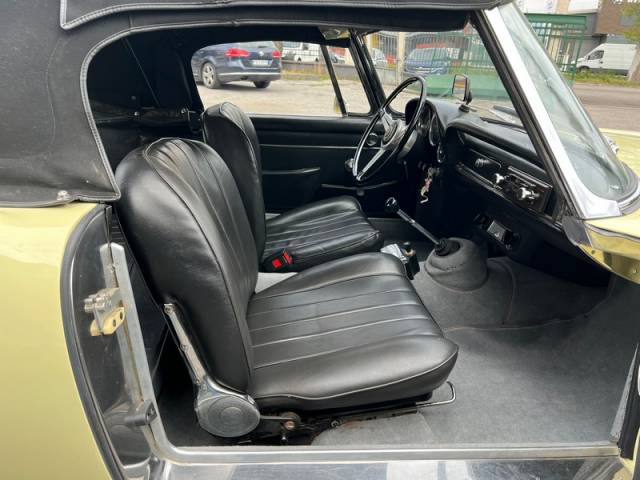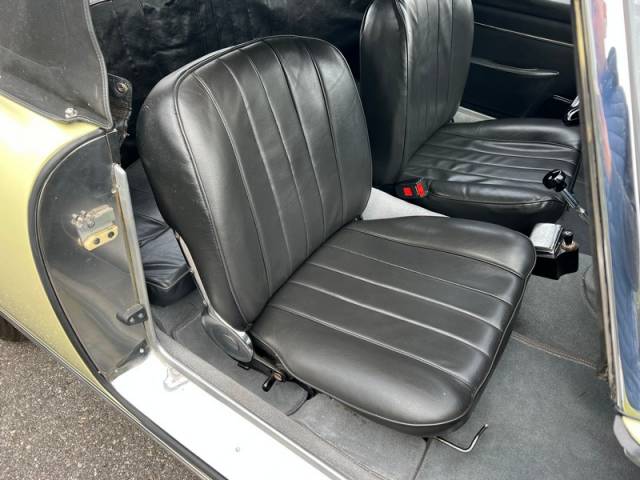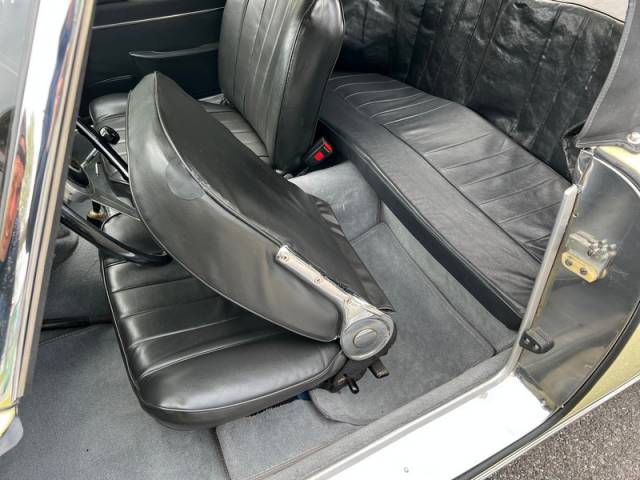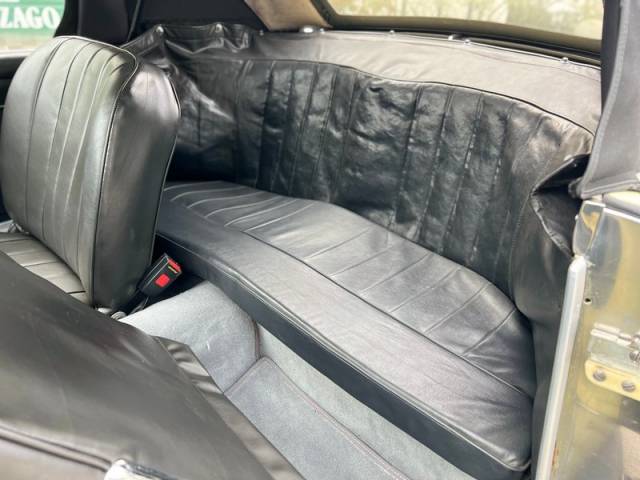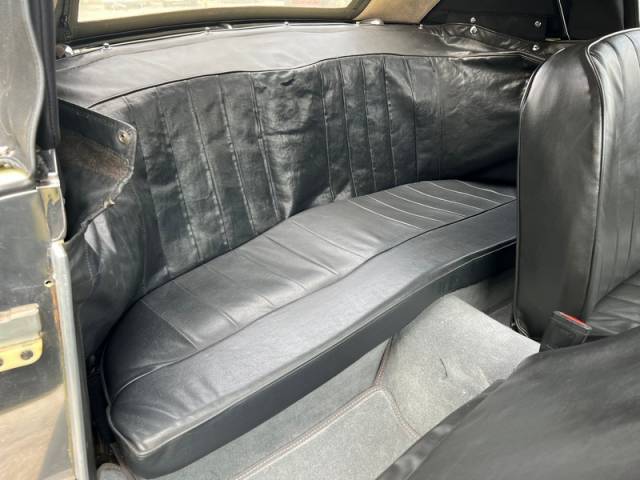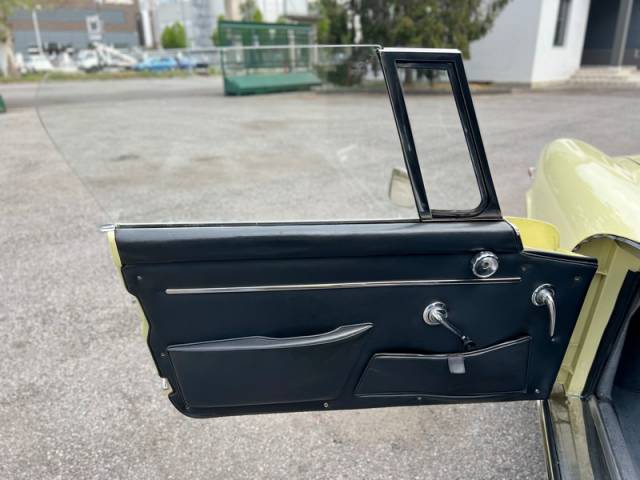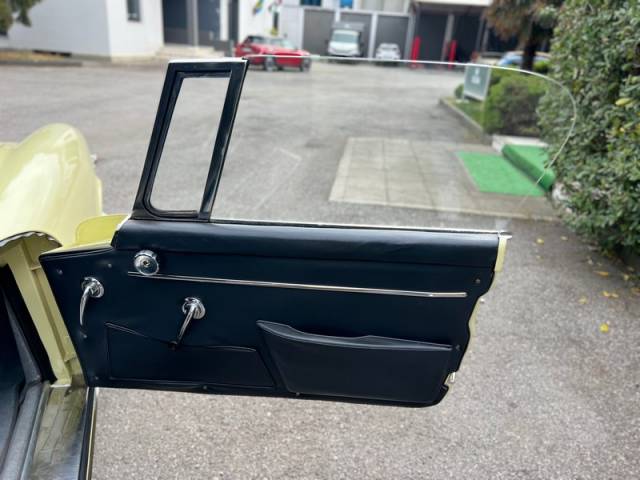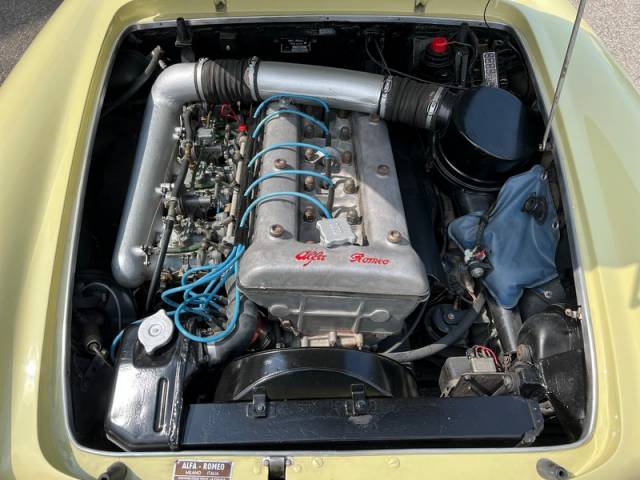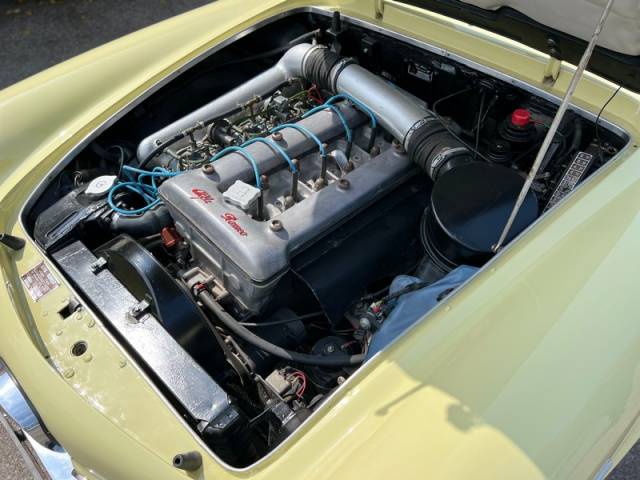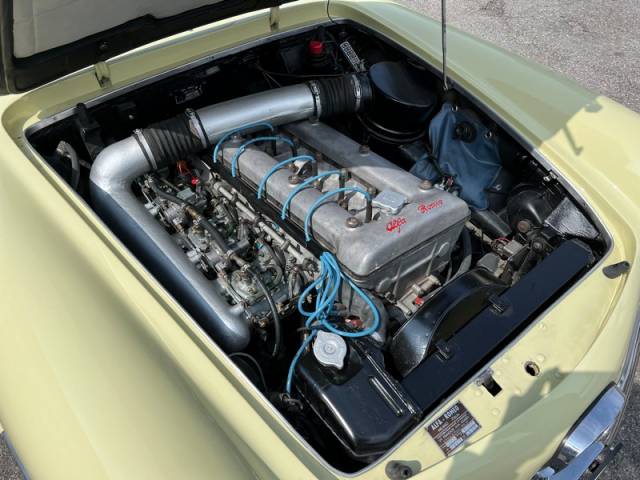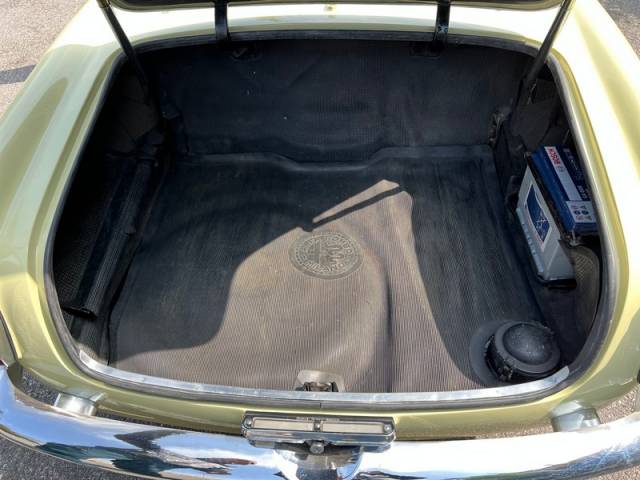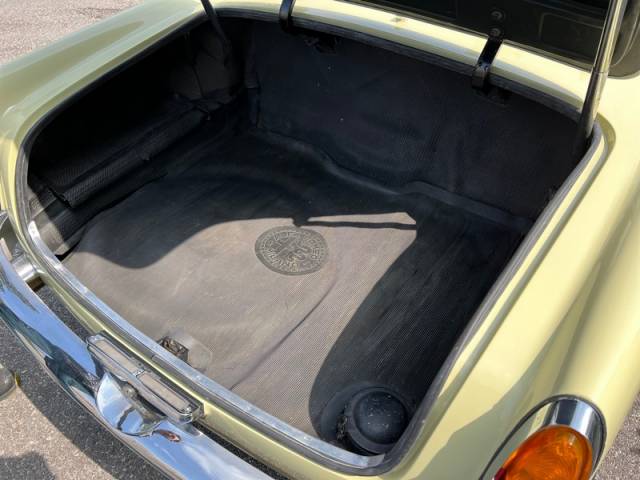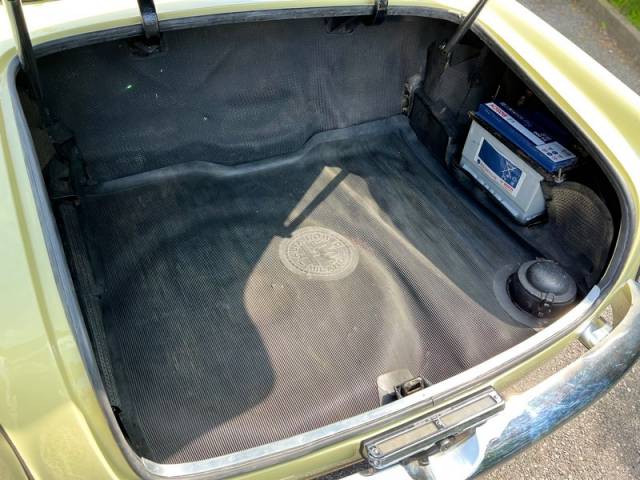 Touring (1 of 2152)
Dealer

away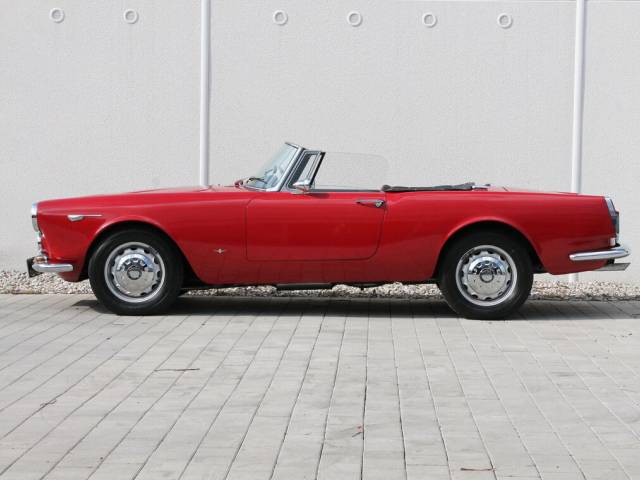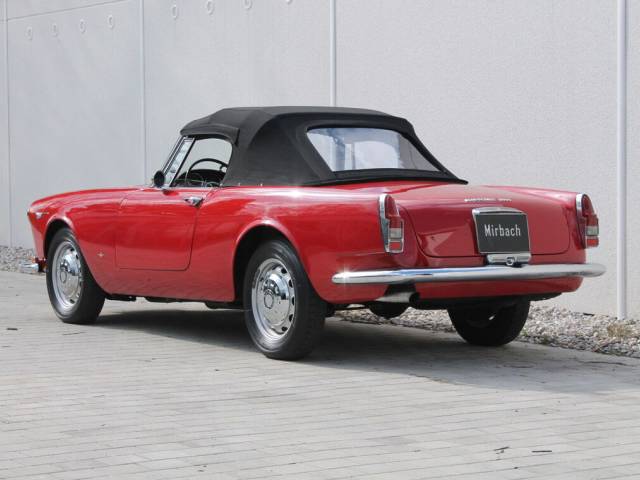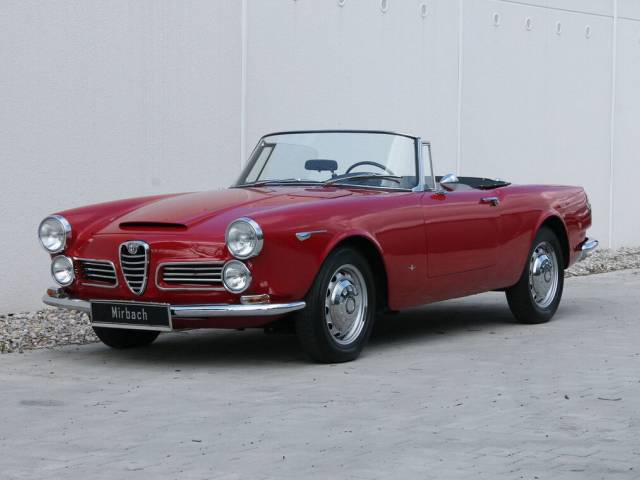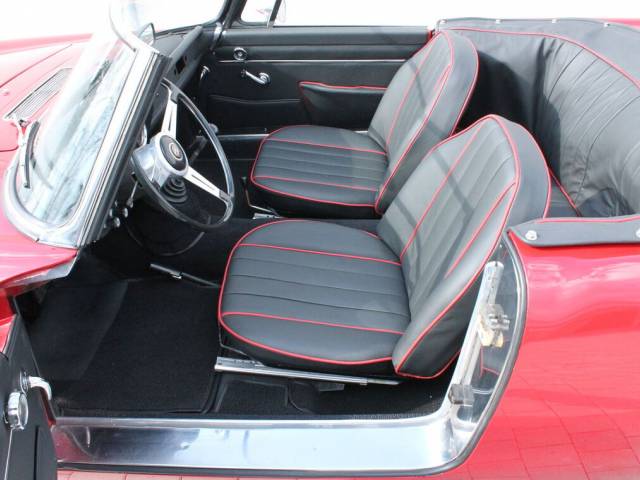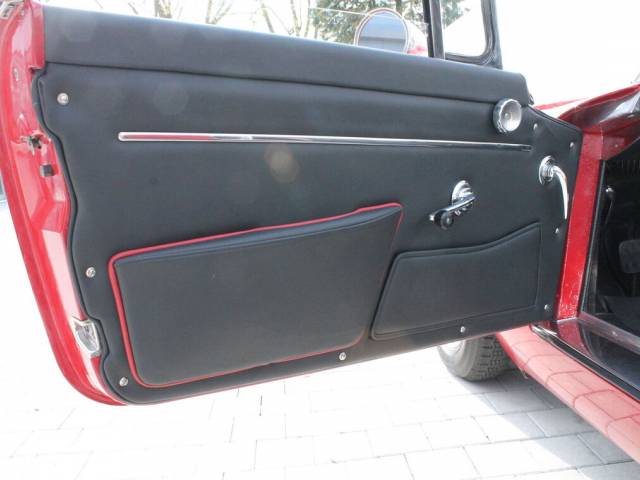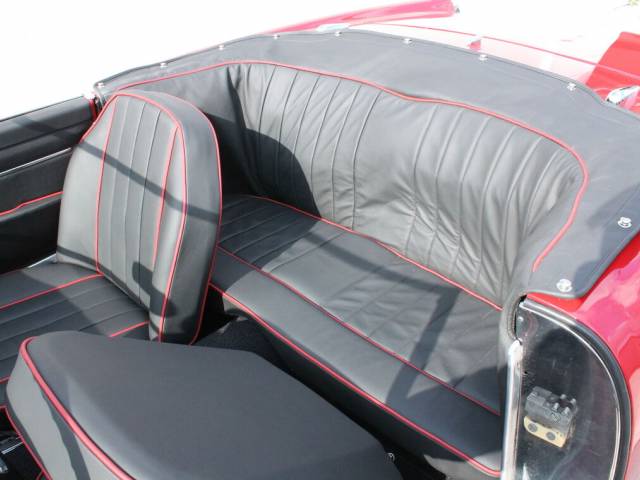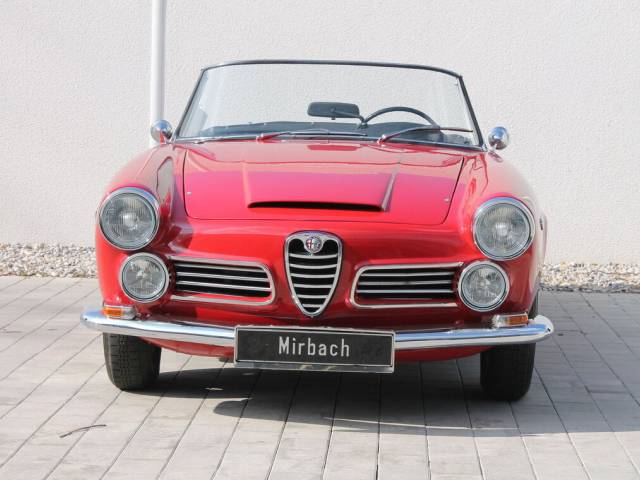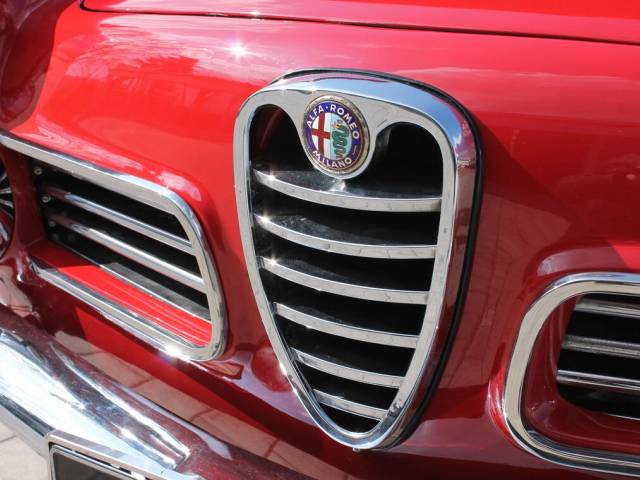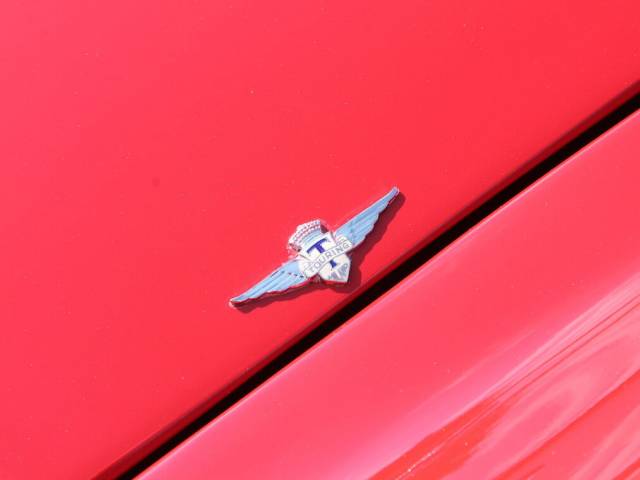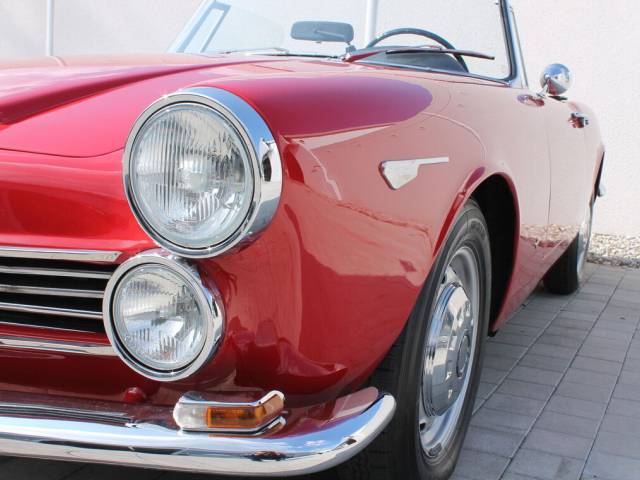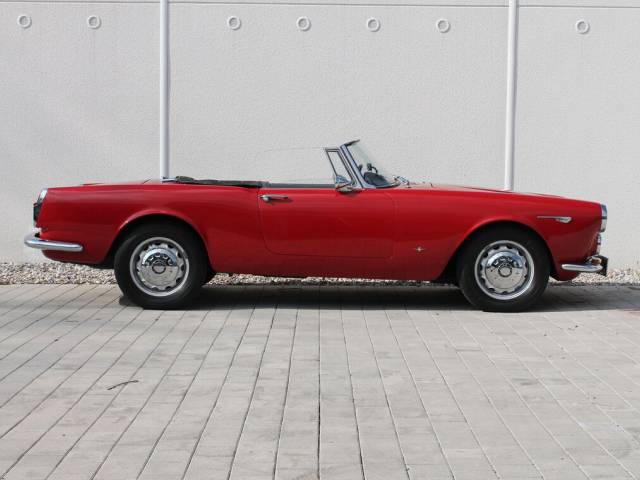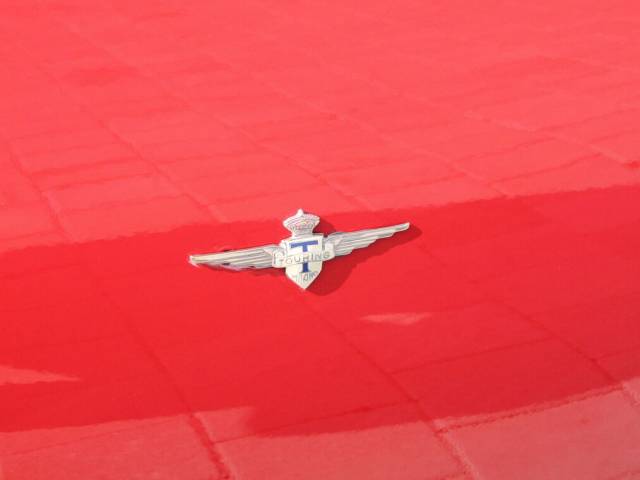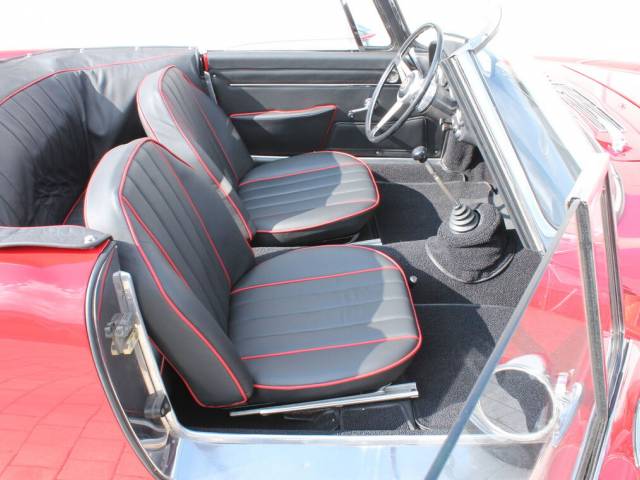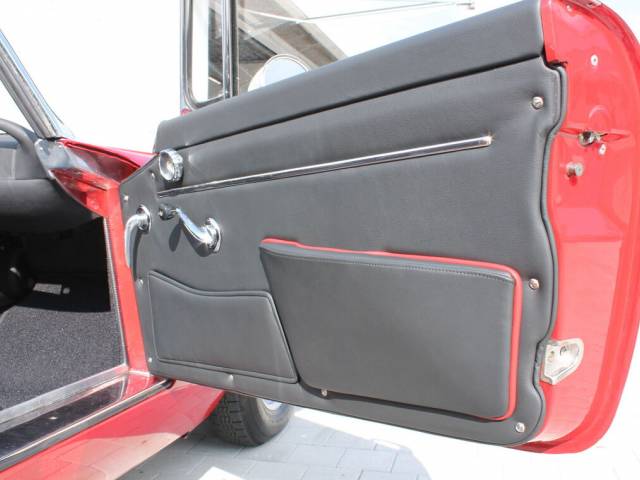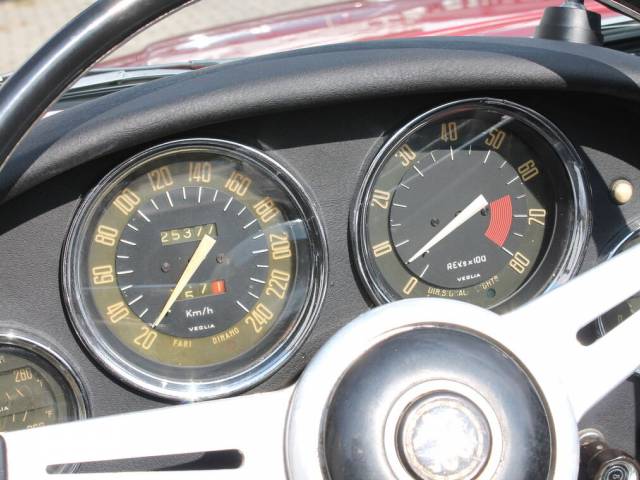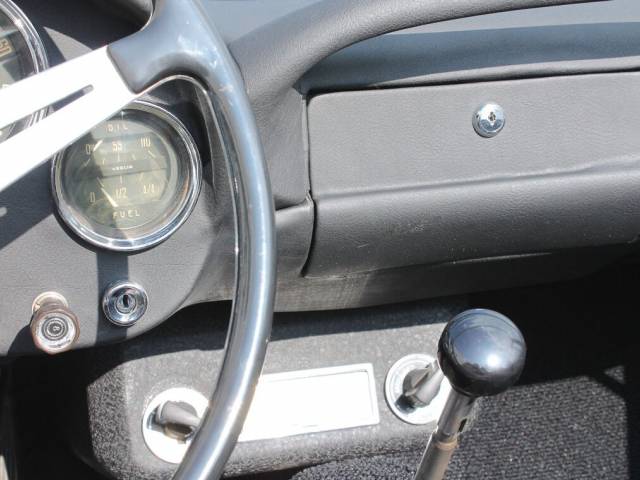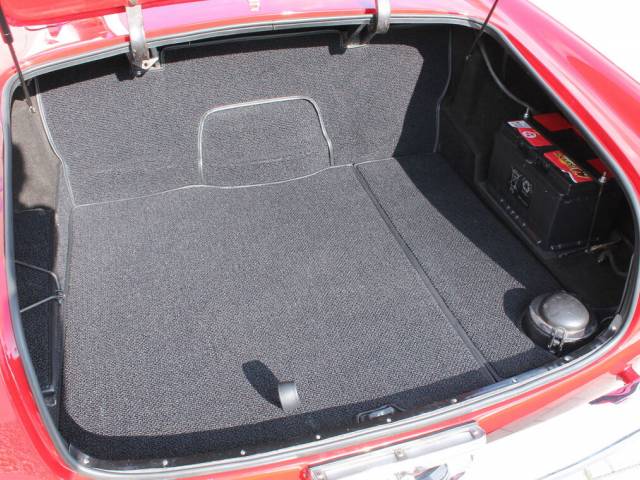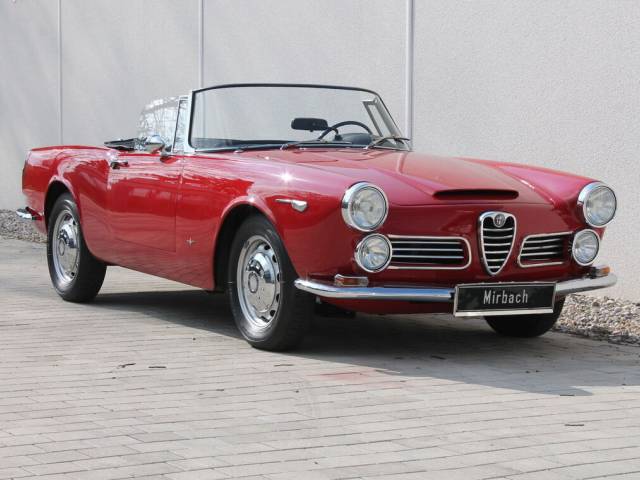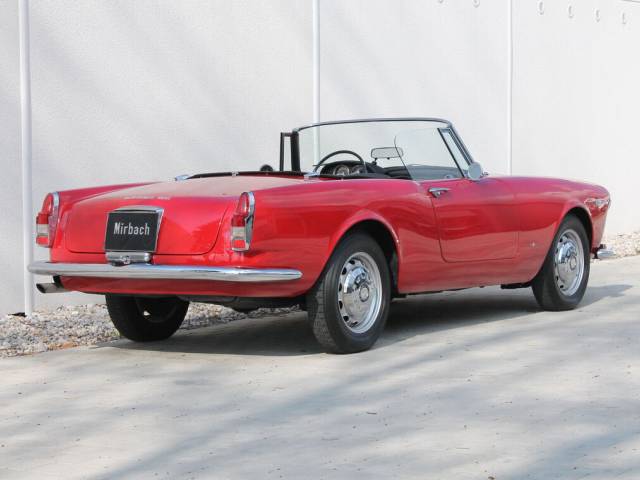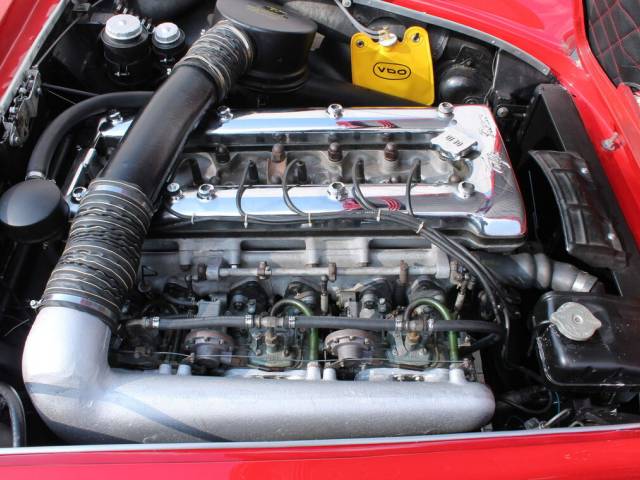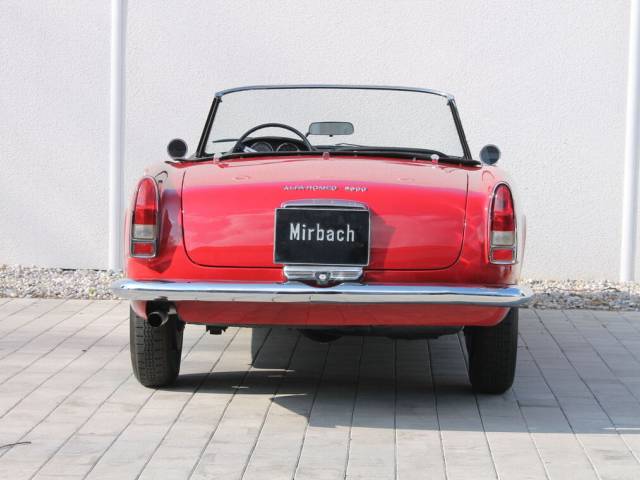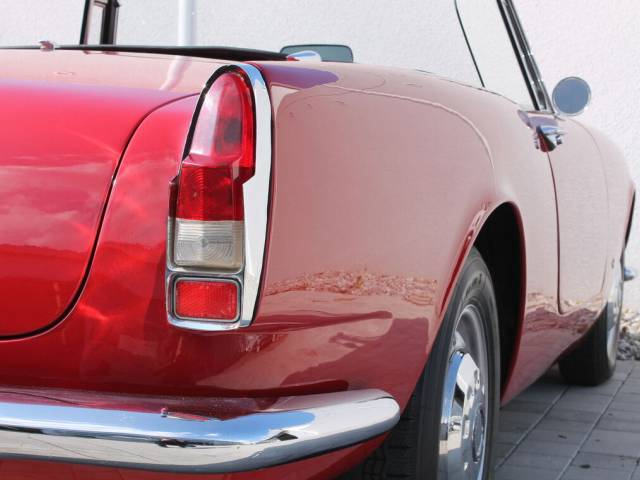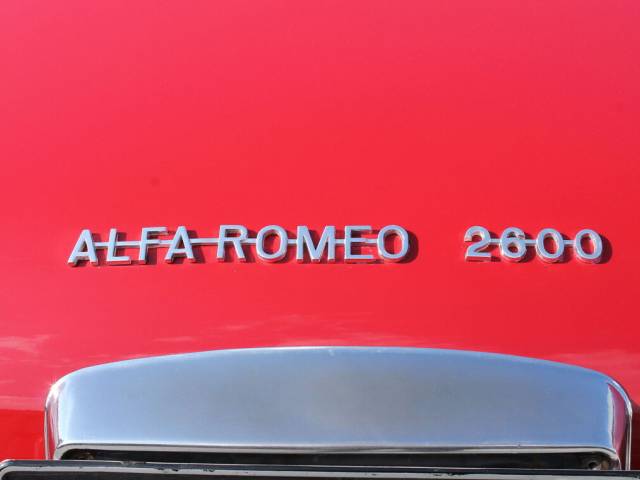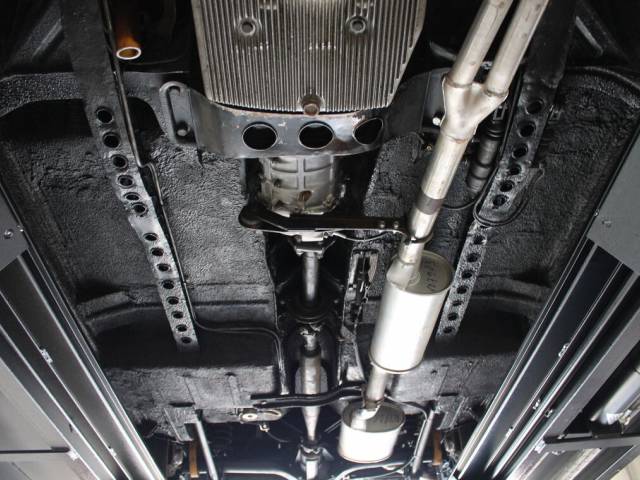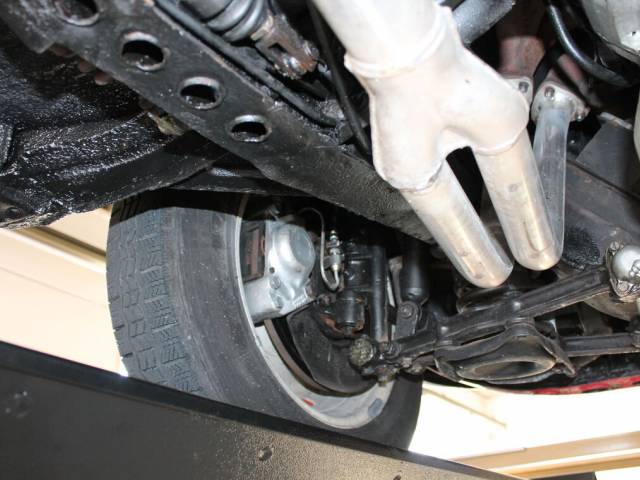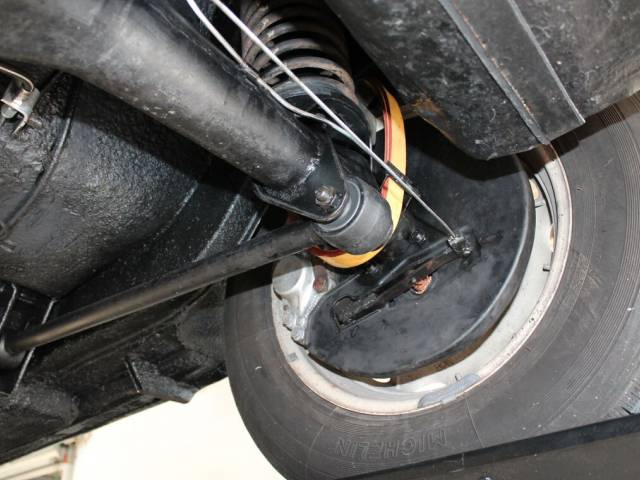 Dealer

away
Alfa Romeo 2600
The Alfa Romeo 2600 was a very popular executive car produced between 1961 and 1968. This model was also the last Alfa Romeo to boast a six-cylinder engine.
A History of the Alfa Romeo 2600
The 2600 series was first introduced at the 1962 Geneva Motor Show. There were actually three different versions displayed at this event. The first was a sedan known as the 2600 Berlina. The second was a four-seater convertible (the Spider) and the third was a coupe (the 2600 Sprint). All of these versions noticeably echoed the design characteristics of the 2000 series. The outward differences were primarily stylised body modifications. A total of 11,346 were produced between 1961 and 1968.
The Robust 2600 Engine
Perhaps the most noticeable departure from earlier designs was the inclusion of a six-cylinder engine. This was in direct contrast to all previous models, as these contained a four-cylinder solid block that had not changed much since as far back as 1900. The Alfa Romeo 2600 also boasted a different carburettor design; aiding in fuel efficiency and speed. This led to a rather impressive 145 bhp (108 kW) of power.
The Muted Impact of the Alfa Romeo 2600
Despite the fact that the 2600 offered drivers a powerful engine for its time, most analysts agree that sales figures were rather poor. However, this had little to do with its price. Many believe that the Alfa Romeo 2600 failed to match up to other contemporary cars; even those manufactured by Alfa Romeo. One interesting observation here is that the developers themselves seemed to be aware of this conundrum. They instead chose to shift their focus to the mid-sized Guilia.
Styling and Design Concerns with the 2600
Another reason why the Alfa Romeo 2600 fared poorly in terms of sales is associated with its design. Buyers had come to expect much from this car manufacturer and were extremely let down when they noted that the 2600 was not noticeably different from the 2000 series. This disappointment was further enhanced by the cramped seating within the Spider as well as the fact that none of the three variants were said to handle very well (particularly the Berlina).
The Power of the Alfa Romeo 2600
The 2600 engines produced a respectable power output for the 1960s. The Berlina offered top speed of 109 miles per hour (175 kilometres per hour) while the Sprint and the Spider reached speeds as high as 120 miles per hour (200 kilometres per hour). Today, the Alfa Romeo 2600 is prized for its bodywork, its opulent interior and the power within its six-cylinder engines.