Alfa Romeo 75 Classic Cars for Sale
13 Offers for Alfa Romeo 75 found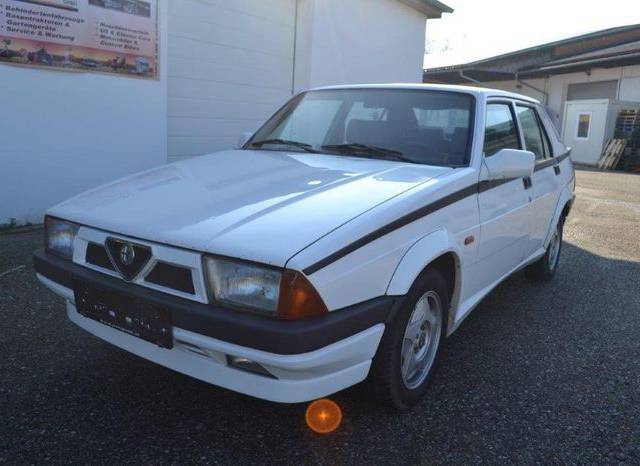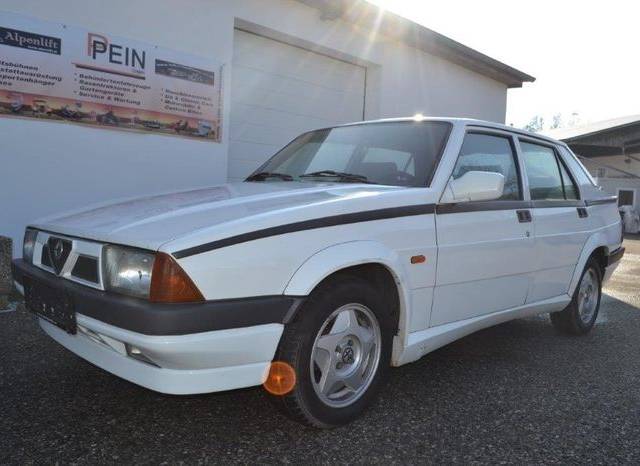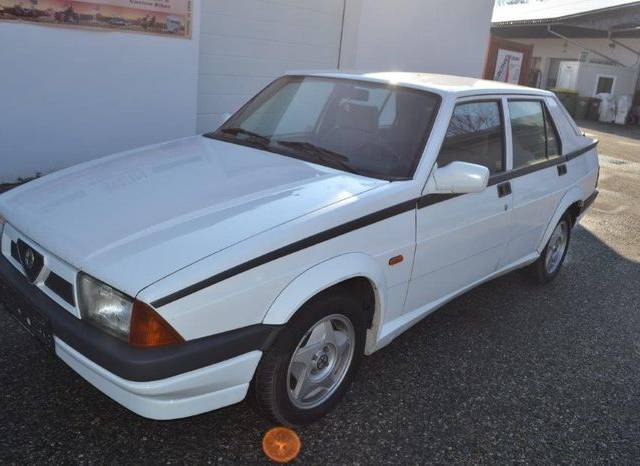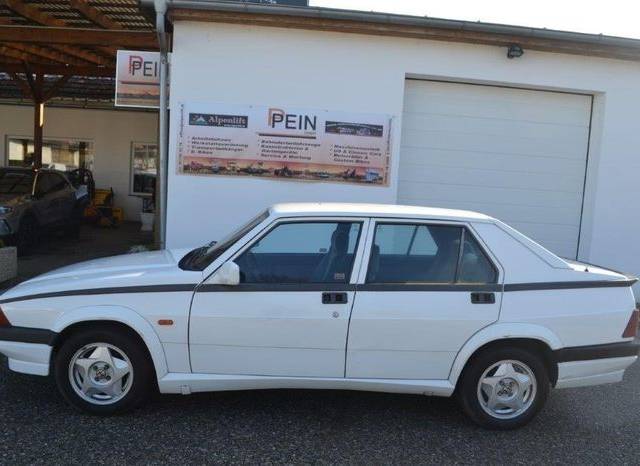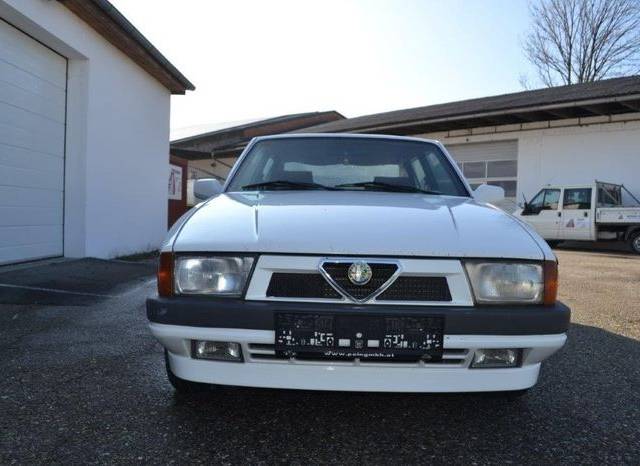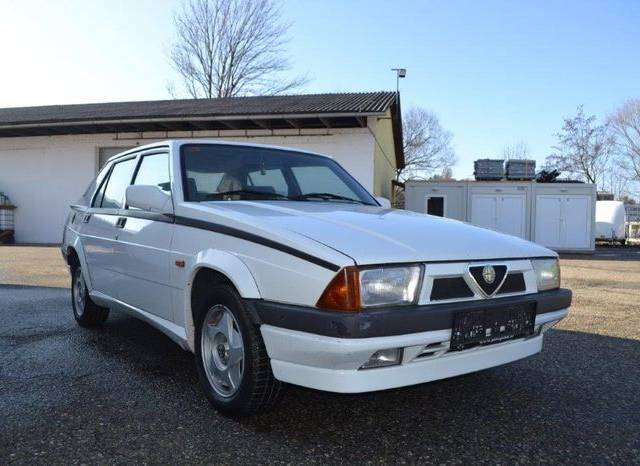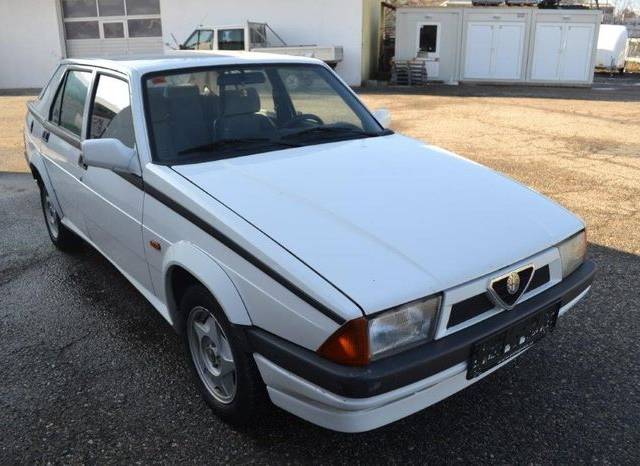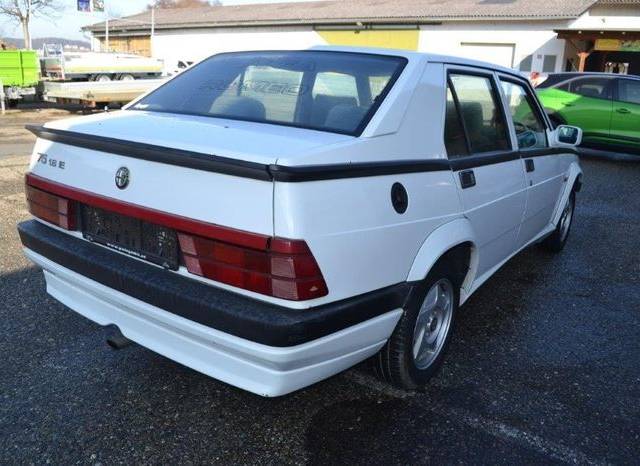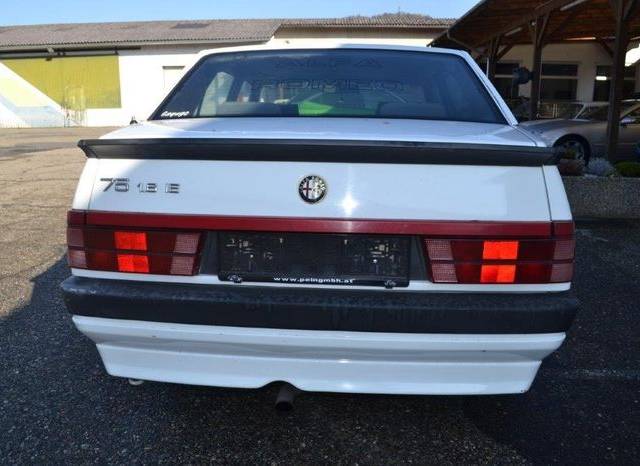 Dealer

away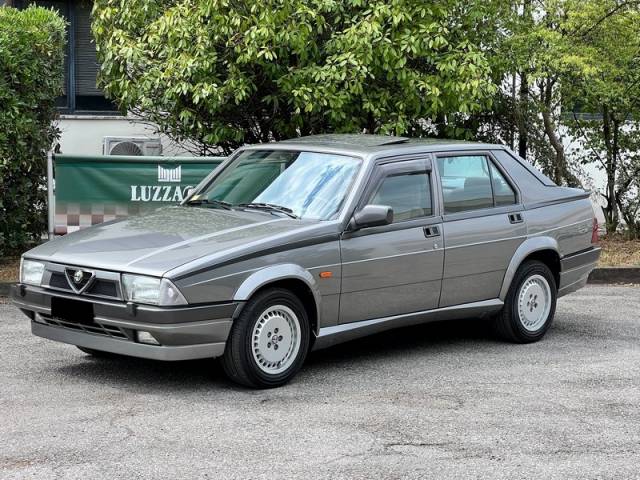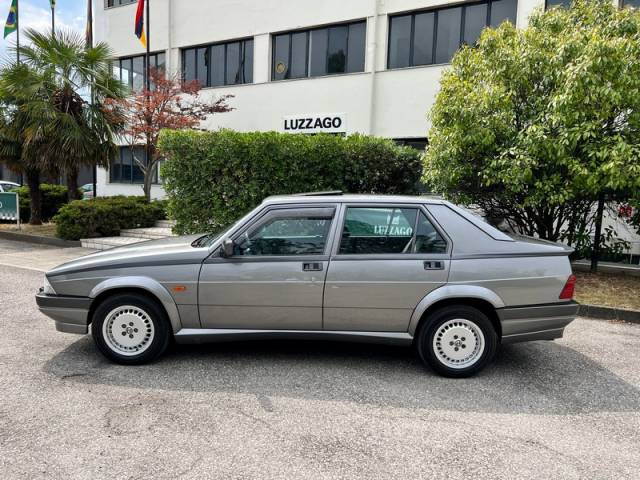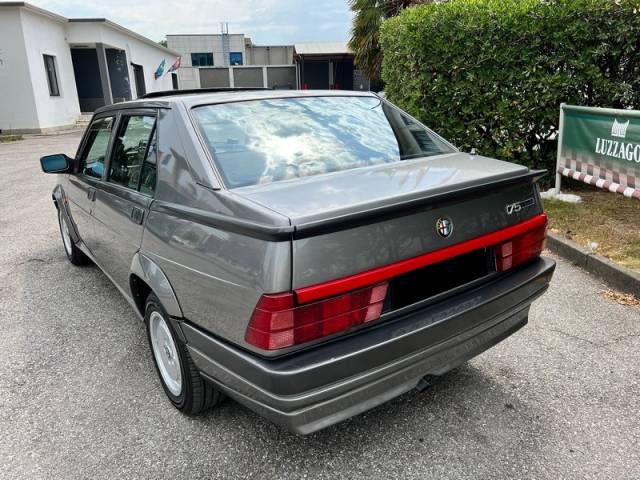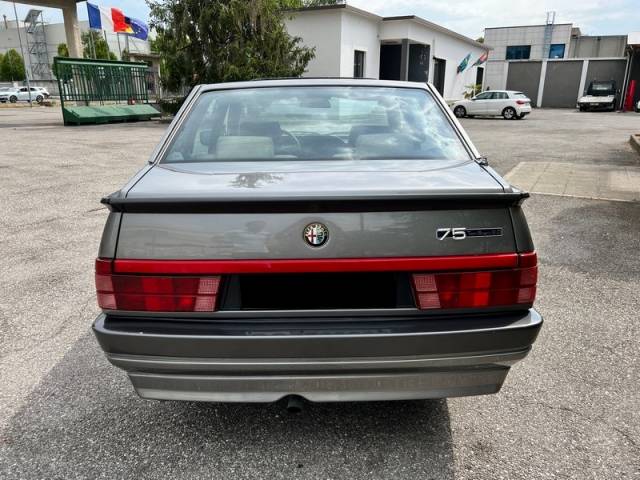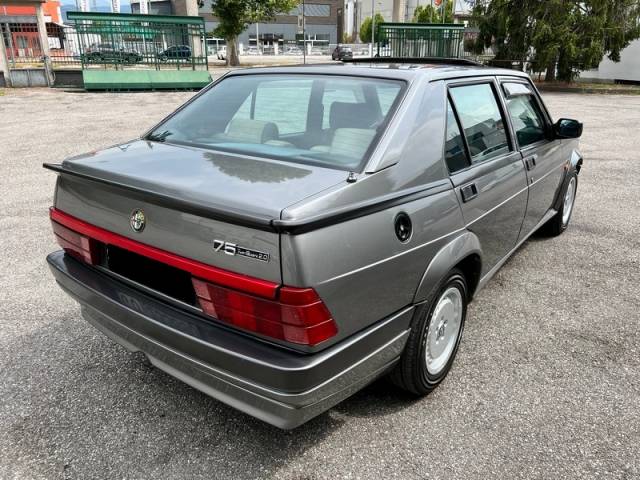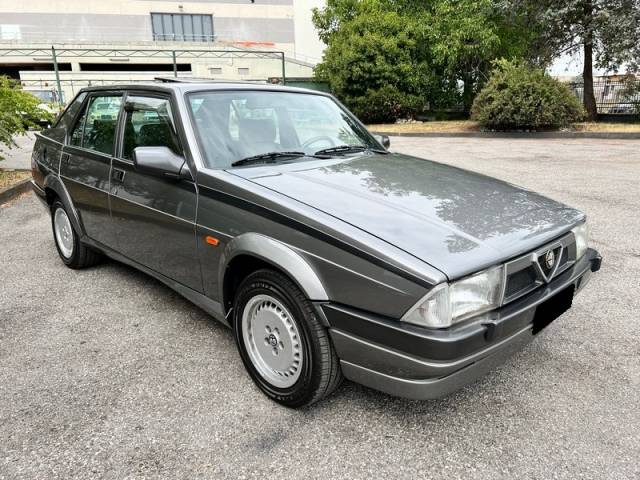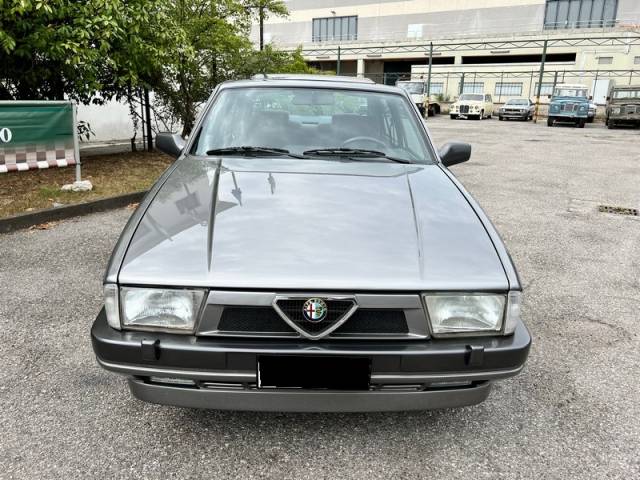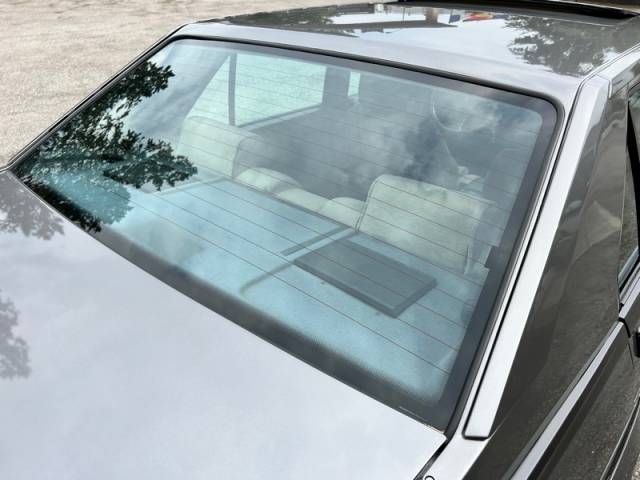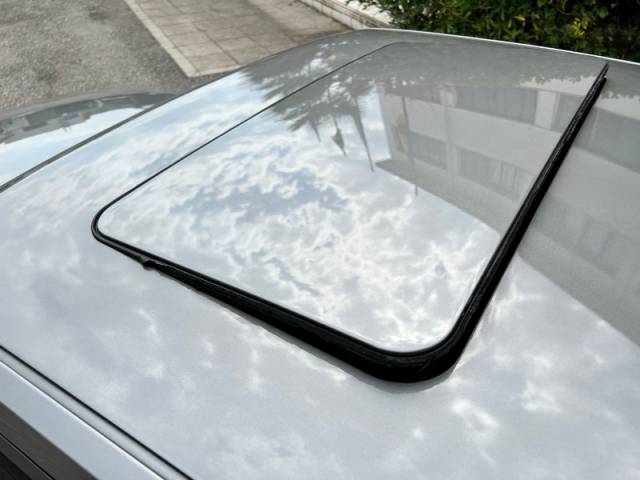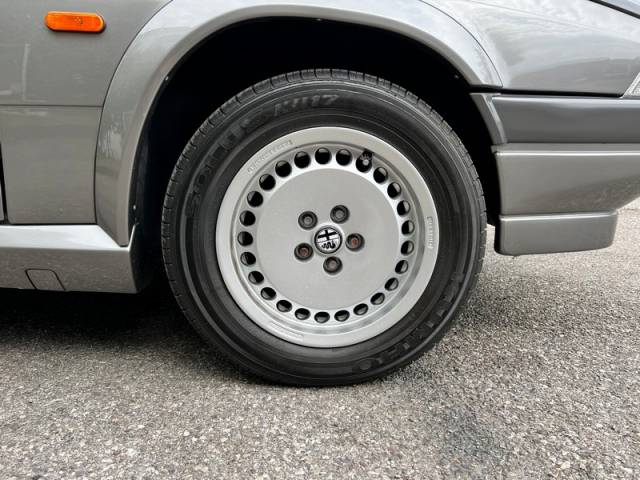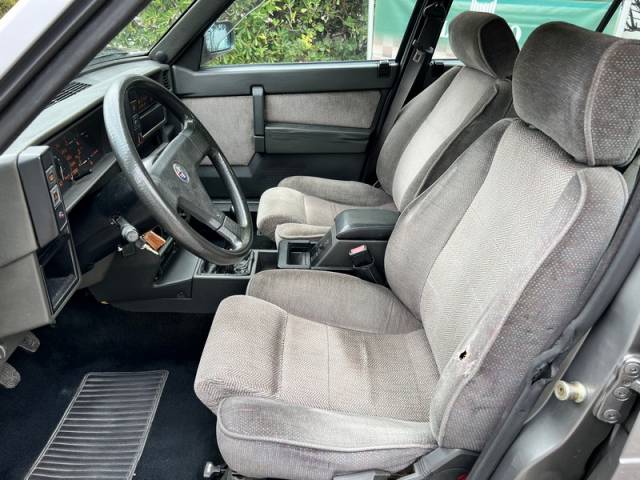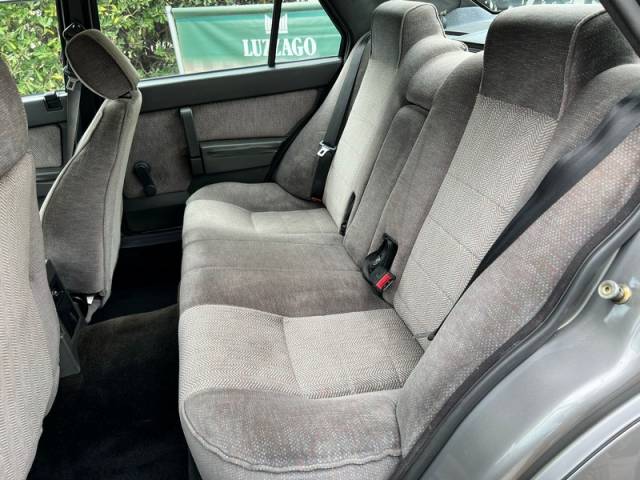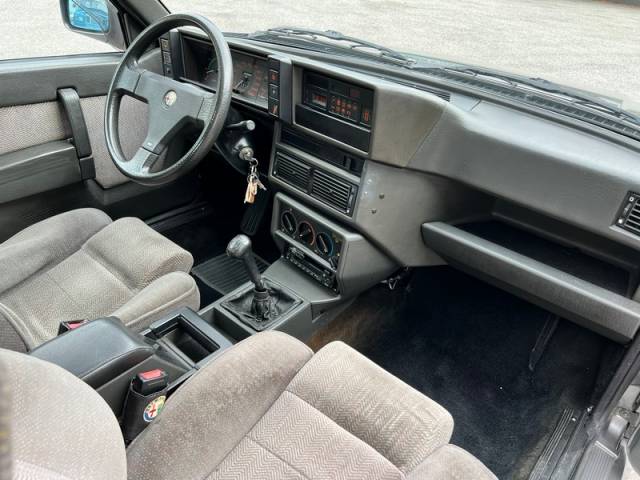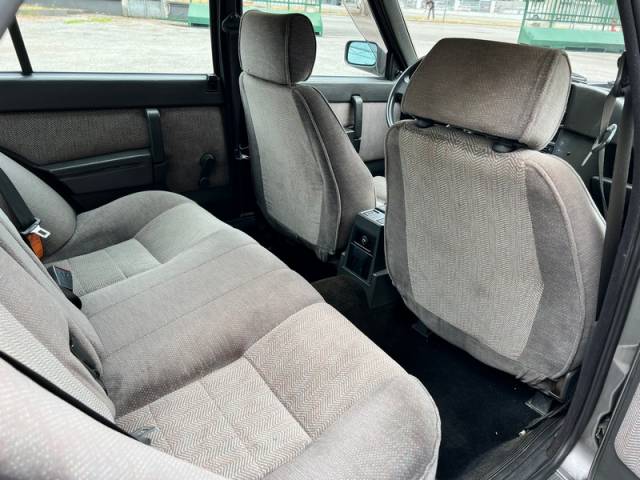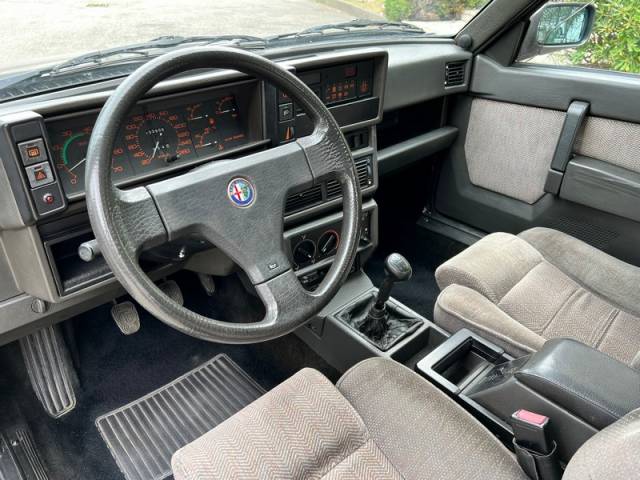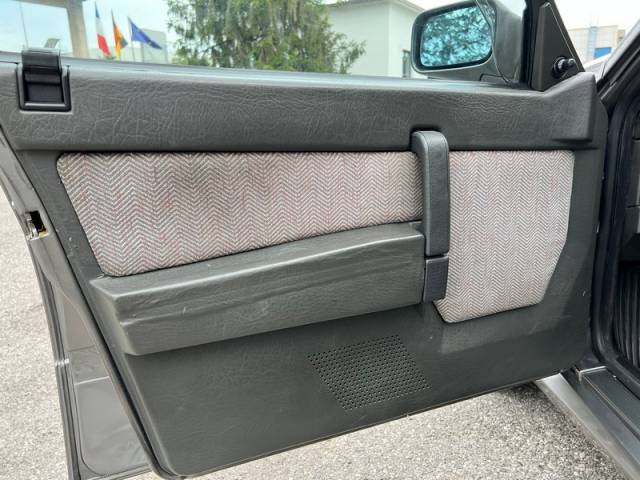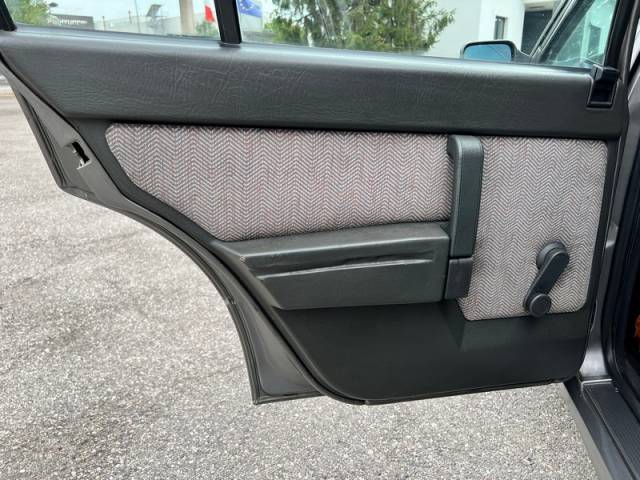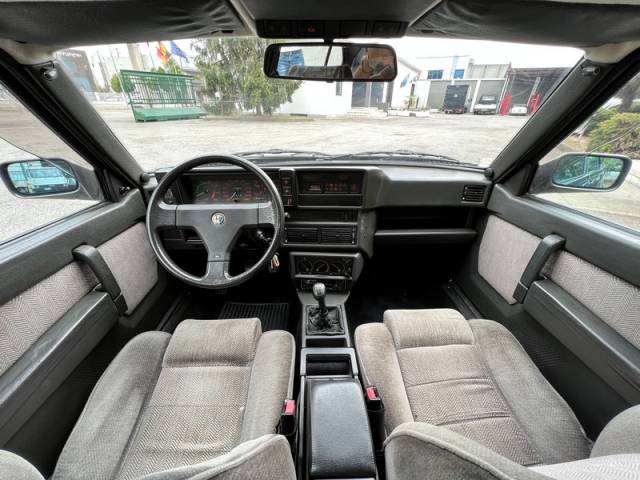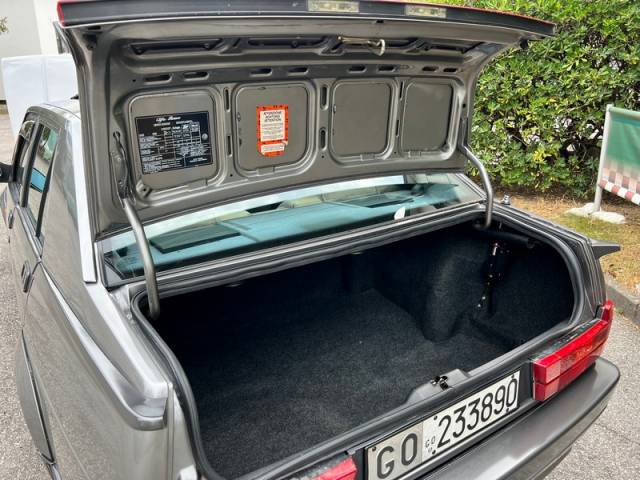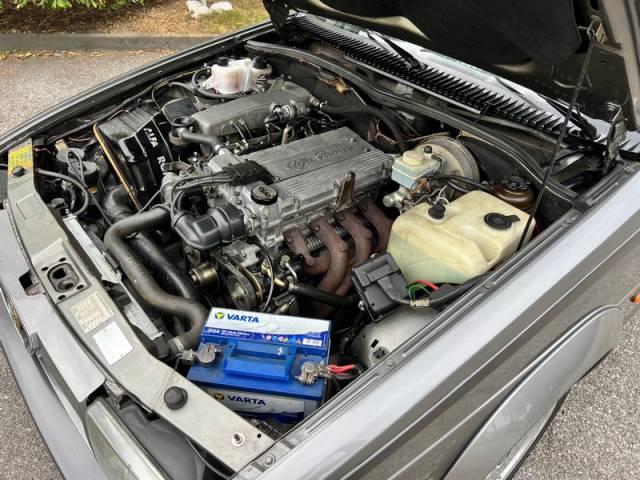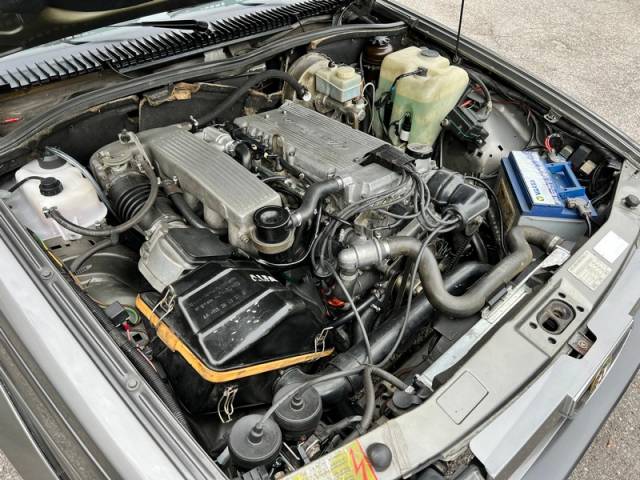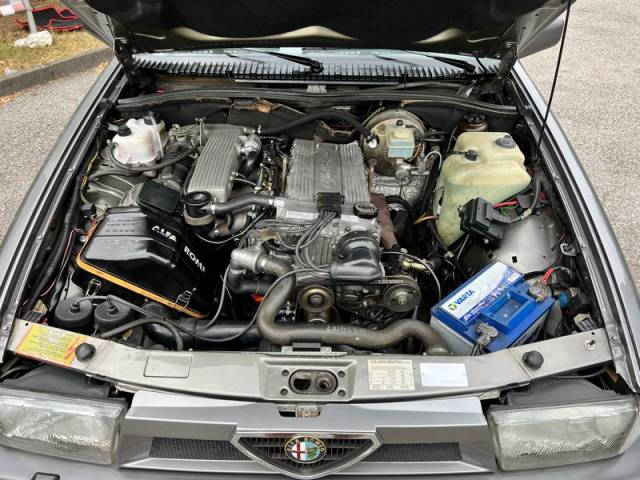 Dealer

away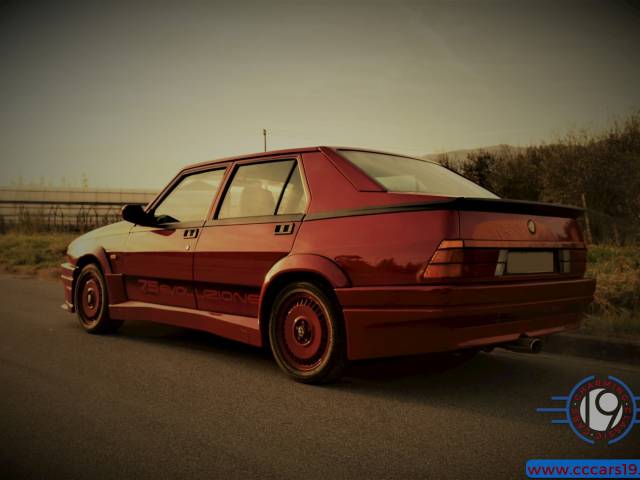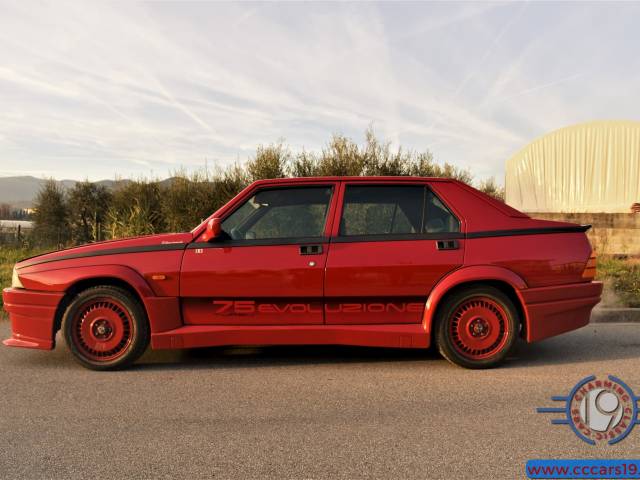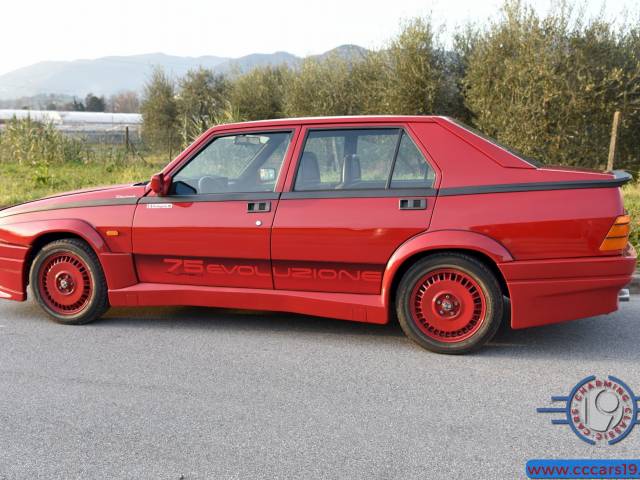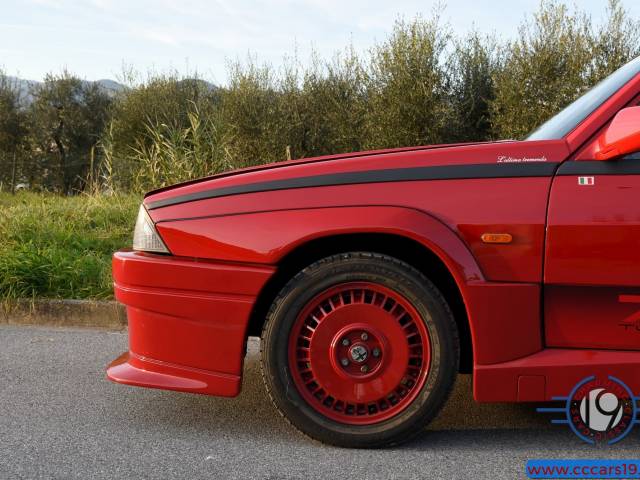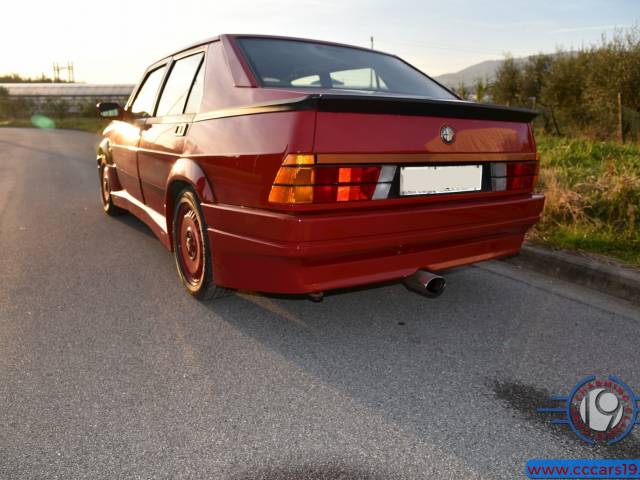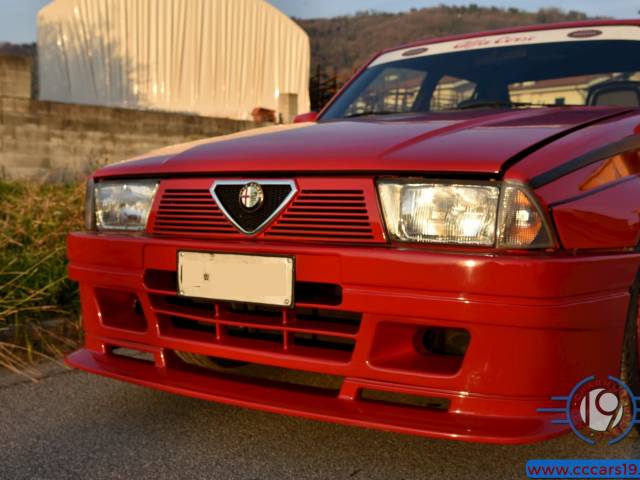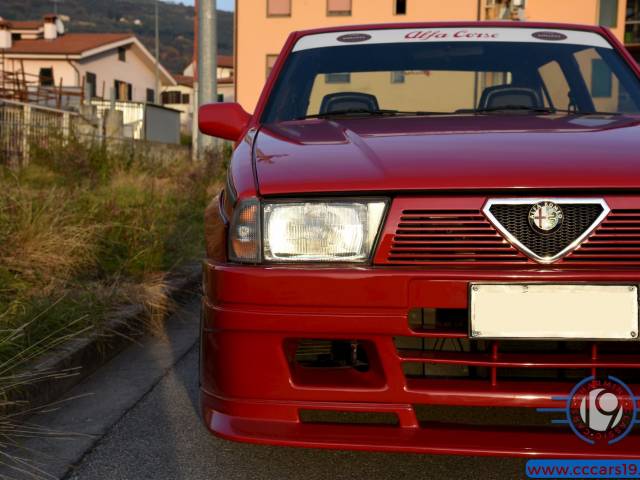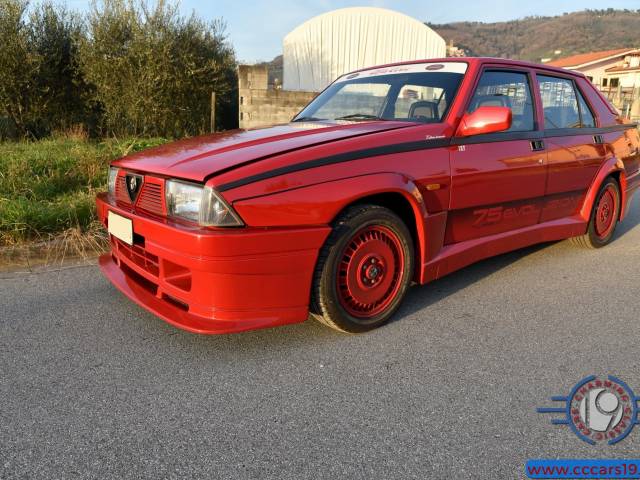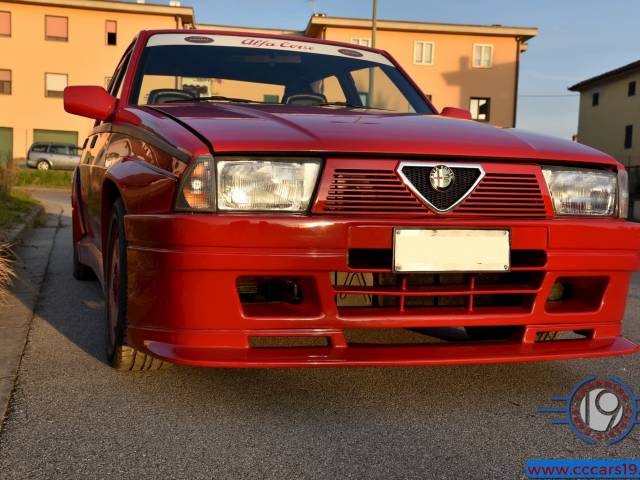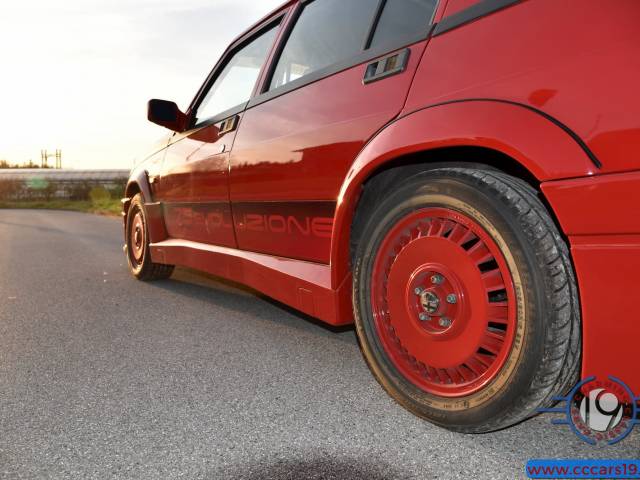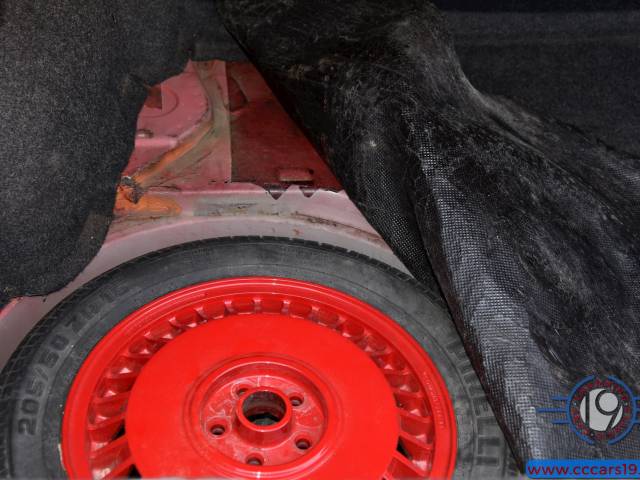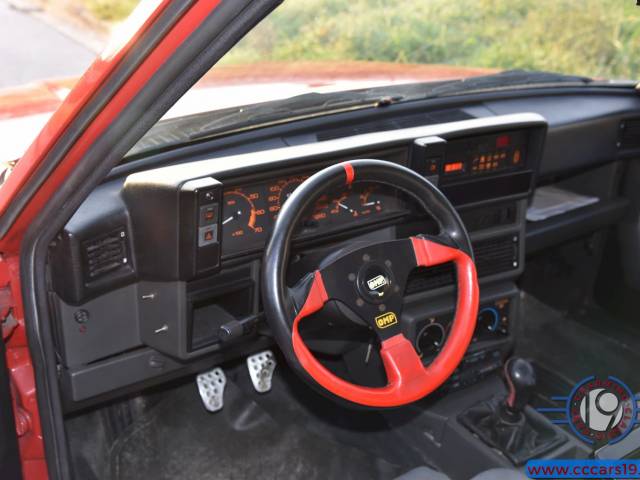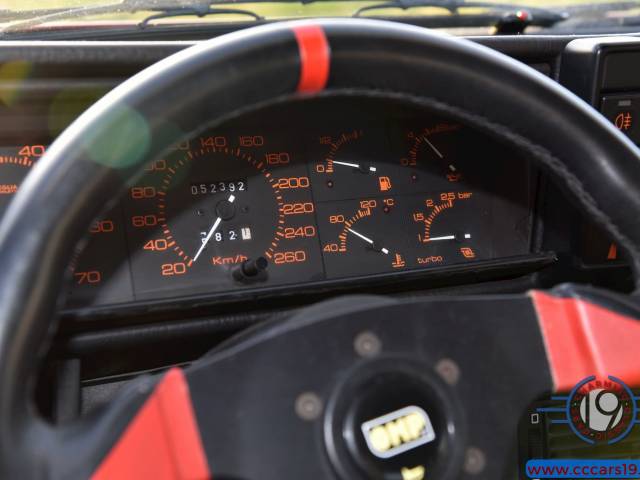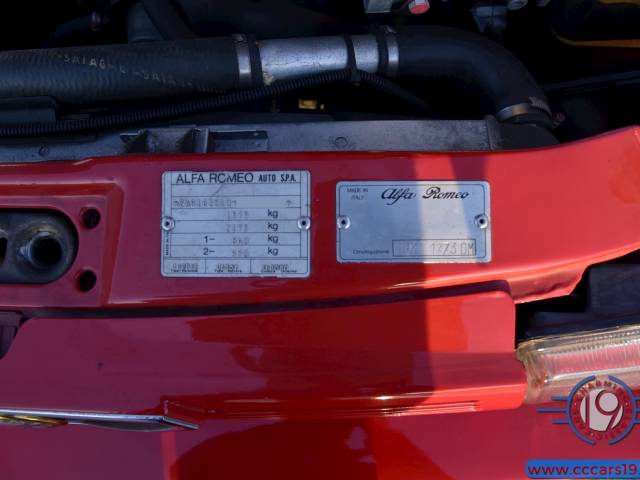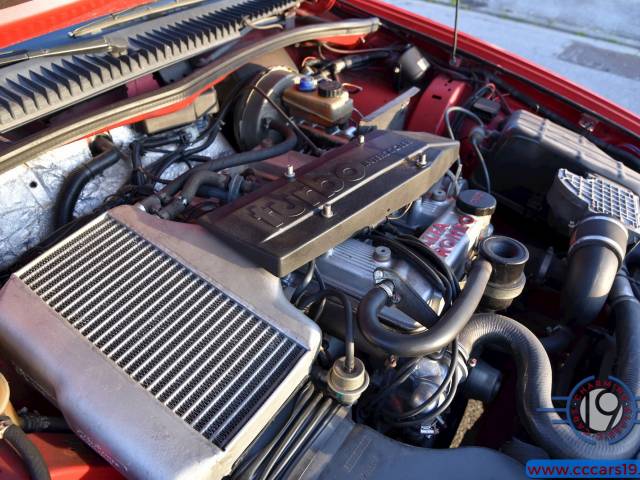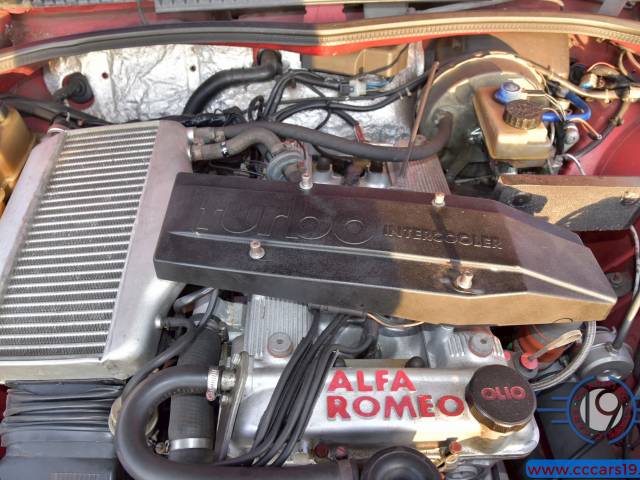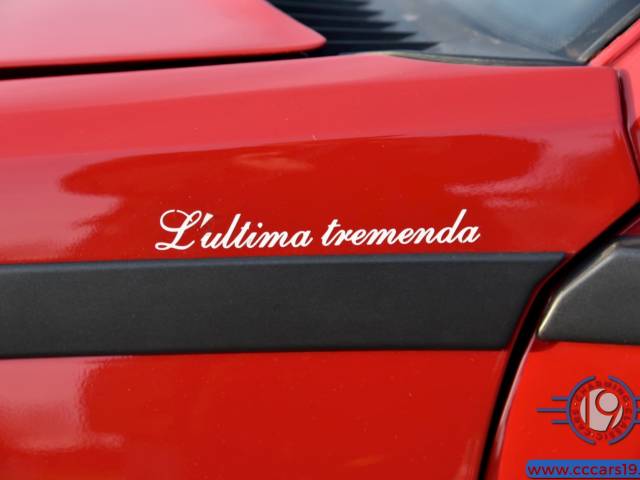 Very rare car, only 500 units built
Dealer

away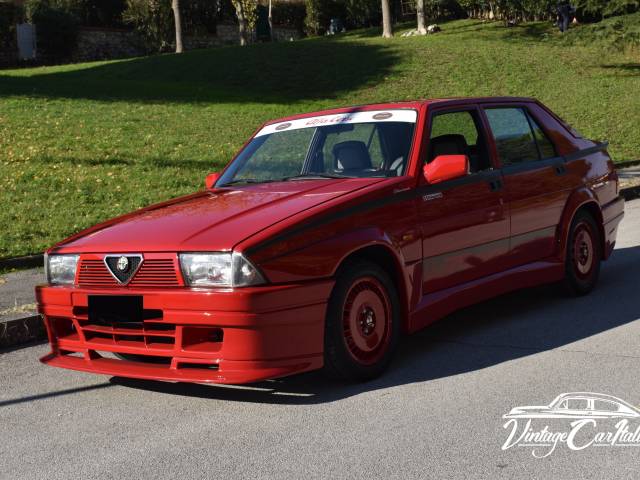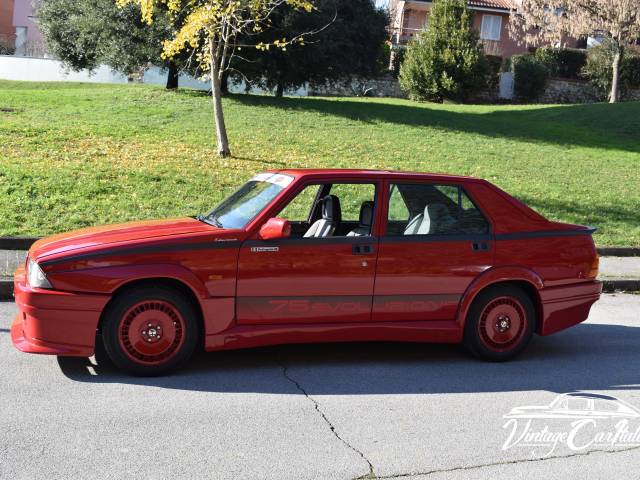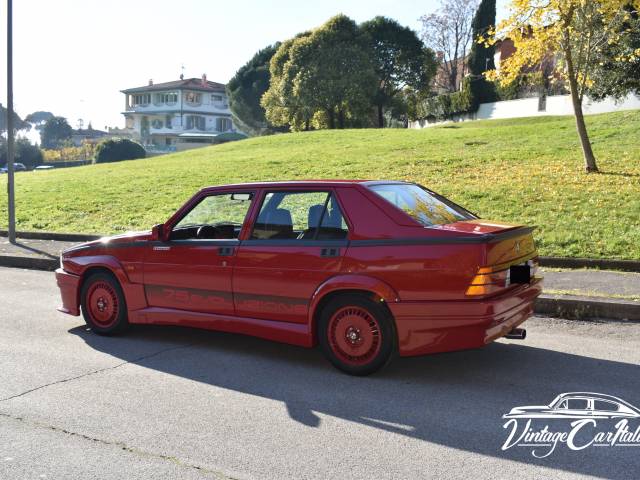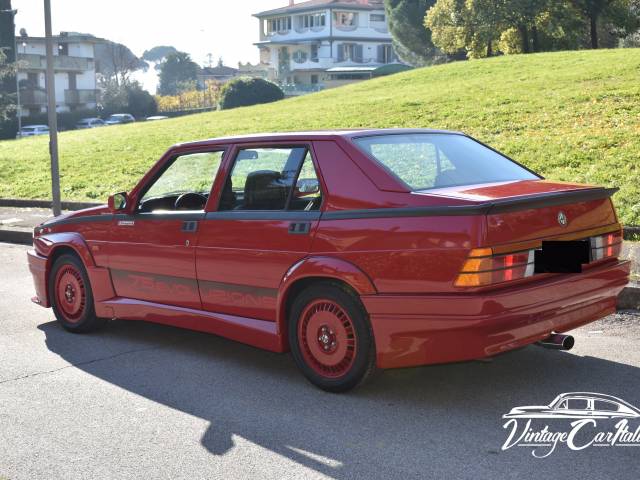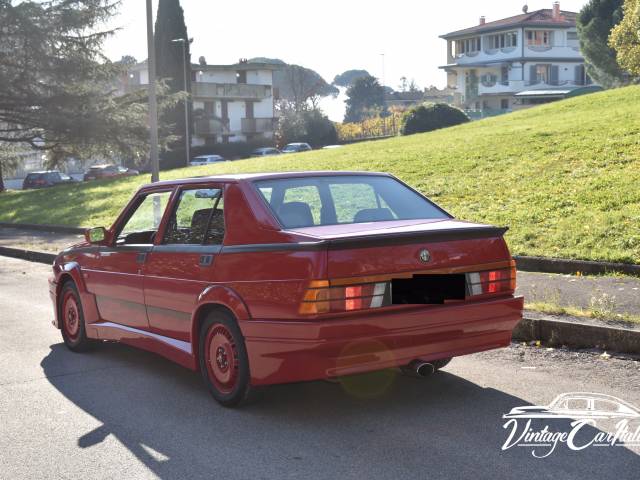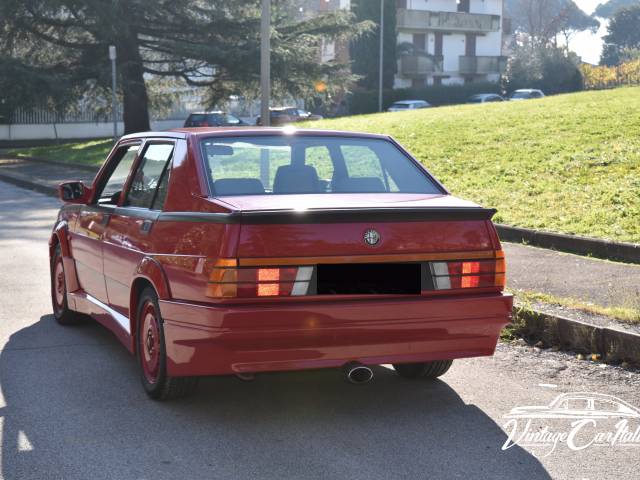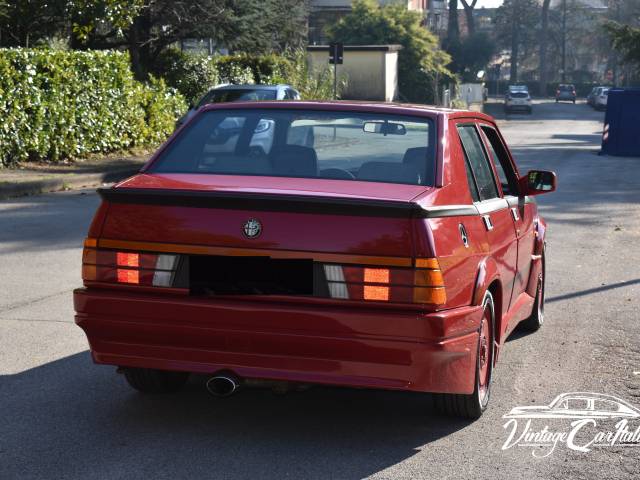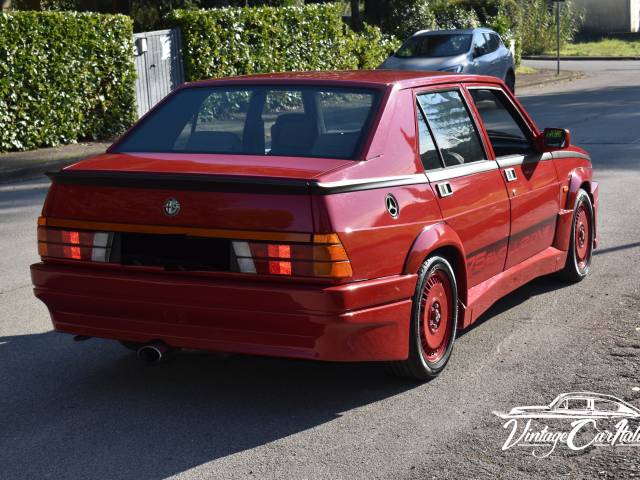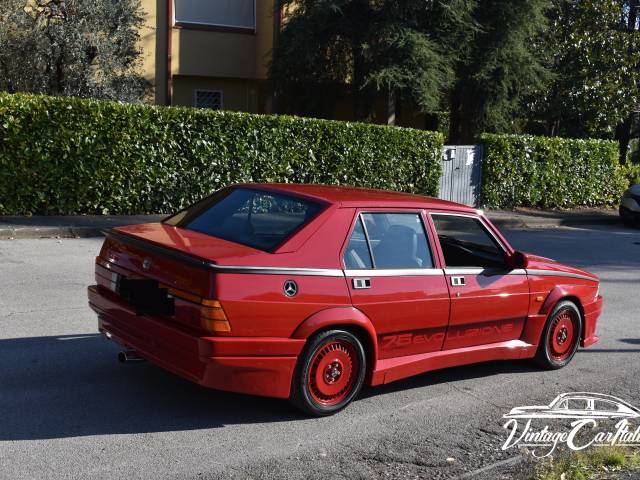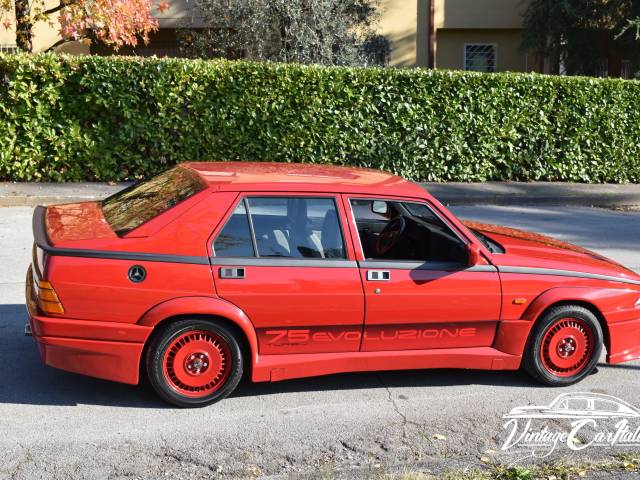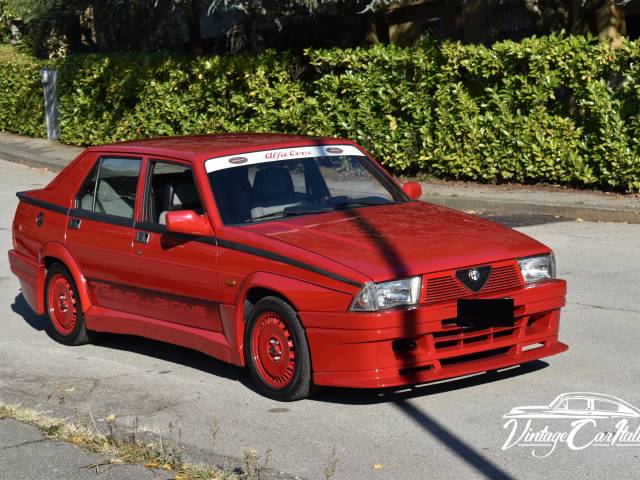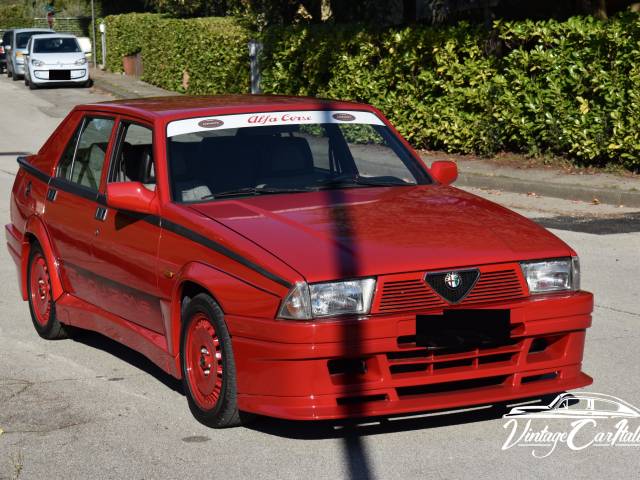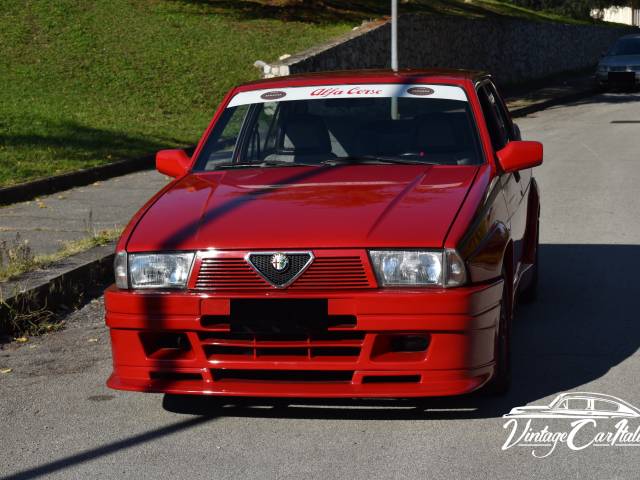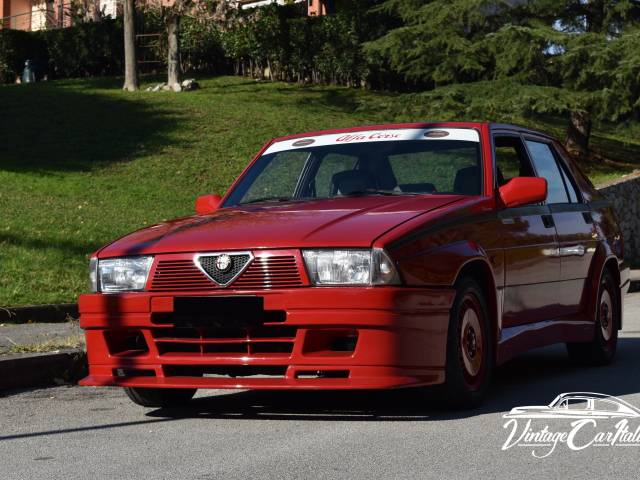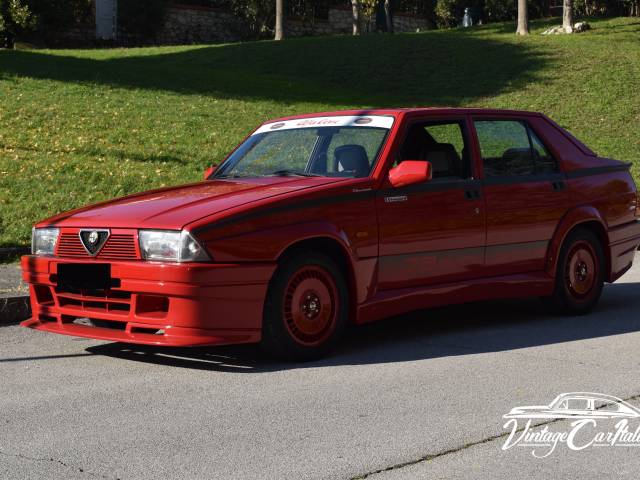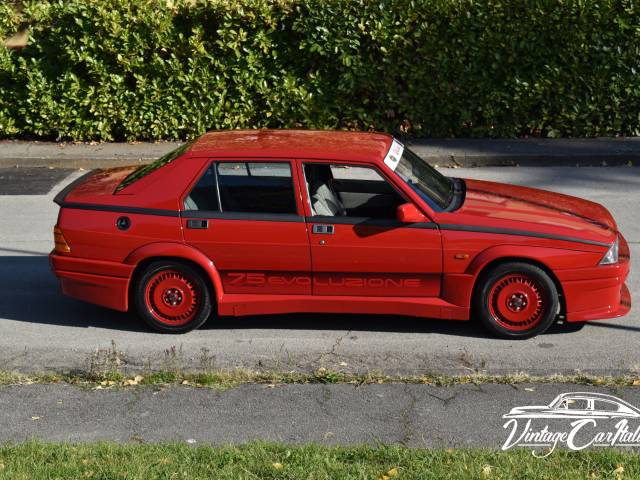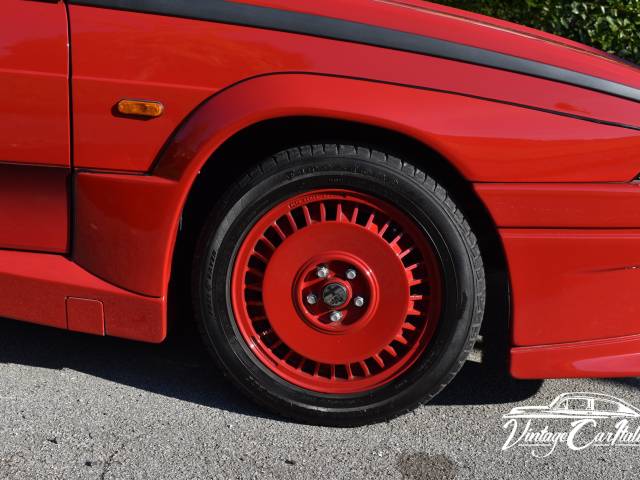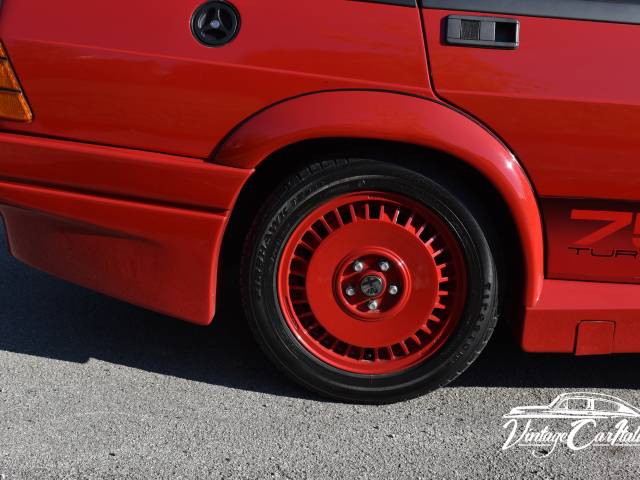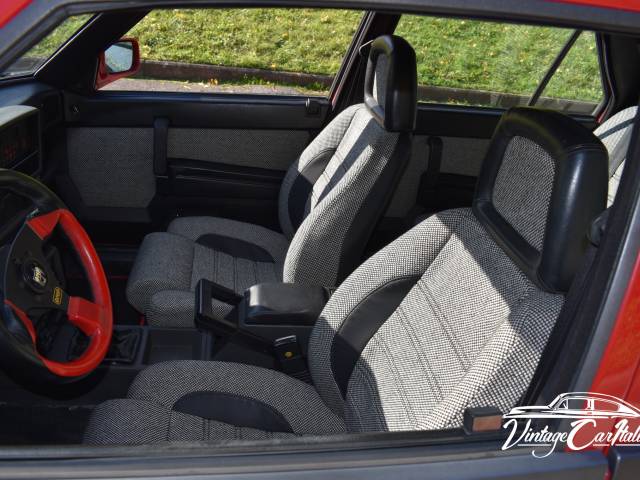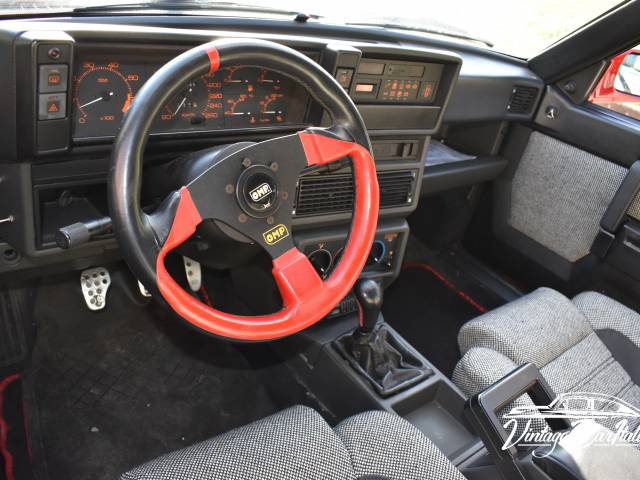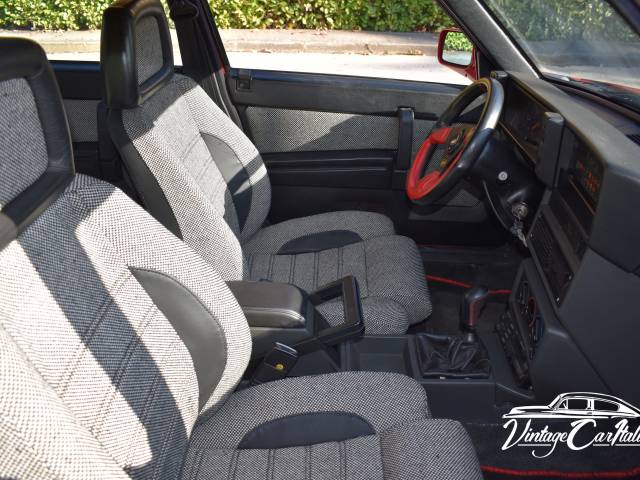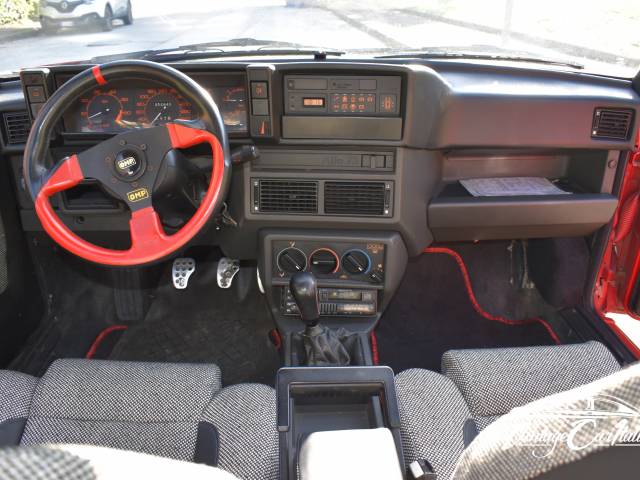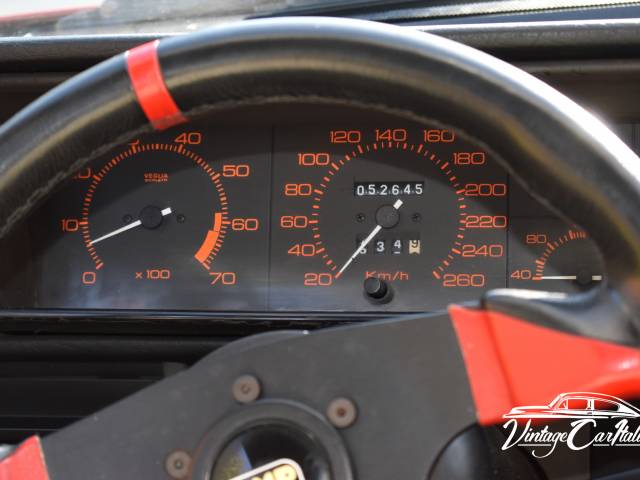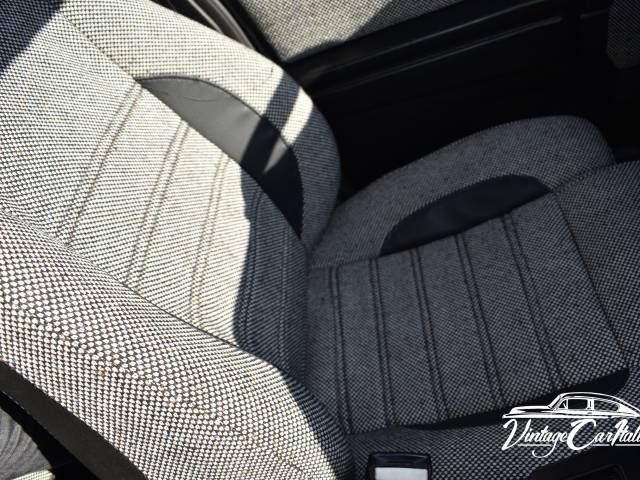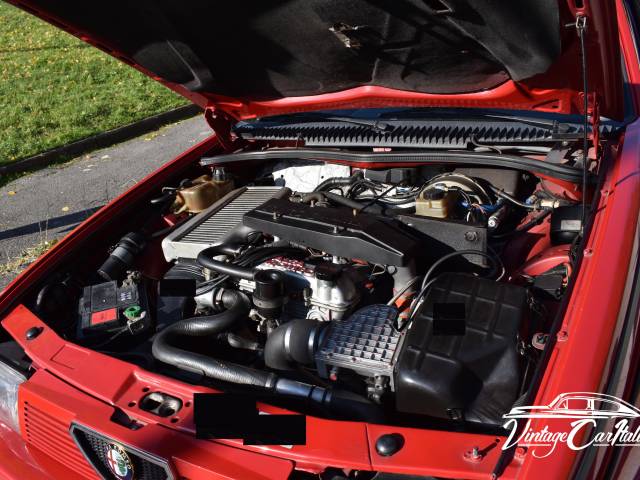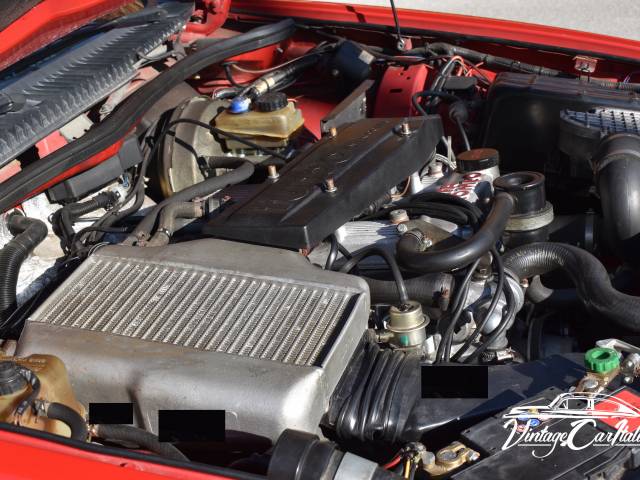 Conservata
Dealer

away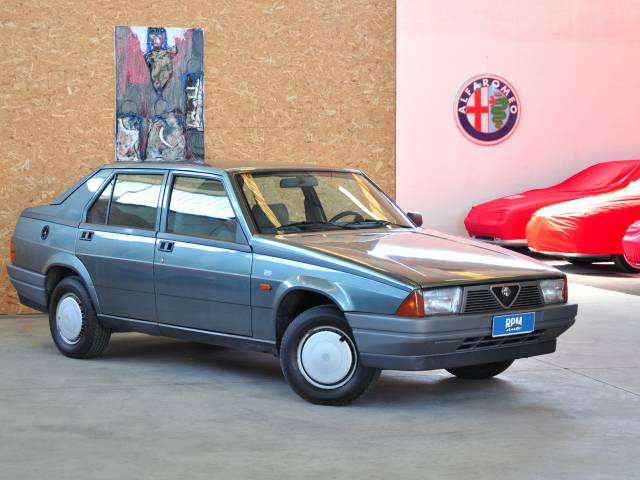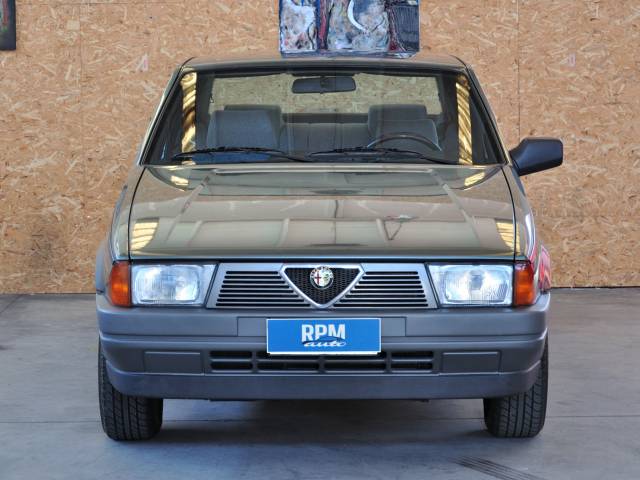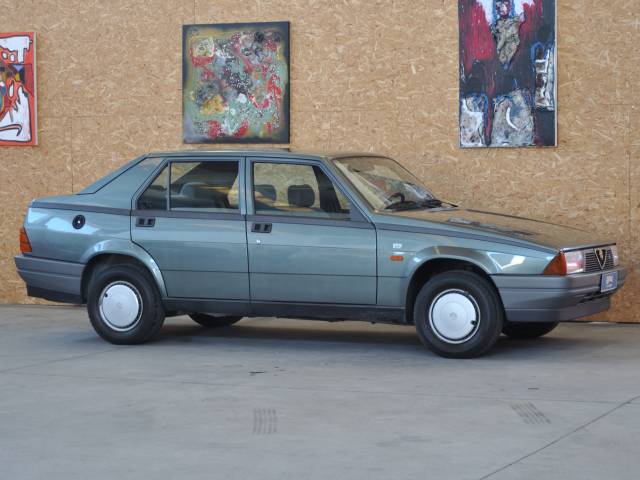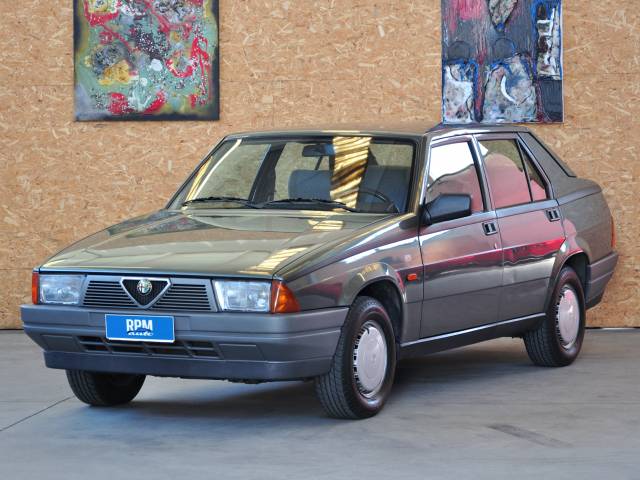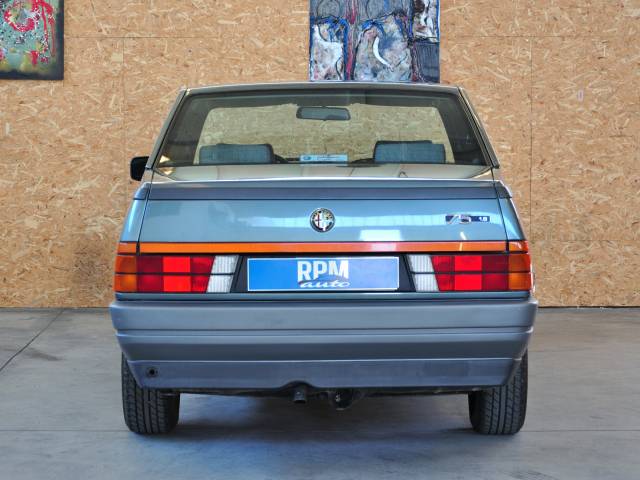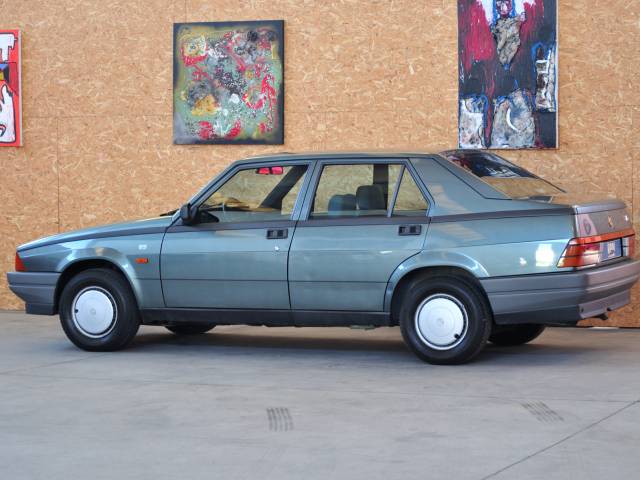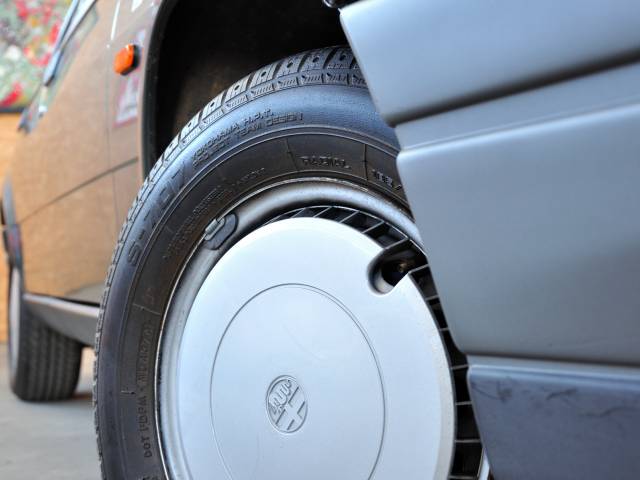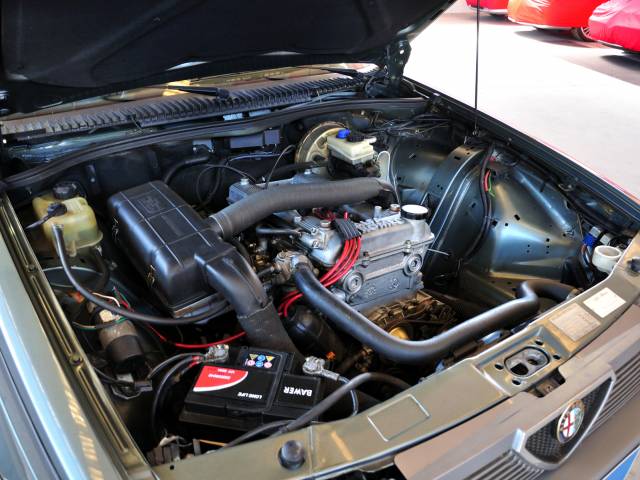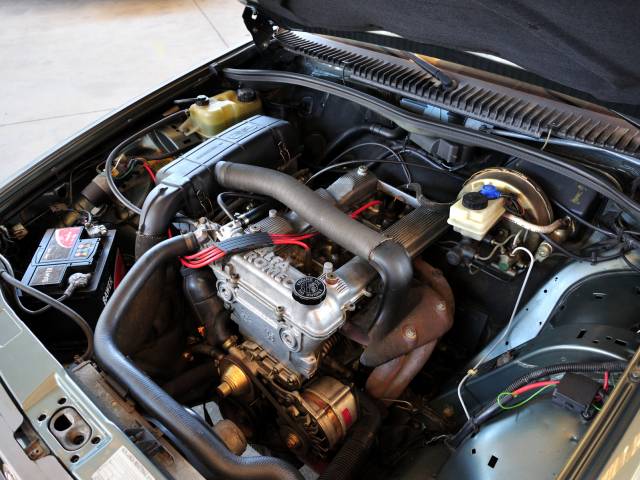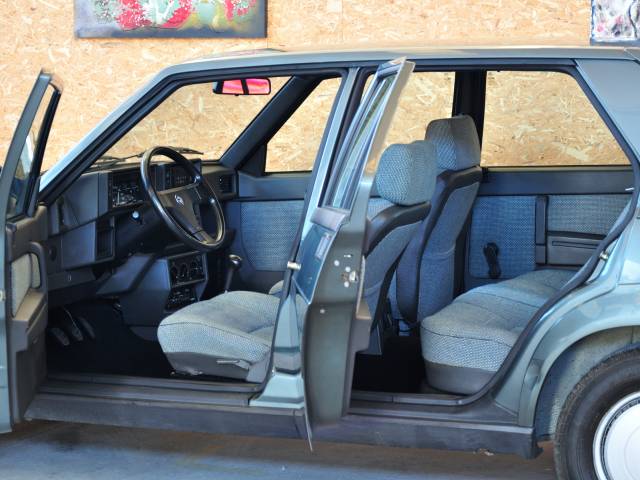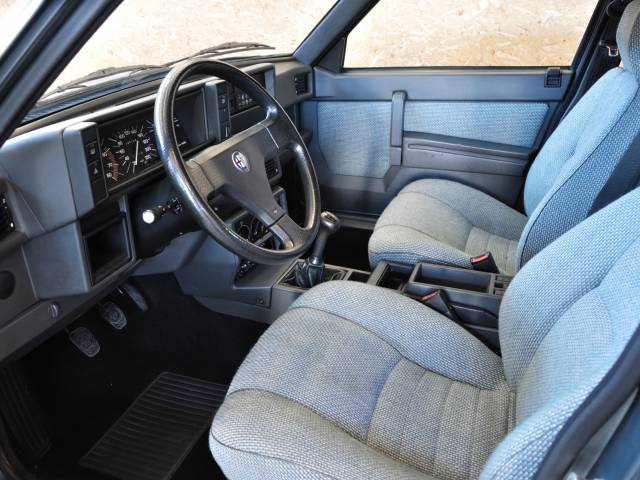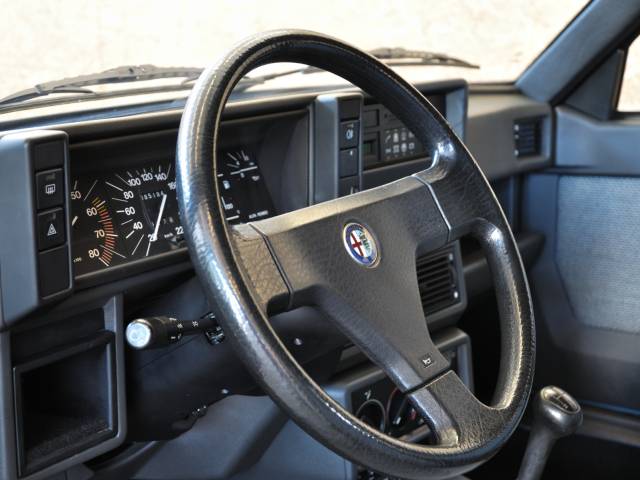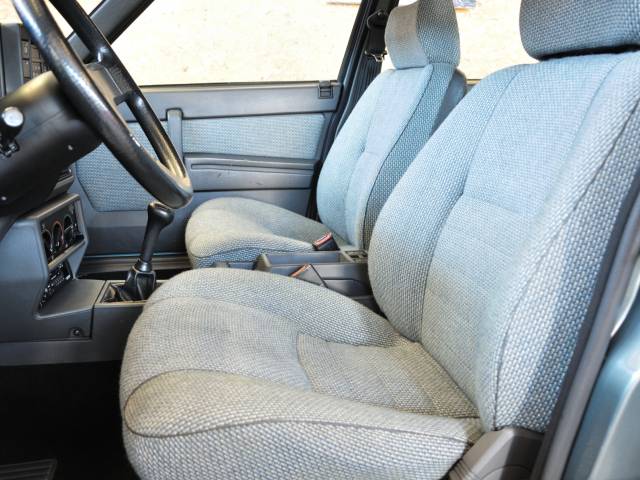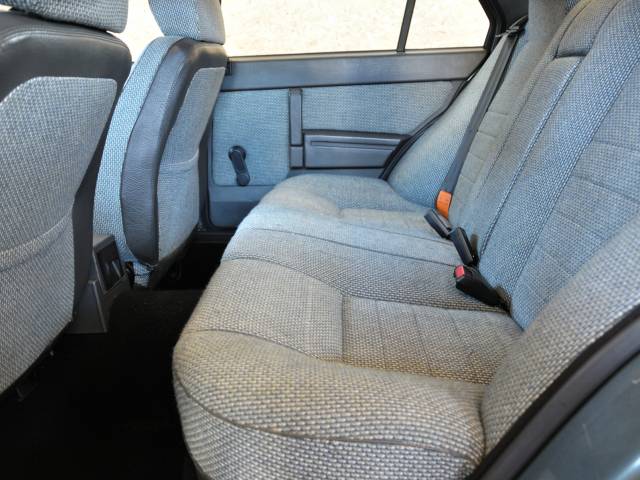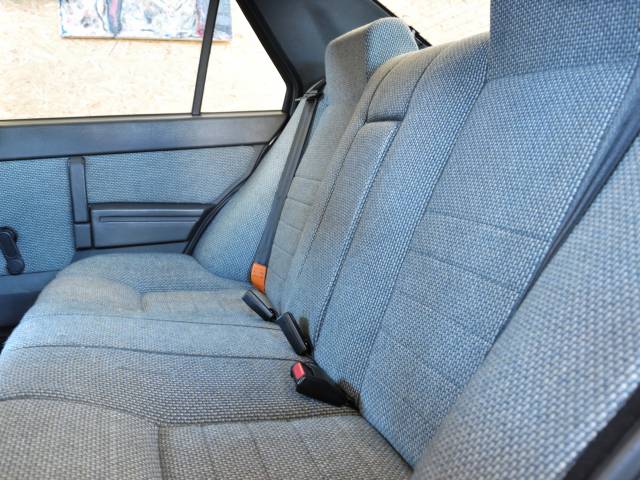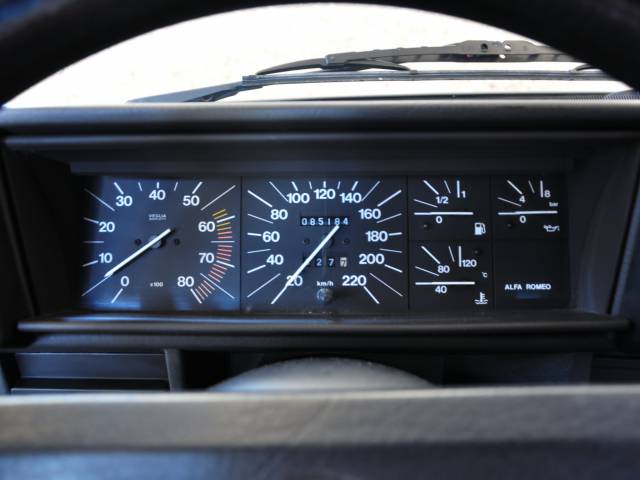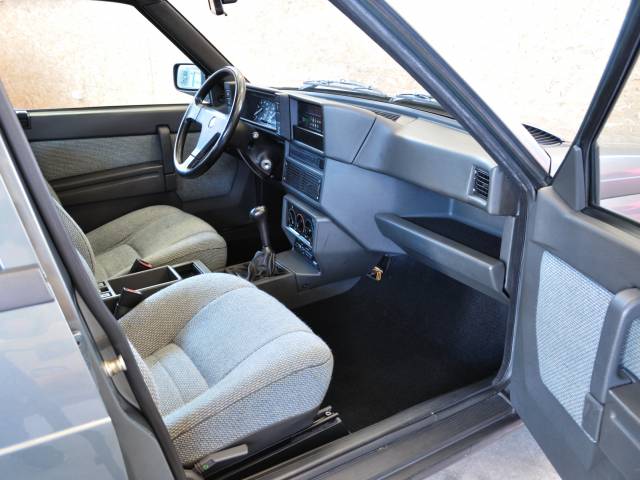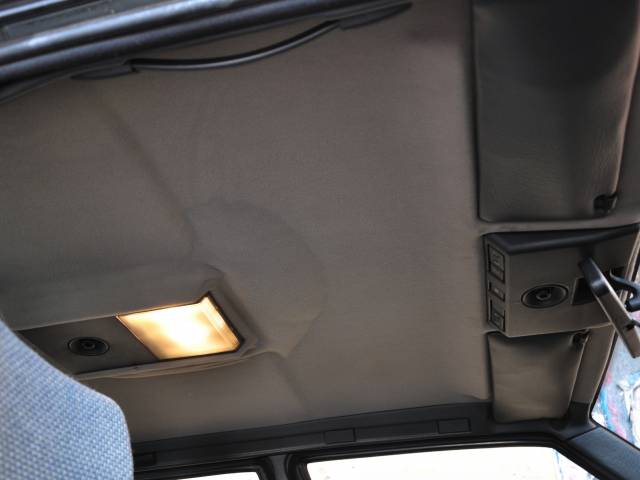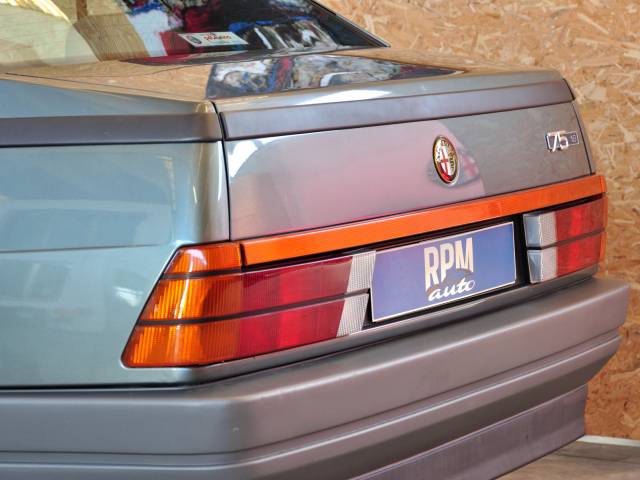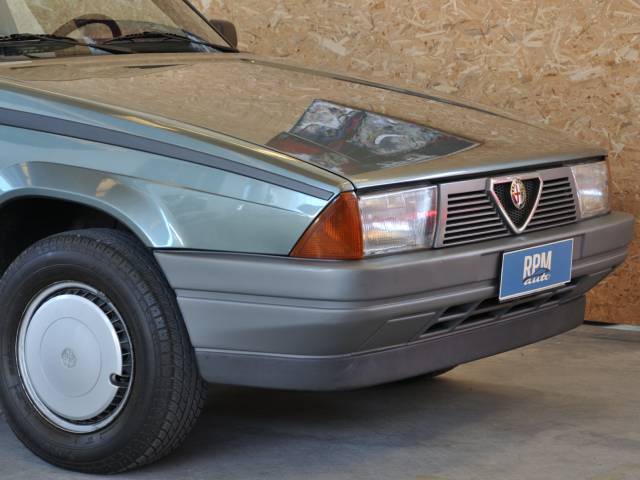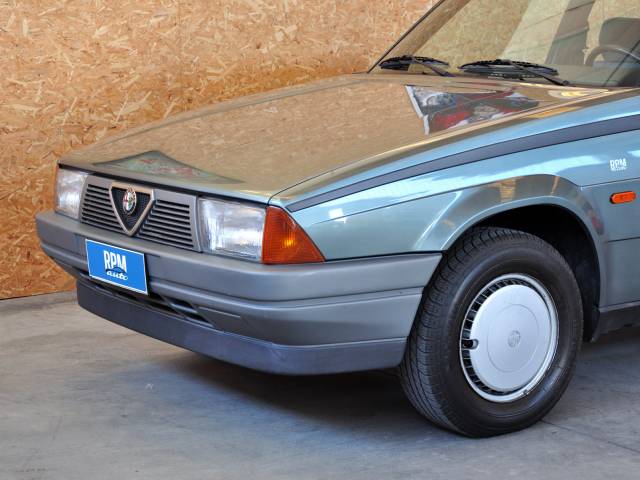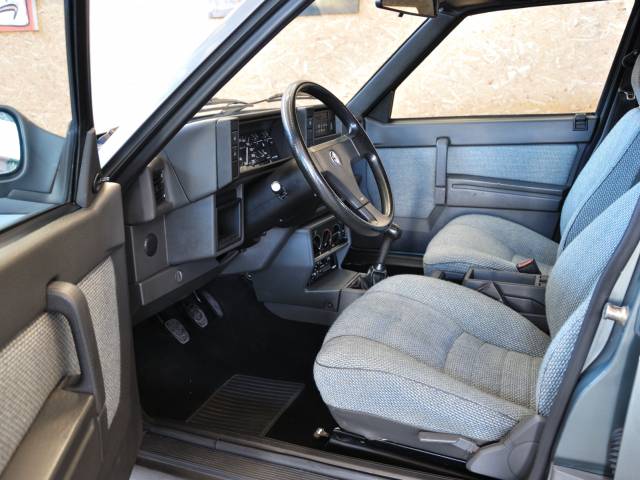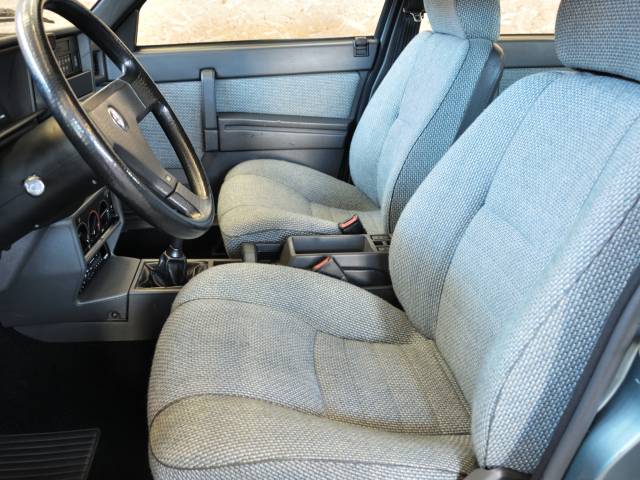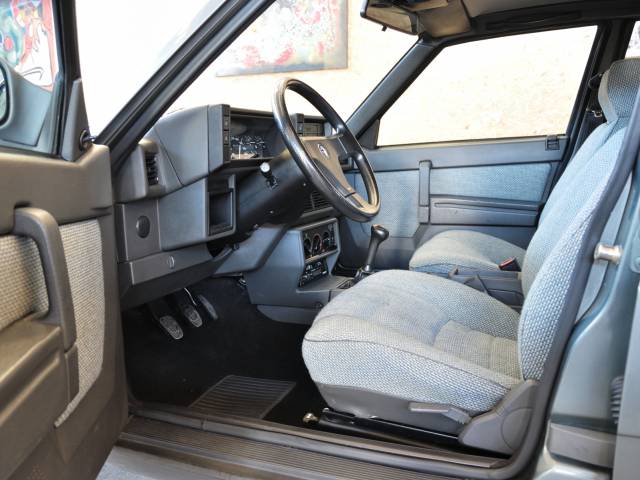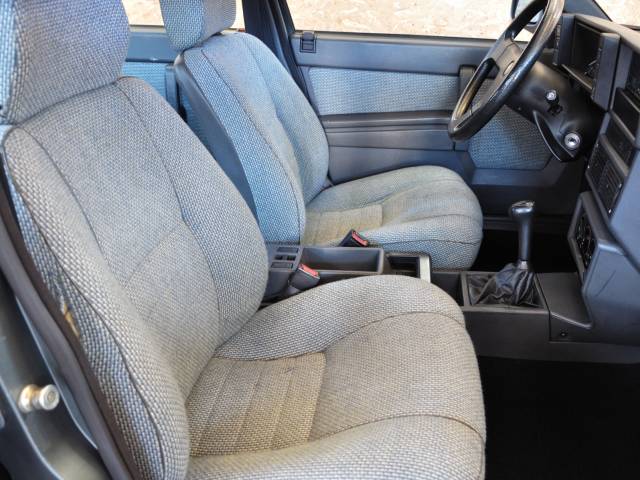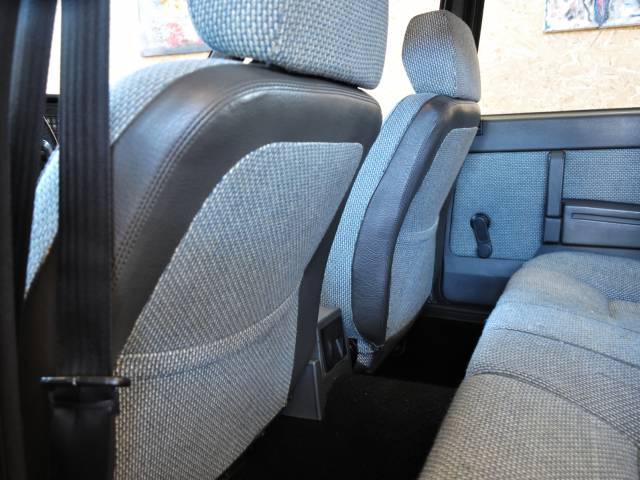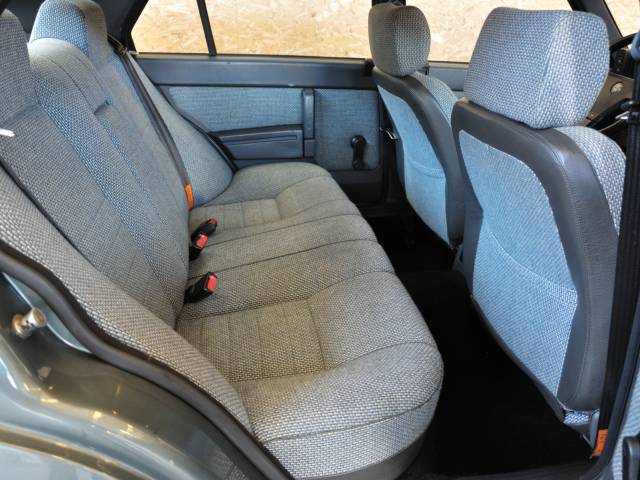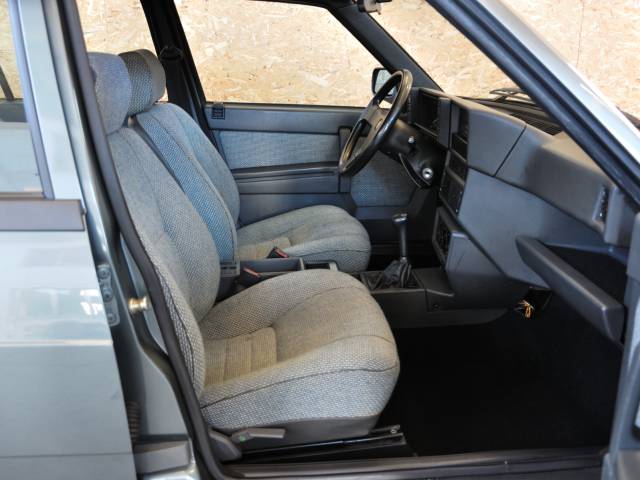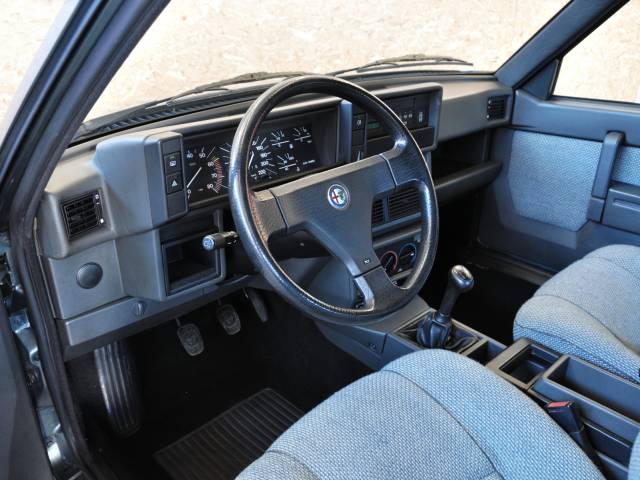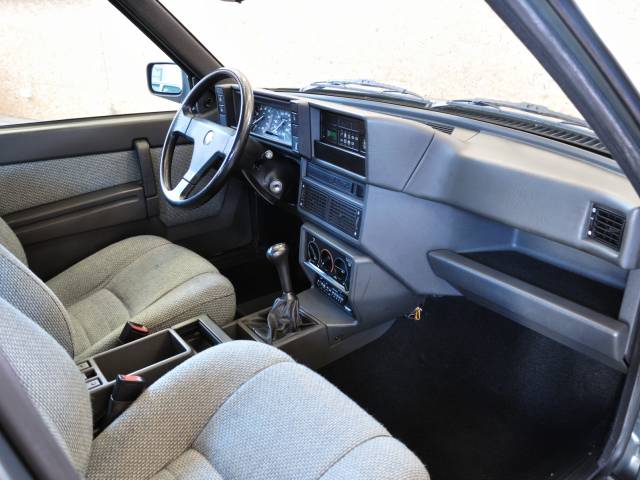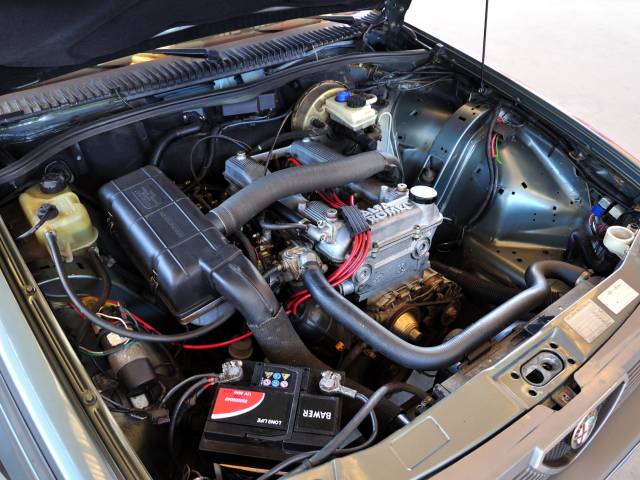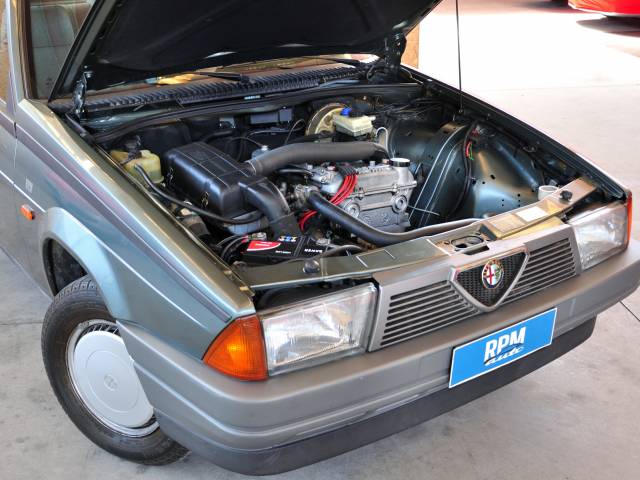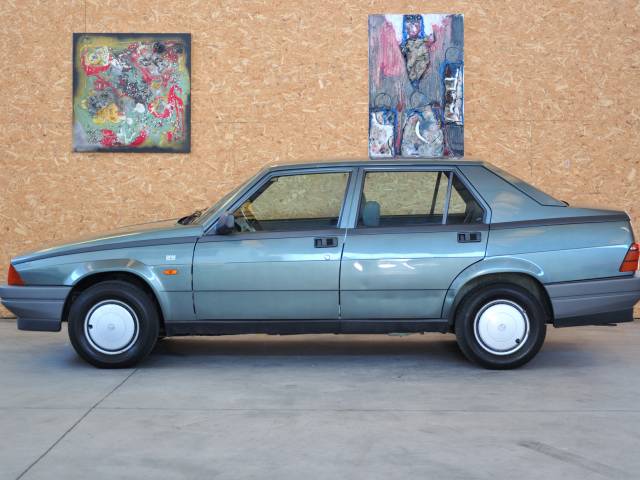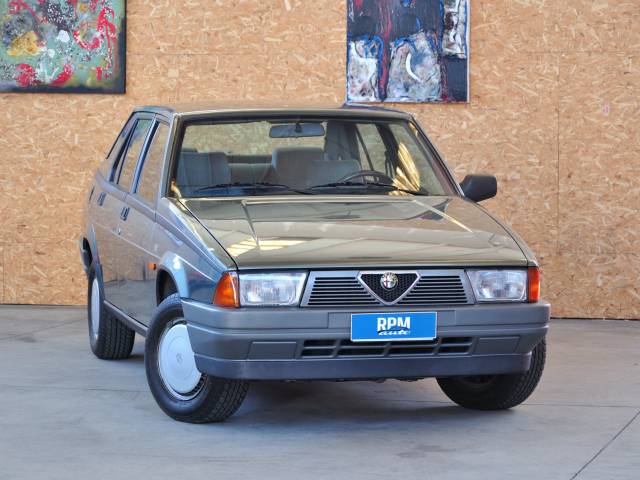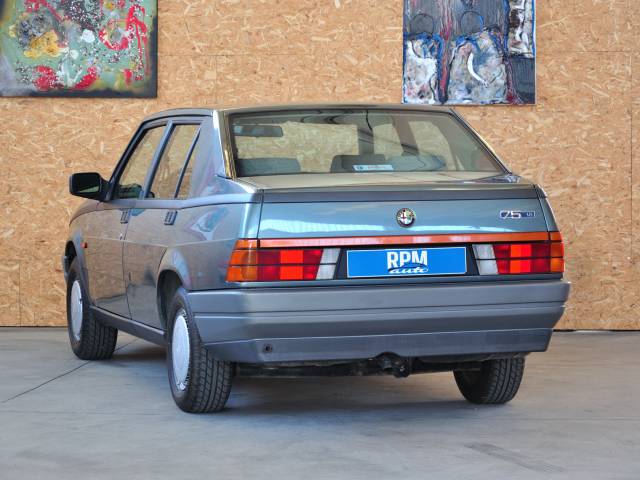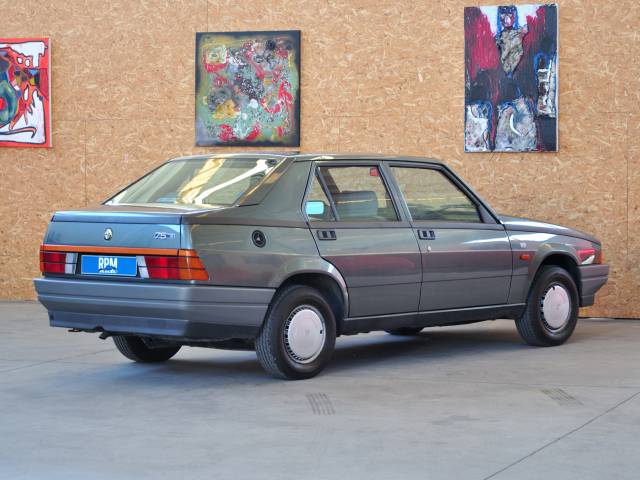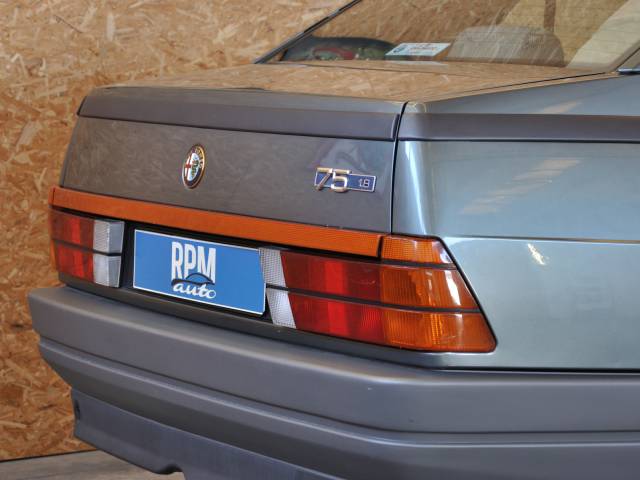 Dealer

away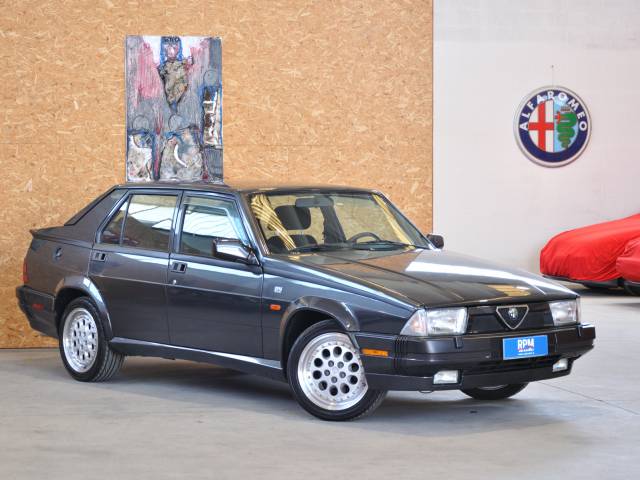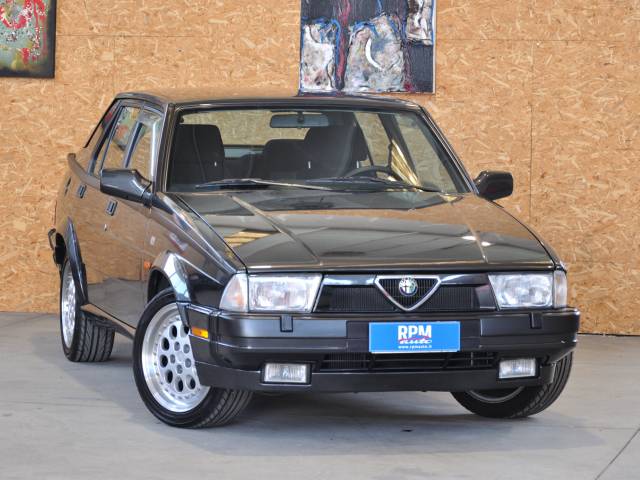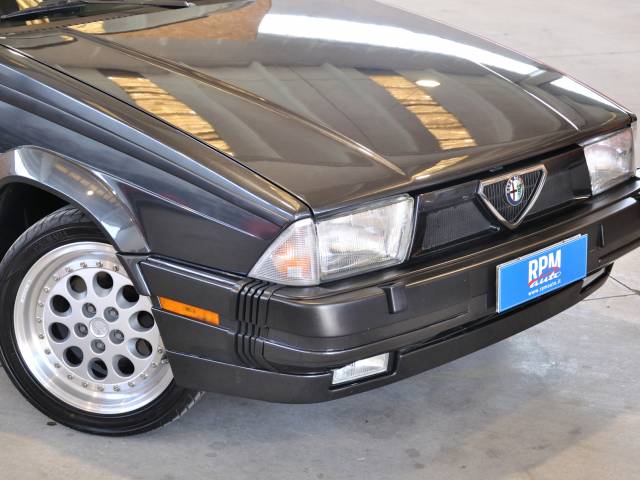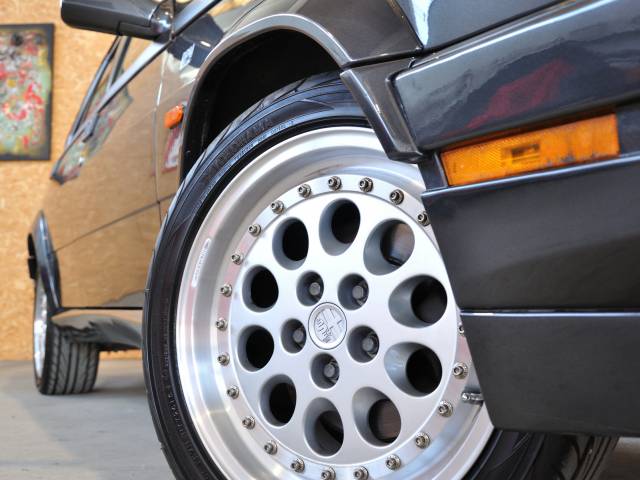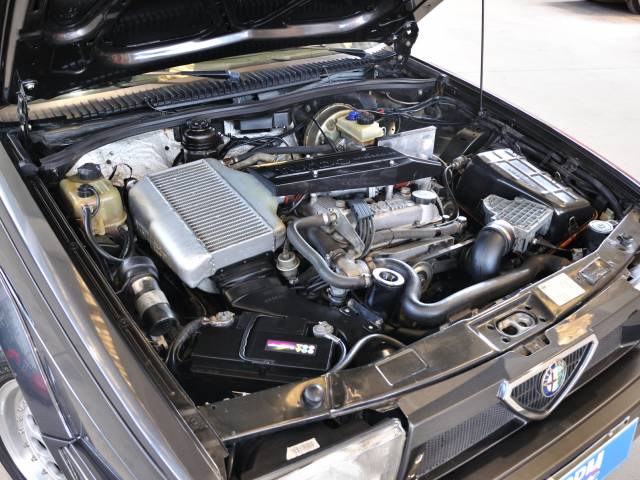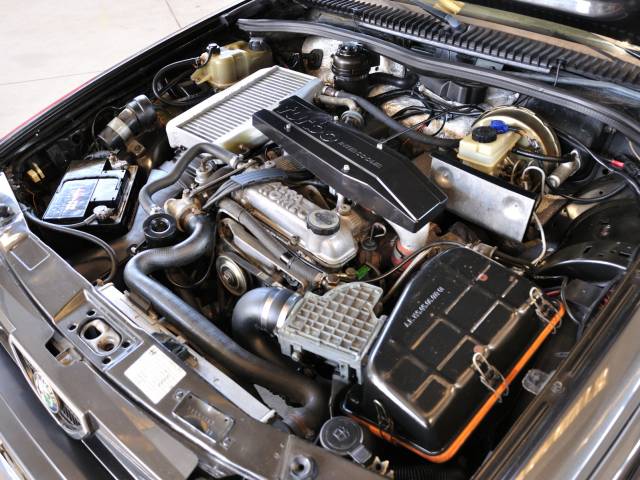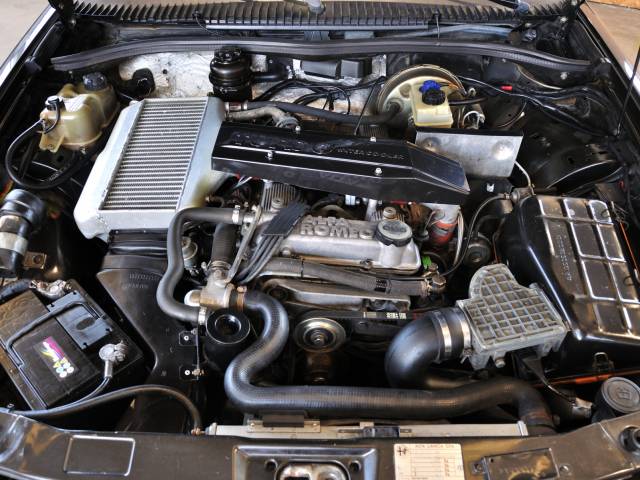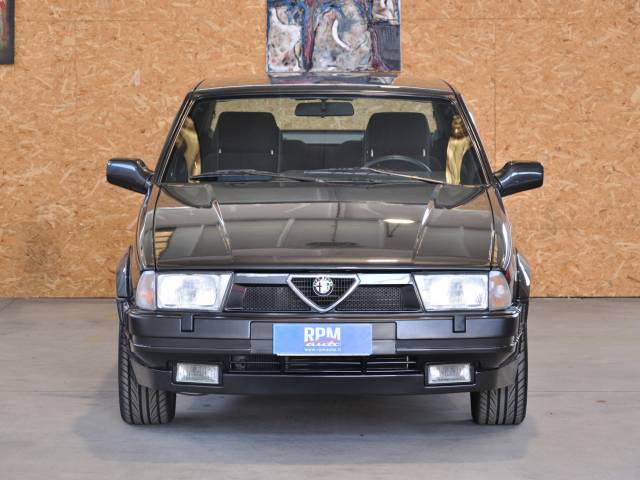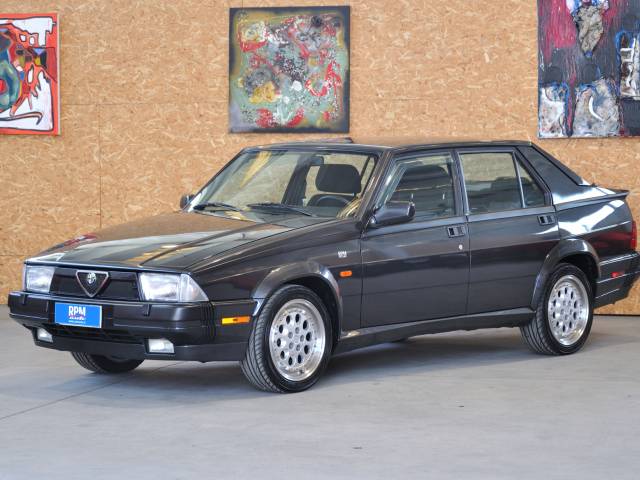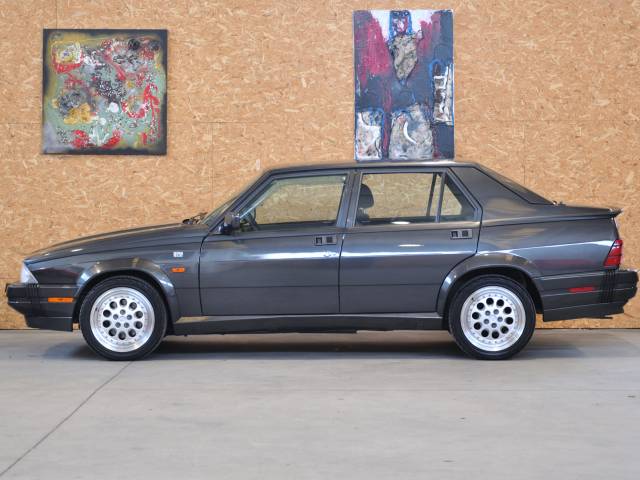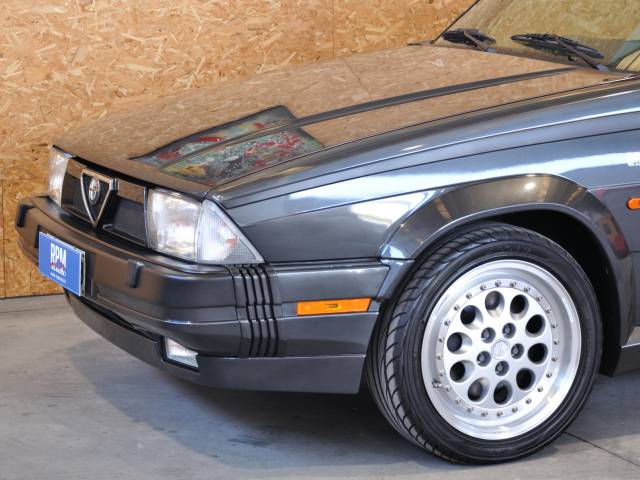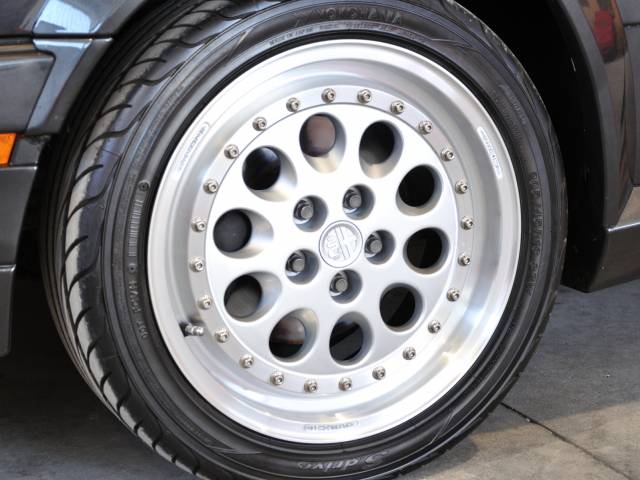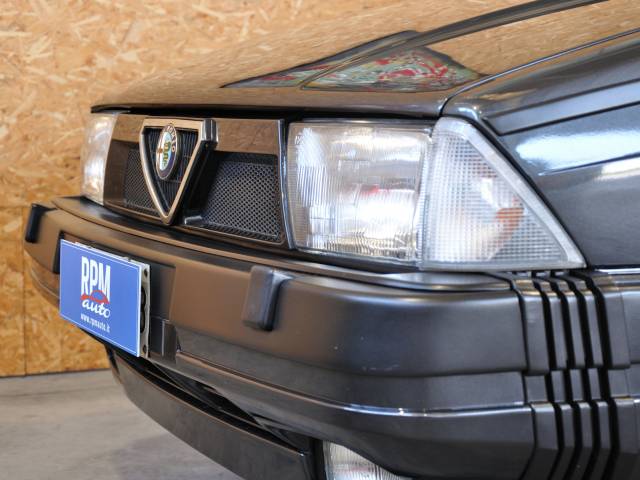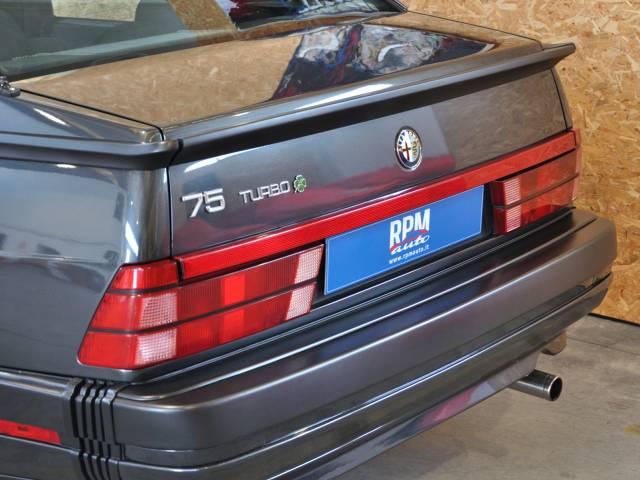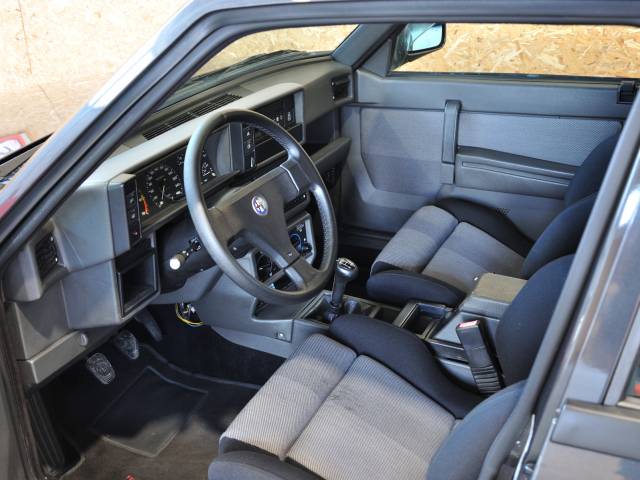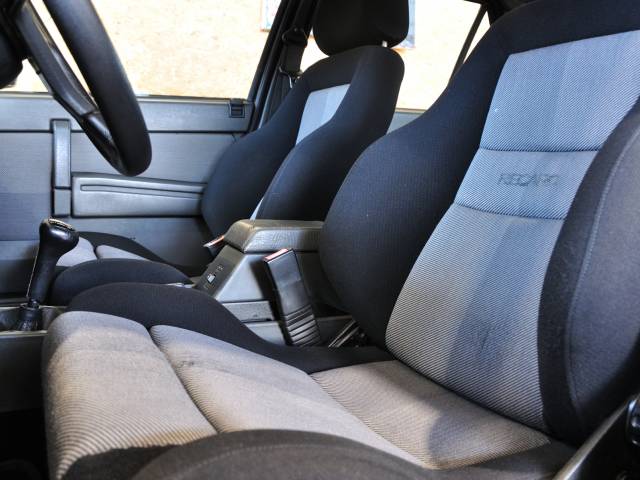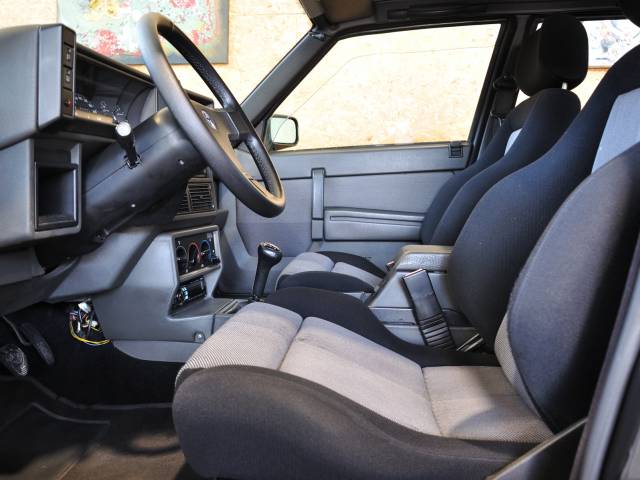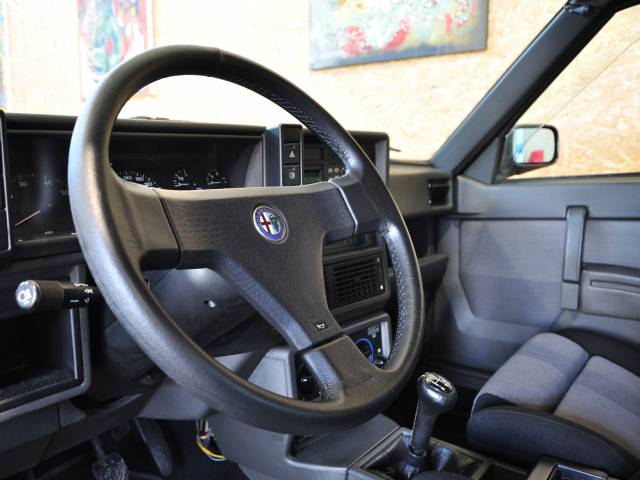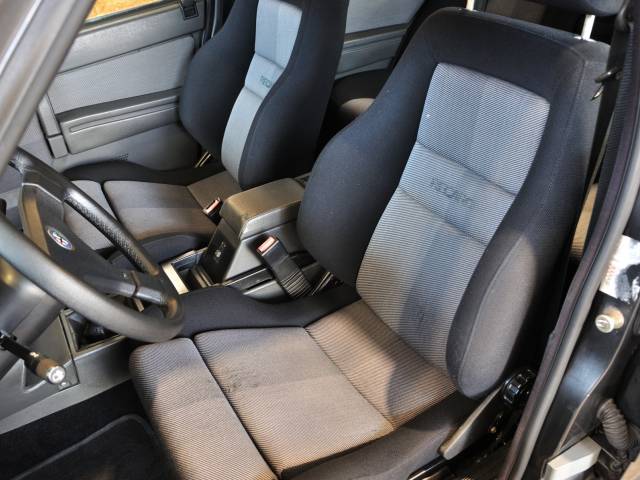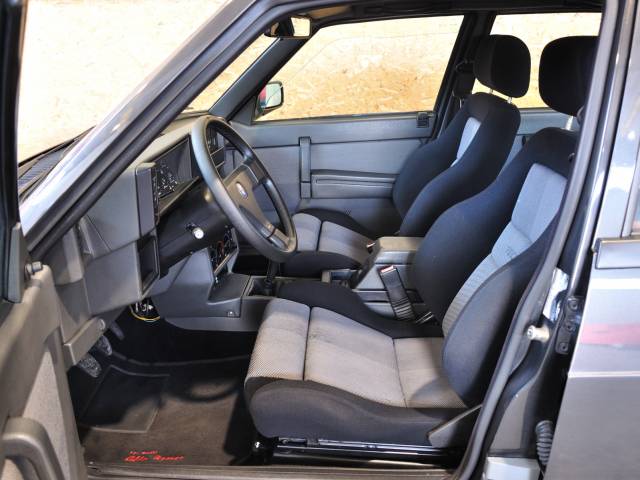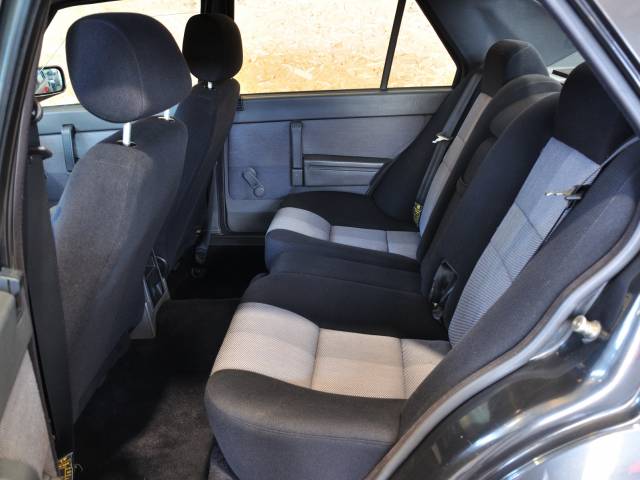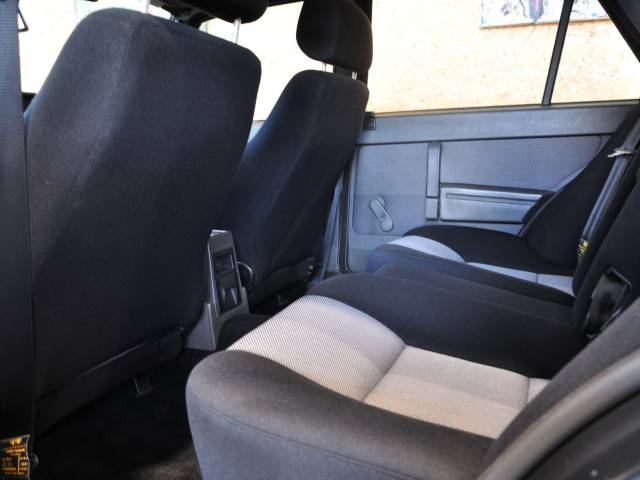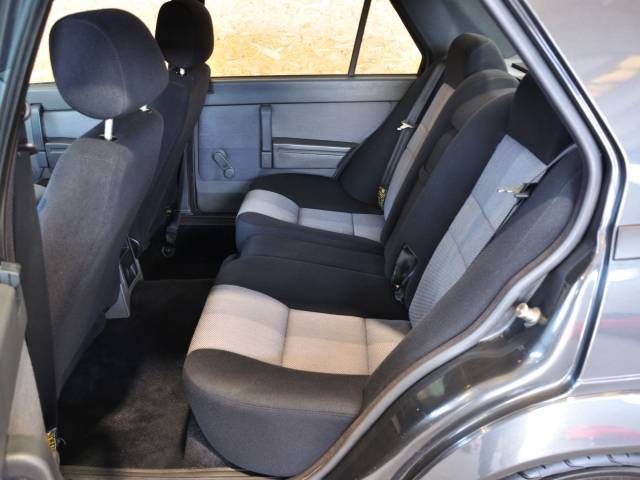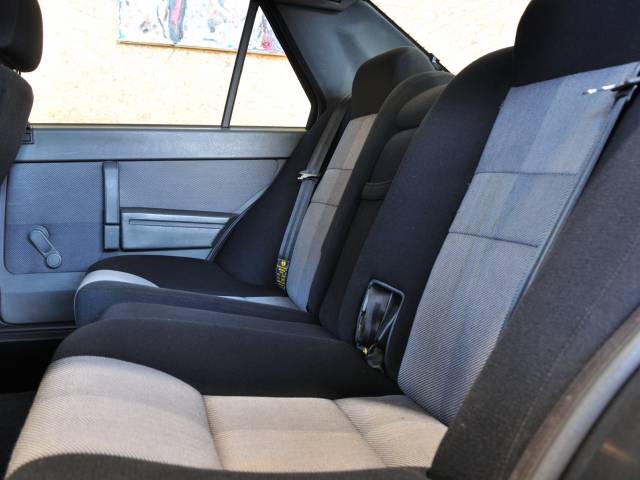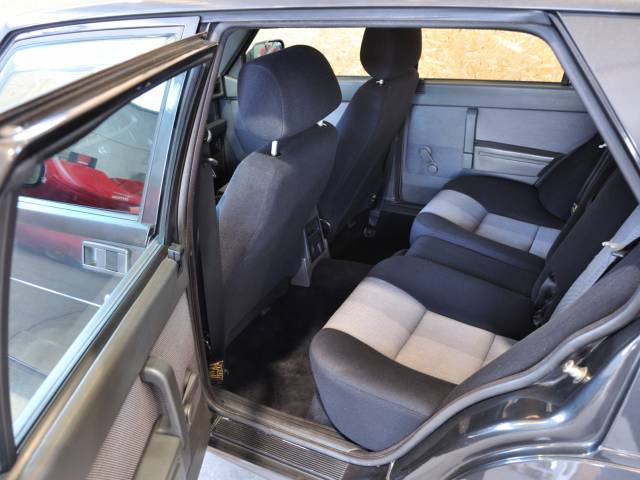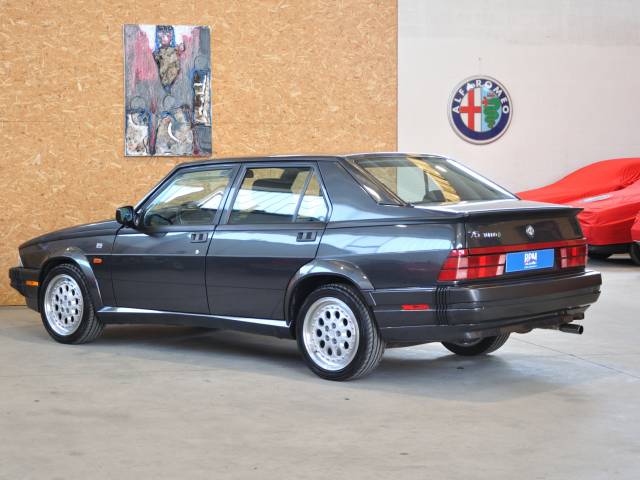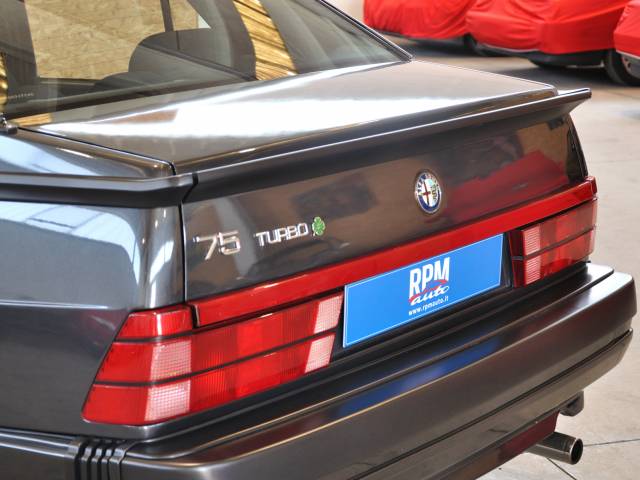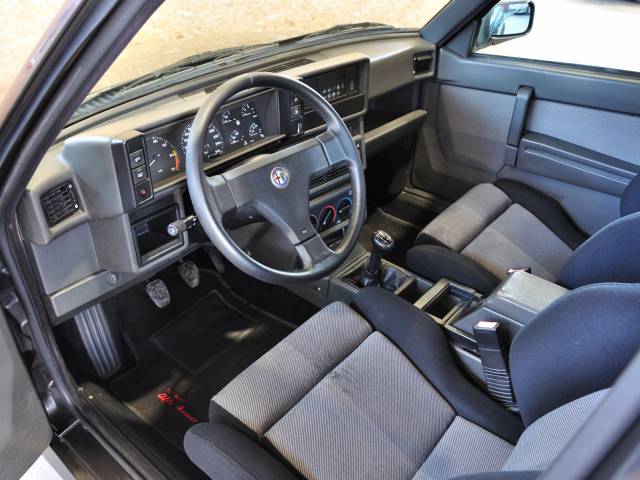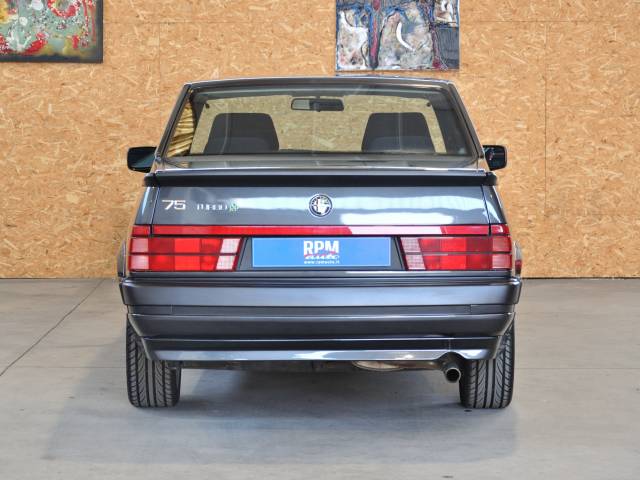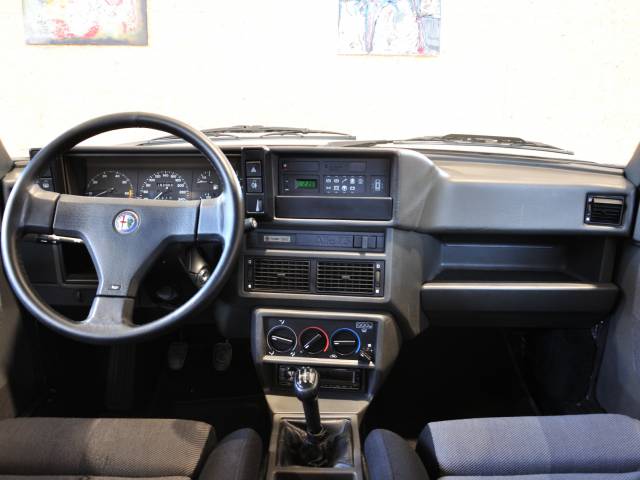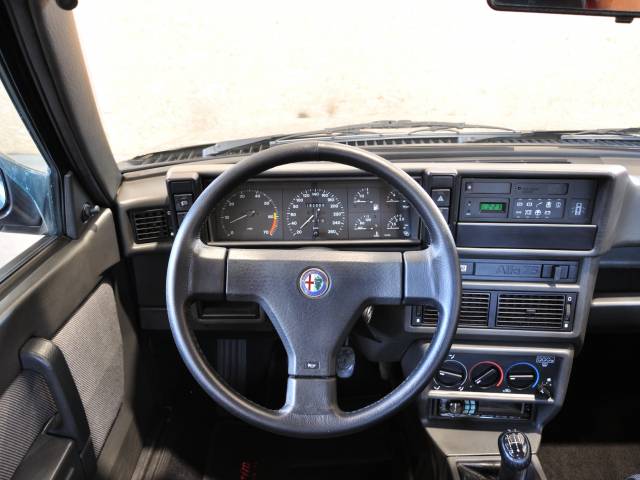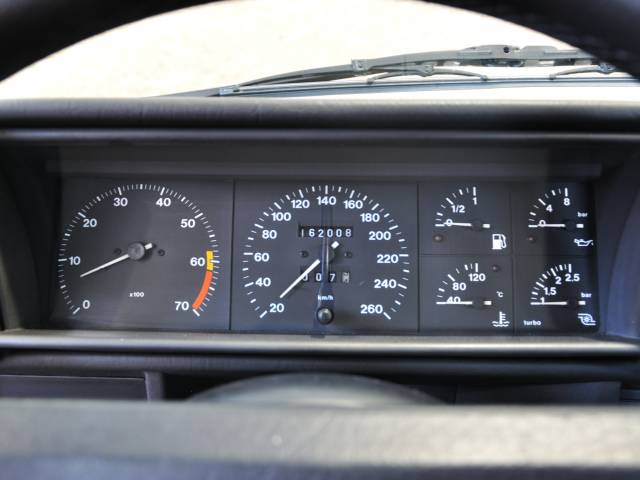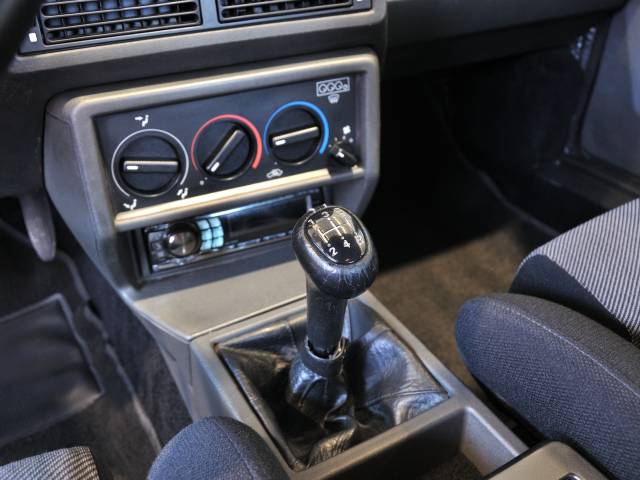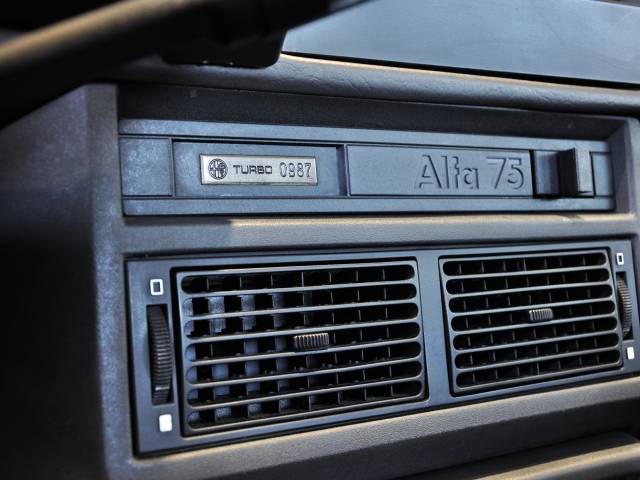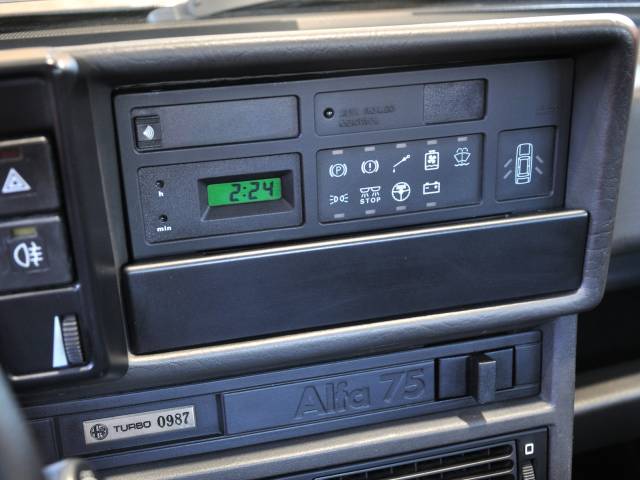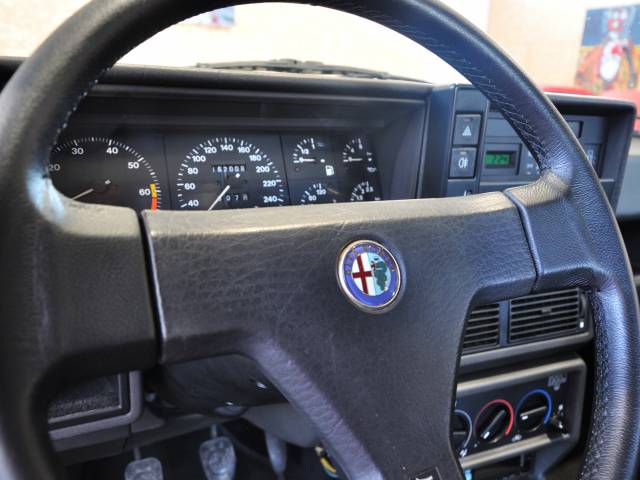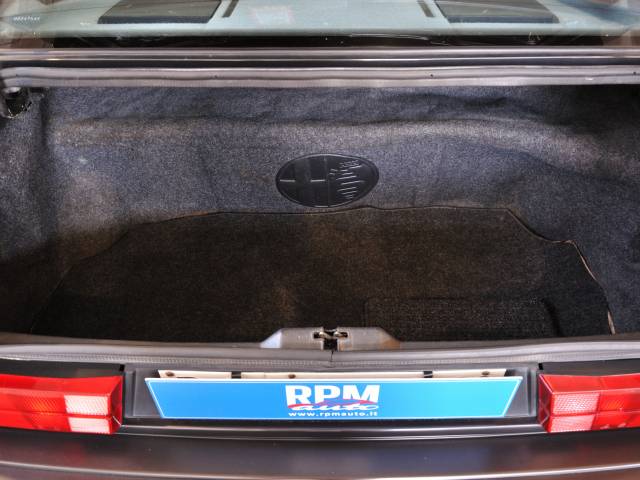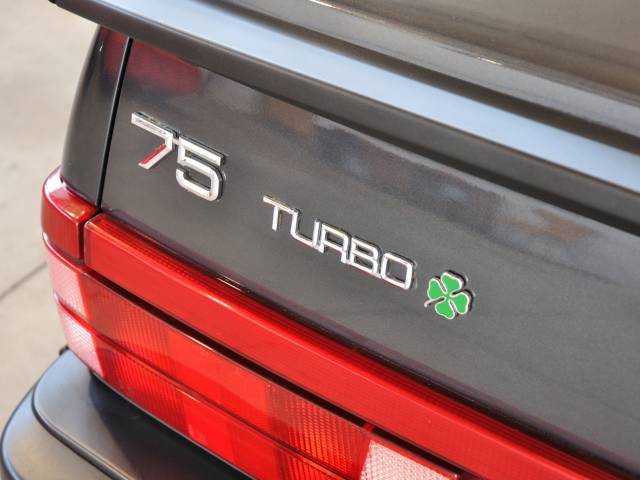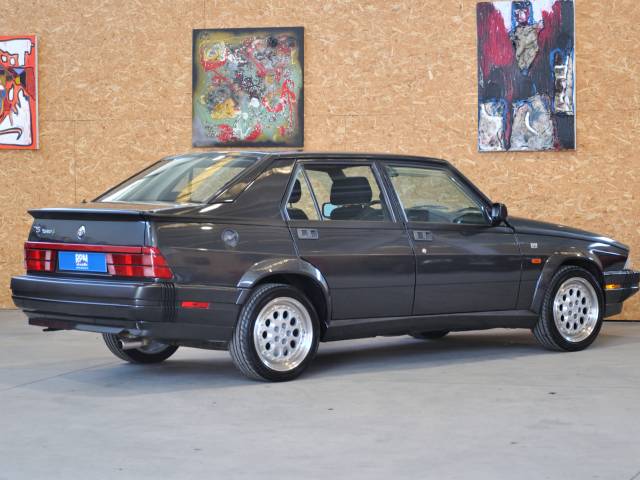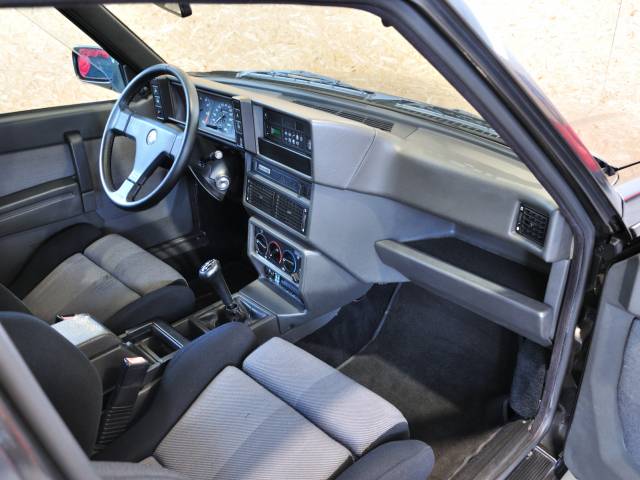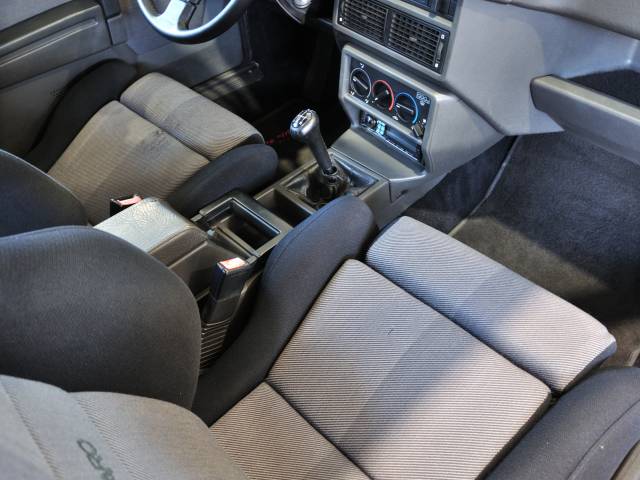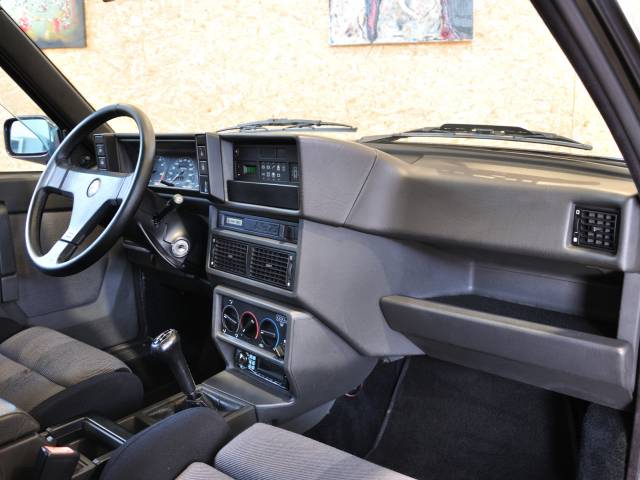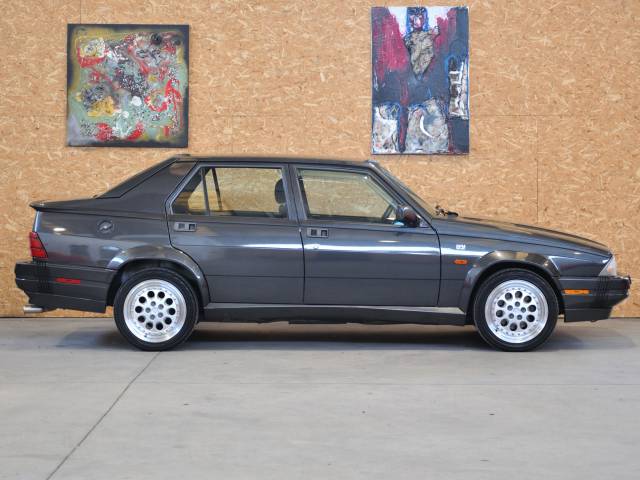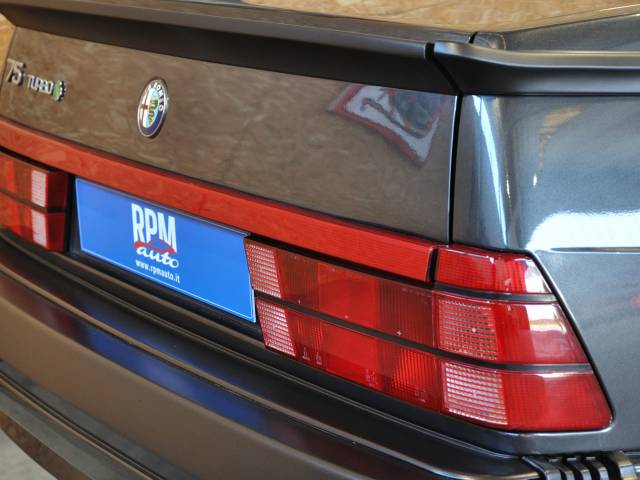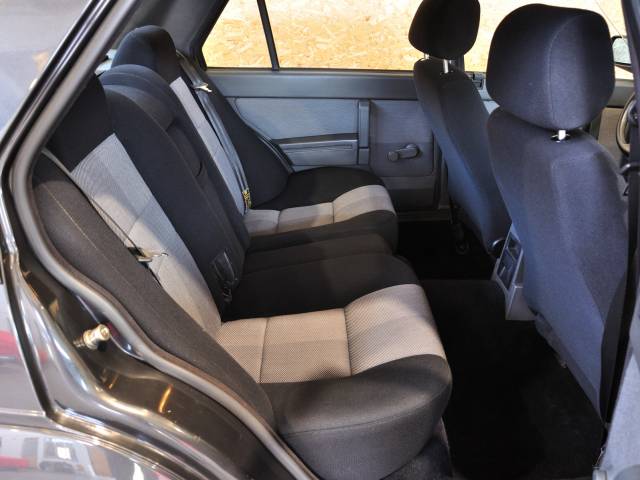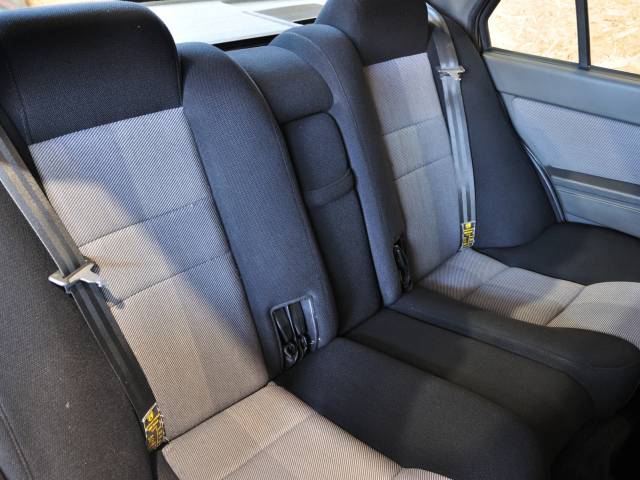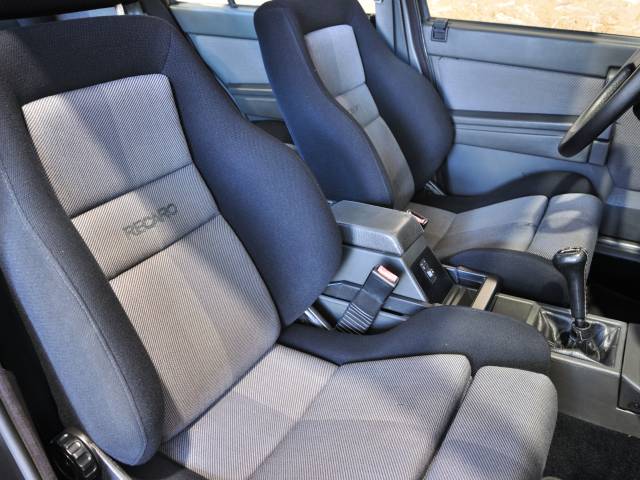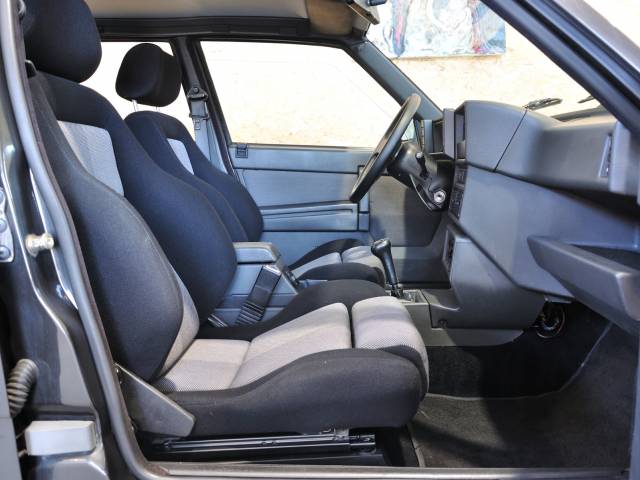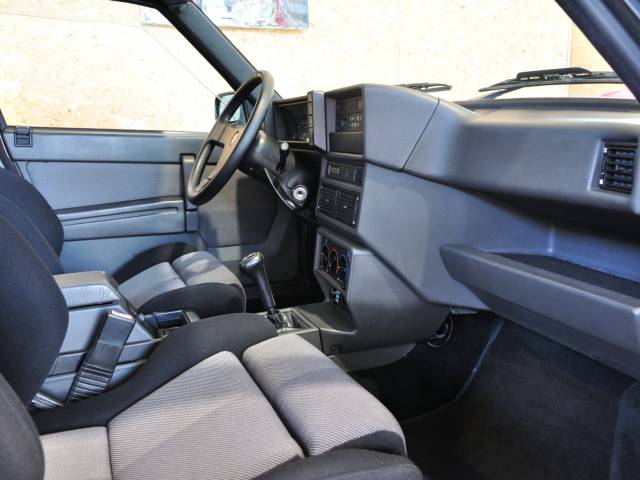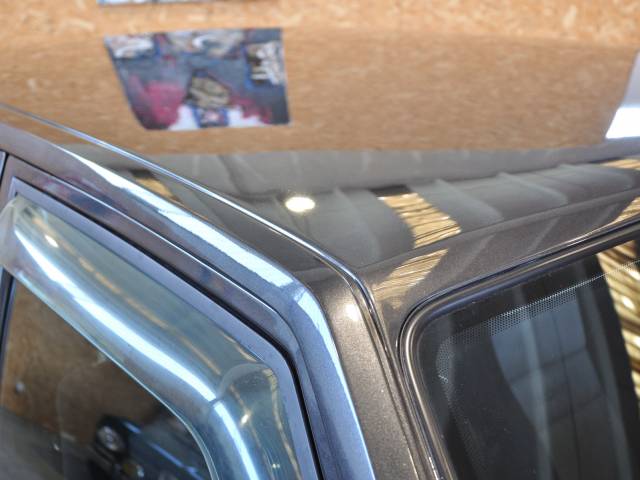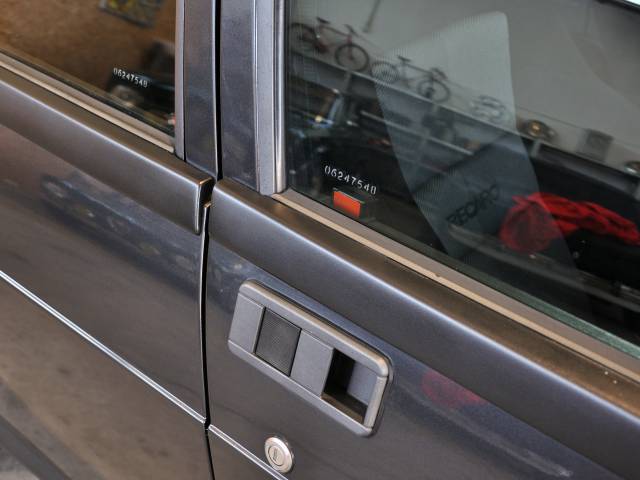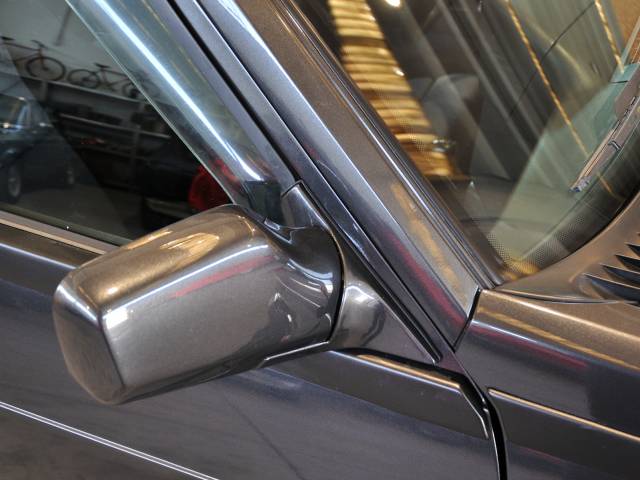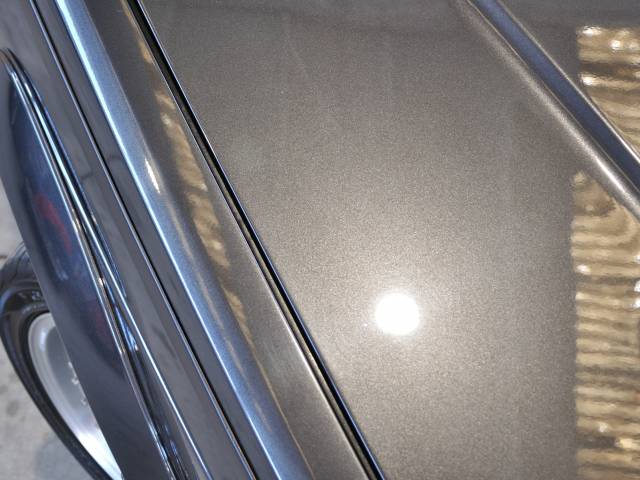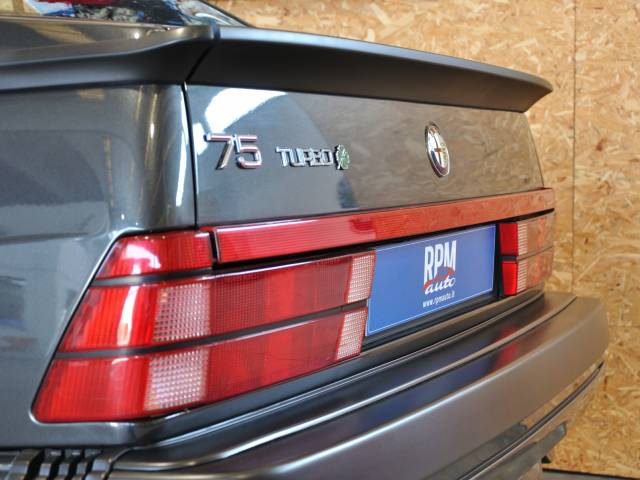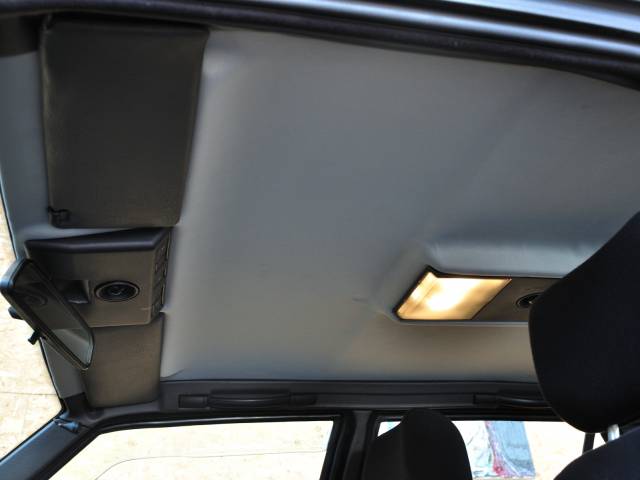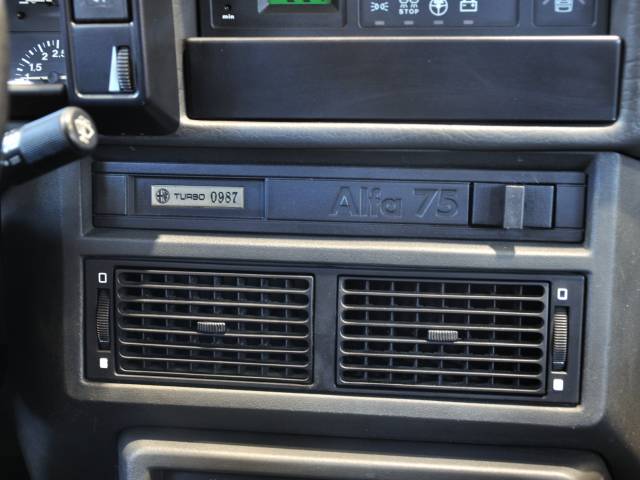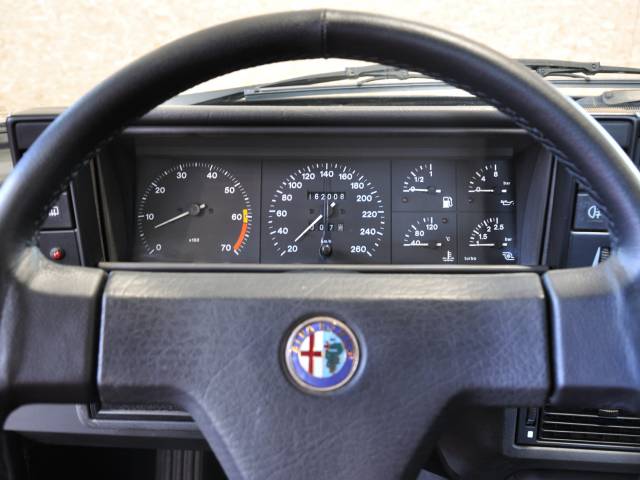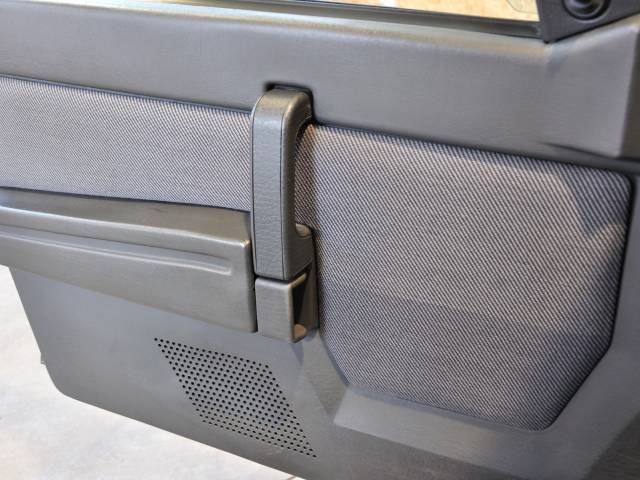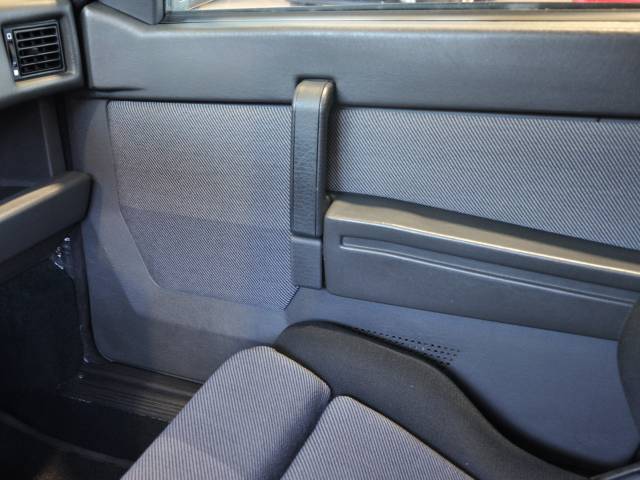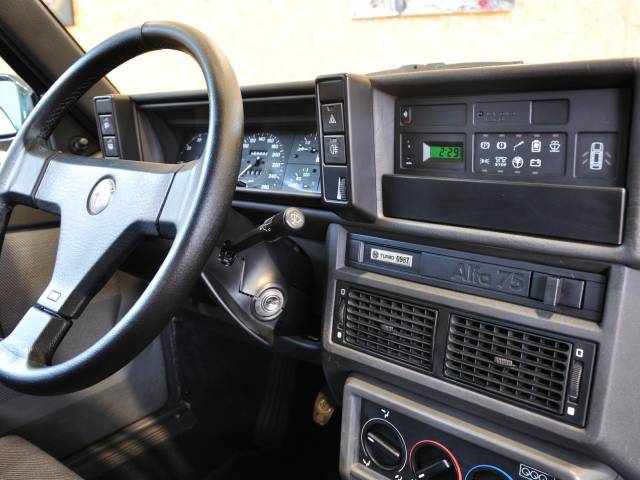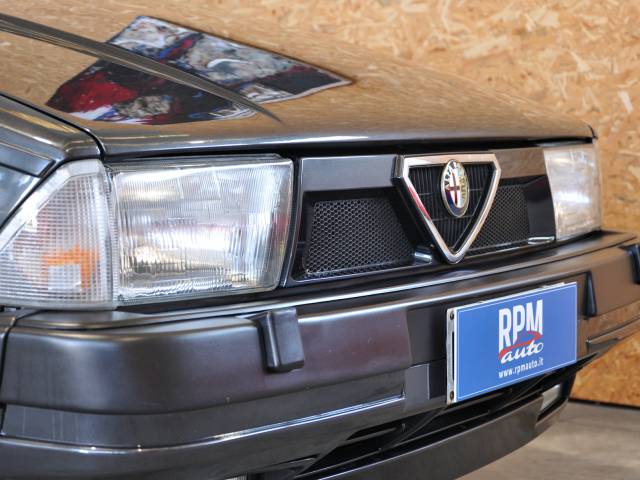 Quadrifoglio Verde ASN Limited Edition
Dealer

away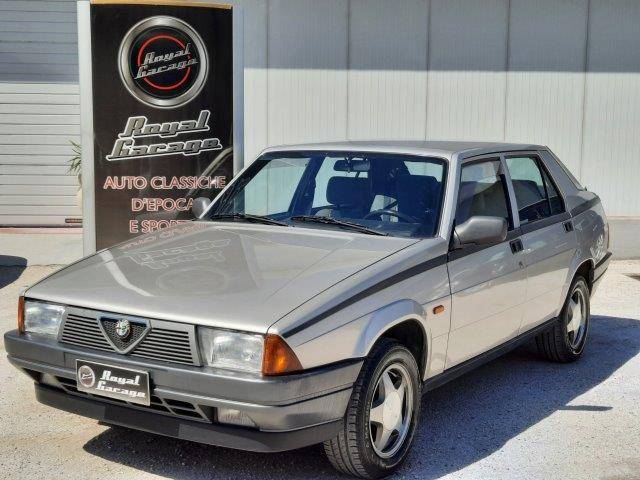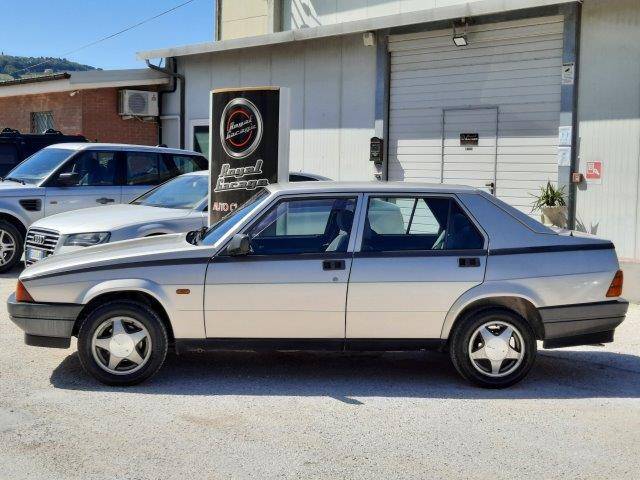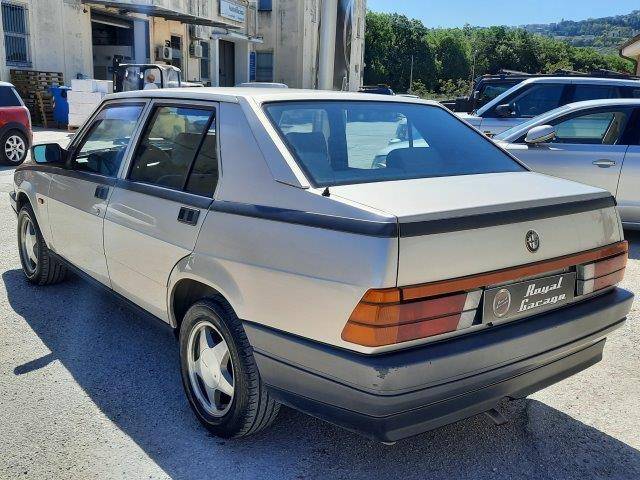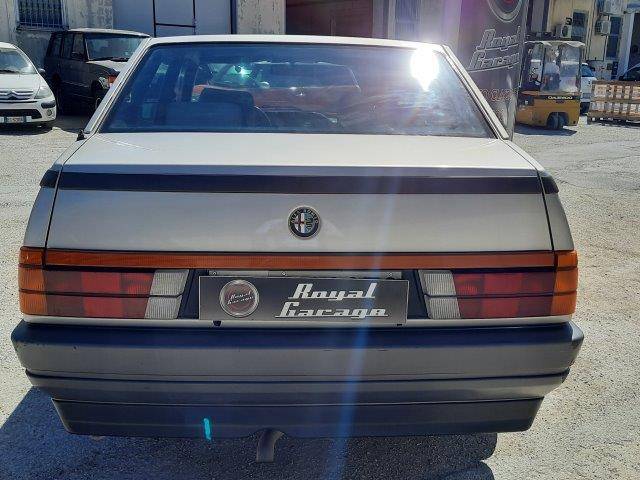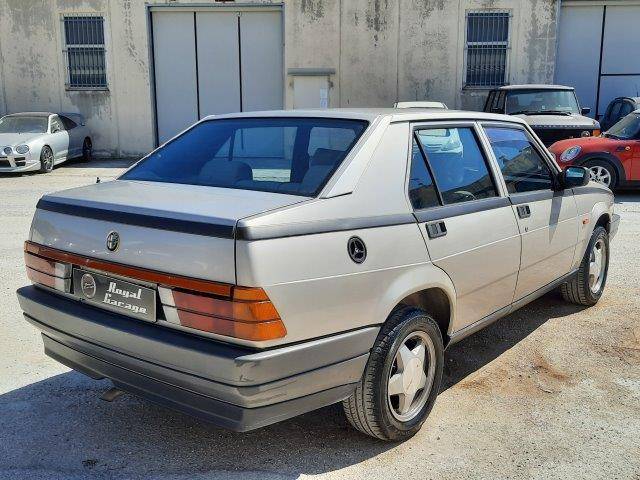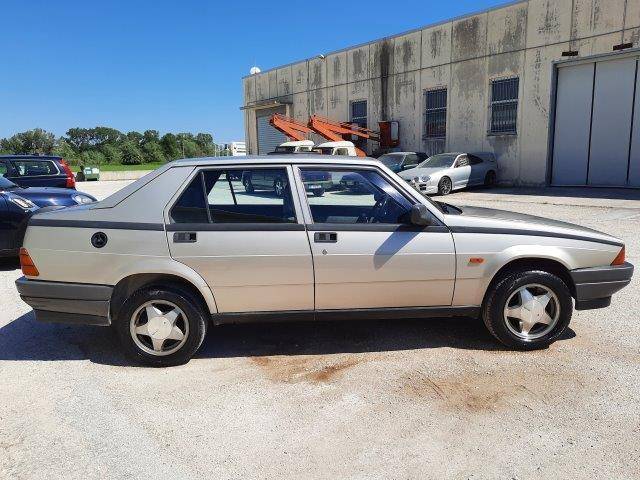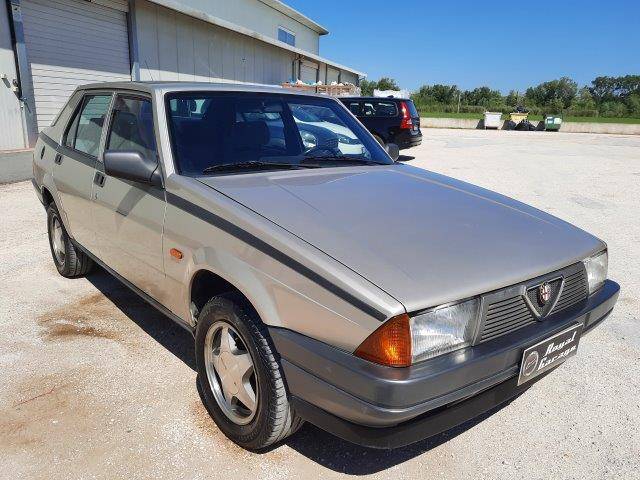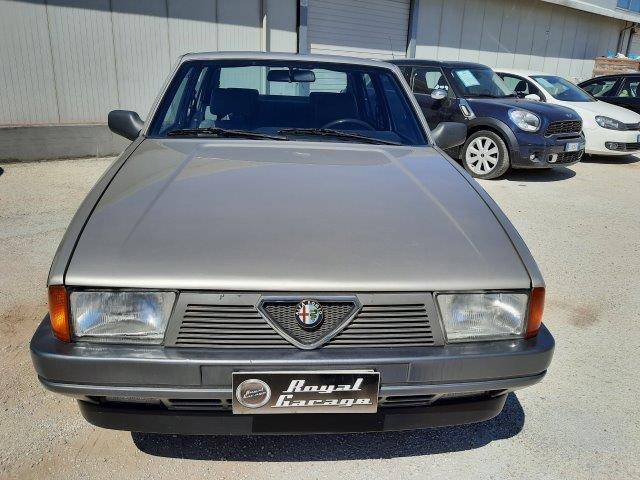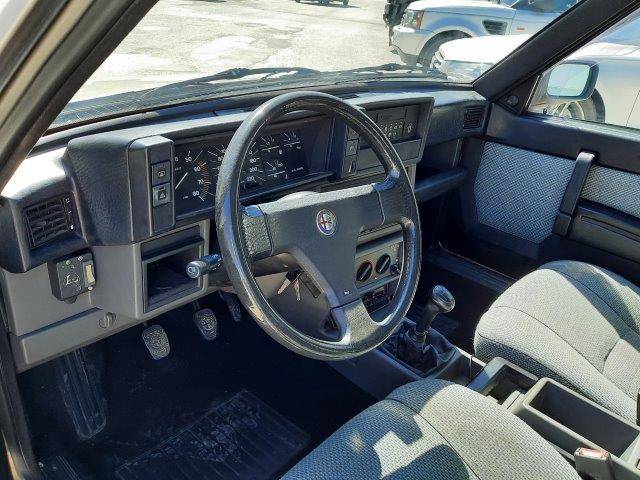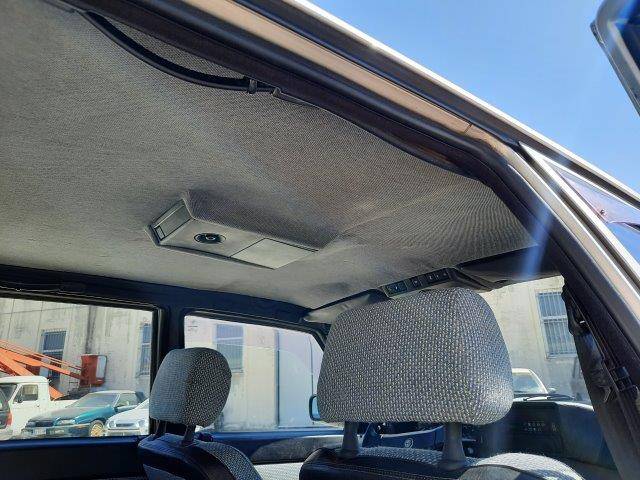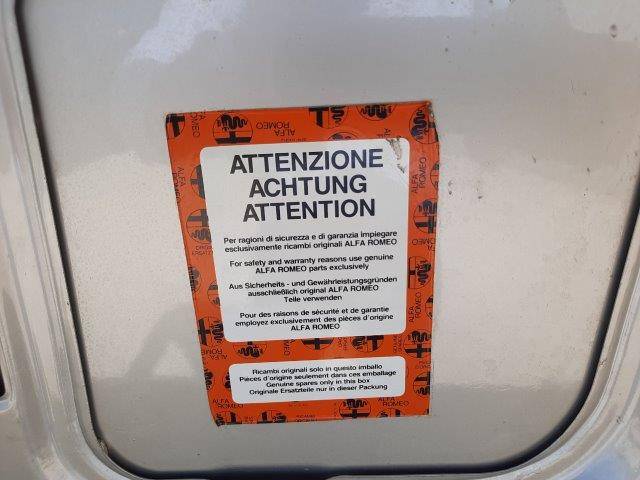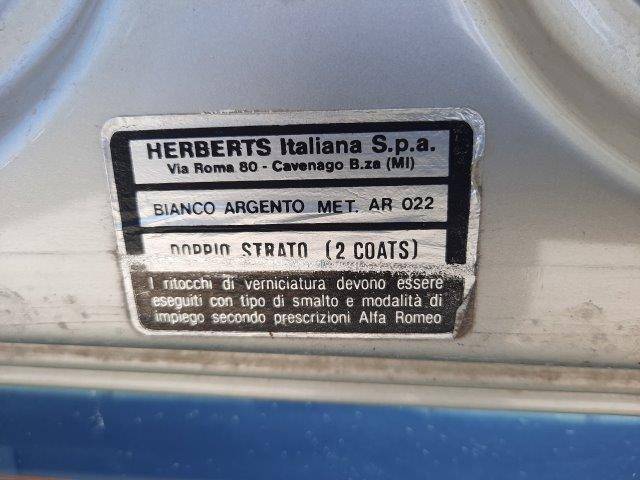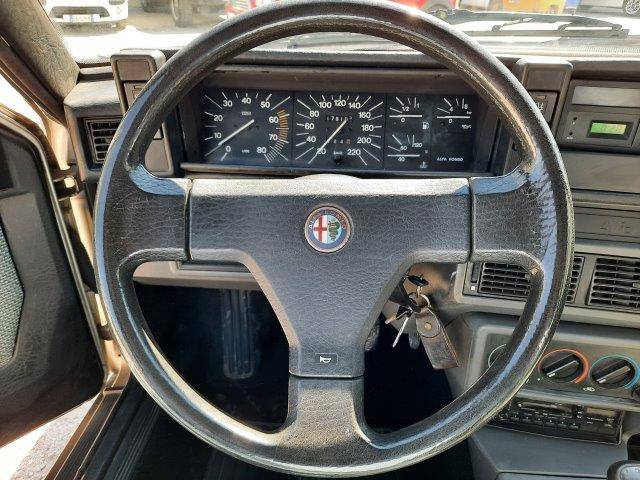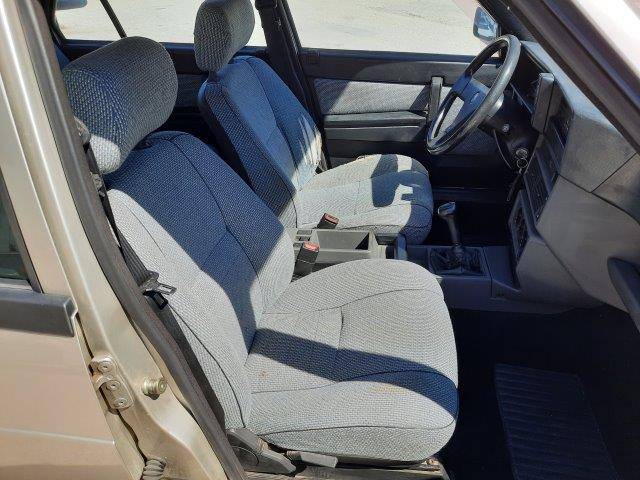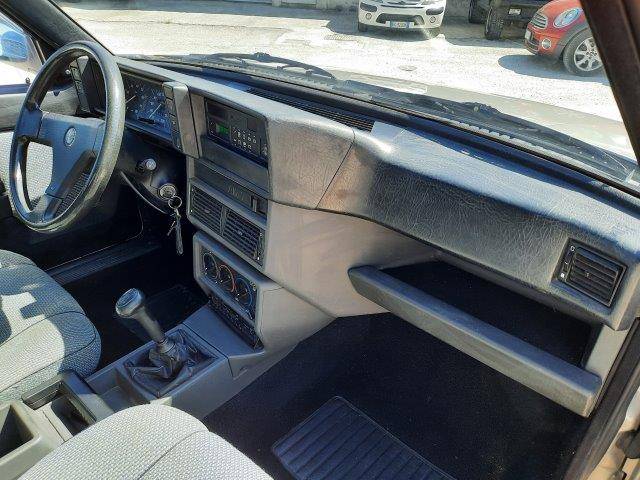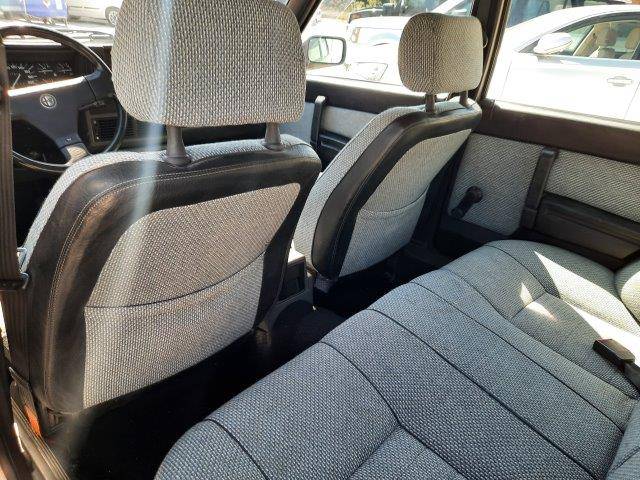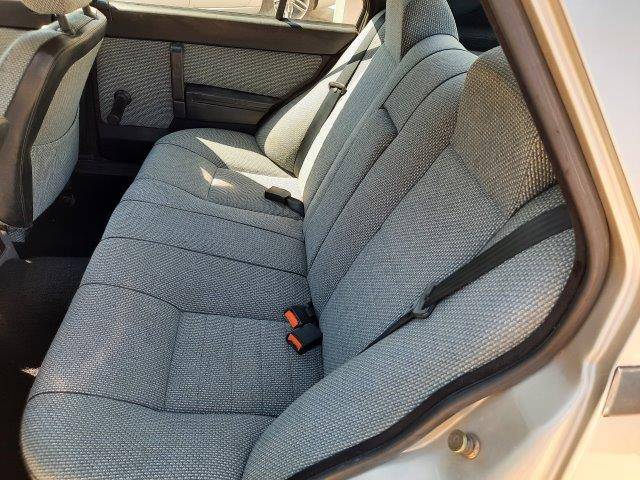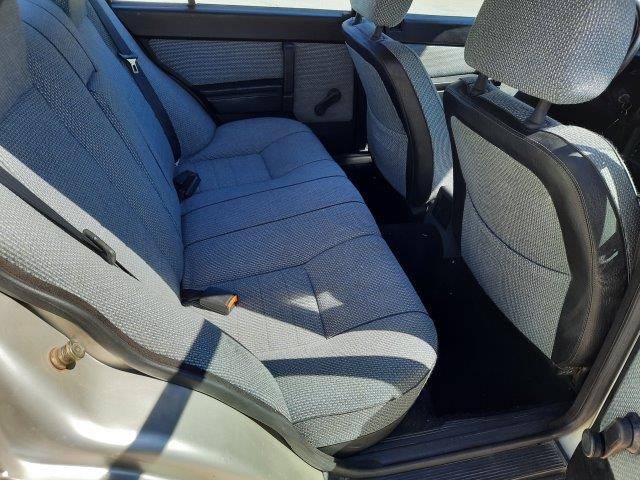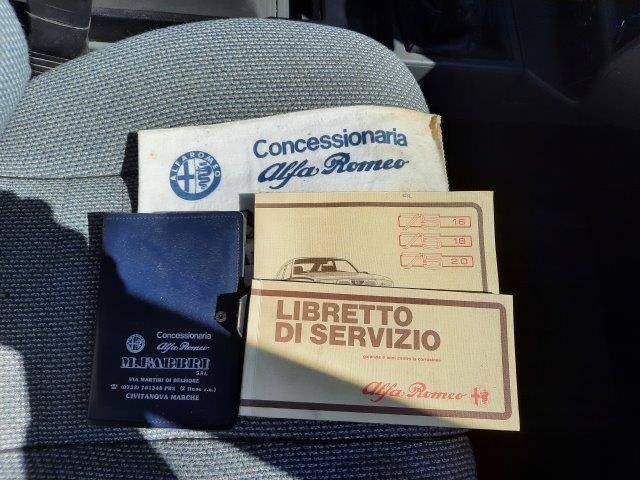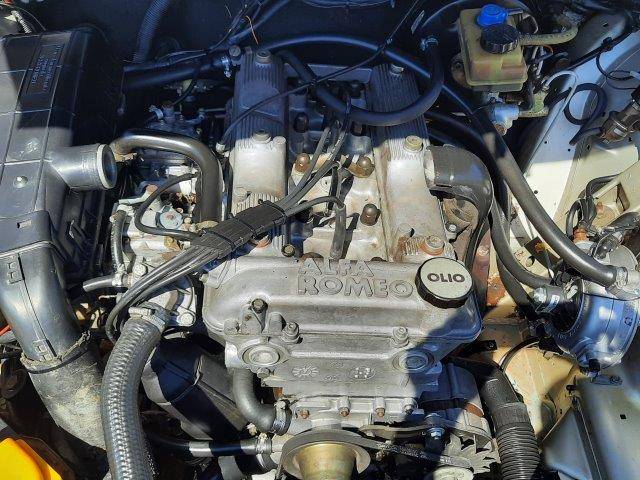 ALFA ROMEO 75 1.8 CARBURATORI 1° SERIE-ASI+CRS-UNIPROPRIETARIO
Dealer

away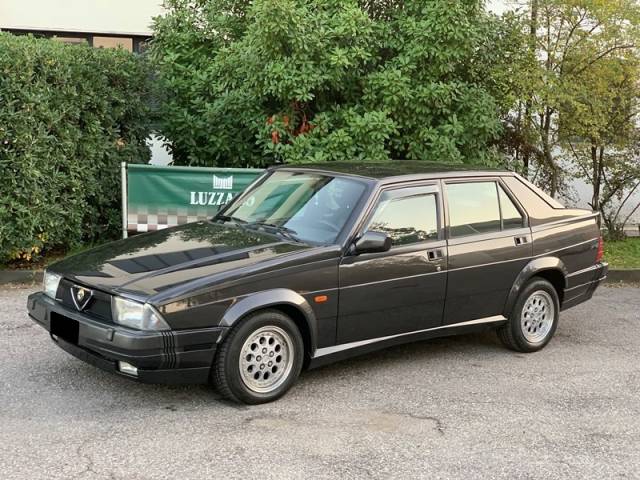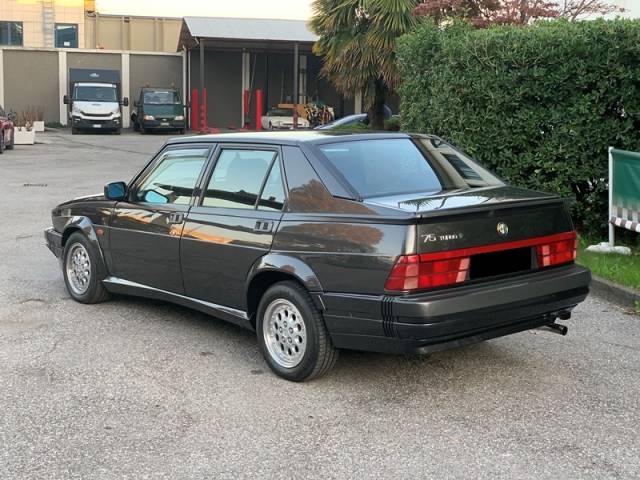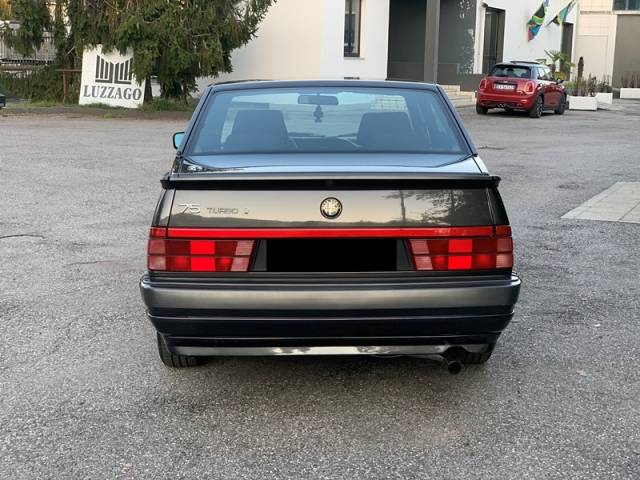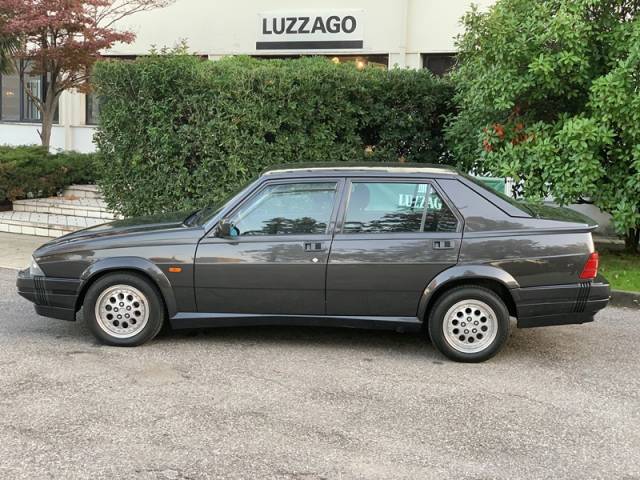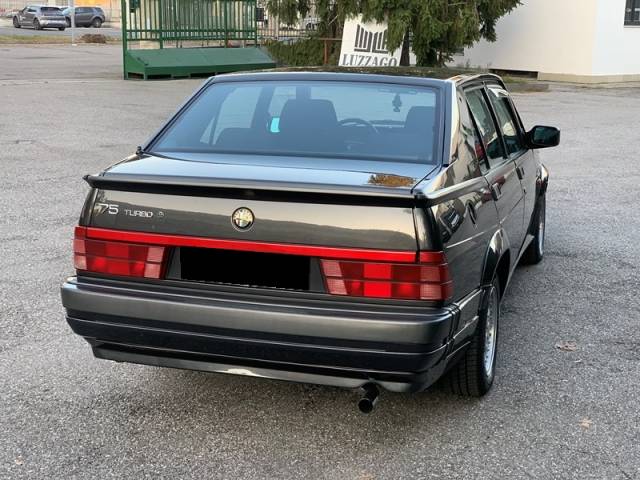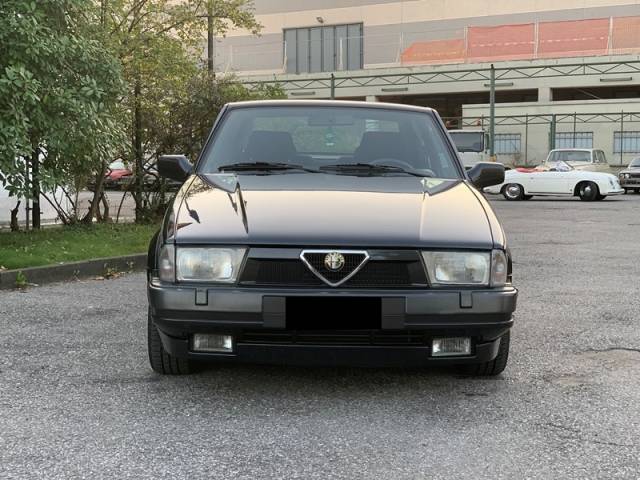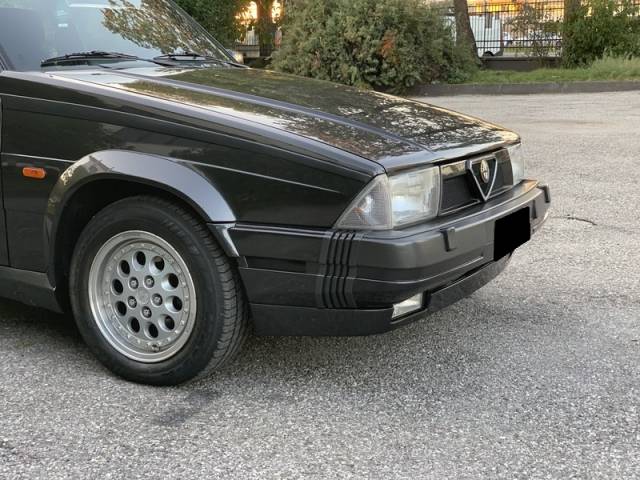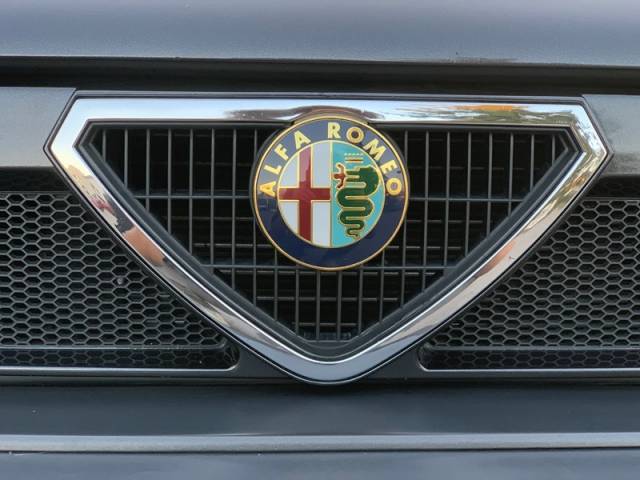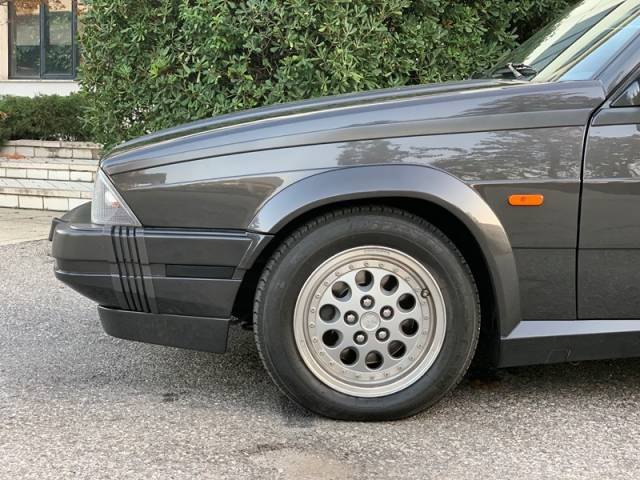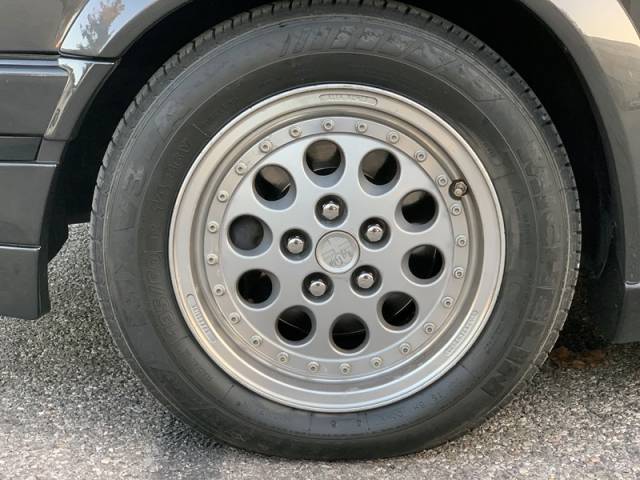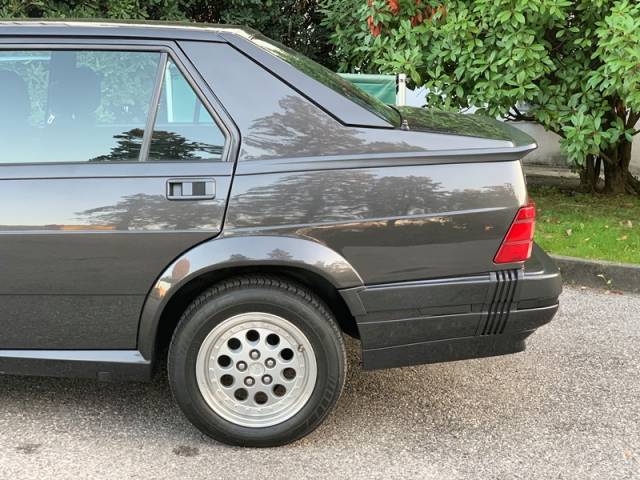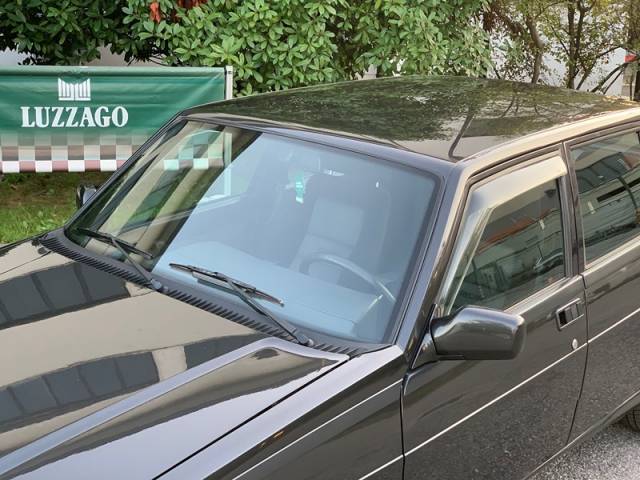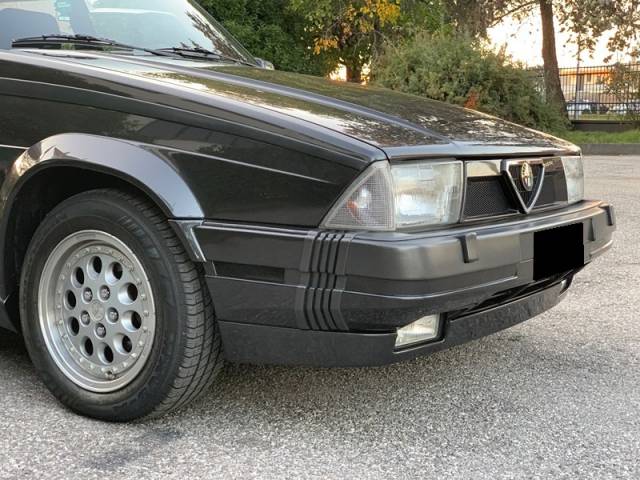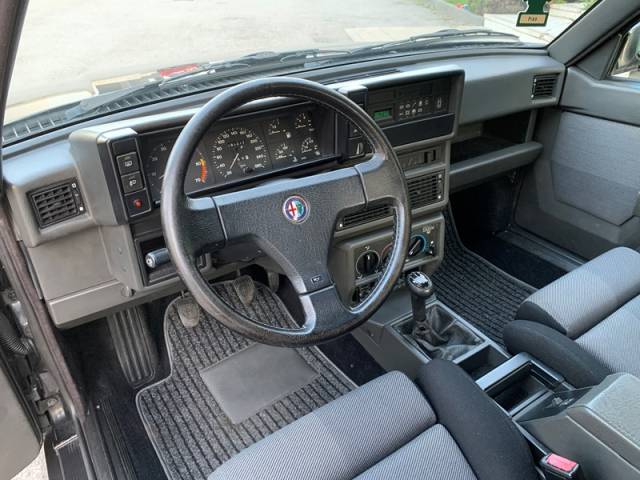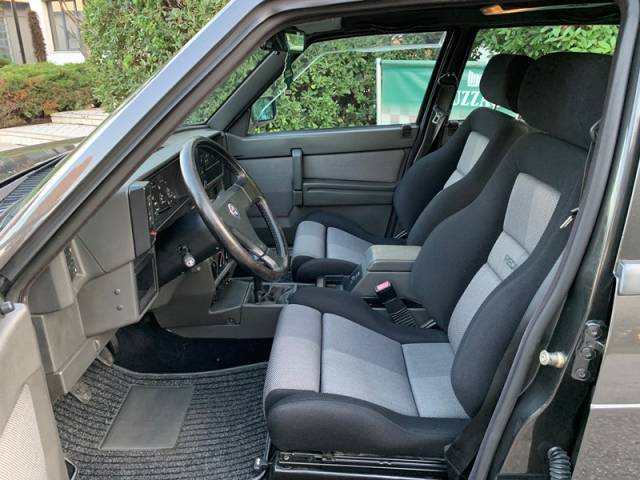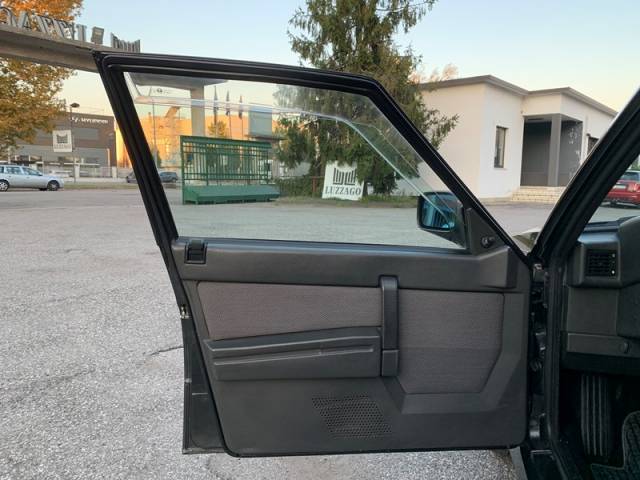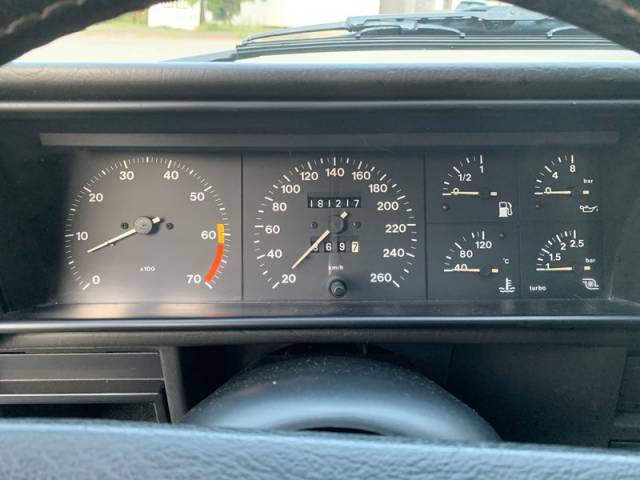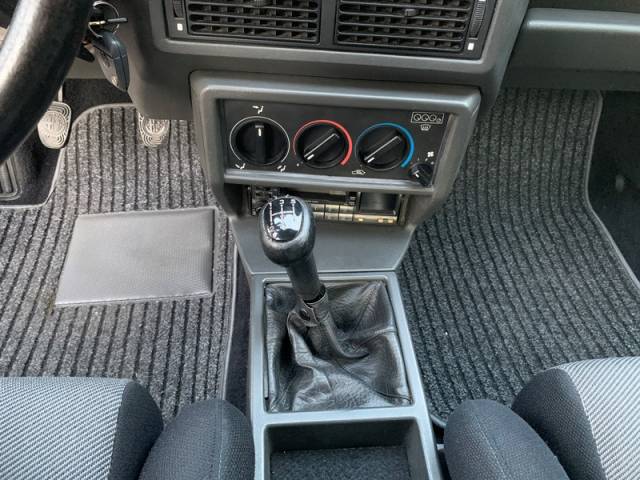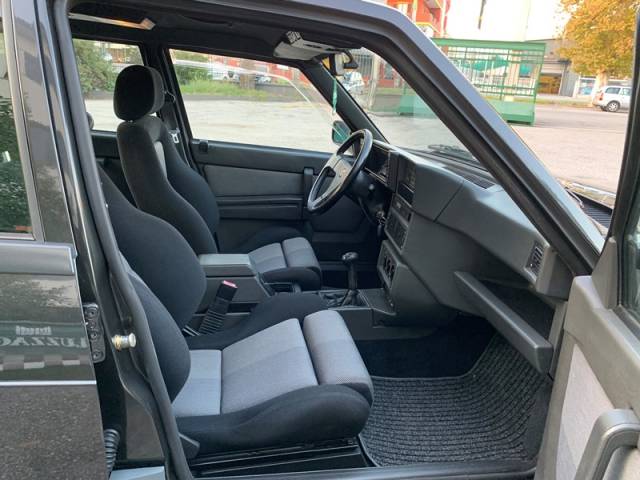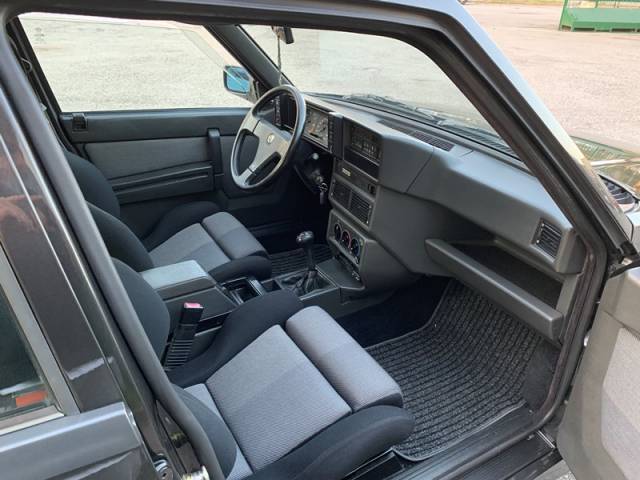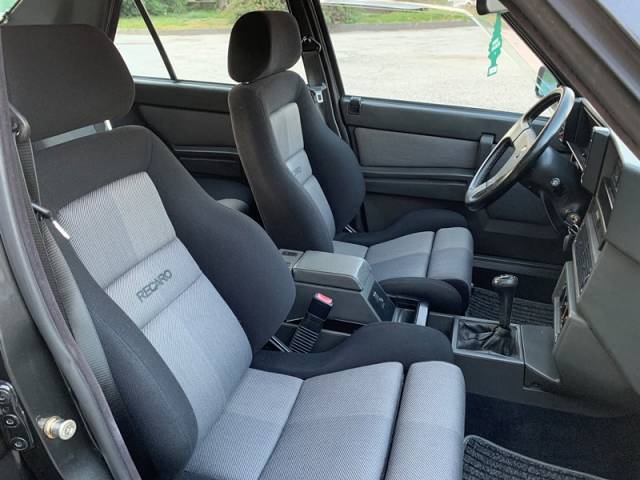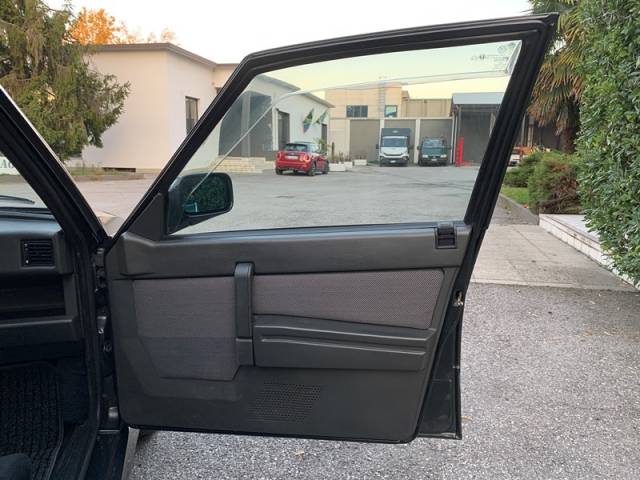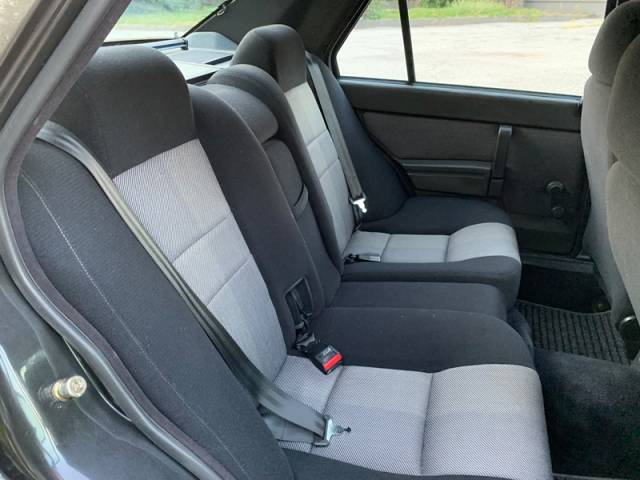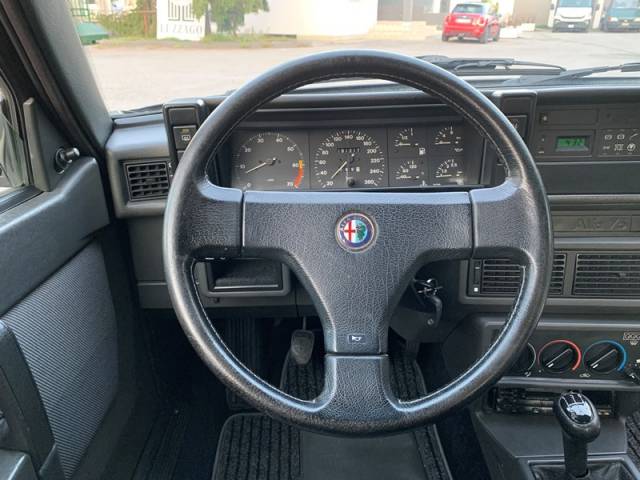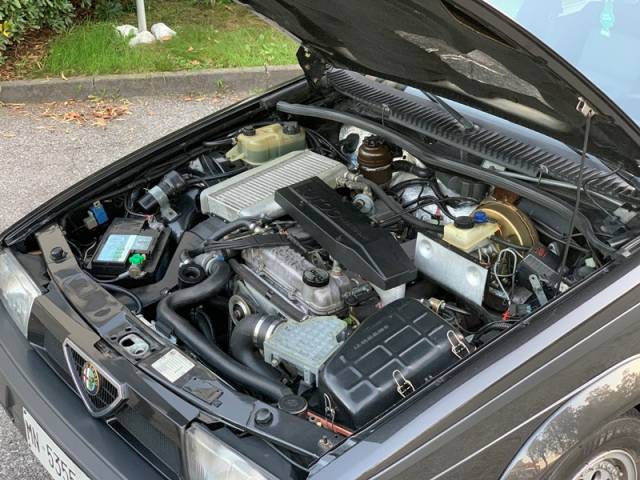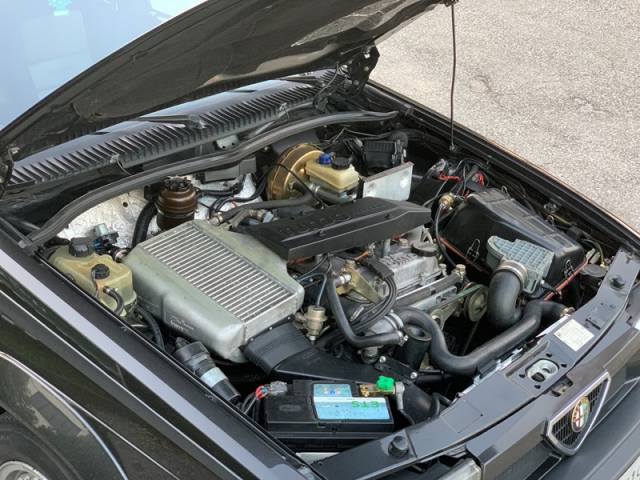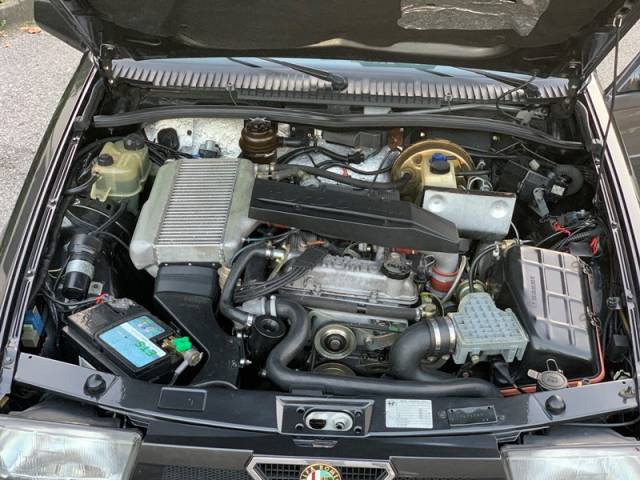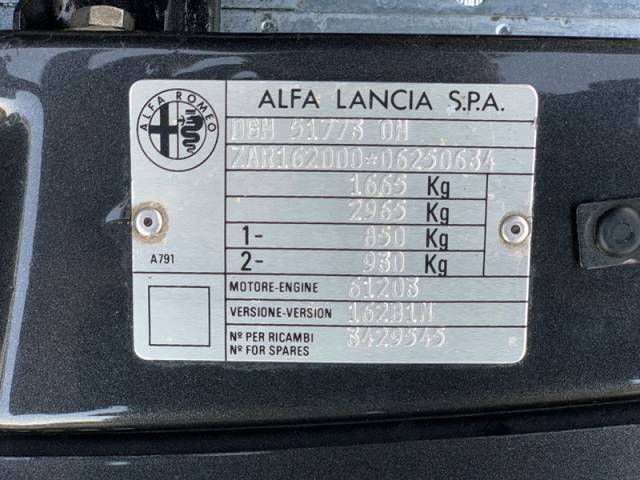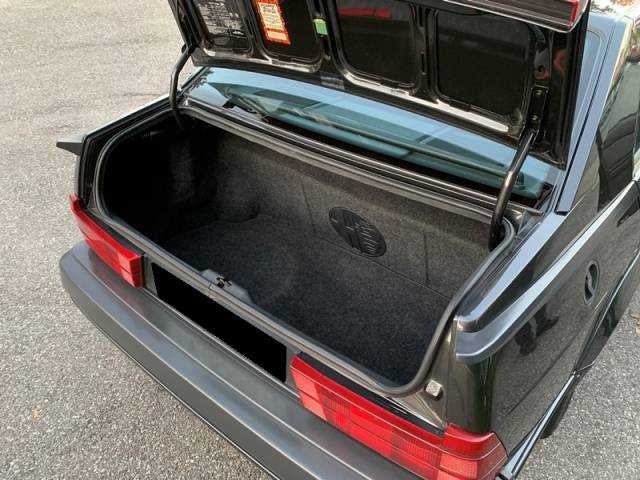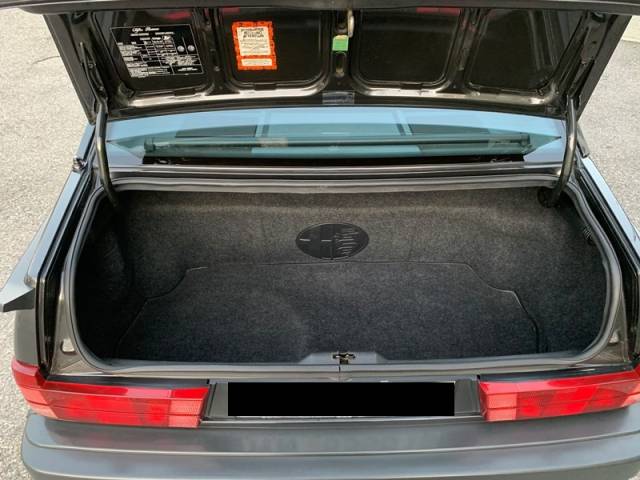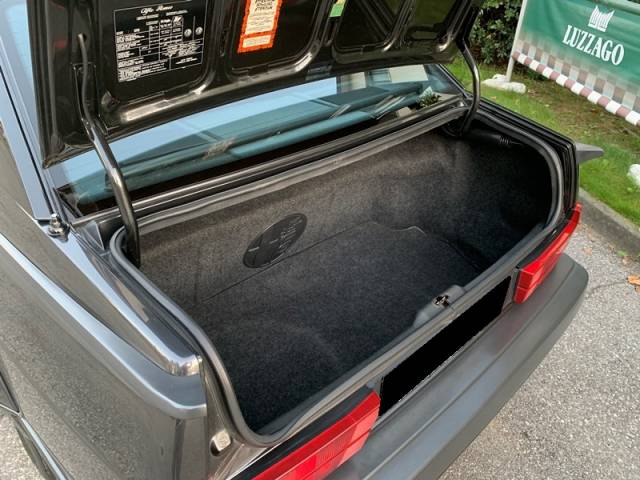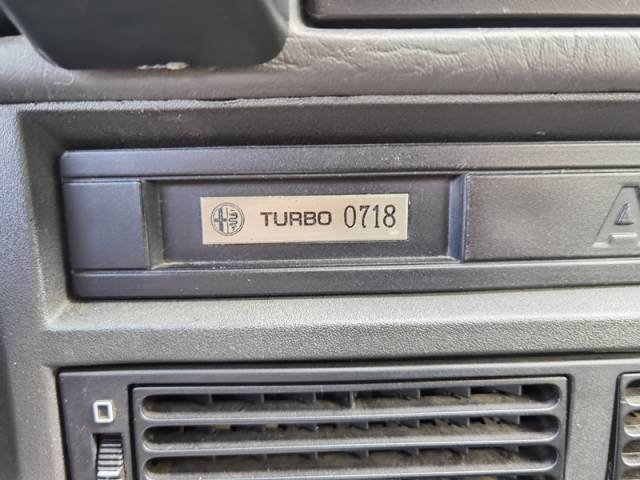 ASN Quadrifoglio Verde Limited Edition 1 of 1000
Dealer

away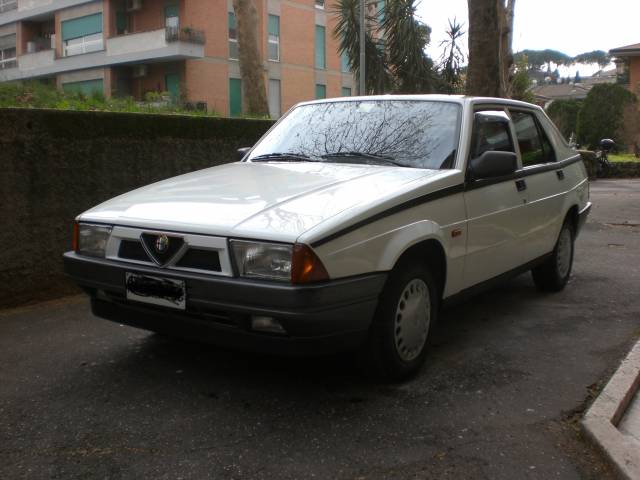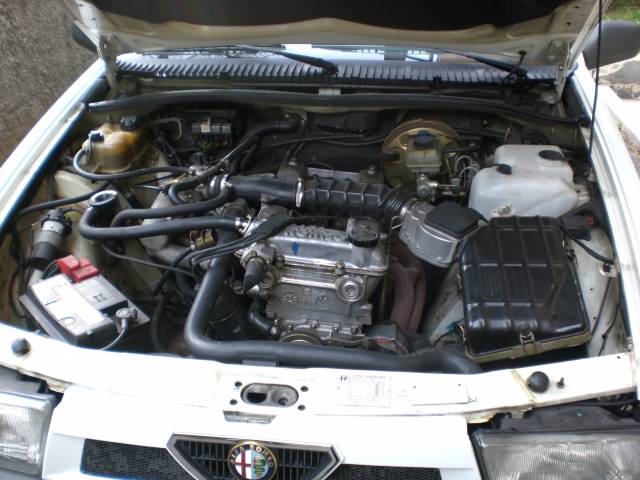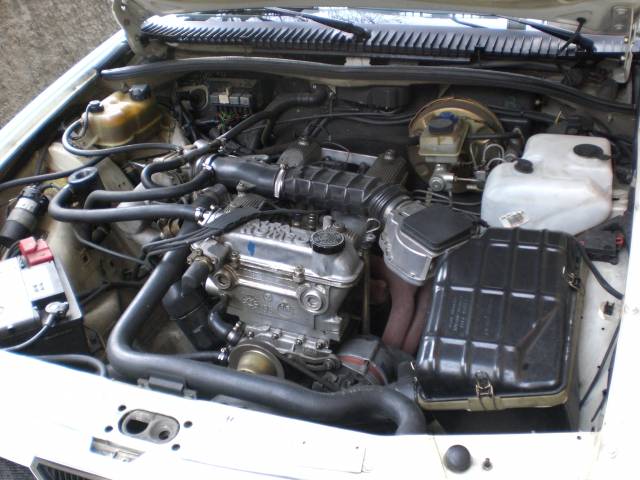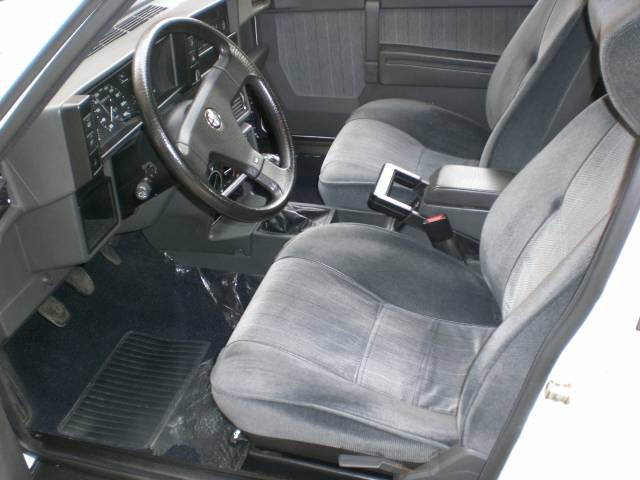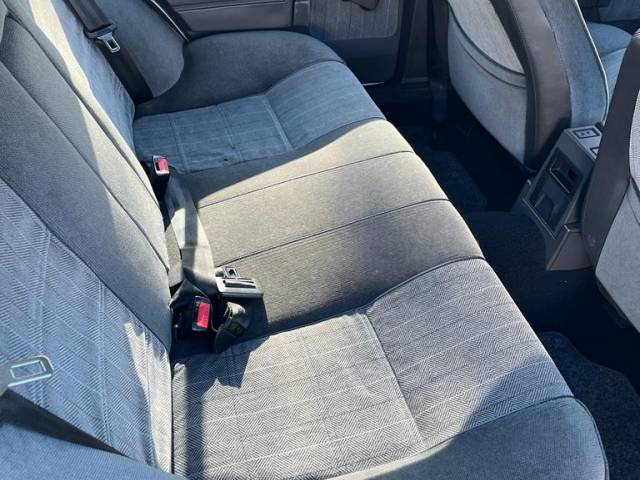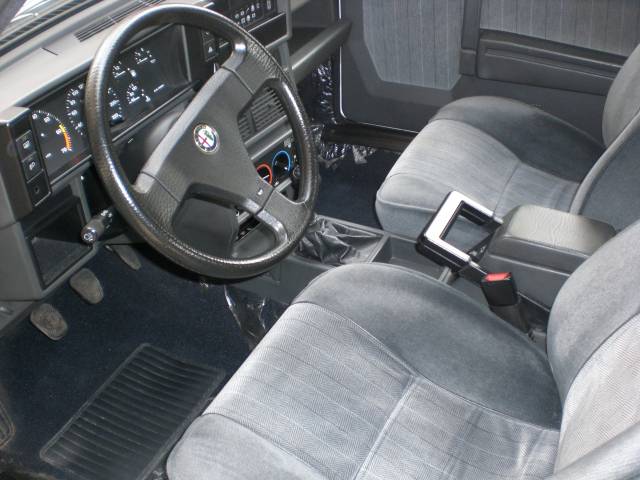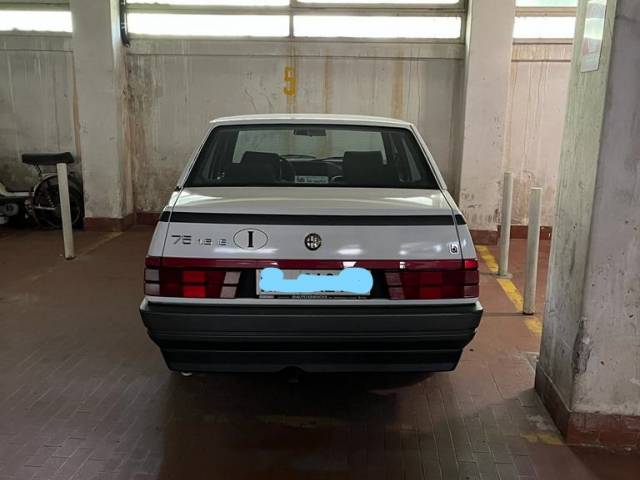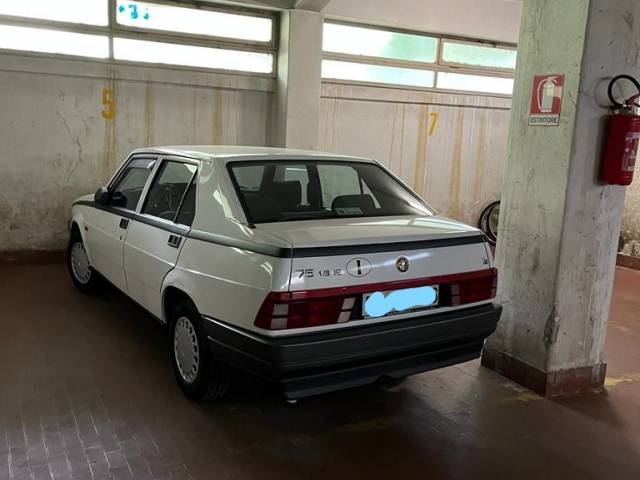 Alfa 75 1,6 i.e. originale
Private

away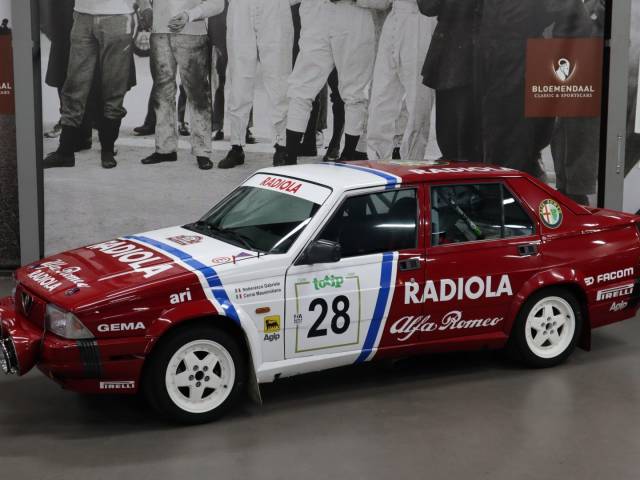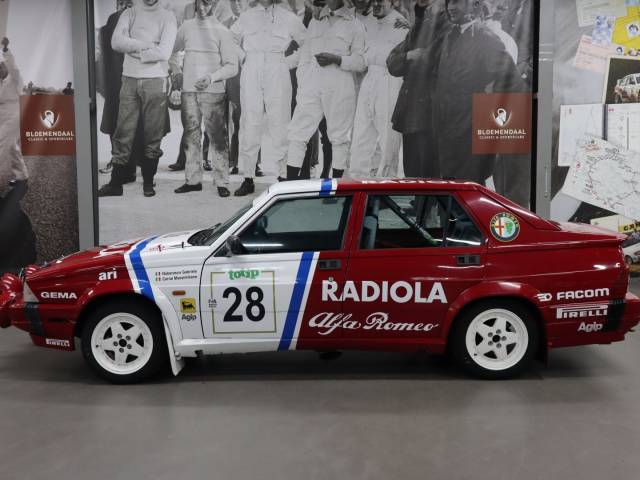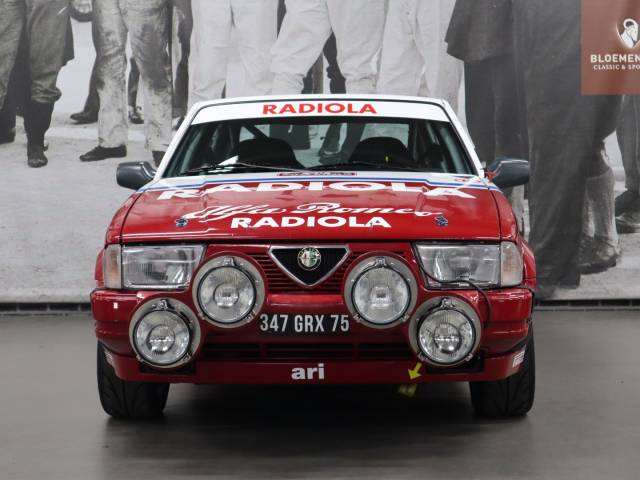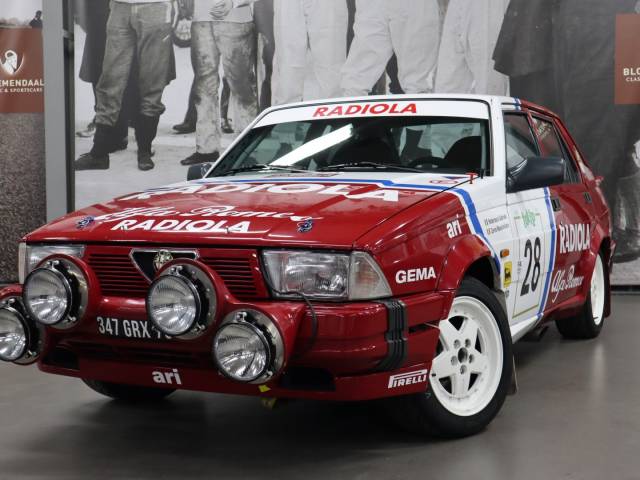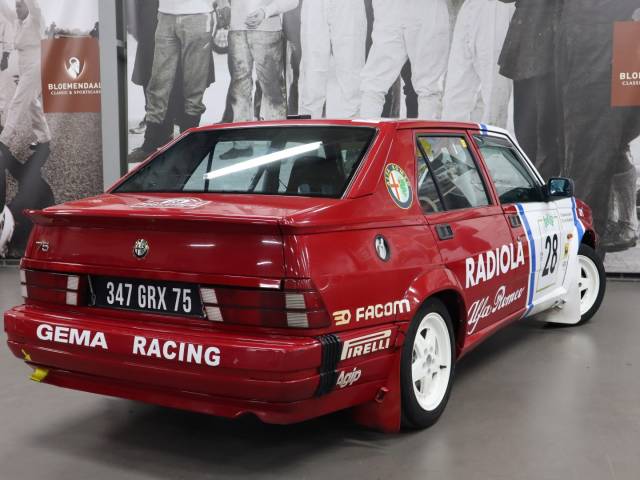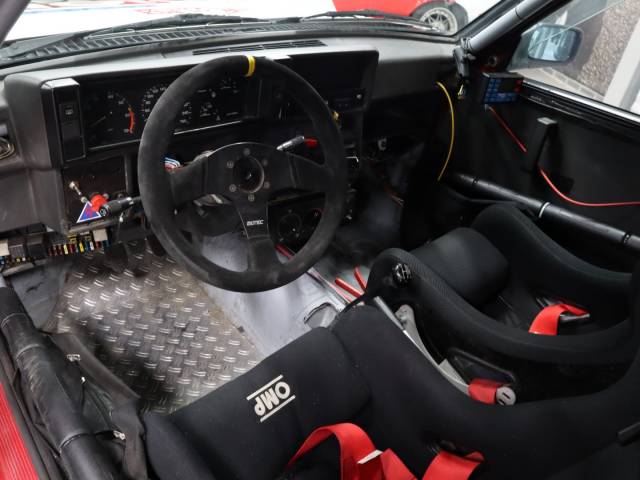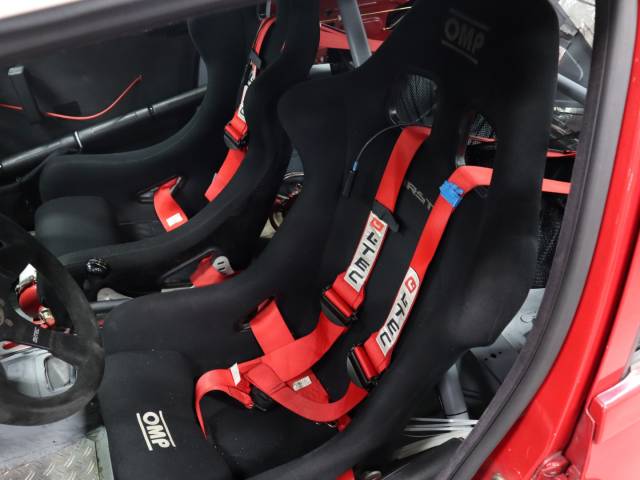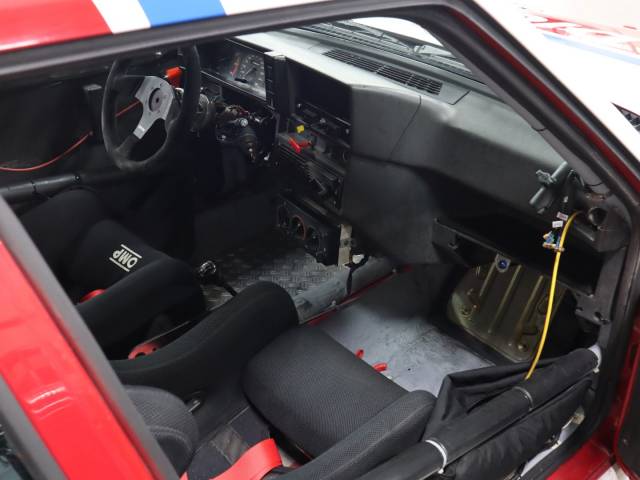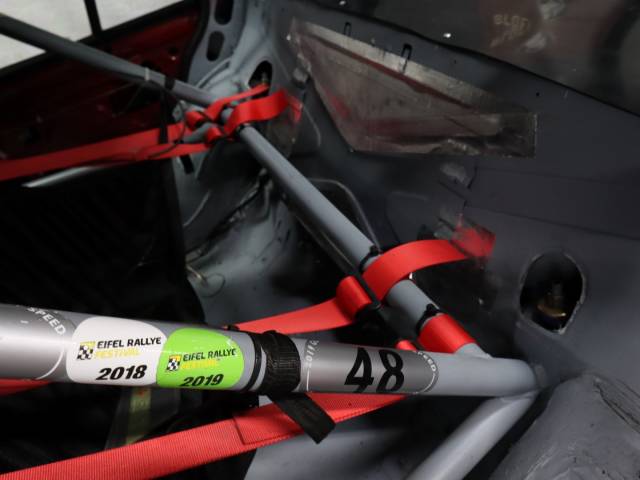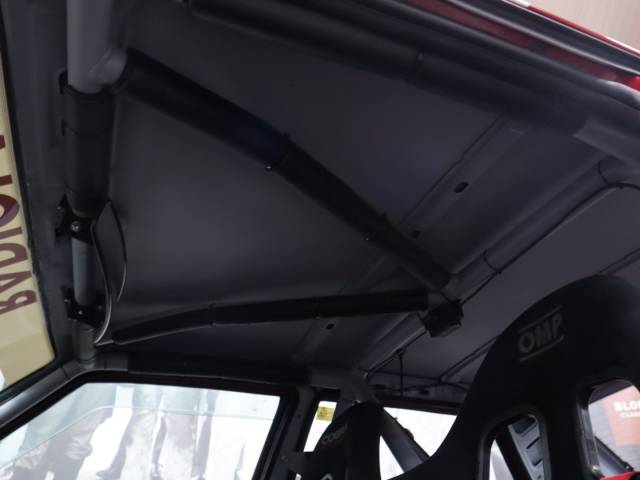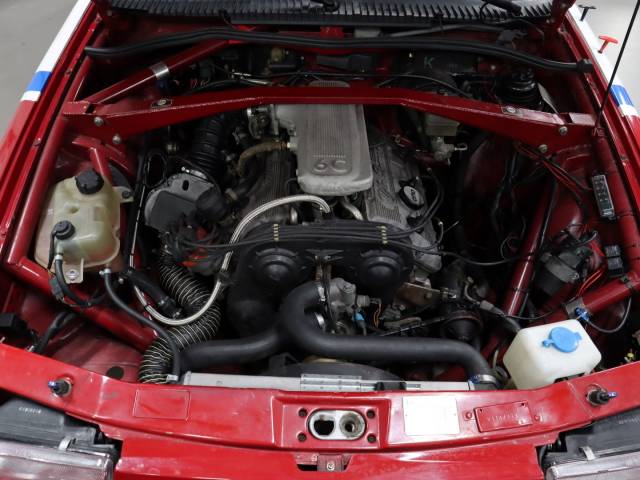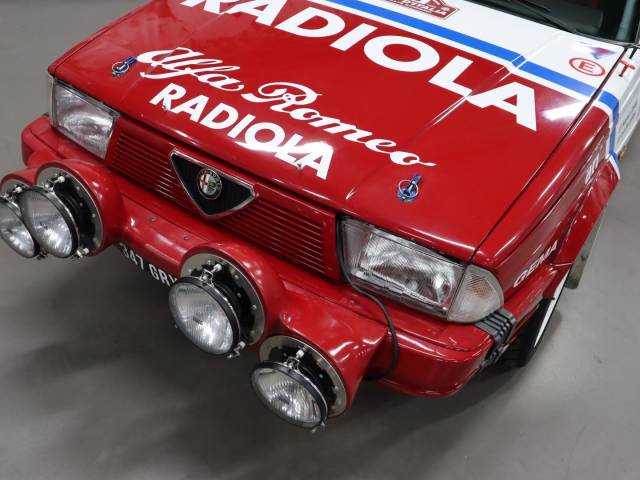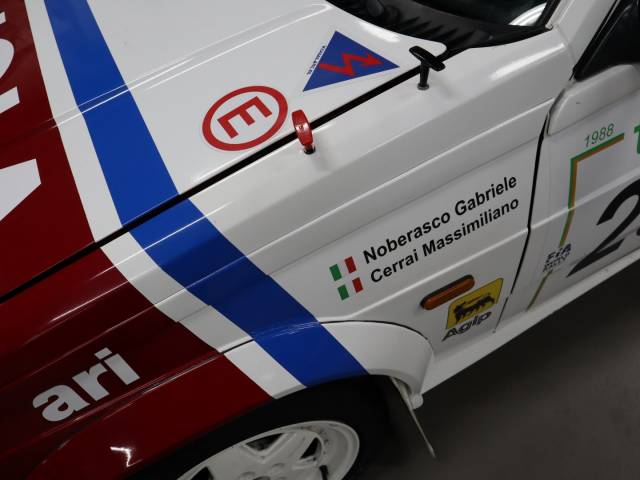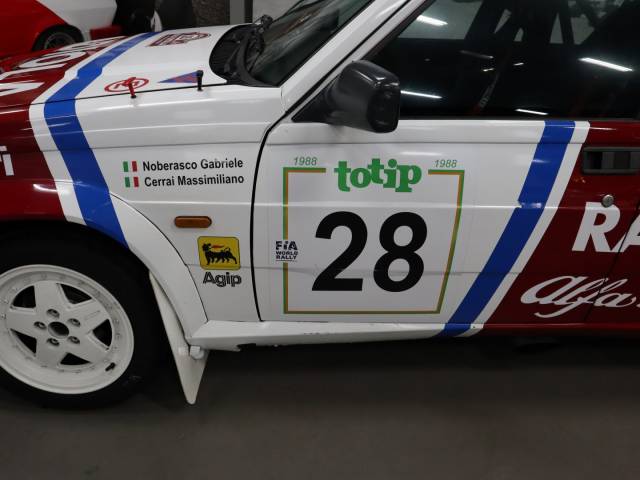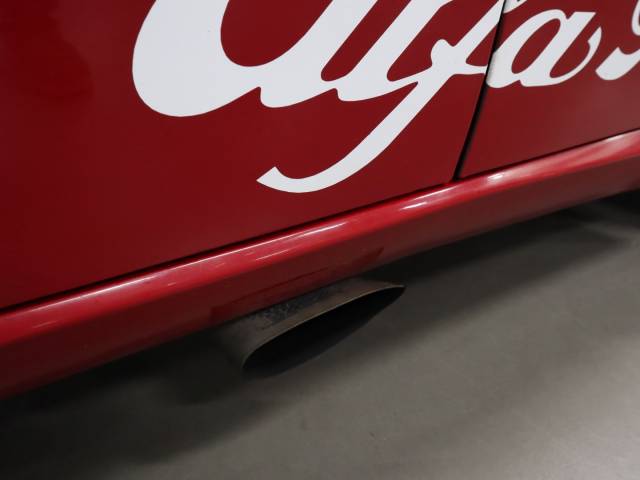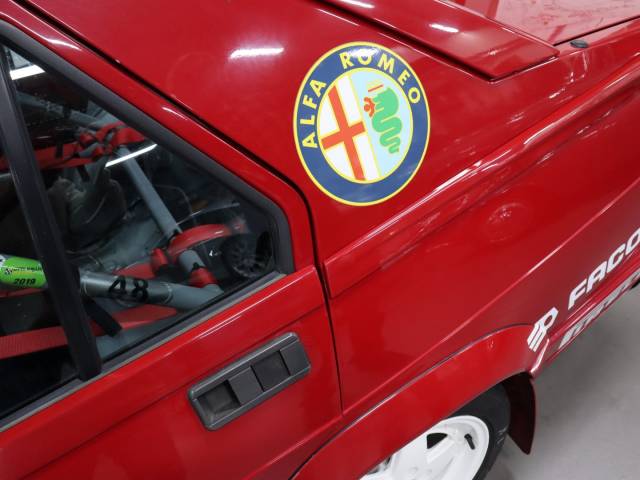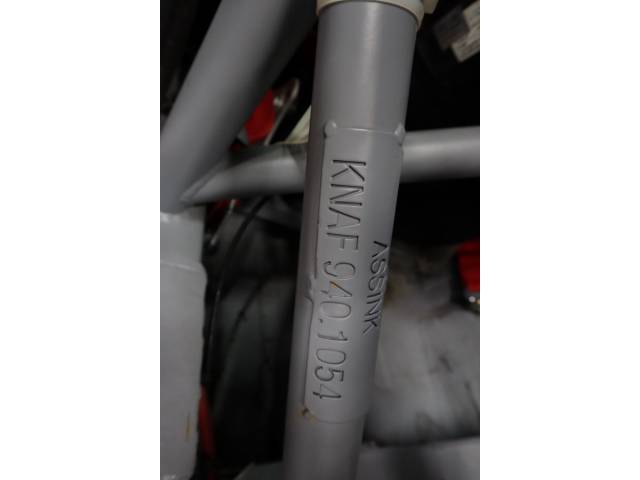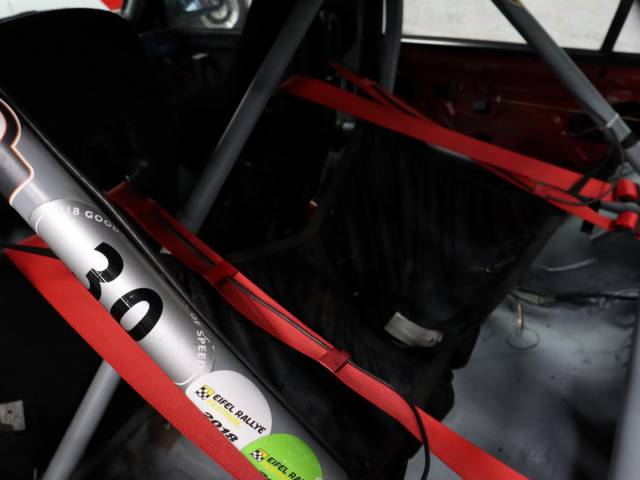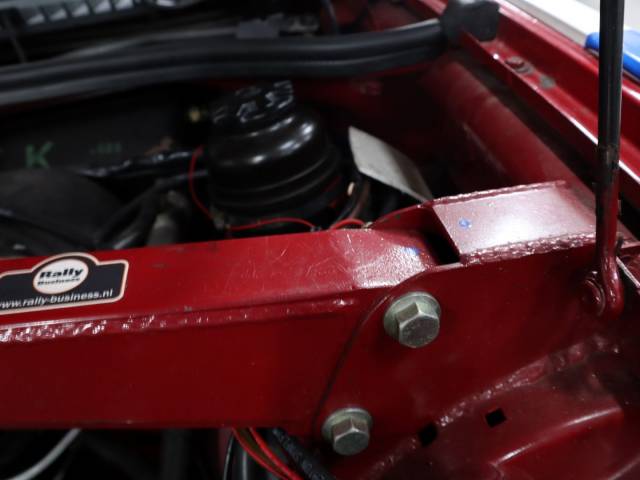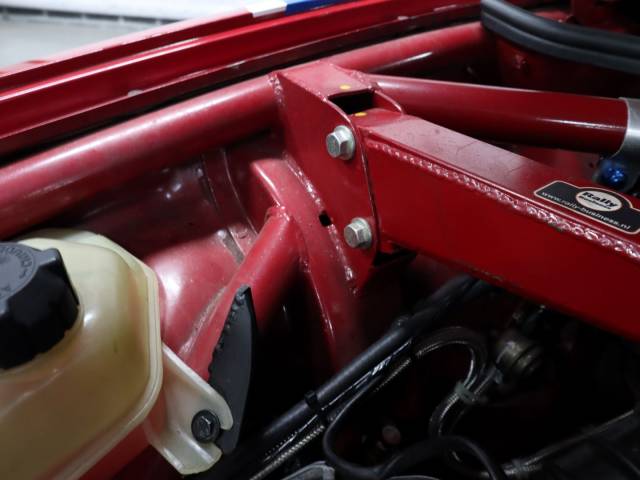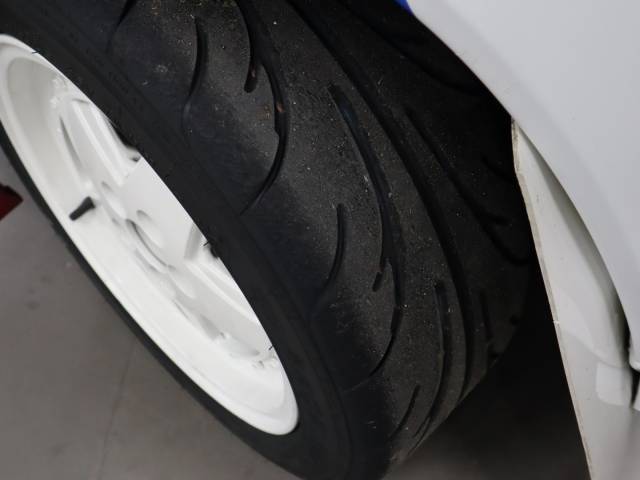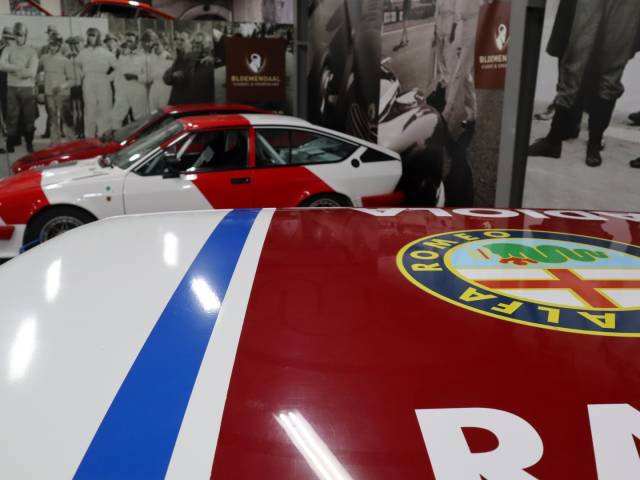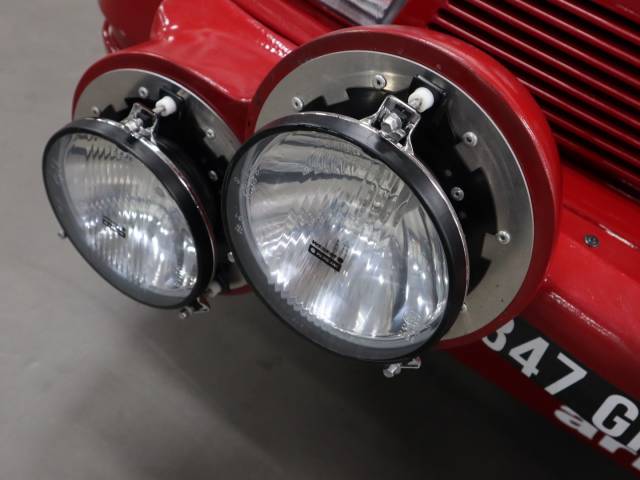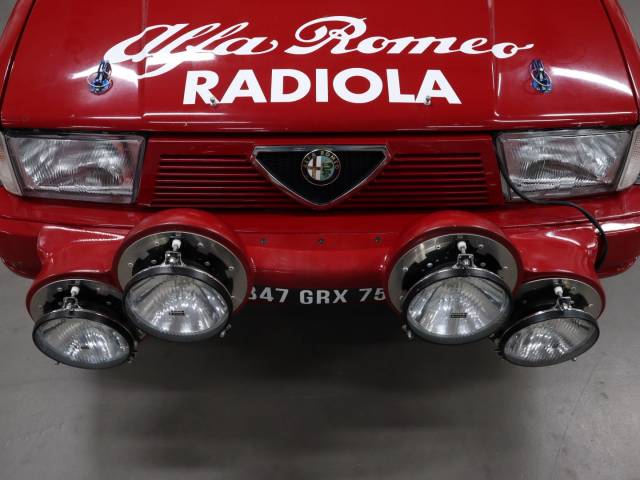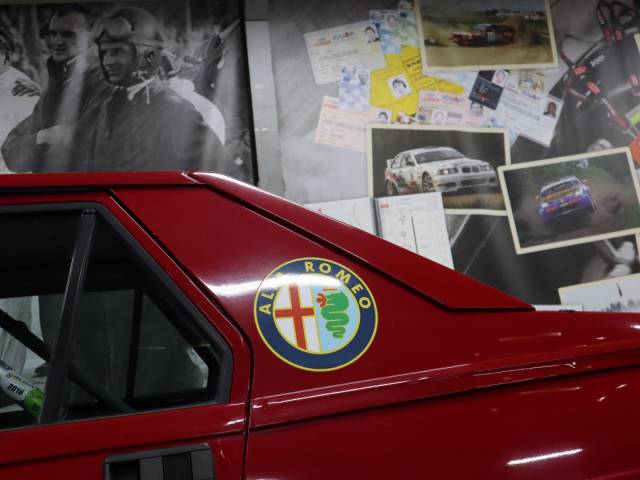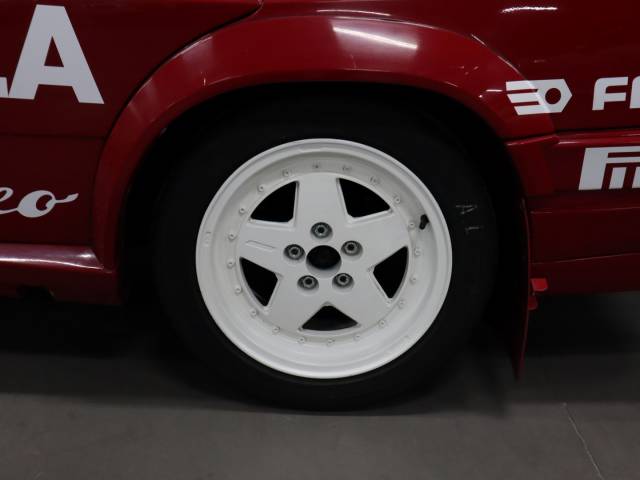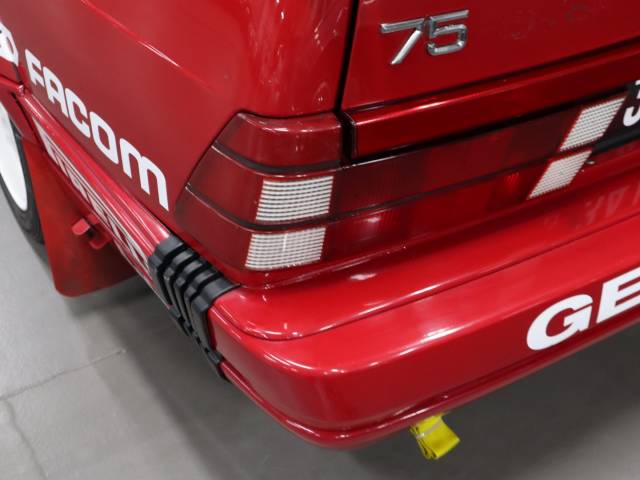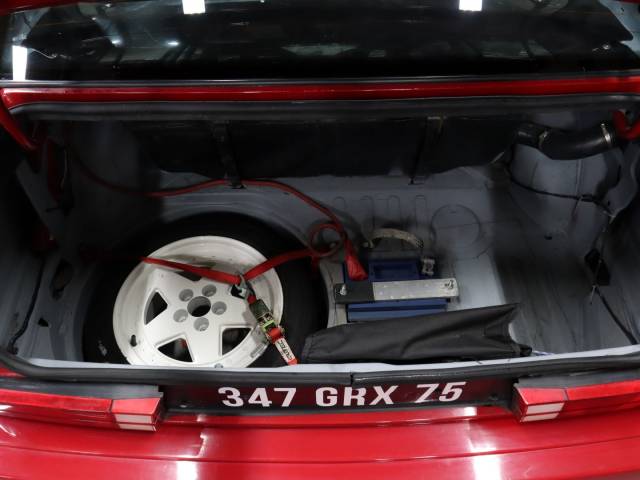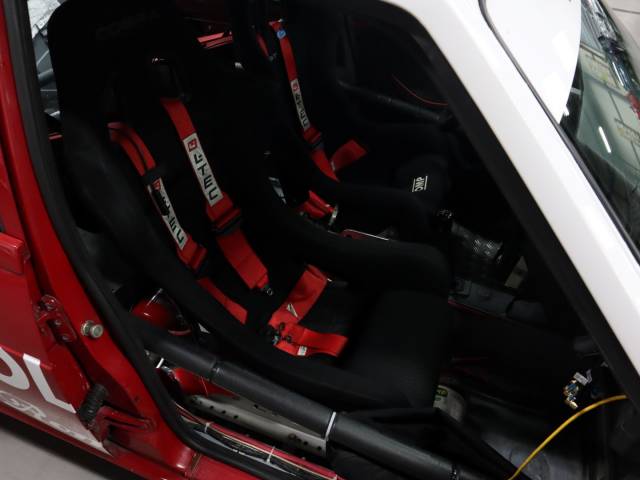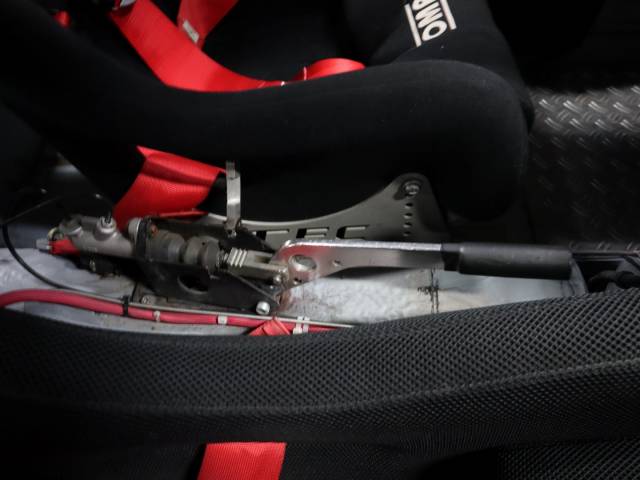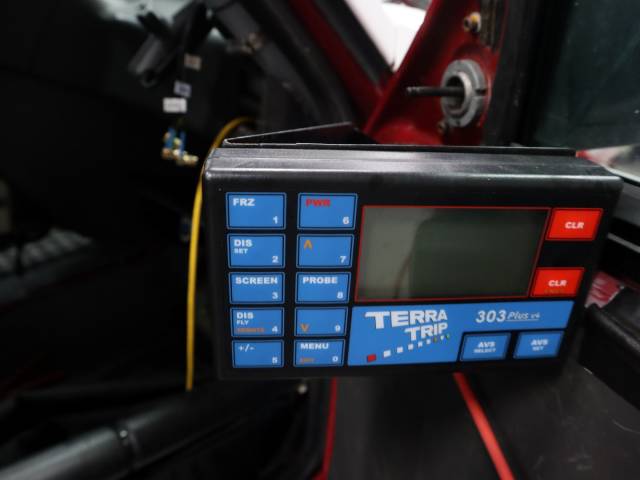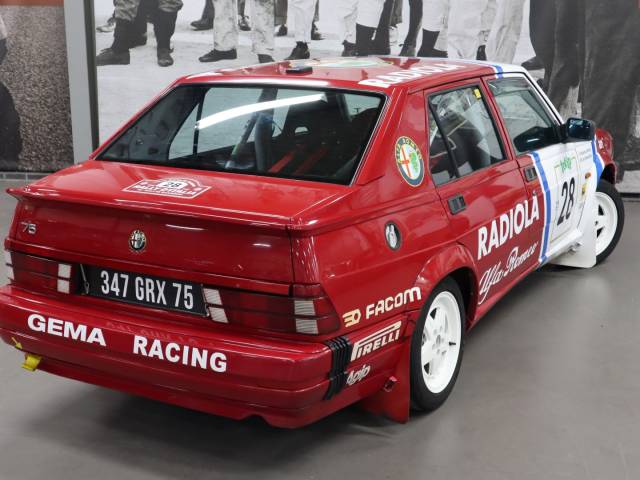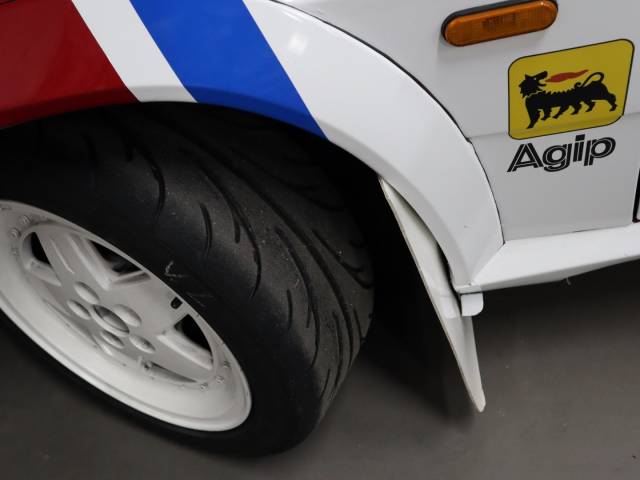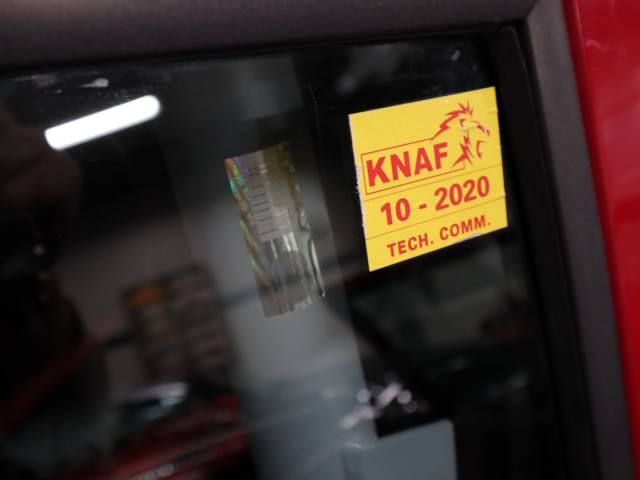 Alfa Romeo 75 3.0 V6 QV Rally
Dealer

away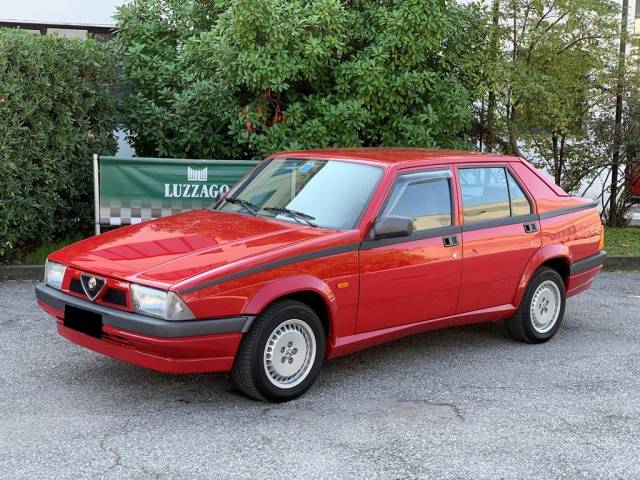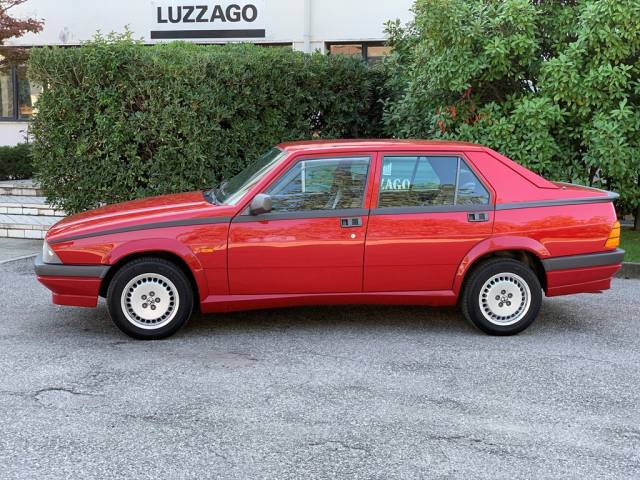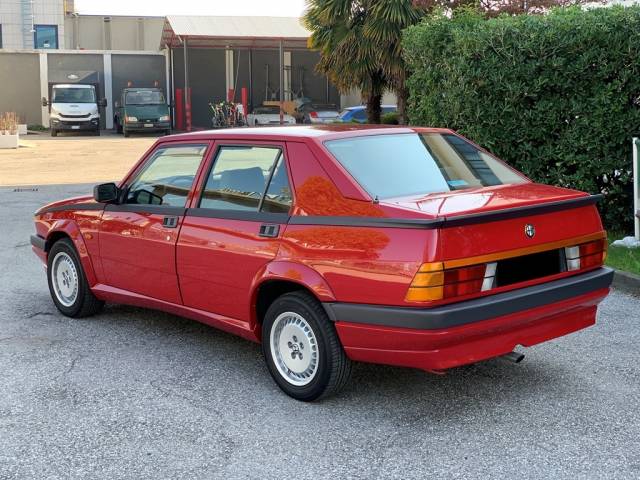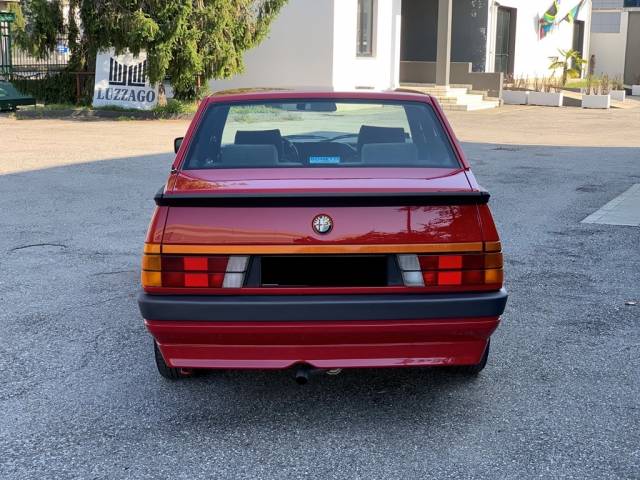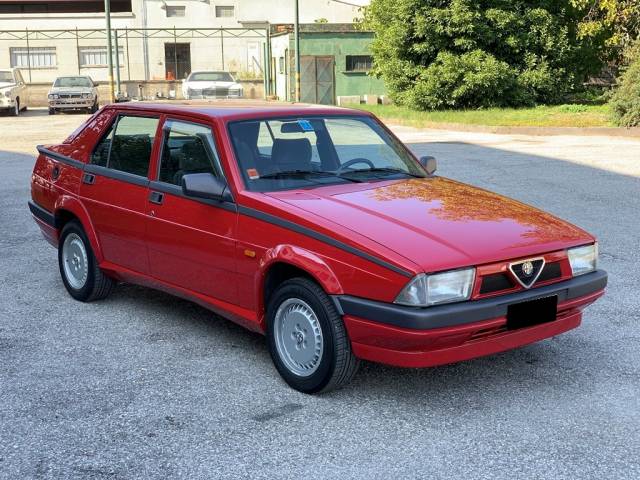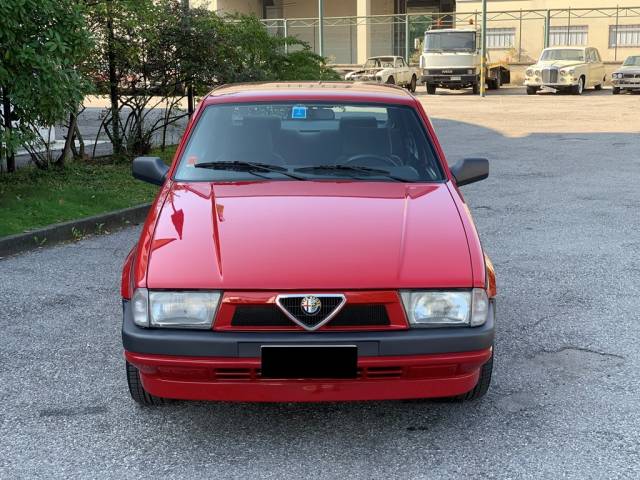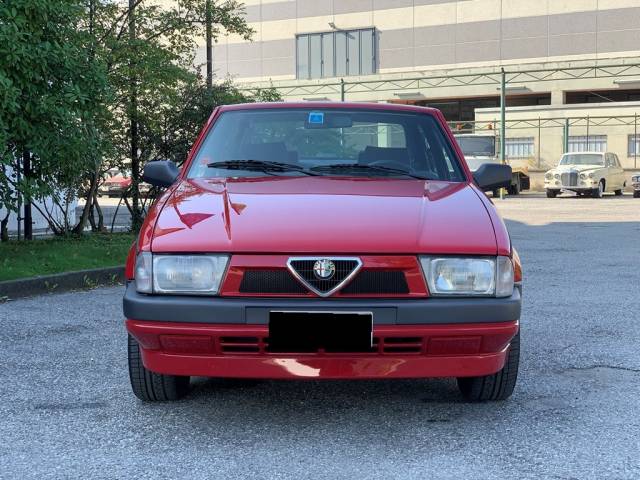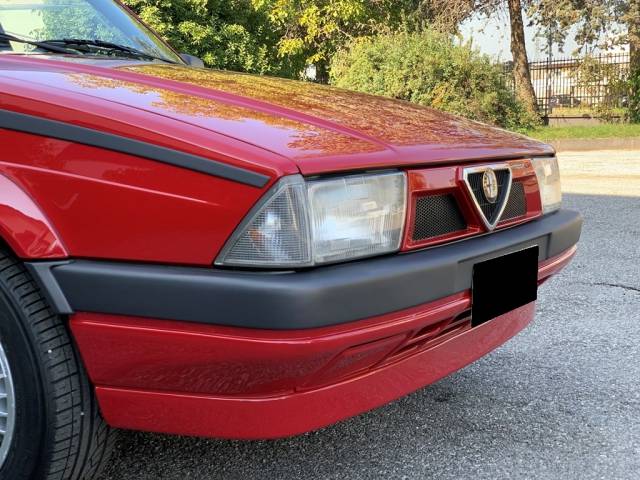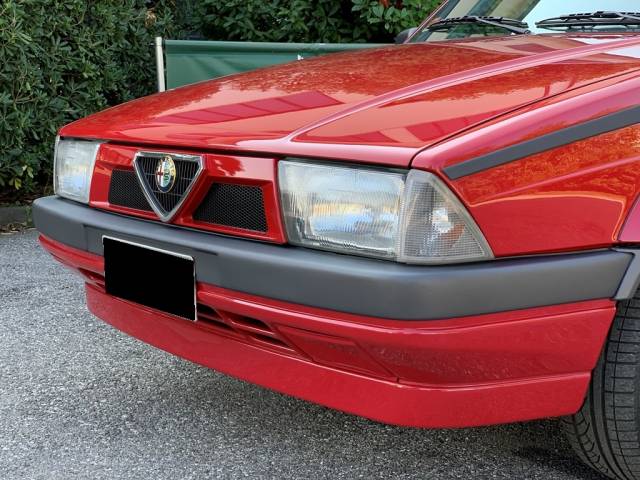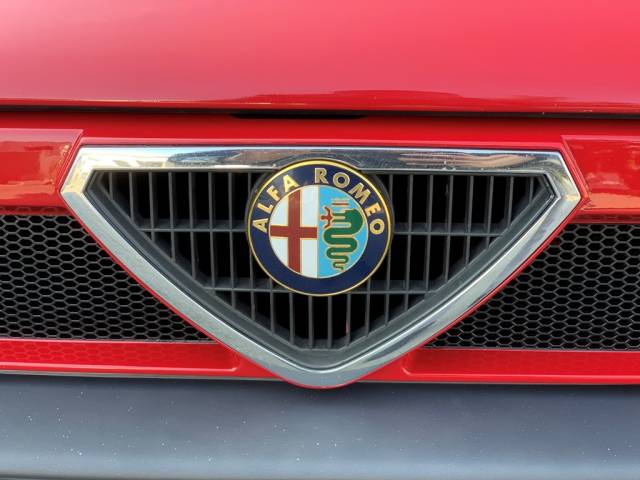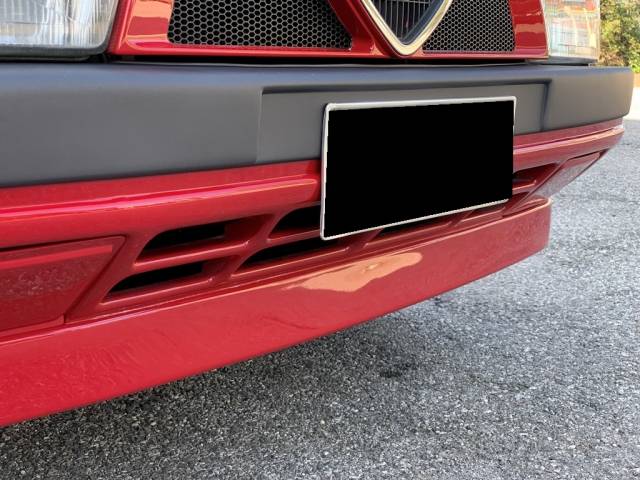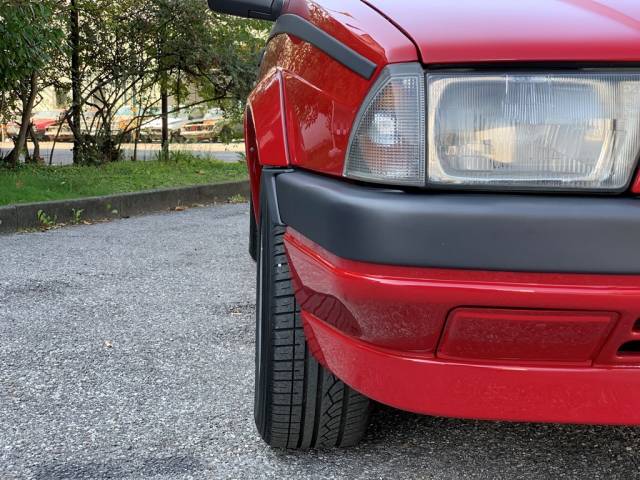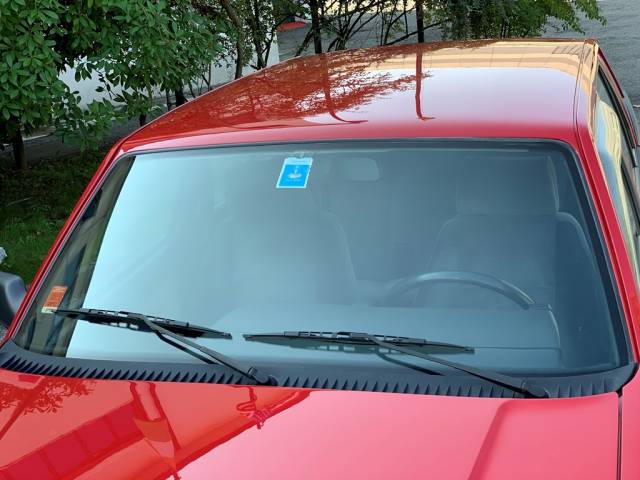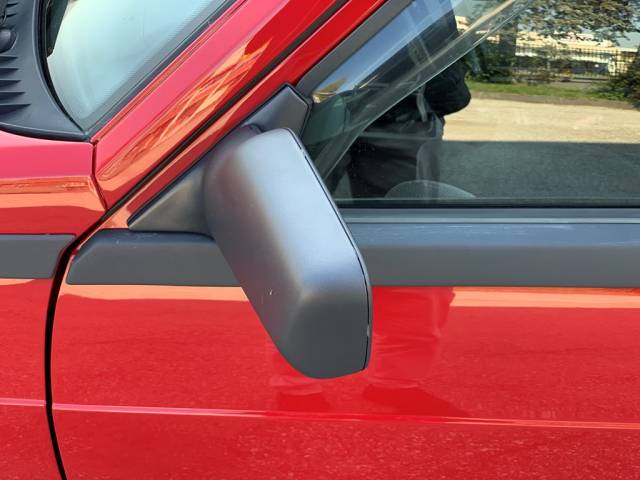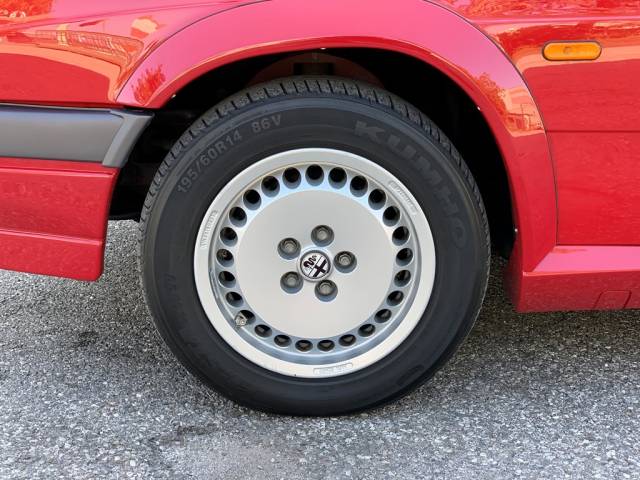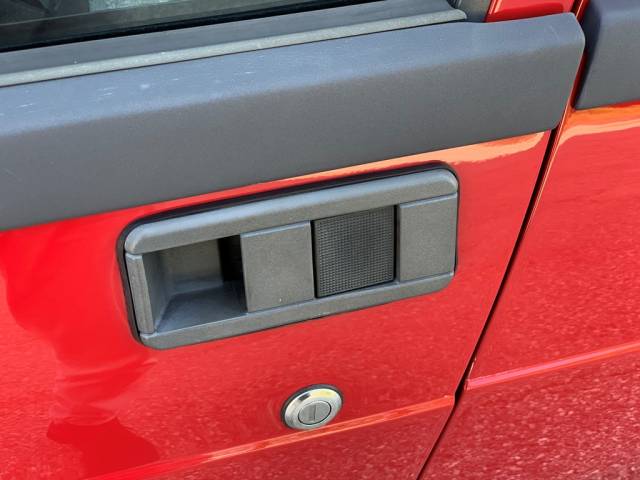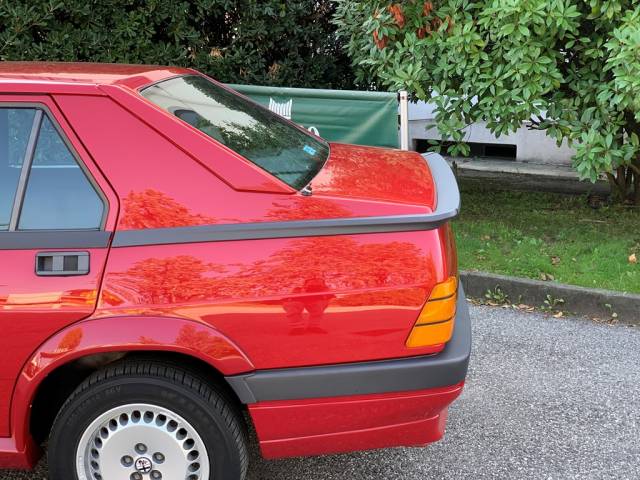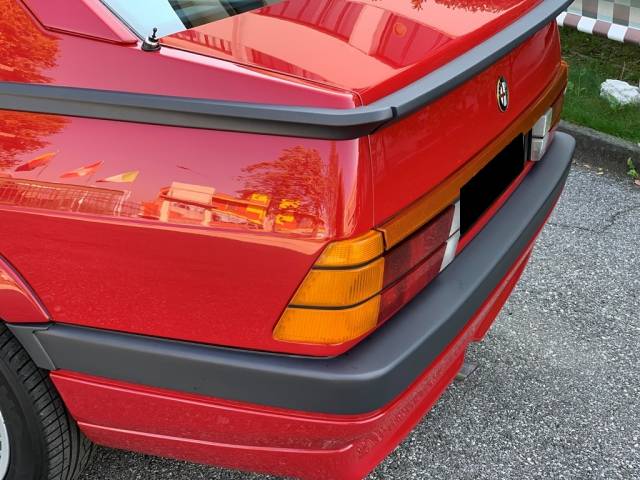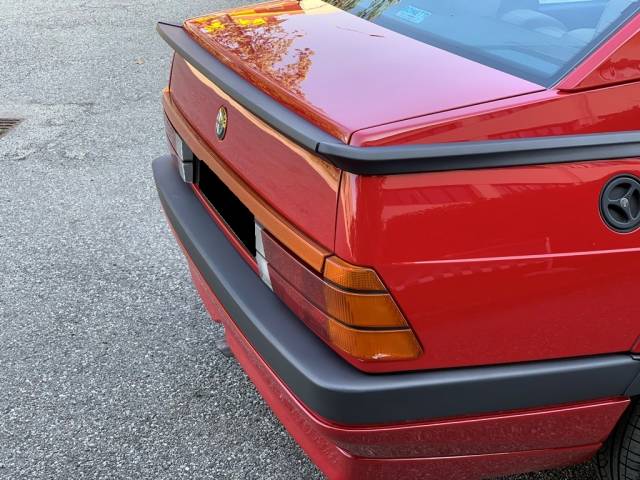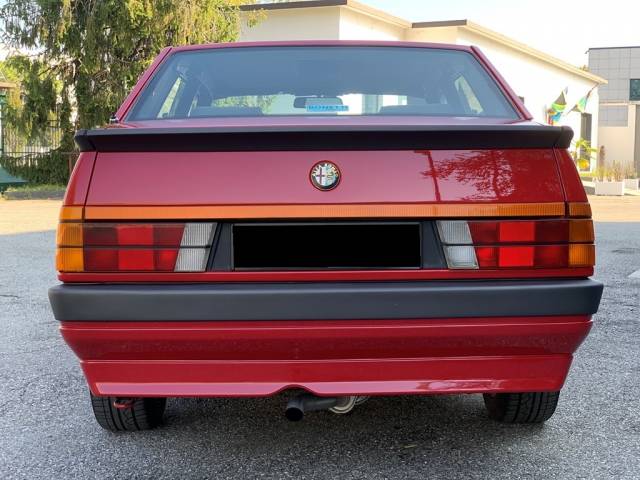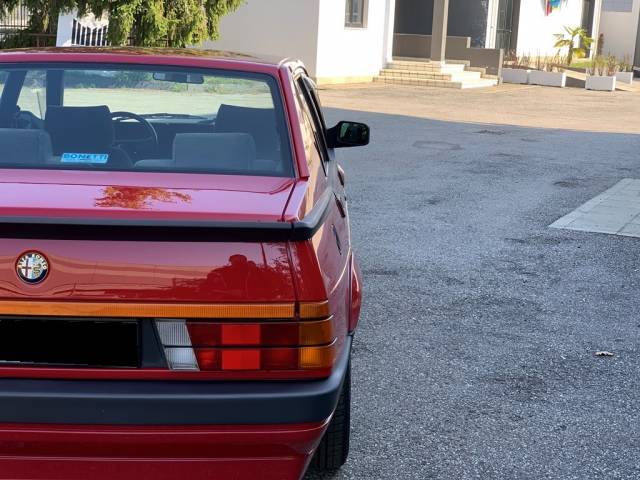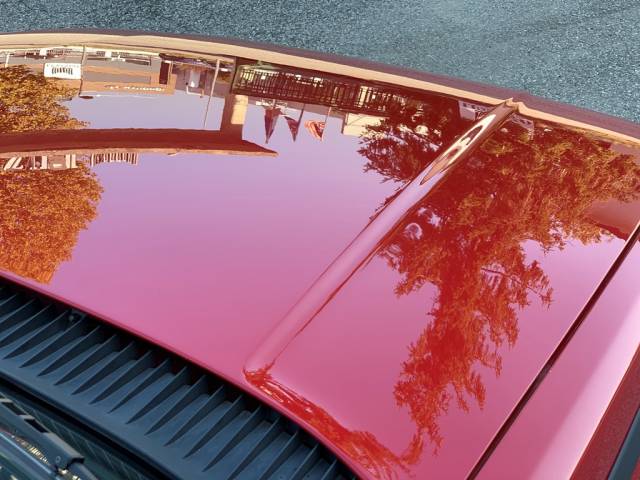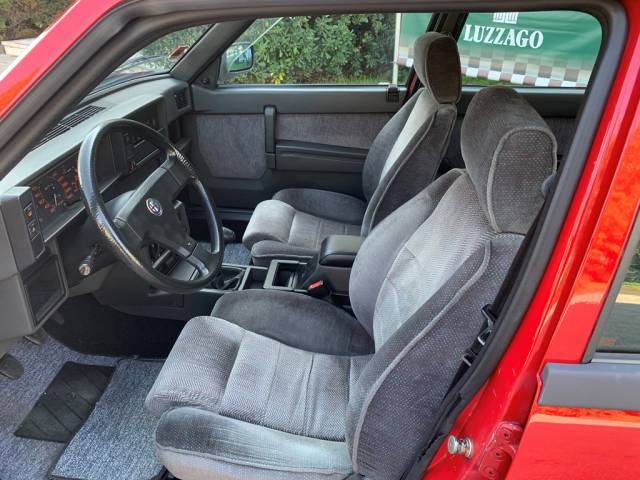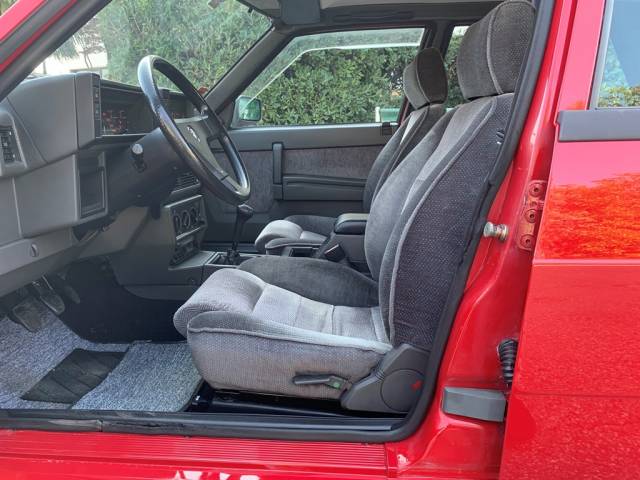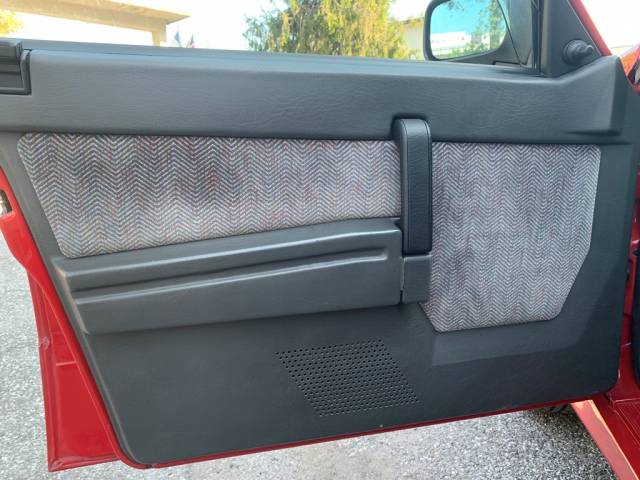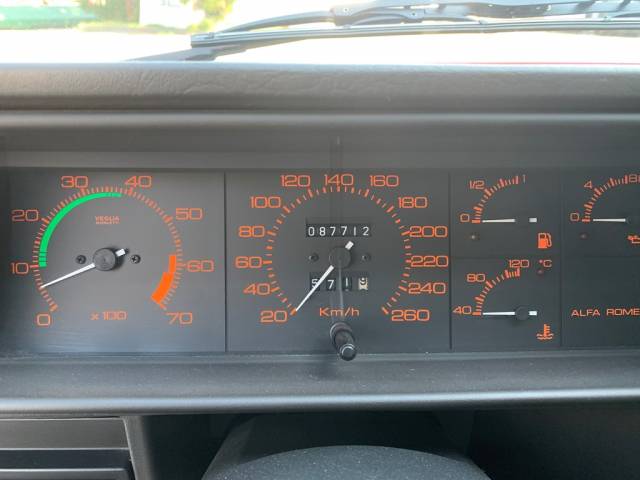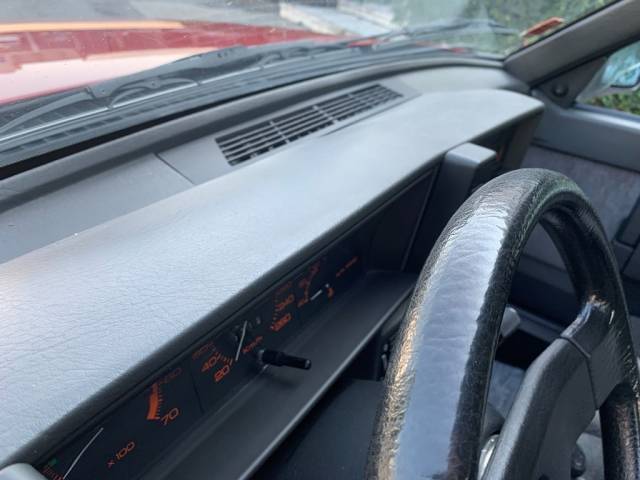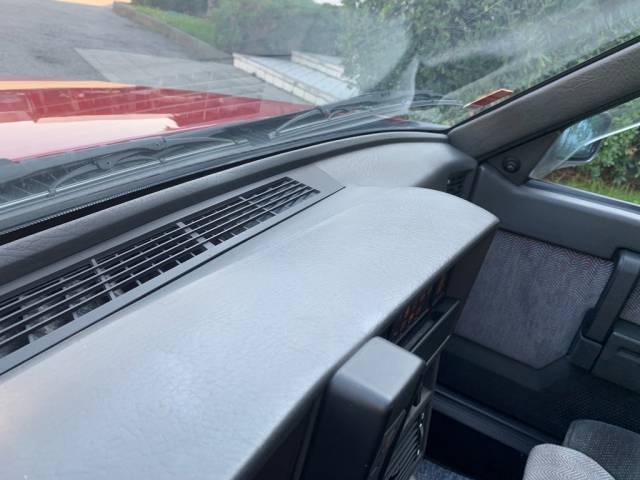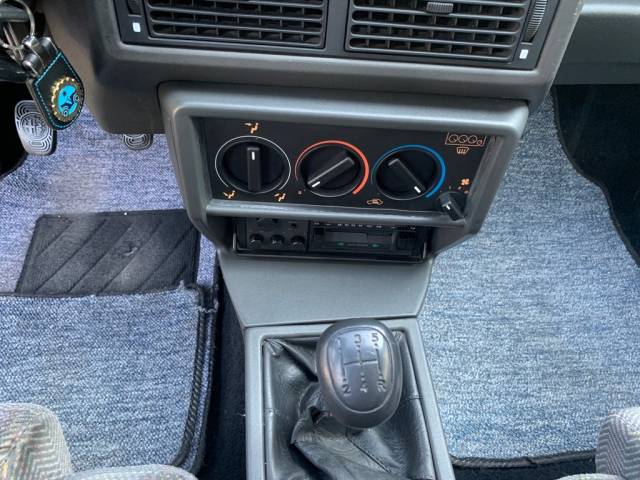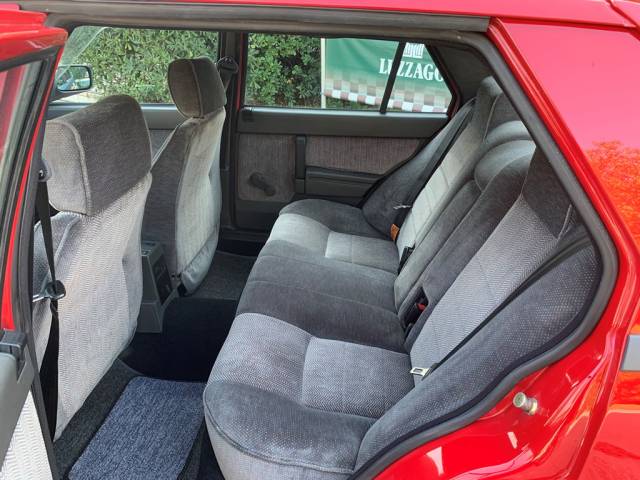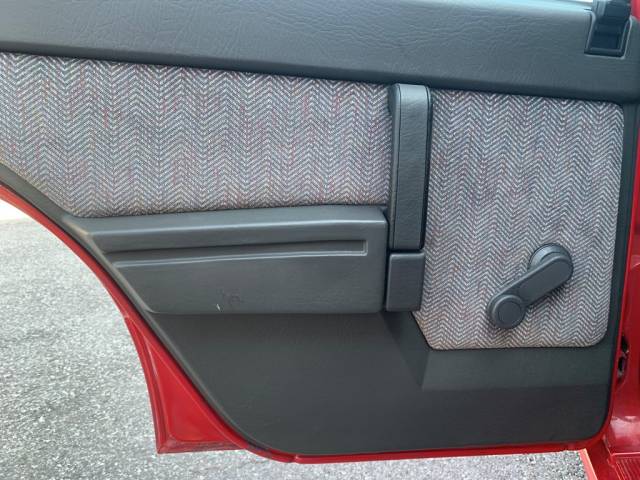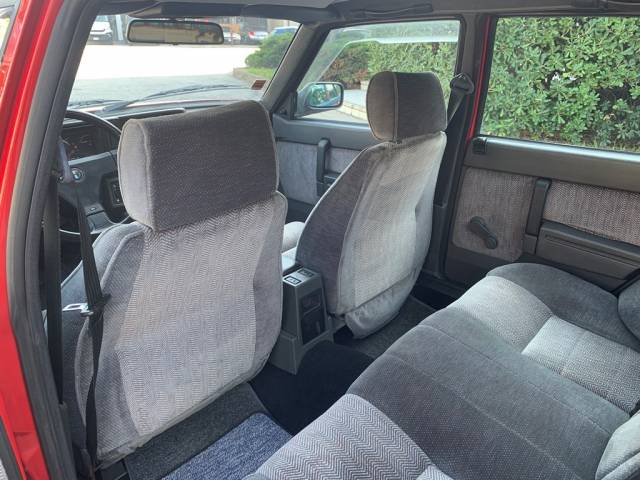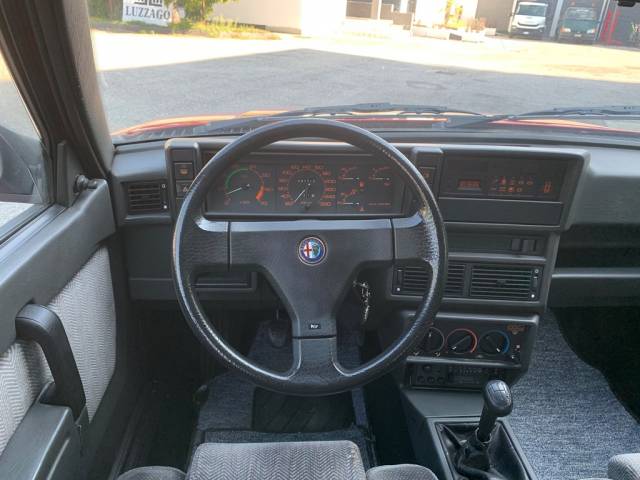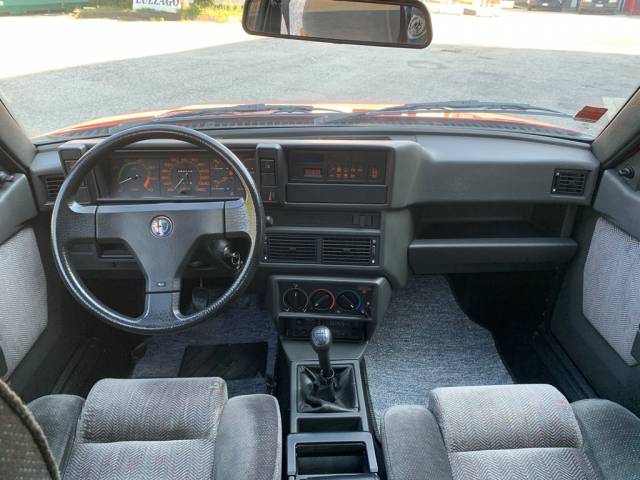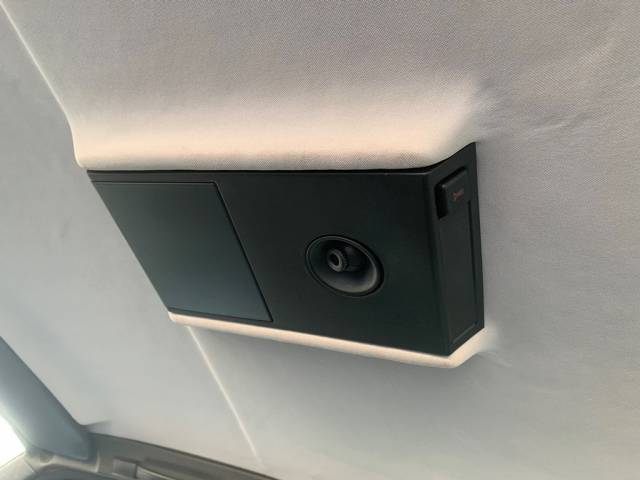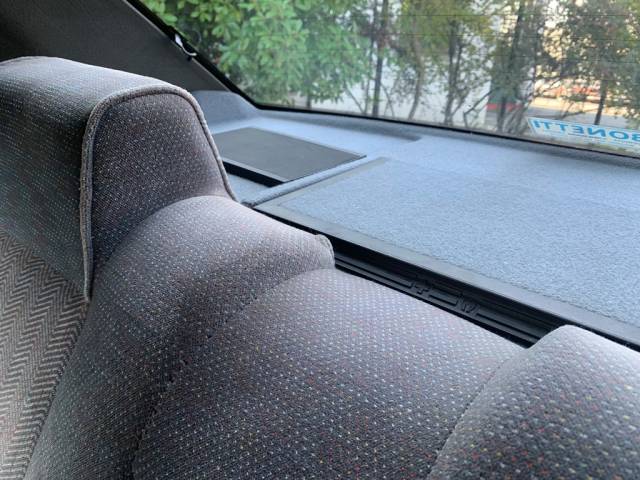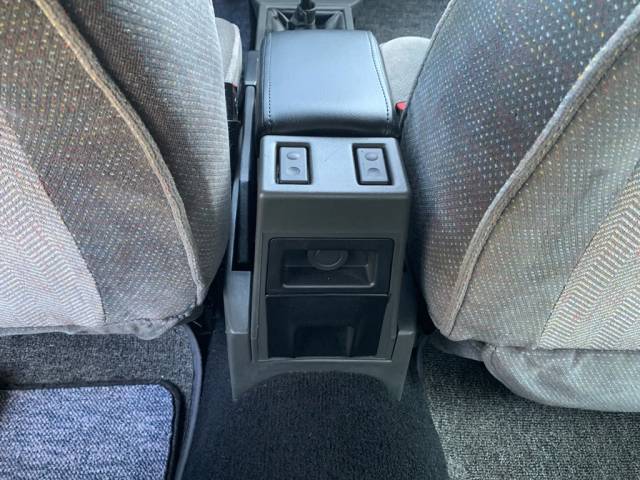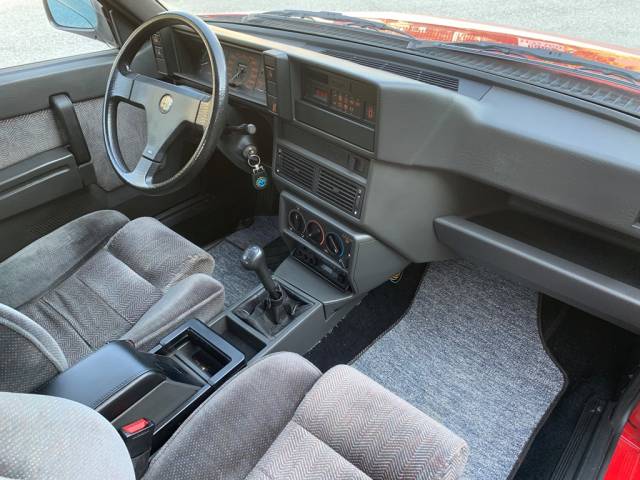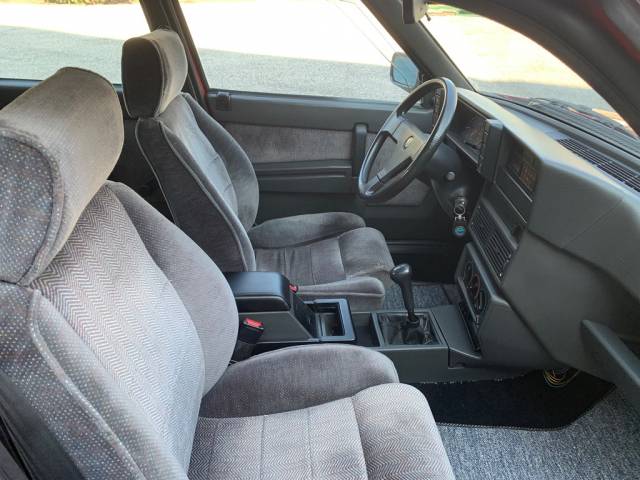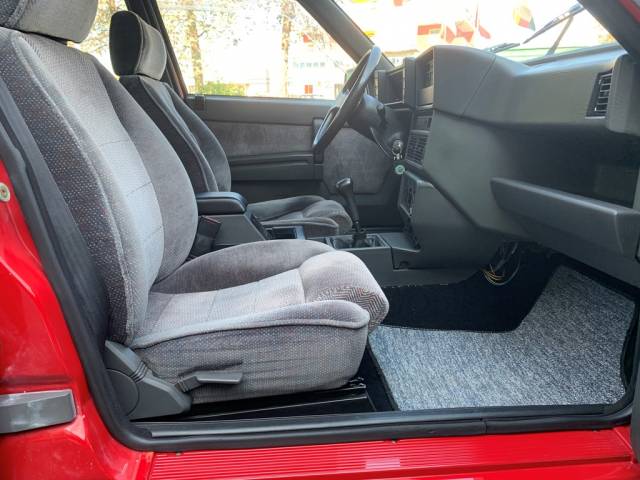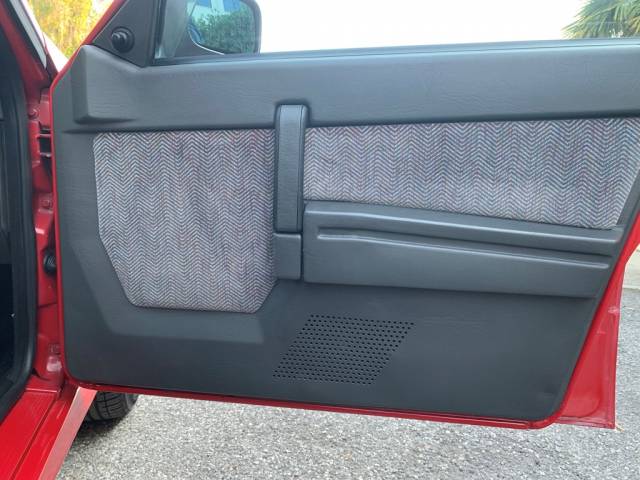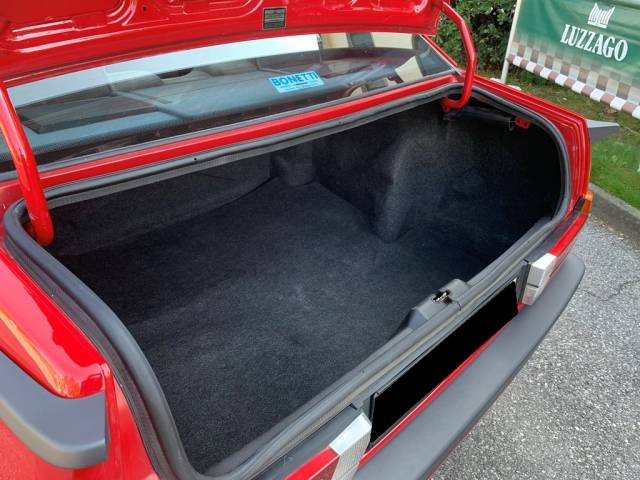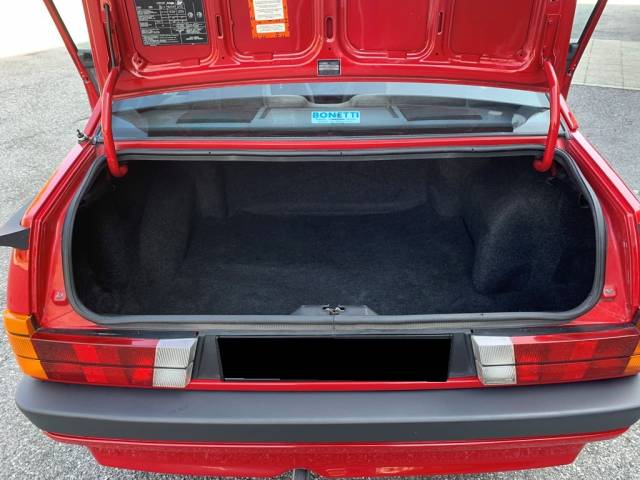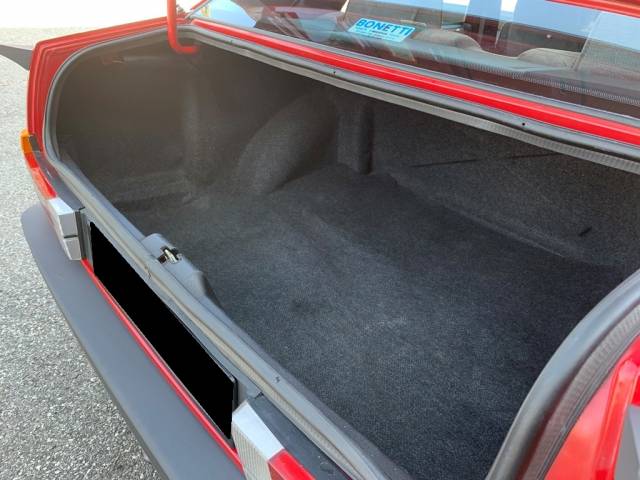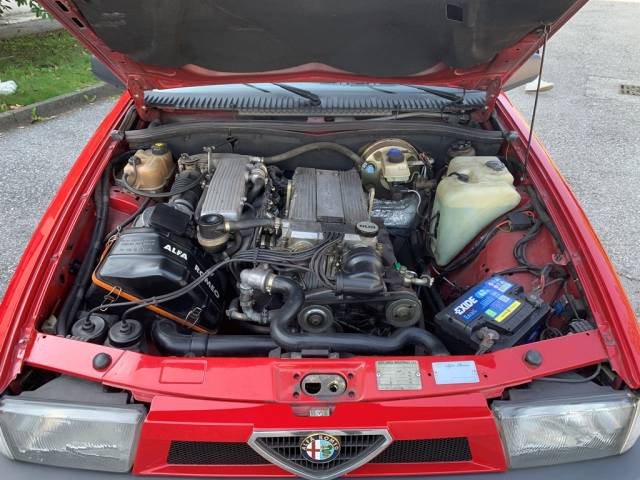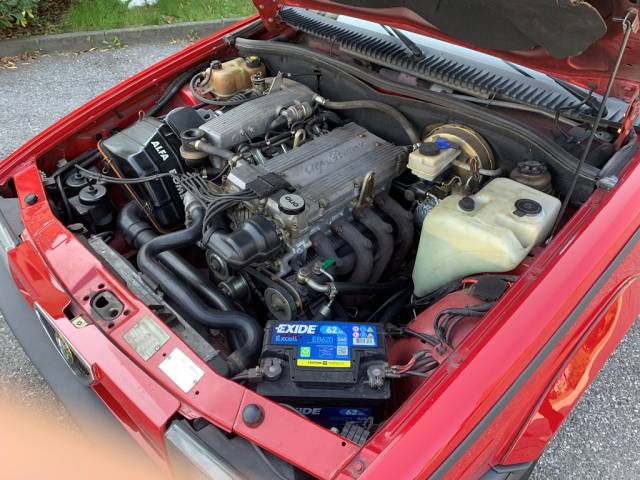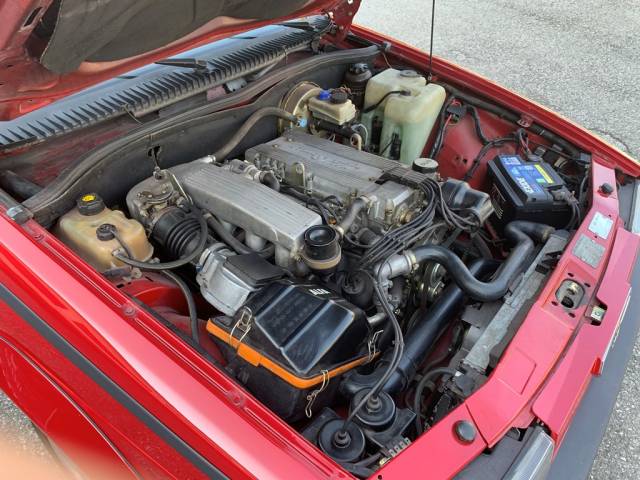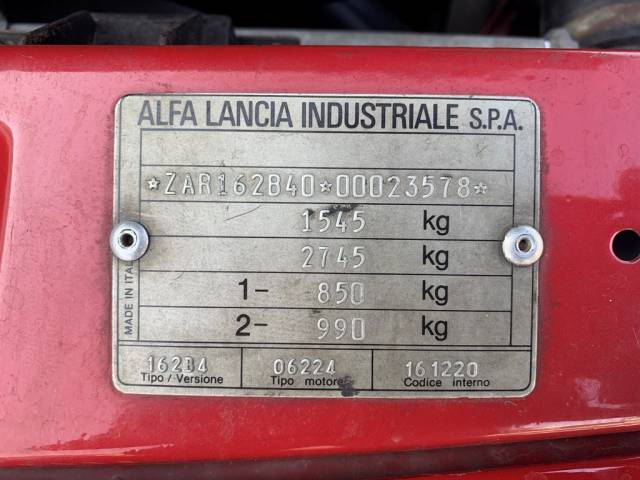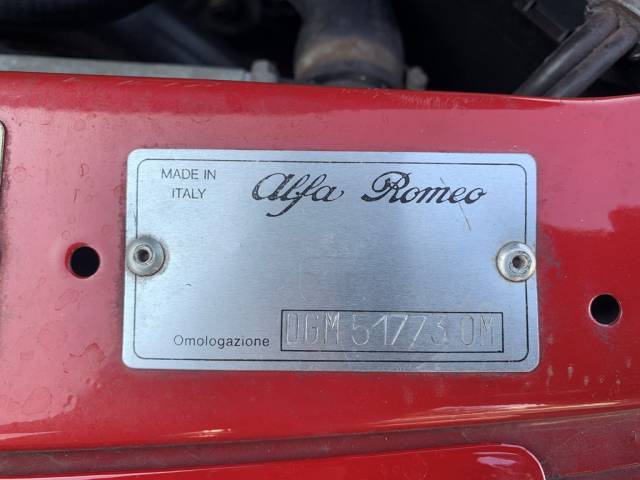 Dealer

away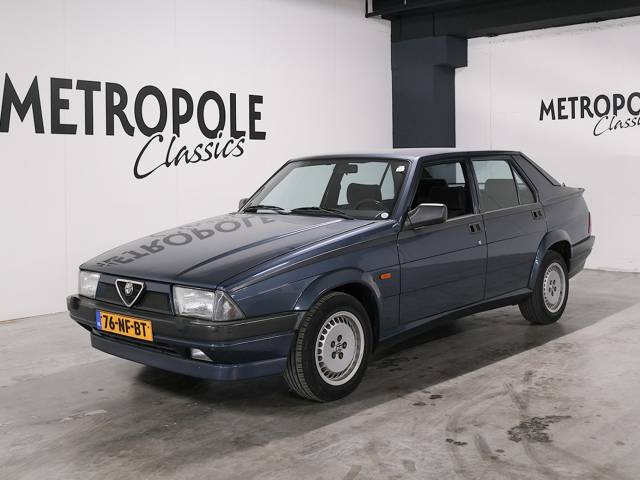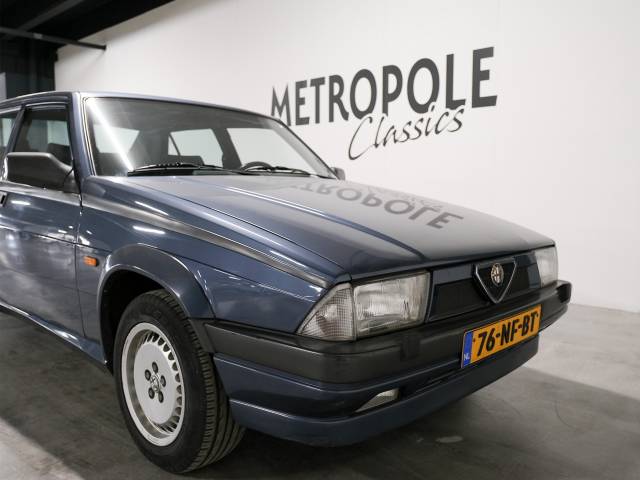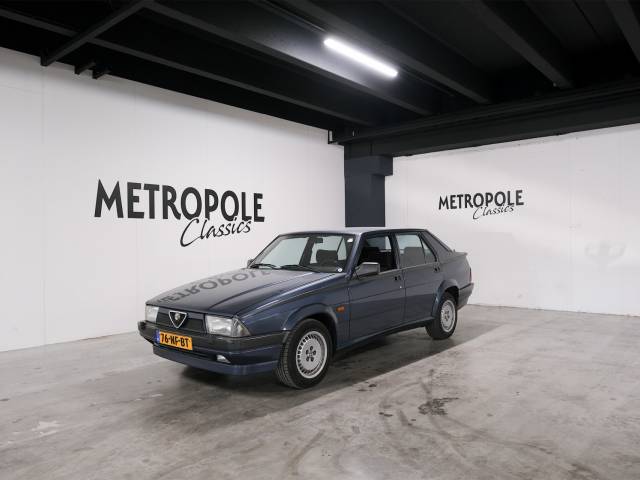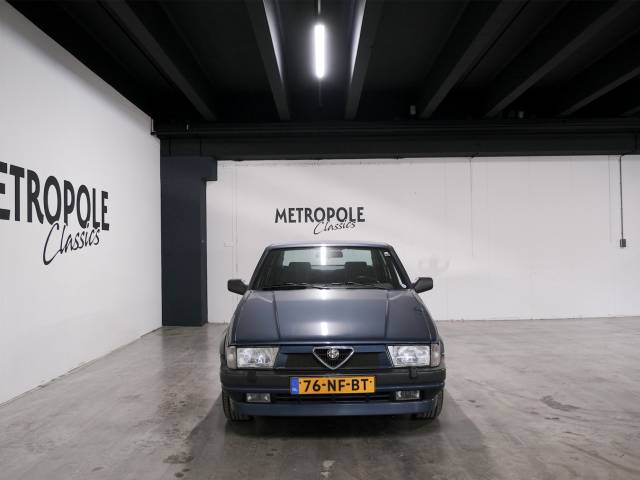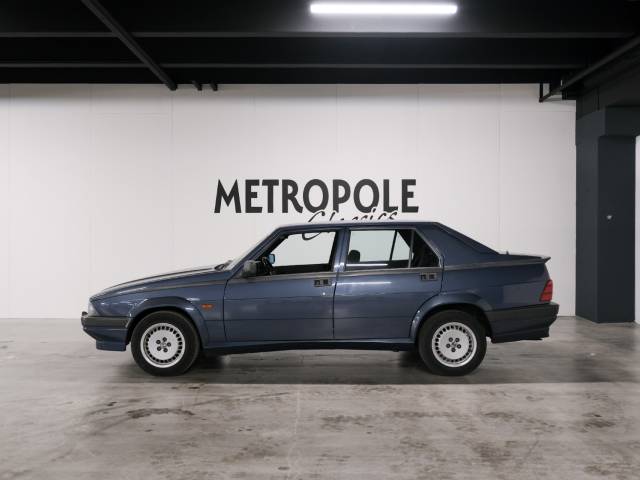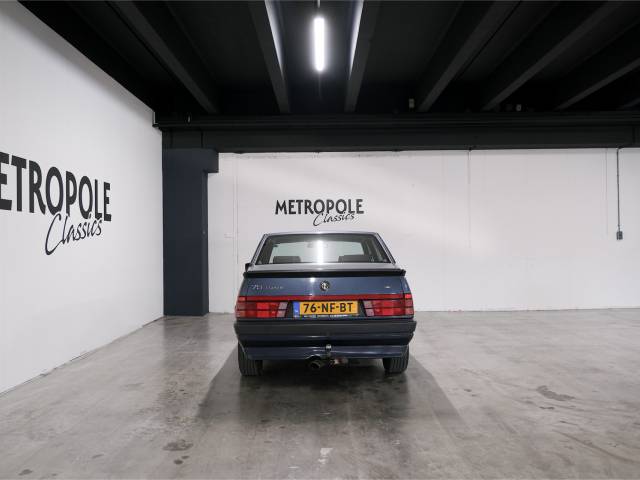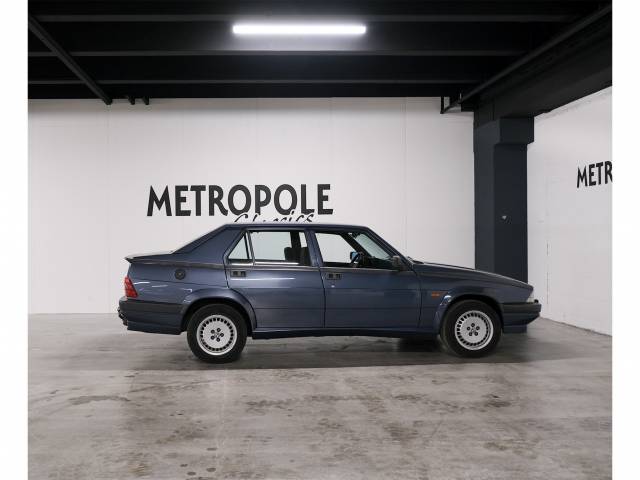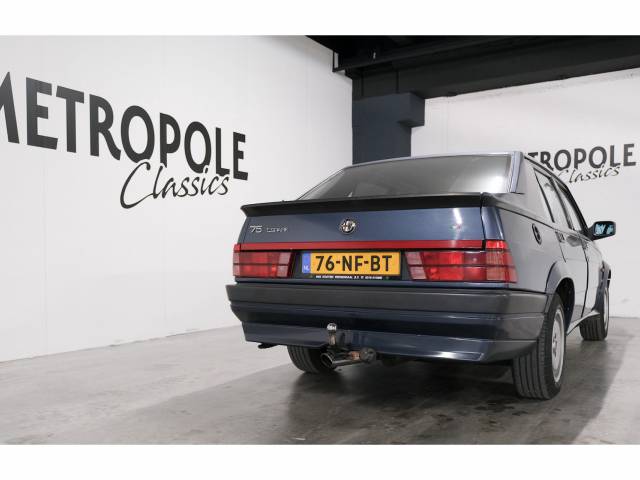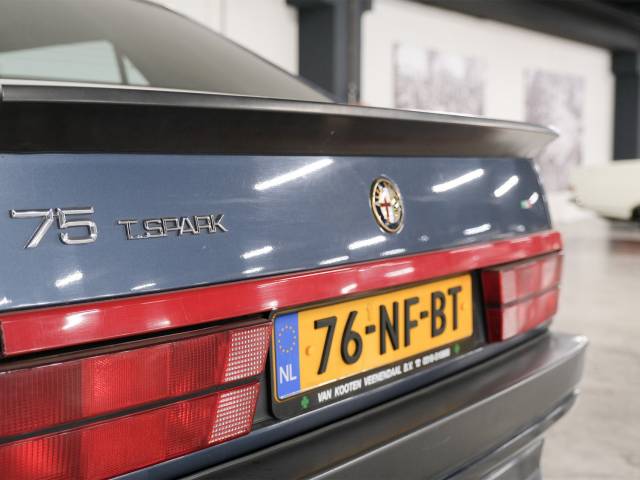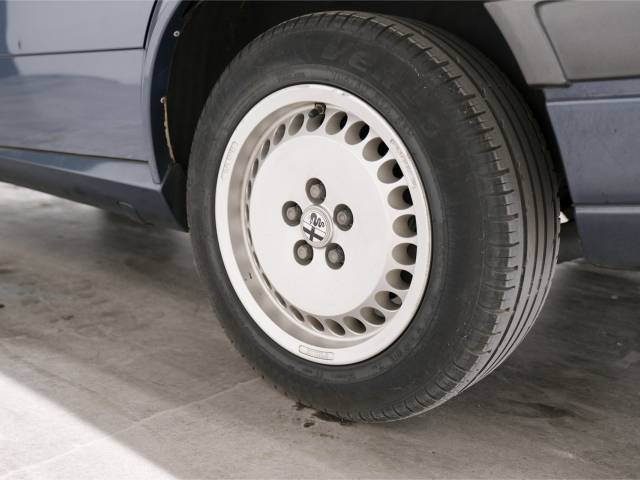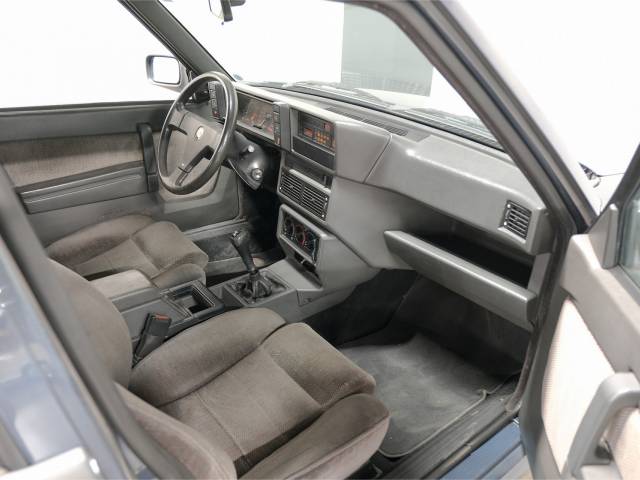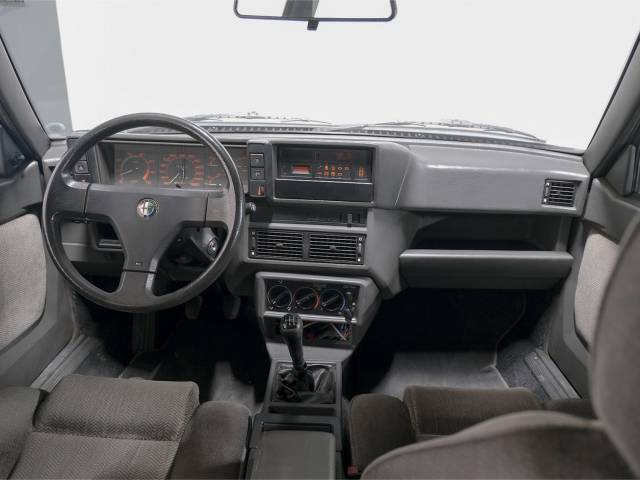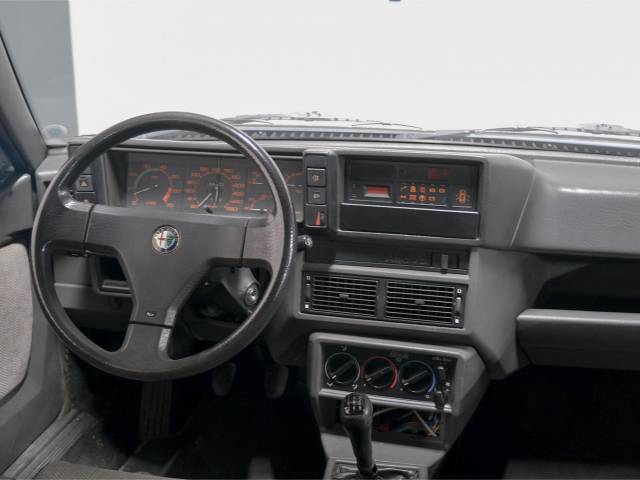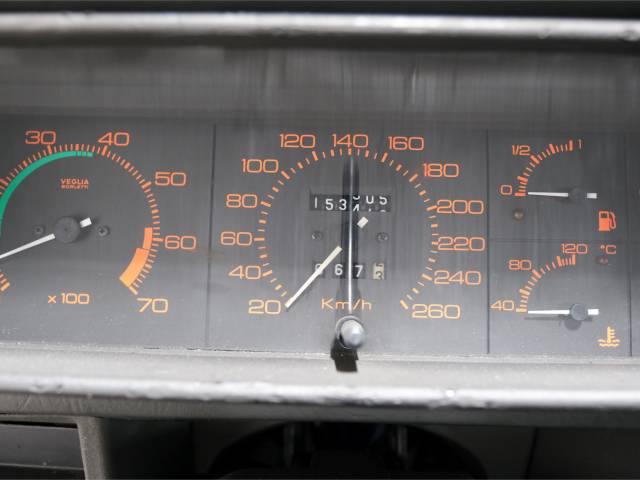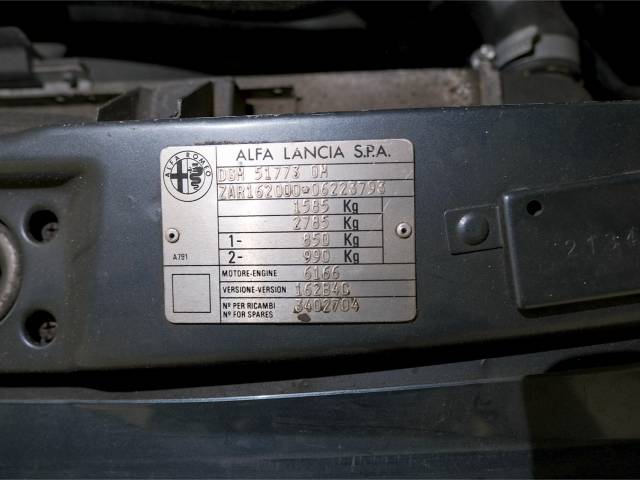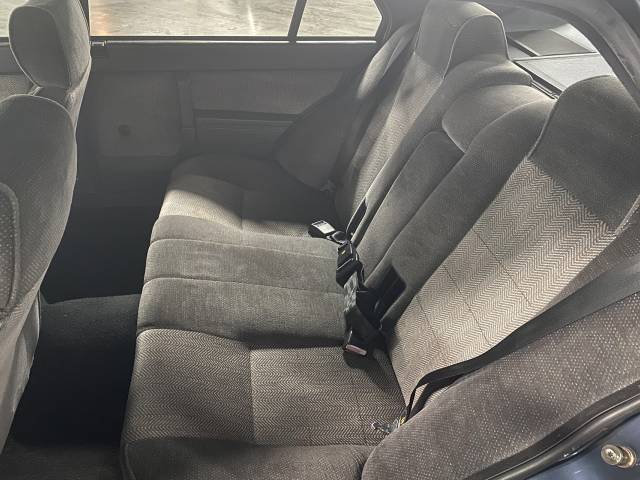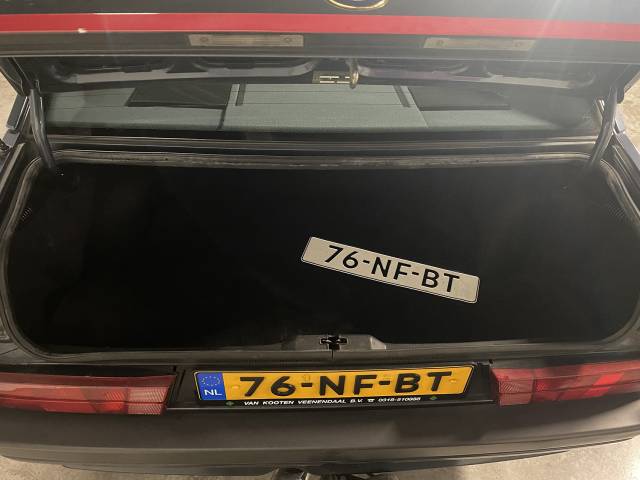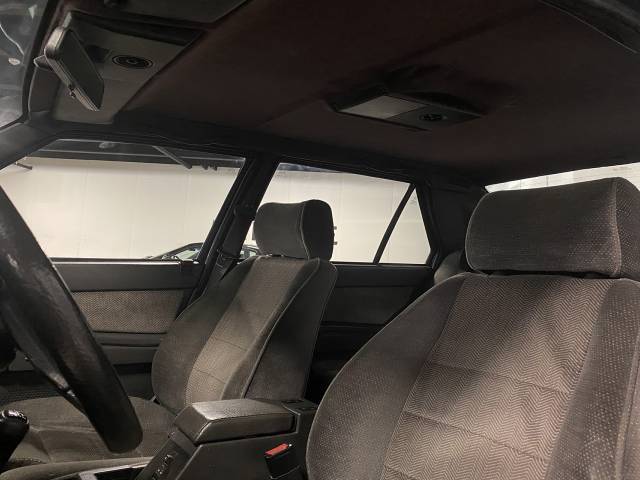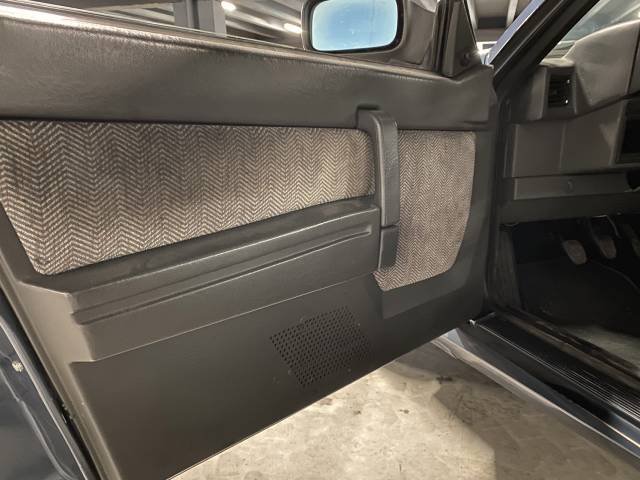 Alfa Romeo 75 2.0 T.Spark. 1991. . M0255
Dealer

away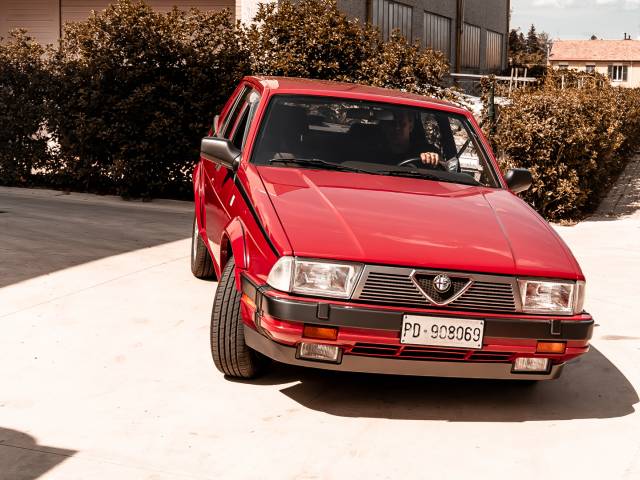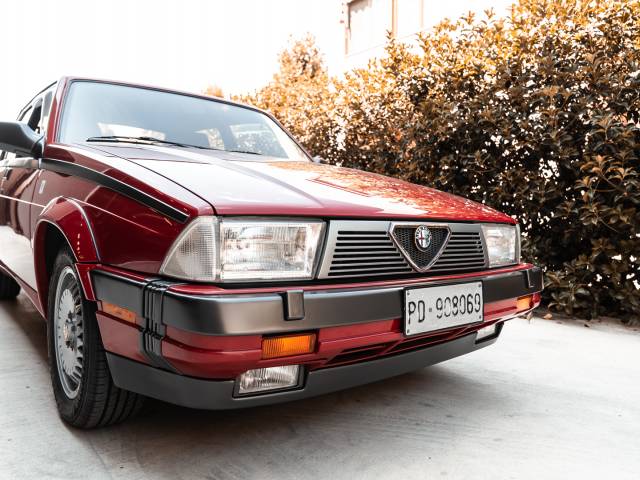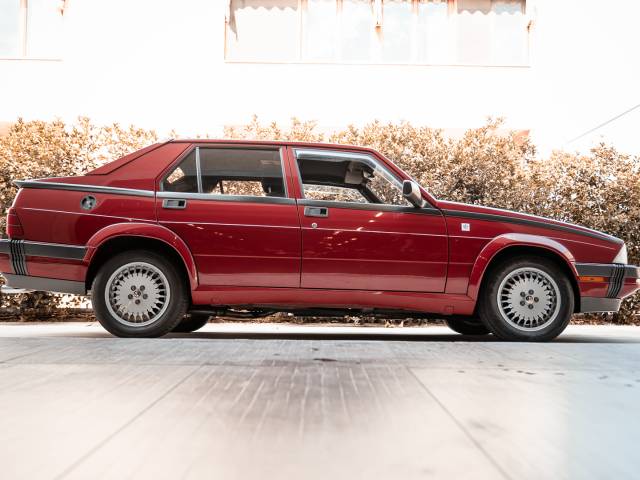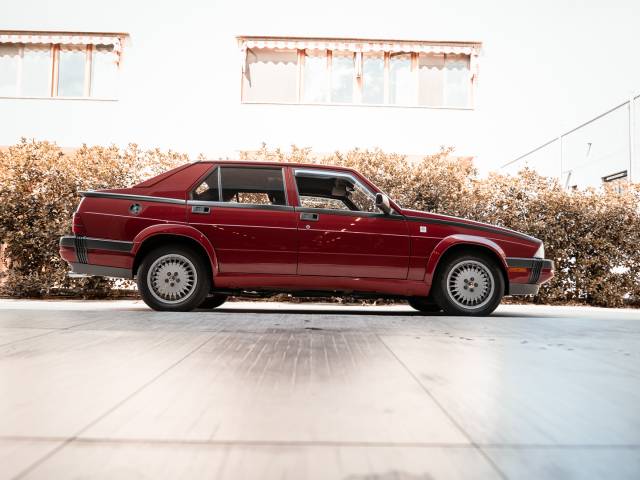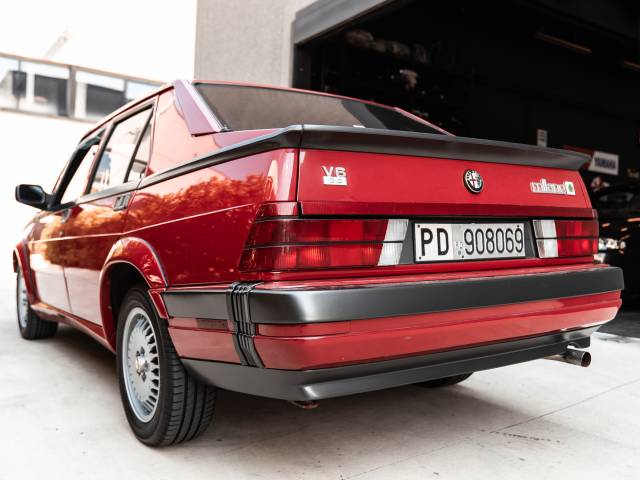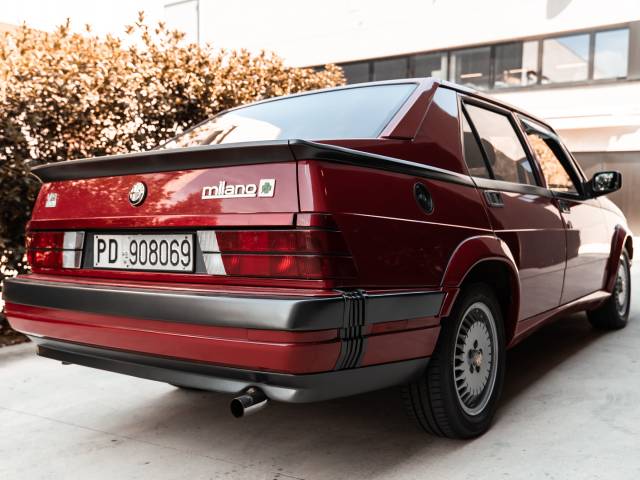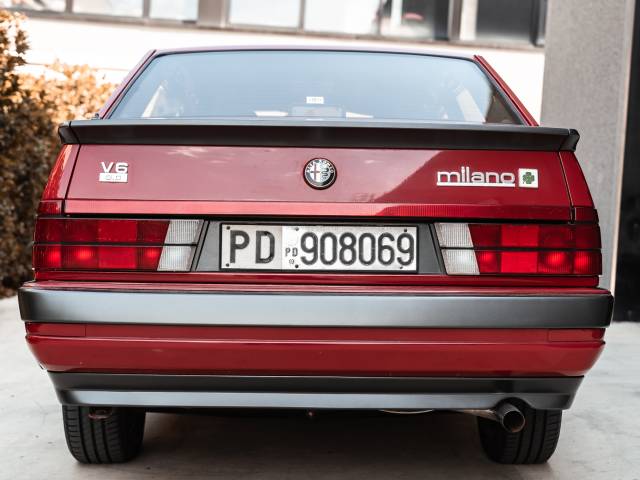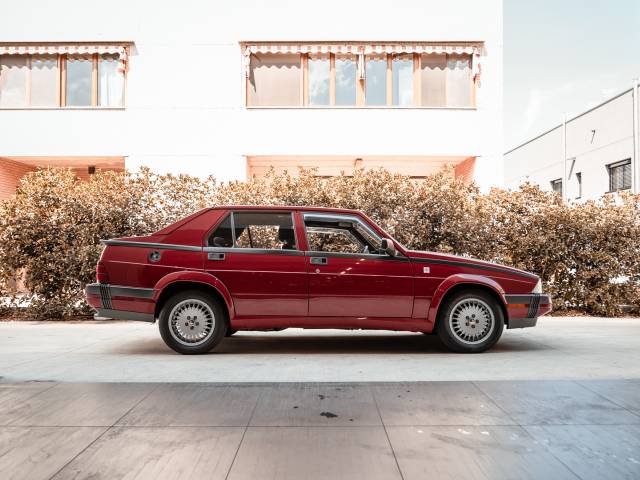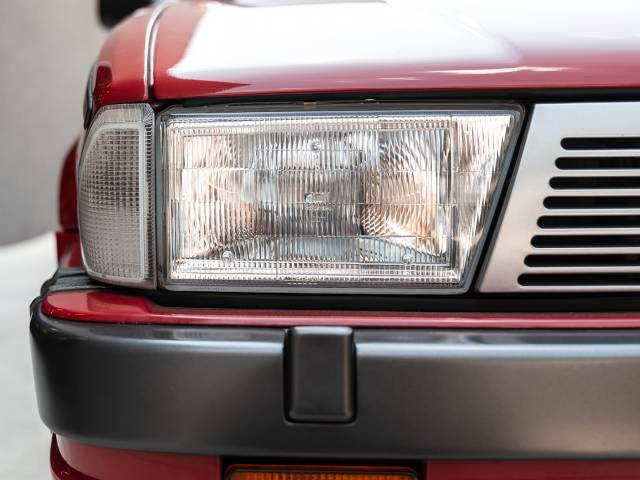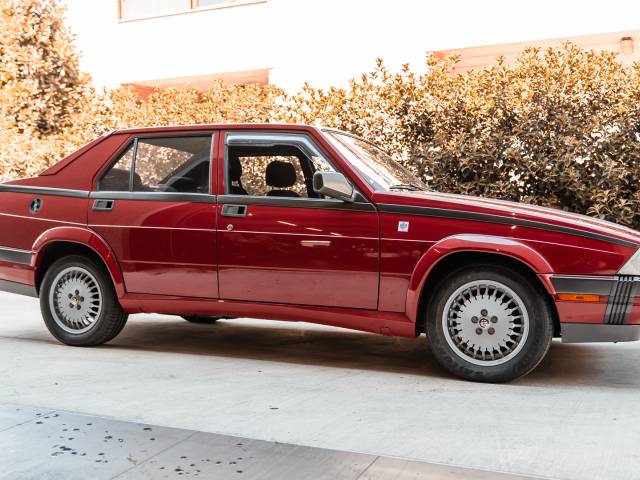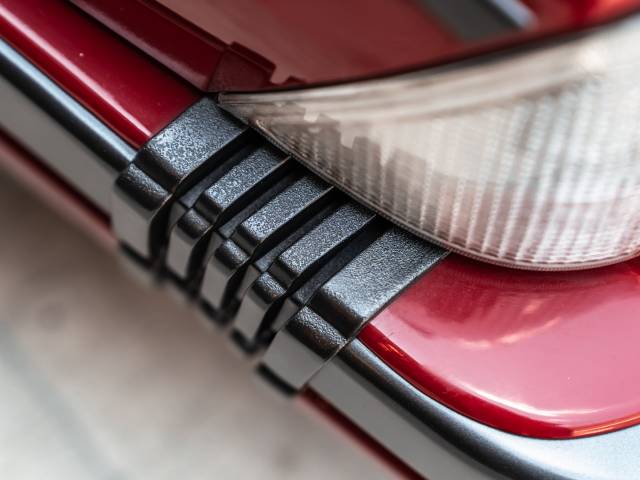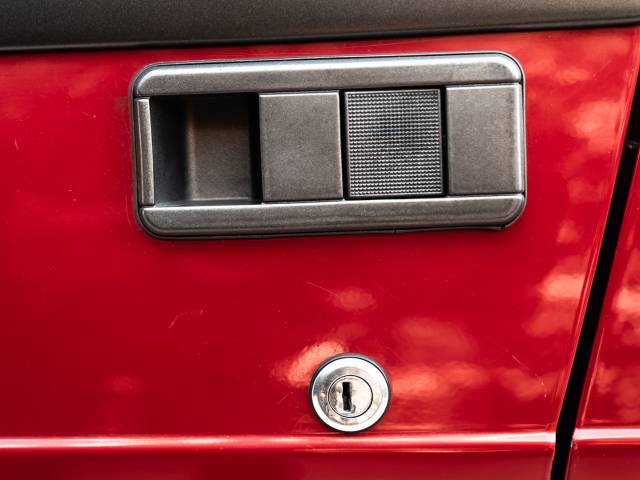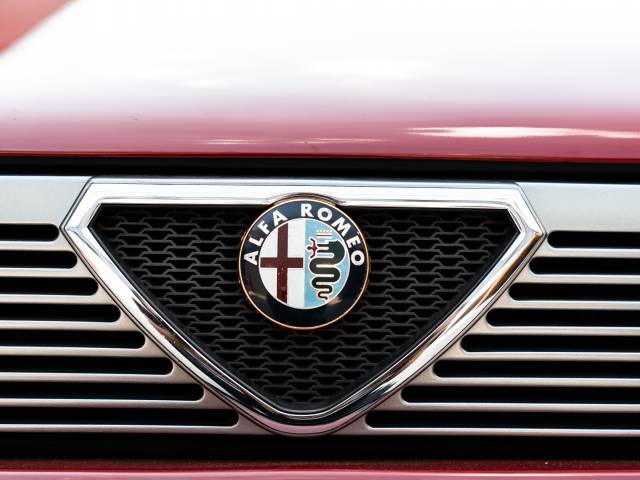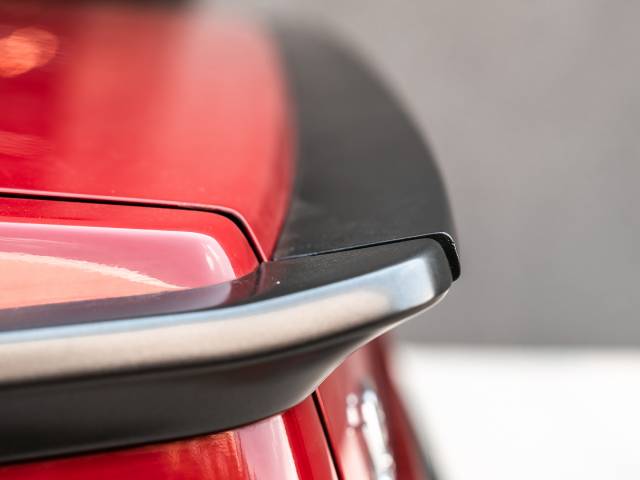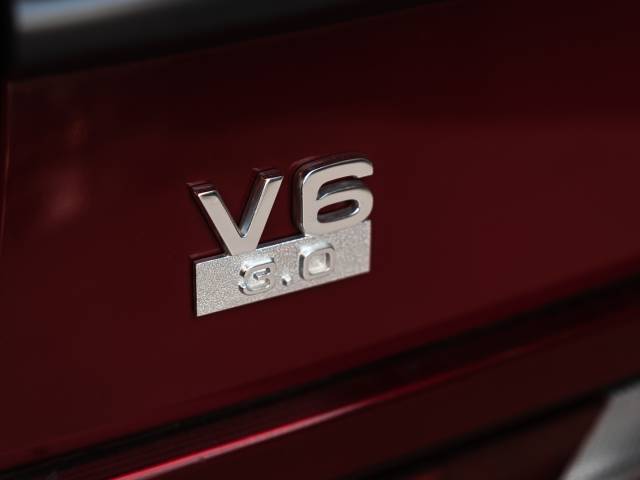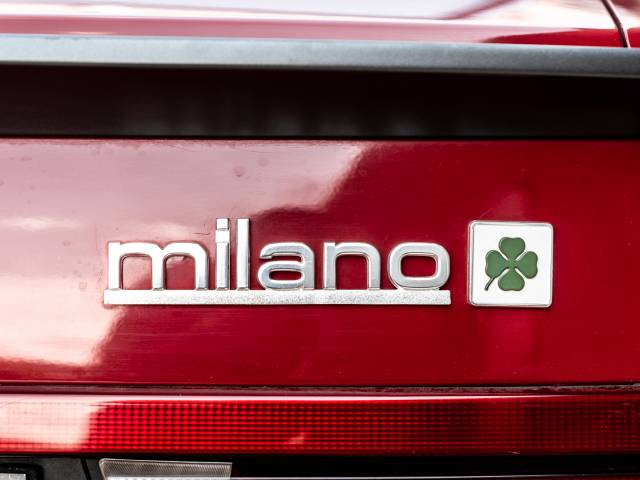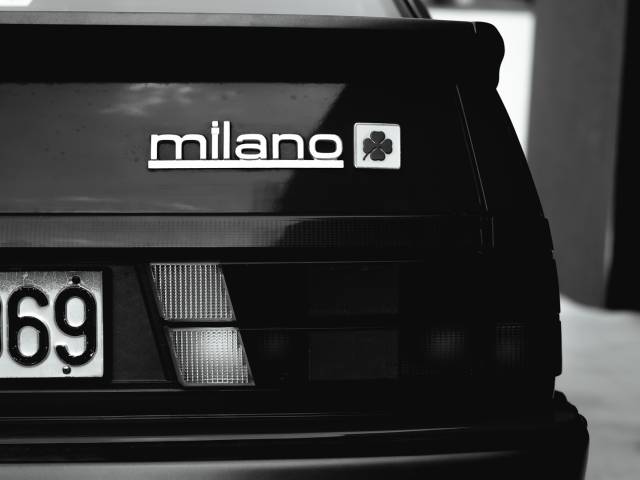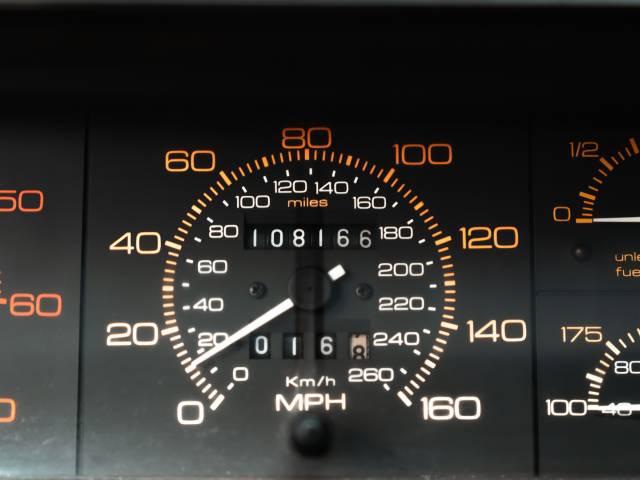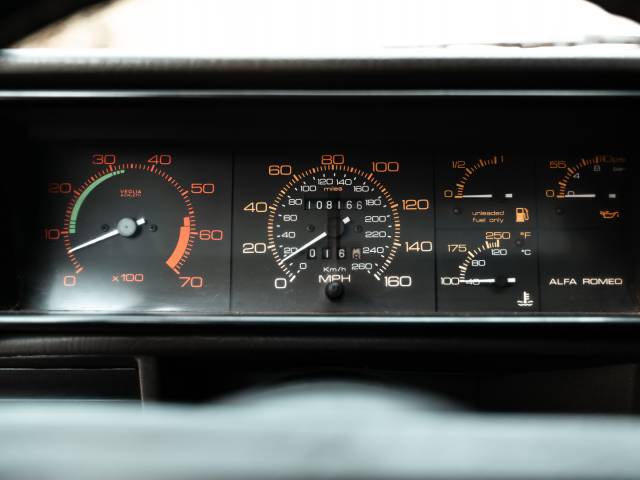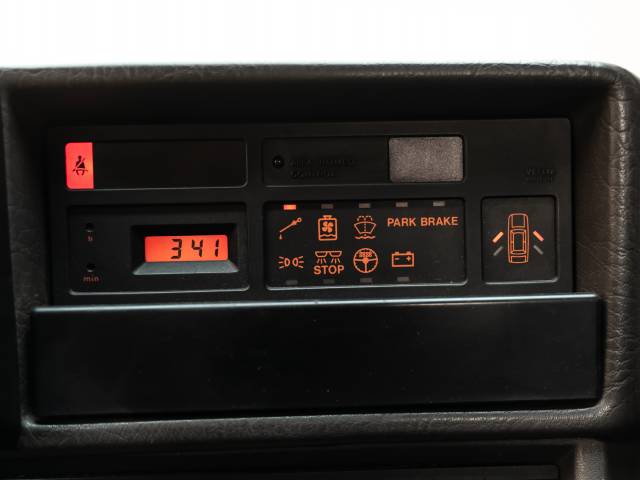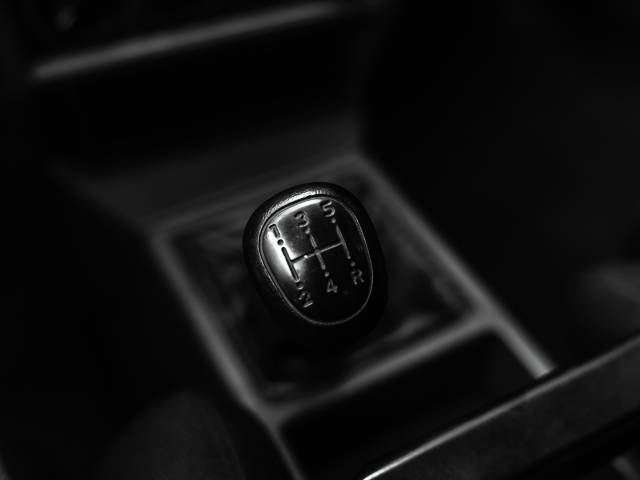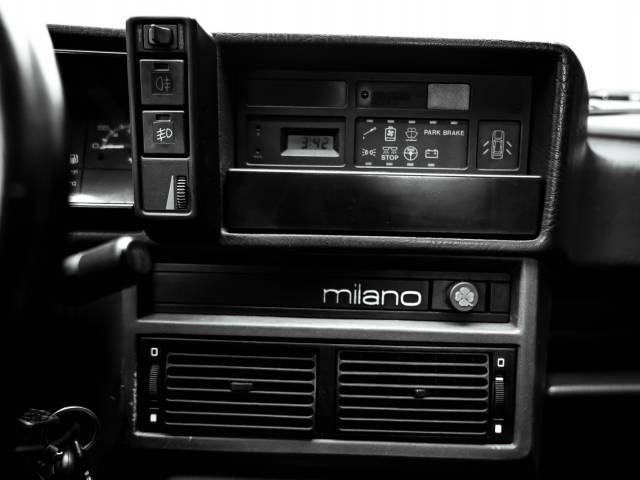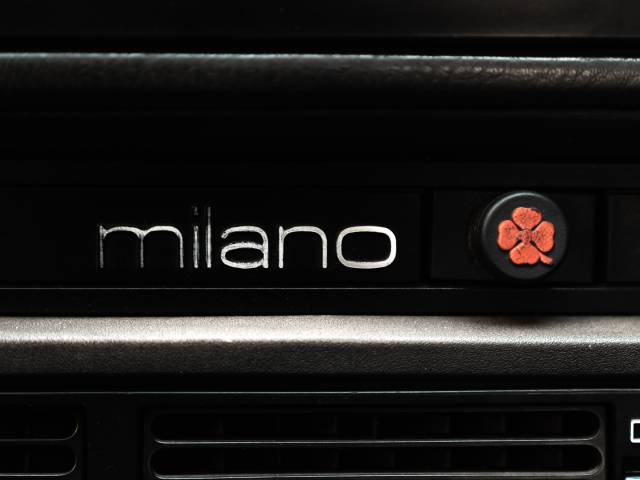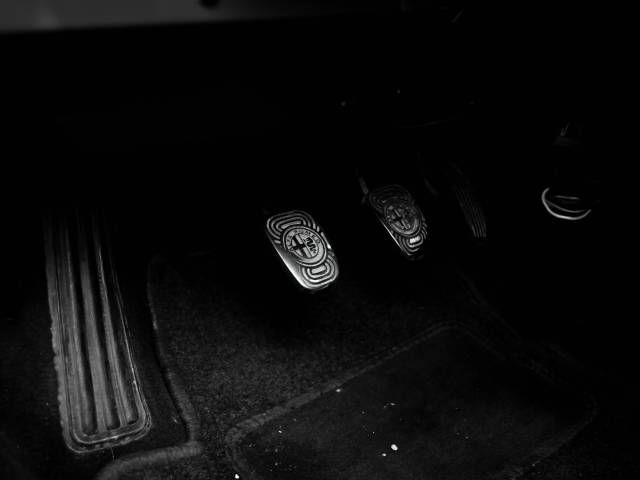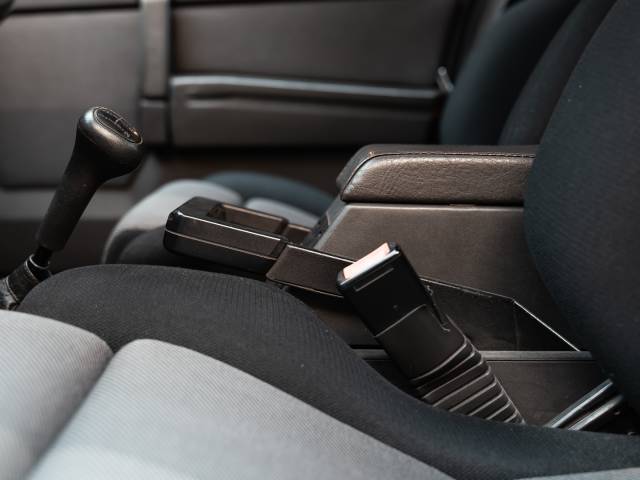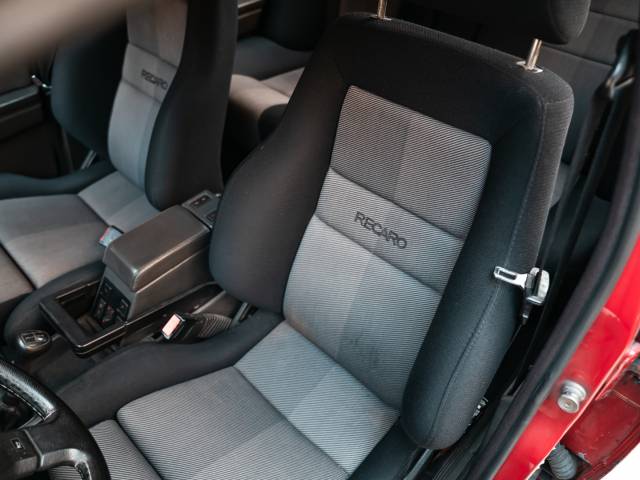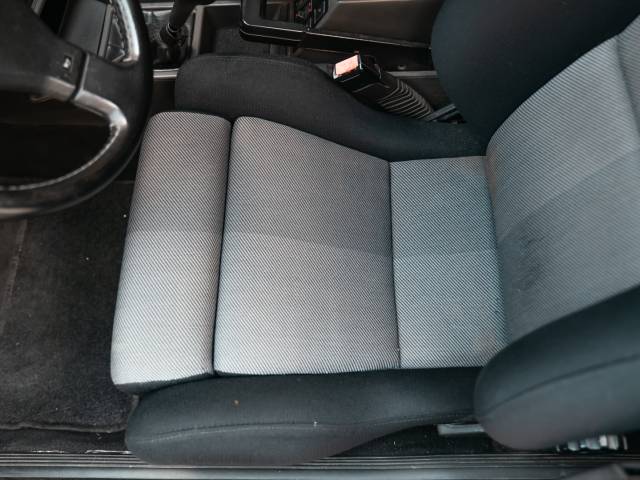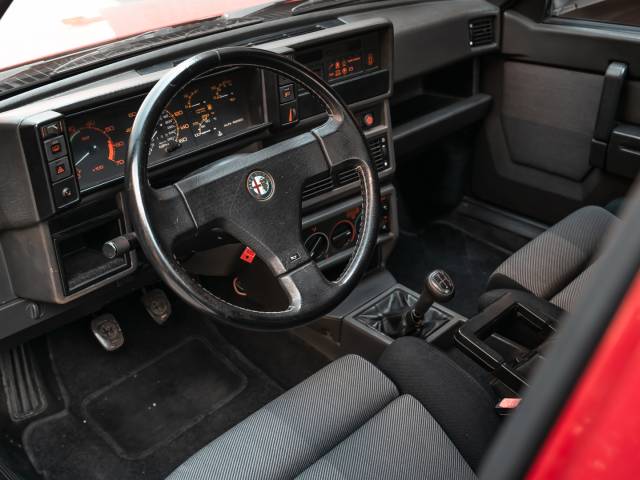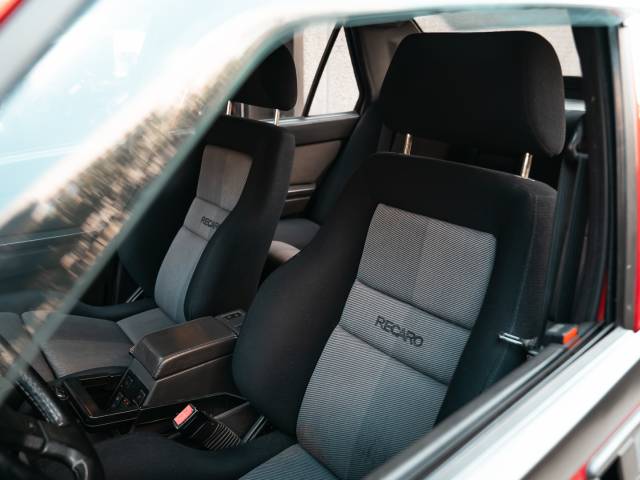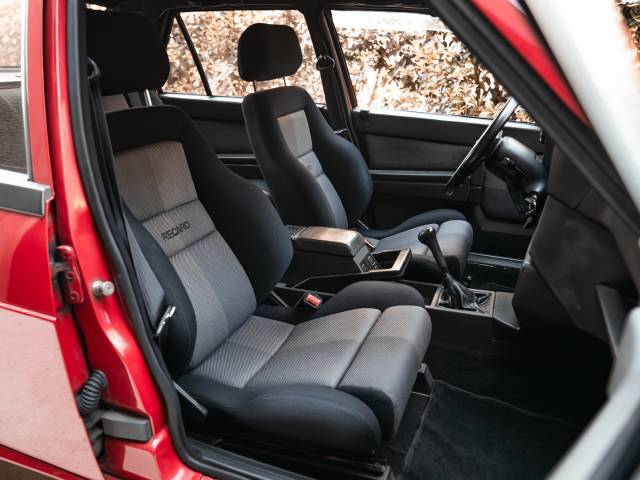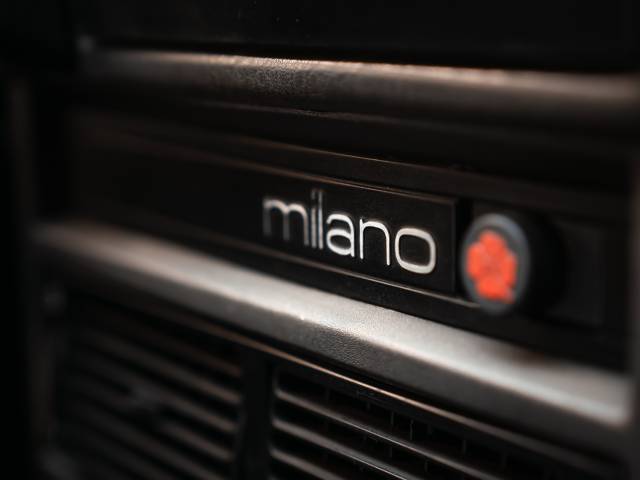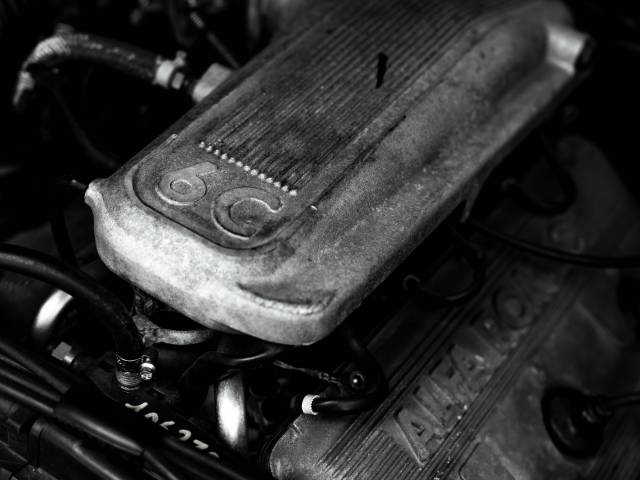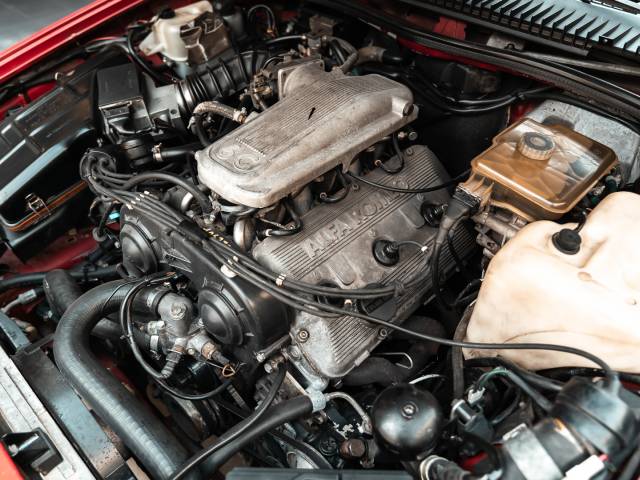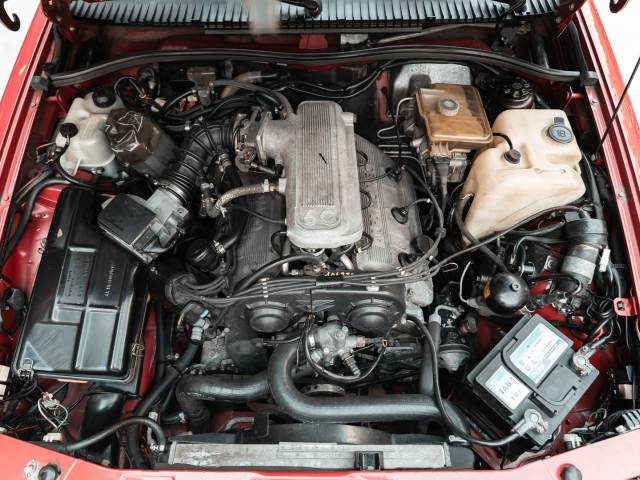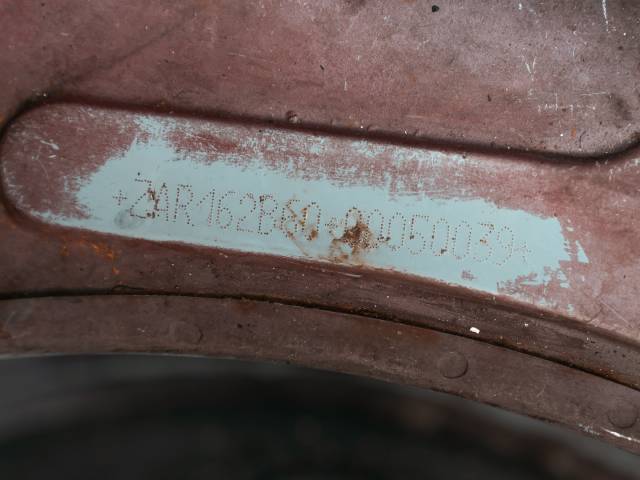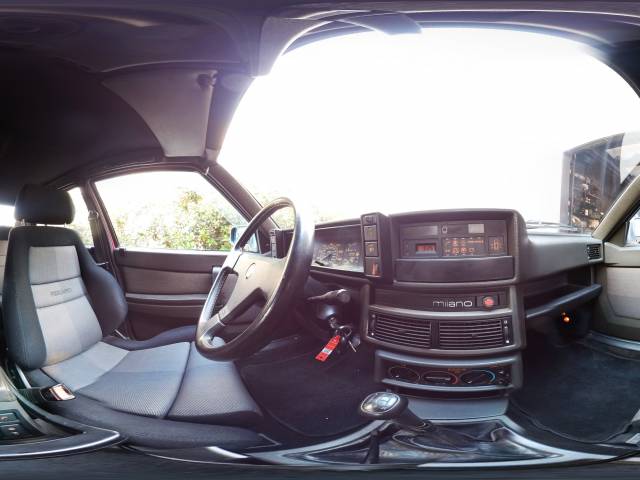 Dealer

away
Alfa Romeo 75
Produced by the Italian manufacturer Alfa Romeo from its beginnings in 1985 until manufacturing ceased in 1992, this model was sold in the USA as the Milano.
Development and history of the Alfa Romeo 75
From its introduction in the mid 1980s, the Alfa Romeo 75 enjoyed a good degree of commercial success. Almost 237,000 vehicles were produced in the first three years, with that total exceeding 386,000 by the end of its seven-year production run. It was one of the last models released by the company before being taken over by Fiat. The model was so named to commemorate the Italian company's seventy-fifth anniversary; it also replaced the Giulietta, with some common components being used.
Description and features of the Alfa Romeo 75
The vehicle had a wedge-shaped main body with a tapered front, square-shaped headlights and a matching grille. The gearbox was rear mounted and connected to rear-wheel drive, with an innovative suspension system and shock absorbers which were specially designed to optimise the car's handling characteristics. This pioneering design meant that the car was almost perfectly evenly balanced, in terms of its centre of gravity from front to rear of the vehicle. The Alfa Romeo 75 was introduced with a choice of various engine sizes: 1.6, 1.8, 2.0, 2.5 and 3.0 litre petrol engines, whereas diesel versions were available in a choice of either 2.0 or 2.4 litre engine displacements. A choice of five-speed manual or three-speed automatic transmission was offered.
Special racing editions of the Alfa Romeo 75
The Alfa Romeo 75 was adapted by the company's racing department, Alfa Corse, who brought out a Turbo Group A model which produced some 320 bhp. This duly competed in the World Touring Car Championship in 1987 with two official entries (and six in total), driven by Formula One drivers. The engine was certainly powerful and in the normal run of things might have resulted in a win, were it not for the appearance of the German manufactured BMW M3 on the racetrack – unfortunate for the Italians. The disappointing result for Alfa Romeo meant that the company enjoyed very little racing success with the 75 model, leading eventual abandonment of the team effort. In the same racing season, the British Alfa Romeo dealer team ran a pair of racing car entries with a V6 version of the 75 engine, as well as the later 75 Turbo. Although this was seen as a good match for the Ford Escort RS of the time, the newly introduced BMW M3 outclassed their performance here too. Eventually the 155 model succeeded the 75.