2000 |

Mini Cooper 1.3i MPI
30.149 km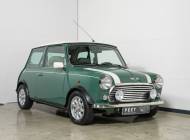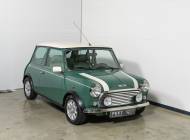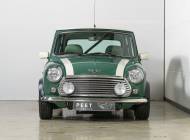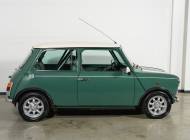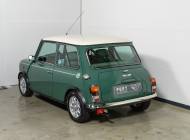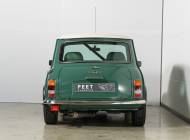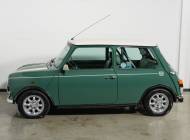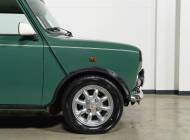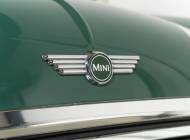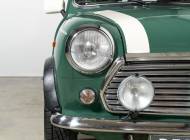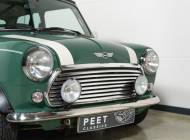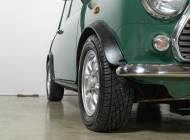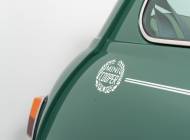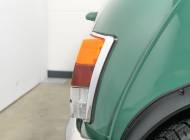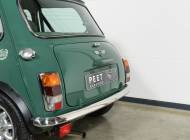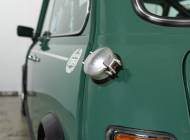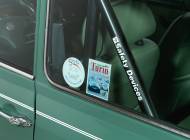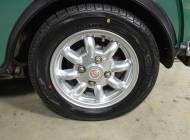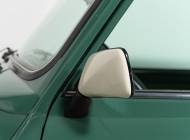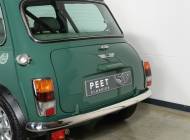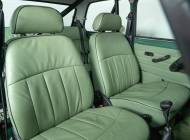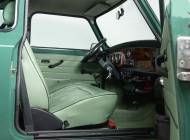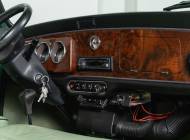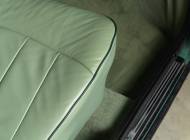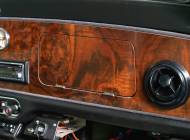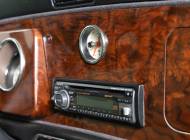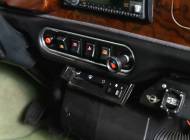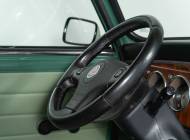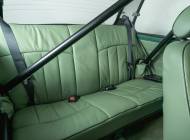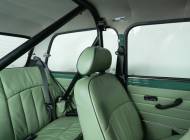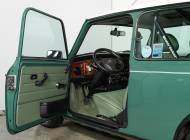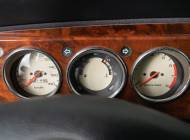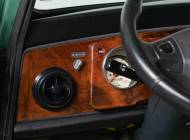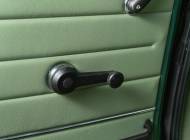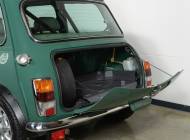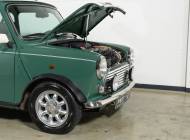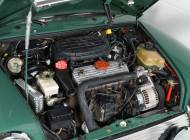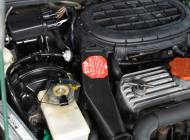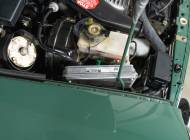 2000 |
Mini Cooper 1.3i MPI
30.149 km

Vehicle details

Vehicle data

| | |
| --- | --- |
| Make | Mini |
| Model | Mini |
| Model name | Cooper 1.3i MPI |
| Series | MK VII |
| Year of manufacture | 2000 |
| Condition category | Original |
| Mileage (read) | 30,149 km |

Technical details

| | |
| --- | --- |
| Body style | Small car |
| Body detail | Small Car |
| Power (kw/hp) | 46/63 |
| Cubic capacity (ccm) | 1,275 |
| Cylinders | 4 |
| Doors | 2 |
| Steering | Left (LHD) |
| Transmission | Manual |
| Drive | Front |
| Front Brake | Disc |
| Rear Brake | Disc |
| Fuel | Petrol |

Individual configuration

| | |
| --- | --- |
| Exterior colour | Green |
| Interior colour | Green |
| Interior material | Leather |
| Airbag | |
Description
Mini Cooper (2000)
Een originele Mini Cooper met zo'n lage kilometerstand, die zo mooi verzorgd is als het exemplaar dat Peet Classics nu aan de collectie heeft toegevoegd, kan zonder twijfel een zeldzame vondst worden genoemd. Dit Coopertje uit 2000, gespoten in de nostalgische groene lakkleur Almond Green, heeft slechts één enkele eigenaar gehad. Op de kilometerteller van de legendarische Britse klassieker staat slechts 30.000 kilometer. De conditie van de Mini doet vermoeden dat de auto voor een grondige restauratie tot het laatste schroefje uit elkaar is gehaald; nergens in het plaatwerk zit een deukje, nergens is ook maar een spatje roest te vinden. Maar niets is minder waar: deze Mini Cooper verkeert nog altijd in dezelfde showroomconditie als 22 jaar geleden, toen hij voor het eerst op Nederlands kenteken werd gezet.
Dat de guitige Mini Cooper na zoveel tijd nog steeds in zo'n wonderbaarlijk mooie conditie verkeert, is te danken aan een eigenaar die helemaal niets aan het toeval overliet. Een grondige Dinitrol antiroestbehandeling heeft zowel het plaatwerk als de kokerbalken en alle holle ruimten behoed voor roestvorming. Bovendien werd de auto uitsluitend uit zijn stalling gehaald, als er geen enkel risico bestond dat de gekoesterde Cooper vuil zou vangen. Pekel? Dat heeft de Cooper in zijn 22-jarig bestaan nog nooit gezien!
Wat overigens niet betekent dat de eigenaar niet van deze Mini Cooper heeft genoten. Als Mini-liefhebber in hart en nieren, haalde deze persoon de auto regelmatig van stal voor een enerverende toerrally of voor een Mini-meeting in het buitenland. Op het onderhoud van de viercilinder 1275 cc-motor is nooit een euro bespaard, en sturen doet het Coopertje zoals een Mini in topconditie hoort te sturen: alsof hij het klassement van de Rallye van Monte Carlo aanvoert.
Om het rijplezier nog verder te vergroten, is de Mini Cooper voorzien van een rolbeugel achterin. Deze slokt weliswaar de ruimte op de achterbank op, maar de Mini was toch al nooit bedoeld als ruime gezinsauto … De beugel biedt niet alleen extra veiligheid, maar geeft de carrosserie bovendien extra stijfheid. Op die manier worden de toch al zeer vermakelijke rijeigenschappen van de Cooper naar een nog hoger niveau worden getild.
De rolbeugel is zo'n beetje de enige zijsprong die de eigenaar heeft gemaakt op het gebied van originaliteit. De fraai verzorgde lichtgroene (Porcelain Green) lederen stoelbekleding met donkergroene biezen is origineel, het glanzende walnotenhouten dashboard met sfeervolle crèmekleurige klokken zijn eveneens af-fabriek geleverd – zelfs de originele 12-inch lichtmetalen Minilites zijn nooit vervangen door wielen met een grotere diameter! Nou goed, nog een zijsprong dan: de Mini Cooper gromt ronduit indrukwekkend. Dat is te danken aan een op maat gemaakte rvs-uitlaat.
Hoewel de oer-Mini al meer dan zestig jaar geleden in productie ging, is het ontwerp van Sir Alec Issigonis nog altijd geniaal. Er zijn sindsdien maar heel weinig auto's met zo'n bescheiden herkomst, die net zo'n groot icoon werden als de Mini. Bedoeld als goedkoop alternatief voor de dwergauto's uit het begin van de jaren vijftig, werd de Mini algauw een publiekslieveling, waarin zelfs The Beatles en supermodel Twiggy werden gezien. Maar met dank aan John Cooper kende de Mini bovendien tal van sportieve successen, zowel op de rallyproeven als op het circuit. In hedendaagse klassiekerraces is het geweldig om te zien hoe de kleine Mini's knokken met veel krachtigere sportmachines als de Alfa Romeo GTA, de Lotus Cortina en de BMW 1800TI – en afhankelijk van het aantal bochten in het circuit, vaak nog veel sneller zijn ook!
Deze in absolute nieuwstaat verkerende Mini Cooper uit 2000 laat je proeven van de geweldige dadendrang die de kleine Britse grootheid in rally's en races liet zien – zowel op mooie bochtige dijkweggetjes als in de drukke binnenstad. Het briljante ontwerp van de oer-Mini uit 1959 toont nog steeds zijn kwaliteiten.
Maak een afspraak met Peet Classics om deze Mini Cooper met eigen ogen te komen bewonderen.
Mini Cooper (2000)
An original Mini Cooper as the one that Peet Classics added to the collection, with such a low mileage and as beautifully cared for, can be called a rare find. This 2000 Mini Cooper, painted in the nostalgic bright green paintwork Almond Green, has had only one owner. The odometer of this beautiful example of the legendary British classic, shows only 30,000 kilometers (18,750 miles). The condition of the Mini suggests that the car has been taken apart to the last screw for a thorough restoration; There is no dent to be seen in the sheet metal, and there is not even a speck of rust anywhere. But to be fair, this Mini Cooper is still in the same showroom condition as 22 years ago, when it was first registered in the Netherlands.
That this lovely Mini Cooper is still in such a wonderfully beautiful condition after so much time, is due to an owner who left nothing to chance. A thorough Dinitrol anti-corrosion treatment has saved the sheet metal, as well as the box sections from rusting. In addition, the cherished Cooper was only taken out of its garage when there was no risk of catching any dirt. Road salt? The Cooper has never seen that in its 22-year history!
Which does not mean that the owner did not enjoy this Mini Cooper. As a Mini enthusiast in heart and soul, this person regularly took the car from the stable for an exciting tour rally or for a Mini meeting abroad. There has not been spared a euro on the maintenance of the four-cylinder 1275 cc engine. This Cooper steers like a Mini in top condition should steer: as if it were leading the Monte Carlo Rallye.
To further enhance the driving pleasure, the Mini Cooper is equipped with a roll bar. Of course, this swallows up the space in the rear seat, but the Mini was never intended as a spacious family car anyway … The roll bar not only offers extra safety, but also gives the body extra rigidity. In this way, the already very entertaining driving characteristics of the Cooper are taken to an even higher level.
The roll bar is pretty much the only sidestep the owner has made in terms of originality. The beautifully cared for light green (Porcelain Green) leather seats with dark green piping are original, the glossy walnut dashboard with attractive cream-coloured clocks are also delivered from new – even the original 12-inch light-alloy Minilites have never been replaced by wheels with a larger diameter! Well, there is another sidestep: this Mini Cooper growls impressively, thanks to a custom-made stainless steel exhaust.
Although the original Mini went into production more than sixty years ago, Sir Alec Issigonis' design is still brilliant. Very few cars with such humble origins have become as great an icon as the Mini. Intended as a cheap alternative to the bubble cars of the early 1950s, the Mini quickly became a crowd pleaser, even been driven by The Beatles and supermodel Twiggy. But thanks to John Cooper, the Mini also had numerous sporting successes, both on the rally tests and on the track. In today's historic race events, it's great to see the little Minis battle with much more powerful sports machines like the Alfa Romeo GTA, the Lotus Cortina and the BMW 1800TI. Depending on the number of corners on the track, the Minis are often much faster too!
This 2000 Mini Cooper in absolutely 'as new' condition gives you a taste of the action that the little British icon showed in rallies and races - both on beautiful winding roads and in busy city centers. The brilliant design of the original Mini from 1959 still shows its qualities.
Make an appointment with Peet Classics to come and admire this Mini Cooper with your own eyes.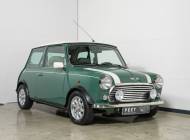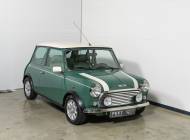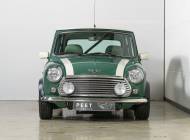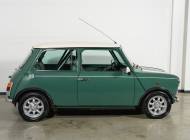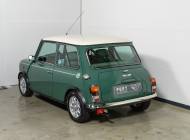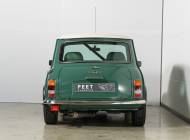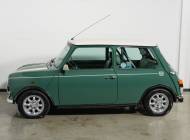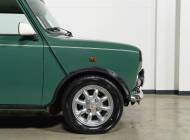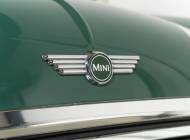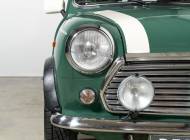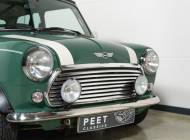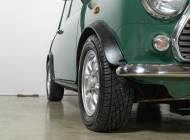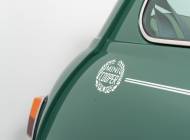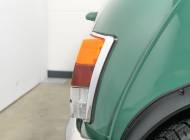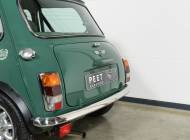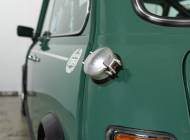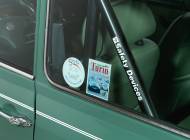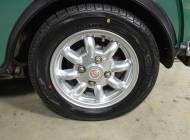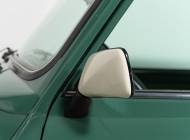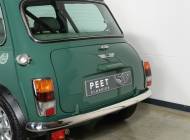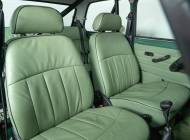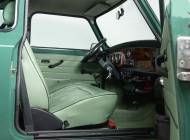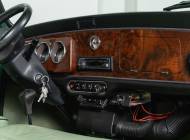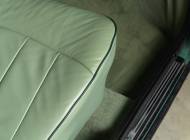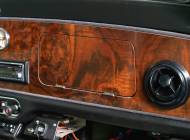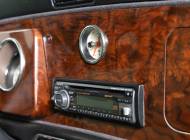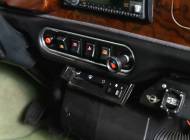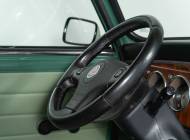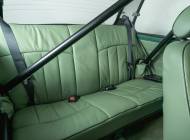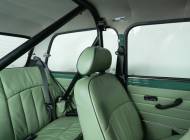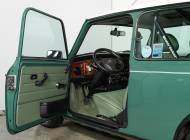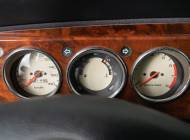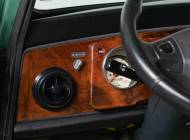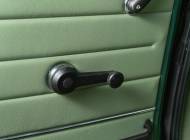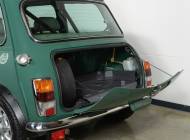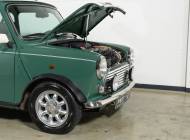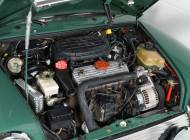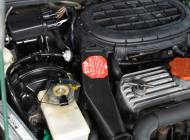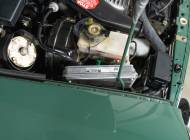 Dealer-Imprint
Peet Classics
Industrieweg 16
2254 AE Voorschoten
+31 6 11321715
P.A. van Egmond
Seller
Loading...
Loading...