Mini Moke Classic Cars for Sale
7 Offers for Mini Moke found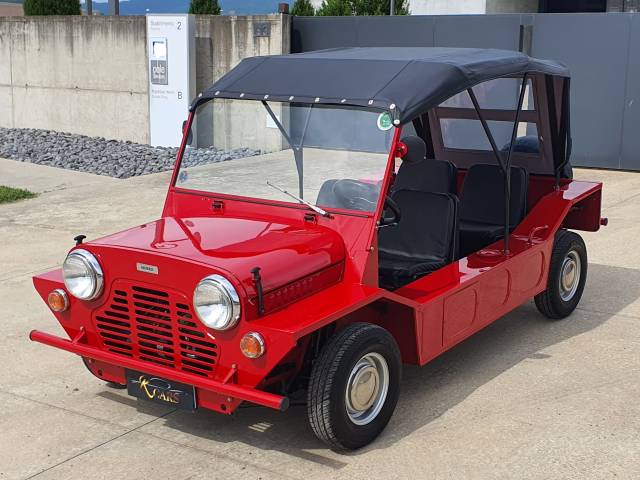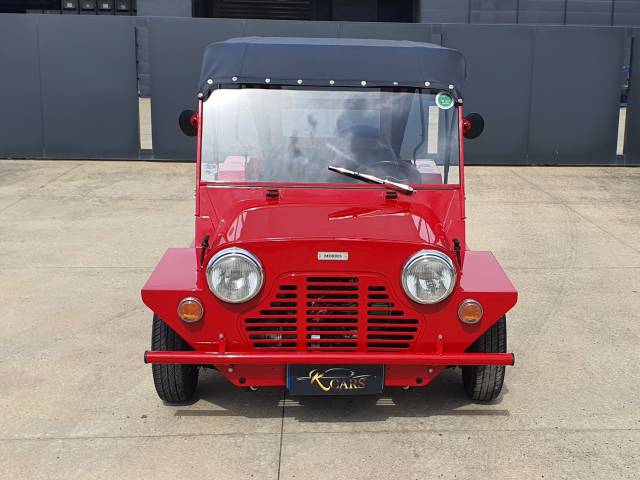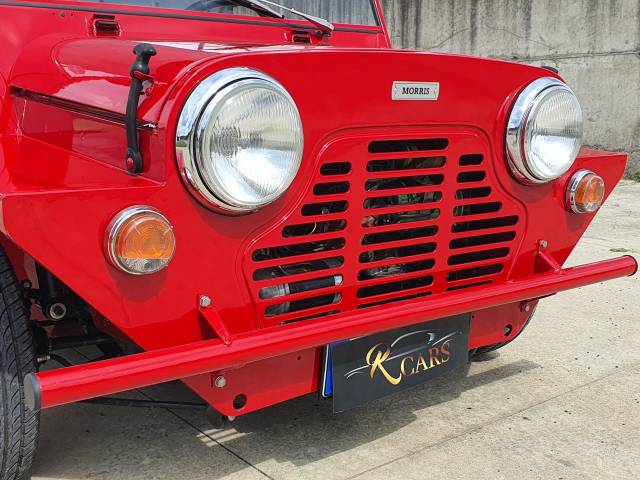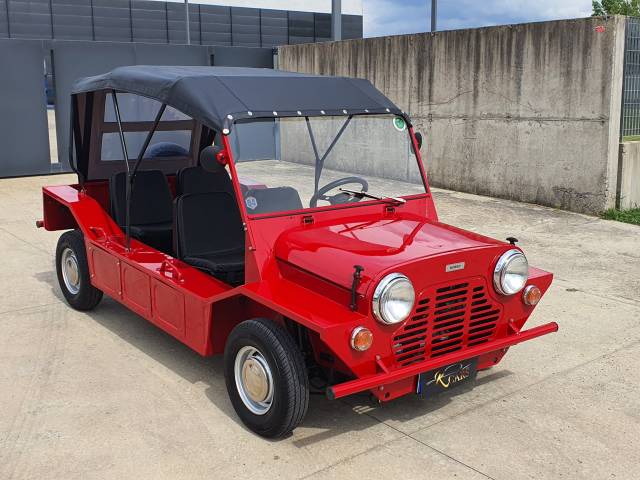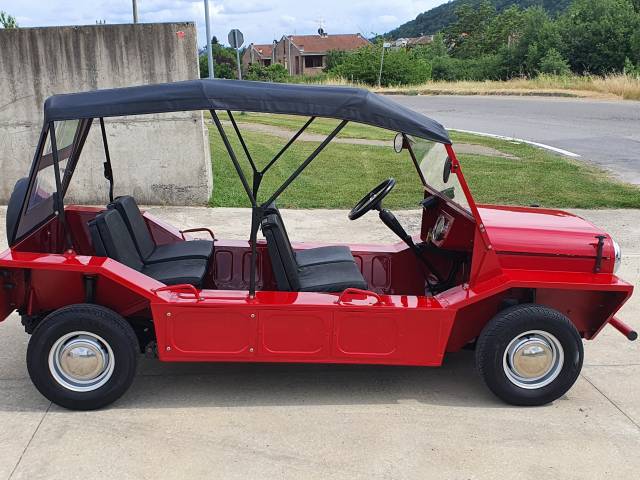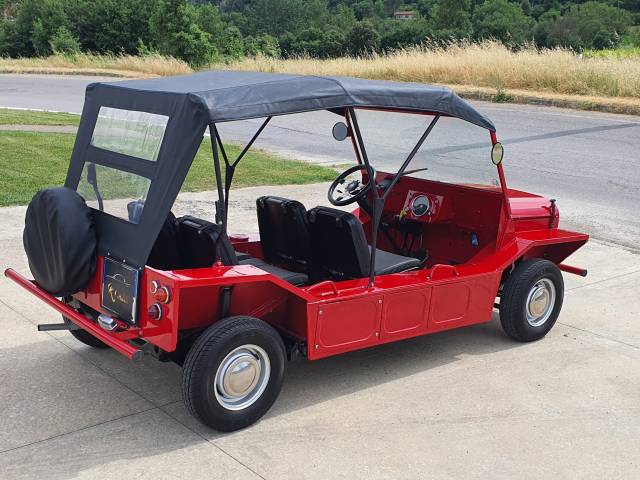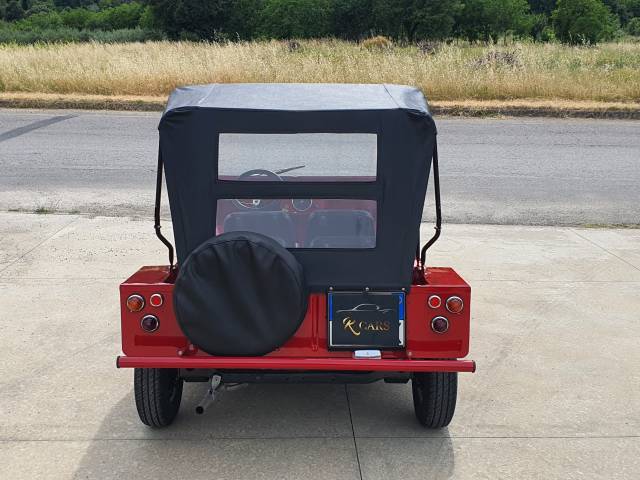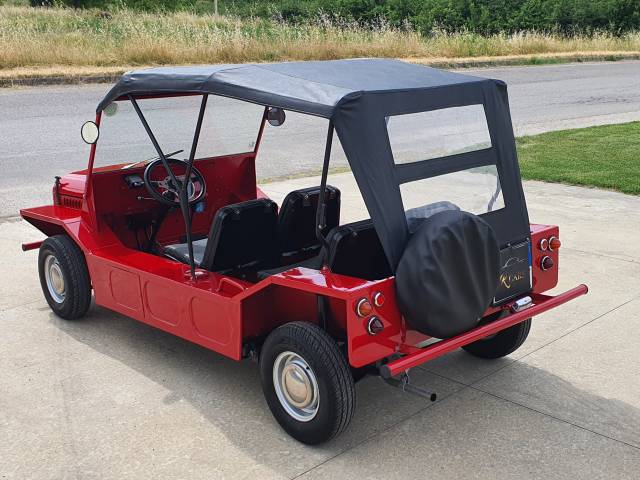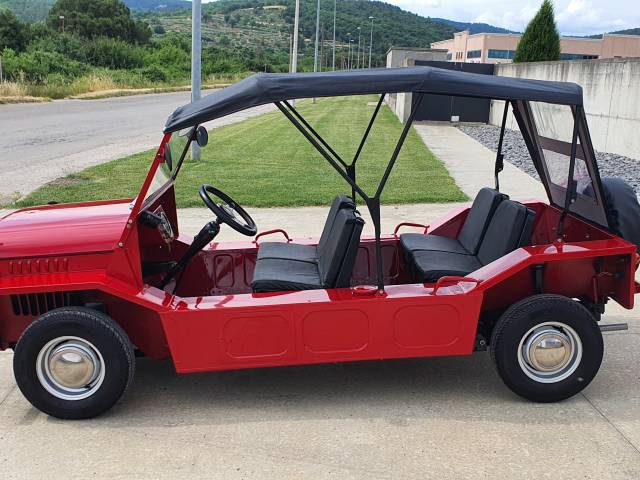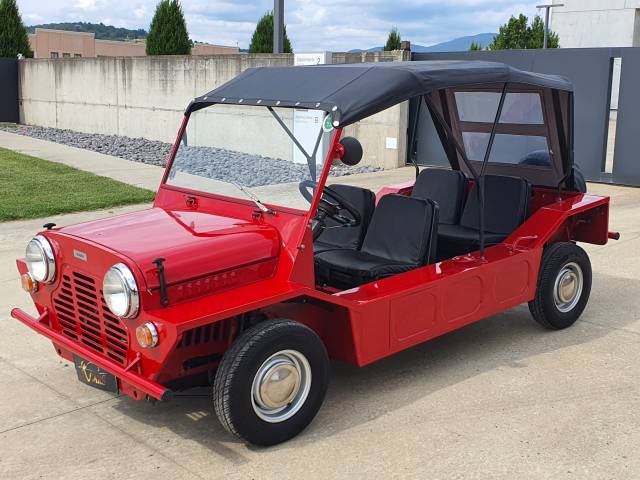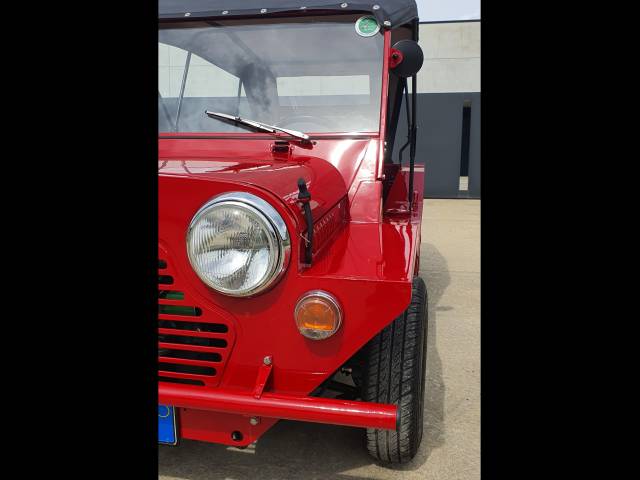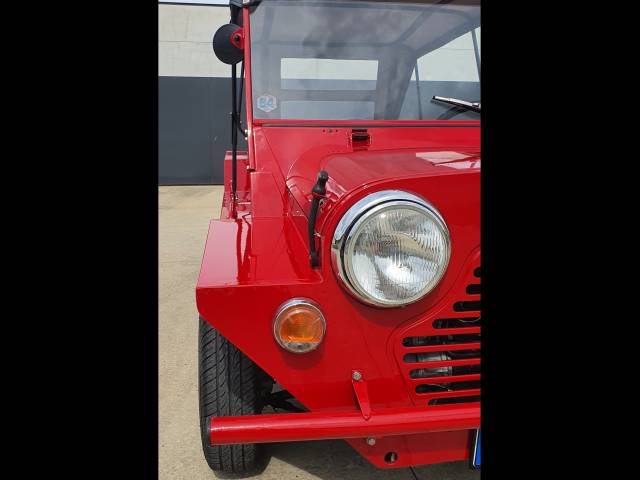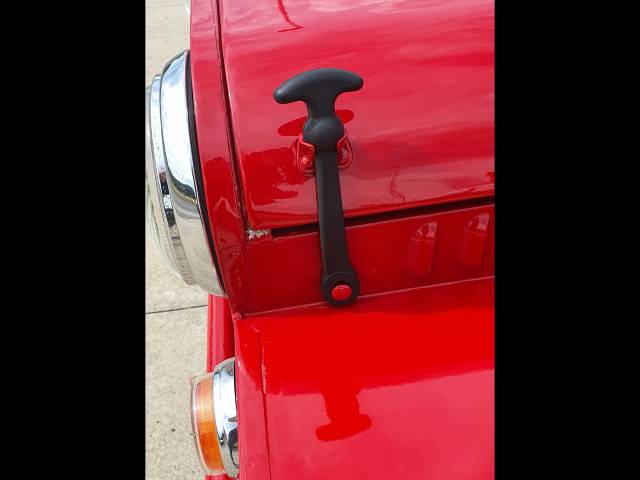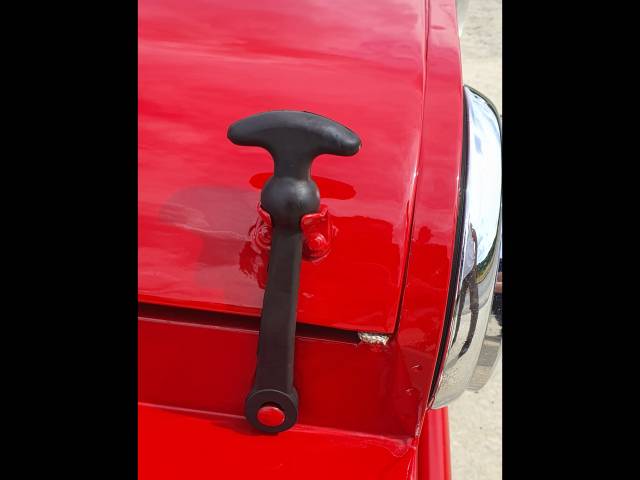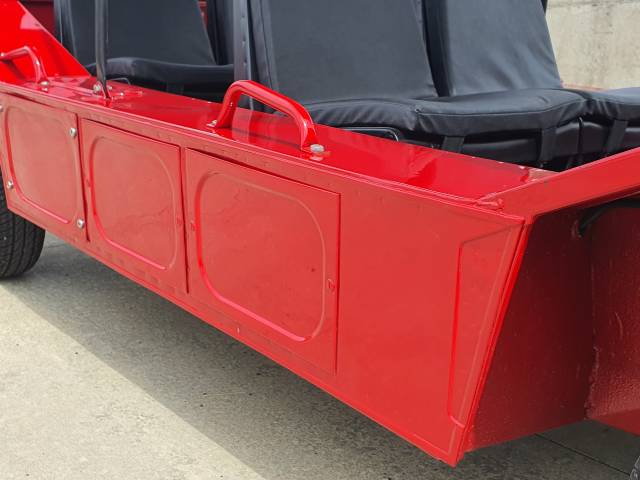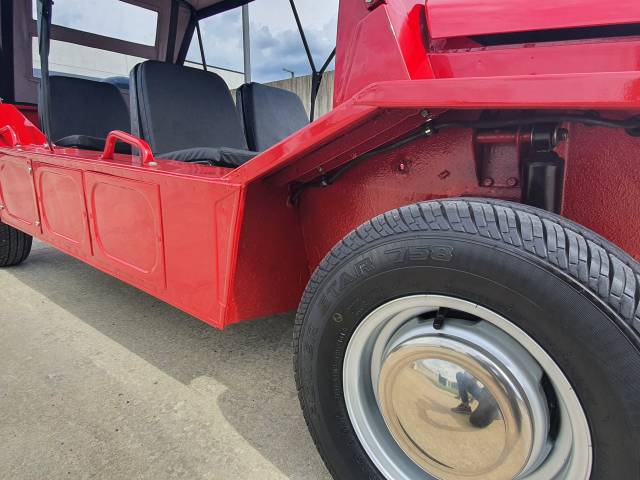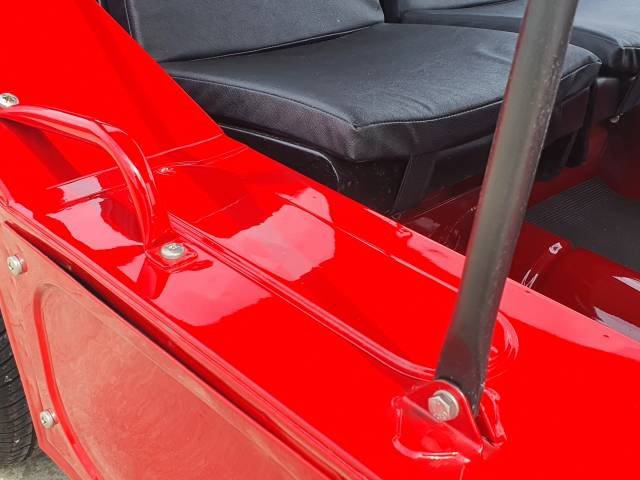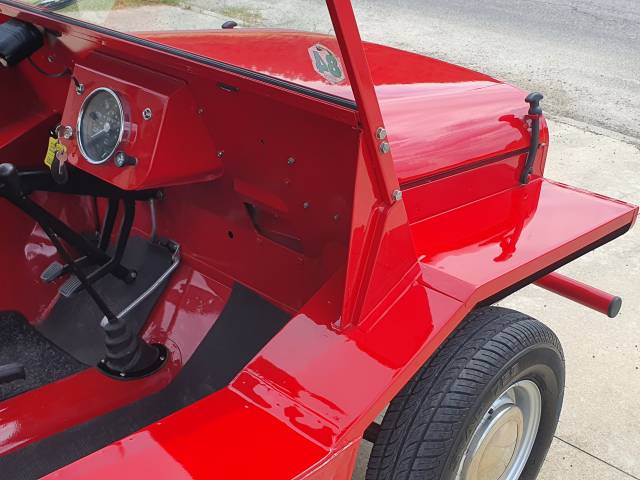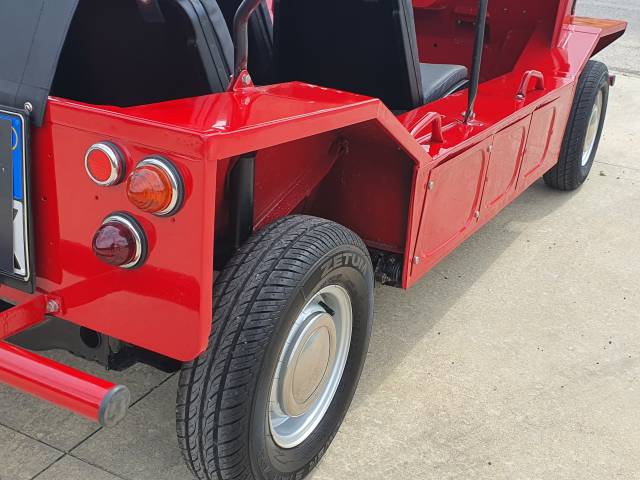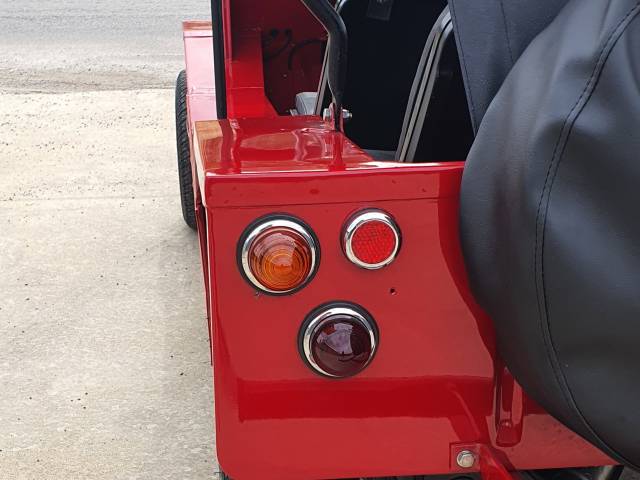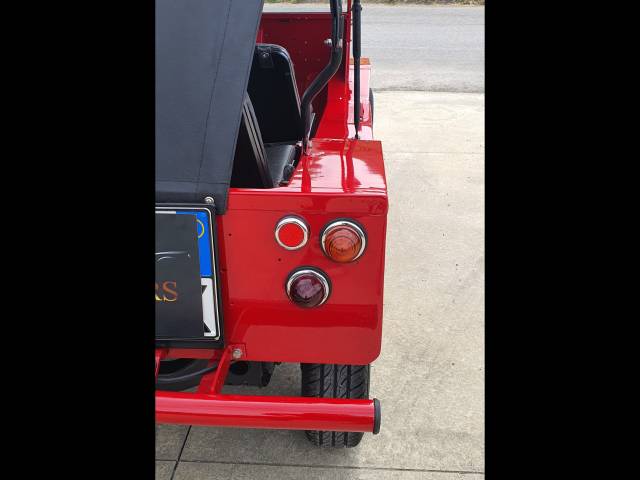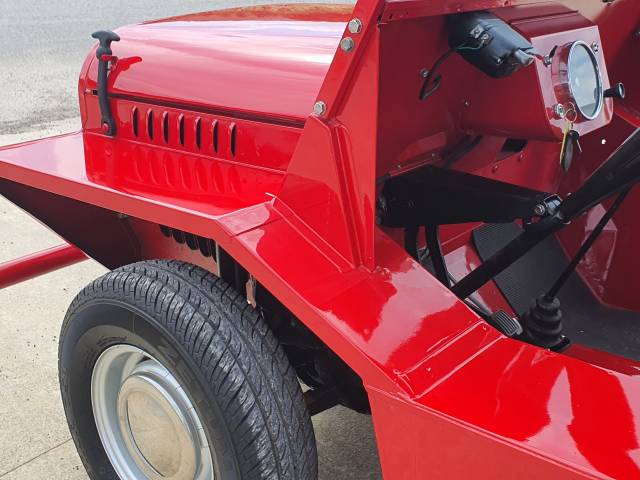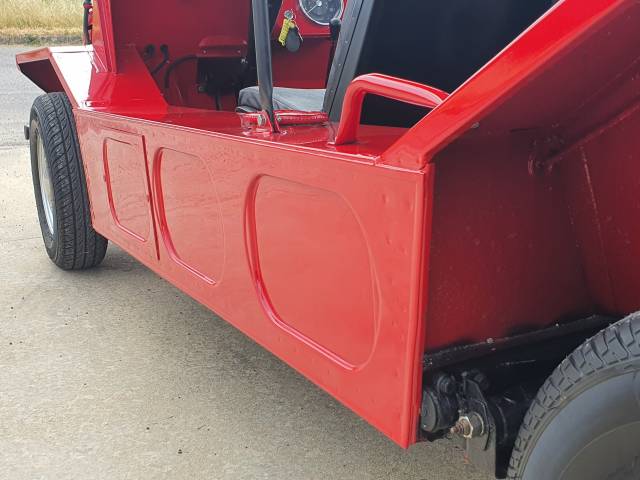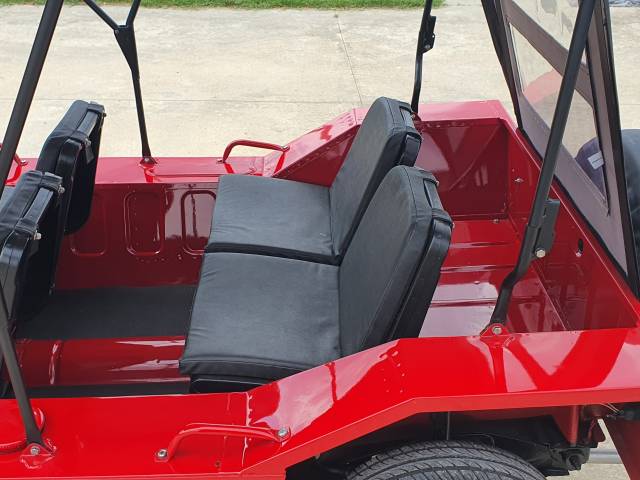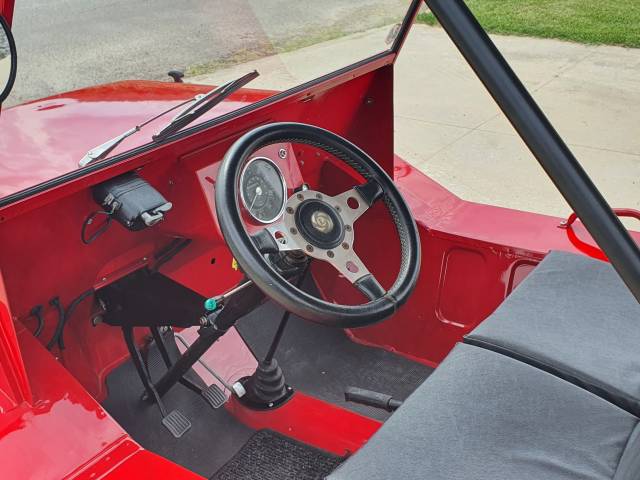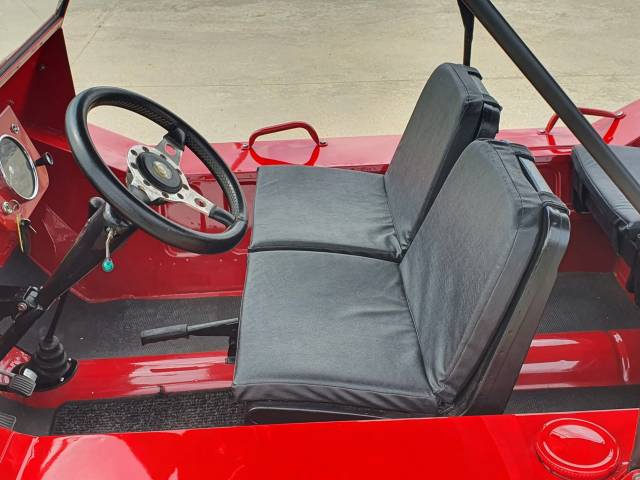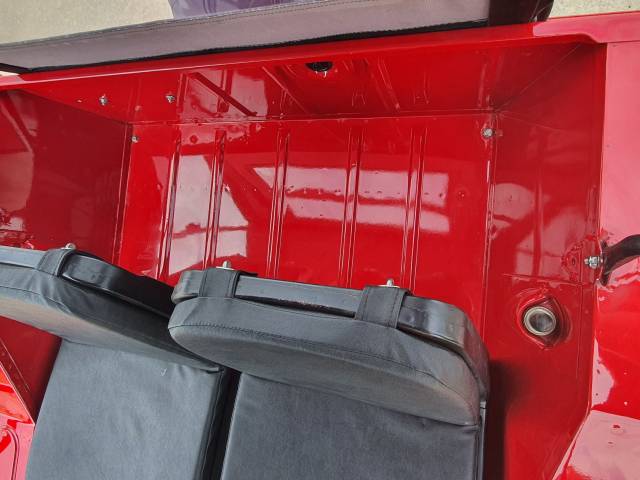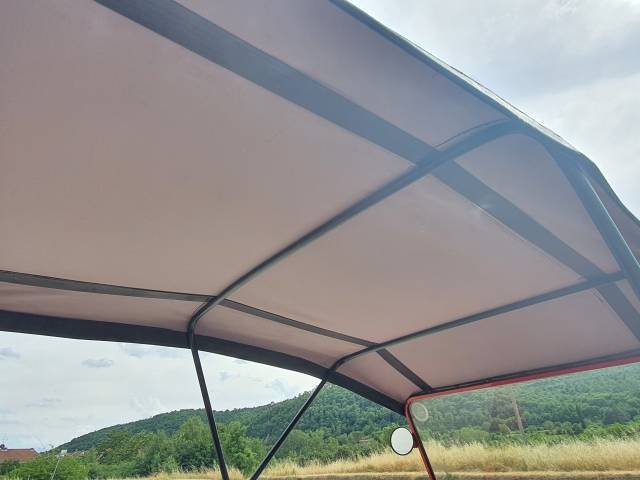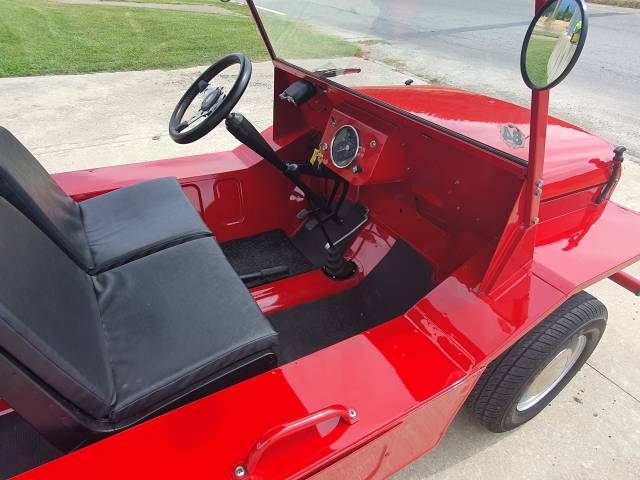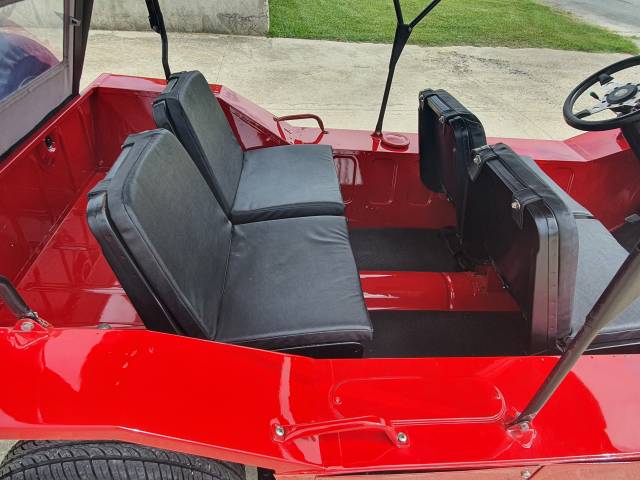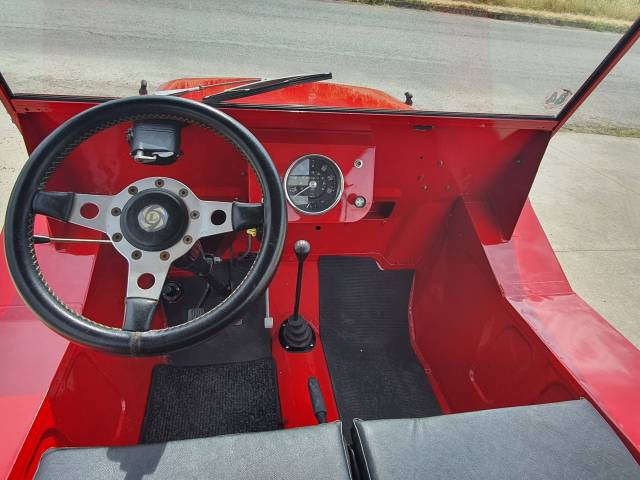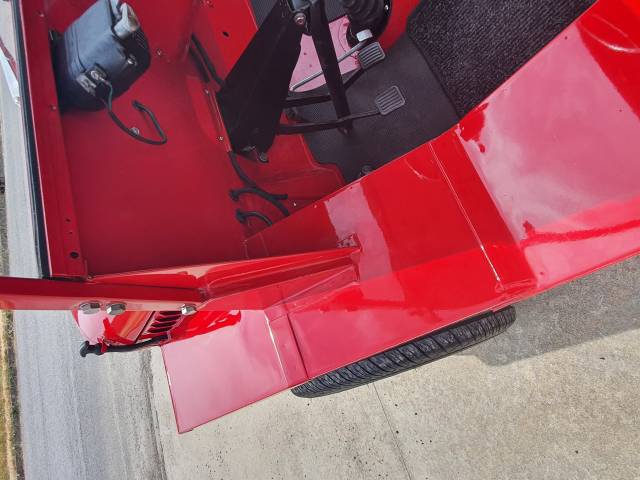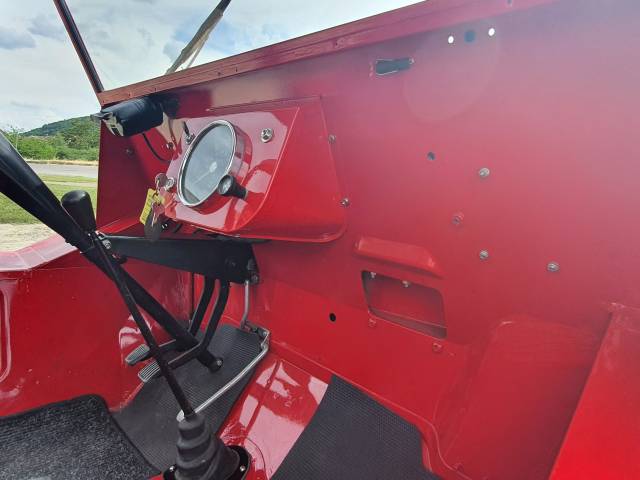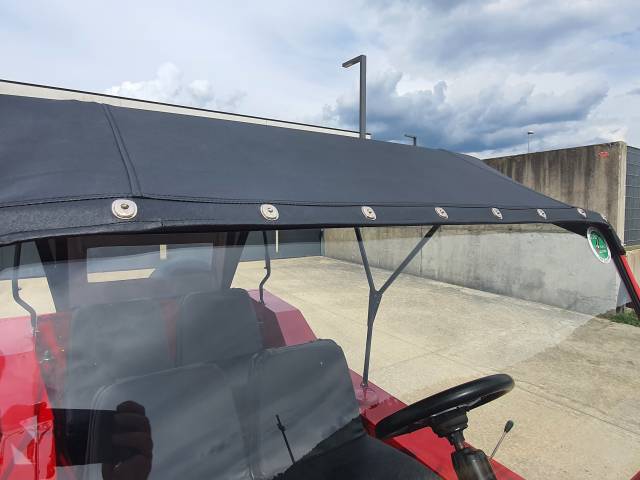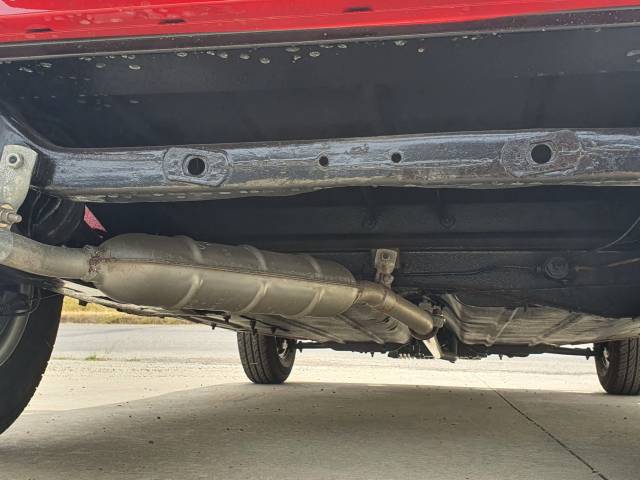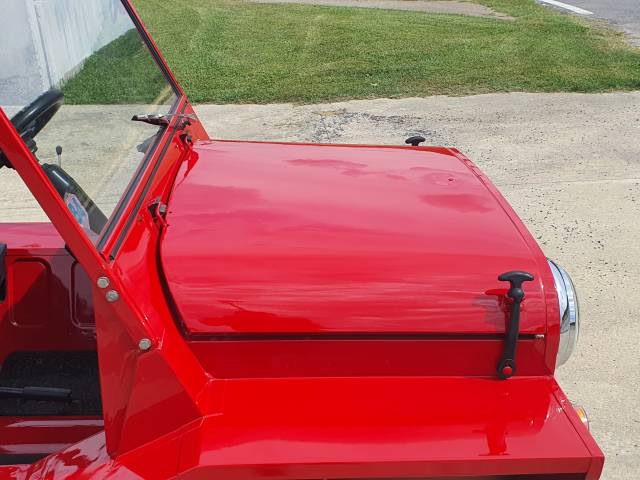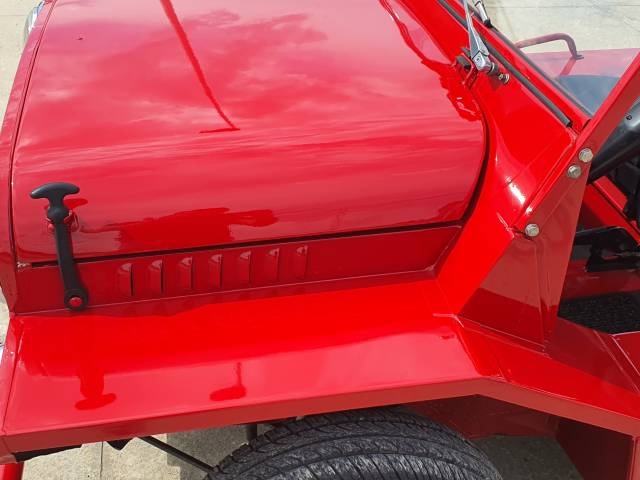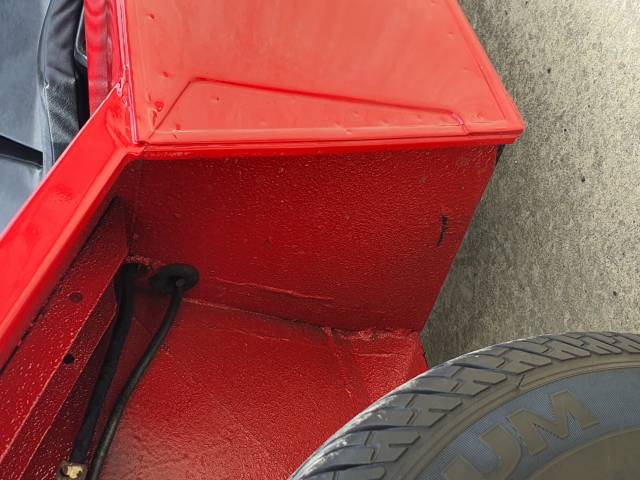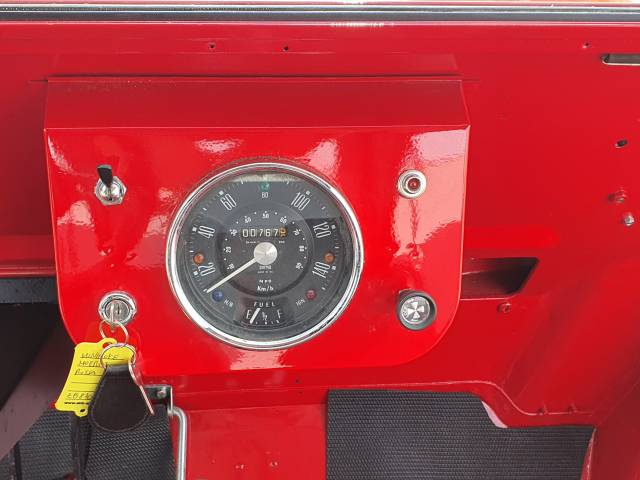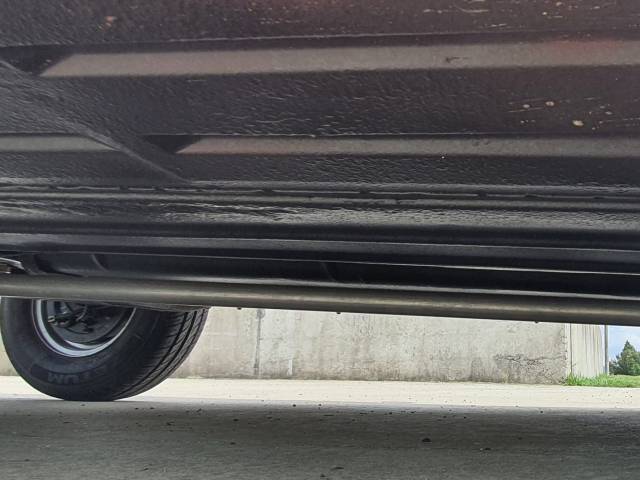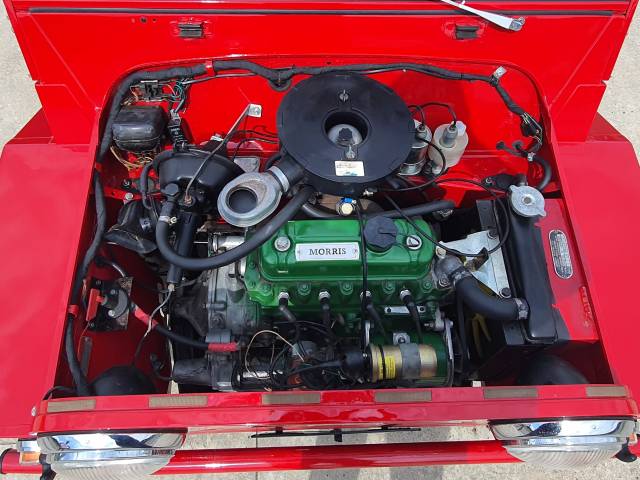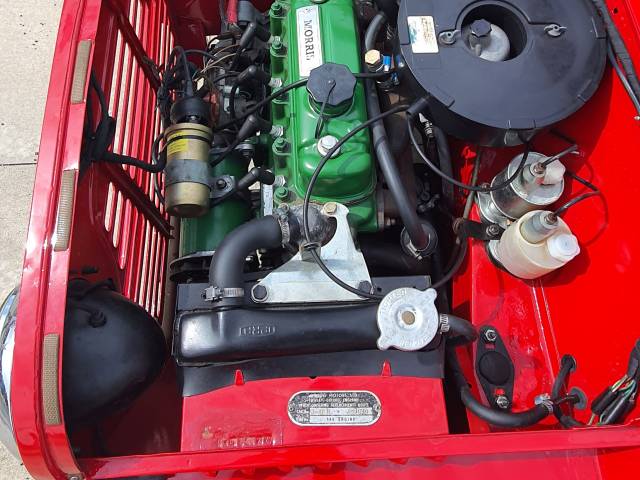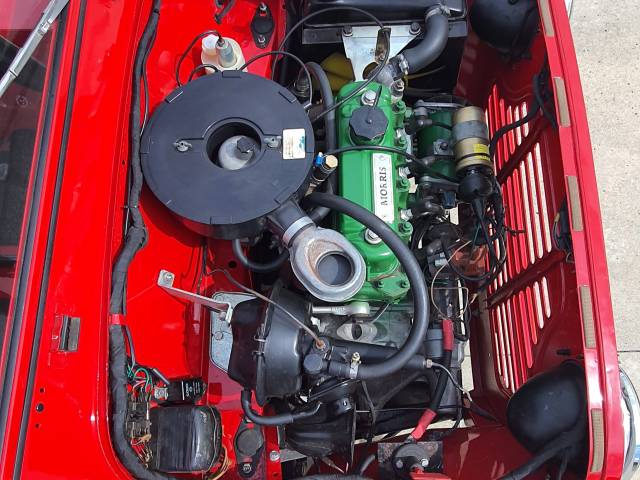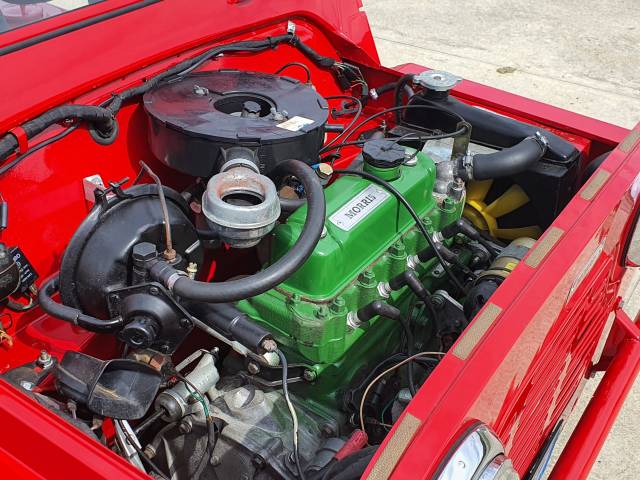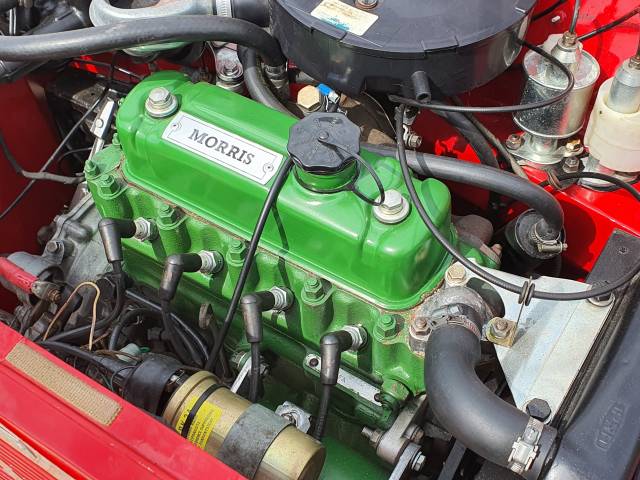 IMPRESSIVE CONDITION !!!
Dealer

away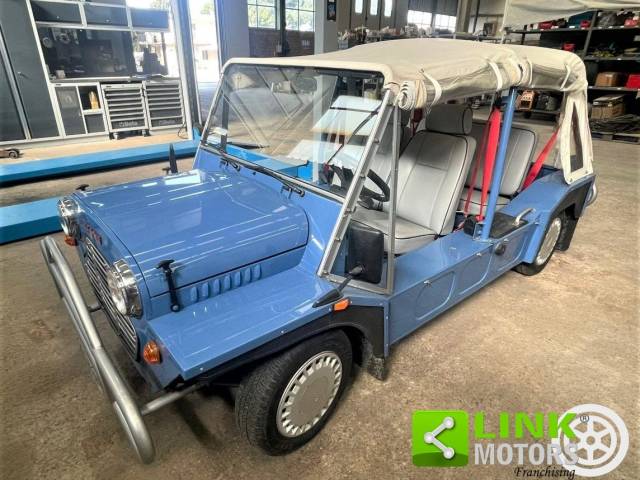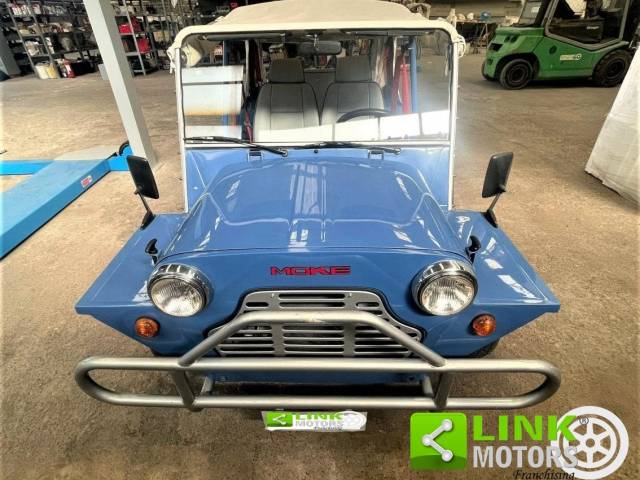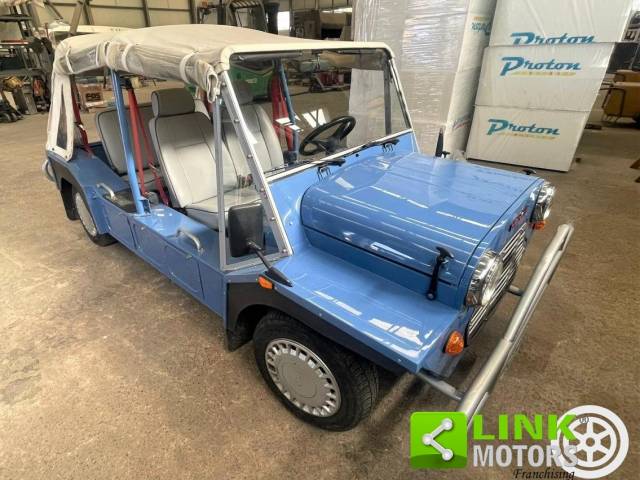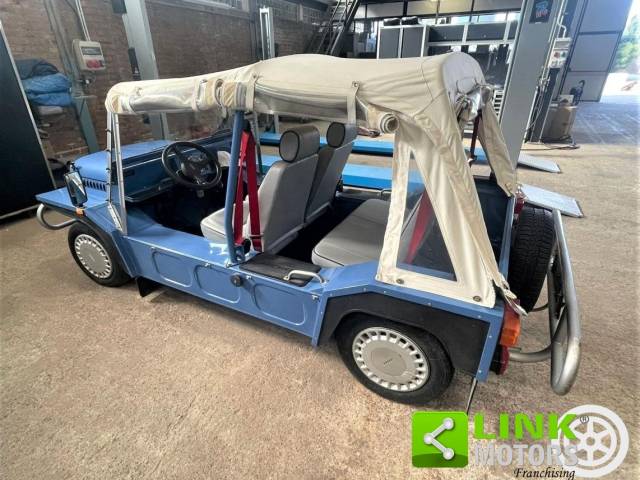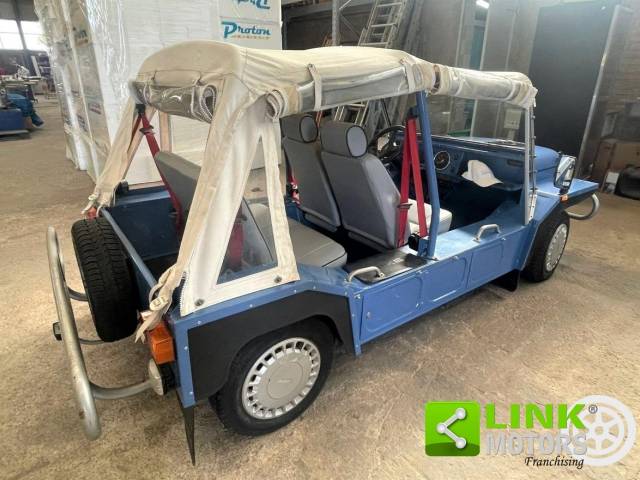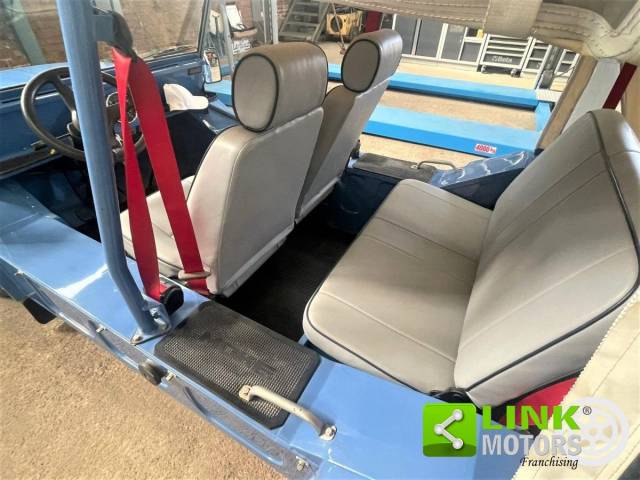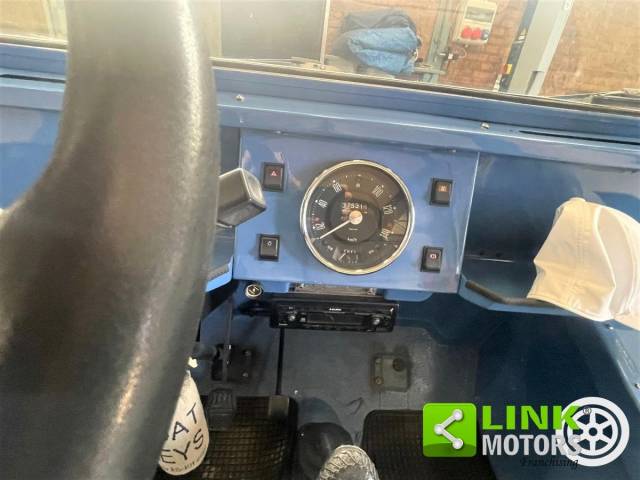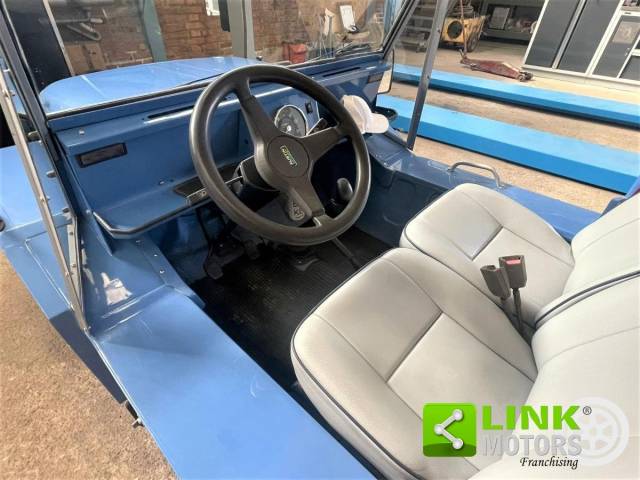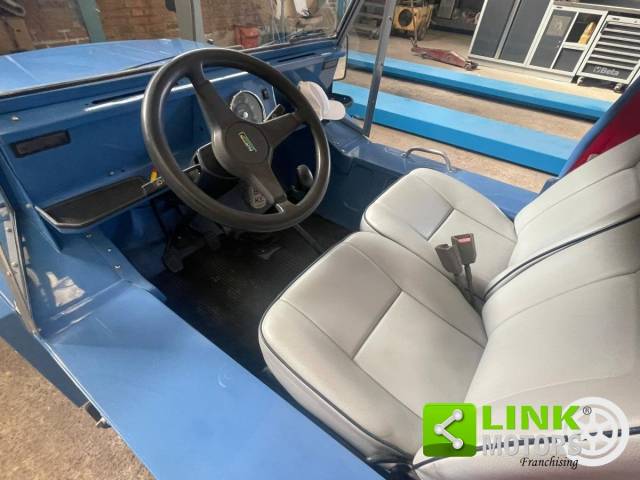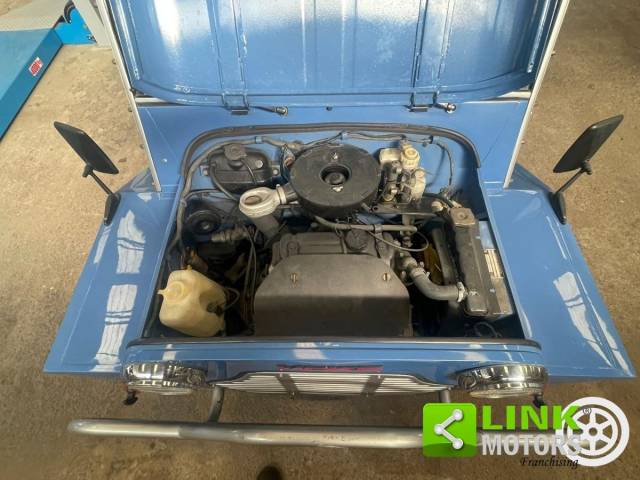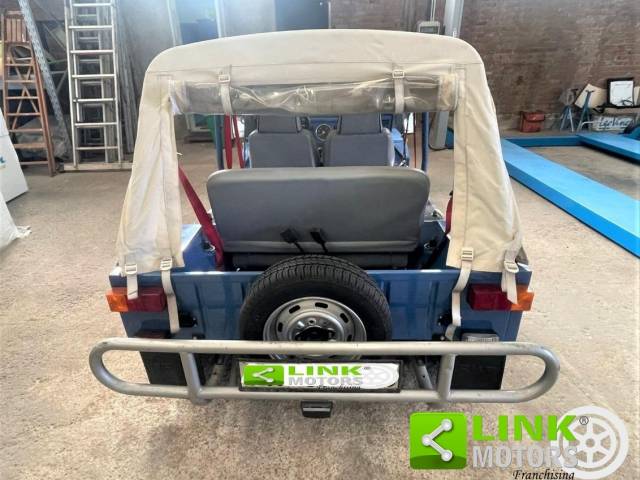 AUSTIN ROVER - Mini Moke Cabrio
Dealer

away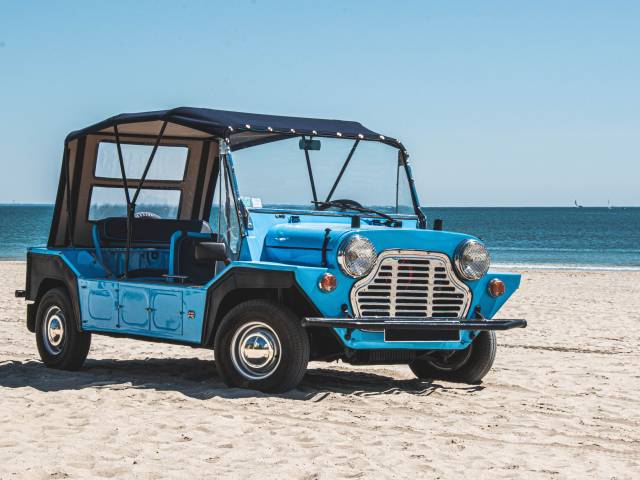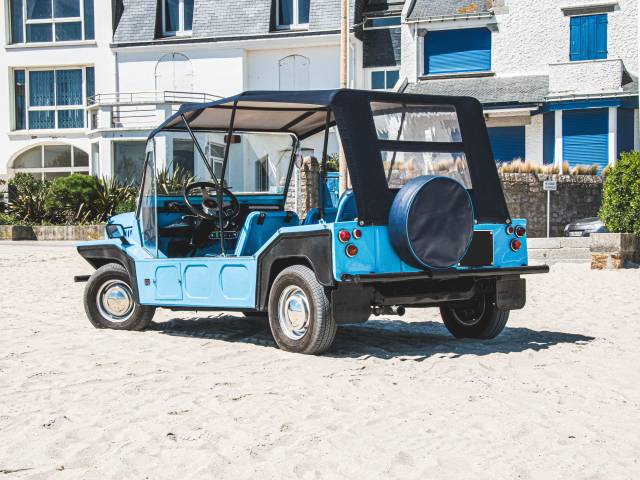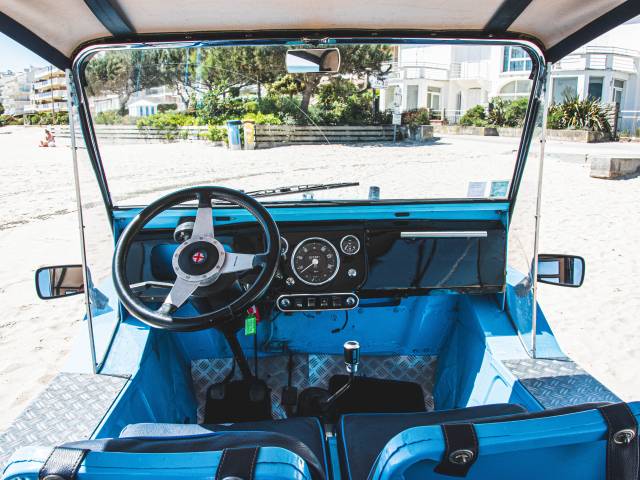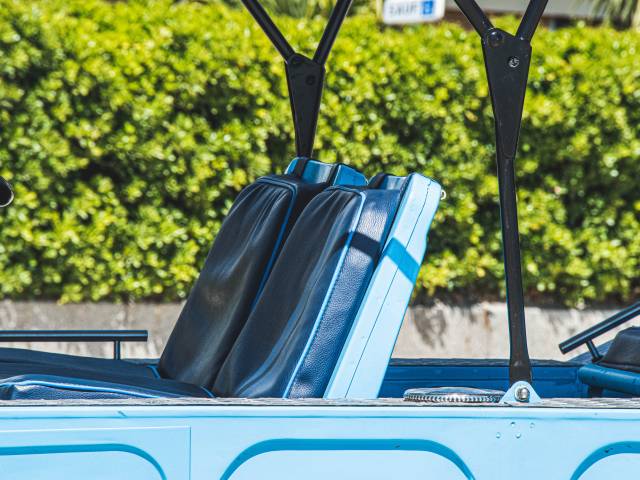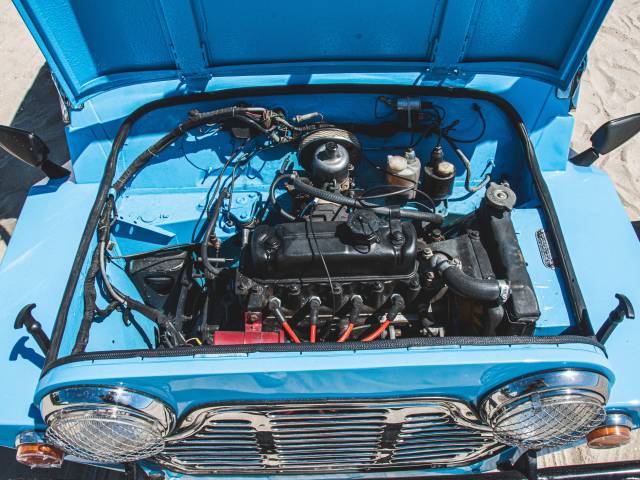 Morris Mini Moke 1000 - Excellent état
Dealer

away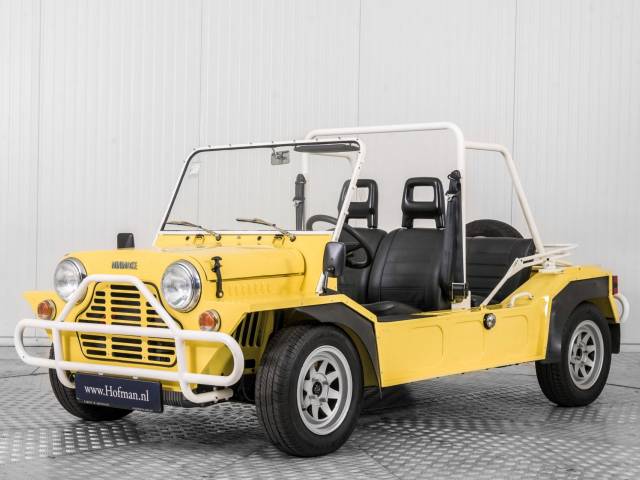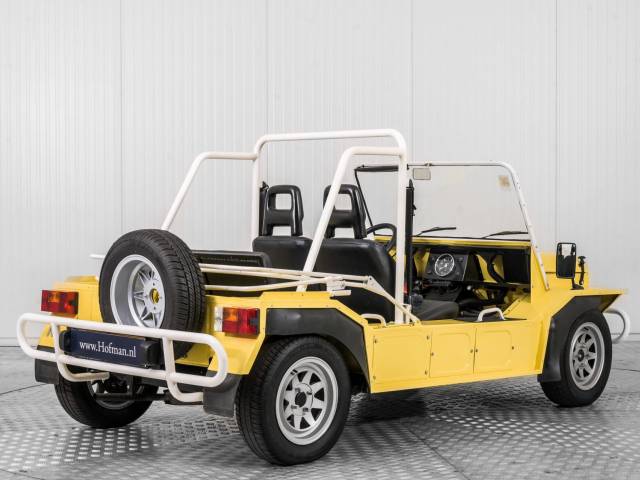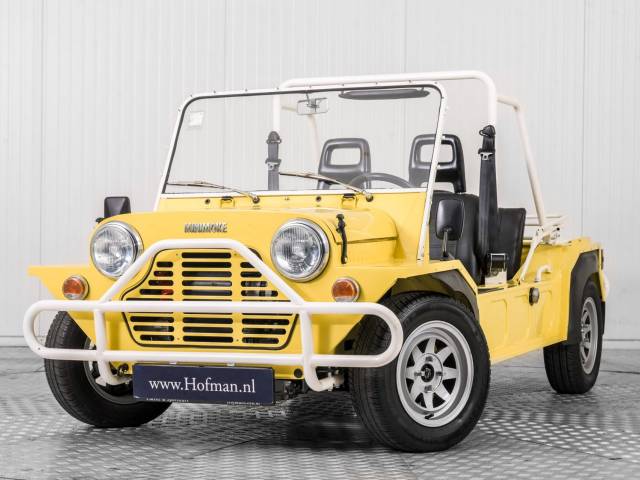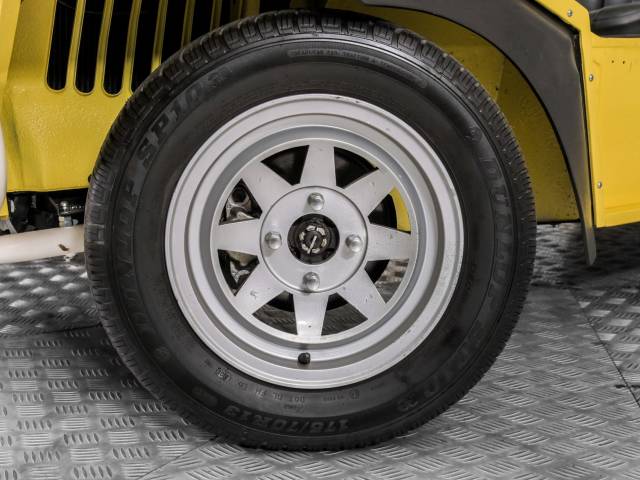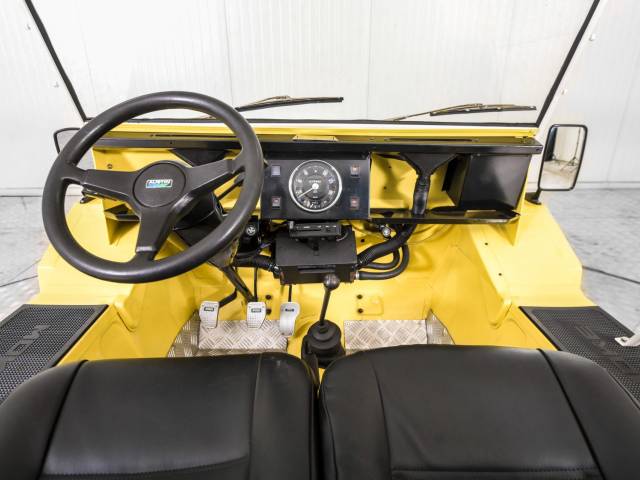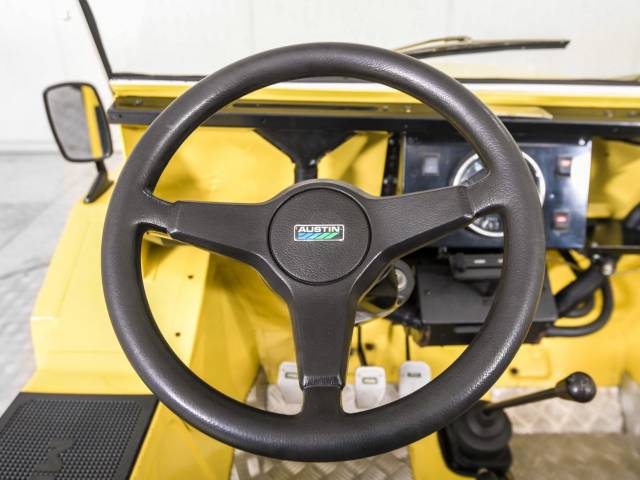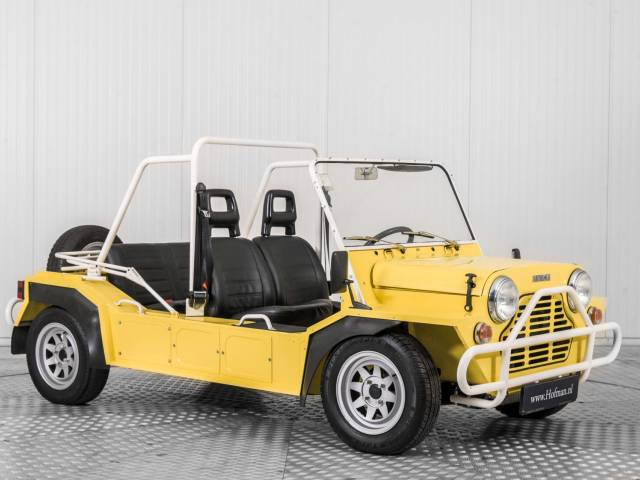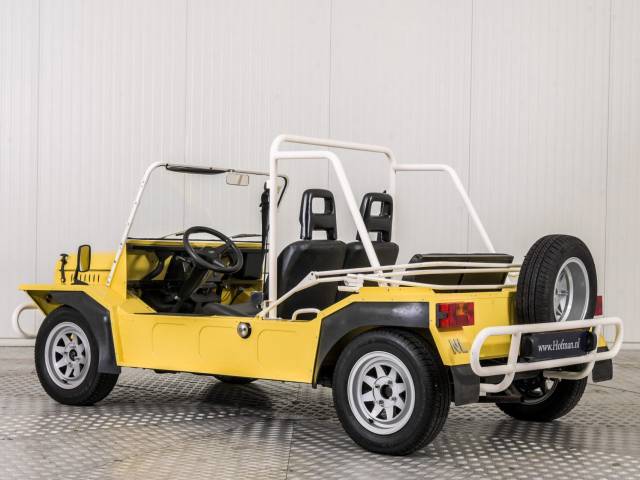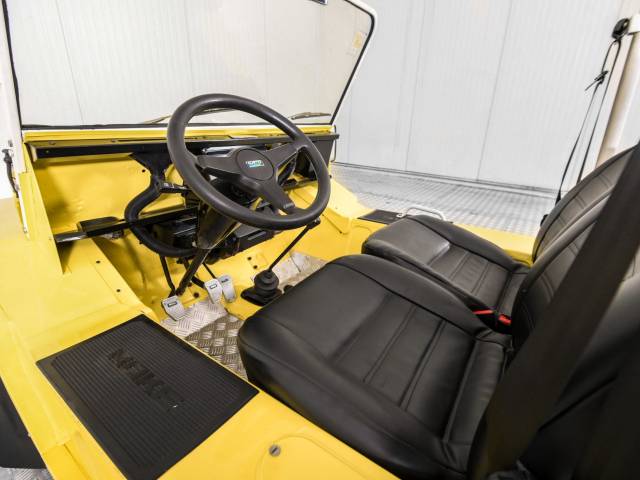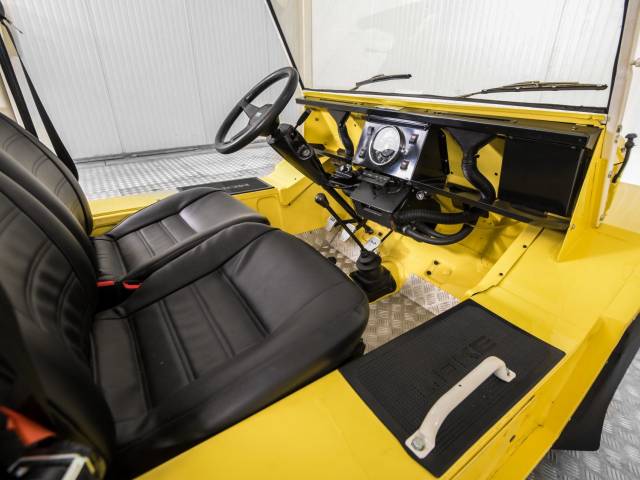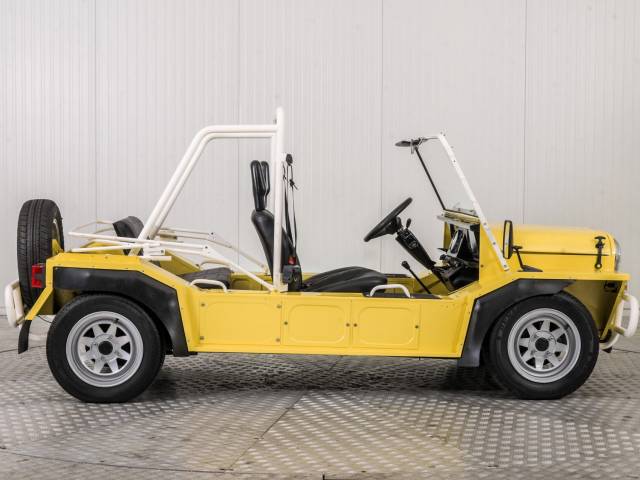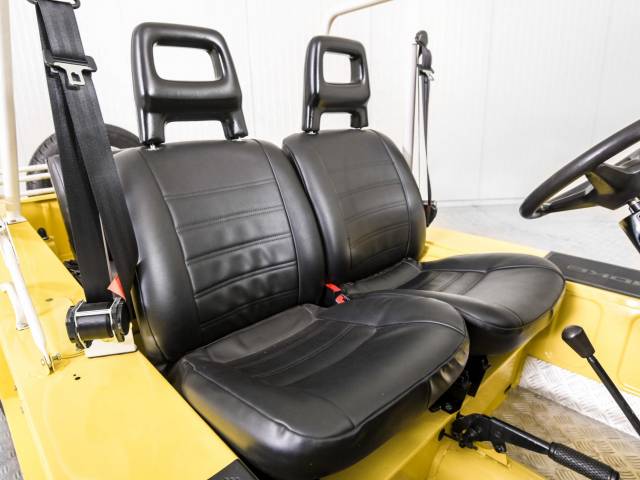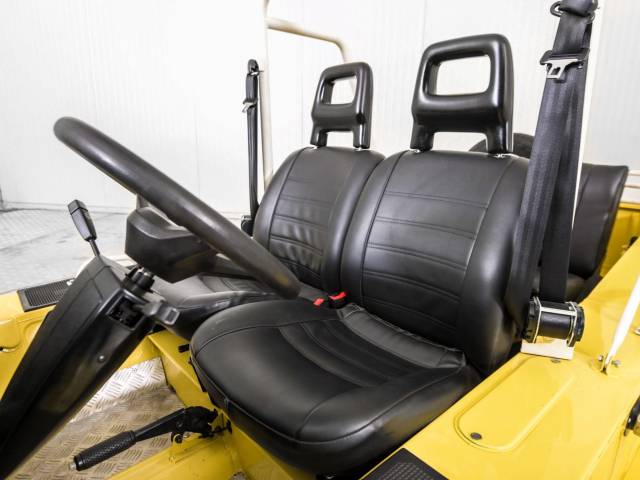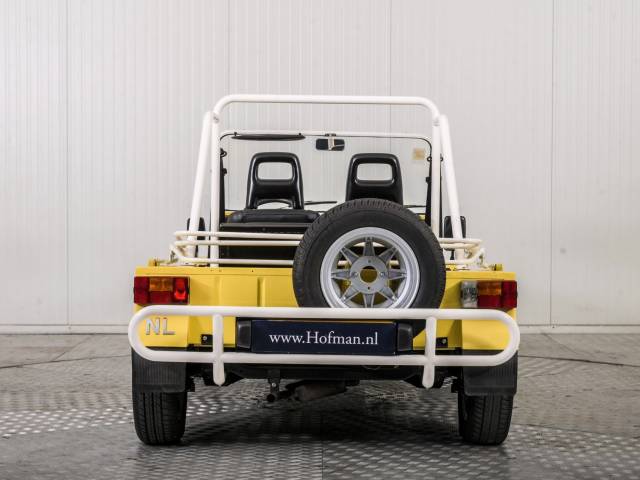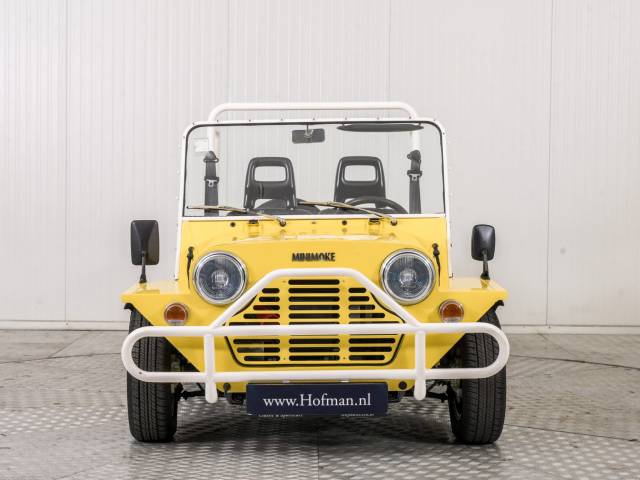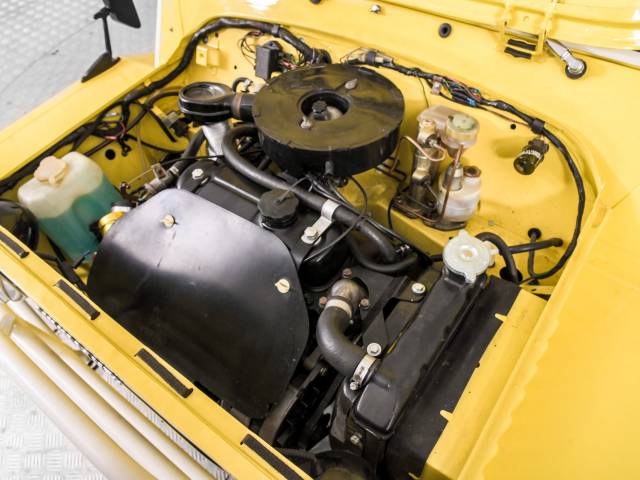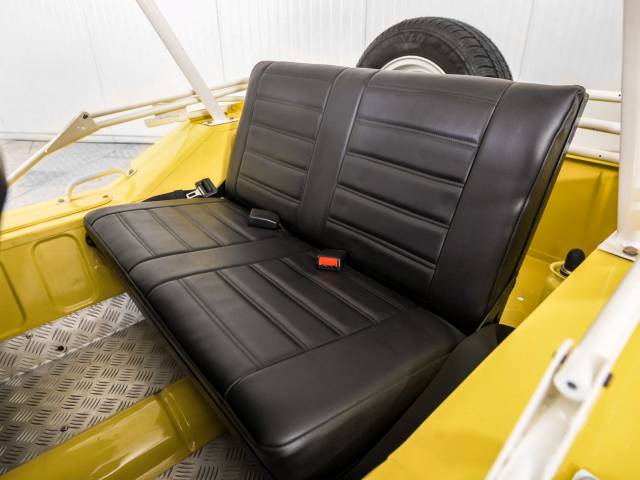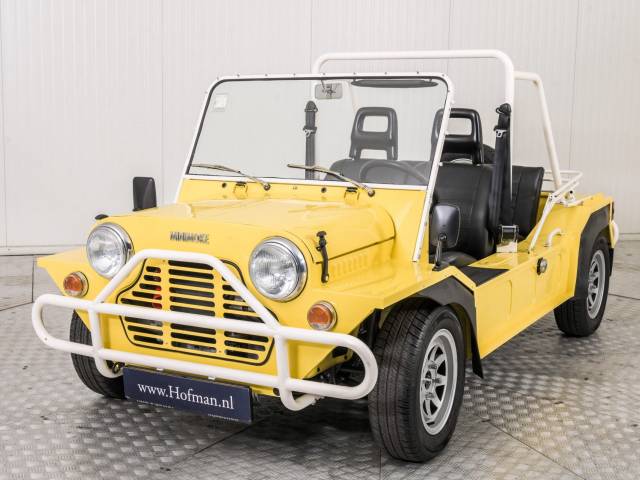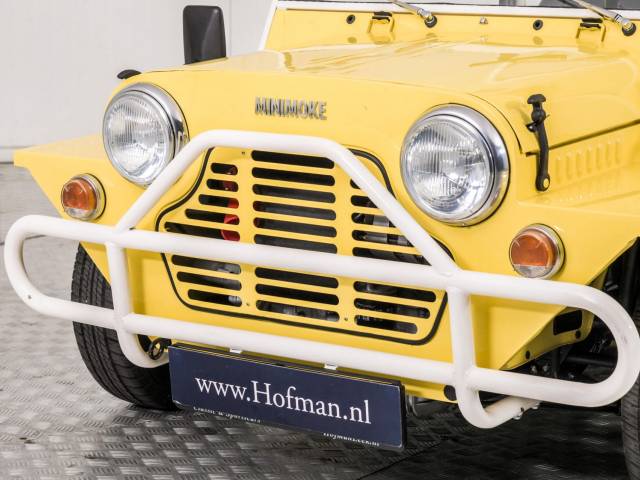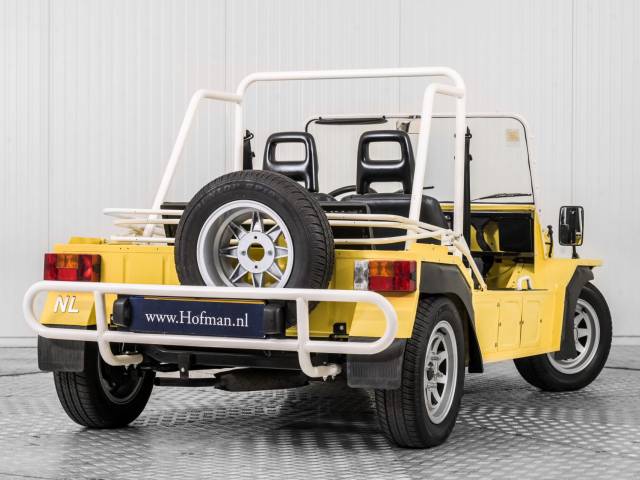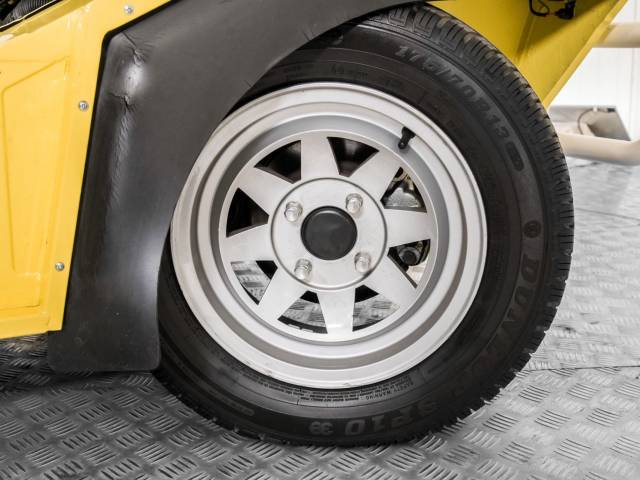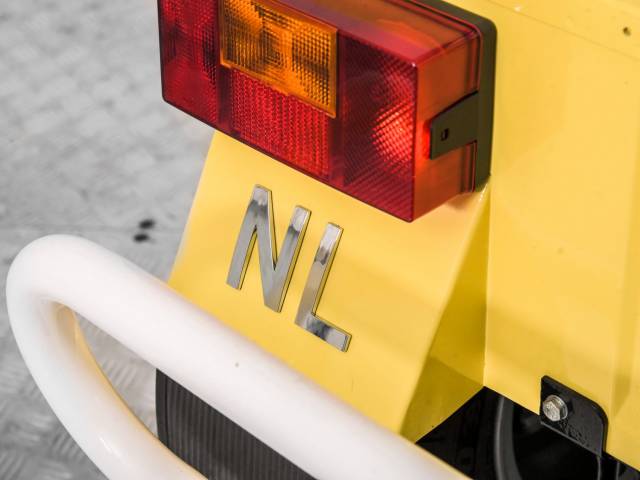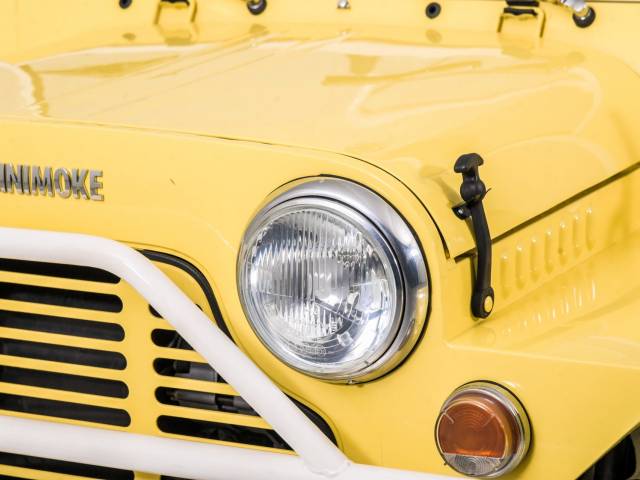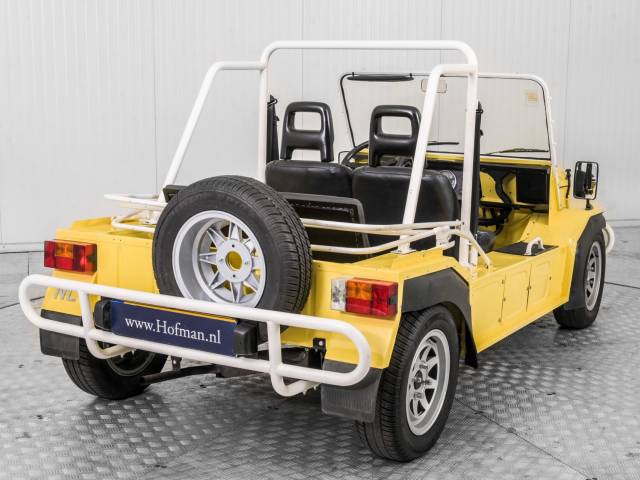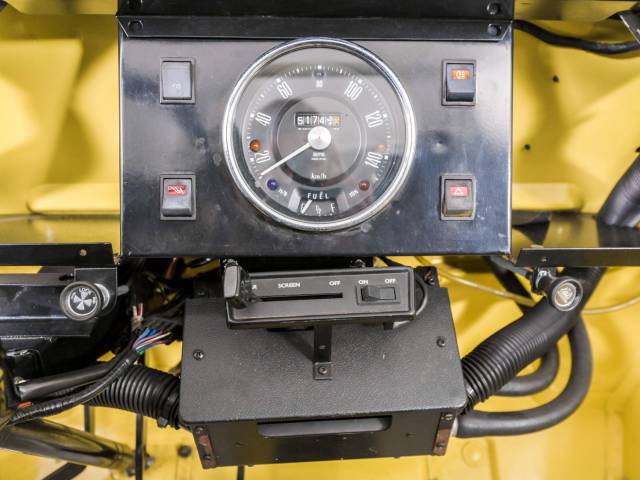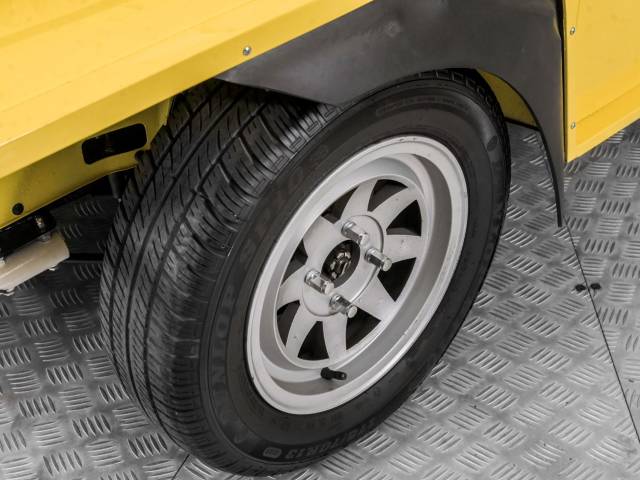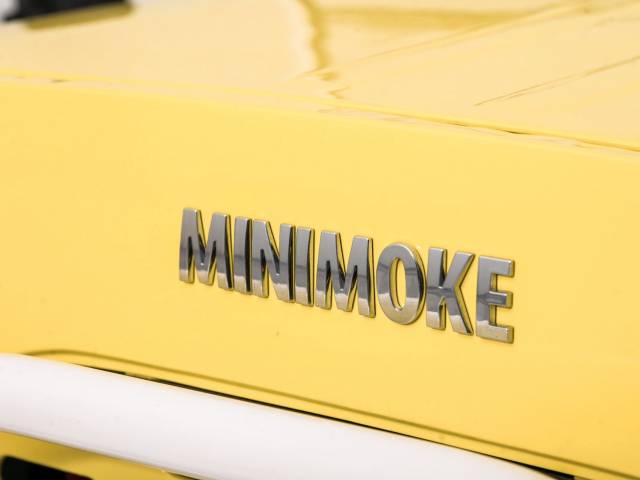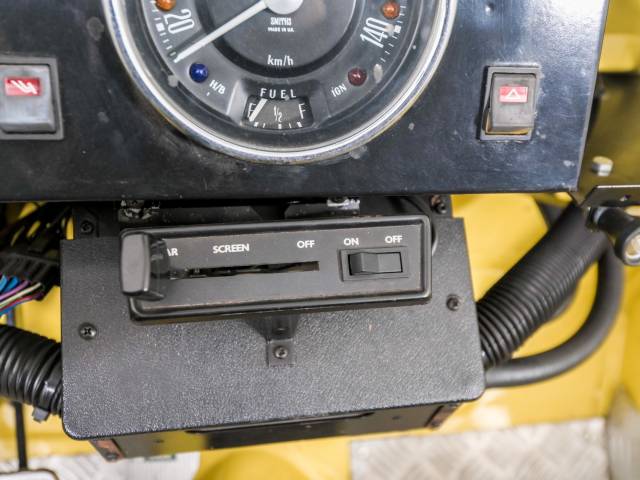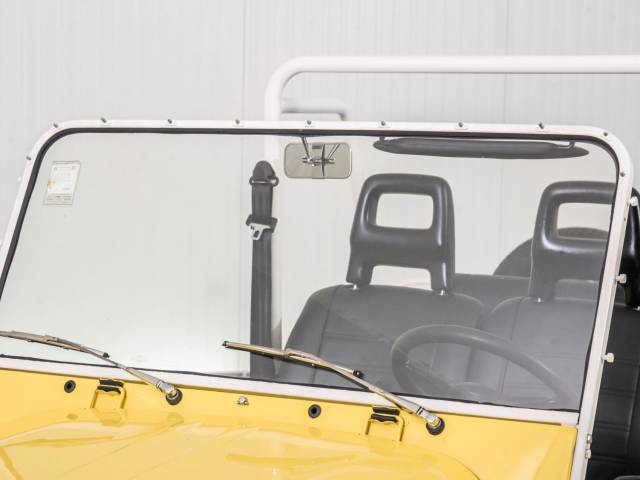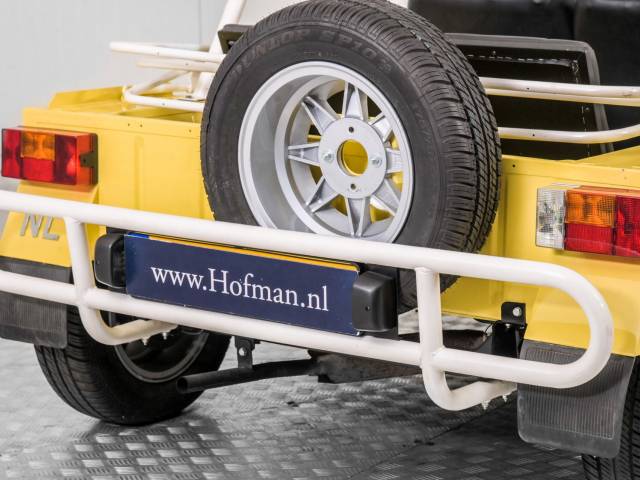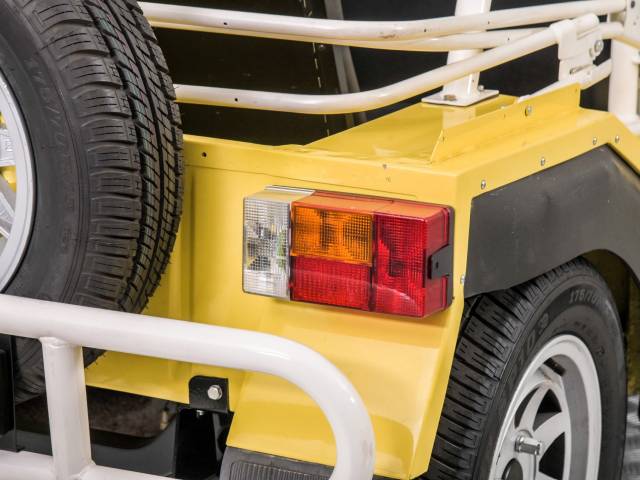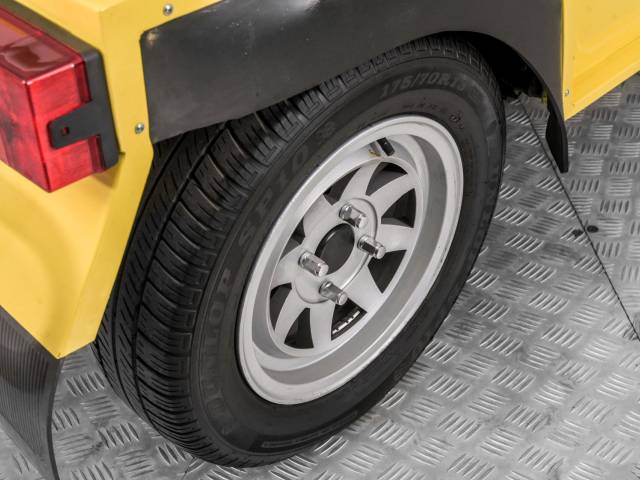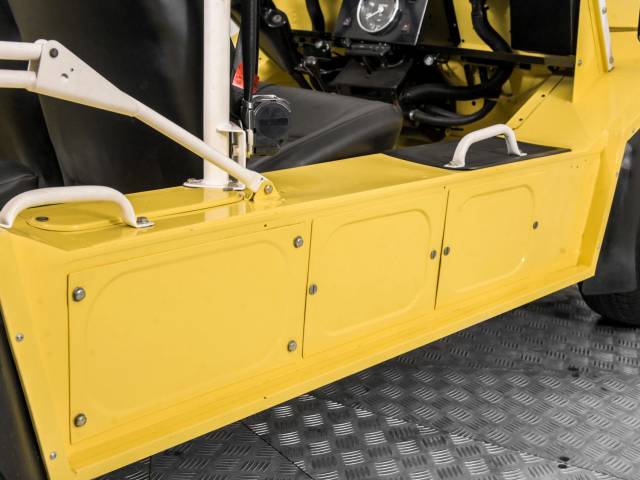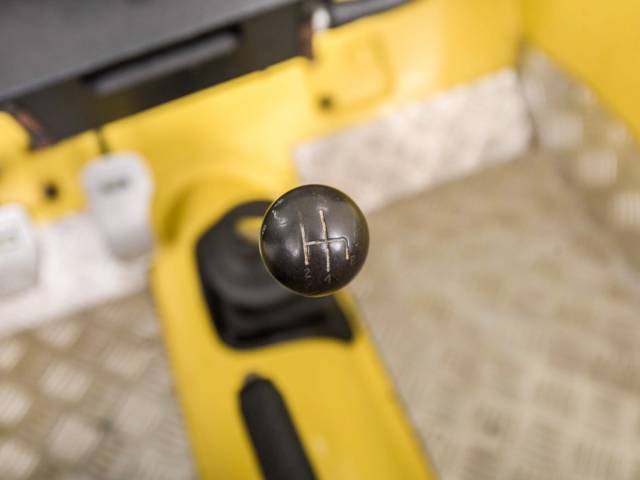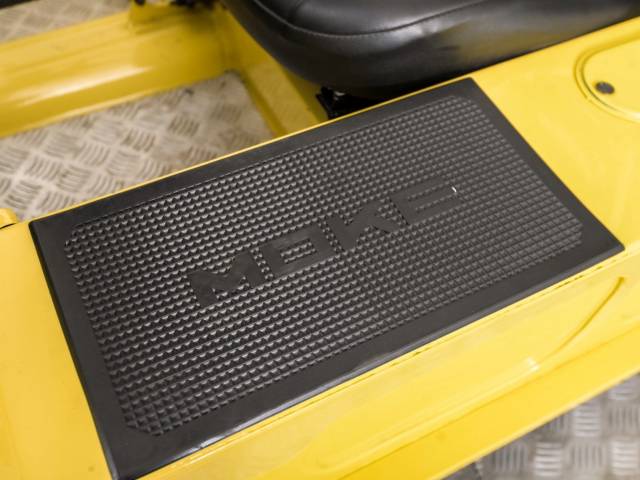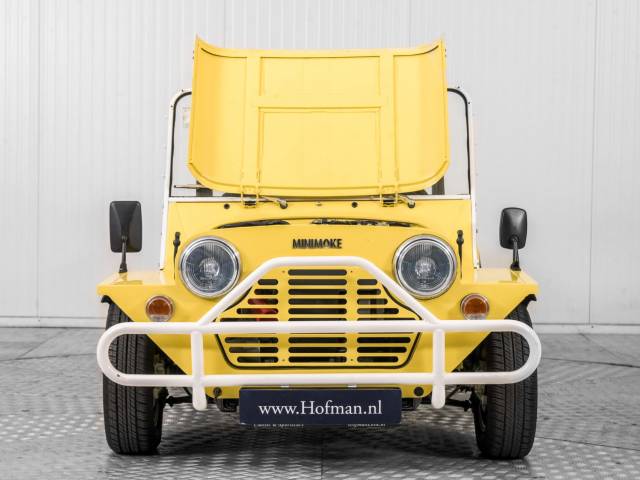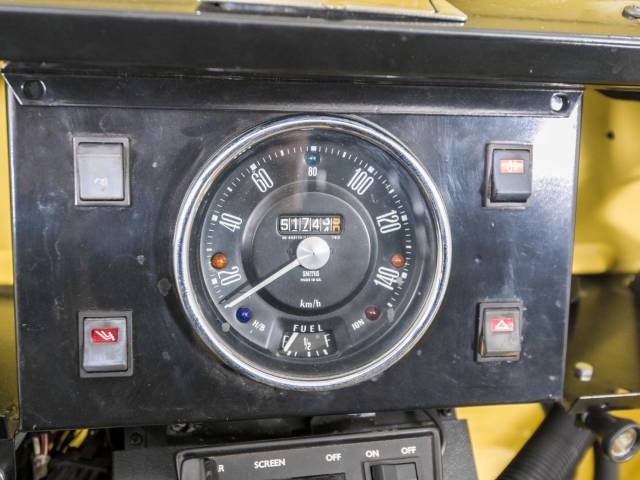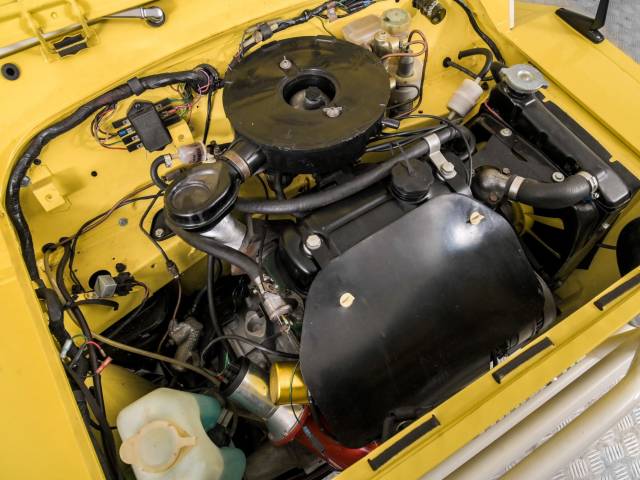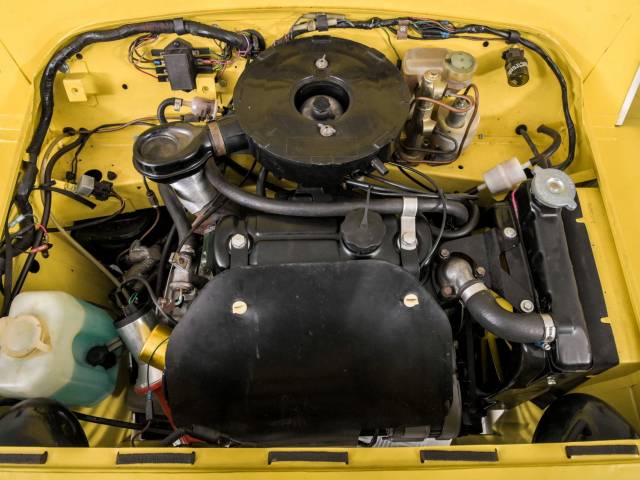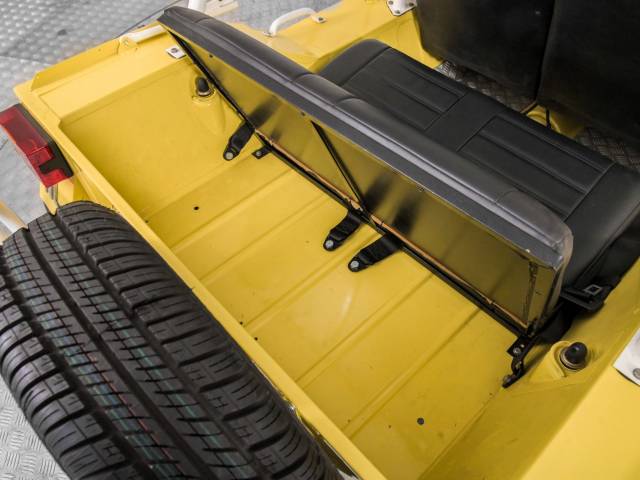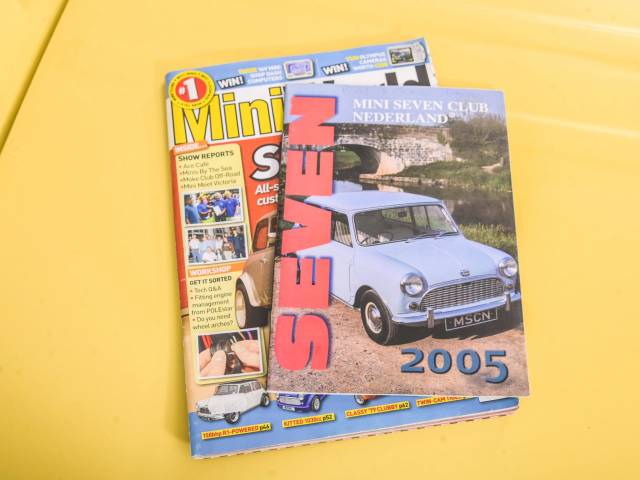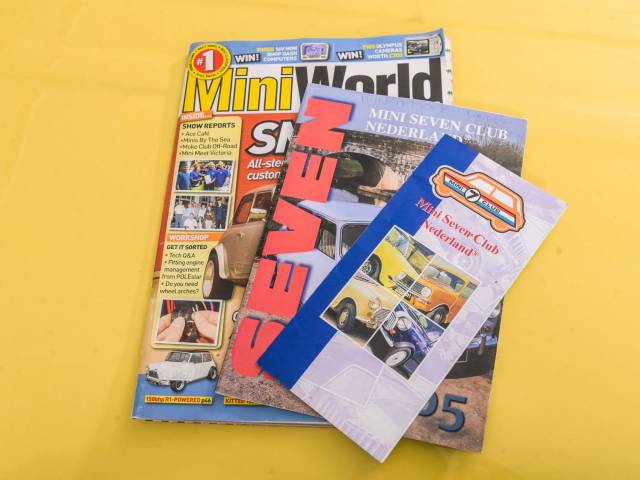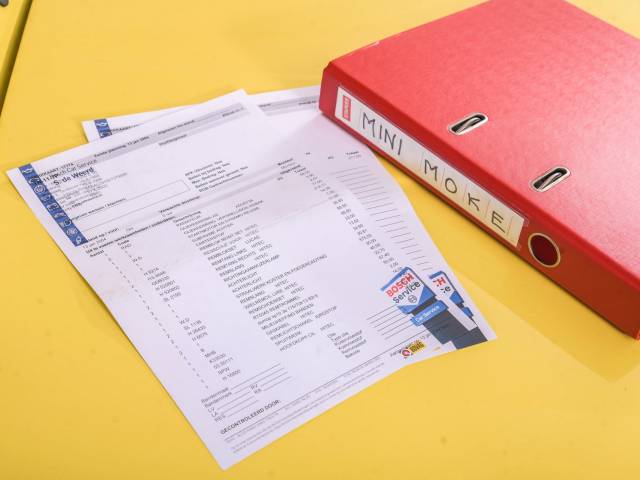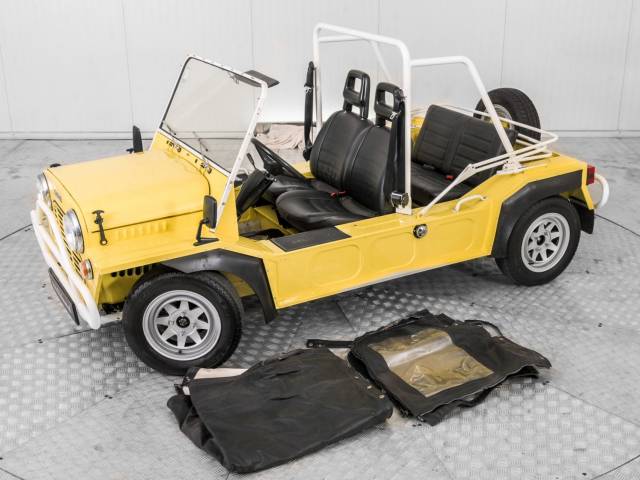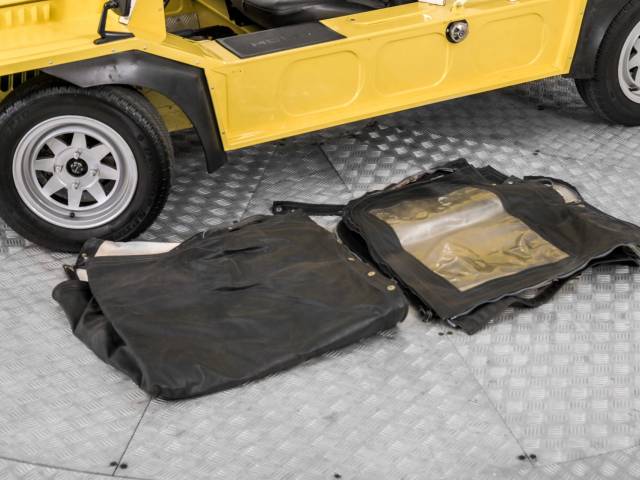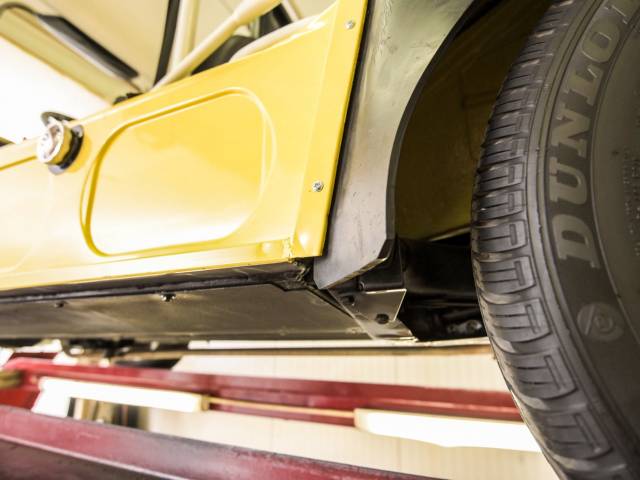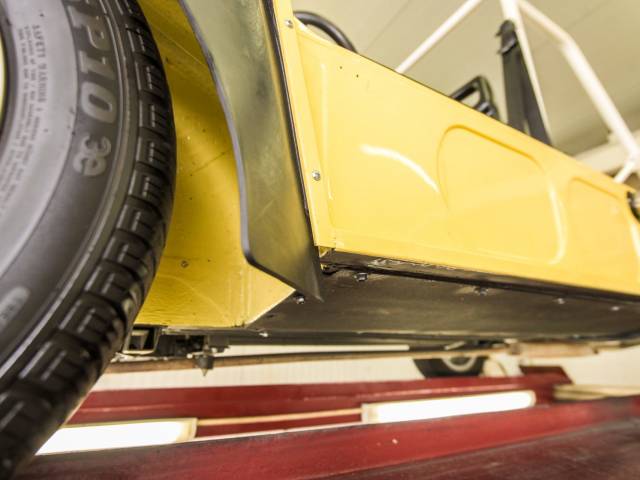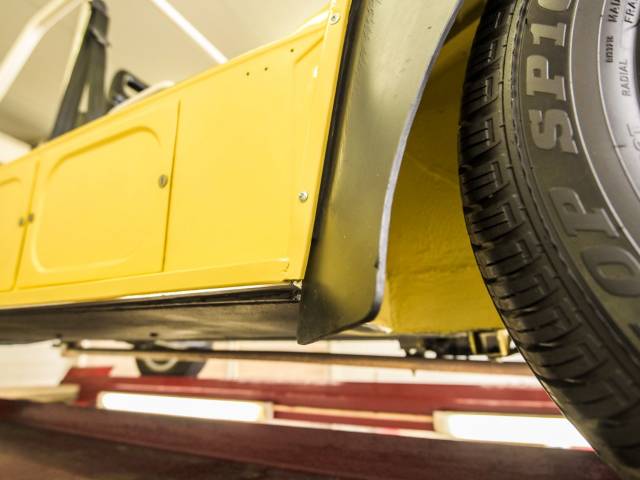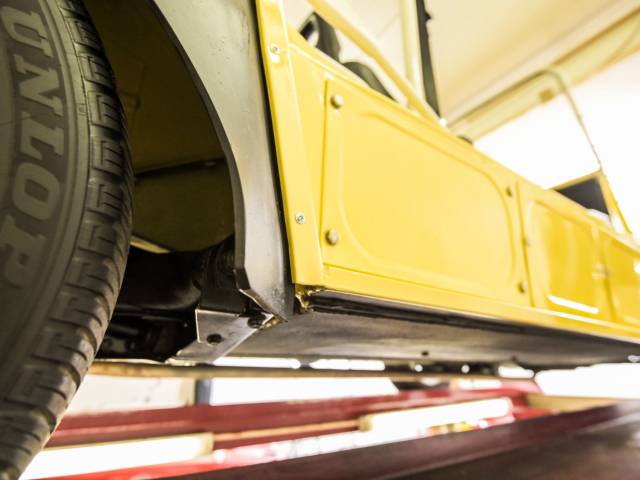 MINI MOKE
Dealer

away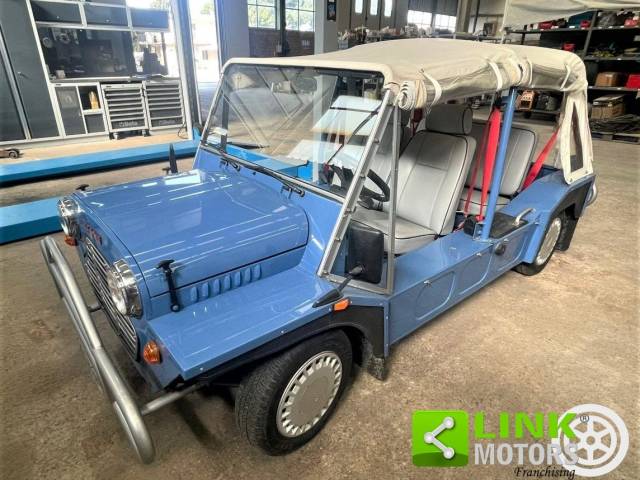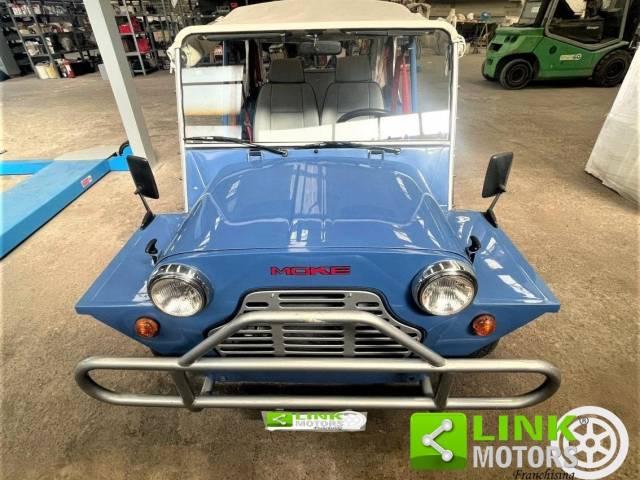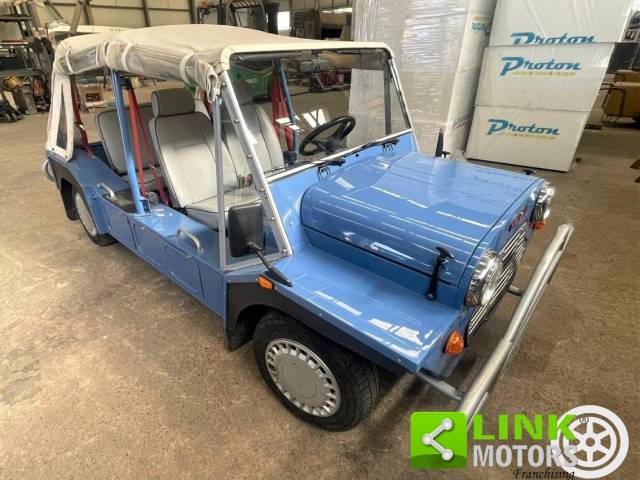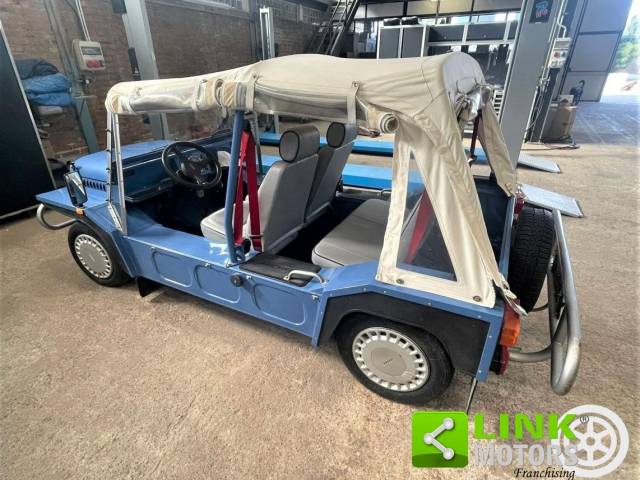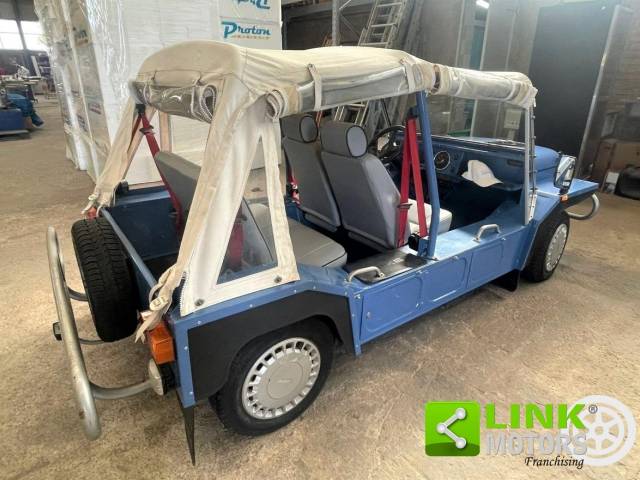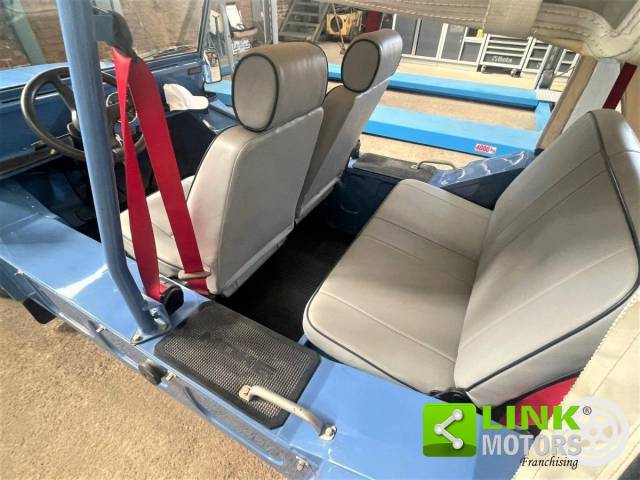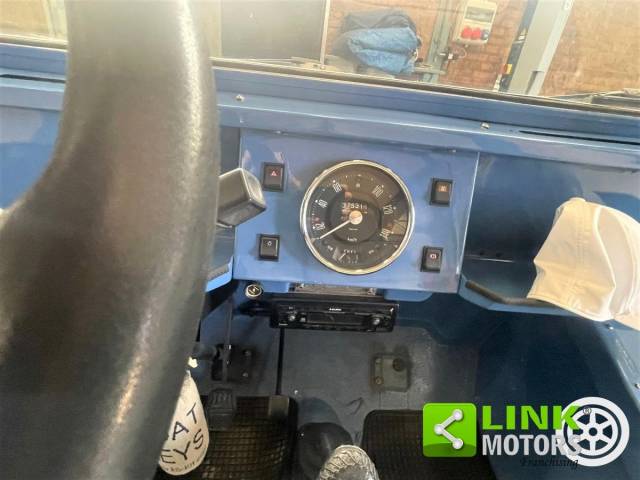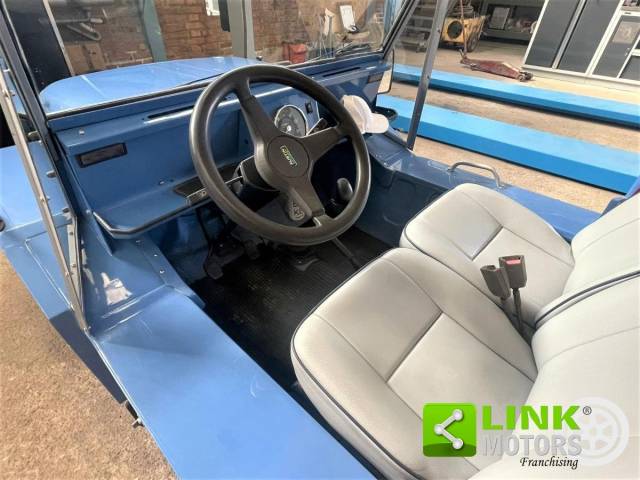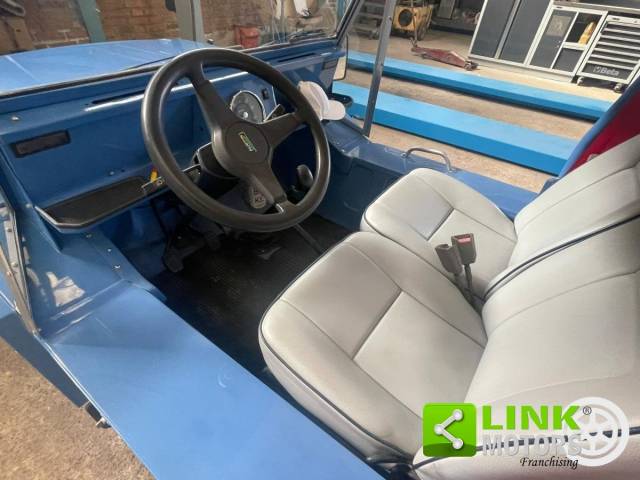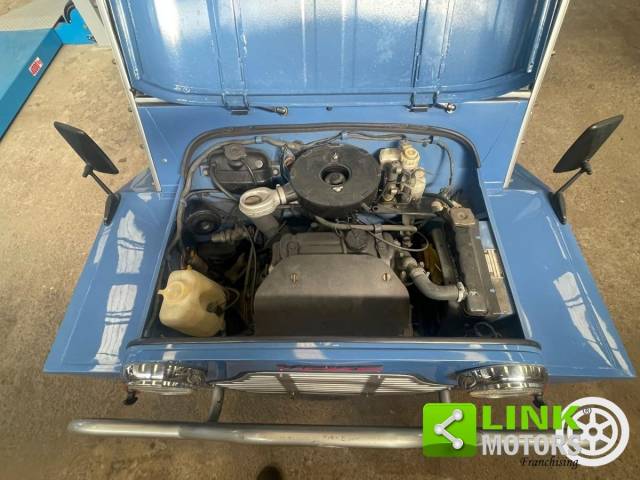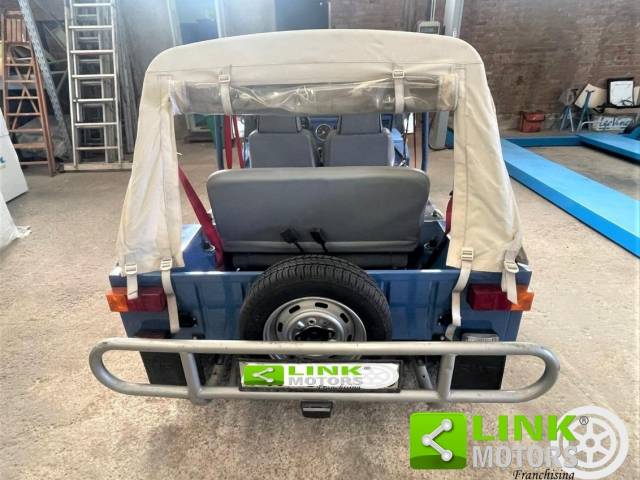 AUSTIN ROVER - Mini Moke Cabrio
Dealer

away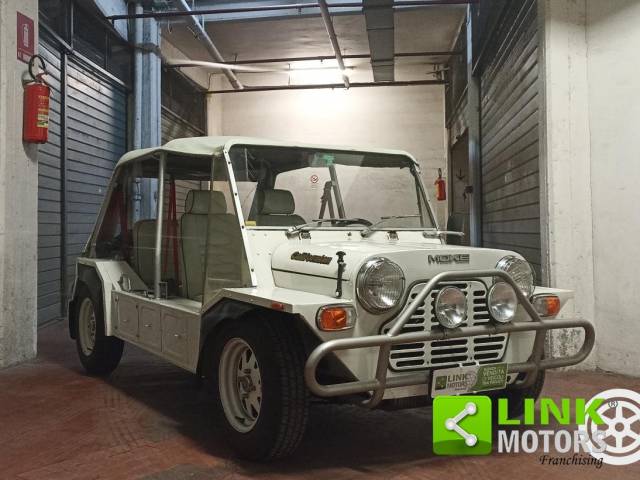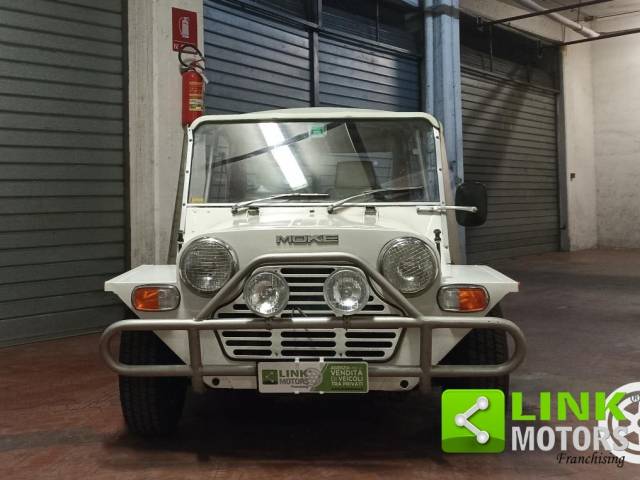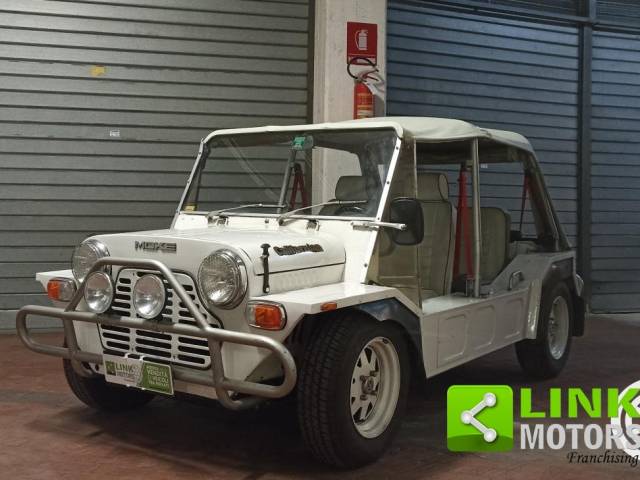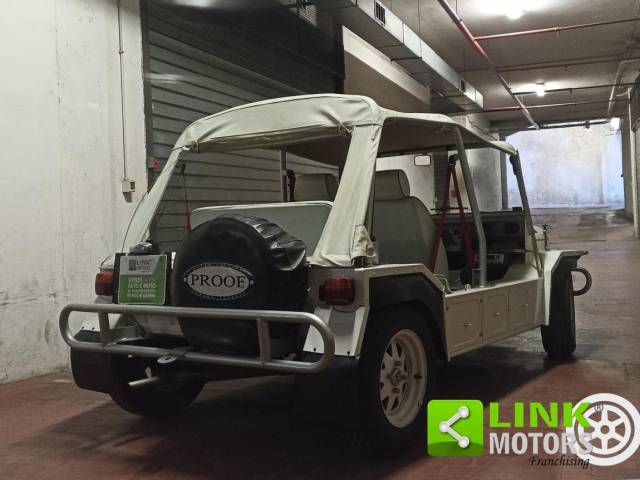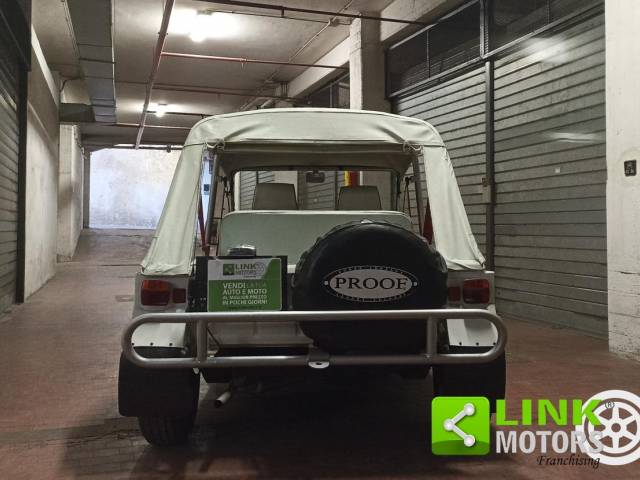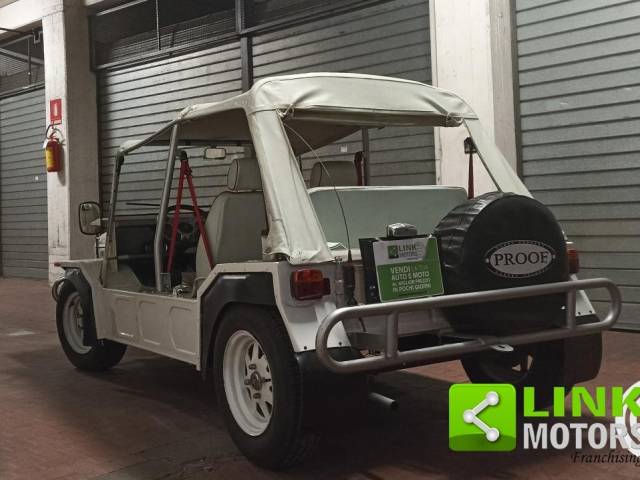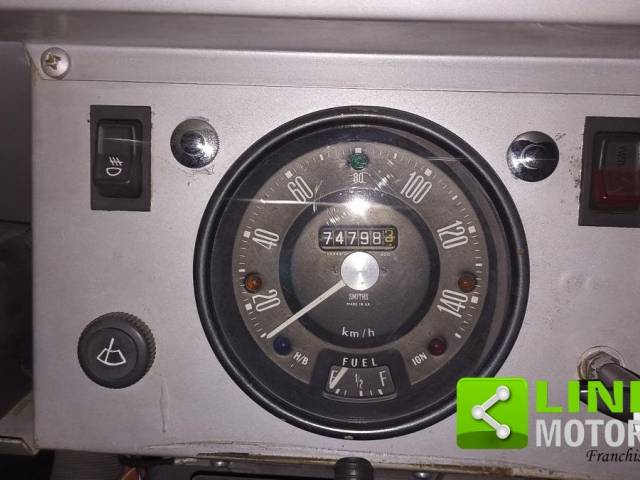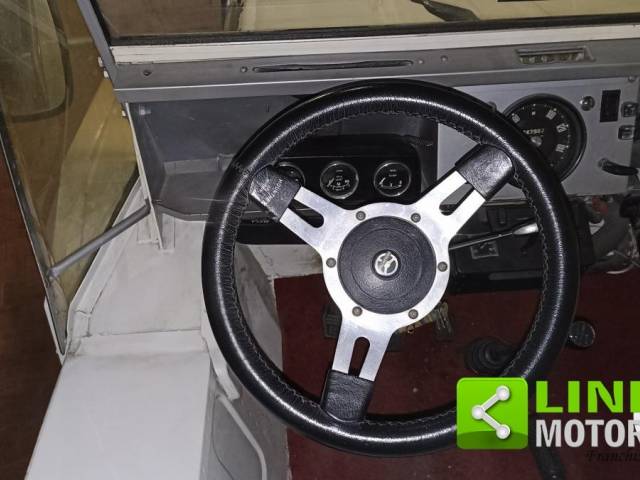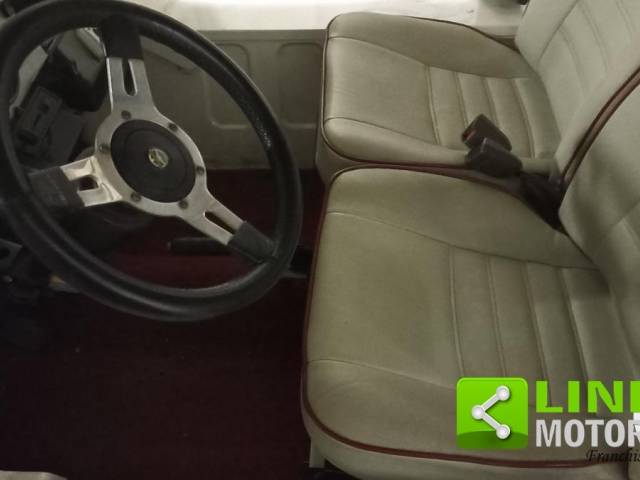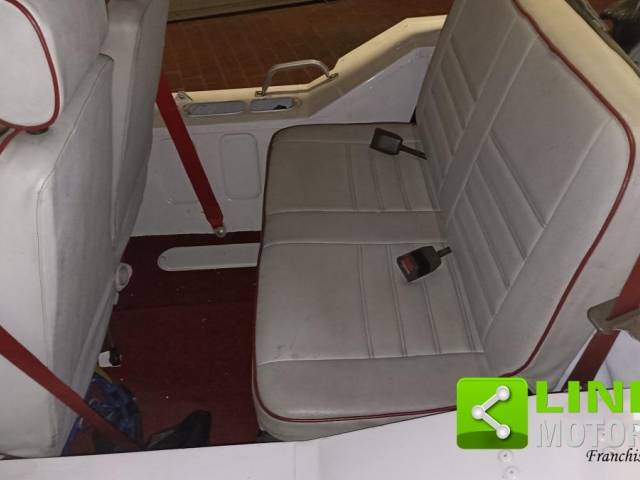 Austin - Mini Moke Leyland del 1984
Dealer

away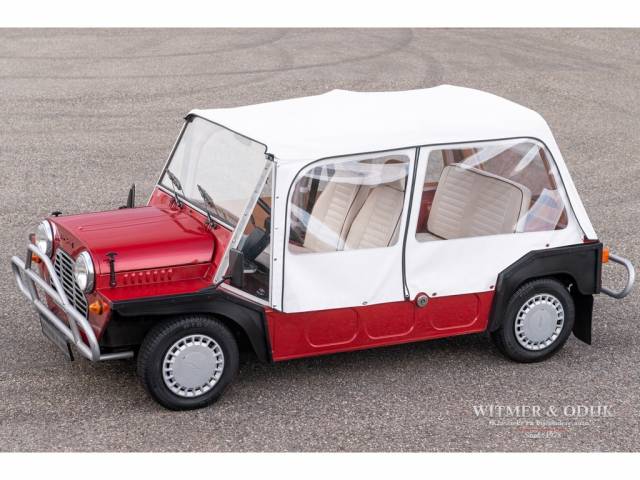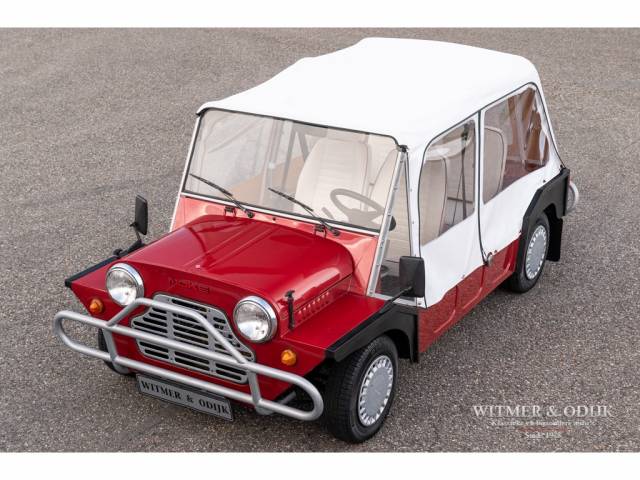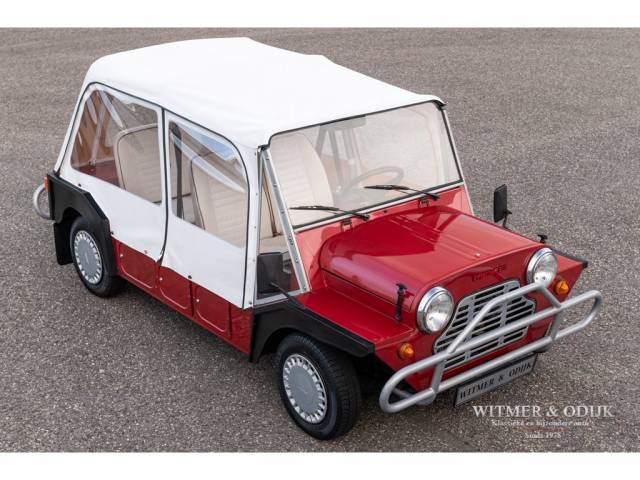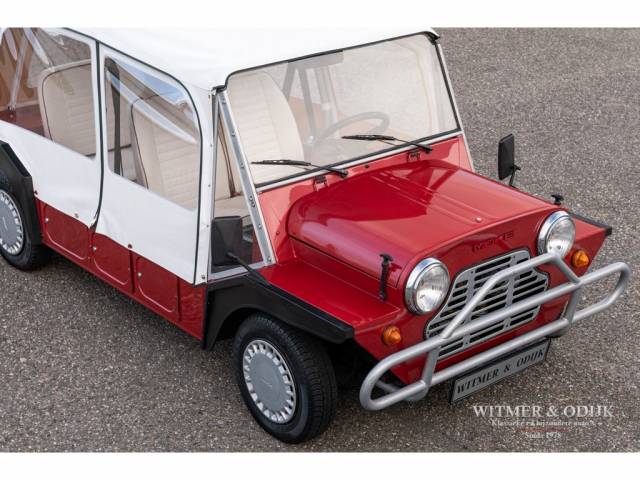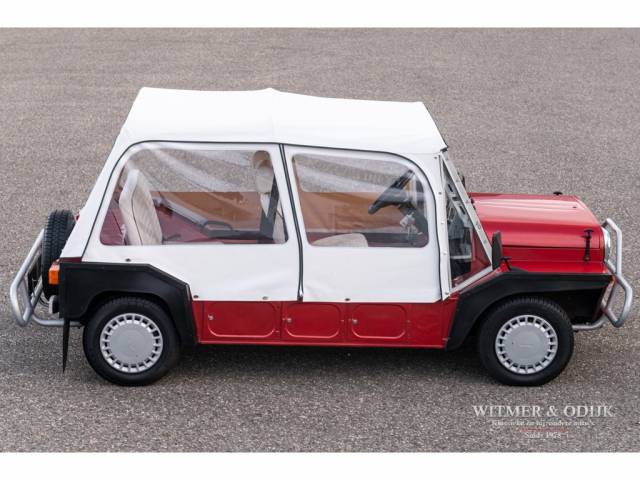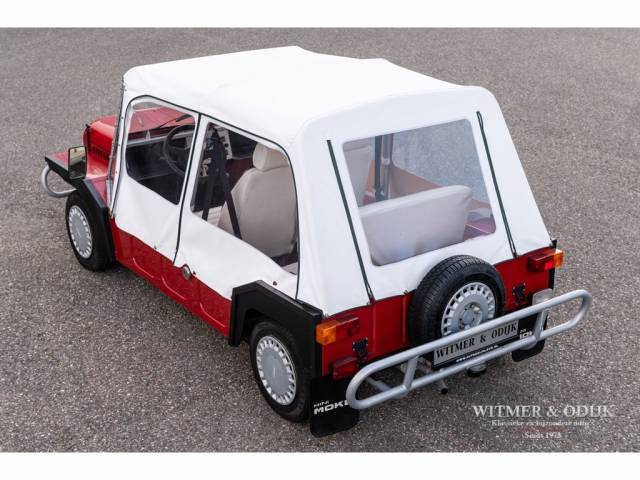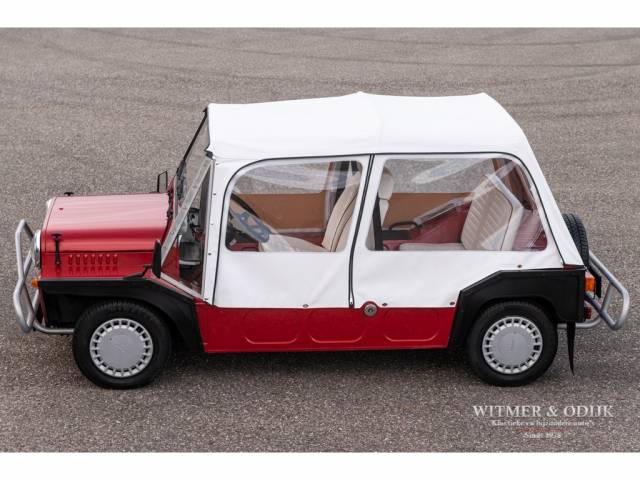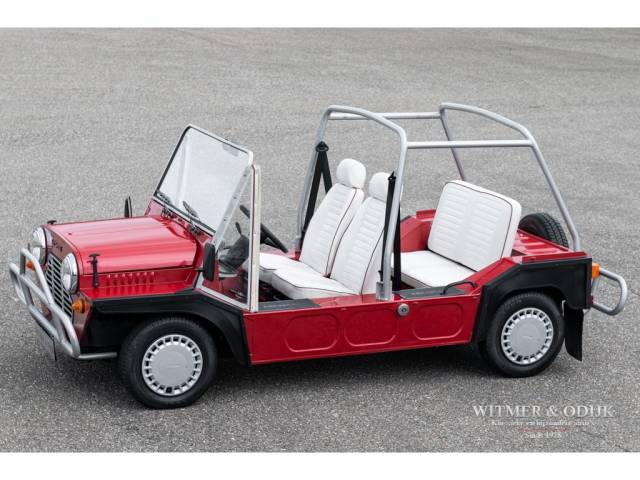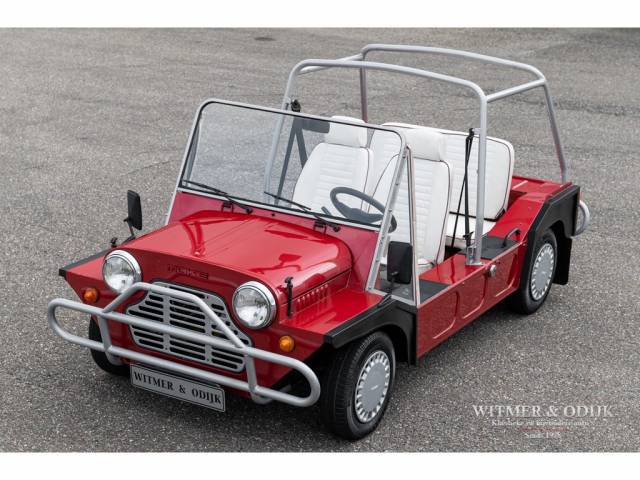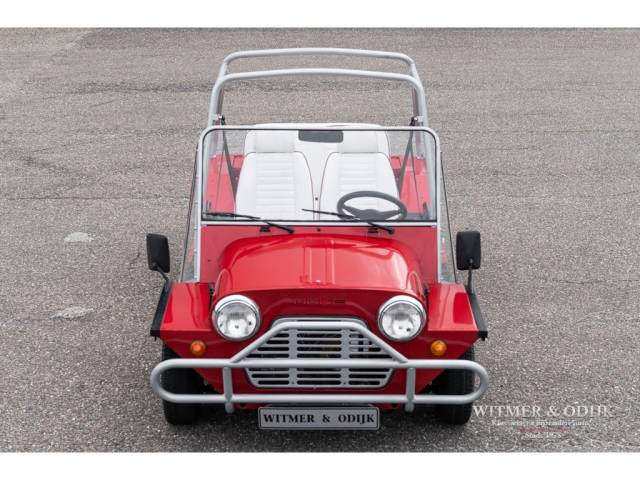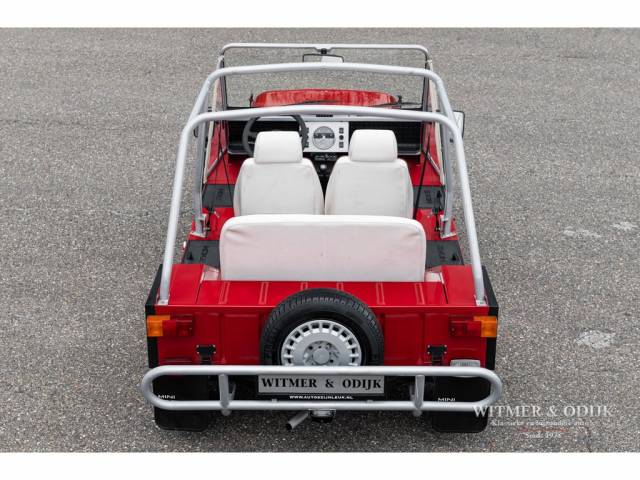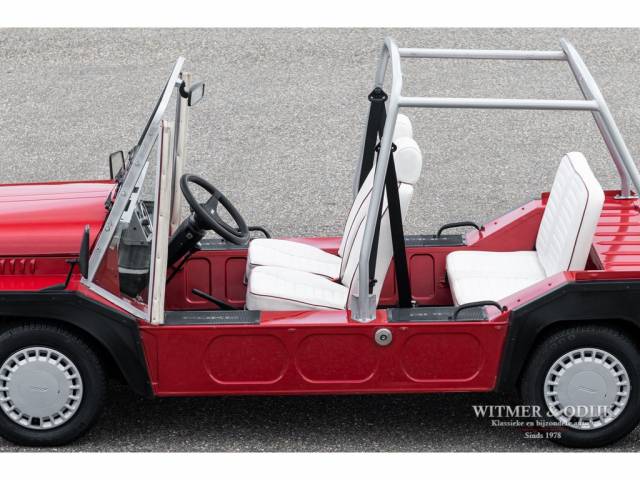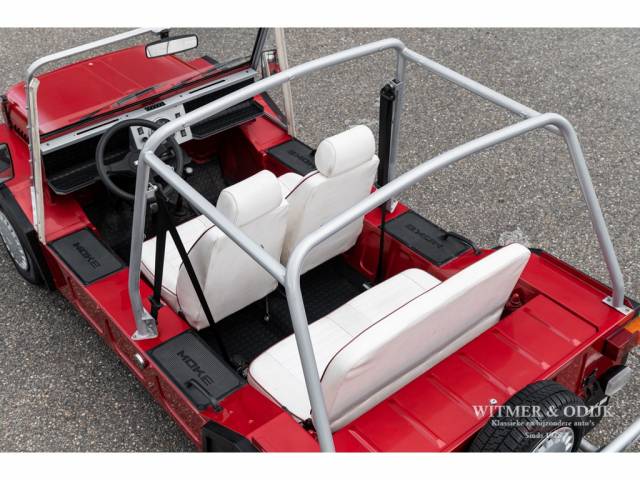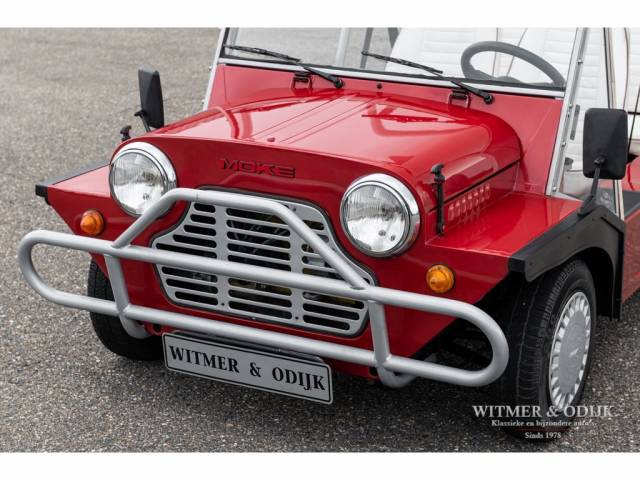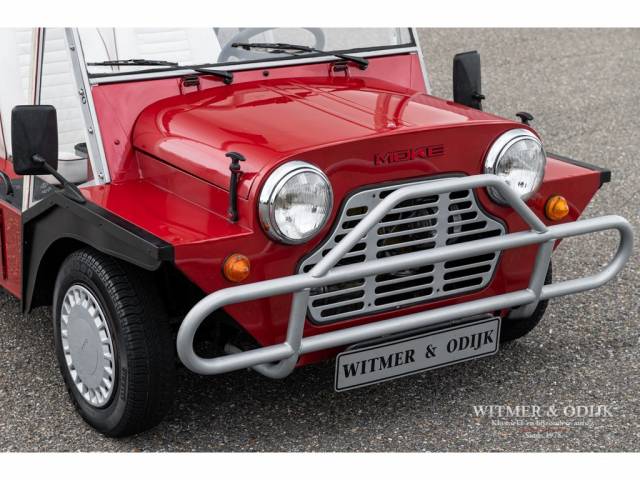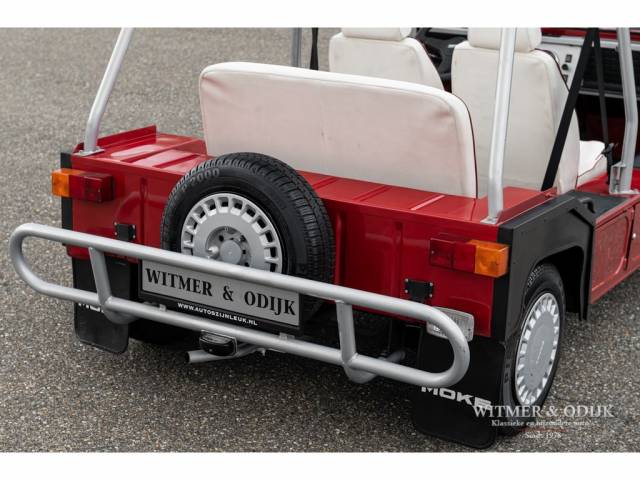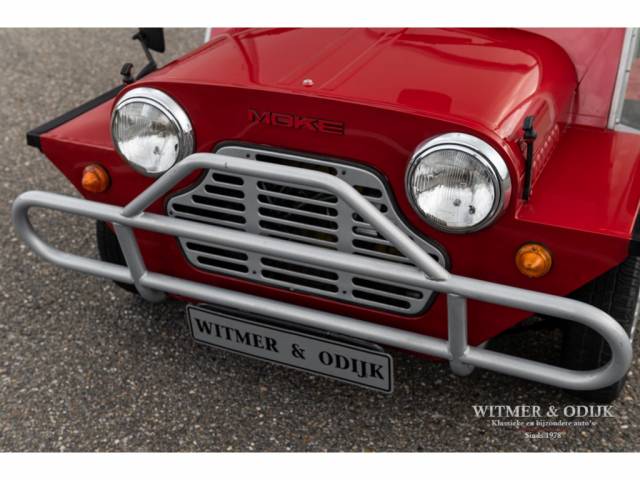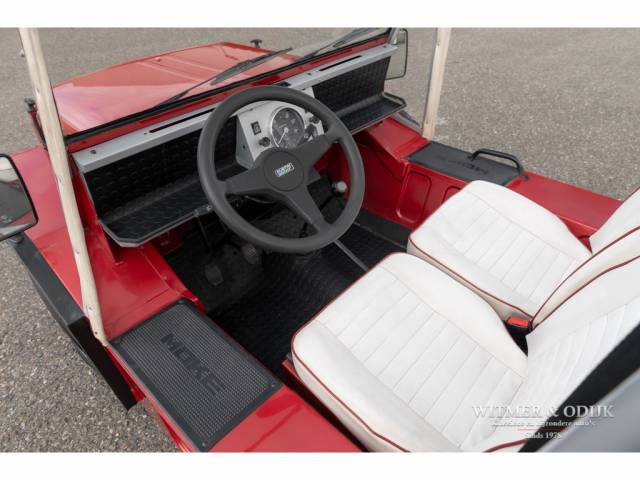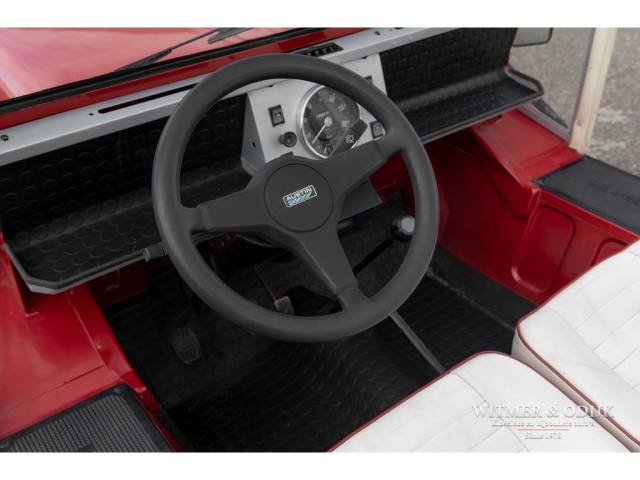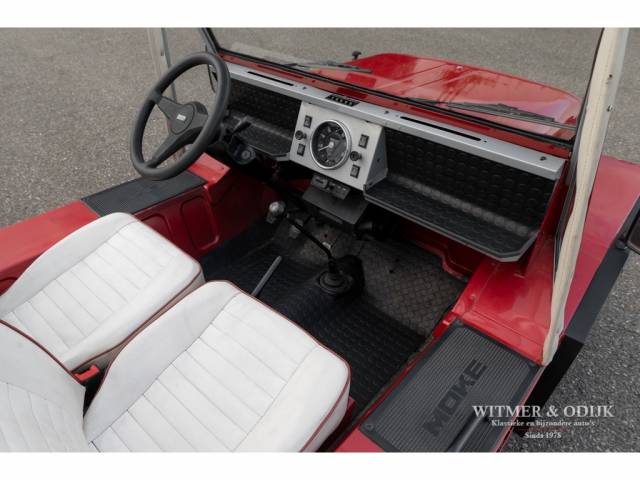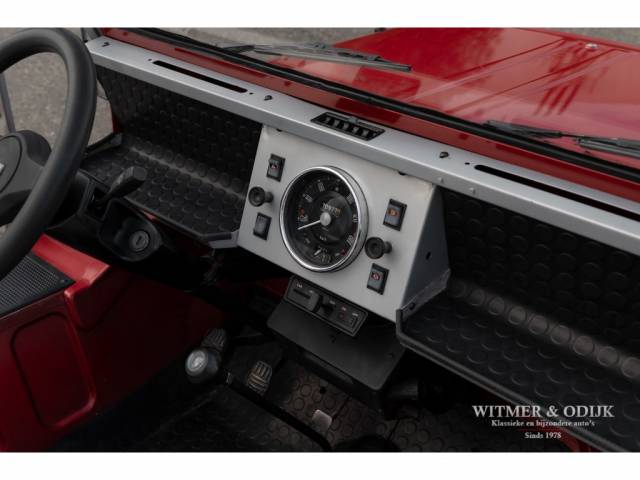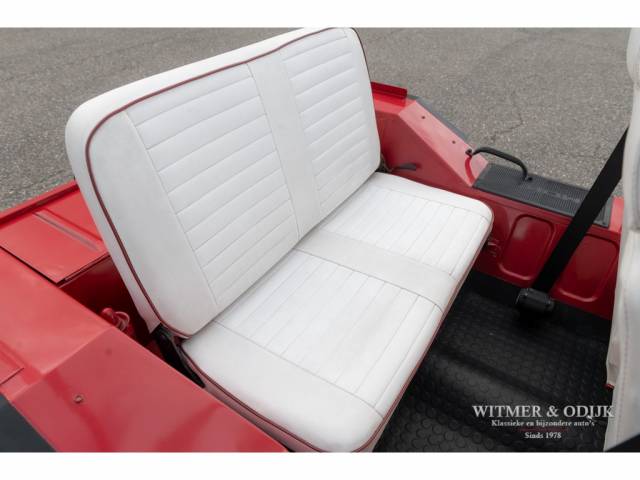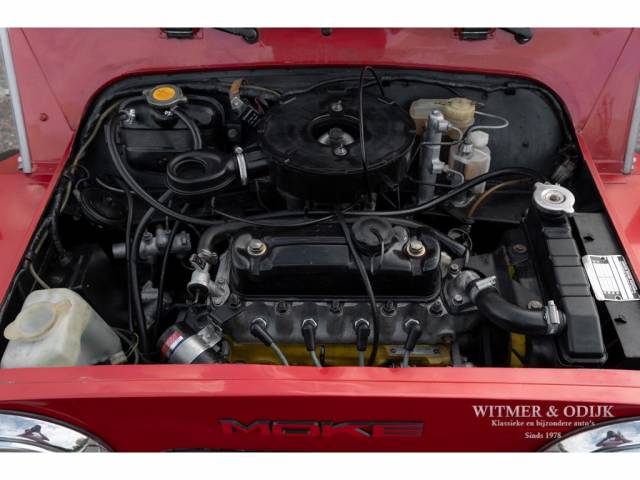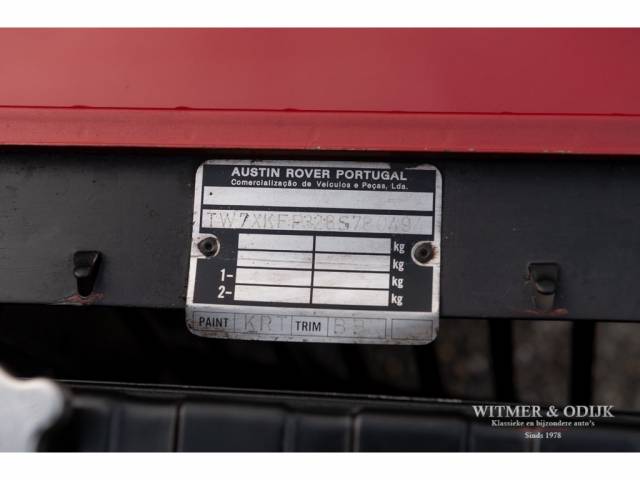 Moke
Dealer

away
Mini Moke
The Mini Moke is a small, light car, made from the same parts as its namesake - the Mini. It was manufactured in various guises and by various companies from 1964 to 1993.
The Initial Incarnation of the Mini Moke
The Mini Moke has had something of a chequered history. It was originally conceived as a take anywhere, lightweight vehicle for military use. The designer of the Mini, Sir Alec Issigonis, had an idea to gain some of the military transport market by making a more robust vehicle, using the Mini's parts, with a sturdy shell. A prototype called the Buckboard was developed by 1959 and shown as a vehicle that could be dropped by helicopter to any territory. This plan never really took off though, as the Buckboard's ground clearance was too low to make it useful in many terrains. The Buckboard prototype was later renamed the Mini Moke, to capitalise on the famous Mini name, adding the word 'Moke' - an archaic word for donkey.
Civilian Use of the Mini Moke
After failing to gain much interest from the military, BMC next decided to try the Mini Moke on the farming market. They developed a civilian Mini Moke, which was launched in 1964. A further spoke in the Moke's wheels was provided by the UK government, who decided that the Mini Mime should be categorised as a passenger vehicle, rather than a commercial vehicle, which meant that the car attracted VAT. This made the Mini Moke unappealing to the farmers who had been the intended target audience. They did however sell in different countries for light off road use. Manufacture of the Mini Moke in the UK ended in 1968, but in Australia, production continued up until 1982. Changes were made to the Moke to suit leisure users, and this version sold for various purposes, including use by the Macau police force. From 1983, production of the Mini Moke switched to British Leyland in Portugal. In 1990, the Moke name was sold to Cagiva, but in 1993 the last Mini Moke was produced.
Famous Mini Mokes
The Mini Moke Gained a place in the public's heart by being used in the cult TV show 'The Prisoner'. Four Mini Mokes were converted by Wood and Pickett in 1966, and transported to Portmerion for use in the TV series, and later in London for studio filming. Mini Mokes were also used by the Brazilian army in 1969, to escape from Guyanese rebels in the Rupununi Rebellion. A Mini Moke was the first vehicle to be driven on the remote Pitcairn Islands, as it was the only vehicle light enough to be craned in.