1959 |

Mercedes-Benz 220 SE
Potentially the best Mercedes-Benz 220 SE Coupe (W 128) Ponton available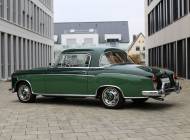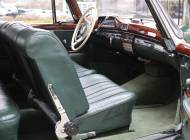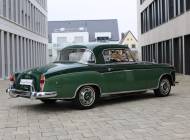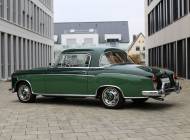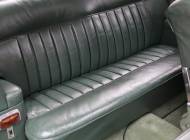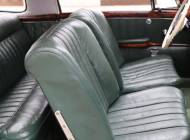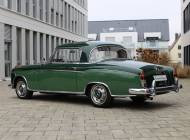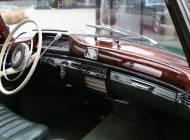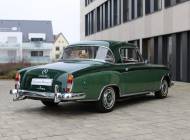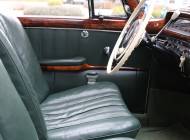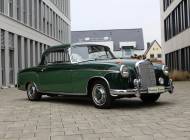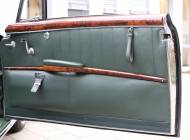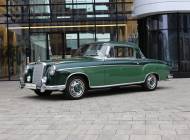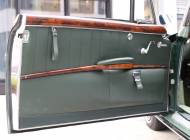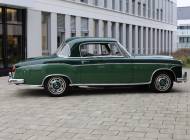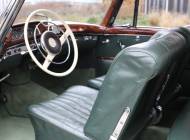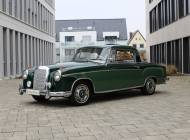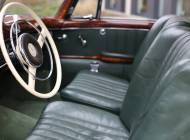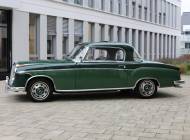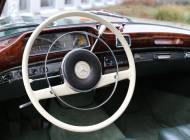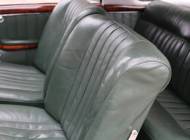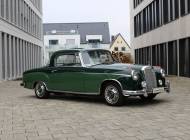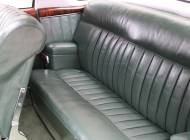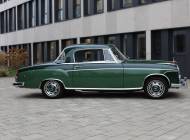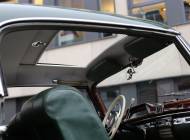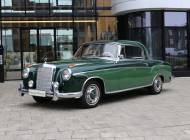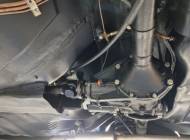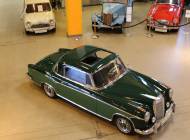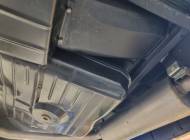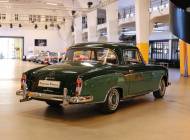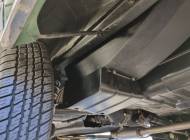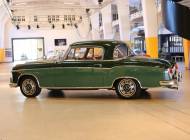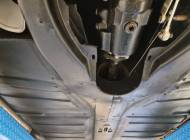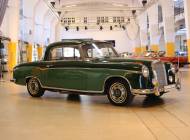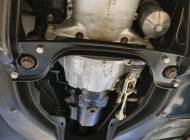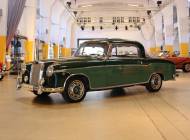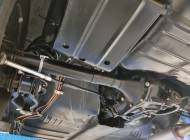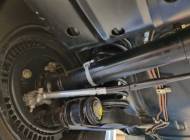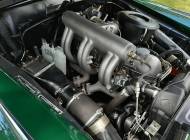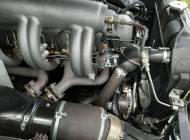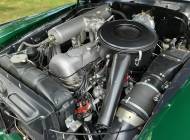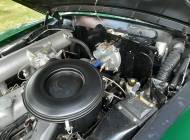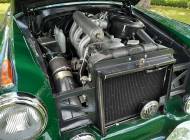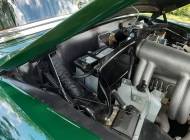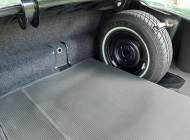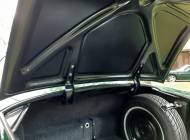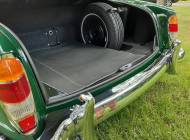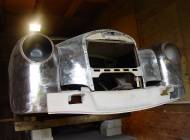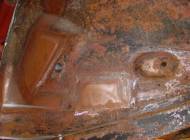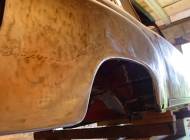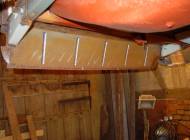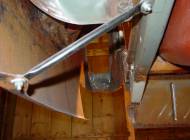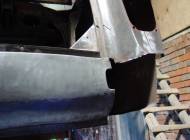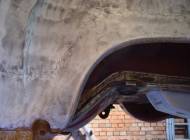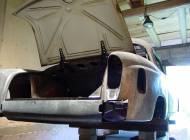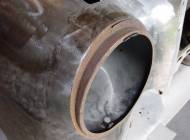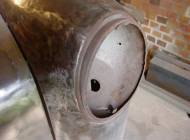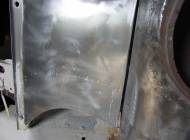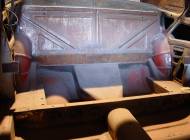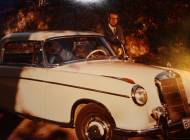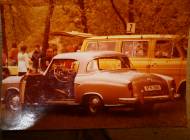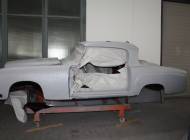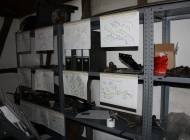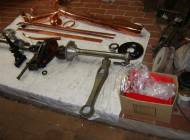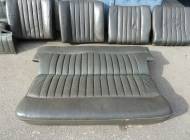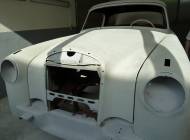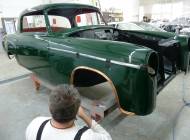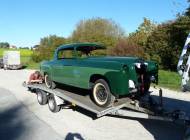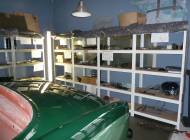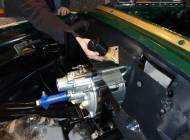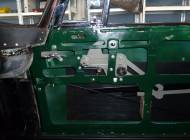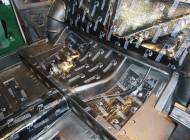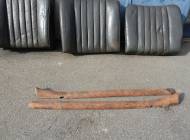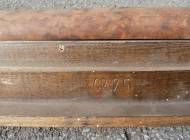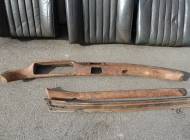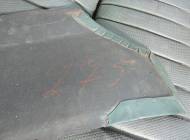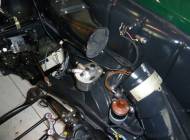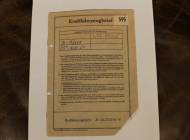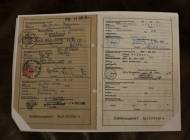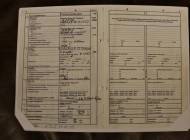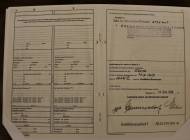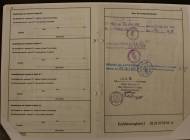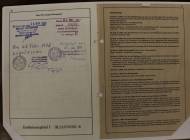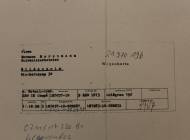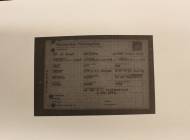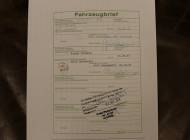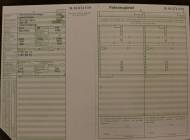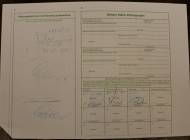 1959 |
Mercedes-Benz 220 SE
Potentially the best Mercedes-Benz 220 SE Coupe (W 128) Ponton available

Vehicle details

Vehicle data

| | |
| --- | --- |
| Make | Mercedes-Benz |
| Model | Ponton |
| Model name | 220 SE |
| Series | W 128 |
| Year of manufacture | 1959 |
| Chassis number | 128037-10-002687 |
| Condition category | Restored |
| Mileage (read) | 2,386 km |
| Previous owners | 5 |
| First registration | 12/1959 |
| Engine number | 127983-10-000231 |
| Matching numbers | Yes |

Technical details

| | |
| --- | --- |
| Body style | Coupe |
| Body detail | Coupe |
| Power (kw/hp) | 88/120 |
| Cubic capacity (ccm) | 2,195 |
| Cylinders | 6 |
| Doors | 2 |
| Steering | Left (LHD) |
| Transmission | Manual |
| Gears | 4 |
| Drive | Rear |
| Front Brake | Drum |
| Rear Brake | Drum |
| Fuel | Petrol |

Individual configuration

| | |
| --- | --- |
| Exterior colour | Green |
| Manufacturer colour name | Dunkelgrün DB221 und mittelgrün |
| Interior colour | Green |
| Interior material | Leather |
| Sunroof | |
| Power Assisted Steering | |

Optional equipment
Description
Mercedes-Benz 220 SE Coupe
Potentially the best Mercedes-Benz 220 SE Coupe (W 128) Ponton available
History File - This outstanding full restoration example was initially registered in Germany on the 21st December 1959 and, unlike so many of these rare cars, has remained in Germany with just five owners entered on the registration documents. One of just 830 Coupes ever produced, this model is even rarer with a factory ordered sunroof. The current owner of some 25 years, a meticulous antique dealer, has spent the last quarter of a century ensuring that the car is restored to as near original condition as possible, with all original parts restored rather than replacing. All factory numbered chrome and wood elements have been carefully restored to create an authentic car. The below depicted restoration pictures offer a brief insight to the work involved. Cathedral Classics are delighted to bring this somewhat rare Mercedes to the market place and would be extremely surprised if there is a better example out there.
**Exterior - **As confirmed by the original Mercedes Fahrzeug-Daten (Build Card) the car left the factory in (weiß/grau) white/grey. During the long restoration a decision was taken to repaint the car in original Mercedes colours: dunkelgrün (dark green) DB221 and mittelgrün (mid green) DB 229. Some well-known German restoration companies were involved in the final stages with Fm Jürgen Kassen in Örlinghausen completing the majority of the work, and it has to be emphasised that the results are quite breathtaking. One tiny stone chip is sadly now apparent at the bottom of the driver's door edge, but nothing dramatic. An immense amount of chrome is on these cars, so particular attention was paid to retaining all the original numbered Mercedes chrome elements with only the best results being accepted.
**Interior - **Finished in dunkelgrün (dark green) leather and matching carpets supplied and fitted by local expert autosattler Fm Schäfers in Paderborn Germany again, the results are without compromise. As with the exterior chrome elements, all the Mercedes numbered wood interior pieces have been retained and beautifully restored. Dare we say it but, the interior is possibly now better than when the car left the factory and must be seen to be appreciated.
**Engine & Transmission - **Somewhat advanced for the late 1950's, the 2.2 Litre fuel injection OHC 6 cylinder engine is housed in an immaculate looking engine bay. As mentioned, some heavy hitters were appointed to complete the restoration and under the bonnot is no exception. Fm BSK in Paderborn Germany have completed a wonderful job and the car now runs beautifully.
**Wheels, Tyres & Brakes - **The somewhat quirky 13" wheels are covered in almost new Maxxis 185/80 R13 90S whitewall tyres with plenty of tread remaining. The original chrome and dark green painted hub caps are in perfect condition.
Show more
Show less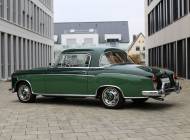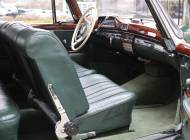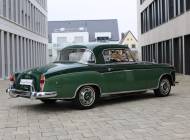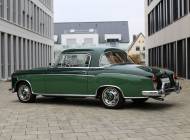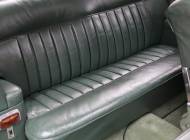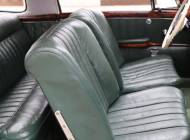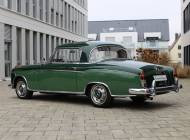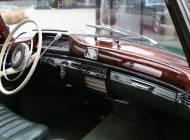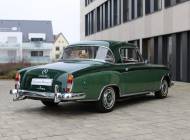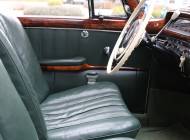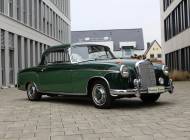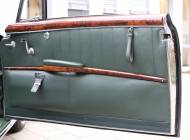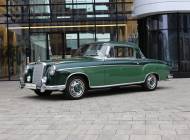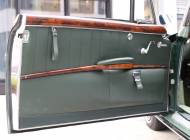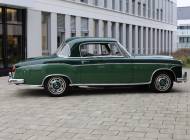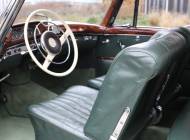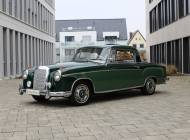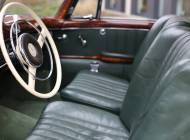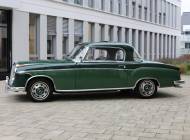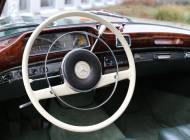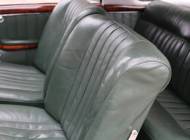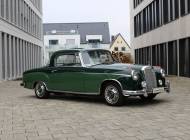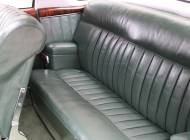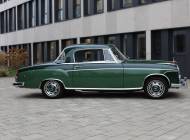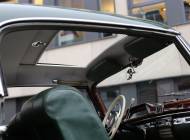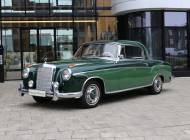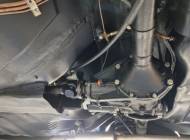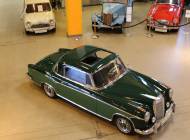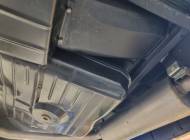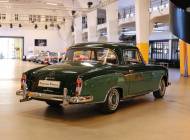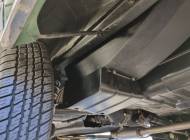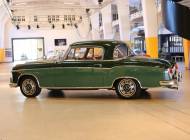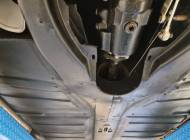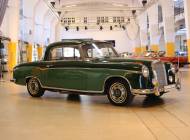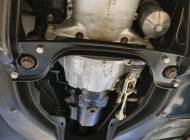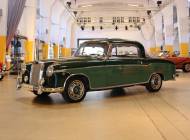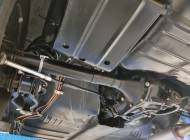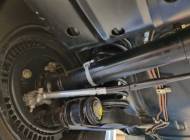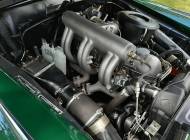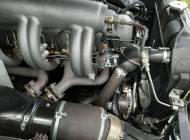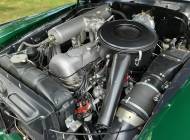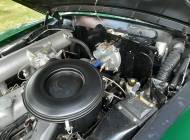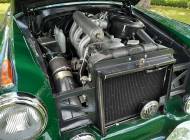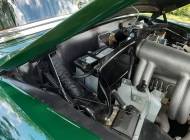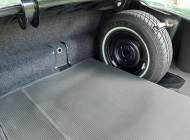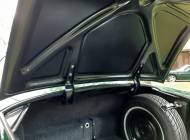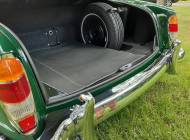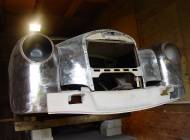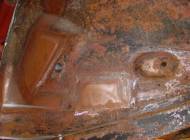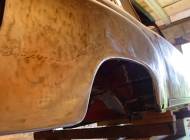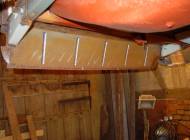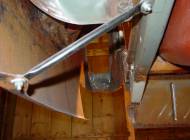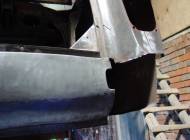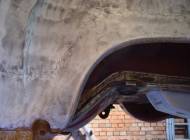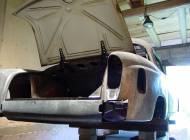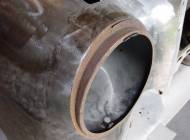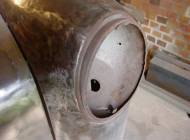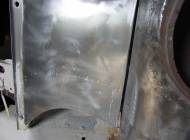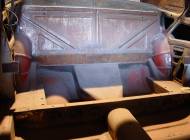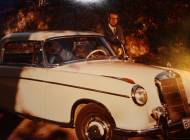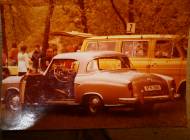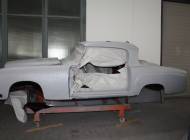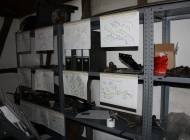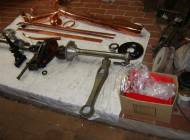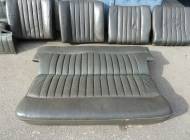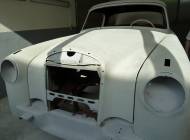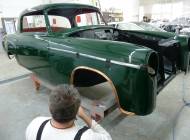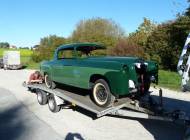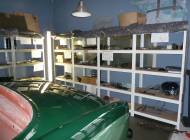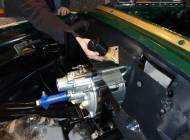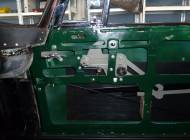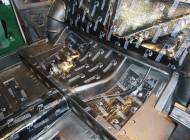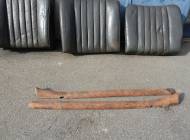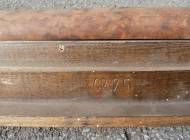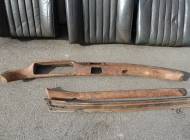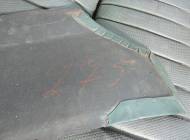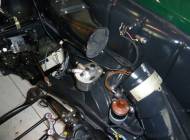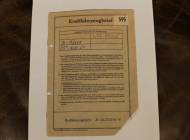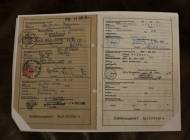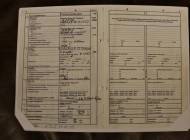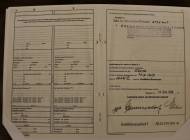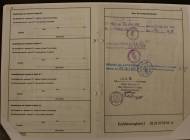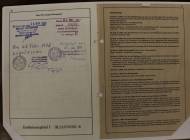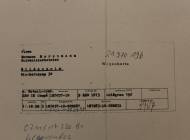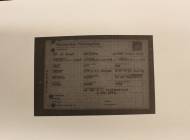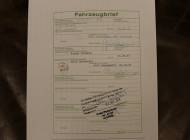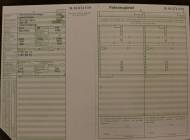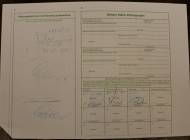 Dealer-Imprint
Cathedral Classics
(eine Abteilung von Forces Car Sales GmbH)

Dubeloh Straße 272
33104 Paderborn
+495254 640 8311
Stewart J. Roy
Cathedral Classics
hier kommen die besten Oldtimer an um verkauft zu werden
Mit Cathedral Classics möchte ein Fan klassischer Autos seine während der letzten 40 Jahre erlebten Enttäuschungen vom Tisch kriegen. Zuerst gelang ihm der Aufbau einer eigenen Existenz. Als zunächst nicht markengebundener Autohändler für in Deutschland stationierte britische Soldaten übernahm er im zweiten Schritt eine Audi-Vertretung für Lieferungen an britische Truppenangehörige. Schließlich spürte Stewart J. Roy, es sei an der Zeit, sich seinen Traum zu erfüllen. Der Sohn eines Autohändlers alter Schule hatte das Gefühl, die geerbte Leidenschaft müsse er weiterführen. Zum 60. Geburtstag schenkte er seinem Vater einen 1969er MGB GT, welcher bis heute noch im Familienbesitz ist. Das Auto, erkennbar auf dem oberen Logo, läuft immer noch ganz wacker, unter engagierter Teilnahme an sehr vielen Aktivitäten des schottischen MG Owners Club.
Stewart und Cathedral Classics sind in Deutschland. Dadurch für Interessenten aus den umliegenden Ländern gut erreichbar – und so kommt der Inhaber mit einer Vielzahl unterschiedlicher Menschen und Kulturen in Kontakt. Es hat nicht lange gedauert, bis er fließend Deutsch konnte, und seitdem hat Stewart nie an früher zurückgedacht. Er sagt, das ist schon eine tolle Sache, hier Geschäfte zu machen und dabei Menschen unterschiedlichster Kulturen kennenzulernen, aber mit der gleichen Leidenschaft, die einen verbindet. Also egal ob Sie ein Auto kaufen wollen, verkaufen oder sich bloß umschauen, über jede Kontaktaufnahme freuen wir uns.
Alle angebotenen Fahrzeuge wurden von Stewart Roy mit großer Sorgfalt persönlich durchgesehen, um auch höchsten Ansprüchen zu genügen. Er trifft eine sorgfältige Auswahl, denn Cathedral Classics möchte dem neuen Besitzer durch seine Erfahrung das bestmögliche Stück des gewünschten Automodells finden helfen. Sie sollten ihn einfach anrufen, wenn wir Ihr Interesse geweckt haben.
Willkommen bei Cathedral Classics !
Seller
Route
Lenkwerk-Bielefeld Am Statdholz 24-26

33609 Bielefeld
Lenkwerk-Bielefeld Am Statdholz 24-26

33609 Bielefeld
Lenkwerk-Bielefeld Am Statdholz 24-26

33609 Bielefeld
Lenkwerk-Bielefeld Am Statdholz 24-26

33609 Bielefeld
Loading...
Loading...