1999 |

Aston Martin DB 7 Vantage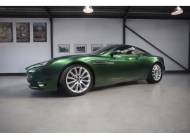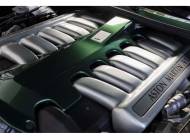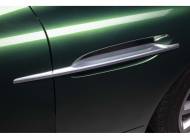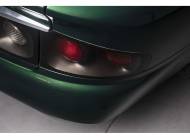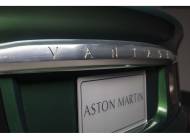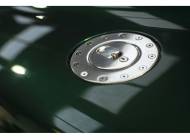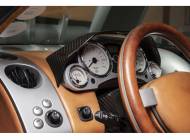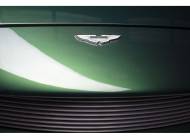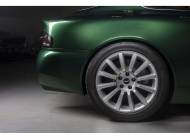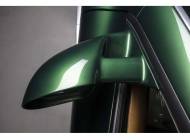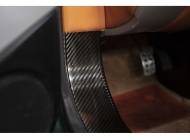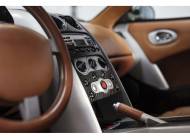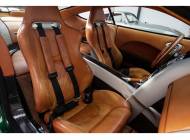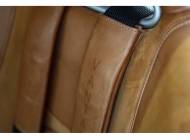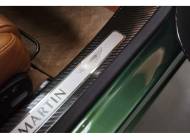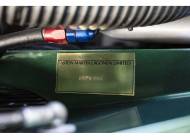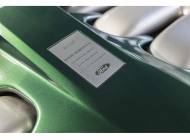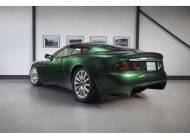 Vehicle details

Vehicle data

| | |
| --- | --- |
| Make | Aston Martin |
| Model | DB 7 |
| Model name | DB 7 Vantage |
| Year of manufacture | 1999 |
| Mileage (read) | 7 mls |

Technical details

| | |
| --- | --- |
| Body style | Coupe |
| Body detail | Coupe |
| Power (kw/hp) | 325/442 (Factory: 426 hp) |
| Cubic capacity (ccm) | 6,000 (Factory: 5,935) |
| Cylinders | 12 |
| Steering | Left (LHD) |
| Transmission | Semi-Automatic |
| Fuel | Petrol |

Individual configuration

| | |
| --- | --- |
| Exterior colour | Green |
| Interior colour | Brown |
| Interior material | Leather |
Description
The Aston Martin Project Vantage Design Concept for a "Supercar" of the future Aston Martin Project Vantage In January 1998 Aston Martin released to the world that the Design Concept for a "supercar" of the future was being launched. The press release continued to read: A prototype design concept for a totally new advanced technology 200 mph plus Aston Martin "Supercar" of the future is to be previewed at the 1998 North American International Auto Show in Detroit. Project Vantage is the direct result of close and continuing cooperation between engineers and designers at Aston Martin, Ford Advanced Vehicle Technology, Borg Warner, Magnetti Marelli, AP Racing, ITT, TRW and other Aston Martin suppliers. It draws heavily on the advanced research programs currently being conducted by Ford AVT and the wealth of experience which this group has gained from participation in Formula 1 Grand prix racing and other areas of international motor sport. "Although we have no plans for the production of this technologically advanced Grand Touring cr it has been designed and planned so that it could be constructed individually employing the traditional skills and craftsmanship for which Aston Martin is world famous" said Bob Dover, Chairman and Chief Exective of Aston Martin. "We believe that the Vantage Project reflects all essential elements of power, performance and driver involvement in a manner which is true to the traditions of Aston Martin. With its body and chassis construction entirely from aluminum and carbon fiber Project Vantage provides all the engineering efficiencies, structural integrity, torsion rigidity and occupant protection of a modern Formula 1 car. In addition a central venture incorporated in the underbody creates positive down force as an aid to its directional stability. Advanced electronic control systems for engine management and the transmission permit instantaneous gear changes through a system of Formula 1 style paddles, which can be operated through finger tip control directly from the steering wheel. The six speed transmission may also be operated in a fully automatic mode. The aggressive body design of this classic configuration, two set, front engine rear wheel drive British sports car is the work of Scottish designer Ian Callum whose design for the Aston Martin DB7 continues to win universal acclaim. The two seat, highly functional air conditioned interior of Project Vantage is biased towards the needs of the driver. It is finished in an imaginative combination of traditional Connolly hide and suede upholstery matched to brushed aluminum and carbon fibre for many of the interior surfaces.
The driver and passenger seats are equipped with four point safety harnesses and there is matching tailored luggage fitted in the boot and the interior lockers. Power is provided by a prototype 6.0 litre aluminum alloy V12 48 valve engine which is one of the units currently being evaluated by Aston Martin, Ford AVT and Cosworth Engineering of Northampton in a wide ranging study designed to establish and identify Aston Martin's potential engine requirements for the future. With base design by Ford AVT this advanced V12 unit is capable of being developed to provide the required levels of performance for the Vantage Project while meeting or exceeding the worlds strictest emission standards. For example, its high efficiency exhaust system has been designed to incorporate a 9.0 litre catalyst. Initial performance predictions indicate that this 200 mph high efficiency Aston Martin Project could accelerate from rest to 60 mph in just 4.0 seconds, reach more then 140 mph at the end of a standing quarter mile yet still return a fuel economy in excess of 20 miles to the US gallon. Benefitting from Ford AVT's direct involvement with the Stewart Ford Formula 1 Grand Prix team and Bridgestone Tyre Project Vantage employs unequal length wishbones in its front suspension controlled by horizontally located pushrod operated spring and damper units together with an active control front and rear anti-roil bar system. At the rear the independent suspension is by equal length wishbones. The AP Racing anti-lock brake system features ventilated and drilled 15ins diameter disc on the front wheels and 14ins diameter at the rear. The six pot aluminum ally calipers are equipped with titanium bridge bolts and fittings. By combining aluminum honeycomb with carbon fibre Aston Martin body designers have created a structure, which takes full advantage of modern Formula 1 technology including the generation of positive down force. The passenger compartment is including the generation of positive down force. The passengers compartment is constructed from aluminum honeycomb with carbon fibre reinforcements in the extruded aluminum chassis sections and roof pillars. The entire roof structure is generated from double skinned carbon fibre and there are two interrelated energy absorbent crush zones provided by the space frames, which locate the engine and front suspension and the hydraulic power pack from the transmission and active anti-roll system. When compared with the current production Vantage the adoption of this mode of construction and materials demonstrates a weight saving of more the 50% and an increase in torsional rigidity on more then 100%. Four, 25,000 volt, high intensity discharge headlamp units provide lighting which is designed to match the performance potential of this prototype vantage. Electronically controlled this HID system generates double the output of conventional halogen units. The 19" diameter cast magnesium road wheels with 9.5 ins width rims are equipped with intermediate compound 255 x 40 ZR19 Bridgestone Radial Ply tyres at the front and 285 x 40 ZR19 tyres at the rear. "The concept of Project Vantage will enable everyone involved in the programme to investigate and explore techniques, concepts and materials which could all be employed at some time in the future, together with seeking options on the exterior and interior designs. We are looking forward to receiving feedback on all of the features incorporated in this concept" said Bob Dover. "For us at Aston Martin it has involved us in a new way of doing business while retaining and strengthening the tradition virtues and brand values of this world famous marque."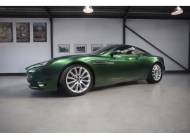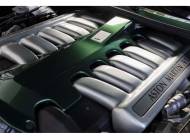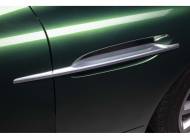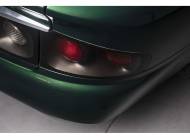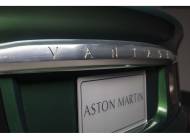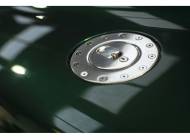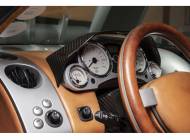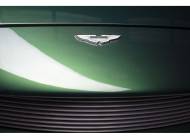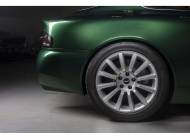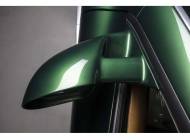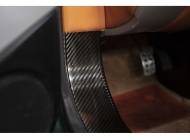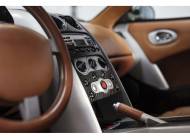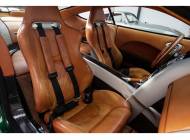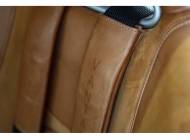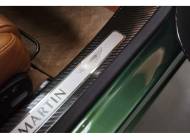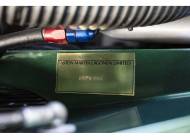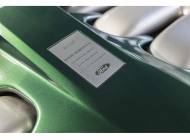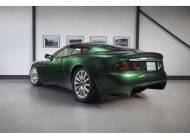 Dealer-Imprint
Classicmobilia
1 Farjeon Court
MK7 8RE MILTON KEYNES
+4401908 270672
Keith Riddington
Seller
Route
1 Farjeon Court

MK7 8RE MILTON KEYNES
1 Farjeon Court

MK7 8RE MILTON KEYNES
Loading...
Loading...