Rolls-Royce Corniche Classic Cars for Sale
27 Offers for Rolls-Royce Corniche found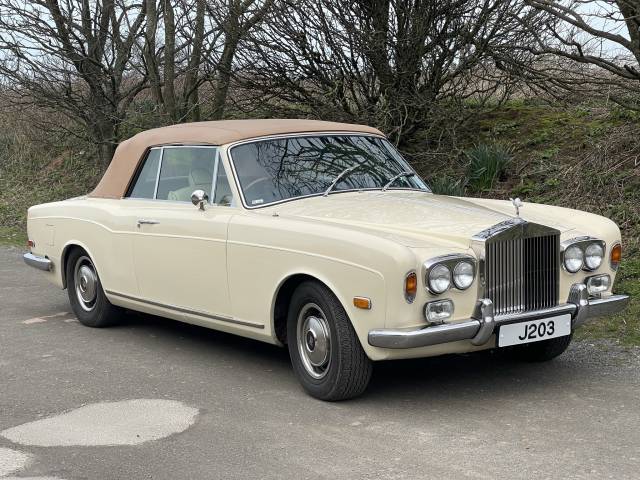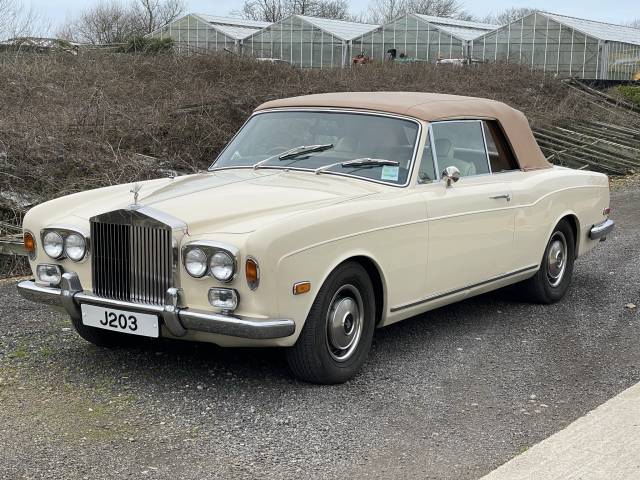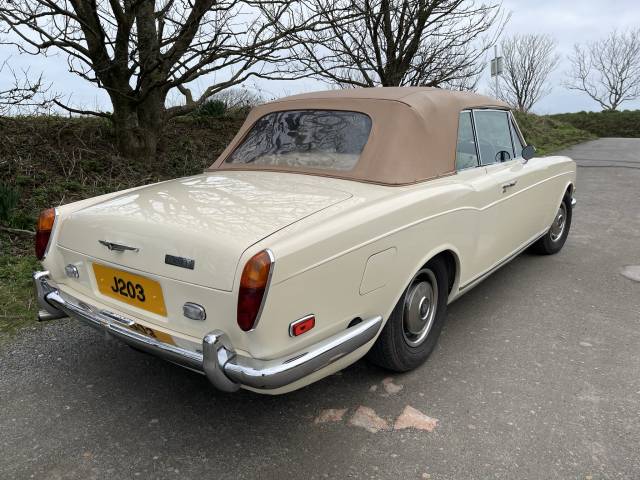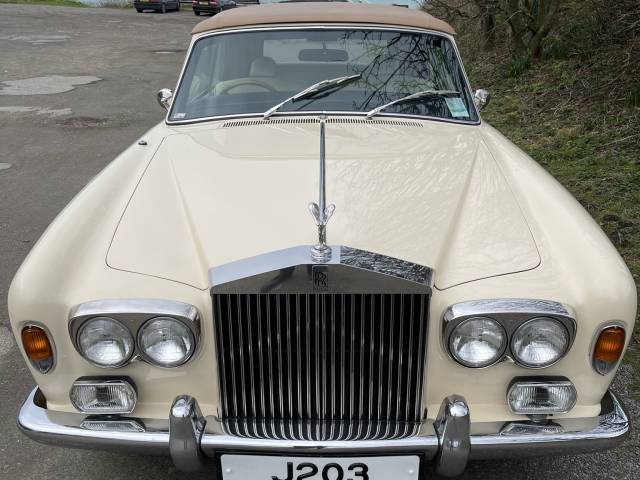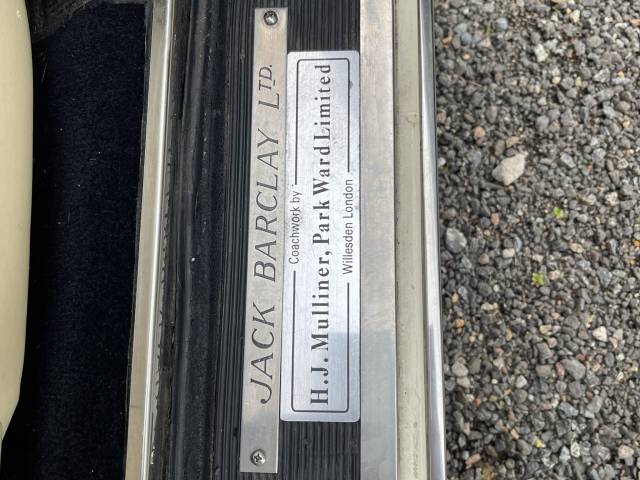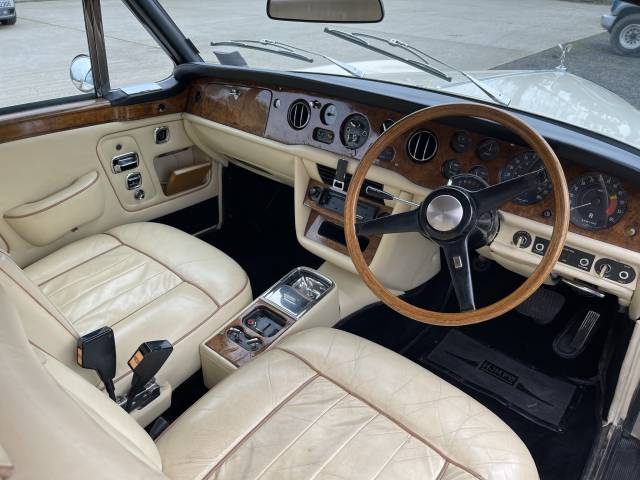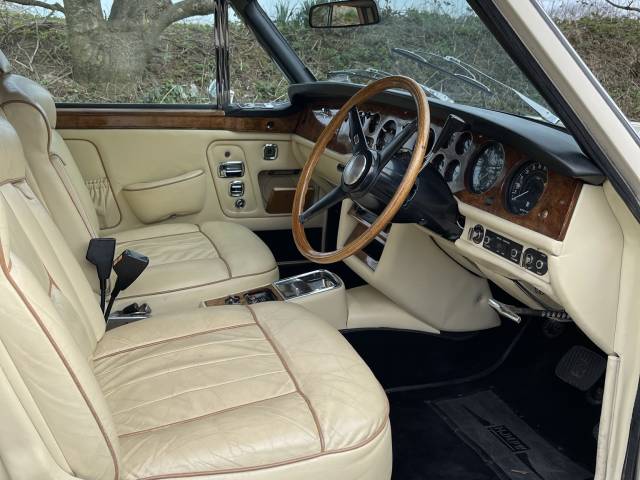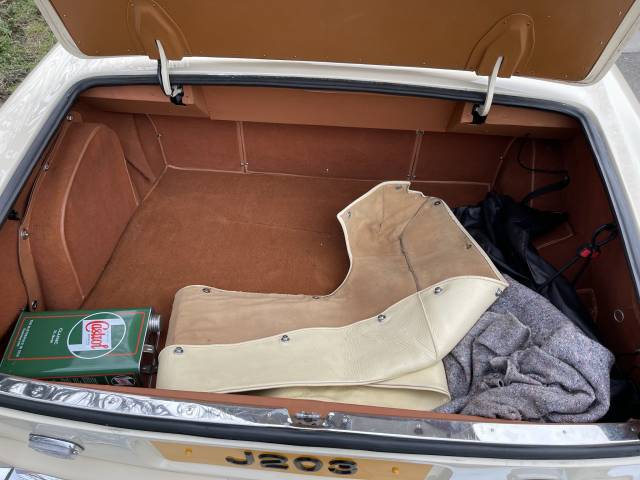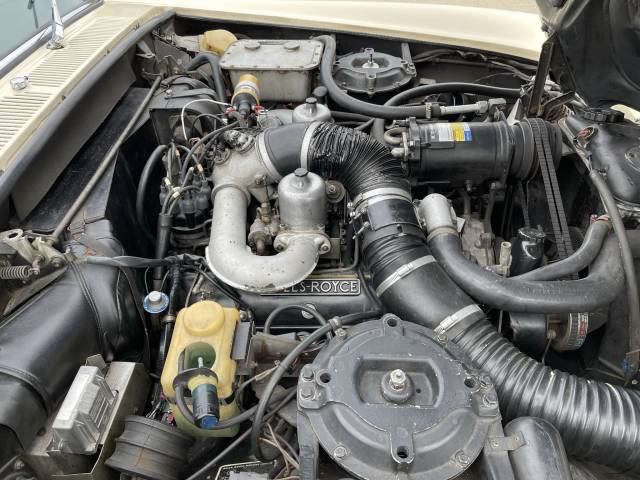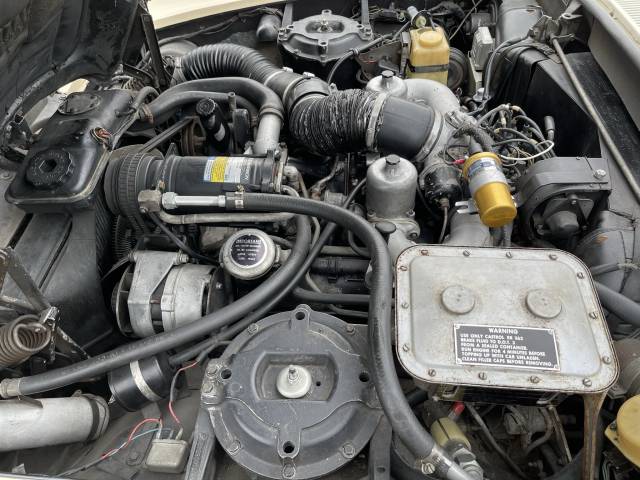 Rolls-Royce Corniche Convertible
Dealer

away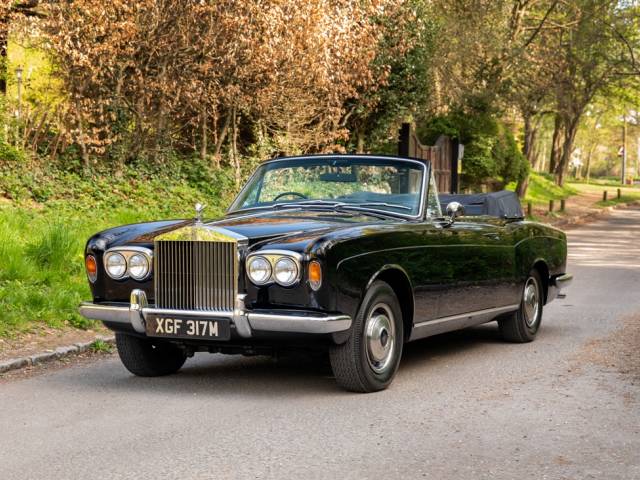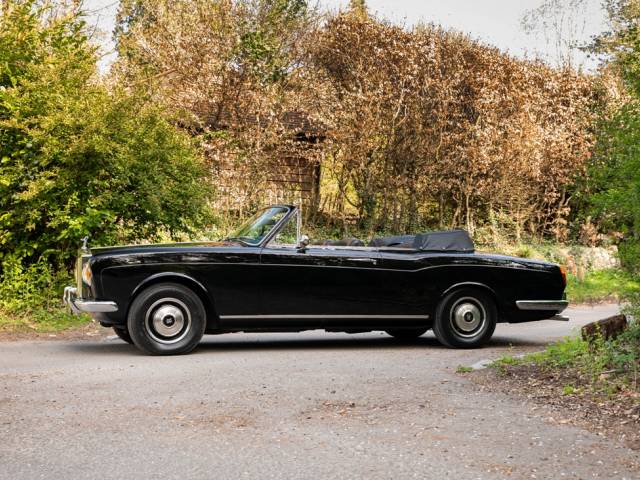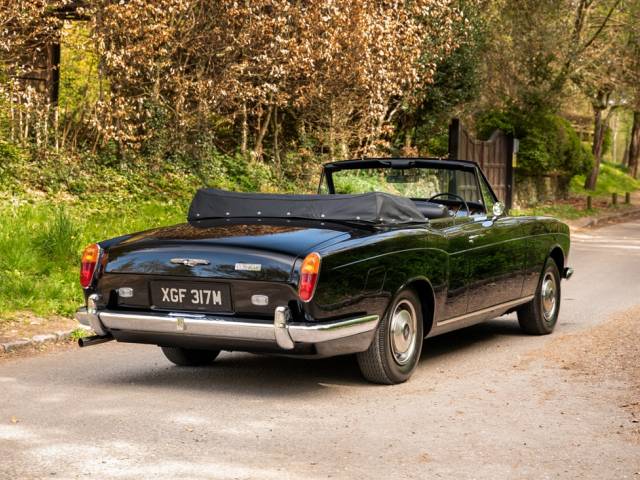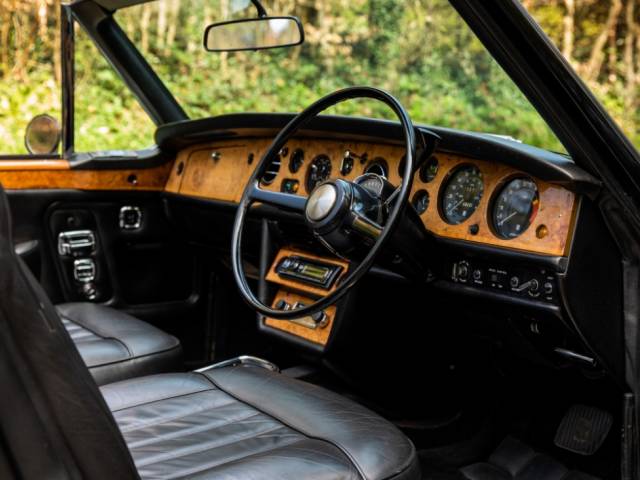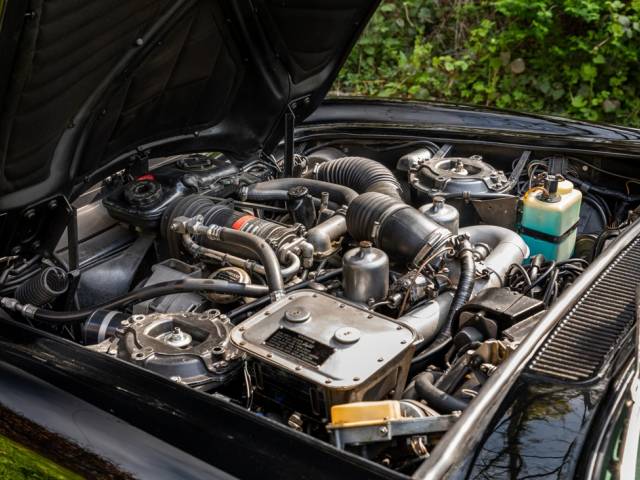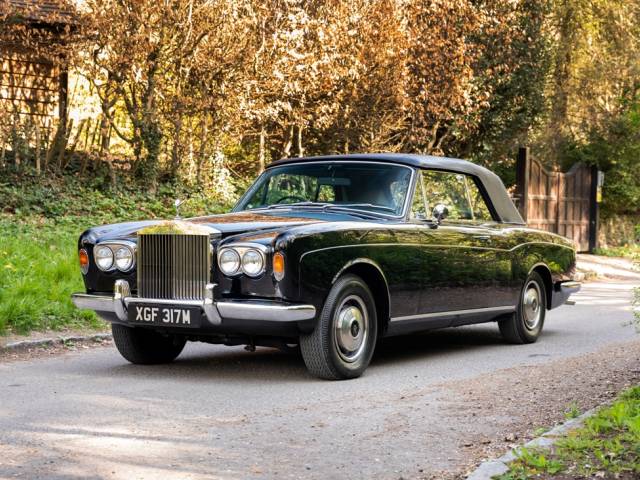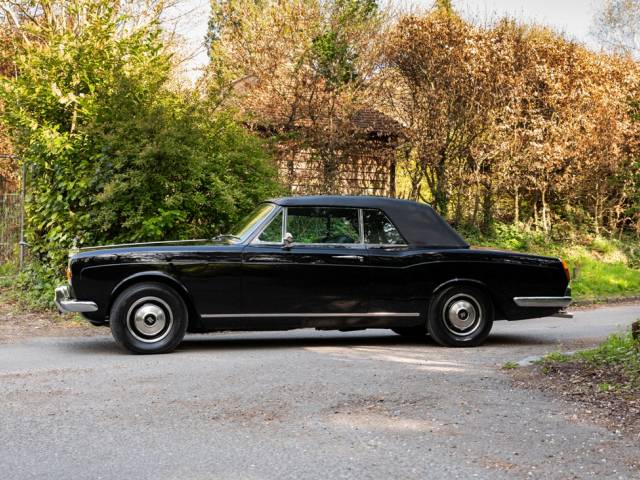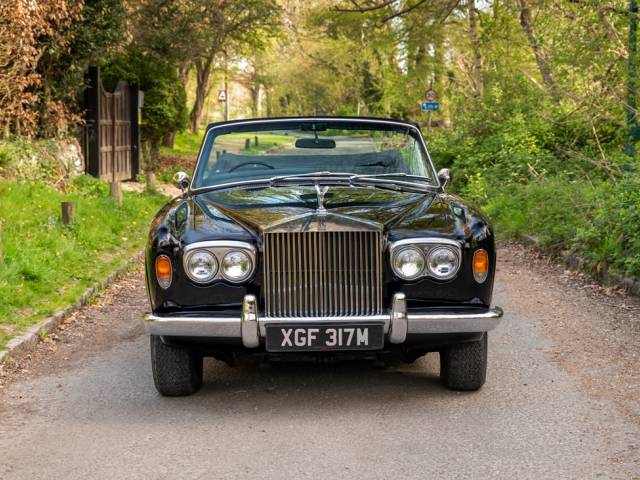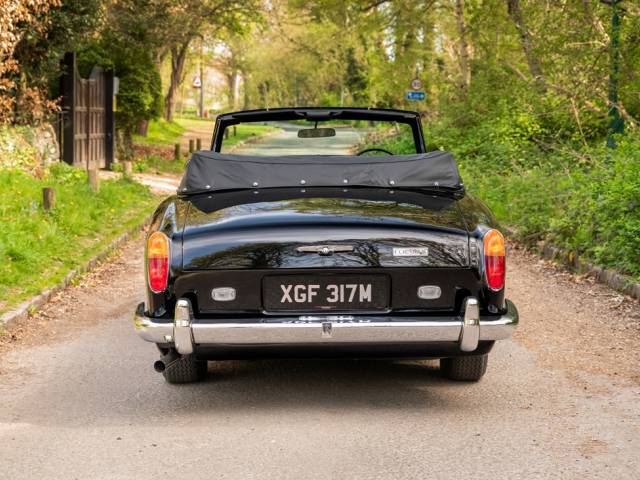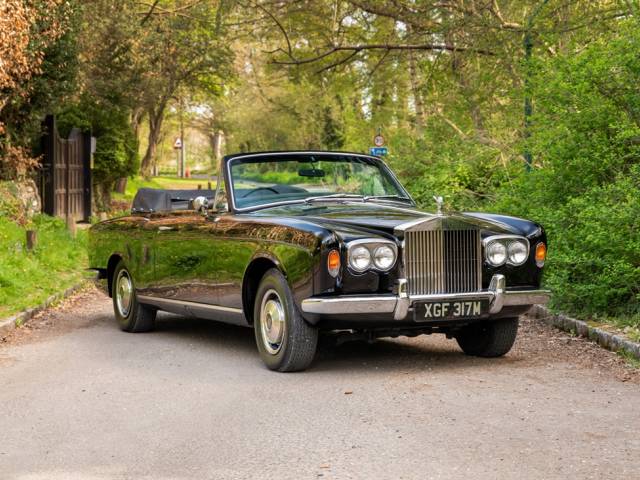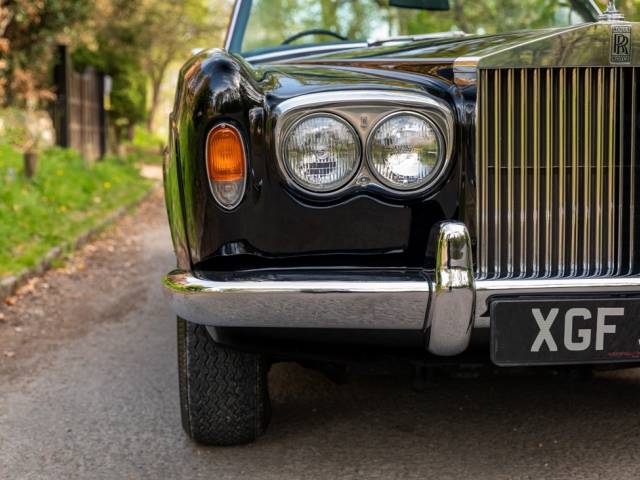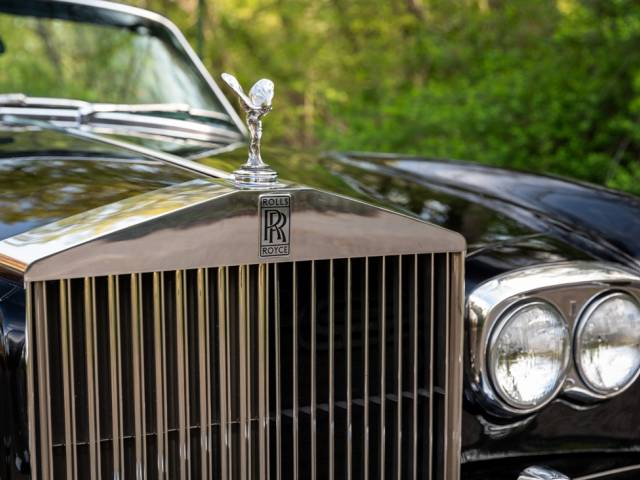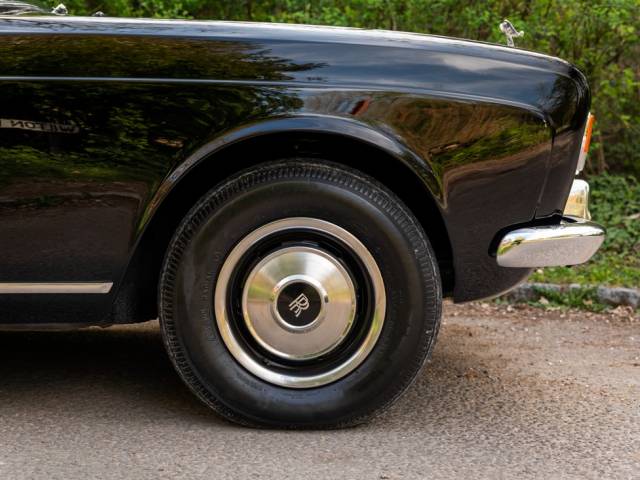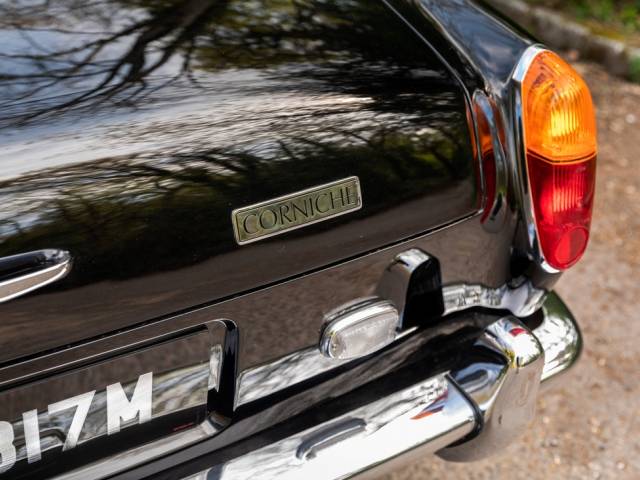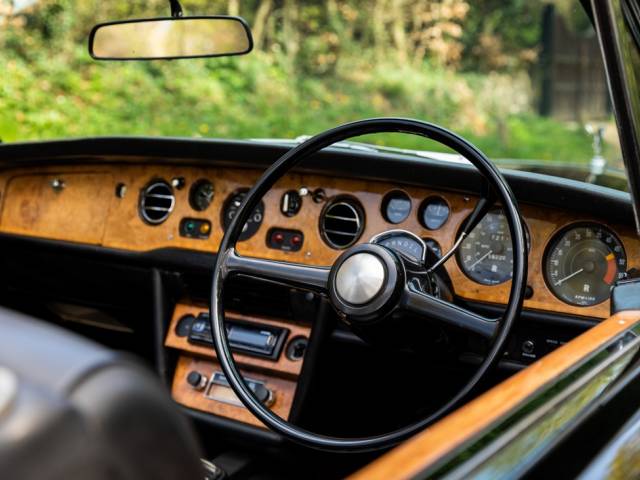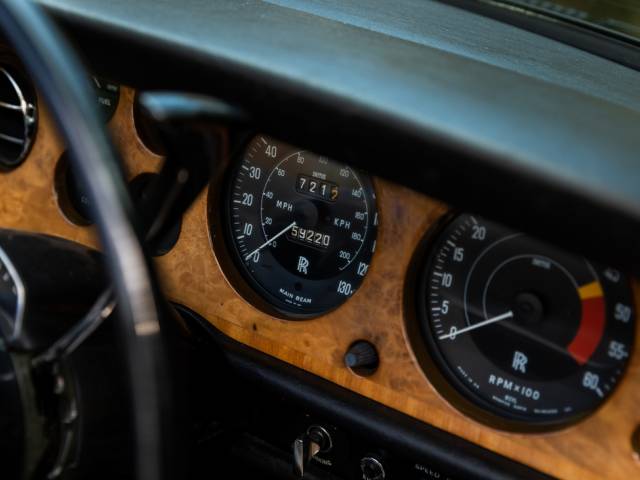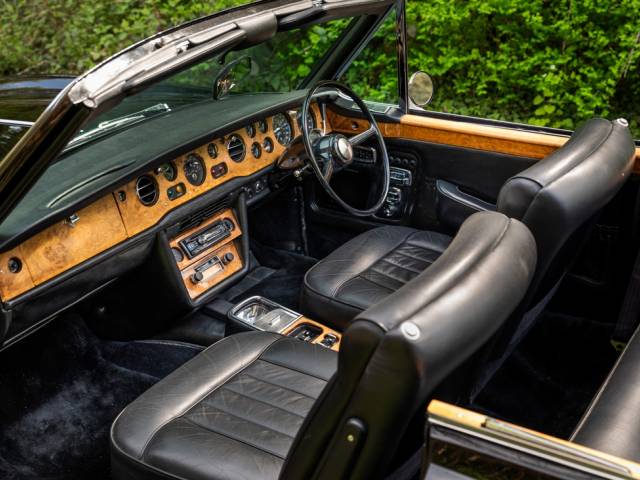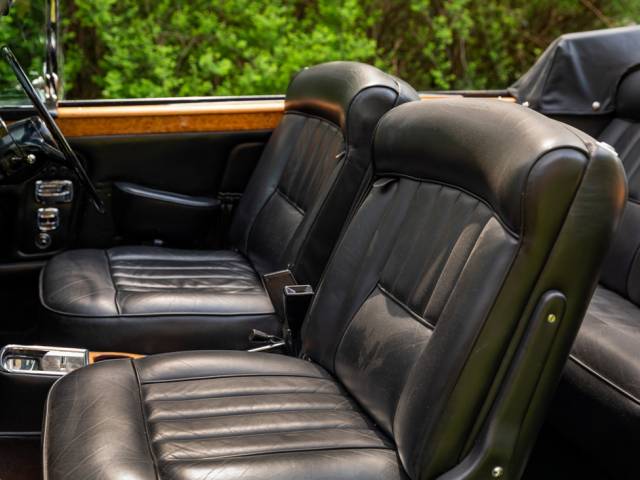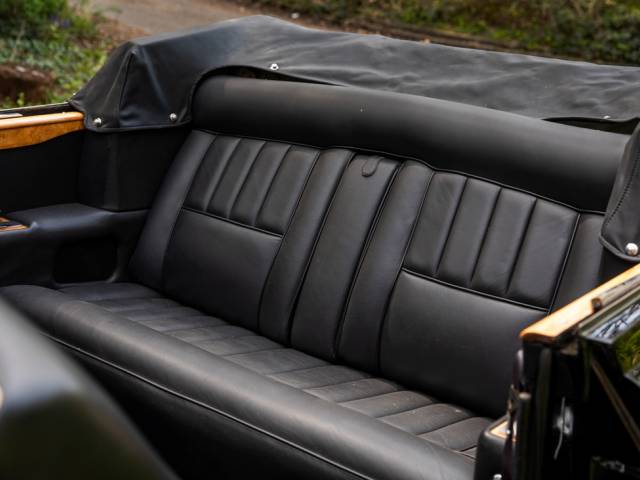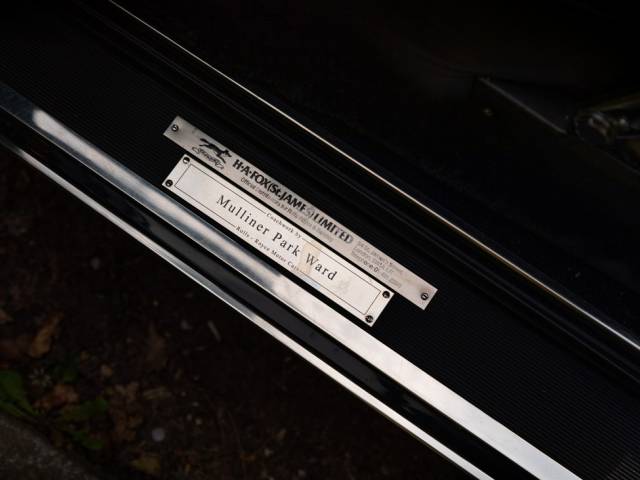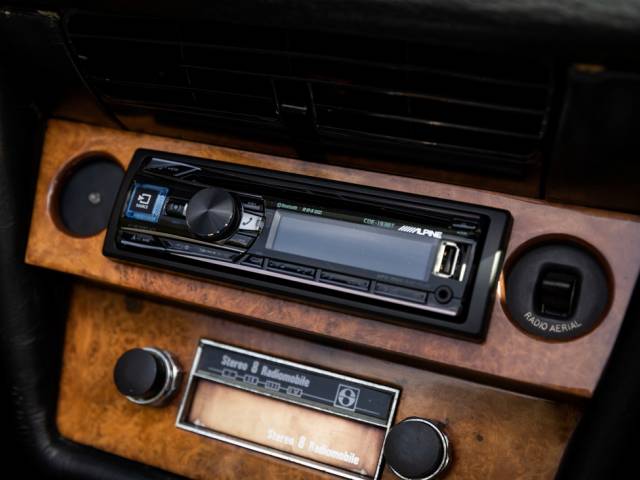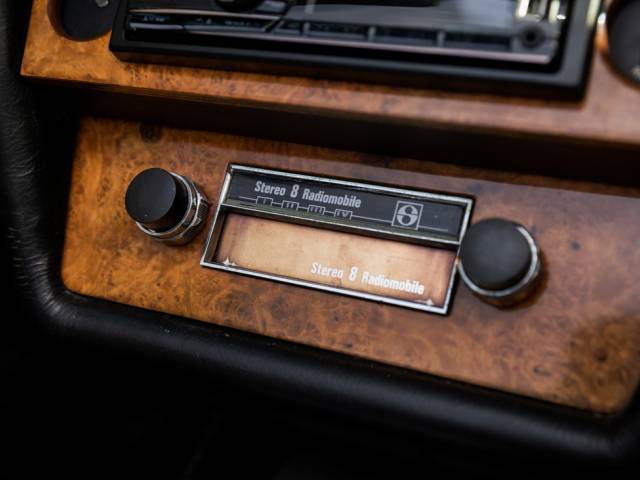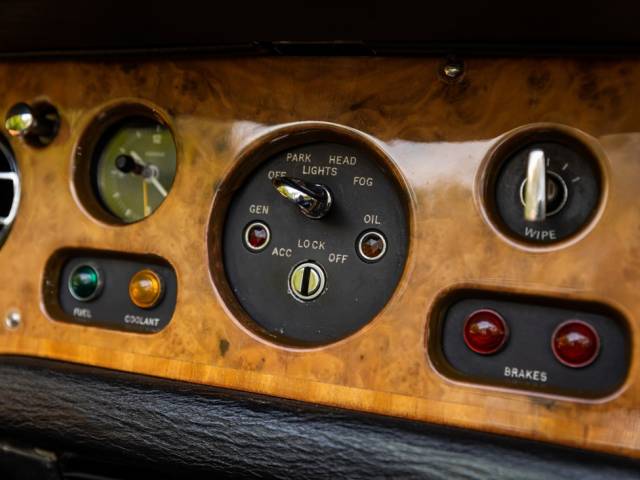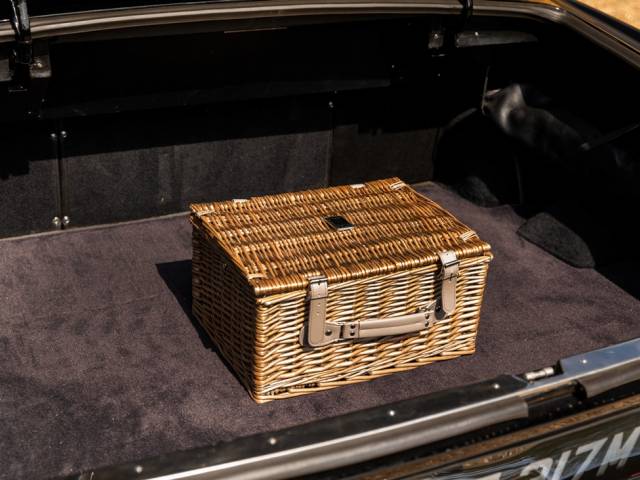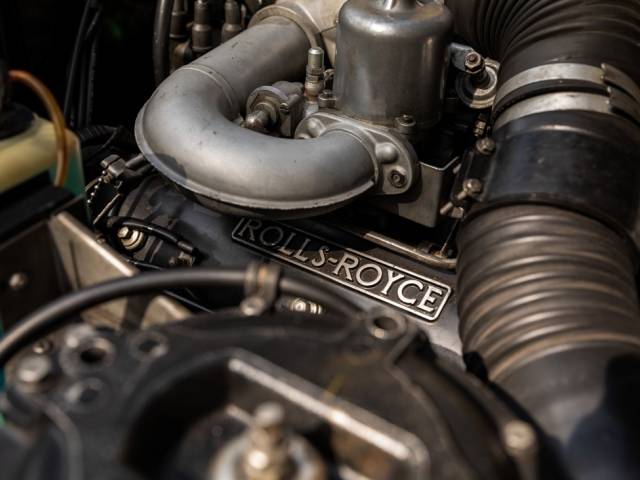 Rolls-Royce Corniche Convertible
Dealer

away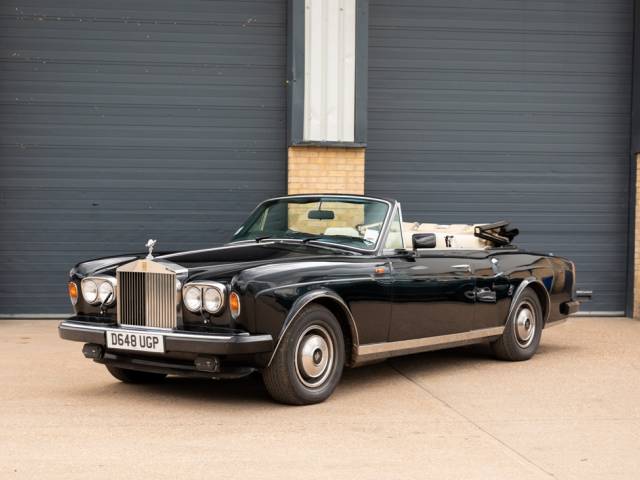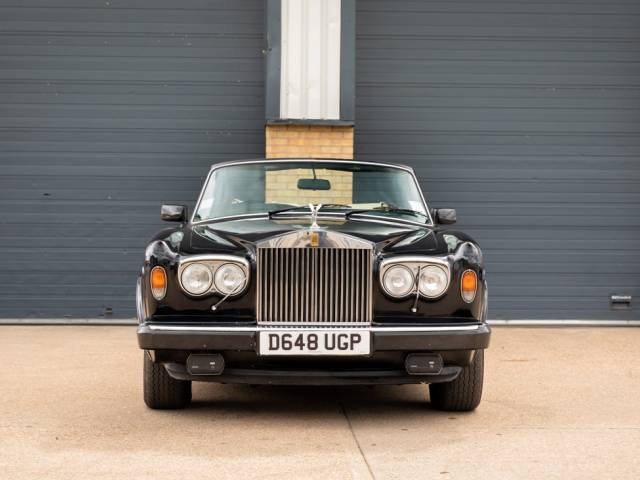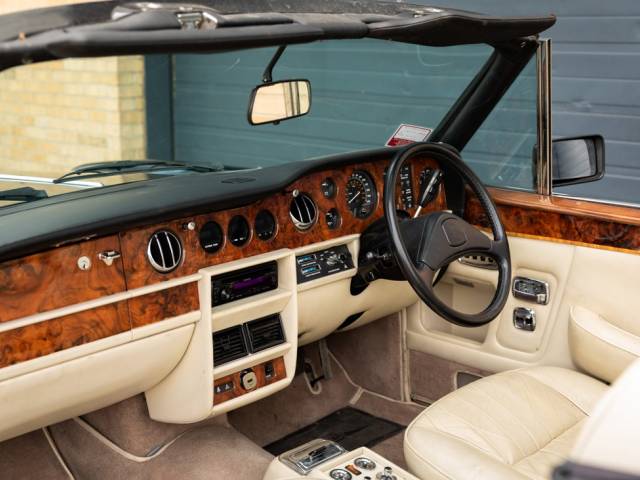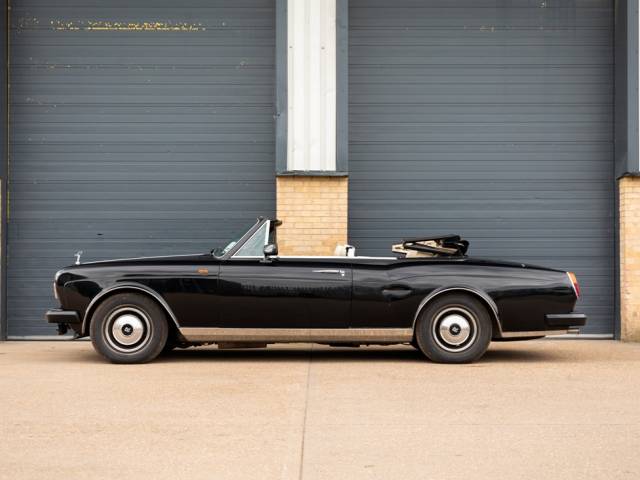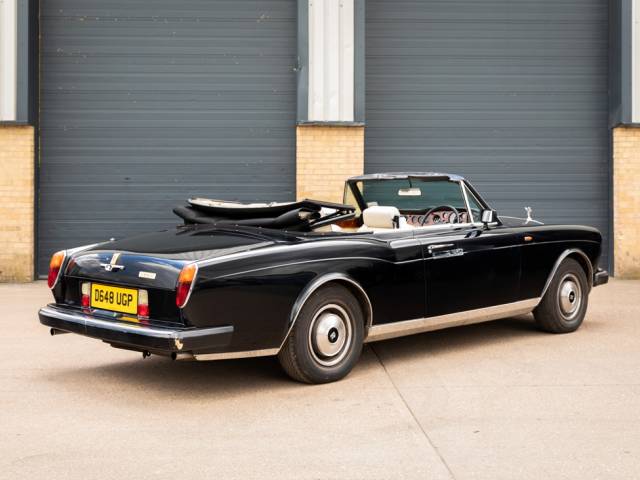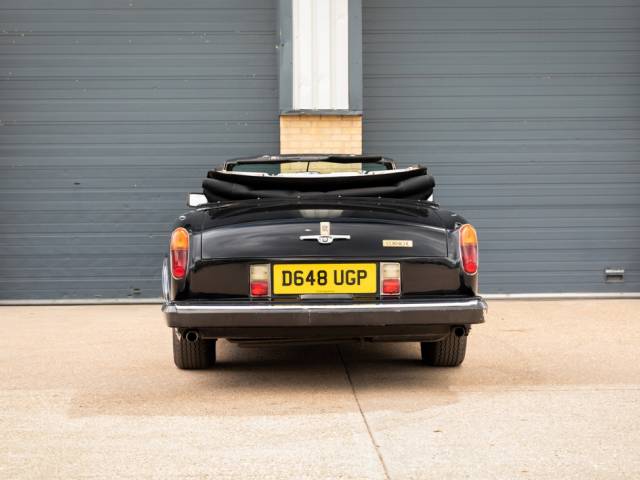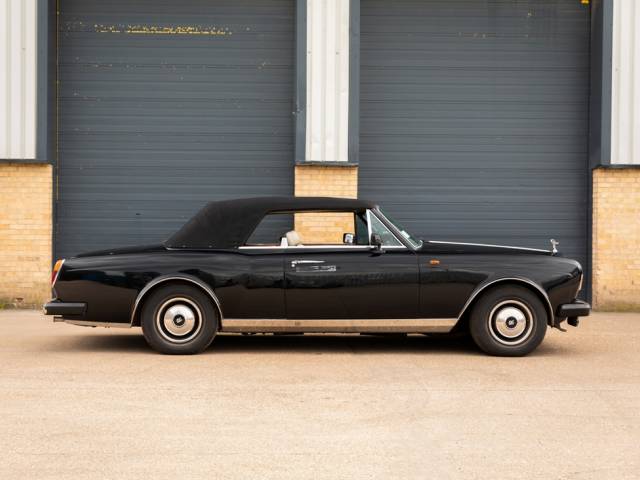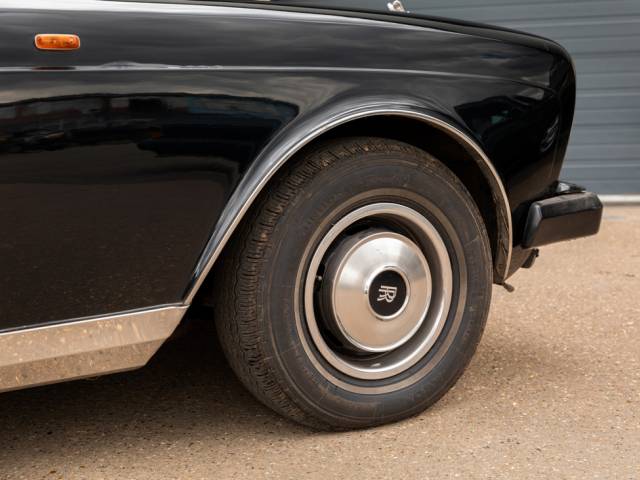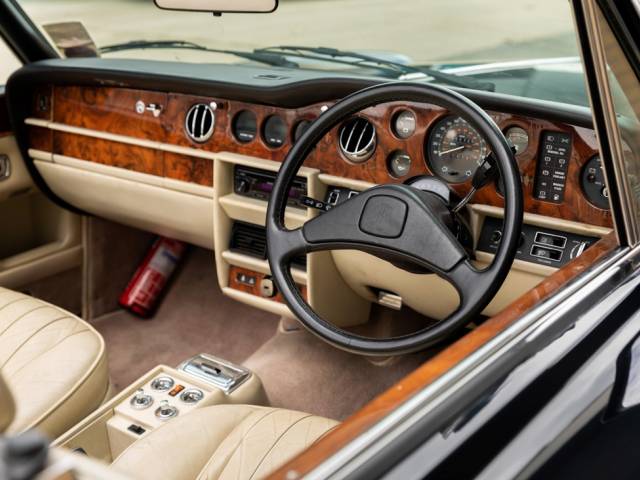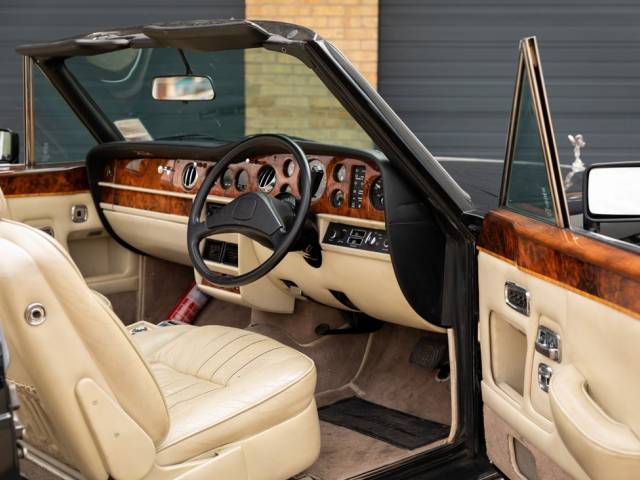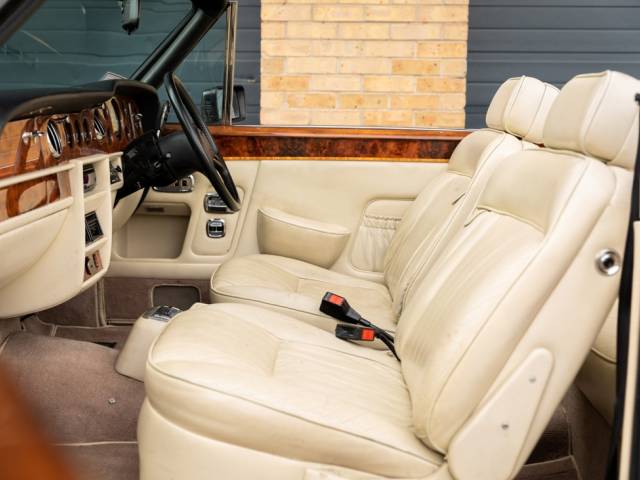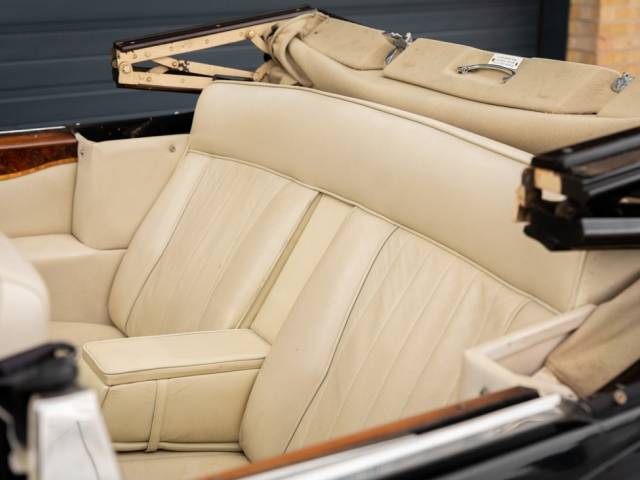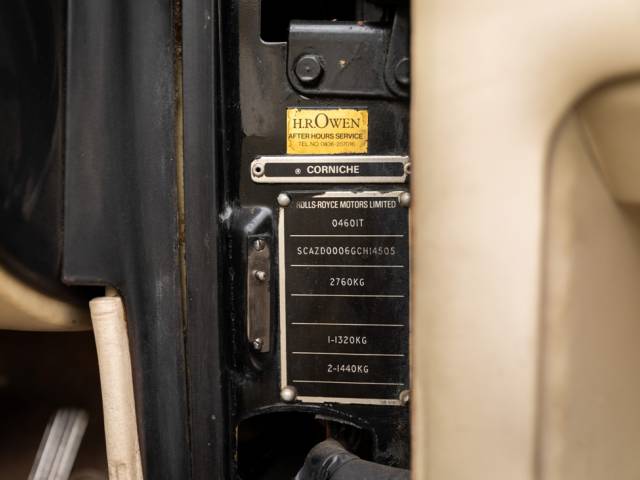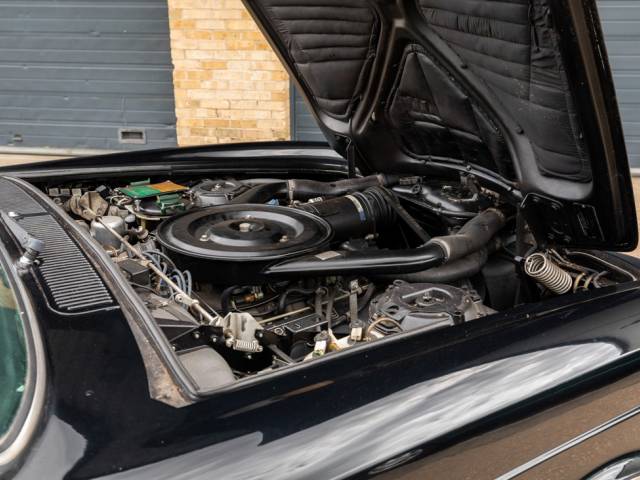 Rolls-Royce Corniche Convertible
Dealer

away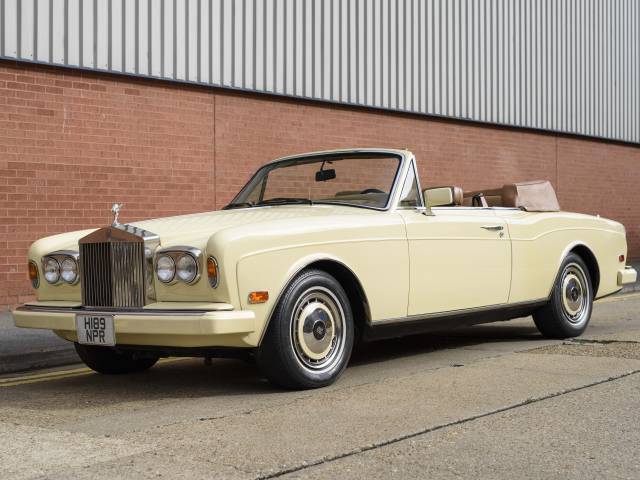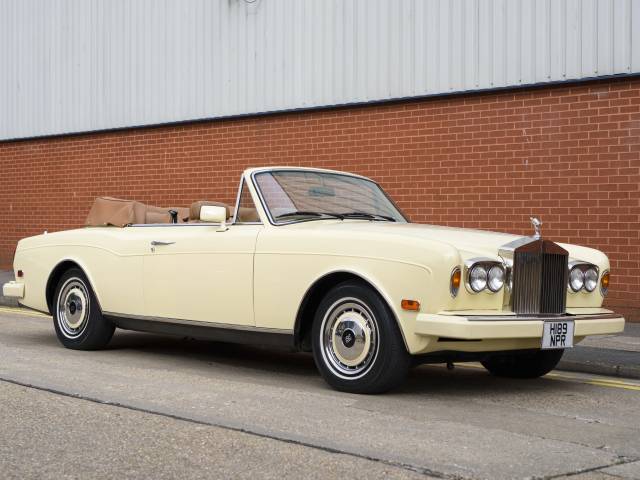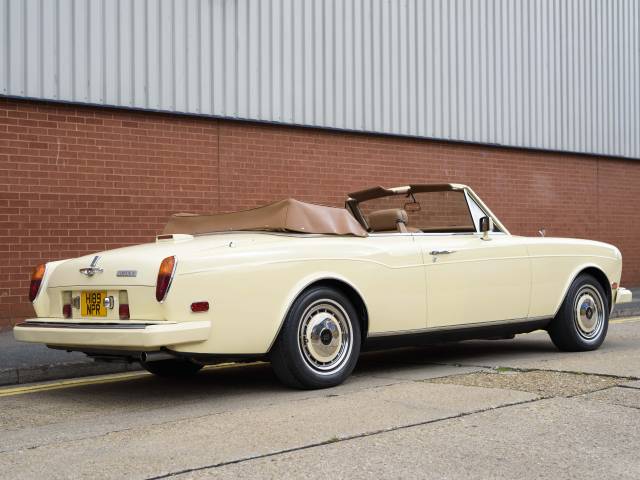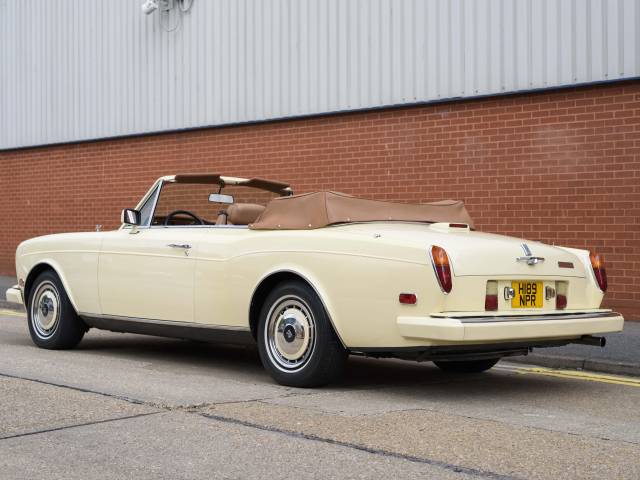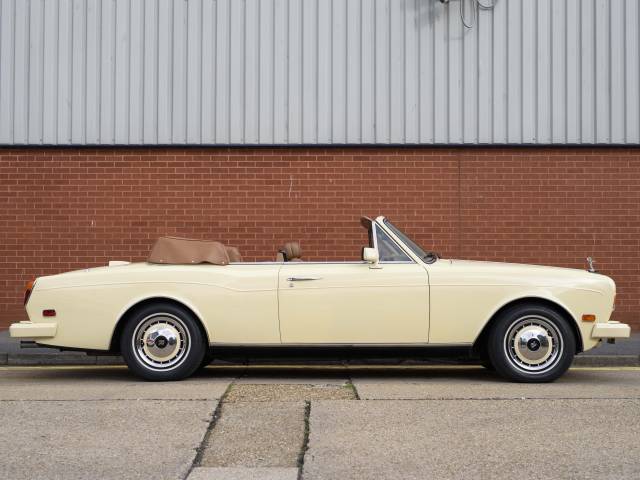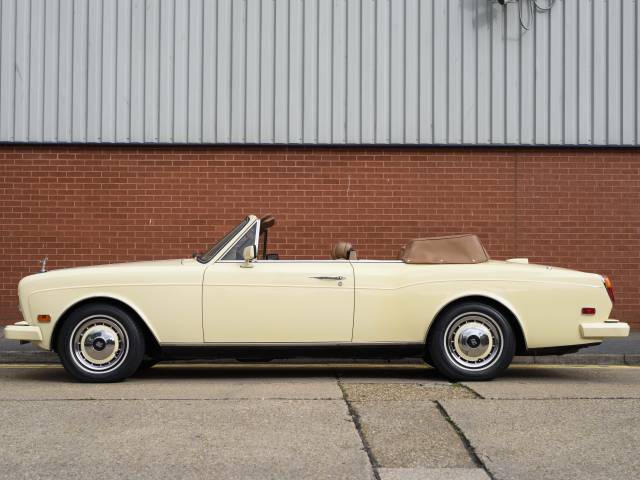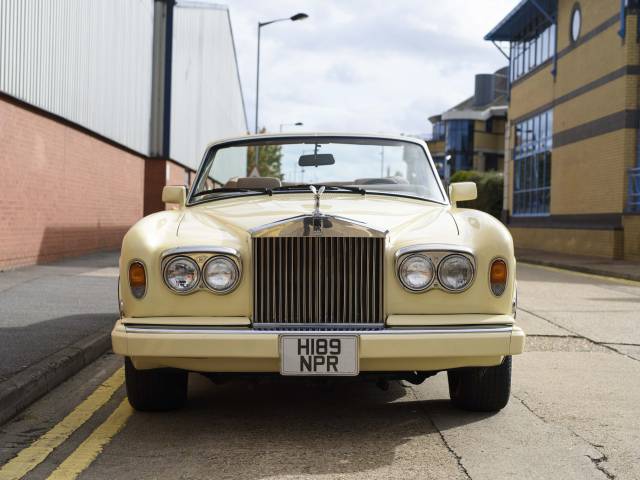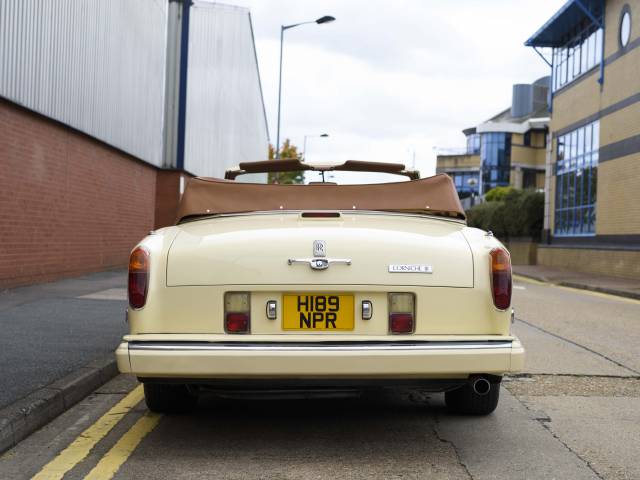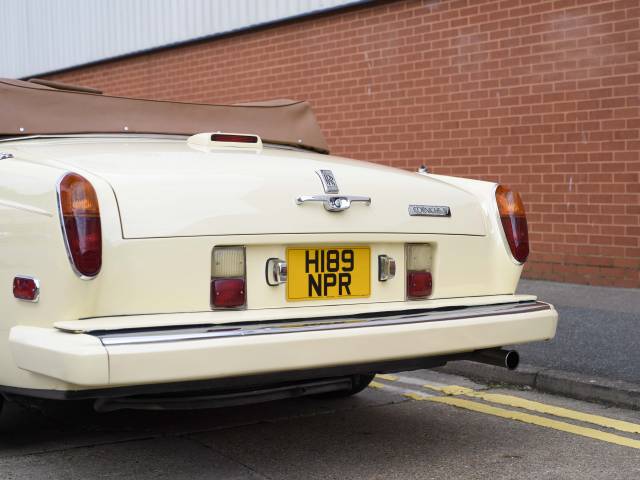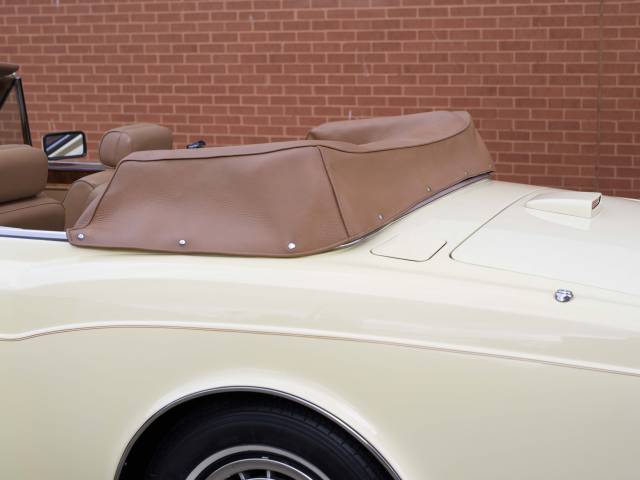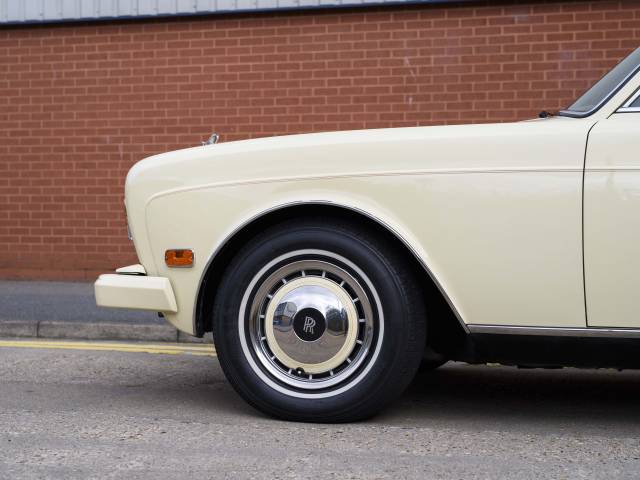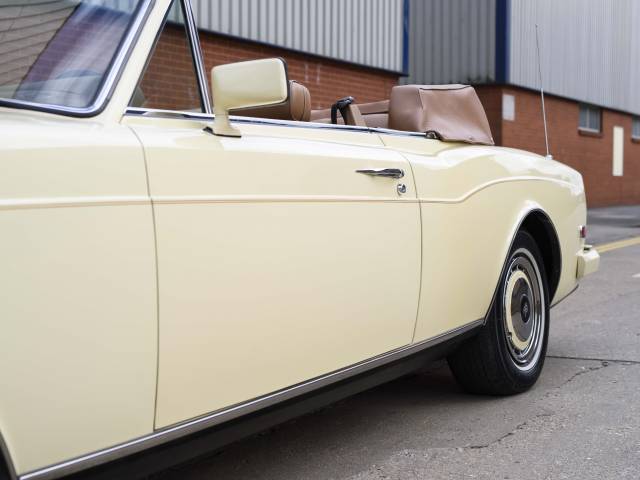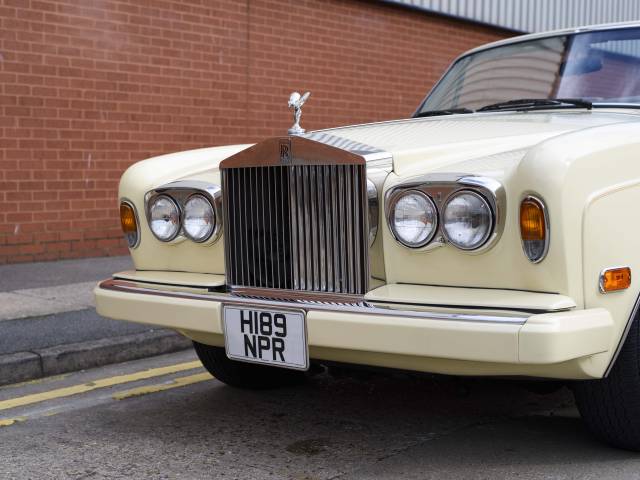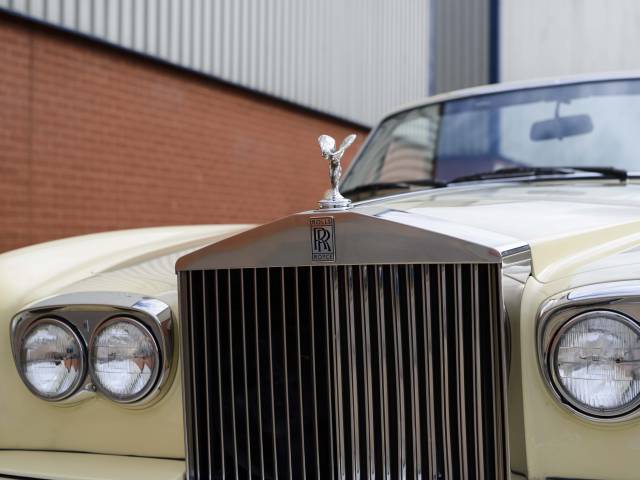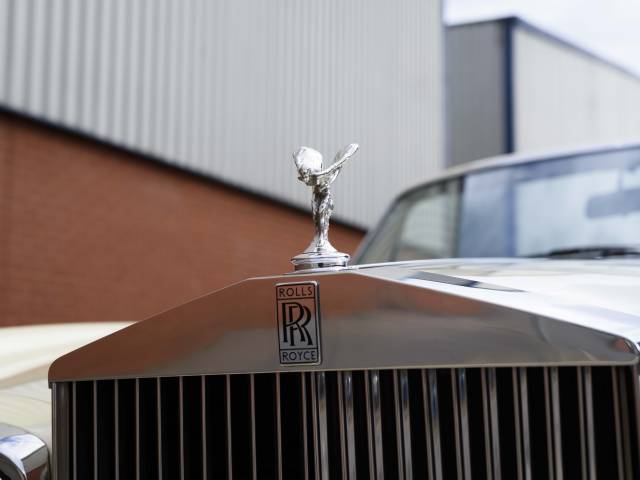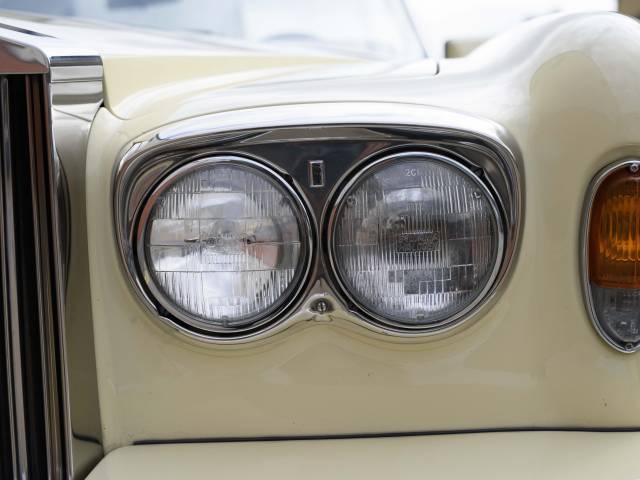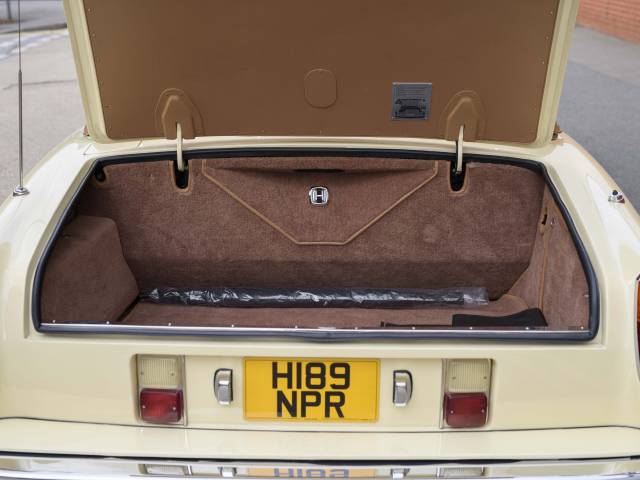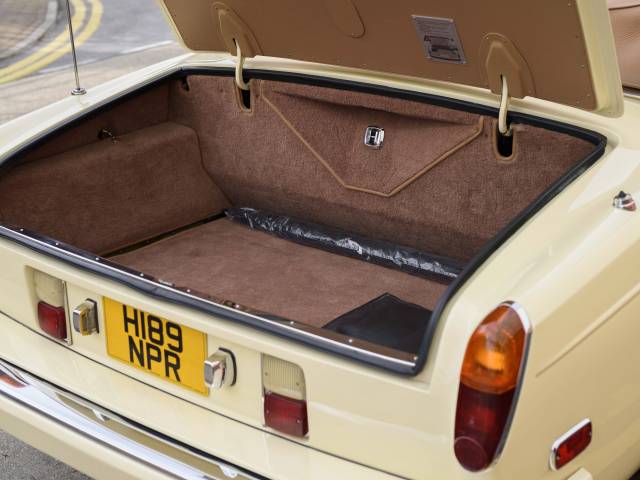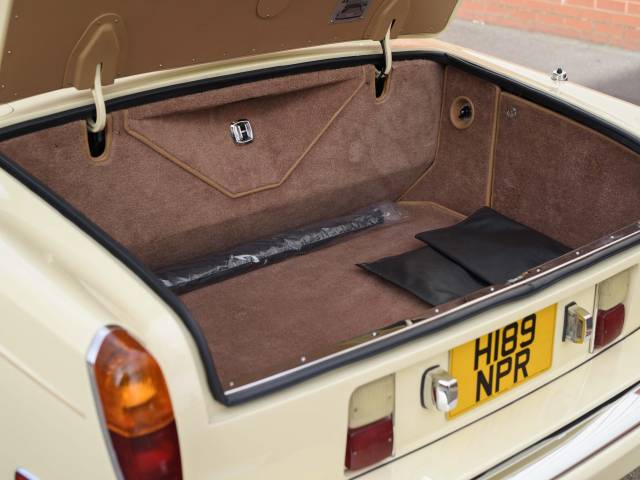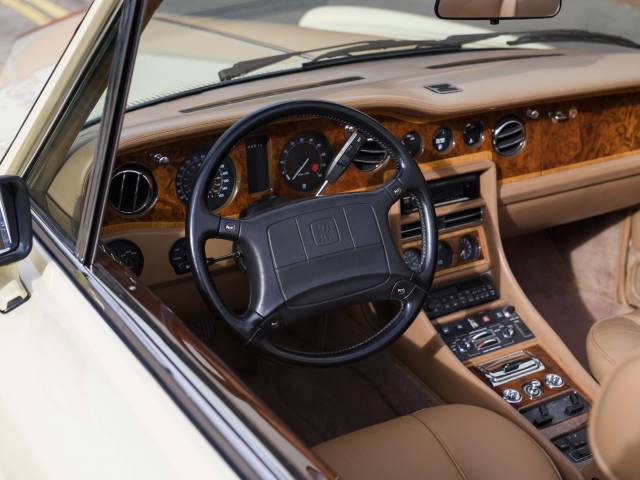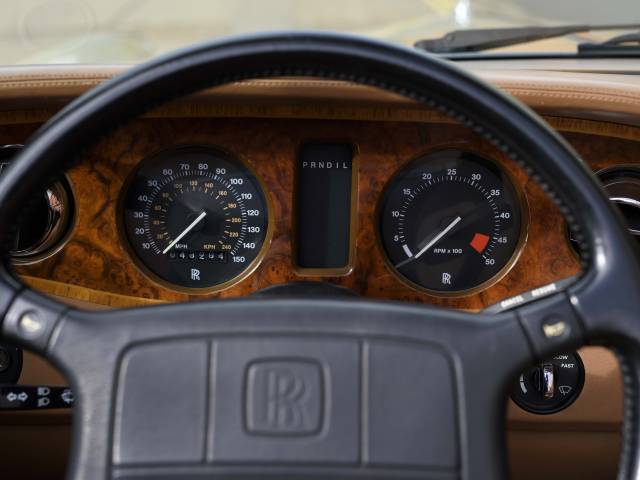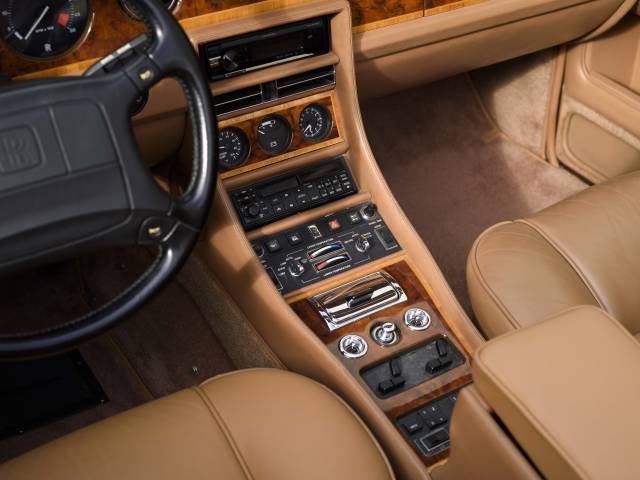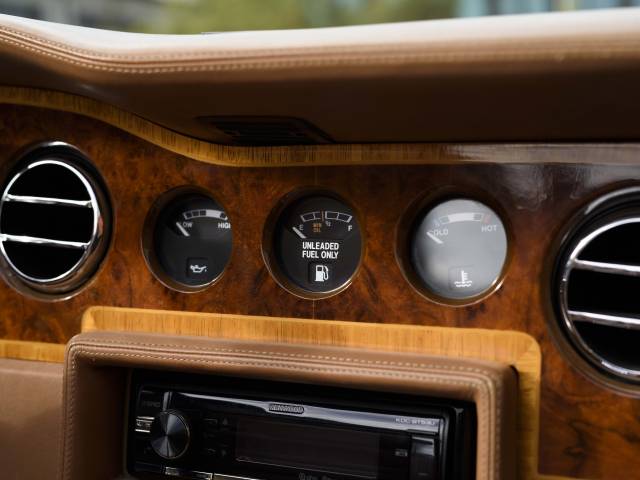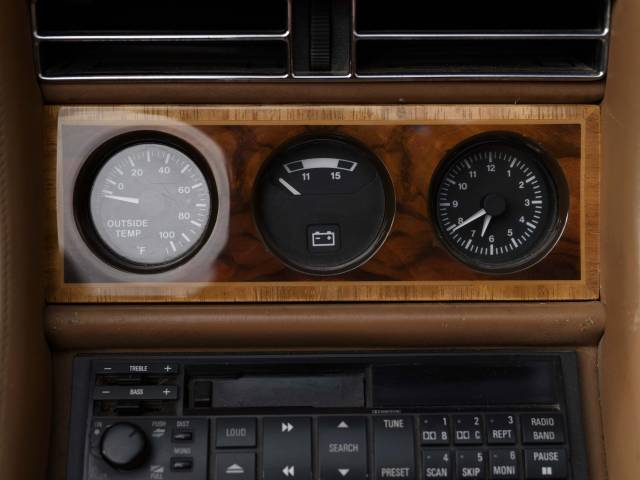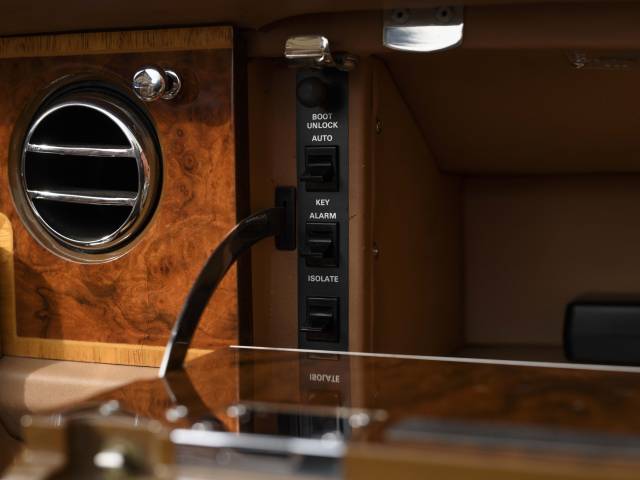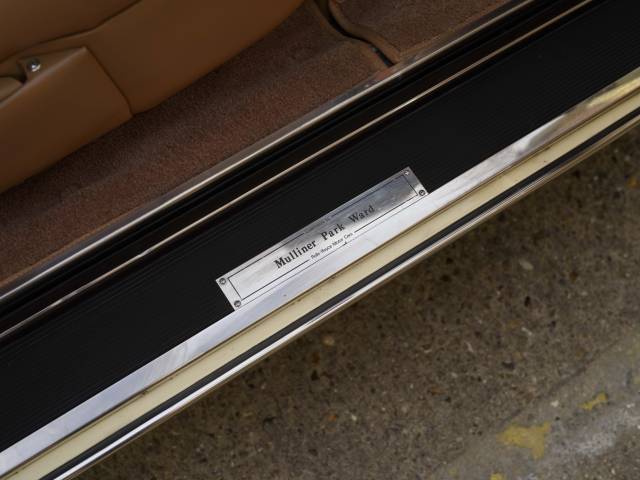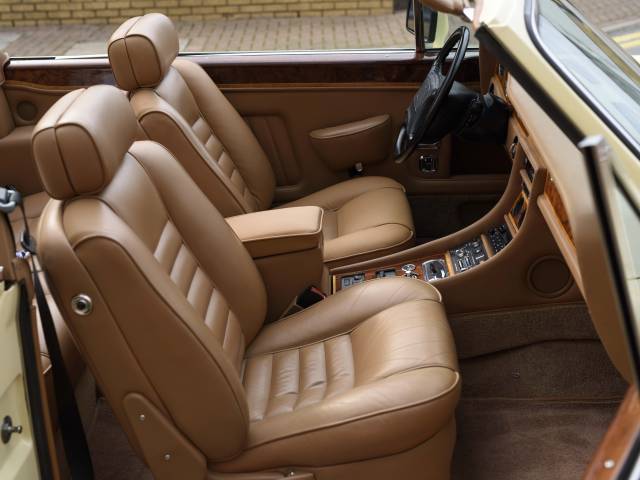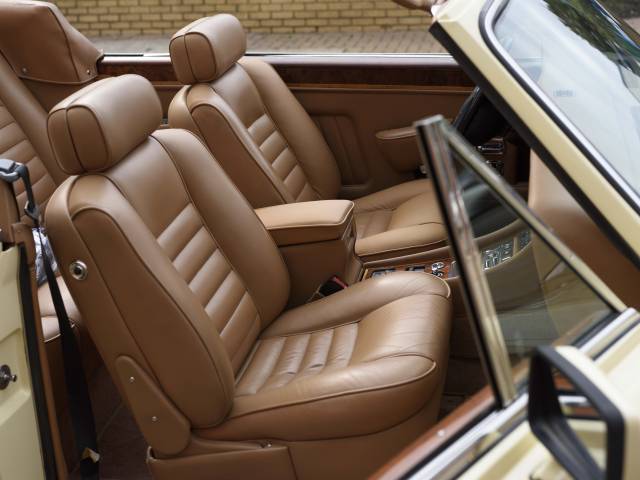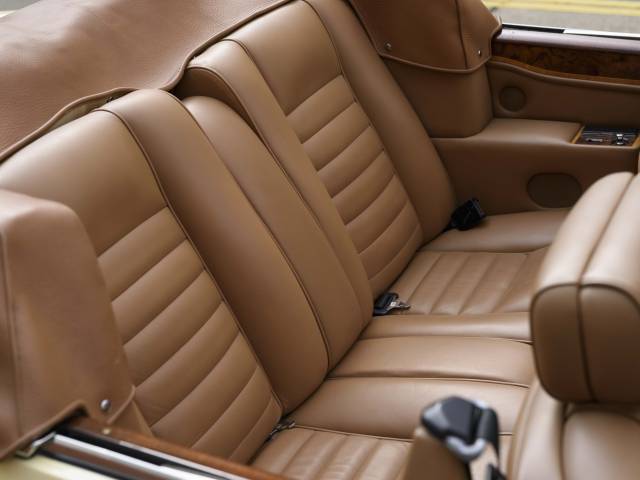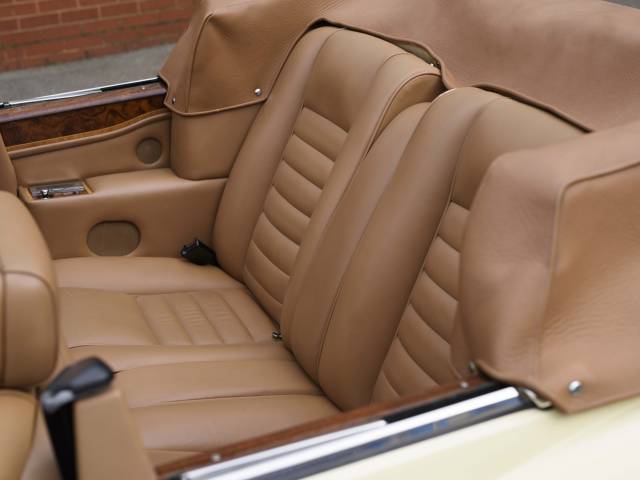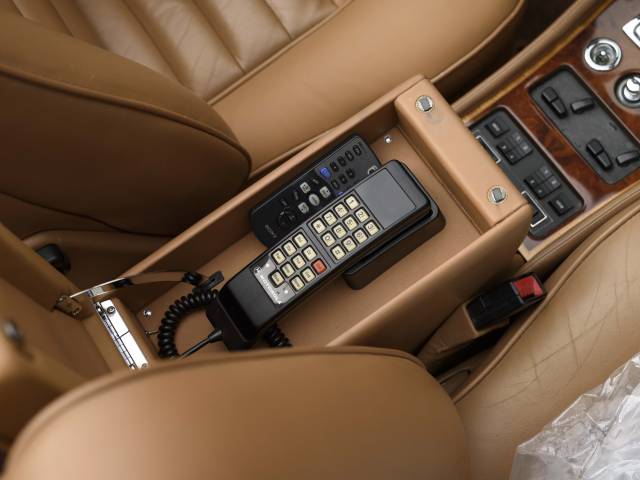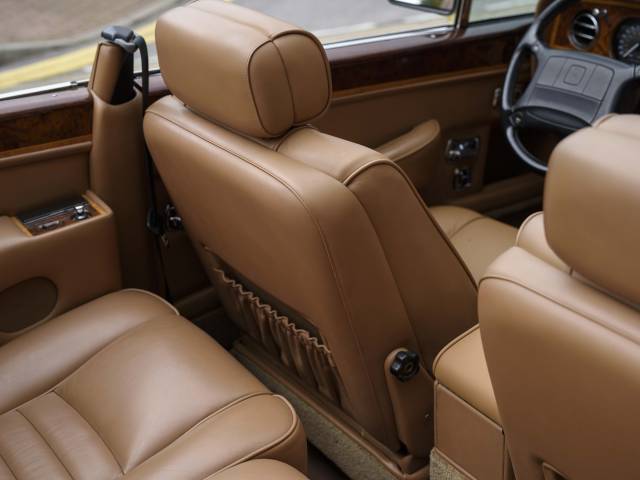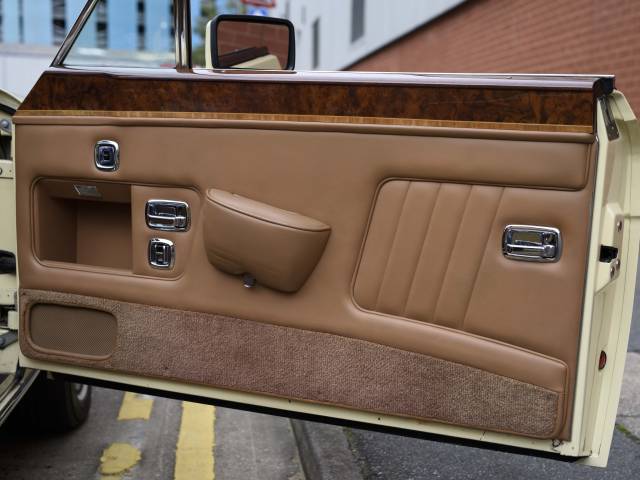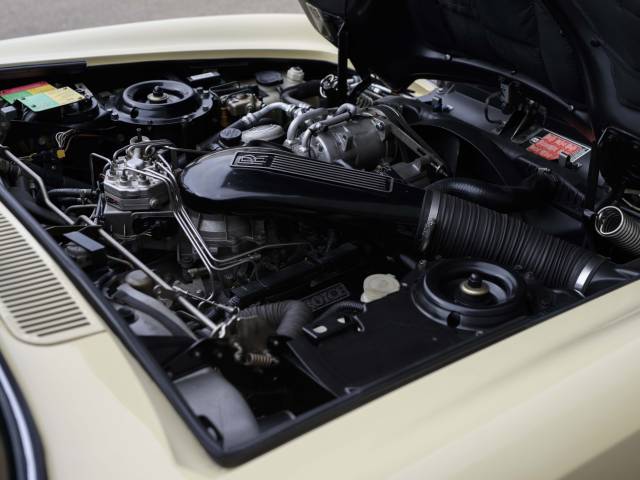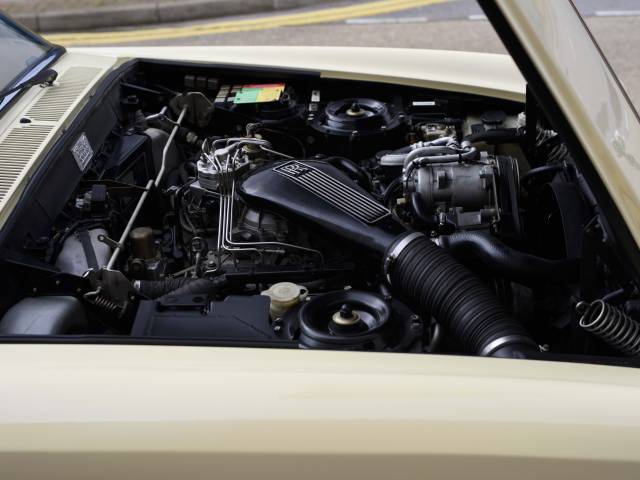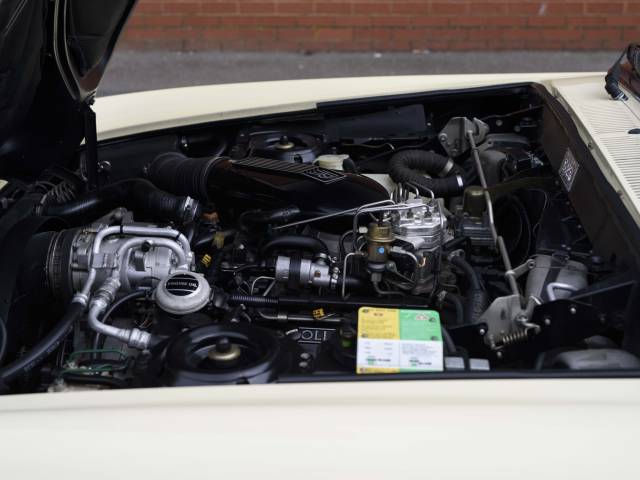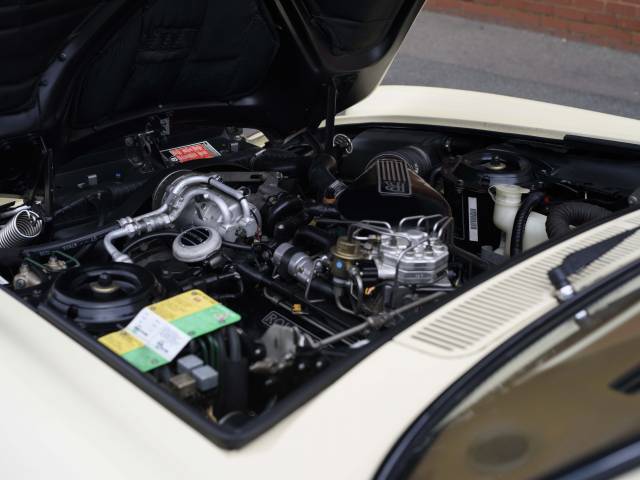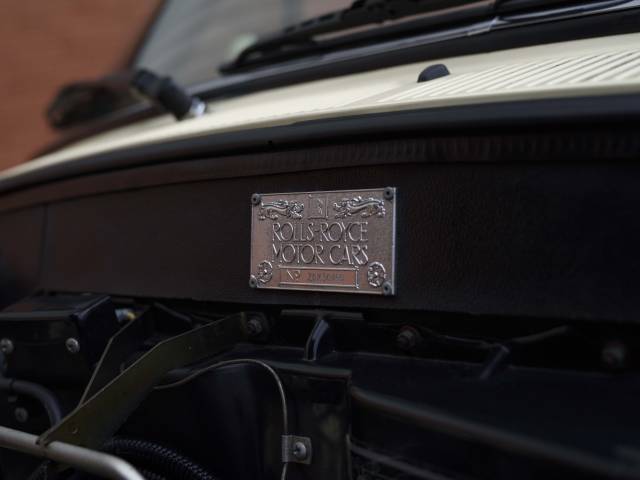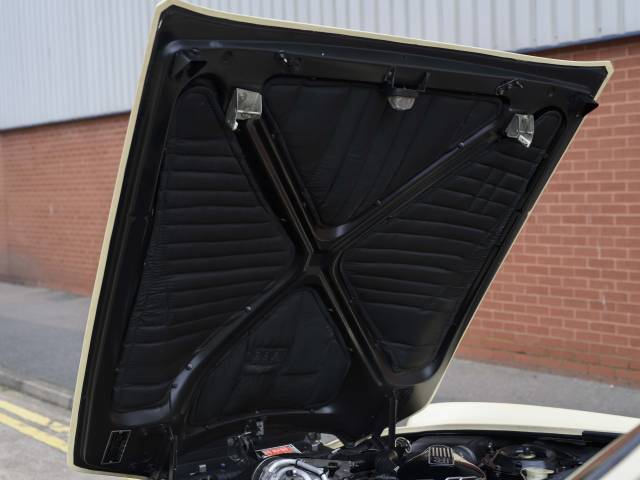 Dealer

away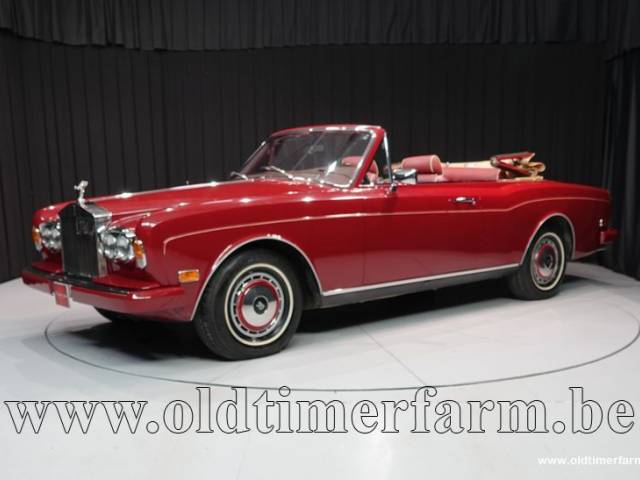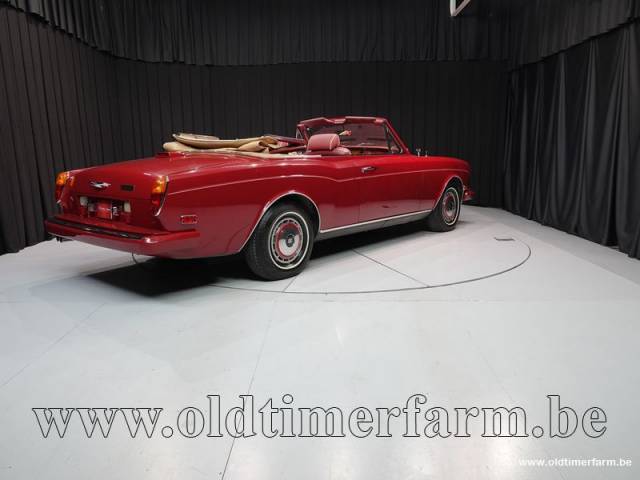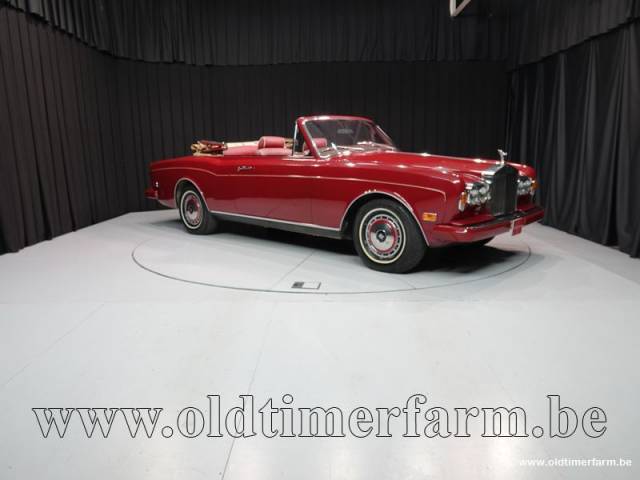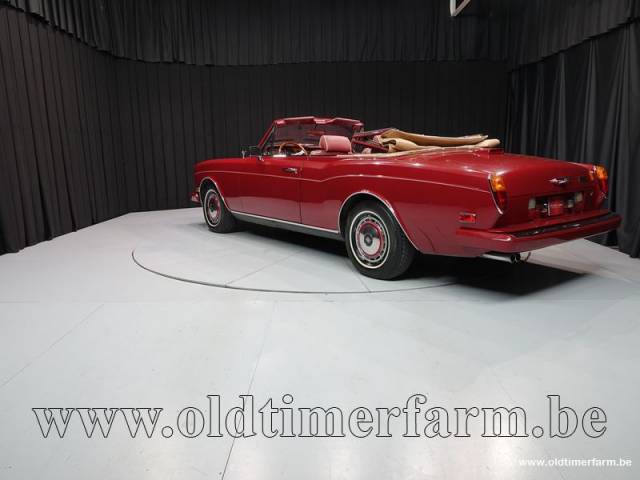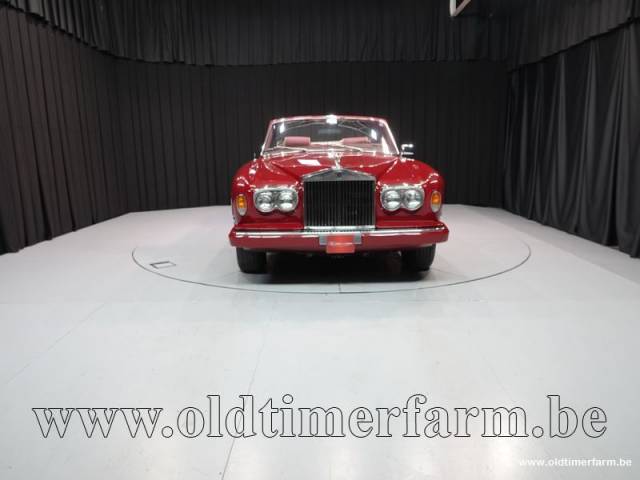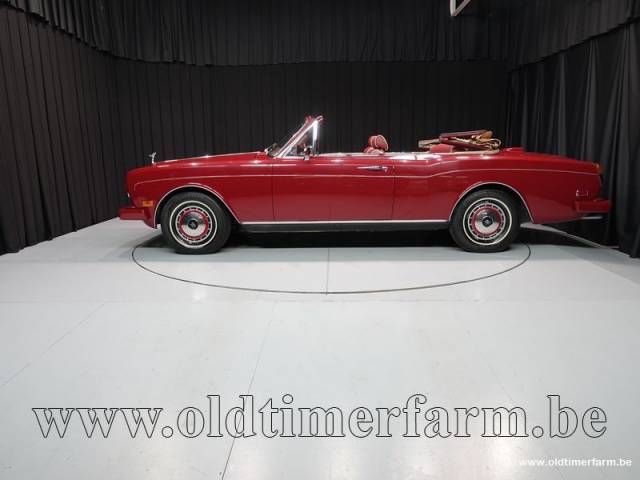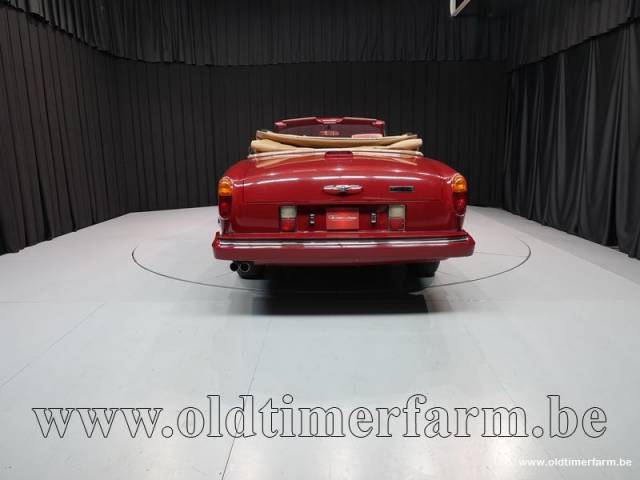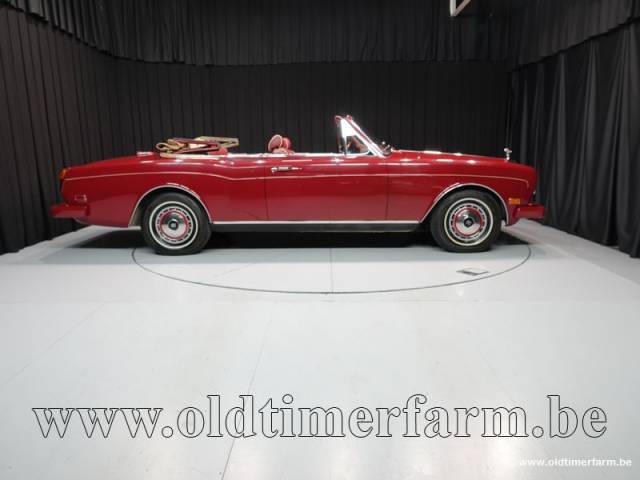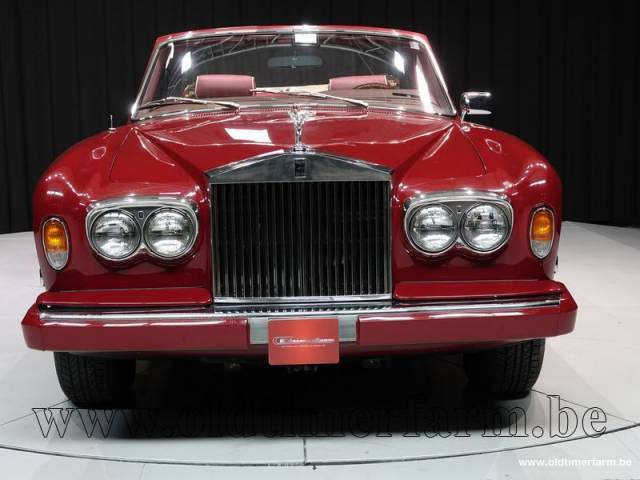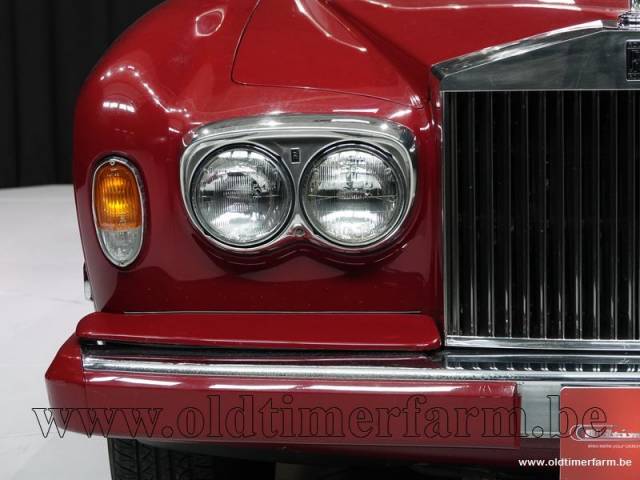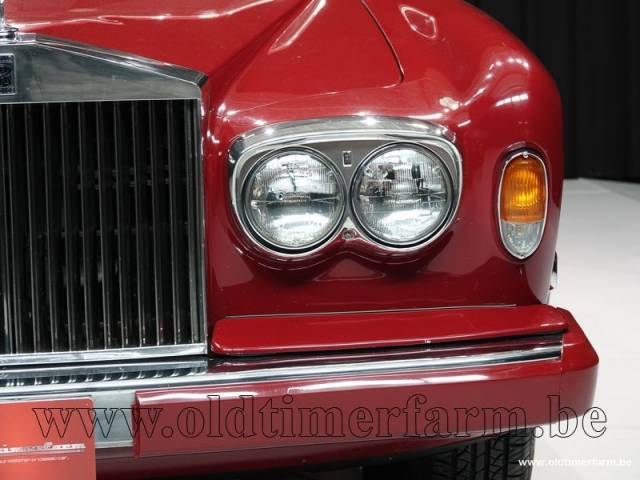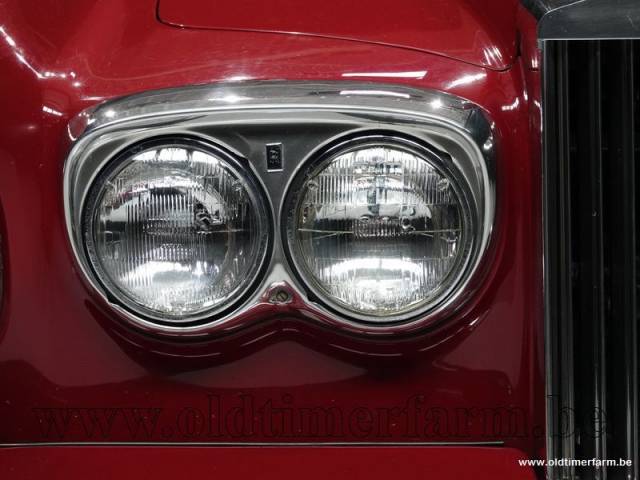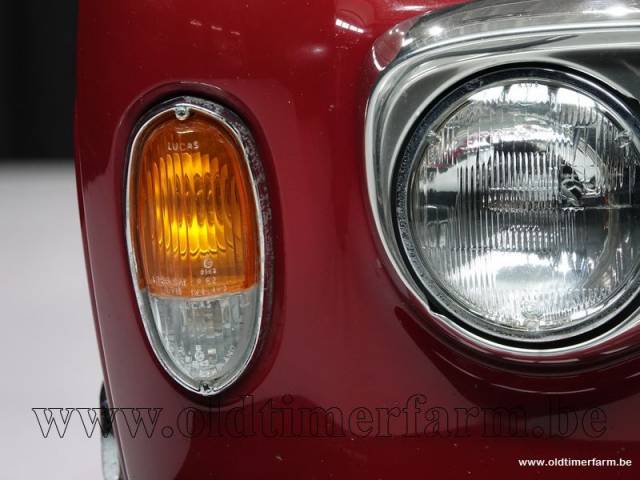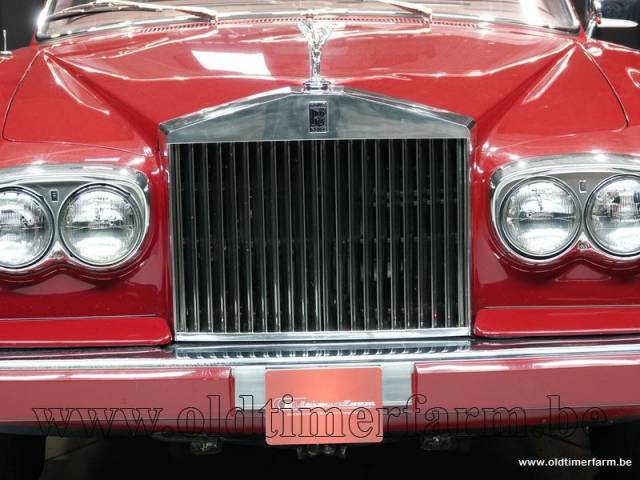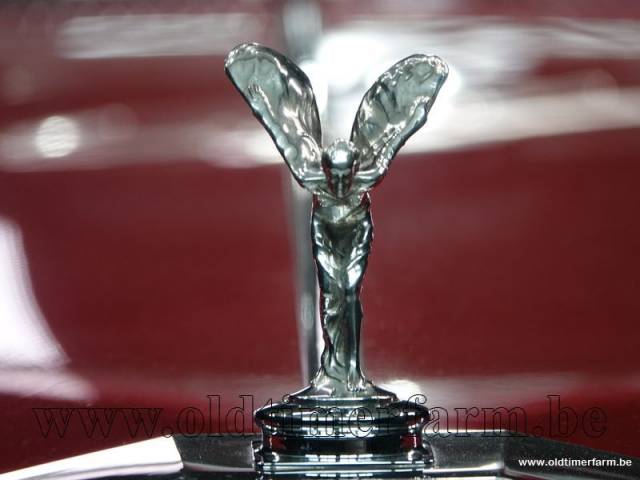 1978 Rolls-Royce Corniche '78
Dealer

away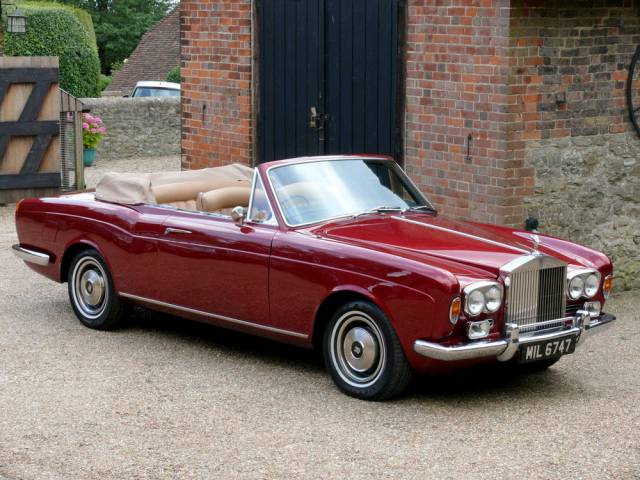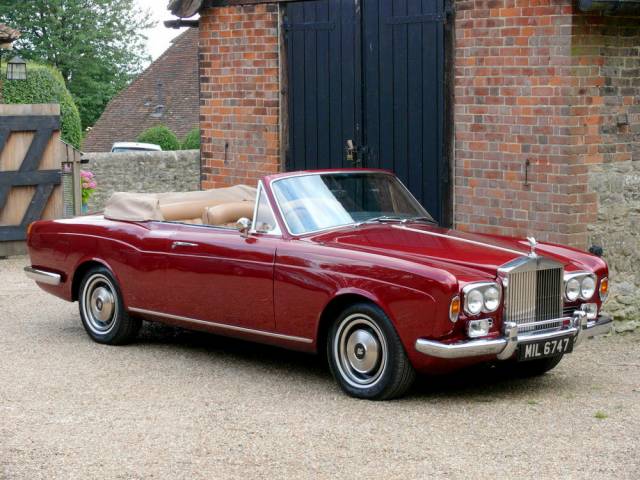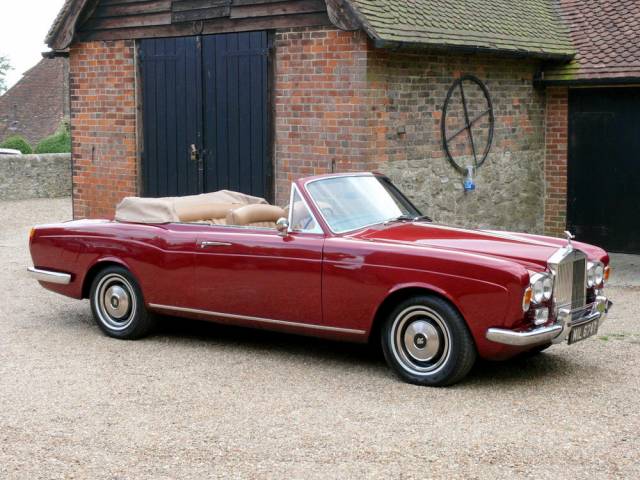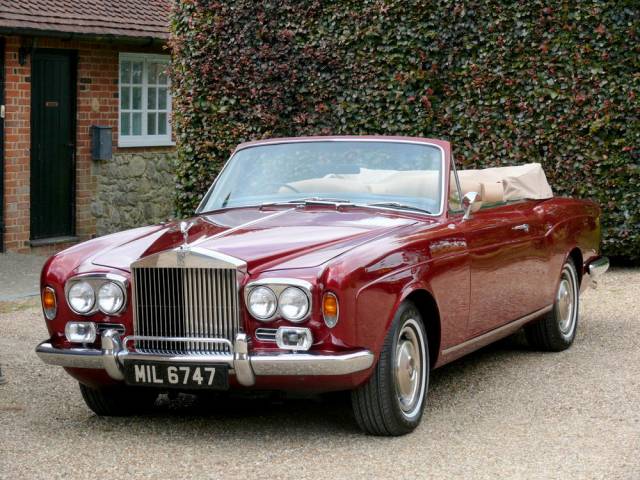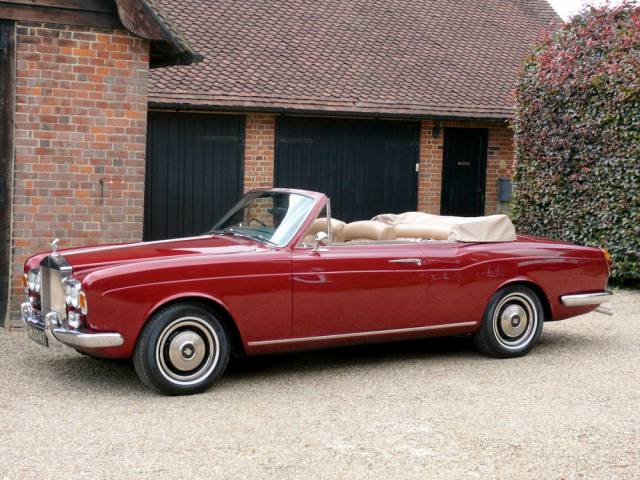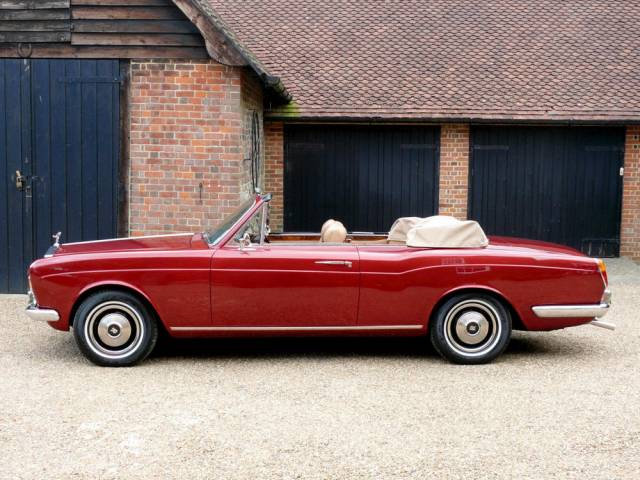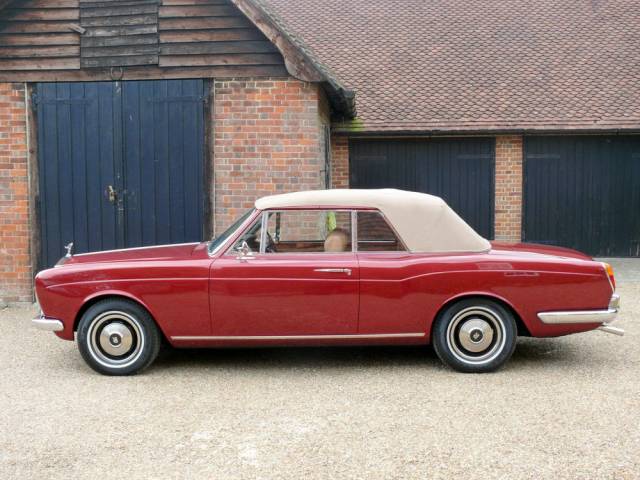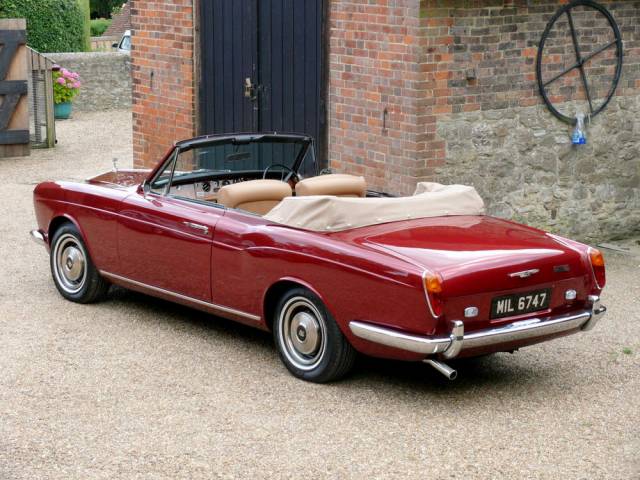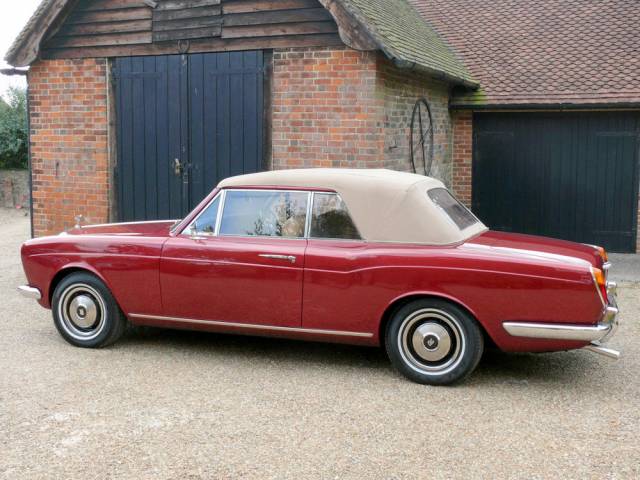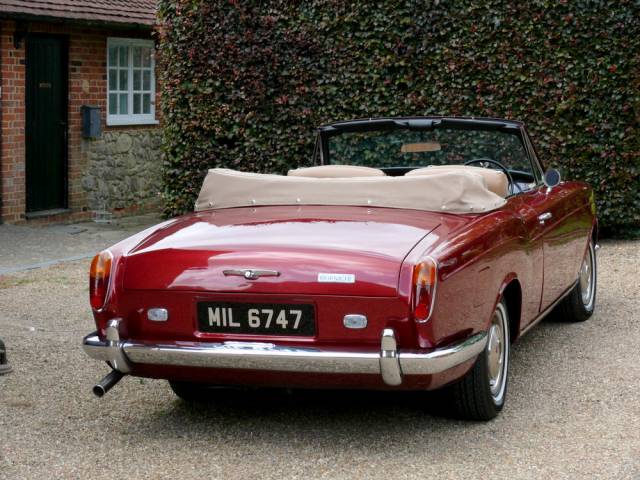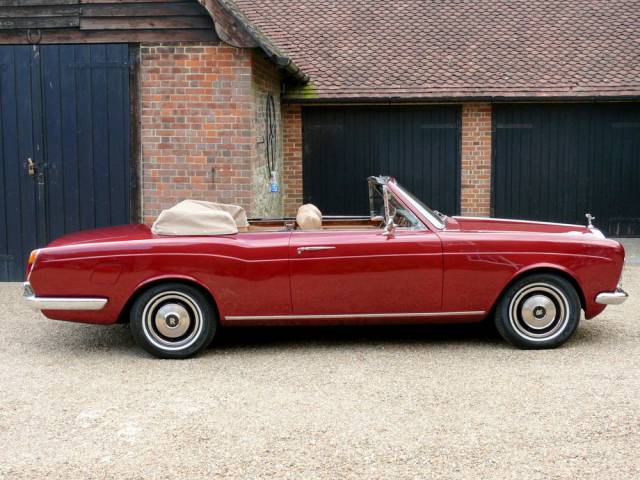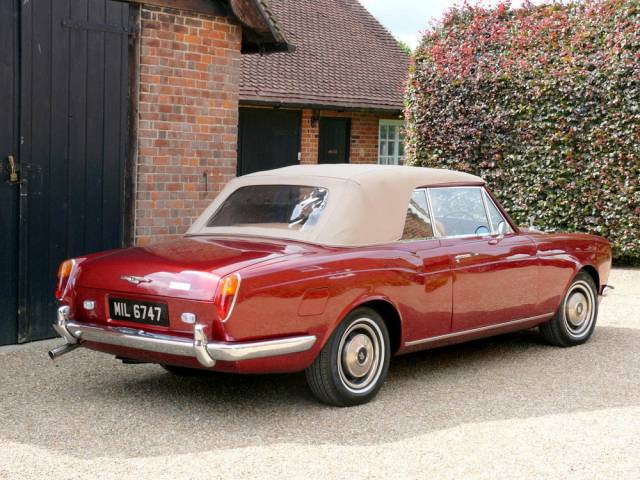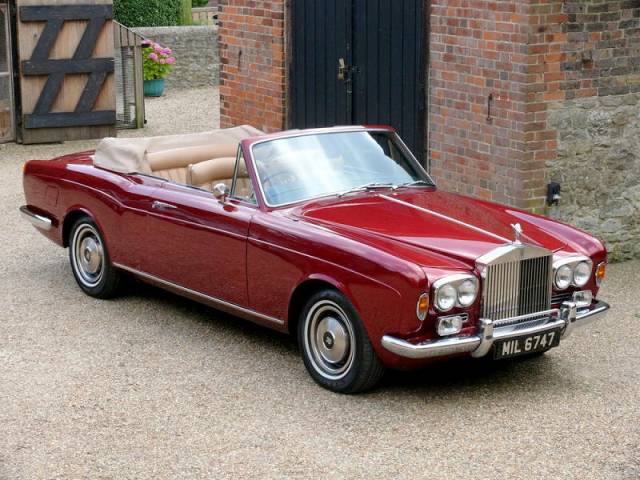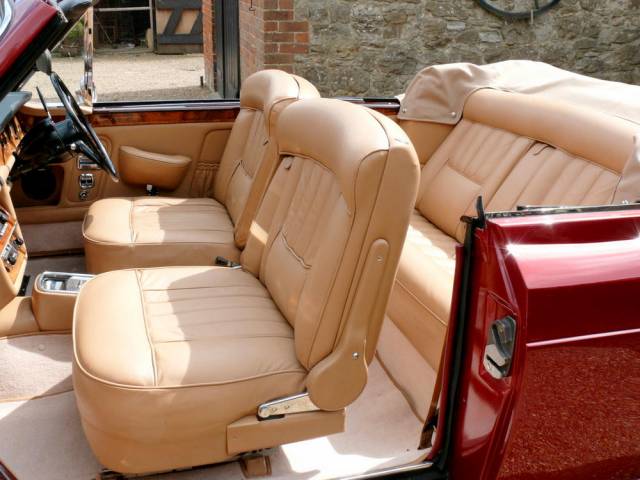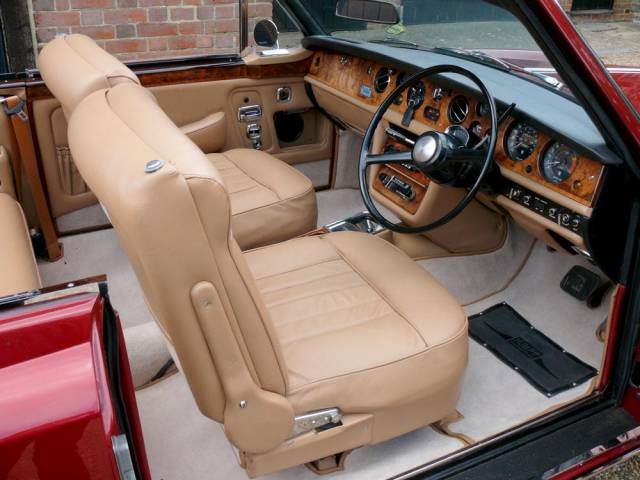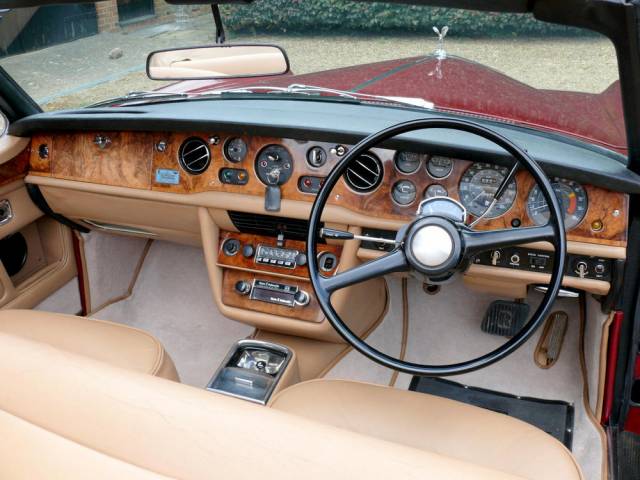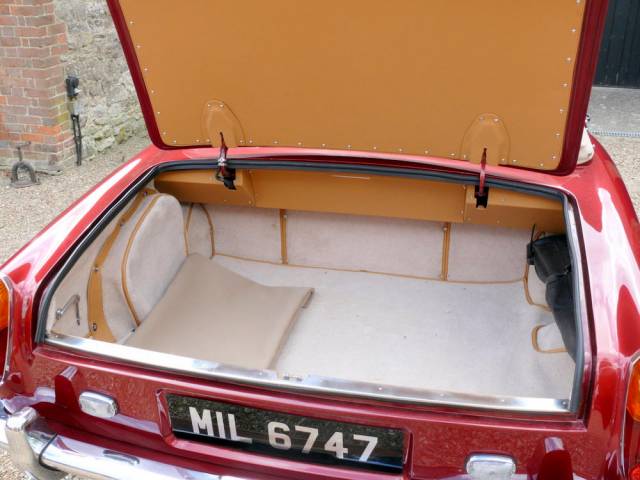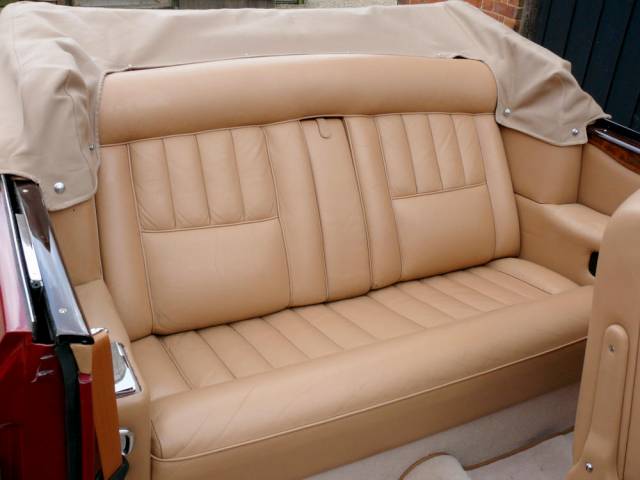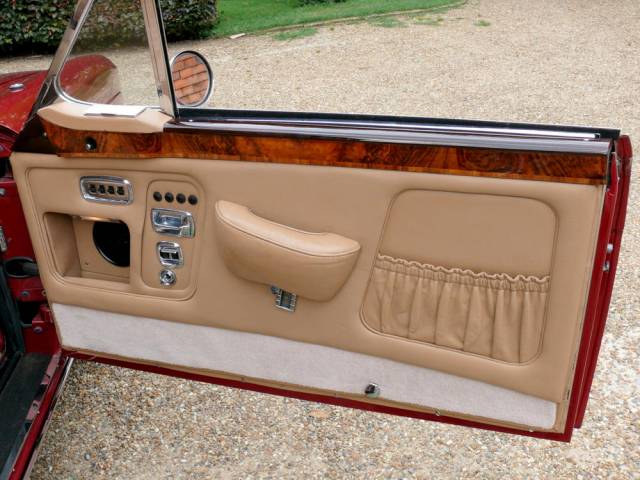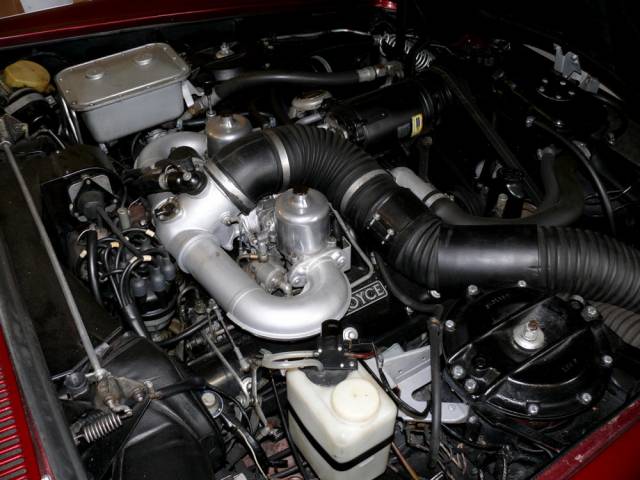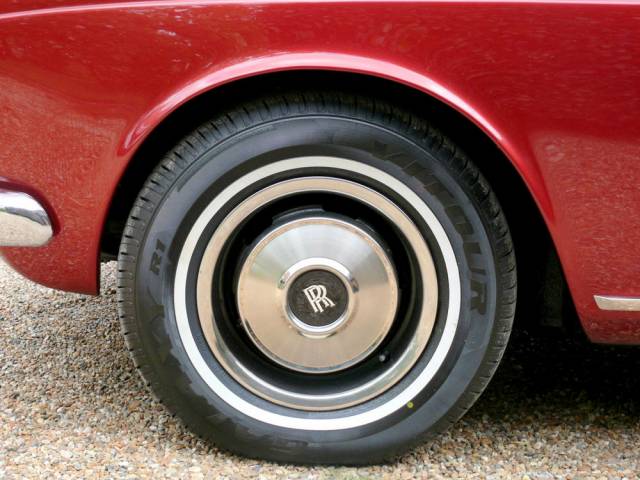 Outstanding example
Dealer

away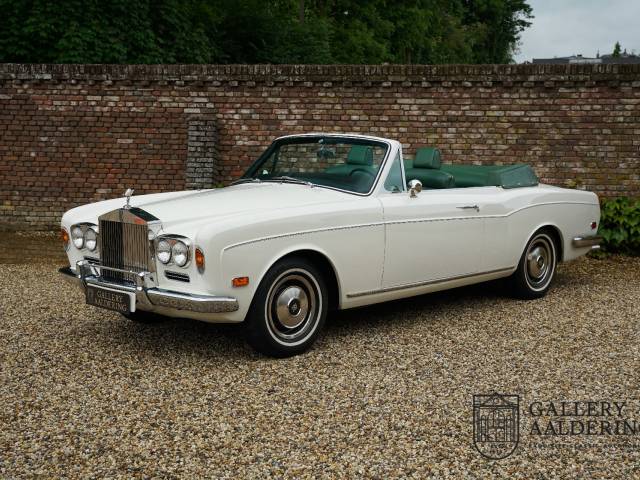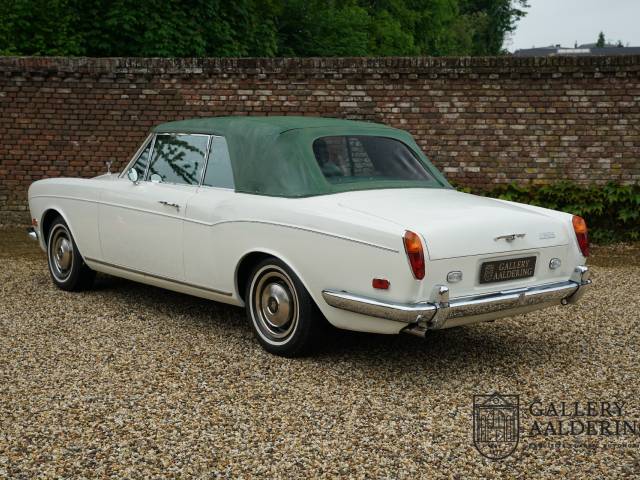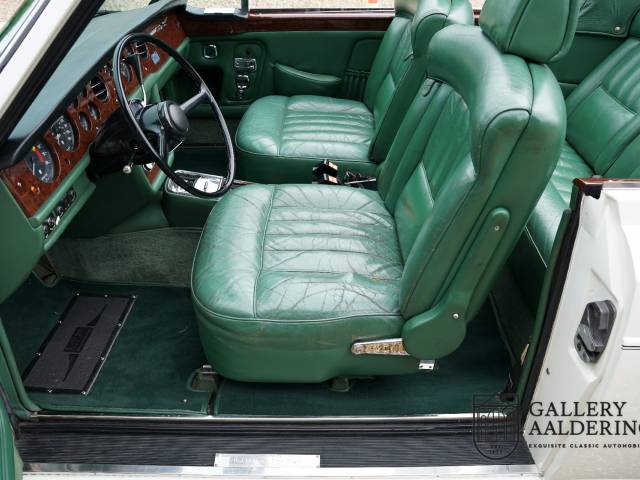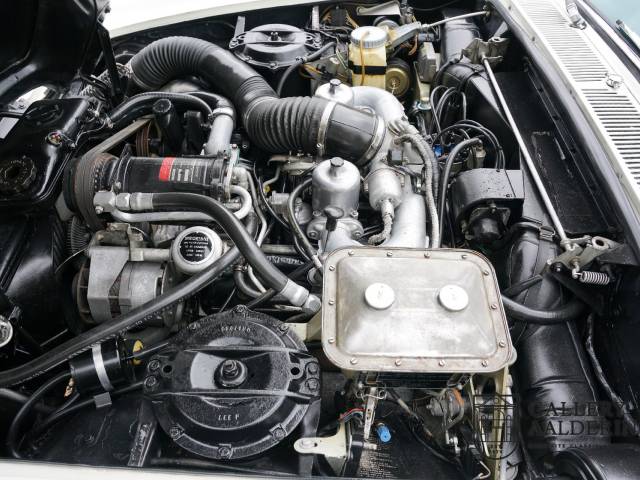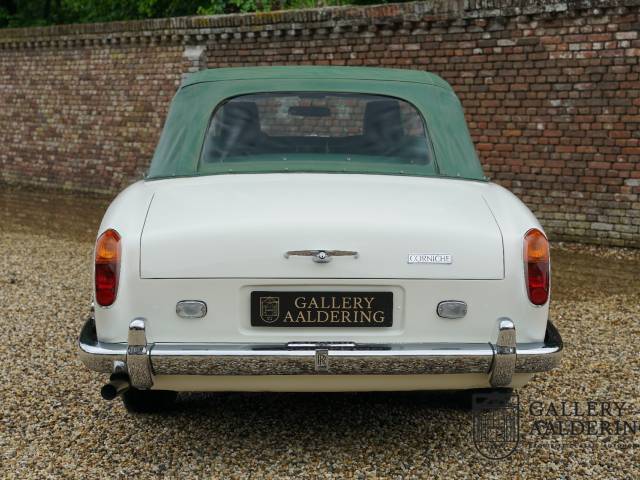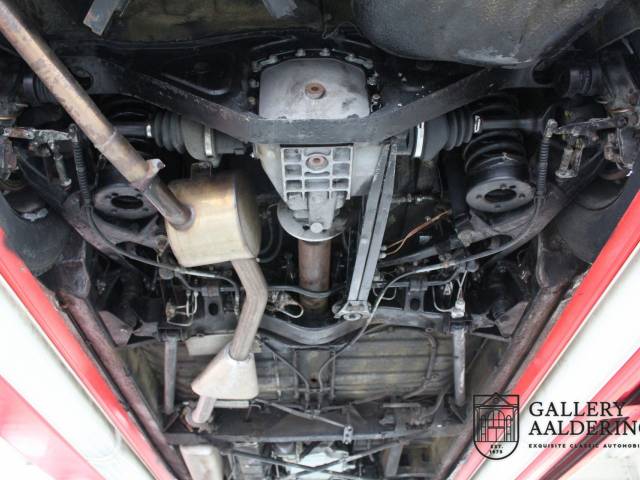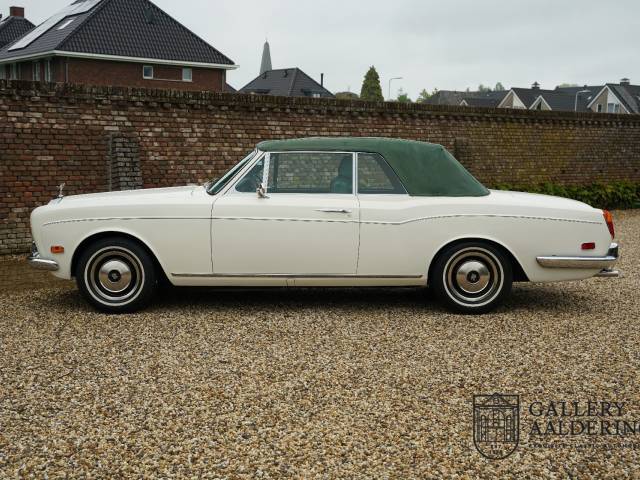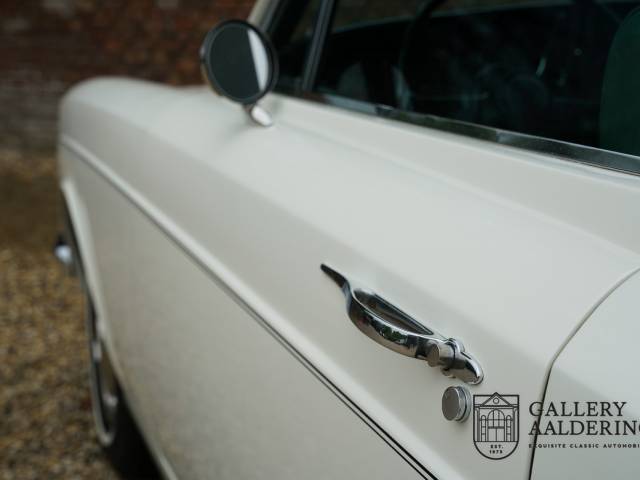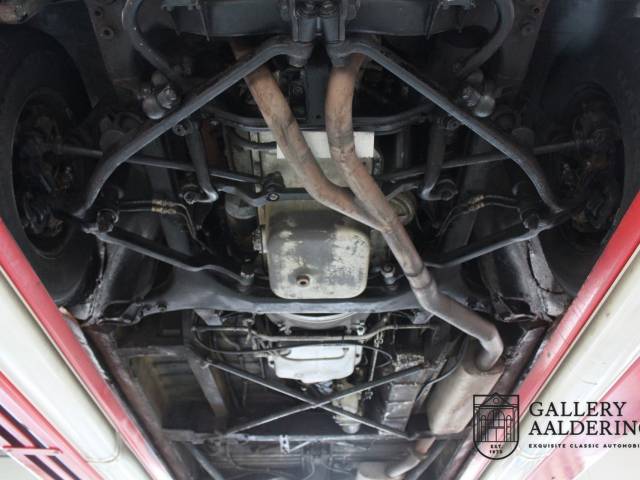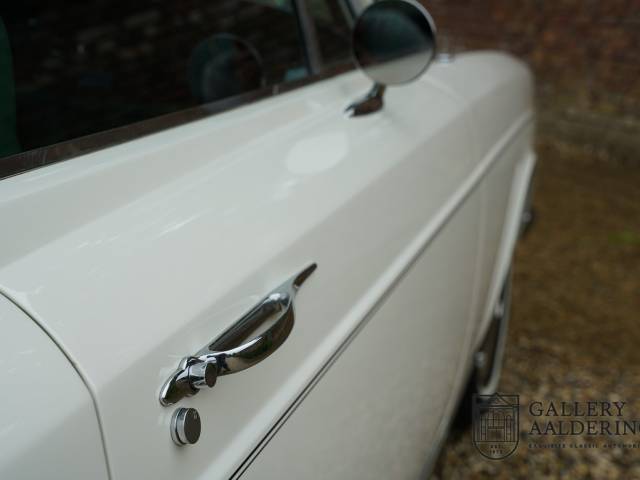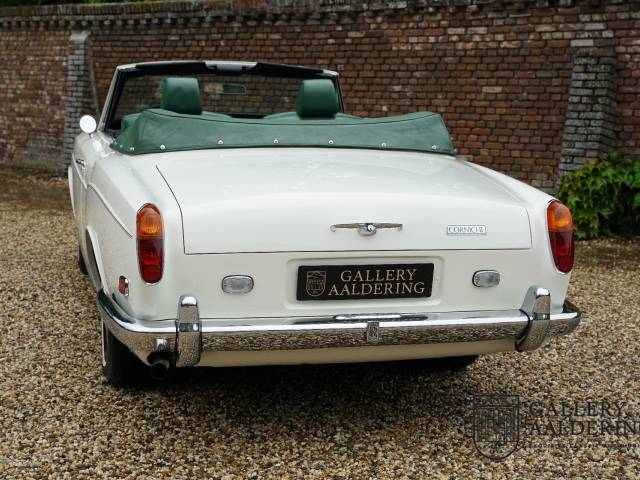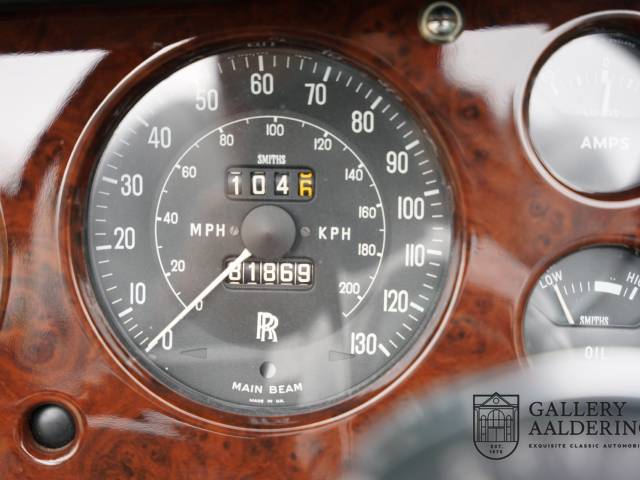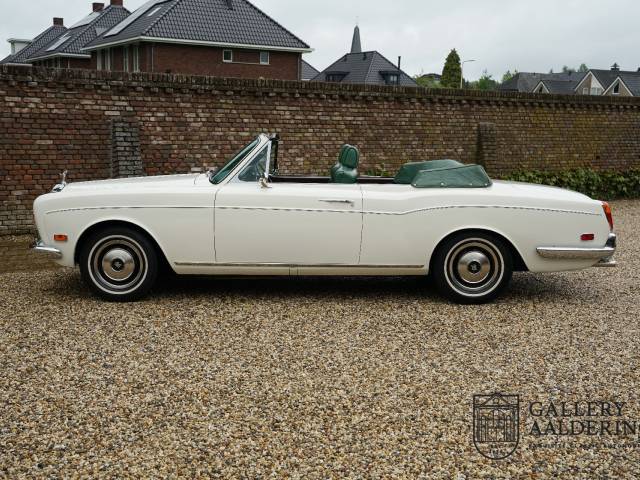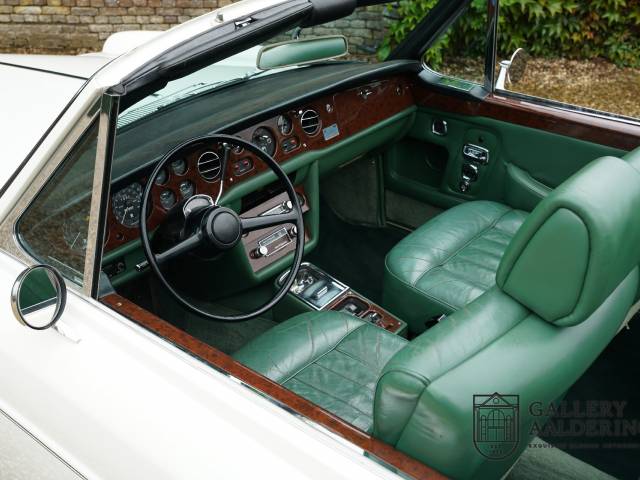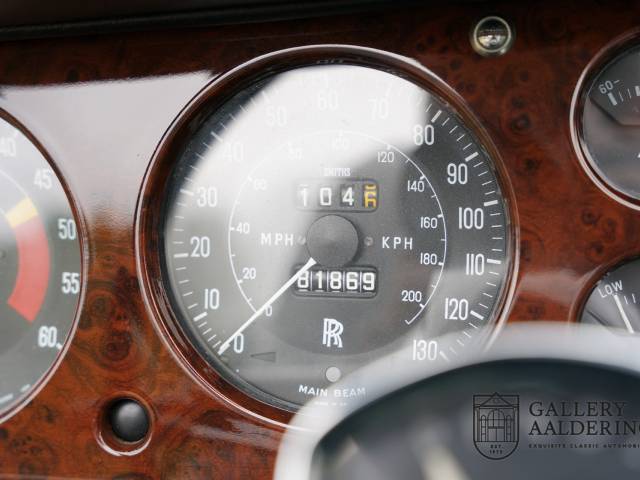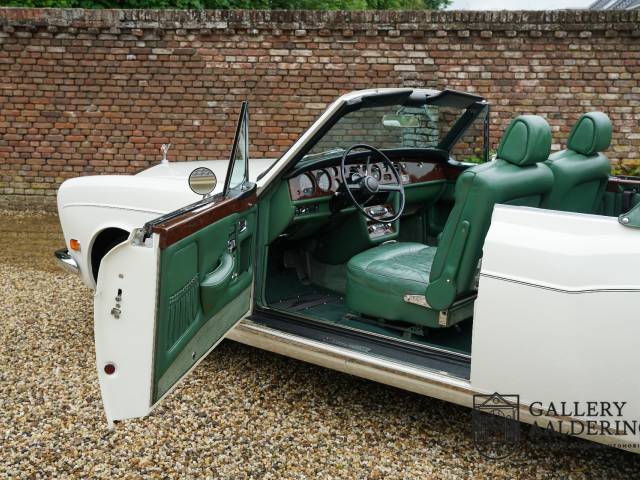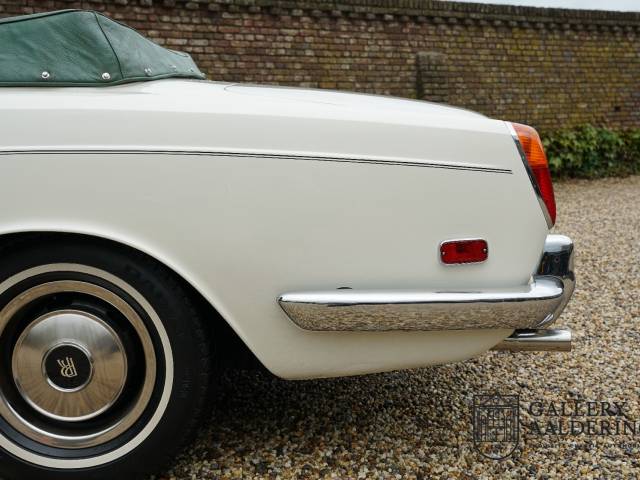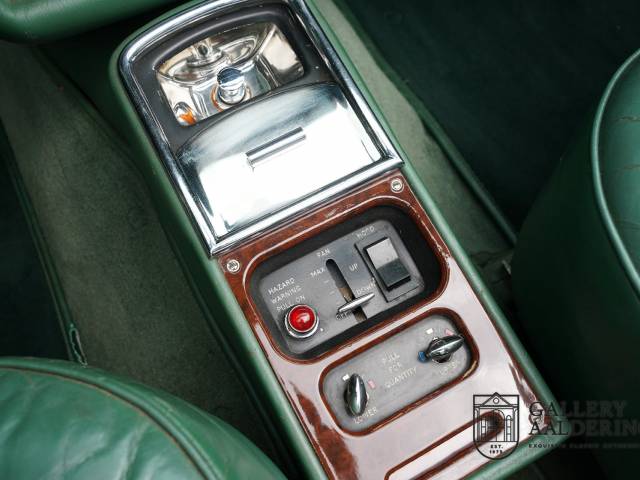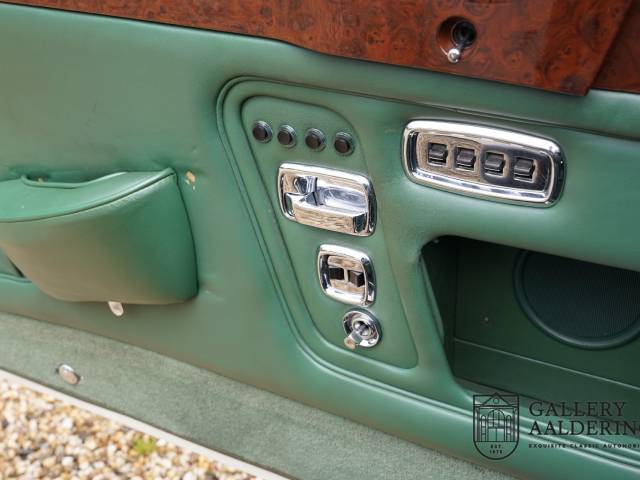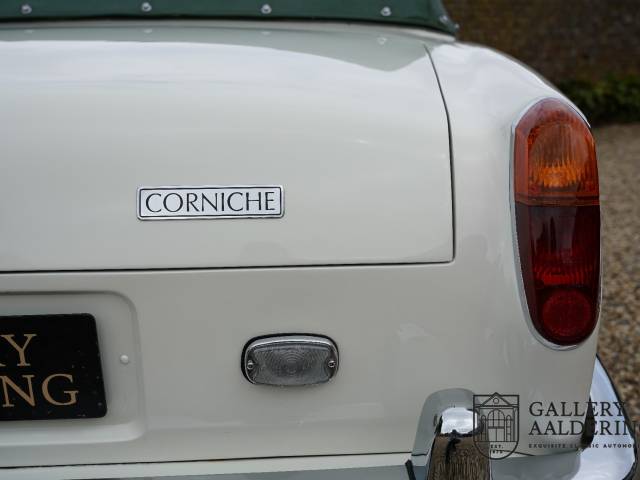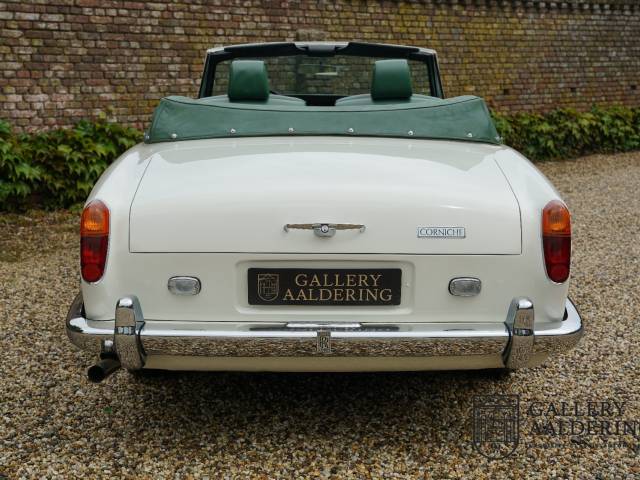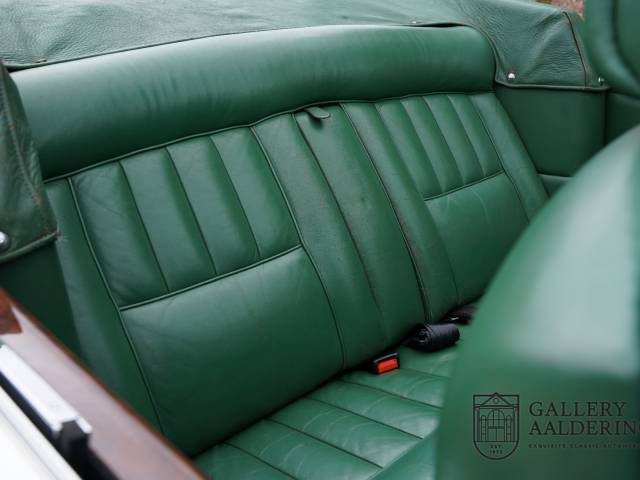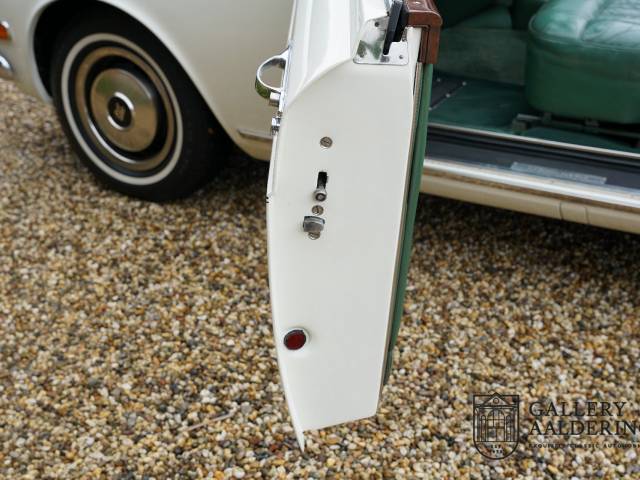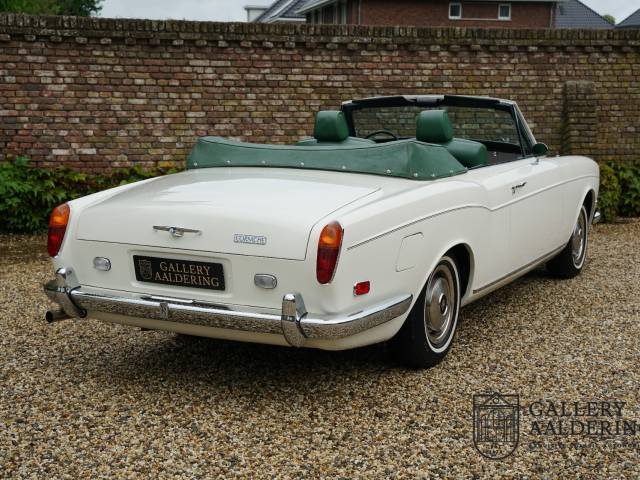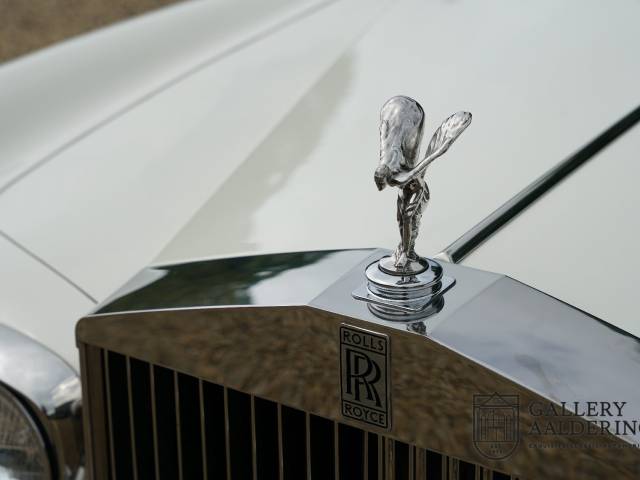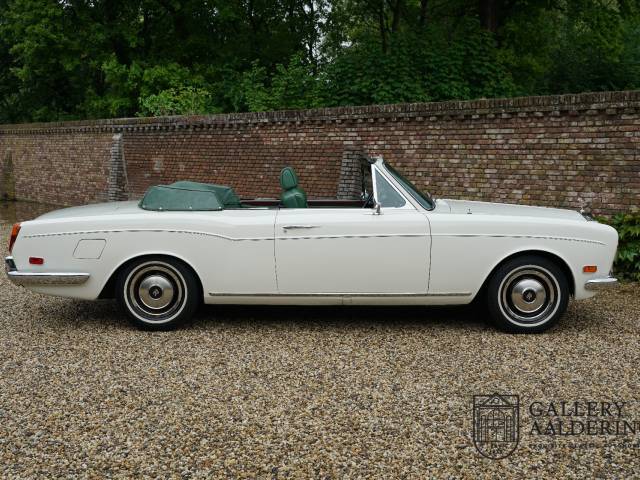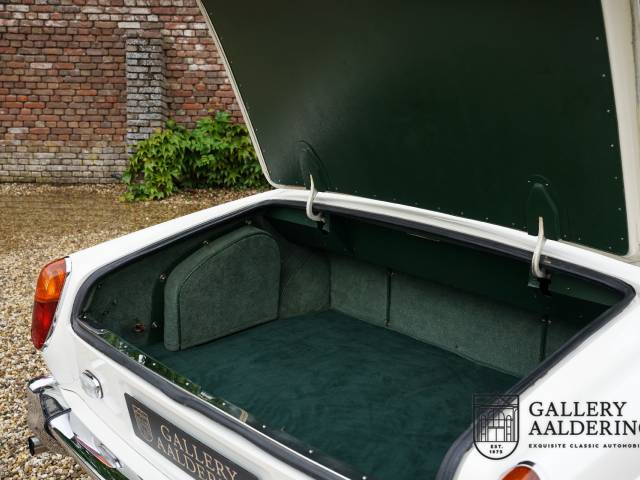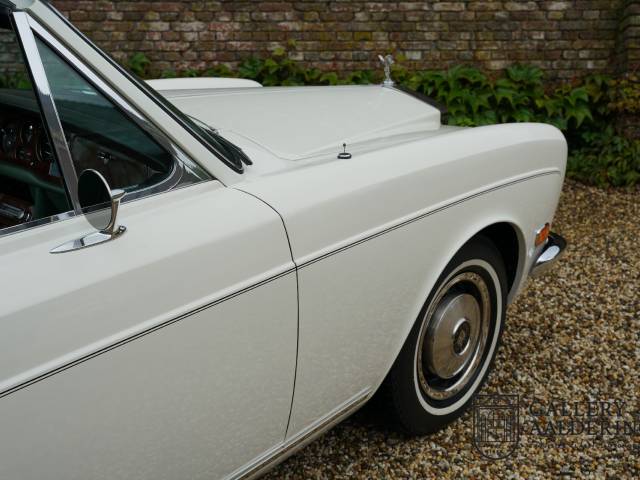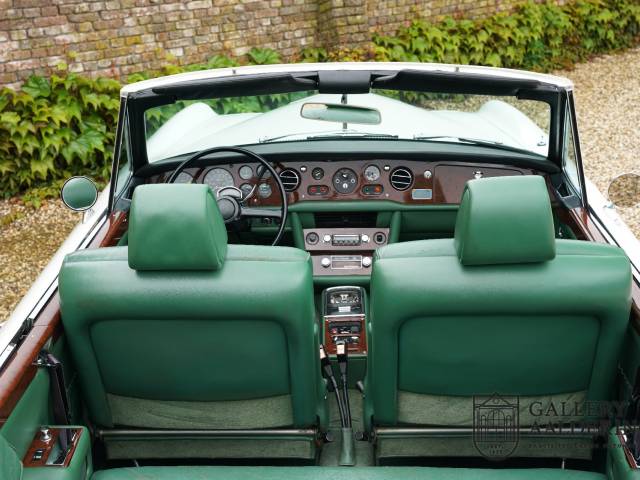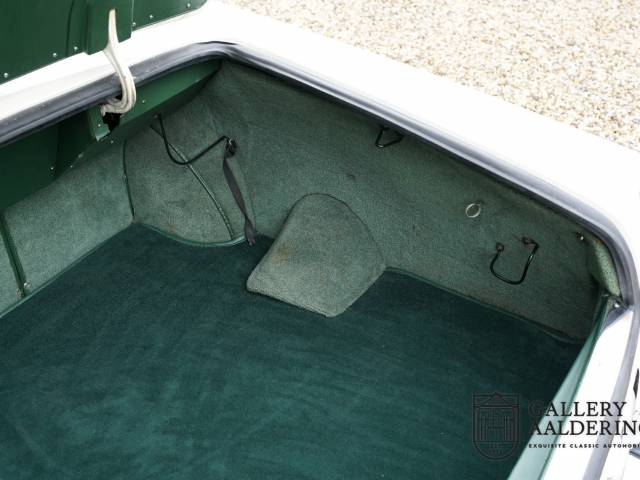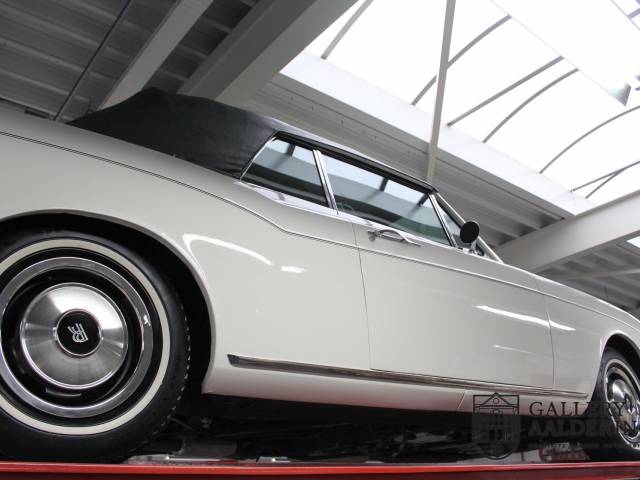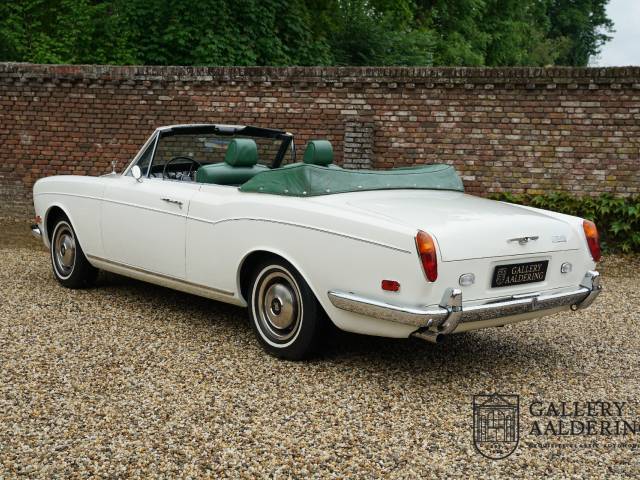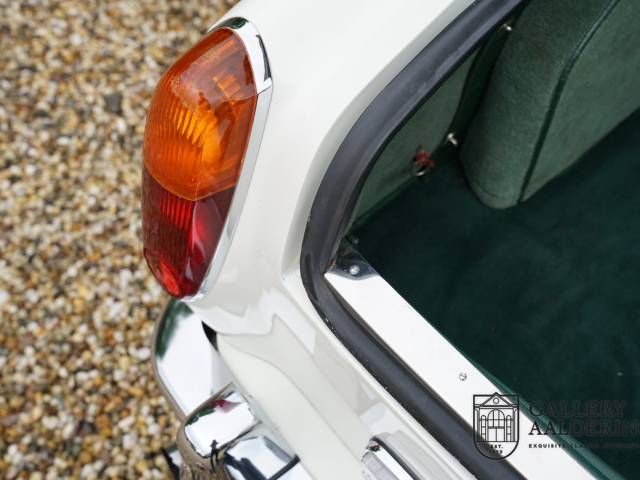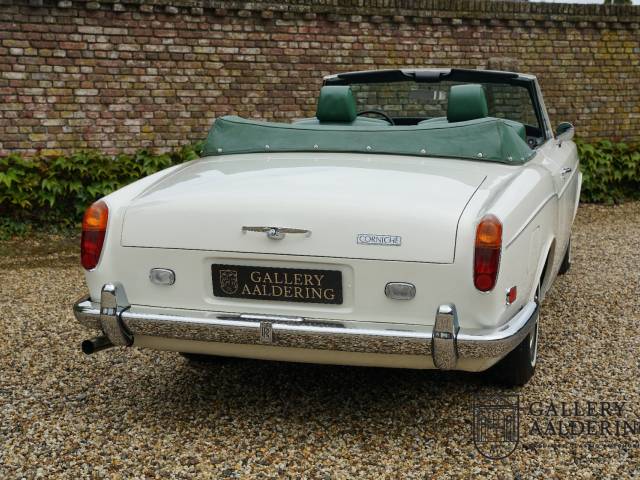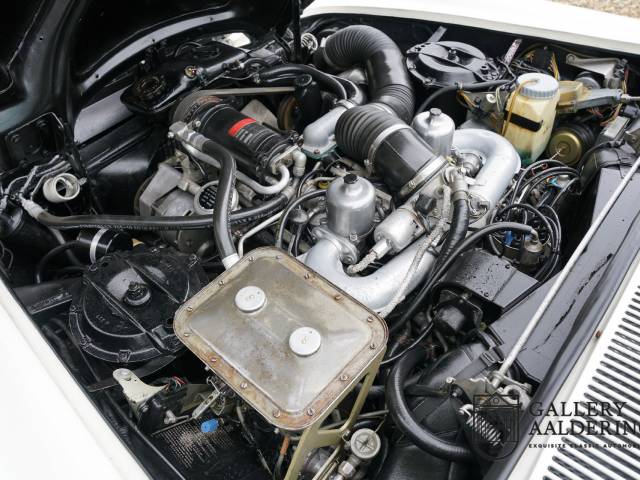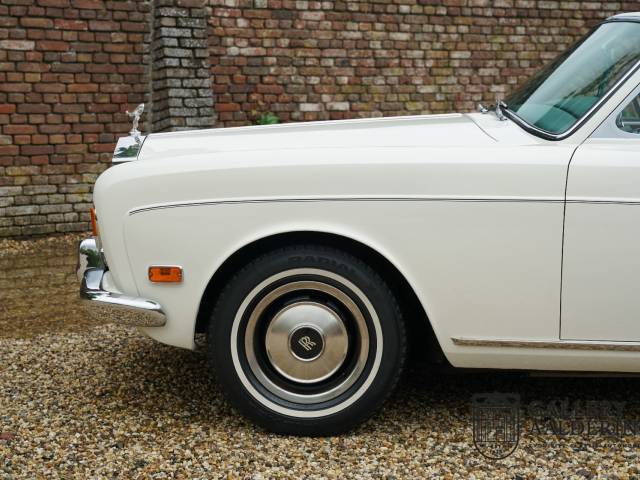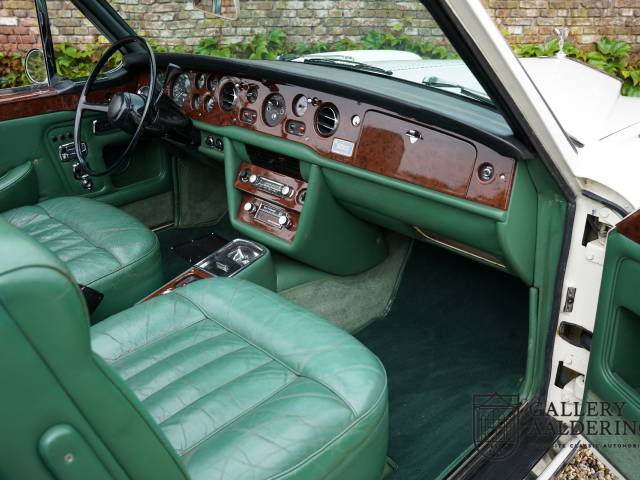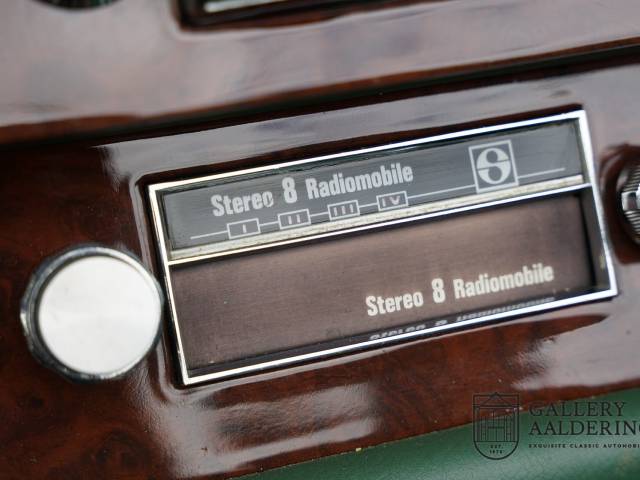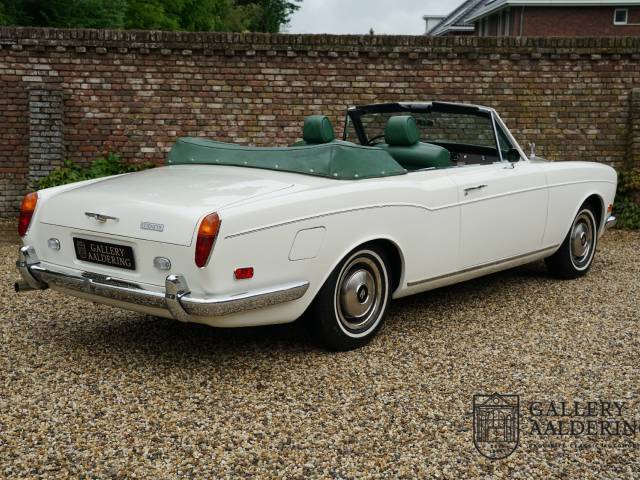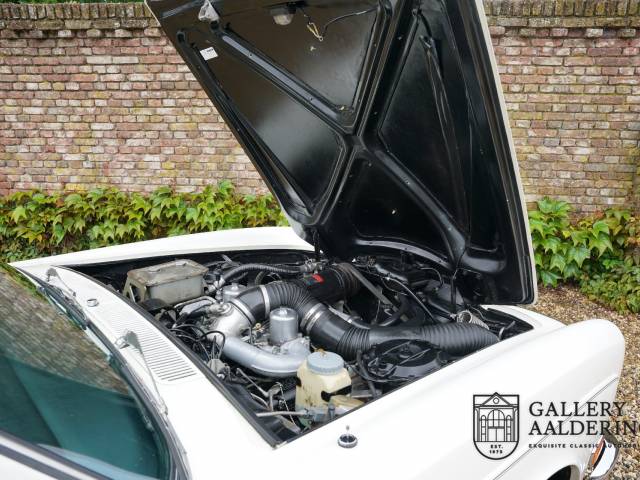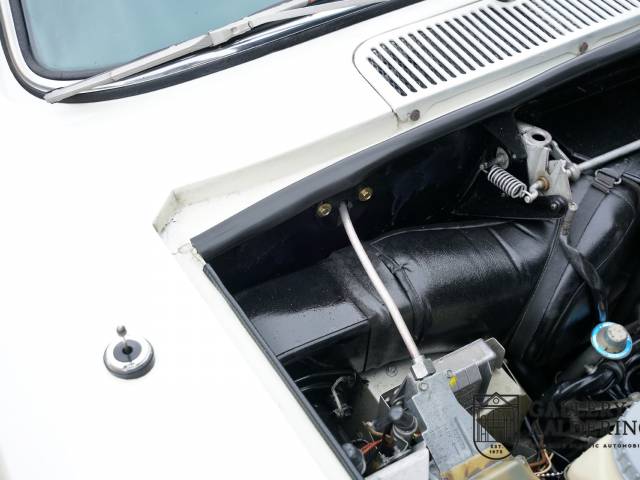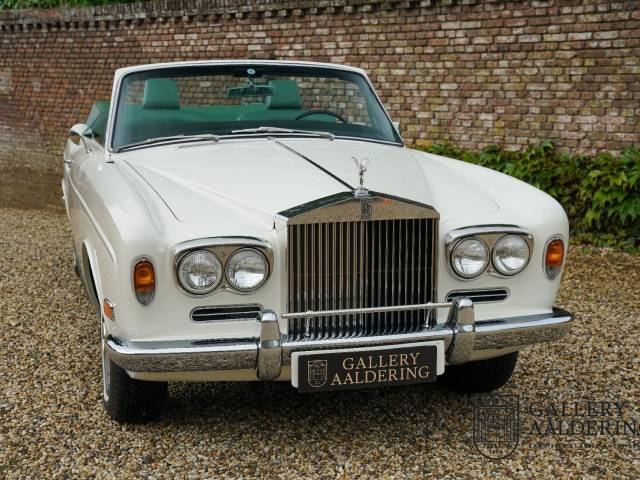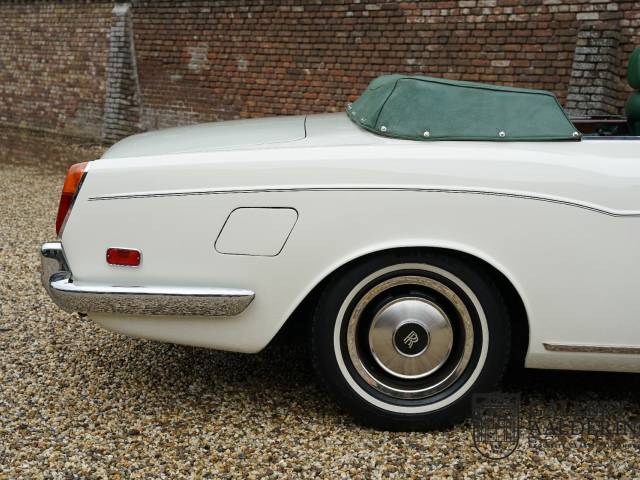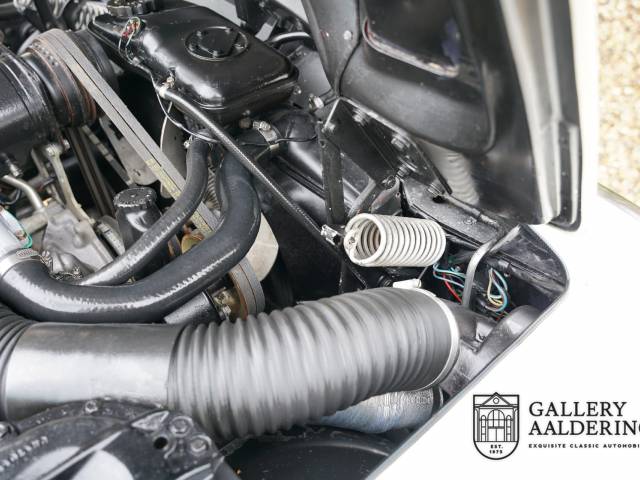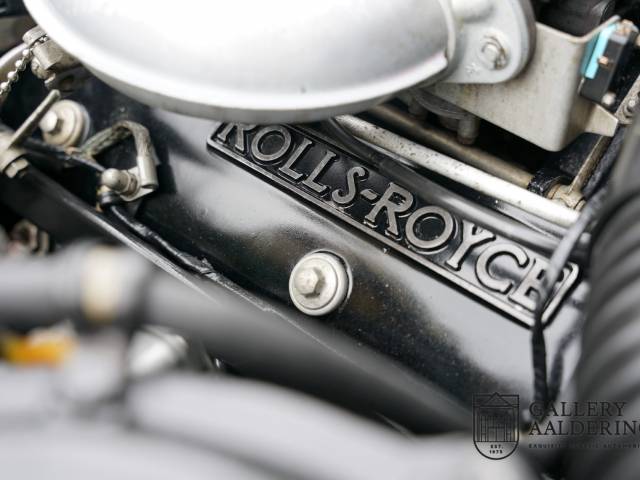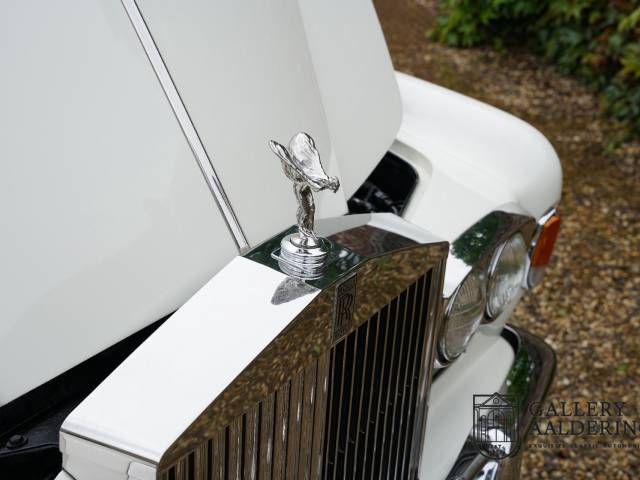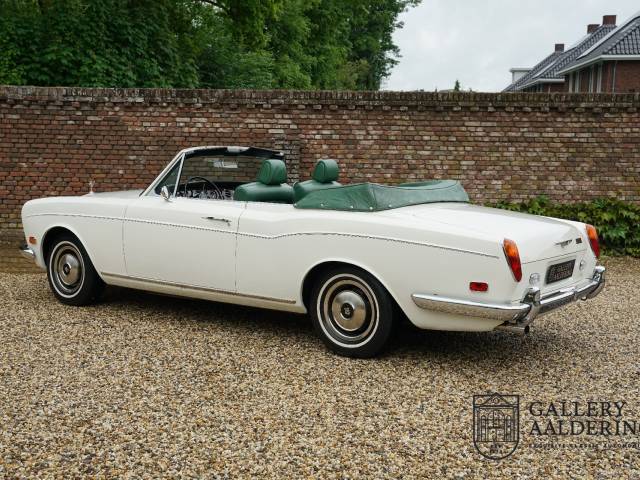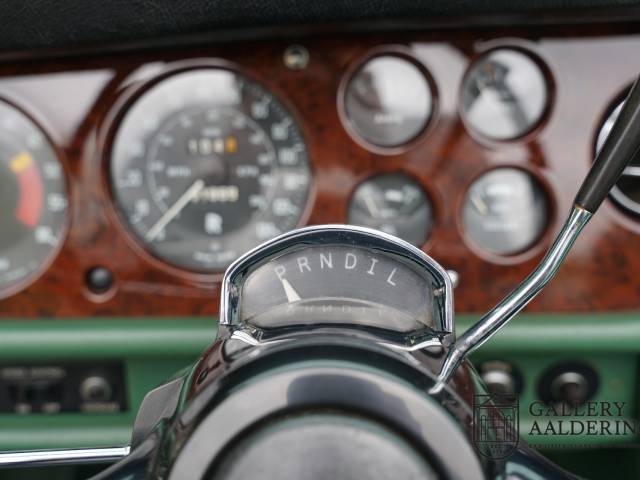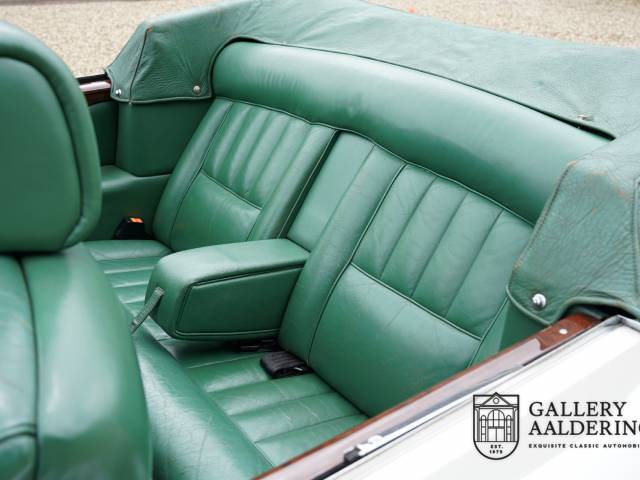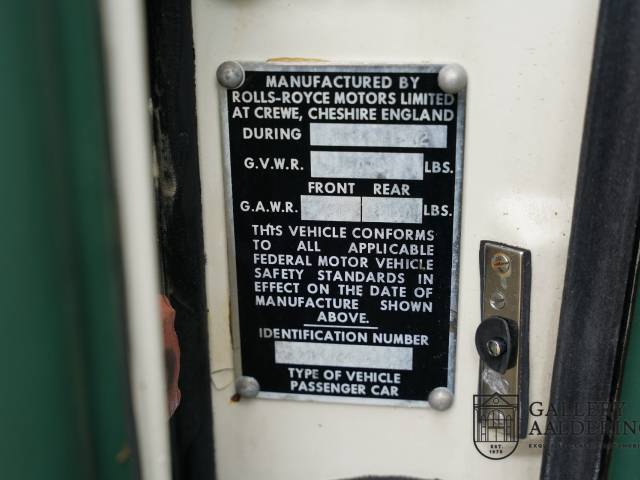 Rolls-Royce Corniche Convertible Series 1, drivers condition, stunning colour scheme
Dealer

away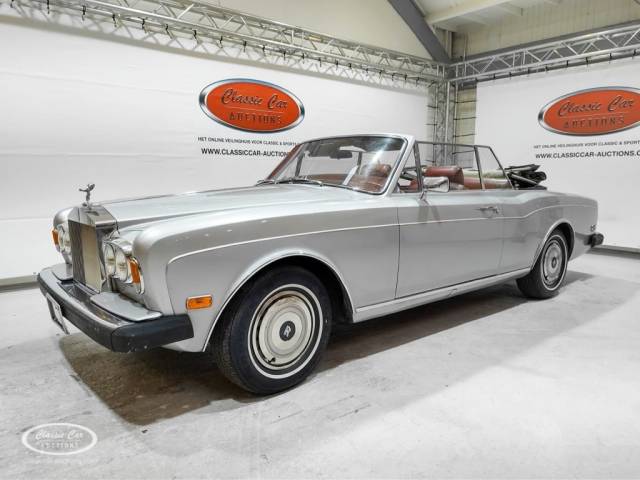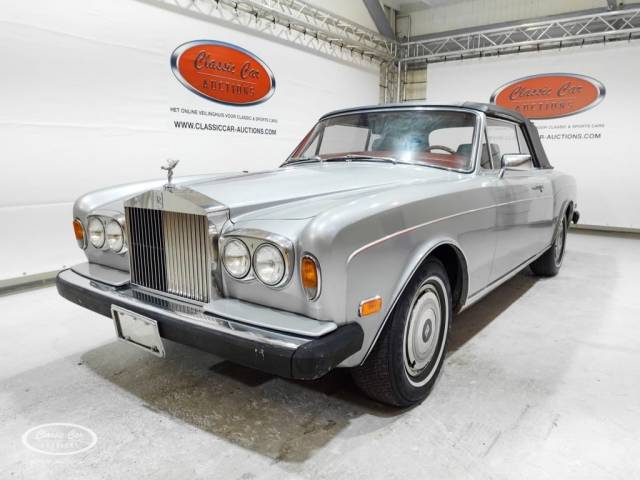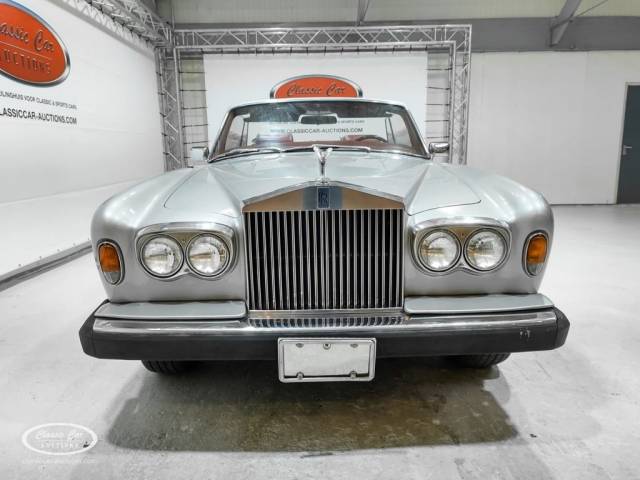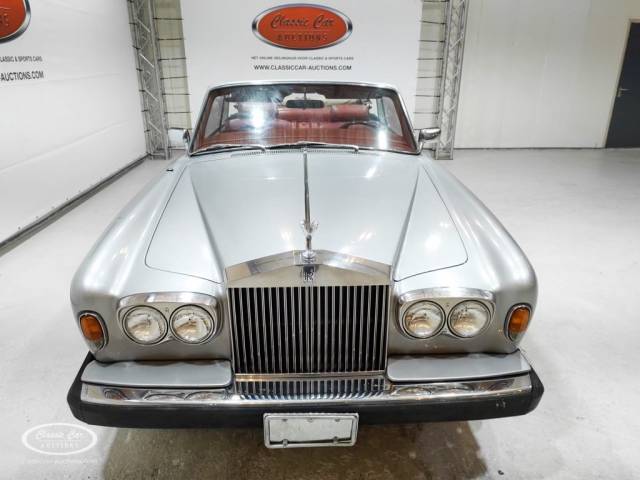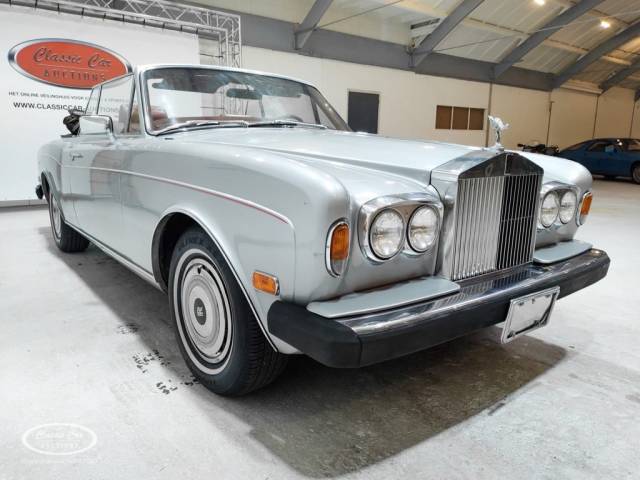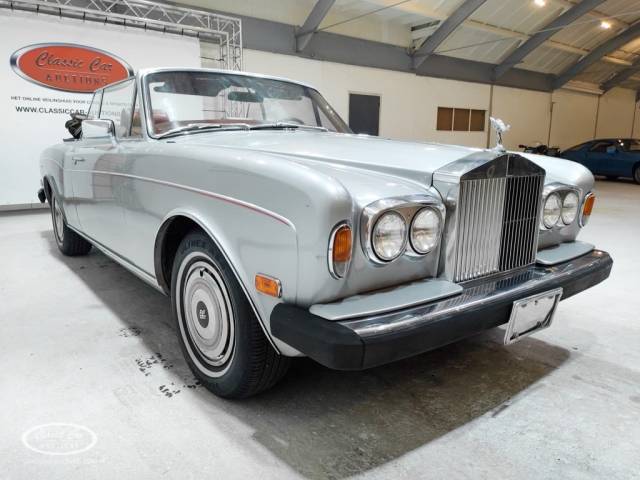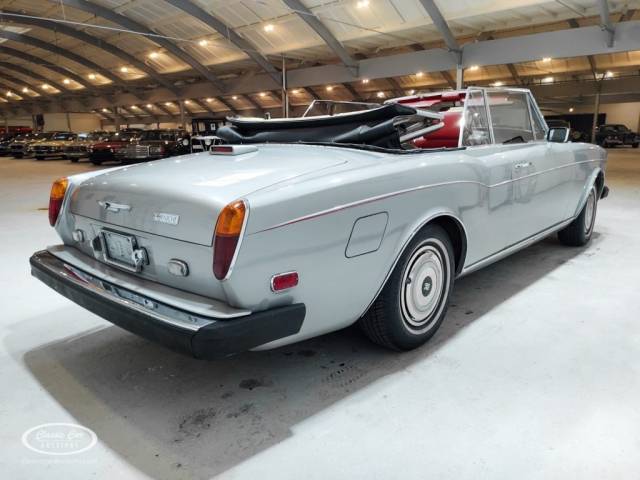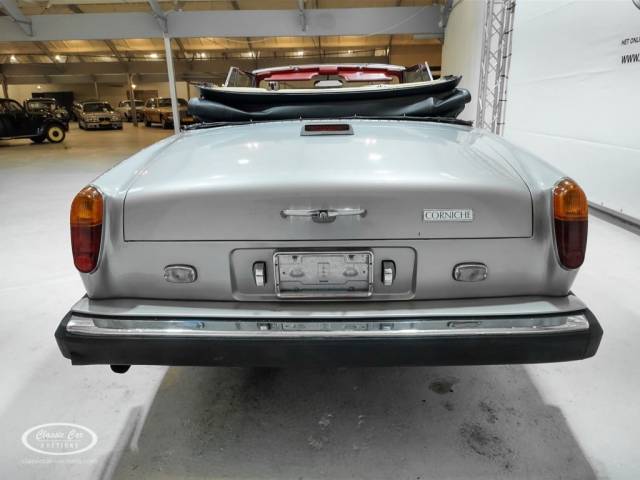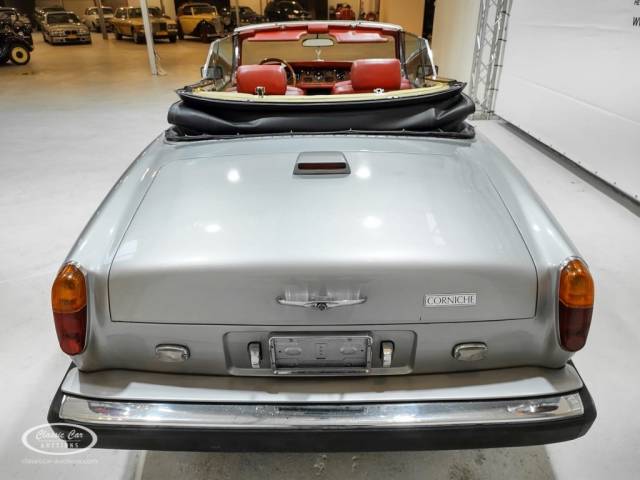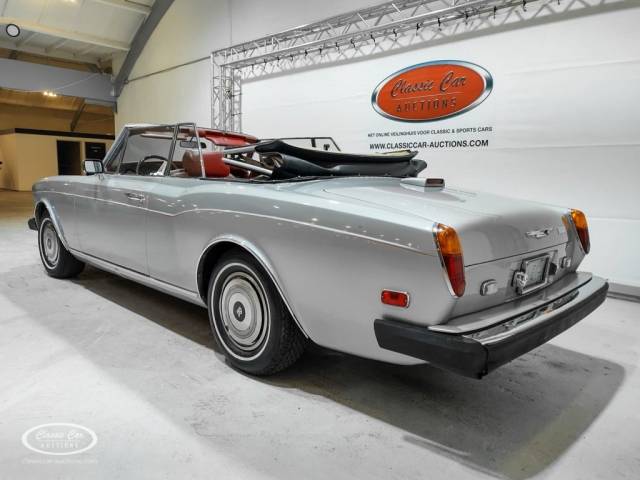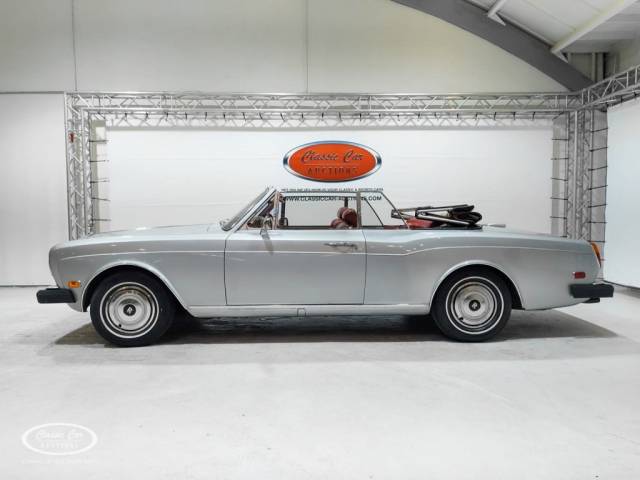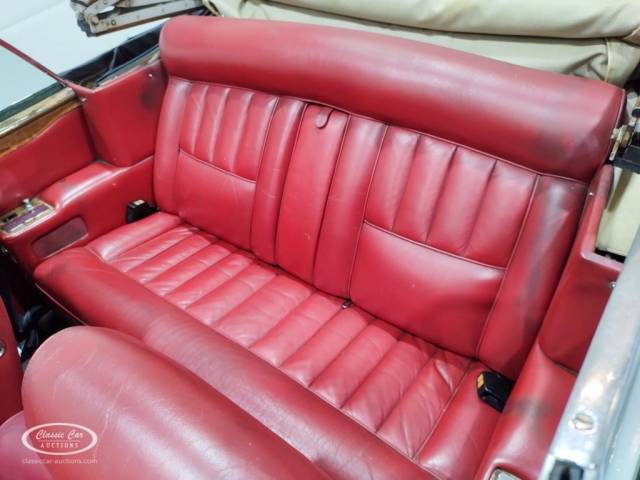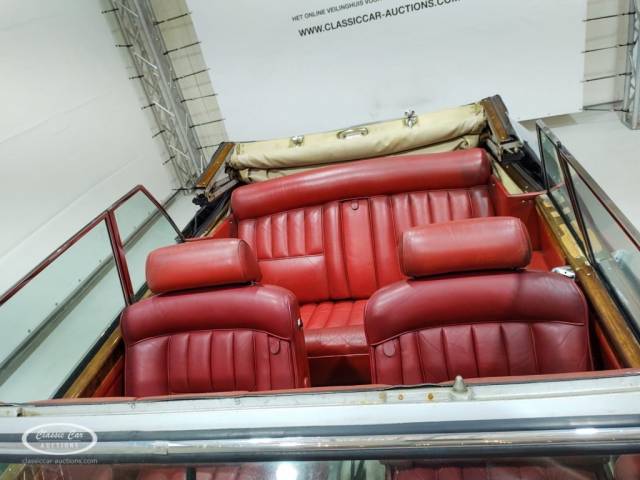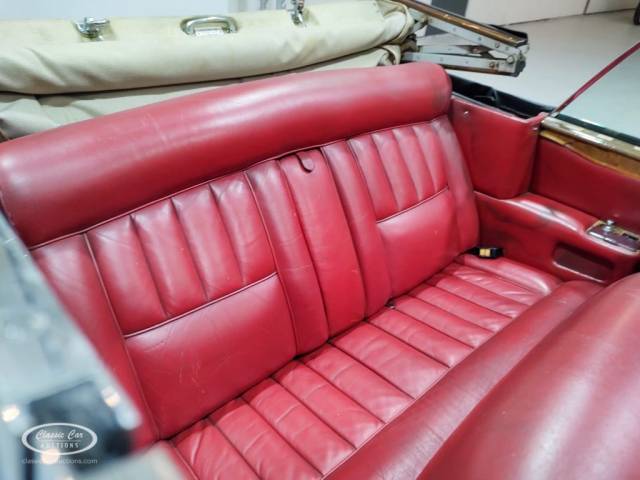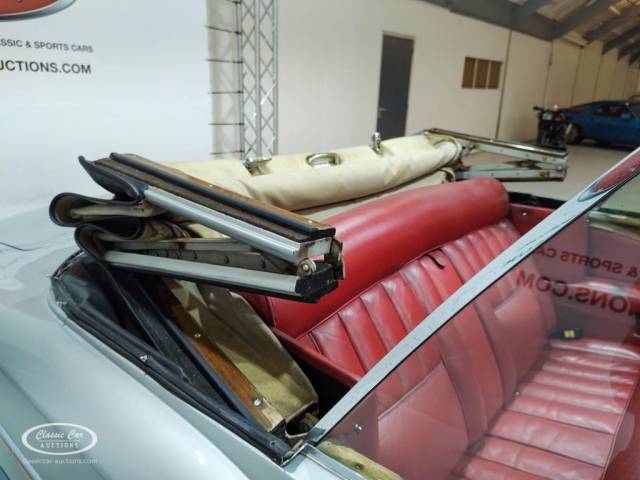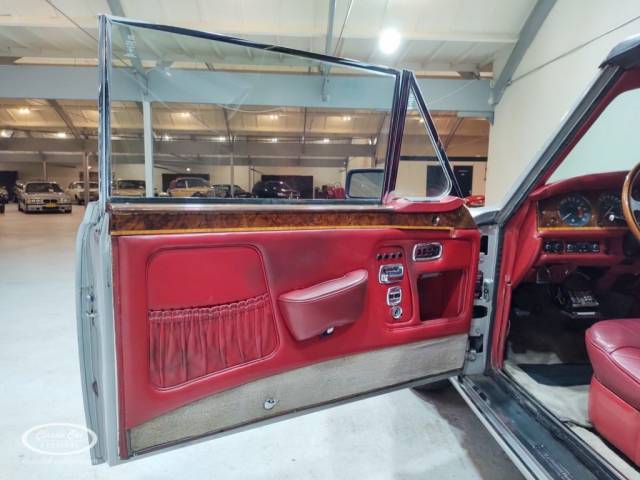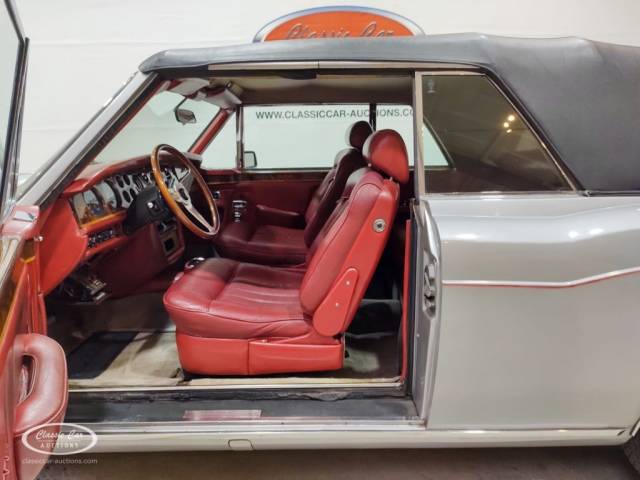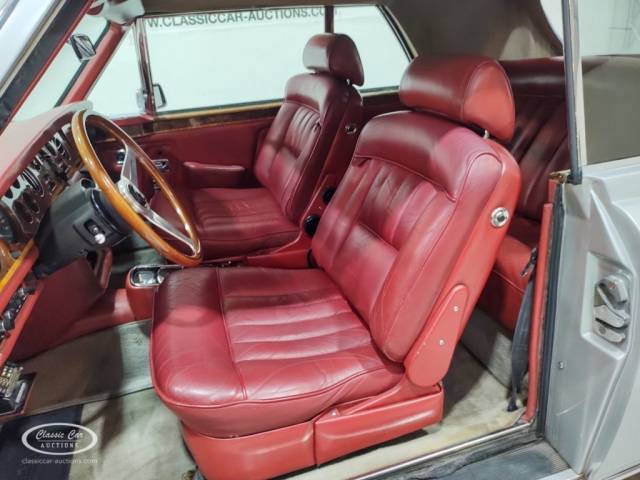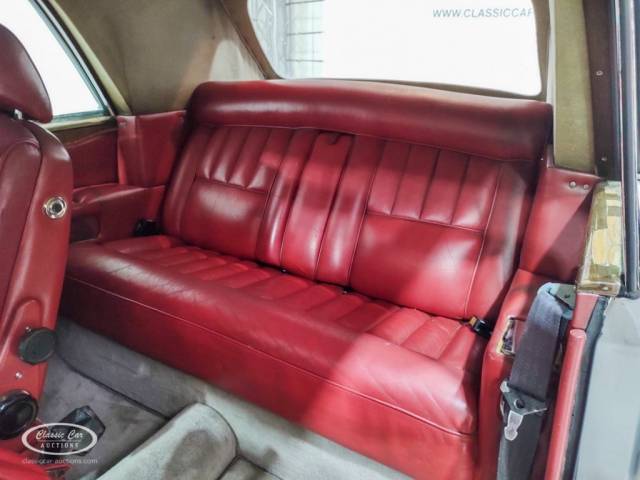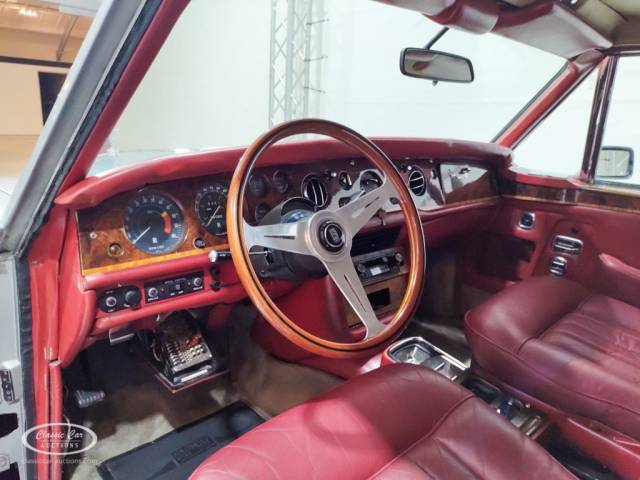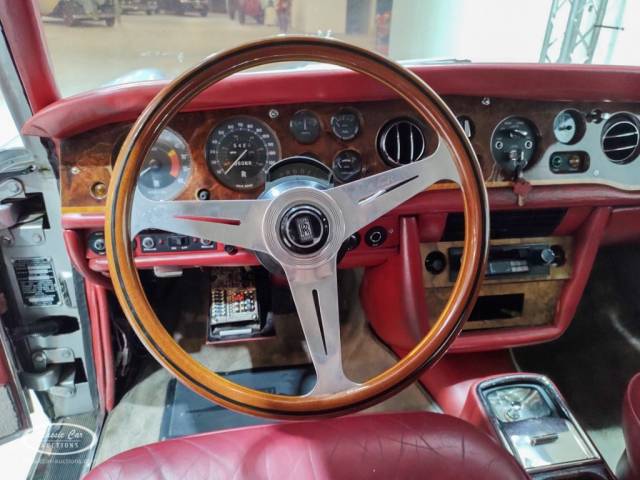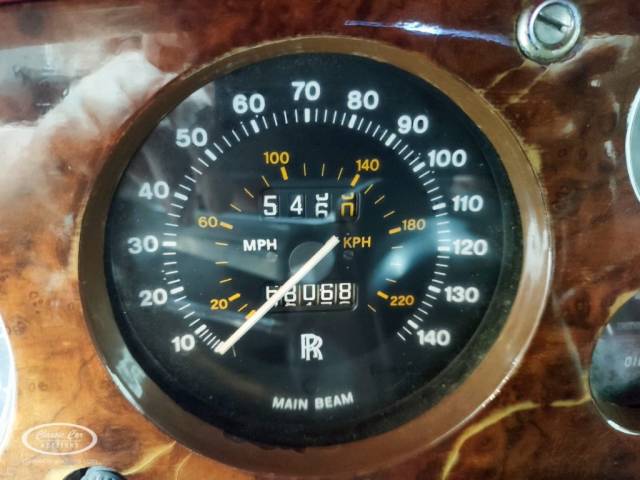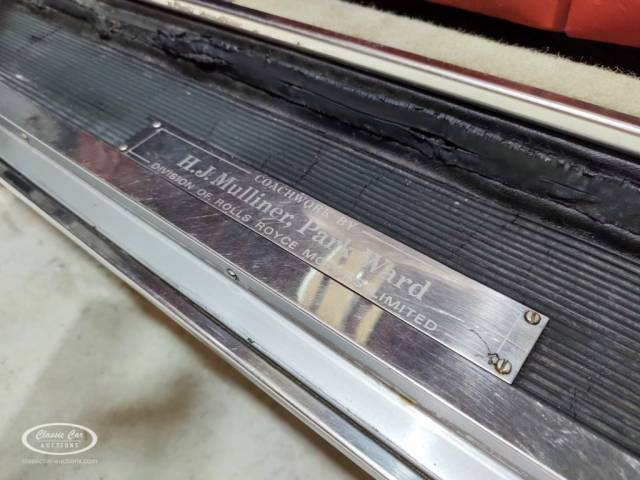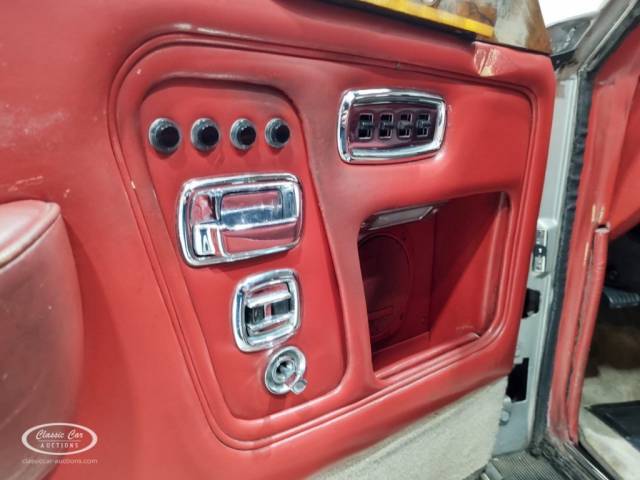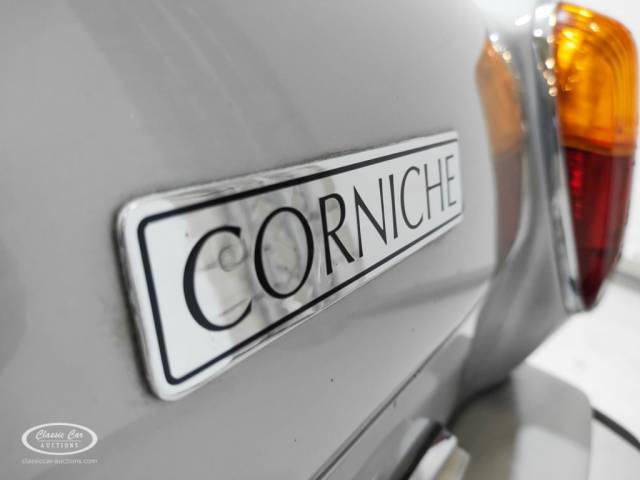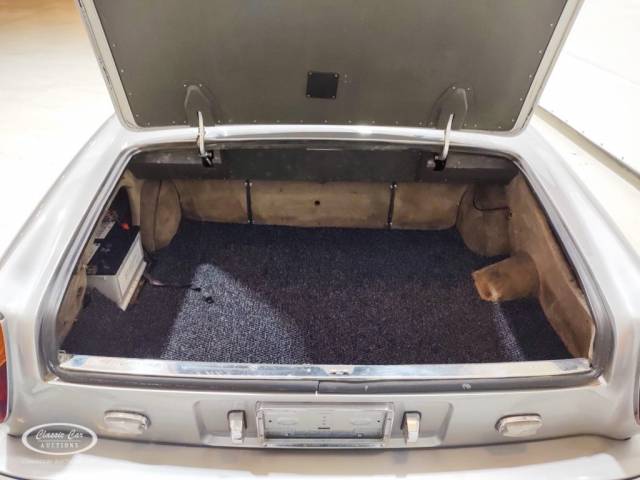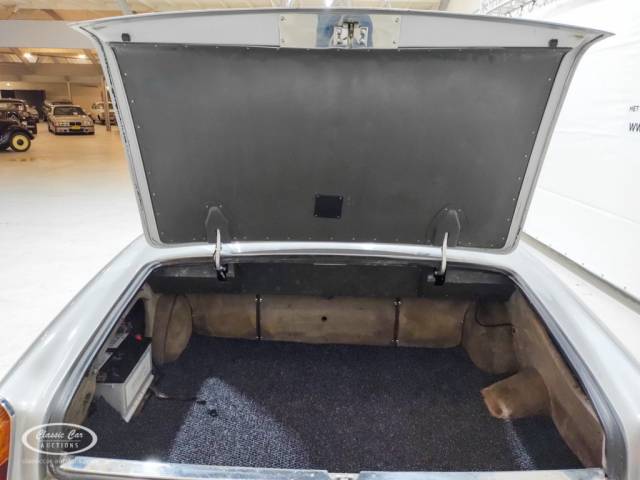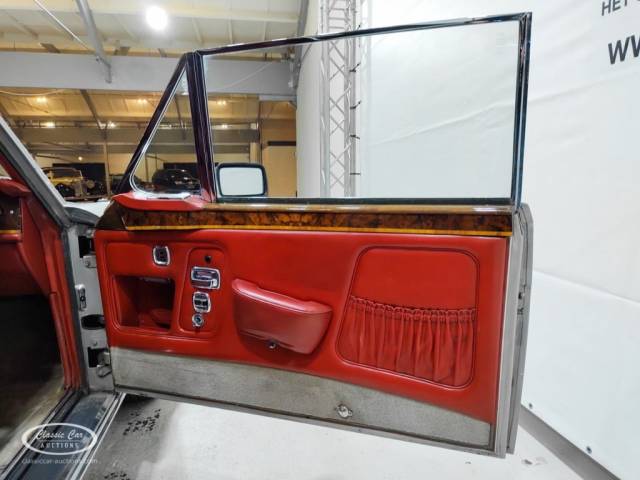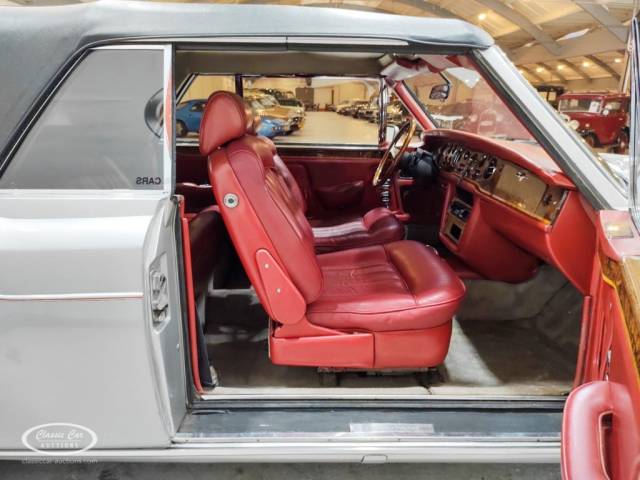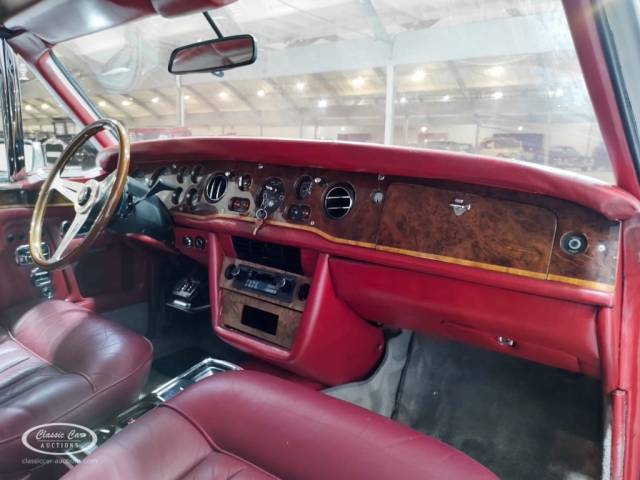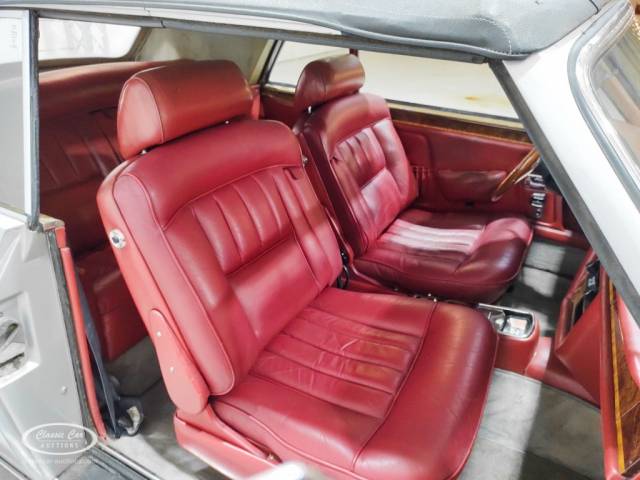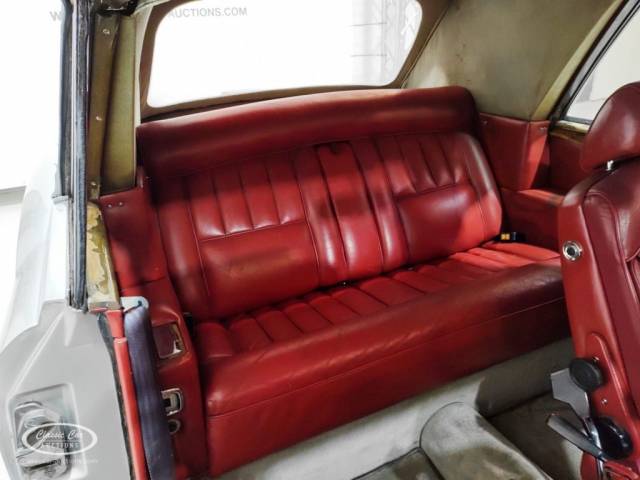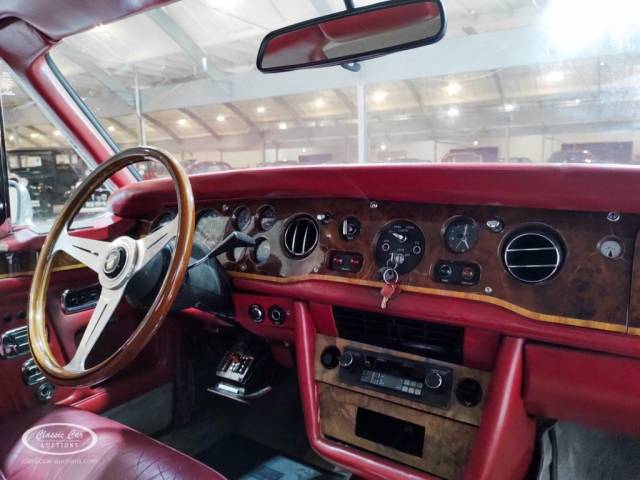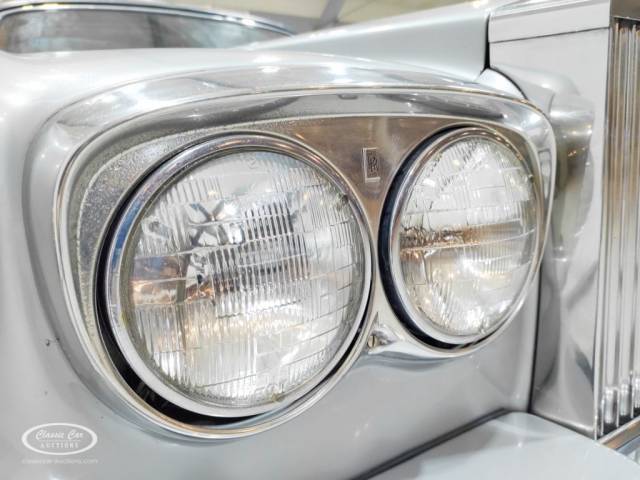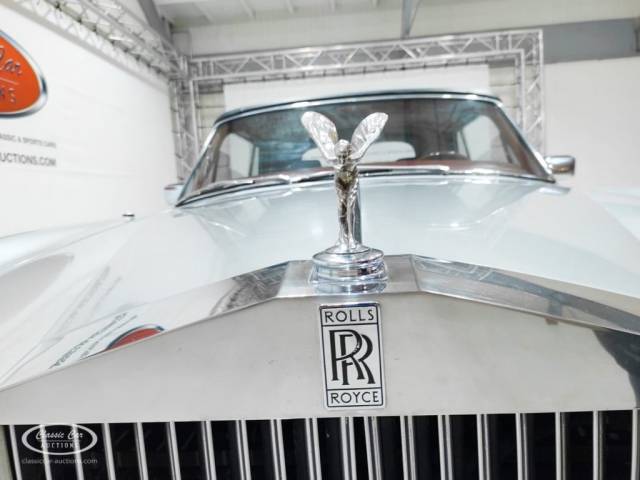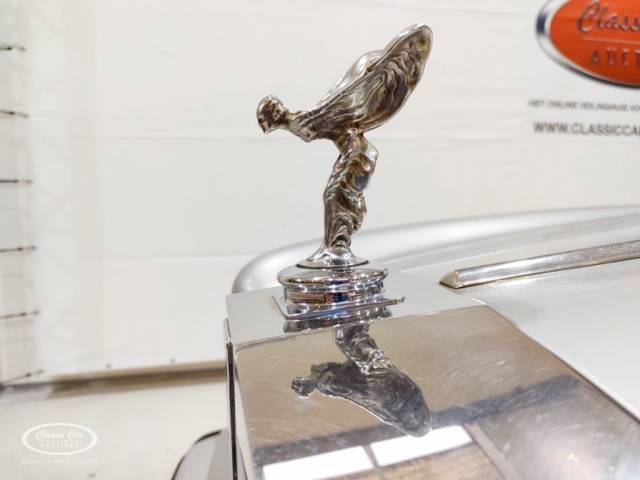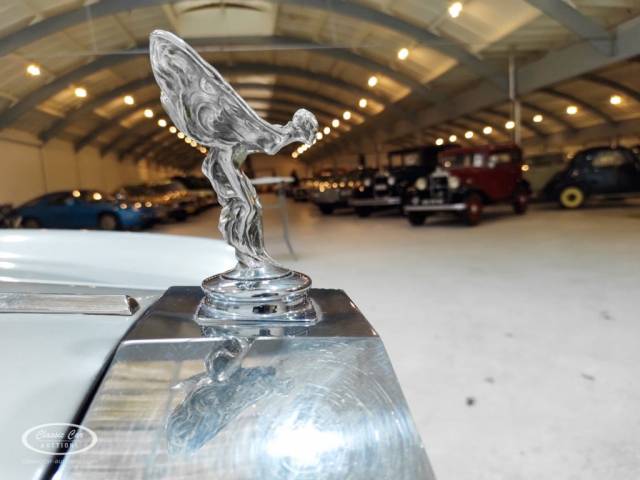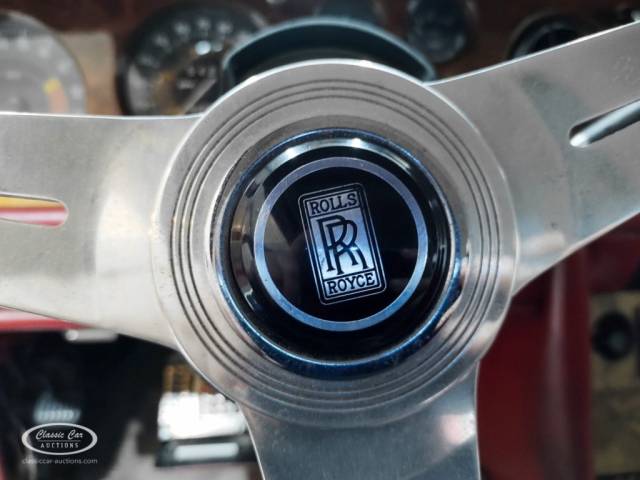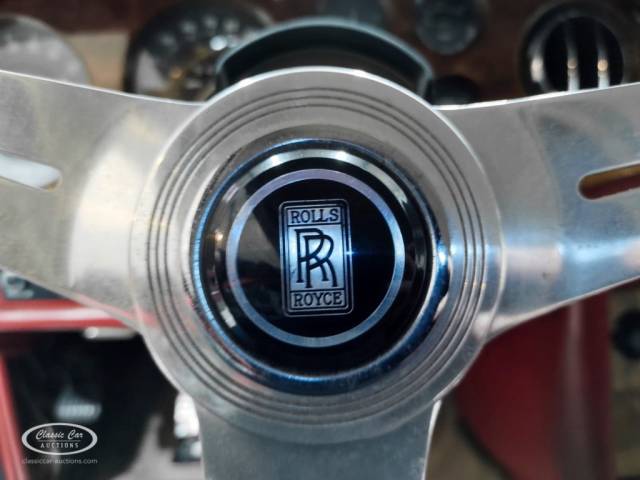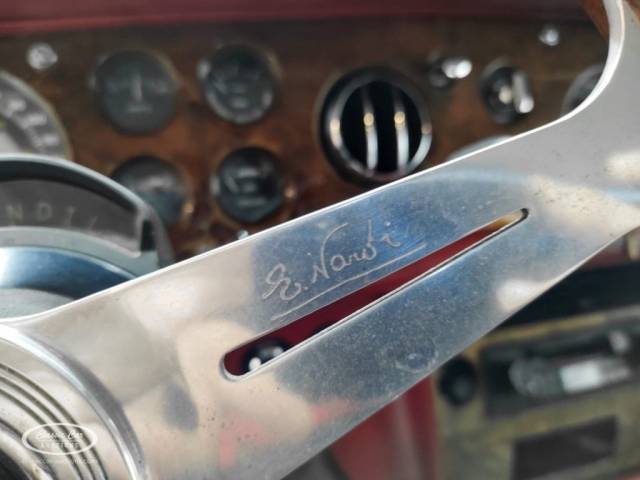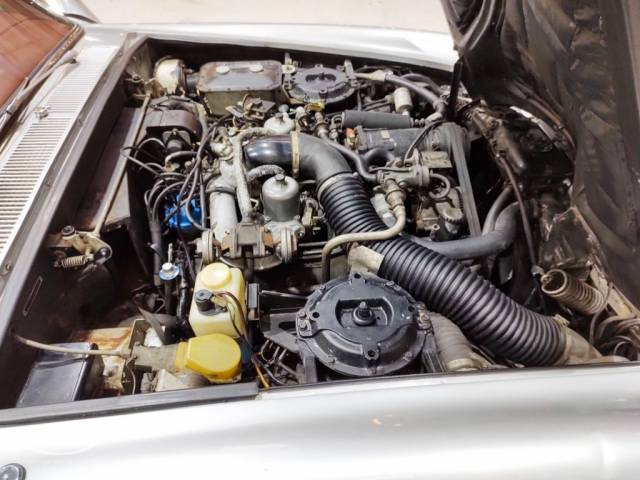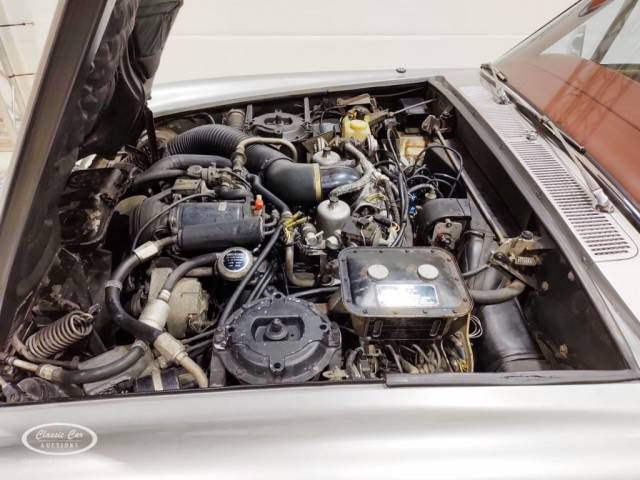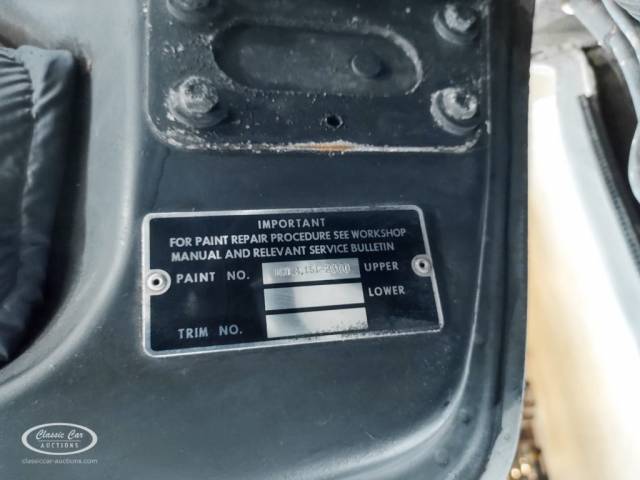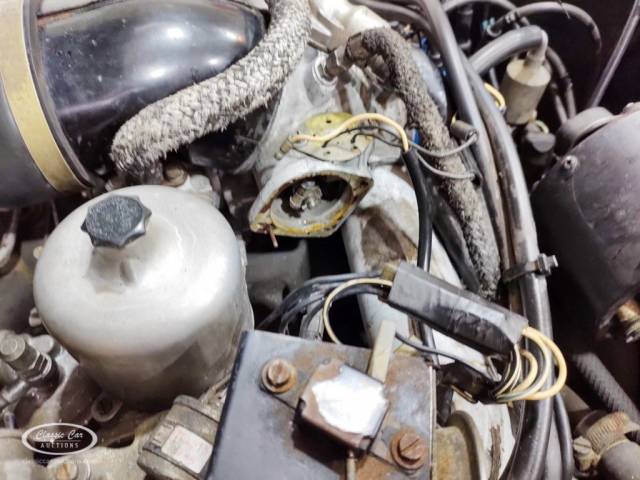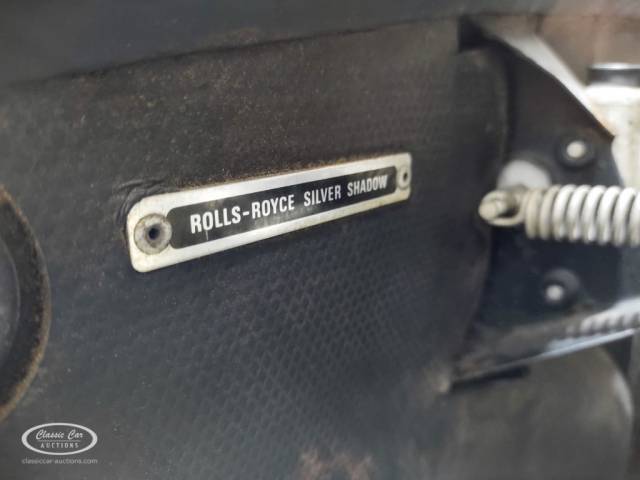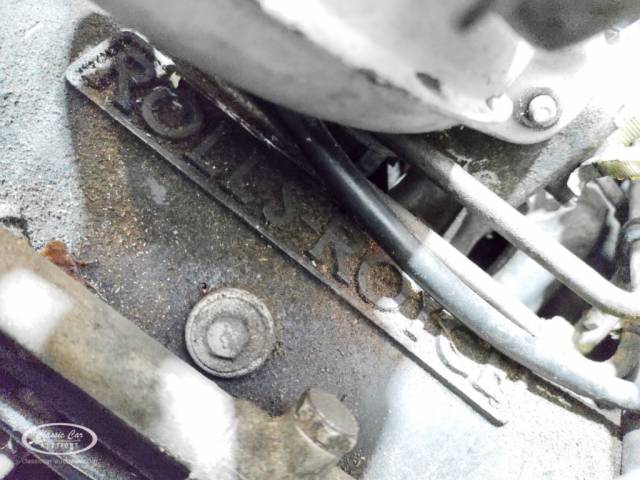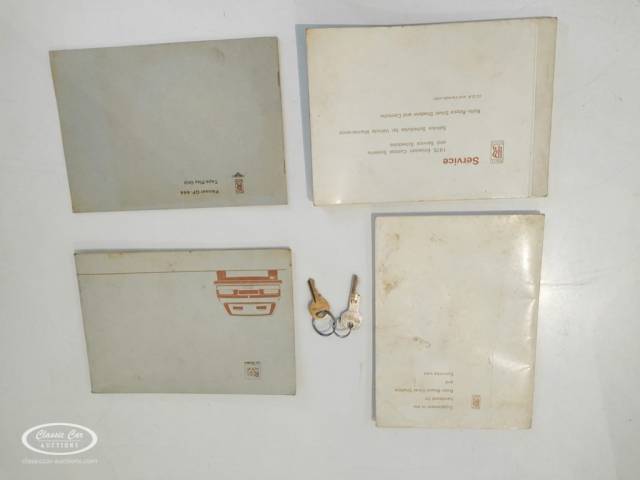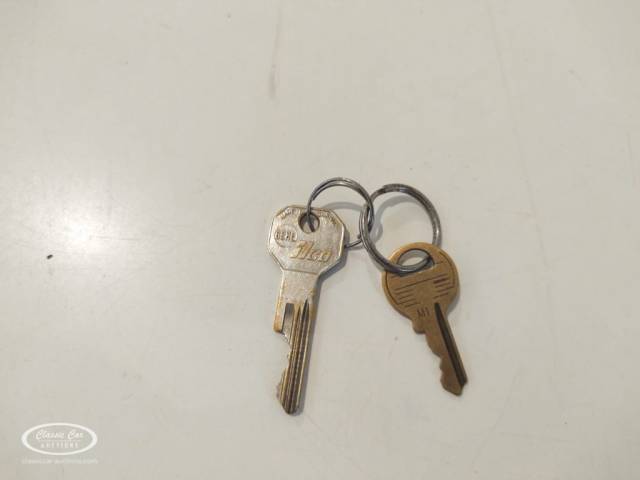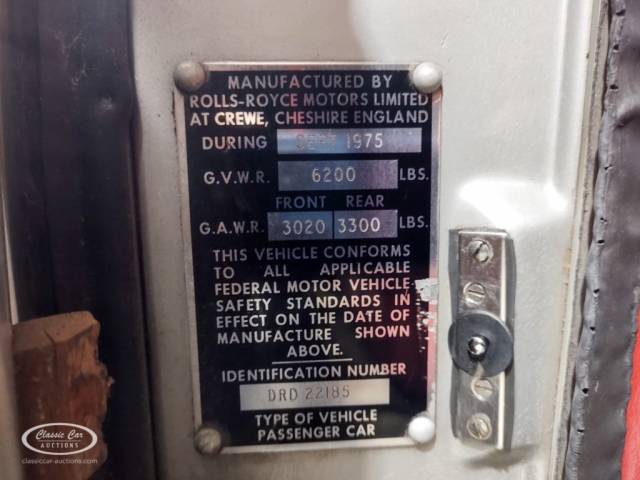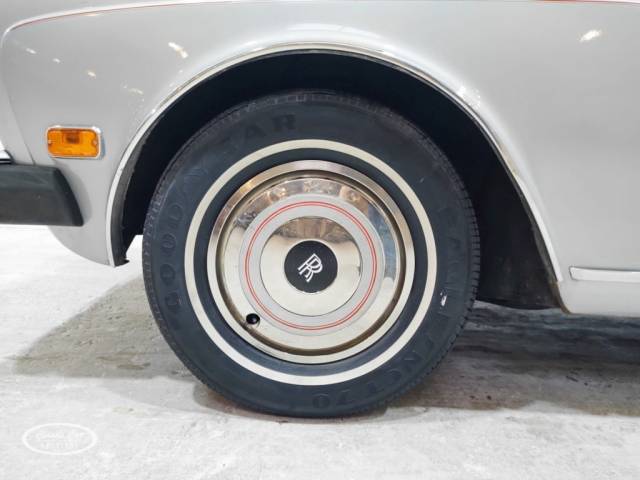 Rolls-Royce Camargue CORNICHE ONLINE AUCTION
Dealer

away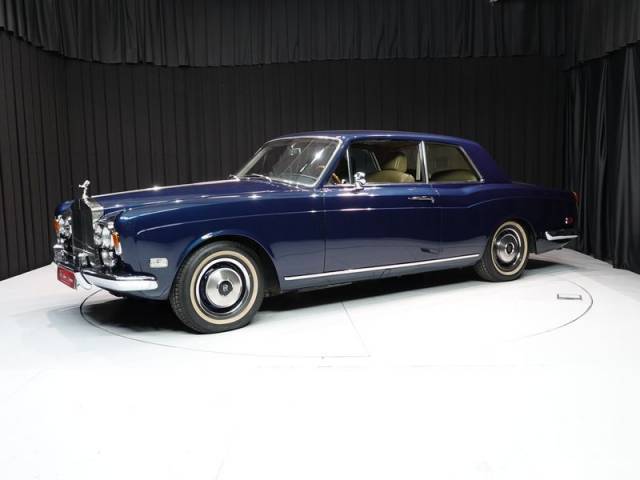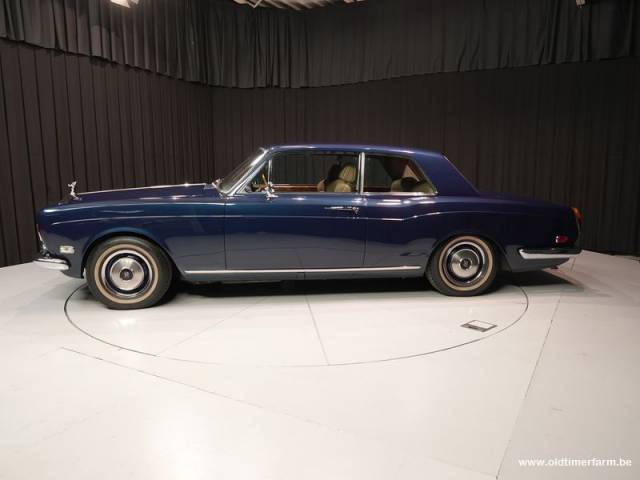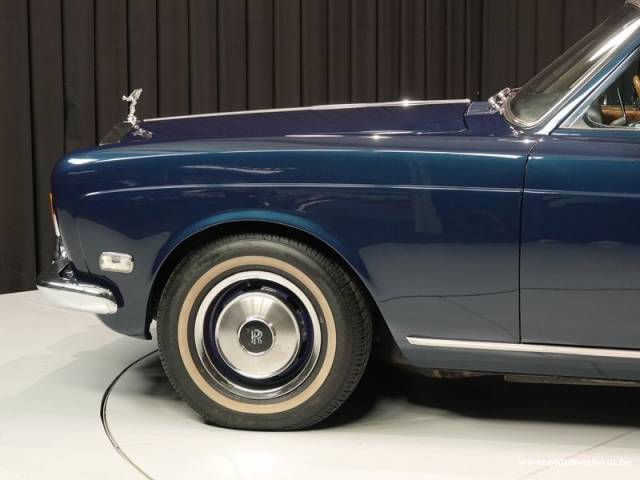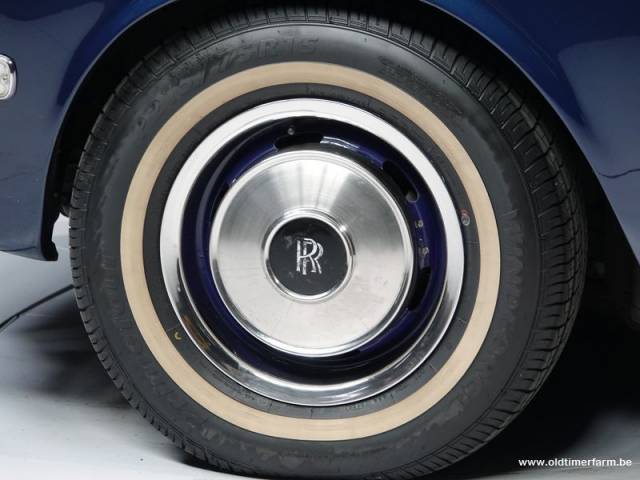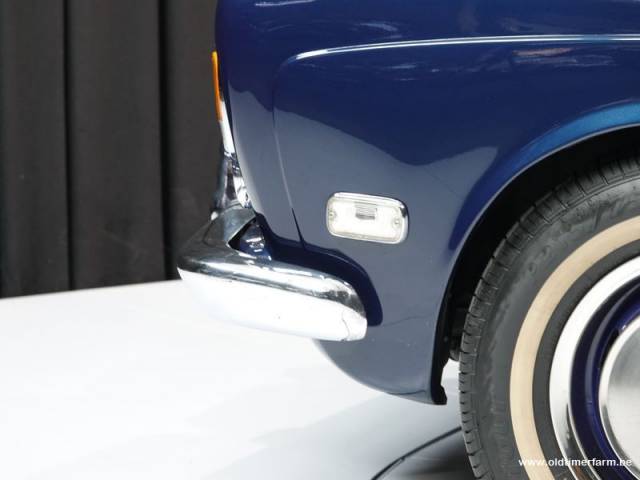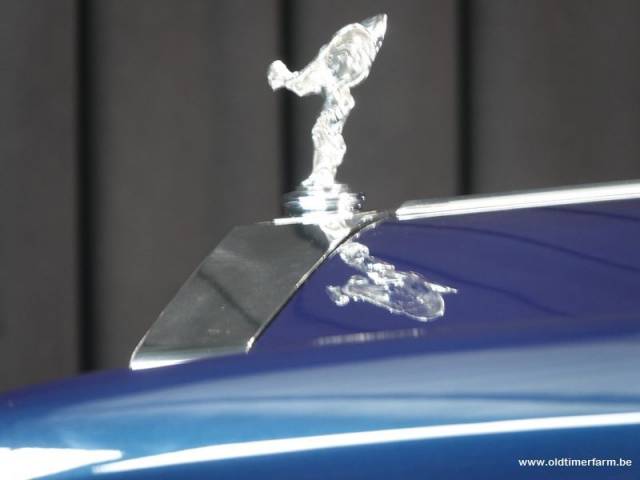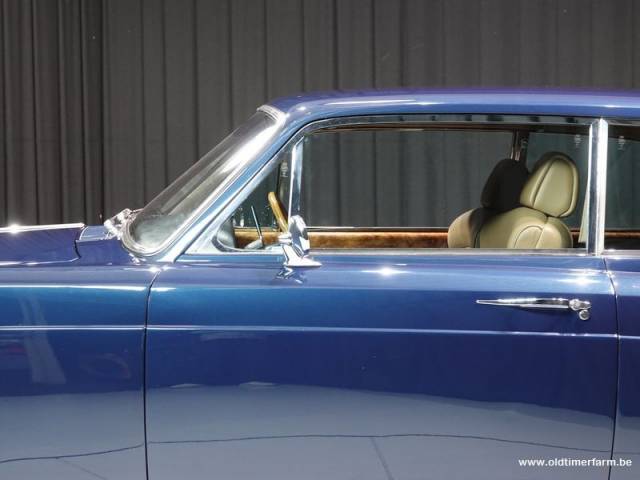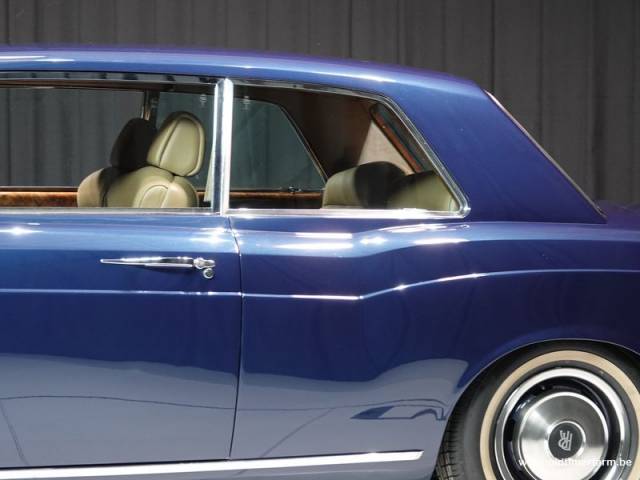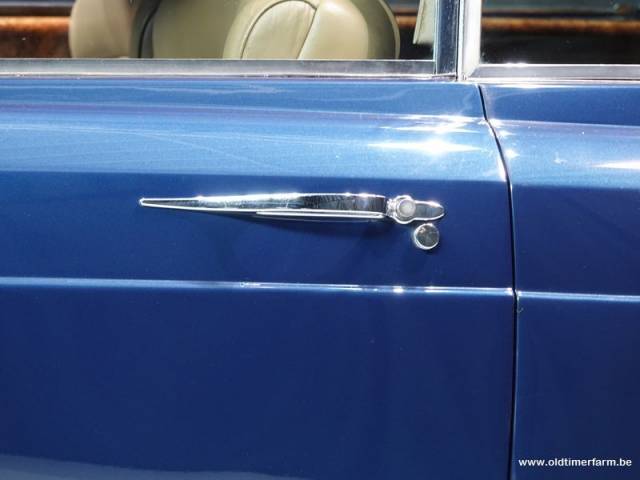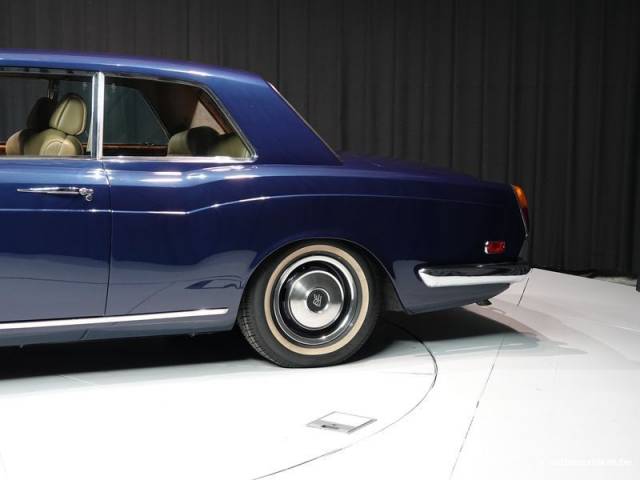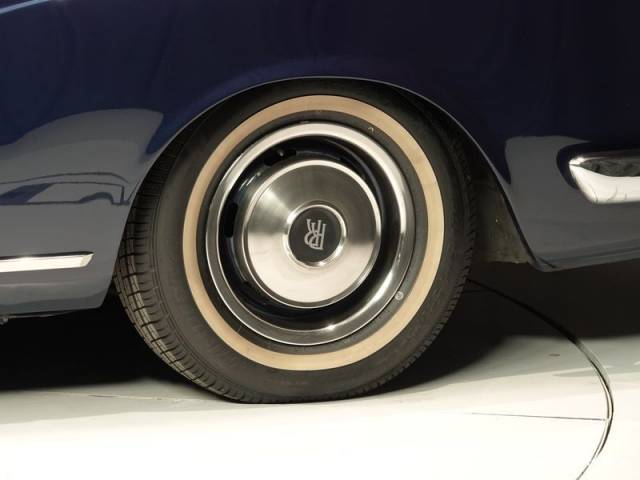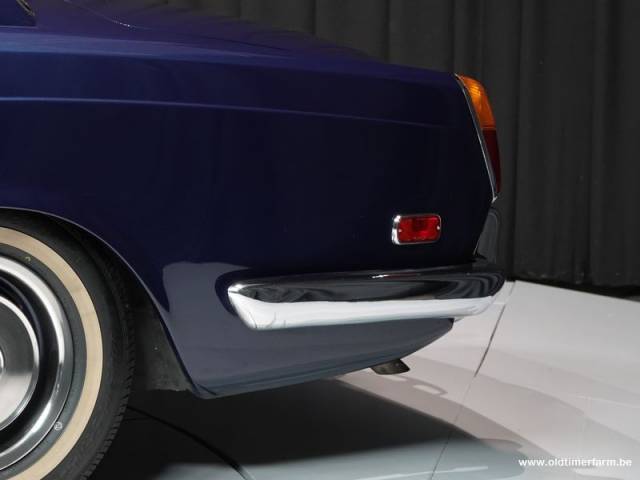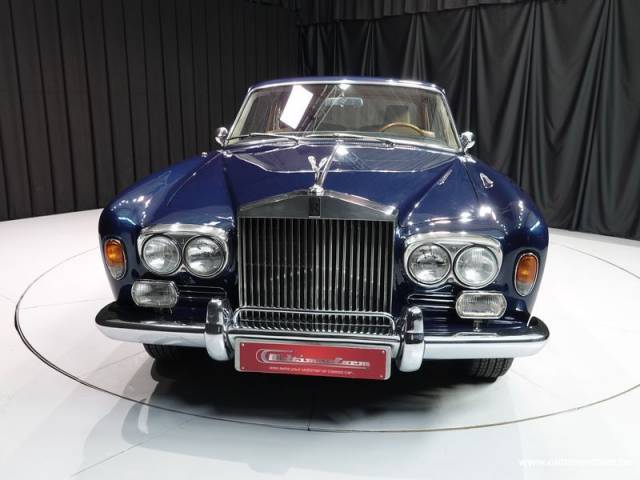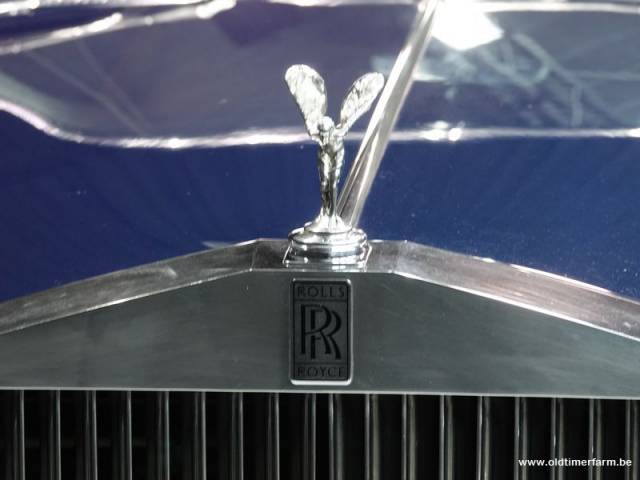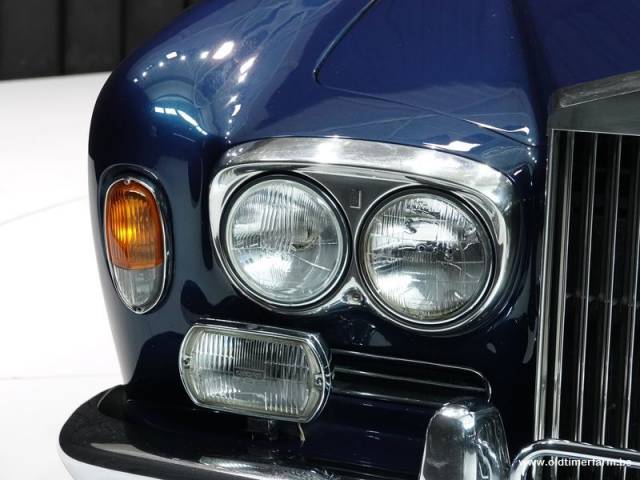 1970 Rolls-Royce Pre Corniche '70
Dealer

away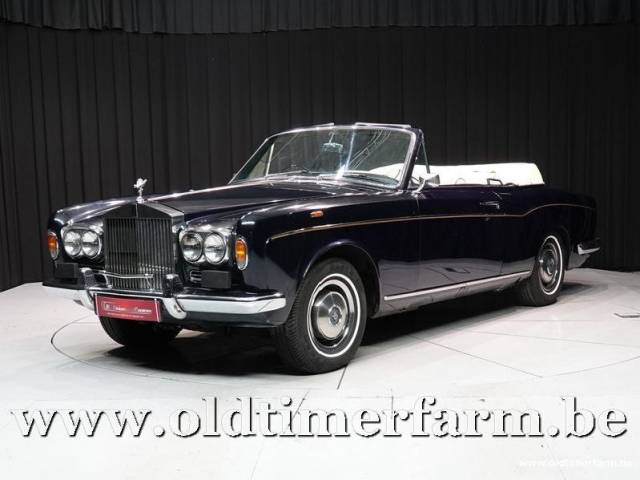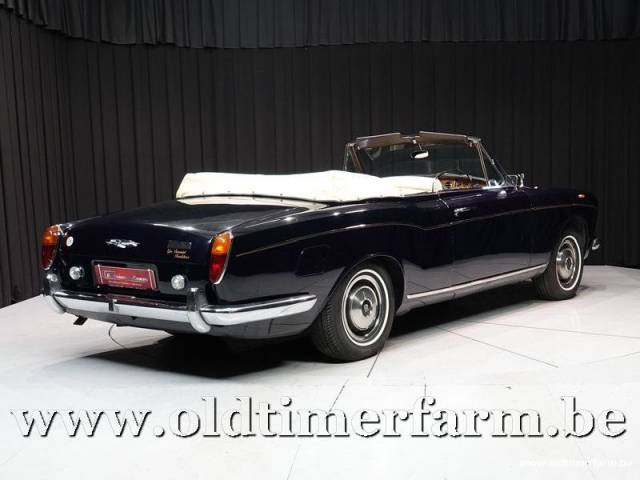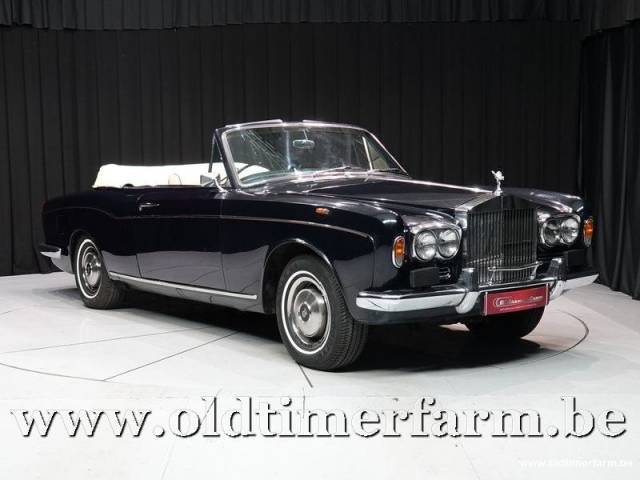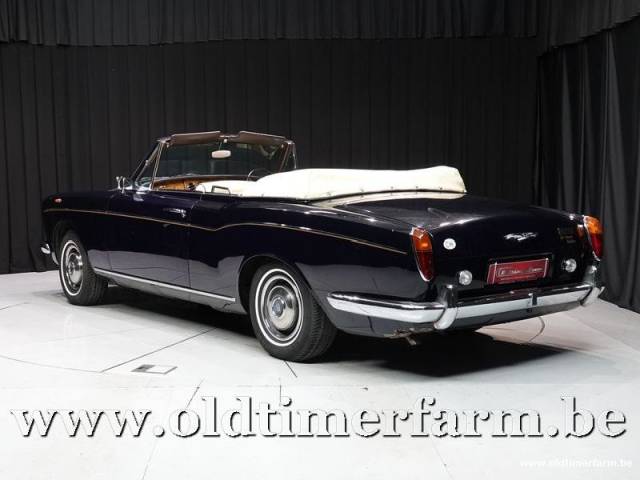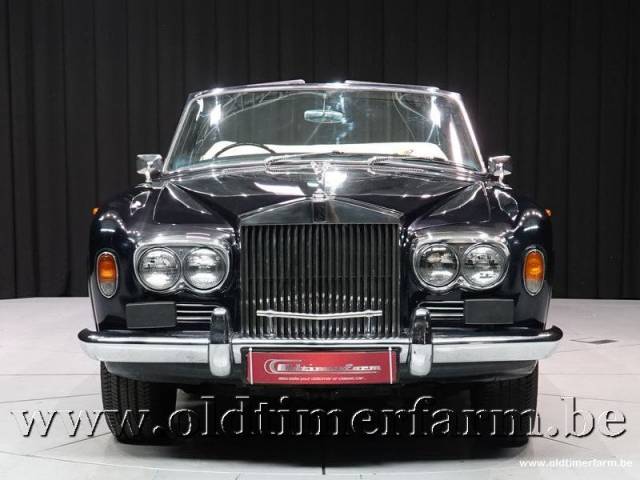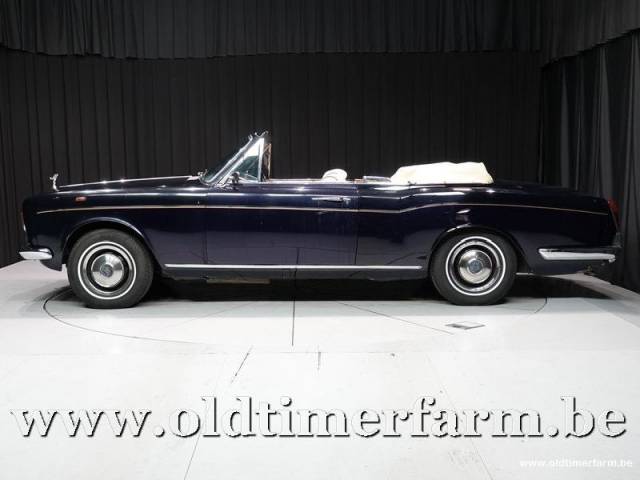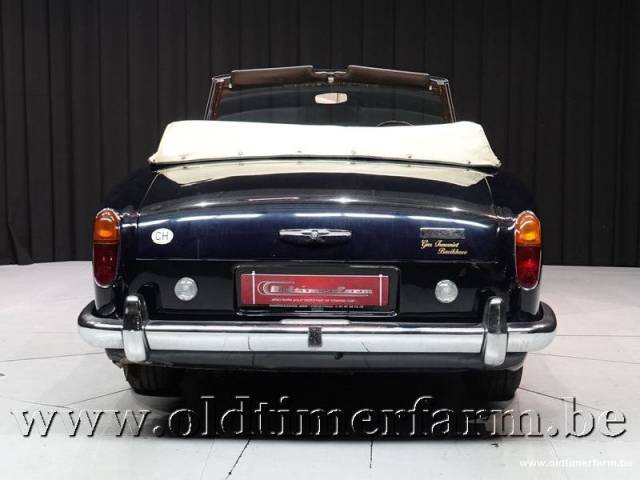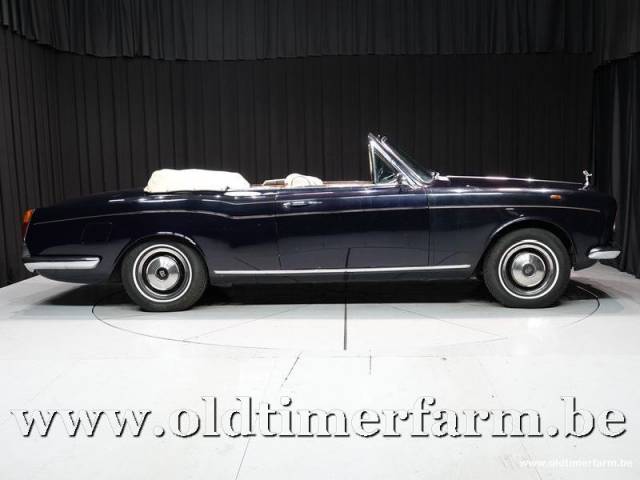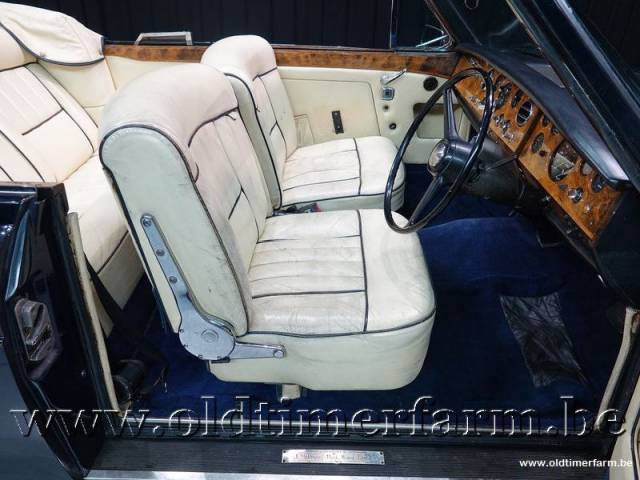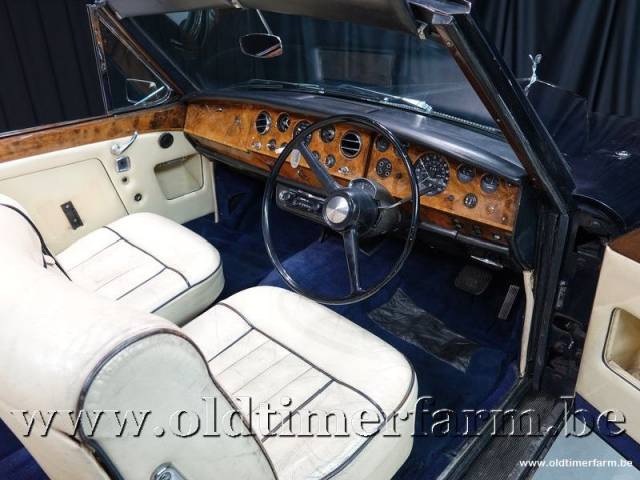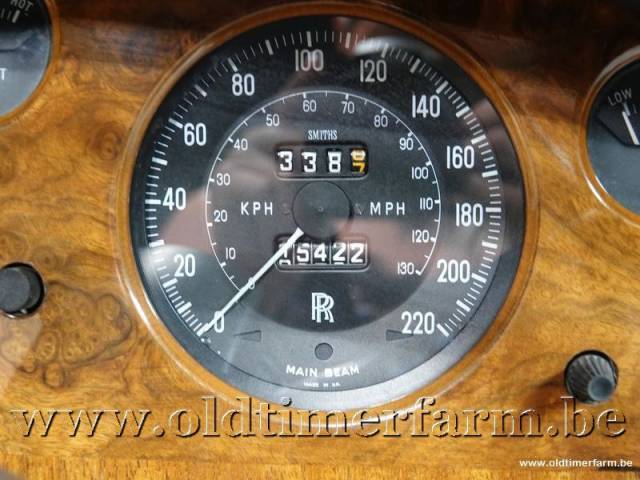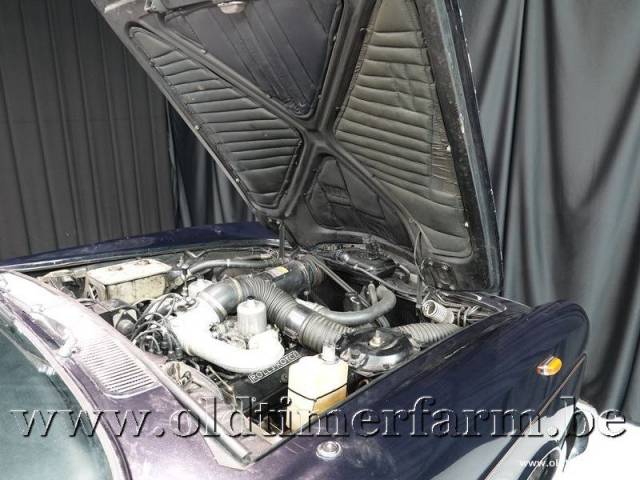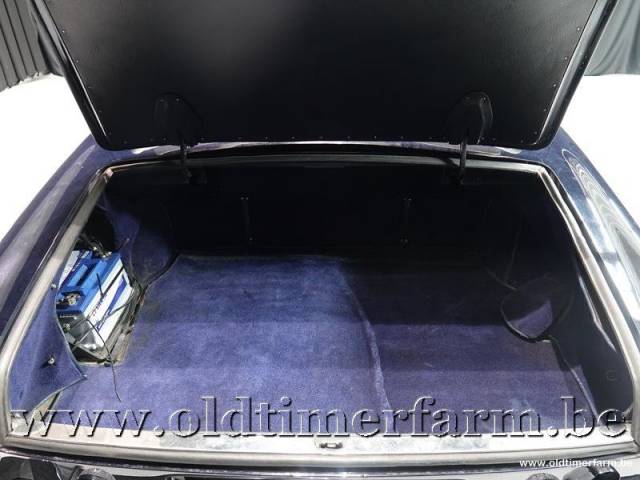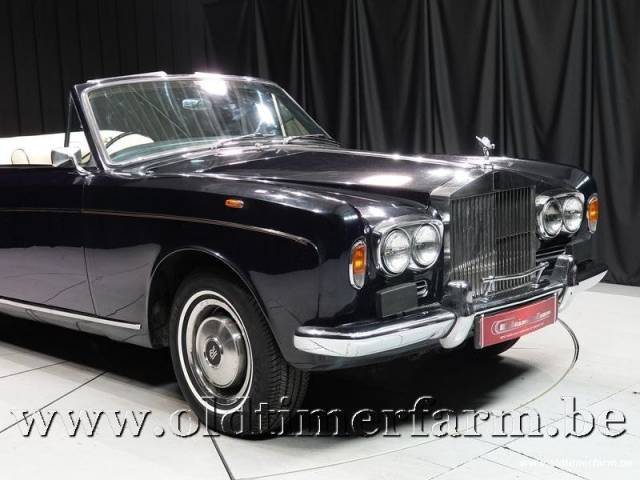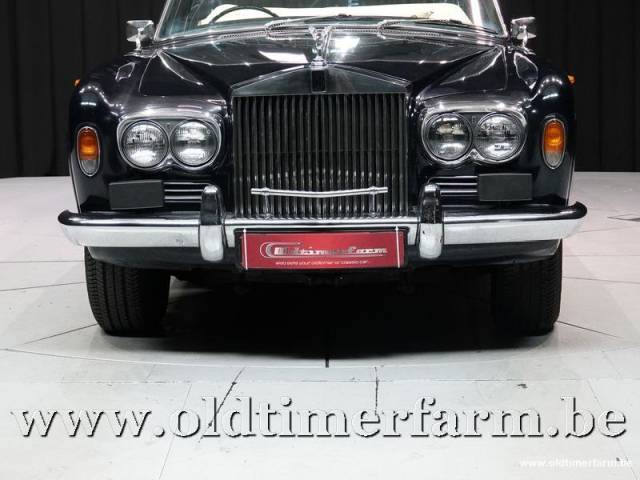 1968 Rolls-Royce Pre-Corniche '68
Dealer

away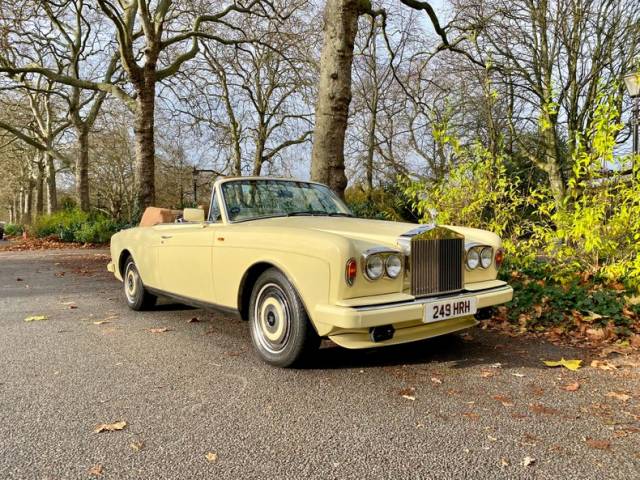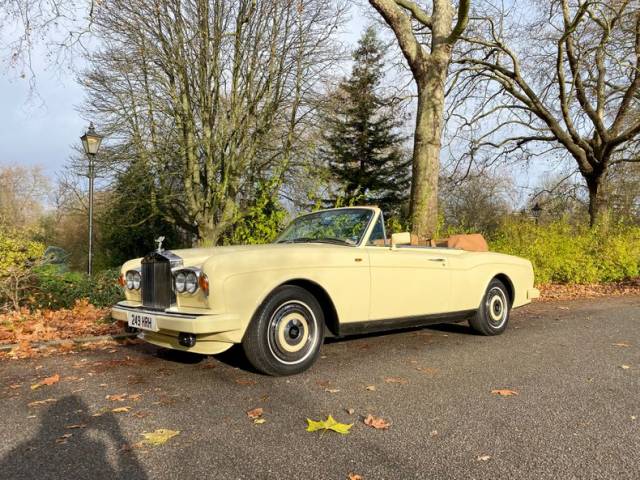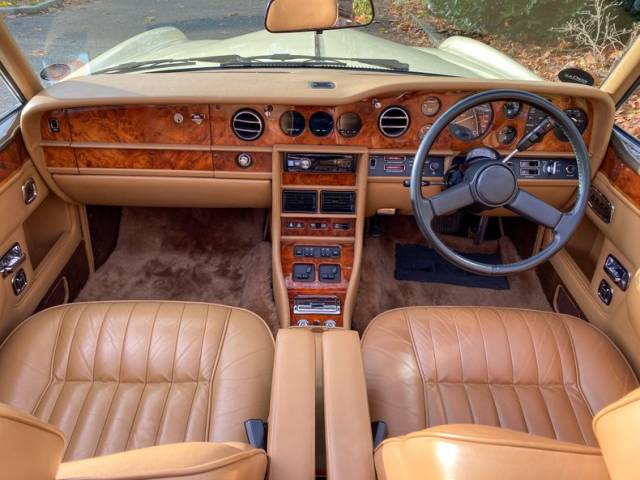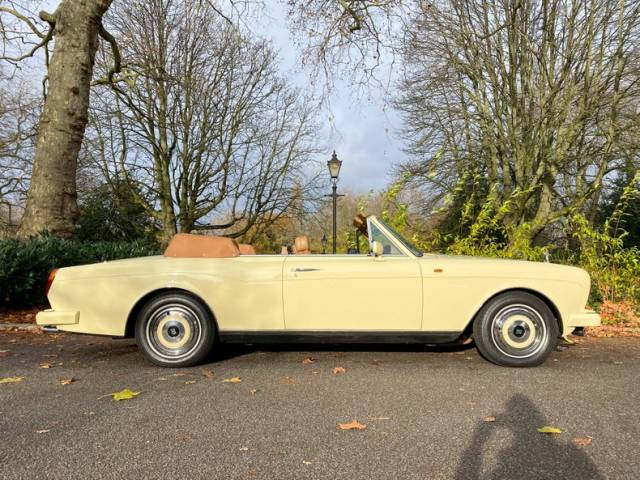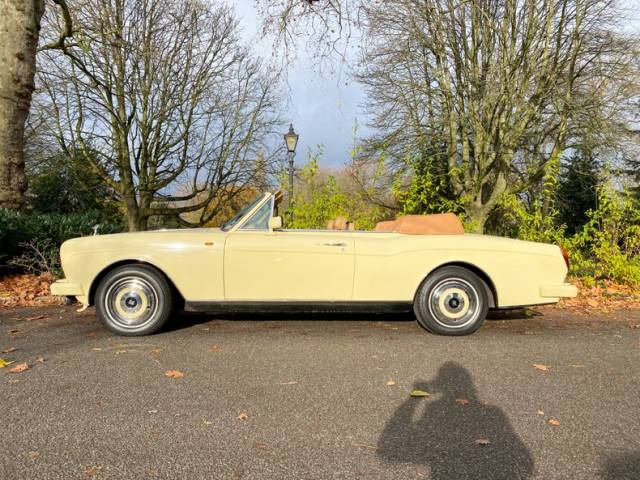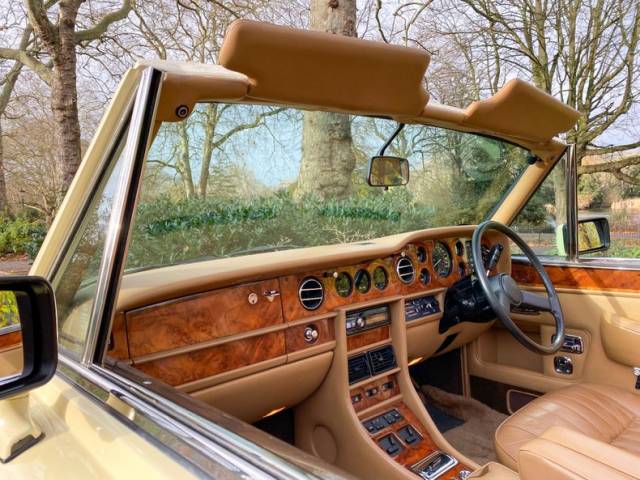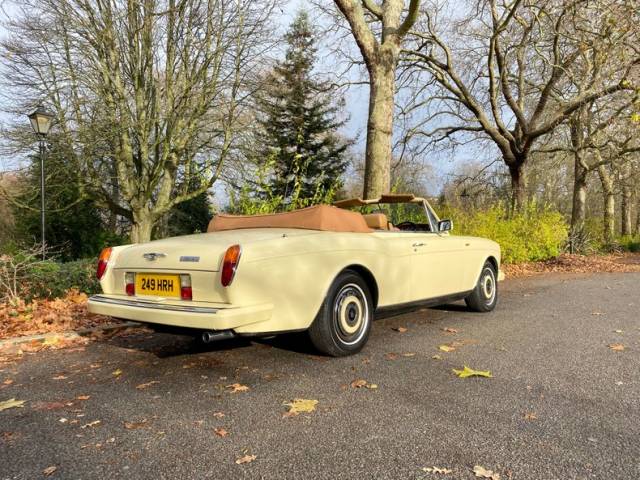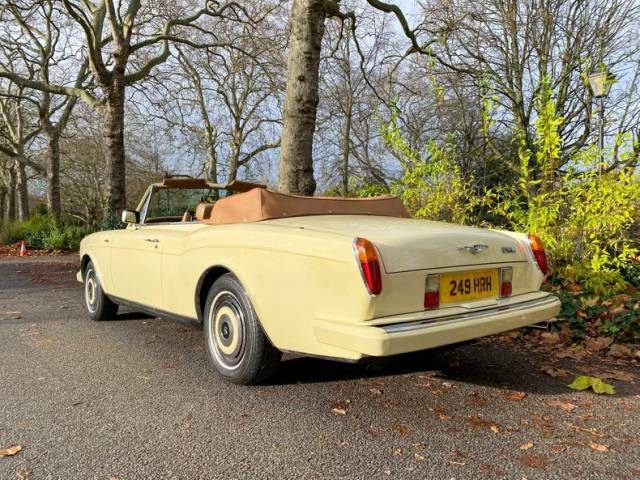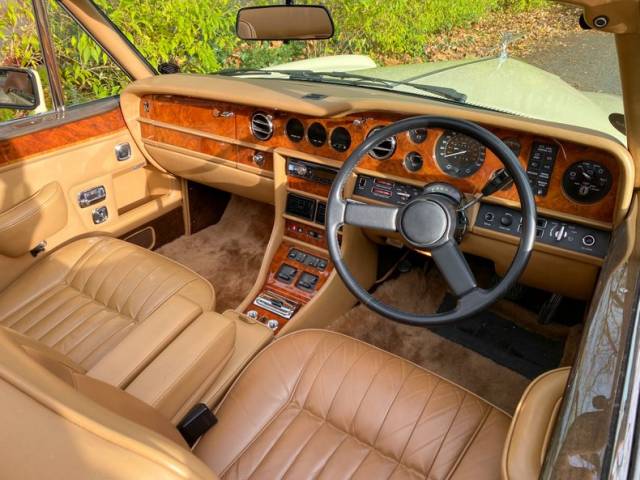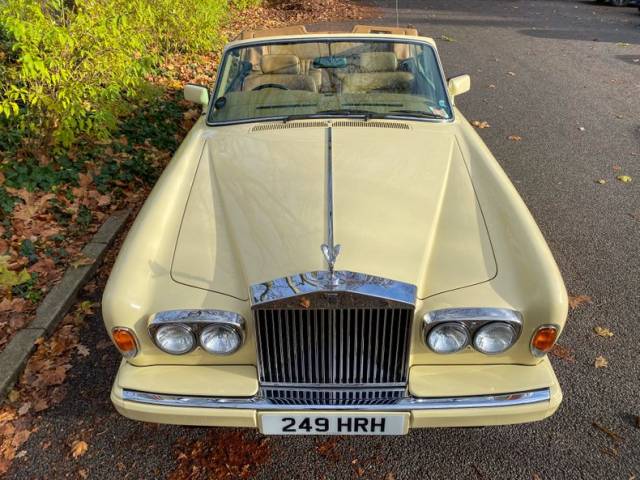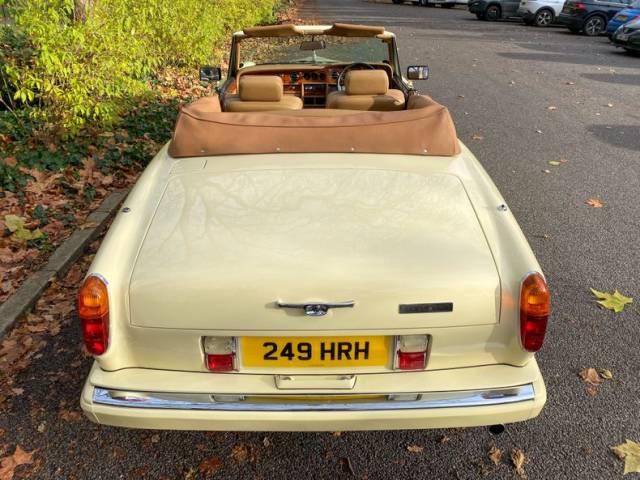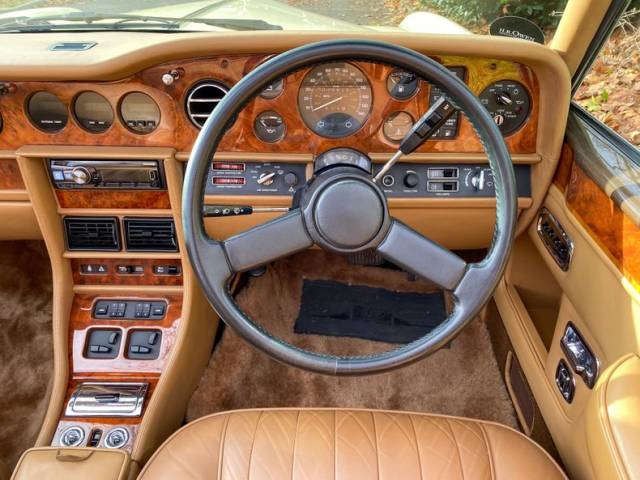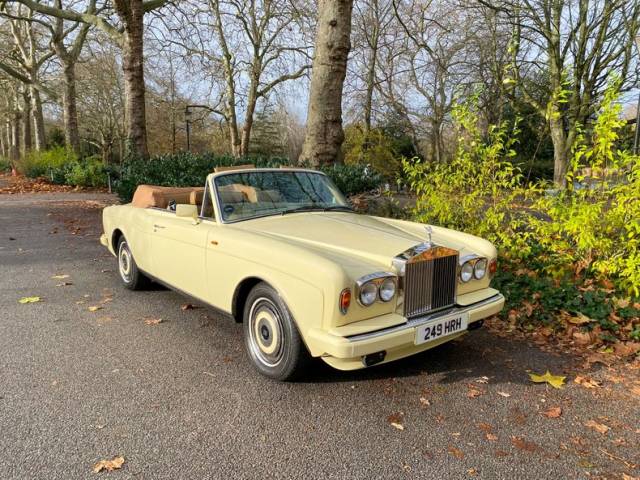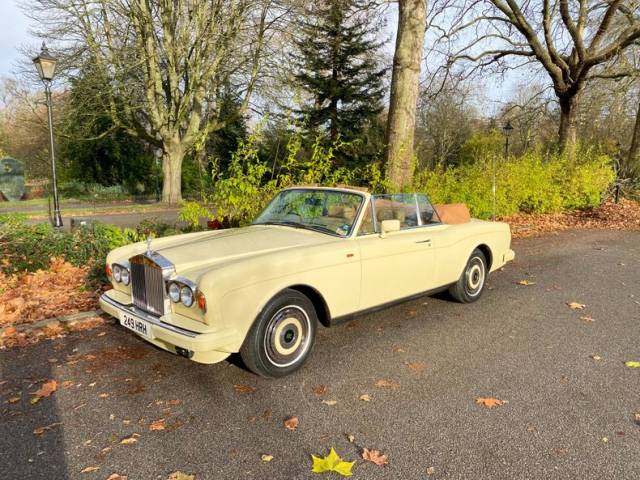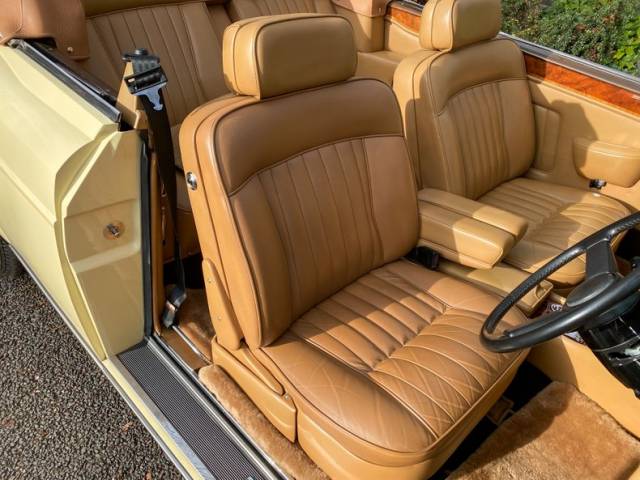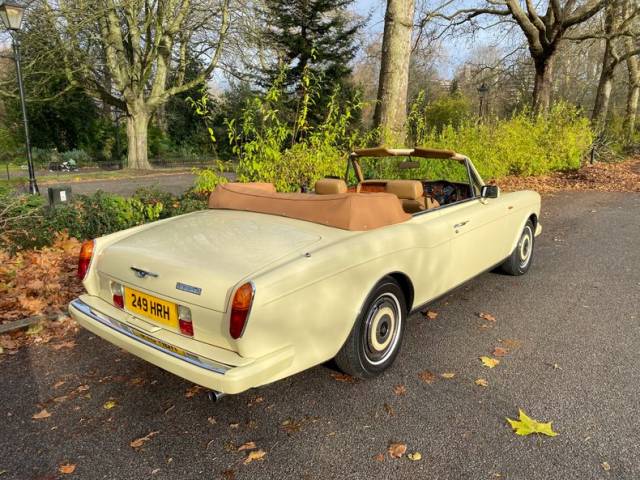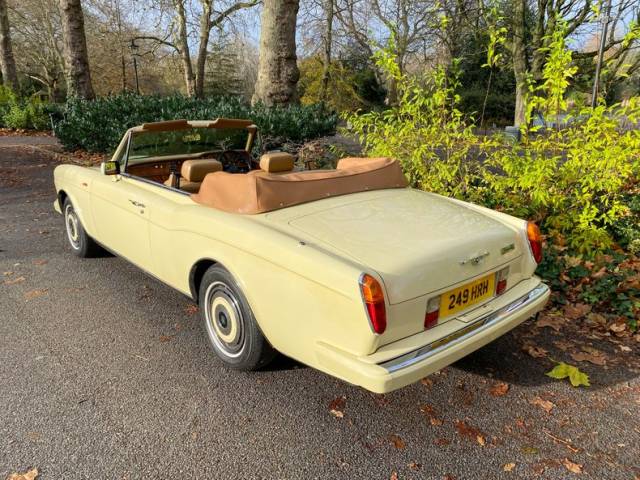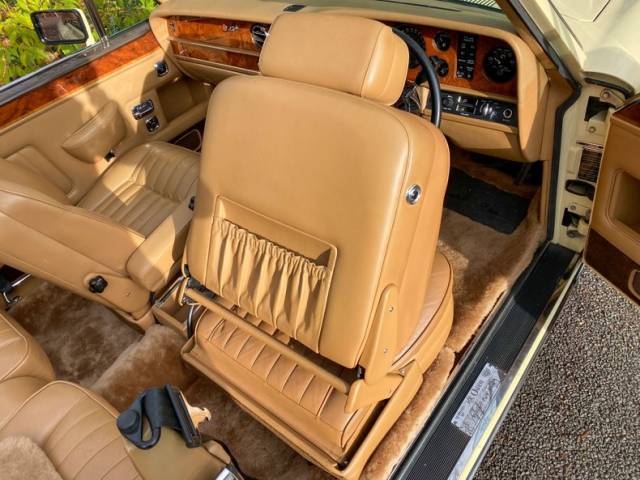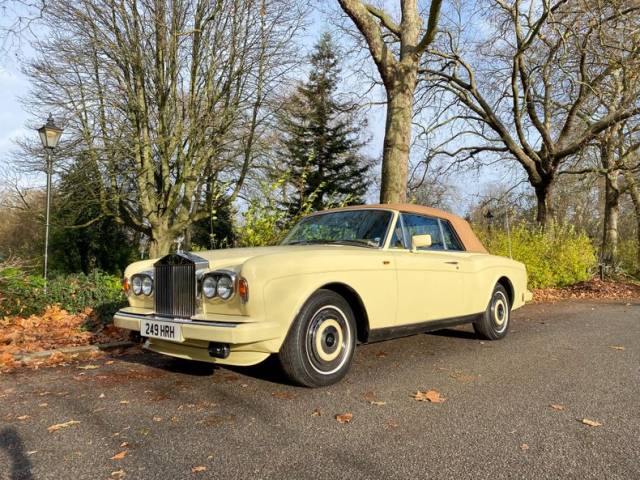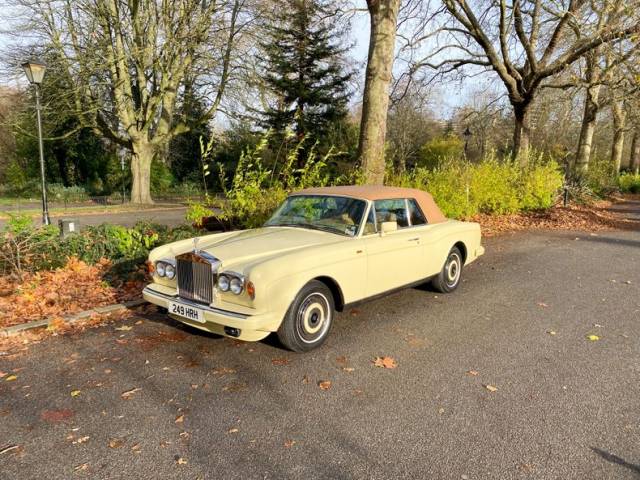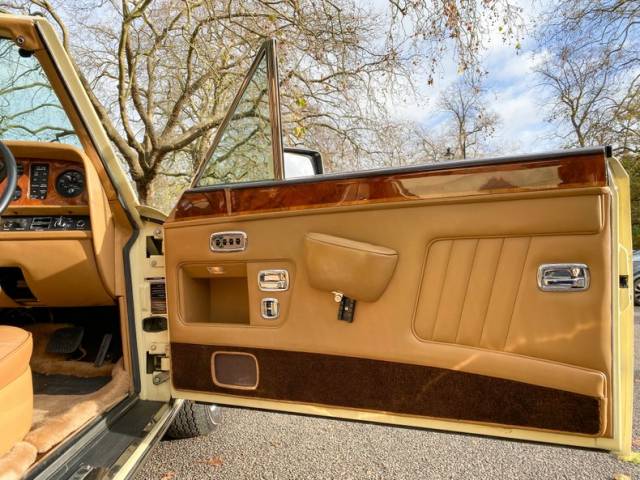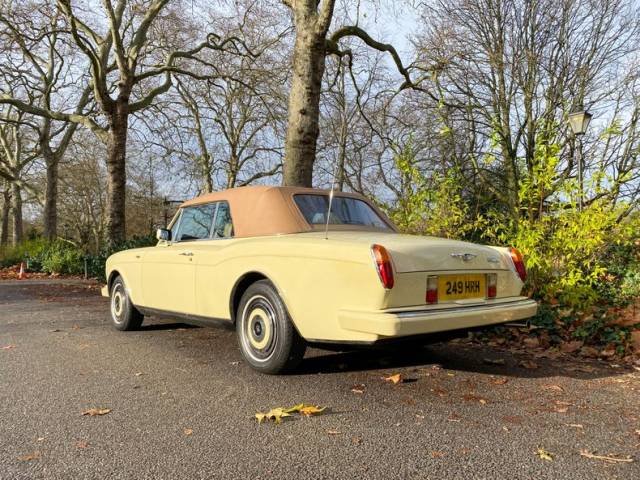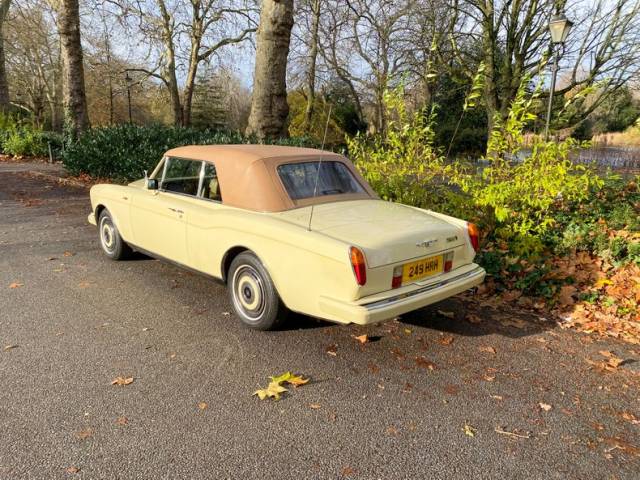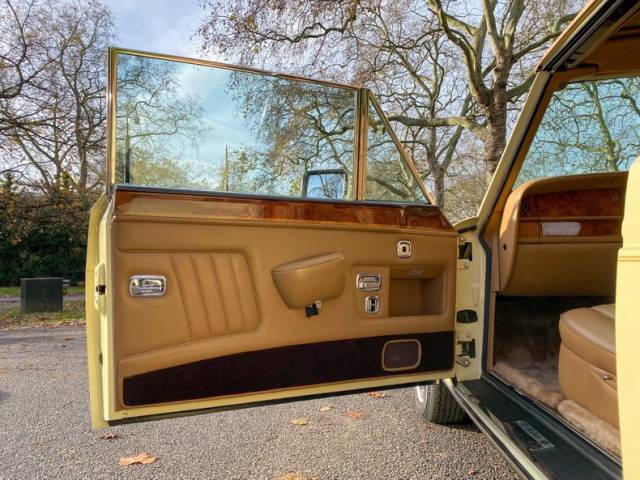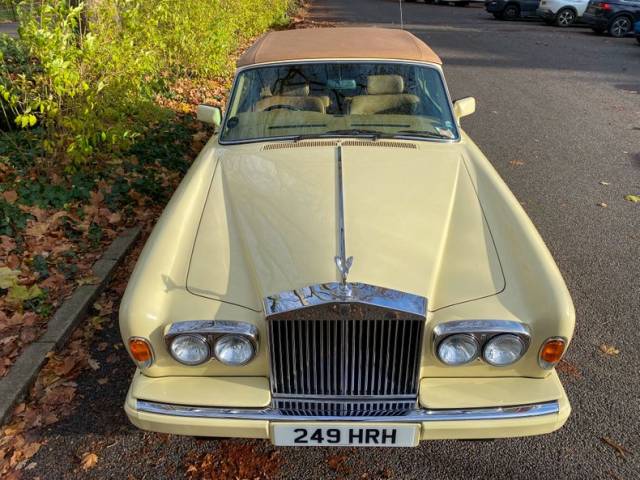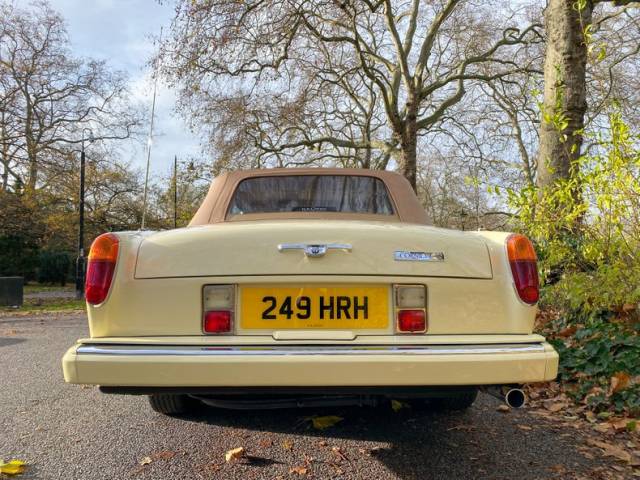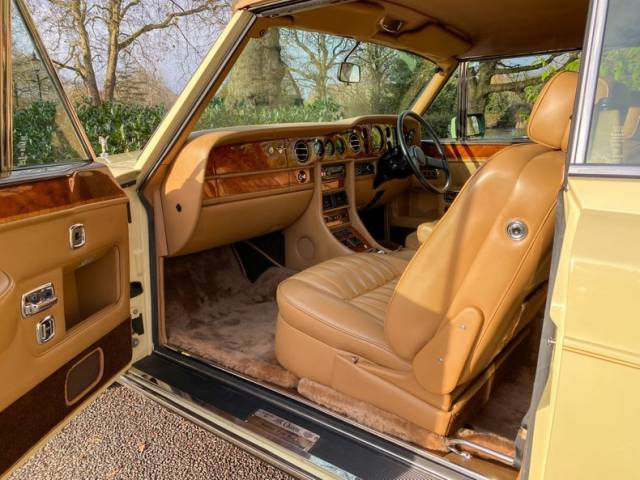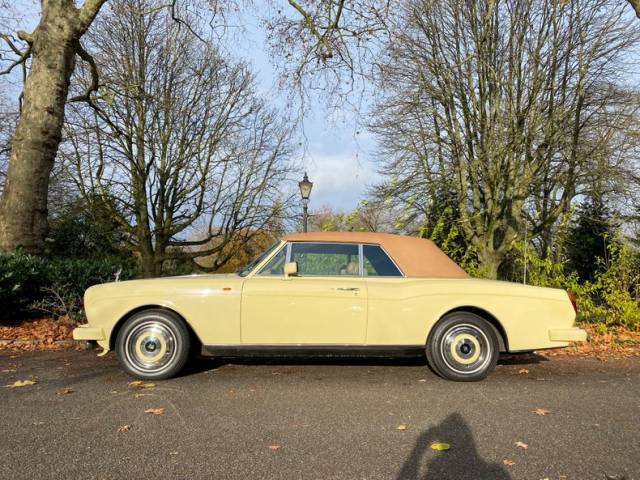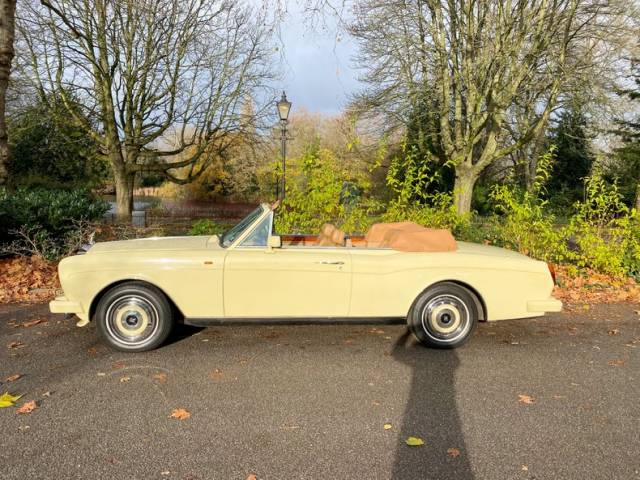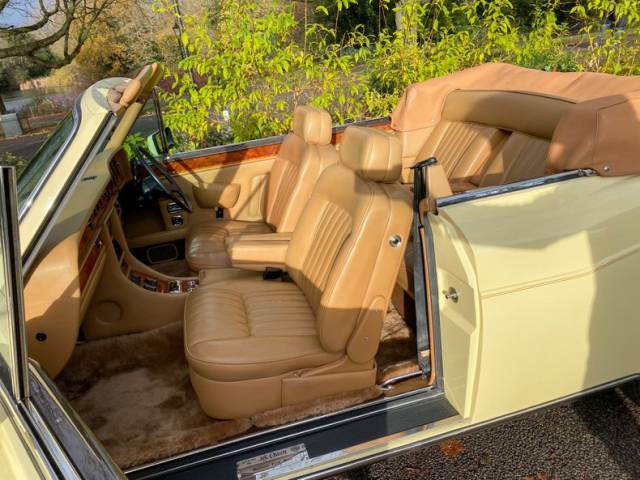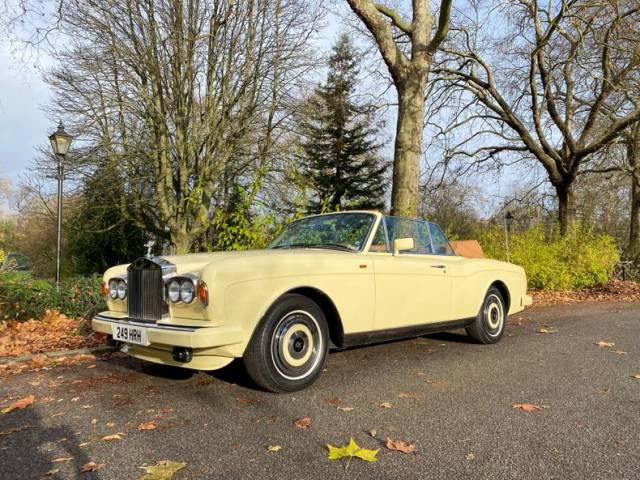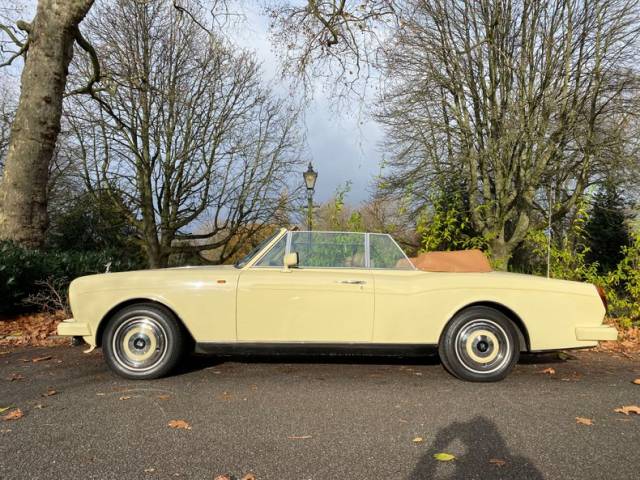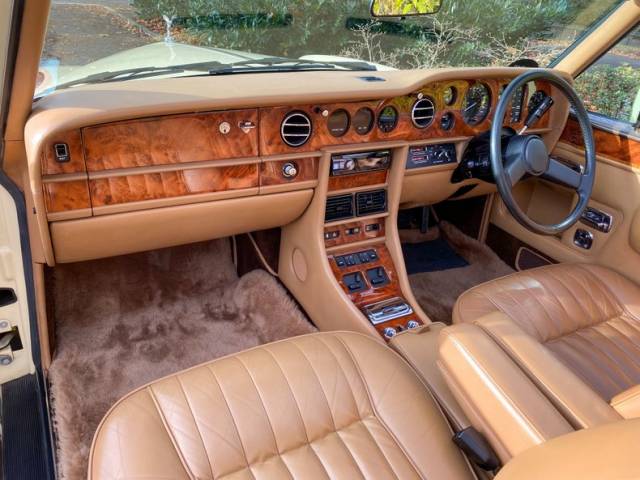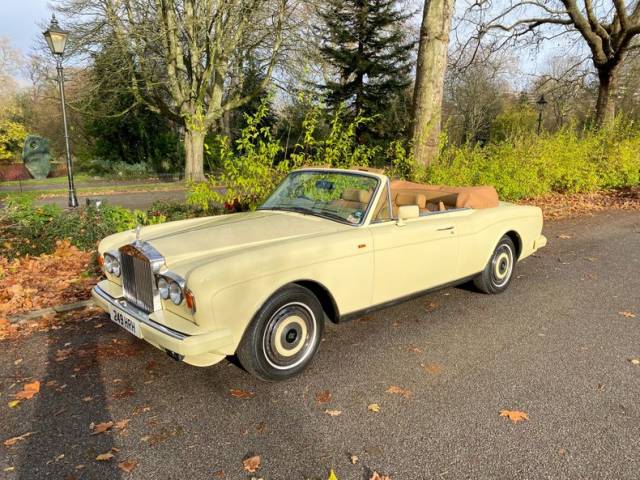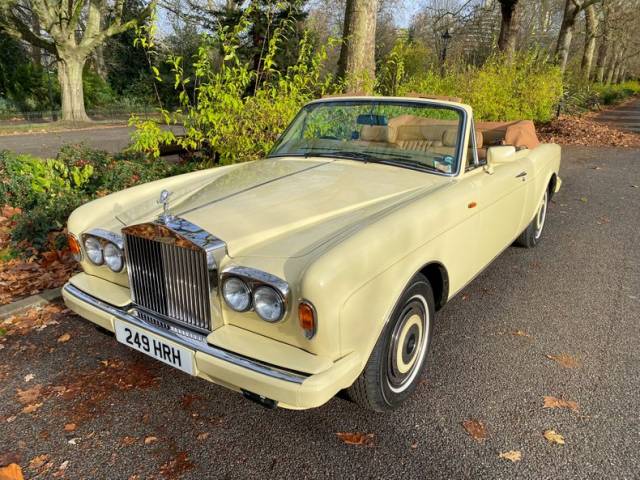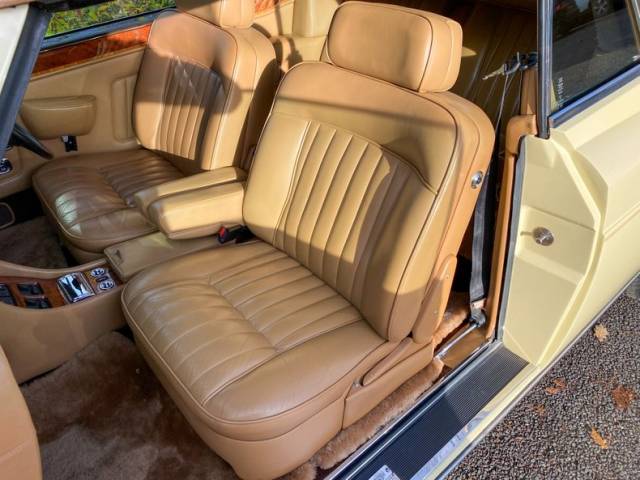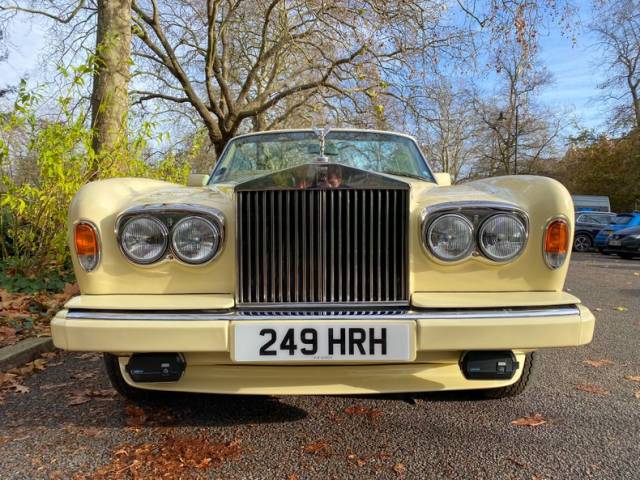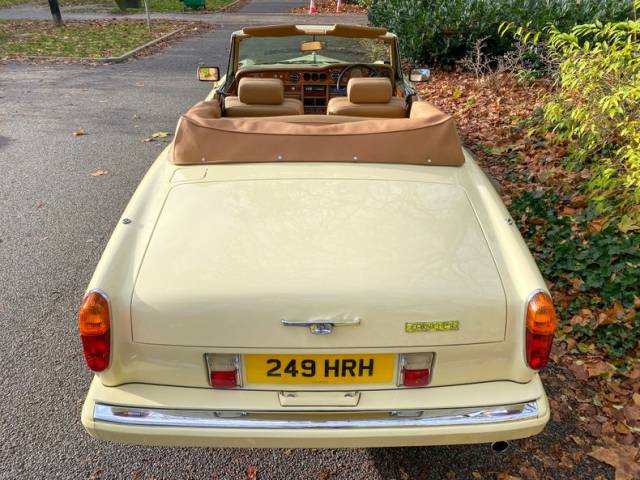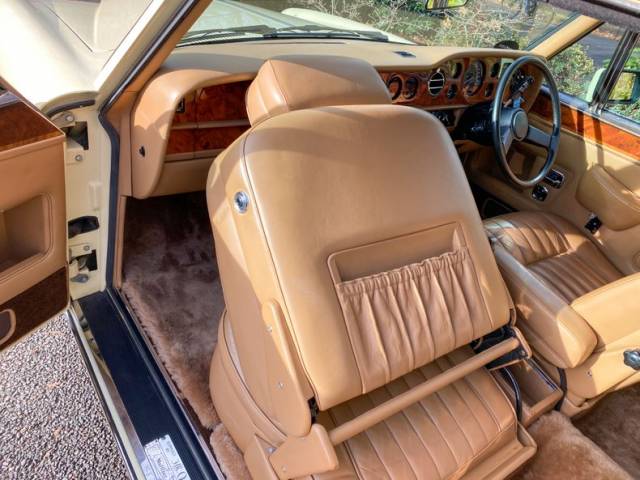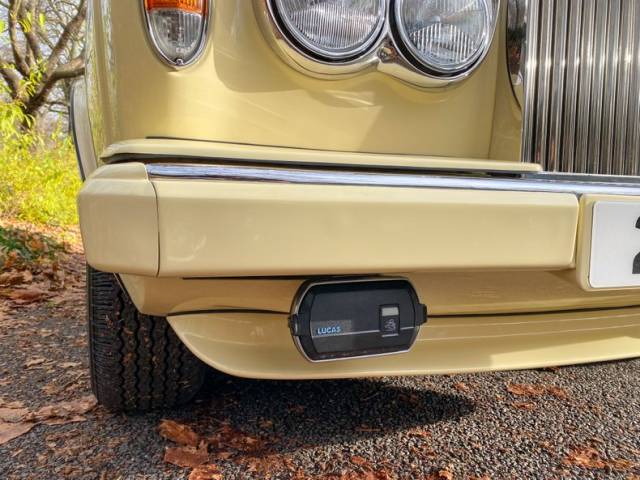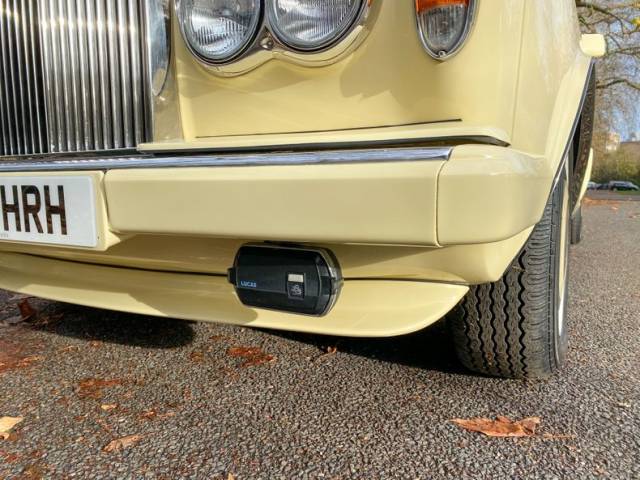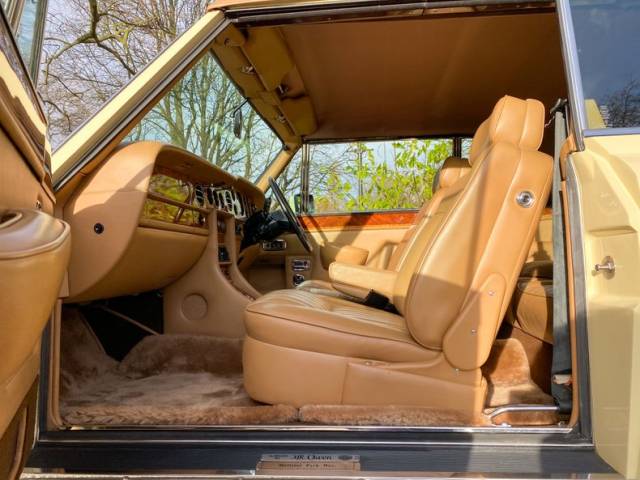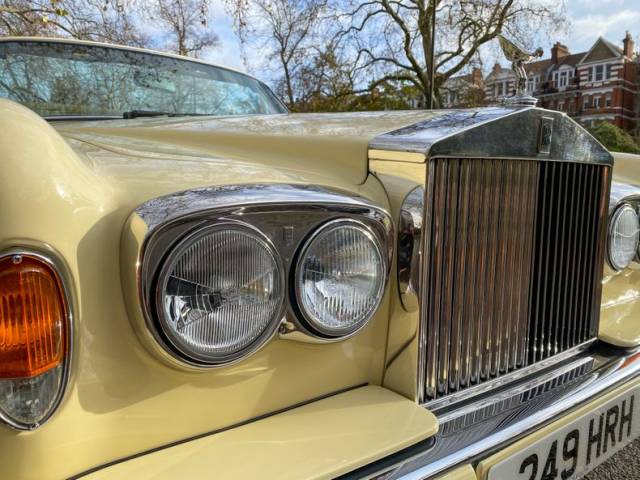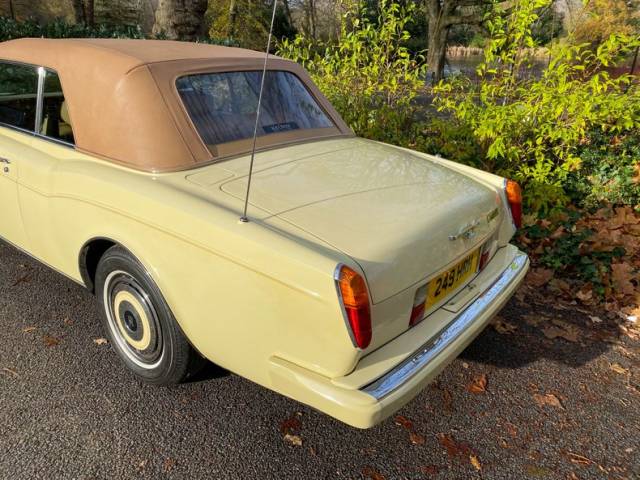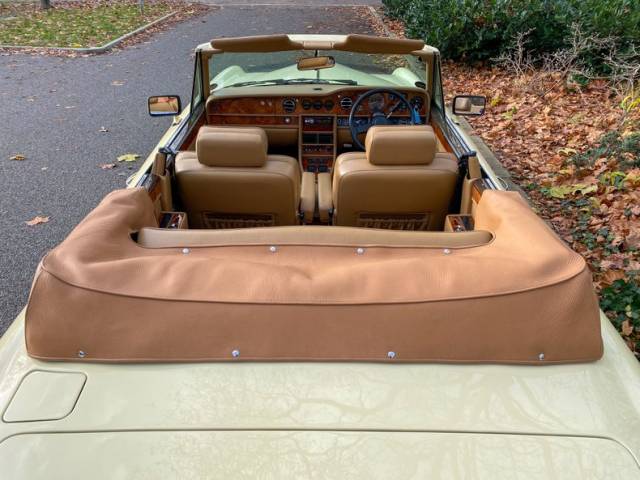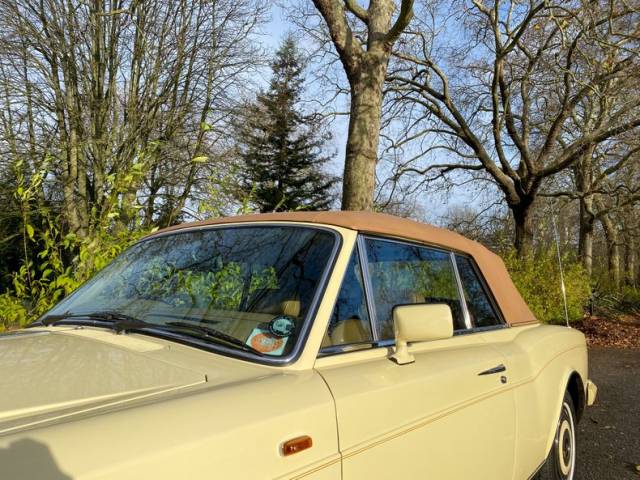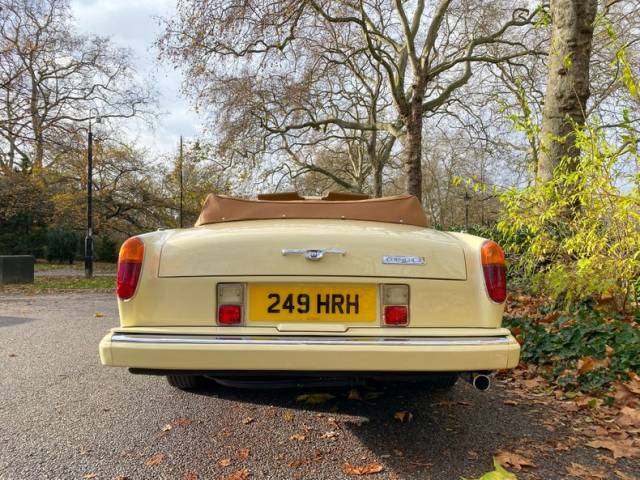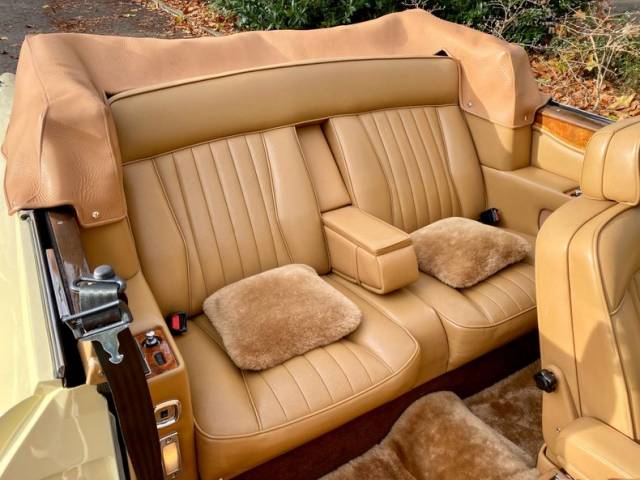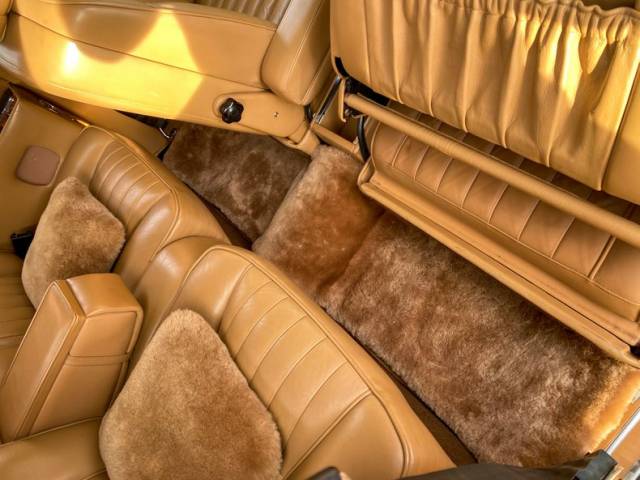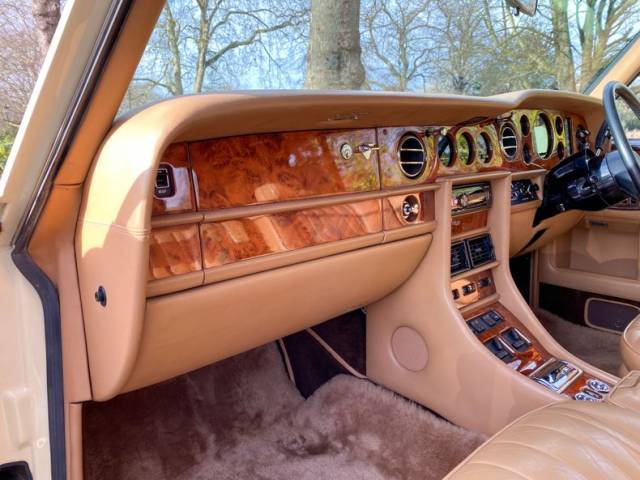 1988 Rolls-Royce Corniche
Dealer

away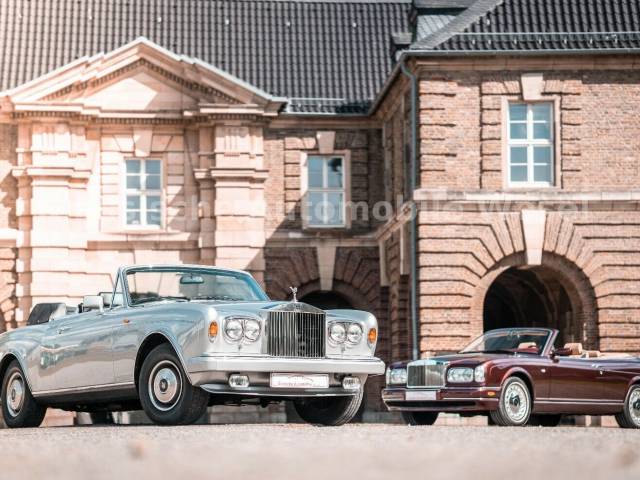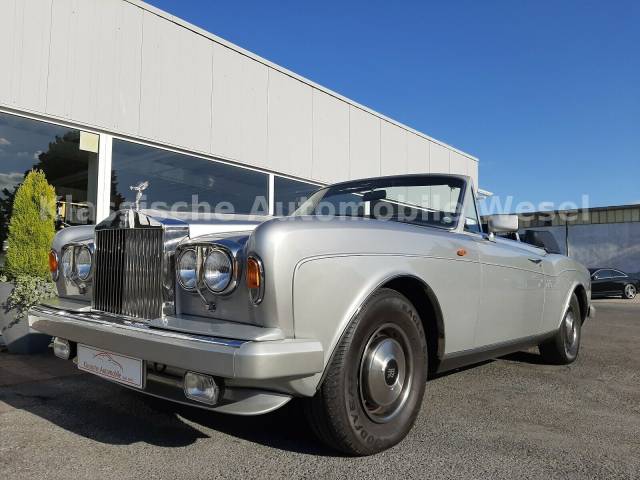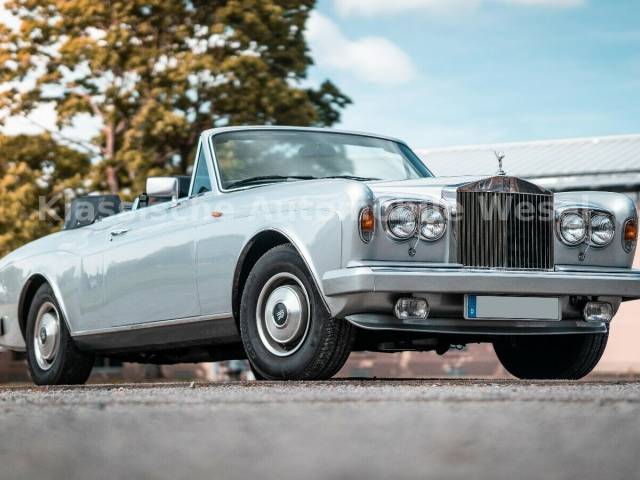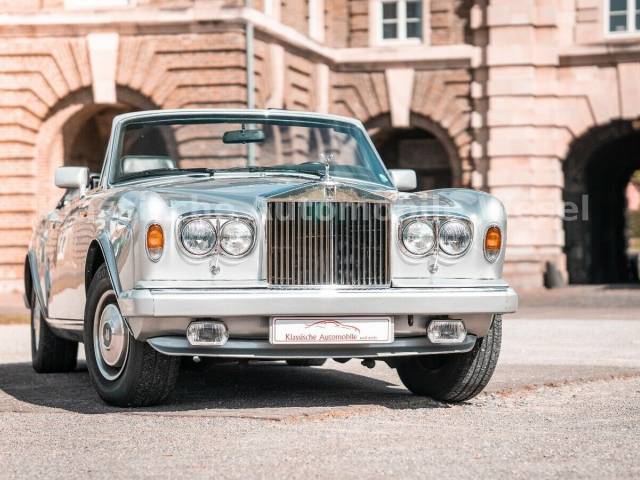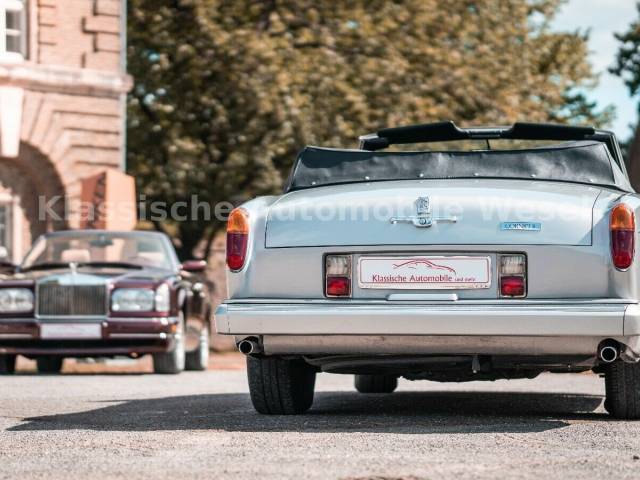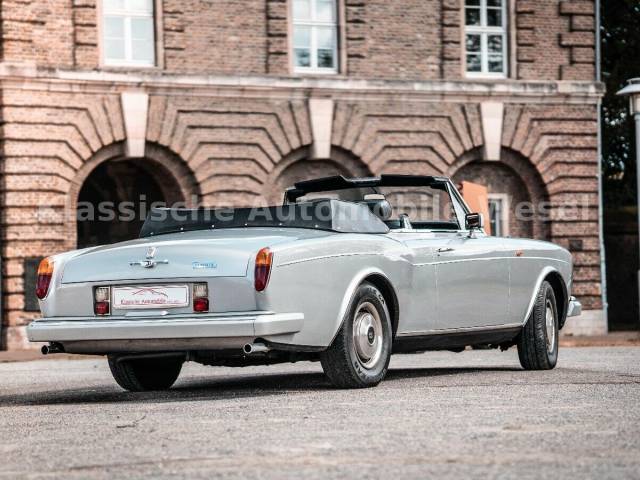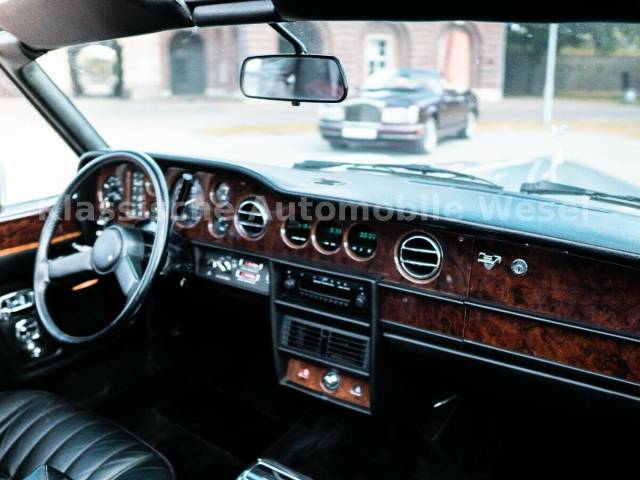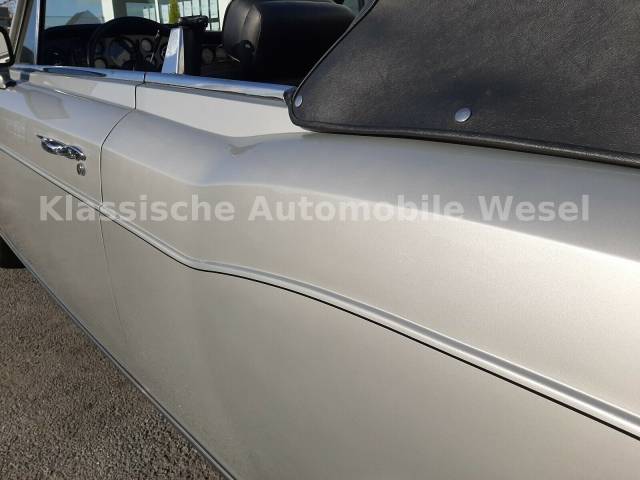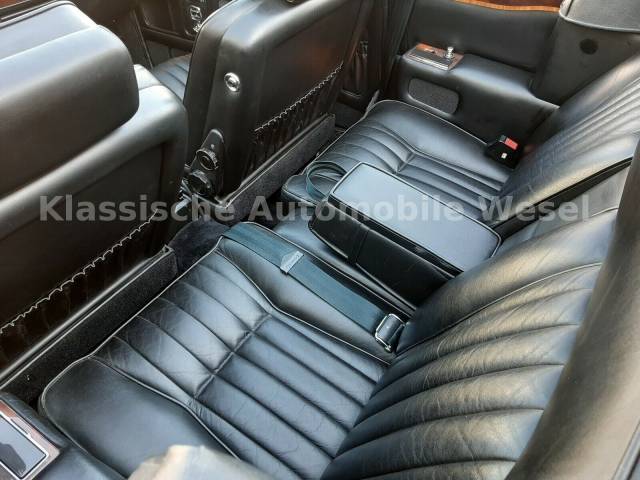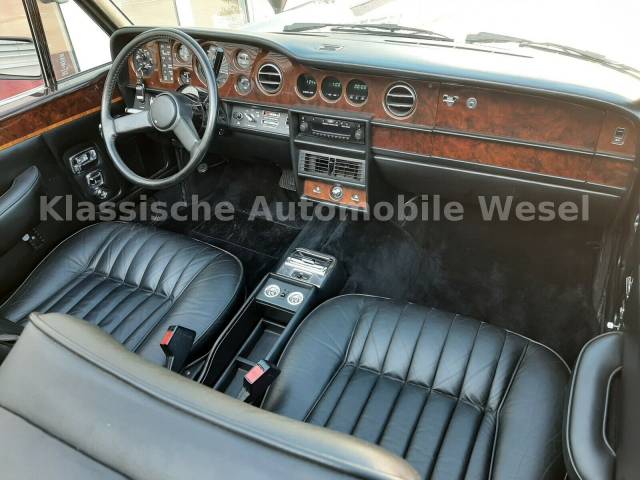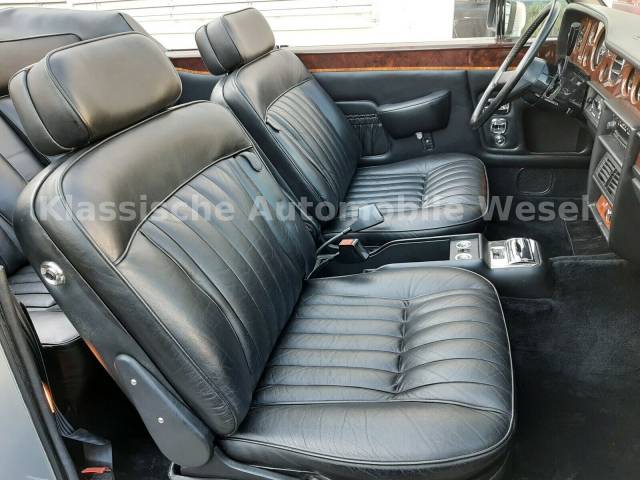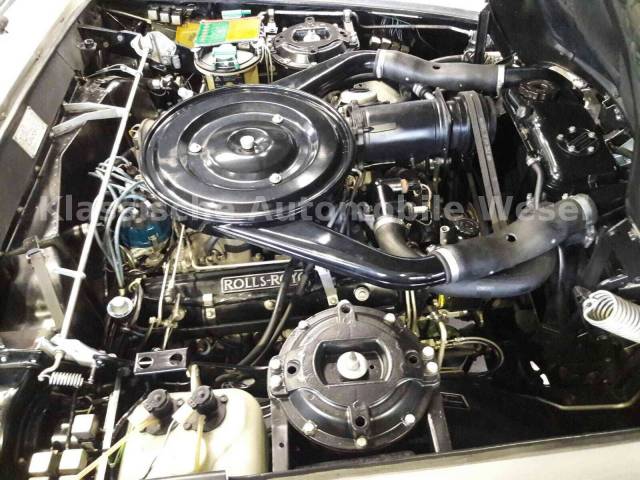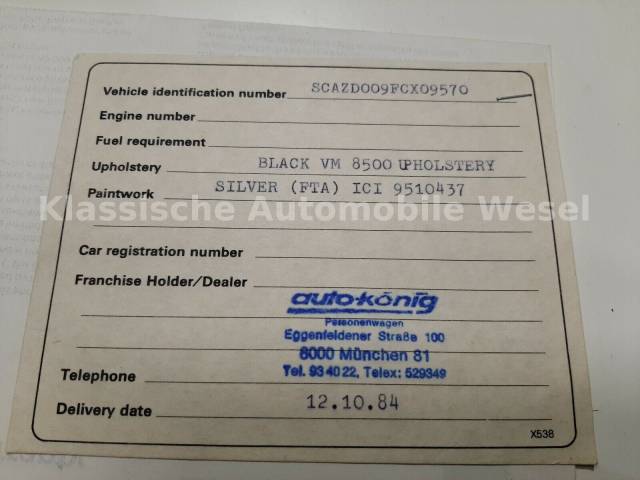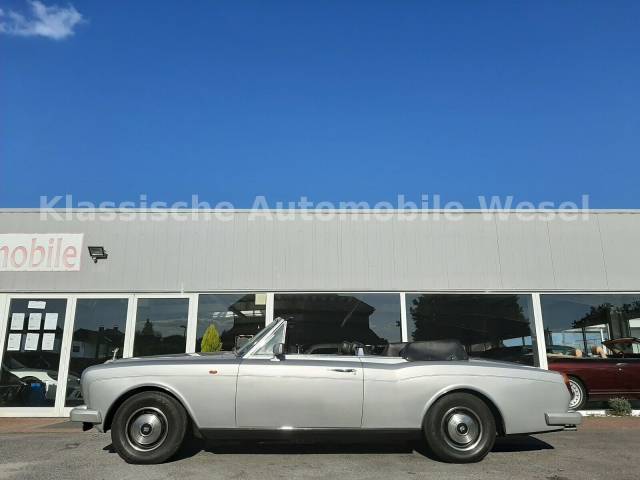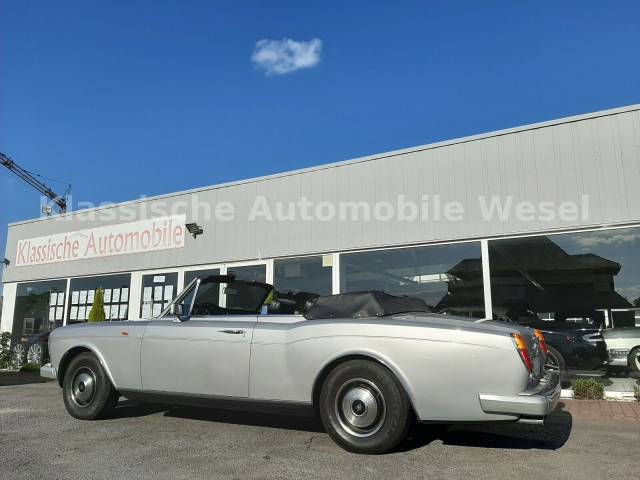 /Deutsch mit orig. 13.636 km/Einzigartig
Dealer

away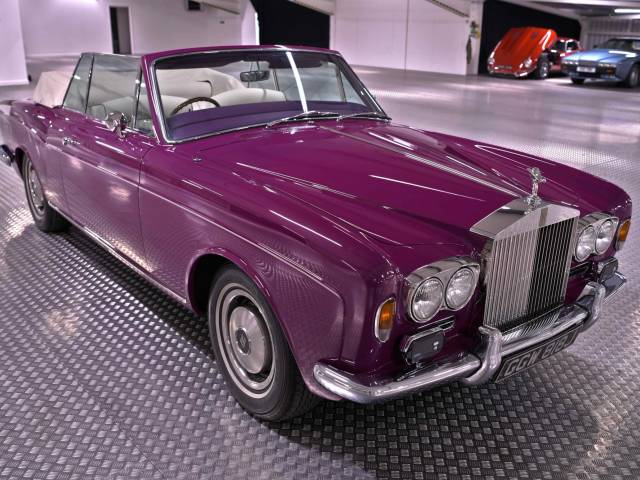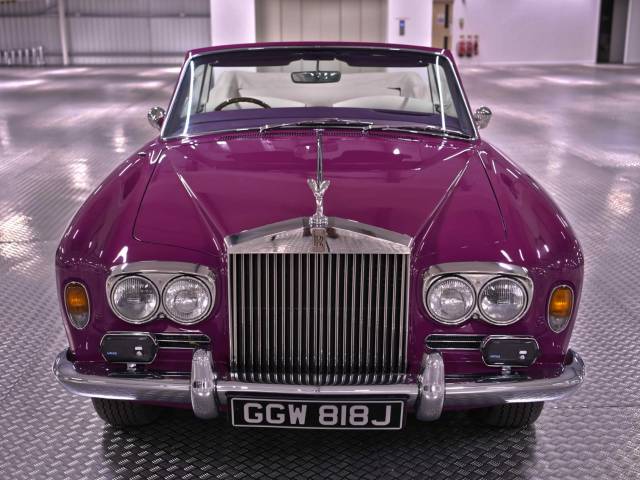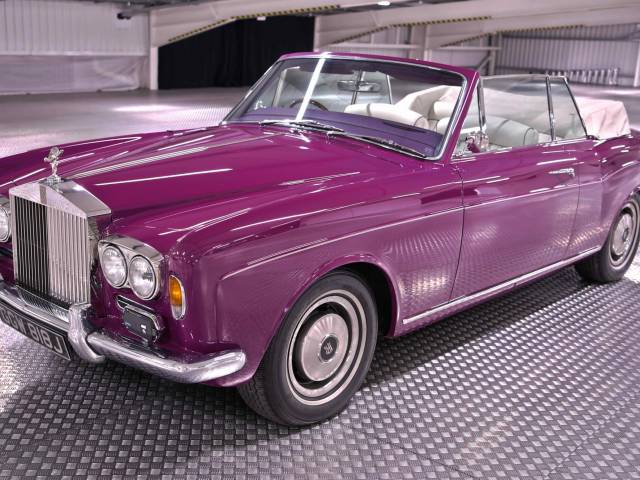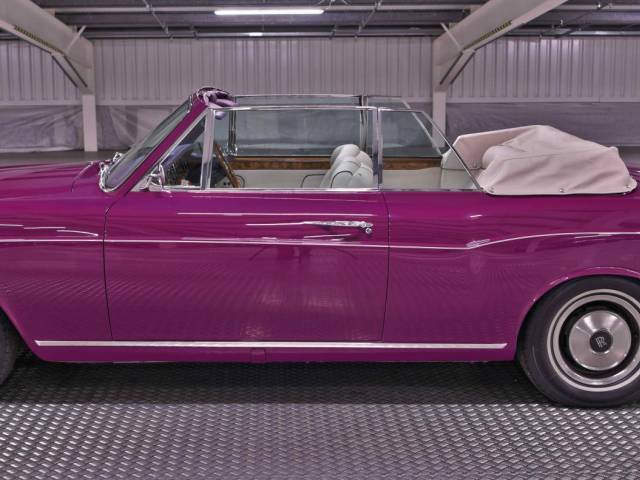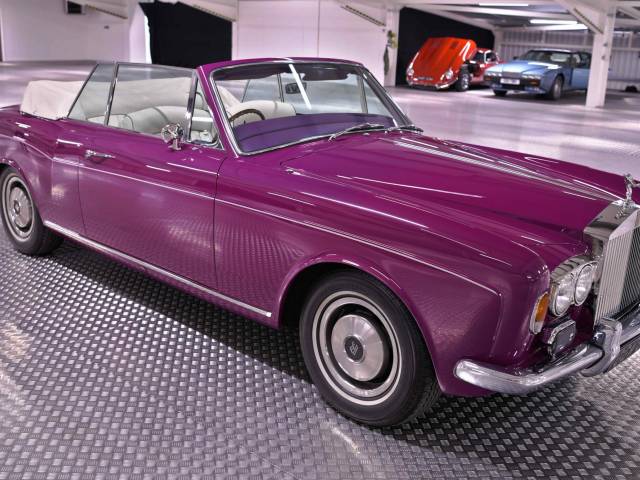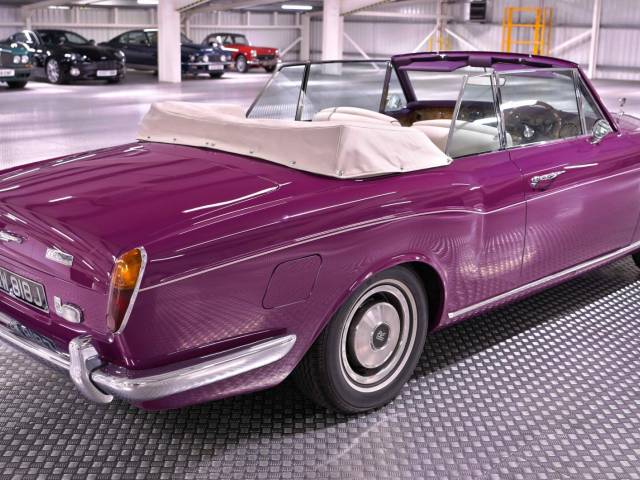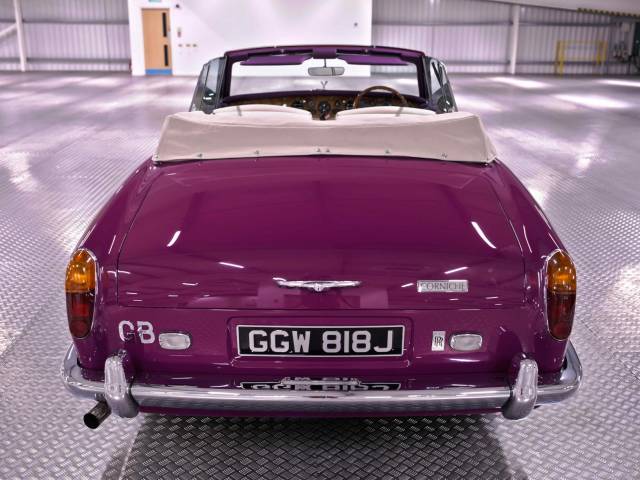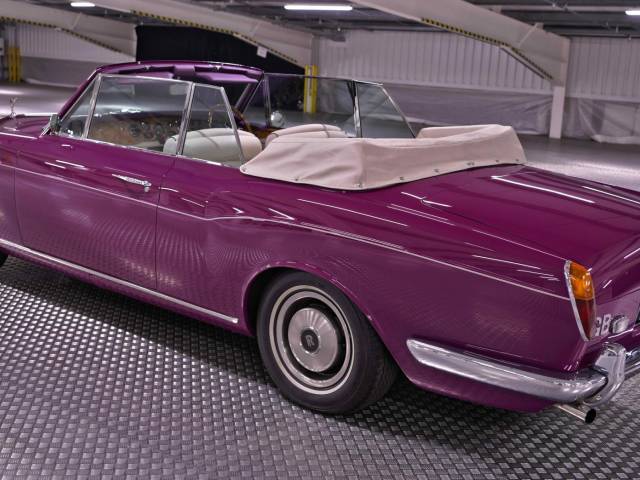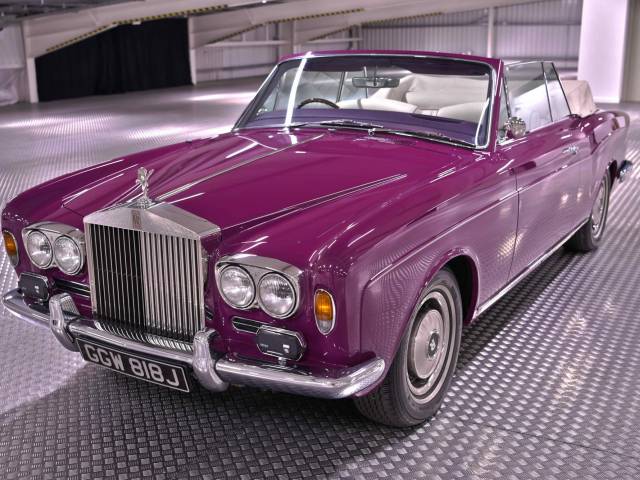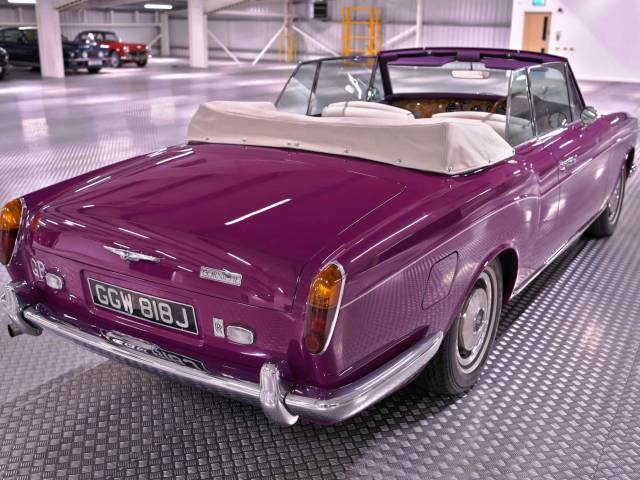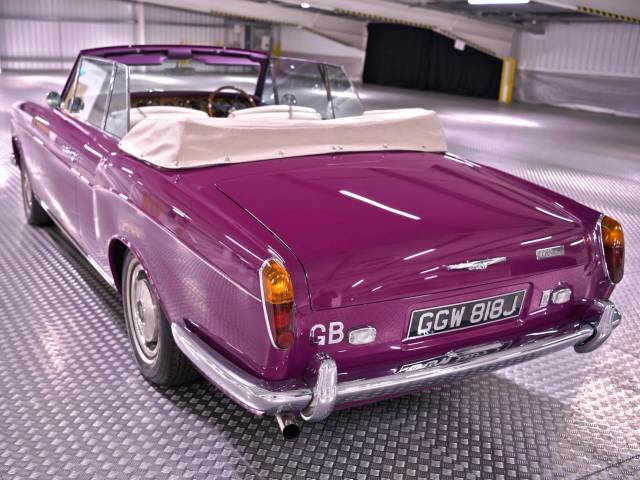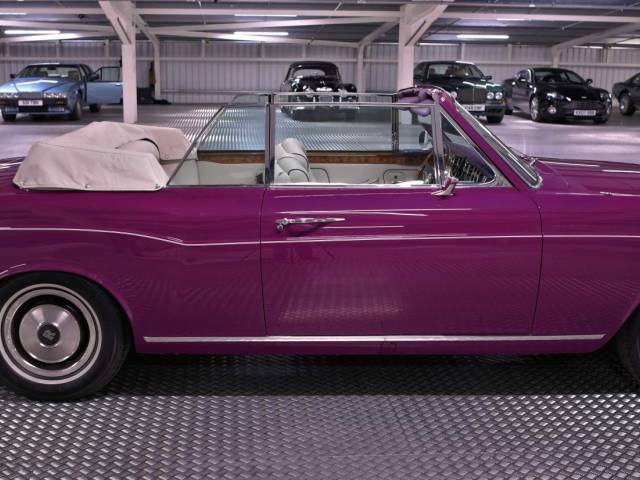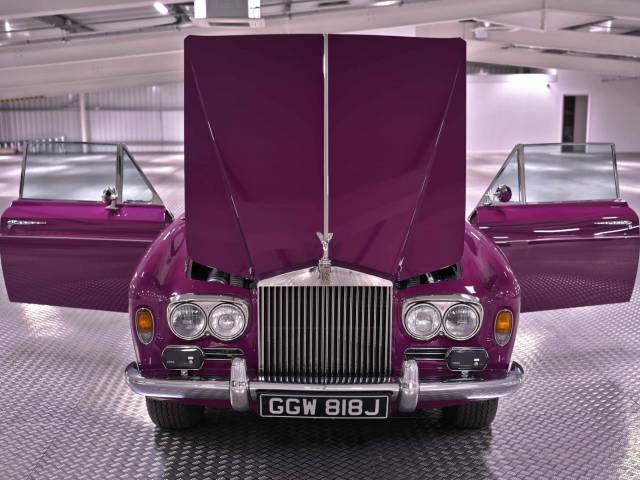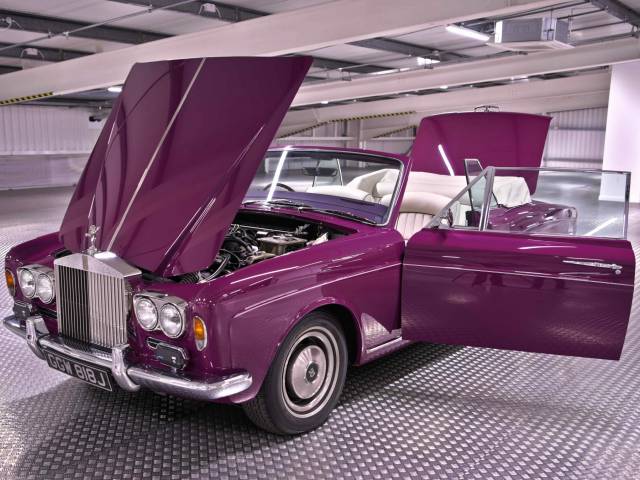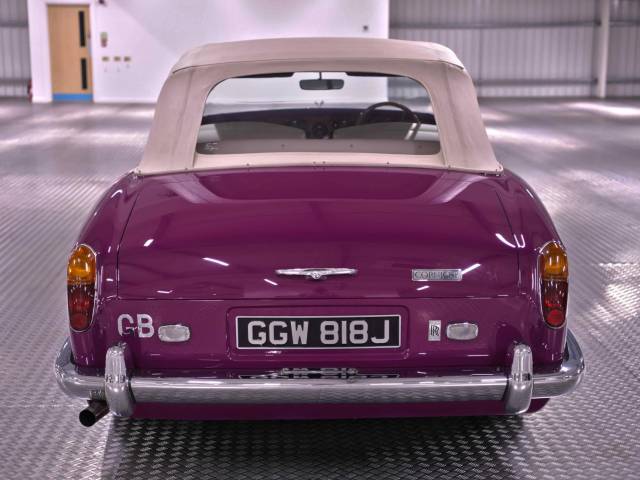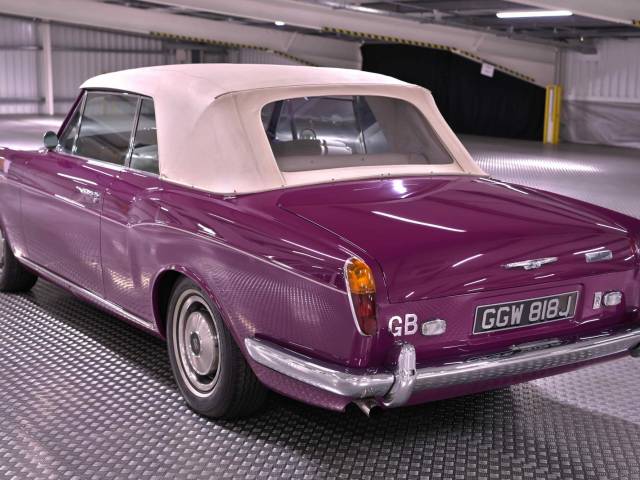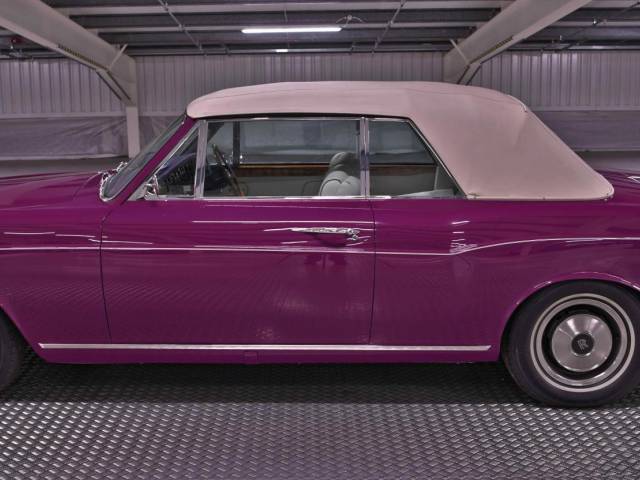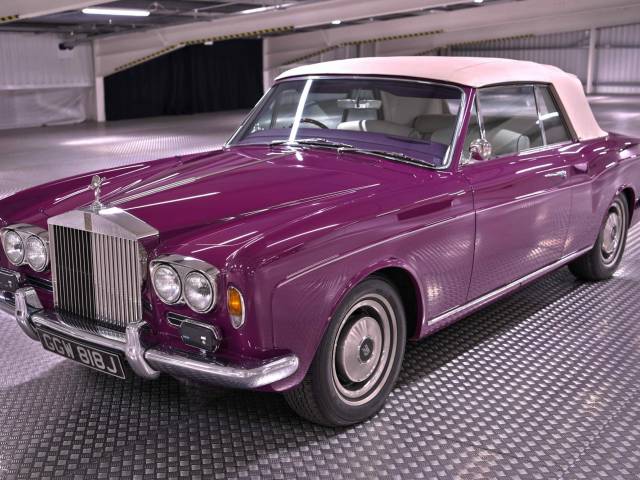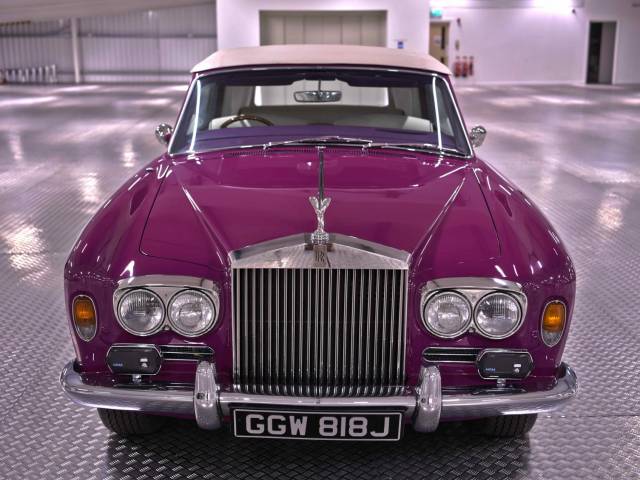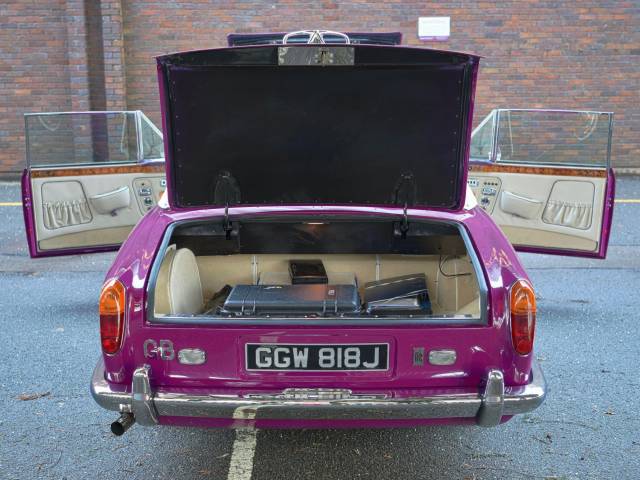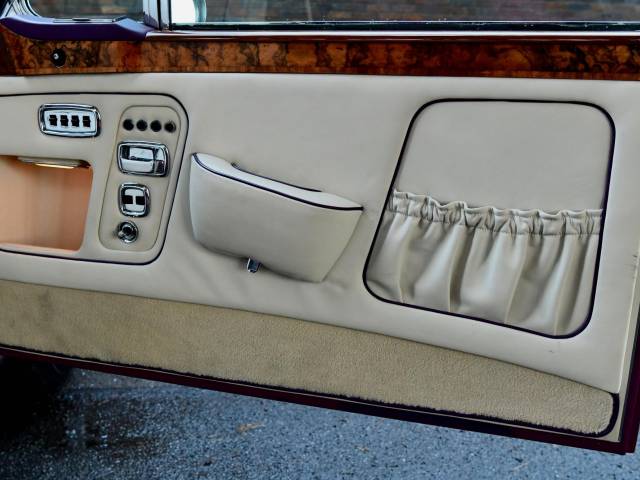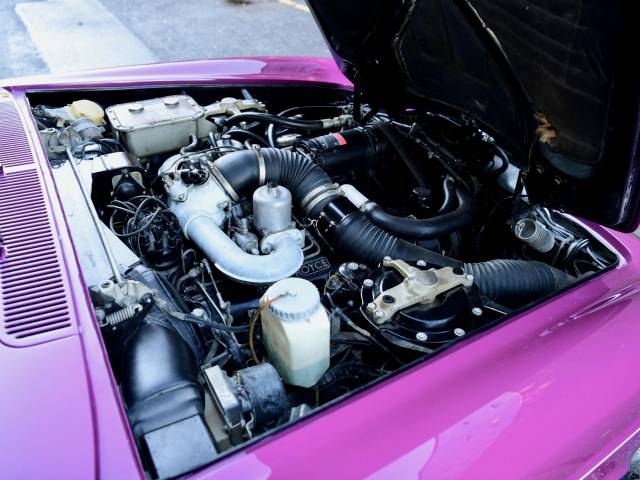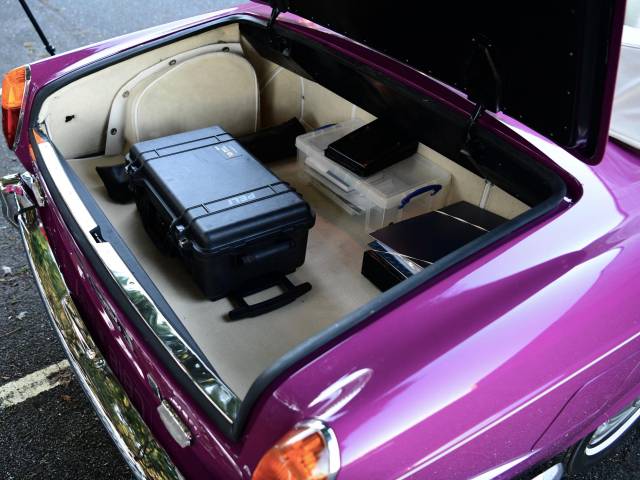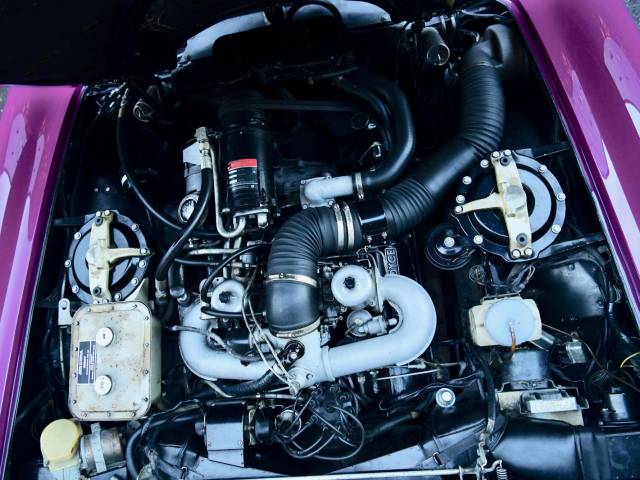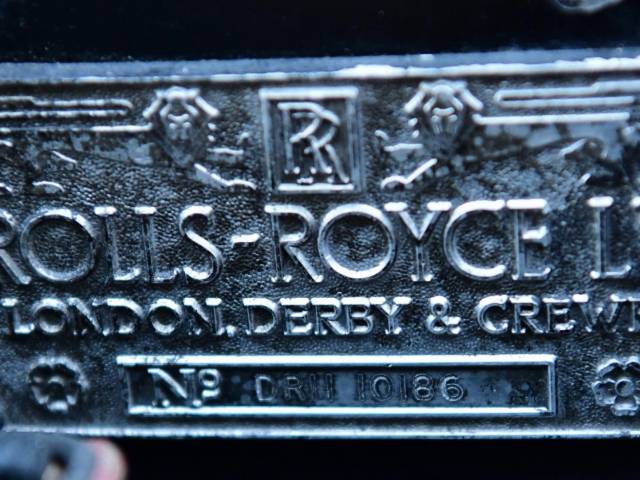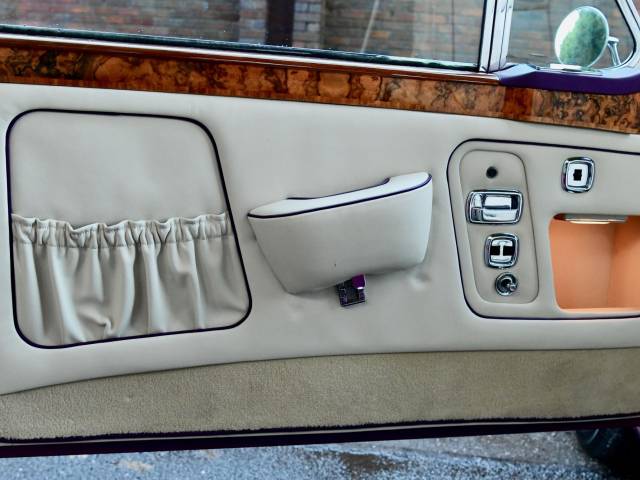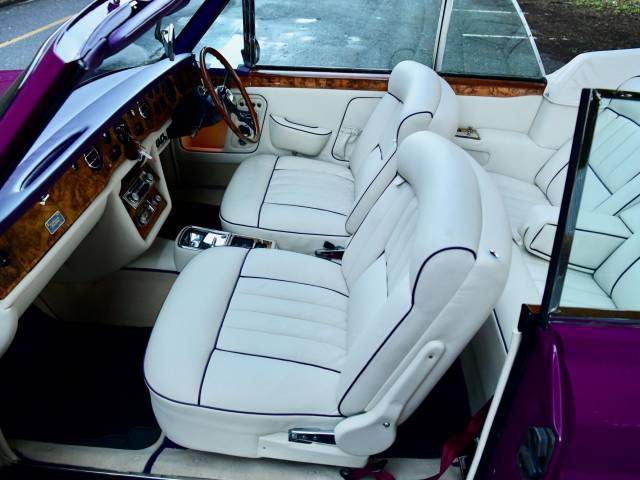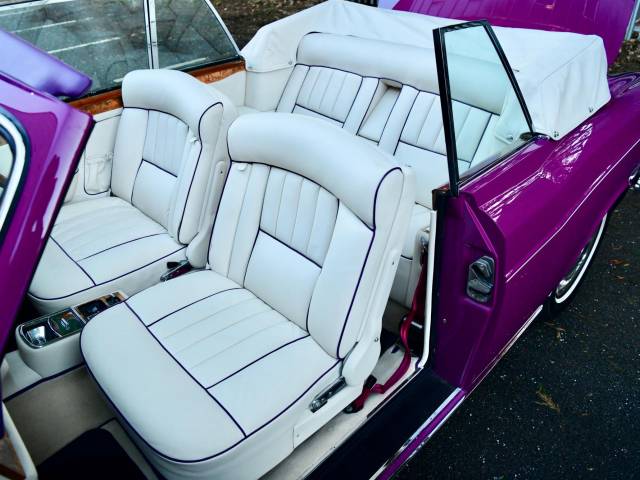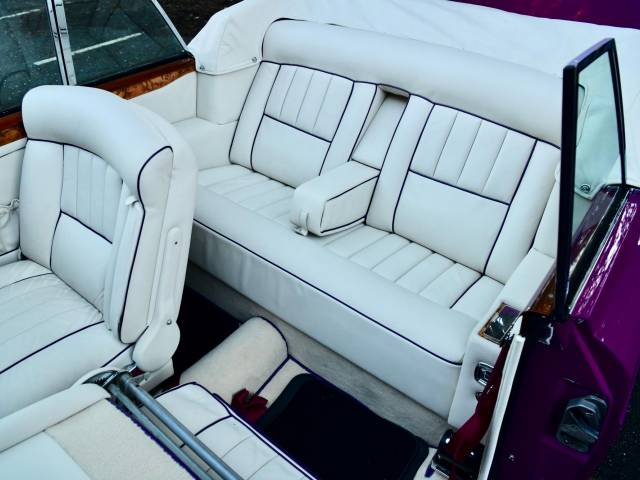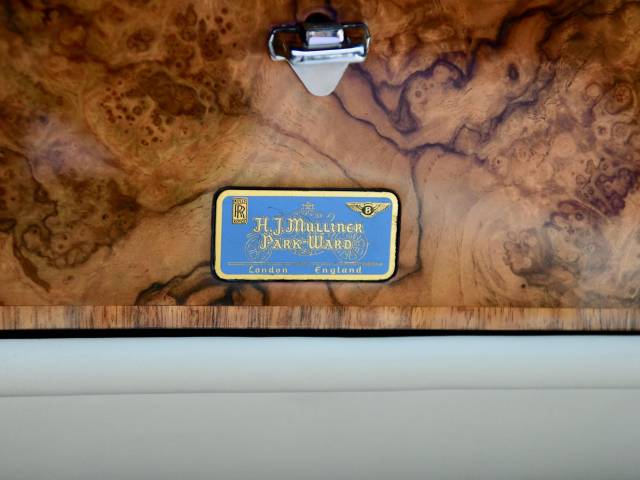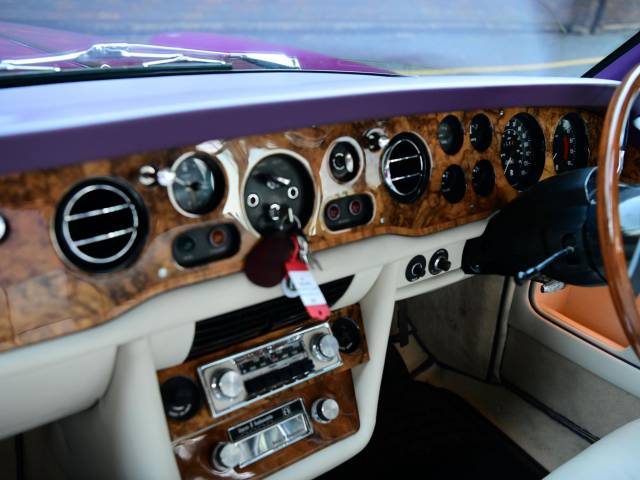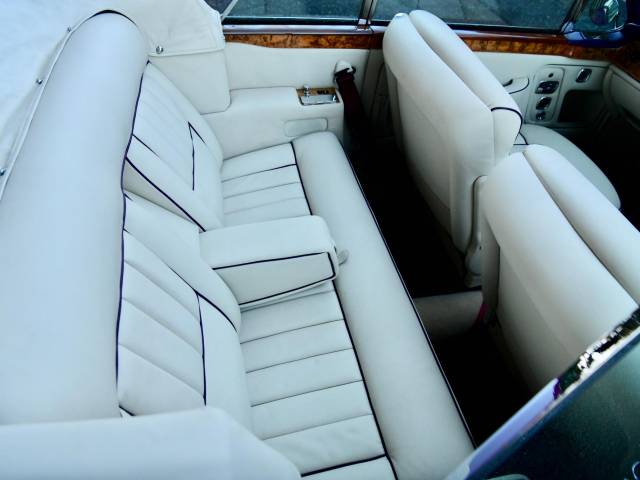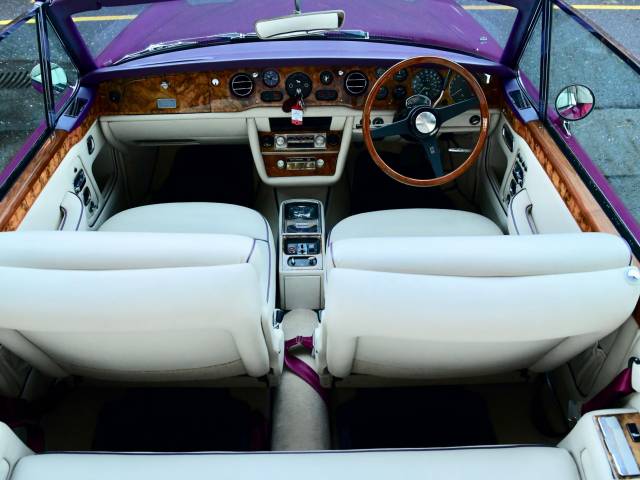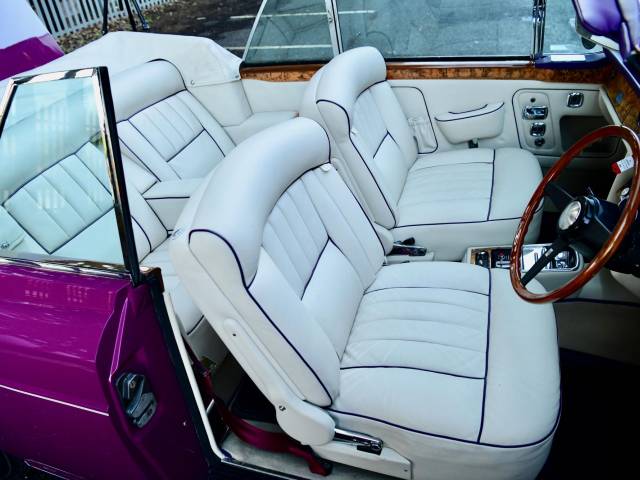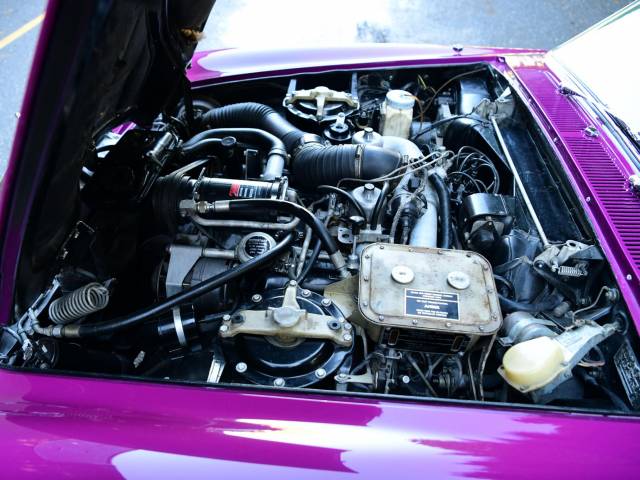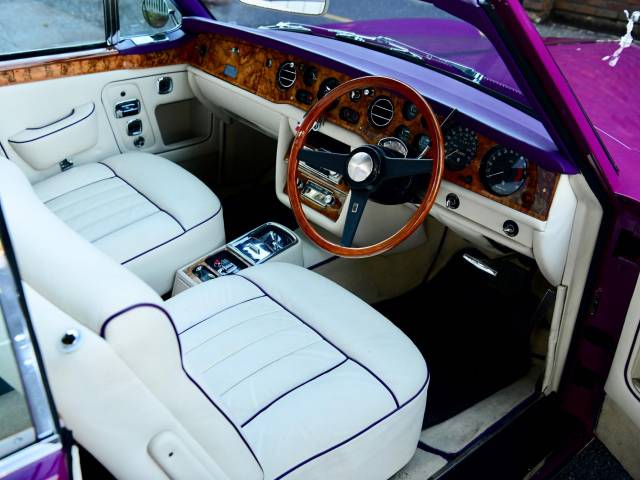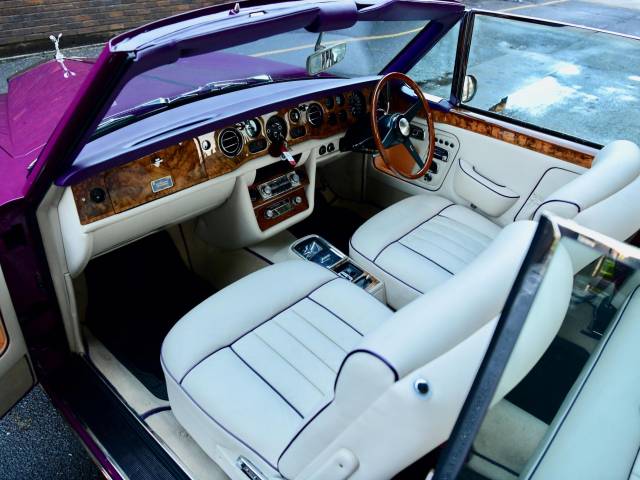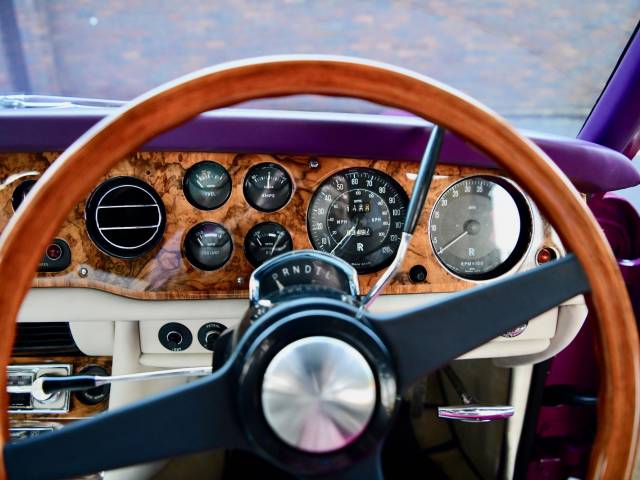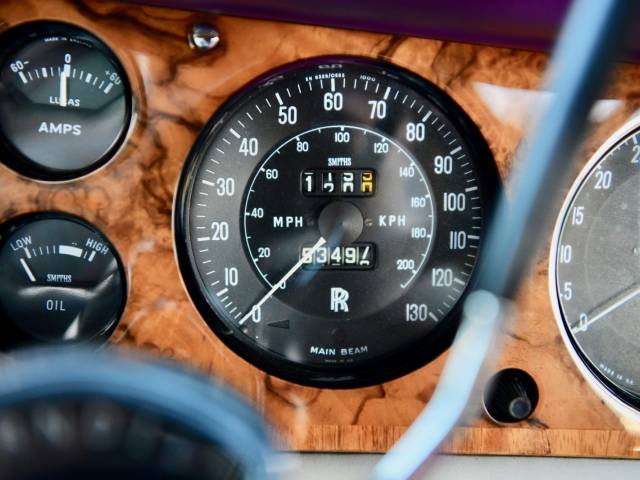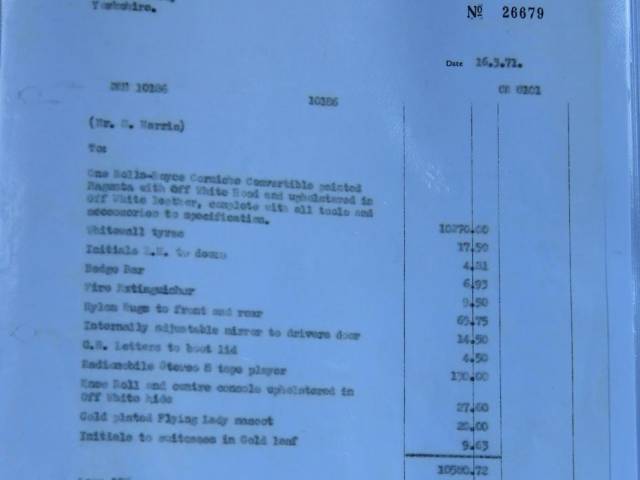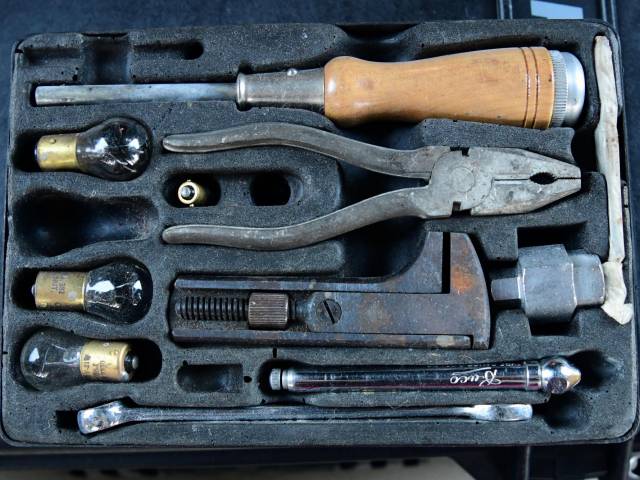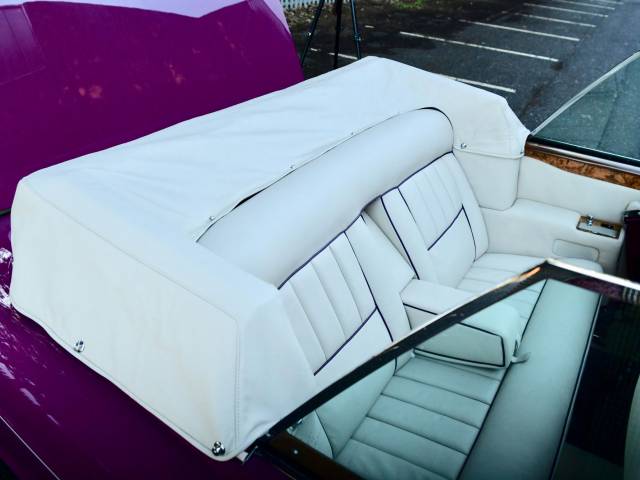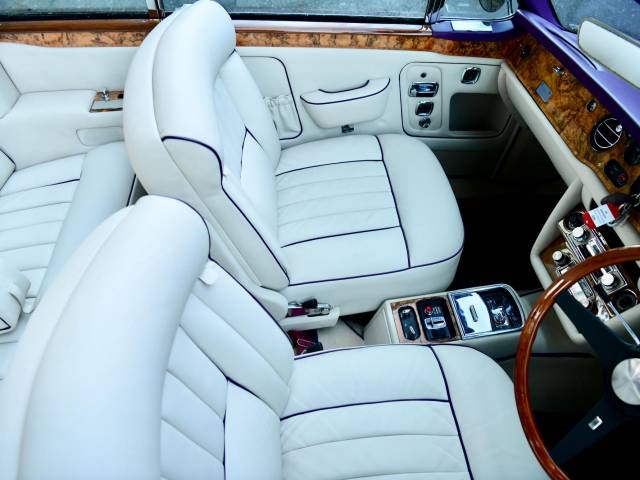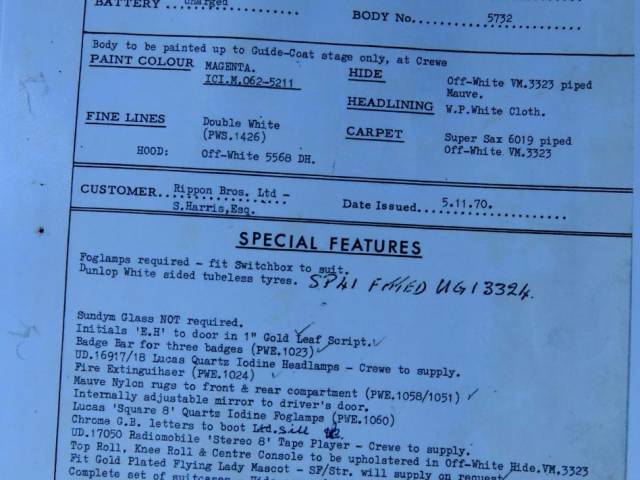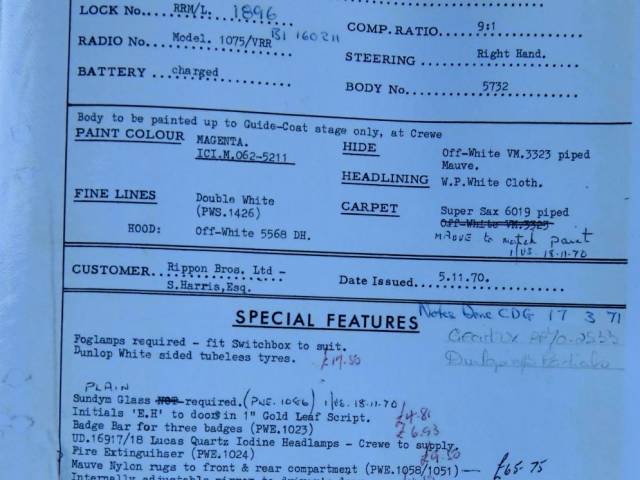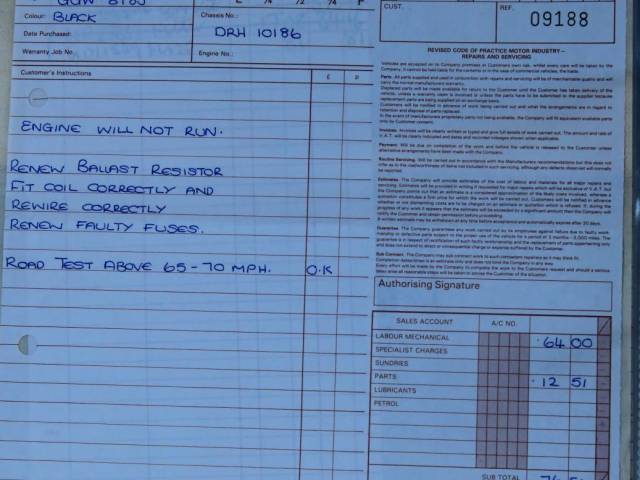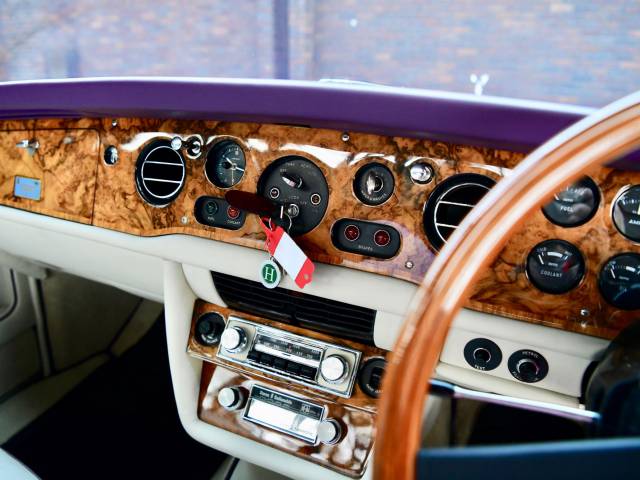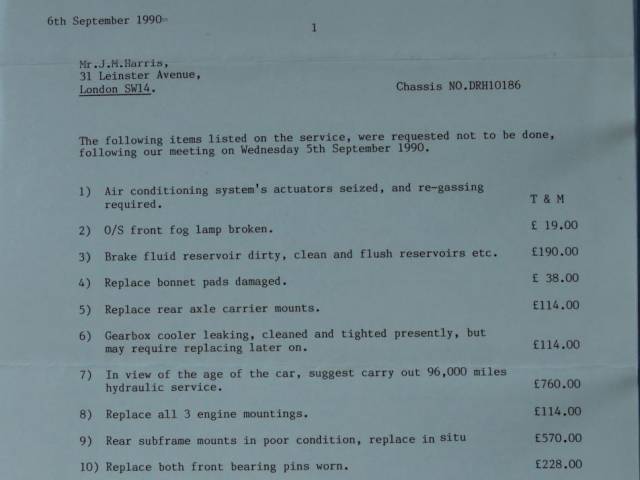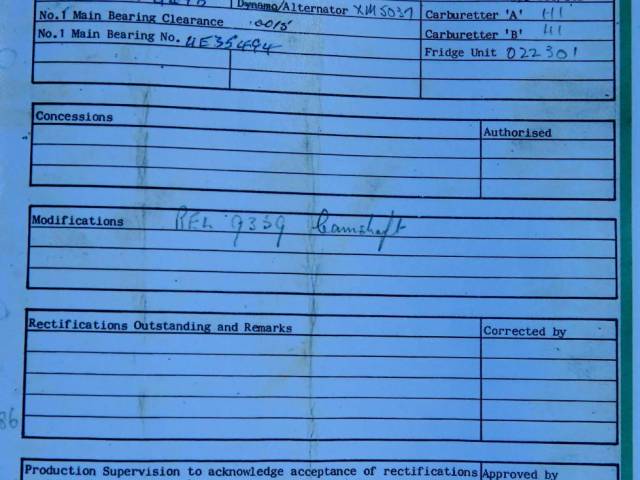 Dealer

away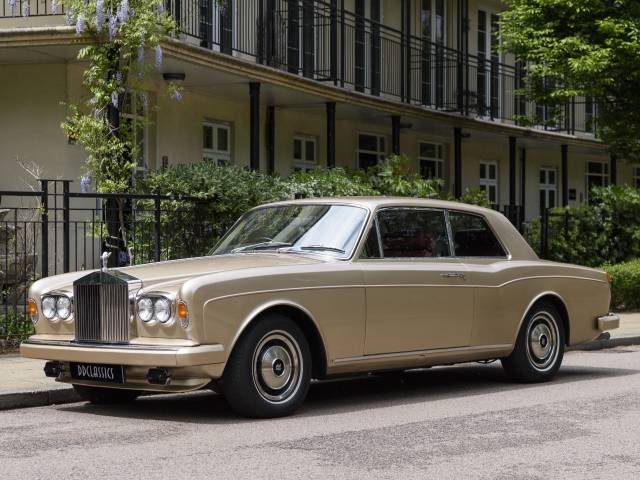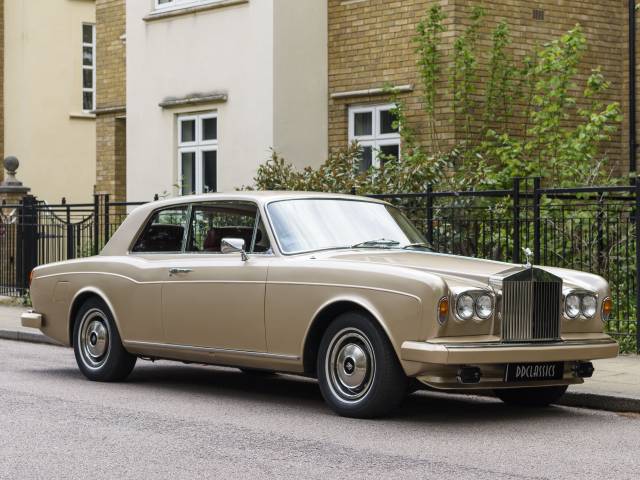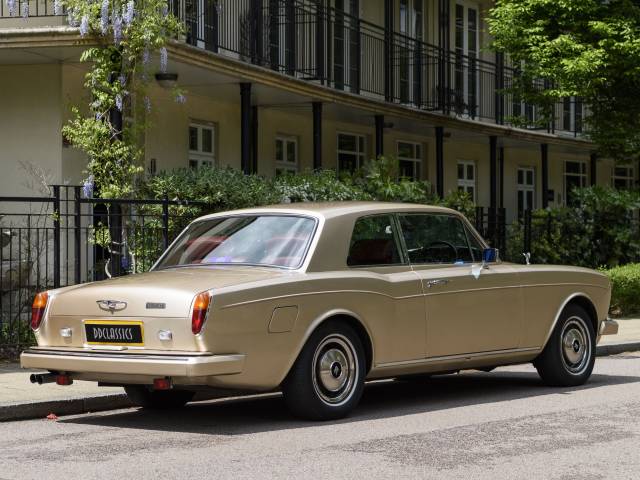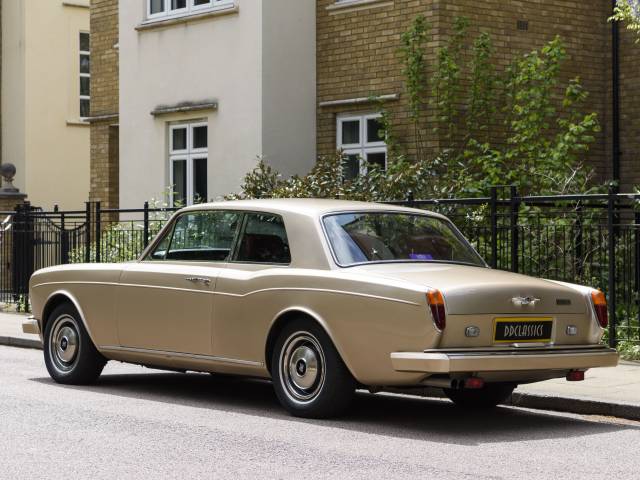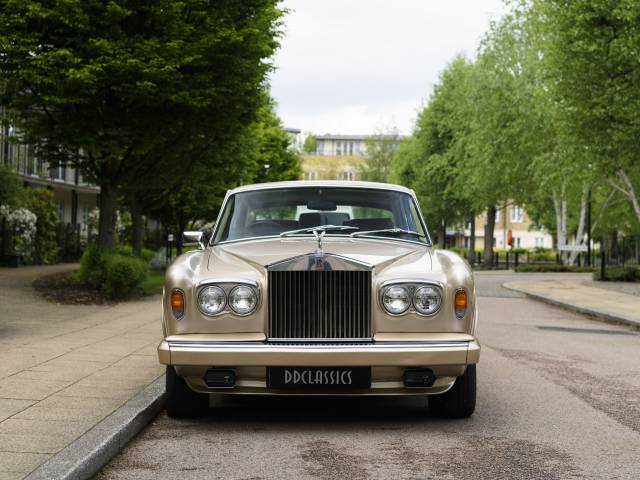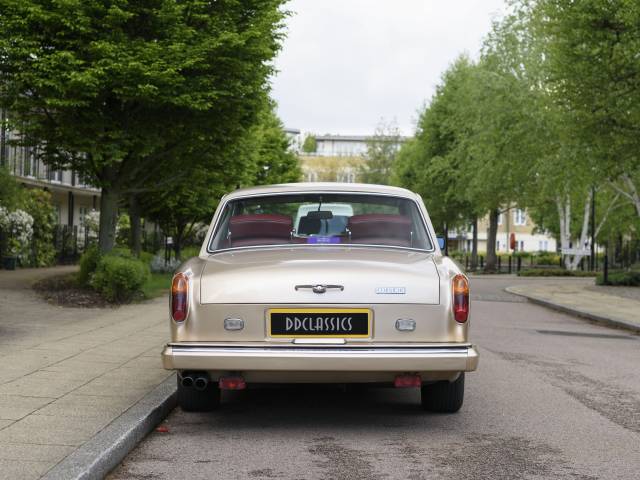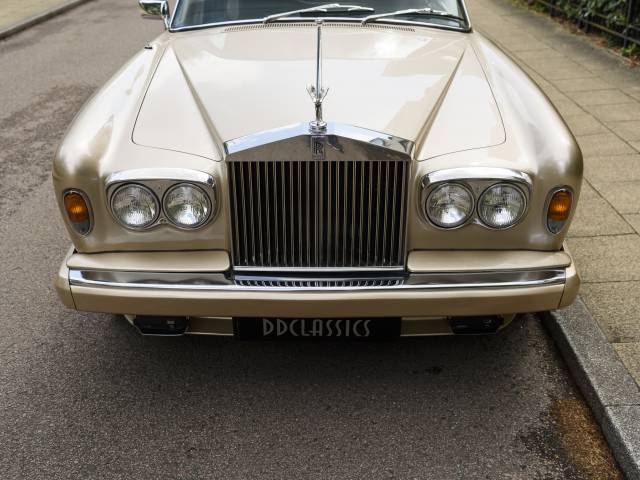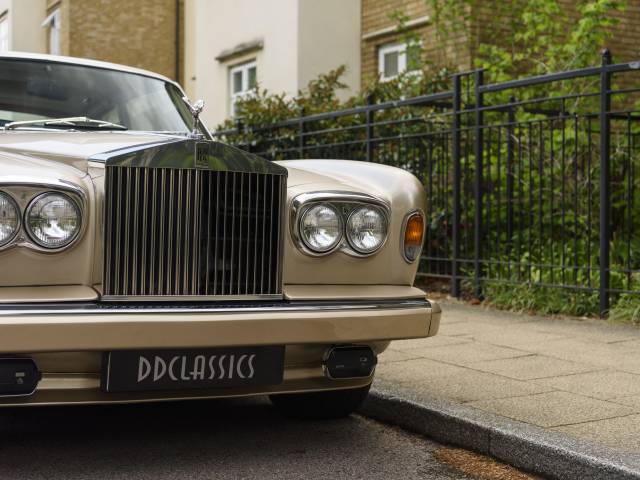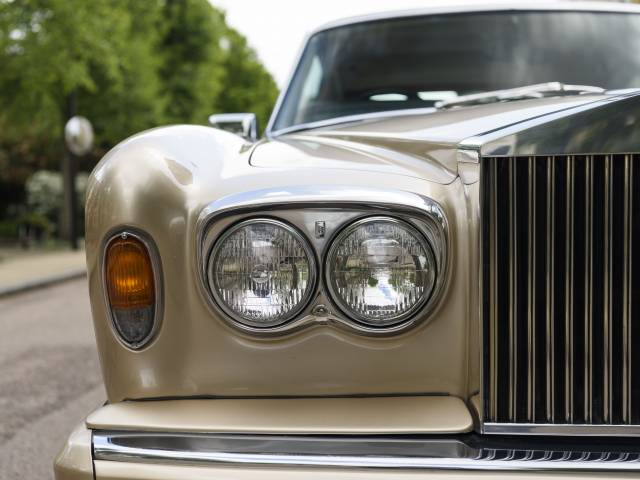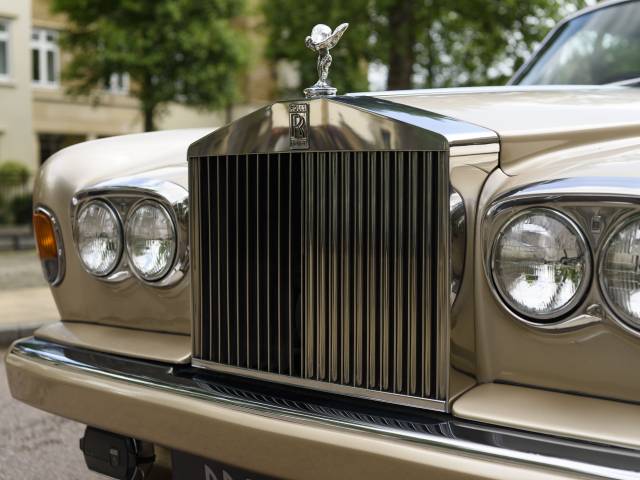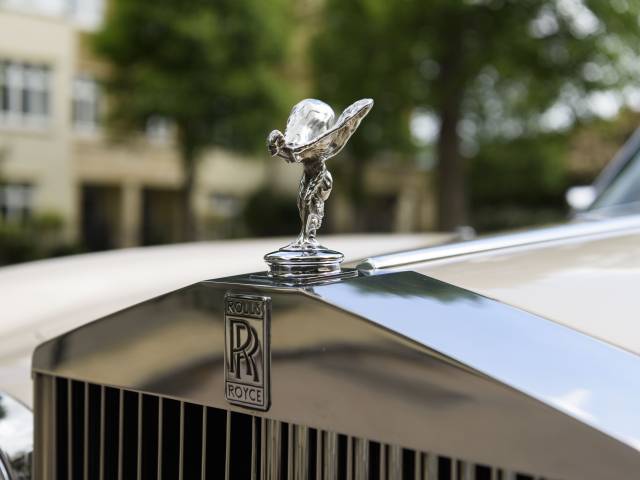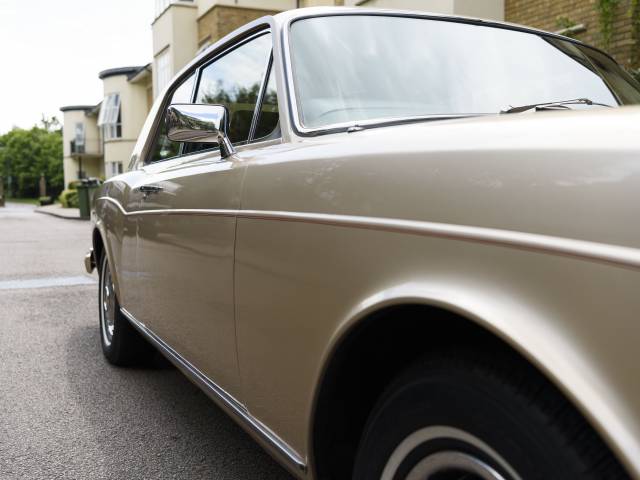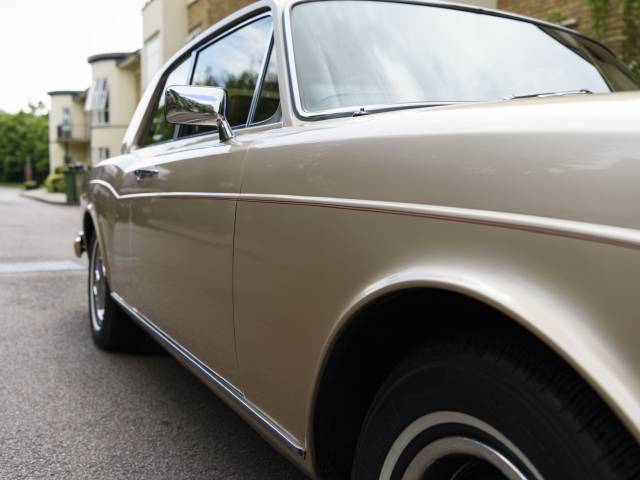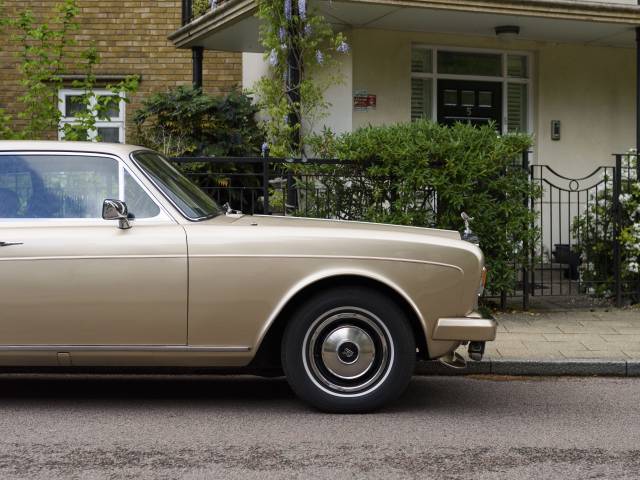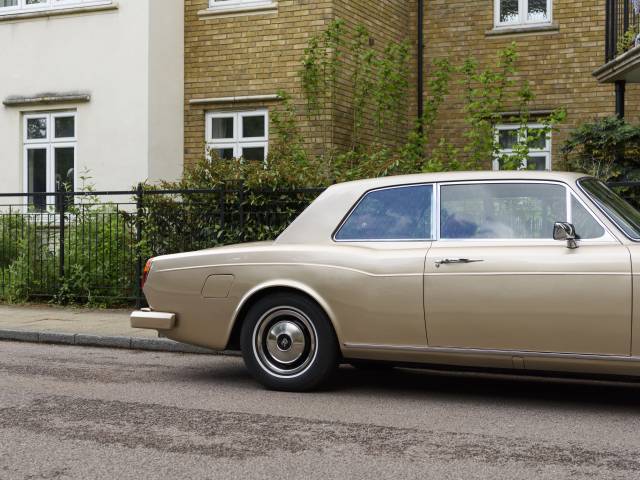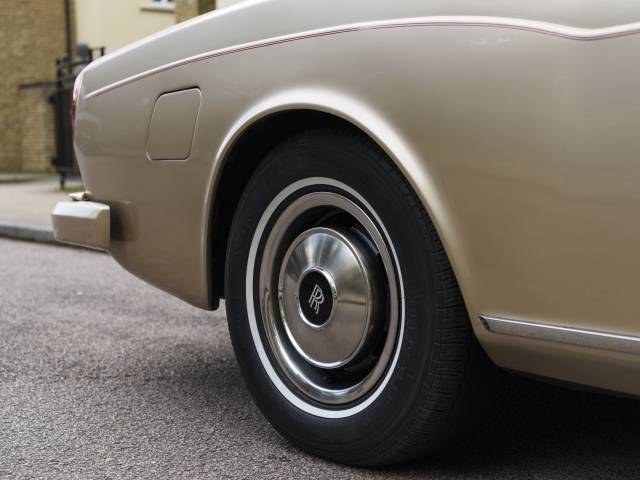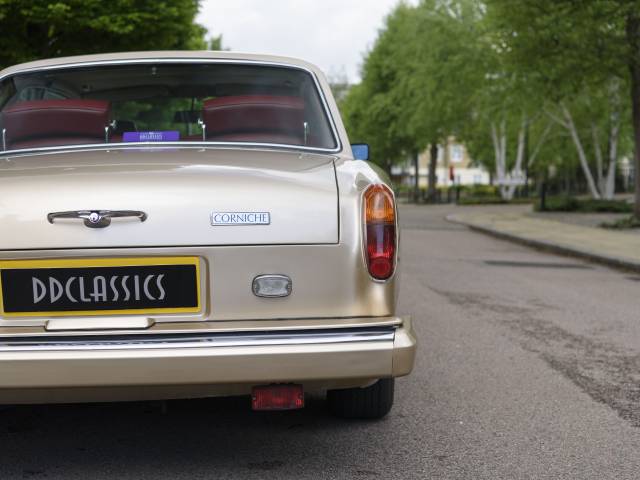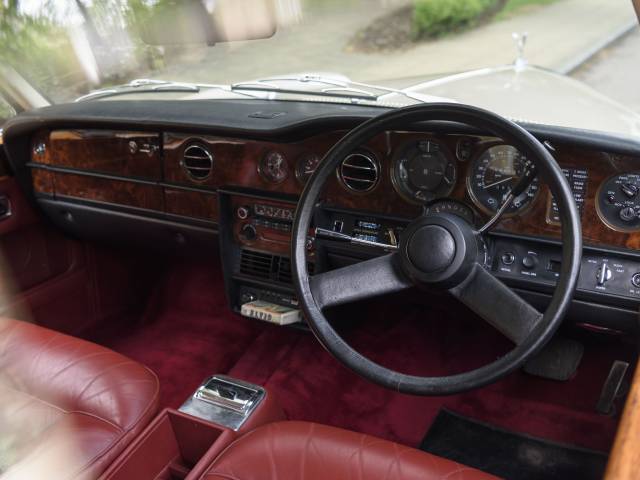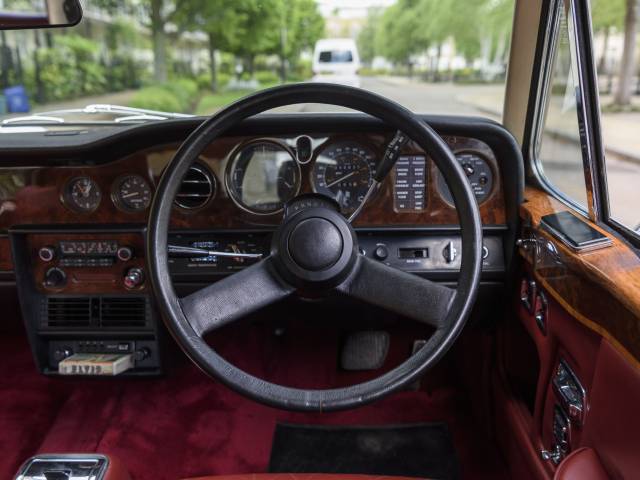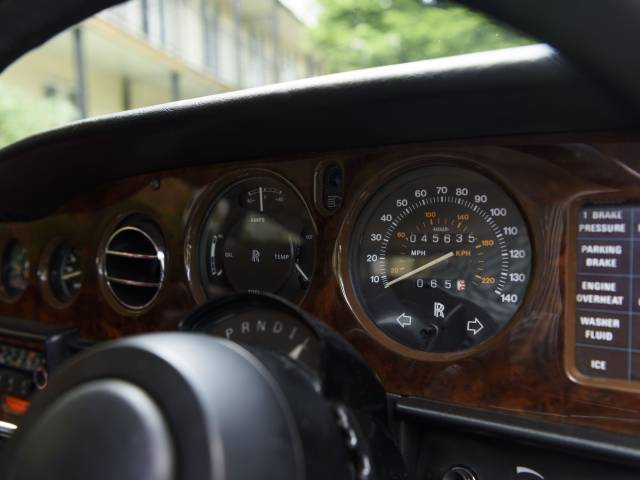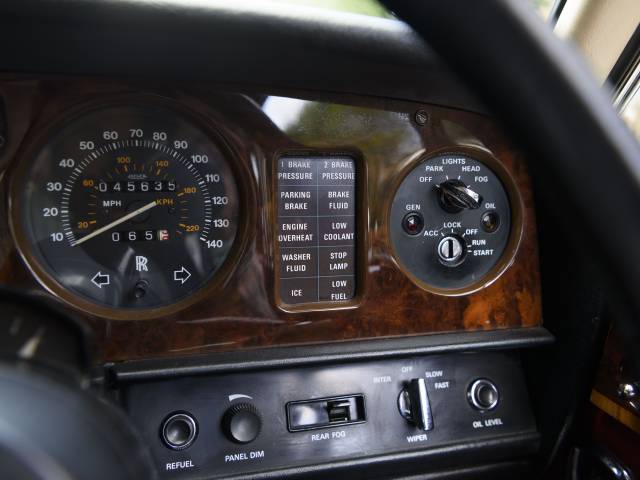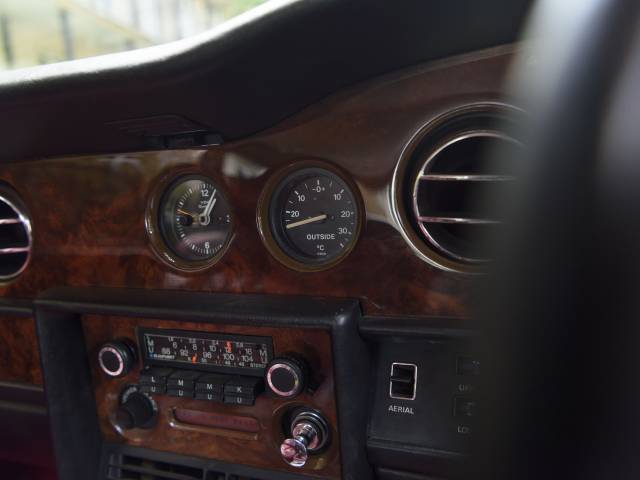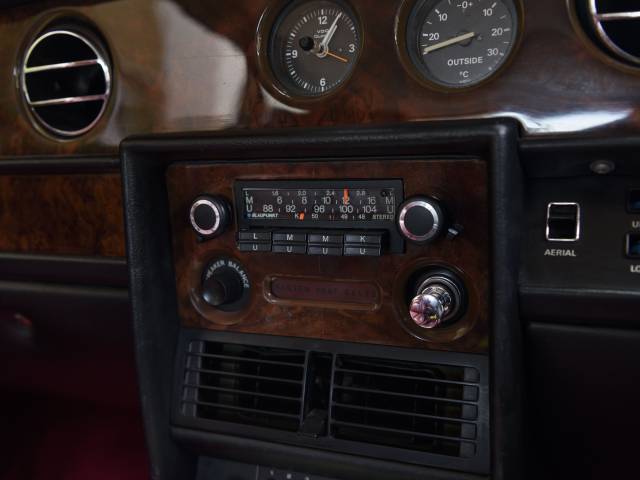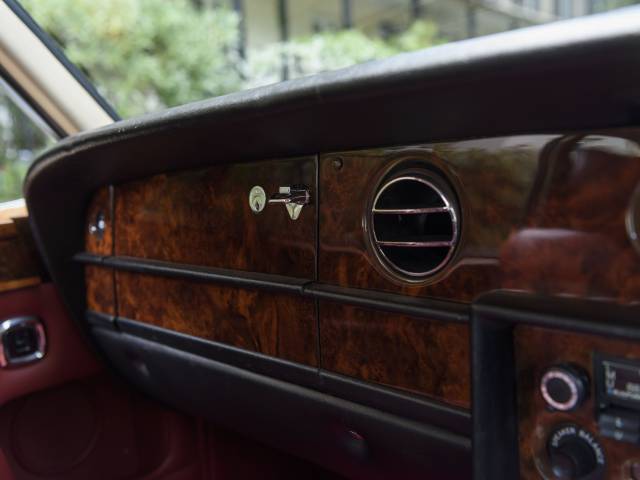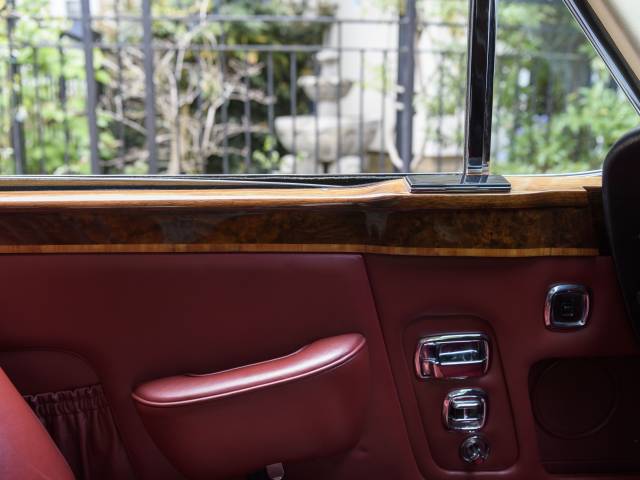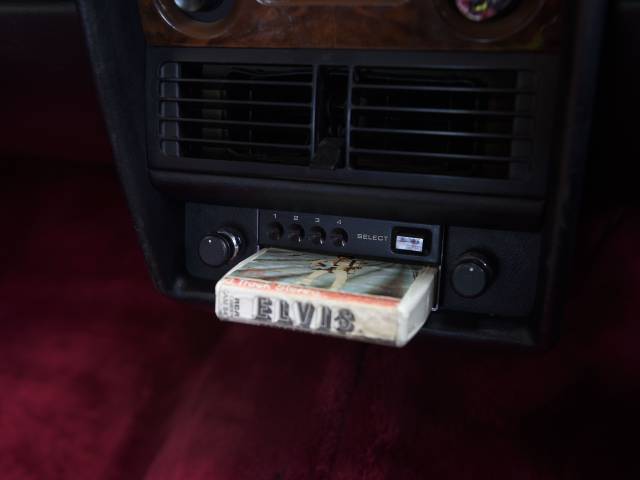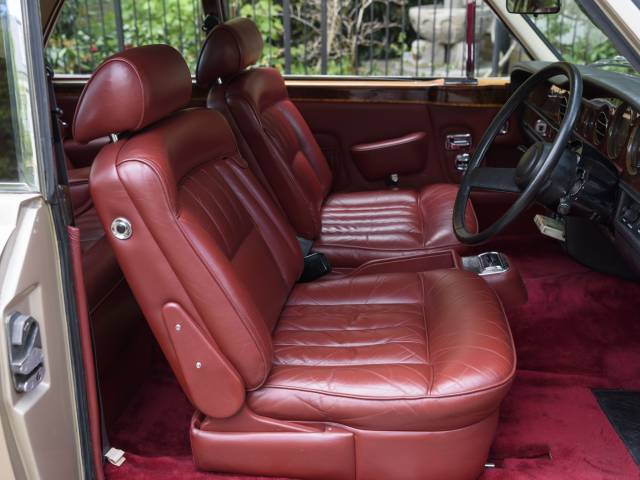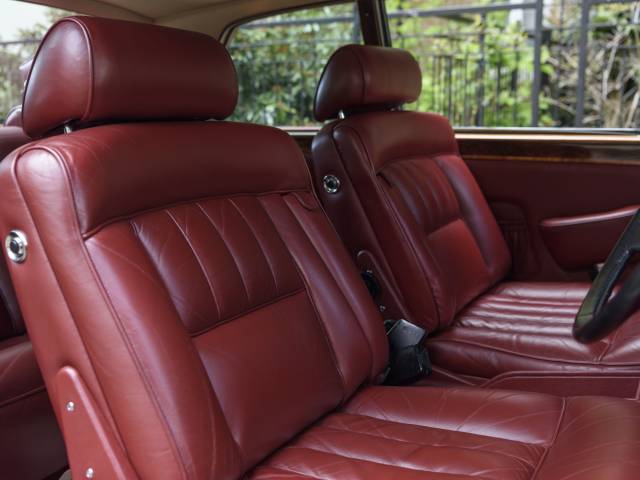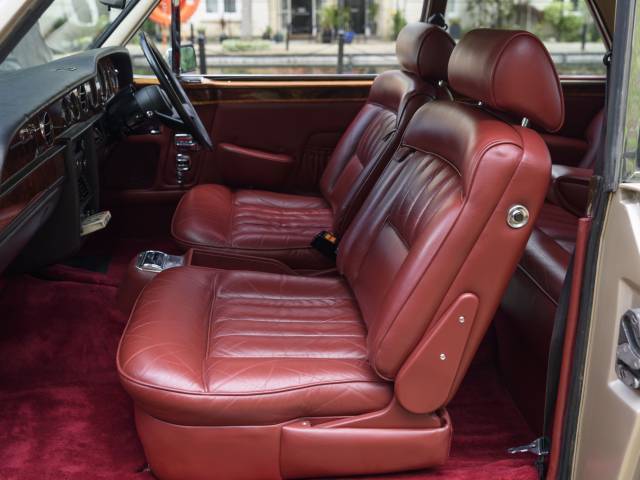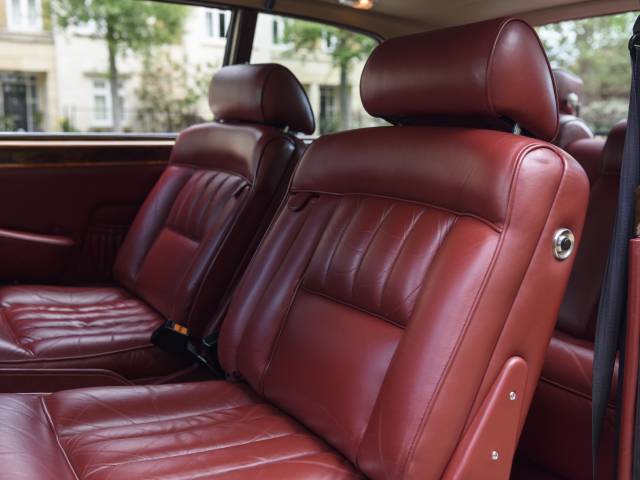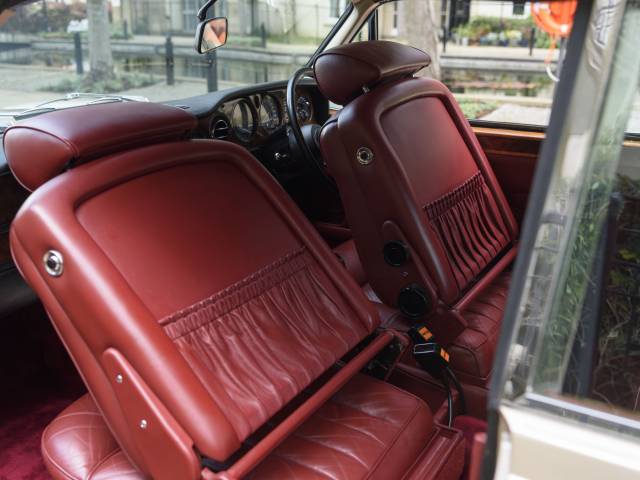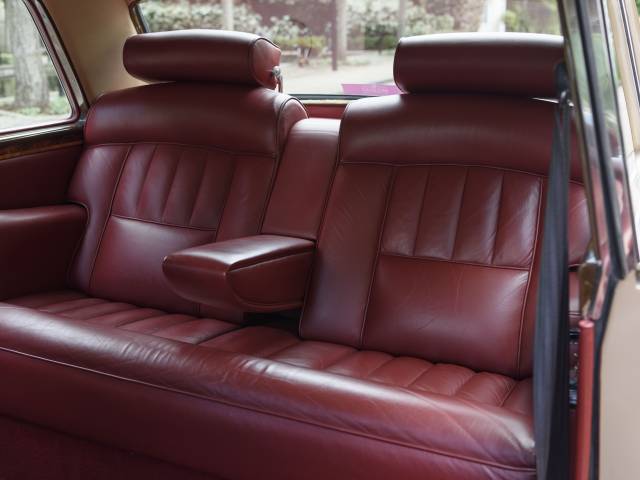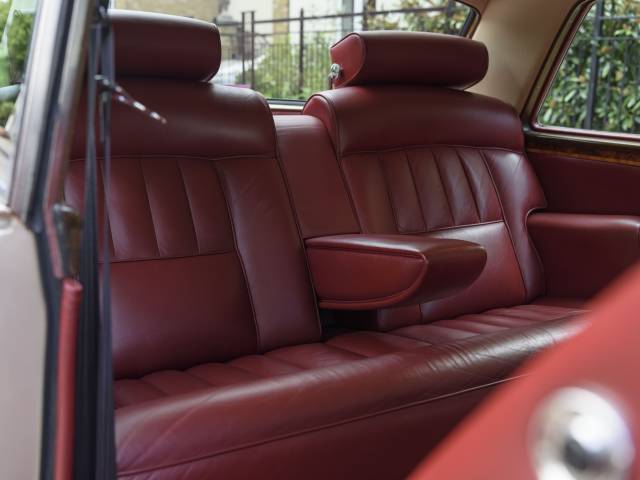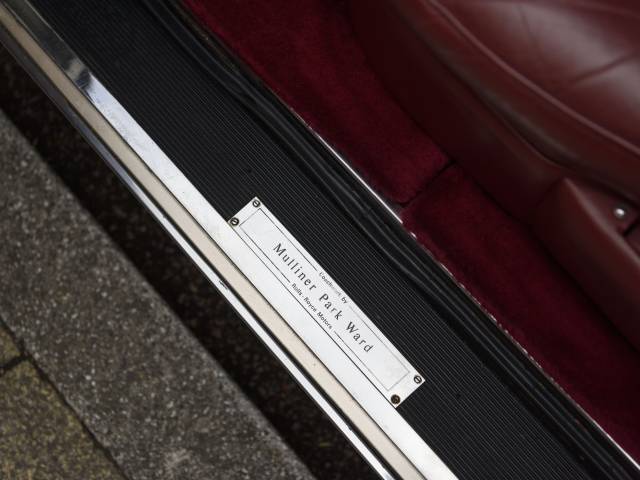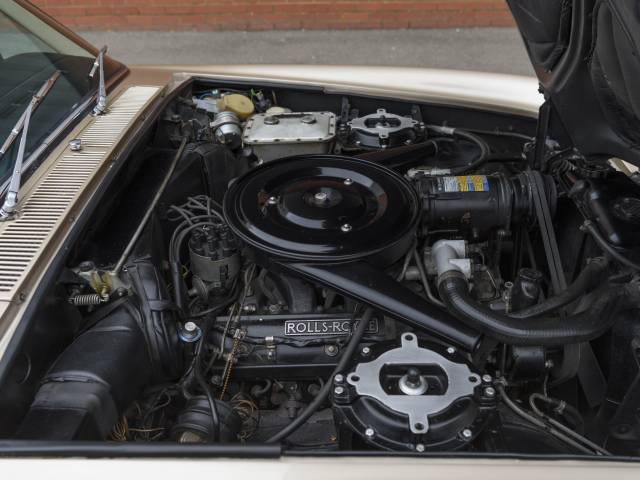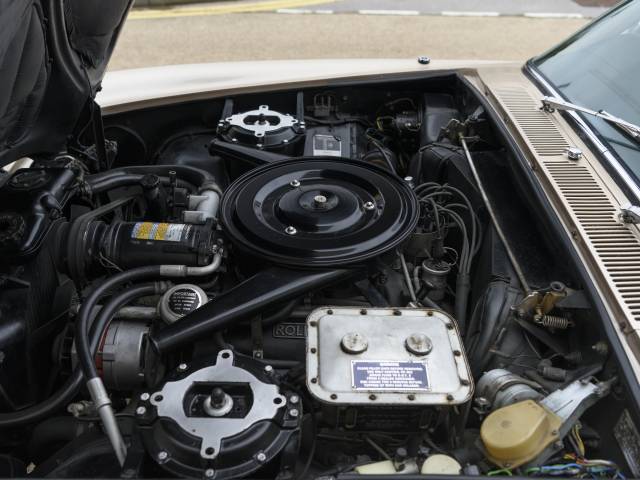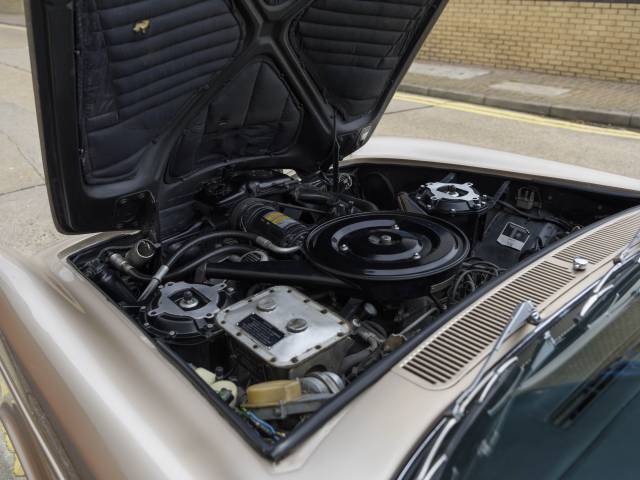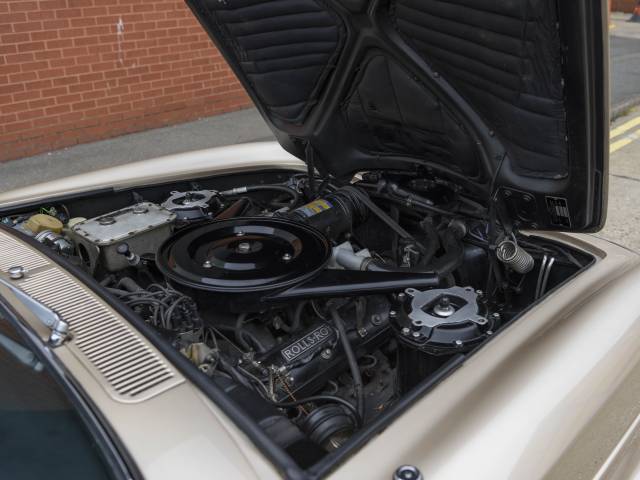 1978 Rolls-Royce Corniche Fixed Head Coupe (RHD)
Dealer

away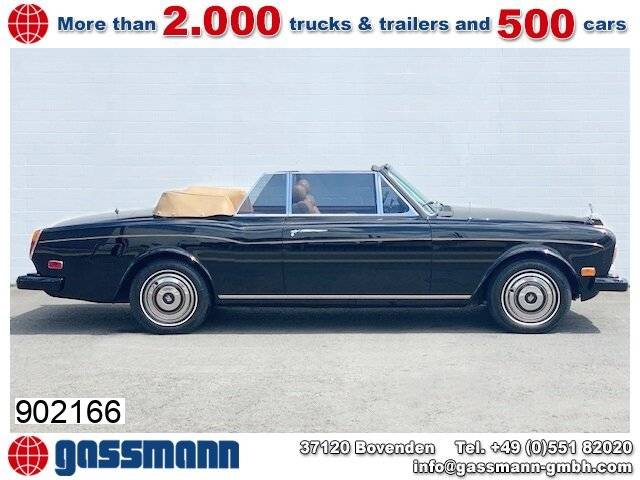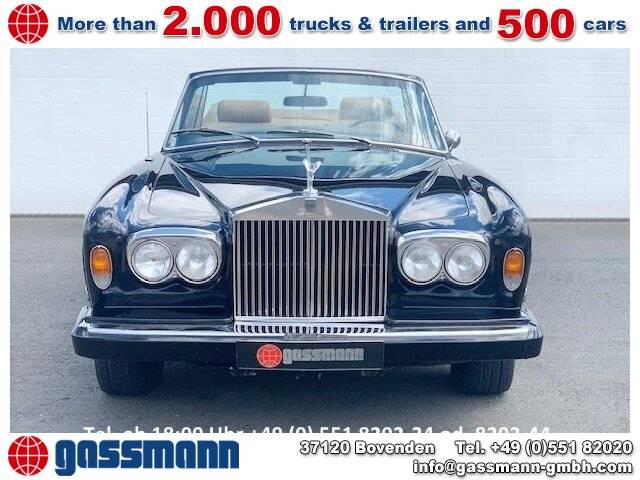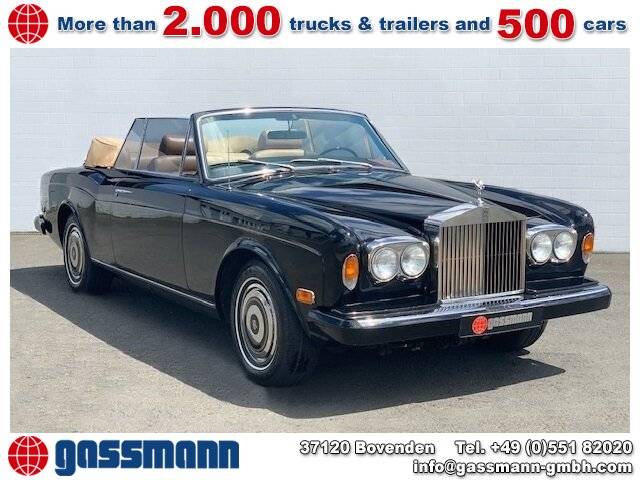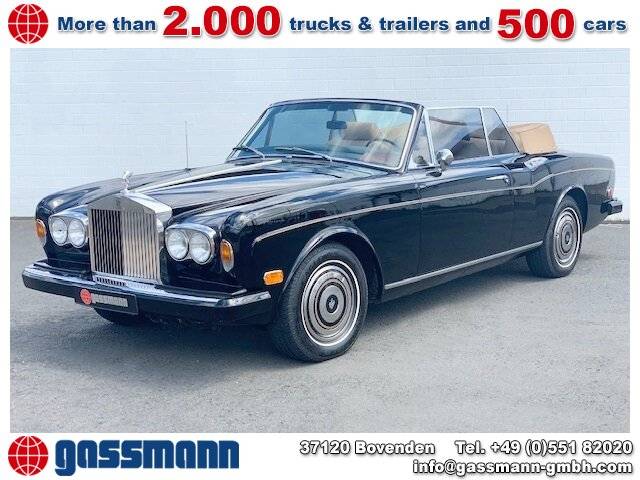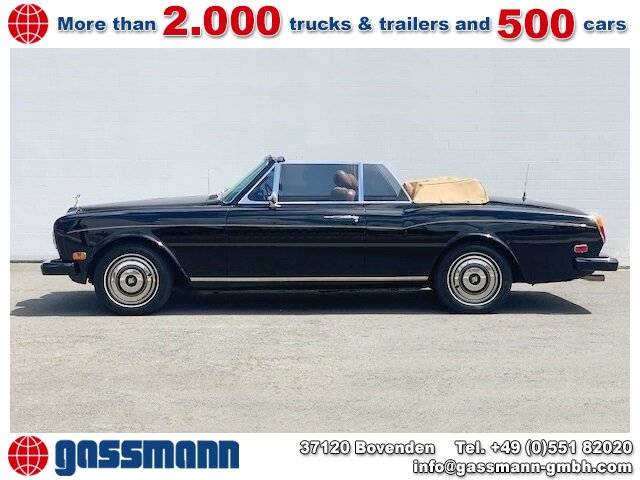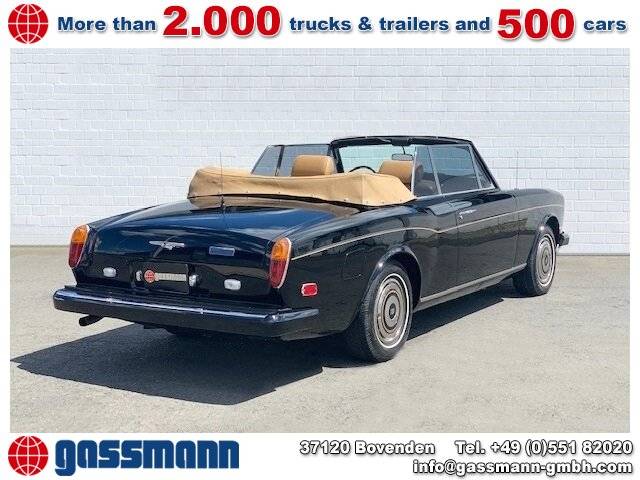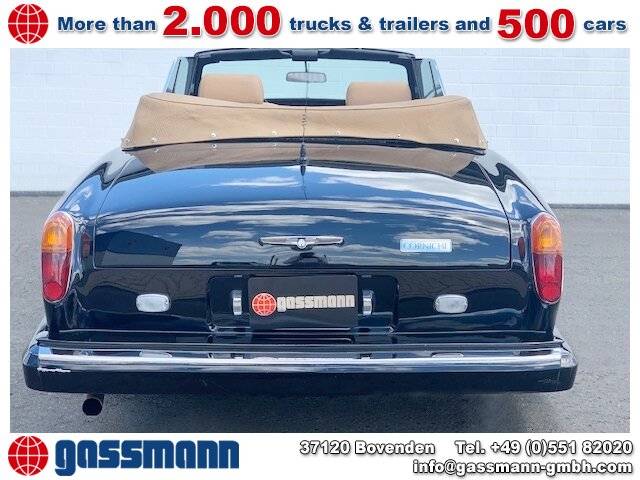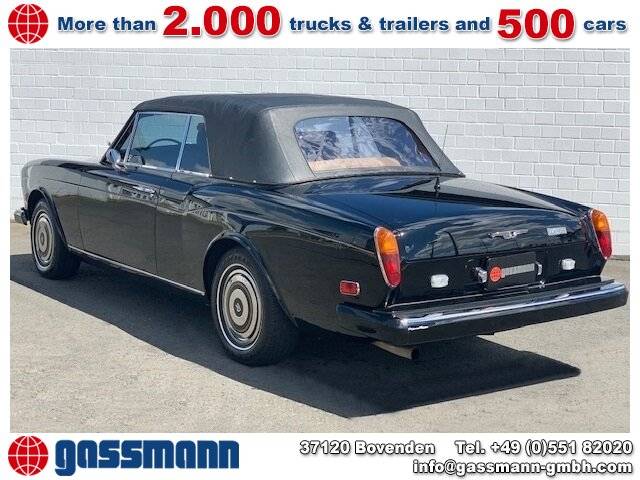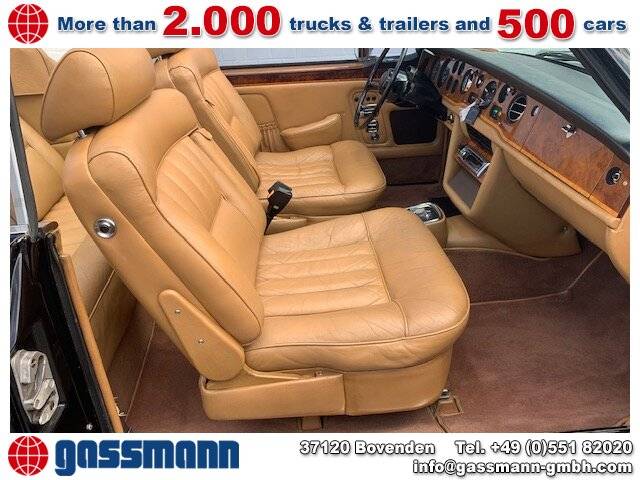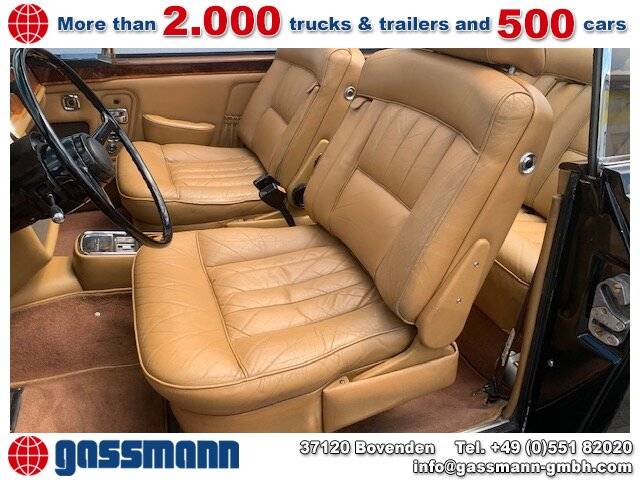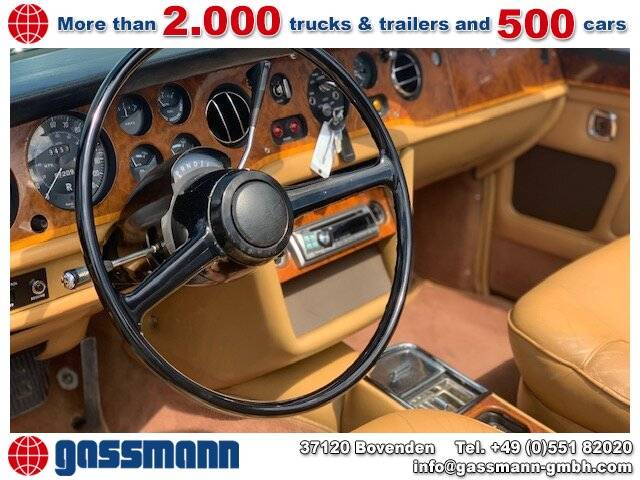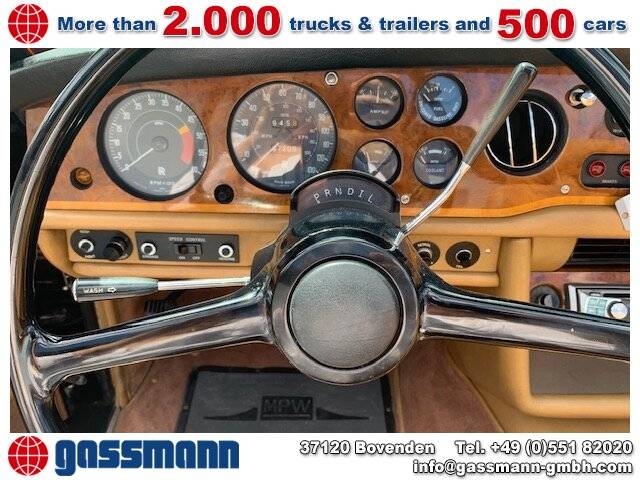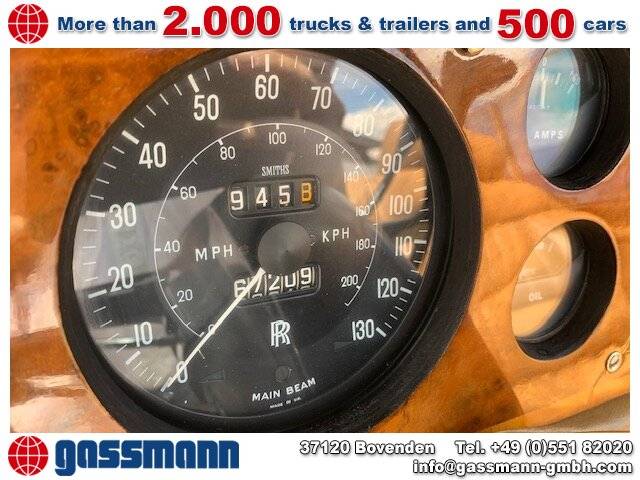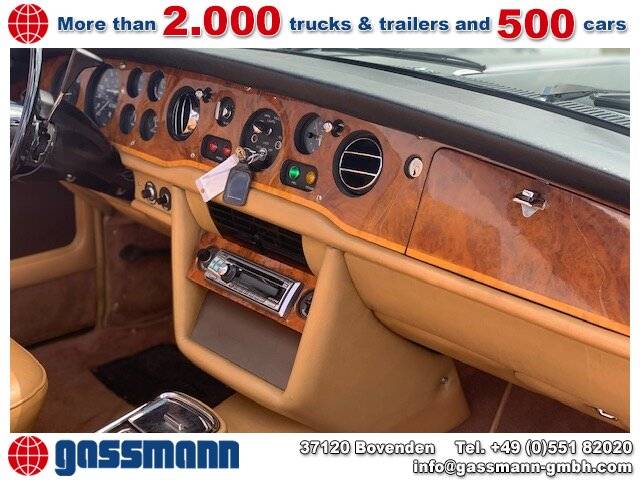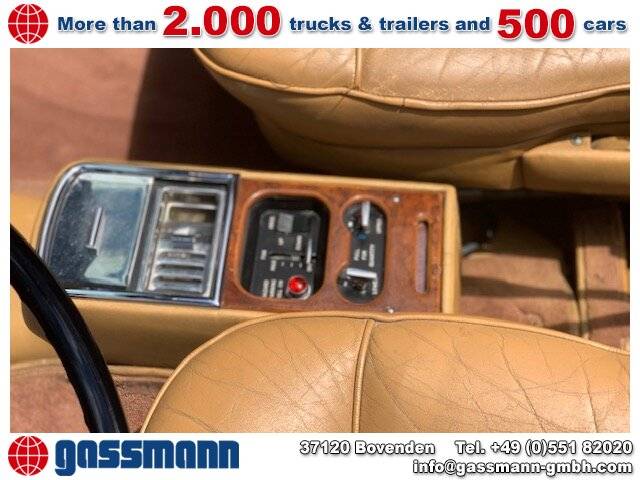 Corniche Cabriolet
Dealer

away
Rolls-Royce Corniche
The Rolls-Royce Corniche is a coupe and convertible, produced from 1971 to 1995. It is a two-door five-seater car, with a front-engine and rear wheel drive.
History of the Rolls-Royce Corniche
Designed by John Polwhele Blatchley, the Rolls-Royce Corniche was a variant of the Rolls-Royce Silver Shadow. It was designed as a combination of the original Silver Shadow and the 1967 drophead. This was not, however, the first instance of the Corniche being used. The nameplate was first used in a 1939 prototype, based on a Bentley, but was never formally produced. The Rolls-Royce Corniche was also briefly marketed as a Bentley but that particular model was later renamed as the Continental.
The Corniche Through the Years
First marketed in 1971, The Rolls-Royce Corniche was available to purchase as both a coupe and a convertible. The coupe was, however, discontinued in 1981, replaced by the Silver Spirit model instead. The original Rolls-Royce Corniche model was updated in 1977 to include rack and pinion steering, updated bumpers, an air conditioning system and an aluminum radiator. Further changes were brought to the model in 1985. These changes included both cosmetic changes and technical updates to its interior. The Corniche was updated to the Corniche II in 1986, The Corniche III in 1989, the Corniche IV in 1992 and the Corniche V as we know it 2000. The Corniche V was one of the most expensive cars ever created by Rolls Roycce but production ended in 2001.
The Rolls Royce Corniche V
The most recent edition of the Rolls-Royce Corniche was produced in 2000, with only 374 units of the incredibly crafted car ever produced. It was a luxury four-seater car with two-door access and was one of the most expensive cars in production for Rolls-Royce. The style design for the Cornice was similar to the Rolls-Royce Silver Seraph, but only in cosmetic terms as the Silver Seraph Sedan produced by BMW was considerably different technically. Production was ended in 2002 with the model being passed onto BMW. The car is special for being hand-built and a more refined version of the crafted Bentley Azure.