1989 |

Jaguar XJR-S V12 Le Mans
JAGUAR XJR-S 5300 12V Le Mans Limited Edition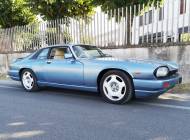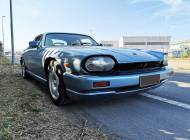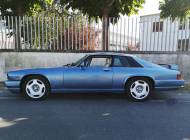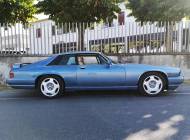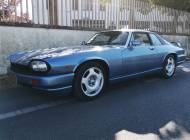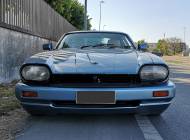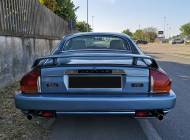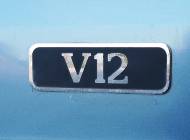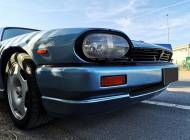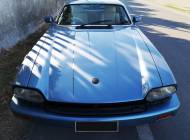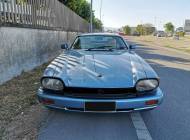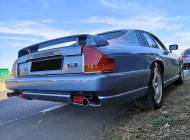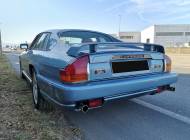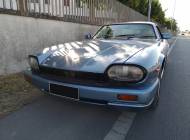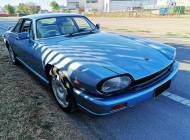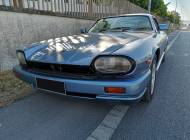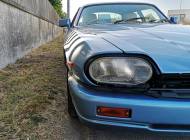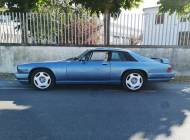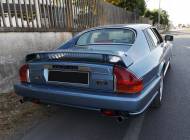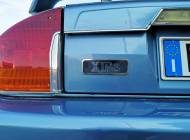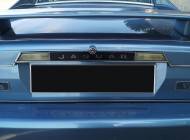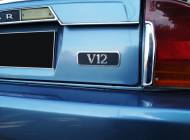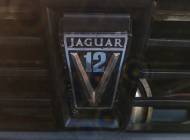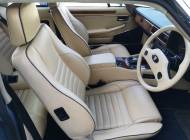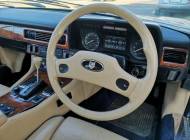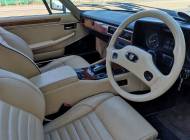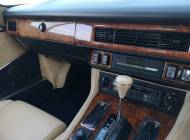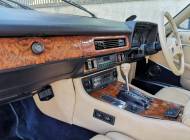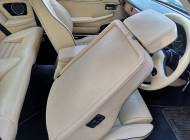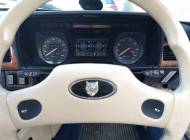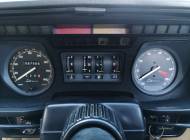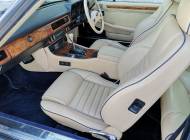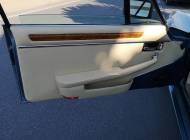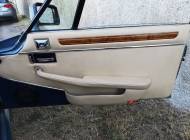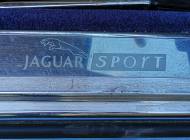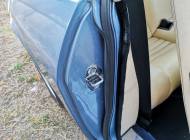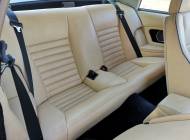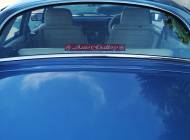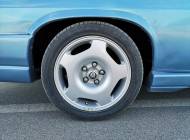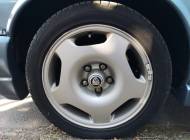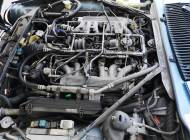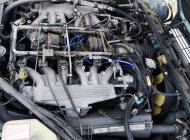 1989 |
Jaguar XJR-S V12 Le Mans
JAGUAR XJR-S 5300 12V Le Mans Limited Edition

Vehicle details

Vehicle data

| | |
| --- | --- |
| Make | Jaguar |
| Model | XJ S |
| Model name | XJR-S V12 Le Mans |
| Series | Series II |
| Year of manufacture | 1989 |
| Condition category | Original |
| Mileage (read) | 87,500 mls |
| First registration | 05/1989 |
| Matching numbers | Yes |

Technical details

| | |
| --- | --- |
| Body style | Coupe |
| Body detail | Coupe |
| Power (kw/hp) | 217/295 |
| Cubic capacity (ccm) | 5,343 |
| Cylinders | 12 |
| Doors | 2 |
| Steering | Right (RHD) |
| Transmission | Automatic |
| Gears | 3 |
| Drive | Rear |
| Front Brake | Disc |
| Rear Brake | Disc |
| Fuel | Petrol |

Individual configuration

| | |
| --- | --- |
| Exterior colour | Others |
| Interior colour | White |
| Interior material | Leather |
| Power Assisted Steering | |
| Central locking | |
| Electric windows | |
| ABS | |
| Cruise control | |
Description
Jaguar XJR-S Limited Edition rara versione speciale prodotta in 350 esemplari tra il 1988 e il 1989 con motorizzazione di 5300 cc. da Jaguar sport società tra Jaguar e TWR. I primi 100 esemplari furono chiaamate Celebration Le Mans in commemorazione della vittoria della Jaguar a Le mans nel 1988. Condizioni della meccanica e degli interni, ottime, la carrozzeria è da rivedere in alcuni punti con interventi di poco conto, vettura nell'insieme sana e poco sfruttata.
Questo veicolo può essere visionato e ritirato a Viterbo Italia. Le offerte non includono passaggio di proprietà, radiazione per esportazione e trasporto.
Per fissare un appuntamento per un'ispezione, si prega di contattarci tramite indirizzo email.
Questo è un veicolo usato, Si consiglia di prendere visione del veicolo prima di formulare un'offerta, onde evitare delusioni in seguito.
Possibilità di trasporto e consegna anche in paesi extra UE, previo accordo separato per quanto riguarda tempi, condizioni e costi.
In caso di acquirenti residenti all'estero informasi preventivamente su modalità e procedure di registrazione del veicolo nel proprio paese.
Il certificato di conformità europeo se richiesto ed è disponibile è a pagamento.
Altre auto e moto sul nostro sito web: www.braveragazze.eu
Sono possibili involontari errori o imprecisioni nella descrizione delle caratteristiche del veicolo o del prezzo esposto dovute a trascrizioni o errori di stampa;
dette informazioni non rappresentano in alcun modo un impegno contrattuale e pertanto,
si invita a verificare le caratteristiche specifiche del veicolo contattando il venditore.
Trattandosi di veicoli storici con diversi anni dalla data di costruzione,
la società non risponde per la eventuale mancanza o difformità di parti o componenti rispetto alle caratteristiche originali di produzione ed omologazione.
E' fatto onere all'acquirente di mettere in atto le verifiche necessarie.
La società è disponibile ad acquistare direttamente o ad effettuare il conto vendita di autoveicoli e/o motoveicoli
-----------------------------
This vehicle can be viewed and picked up in Viterbo Italy. The offers do not include change of ownership, cancellation for export and transport.
To make an appointment for an inspection, please contact us via email address.
This is a used vehicle. It is advisable to view the vehicle before bidding, in order to avoid disappointment later on.
Possibility of transport and delivery also in non-EU countries, subject to separate agreement regarding times, conditions and costs.
In the case of buyers residing abroad, inquire in advance about the methods and procedures for registering the vehicle in your country.
The European certificate of conformity, if required and available, is subject to charges.
Other cars and motorcycles on our website: www.braveragazze.eu
Unintentional errors or inaccuracies in the description of the characteristics of the vehicle or of the displayed price due to transcriptions or printing errors are possible;
this information does not in any way represent a contractual commitment and therefore,
please check the specific characteristics of the vehicle by contacting the seller.
As these are historic vehicles with several years from the date of construction,
the company is not liable for any lack or discrepancy of parts or components with respect to the original production and homologation characteristics.
The buyer is responsible for carrying out the necessary checks.
The company is available to buy directly or to carry out the sale of cars and motorcycles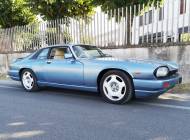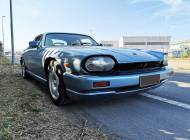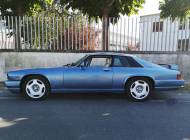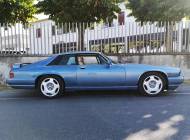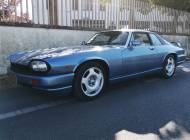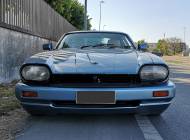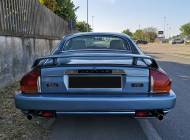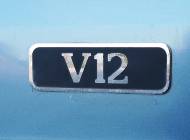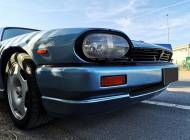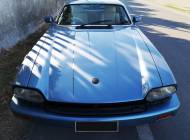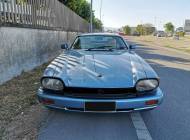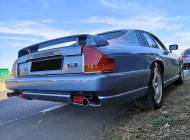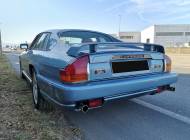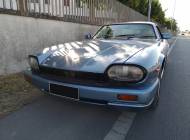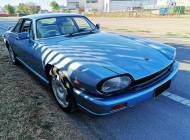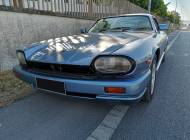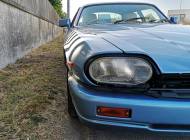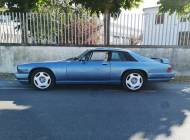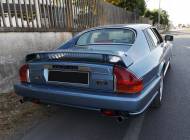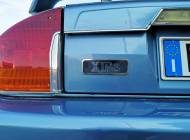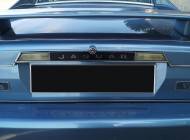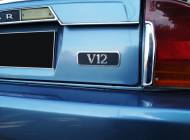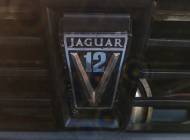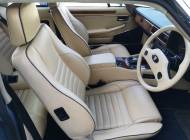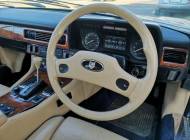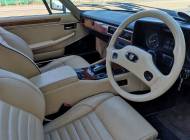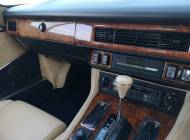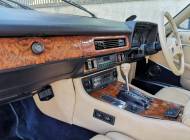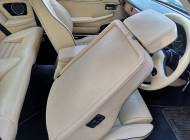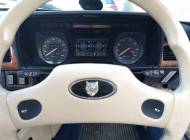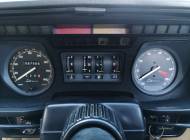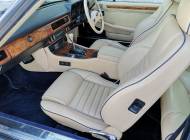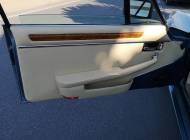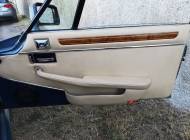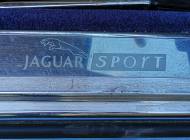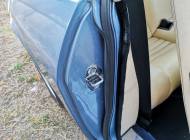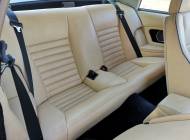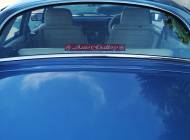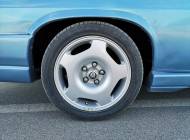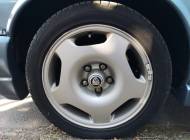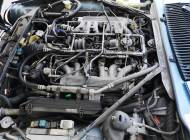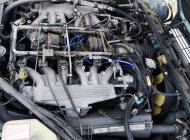 Dealer-Imprint
Brave Ragazze Motors
Via dell'Industria snc
01100 Viterbo
+39 0761 252110
Paolo Di Braveragazze Motors
Seller
Route
omniafund srlu (braveragazze motors)
OMNIAFUND SRL OMNIAFUND SRL
Via dell'Industria snc

01100 Viterbo
omniafund srlu (braveragazze motors)
OMNIAFUND SRL OMNIAFUND SRL
Via dell'Industria snc

01100 Viterbo
OMNIAFUND SRL OMNIAFUND SRL
omniafund srlu (braveragazze motors)
Loading...
Loading...