1958 |

BMW Isetta 300
La Motocoupè Trasformabile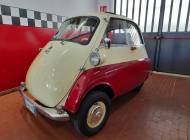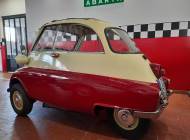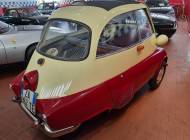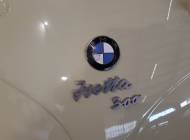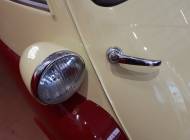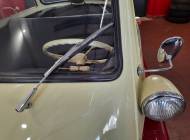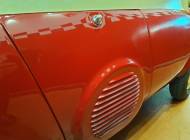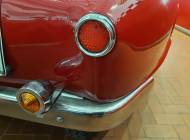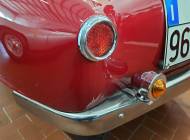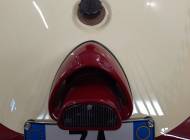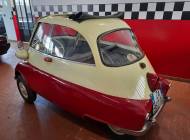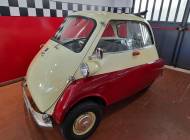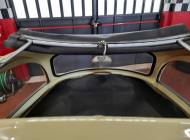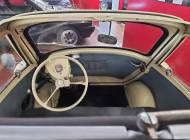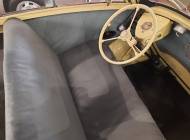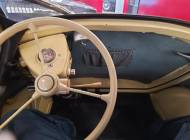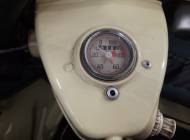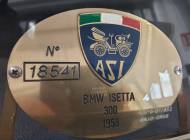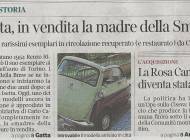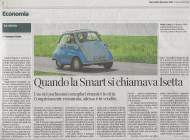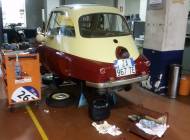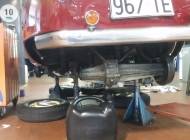 1958 |
BMW Isetta 300
La Motocoupè Trasformabile

Vehicle details

Vehicle data

| | |
| --- | --- |
| Make | BMW |
| Model | Isetta |
| Model name | Isetta 300 |
| Series | Typ 102 |
| Year of manufacture | 1958 |
| Chassis number | 36069 |
| Condition category | Restored |
| Mileage (read) | 45,382 km |
| Previous owners | 4 |
| First registration | 06/1958 |
| Engine number | 572858 |
| Matching numbers | Yes |

Technical details

| | |
| --- | --- |
| Body style | Small car |
| Body detail | Small Car |
| Power (kw/hp) | 10/13 |
| Cubic capacity (ccm) | 298 |
| Cylinders | 1 |
| Doors | 1 |
| Steering | Left (LHD) |
| Transmission | Manual |
| Gears | 4 |
| Drive | Rear |
| Front Brake | Drum |
| Rear Brake | Drum |
| Fuel | Petrol |

Individual configuration

| | |
| --- | --- |
| Exterior colour | Yellow |
| Manufacturer colour name | Giallo paglierino |
| Interior colour | Grey |
| Interior material | Imitation leather |
| Sunroof | |
| Folding roof | |

Optional equipment

| | |
| --- | --- |
| Telo Copri Auto Cover Car | |
| Stacca Batteria | |
Description
La BMW Isetta è un'auto d'interesse storico molto ricercata. La si potrebbe chiamare anche Micro Mobility Vehicle. Antesignana delle moderne Smart, la microcar di Monaco di Baviera aveva coniugato un concept intelligente con l'eleganza della semplicità. Per l'epoca, Isetta era una vera e propria auto futuristica. Se non ci fosse stata l'Isetta, forse oggi il marchio BMW non esisterebbe più… Negli anni '50, BMW era in crisi e serviva un nuovo modello che non richiedesse costi elevati per lo sviluppo e la progettazione. Al Salone dell'Auto di Torino del 1954, BMW trovò la soluzione: allo stand della Iso Rivolta, un costruttore italiano di frigoriferi e miniauto, c'era un'auto a 3 ruote con un enorme portellone anteriore, la Iso Isetta. La delegazione BMW acquisì i diritti di licenza e gli impianti produttivi seduta stante. La "Motocoupé" nasce da un progetto del costruttore italiano Iso Rivolta e fa parte delle cosiddette bubble car. Caratteristici di Isetta sono il portellone anteriore e il motore monocilindrico a quattro tempi che pulsa nella coda. Per dare un nome alla bubble car, BMW decise di ispirarsi alle sue radici. Isetta è una forma diminutiva italiana che viene da Iso. Nel numero di ruote, invece, BMW ha deciso di discostarsi dall'antenata italiana: l'originale ne aveva solo tre, mentre la versione tedesca di Isetta usciva dalla fabbrica con quattro ruote. Nel 1956, la casa bavarese lanciò la BMW Isetta 300 che aveva una coppia maggiore, una cilindrata di 300 cc e una potenza di 13 CV. In entrambe le versioni, la piccola bubble car poteva raggiungere una velocità massima di 85 km/h. Sulle brevi distanze e in città, l'eroina dell'uso quotidiano non aveva rivali. Con una lunghezza di soli 2,28 metri e un peso mosca di 350 chilogrammi, era versatile e maneggevole come nessun'altra. Poteva ospitare due passeggeri adulti seduti uno accanto all'altro come una "vera" auto, una prerogativa che nessun'altra microcar poteva offrire. Il portellone che si apriva in avanti, come in un frigorifero, permetteva di salire comodamente. Il volante e la colonna dello sterzo si spostavano di lato con il portellone. Il pubblico aveva capito: Isetta non era una limousine in versione lillipuziana, ma un'auto di nuova concezione, un'auto che era arrivata sul mercato al momento giusto: era la microcar degli anni '50. La vettura che proponiamo, del 1958 faceva parte di un Museo di Microcar. Completamente restaurata è stata immatricolata ed omologata ASI Targa Oro. E'stata eseguita una revisione generale a Luglio 2020 presso officina specializzata. Sono stati rifatti i freni con sostituzione delle ganasce, cilindretti, tubi, cuscinetti, bobina/puntine candela e trattamento di tancherite al serbatoio. E' dotata di stacca batteria e viene fornita con telo copri vettura su misura. Così recitava una campagna pubblicitaria tedesca di BMW a lei dedicata: "Sarete sempre felici nella BMW Isetta – con ogni tipo di tempo". Oggi questa Microcar è pronta per nuove avventure!
Show more
Show less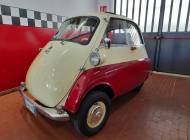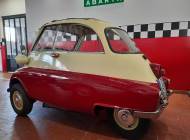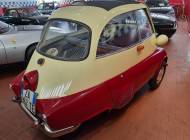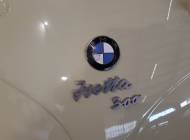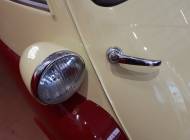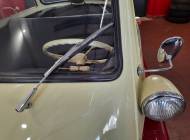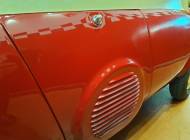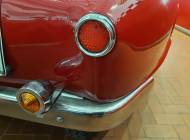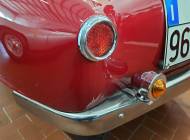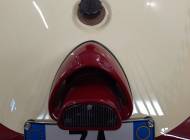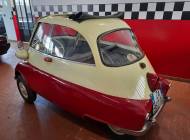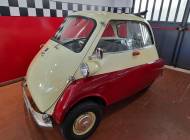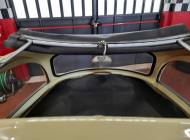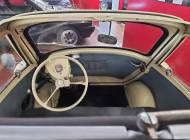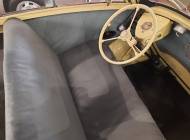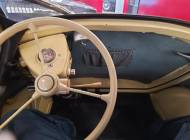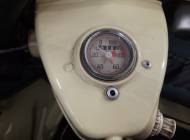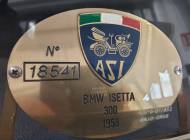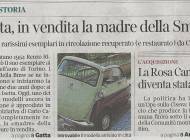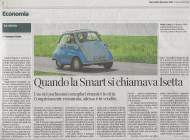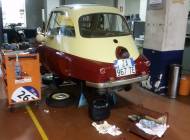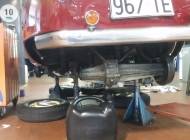 Condition & Registration

| | |
| --- | --- |
| Engine (Seller assessment): | 5 of 5 |
| Technique (Seller assessment): | 5 of 5 |
| Paint (Seller assessment): | 5 of 5 |
| Interior (Seller assessment): | 5 of 5 |
| MOT until 12/2022 | |
| FIVA | |
| Registered | |
| Ready to drive | |
| Accident-free | |

| | |
| --- | --- |
| Vehicle-ID: | 222439 |
| Dealer Vehicle-ID: | 61 |
Dealer-Imprint
Franzoni Auto
Via Vallecamonica 12/c
25127 Brescia
+39 030 321532
Stefano Franzoni
Seller
Route
Via Vallecamonica 12/c

25127 Brescia
Via Vallecamonica 12/c

25127 Brescia
Loading...
Loading...