1938 |

BMW 328
Frazer Nash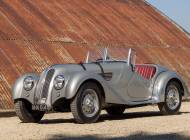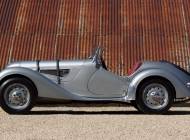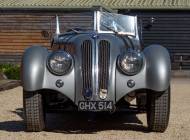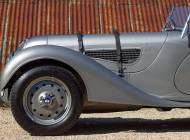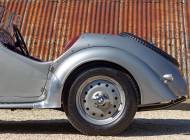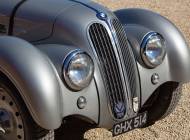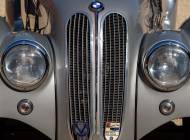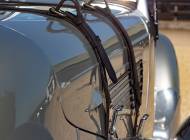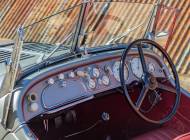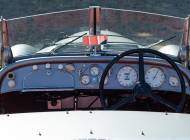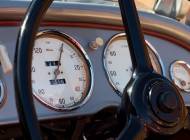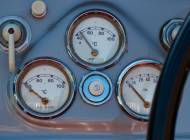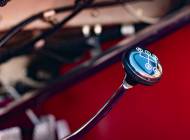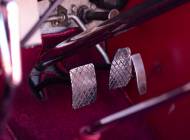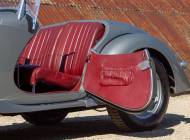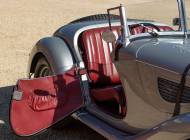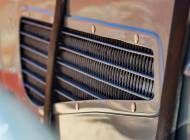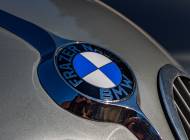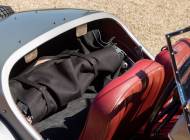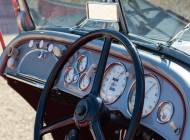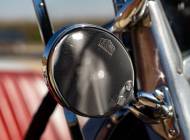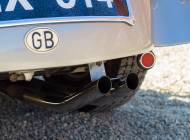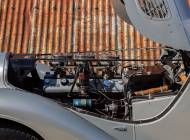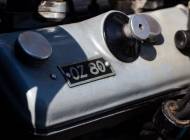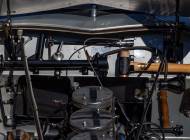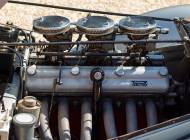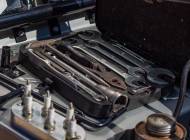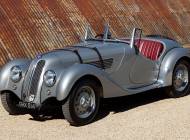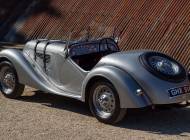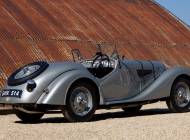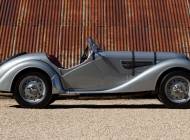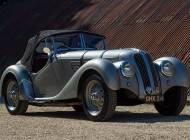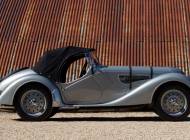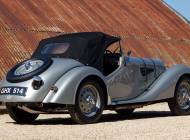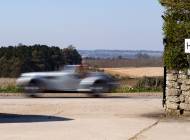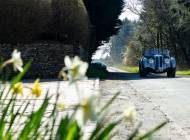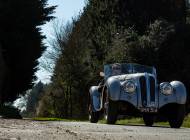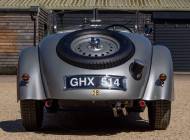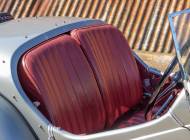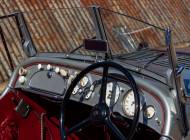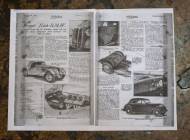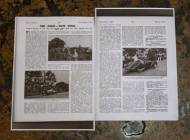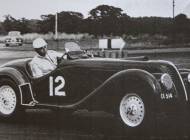 1938 |
BMW 328
Frazer Nash

Dettagli del veicolo

Dati veicolo

| | |
| --- | --- |
| Marca | BMW |
| Modello | 328 |
| Versione | 328 |
| Serie di fabbricazione | Typ 328 |
| Anno di fabbricazione | 1938 |
| Matching numbers | Si |

Dettagli tecnici

| | |
| --- | --- |
| Per carrozzeria | Cabriolet |
| Tipo carrozzeria | Roadster |
| Potenza (kW/CV) | 59/80 |
| Cilindrata (ccm) | 1.971 |
| Cilindri | 6 |
| Posizione volante | Destra |
| Cambio | Manuale |
| Trazione | Posteriore |
| Freno anteriore | Tamburo |
| Freno posteriore | Tamburo |
| Carburante | Benzina |

Configurazione individuale

| | |
| --- | --- |
| Colore carrozzeria | Argento |
| Colore interni | Rosso |
| Materiale interni | Altri |
Descrizione
1938 Frazer Nash BMW 328
Matching numbers
8th overall in 1938 Paris – Nice Trial
1of 46 Frazer Nash-BMWs known to survive
The pre-eminent sports car of its day and an icon of motoring
MODEL HISTORY
In 1936, Ernst Henne drove his prototype BMW 328 to victory in the 2-litre class at the annual Eifelrennen event at the Nurburgring, beating a world-class field of entrants including several 1½ litre monopostos. This achievement put BMW on the map and the new 328 model would go on to be one of the most important in the company's history and the iconic sports car of its age.
As BMW had only been manufacturing cars for 8 years and had only limited resources, the 328 came about more as an evolution of their range rather than a blank starting point. The 328 used the chassis, transverse leafspring independent front suspension and live rear axle from the 319 while the cylinder block and hydraulic brakes would come from the 326. The chassis was, however, hugely advanced; BMW's chief engineer Fritz Fiedler created a masterpiece that was both stiff and light allowing for softer spring loads. It was clothed in a modern-looking sports body designed by Peter Szymanoski who would go on to become BMW's chief of design after WWII.
At the heart of the car was a 6-cylinder engine that featured an ingenious new head designed by Rudolf Schleicher. This unit incorporated hemispherical combustion chambers and inclined valves without using overhead or twin camshafts. As mentioned, it used the old 326 engine with its block-mounted camshaft and pushrods but it used two rocker shafts to actuate the valves, one situated above each bank, giving the external impression of a twin overhead camshaft. This gave all the benefits but without the costly redesign of a whole engine. The engine gave a healthy output of 80hp at 5000rpm.
Its sporting credentials were soon being put to the test at racing events all over Europe and the 328 reigned supreme taking more than 100 classic wins in 1937 including the grueling RAC Tourist Trophy. In 1938 it would repeat its class win in the RAC TT as well as class wins in the Alpine Rally and the Millie Miglia. In 1939 it would take the out right win in the RAC Rally as well as coming fifth overall and first in class at the 24 Hours of Le Mans. Finally it would take the outright win in the Millie Miglia in 1940 with a special aerodynamic body as a final flourish before the war. A quite outstanding achievement and it is no wonder that these cars are so desired today.
Between 1936 – 1939 only 464 BMW 328s were produced of which fewer than 200 are know to exist today. In 1934 AFN Ltd. acquired the rights to import BMWs into the UK and these right-hand-drive cars where sold as Frazer Nash-BMWs. In total 48 Frazer Nash-BMW 328s were imported into Britain, some with the Germany body work while other had British coachwork and all but 2 of these cars survive to this day.
THIS MOTOR CAR
The Classic Motor Hub is delighted to offer for sale this stunning Frazer Nash BMW 328 chassis #85107. The car was delivered from the factory to AFN London on the 2nd of July 1937, finished in white with black wings. Its first owner, Mr. W.I. Innes of Hawick, Scotland, purchased it on the 27th January 1938 where upon it was given the registration GHX 514. Mr Innes was a keen motorist and he soon had it entered for the Paris Nice Trial in July/August that year. The event was a testing affair starting with flying laps of the 'Circuit de Vitesse' at Montlhery, followed by the long road section down through Grenoble, Troyes, Dijon, Beaune, Bourg-en-Bresse before finishing at the 'Pont-du-Var just on the outskirts of Nice. The cars were then re-examined before two final tests comprising a low speed / acceleration test and finally the La Turbie Hillclimb. #85107 not only completed the trial but it came 1st in class (sub 2000cc) in the La Turbie Hillclimb and 8th overall, an impressive effort!
What happened to the car during the war is unknown but it survived the hostilities safely and photos show it was back racing at Silverstone in 1952. Alexander Britton of Manchester then acquired the car in February 1963 and this BMW 328 had 3 further owners before Peter Lovett bought the car in 1989. He kept this wonderful example for 3 years before selling it to the Richard Wilkinson who has owned the car for the past 28 years.
This elegant car has been meticulously maintained during Richard ownership and there are a huge number of invoices on file showing that this particular Frazer Nash BMW 328 was kept in top condition and always attended to by a top specialists such as TT Workshops and Steve Stanton. On acquiring #85107, Richard had a Bristol gearbox with overdrive installed, a hugely beneficial modification that allows much faster cruising speeds while being gentler on the engine. The body was also given a freshen up by TT Workshops in '98/'99 including a respray and a re-trim which remains in excellent condition to this day.
Mostra di più
Mostra di meno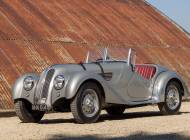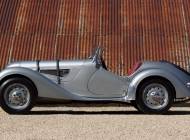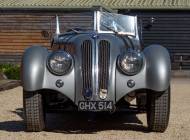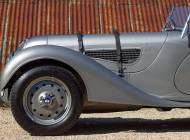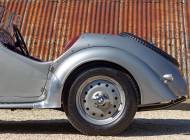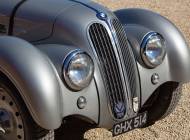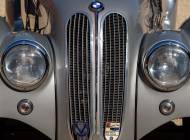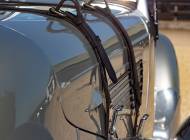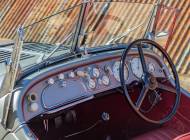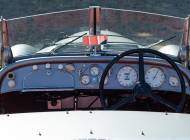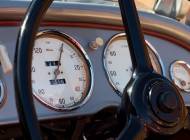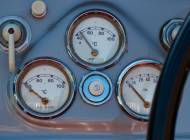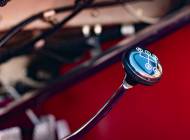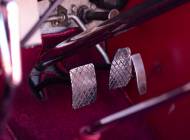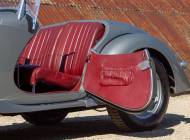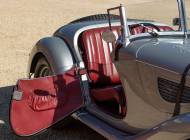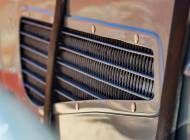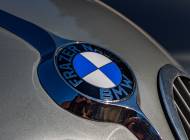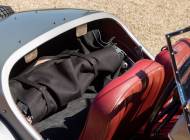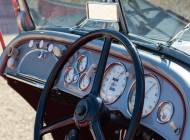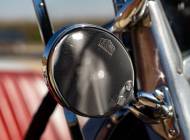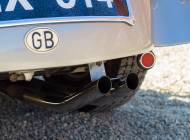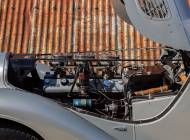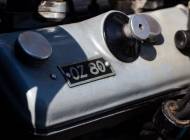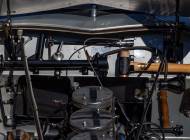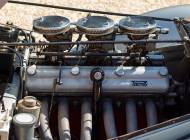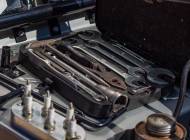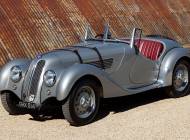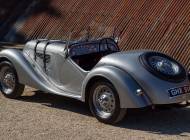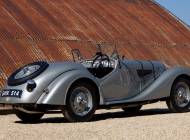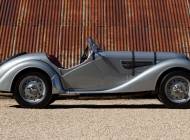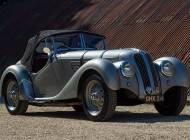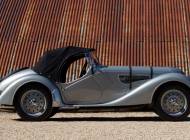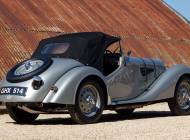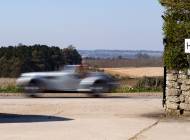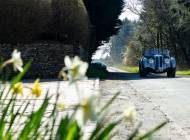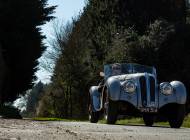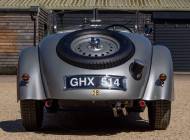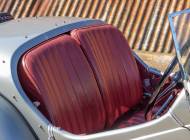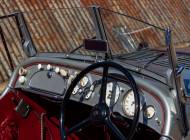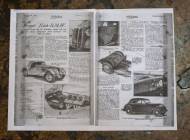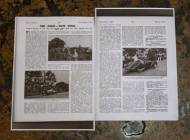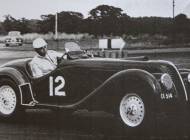 Note legali della concessionaria
The Classic Motor Hub
Old Walls, Ablington
GL7 5NX Bibury
+44 1242 821600
Angus Maccurrach
Venditore
Route
Appointment Only

GL7 5NX Bibury
Appointment Only

GL7 5NX Bibury
Caricamento...
Caricamento...