Ferrari Testarossa Classic Cars for Sale
27 Offers for Ferrari Testarossa found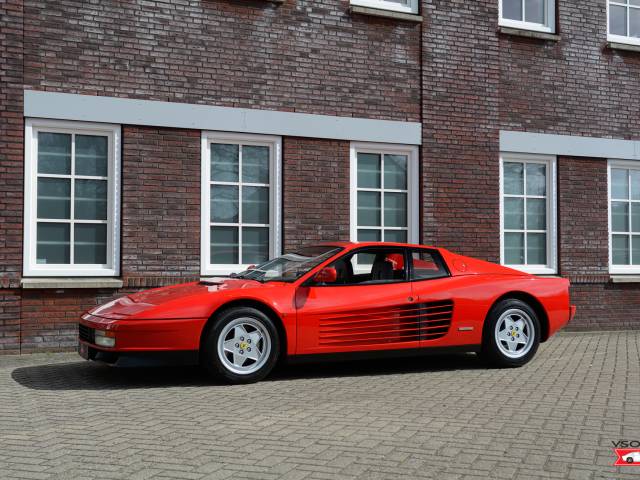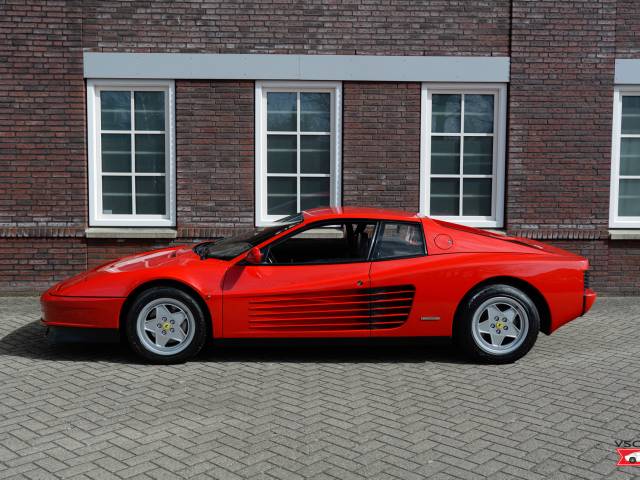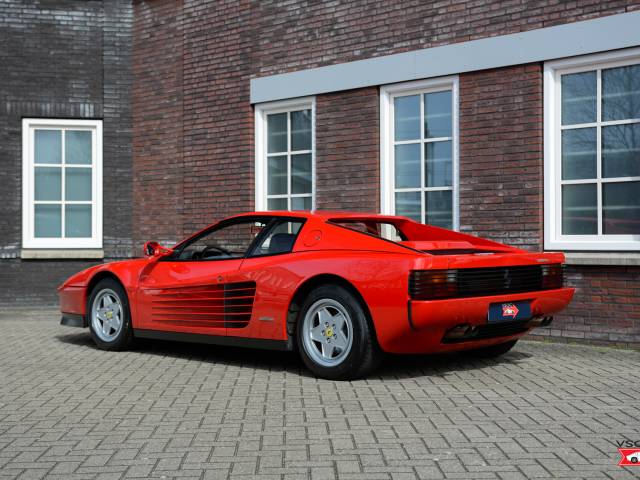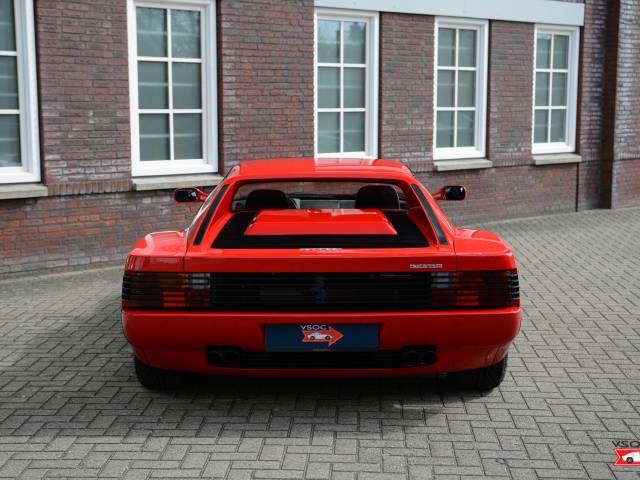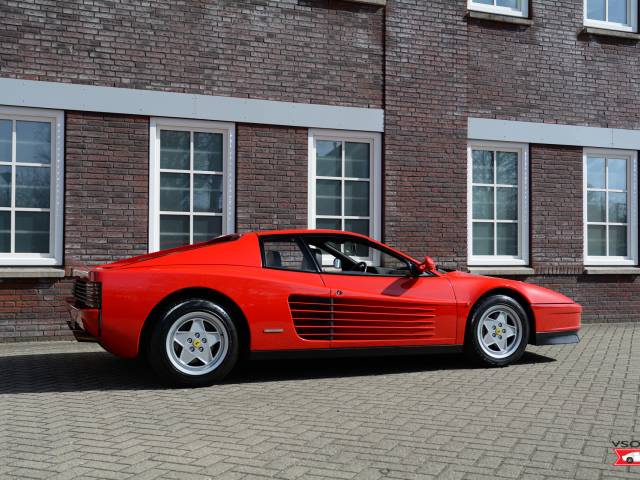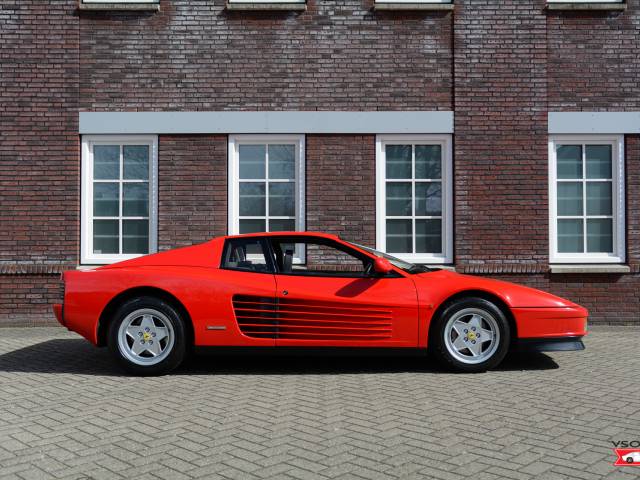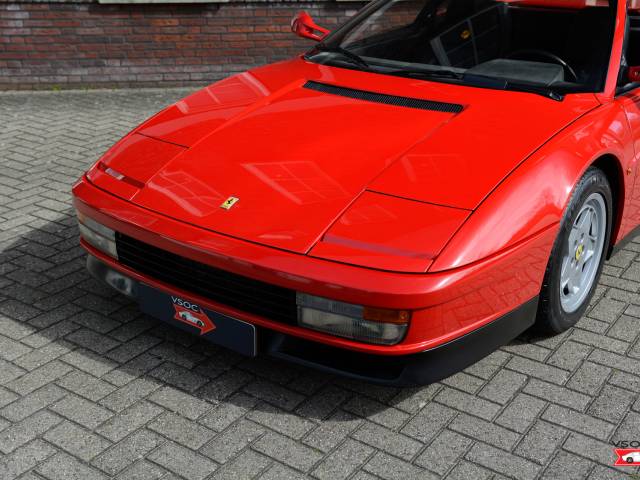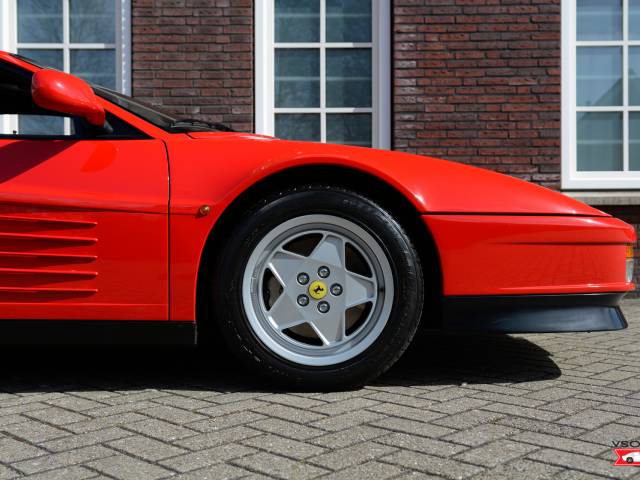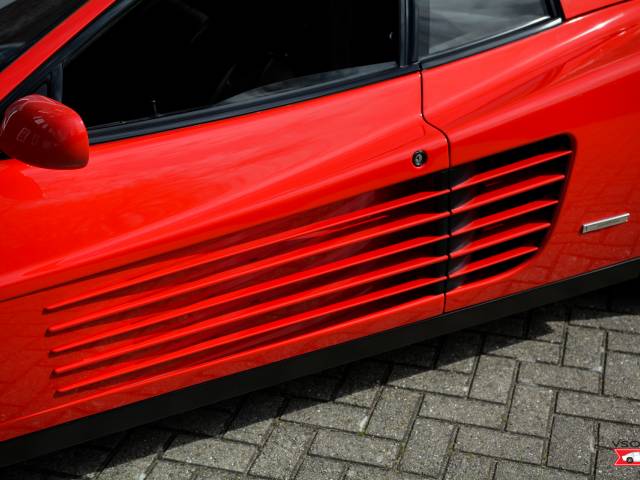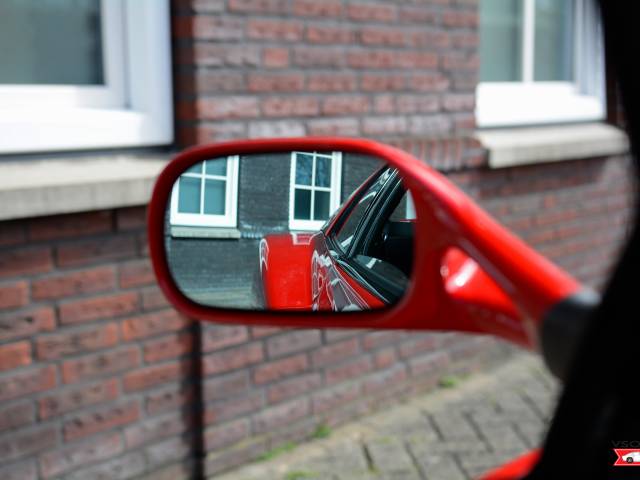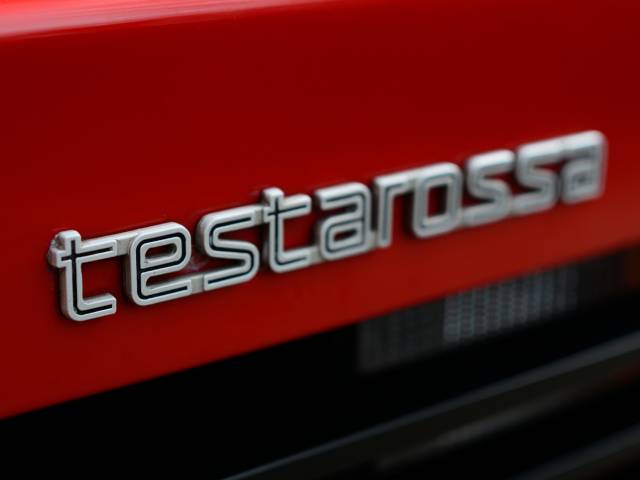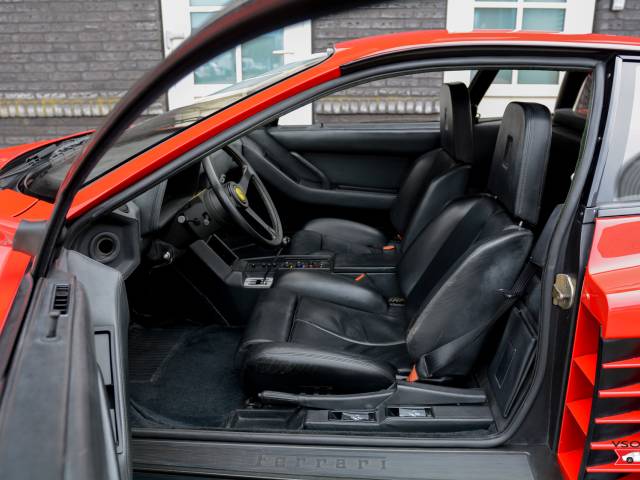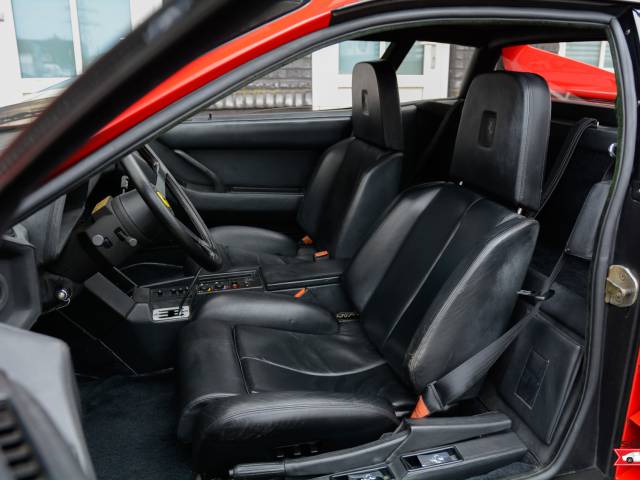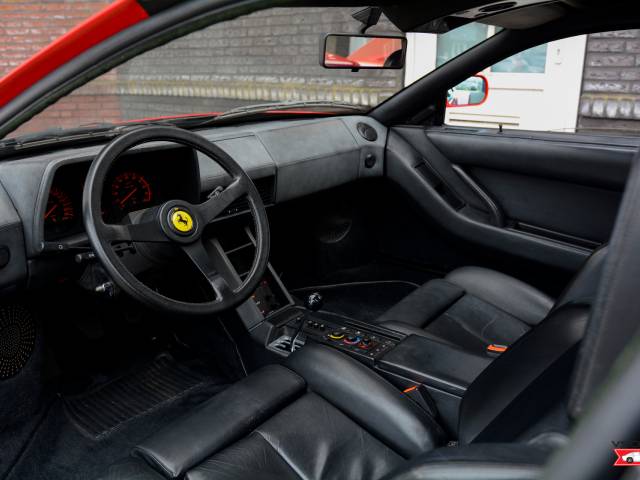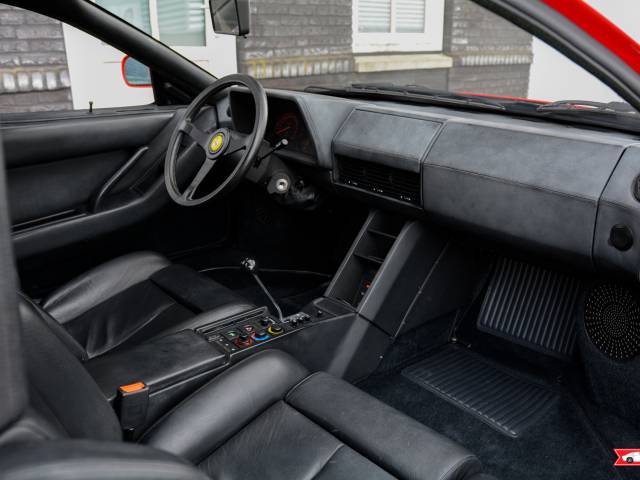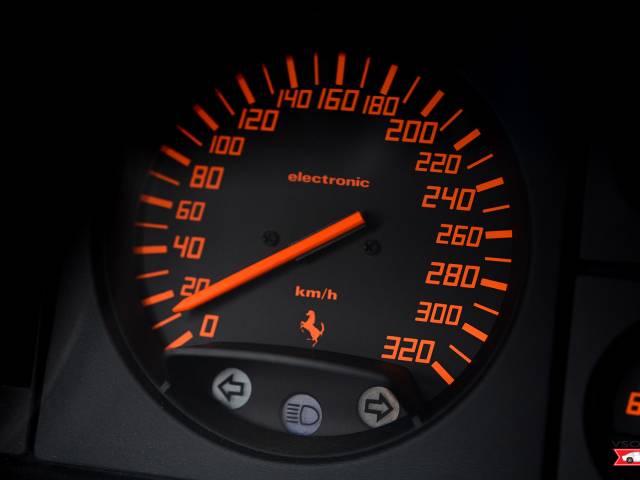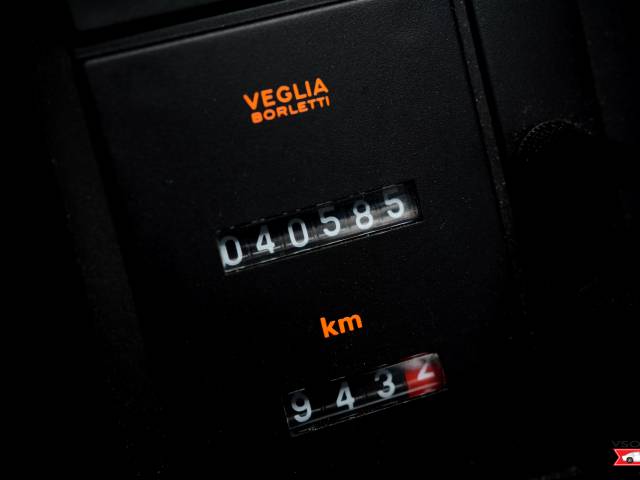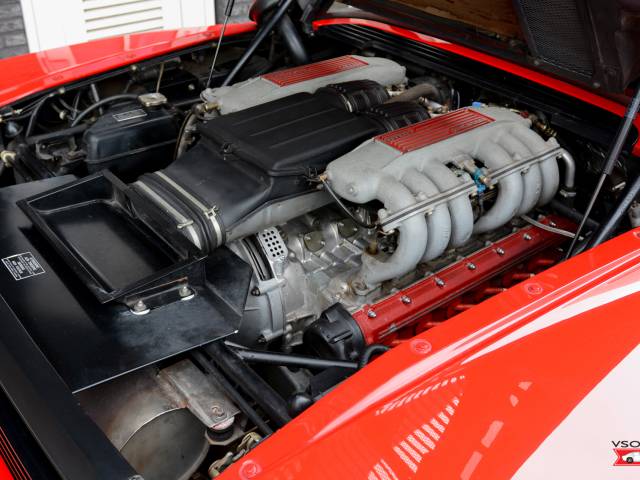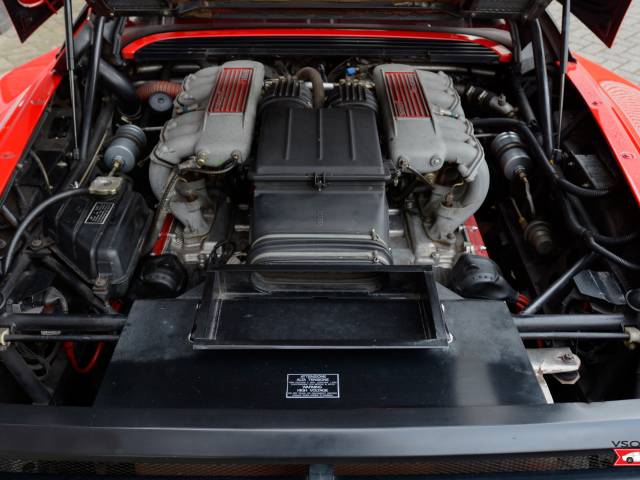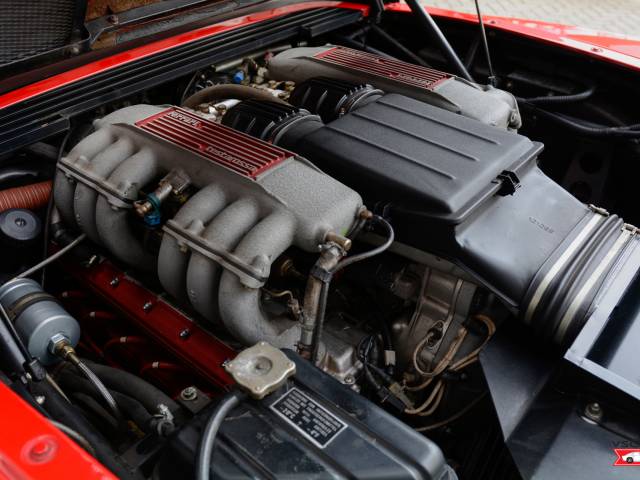 Original Dutch delivery and only 40.000 km. Fresh big service
Dealer

away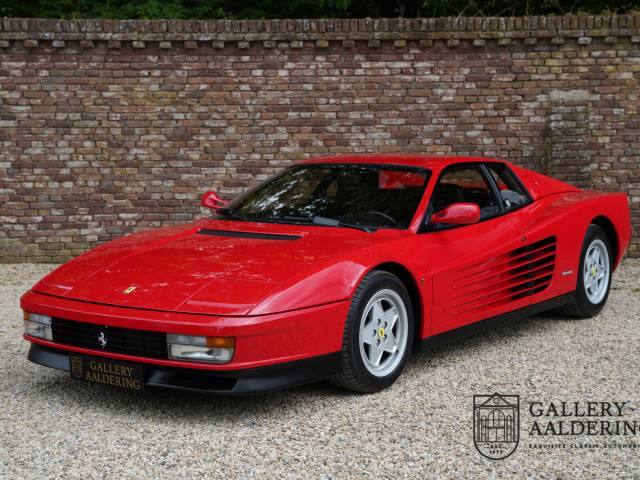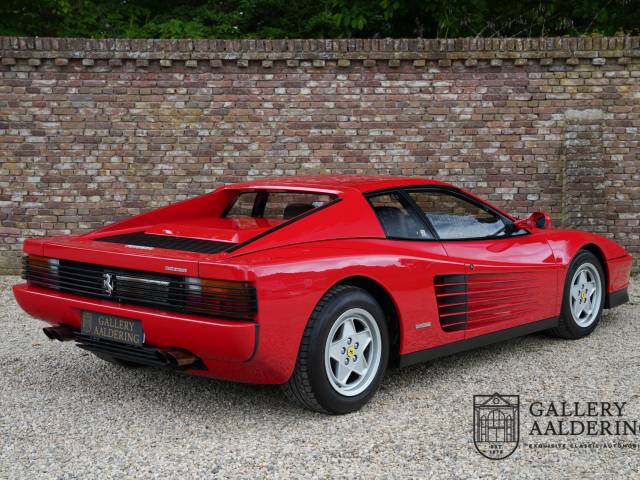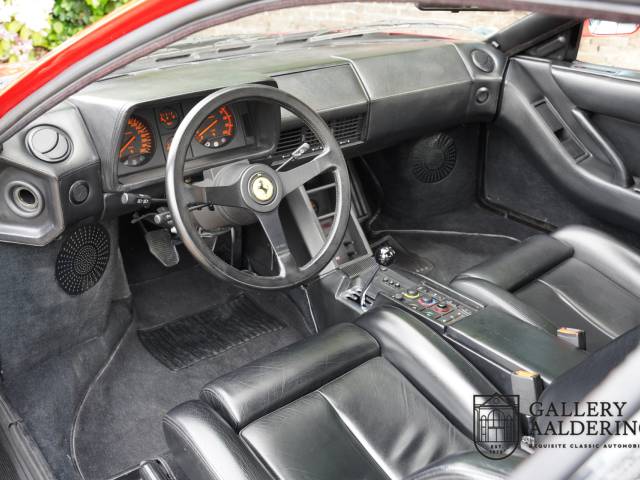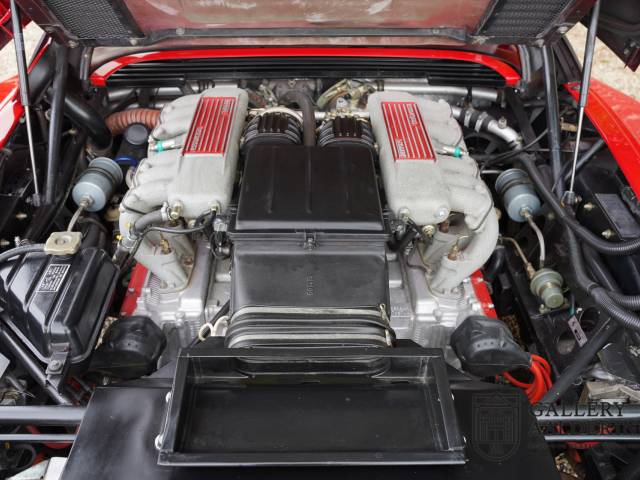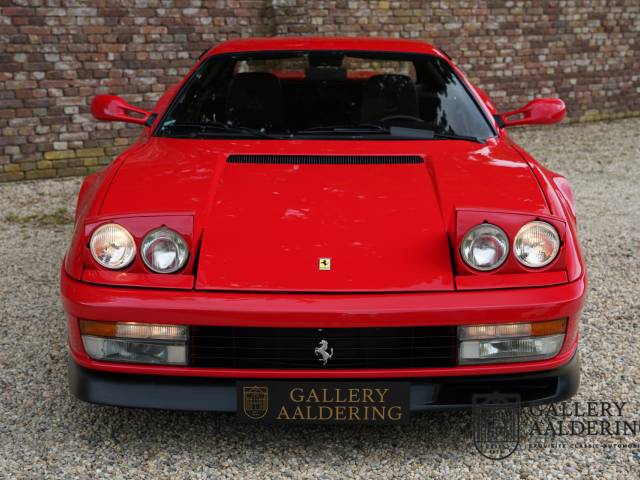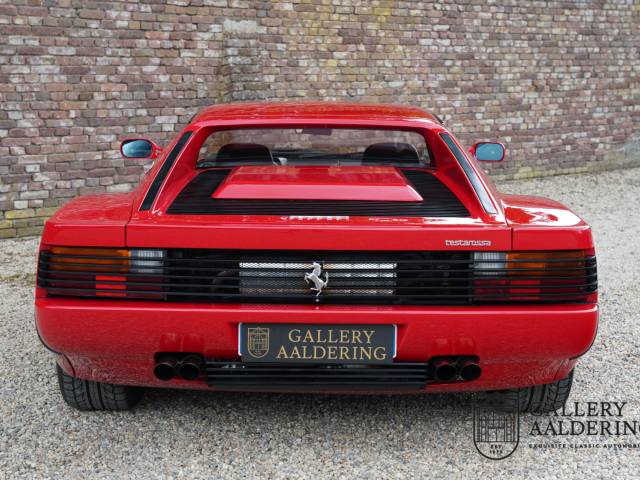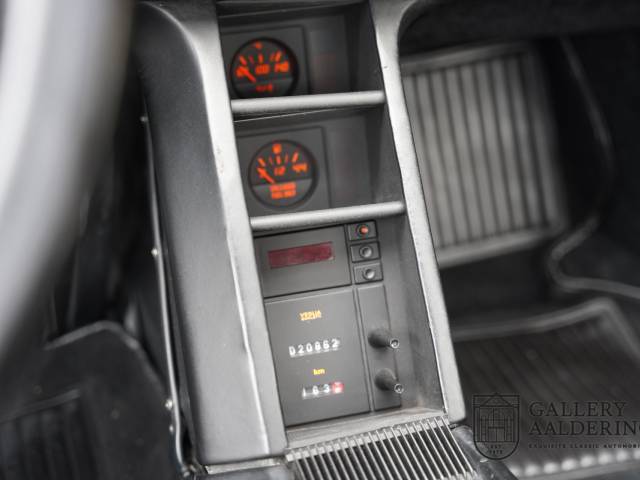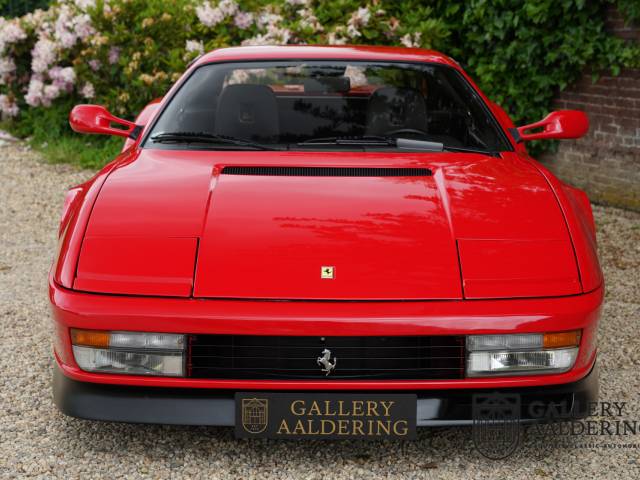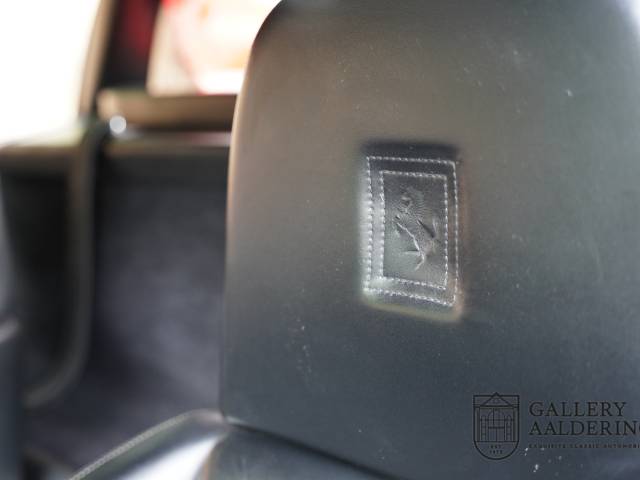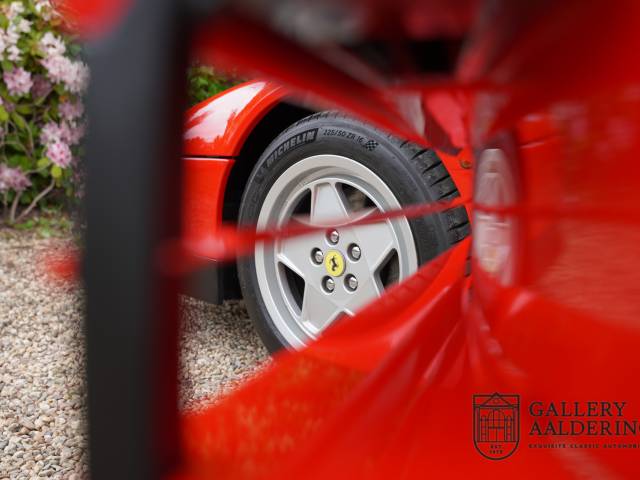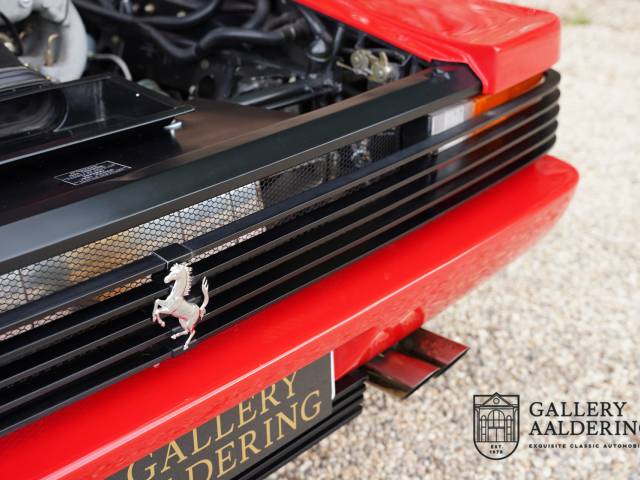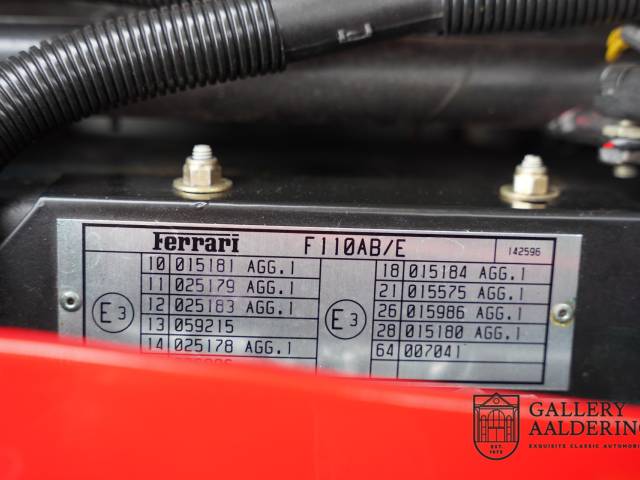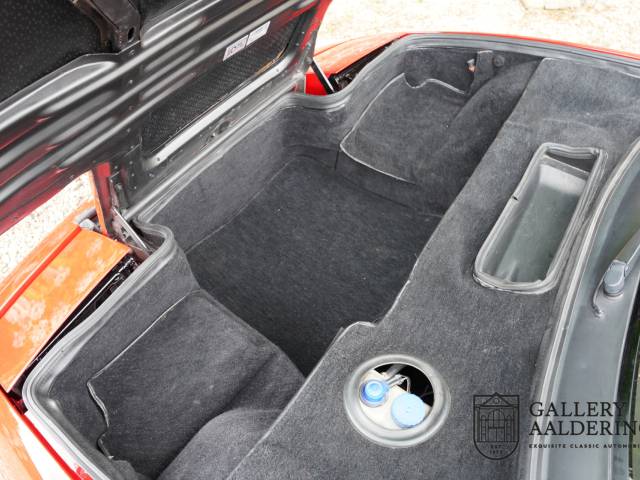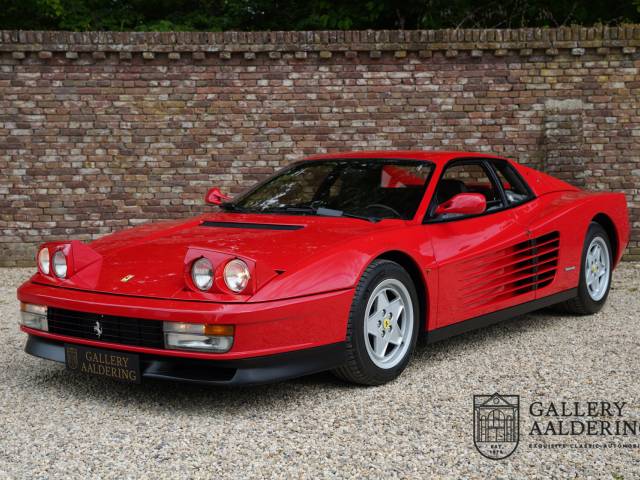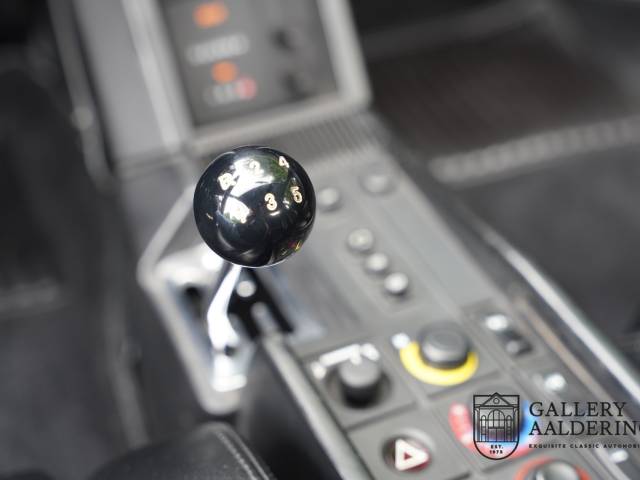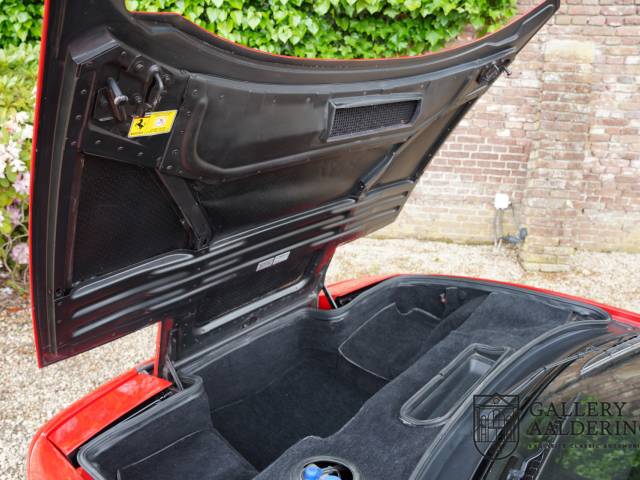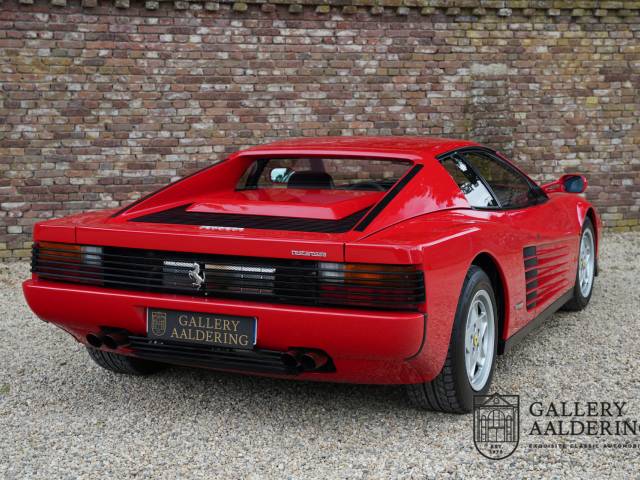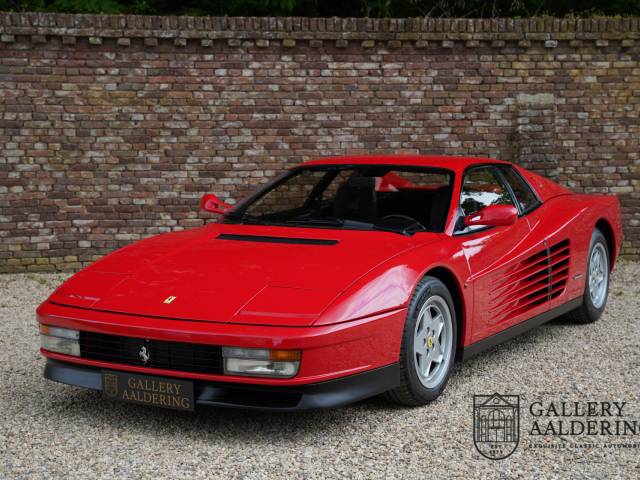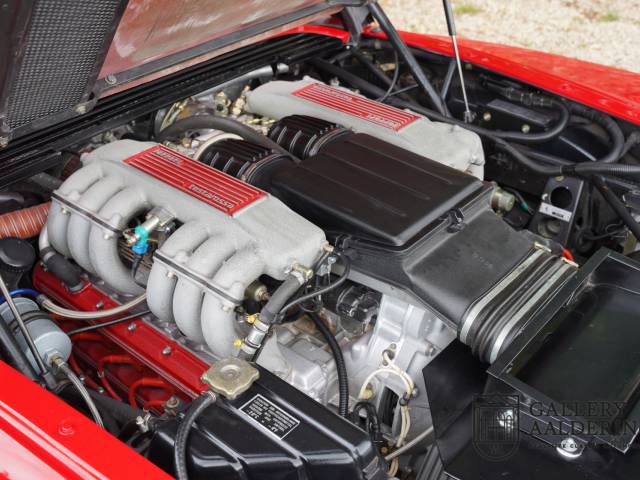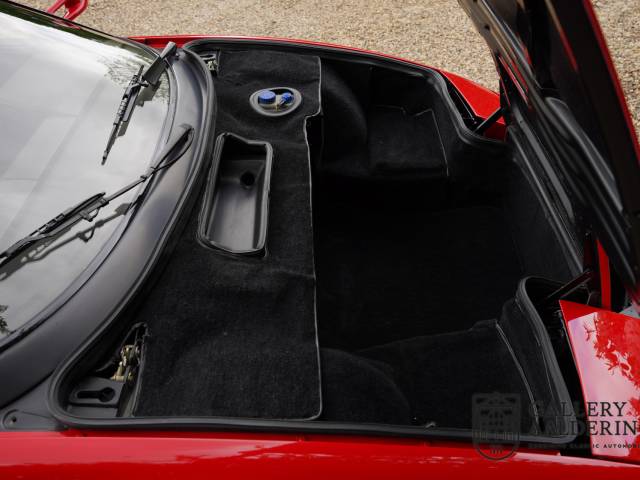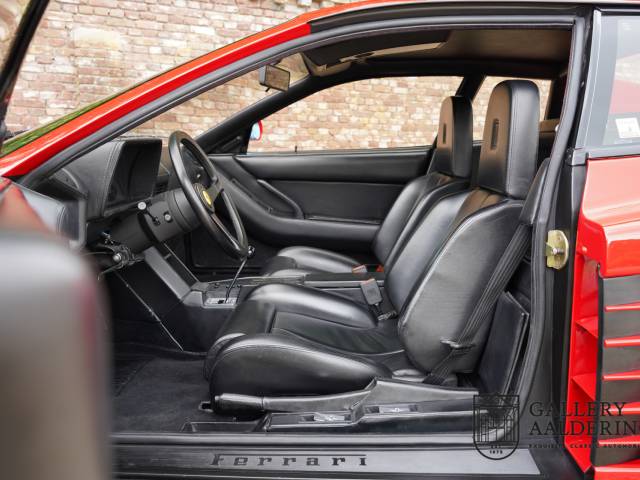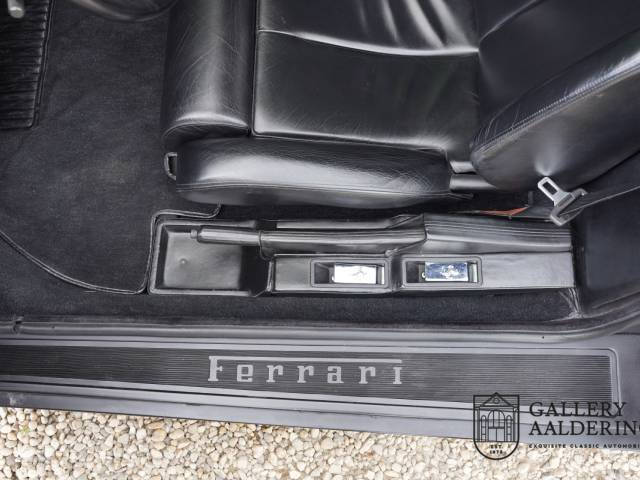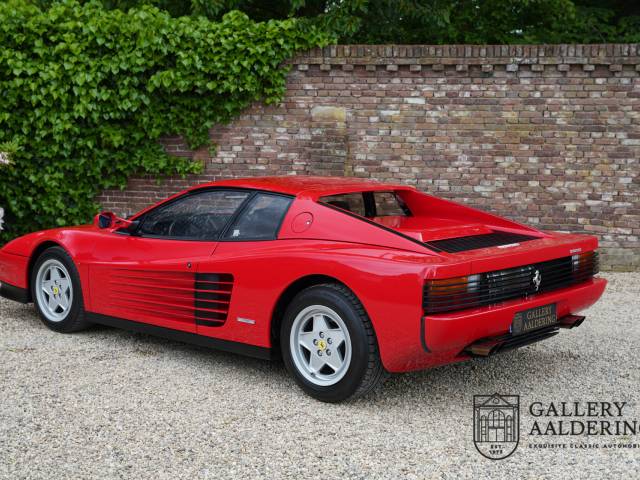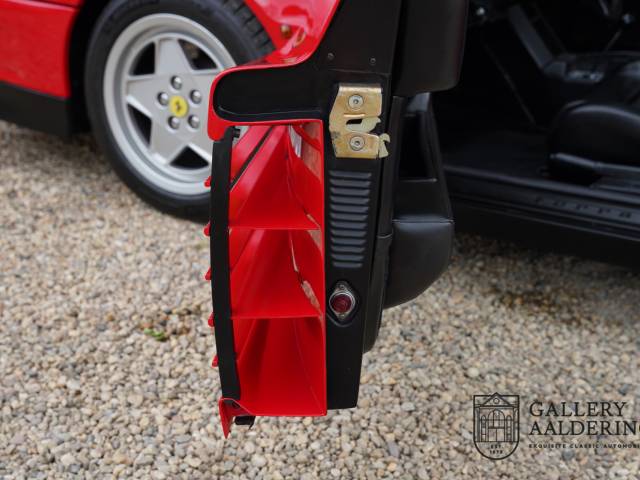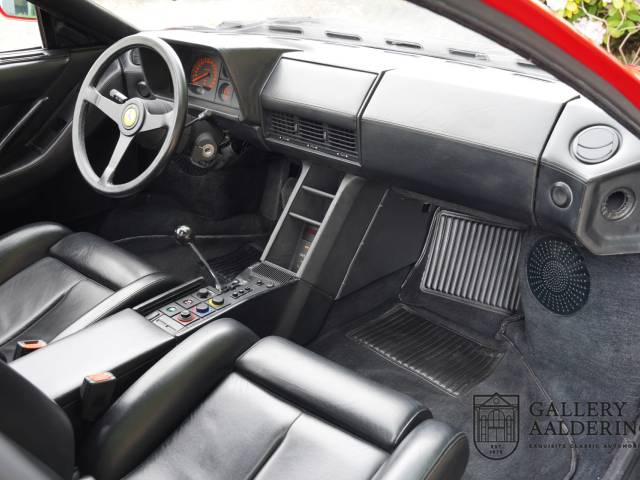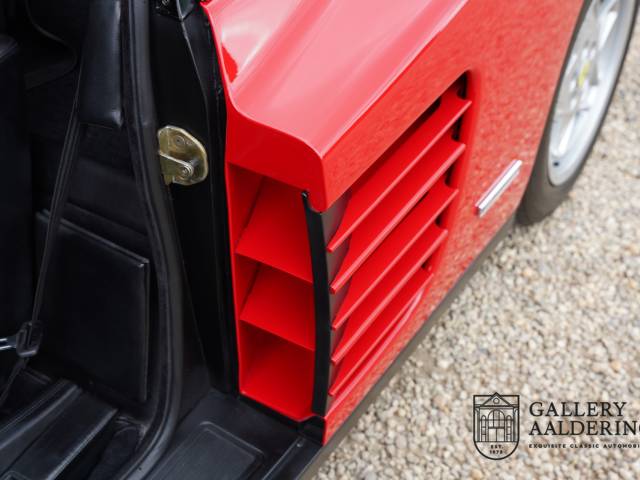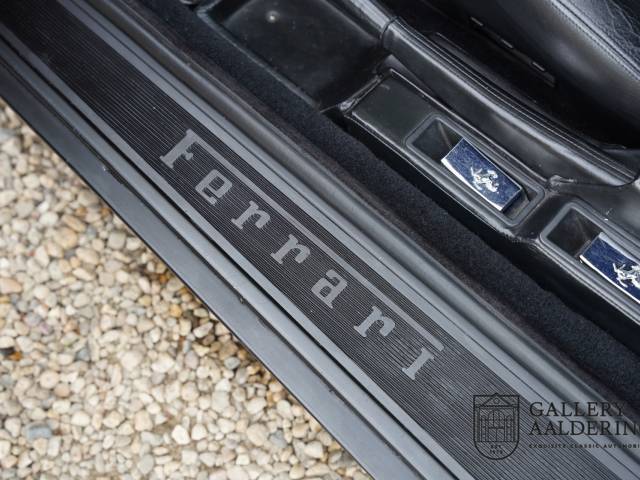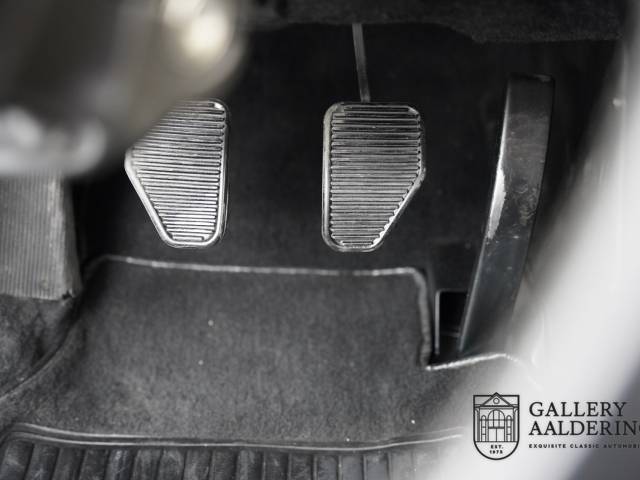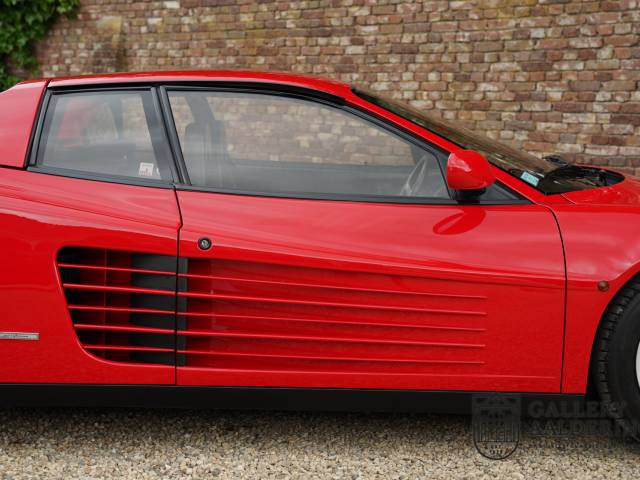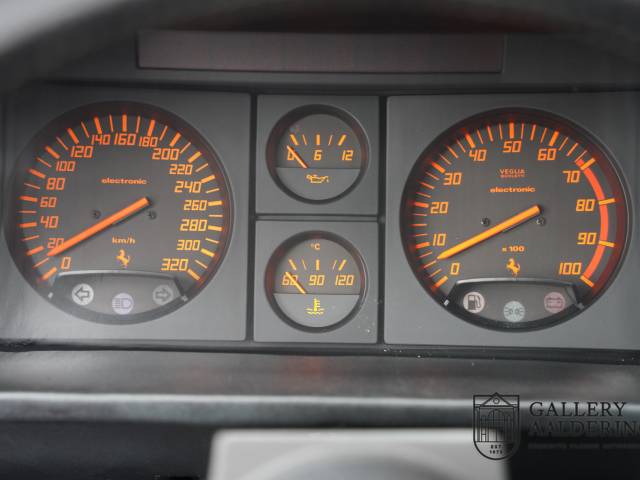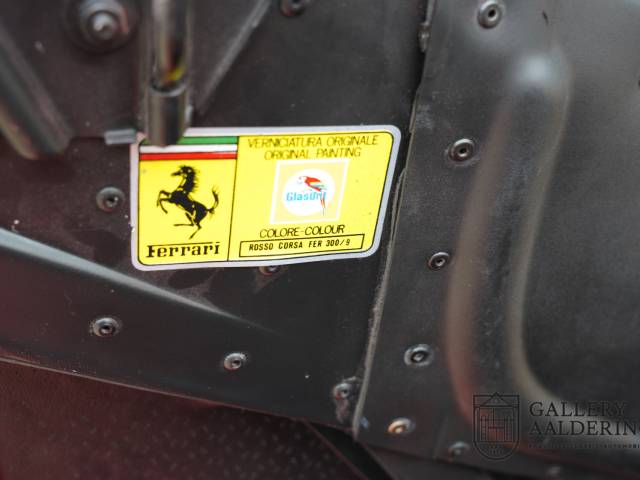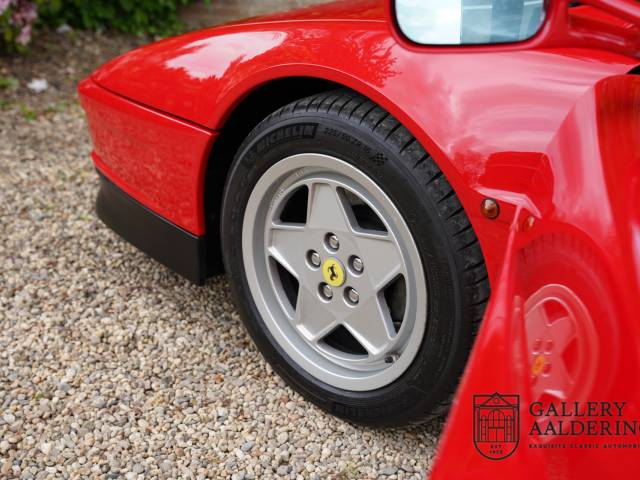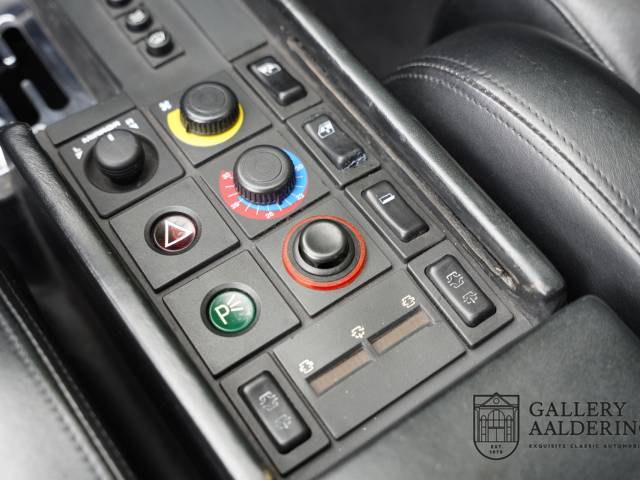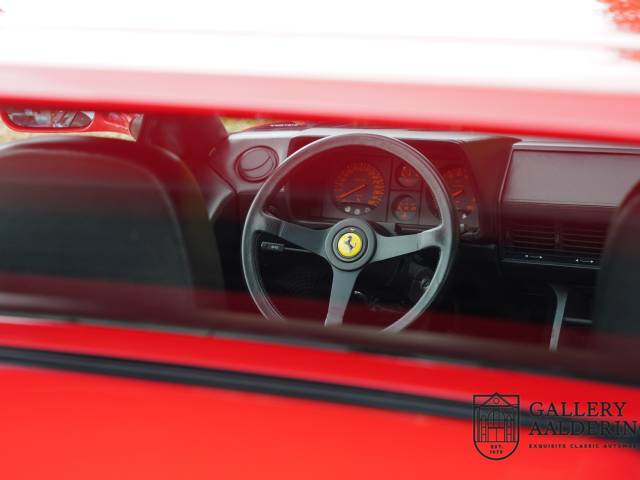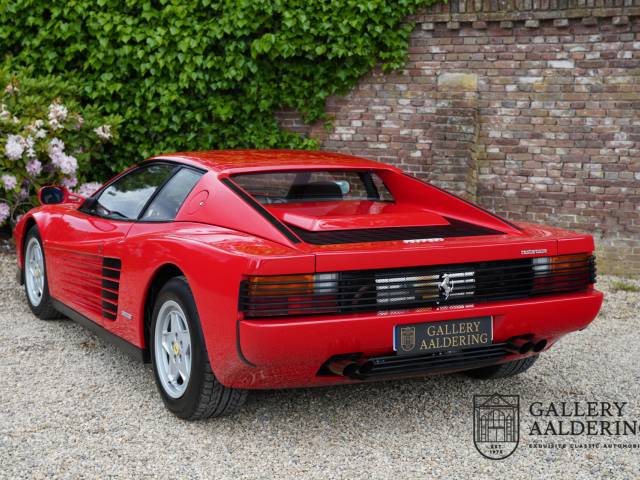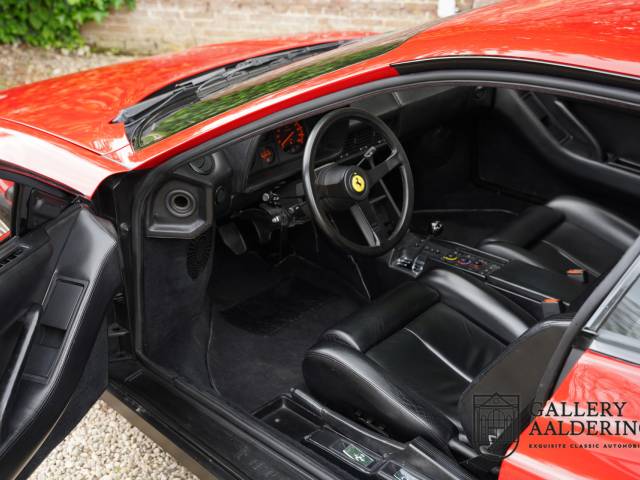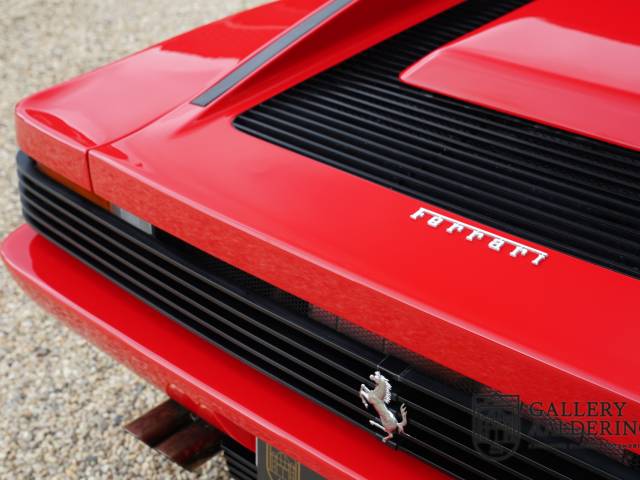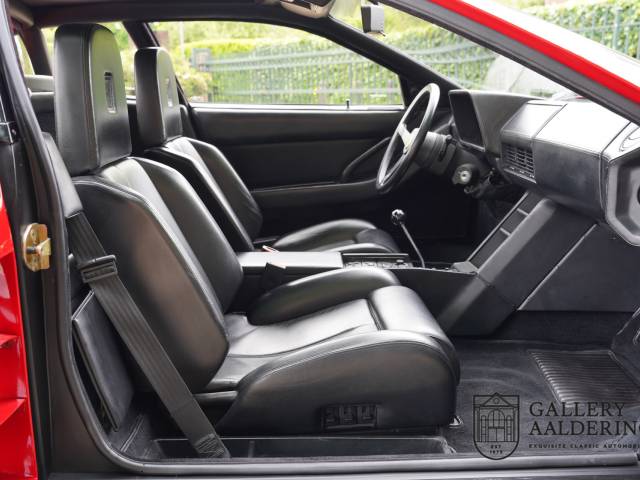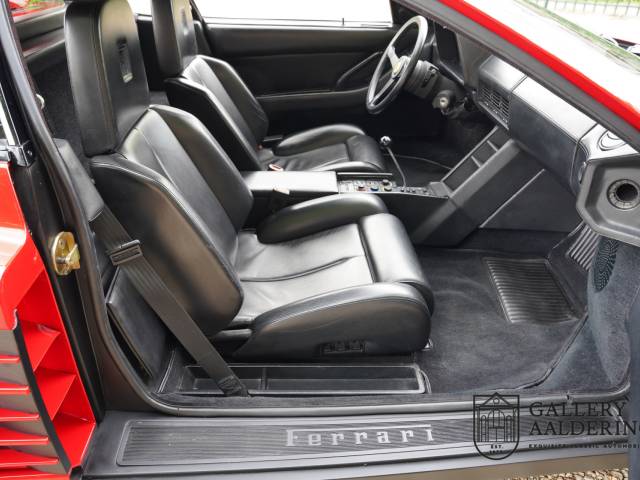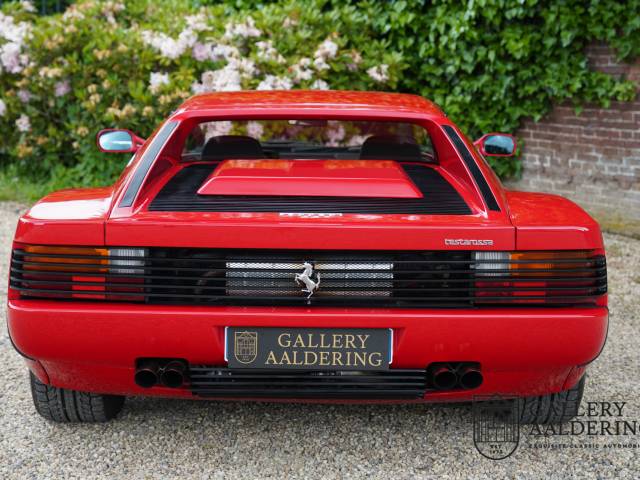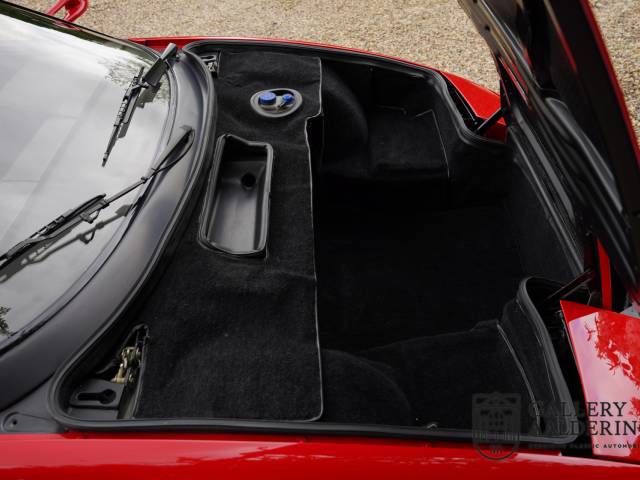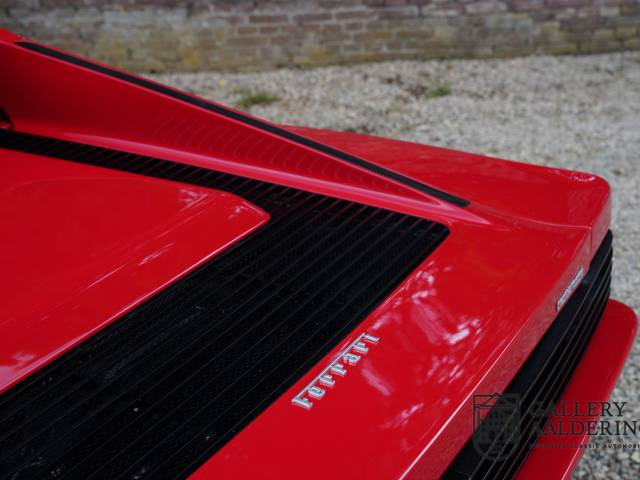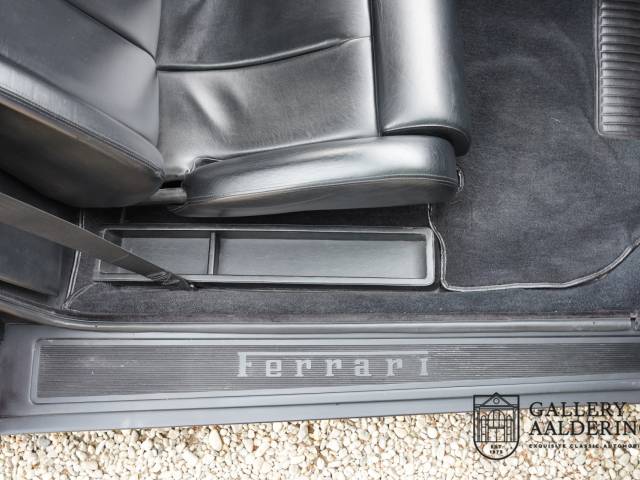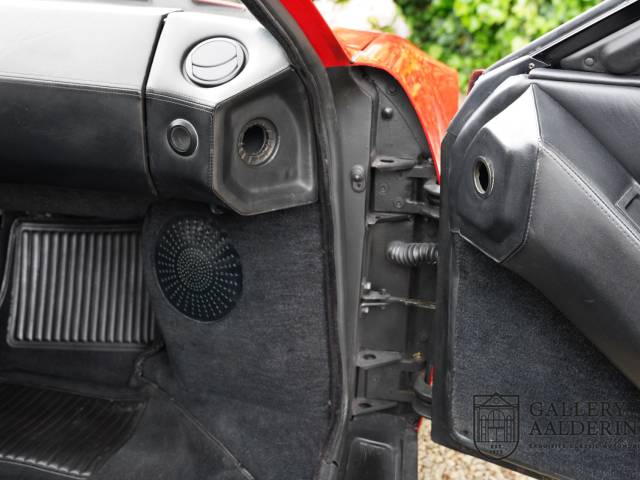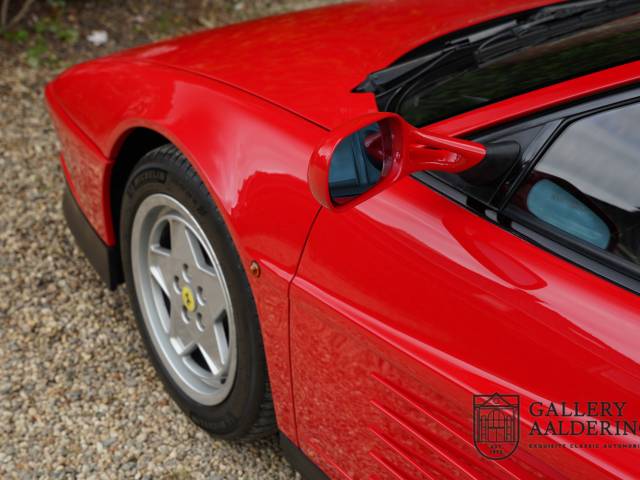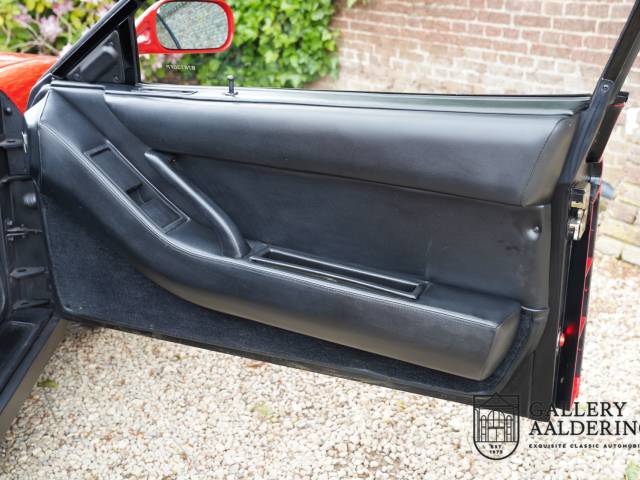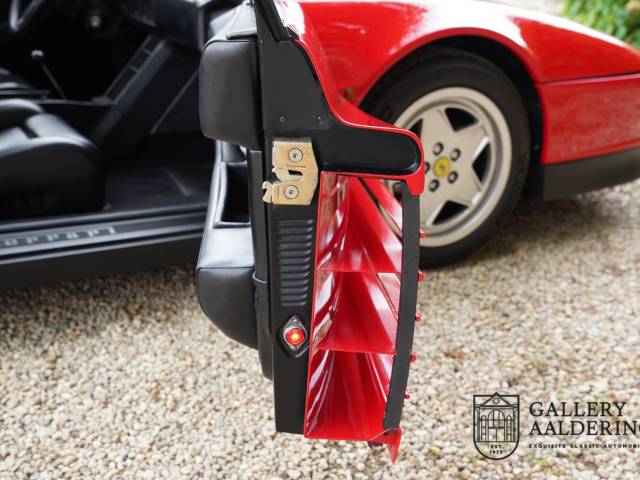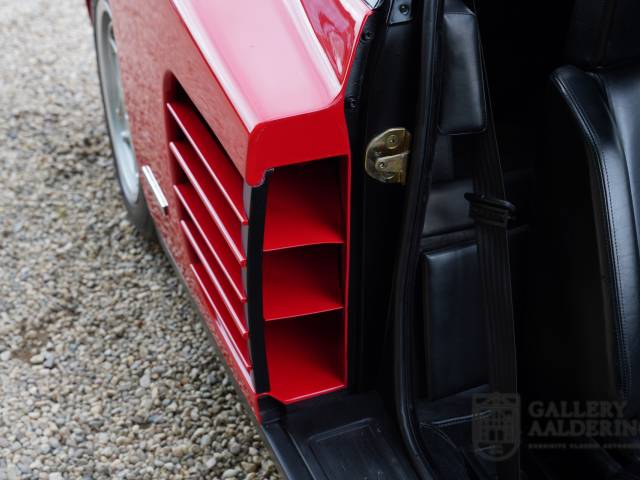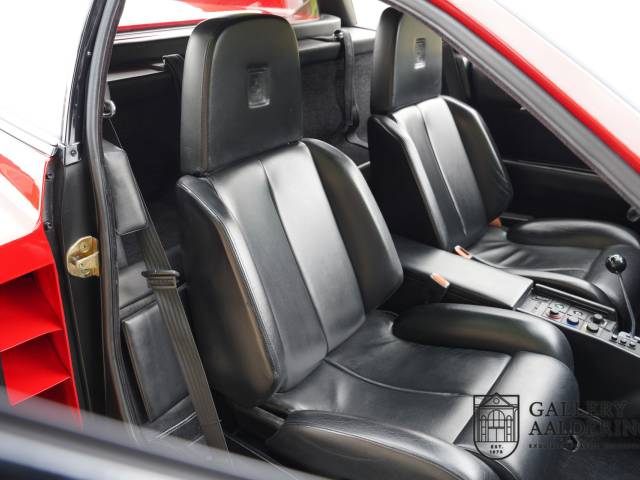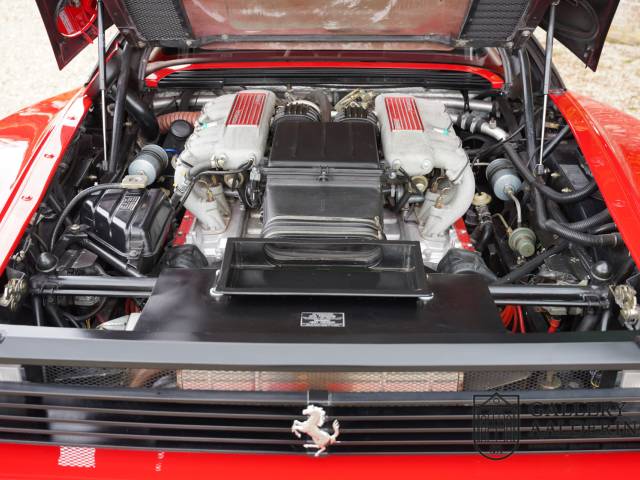 Ferrari Testarossa with only 21.000 KM! Stunning original condition, service book, tools,
Dealer

away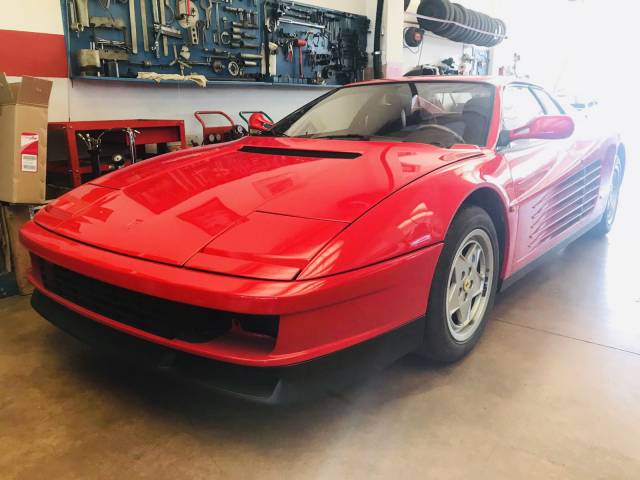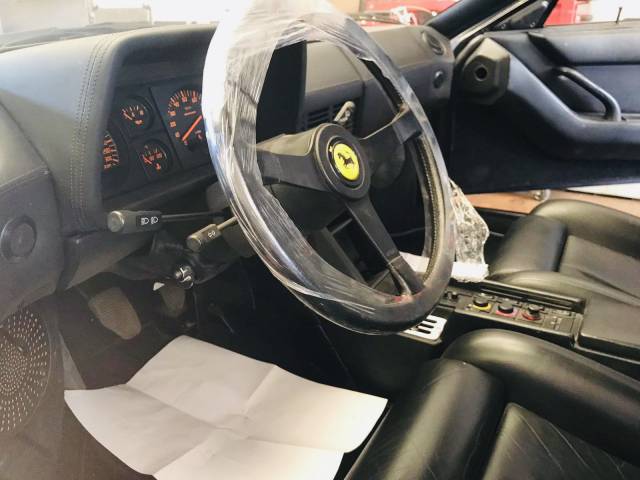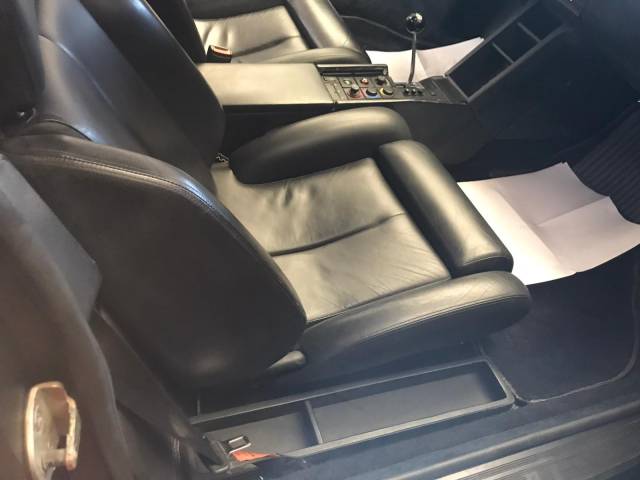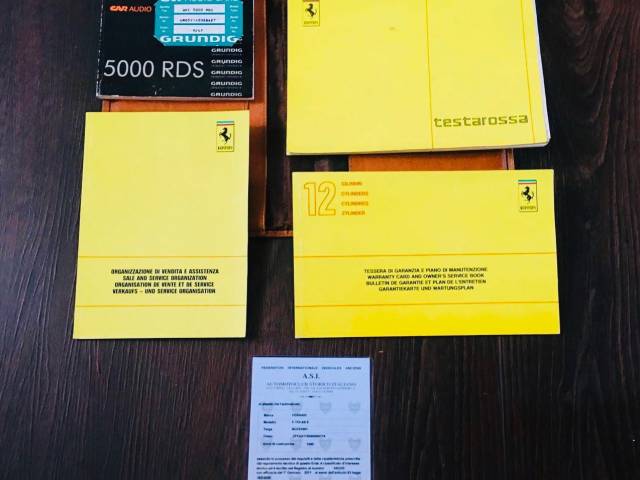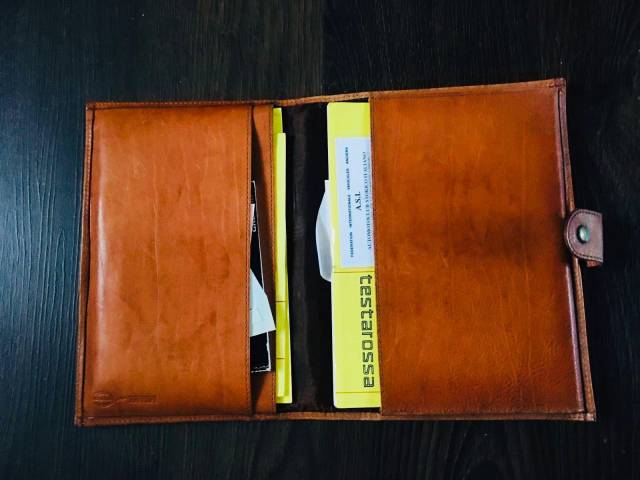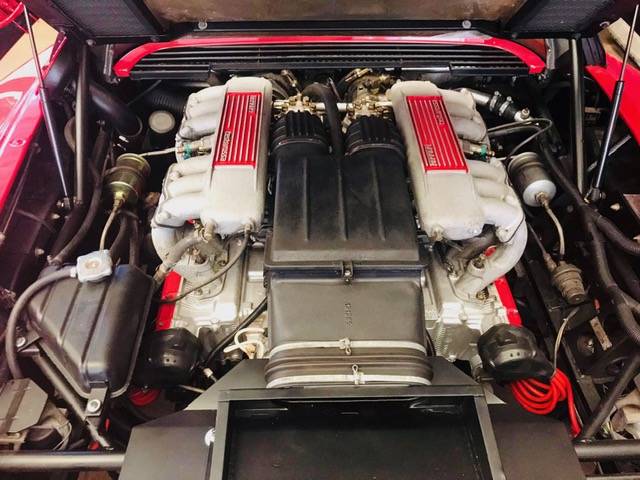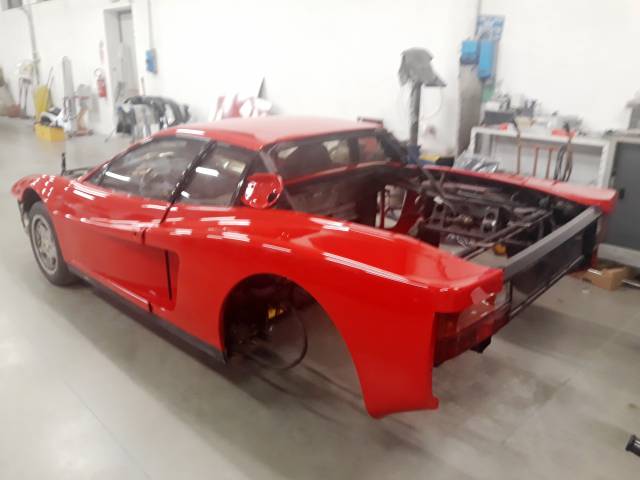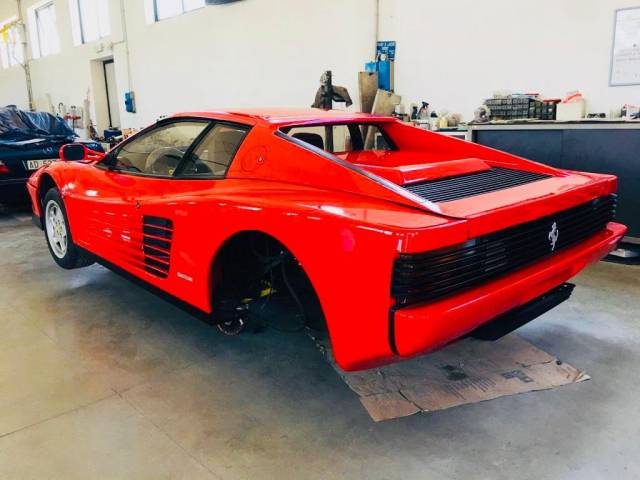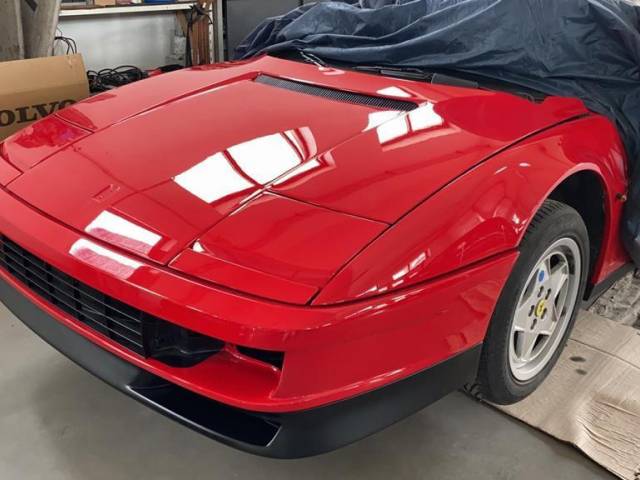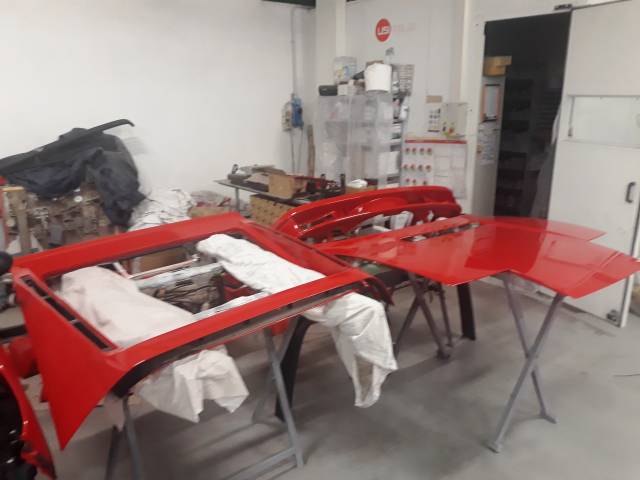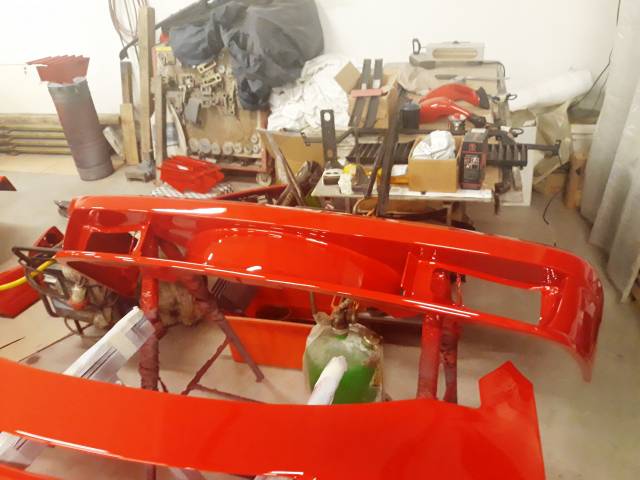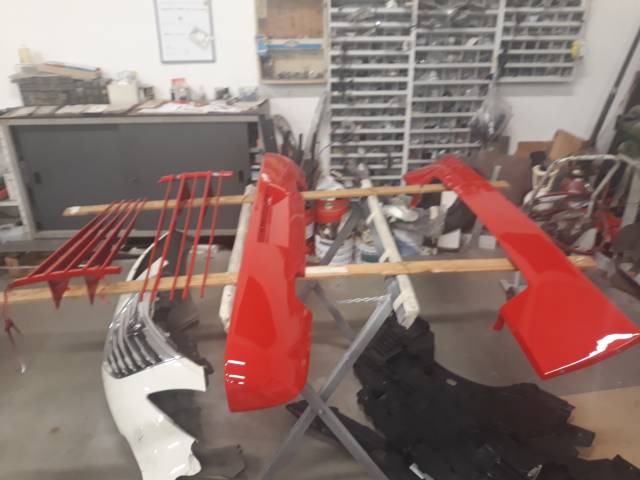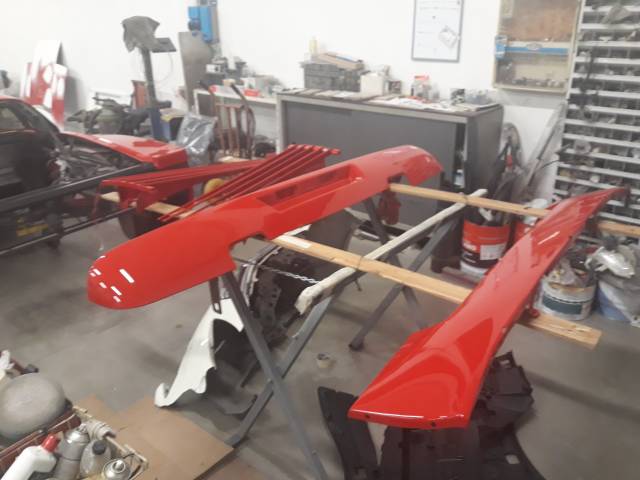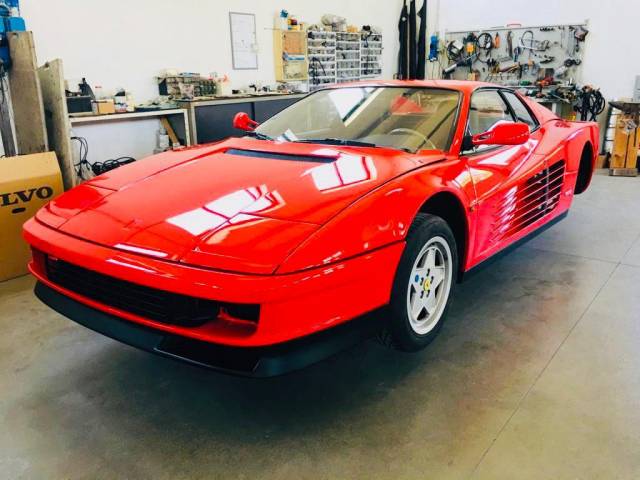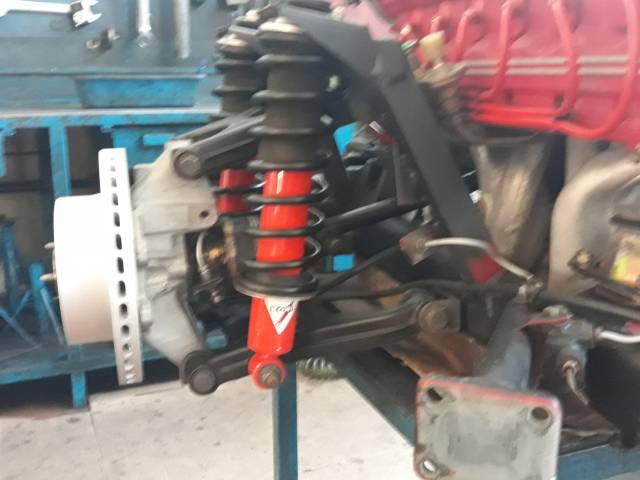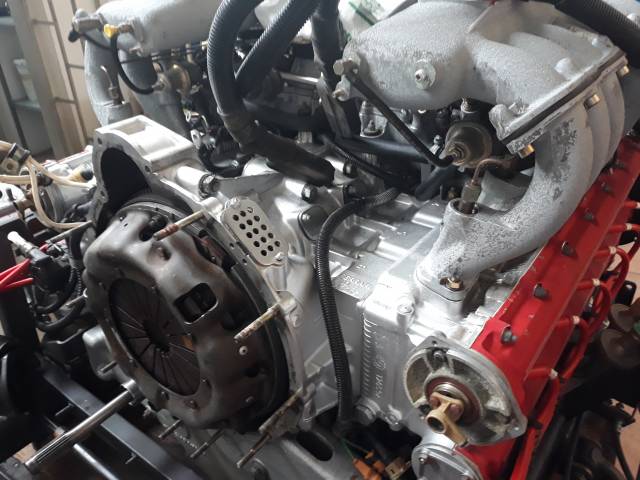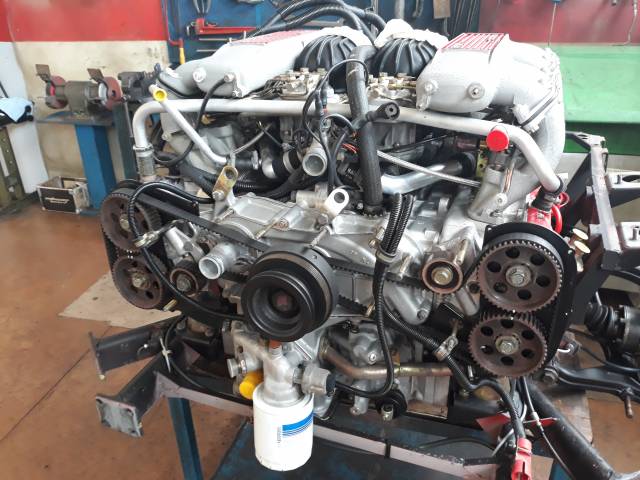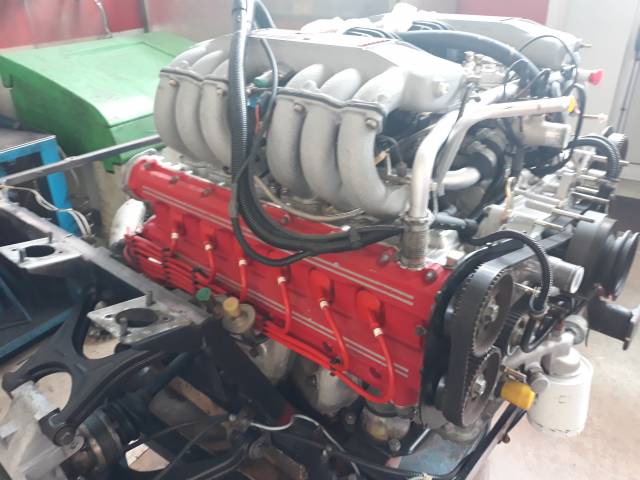 FERRARI TESTAROSSA ASI
Dealer

away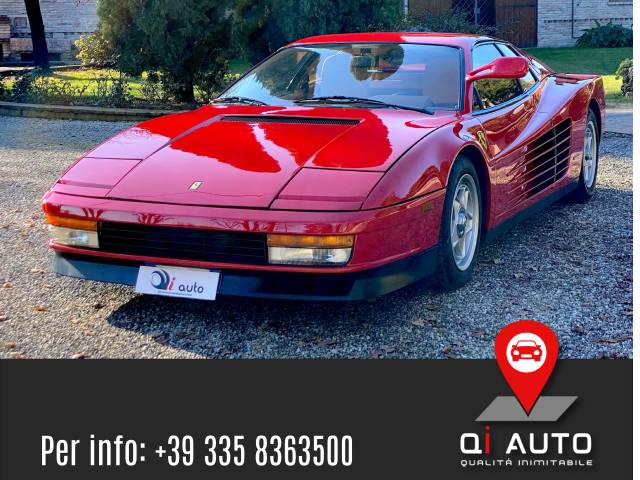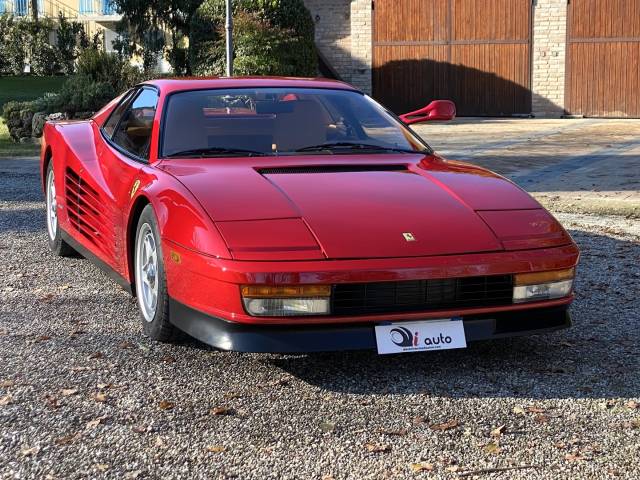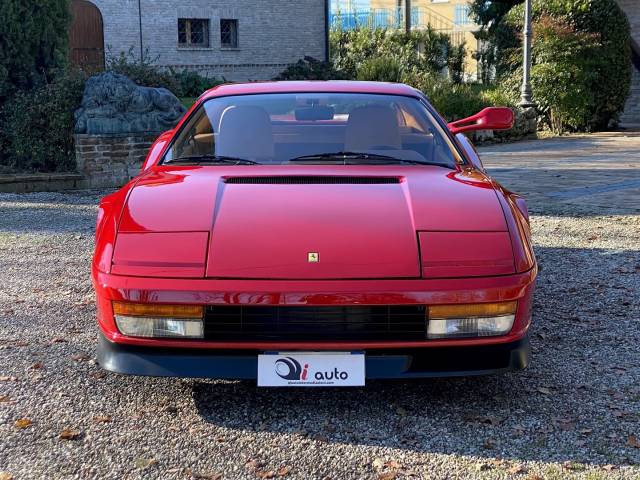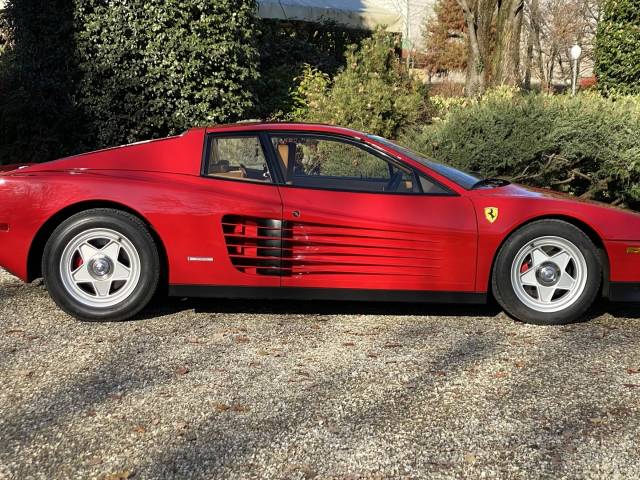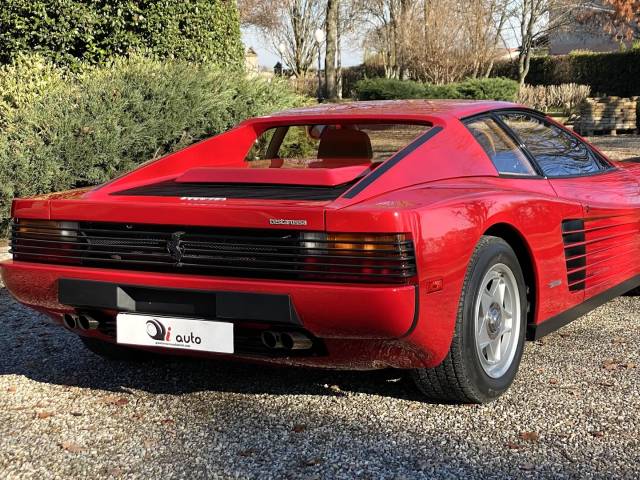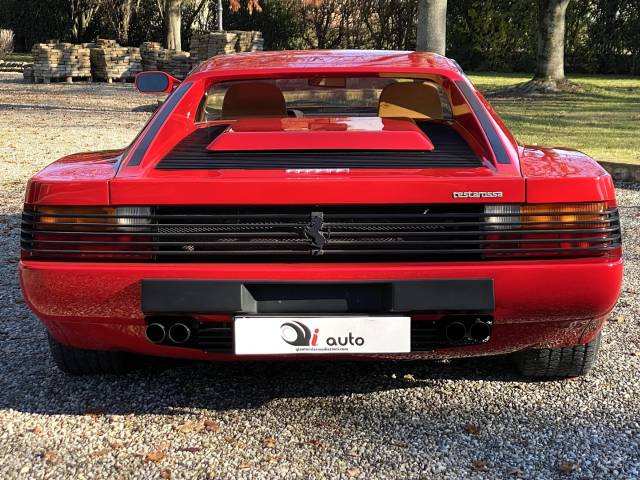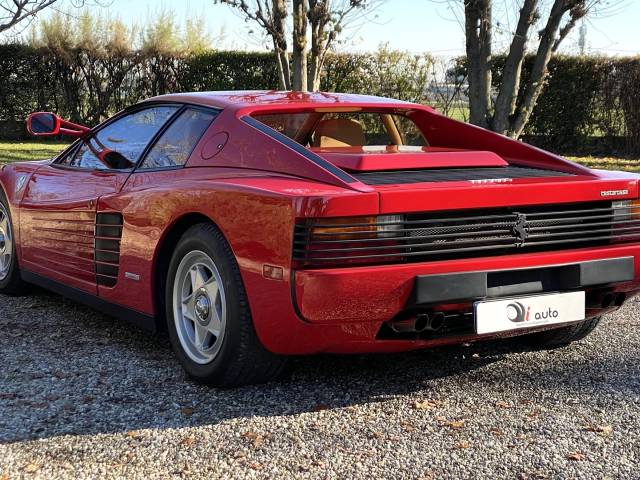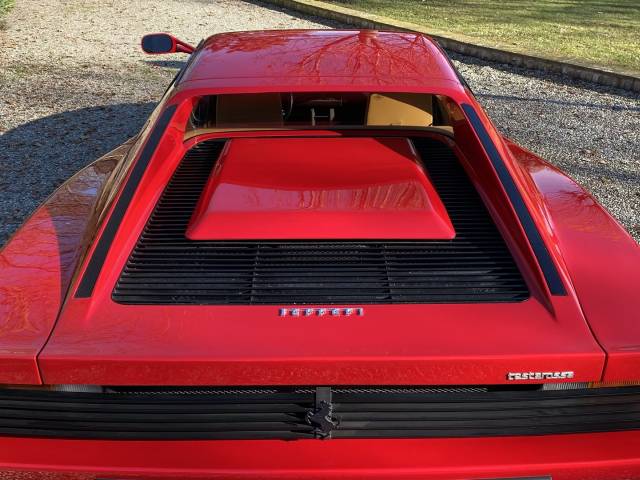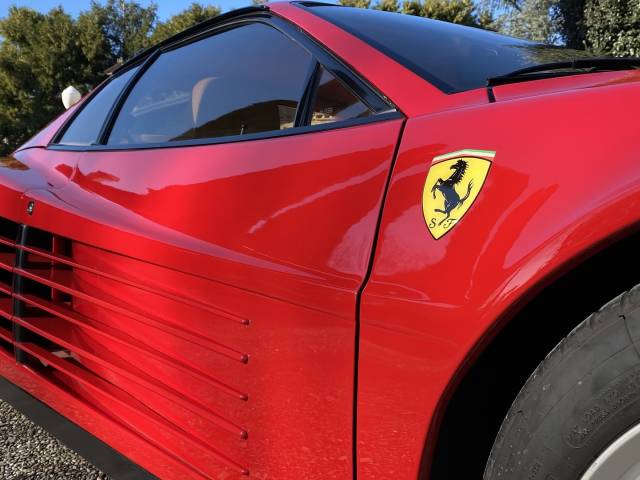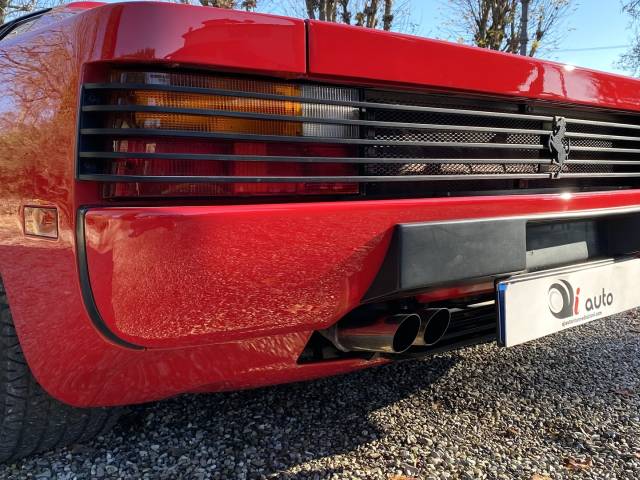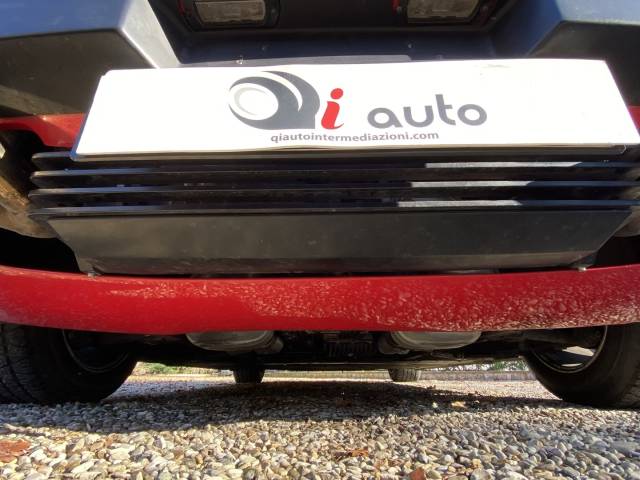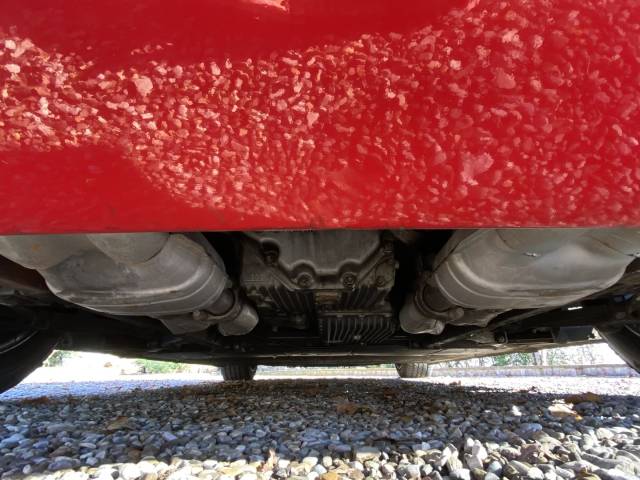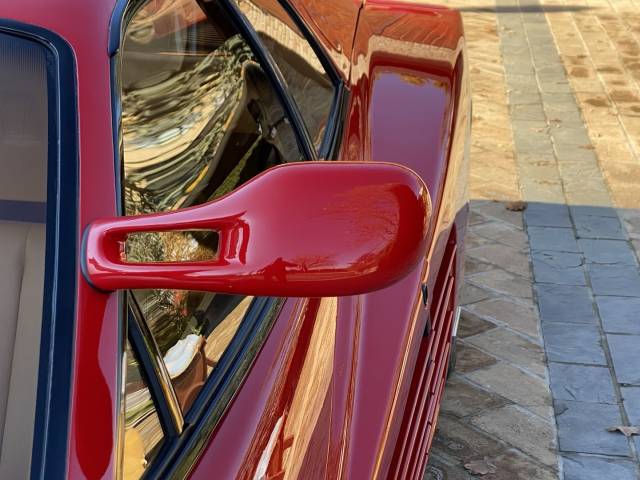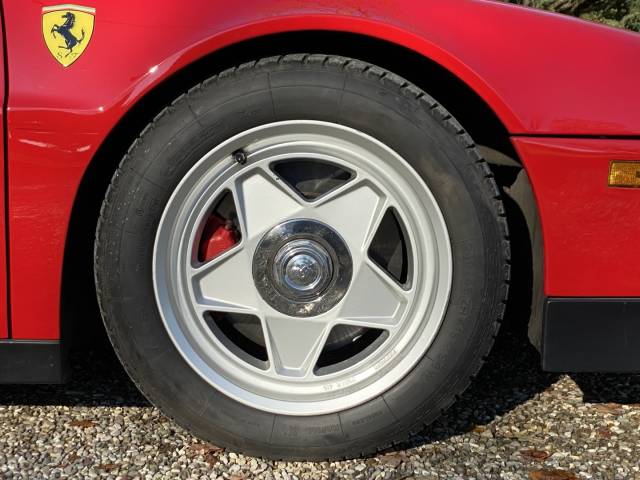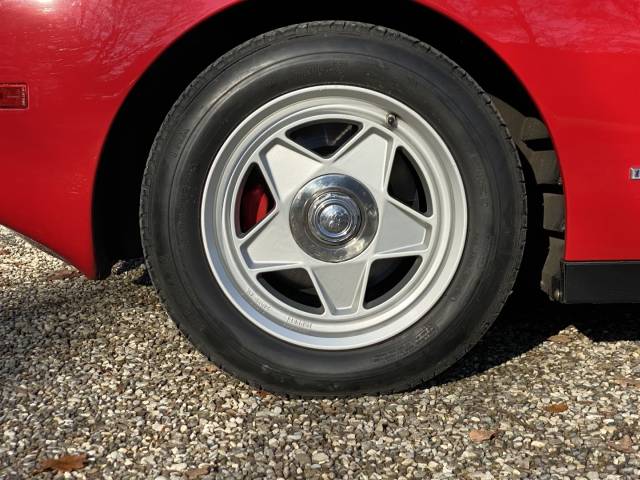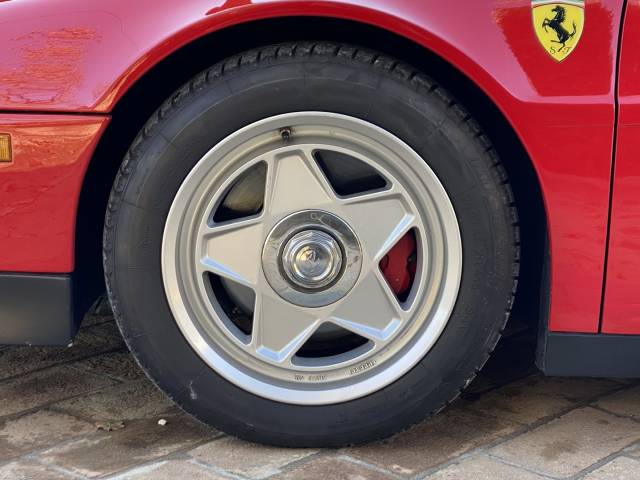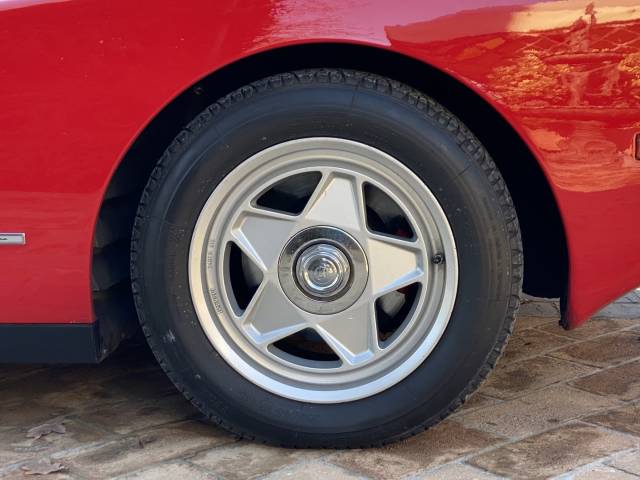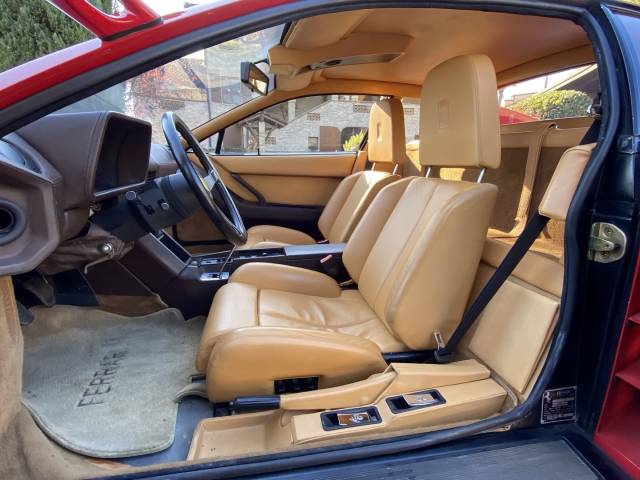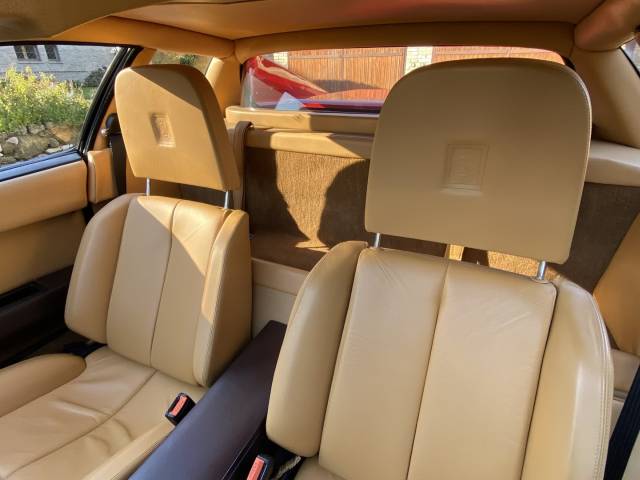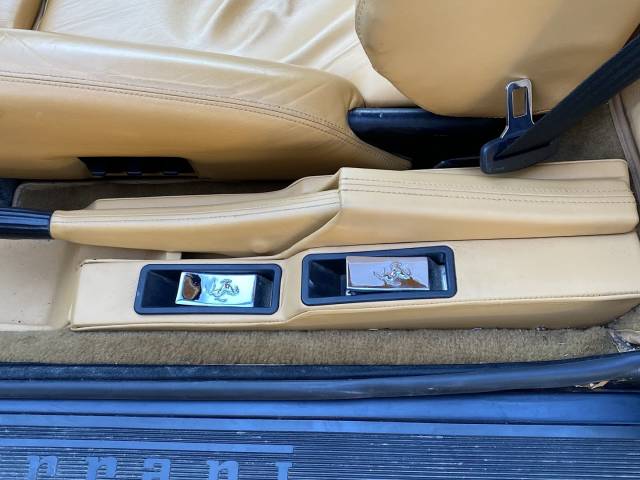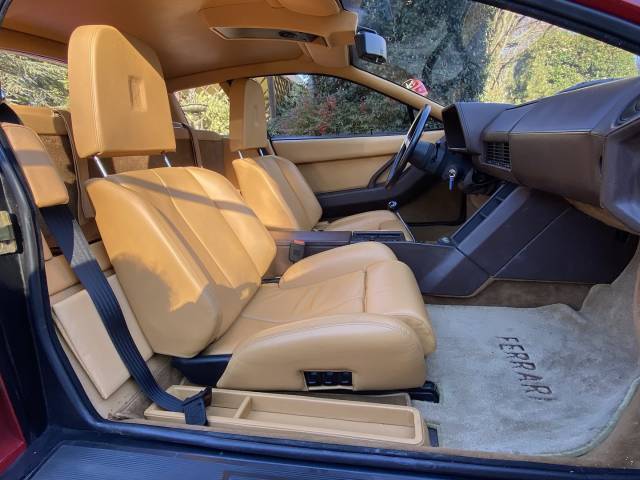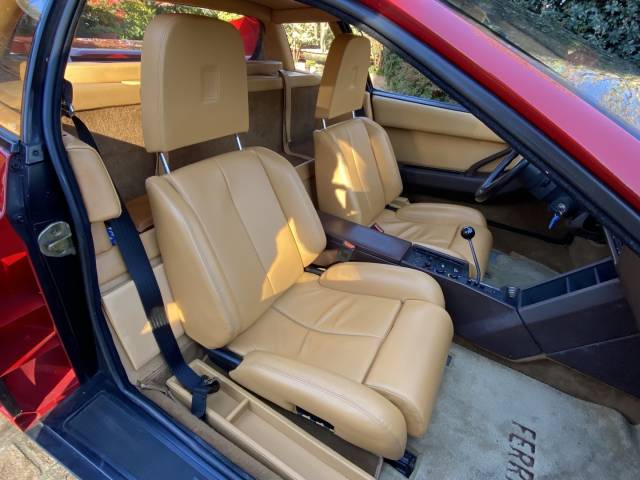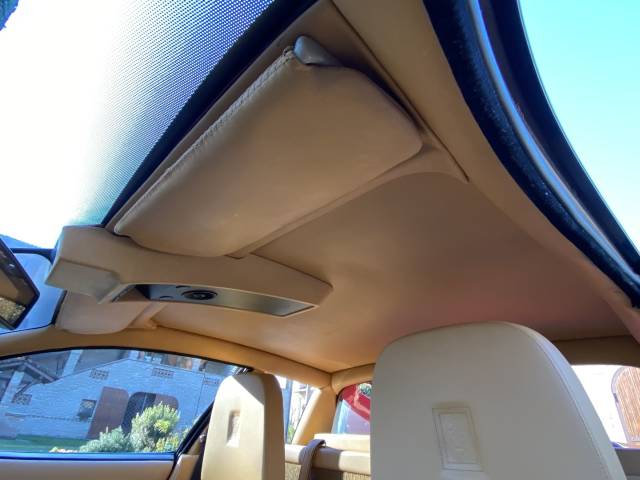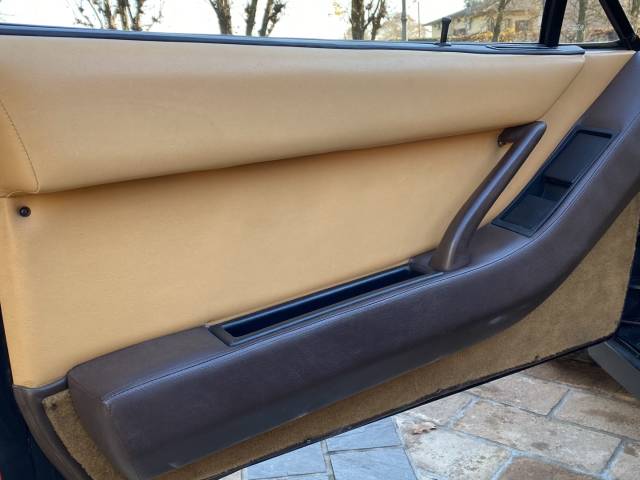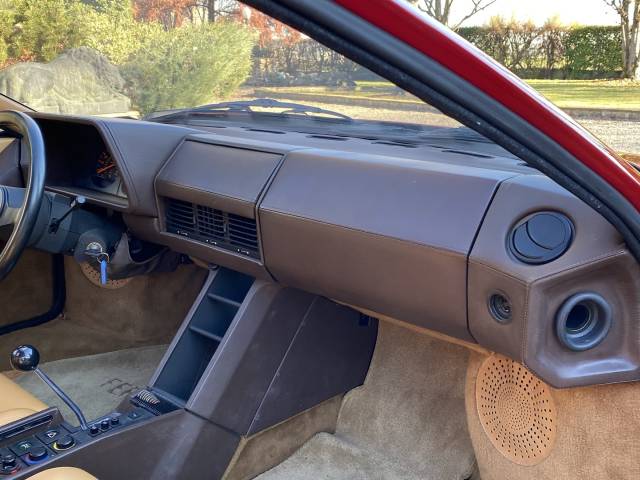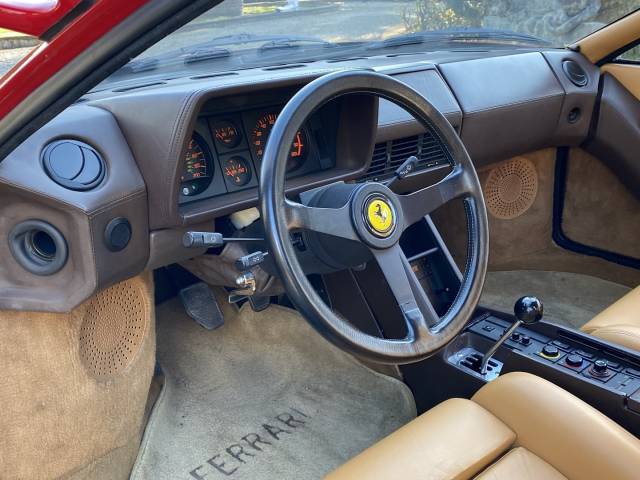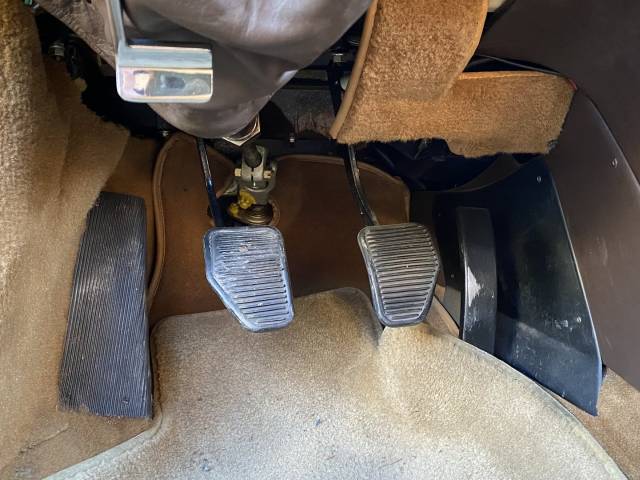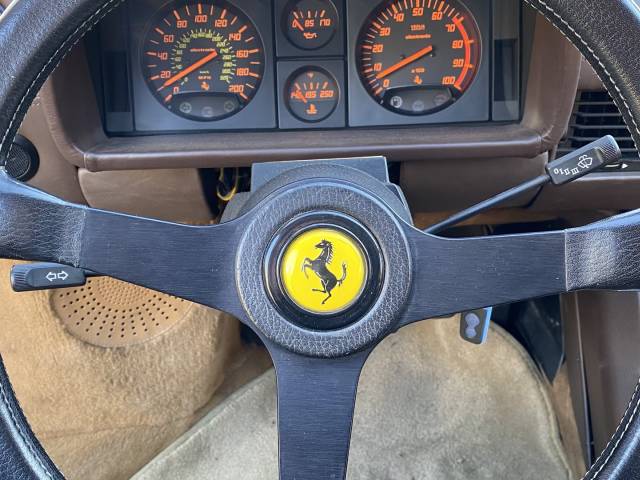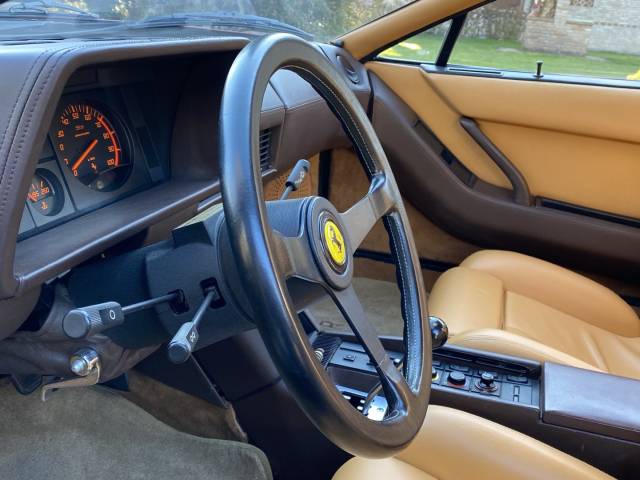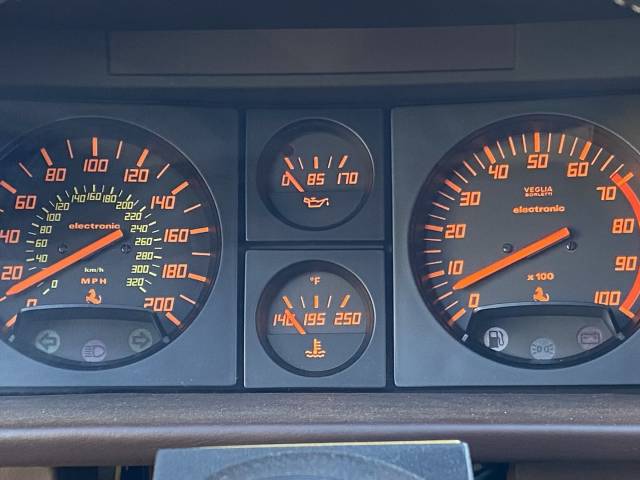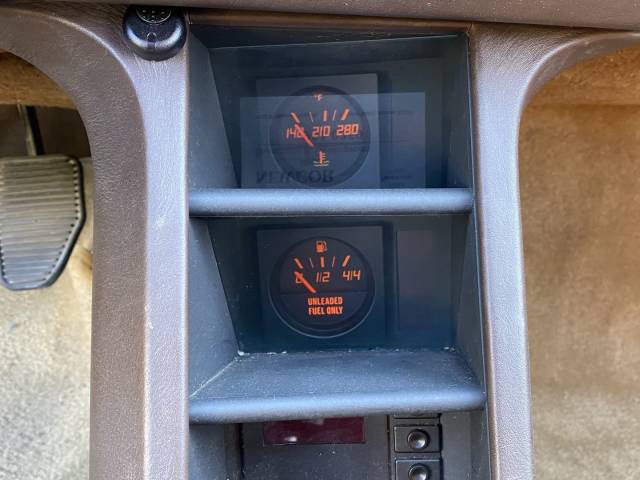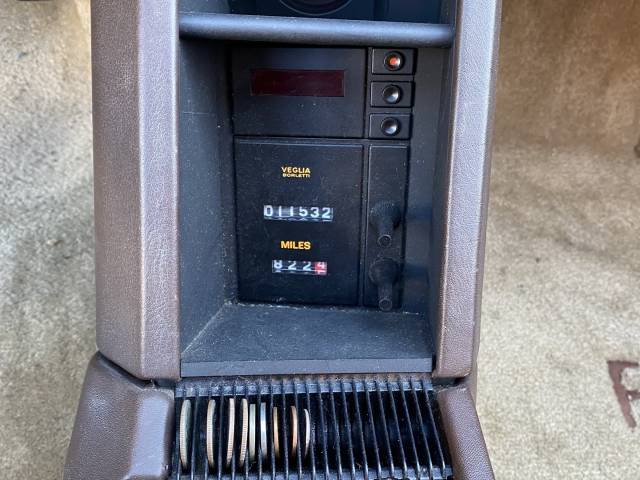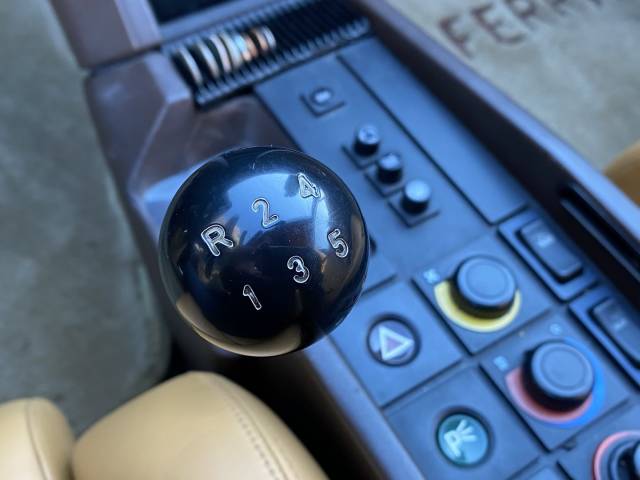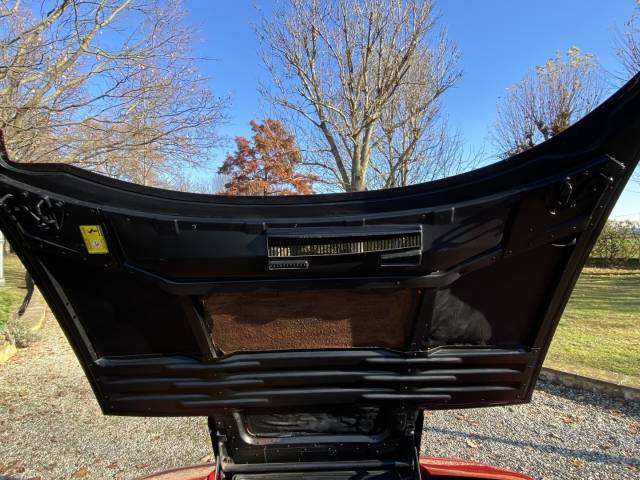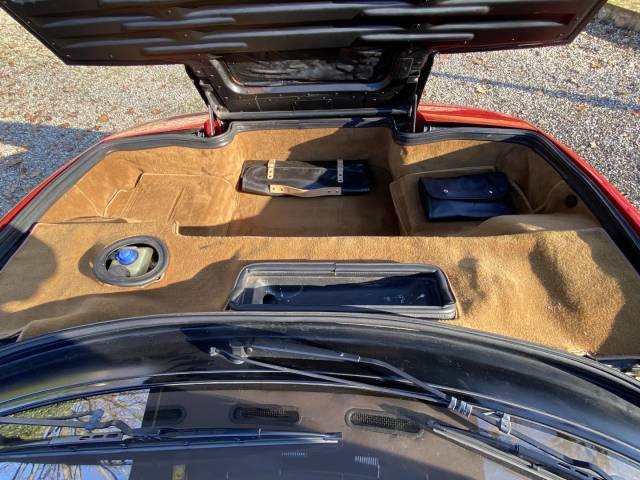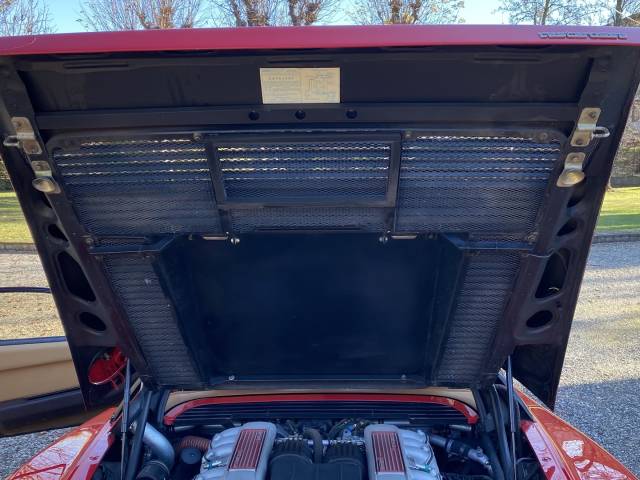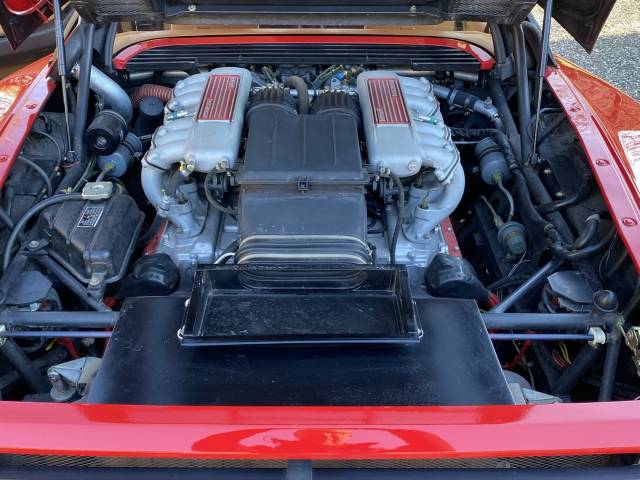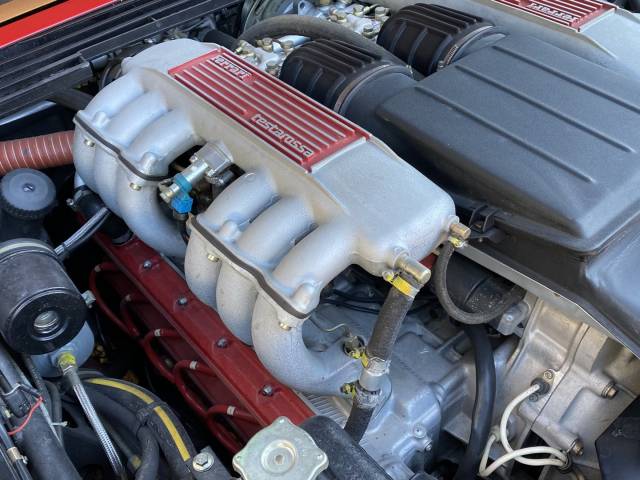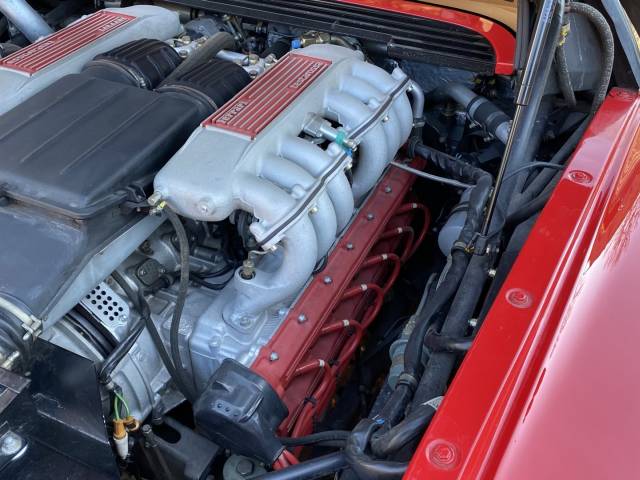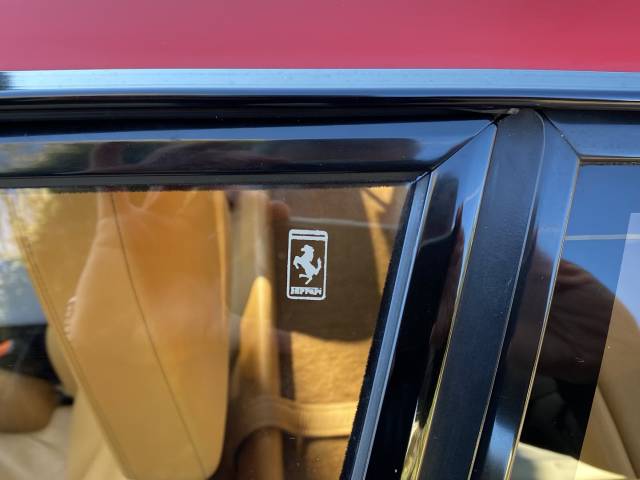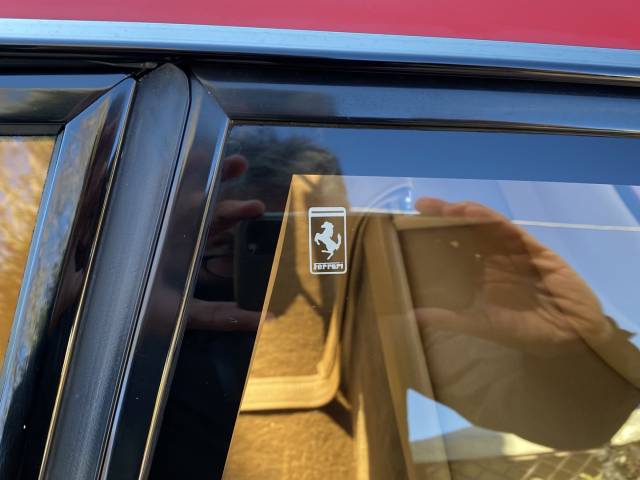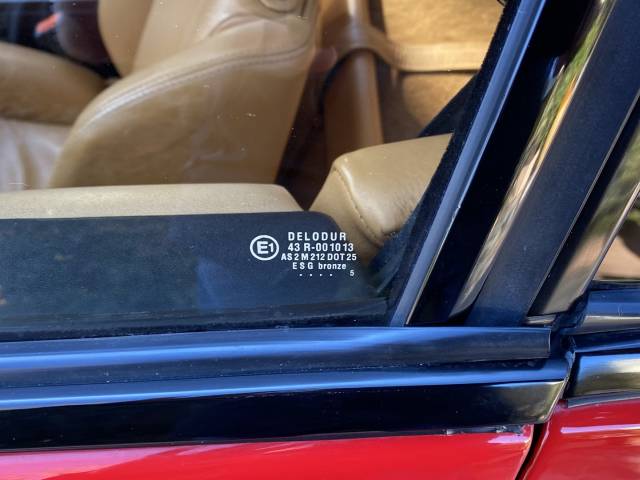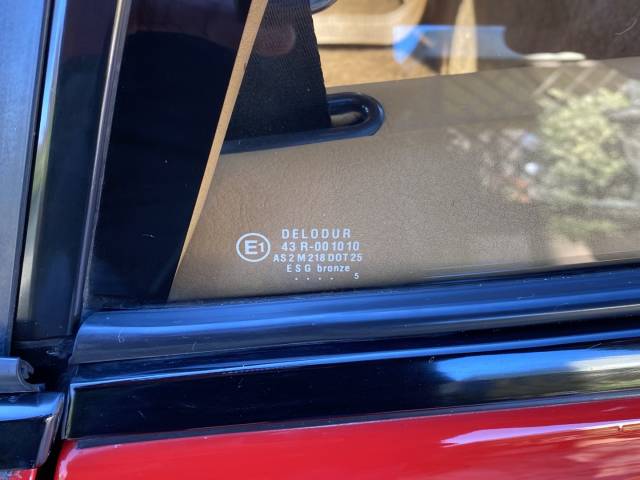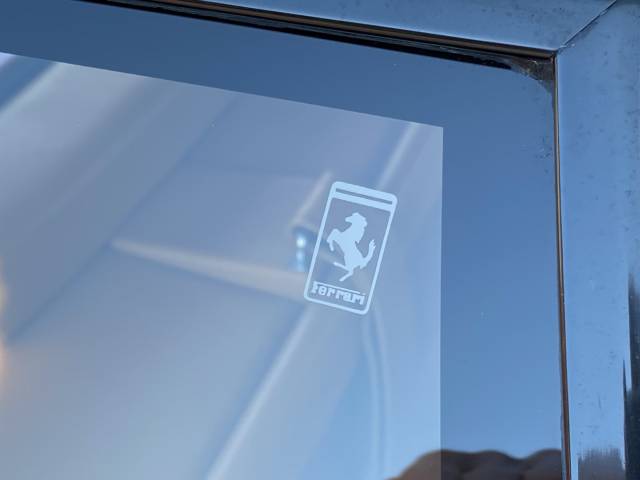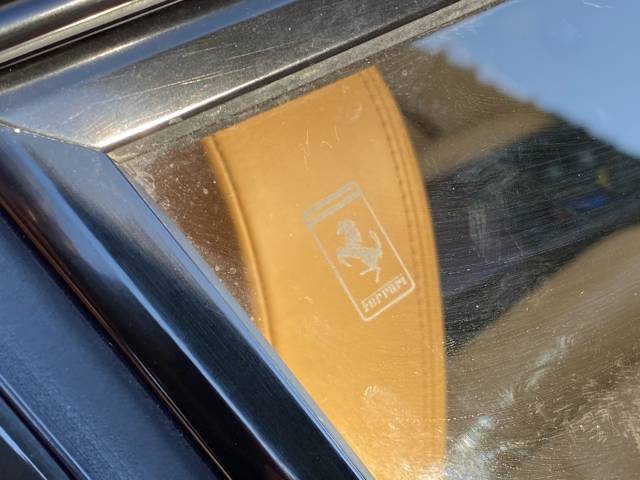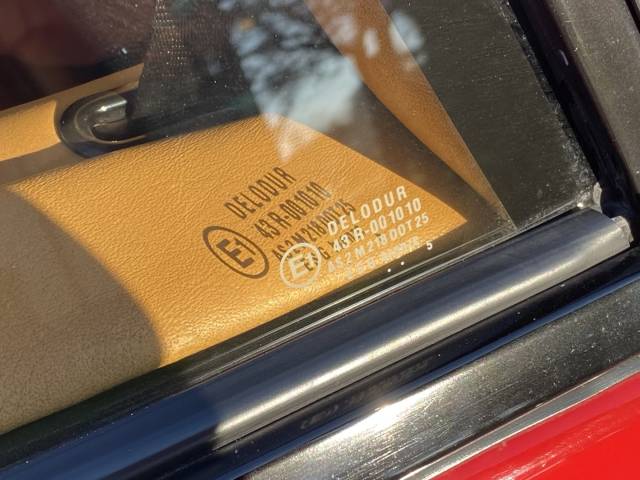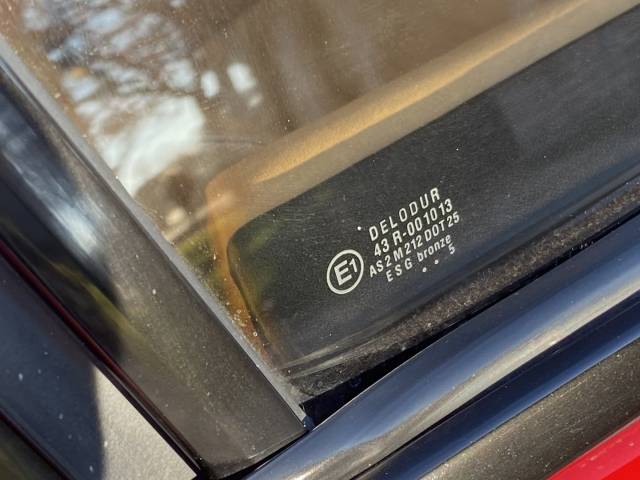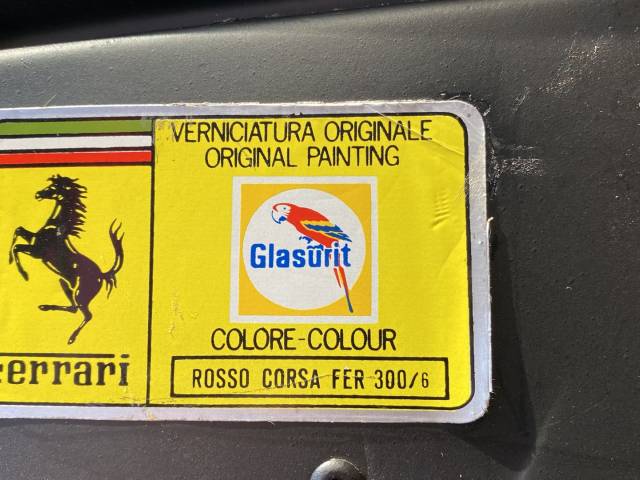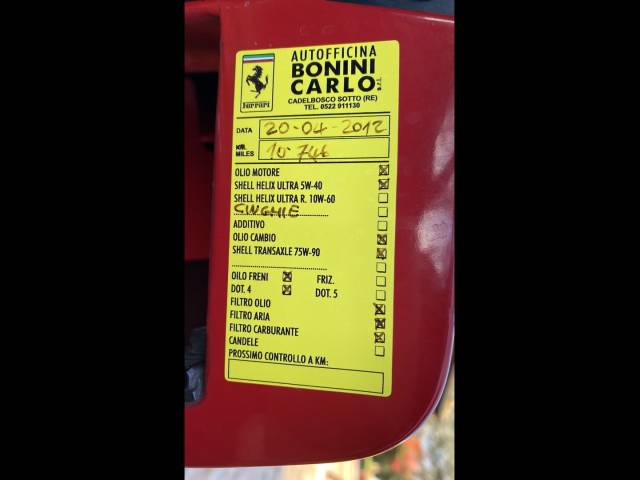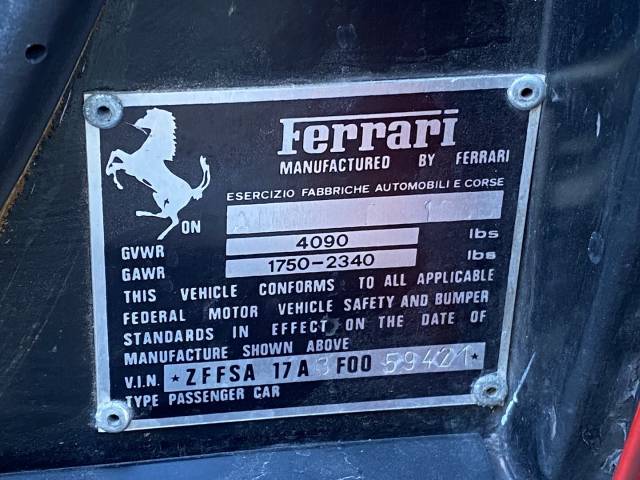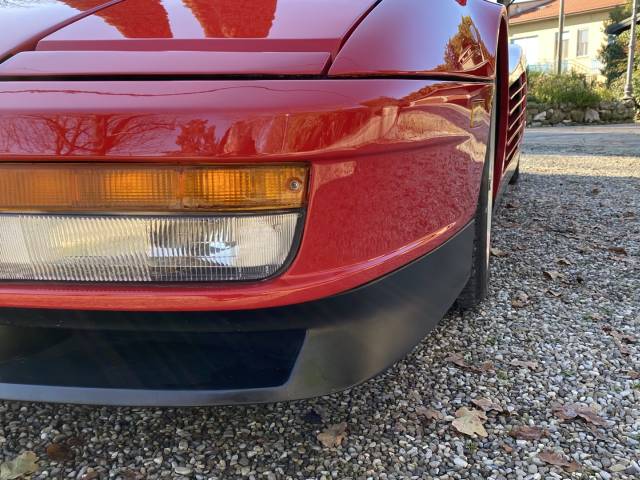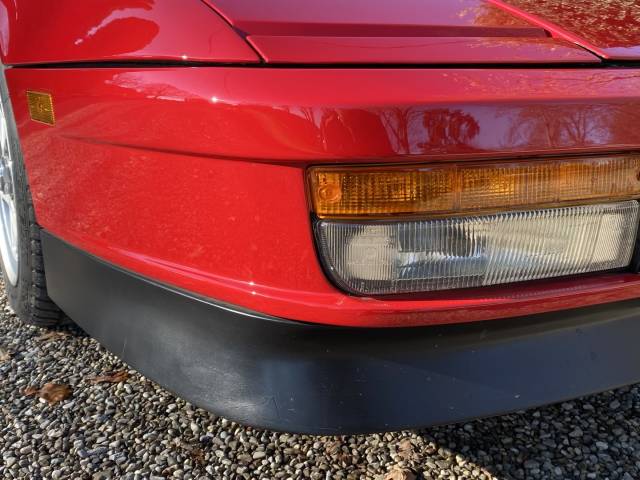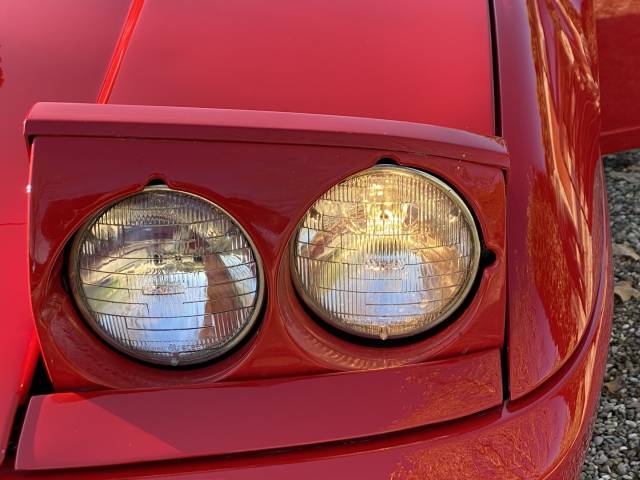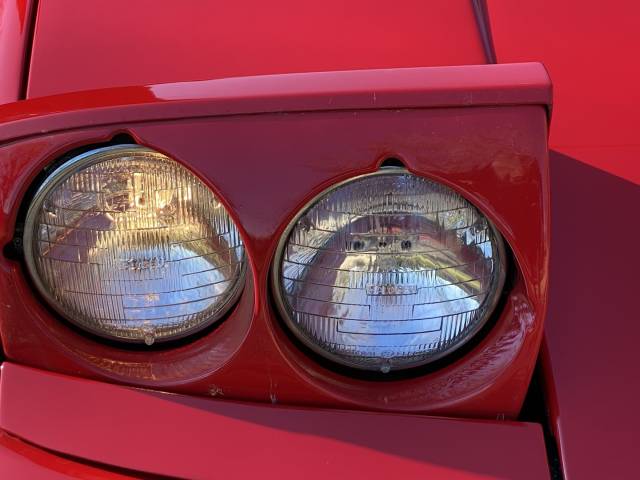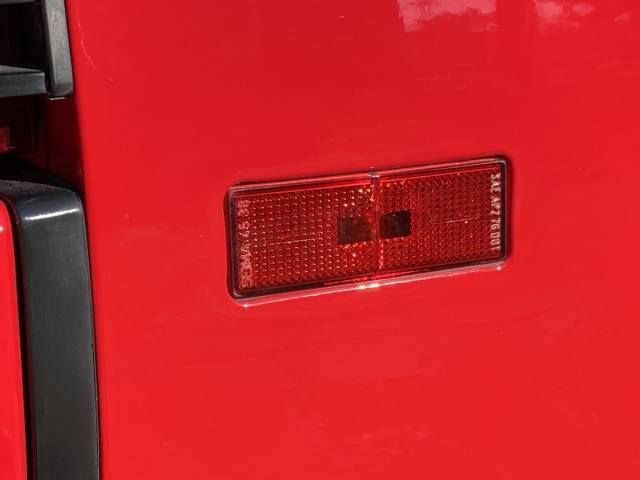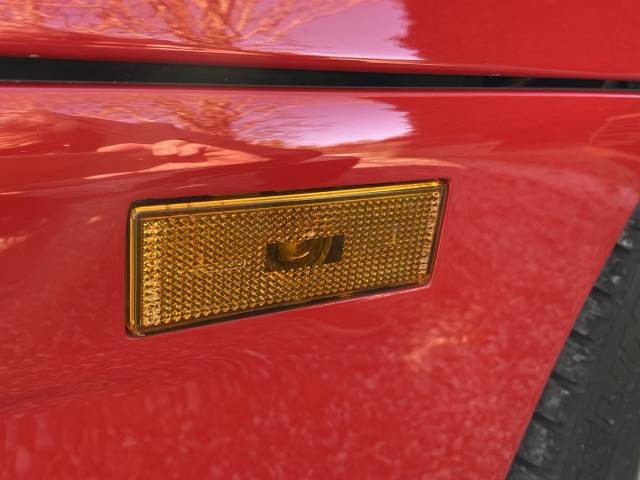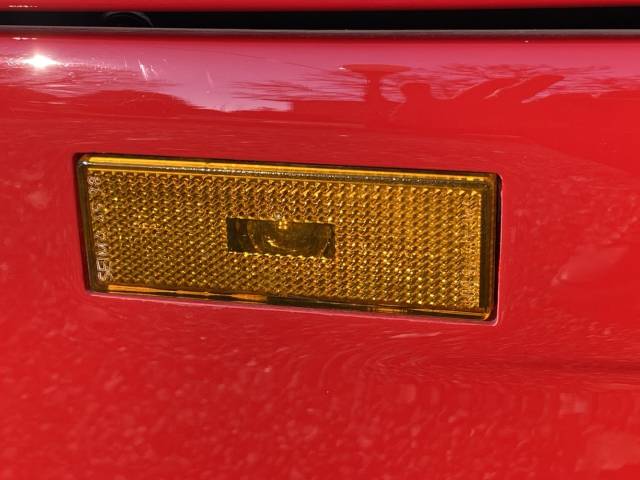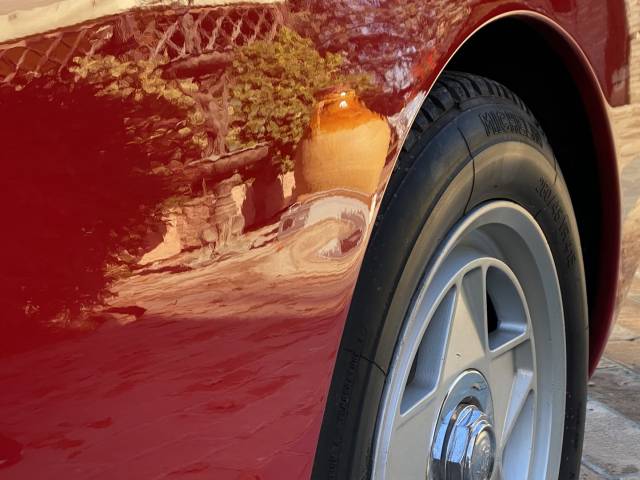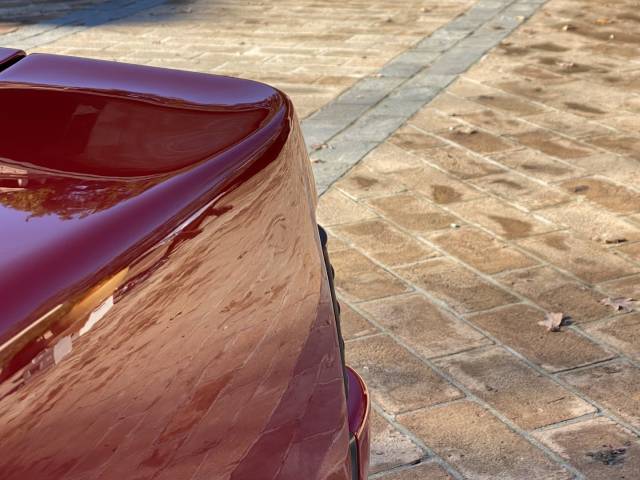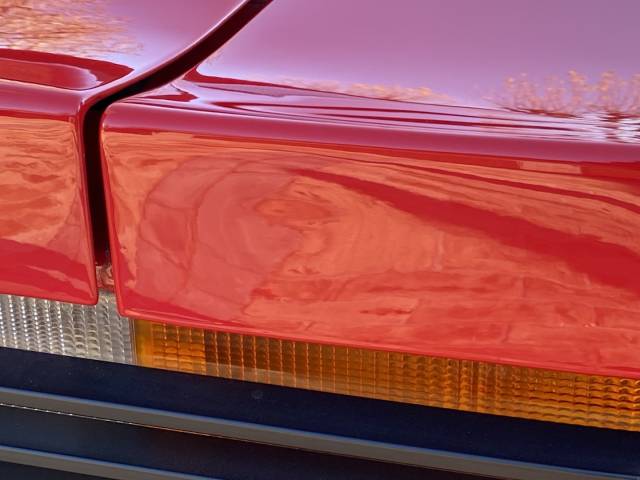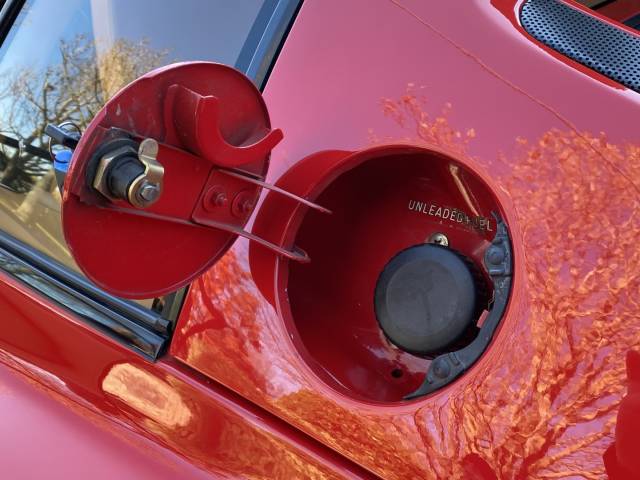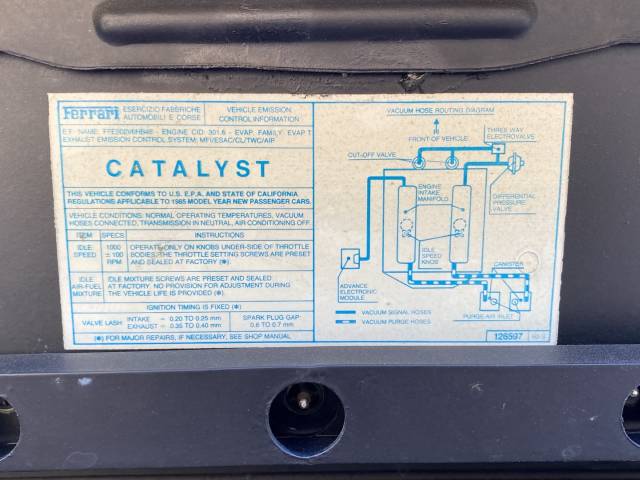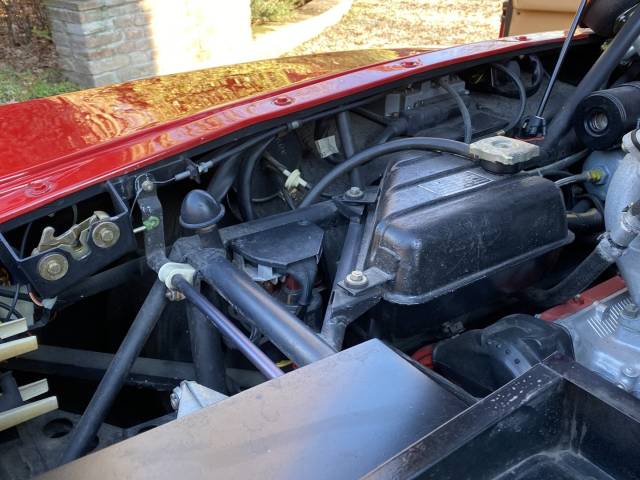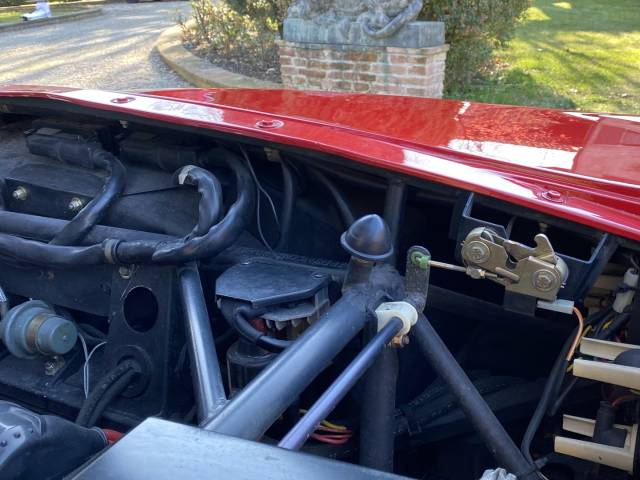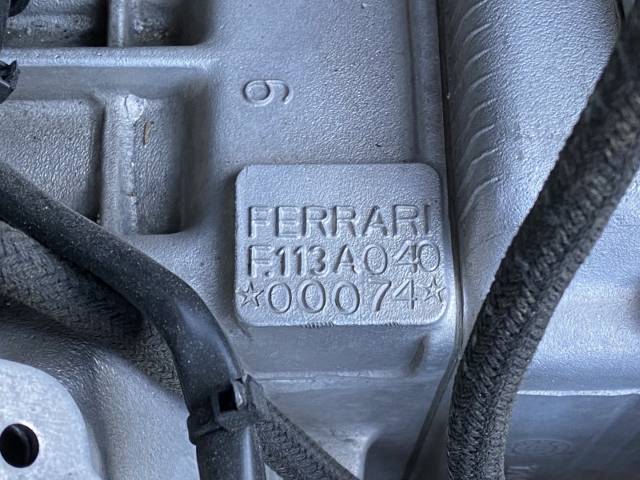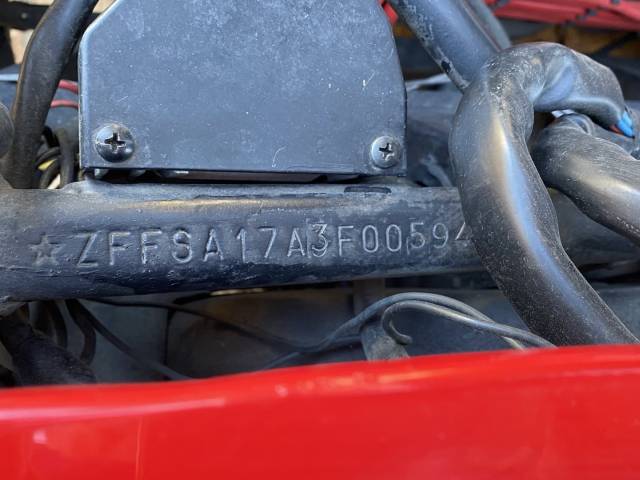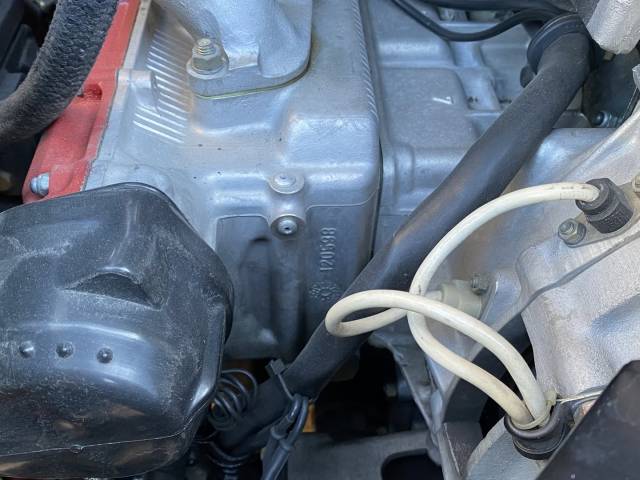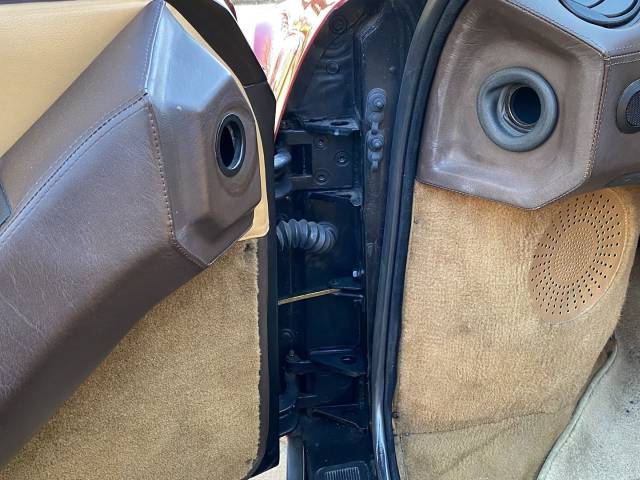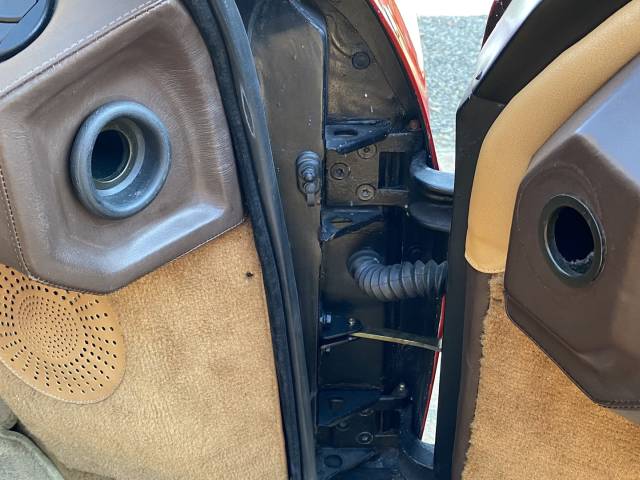 Monospecchio - Monodado
Dealer

away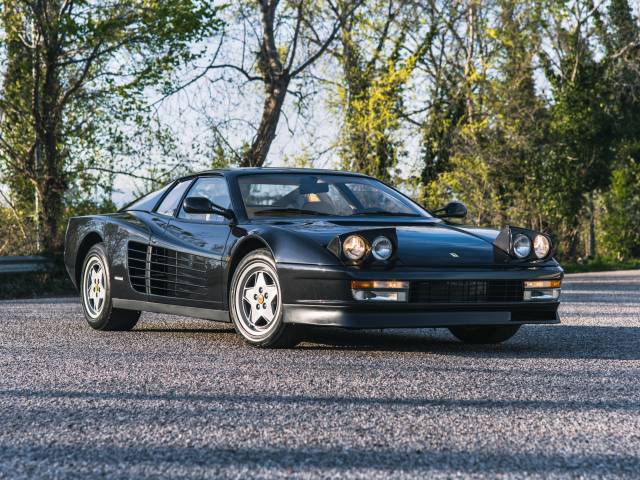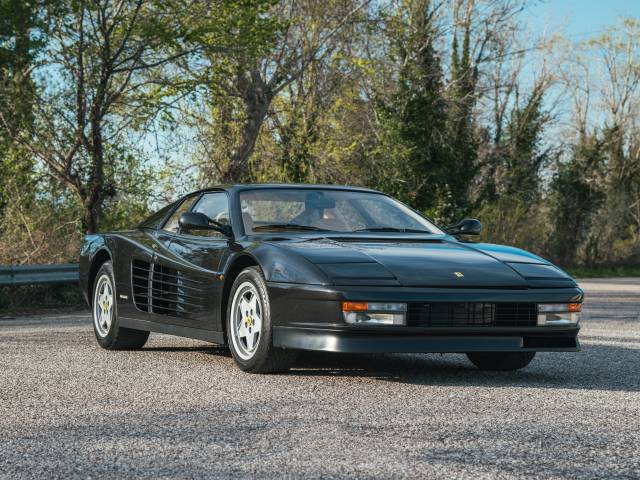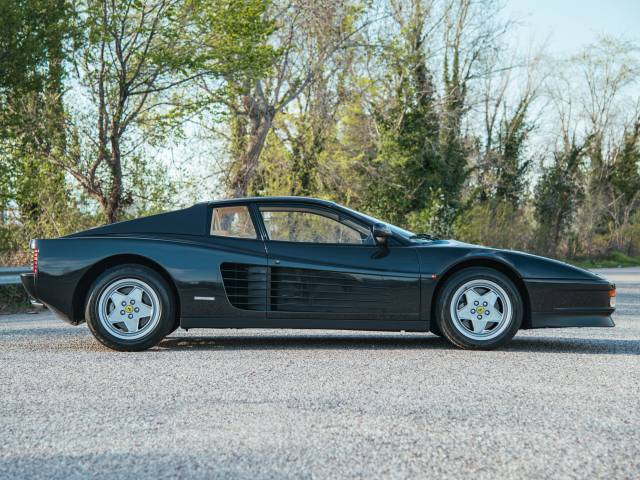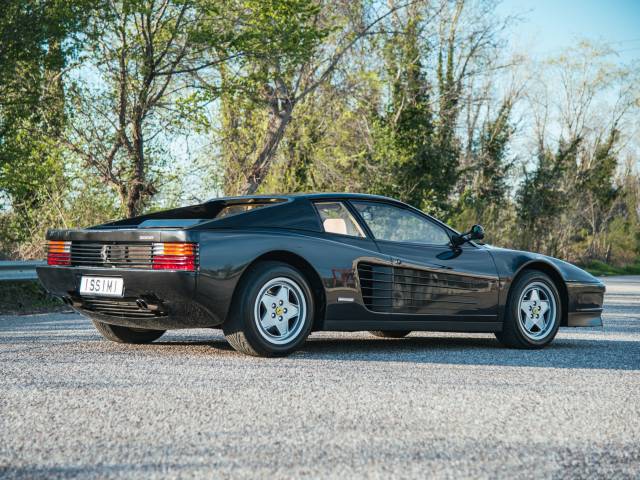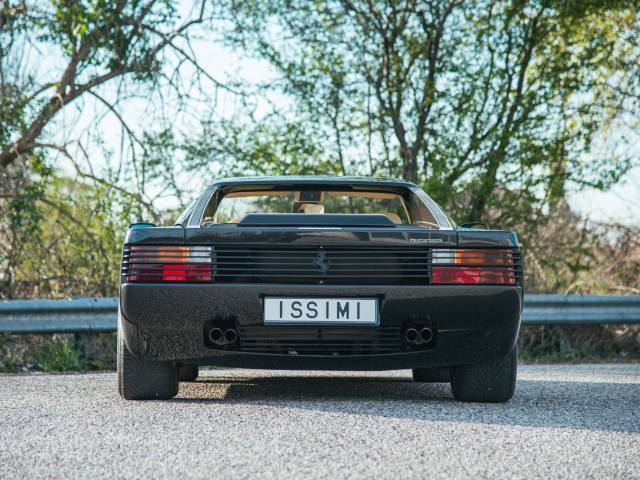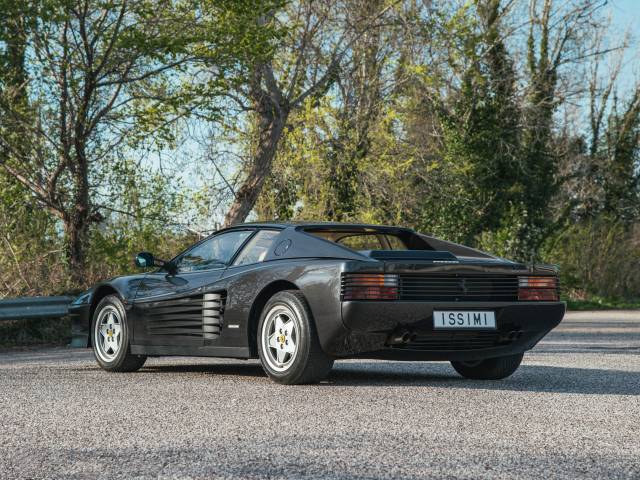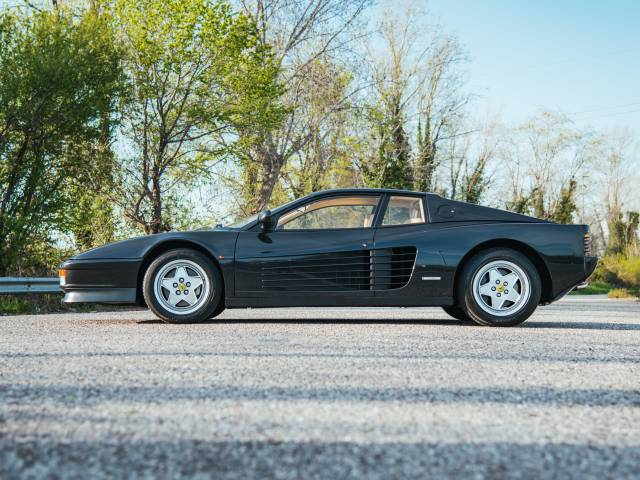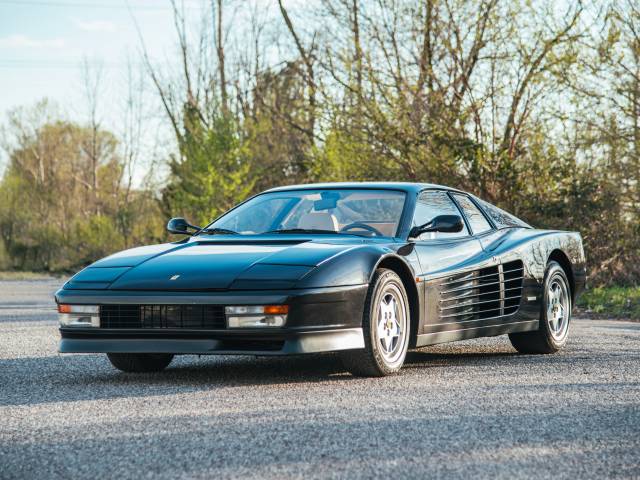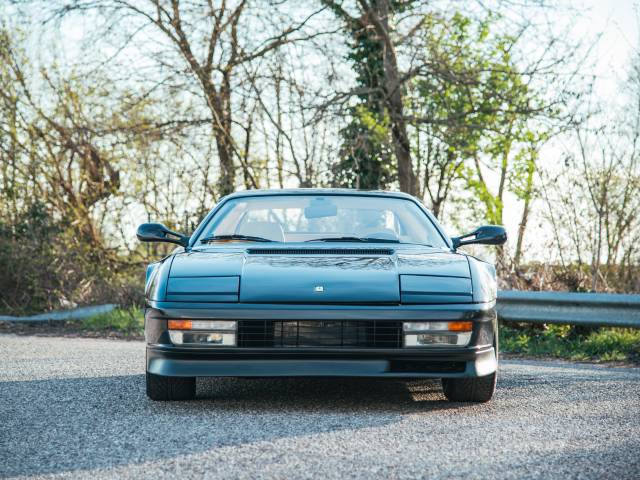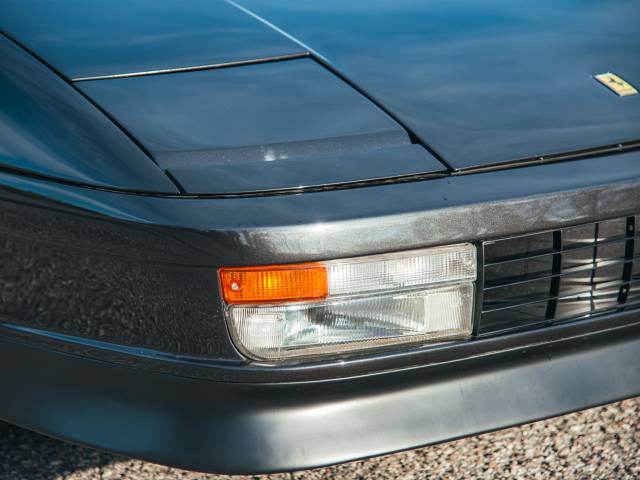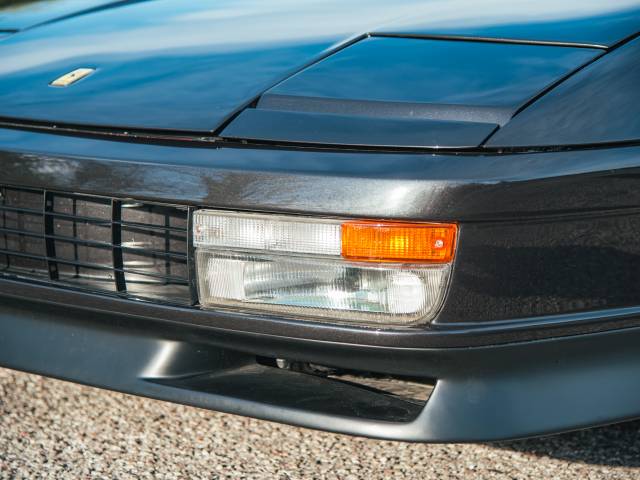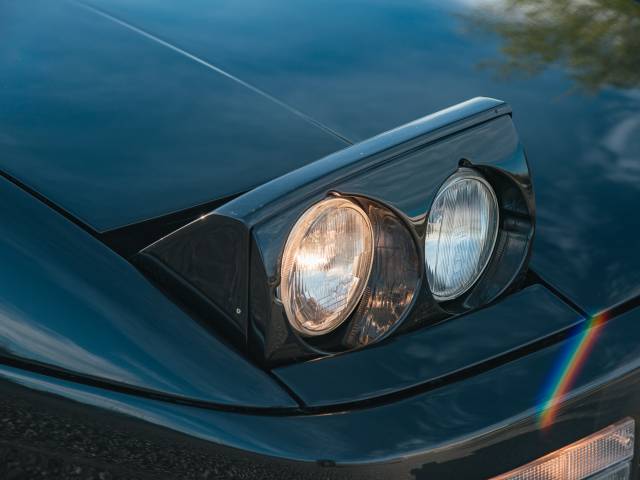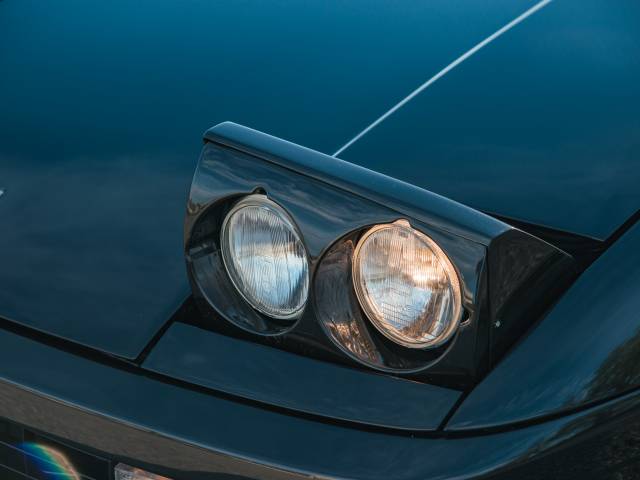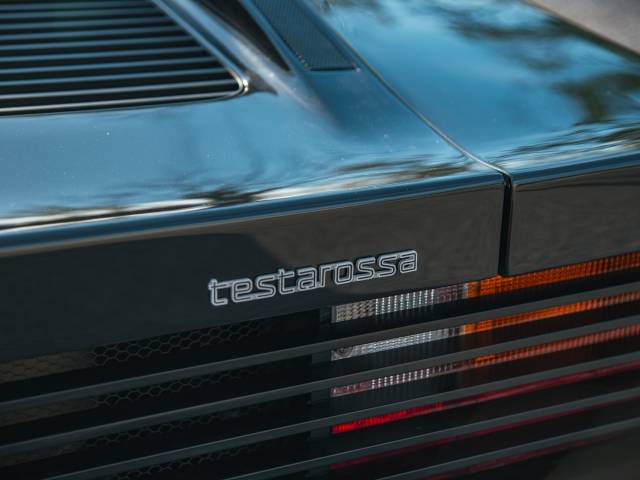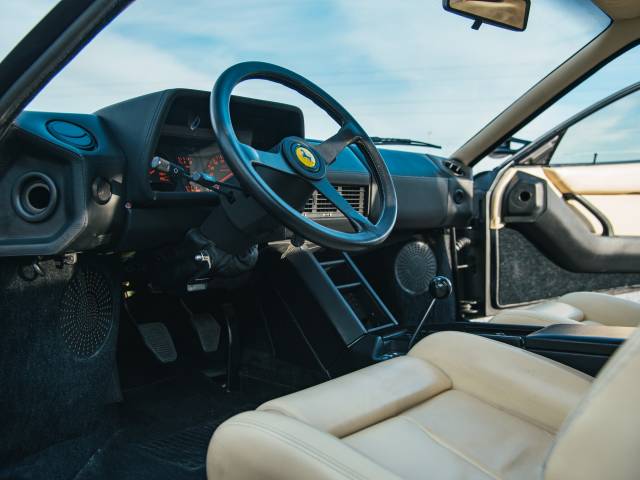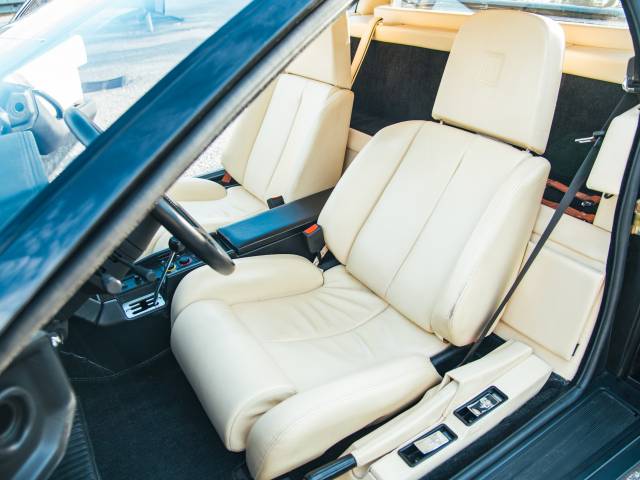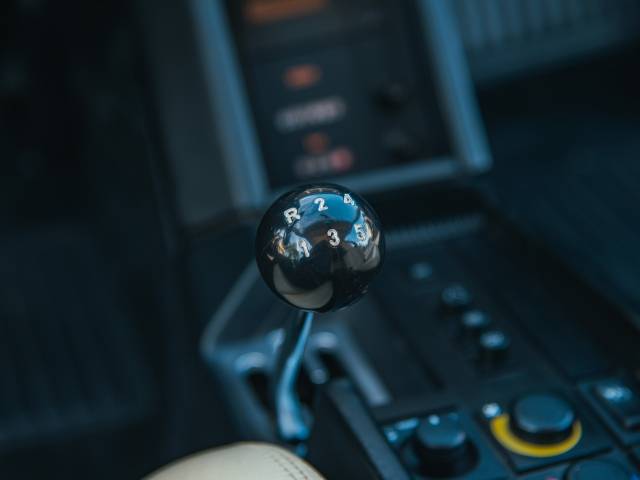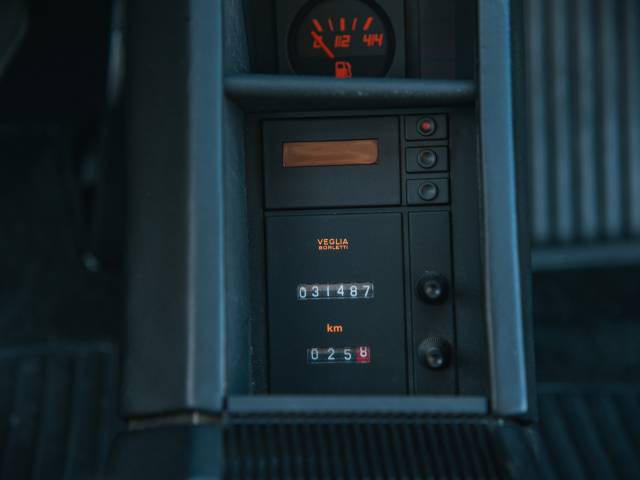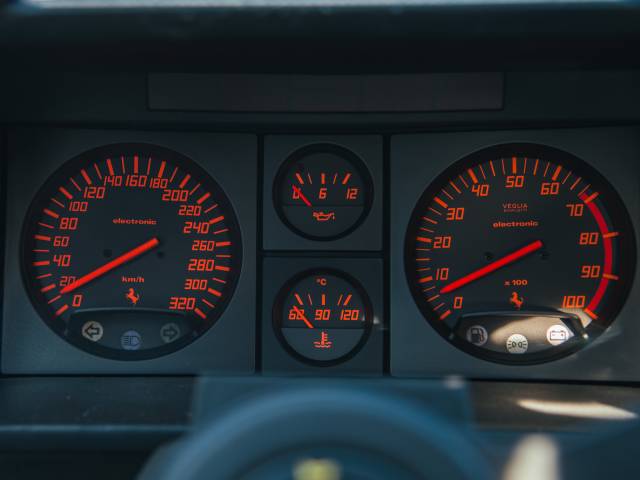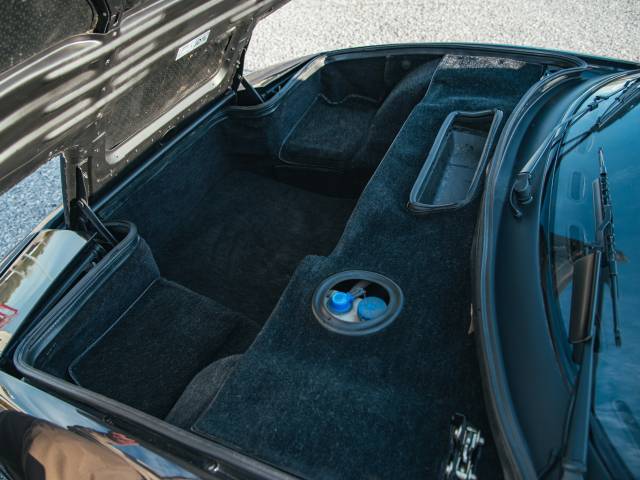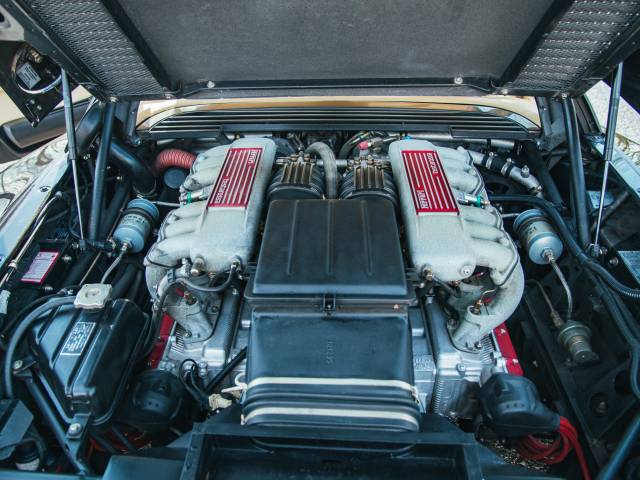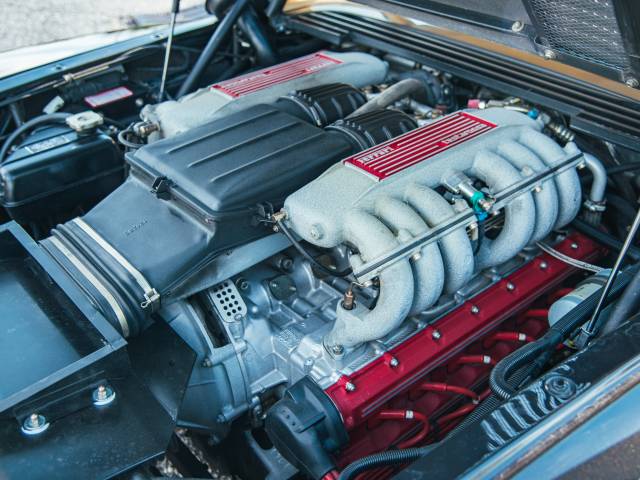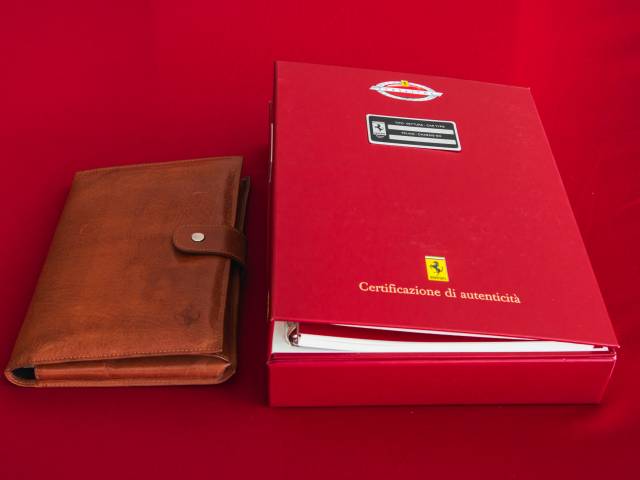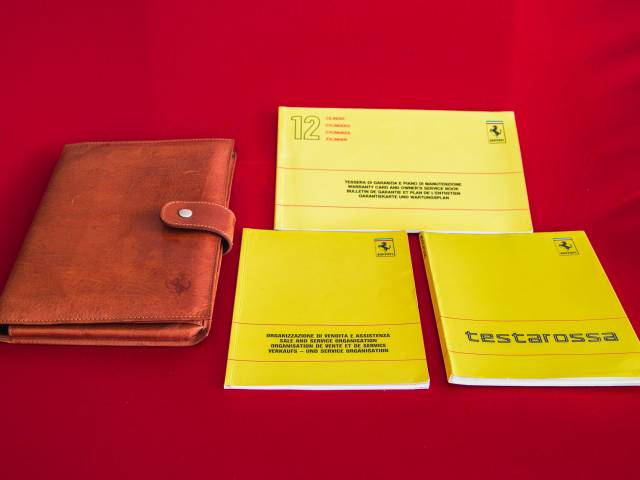 Dealer

away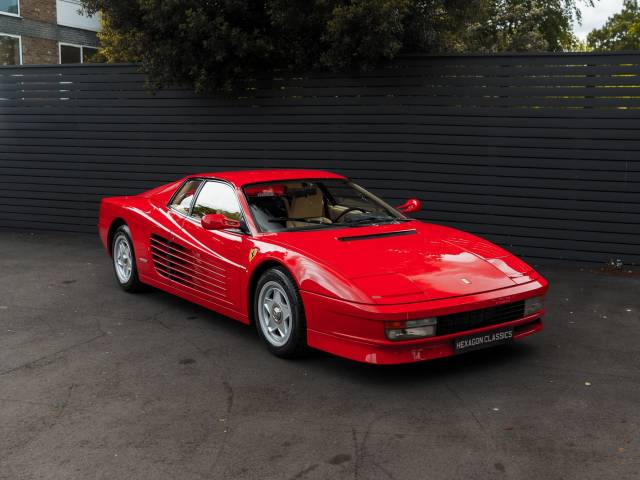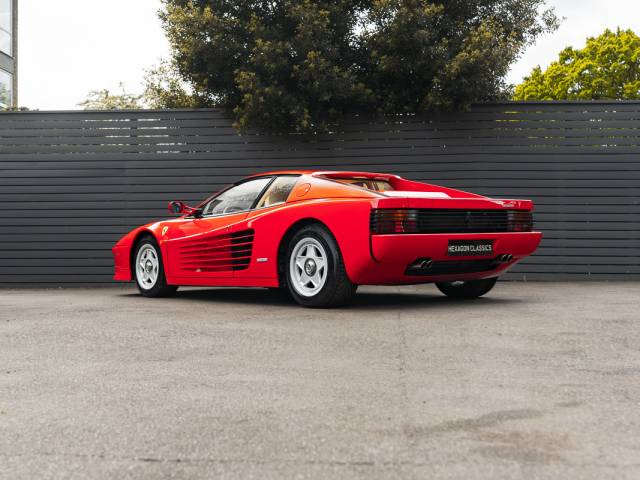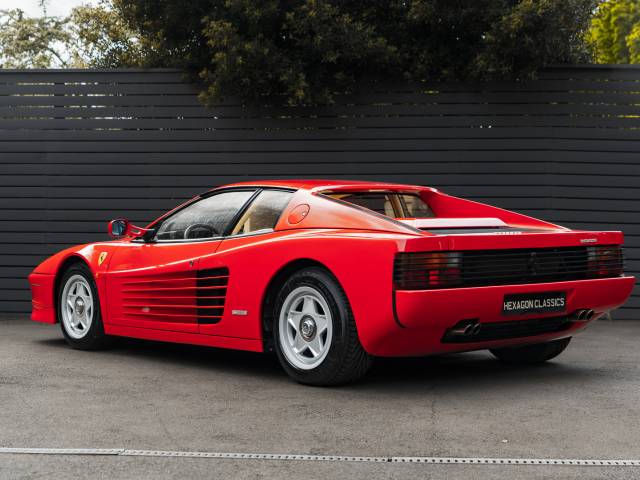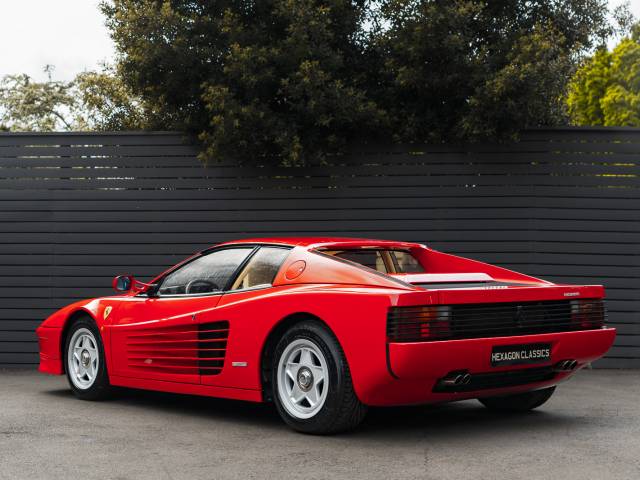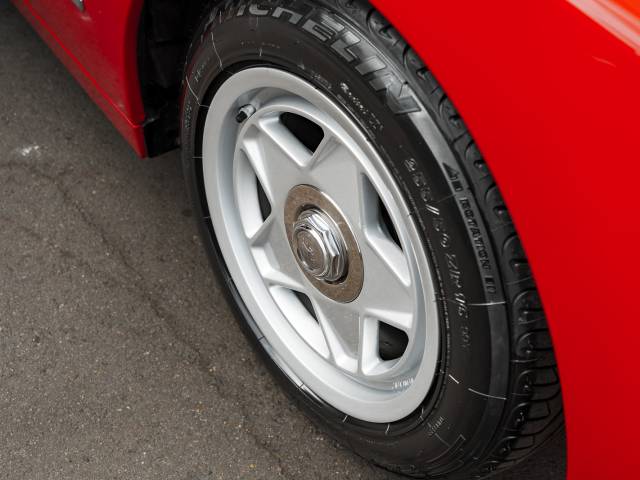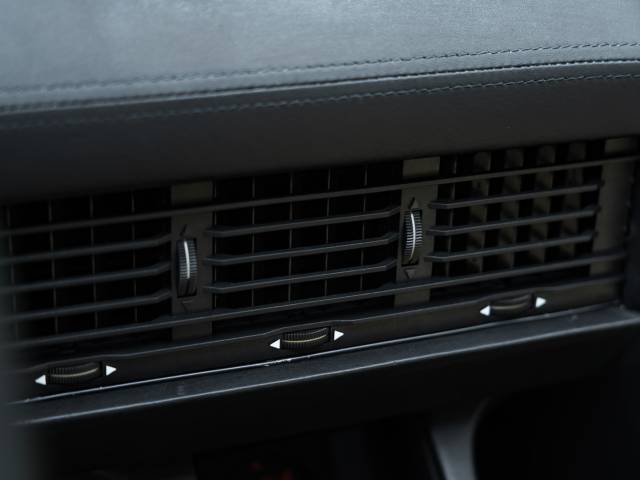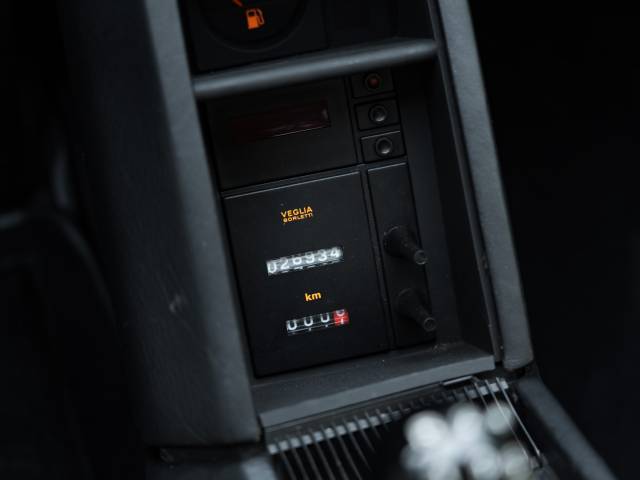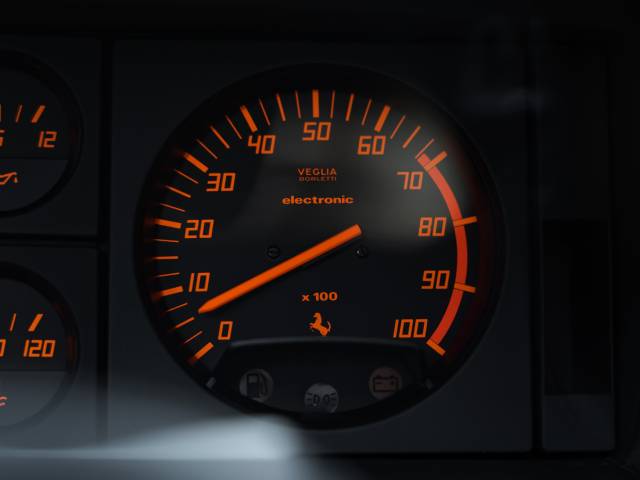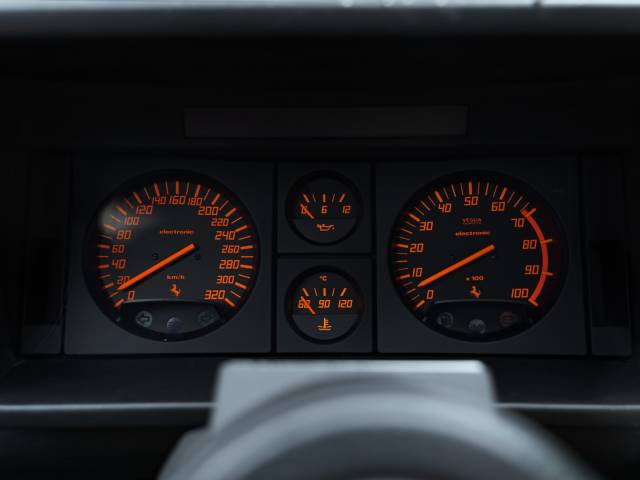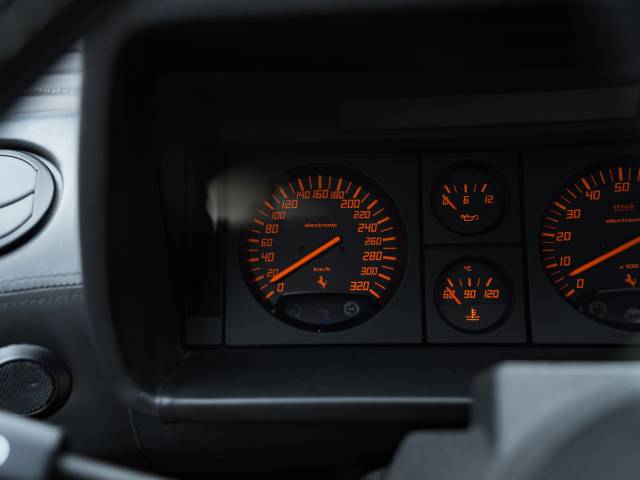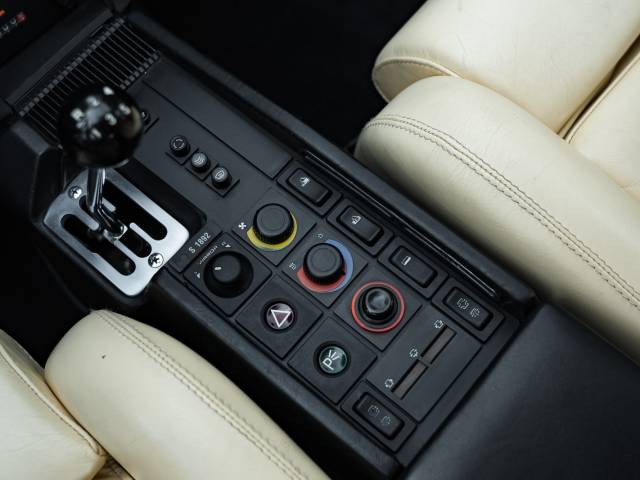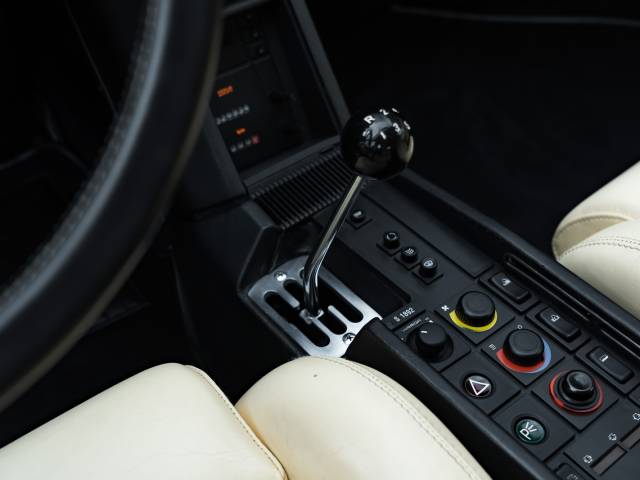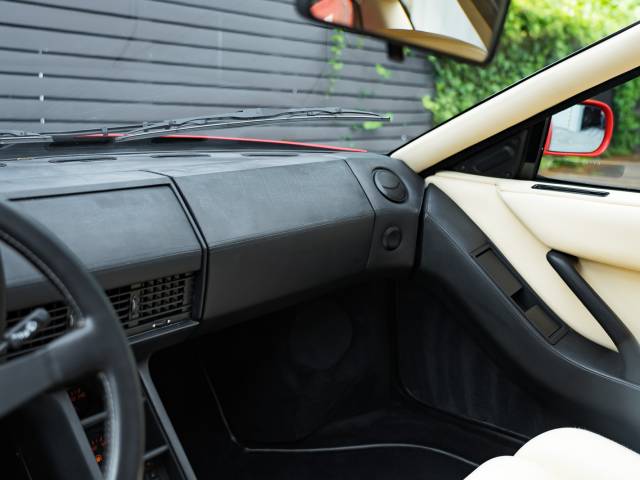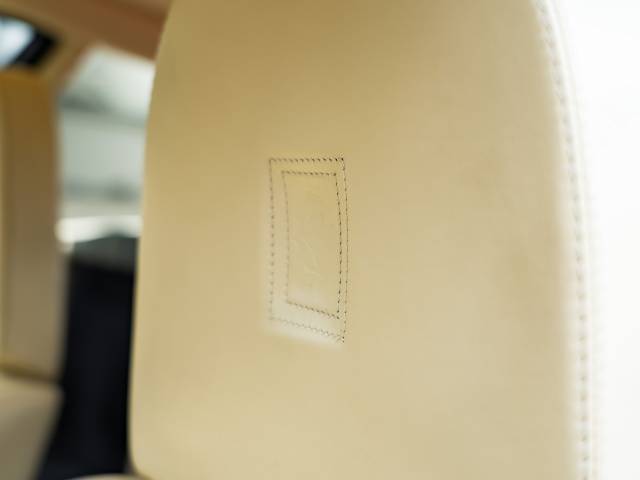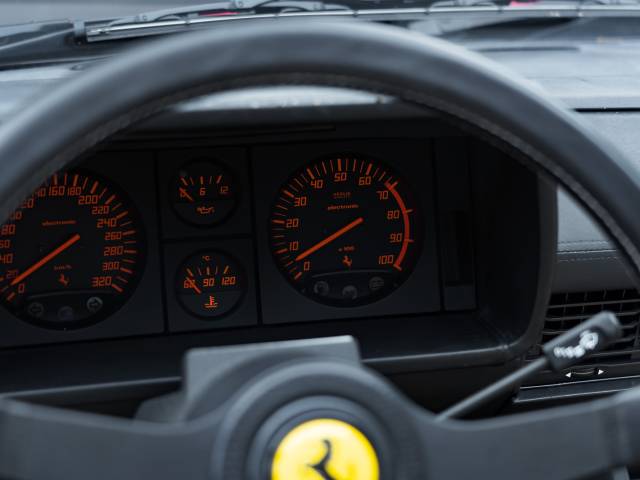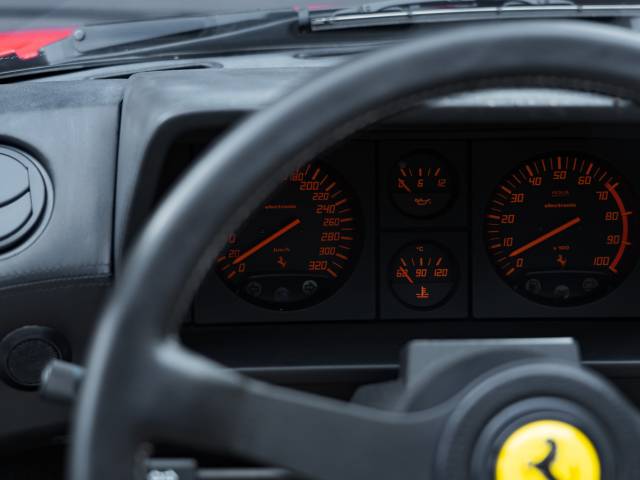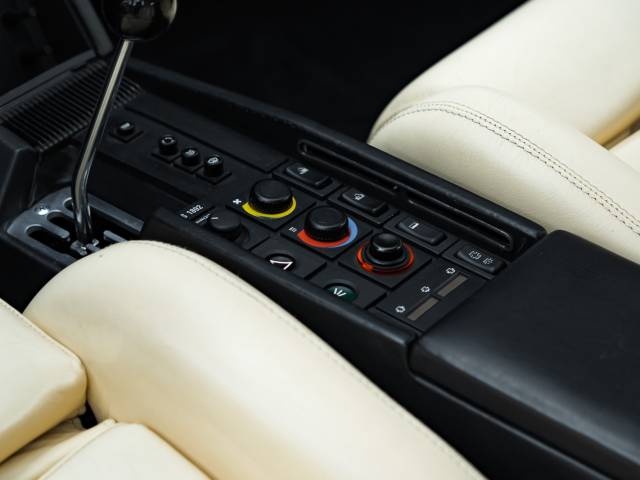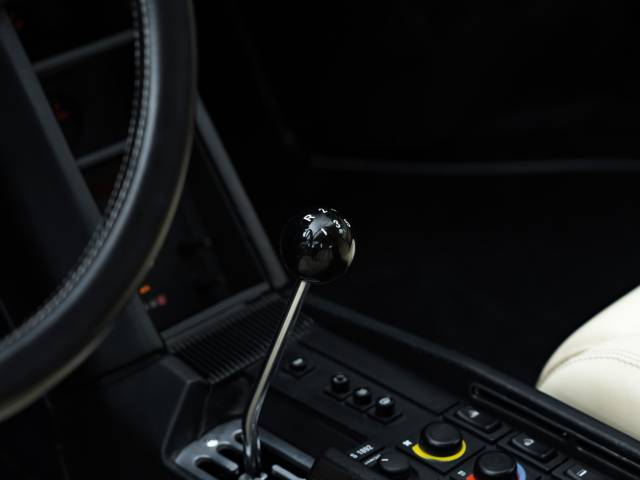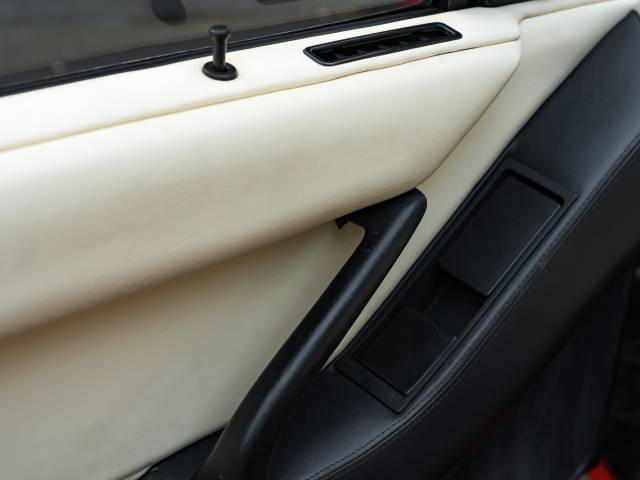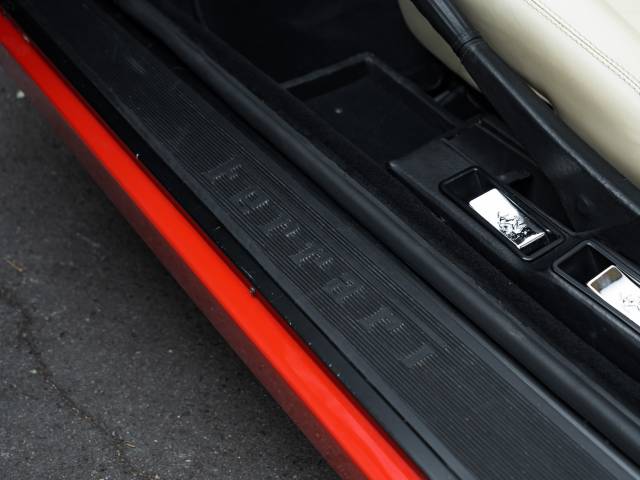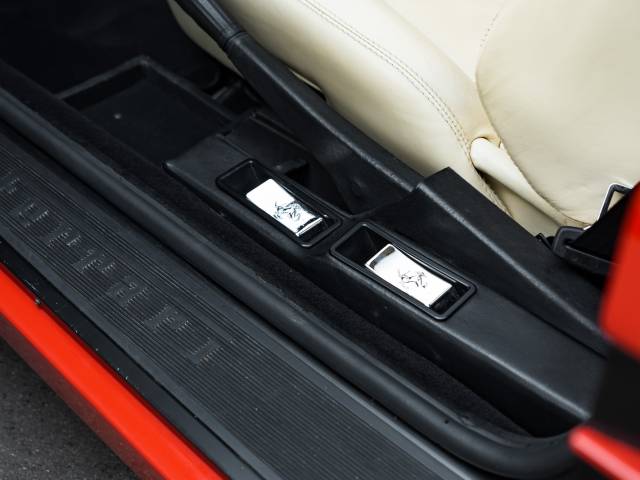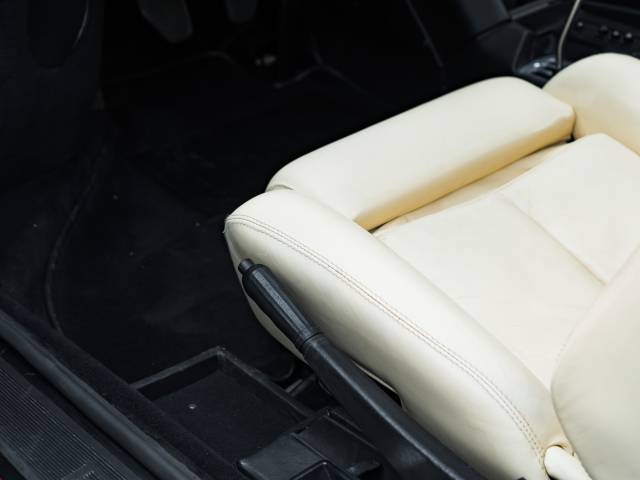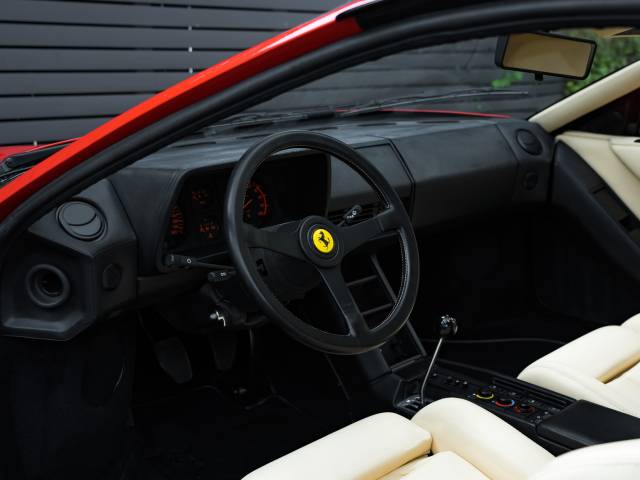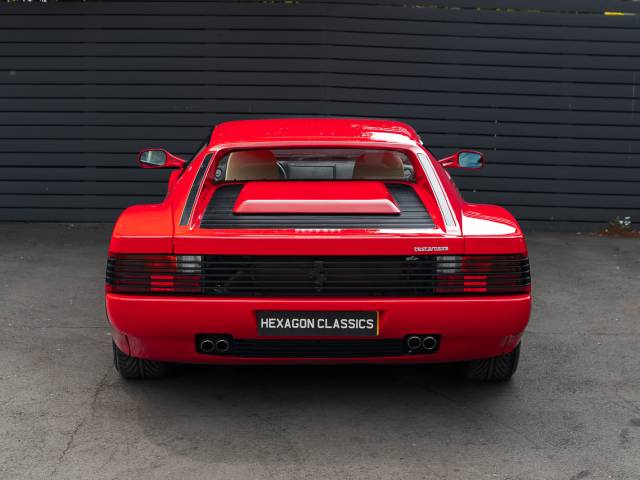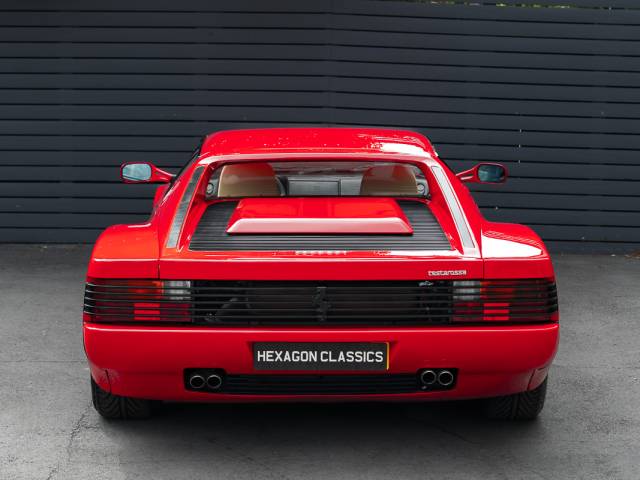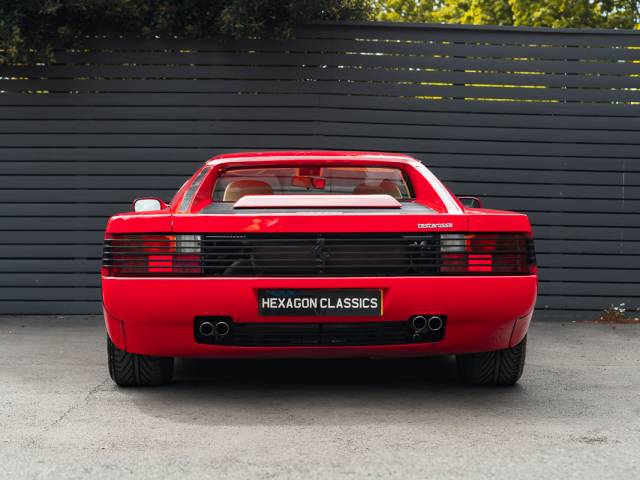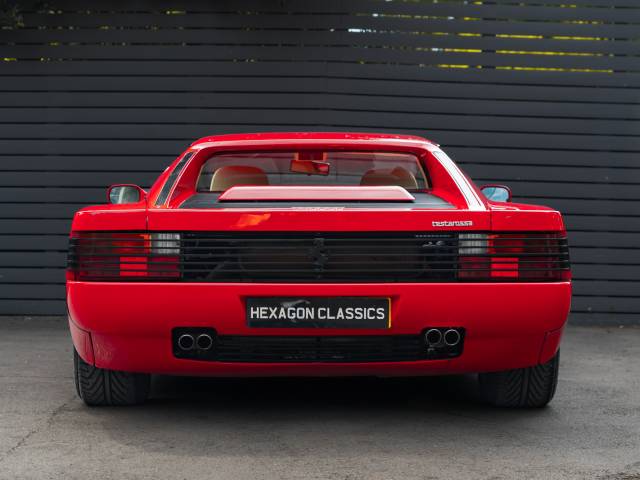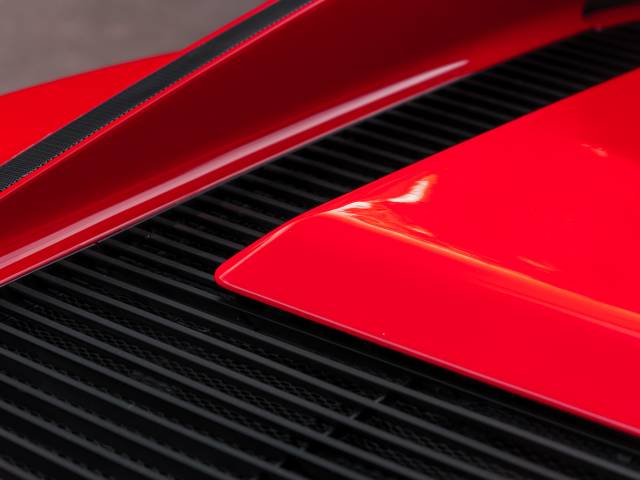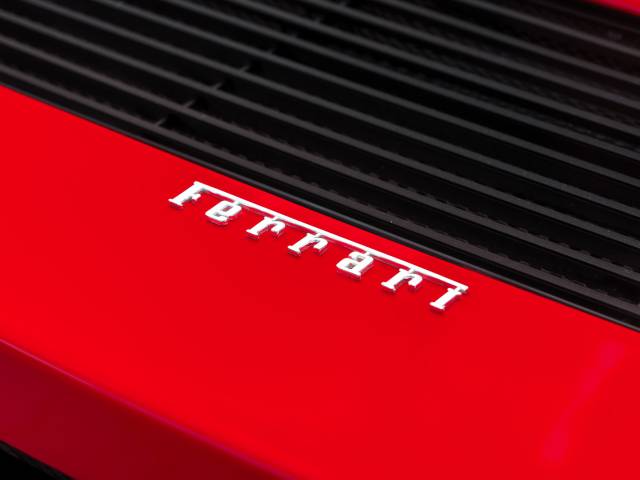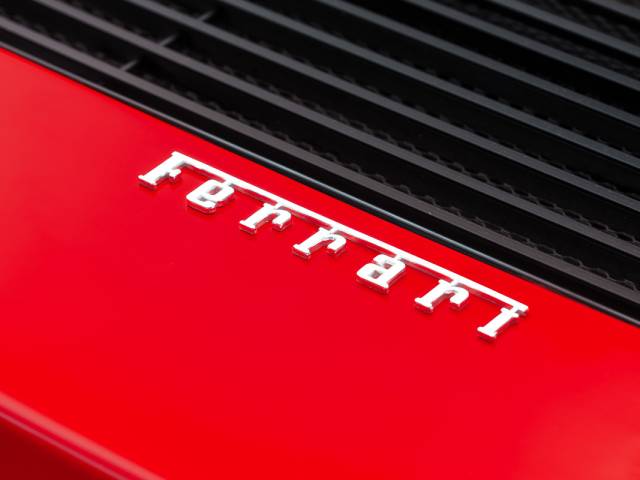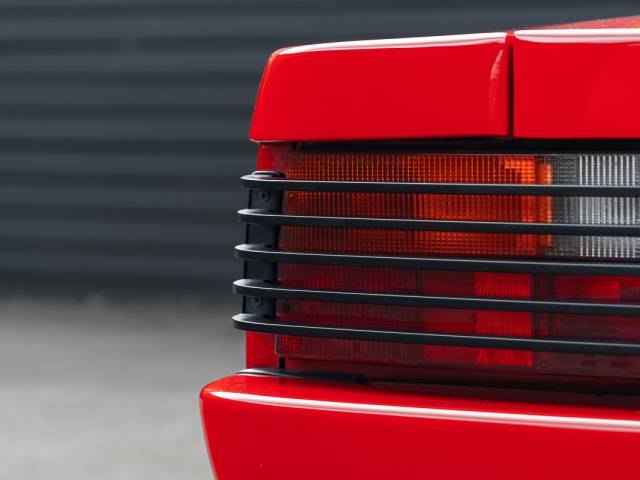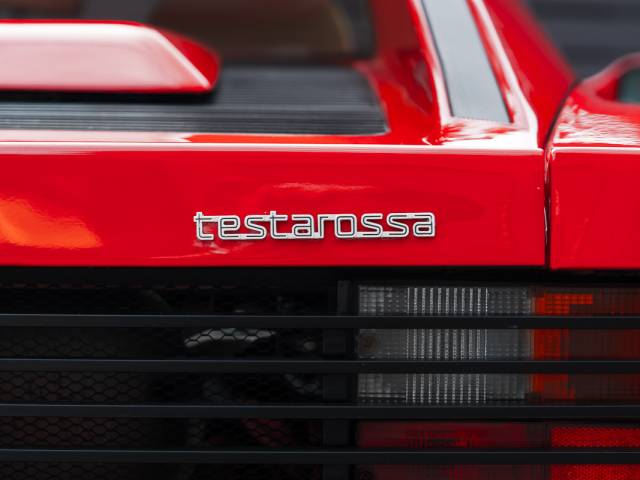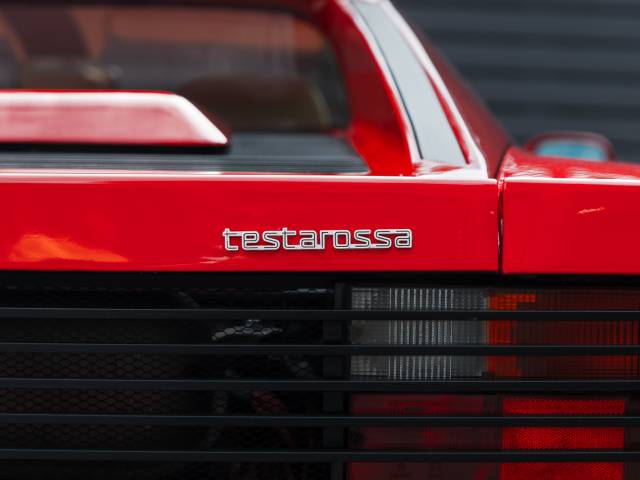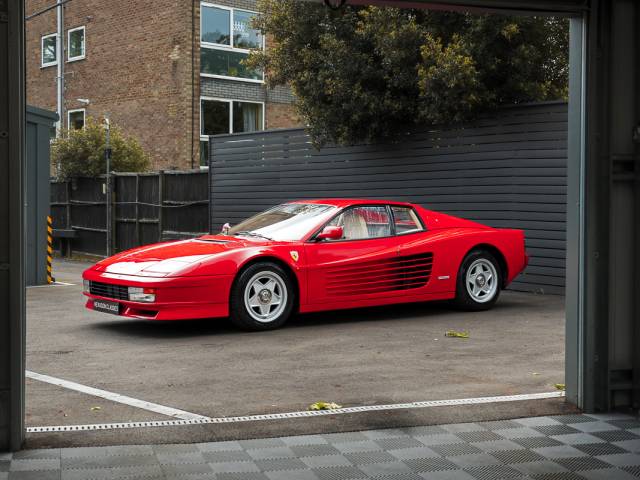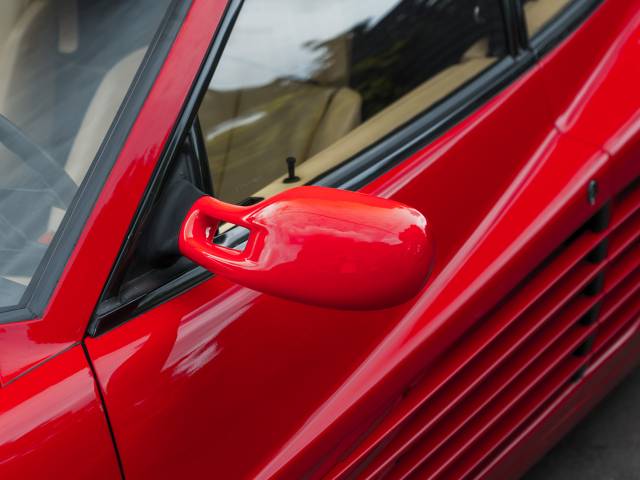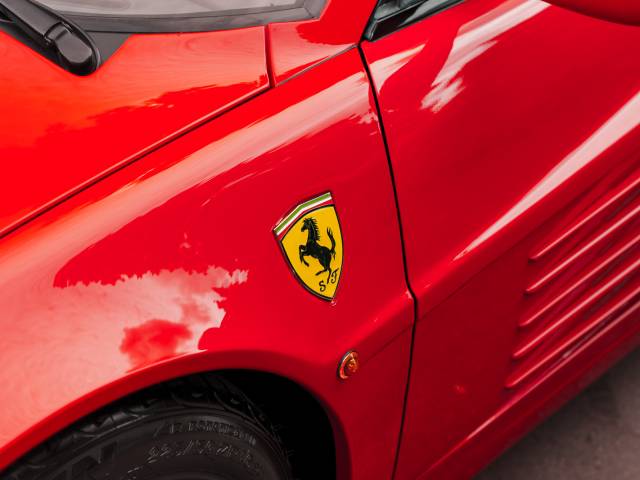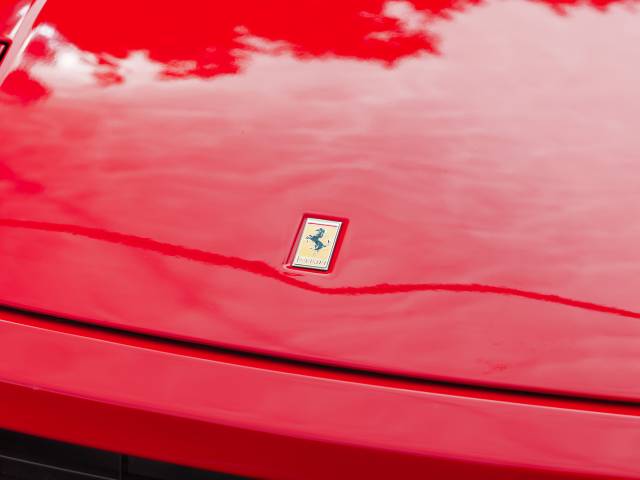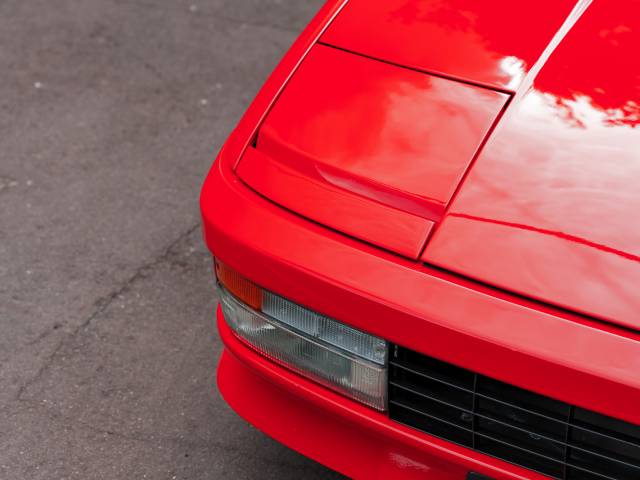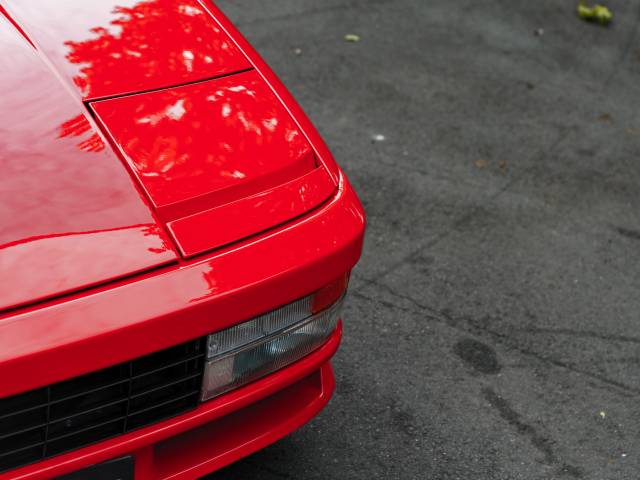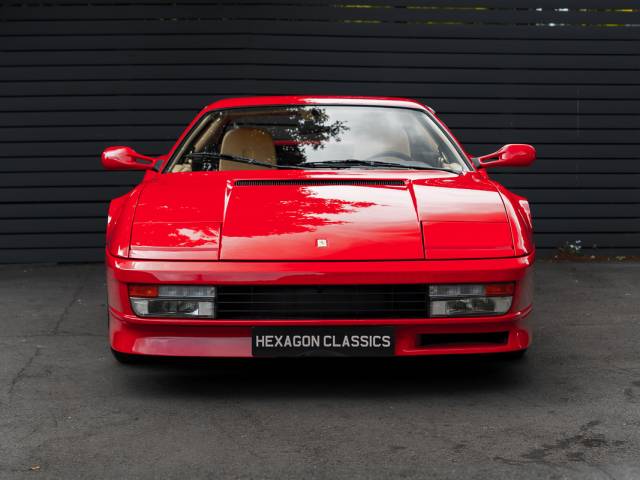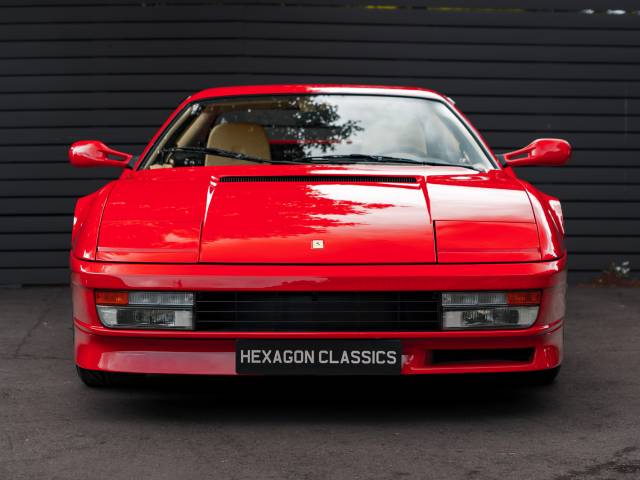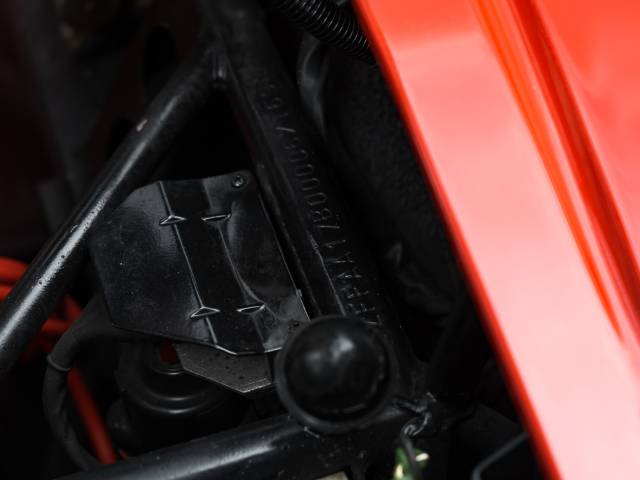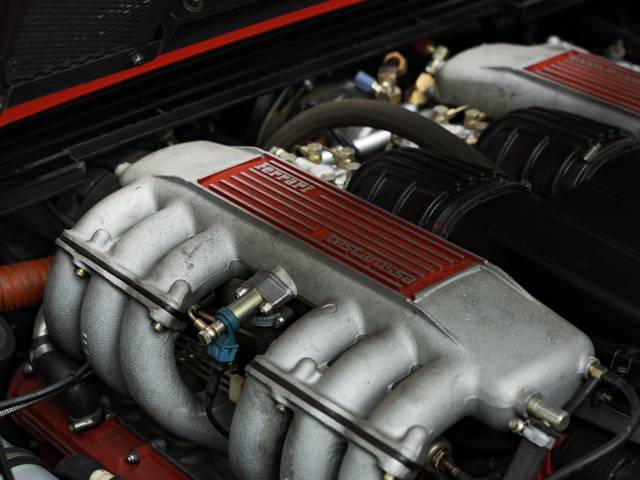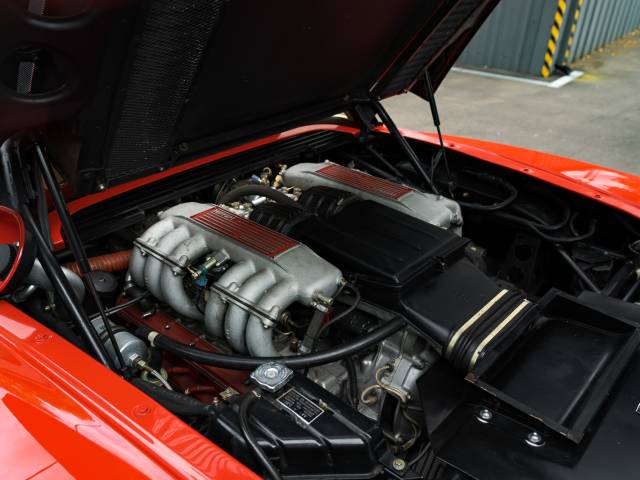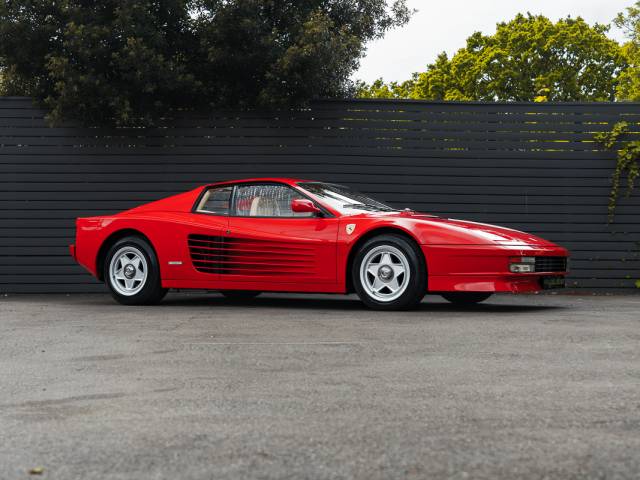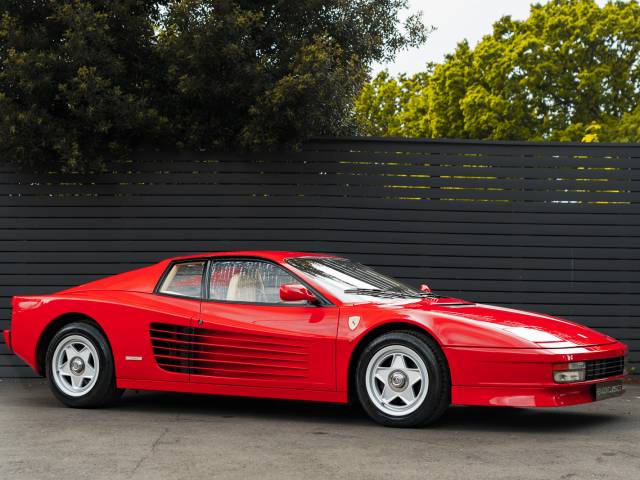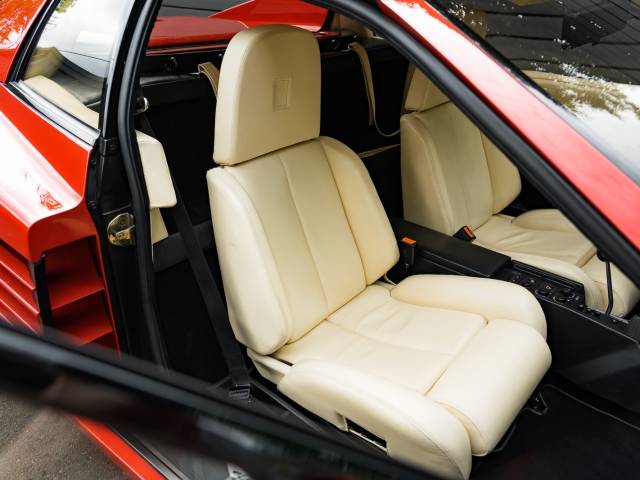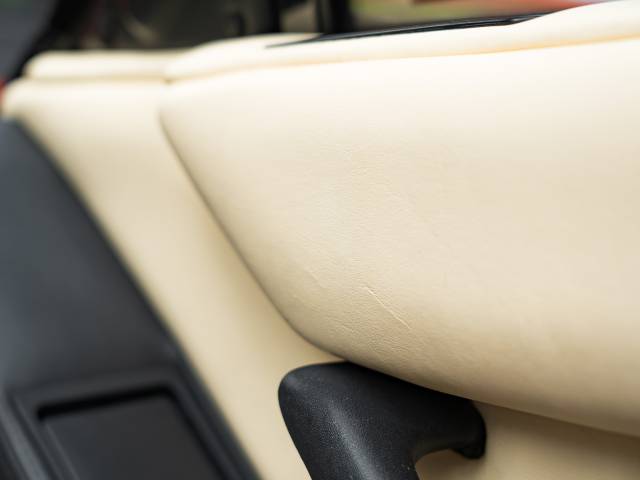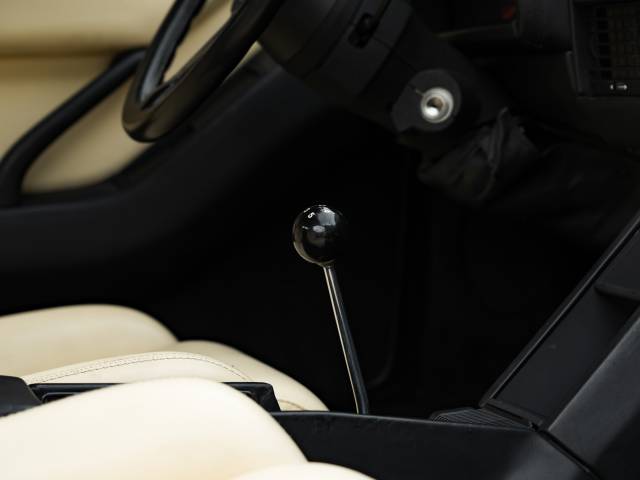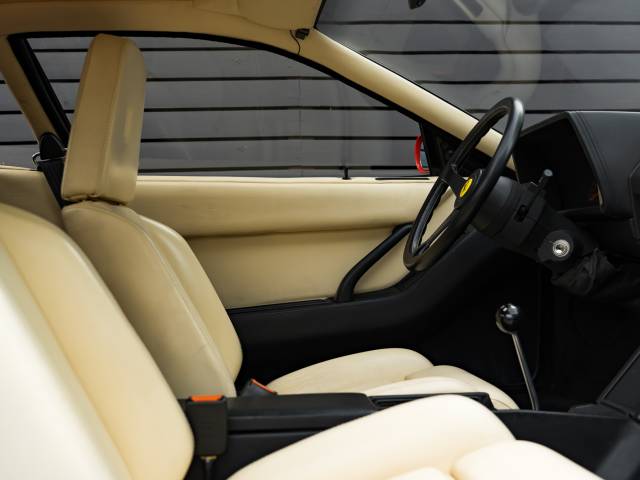 MONODADO
Dealer

away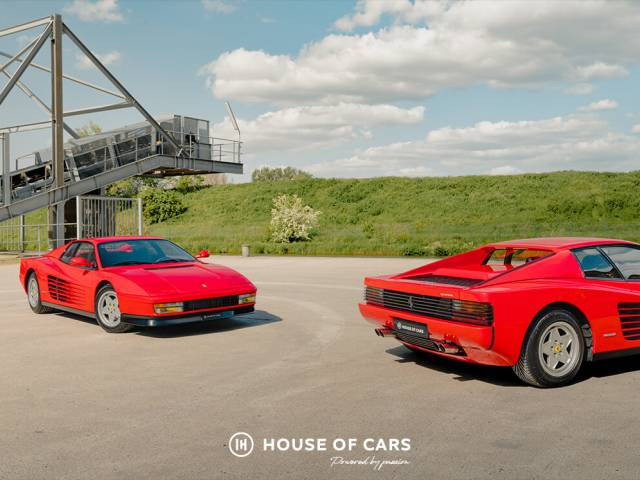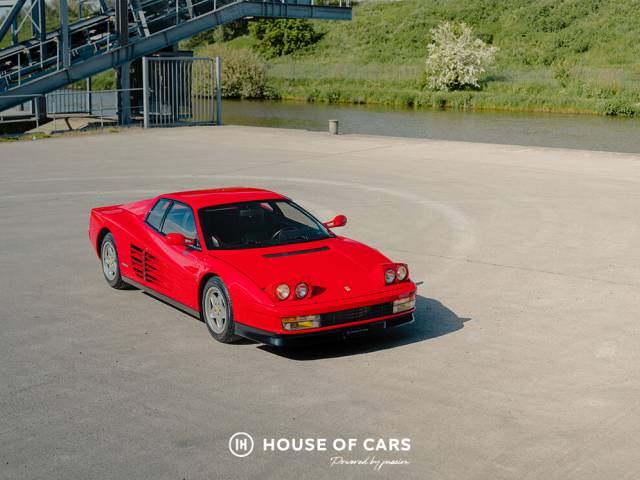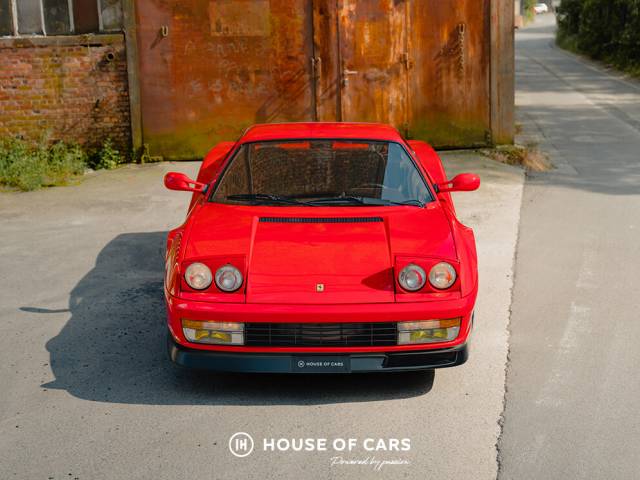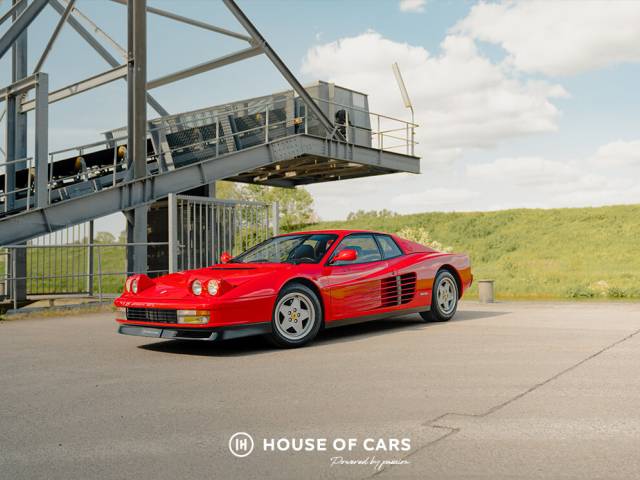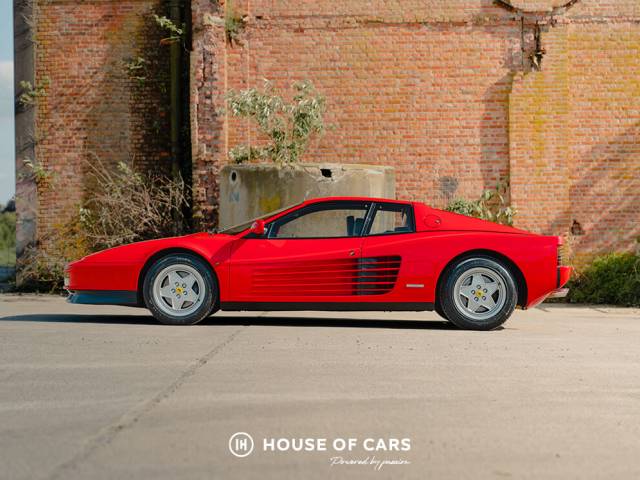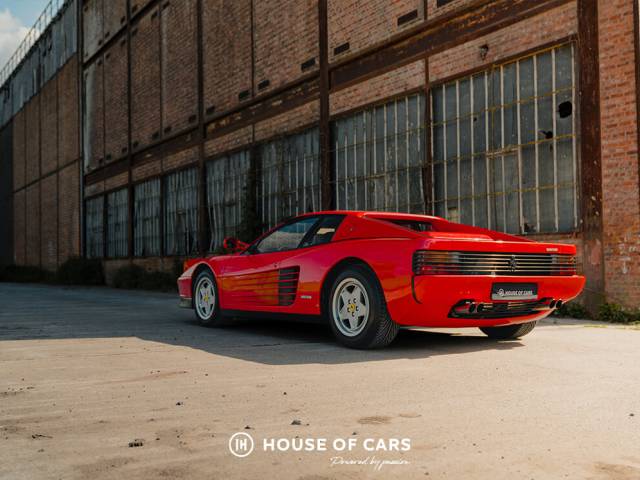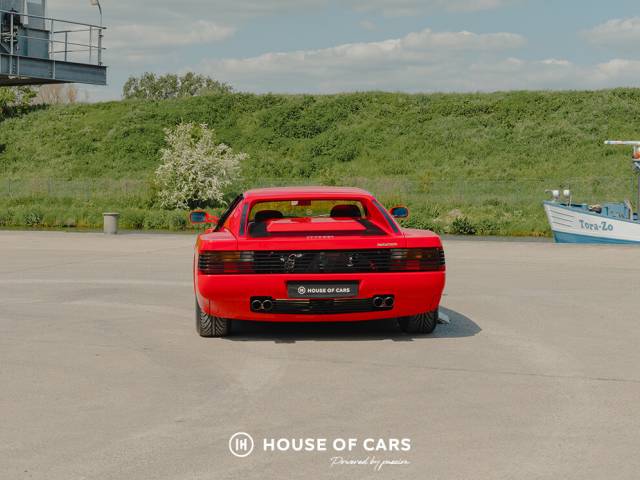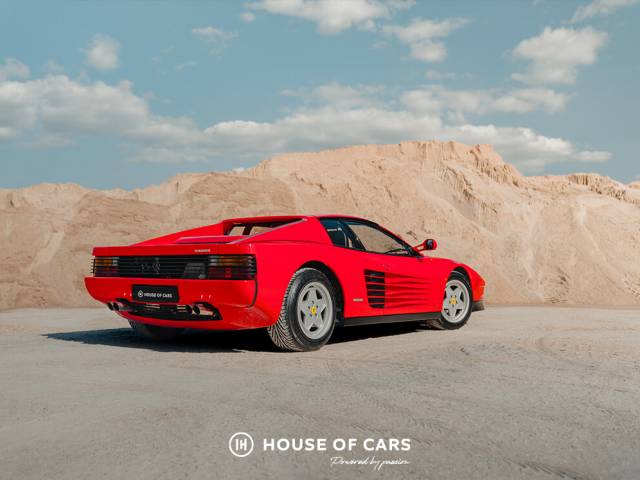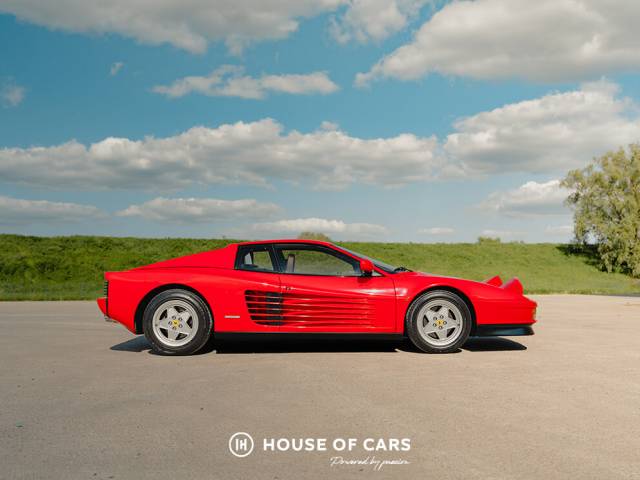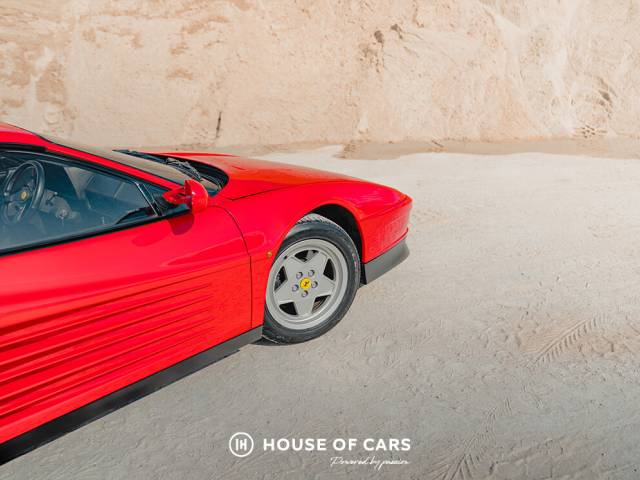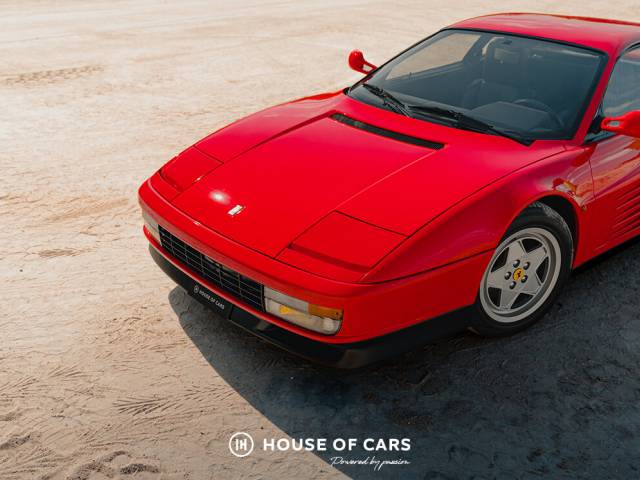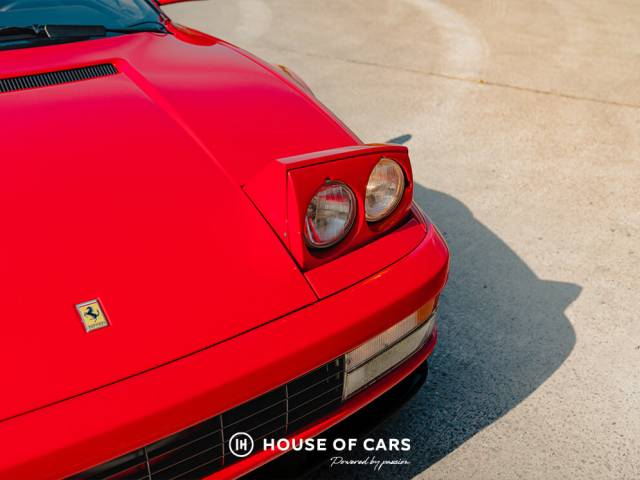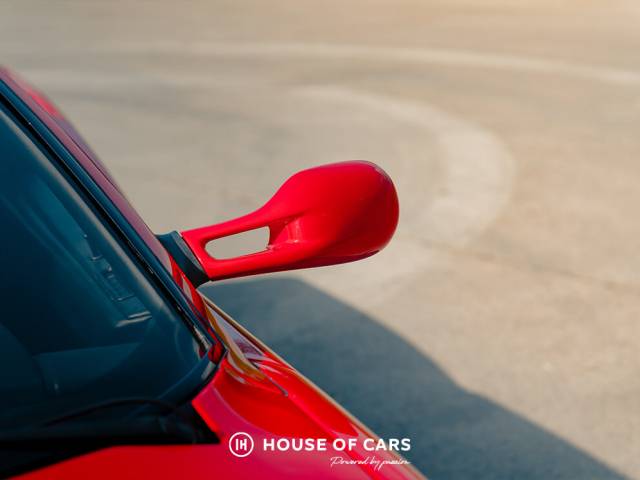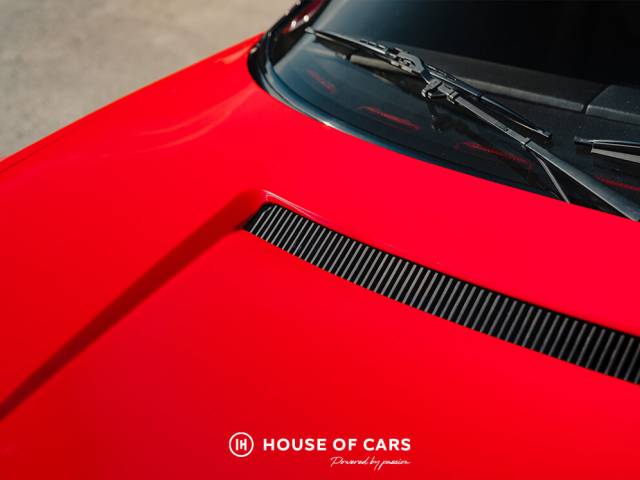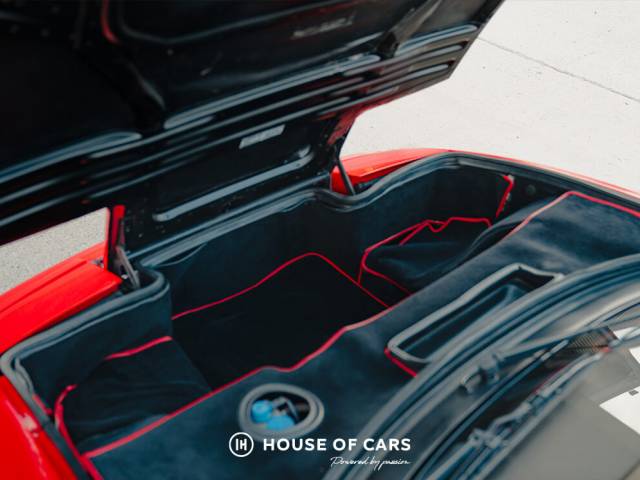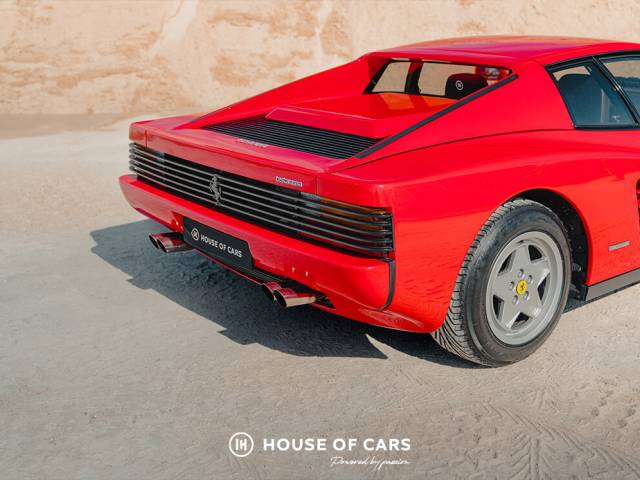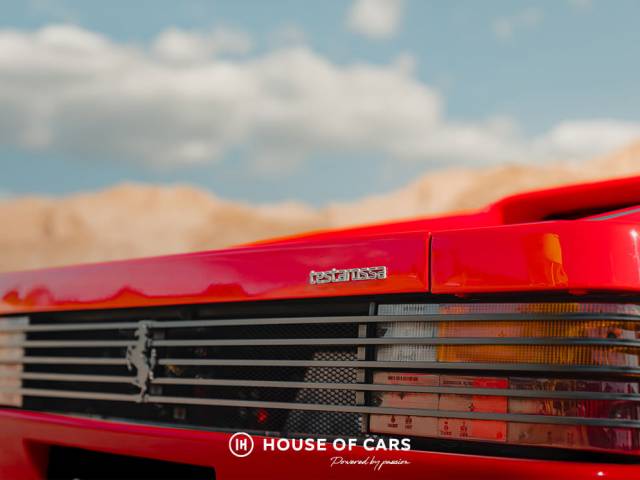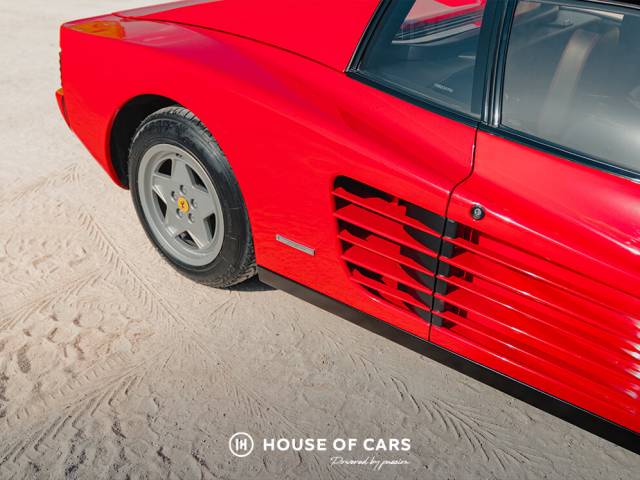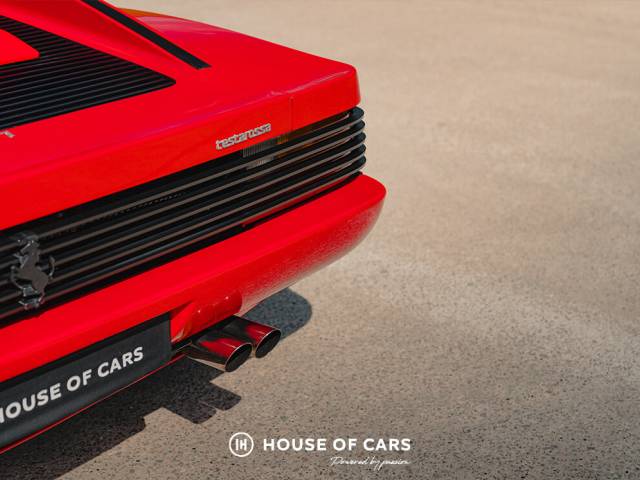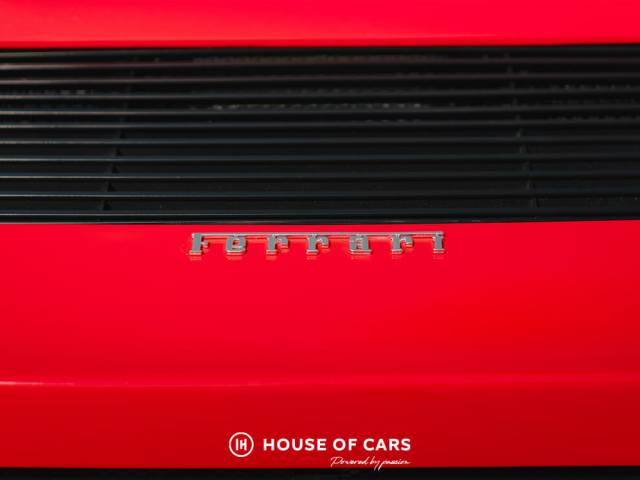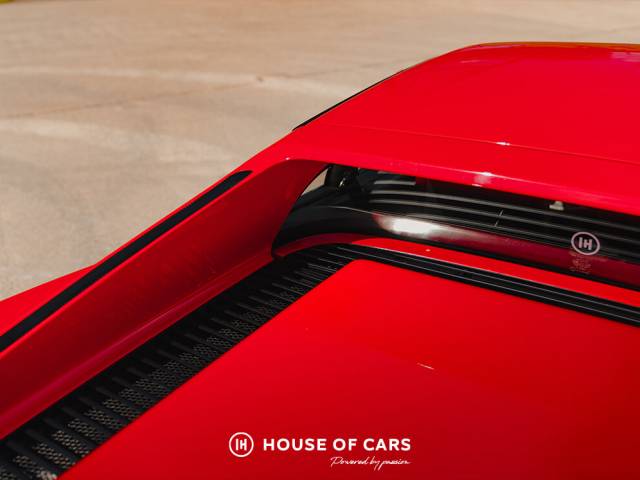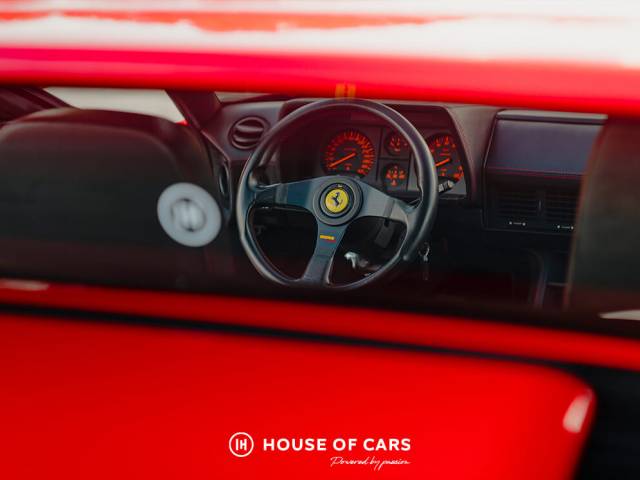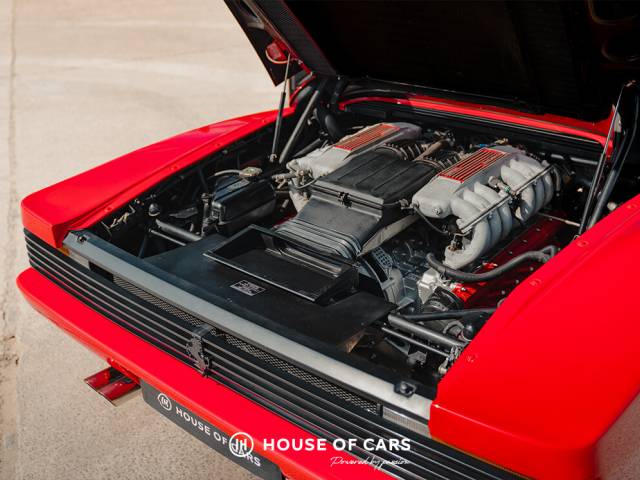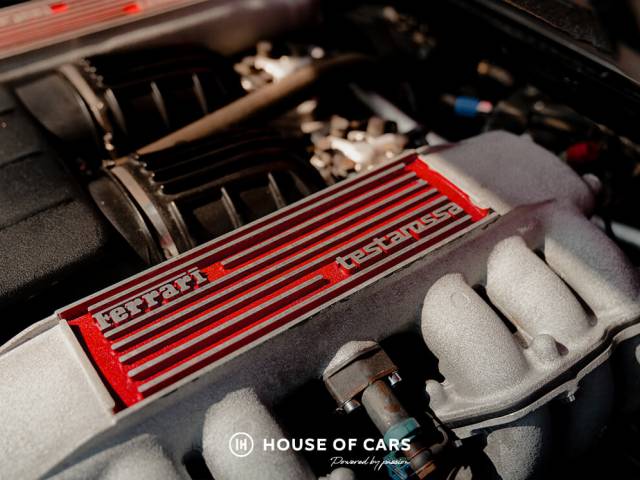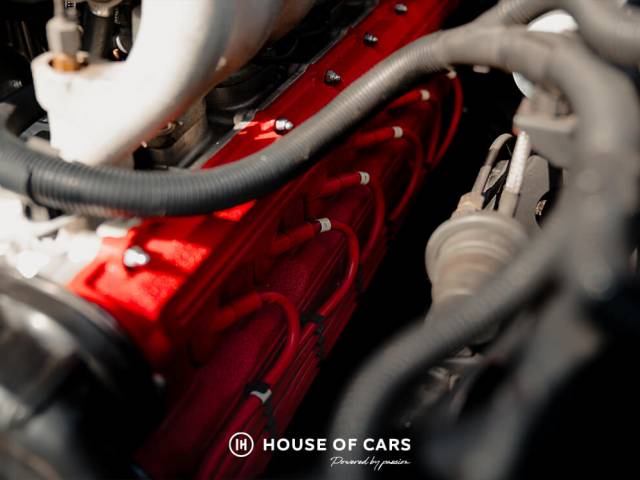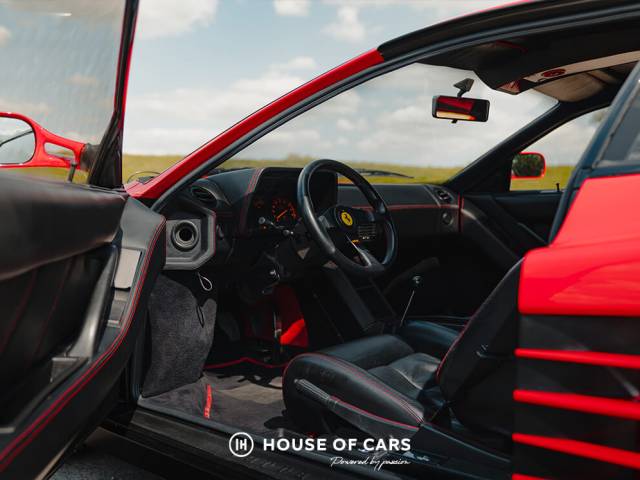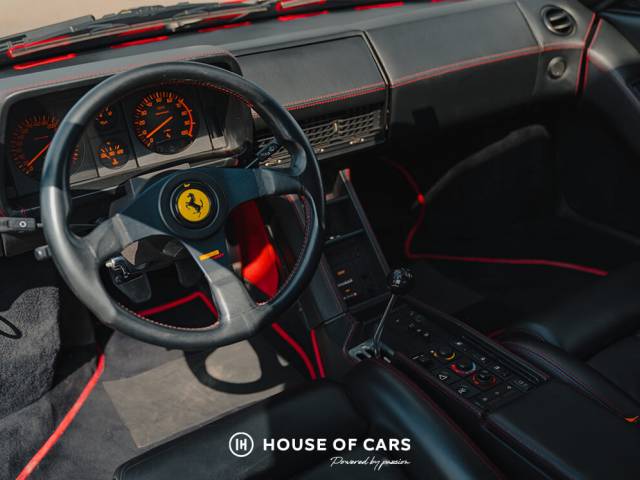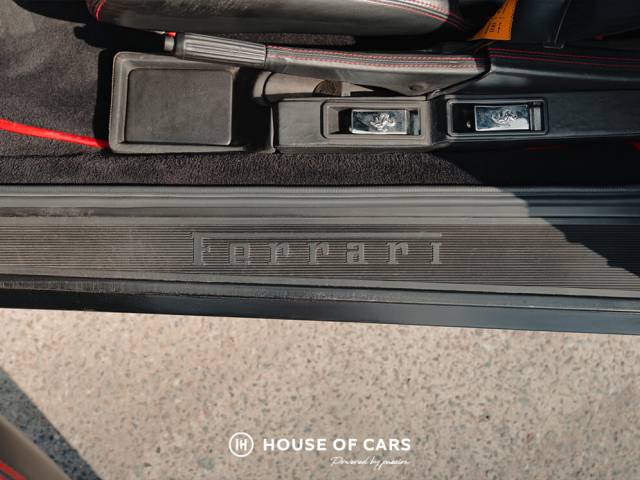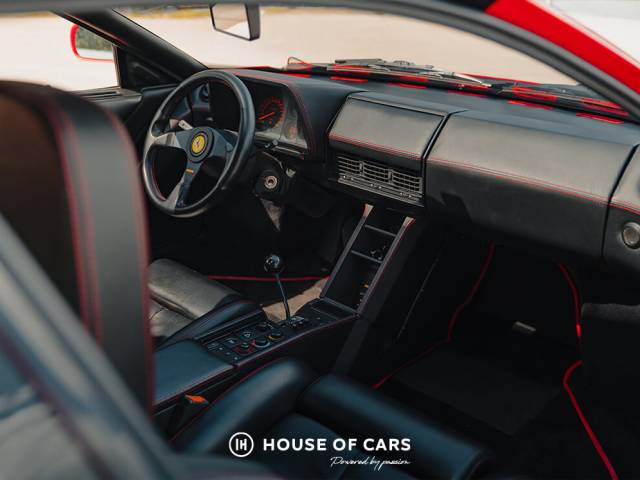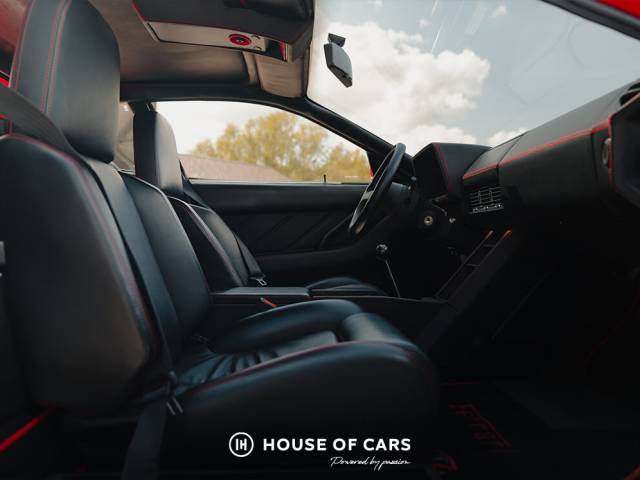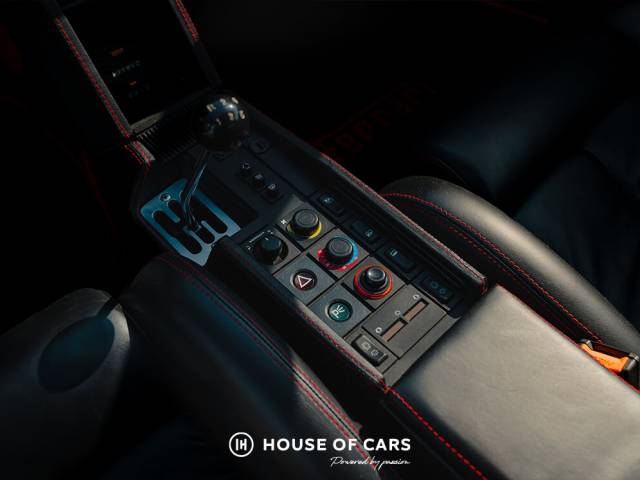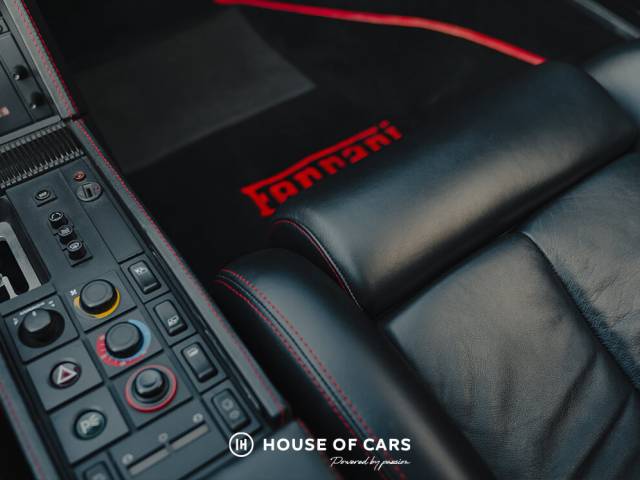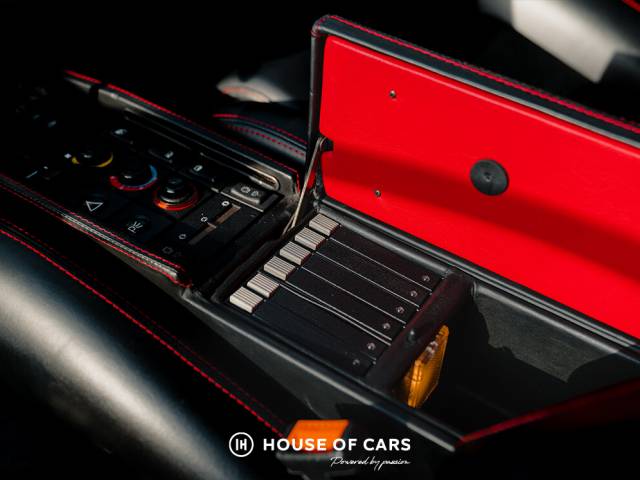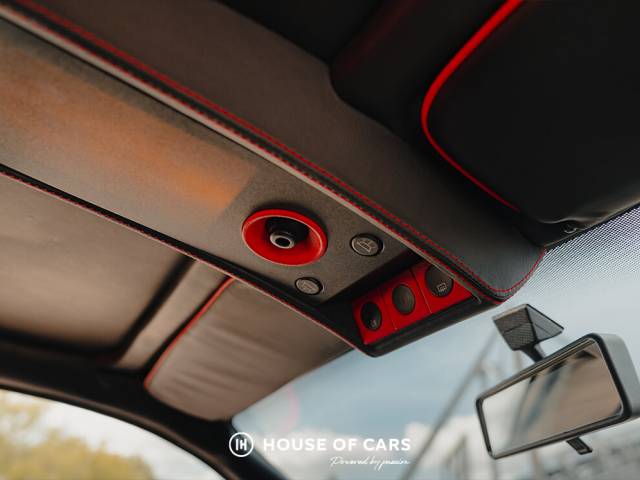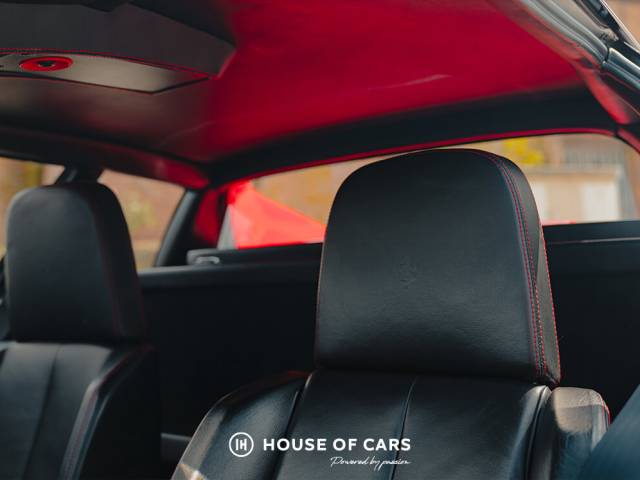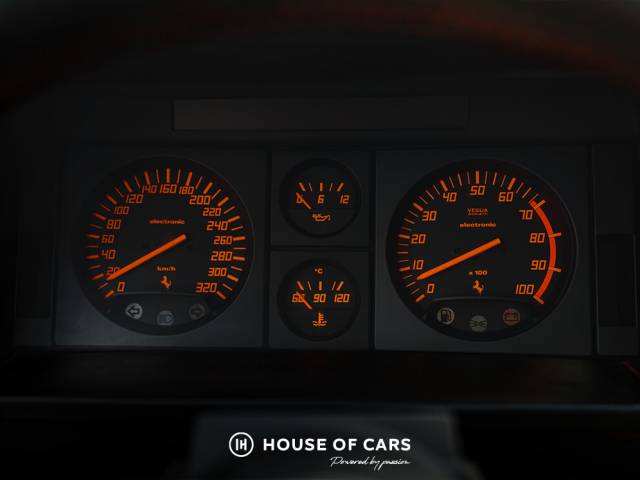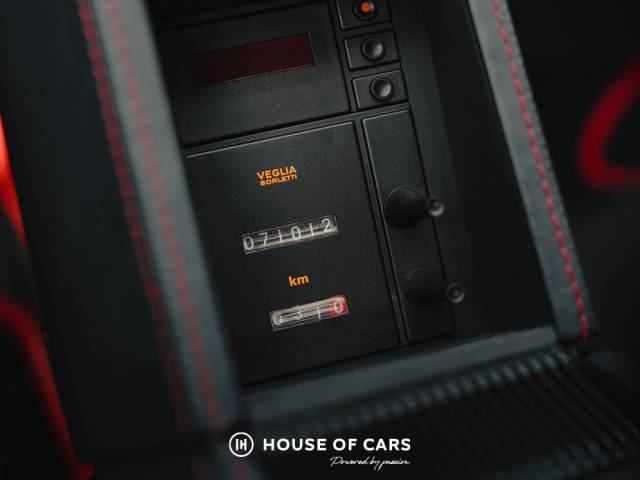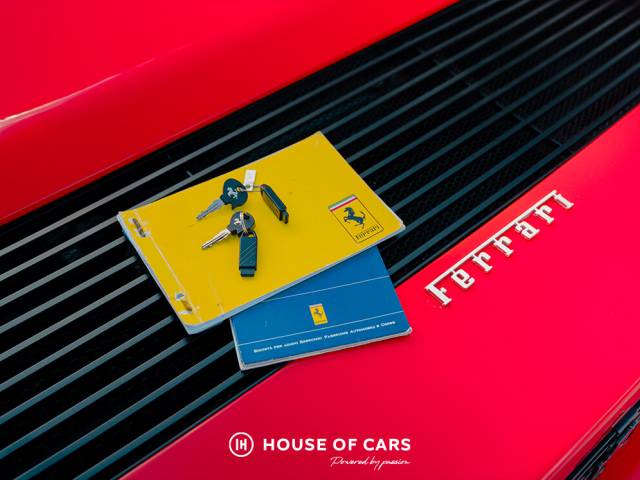 JUST SERVICED INCLUDING BELTS
Dealer

away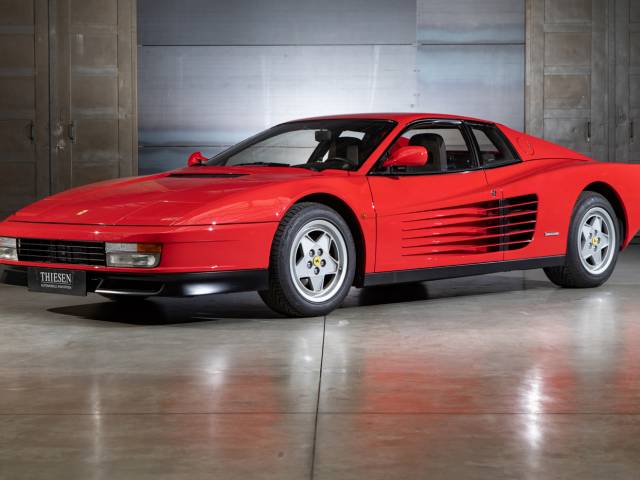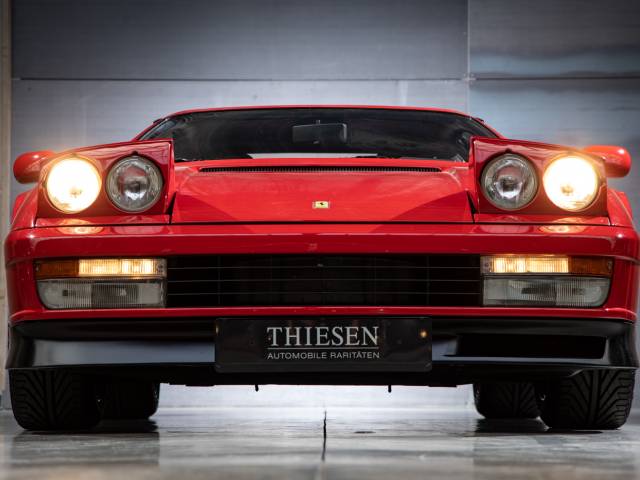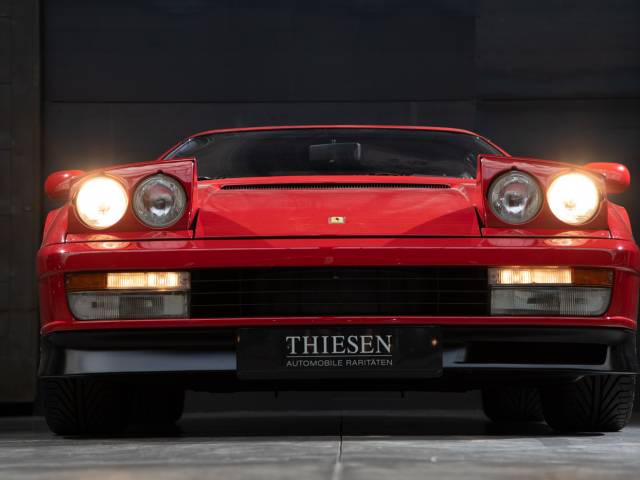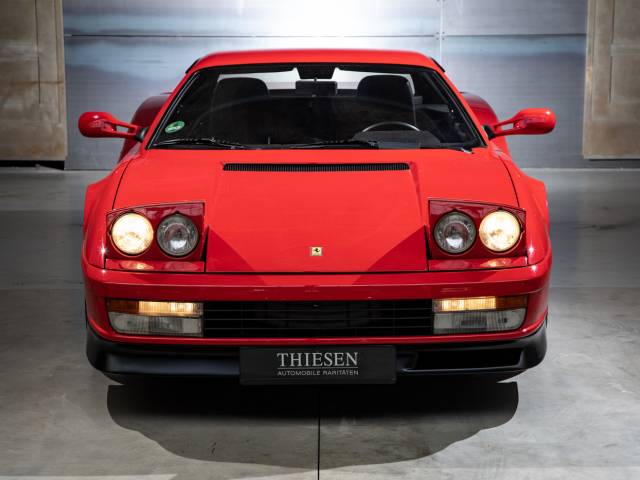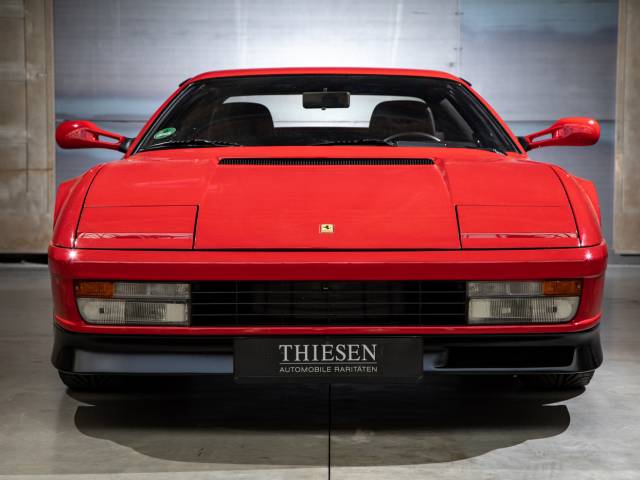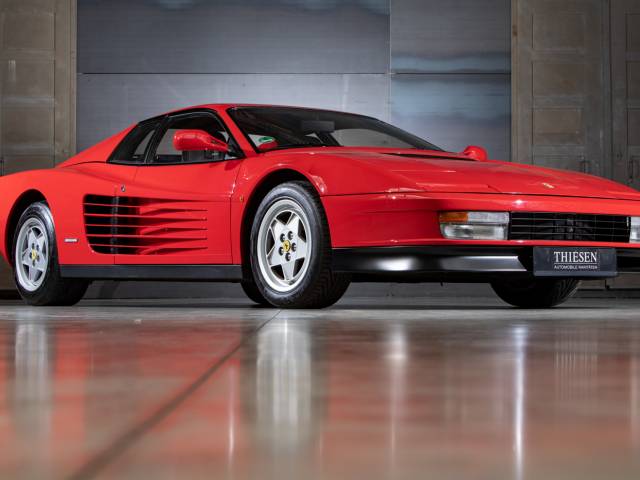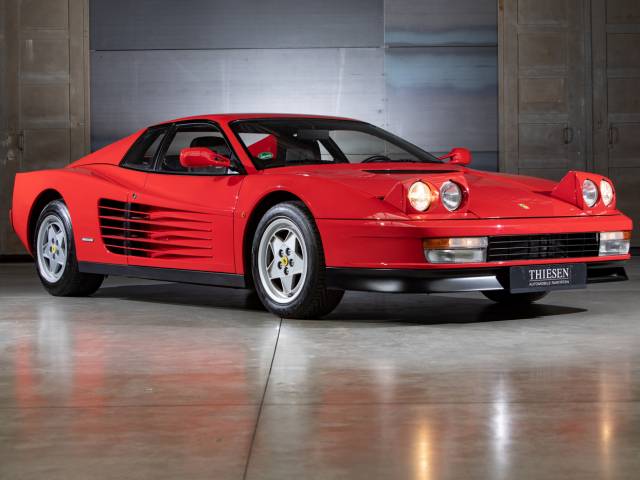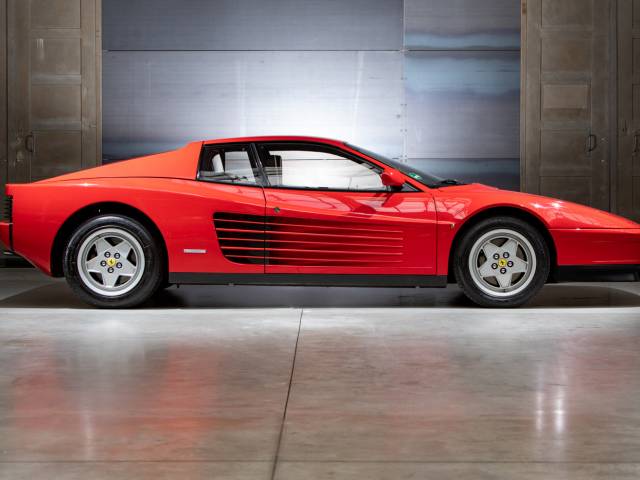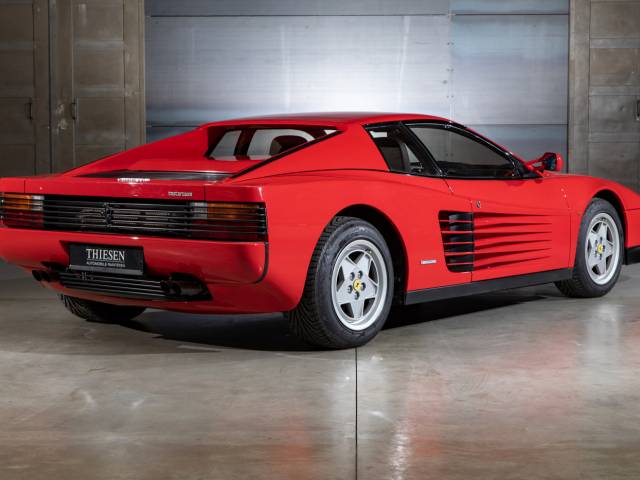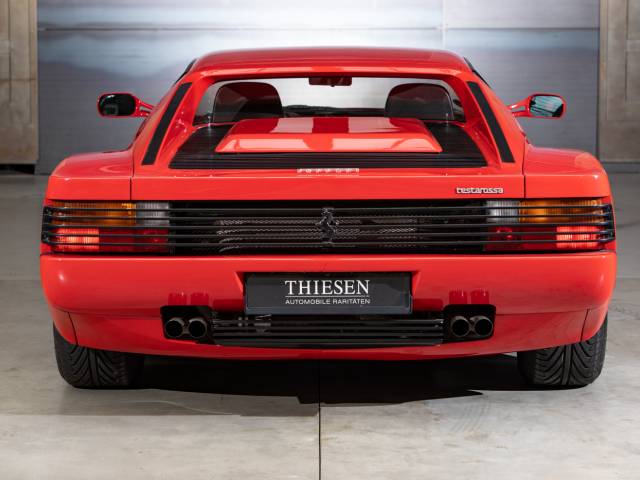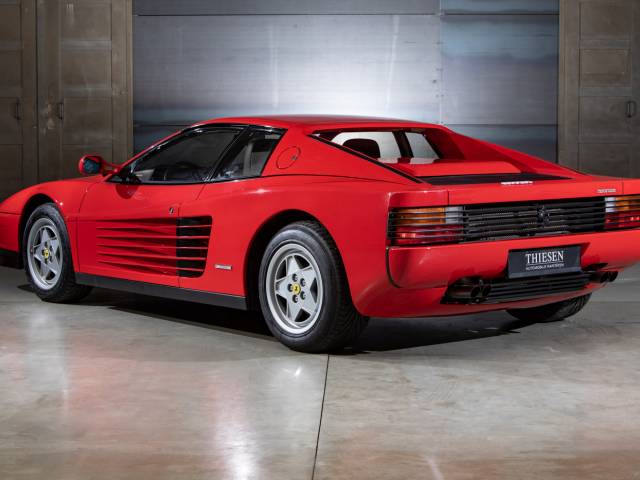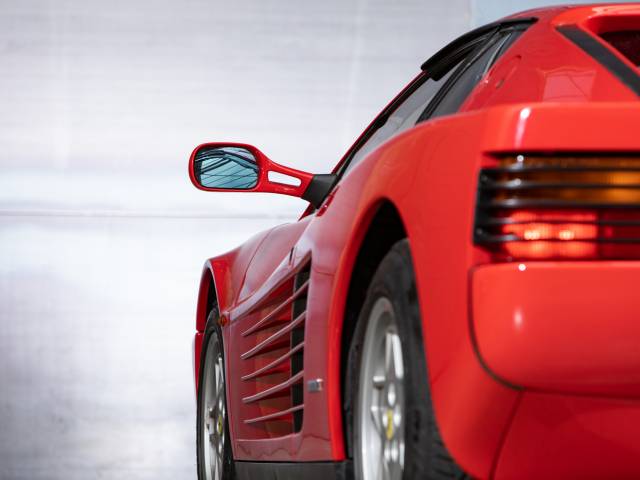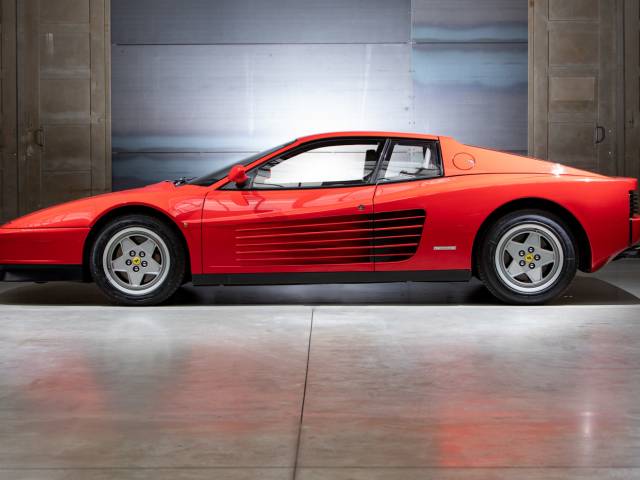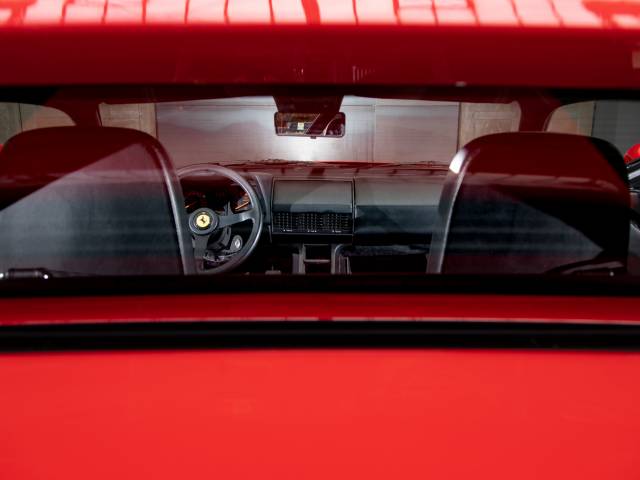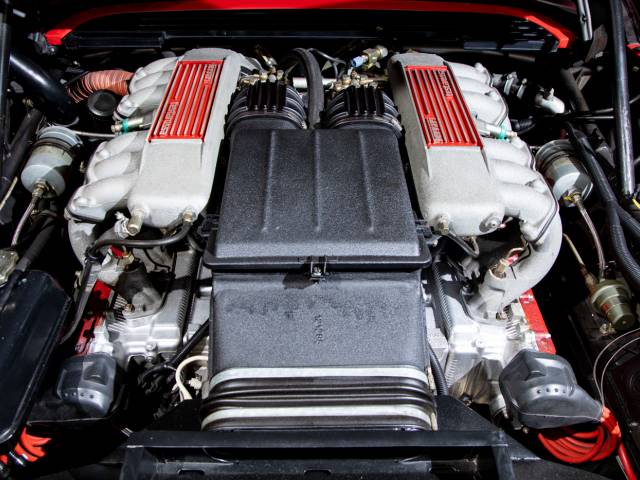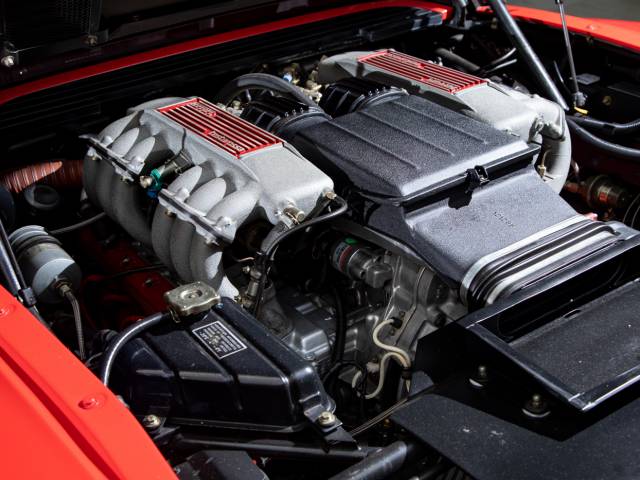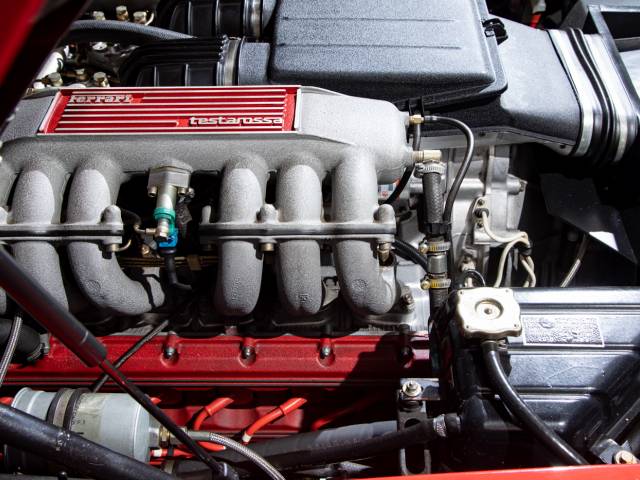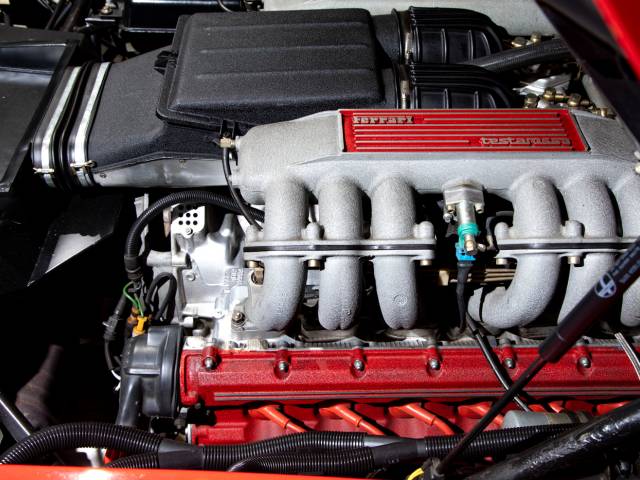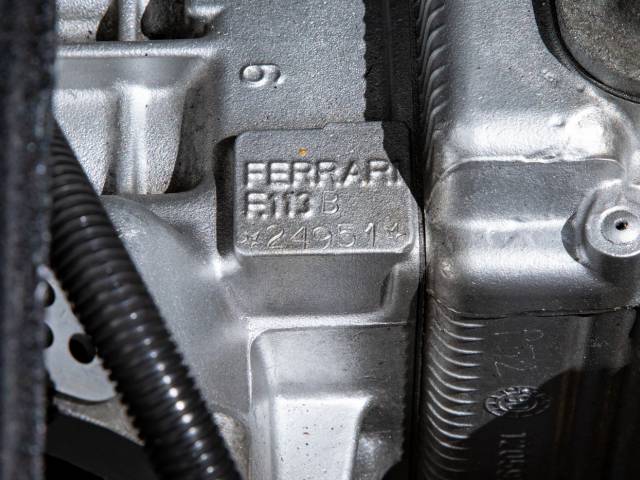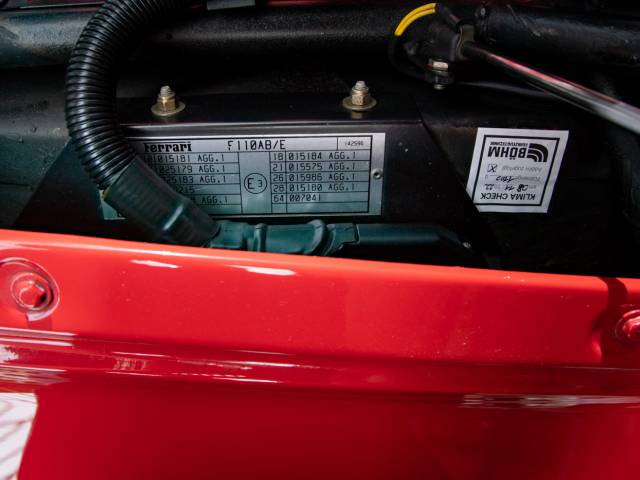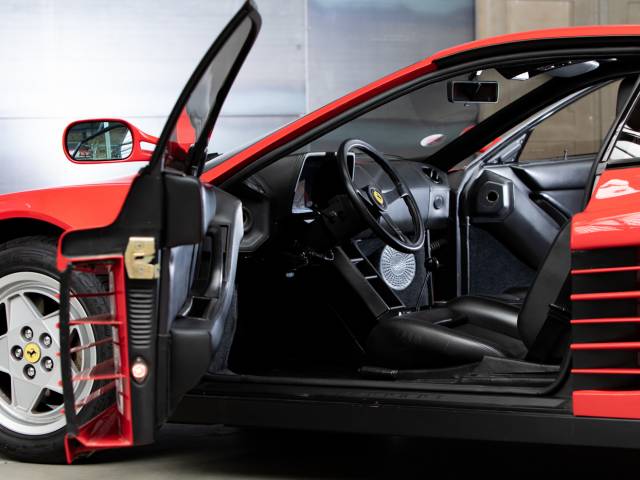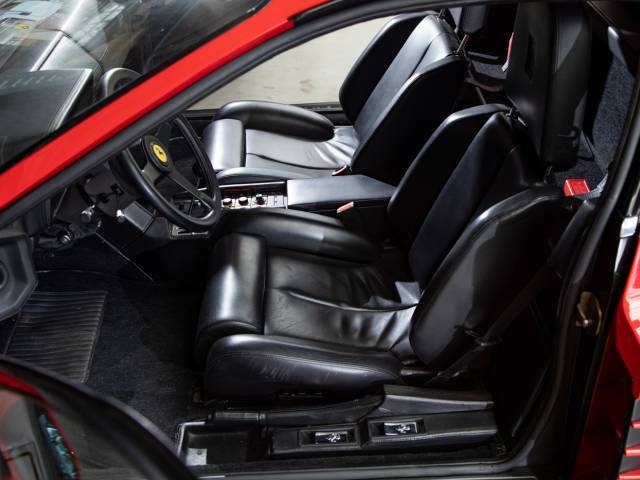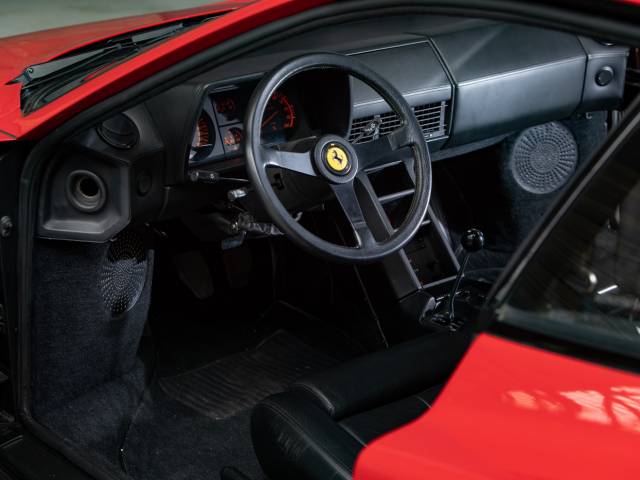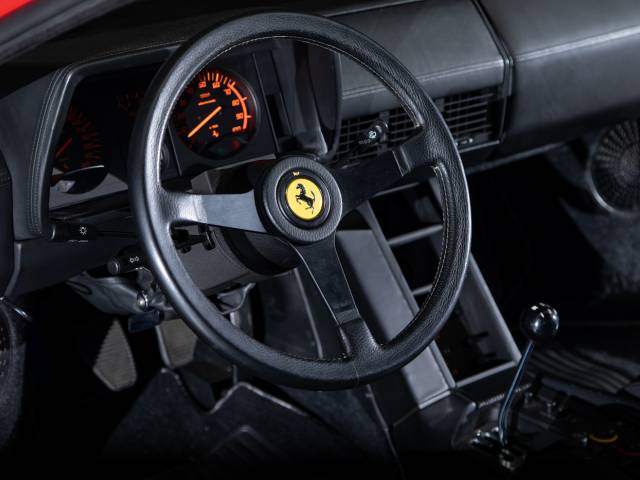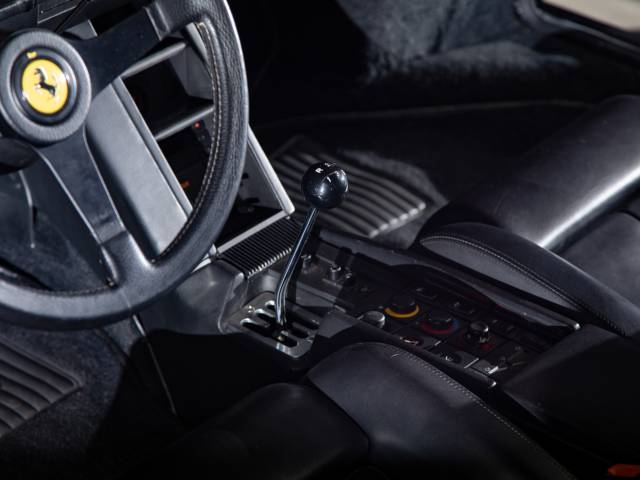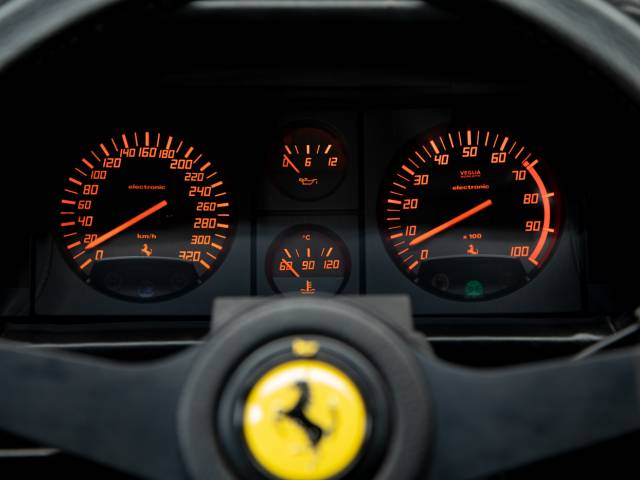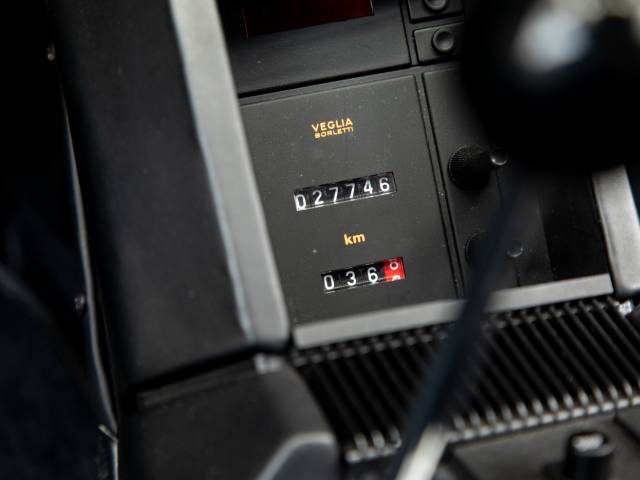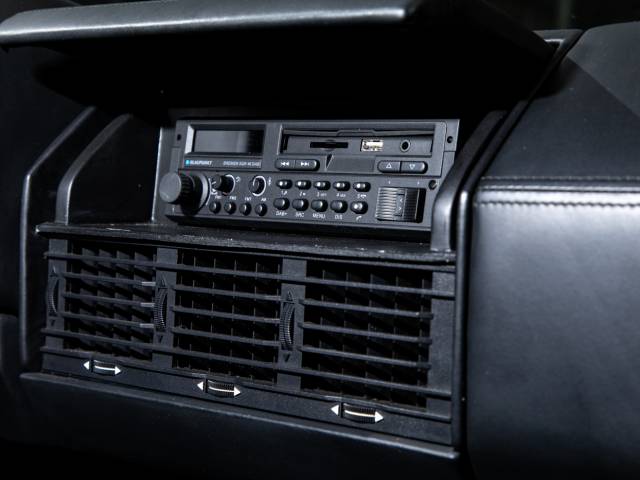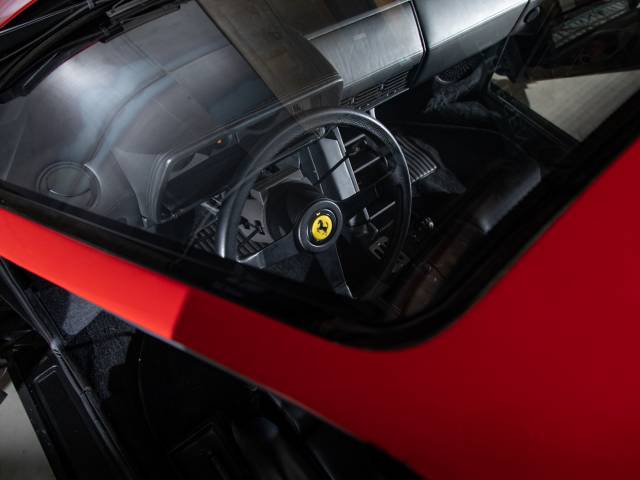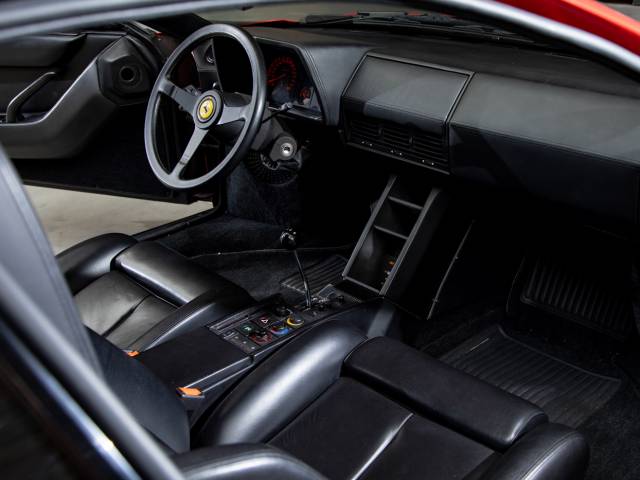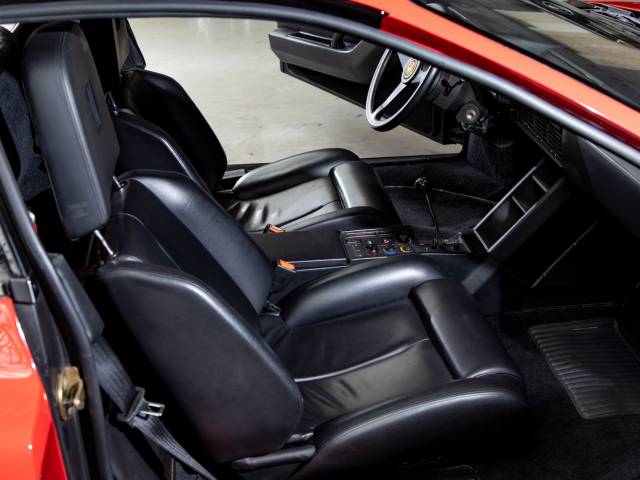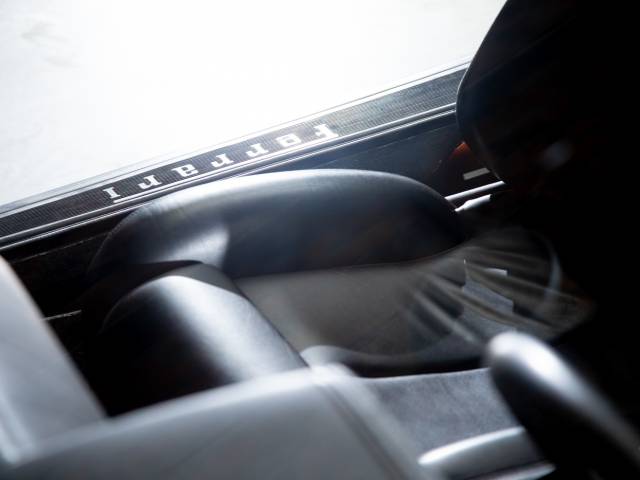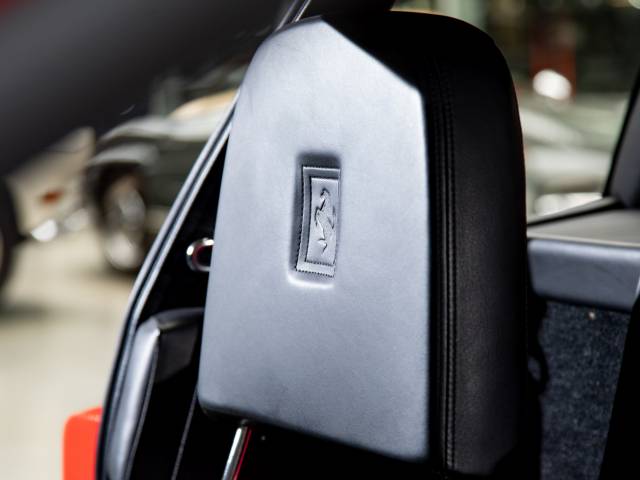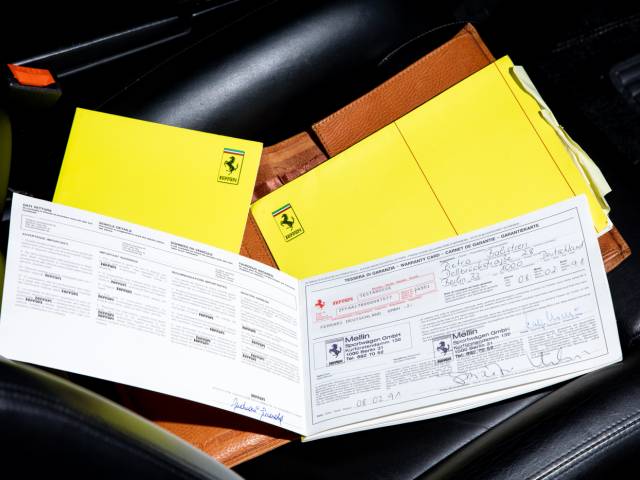 Testarossa
Dealer

away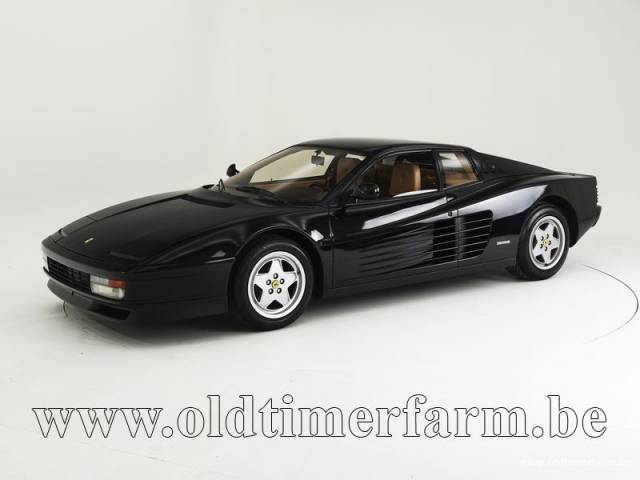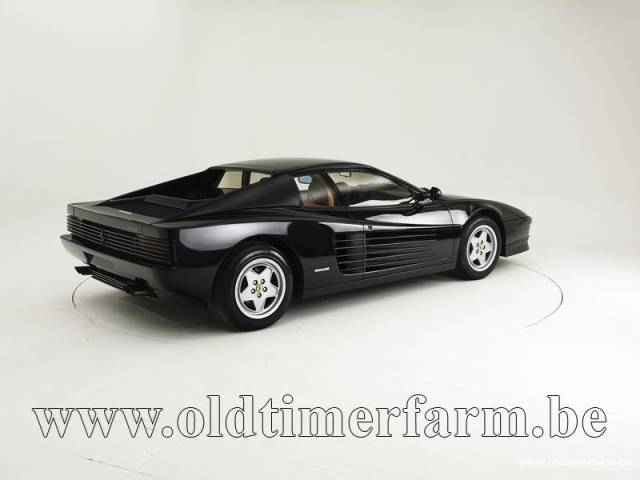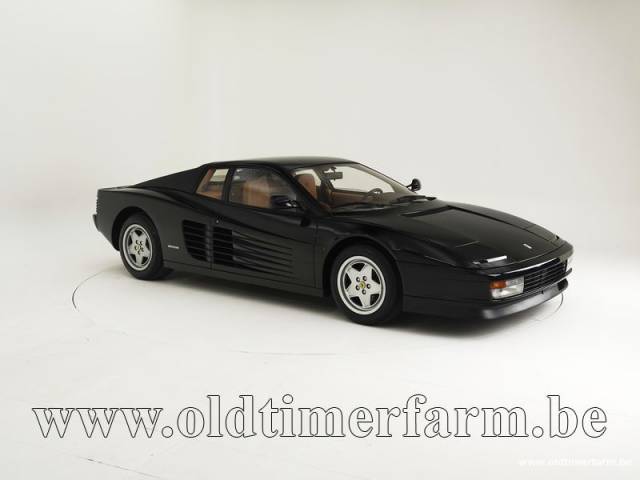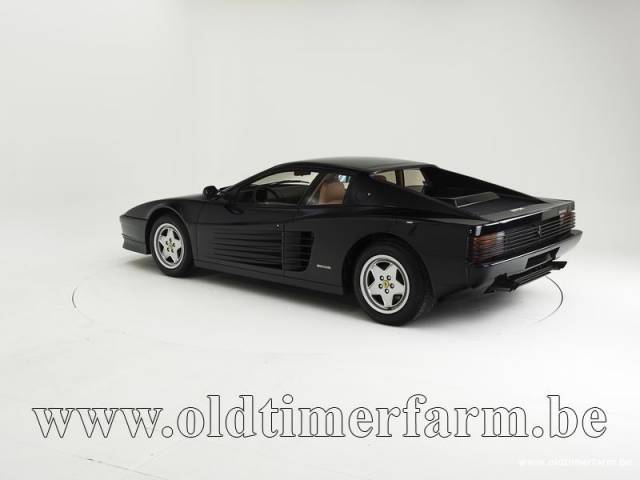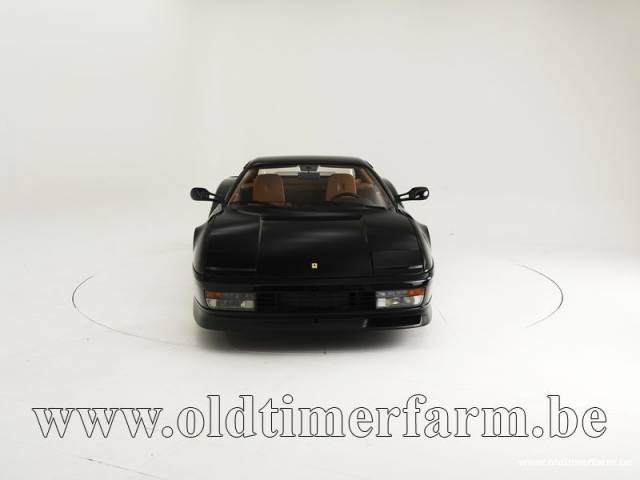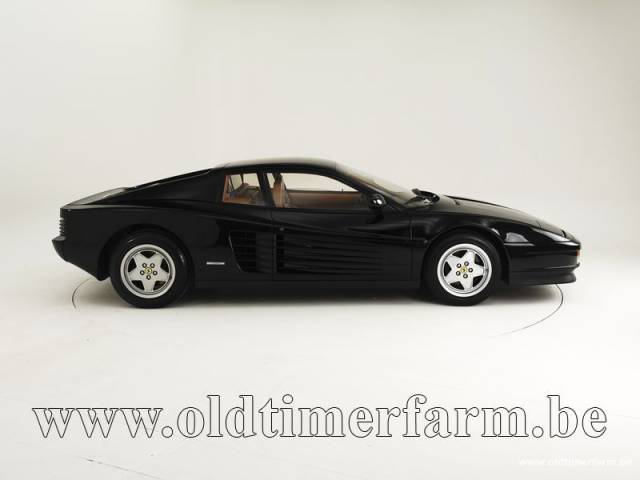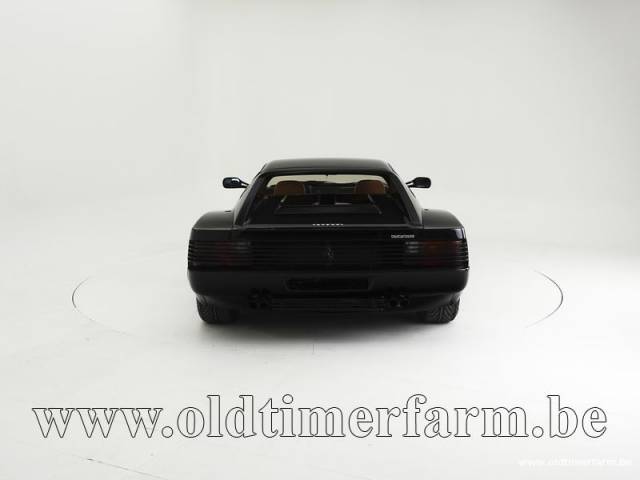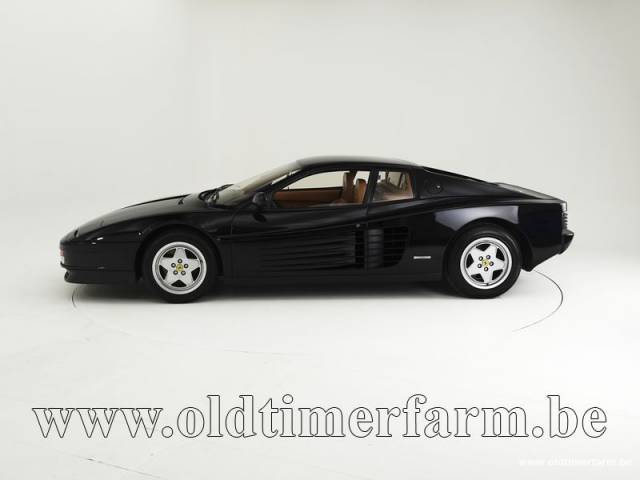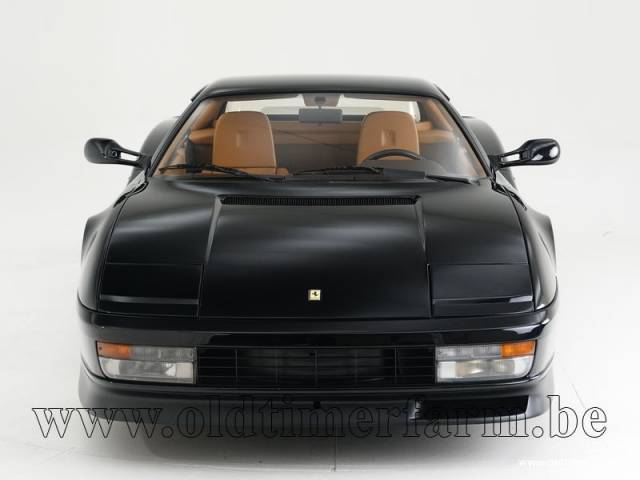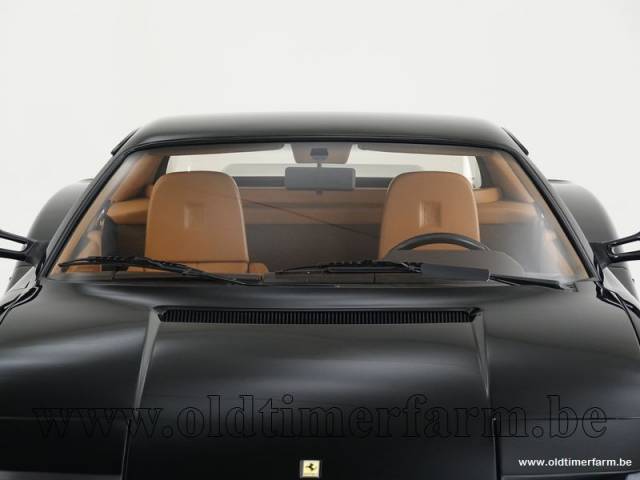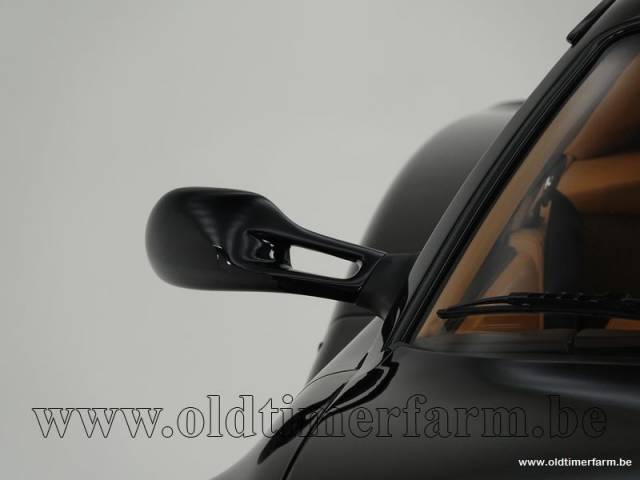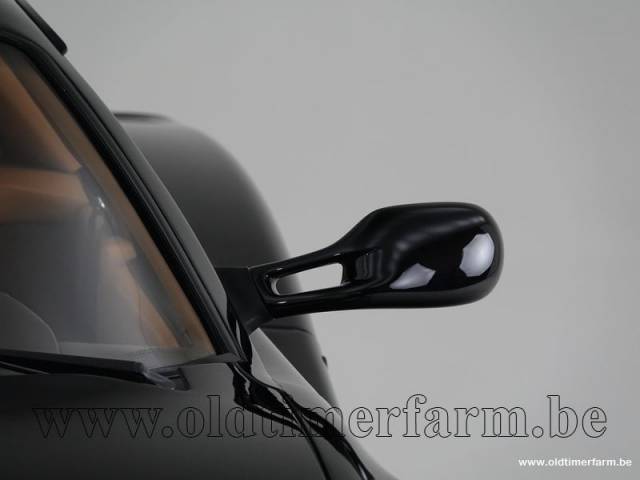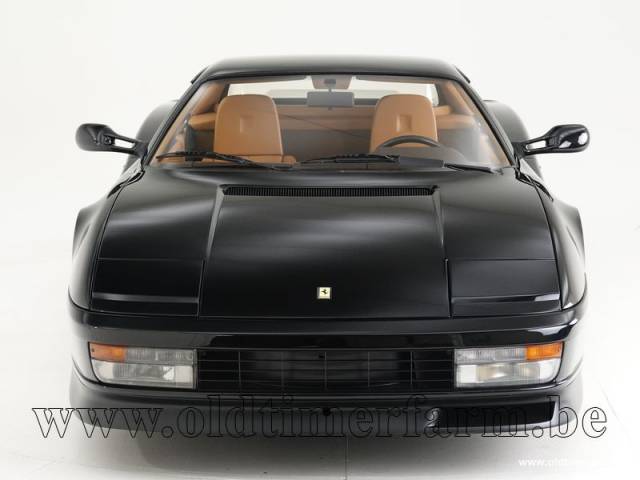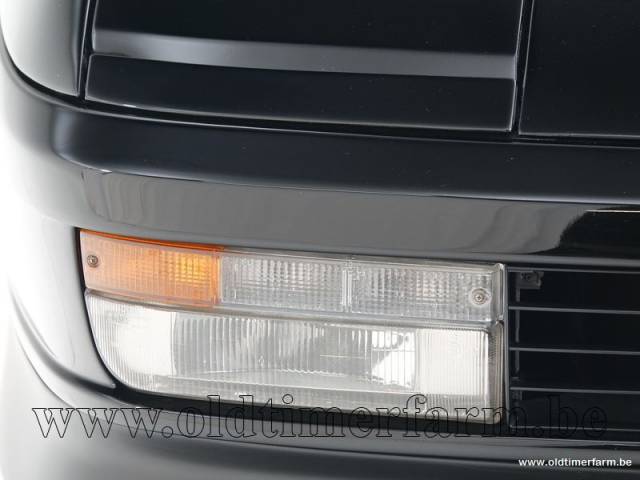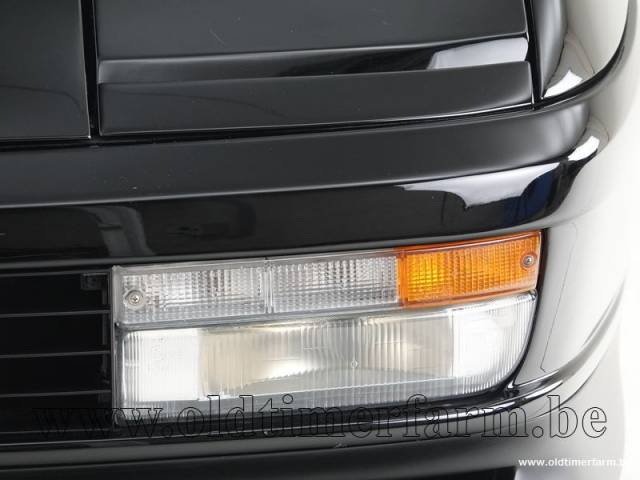 1990 Ferrari Testarossa F110 '90
Dealer

away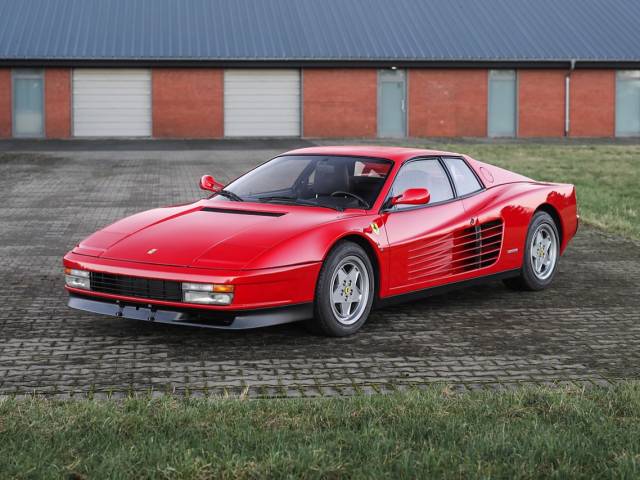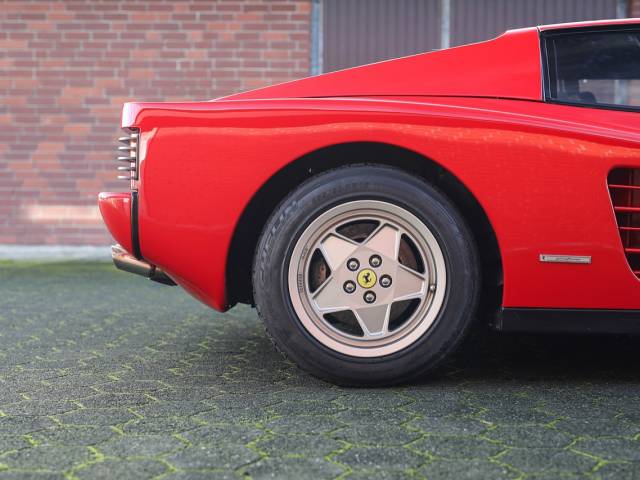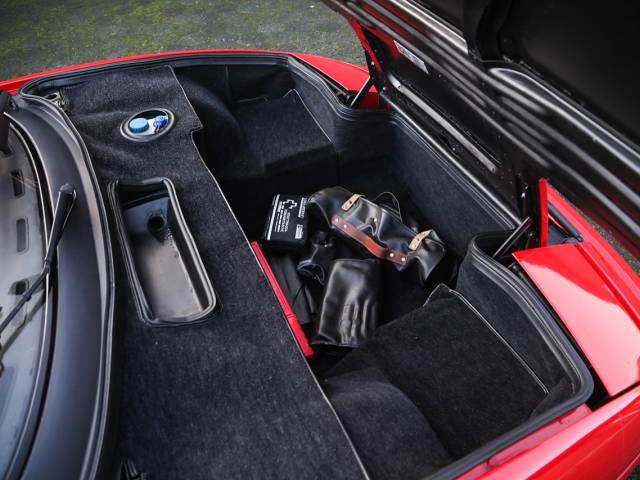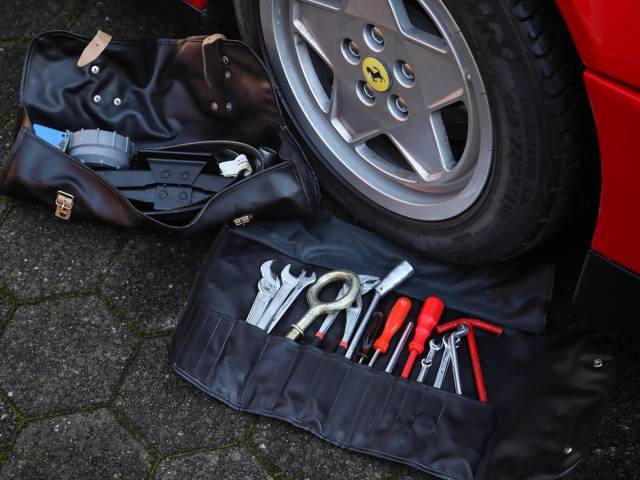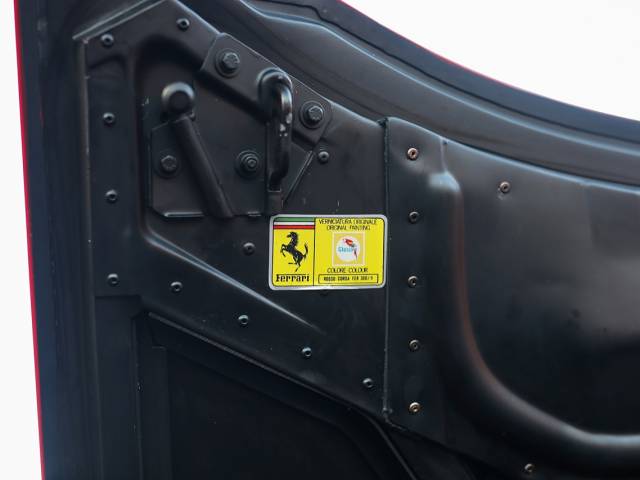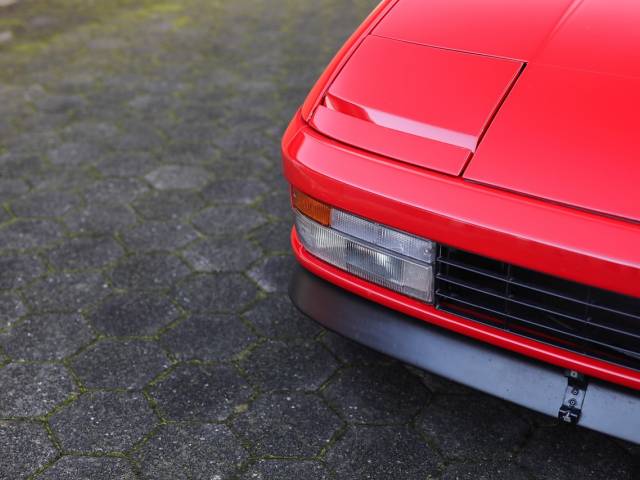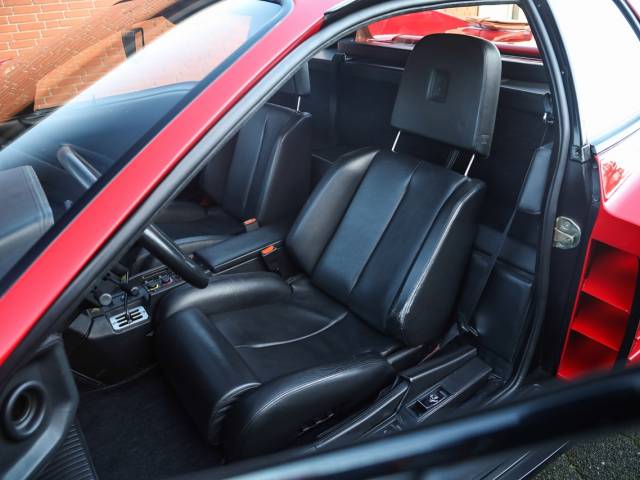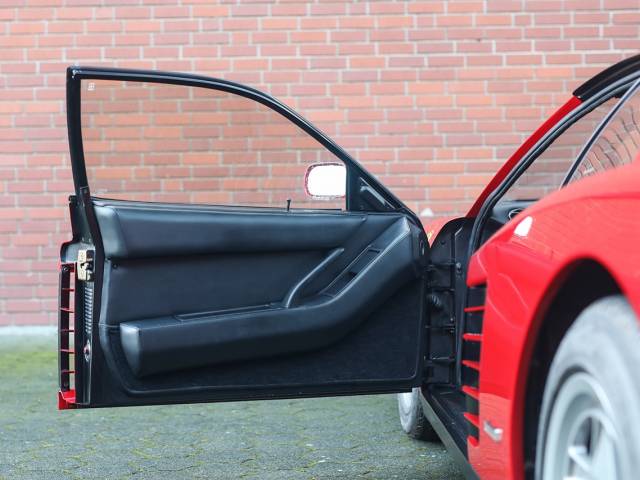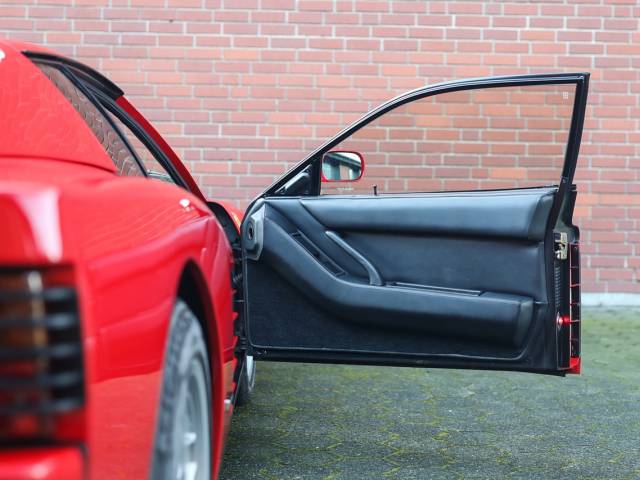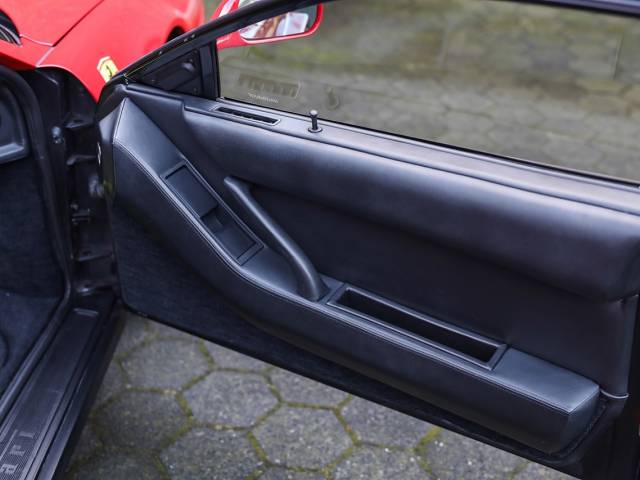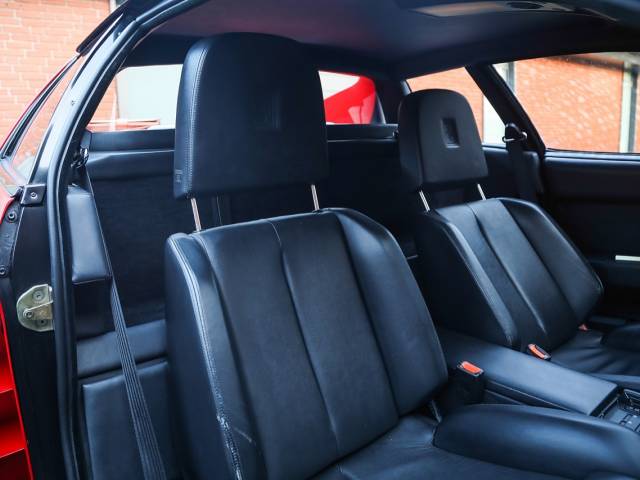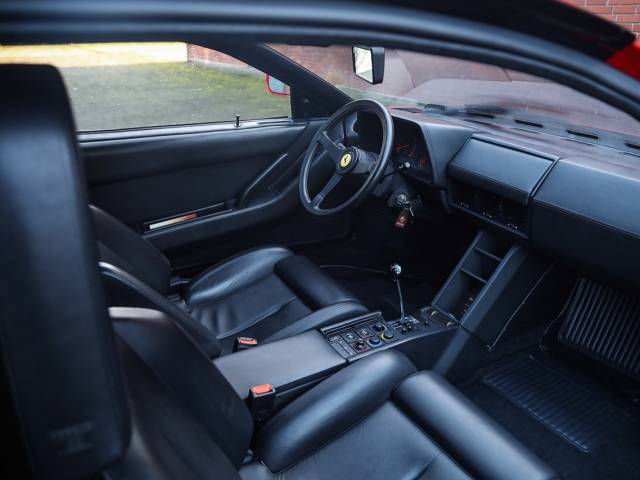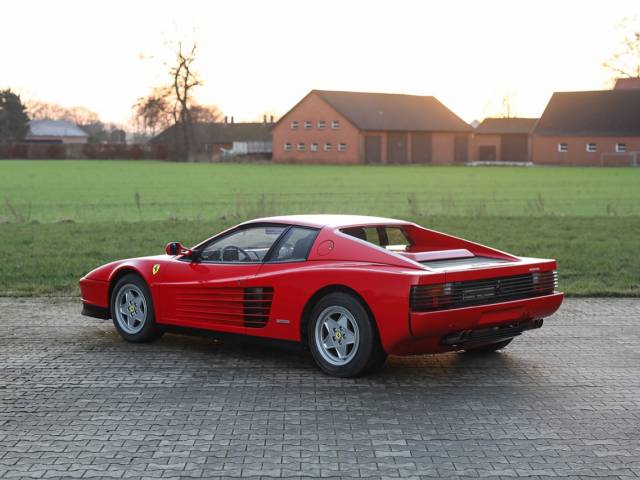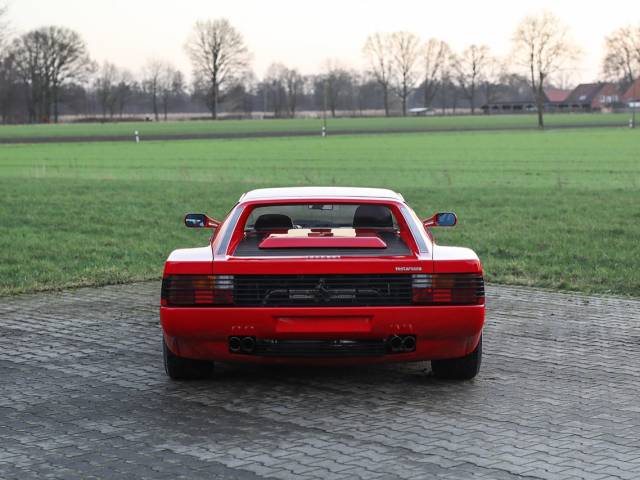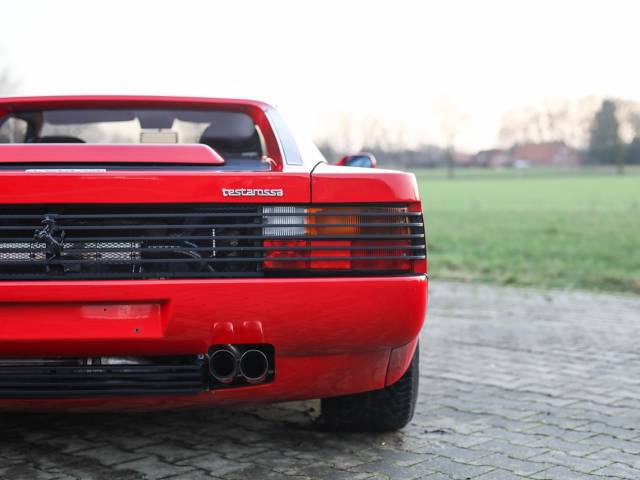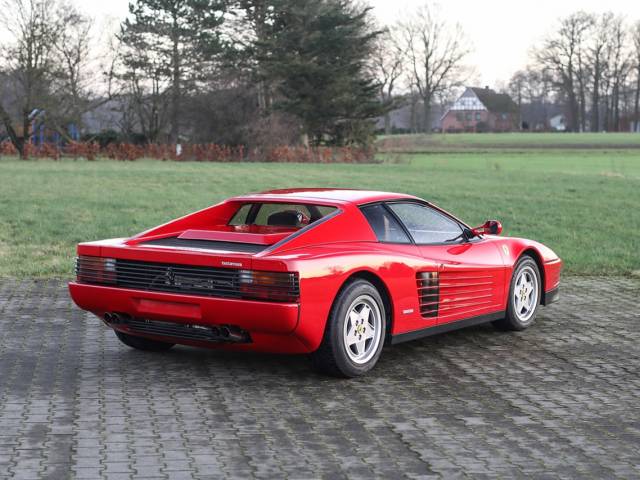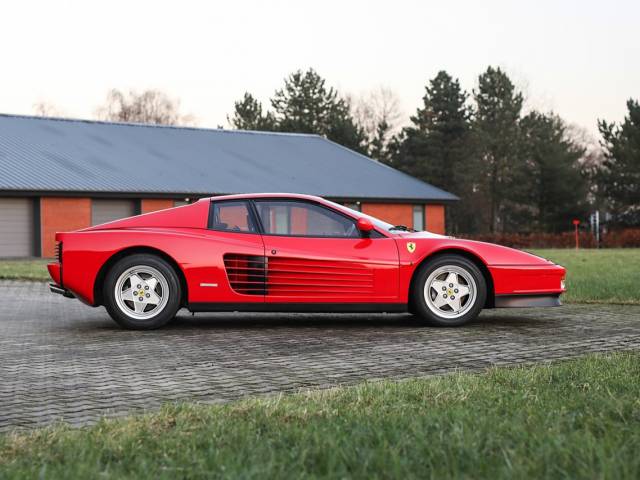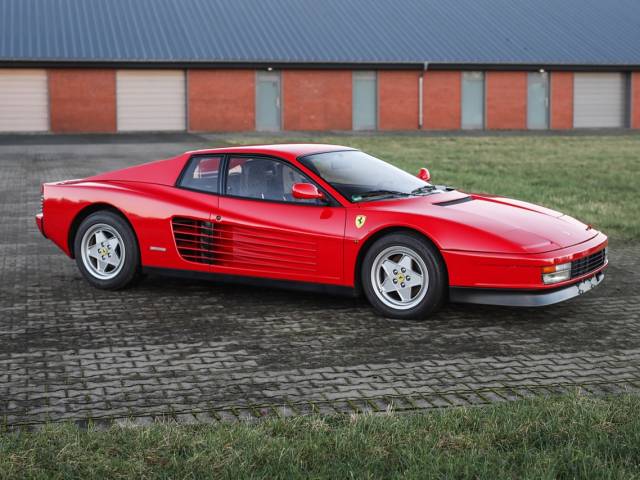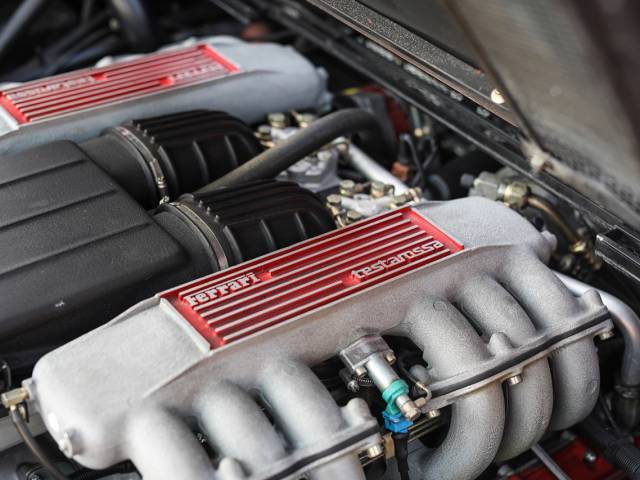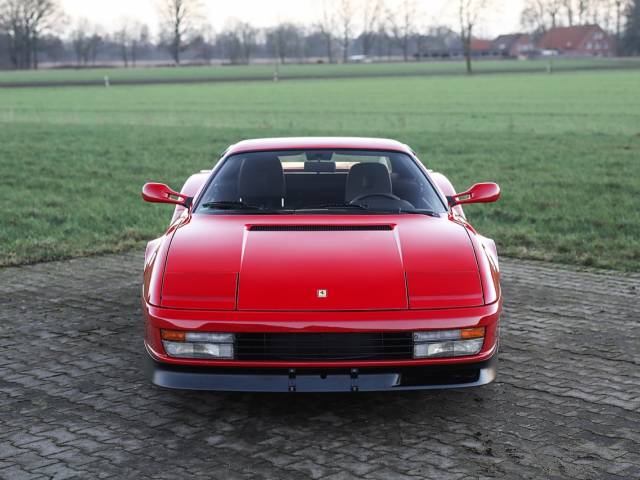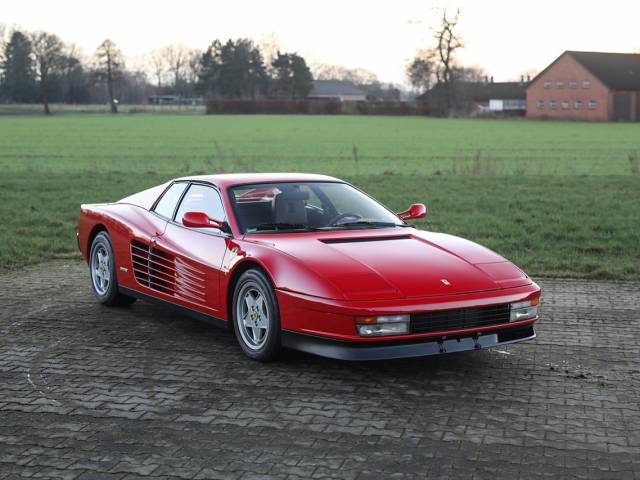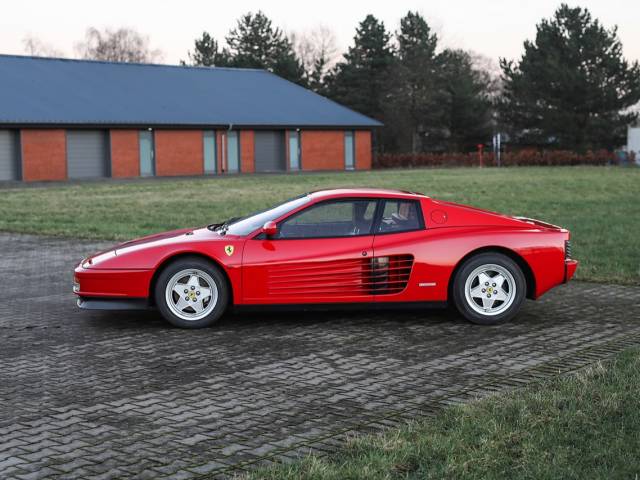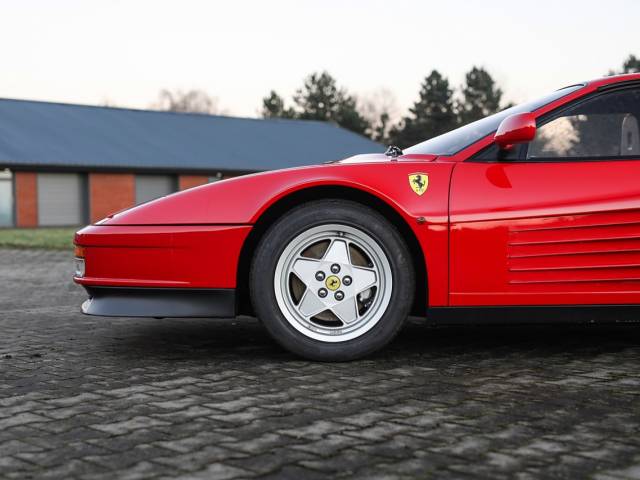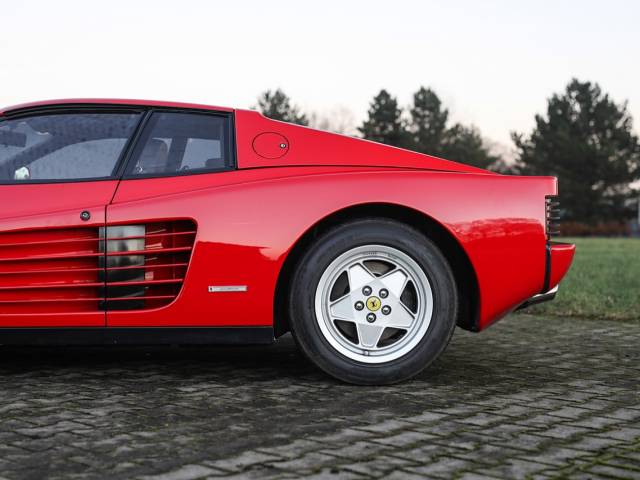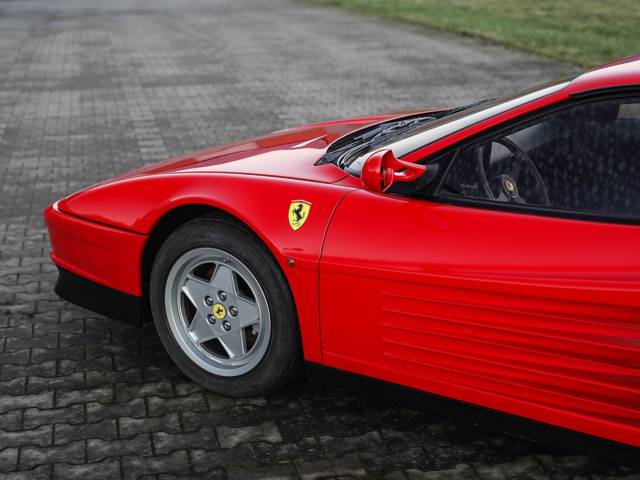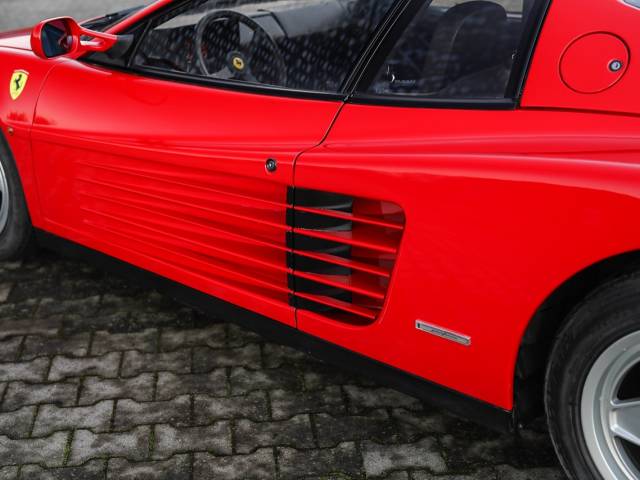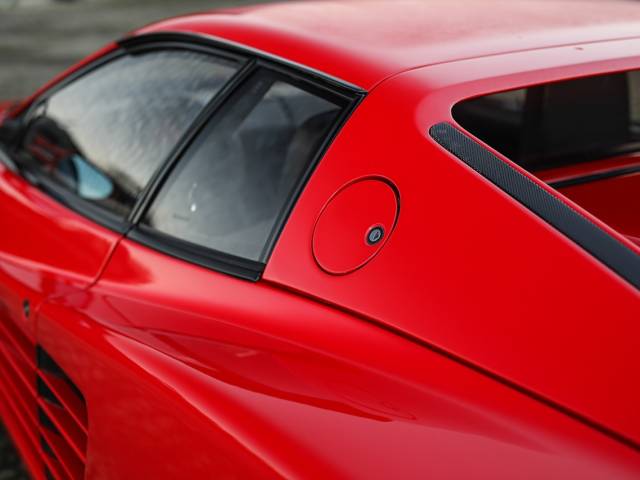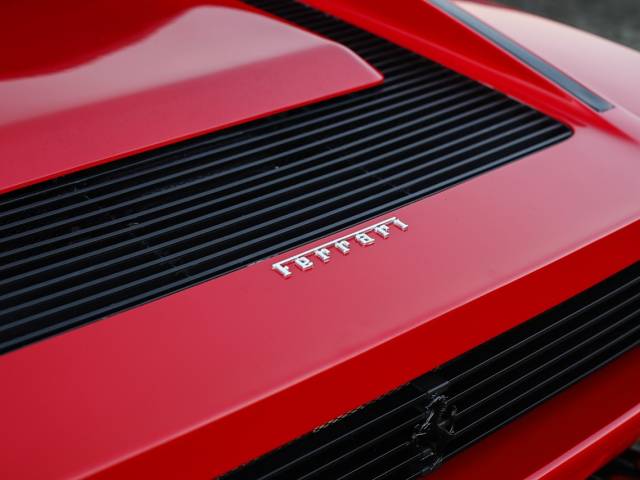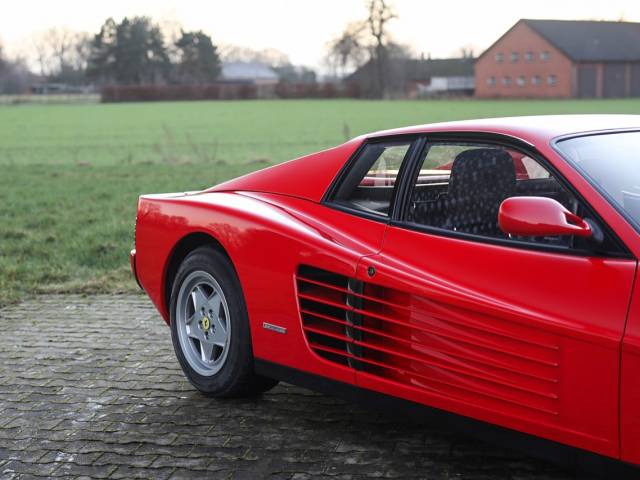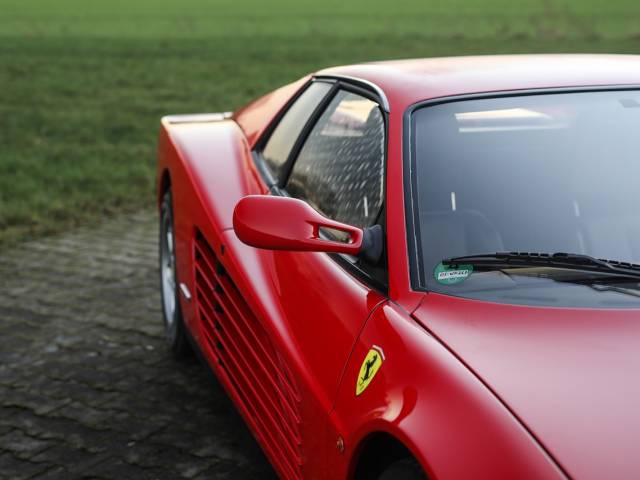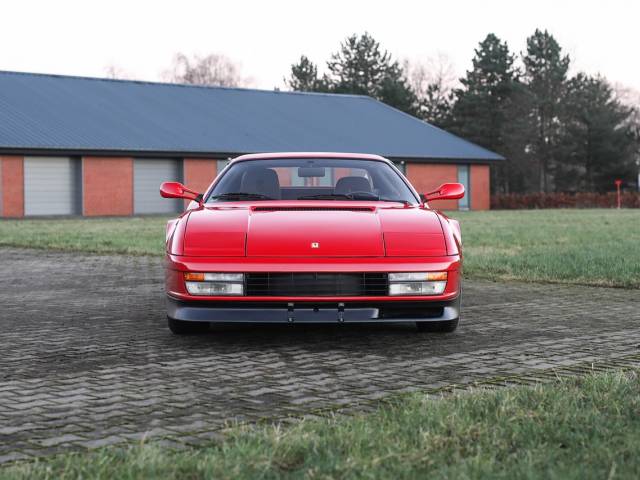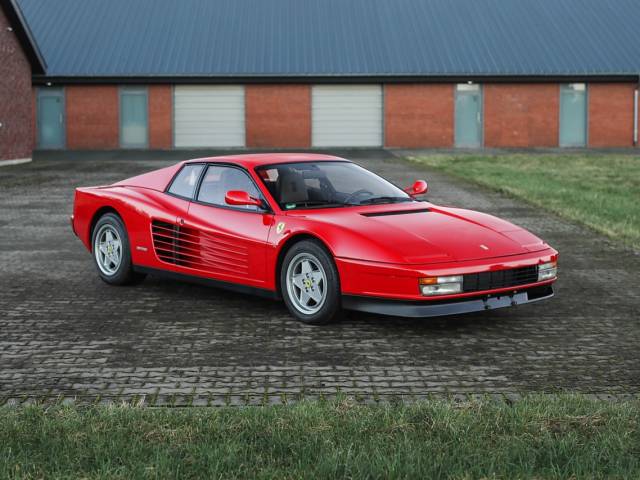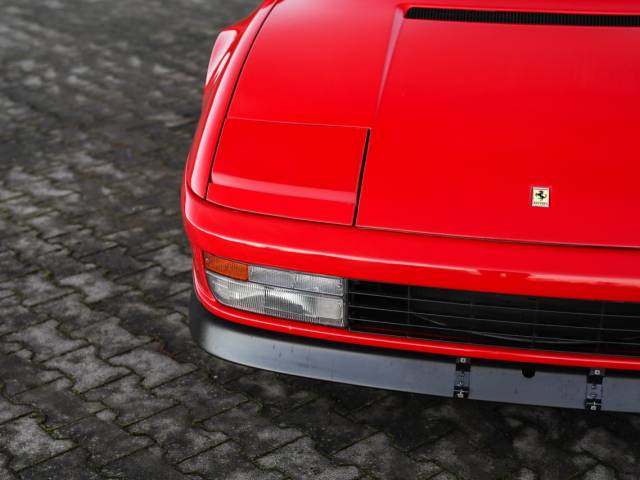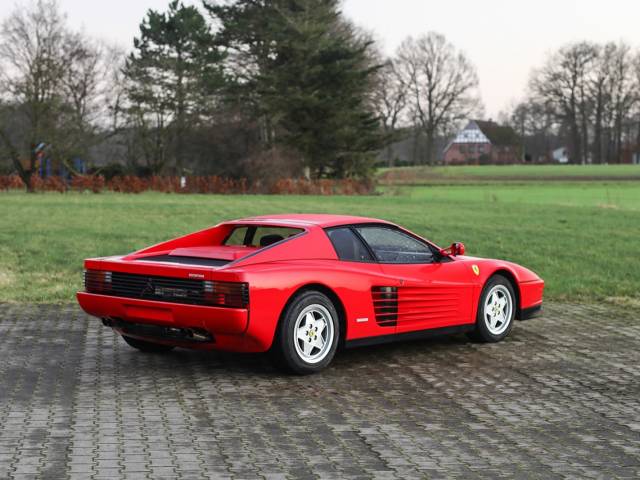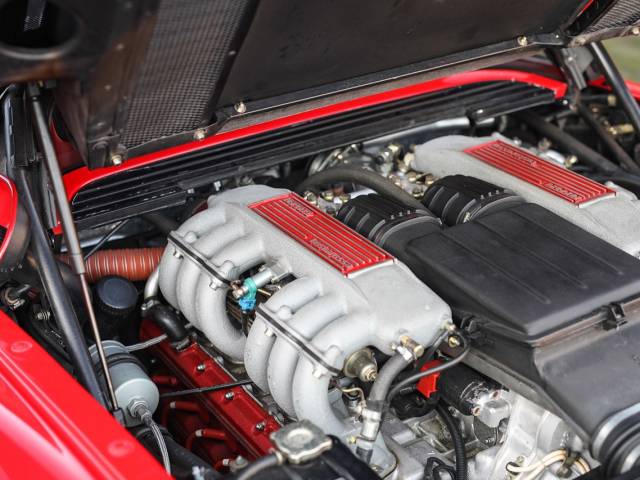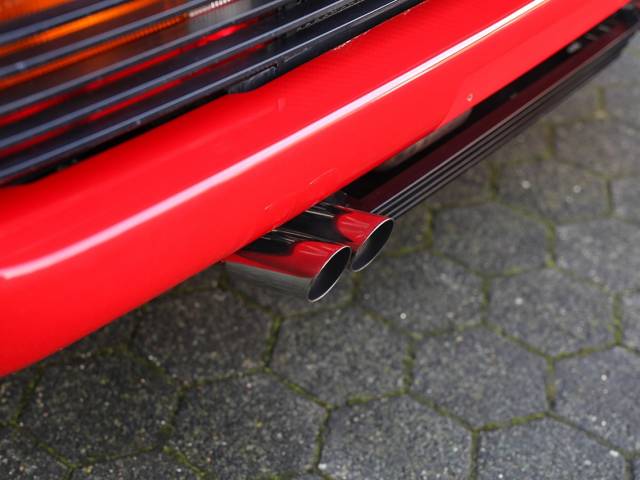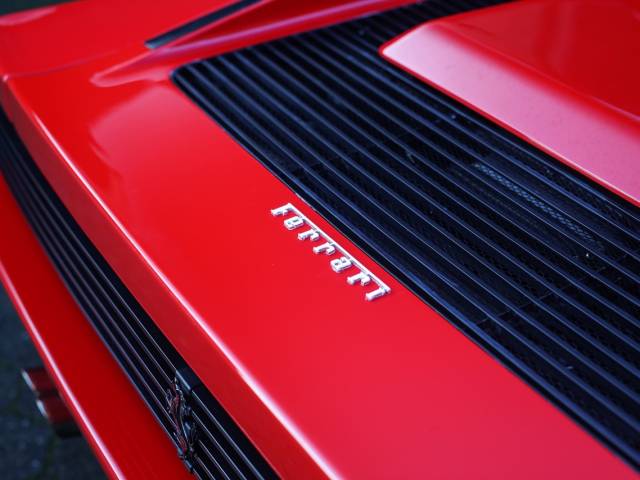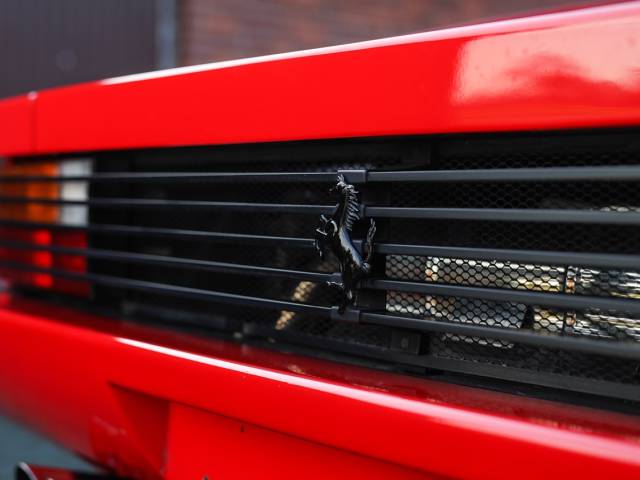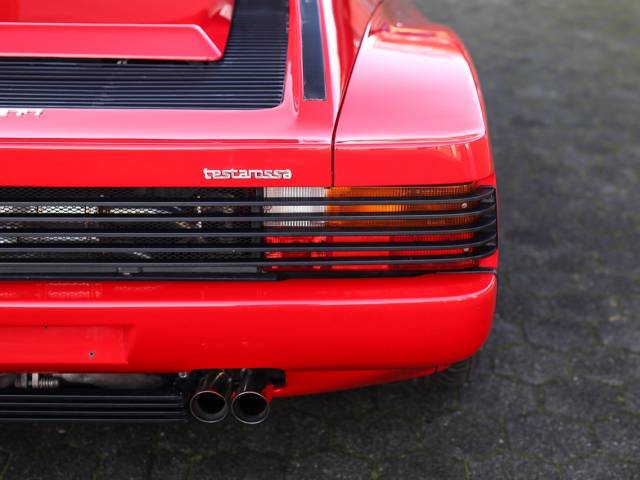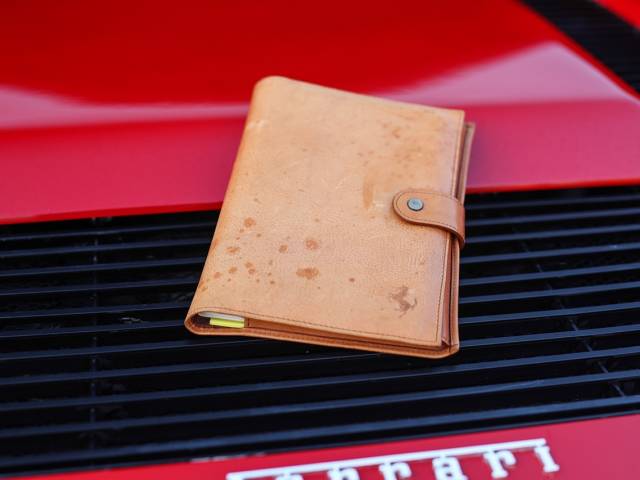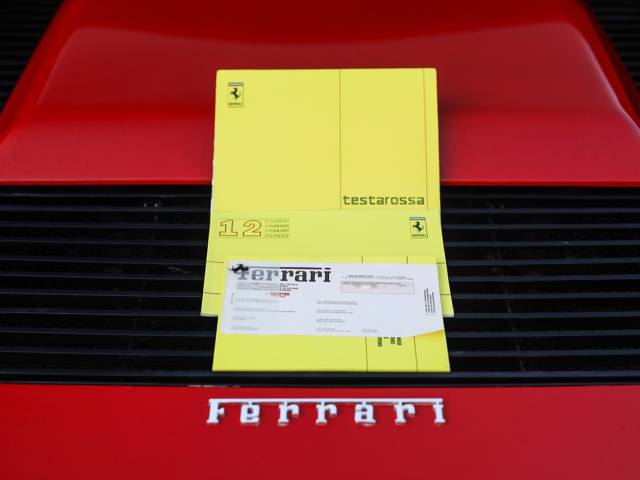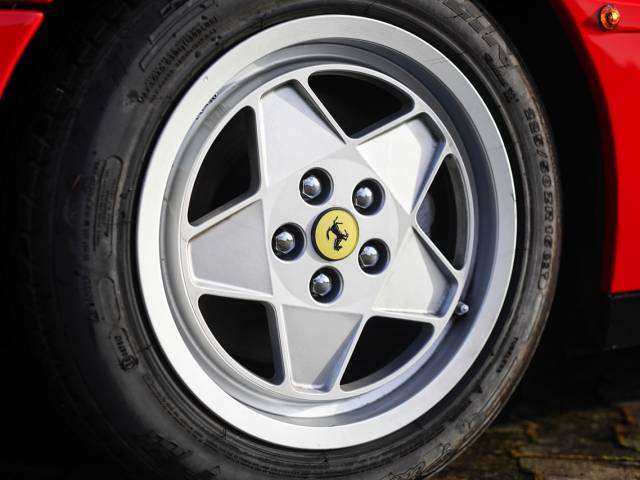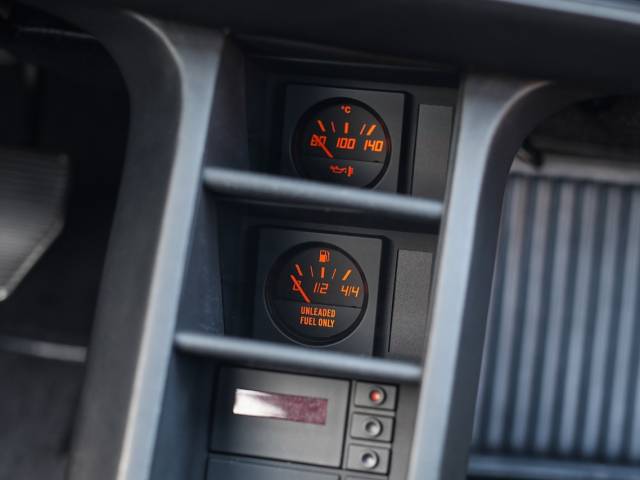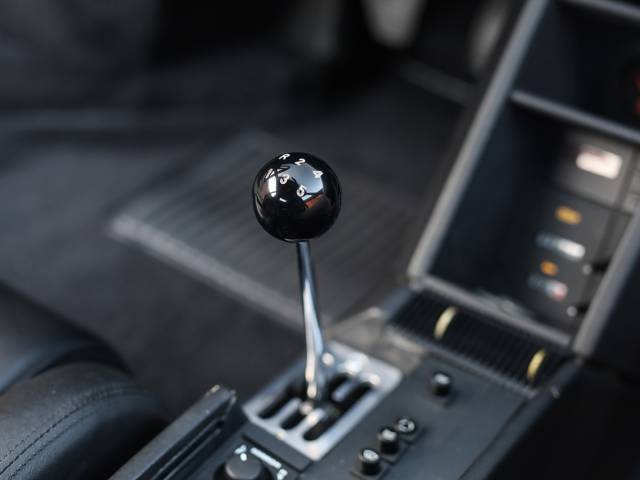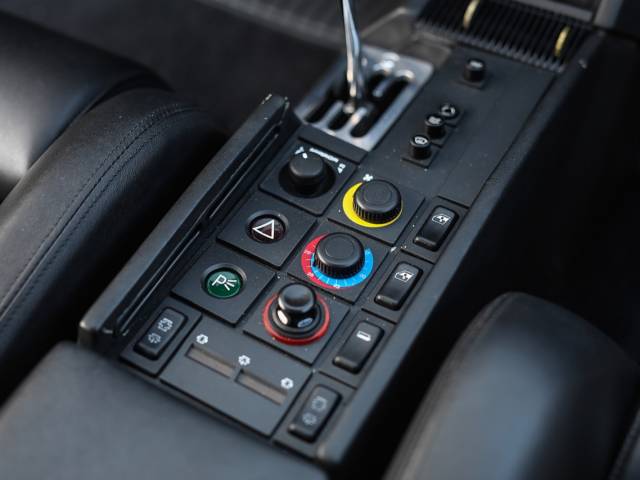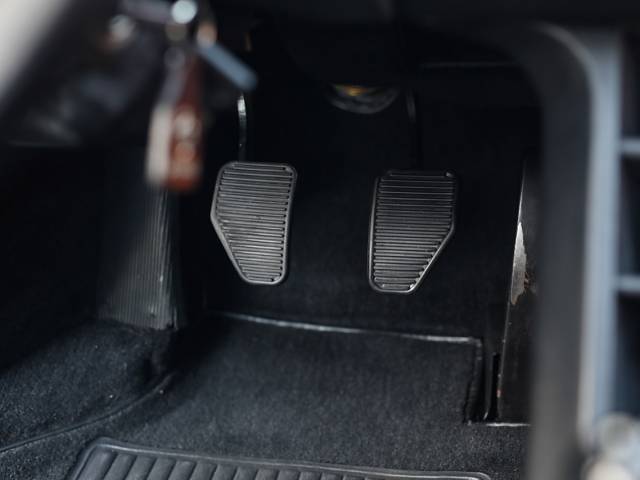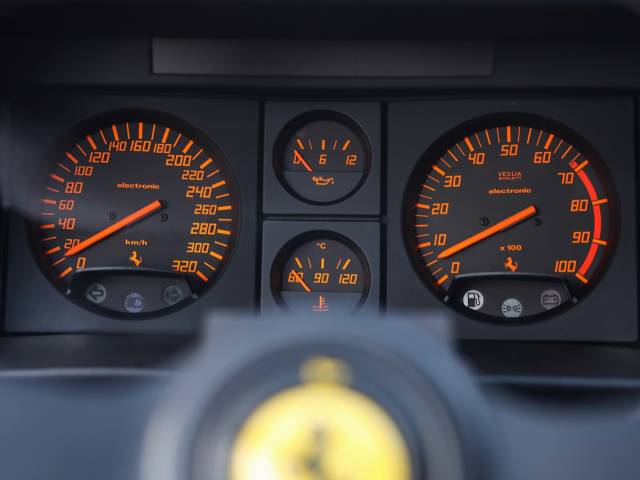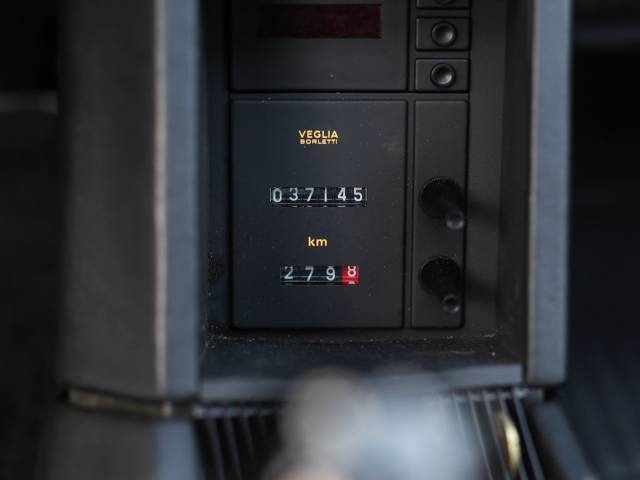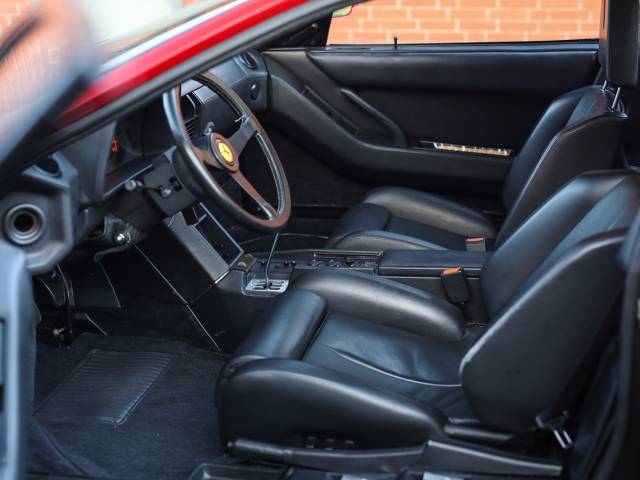 Dealer

away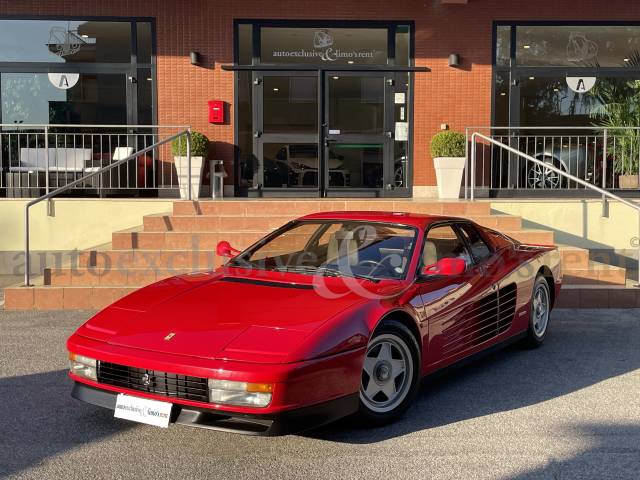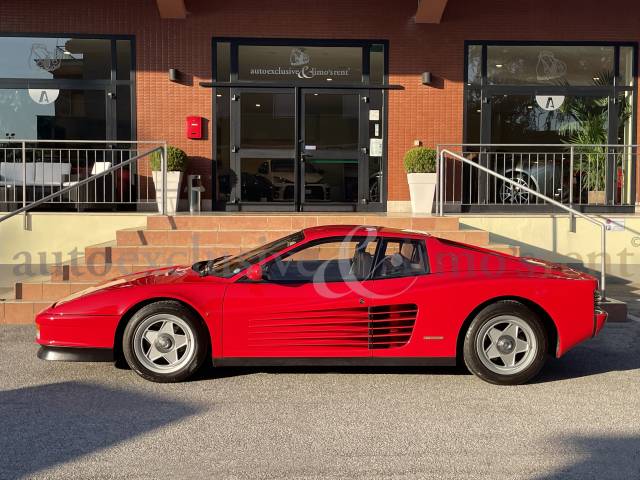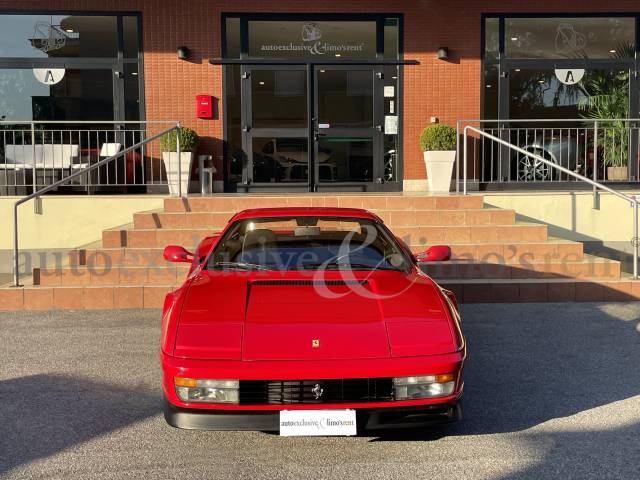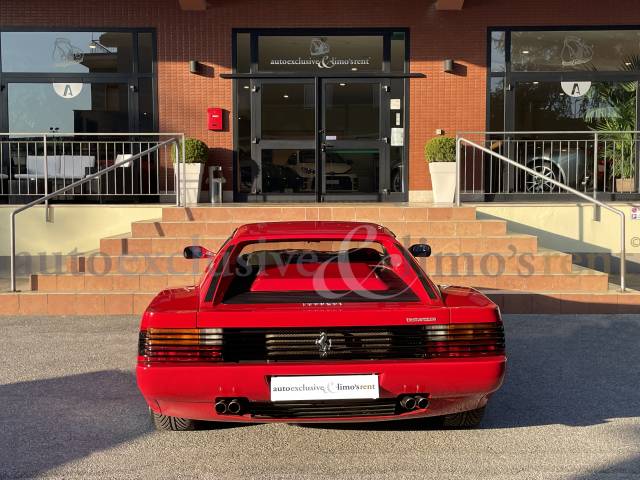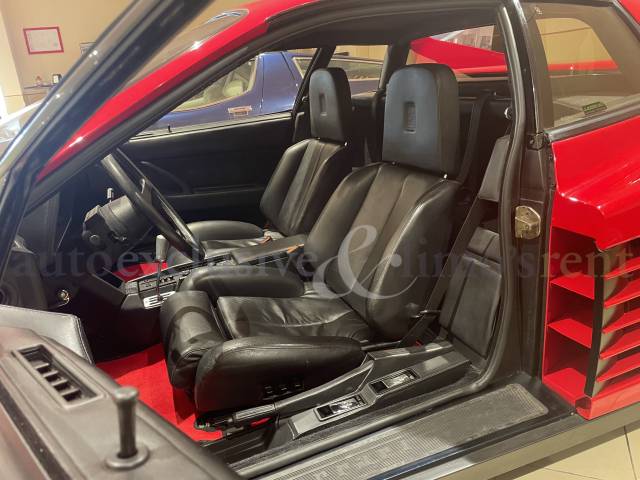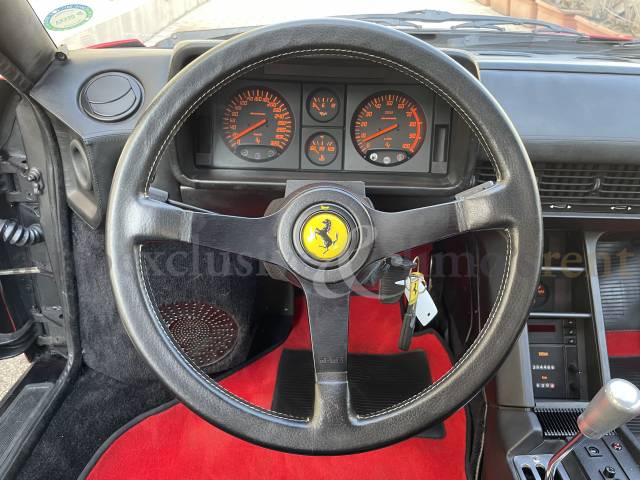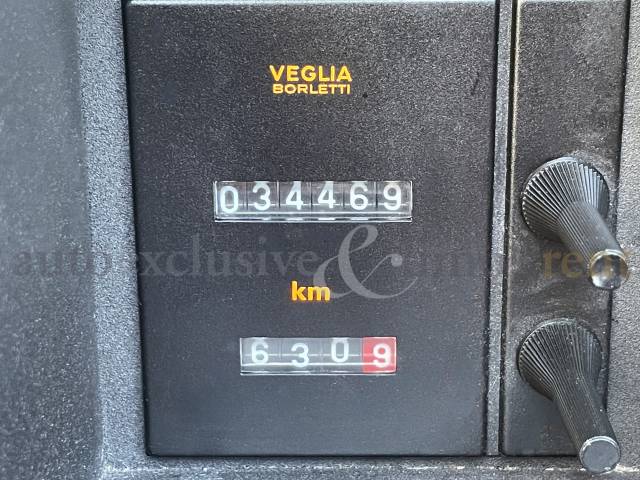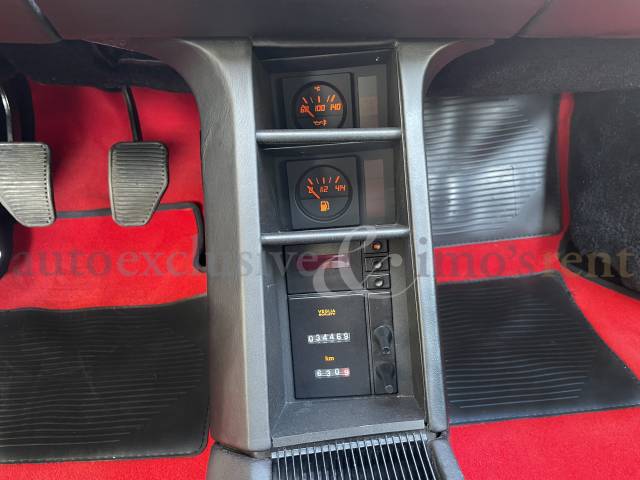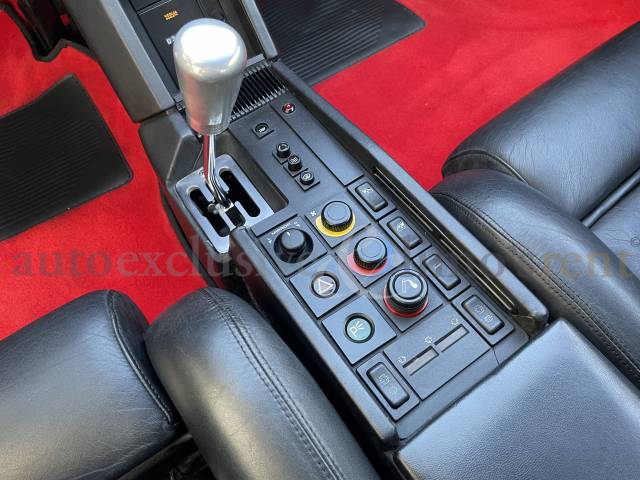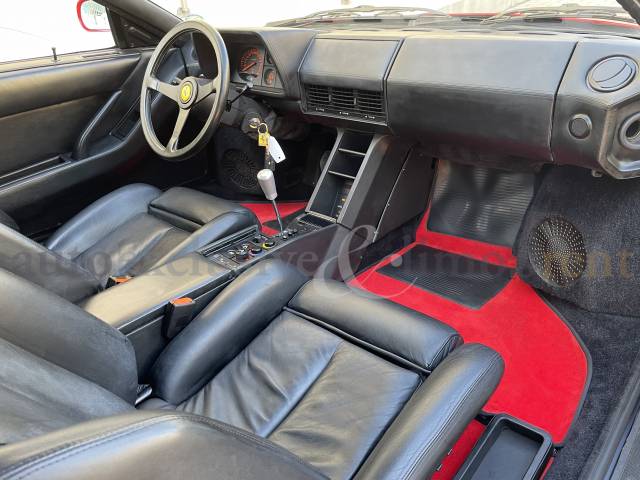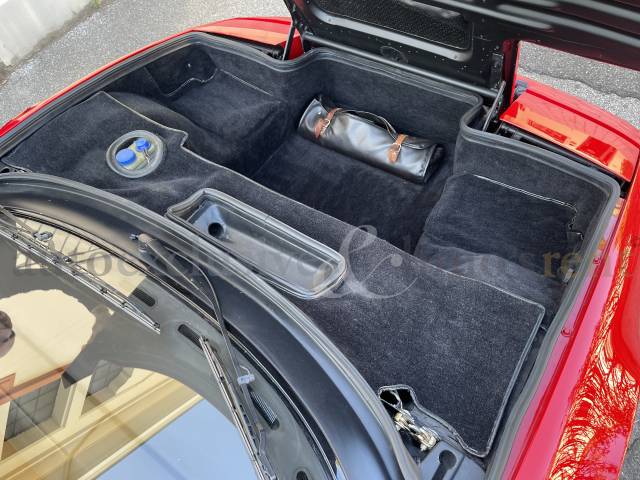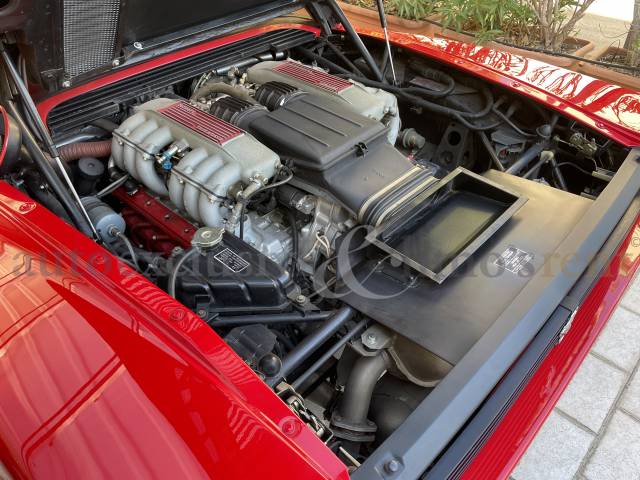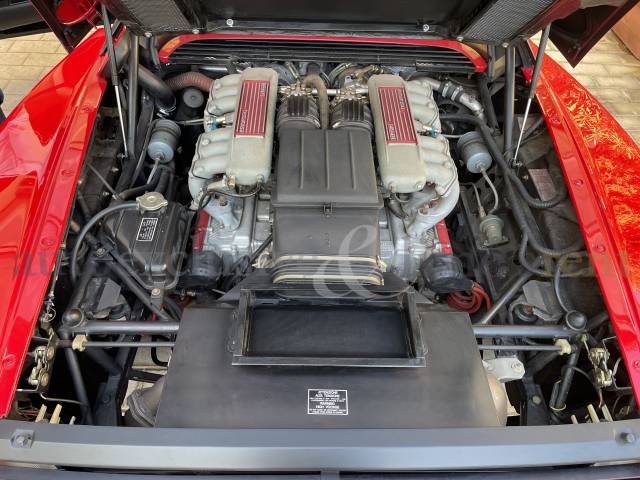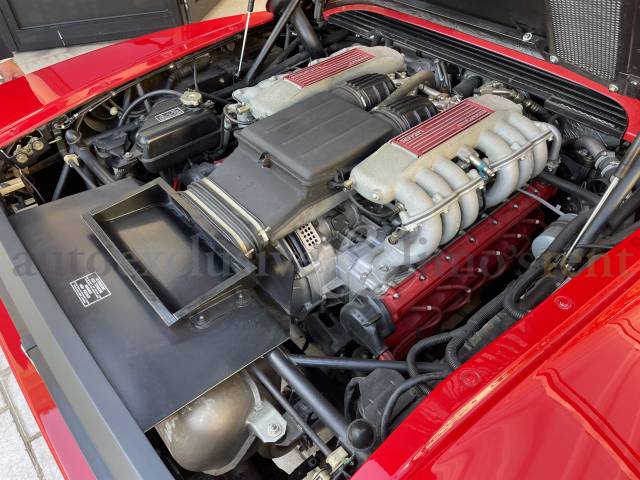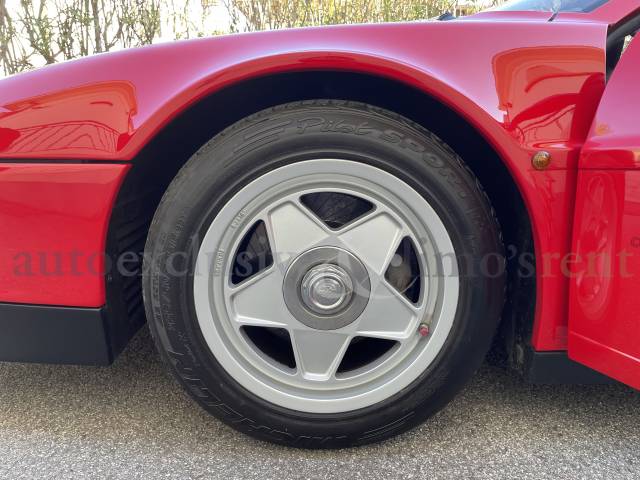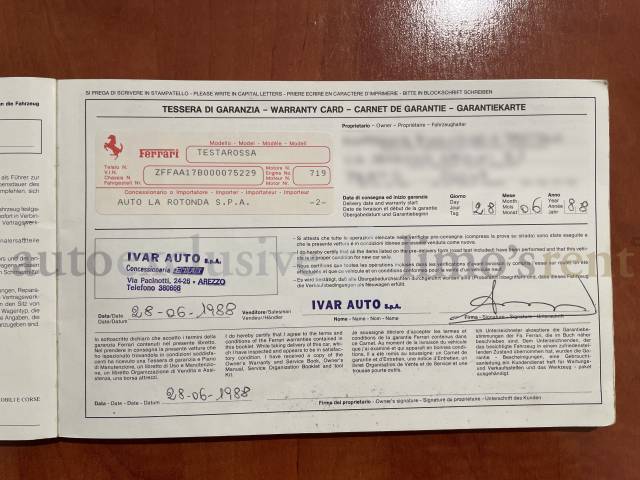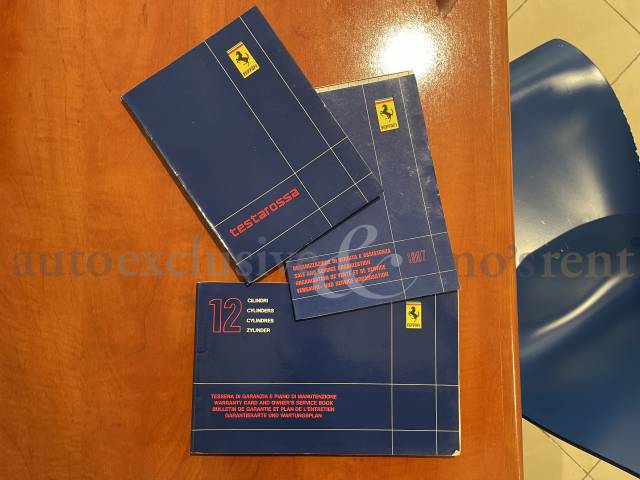 Dealer

away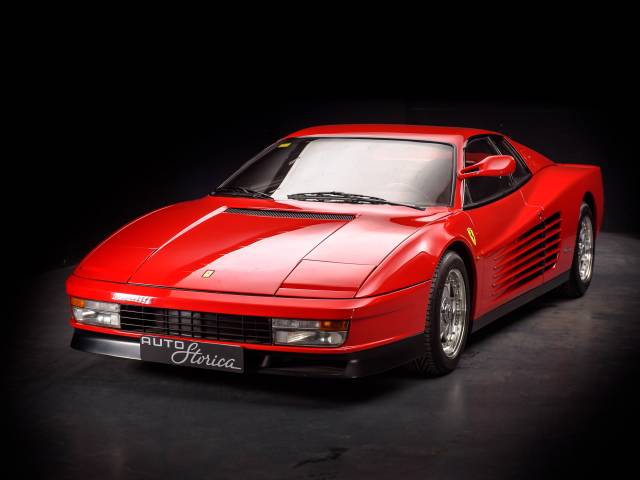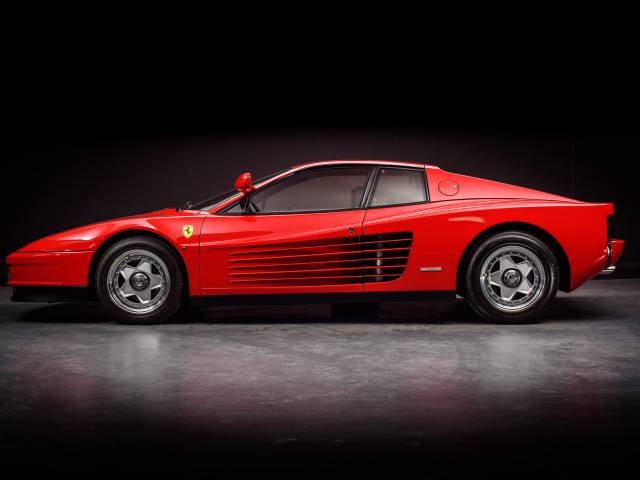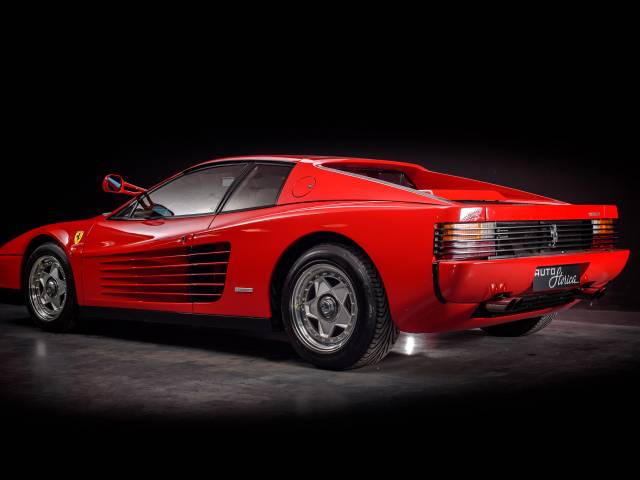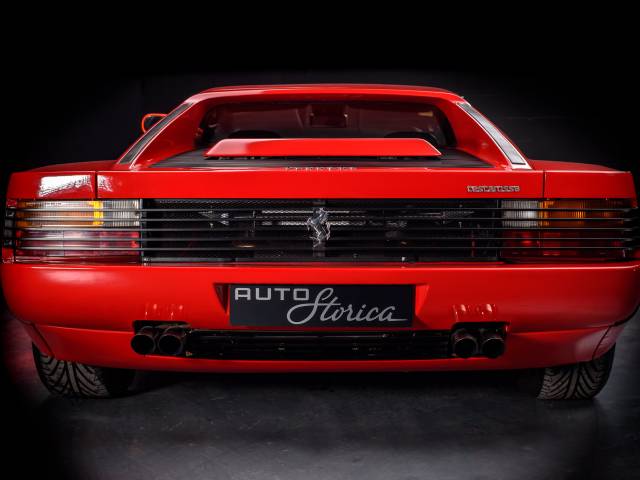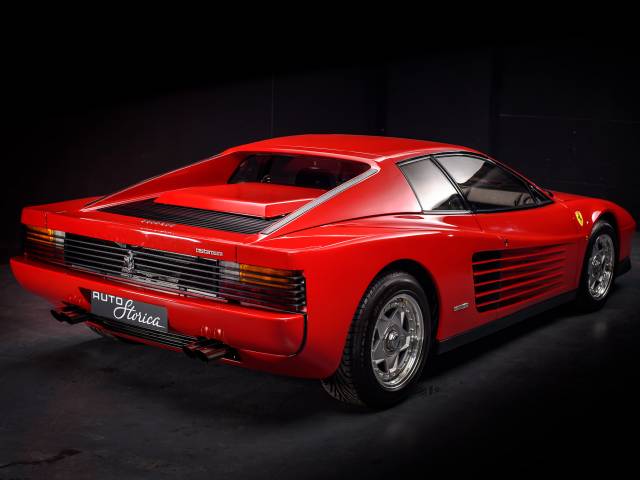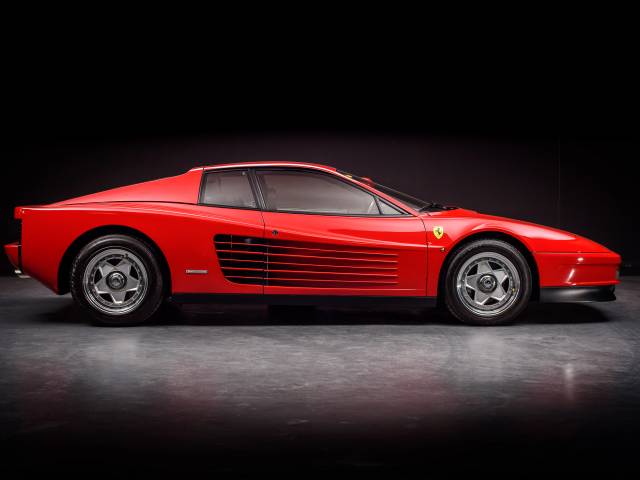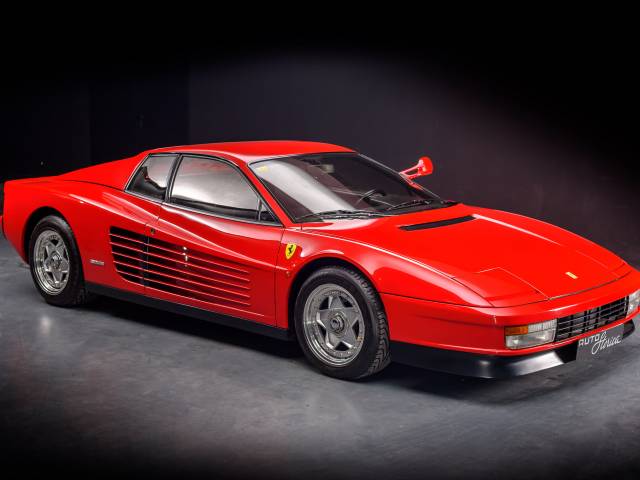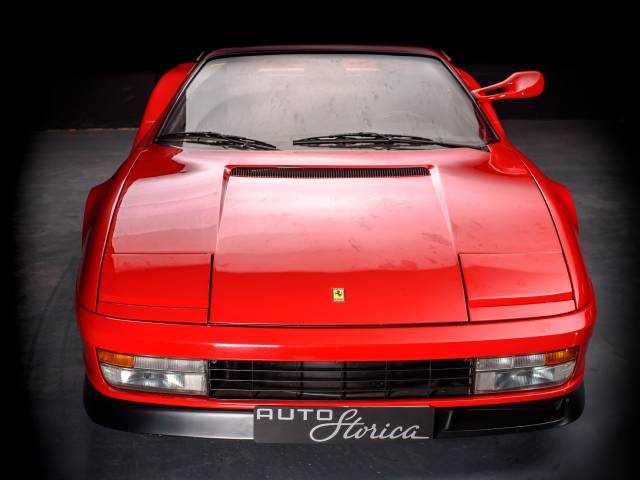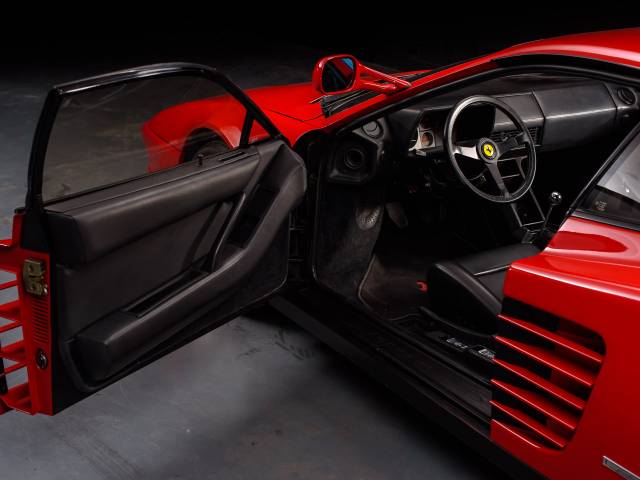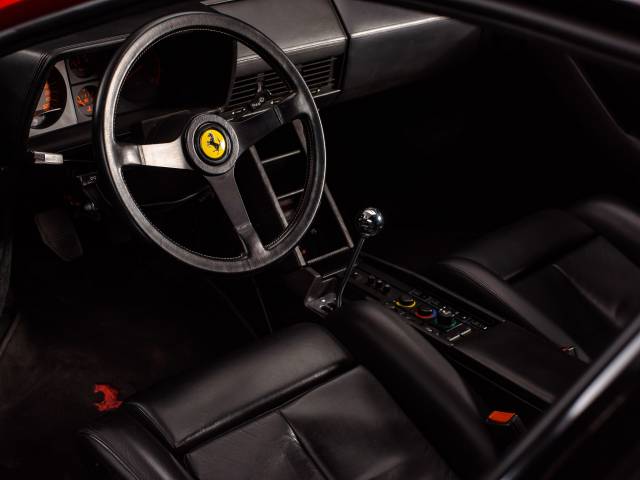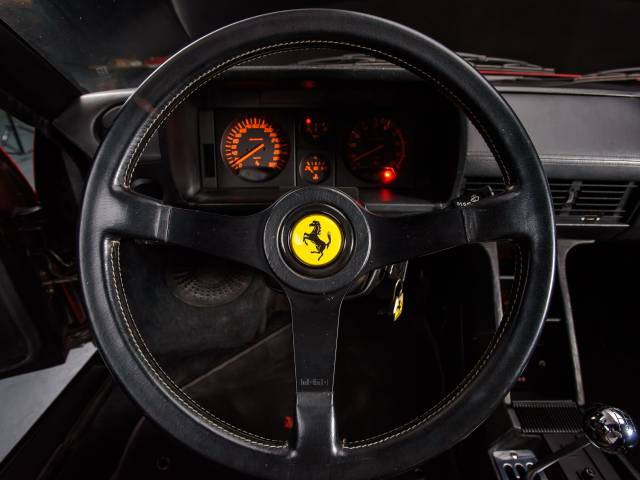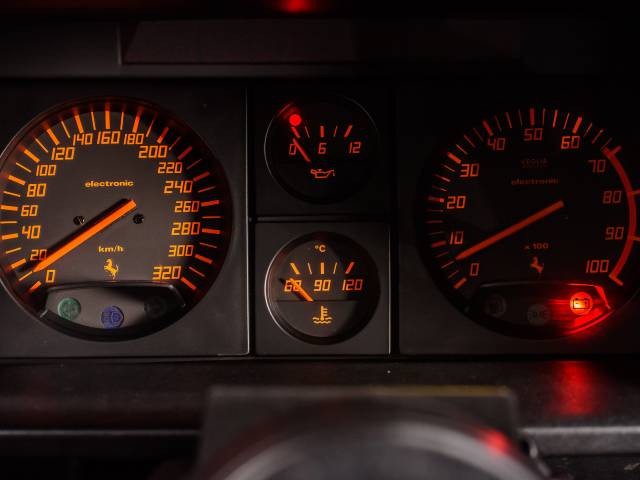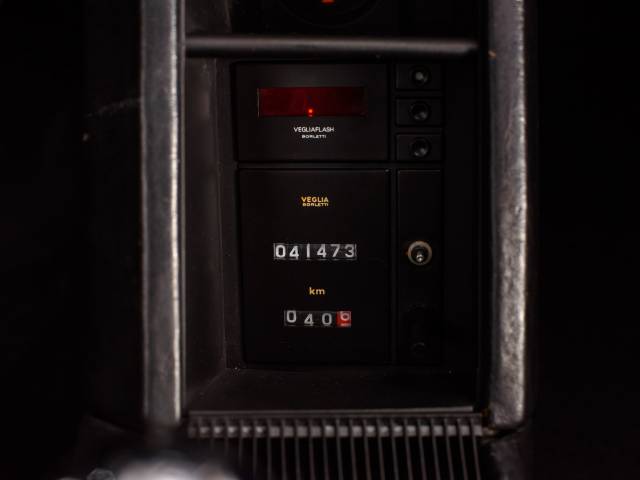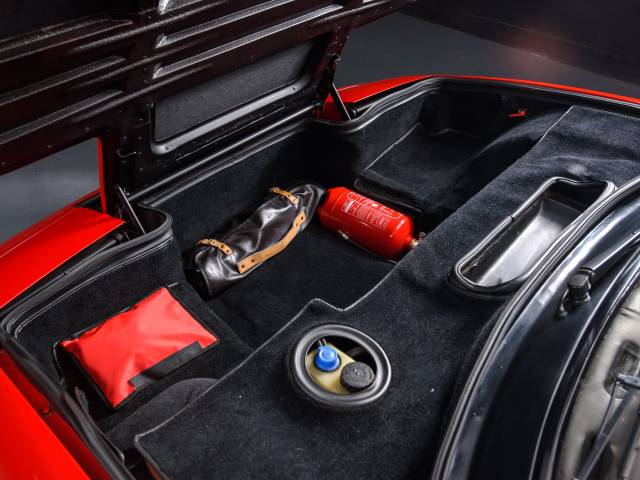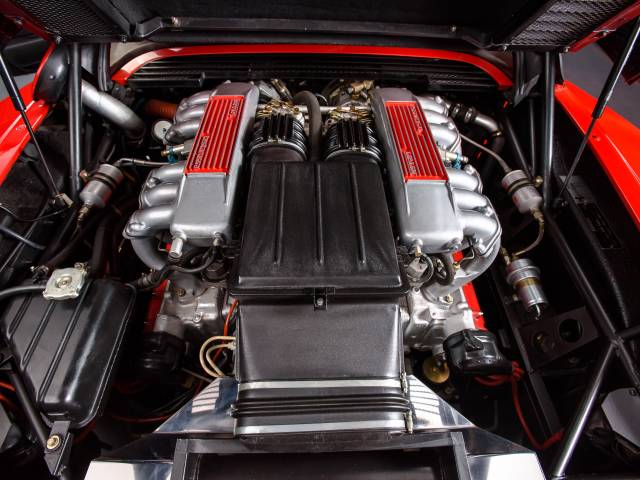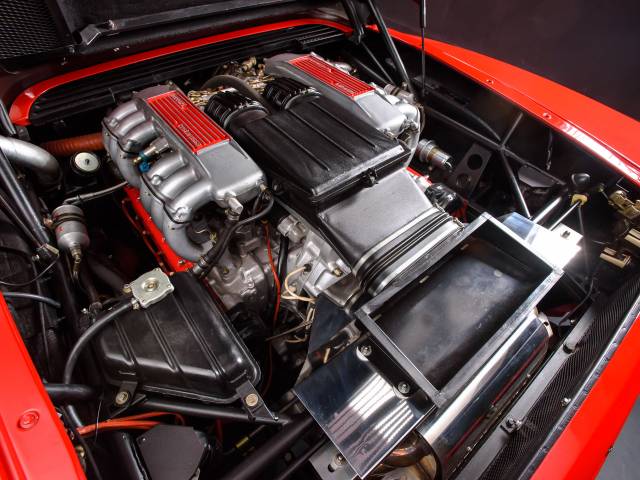 Preseries
Dealer

away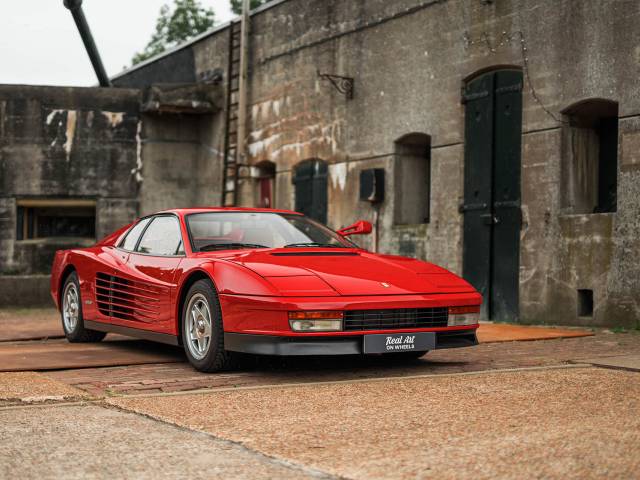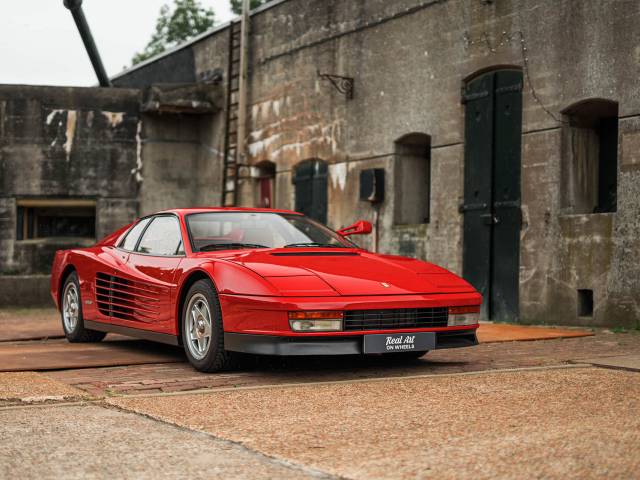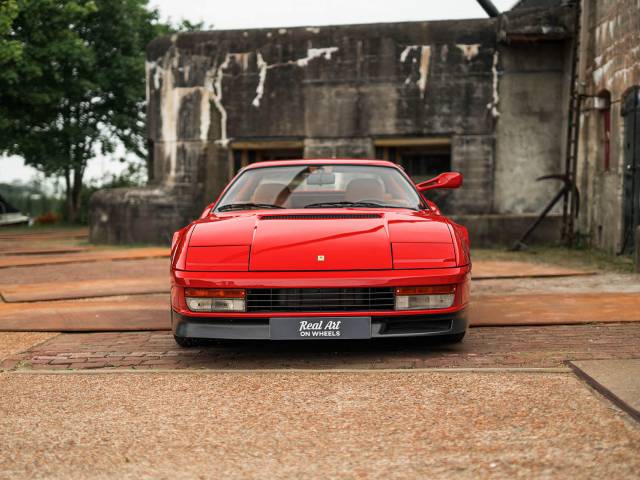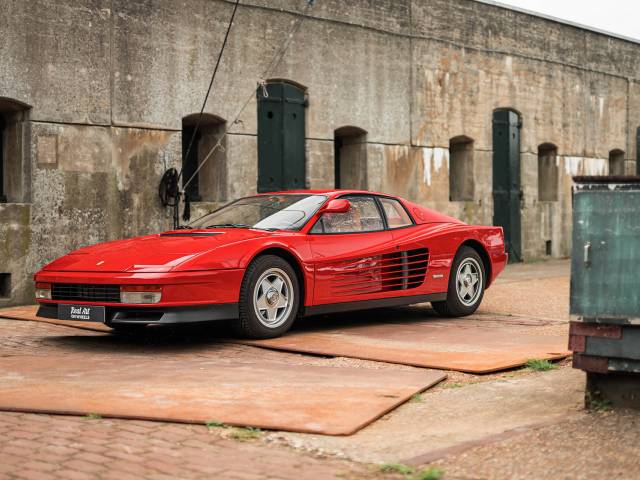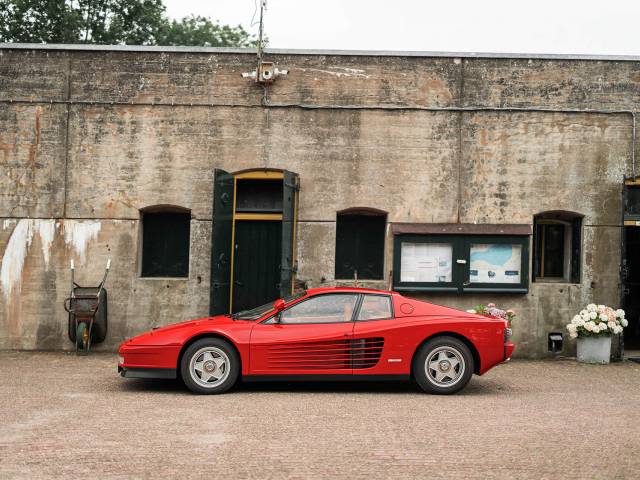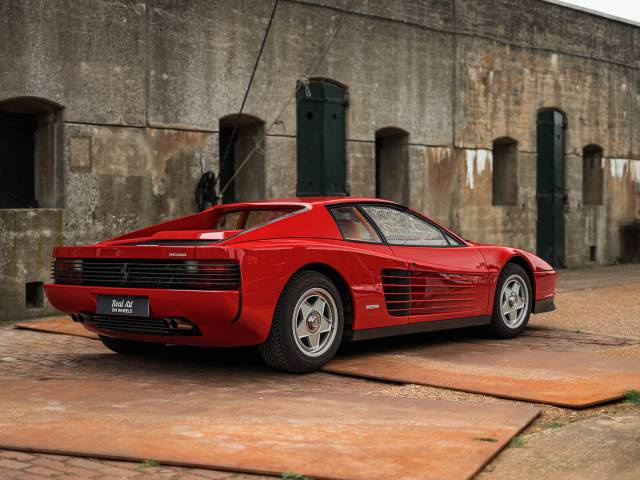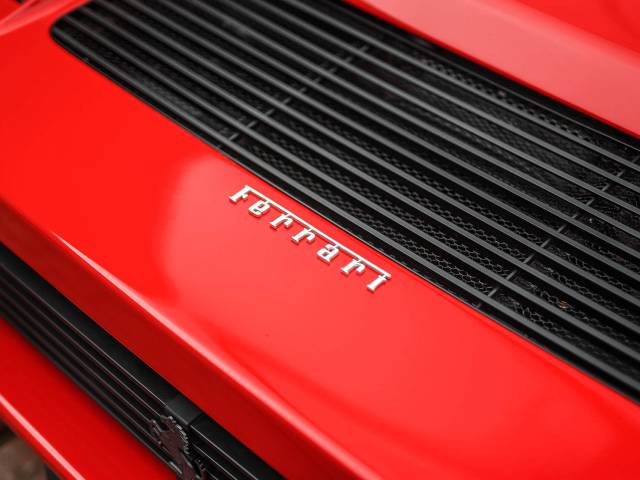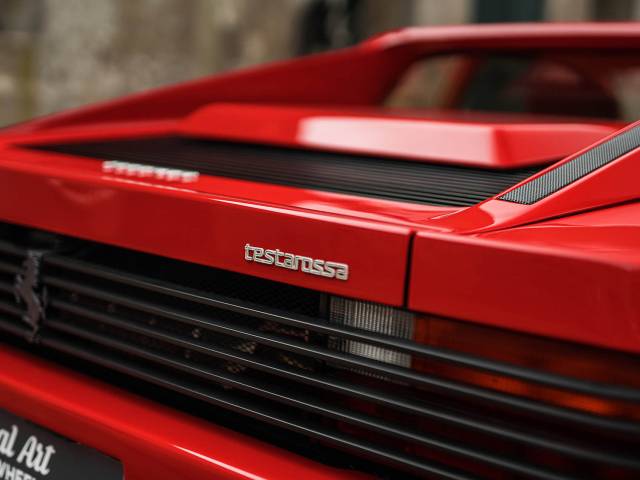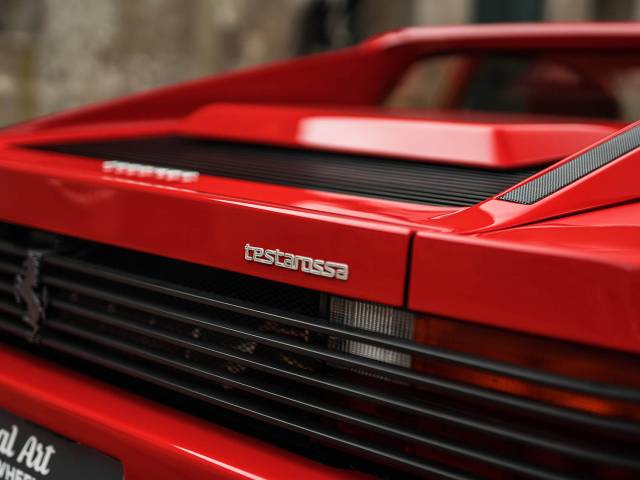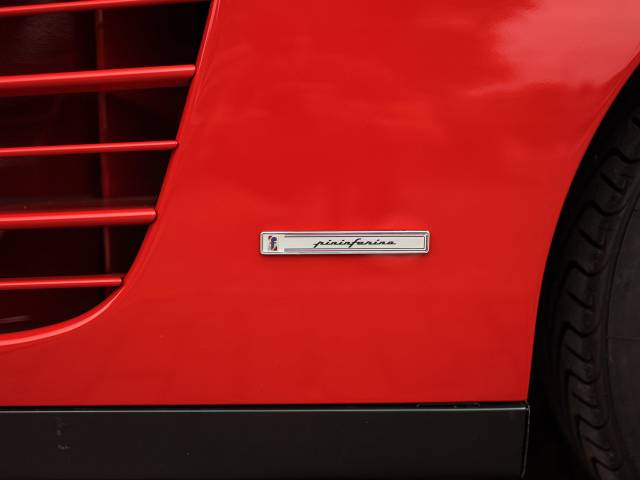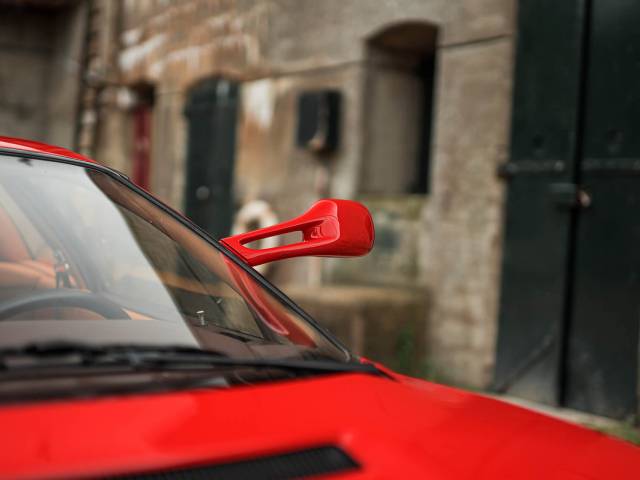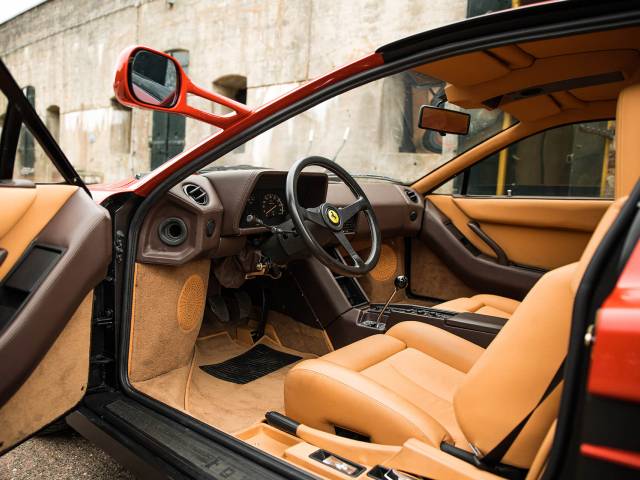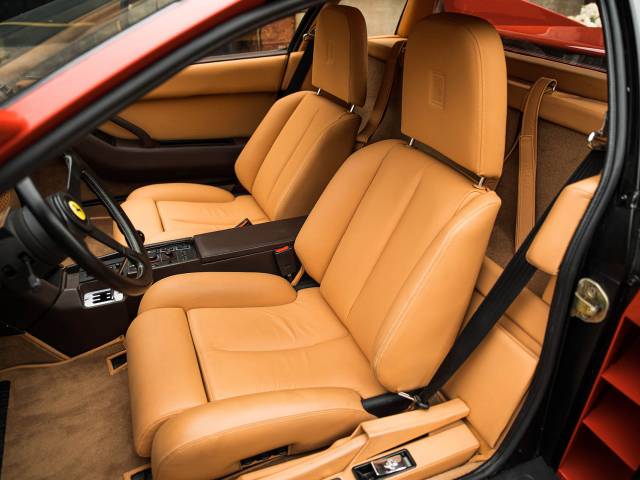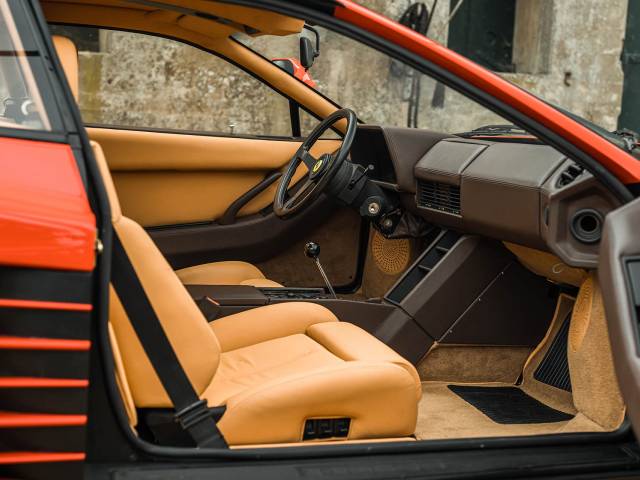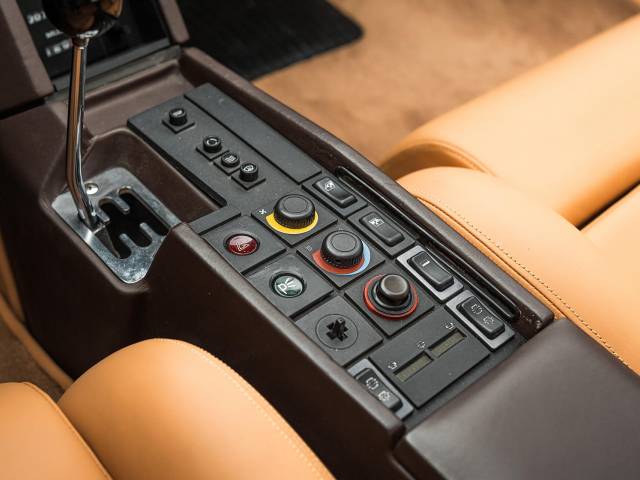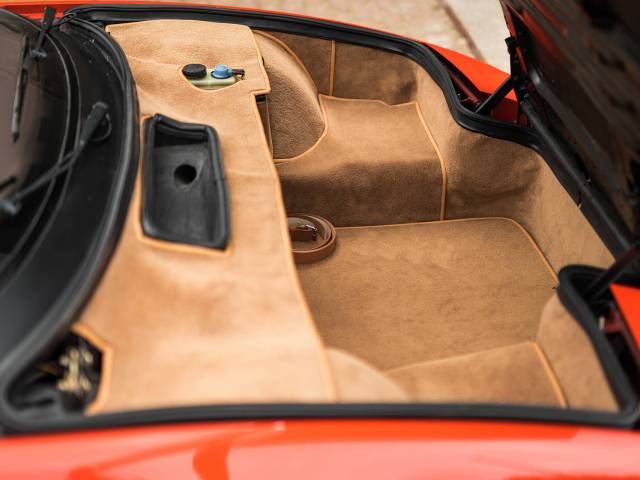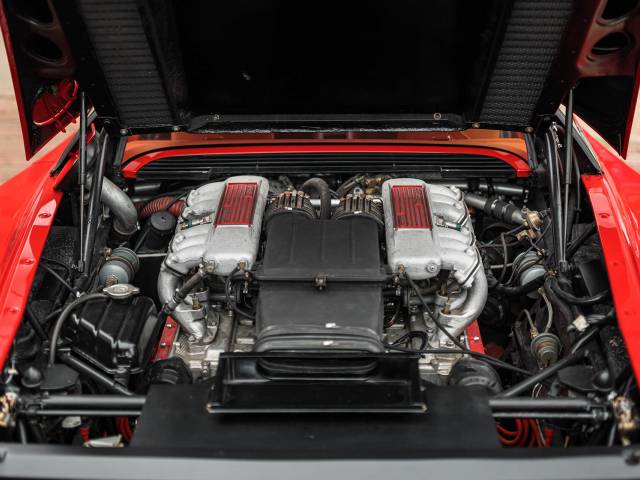 Recently completely restored
Dealer

away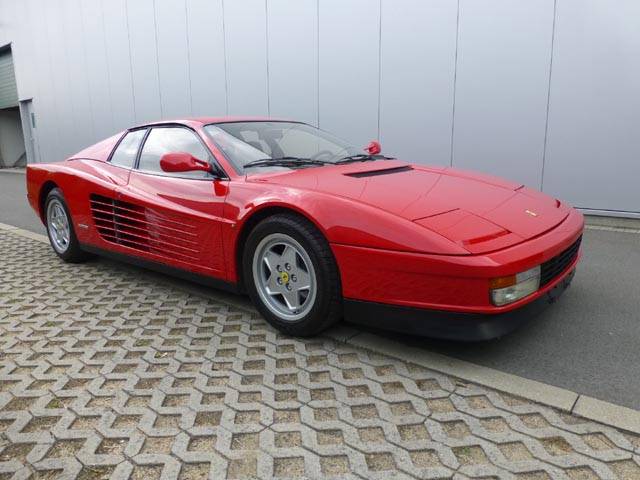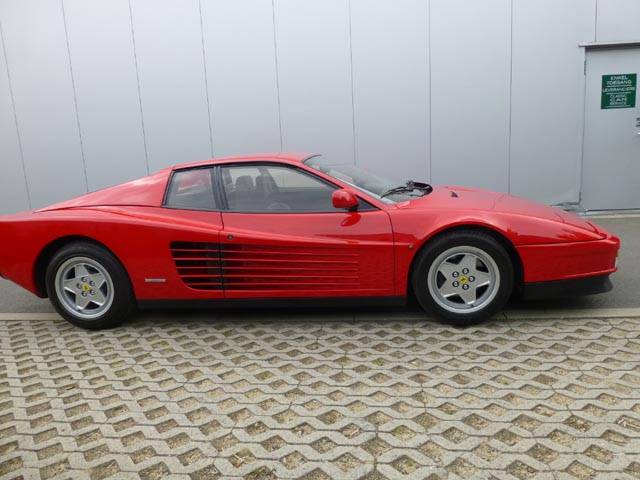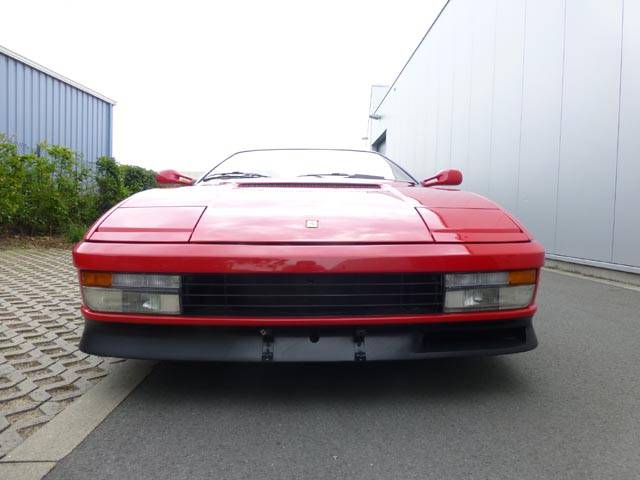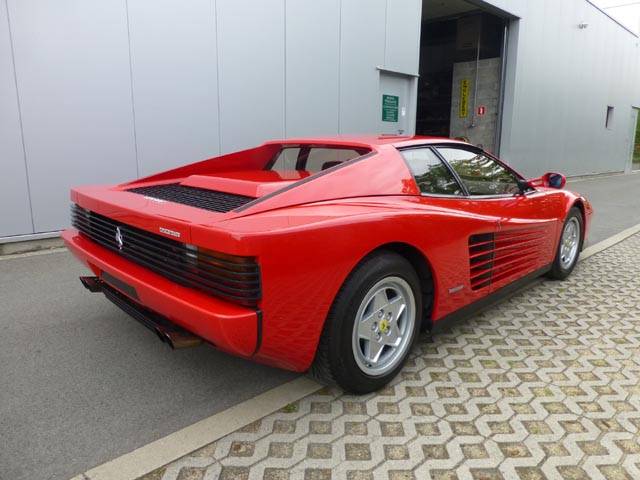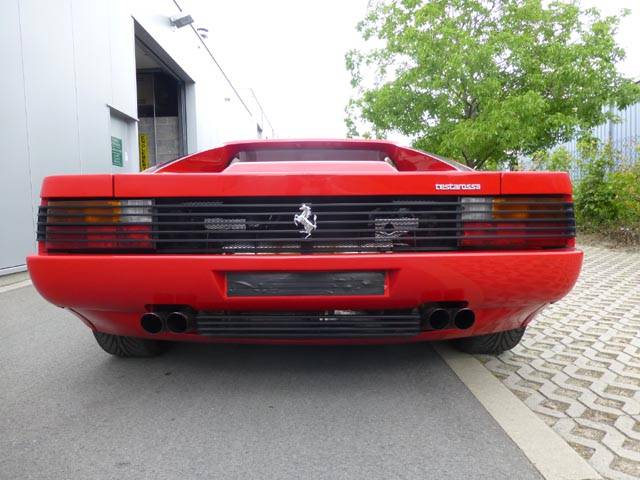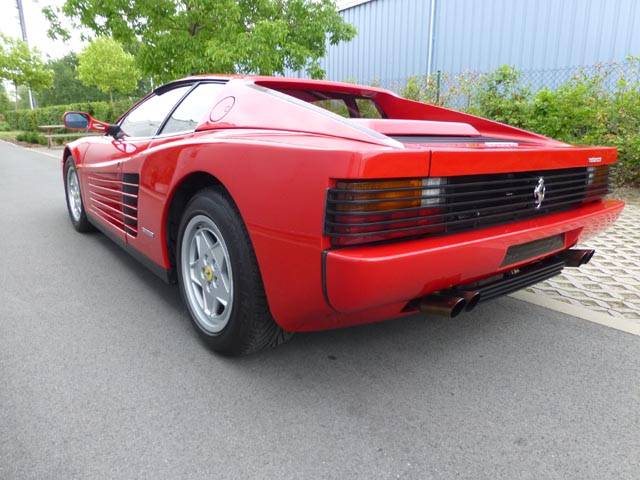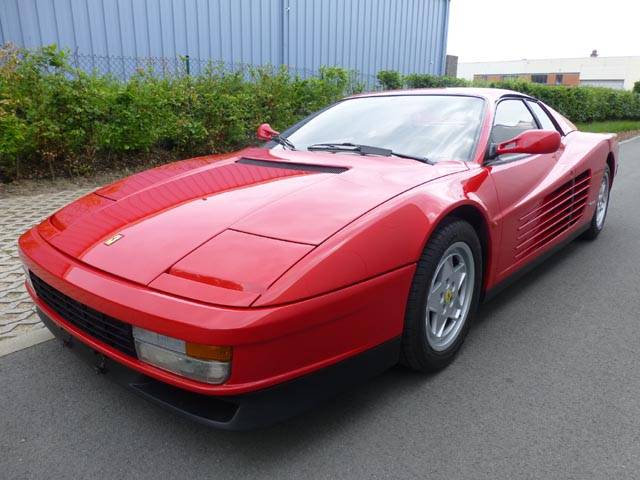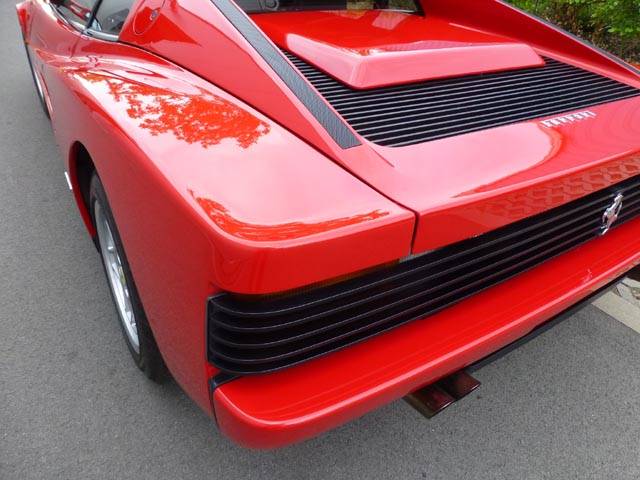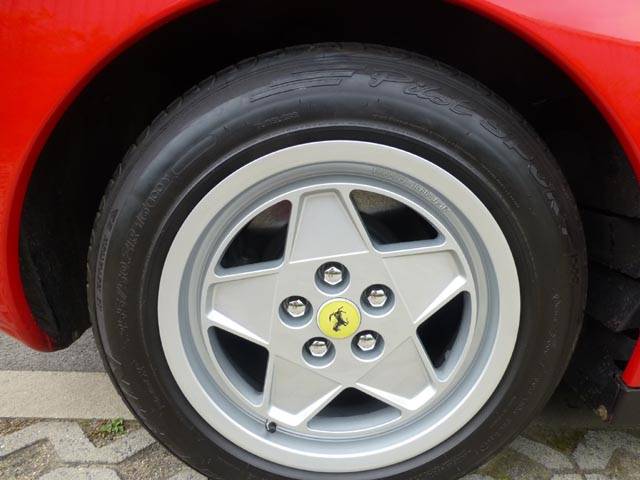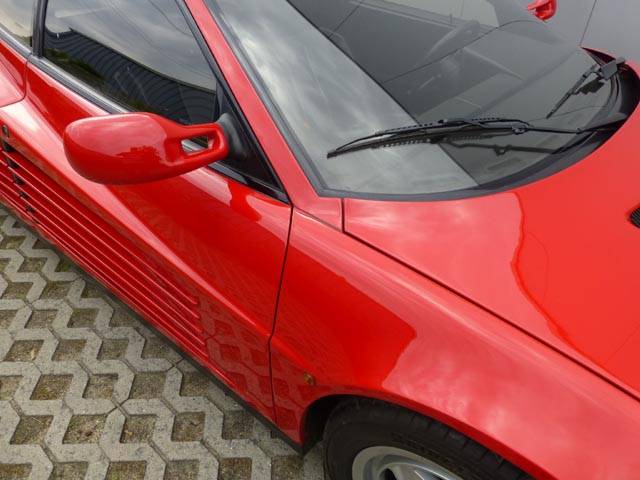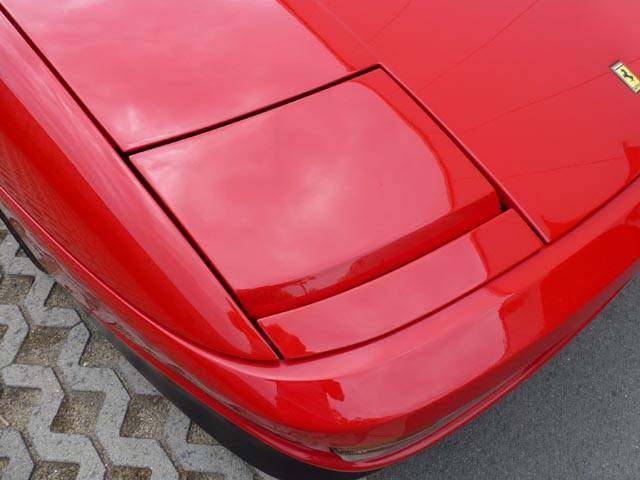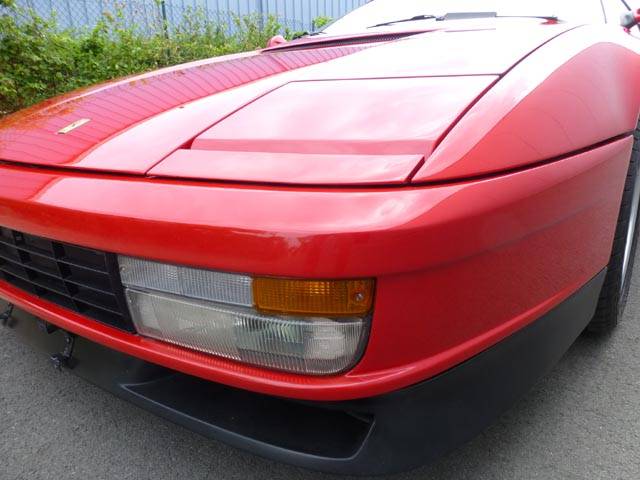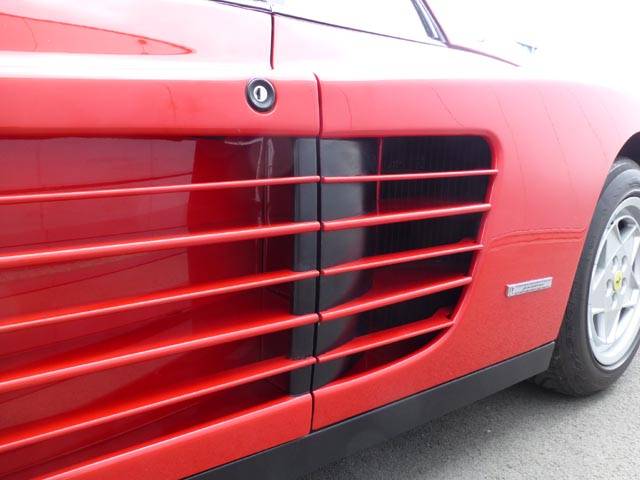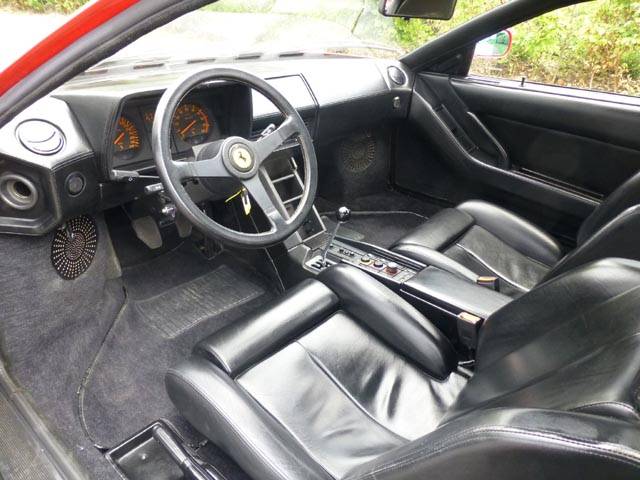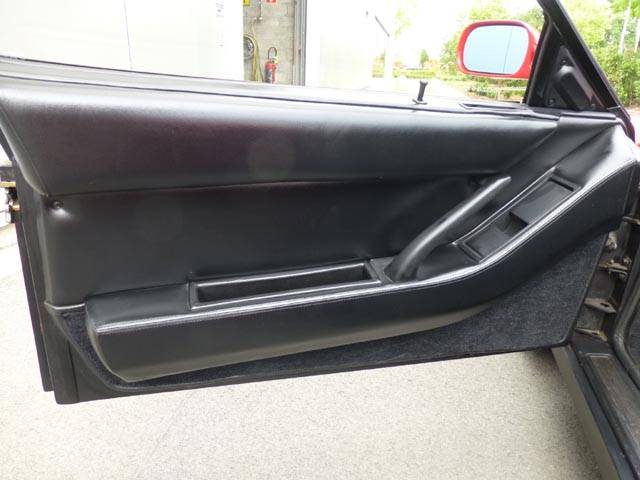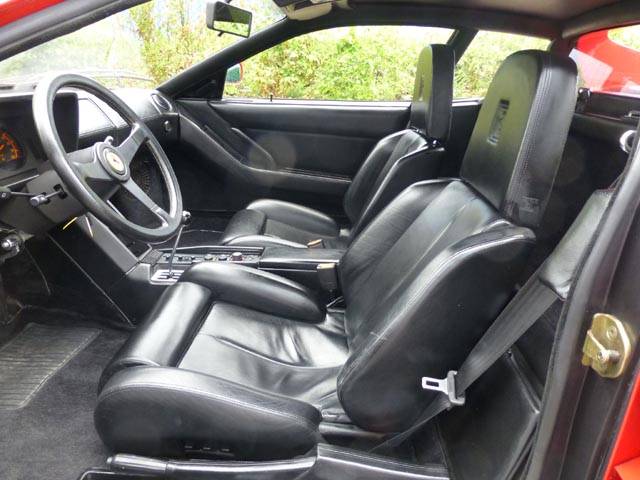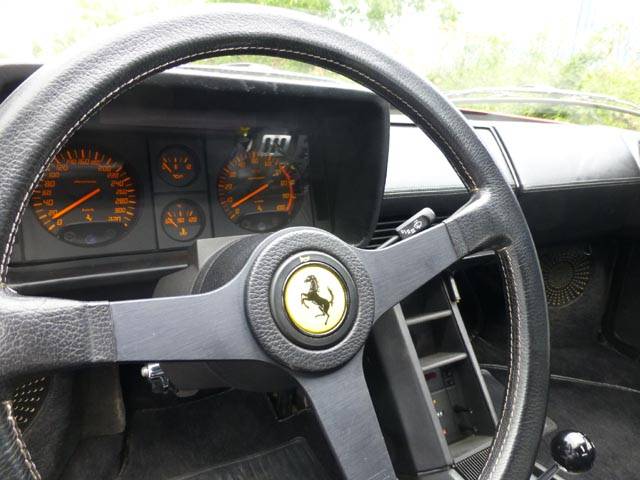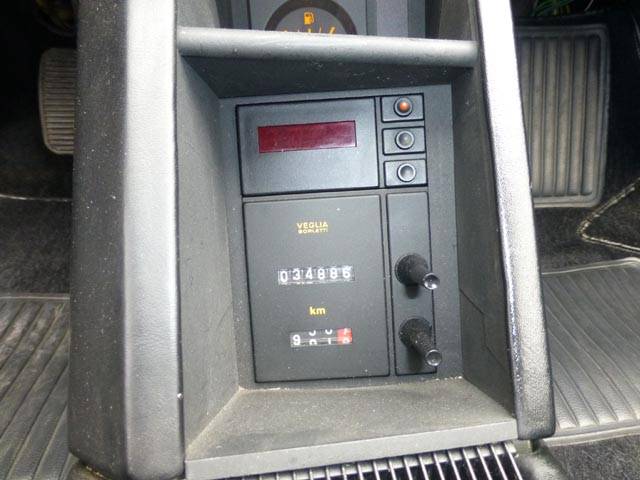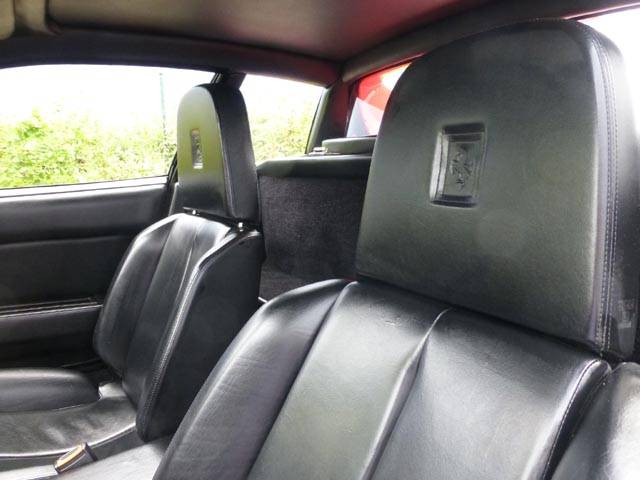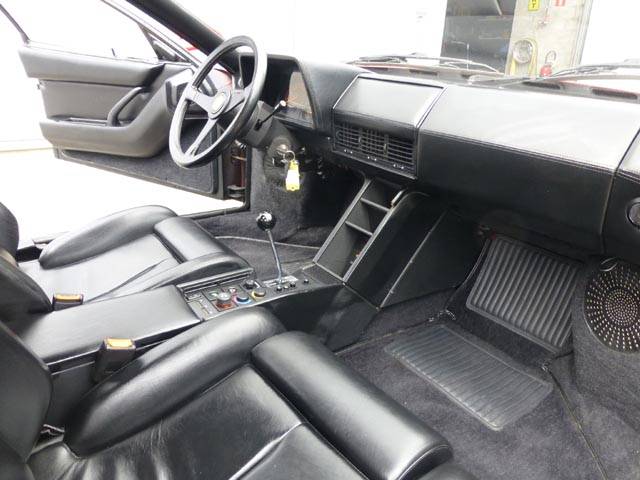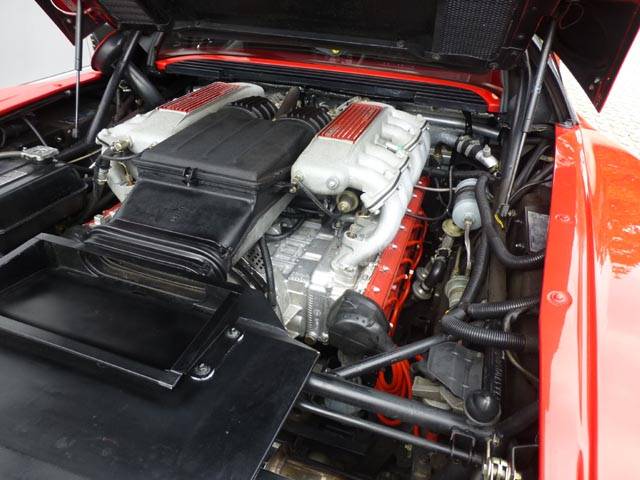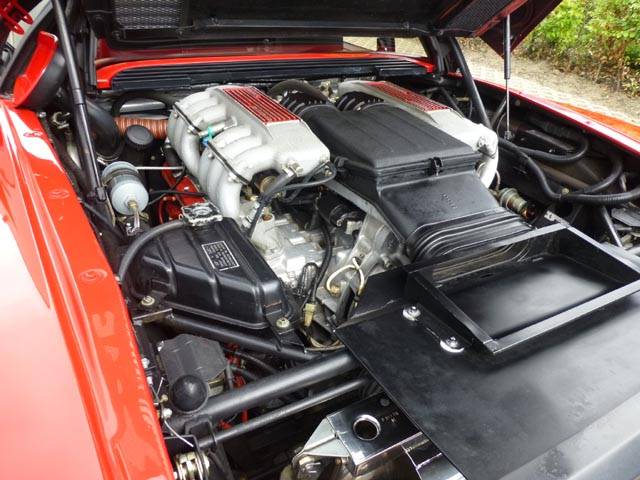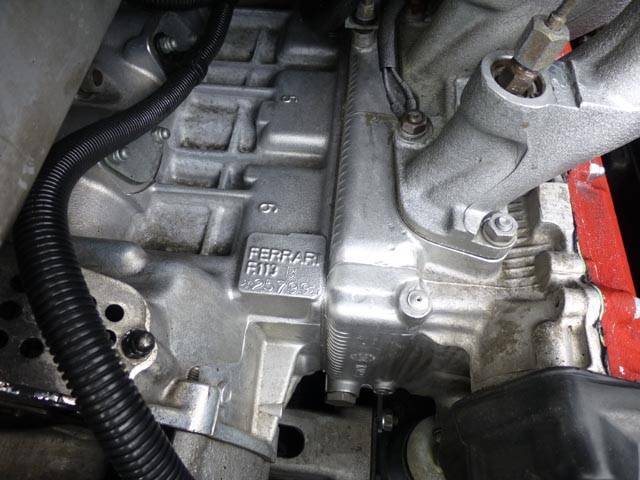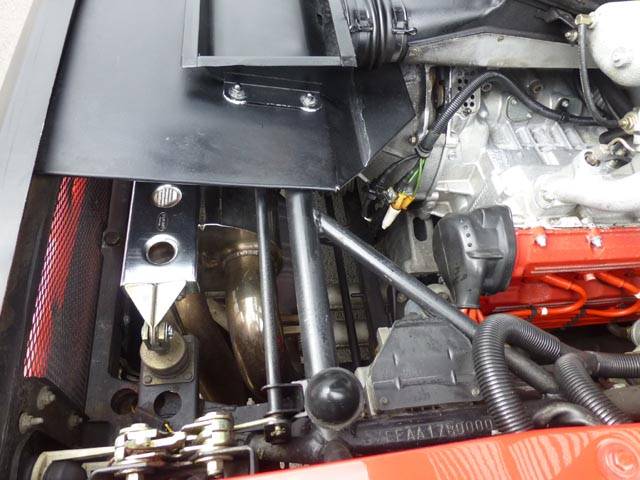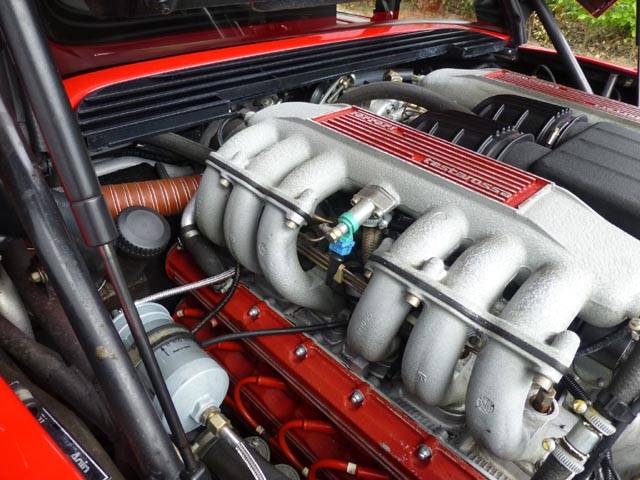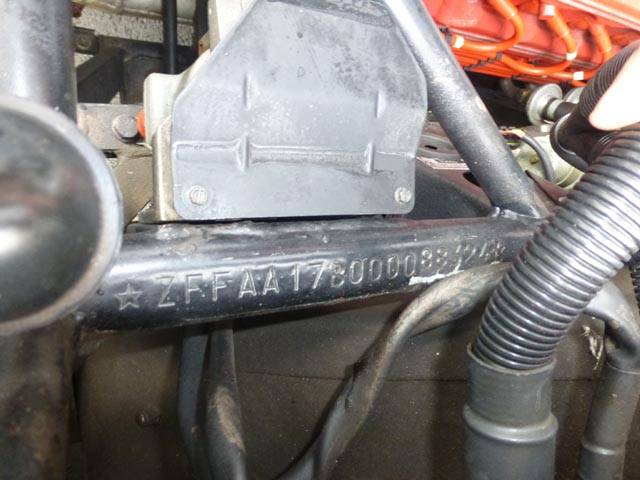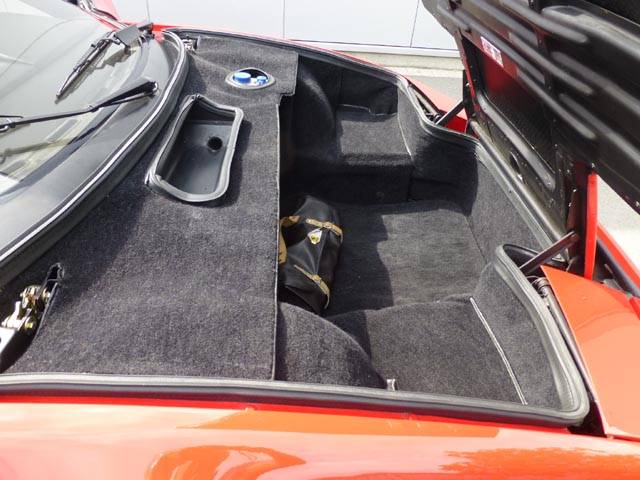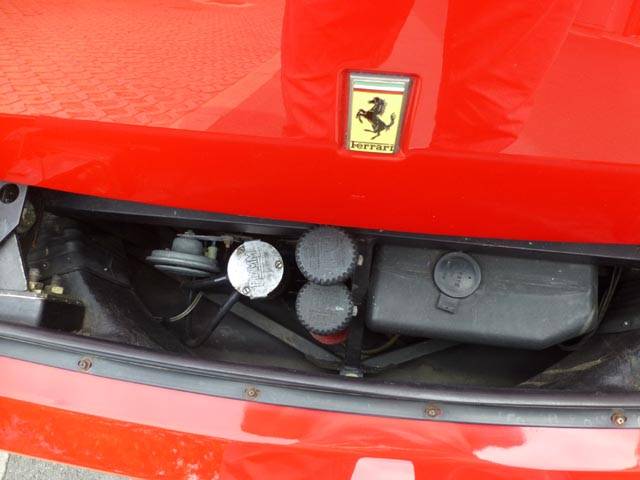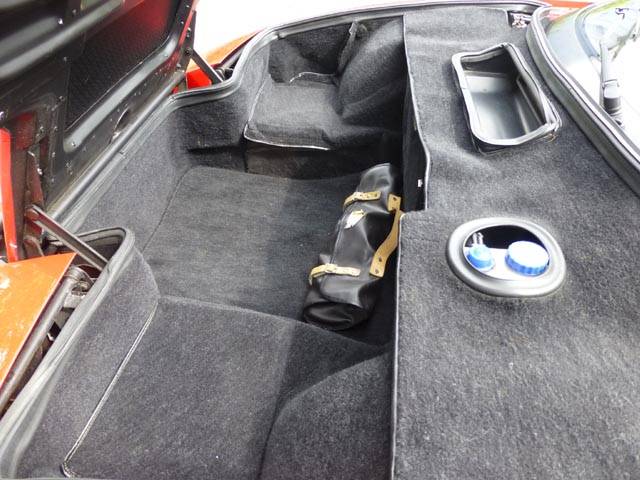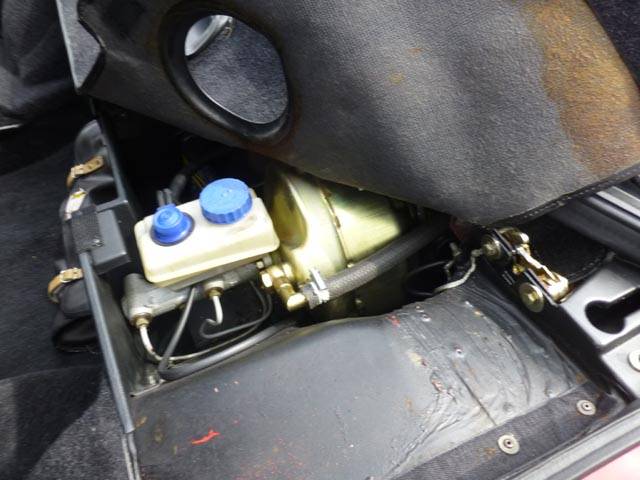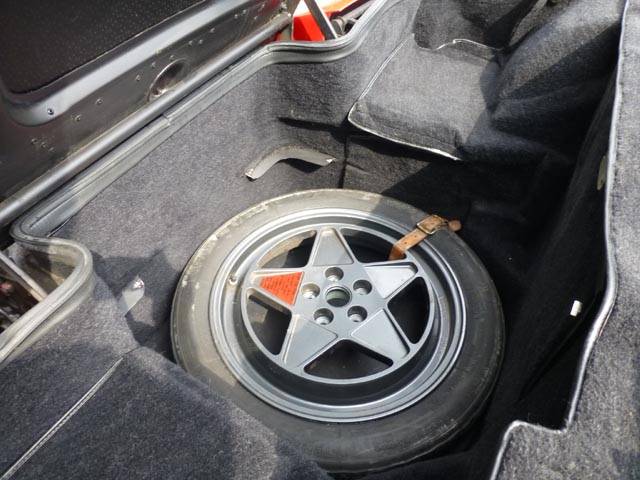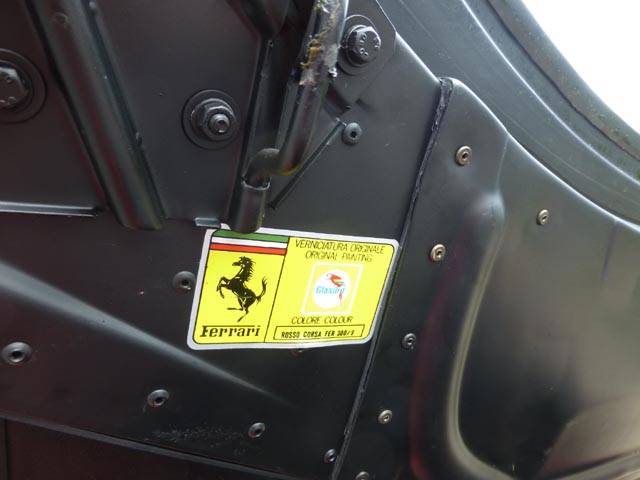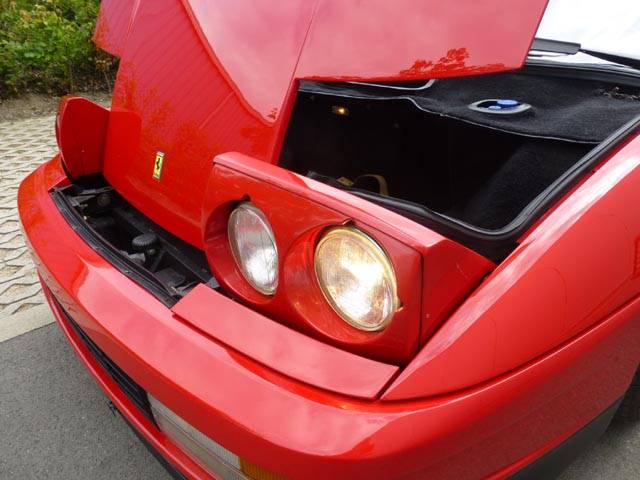 Ferrari Testarossa (1991)
Dealer

away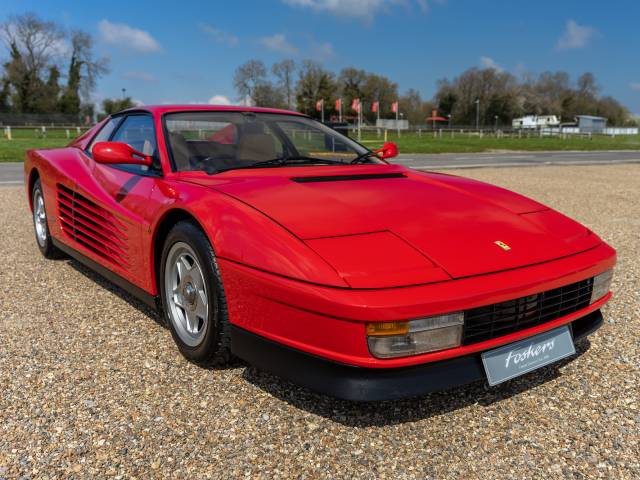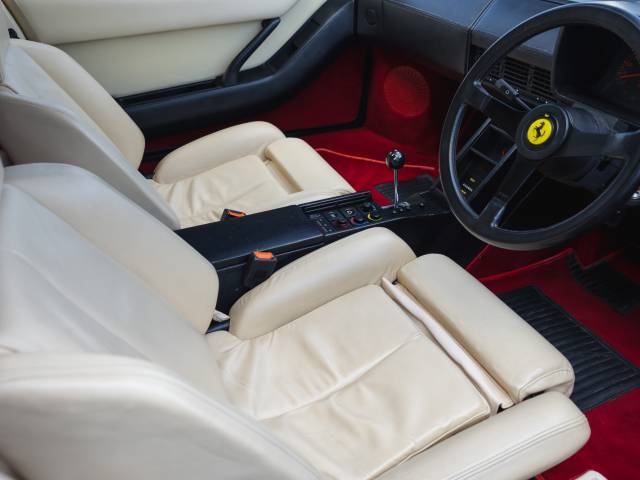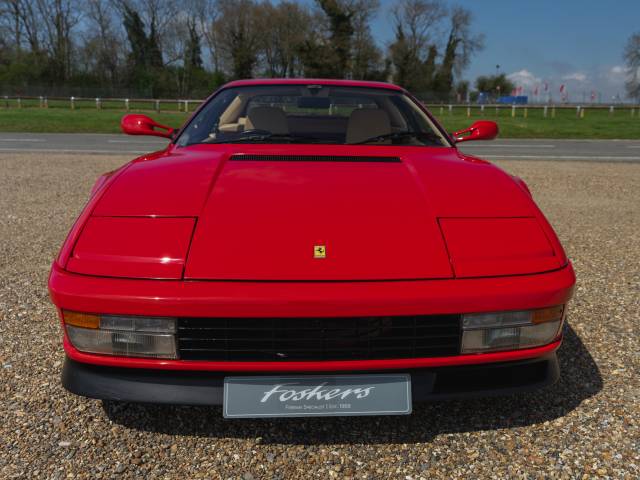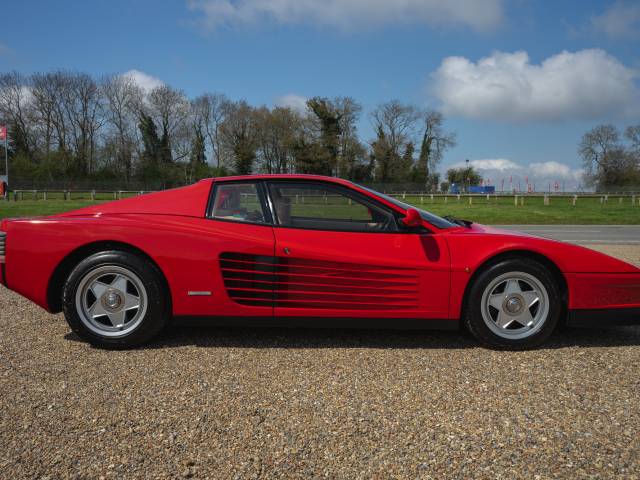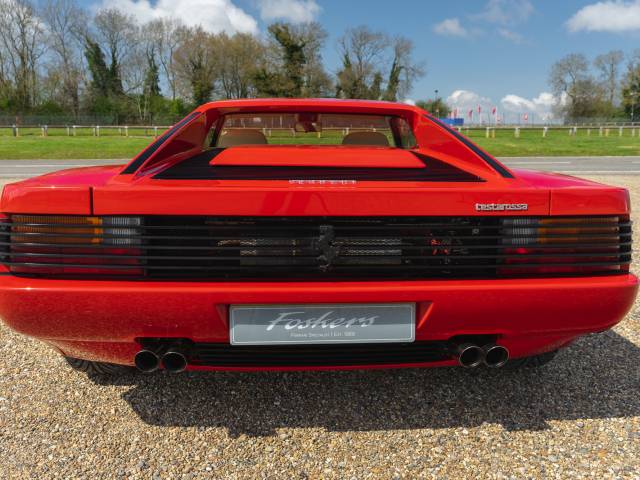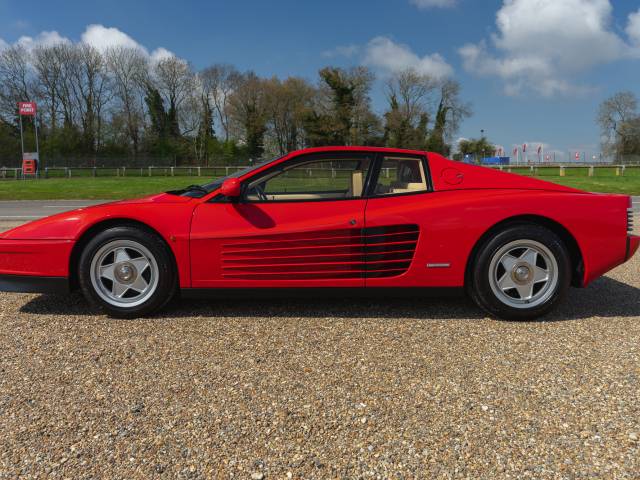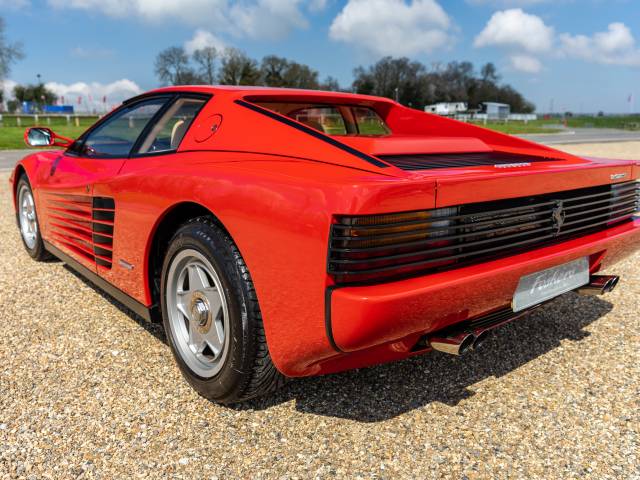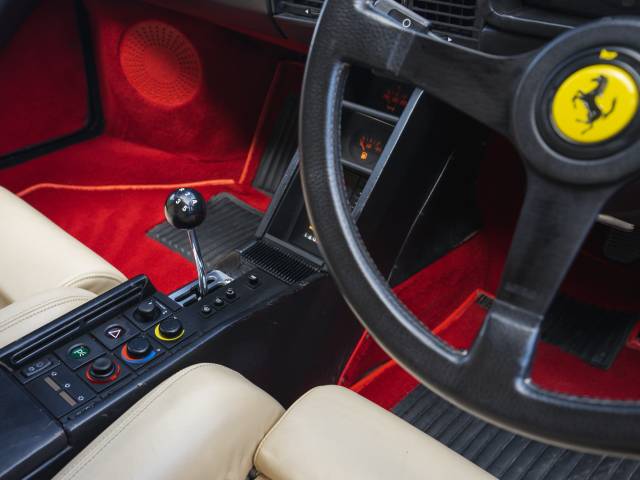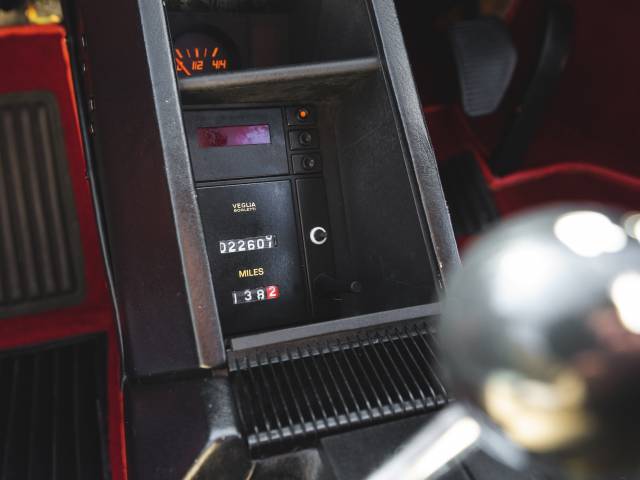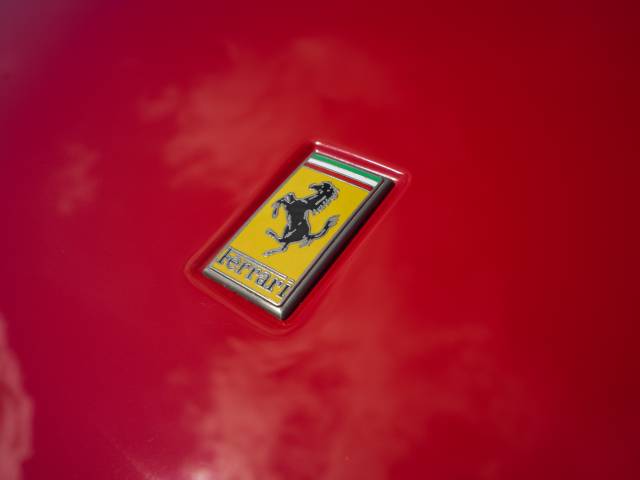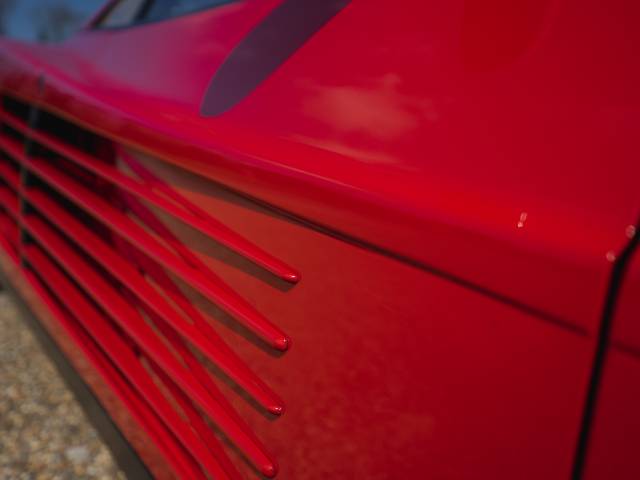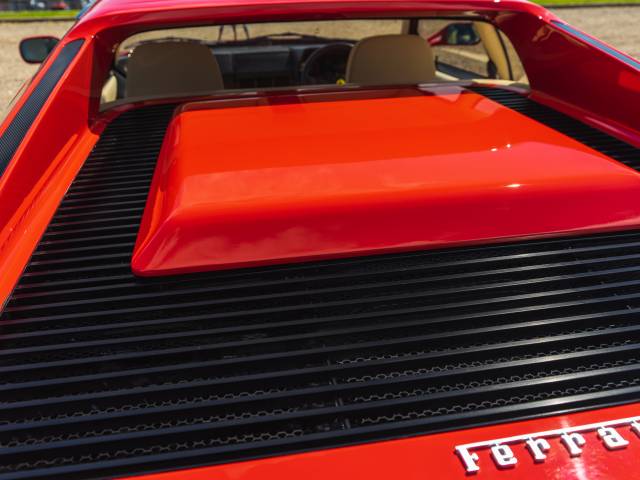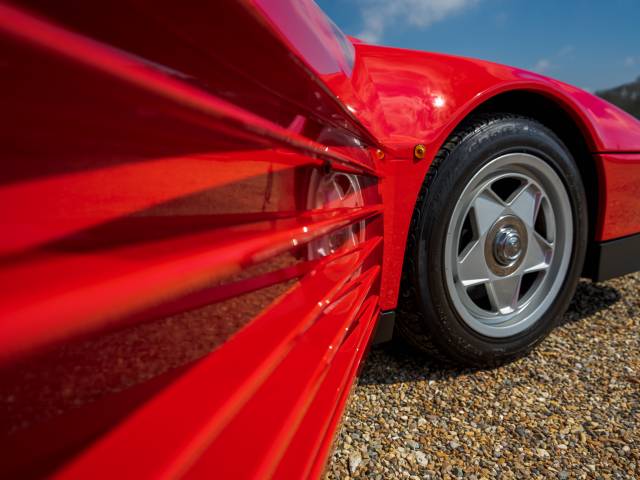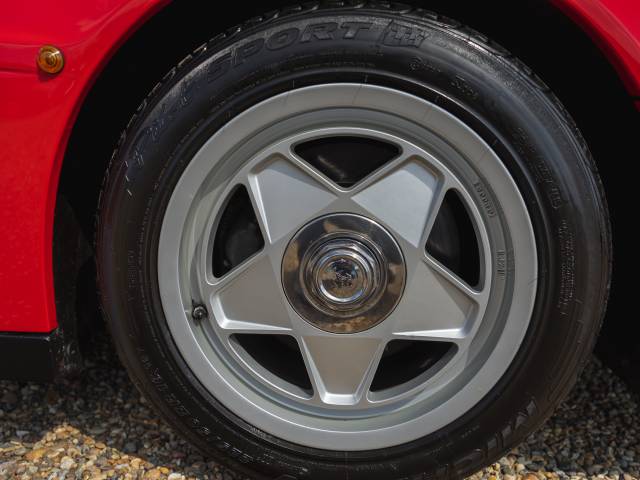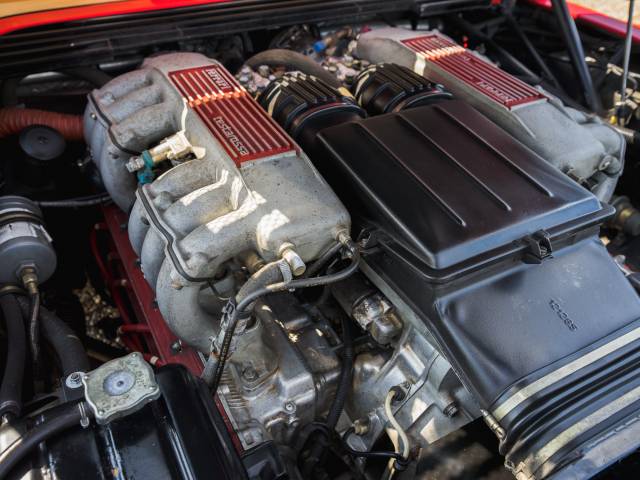 Dealer

away
Ferrari Testarossa
The original Ferrari Testarossa type F110 was first produced in 1984 by the iconic Italian sports car manufacturer. Designed by independent Italian firm Pininfarina, the model takes its name from the Italian for 'red head' (due to the distinctive red colouring of the cam covers adorning its flat 12 engine) and had an original production run spanning from 1985 to 1991.
A brief history of the Ferrari Testarossa
Ferrari had previously noticed a number of glaring faults with their 1981 model 512i Berlinetta Boxer, perhaps the most pressing of which being uncomfortably high cabin temperatures caused by a poor network of interior plumbing, and thus the iconic Testarossa (which despite being similar in name is a distinct entity from the late-50s and early 60s 'Testa Rossa' model) was conceived. The Pininfarina-designed Testarossa was noticeably larger than its predecessor, in order to allow for ample luggage storage space. This was achieved through an increase in the size of the wheelbase to create a new carpeted area to hold the bags of the driver and passenger. The design was also much more angular than the Testarossa's predecessor, with which Ferrari had experimented with a more rounded approach. Strakes mounted on its side provided cool air to the vehicle's radiator, with the knock-on effect of making the Testarossa wider at the rear than at the front.
Subsequent editions of the Ferrari Testarossa
Ferrari augmented the Testarossa's design further with two new iterations in the years following the original run; approximately 10,000 512 TRs and 500 F512 Ms were produced in the period spanning 1992-1995. These two 'new' Testarossa models were not radically different from the original product, with the designers electing to alter minor faults in place of a total overhaul. As such, the Ferrari 512 TR was aimed at providing a much less combative gear shifting experience, as well as containing a centre console with a much more ergonomic layout. The F512 M, Ferrari's final version of the iconic Testarossa, came along in 1991 and was geared more towards achieving a unified aesthetic. Ferrari and the designers at Pininfarina retooled both the front and rear head lamps, altering their shapes (the front set was squared, the back set rounded) and increasing their visibility, with a new bumper design capping off the exterior overhaul. Interior changes were minor and cosmetic, as both manufacturer and designer strove to achieve a truly pleasurable driving experience.