1934 |

Rolls-Royce Phantom II Continental
A Truly Magnificent 1934 Rolls-Royce Phantom II Continental Saloon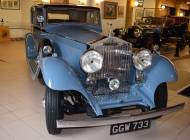 Rolls-Royce Phantom II Continental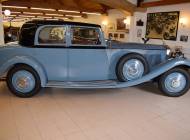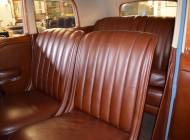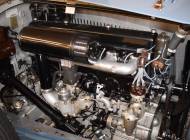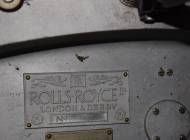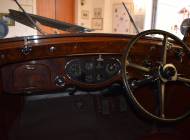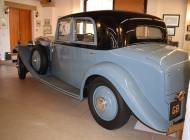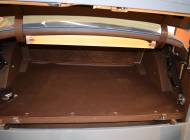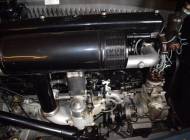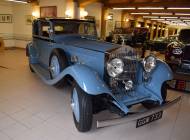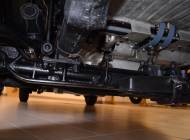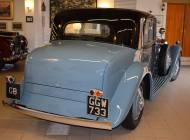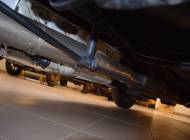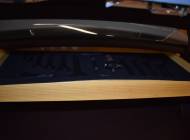 1934 |
Rolls-Royce Phantom II Continental
A Truly Magnificent 1934 Rolls-Royce Phantom II Continental Saloon

Détails du véhicule

Données techniques

| | |
| --- | --- |
| Marque | Rolls-Royce |
| Modèle | Phantom |
| Nom du modèle | Phantom II Continental |
| Année | 1934 |
| Condition catégorie | Restauré |
| Kilométrage (compteur) | 469 mls |

Autres données techniques

| | |
| --- | --- |
| Type de carrosserie | Coupé |
| Détail du corps | Coupé |
| Puissance (kW/CV) | 88/119 |
| Cylindrée (ccm) | 7 668 |
| Cylindre | 6 |
| Volant | Droite |
| Boîte de vitesse | Boîte manuelle |
| Traction | Arrière |
| Carburant | Essence |

Configuration individuelle

| | |
| --- | --- |
| Couleur extérieure | Bleu |
| Couleur intérieure | Marron |
| Matériel intérieur | Cuir |
Description
For Sale: A rare Phantom II Continental with handsome coachwork by Barker, celebrity provenance and a fascinating history.
Chassis Number 57RY.
Engine Number: VR25
The Phantom II was introduced in 1929 as a successor to the New Phantom (retrospectively known as the Phantom I) with deliveries commencing in September of that year. Unlike its predecessor, which inherited its underpinnings from the preceding 40/50hp model, the Silver Ghost, the Phantom II employed an entirely new chassis laid out along the lines of the smaller 20hp Rolls-Royce. Built in two wheelbase lengths -144" and 150" - this new low-slung frame, with its radiator set well back, enabled coachbuilders to body the car in the modern idiom, creating sleeker designs than the somewhat perpendicular ones of the past.
The engine too had come in for extensive revision. The PI's cylinder dimensions and basic layout, two blocks of three cylinders, with an aluminium cylinder head common to both blocks were retained, but the combustion chambers had been redesigned and the head was now of the cross-flow type, with inlet and exhaust manifolds on opposite sides. The magneto/coil dual-ignition system remained the same as on the PI. The result of these engine changes was greatly enhanced performance, particularly of the Continental model, and the ability to accommodate weightier coachwork. Designed around the short (144") Phantom II chassis and introduced in 1930, the Continental was conceived as 'an enthusiastic owner-driver's car' and featured revised rear suspension, higher axle ratio and a lowered steering column.
By the end of production, the magnificent Phantom II Continental was good for 95mph. "Powerful, docile, delightfully easy to control and a thoroughbred, it behaves in a manner which is difficult to convey without seeming to over-praise", declared The Motor after testing a PII Continental in March 1934.?Highly favoured by prominent coachbuilders, the Phantom II chassis provided the platform for some of the truly outstanding designs of its day and this Continental model wears handsome saloon coachwork by Barker & Co, of London, one of the finest of all British coachbuilders.
?Chassis number '57RY' was constructed in 1934 having been ordered by Theodore Cozzika, a prominent Greek industrialist who was resident in Cairo. The chassis cards indicate that it was intended 'for use on the Continent and Egypt at very high speeds with fairly heavy luggage'. At this time, Theodore Cozzika was enjoying a close friendship with the retired American movie star, Pearl White, and the Phantom was used to commute between the South of France and Cairo (via the Marseilles-Alexandria ferry). Born 1889 in Green Ridge, Missouri, Pearl White began her professional acting career with a touring theatre company before moving into films in 1910, around the time that actor's credits first appeared. She became famous for performing her own dangerous stunts and enjoyed a prolific output prior to The Great War, making a staggering 103 motion pictures in 1913 alone, although most would have been short, single-reel features. Pearl White is perhaps best remembered for Pathé Studios' 20-episode serial, The Perils of Pauline, in which she was pursued by her wicked guardian and his henchman, getting into all kinds of hazardous situations. Unable to achieve the same success in the emerging feature-length films, she retired in 1923 and moved to France, leaving all her French property to Cozzika on her death in 1938.
The Phantom then appeared at Jack Barclay's London showroom in 1941 and was sold to Captain G S Davison, of Birmingham. The car had five further owners in the UK up to 1957 when it was sold to J Anker Jensen, of Salisbury, Rhodesia. It was then exported to the USA in 1967, passing through the hands of various owners there until re-imported to the UK by its current owner in May 2008. Since then '57RY' has undergone a comprehensive restoration programme at marque specialist, Taylors UK Ltd of Chichester under the supervision of Mark Taylor, who in earlier years was workshop foreman at renowned specialists, P & A Wood.
The restoration commenced in July 2008, with the emphasis being on preserving as much of the original structure and retaining as many original components as possible, returning them to 'as new' condition. Work undertaken included removing the wings, running boards, doors, mudguards, windows, all interior trim and woodwork, and then stripping the body back to bare metal prior to repainting it in its original colours of Black over Dove Grey. All items were repaired and refurbished, and new under-wing components fabricated. All chromed fittings were re-plated, all glass replaced, the woodwork refinished and a complete new leather interior installed. The chassis likewise was fully stripped and repainted, and the shock absorbers, prop shaft, brake servo, 'one-shot' lubrication system and steering box overhauled, the latter by Fiennes Engineering. A new nearside front spring was constructed and all-new spring gaiters fitted, whilst the front brakes were checked/refurbished and the rear brakes relined. All wheels were stripped, rebuilt, repainted, fitted with new wheel discs by Lemarr and shod with new Dunlop tyres. Authentic period electrical cable was used for the new wiring loom. Fully stripped and rebuilt, the engine incorporates new cylinder liners, pistons, piston rings and gudgeon pins. The crankshaft was reground and crack tested, as were the con-rods, after which it was nitride hardened. The slipper drive was rebuilt and the entire reciprocating mass re-balanced. The cylinder head was refurbished, skimmed, and rebuilt with new valves, guides and seats. A new camshaft to the latest standard has been installed together with Professor Ken Brittan's modified cam followers for improved oil supply. All nickel-coated parts were re-plated and the cylinder block and head repainted. The dynamo, magneto, water pump, distributor and Autovac were overhauled, and new engine and hot spot exhaust systems installed. Turning to the ancillaries: all lights were refurbished and the Lucas P100 headlamps rebuilt, re-silvered and re-chromed. A 'new' PLG 430 spot lamp was fitted and an original Stephen Grebel spot lamp sourced, while all instruments and the switch plate have been overhauled.
Described in Raymond Gentile's authoritative work, 'The Rolls Royce Phantom II Continental' and illustrated on page 219, '57RY' is offered fresh from its recently completed restoration and is in excellent condition, having covered a mere hundred or so 'shake down' miles and is now ready to be enjoyed.
The car is accompanied by a fascinating history file, the viewing of which is highly recommended, its V5C registration document, extensive details of the restoration, a documented restoration programme and invoices totalling some £200,000 suggesting that no expense was spared returning this significant Rolls-Royce to its best.
This is a rare opportunity to purchase what is quite possibly the best Phantom II Continental currently available.
NB; The car is available to view by appointment only as it remains at the owner's location.
Montré plus
Montré moins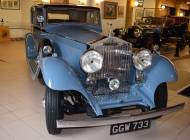 Rolls-Royce Phantom II Continental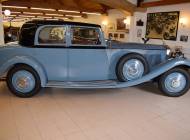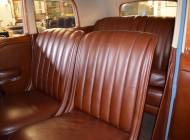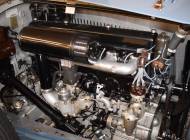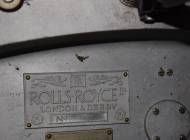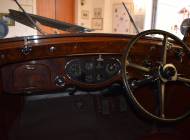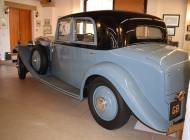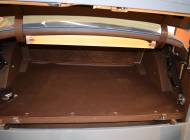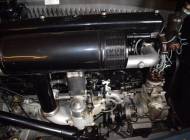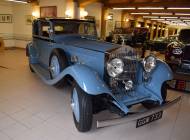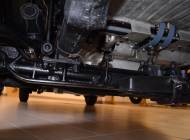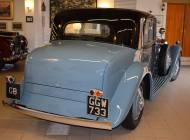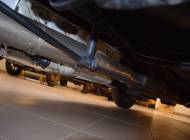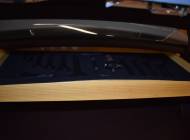 Mentions légales du concessionnaire
FIENNES RESTORATION LTD
Broughton Poggs Business Park
GL7 3JH Fikins
+44 1367 810438
DAVID JANE
Fournisseur
Route
Broughton Poggs Business Park

GL7 3JH Fikins
Broughton Poggs Business Park

GL7 3JH Fikins
Broughton Poggs Business Park

GL7 3JH Fikins
Broughton Poggs Business Park

GL7 3JH Fikins
Chargement...
Chargement...