1979 | Rolls-Royce Corniche I
Potentially the most original example in existence, only 18,000 km, immaculate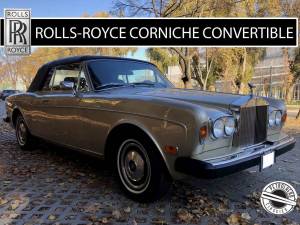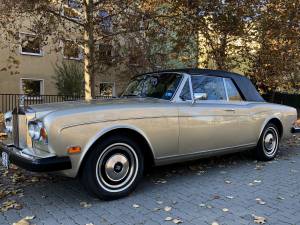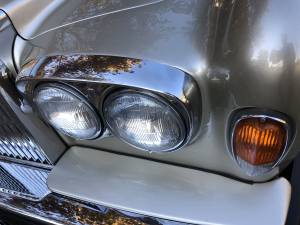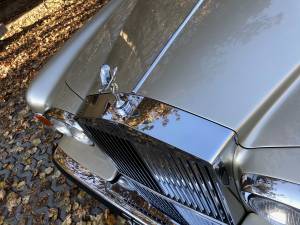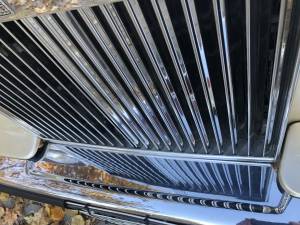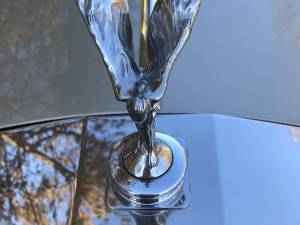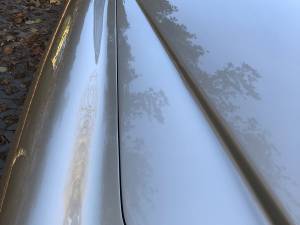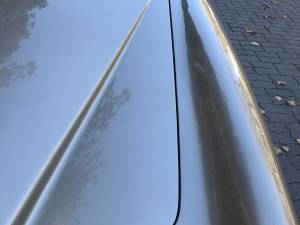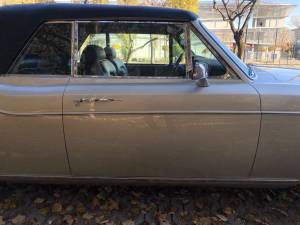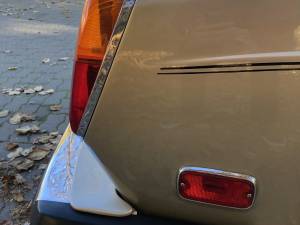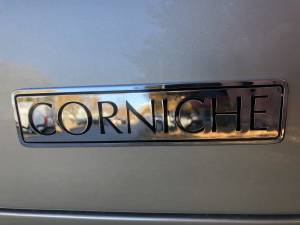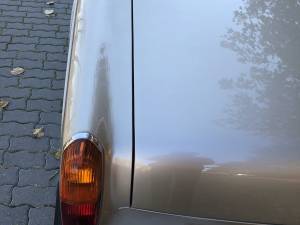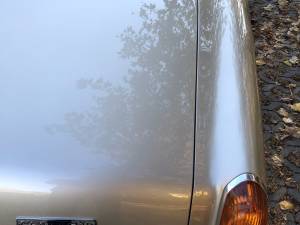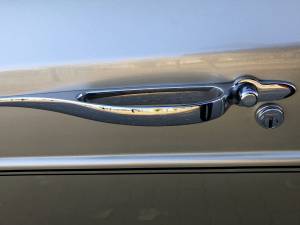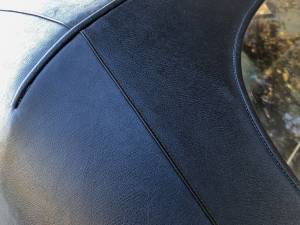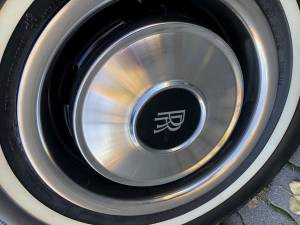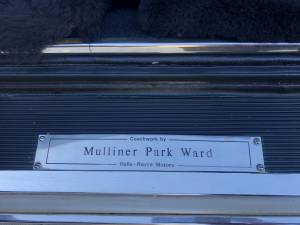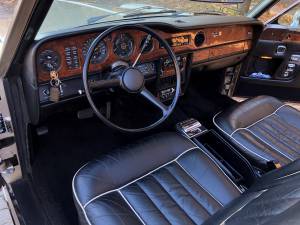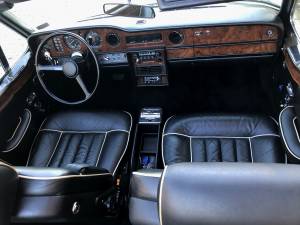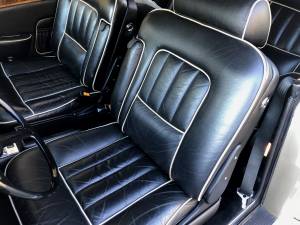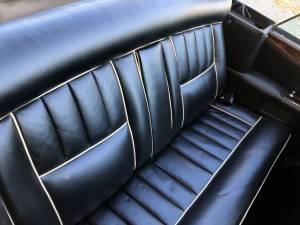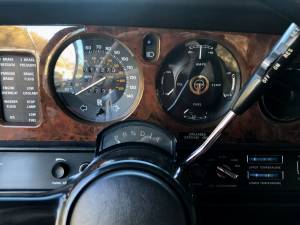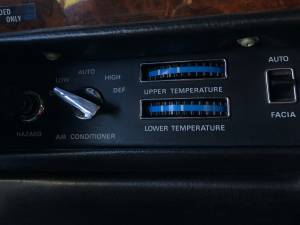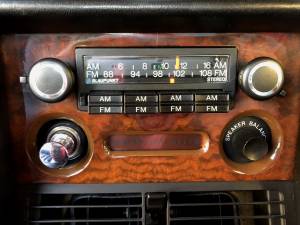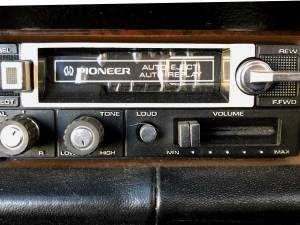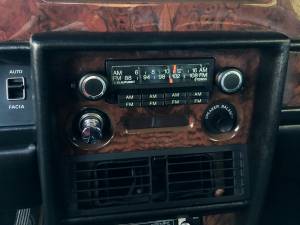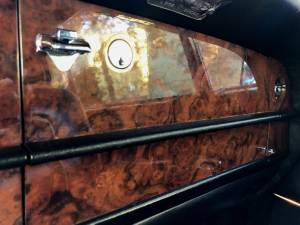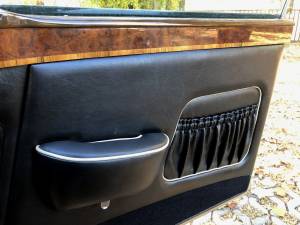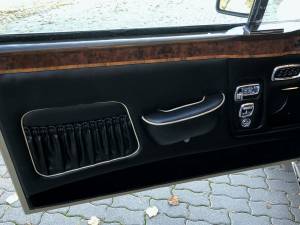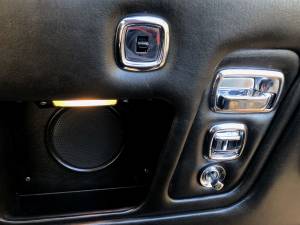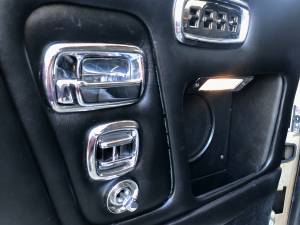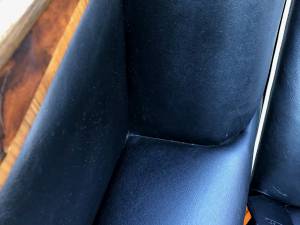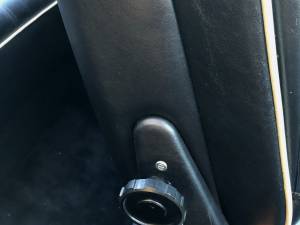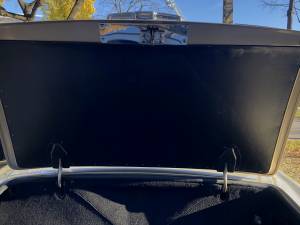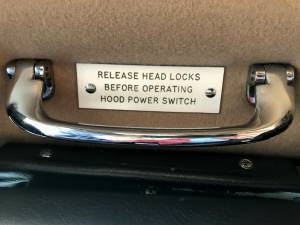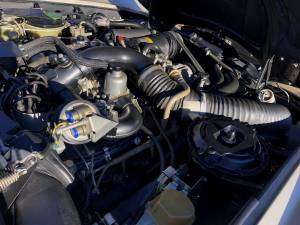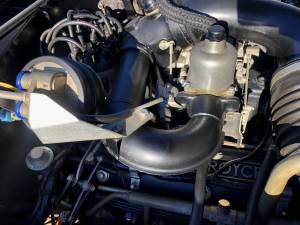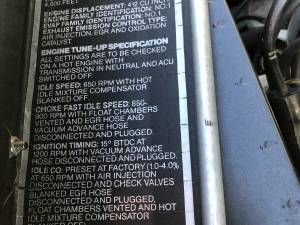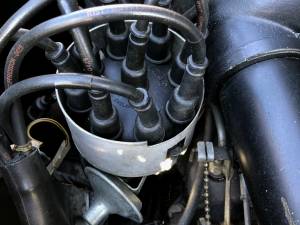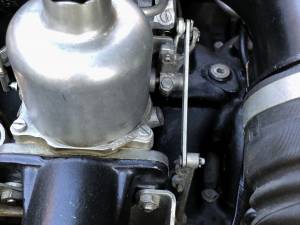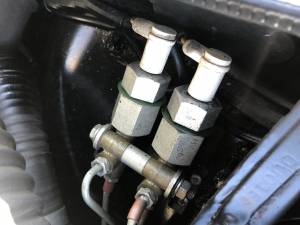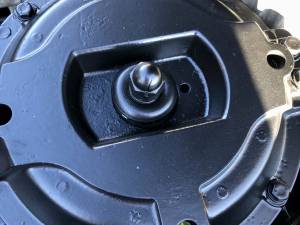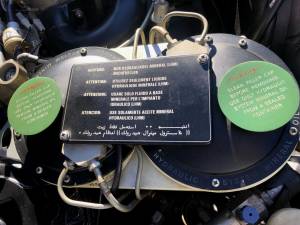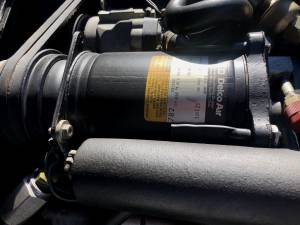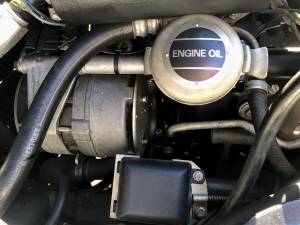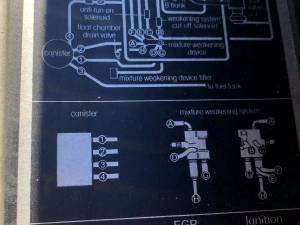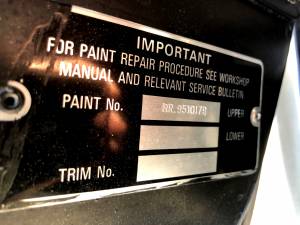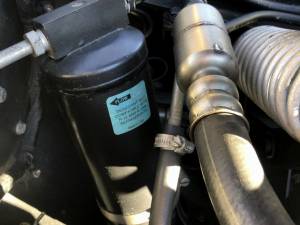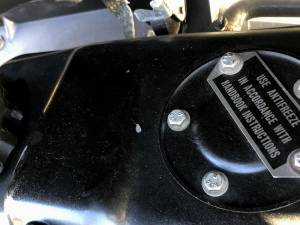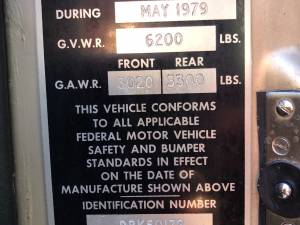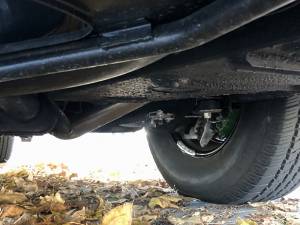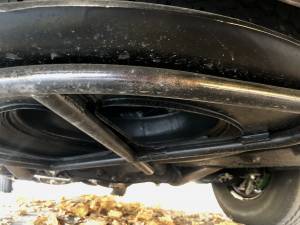 1979 | Rolls-Royce Corniche I
Potentially the most original example in existence, only 18,000 km, immaculate
1979 | Rolls-Royce Corniche I
Potentially the most original example in existence, only 18,000 km, immaculate
Alle Services zu diesem Fahrzeug
Potentially the lowest-mileage, most original example available
Factory fresh condition with only 18,000 km and all original books
Silver Sand over black leather with white piping, recent full service
The Rolls-Royce Corniche Convertible
The sky's the limit. This is how Rolls-Royce described its newest and most exquisite model, the Corniche Convertible, upon its debut in 1971. At a time when the four-seater convertible as a concept seemed to be on its way out, a new version of the open-top Rolls-Royce built since 1967 on the basis of the Silver Shadow Coupe was launched. Its immaculate finish and stately proportions still turn heads today. Constantly refined and updated over several decades, it remained in production until 1995 and became a symbol of success among VIPs and media celebrities.
A new era began with the launch of the Rolls-Royce Silver Shadow in 1965, the marque's first car to feature a state-of-the-art monocoque body construction. In 1966 the four-door sedan was followed by a two-door coupe version with a shortened roofline, which was built at Mulliner Park Ward in London. And a convertible joined the line-up the following year. In 1971, these two derivatives acquired the title 'Corniche', the poetic sounding name given to a coastal road in the south of France – where Sir Henry Royce had spent a large part of his life. The moniker was intended to symbolise the kinds of places the creators of these extra-special Rolls-Royces envisioned them gliding along, steered by the array of stars and celebrities whose faces were plastered across magazine covers at that time. 
Like all Rolls-Royce cars, the Corniche had an imposing appearance, measuring nearly 5.20 metres in length and weighing in at 2.25 tonnes unladen. With the roof down, it held the captivating air of a magnificent luxury yacht. This was accompanied, needless to say, by a commensurate amount of muscle 'below deck'. The V8 supposedly generated slightly more power in the Corniche than in the sedan version of the car, although its performance was merely described as 'adequate', rather than being explicitly mentioned. The Solex four-barrel carburettor introduced in 1975 hiked the engine's propulsive power another notch, while the factory figures for 1980 quoted a time of around 11 seconds for 0 to 100 km/h (62 mph) and a top speed of nearly 200 km/h (124 mph). These were academic numbers for a vehicle whose propensity for leisurely cruising was second to none.
Anyone who has ever had the honour of taking the wheel of a Rolls-Royce of this ilk will be familiar with the overwhelming feeling evoked by its exquisite appointments and meticulous build quality – the fine aroma of the Connolly leather, the grain of the wood trim, the click of the switches, the effortlessness of all functions (the lever for the three-speed automatic gearshift even had servo assistance). It is all quite mesmeric and can perhaps be best compared to the sensation when contemplating and touching a work of art. A Rolls-Royce may well instil a sense of respect and perhaps even awe when seen from the outside, but on the inside it pampers its owner with delightful ease of use that borders on the childishly simple.
The soft-top roof was another shining example of masterful craftsmanship. It had a thick lining and was, naturally, operated at the push of a button. The cover had to be buttoned down by hand admittedly, but it was a perfect fit. Impermeability to rain went without saying, while the inherent differences in construction meant acoustic insulation was slightly inferior to the coupe variant's. Production of the coupe came to an end in 1982.
All Corniche models were built in London until 1992 – at Mulliner Park Ward, a firm created out of the merger of two formerly independent coachbuilders acquired by Rolls-Royce in 1939 and 1961 respectively. Over the years, the original version evolved unobtrusively into the Corniche II, III and IV and the Corniche S. In 1992 production shifted to Crewe and in 1995 the order books finally closed with a total of 5,146 examples recorded (Rolls-Royce Corniche Convertible, including II – IV and Corniche S).
The Corniche represents Rolls-Royce at its best, complete with the ability to make its owner forget the price tag after a couple of years and provide immense pleasure throughout the car's lifetime.
This 1979 Rolls-Royce Corniche Cabriolet
Our fantastic Corniche may well be the lowest-mileage, most original example in existence. Imagine that it's 1981. You're in the market for the most luxurious, coachbuilt, open-top car on the market. Your local Rolls-Royce partner discretely informs you about an example, that he has just taken as part exchange from one of his VIP clients. Needles to say it's in as new condition with unmarked bodywork and interior and coming with a stamp in its service book at 1705 mls from Highams in Houston, Texas. This is the best way of describing this time-warp example. Unrepeatable may be an overused word, but we feel it adequately describes our Corniche.
The elegant Silver Sand paint is unmarked an in excellent condition, including the contrasting pinstriping, applied by hand to all new cars by Mulliner Park Ward. The black soft-top is in as new condition and opens at the touch of a button. Inside, the car was specified in black Connolly leather with white piping, which suits the classic paint colour perfectly. Black Wilton wool carpets are naturally standard and they are also in as new condition. The polished wood veneer on dashboard, centre console and doors, often cracked on examples from this period, is as it left the factory. In addiiton to the radio, our car is fitted with a Pioneer auto-reverse cassette deck, that still has the protective plastic film left on the opening slot! This may be hard to believe, but the pictures speak for themselves. However, this car really has to be seen to be fully appreciated.
It's well-known that the complex mechanics and hydraulics of a Rolls-Royce need expert maintenance to function properly and a neglected car may be extremely costly to put right. Thankfully, the few caretakers of this example have always maintained it regardless of cost. It's been with its current collector owner since 2013, when a specialist sourced it for him in California with 16,800 km on the clock. Recently fully serviced, the car runs and drives perfectly. We have added a few video clips of the engine running. As in most Rolls-Royce, it's hardly audible on tickover. The engine bay is in factory fresh condition with all stickers and labels present and immaculate. The story continues underneath with a clean chassis. All suspension components are fully up to date, as is the exhaust. No leaks. In short, this is a car to drive and enjoy and it runs as well as it looks.
Apart from its time-warp condition, this Corniche comes with all books: handbook, handbook supplement, consumer information, stamped service book, sales and service handbook. Pictures from its previous life document its original and splendid condition. When registered in Europe, the owner received a FIVA passport in addition to the classic registration. A unique opportunity to acquire the perhaps best exapmle available and this car will take pride of place in any serious Rolls-Royce collection.
Fahrzeugdaten
Marke

Rolls-Royce

Modell

Corniche

Modellbezeichnung

Corniche I

Baureihe

Corniche

Erstzulassung

12.1979

Baujahr

1979

Tachostand (abgelesen)

11280 mls

Fahrgestellnummer

DRK50172

Motornummer

50172

Gänge

Nicht angegeben

Matching numbers

Ja

Anzahl Vorbesitzer

3
Technische Details
Karosserieform

Cabriolet

Leistung (kW/PS)

155/211

Hubraum (ccm)

6750

Zylinder

8

Türen

2

Lenkung

Links

Getriebe

Automatik

Gänge

3

Antrieb

Heck

Bremse Front

Scheibe

Bremse Heck

Scheibe

Kraftstoff

Benzin
Individuelle Konfiguration
Außenfarbe

Grau

Herstellerfarbbezeichnung

RR.9510179 Silver Sand

Schiebedach

Nein

Faltdach

Nein

Servolenkung

Ja

Zentralverriegelung

Ja

Elektrische Fensterheber

Ja
Innenfarbe

Schwarz

Innenmaterial

Leder

Sitzheizung

Nein

Klimaanlage

Ja

ABS

Nein

Airbag

Nein

Tempomat

Ja
Zustandskategorie

Original

Gutachten vorhanden

Zustand

Scheckheft & Rechnungen
Zugelassen

Fahrbereit

Unfallfrei

FIVA

Petrolhead Classics
Johan Lundberg
Szent Istvan utca 50
2161 Csomad
🇭🇺 Ungarn
Weitere Fahrzeuge von Petrolhead Classics