Sunbeam Alpine Classic Cars for Sale
11 Offers for Sunbeam Alpine found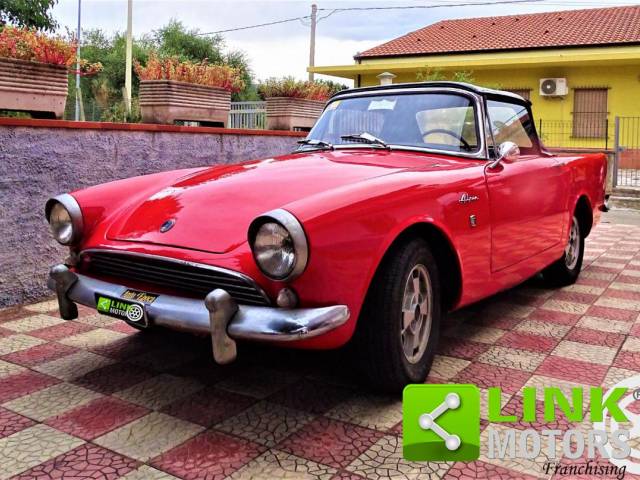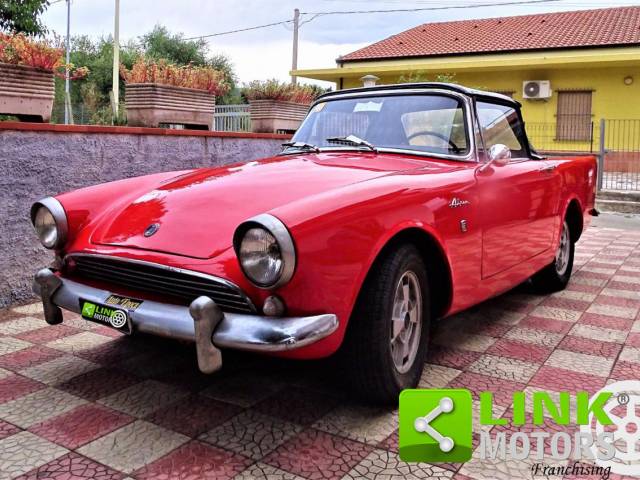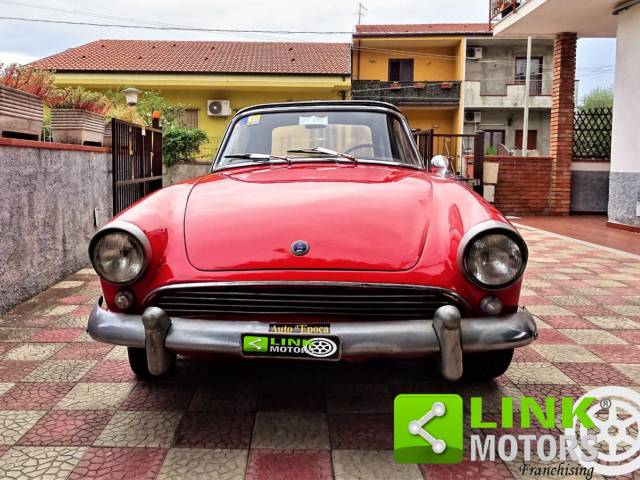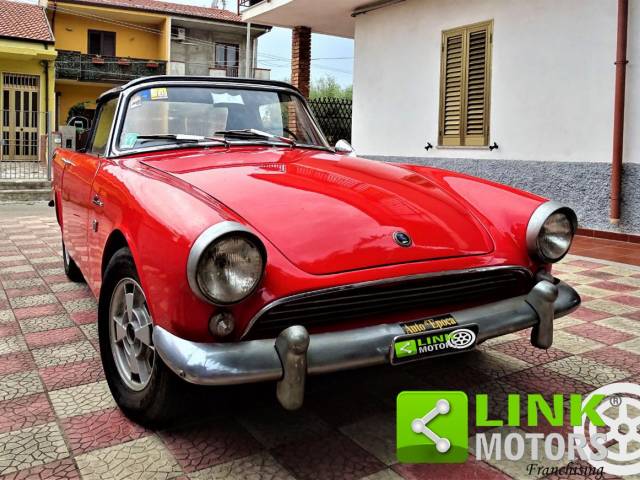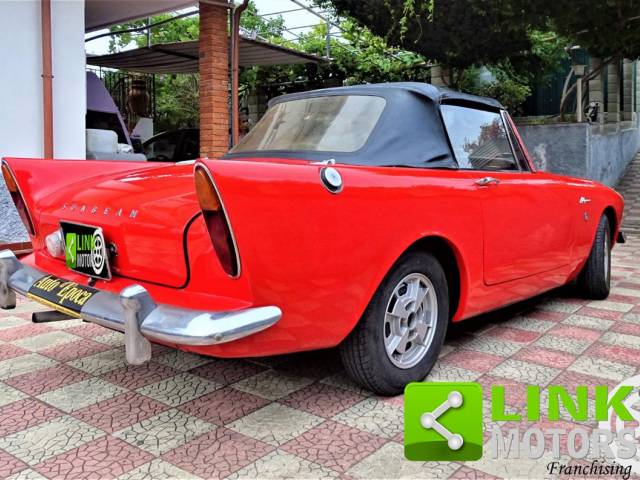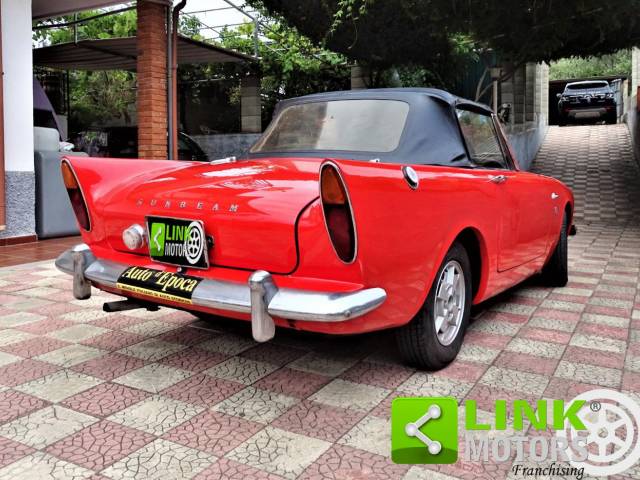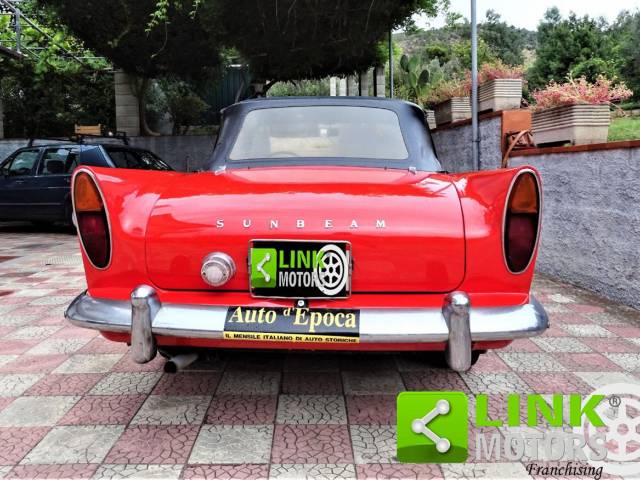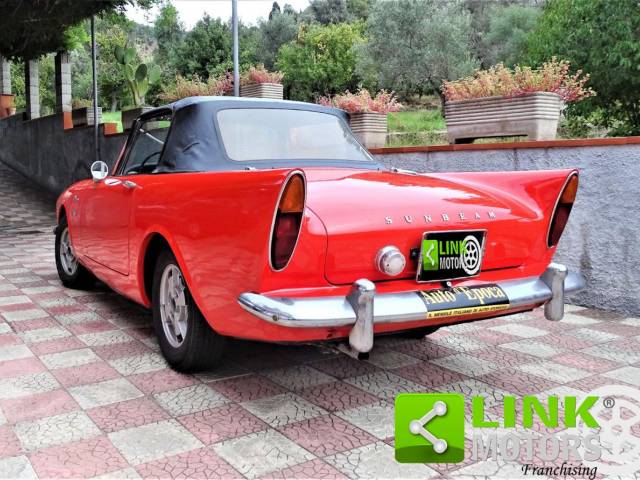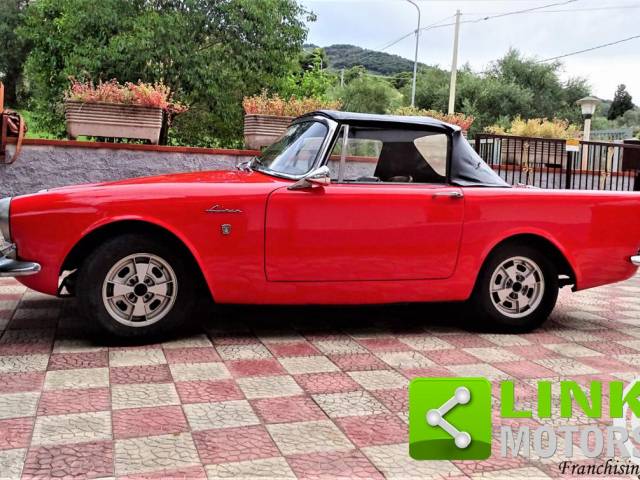 OTHERS-ANDERE Sunbeam 1.6 Alpine
Dealer

away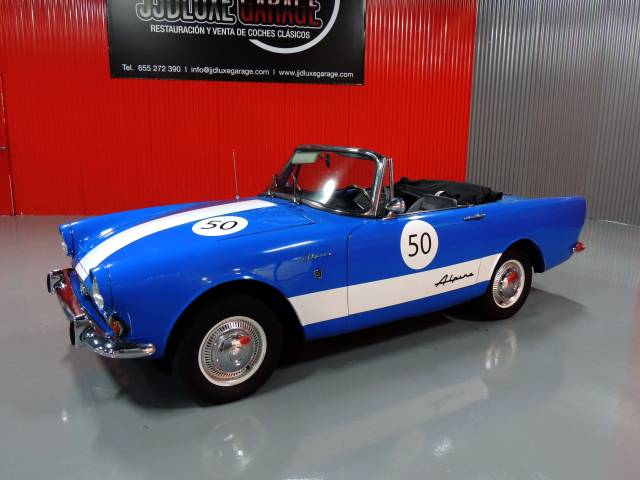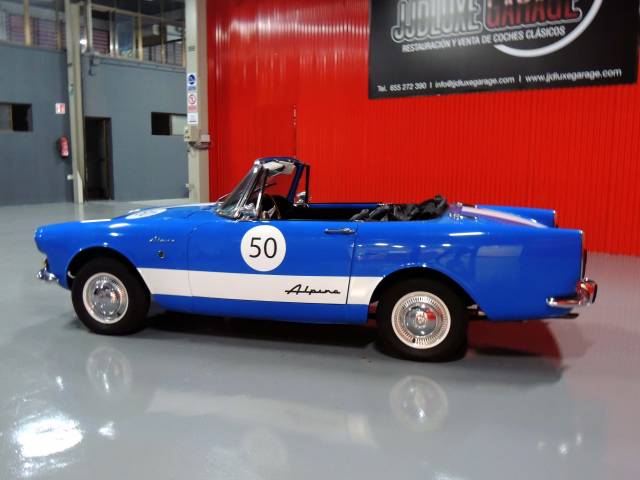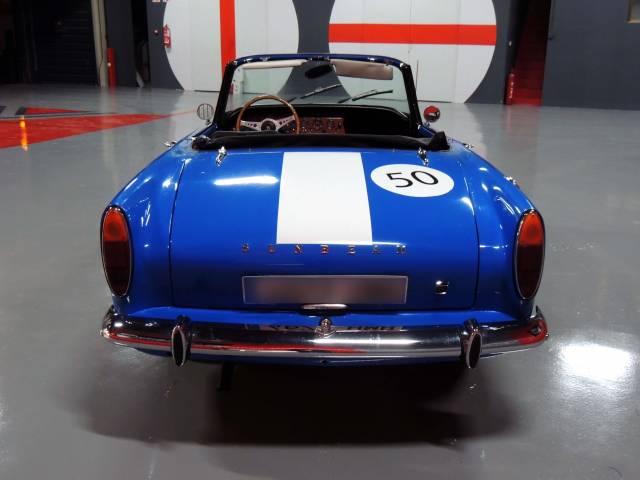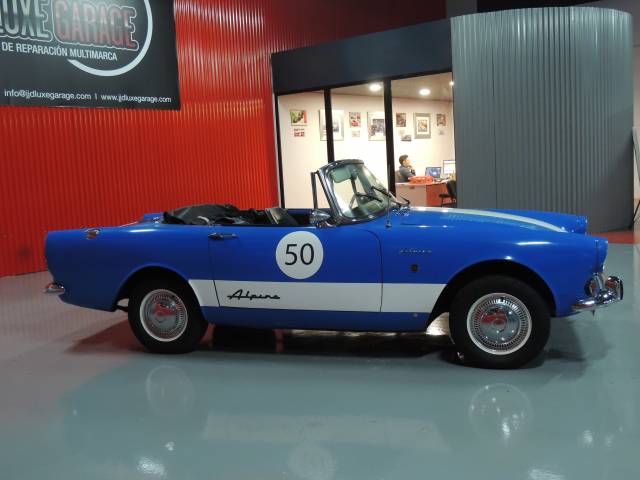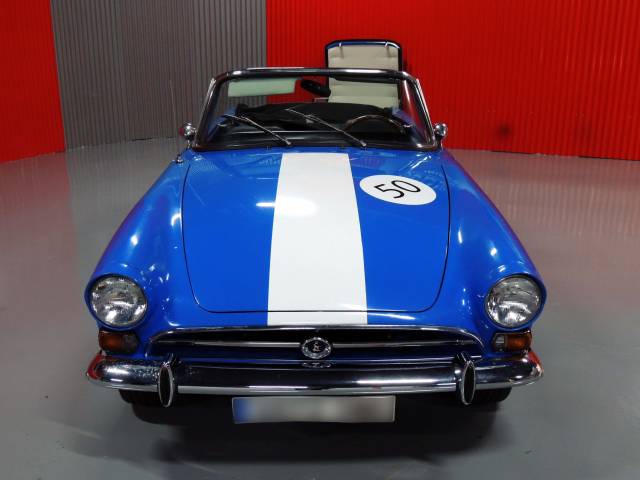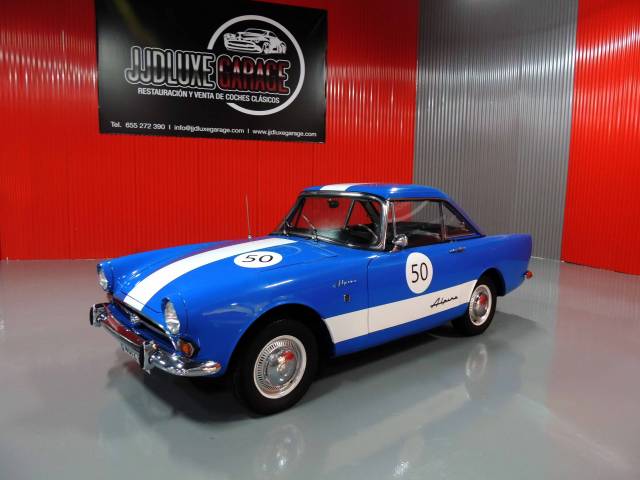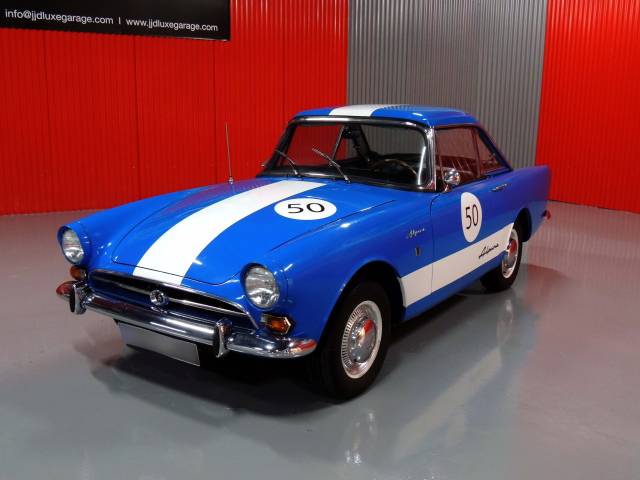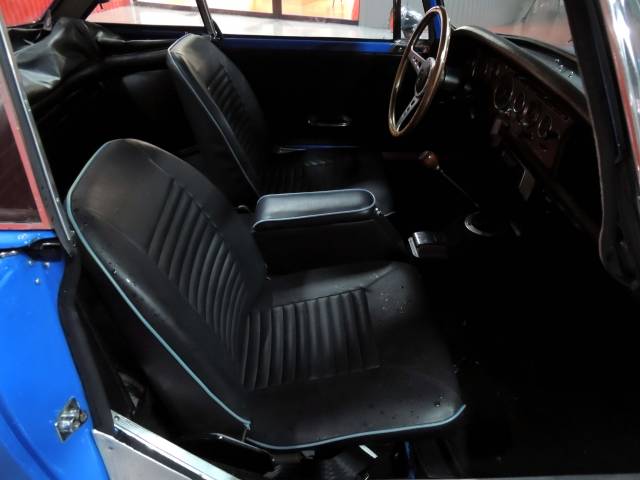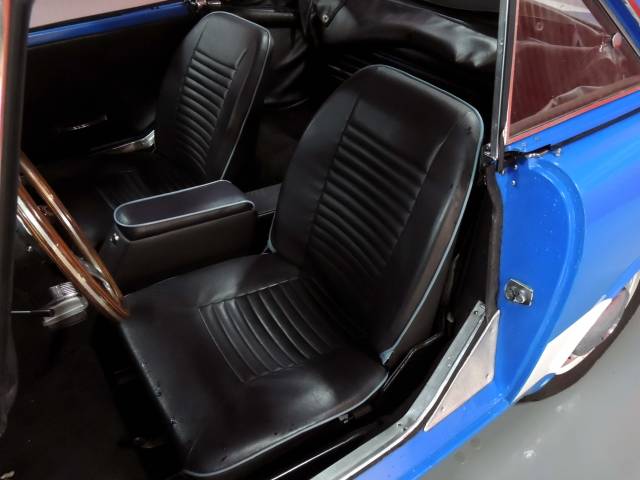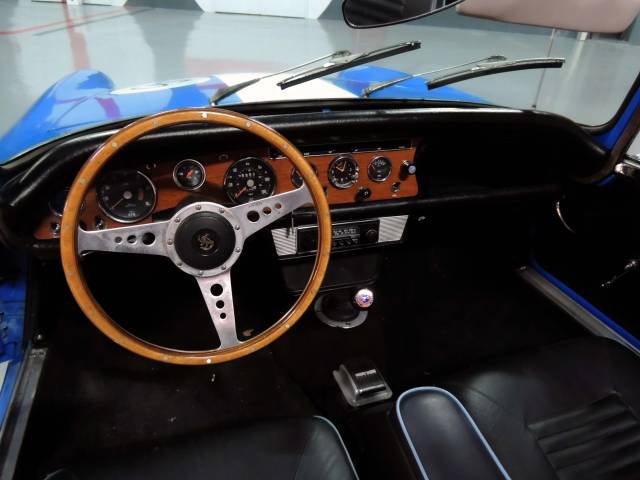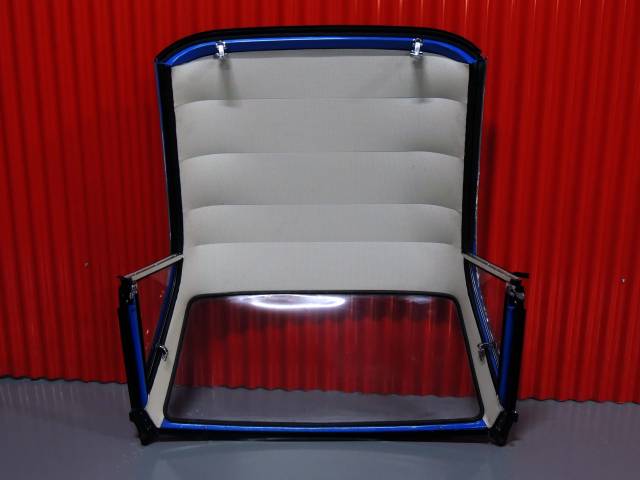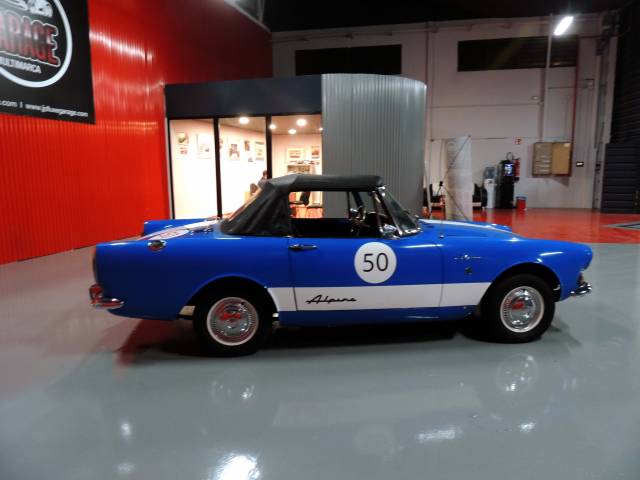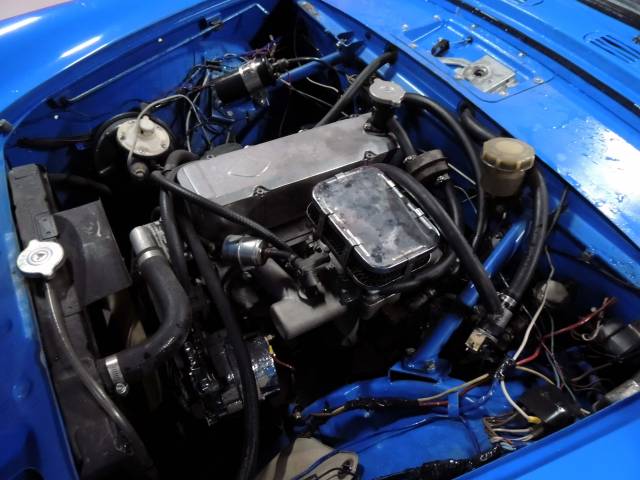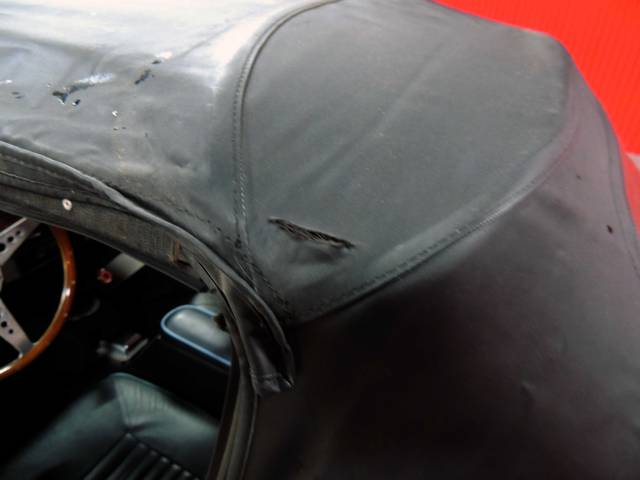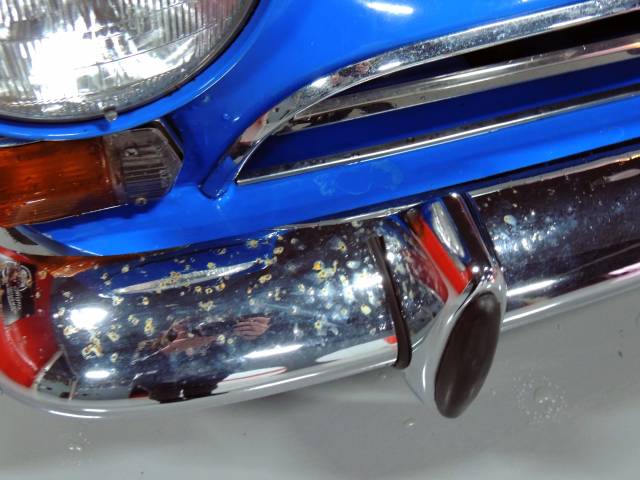 Dealer

away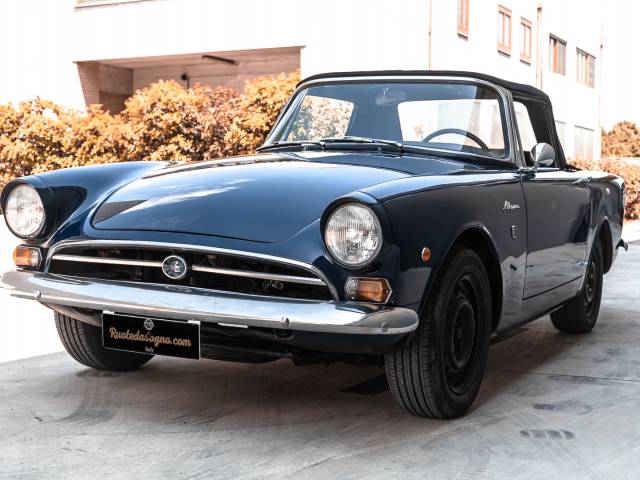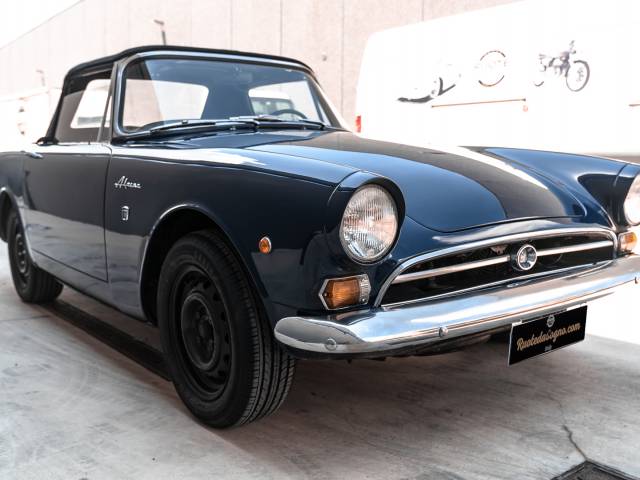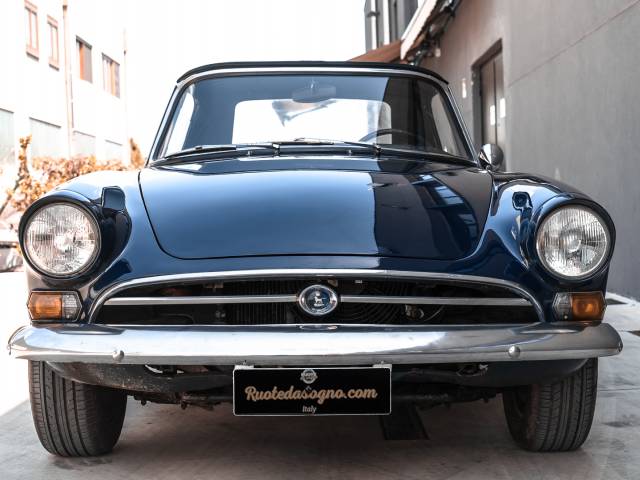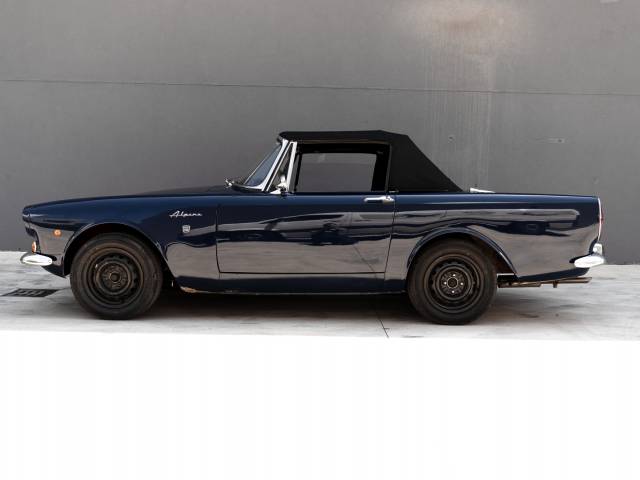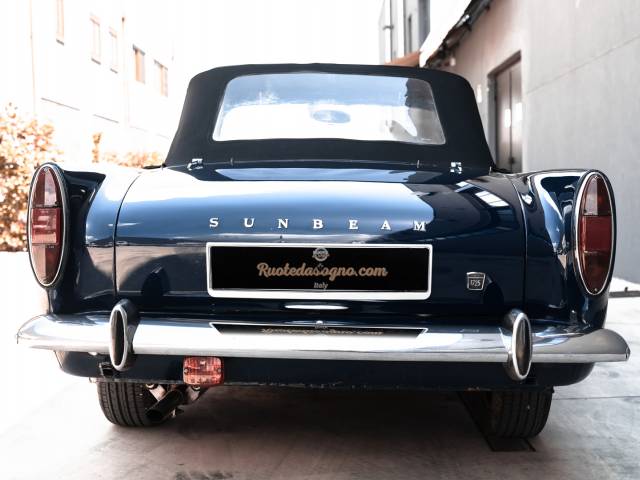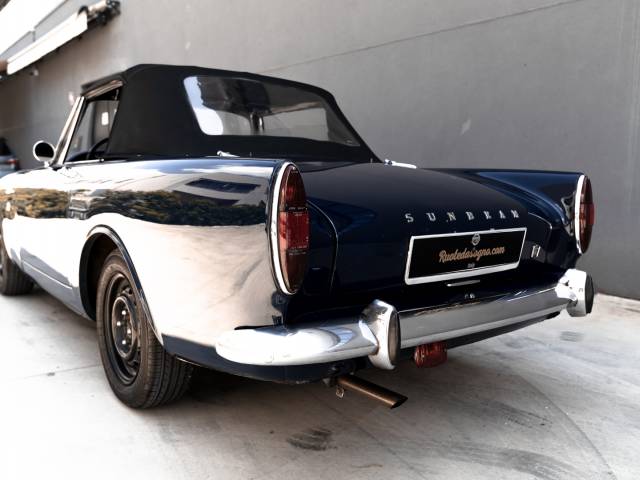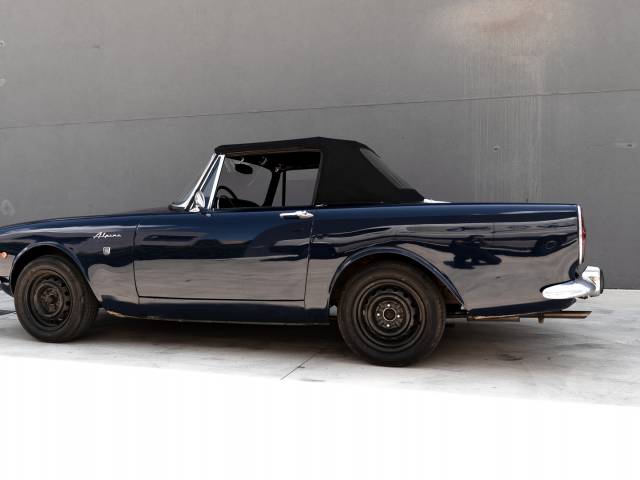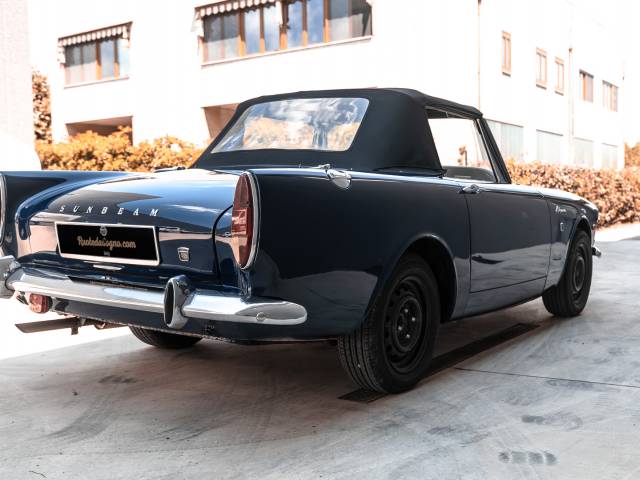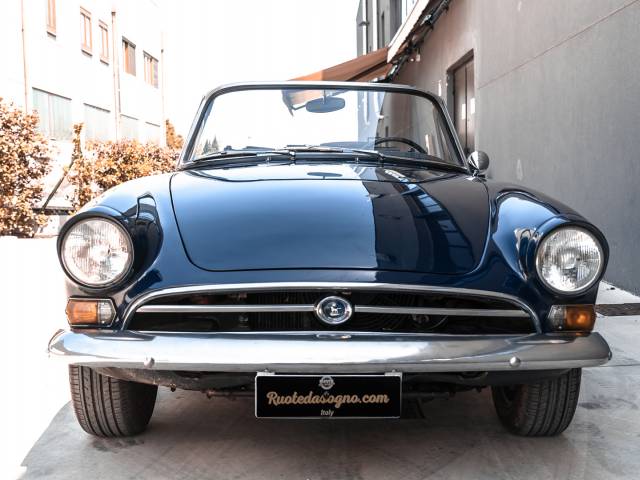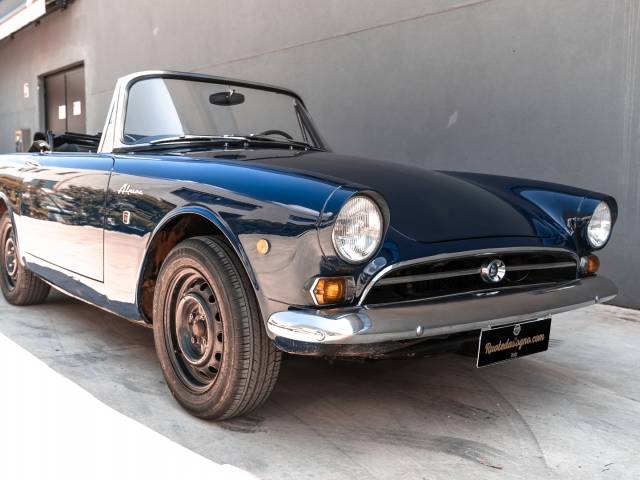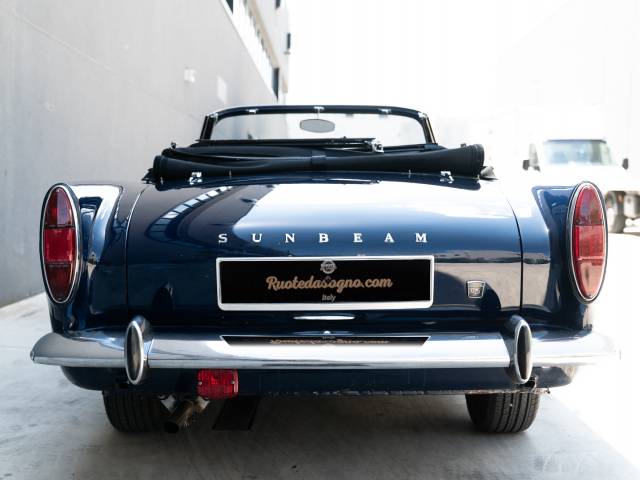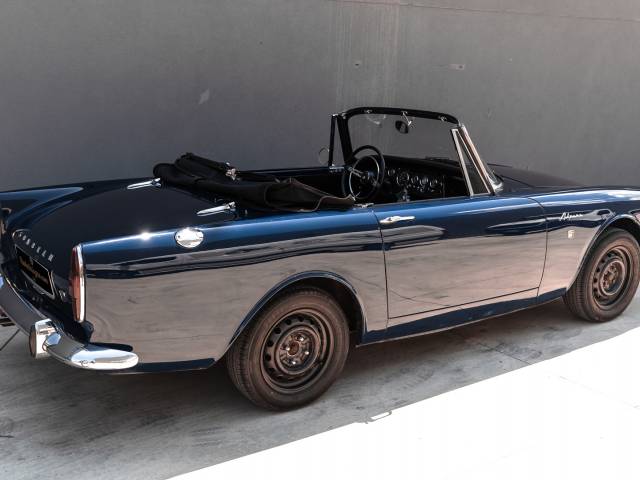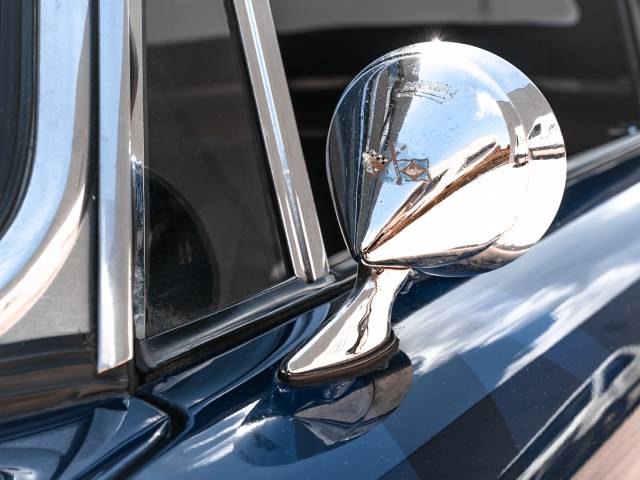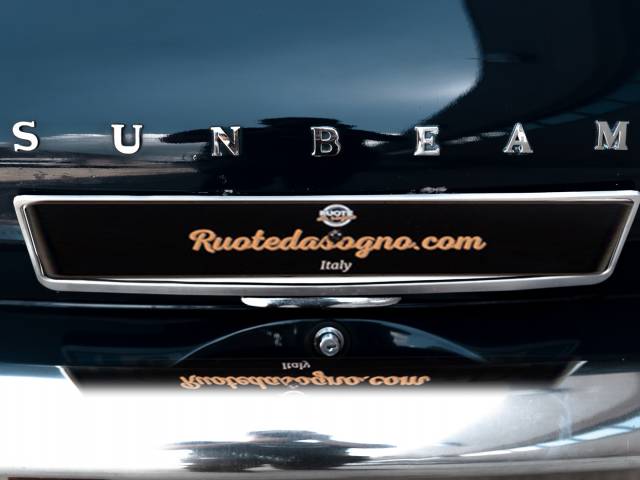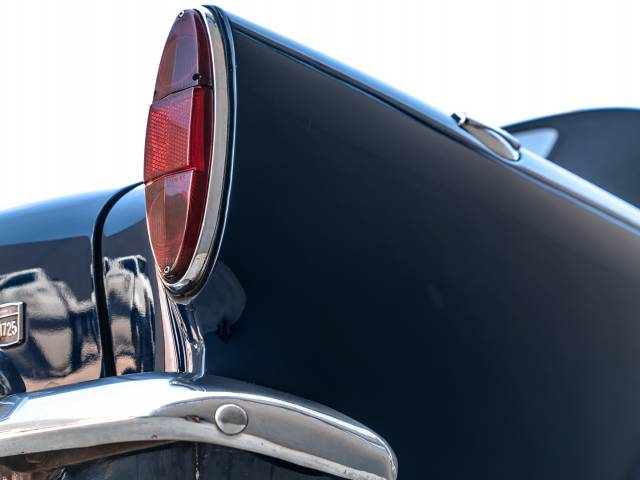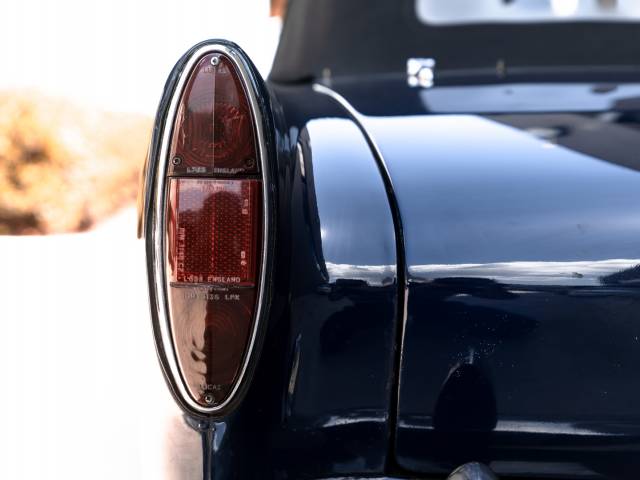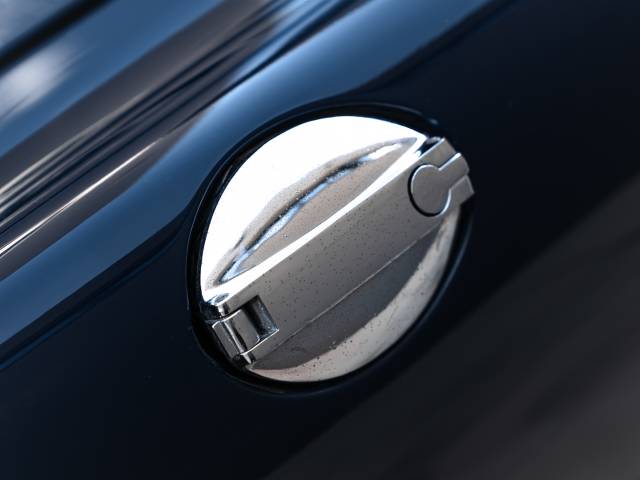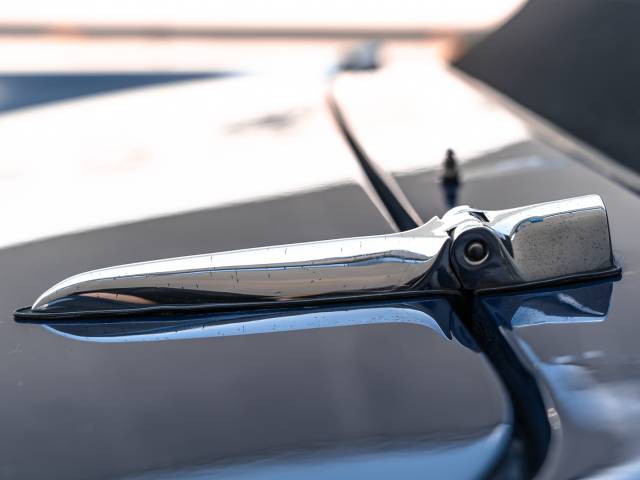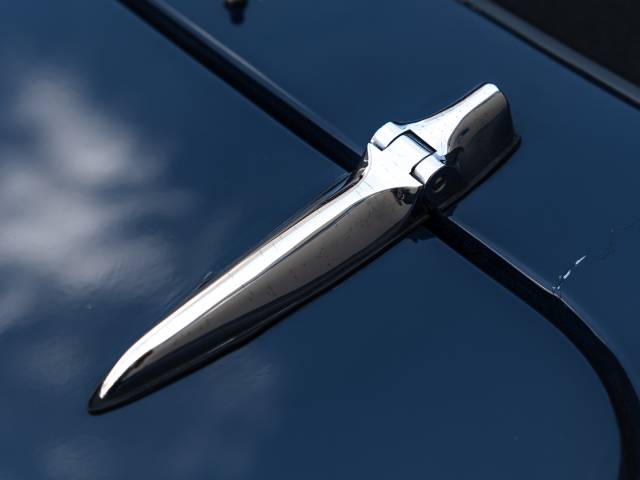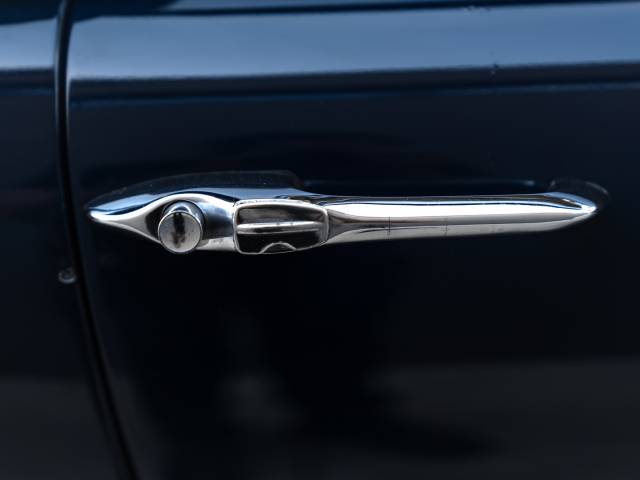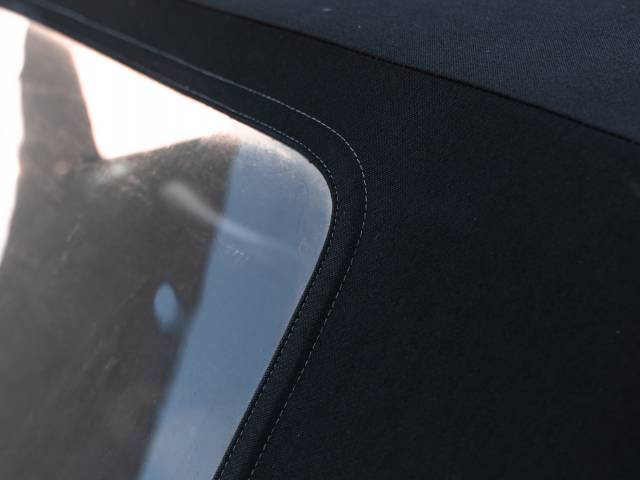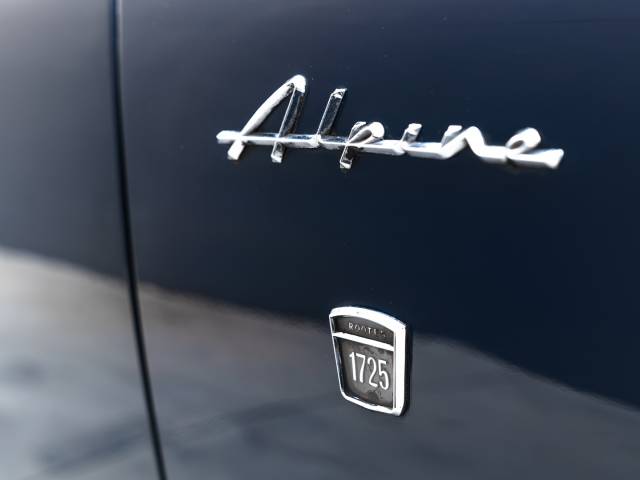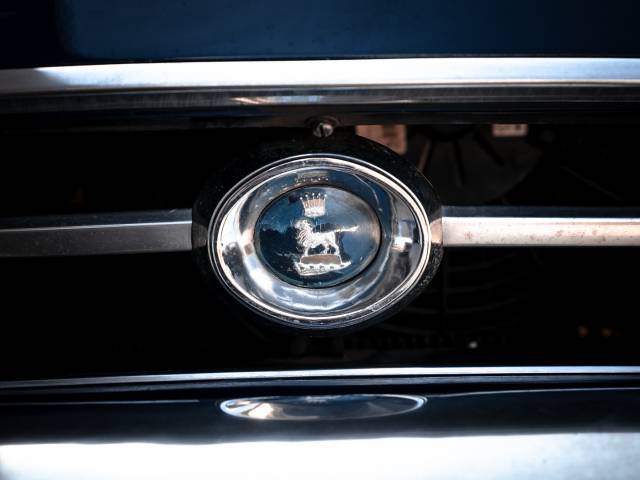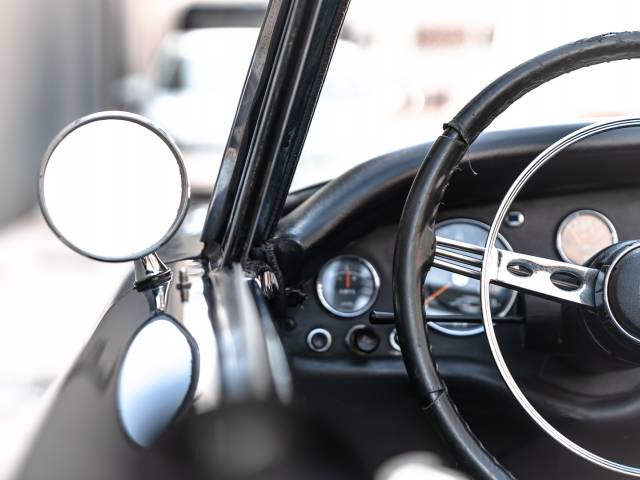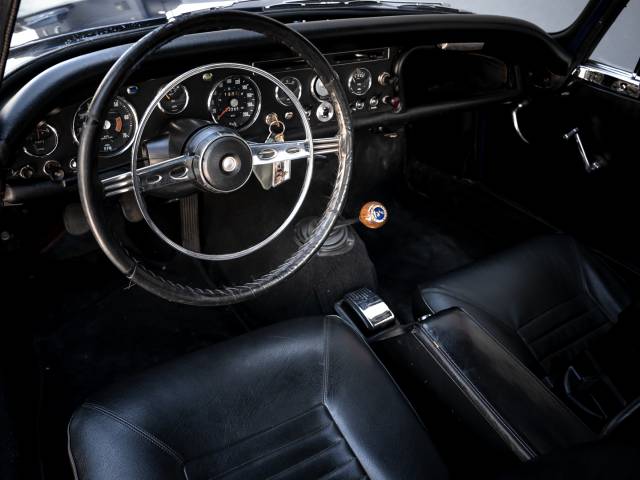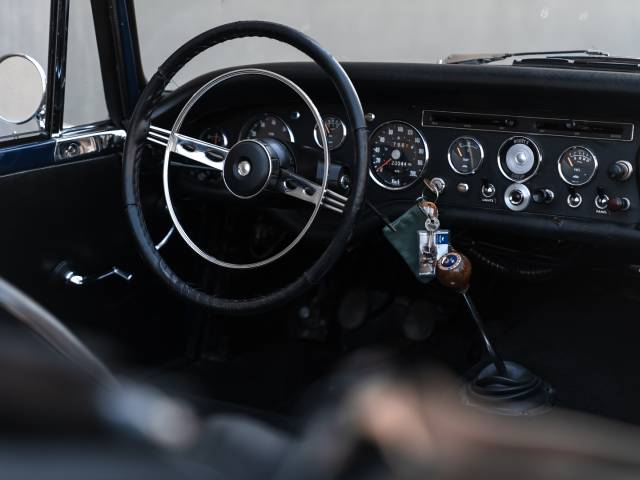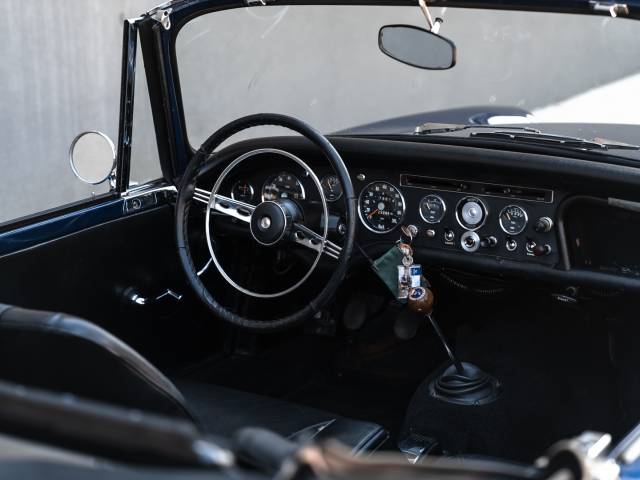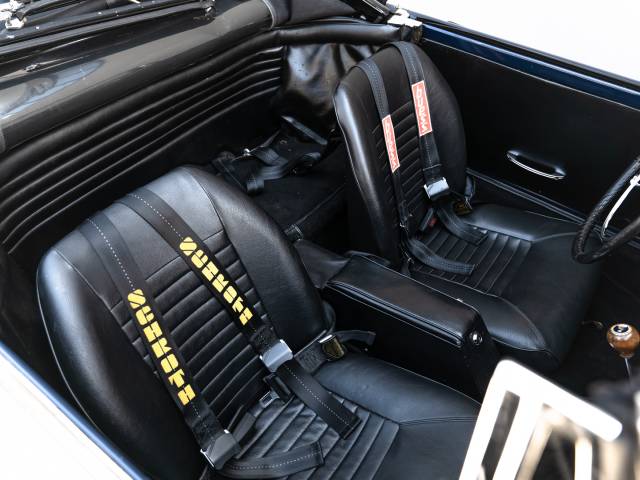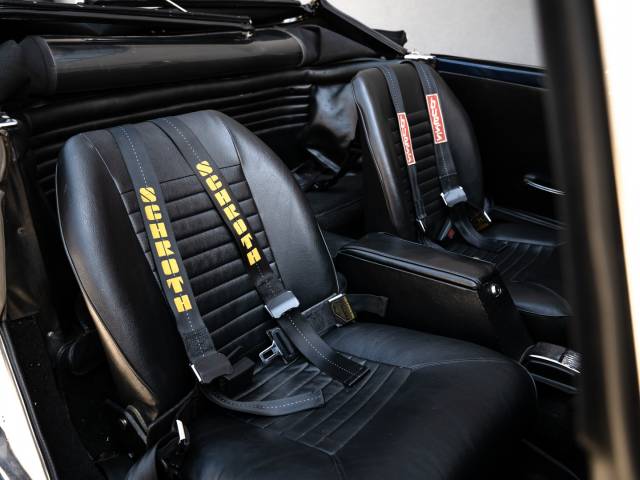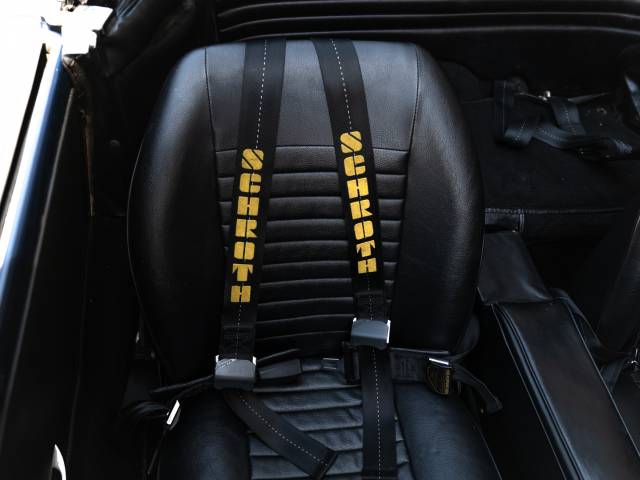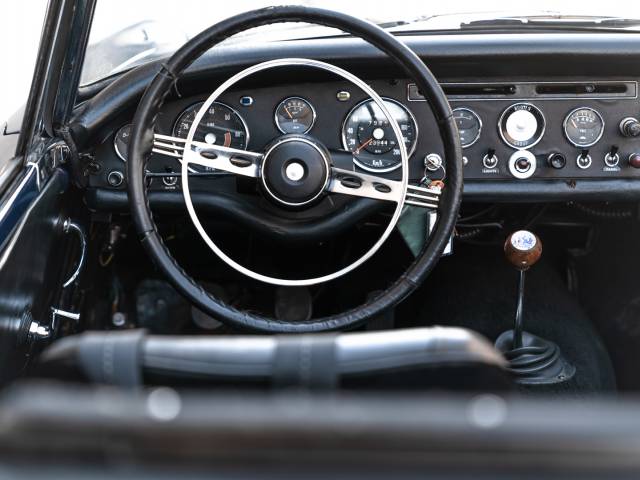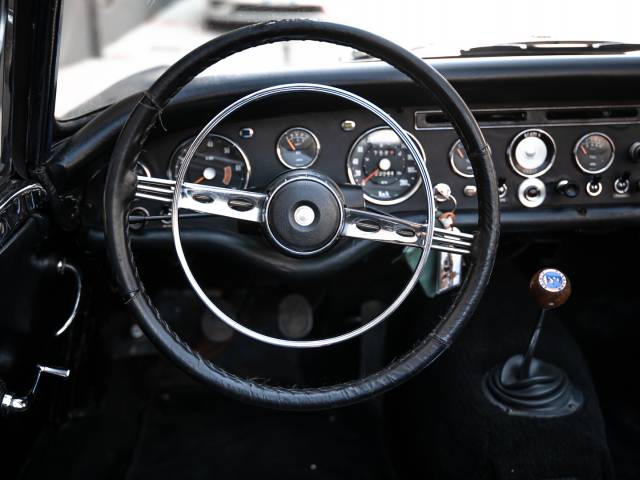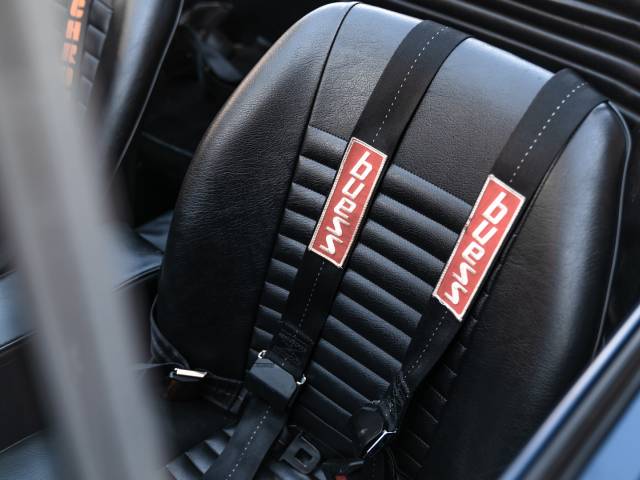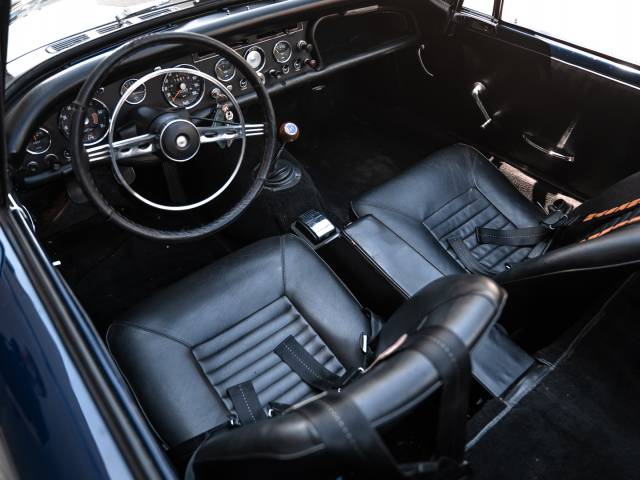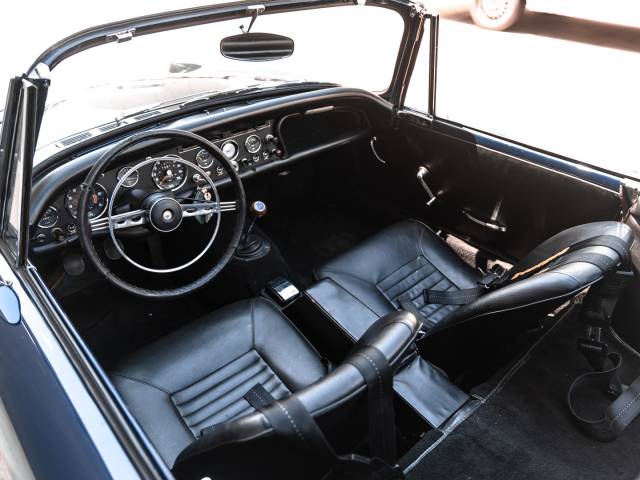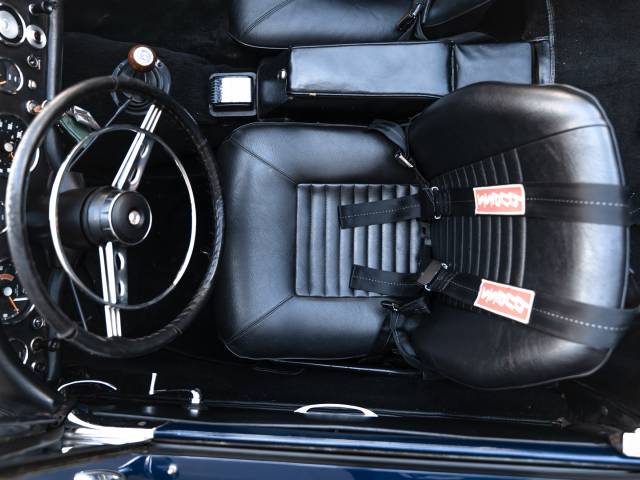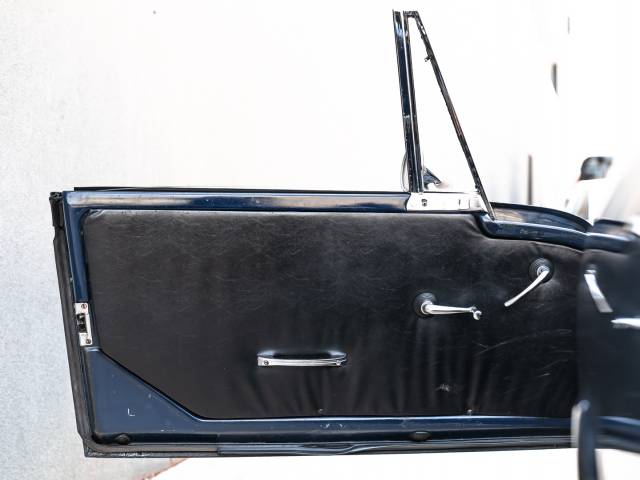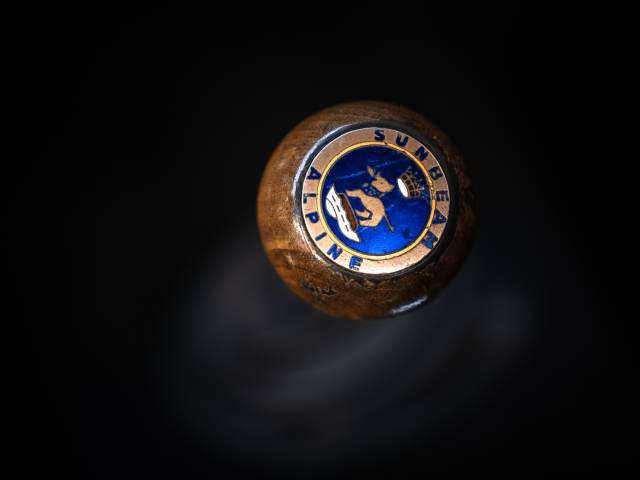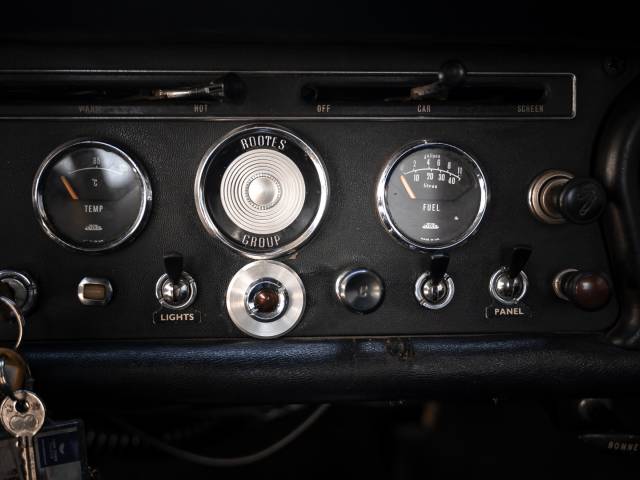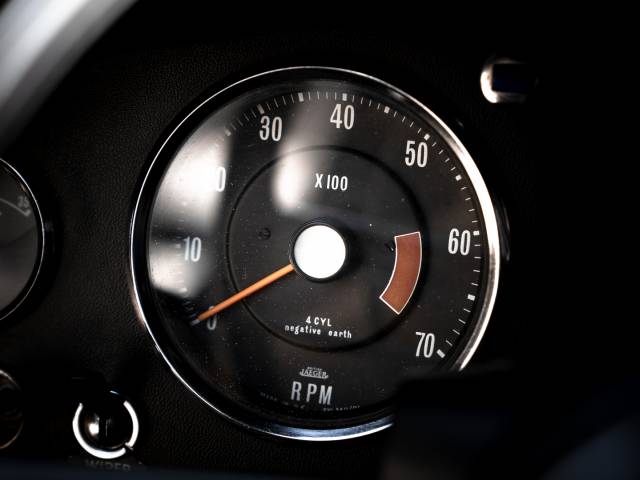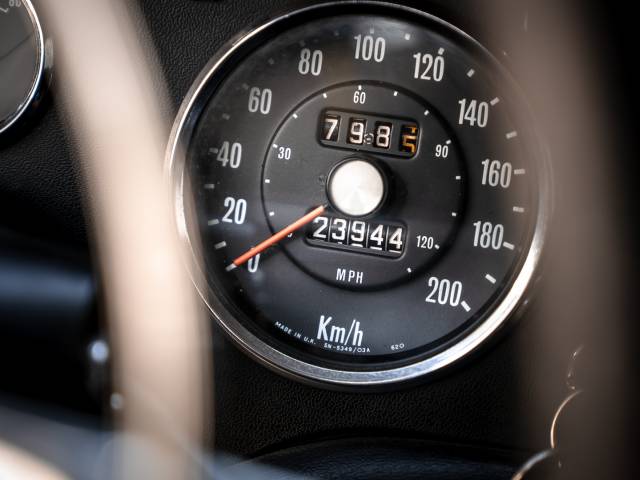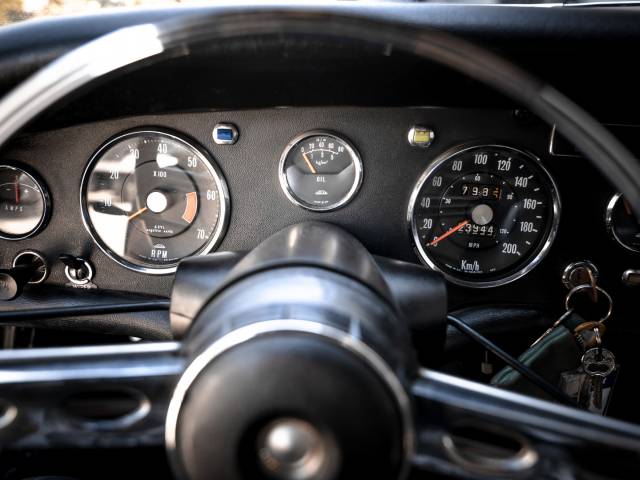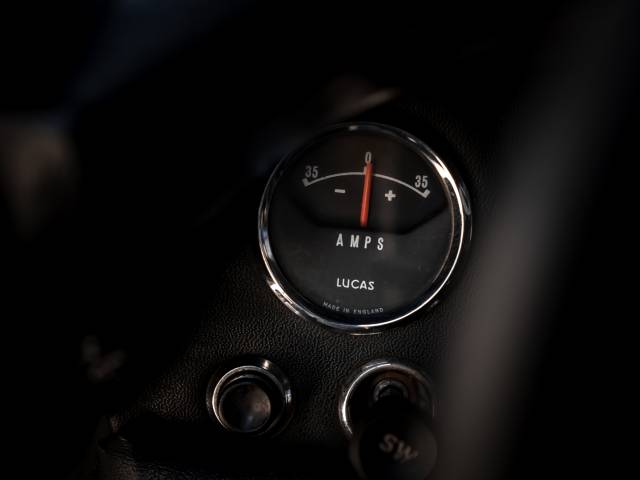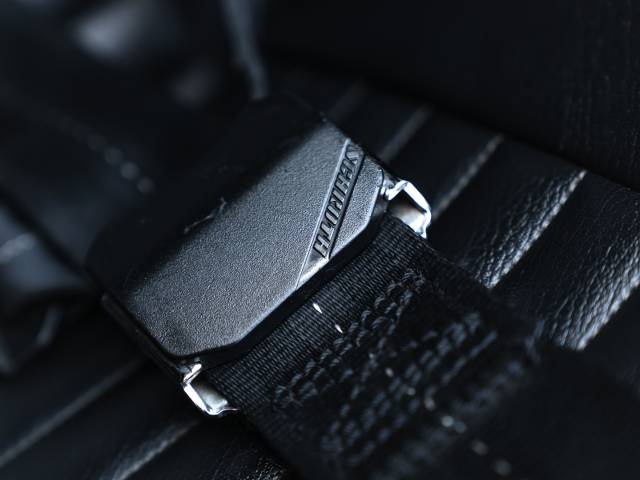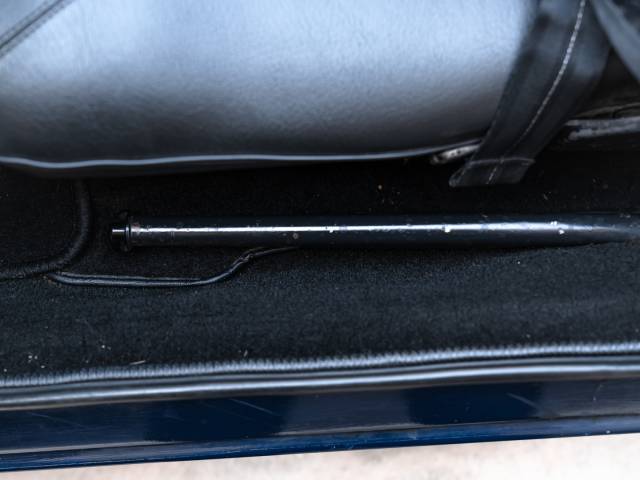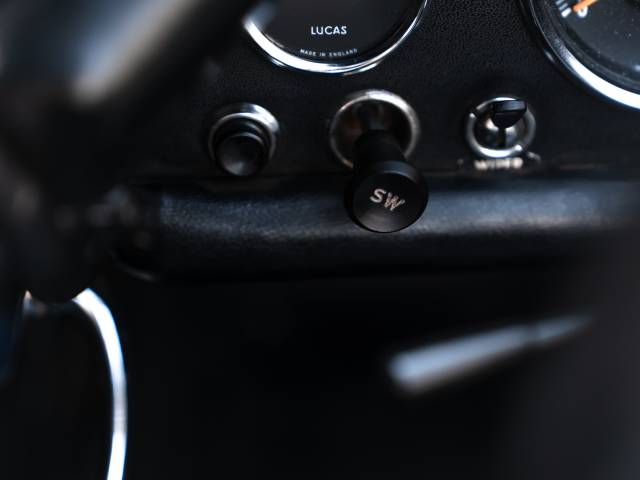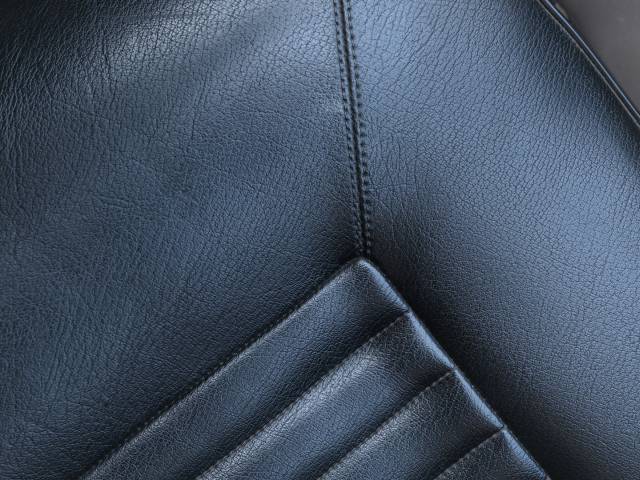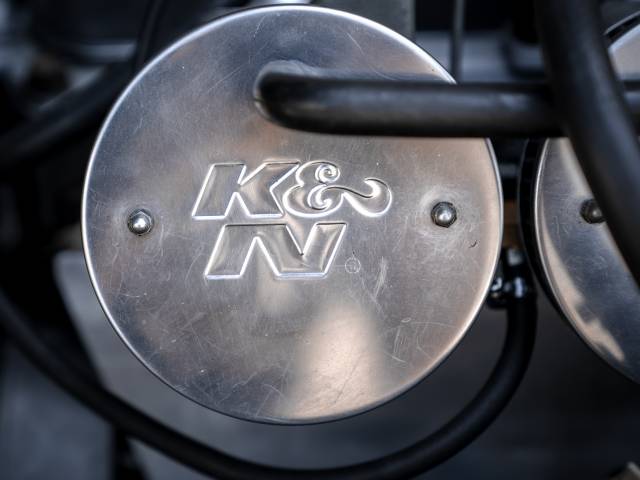 Dealer

away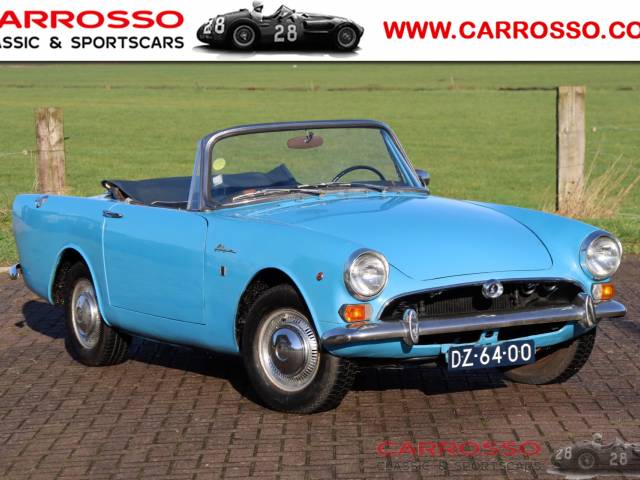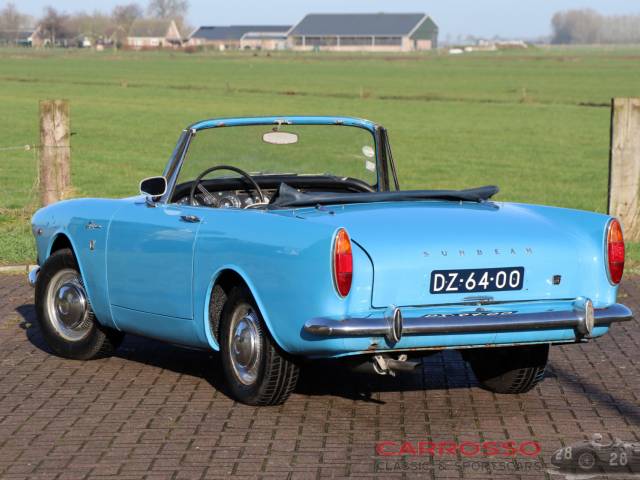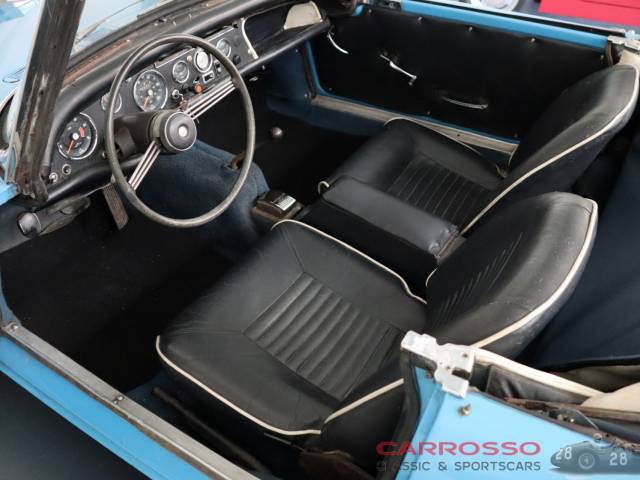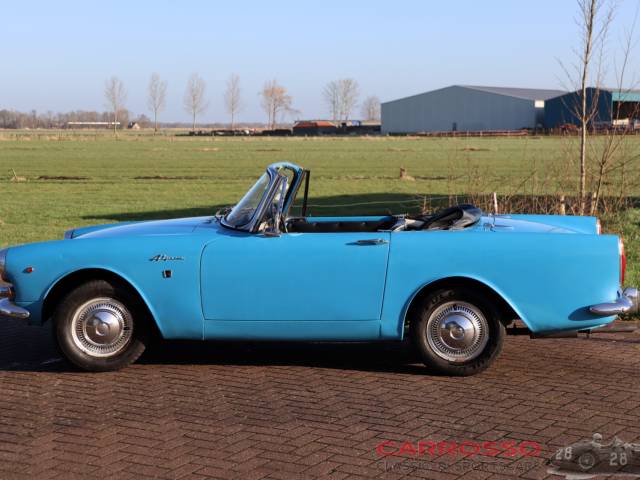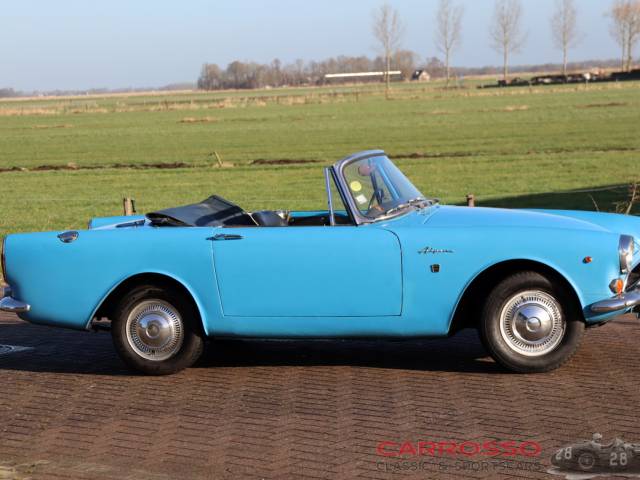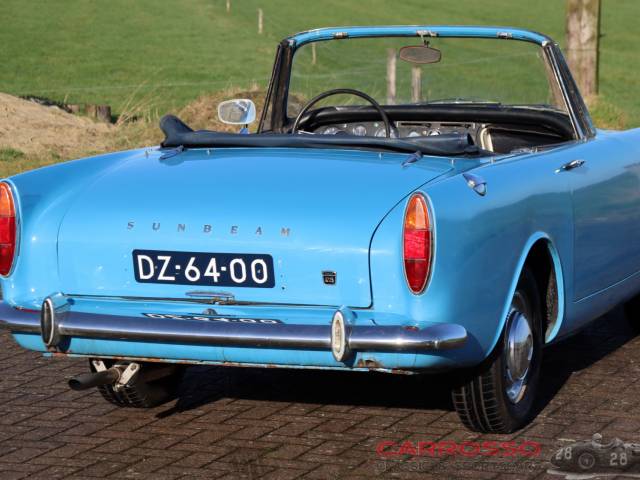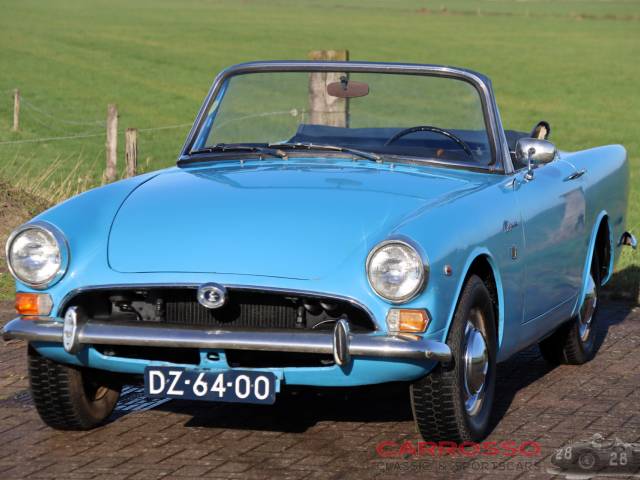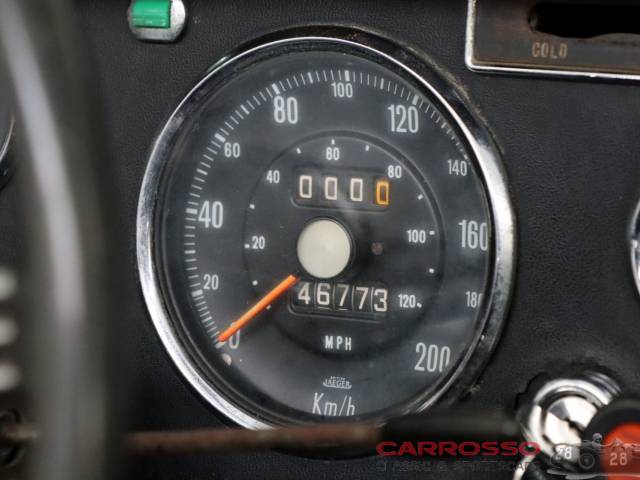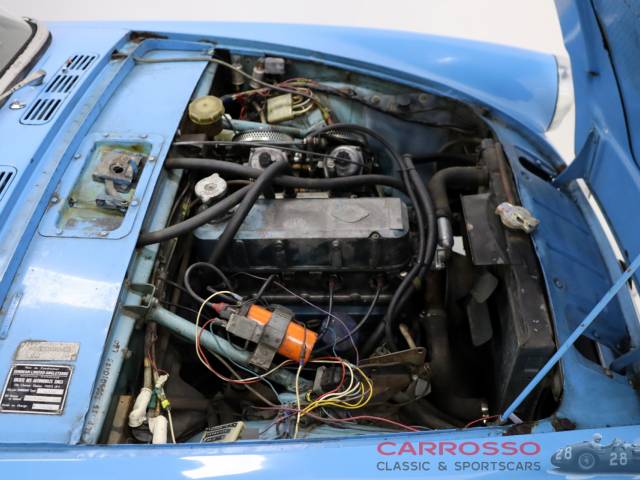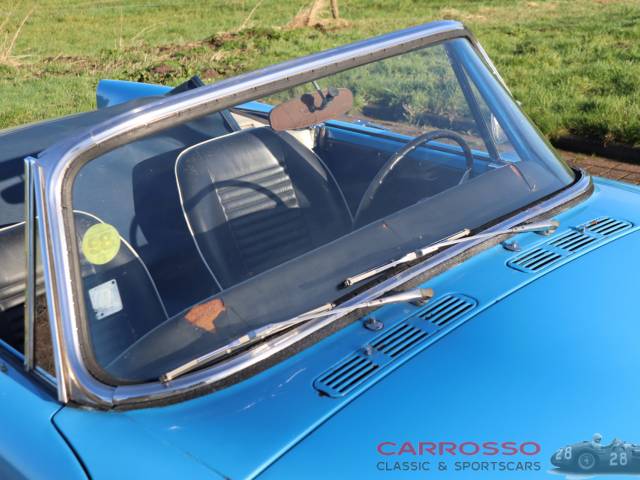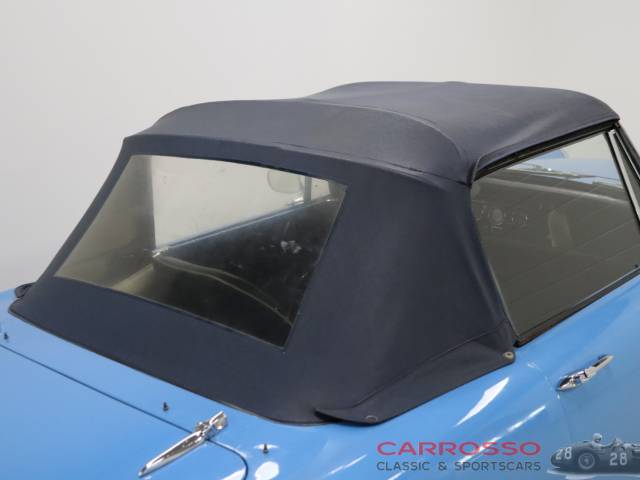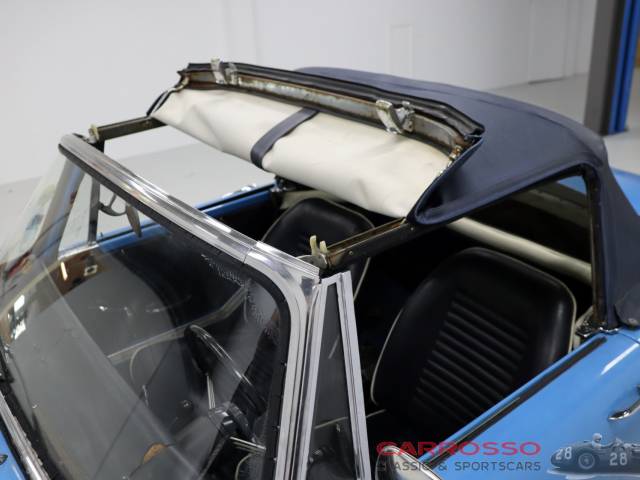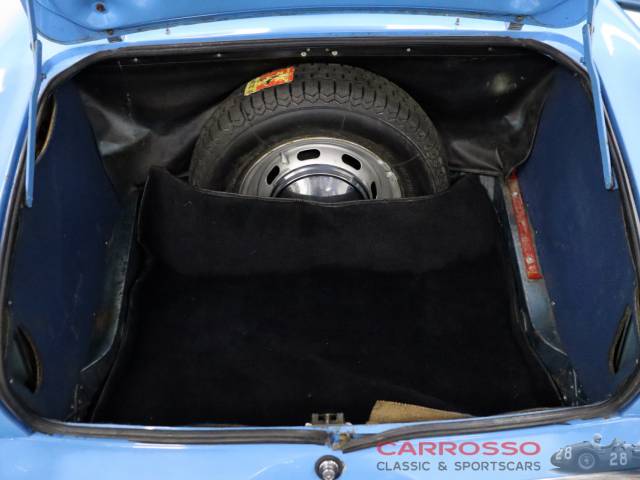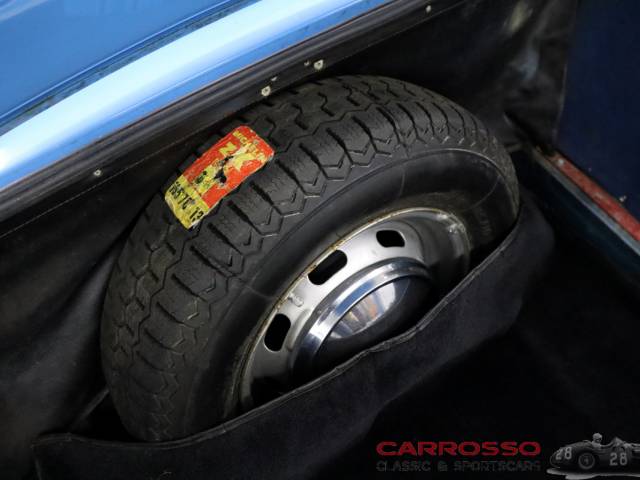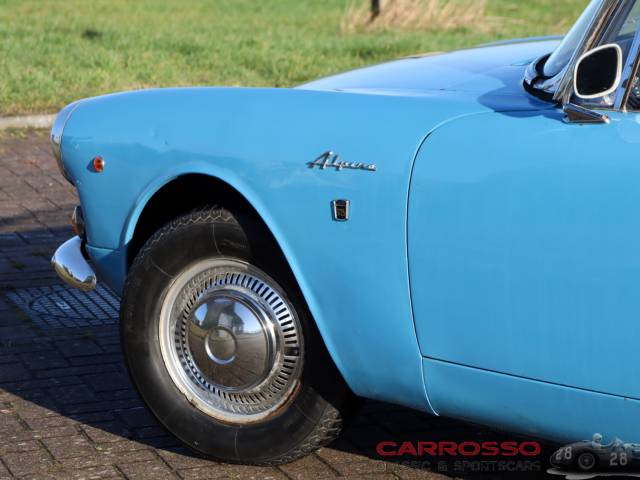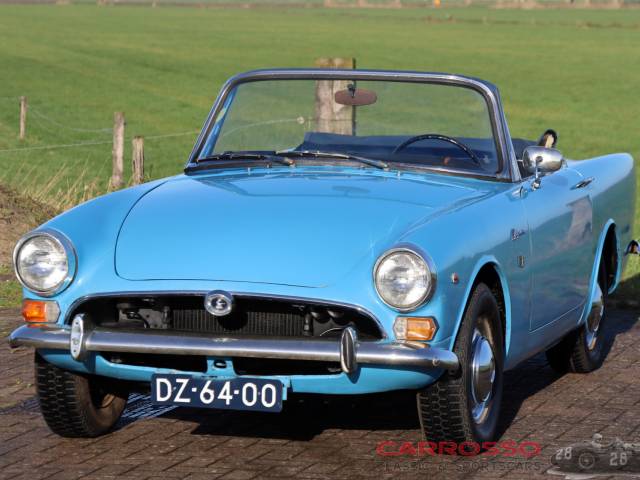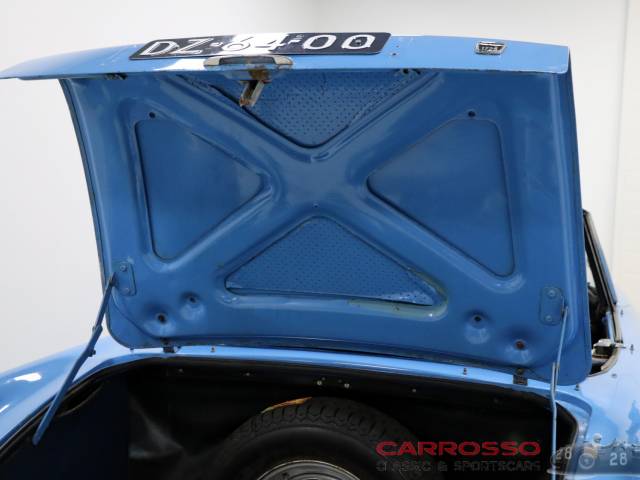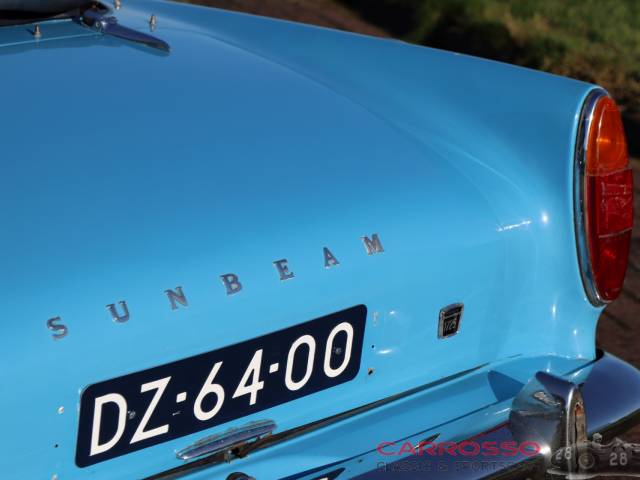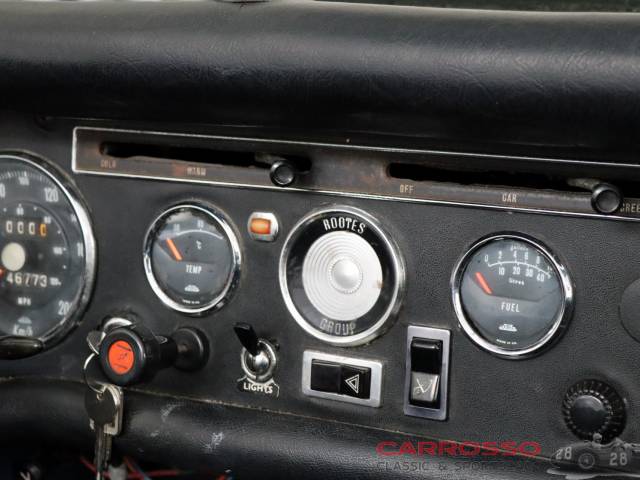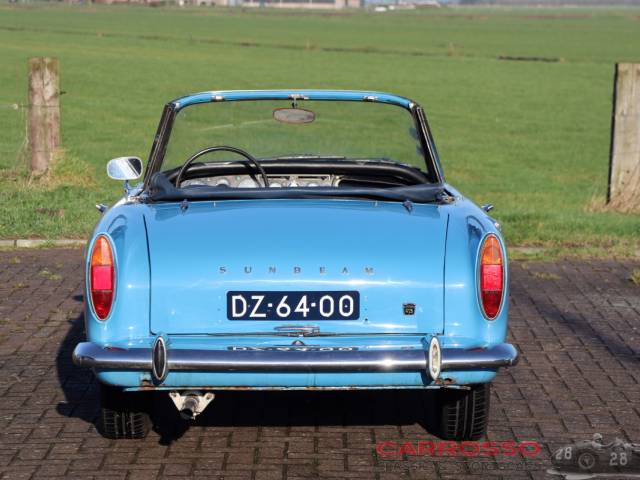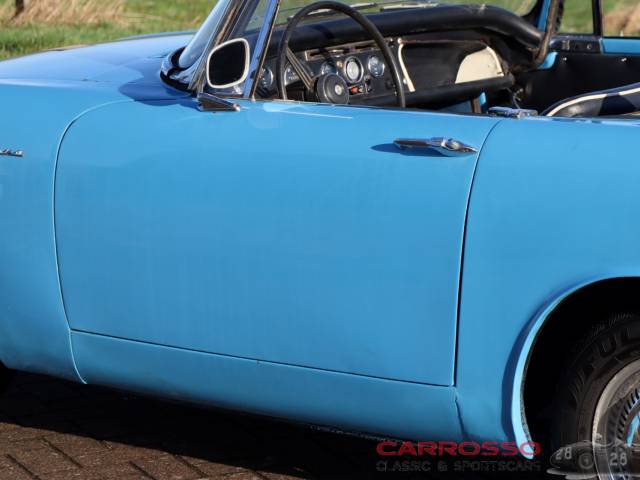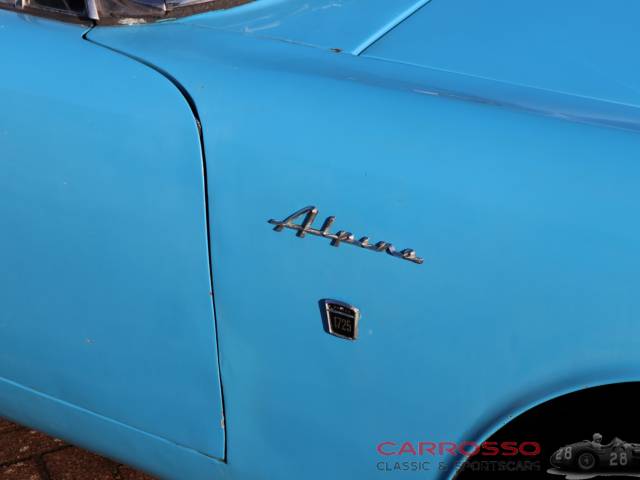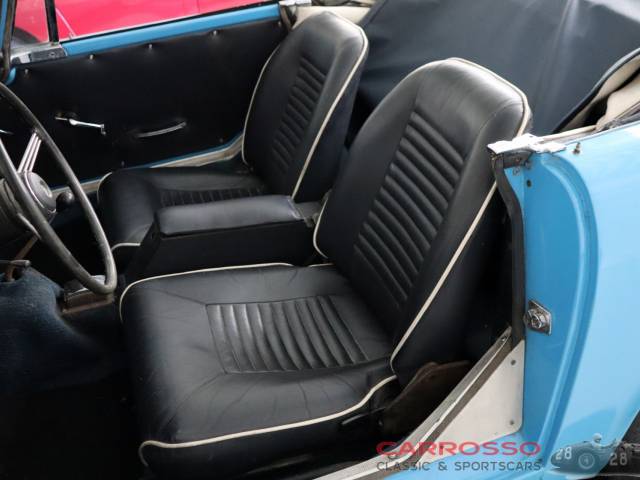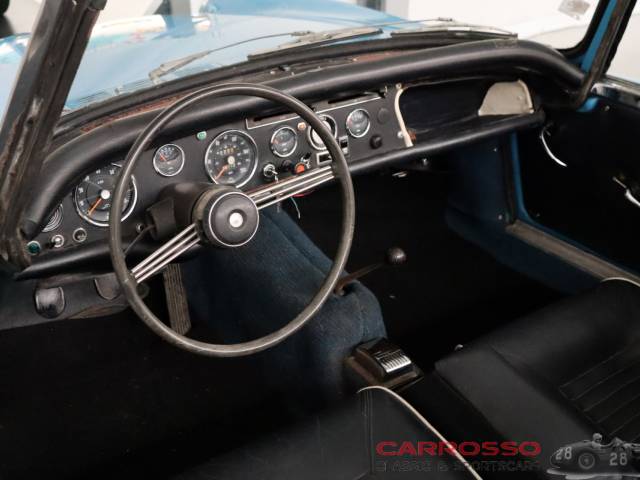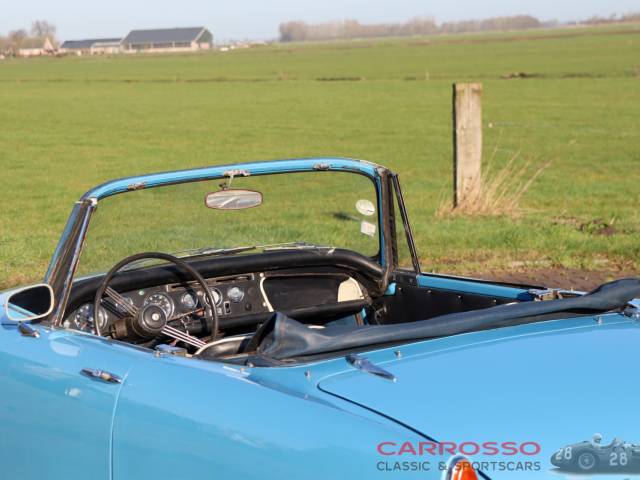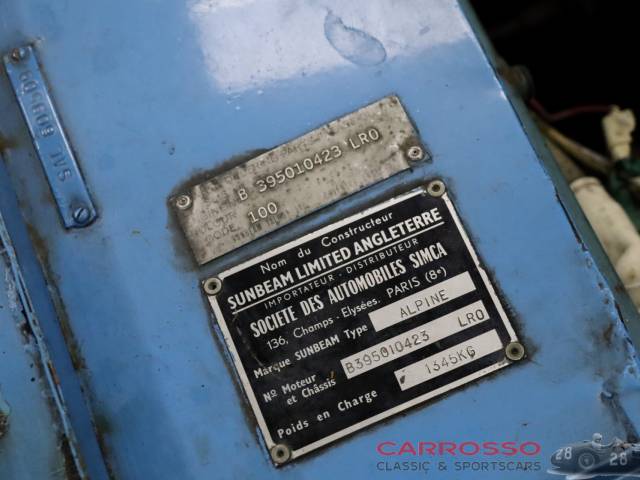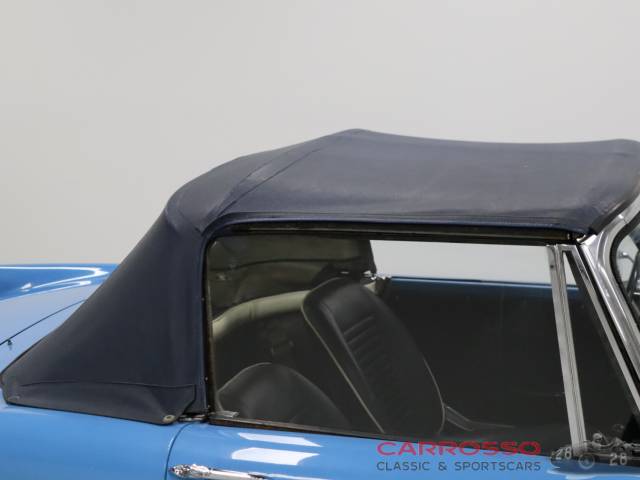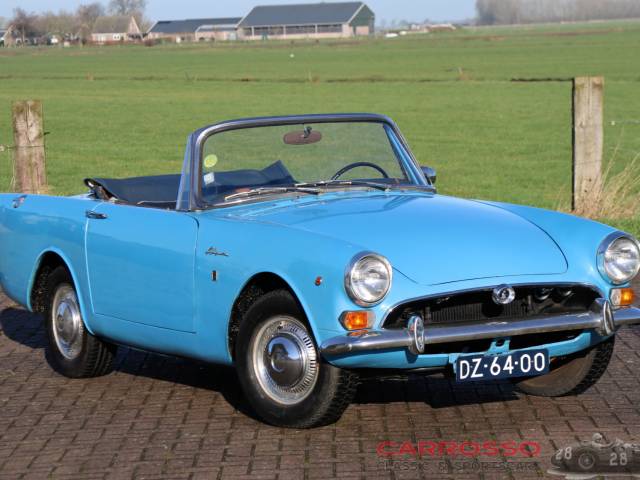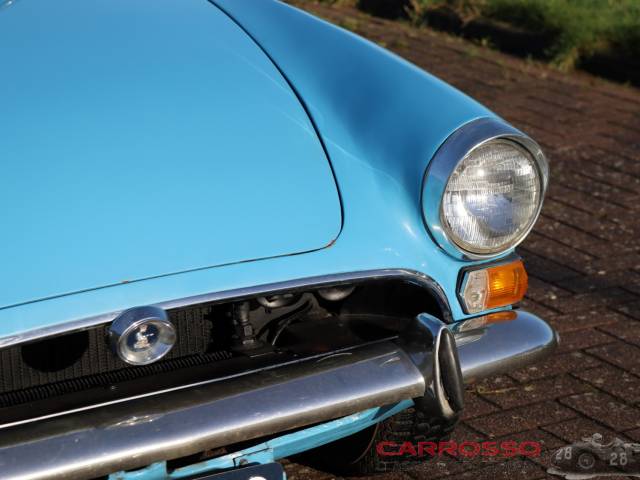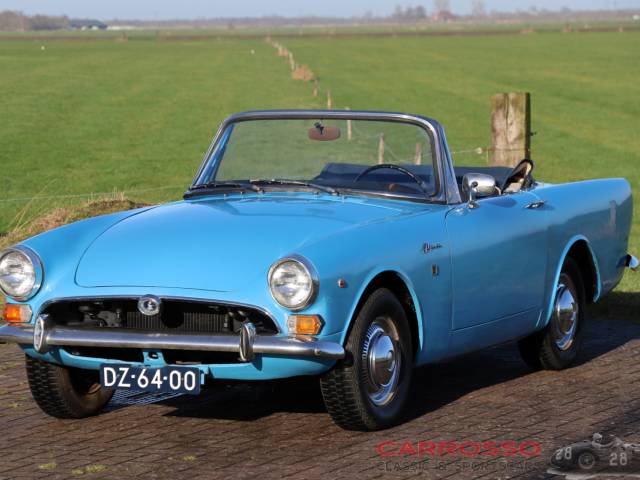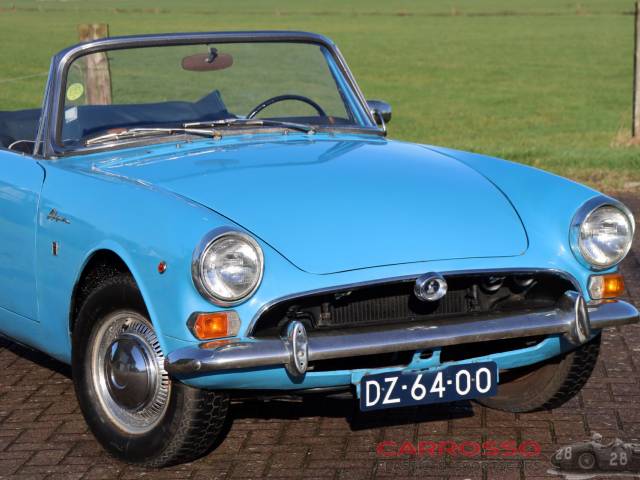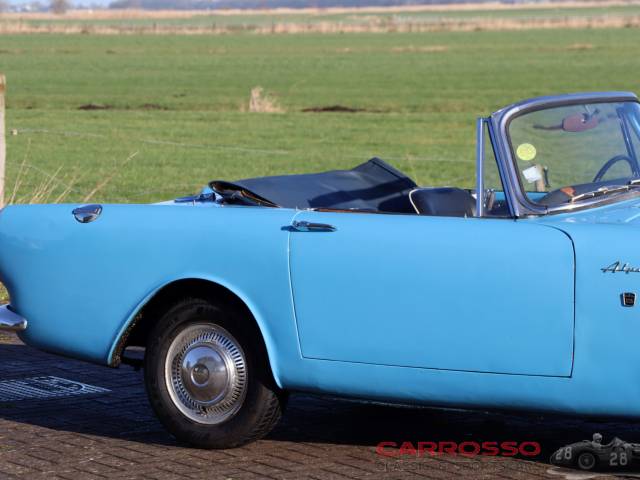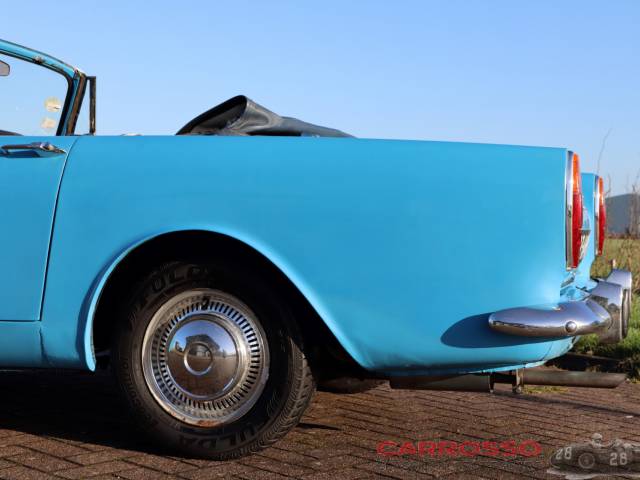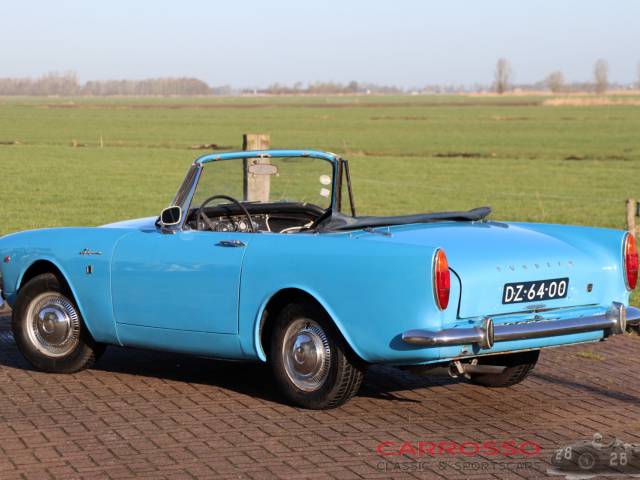 Sunbeam ALPINE SERIE V
Dealer

away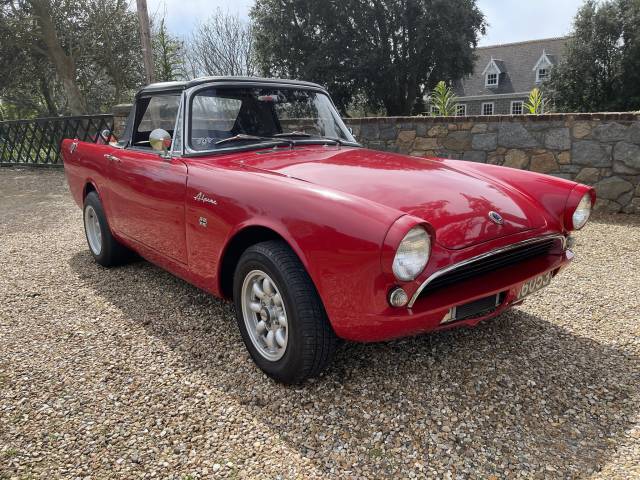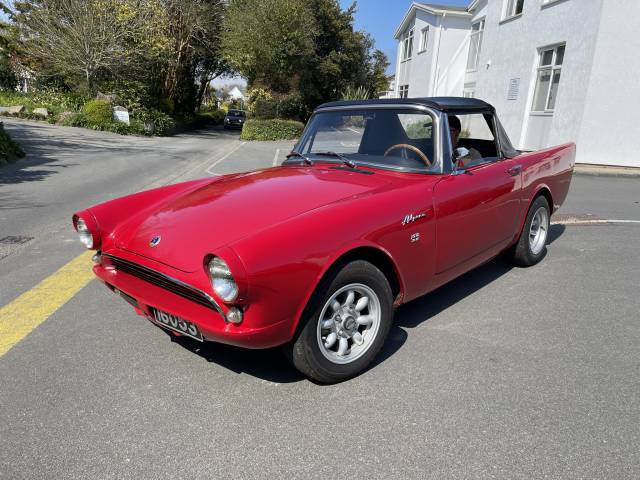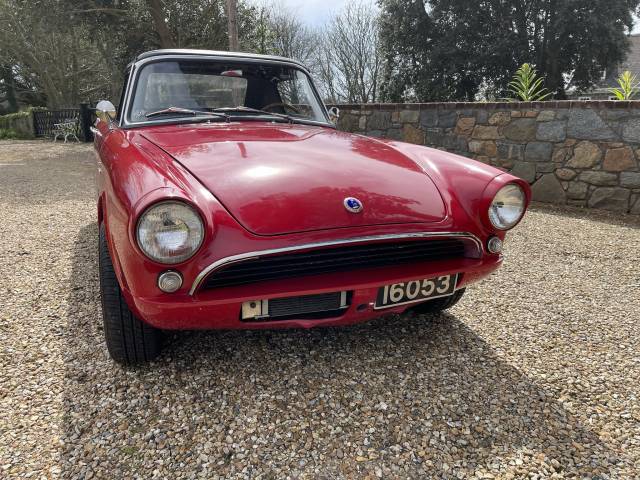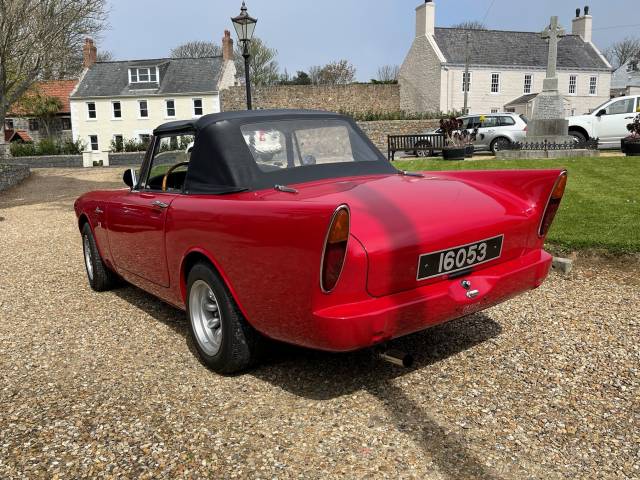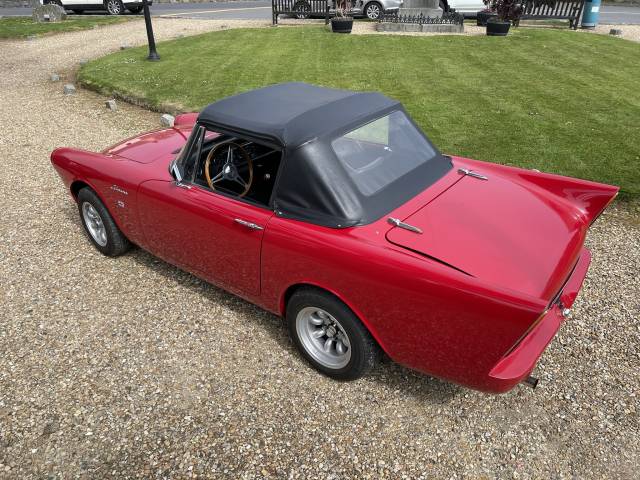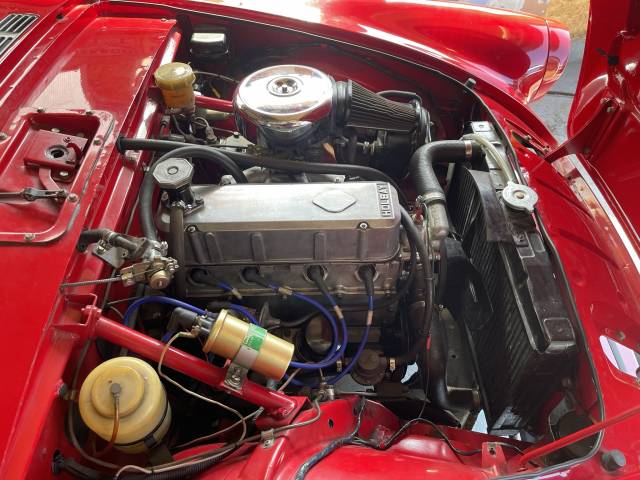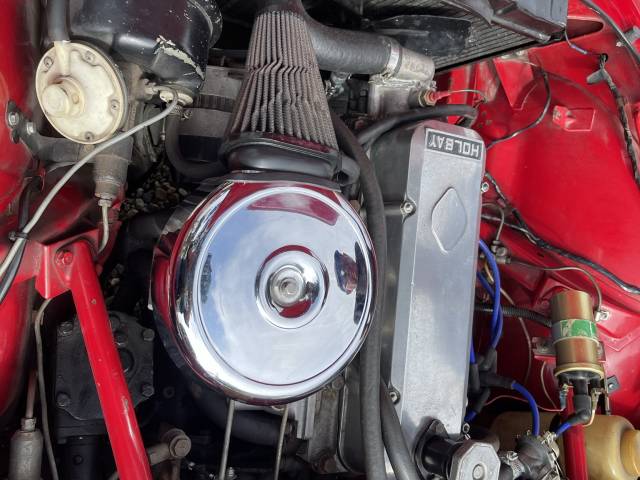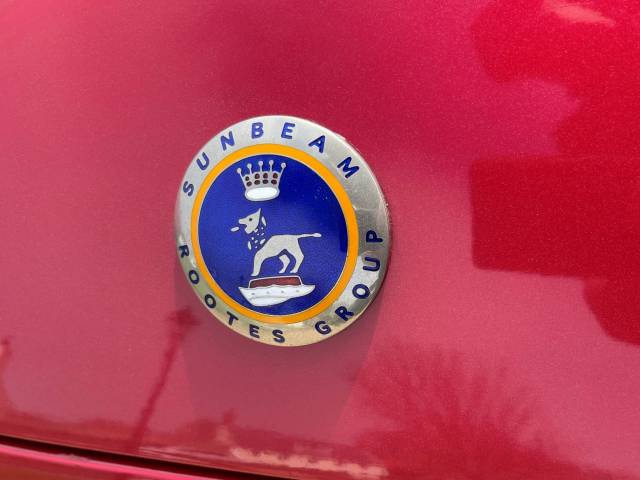 Sunbeam Alpine III LHD
Dealer

away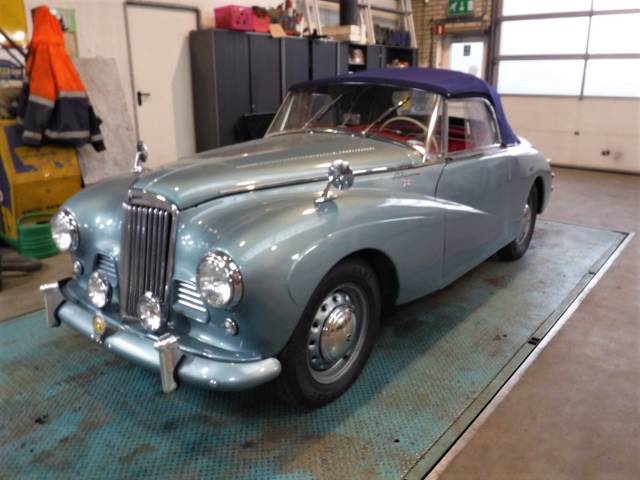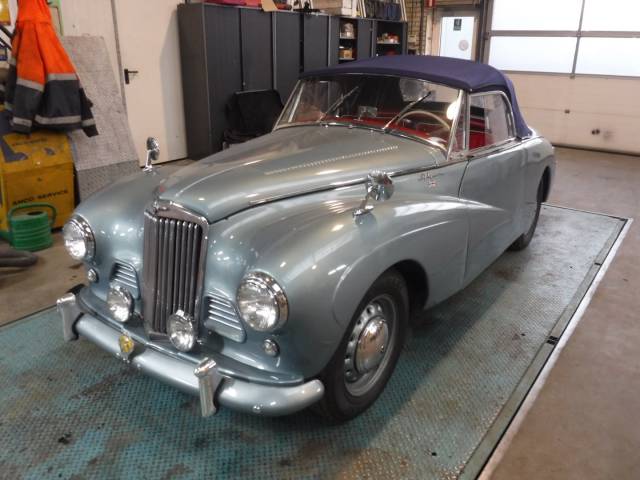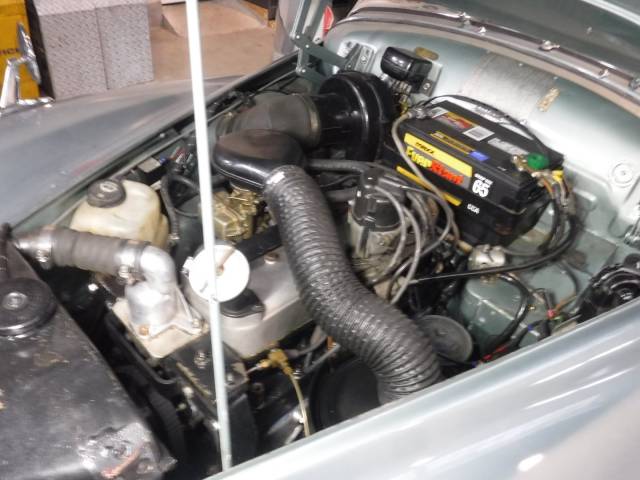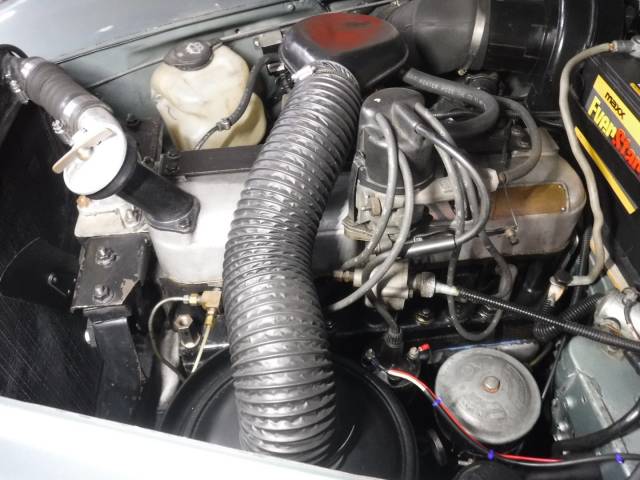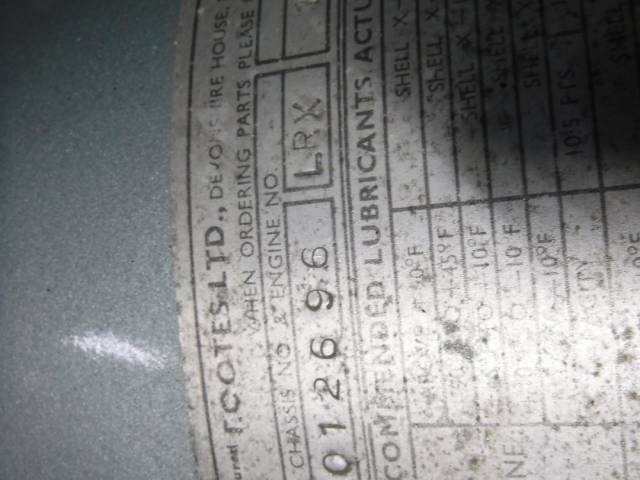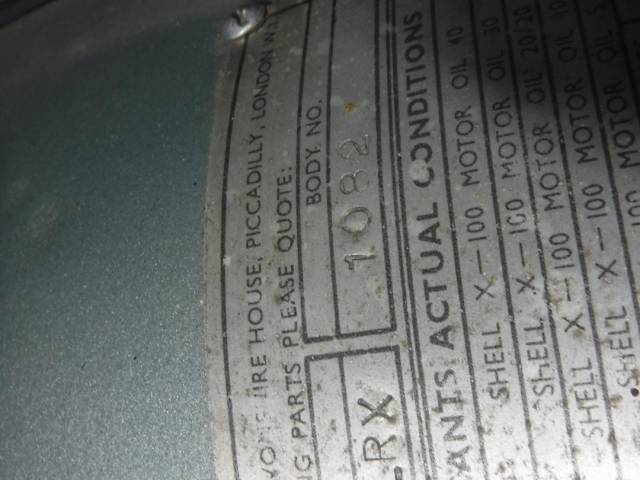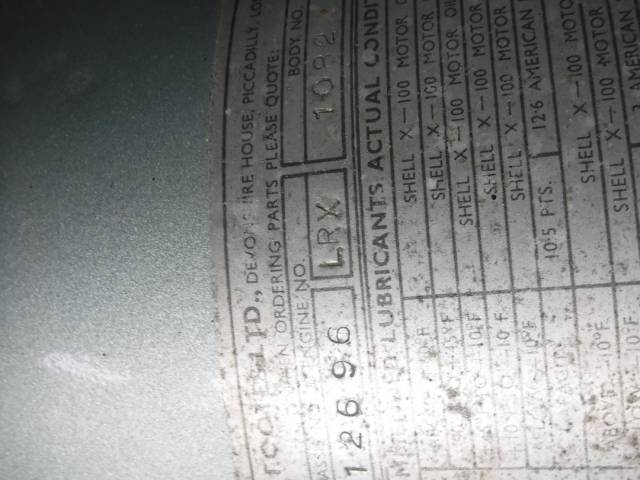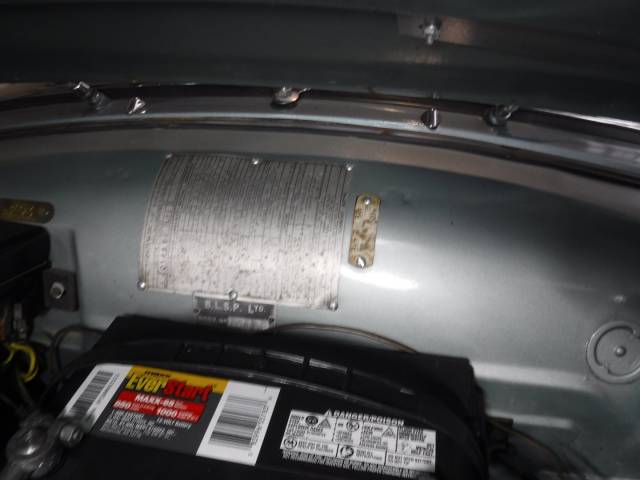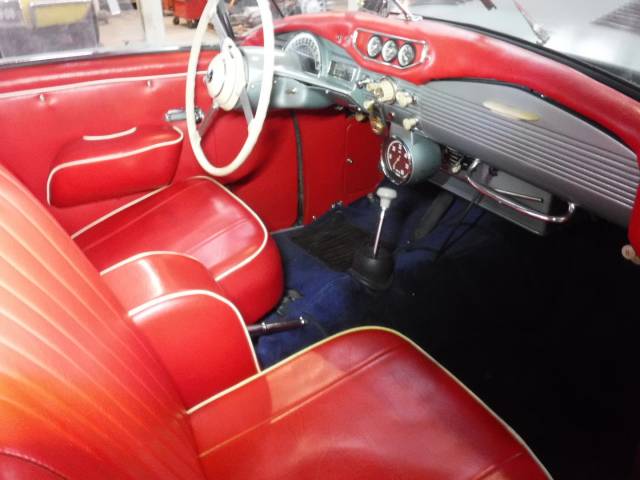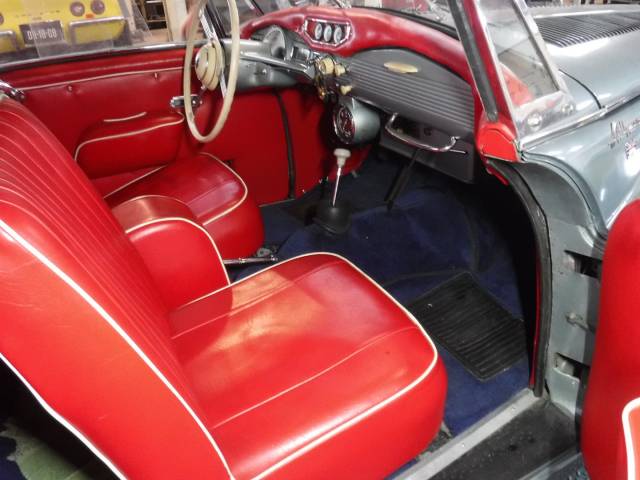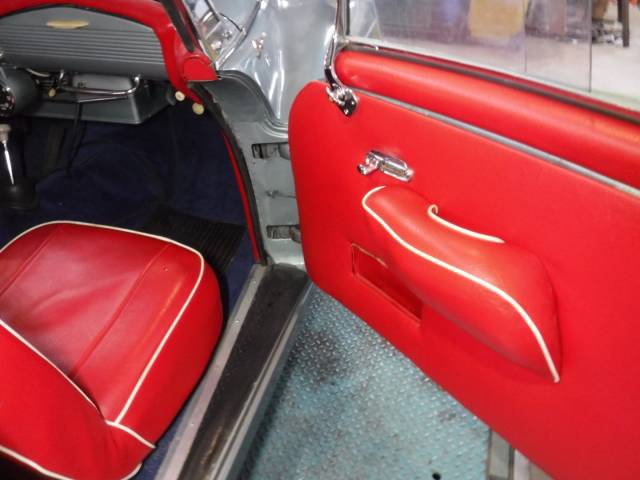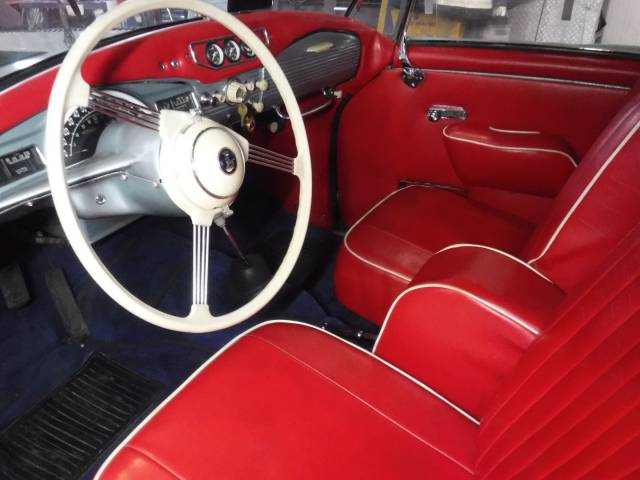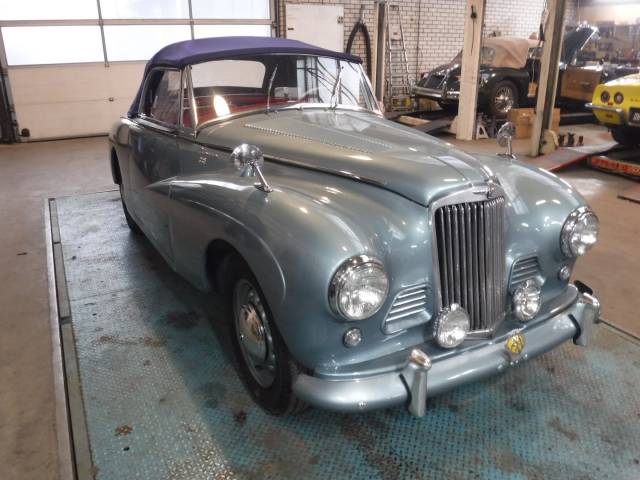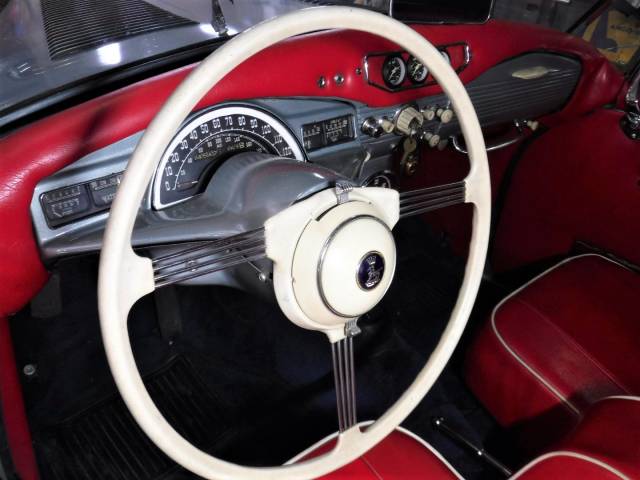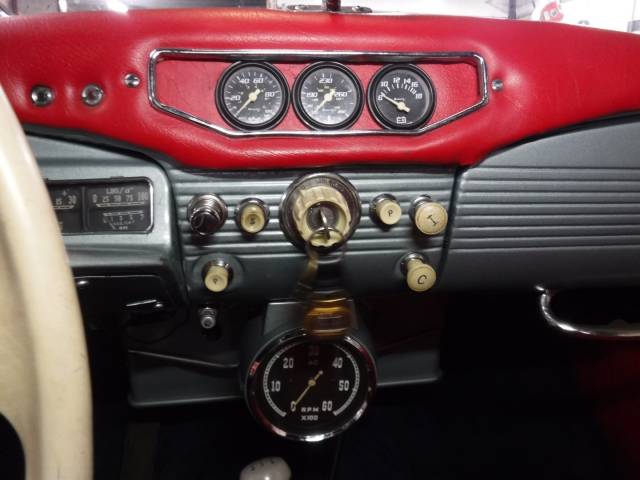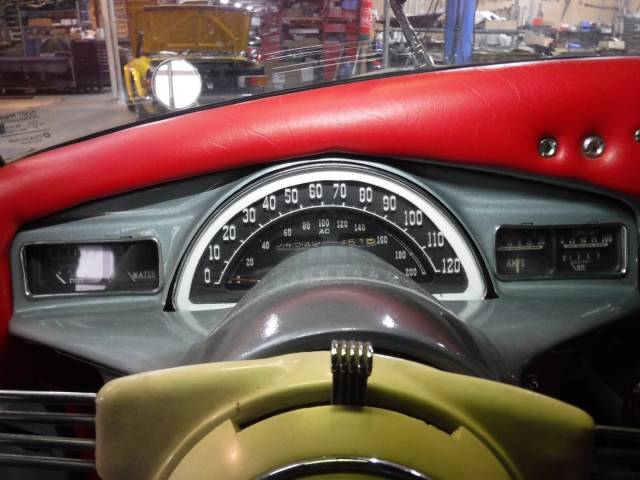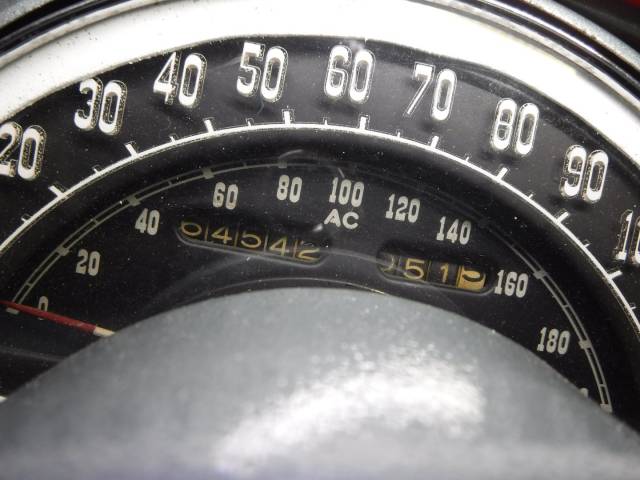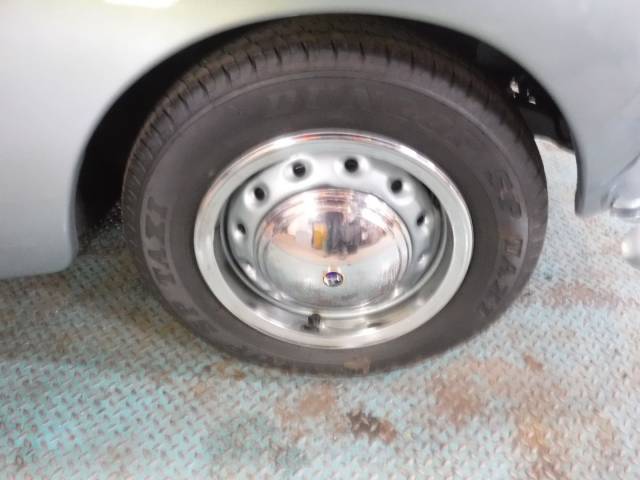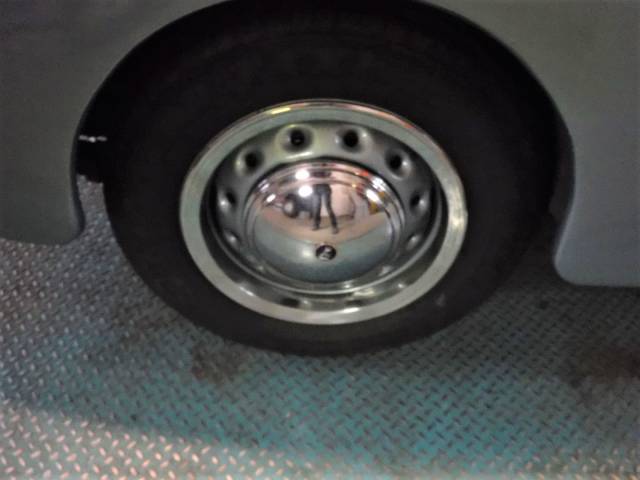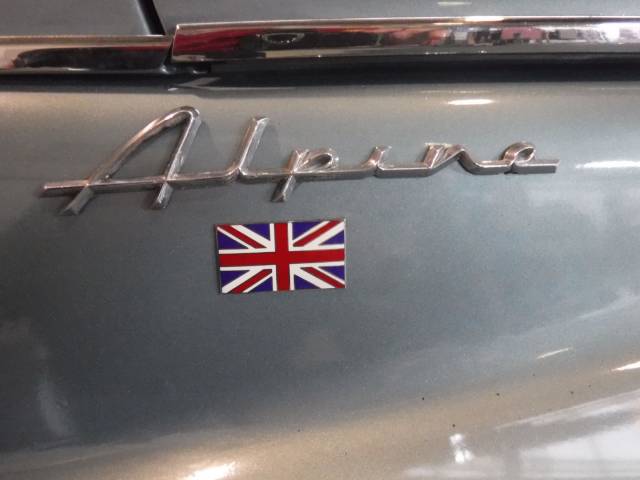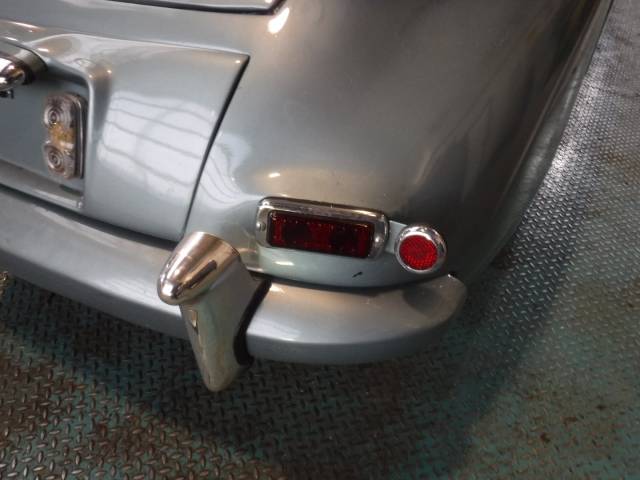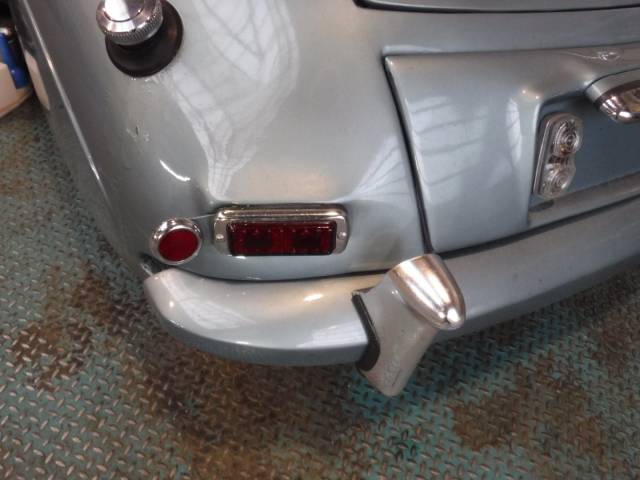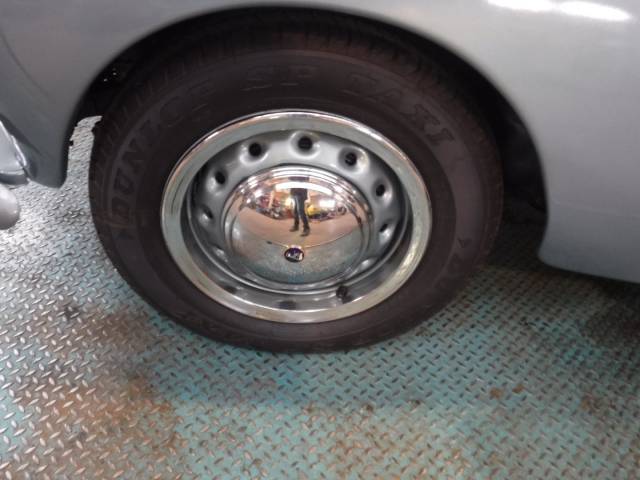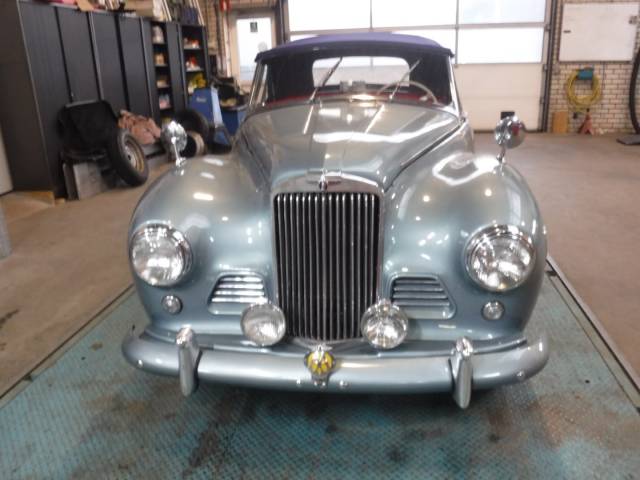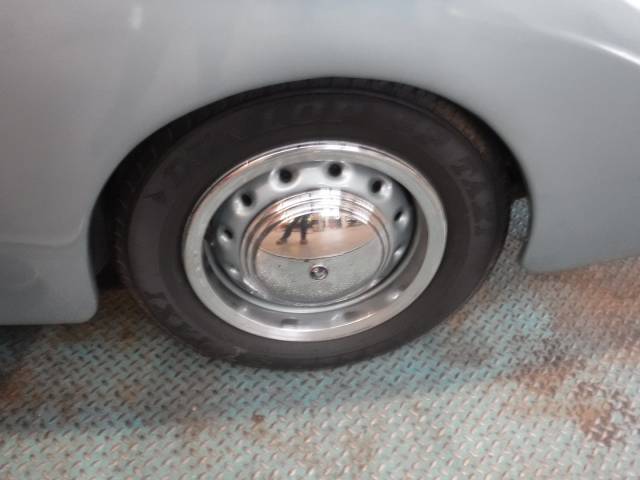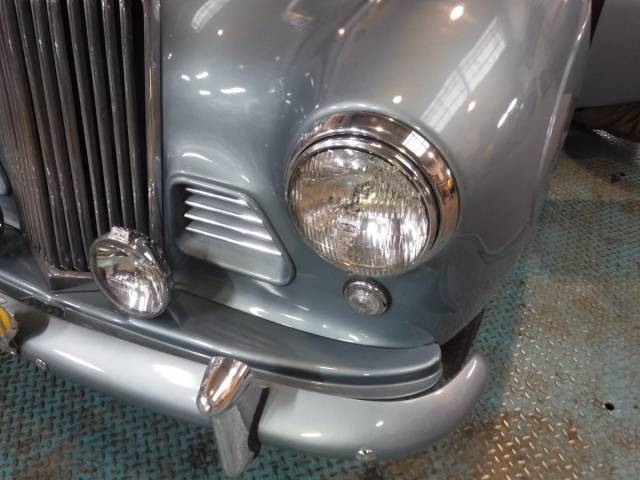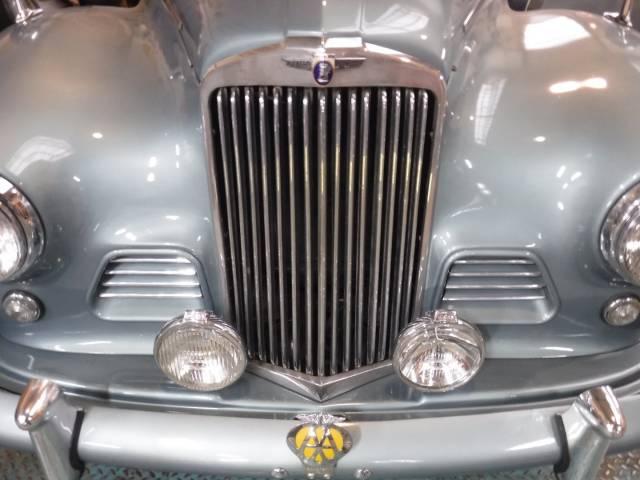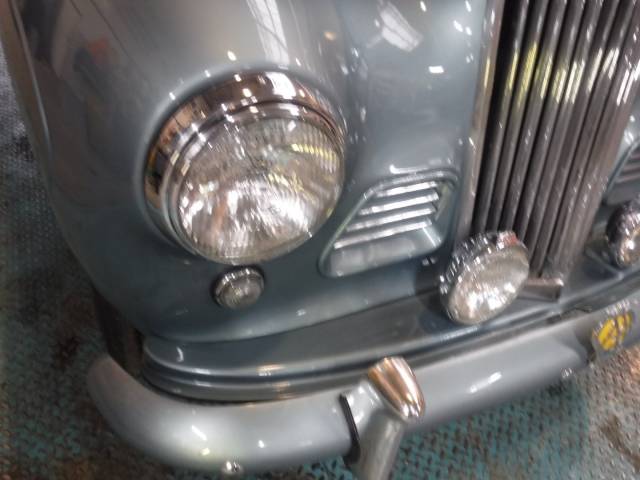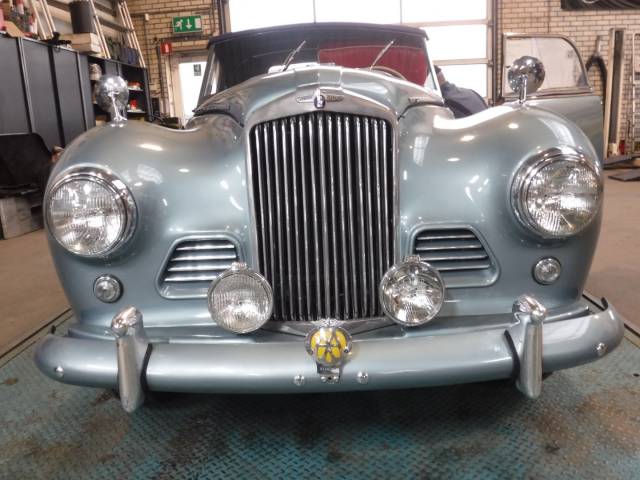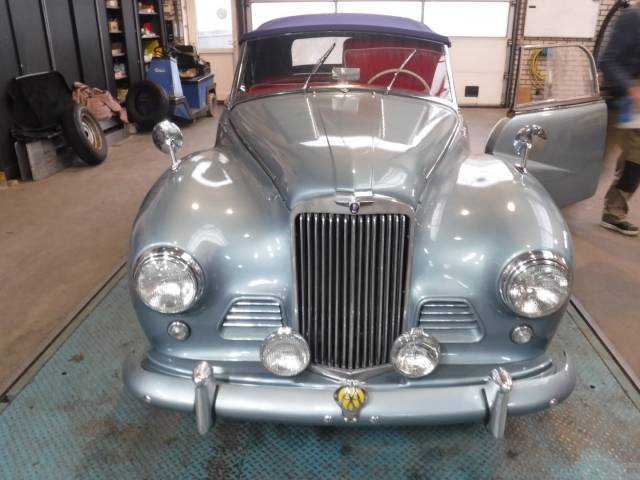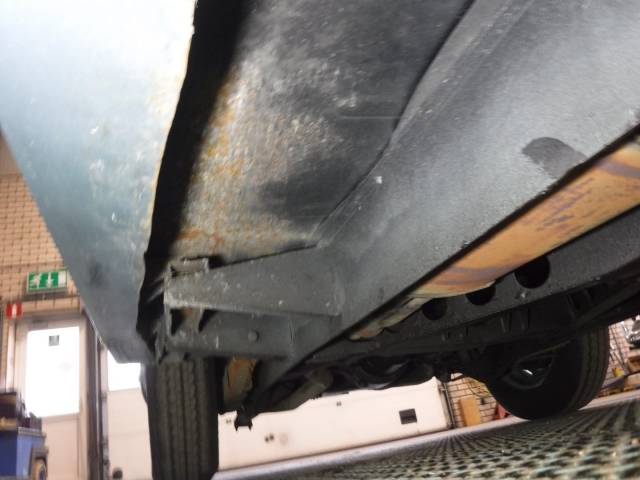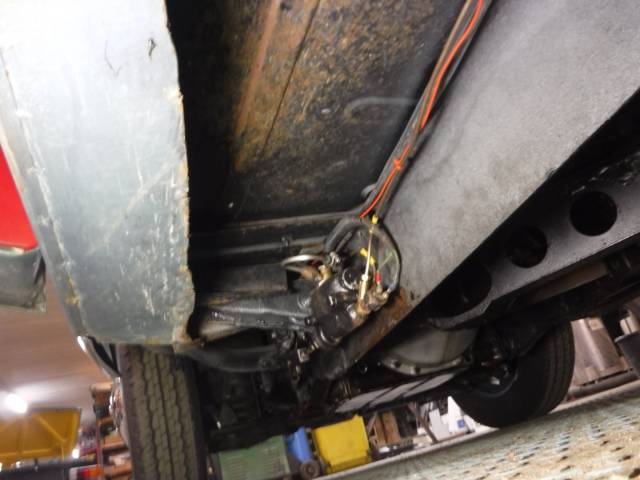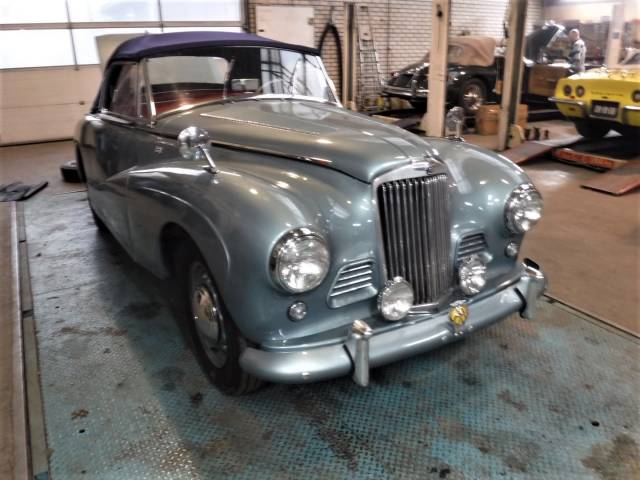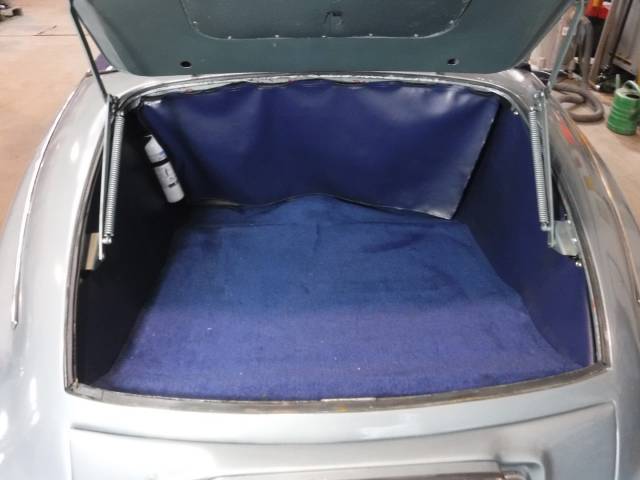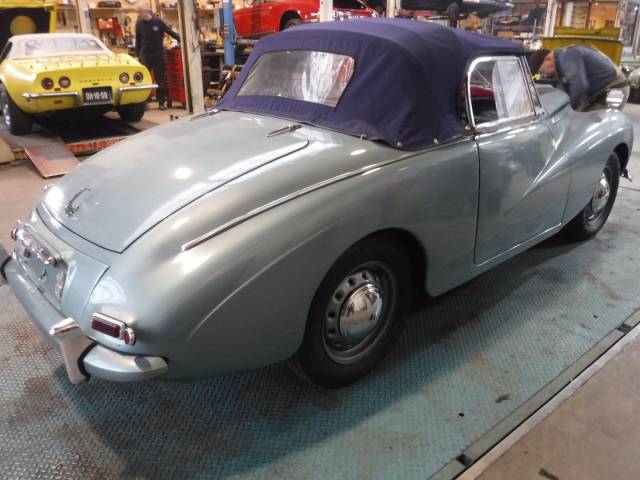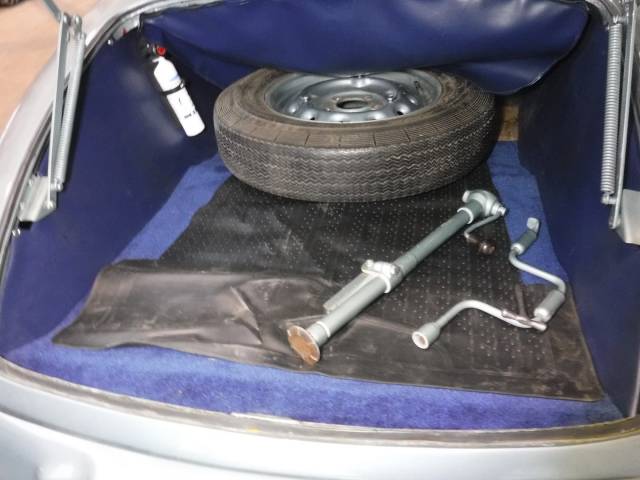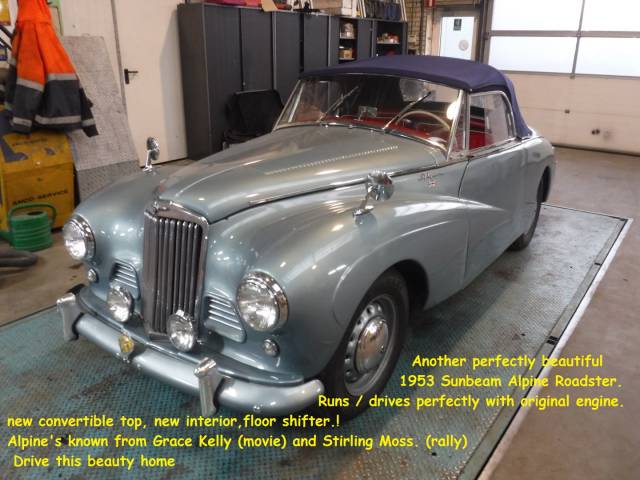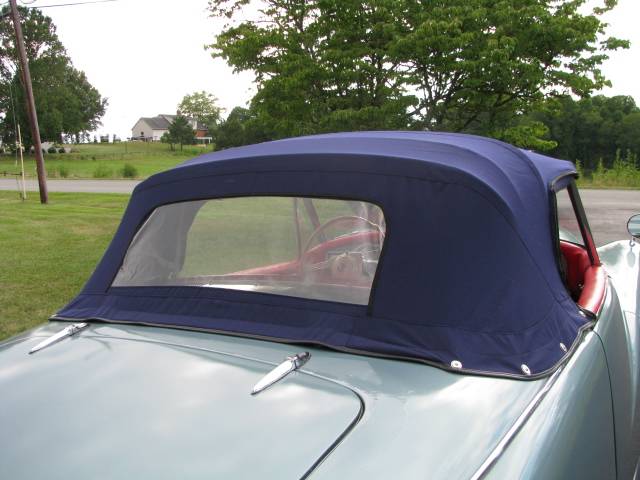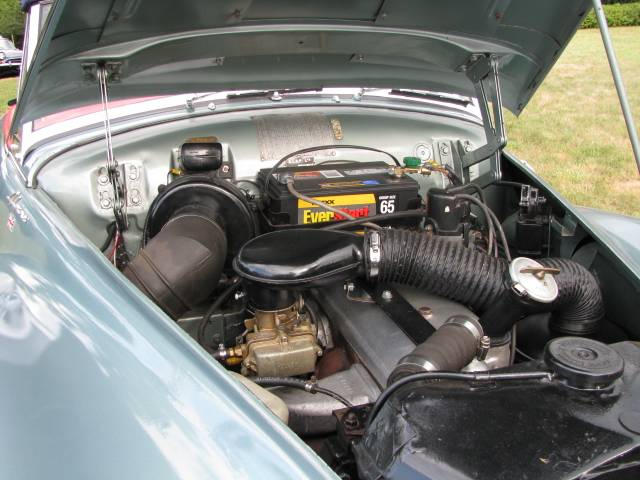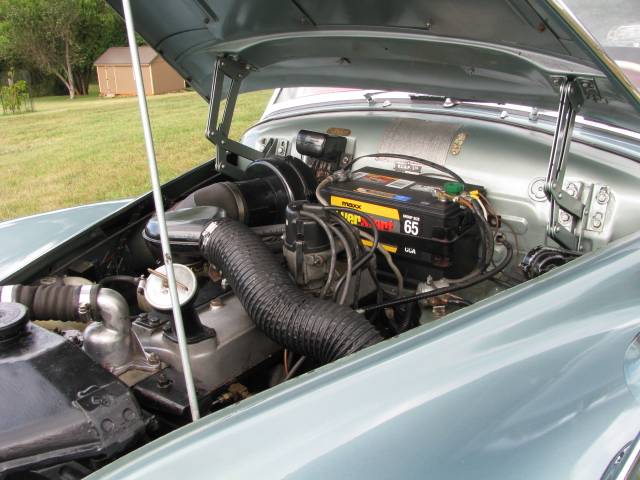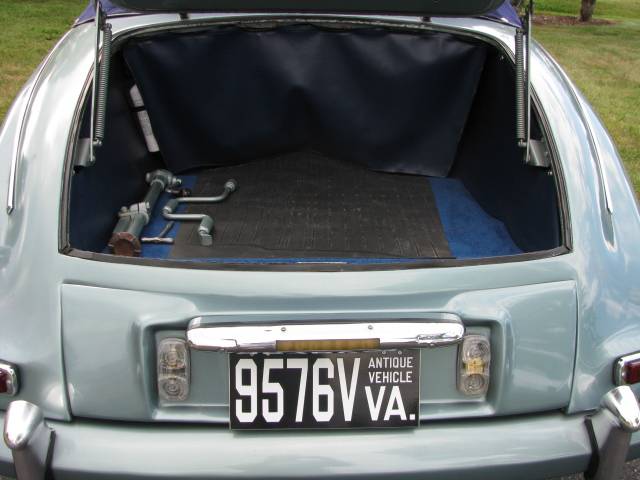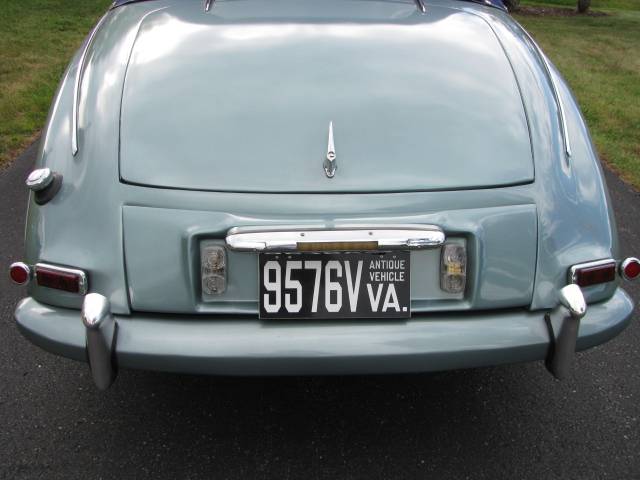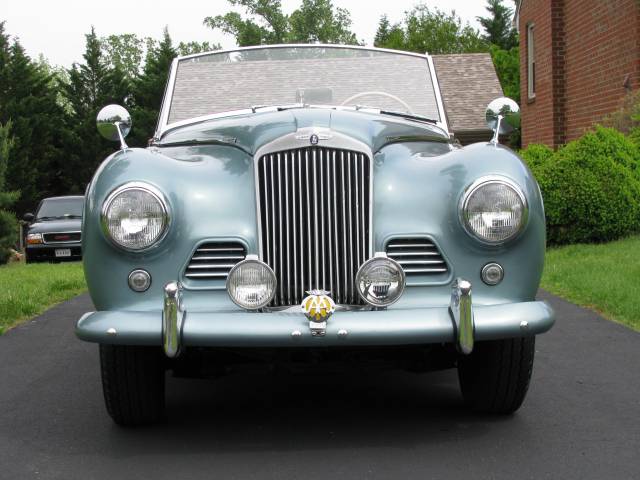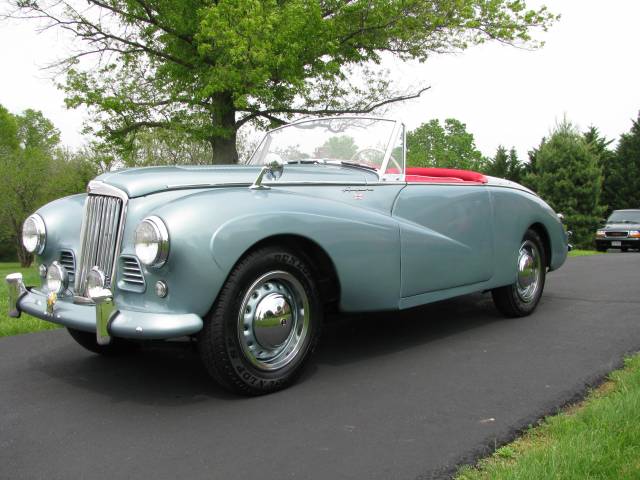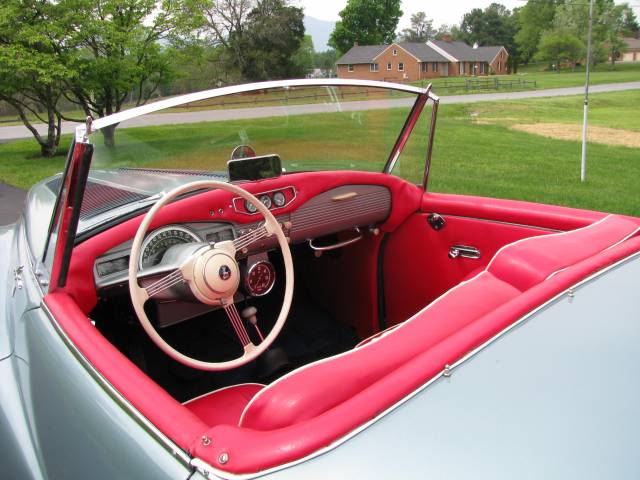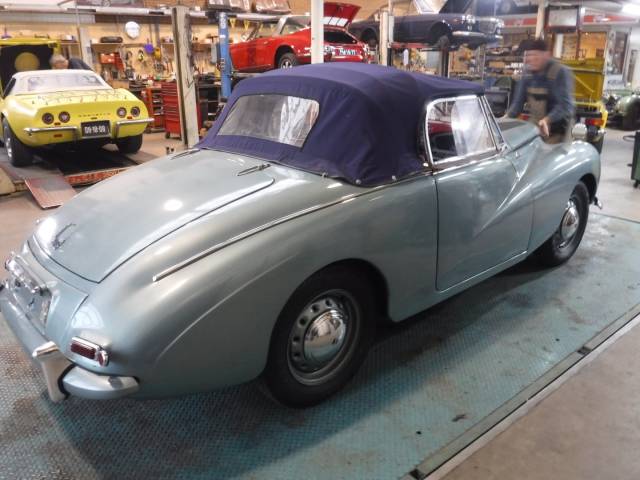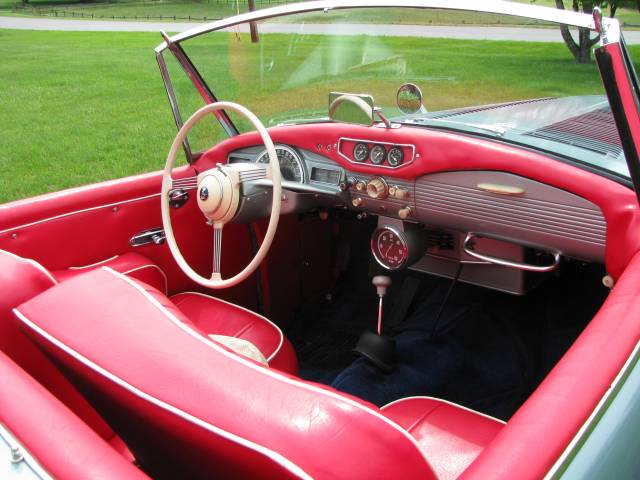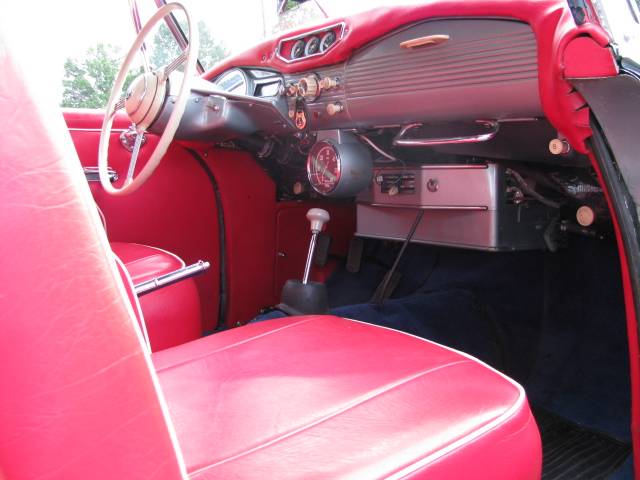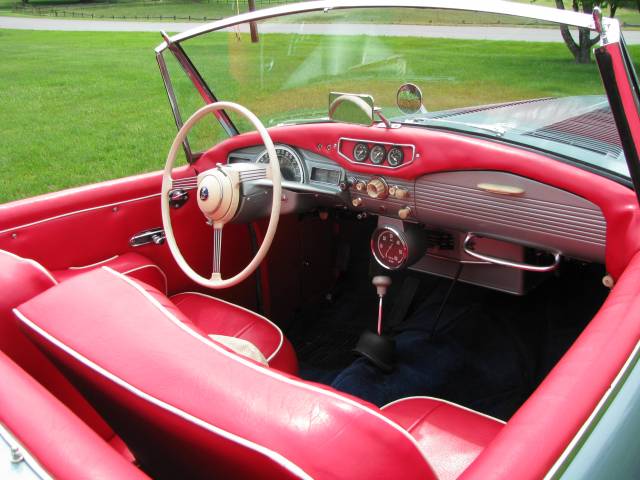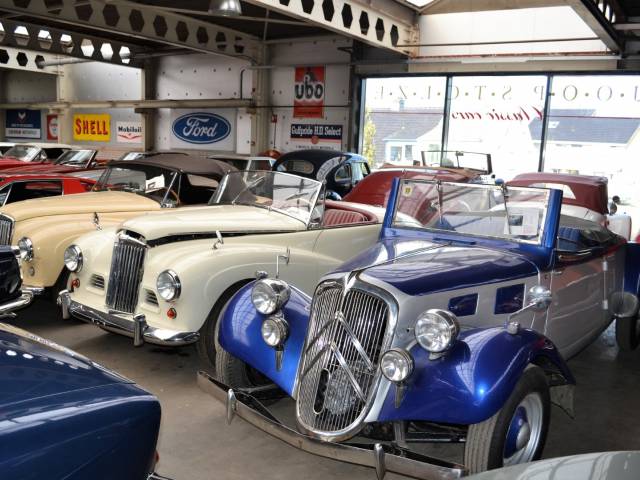 Sunbeam-Alpine Roadster ''53
Dealer

away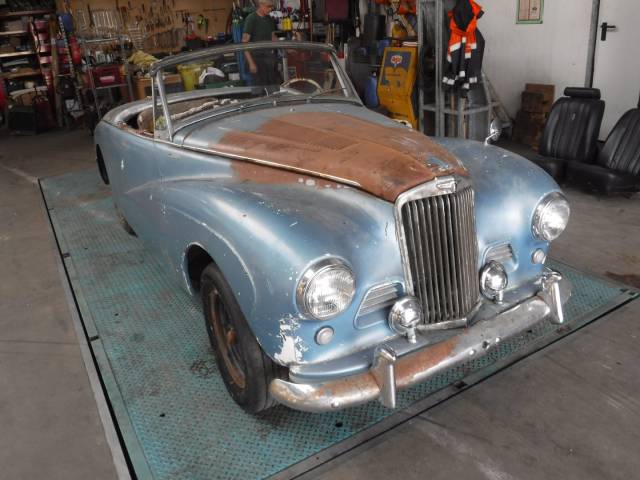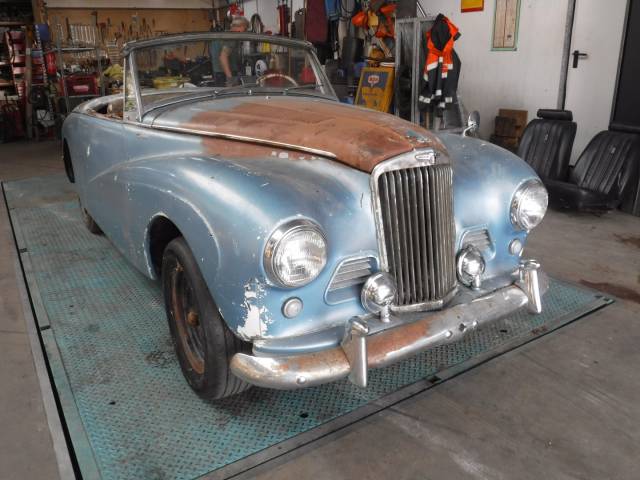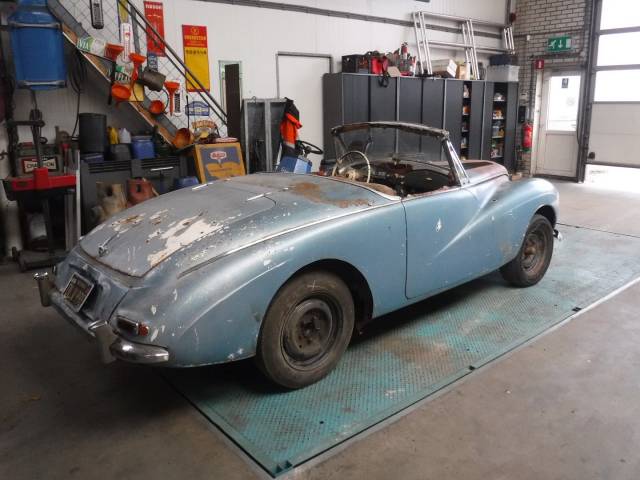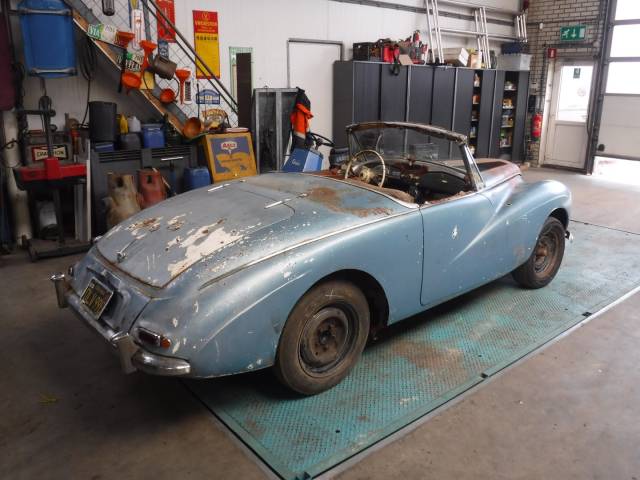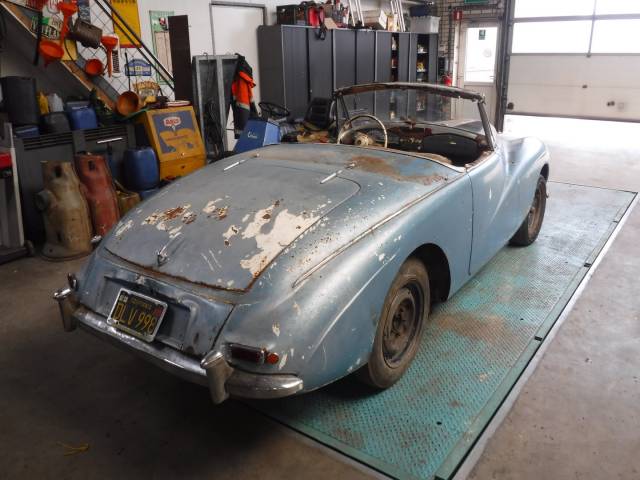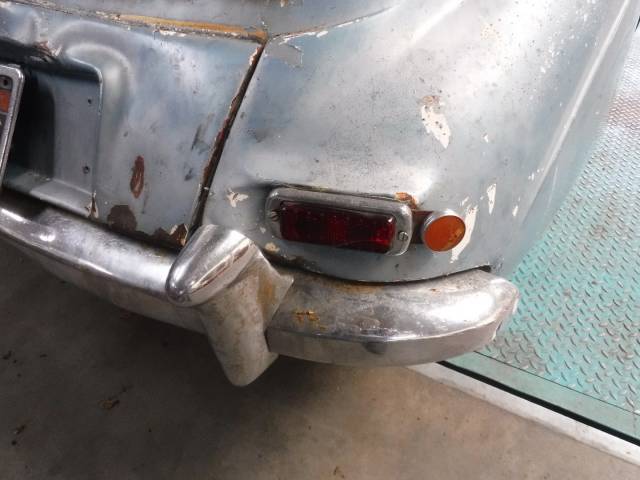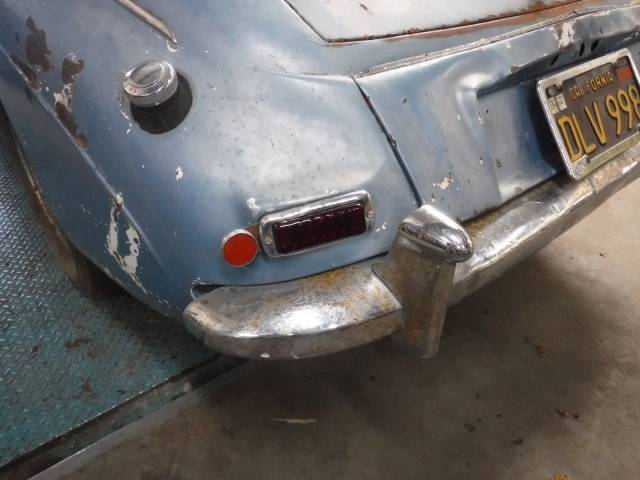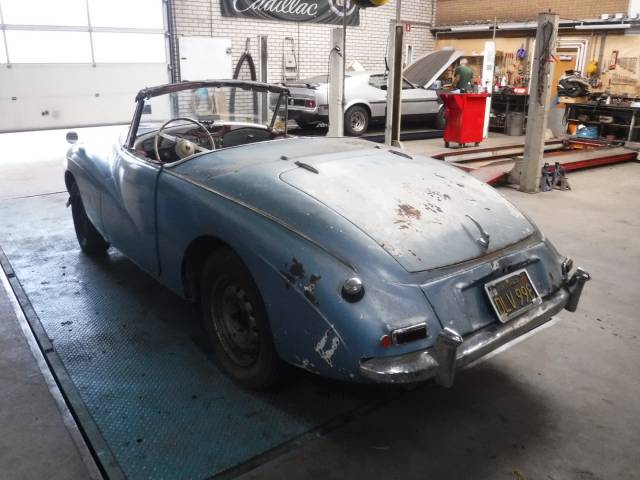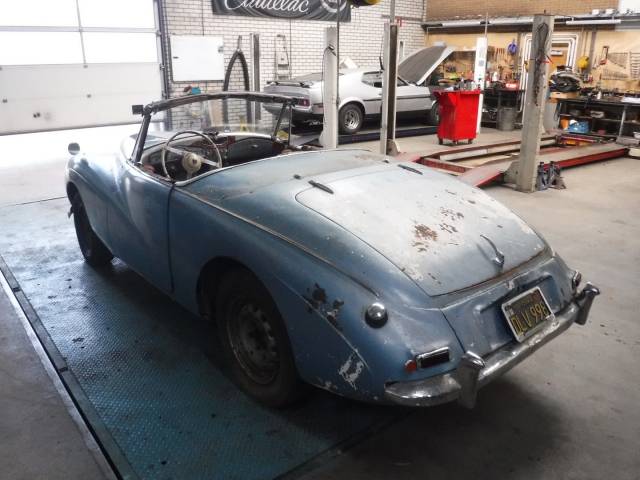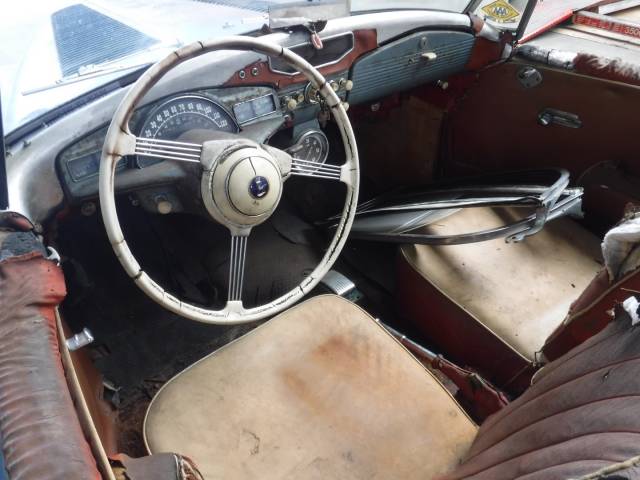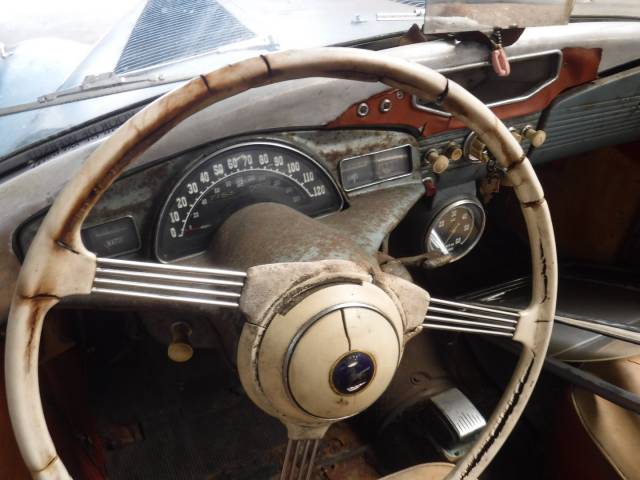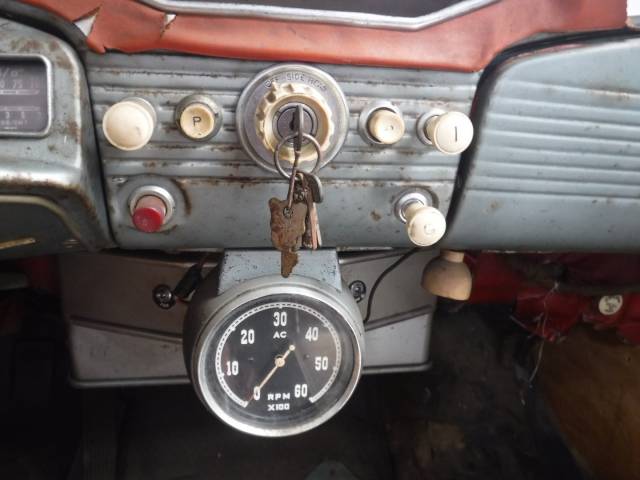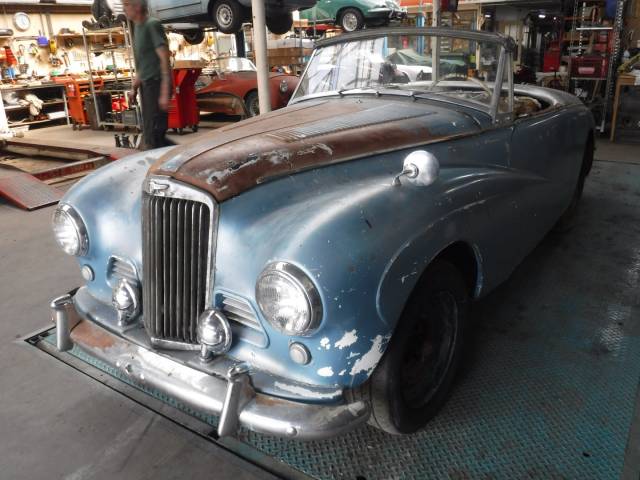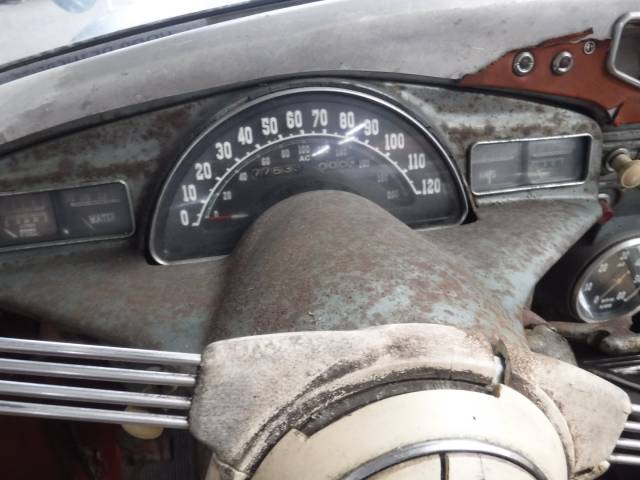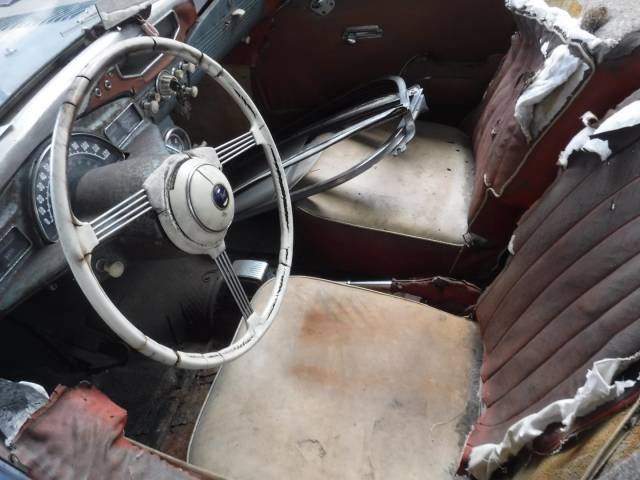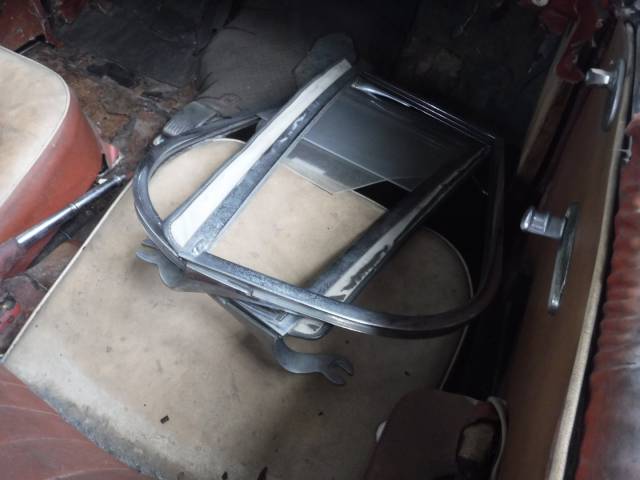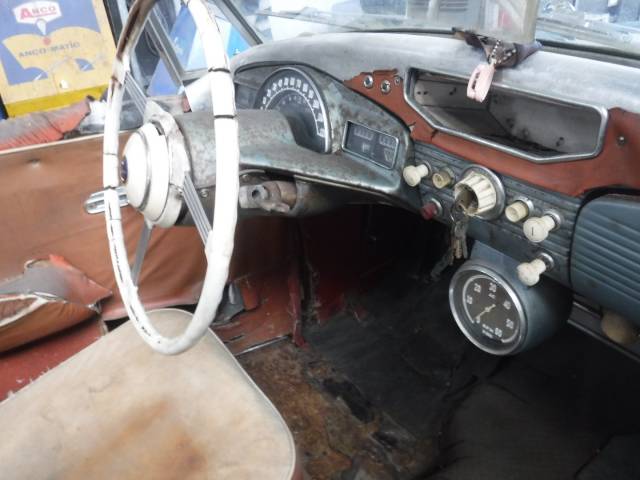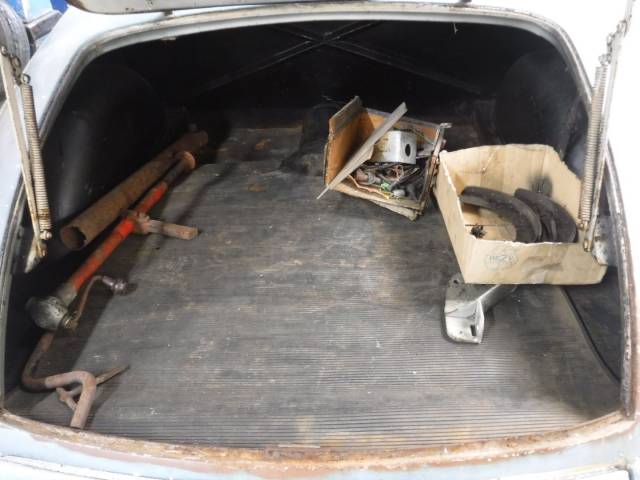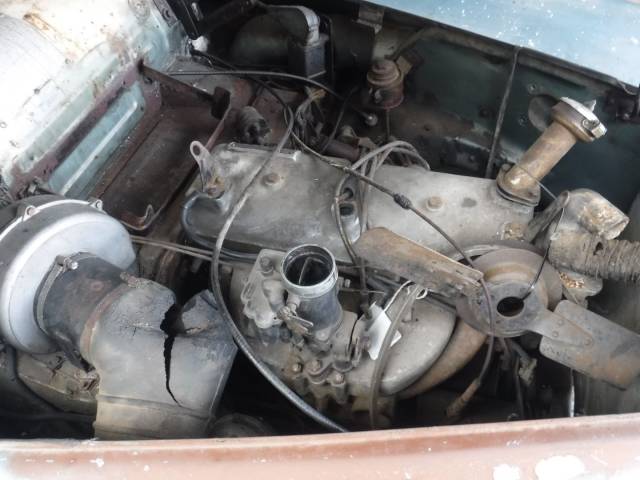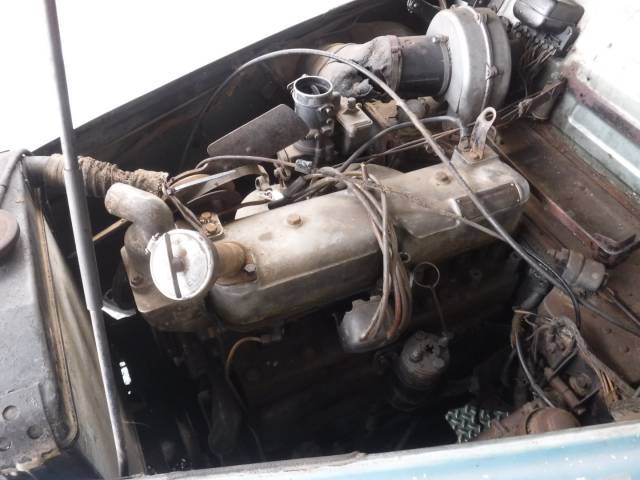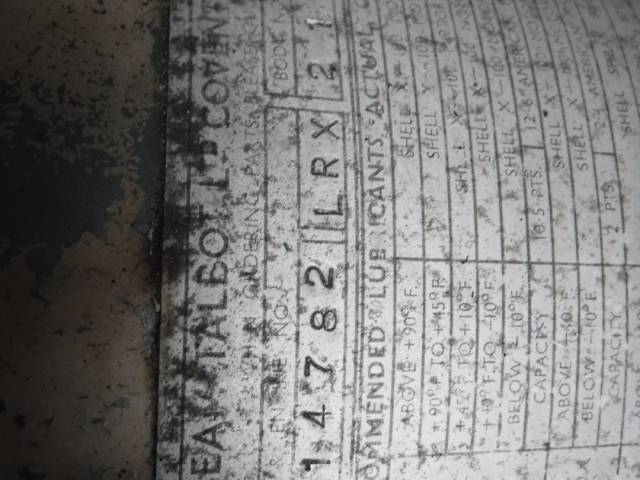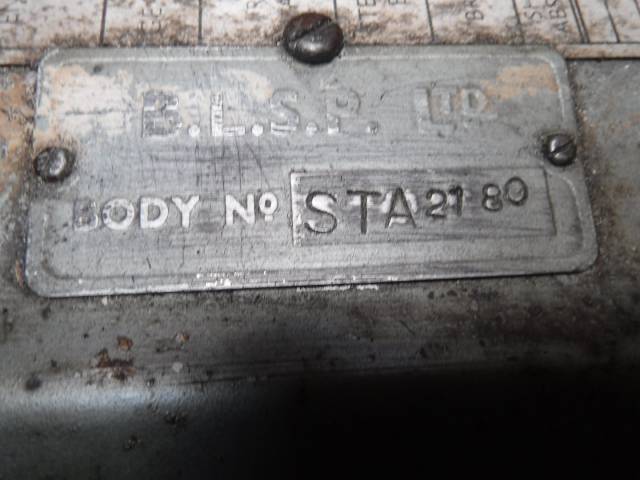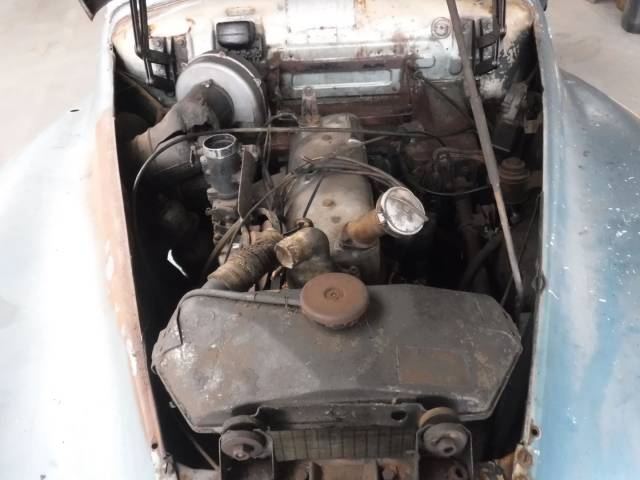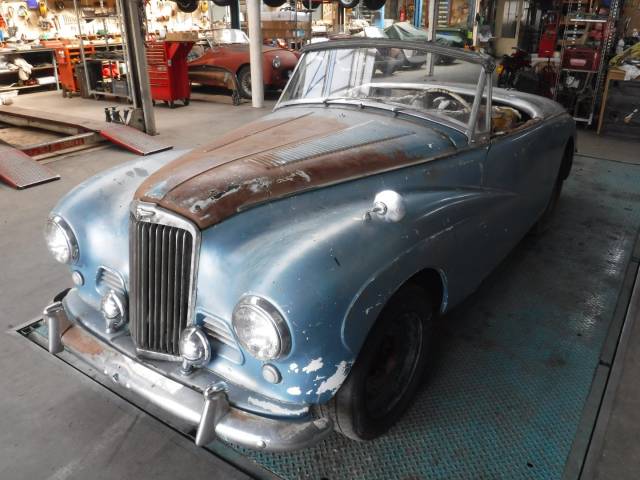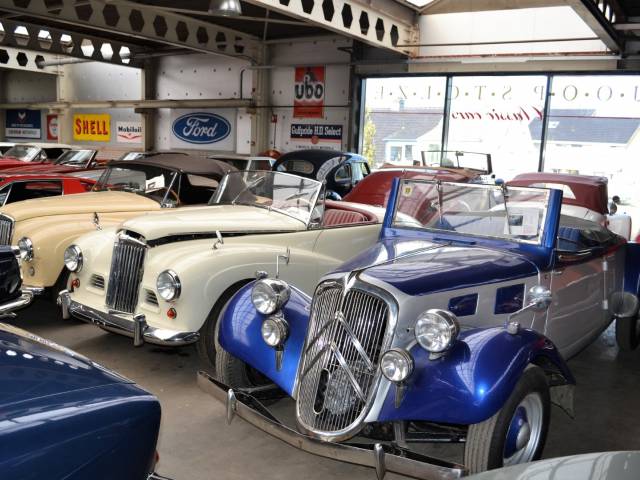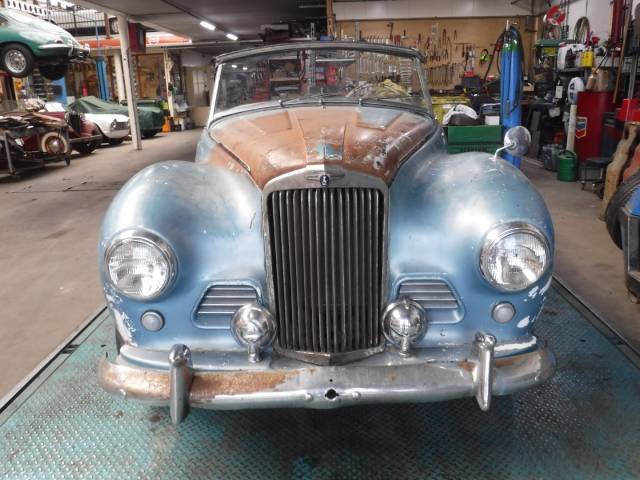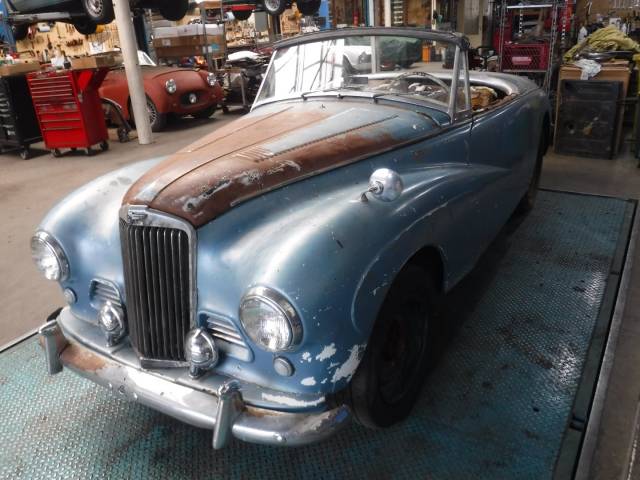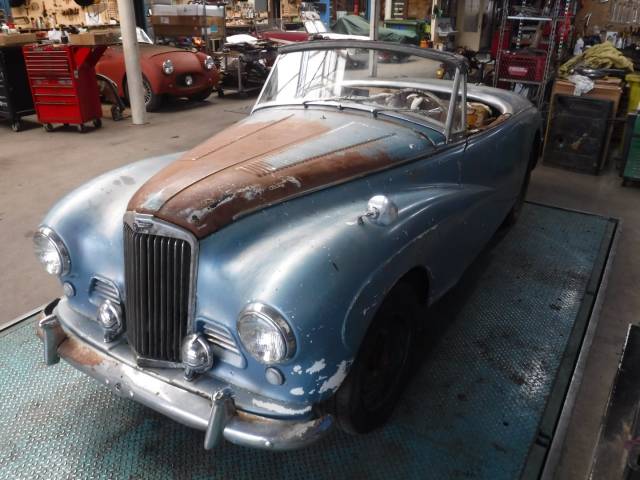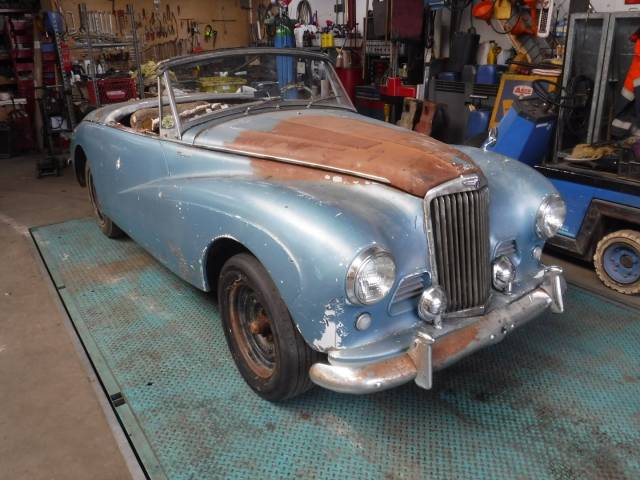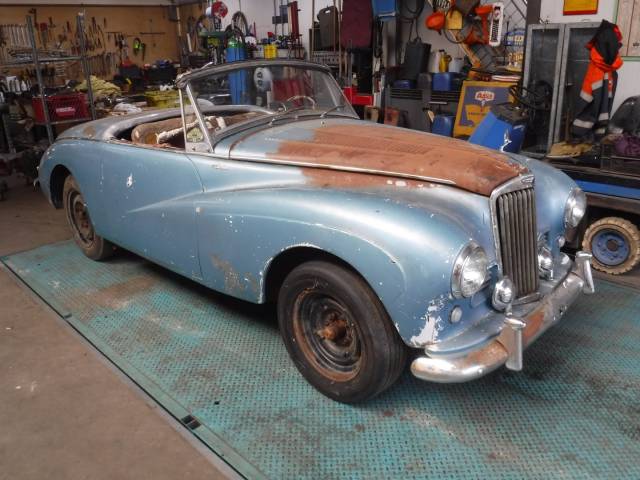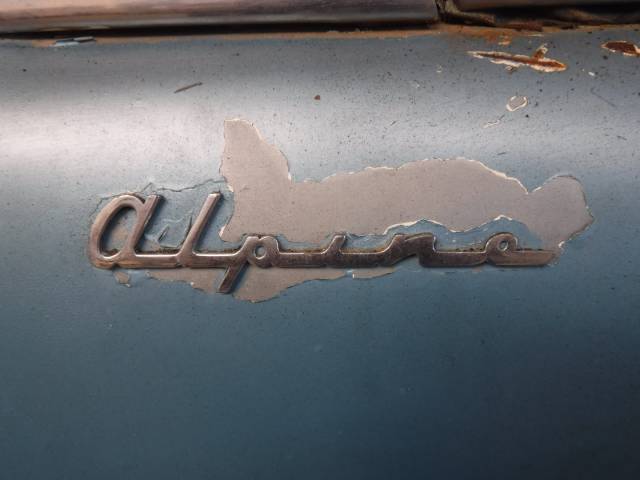 Sunbeam-Alpine Roadster ''54
Dealer

away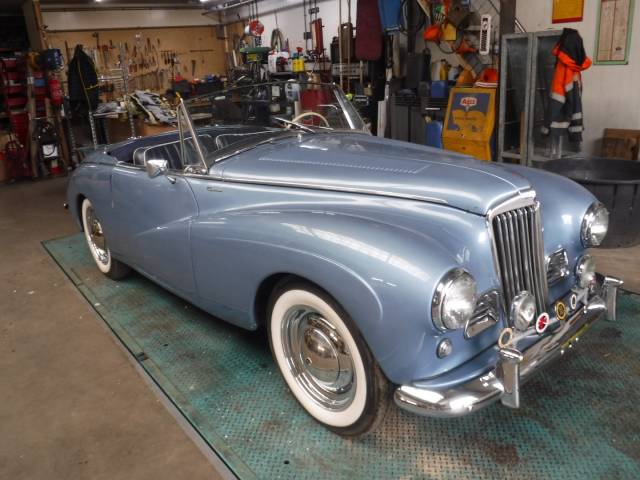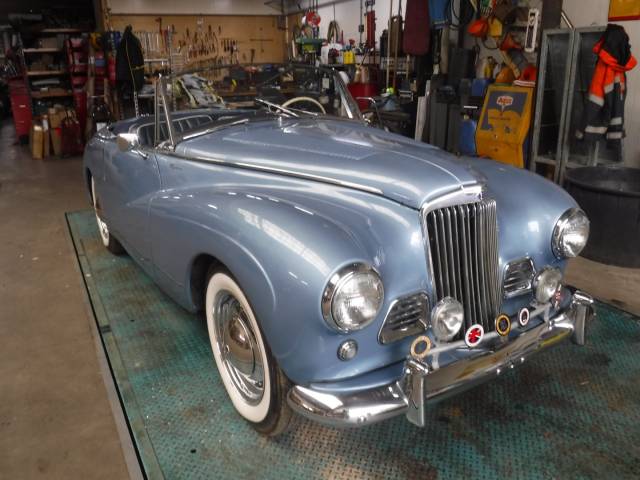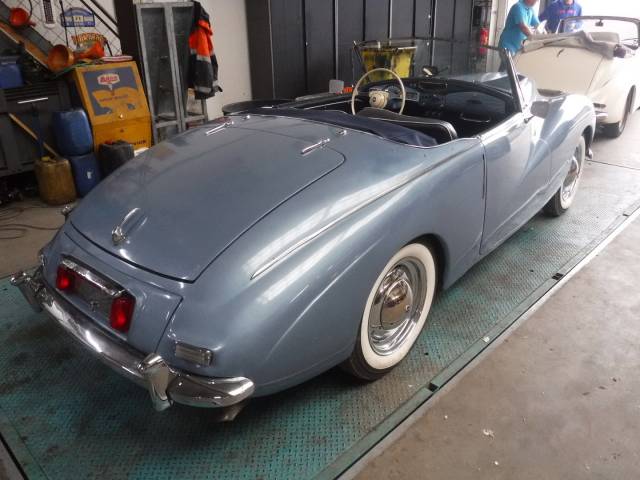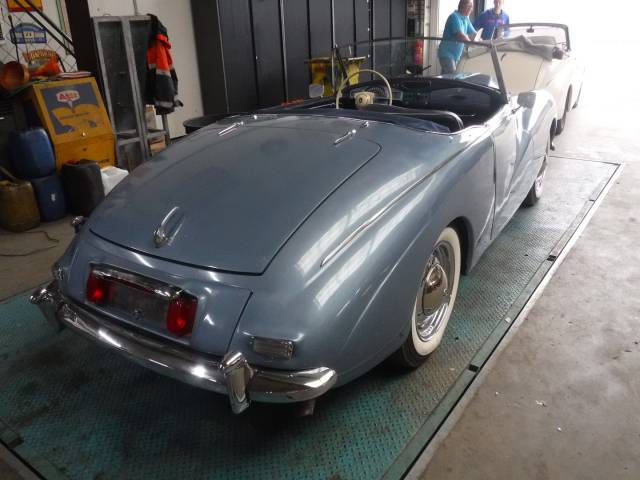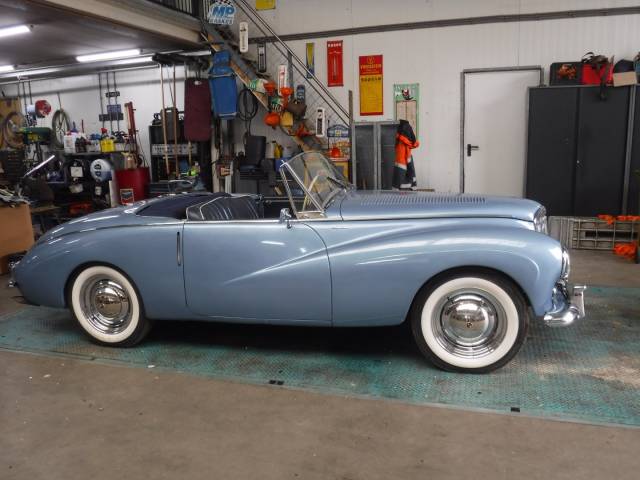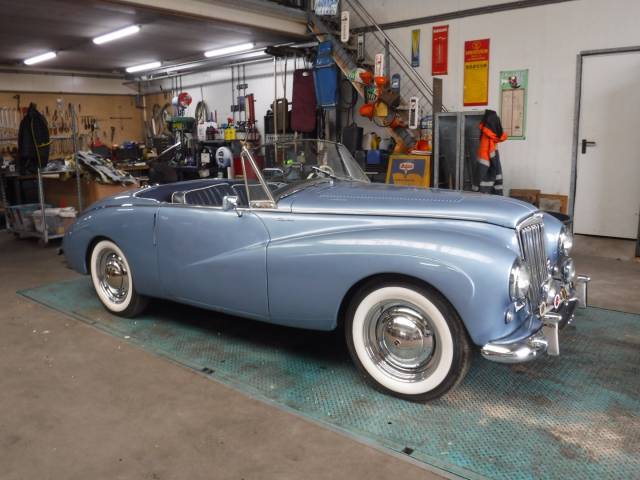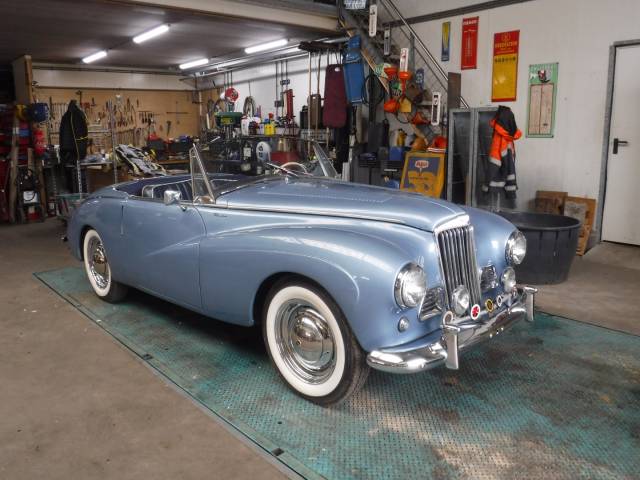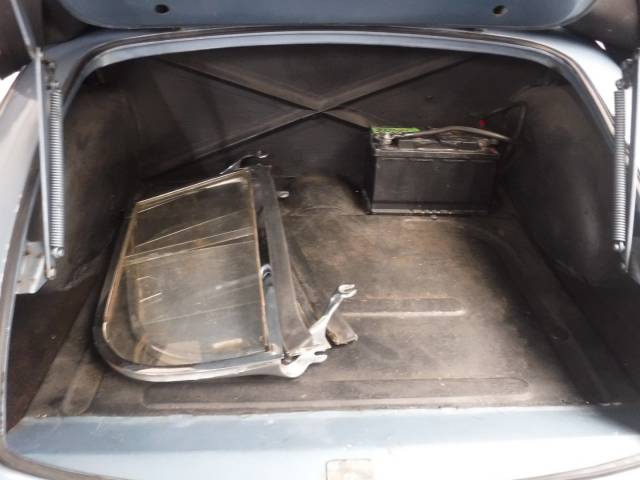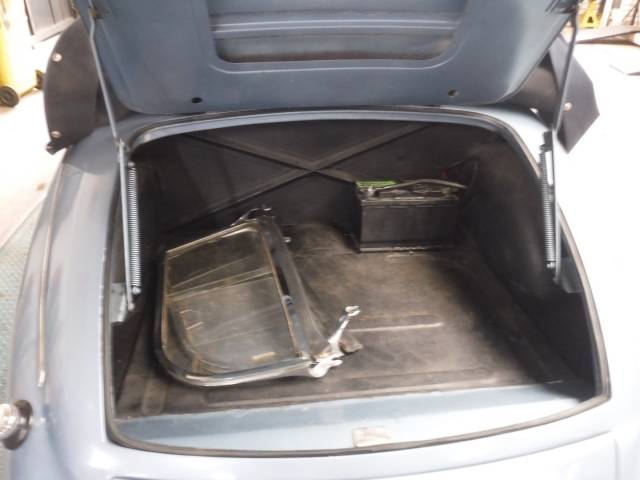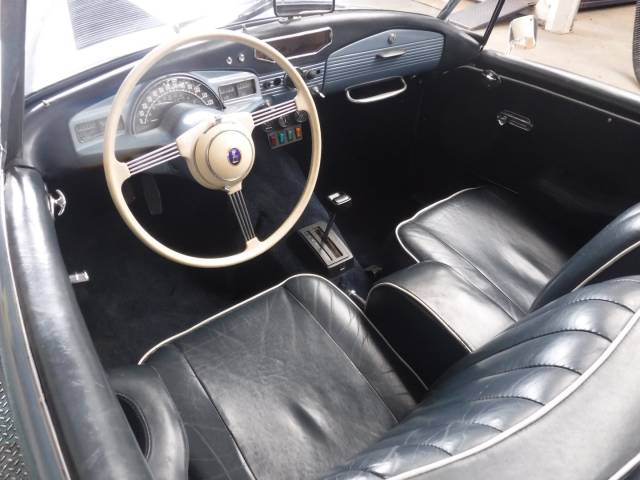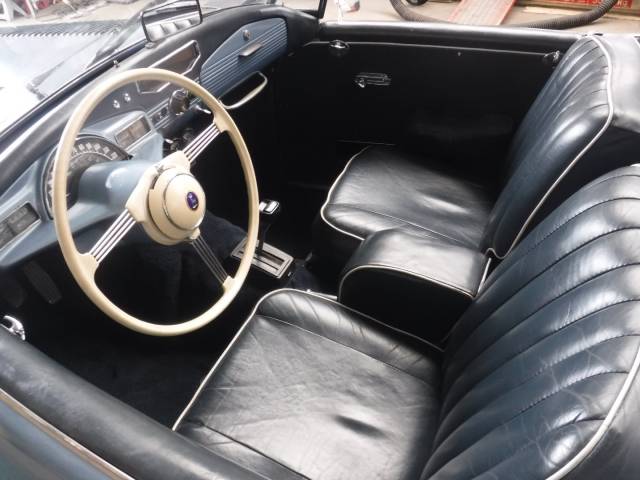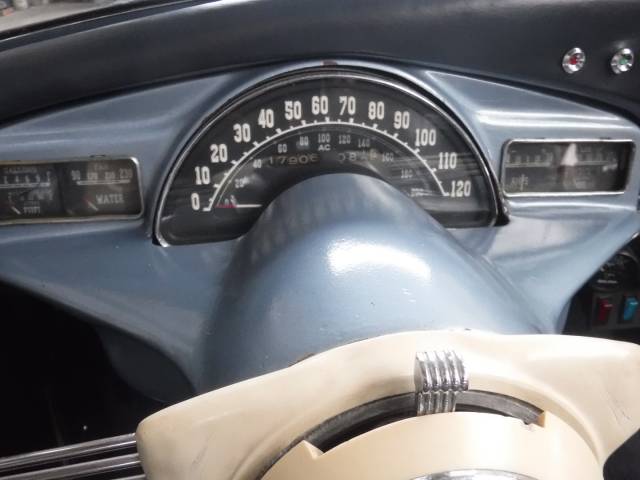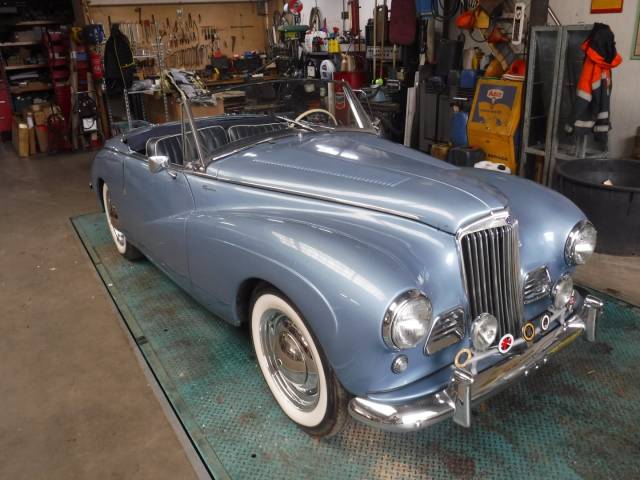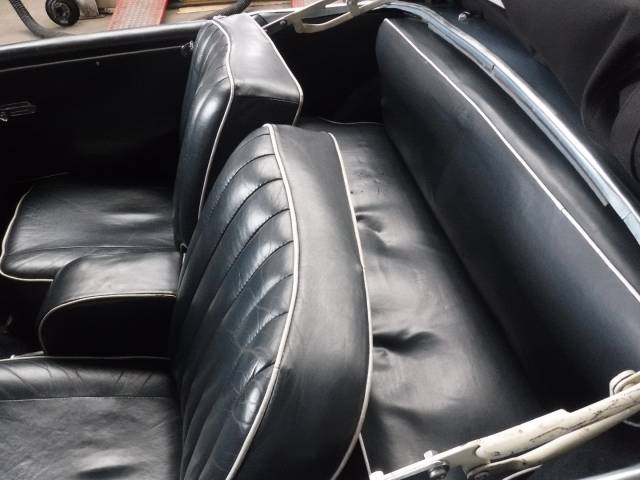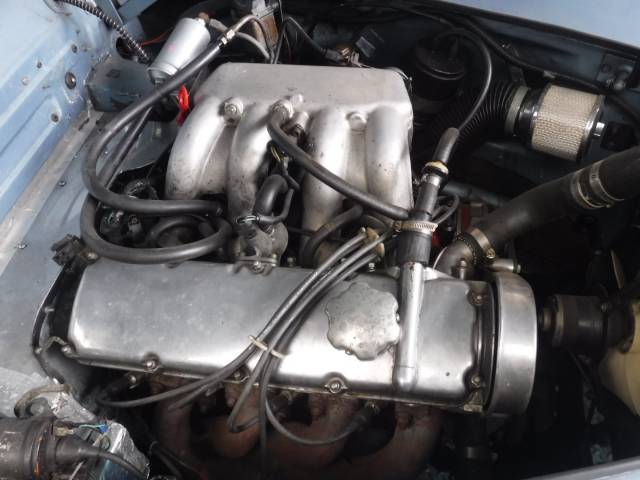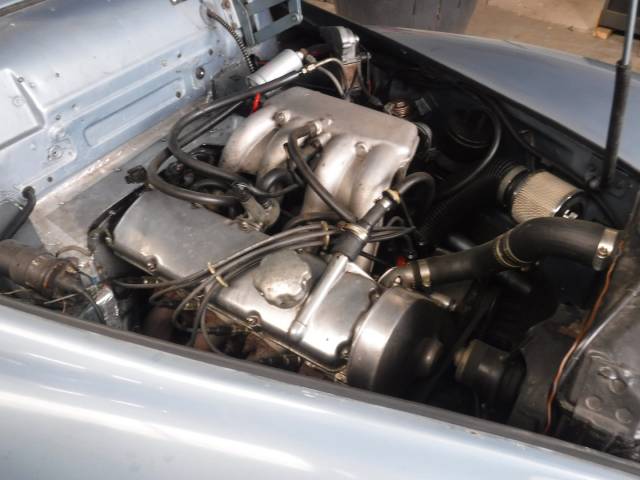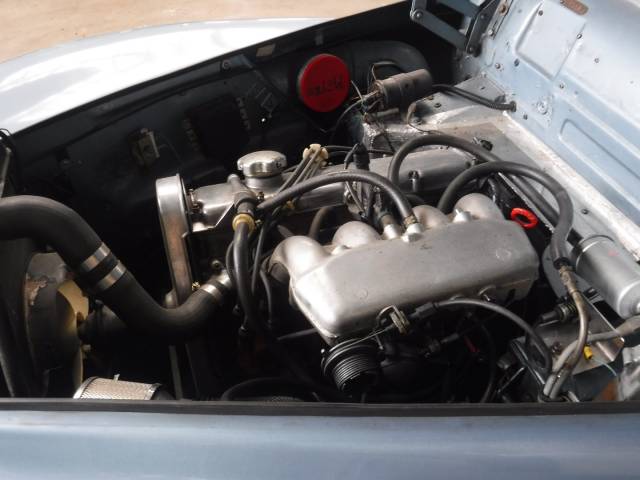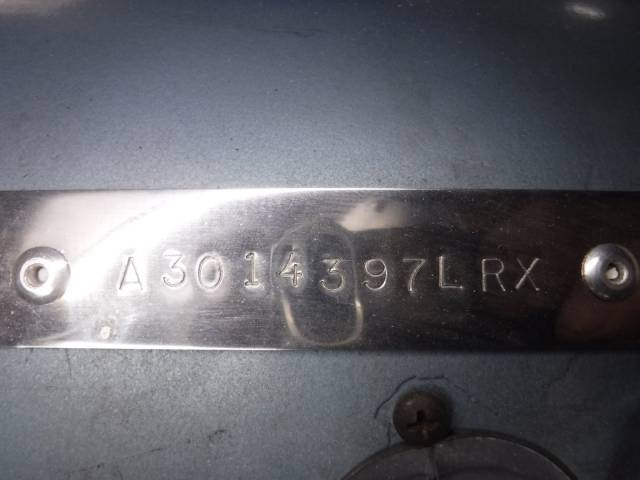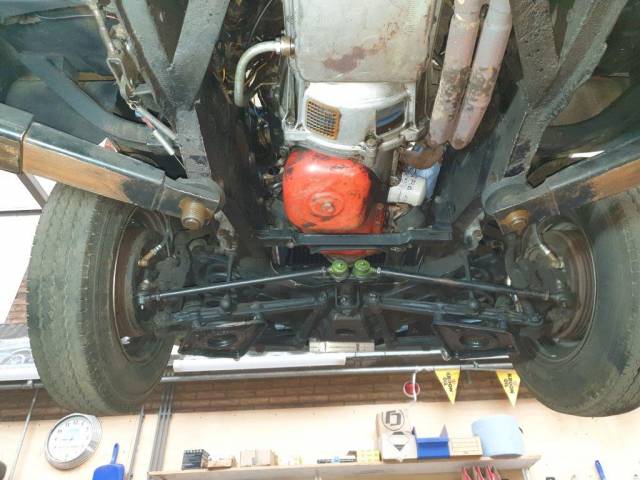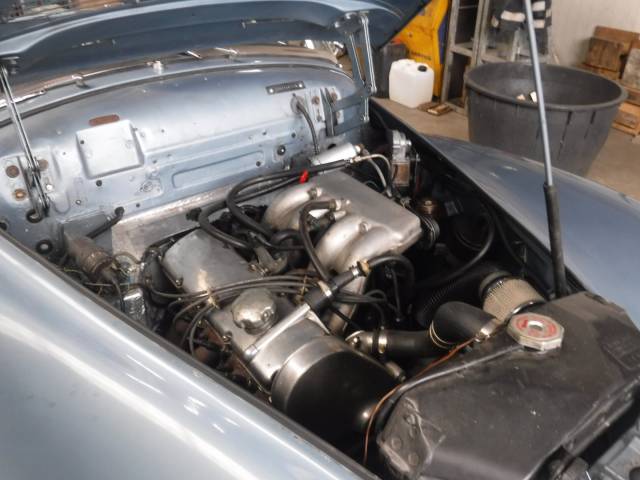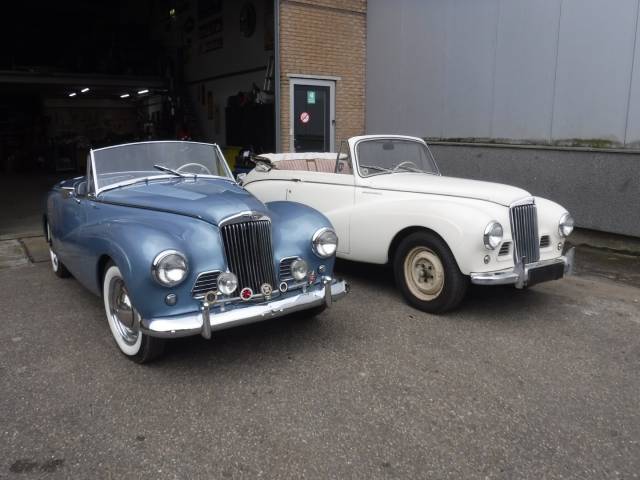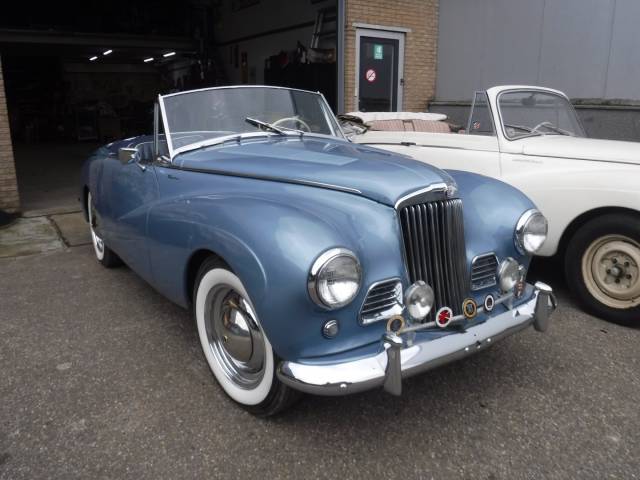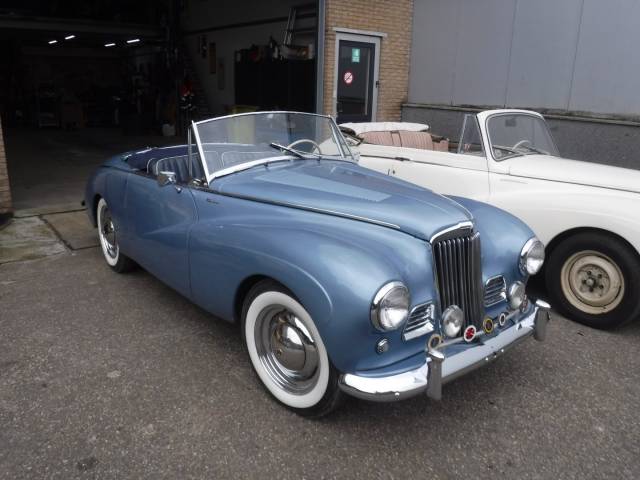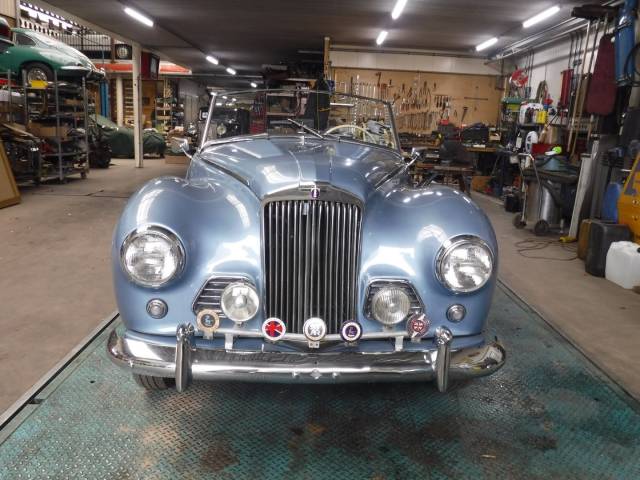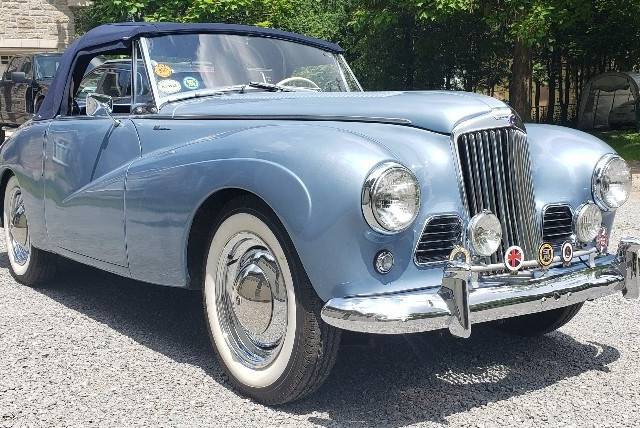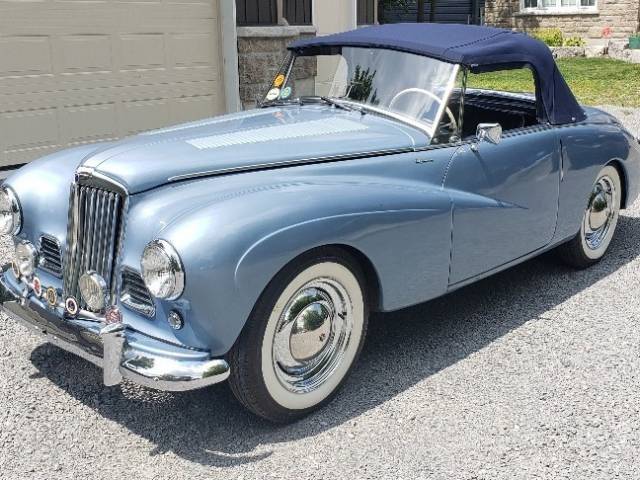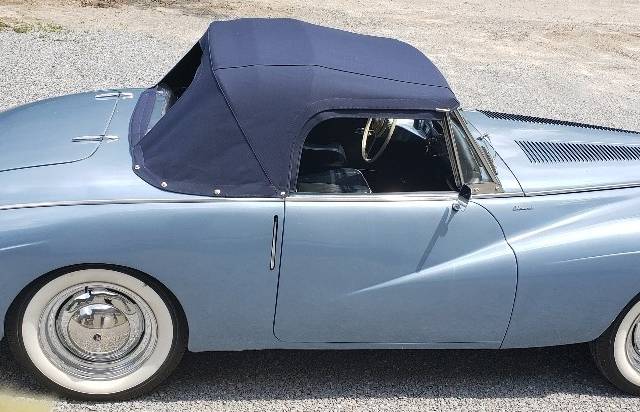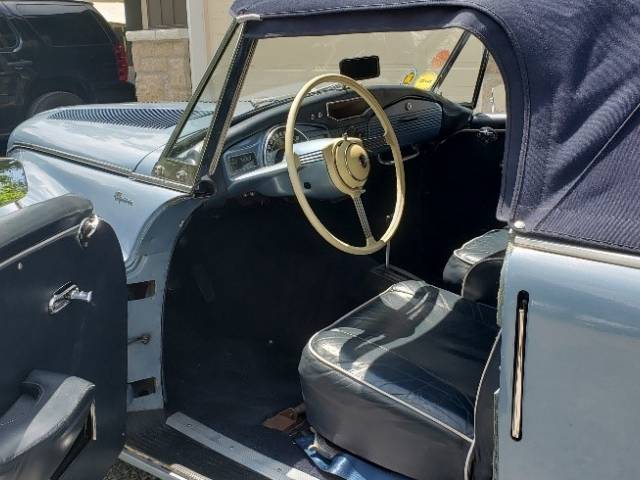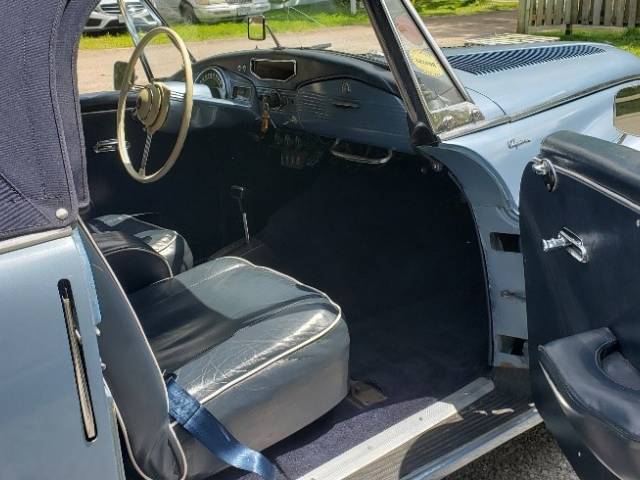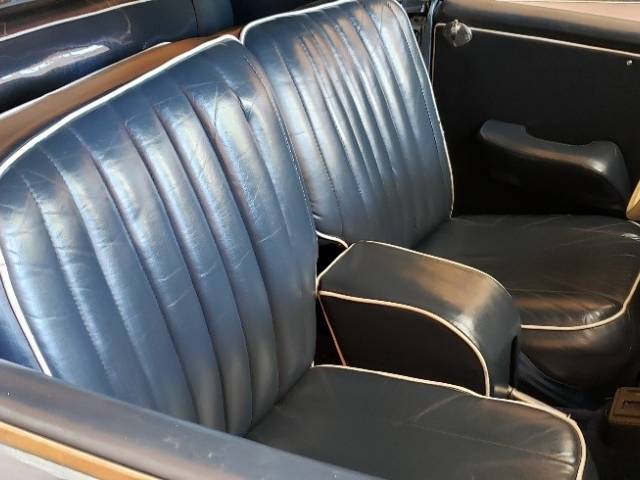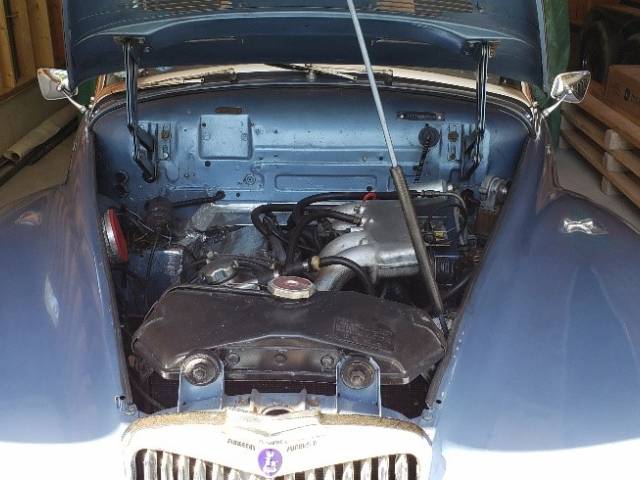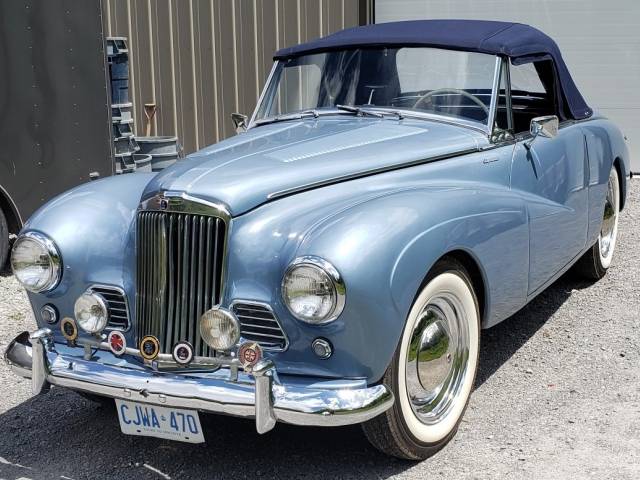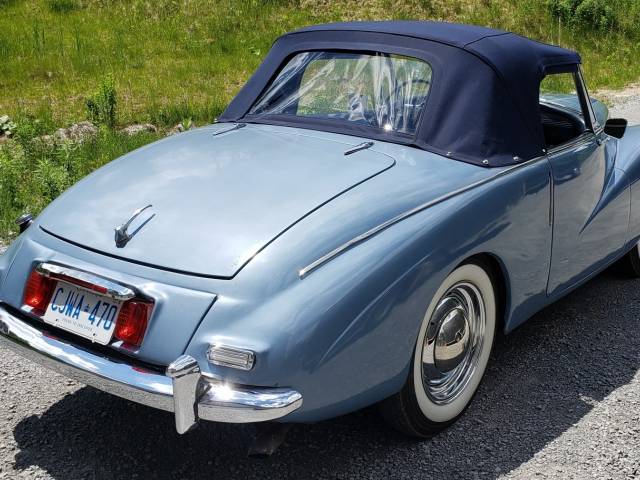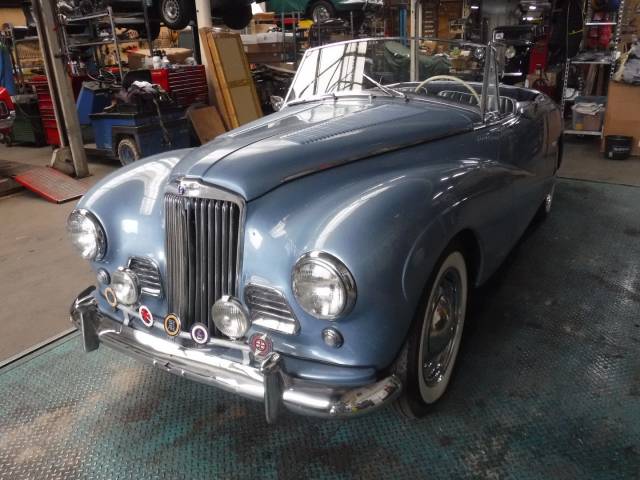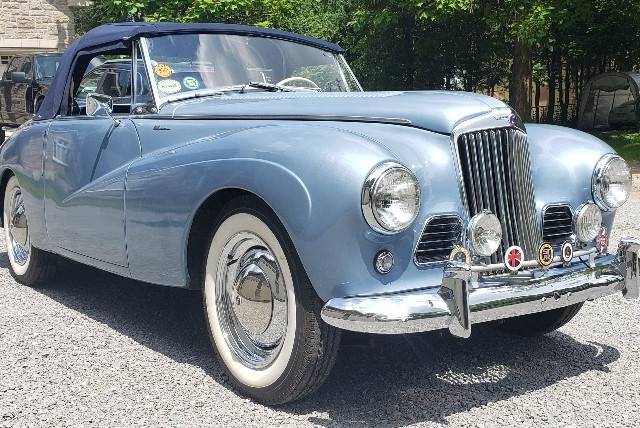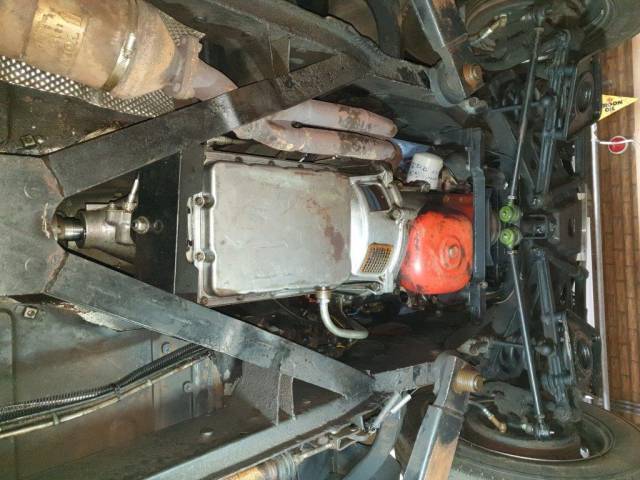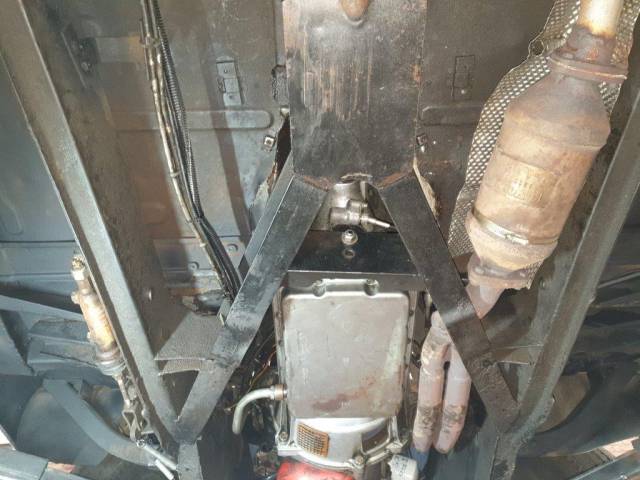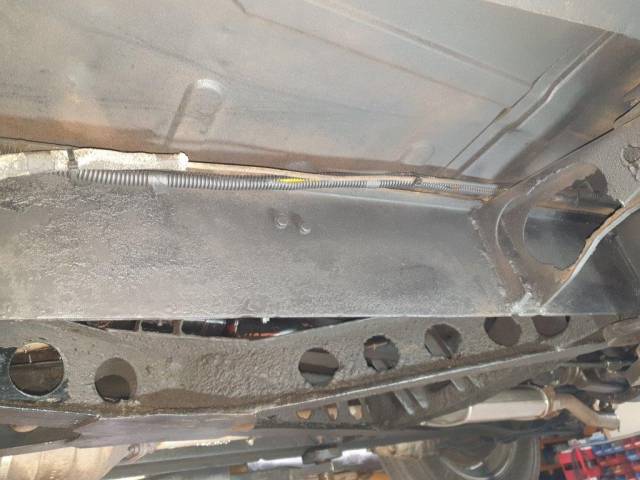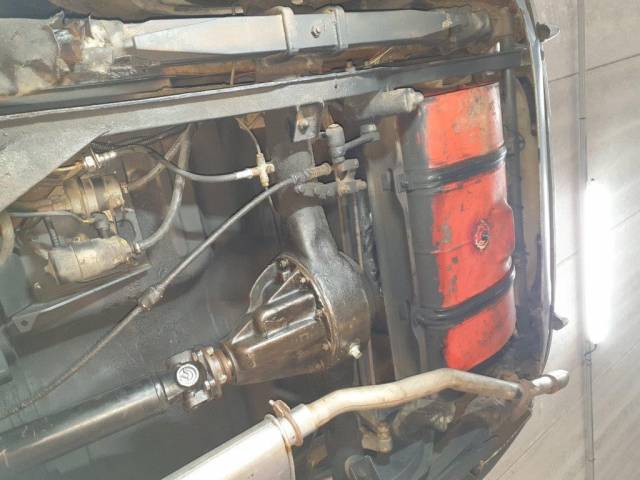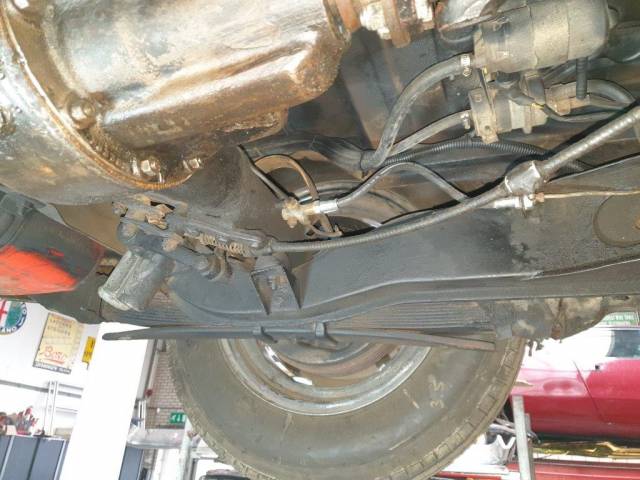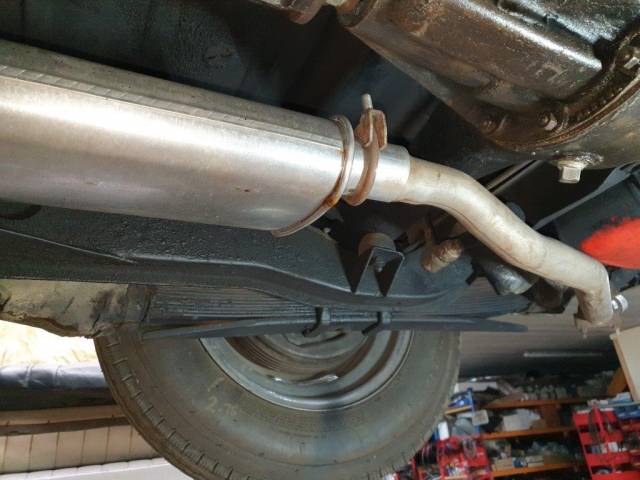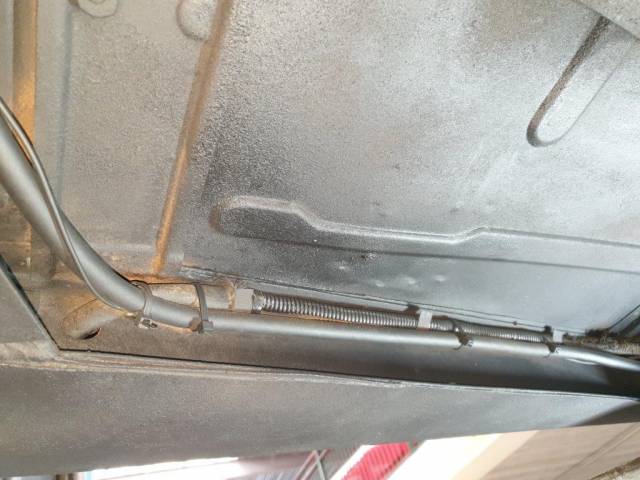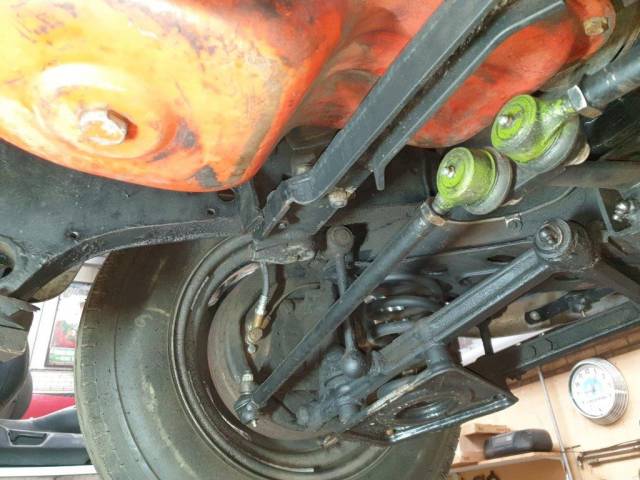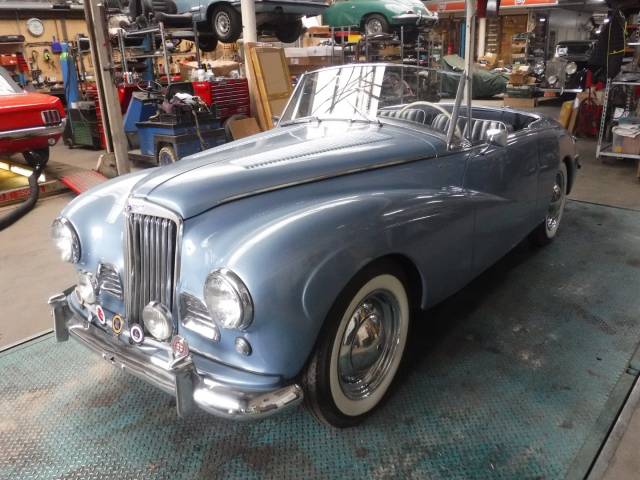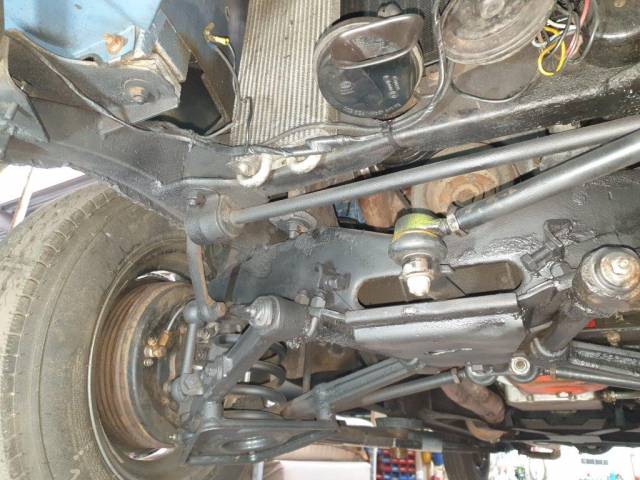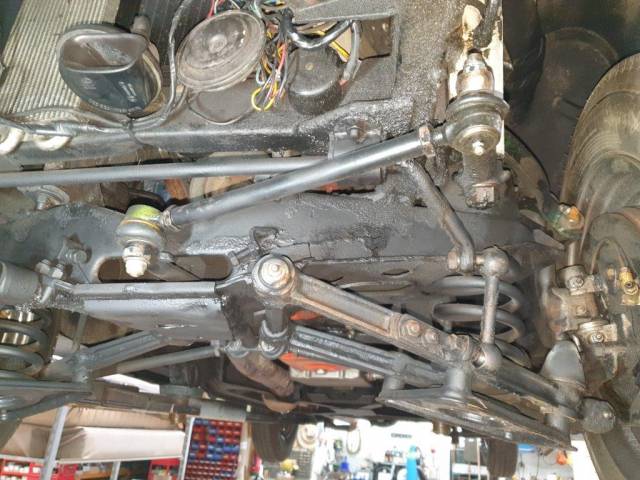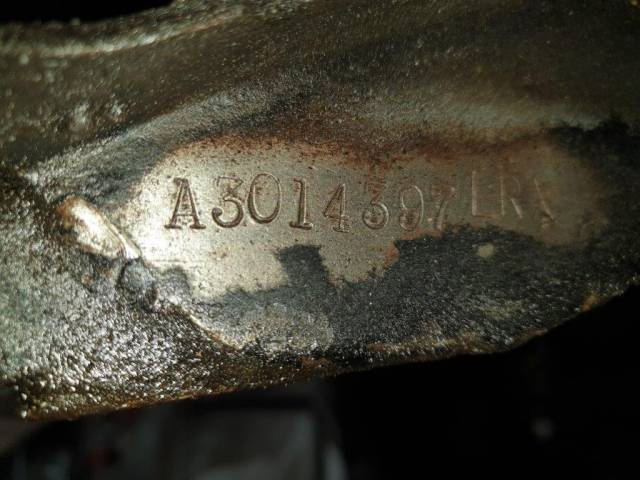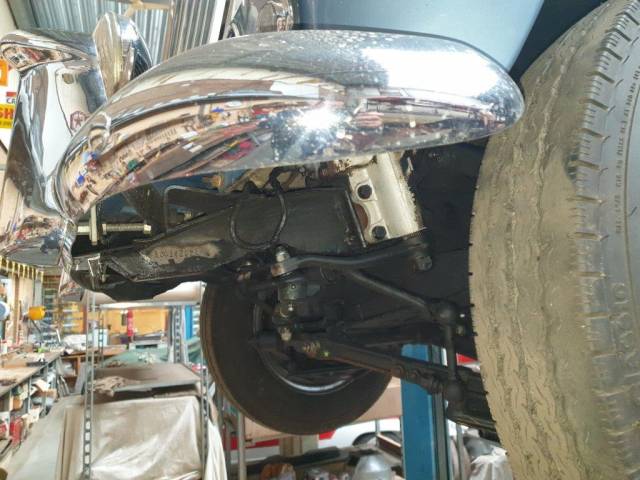 Sunbeam-Alpine Roadster blue
Dealer

away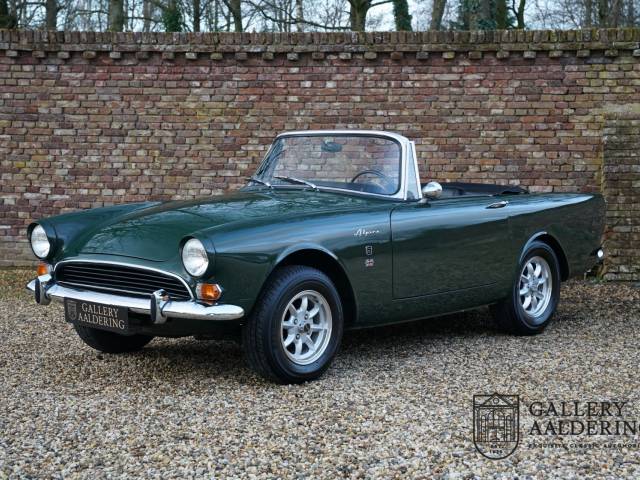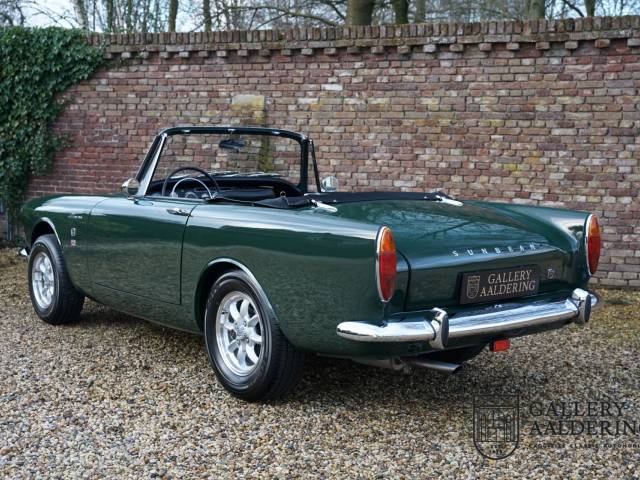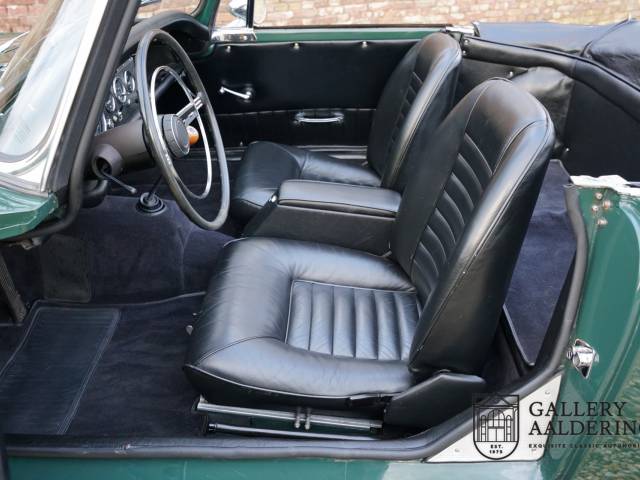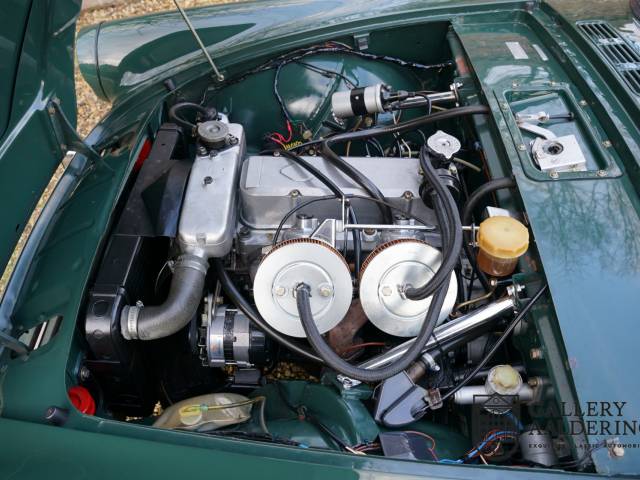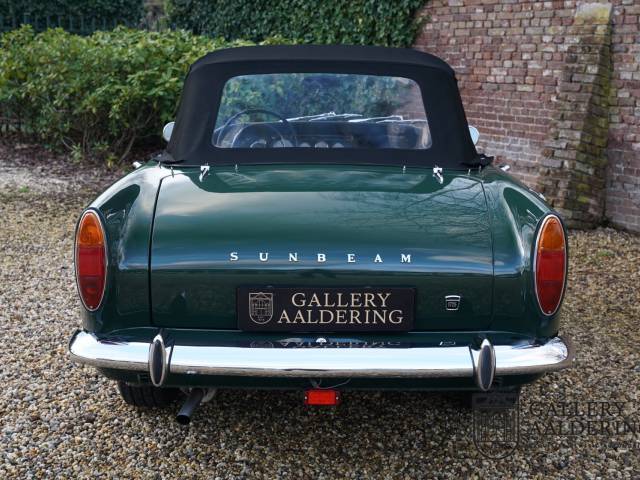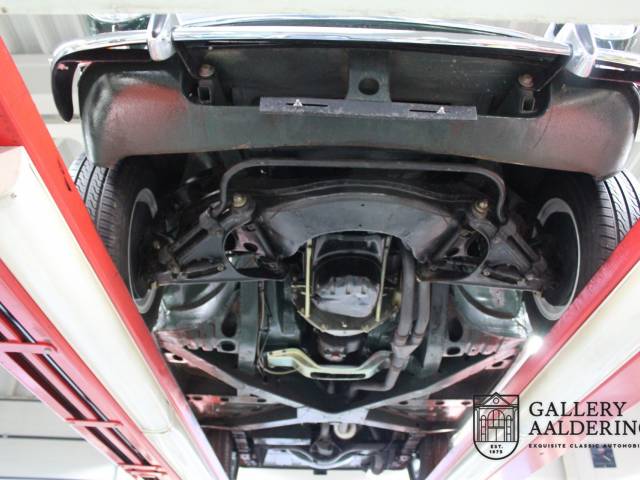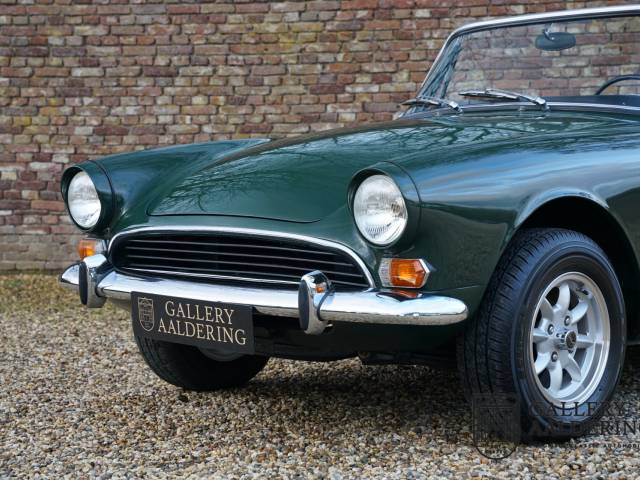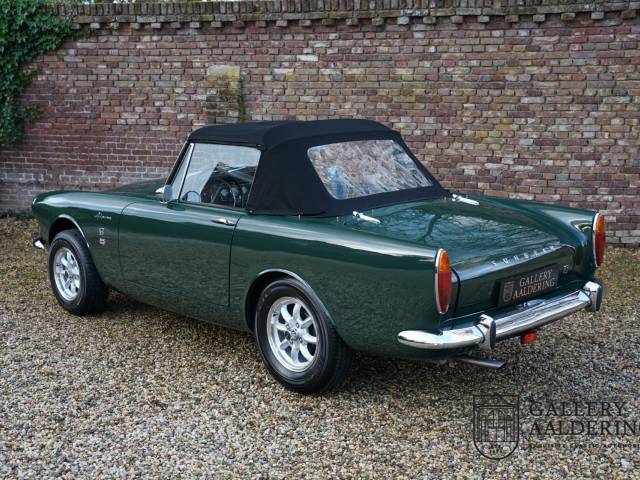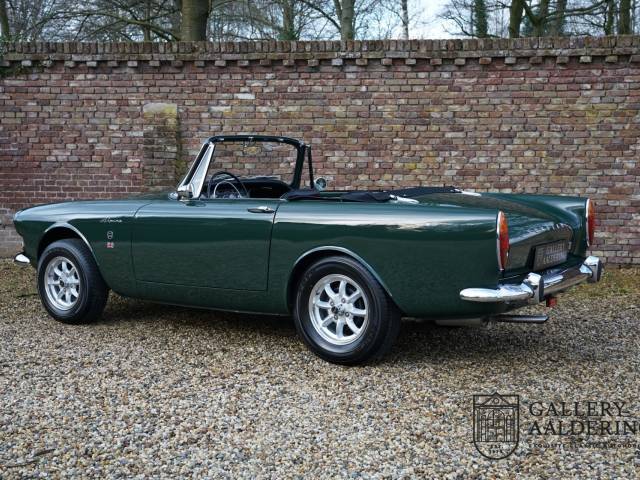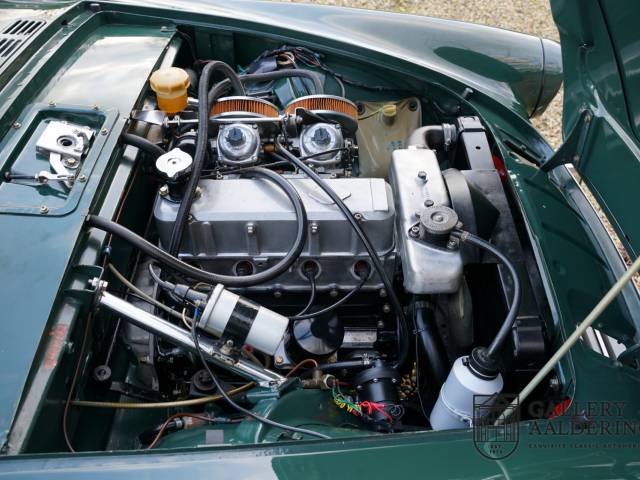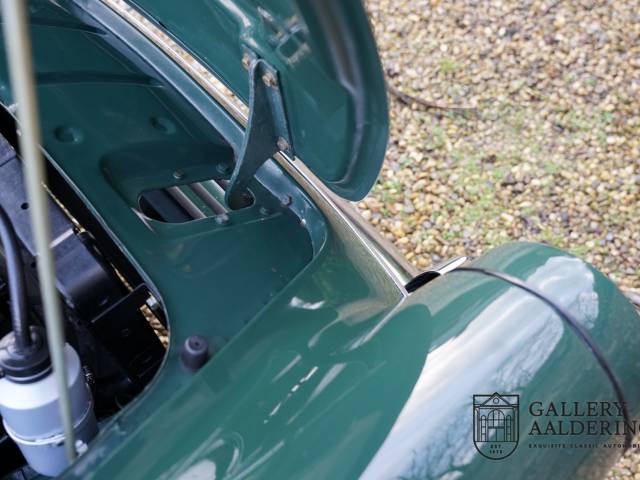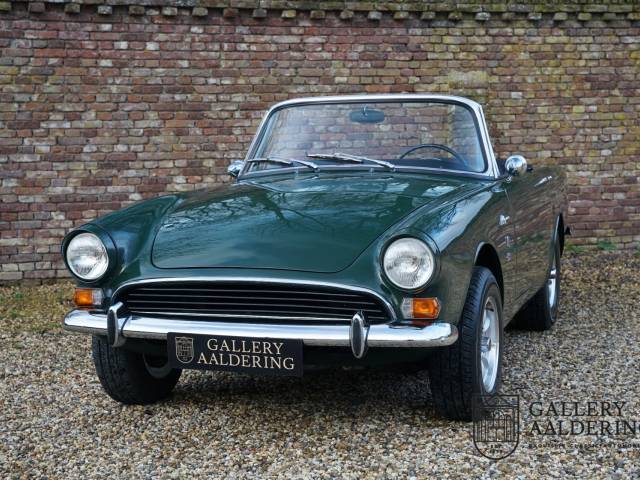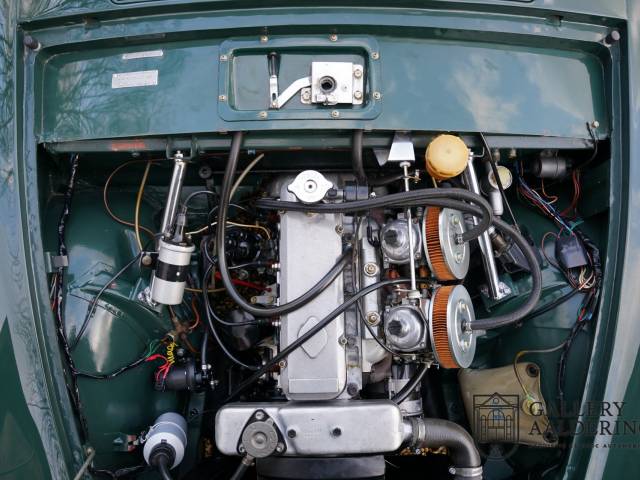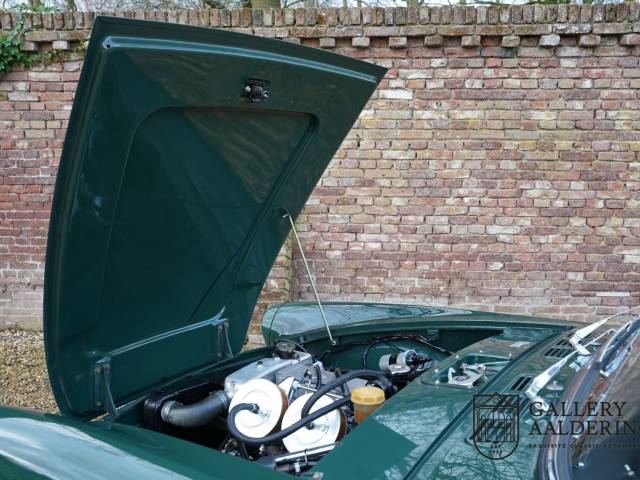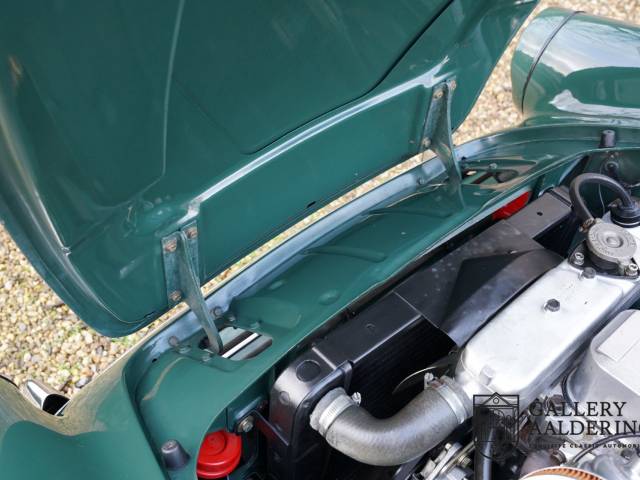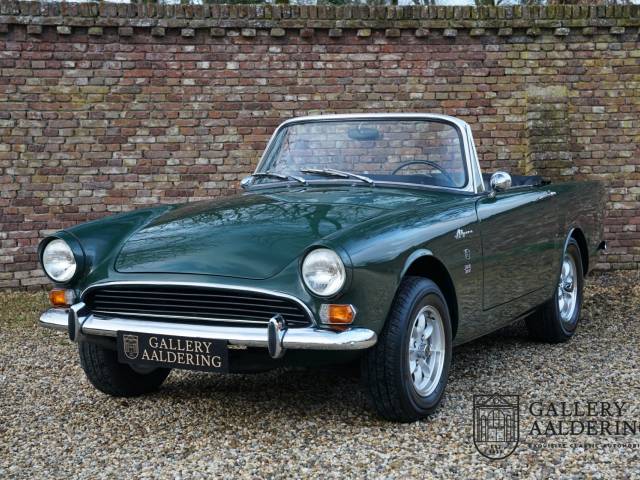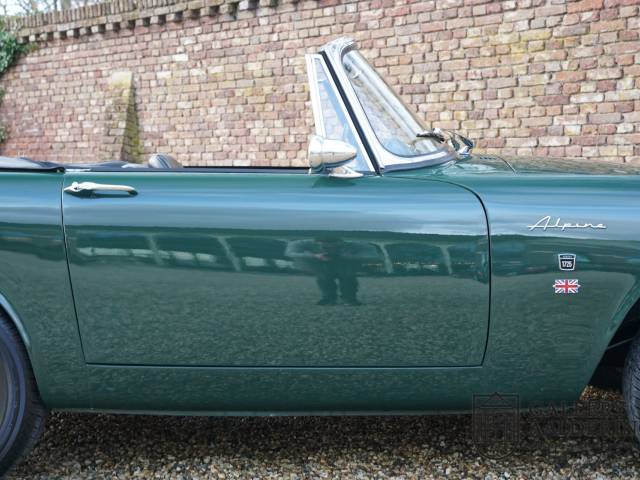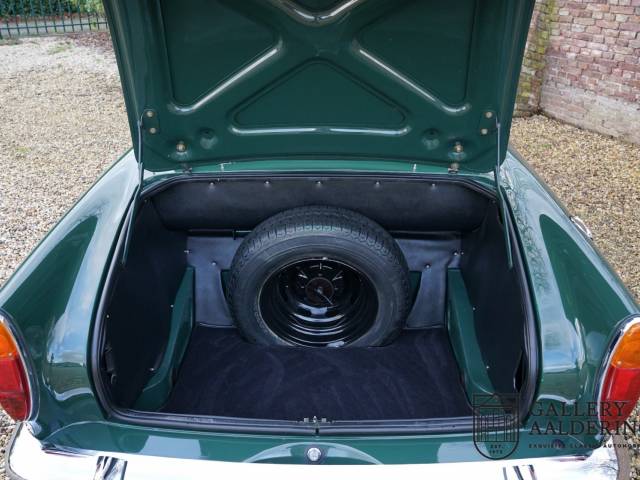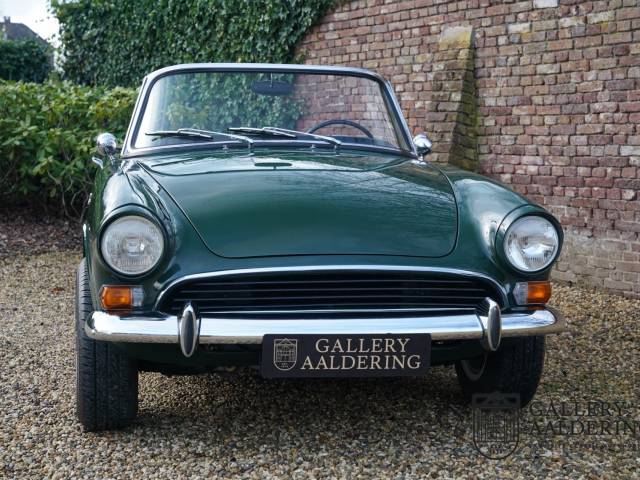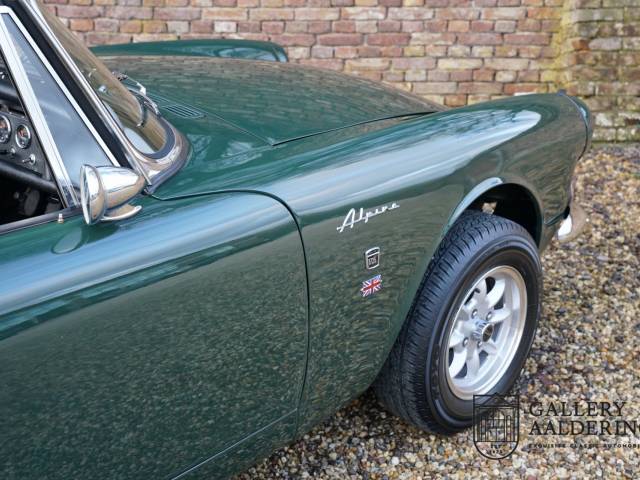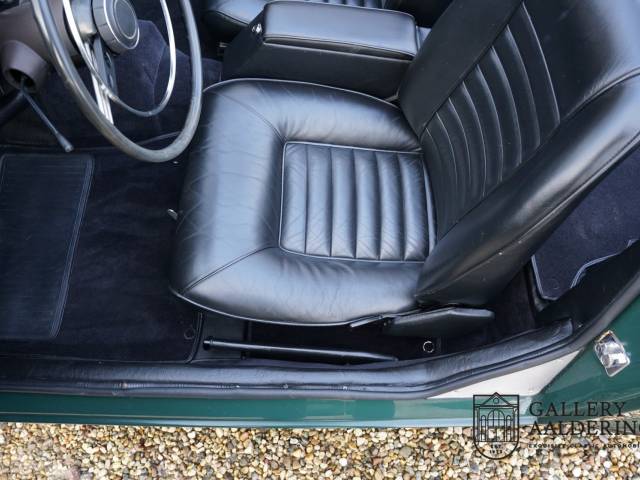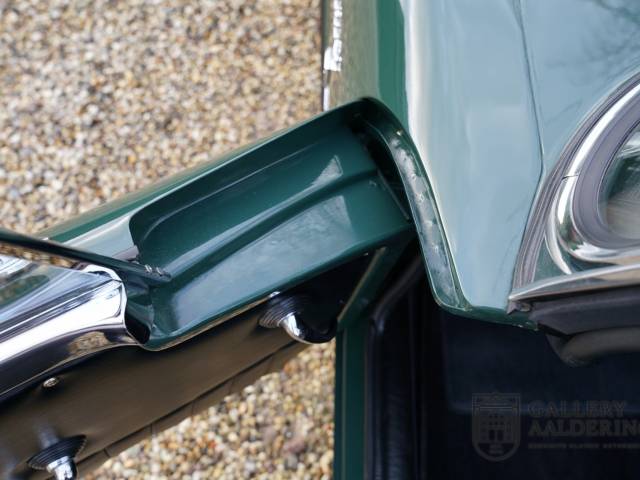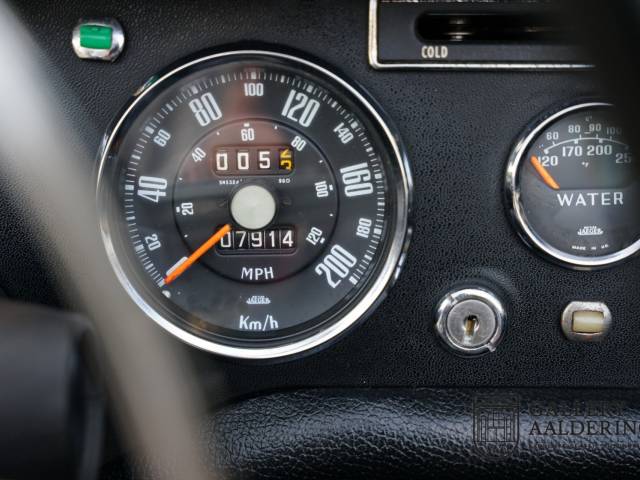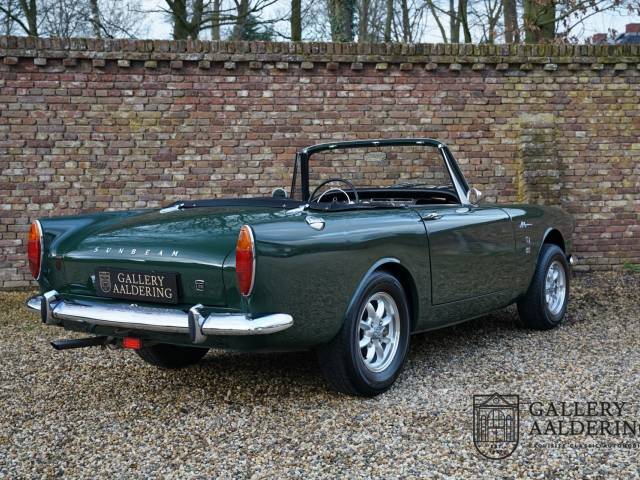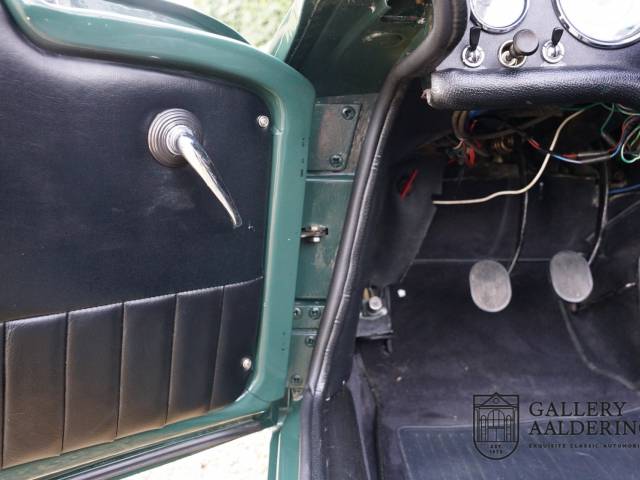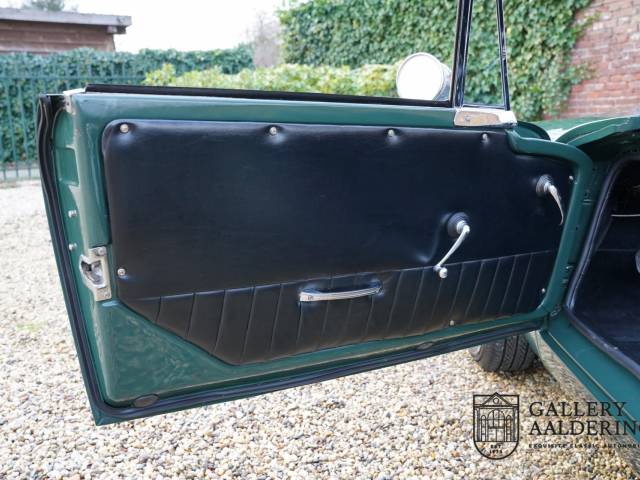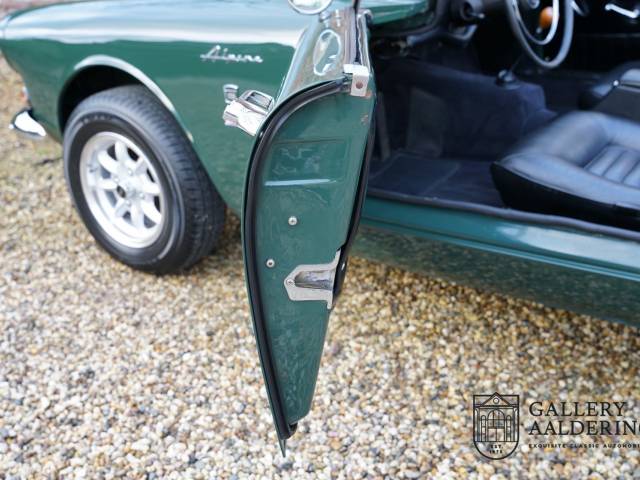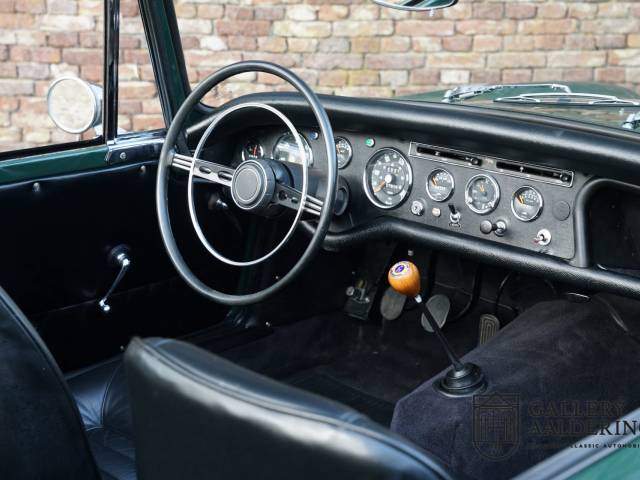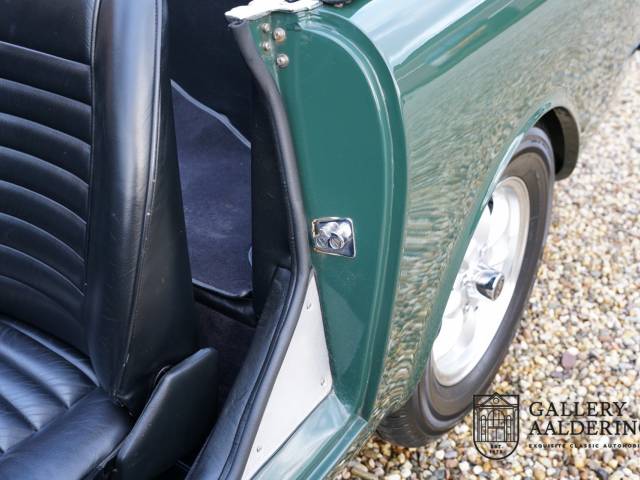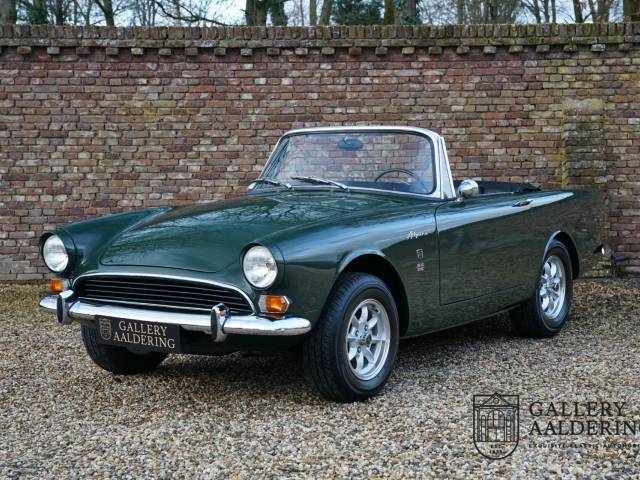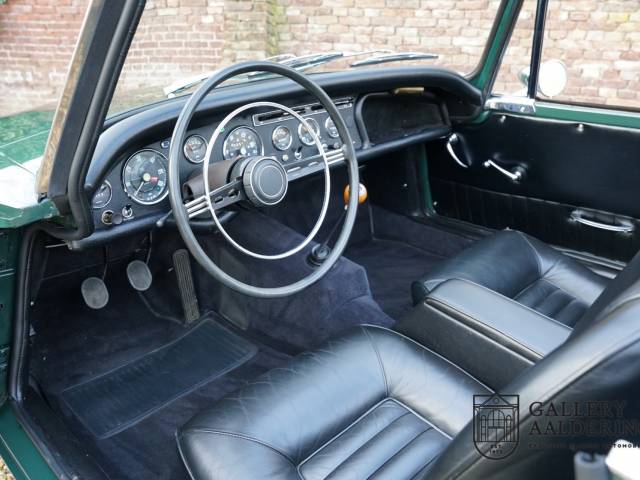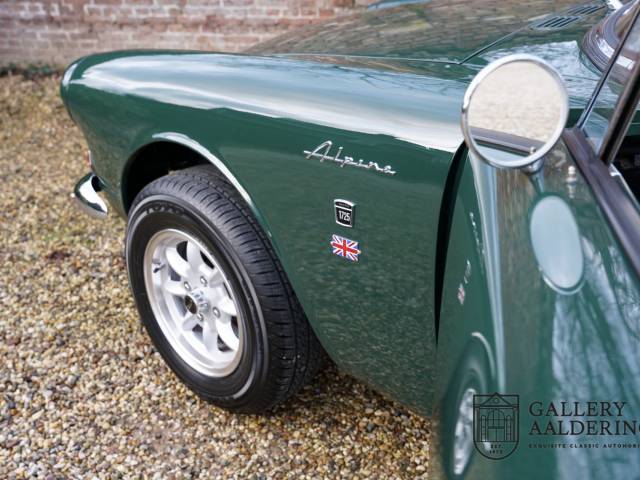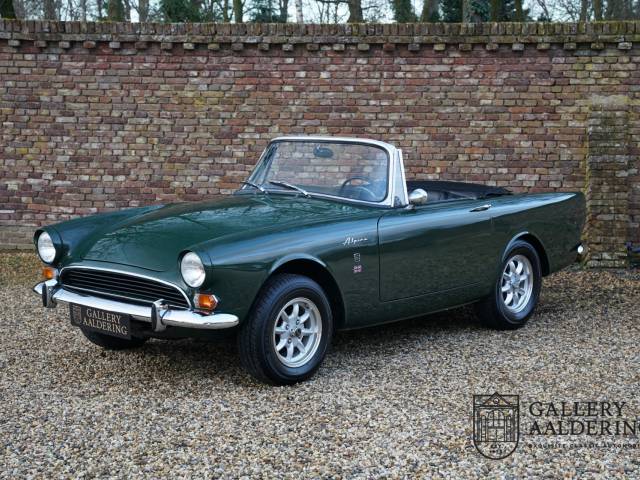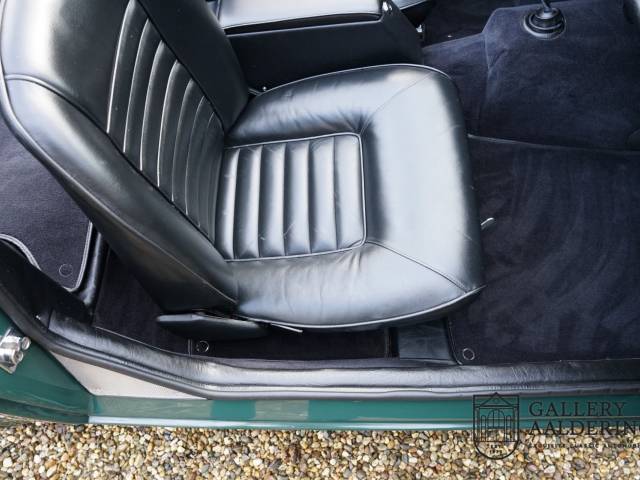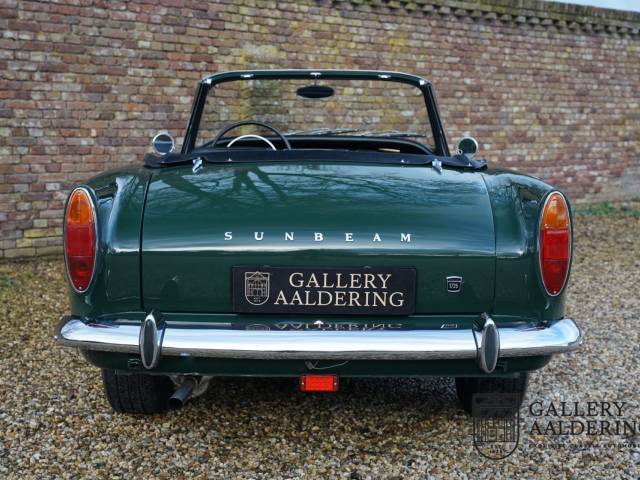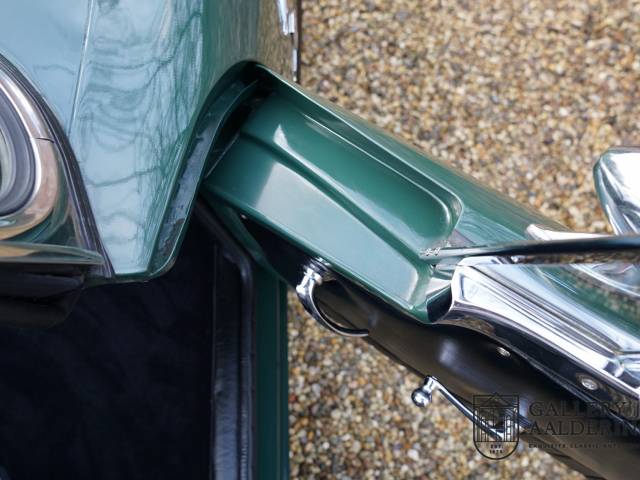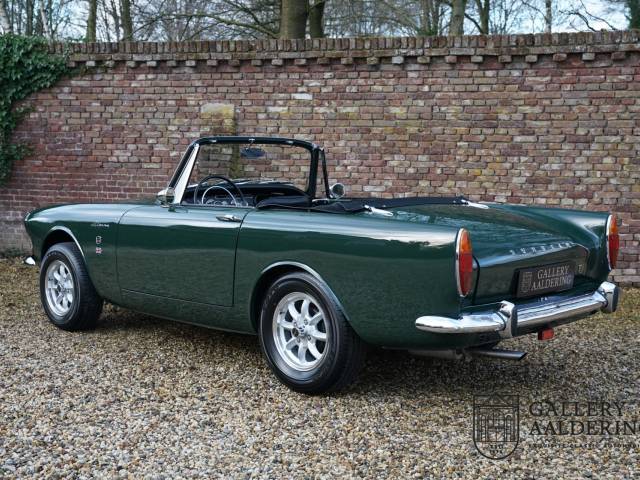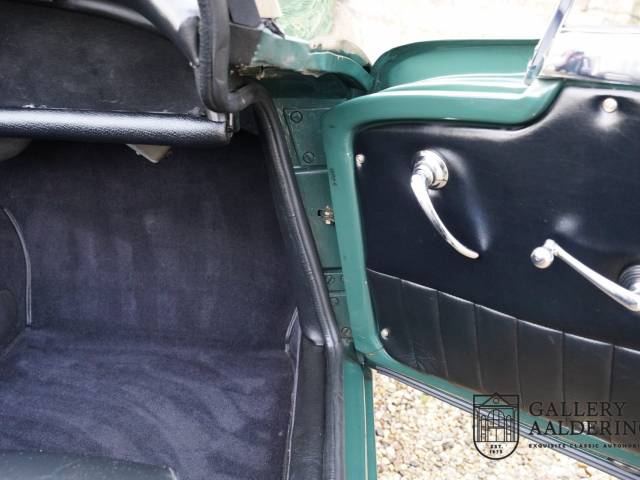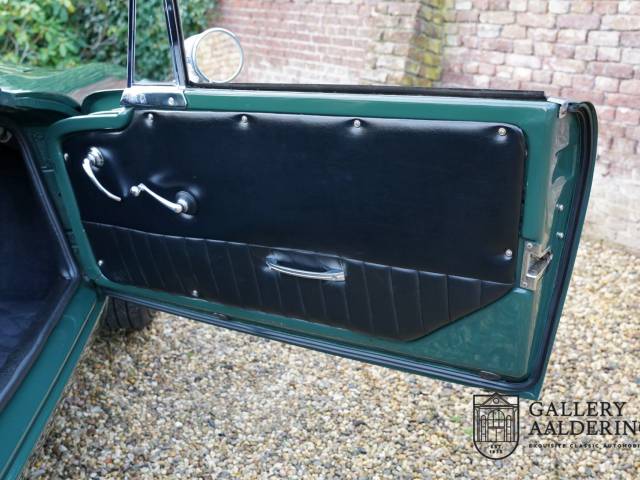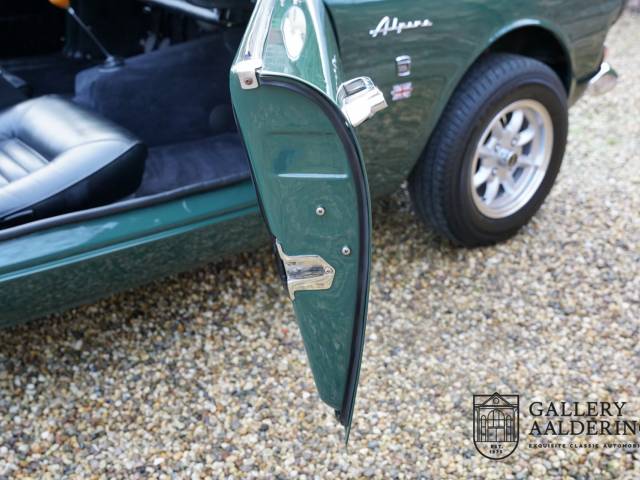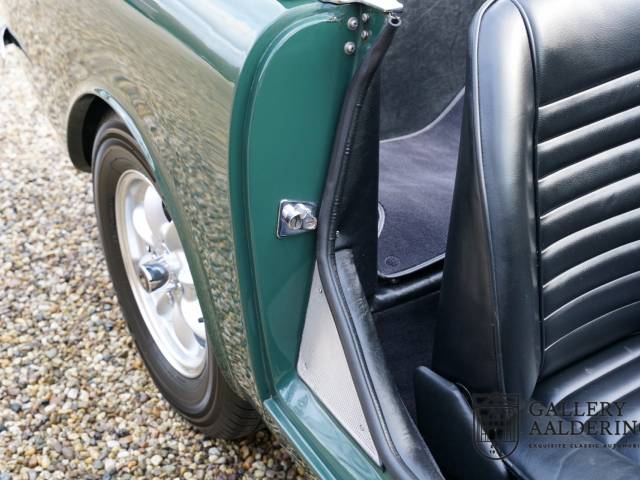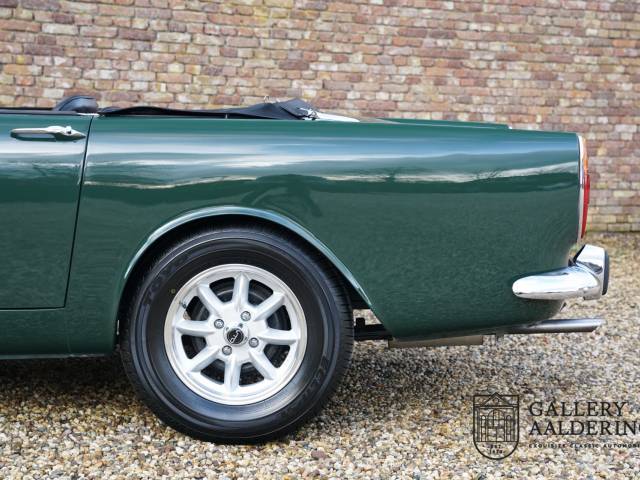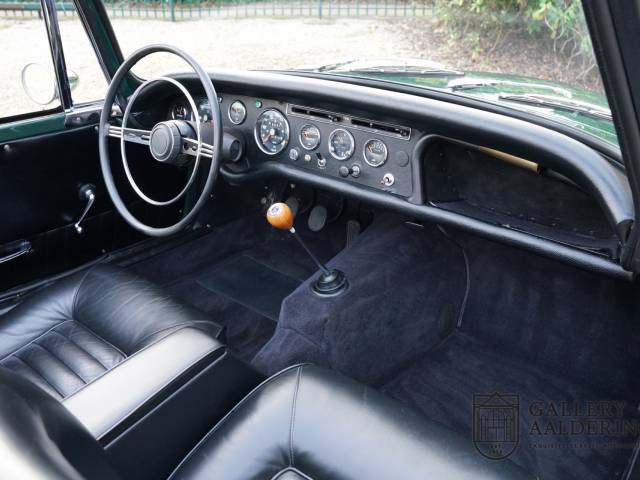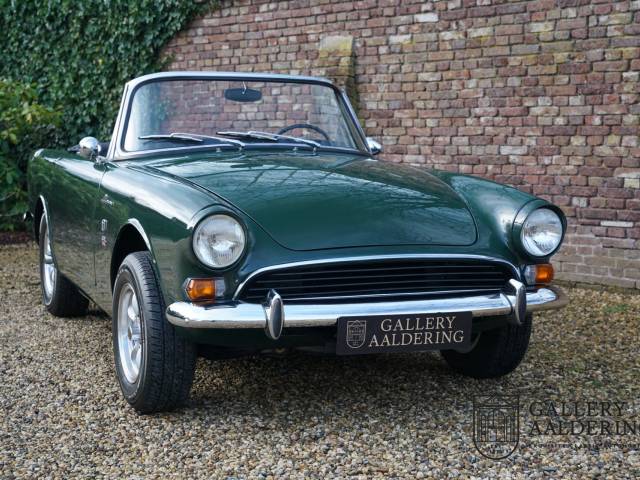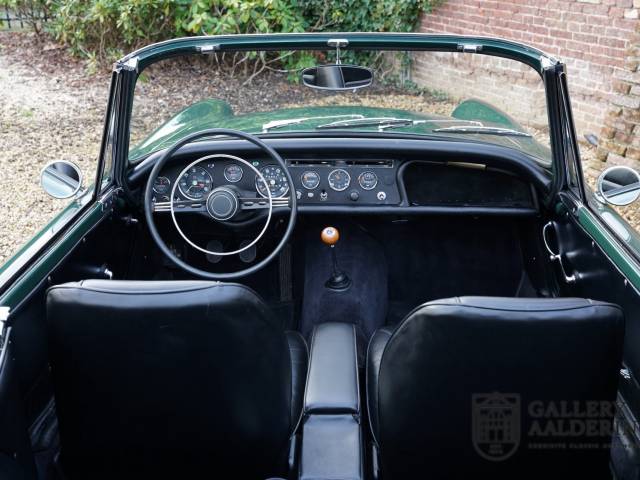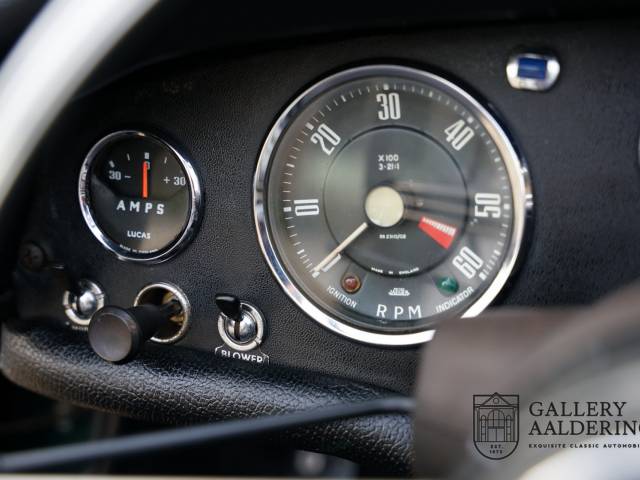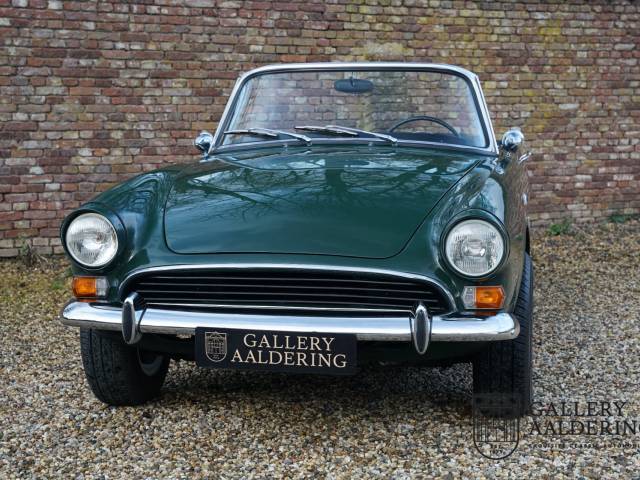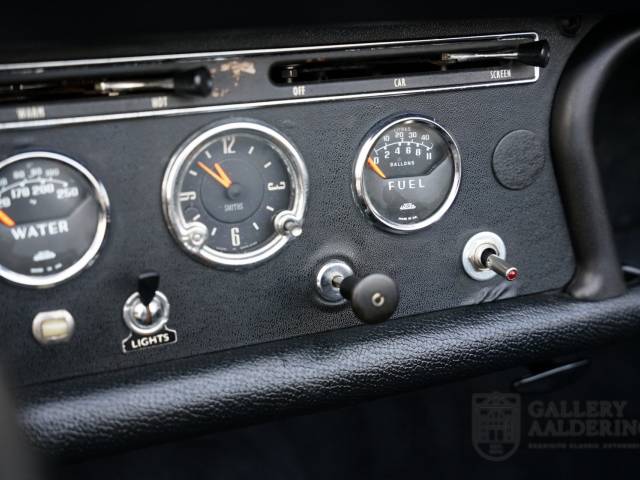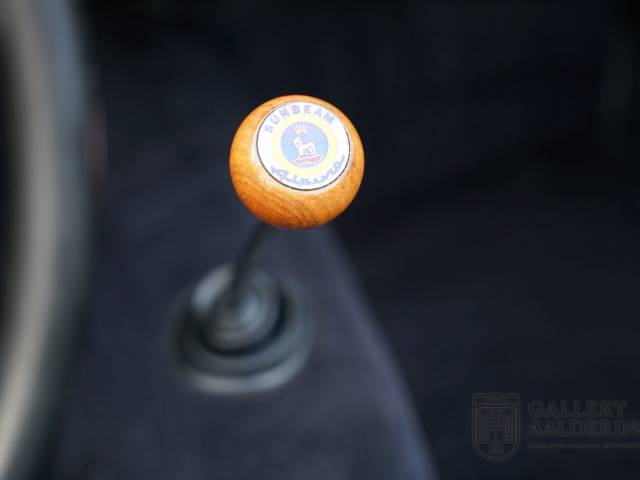 Sunbeam Alpine Fully restored, very nice condition
Dealer

away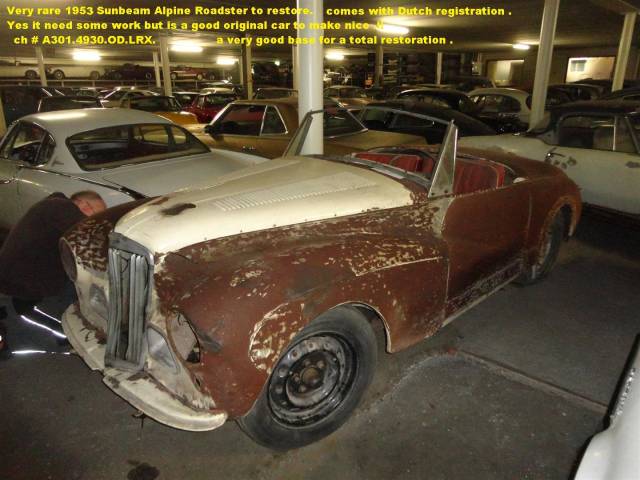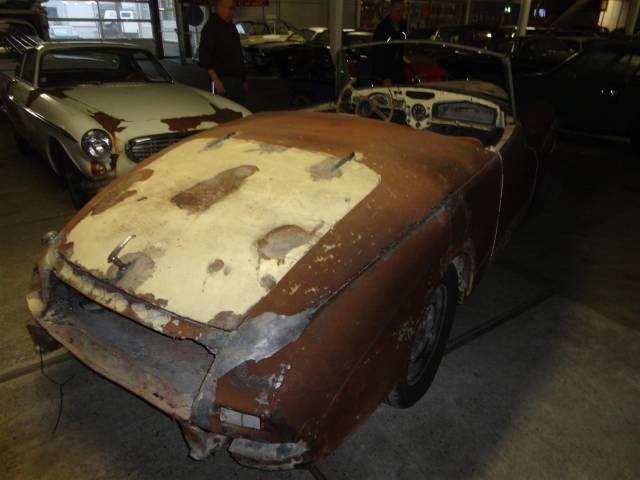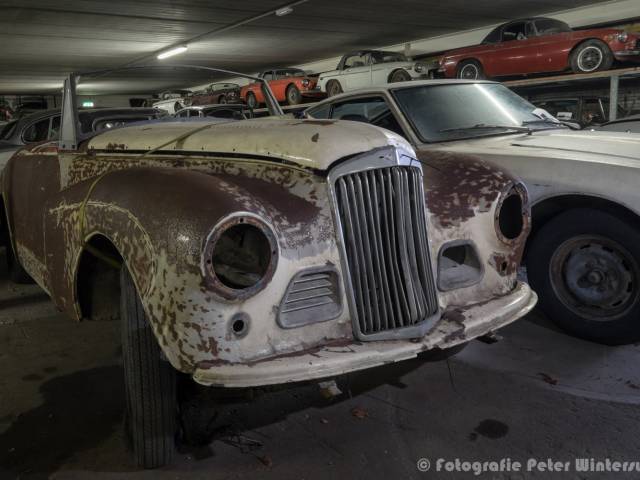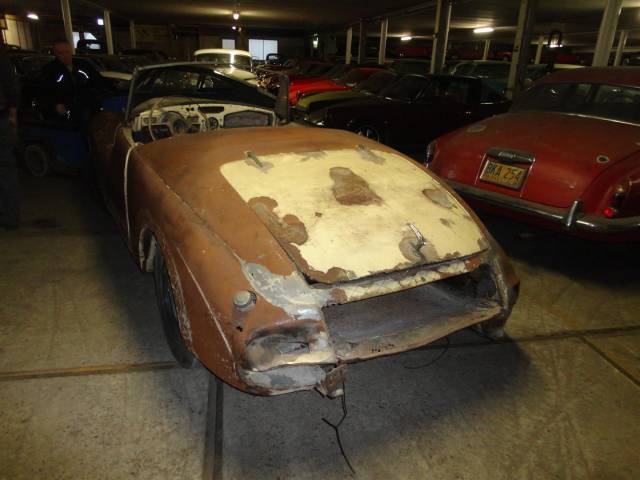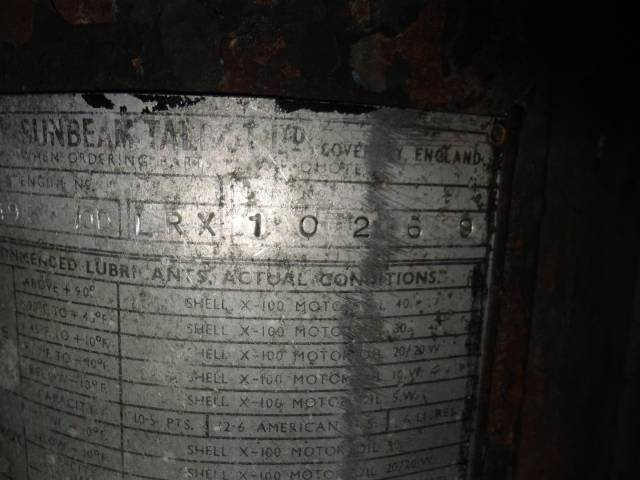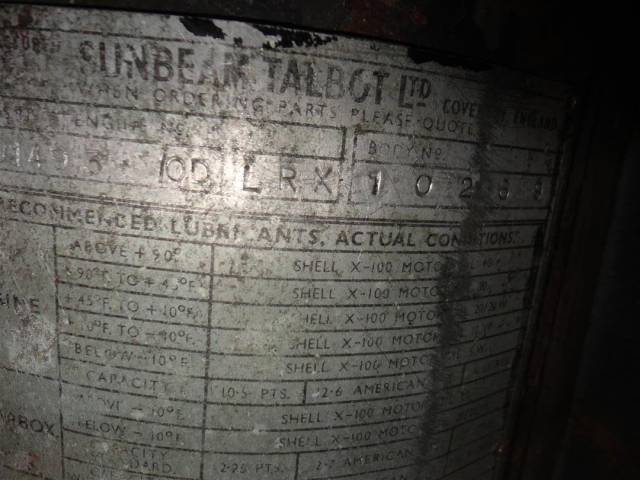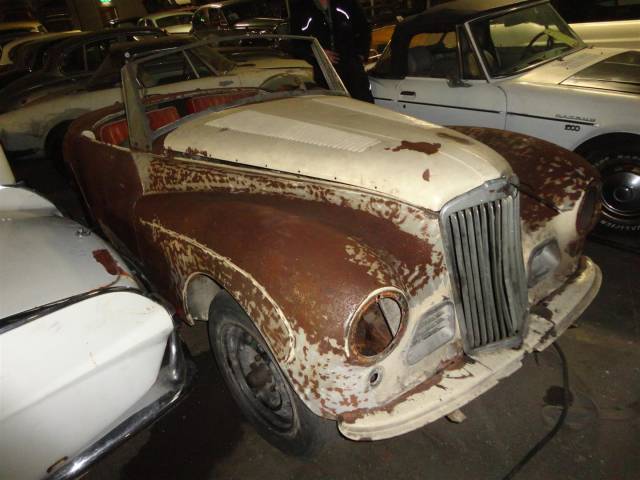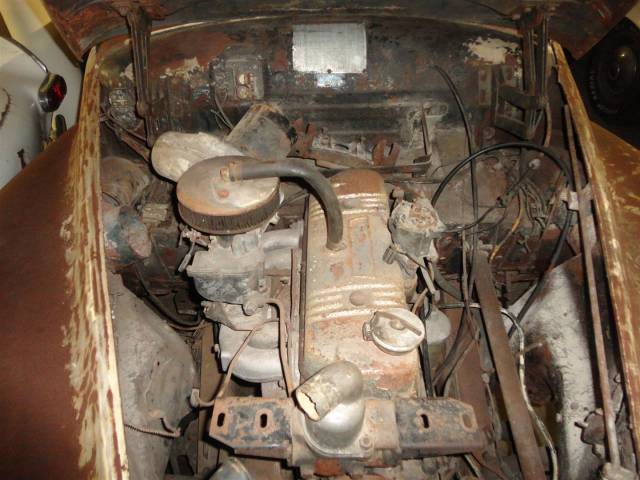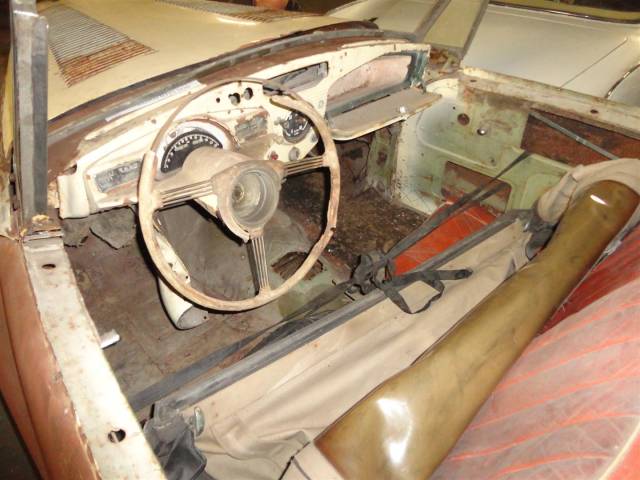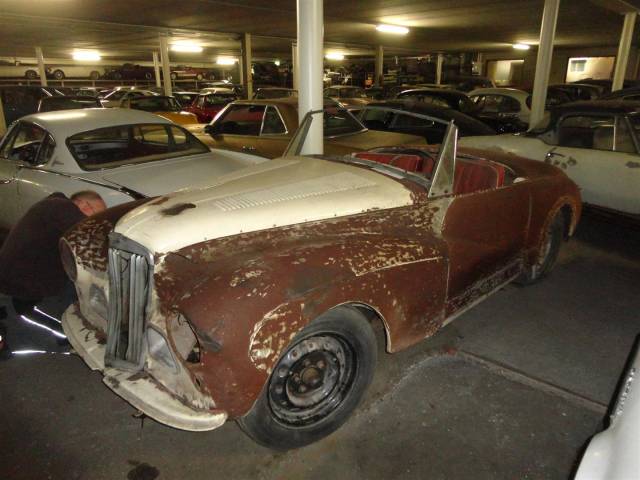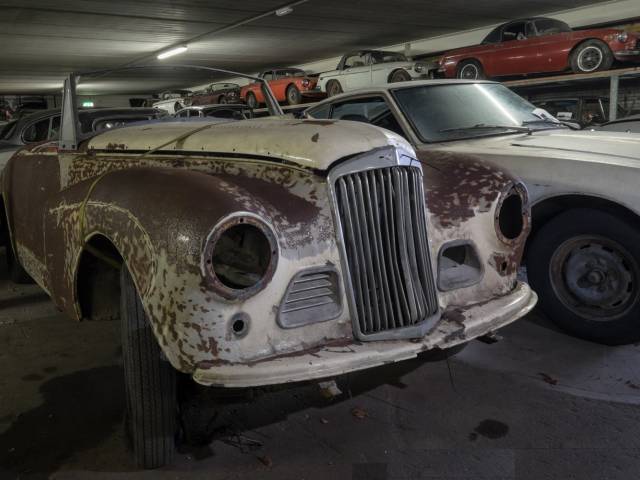 Sunbeam-Alpine Roadster to restore
Dealer

away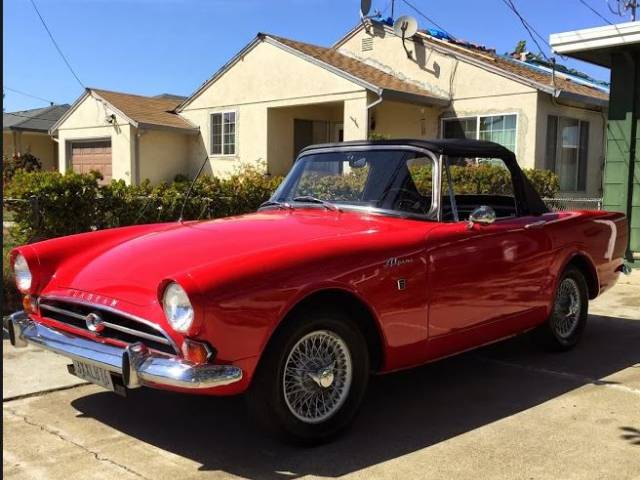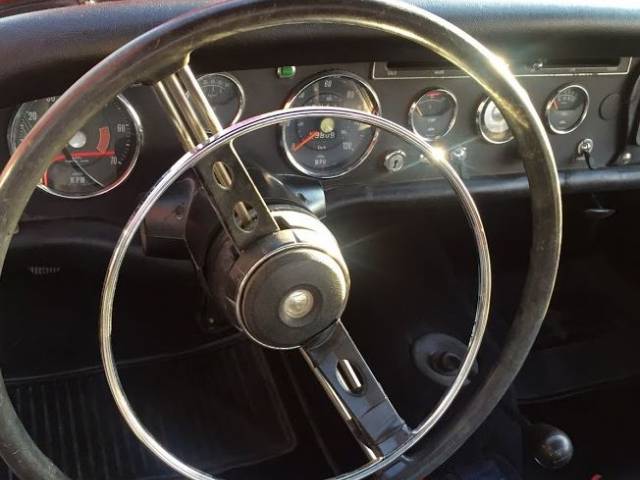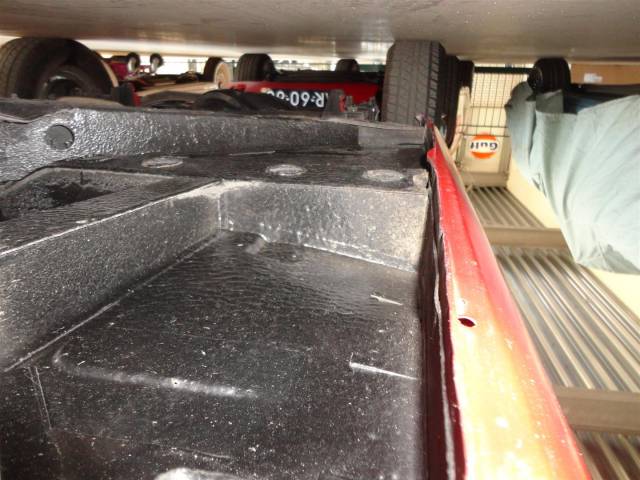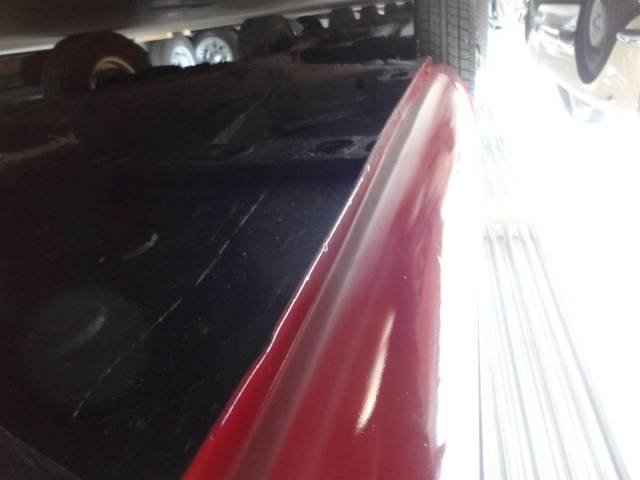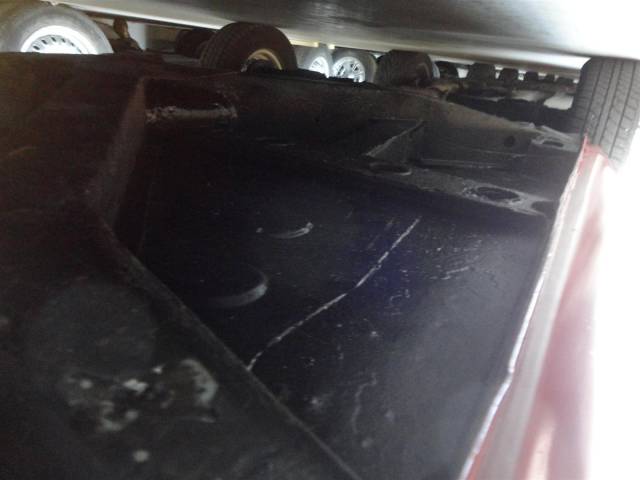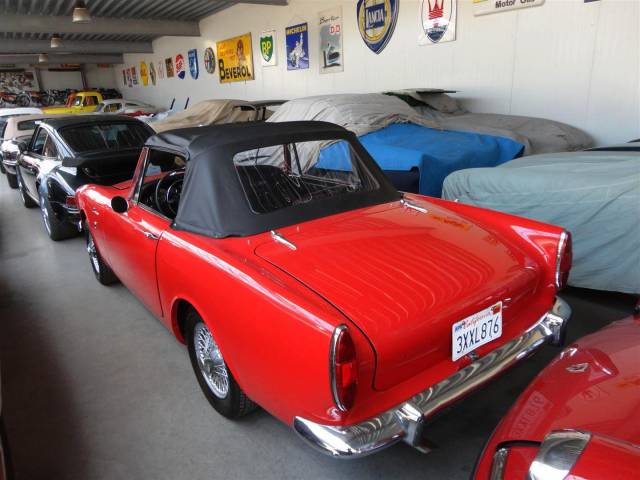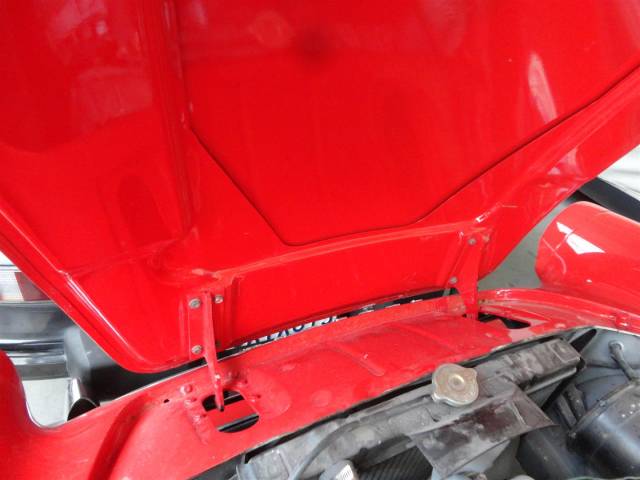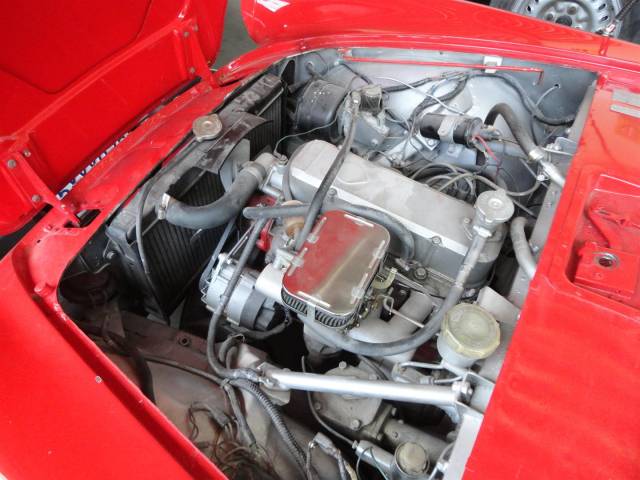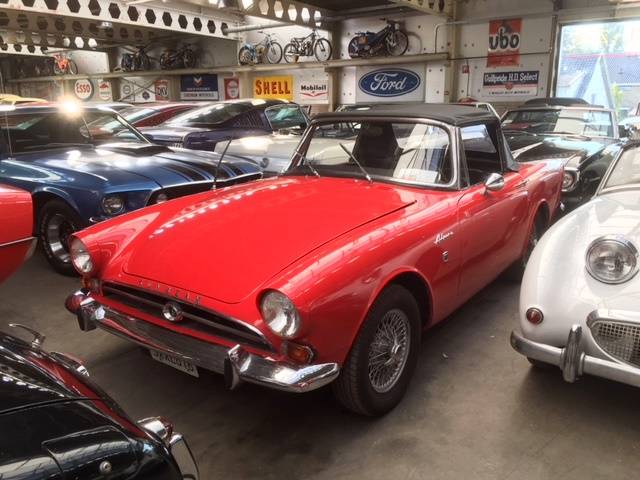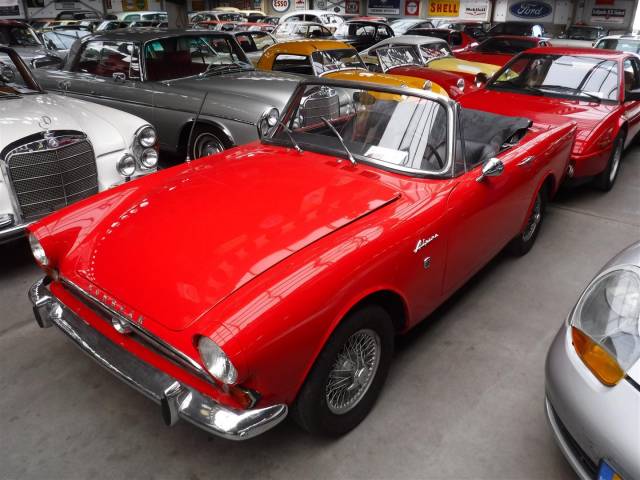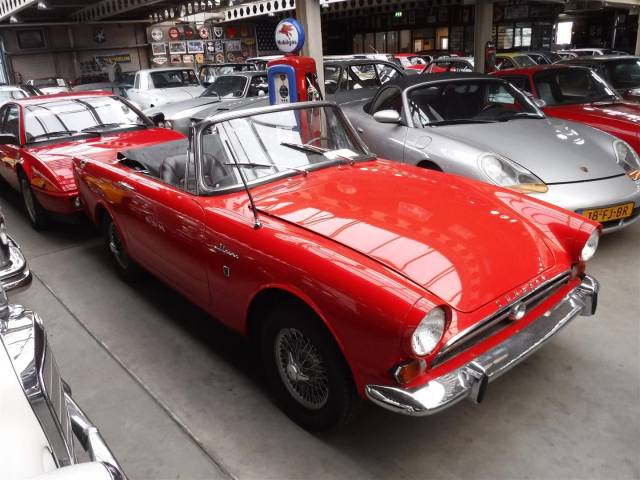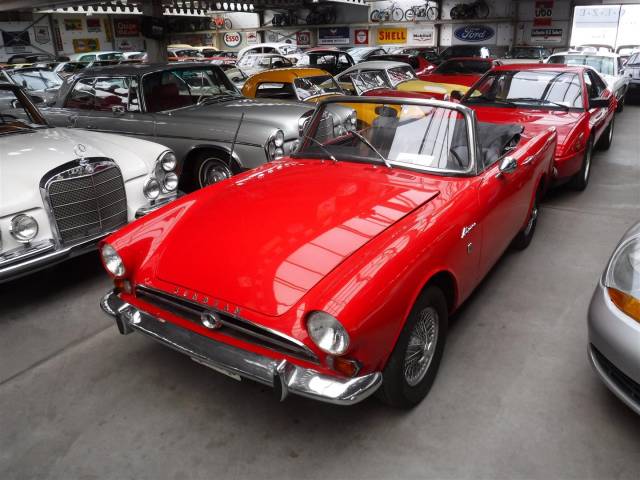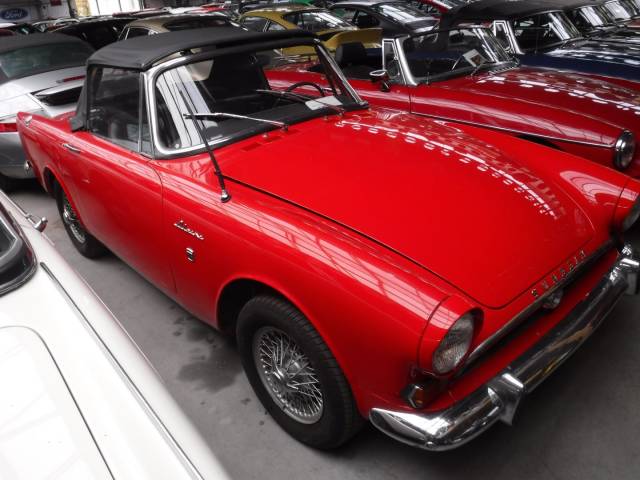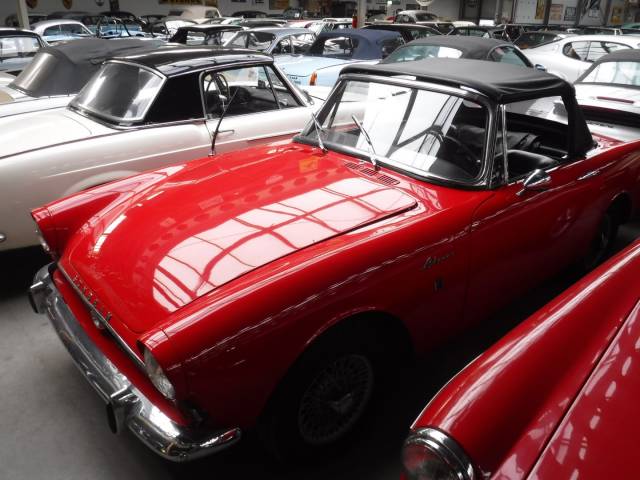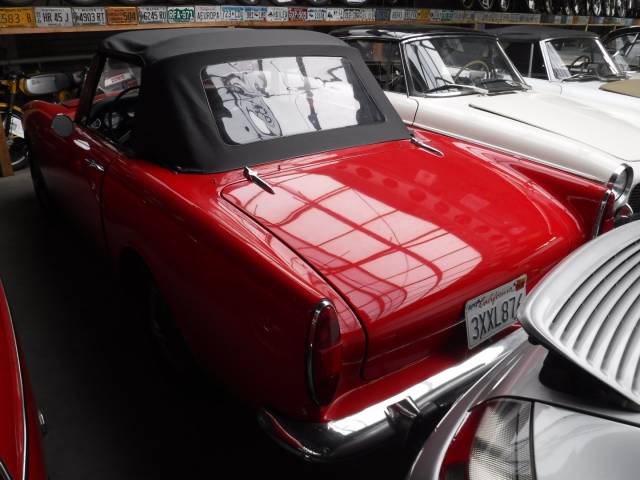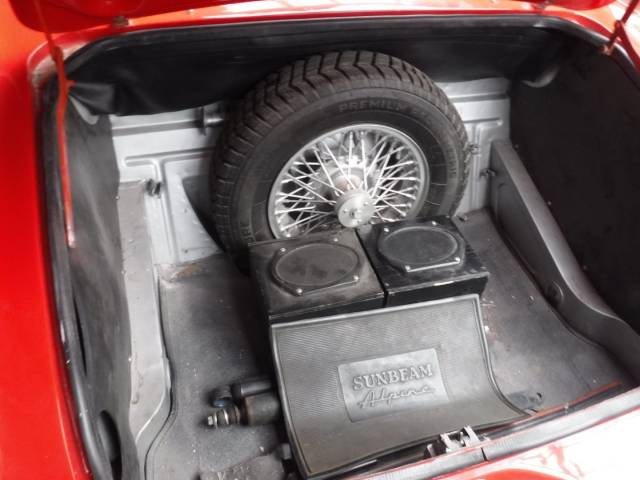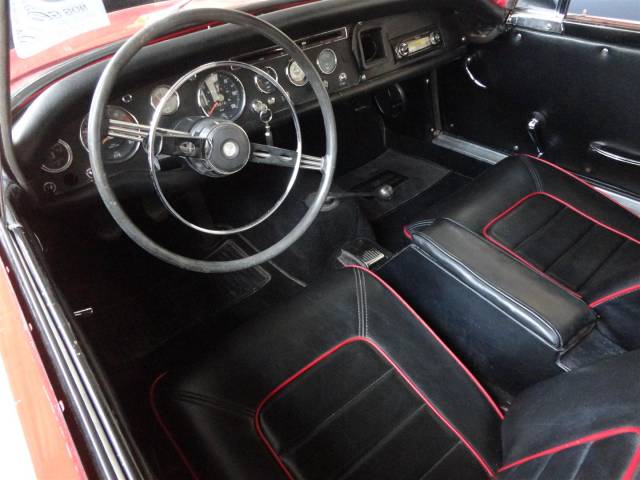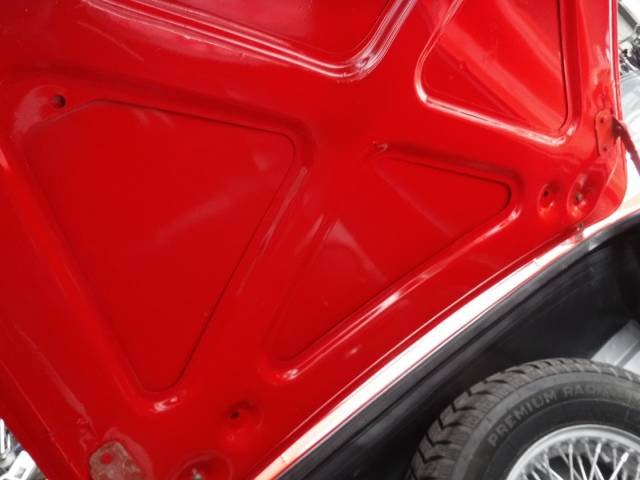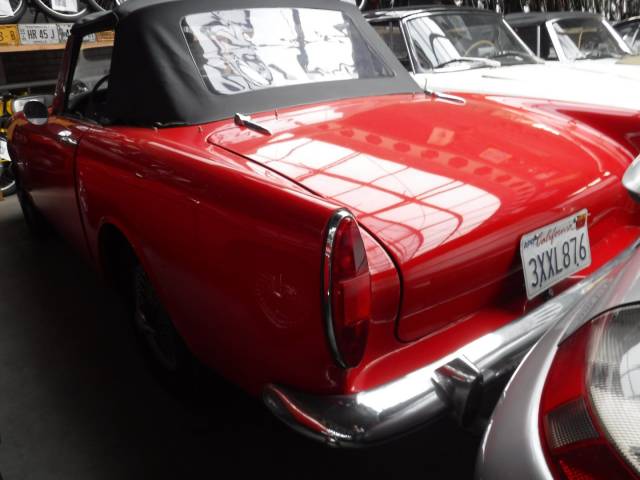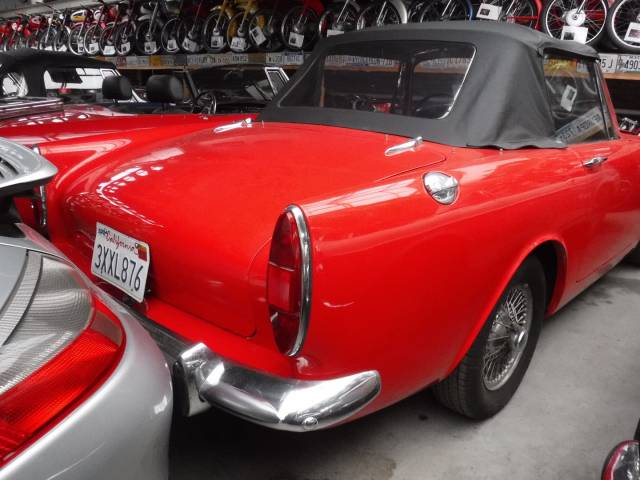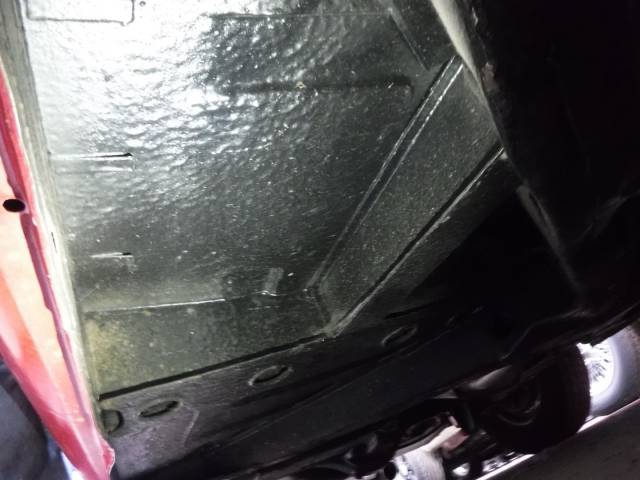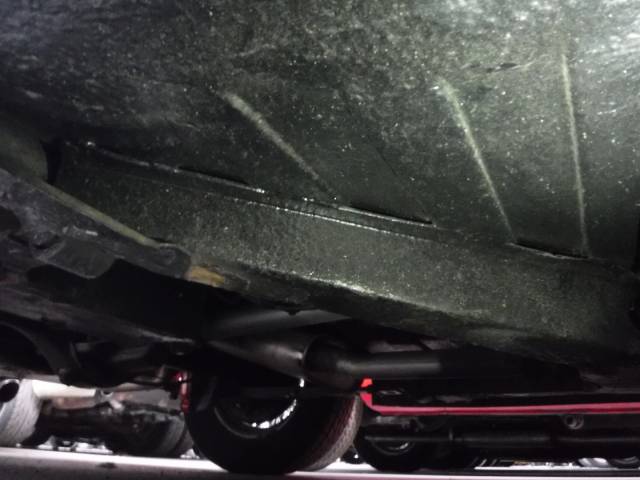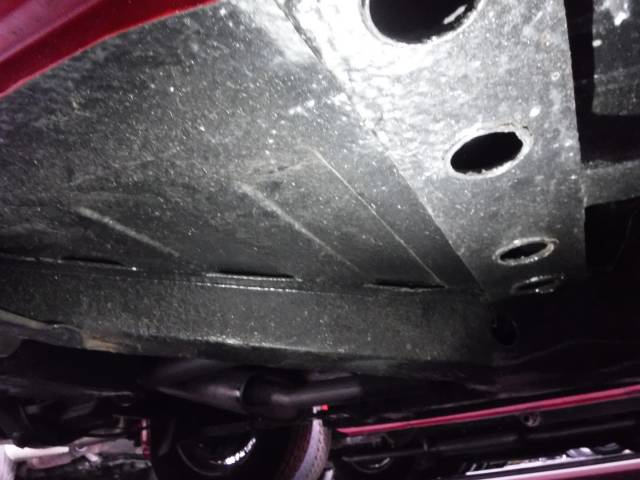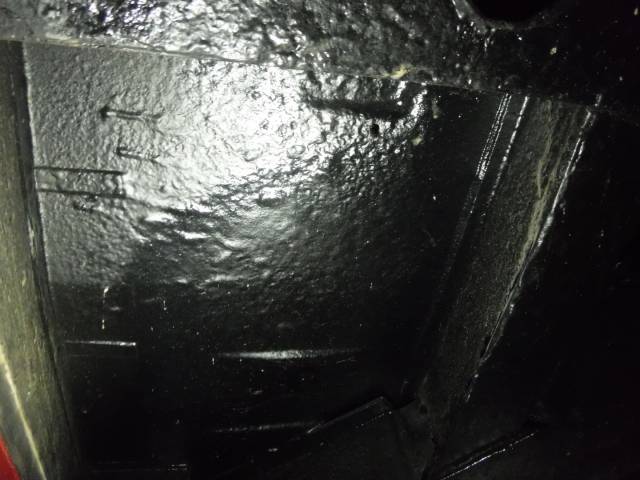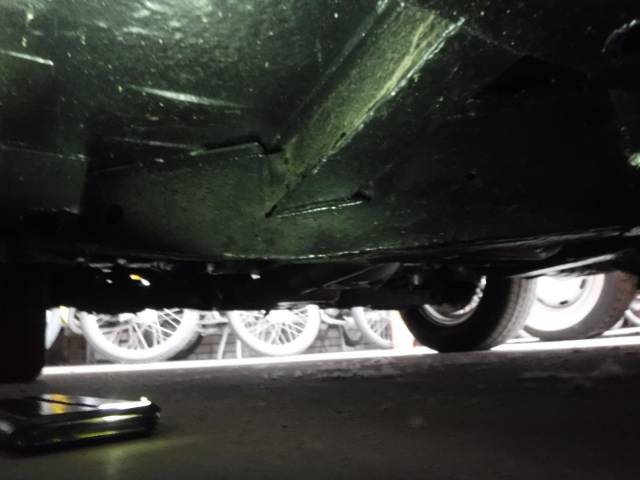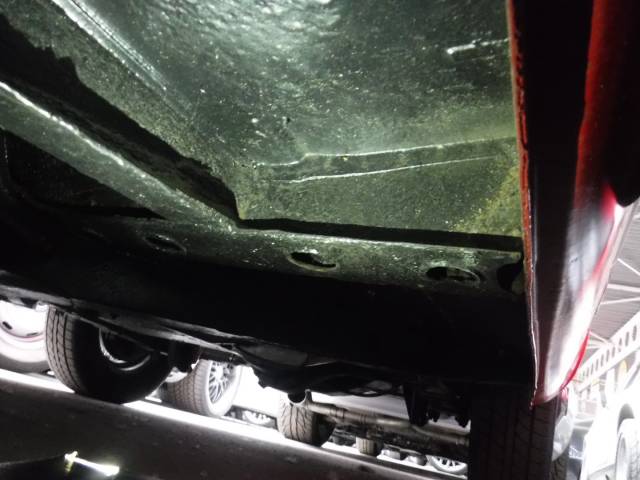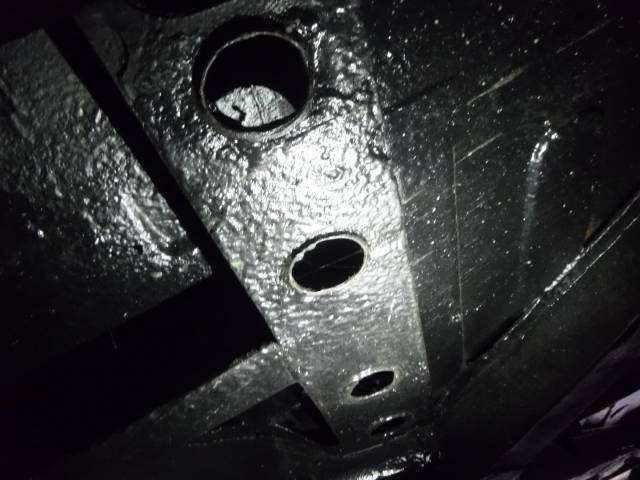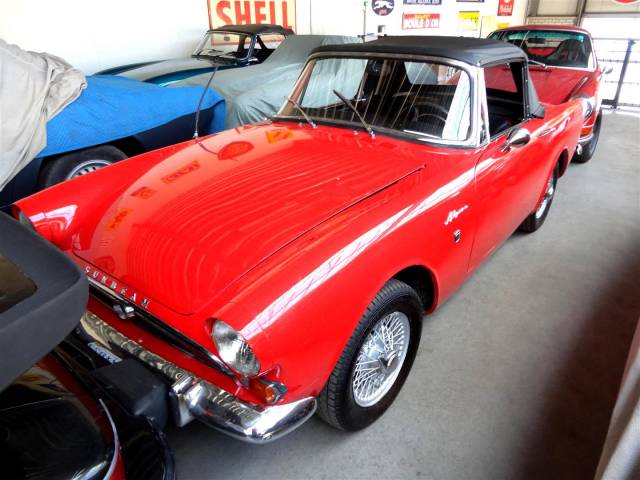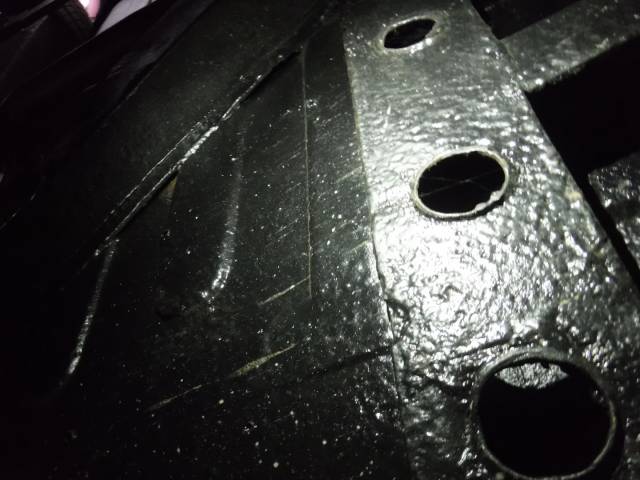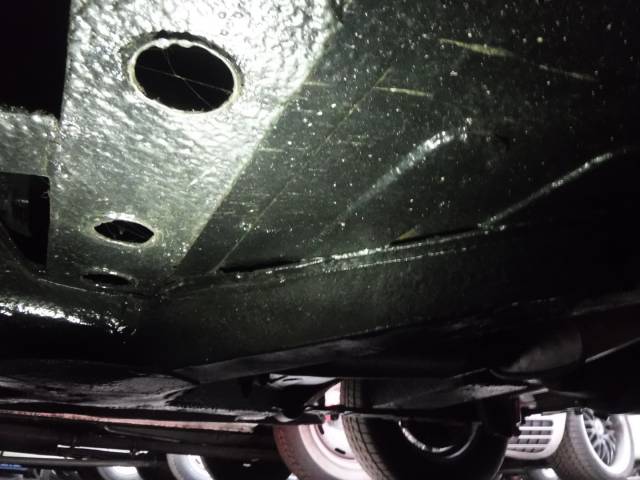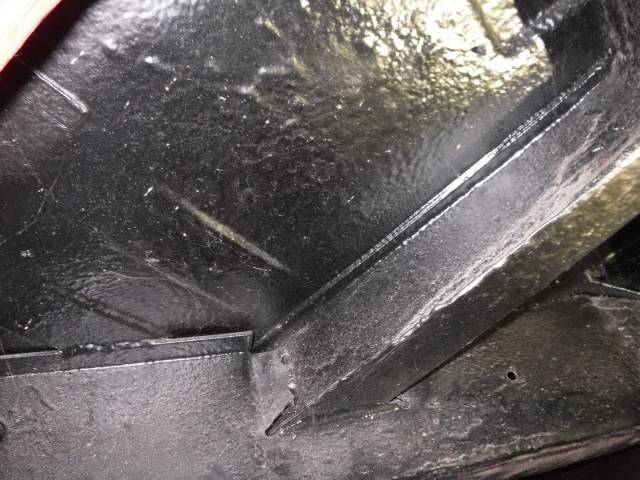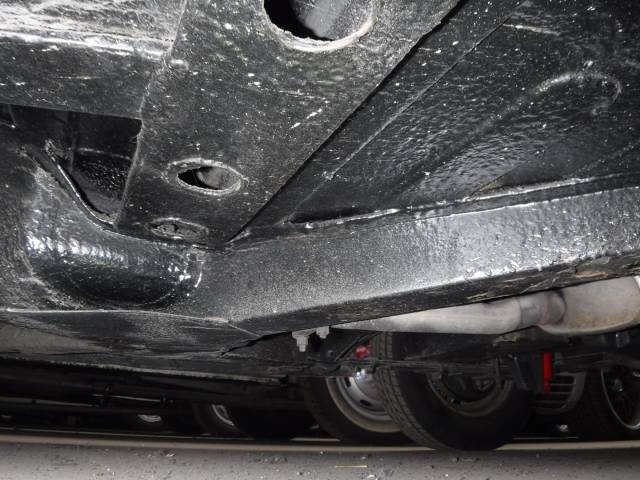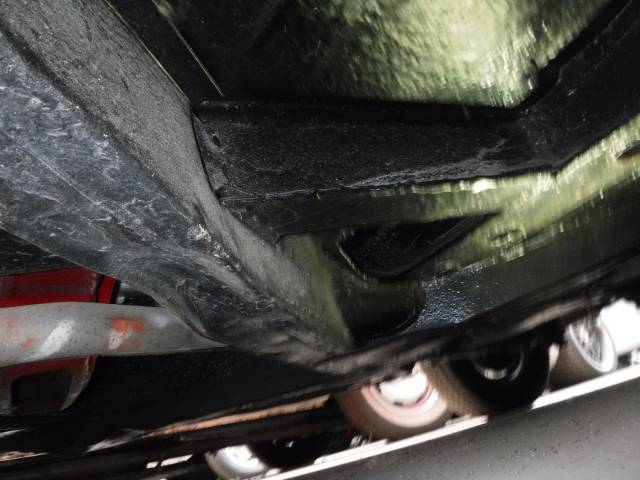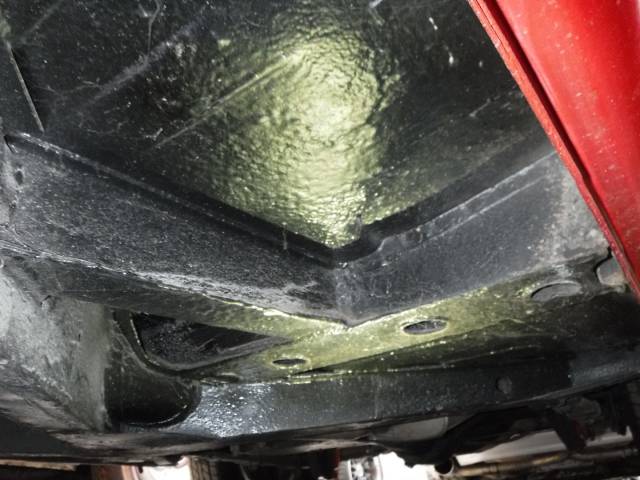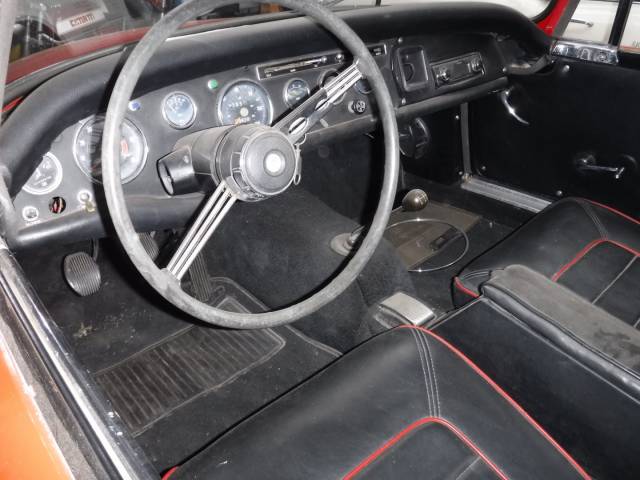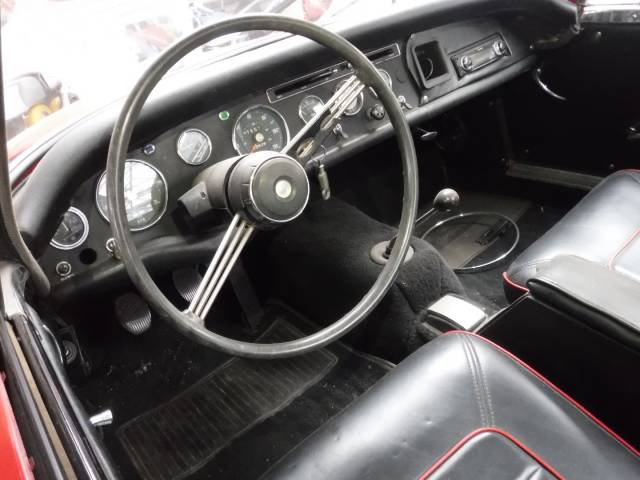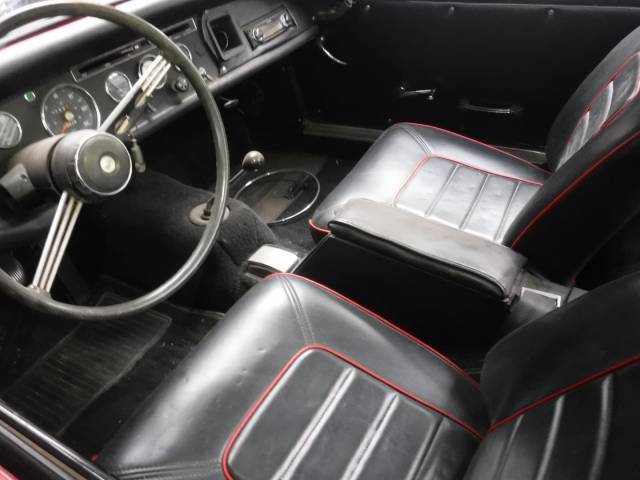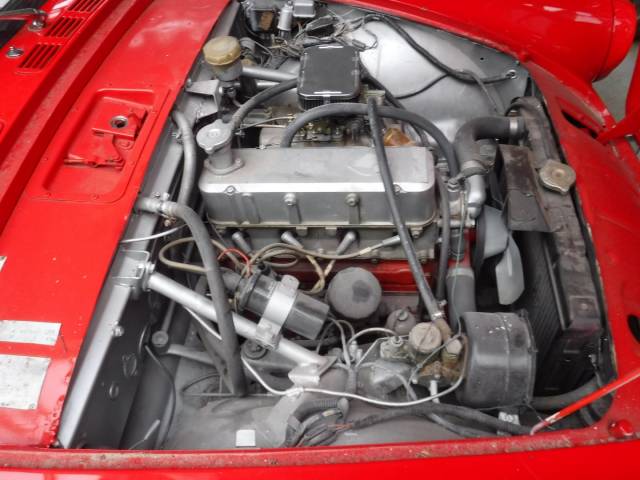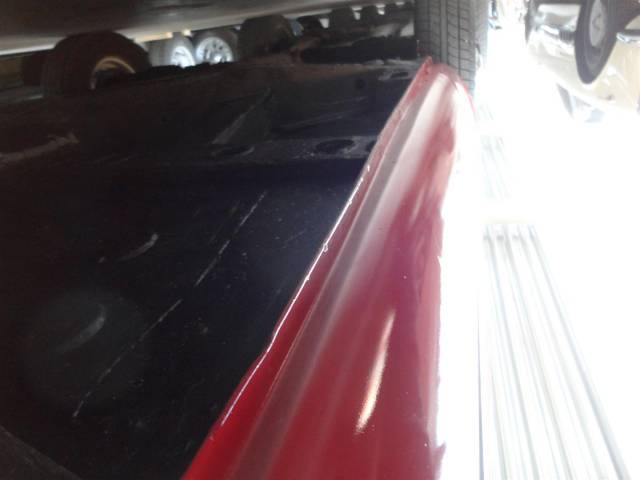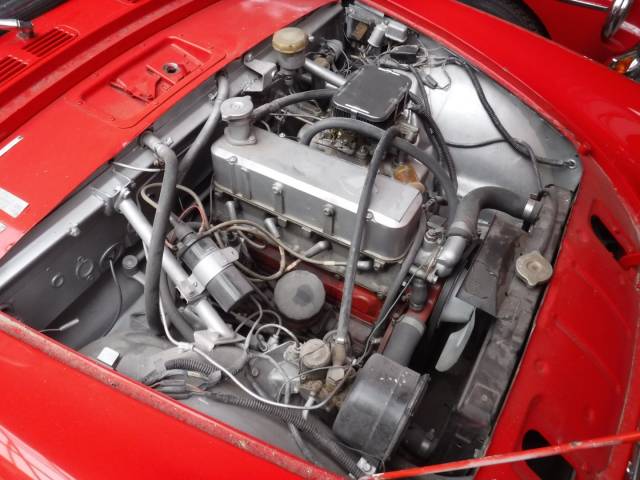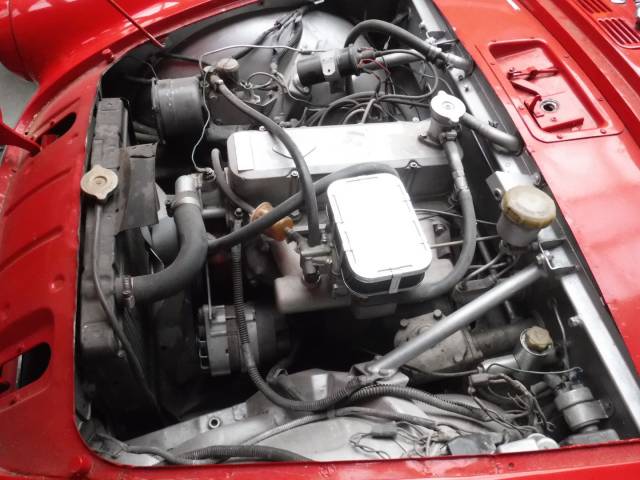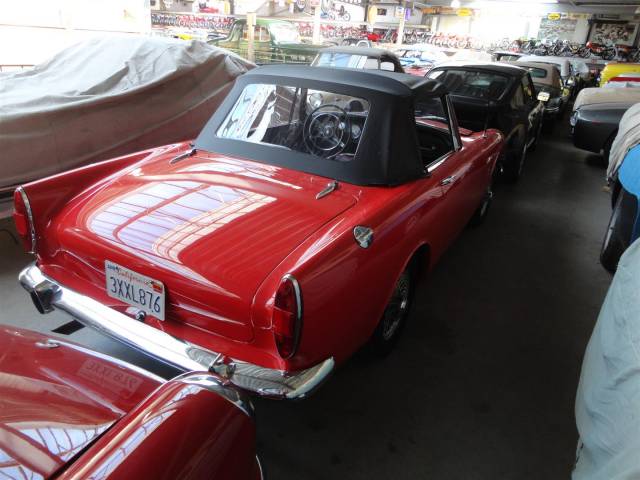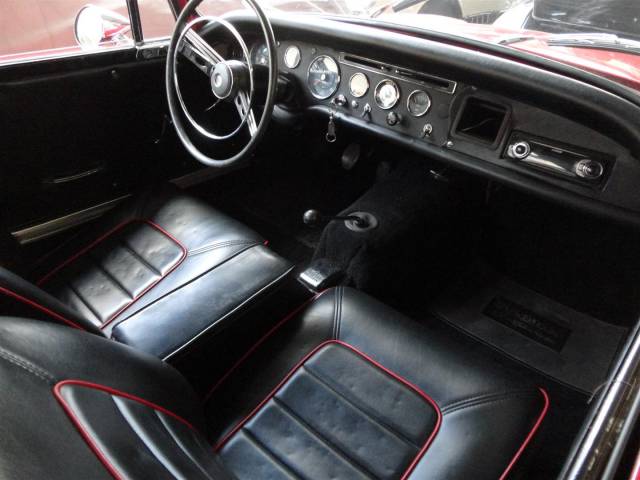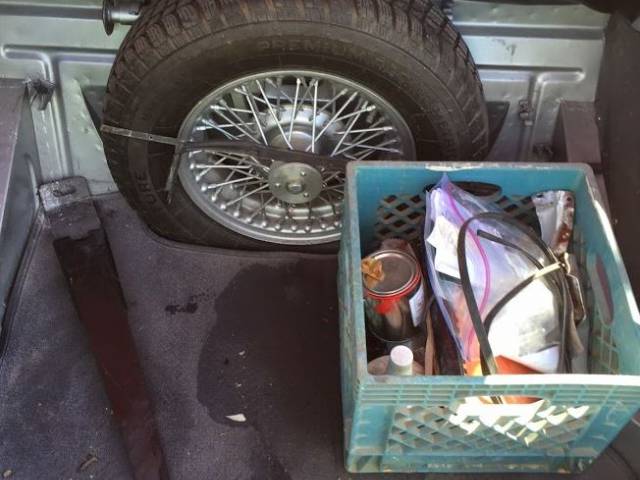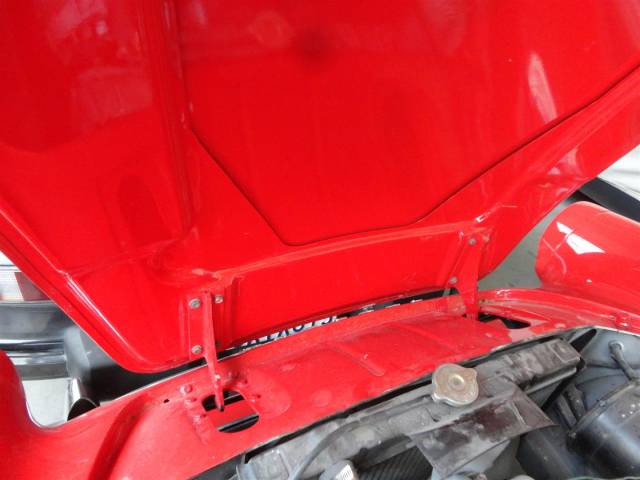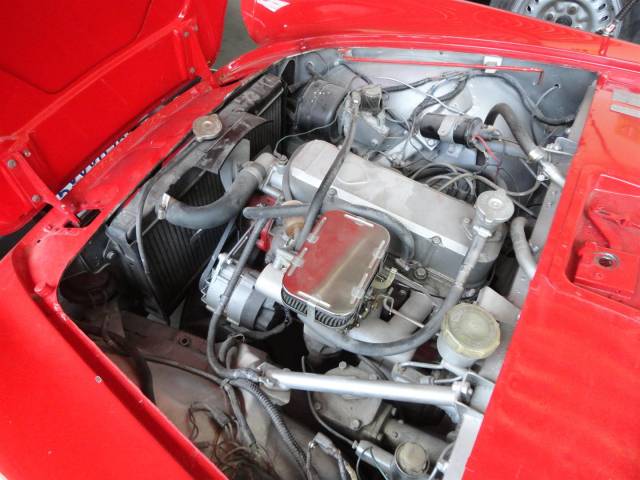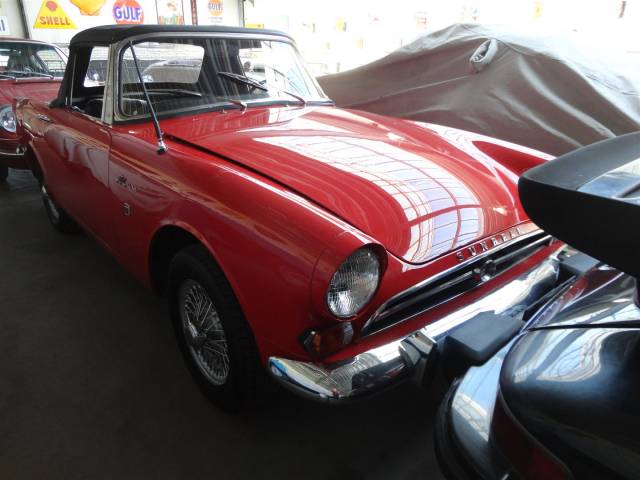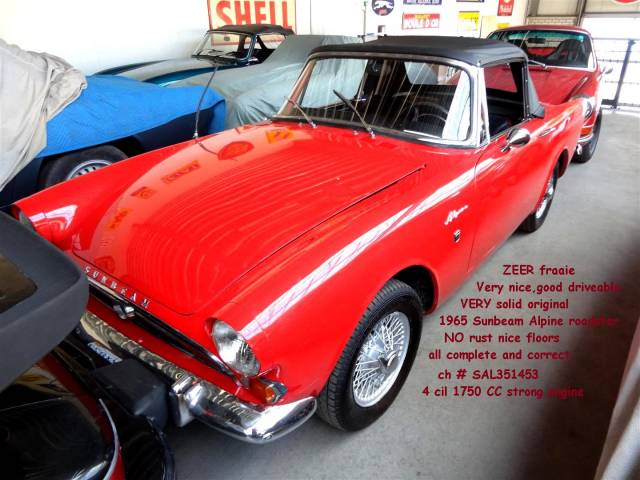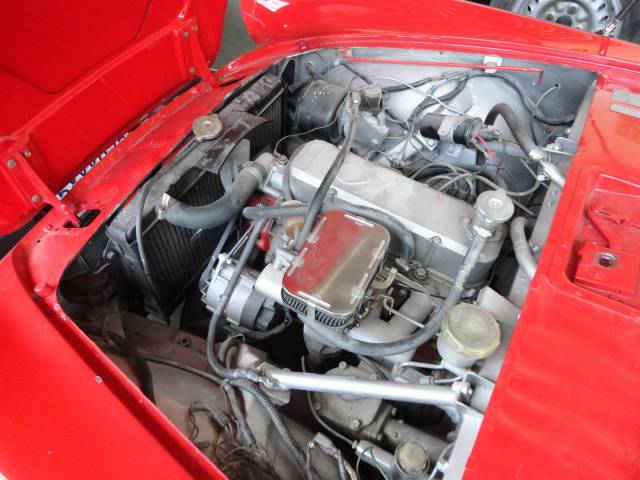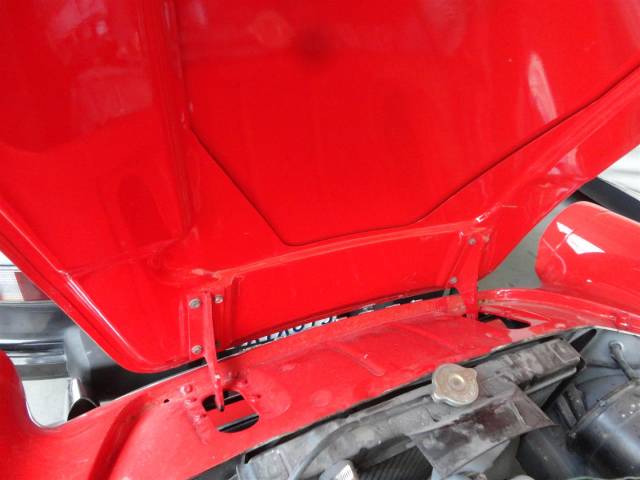 Sunbeam-Alpine roadster ''65
Dealer

away
Sunbeam Alpine
Made in Warwickshire, England between 1953 - 1975 the Sunbeam Alpine was the first vehicle since the 1935 takeover of Sunbeam and Talbot by the Rootes Group to bear the Sunbeam name alone.
The Development and history of The Sunbeam Alpine
The Sunbeam Alpine first saw the light of day in 1953 as the Mark 1 and then the Mark 3. 1956 saw a complete overhaul of the Sunbeam Alpine with the intention of making it a winning sports car aimed at Americans; other Rootes group vehicles were harvested to realise to dream. 70,000 Sunbeams were produced in four similar styles from 1959 to 1968 when Chrysler bought out the Rootes group.
The Sunbeam Alpine Mark 1 and 3
The Sunbeam was a two seater sports roadster which was based on the Sunbeam-Talbot 90 Saloon. The Sunbeam Alpine was lovingly nicknamed the Talbot Alpine because of its success at The Alpine Rally during the early fifties.
The 2.3 litre engine was present in both the hand built mark 1 and mark three Sunbeam Alpines; there was never a mark 2 version made.
The Sunbeam Alpine Series 1 - 6
This redesigned 2 door roadster had a 1.5 litre engine, it also had a completely concealable soft top and was the first sports car of the time to have wind down side windows. The top speed of the series one was 99.5 miles per hour and it could do 0 - 60 in 13.6 seconds.
The series 2 of 1962, of which just under 20,000 were made, had a slightly larger 1.6 litre engine and tweaked rear suspension.
The series 3 version of the Sunbeam Alpine offered a hard top version alongside the soft top which was concealable behind the rear seats. Just under 6,000 of the less powerful series 3 Alpines were made and a quarter light was added to both front windows.
There was no longer a less powerful version of the series 4 available and the rear of the vehicle was redesigned of this series which produced 12, 406 vehicles. This 1964 - 1965 model also offered an automatic option which wasn't very popular and in the autumn of 1964 a specialist manual gearbox option was introduced.
The series 5 was the final offering of the Sunbeam Alpine and saw 19,122 made during the period of 1965 - 1968. A new uprated engine and the removal of the automatic option were the final changes made.
Famous Sunbeam Alpines in Racing and On The Big Screen
Stirling Moss drove a Sunbeam Alpine into 6th position during the 1953 Alpine Rally and Alfred Hitchcock featured a sapphire blue version of the car in the 1954 'To Catch A Thief'.