Peugeot 205 Classic Cars for Sale
20 Offers for Peugeot 205 found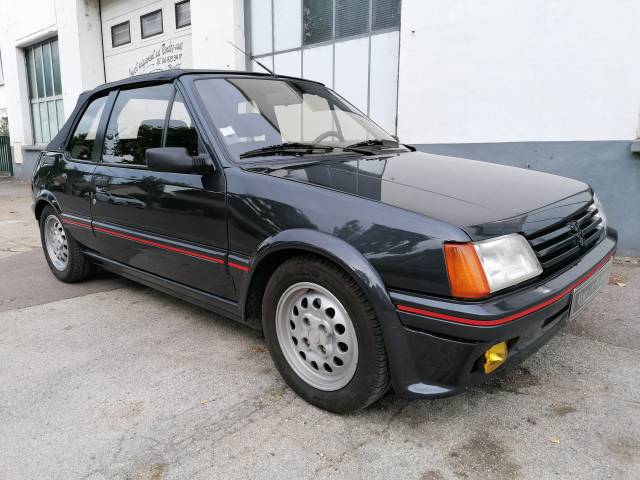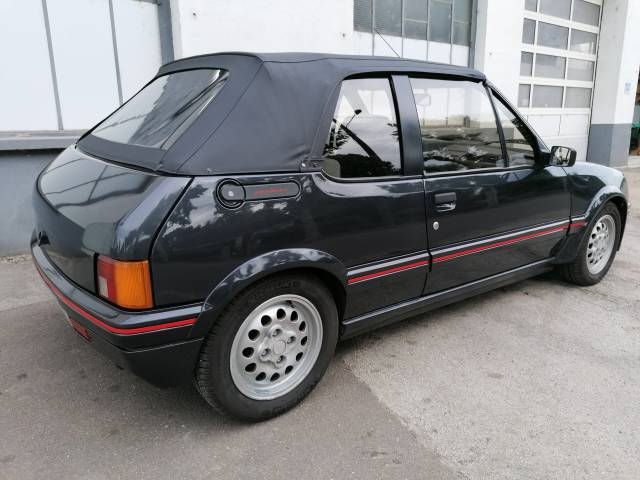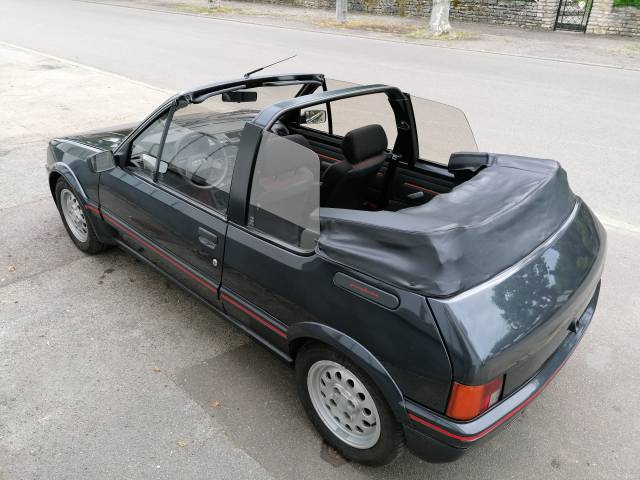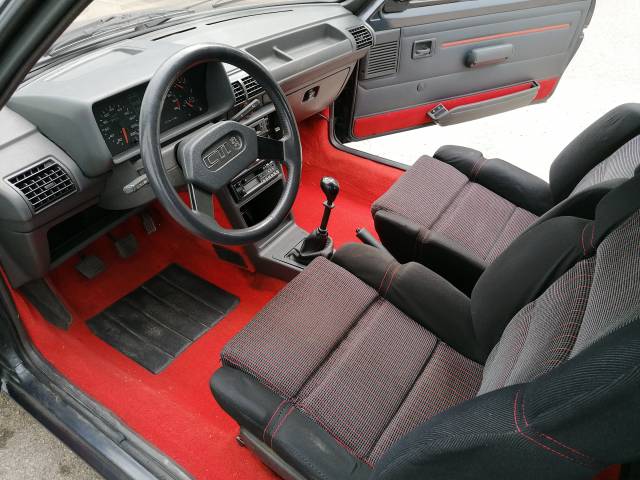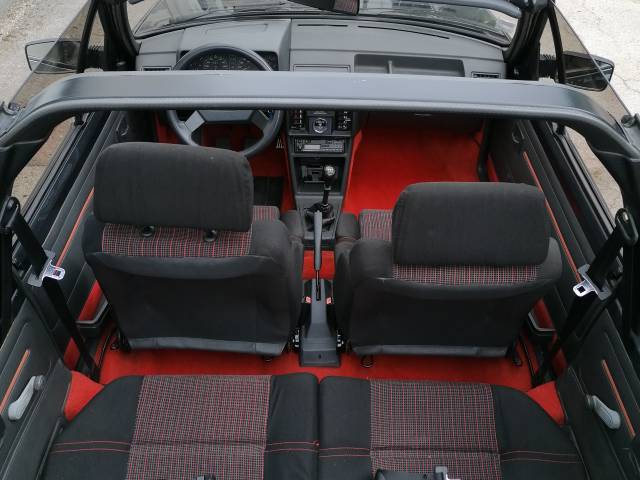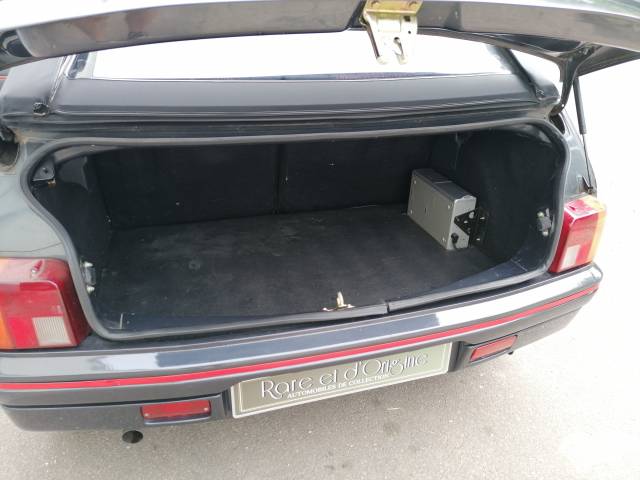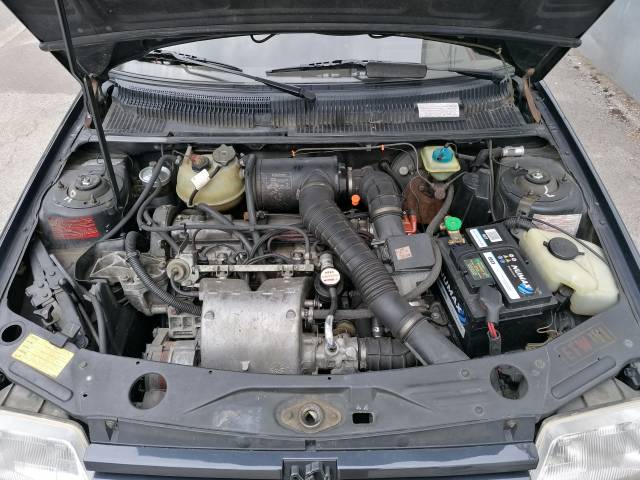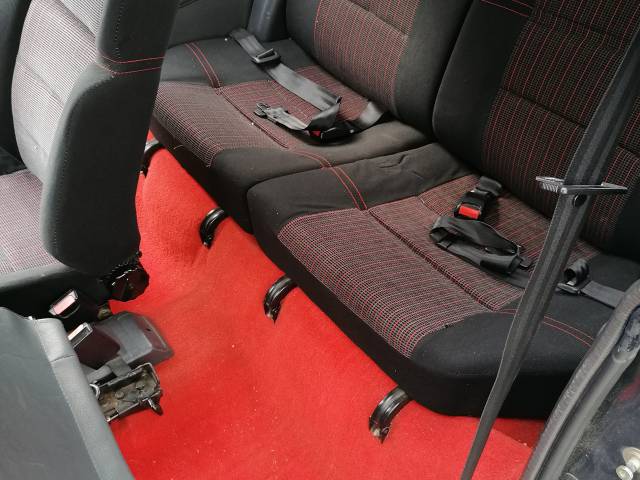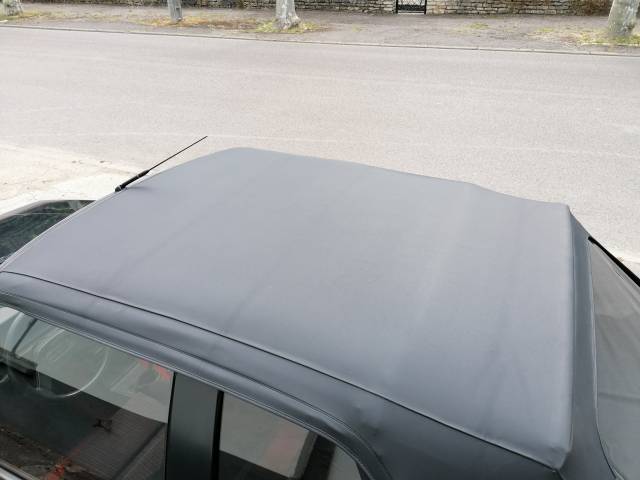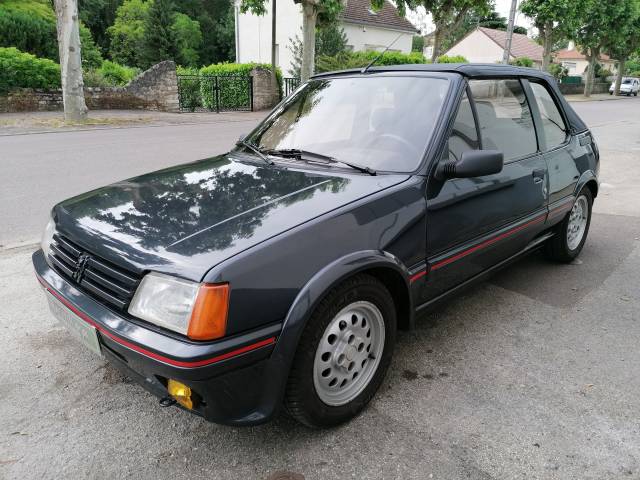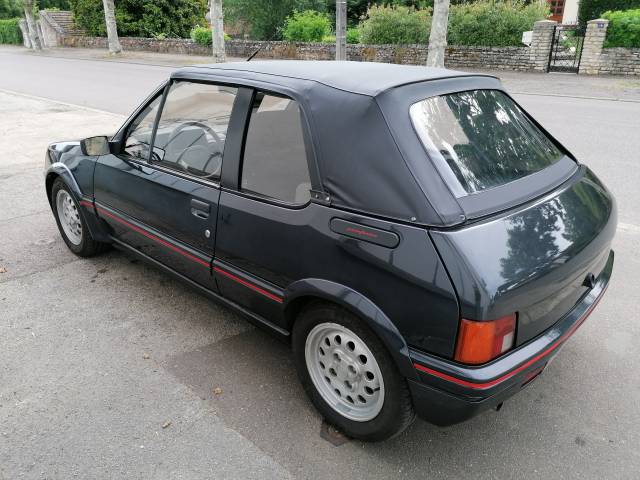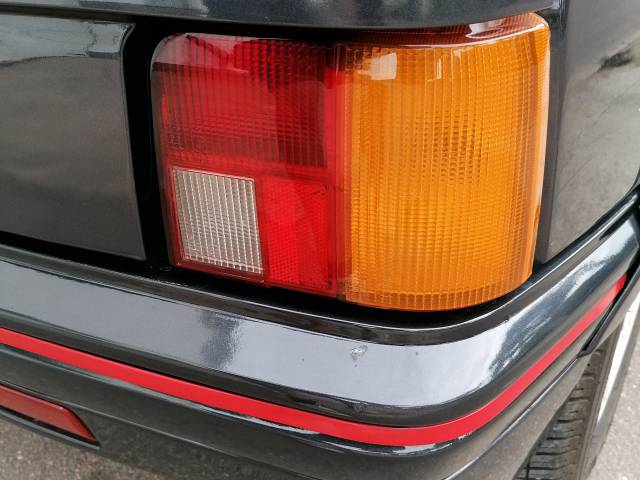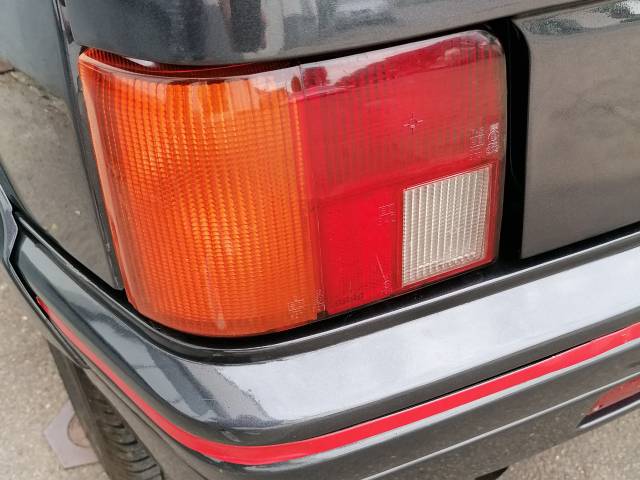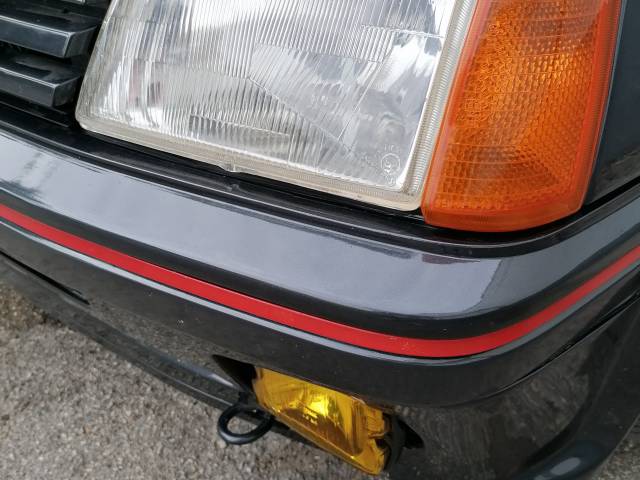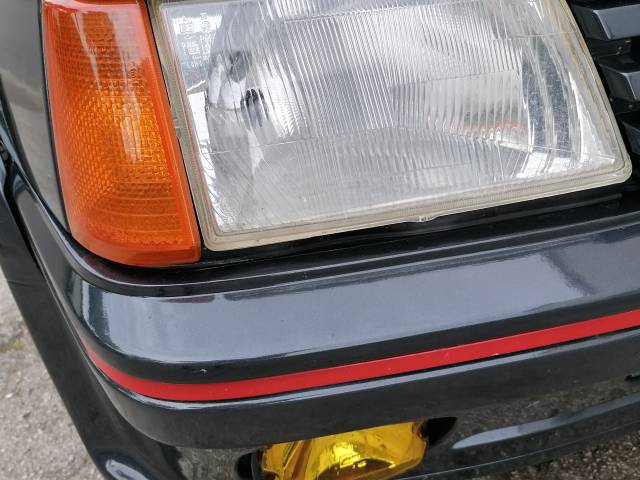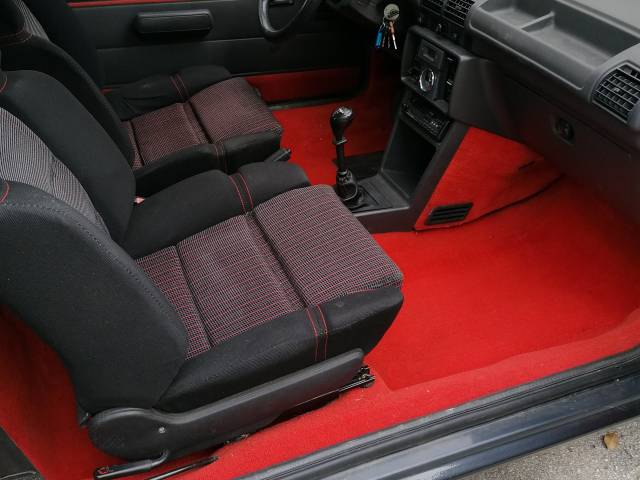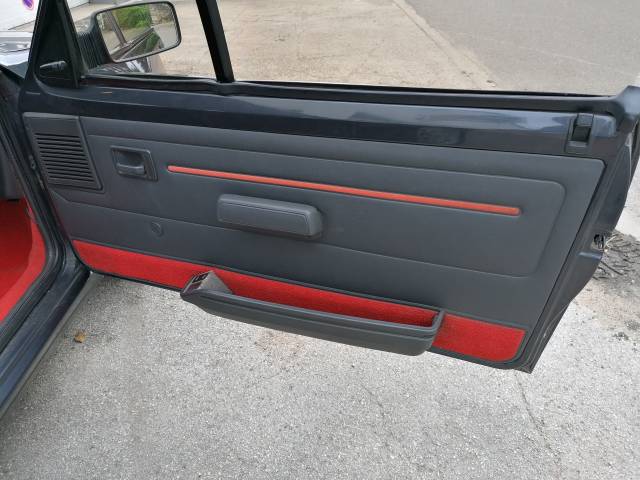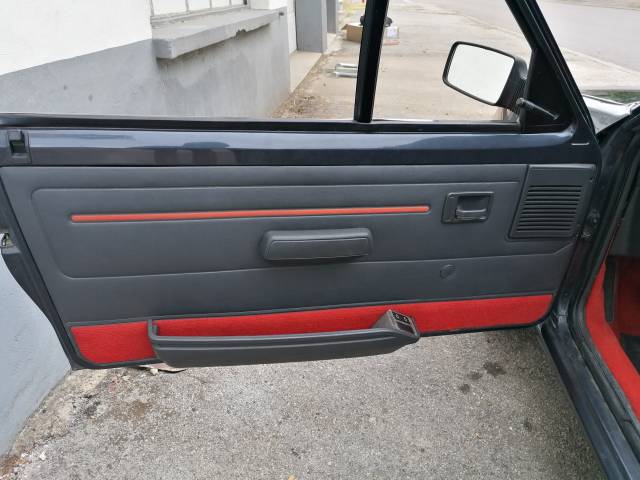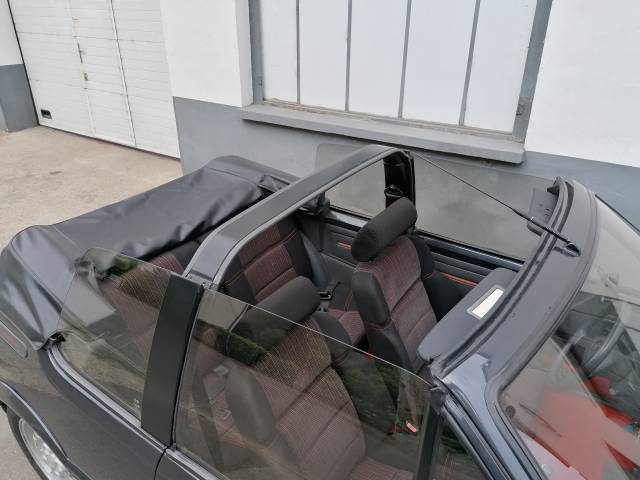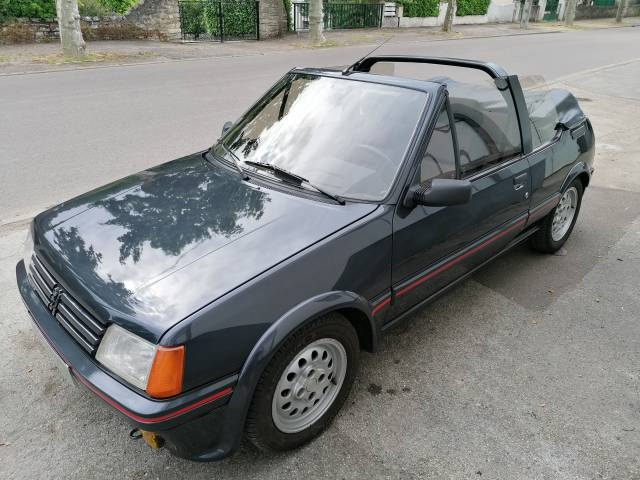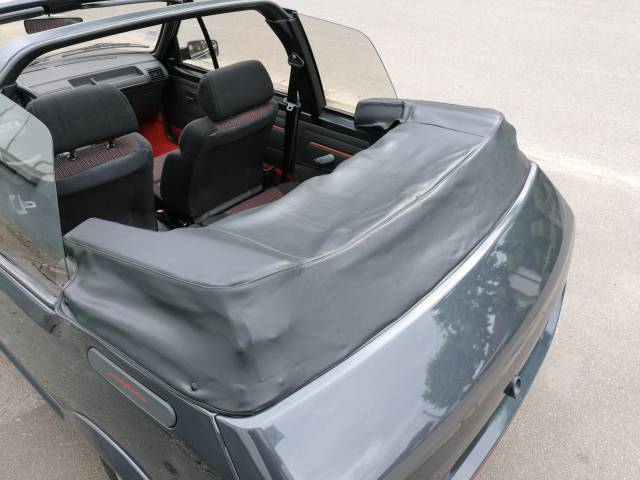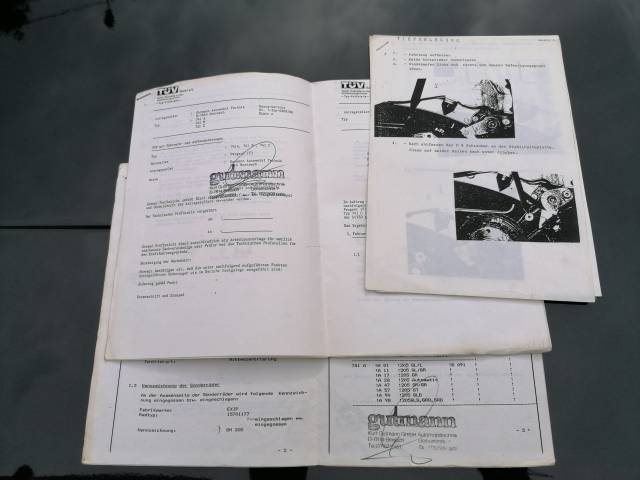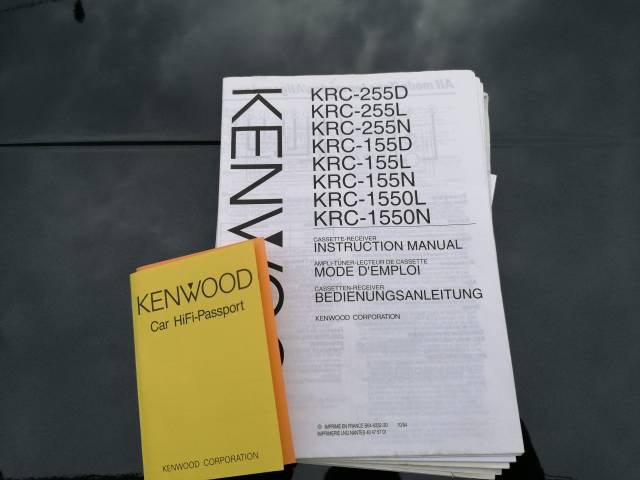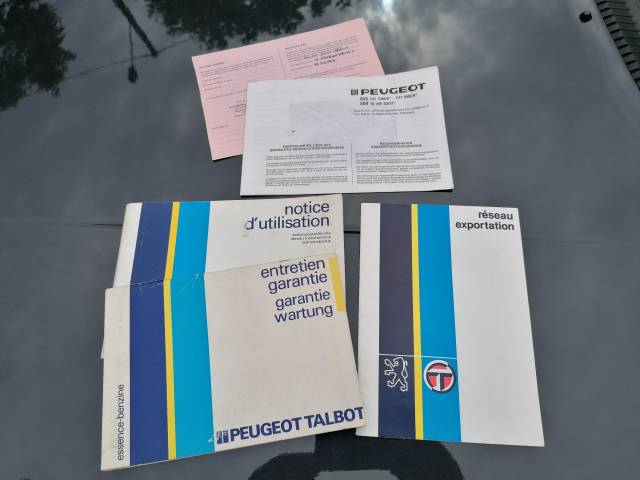 Dealer

away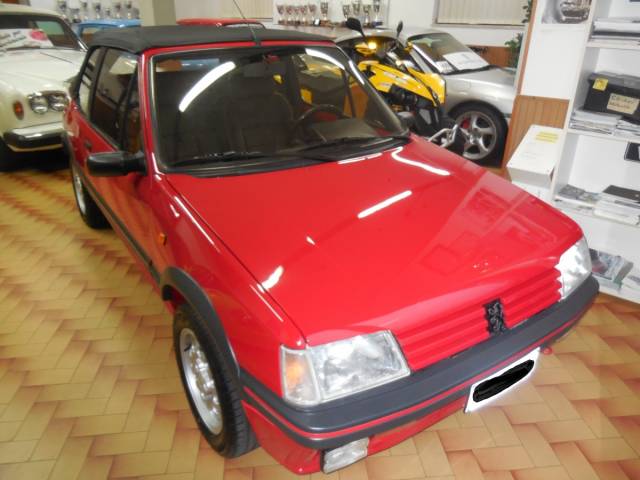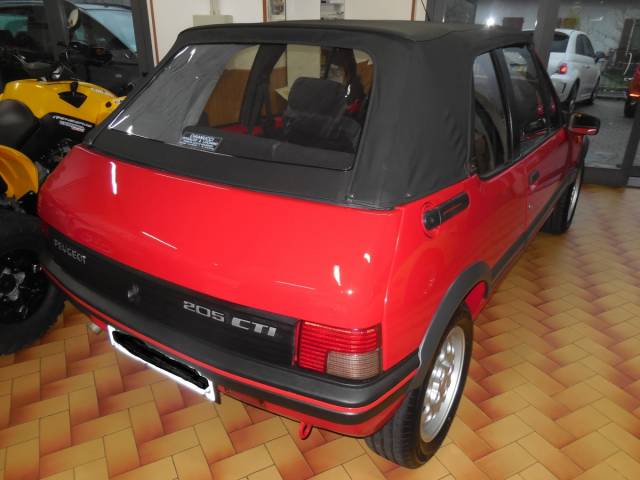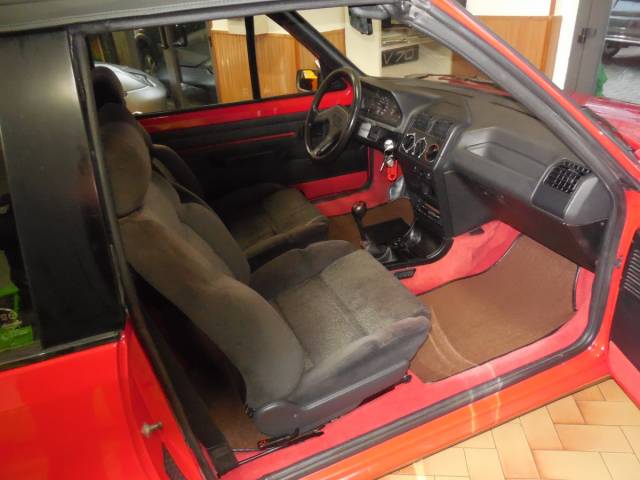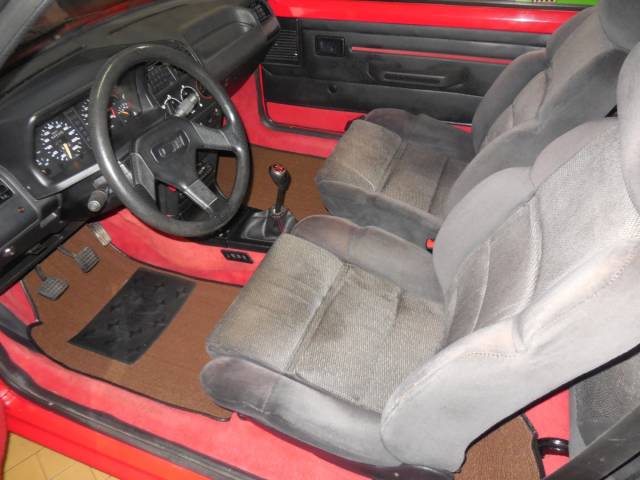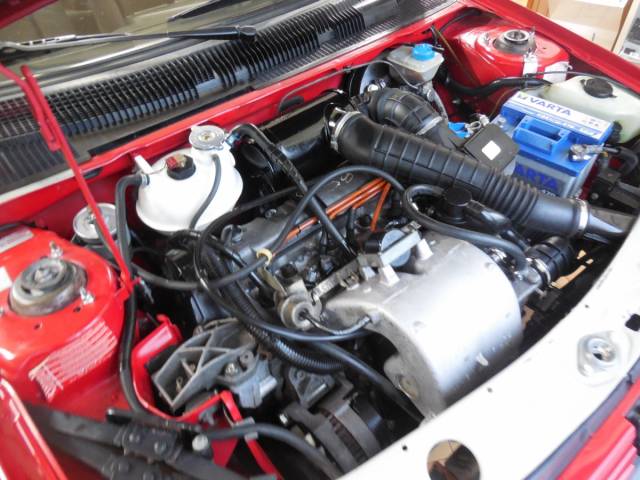 AUTO RESTAURATA A REGOLA D'ARTE
Dealer

away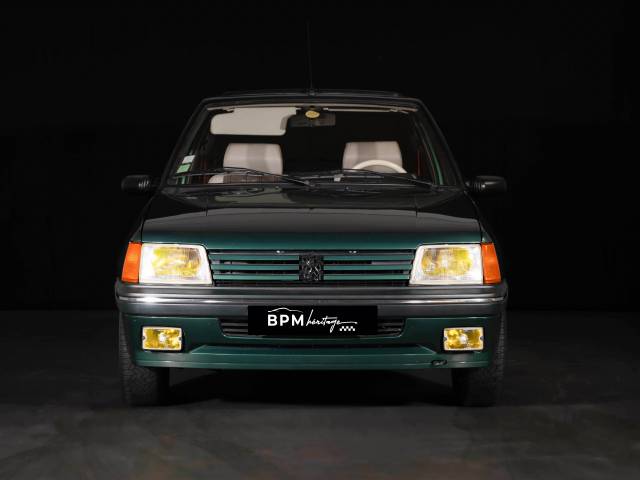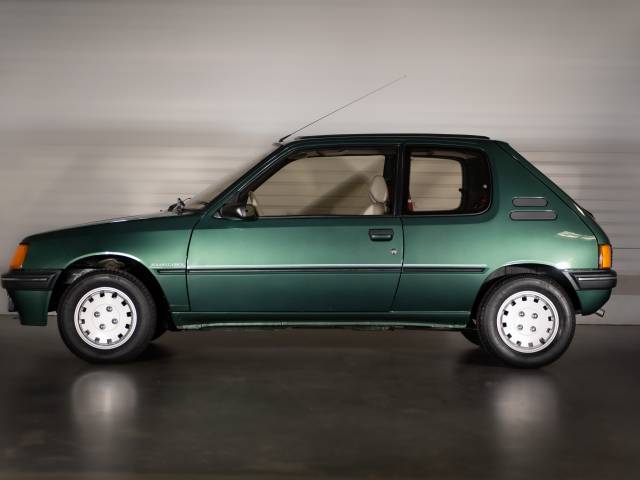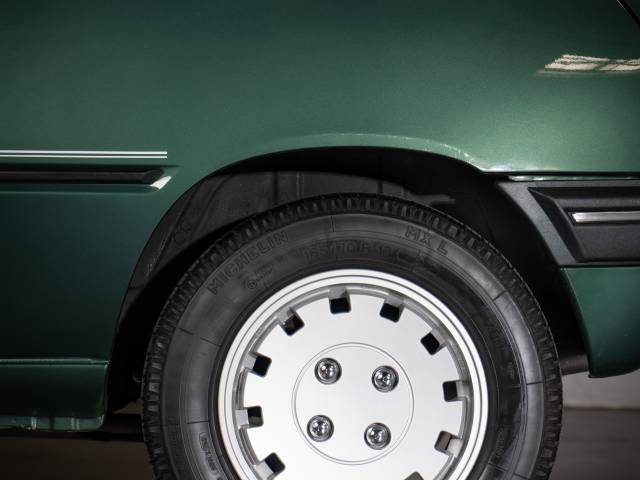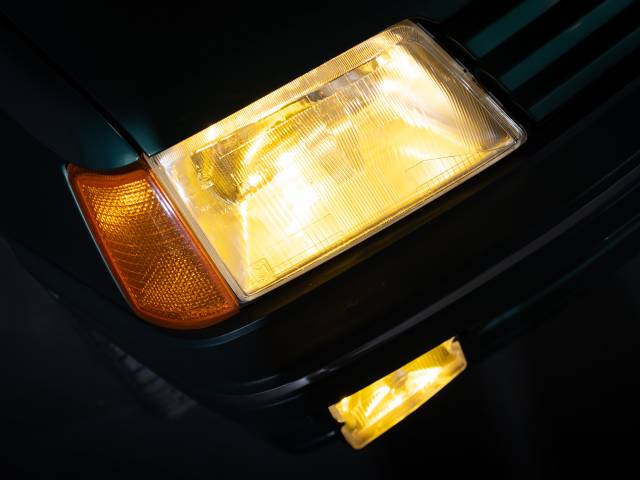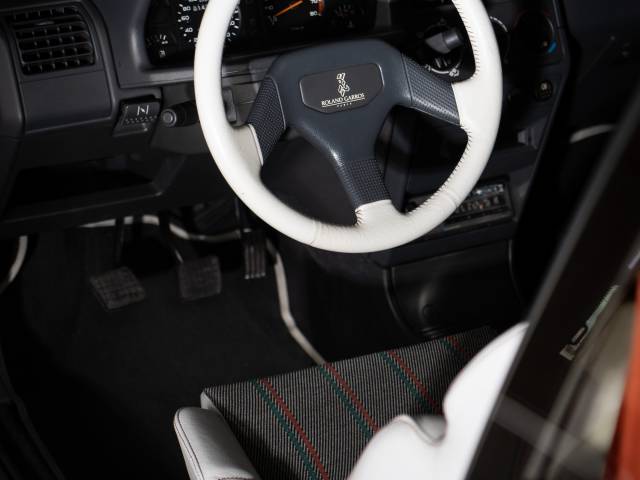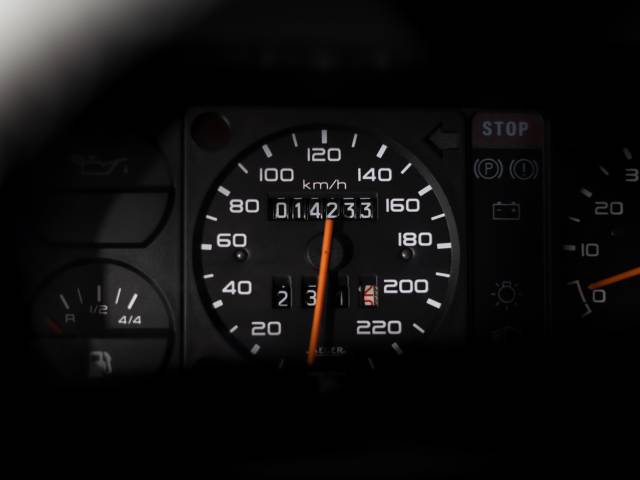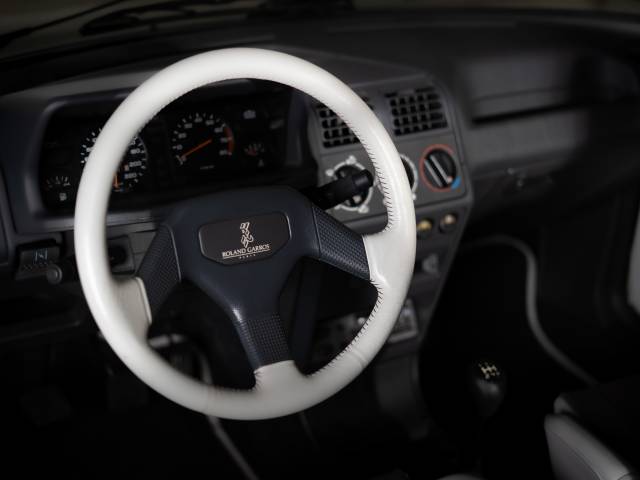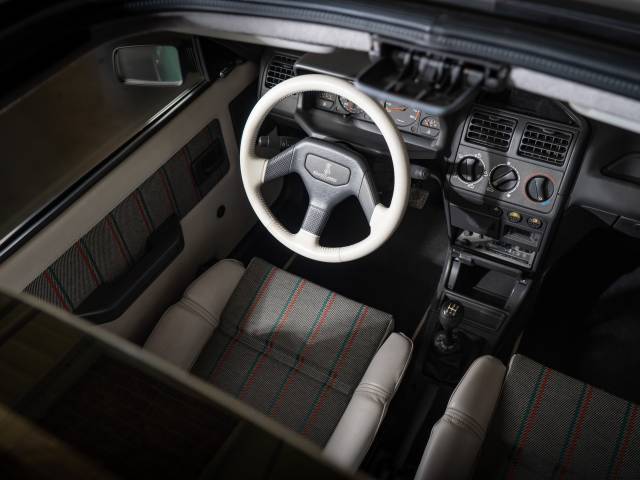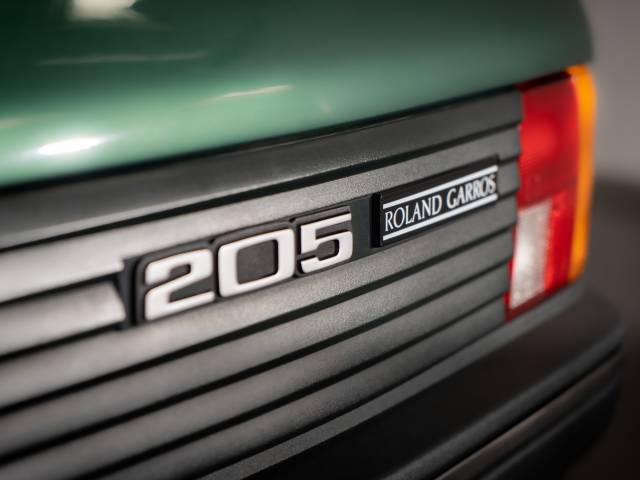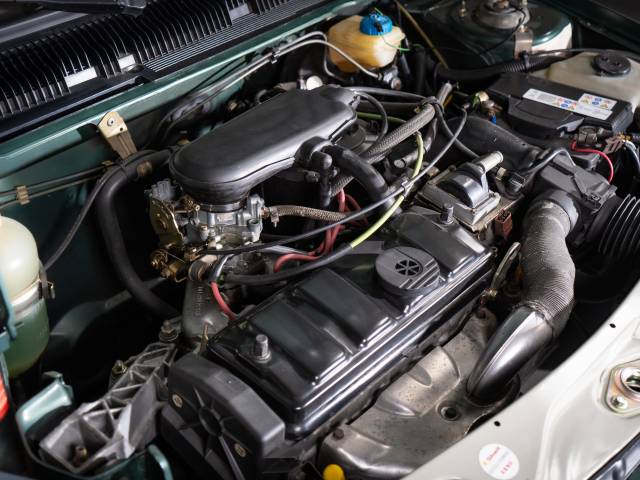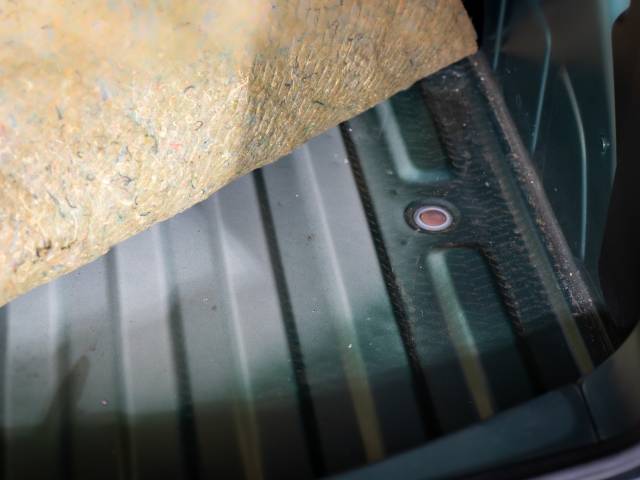 205 Roland Garros 14 000 km original
Dealer

away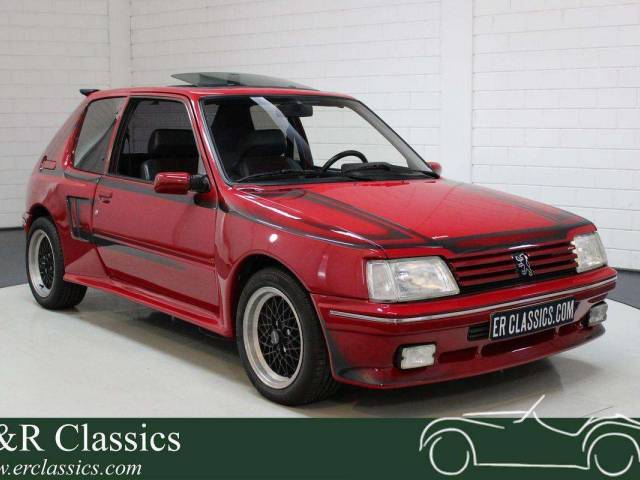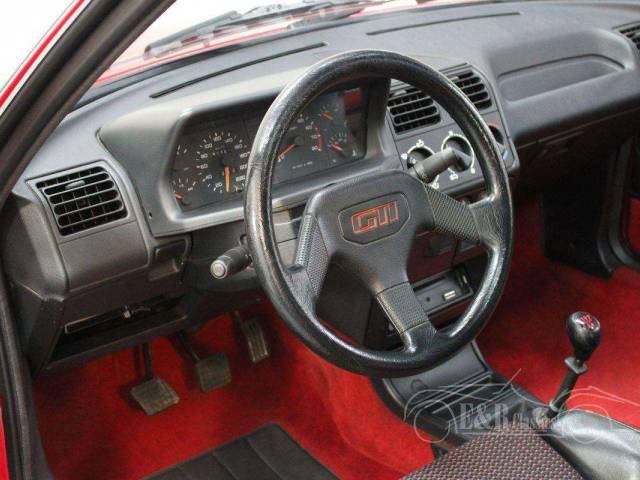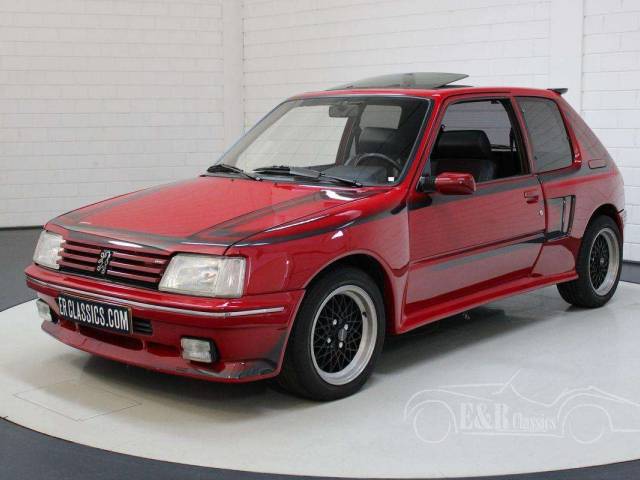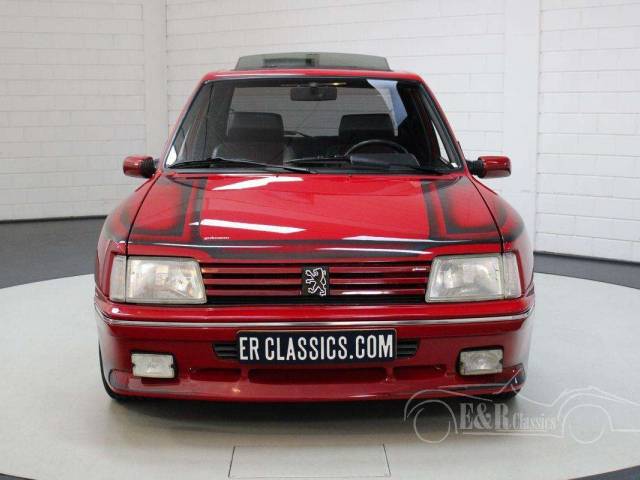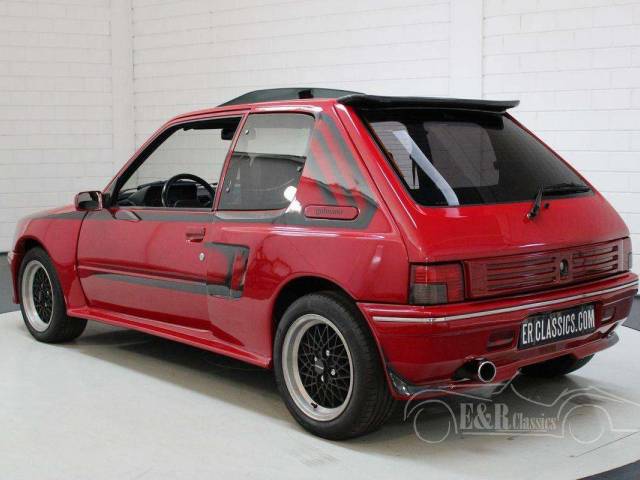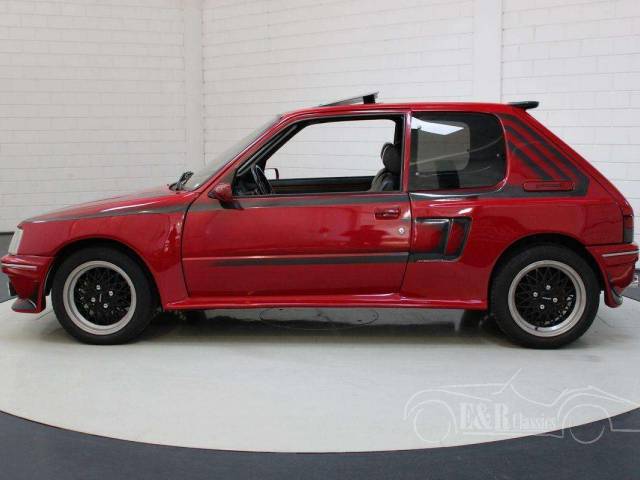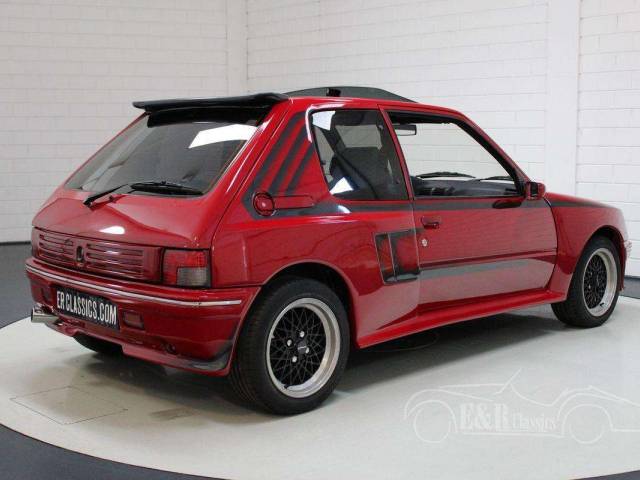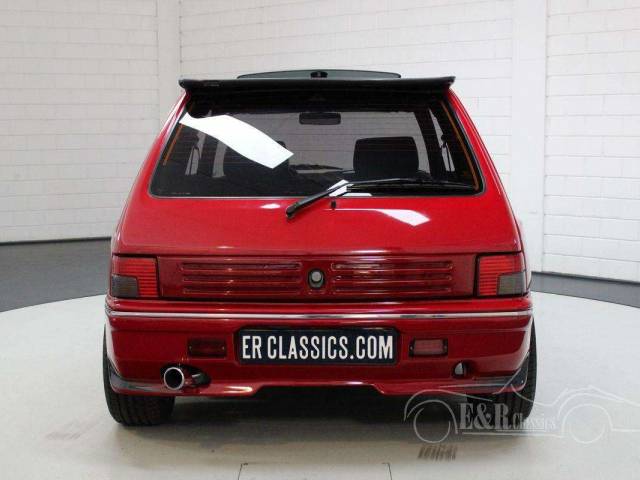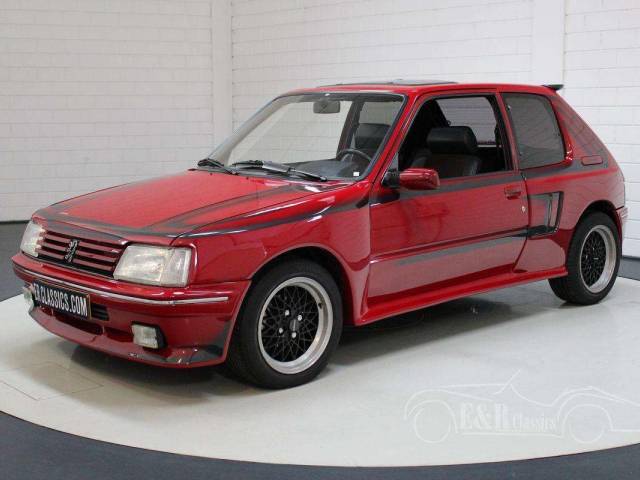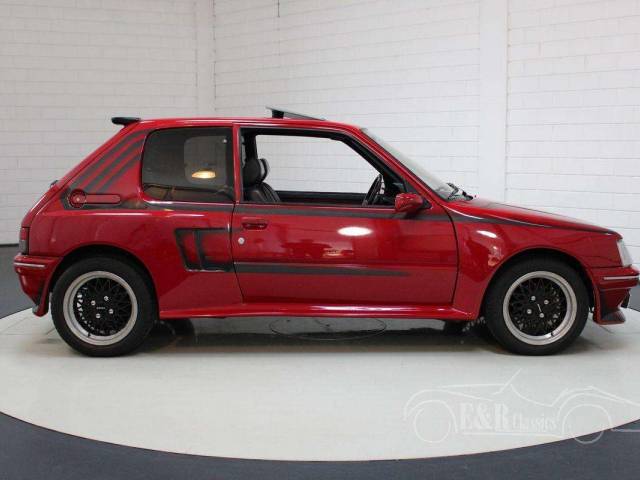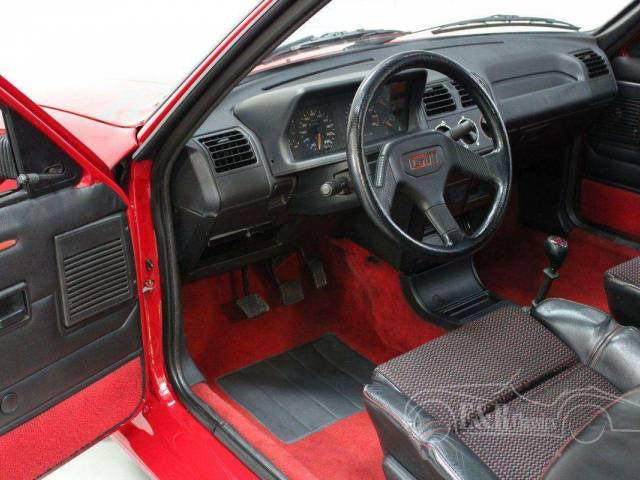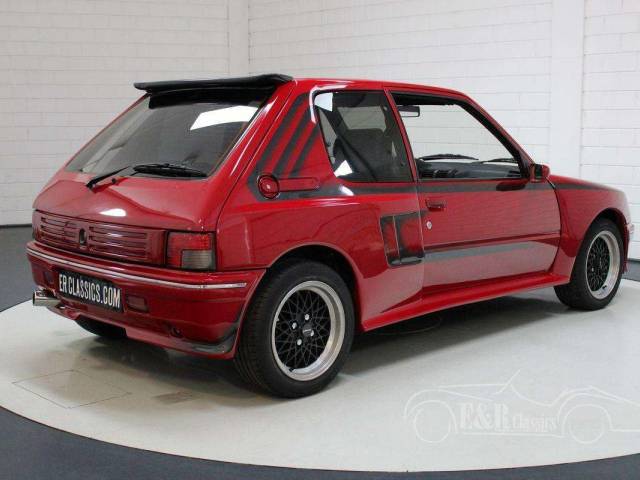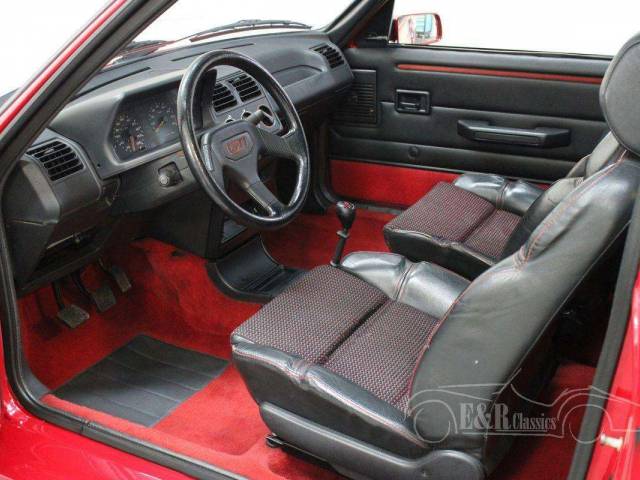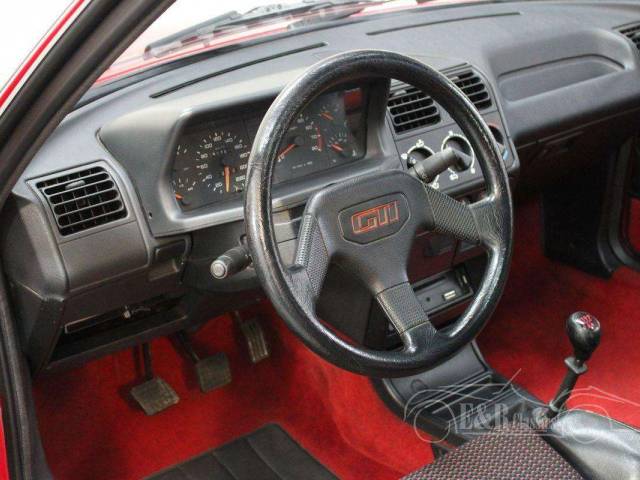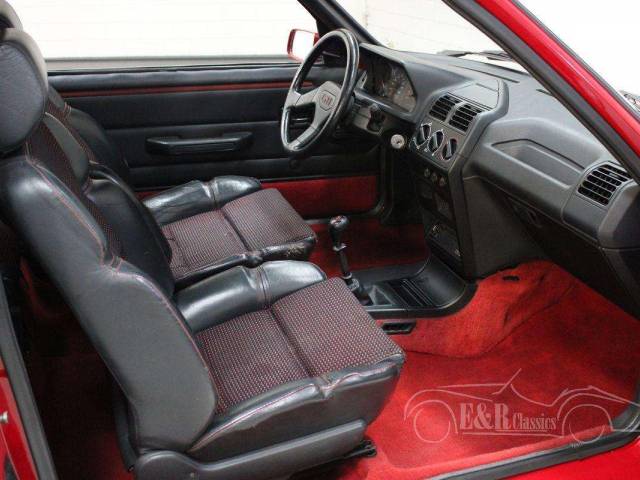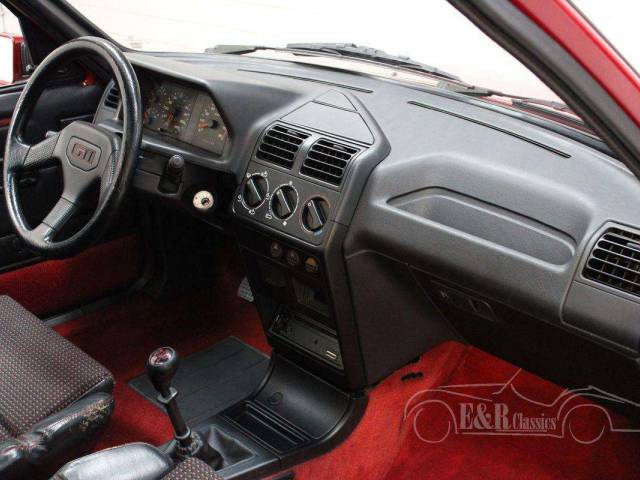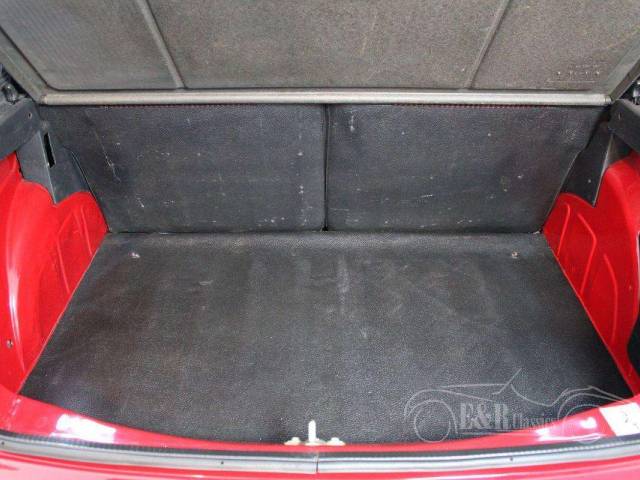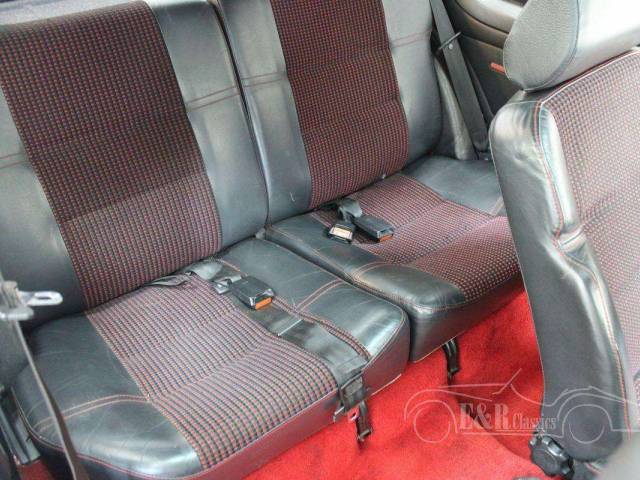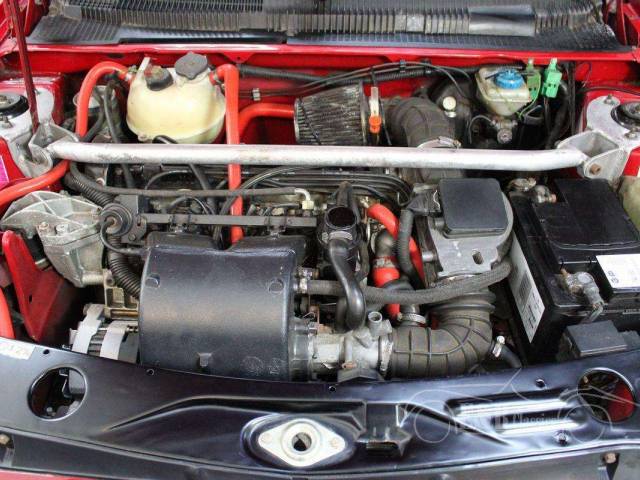 Peugeot 205  GTI | Gutmann | Zeldzaam | 1988
Dealer

away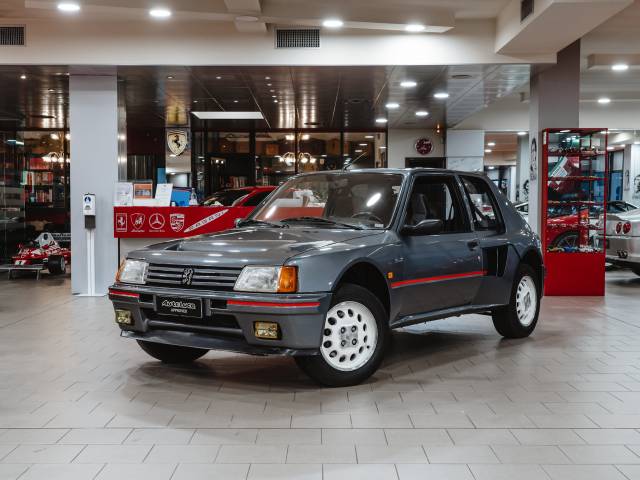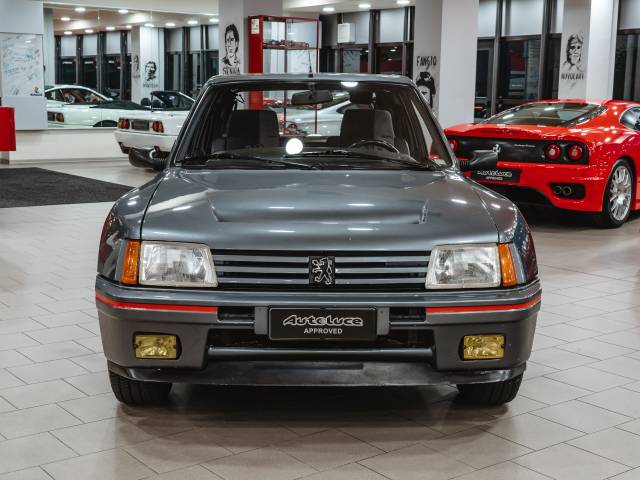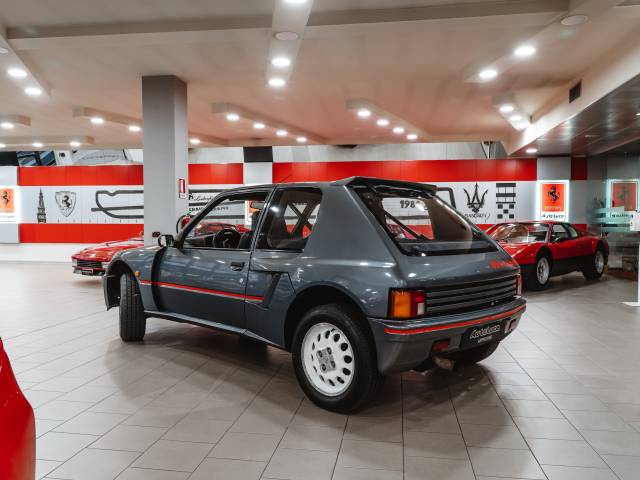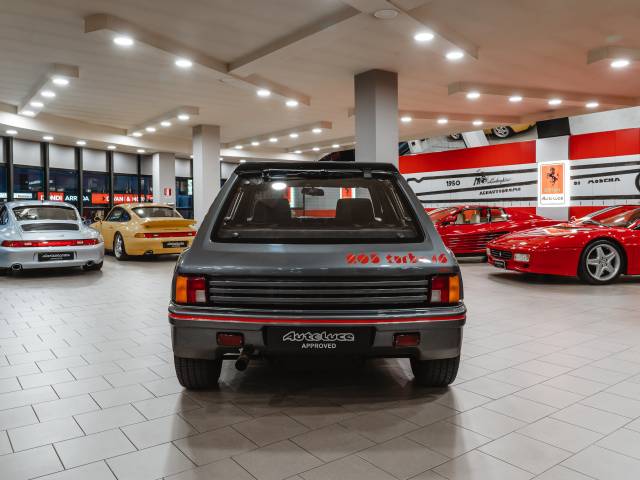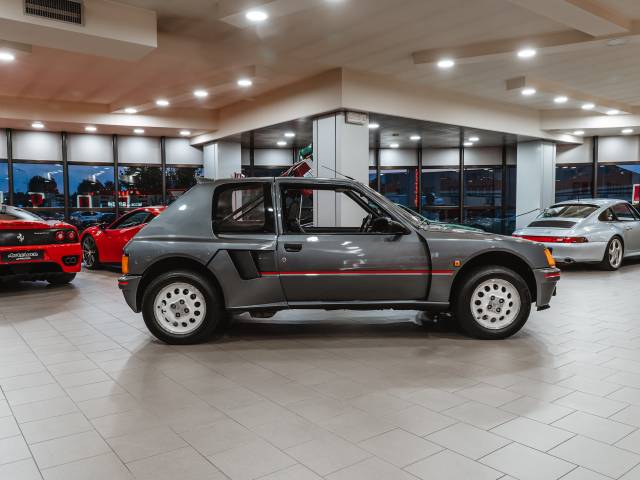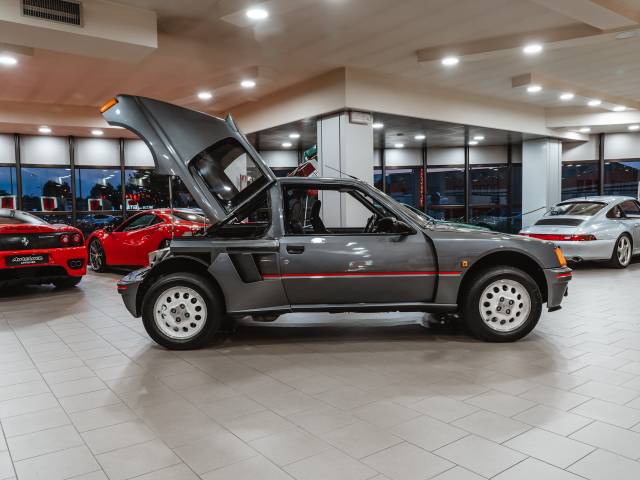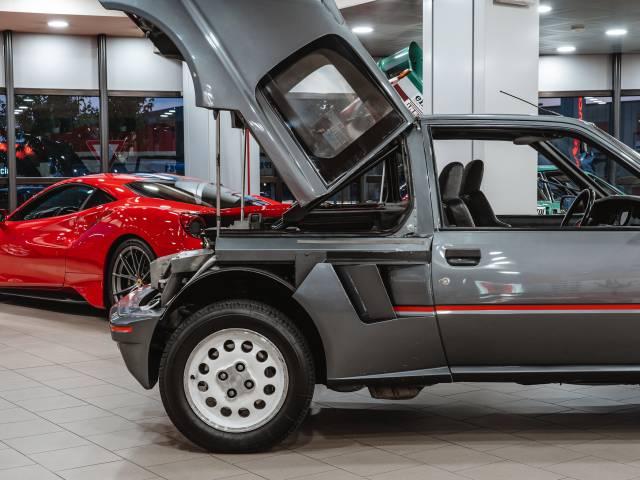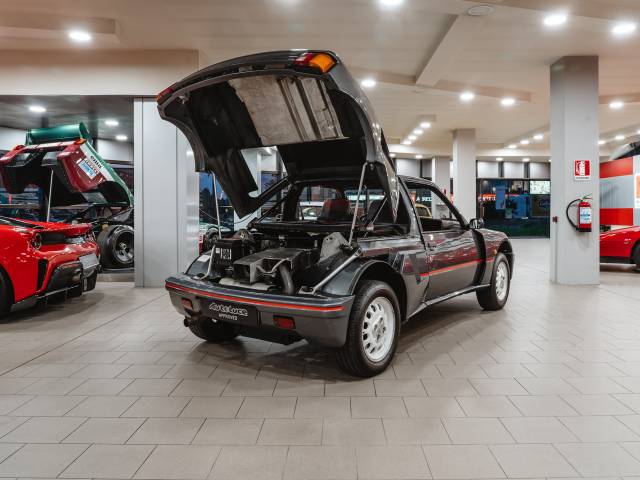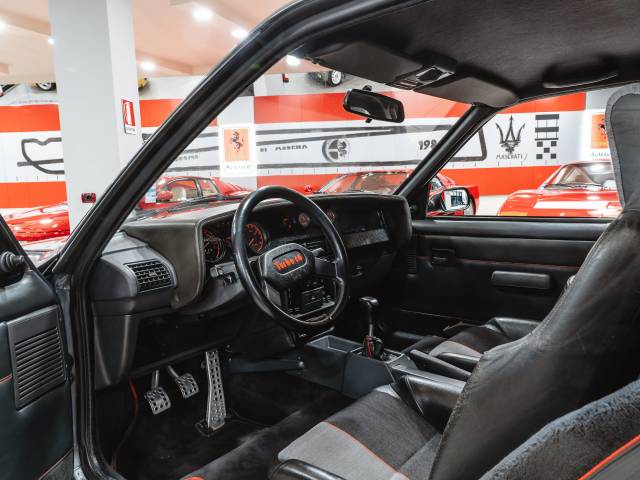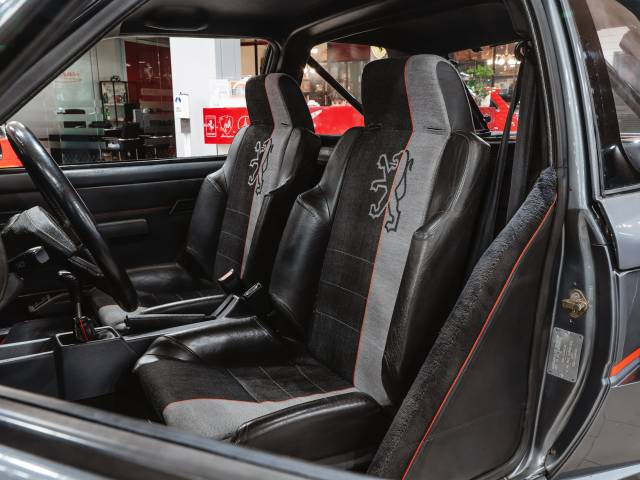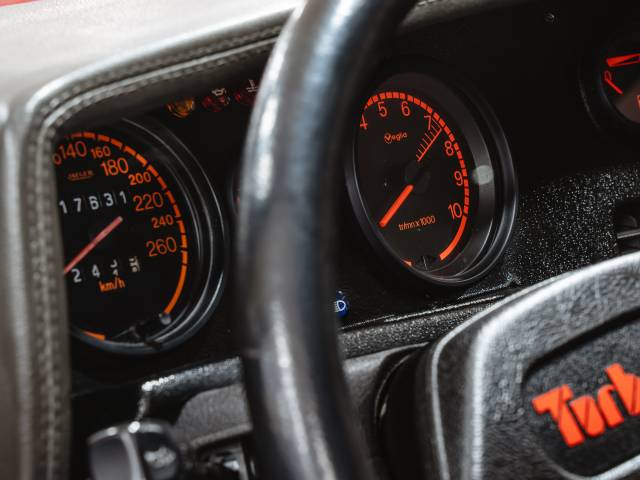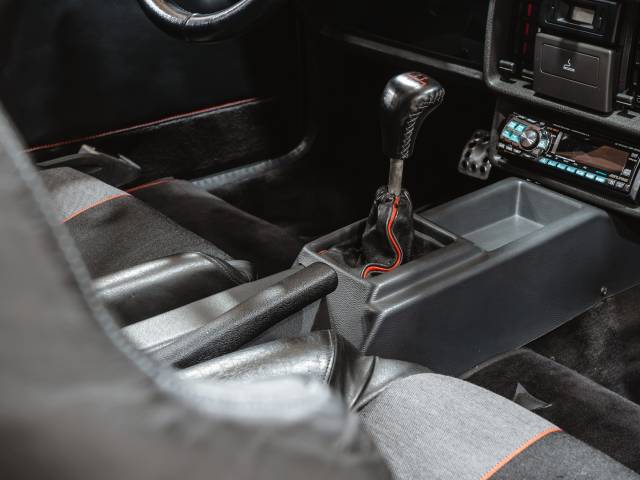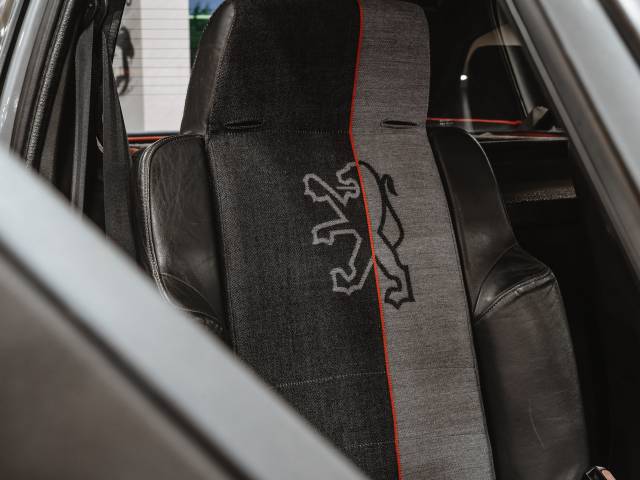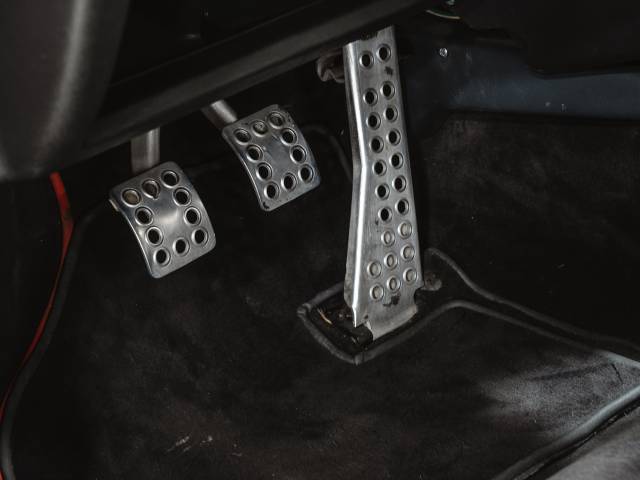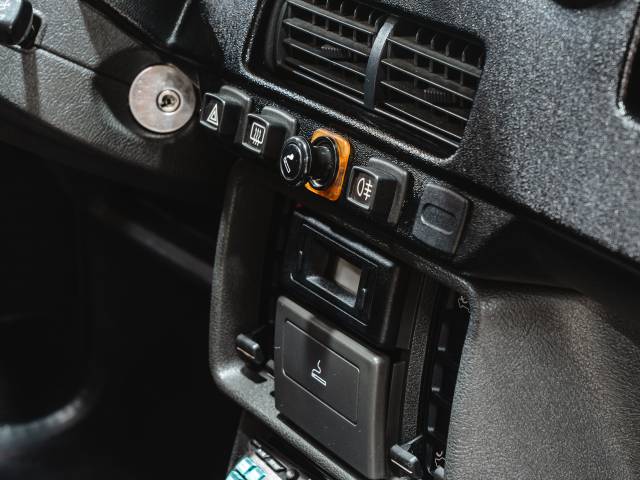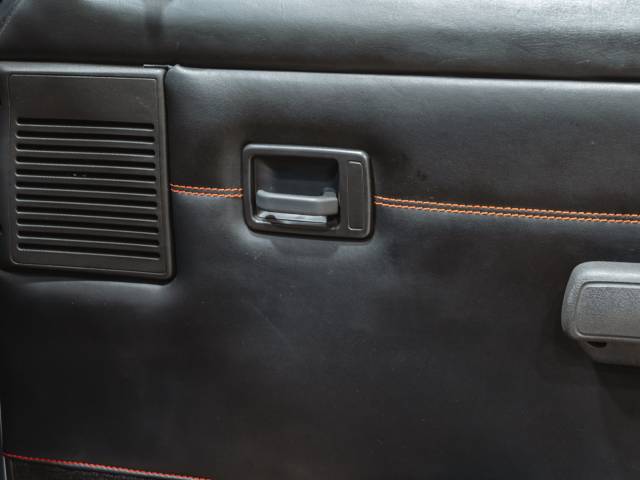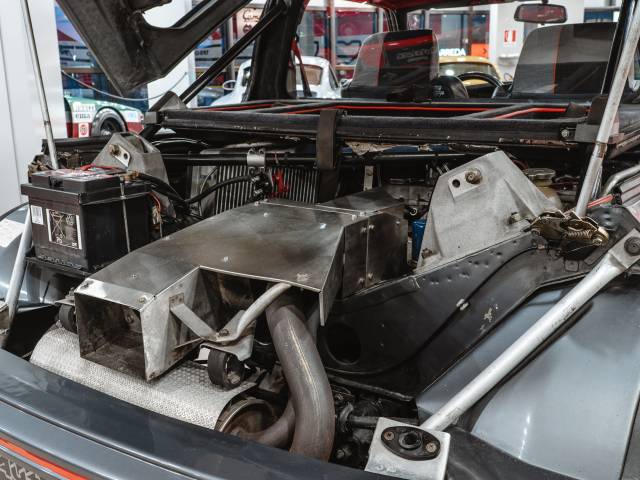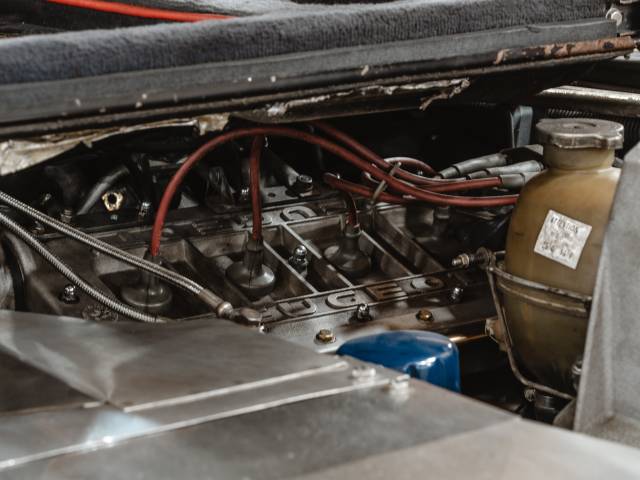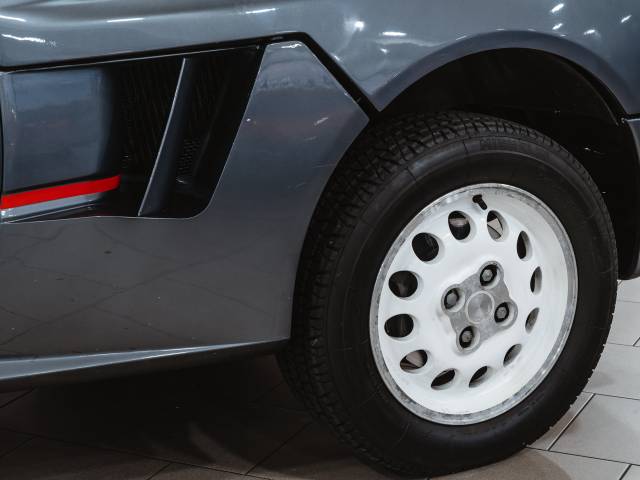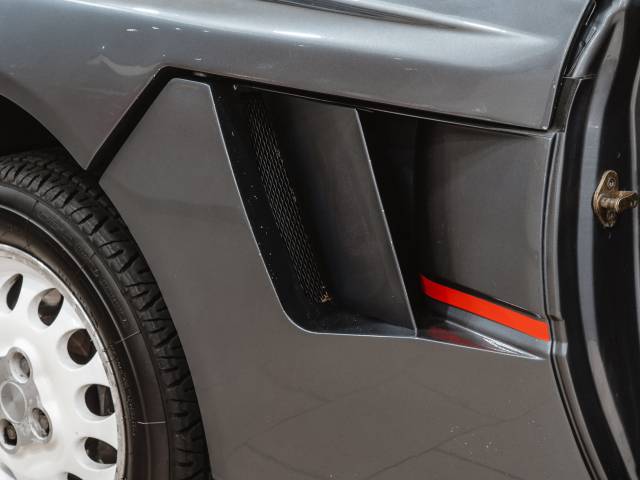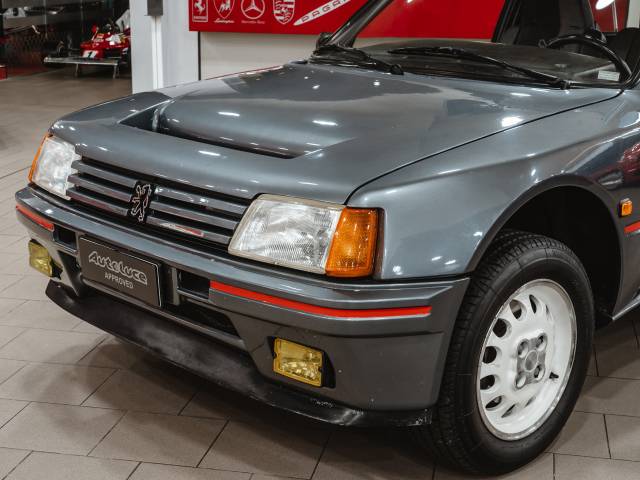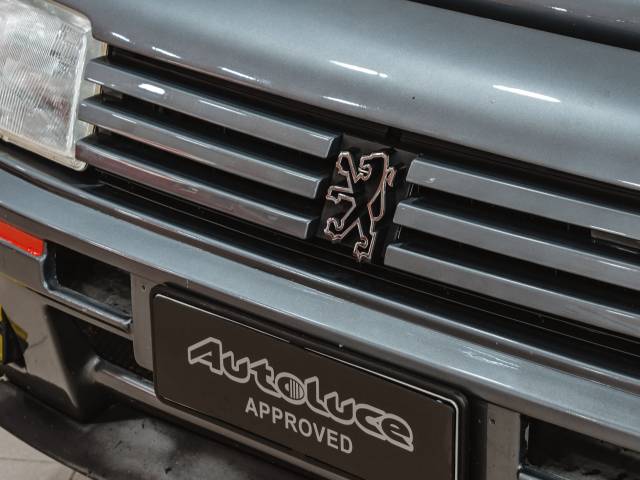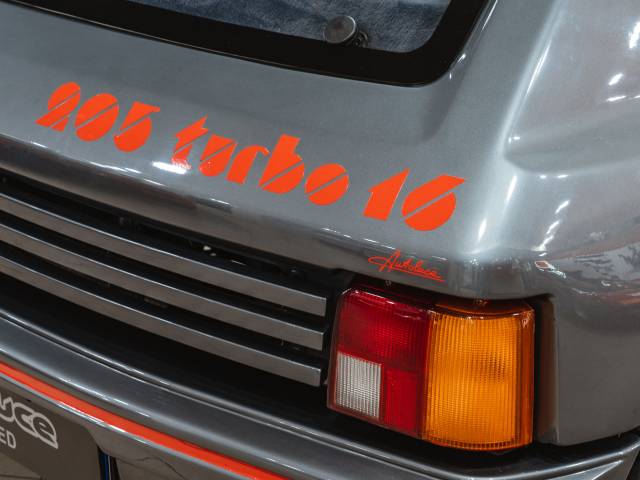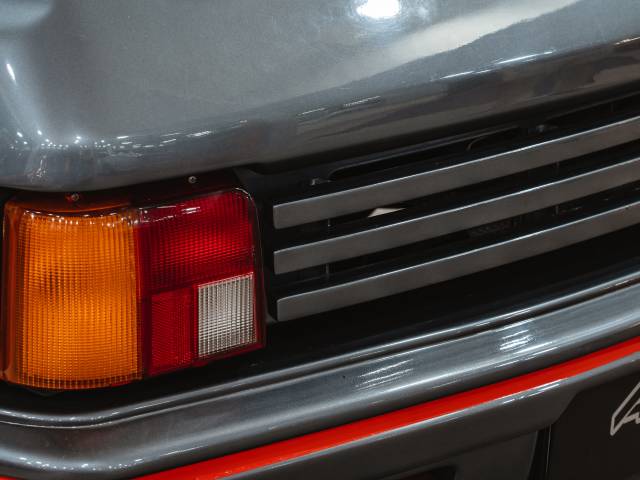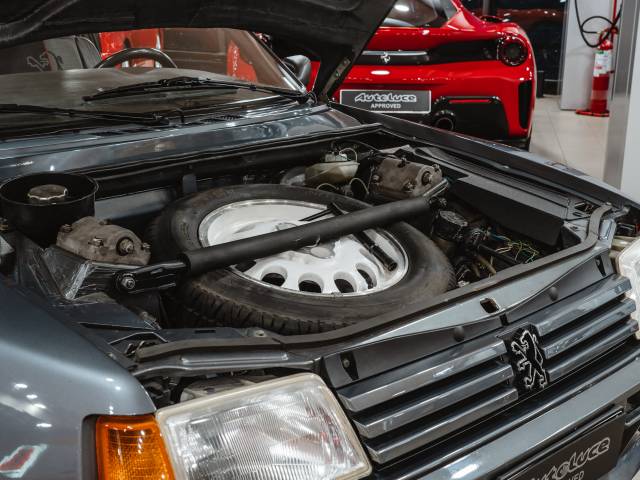 205 Turbo 16
Dealer

away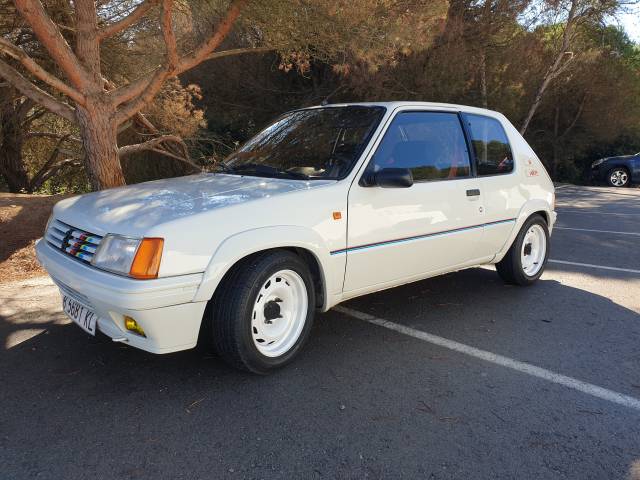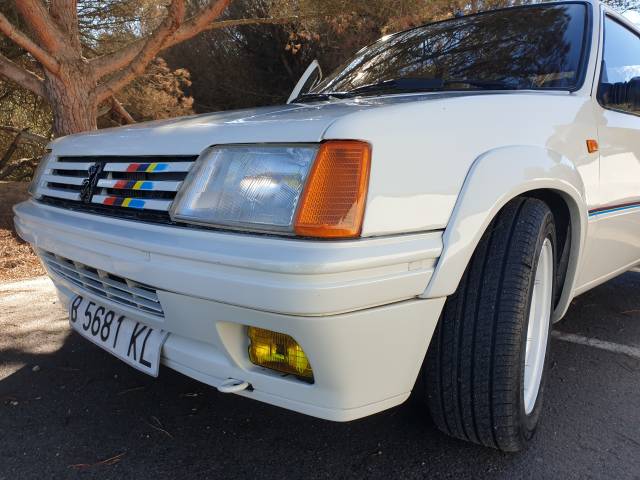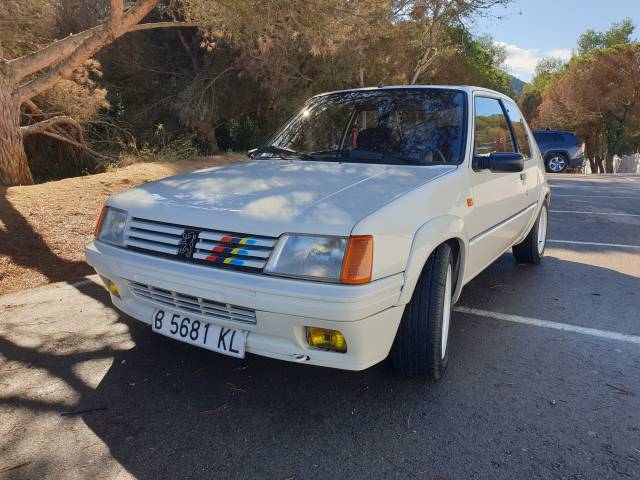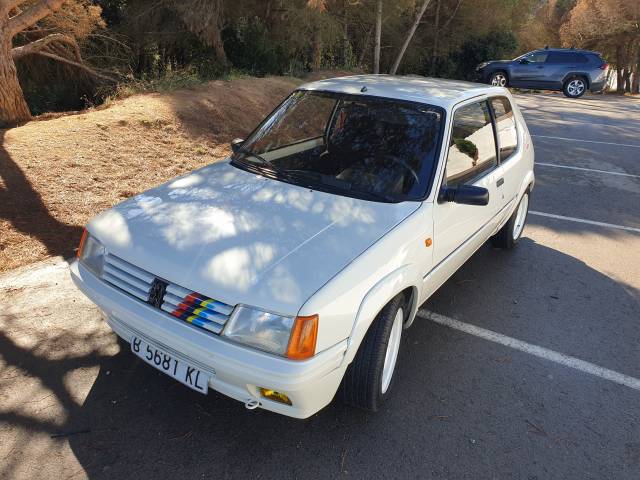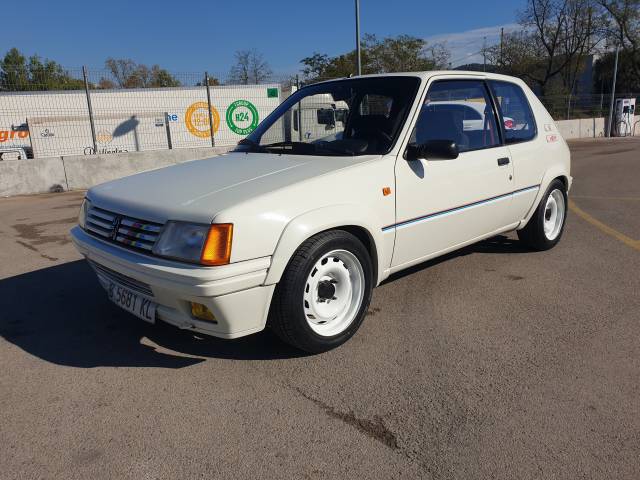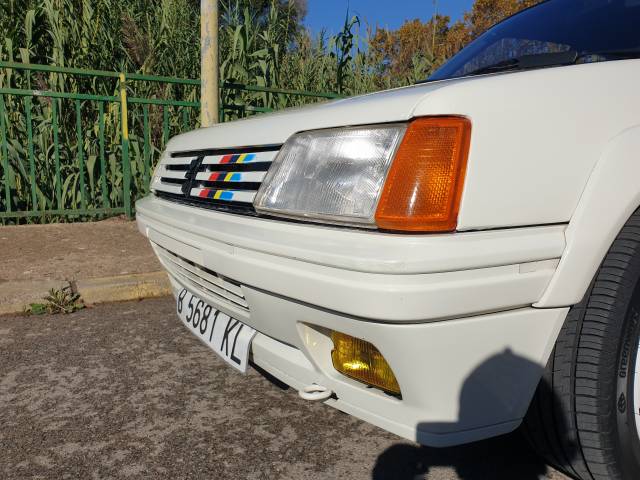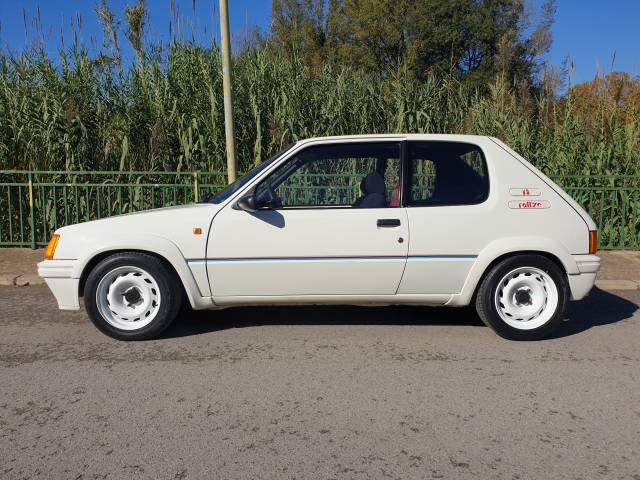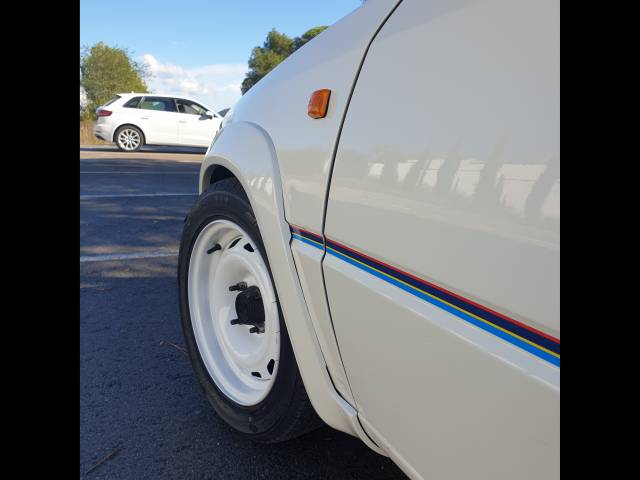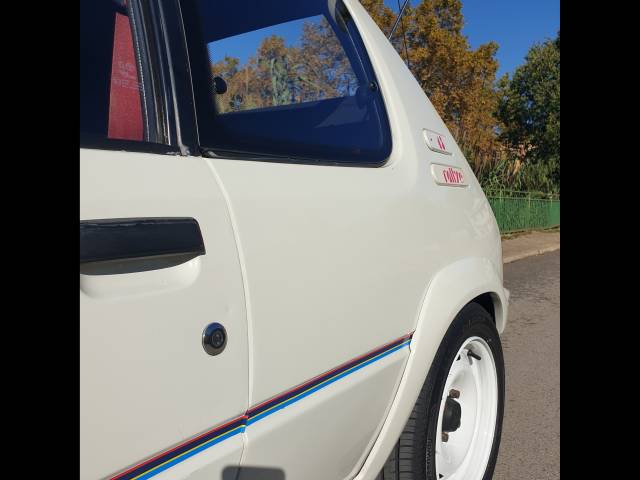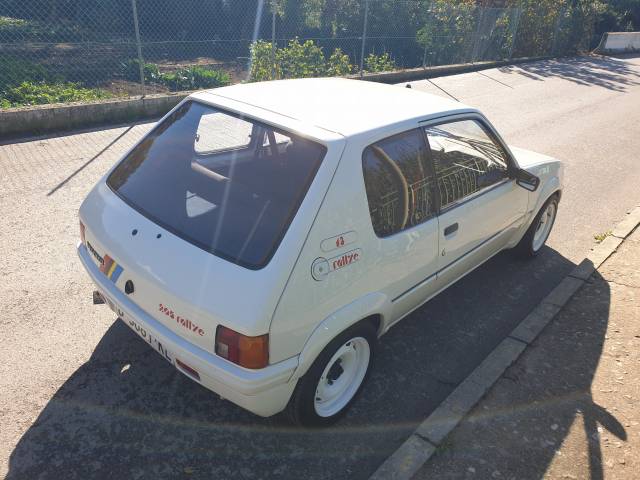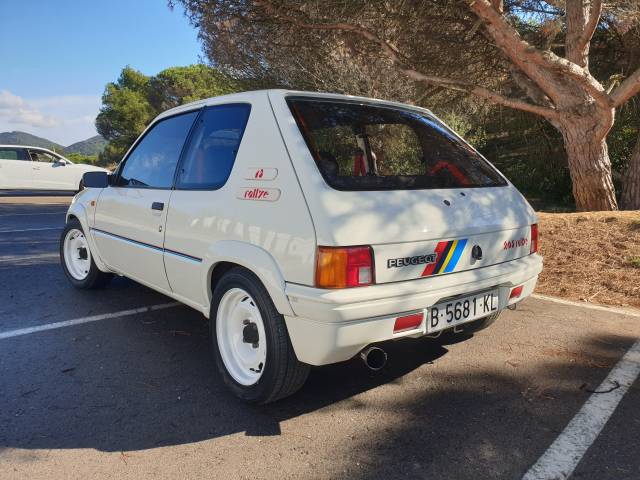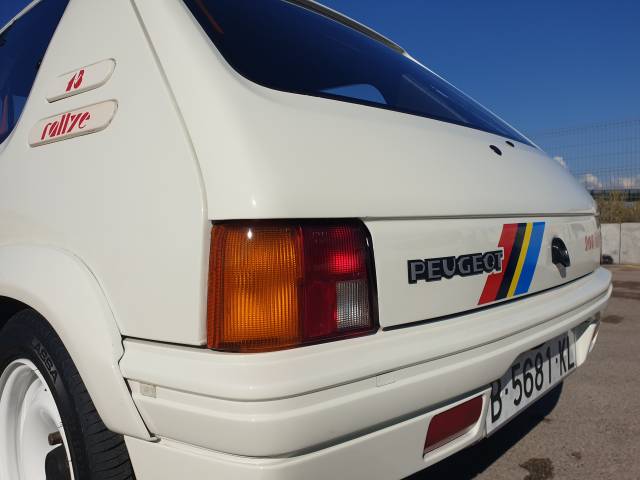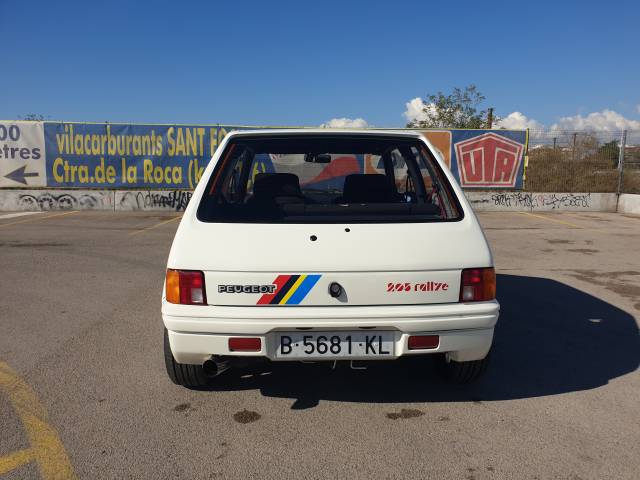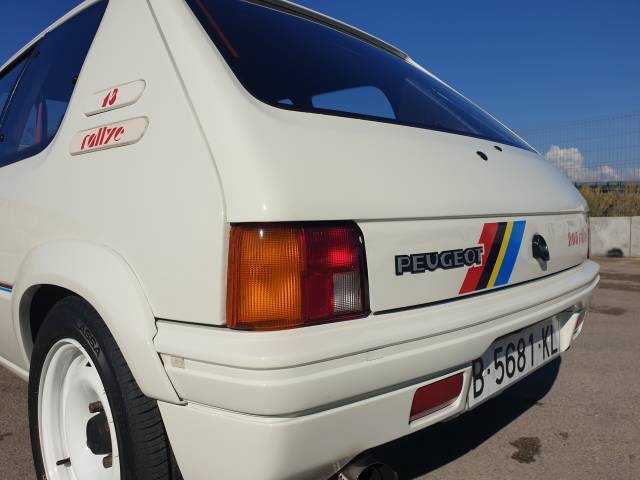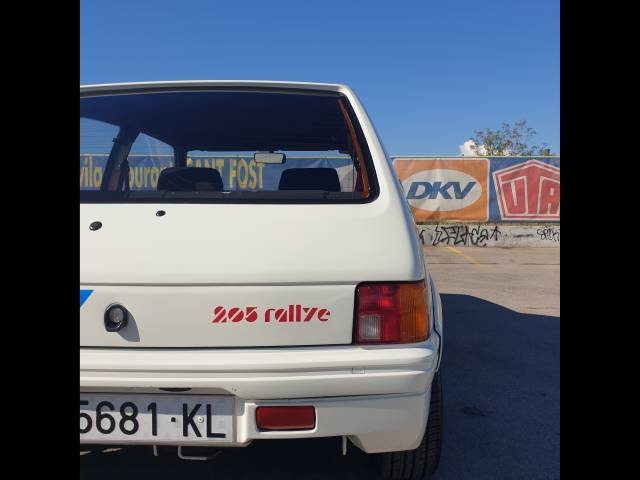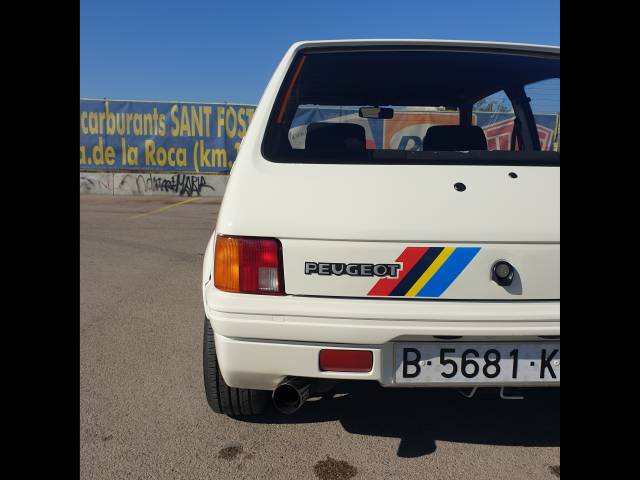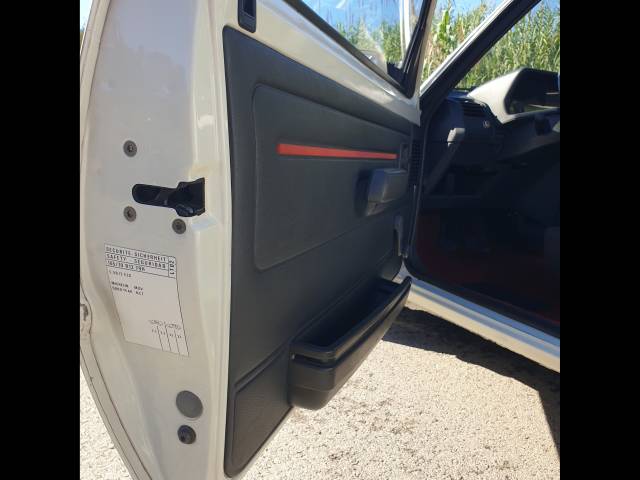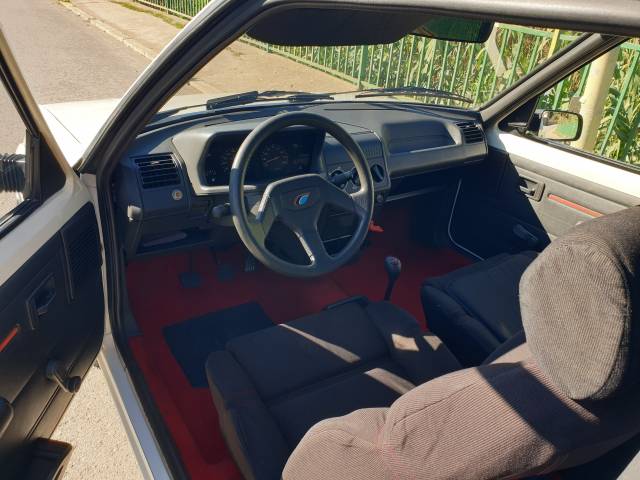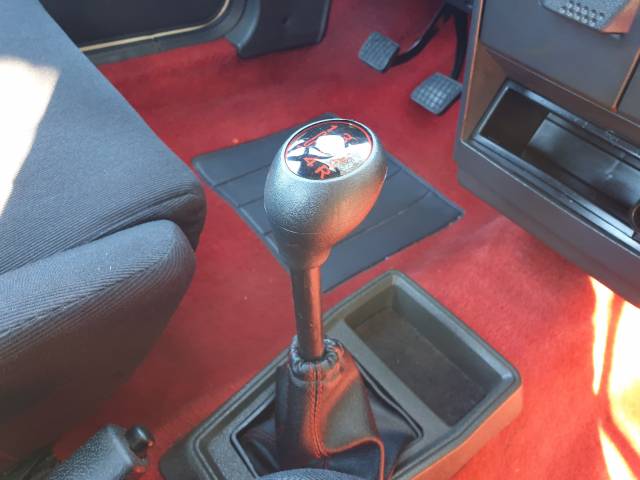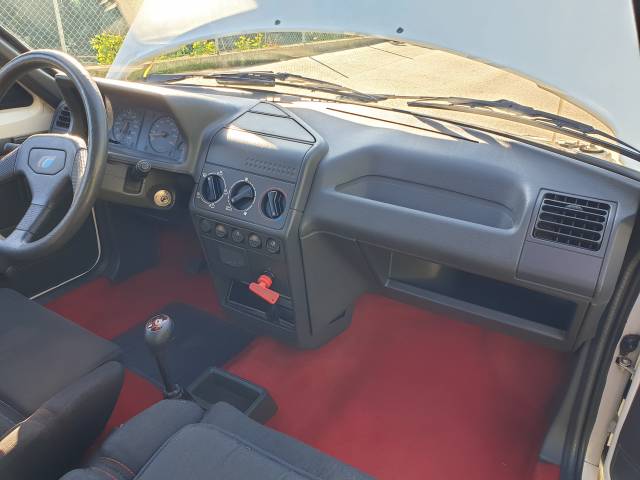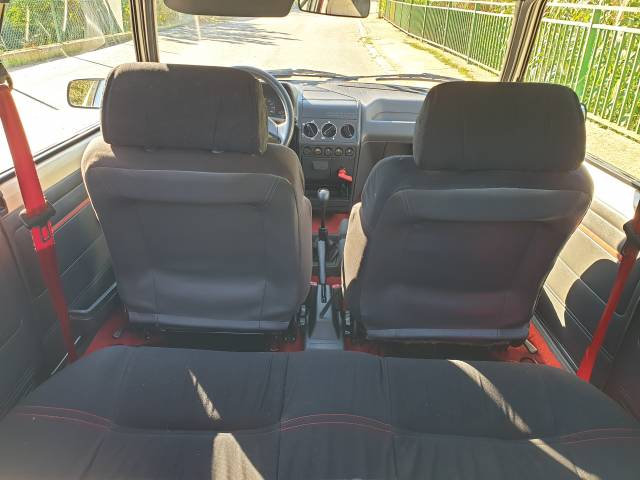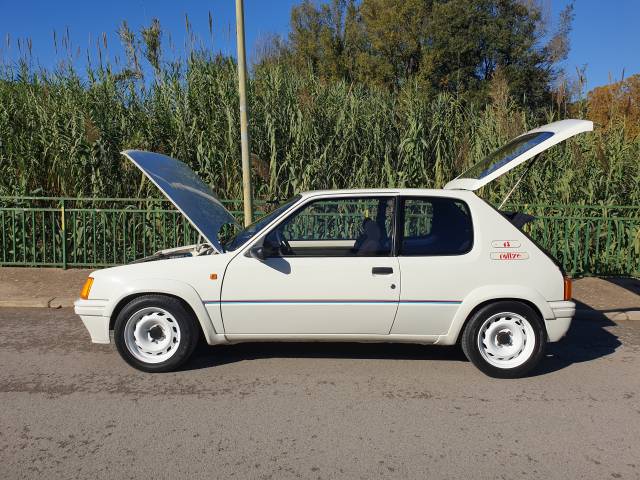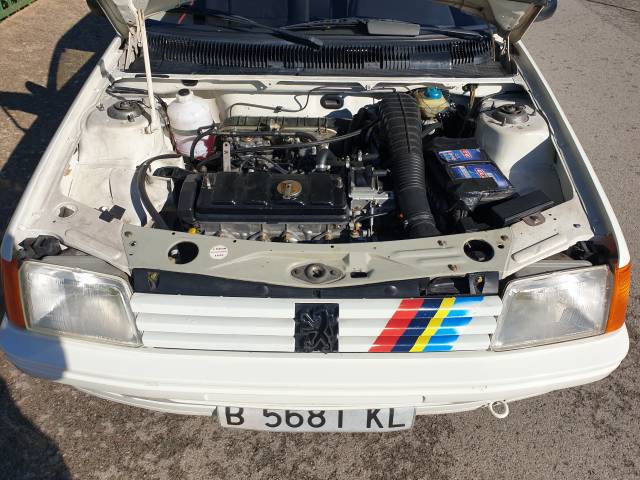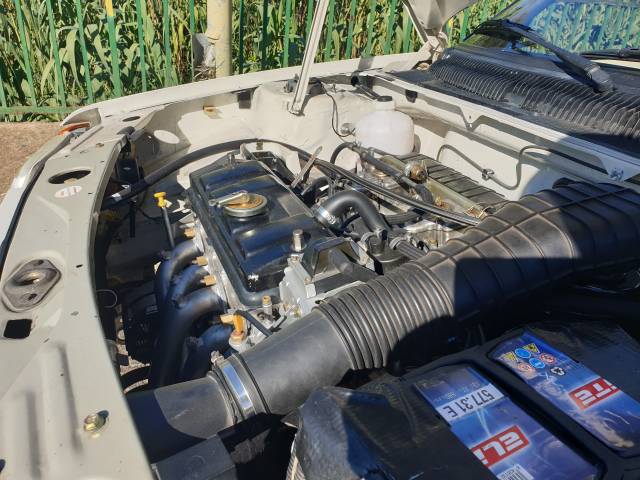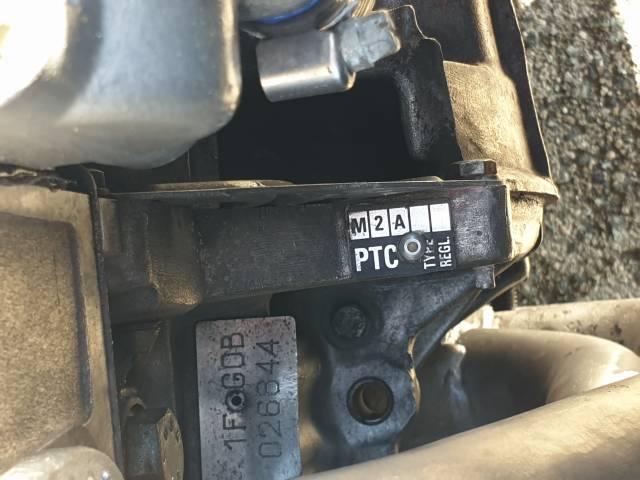 205 rallye
Private

away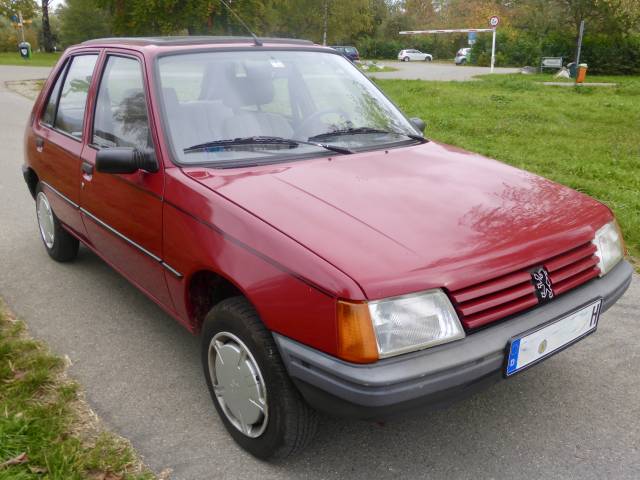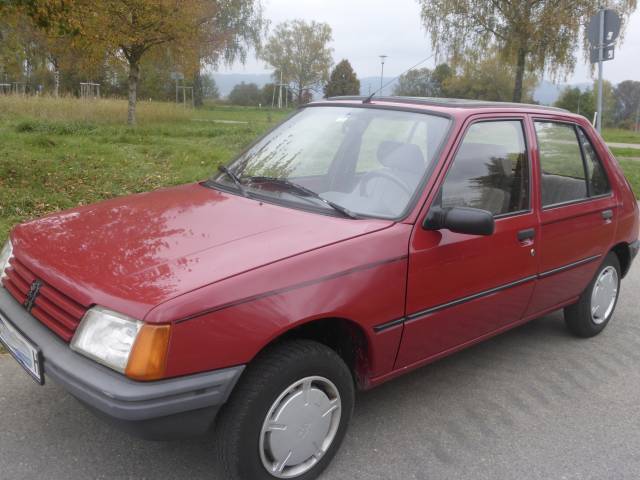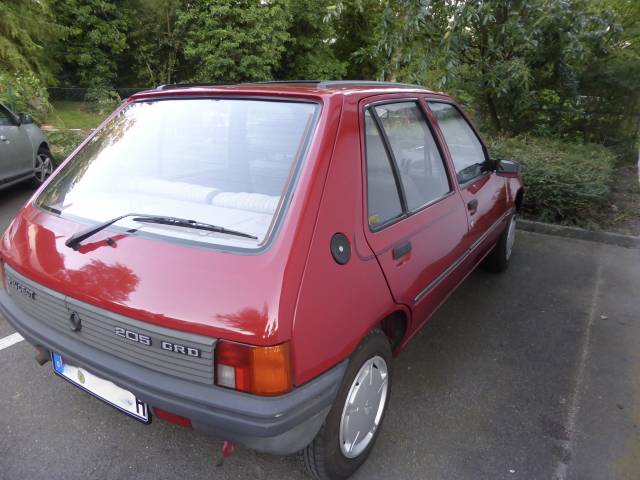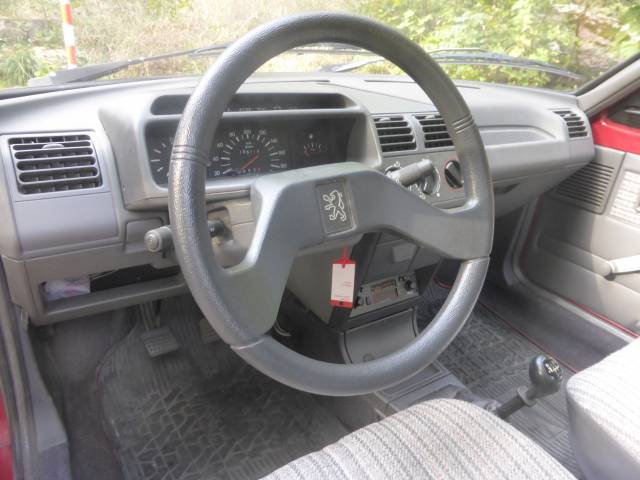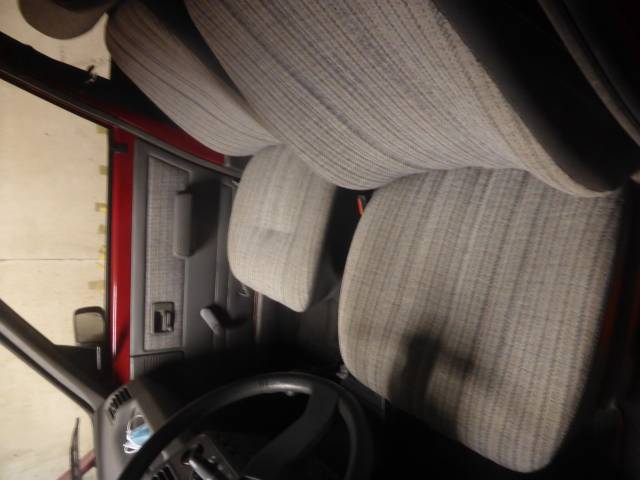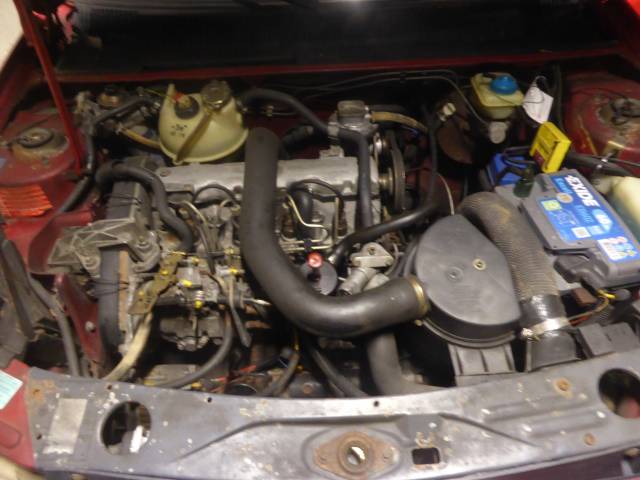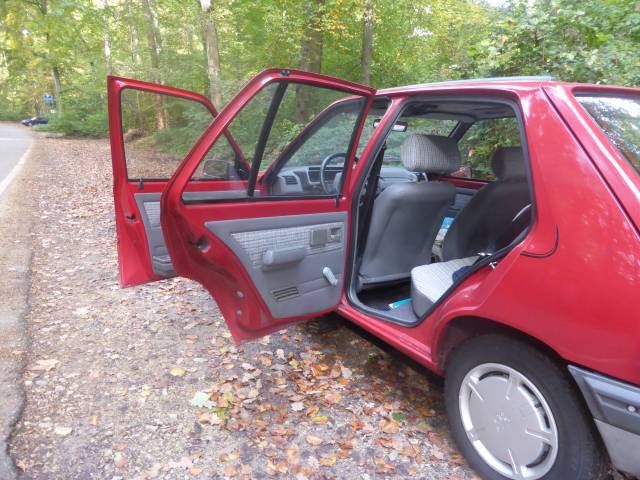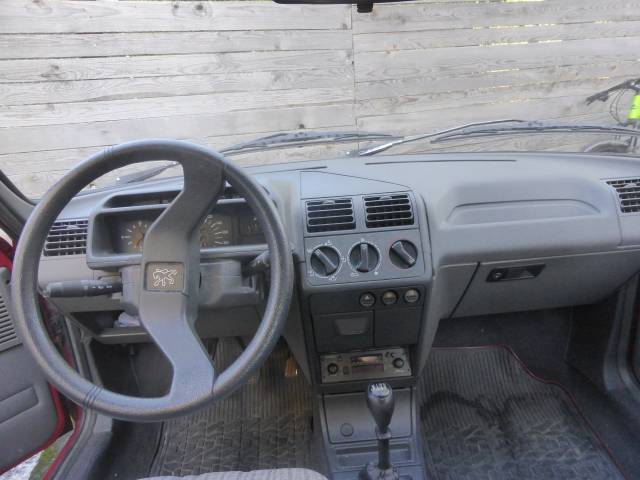 First owner, largely first paint, historic immatriculation
Private

away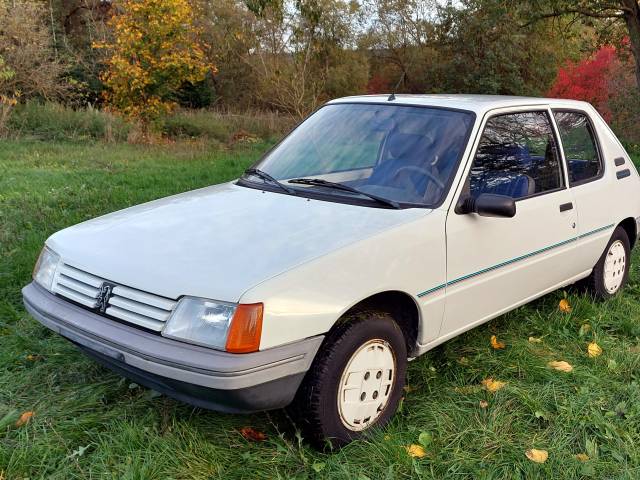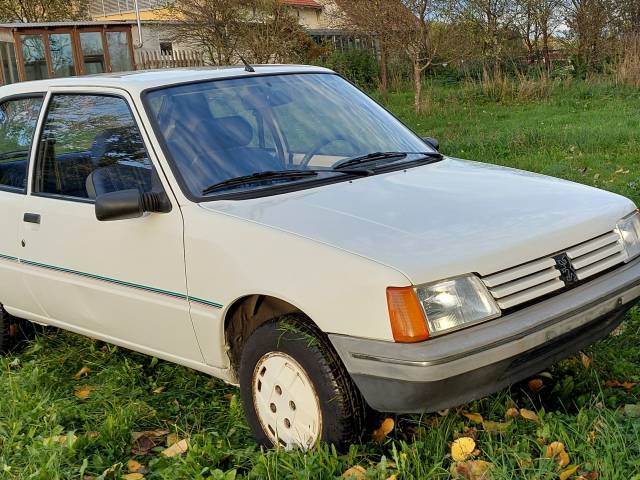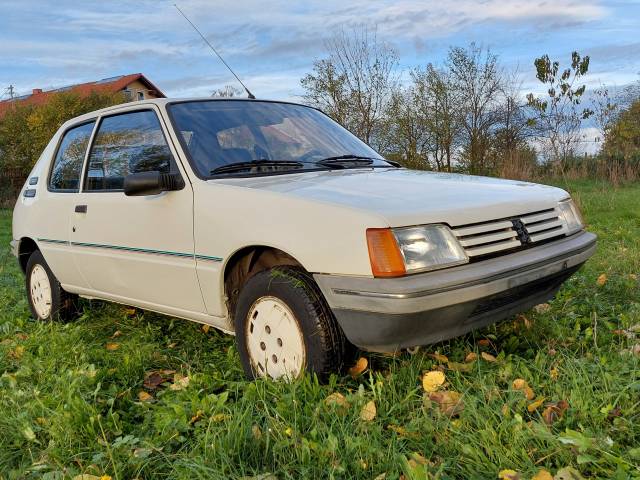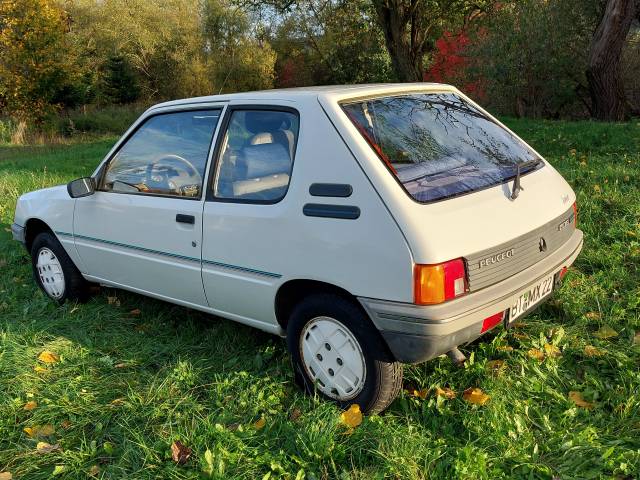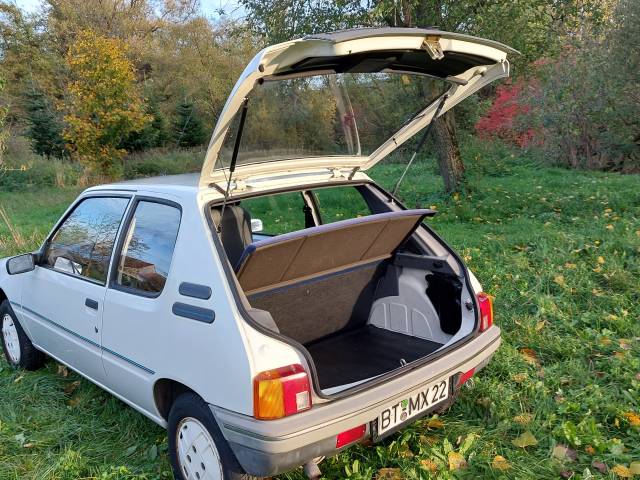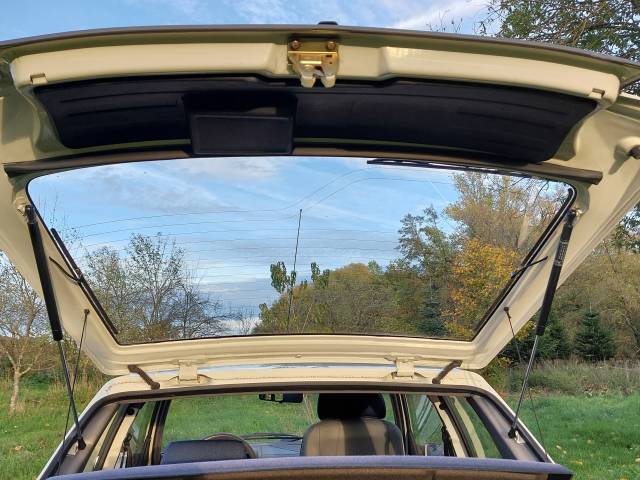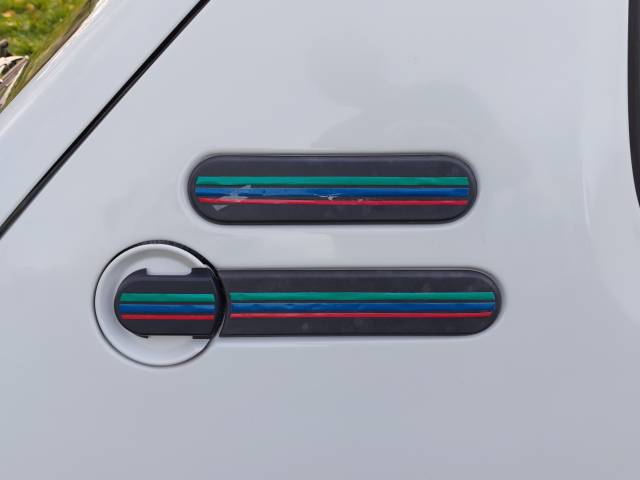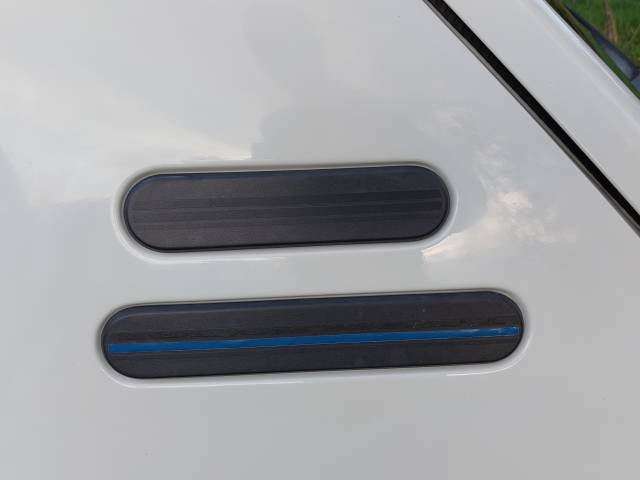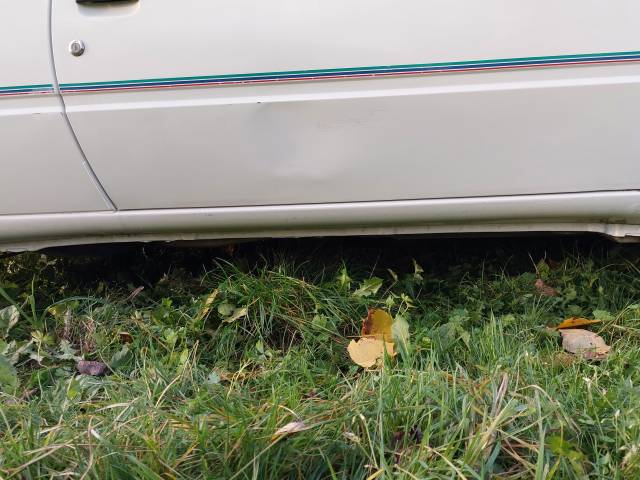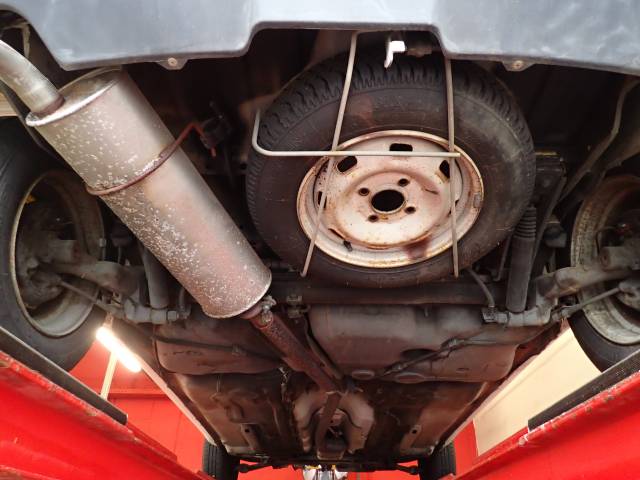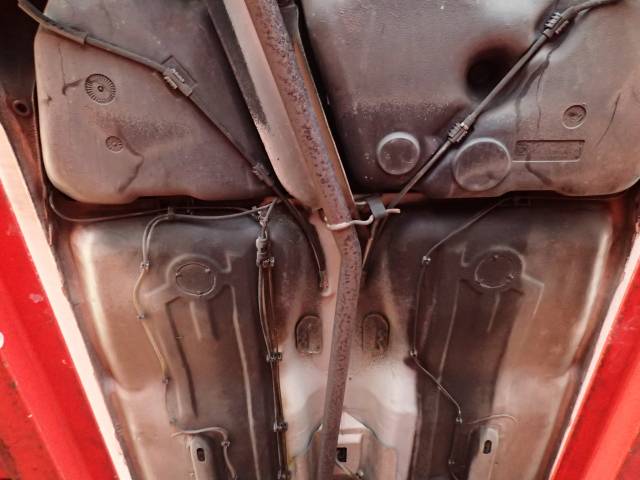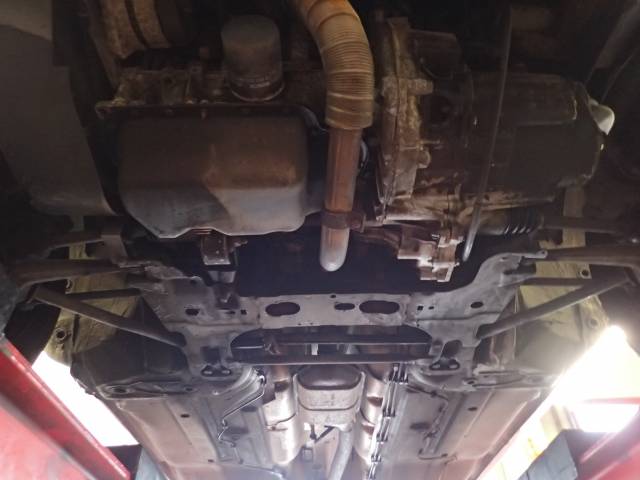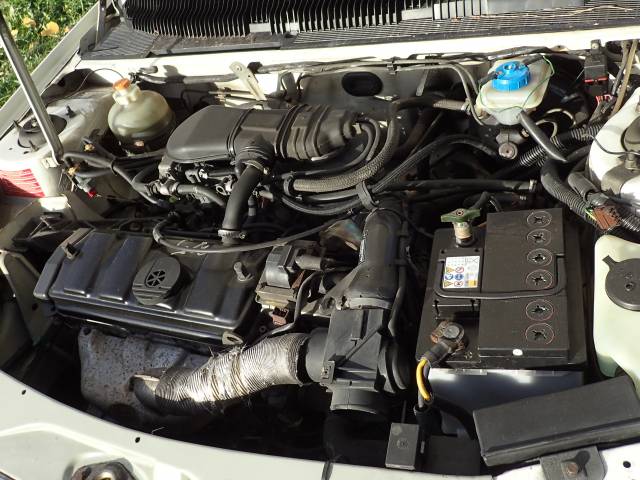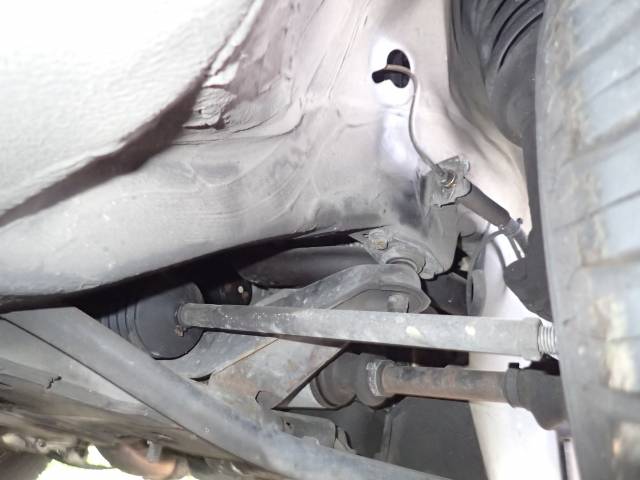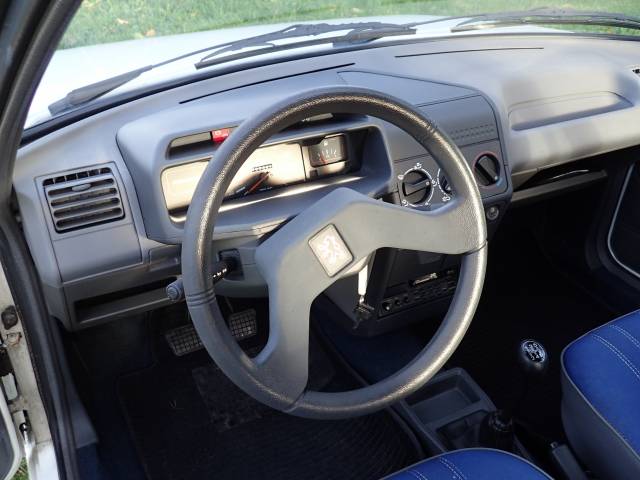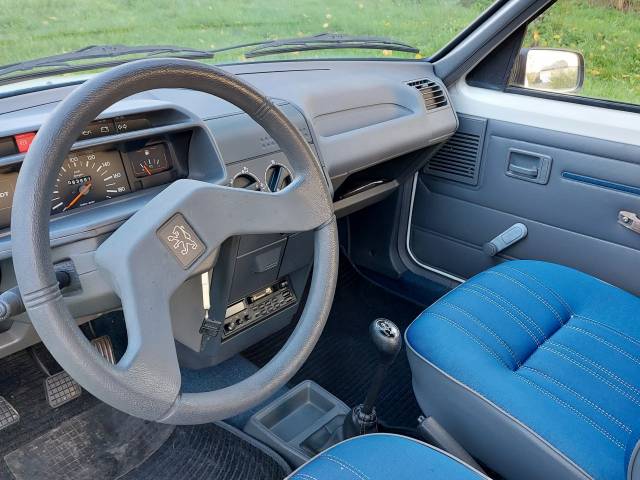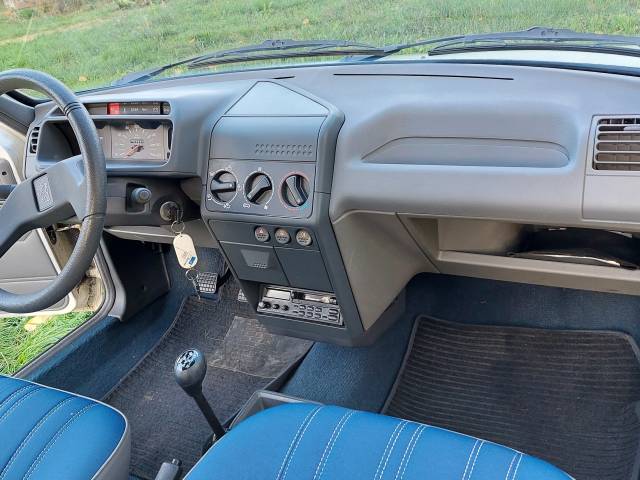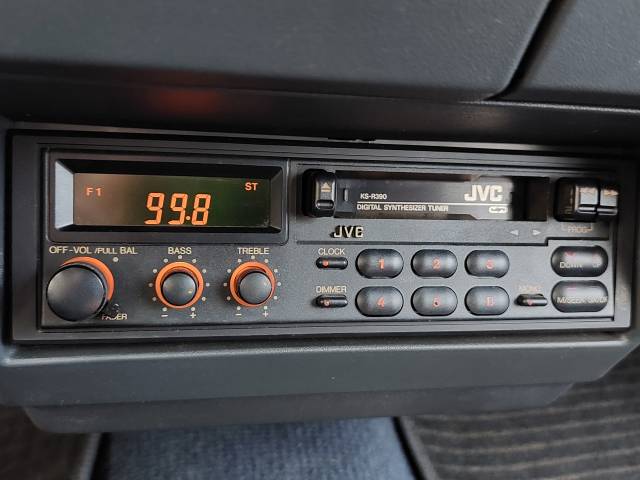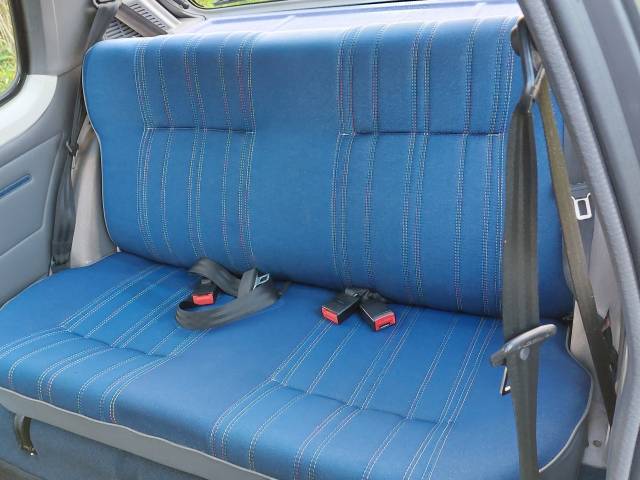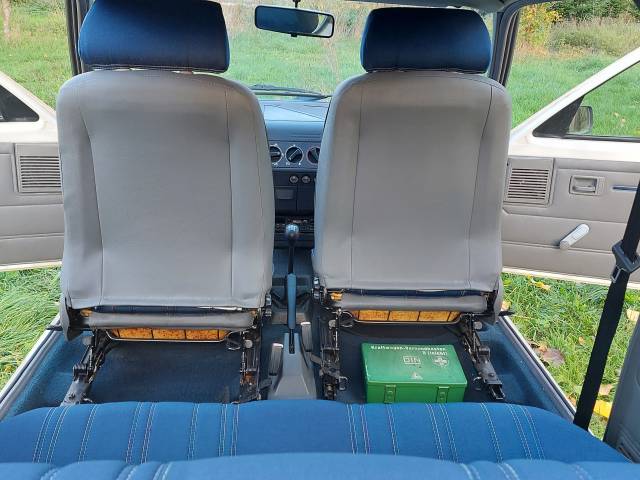 Peugeot 205 Junior, Orginal-Topzustand, 1.Hand
Private

away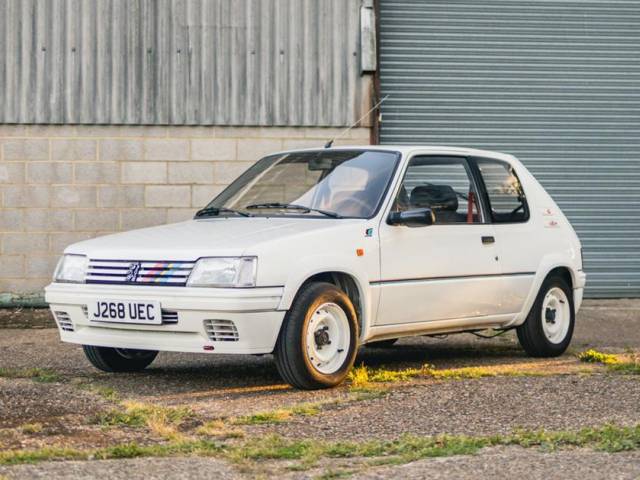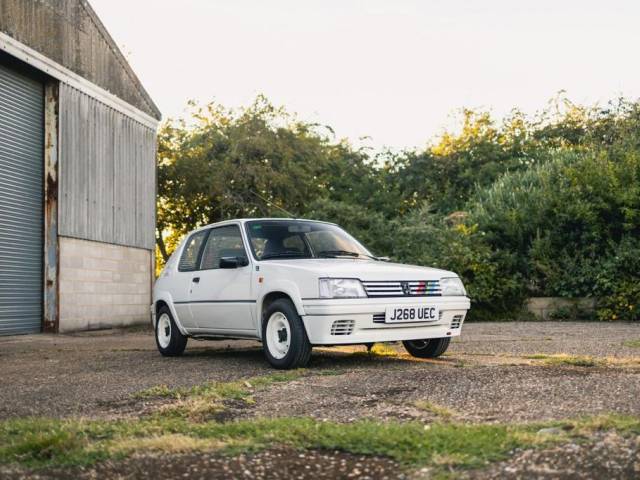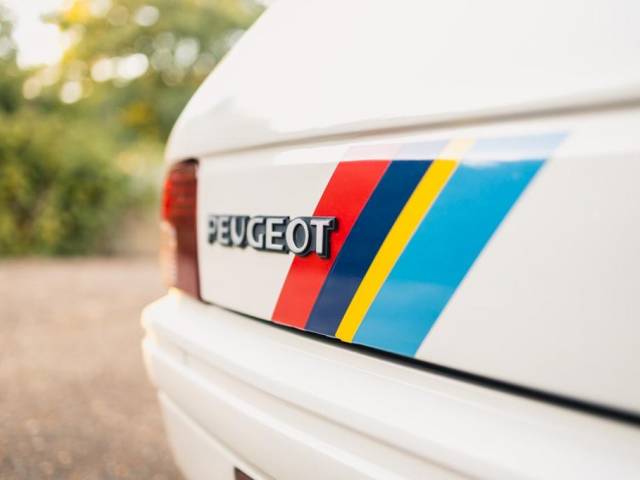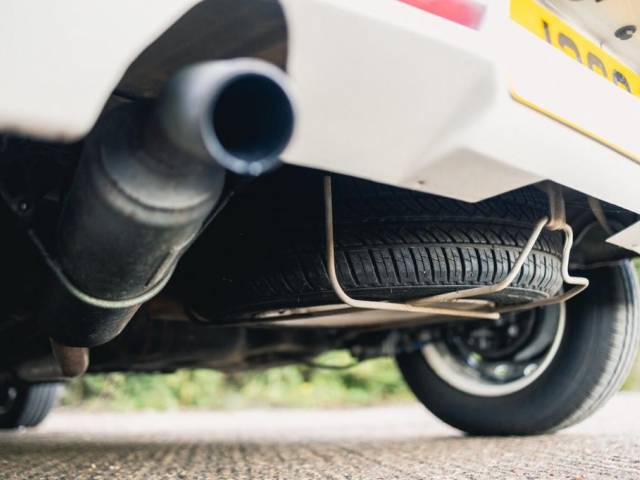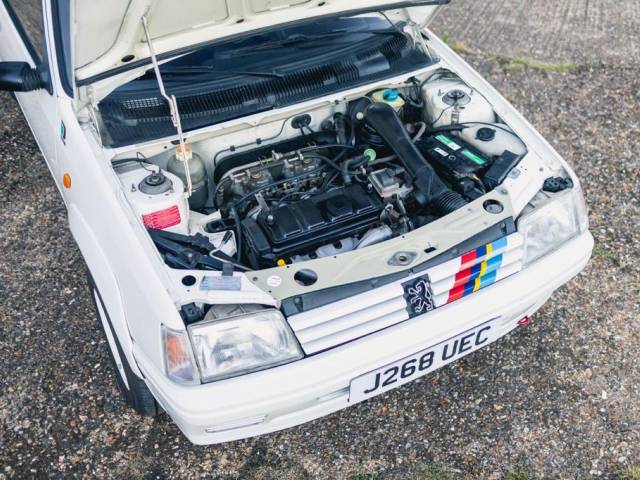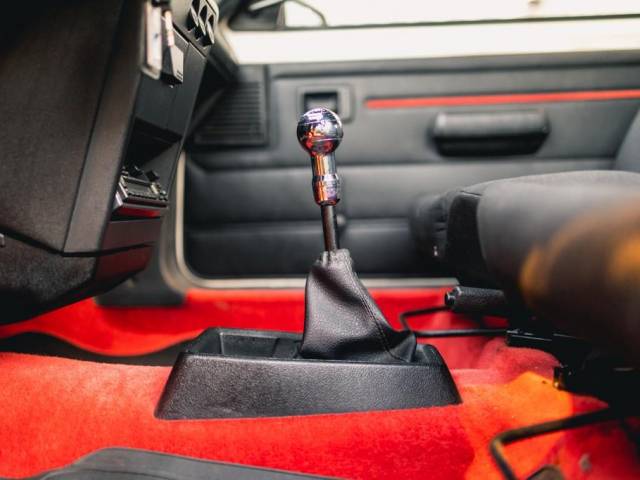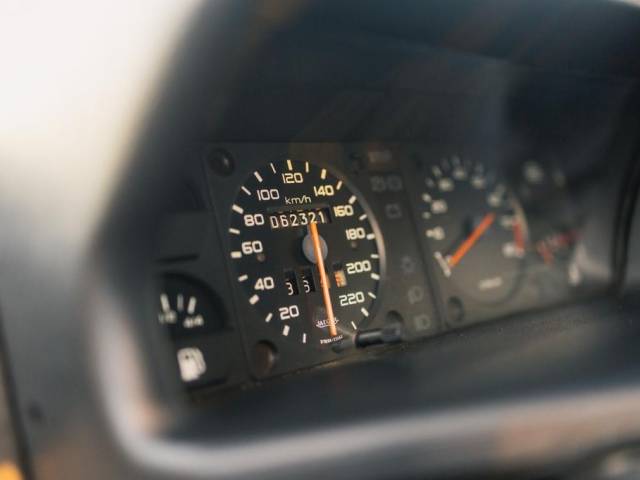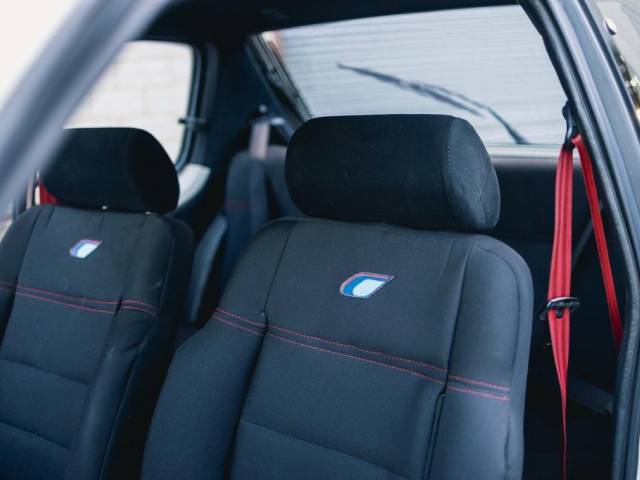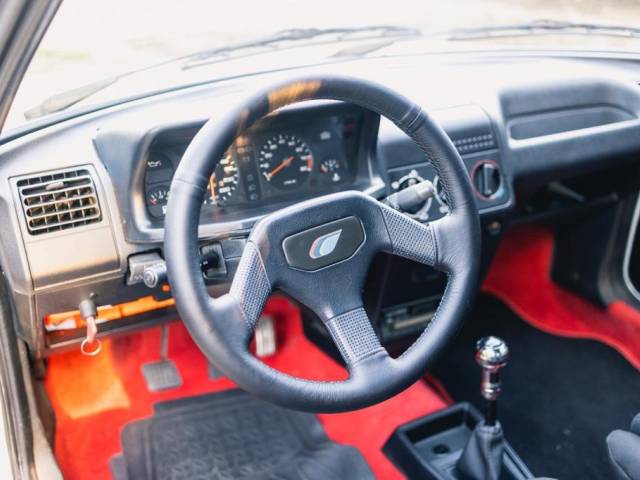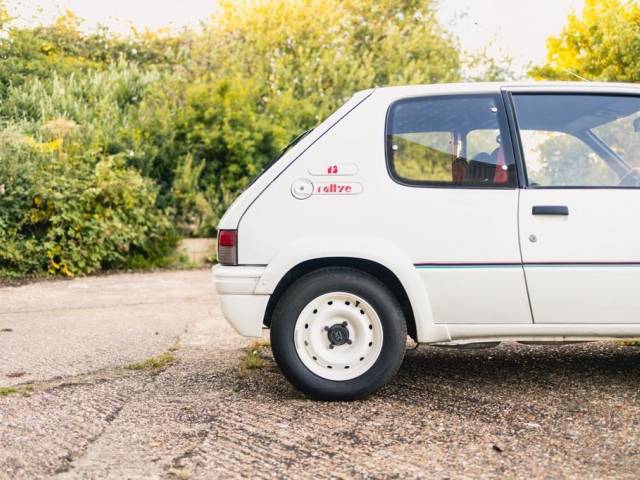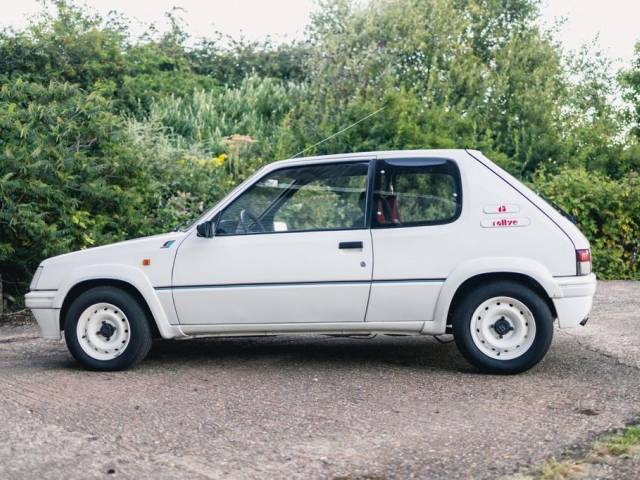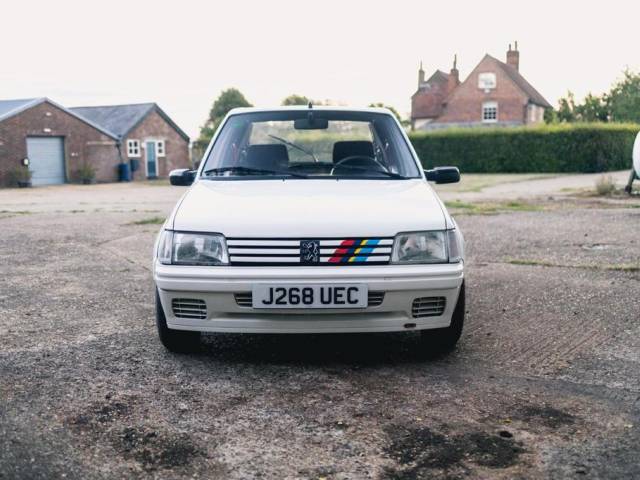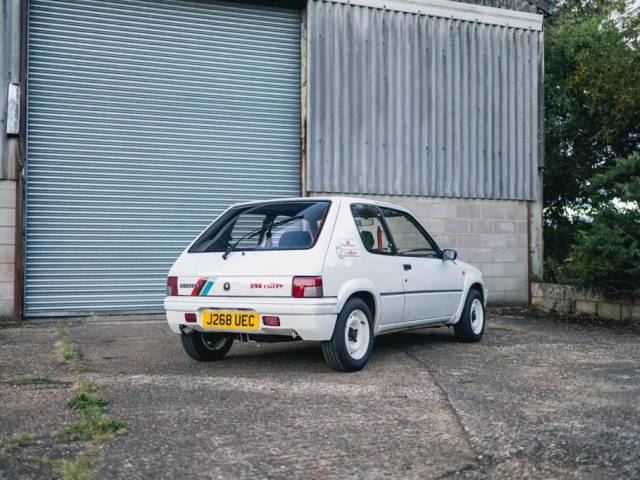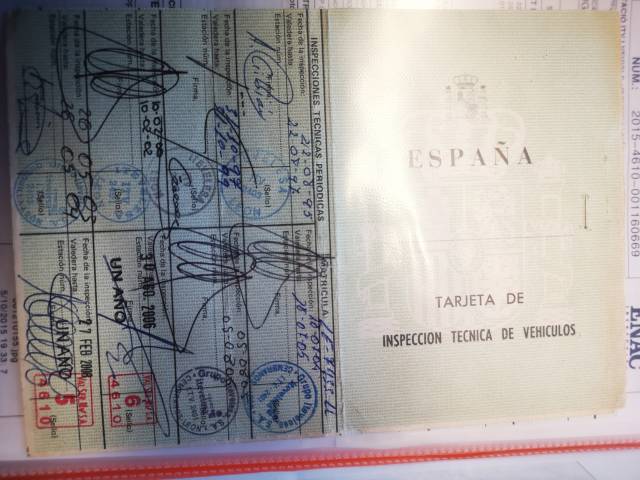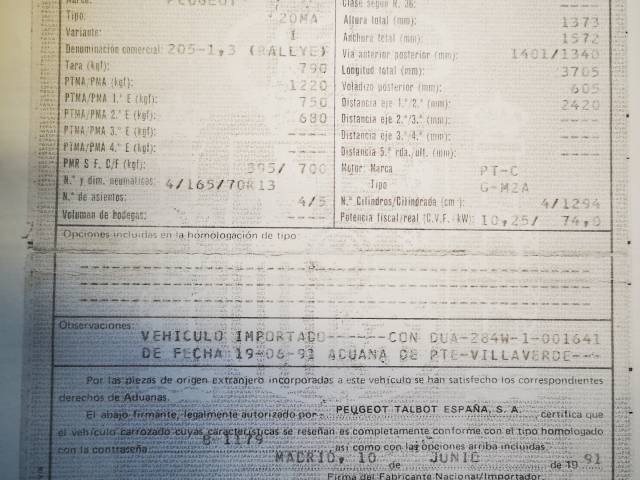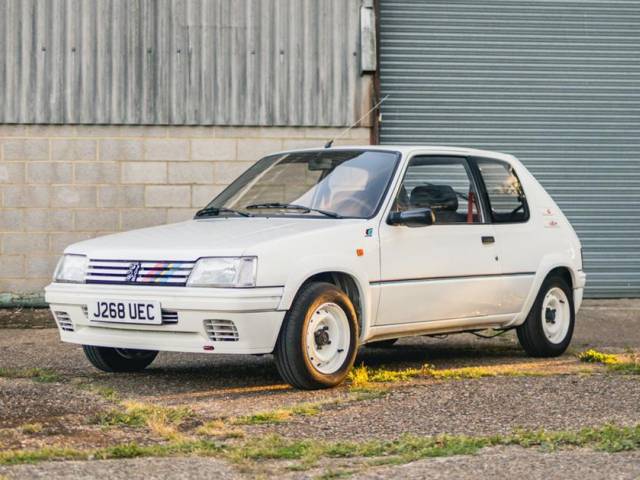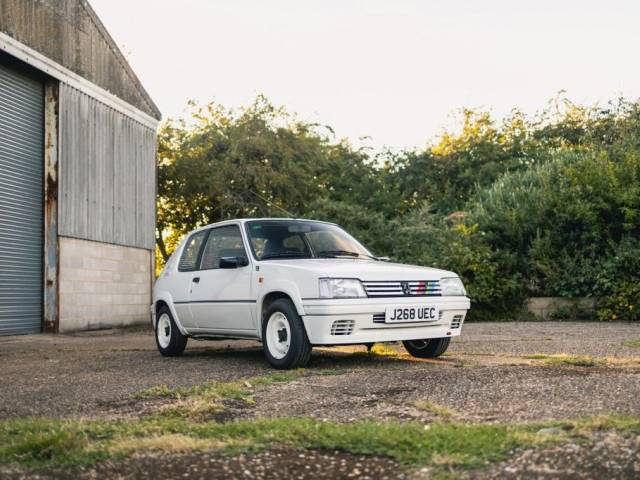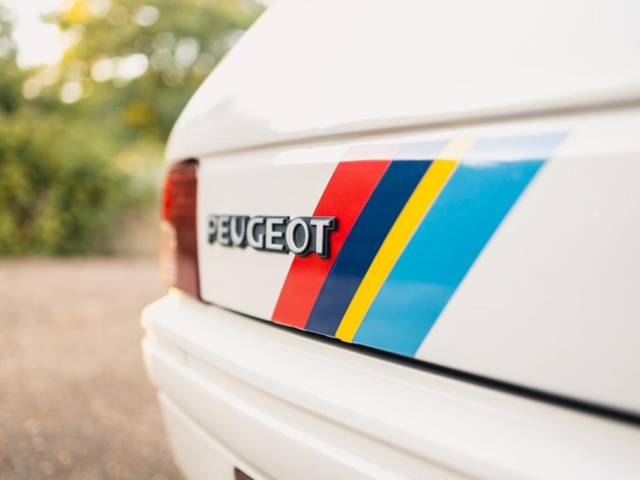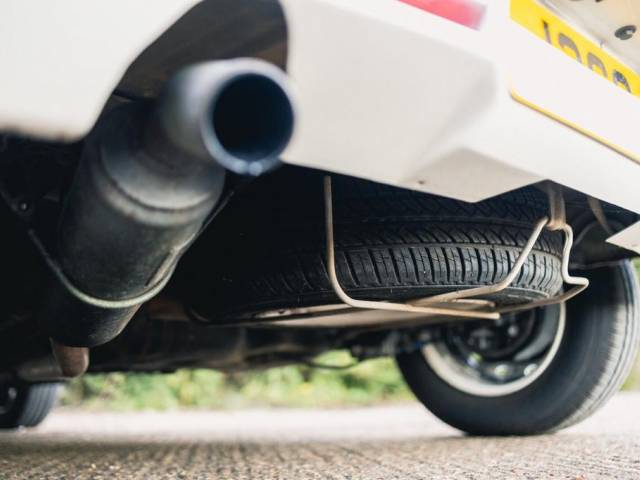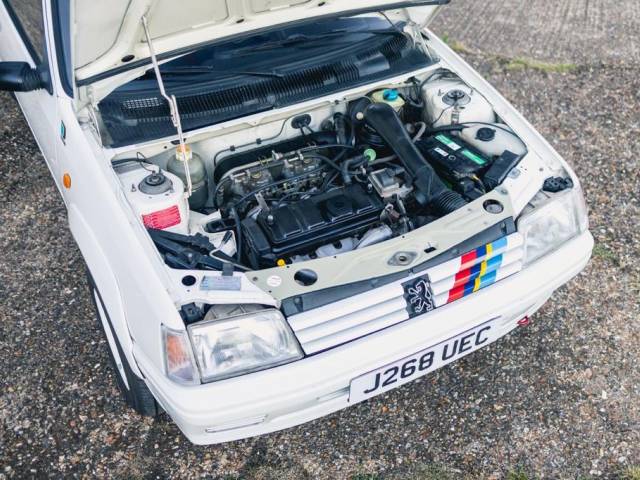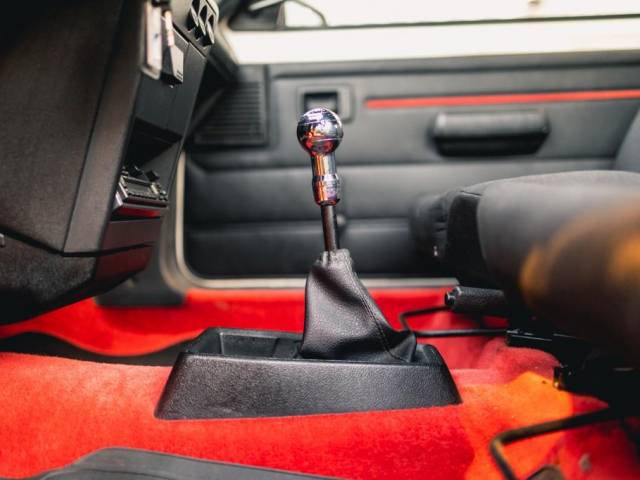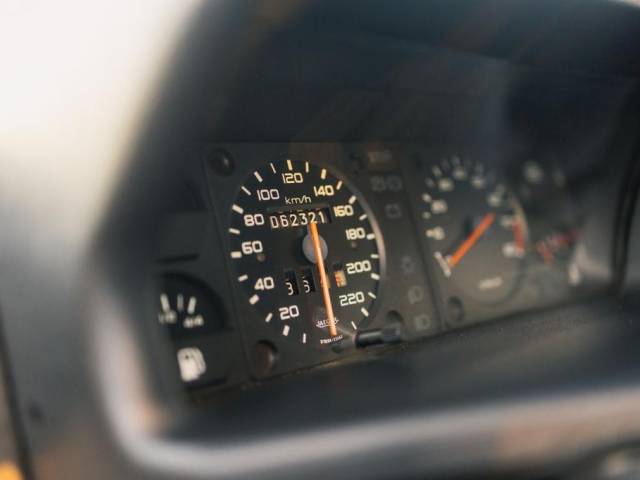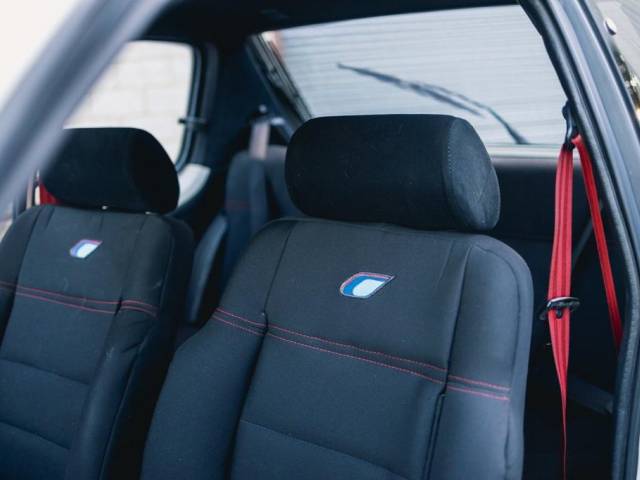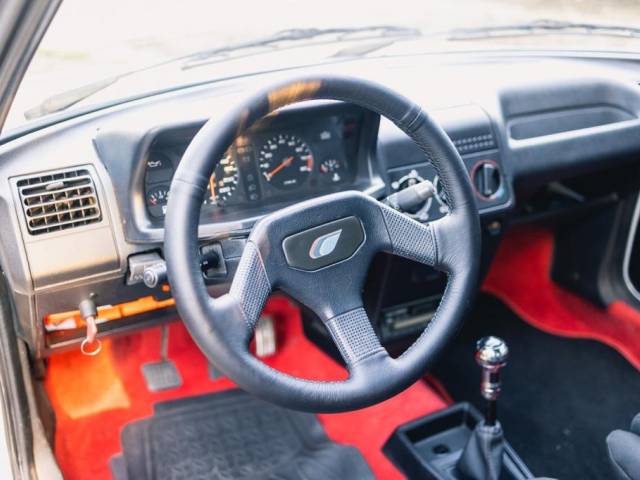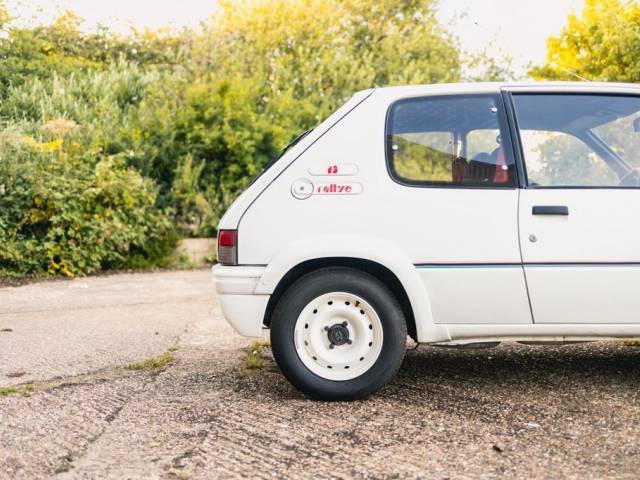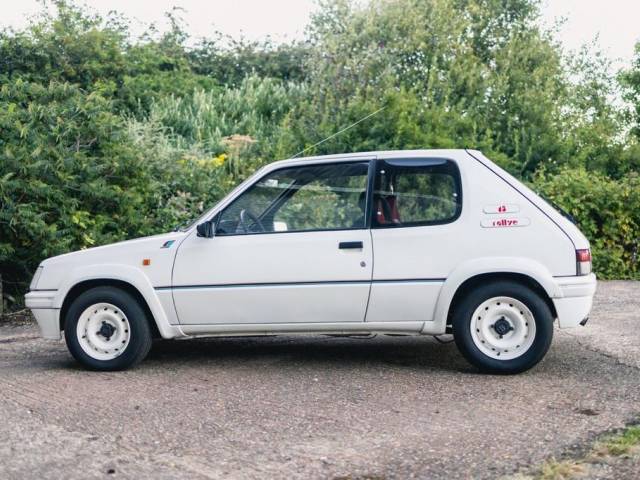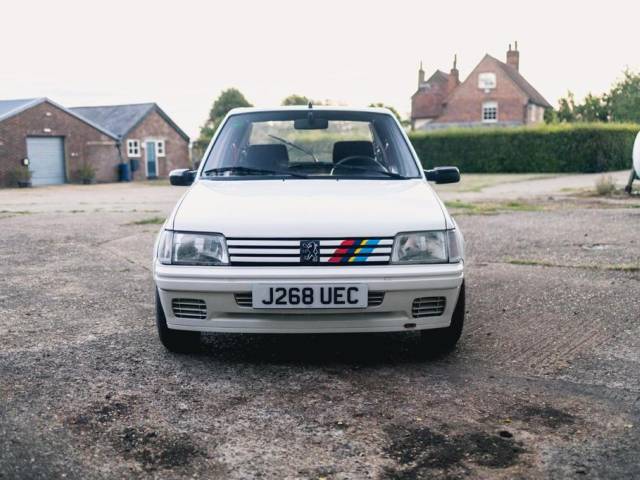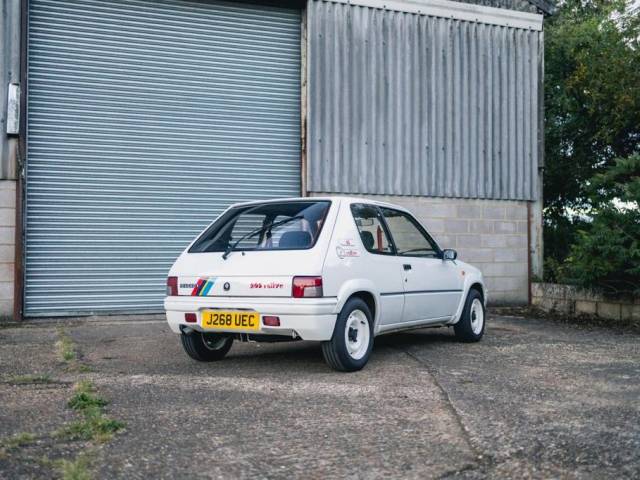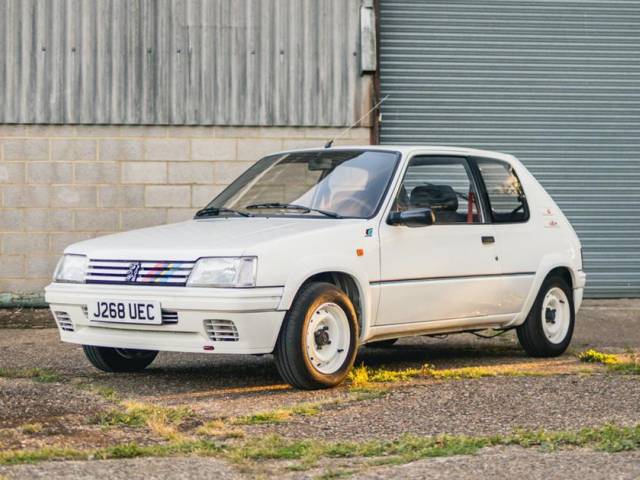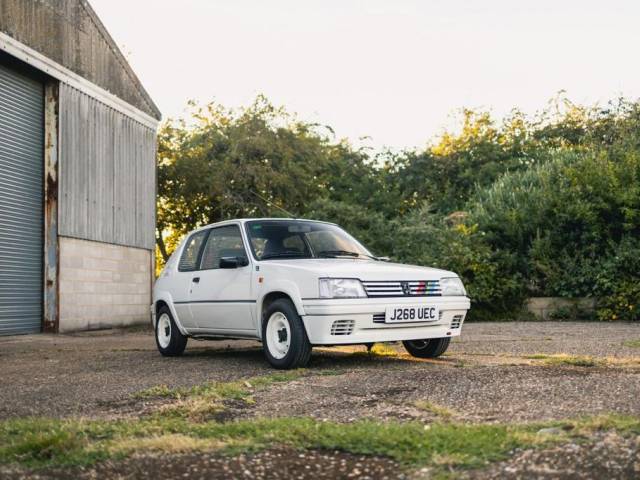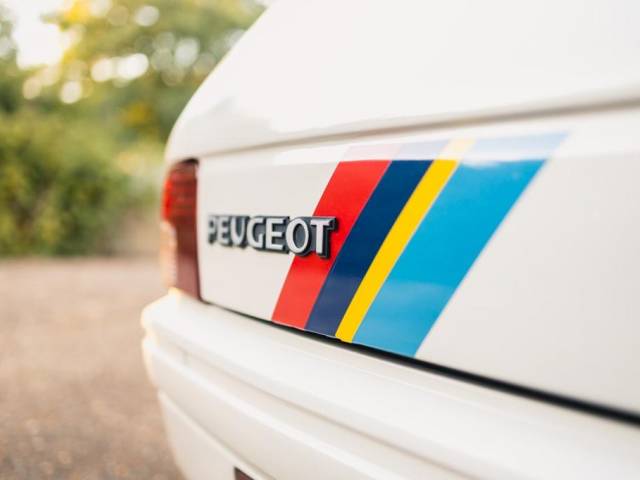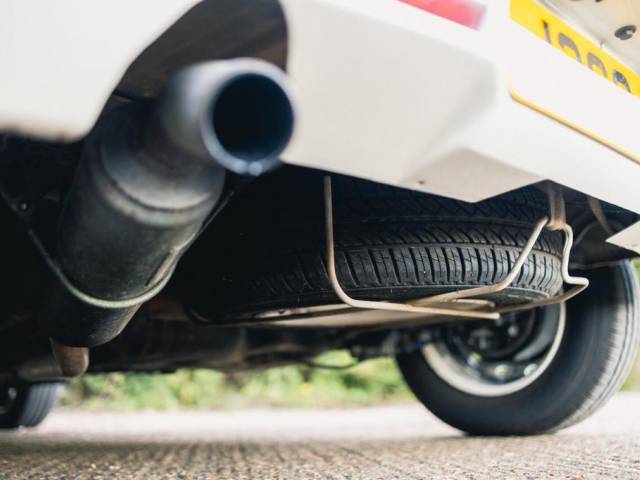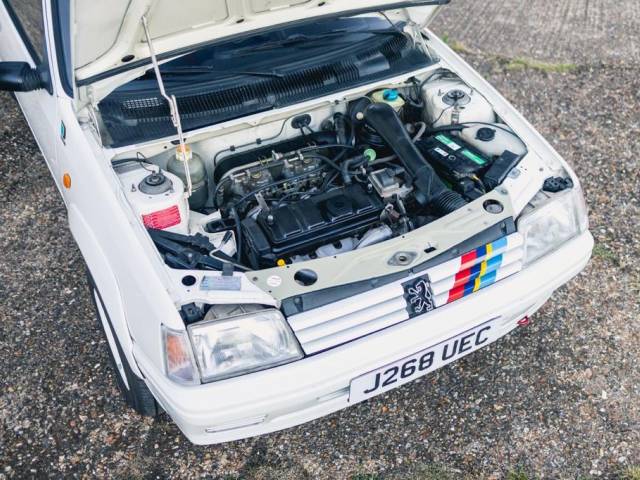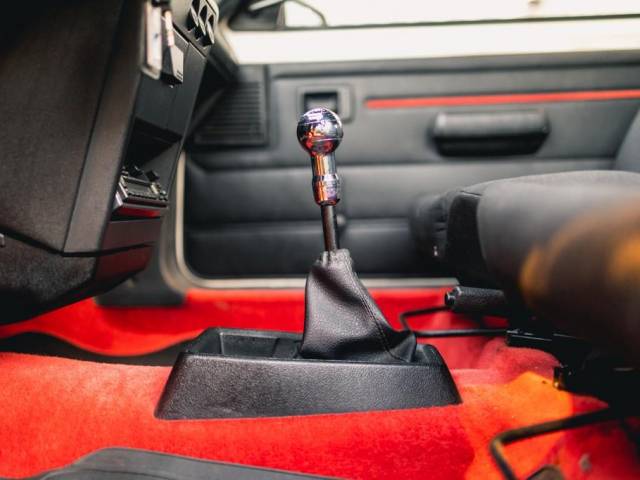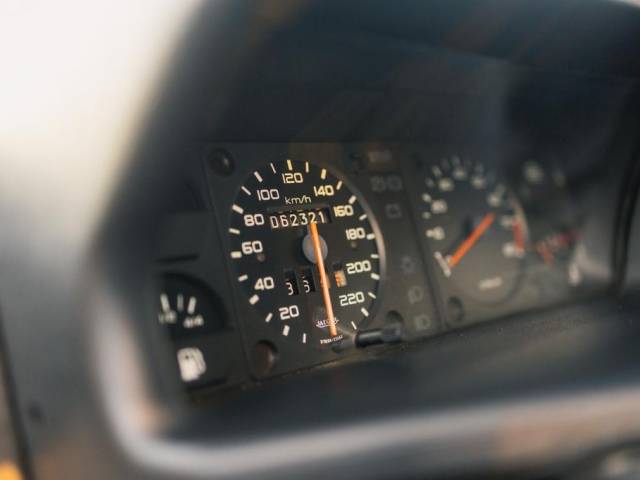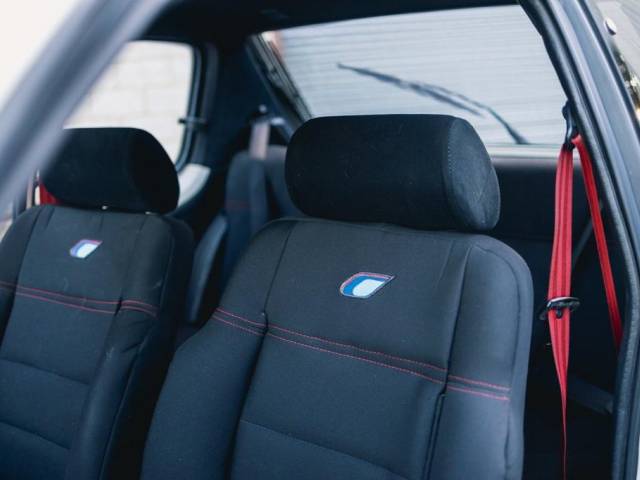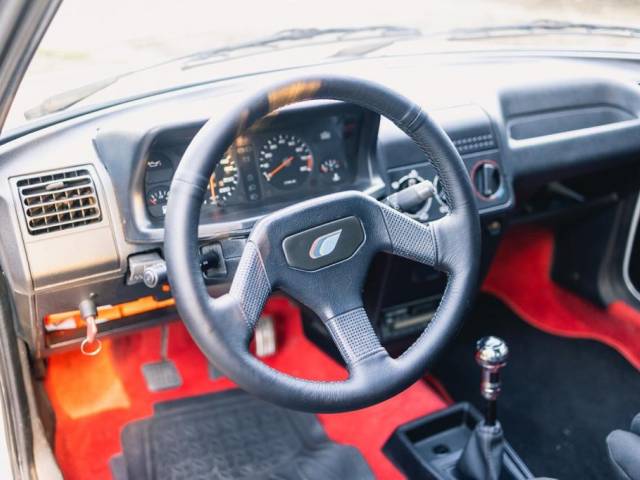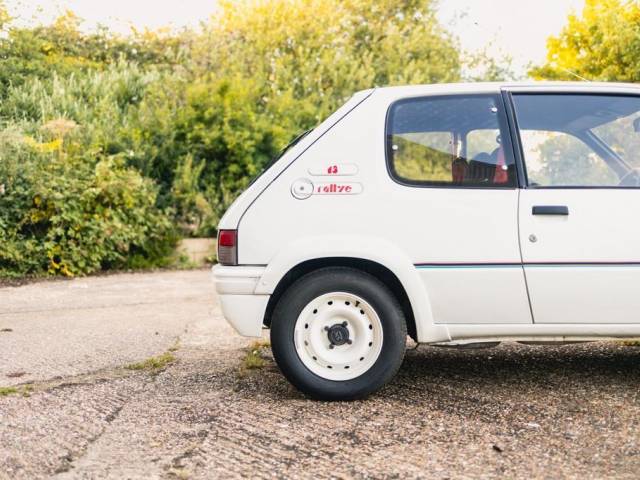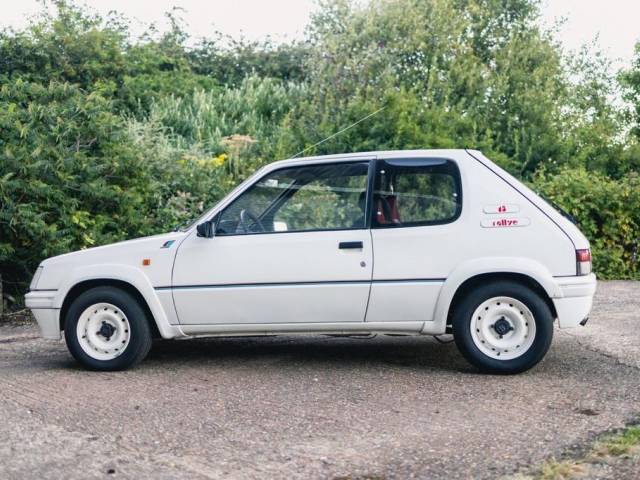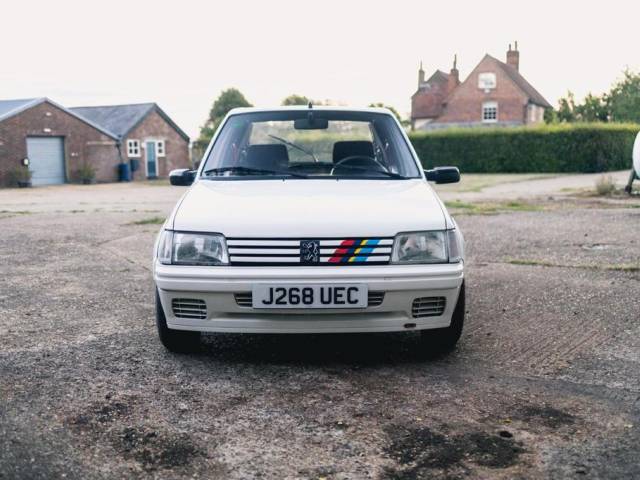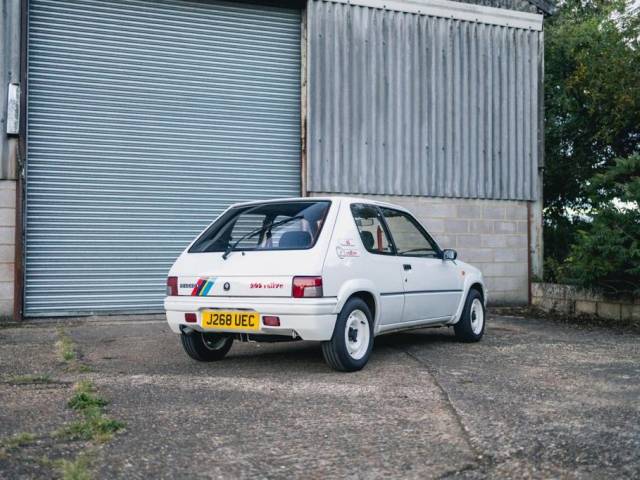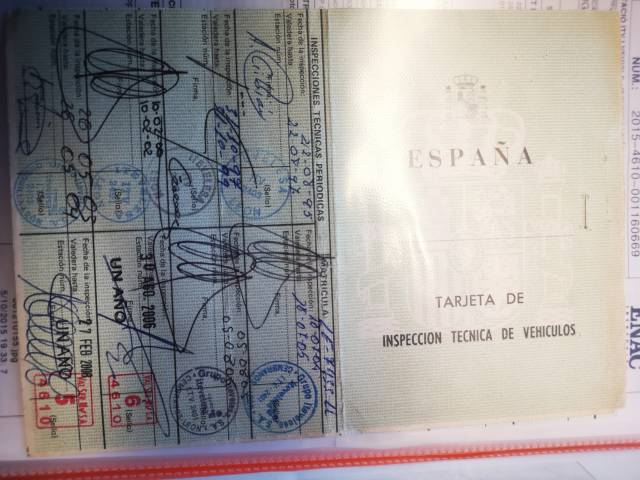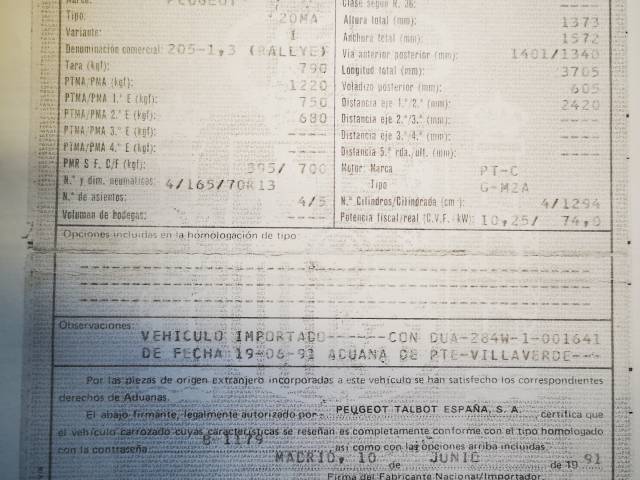 Dealer

away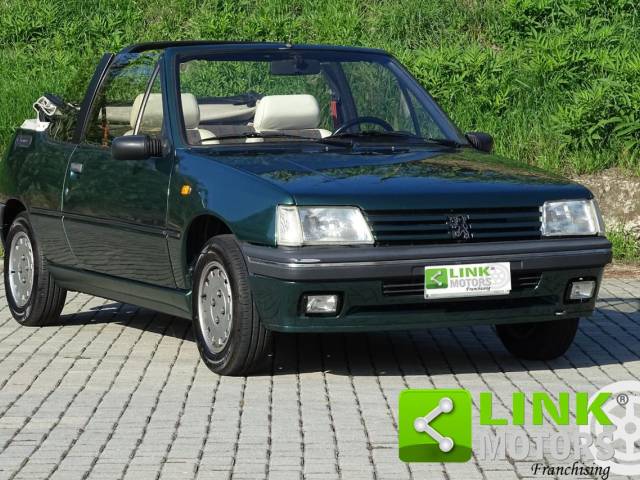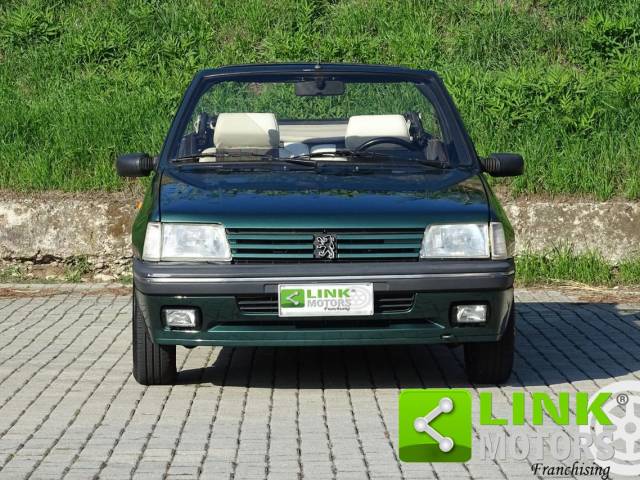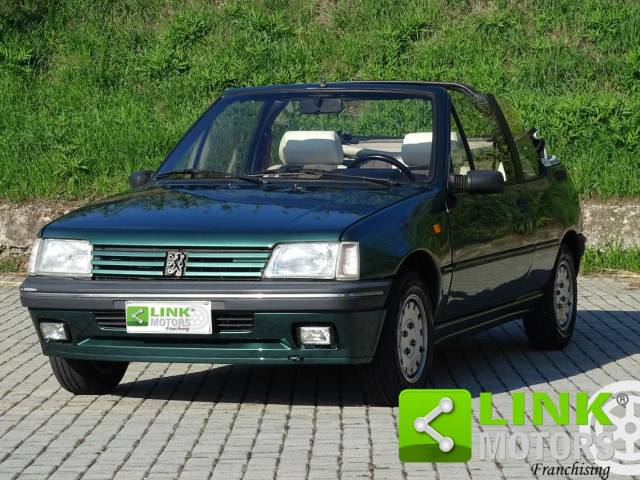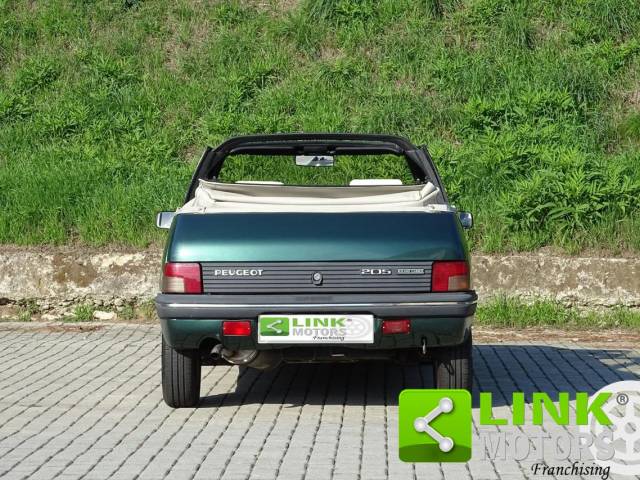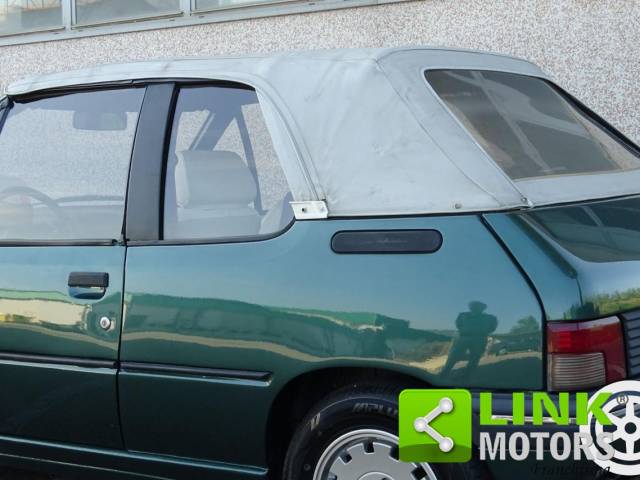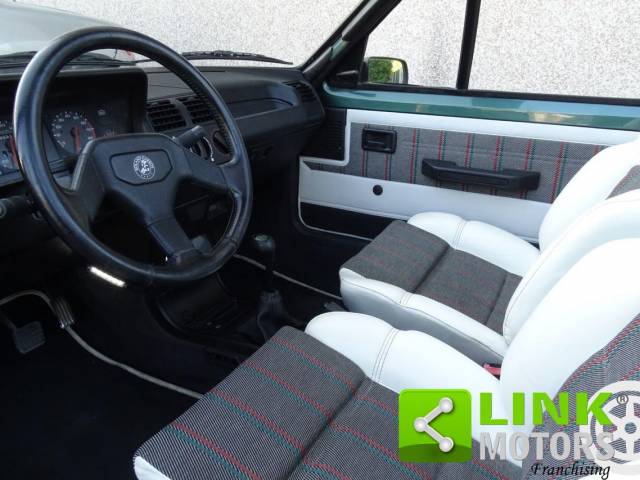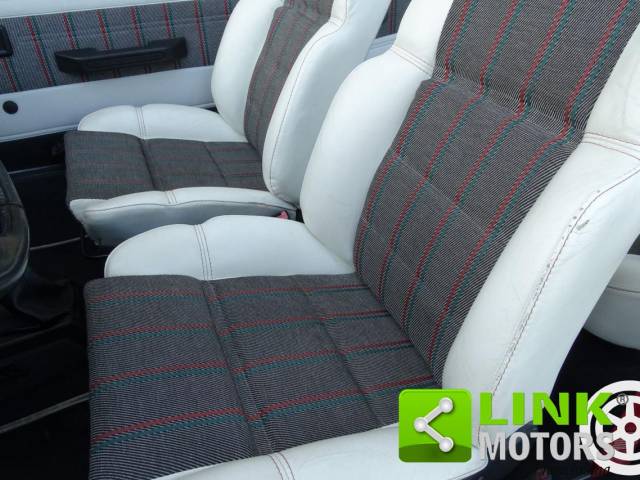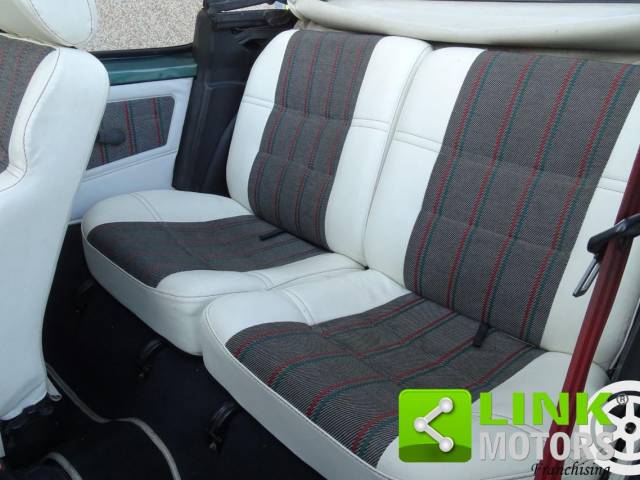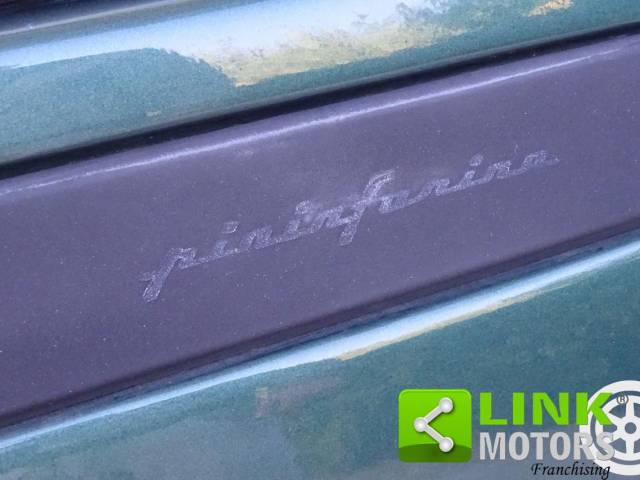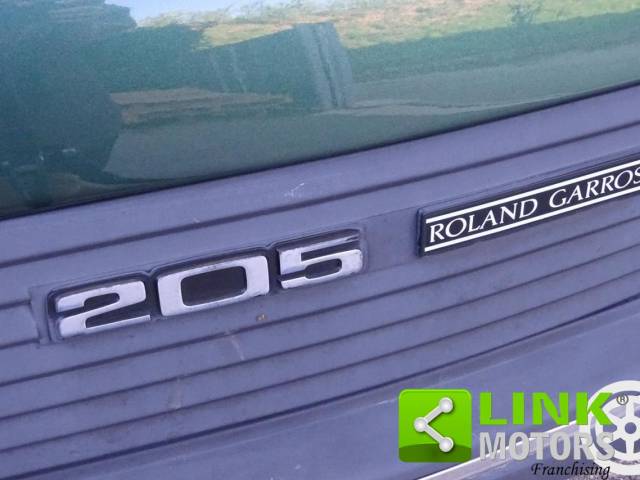 PEUGEOT 205 1.4i cat Cabriolet Roland Garros
Dealer

away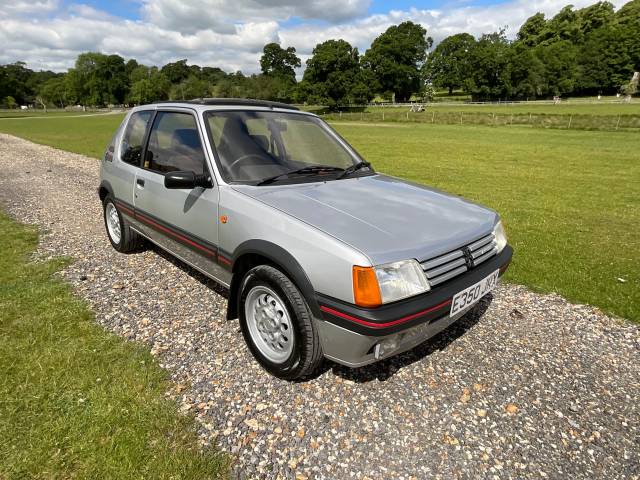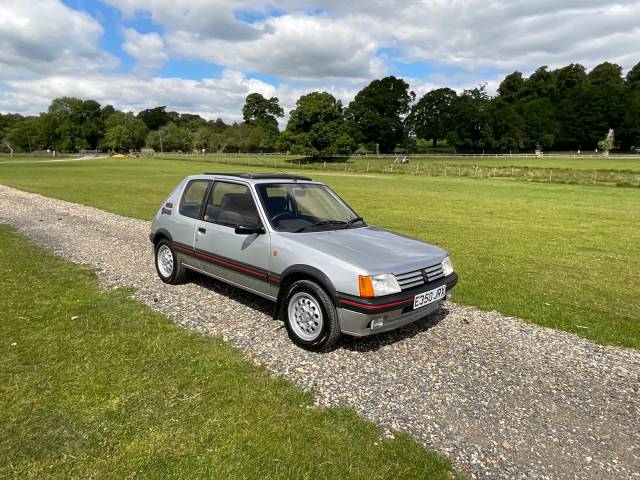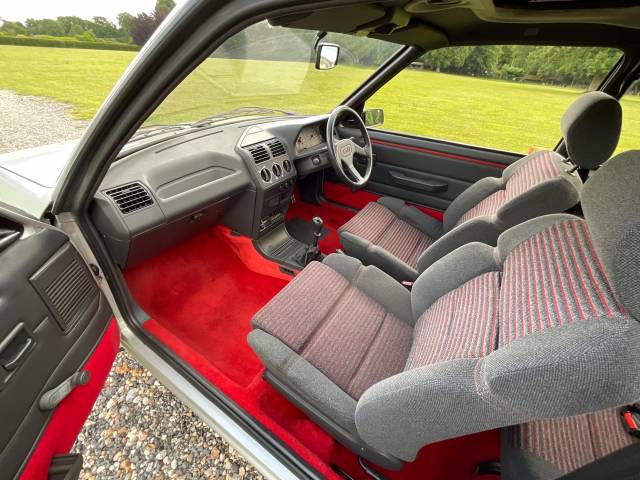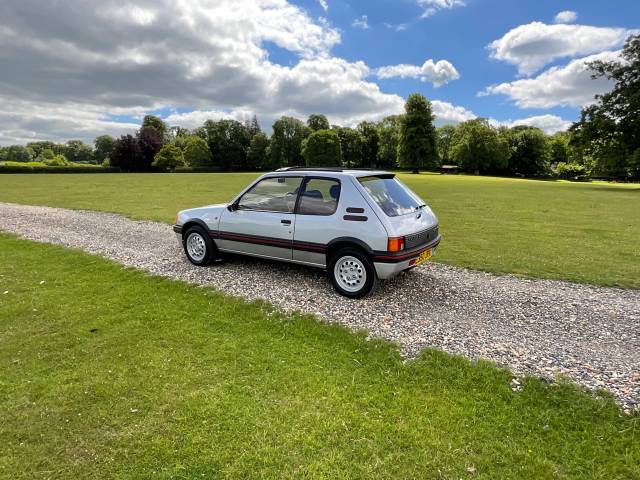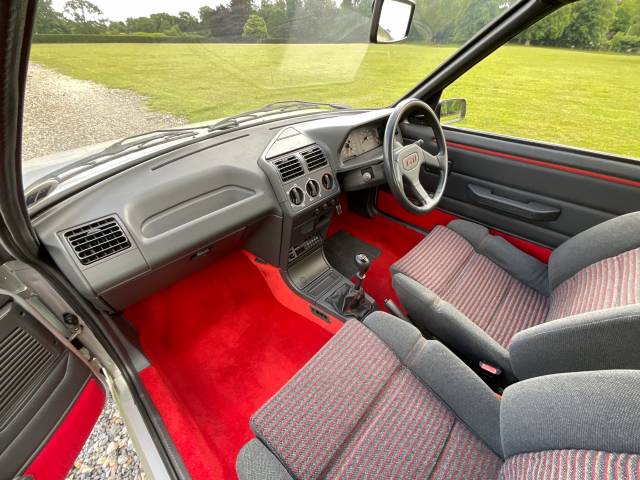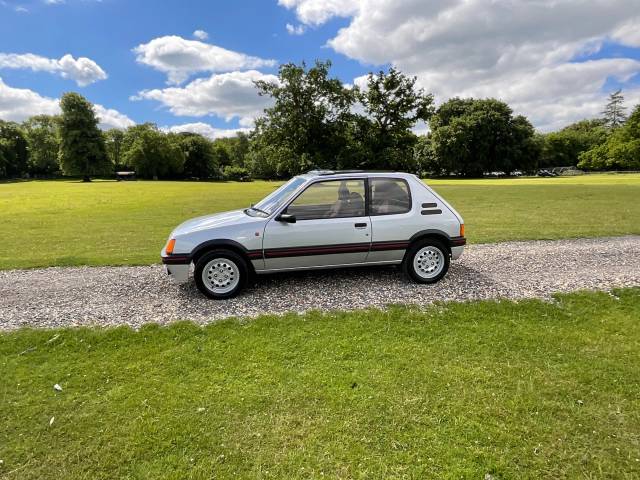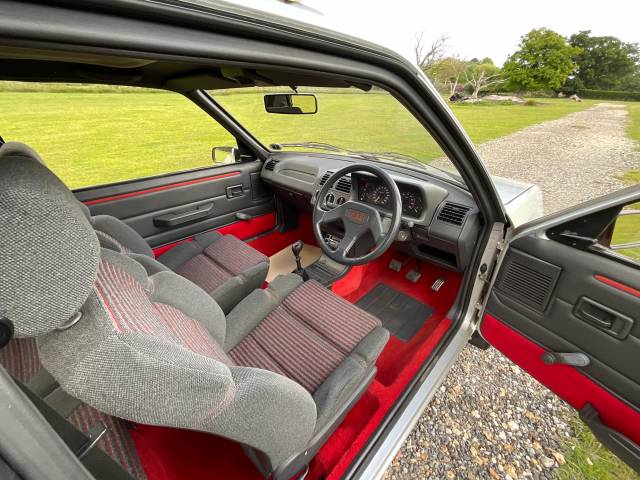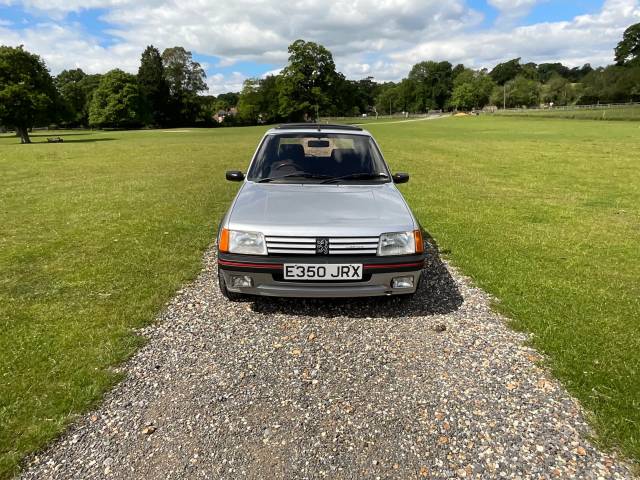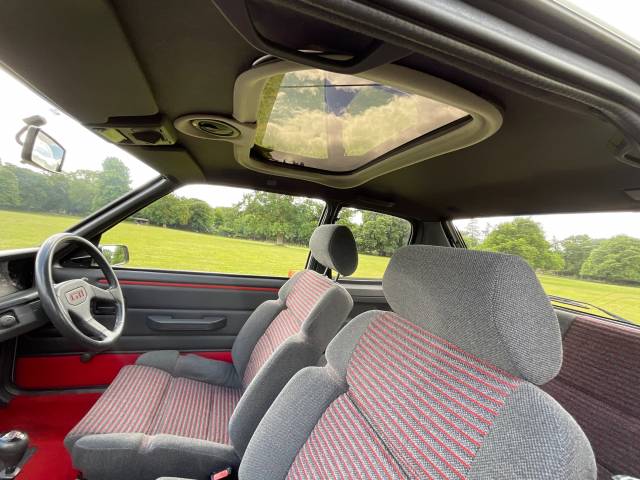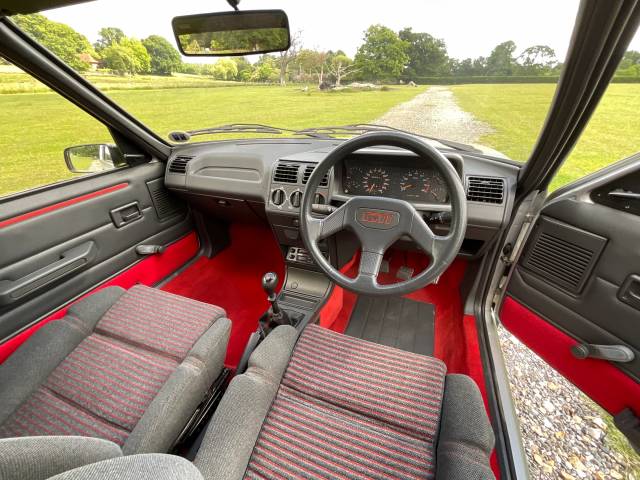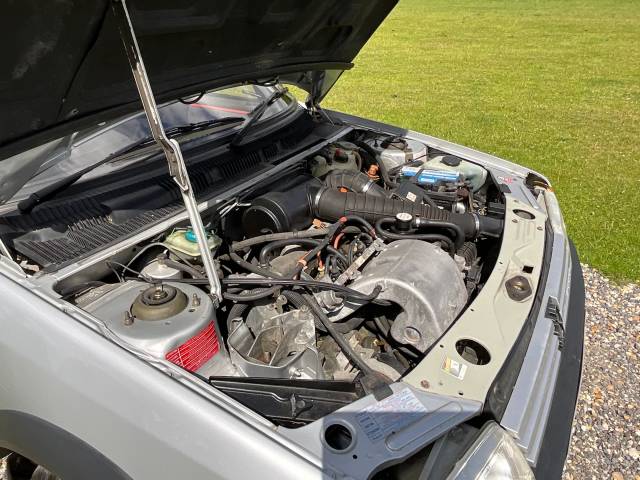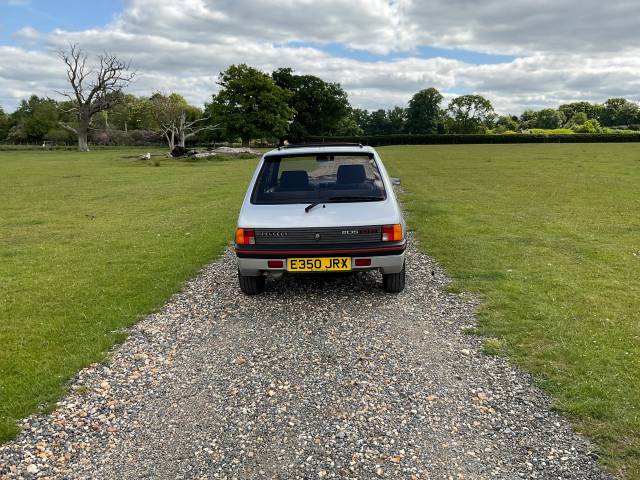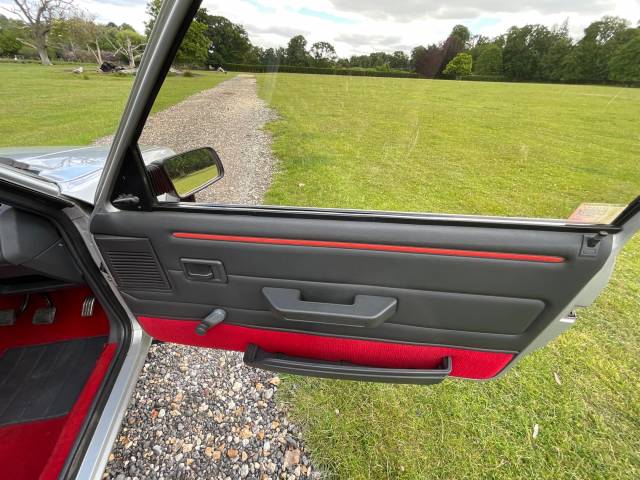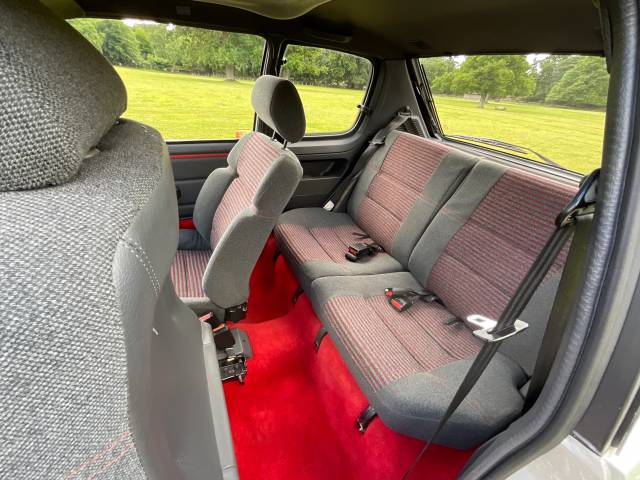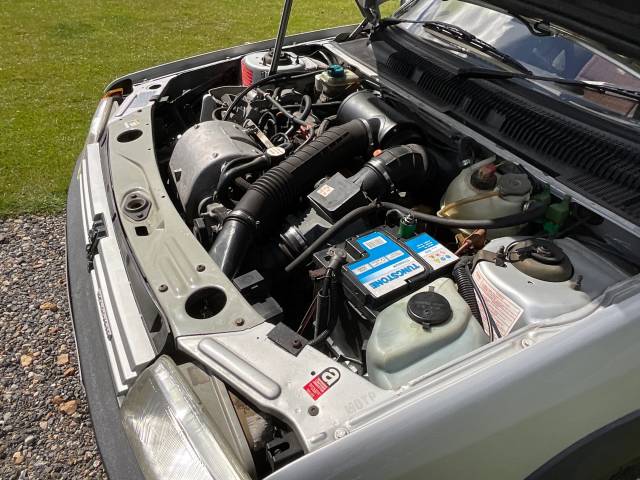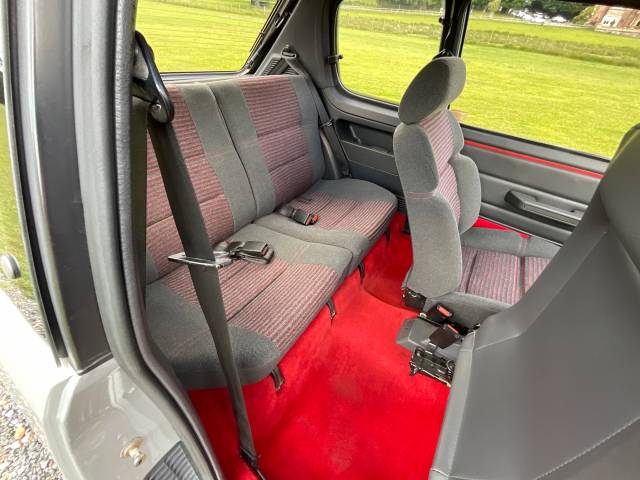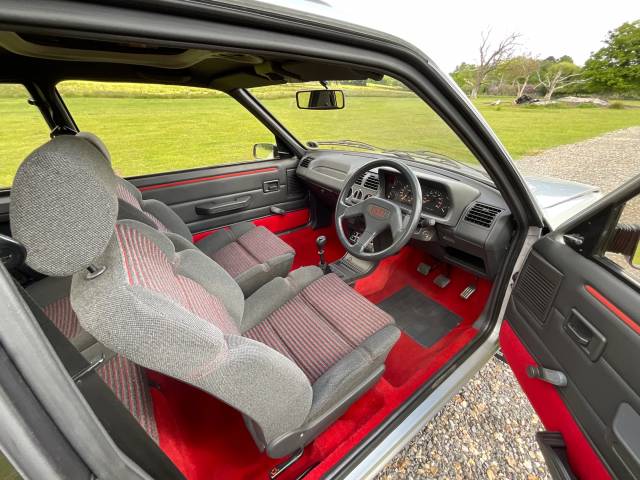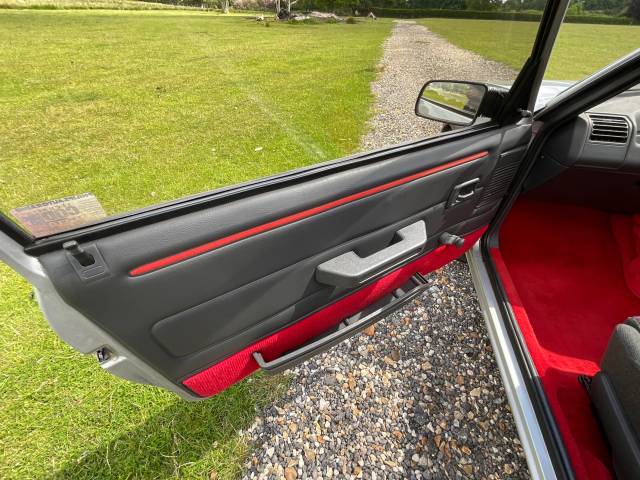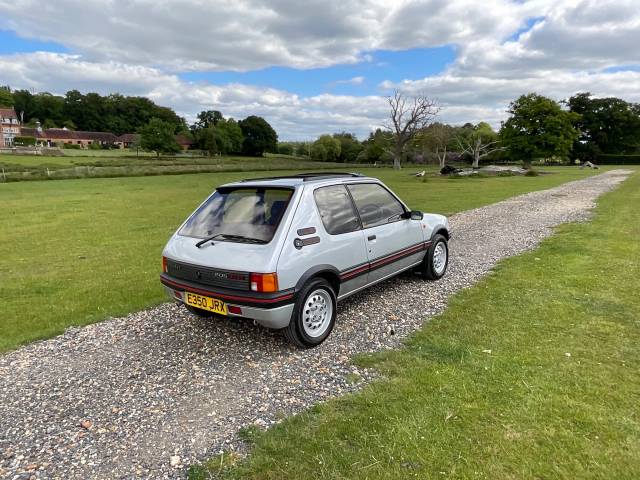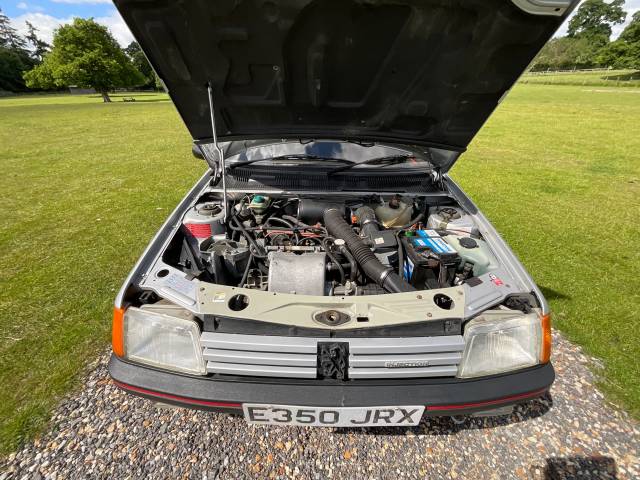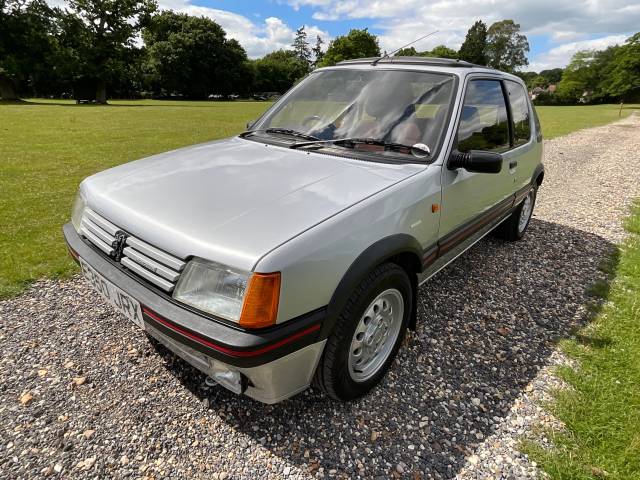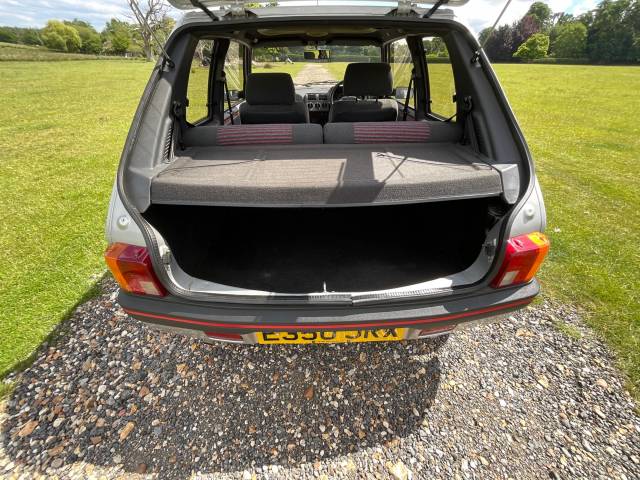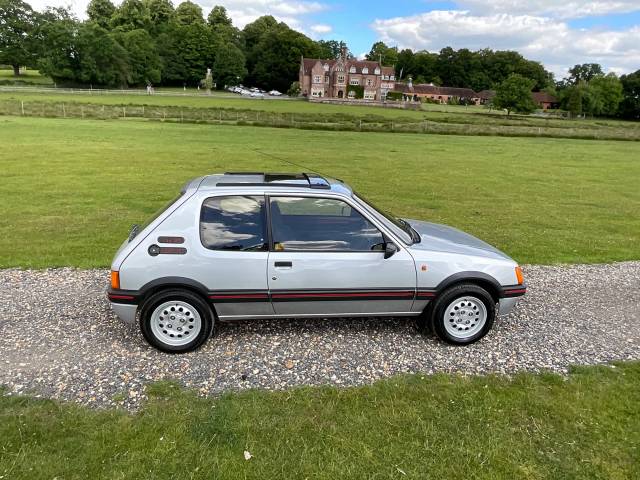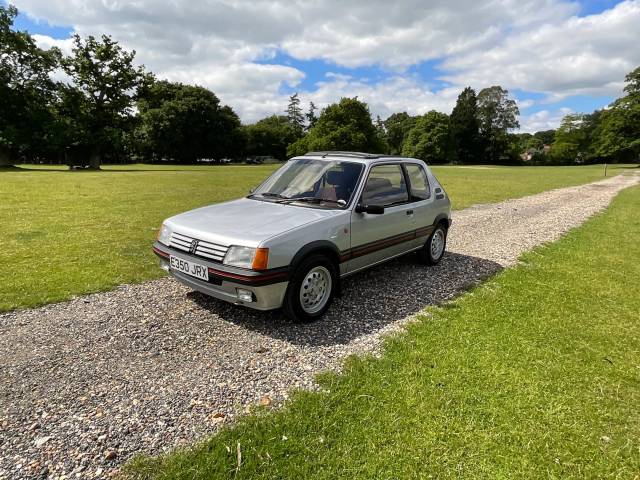 Dealer

away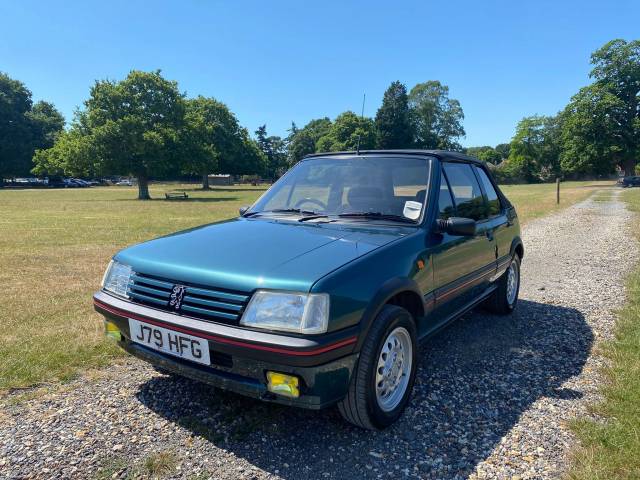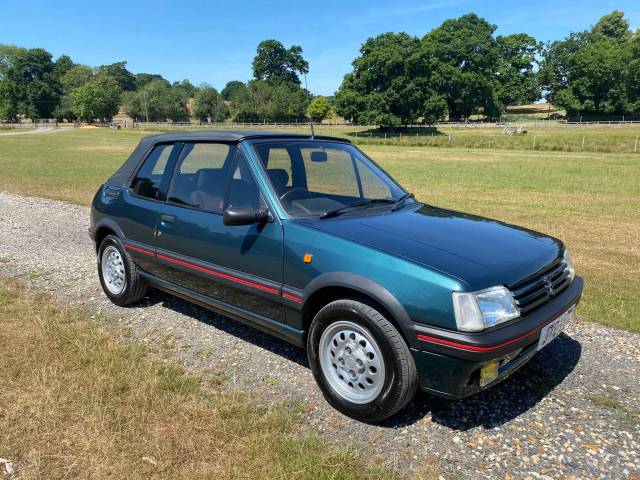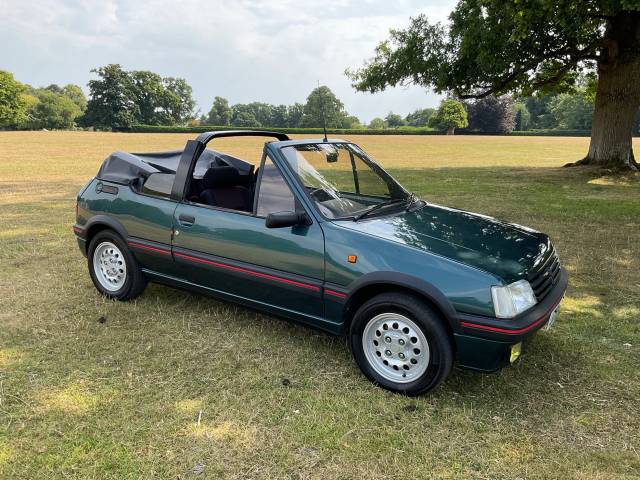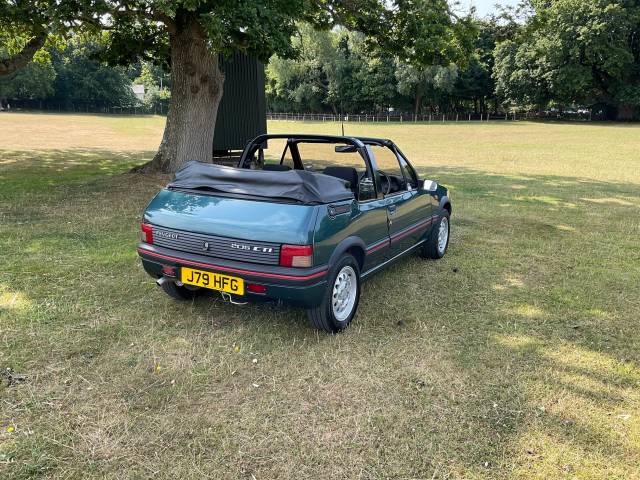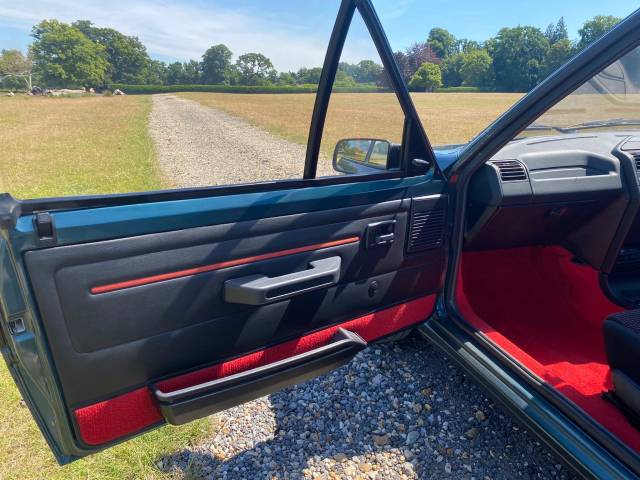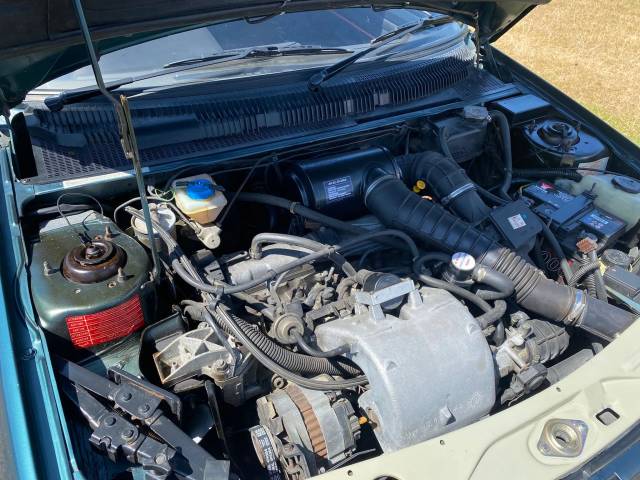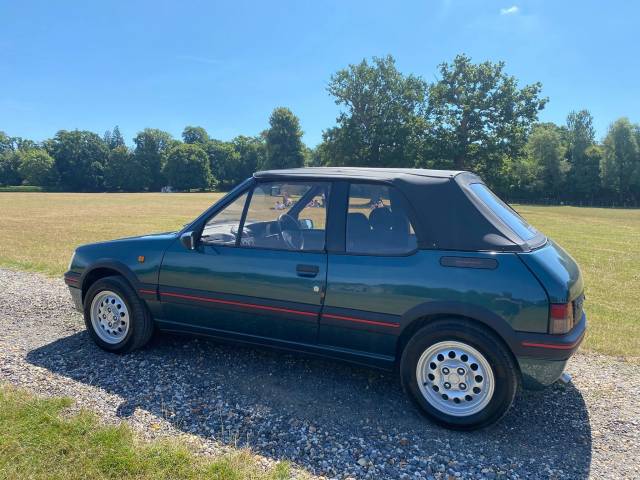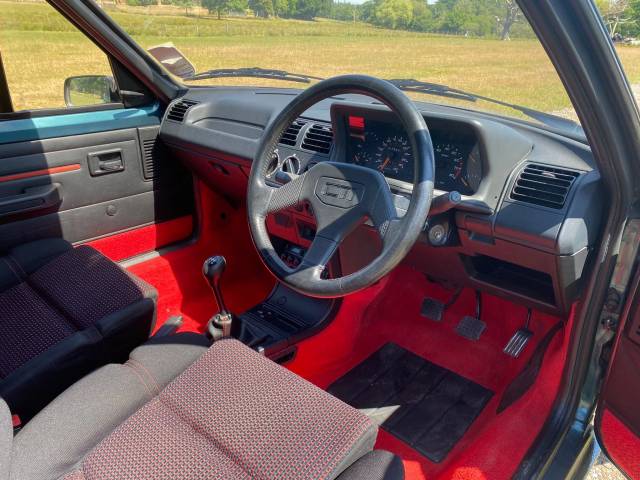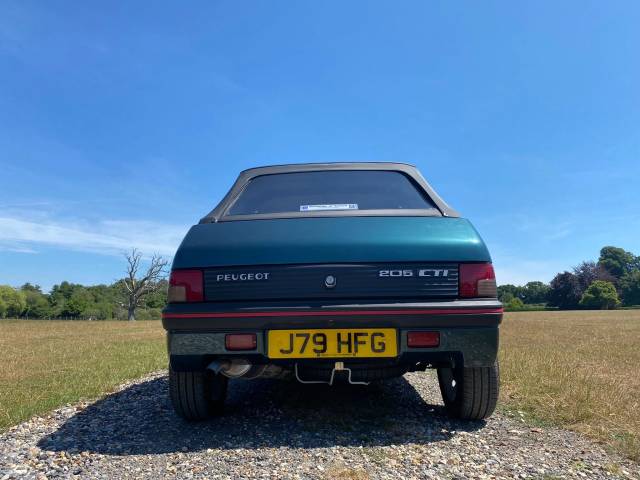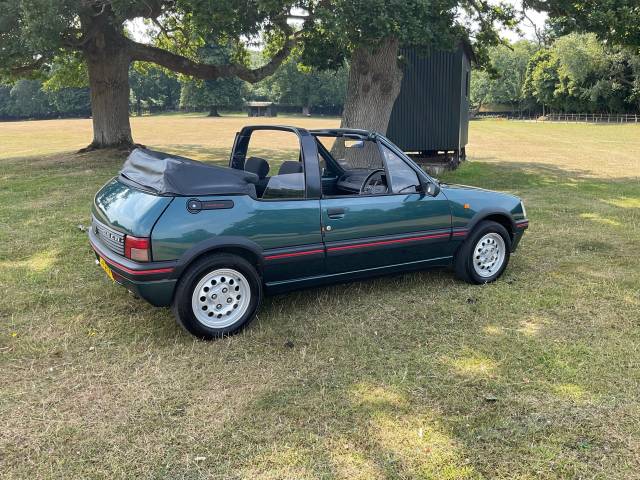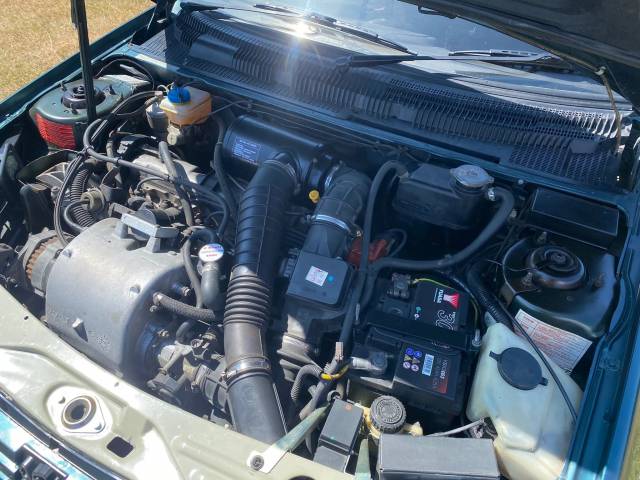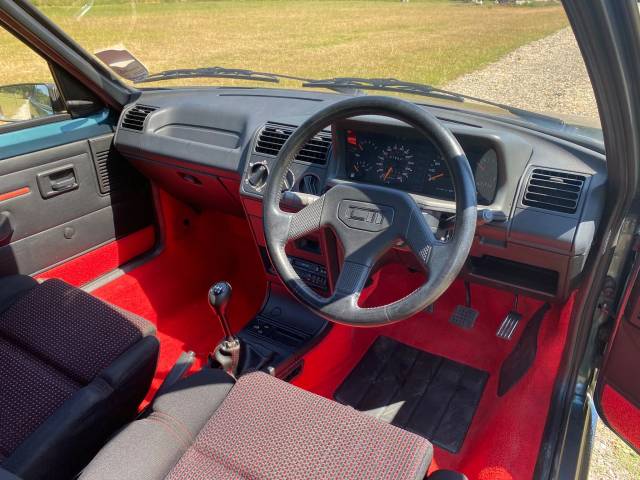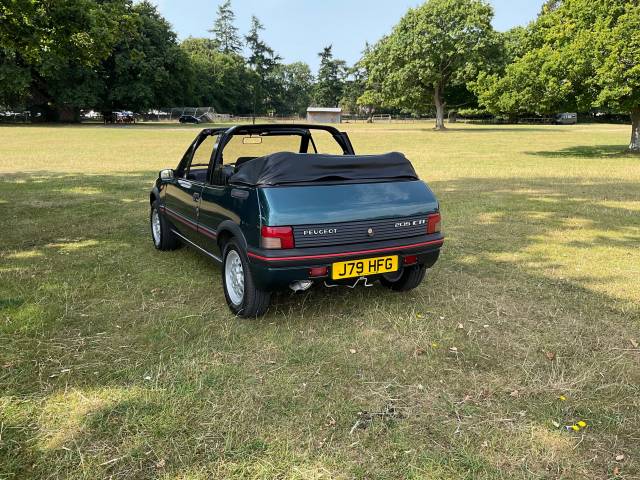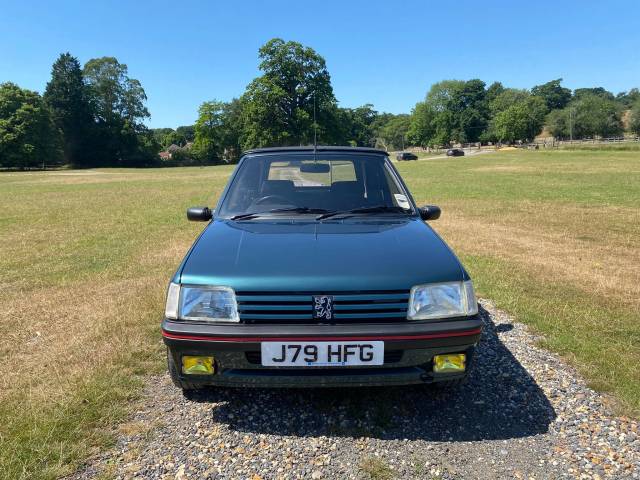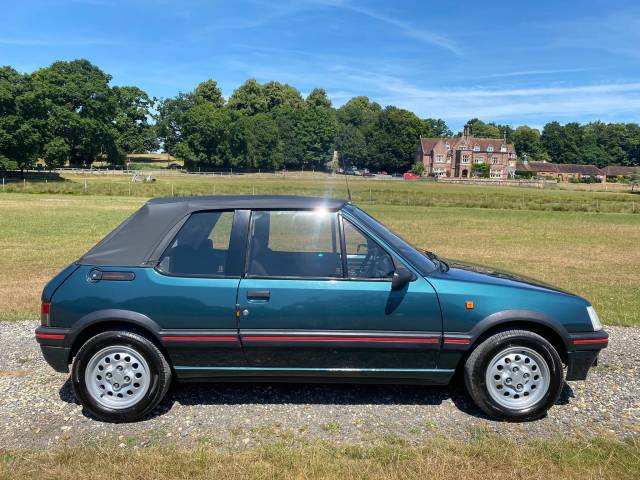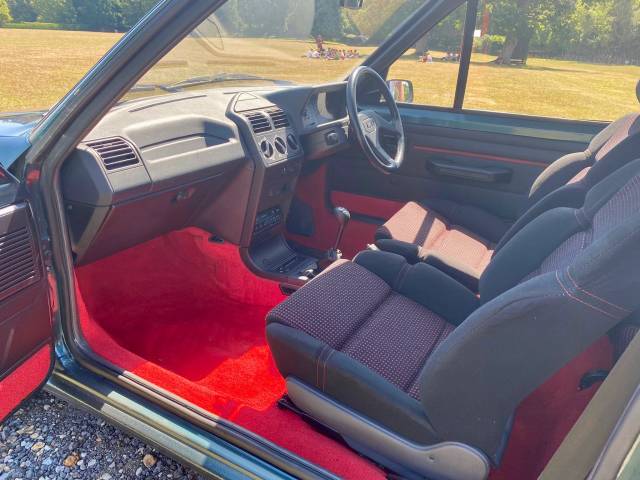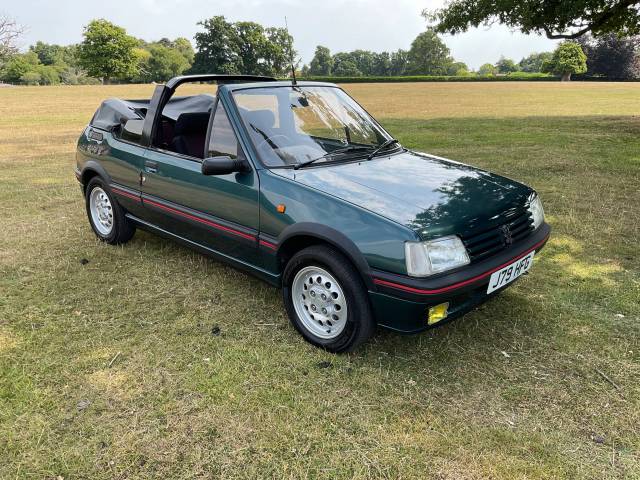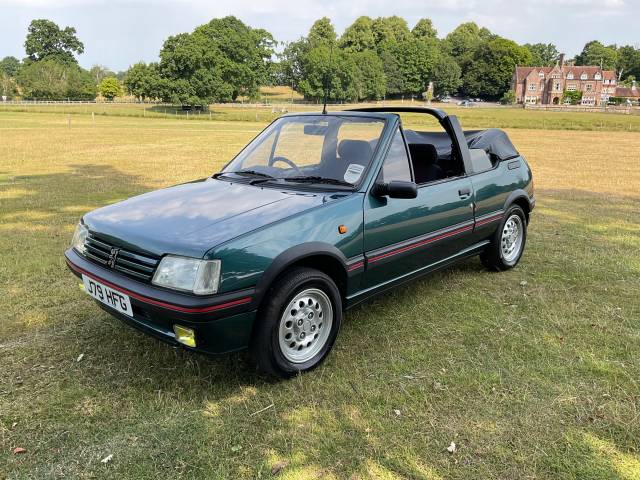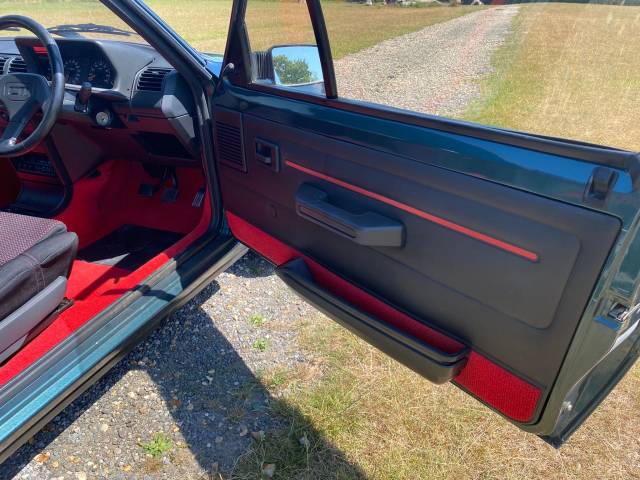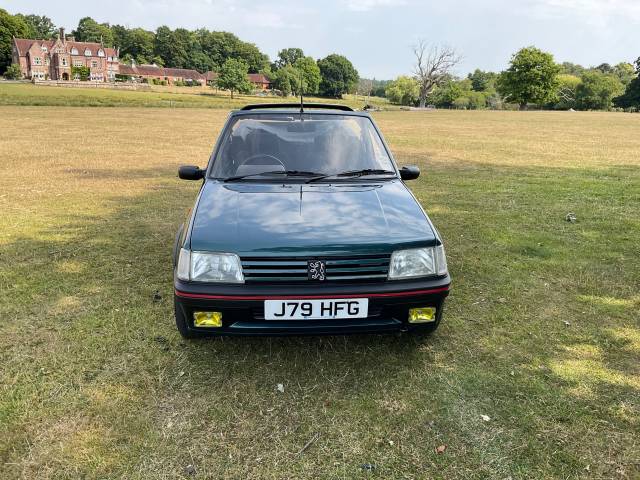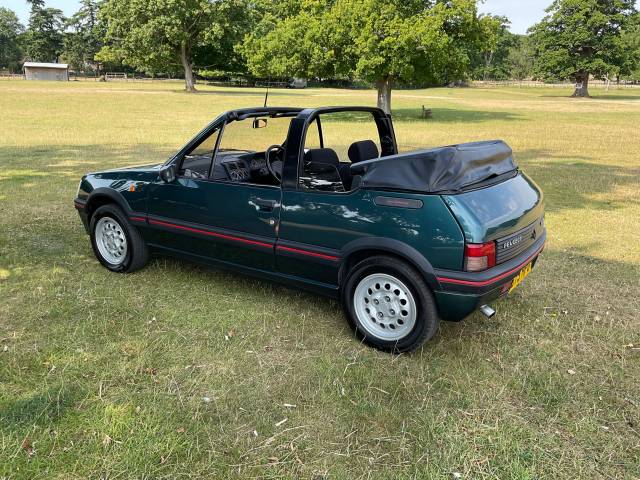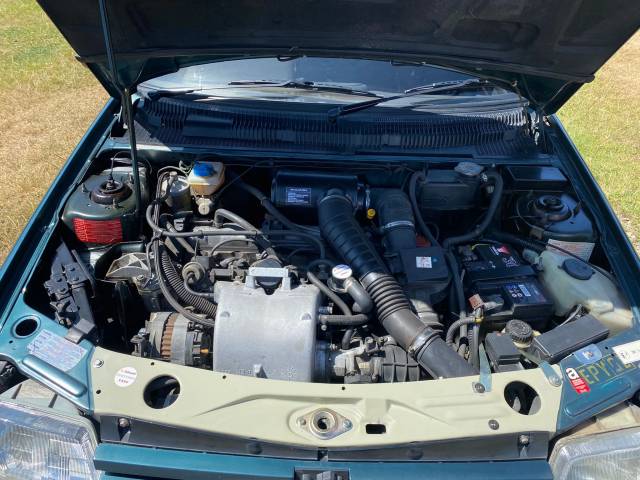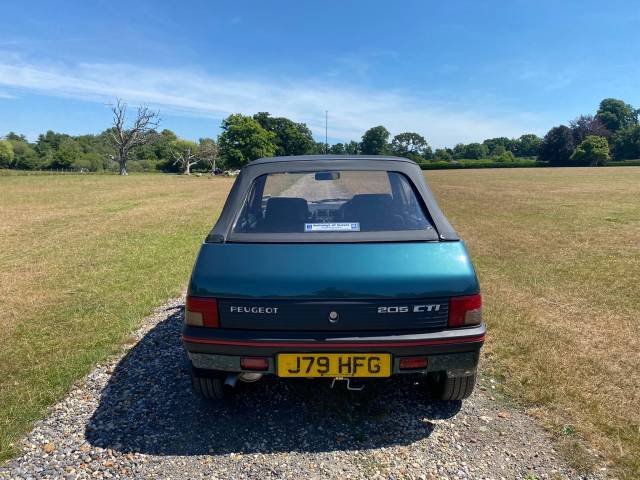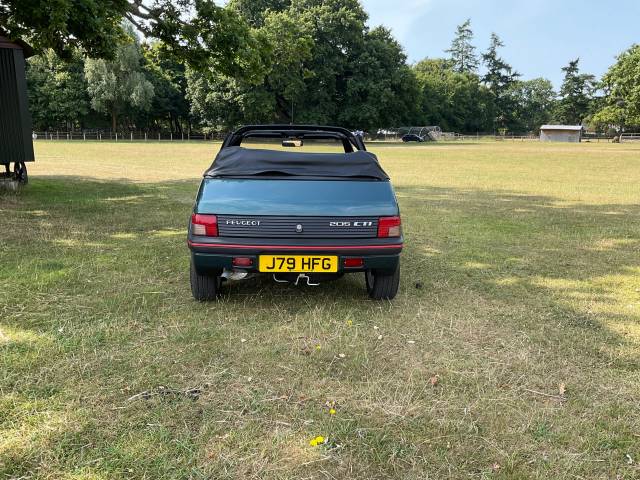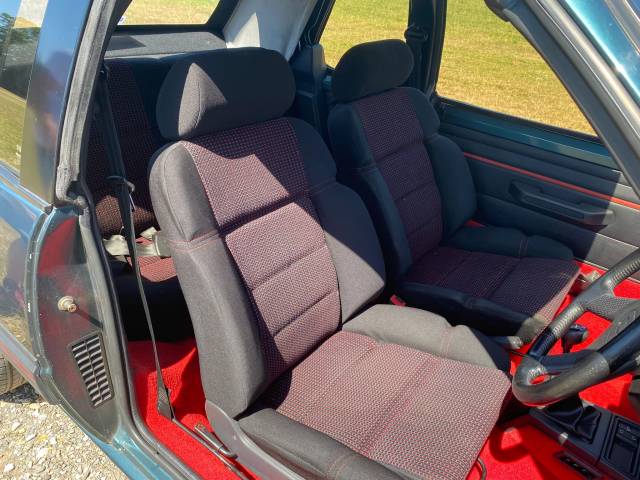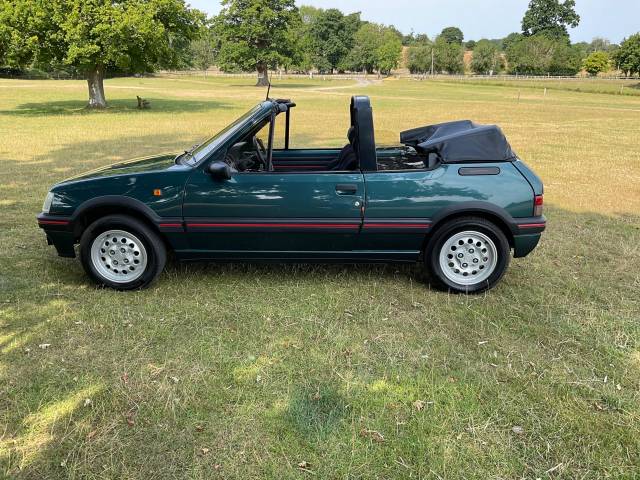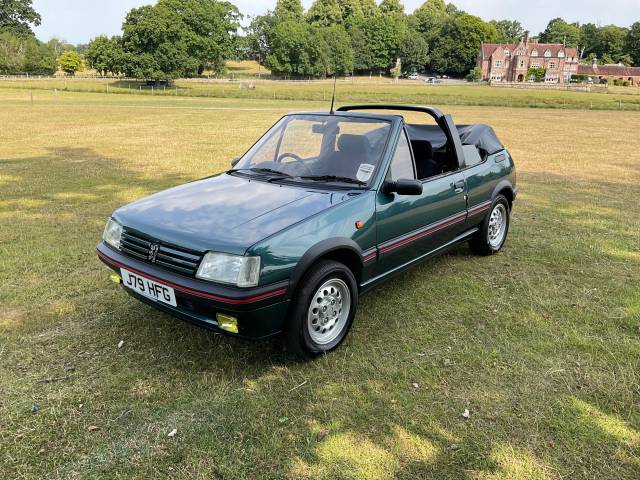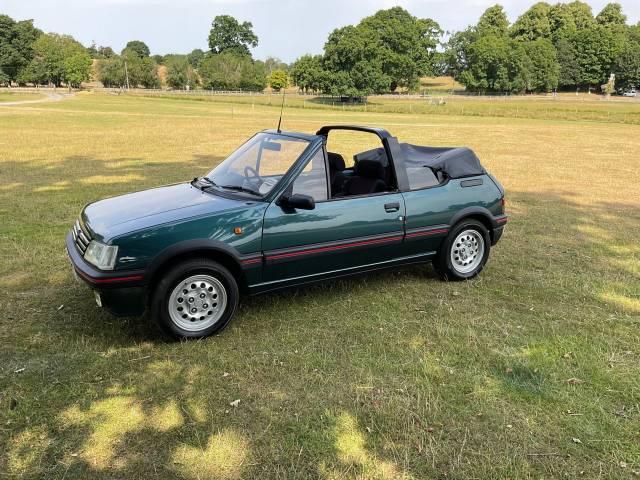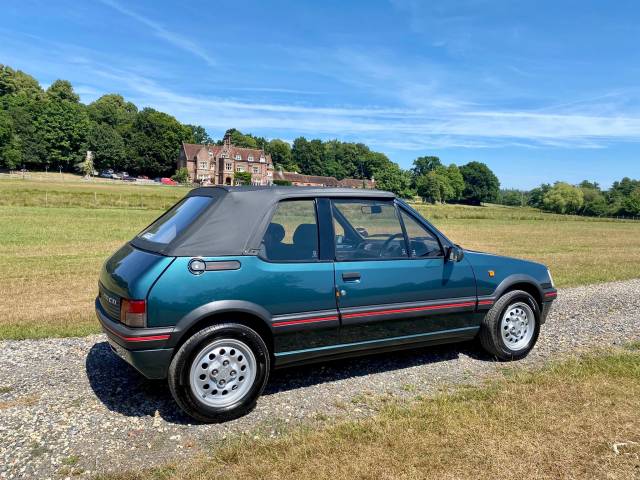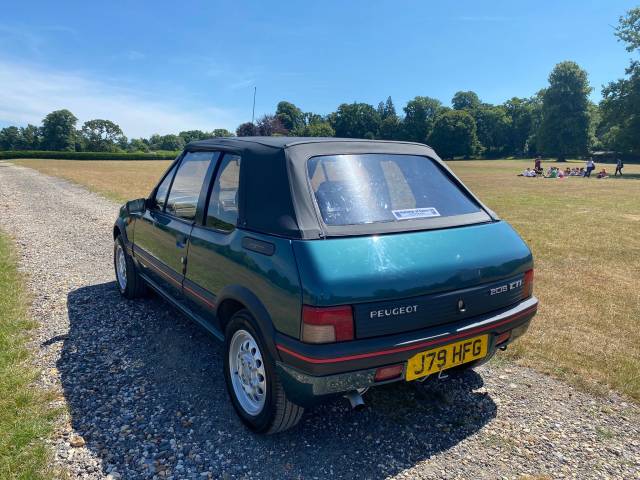 Peugeot 205 CTI 1.9
Dealer

away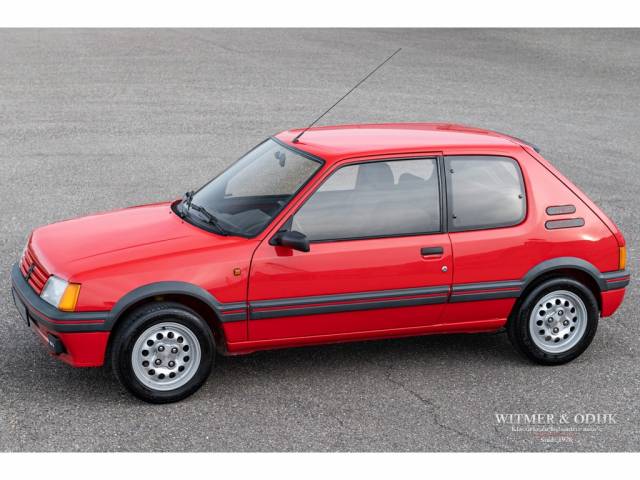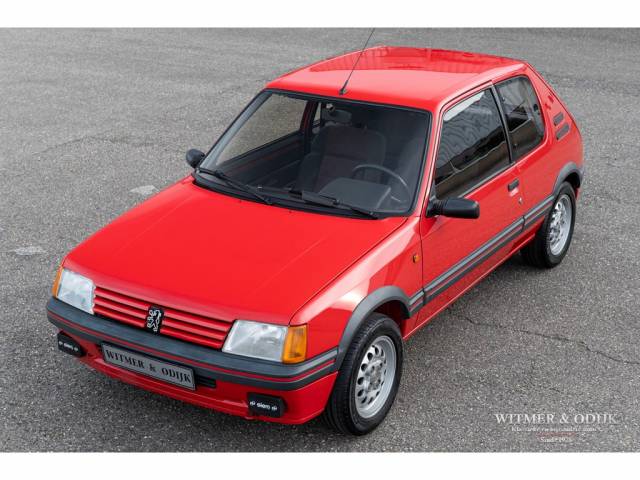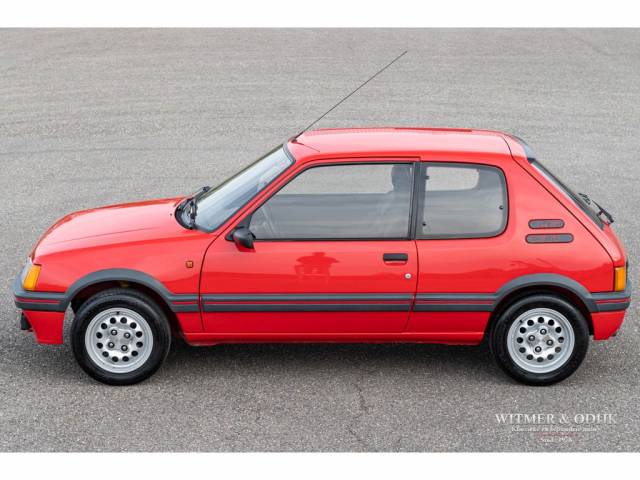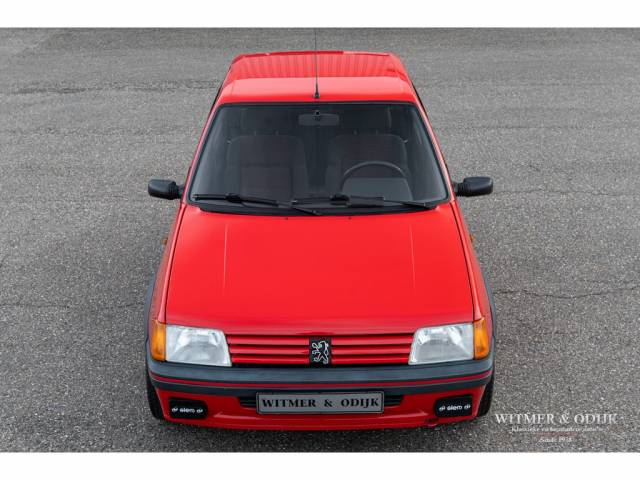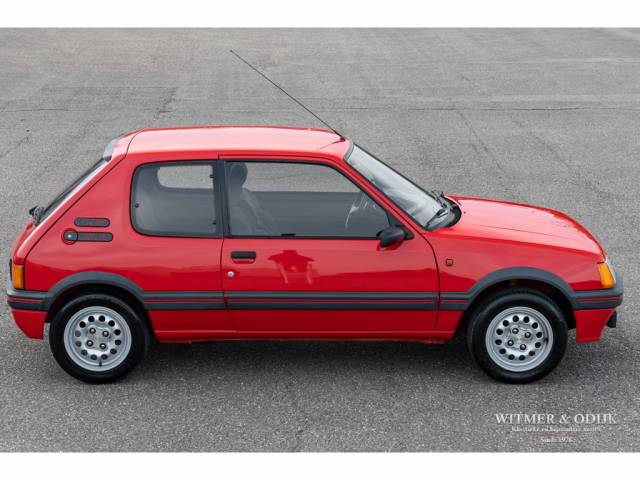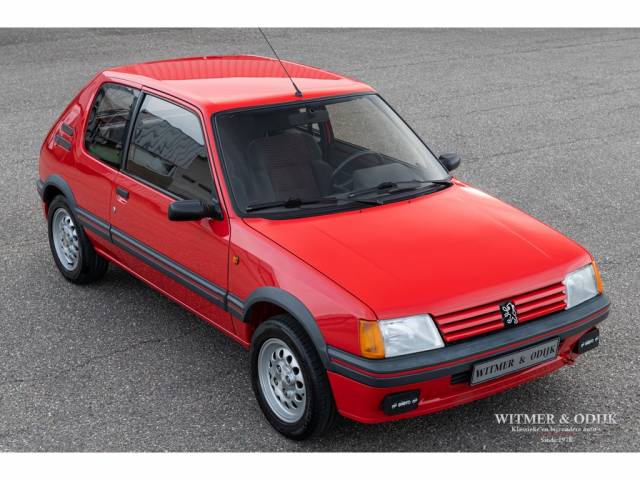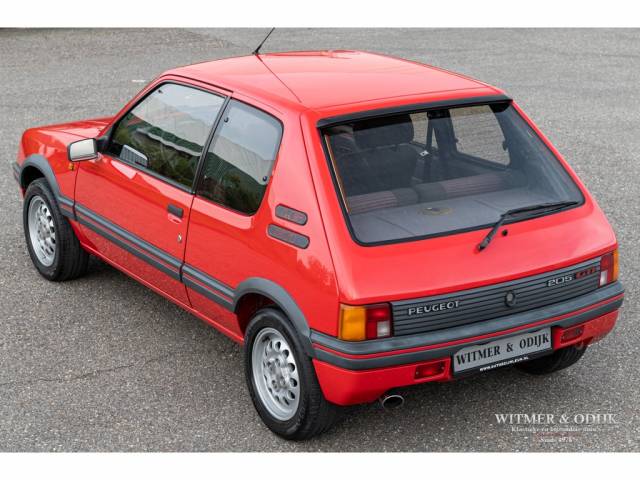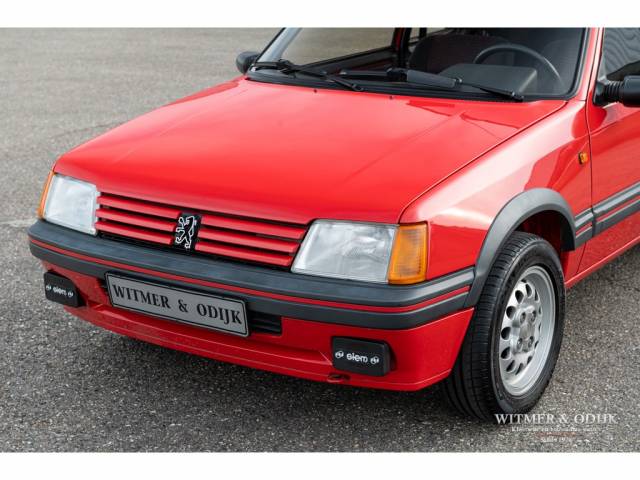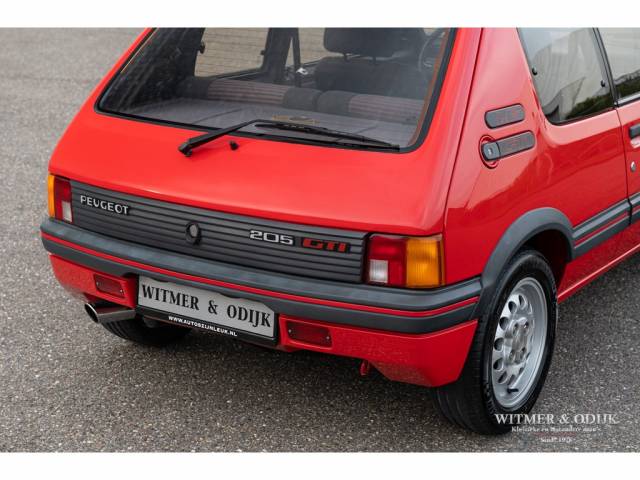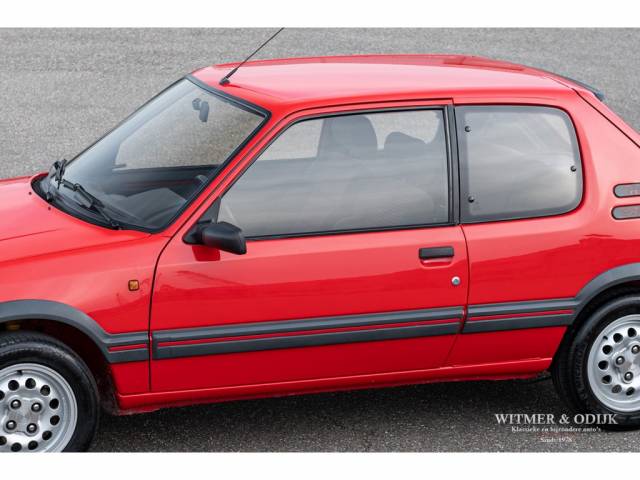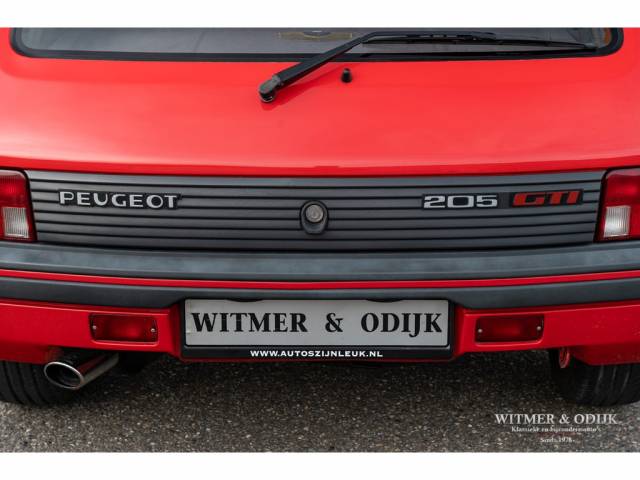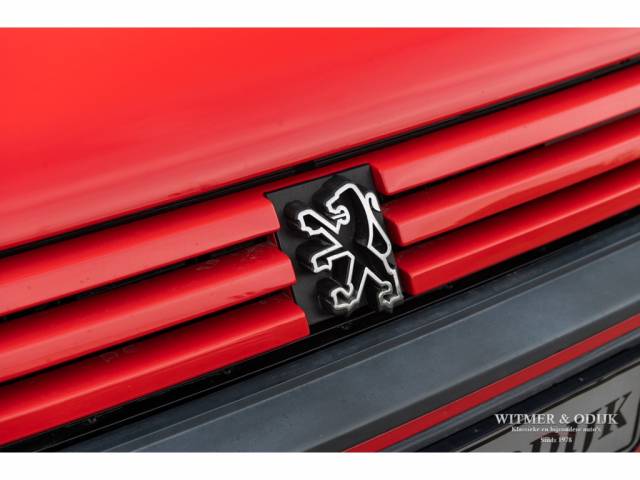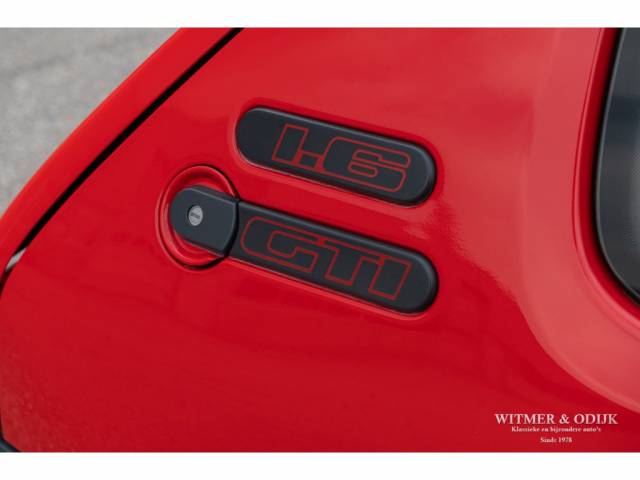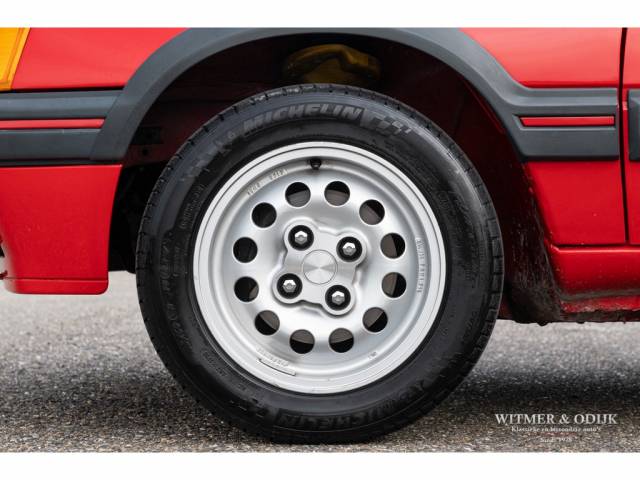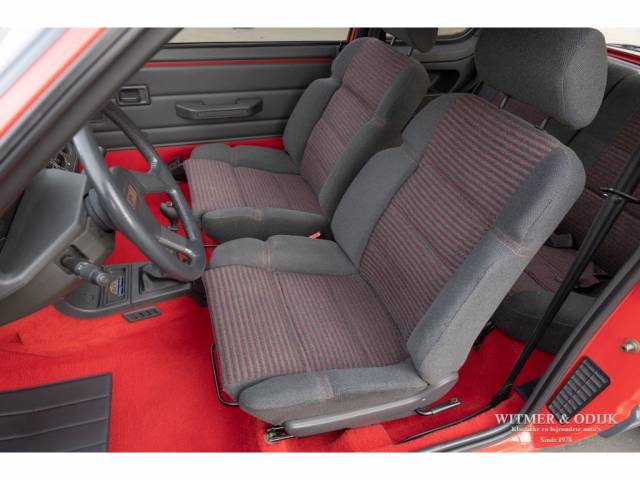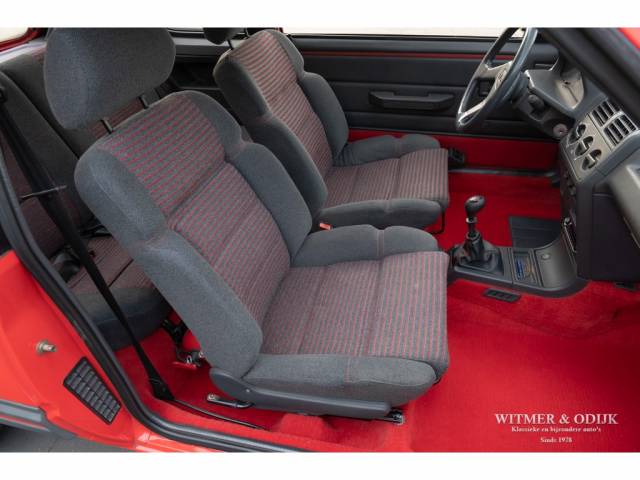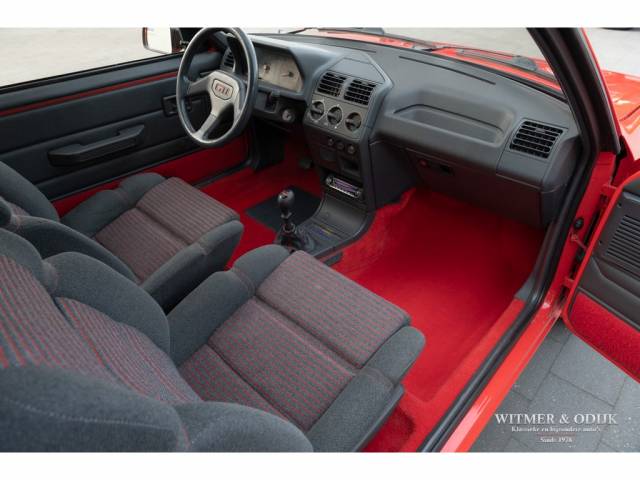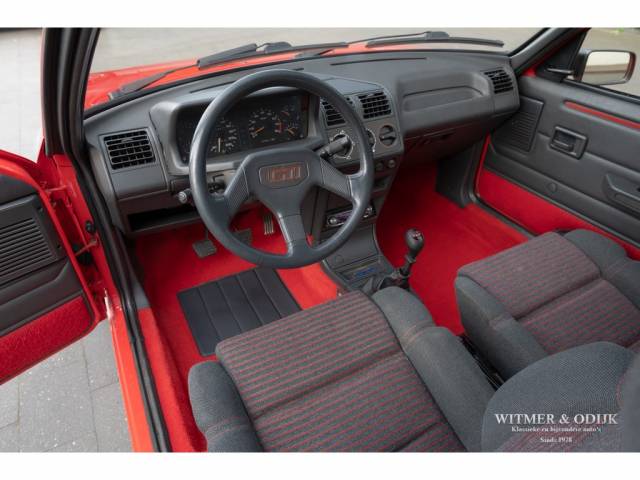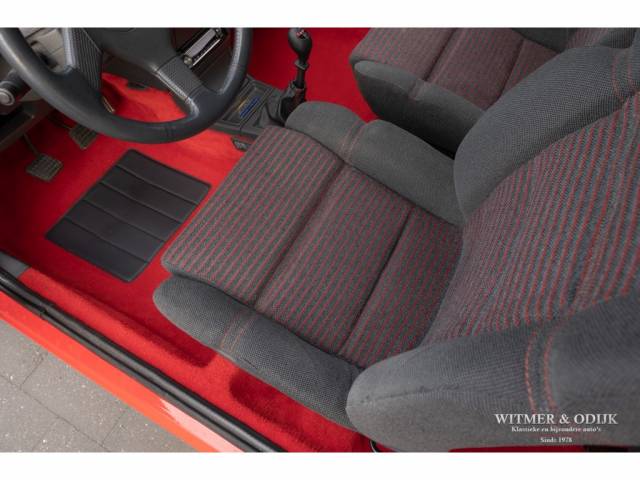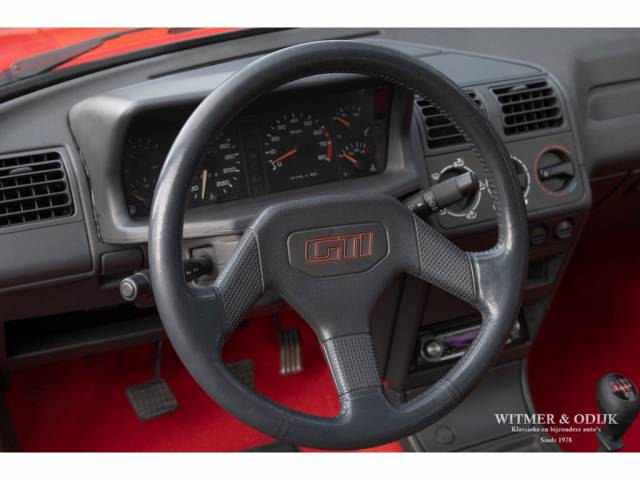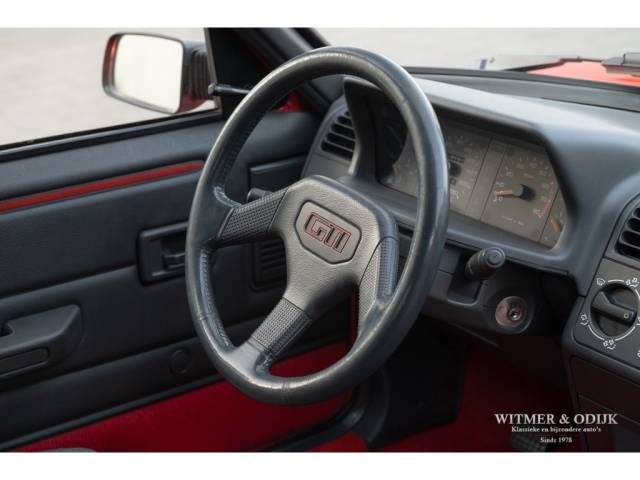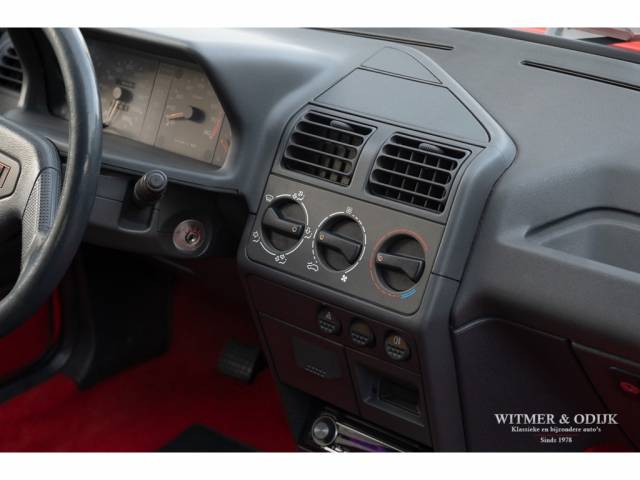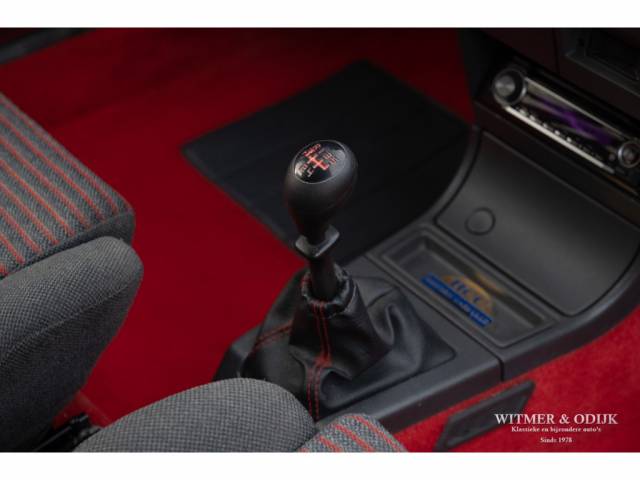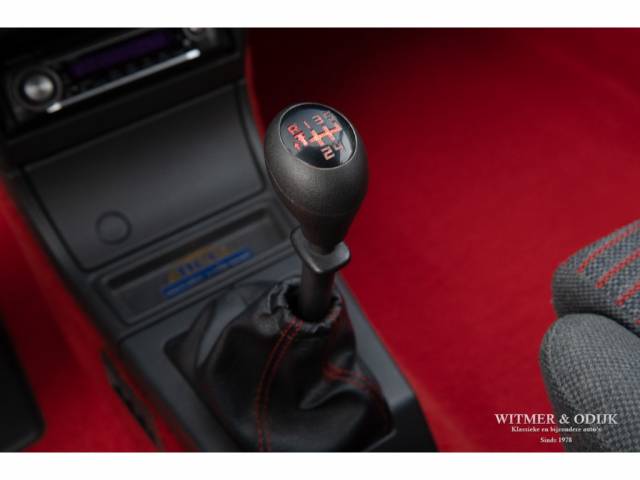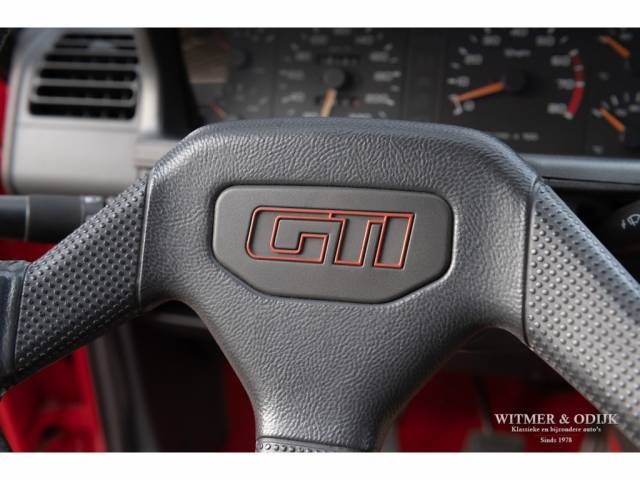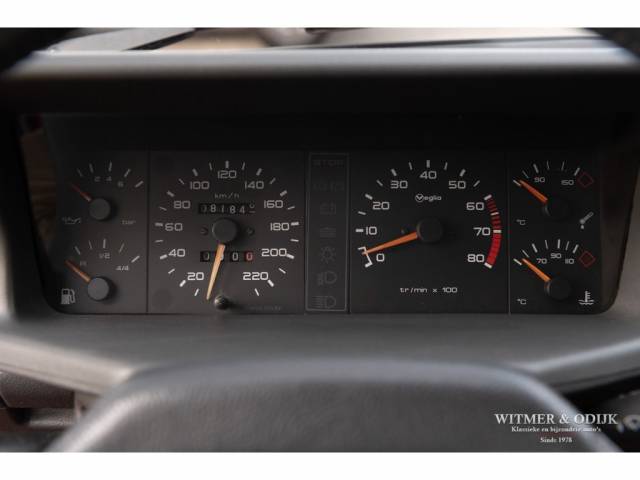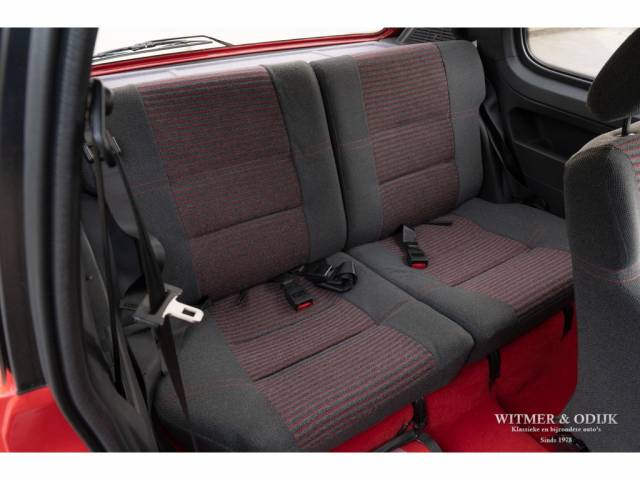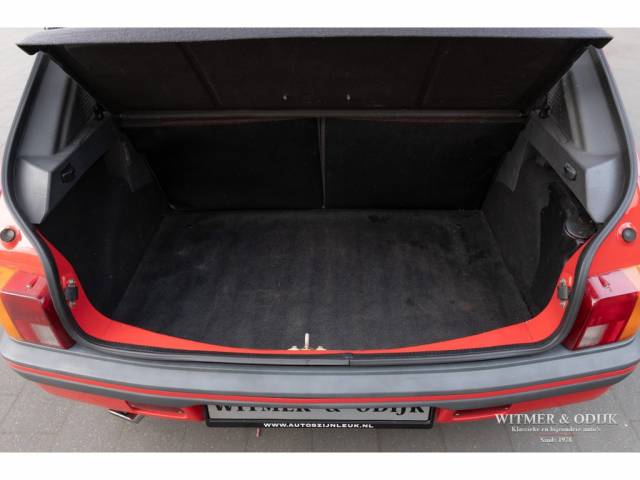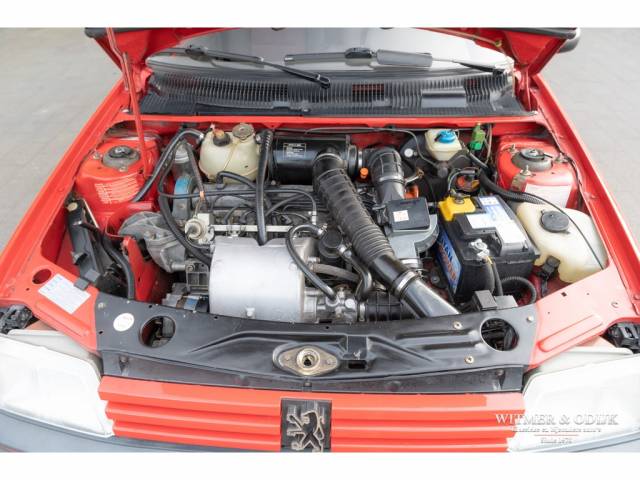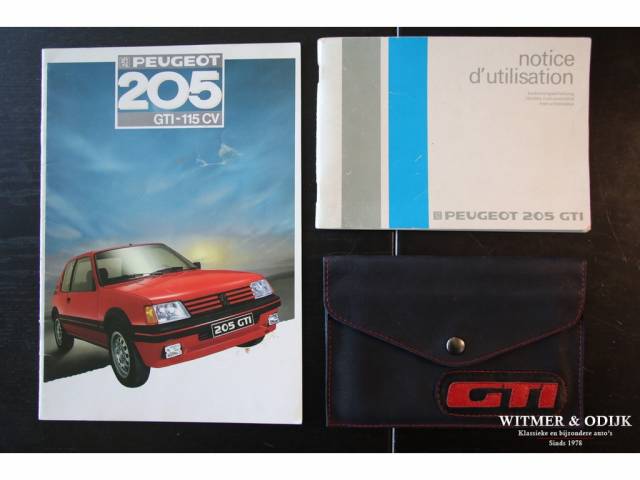 1.6 GTI
Dealer

away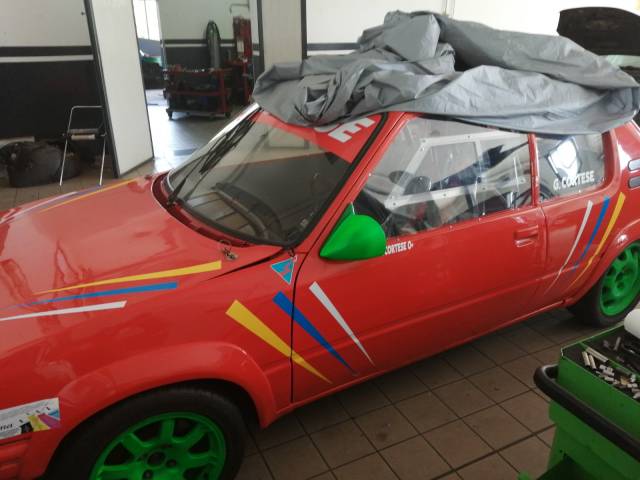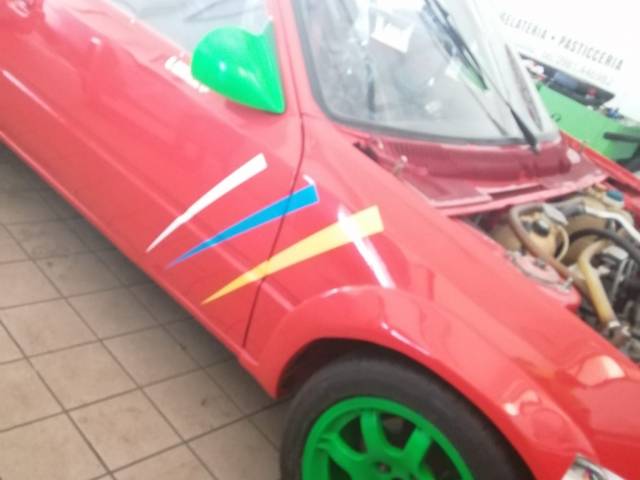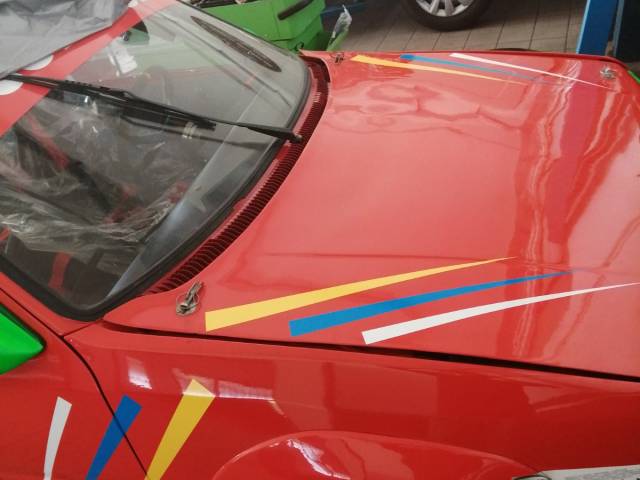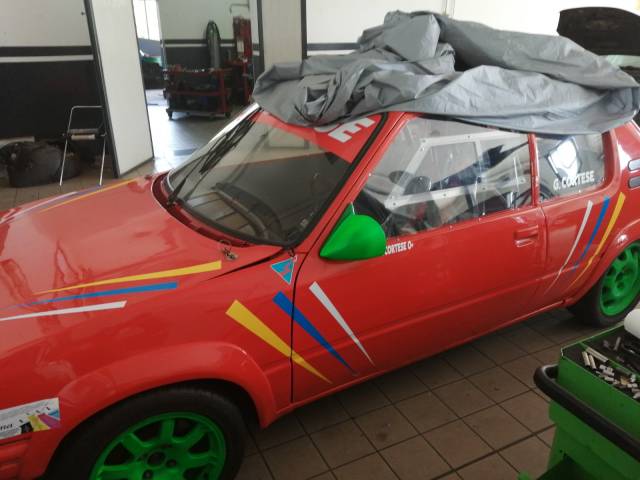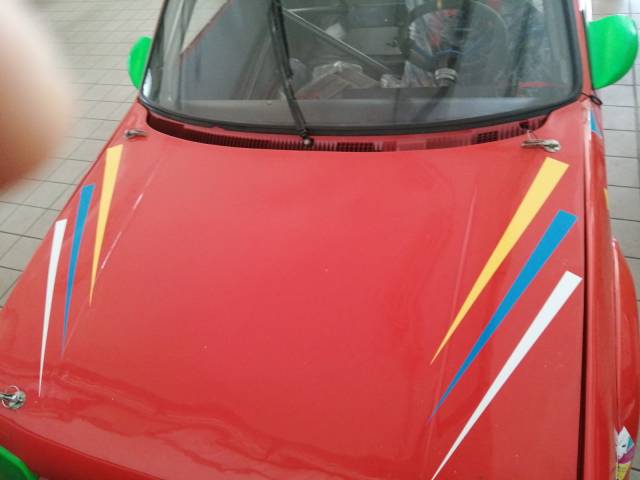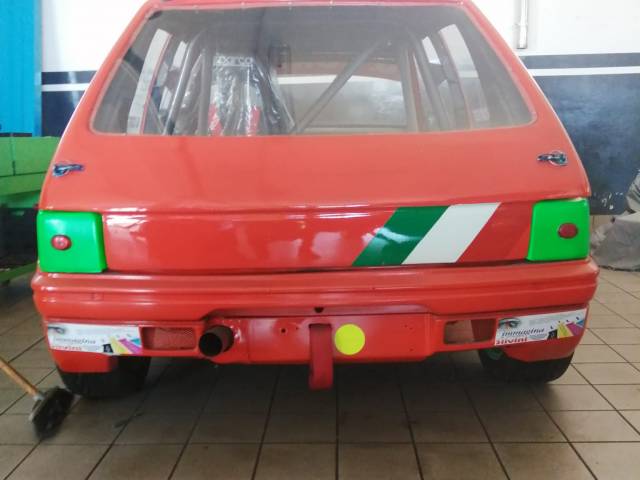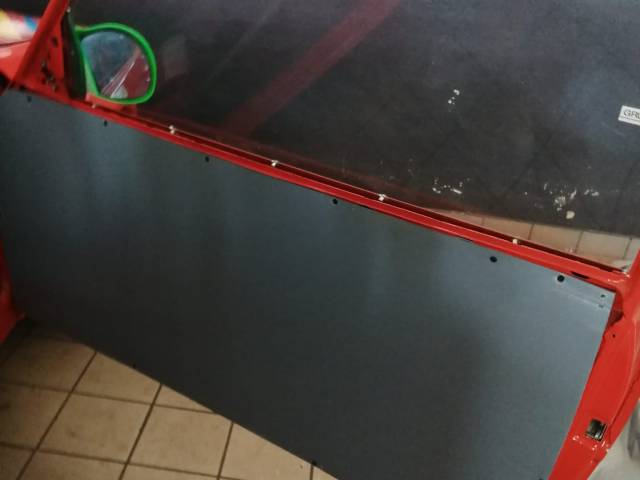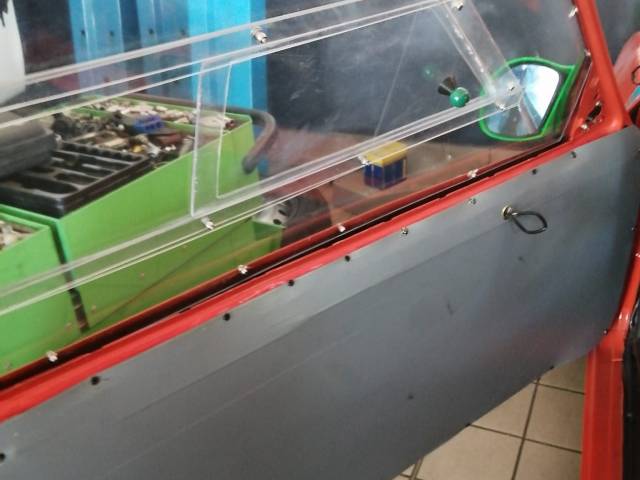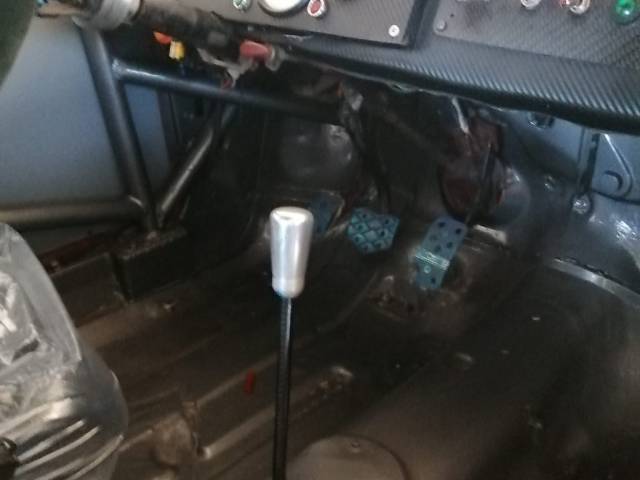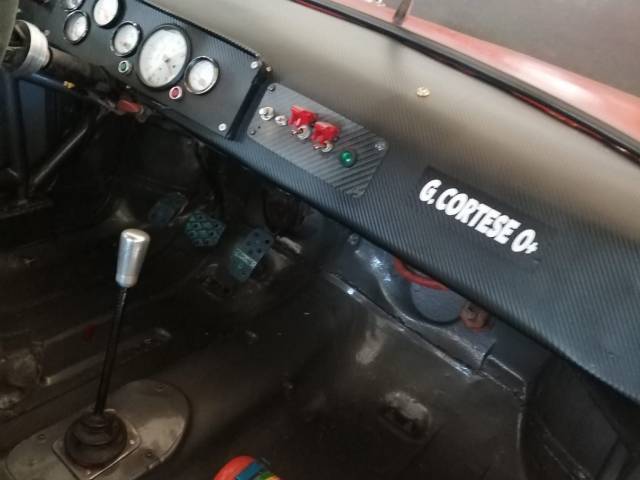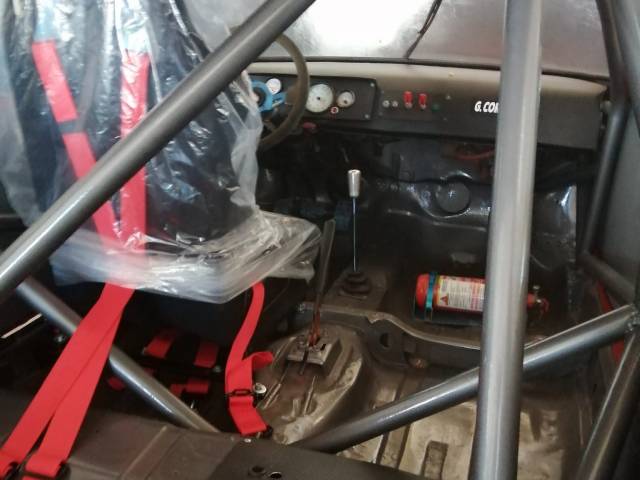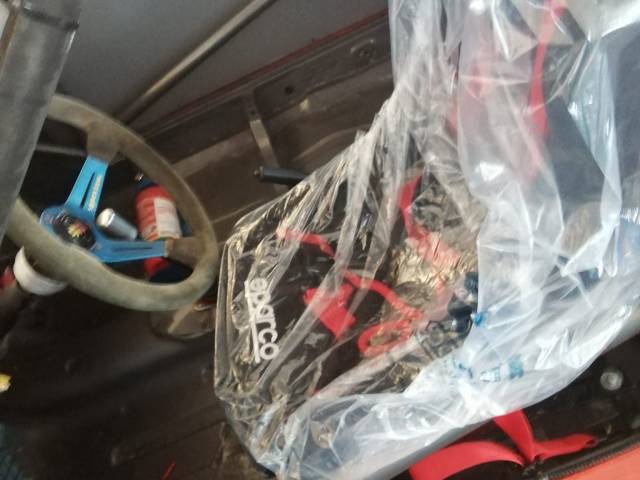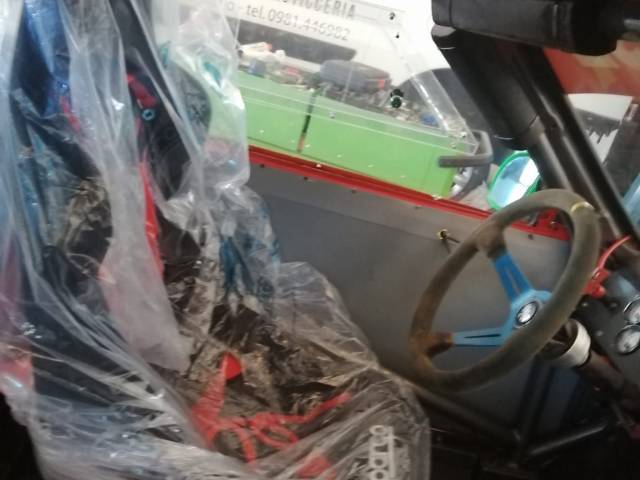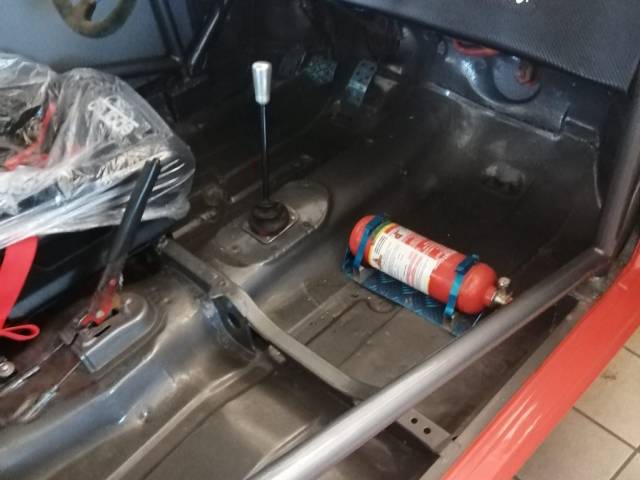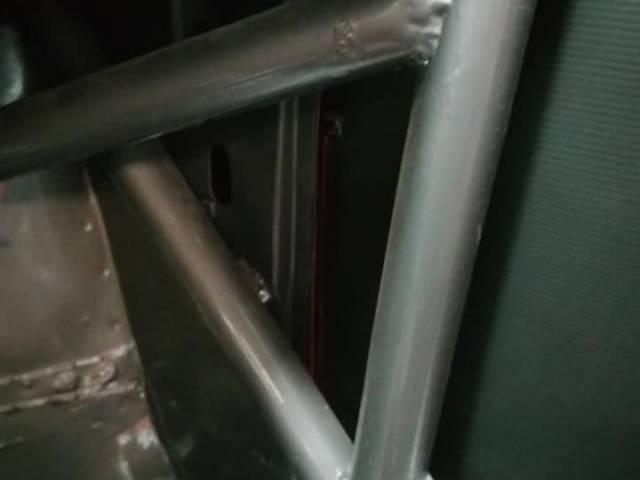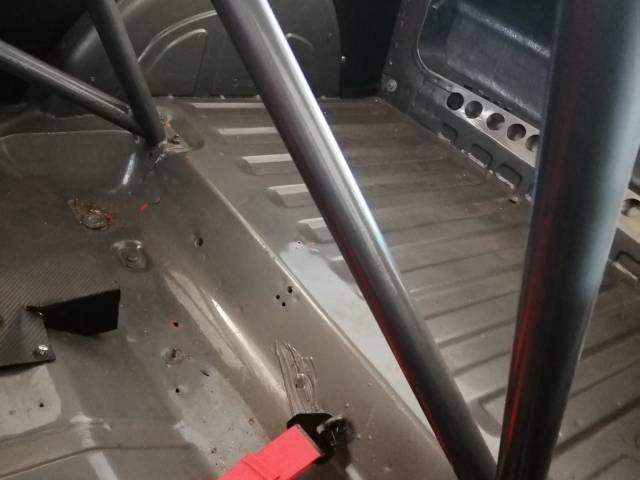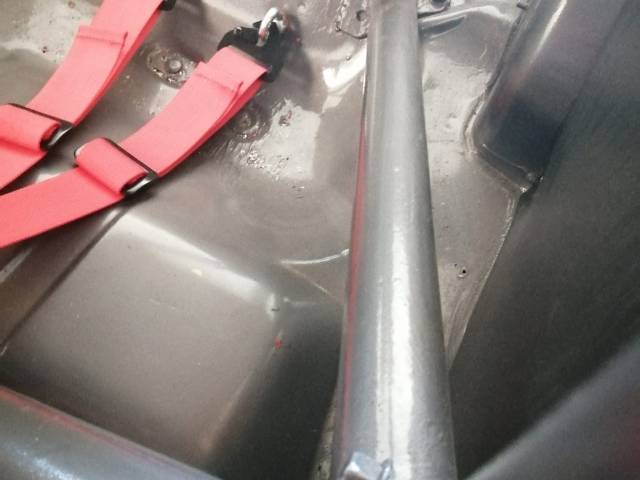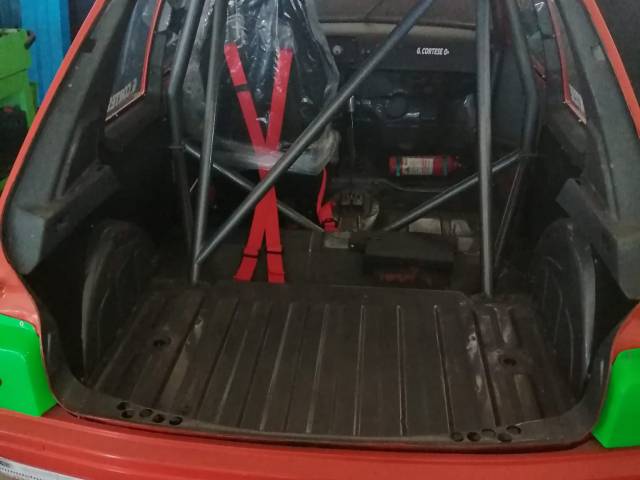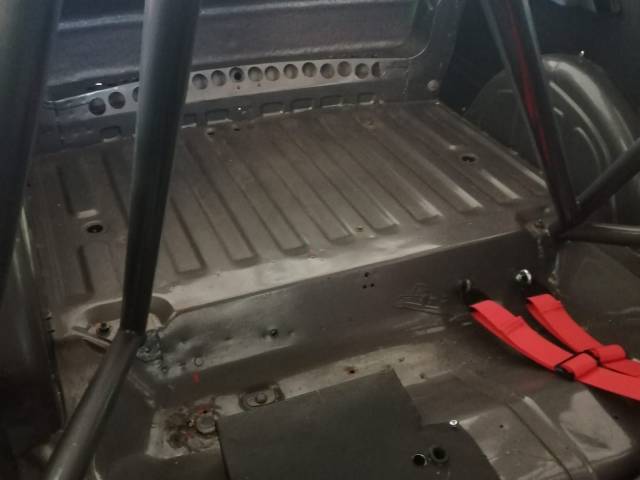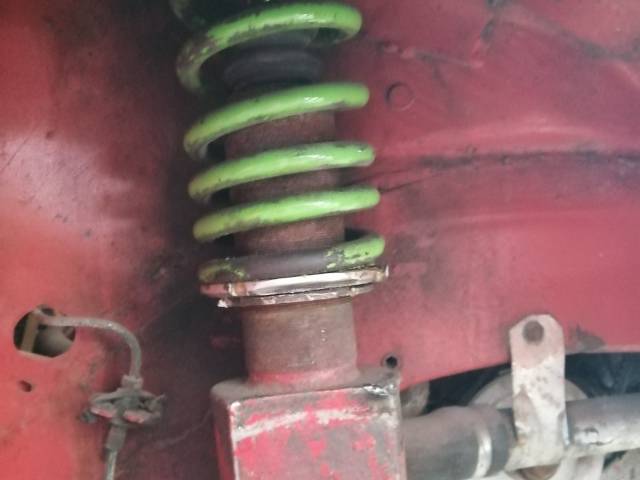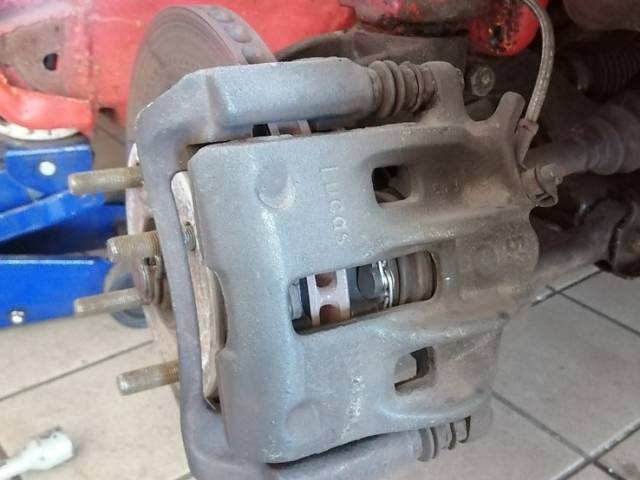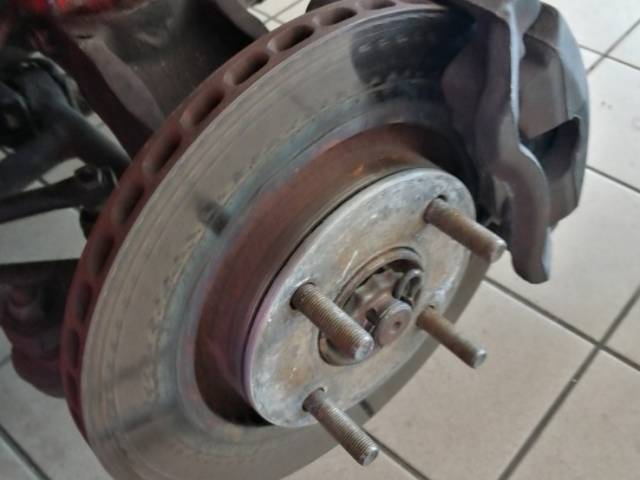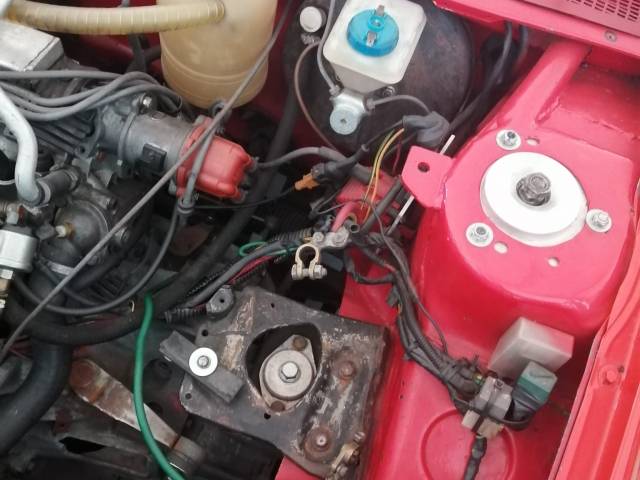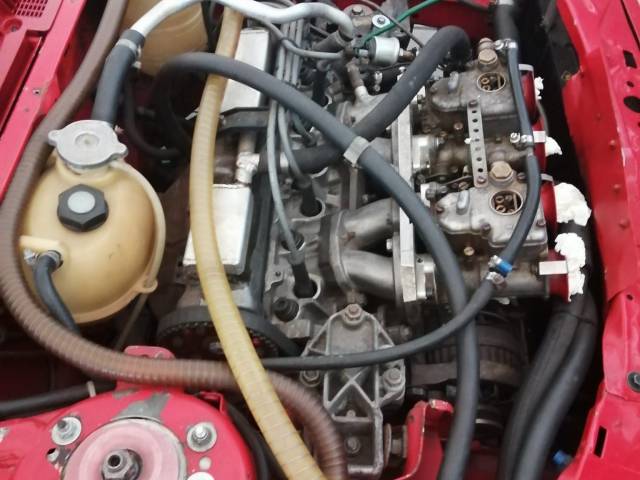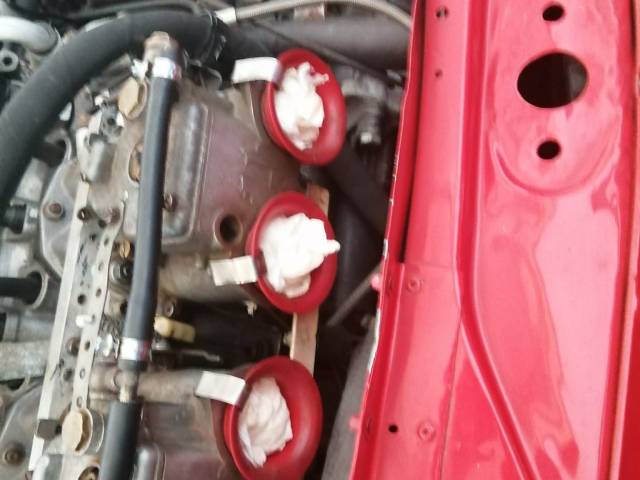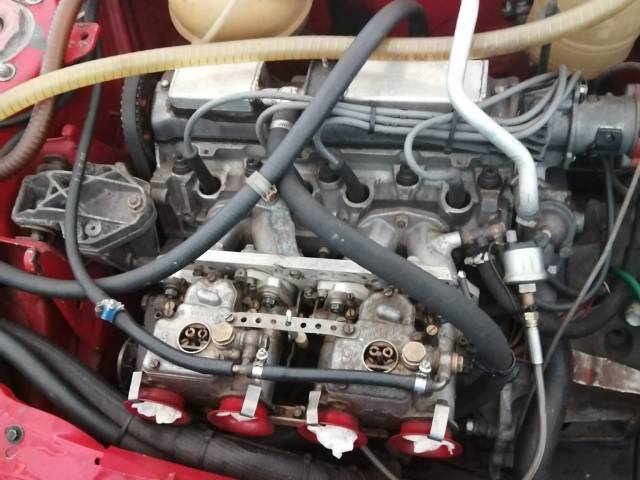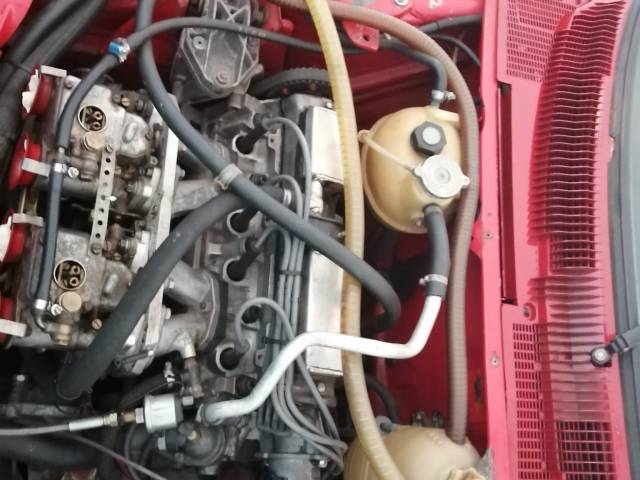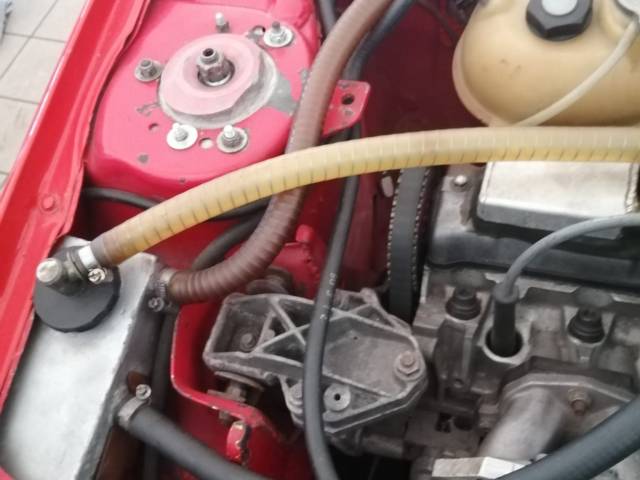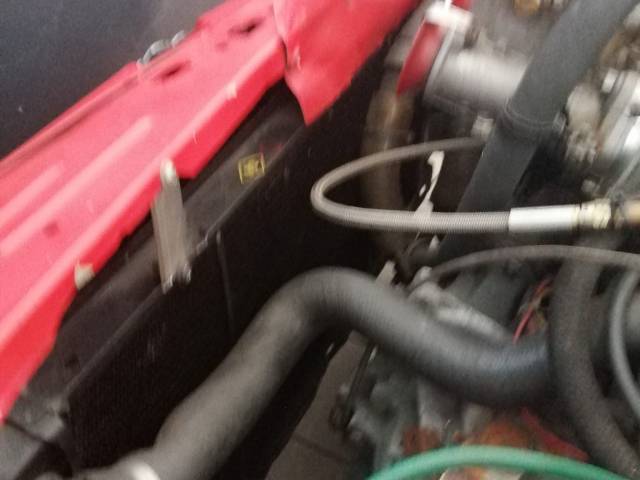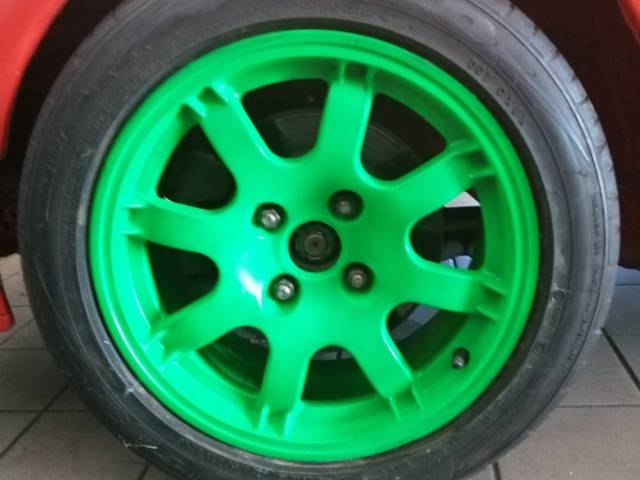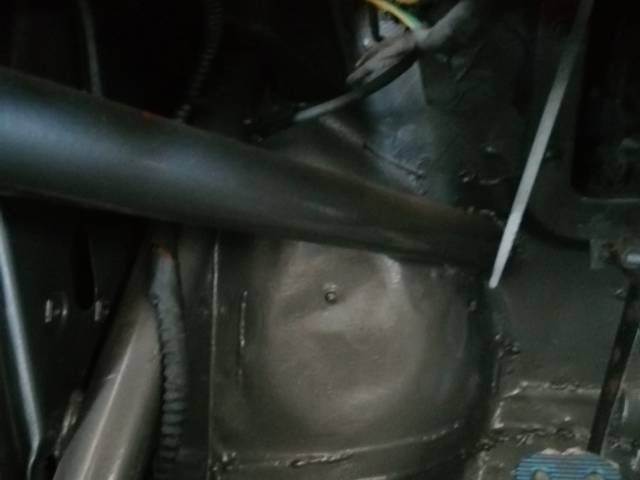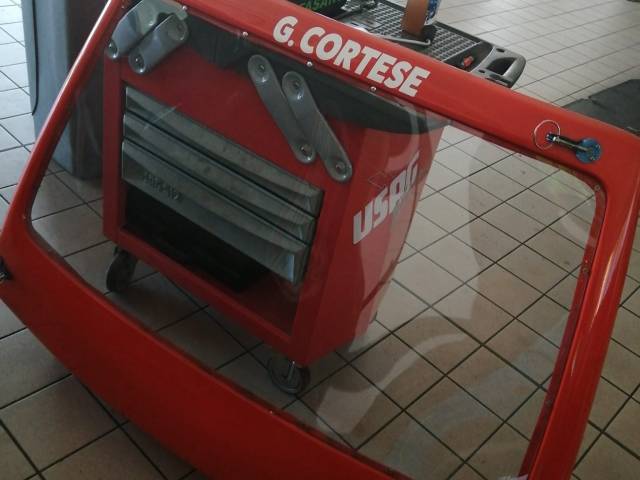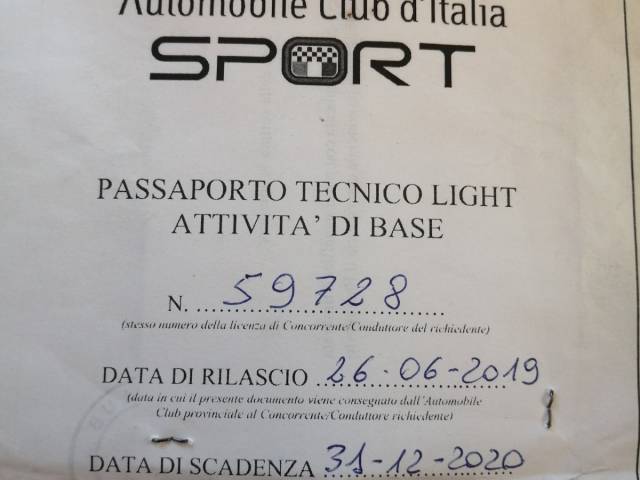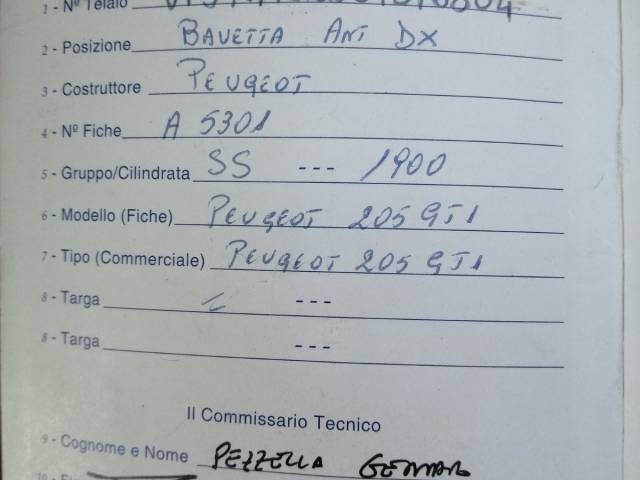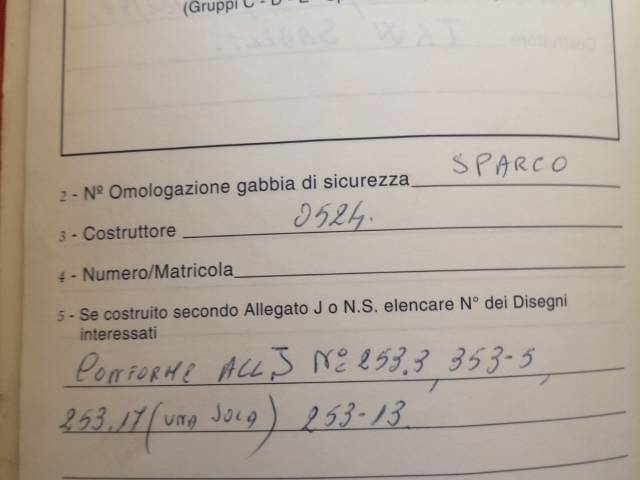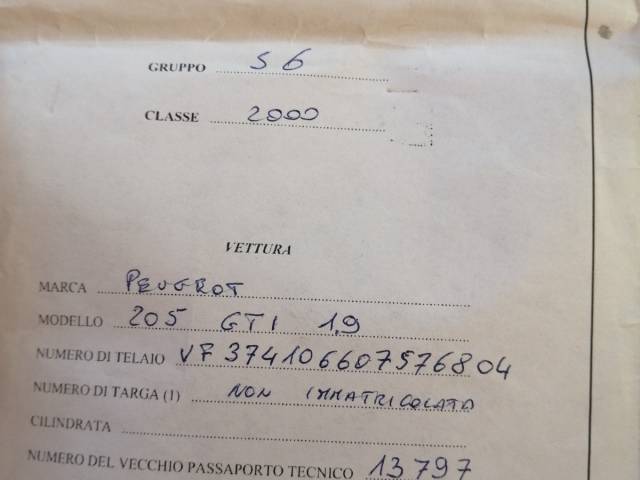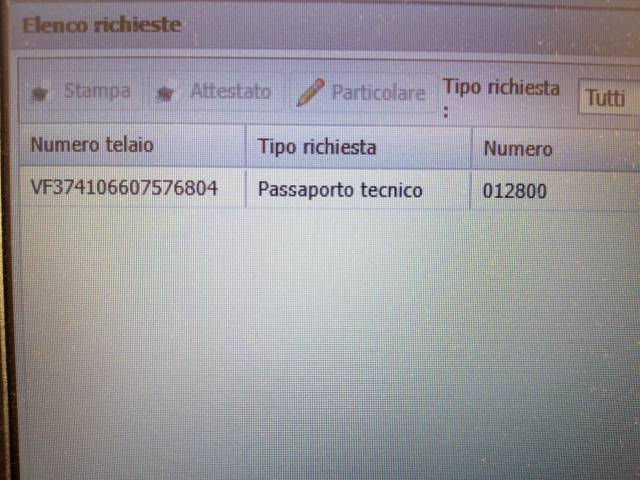 AUTOVETTURA" PRONTOCORSE S 6 " PASSAPORTO TECNICO 180 CV MASSIMA PREPARAZIONE
Dealer

away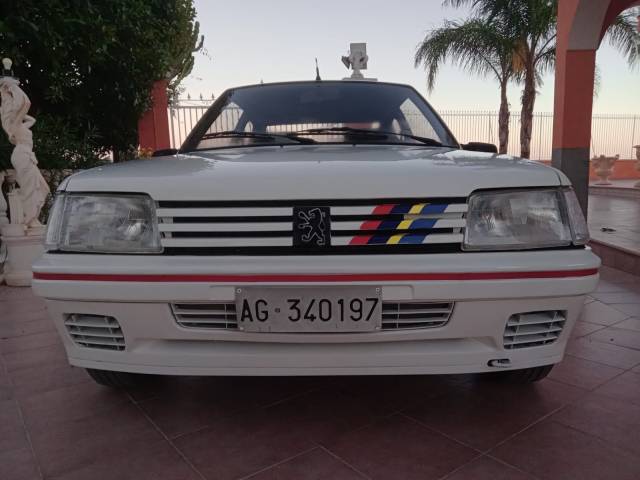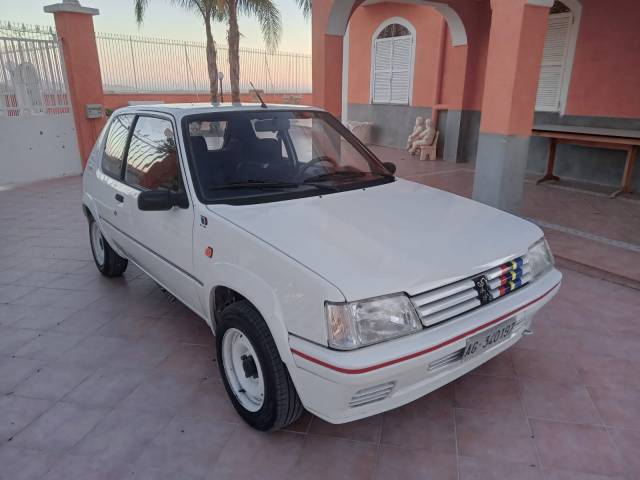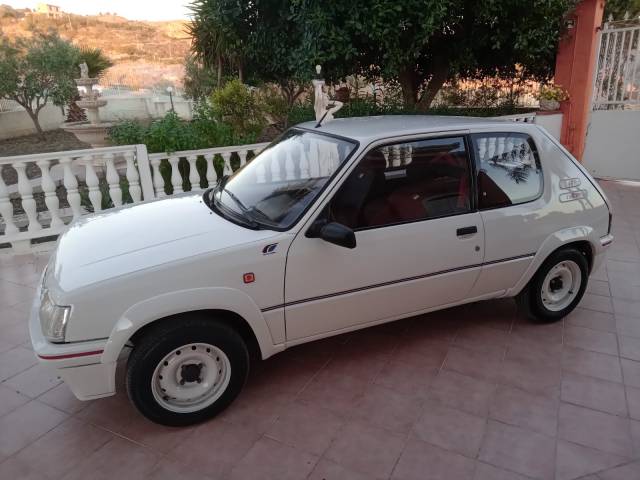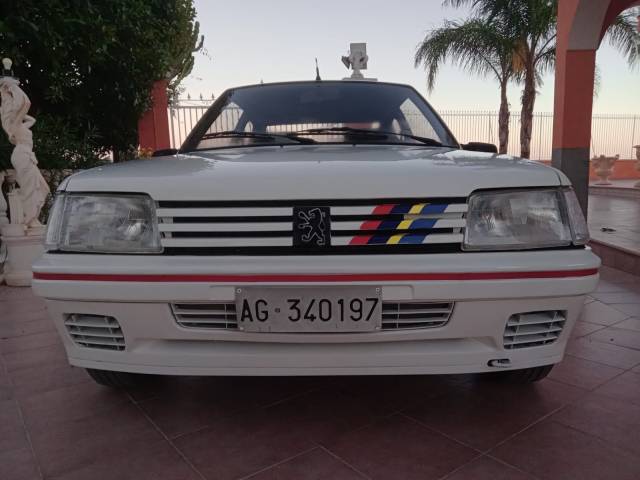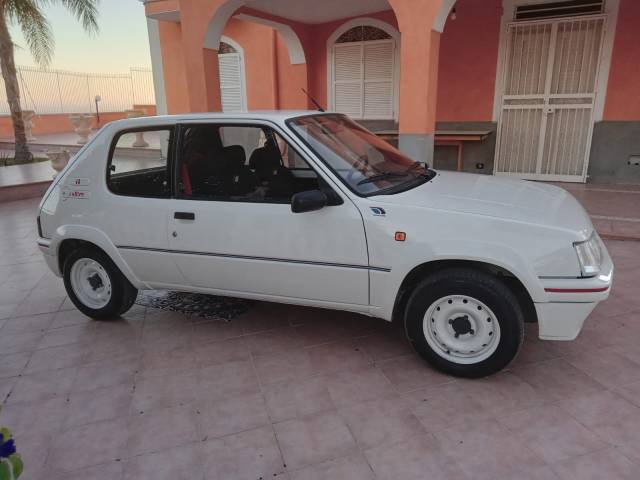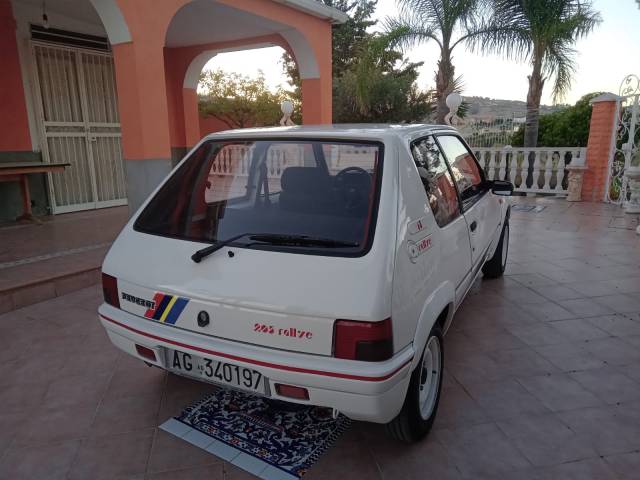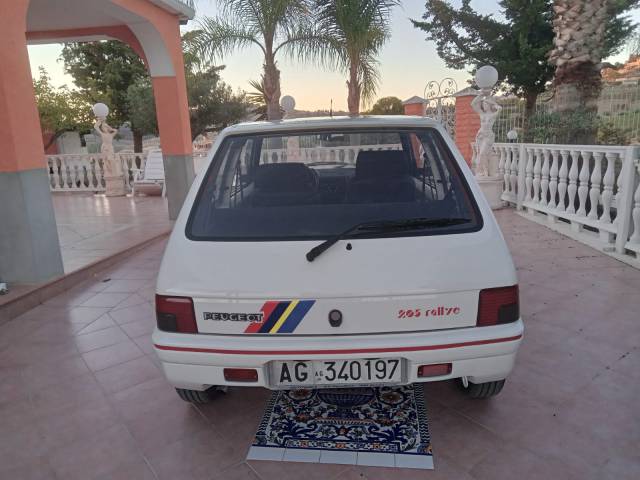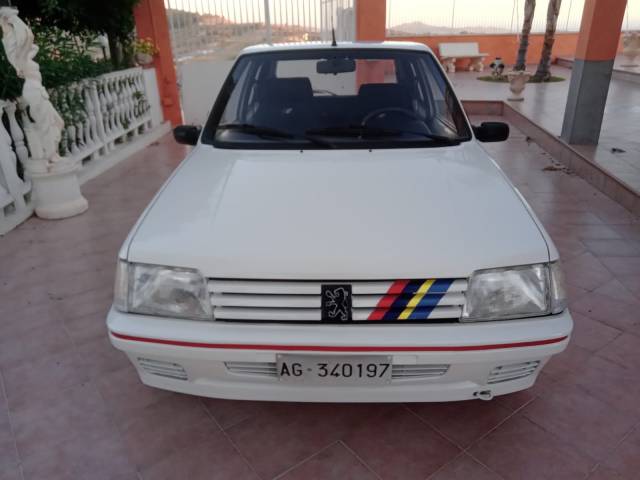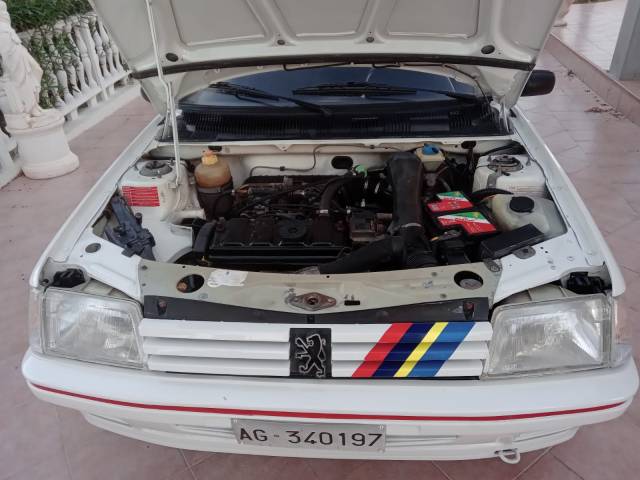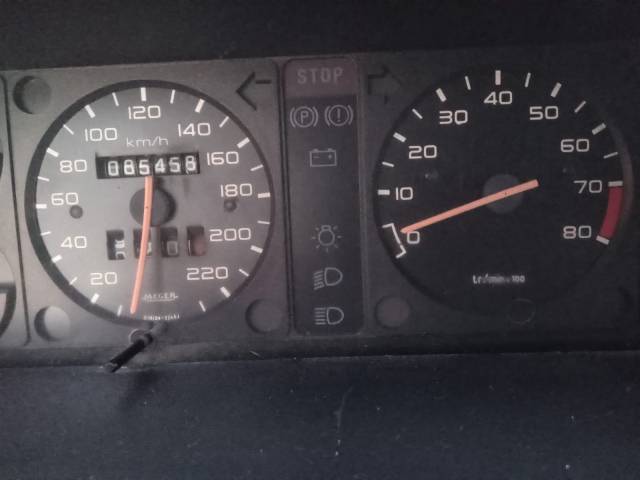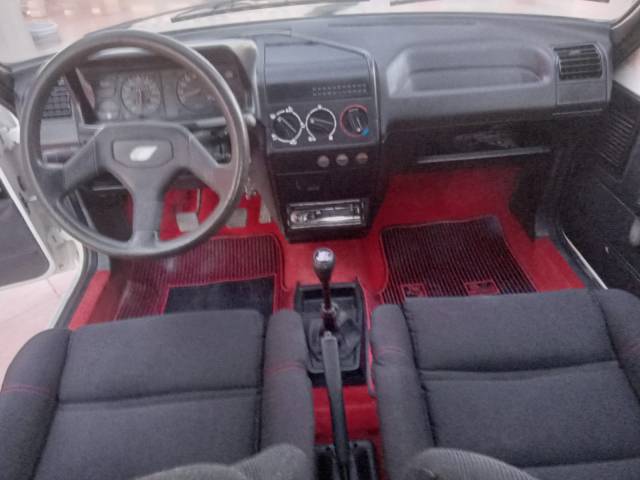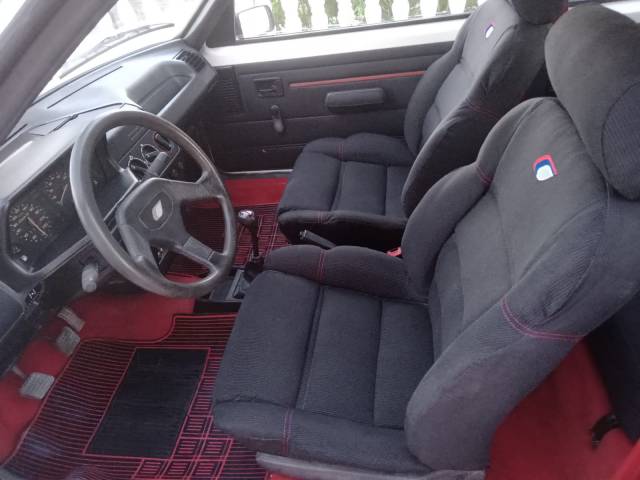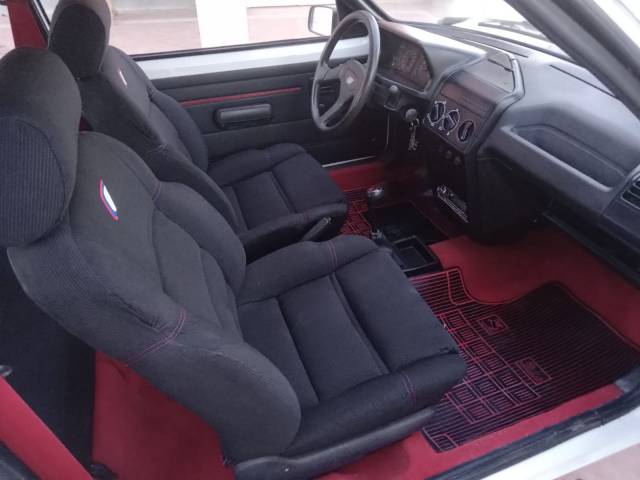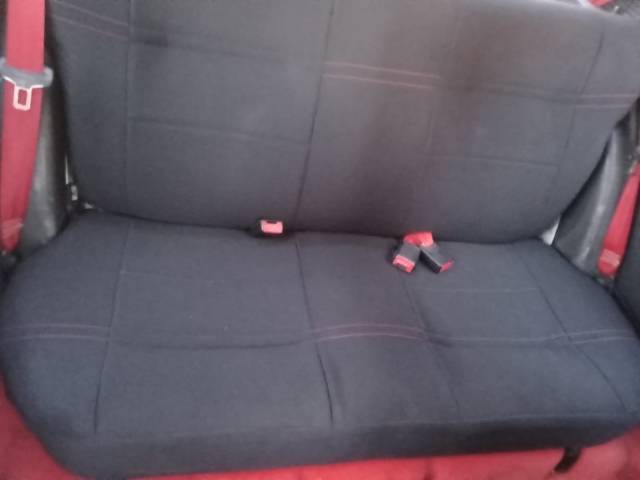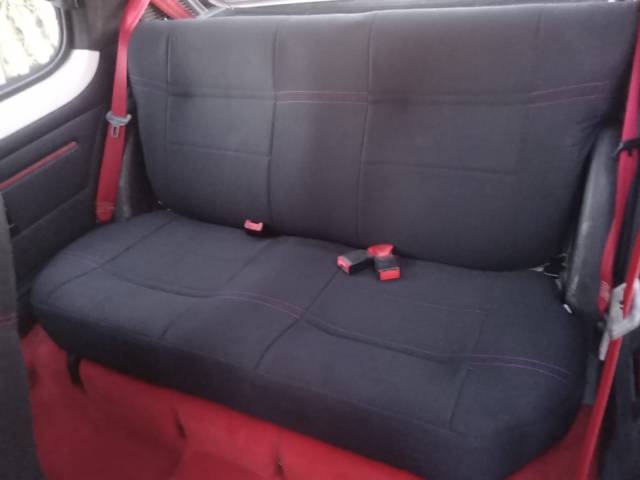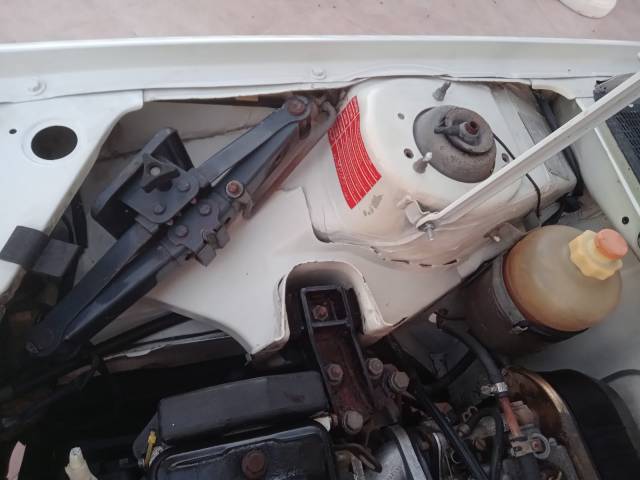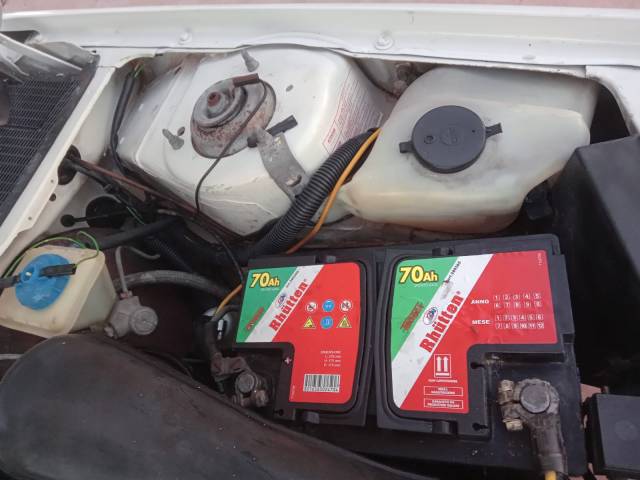 Peugeot 205 RALLYE 1.3 STRADALE " EPOCA" PARI AL NUOVO
Dealer

away
Peugeot 205
The Peugeot 205, as introduced in 1983, was an attractive and competent car. French cars had always had a reputation for Gallic eccentricity and the clean uncluttered lines of the little Peugeot made it an instant hit. It had a long production run with some versions still being produced as late as 1998.
History and Development of the Peugeot 205
The 205's nimble handling simply cried out for more power and Peugeot responded by introducing the 205 GTI in 1984. The 1.6 litre engine produced a modest 105 bhp but in a lightweight car with tuned suspension the car offered unparalleled road holding. Within two years the GTI 1.6 engine had been upped to 115 bhp and a new 1.9 litre 130 bhp GTI model was added to the range. The 205 offered a wide range of models including diesels and an equally wide range of trims and options but to many people the sporting versions were the best of the bunch. A Pininfarina-designed convertible model was available the most sought after being the high performance CTI model most of which were fitted with the 1.6 GTI engine although some later 1.9s were also built. Some later cars were fitted with power steering and of course catalytic converters became mandatary resulting in a slight drop in power but thankfully without spoiling the essential nature of the car.
Peugeot 205 Special Editions
Throughout its long production run, many special editions of the Peugeot 205 were made, some of the most notable being the Roland Garros versions. These were made in both hatchback and convertible form and were Peugeot's take on the theme of a small luxury car. Full leather trim and unique colour schemes added to the Roland Garros style coupled to a 1.9 litre engine and automatic gearbox. Another very rare Peugeot 205 was the Turbo 16. A limited number of these mid-engine cars were built in order to comply with Group B rally regulations which required cars to be based on a production model. In reality, other than sharing the same body outline, the Turbo 16 had little in common with the rest of the Peugeot 205 range but it was hugely successful in international rallying adding greatly to Peugeot's sporting image.
Living with a Peugeot 205
Anyone who has driven a Peugeot 205 GTI cannot fail to be impressed with its performance and handling but this knife-edge precision needs to be treated with respect. The Peugeot 205 has a huge fan-base, far beyond its French homeland where enthusiasts speak with reverence about the "Deux-Cent-Cinq". The Peugeot 205 was one of the first cars to be dubbed "supermini" and the GTI remains the definitive hot-hatch.