Ferrari Dino Classic Cars for Sale
28 Offers for Ferrari Dino found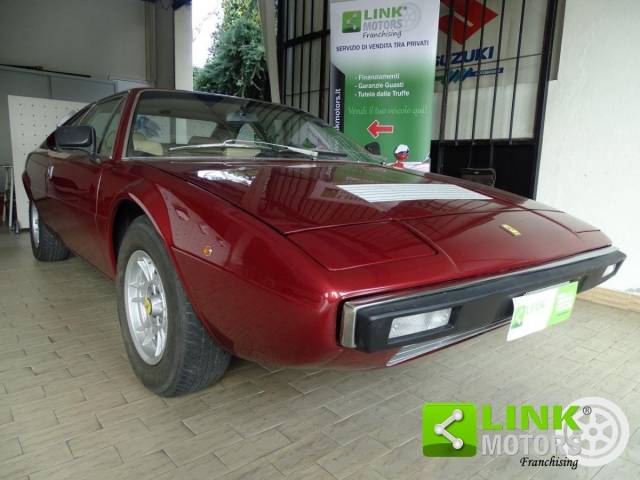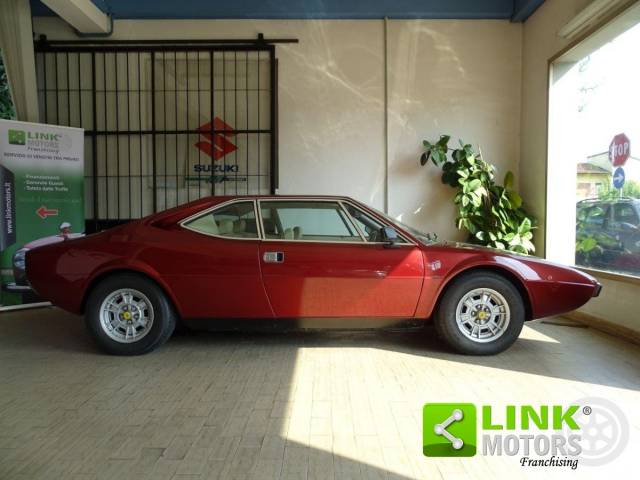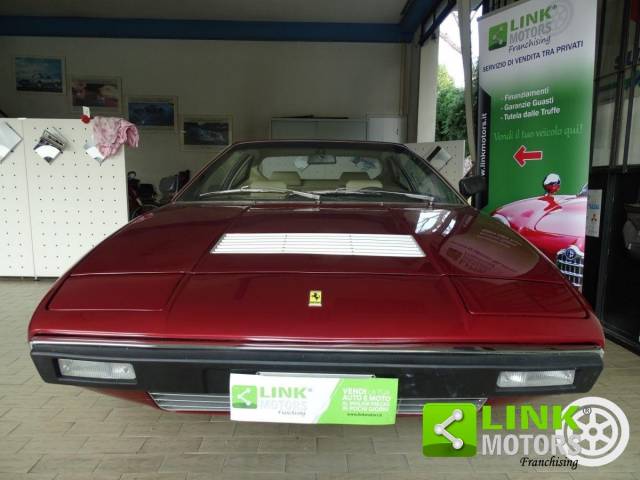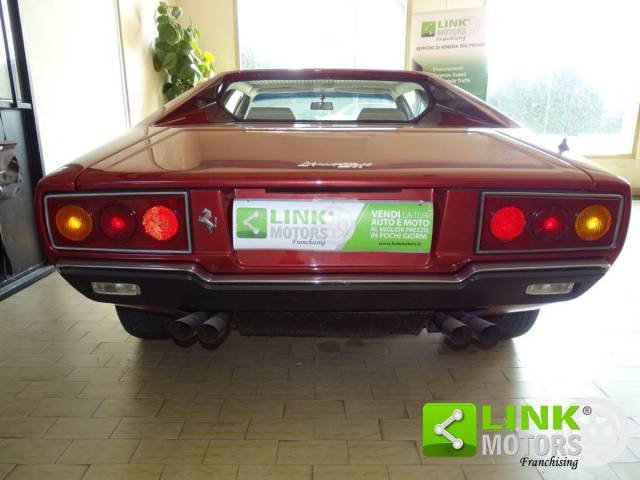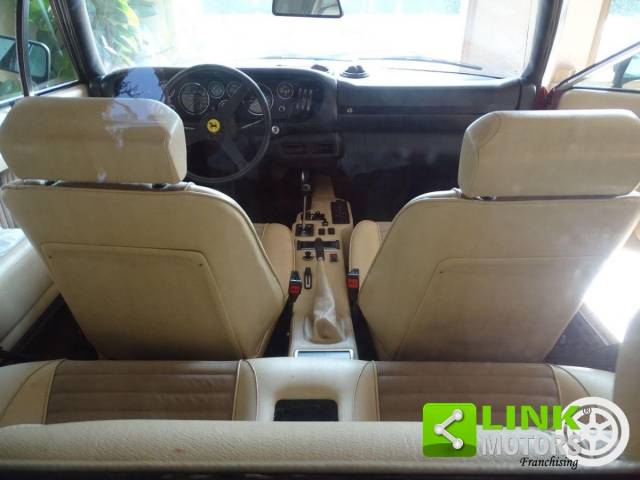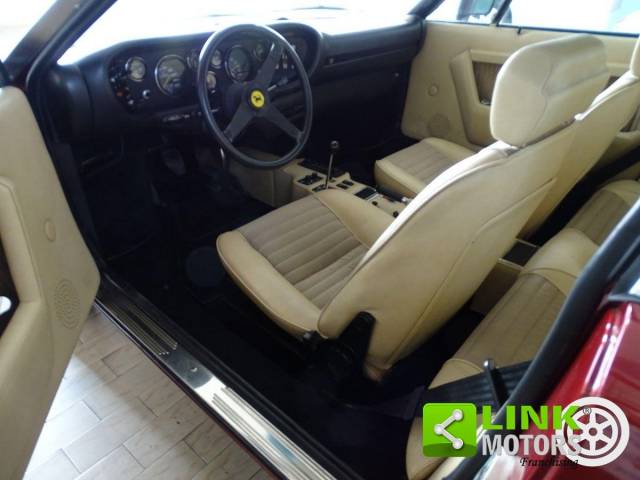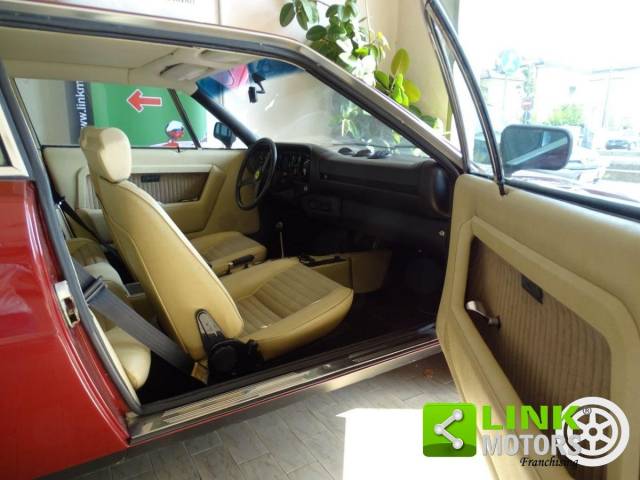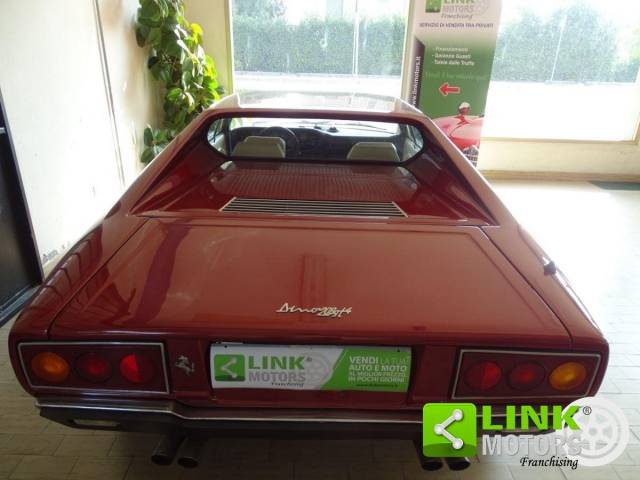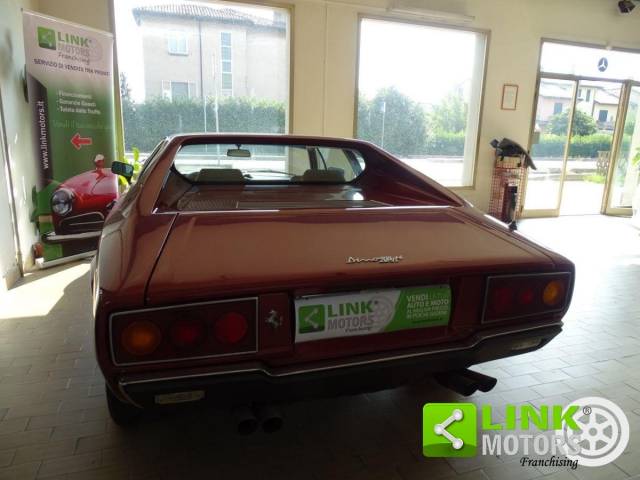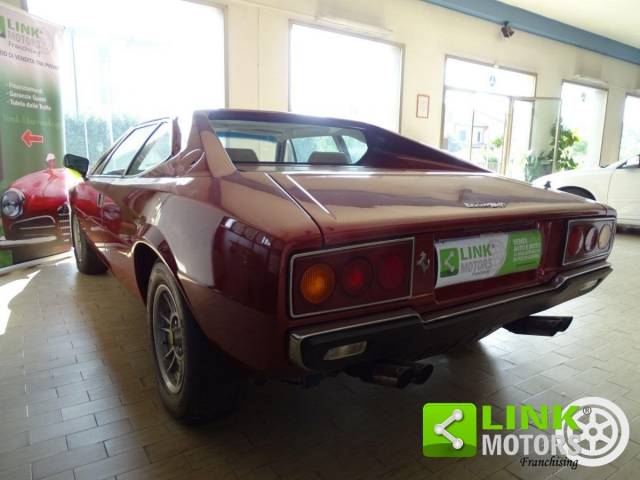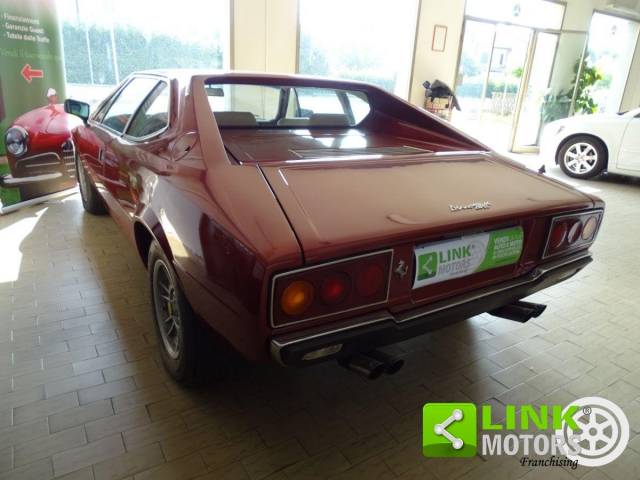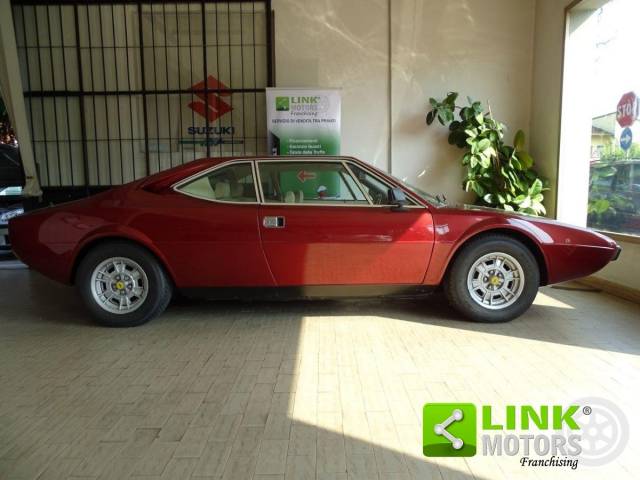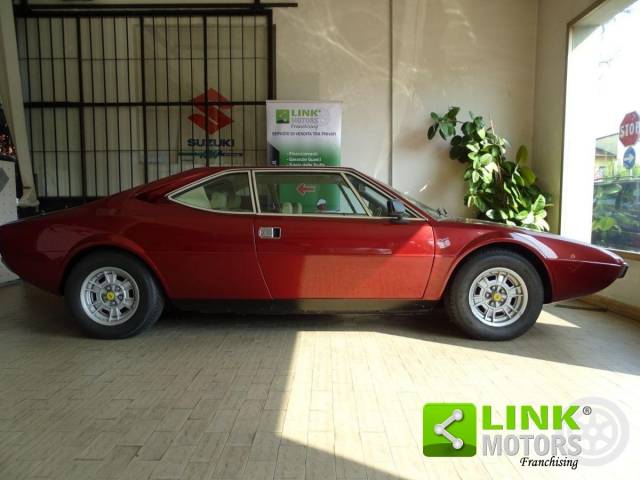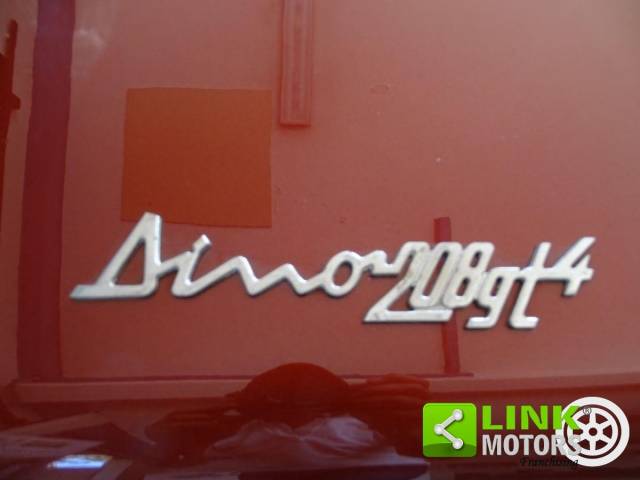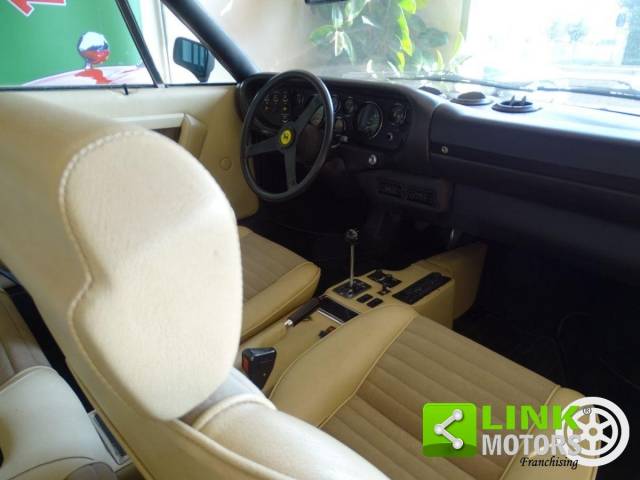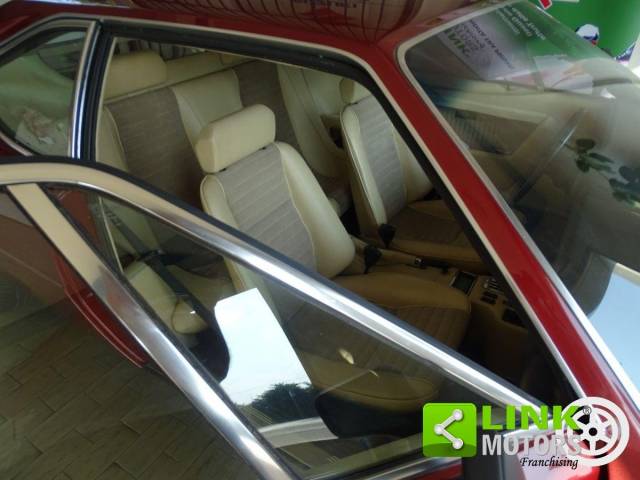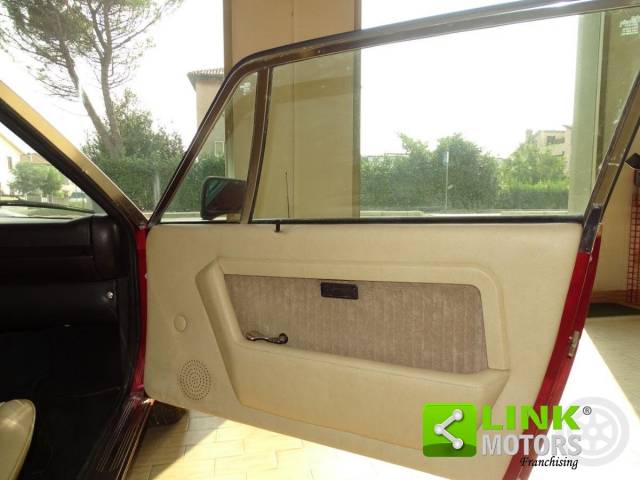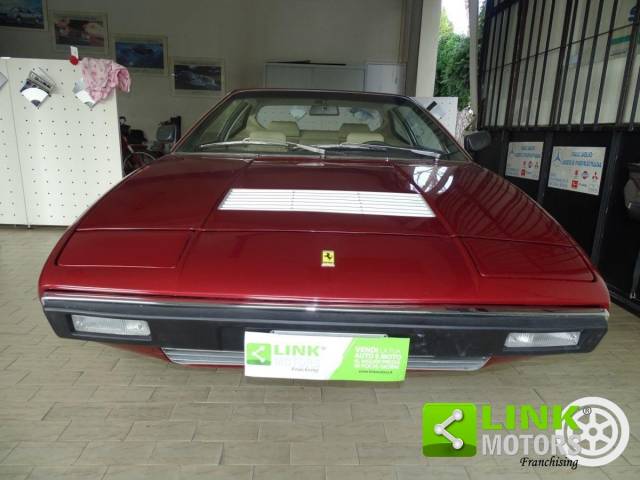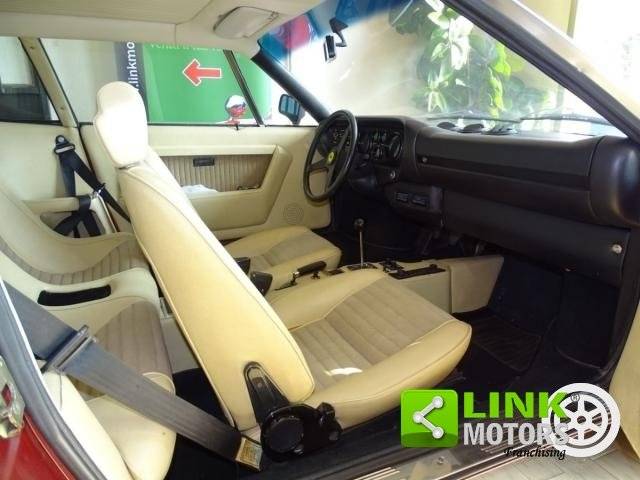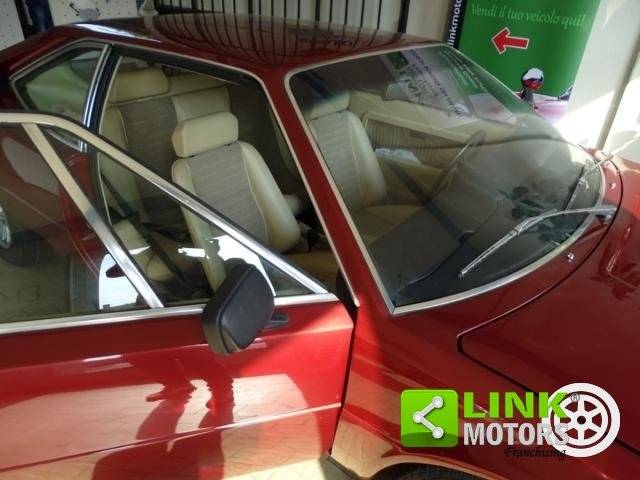 Ferrari- Dino 208 GT4 - 1977
Dealer

away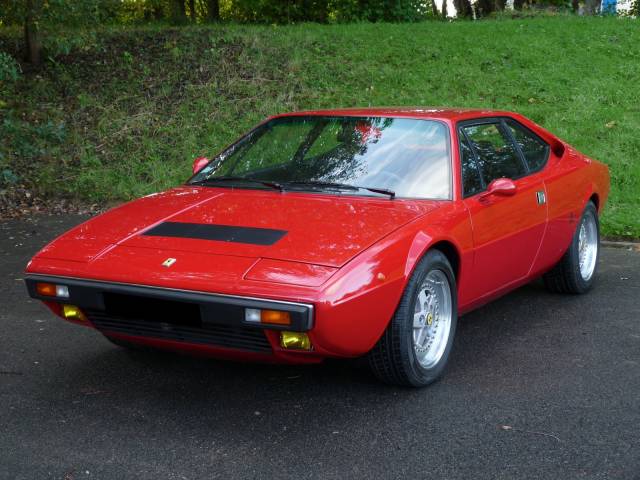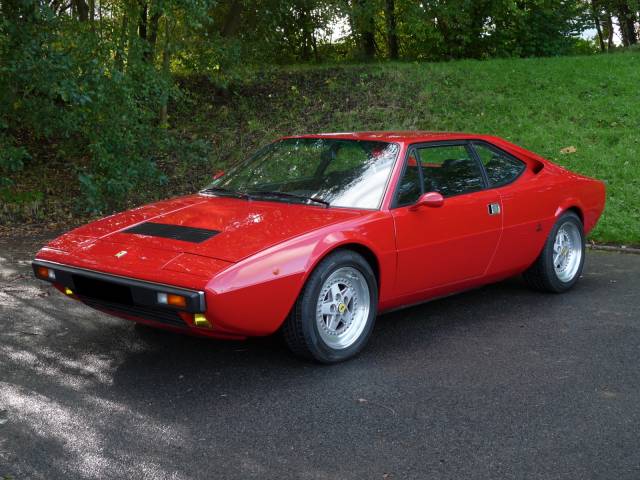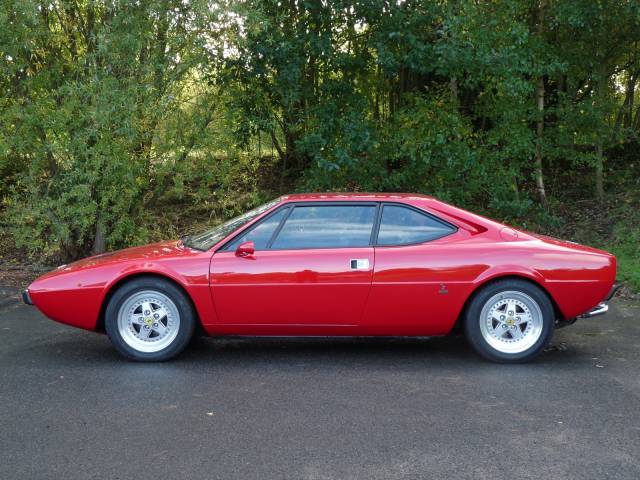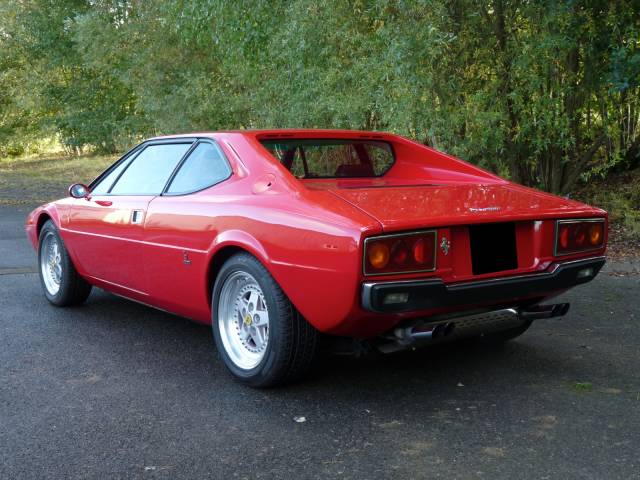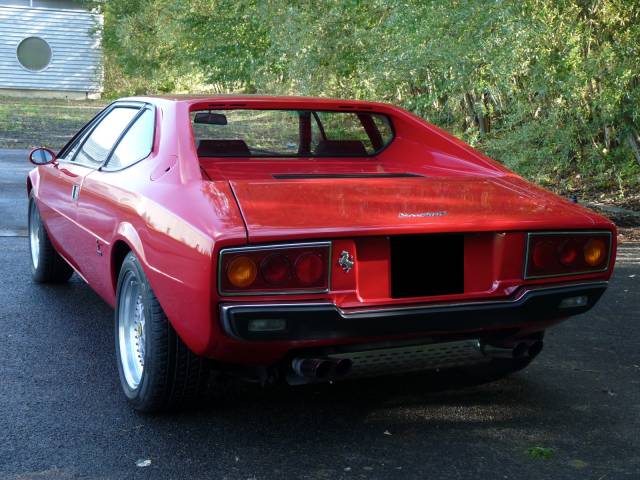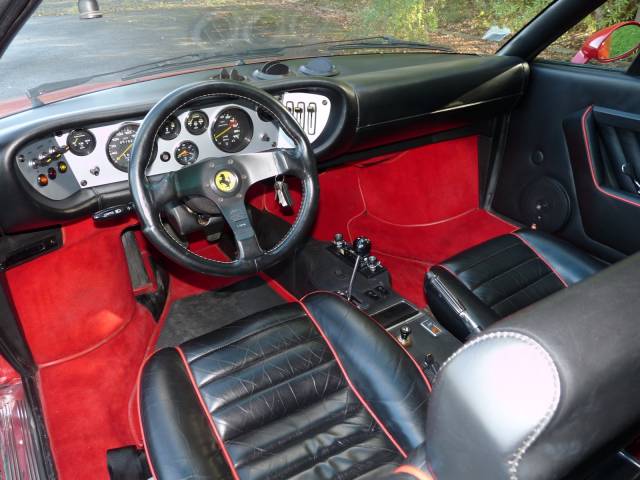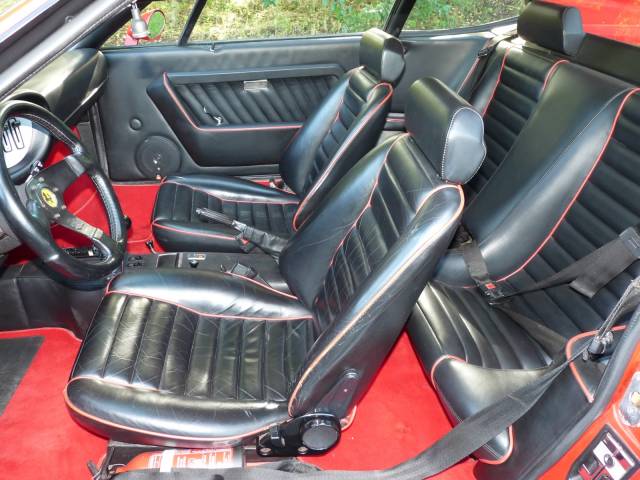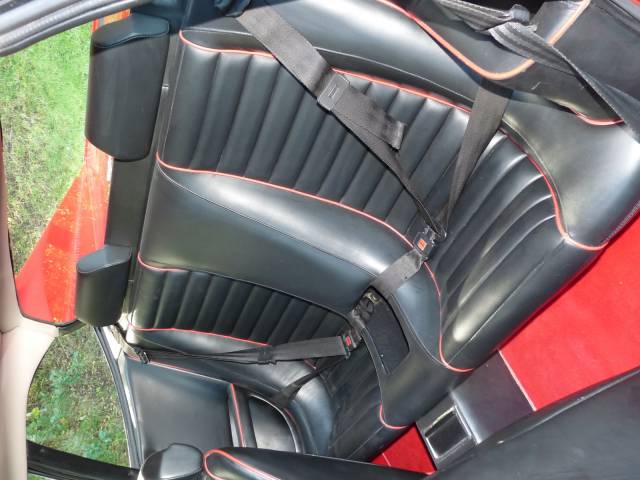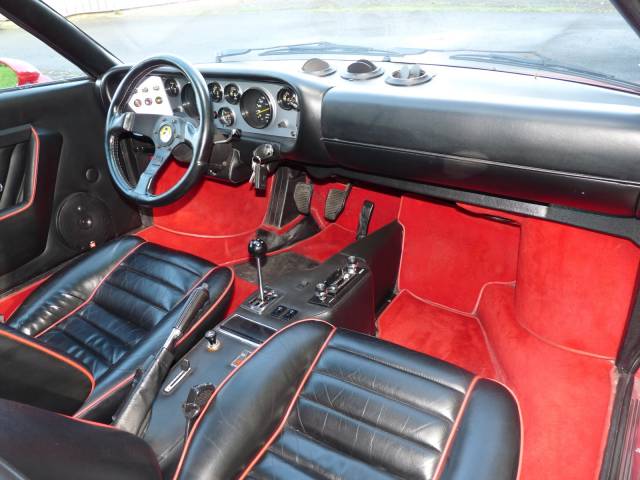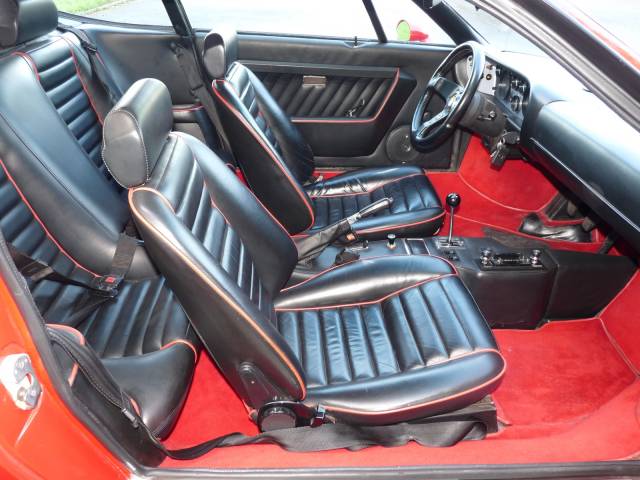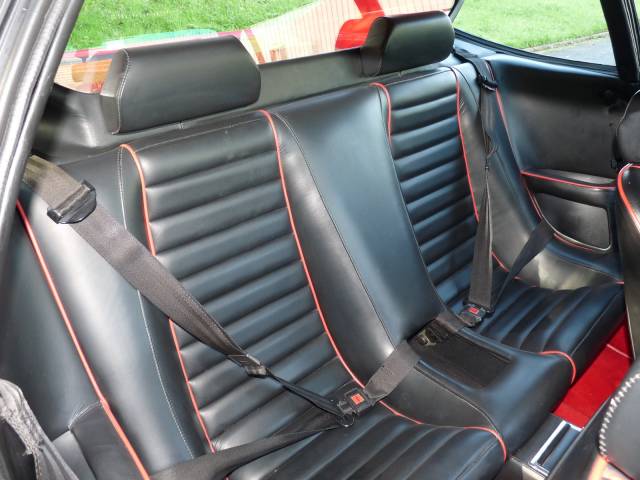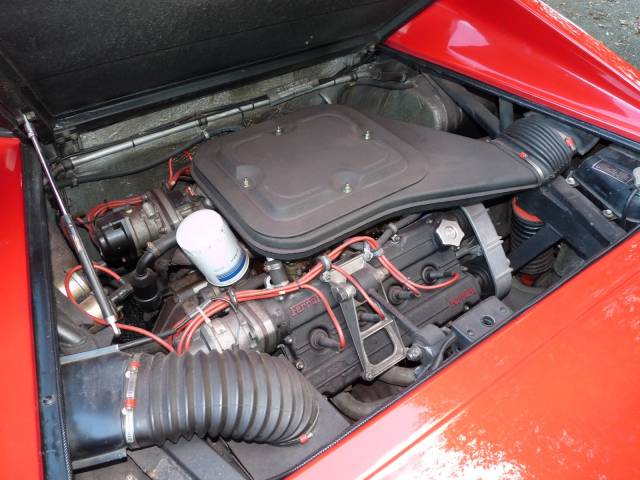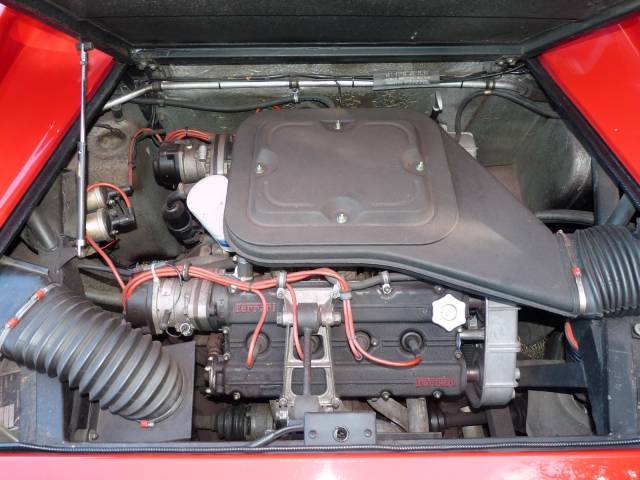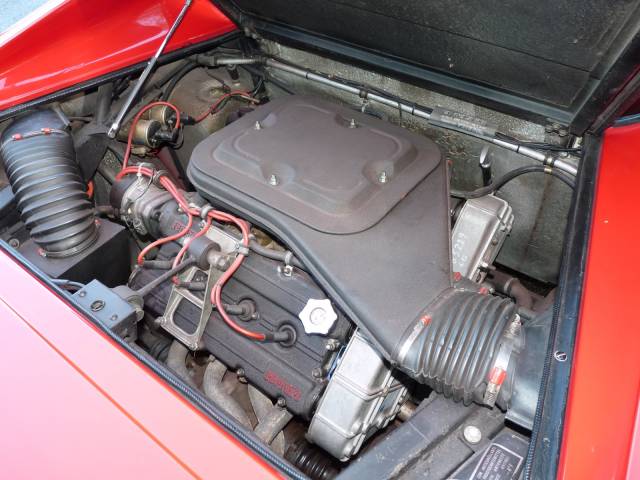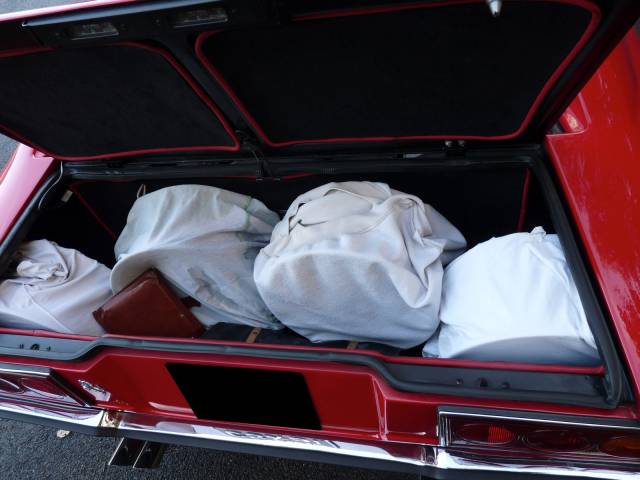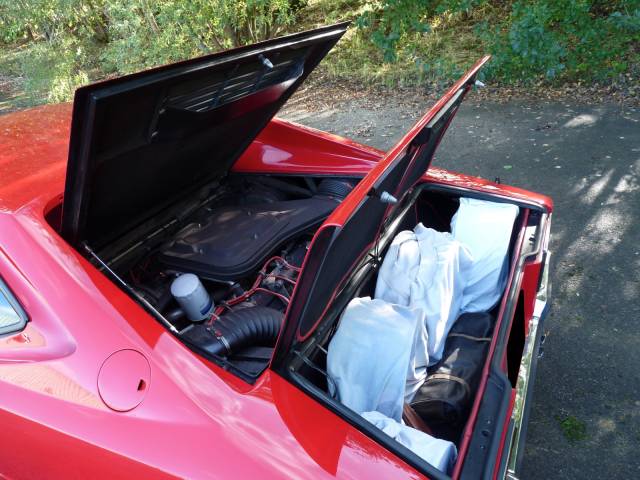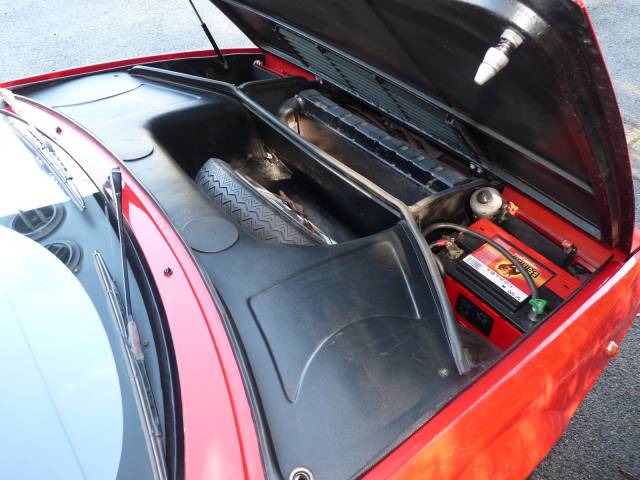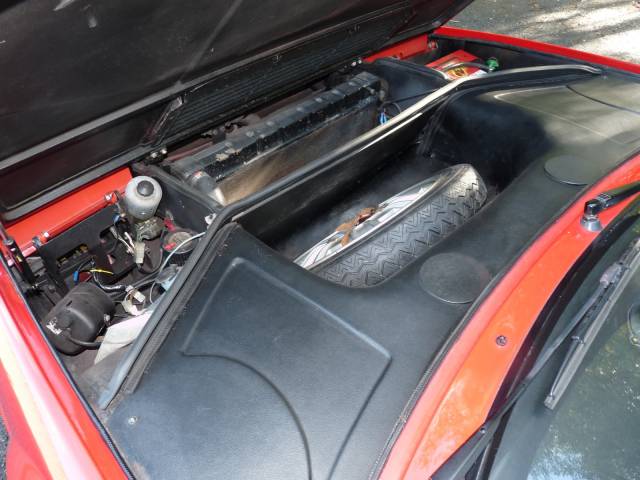 Dealer

away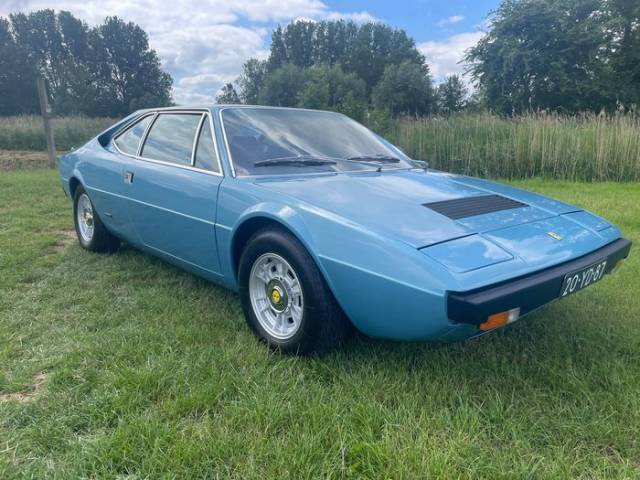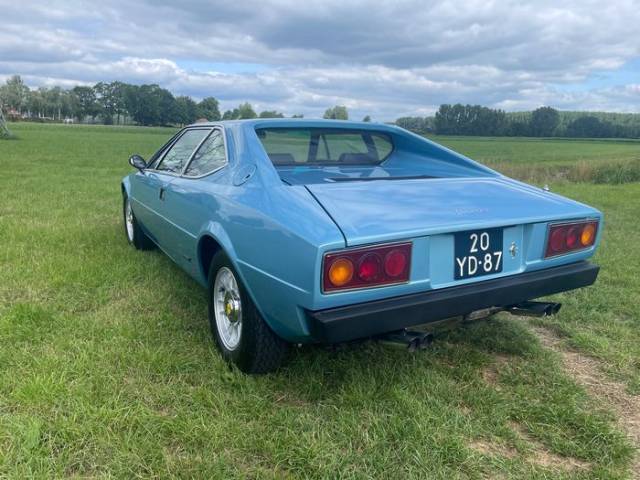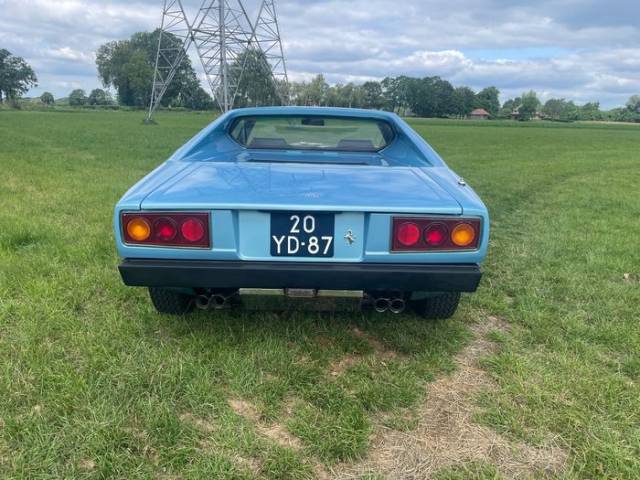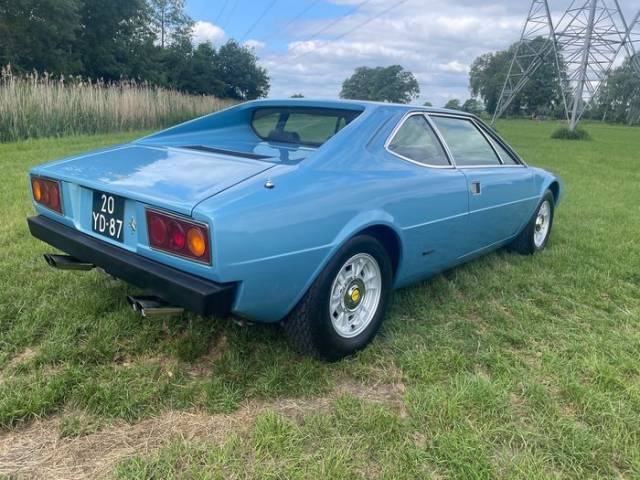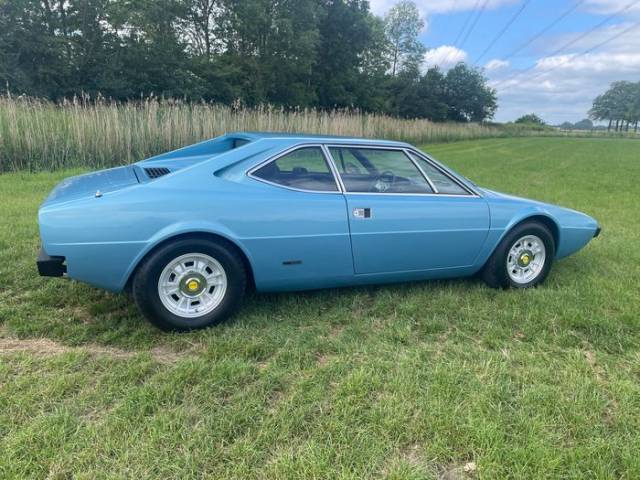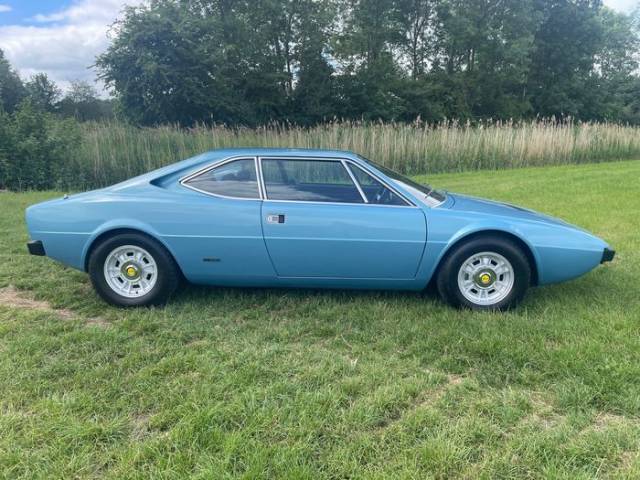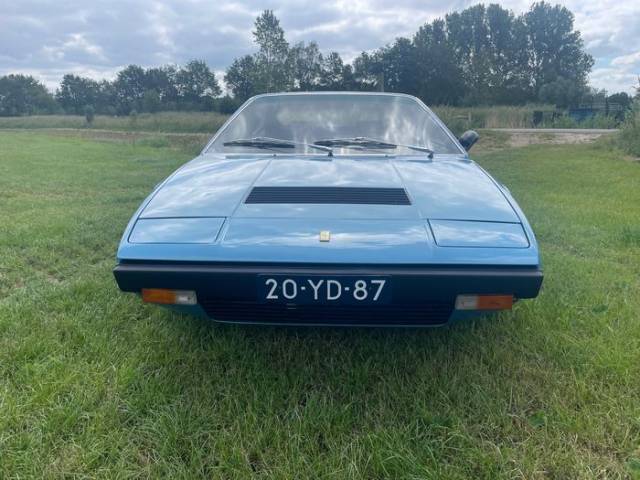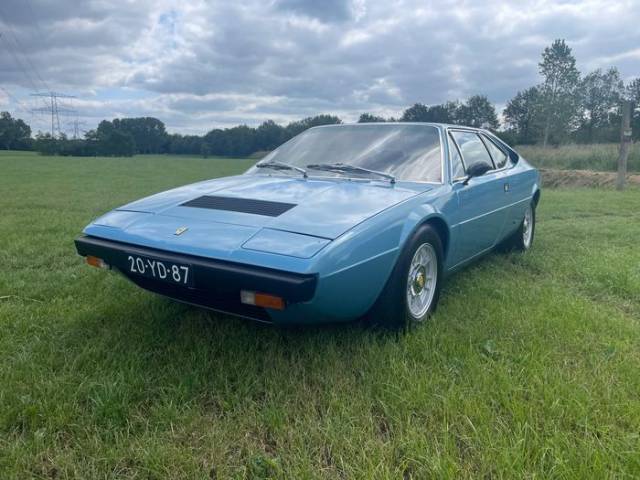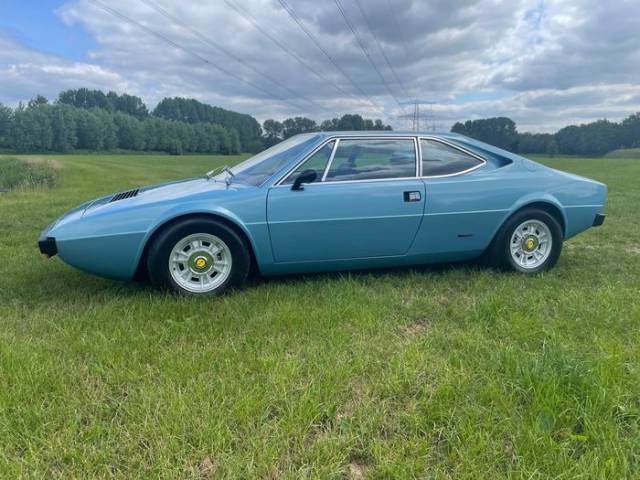 Dealer

away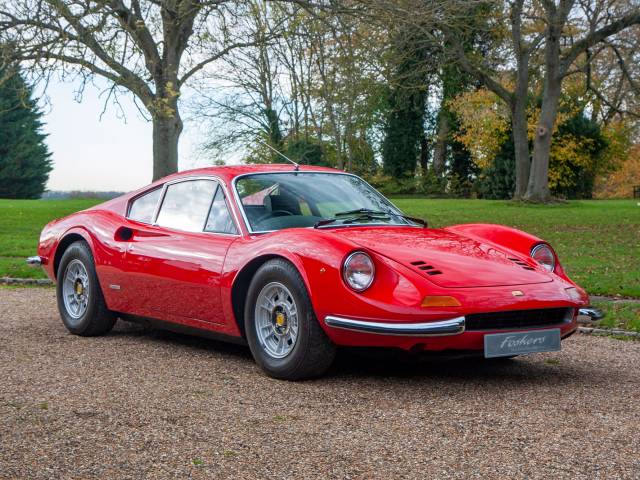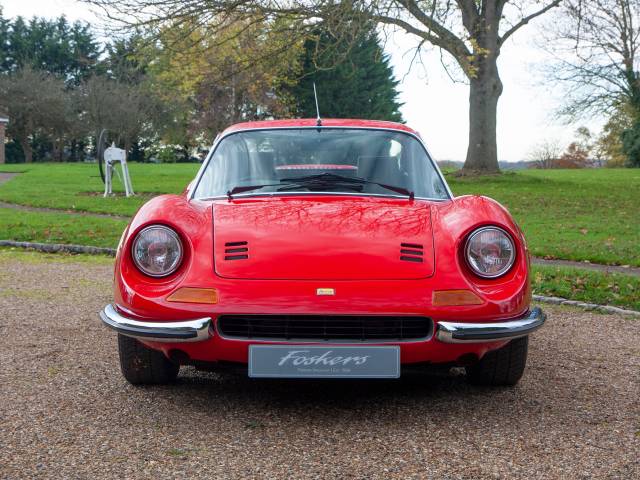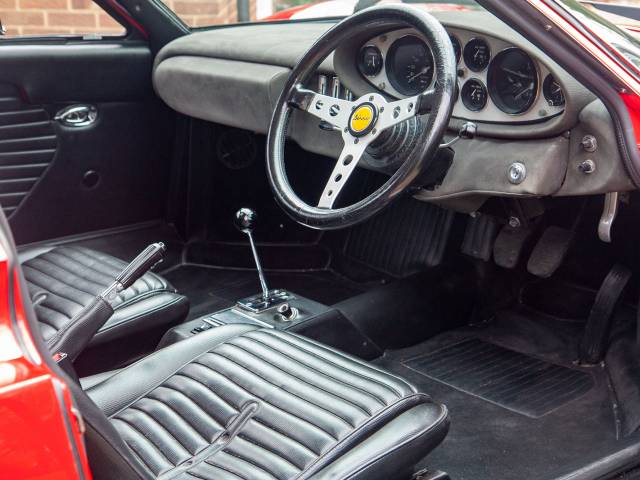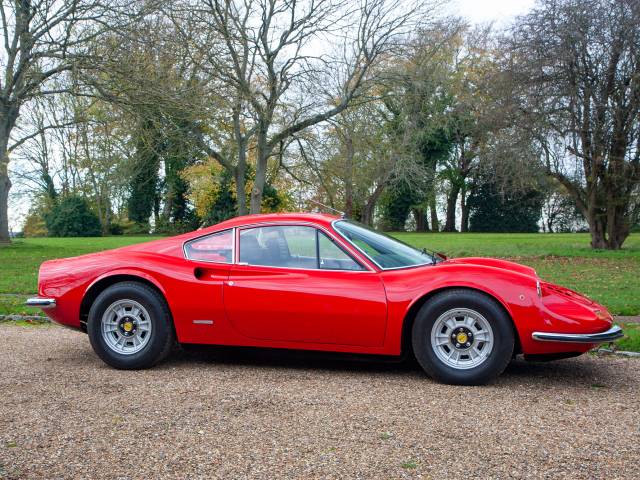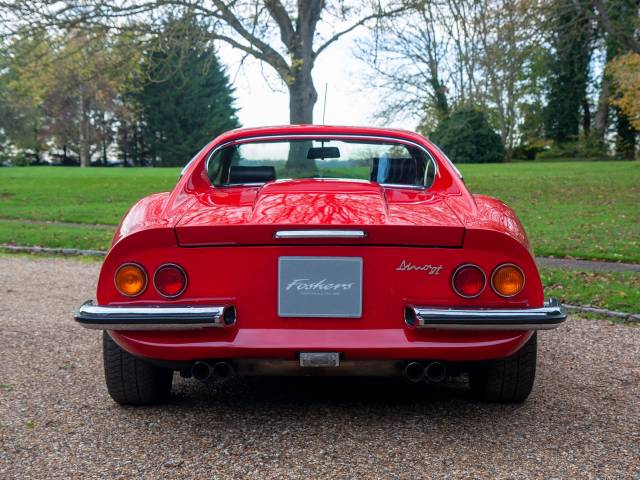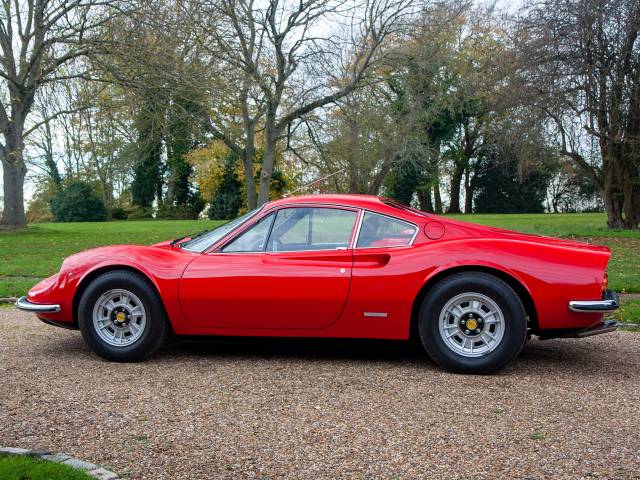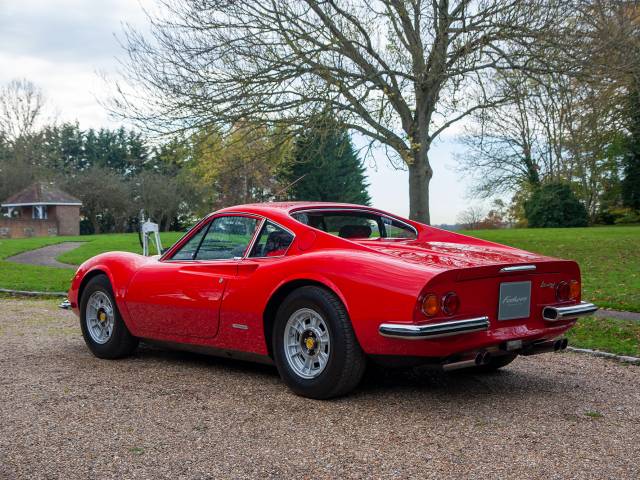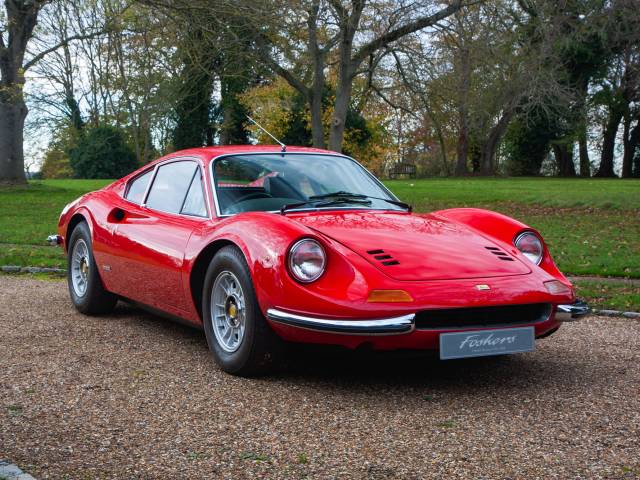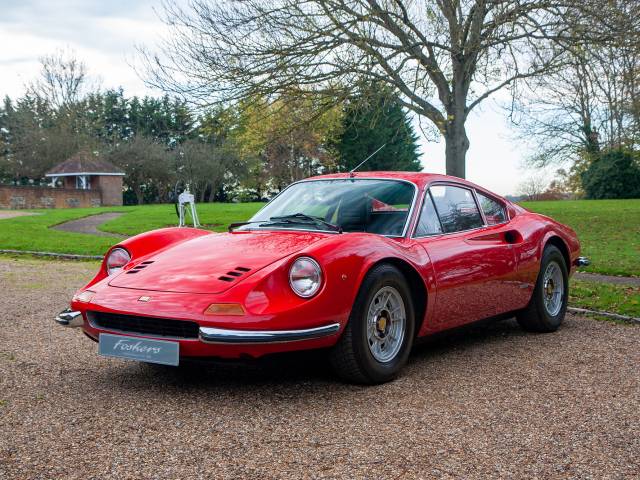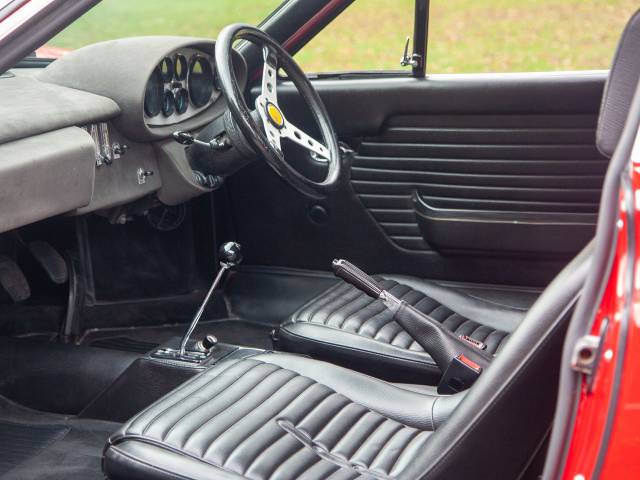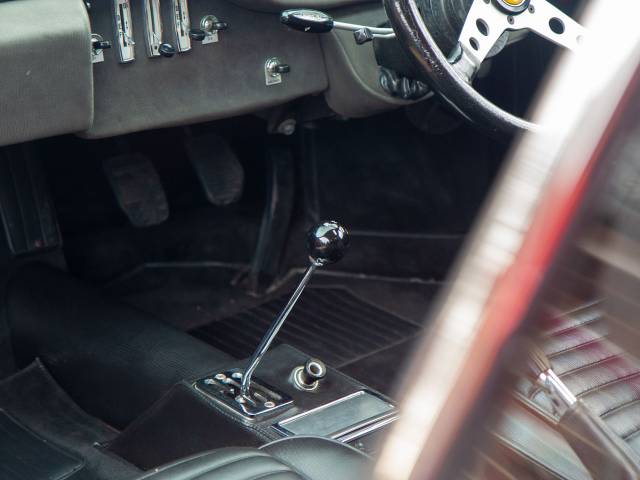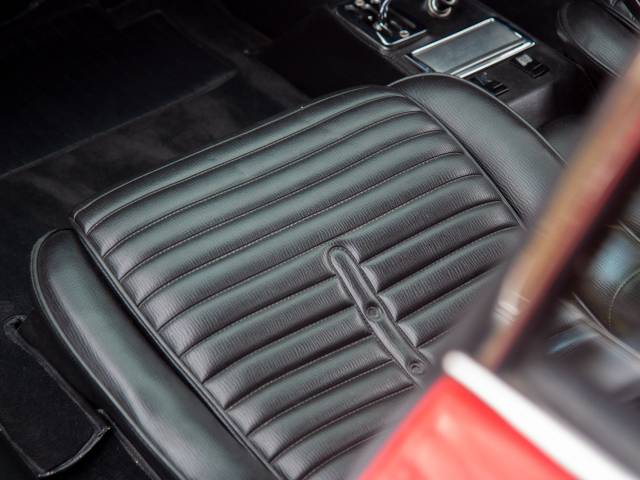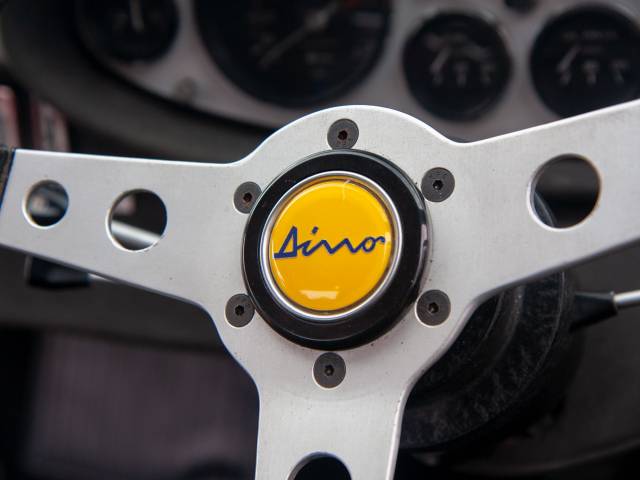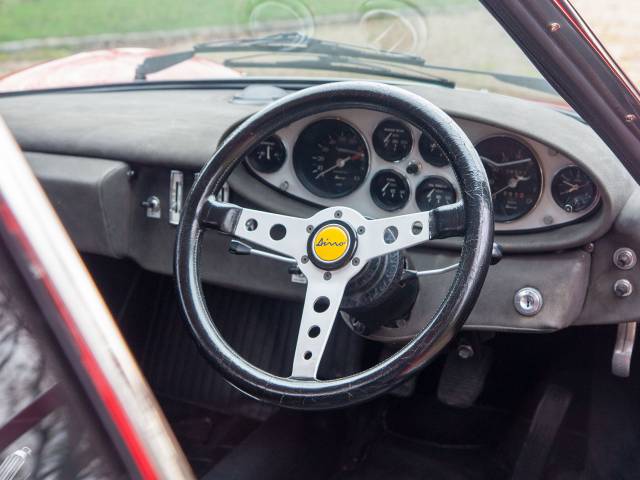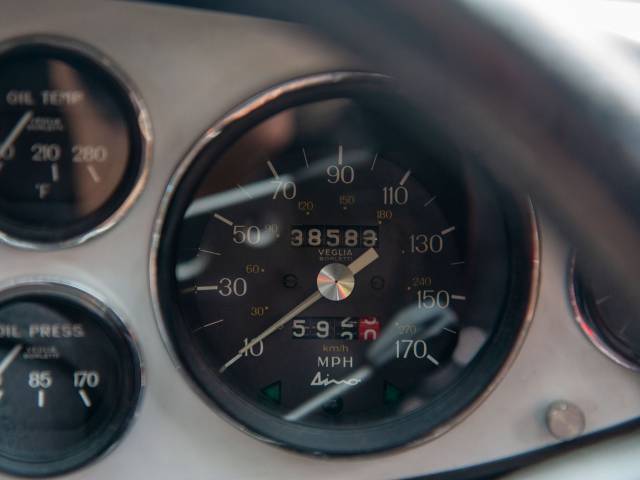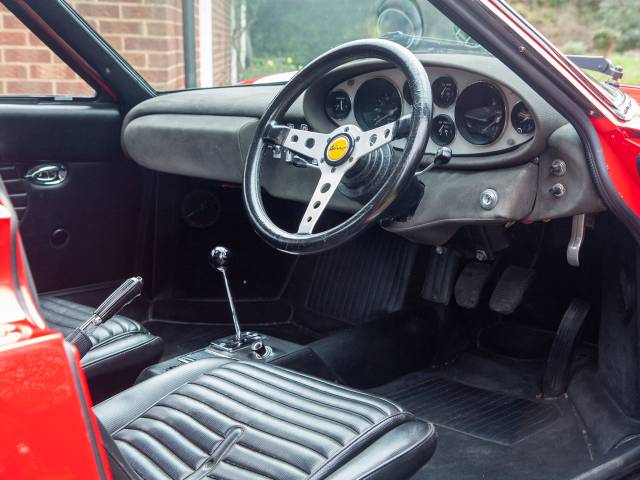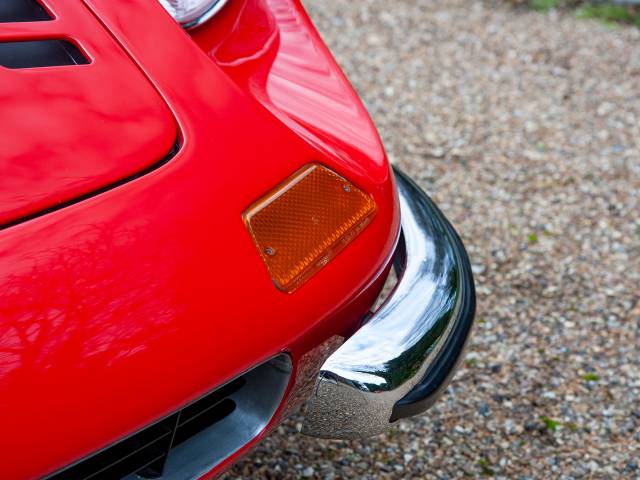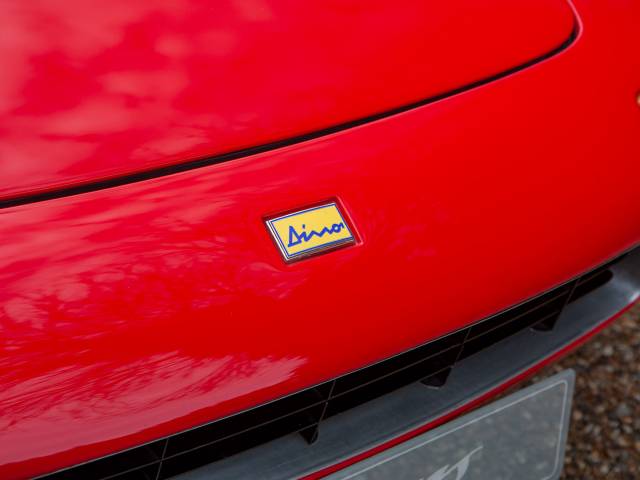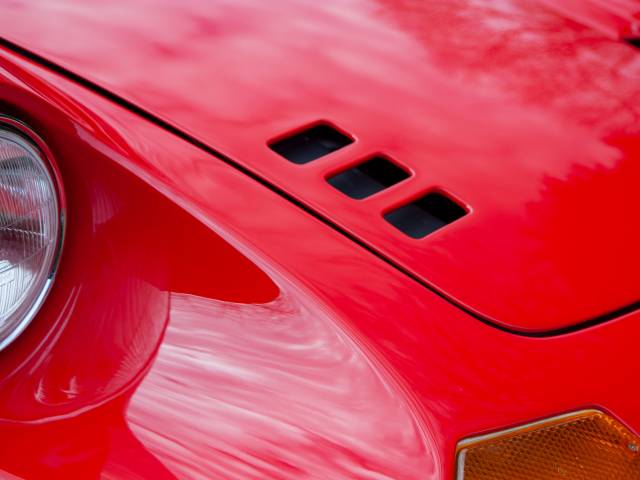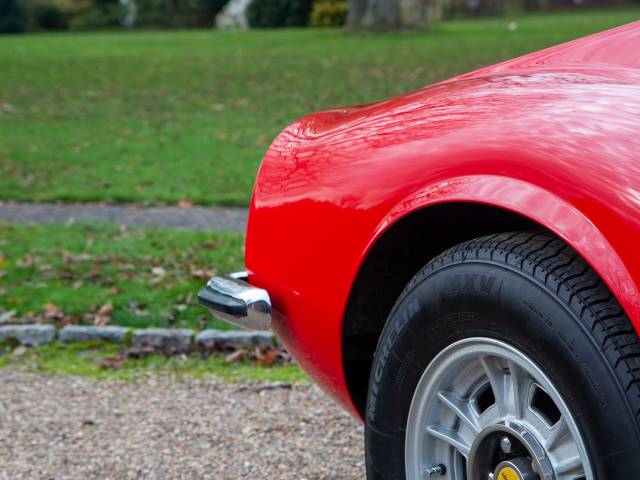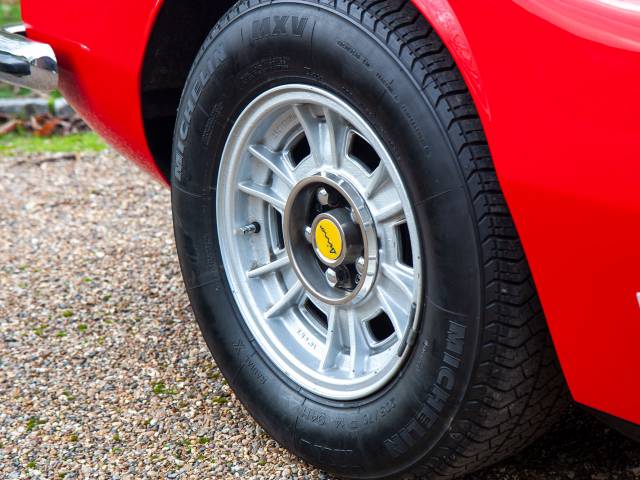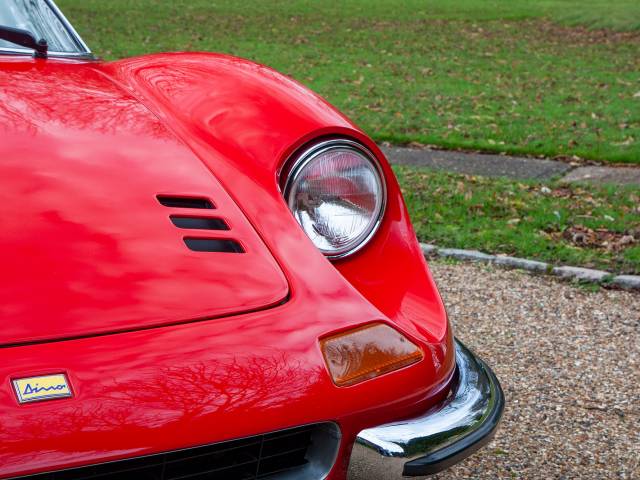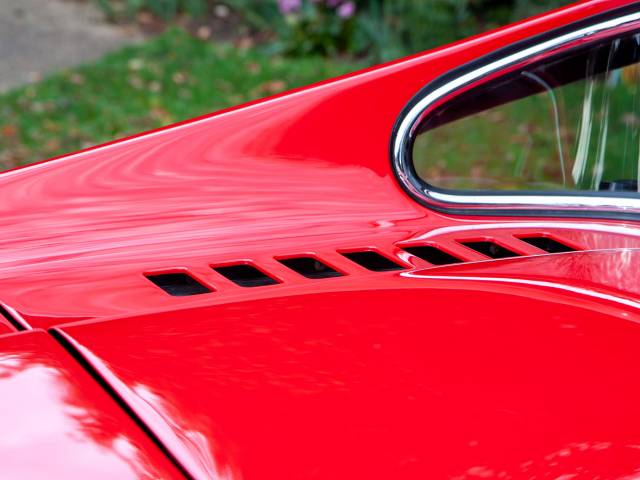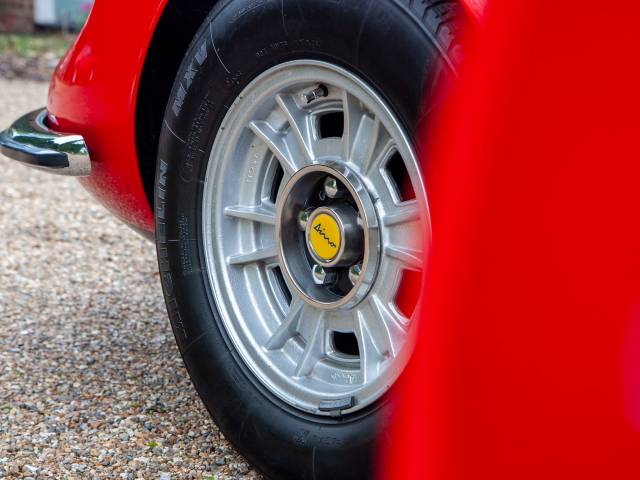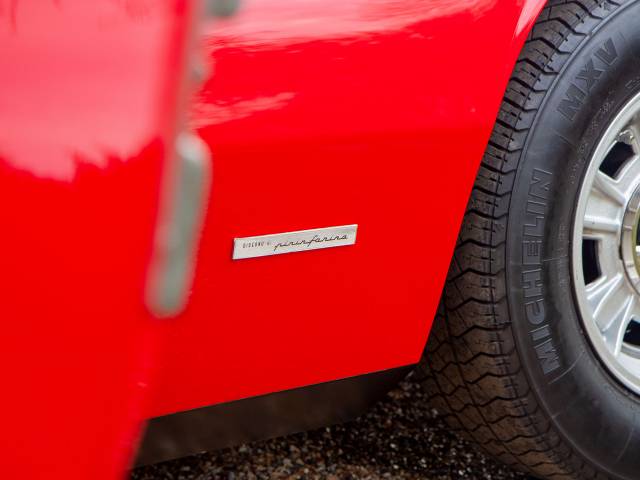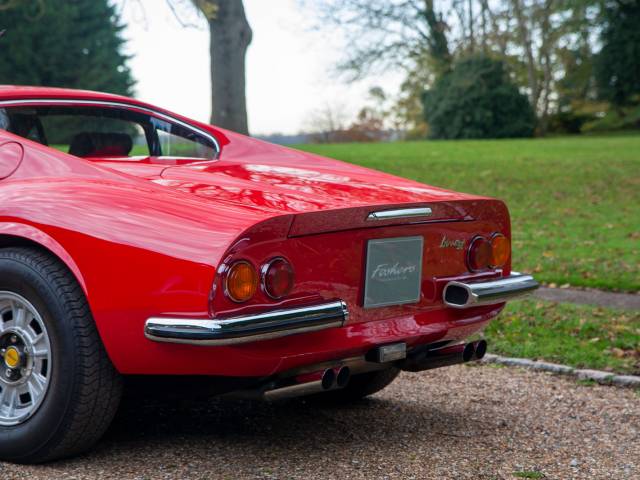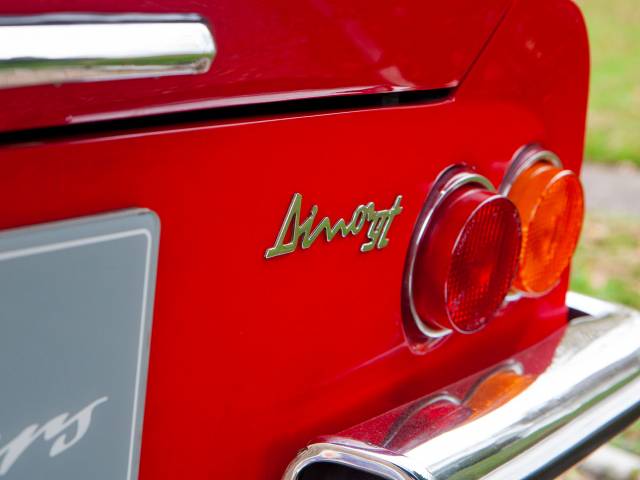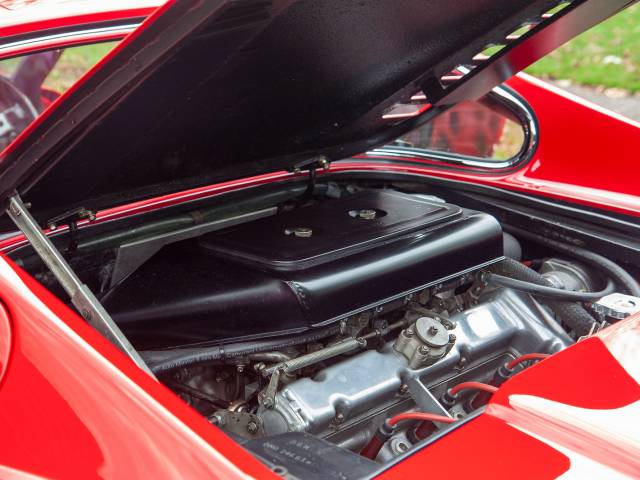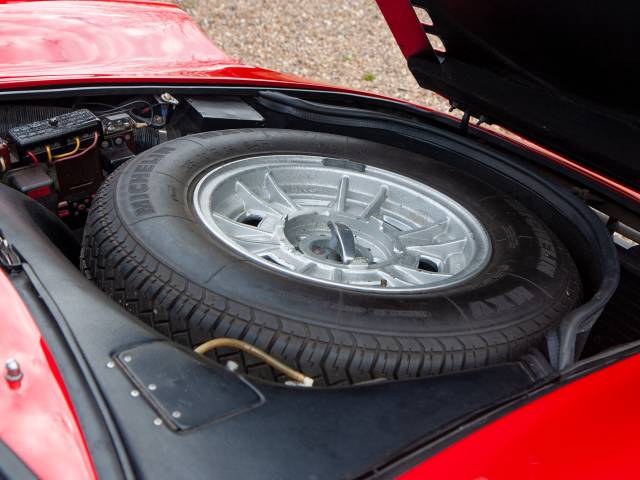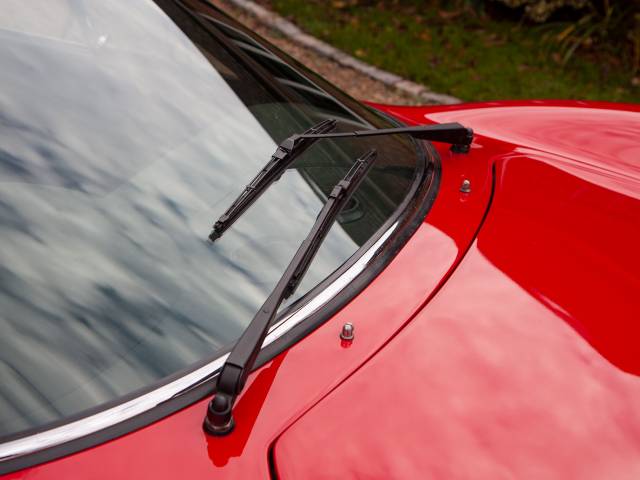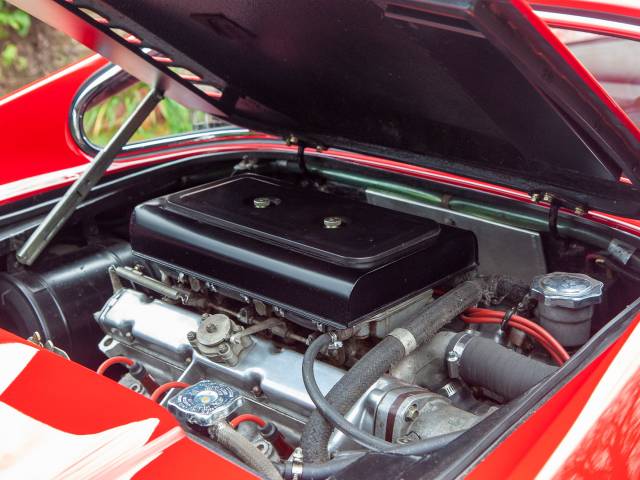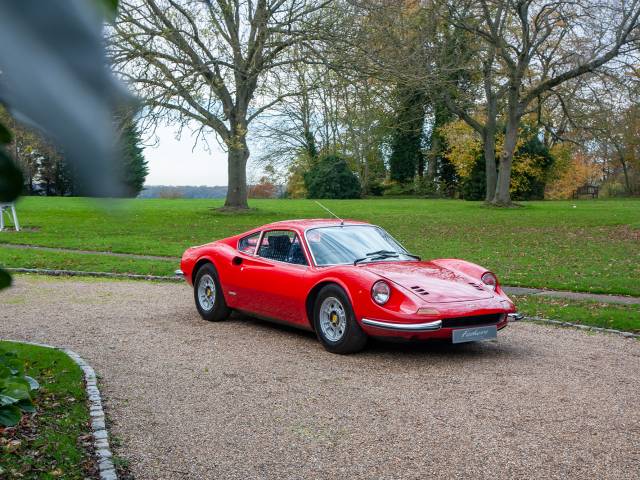 Dealer

away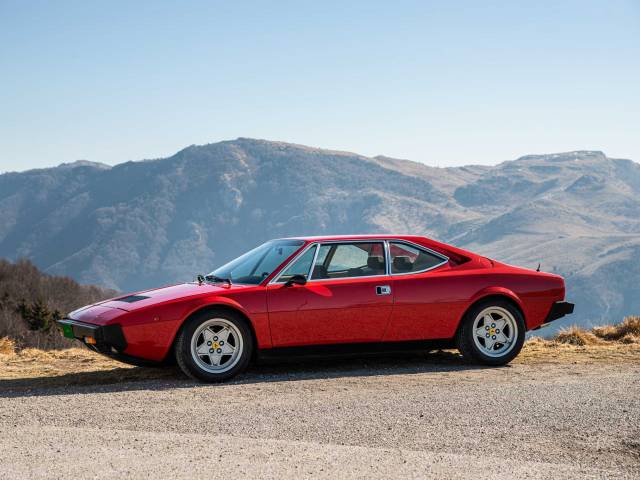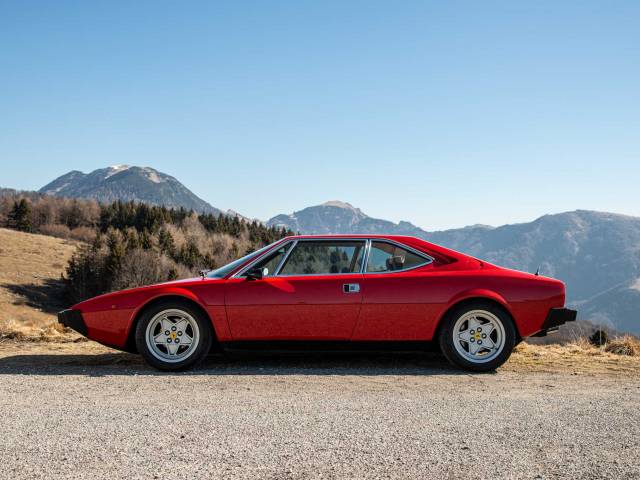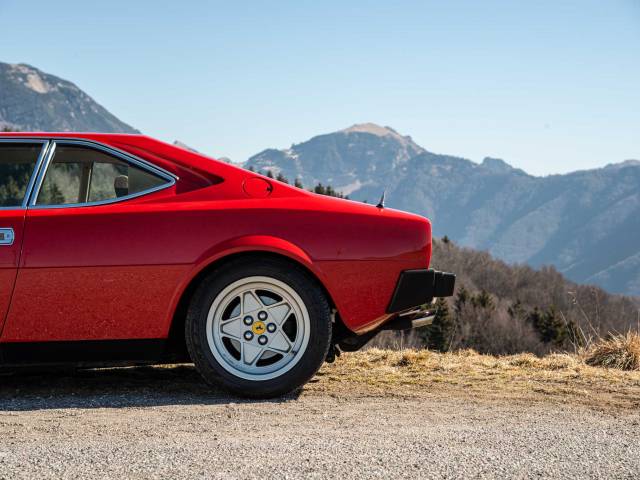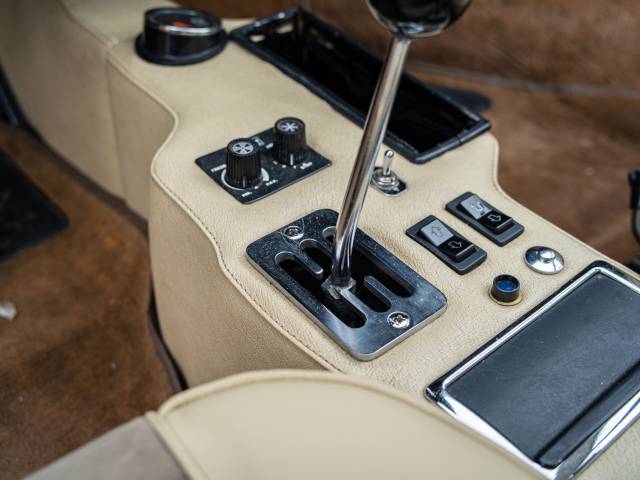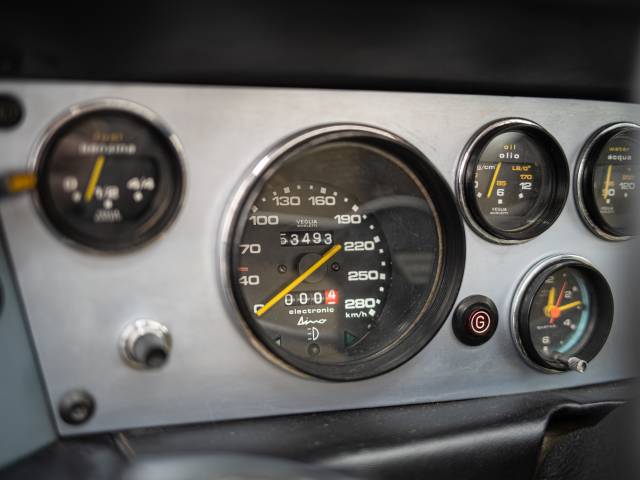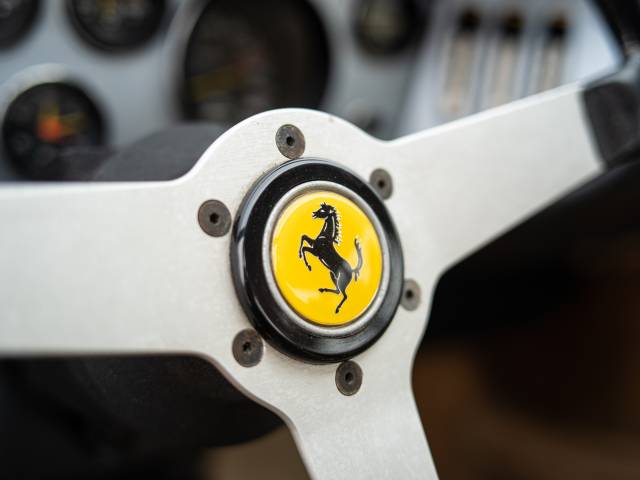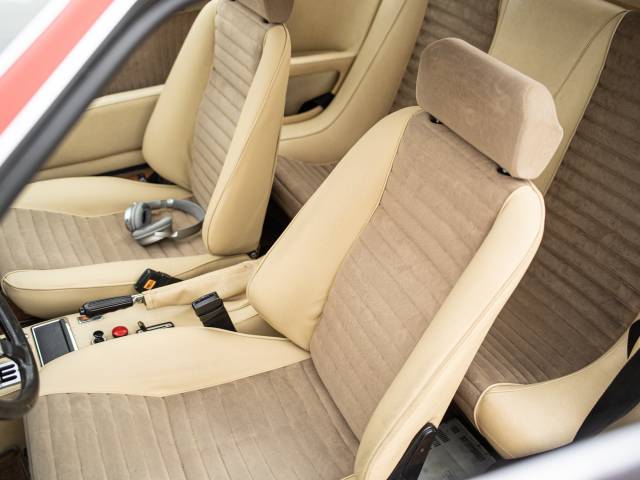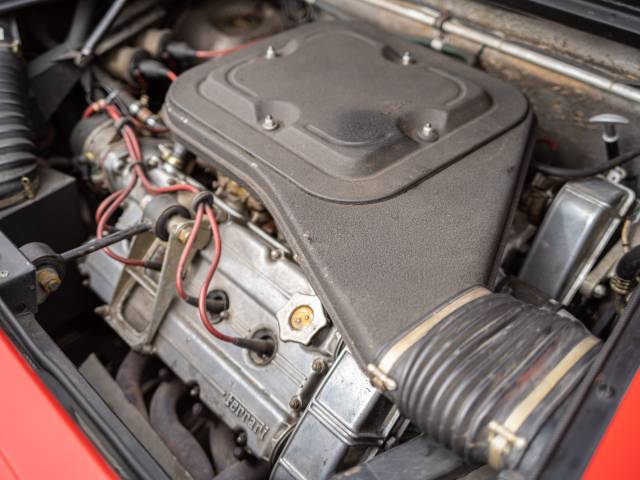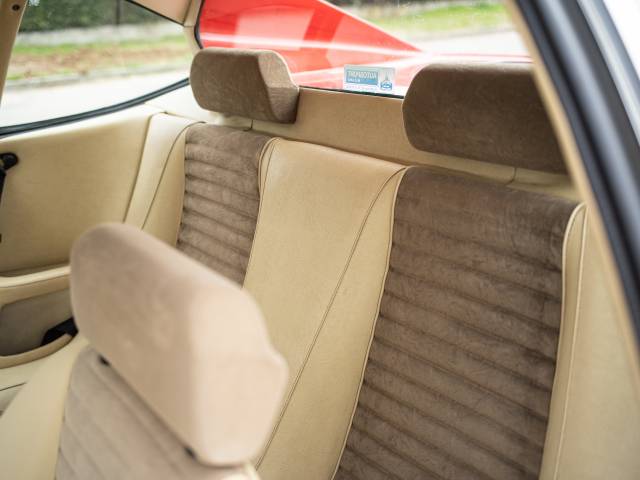 Very Desirable and Unmolested Ferrari Dino 308 GT4 with 54,000 KM.
Dealer

away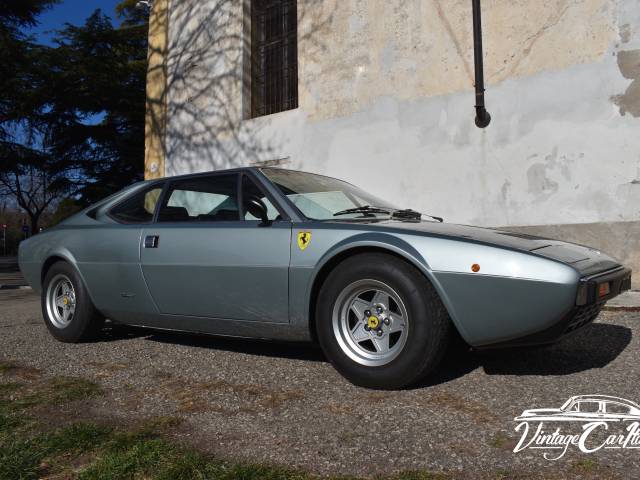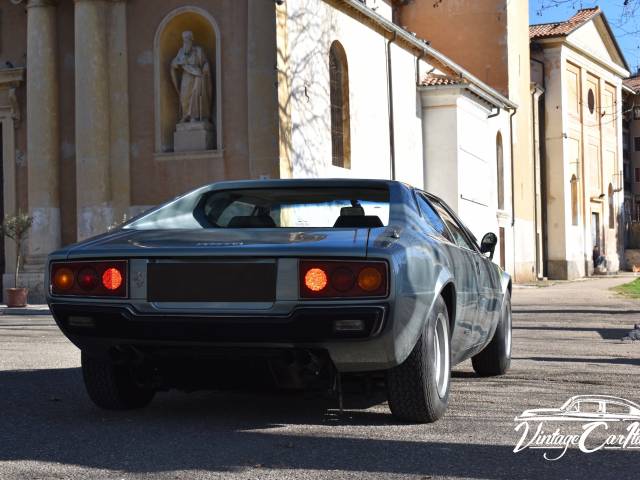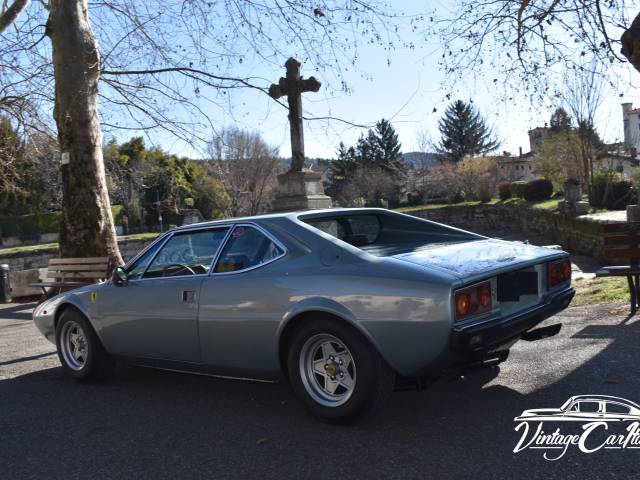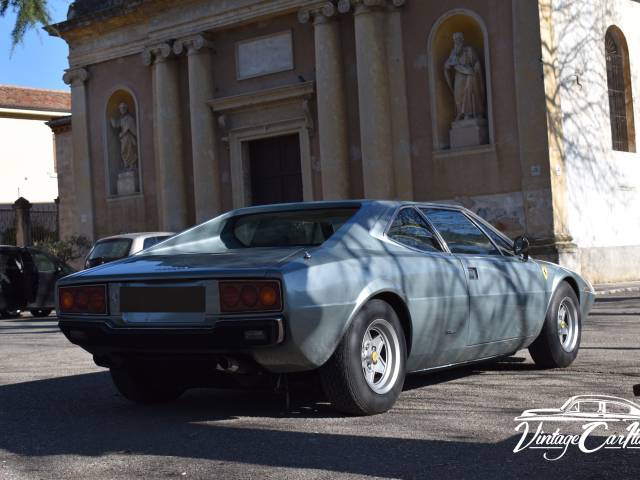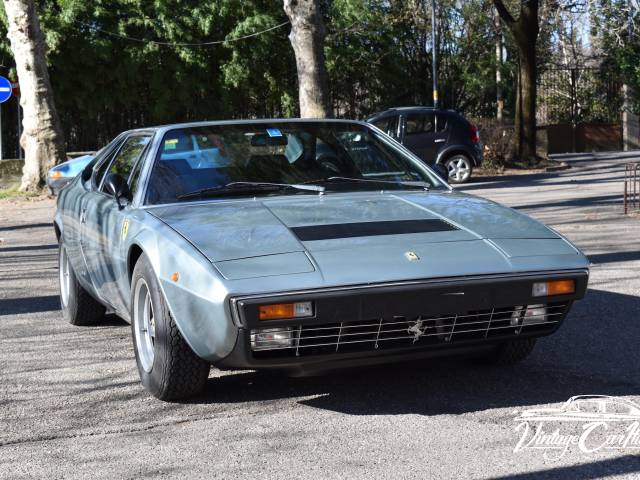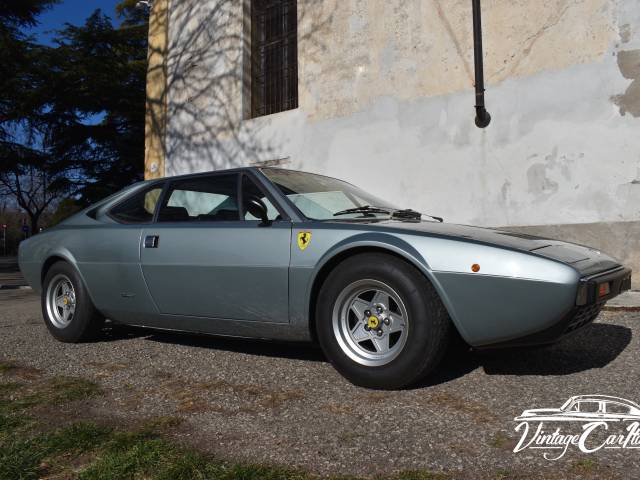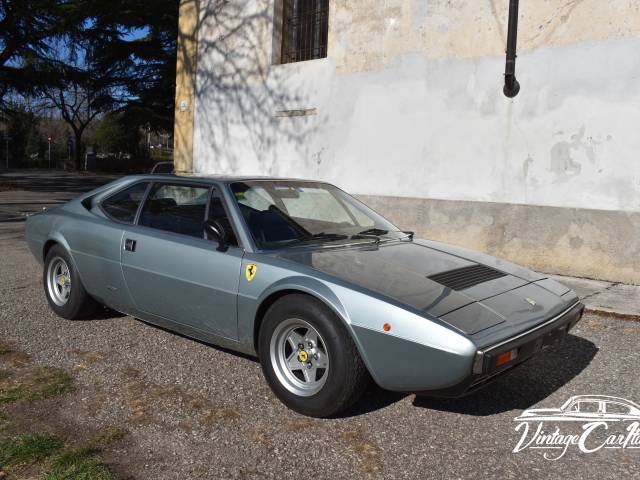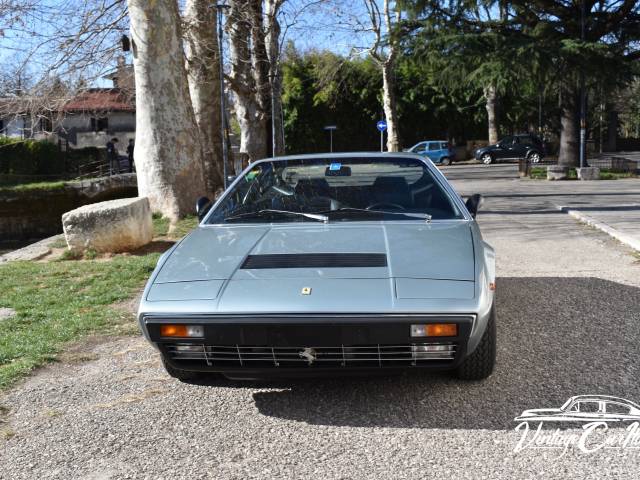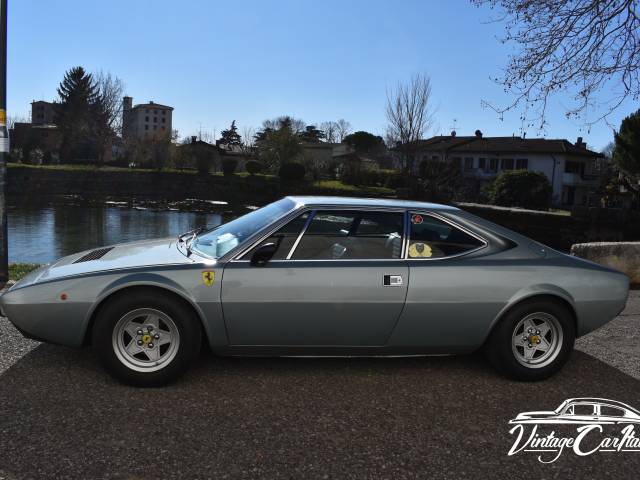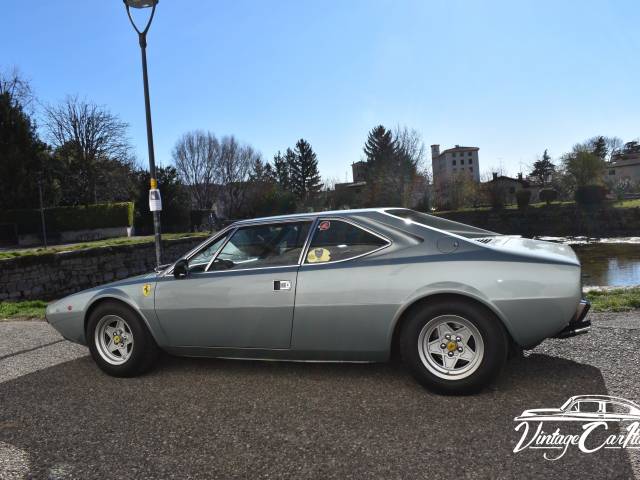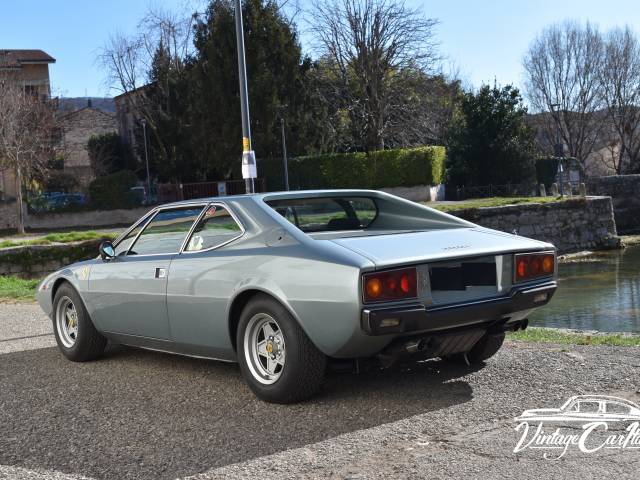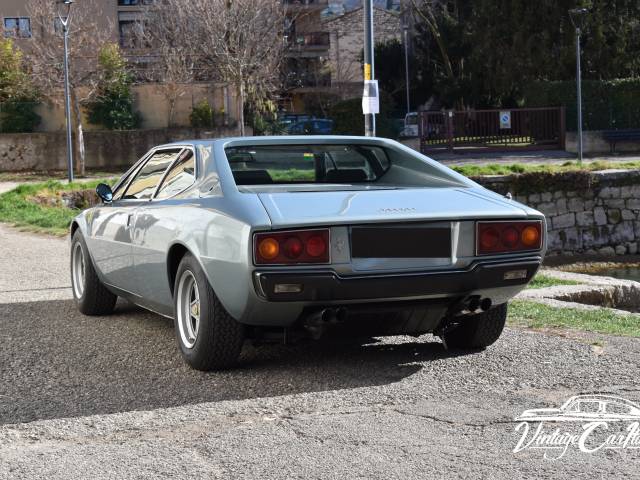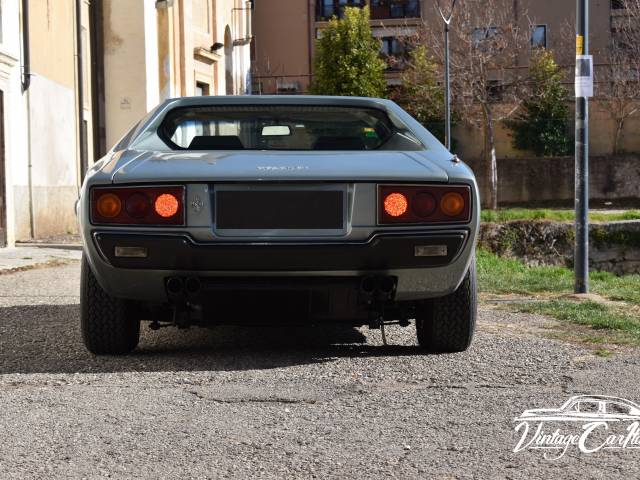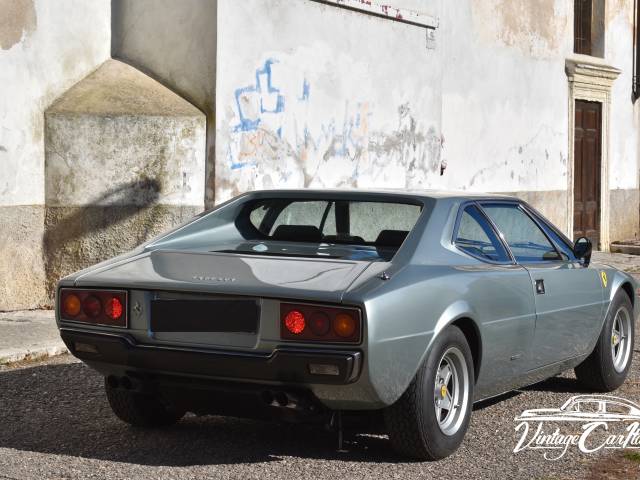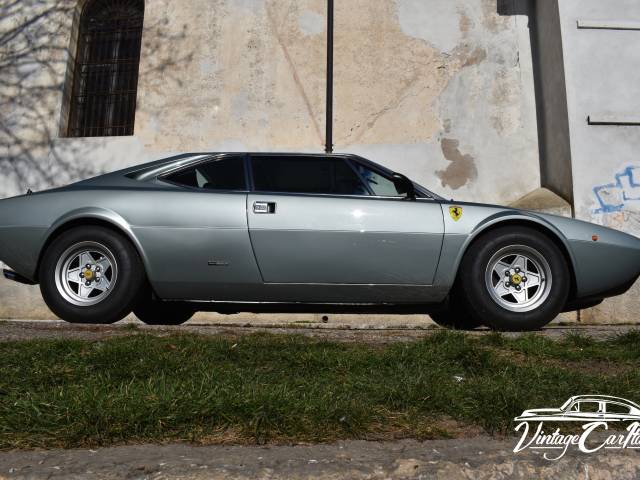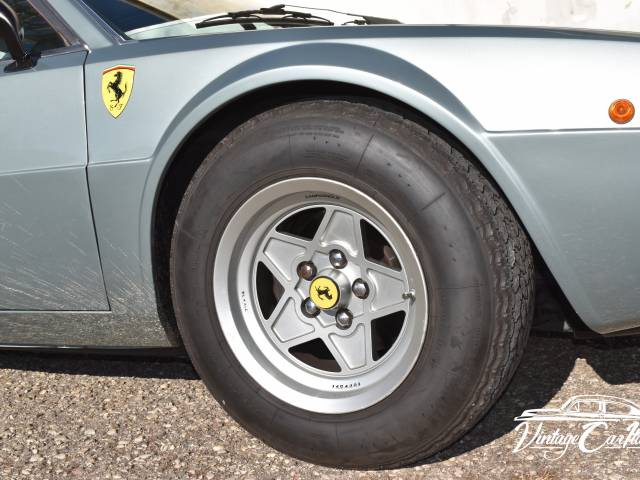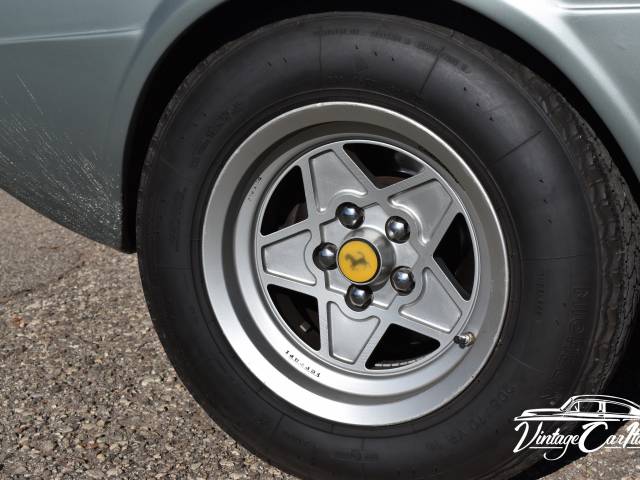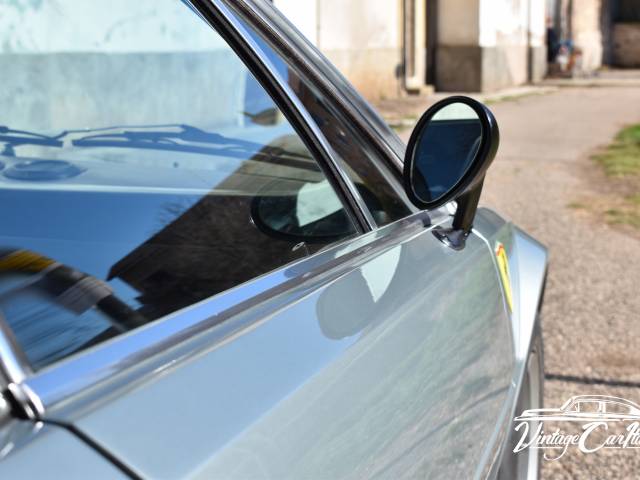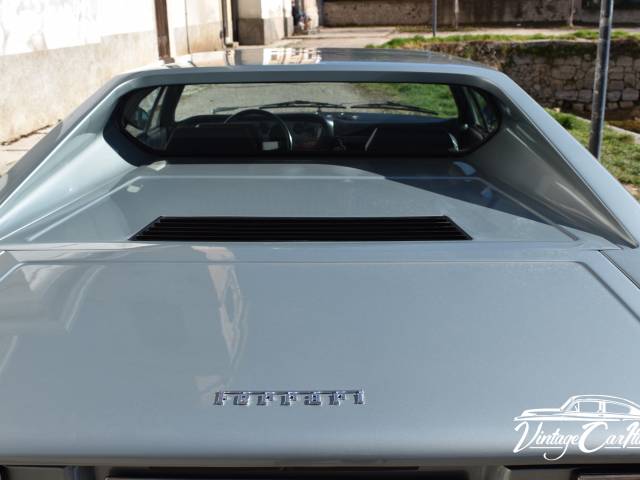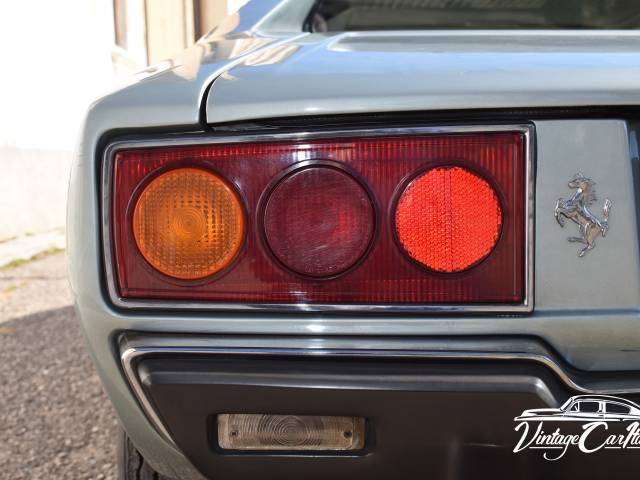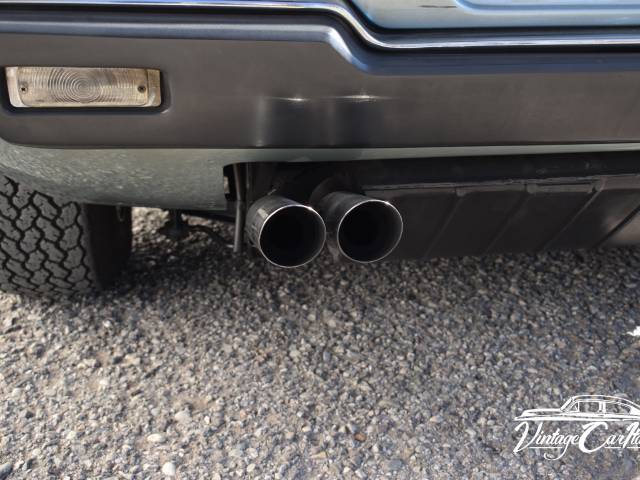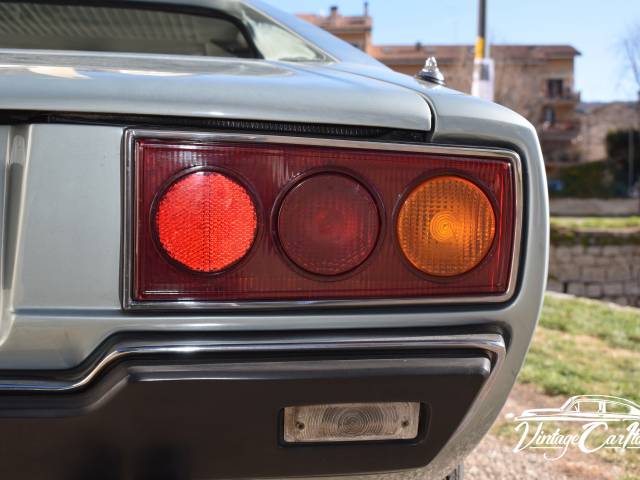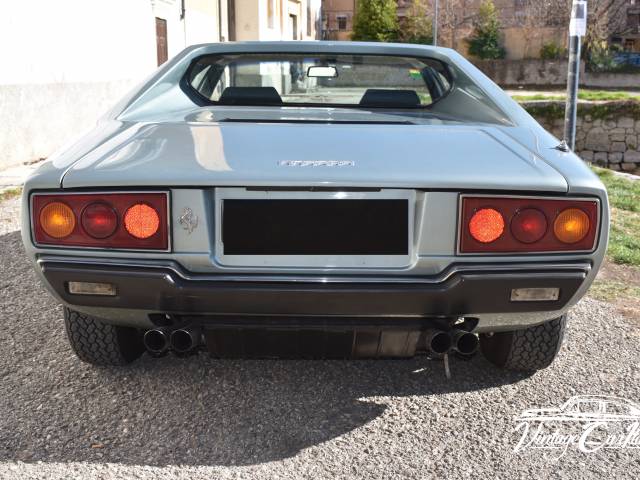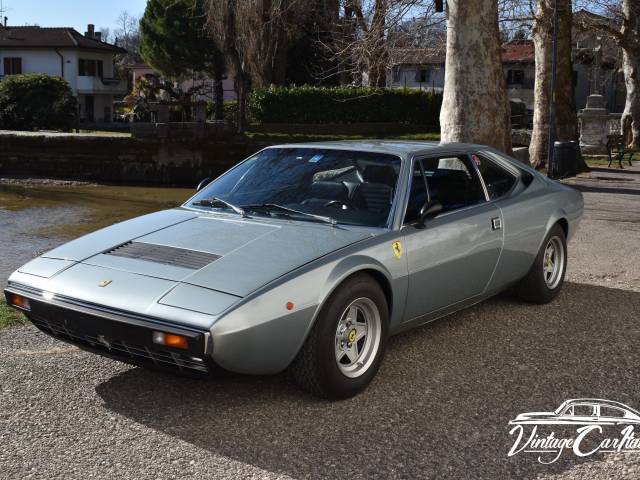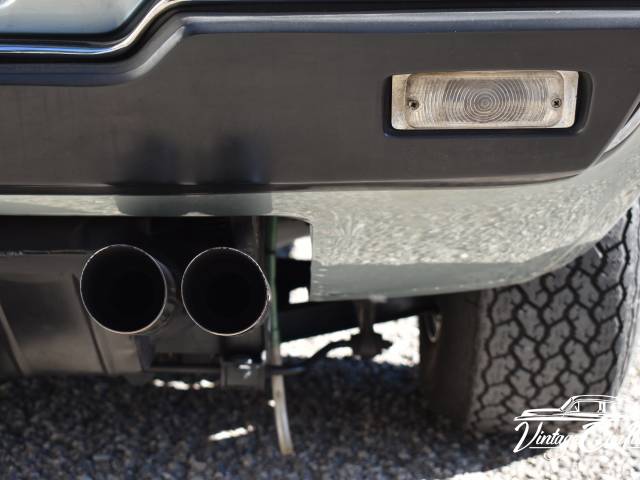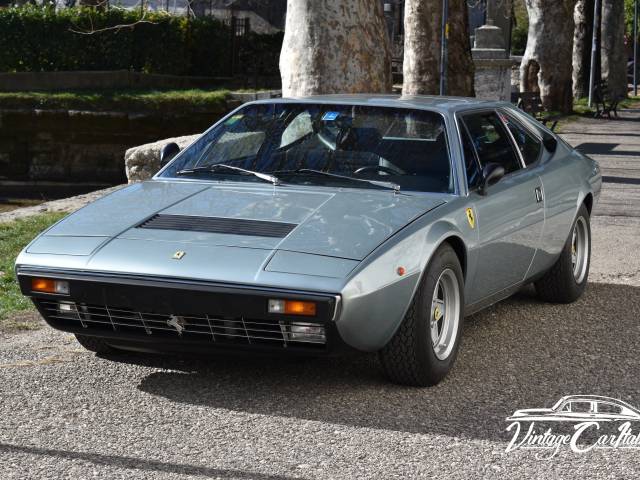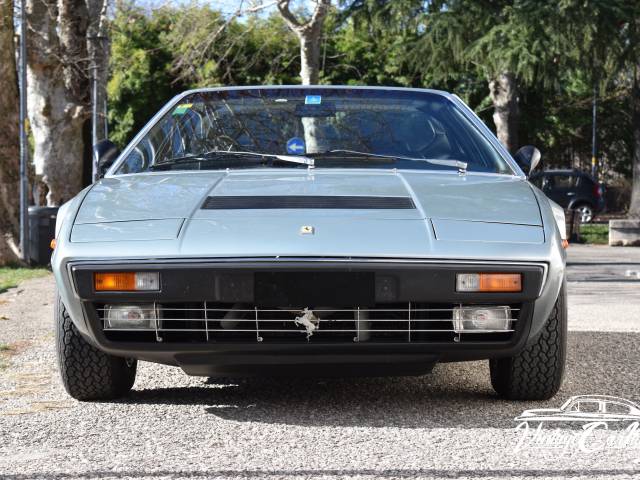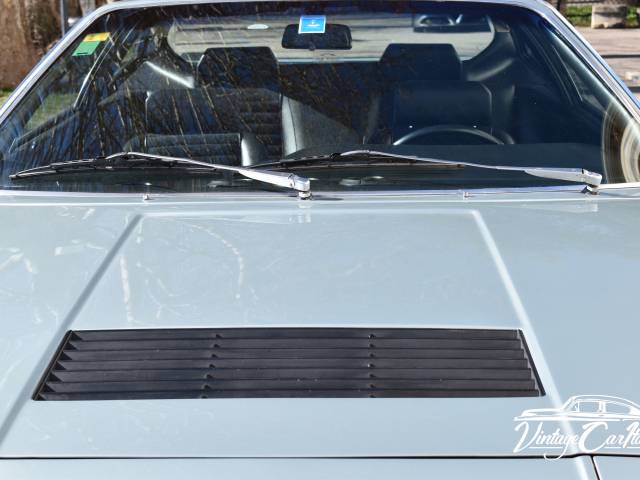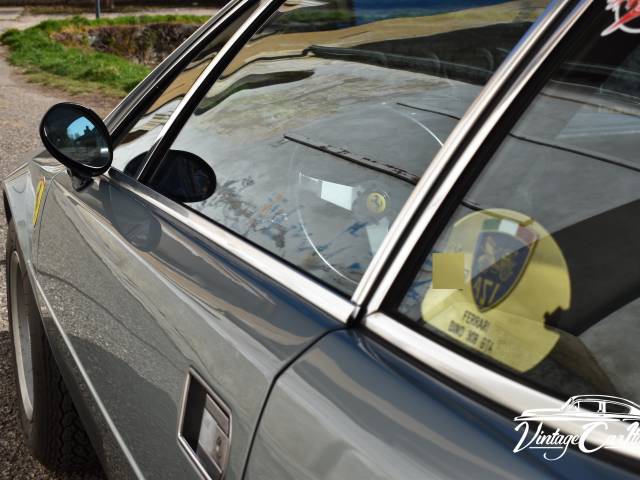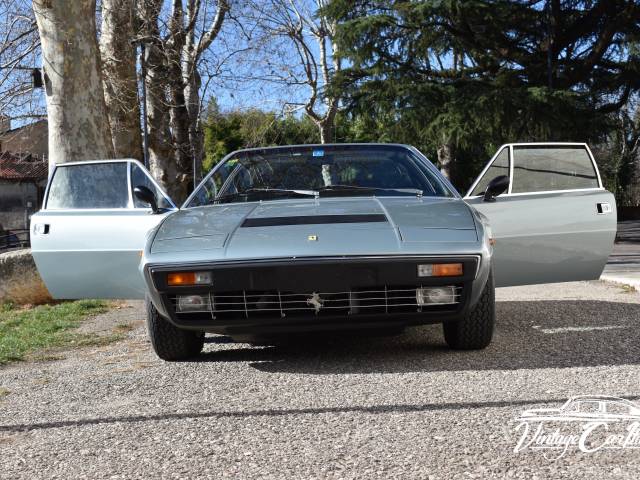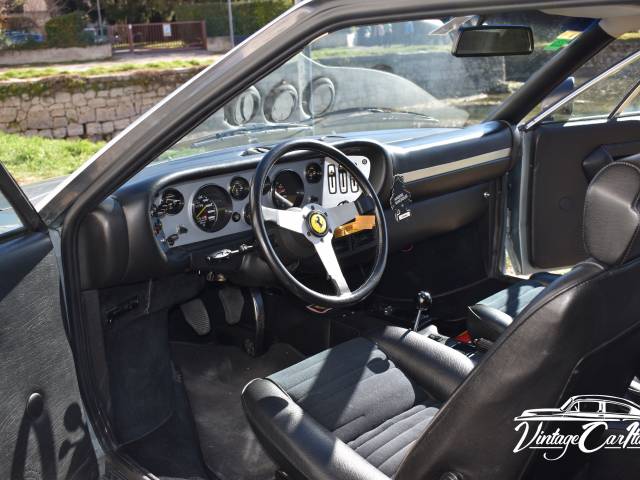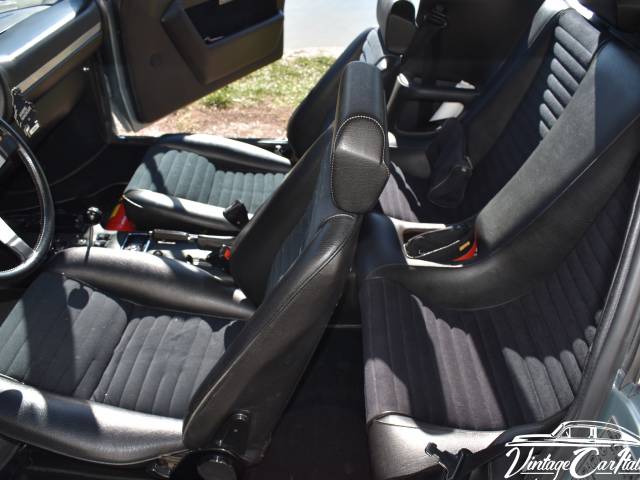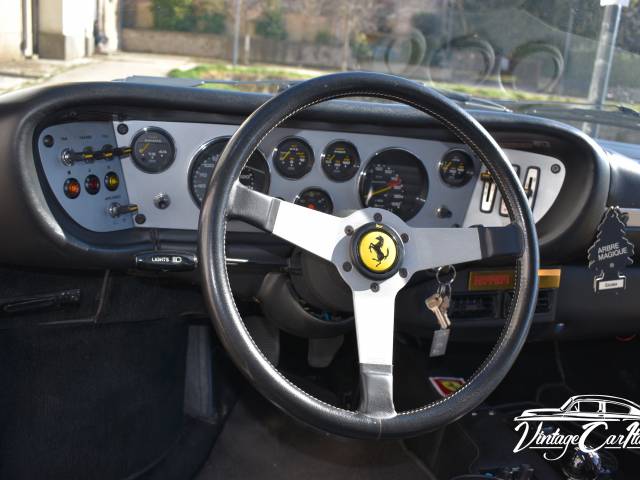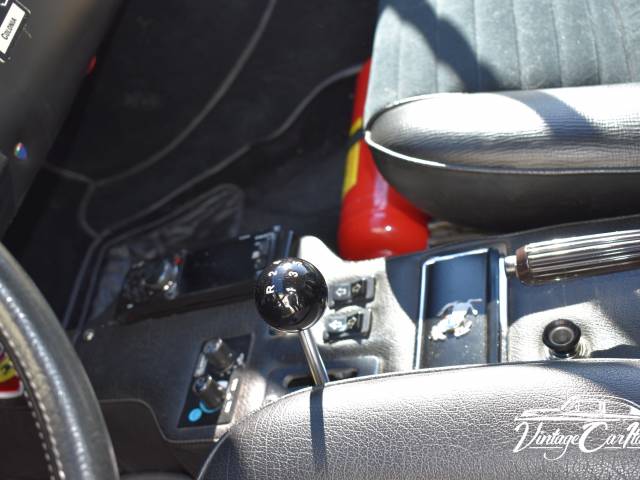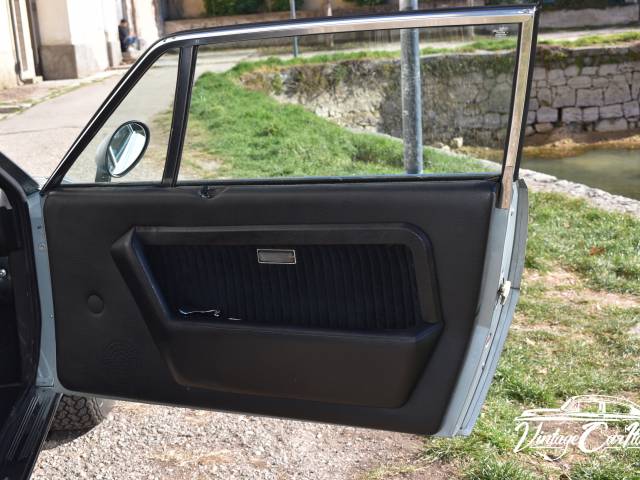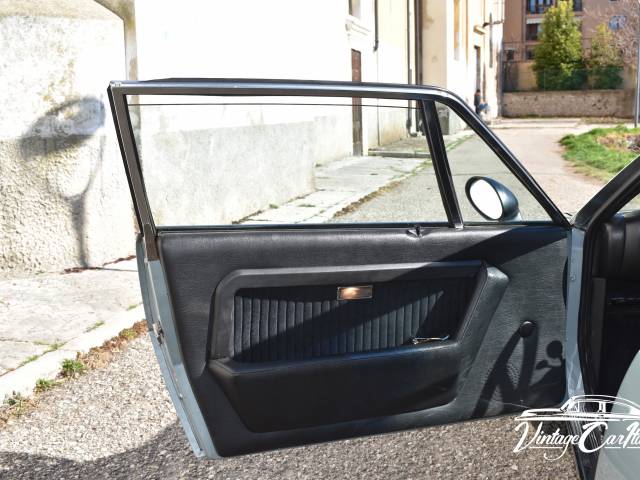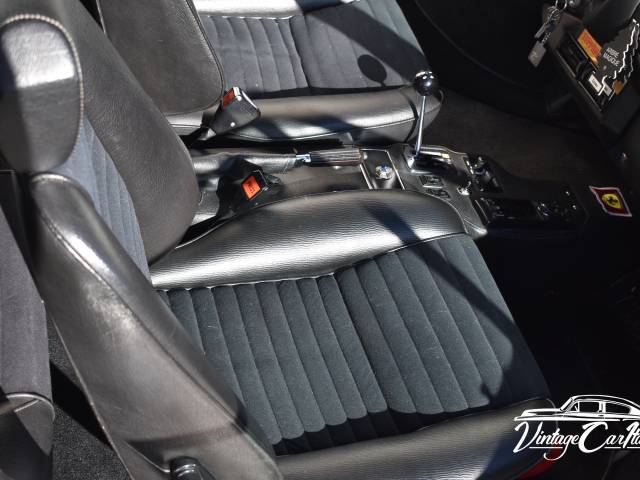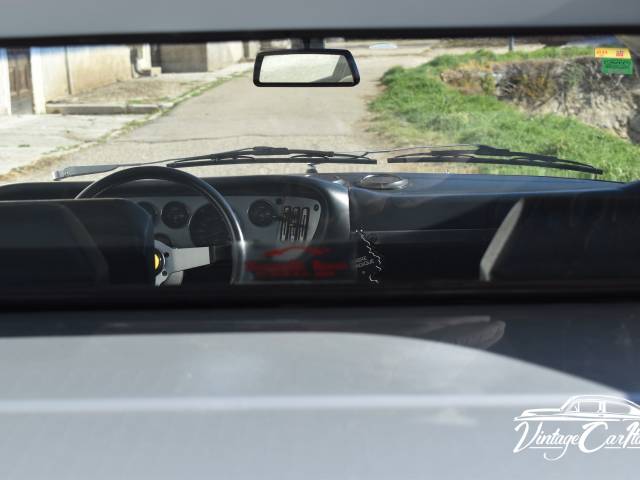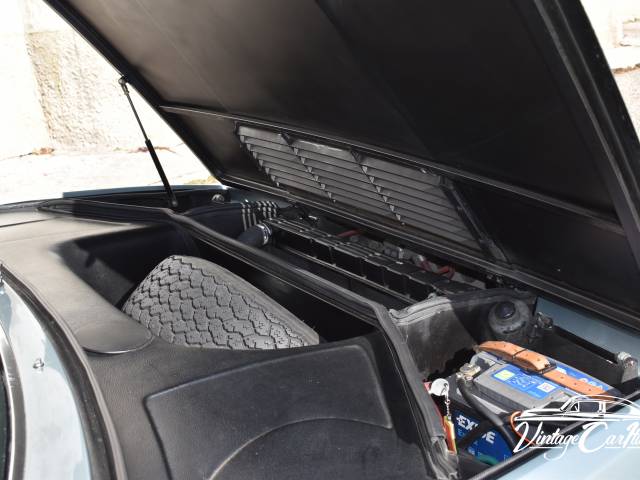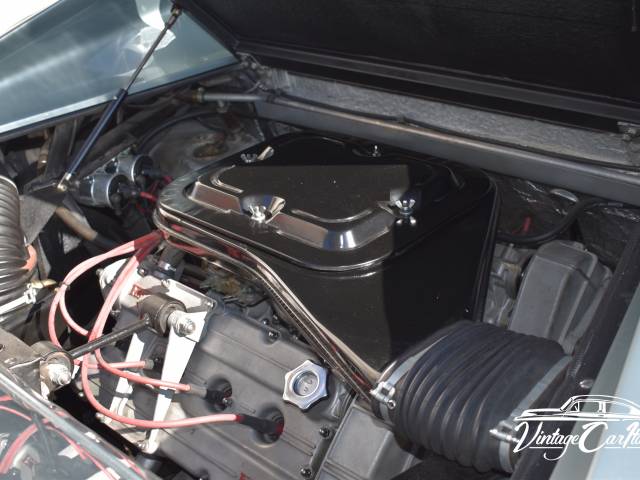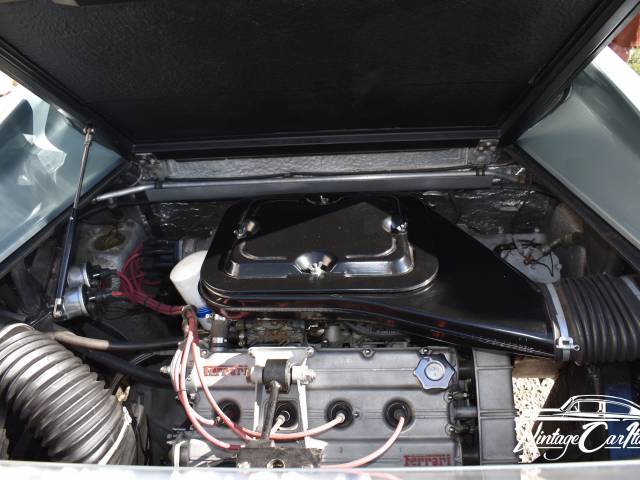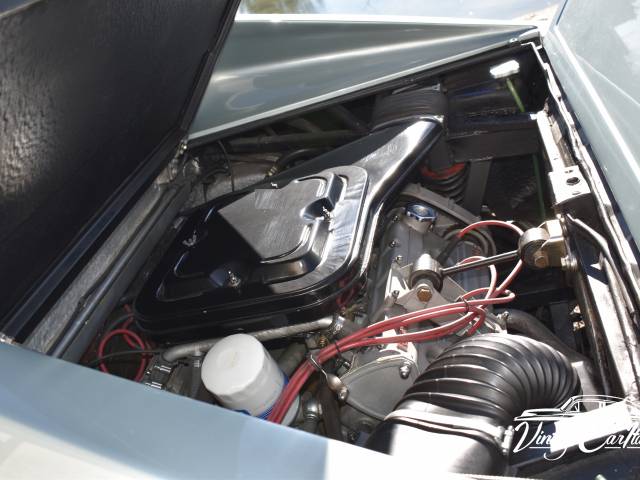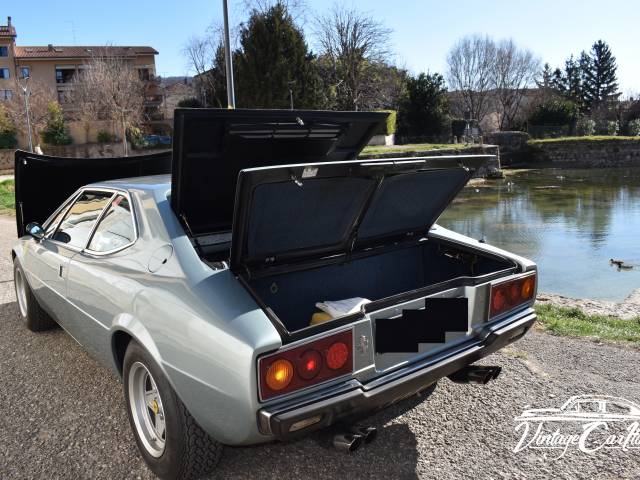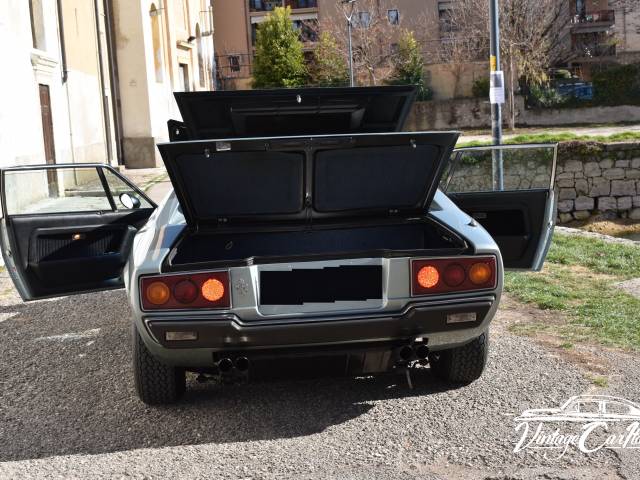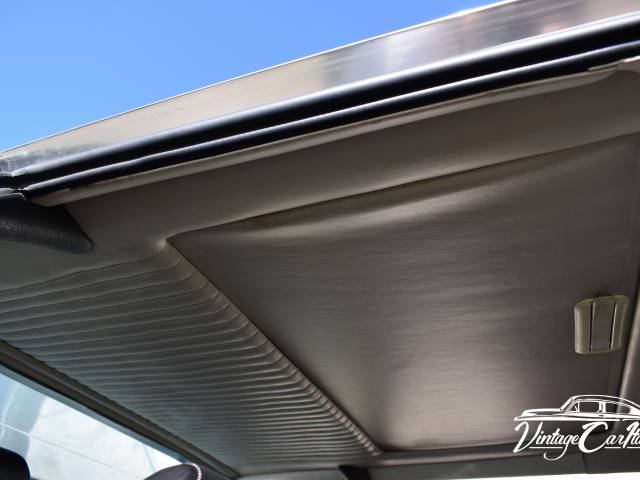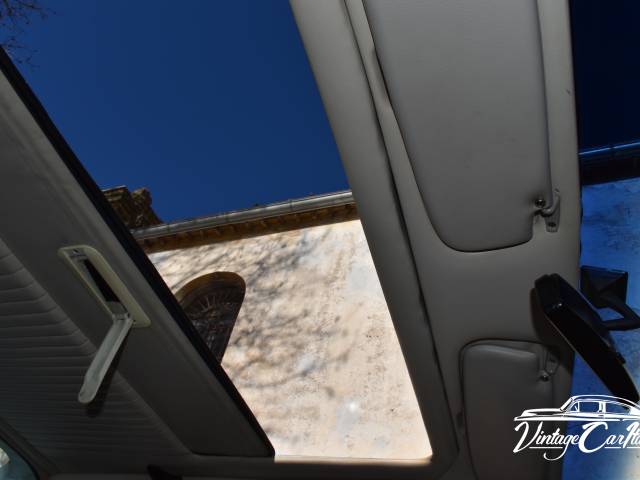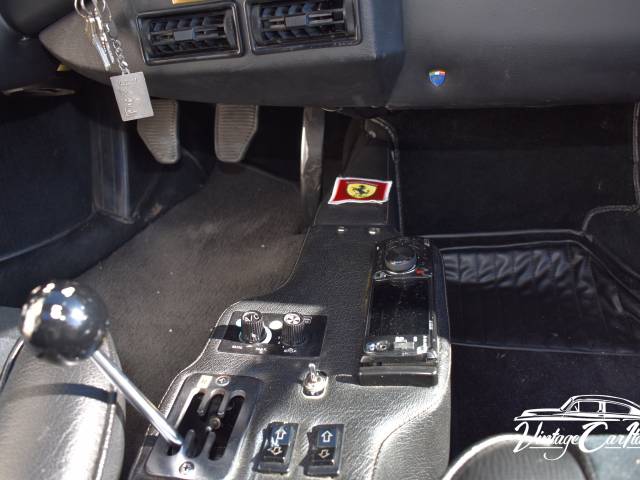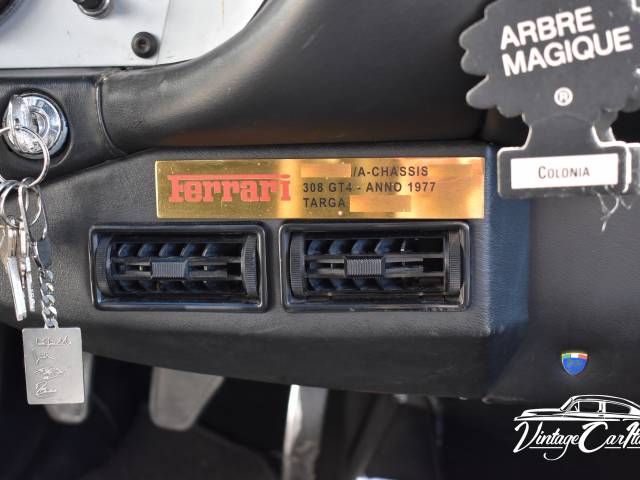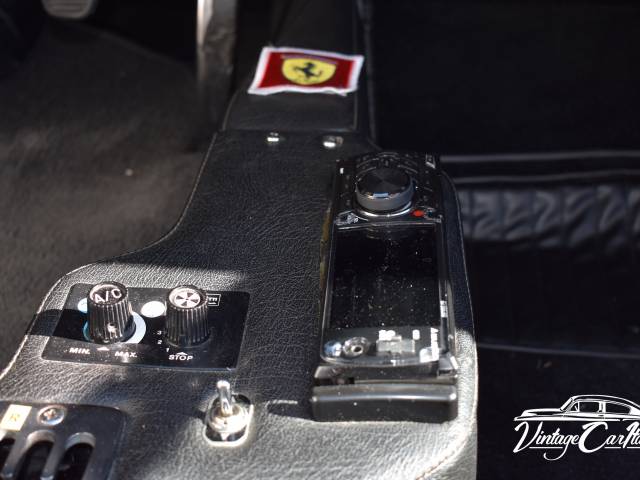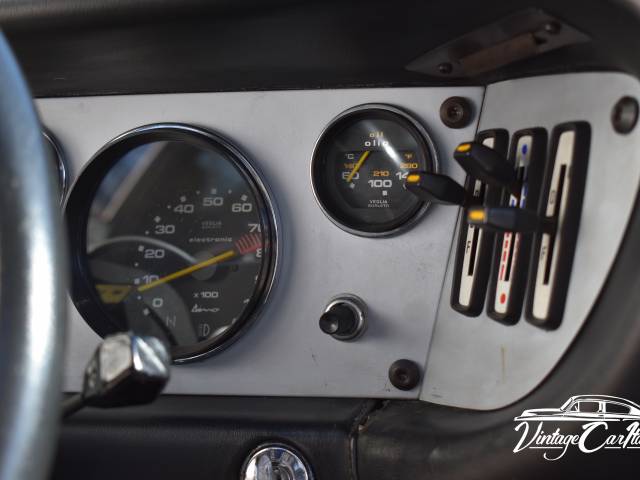 Conservata ASI A2
Dealer

away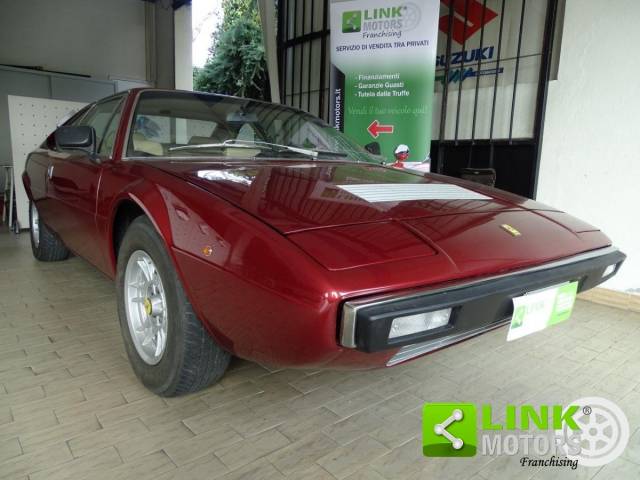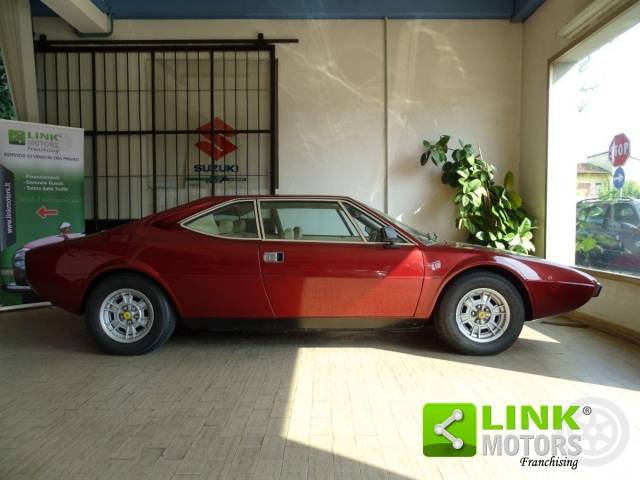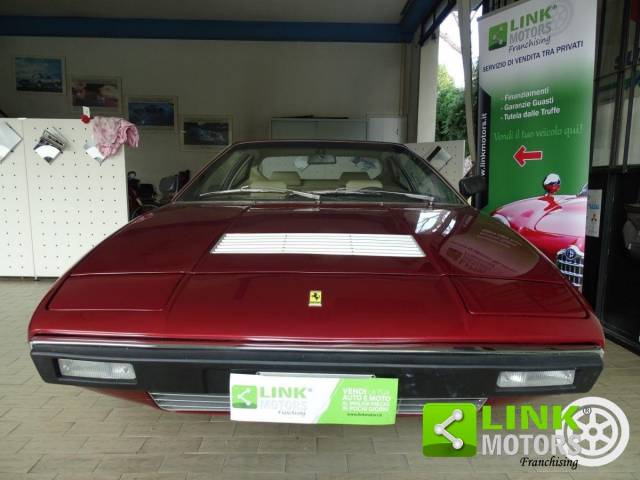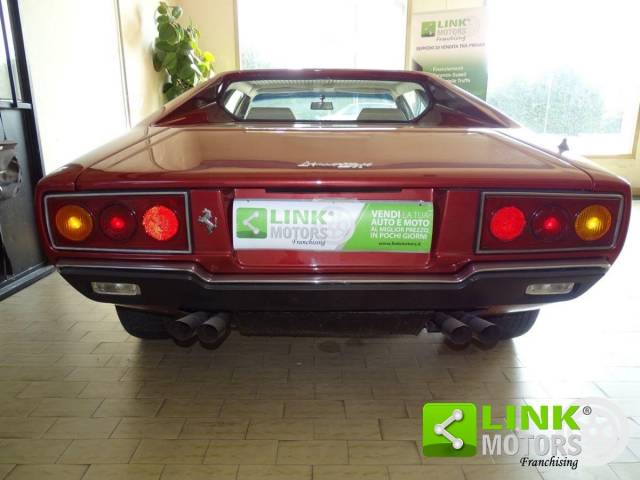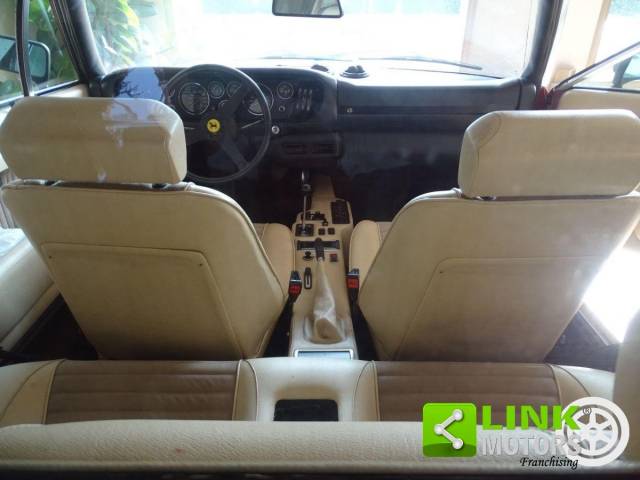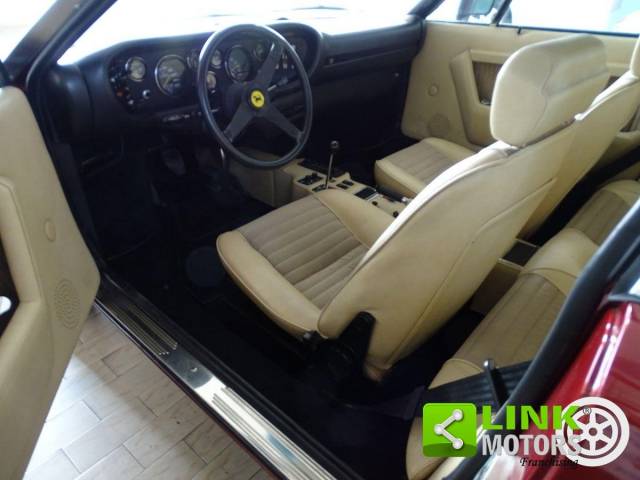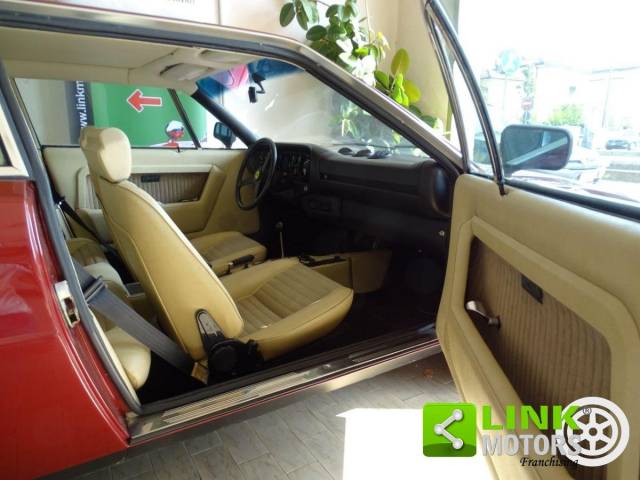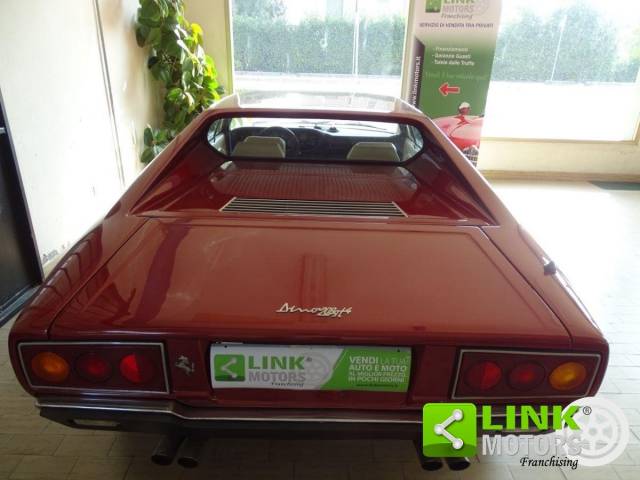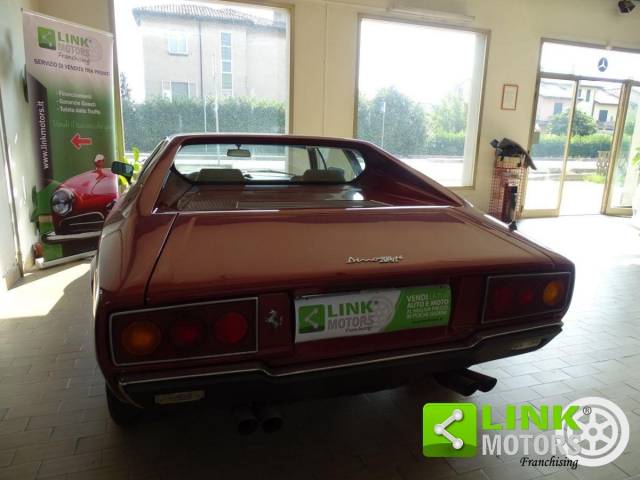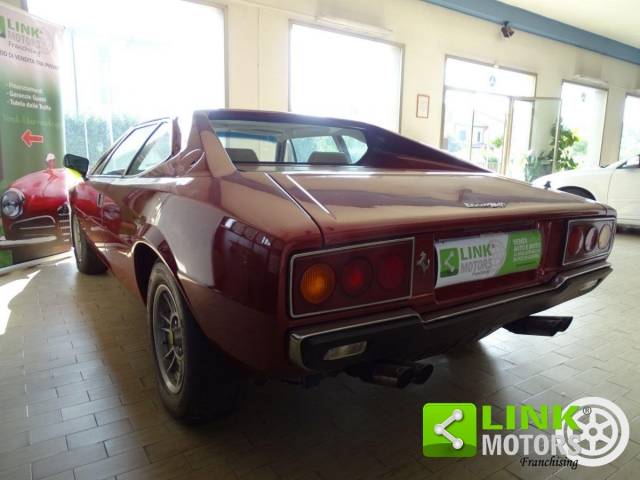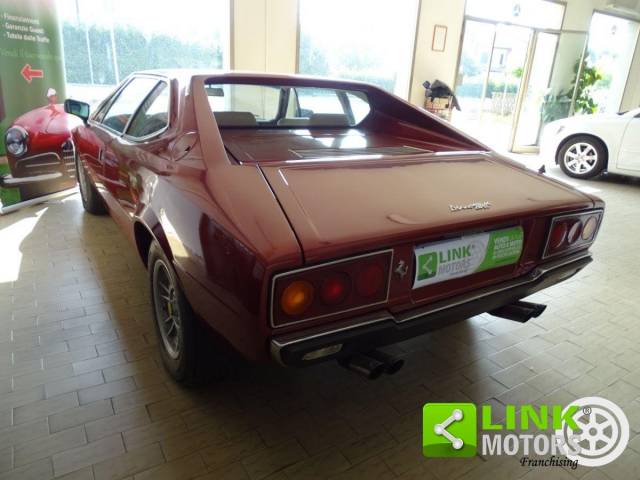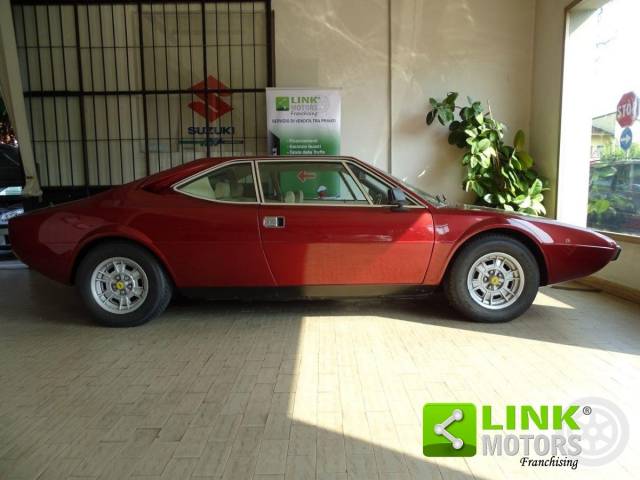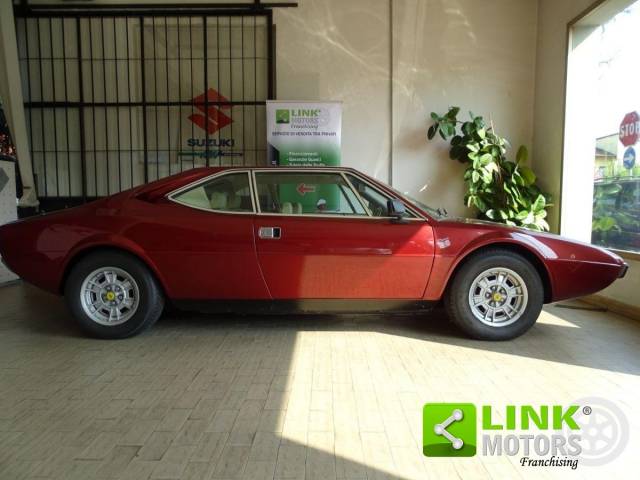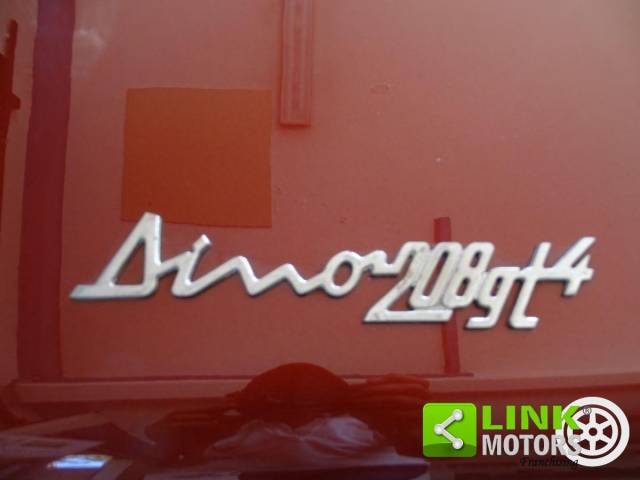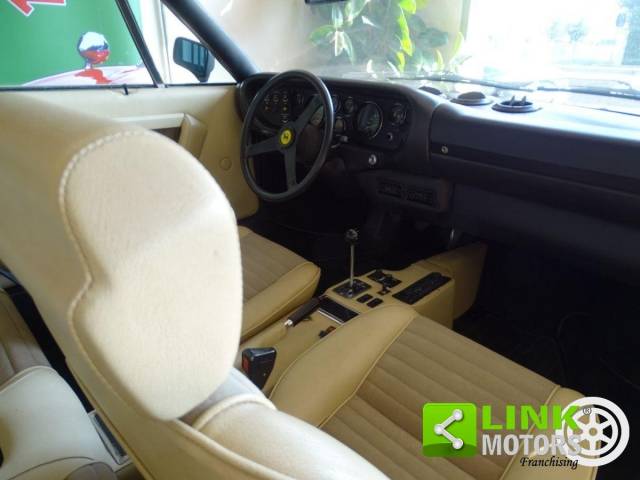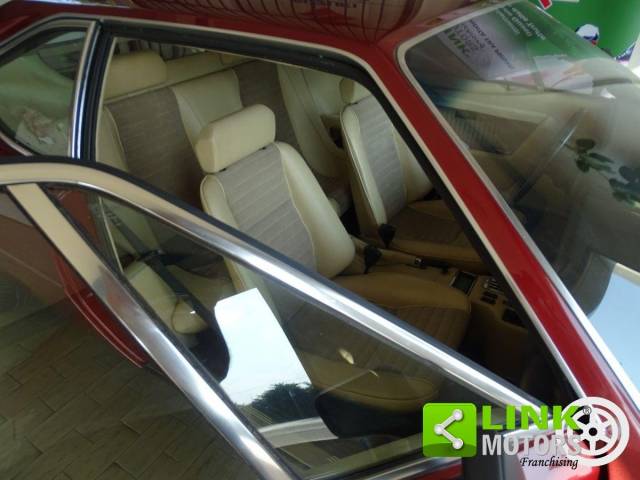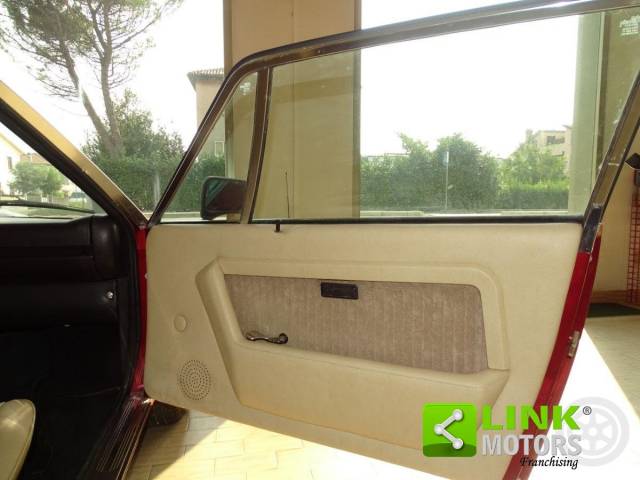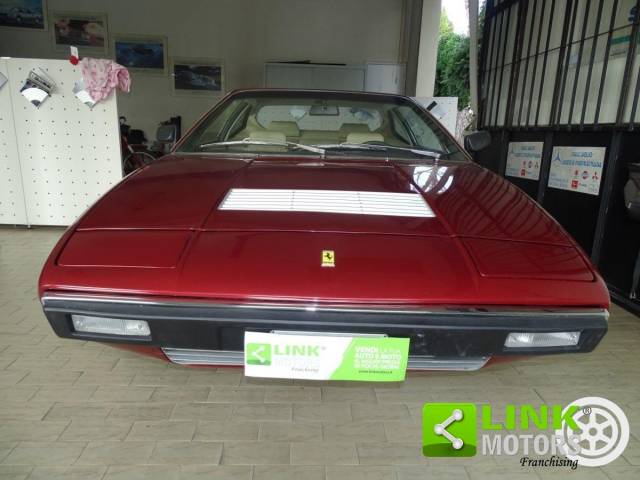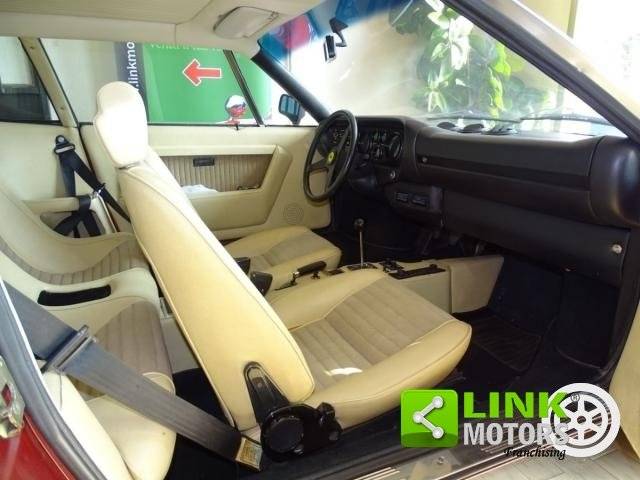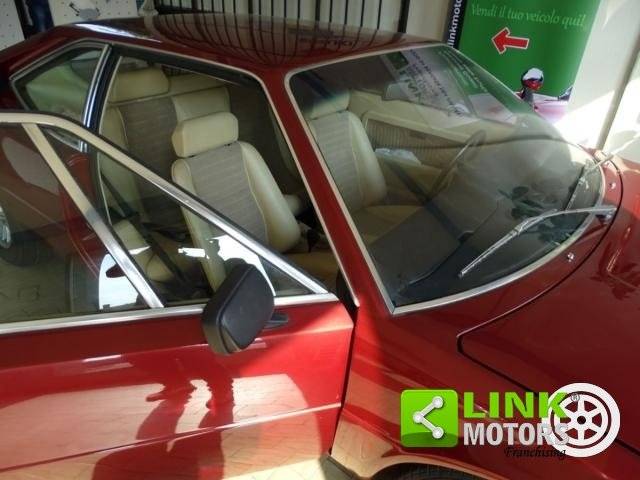 Ferrari- Dino 208 GT4 - 1977
Dealer

away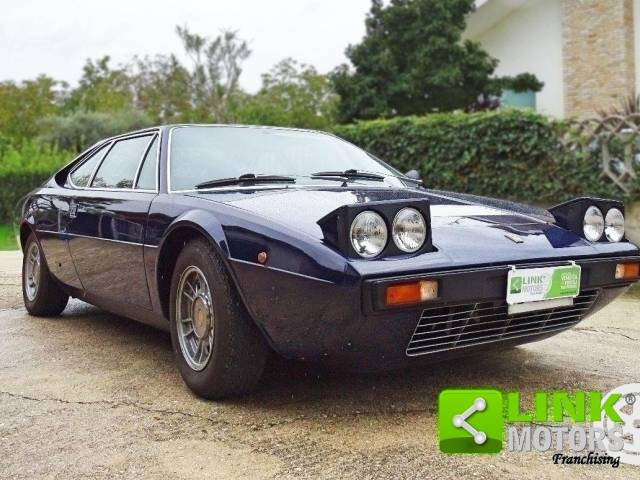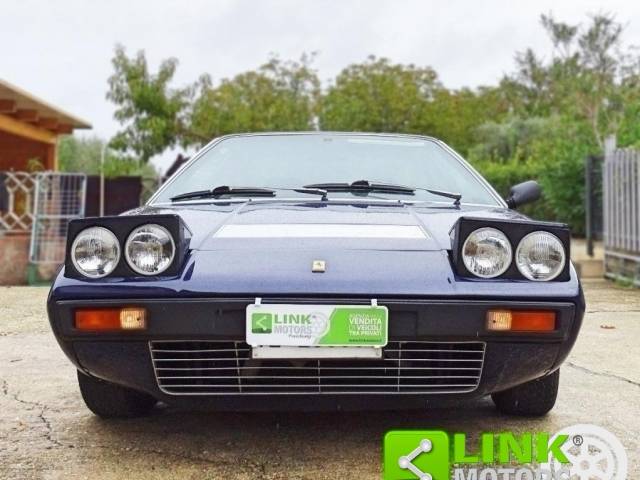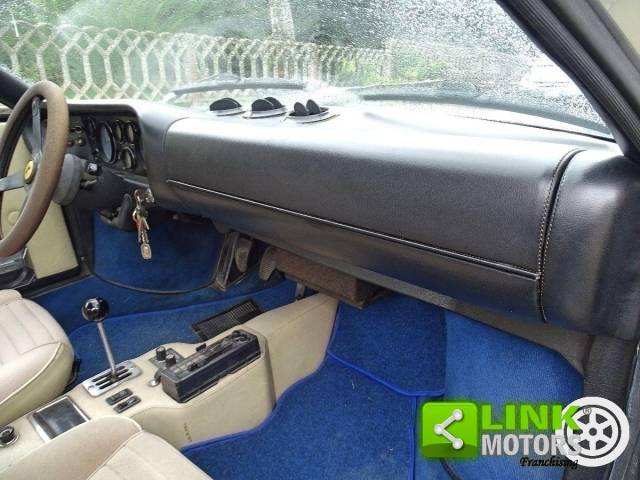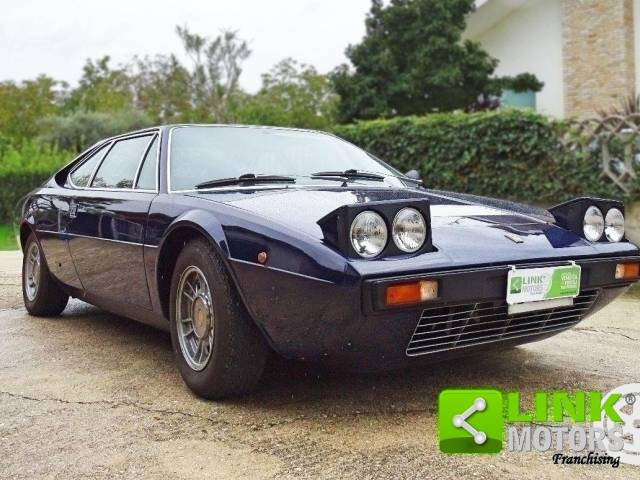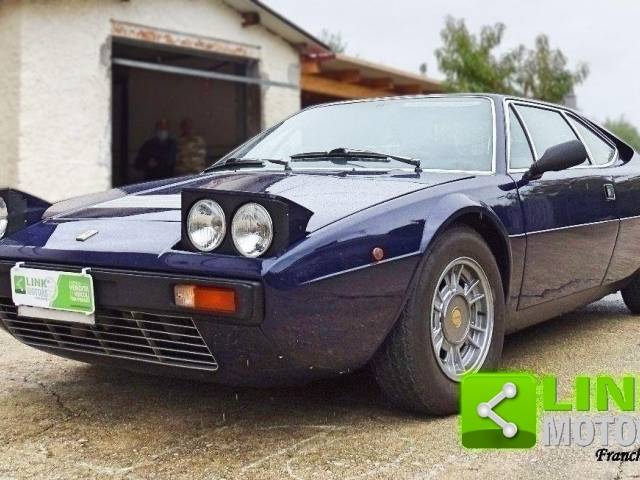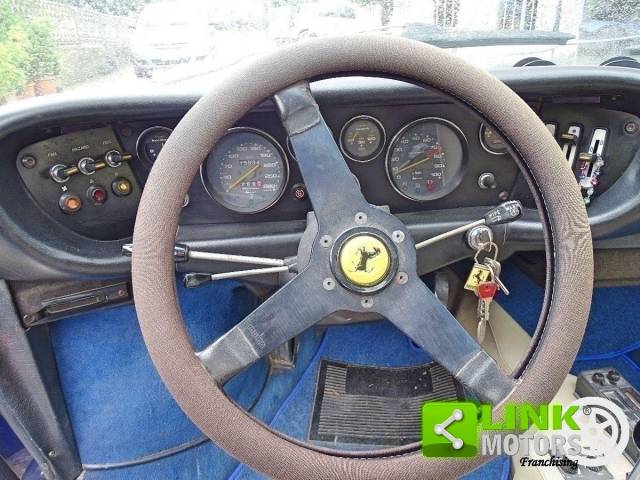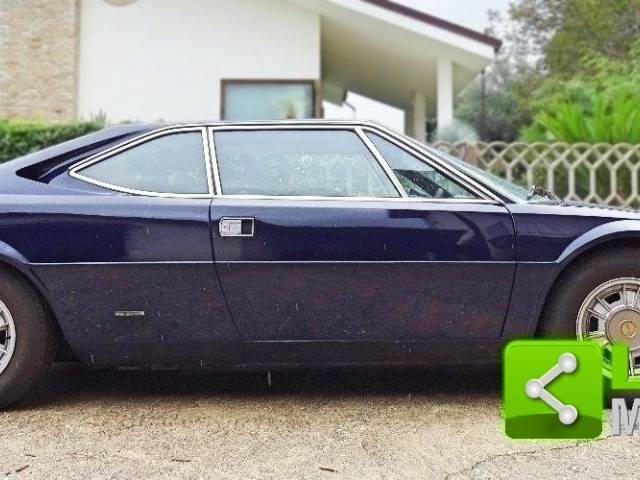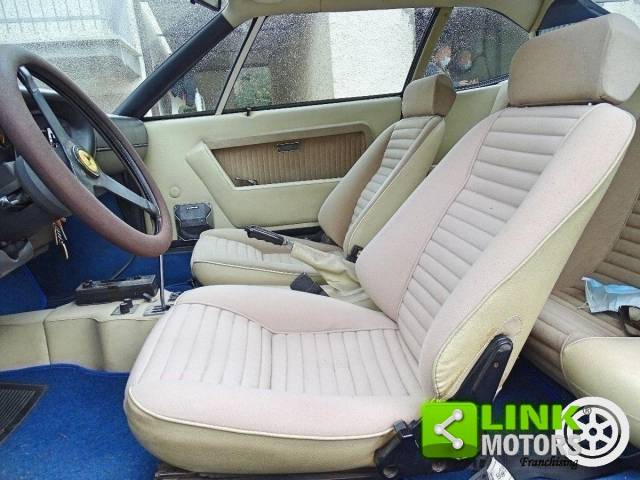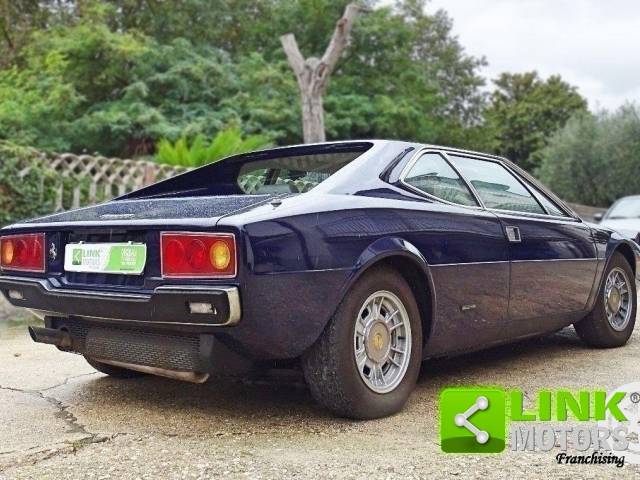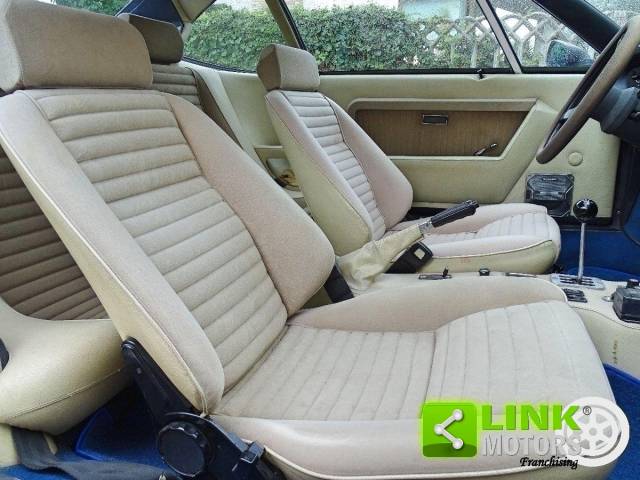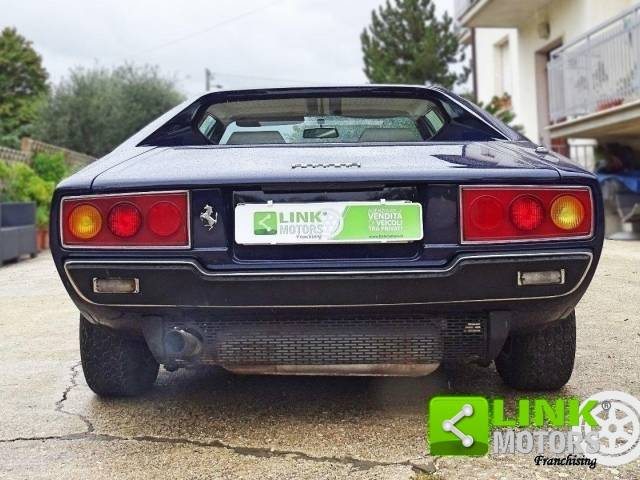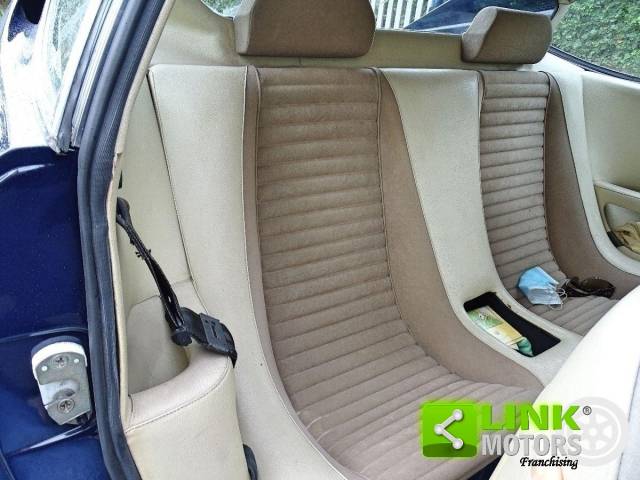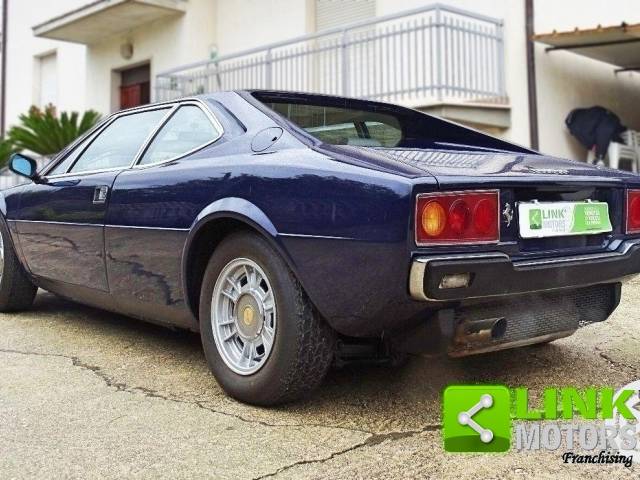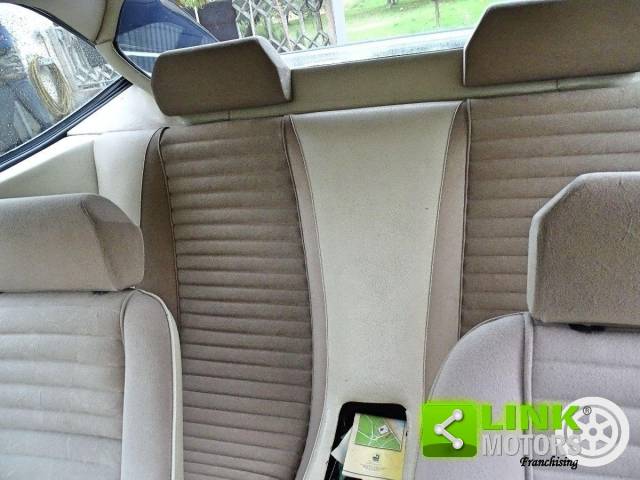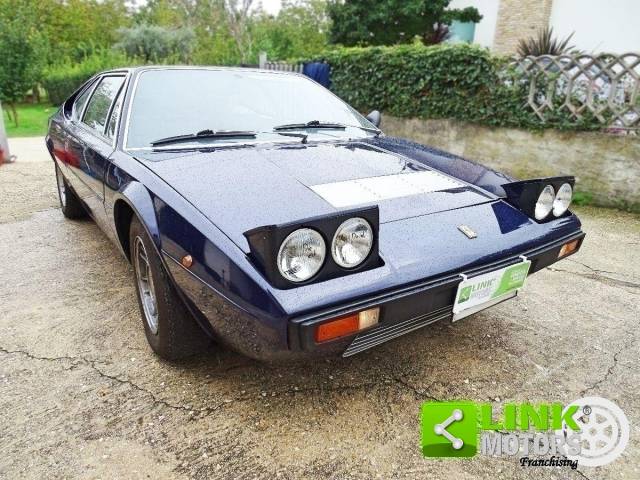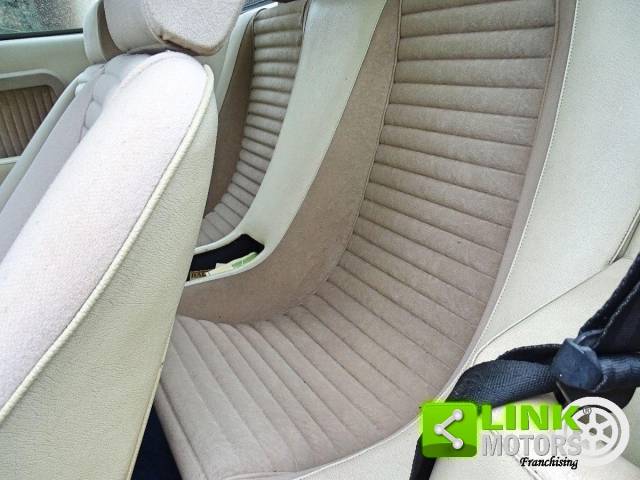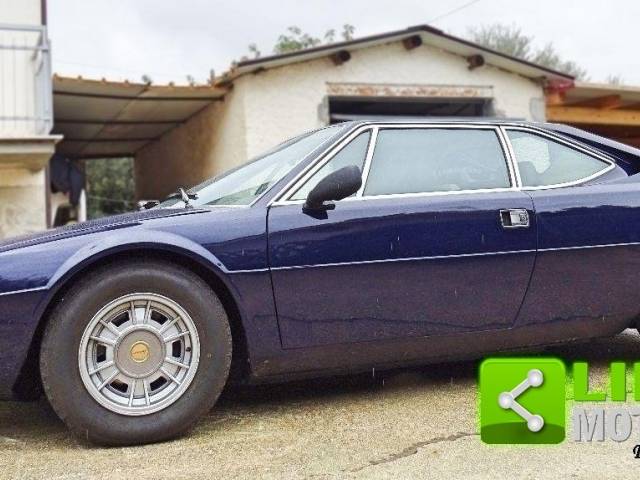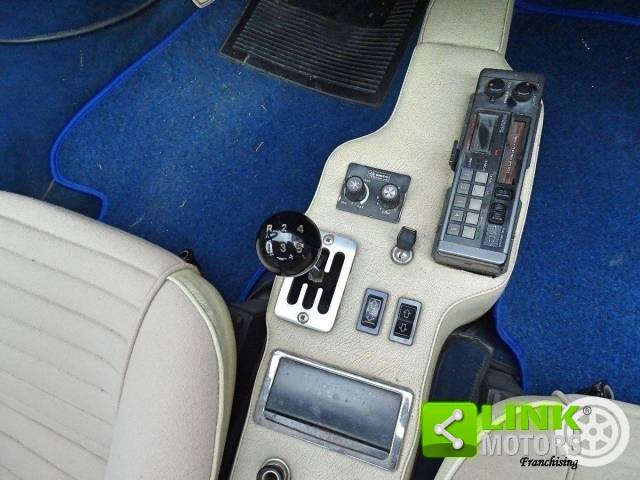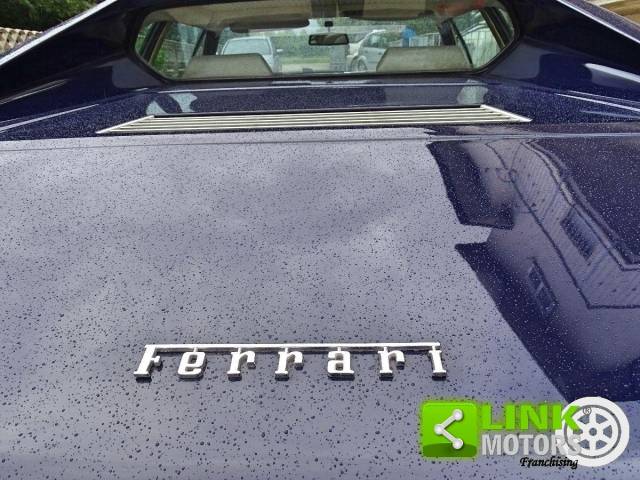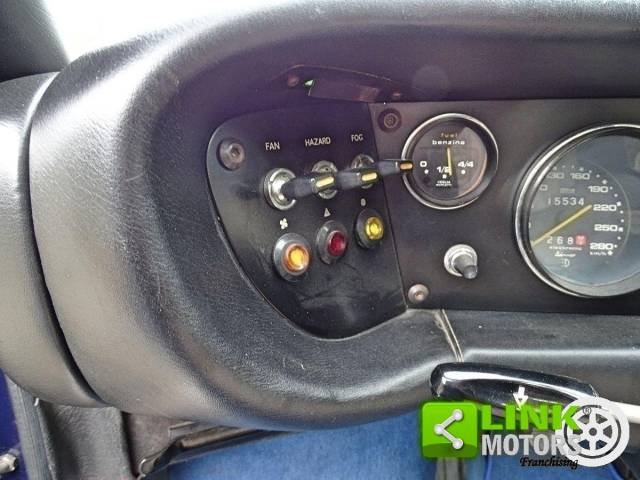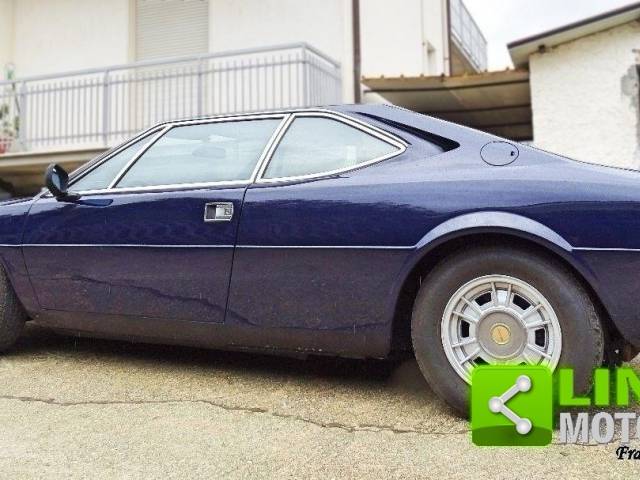 FERRARI - Dino - 208 GT/4 1976
Dealer

away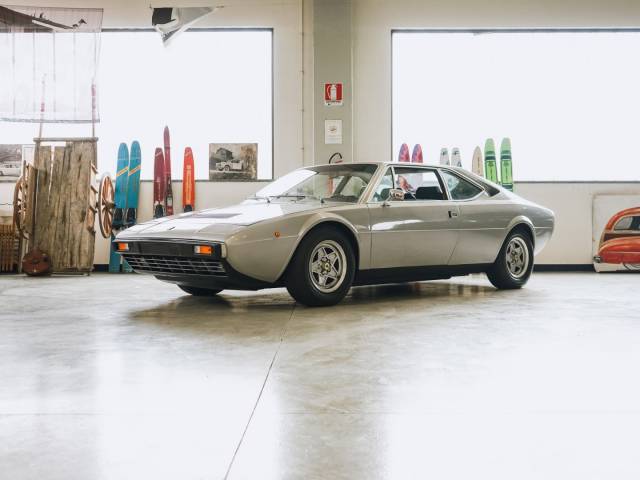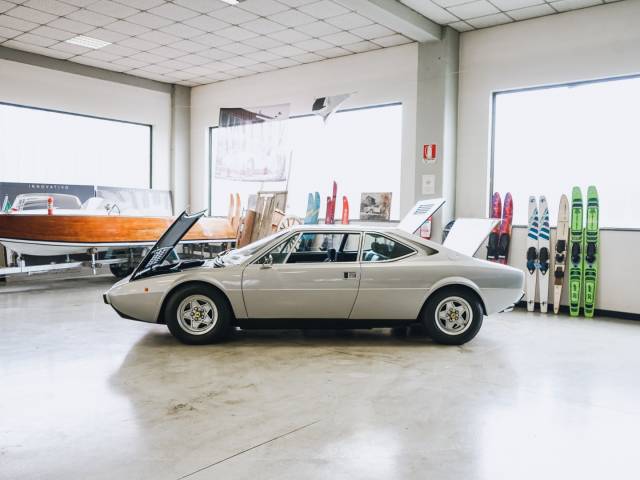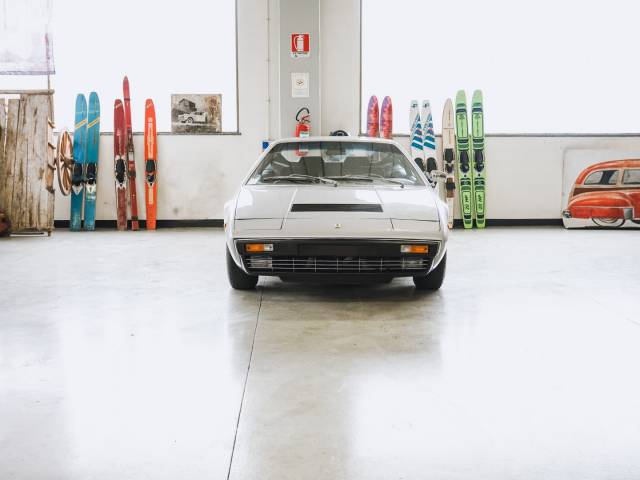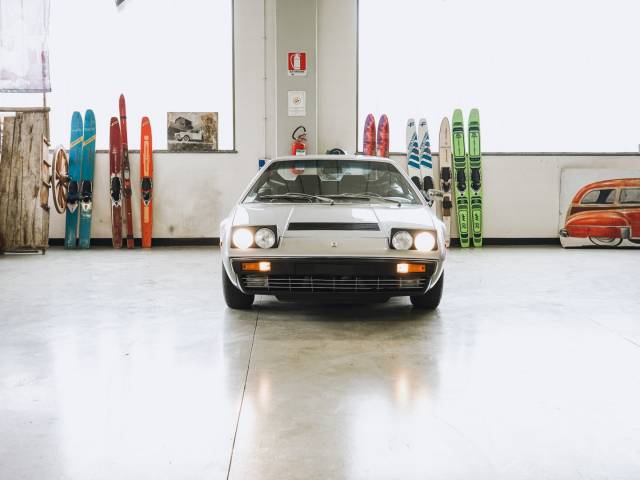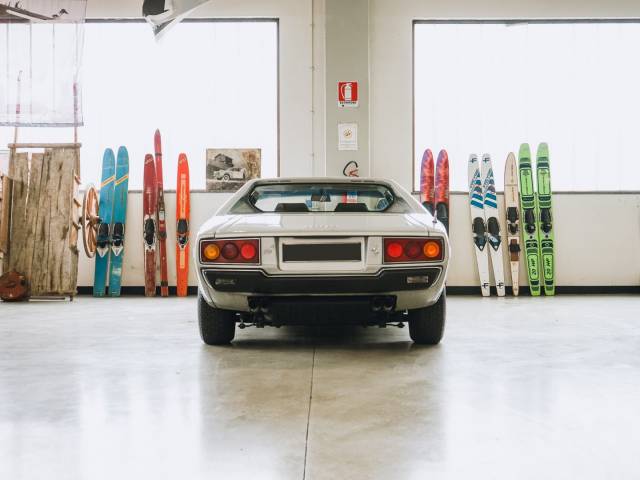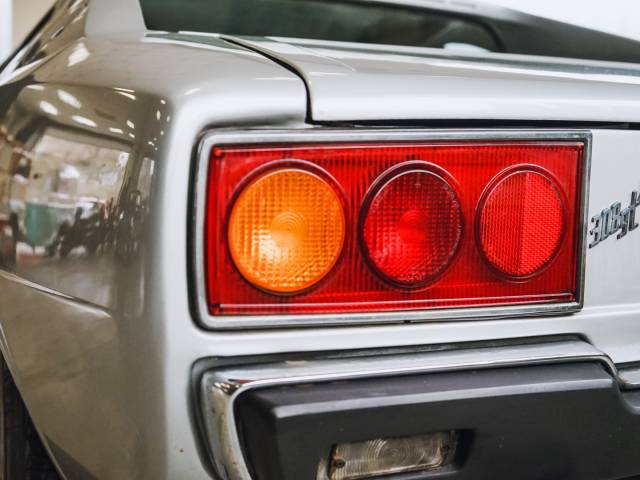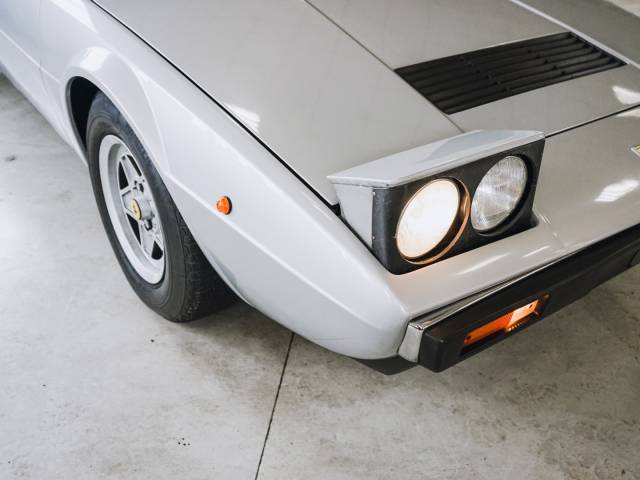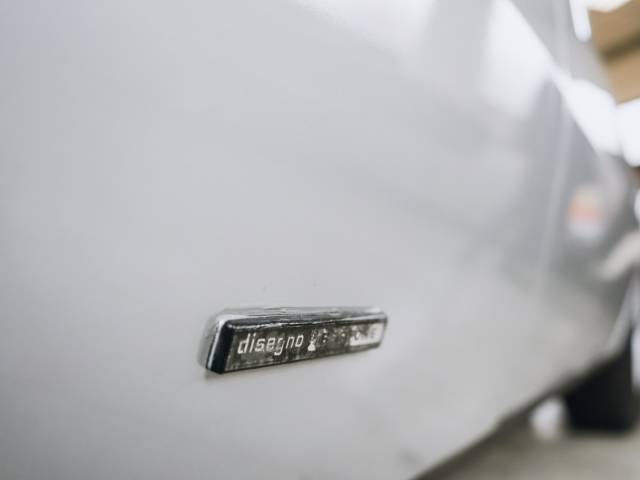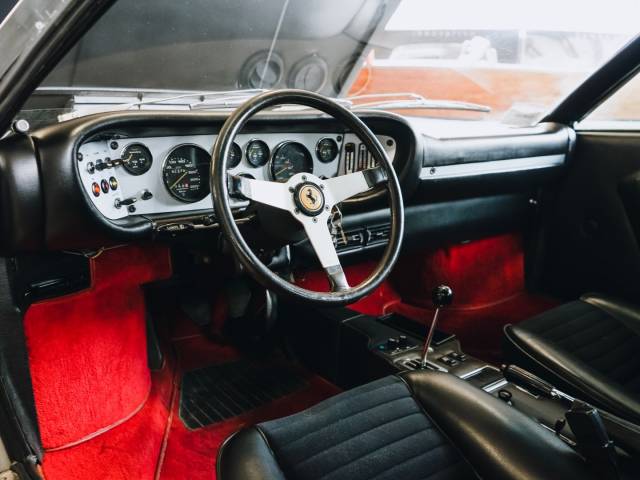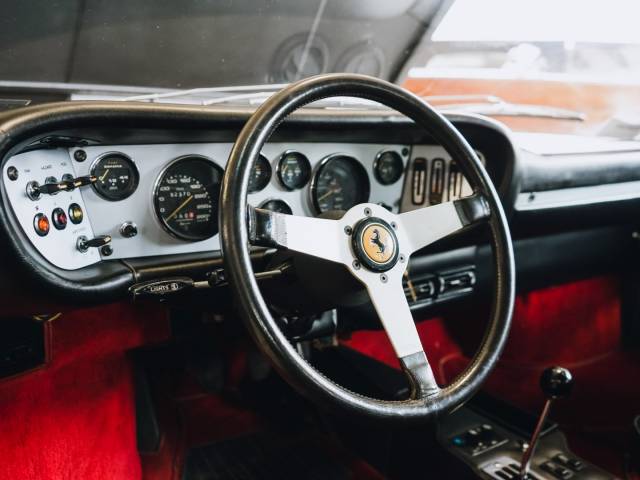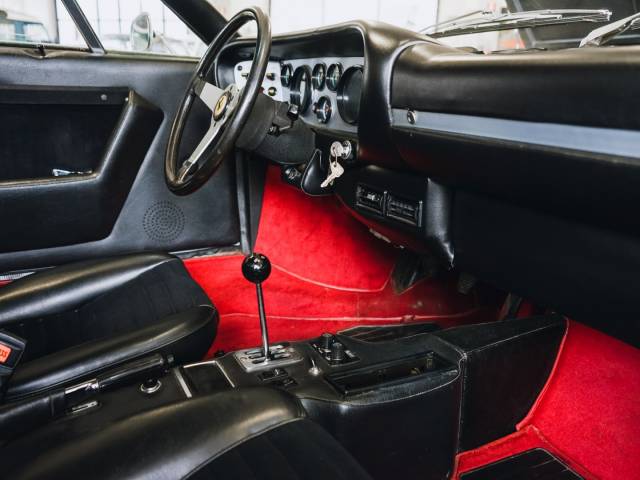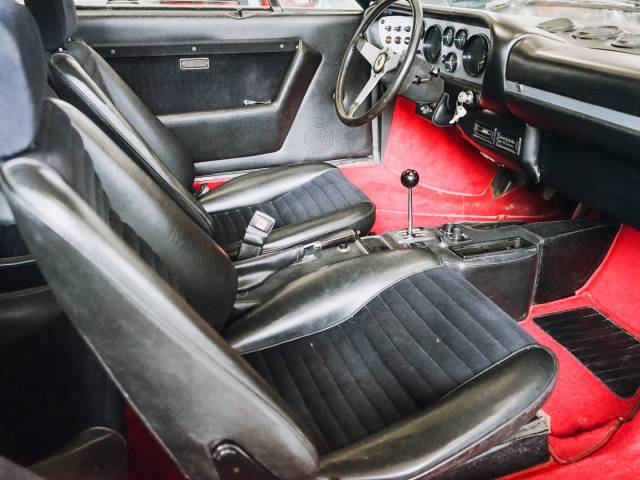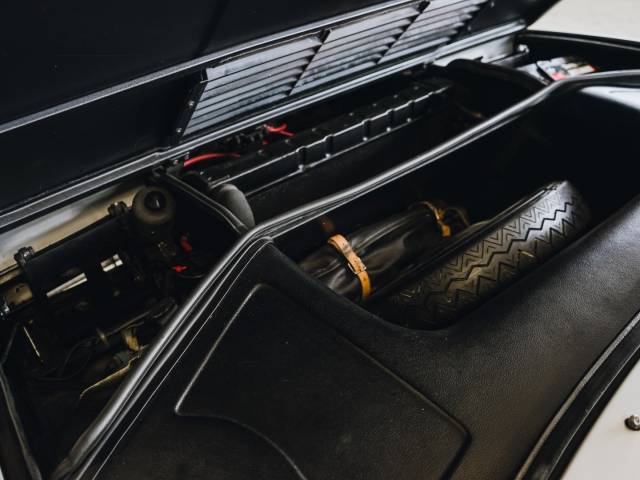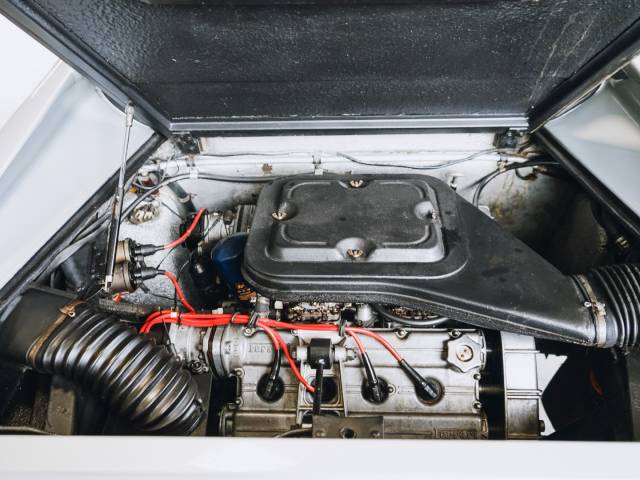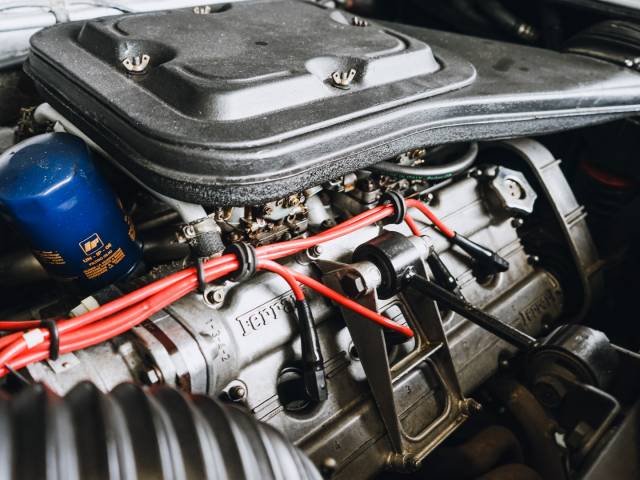 FERRARI Dino 308 GT4 1976
Dealer

away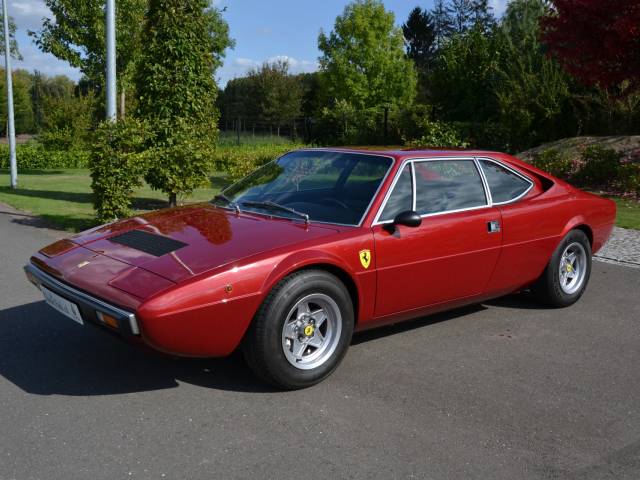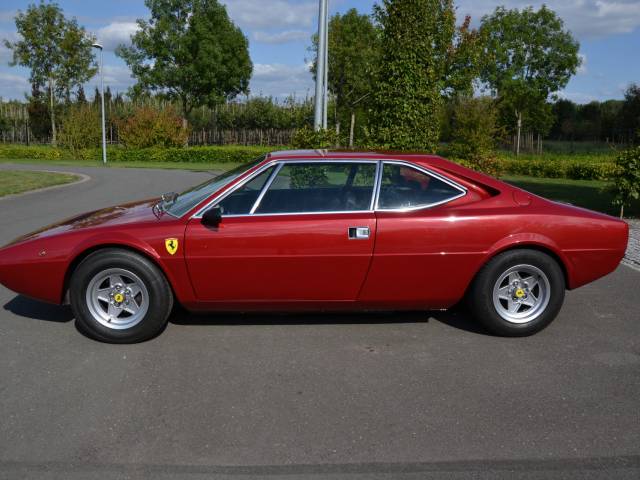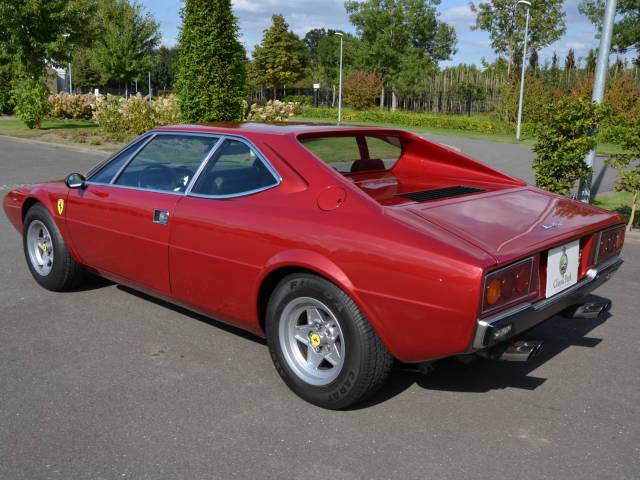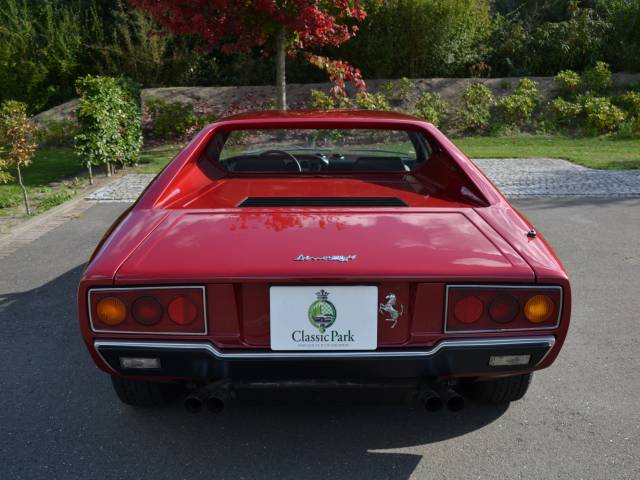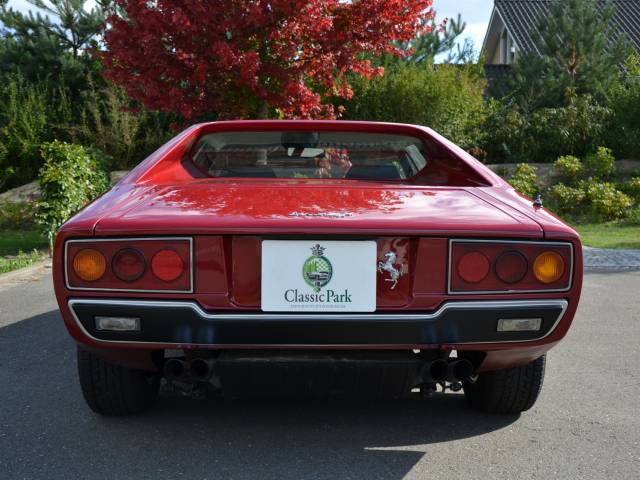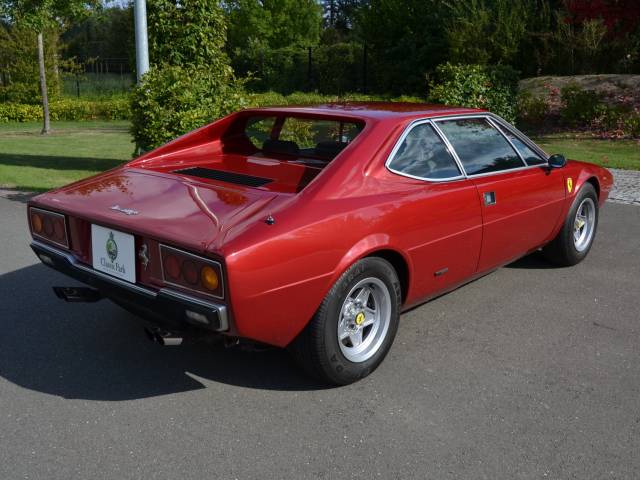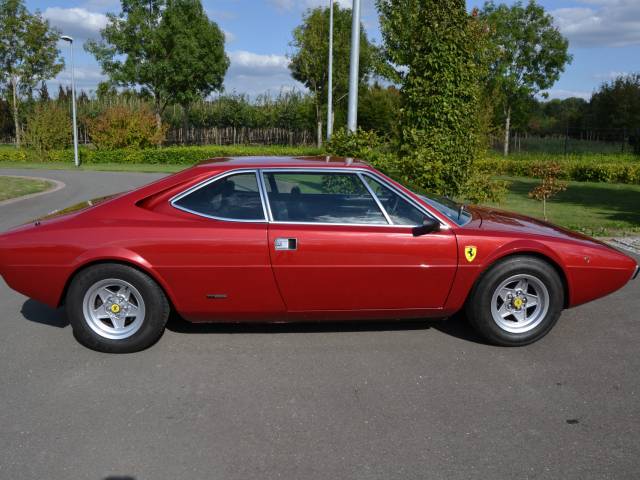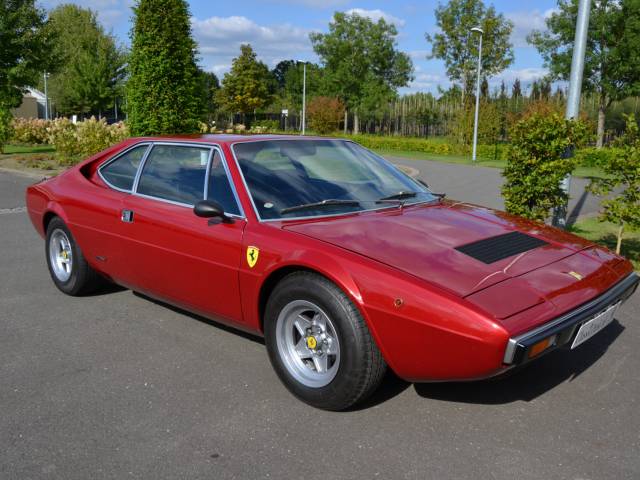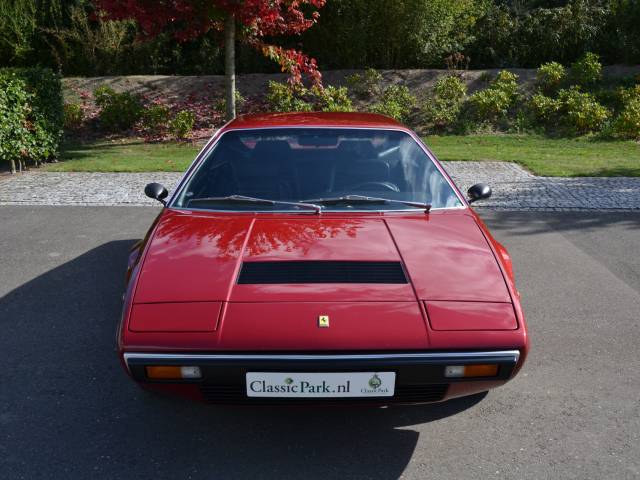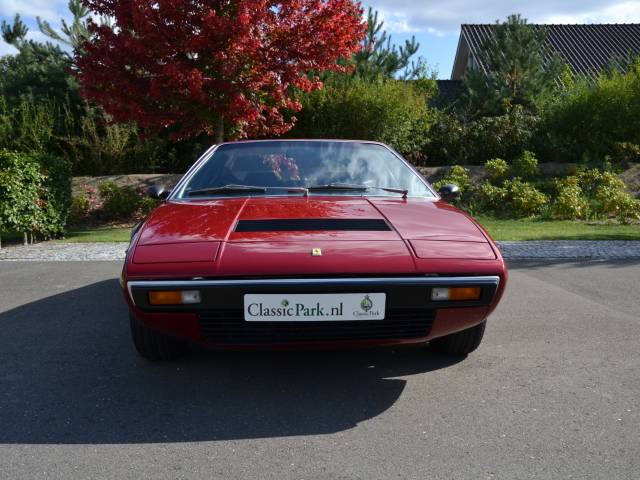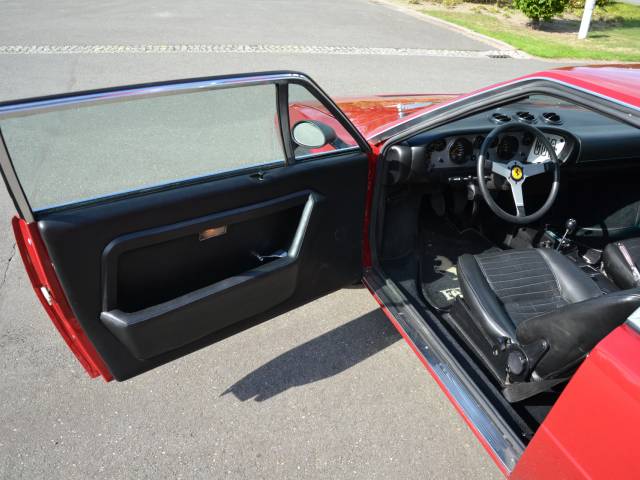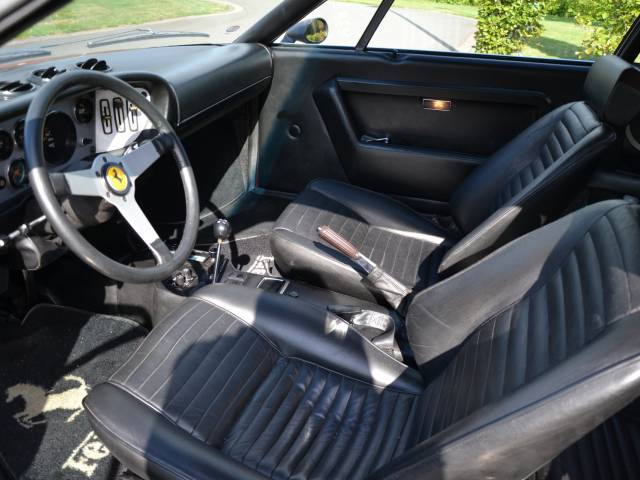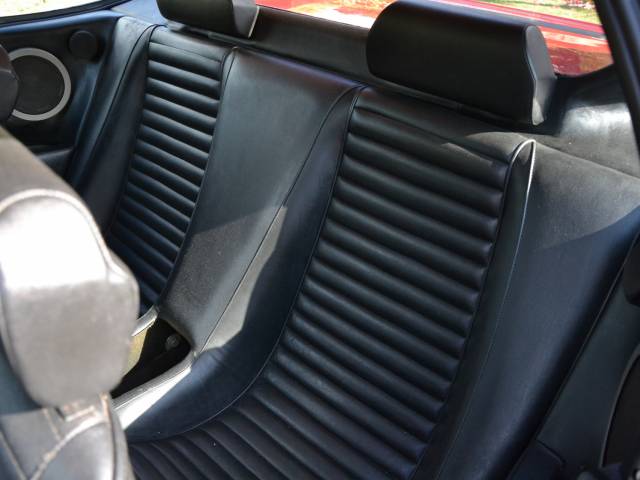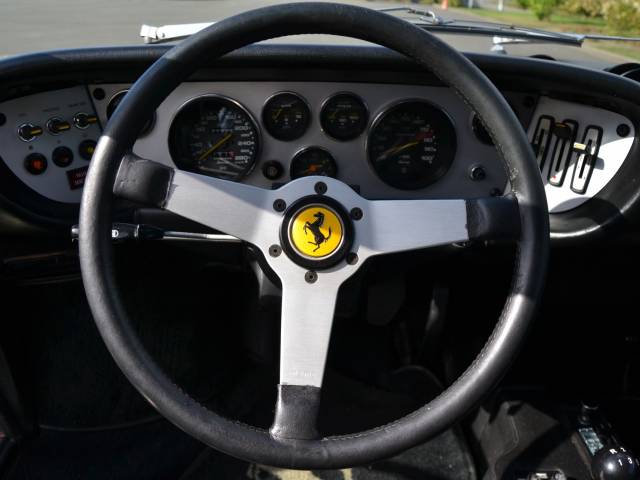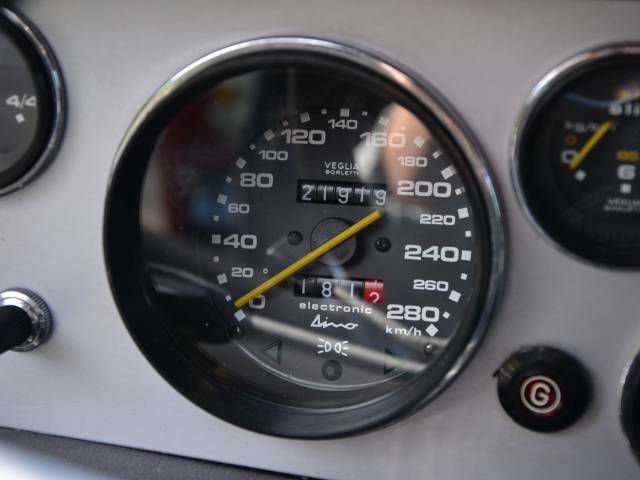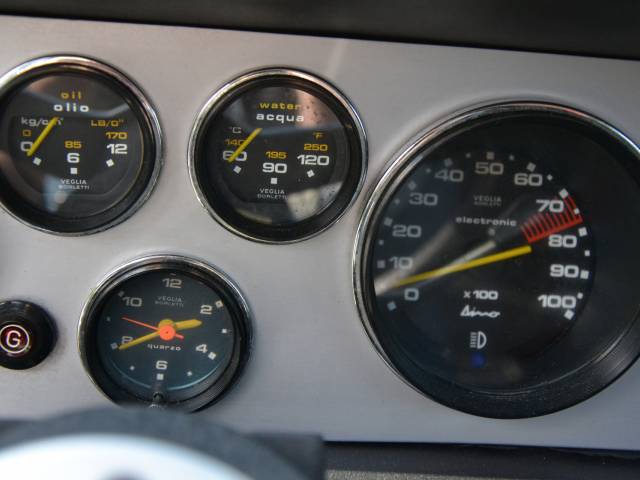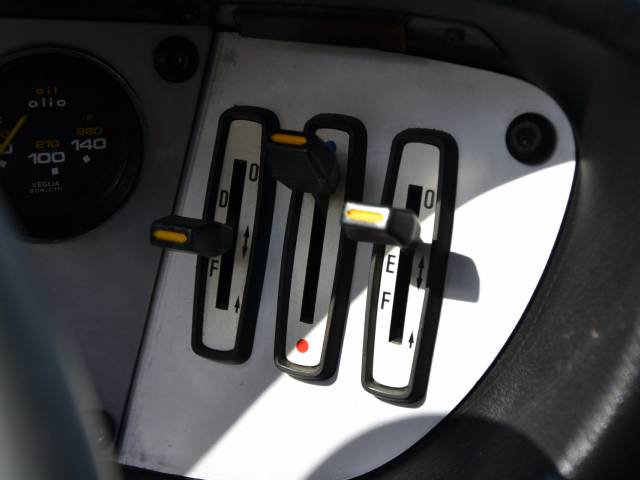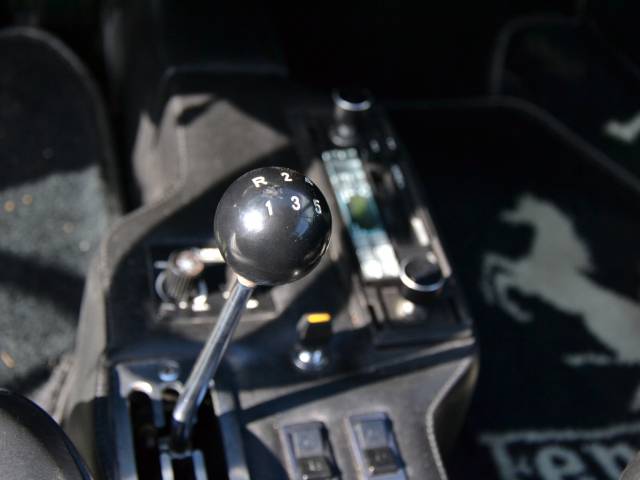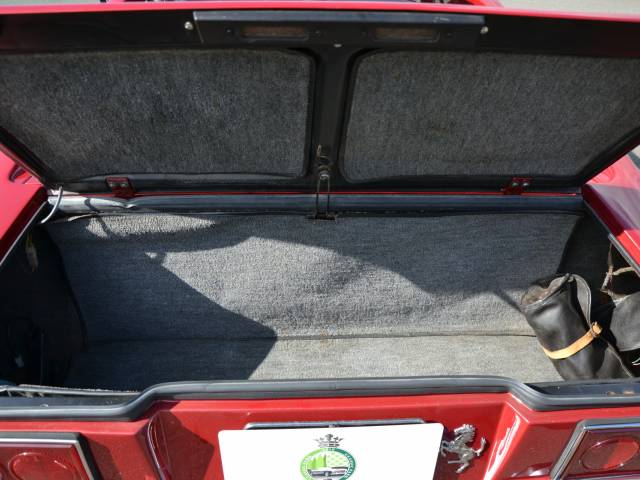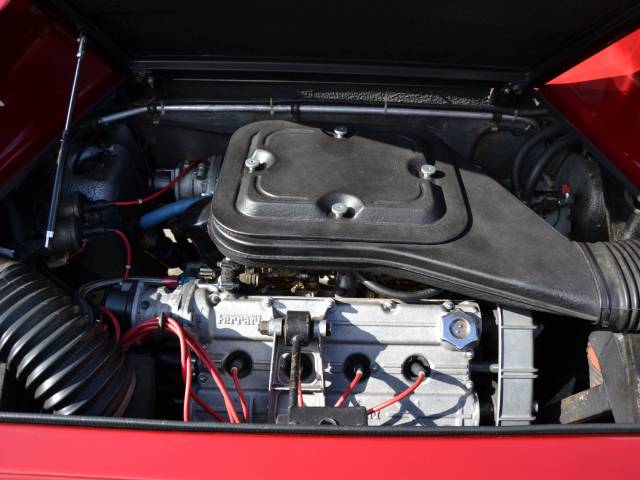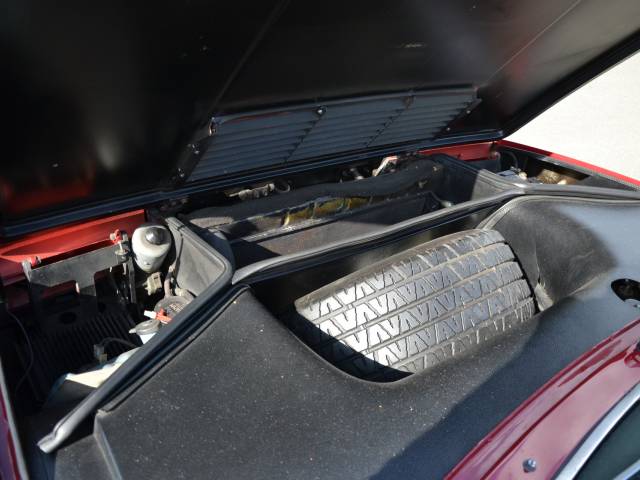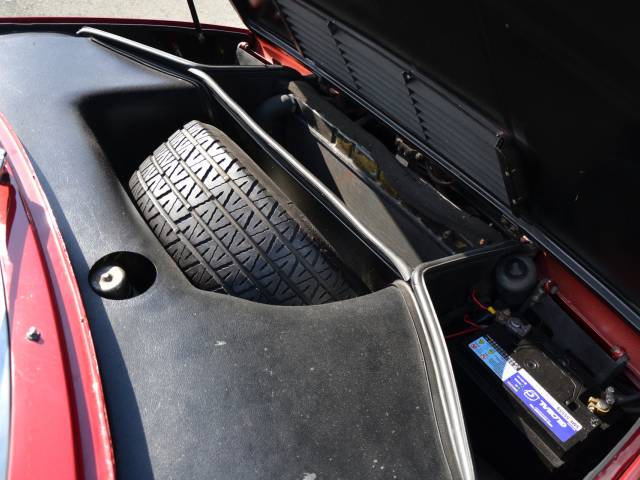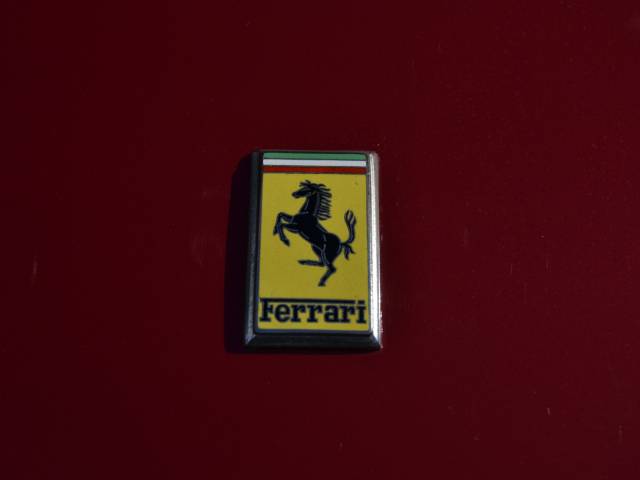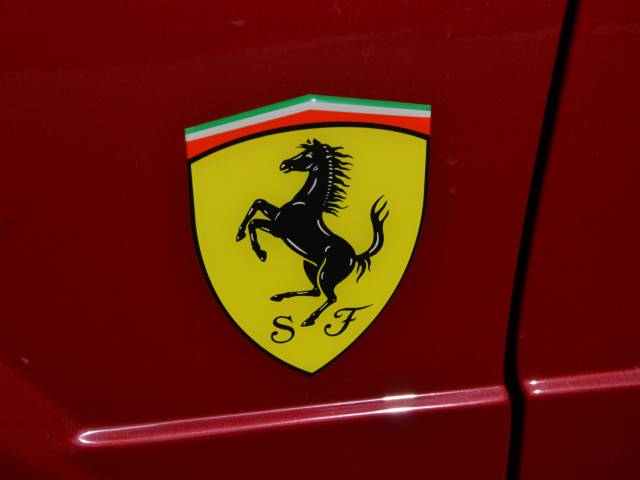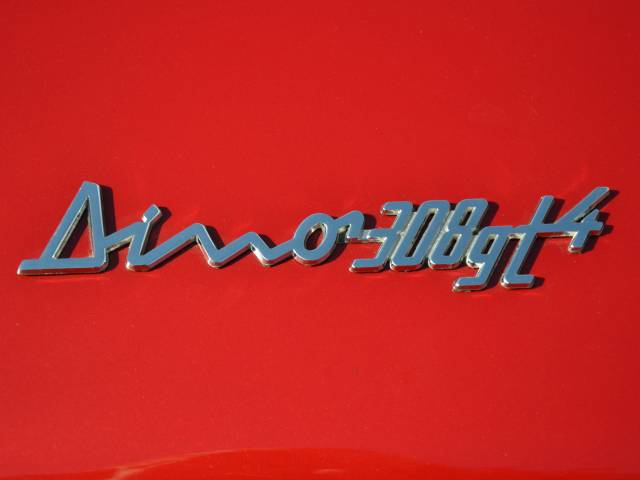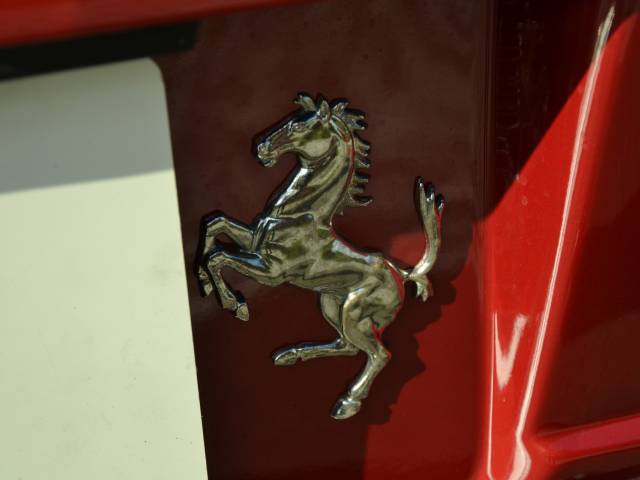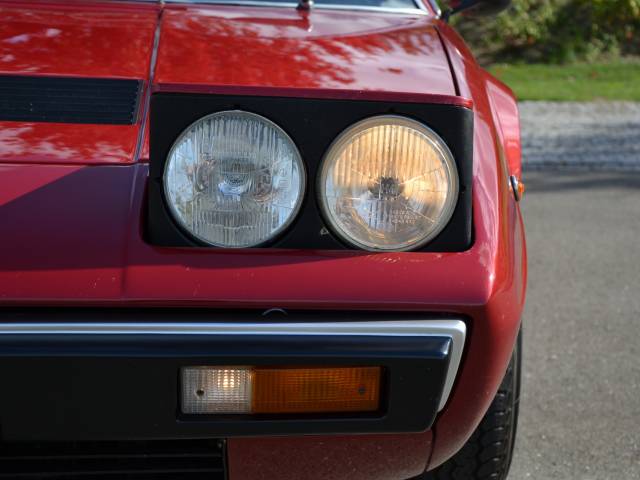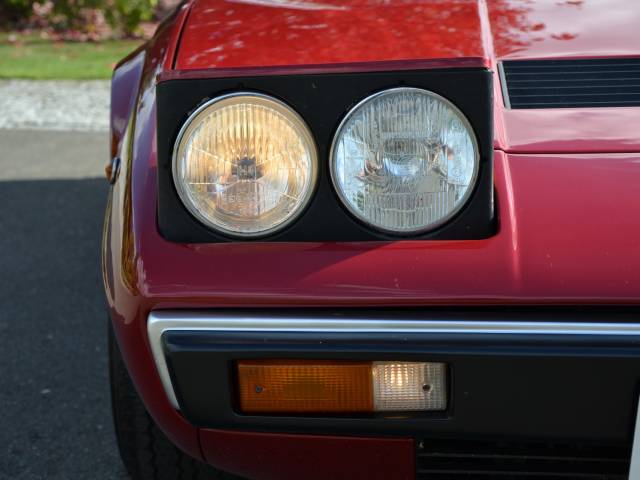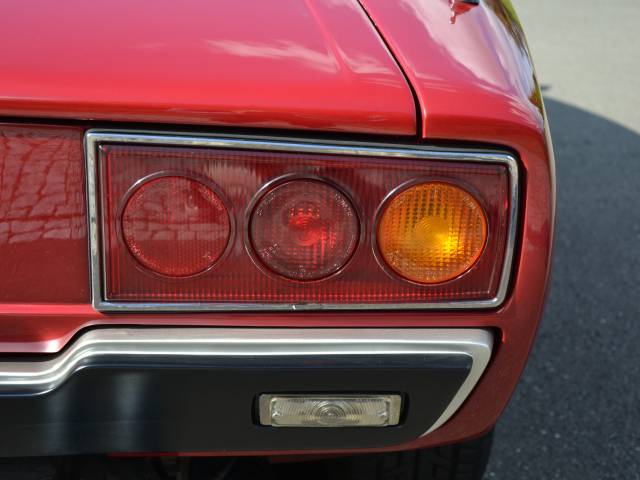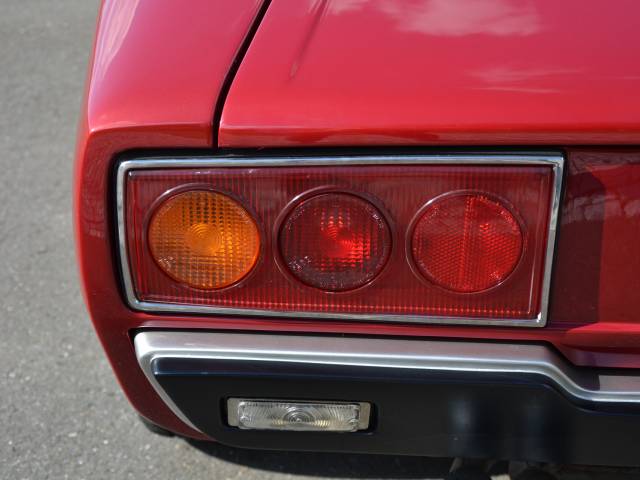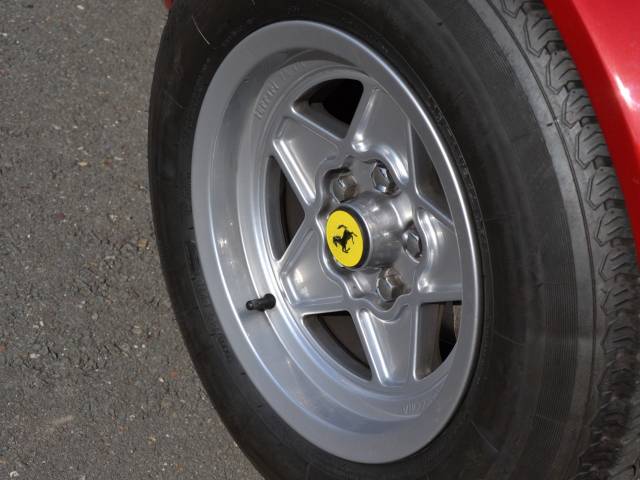 Ferrari Dino GT 4 2+2 Coupé
Dealer

away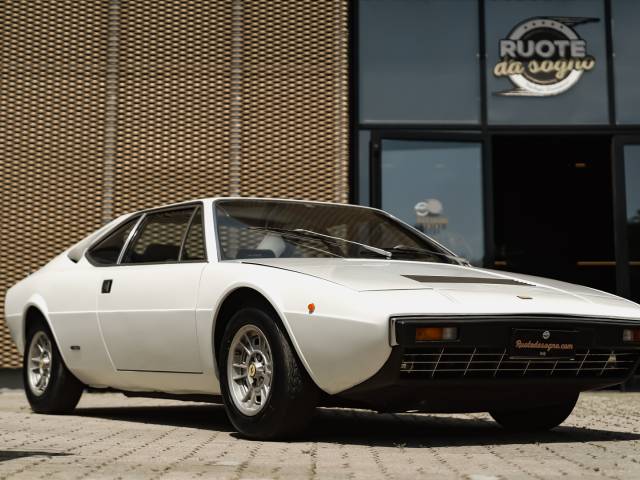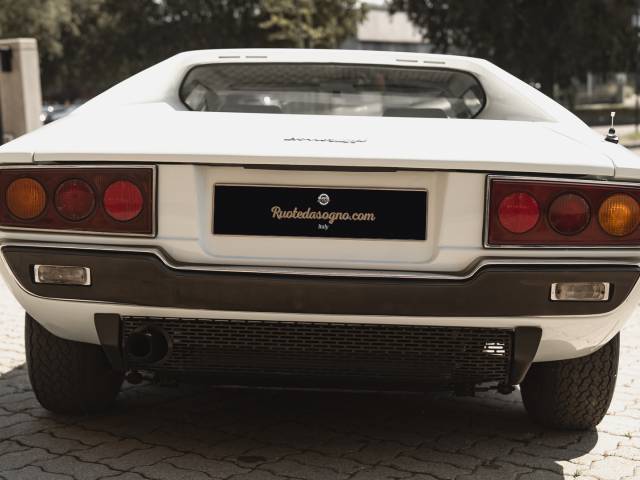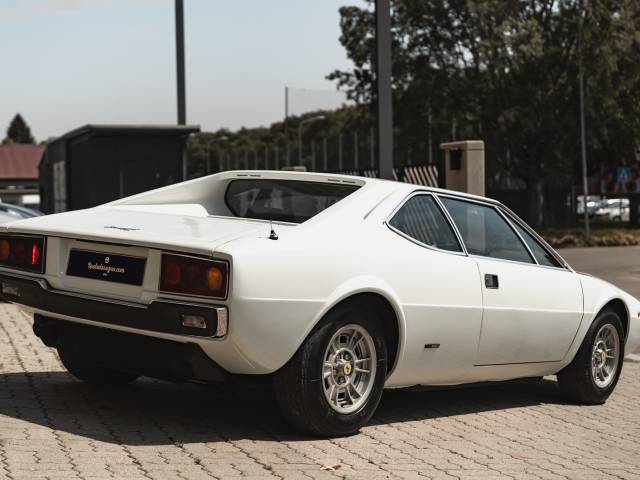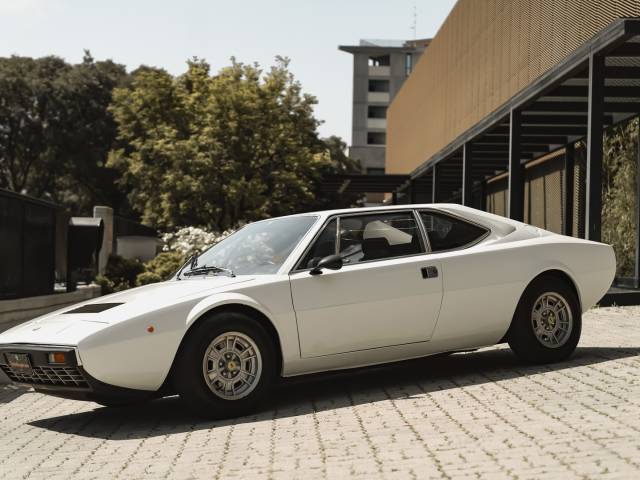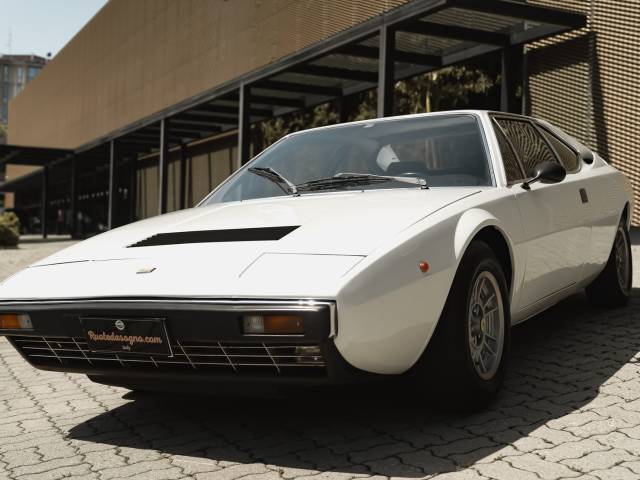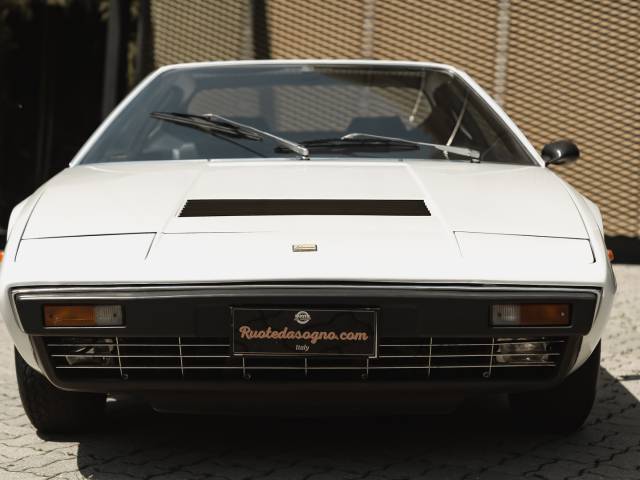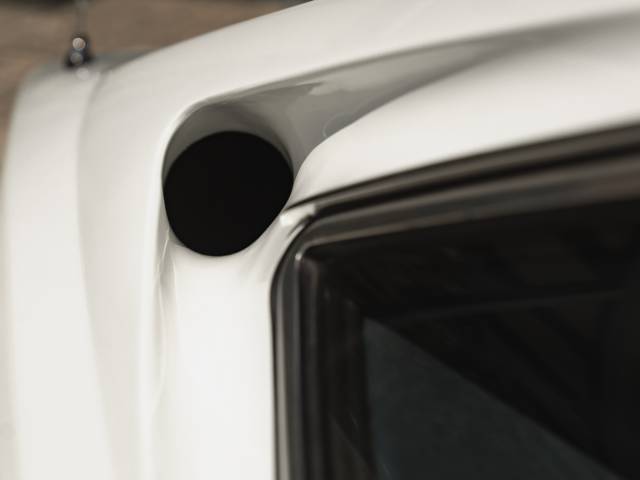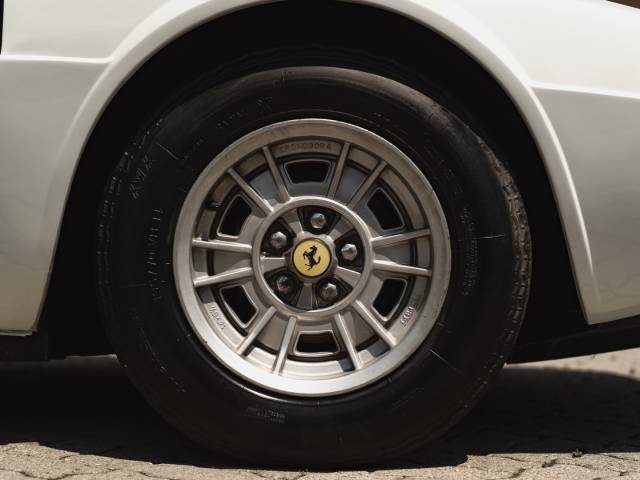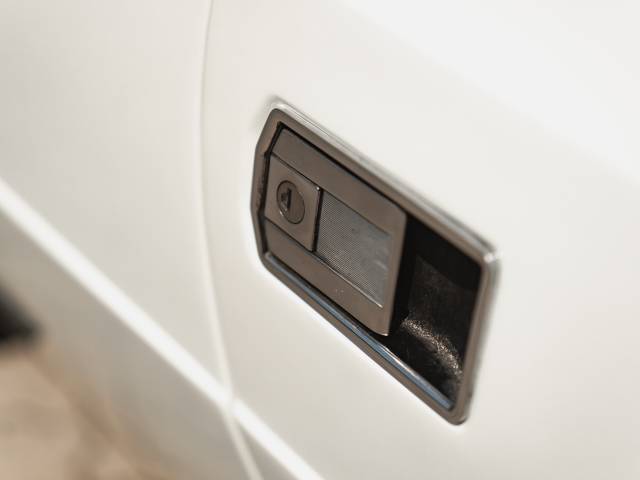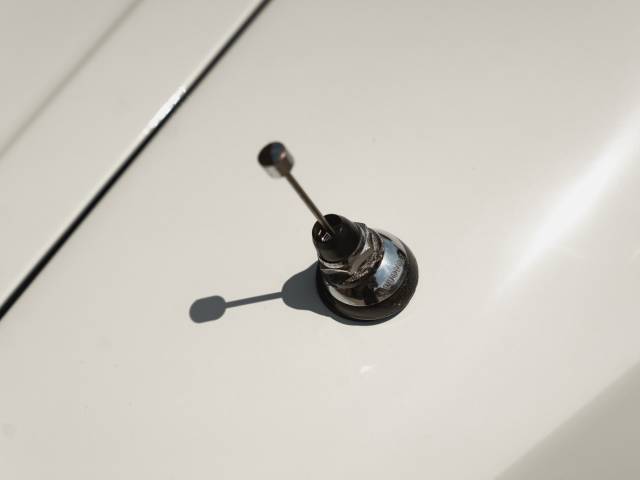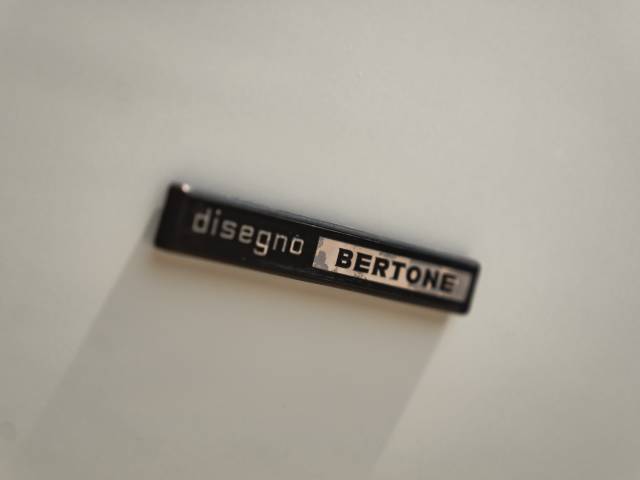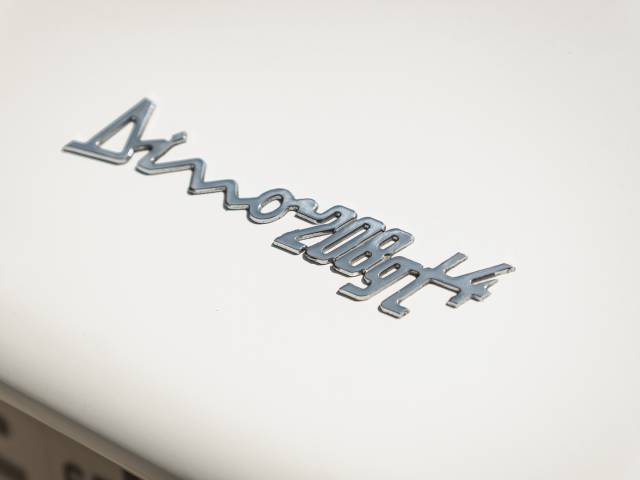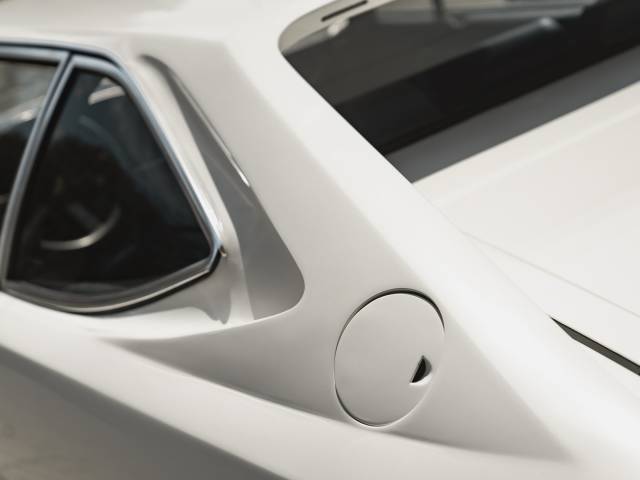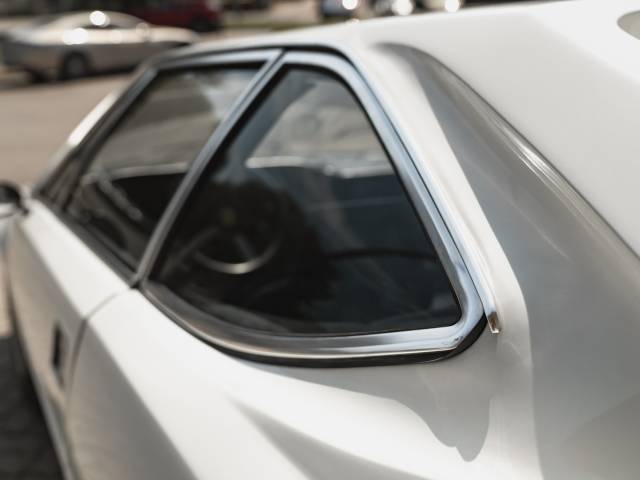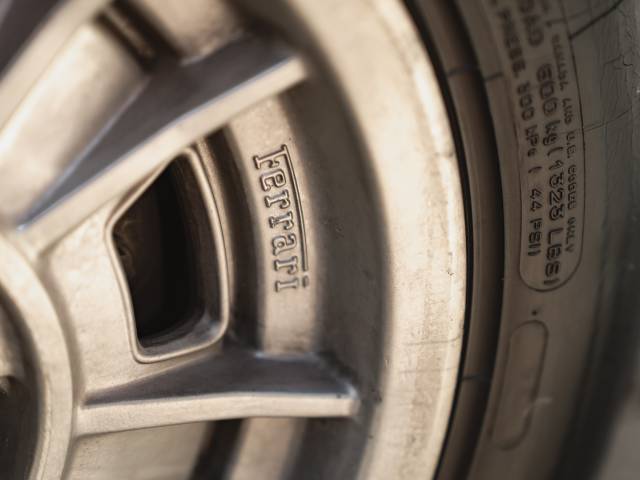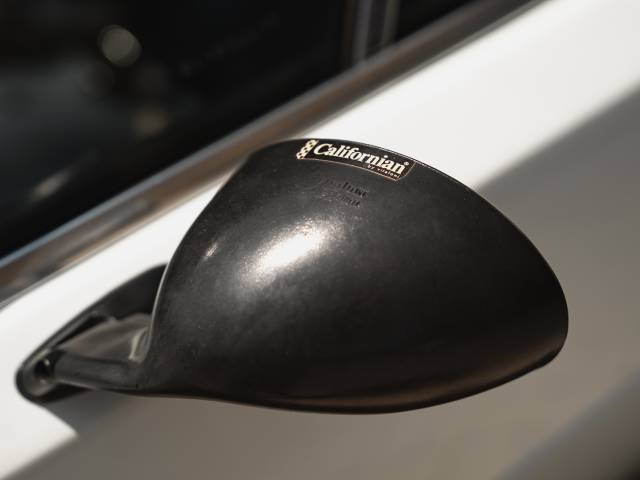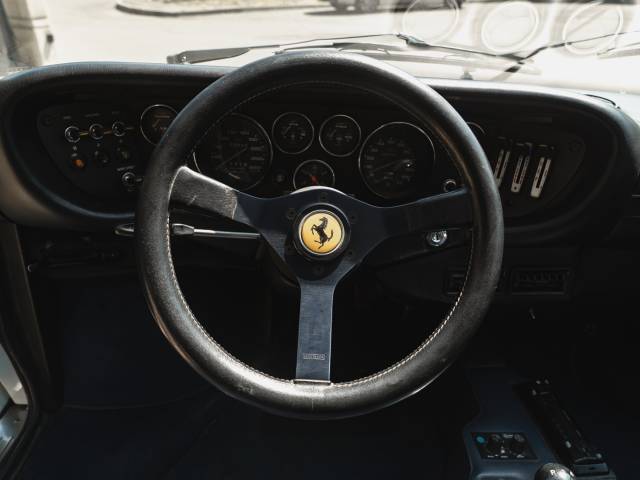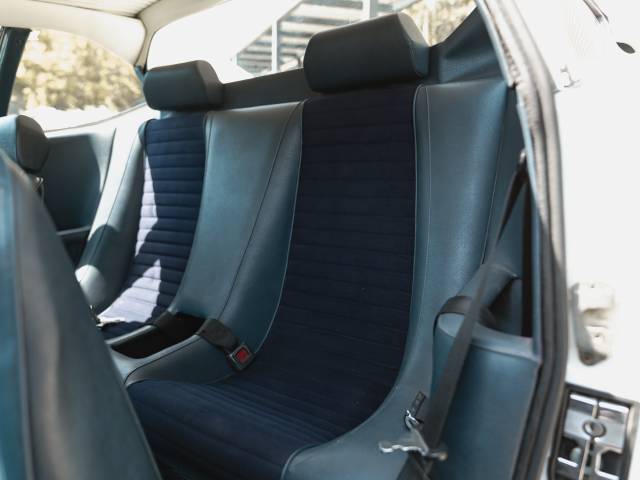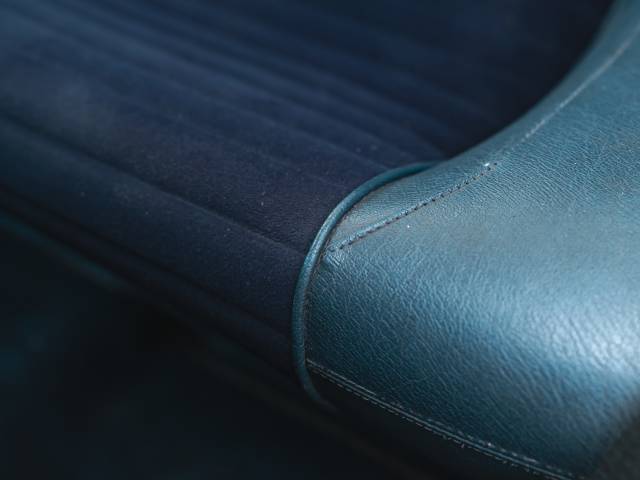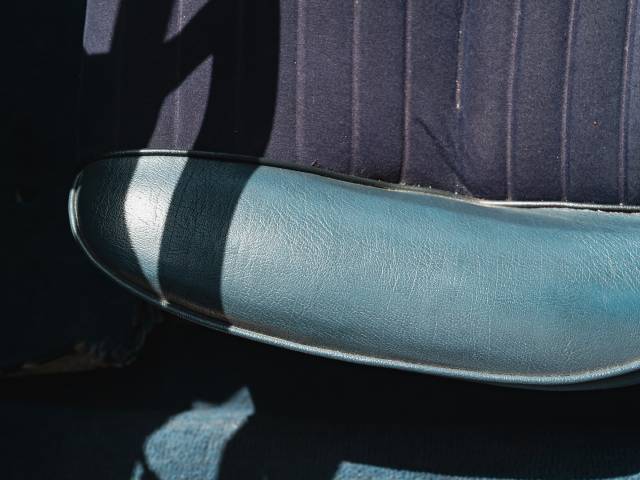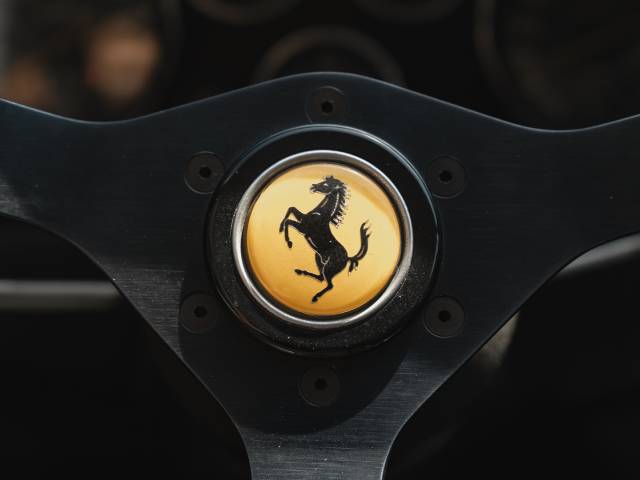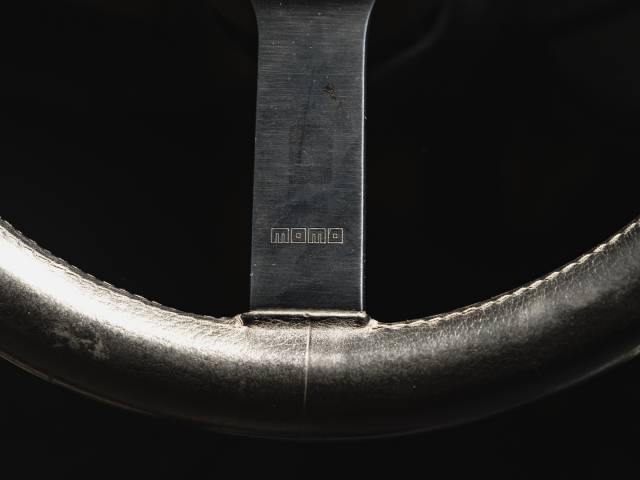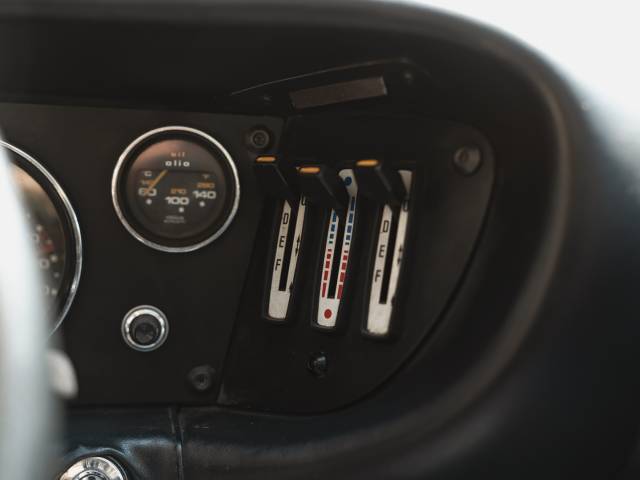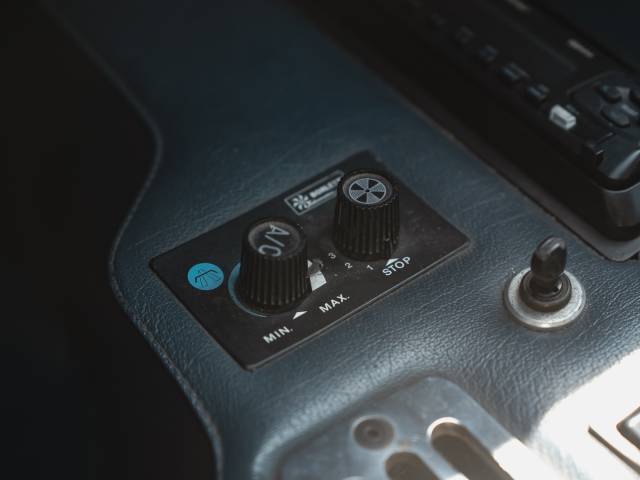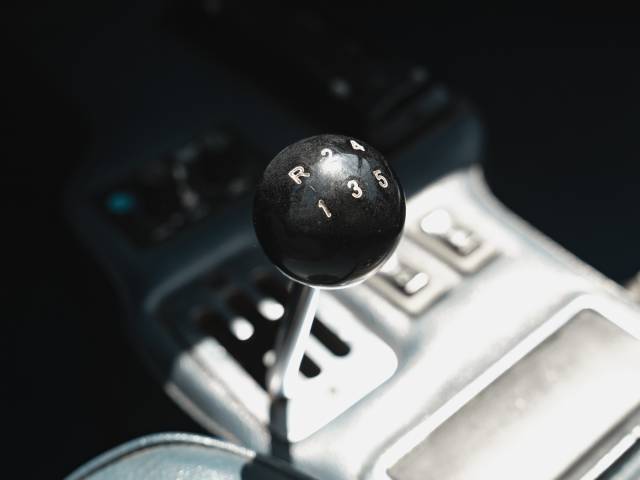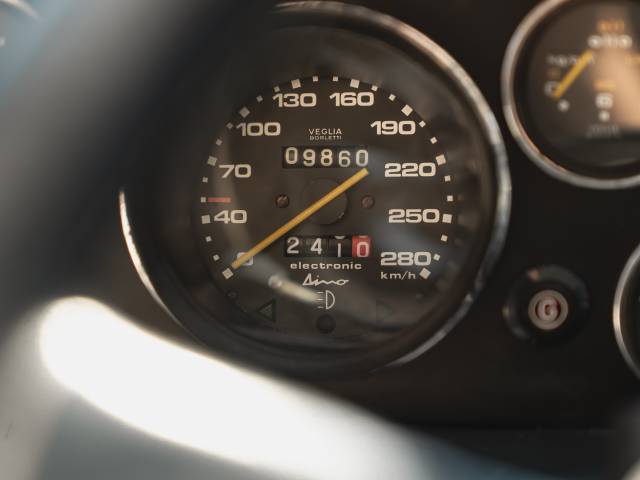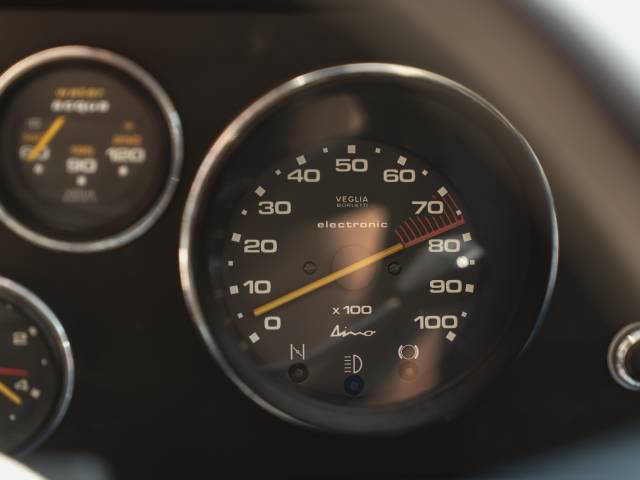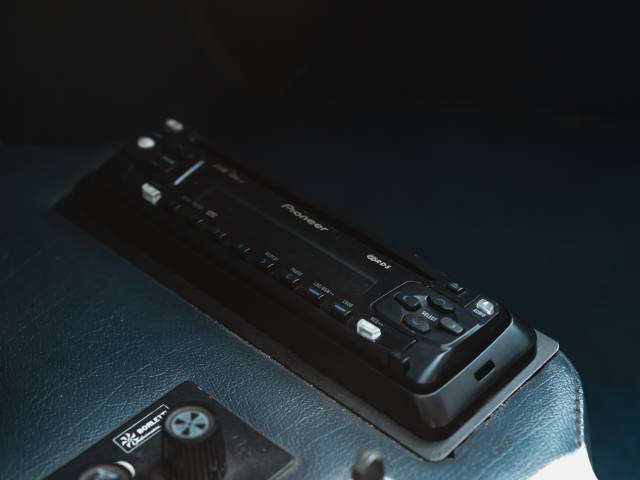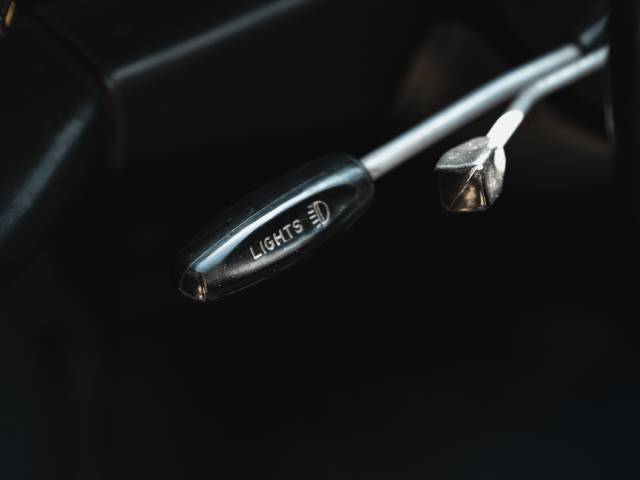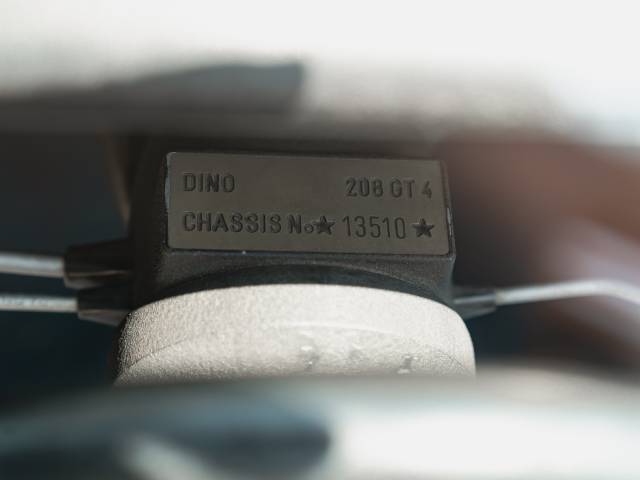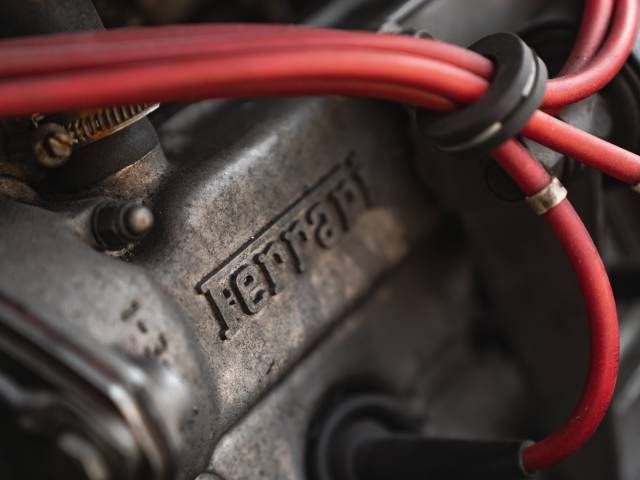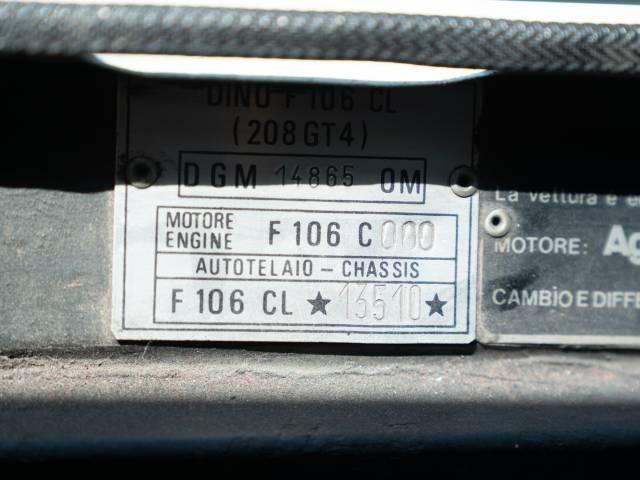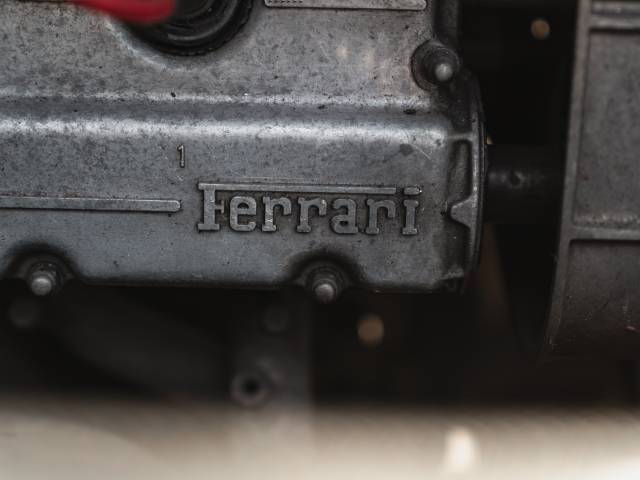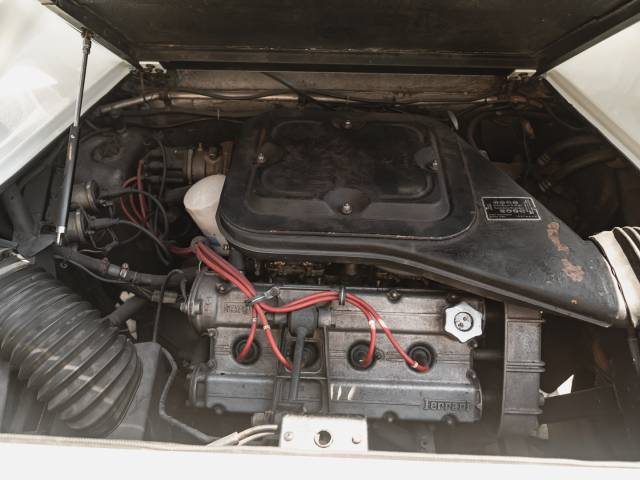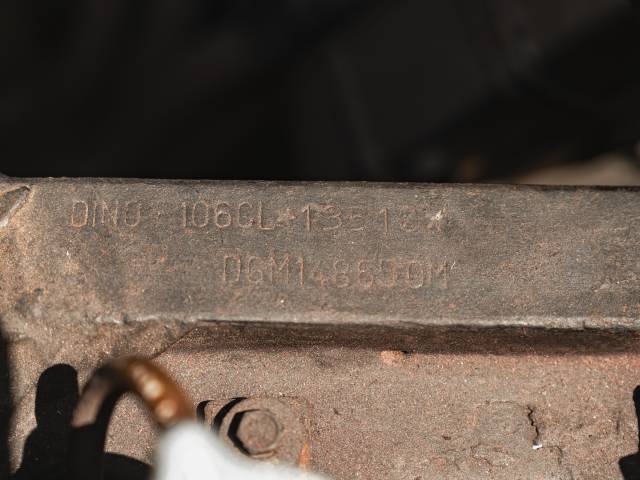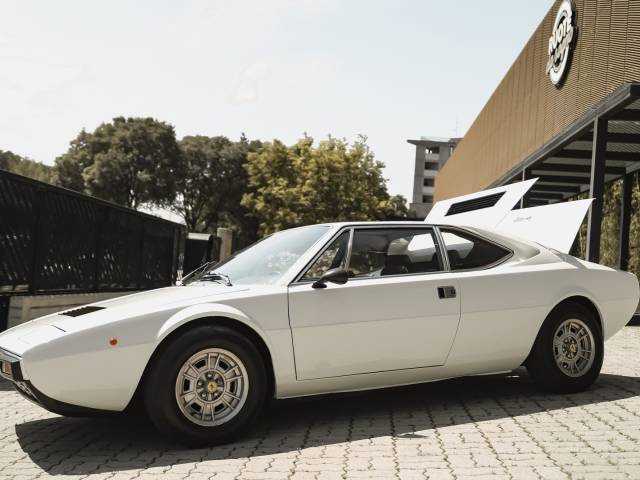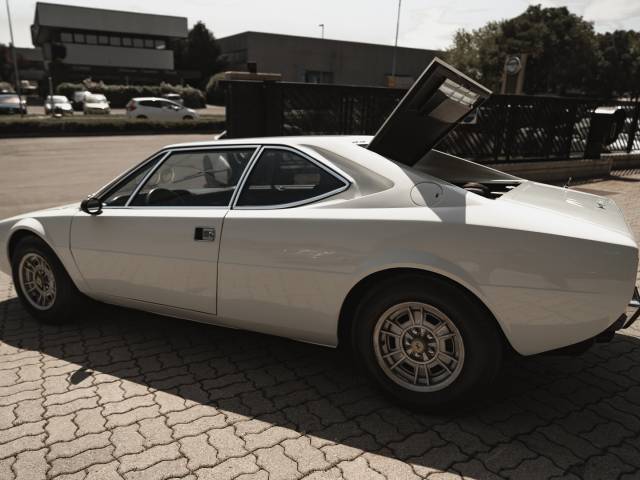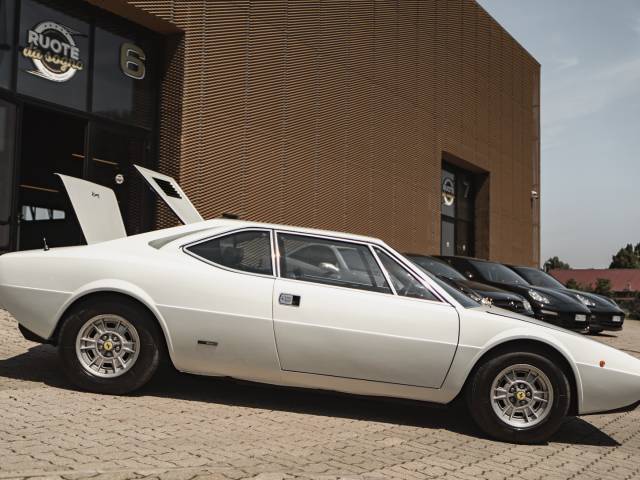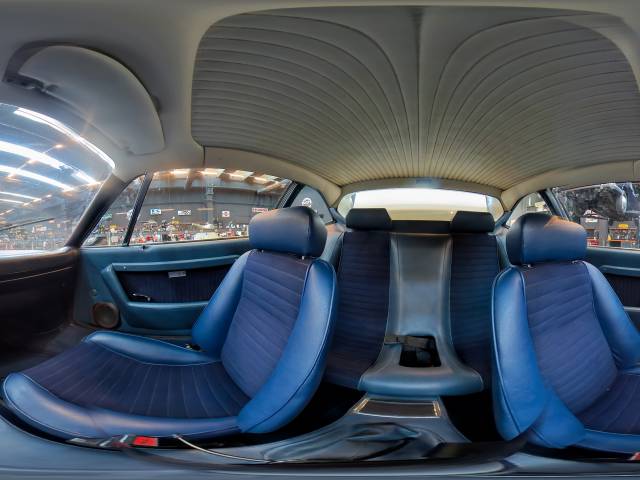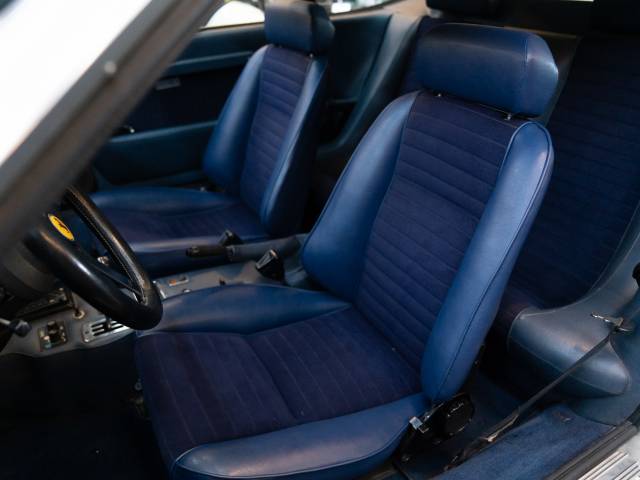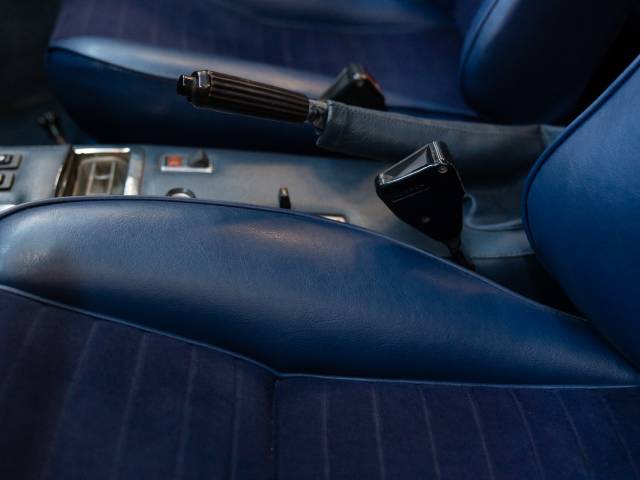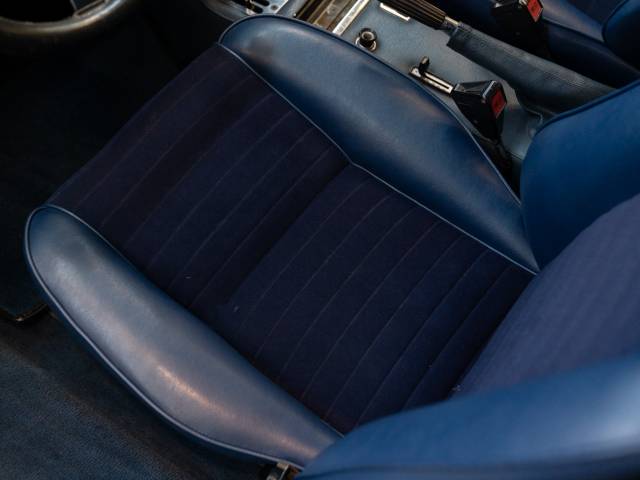 Dealer

away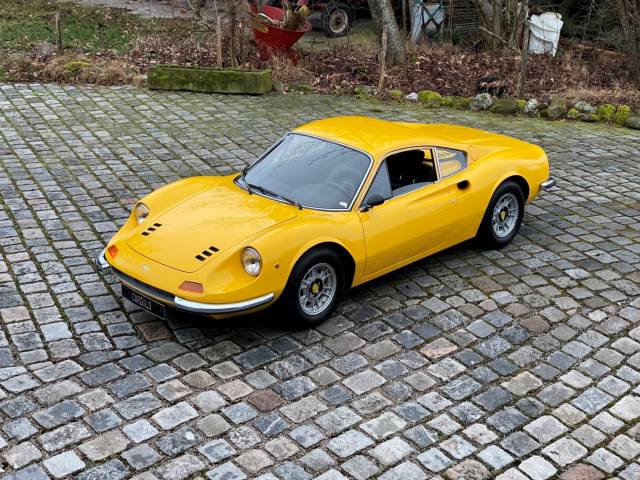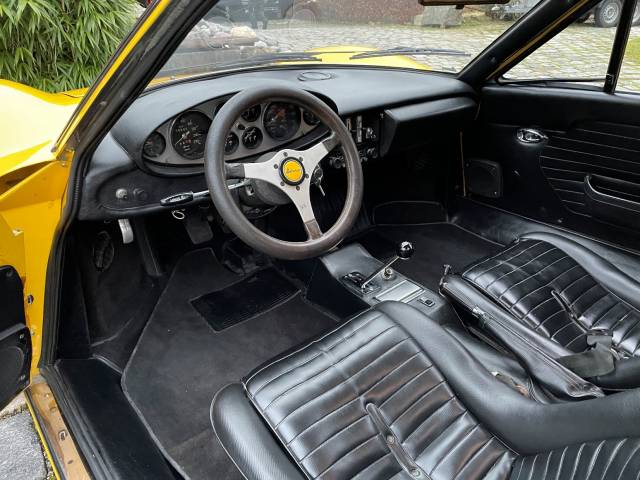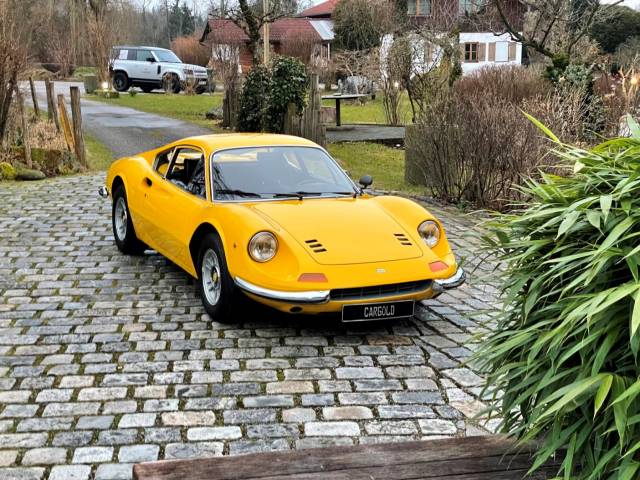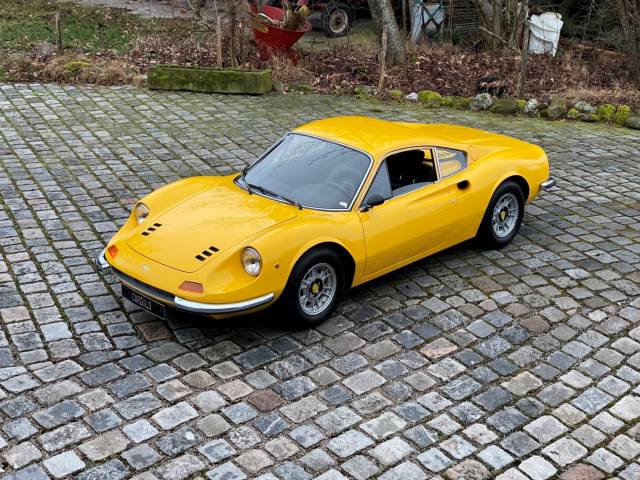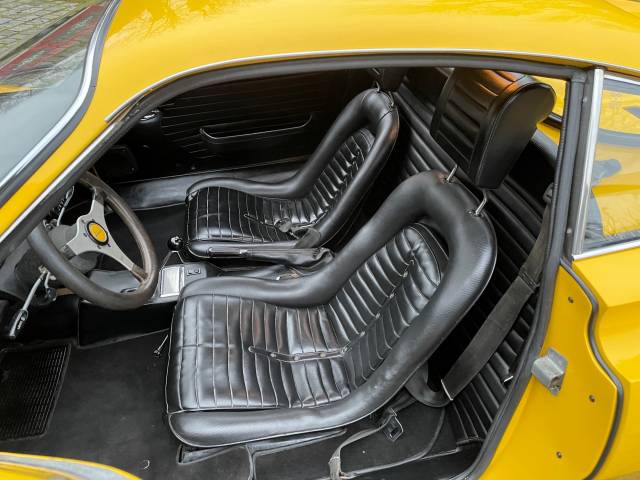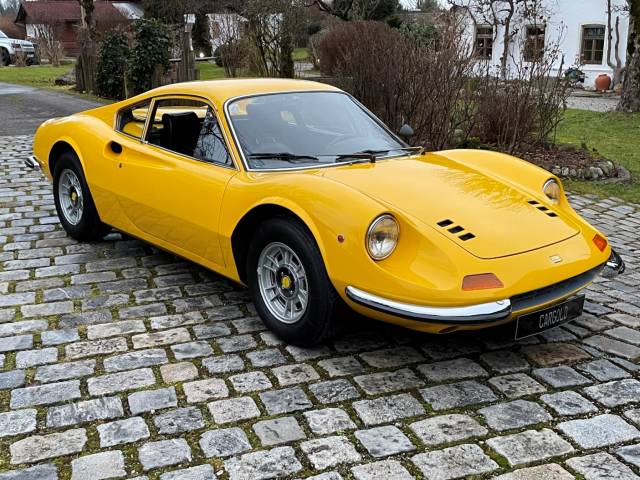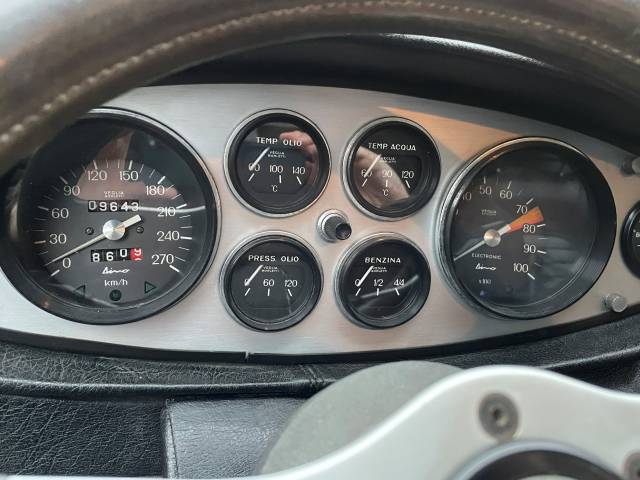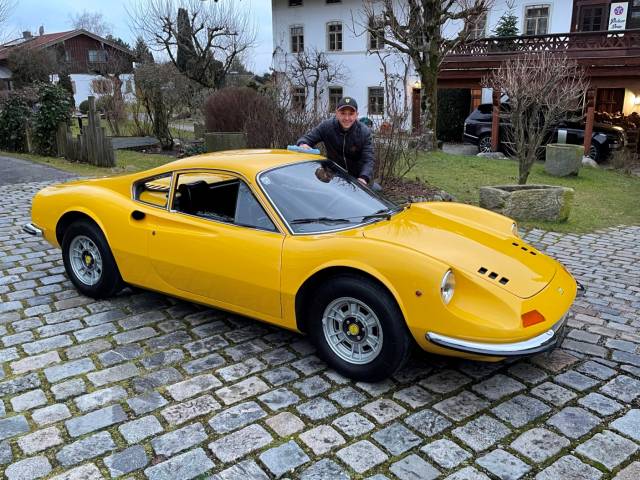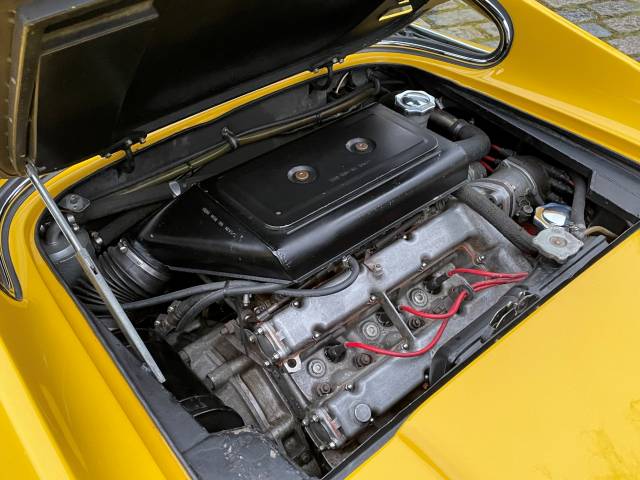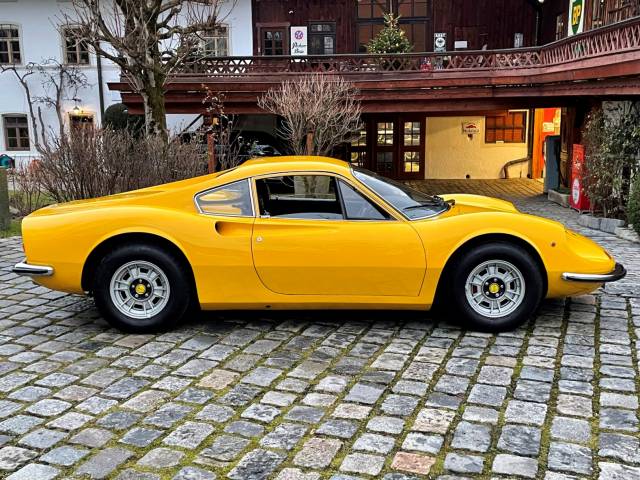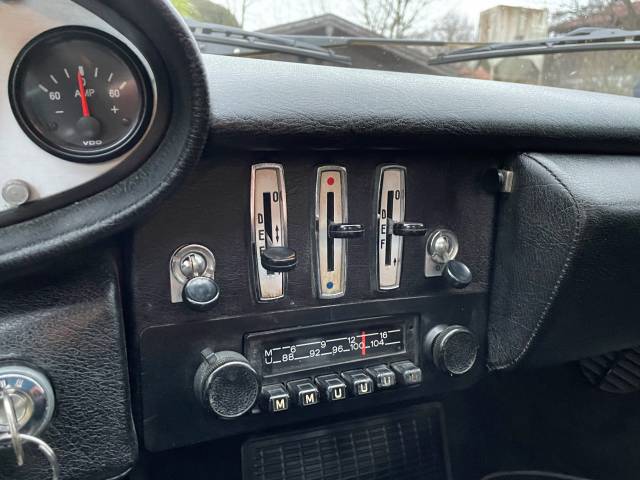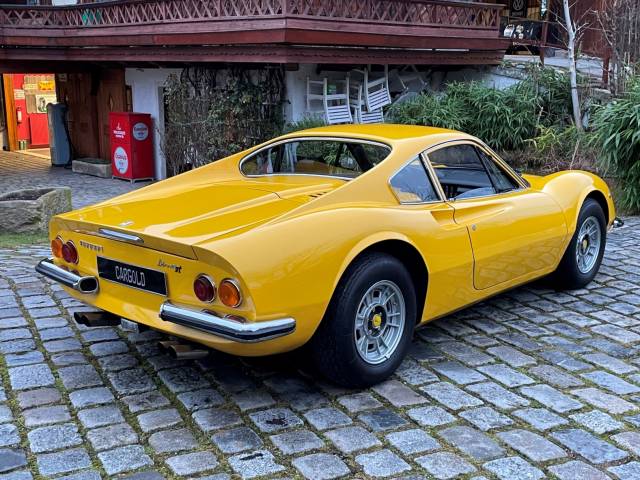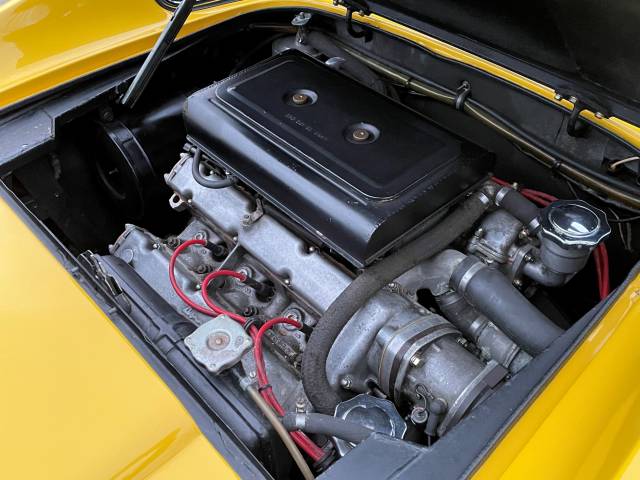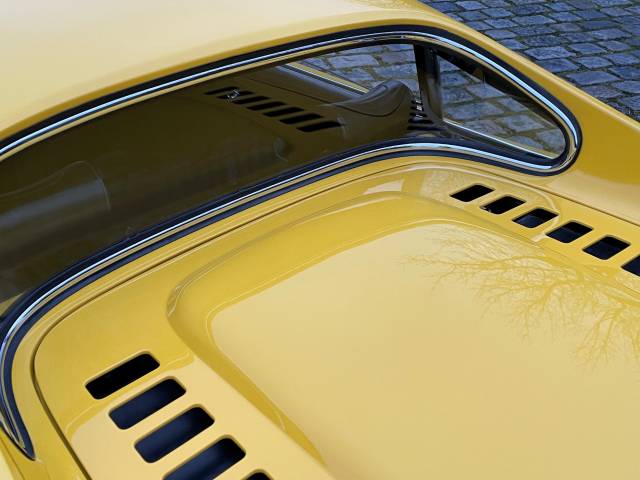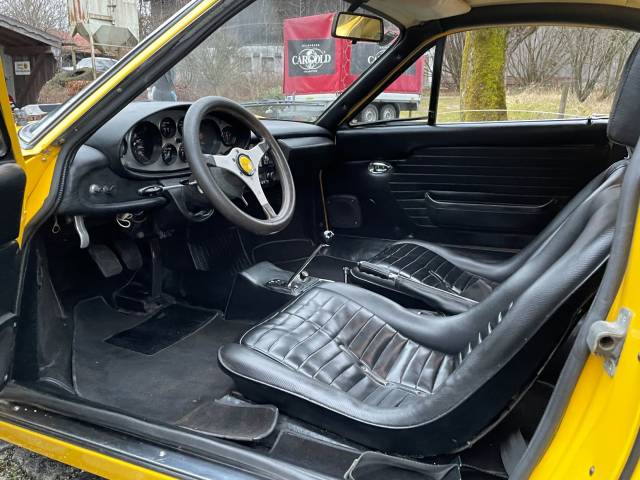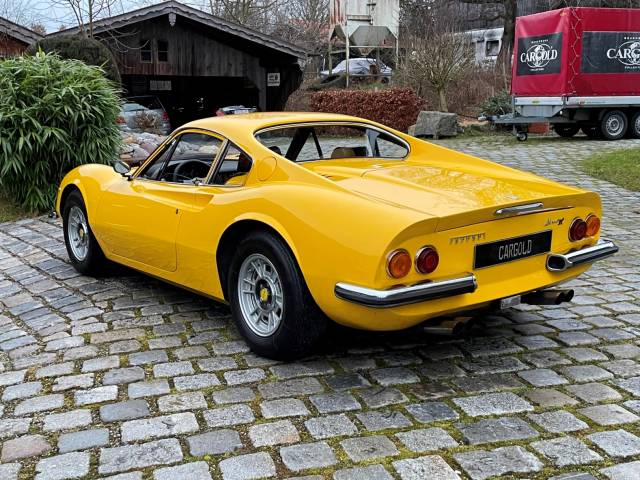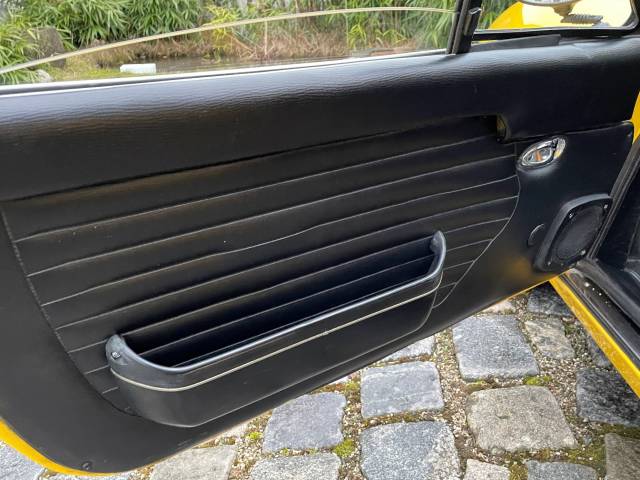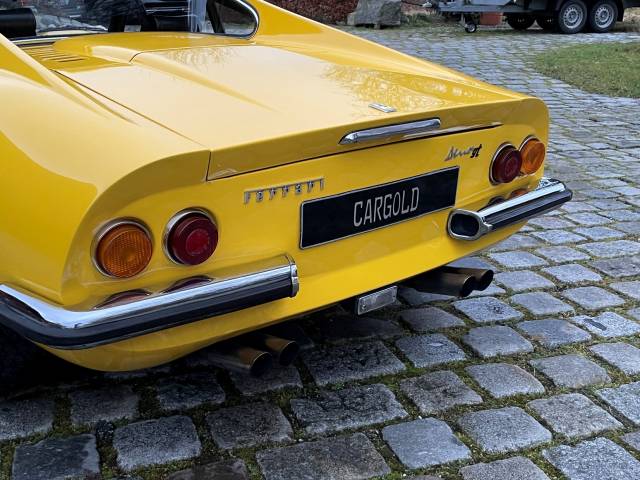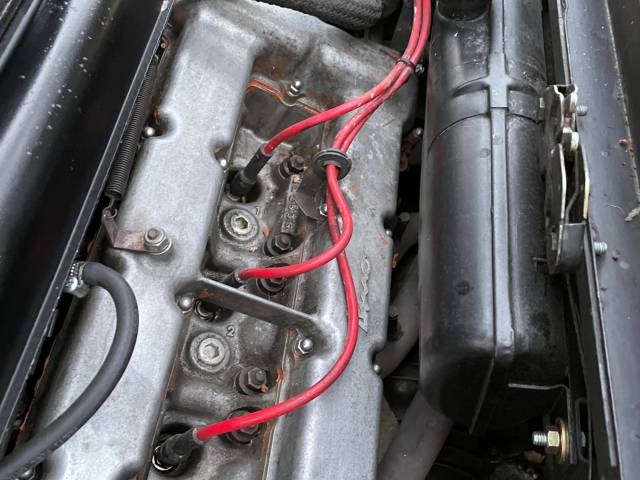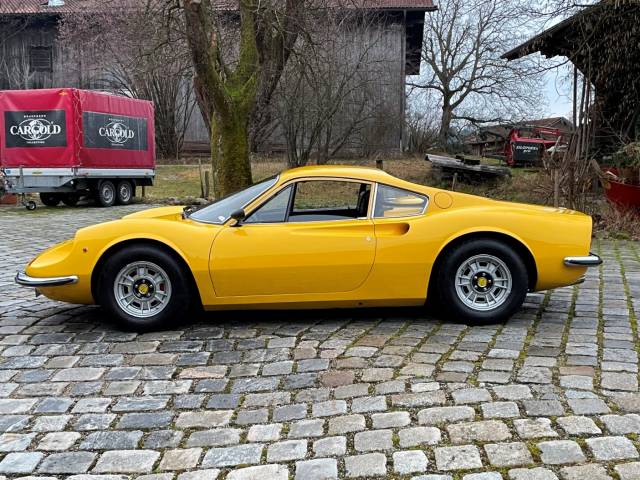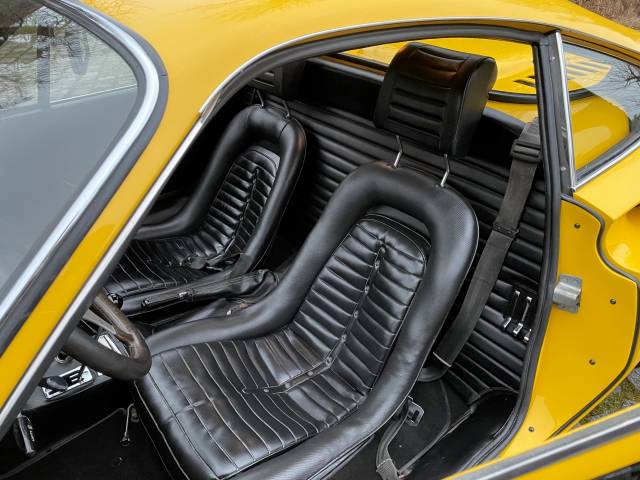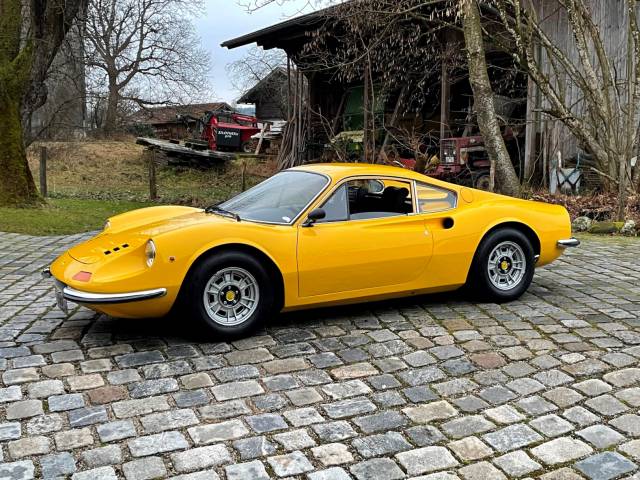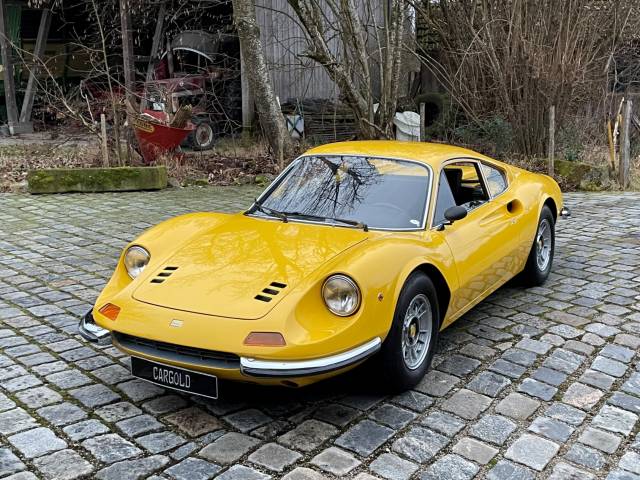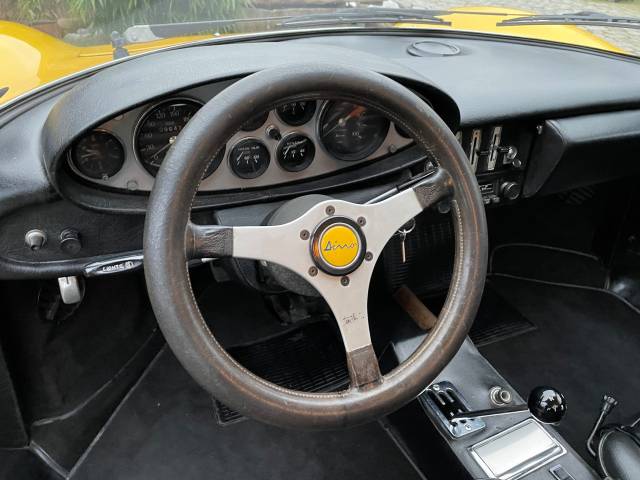 Langjähriger Vorbesitz
Dealer

away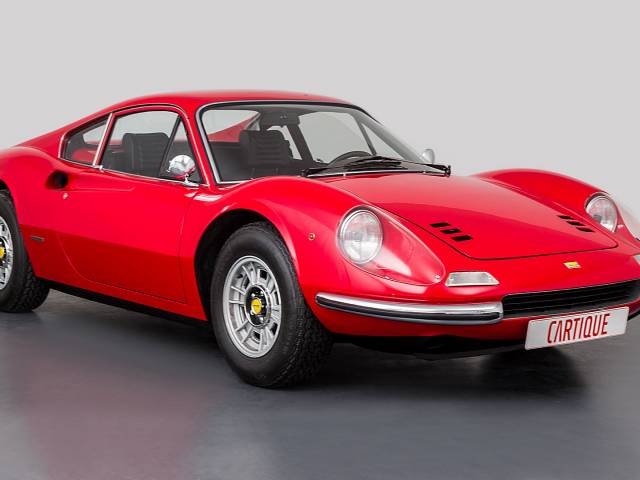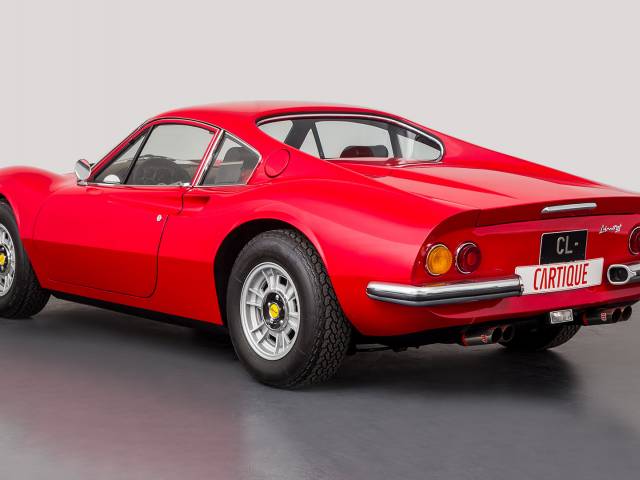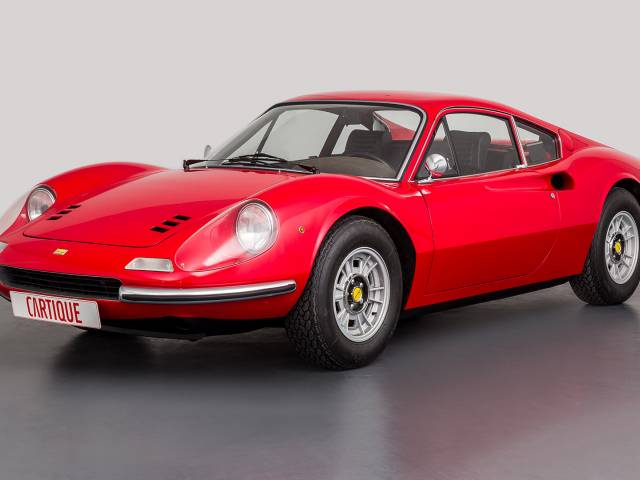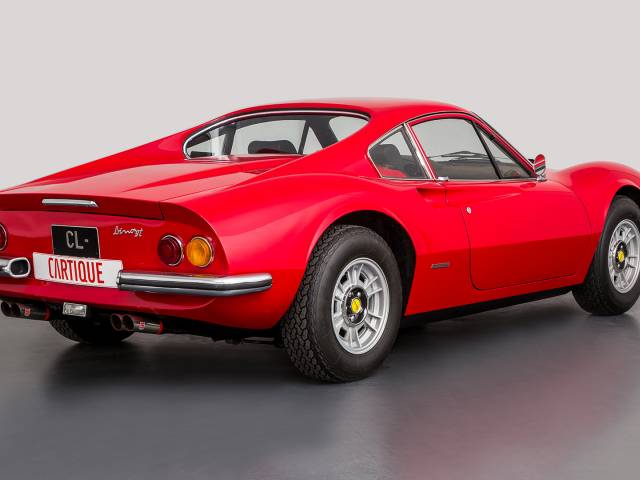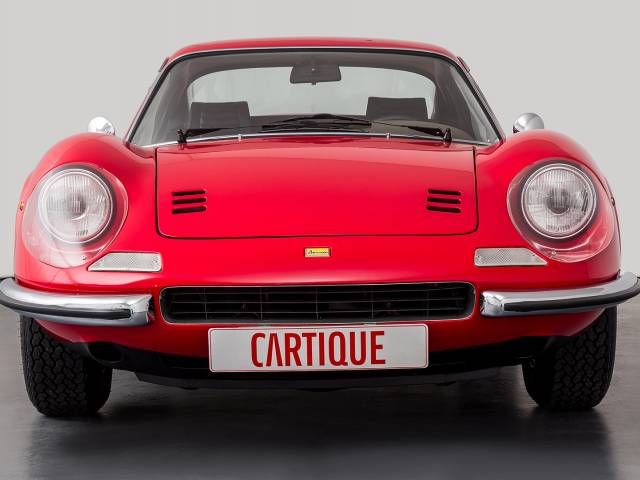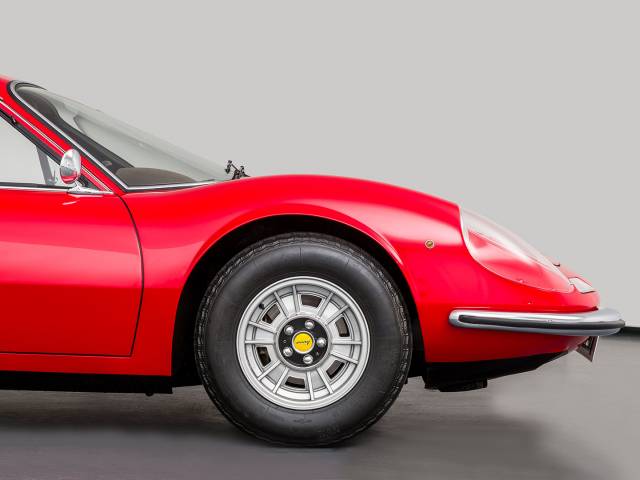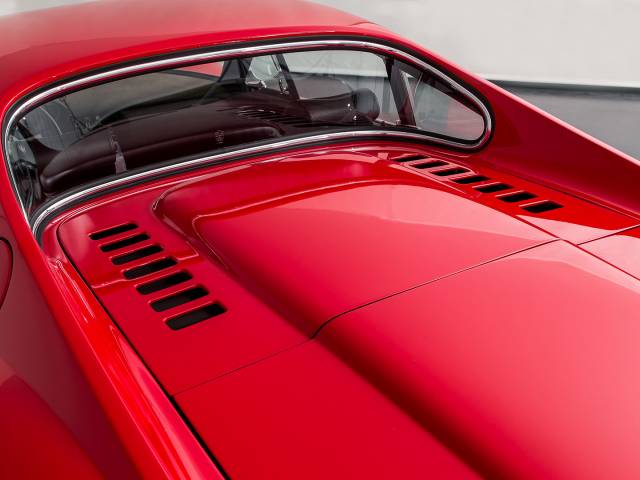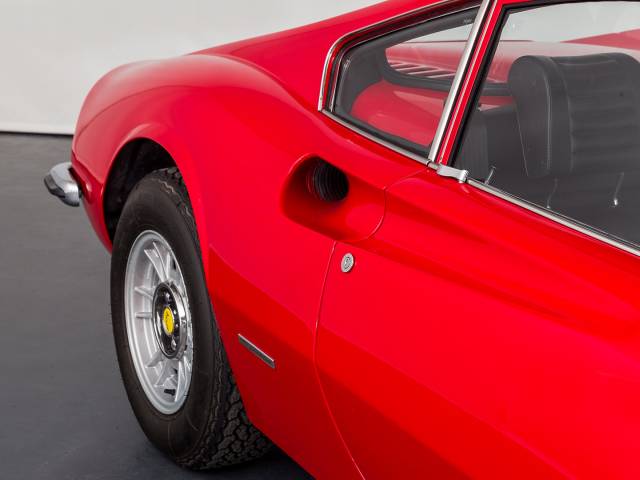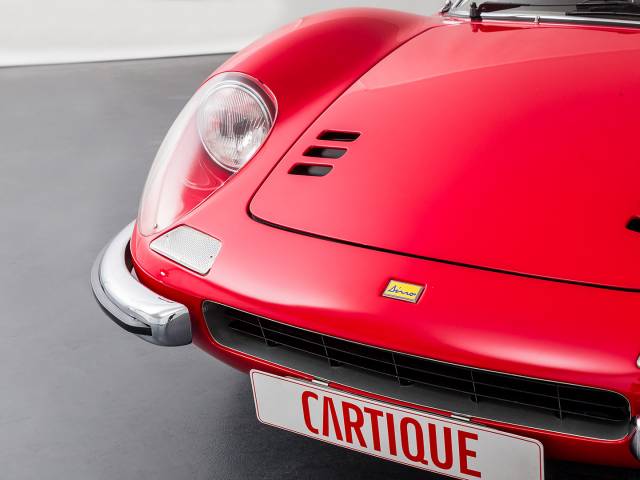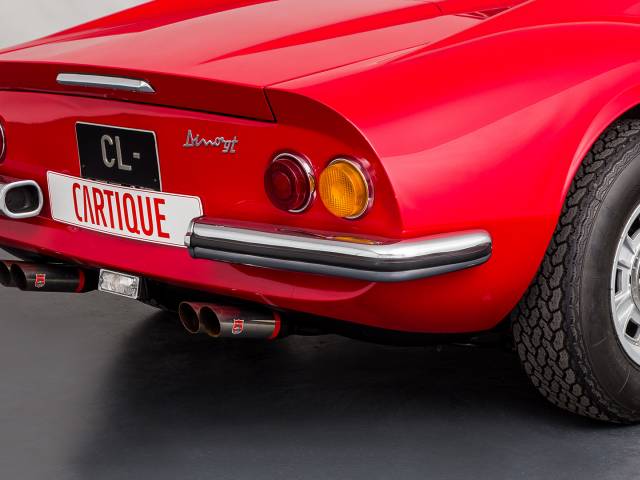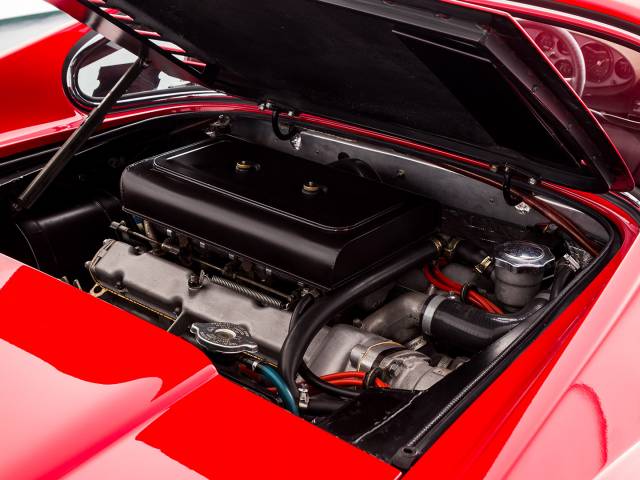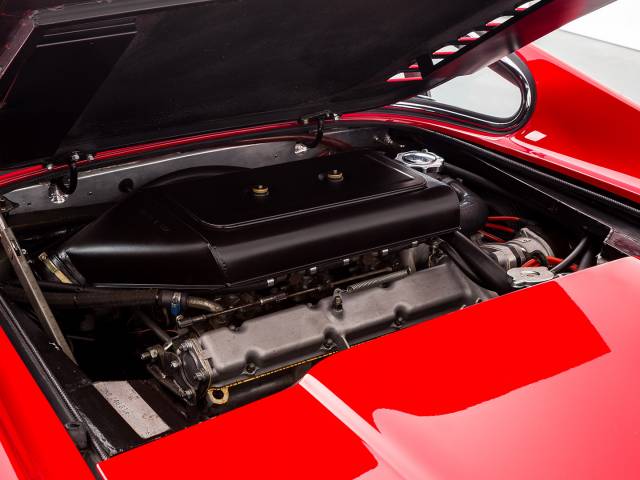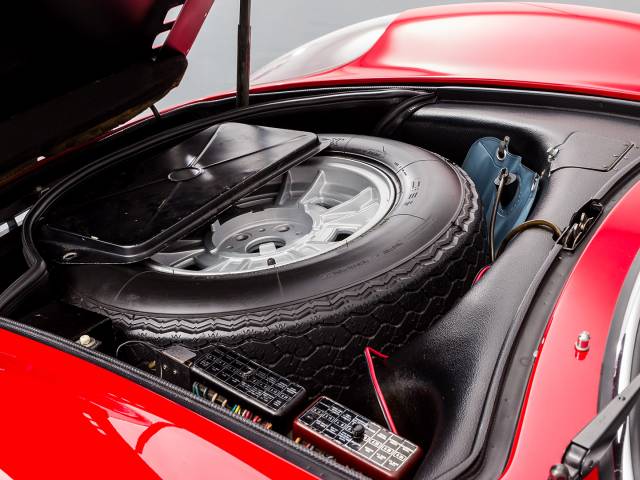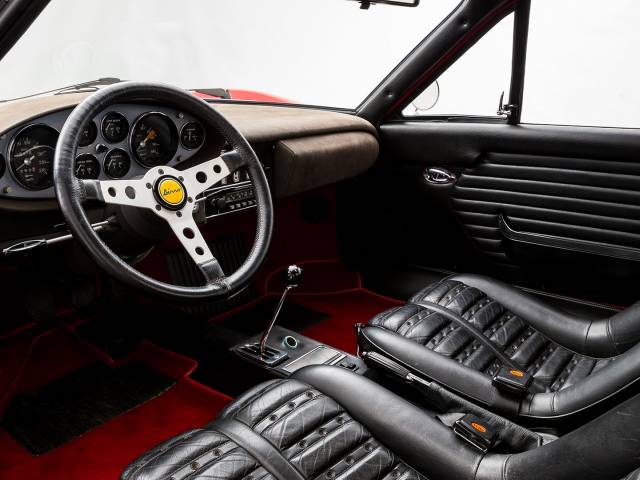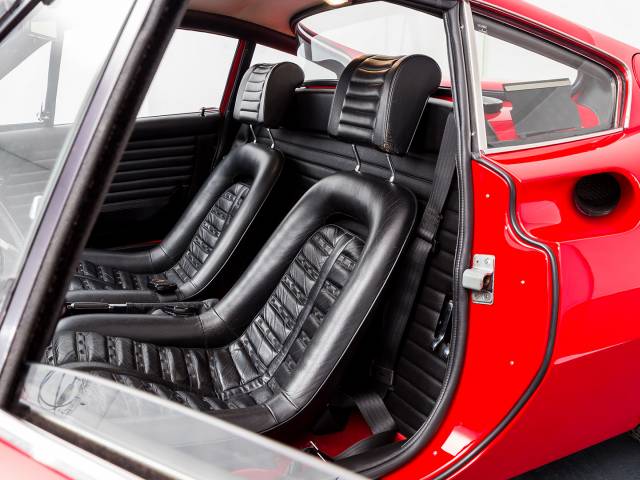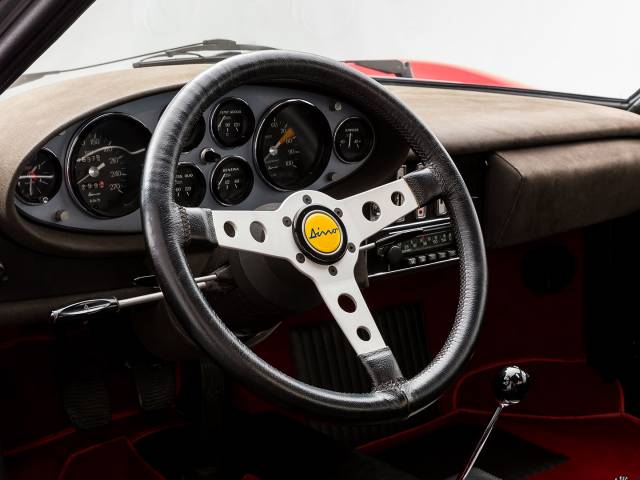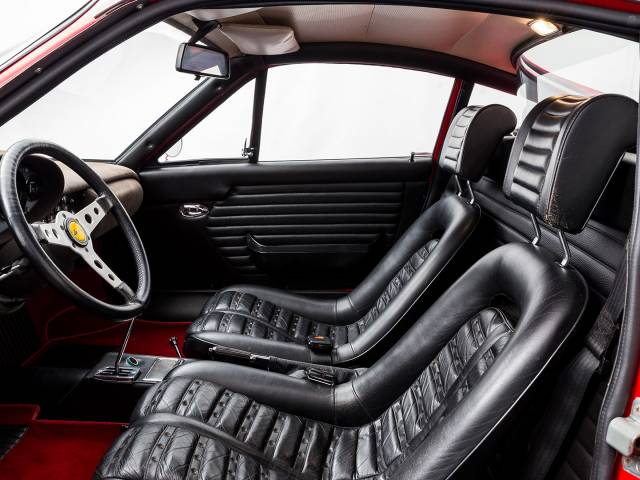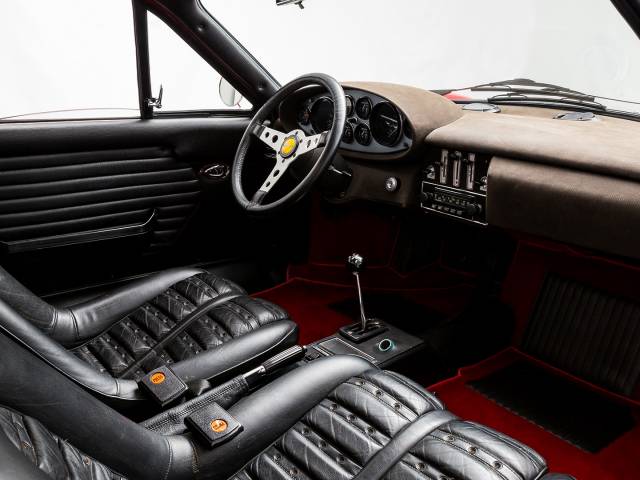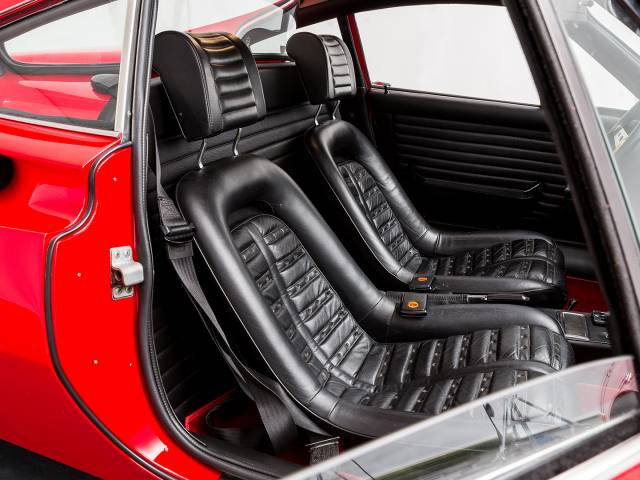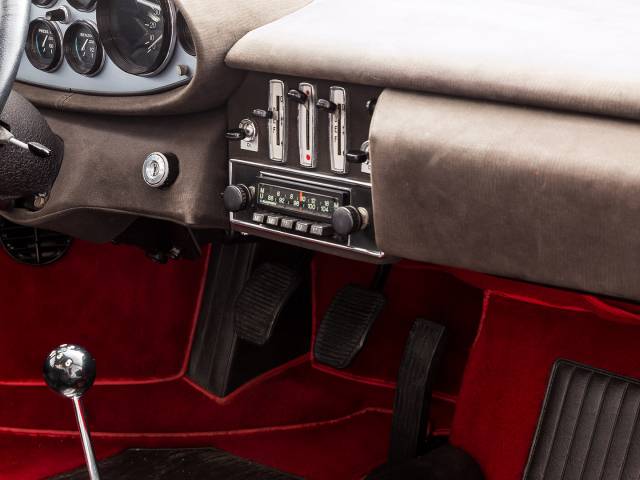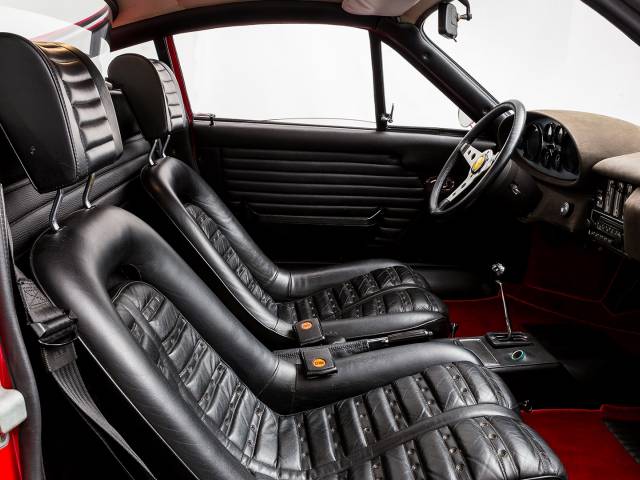 Dealer

away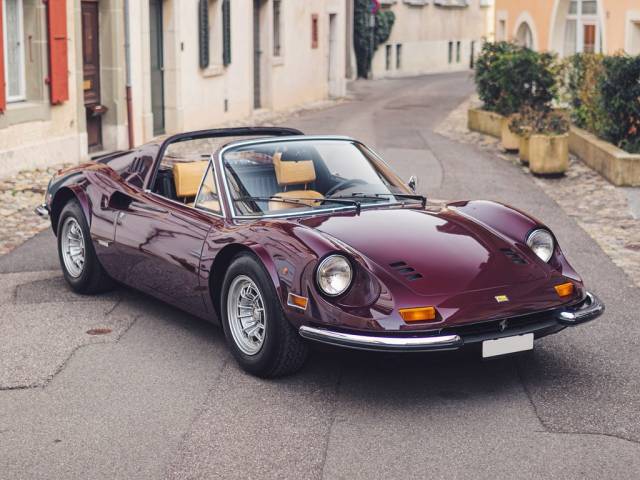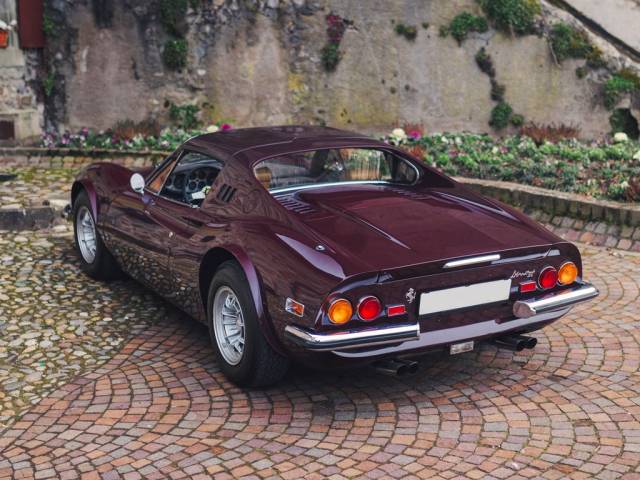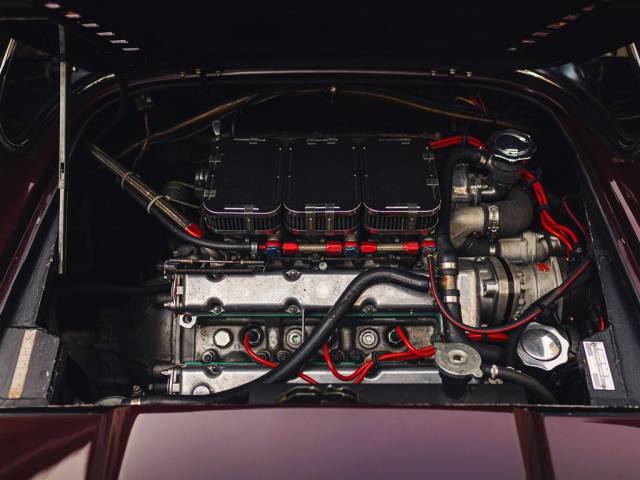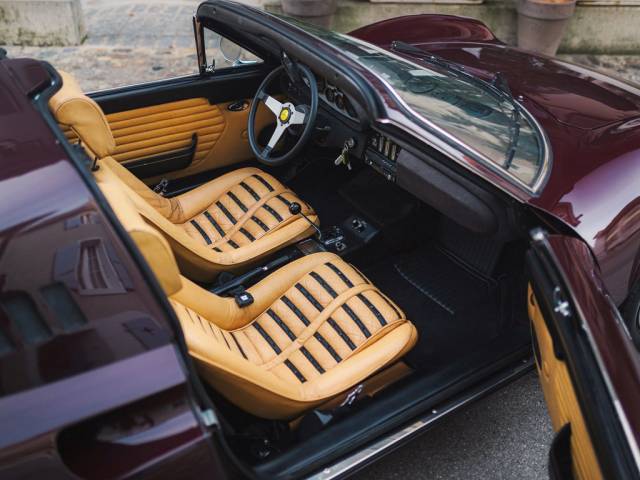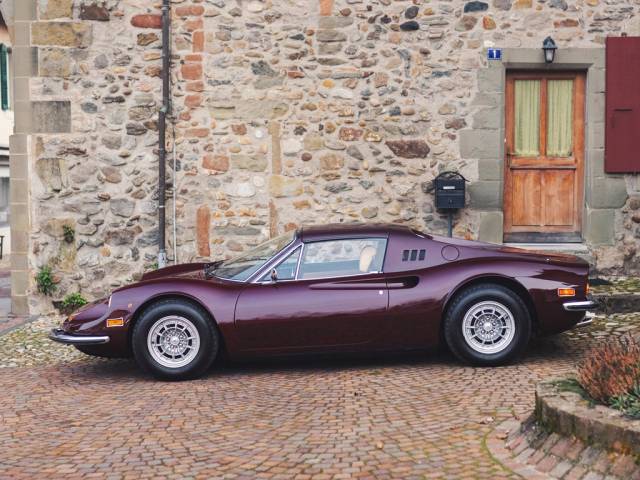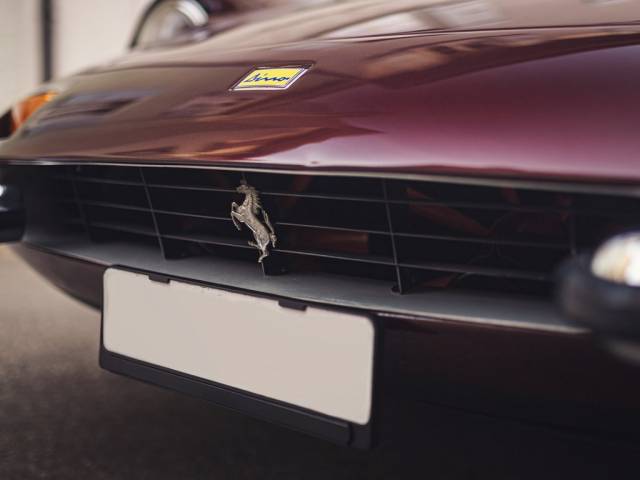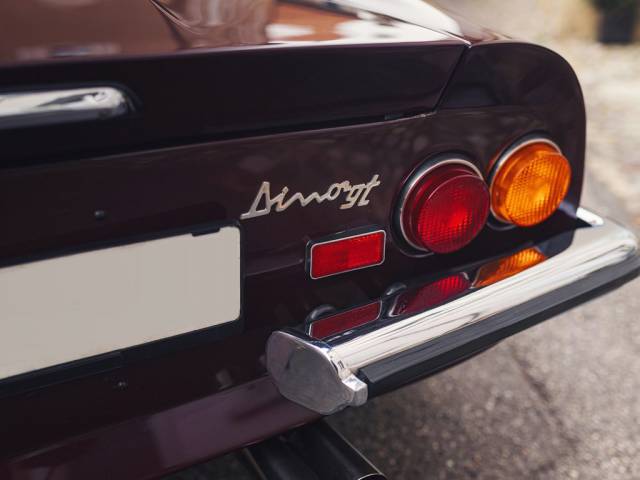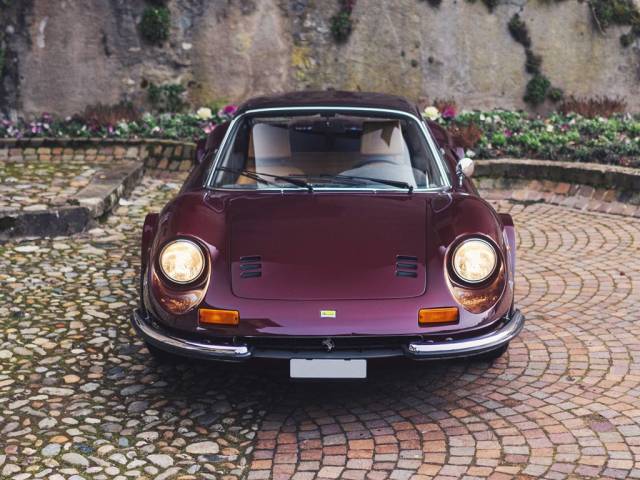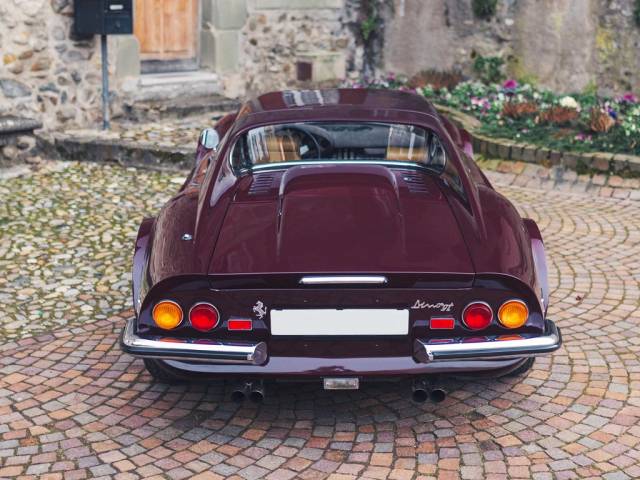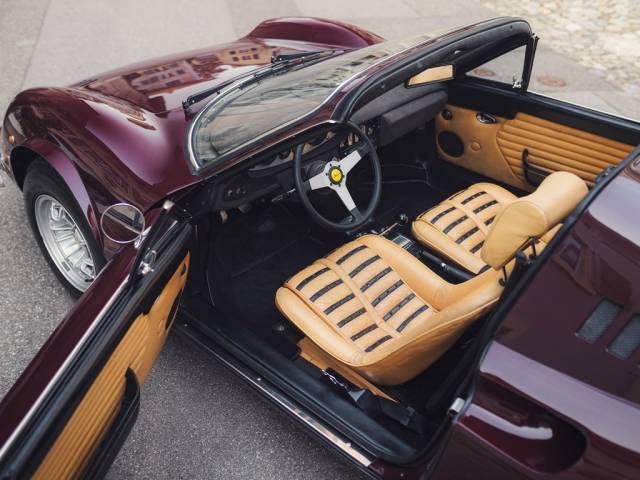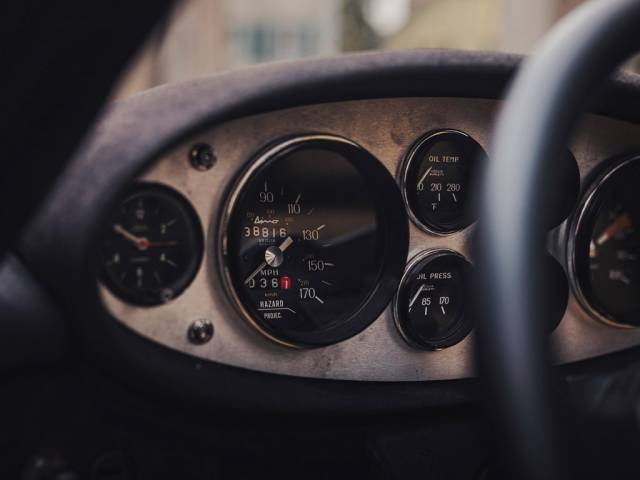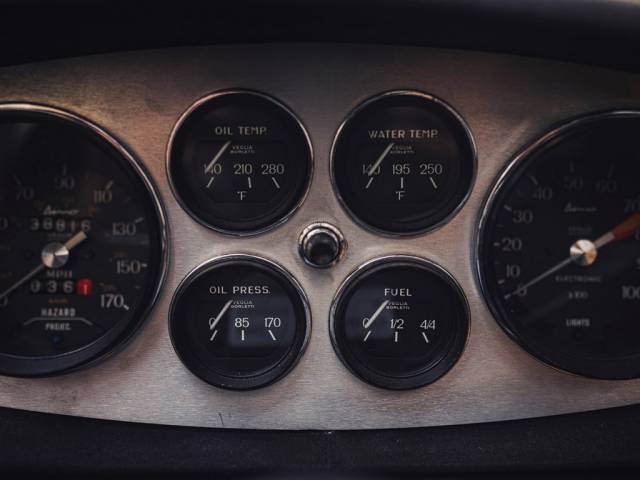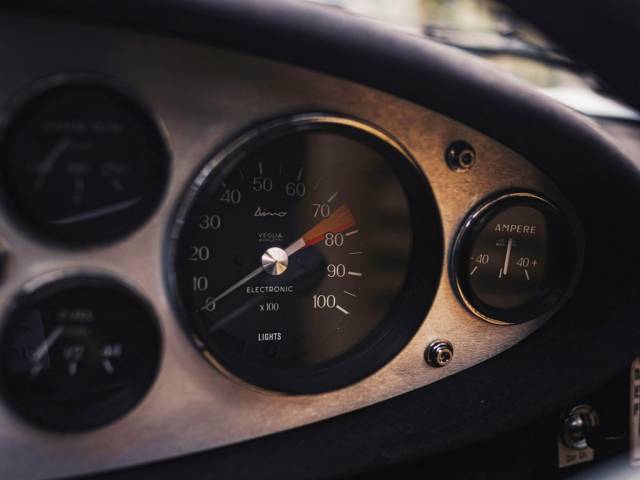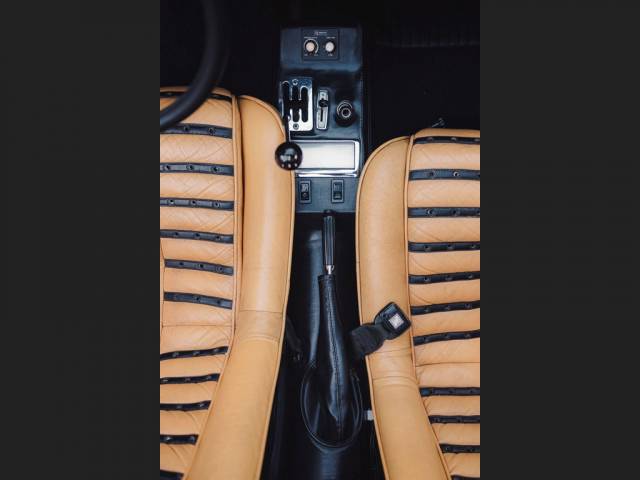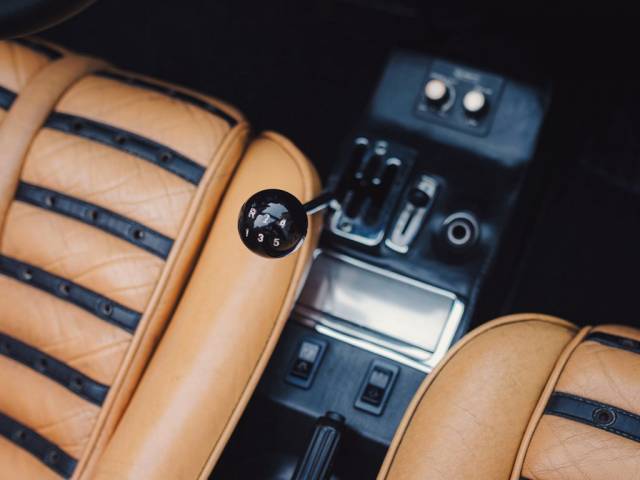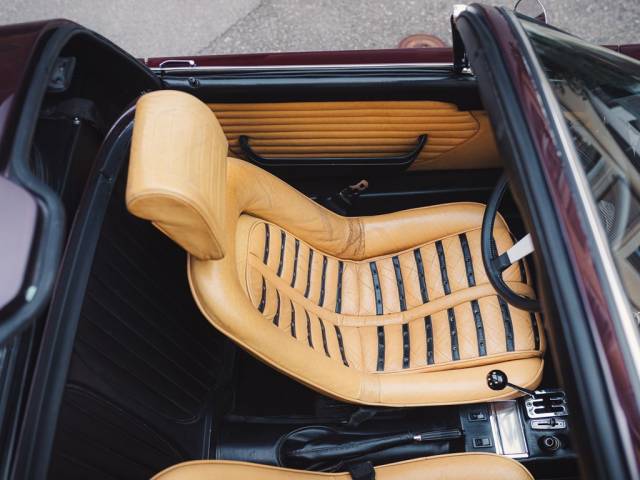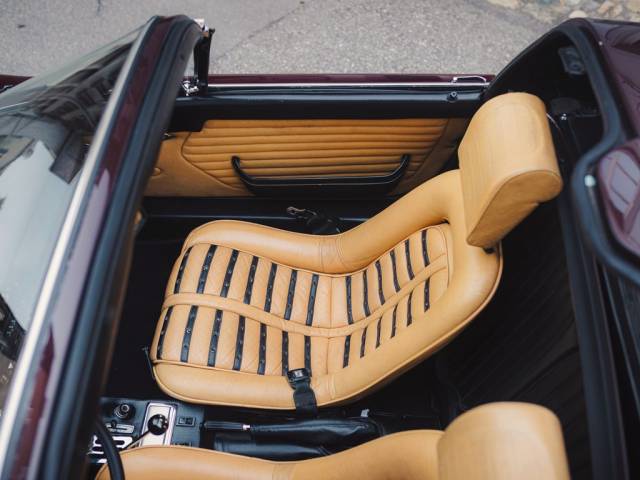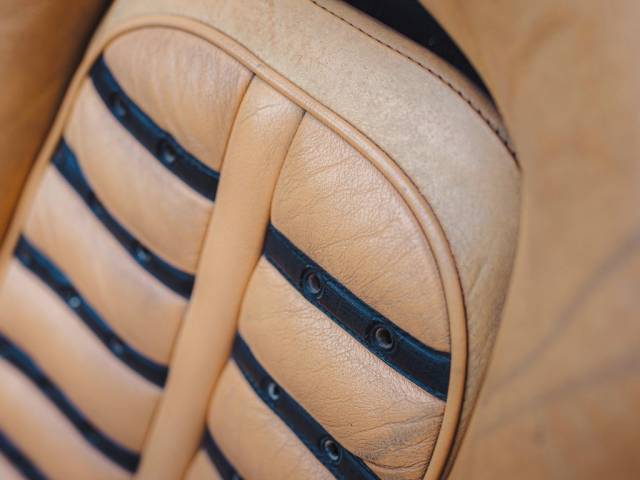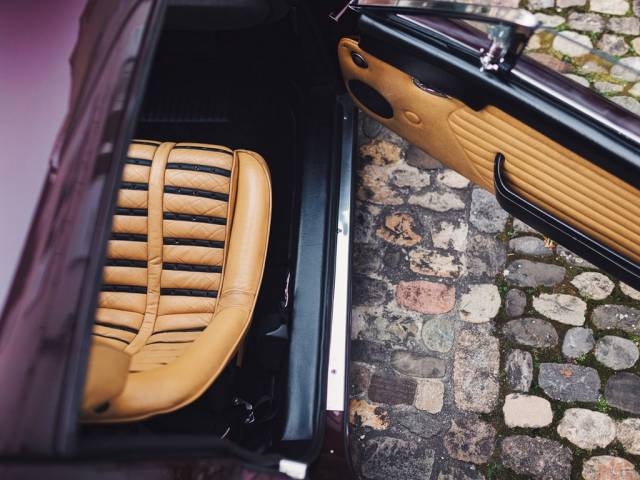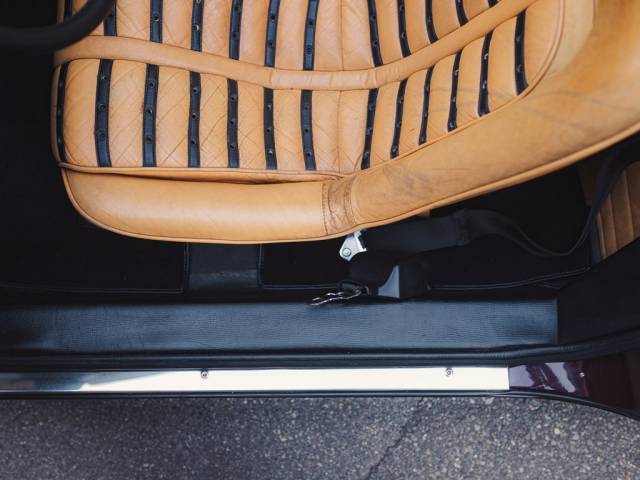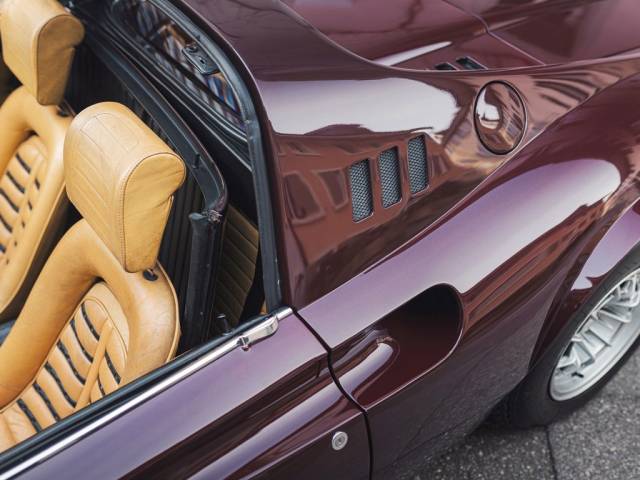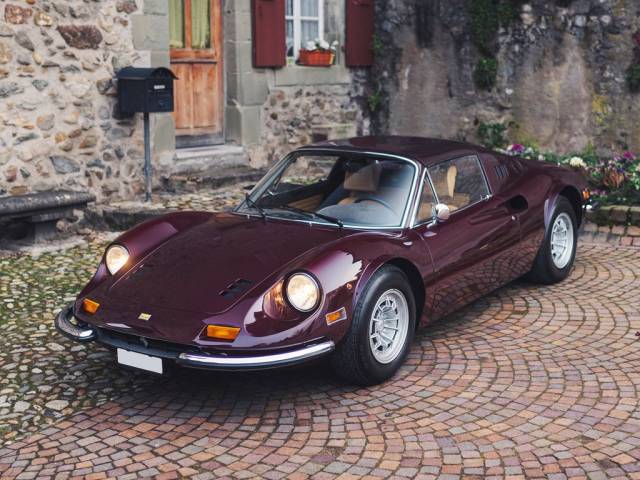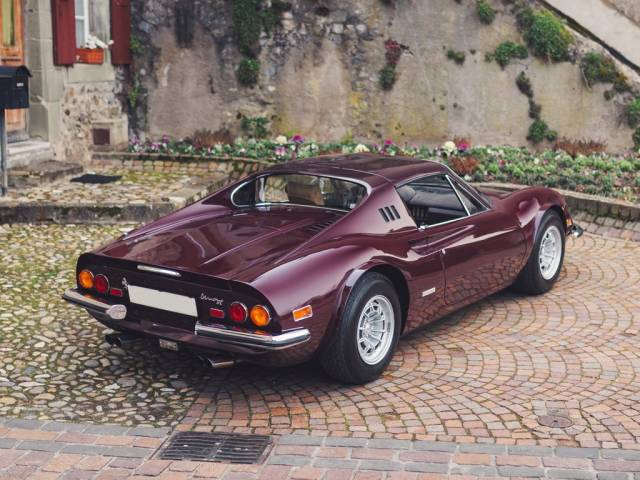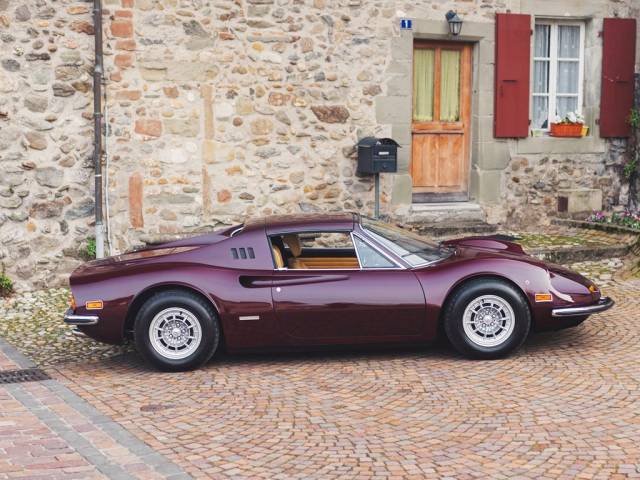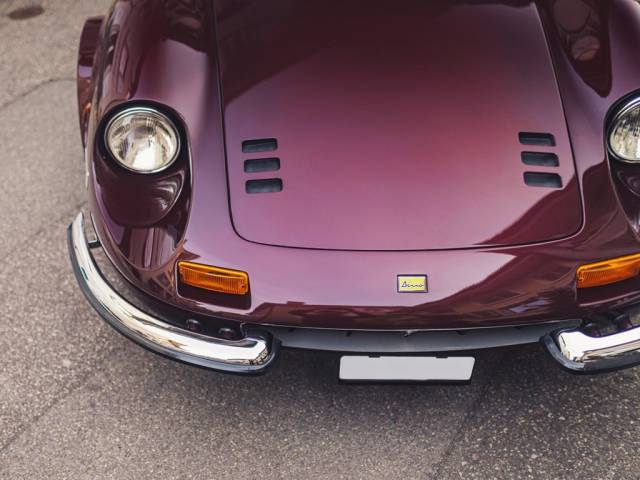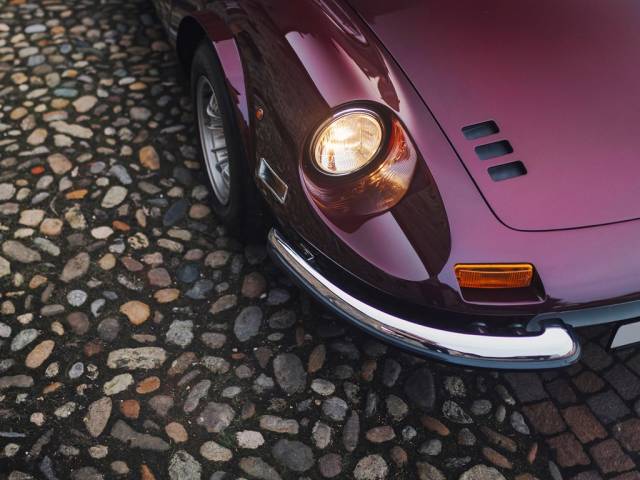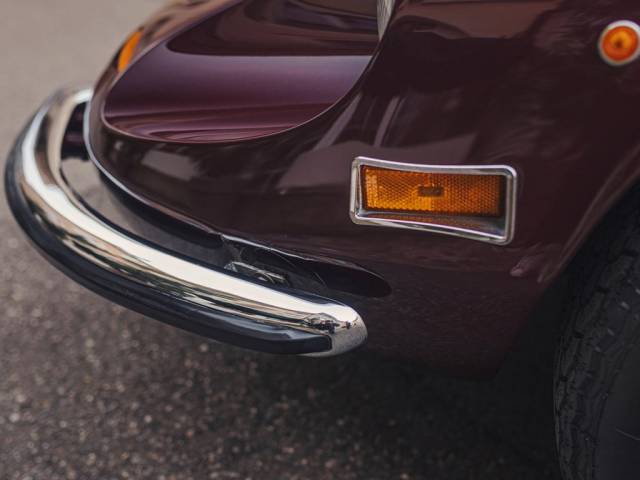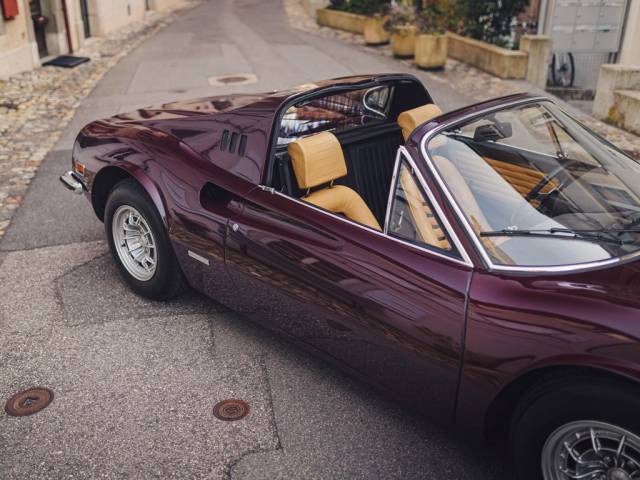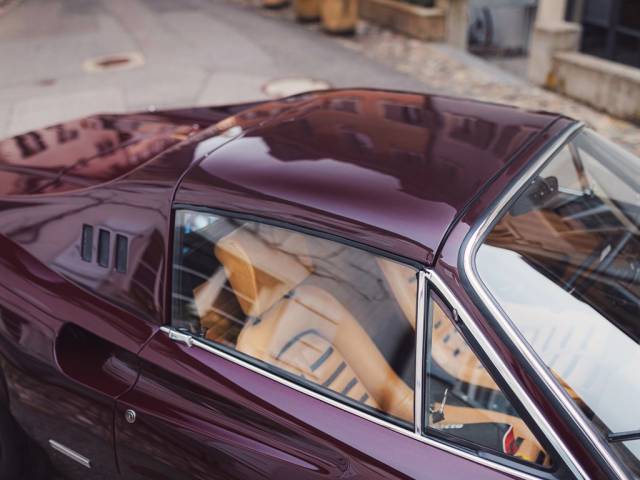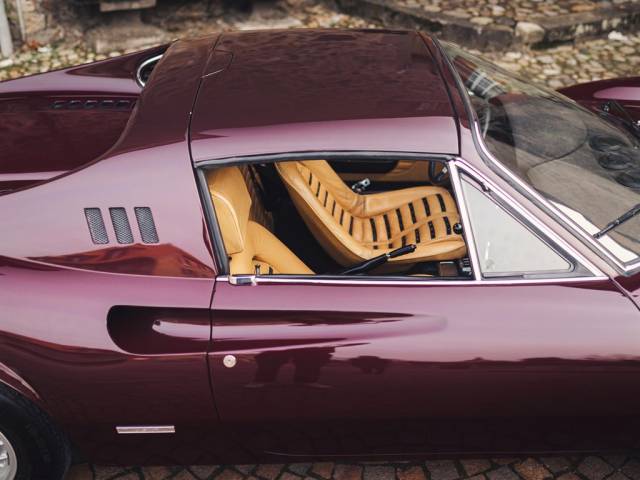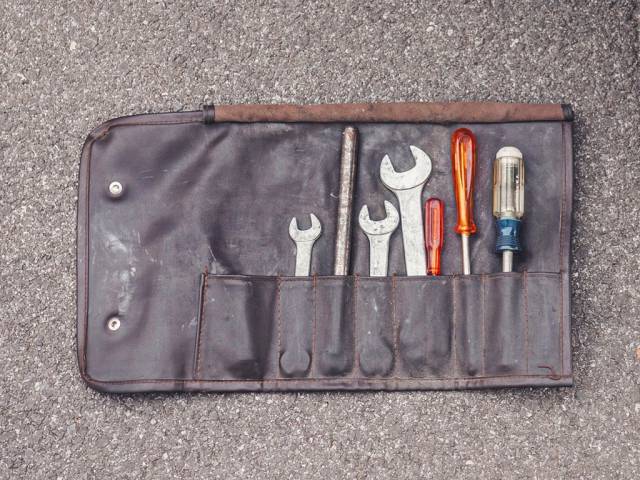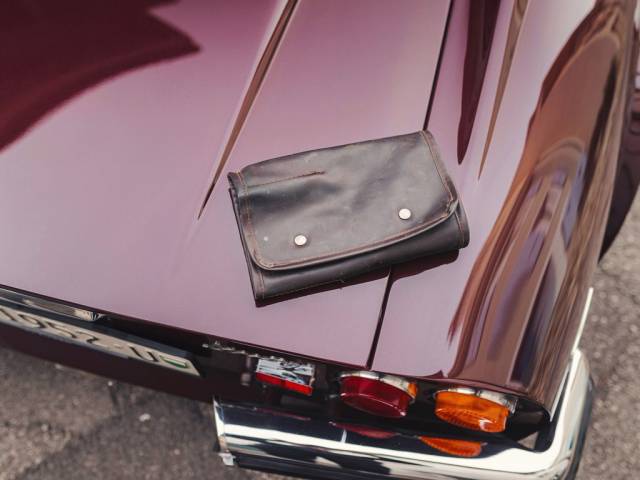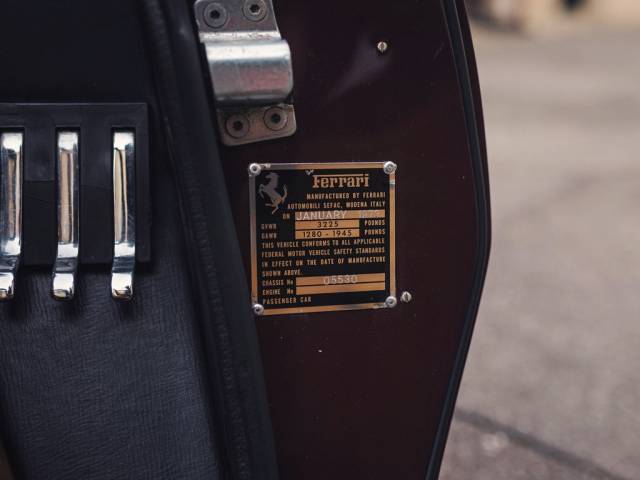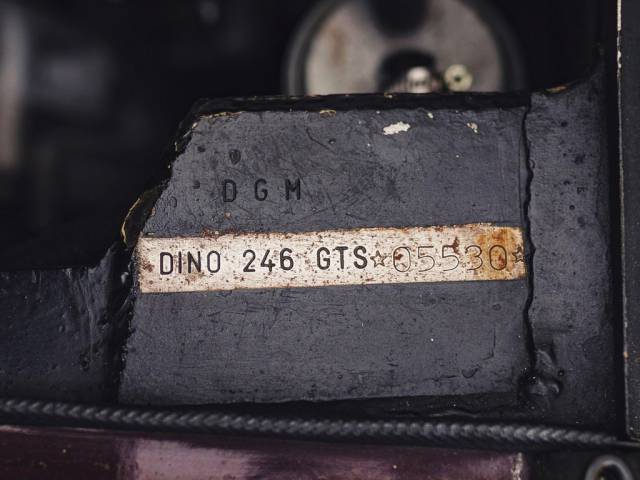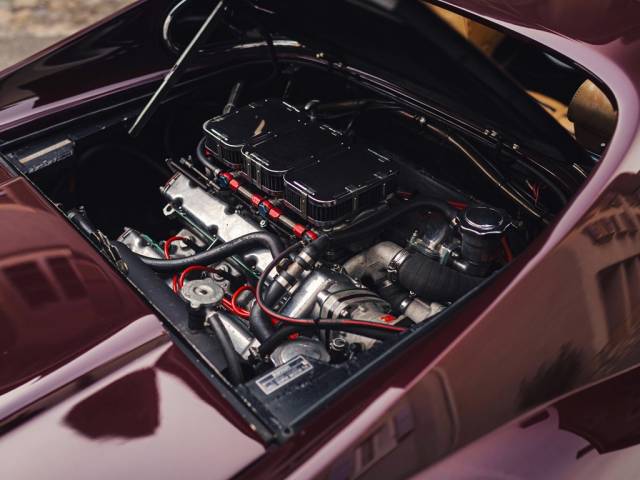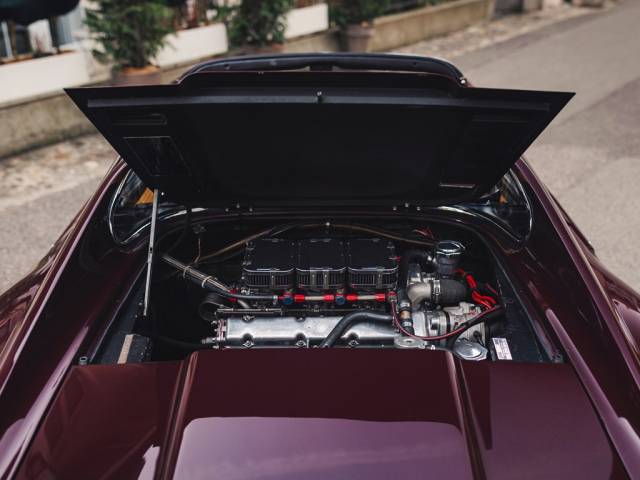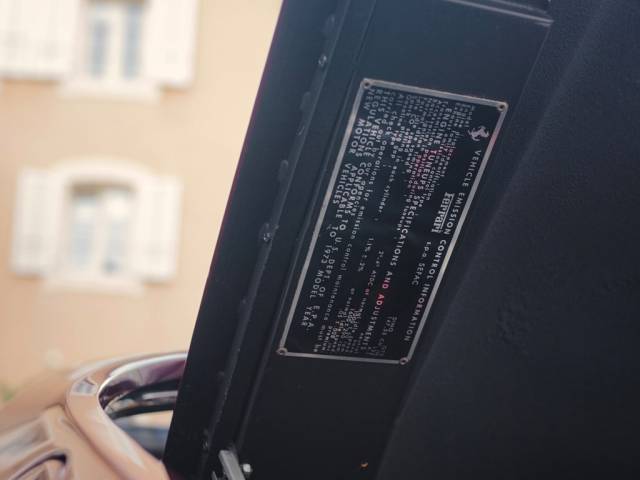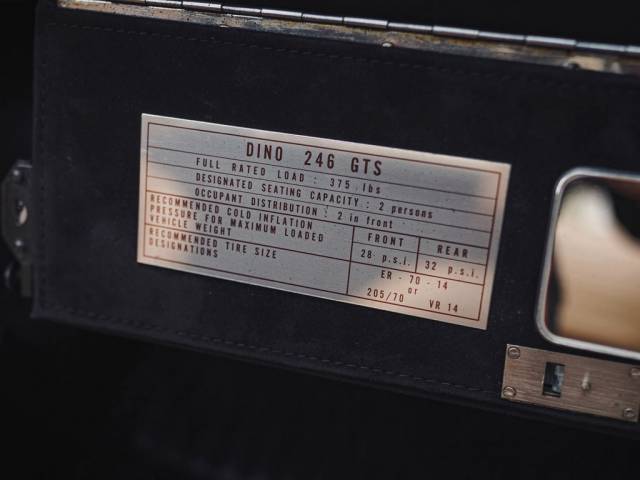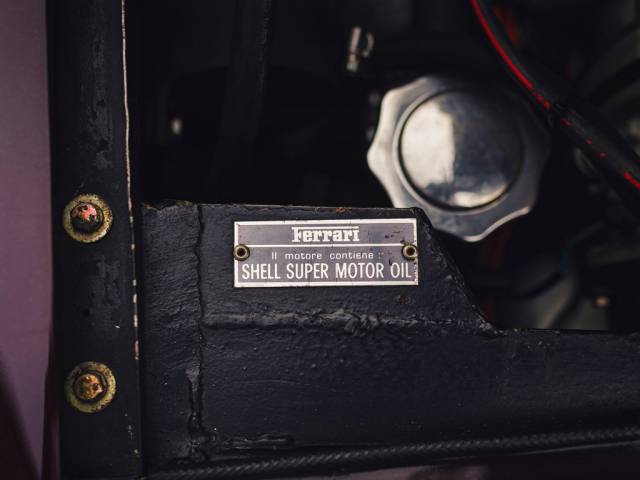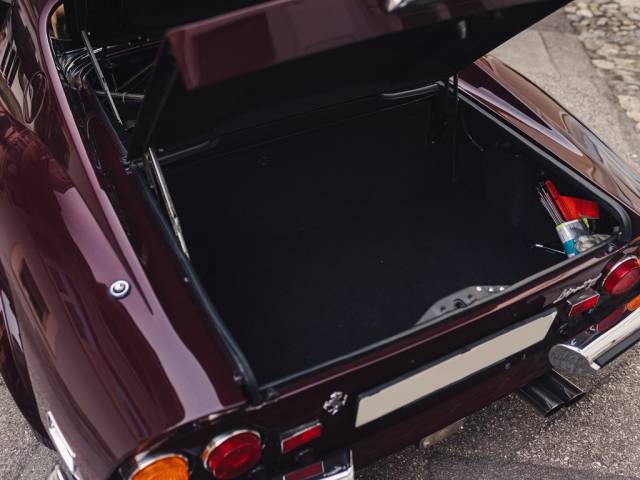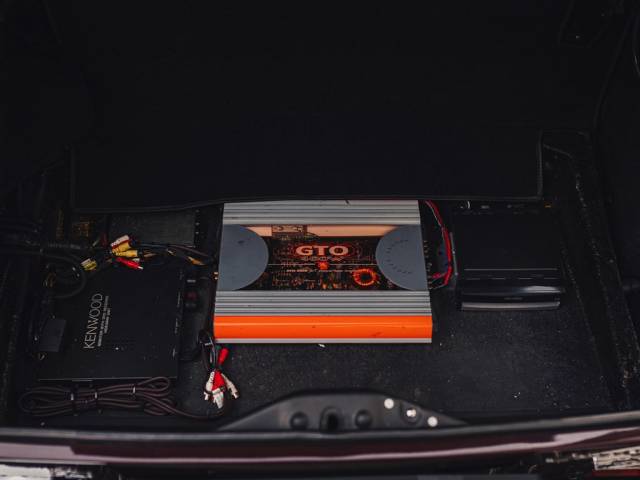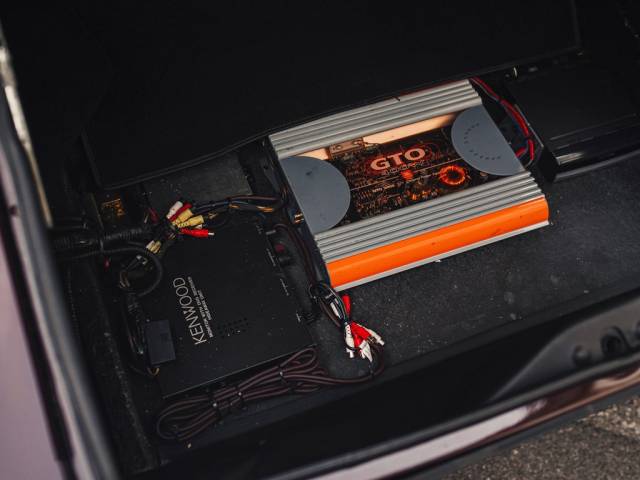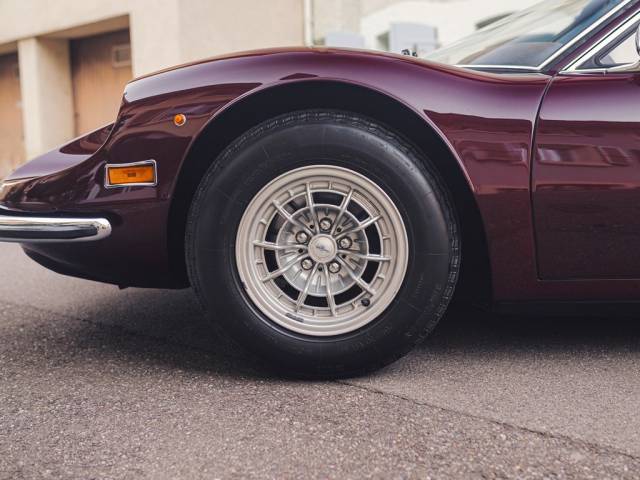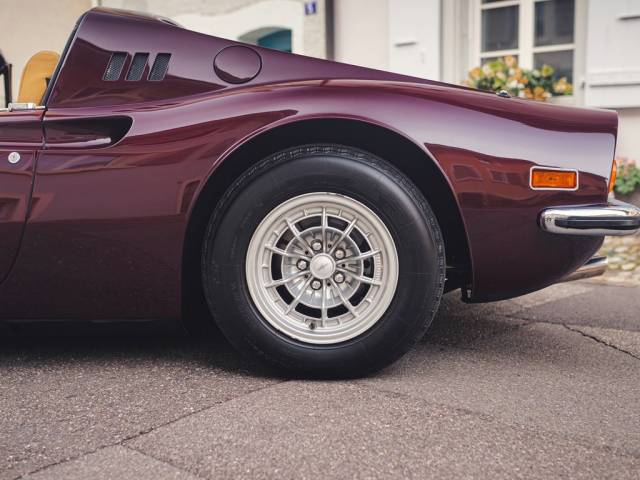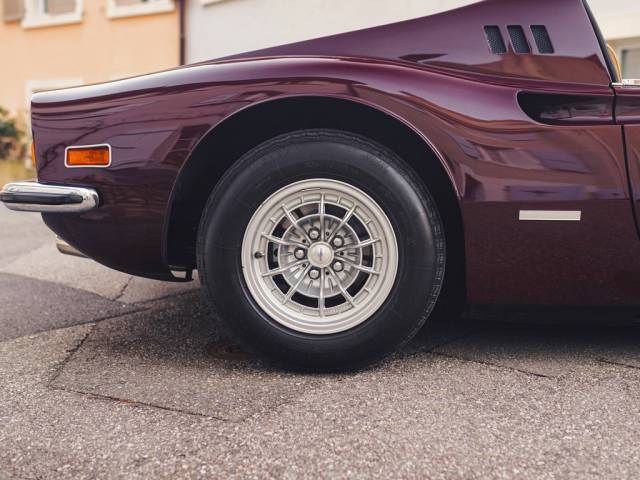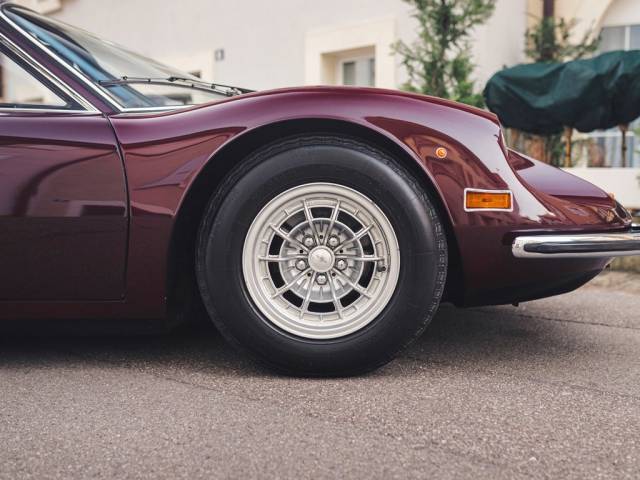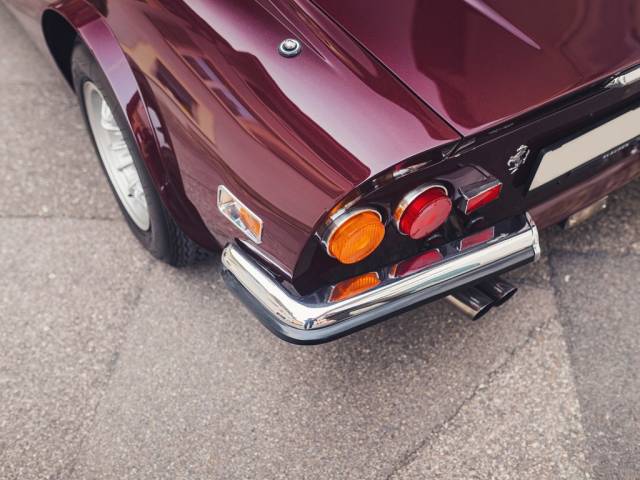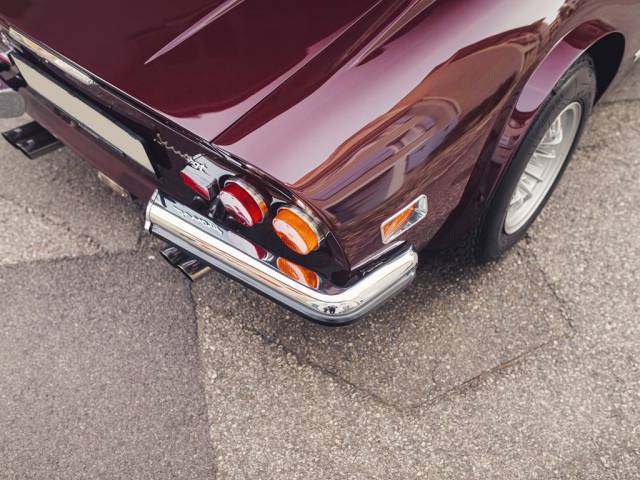 1973 Ferrari Dino 246 GTS 'Chairs & Flares' by Scaglietti
Dealer

away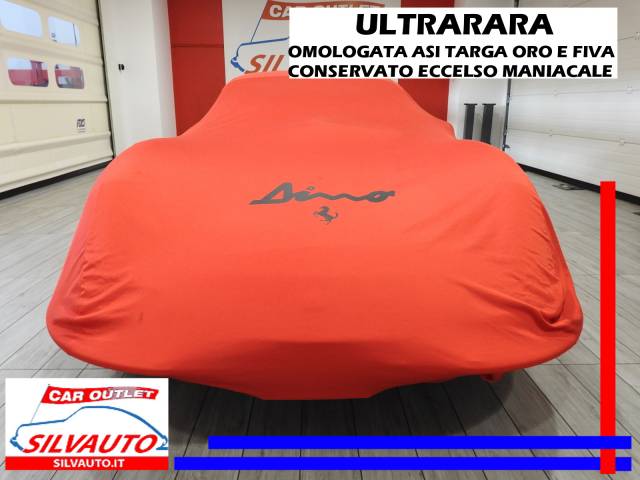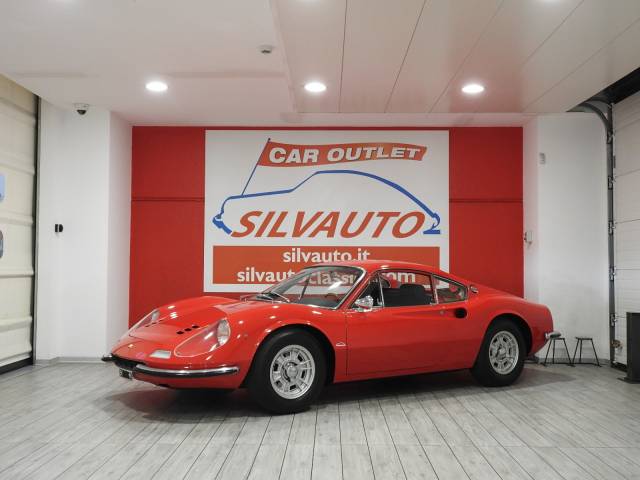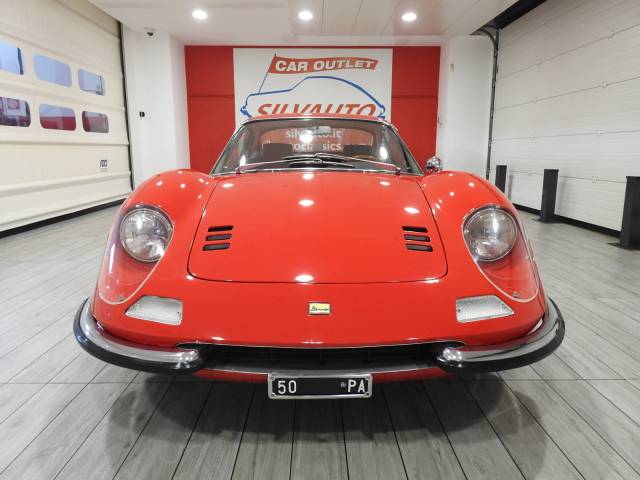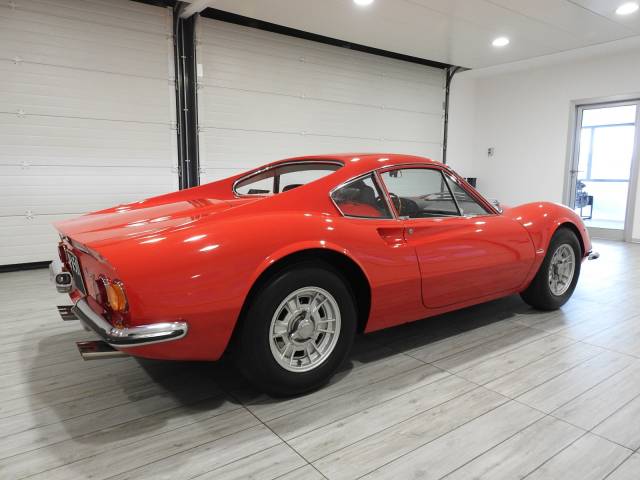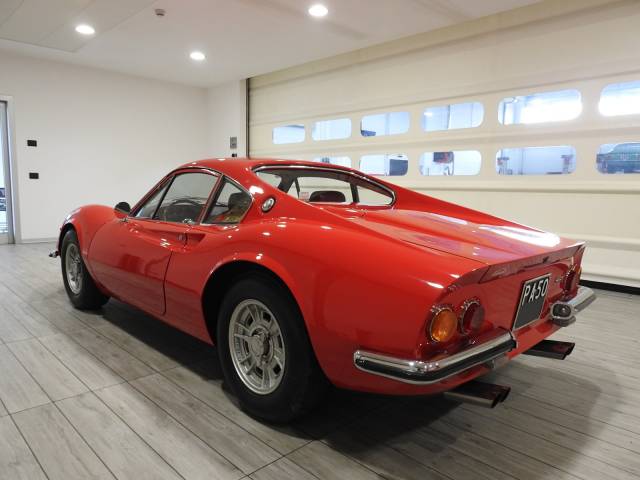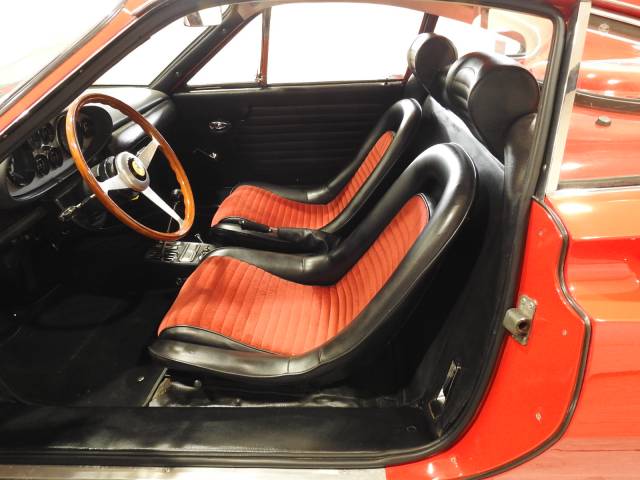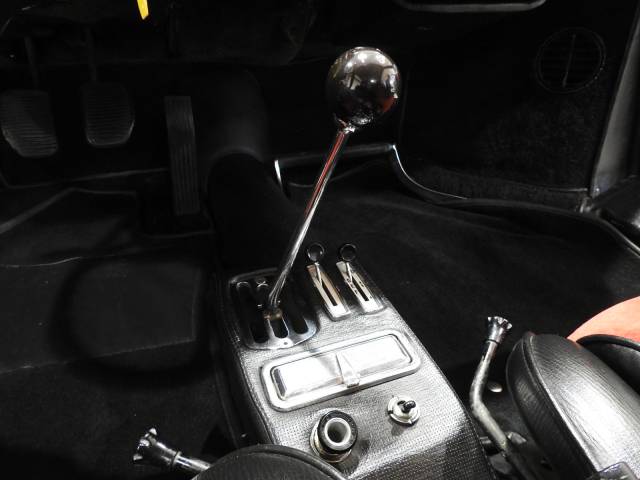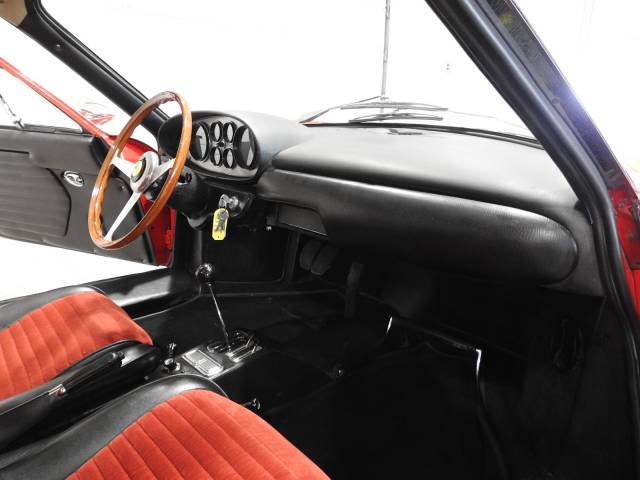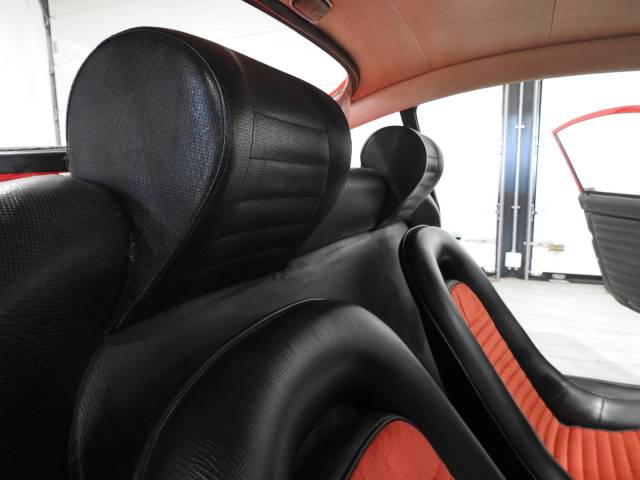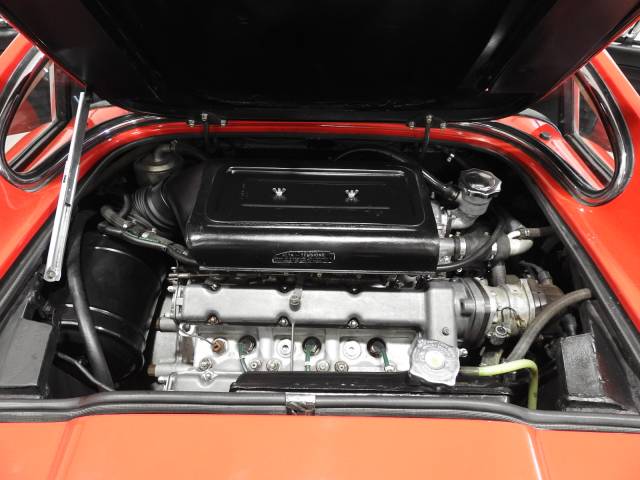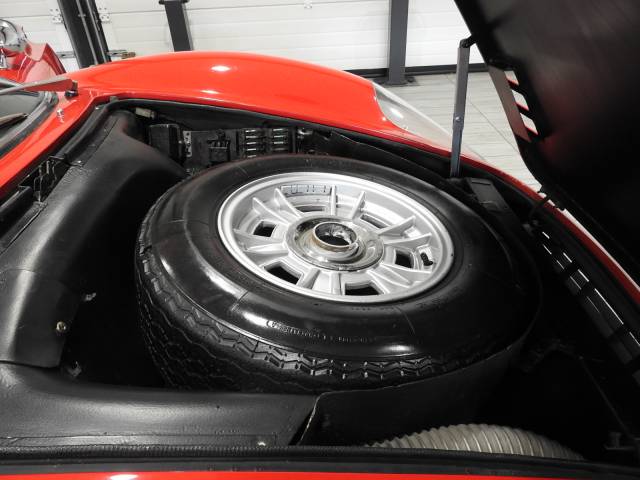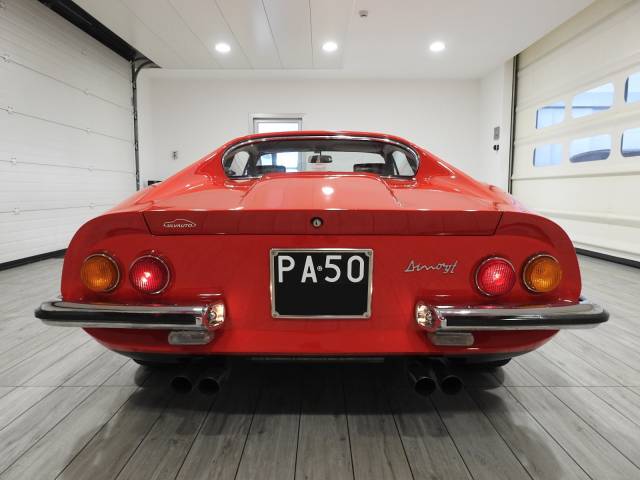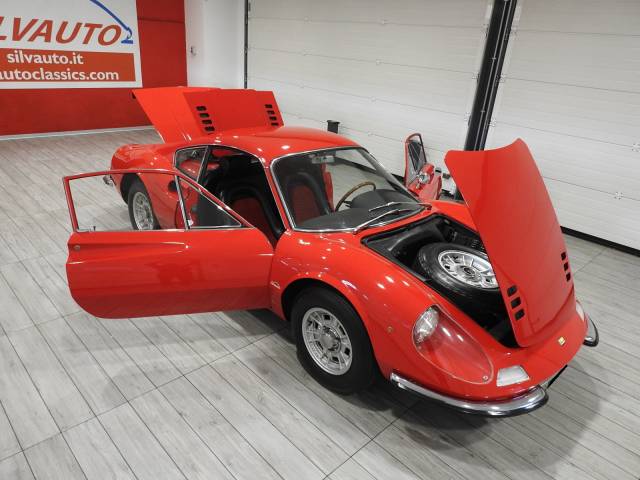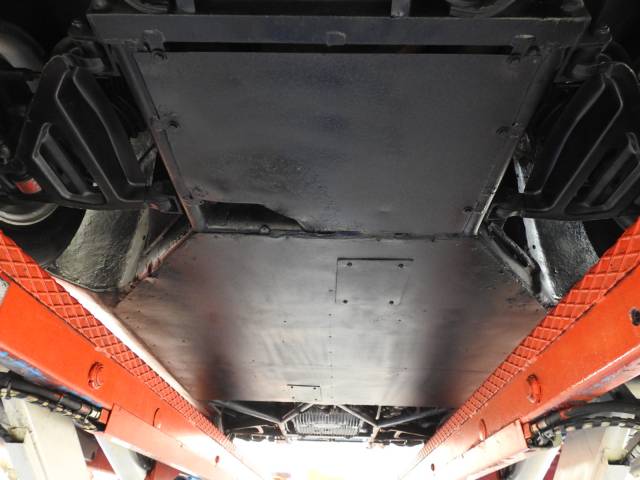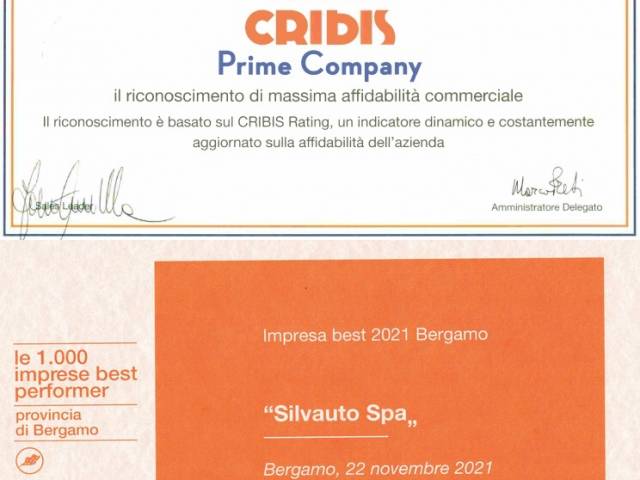 BY "SCAGLIETTI" IN ALLUMINIO – ULTRARARA – OMOLOGATA ASI TARGA ORO E FIVA
Dealer

away
Ferrari Dino
The Ferrari Dino was a sports car produced between 1968 and 1980, created to be an affordable competitor to the Porsche 911. Named after the founder's late son, Alfredo "Dino" Ferrari, all Dinos except the 308 GT4 had a V6 engine that had been designed by the Ferrari heir. Ferrari envisioned the marque as being a brand in its own right, as opposed to another Ferrari model. As such, the line had its own badge, comprising the word "Dino" in blue script in a yellow horizontal rectangle bordered with blue. This was with the exception of later examples of the Dino 308 GT4, which bore the Ferrari badge from the end of 1976.
Sport Prototypes
The Dino name was first used on the 196 S of 1958. This front-engine race car had a distinctive clear air intake above the carburettors and had similar styling to the Ferrari 250 Testa Rossa. The two-litre model was extremely successful in its class. The 196 S was followed by the 296 S, also in 1958, which was a V6 front-engine race car. In 1960, the front-engine 246 S was debuted, achieving good places in endurance races such as the Targa Florio. These three vehicles were designed by Scaglietti and Fantuzzi.
Dino was revived in 1965 with the rear-engine 166 P. This 1,600cc car was fast and agile, achieving well in endurance races alongside competitors with double and triple its displacement. An open-top, two-litre version was presented the same year, called the 206 SP. In 1966, Ferrari reduced the weight by almost fifty kilograms with the 206 S. This agile model was like a small Ferrari 330 P3 and had many wins in its class.
Mid-Engine Concept Cars
Founder Enzo Ferrari was sceptical about creating a mid-engine Ferrari, but he was eventually persuaded by his designer, Sergio Pininfarina. Pininfarina subsequently built a mid-engine concept car for the 1965 Paris Motor Show. This was the Ferrari Dino 206 GT Speciale, also known as the Dino Berlinetta Speciale, and it bore only the Dino badge. The concept car was a design study for a road car and its distinctive lines were influenced by the Ferrari 412P and 330 P4 race cars.
Development of the Road-Going Dino 206 GT
At the Turin Motor Show the following year, a refined version of the Speciale was displayed, with changes including a higher roof, elliptical radiator opening and wing-mounted headlights. A third prototype emerged in 1967, featuring modifications to the body and adjustment of the V6 engine for it to sit transversely. The concept had been further fine-tuned by the Turin Show later that year, and this prototype was shown again at the Brussels Show in early 1968 before entering testing. This version was called the 206 GT and entered production in 1968. The run lasted nine months, during which time approximately one hundred-and-fifty models were manufactured. This first road-going Dino was also Ferrari's first road car.
Dino 246 GT
The 206 GT was superseded by the 246 GT in 1969, debuting at the Turin Show. Although visually similar to its predecessor, there were numerous changes, including an engine-size increase to 2.4 litres, a change in the engine-block material from aluminium to cast iron and an increase in wheelbase length. Production ran until 1974 with only minor changes, resulting in three series referred to as "L", "M" and "E". Additionally, there were some different market versions, such as for the USA. A total of 2,487 246 GTs were manufactured.
Dino 246 GTS
With sales of the 246 GT stable, it was decided to release an open-air version. The 246 GTS featured a targa-top, or semi-convertible, roof. The model debuted at the Geneva Motor Show in 1972 and was met with positive reactions. A total of 1,274 246 GTS examples were produced between 1972 and 1974.
Dino 308 GT4 and Dino 208 GT4
The 308 GT4 was unveiled in 1973 at the Paris Motor Show. The model featured a rear V8 engine and a length of 4.3 metres. From late 1976 onwards, the Dino badge was replaced with Ferrari branding. Different market versions included the 1975 Italian-only 208 GT4, designed to comply with Italy's strict taxes on engines over a certain capacity. Produced until 1980, 2,826 308 GT4s and 840 208 GT4s were manufactured.