Ferrari 308 Classic Cars for Sale
27 Offers for Ferrari 308 found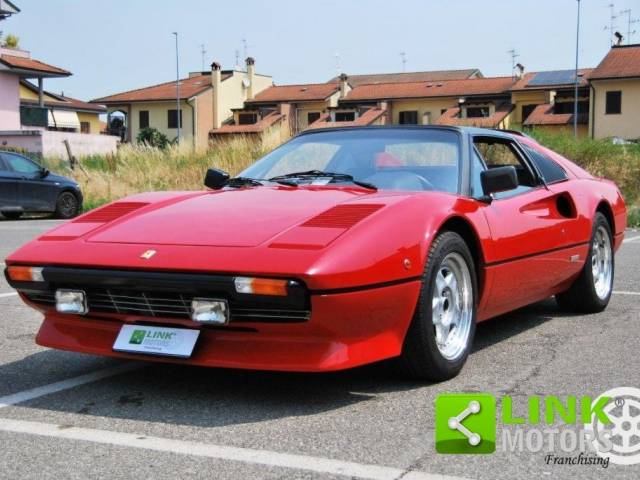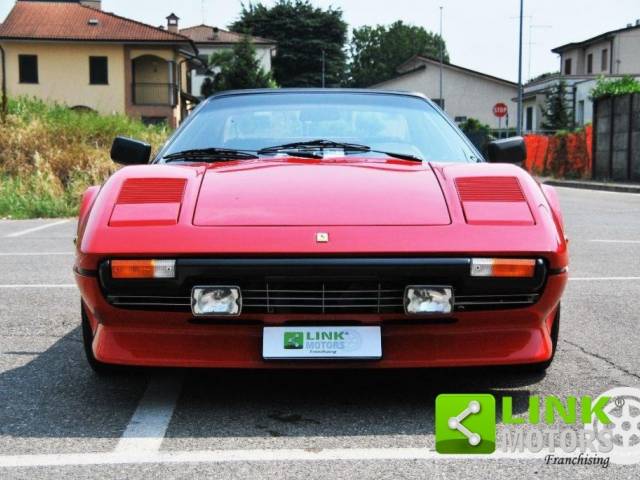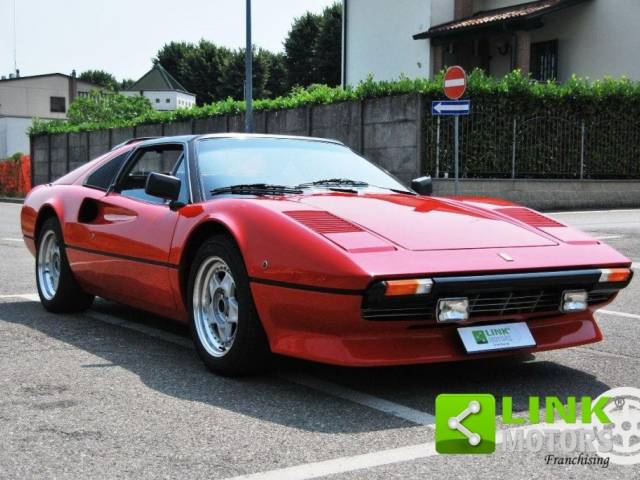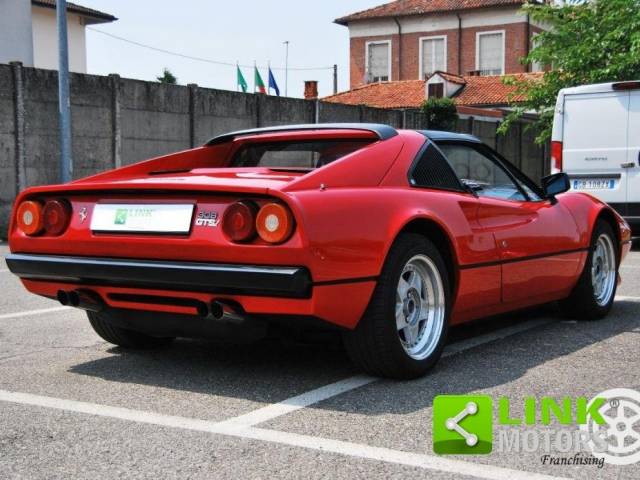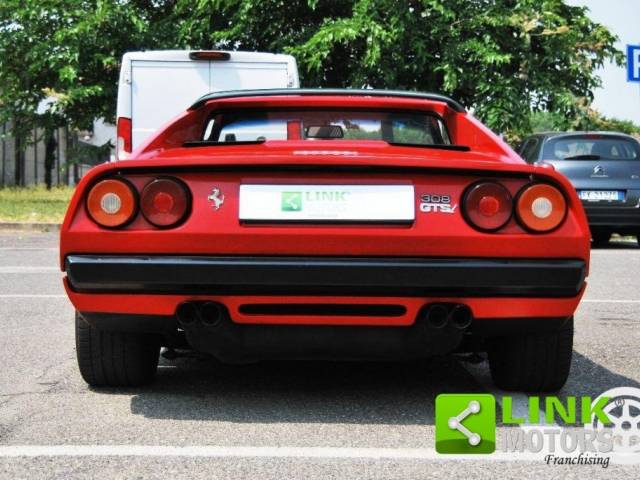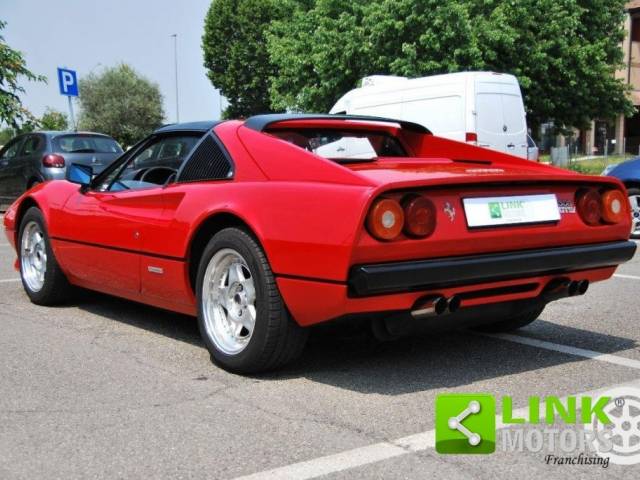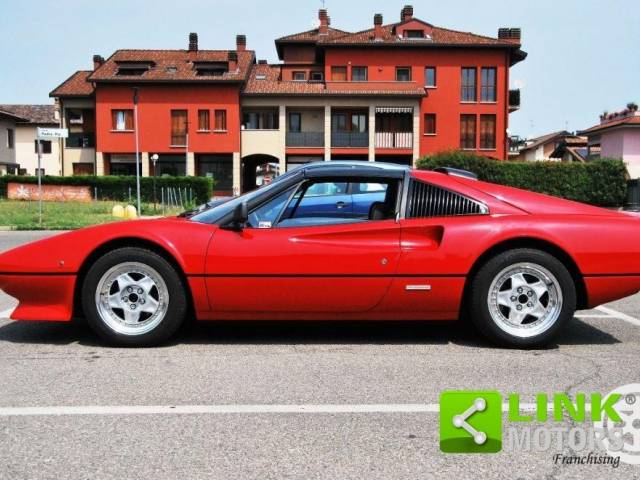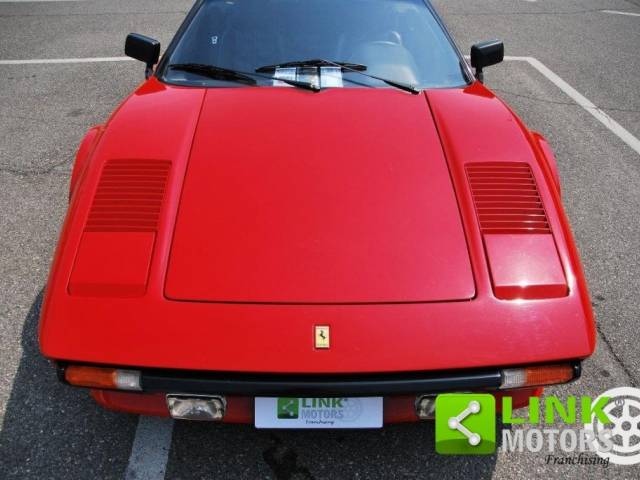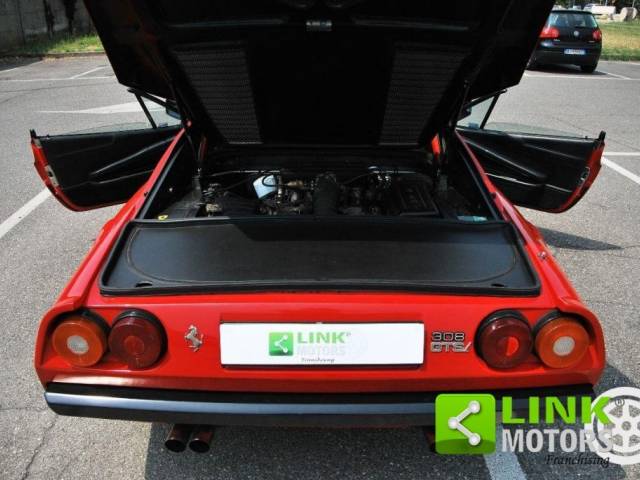 FERRARI 308 GTSi "Targa Oro Asi" - 1981
Dealer

away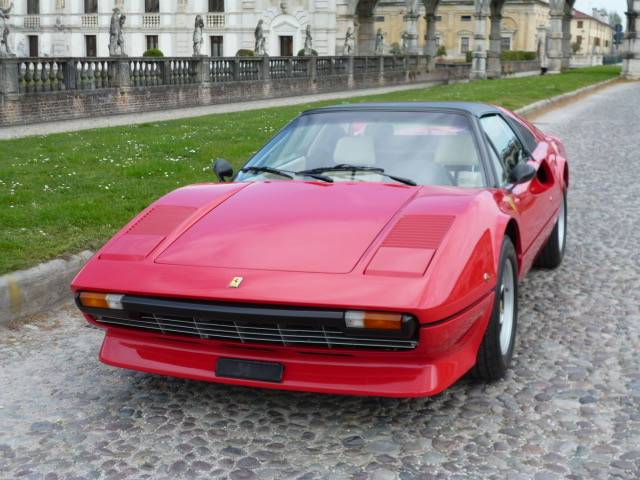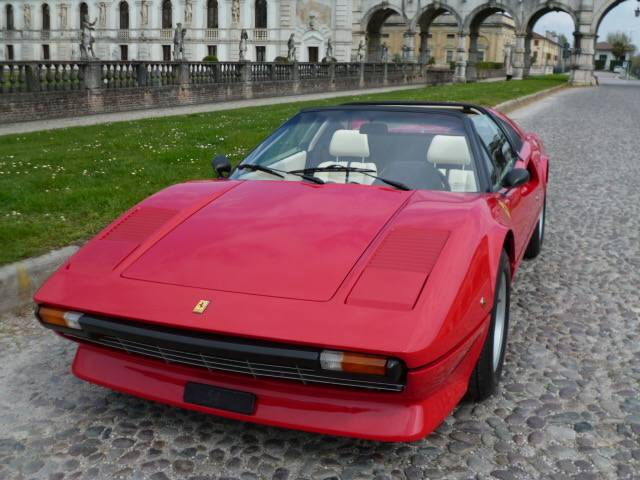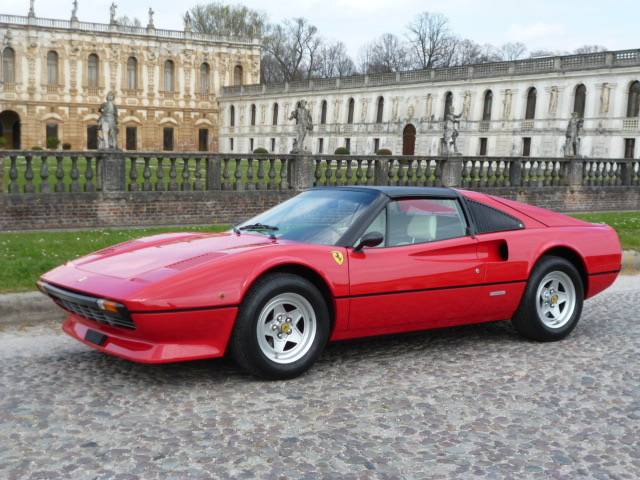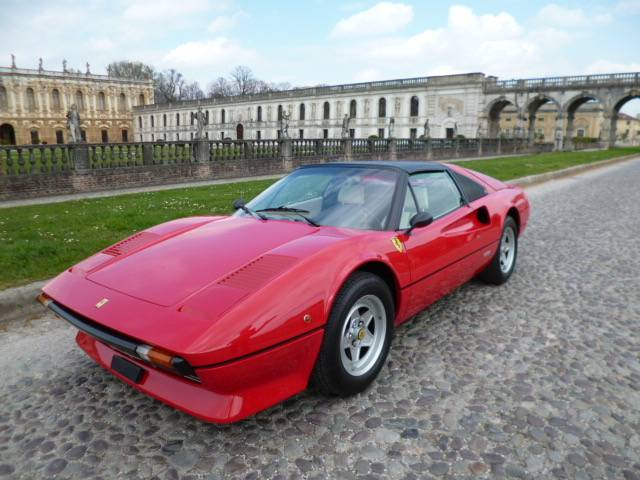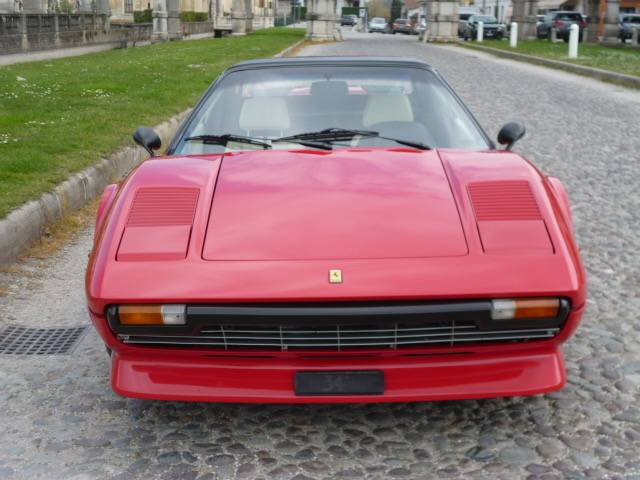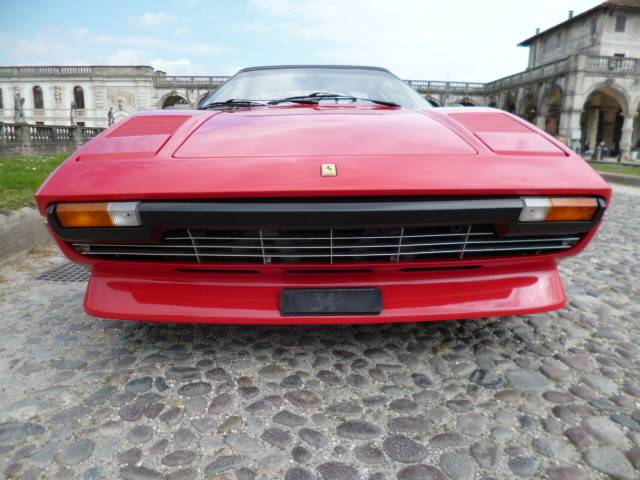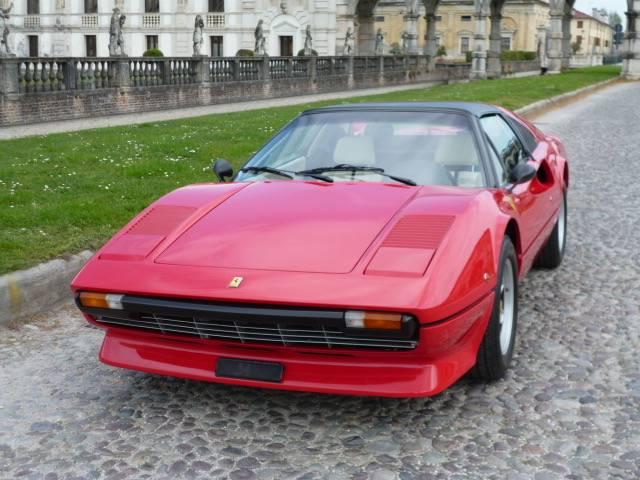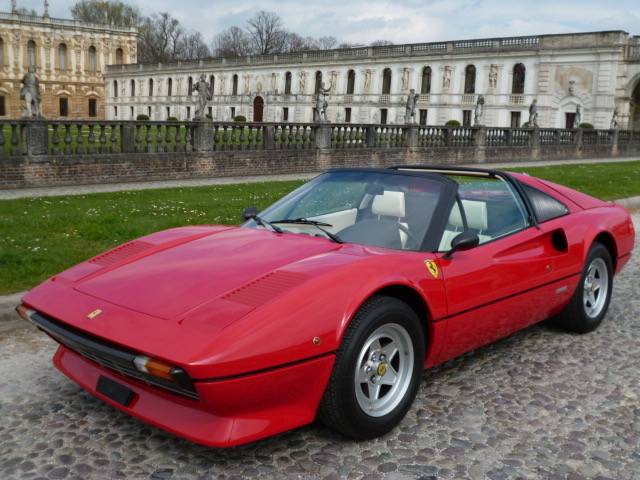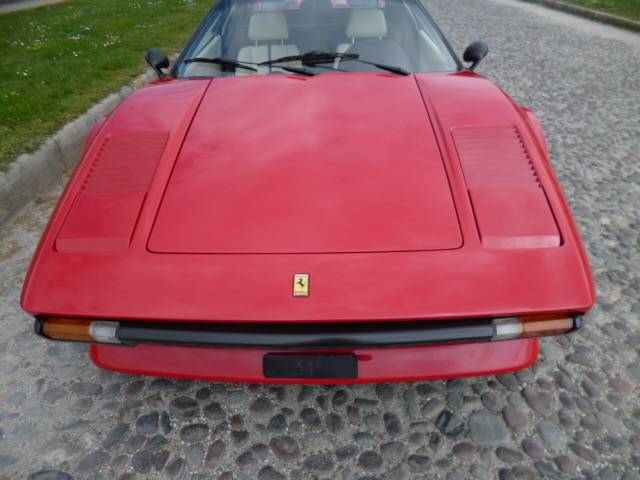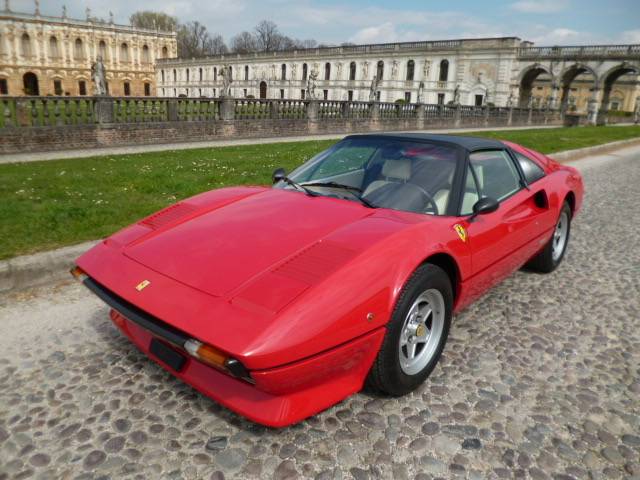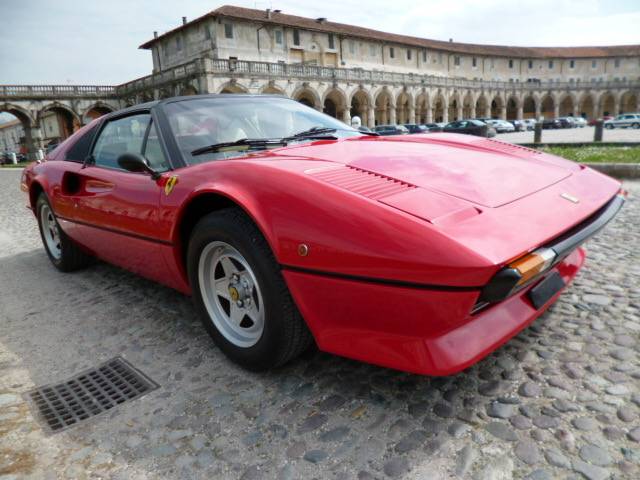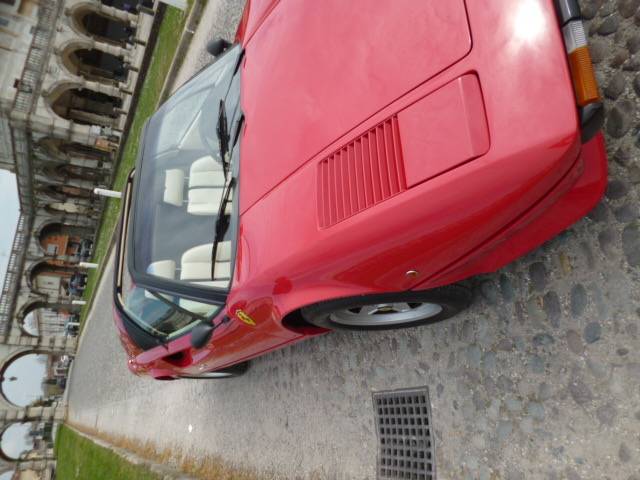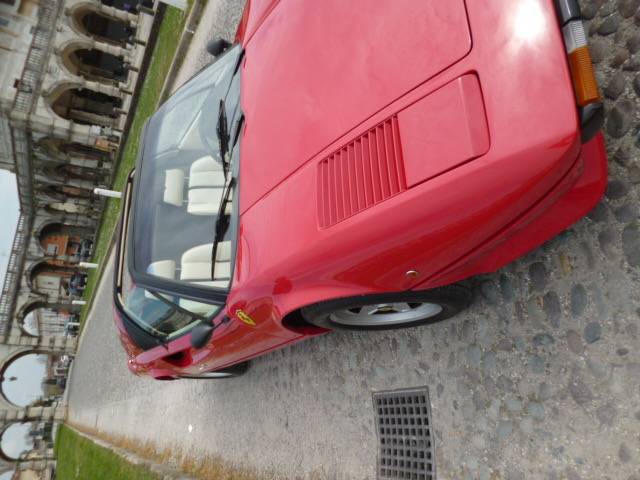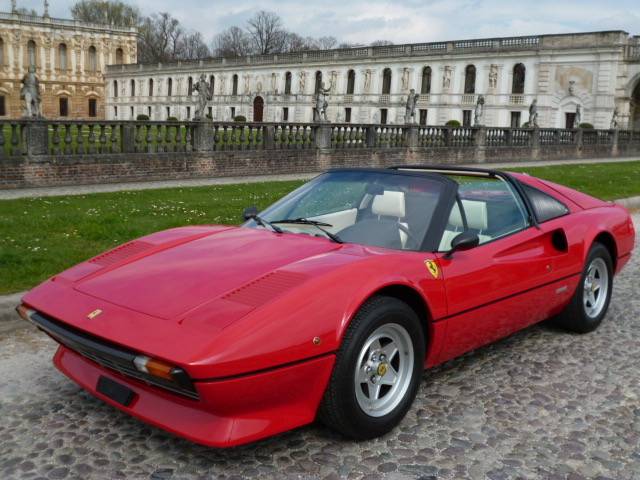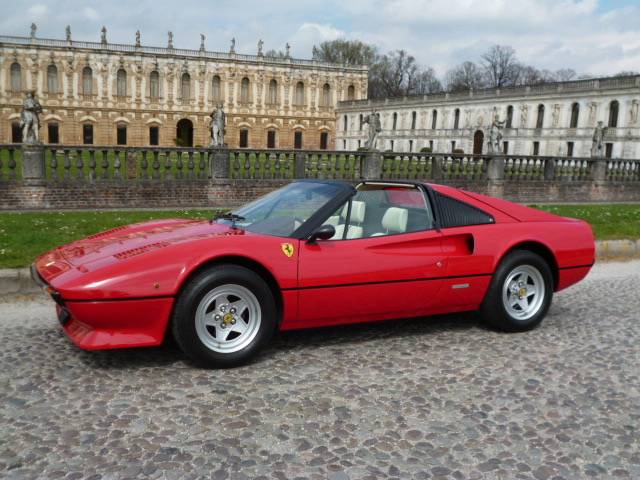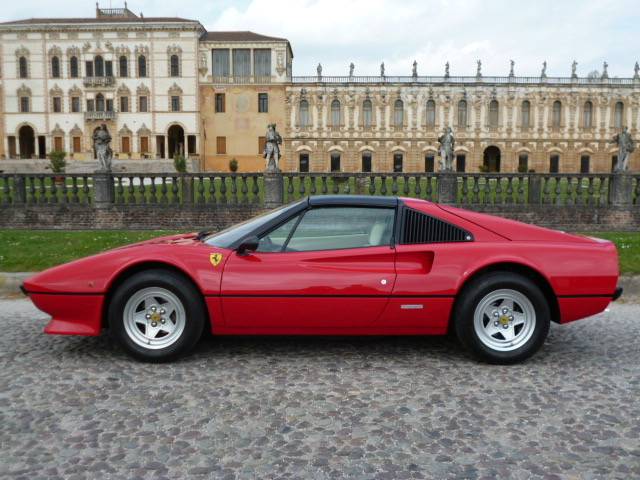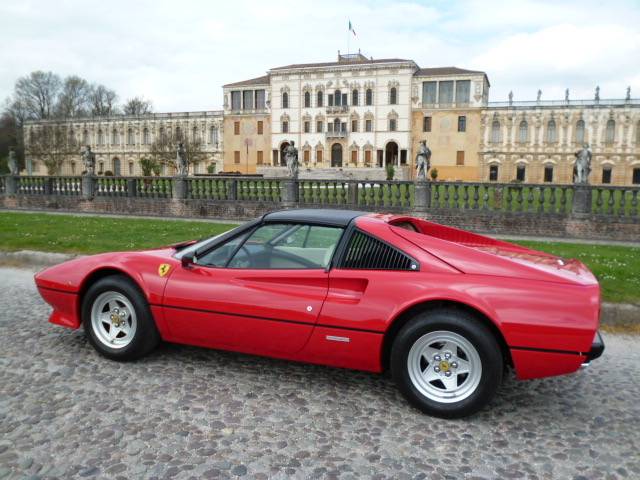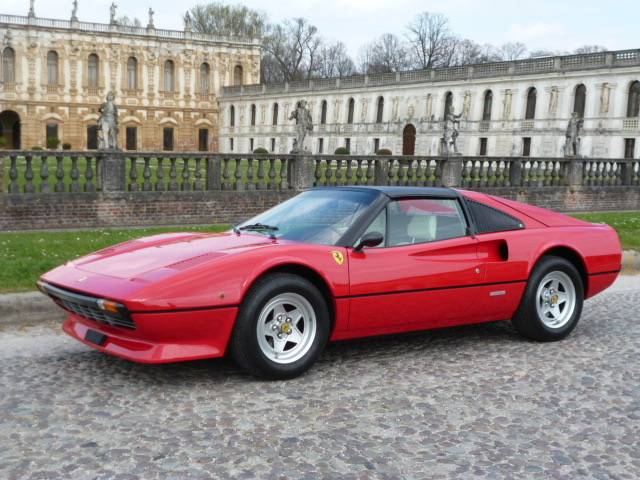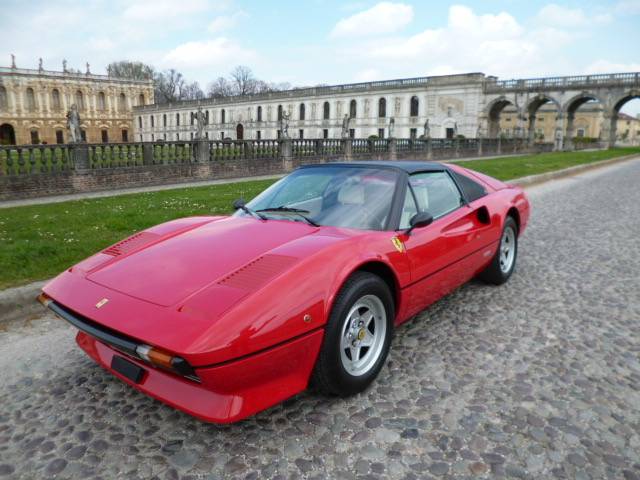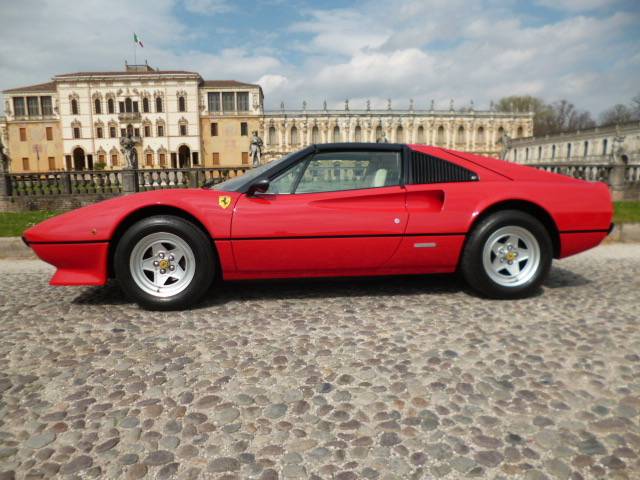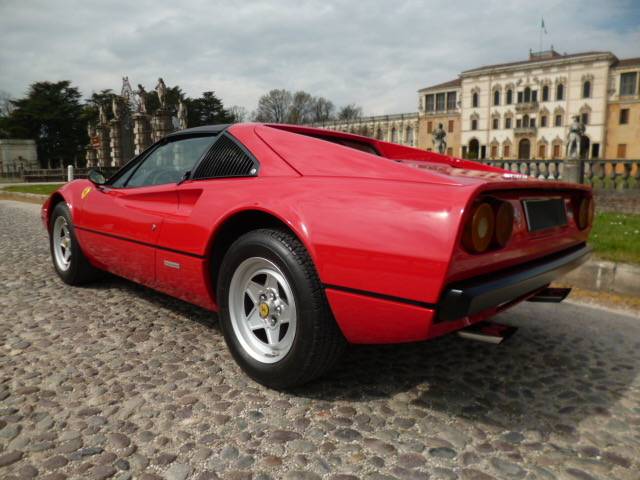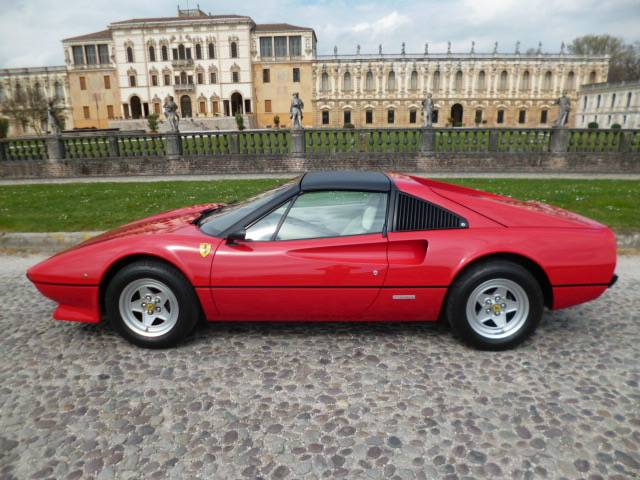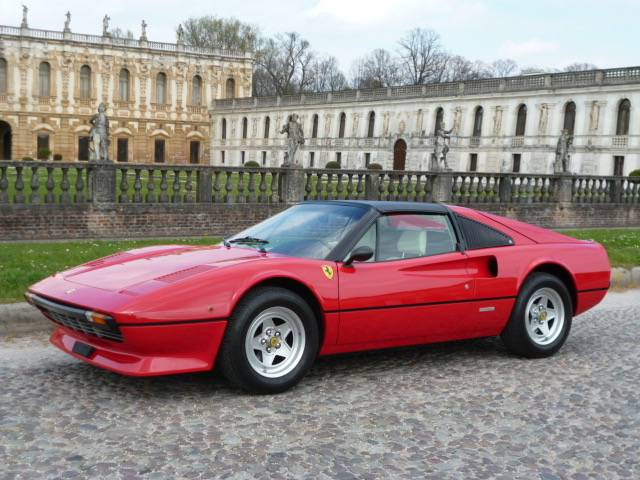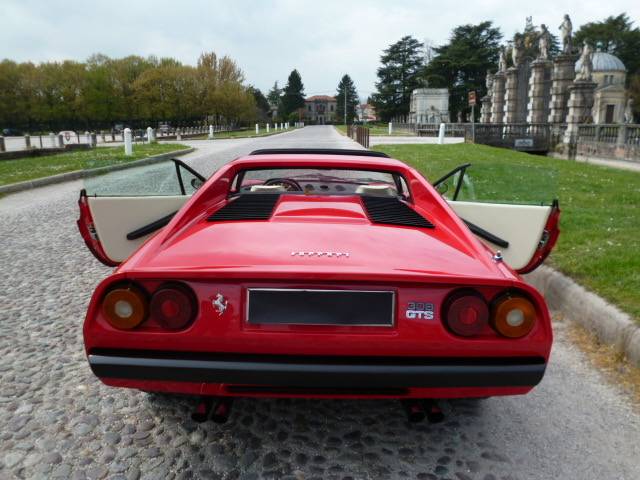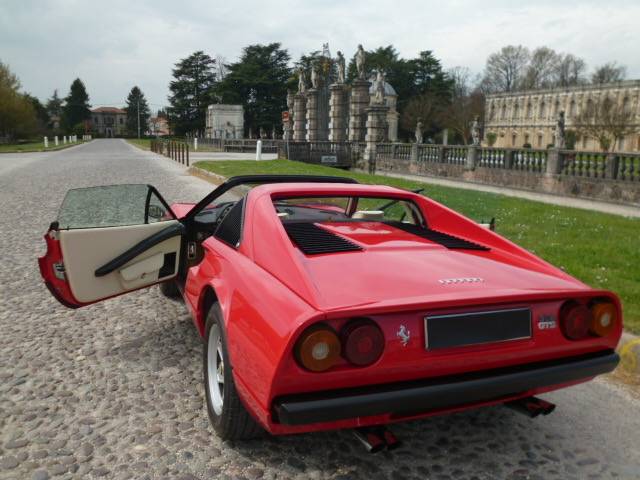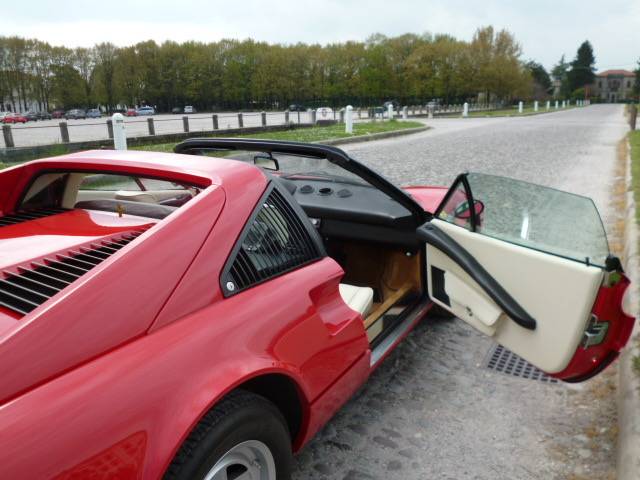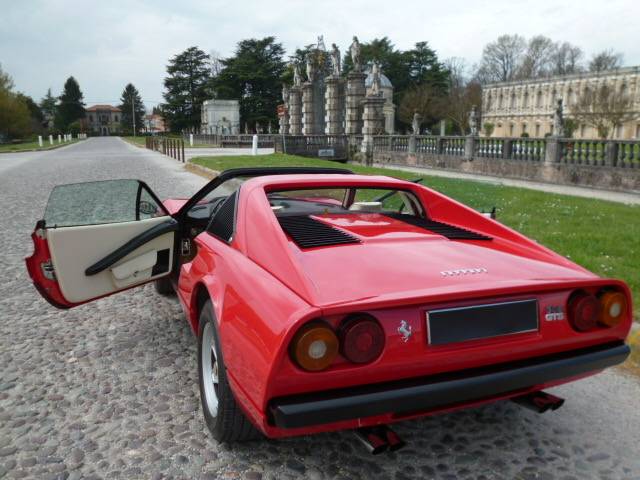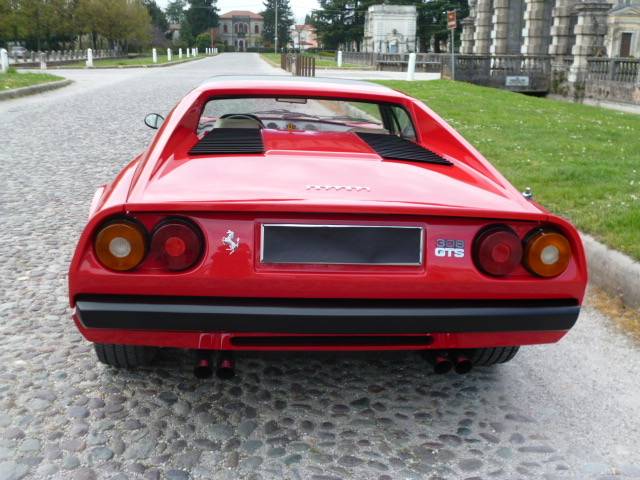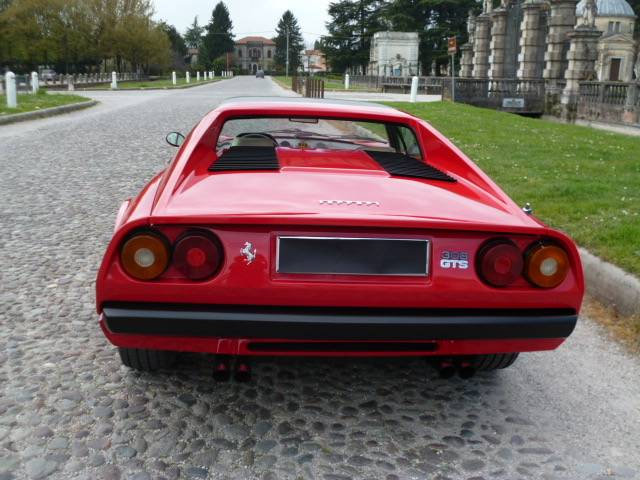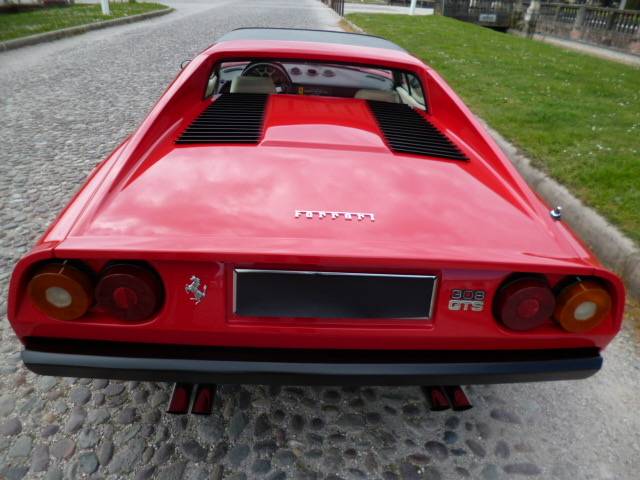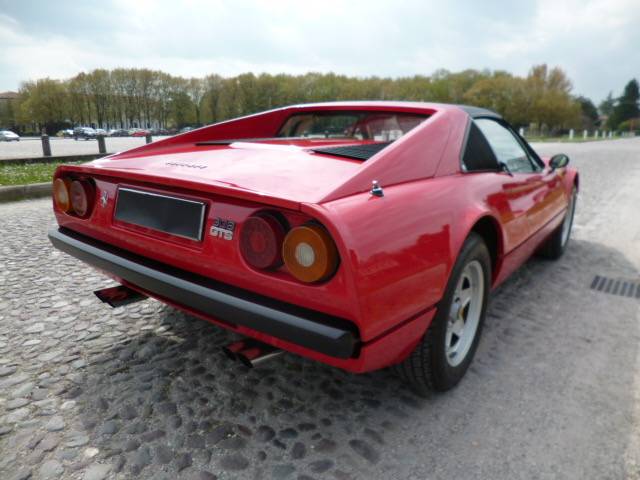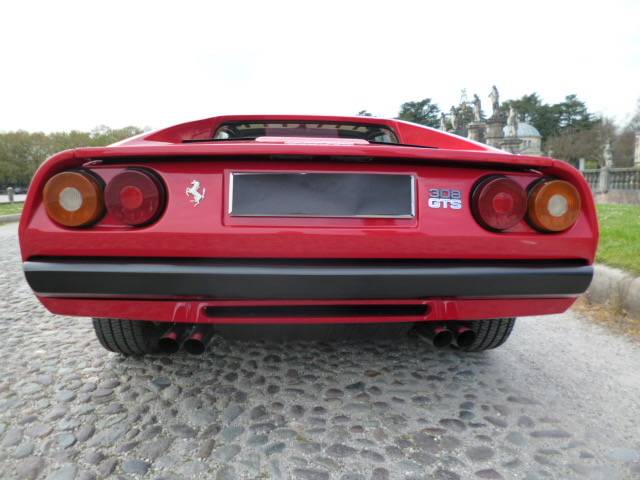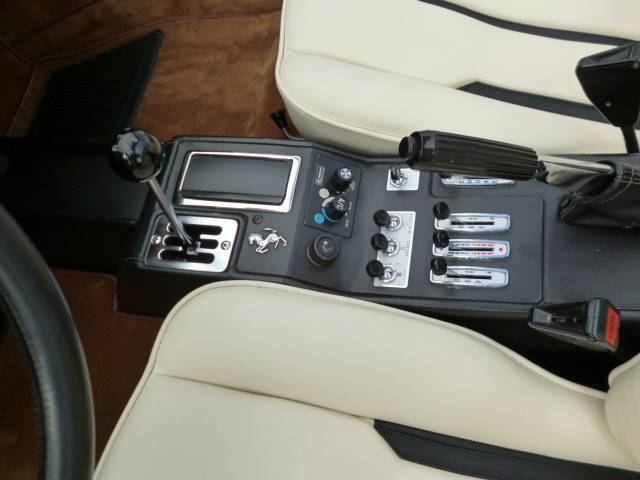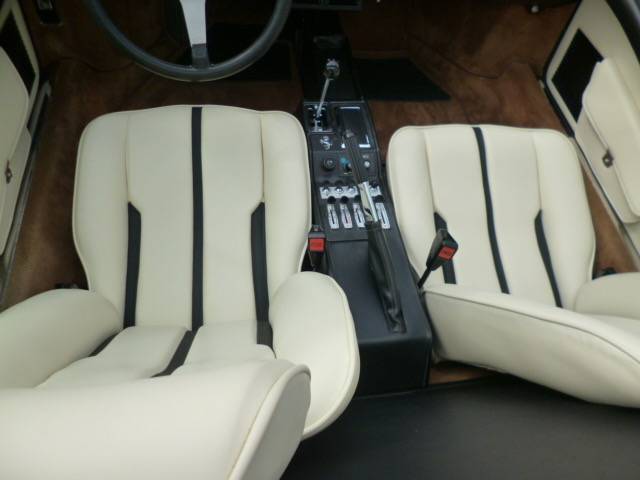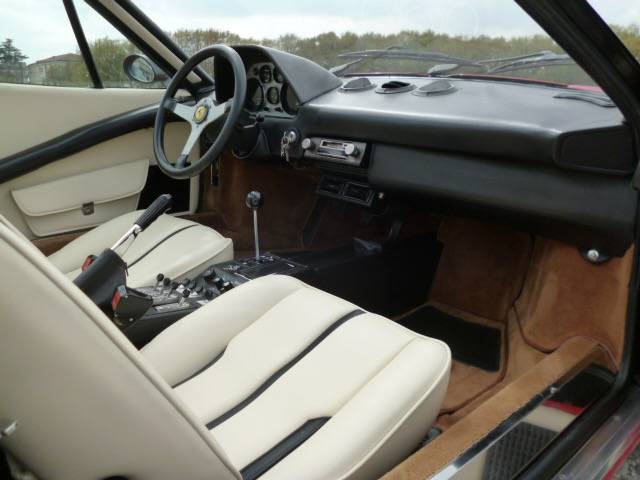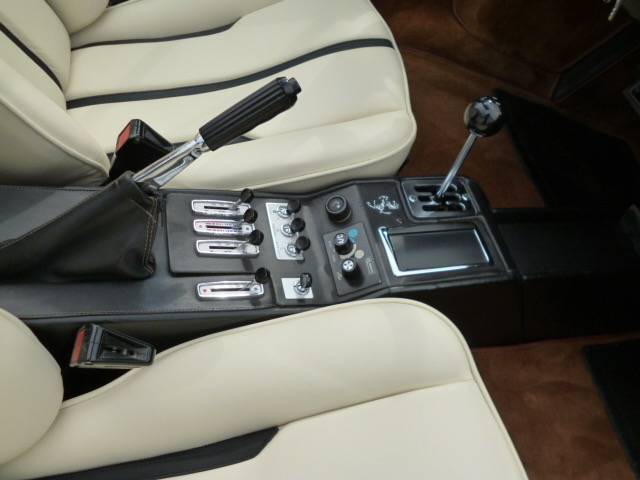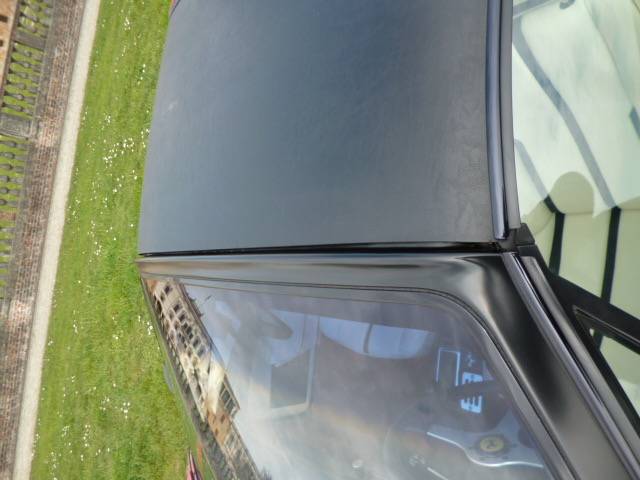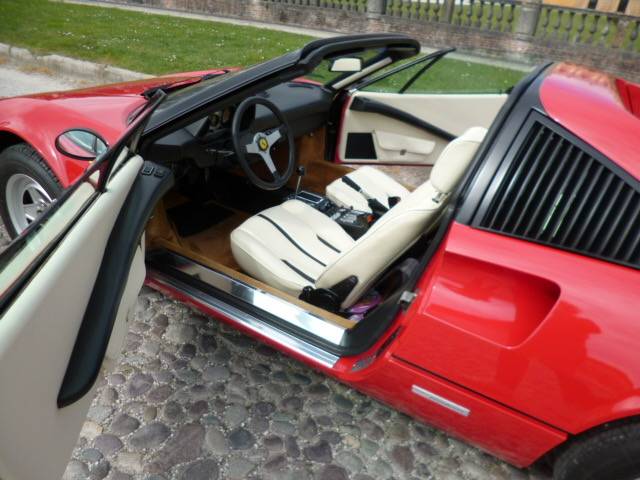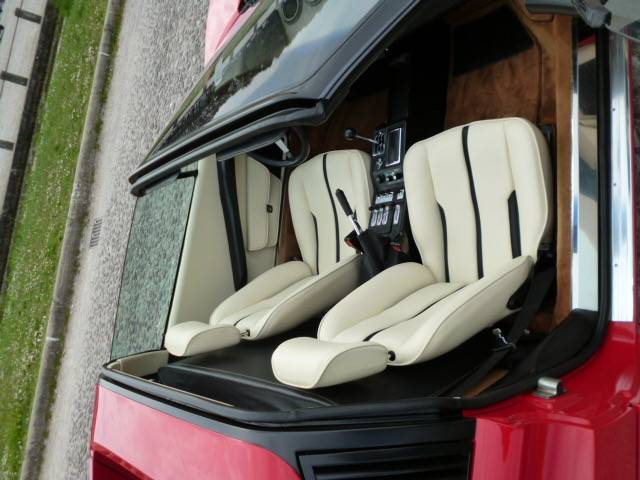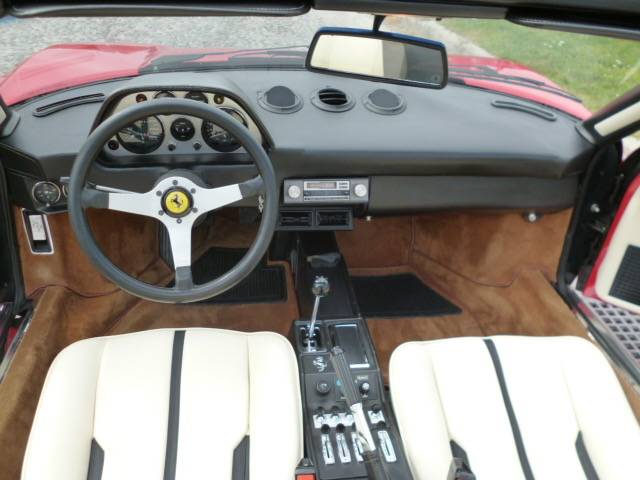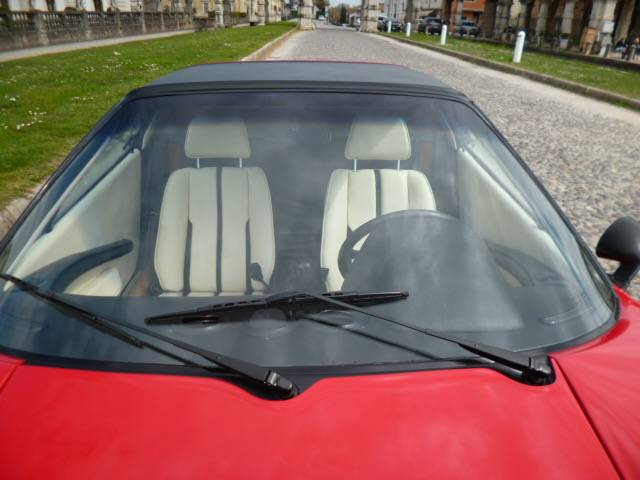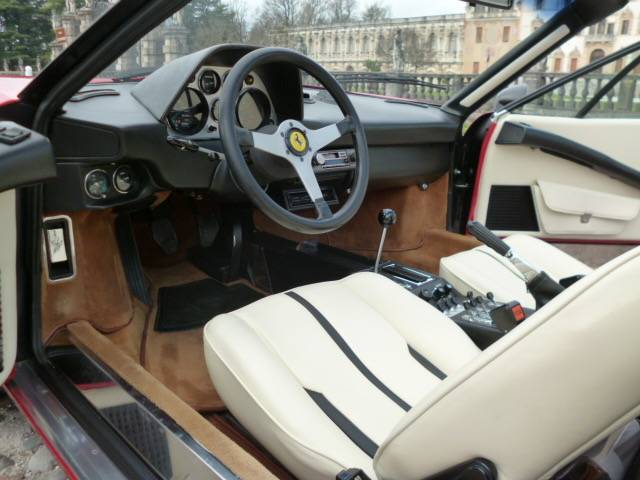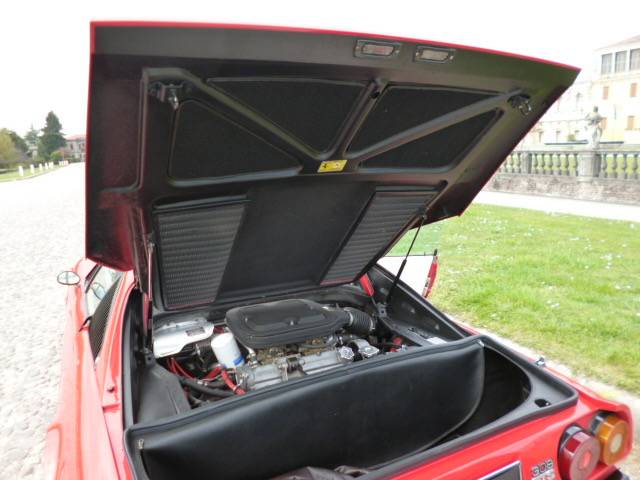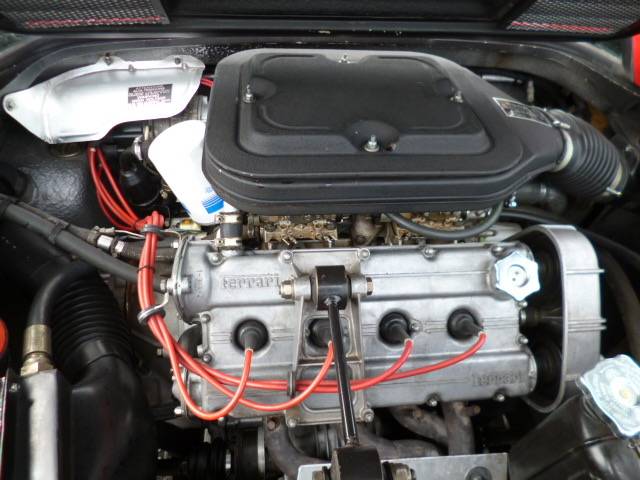 Carburatori
Dealer

away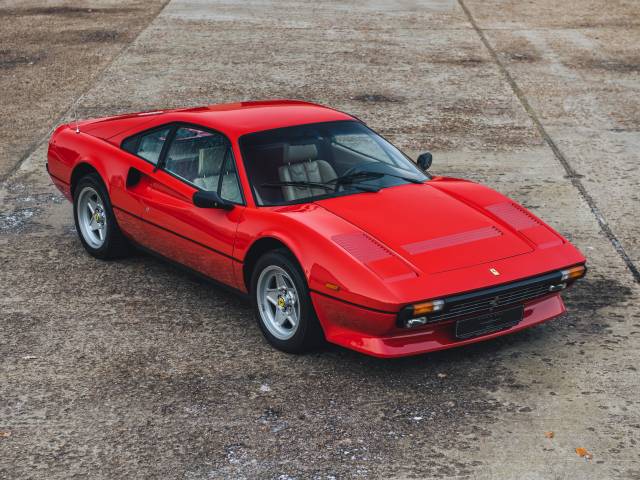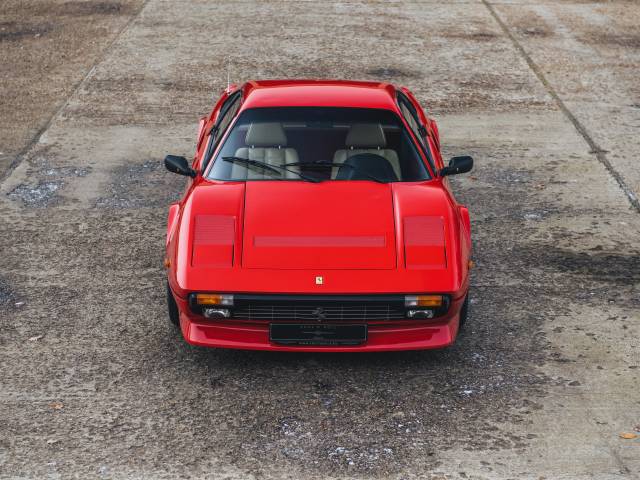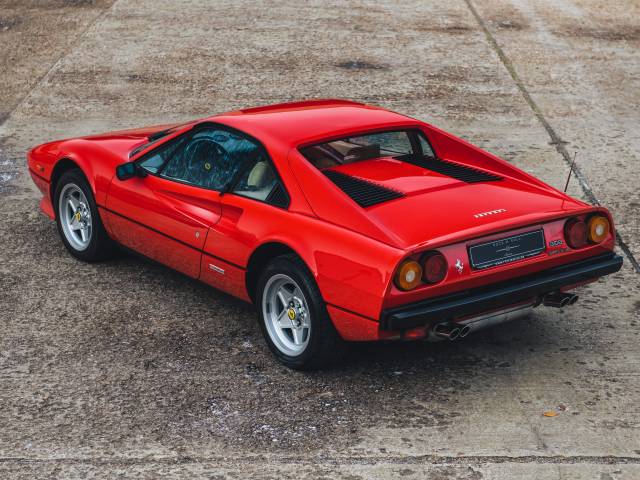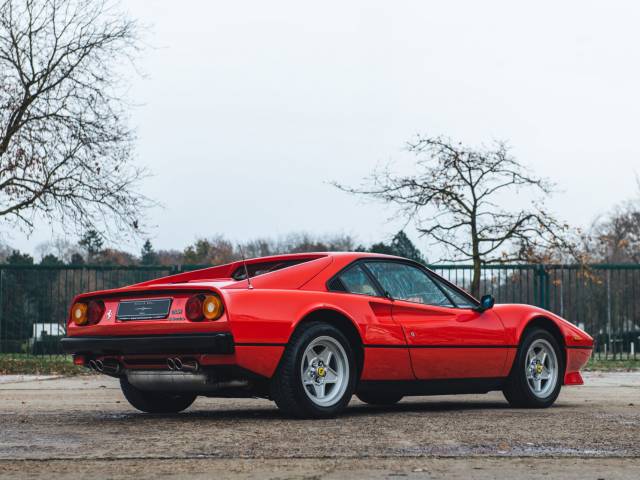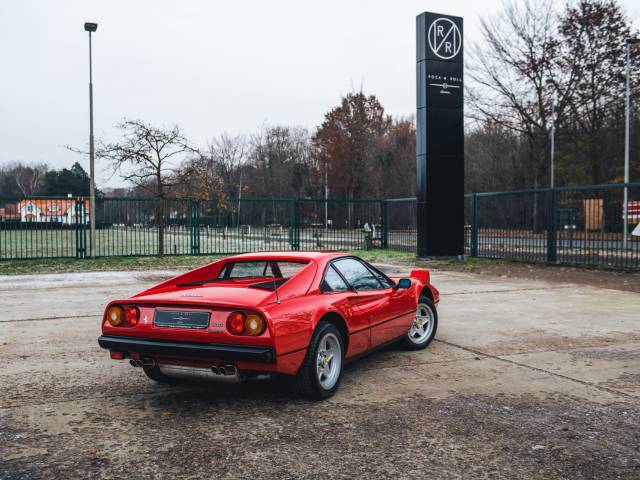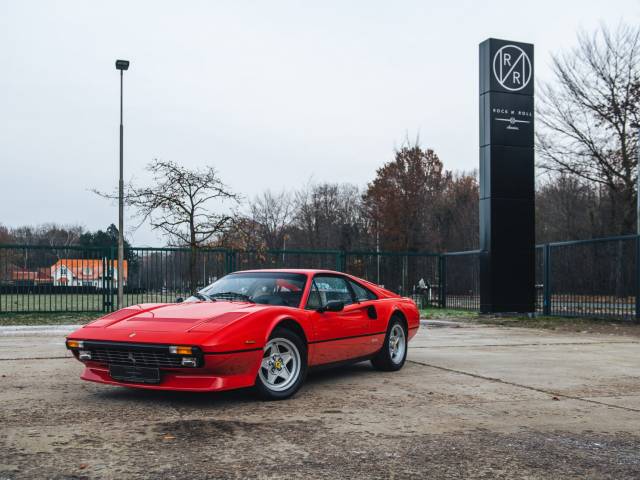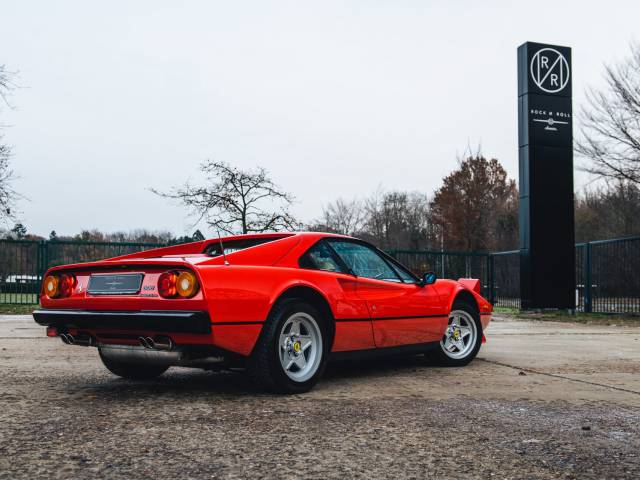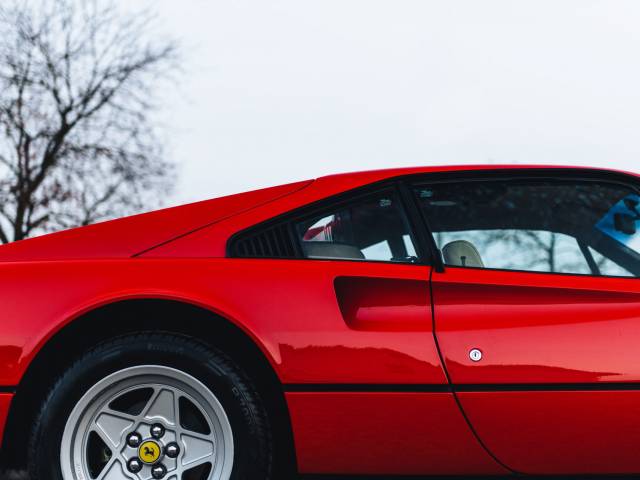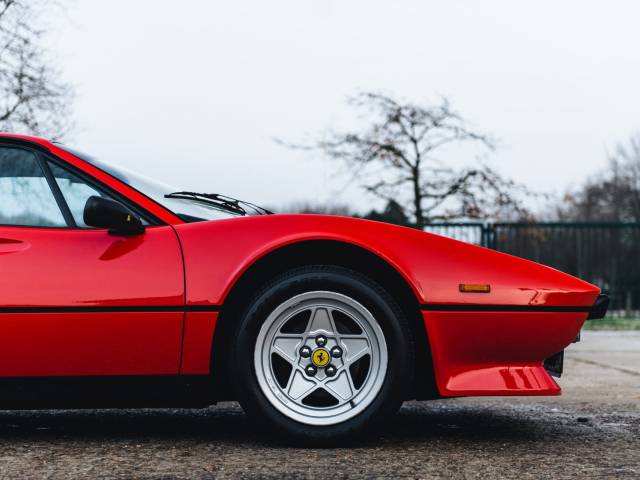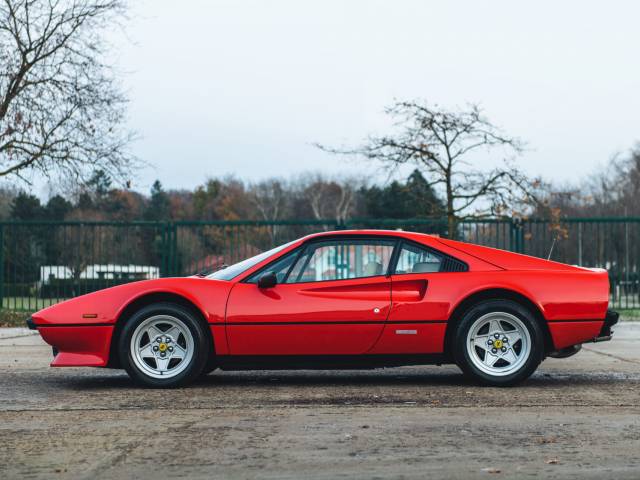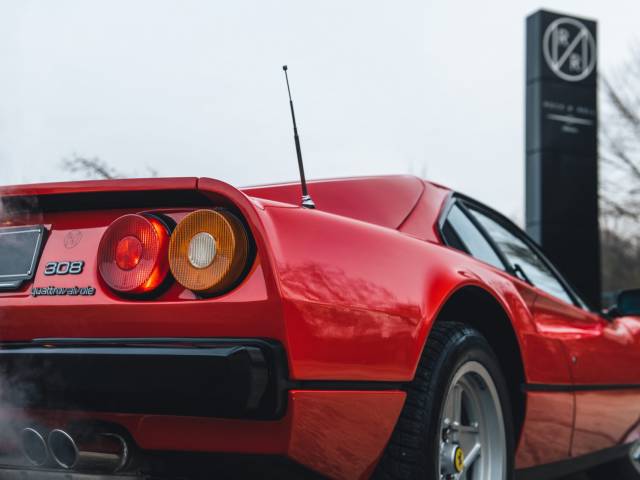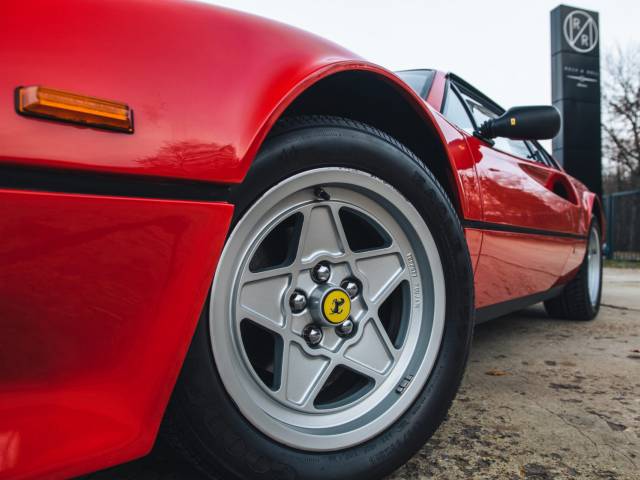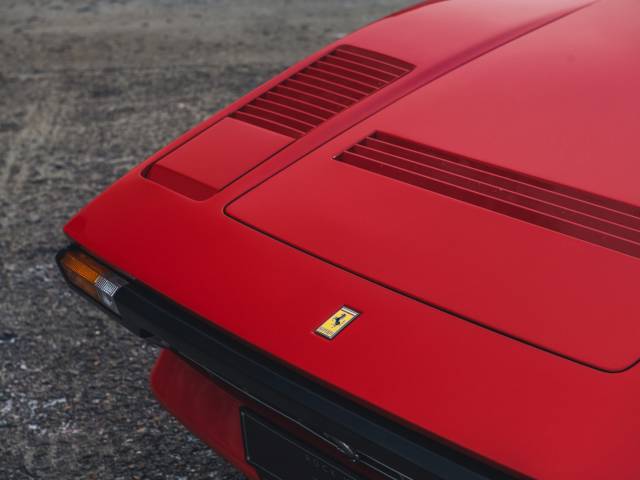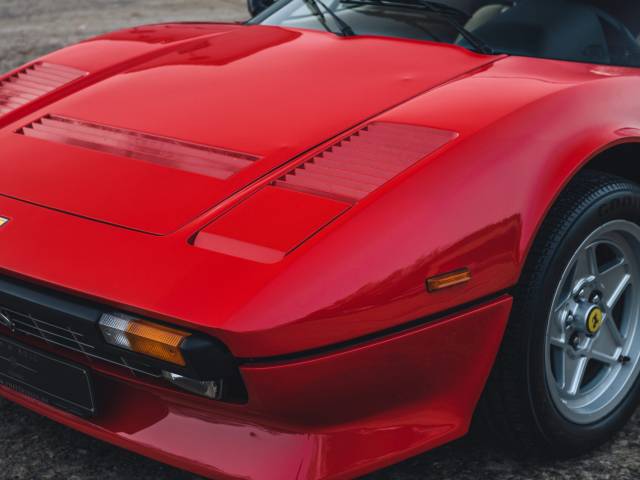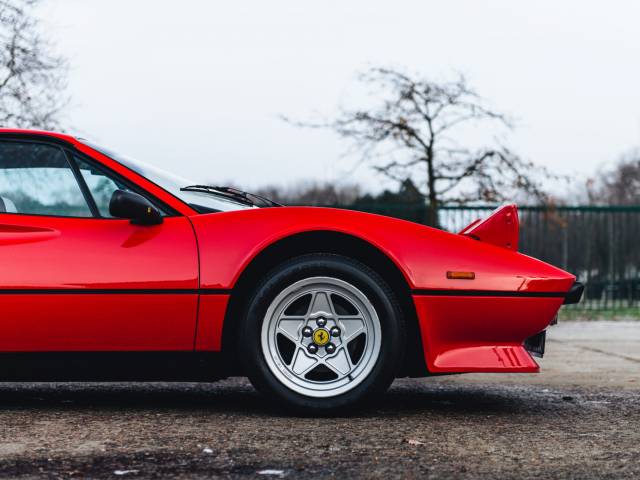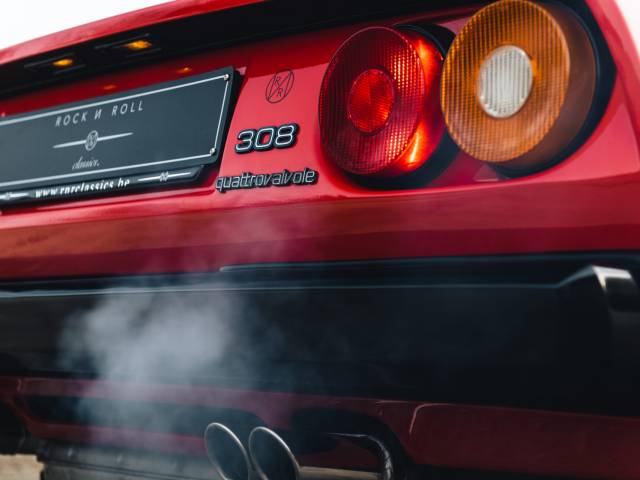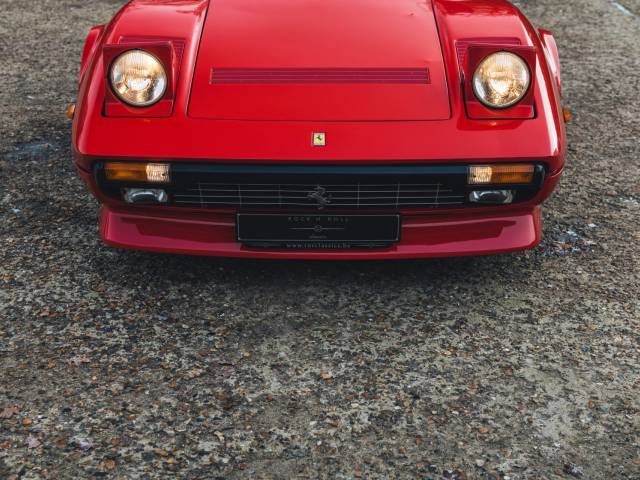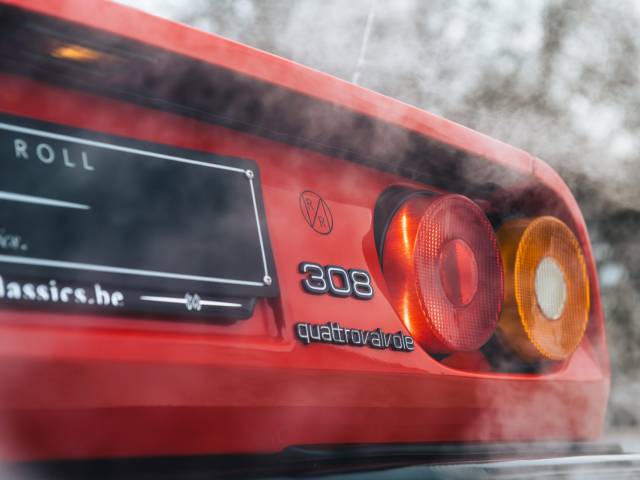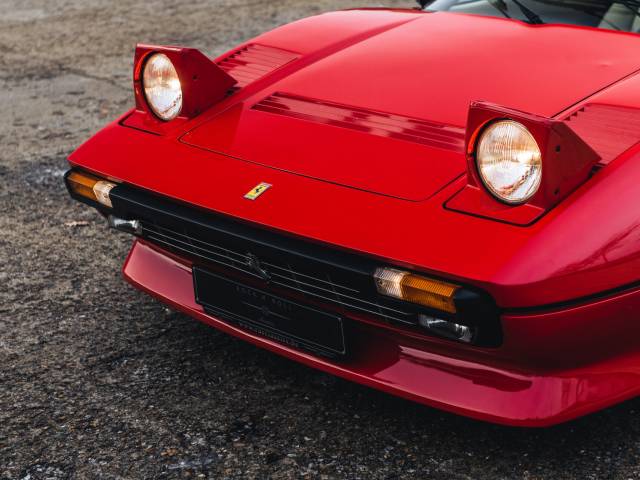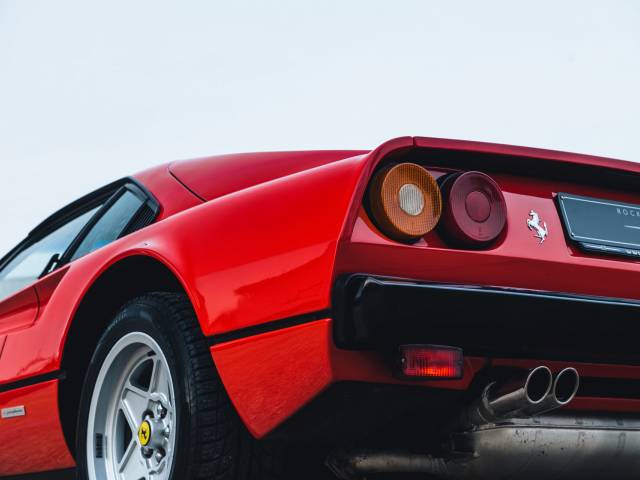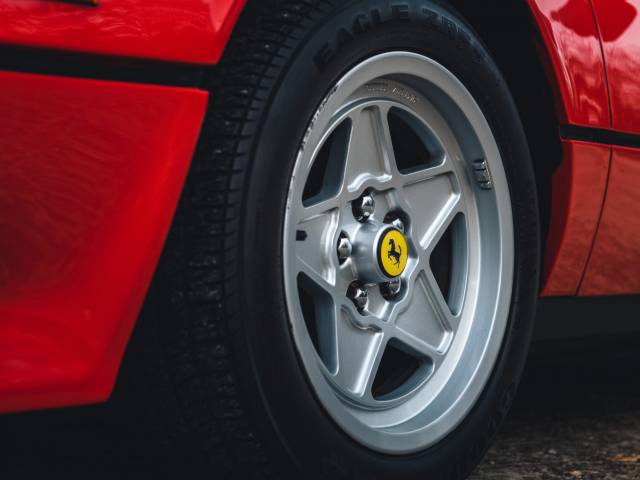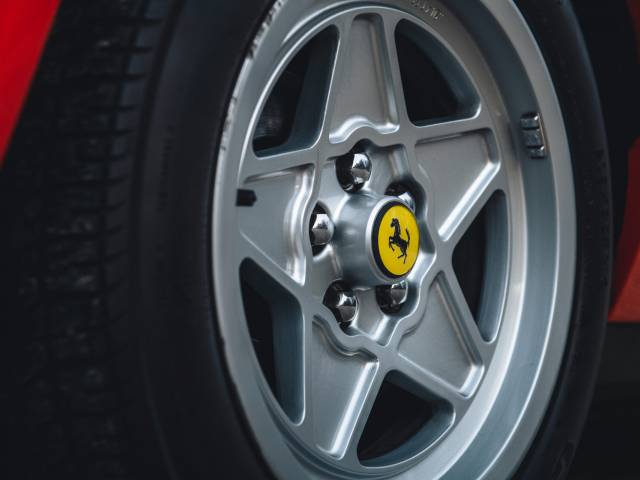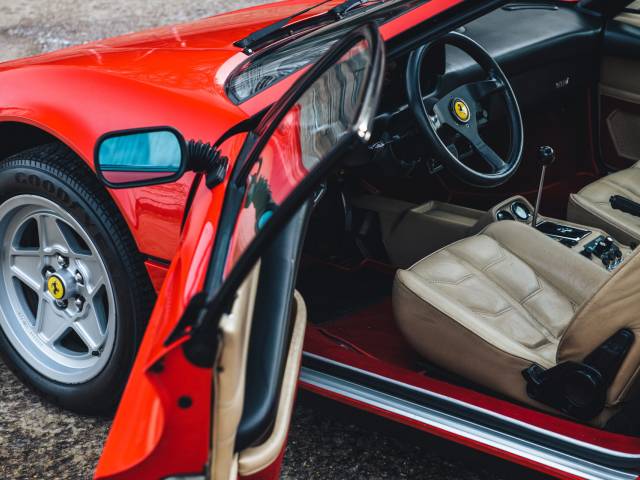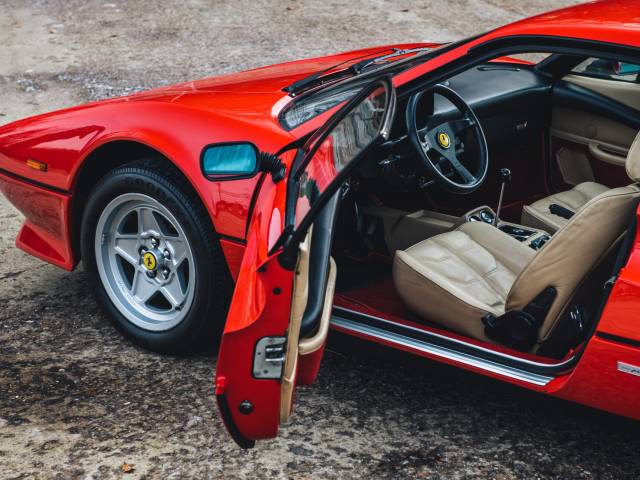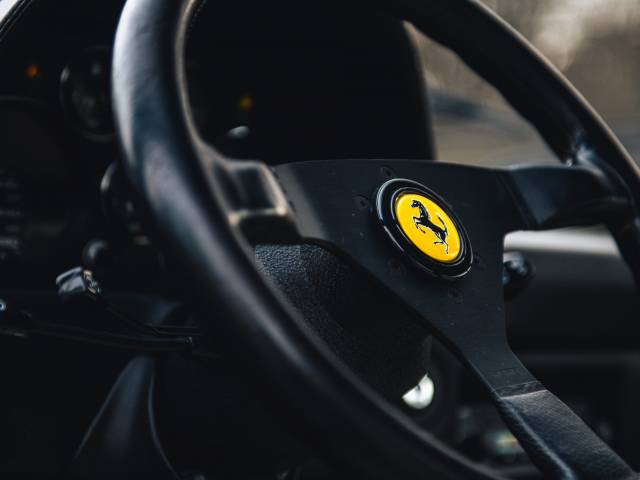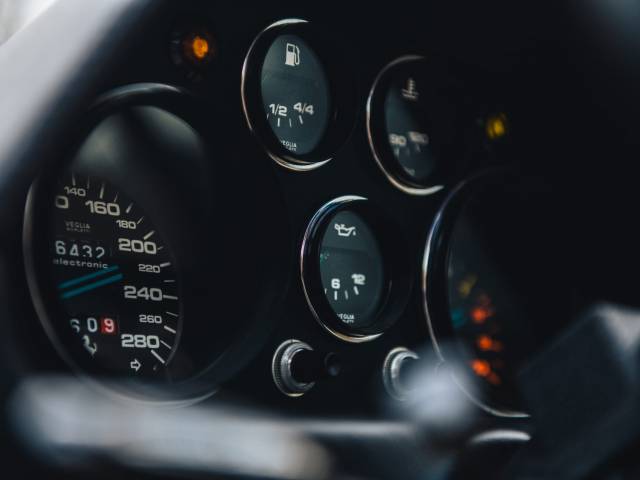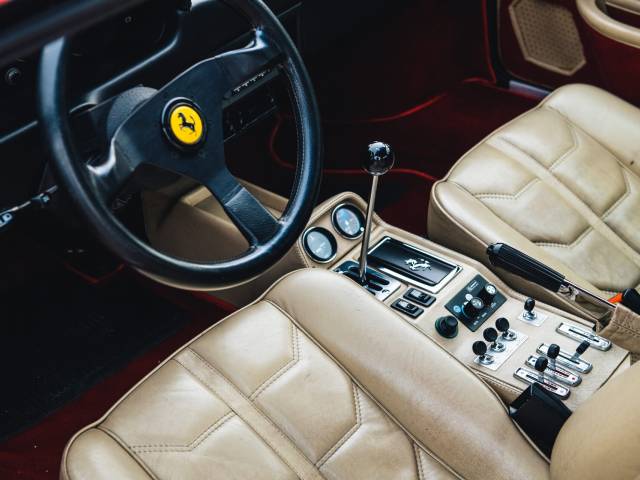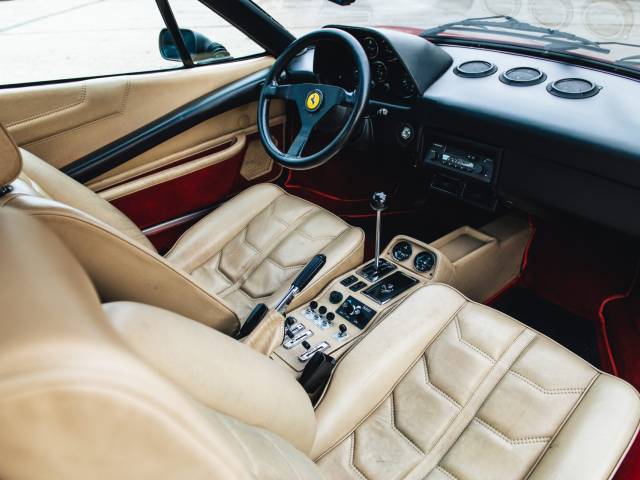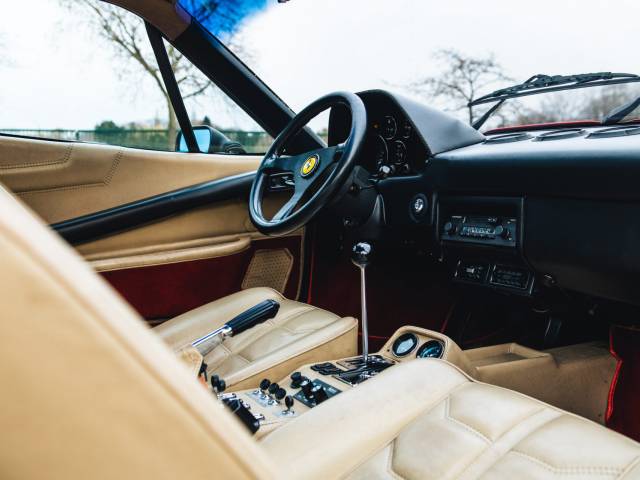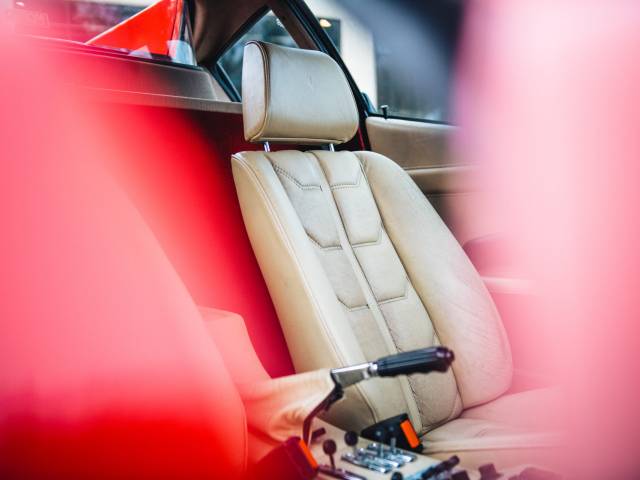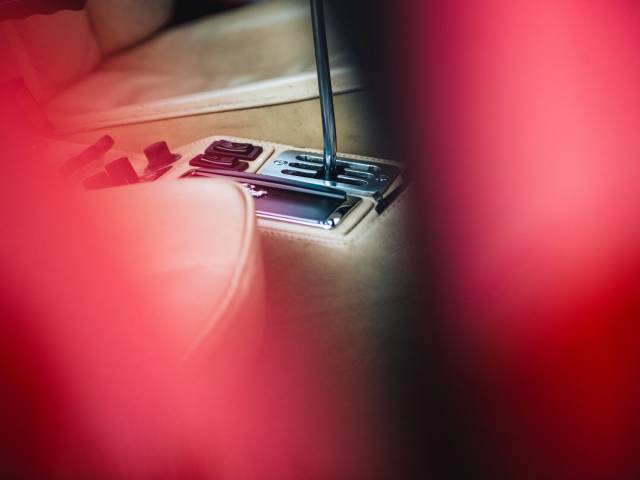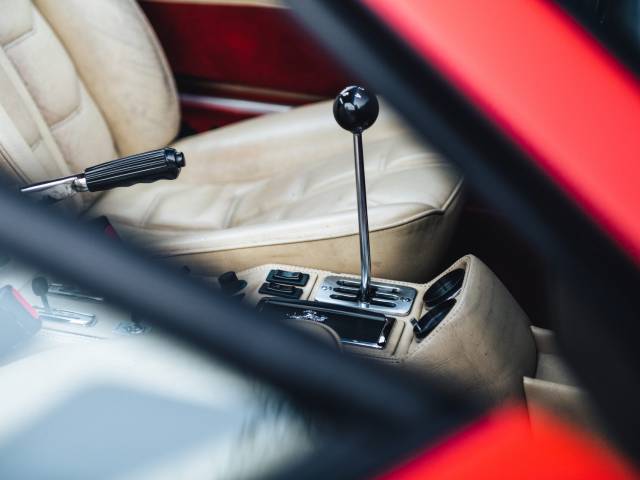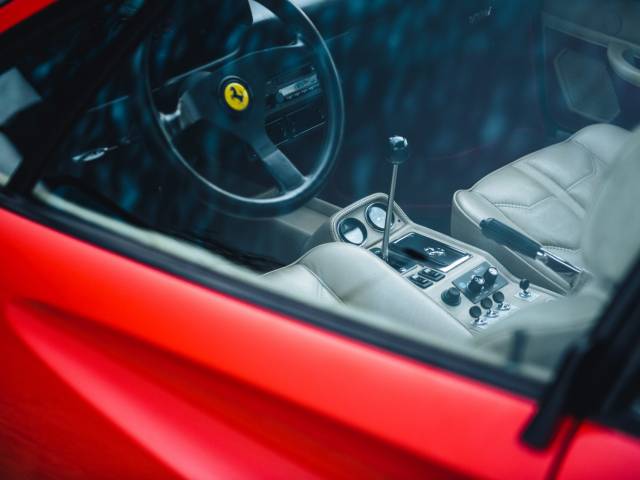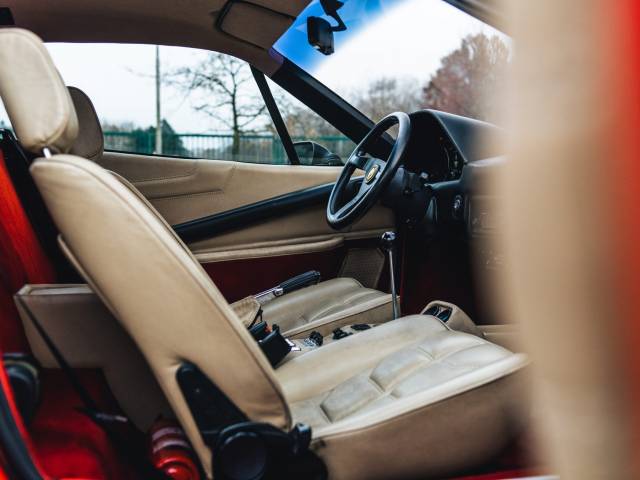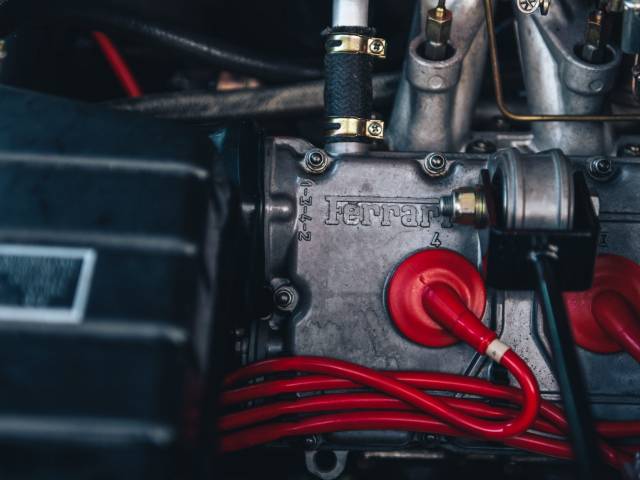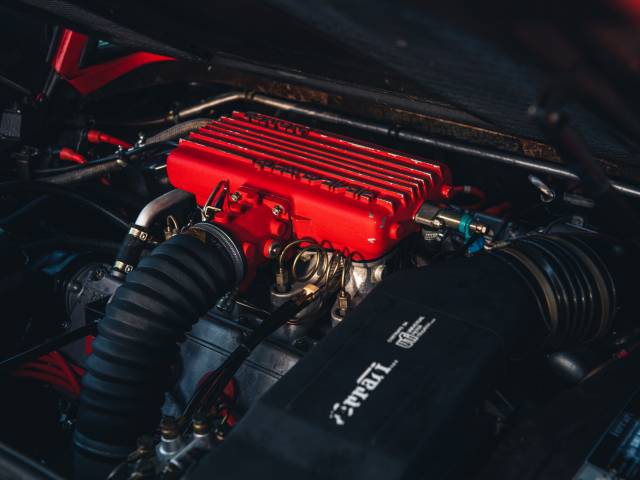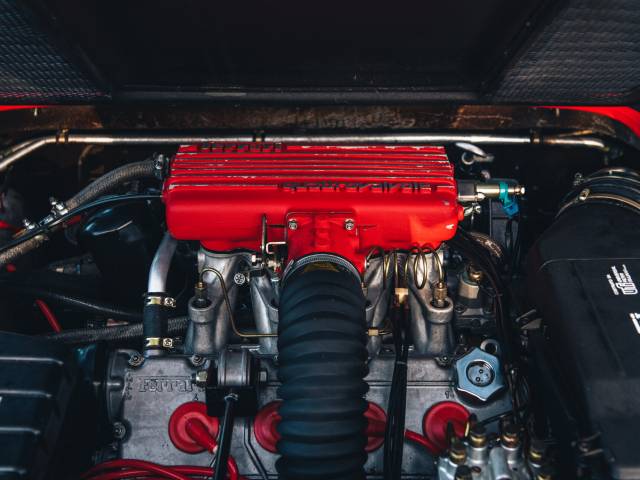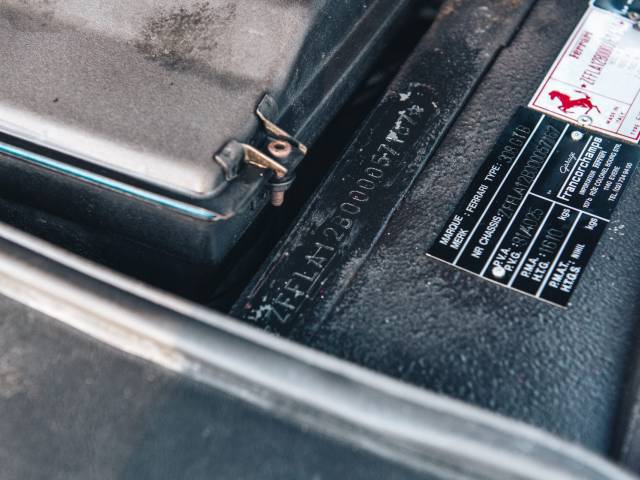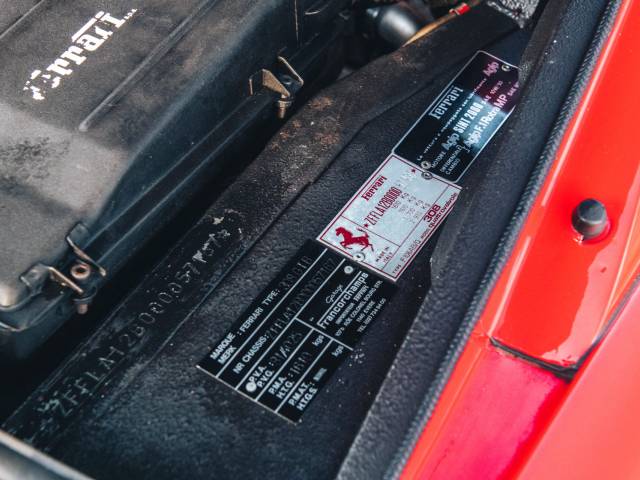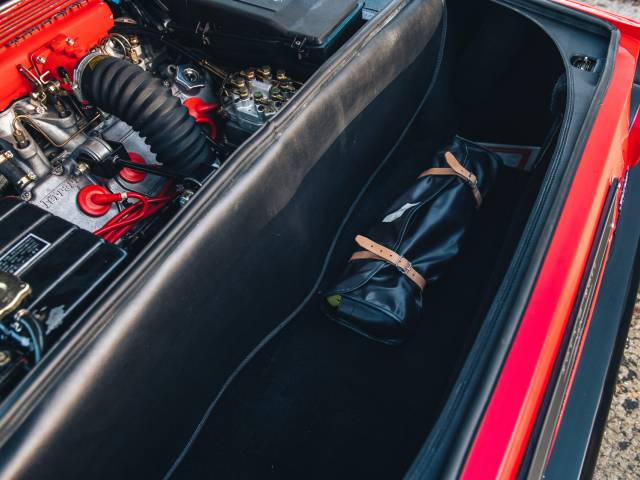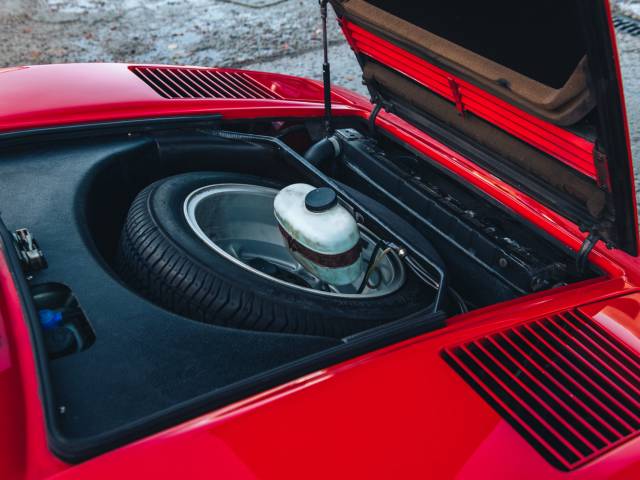 Riginal Belgian car, First owner and first paint
Dealer

away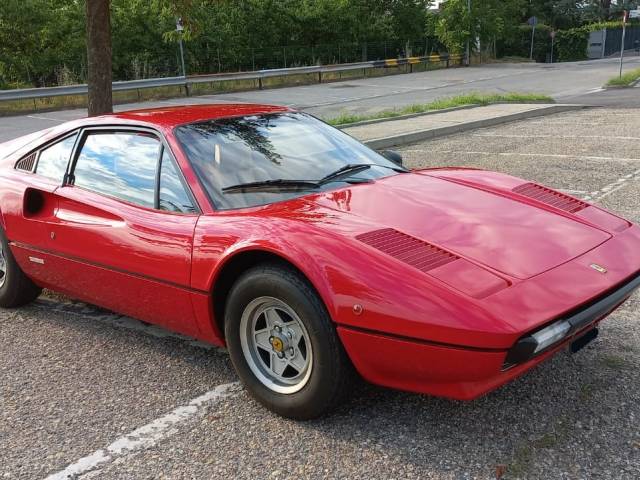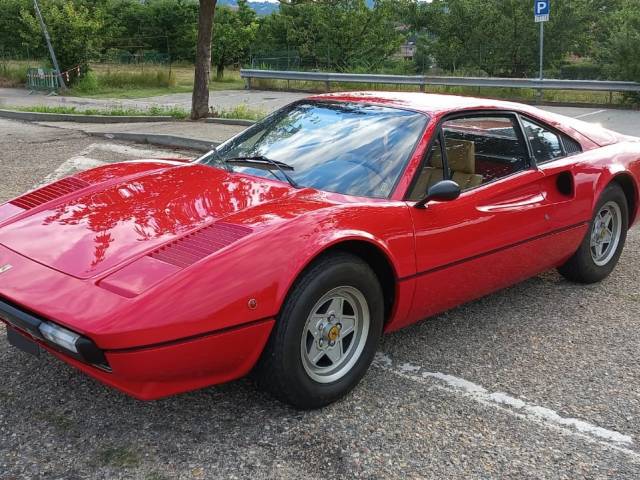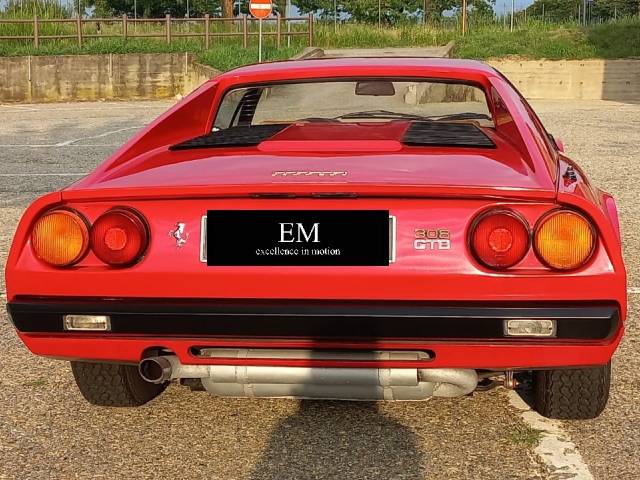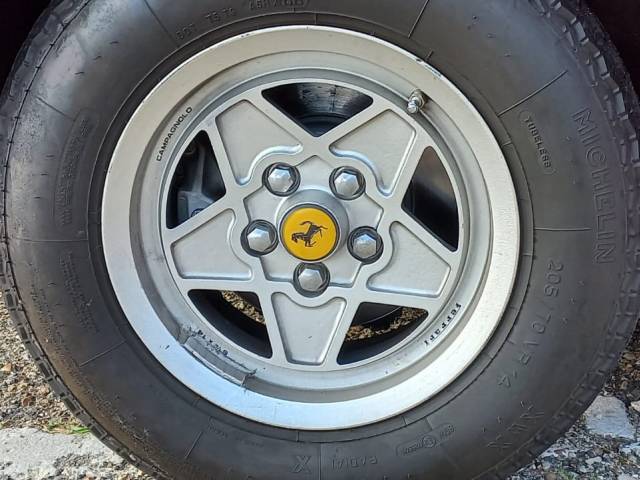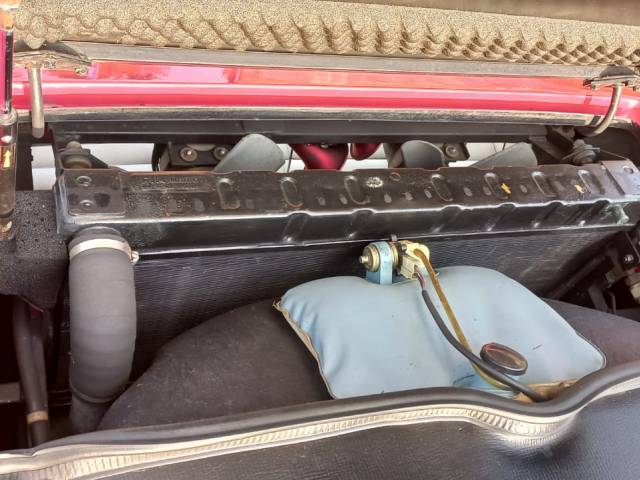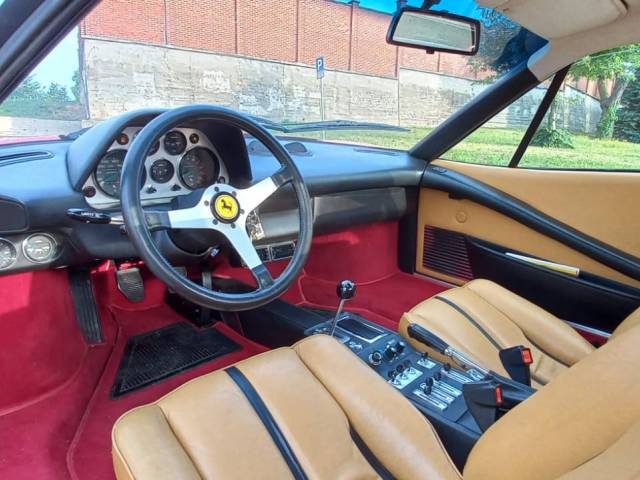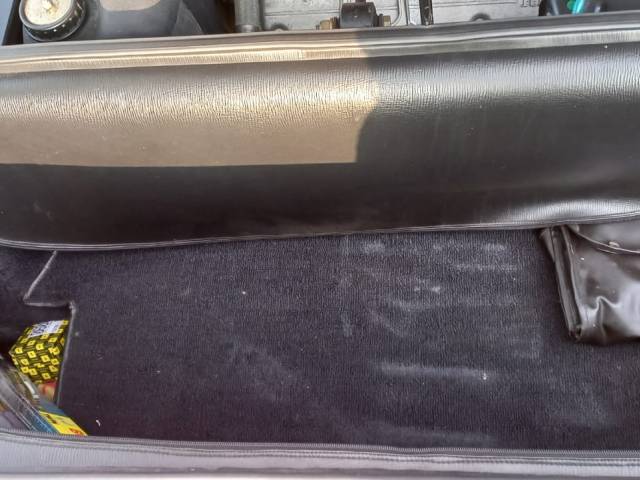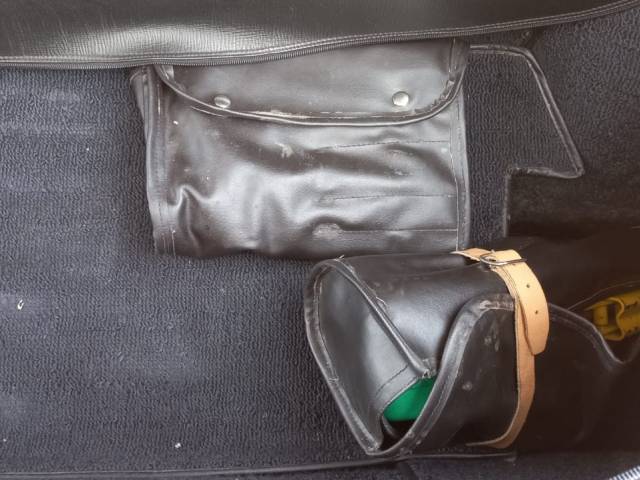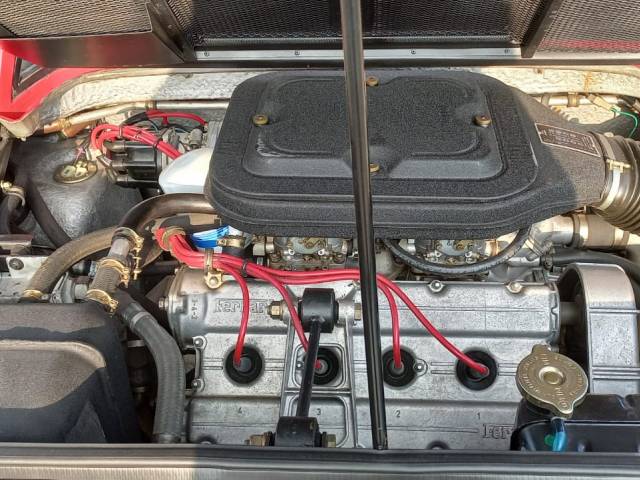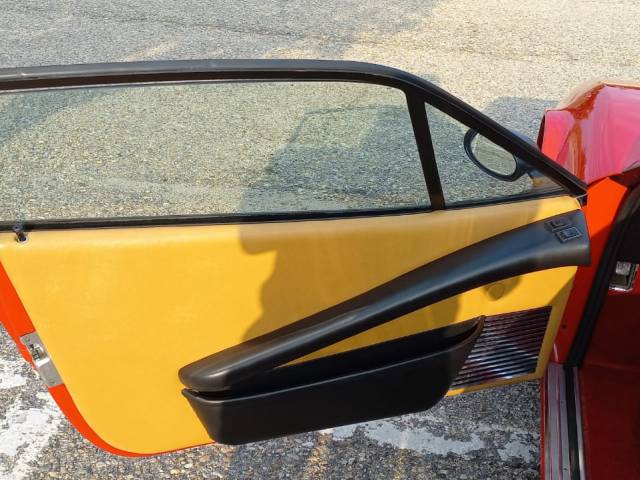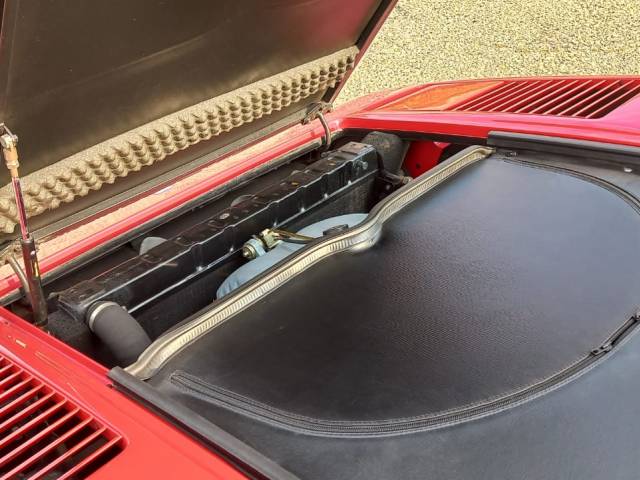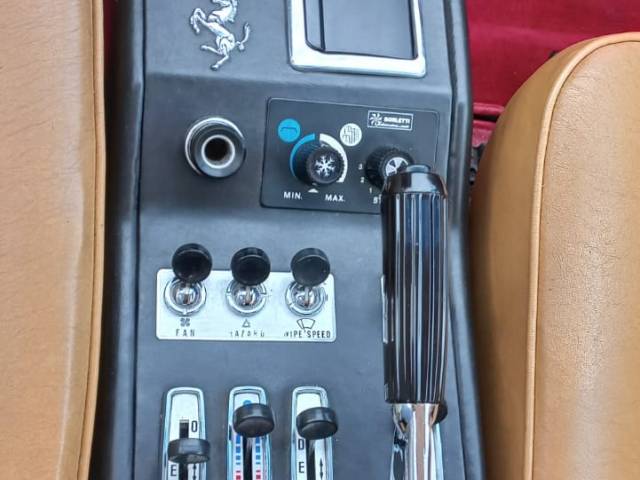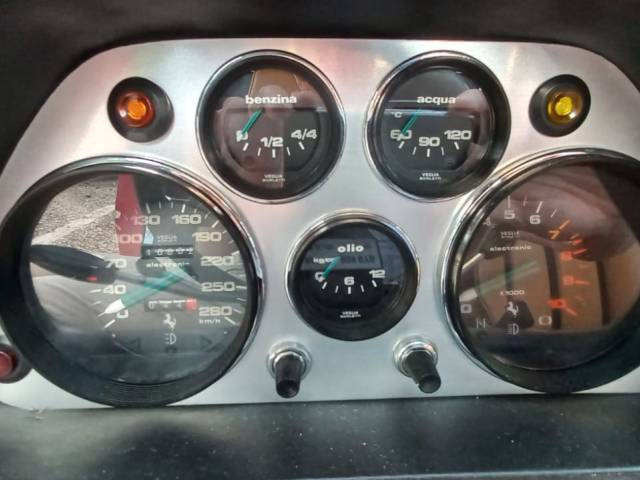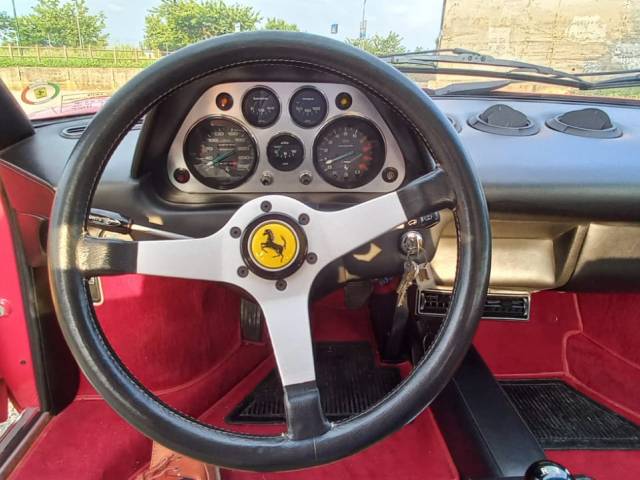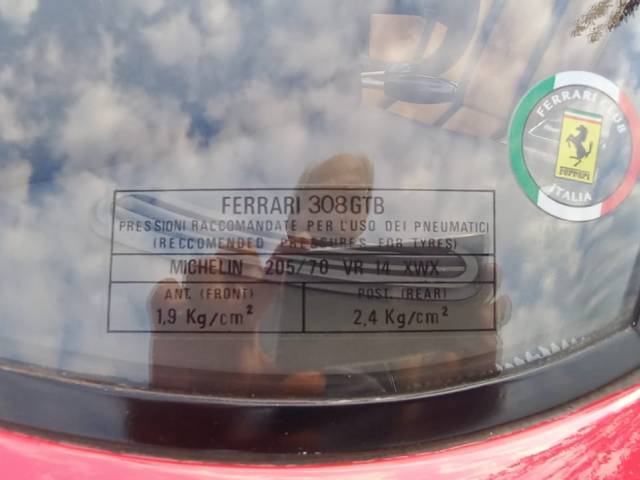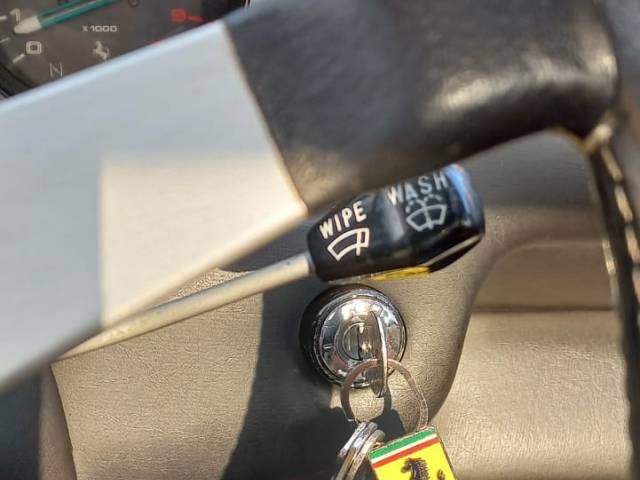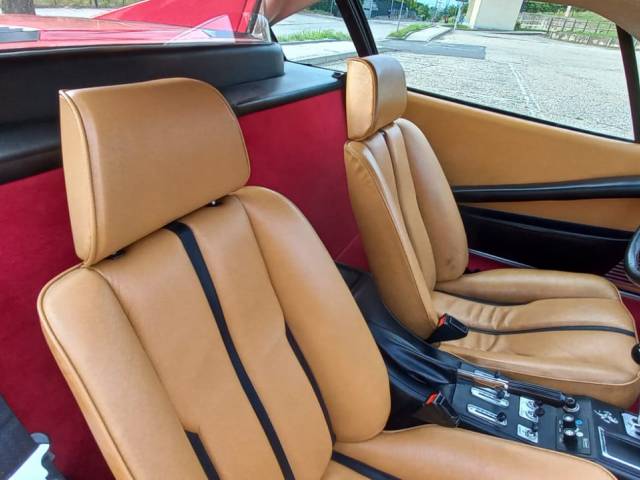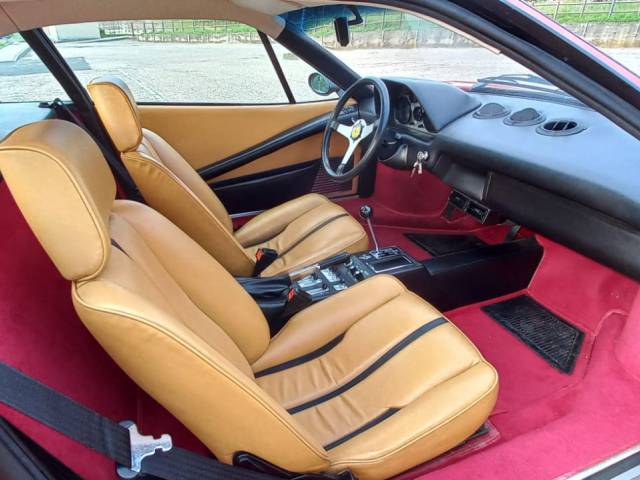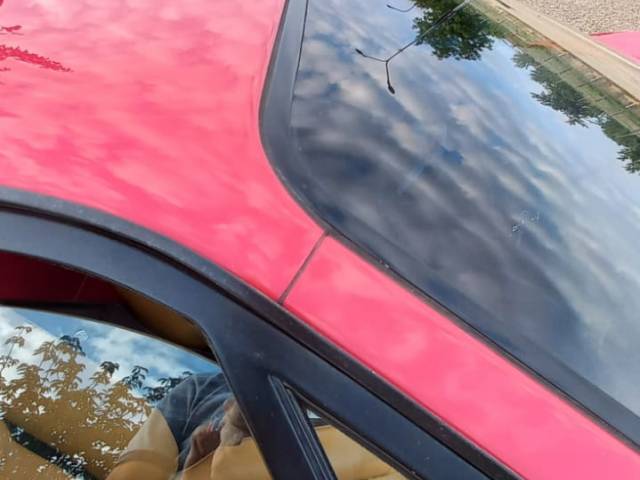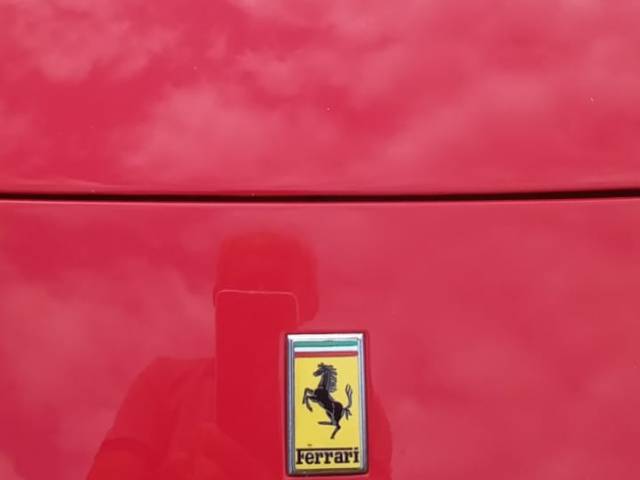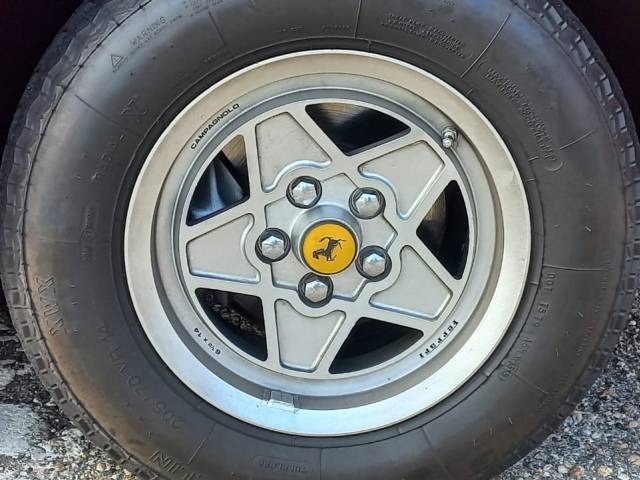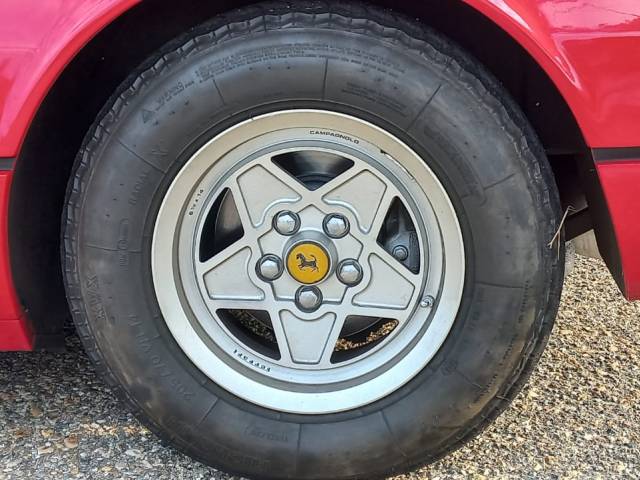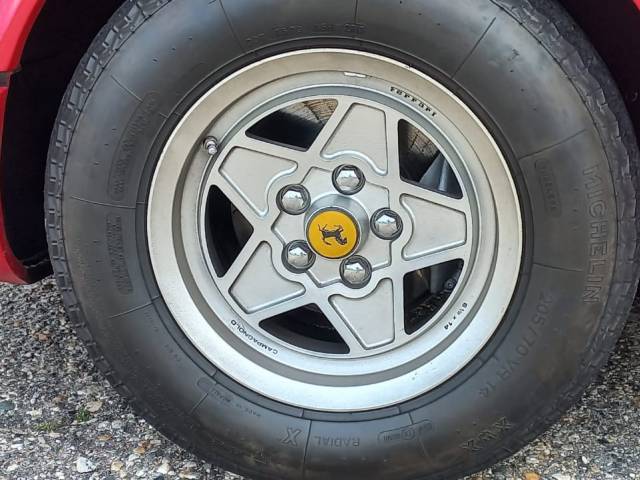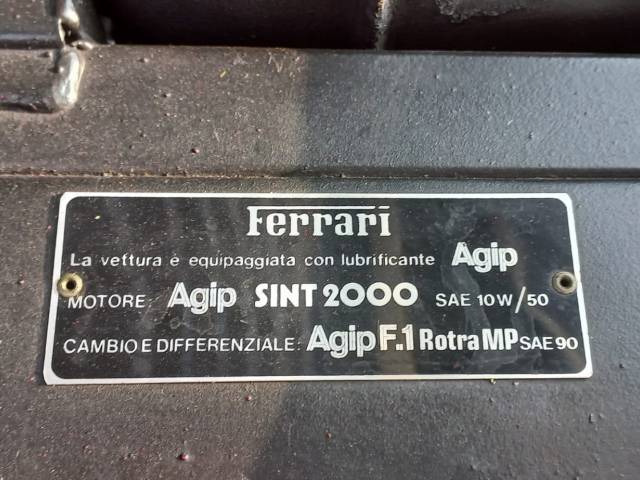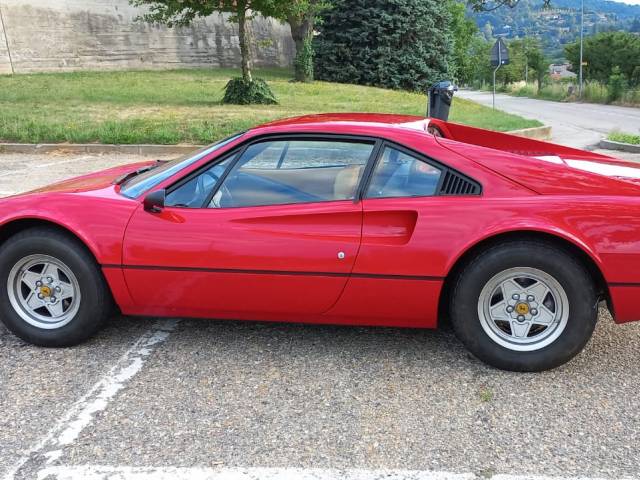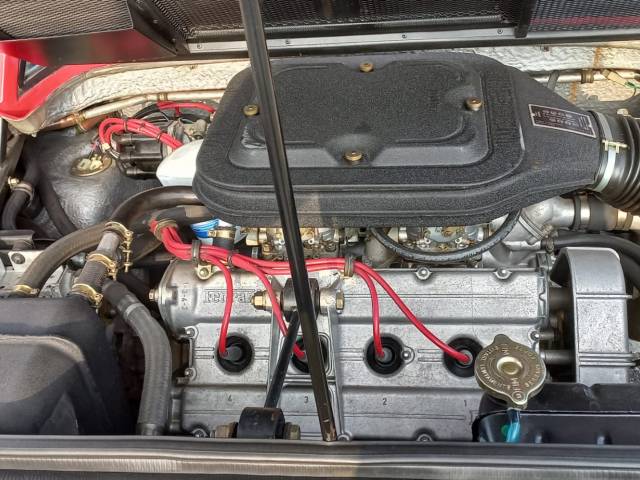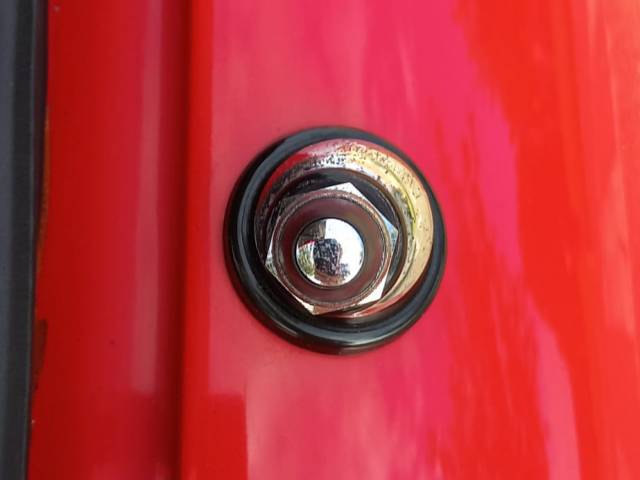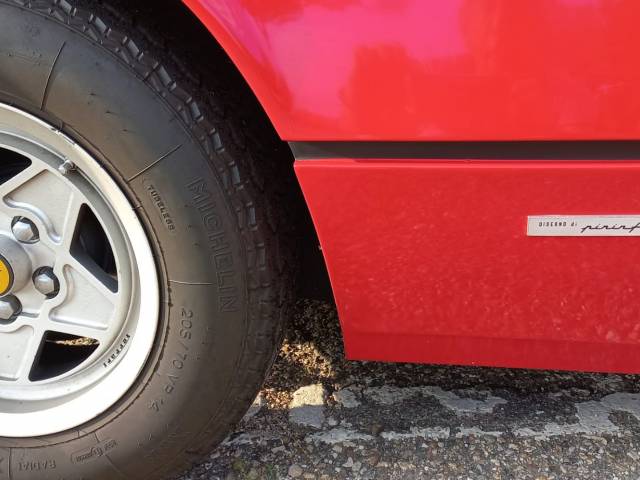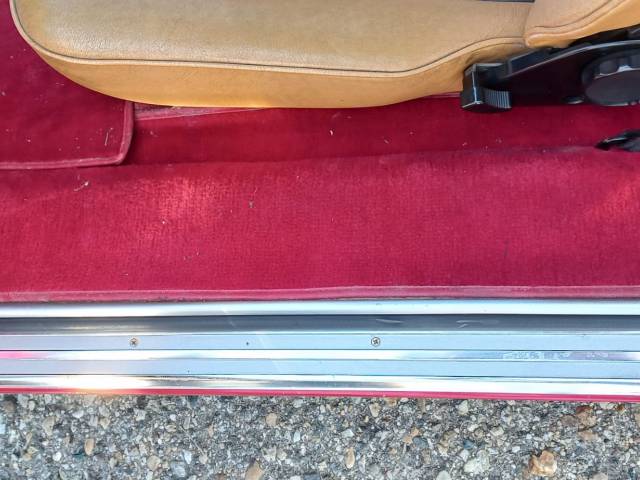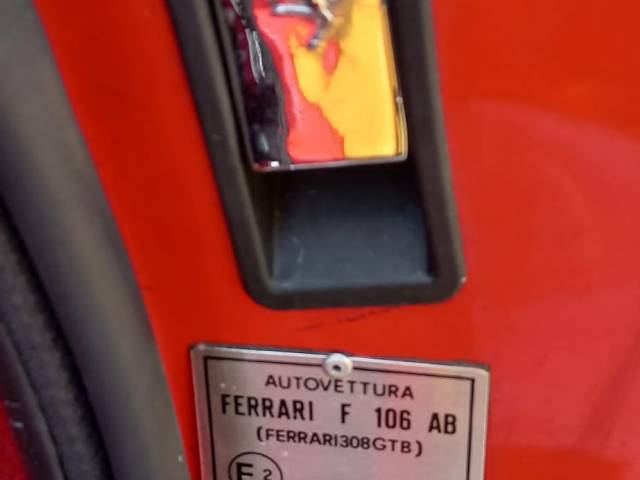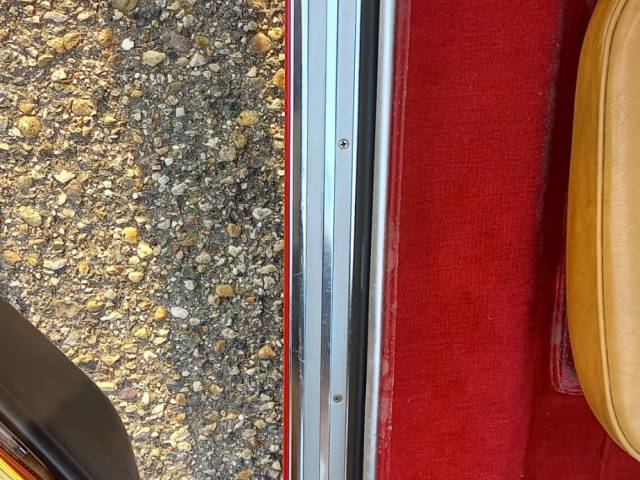 VETRORESINA - FIBERGLASS
Dealer

away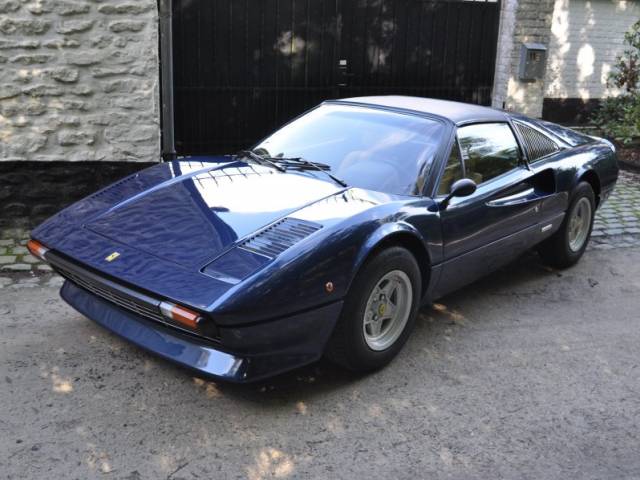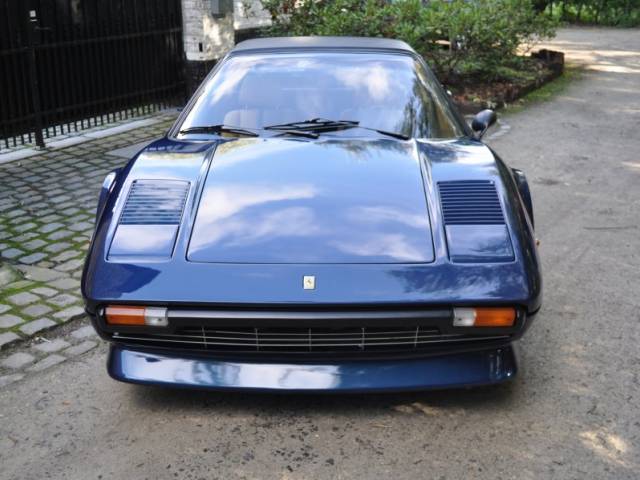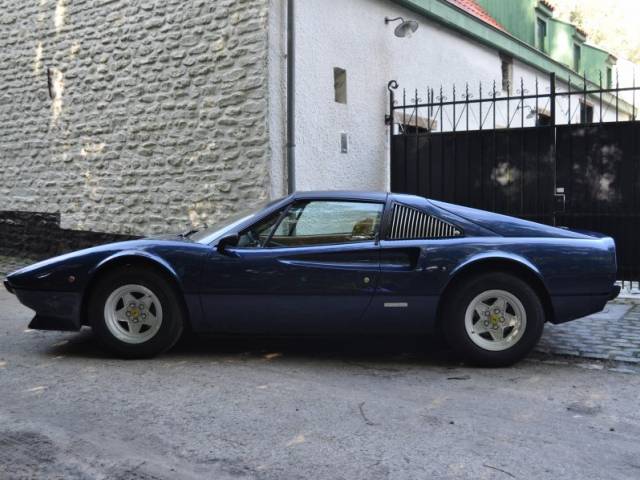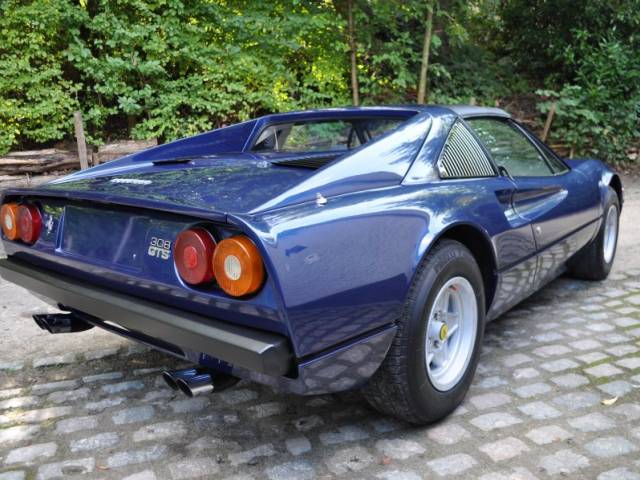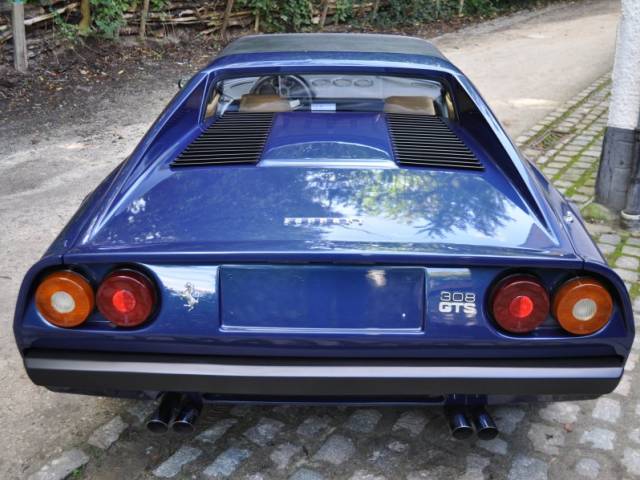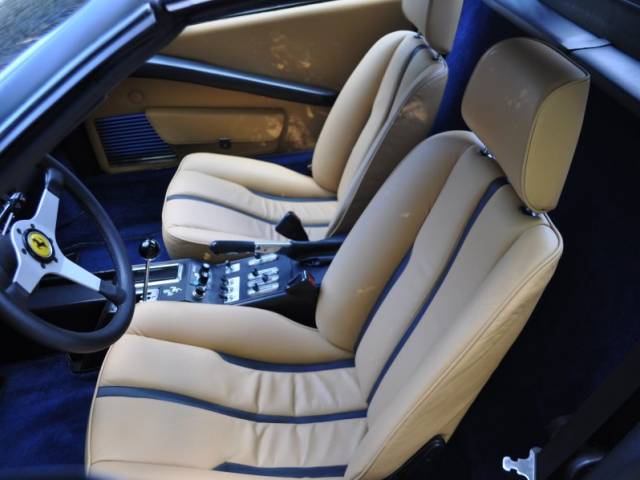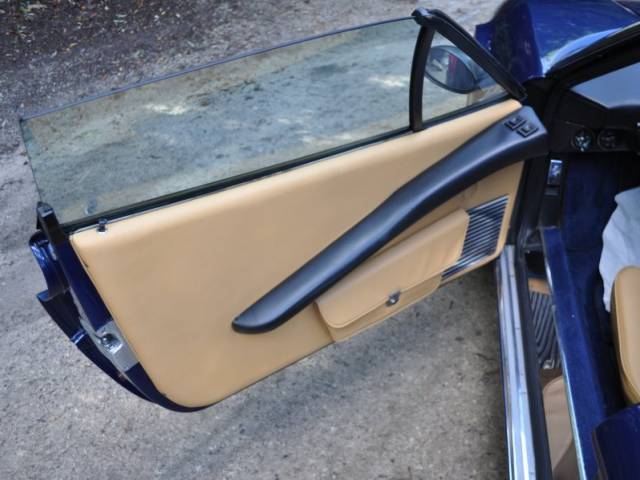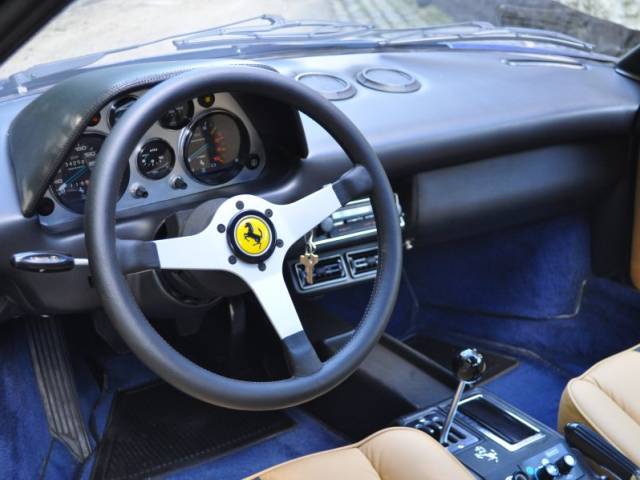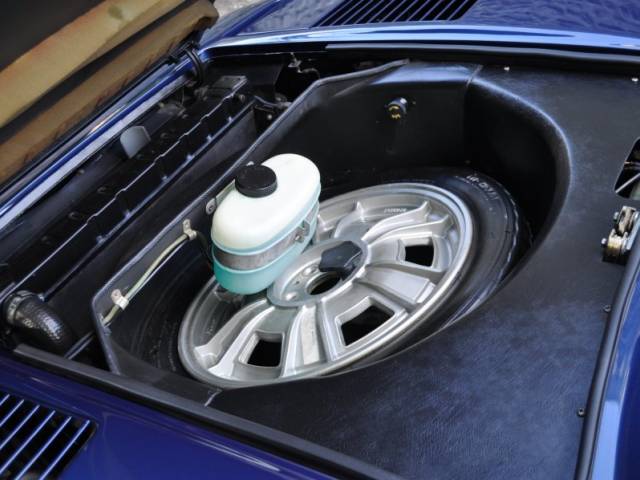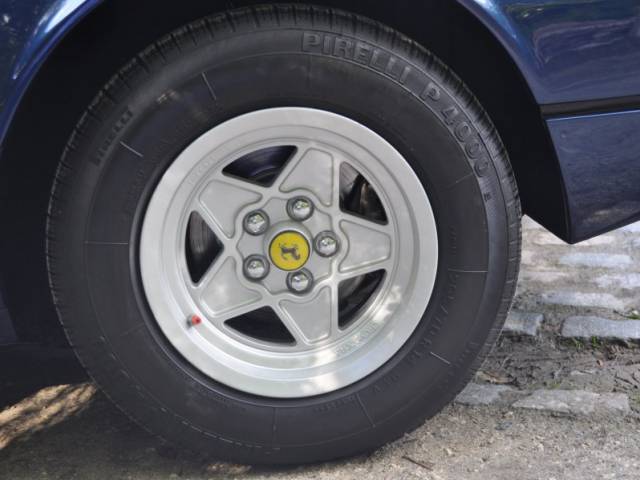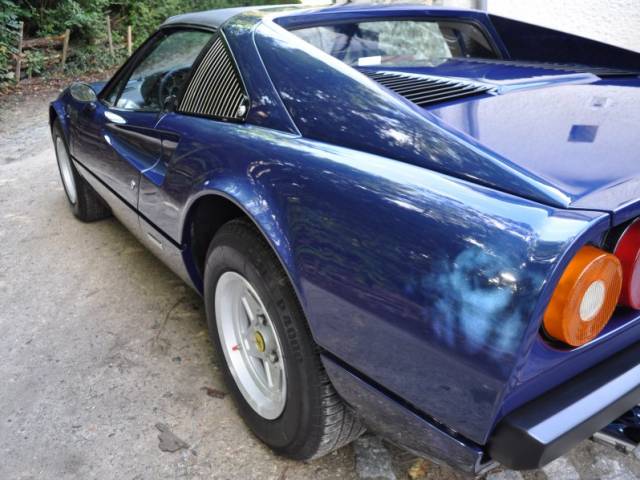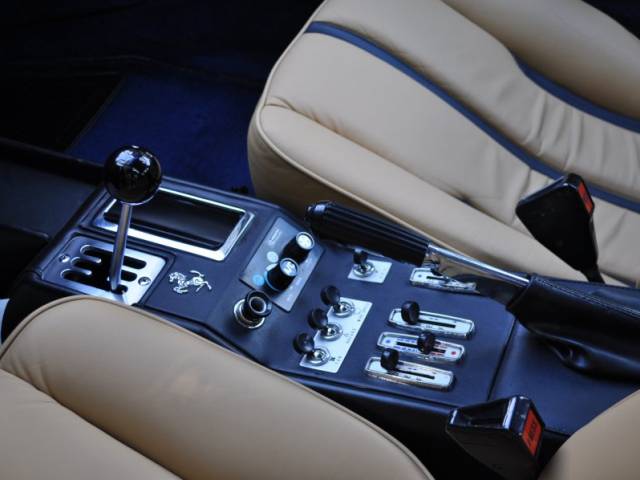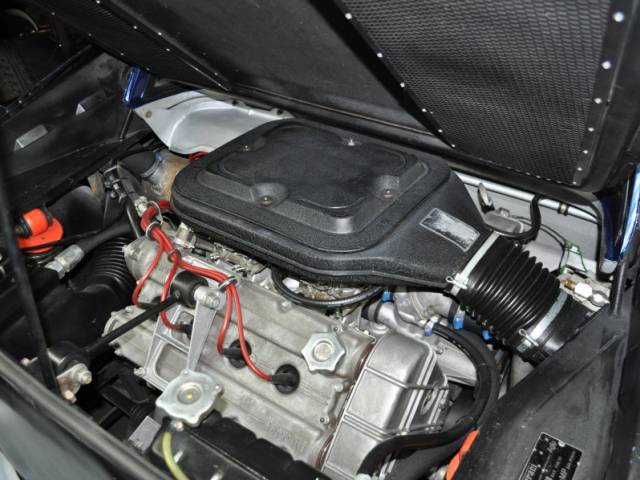 Wonderfull 308 GTS carburettors from 1978
Dealer

away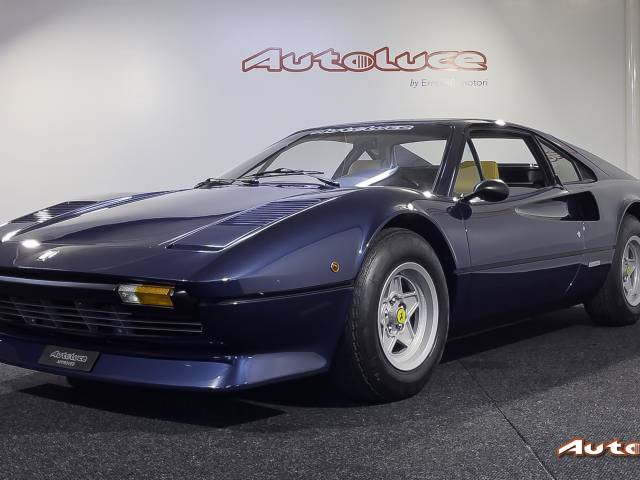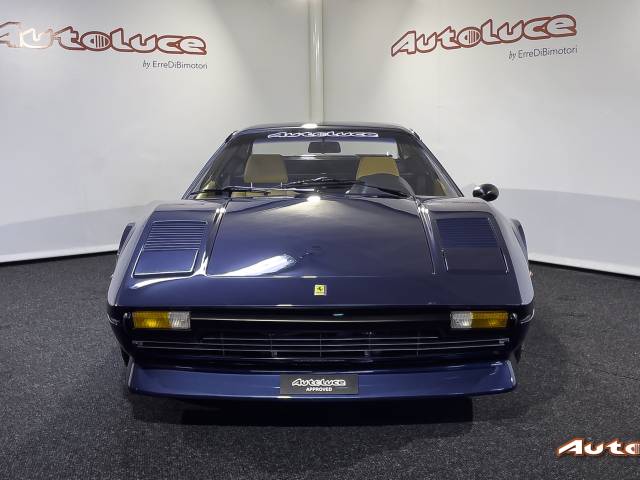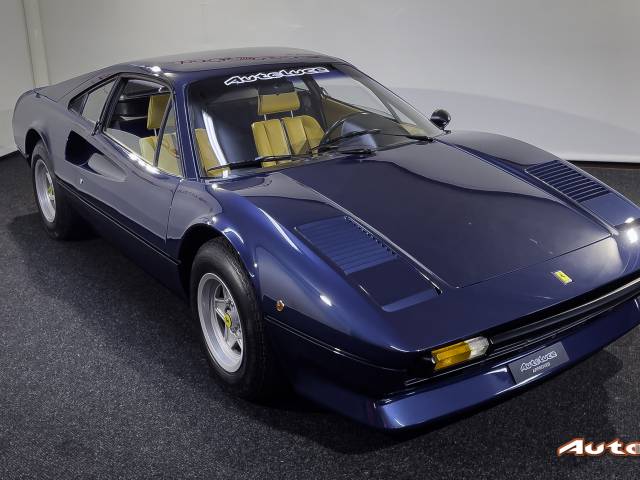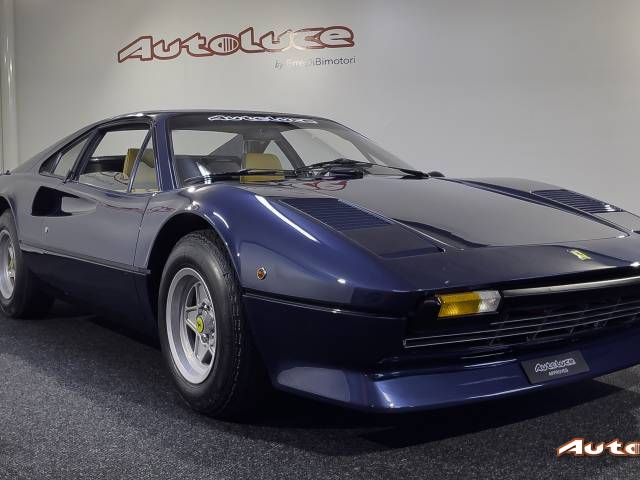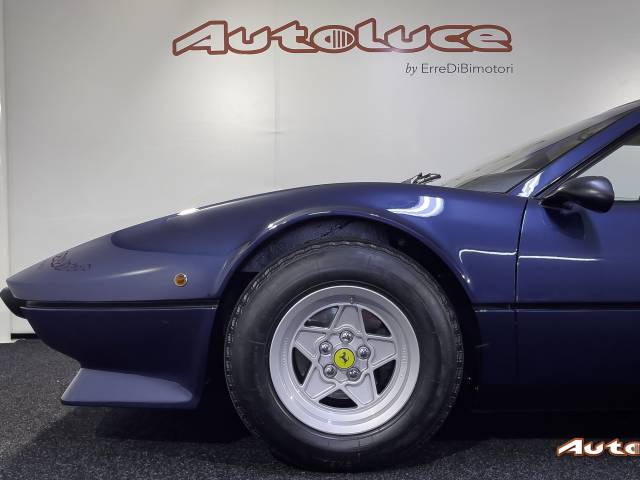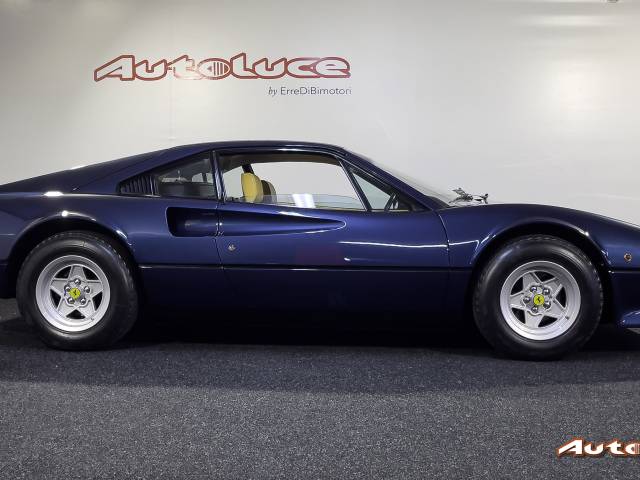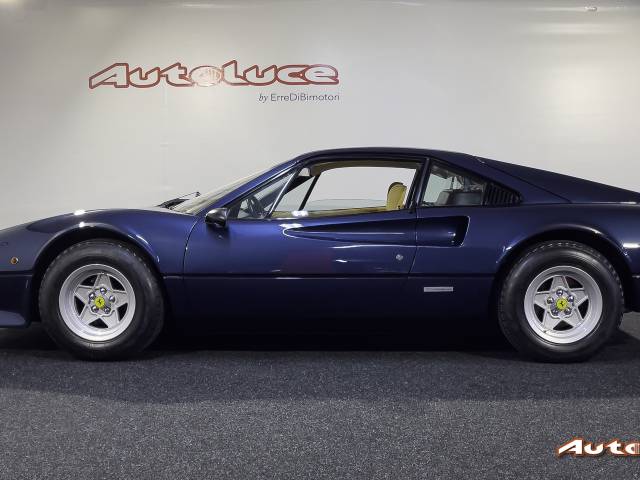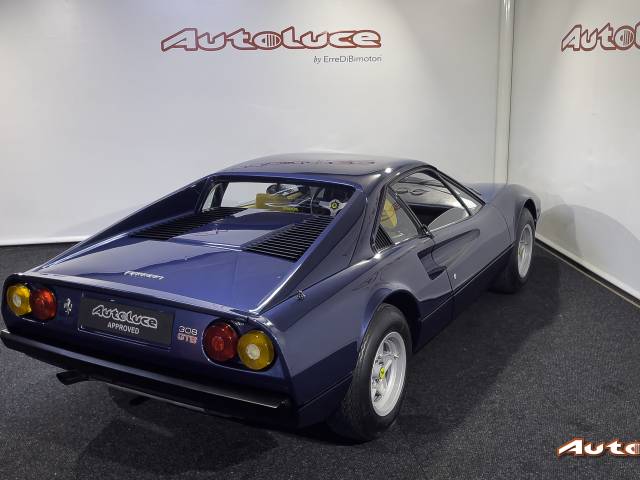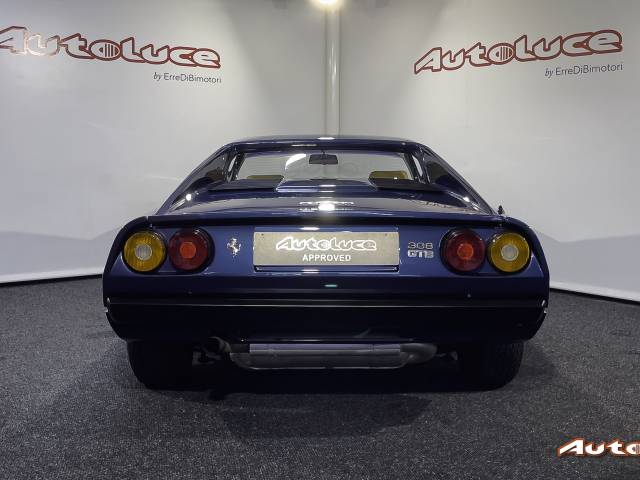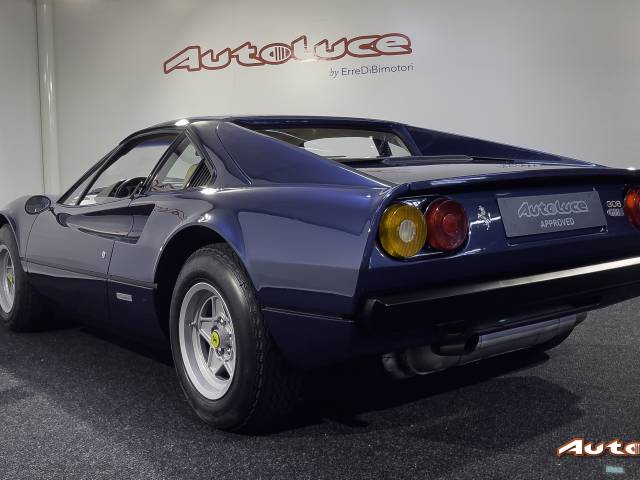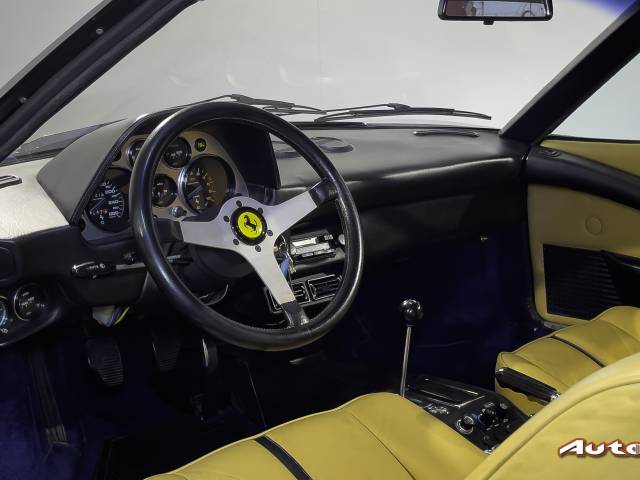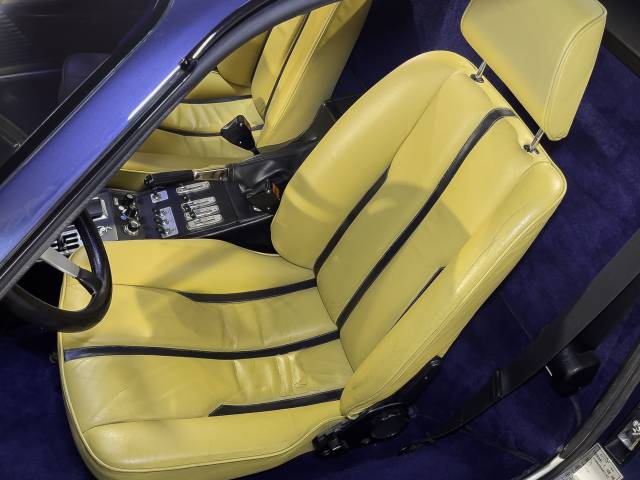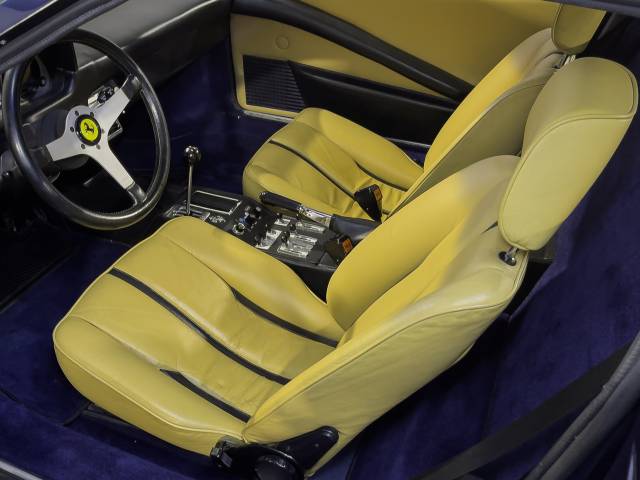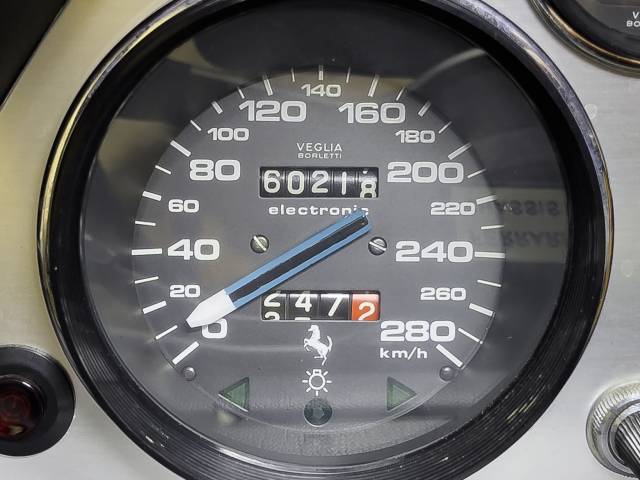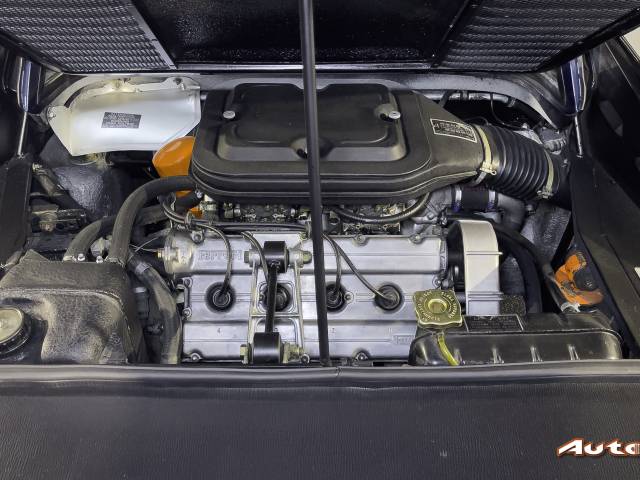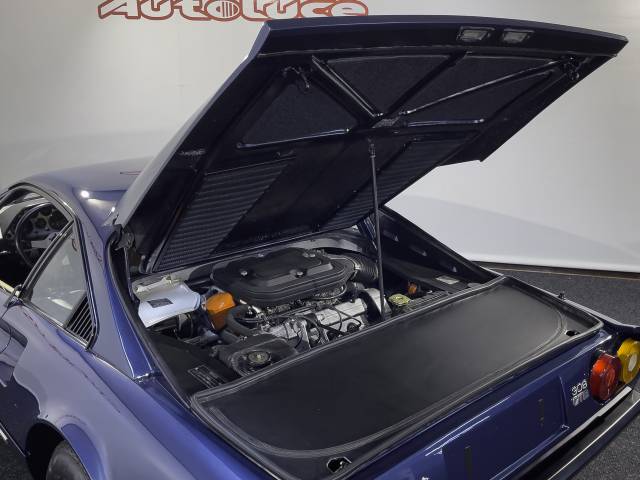 308 GTB CARBURATORI CARTERSECCO
Dealer

away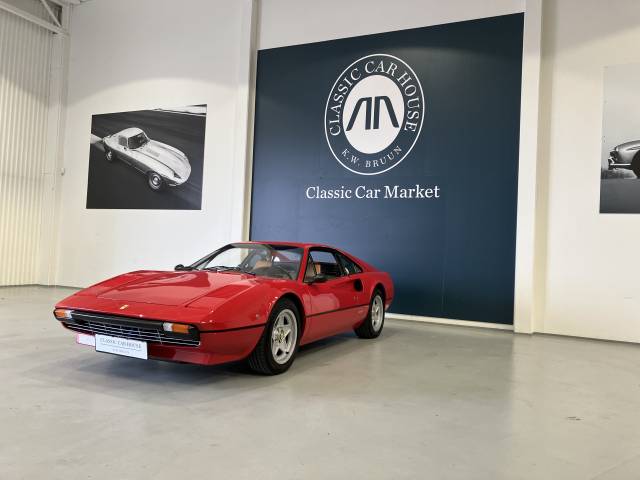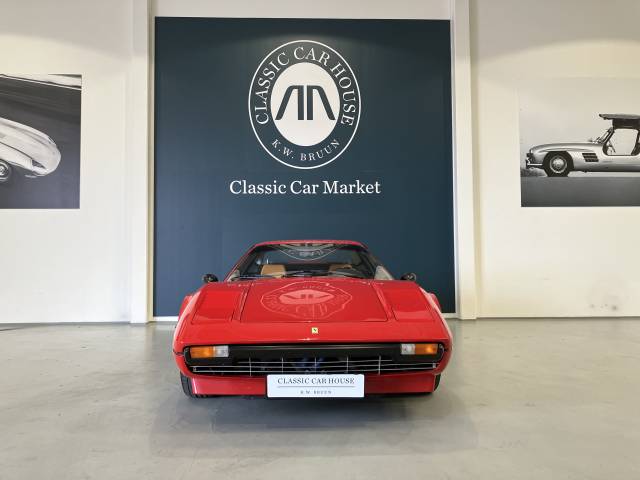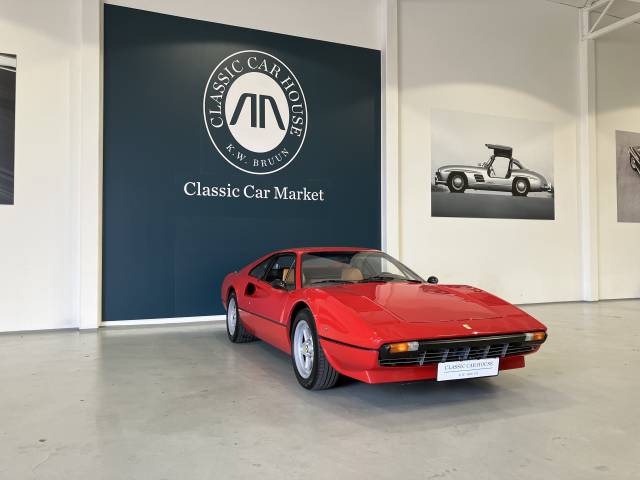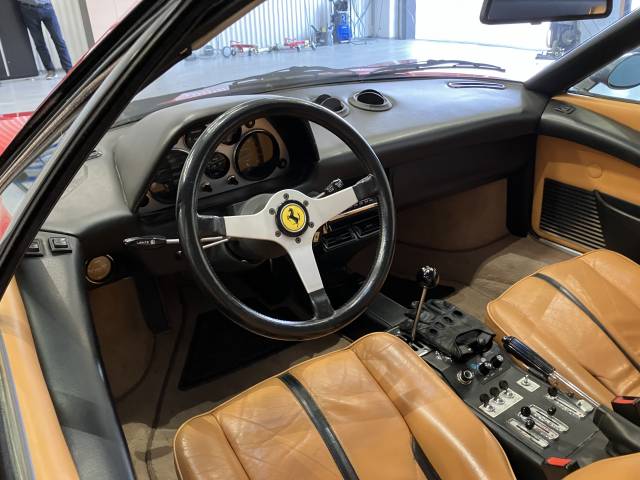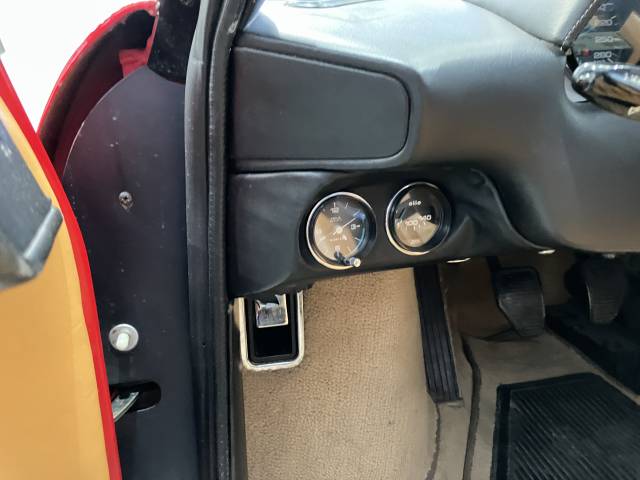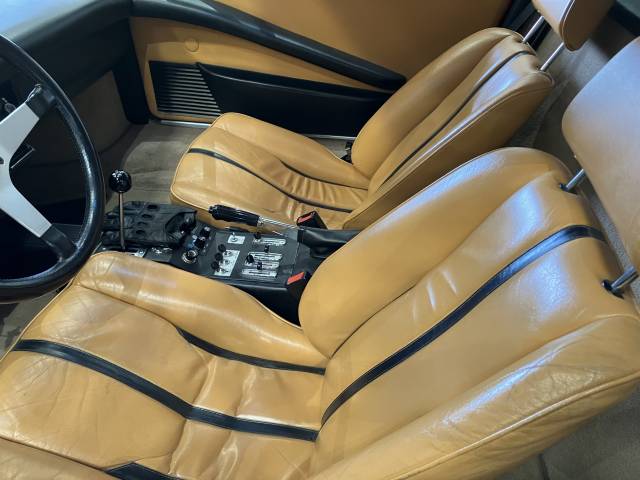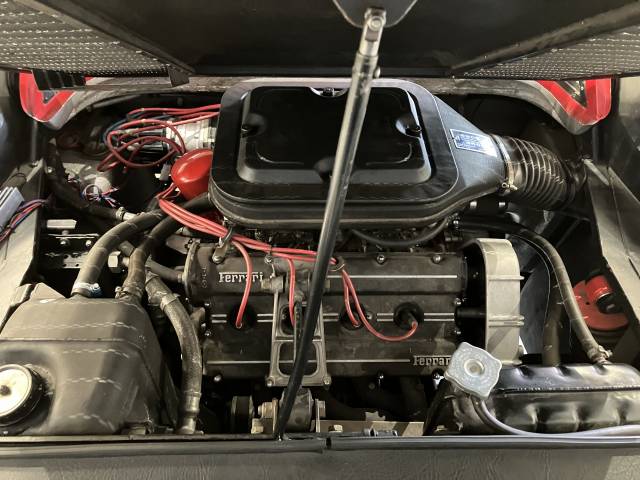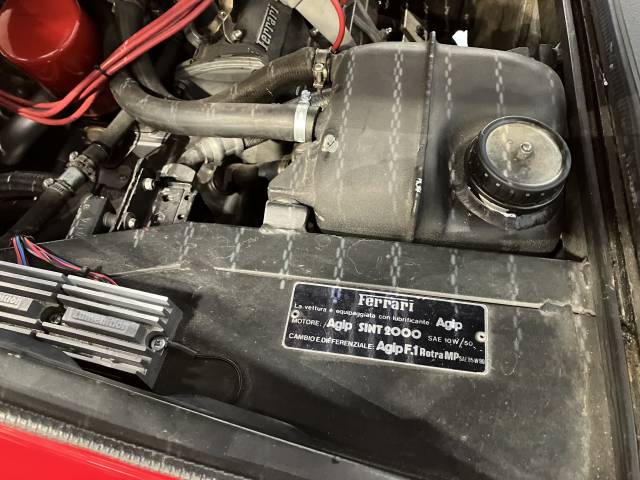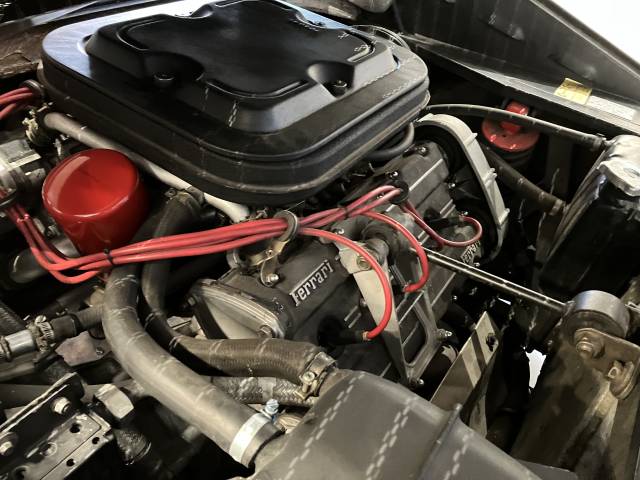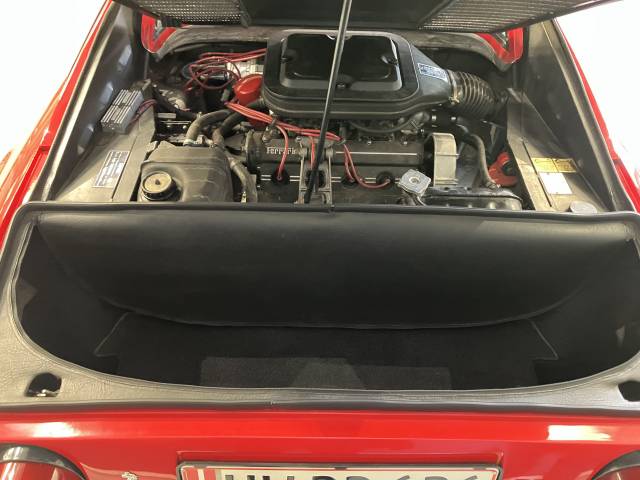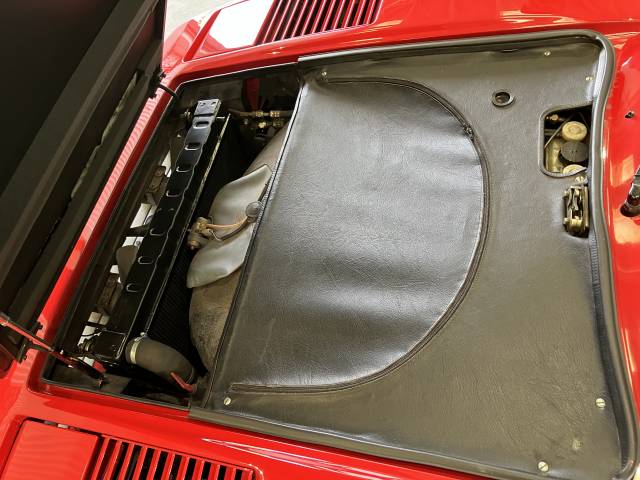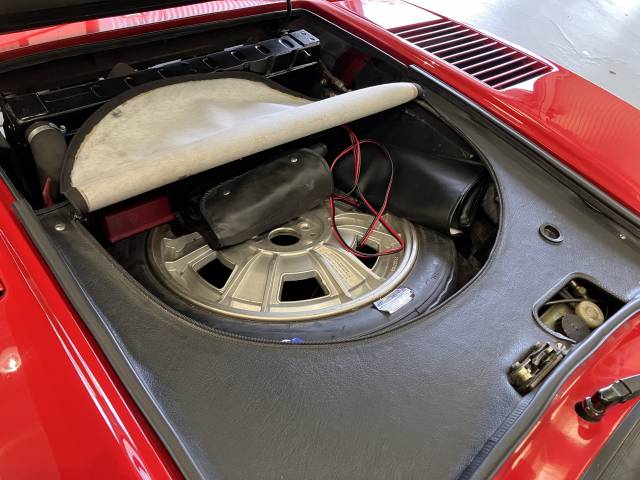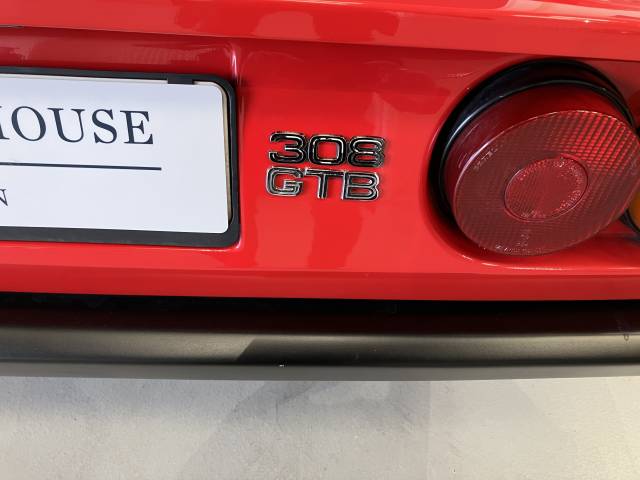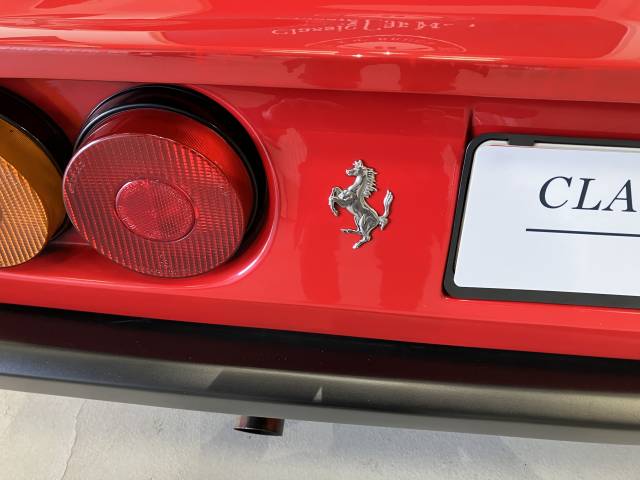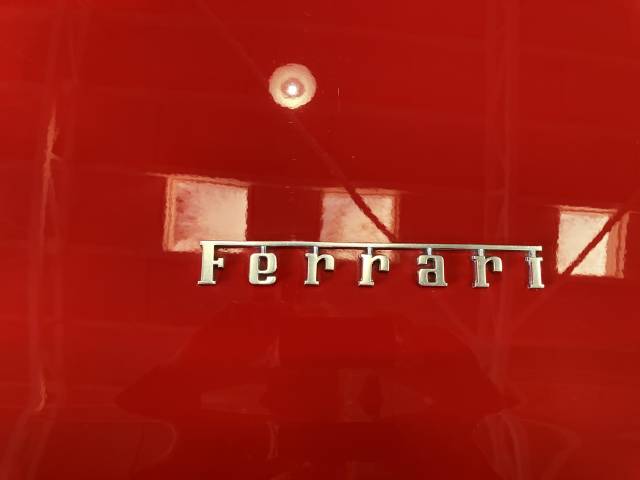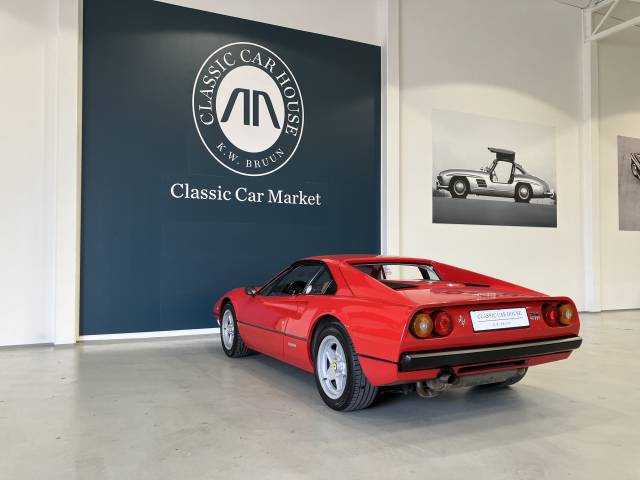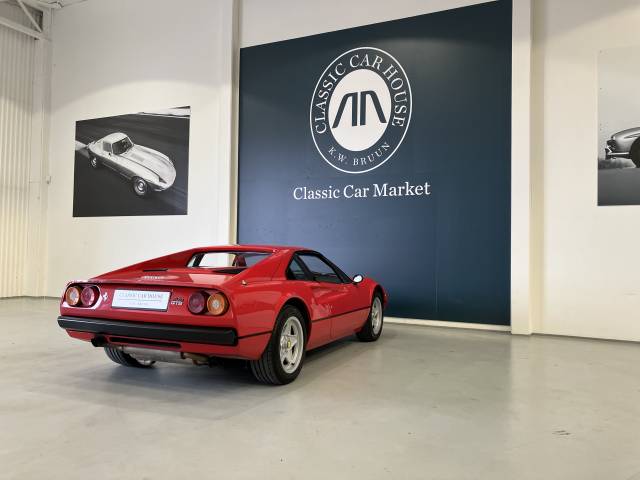 Dealer

away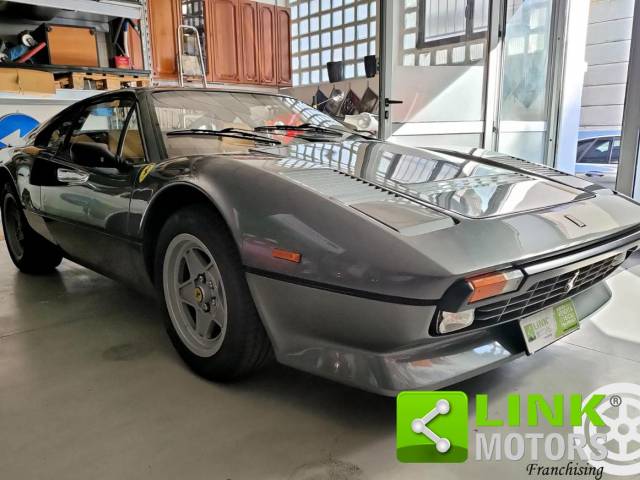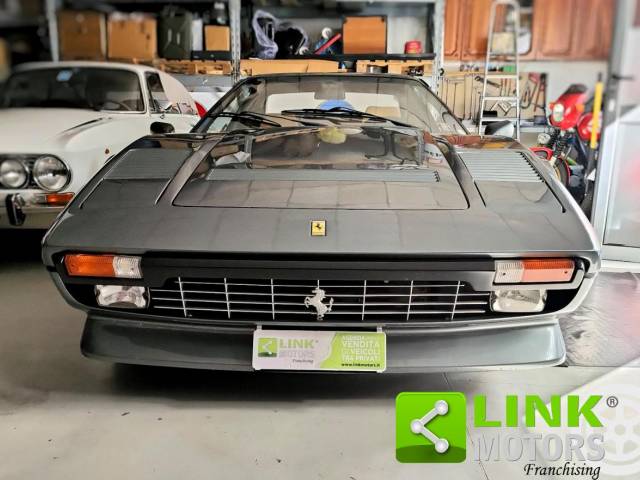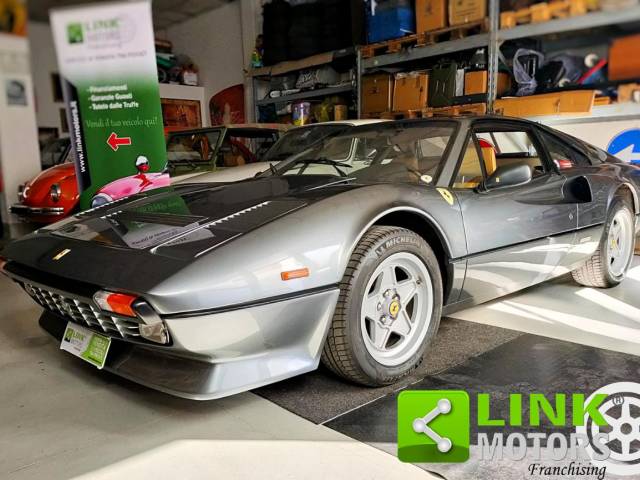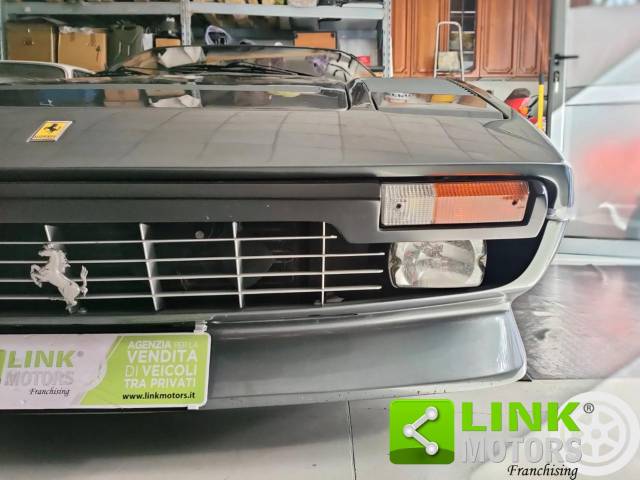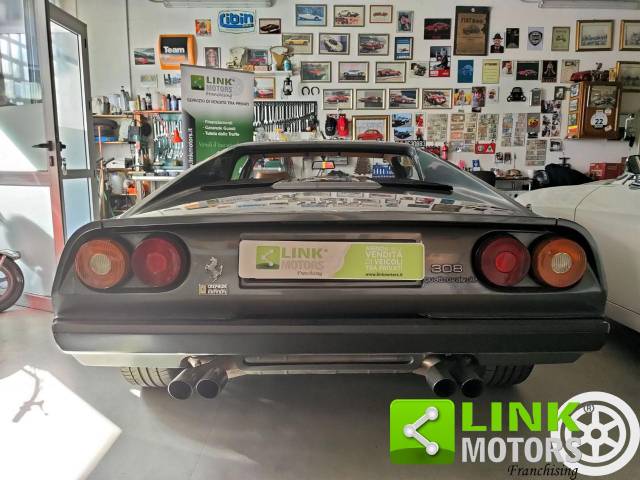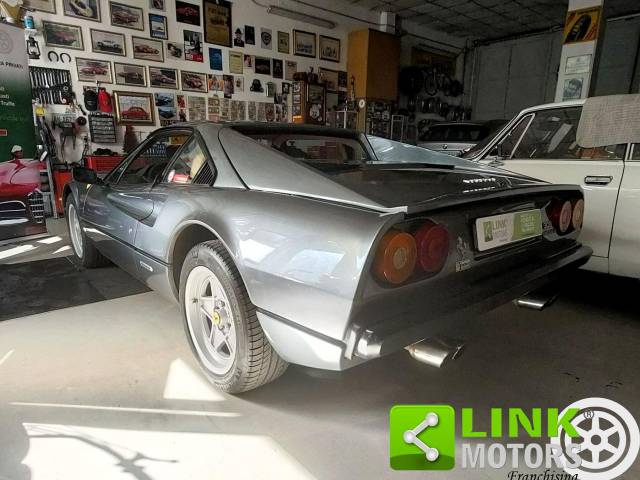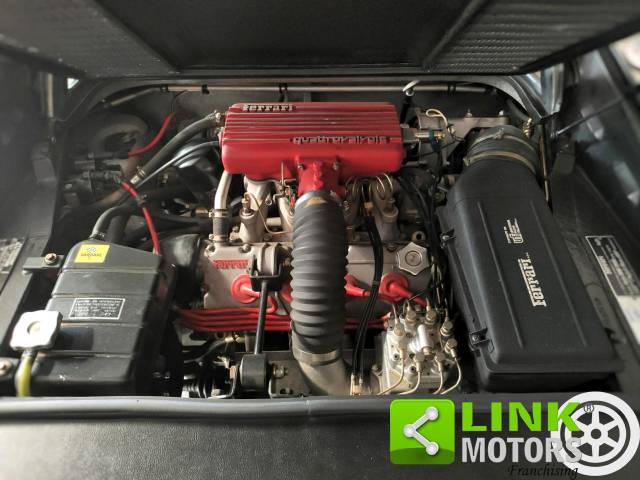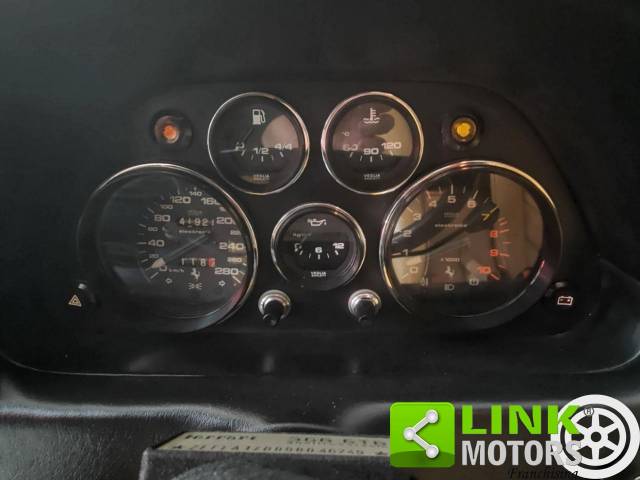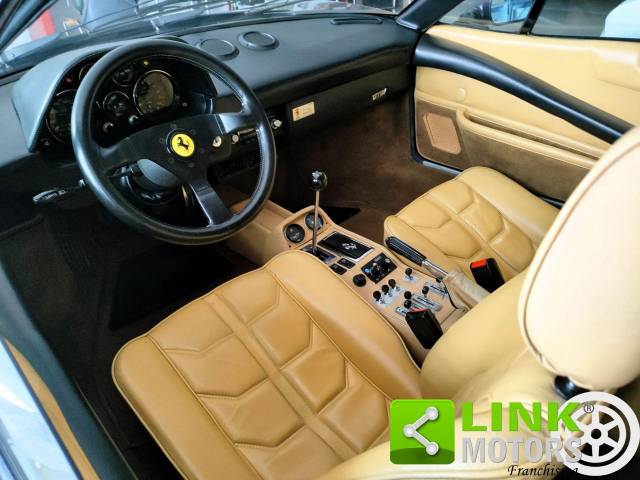 FERRARI 308 GTBi Quattrovalvole
Dealer

away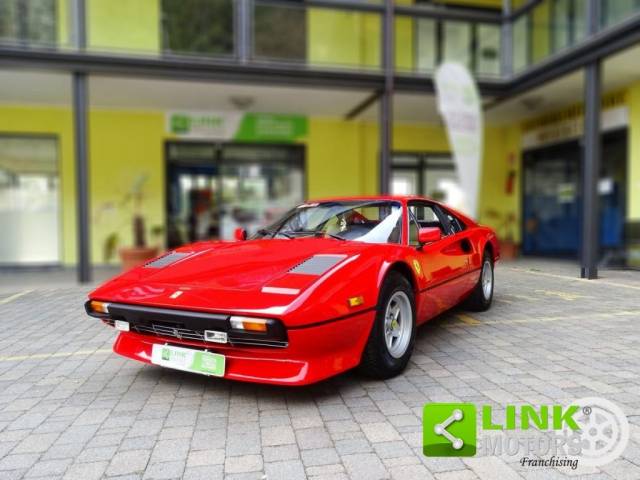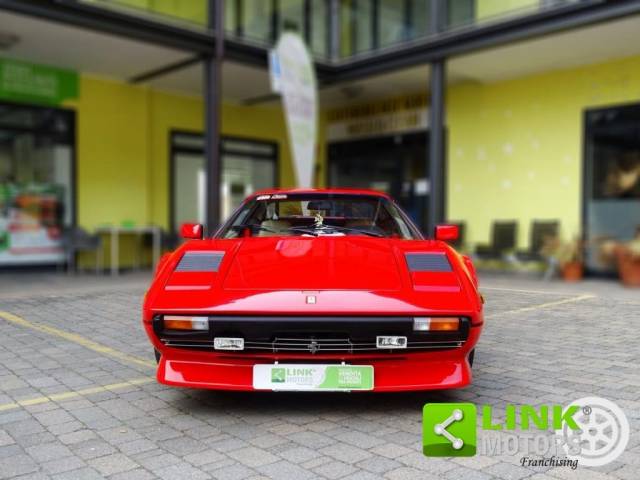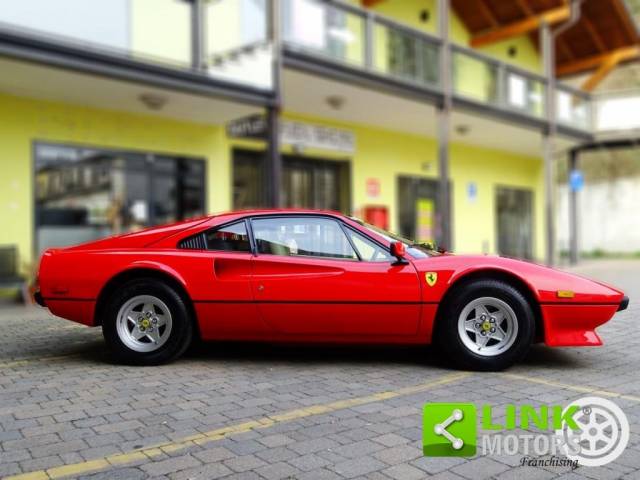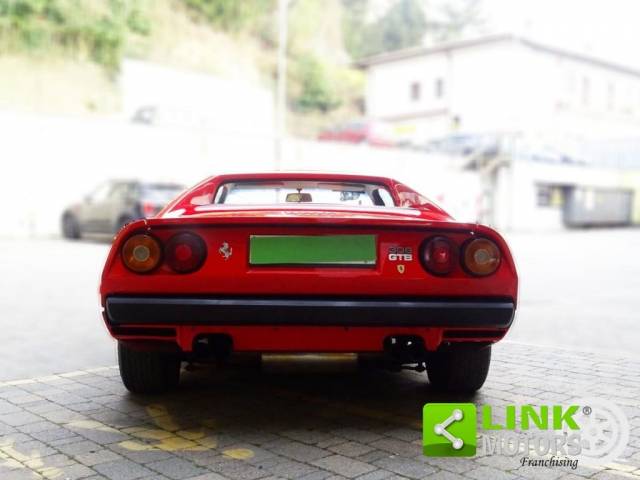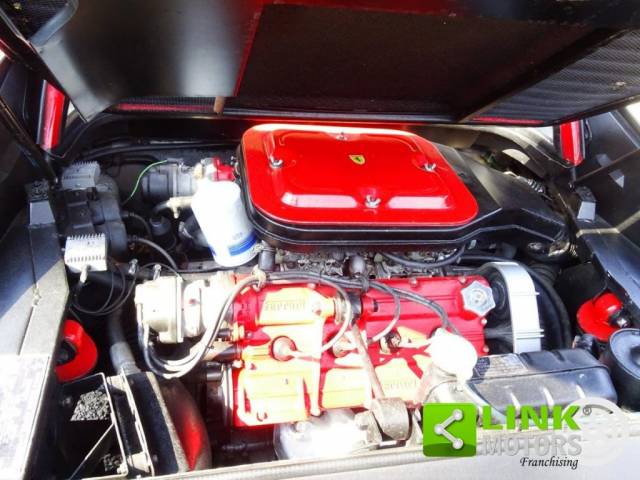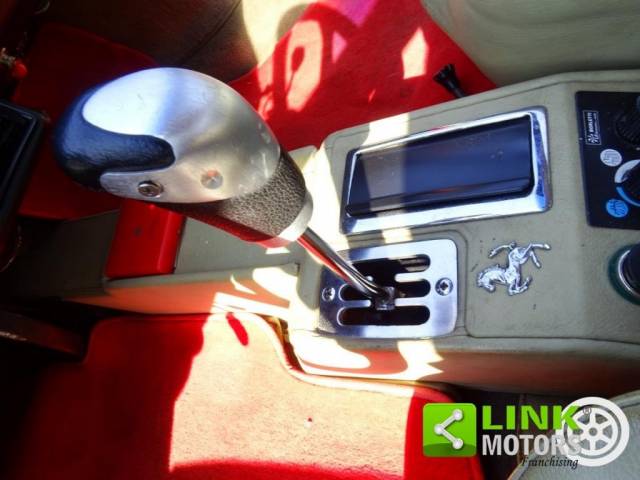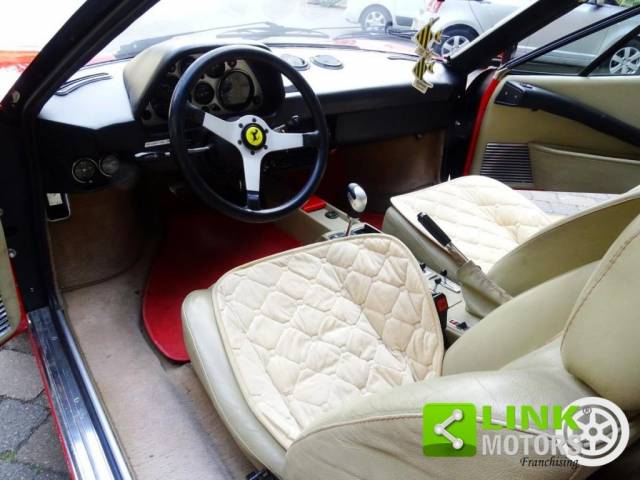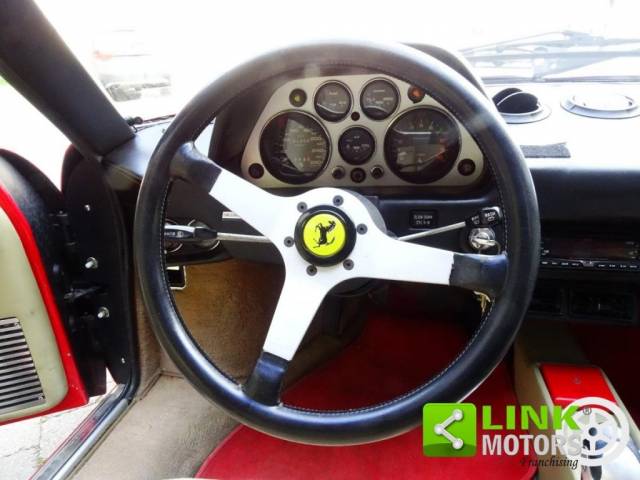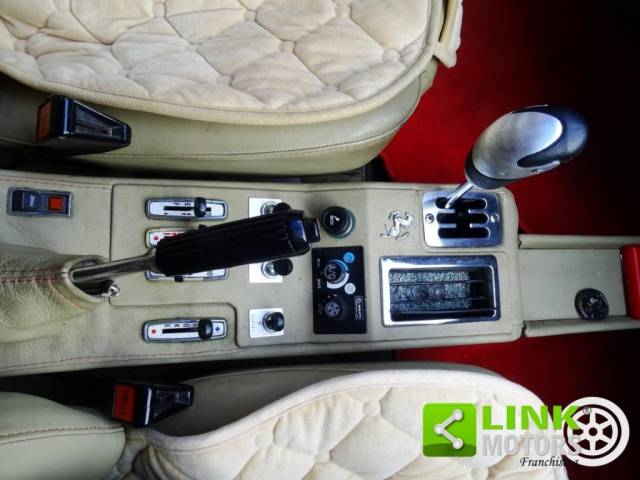 FERRARI 308 GTB
Dealer

away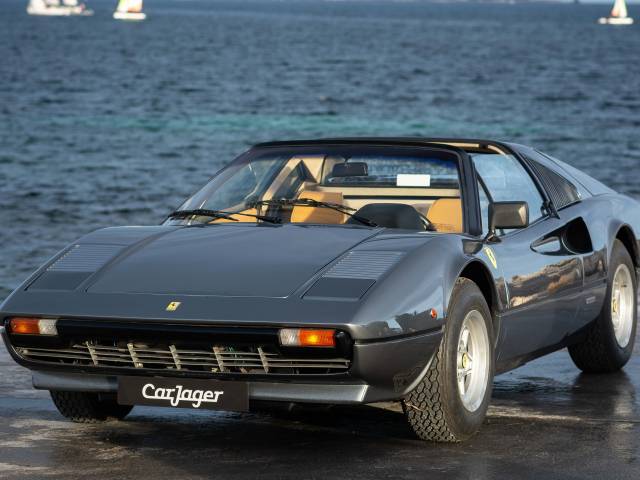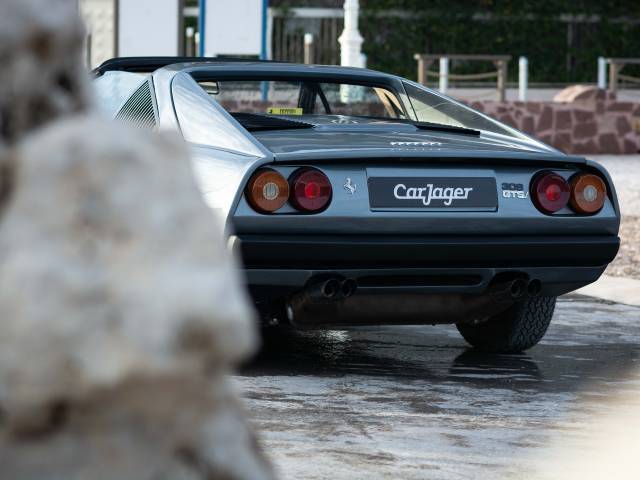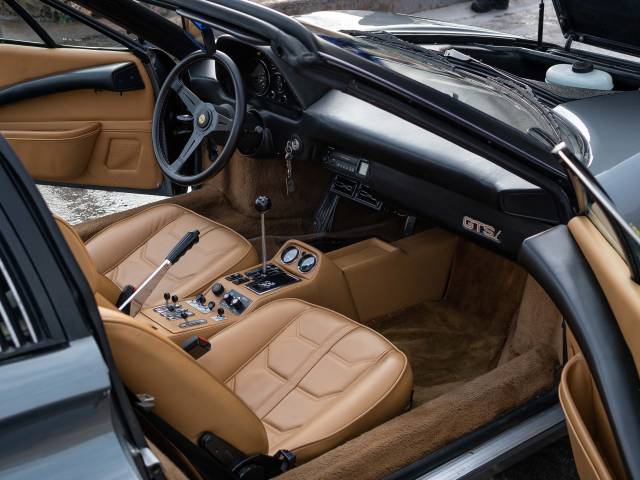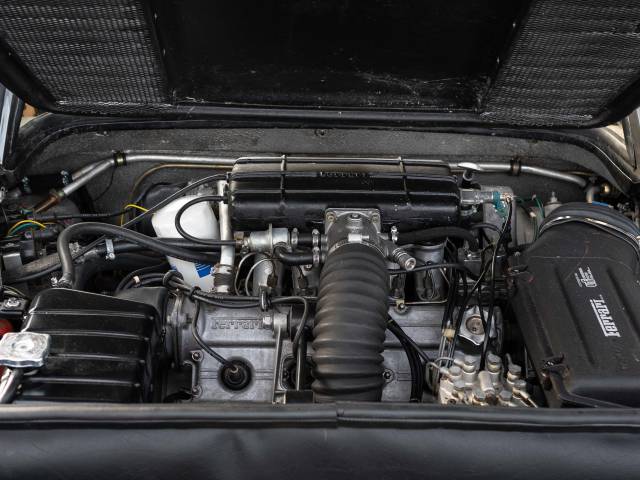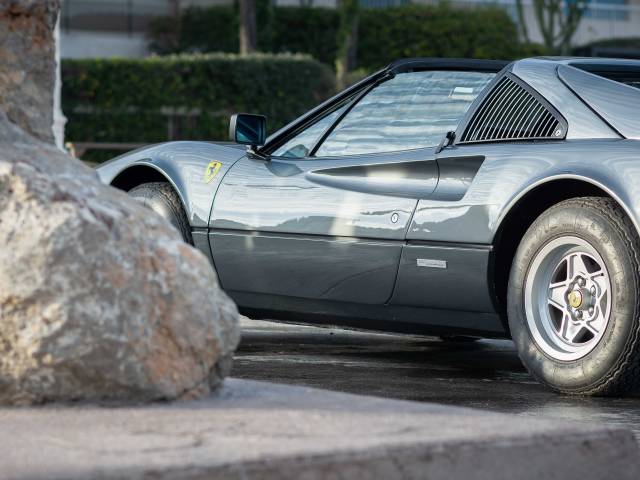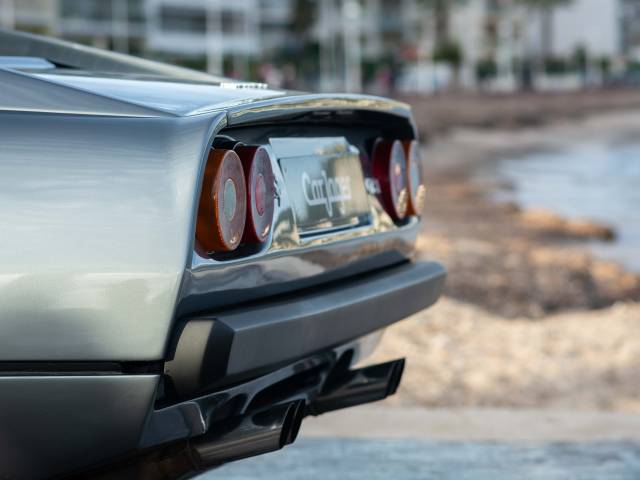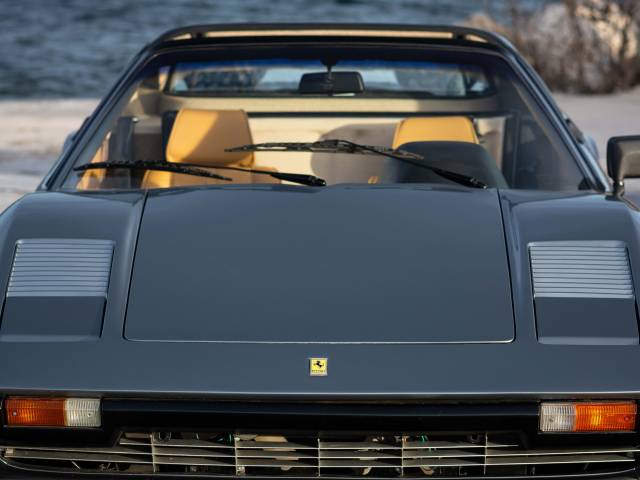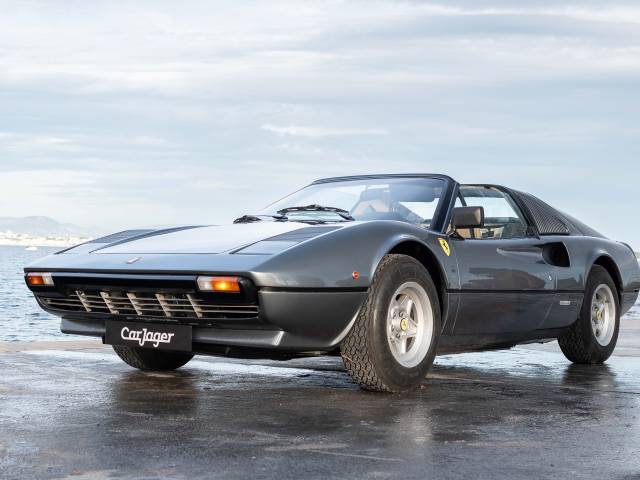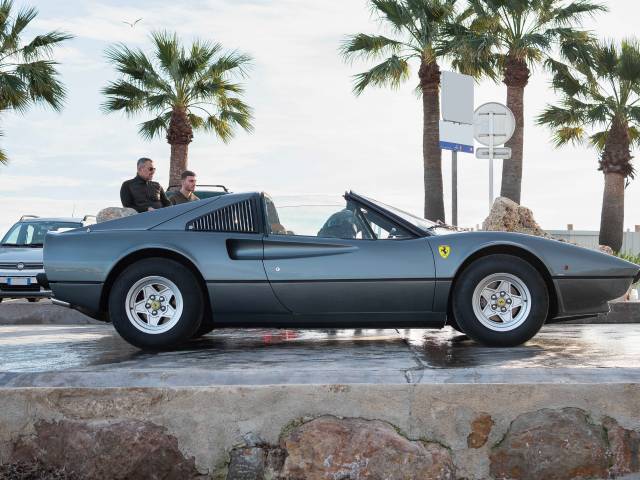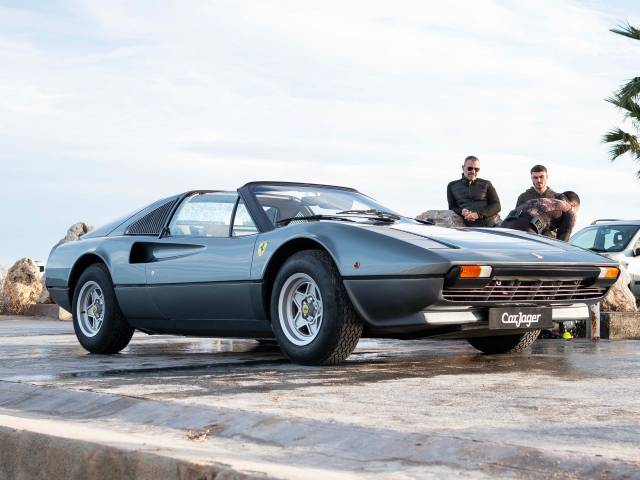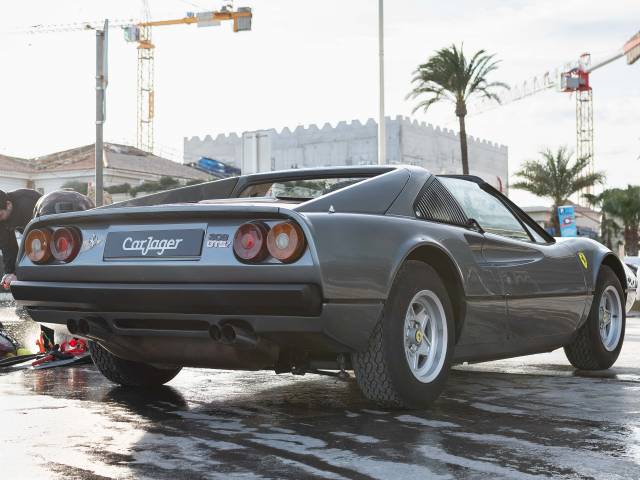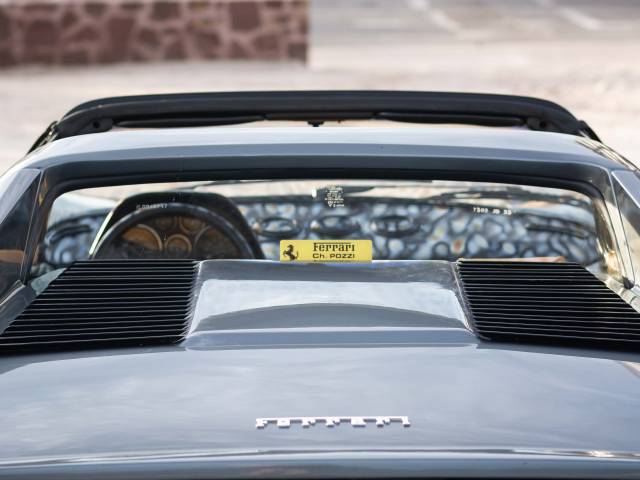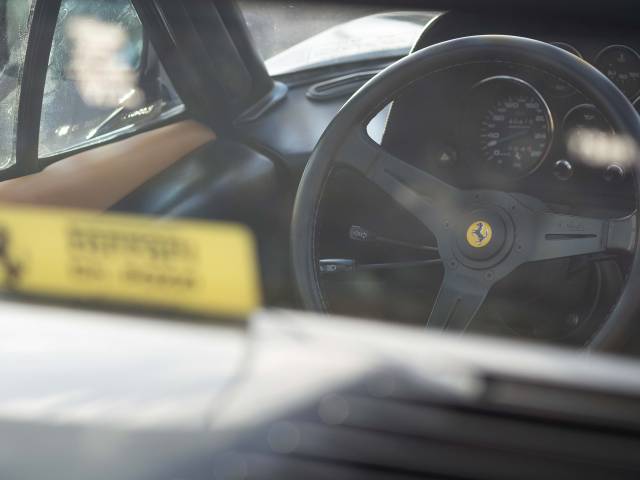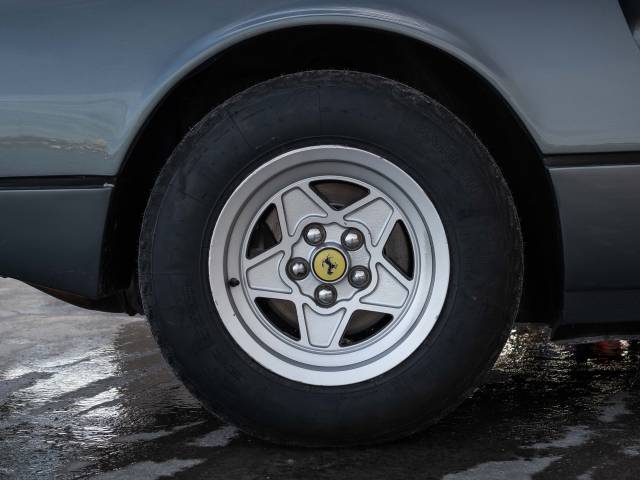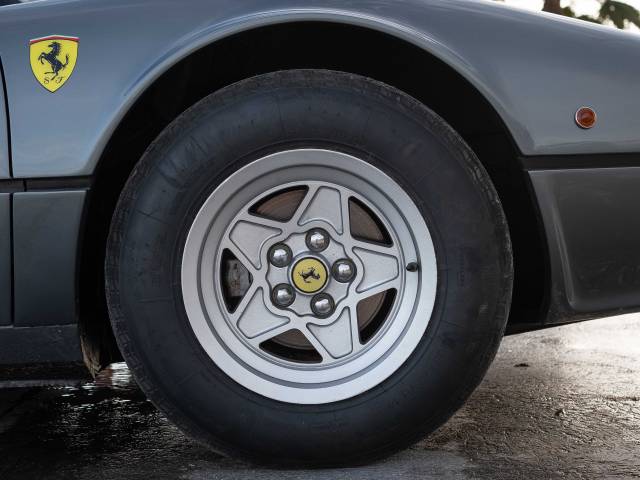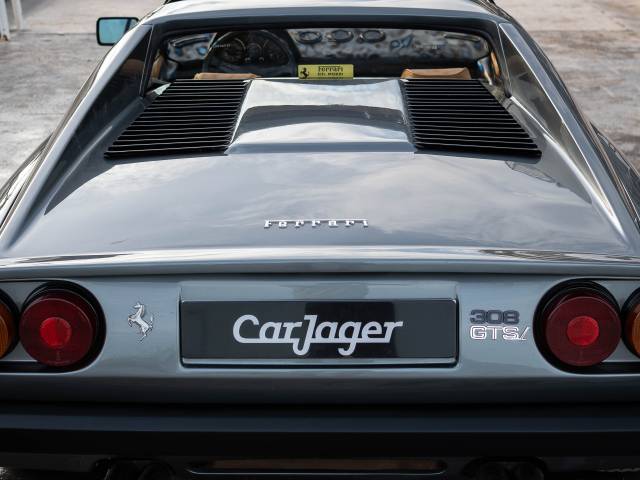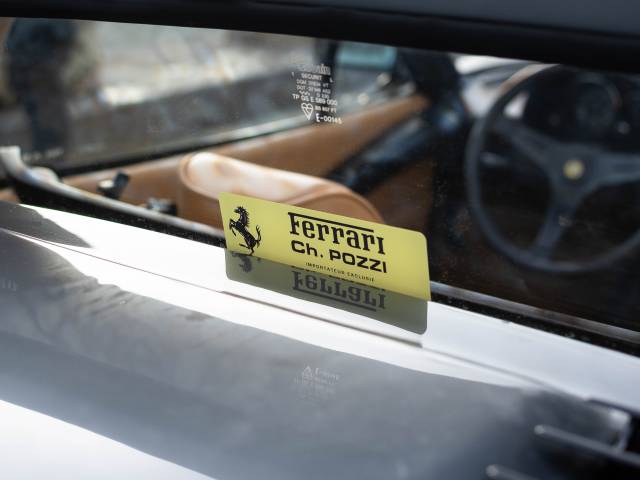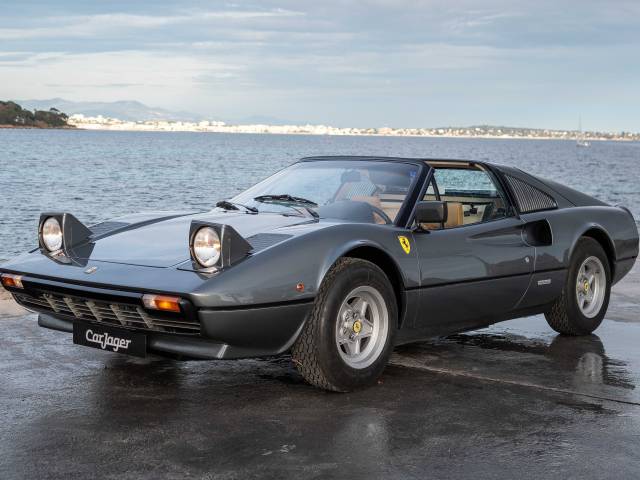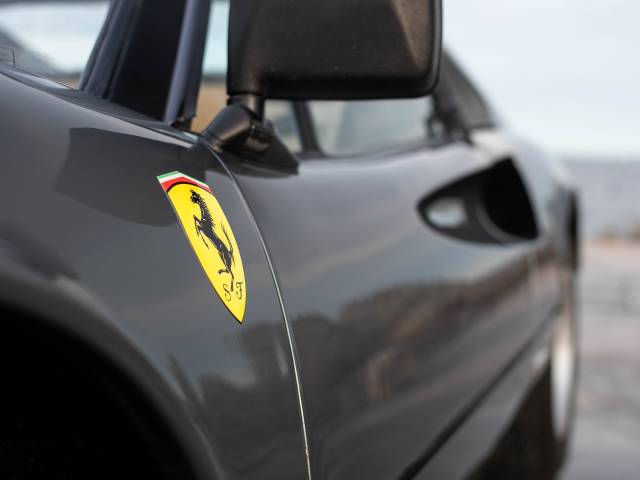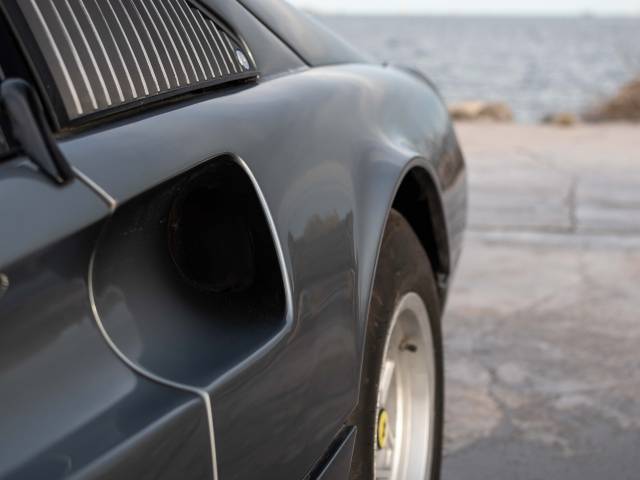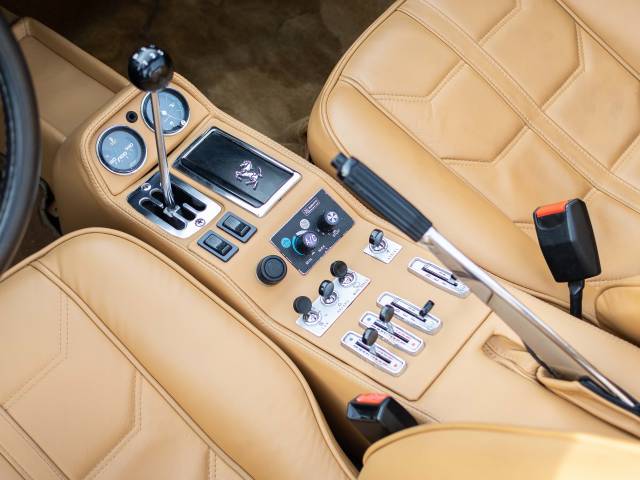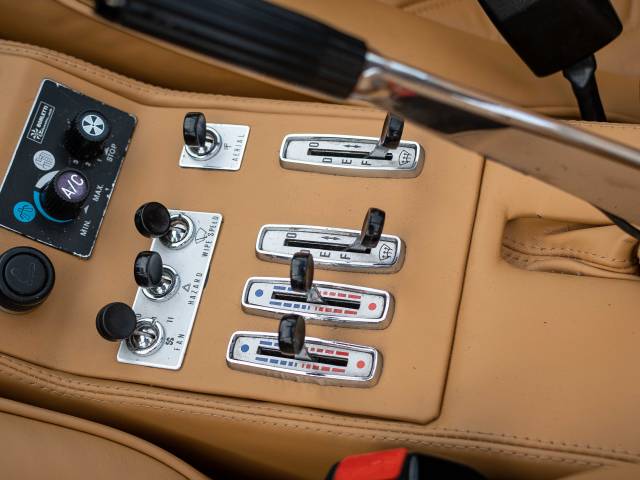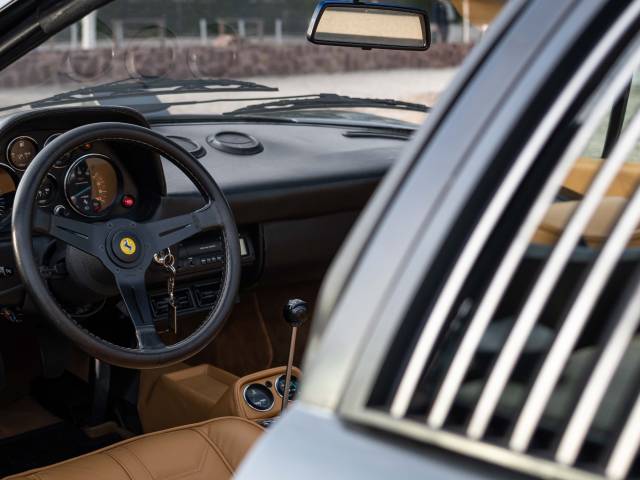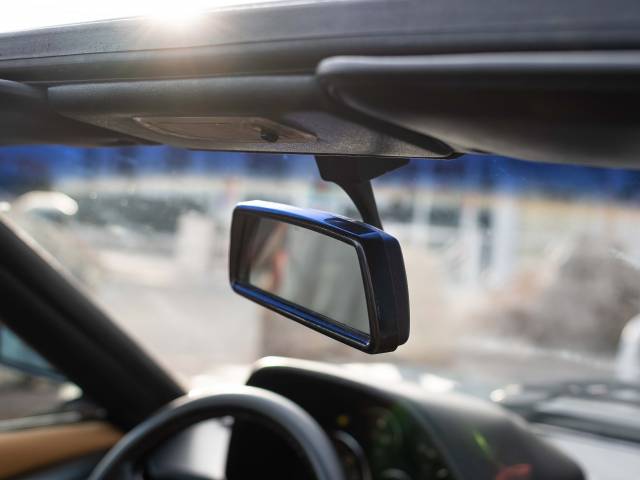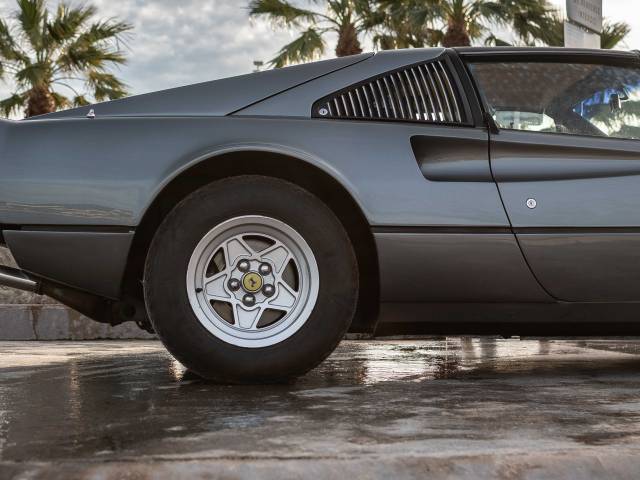 Dealer

away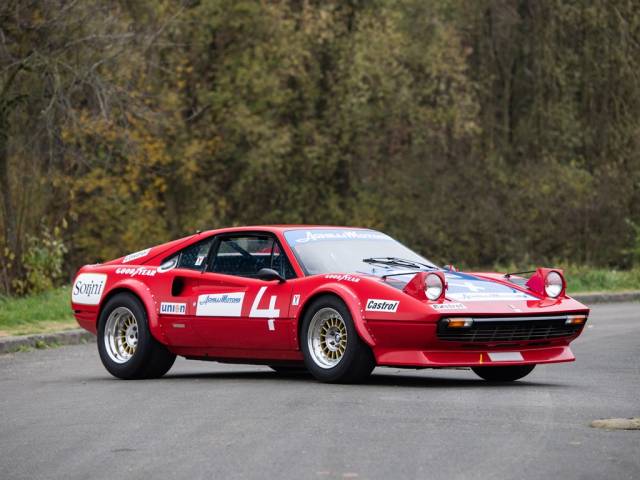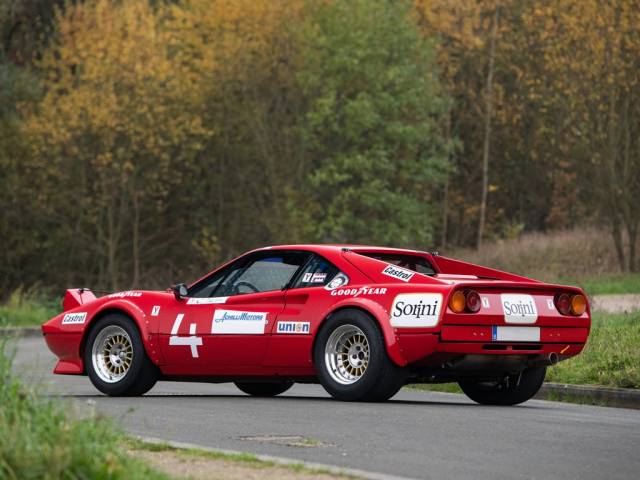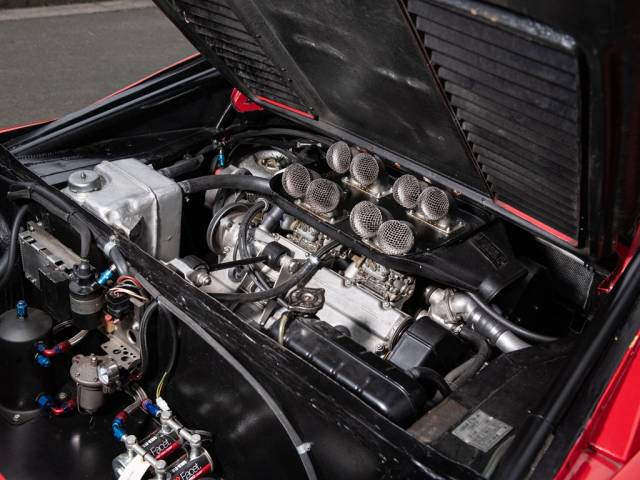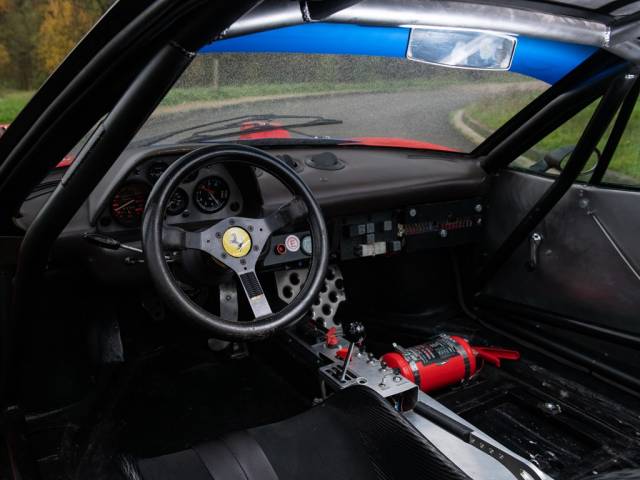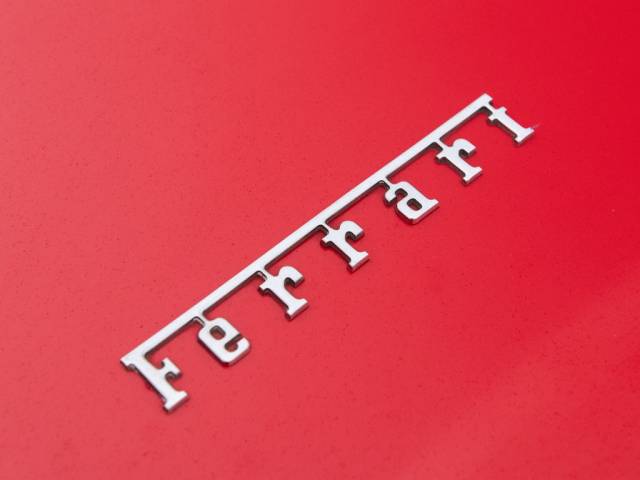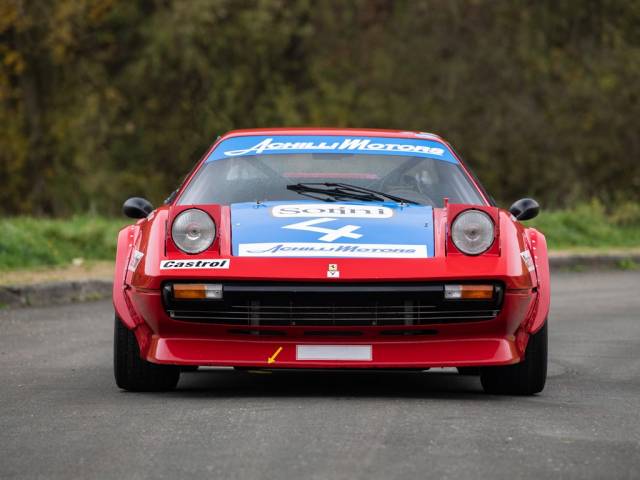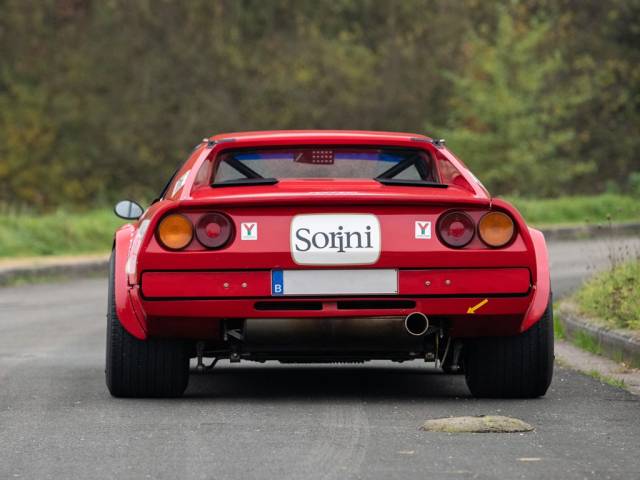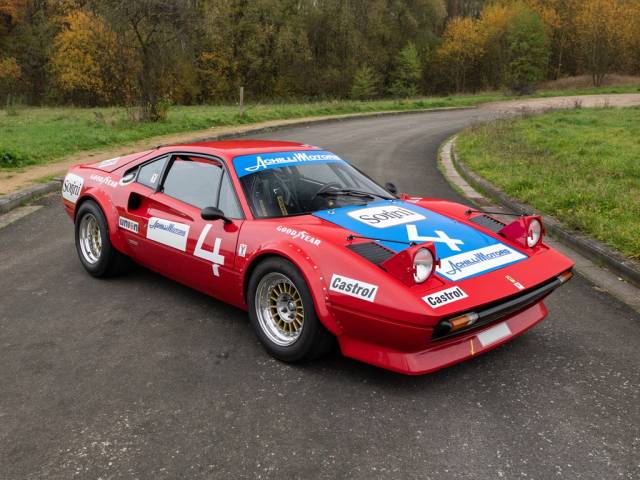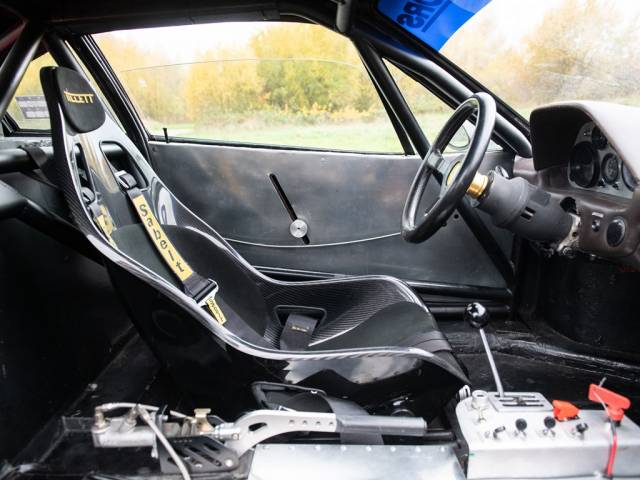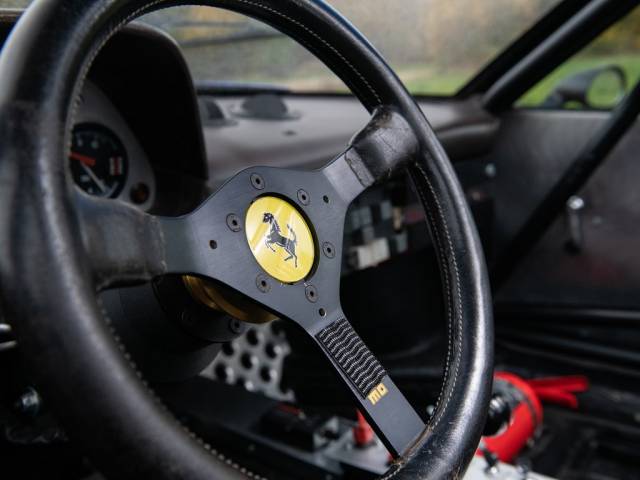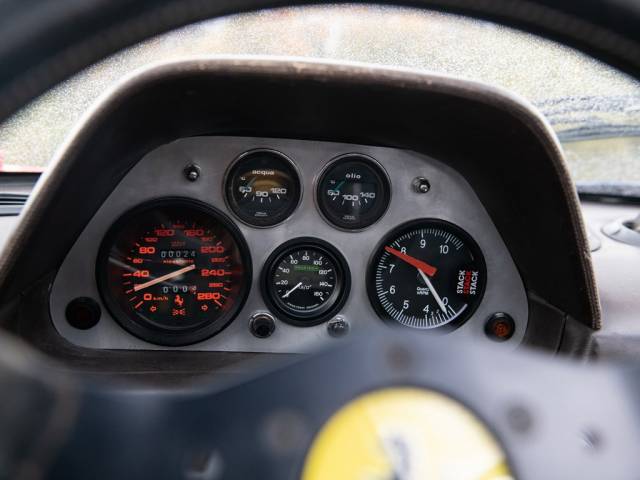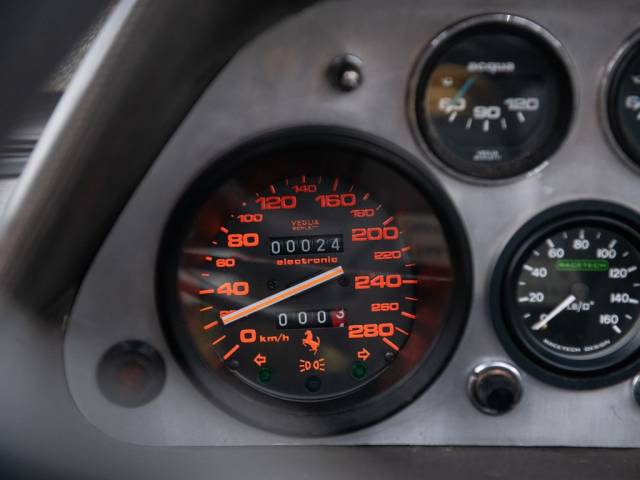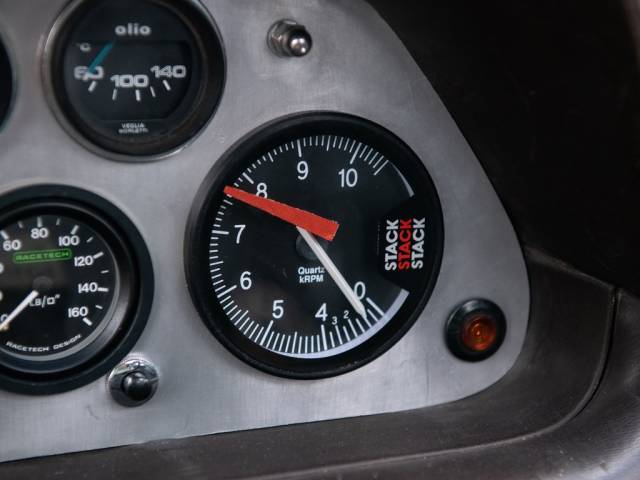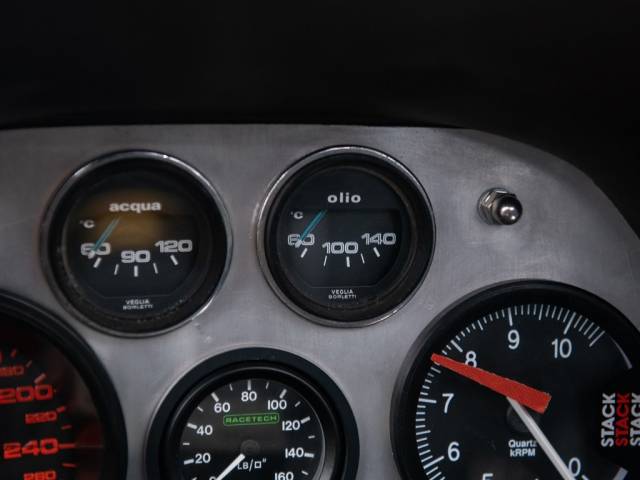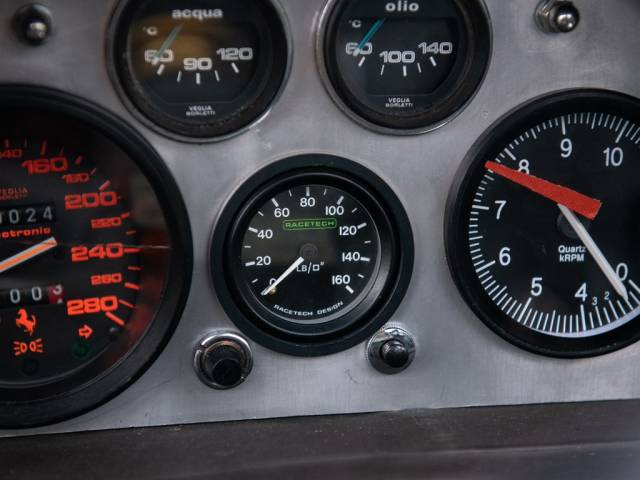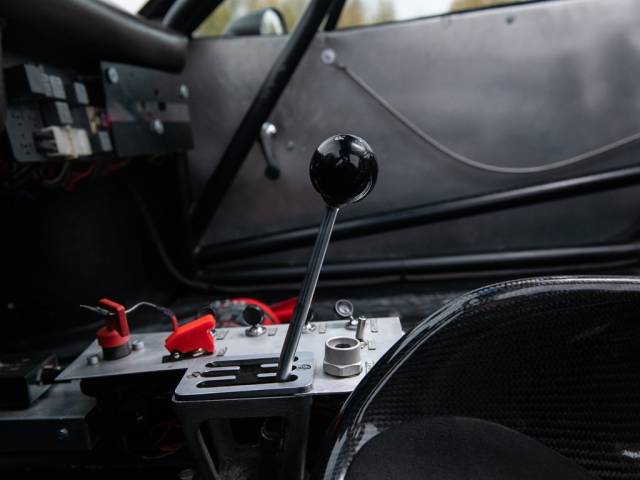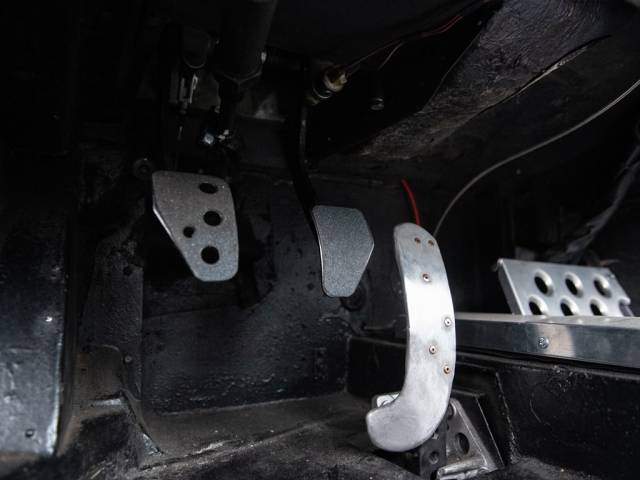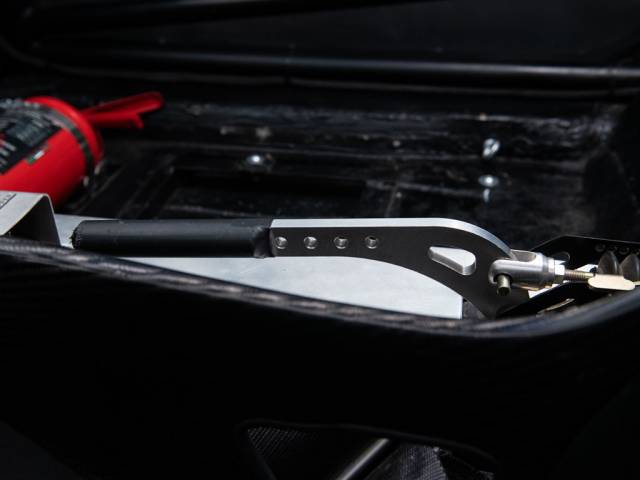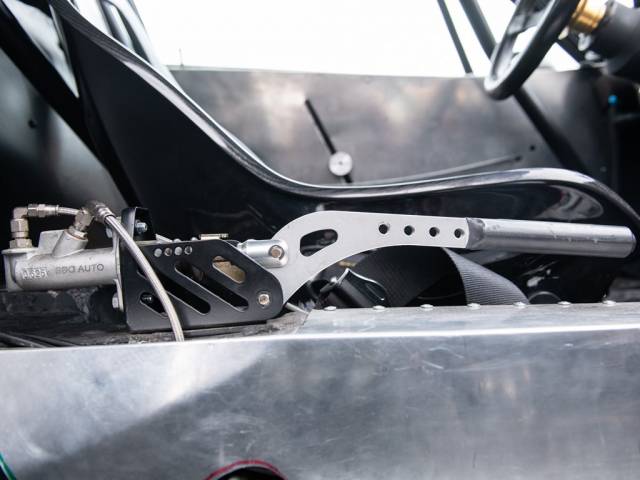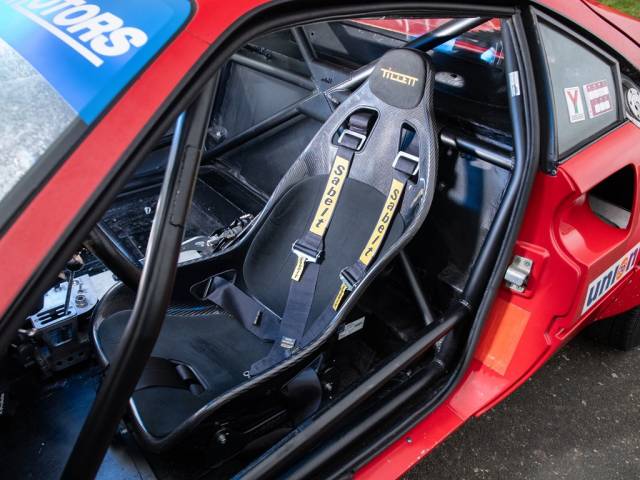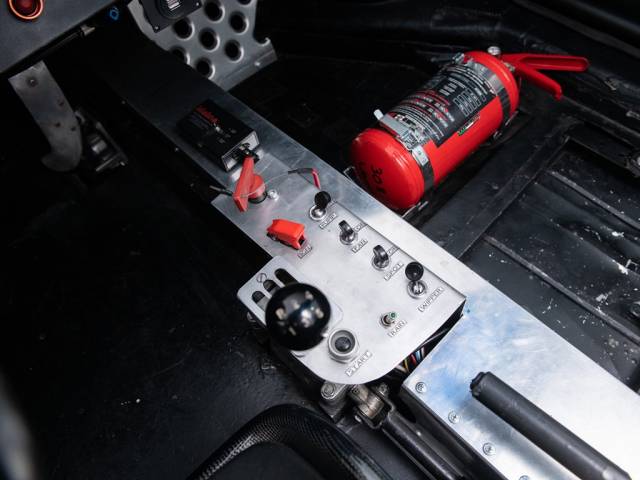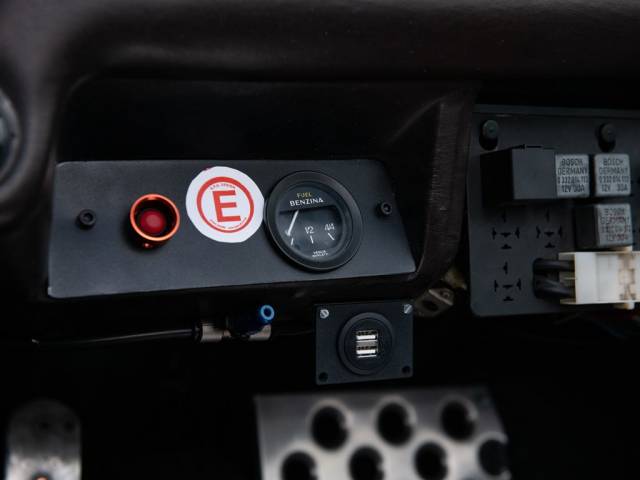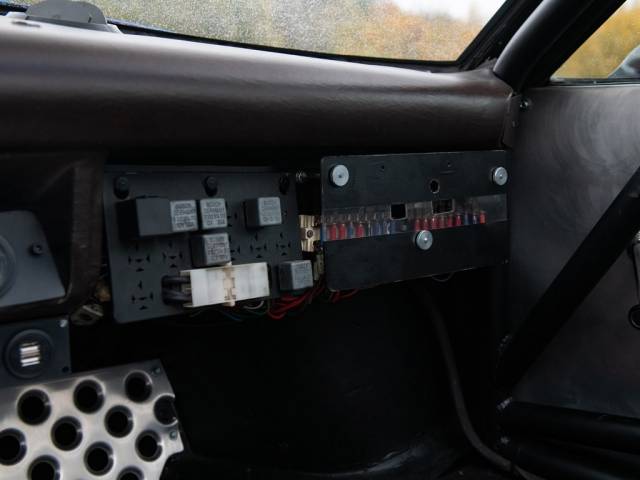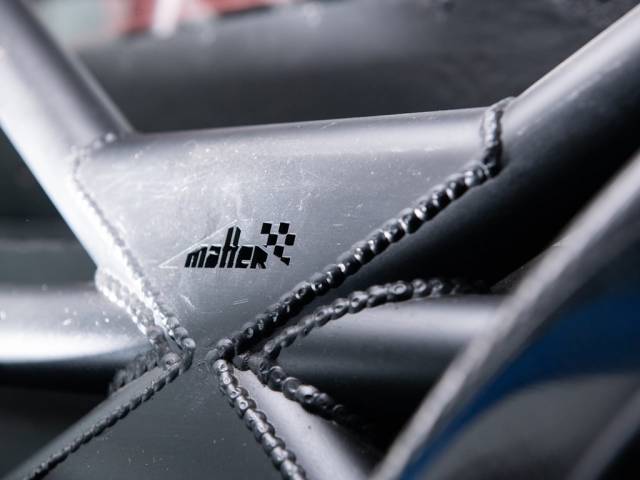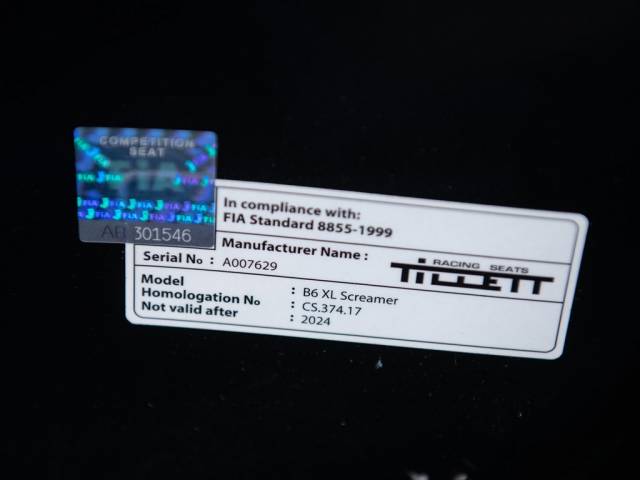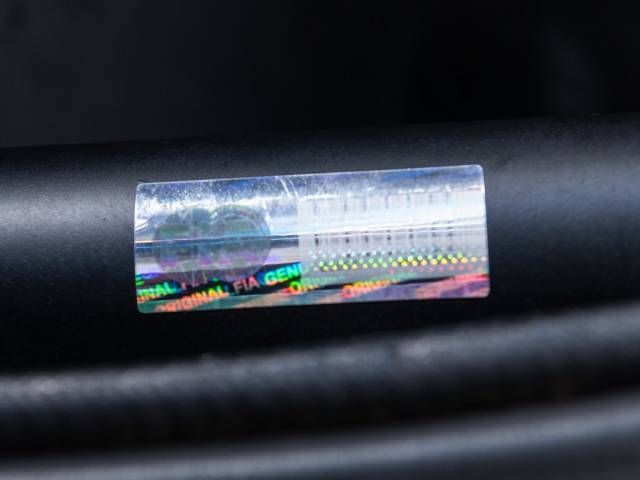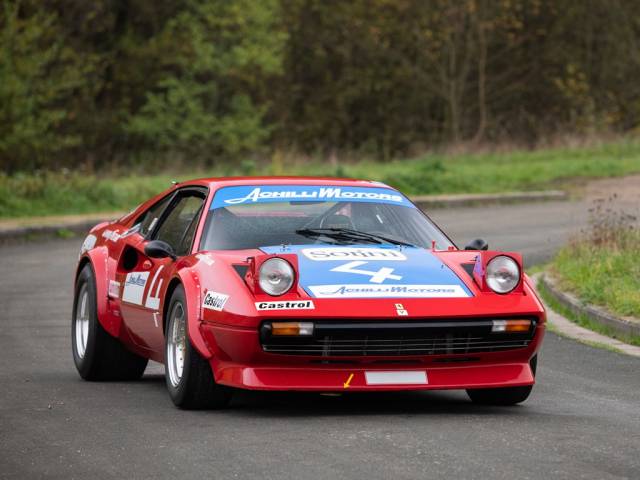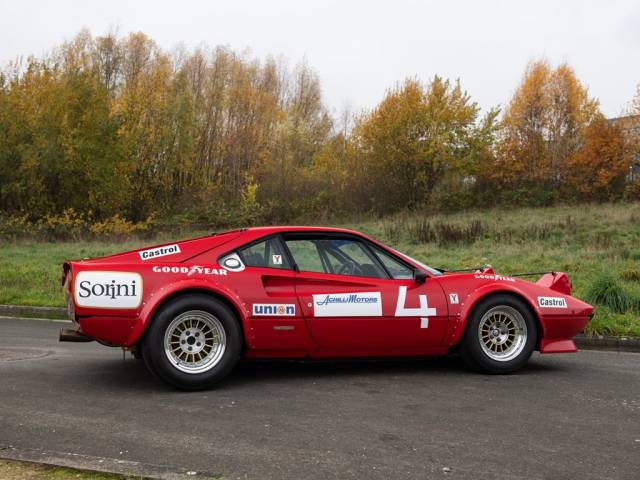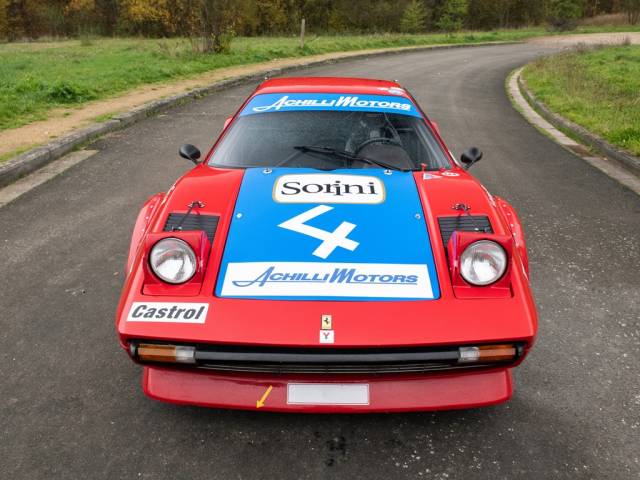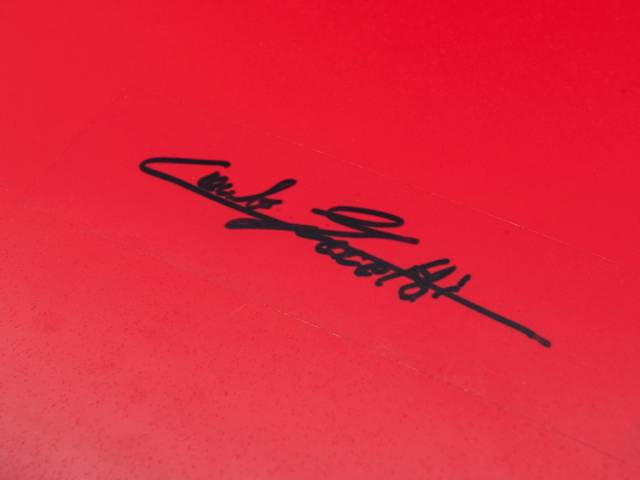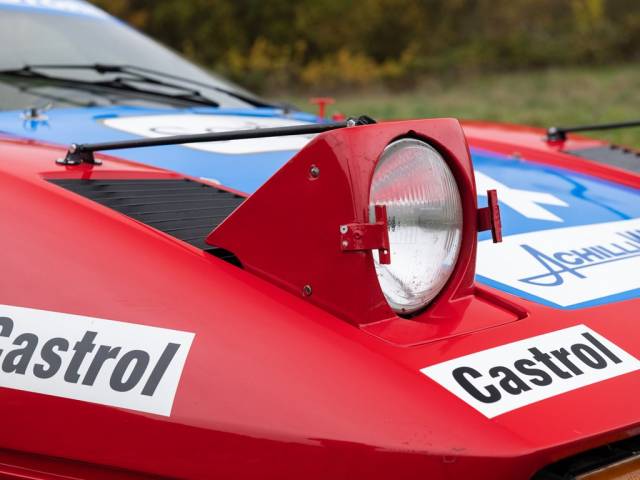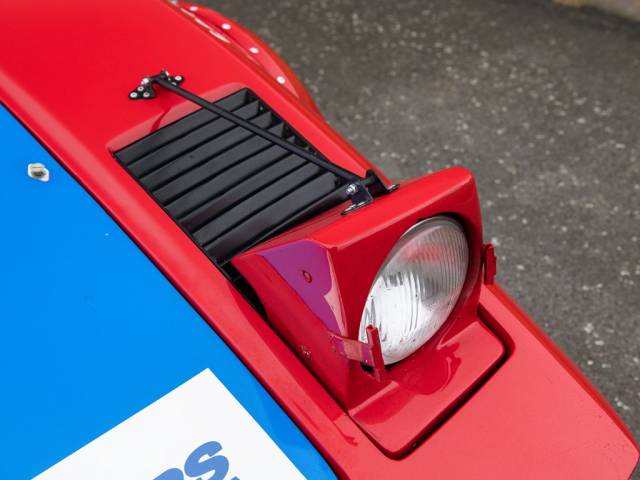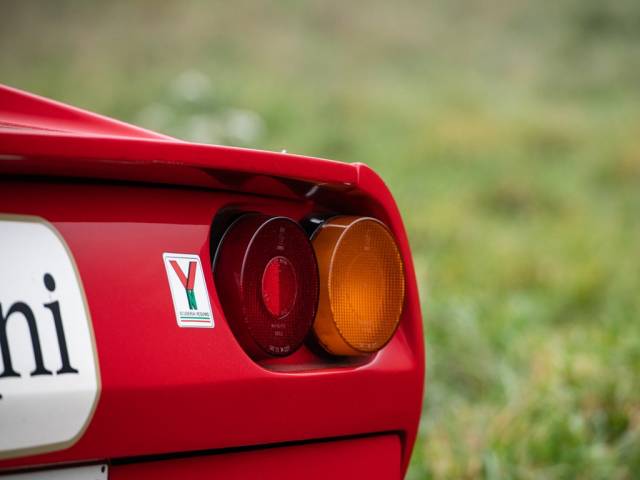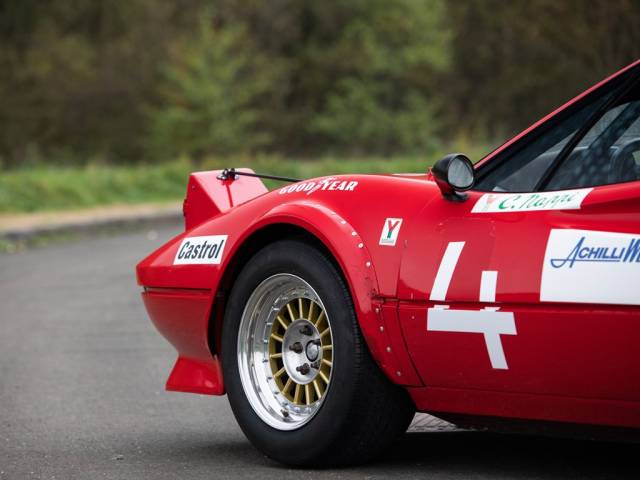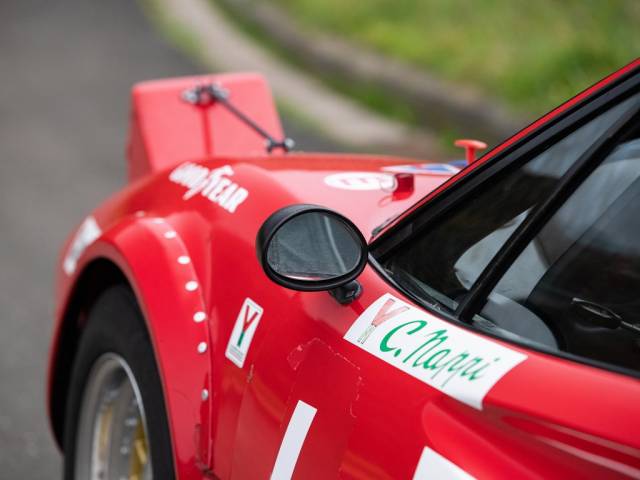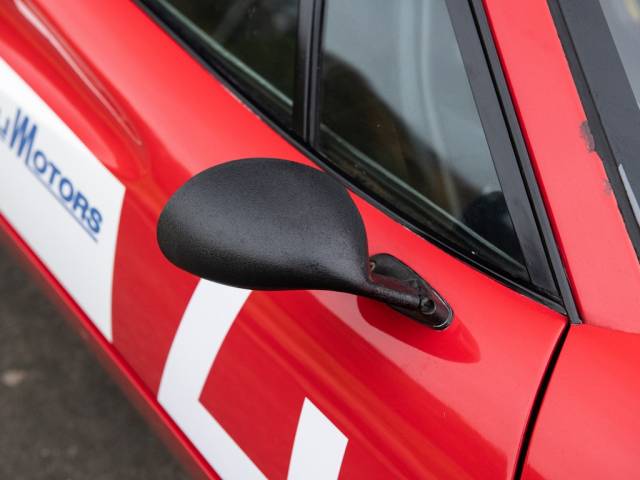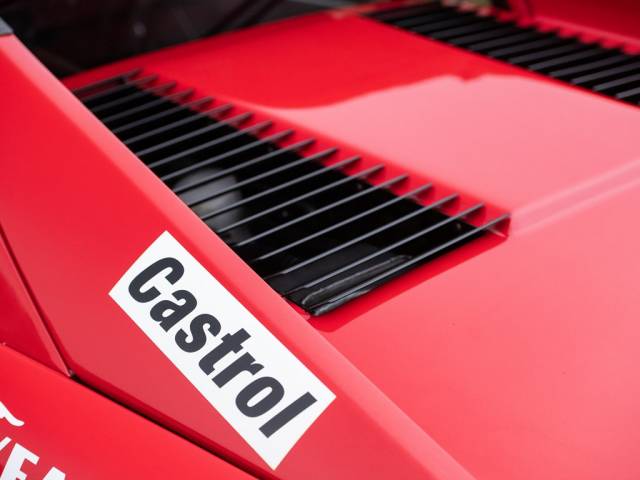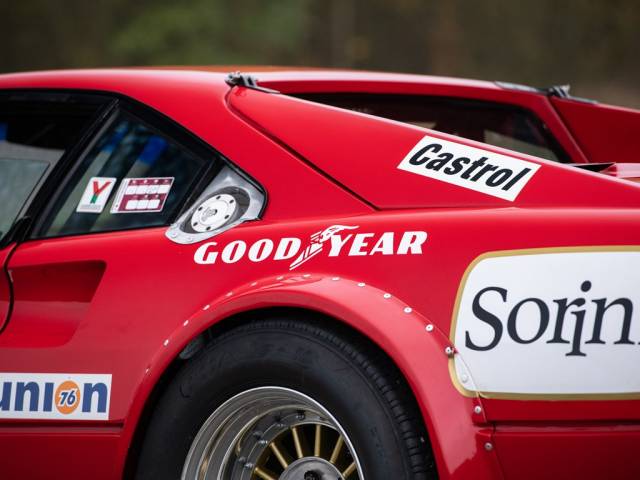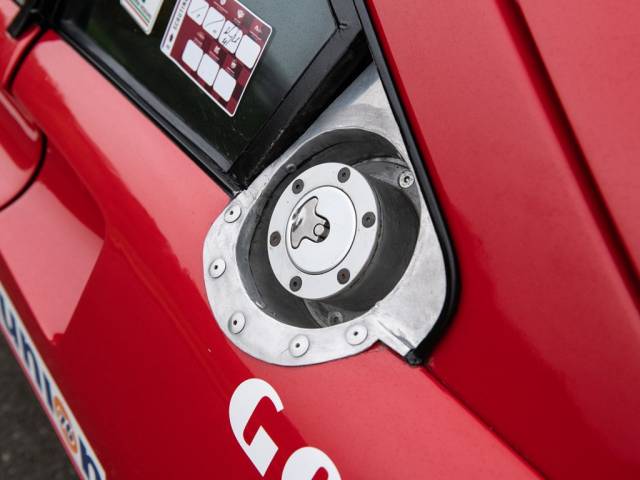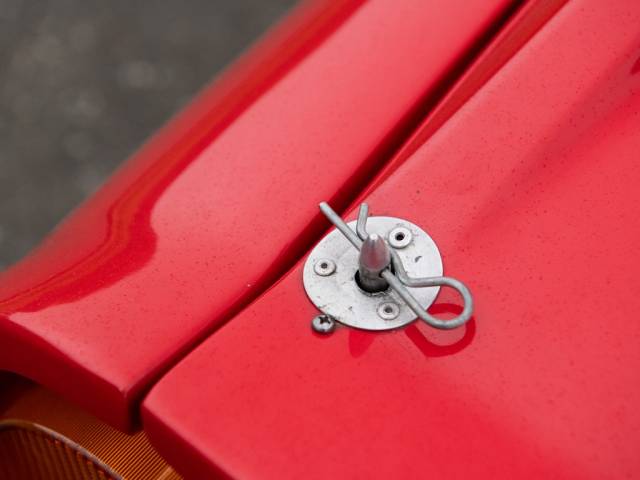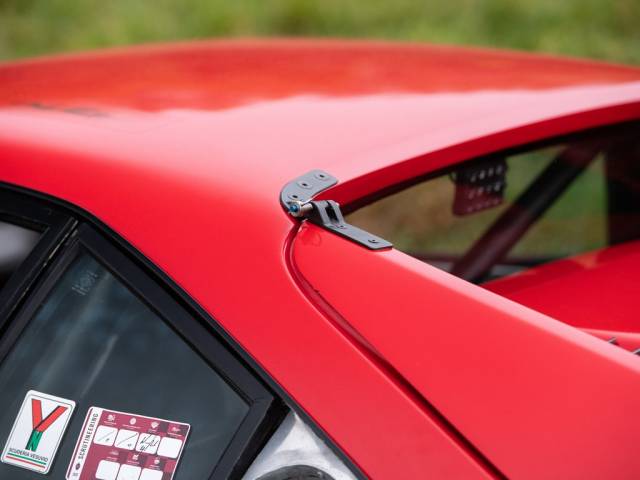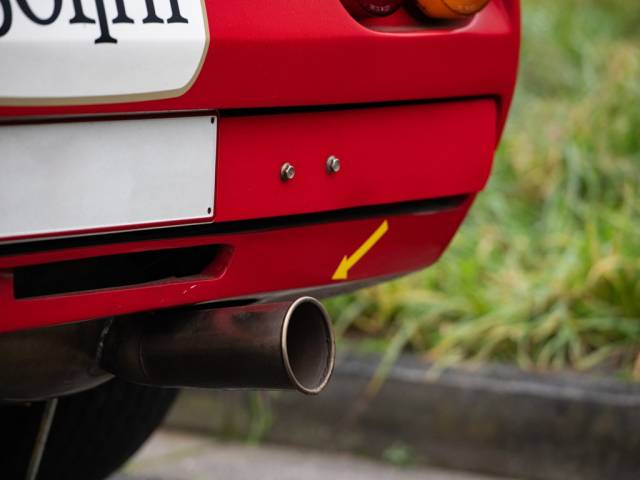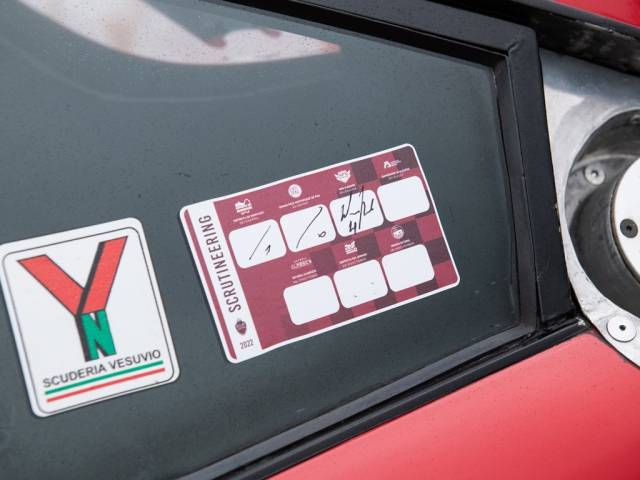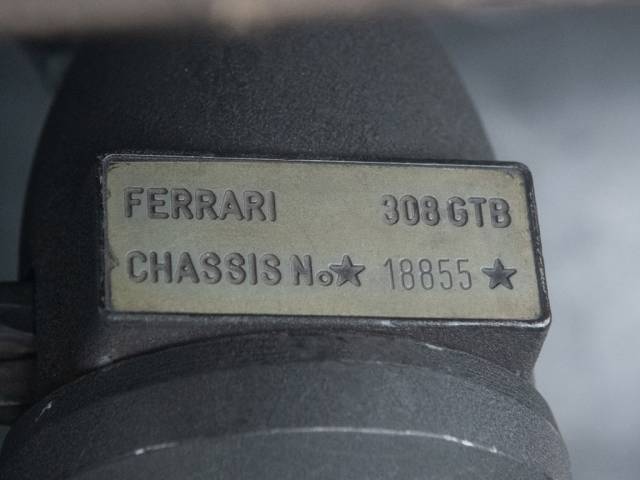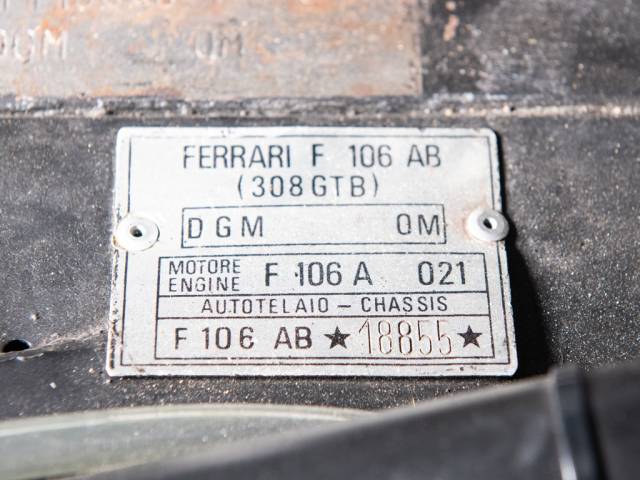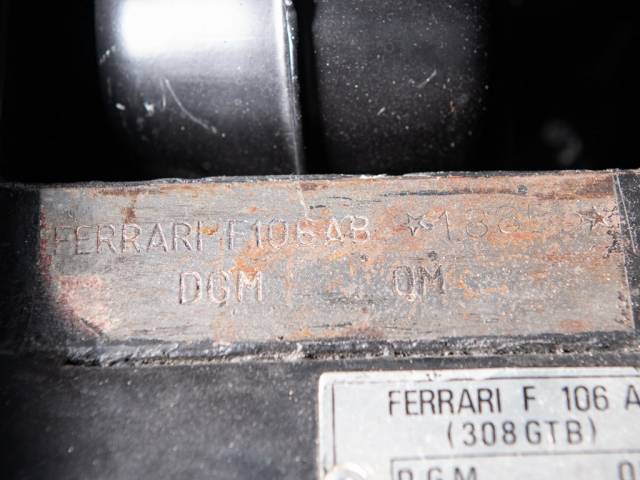 1976 Ferrari 308 GTB 'Vetroresina' Group 4
Dealer

away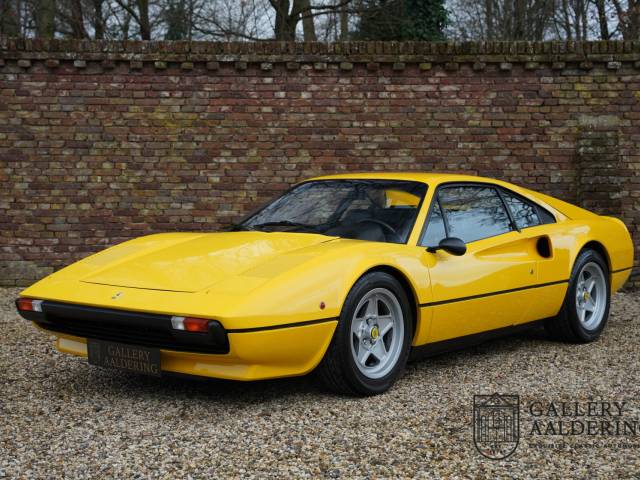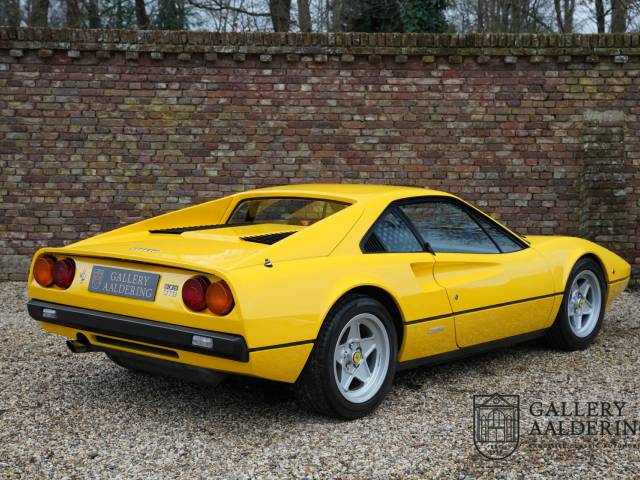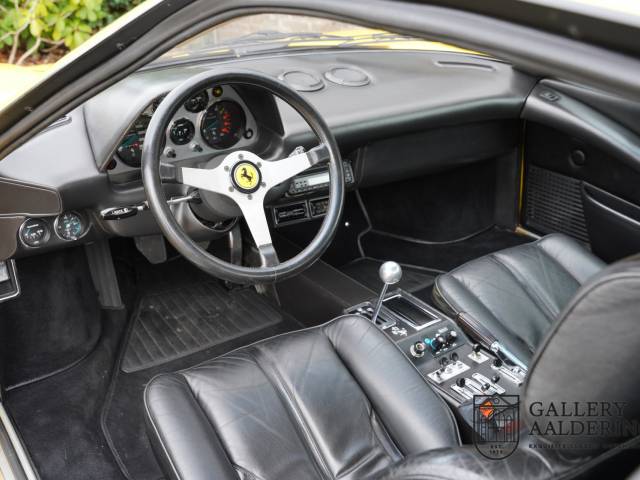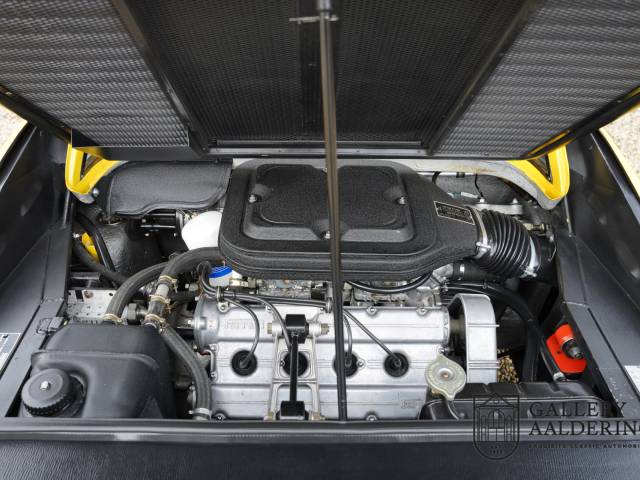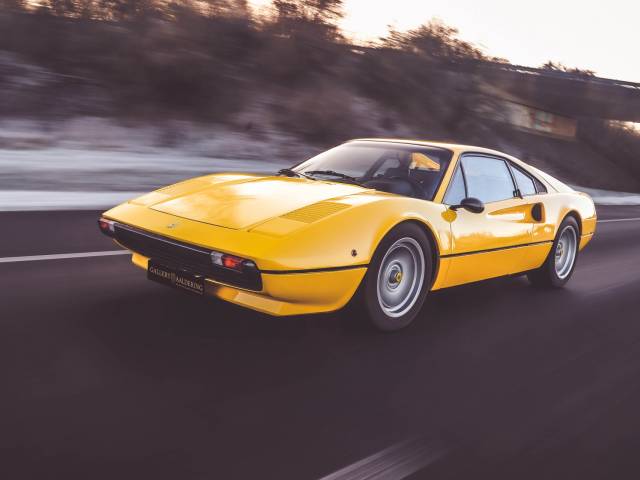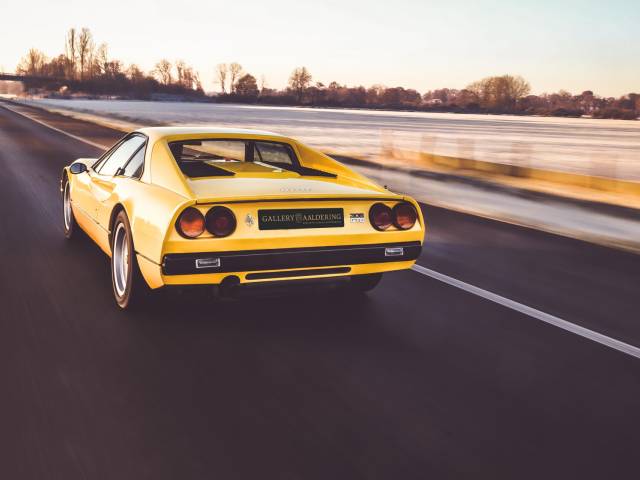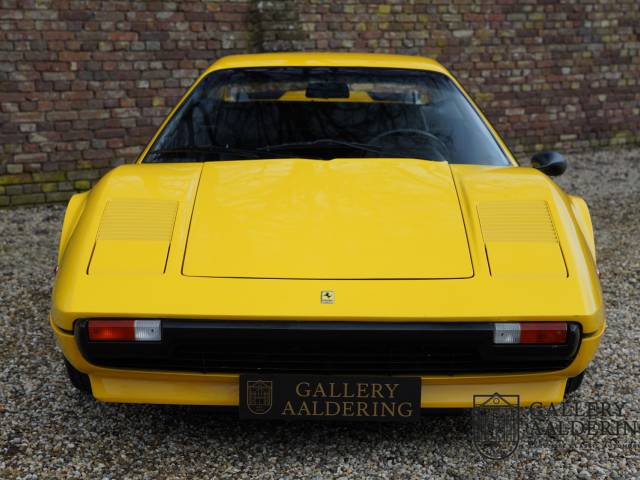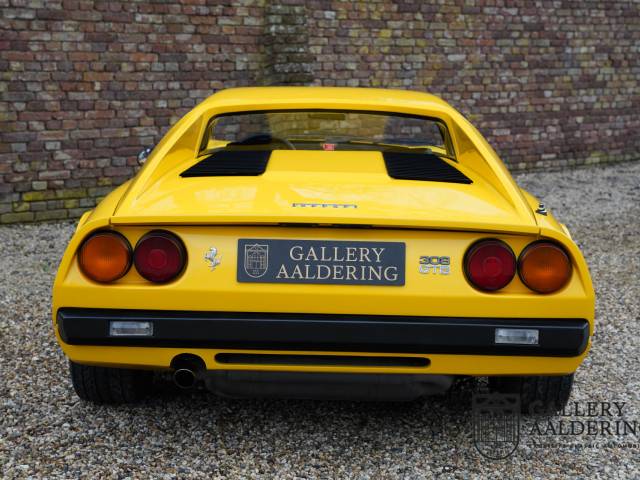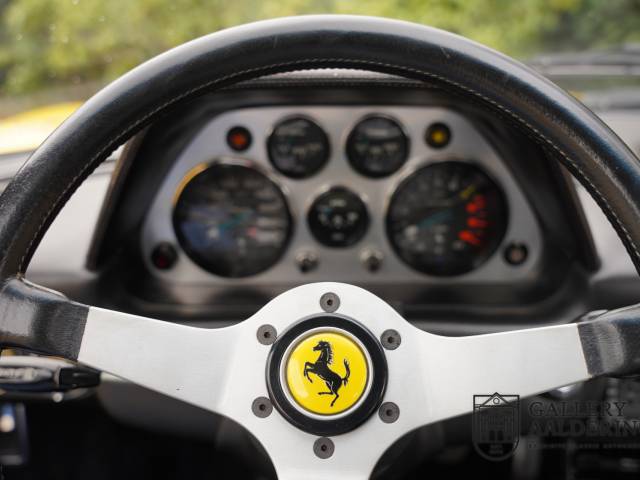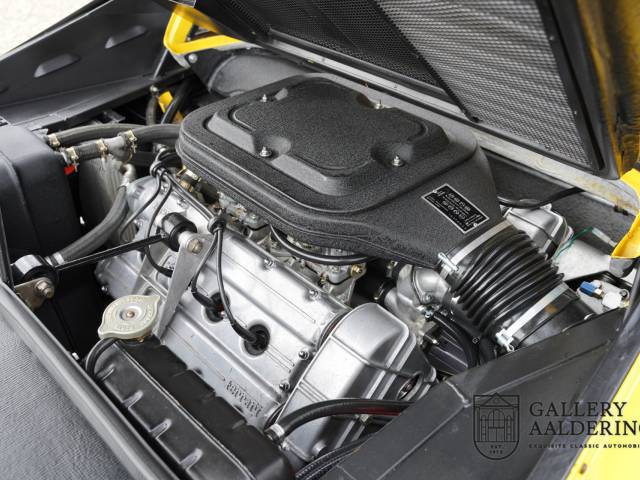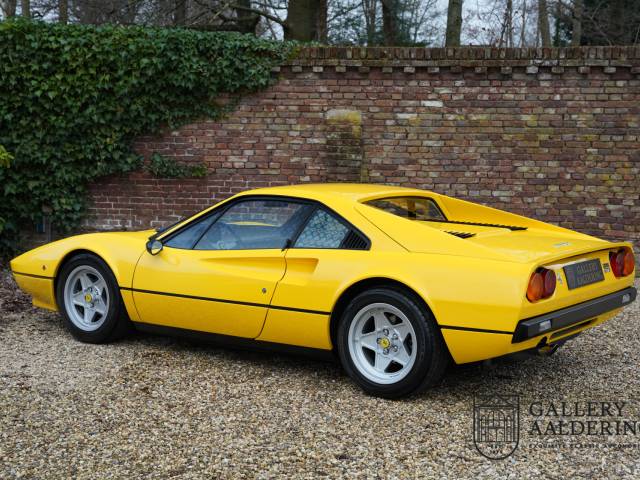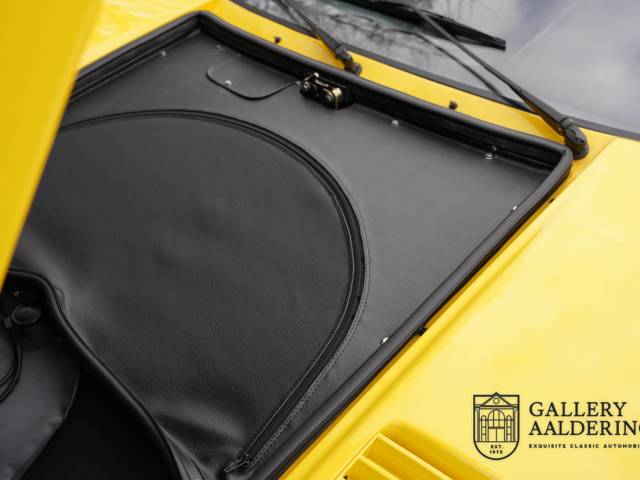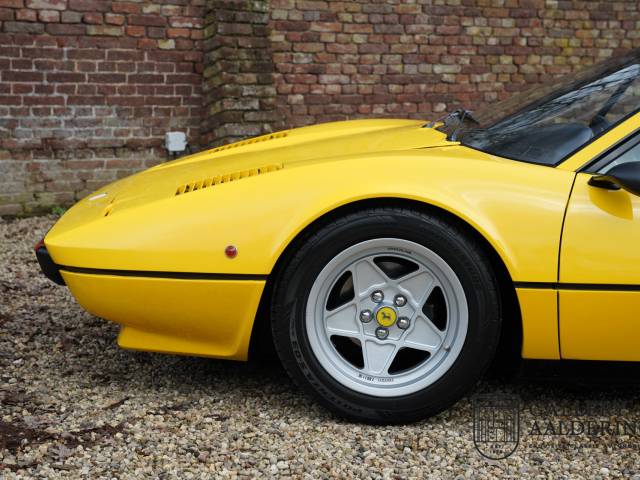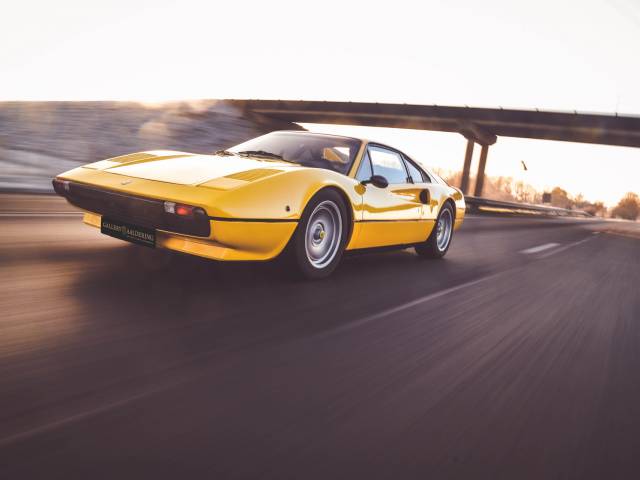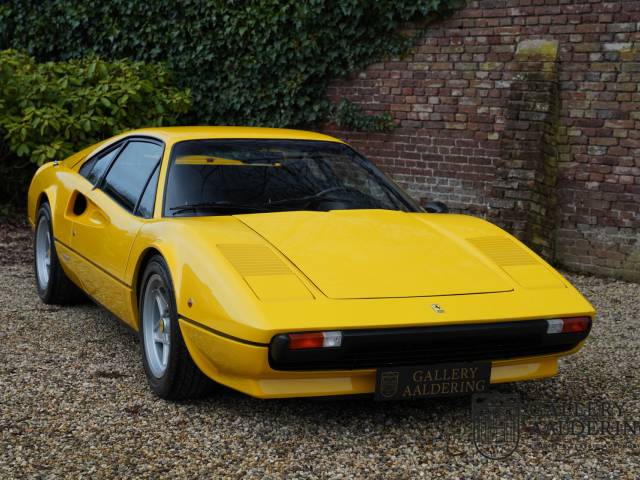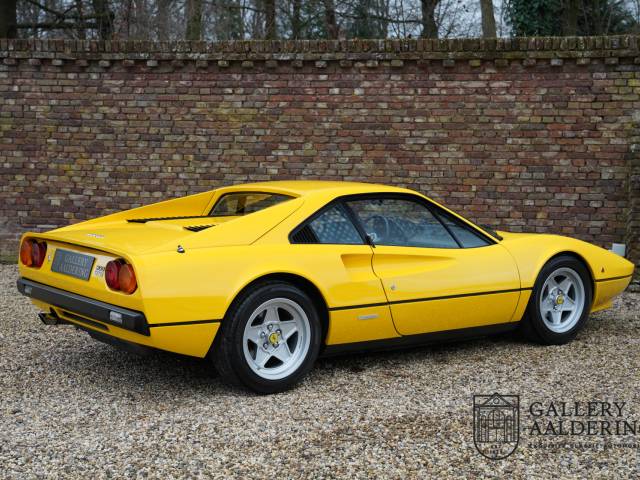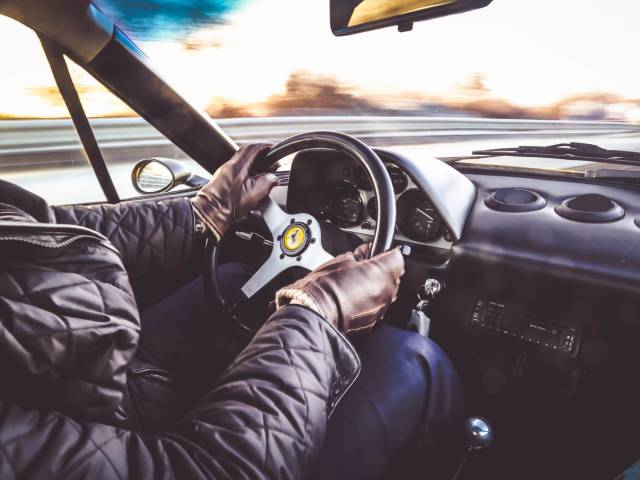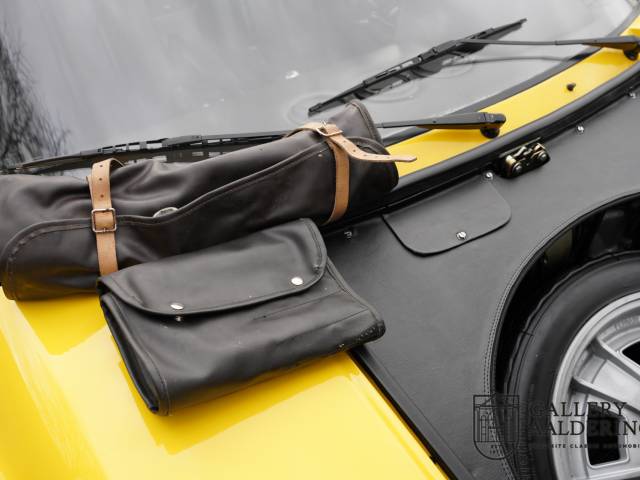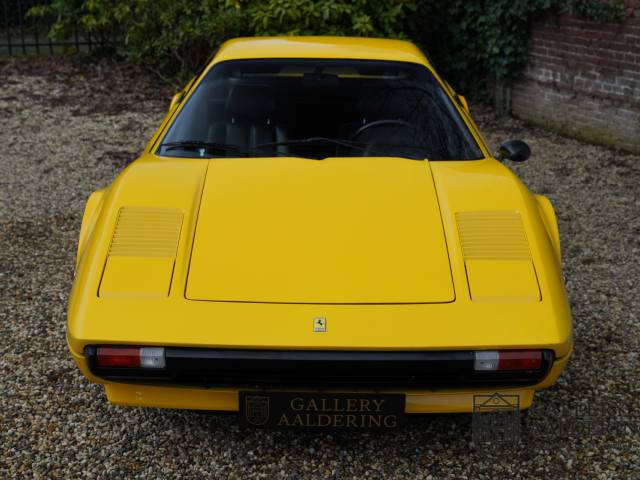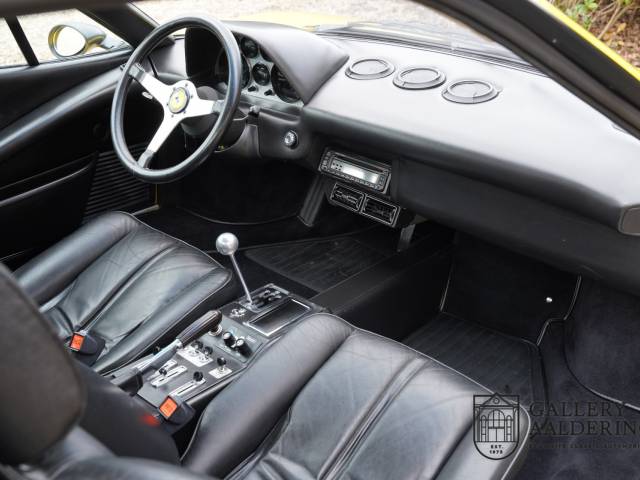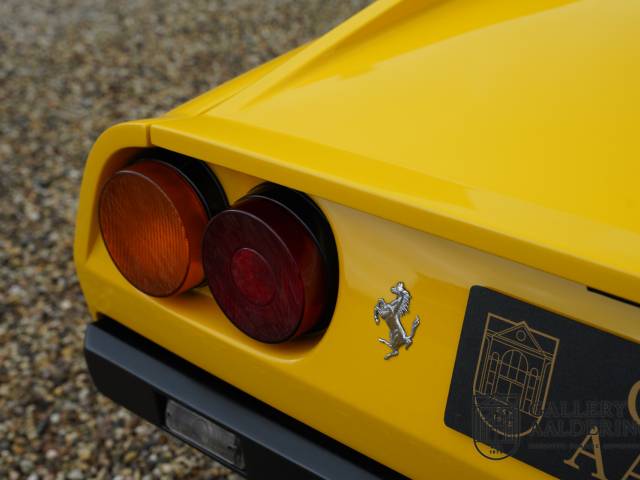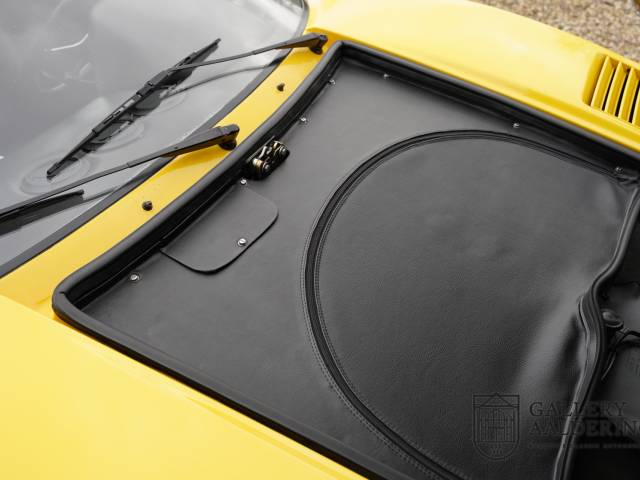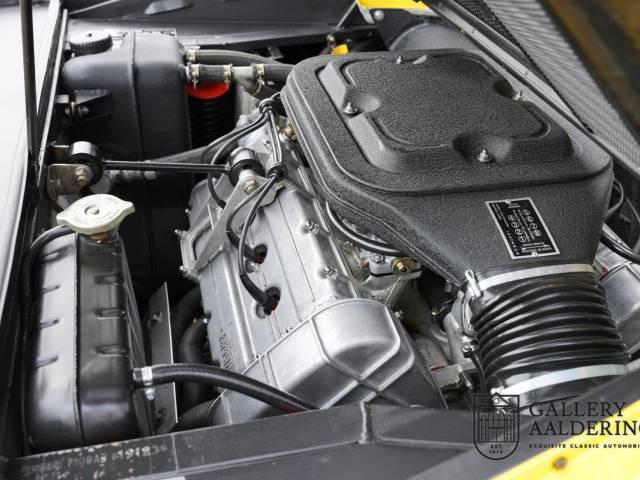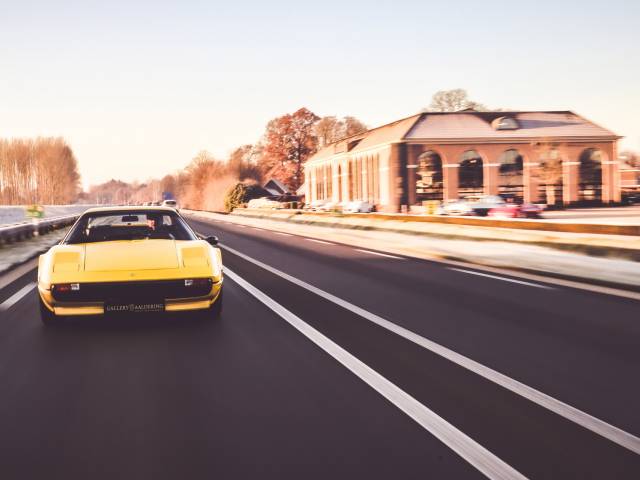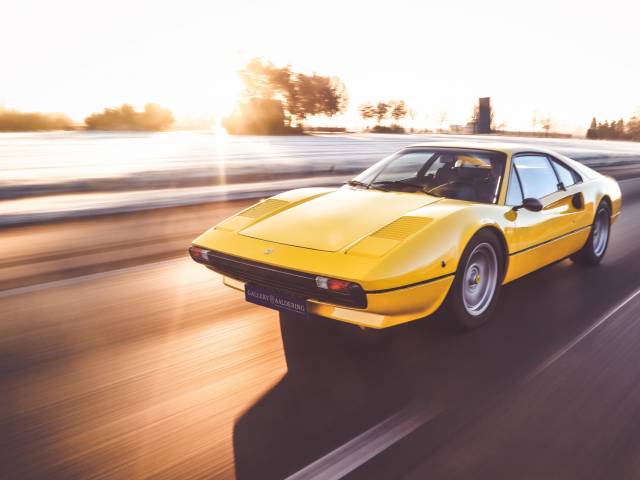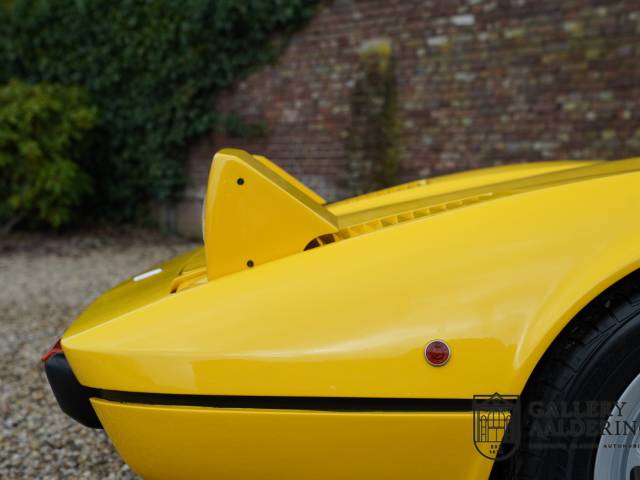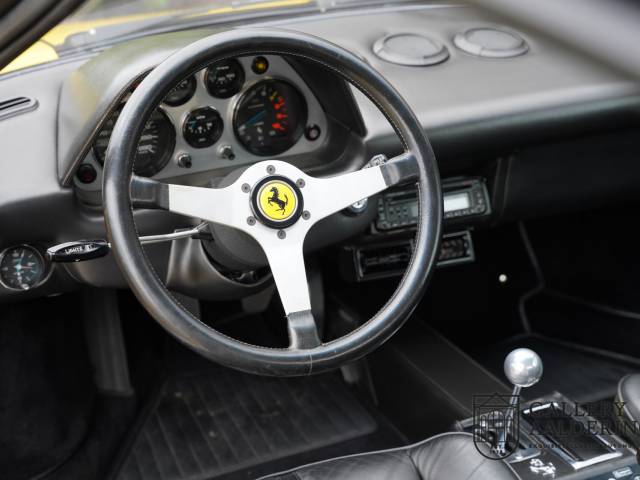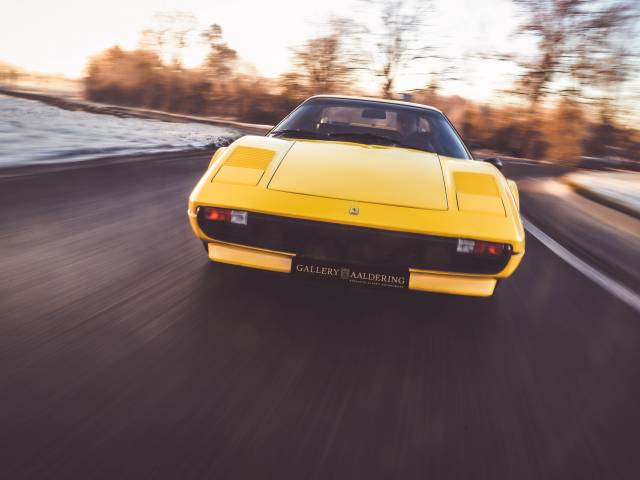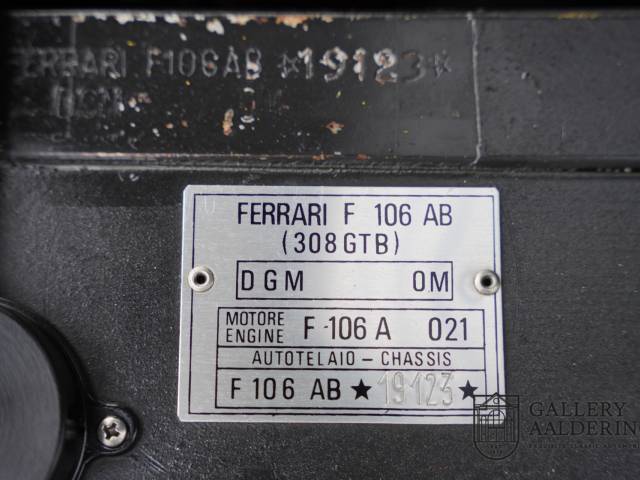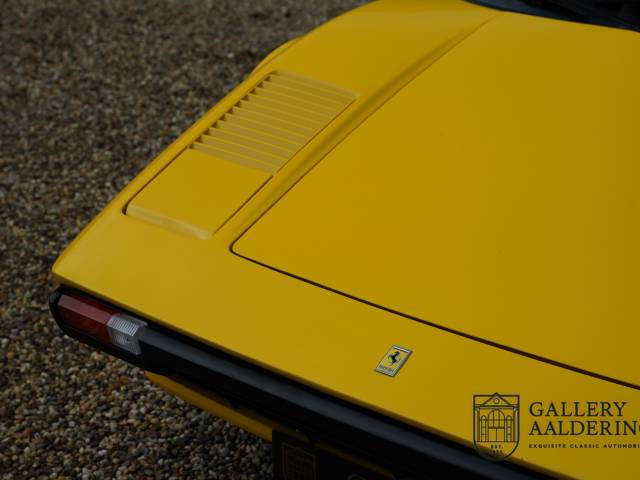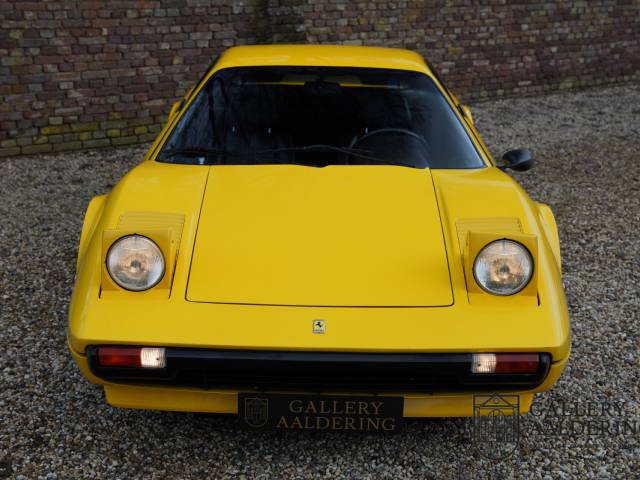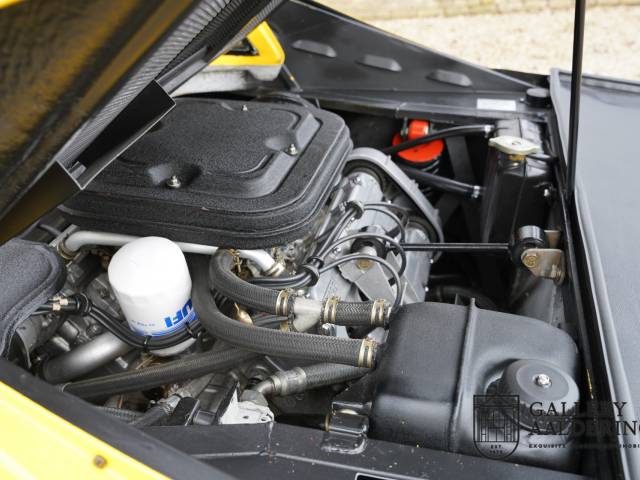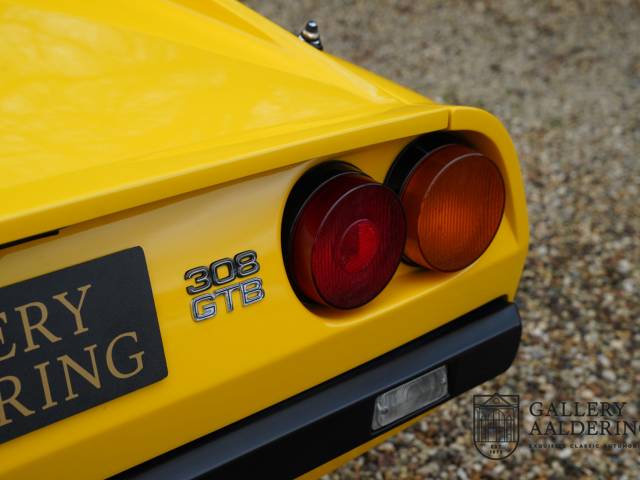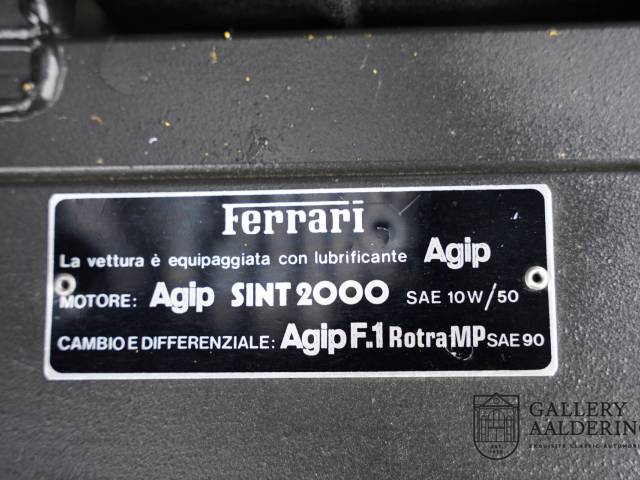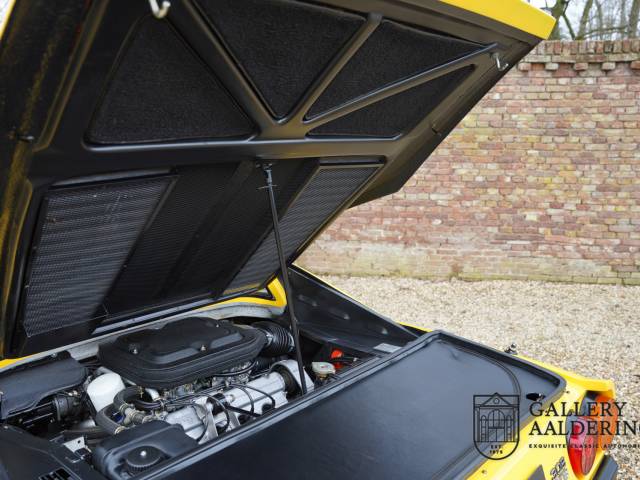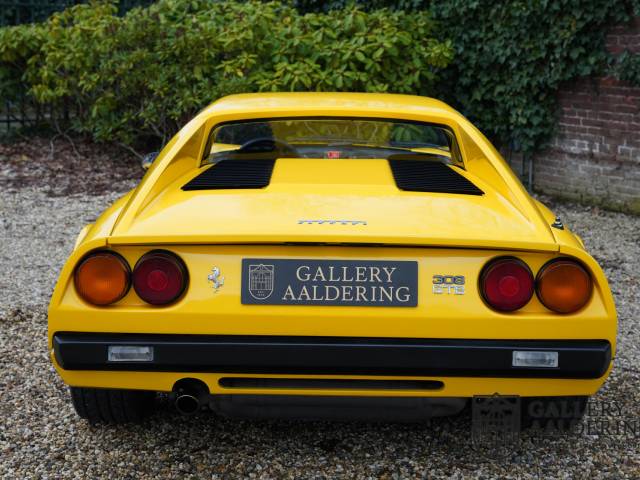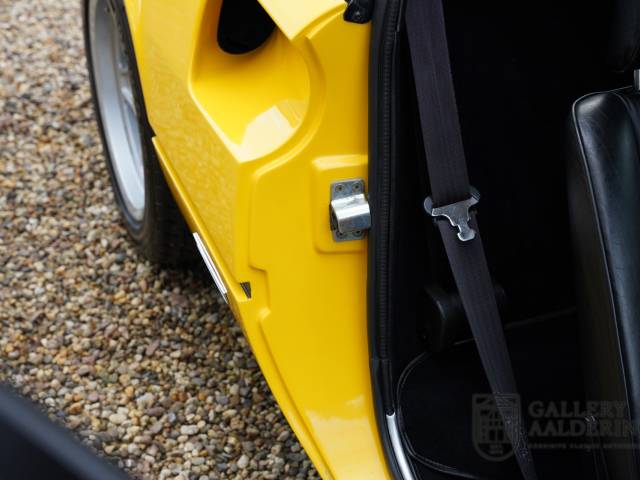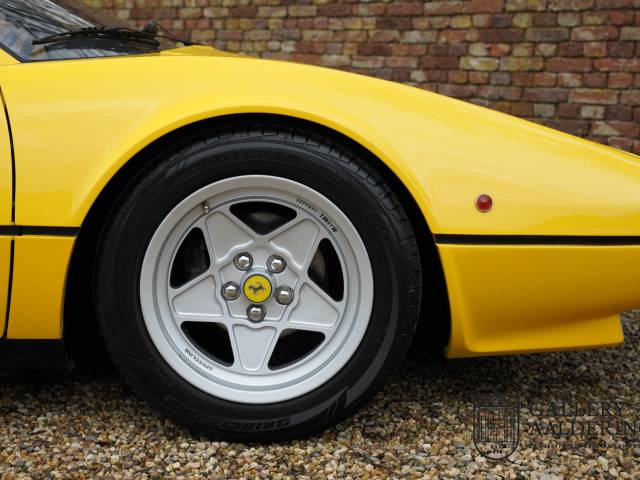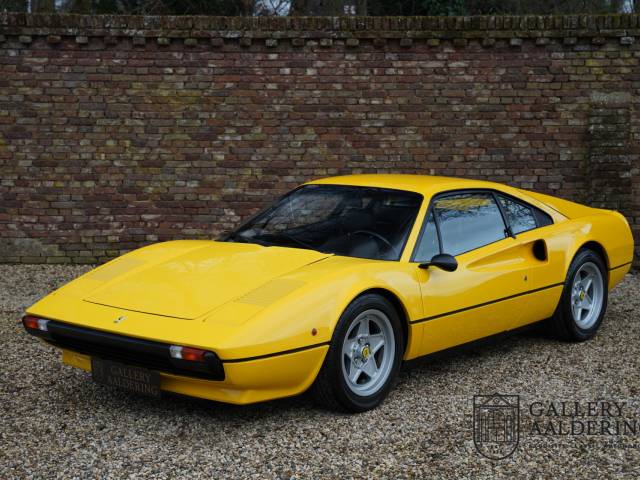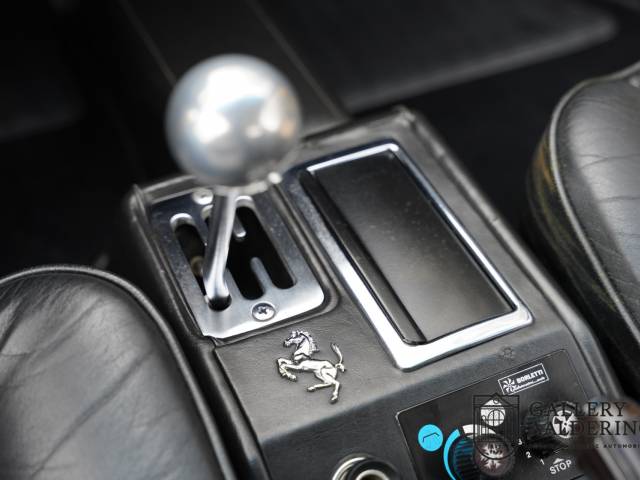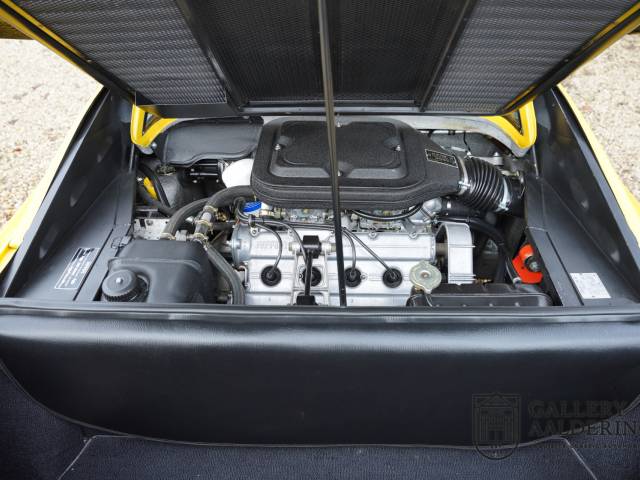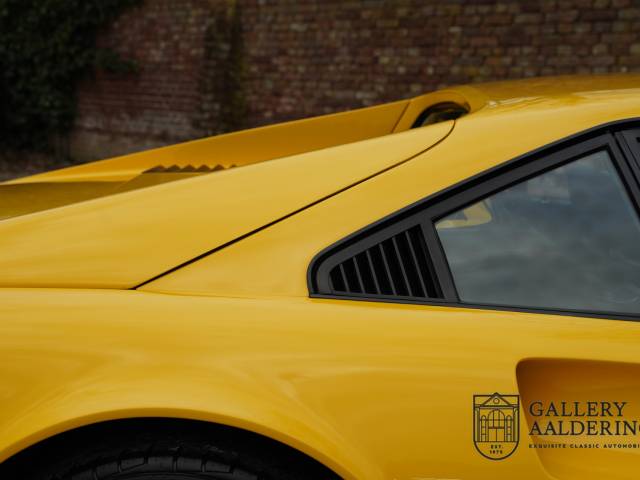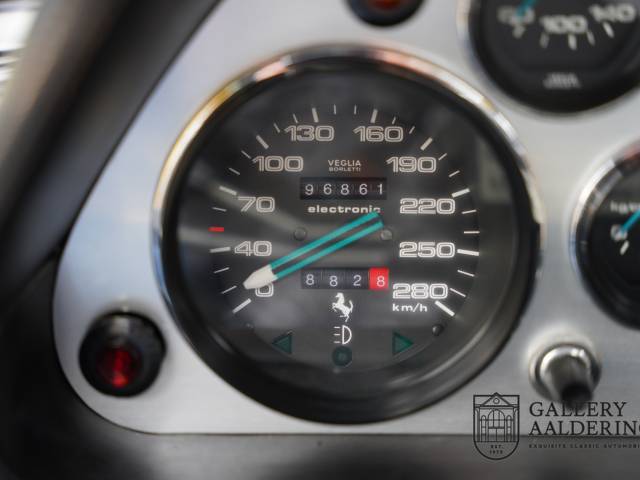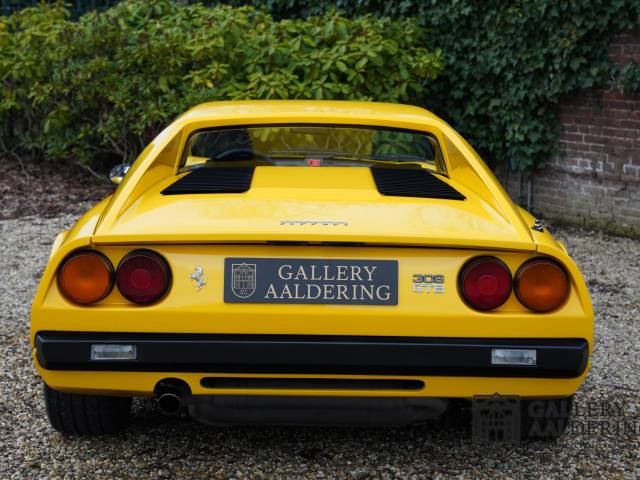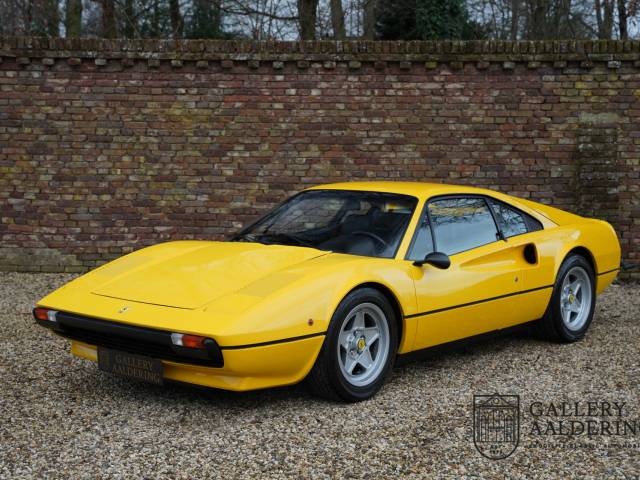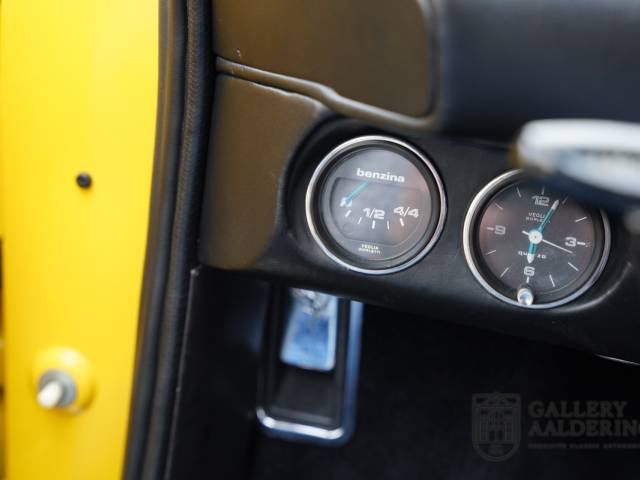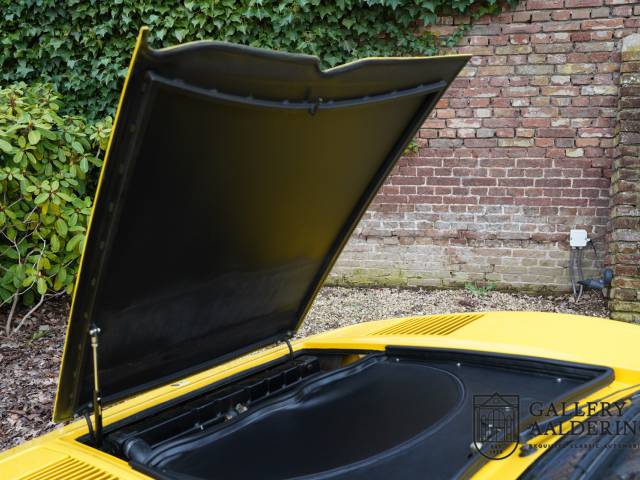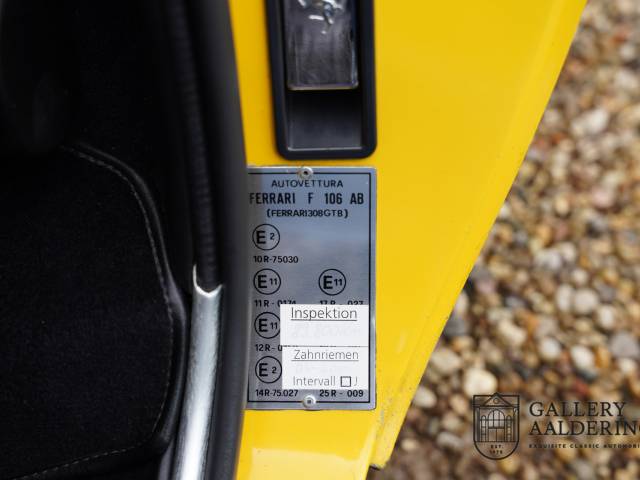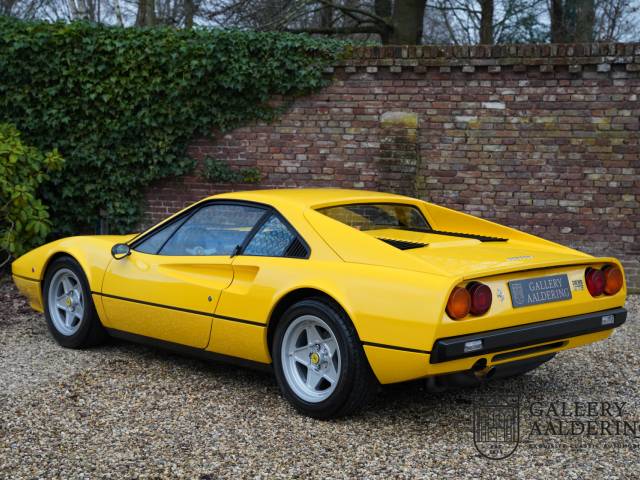 Ferrari 308 GTB Vetroresina European version, very original, stunning condition
Dealer

away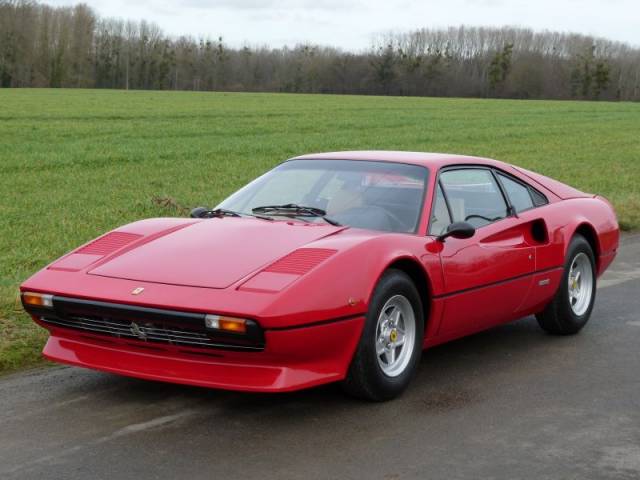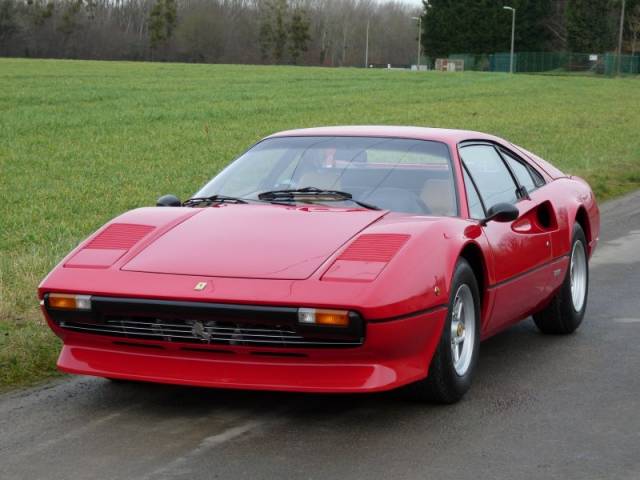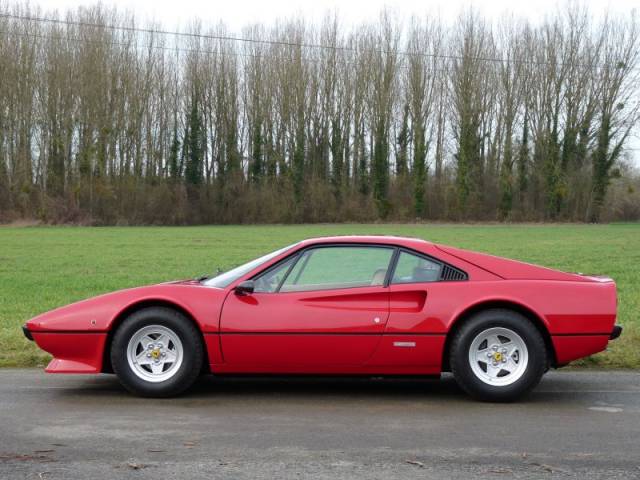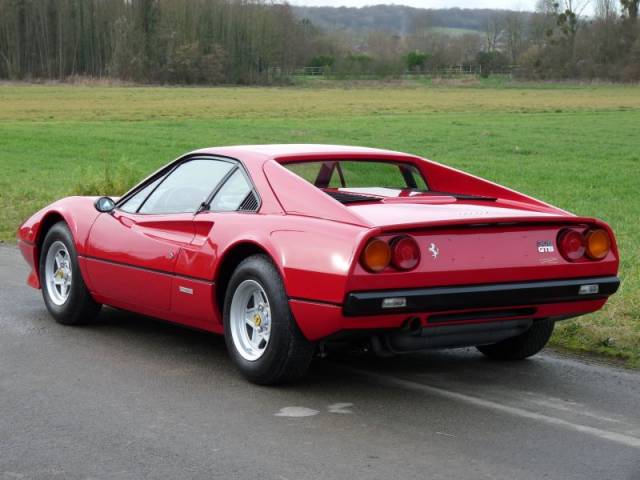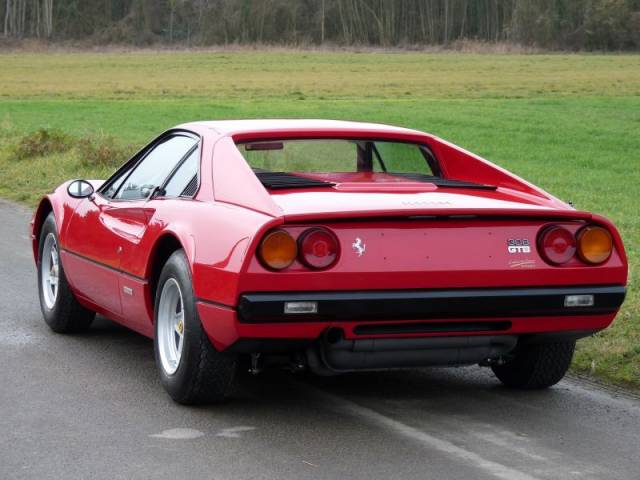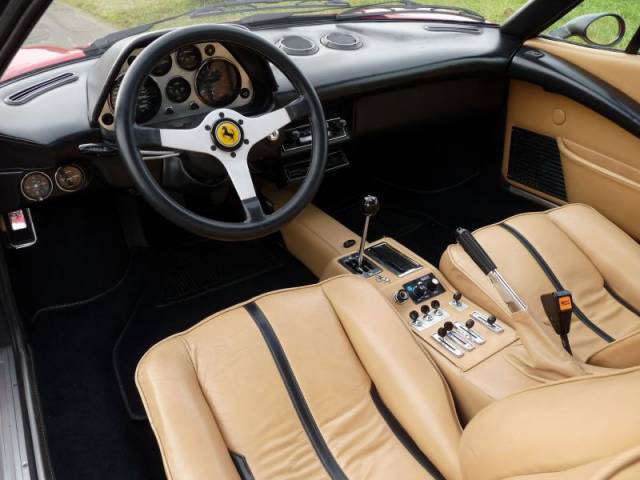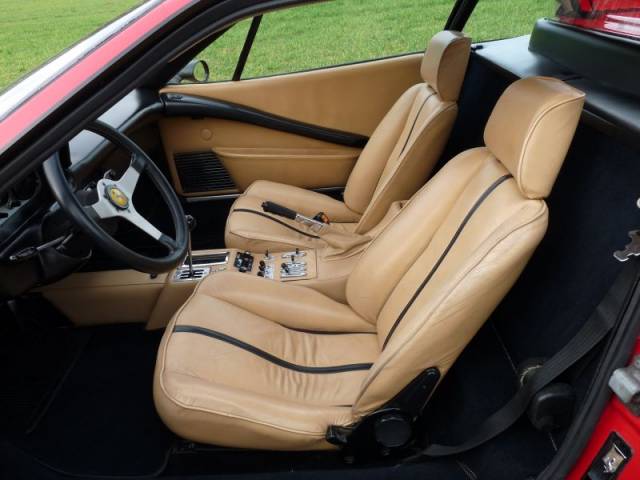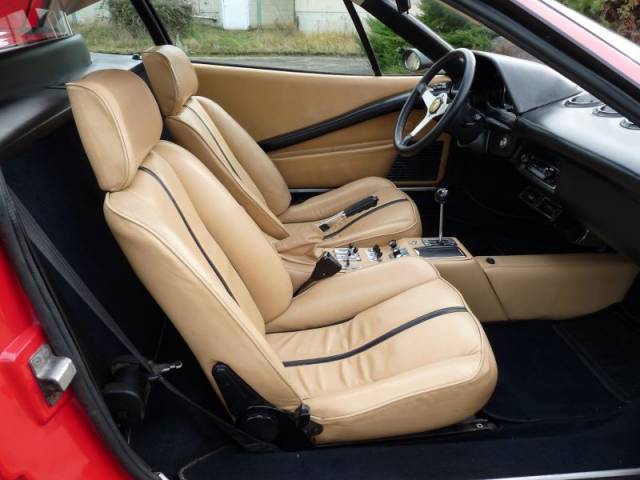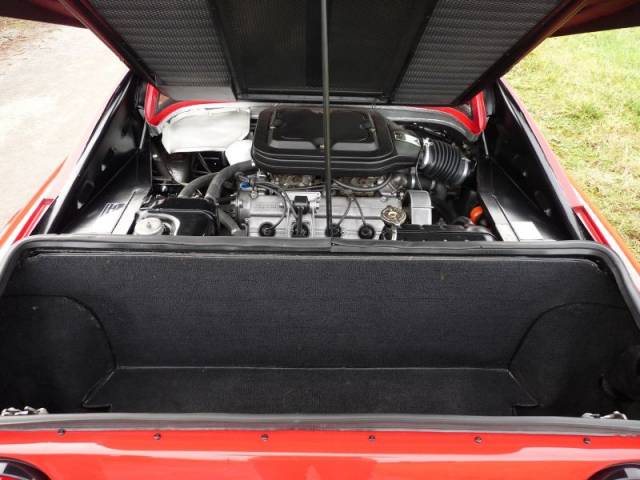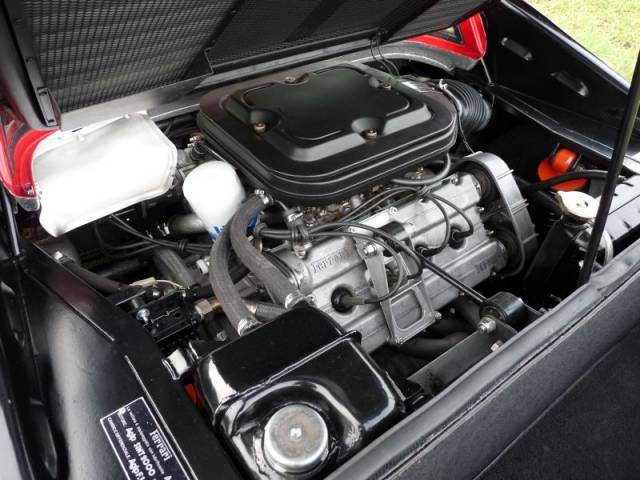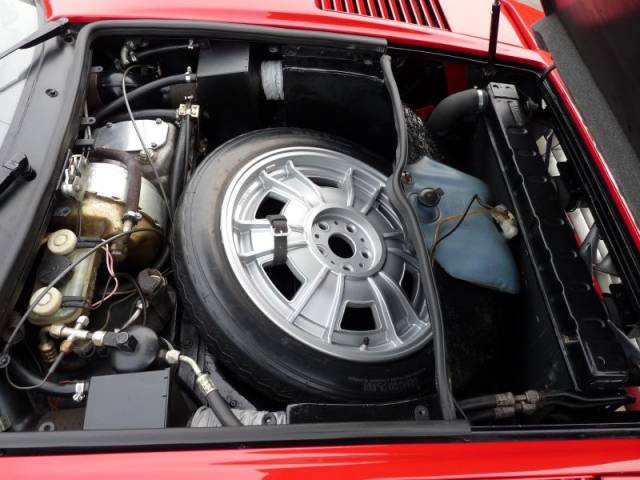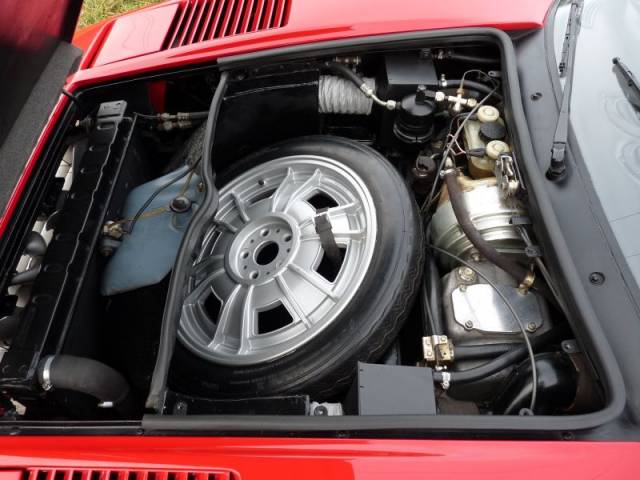 Une grosse révision effectuée en 2015.
Dealer

away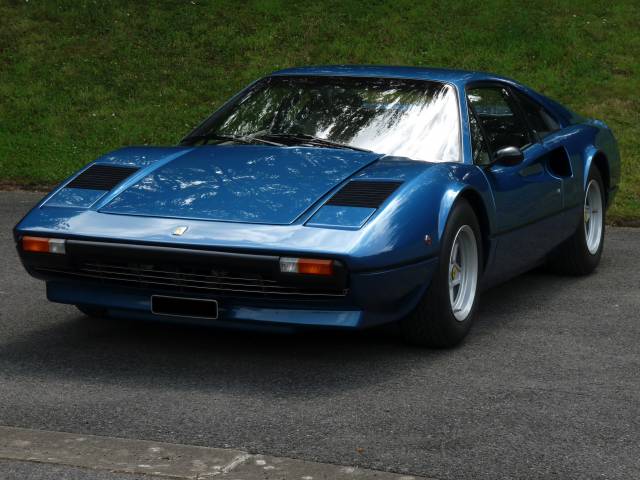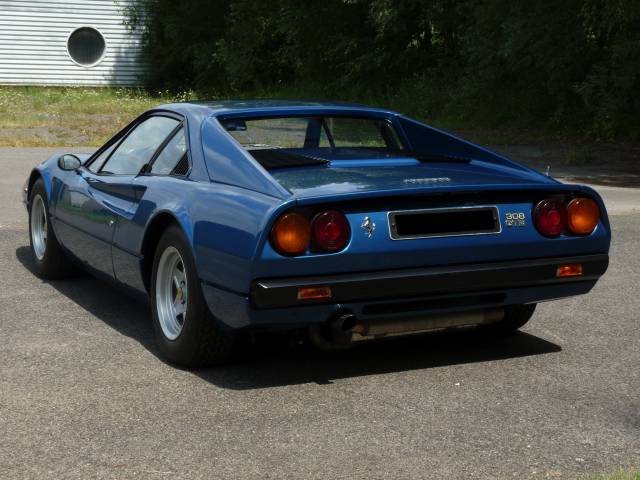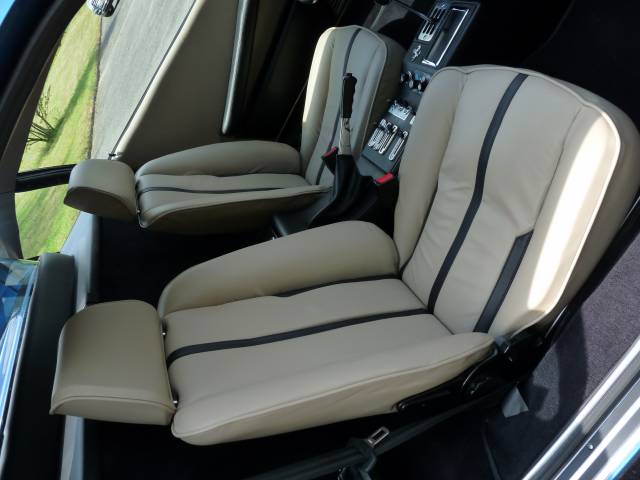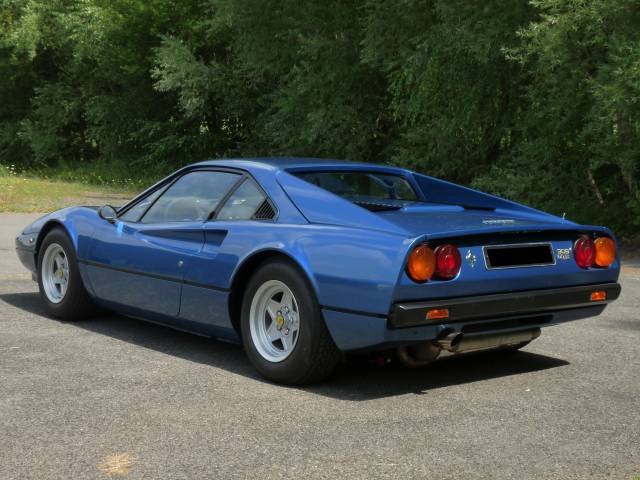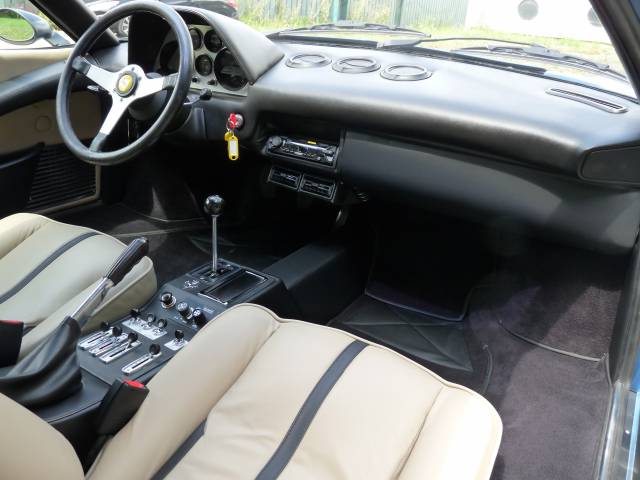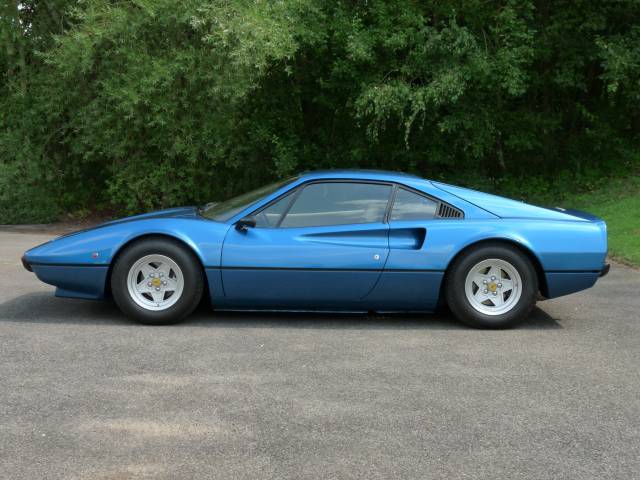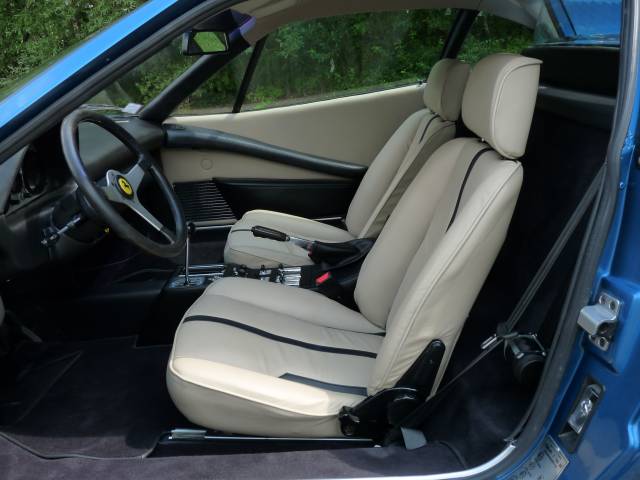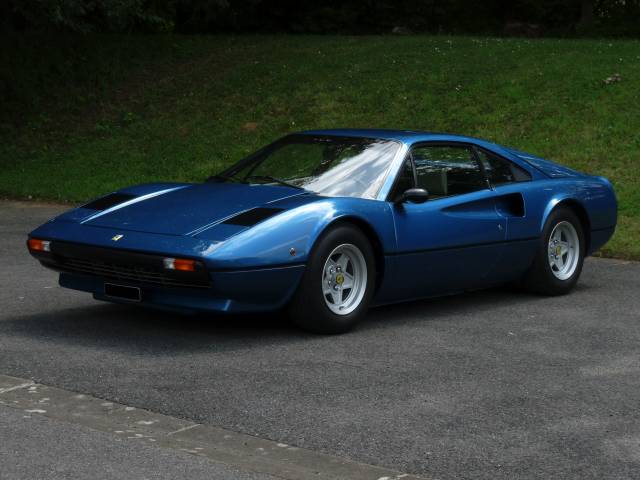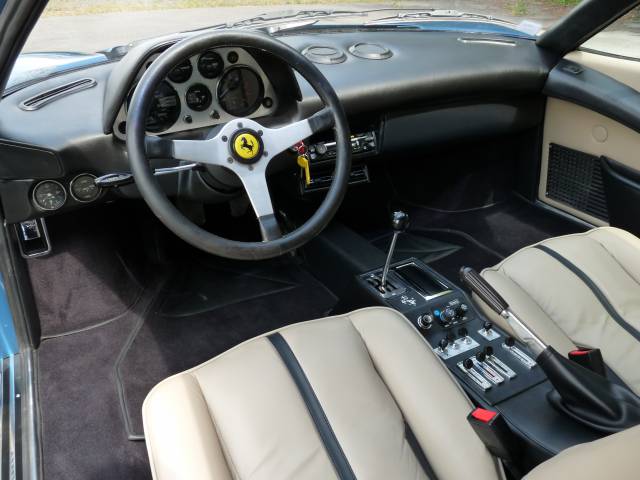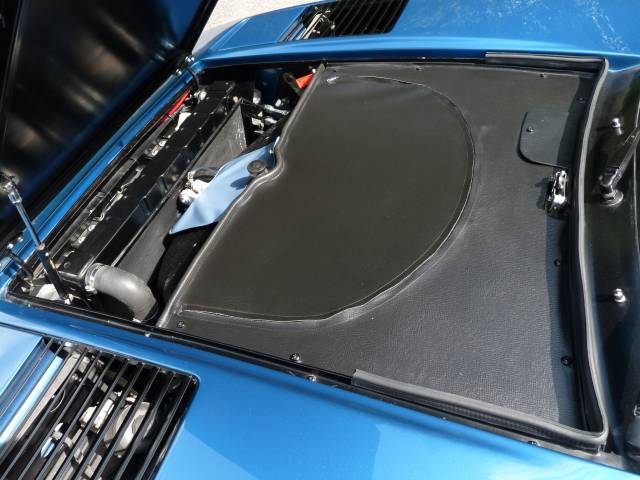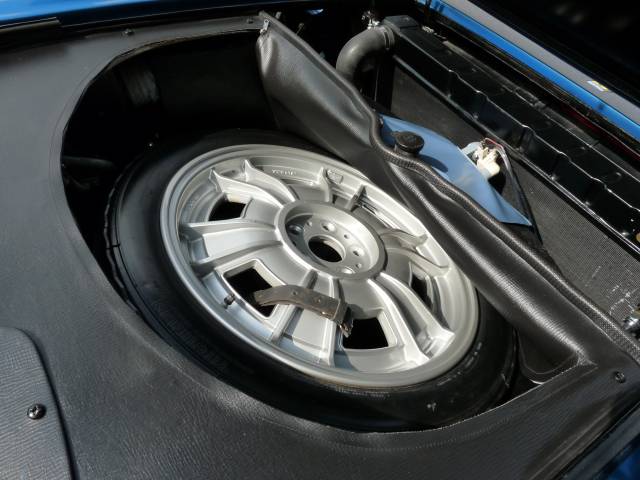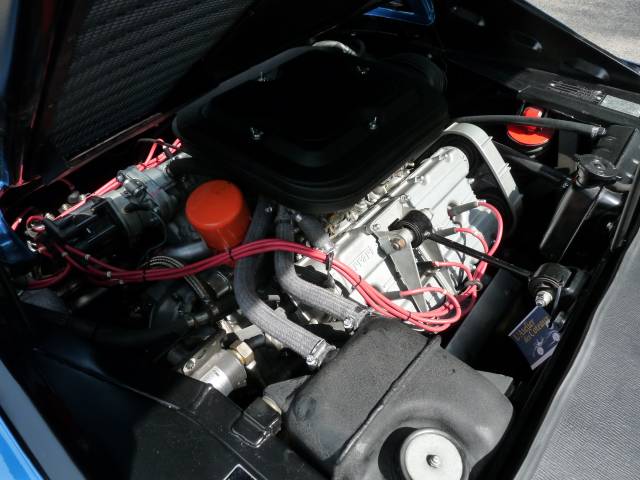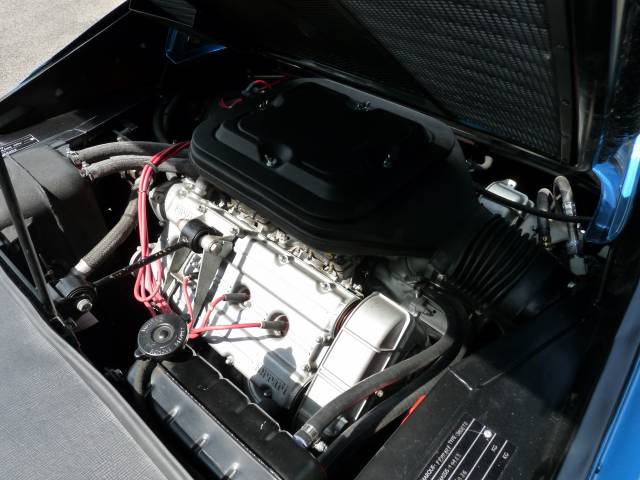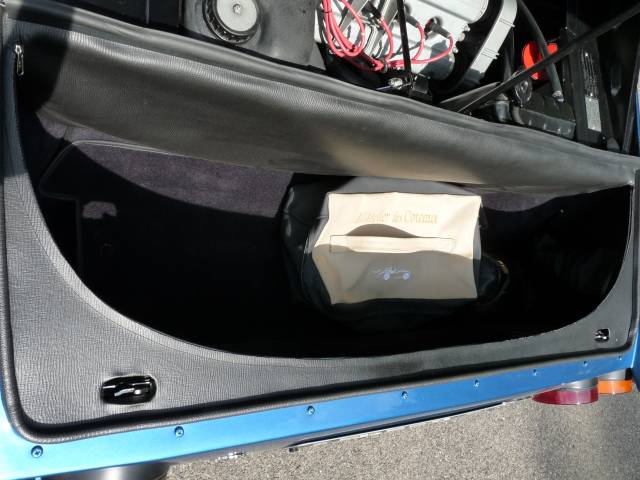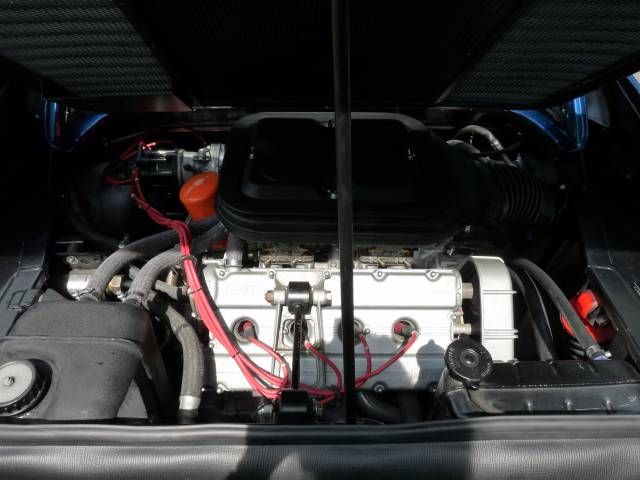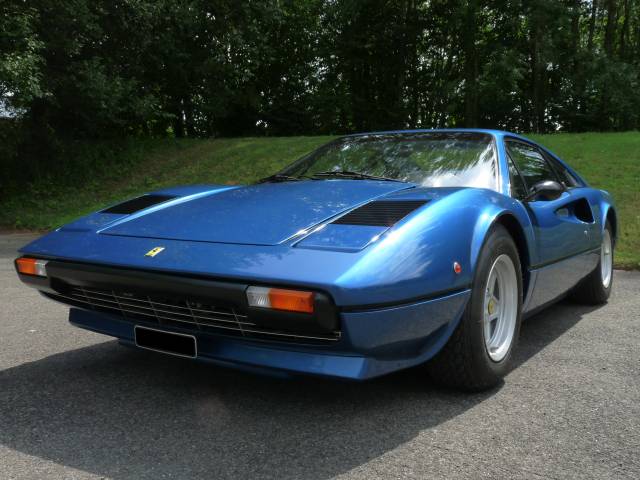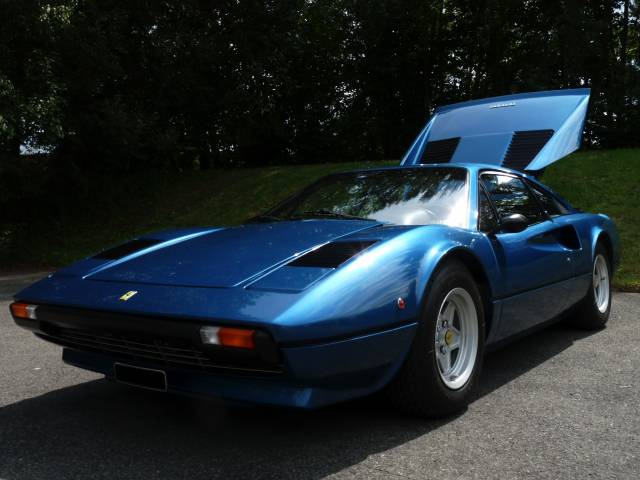 Vetroresina
Dealer

away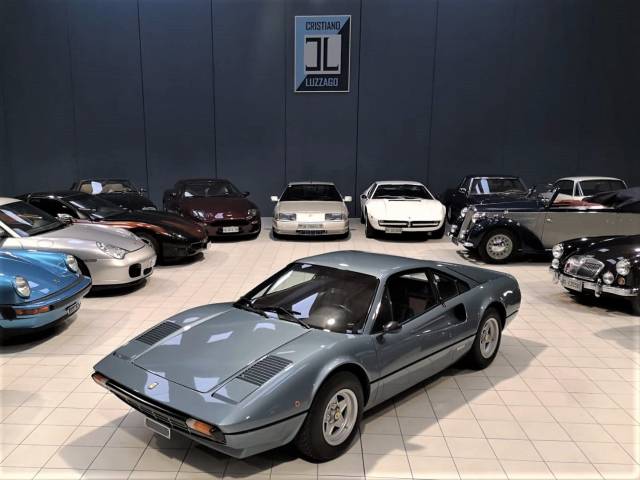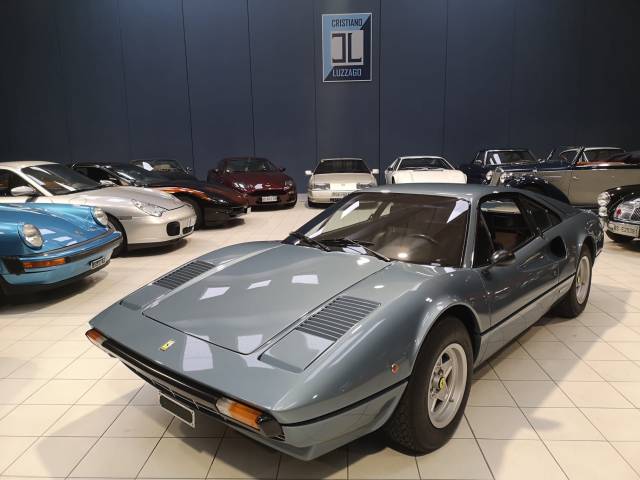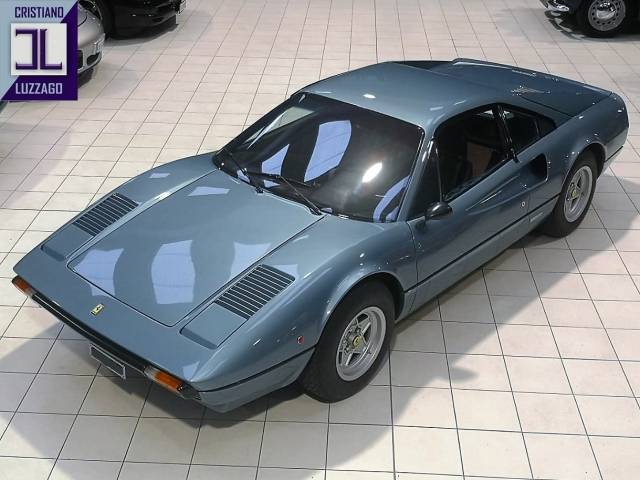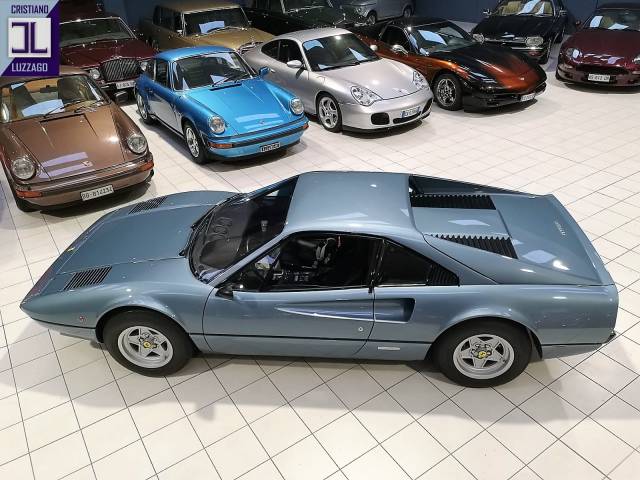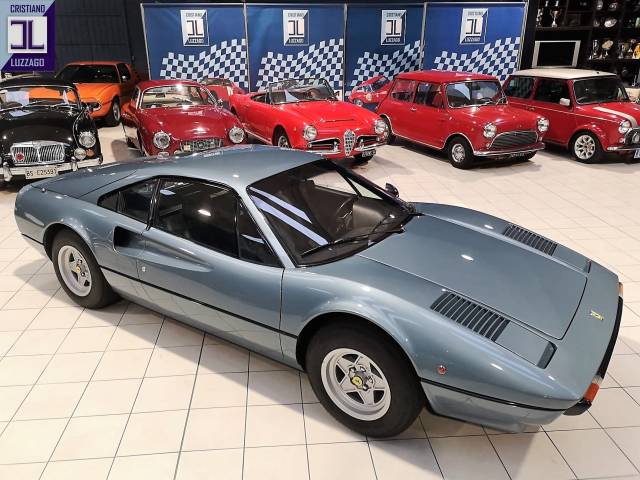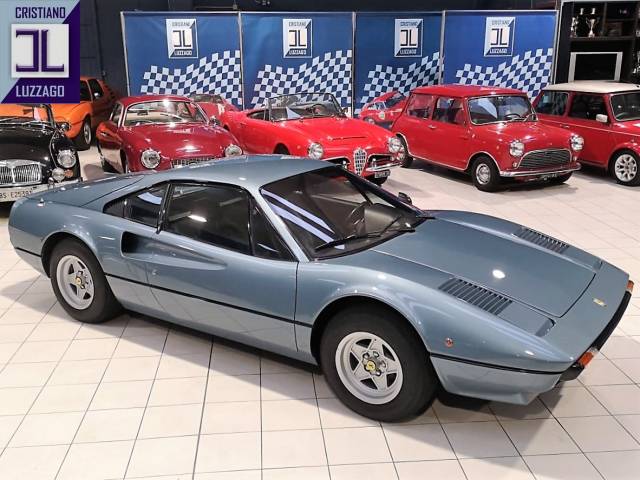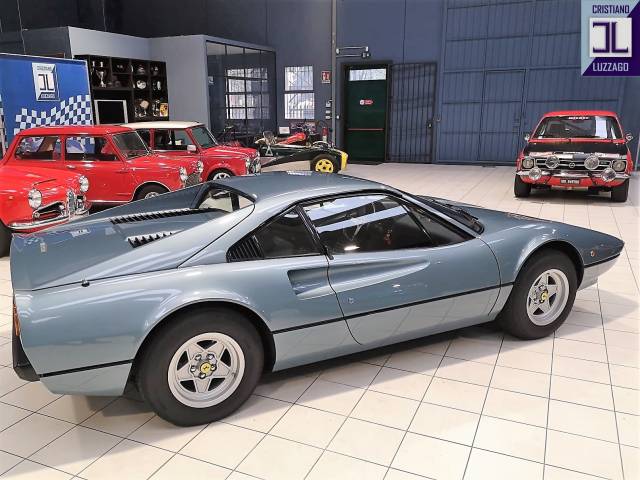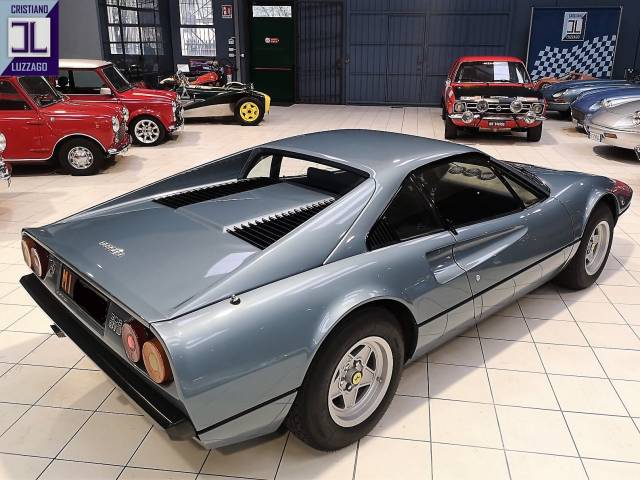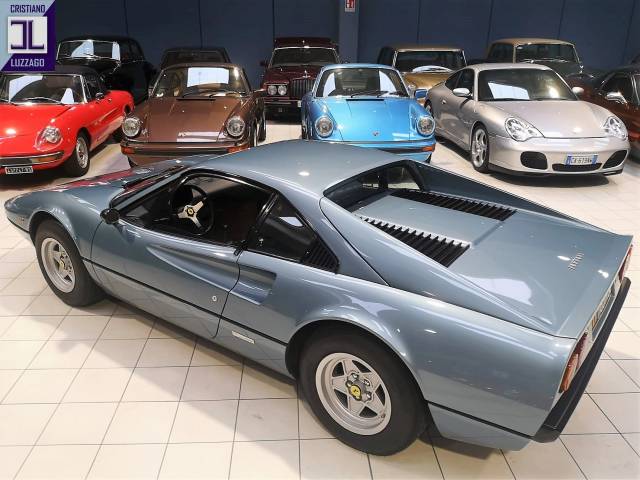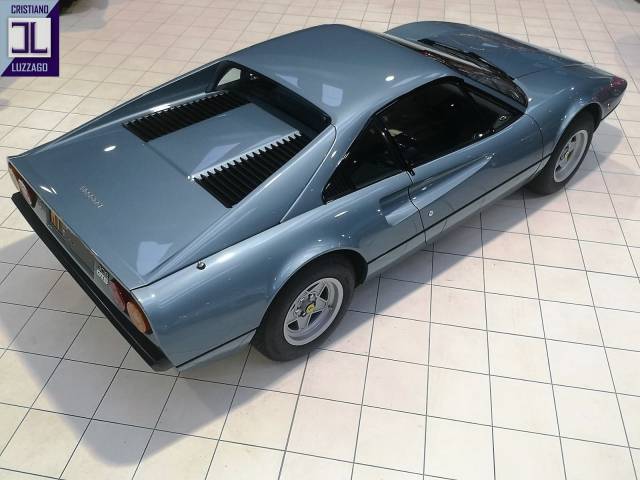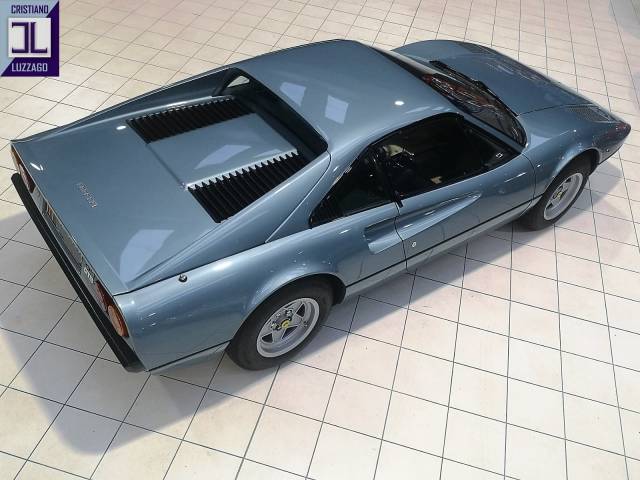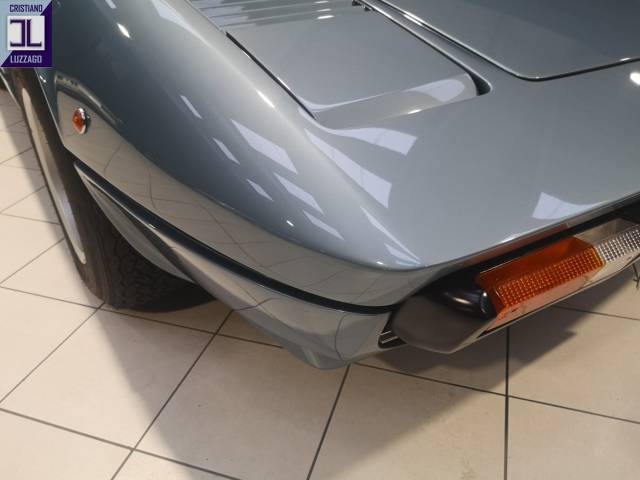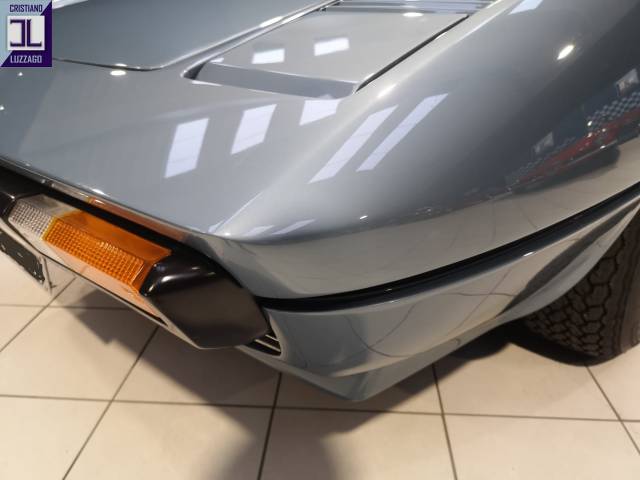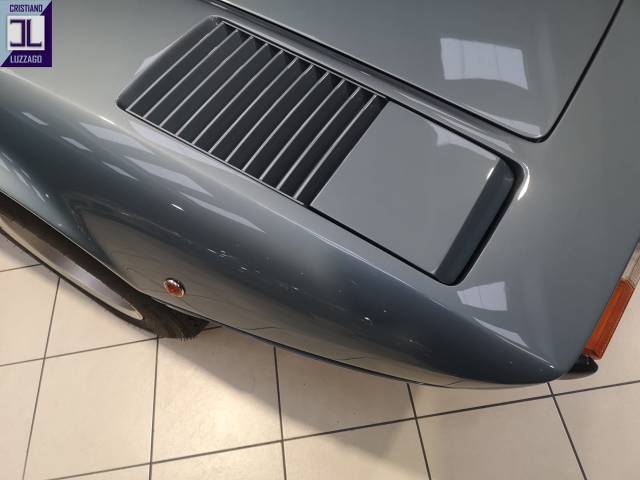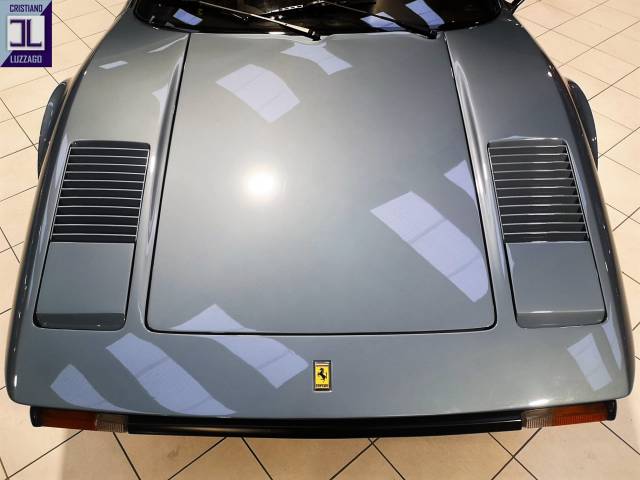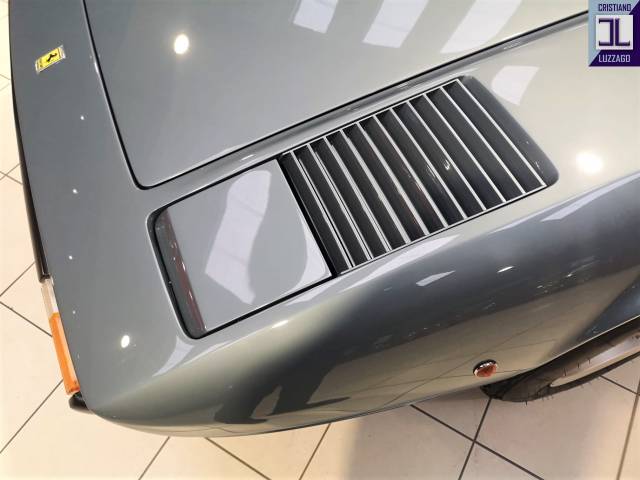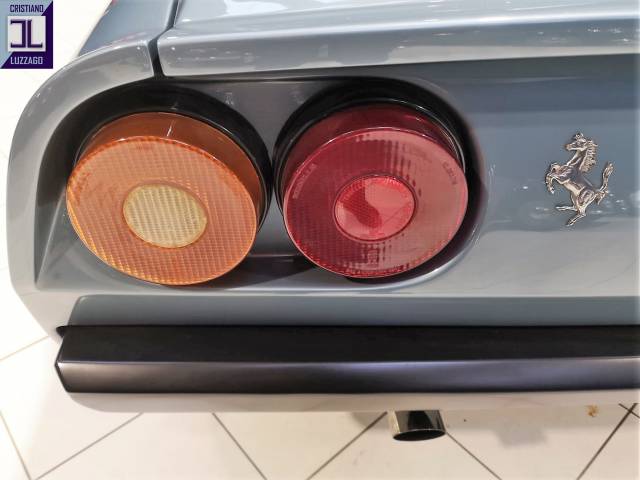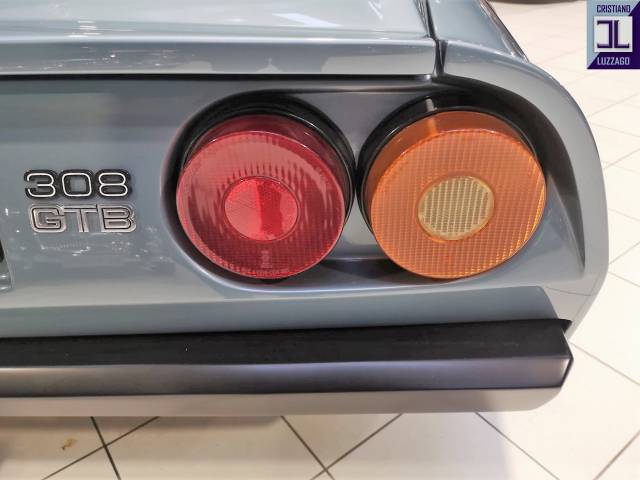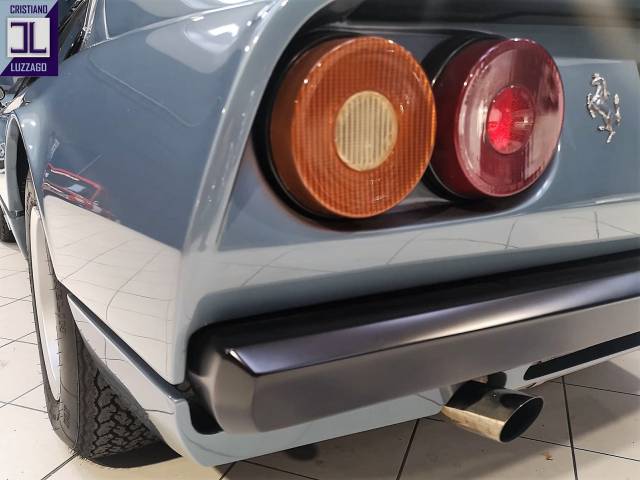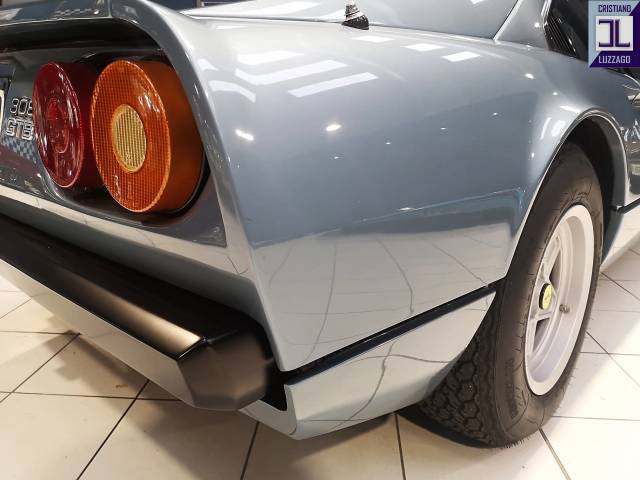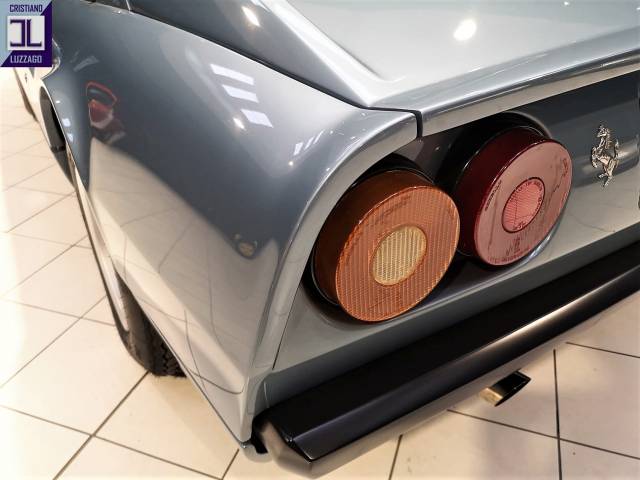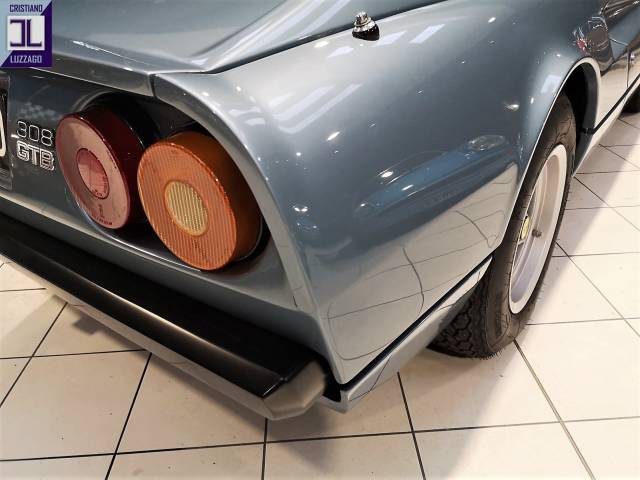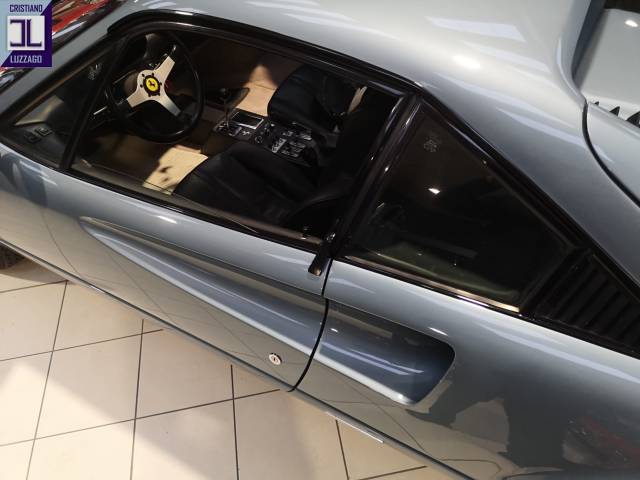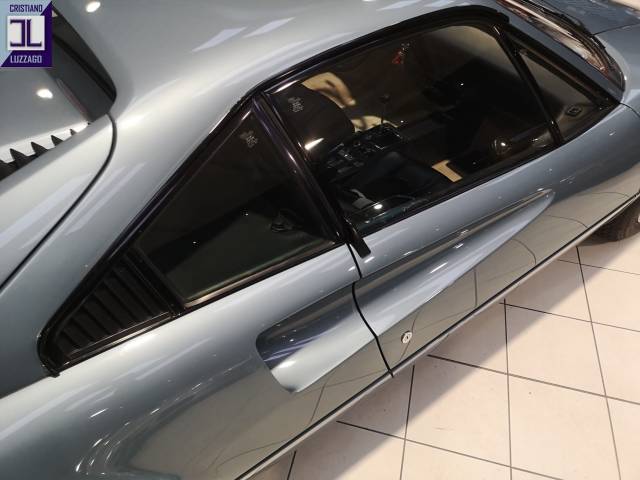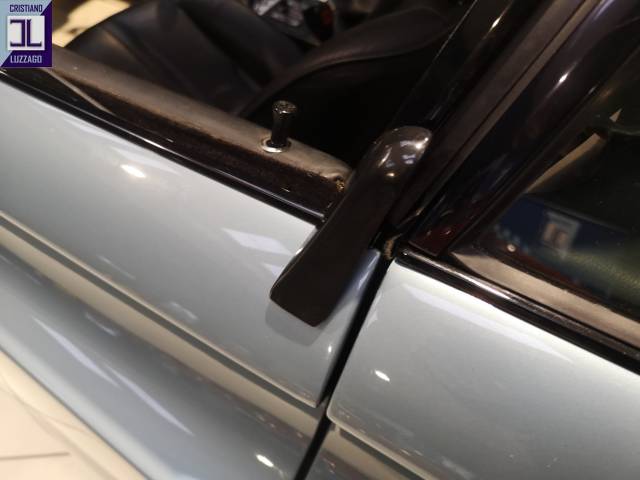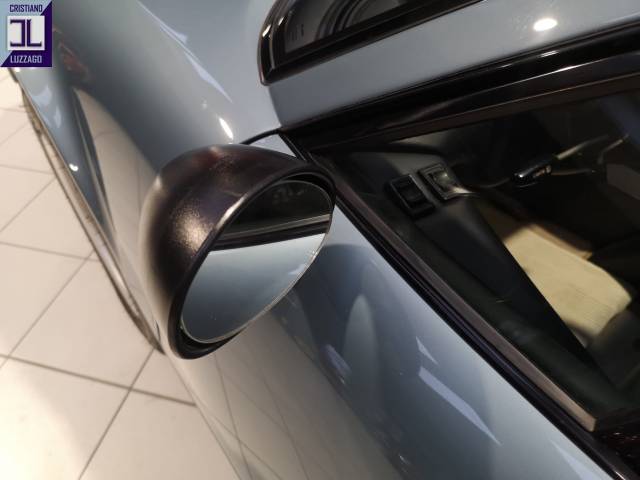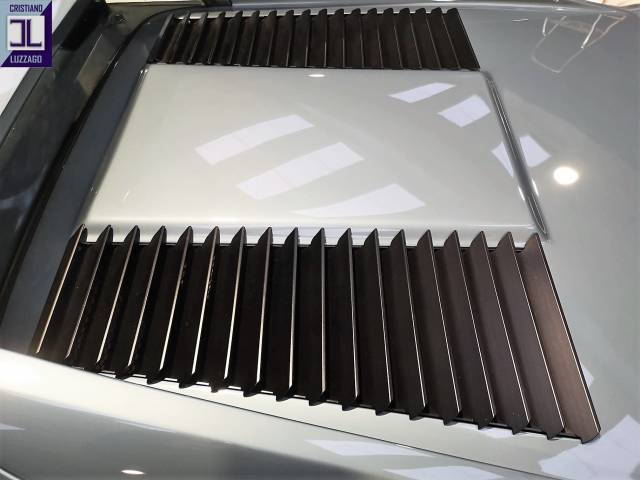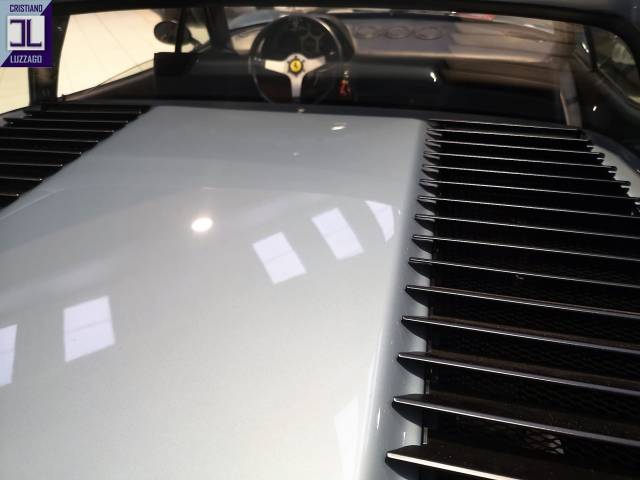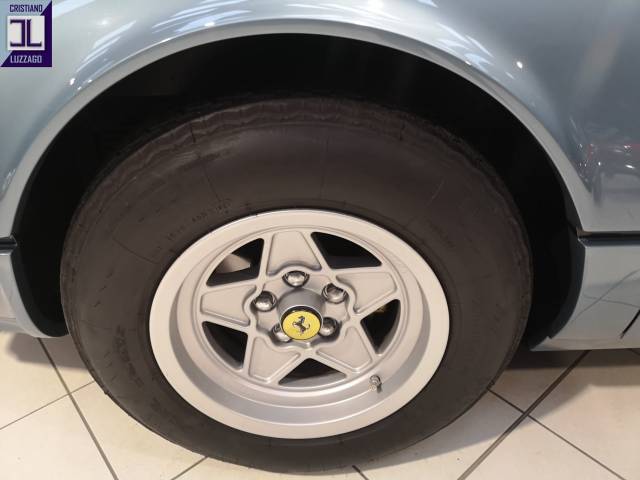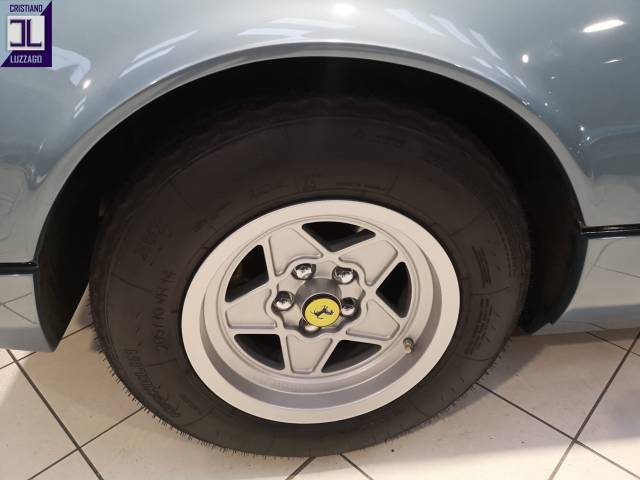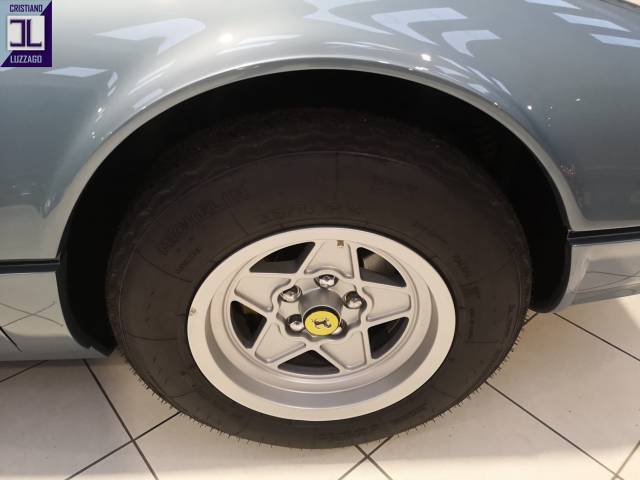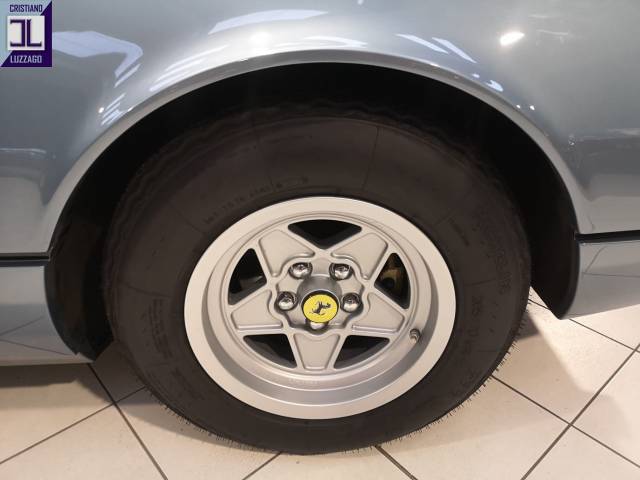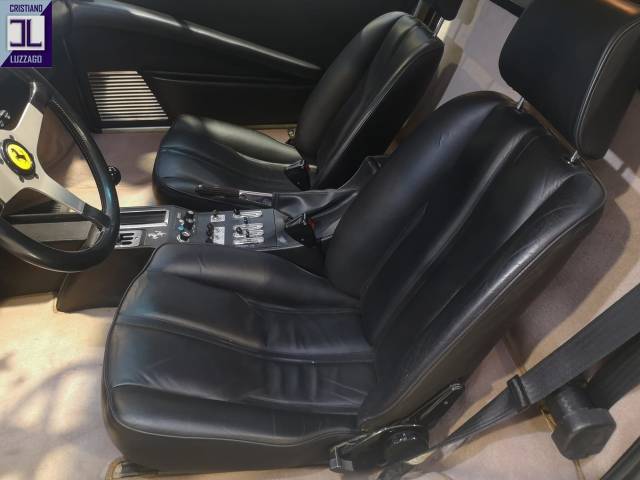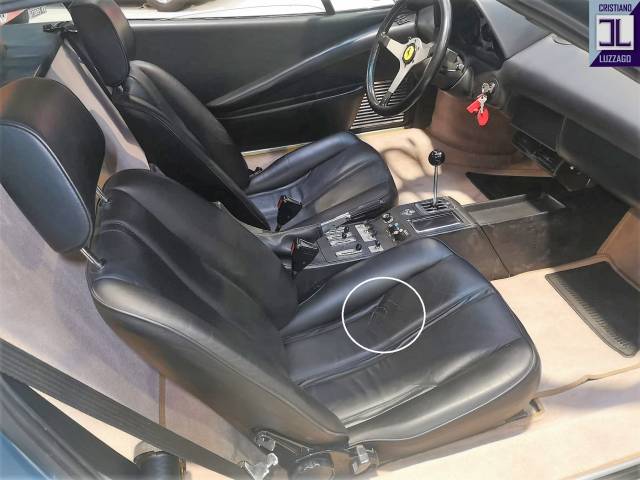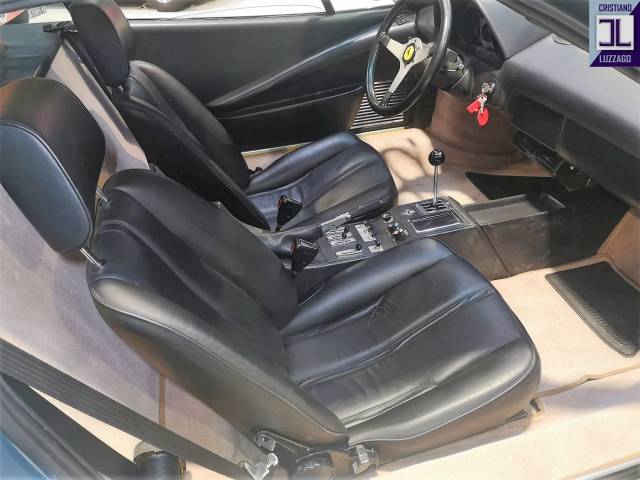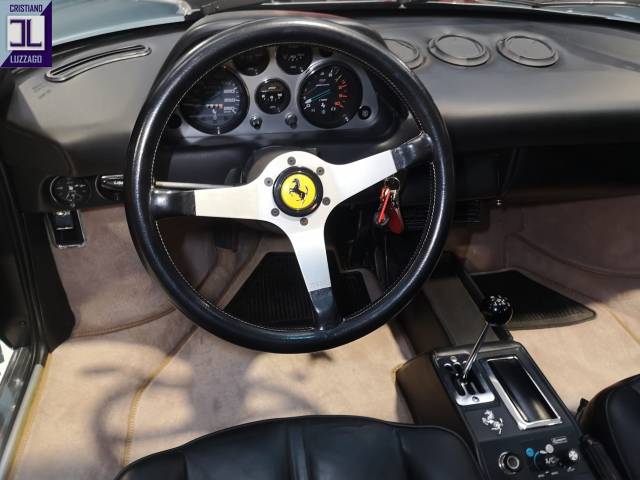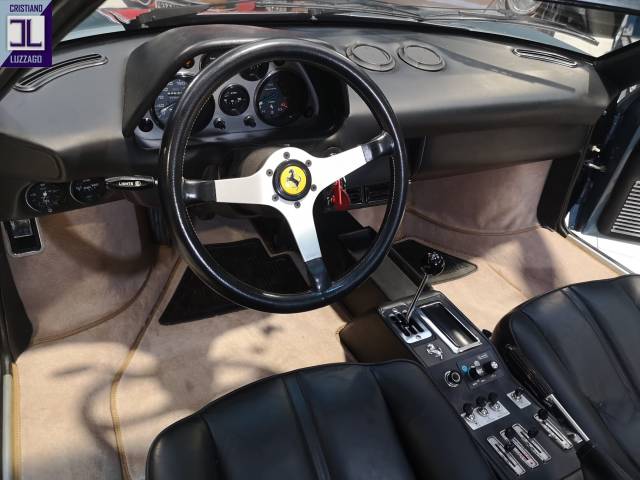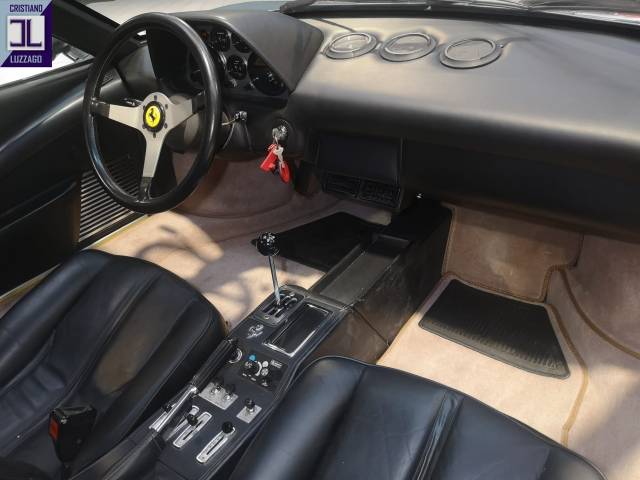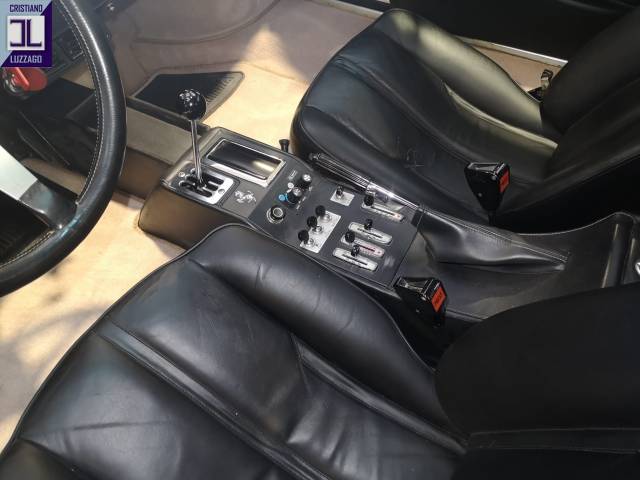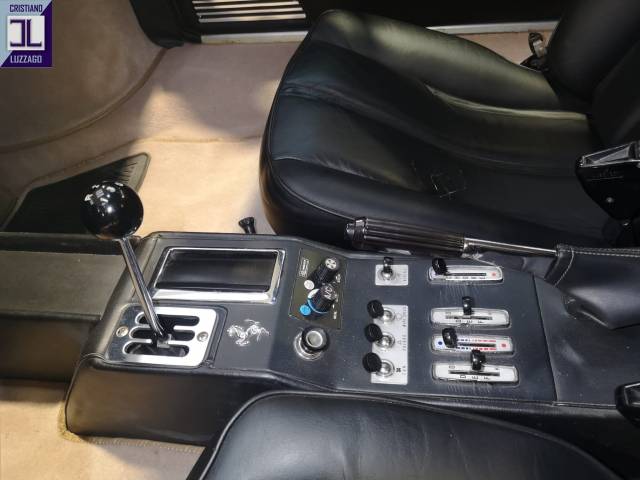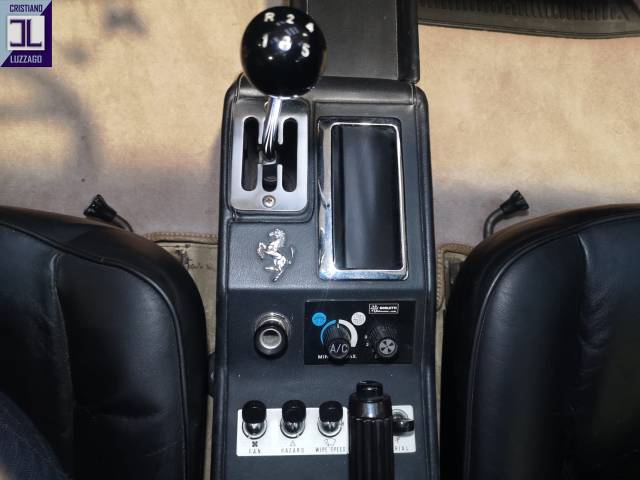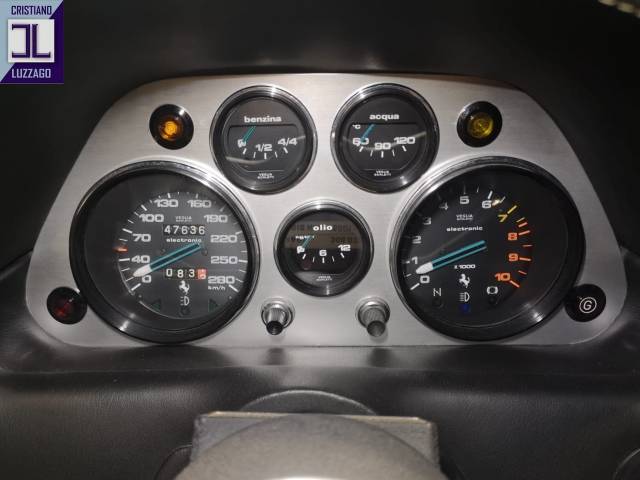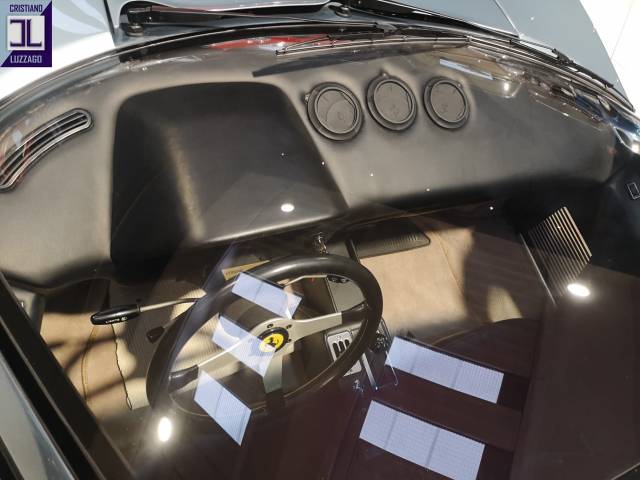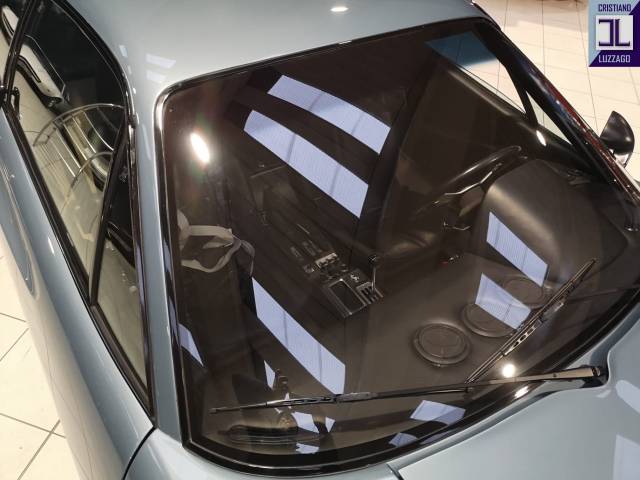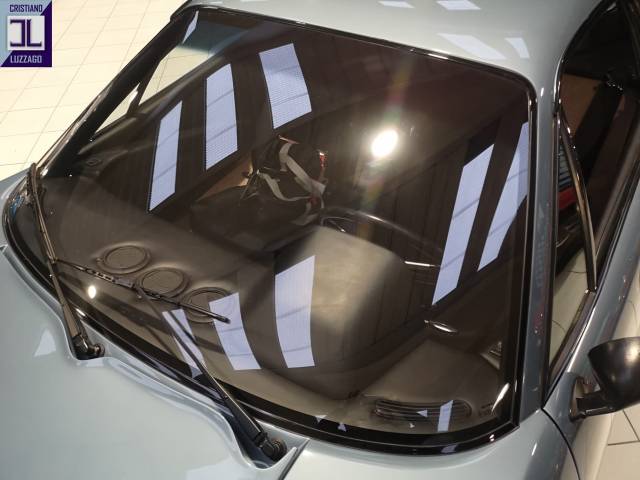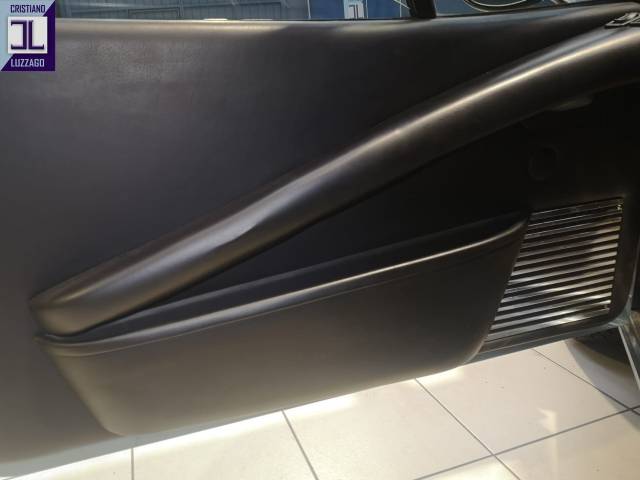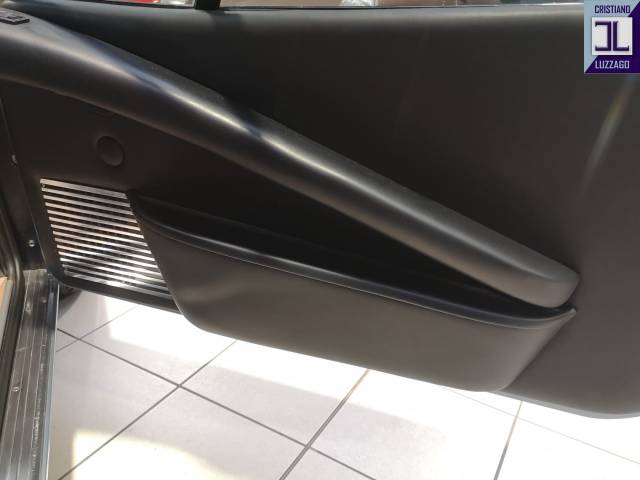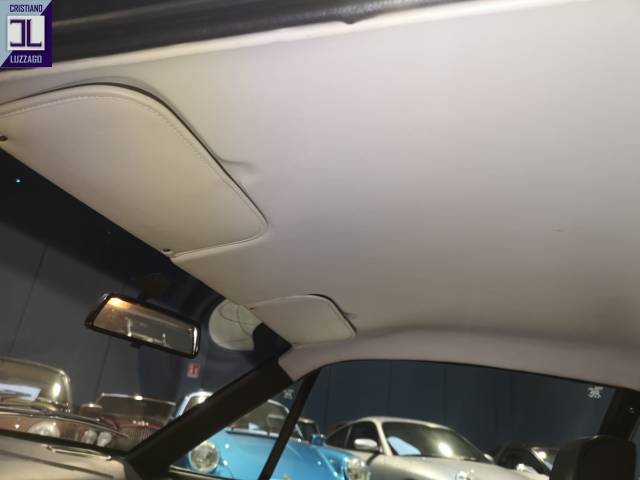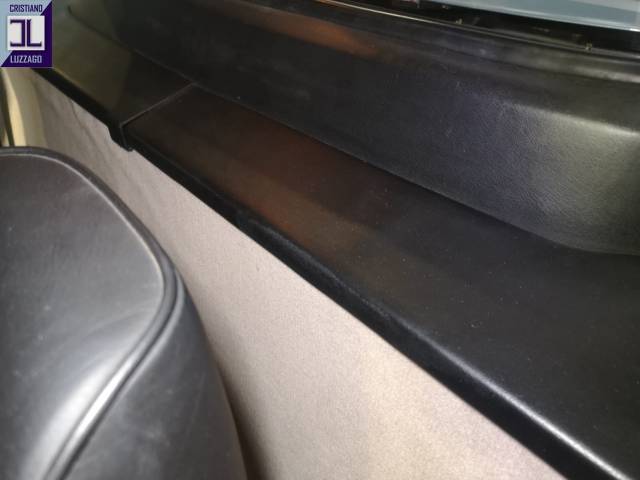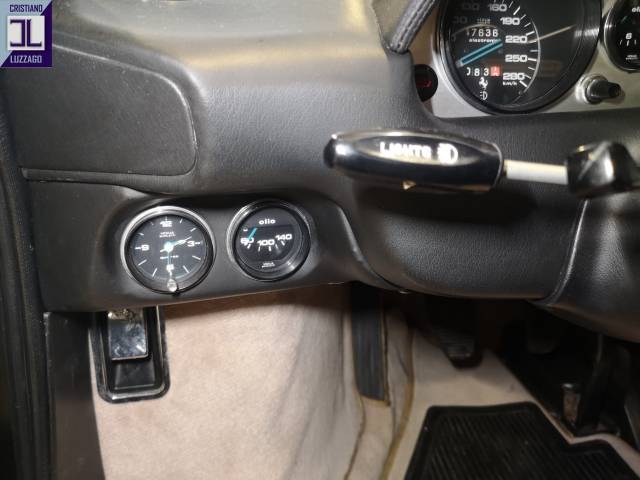 1978 FERRARI 308 GTB CARBURETTERS – DRY SUMP 1 OF 415 BUILT
Dealer

away
Ferrari 308
Two versions of the speed-on-wheels, flame-red, two-seater Ferrari 308 were launched in the mid-1970s: the classy Ferrari 308 GTB Berlinetta, then the super-sporty Ferrari 308 GTS, with subsequent versions following. Ferrari produced the 308 model from 1975 to 1985.
The Prequel: From 'Dino' to Ferrari 308
The forerunner to the Ferrari 308 was the Dino, named for Enzo Ferrari's only son who died in 1956. The Ferrari 308 replaced the Dino 246, and the Ferrari 308 GT4 started life as Dino 308 GT4. The Dino was launched at the Paris Motor Show in 1973, amid perplexity: with the energy crisis, clients were unwilling to pay Ferrari prices for a vehicle, albeit splendid, powerful and design-perfect, that did not bear the Ferrari badge. The Dino 308 was the only Ferrari exported to America in 1975, in the same year it won the F1 constructors' title, and Niki Lauda won the F1 drivers' championship in it. In spite of all this, the prestige/tribute aspect of the Dino name went unperceived and in 1976 the car was renamed Ferrari 308 GT4.
Ferrari 308 GTB/GTS
The Ferrari 308 was equipped with a transverse mid-engine and rear-wheel drive with design by Pininfarina. The first model was constructed in glass-reinforced plastic (GRP) by coach-builders Scaglietti, which conferred ultra-lightness, just over 1,000kg. However, only 808 fibre-glass models were produced and body-work construction returned to steel in 1977. The Ferrari 308 GTB was presented as the Dino replacement at the Paris Motor Show in 1975. The Ferrari 308 GTS, introduced at the 1977 Frankfurt Motor Show, featured a black-satin-effect removable roof-panel.
Ferrari 308 GT4
The Ferrari 308 line included a four-seater, the GT4. It had much in common with the Ferrari 308 GTB/GTS and with its predecessor, the Dino GT4, and some striking differences. The GT4 was an innovation for Ferrari: it was the first Ferrari with body-work by Bertone and a state-of-the-art mid-engine layout that would be steadfastly adopted in the decades to come. The sharp angular lines of the controversial Bertone design, with major design contributions from Enzo Ferrari himself, was in arrant contrast with the usual smooth, rounded Ferrari silhouette.
Later Ferrari 308 models
The Ferrari 308 GTB/GTS got updated in 1980 with the introduction of the Bosch fuel-injection system. Outwardly identical to the basic Ferrari 308 design (except modified wheels), the Ferrari 308 GTBi/GTSi, although sacrificing some power, reduced emissions considerably. Power loss was recuperated in 1982 when the company produced the Ferrari 308 quattrovalvole in both GTB and GTS versions which, as its name suggests, had four valves per cylinder, delivering substantial power boost.