2018 | Dodge Challenger SRT Demon
2018 Dodge Challenger SRT Demon (LHD)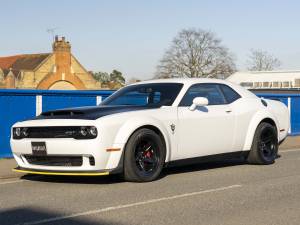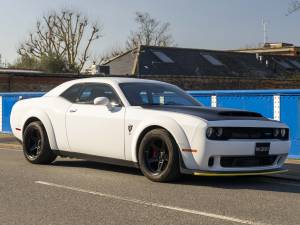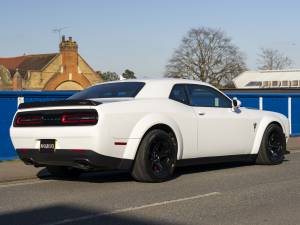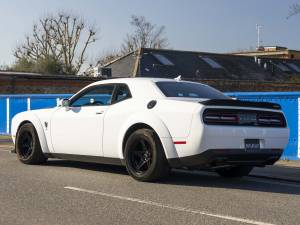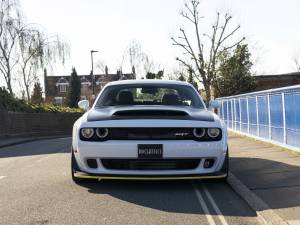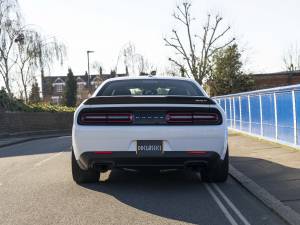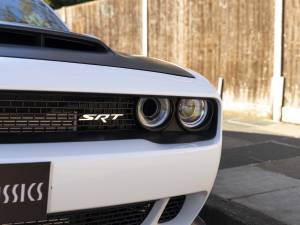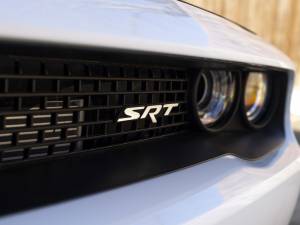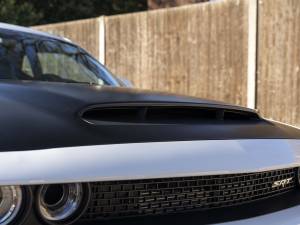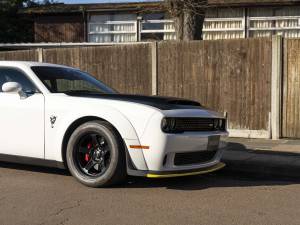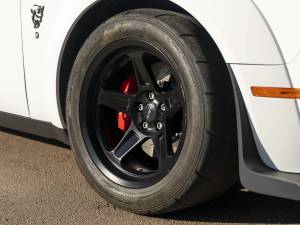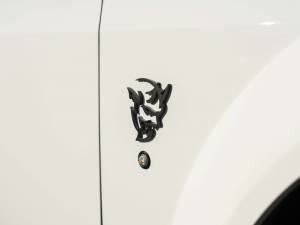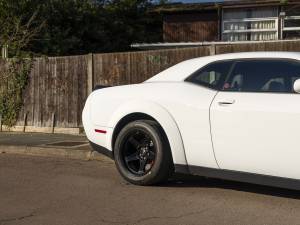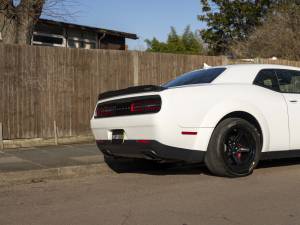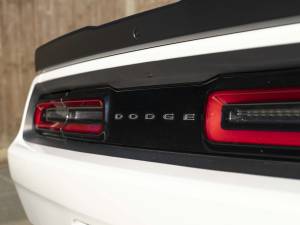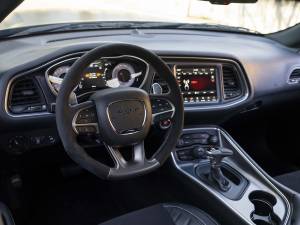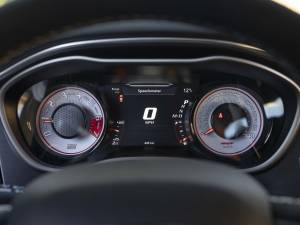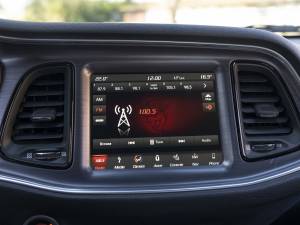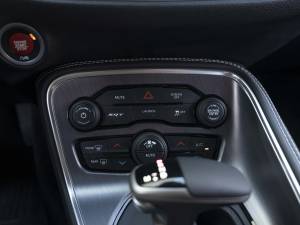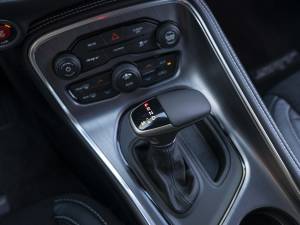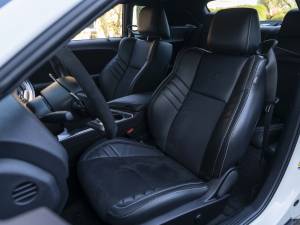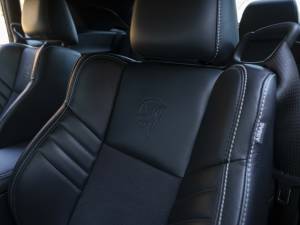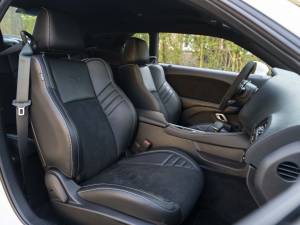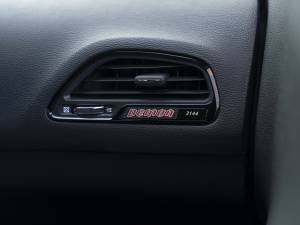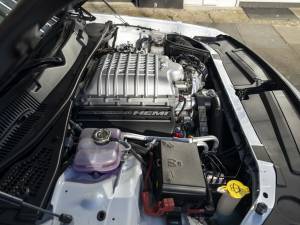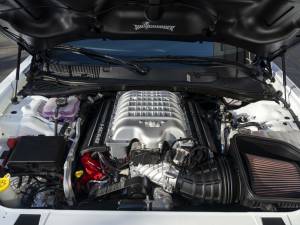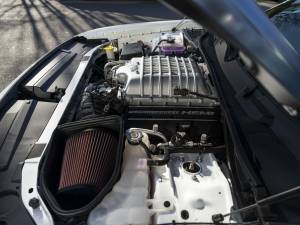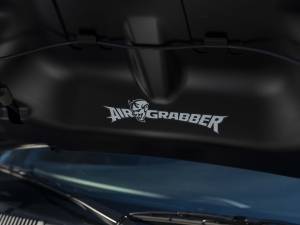 2018 | Dodge Challenger SRT Demon
2018 Dodge Challenger SRT Demon (LHD)
2018 | Dodge Challenger SRT Demon
2018 Dodge Challenger SRT Demon (LHD)
300 miles from new
Stunning delivery mileage example
An 840BHP weapon
A world-beating monster!
In 1970, the Pony car market in America was strong, initially starting with the Mustang in 1965 and later the Chevrolet Camaro/Pontiac Firebird in 1967. However, the Chrysler Corporation was yet to join the lineup of pony cars on sale in the US and so, in 1970, they launched the Dodge Challenger. The Challenger was smaller than the rest of their products but with pretty styling and an incredible range in performance between the base model and the top models. You could get the Challenger Deputy with a small "Slant 6" producing only 125 horsepower but when it came to performance models, the Challenger was in another league to its Pony car rivals. 440 Six-Pack cars produced an already impressive 390BHP whilst the 426 Hemi produced a whopping 425BHP, in 1970!
The Dodge also soon achieved cult status thanks to its iconic and immeasurably cool appearance as the hero car in the 1971 classic, Vanishing Point in which the hero, Kowalski, played by Barry Newman, has to deliver a white Challenger from Colorado to San Francisco, racing across the US, chased by the police the whole way. The film only makes the already cool Challenger even cooler and who wouldn't want a white Dodge Challenger as a result?
Sadly, owing to the fuel crisis which brought an end to serious muscle cars as their engines were chocked and all in all, put an end to the glory days of American cars. The Challenger ceased production in 1974 and the name would be brought back by a far less worthy successor, the 1978 Dodge Challenger which was a marginally dressed up Mitsubishi Galant, a 4-cylinder subcompact. It was only in 2008 when a true successor would come to be.
The new, third generation Dodge Challenger was launched in 2008 to immediate acclaim with its retro yet modern styling that made it clear that this was a Dodge Challenger, working with the old lines but still looking like a brand-new car. The car was launched with engines ranging from V6s to V8s, including a Hemi of course. It has proven to be a huge hit with sales continuing to rise every single year for the last 12 years, despite the fact that there have been relatively few changes to the Challenger in that time, compared to complete facelifts of the Camaro and Mustang in the same time-frame, showing the ever growing love for the new Challenger.
In 2018, Dodge, having already launched the ridiculously fast Dodge Challenger Hellcat decided to step things up a gear when they launched what is arguably one of the craziest production cars of all time, the Dodge Challenger SRT Demon car which very much continues in the tradition of classic muscle cars, the Demon is all about power. With an already intimidating exterior with its widebody arches, it's underneath that it wows even more. It features the most powerful V8 in a production car, producing up to 840BHP. It has two keys, a "modest", black Challenger 700BHP or thereabouts key, a seriously fast valet mode if you will, and the not so "modest" Red key which grants full horsepower. In its standard configuration, the Dodge Challenger Demon with the red key produces 804BHP, however, in the drag configuration with the drag mode buttons installed and on high octane racing fuel, the full 840BHP is unleashed. This also means for two acceleration figures with the Dodge Demon charging from 0-60 mph in 2.3 seconds in standard configuration and 2.1 seconds in drag mode. These figures put hypercars worth millions of pounds to shame, with the Demon also covering a quarter-mile in 9.6 seconds. The statistics of the Demon are absolutely astonishing in every sense of the word and there's more. The Demon also has the largest bonnet scoop on a production car and said bonnet scoop "grabs" so much air that at full speed in a quarter mile, the Dodge will take in enough air to fill the lungs of 800 people. It is also the fastest production car in the world on acceleration and the only production car which comes standard with drag racing tires. It is also probably the only production car ever that can do wheelies!
Other bonkers Demon facts come into account when one ordered a Demon new. Standard, a Challenger Demon comes with only one seat. The Passenger seat is an optional extra, as are the rear seats. Quite ridiculous you may be thinking but guess how much they cost each to add? That's right, $1! Though notably, if you ordered a Demon without any other seats, you legally cannot install a passenger or rear seats and have to sign a waiver saying you shan't do so. The Demon also has a more famous optional extra, the Drag Crate which comes complete with skinny front wheels and tires for drag racing, Snap-on tools, the drag mode button set up, jacks and other features, all worth thousands of dollars. However, as with the aforementioned seat options, the Drag crate costs, you guessed it, $1. One other clever feature is called the Power Chiller, which works off the air-conditioning system to cool down the engine after drag runs. This is a great idea, since ice-packs are commonly used on drag cars to cool them down after runs, this Dodge has a system in place, designed especially with that purpose in mind.
As if the massive 6.2 litre V8 wasn't enough power for the mighty standard Dodge Challenger, the Demon features a 2.7 litre supercharger, significantly larger than the average engine size of cars sold in all of Europe. The engine burbles and roars like only a muscle car could whilst the Supercharger whines a fantastic whine constantly. But despite the picture all these radical performance figures may portray, the Dodge is a surprisingly easy car to live with. It handles well, it couldn't be much more comfortable, it has all the mod-cons you'd want in a new car and is perfectly easy to drive normally, with the exception being that whenever there's a gap in traffic, you can put your foot down and take-off like a Saturn V rocket.
Performance aside, Dodge and Plymouth were always famous for their wacky advertising and features when it came to muscle cars. Of course, with Plymouths you had the Roadrunner with Looney Tunes decals all over with Roadrunner featuring on the outside and Wile E. Coyote featuring on the "Coyote Duster" air filter. Meanwhile, Dodge produced cars with engines called the Six-Pack and the Magnum and also had the Super Bee and Demon models. These whacky names and branding became iconic and the Demon does a brilliant job in resurrecting this tradition. It takes its Demon name from the original Dodge Demon and the bonnet scoop is called the "Airgrabber", which is in itself a homage to the Airgrabber bonnet scoop featured on late 60s/early 70s Plymouths. It also features Demon logos all around from badges on the outside to very subtle Demon emblems in the inner headlights/air intakes. There are numerous noticeable details on the Demon, such as the little Dodge Demon cartoon on the bottom of the windscreen showing the Demon doing a burnout, a fun little detail.
To sum things up, the Dodge Demon is one of the maddest and arguably most brilliant cars of all time and our stunning example is no exception, finished in the desirable Bright White spec with a matte black bonnet and black interior and delivery miles. This Dodge is practically new and highly optioned, with the Drag Crate included of course. It is also an absolute bargain because if you wanted any other car with this level of performance, you'd be spending over a million pounds for some of the most advanced hypercars in the world, which struggle to compete with the old-school muscle car that is the Demon. The Demon is also a car you could comfortably use every day, something that cannot be said for million-pound hypercars. The Demon is also much rarer in the UK and debatably much cooler. One thing to note is that the Demon will almost certainly hold its value as they already have and is only likely to increase given the rarity of the Demon with only 3300 ever produced and classic Dodge Challenger's, especially rare models such as Hemi convertibles selling for hundreds of thousands of dollars. This Demon is not to be missed. Live out your Vanishing Point dreams and race around at glorious speed in a gleaming white Dodge Challenger and be the new Kowalski.
Now available for viewing at the DD Classics Dealership in London, please call 0208 878 33 55 to book an appointment.
Every effort has been made to ensure the accuracy of the above information but errors may occur. Please check with a salesperson.
Vehicle data
Make

Dodge

Model

Challenger

Model name

Challenger SRT Demon

Series

3rd generation

First registration date

Not provided

Year of manufacture

2018

Mileage (read)

300 mls

Chassis number

Not provided

Engine number

Not provided

Gearbox number

Not provided

Matching numbers

No

Previous owners

Not provided
Technical details
Body style

Coupe

Power (kW/hp)

626/851

Cubic capacity (ccm)

6166

Cylinders

8

Doors

2

Steering

Left (LHD)

Gearbox

Semi-Automatic

Gears

8

Transmission

Rear

Front breaks

Disc

Rear breaks

Disc

Fuel type

Petrol
Exterior color

White

Manufacturer color name

Bright White

Sun roof

No

Folding roof

No

Power Assisted Steering

Yes

Central locking

Yes

Electric windows

Yes
Interior color

Black

Interior material

Part leather

Heated seats

No

Air conditioning

No

ABS

Yes

Airbag

Yes

Cruise control

No
Condition, registration & documentation
Condition category

Original

Has Report

Not provided

Condition
MOT

Registered

Ready to ride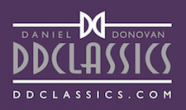 DD Classics Ltd.
Daniel Donovan
97-101 North Road
TW9 4HJ Kew
🇬🇧 United Kingdom
More vehicles from DD Classics Ltd.