The BMW E30 M3 buying guide. The essence of an M car

The original E30 M3 is a modern classic that retains much of the charm that made it so special in its day.
The BMW E30 M3 is revered by enthusiasts for its communicative chassis and analogue, engaging driving experience. For this, the E30 has gained legendary status since its release 35 years ago. Today, the E30's reputation is certainly justified, but like any legend that gets exaggerated with each retelling, a bit of perspective is always valuable.
The E30's 192bhp pales in comparison to the contemporary M3's 510bhp, and driven back-to-back, the E30's lack of accelerative force is a stark contrast. 192bhp wasn't a particularly jaw-dropping figure in the '80s either, but with just 1200kg to push along, the M3 was at least as fast in a straight line as its contemporary rivals. The E30's low weight also pays dividends in the car's dynamic abilities and in that respect, it remains as engaging and impressive as ever.
Delicate steering feel, pliant suspension and a forgiving chassis made it a revelation to drive quickly; the overly sanitised steering and rock-hard suspension of modern equivalents remove a level of engagement that sheer speed cannot replace. That said, the E30 M3 was created to meet the European Touring Car homologation requirements and the basic layout could clearly take much more power. While the final road-legal 2.5-litre Evos made 235bhp, the race-spec cars produced well over 300bhp. It went on to become one of the most successful touring cars in motorsports history, but its legendary status was built on how 'right' the road cars were.

The first variant was released with the S14 2.3-litre inline-four based on the M88 and later S38 straight-six engines. Special edition variants made 212bhp (5bhp extra without catalytic converters) and this engine was then used in the standard cars from 1989-on.
The runout models came with a slight capacity increase to 2.5-litres producing 235bhp, an impressive number for the day. All were equipped with a dogleg five-speed manual transmission and a convertible body style was offered a few years into production.
With just under 18,000 variants produced, the E30 M3 was not as rare as other homologation specials, but years of low values have trimmed those figures down significantly. Prices have soared northwards in recent times, so it's all the more important to do your homework before investing in one of the best M cars ever built.
BMW E30 M3 Engine and gearbox
The S14 engine is robust, but neglect and abuse can significantly shorten the lifespan of its components. Check the timing chains as they require replacing every 100,000 miles, and the valves need adjusting every 30,000 miles. Oil leaks can appear around the sump, and head gasket radiator fans can fail, causing overheating. If the car has a lumpy idle, check the intake manifold for damage.
European models all had a dogleg Getrag 265 gearbox, while cars sold in the US had a standard H pattern Getrag transmission. Both variants came equipped with a limited-slip differential as standard. The E30's gearbox is tough, but notchy gear changes can indicate worn synchros which are expensive to replace, so be wary of this.
BMW E30 M3 Suspension and Brakes
Even the newest E30 M3 is now approaching its 30th birthday, so inspect the bushes, shocks, control arms and tie rod ends for wear. The car should feel planted and stable around corners, if it doesn't then many of these components could require attention. The standard brakes are decent, but many owners have upgraded the pads and discs over the years. A squishy brake pedal can indicate a leaking master cylinder.
BMW E30 M3 Bodywork and interior
Accident damage and rust are the two major things to look out for here. Despite the similarity, few body panels were carried over from the standard 3 Series and are therefore difficult to source. Check for overspray and misaligned panels to identify accident damage and inspect the arches, window surrounds, sills and boot floor for corrosion. 
The interior is typically hard-wearing and aside from retrimming seats, there shouldn't be much cause for concern. Air vents can become loose but inserting a plastic washer in the mechanism resolves this. Dashboards can crack on the passenger side, but this shouldn't happen if the car has been garaged.
The SII (service interval indicator) uses a small battery to retain its info, this can corrode and damage the back of the dashboard over time, so check if it has ever been replaced. Aftermarket head units are very common, as are upgraded speakers.

Model History Of The BMW E30 M3
1986:   E30 M3 is released. 197bhp 2.3-litre inline four and dogleg five-speed manual gearbox standard (conventional H shift pattern on US-spec cars) in a coupé body style
1987: Evolution I model introduced with slightly revised cylinder head. Catalytic converter added to cars in some countries reducing power output to 192bhp. French market gets Tour De Corse special edition (40 units) model-available only in white or black paintwork
1988: Evolution II model with 212bhp (217bhp without cats) introduced, changes include larger wheels, and different front splitter and rear spoiler. Convertible body style introduced. Europameister special edition introduced
1989: Sport Evolution with 235bhp 2.5-litre engine introduced, brake cooling ducts replace front foglights 212bhp 2.3-litre engine is used on standard models
Ravaglia (25 units) and Cecotto (560 units) special editions introduced to celebrate DTM successes. Both featured the 212bhp 2.3-litre engine, brake cooling ducts and subtle interior trim updates including a signed and numbered plaque
1990: Final year of E30 M3 production with just under 18,000 vehicles produced
Which BMW E30 M3 To Buy
While there is no such thing as a cheap E30 M3 anymore, there are most definitely plenty of cars out there that don't warrant their high asking prices. Years of patchy servicing and questionable modifications often hide below an otherwise pristinely presented example.
Mileage can be high, remember that some were used as daily transport for years. With this in mind, the key thing to look for is a stack of servicing invoices and evidence of neglect and corrosion. Tracked cars are common, that is what the car was built to do, but check for signs of abuse and underbody damage. 
A clean standard model is a fantastic weekend toy, while the special edition variants tend to command the highest prices. The differences generally amount to unique paintwork, signed plaques and some special trim, so we recommend sticking to a standard model instead. The power figures grew incrementally over the years, but the actual performance difference is minimal, so focus on condition and history instead.
Convertibles were also offered and are generally less desirable than the coupés. US-spec models came with a conventional H-pattern gearbox sourced from the 325i and fitted with a shorter final drive. Even three decades after production ended, the original M3 is still regarded as the purest example of what an M car should represent. In that respect, it may never meet its match.

BMW E30 M3 Specifications
2.3-litre inline-four
Power:             192-217bhp
Top speed:       146mph
0-60mph:         6.5sec
Economy:        30mpg est.
2.5-litre inline-four
Power:             235bhp
Top speed:       152mph
0-60mph:         6.2sec est.
Economy:        30mpg est.
Text John Tallodi  Photos Newspress
Related Posts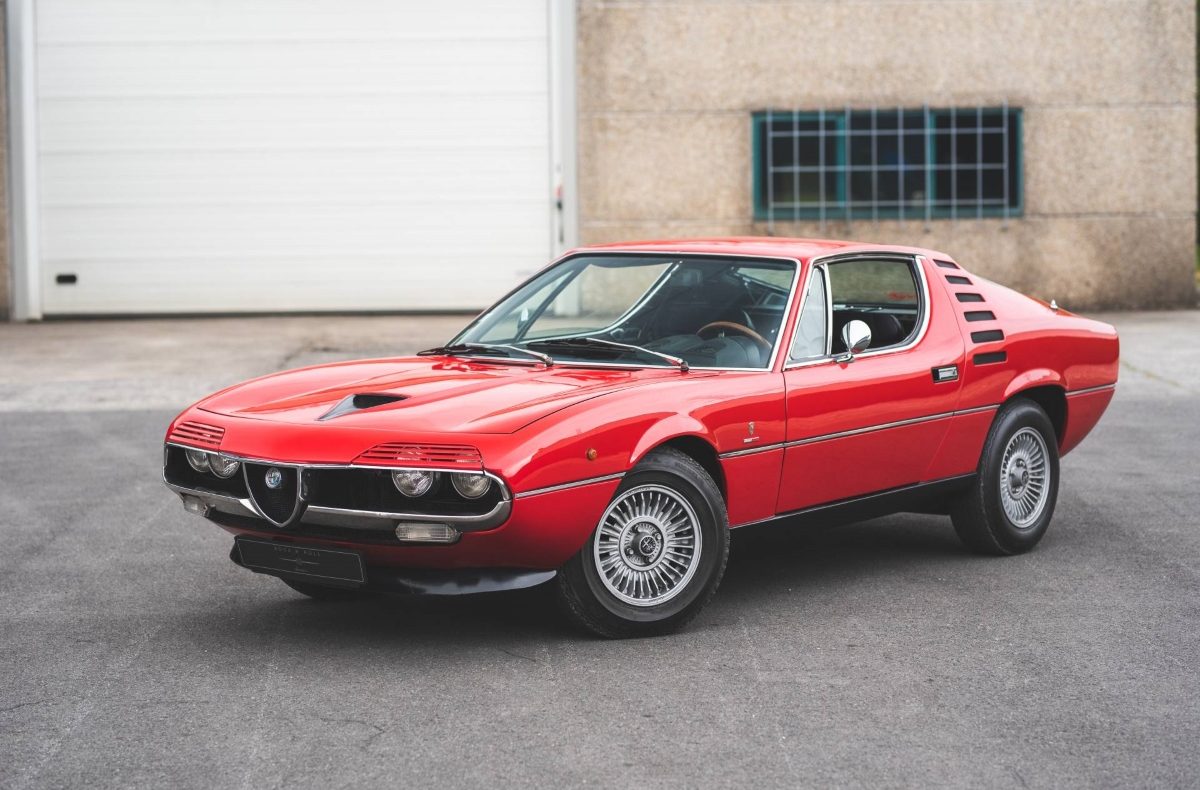 A classically styled Italian V8 with looks that stop traffic, the Alfa Romeo Montreal is a rare delight that is still a sublime drive on the right roads.