Toyota Land Cruiser Classic Cars for Sale
14 Offers for Toyota Land Cruiser found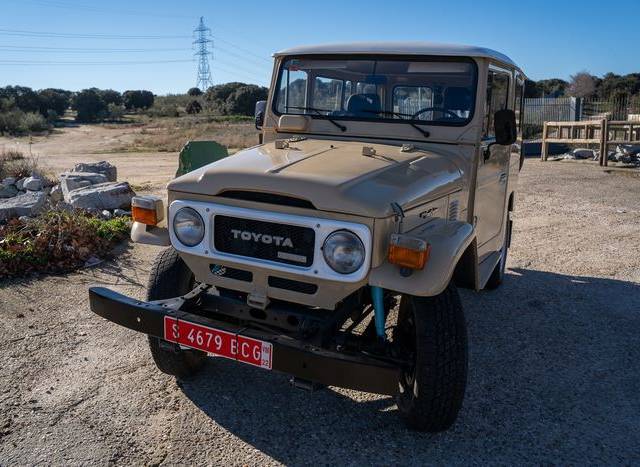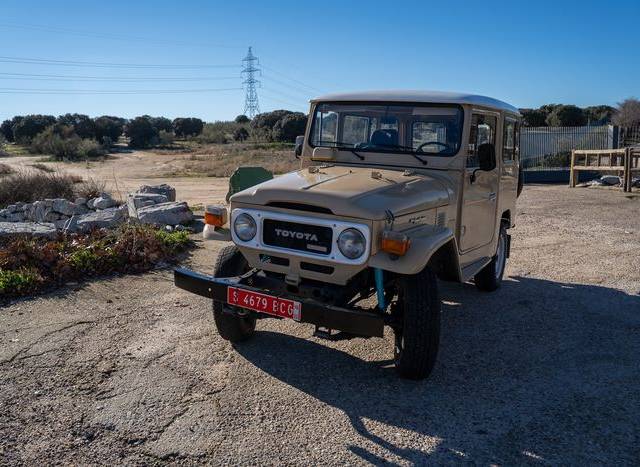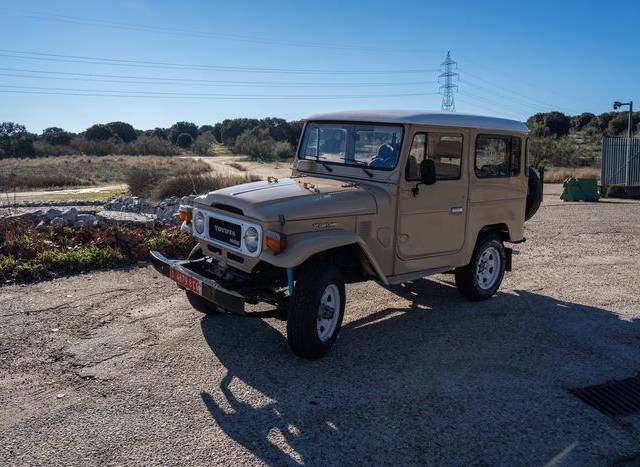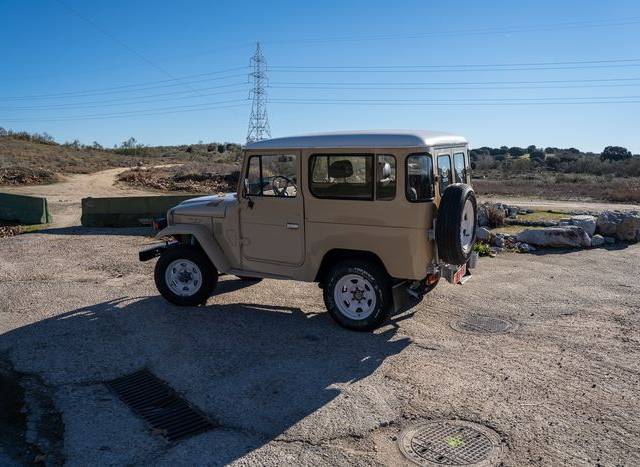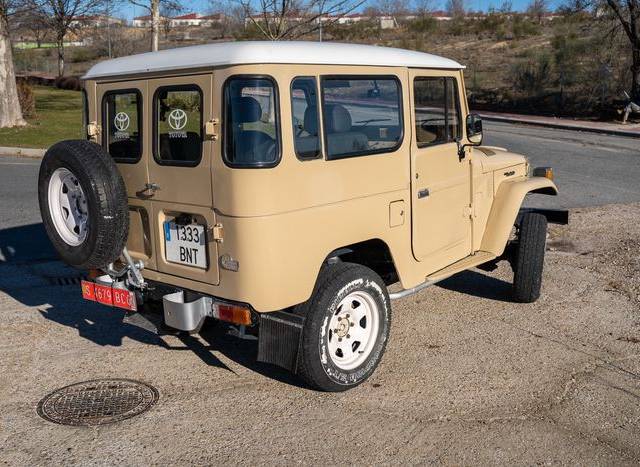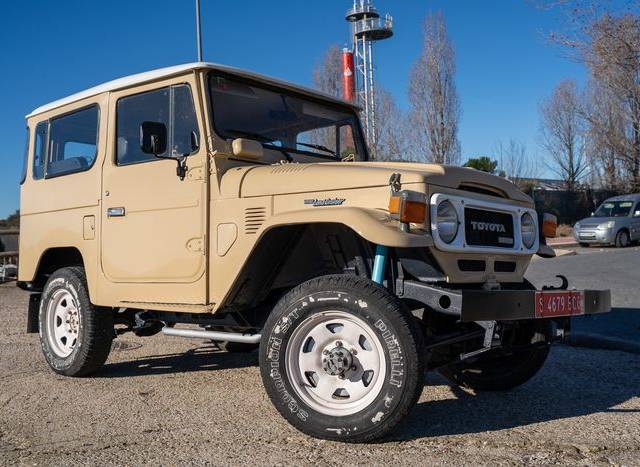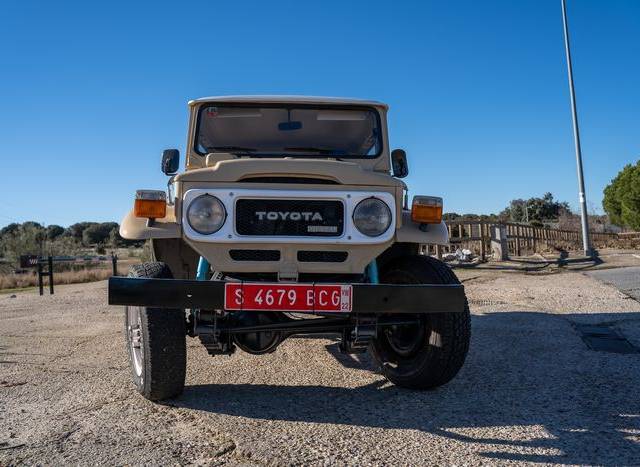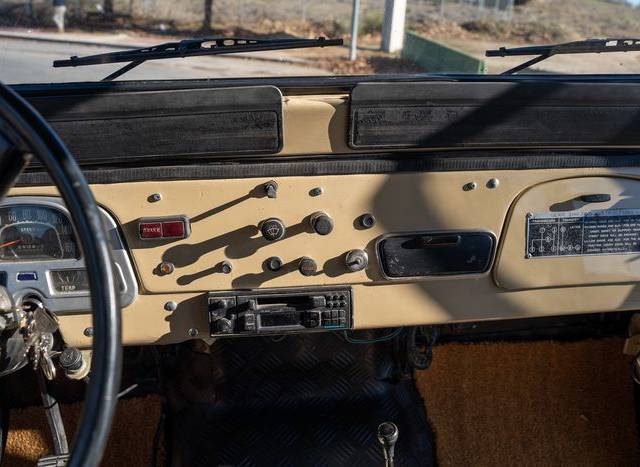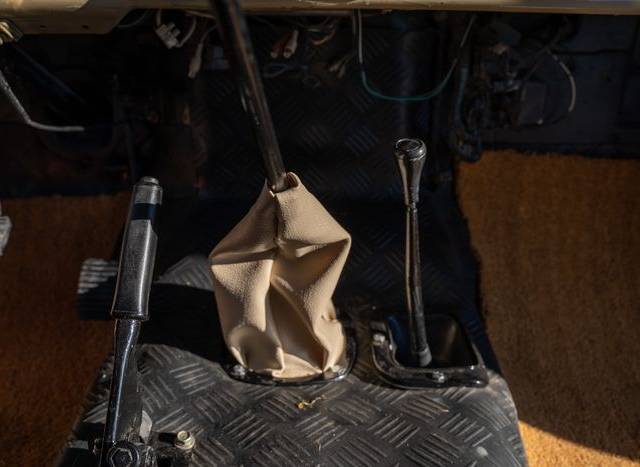 Dealer

away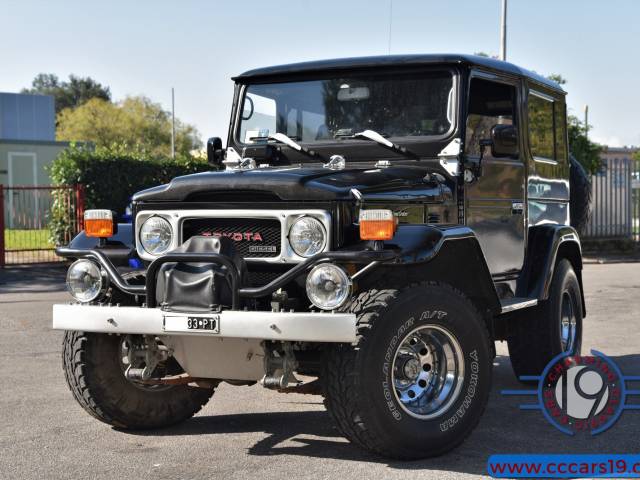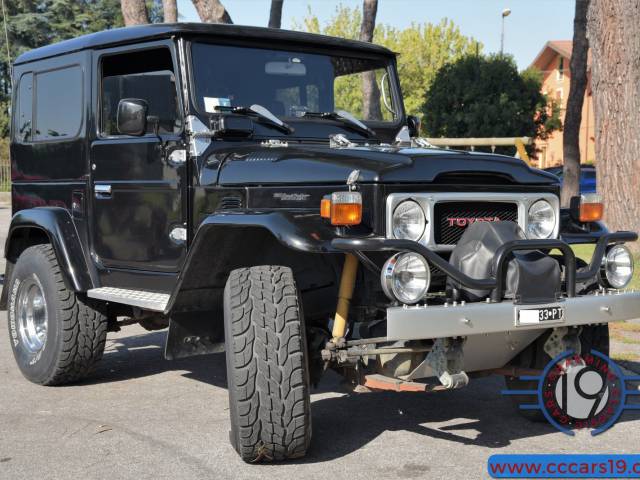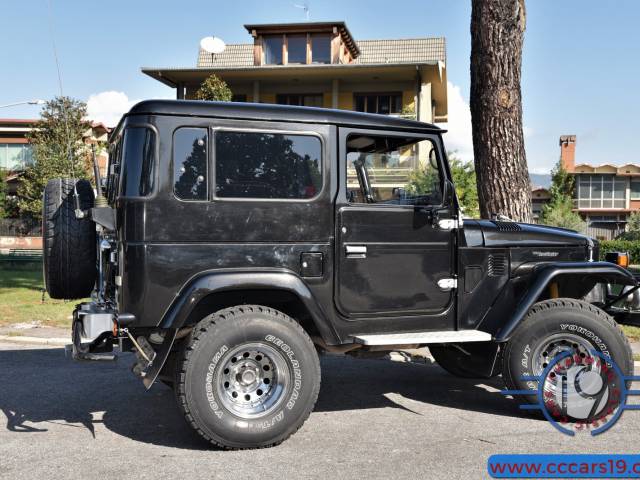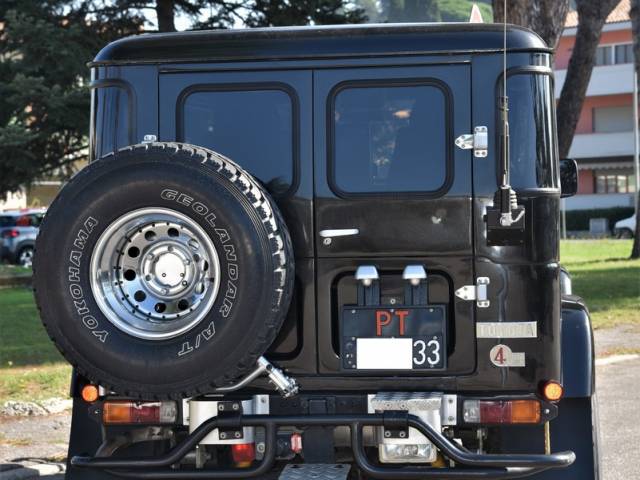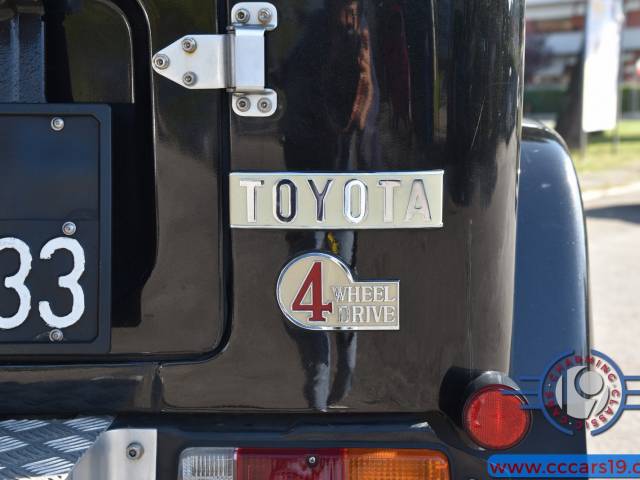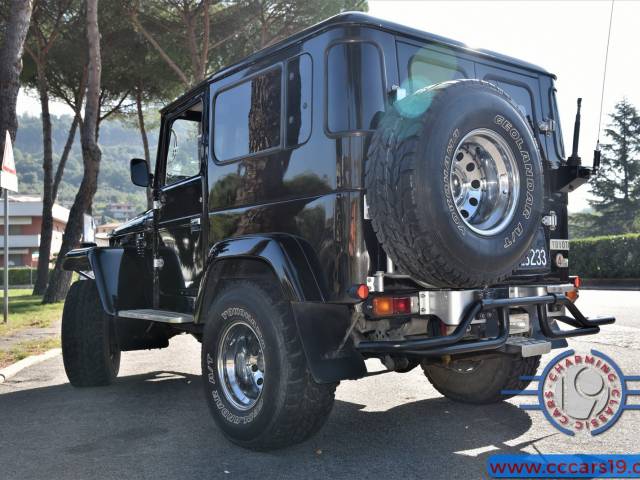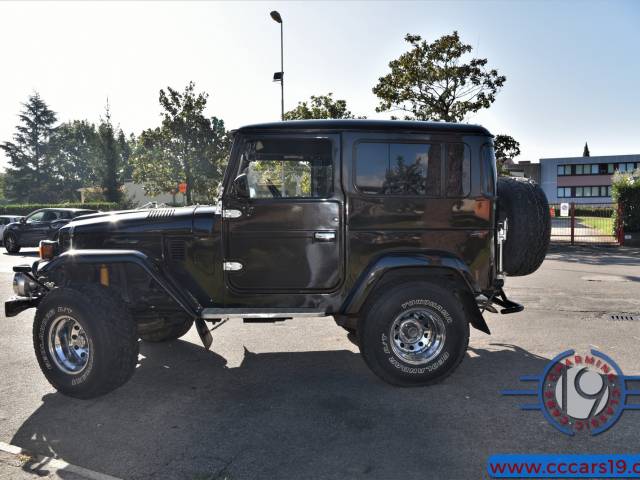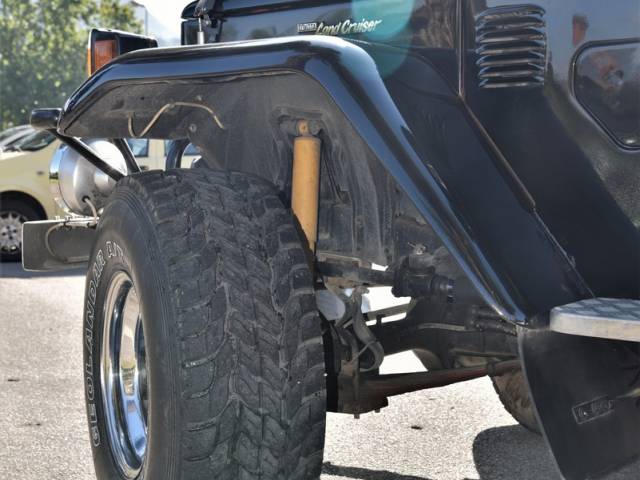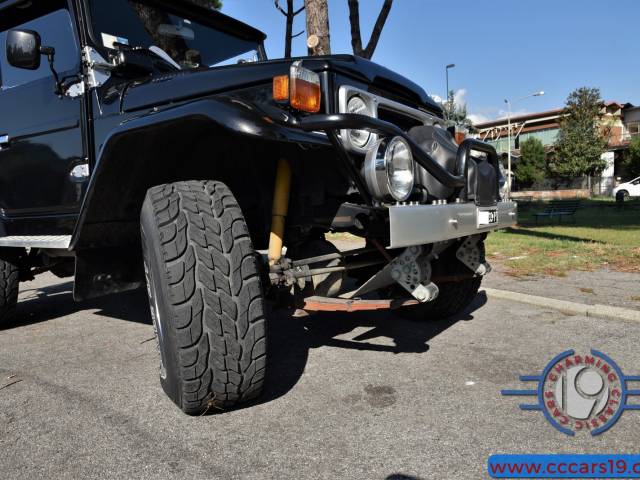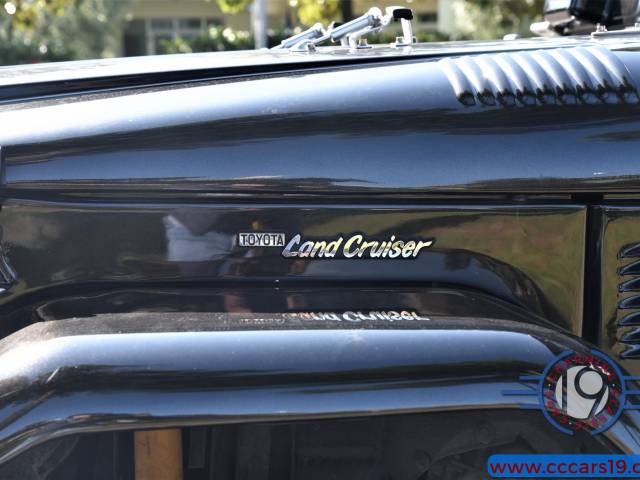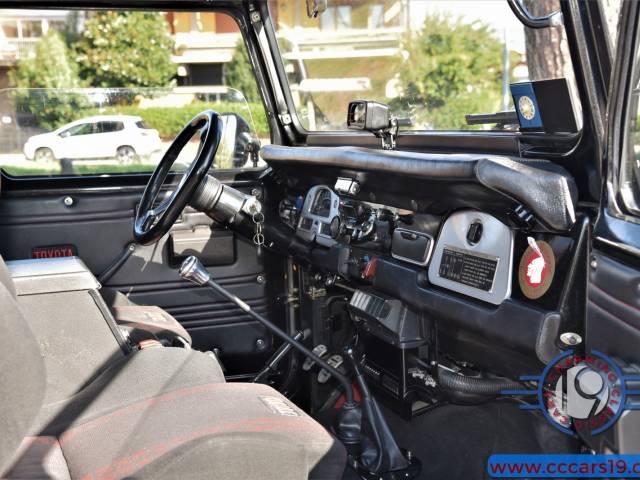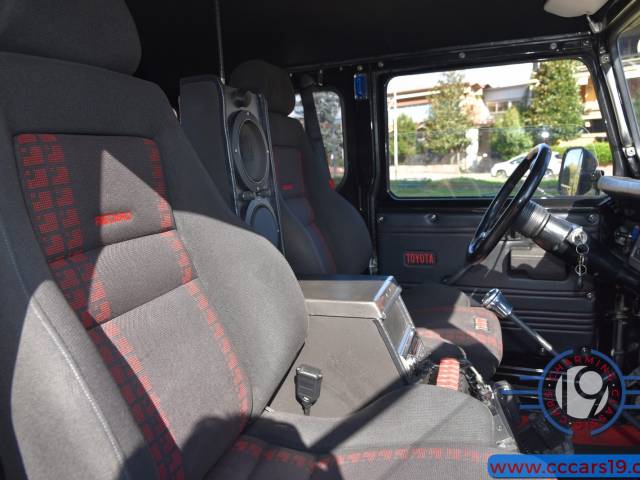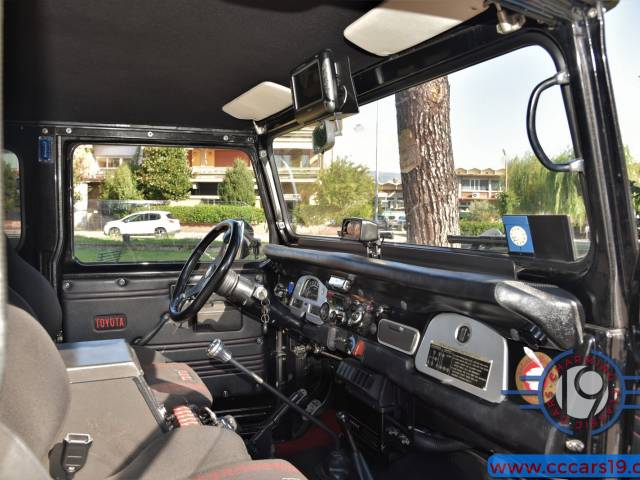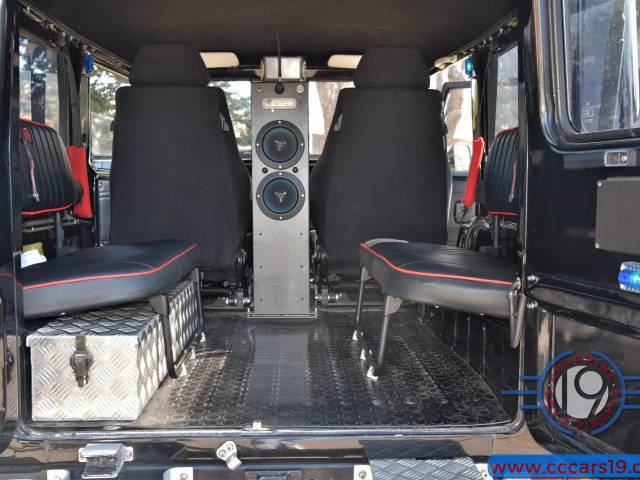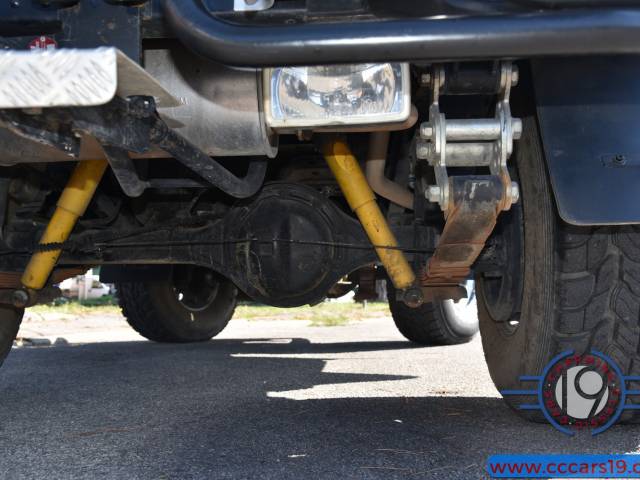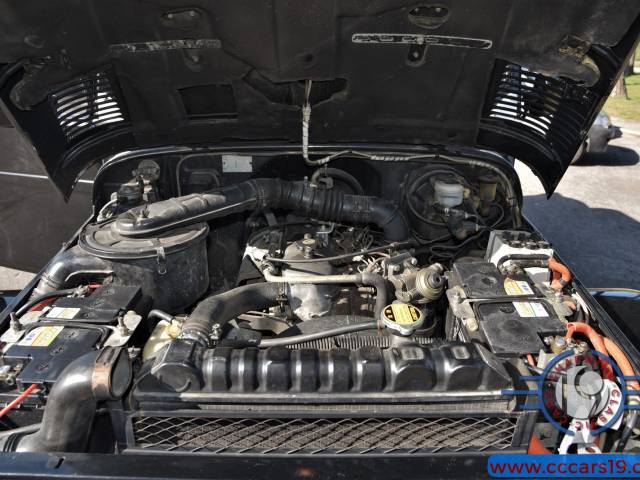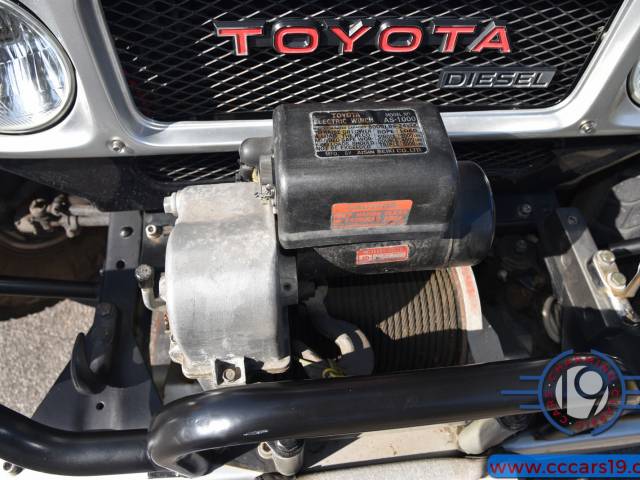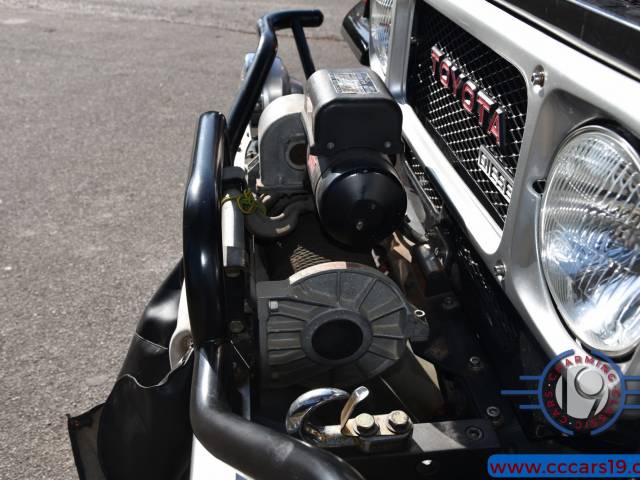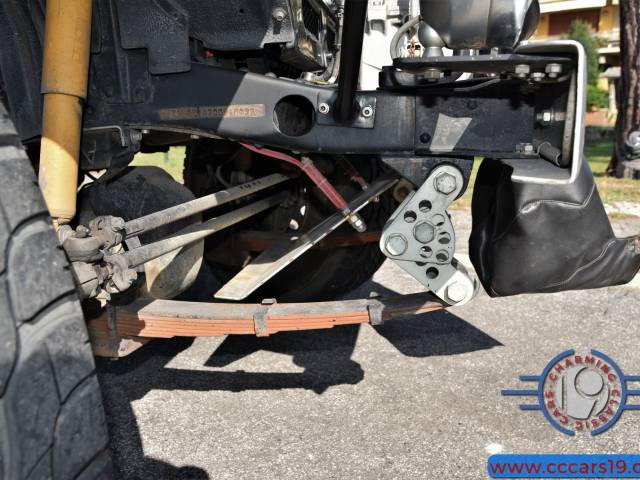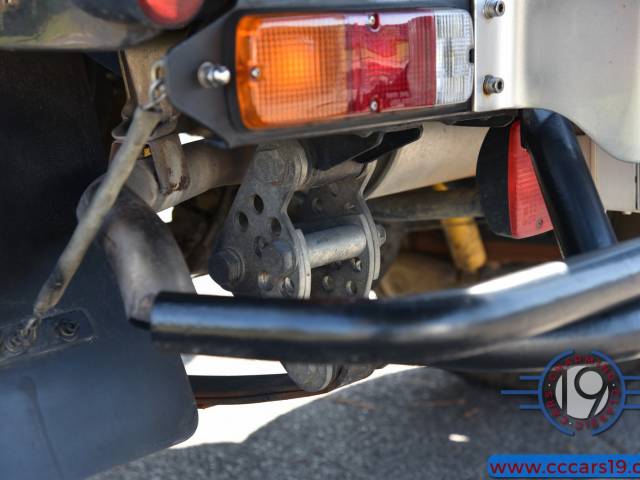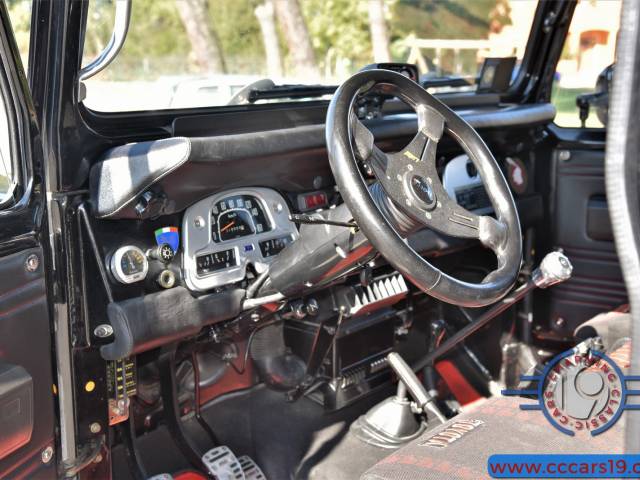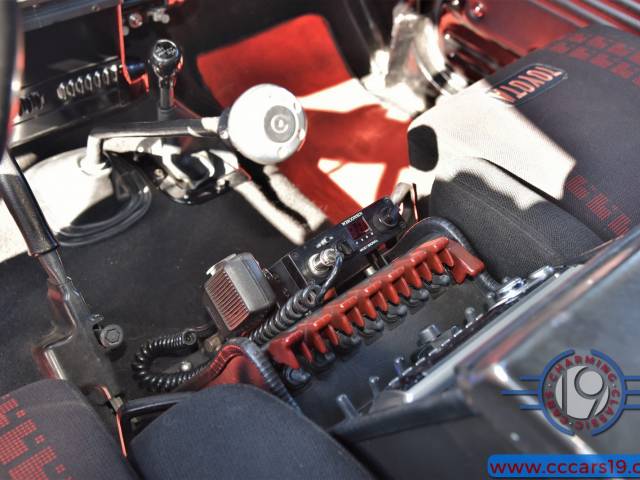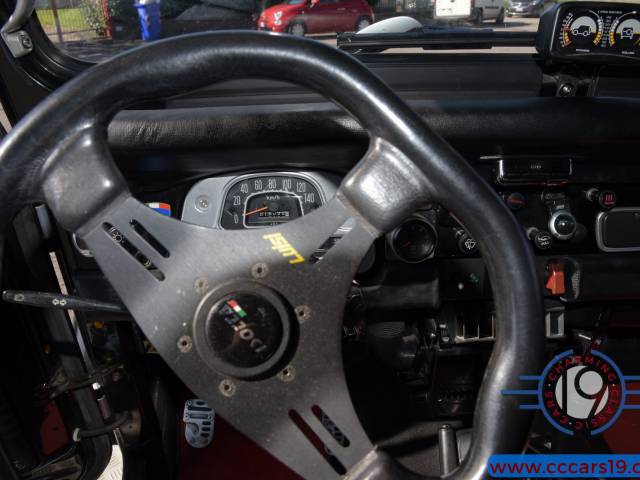 Dealer

away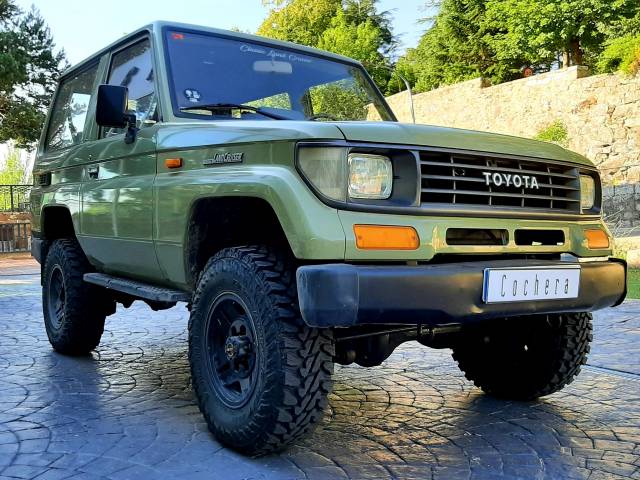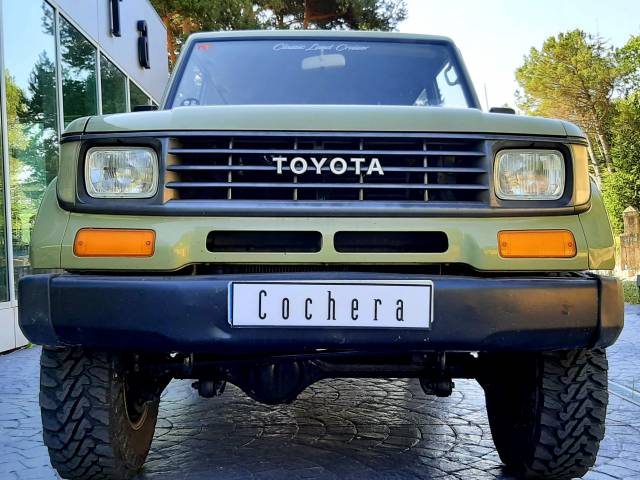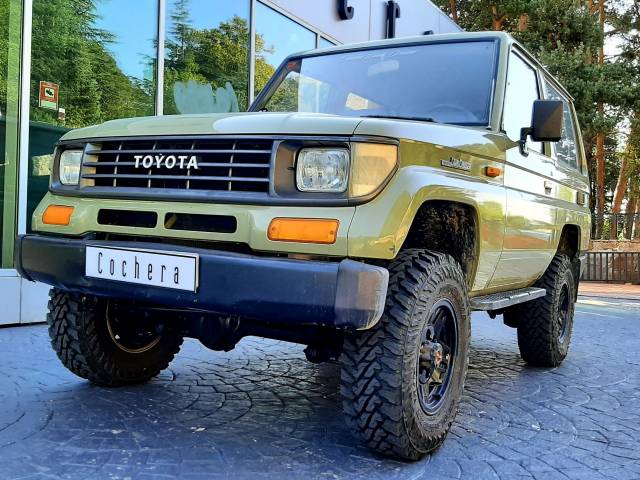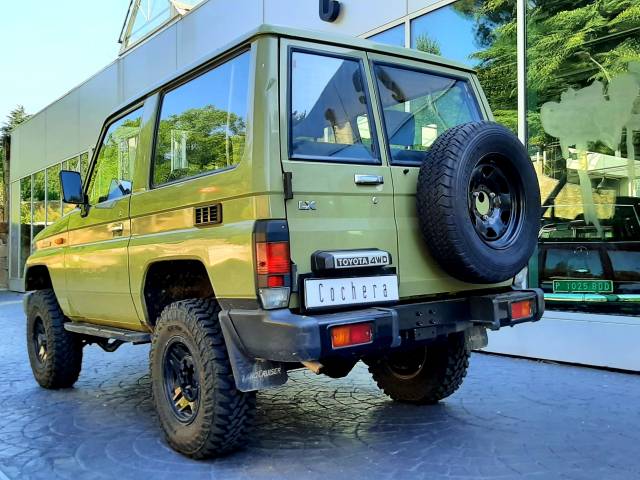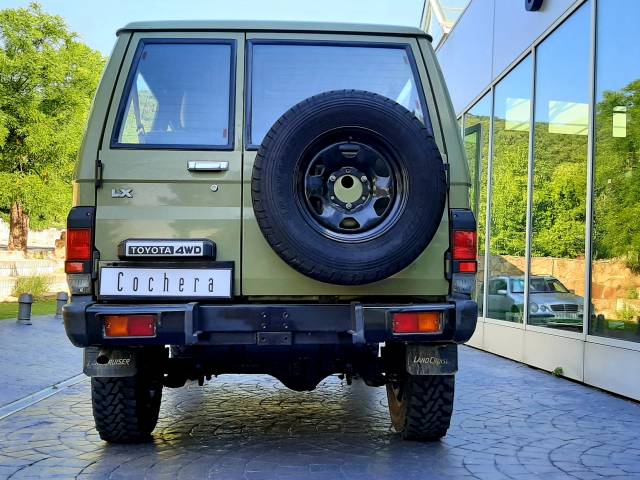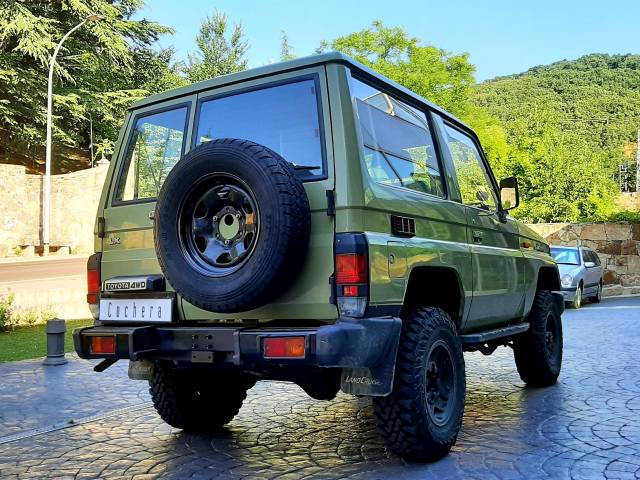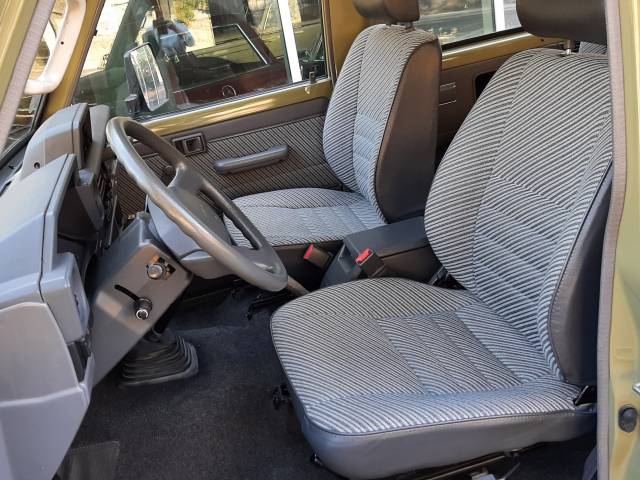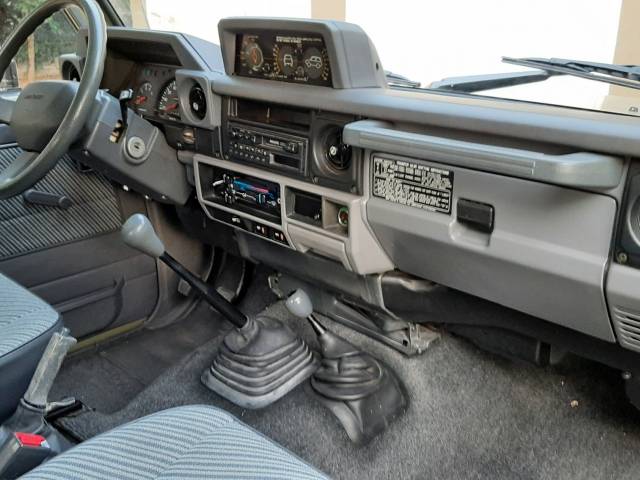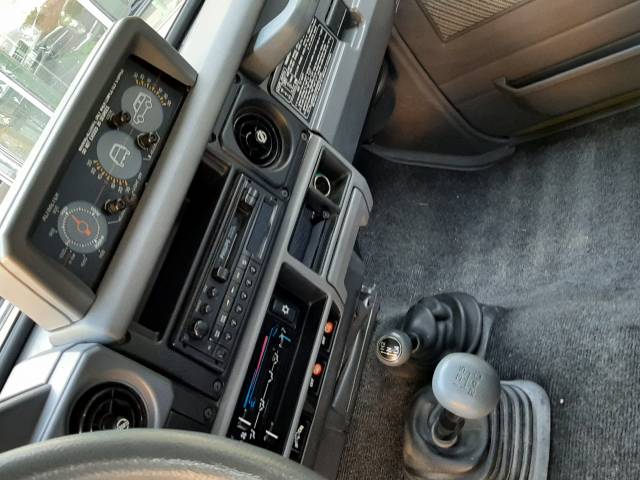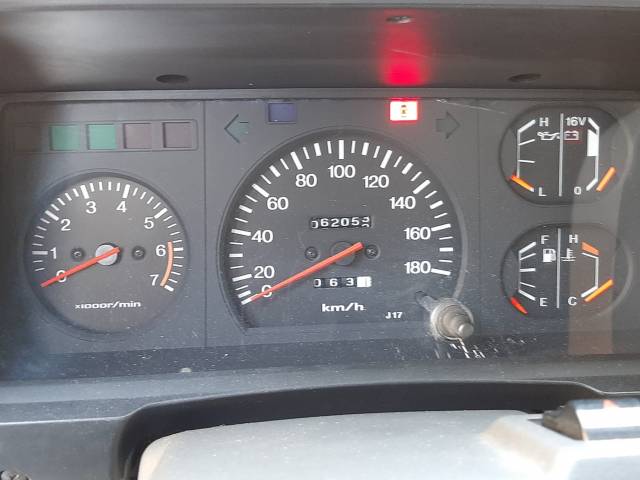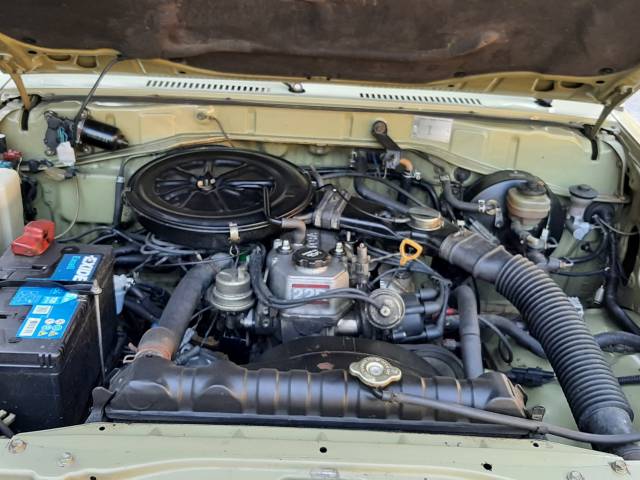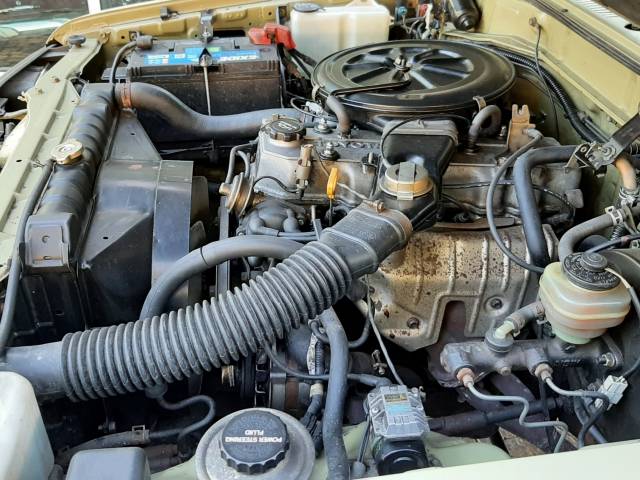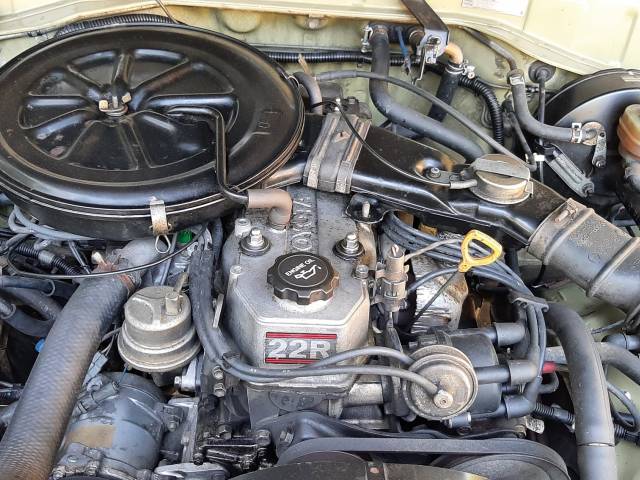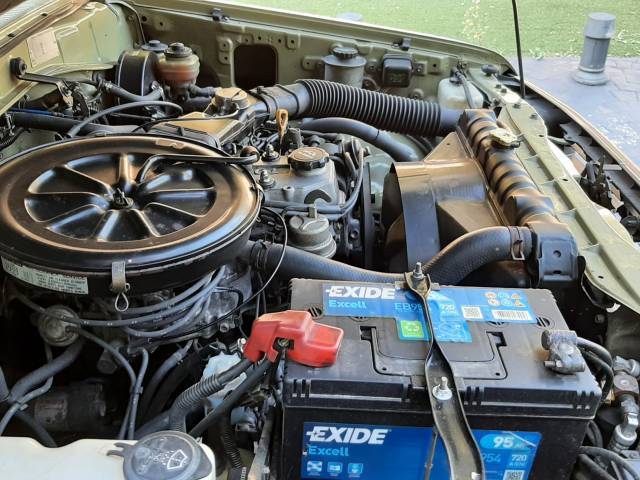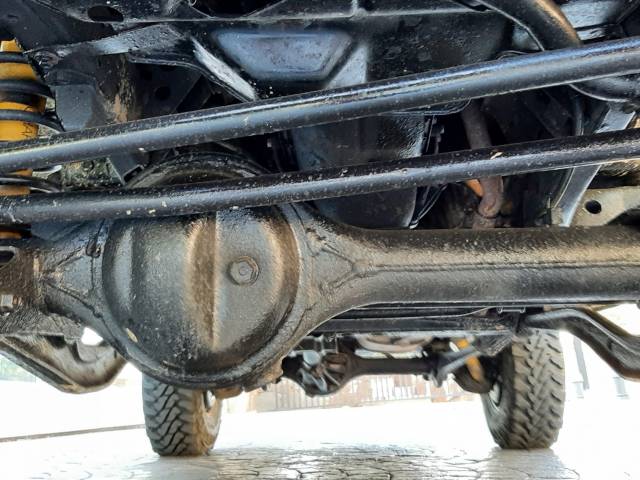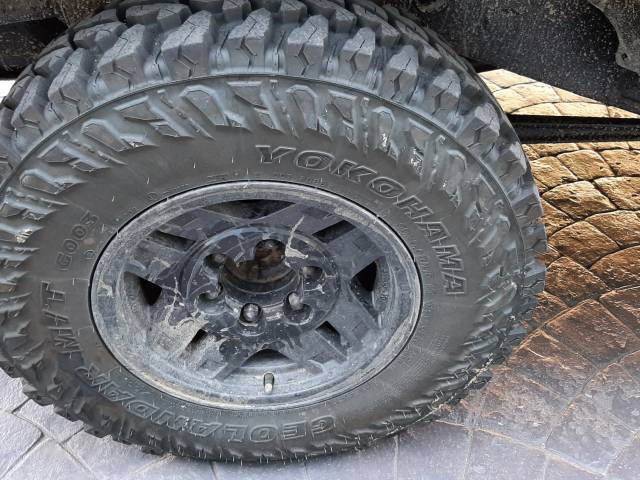 Toyota Land Cruiser RJ70 1990 Petrol engine 2.4 liters 4 cyl. 105HP 5 Speed G.
Dealer

away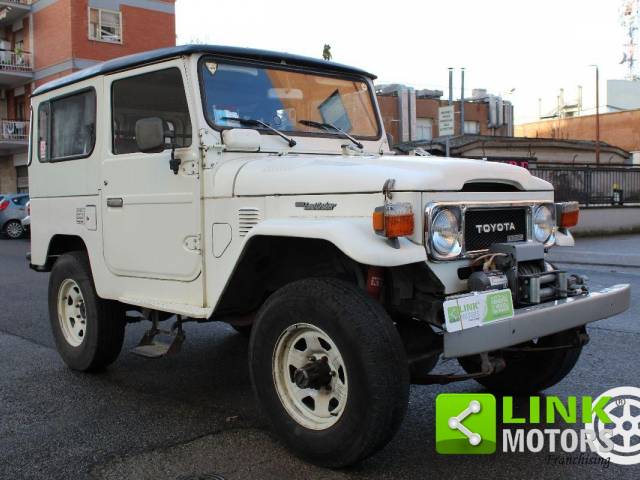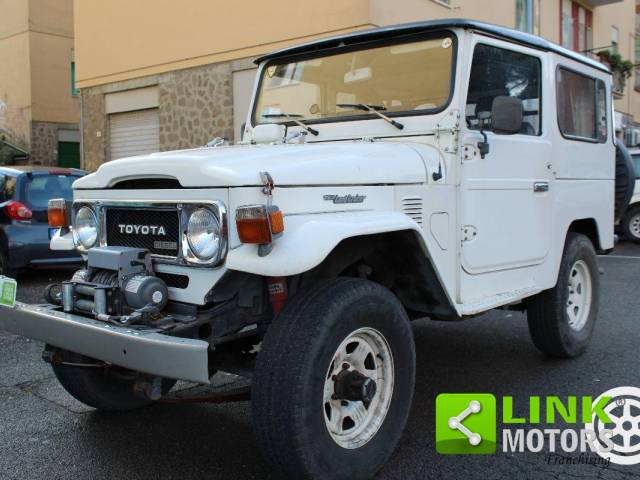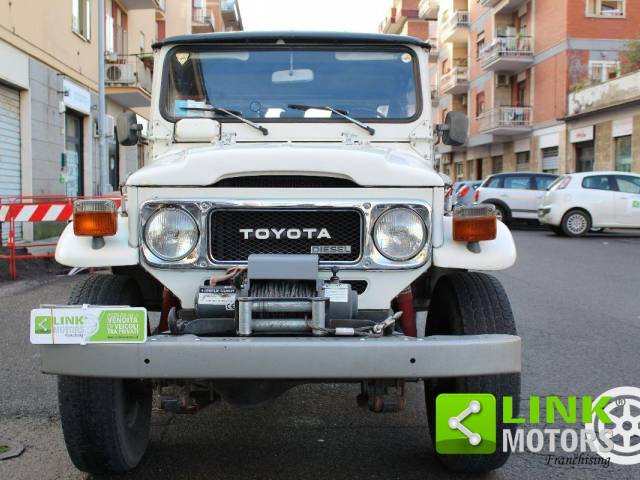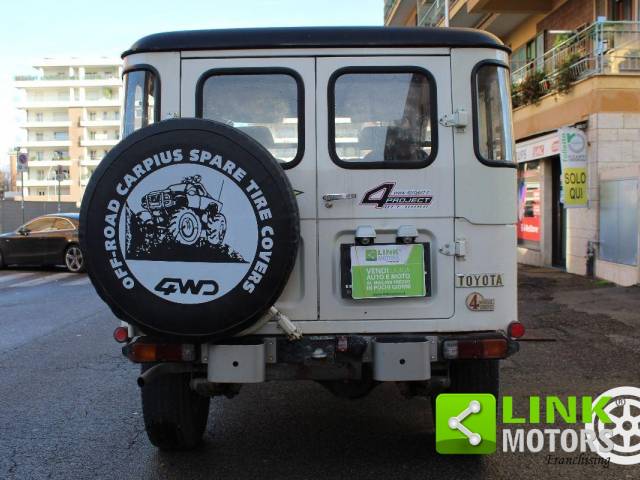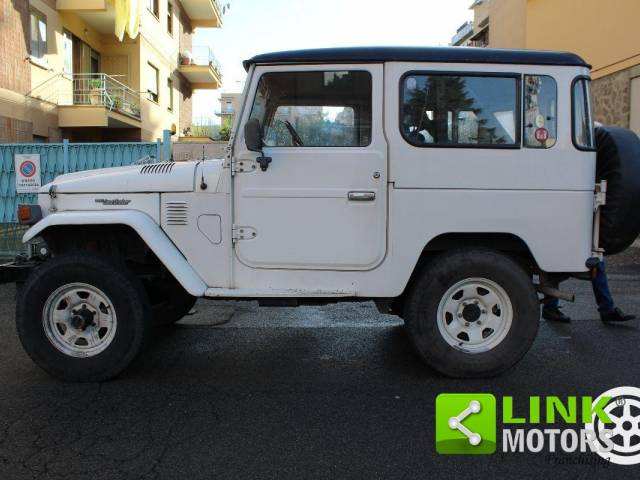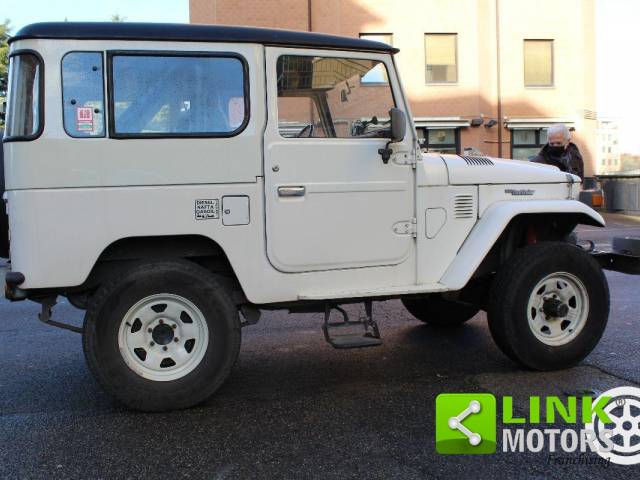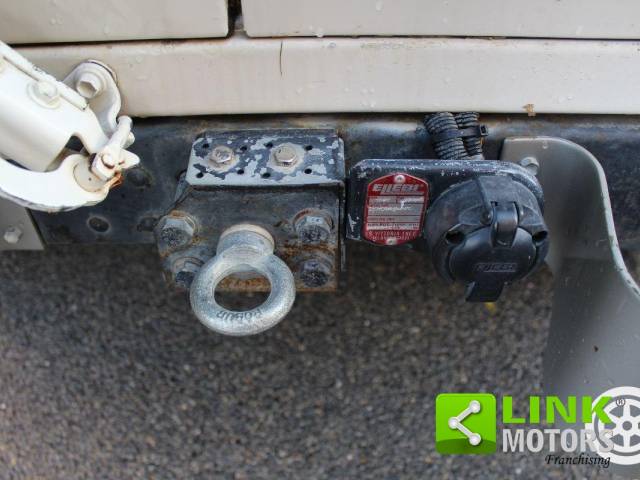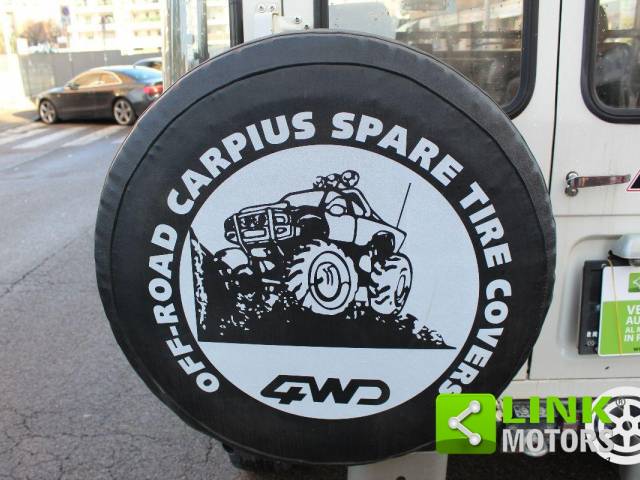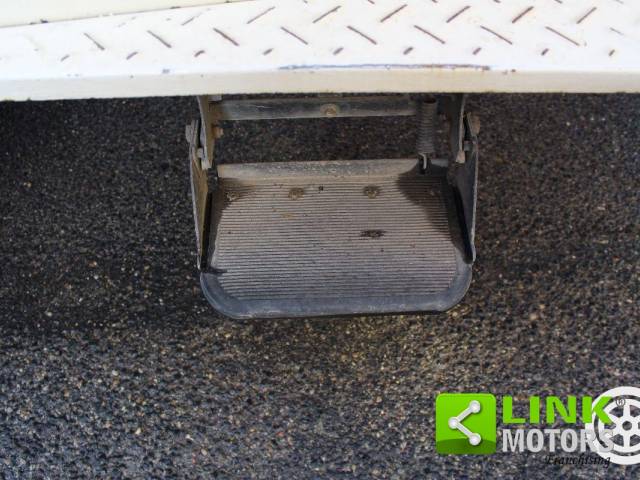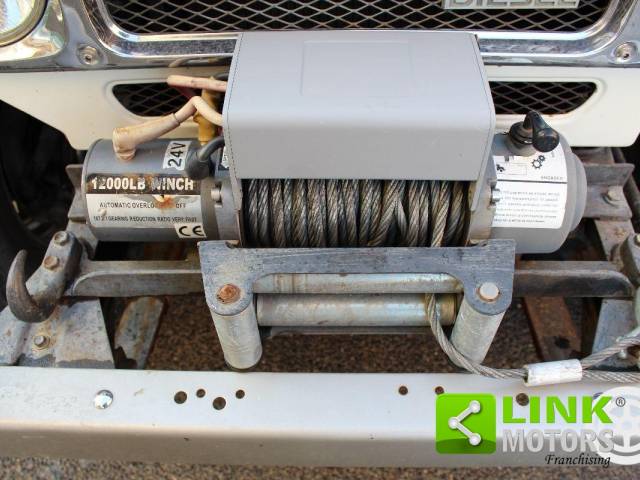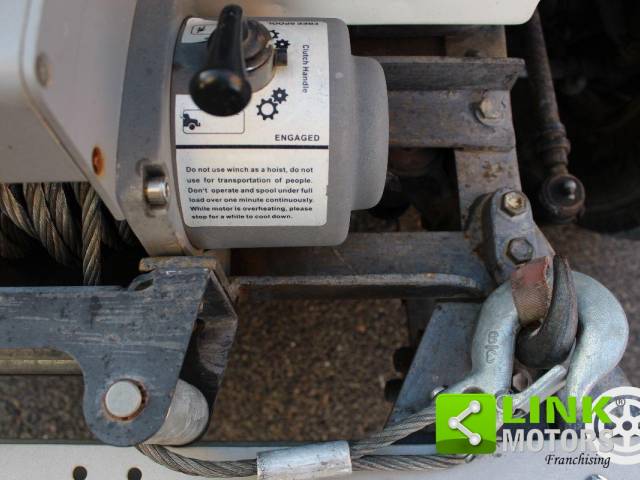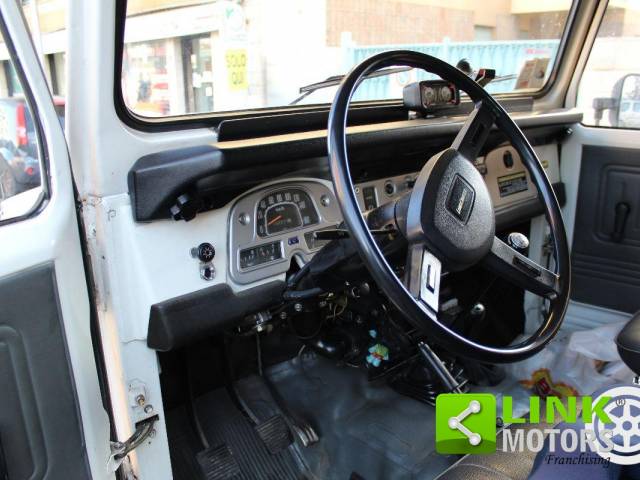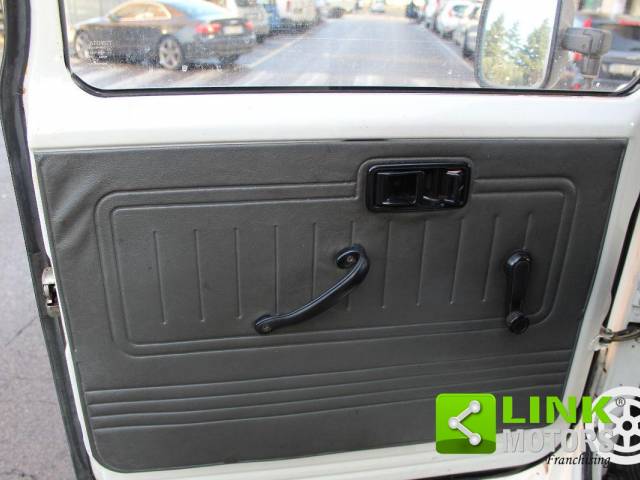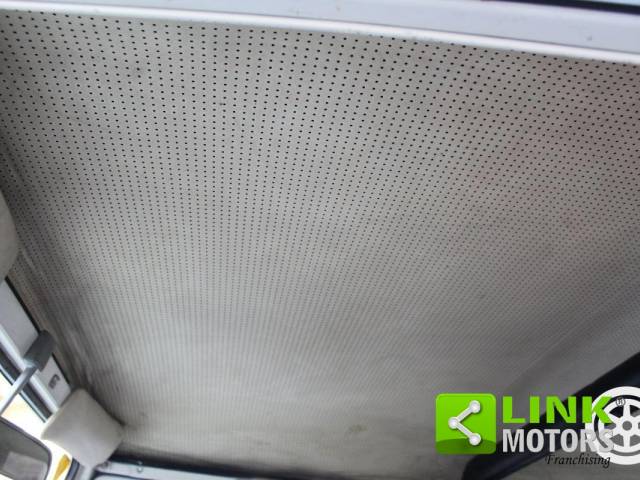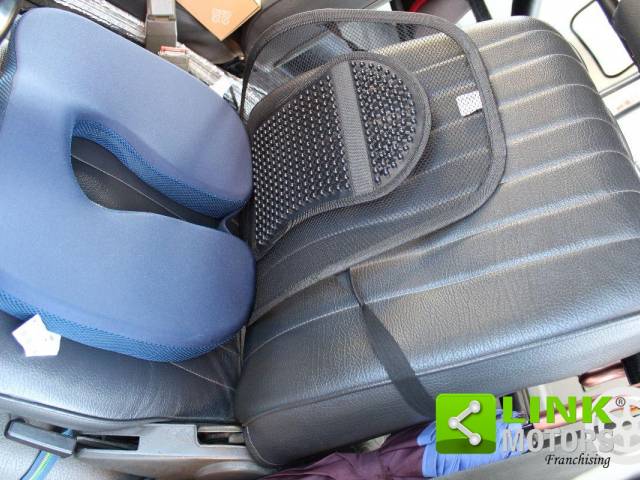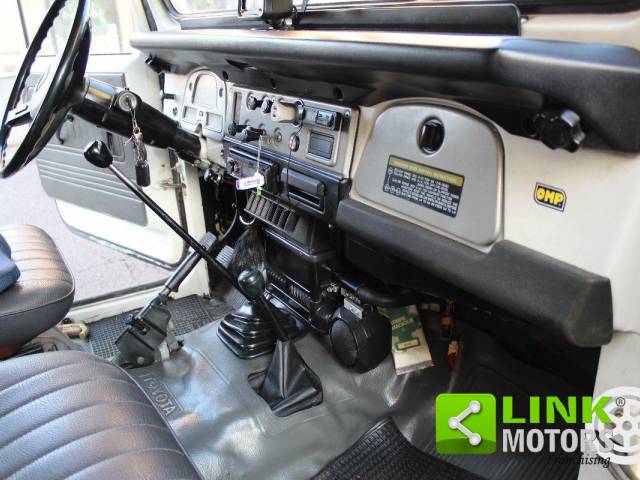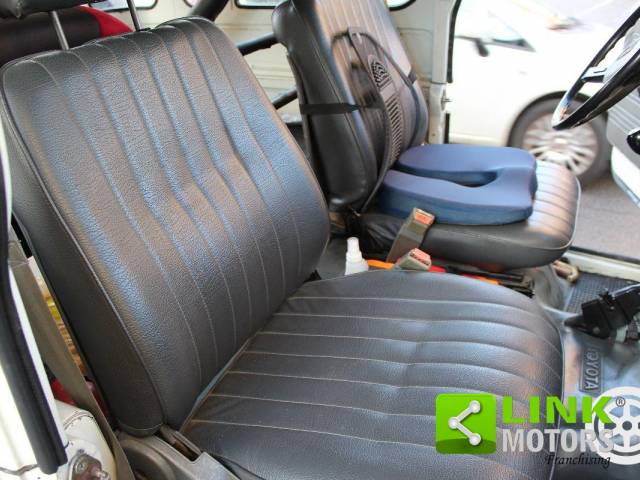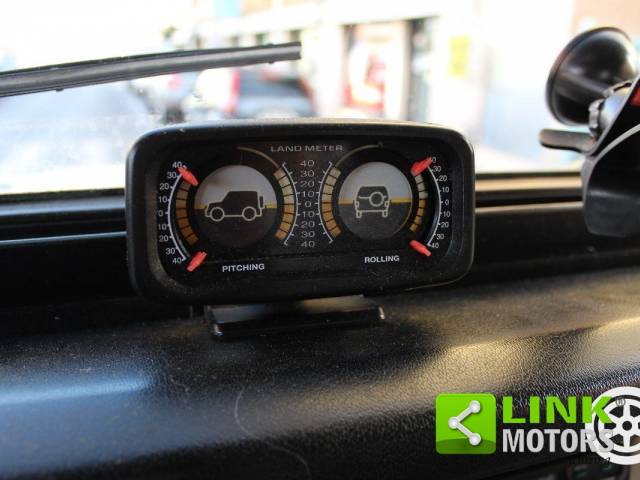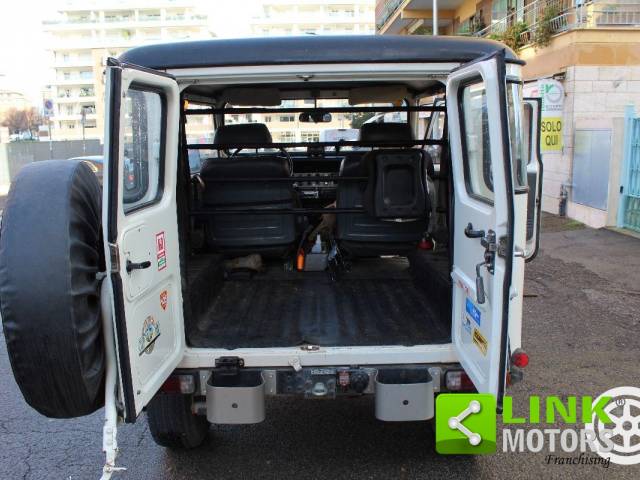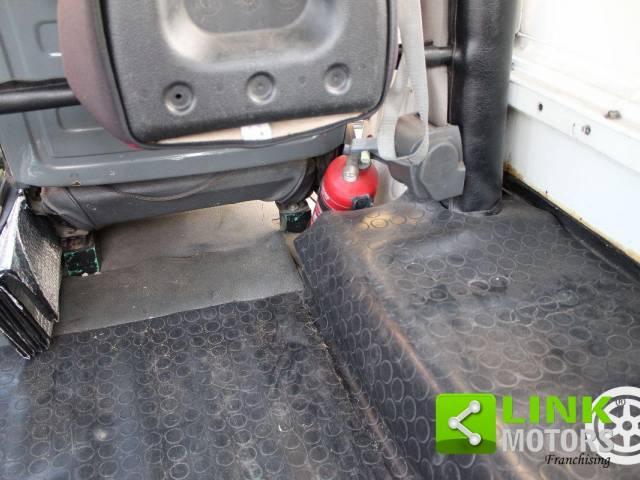 TOYOTA Land Cruiser BJ 42 Autocarro ( N1) Iscritta ASI con servo sterzo, gancio traino da 18 ql verricello da 60 ql trazione 4x4 con inserimento manuale e con marce ridotte.Stato veicolo eccellente
Dealer

away
Conversion/ Special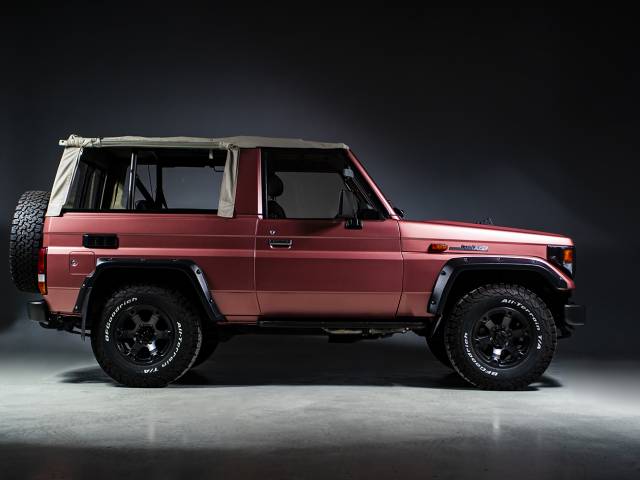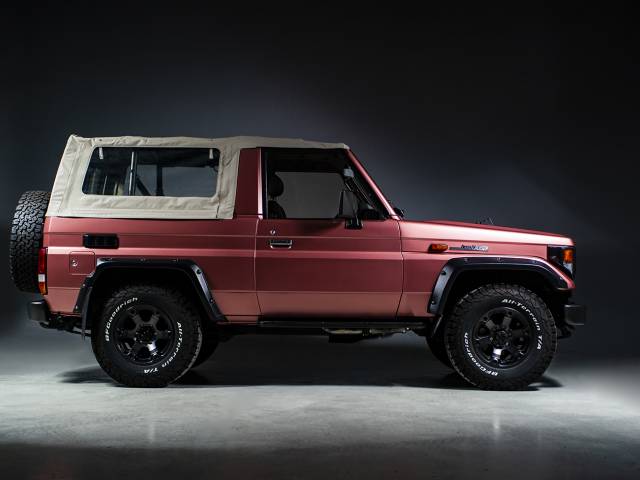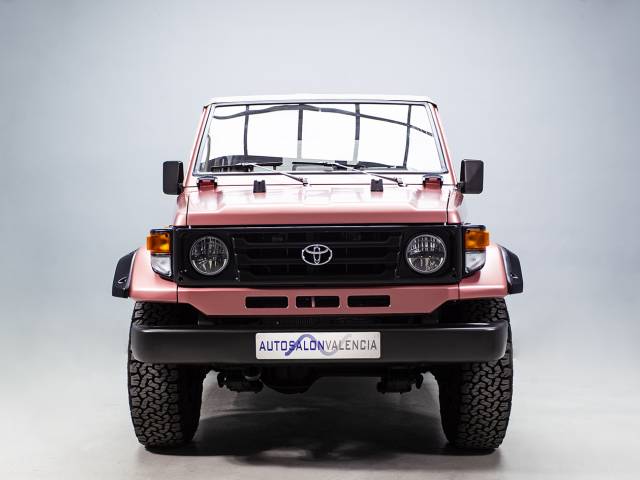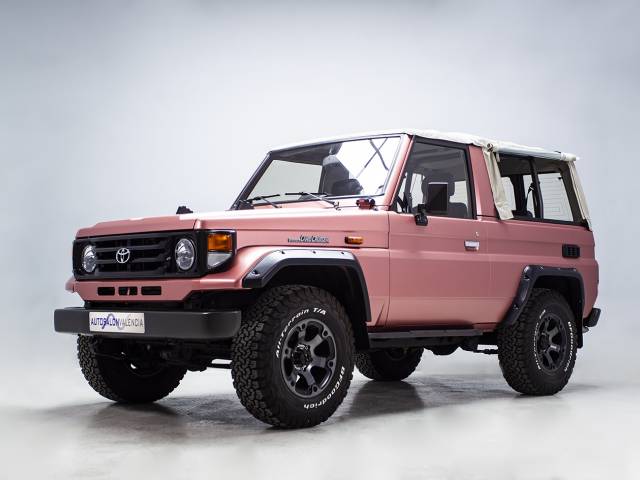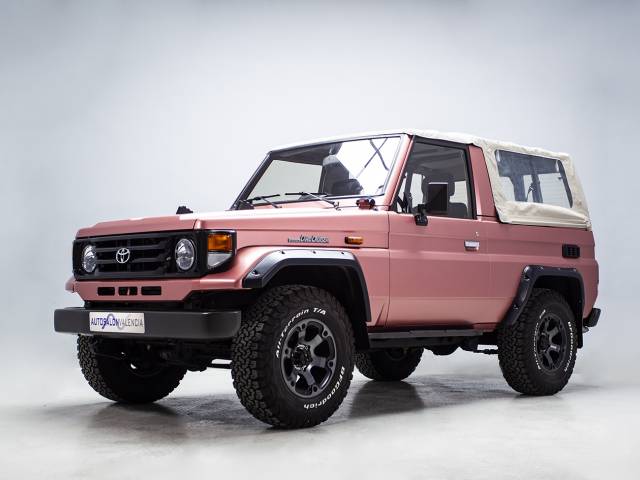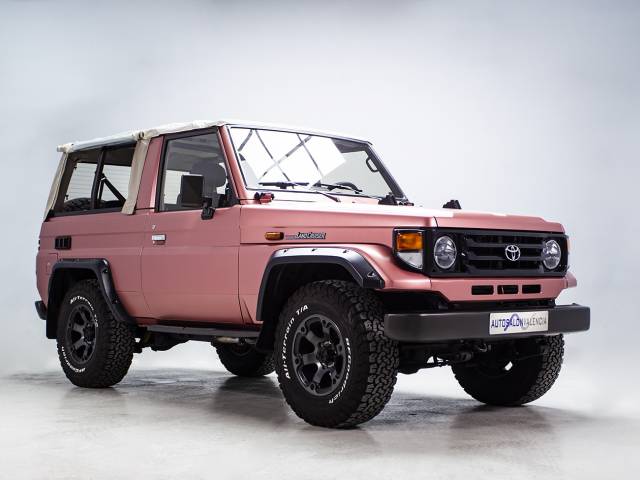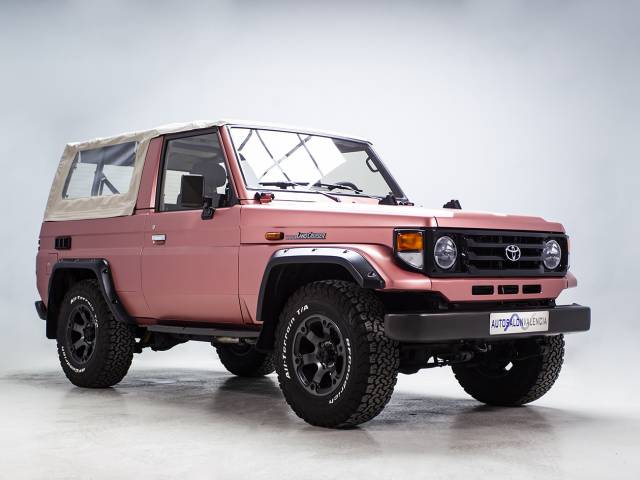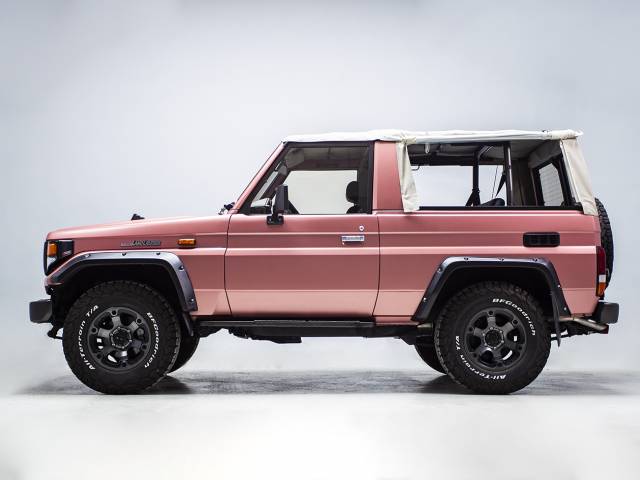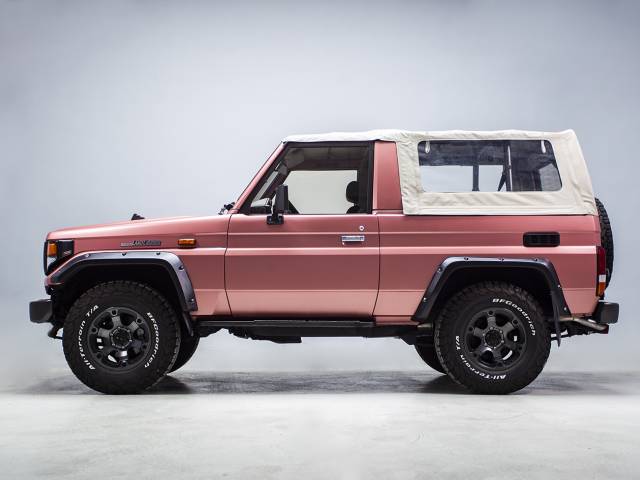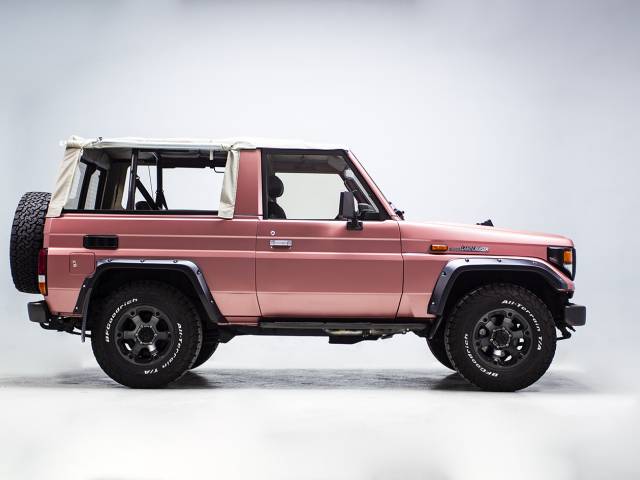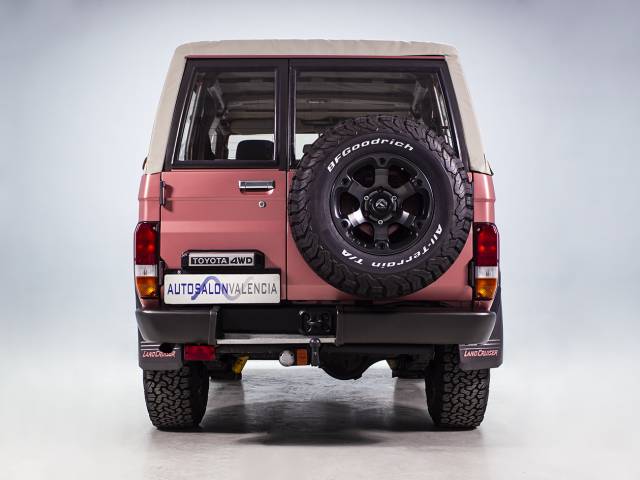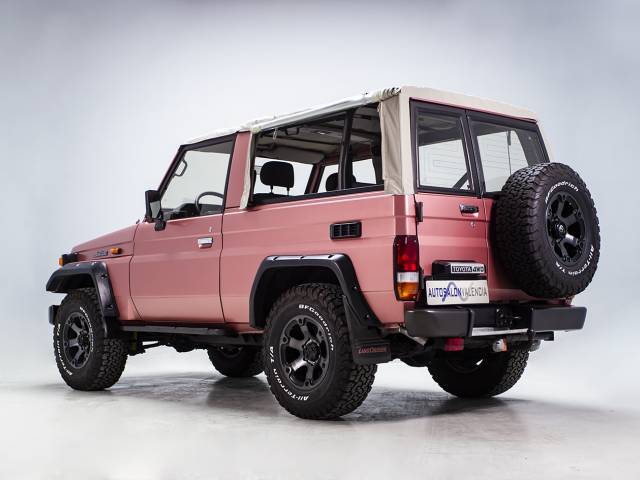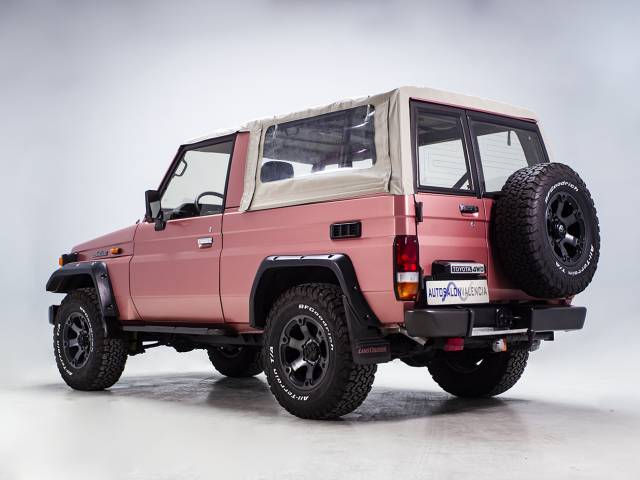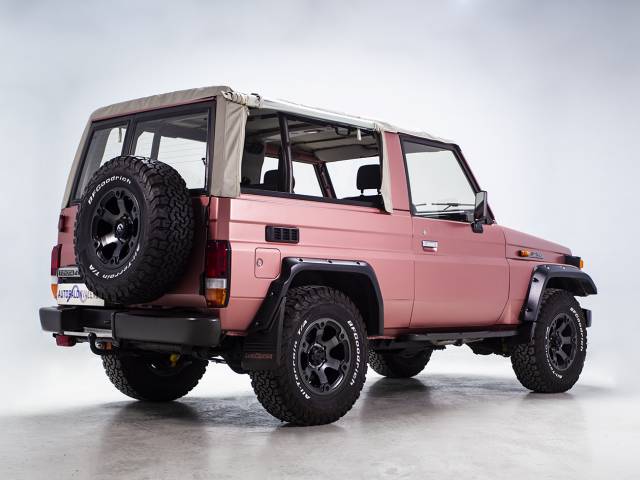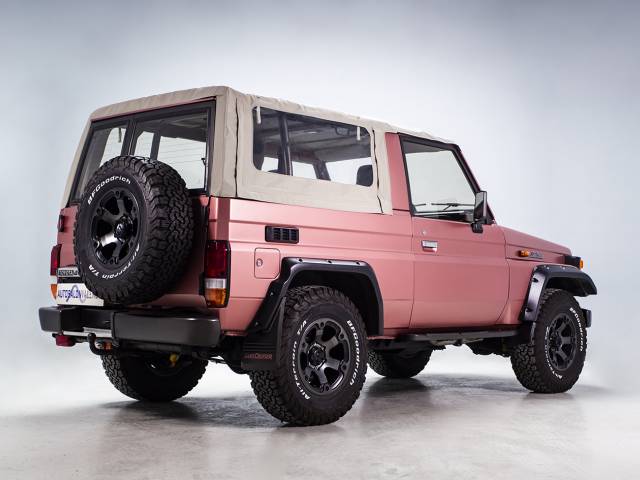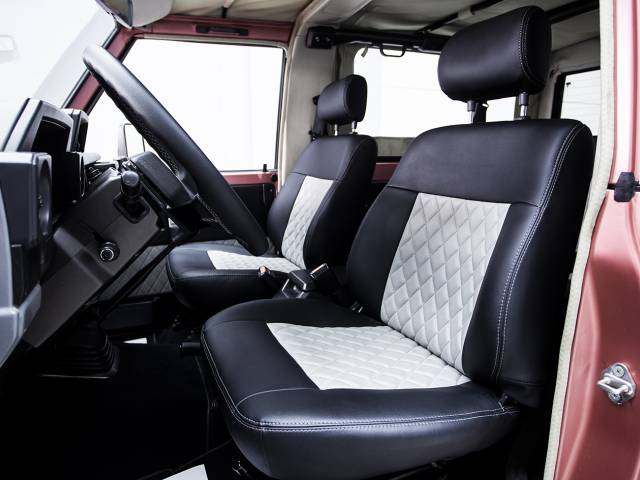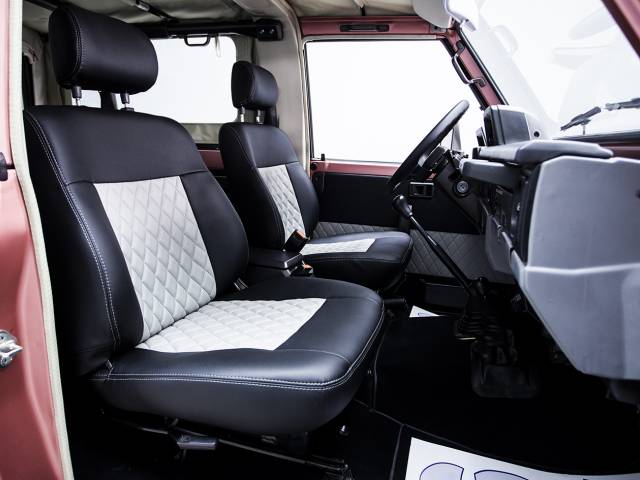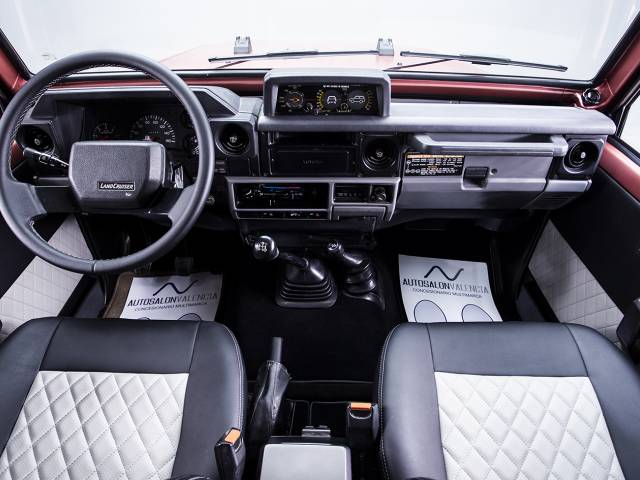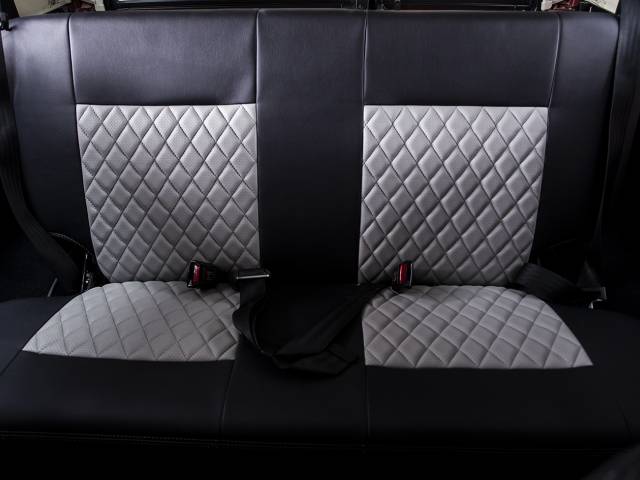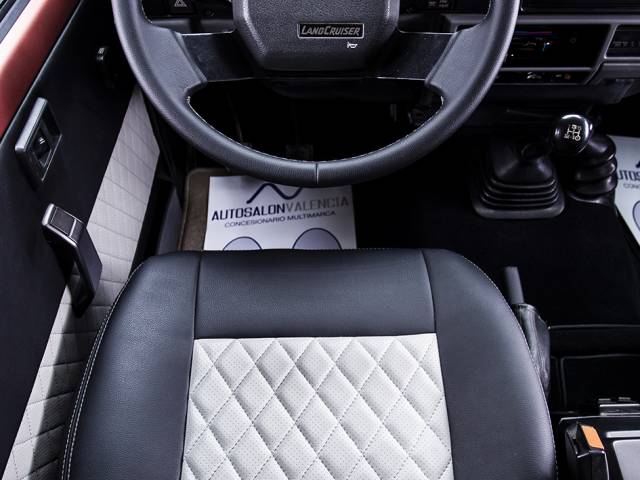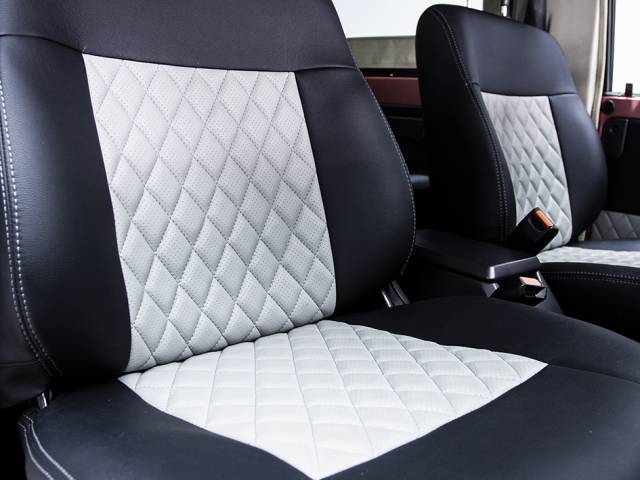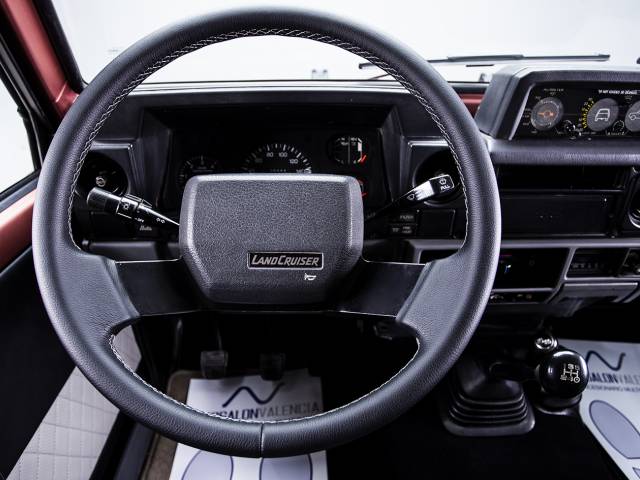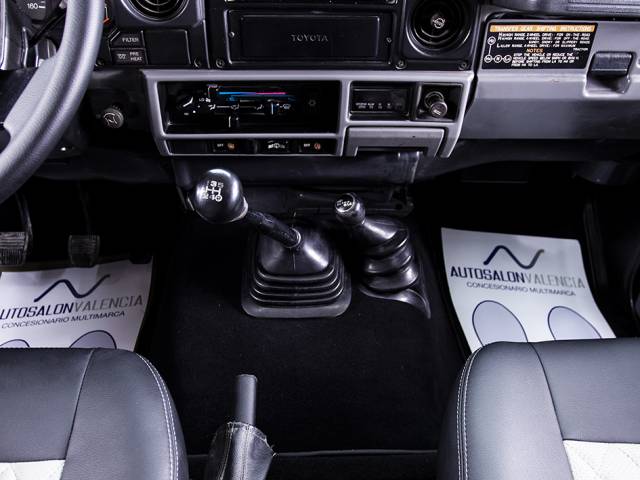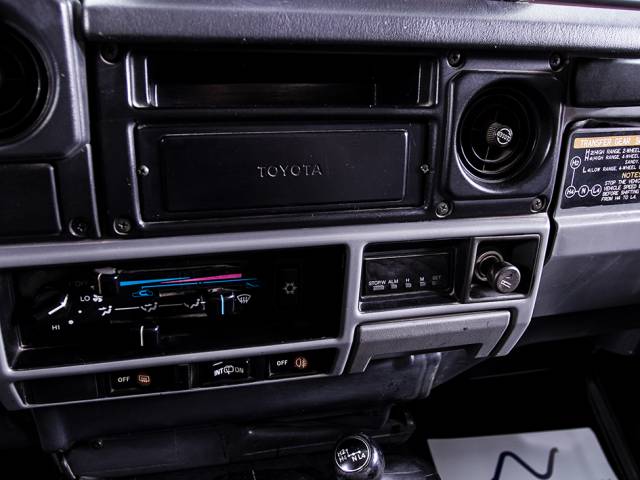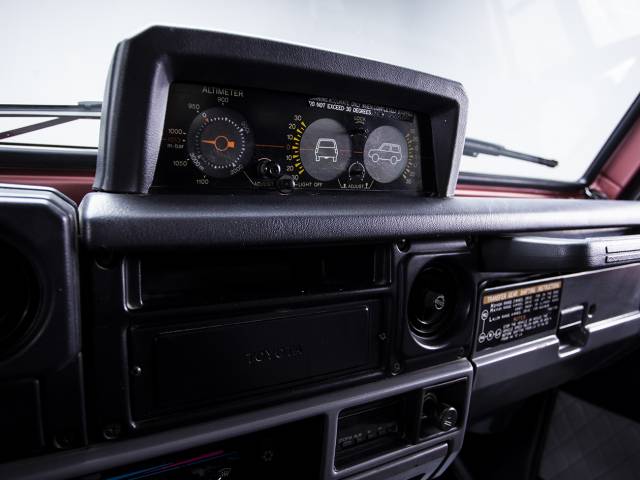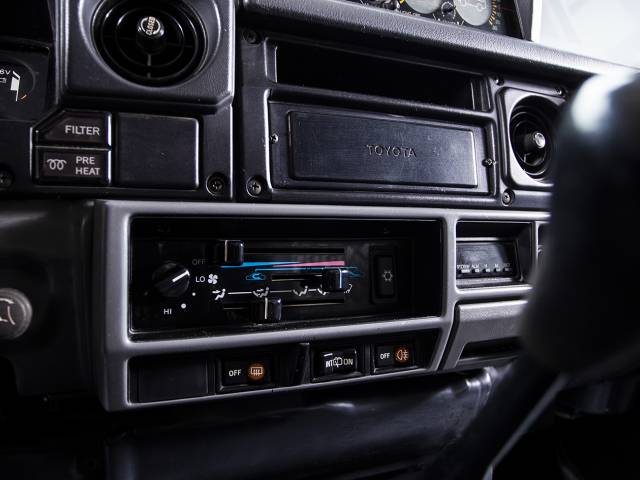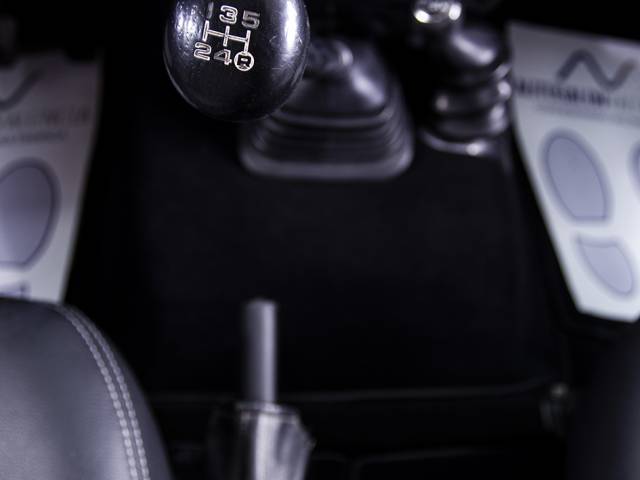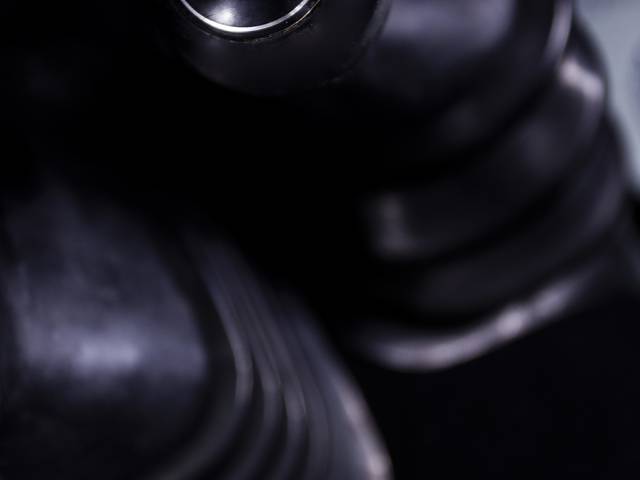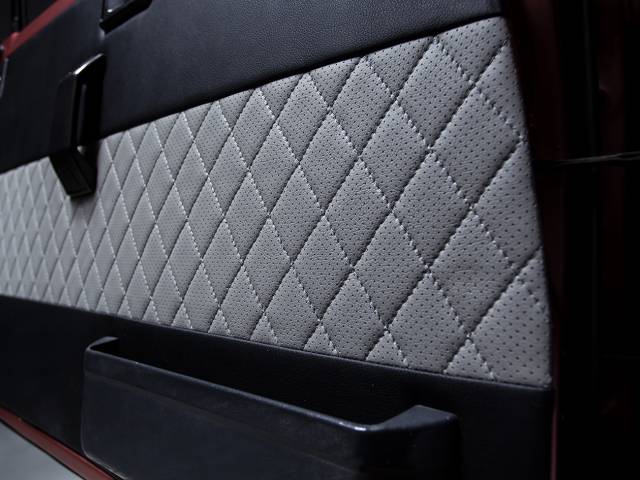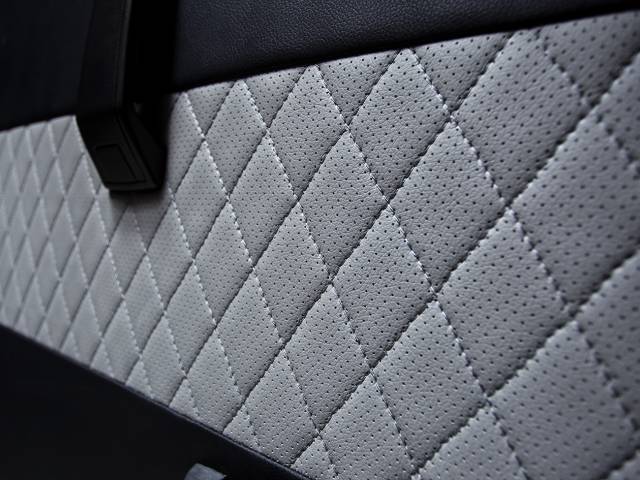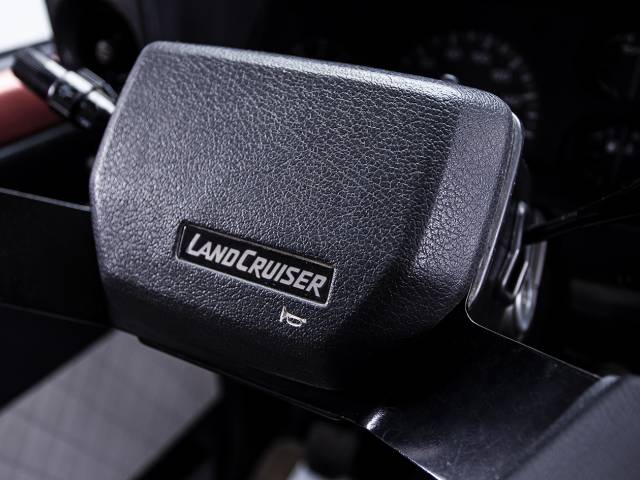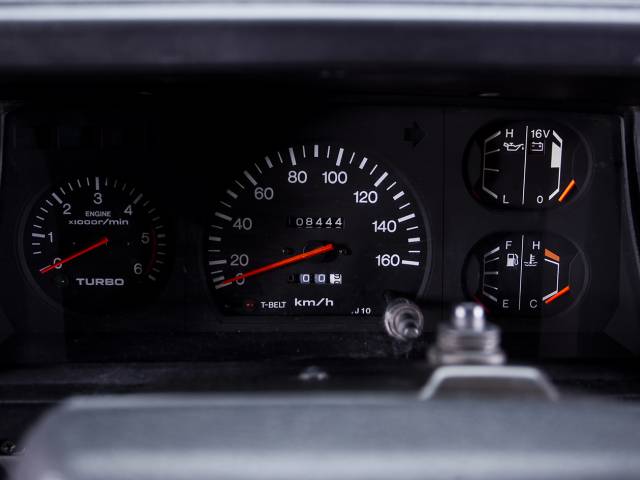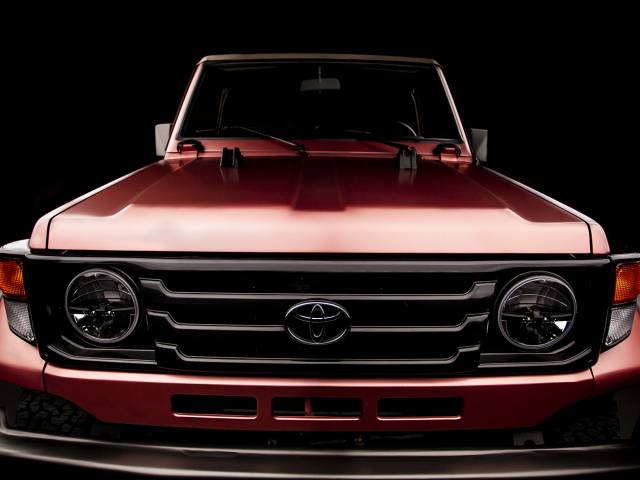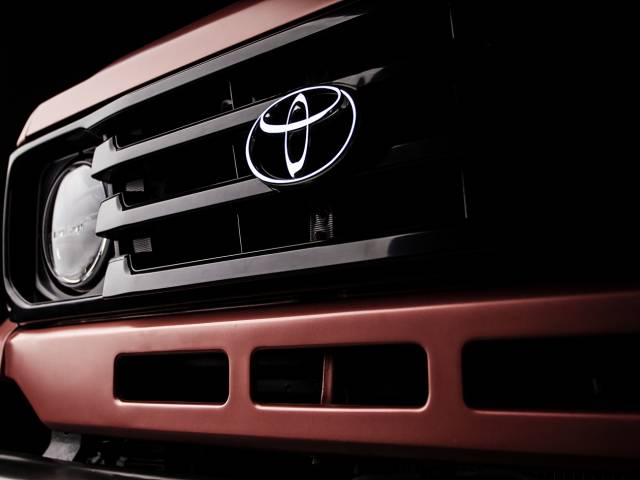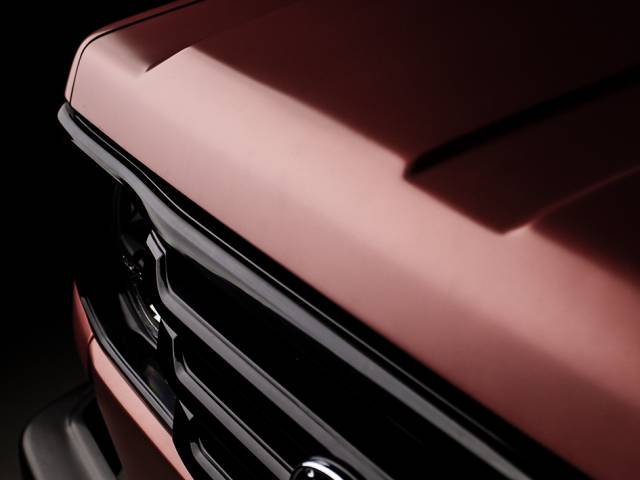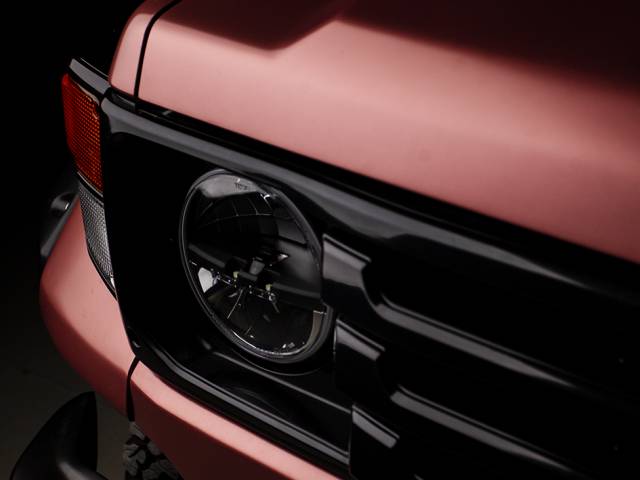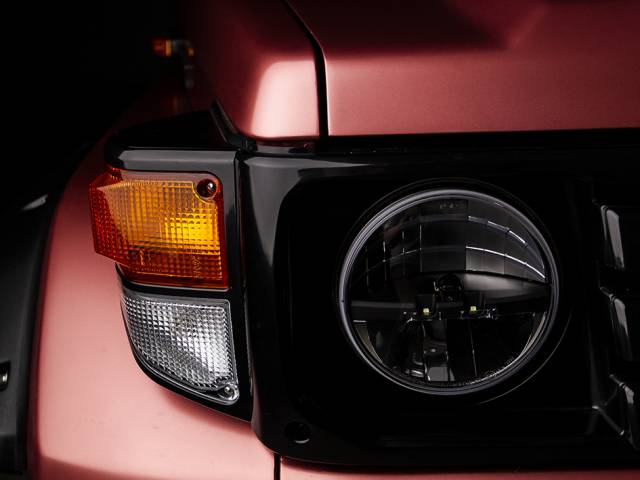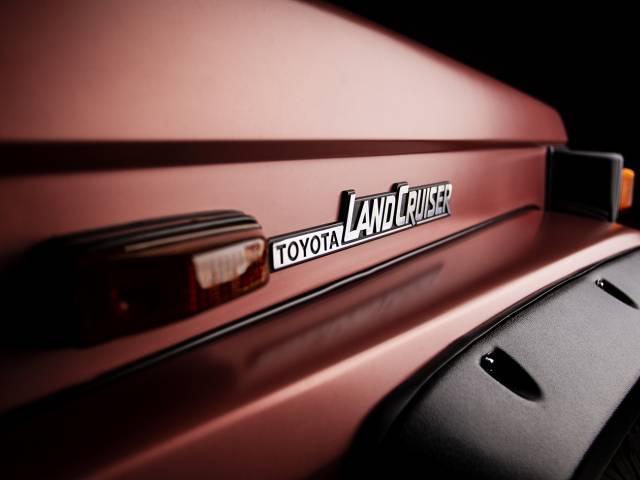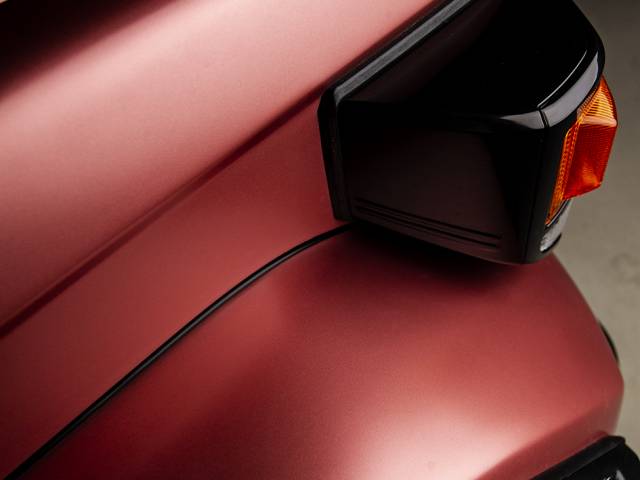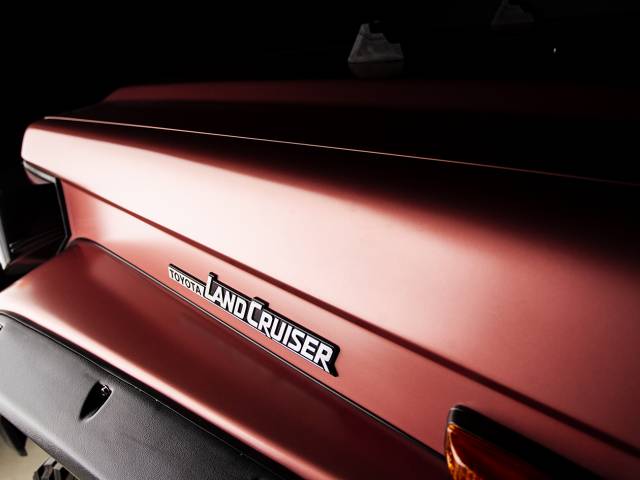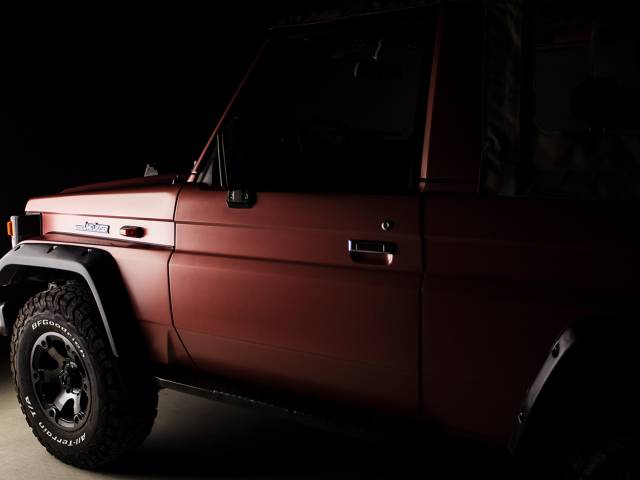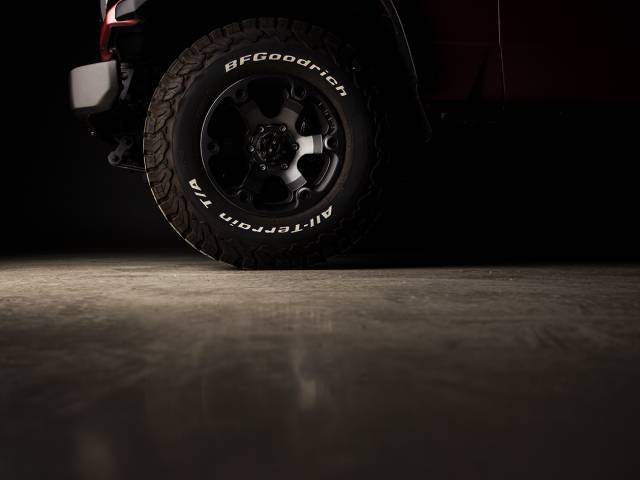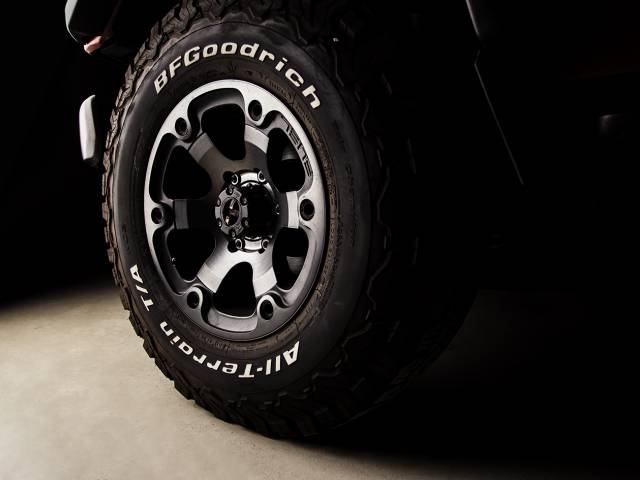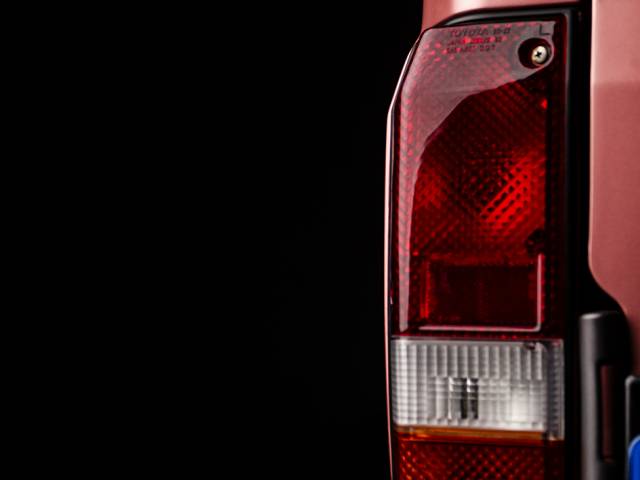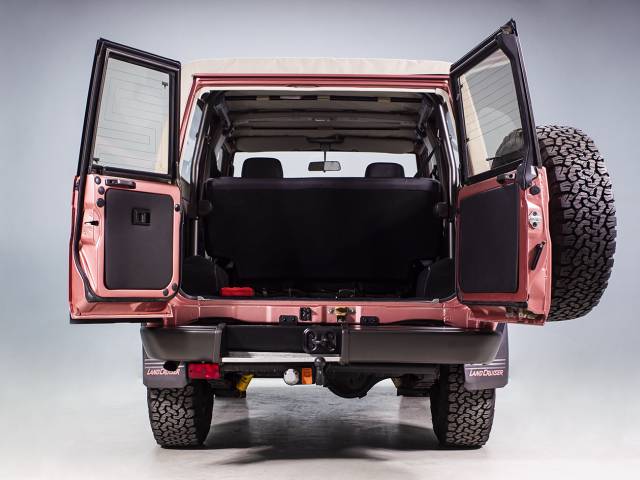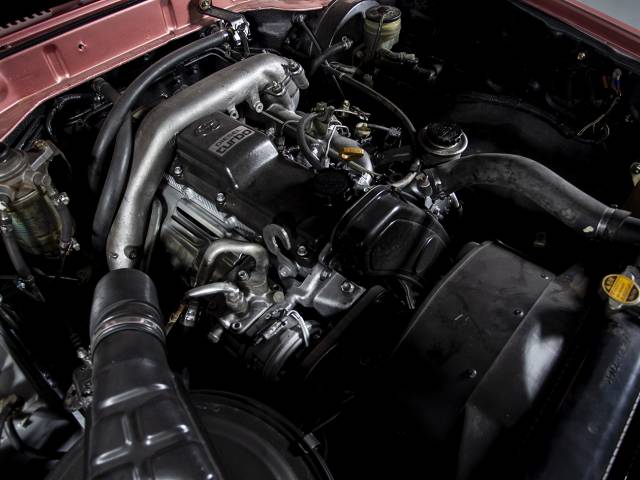 Dealer

away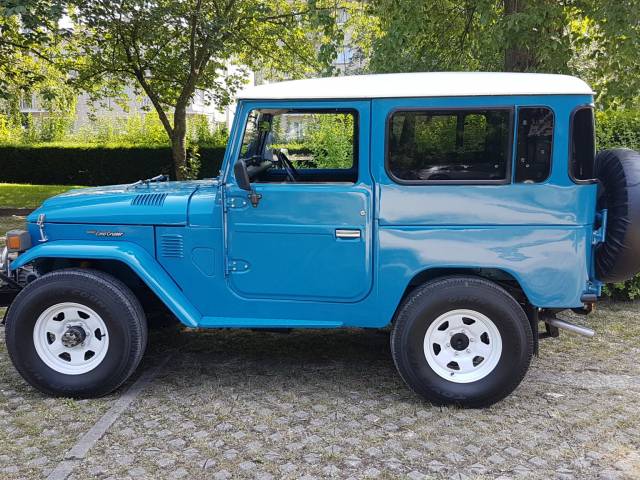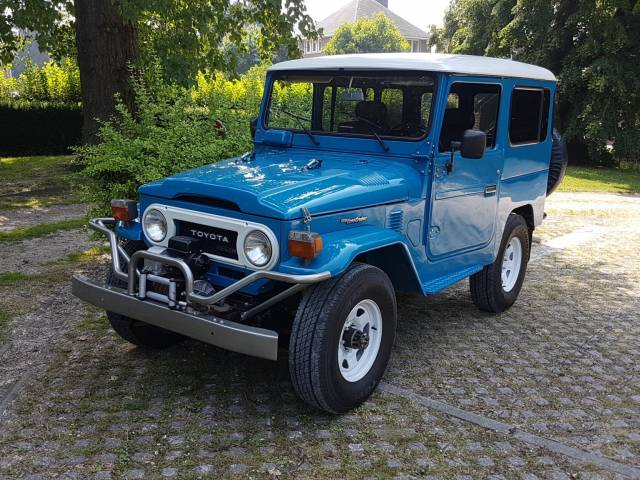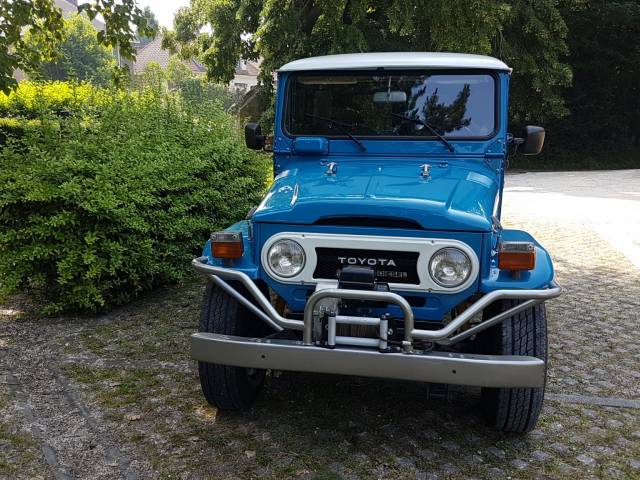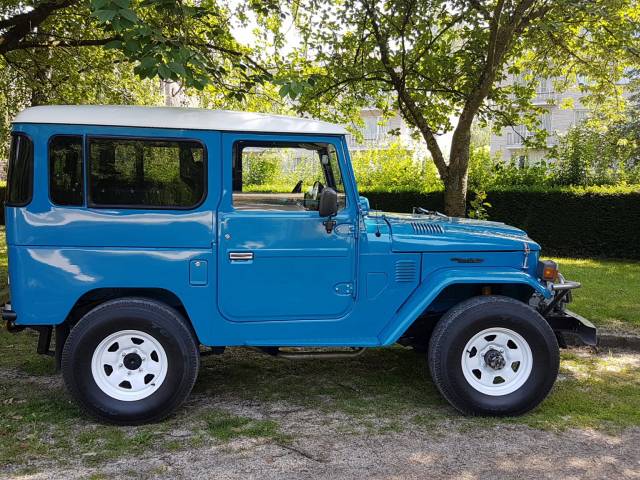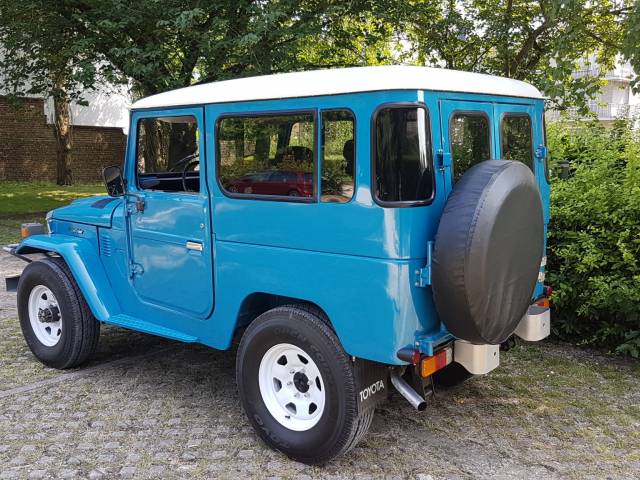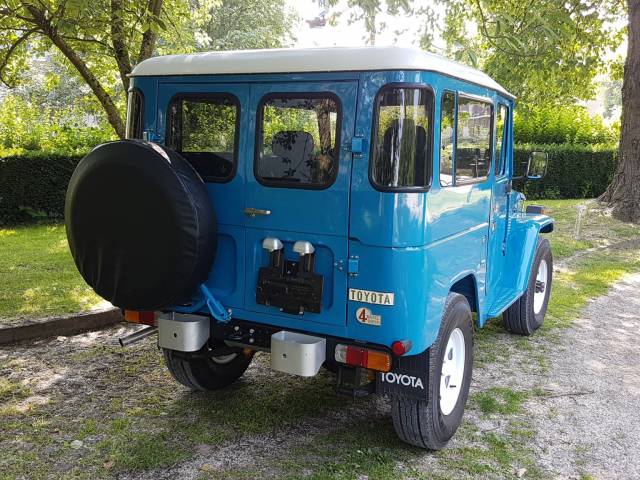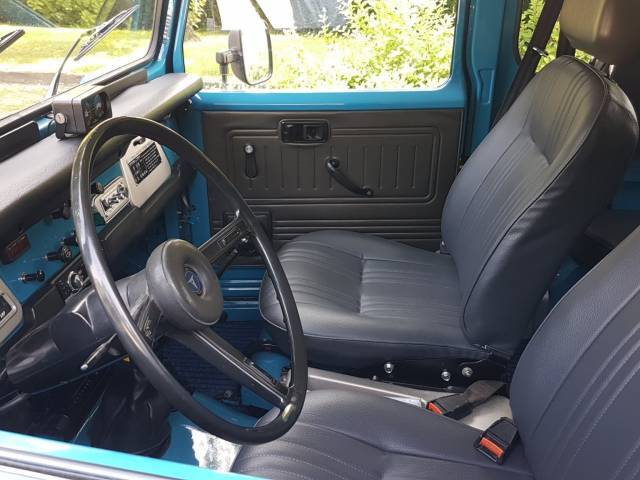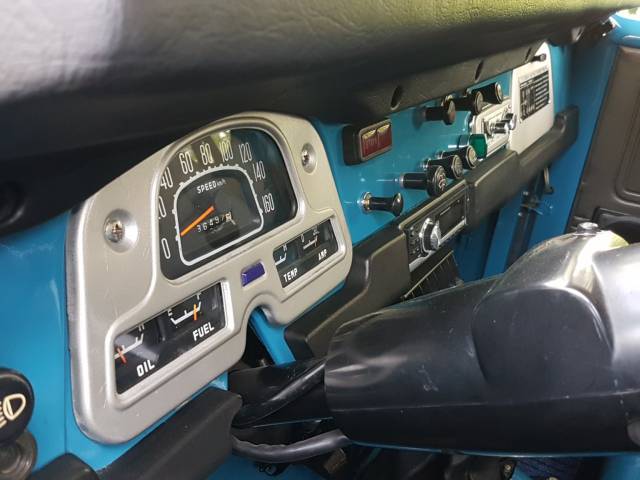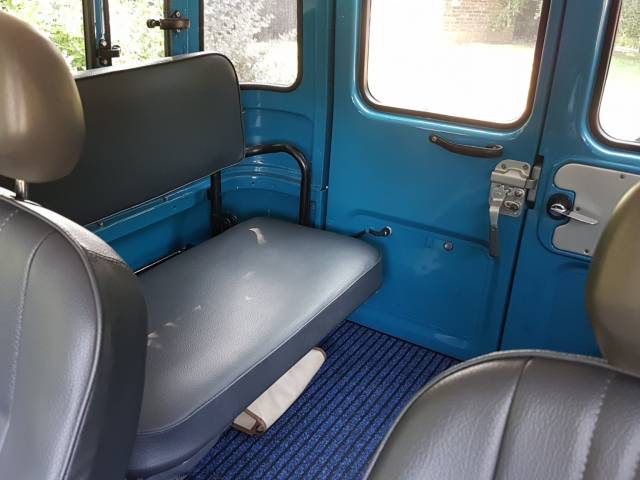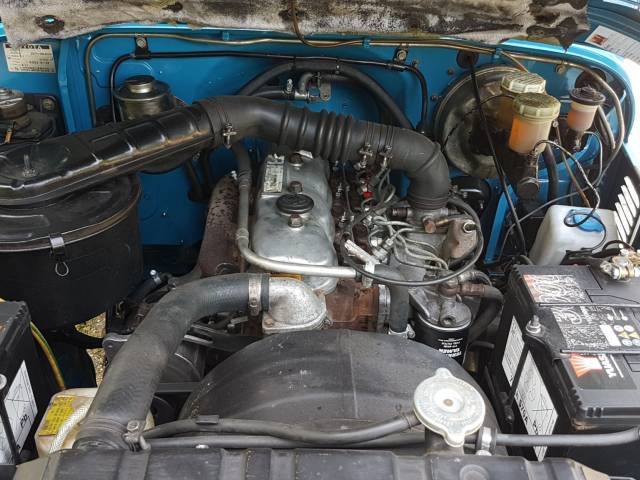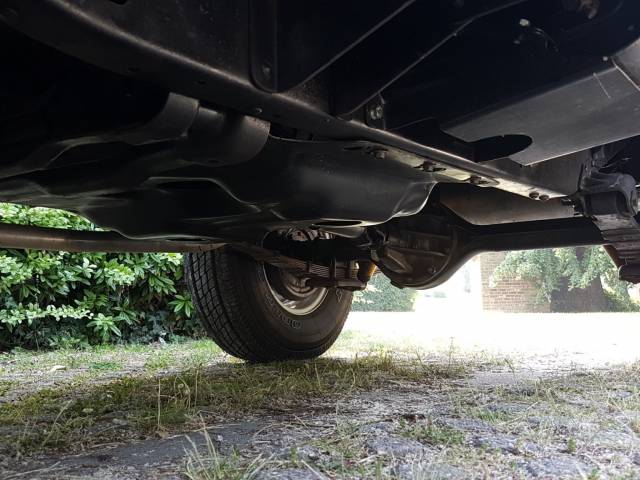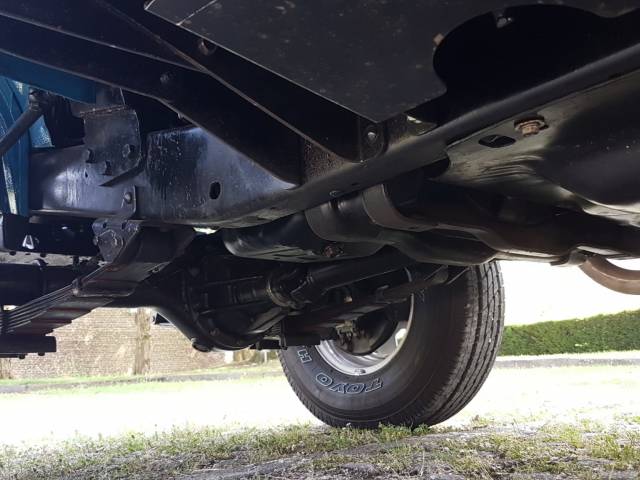 Dealer

away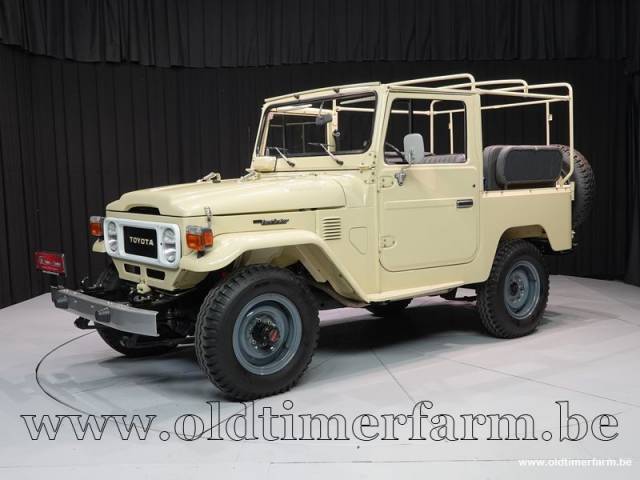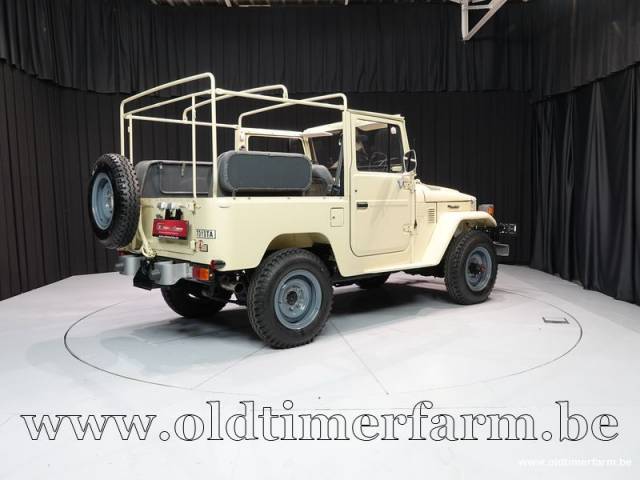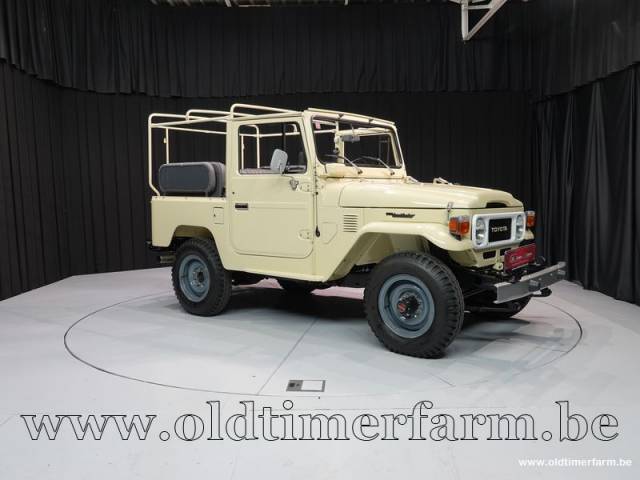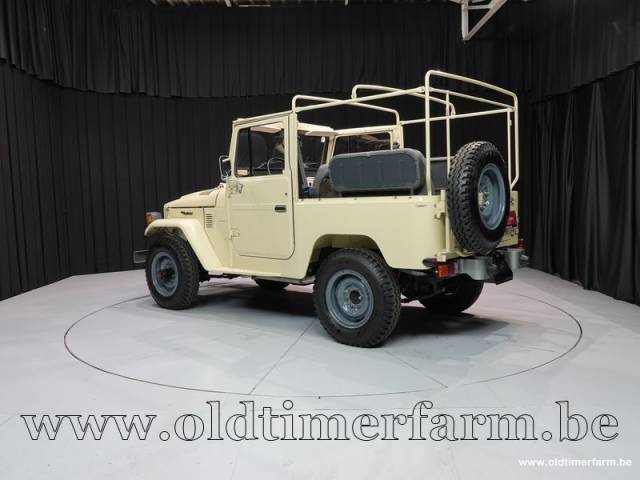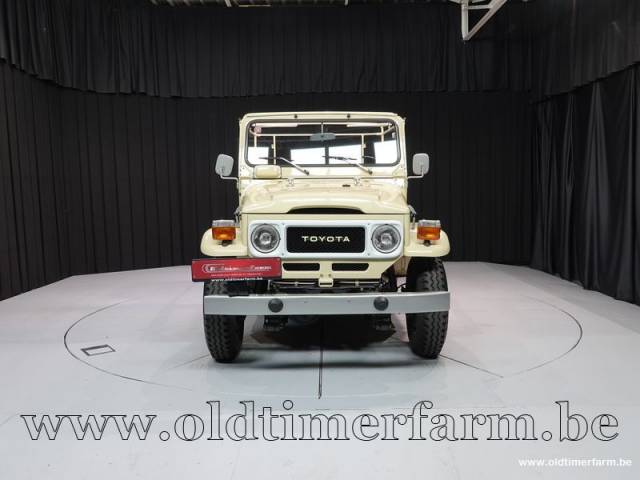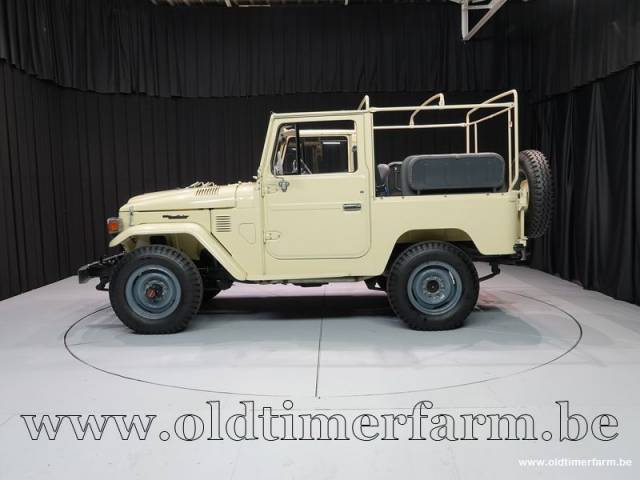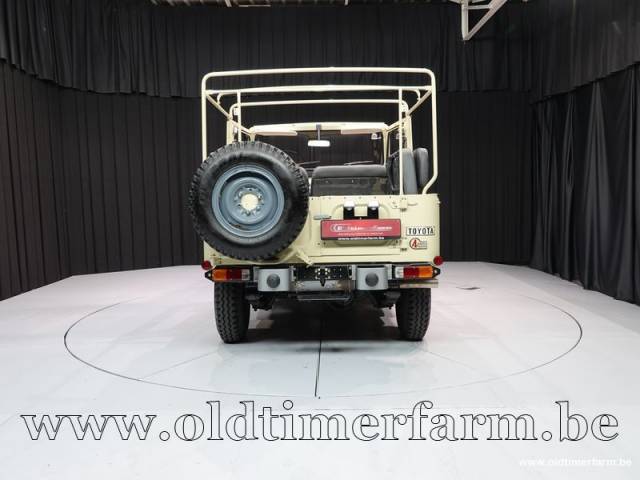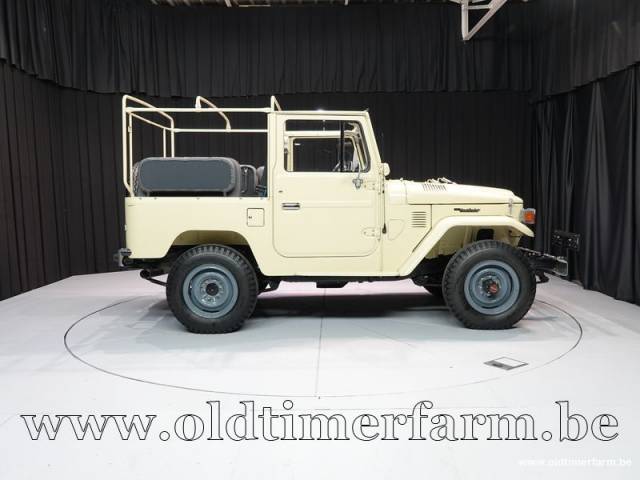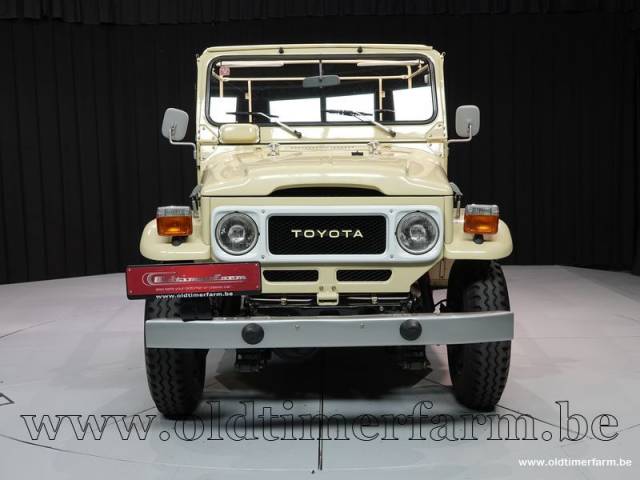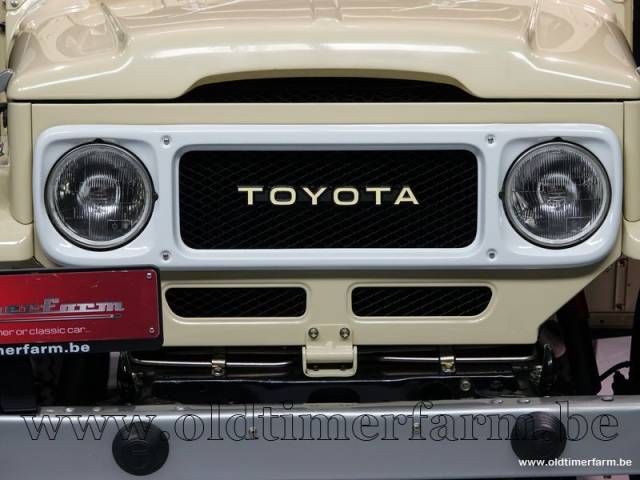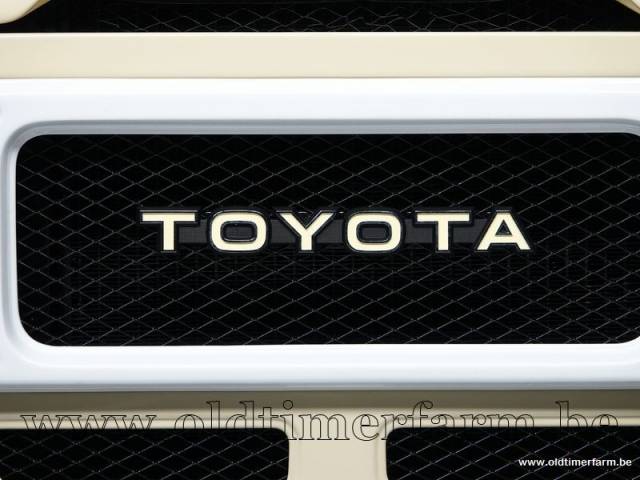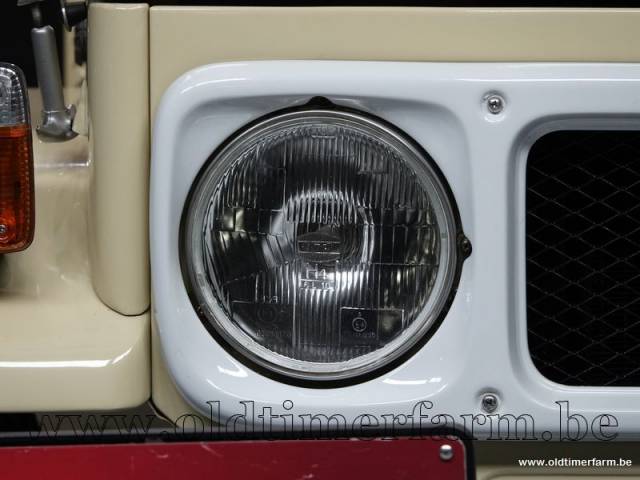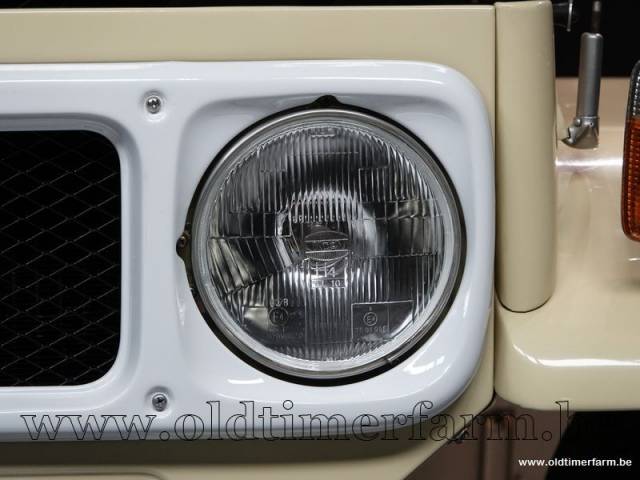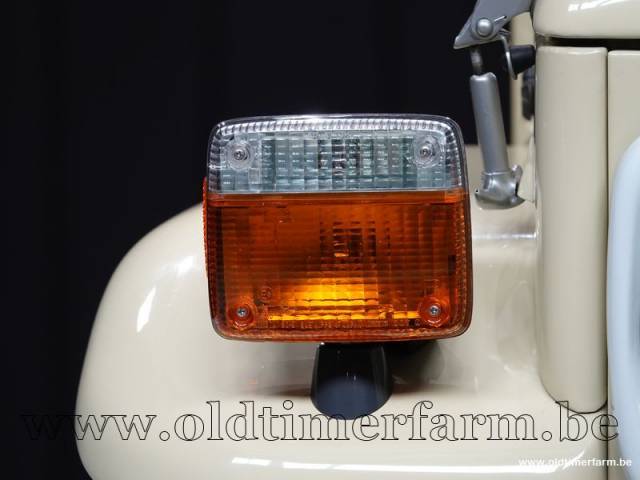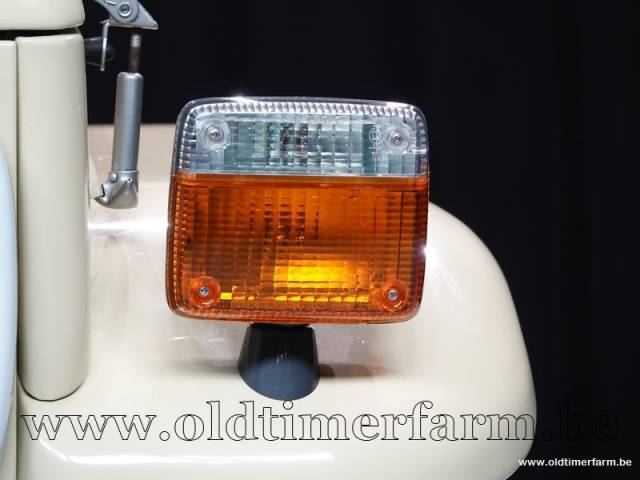 1984 Toyota Land cruiser FJ40 '84
Dealer

away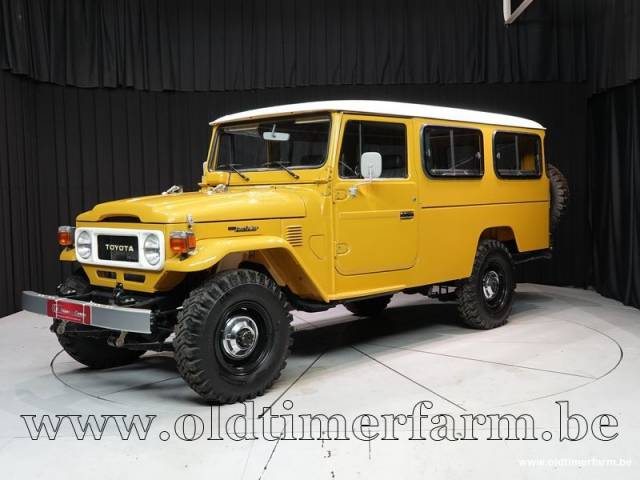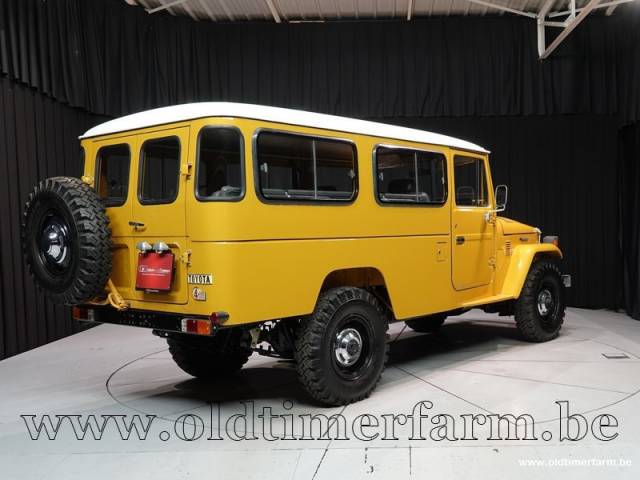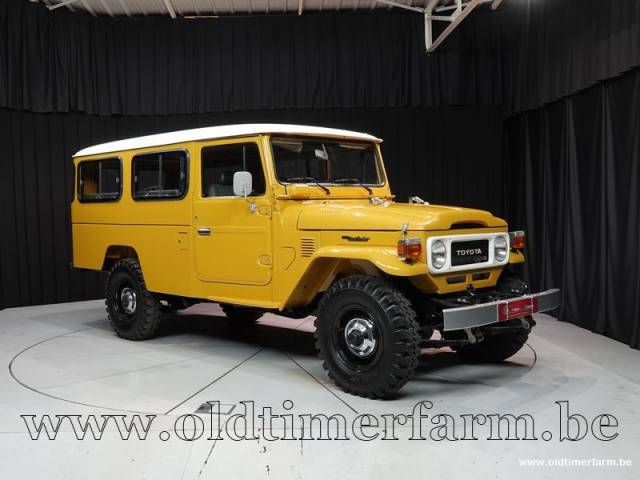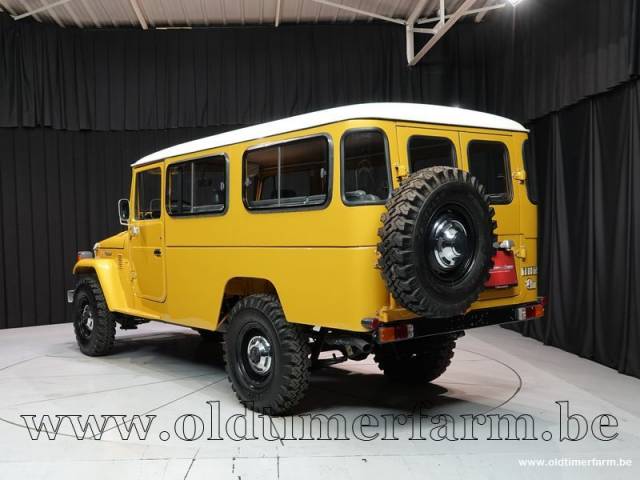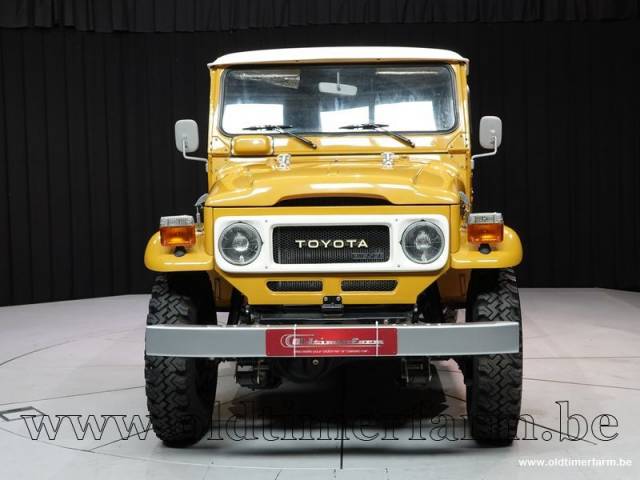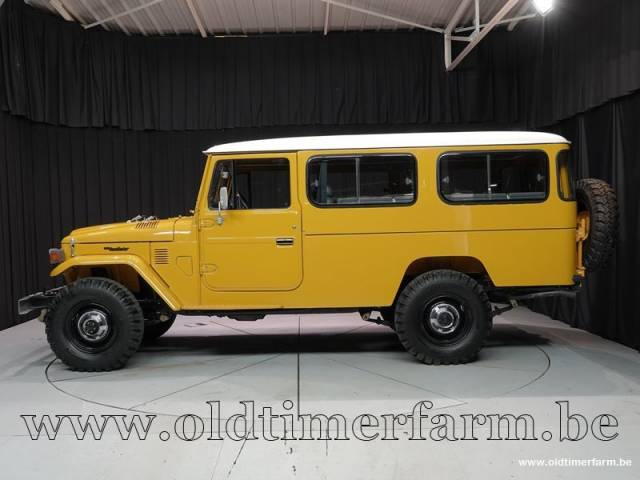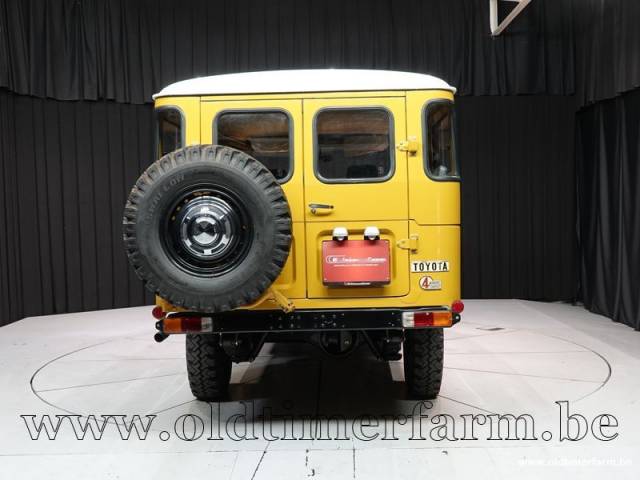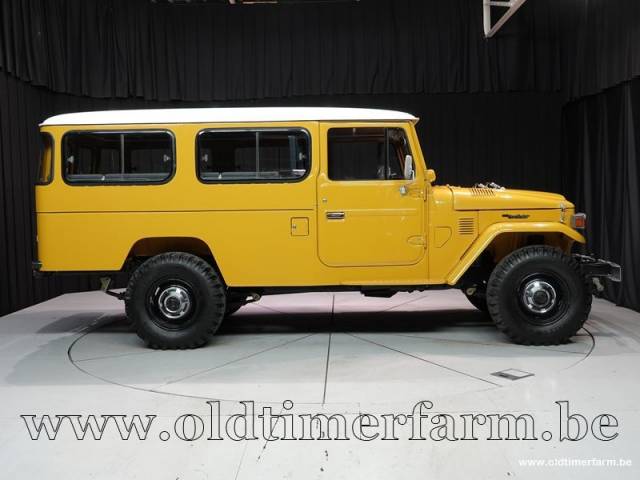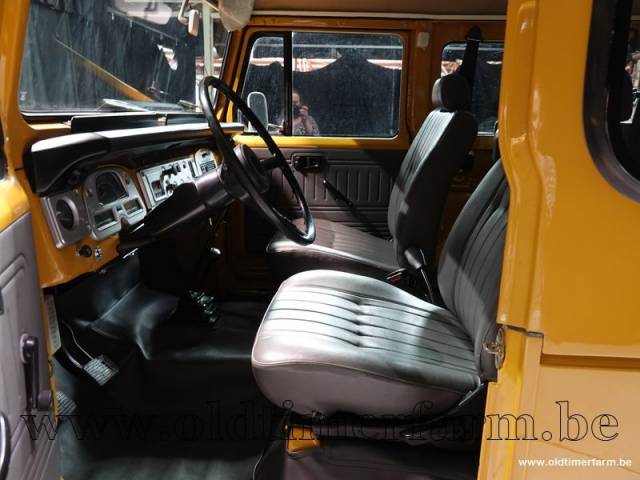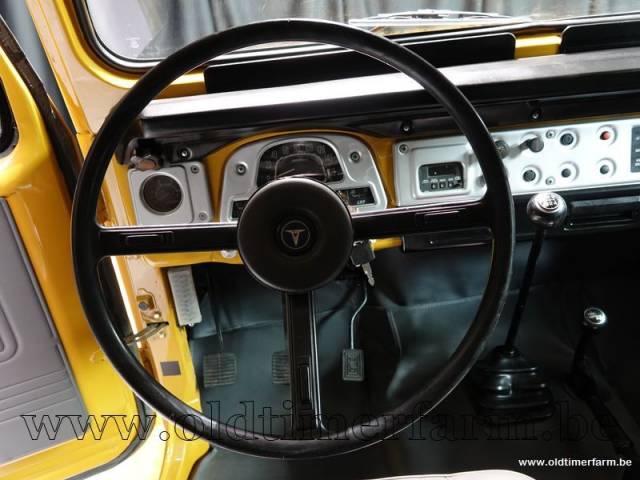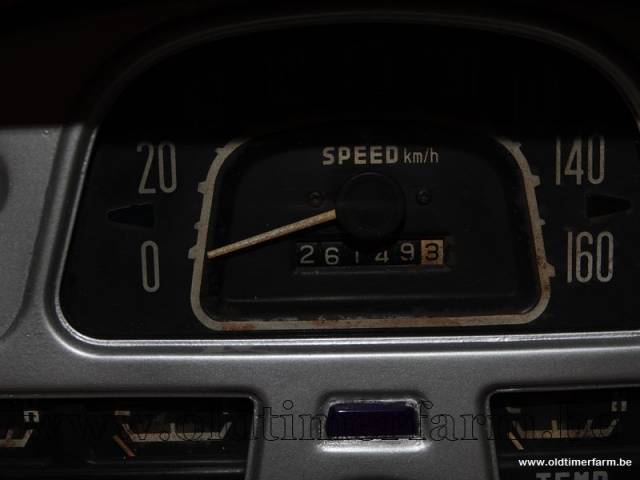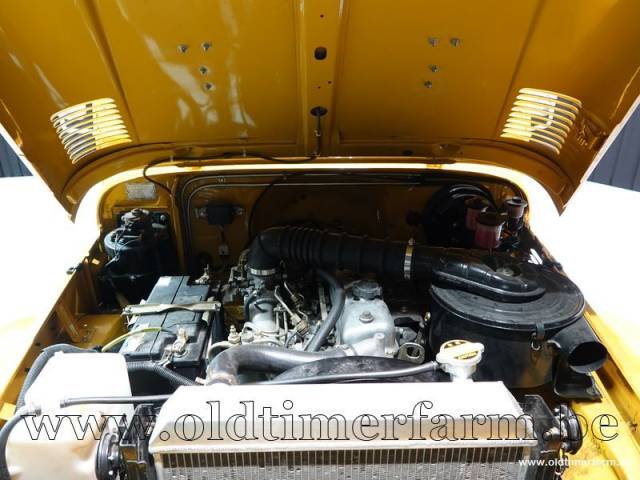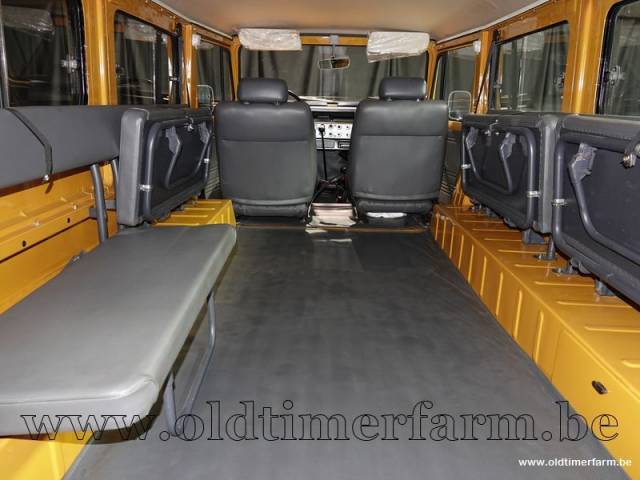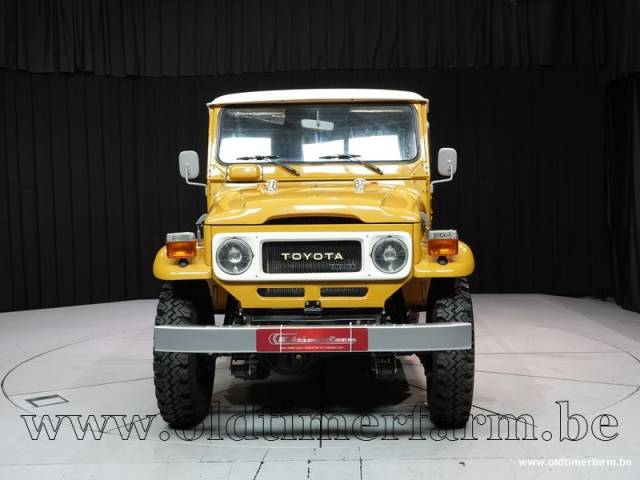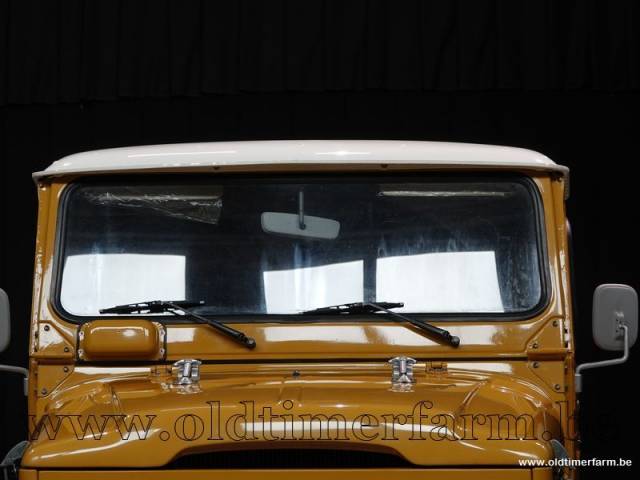 1983 Toyota HJ47 Land Cruiser 2 Door Troop Carrier Diesel '83
Dealer

away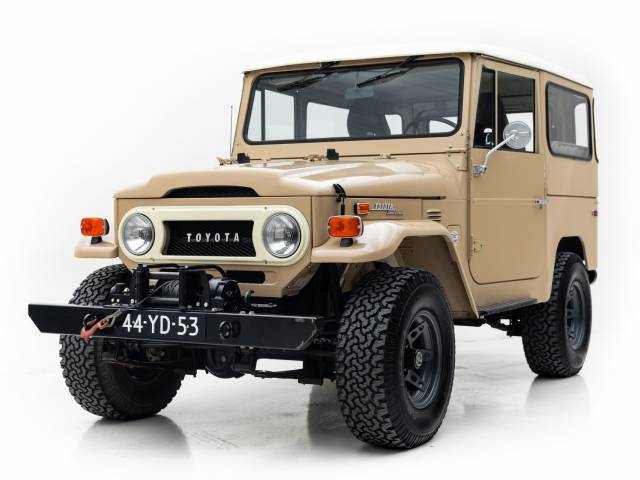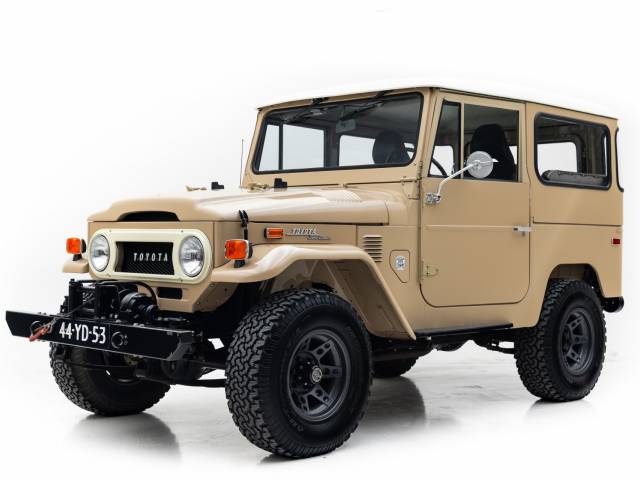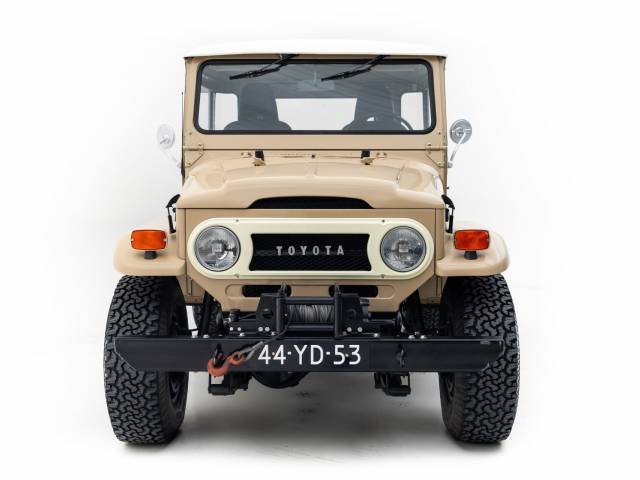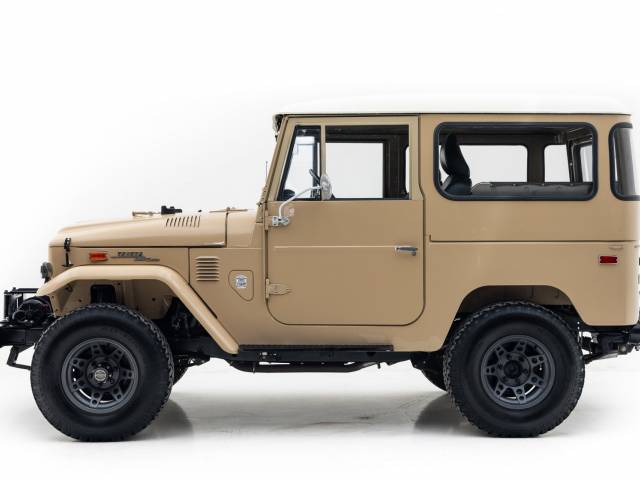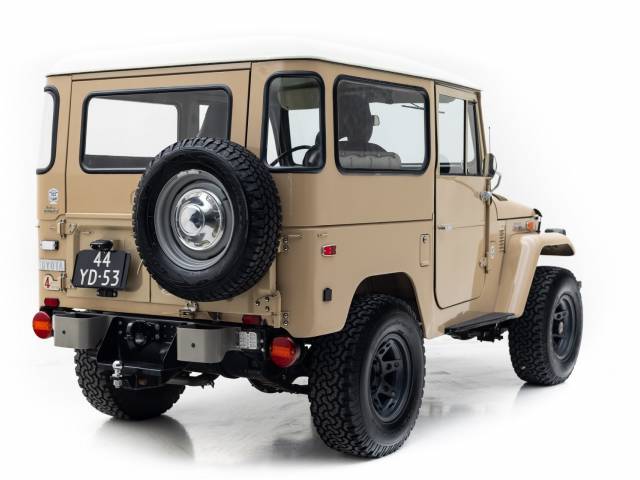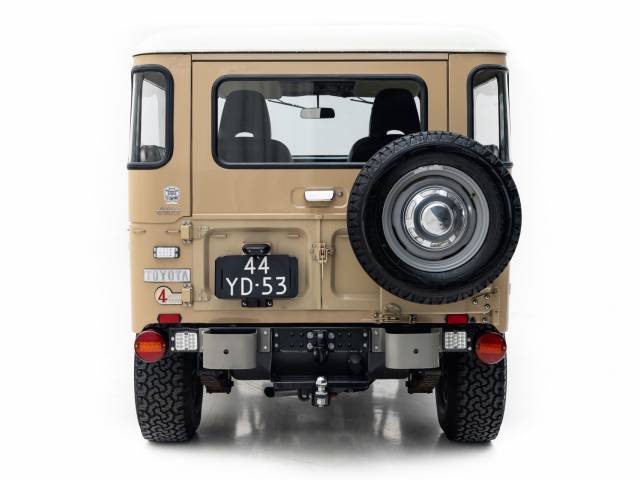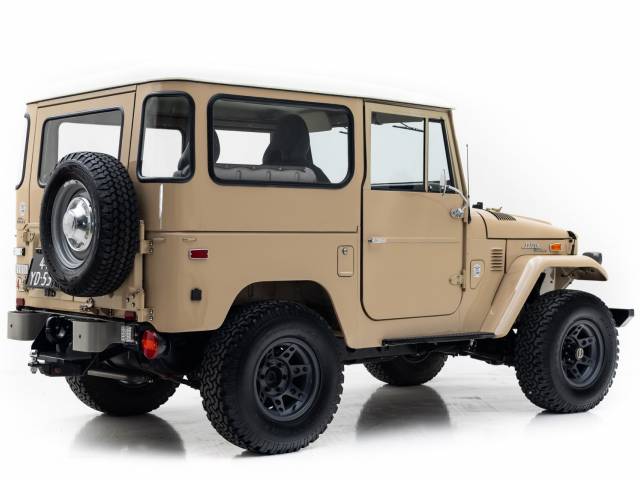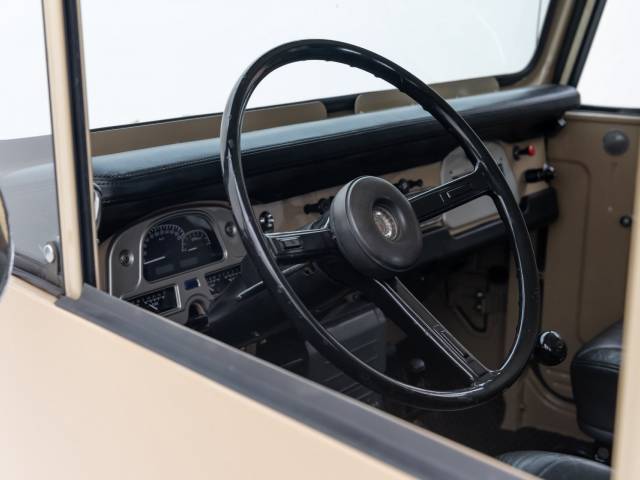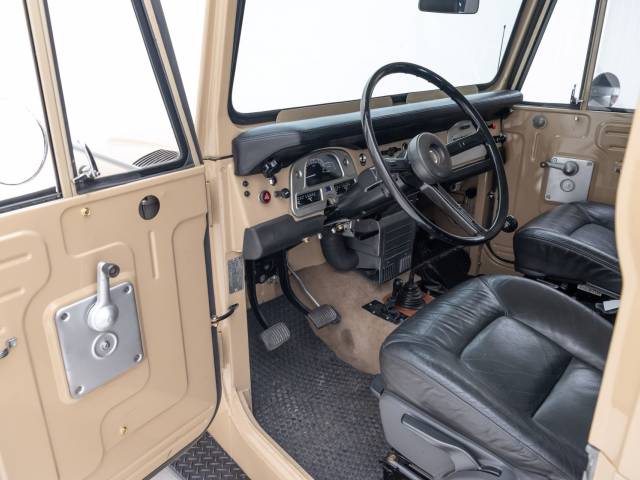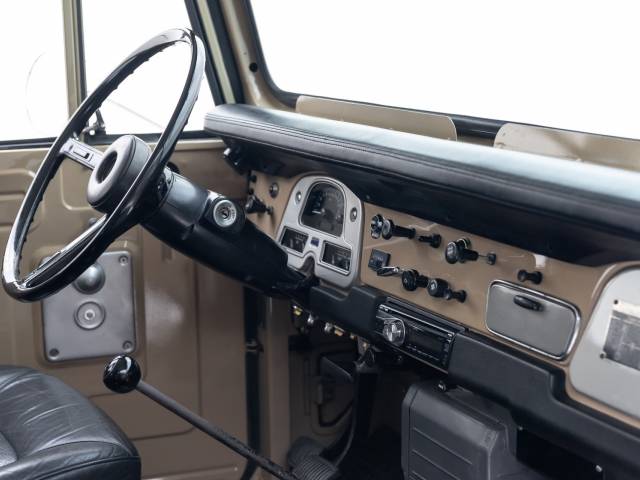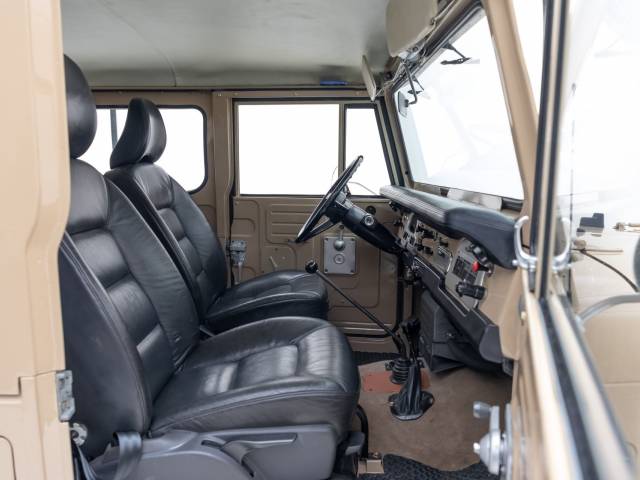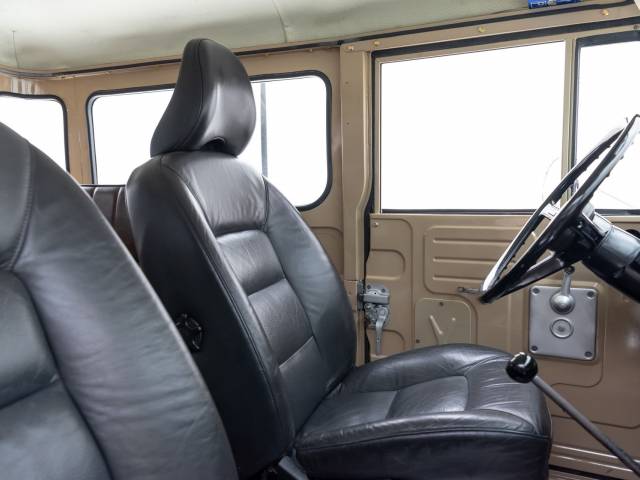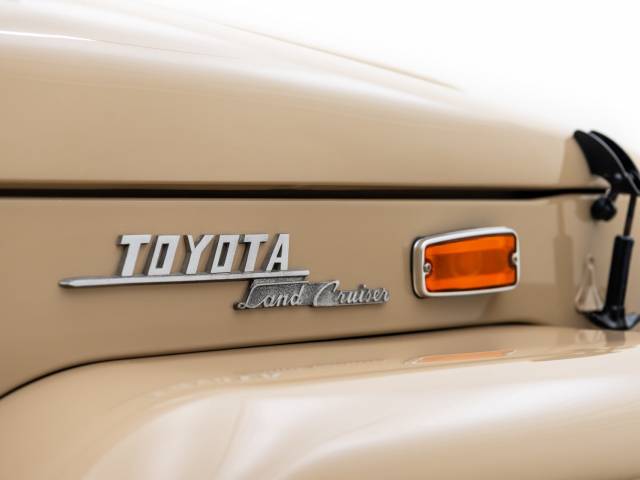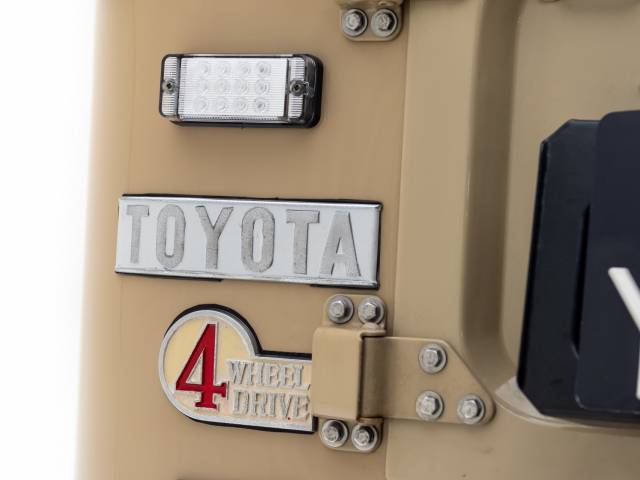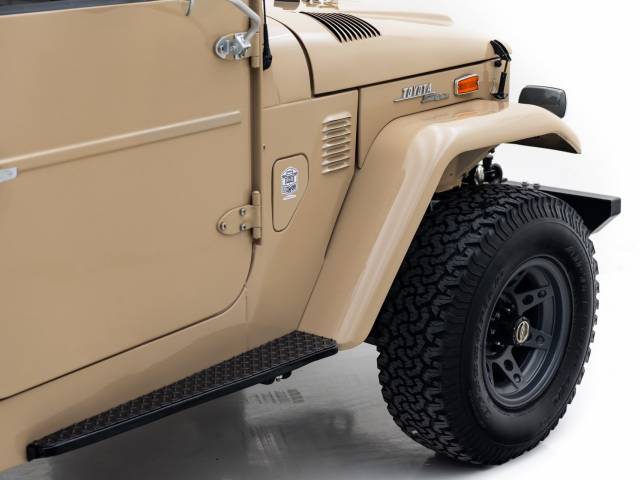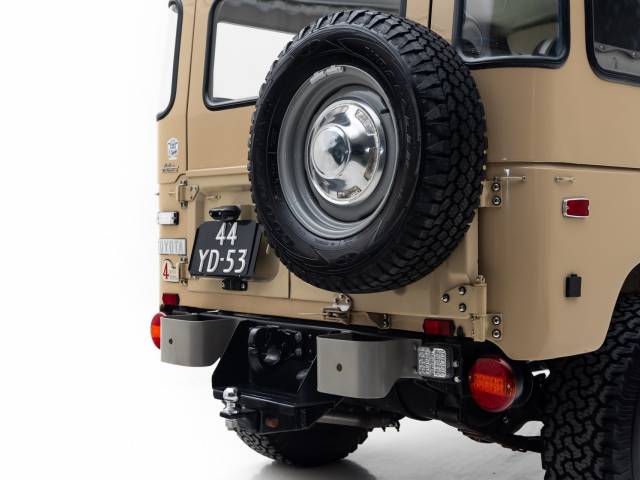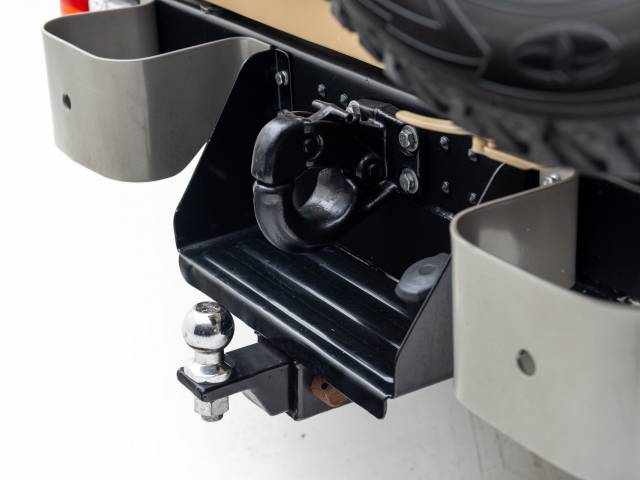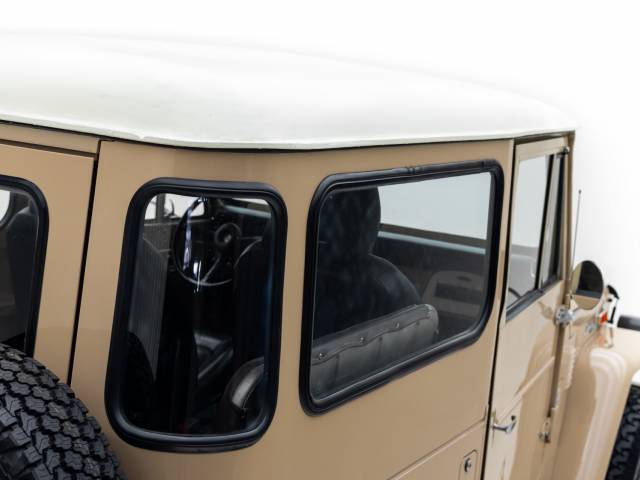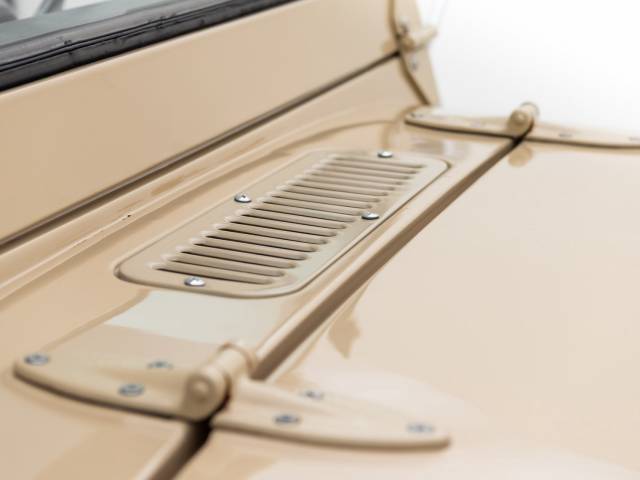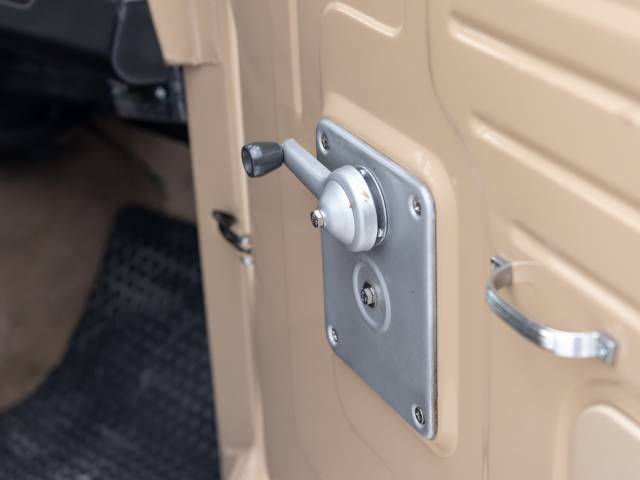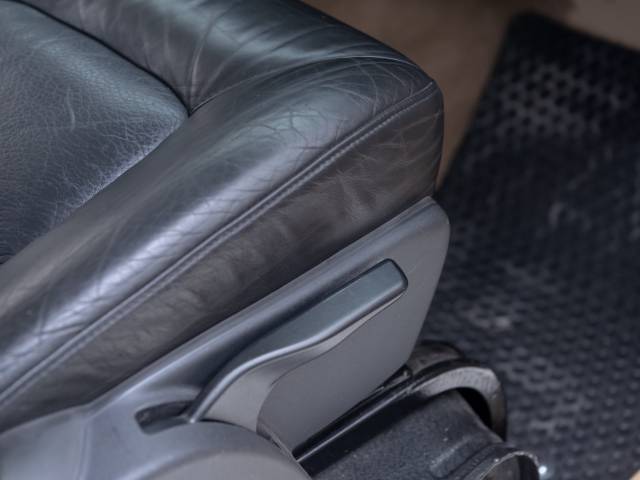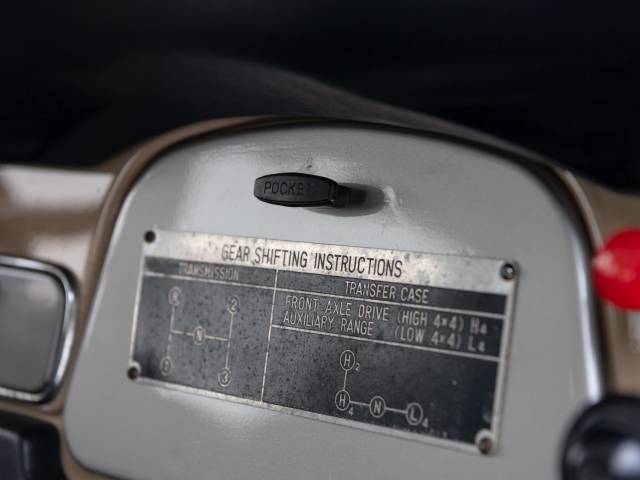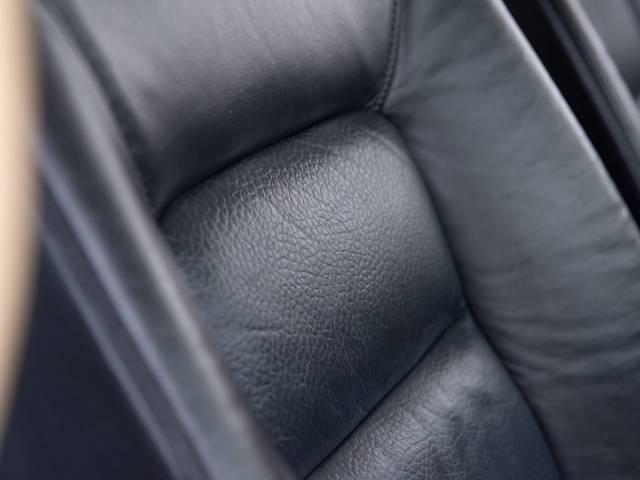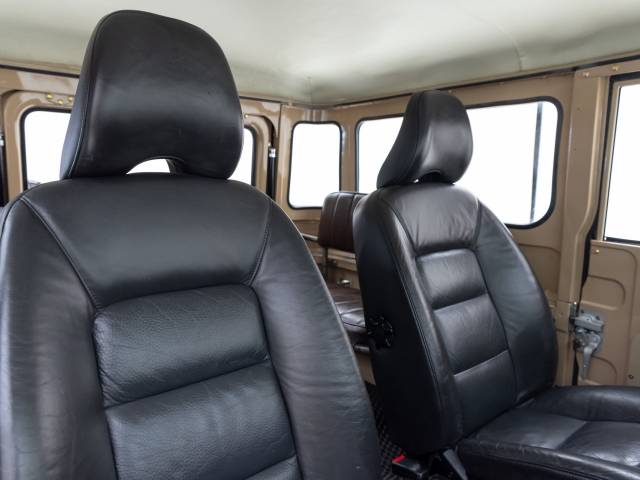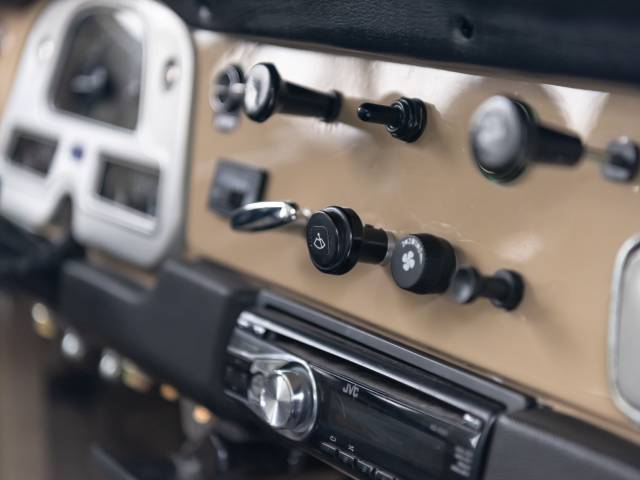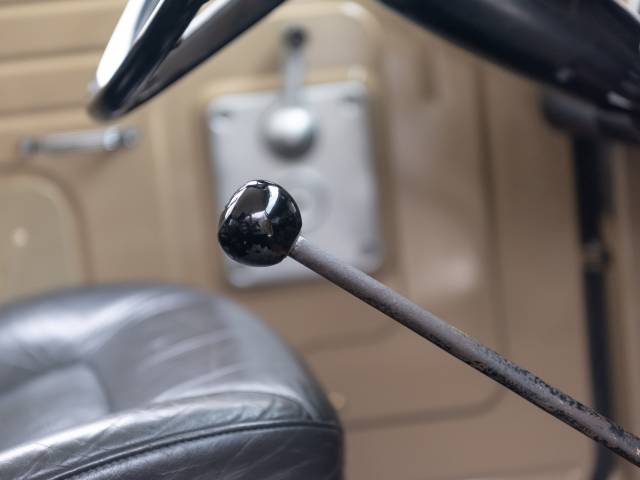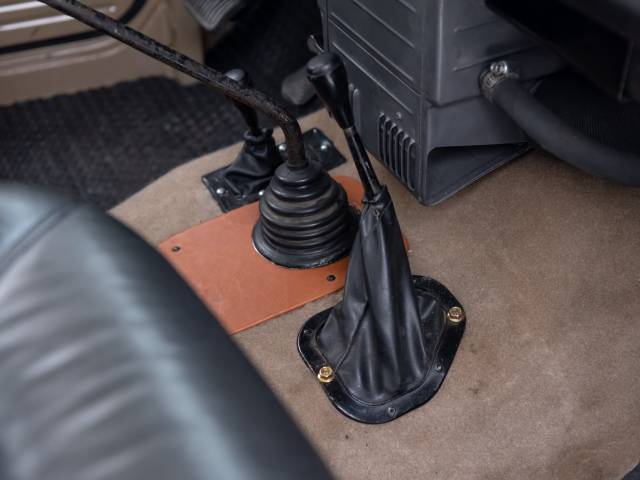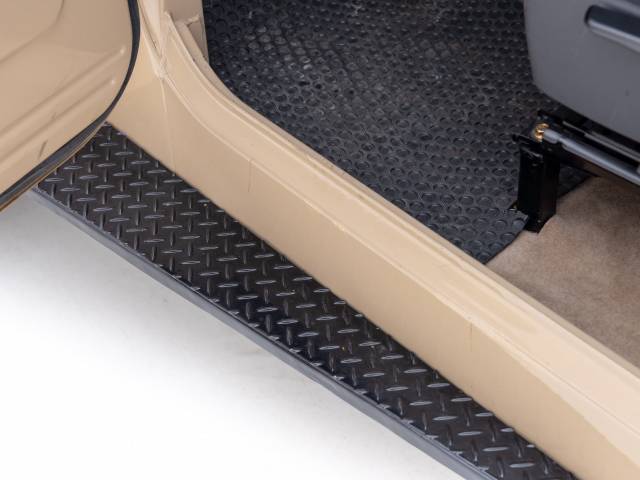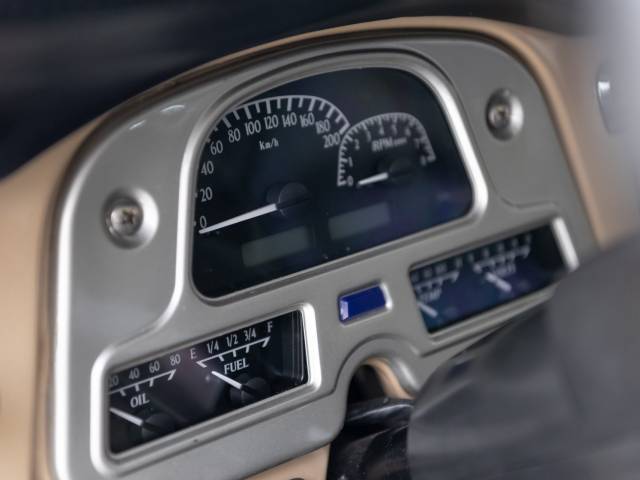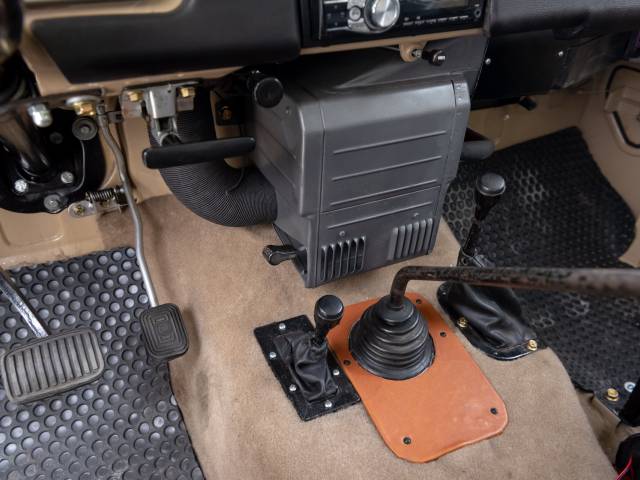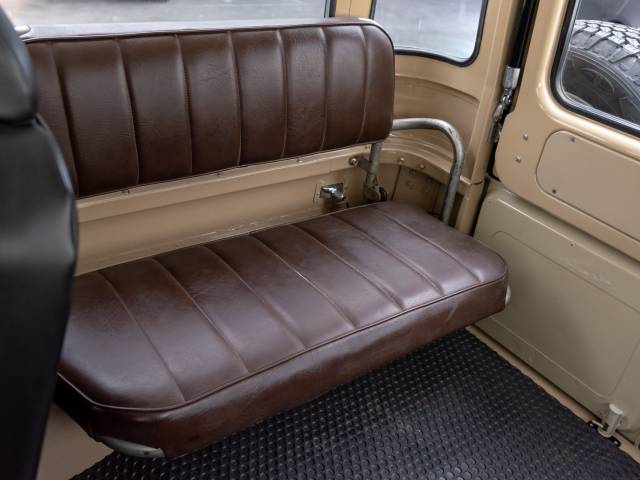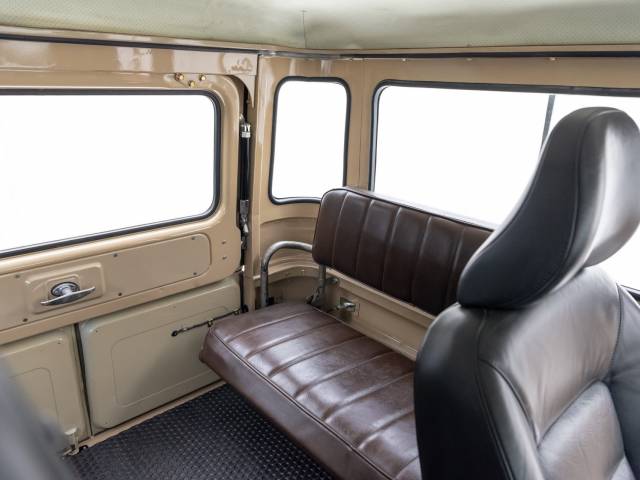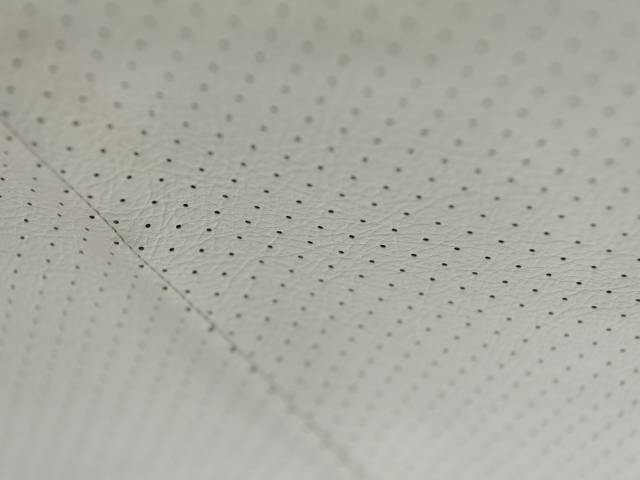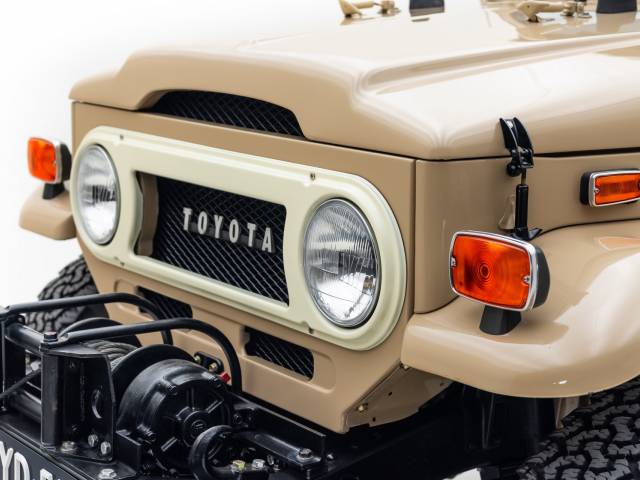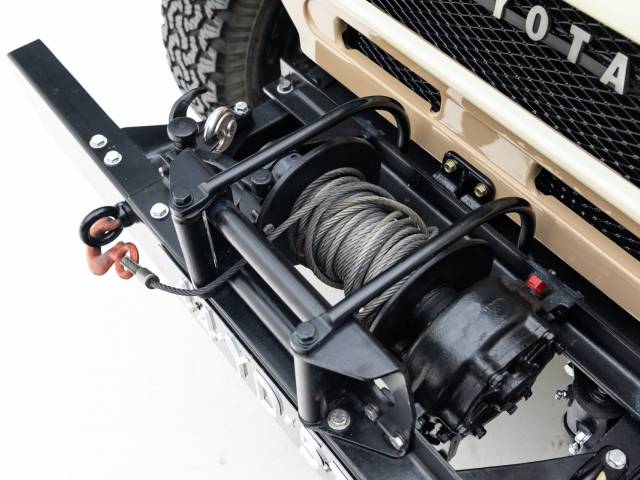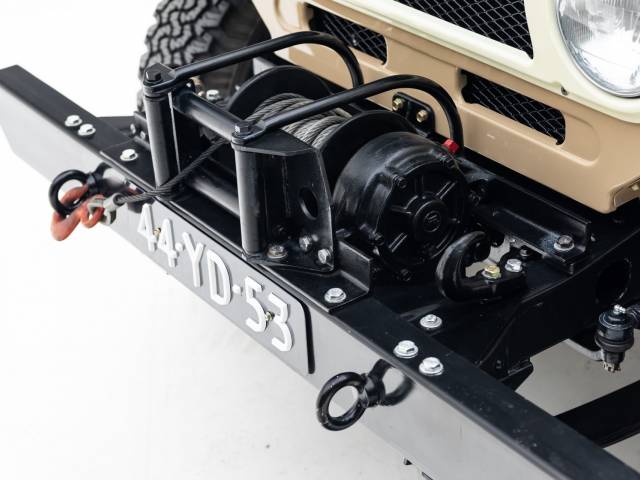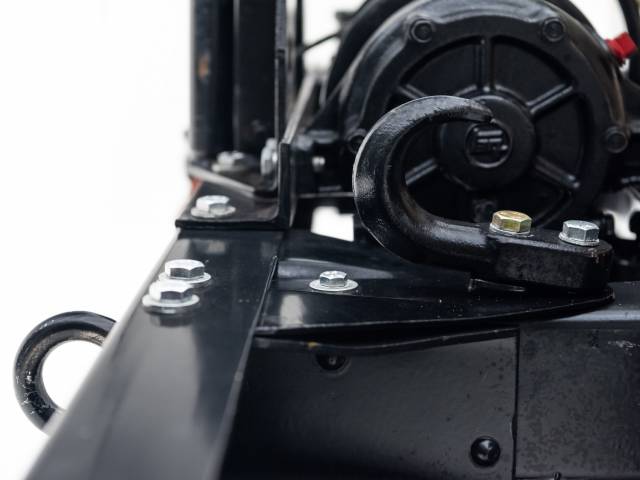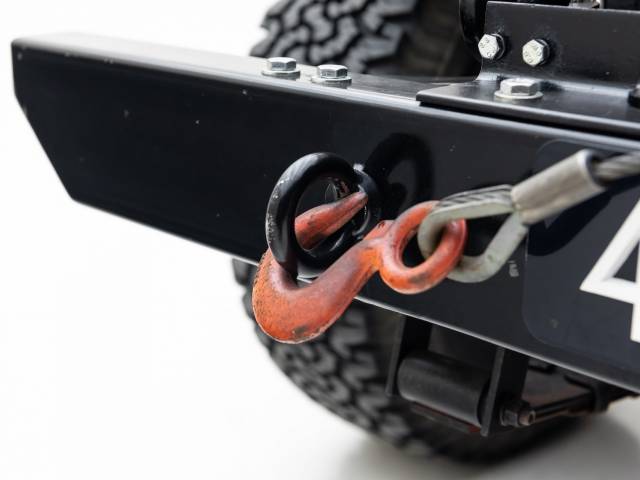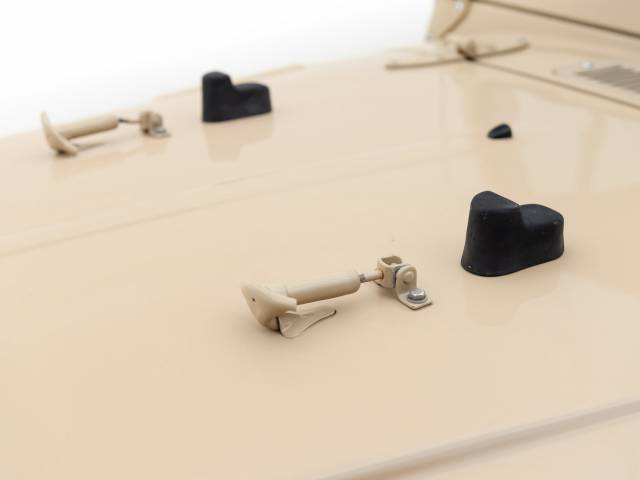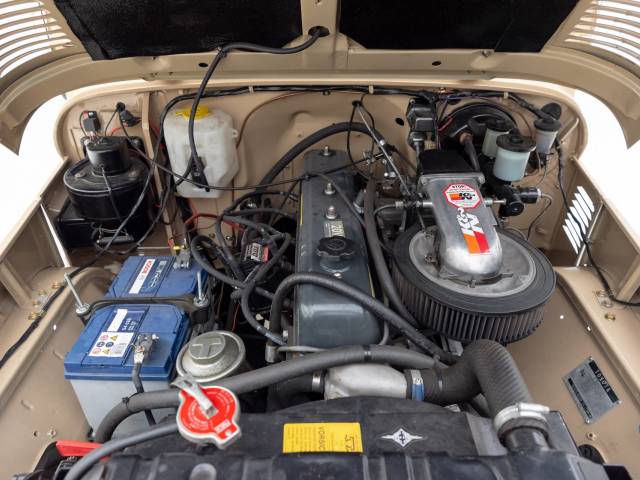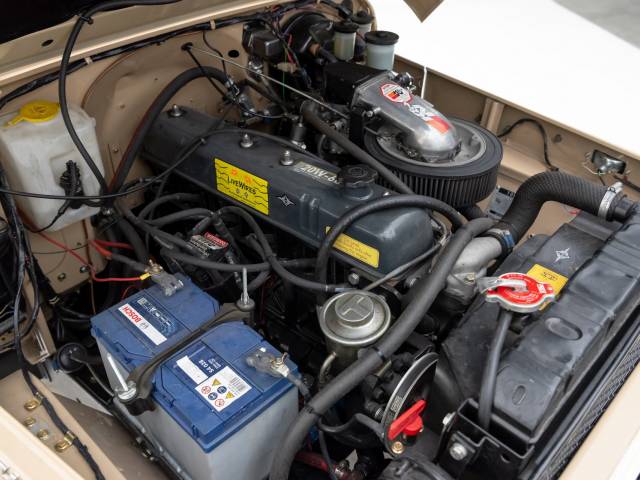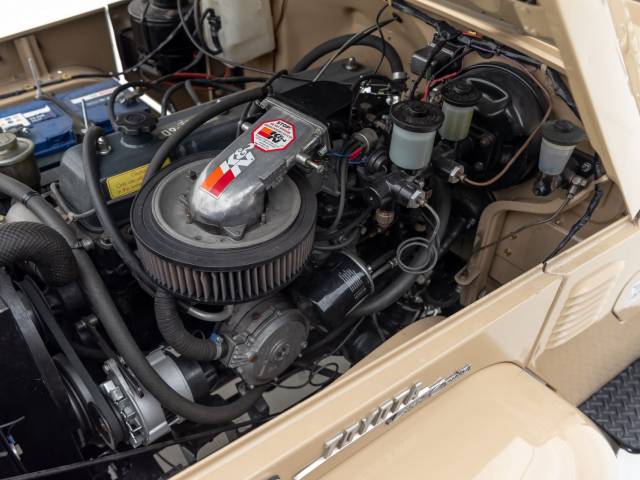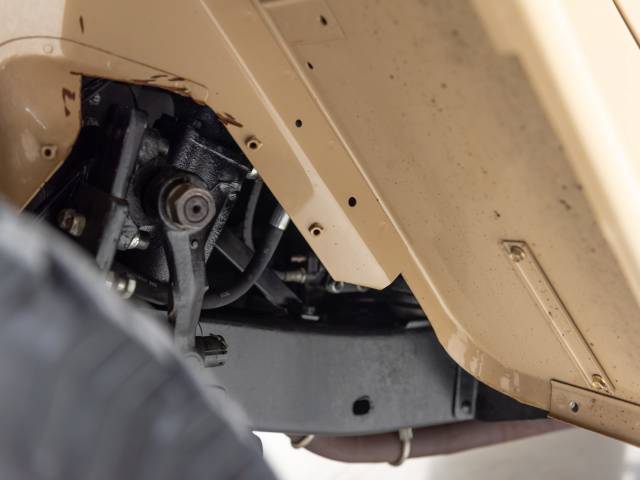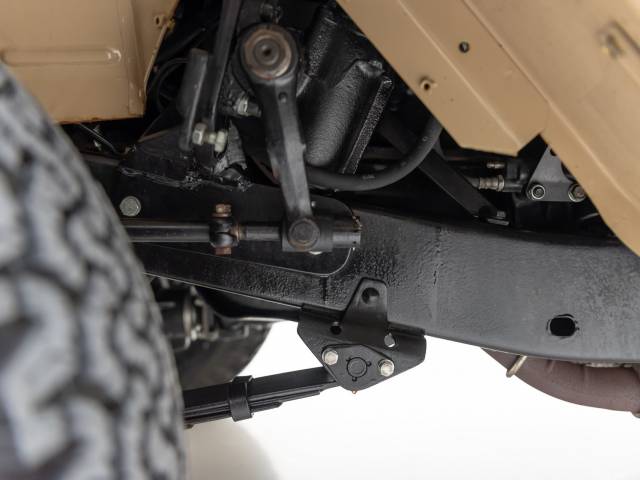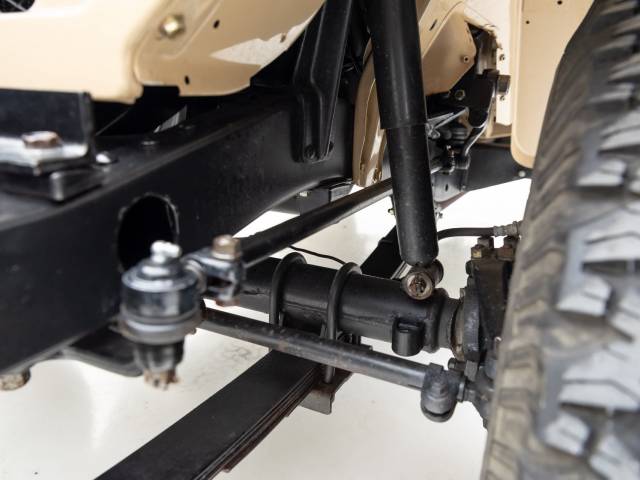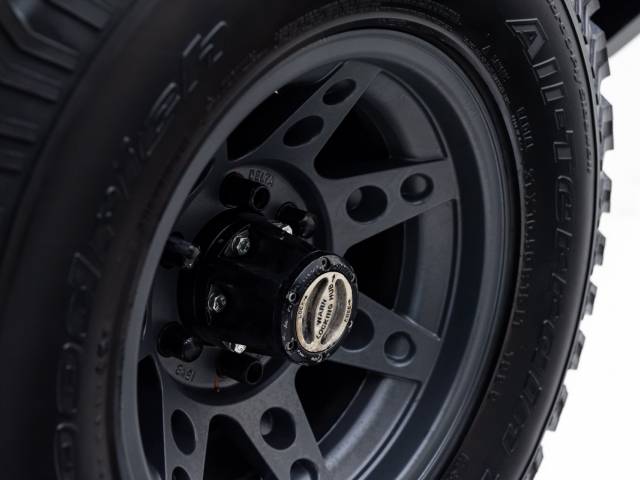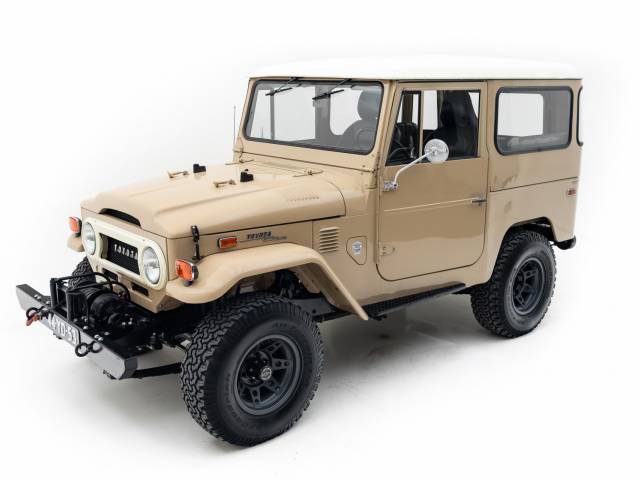 Toyota Land Cruiser FJ40 Hardtop Body Off restored
Dealer

away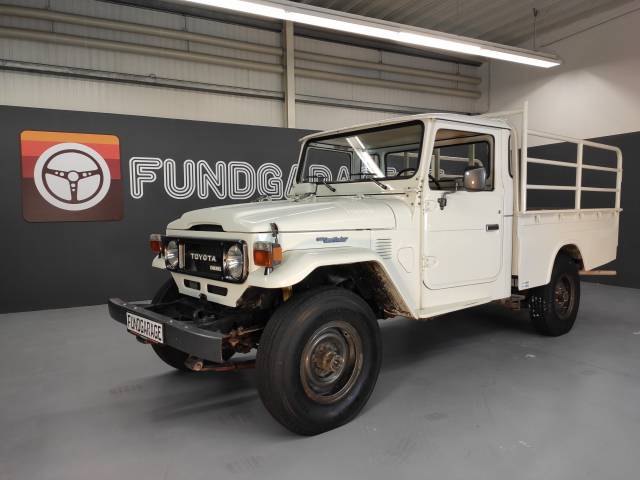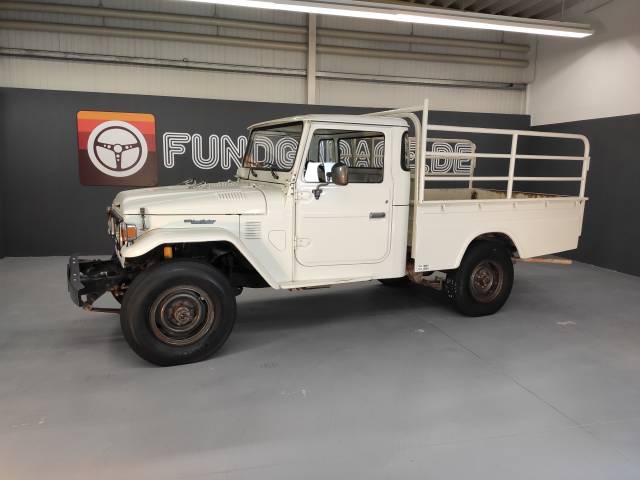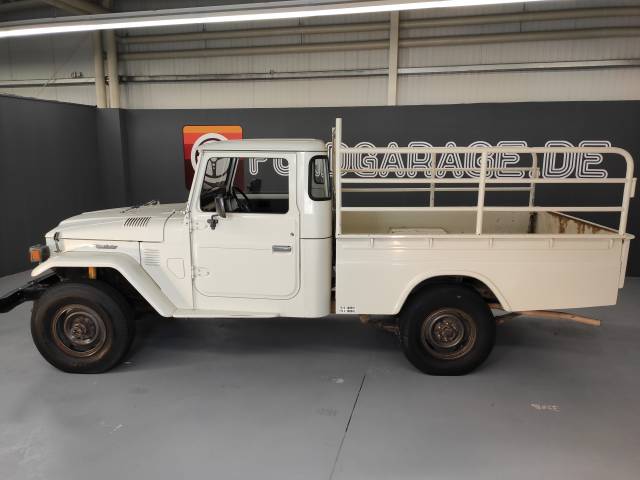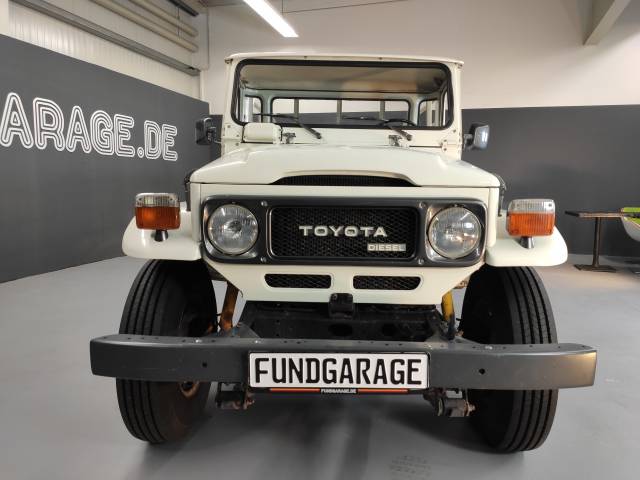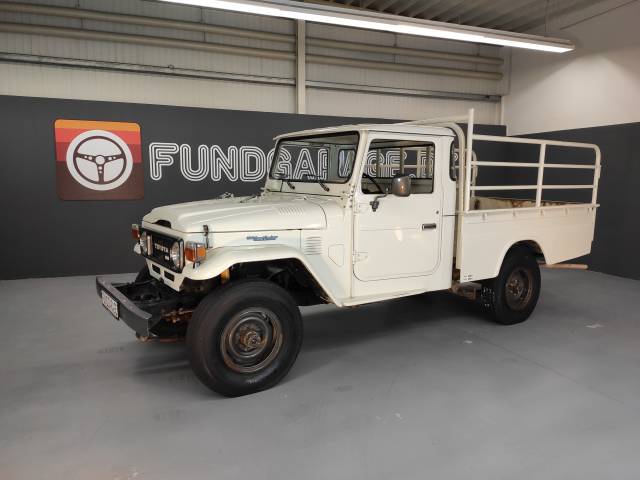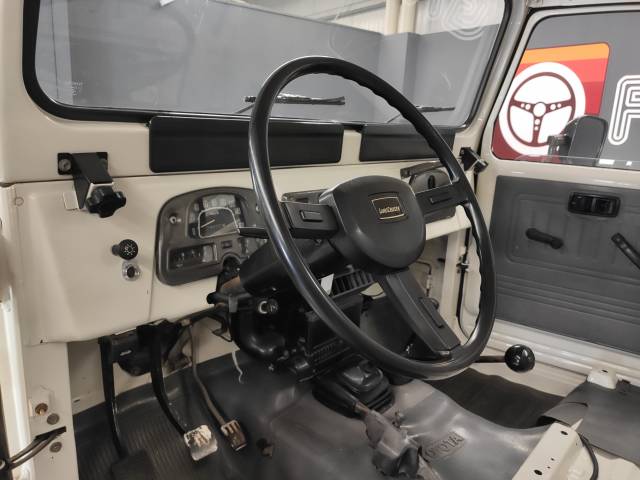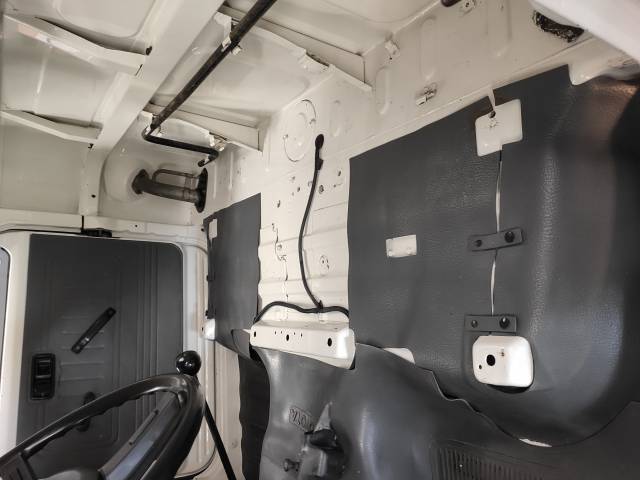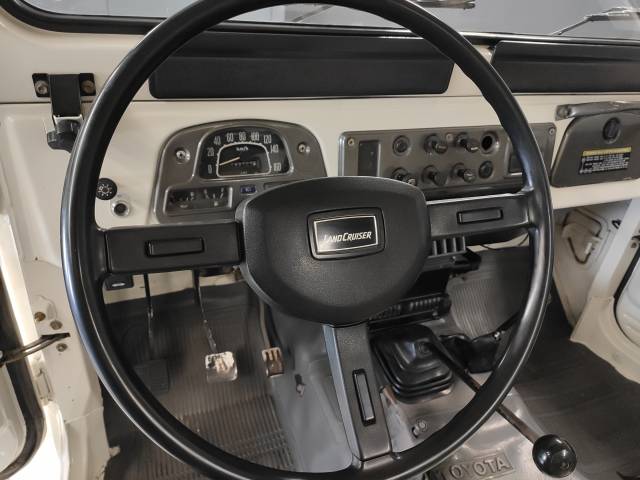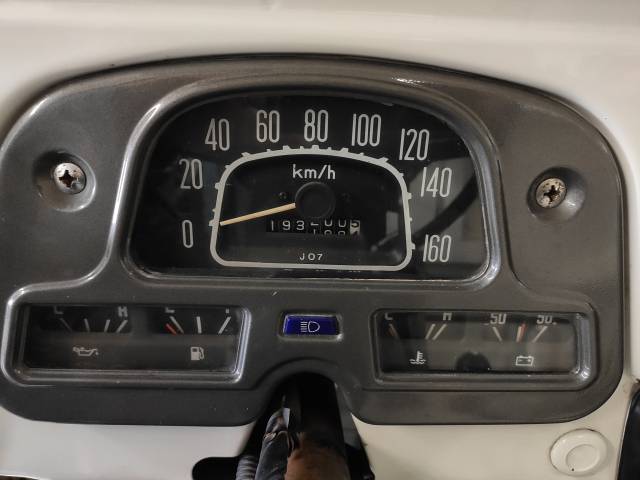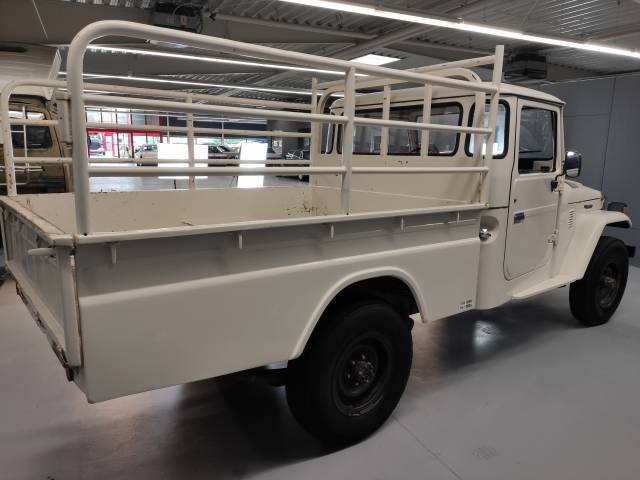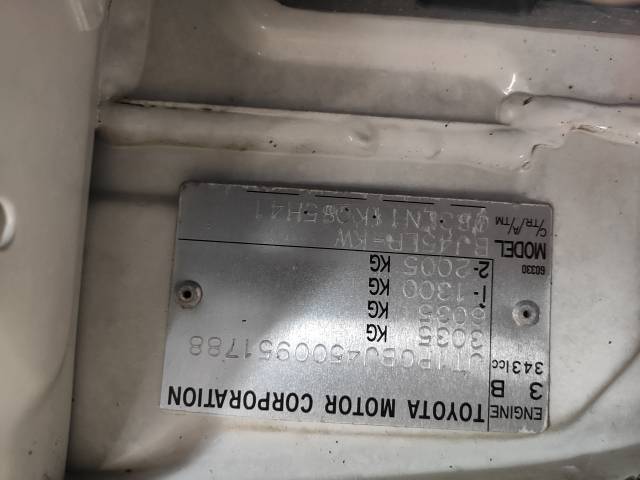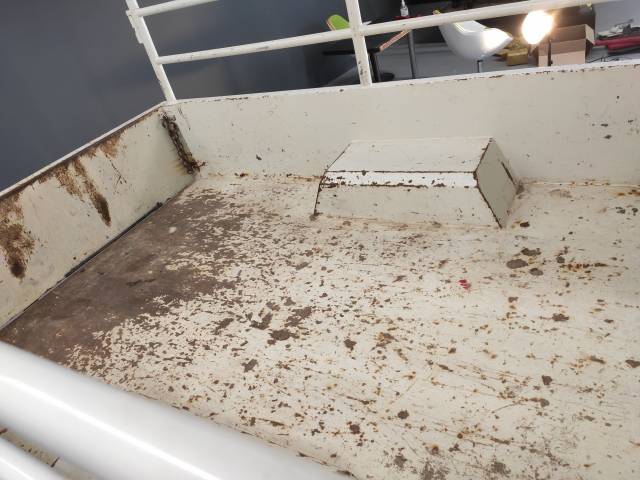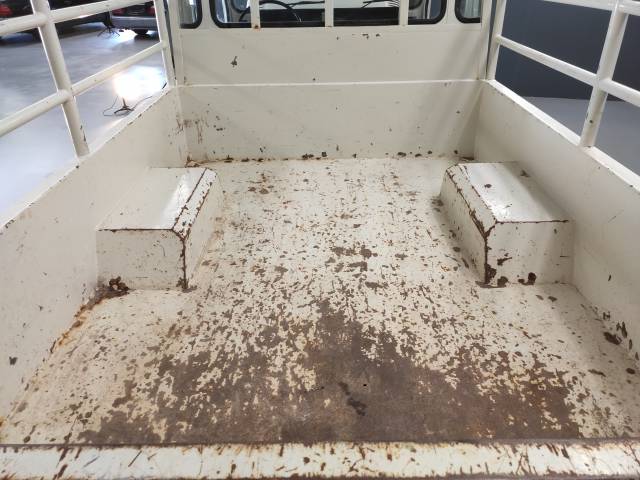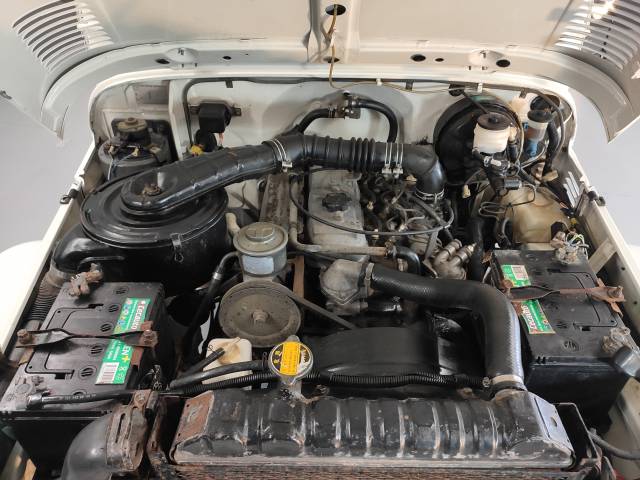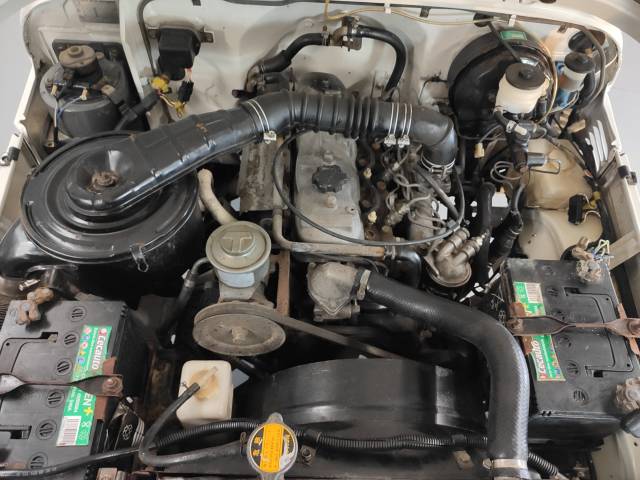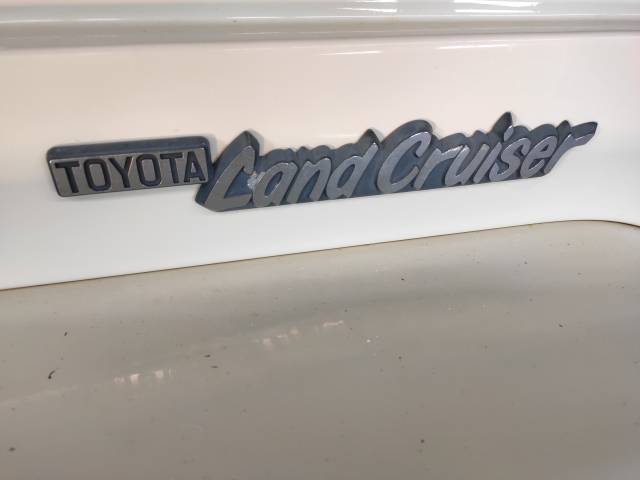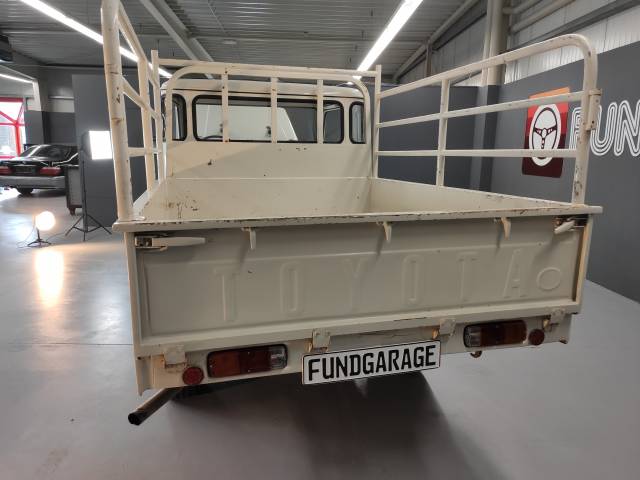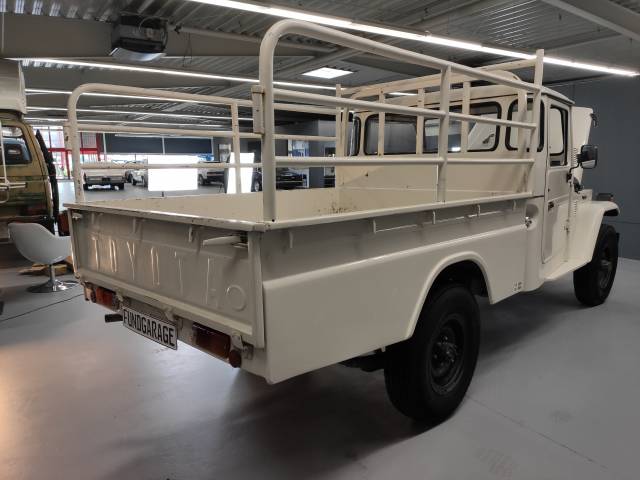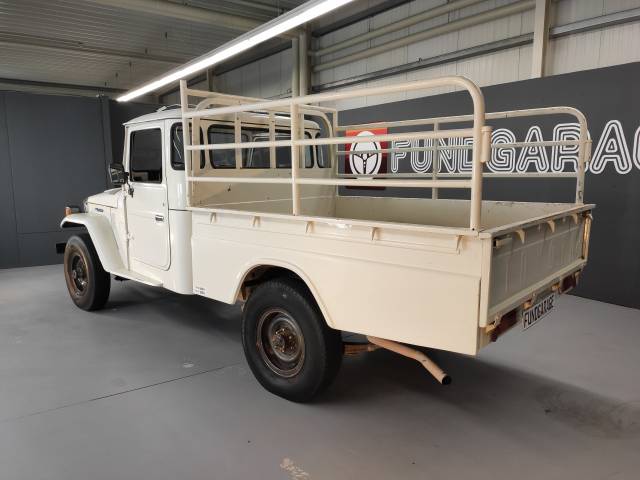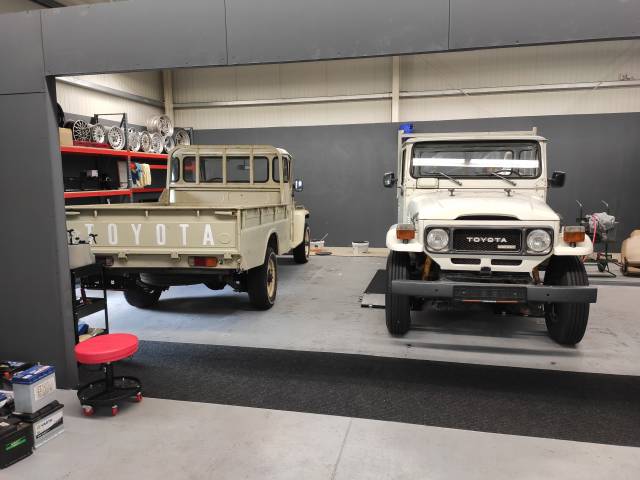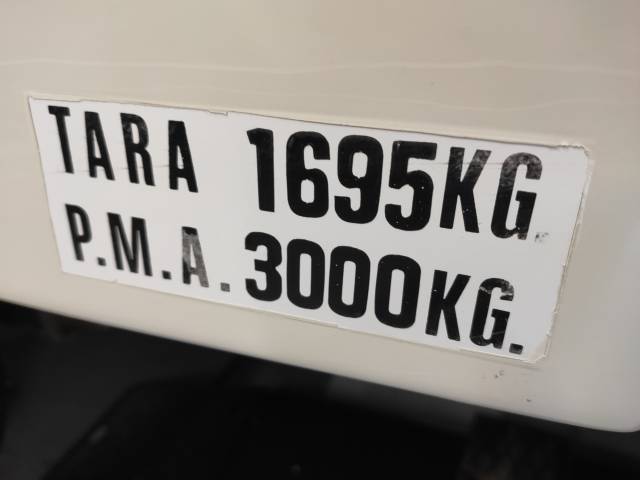 Toyota Land Cruiser BJ45 Pick Up
Dealer

away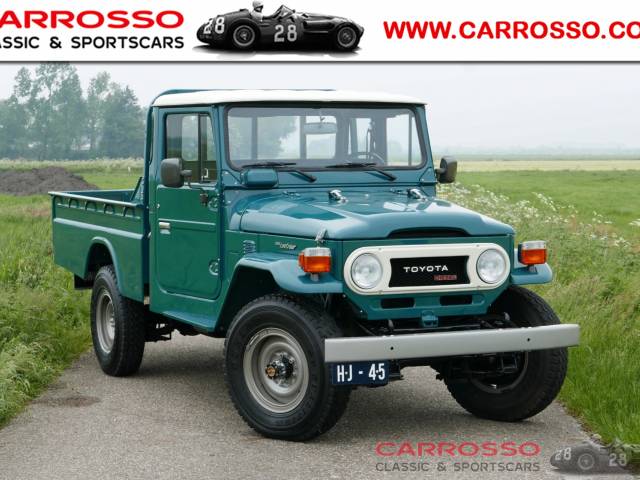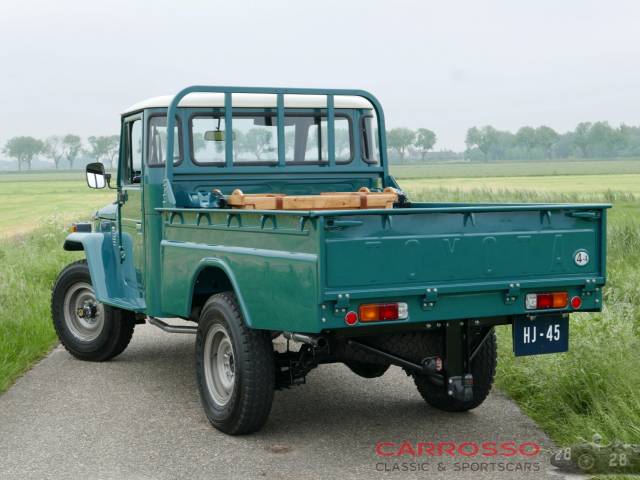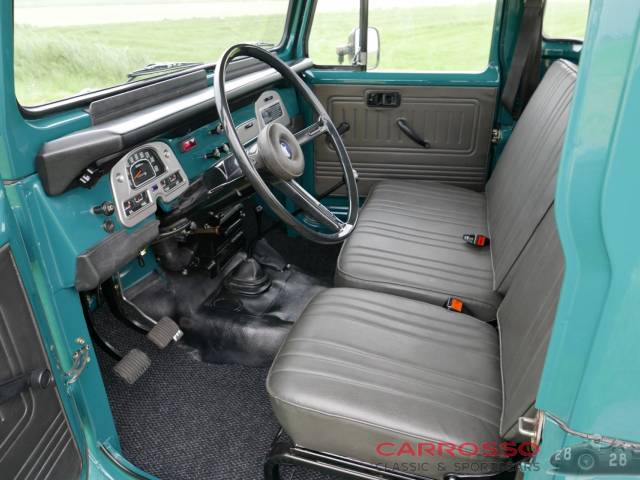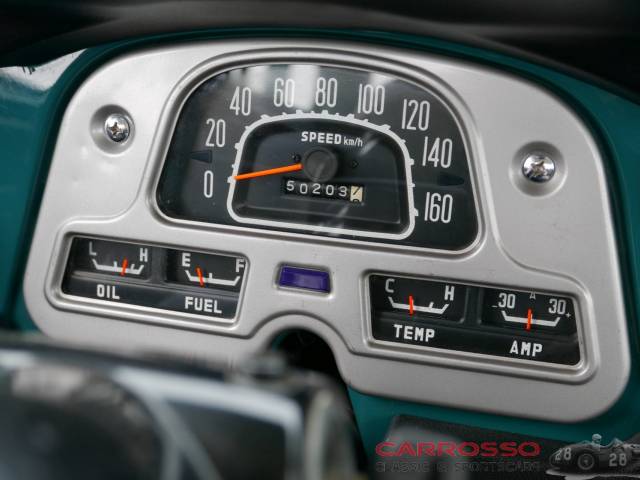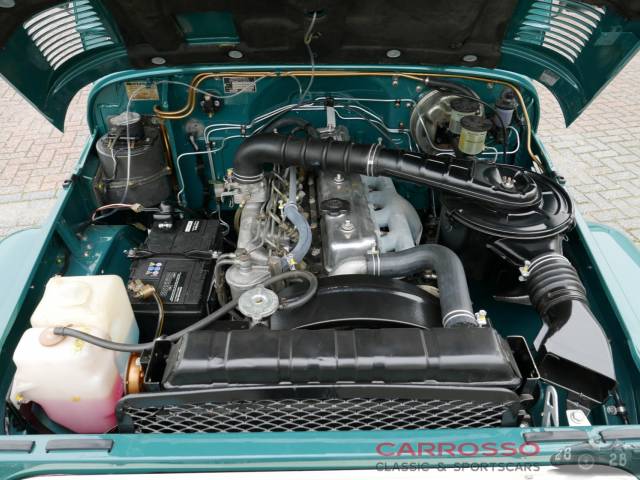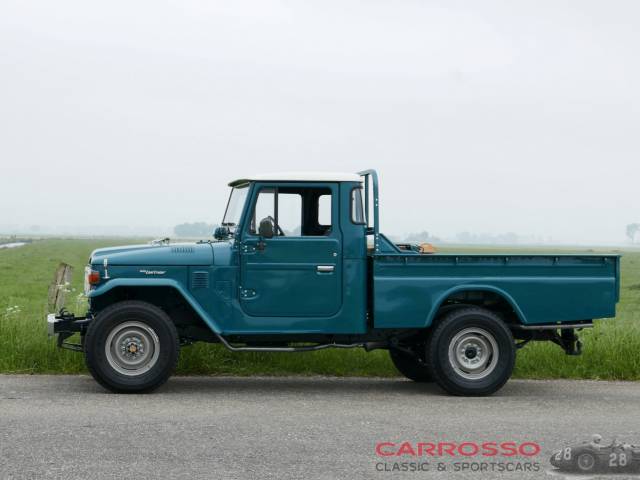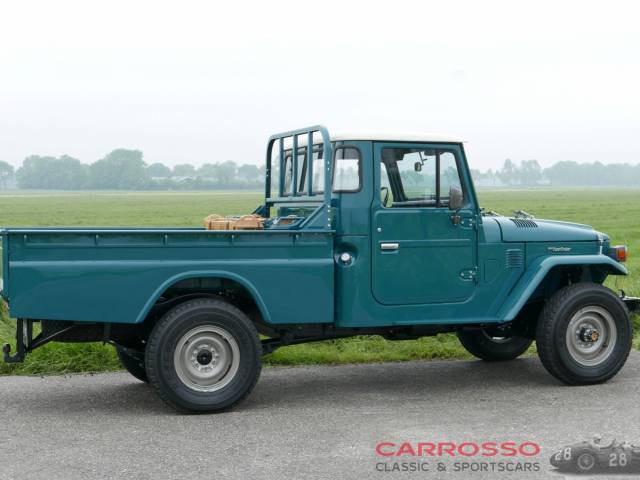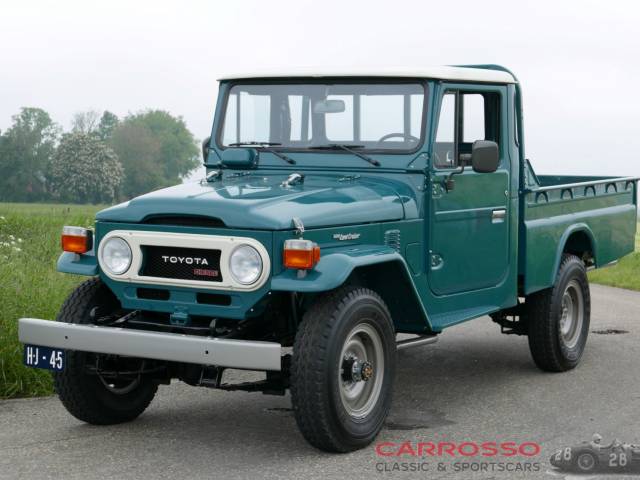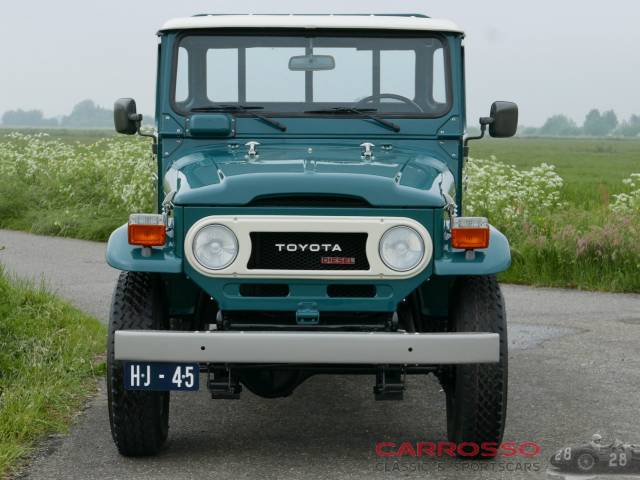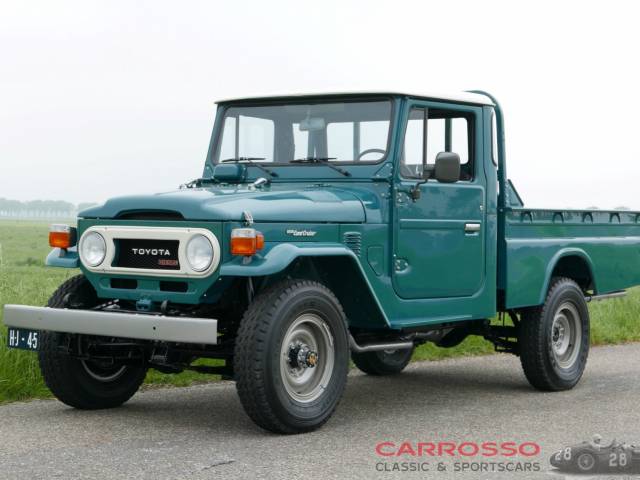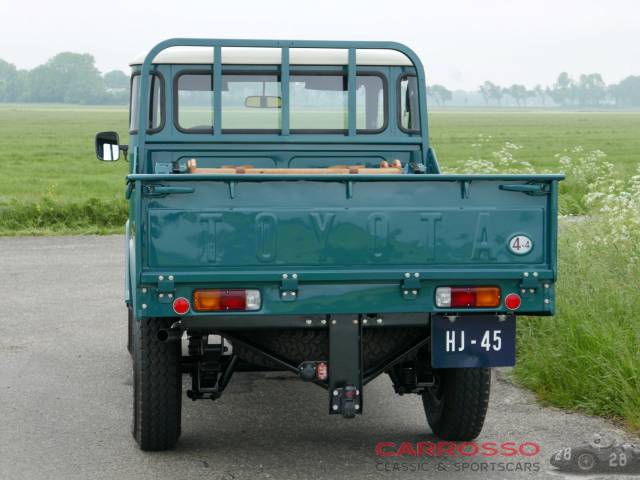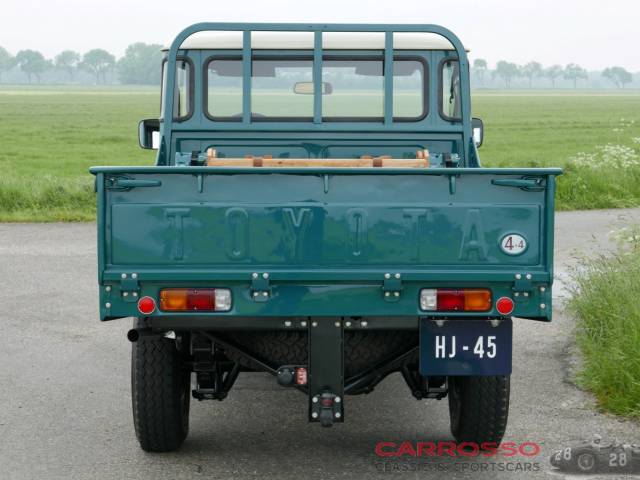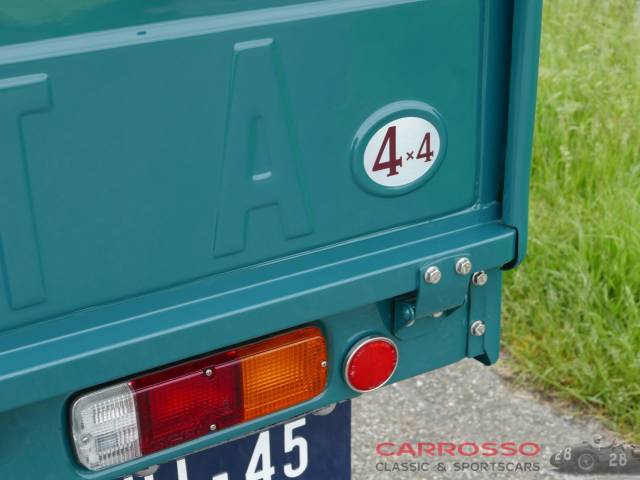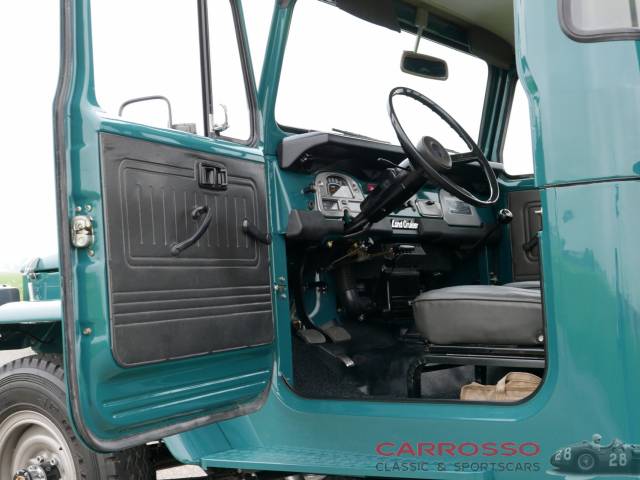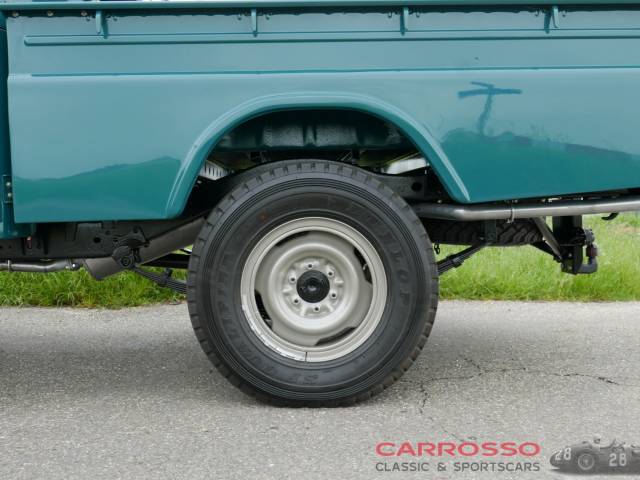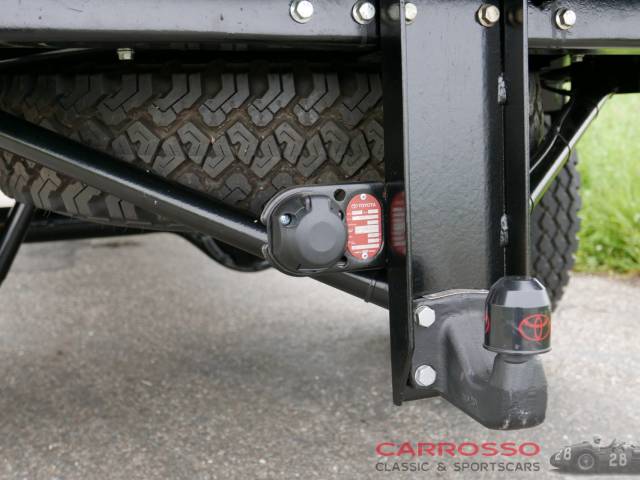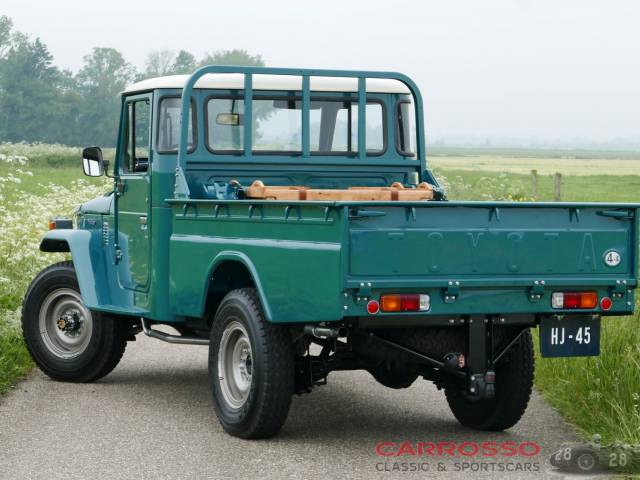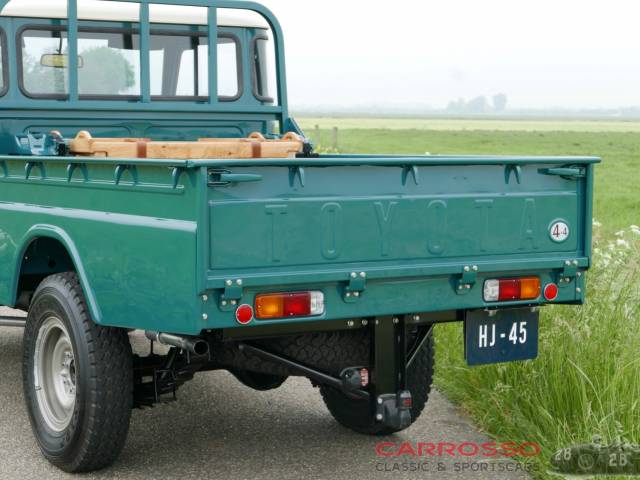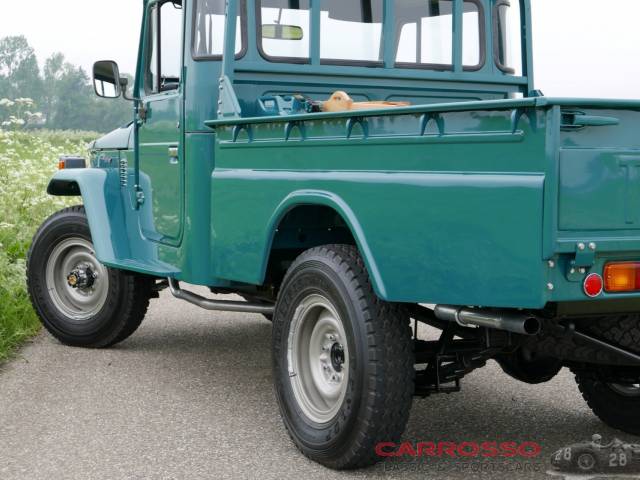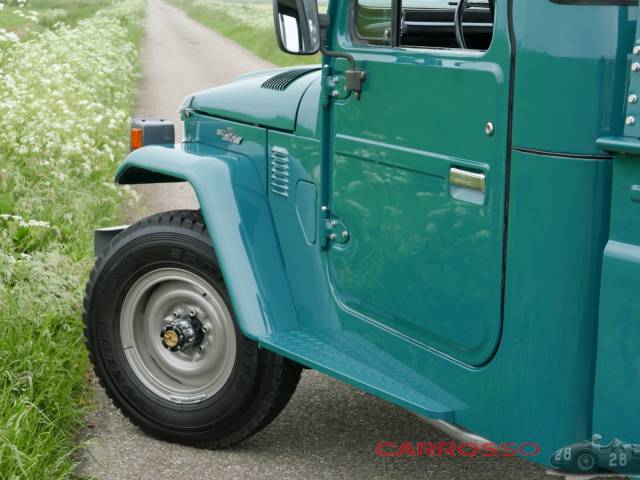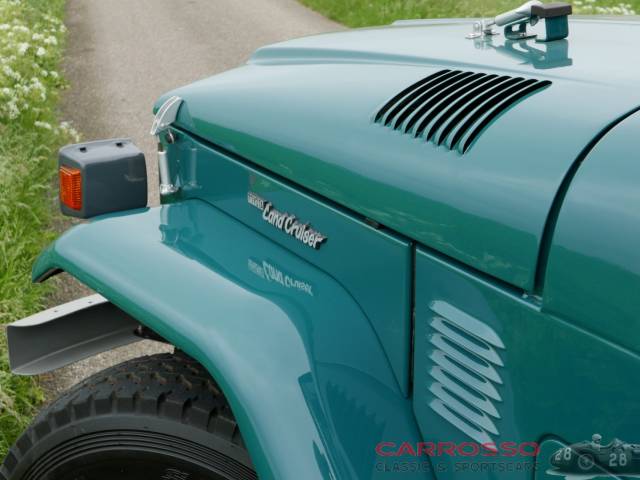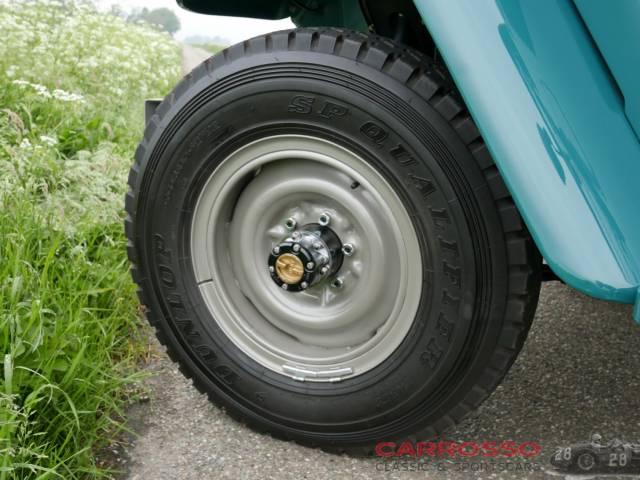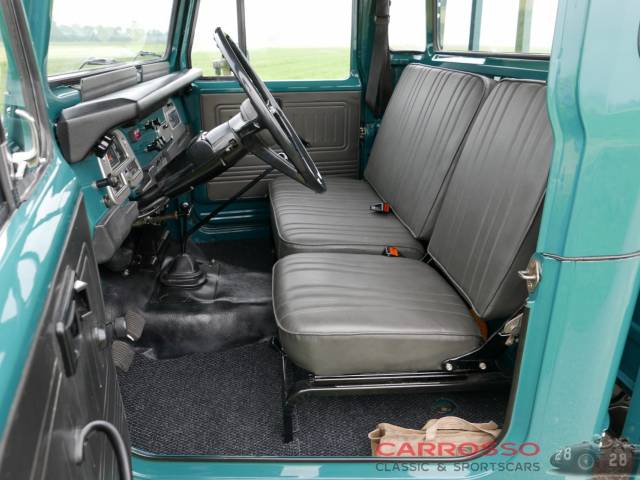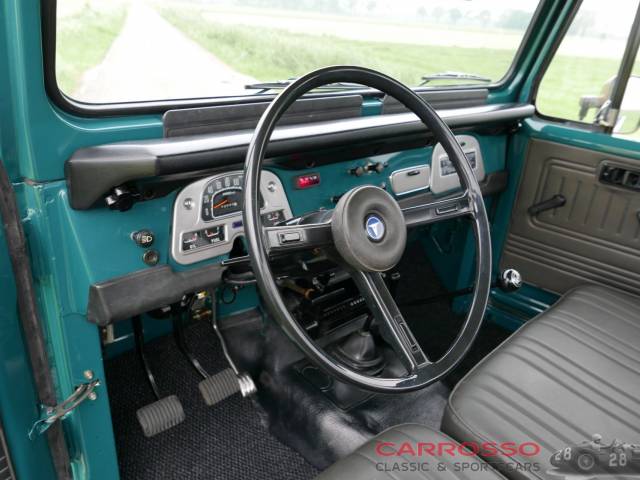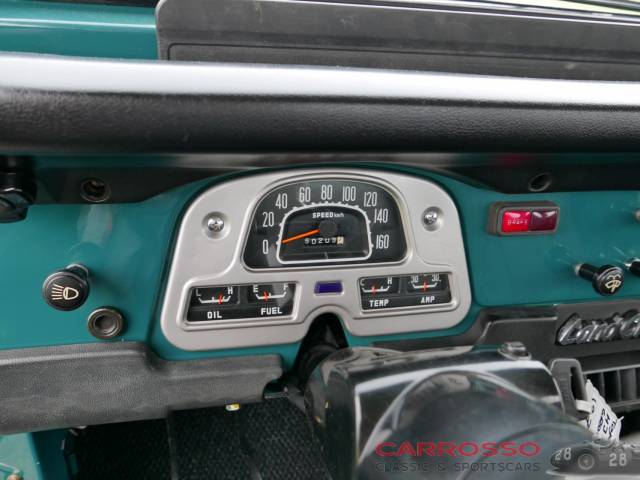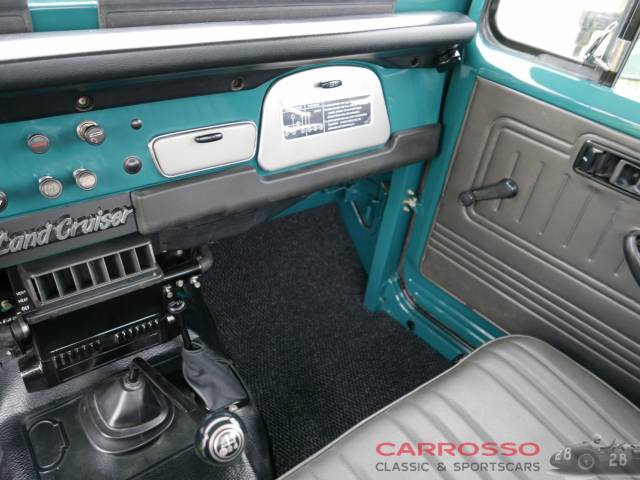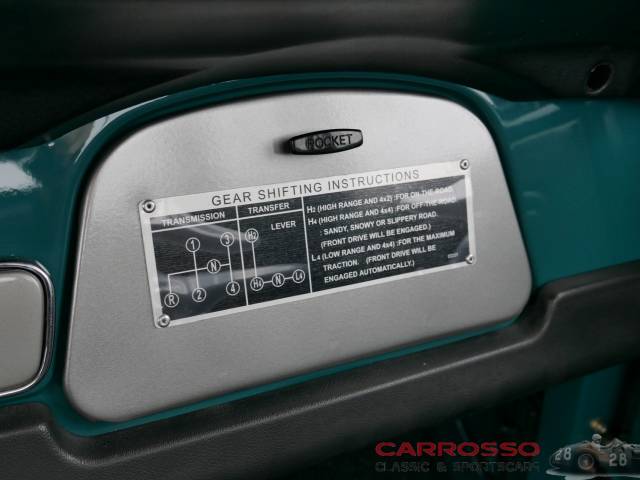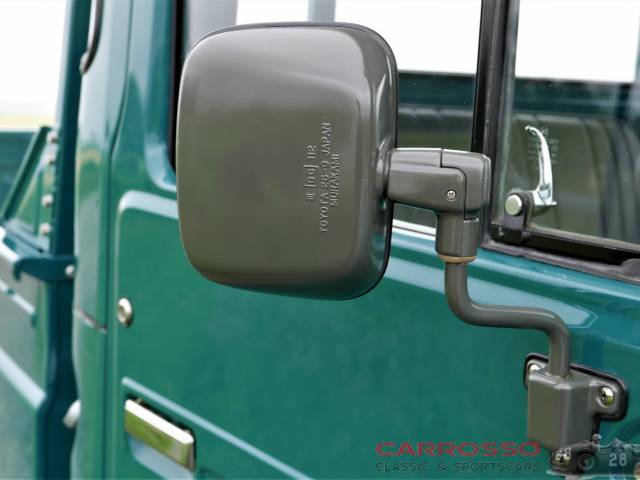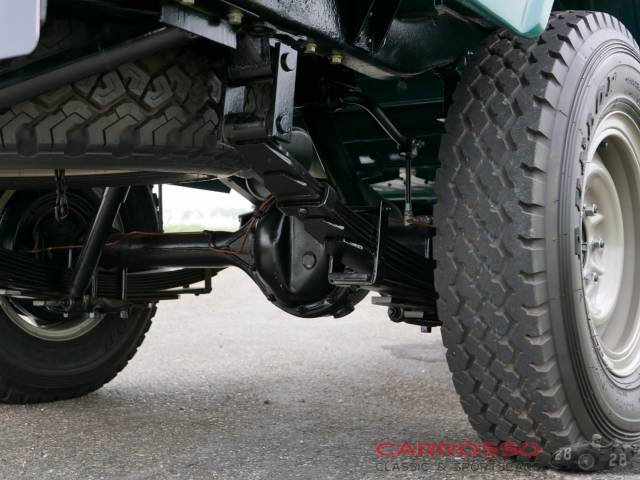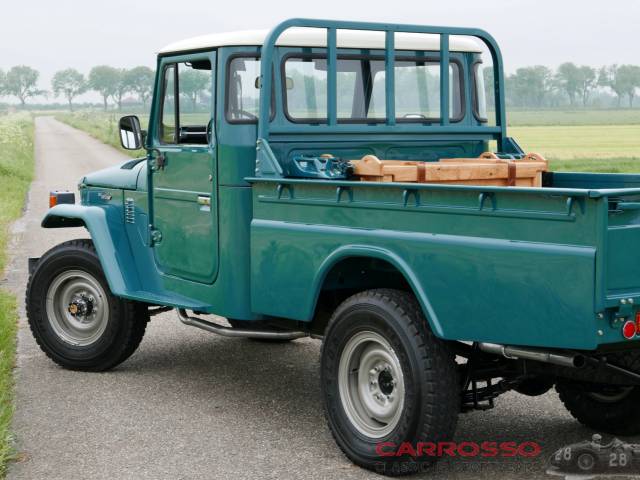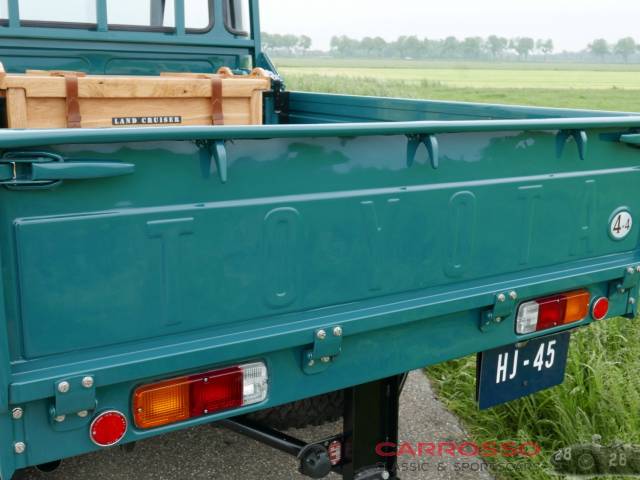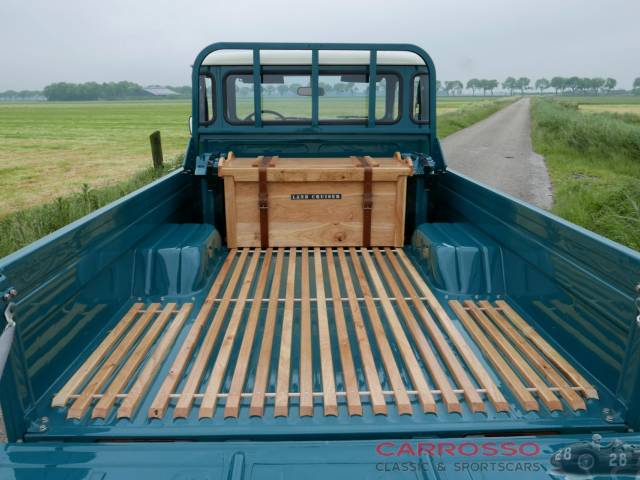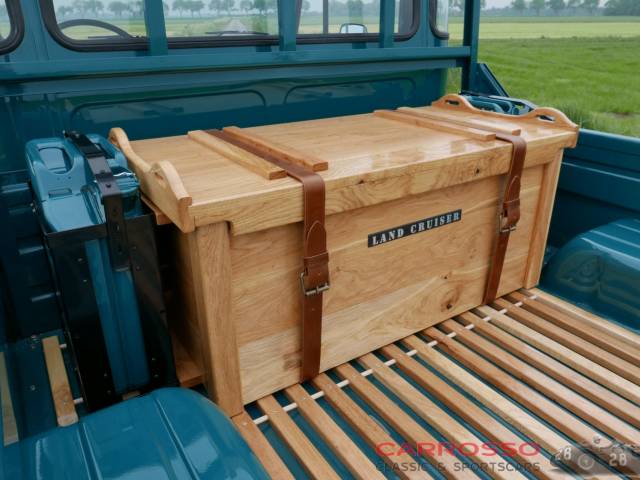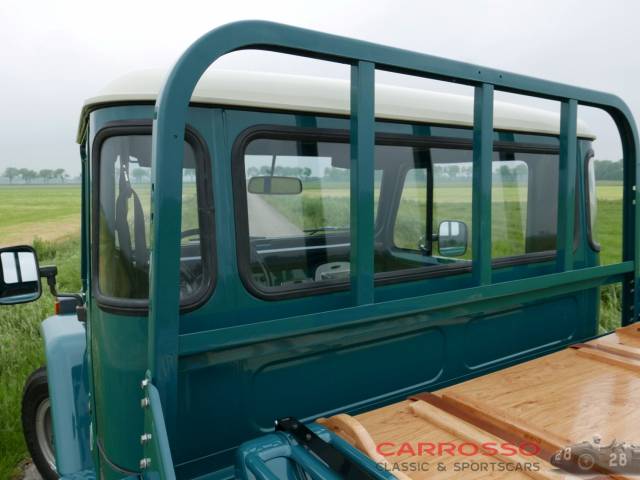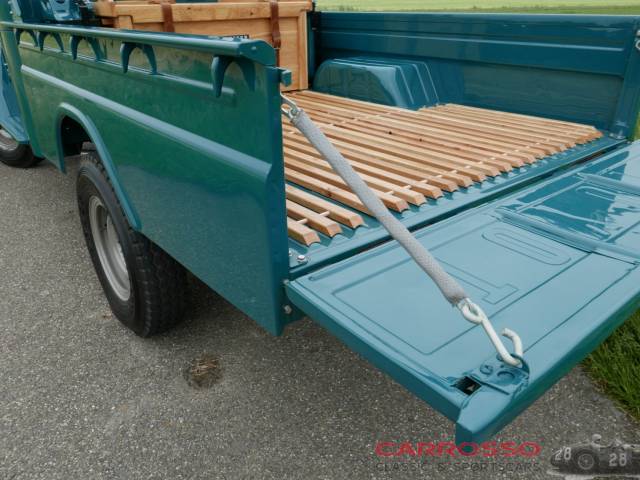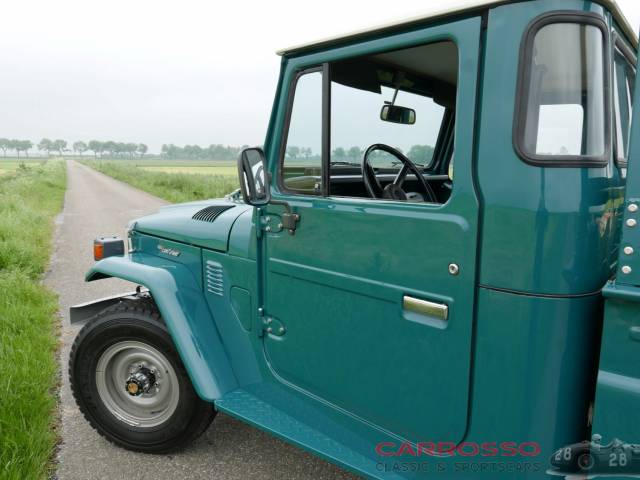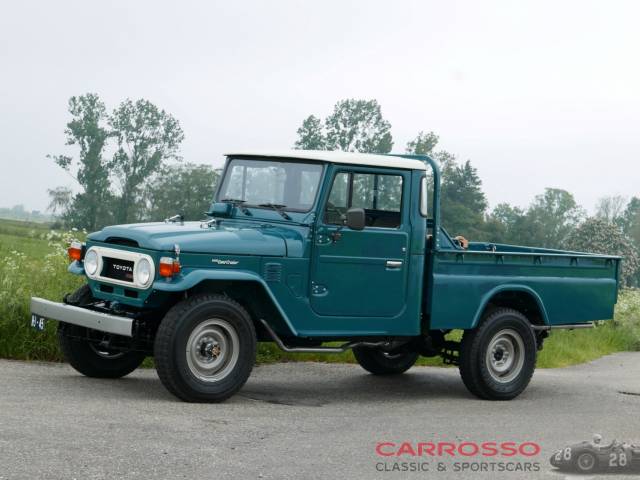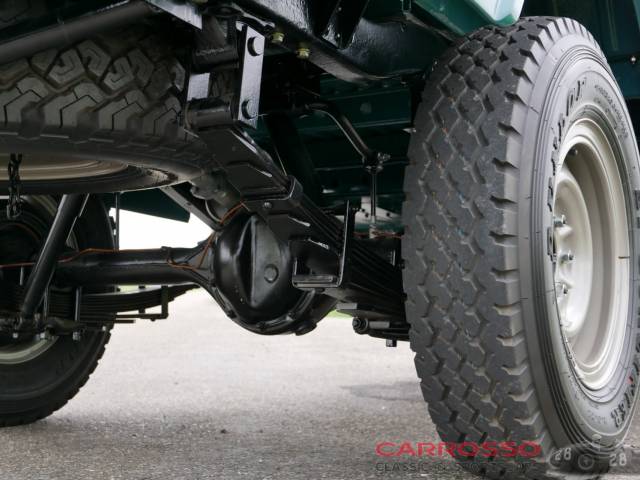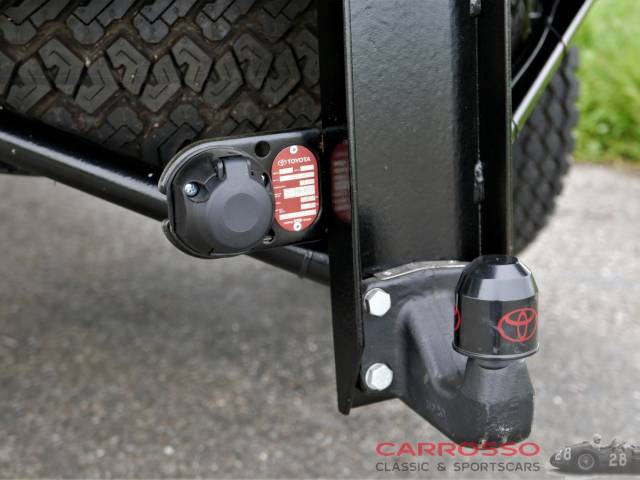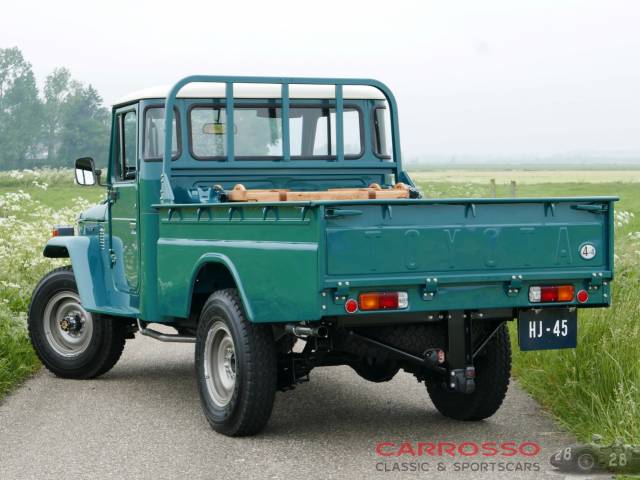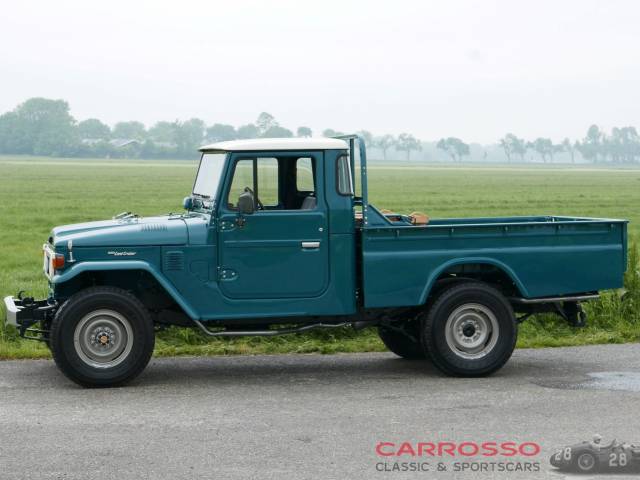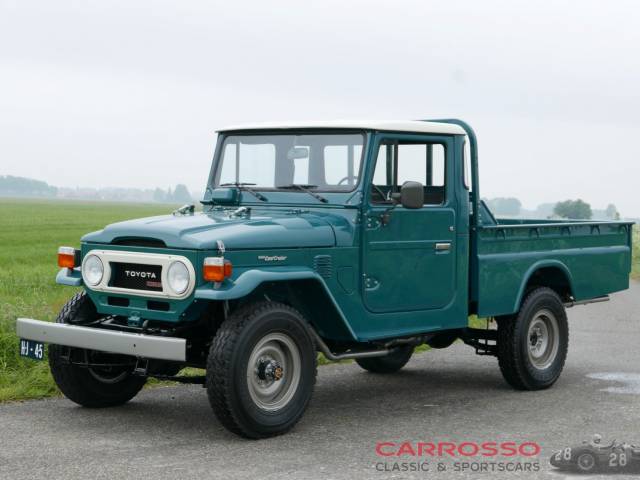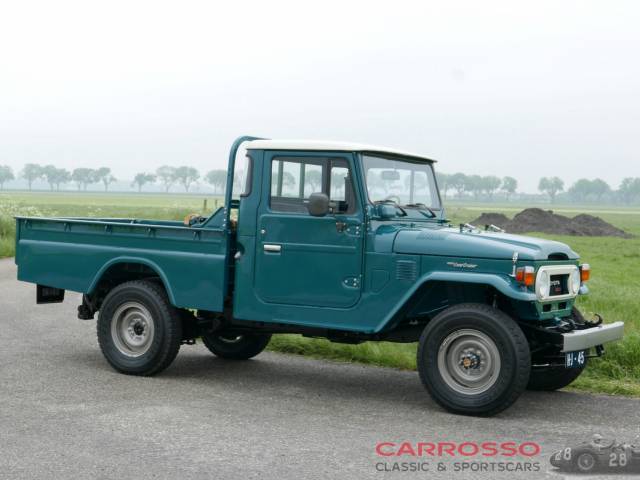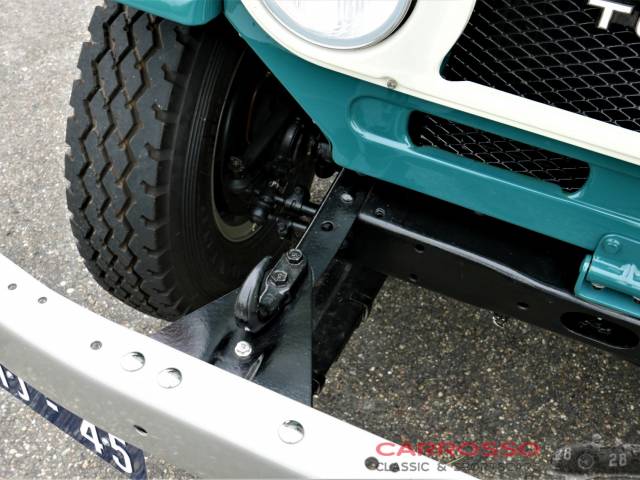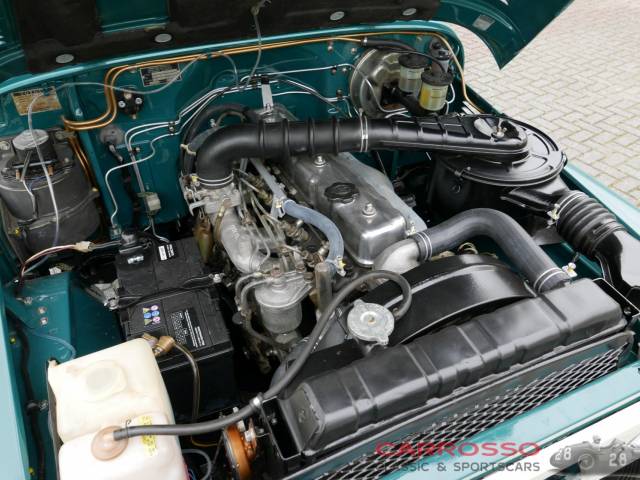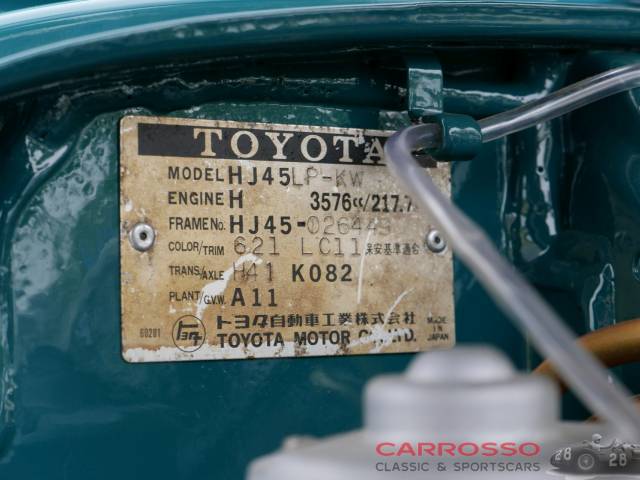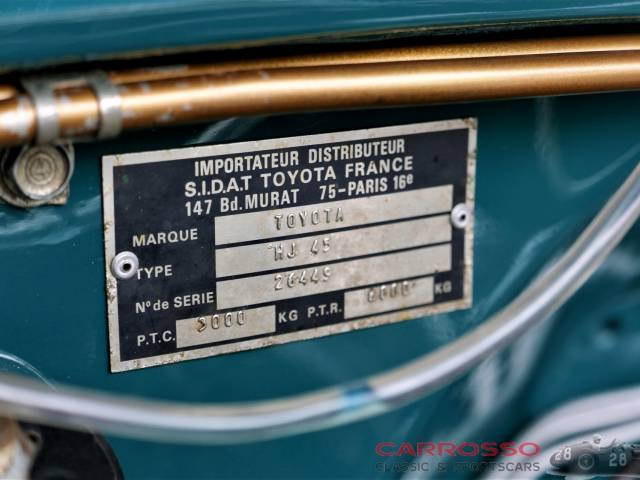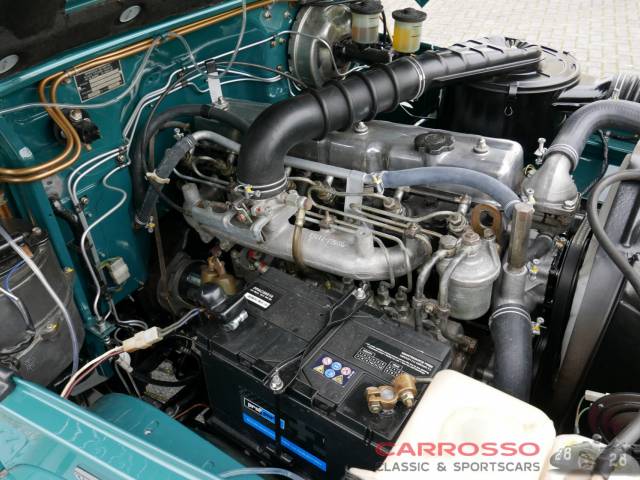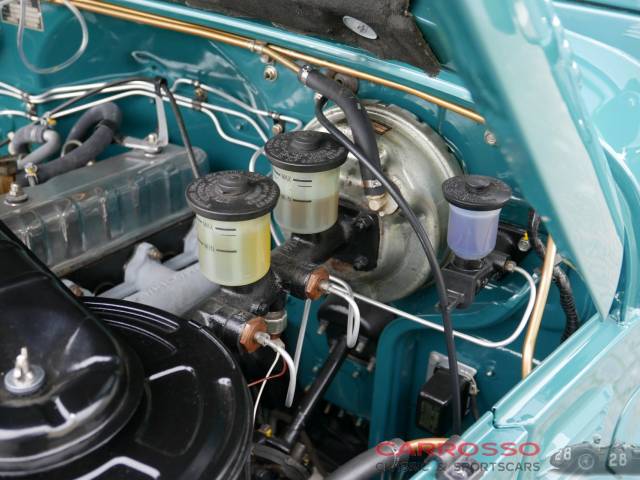 Toyota Land Cruiser HJ45 LWB Pick-Up 3.6 Diesel Restored
Dealer

away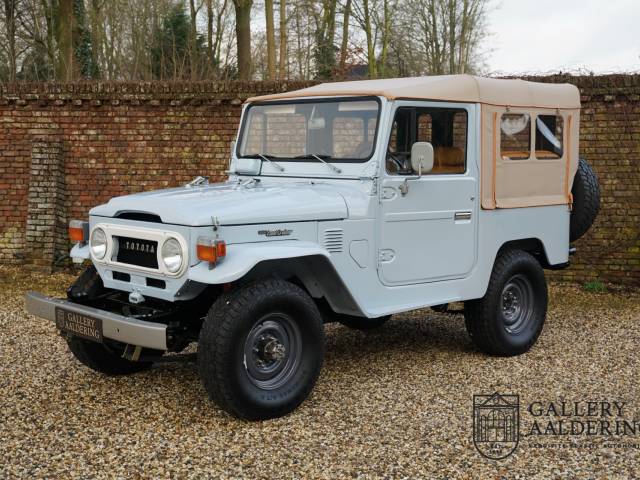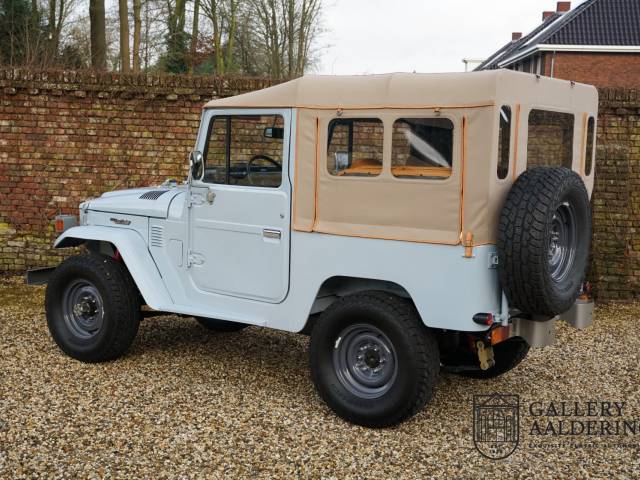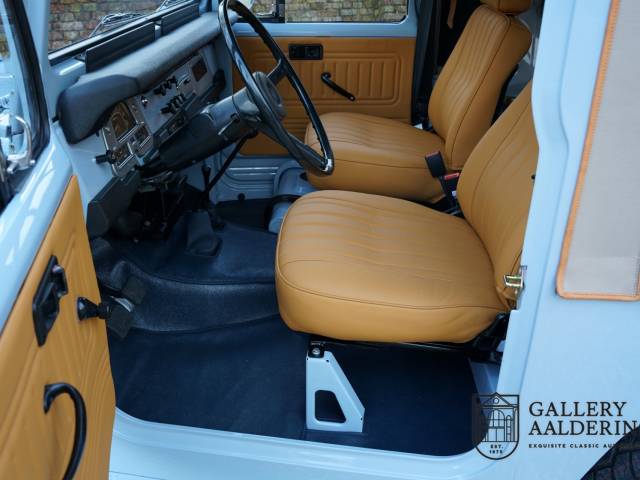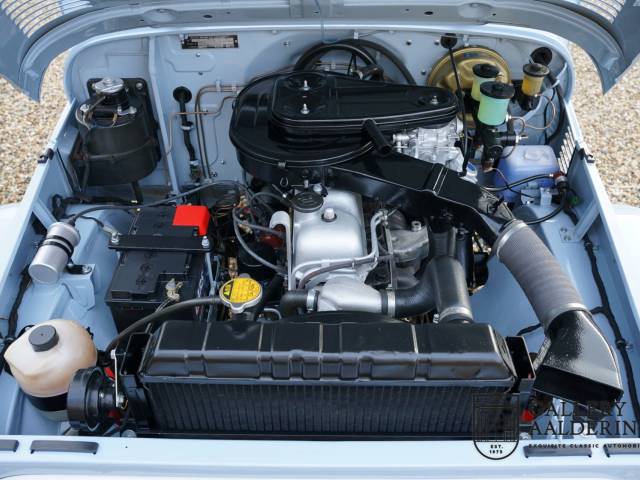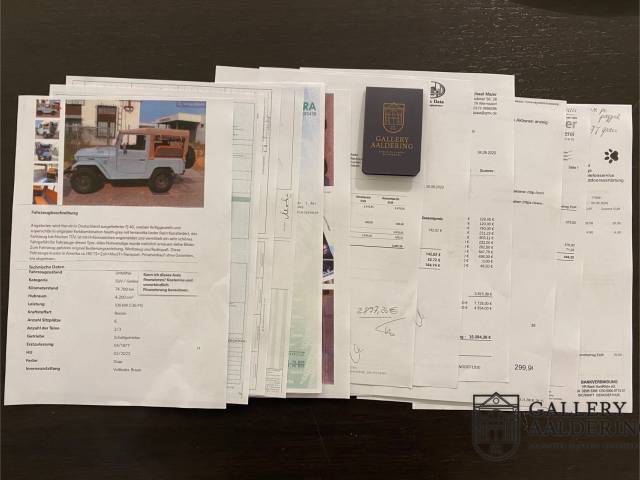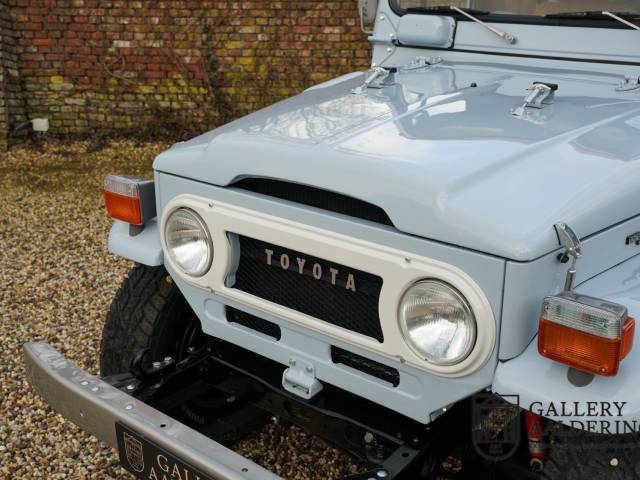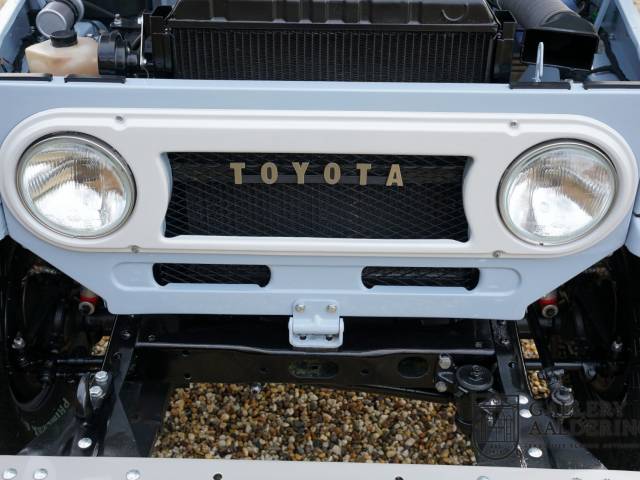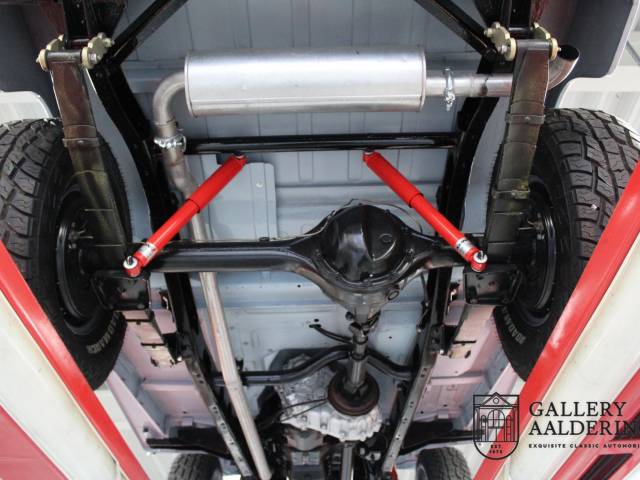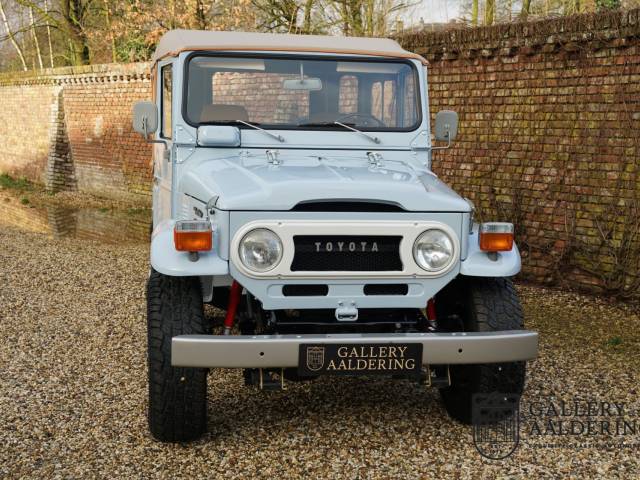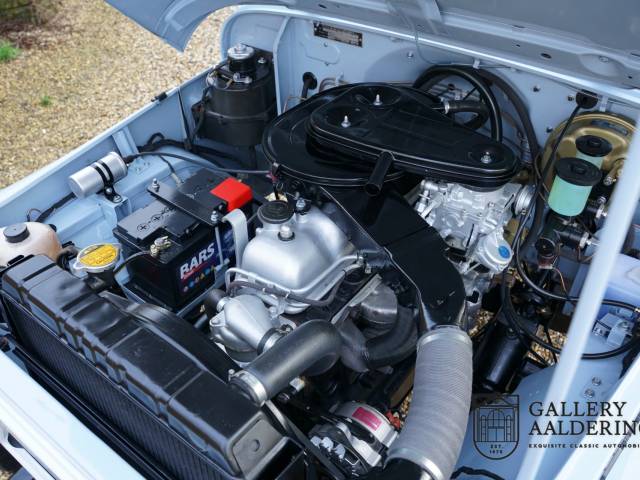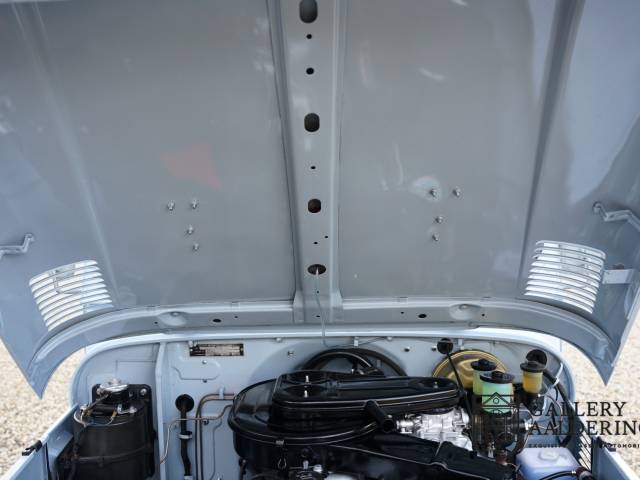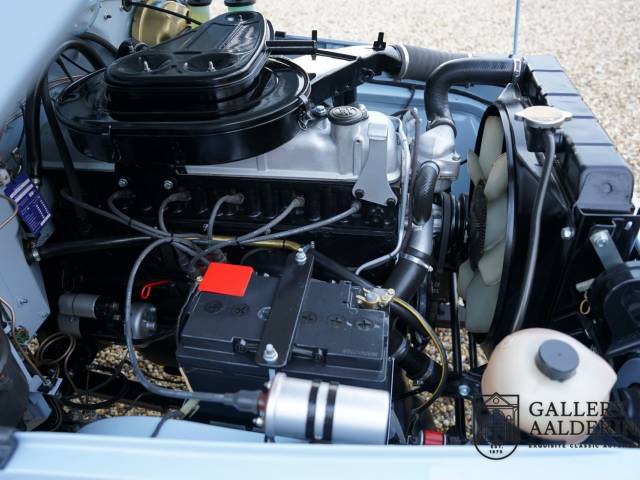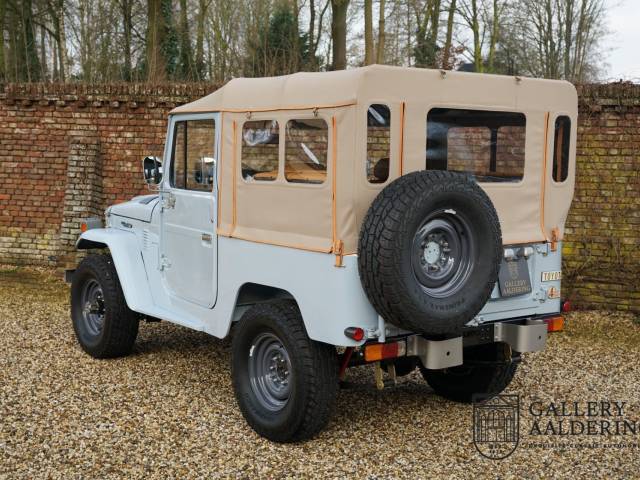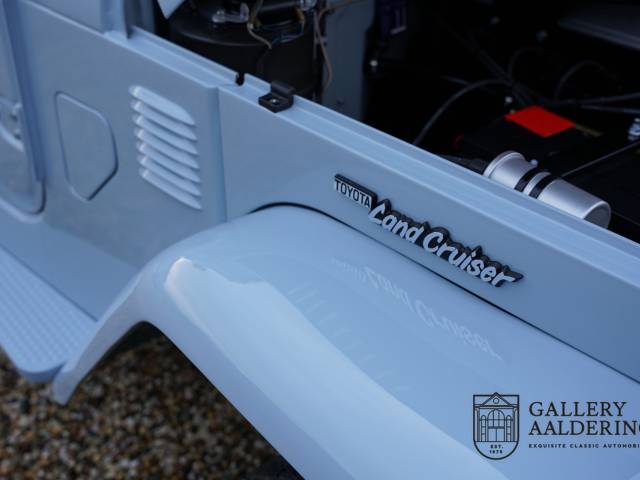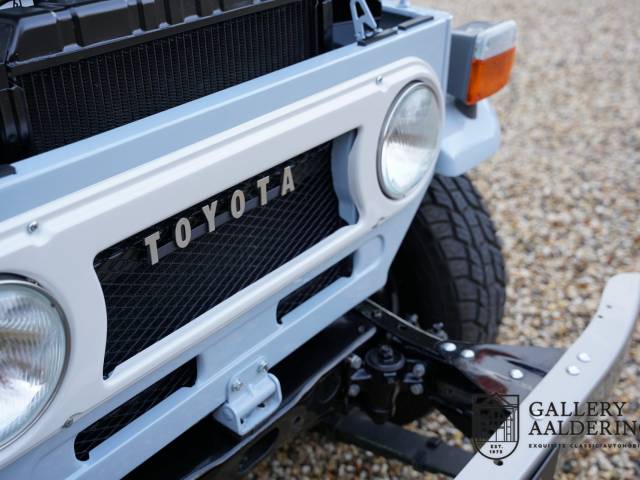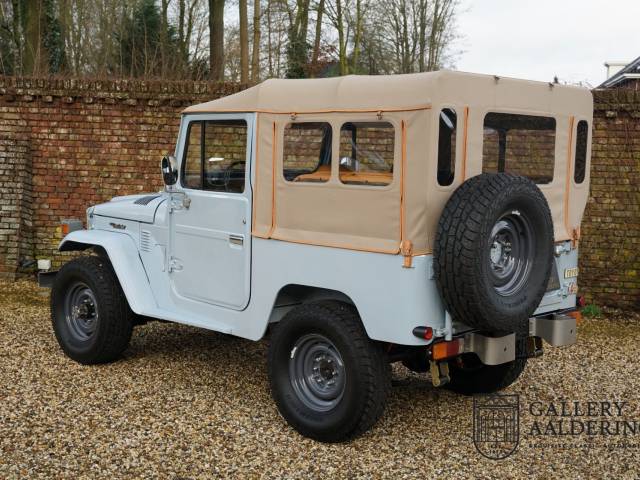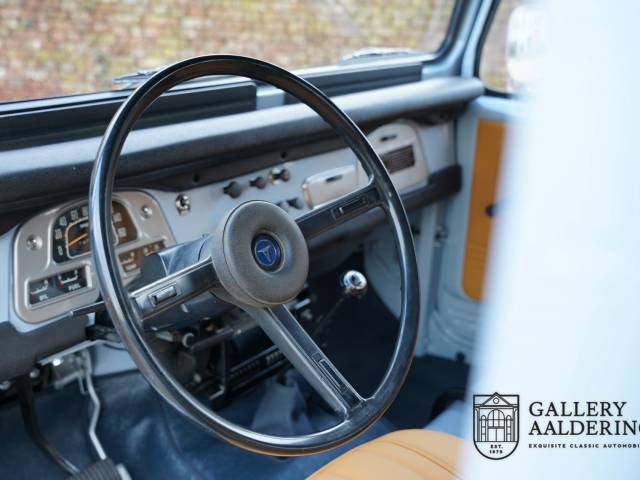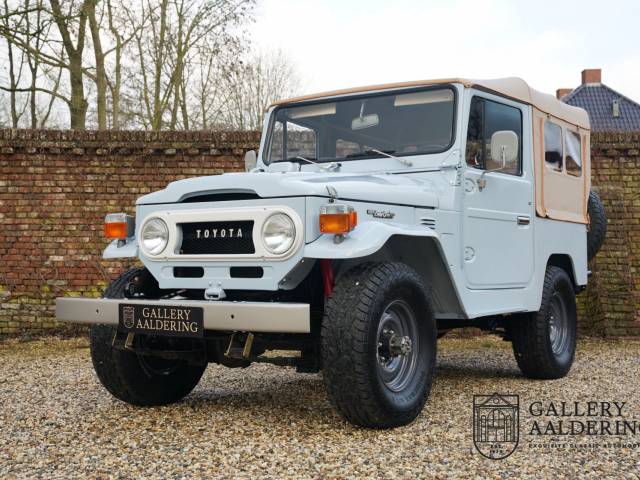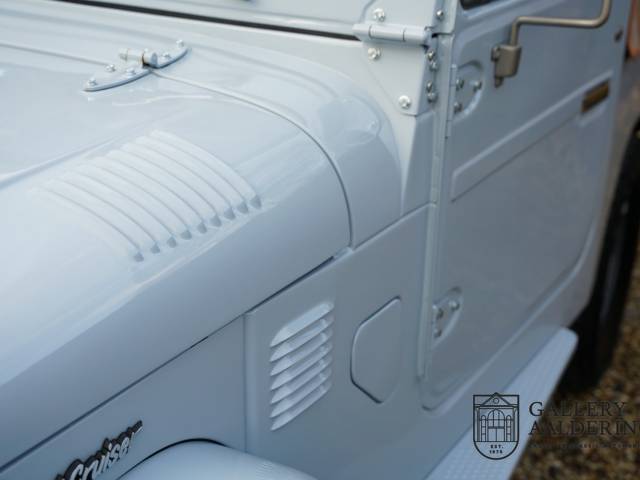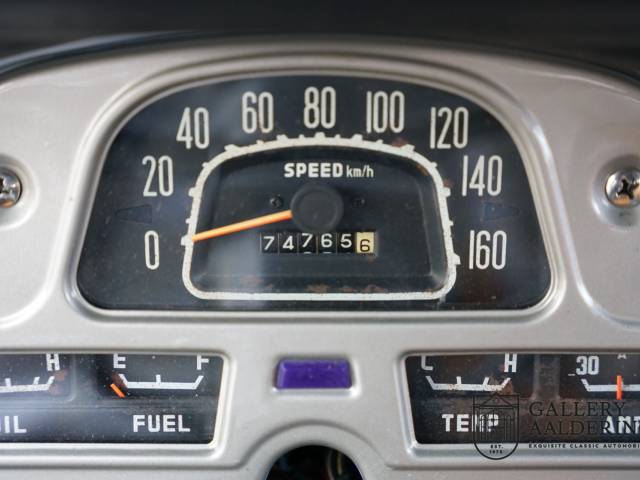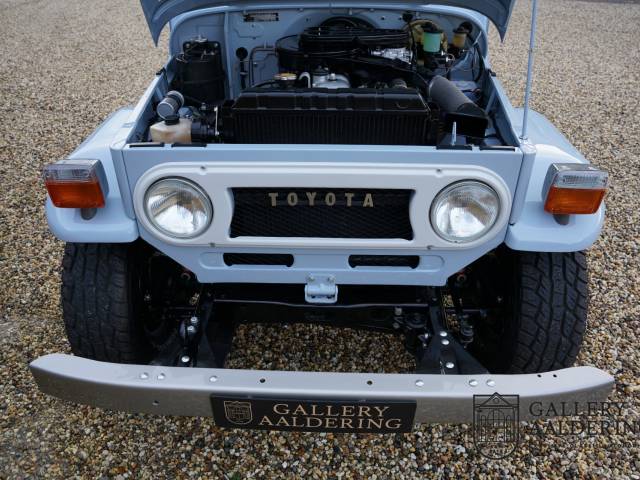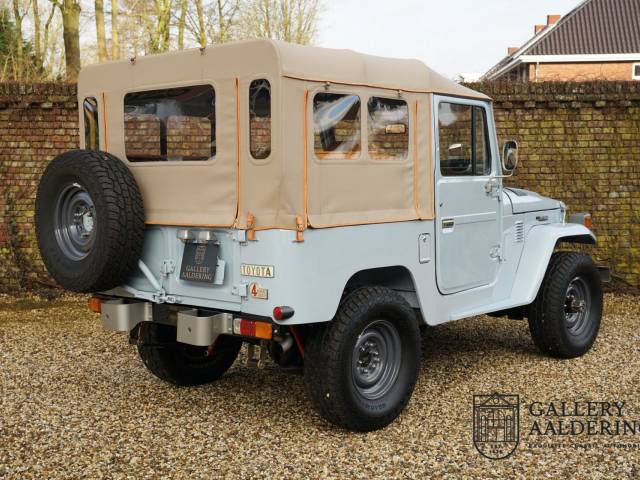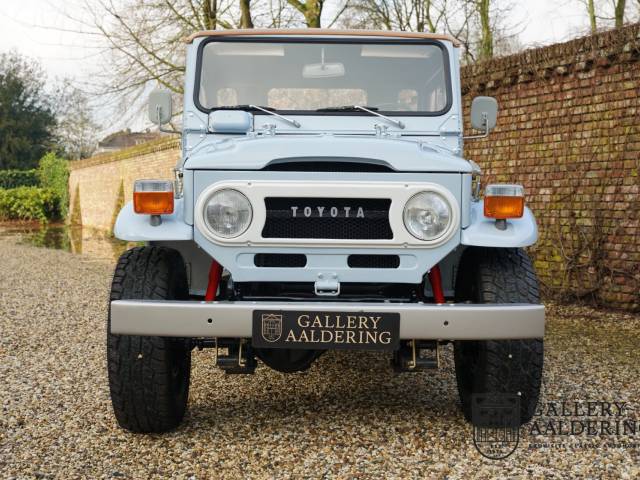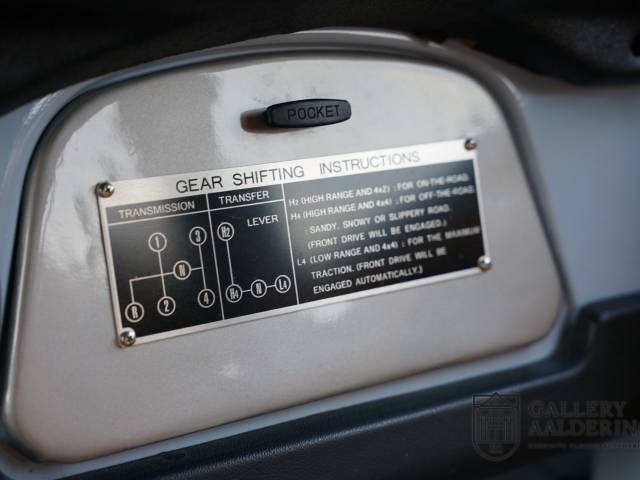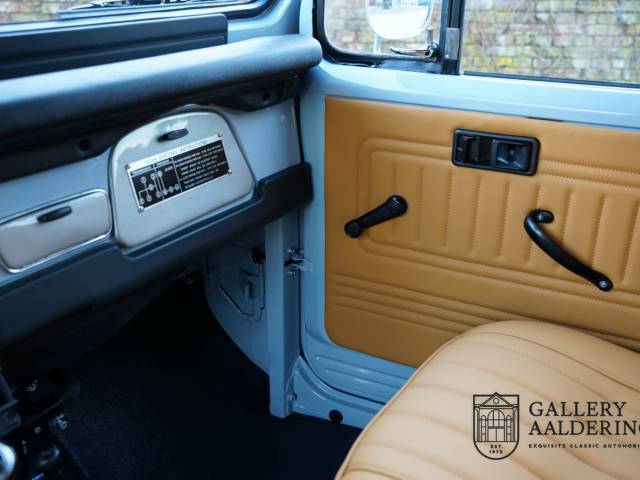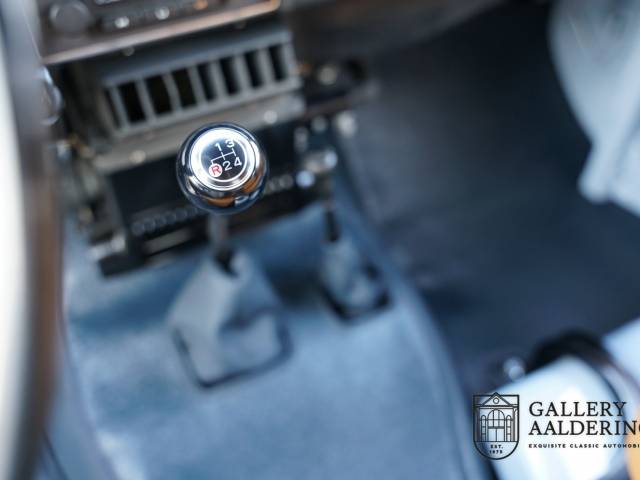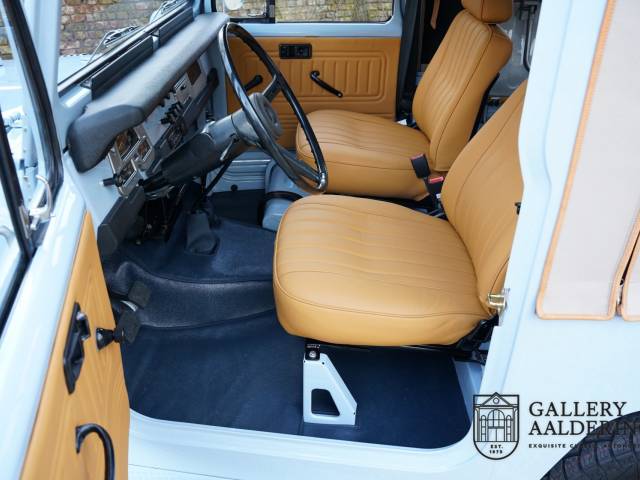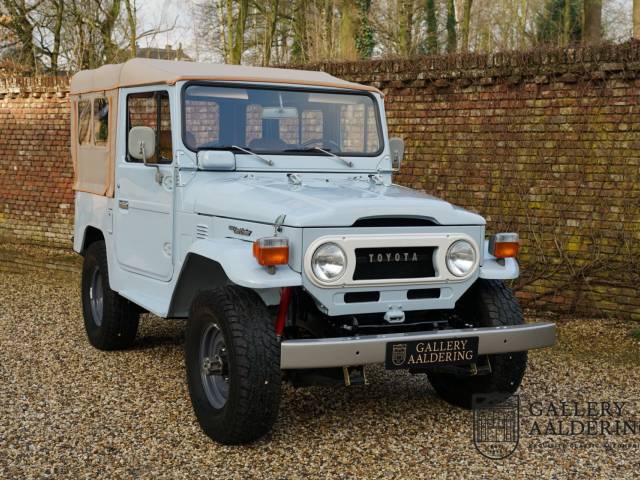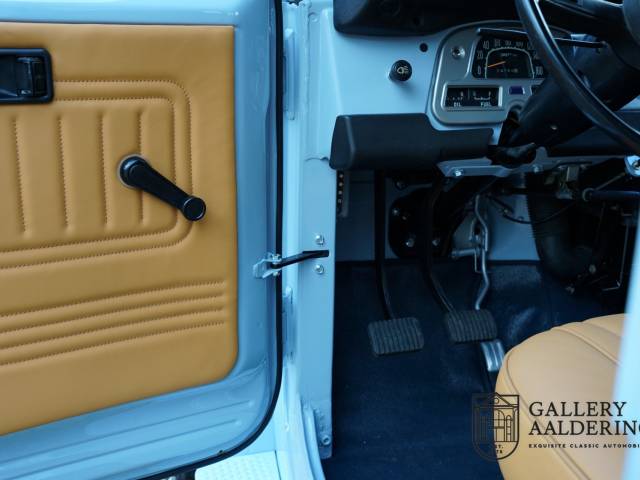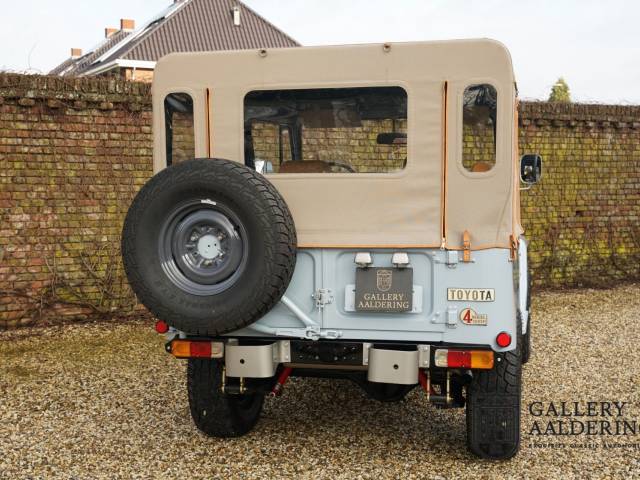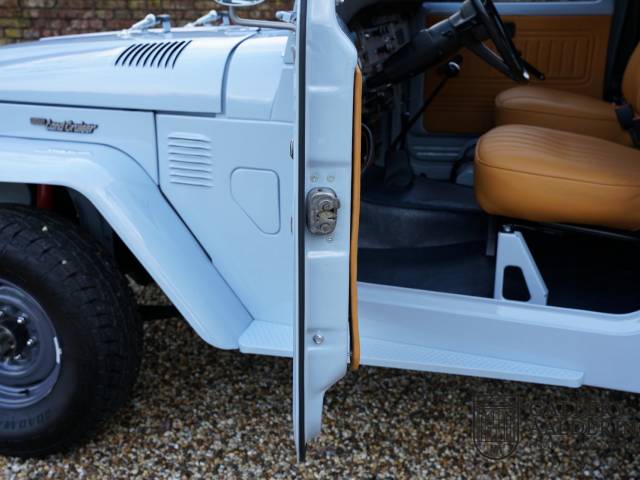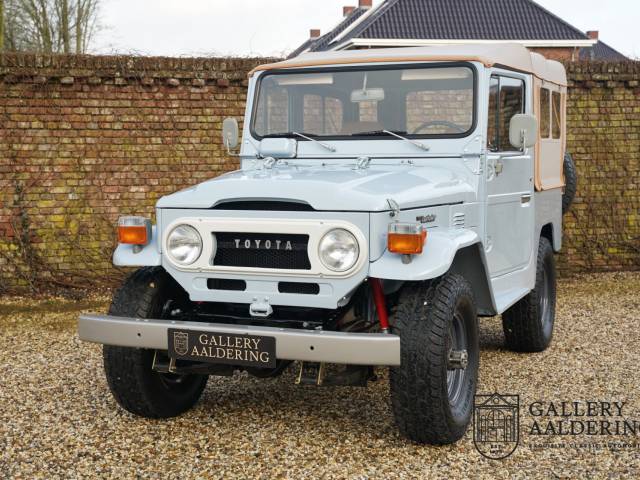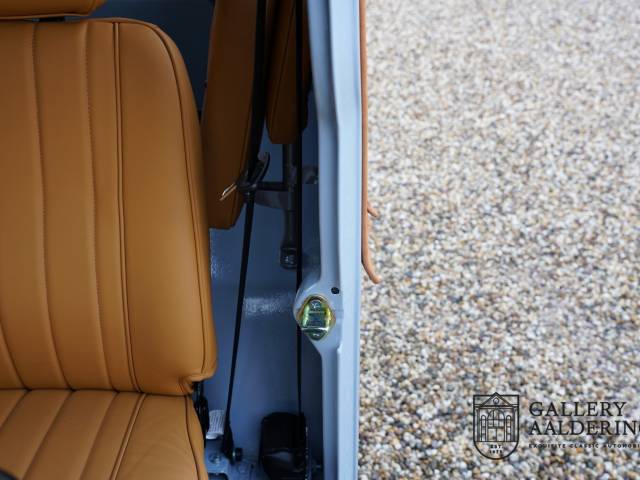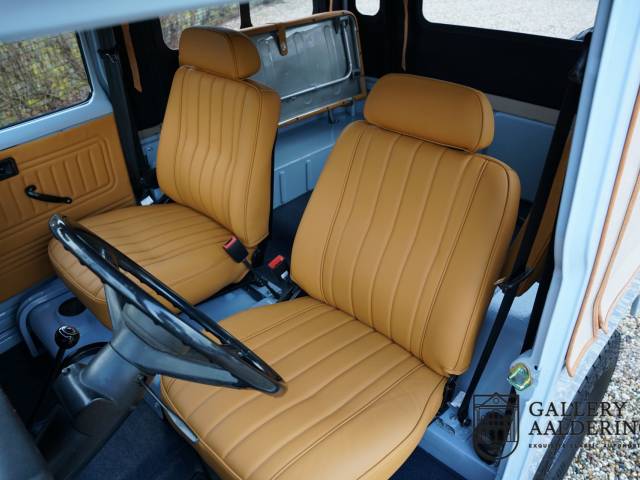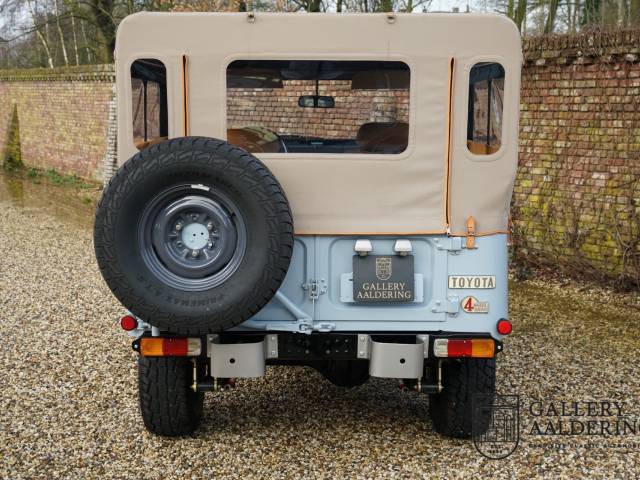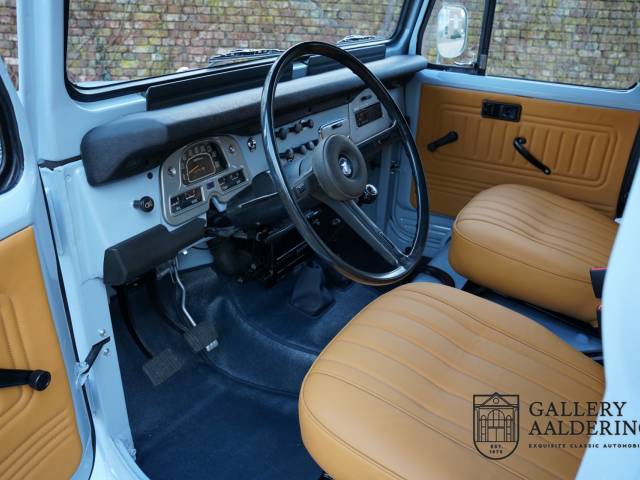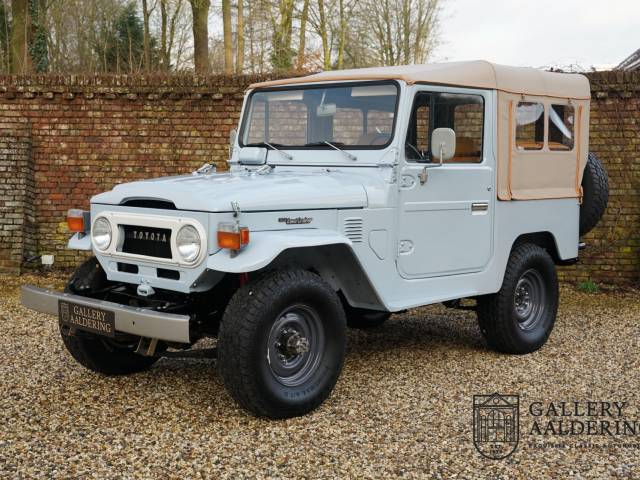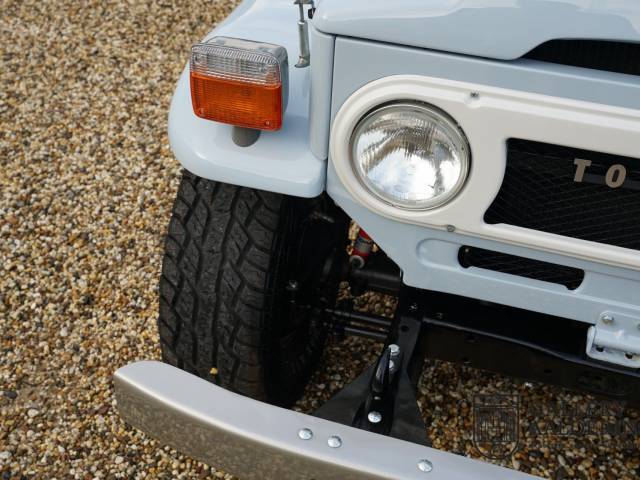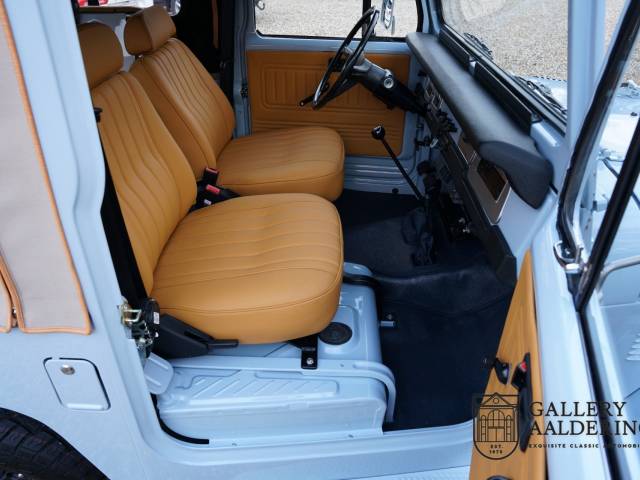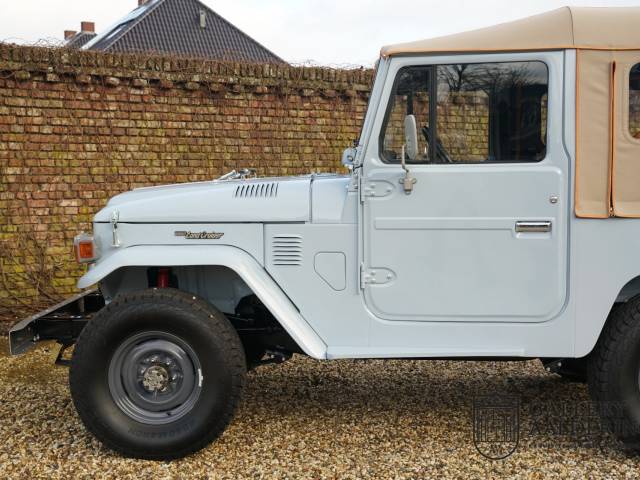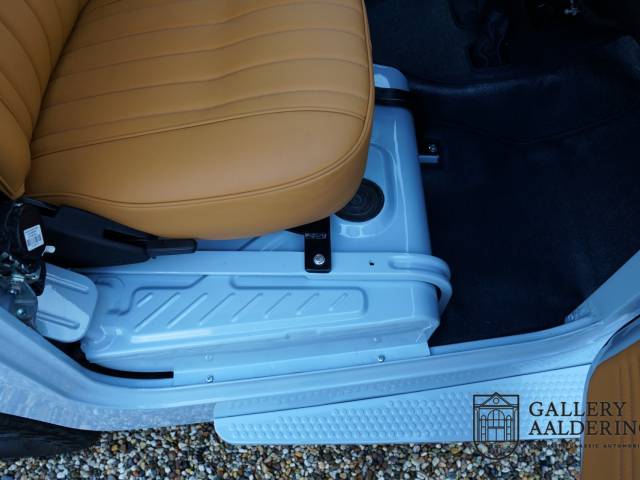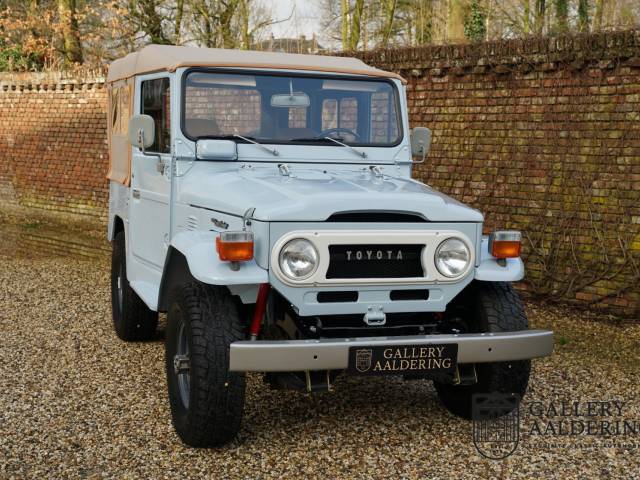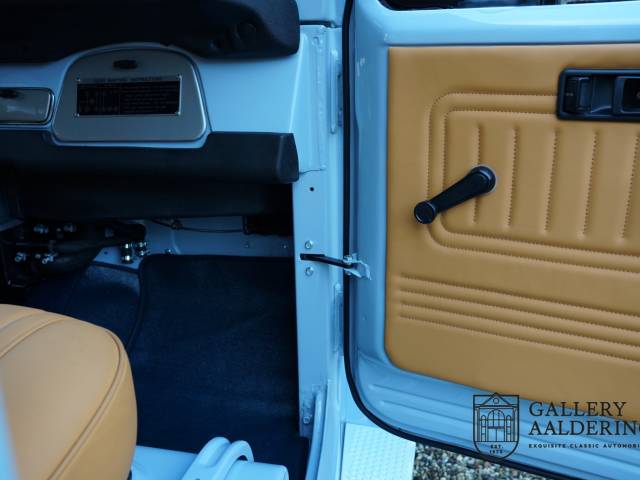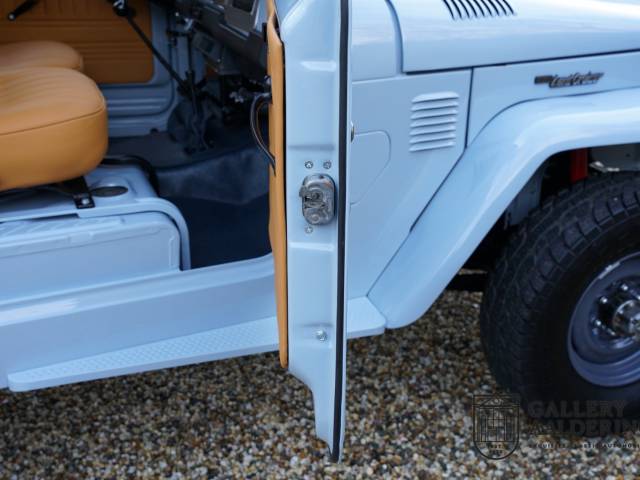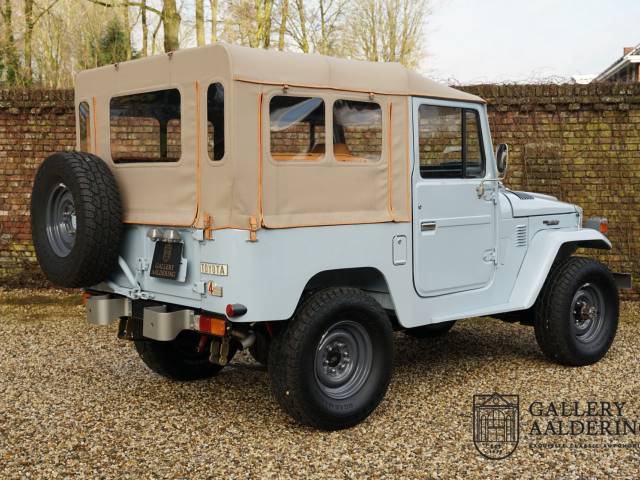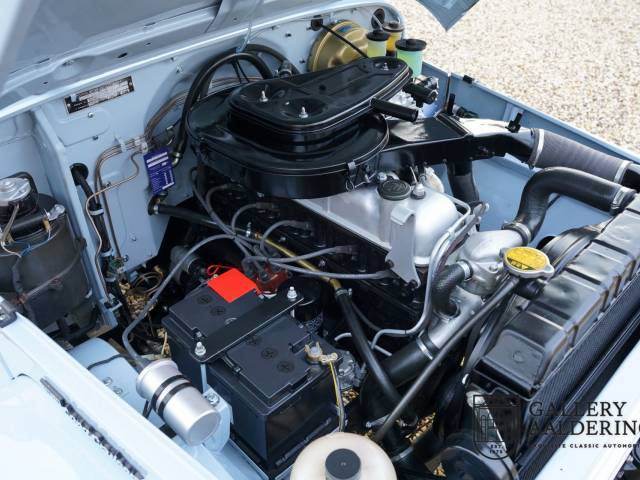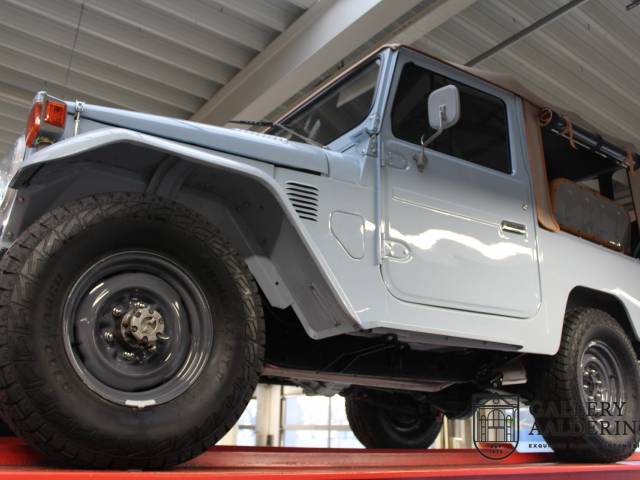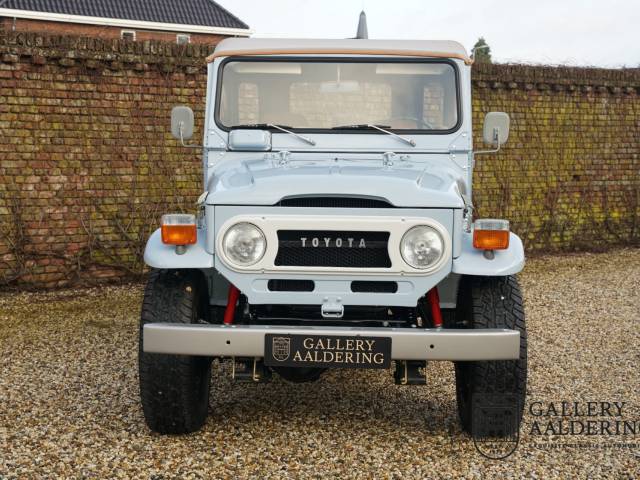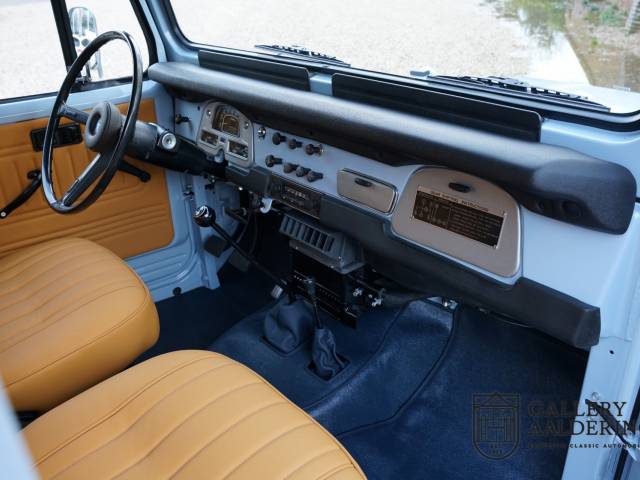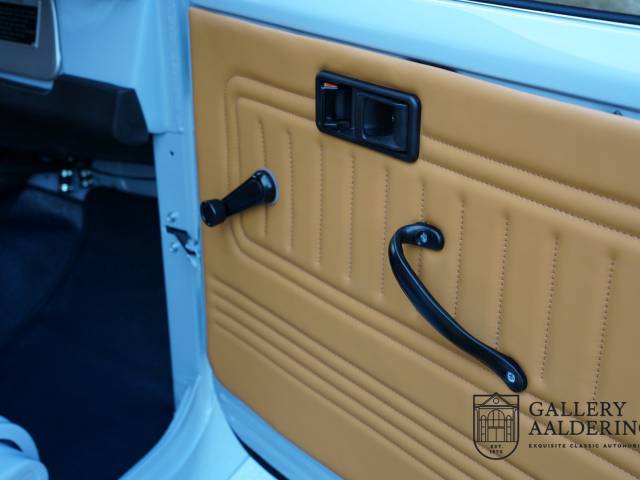 Toyota FJ 40 Fully restored condition, like new!
Dealer

away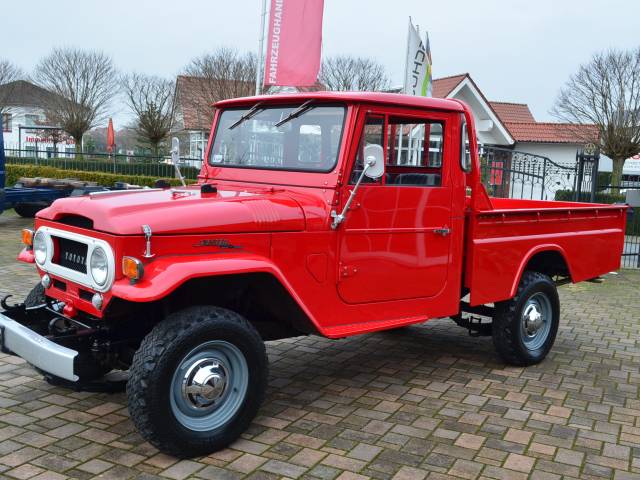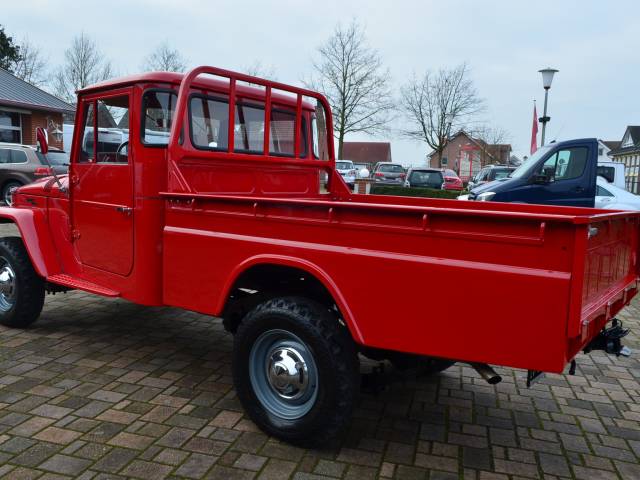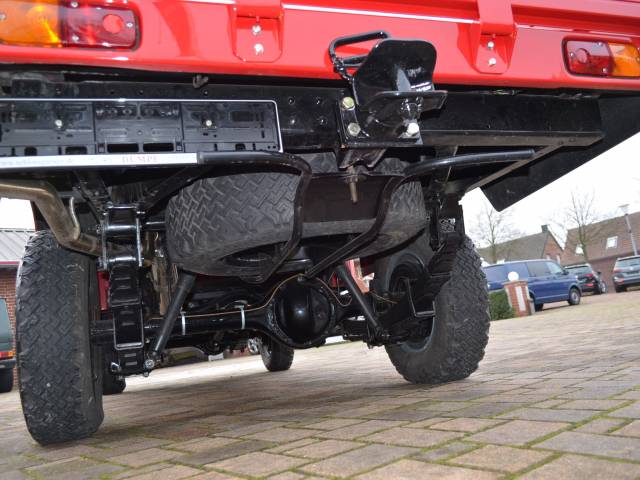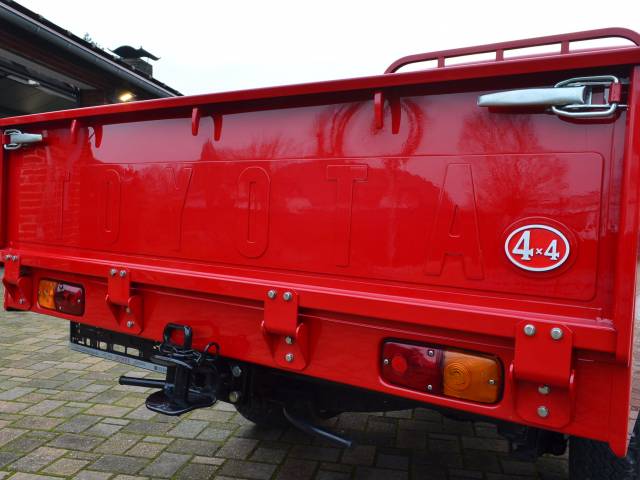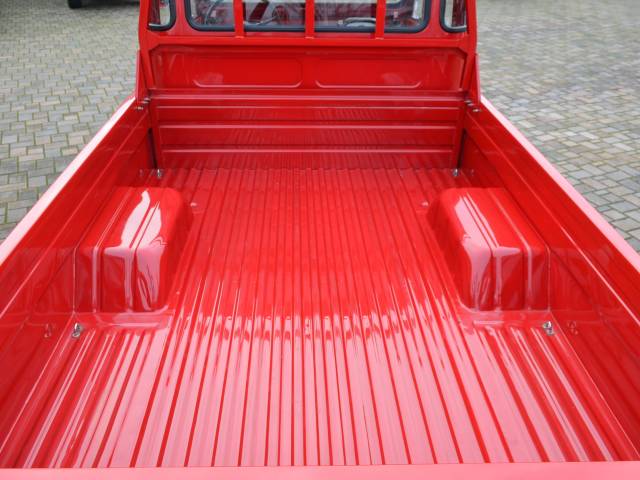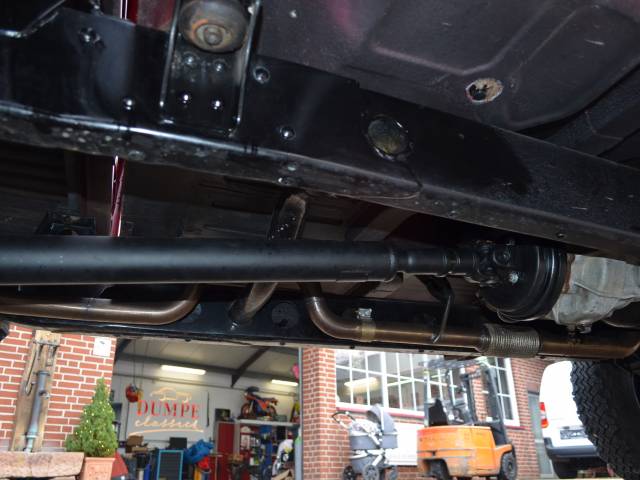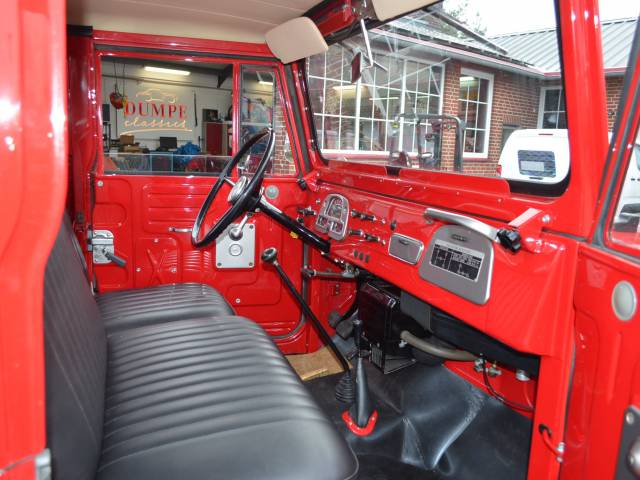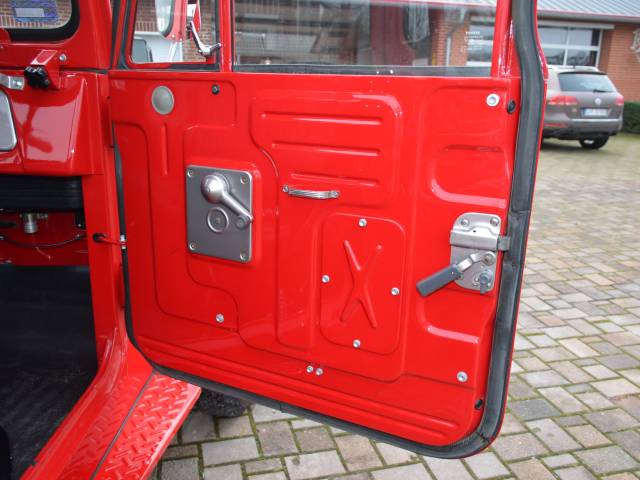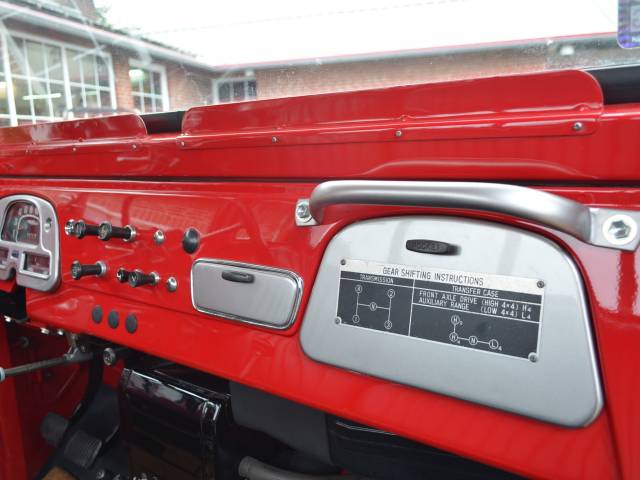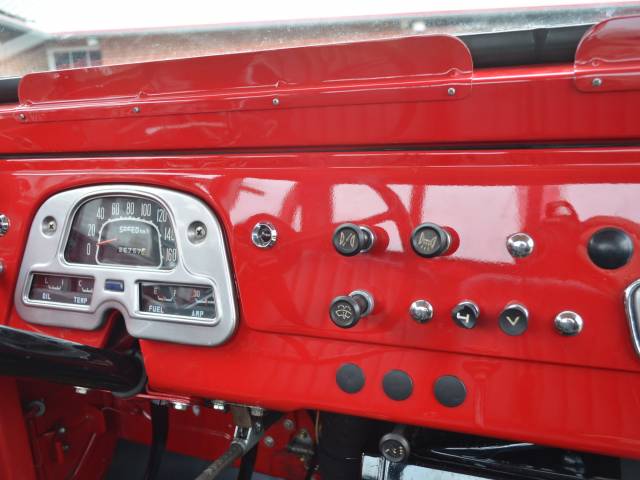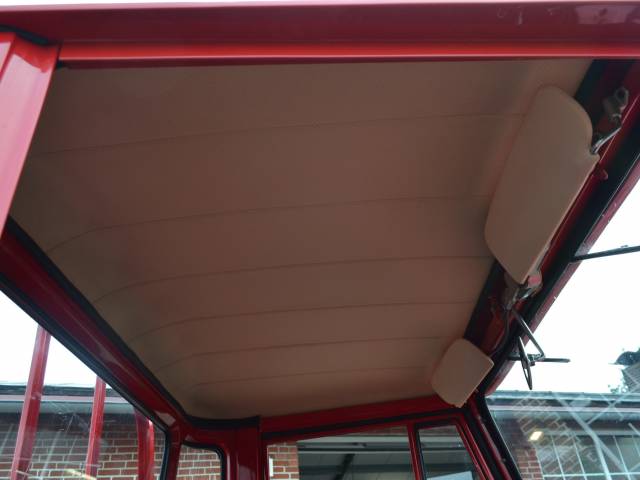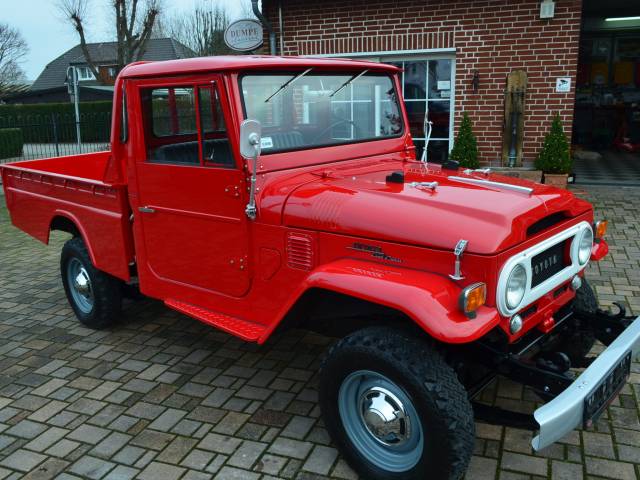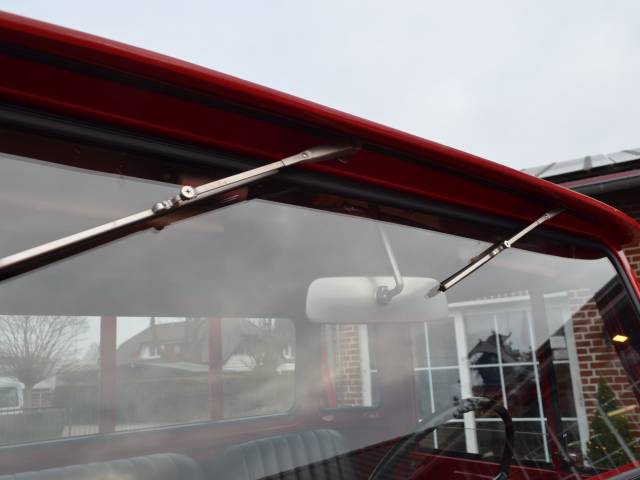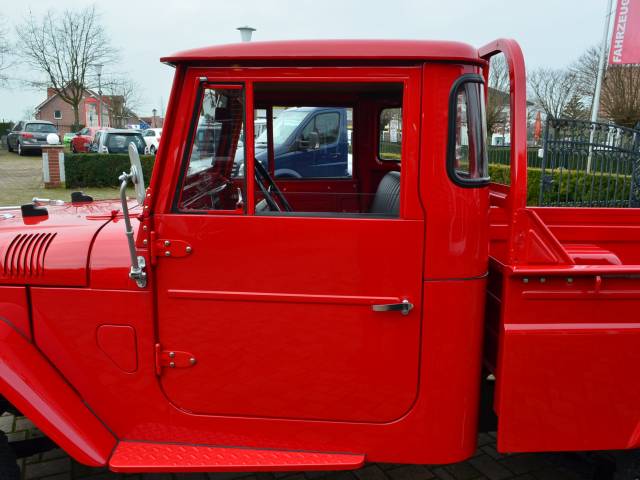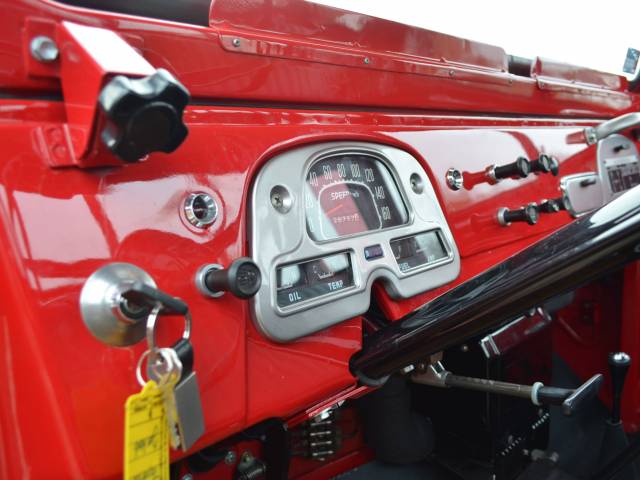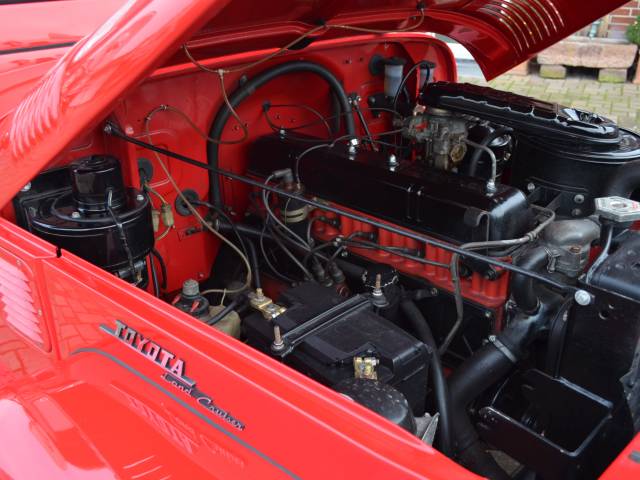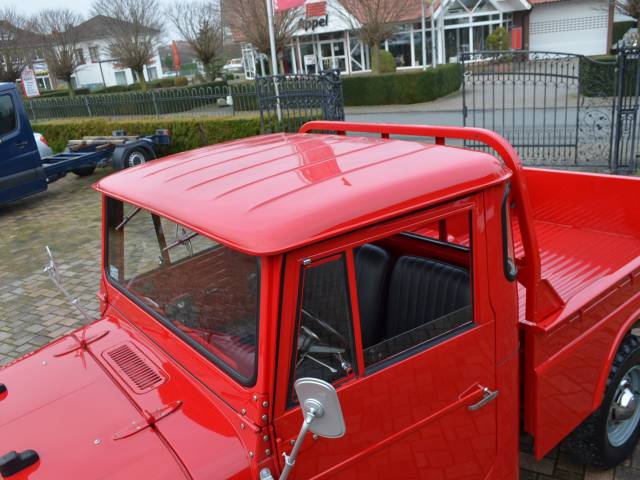 Frame of Restrauraton / Original KM 26750 ex fire brigade of Denmark
Dealer

away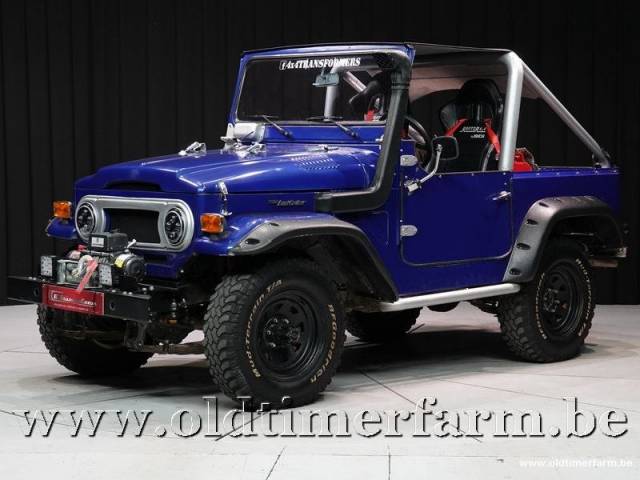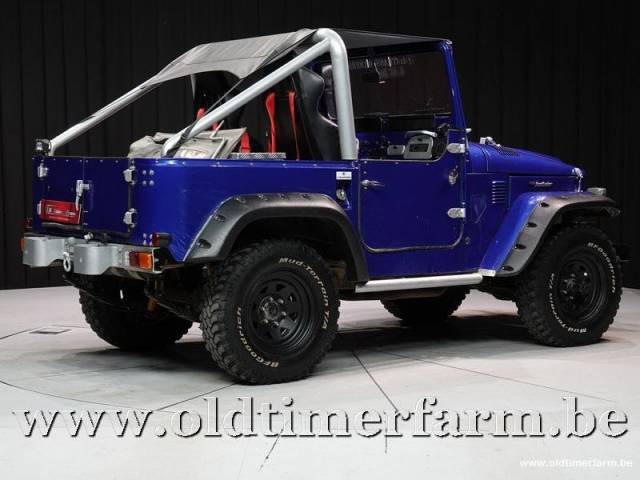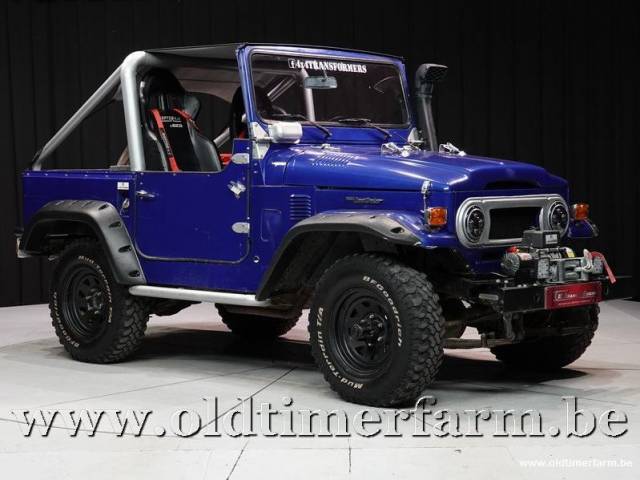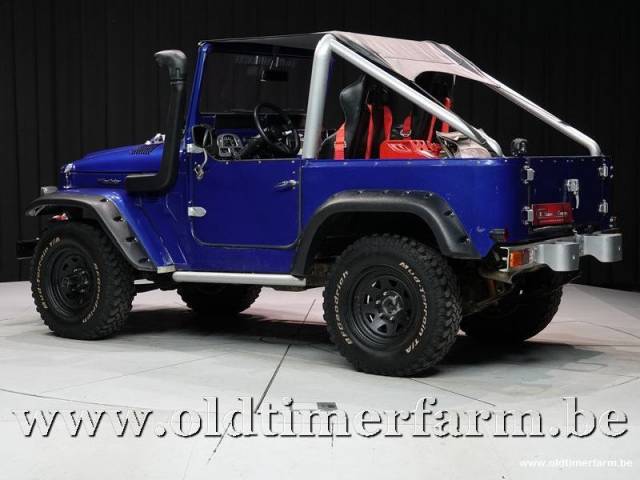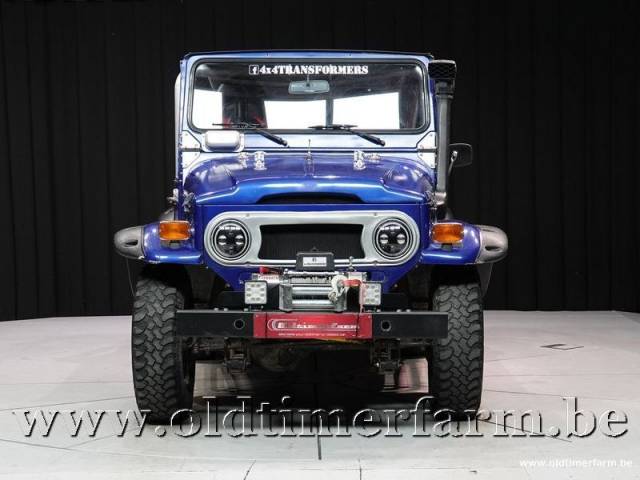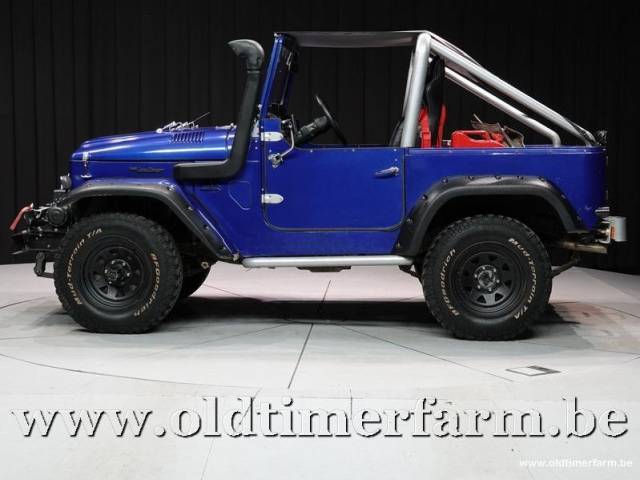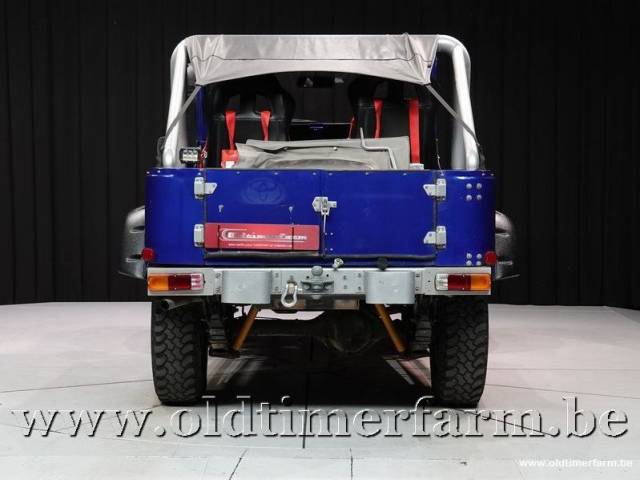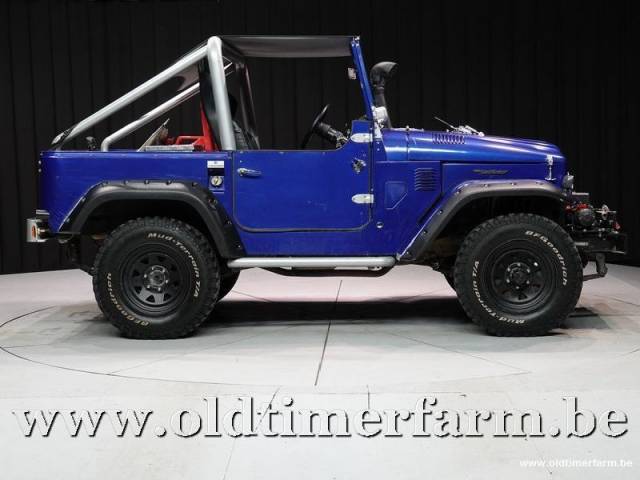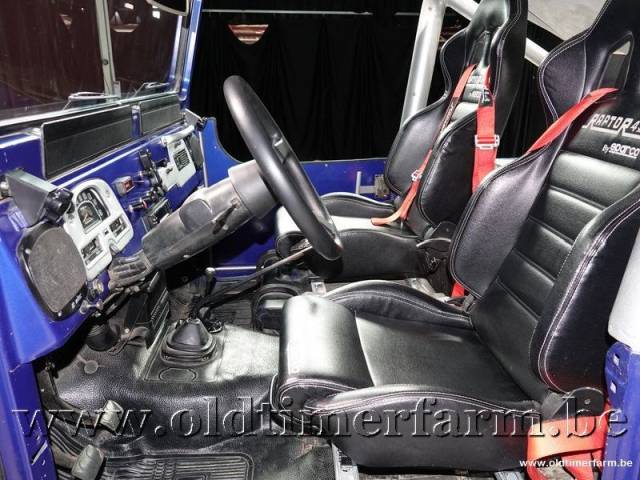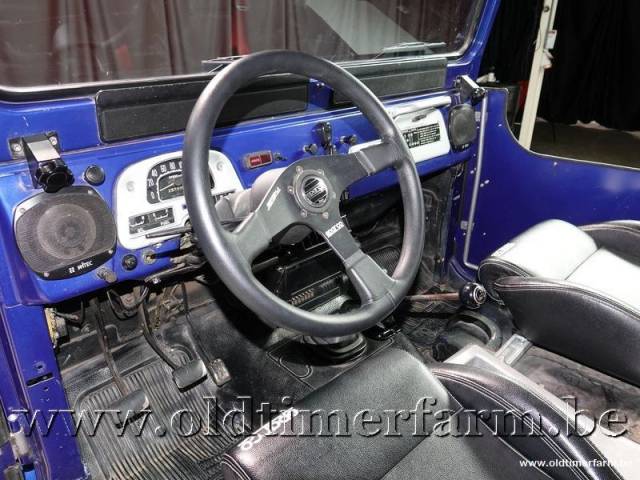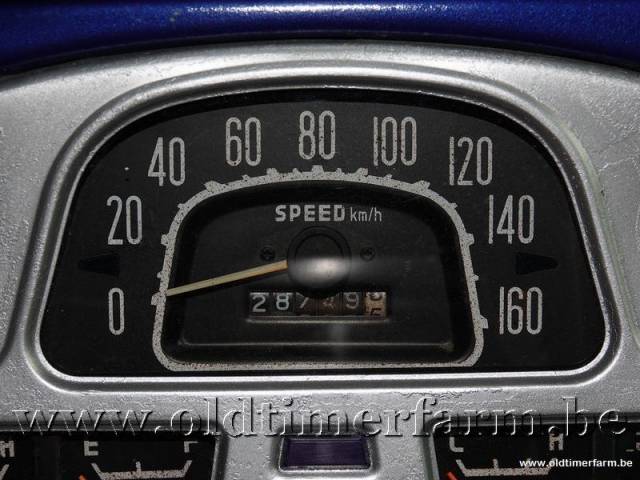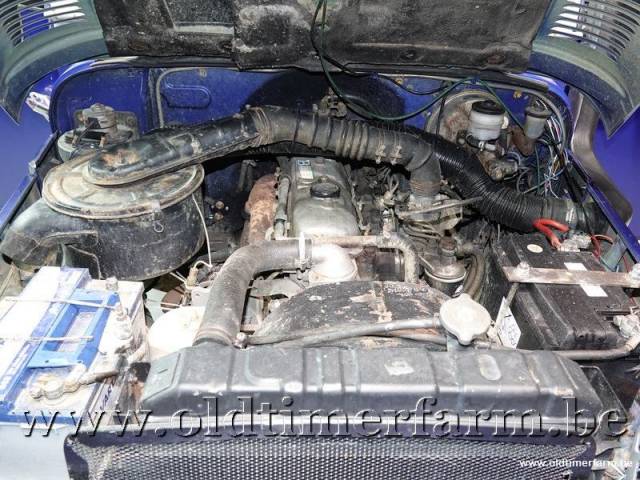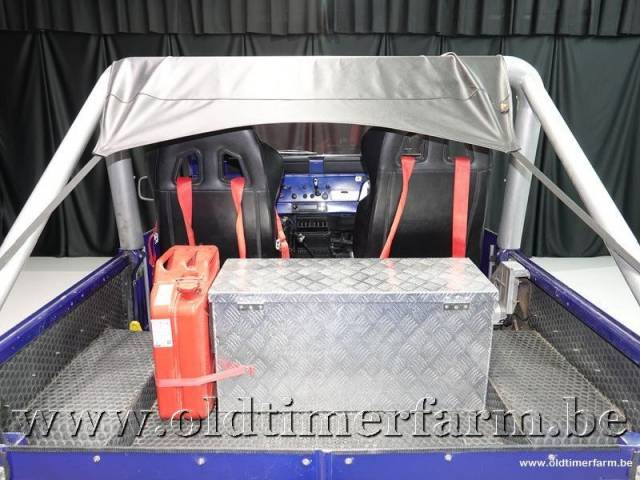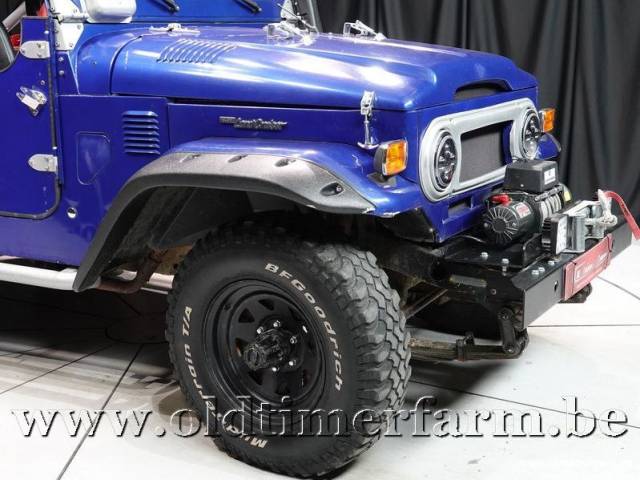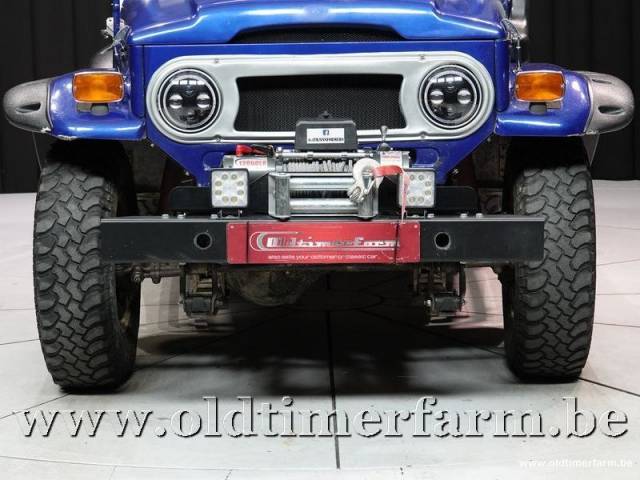 1978 Toyota Land Cruiser BJ40 '78
Dealer

away
Toyota Land Cruiser
The Toyota Land Cruiser is a Japanese manufactured car offering four-wheel drive capabilities to customers all over the world. First produced in 1951 in response to the Korean War, this brand of automobile is still sold to this day, making it the oldest Toyota series available. Over the years, the Land Cruiser has developed from a military vehicle into a very dependable civilian car offering convertible, utility and hardtop versions manufactured by Toyota.
Toyota Land Cruiser: Military and Off-Road History
Models of the Toyota Land Cruiser first appeared in 1953 under a different name – the Toyota Jeep BJ. This vehicle was created by Toyota in order to provide a capable military vehicle for troops during the Korean War. Occupying Japan at the time was the United States, who ordered the country to produce these vehicles in large quantities. Eventually, the Toyota Jeep BJ went into production in 1953 but, in response to trademark disputes, the name of the model was changed to the Toyota Land Cruiser a year later. Toyota also began producing off-road civilian vehicles in 1955 with the Series 20 models, including the Land Cruiser FJ25 and BJ25. Following the success of this series, Toyota announced the classic Series 40 model in 1960, now with low-range gear options and a 3.9 L engine. In terms of production numbers, the years of 1968, 1972 and 1973 were significant milestones for Toyota and its Land Cruiser model, thanks to worldwide sales of 100,000, 200,000 and 300,000 respectively. The power of the Toyota Land Cruiser could be seen all over the world by 1978, with countries such as West Germany and Ireland using them for civilian and army use. In 1984, the 70 Series was put into production, offering a range of options including hard-tops and soft-tops. These automobiles were followed by diesel varieties in 1990, sporting a 3.4 L engine.
Optimising the Toyota Land Cruiser for Comfort
Toyota released a number of models oriented more towards comfort in 1967, starting with the production of the Land Cruiser 55 between 1967 and 1980. This model was referred to as the FJ55 and was available in a station wagon option, the first of its kind in the Land Cruiser line-up. Next was the front-engine Land Cruiser 60 Series, an eight-seater car that stayed in production for ten years from 1980 to 1990, making a name for itself in markets around the world. The end of the 60 Series production run coincided with the launch of the curvy Toyota Land Cruiser 80 Series, announced a year earlier at the Tokyo Motor Show.