1966 |

Mercedes-Benz 300 SE
Mercedes-Benz 300 SE Cabriolet W112, restored to the highest standards !!!!!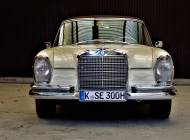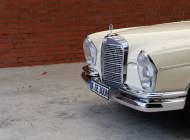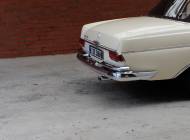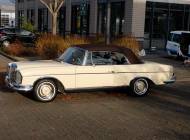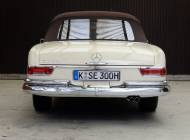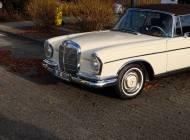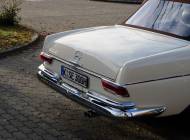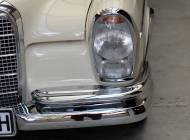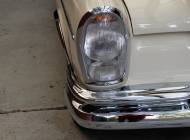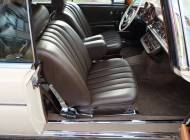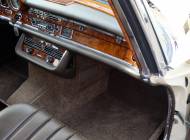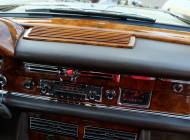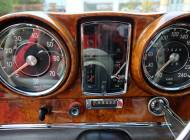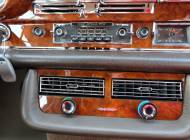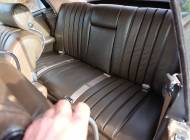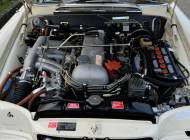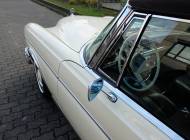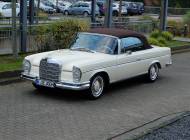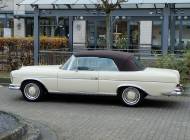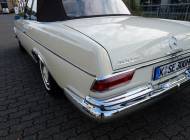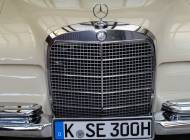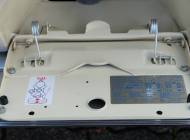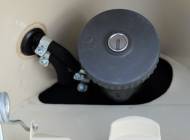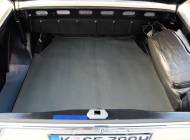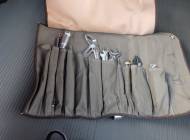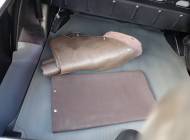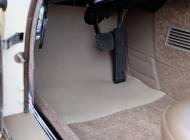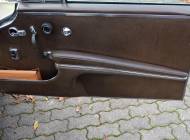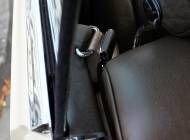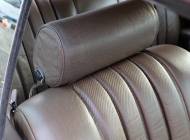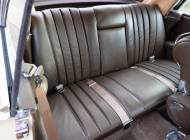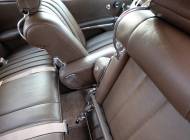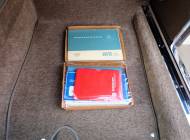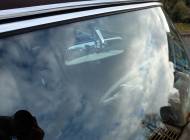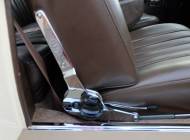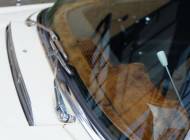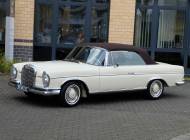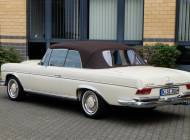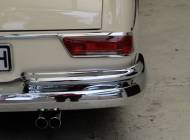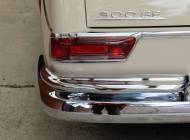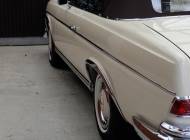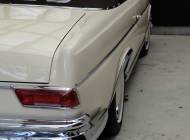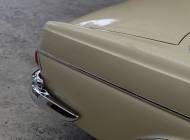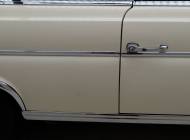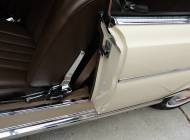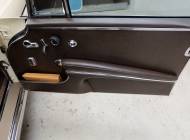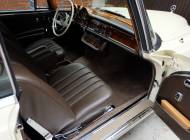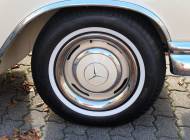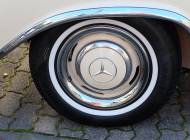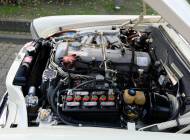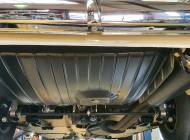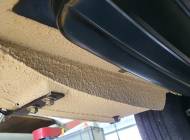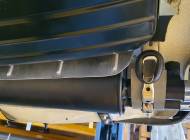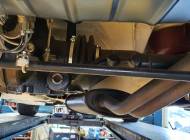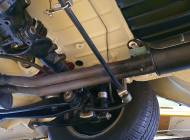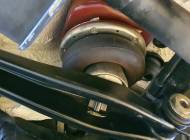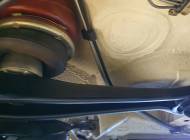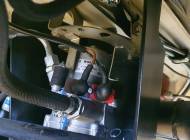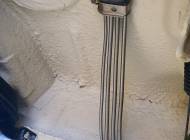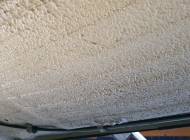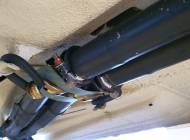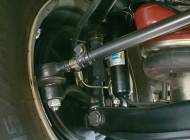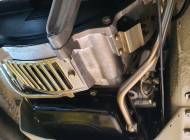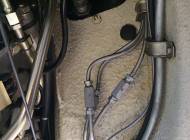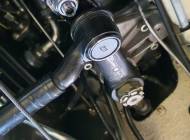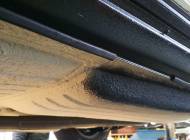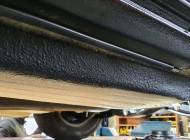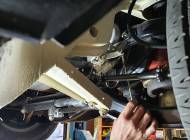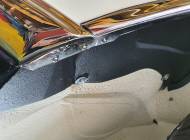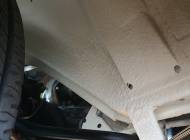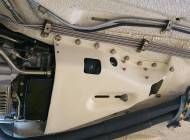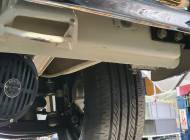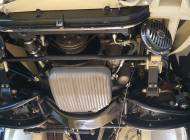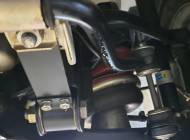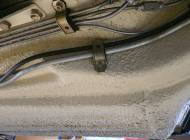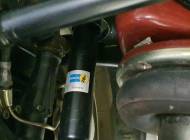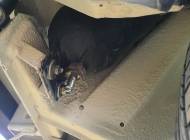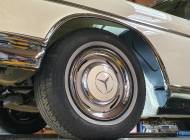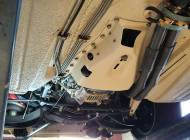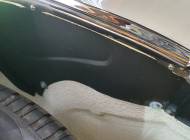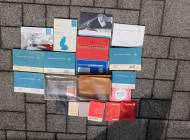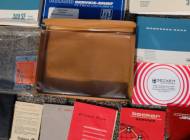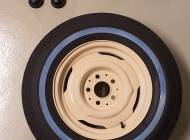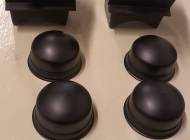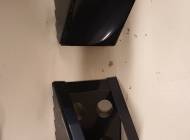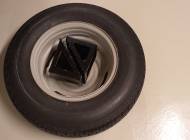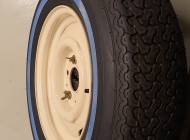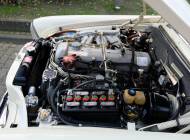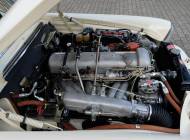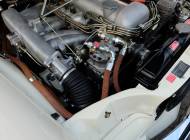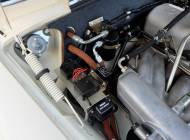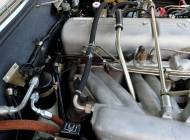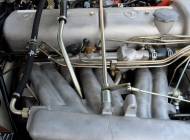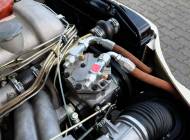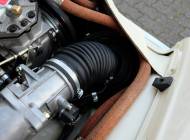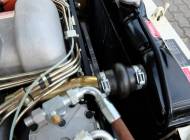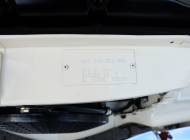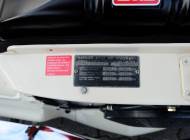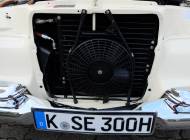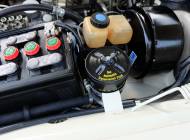 1966 |
Mercedes-Benz 300 SE
Mercedes-Benz 300 SE Cabriolet W112, restored to the highest standards !!!!!
Prezzo su richiesta
IVA detraibile

Cabriolet / Decappottabile
Dettagli del veicolo

Dati veicolo

| | |
| --- | --- |
| Marca | Mercedes-Benz |
| Modello | 300 |
| Versione | 300 SE |
| Serie di fabbricazione | W 112 |
| Anno di fabbricazione | 1966 |
| Numero di telaio | 11202312009508 |
| Condizioni | Restaurato |
| Chilometraggio | 1.000 km |
| Prima immatricolazione | 09/1966 |
| Numero del motore | 18998712001298 |
| Matching numbers | Si |

Dettagli tecnici

| | |
| --- | --- |
| Per carrozzeria | Cabriolet |
| Tipo carrozzeria | Decappottabile |
| Potenza (kW/CV) | 125/170 |
| Cilindrata (ccm) | 2.975 |
| Cilindri | 6 |
| Porte | 2 |
| Posizione volante | Sinistra |
| Cambio | Automatico |
| Marce | 4 |
| Trazione | Posteriore |
| Freno anteriore | Disco |
| Freno posteriore | Disco |
| Carburante | Benzina |

Configurazione individuale

| | |
| --- | --- |
| Colore carrozzeria | Beige |
| Denominazione colore del produttore | 670 Light - Ivory |
| Colore interni | Marrone |
| Materiale interni | Pelle |
| Servosterzo | |
| Chiusura centralizzata | |
| Alzacristalli elettrici | |
| Climatizzatore | |
Descrizione
We have just completed this 300 SE Cabriolet after 6 years of restoration. The pictures here are of the almost !!! finished car. As soon as the weather permits, we will once again take beautiful pictures of the finished car and publish them.
The Mercedes 300 SE Cabriolet was introduced as the successor to the 300 Adenauer series in February 1962 and was based on the 220 SE Cabriolet, which was introduced in 1961 and was based on the W111 platform, the so-called tail fin. Technically, they correspond to the sedans and remained in the range until December 1967, i.e. 2 years longer than their four-door sister models (but 4 years shorter than the 111 coupés and convertibles). In contrast to the sedans, they have no fashionable tail fins, a lower roof line, and thus appear overall more elegant and timeless, which gave them a classic status much earlier. This timelessness also made it possible for them to be built in parallel with the successors to the 112 sedans, the S-Class of the W 108 / W 109 series, with practically no changes. Nevertheless, only a total of 708 convertibles (W 112.023) were built because the purchase price was exorbitantly expensive. Mercedes donated all of the technologies available at the time to the 300 SE Cabriolet, including a light alloy engine with manifold injection, 4-speed automatic transmission, air suspension with level control, all-round disc brakes and pneumatic brake booster, self-locking differential, power steering, brake hold-down on the rear axle and much more. Visually, an even higher quality interior was installed, chrome jewelry on the wheel arches and a continuous chrome strip on the side flanks. The W 112 is powered by the Mercedes-Benz M189, a very elaborately manufactured in-line six-cylinder engine with a displacement of three liters. Due to its light metal alloy (head and block), the engine weighs around 40 kg less than its gray cast iron predecessors, which were used in the 300 SL ("Gullwing" and Roadster) and 300 (W 189, "Adenauer Limousine") This reduction in the front axle load resulted in improved driving behavior (less understeer). The car has a sporty, light-footed driving behavior, in contrast to the later top-heavy 3.5 with the heavy gray cast iron V8 engines. Today the Mercedes 300 SE is the avant-garde of the 111/112 convertibles, it is very rare and for connoisseurs the crowning glory of this timeless and elegant motor vehicle.
We have restored this Mercedes 300 SE Cabriolet in 6 years of work to the best of the best. The car was in an original, accident-free and largely rust-free condition. We had it completely dismantled. The body was completely stripped of paint on the underbody, partially repaired and checked for delay. The underbody was newly coated in accordance with the original specification, whereby attention was paid to the original appearance in terms of thickness and appearance. (The 300 series had a much thicker coating ex works than the 280 series convertibles. The paintwork was partially renewed because it was largely in a very good condition. The entire technology was dismantled and painstakingly carried out by the company AI Motors in Stutensee, one of the best specialists in the country, completely repaired. This includes the matching number engine, gearbox, cardan shaft, front axle, rear axle, air suspension, damping, exhaust system, brakes, steering, cooling, electrics, window lifters, starters, alternators and all electrical helpers. A Behr air conditioning system was retrofitted. Many improvements and detailed solutions were installed that are not immediately apparent, but make the car more reliable or more comfortable. One of the things to mention here is a longer 3.46 rear axle with limited-slip differential, which also relaxes longer motorway journeys at higher speeds and is to be driven in a manner that is gentle on the material rde only partially renewed in order to preserve the authentic character. The original materials were used, the leather was made especially for the vehicle in the leather factory, the new soft top was filled with horsehair by hand as in the original (not with a coconut hair mat as is common today), wood and chrome were restored to a high quality, included was trusted only in the best specialists. It is the many small details that we have taken into account in this vehicle from our 30 years of experience in the restoration, but which all together make a huge difference. A 300 convertible in particular is very demanding when it comes to restoration, few vehicles are really complete and properly made, we could write a book here, we would be happy to give you all the details during a personal inspection. The 300 was presented to the TÜV and has an H approval. We will be happy to send you a list of the works, it is more like a Bible. This Mercedes has also received its patina through its originality, it also exudes this, it still has its soul and is not a car that has been restored to death. Now it drives like a Mercedes 300 should drive again. We're driving it in right now. It is probably one of the best and most authentic 300 SE Cabriolets in the world. The vehicle is not cheap.
Chassis number 11202312009508
Delivery October 2nd, 1966
Country of delivery 6 - Ordered in 1966 for the American continent
Dealer 718 Delivery country USA
Engine no. 18998712001298
Special equipment:
670 Herberts light ivory
218 bronze-brown leather
228 Heat-insulating glass side windows
229 Thermal insulating glass windshield
401 individual seats in front
433 seat belts front, rear and center, USA version
493 Larger heat exchanger USA version
503 exterior mirror on the left
515 Radio Becker Grand Prix USA
531 antenna automatically
573 headrest front left and right
641 white wall tire 5x 7.35 / 185 H 14 6PR Dunlop
663 fuel 50l
737 convertible top brown 437
Standard:
212 rear axle ratio 1: 3.92
224 trunk lighting
236 4-way electric window lifters
244 wool velor carpet
265 generator 300 watt interference suppression
315 hazard warning lights
421 gearbox DB-automatic 4-speed steering wheel gearshift
422 power steering DB
451 windshield Sigla laminated glass
452 Fanfare triad
454 tank lock
530 Debugging
542 Glove box lock
551 steering wheel, ivory-colored
561 resting place on the right
562 resting place on the left
574 hub caps, 4-fold
583 Foldable armrest in the center of the rear
587 Foldable armrest at the front
839 glove box illuminated
876 rear lighting
Upgraded:
    257 Air conditioning Behr
    256 rear axle ratio 1: 3.46 (with lock)
    221 central locking
    344 halogen light unit (European version)
    432 Rear left and right seat belts D12 gray beige
    438 seat belts, front left and right, automatic D12 gray beige
    502 outside mirror right
    519 Radio Becker Grand Prix with AUX output and stereo     loudspeakers in the footwell plus central
             loudspeaker
    541 halogen - low beam and high beam in light unit (without fog lamps)
    591 fog lamps, incandescent lamps, white (standard in Euro headlights)
    630 tires: radial tire 215/70 R 14 with 20 mm whitewall (correct rolling circumference)
    635 warning triangle and first aid kit
    642 tubeless tires
    673 battery with larger capacity 85 Ah
    835 coconut mats, 4-part, dark brown
                    Rims 6.5 J x 14 H2 from the earlier 6.3 with hubcaps 14 "in two parts with chrome trim,
                    rims in body color
                    Headlights European version (early version with round glass)
                    Front brake discs / calipers ventilated from 3.5
                    Lower cross member below from 3.5 for better cooling
                    Electronic immobilizer
                    Alarm system with GPS / GSM sensor and additional battery
                    Radio remote control for central locking and alarm system
                    Coarse radiator grille, retrofitted late version
You can find many beautiful high-resolution images here:
https://1drv.ms/u/s!AvC0oNBwhC-Og9RBBIPrVJ6E5tVeyQ?e=uU7Jfz
Subject to errors and prior sale. We are happy to trade in your vehicle at a fair price. Financing / leasing is also possible without a down payment! Do you have any questions? We would be happy to advise you! Please arrange a viewing appointment in advance.
Mostra di più
Mostra di meno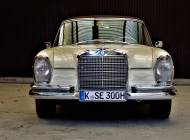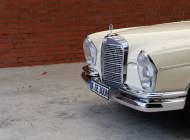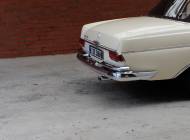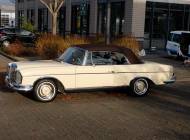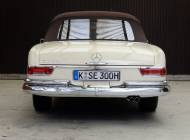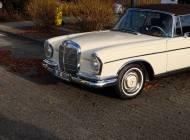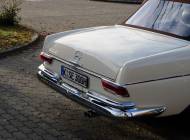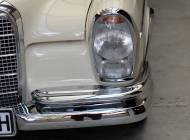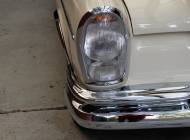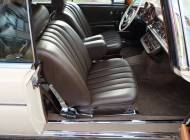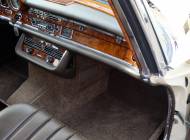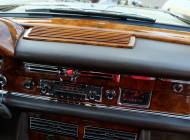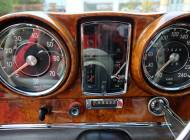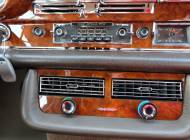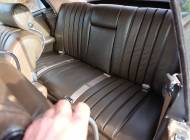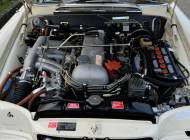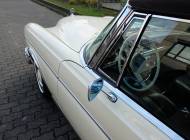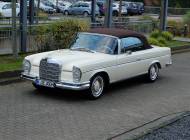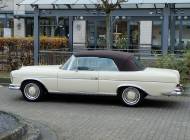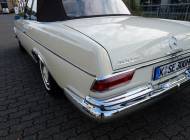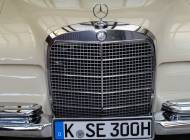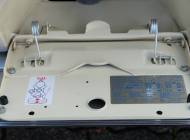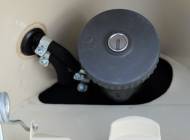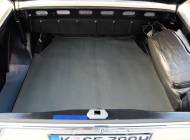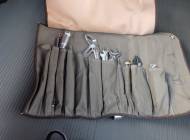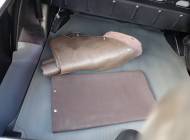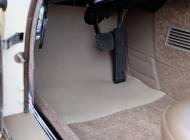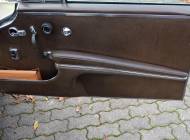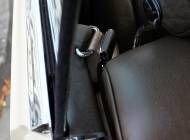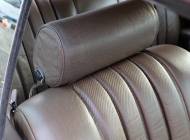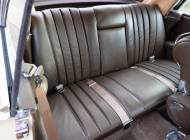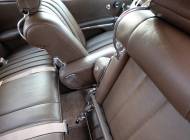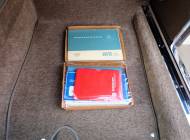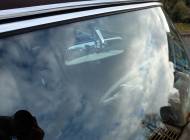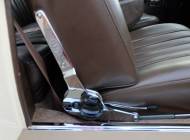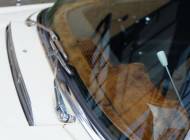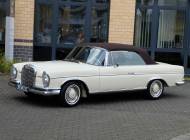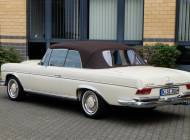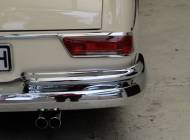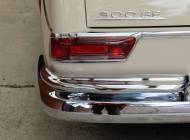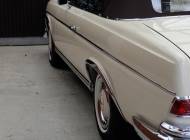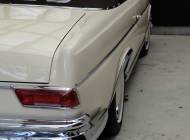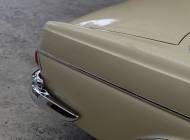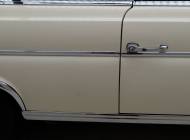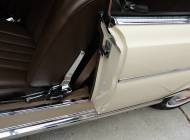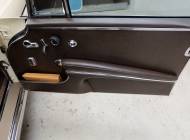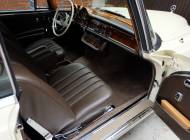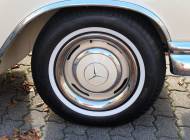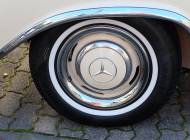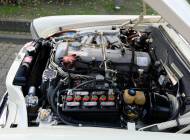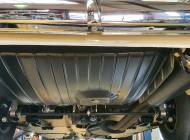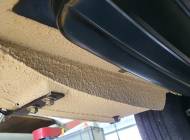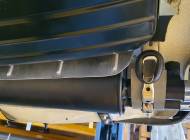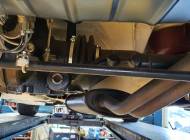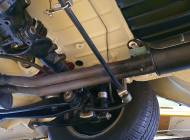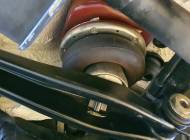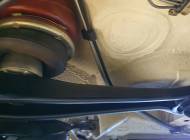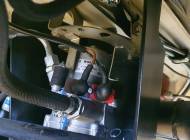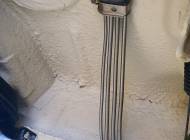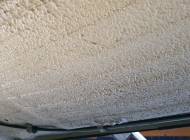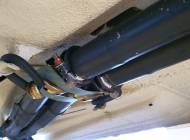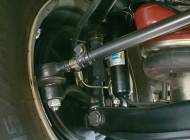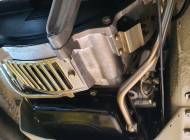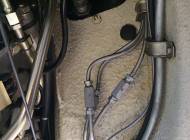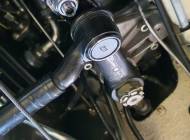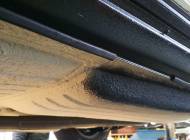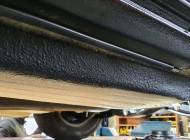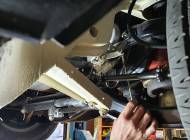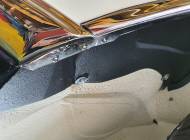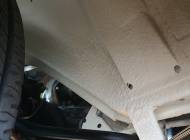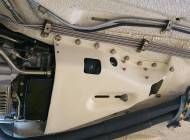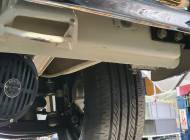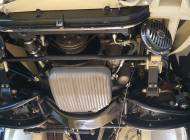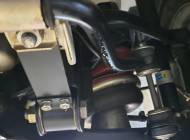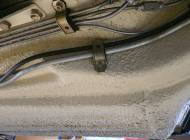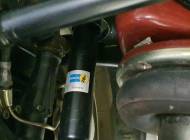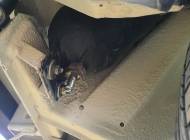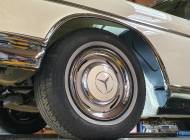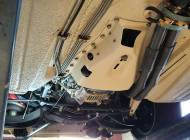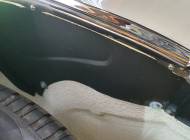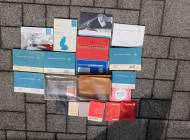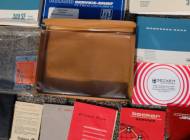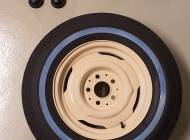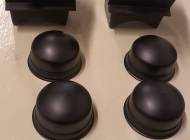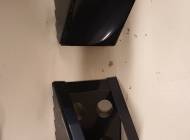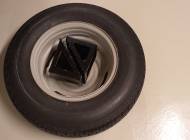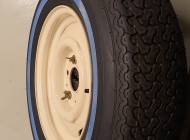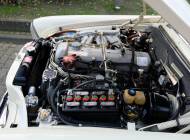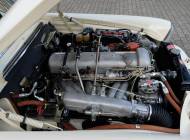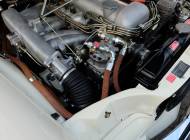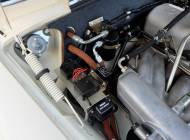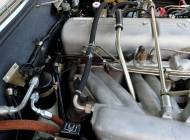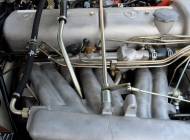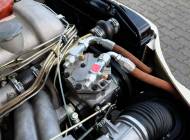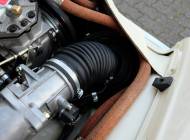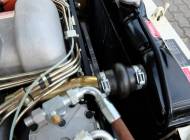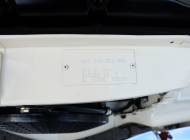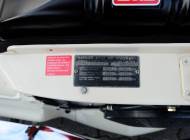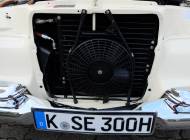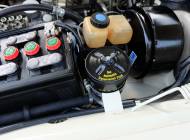 Condizioni & Immatricolazione

| | |
| --- | --- |
| Motore (valutazione venditore) | 5 da 5 |
| Tecnica (valutazione venditore) | 5 da 5 |
| Verniciatura (valutazione venditore) | 5 da 5 |
| Interno (valutazione venditore) | 5 da 5 |
| Revisione fino a 03/2023 | |
| Targa storica | |
| Immatricolato | |
| Pronta a partire | |
| Senza incidenti | |

| | |
| --- | --- |
| ID veicolo: | 63201 |
| ID veicolo concessionario: | - |
Note legali della concessionaria
Lange Automobile Köln
Hauptstrasse 71
50996 Koeln
+49 221 9359432
Helga Lange
Venditore
Route
Hauptstrasse 71

50996 Köln
Hauptstrasse 71

50996 Köln
Caricamento...
Caricamento...