Austin-Healey Sprite Classic Cars for Sale
20 Offers for Austin-Healey Sprite found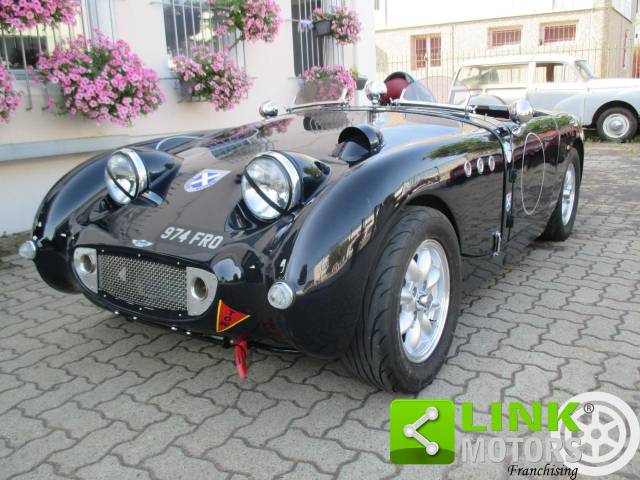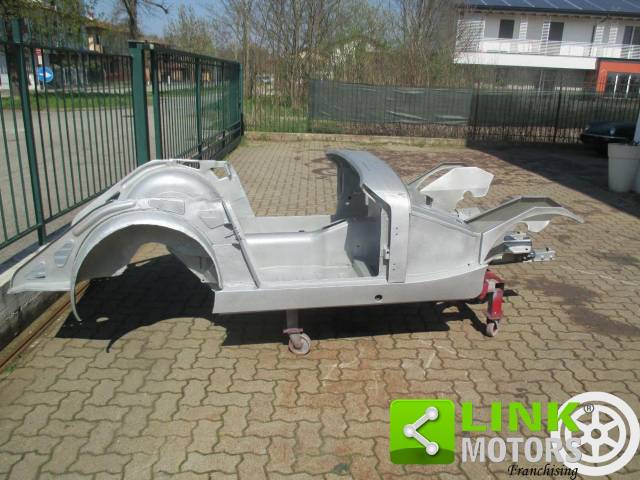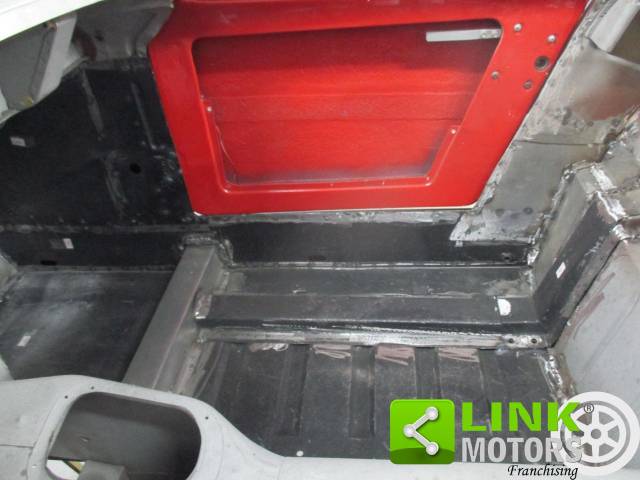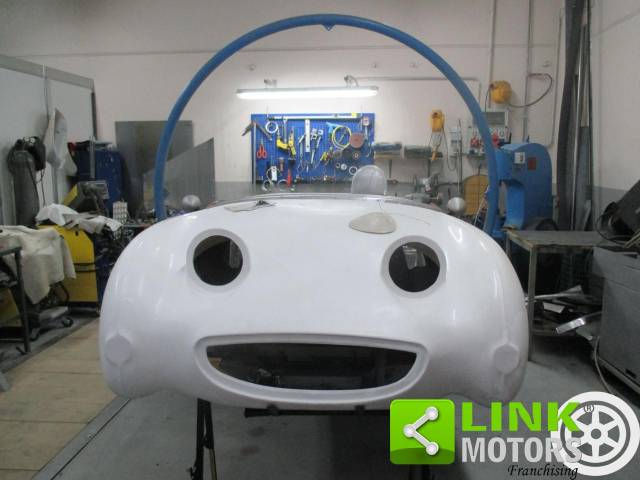 AUSTIN Healey MK 1 Frog Eye
Dealer

away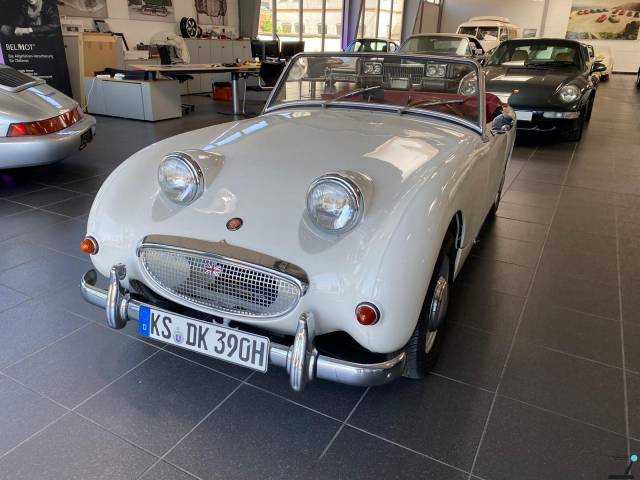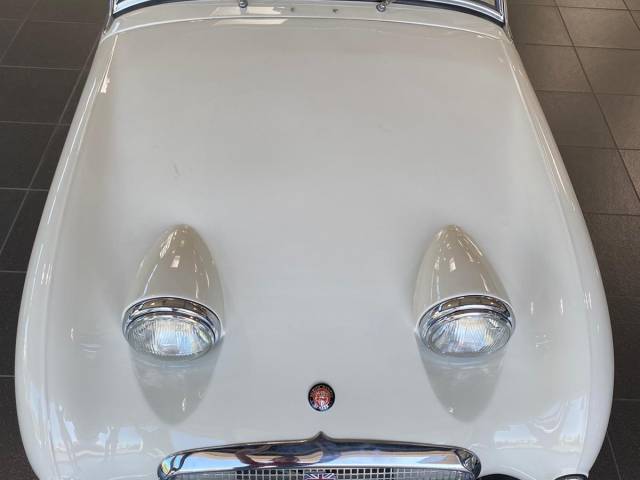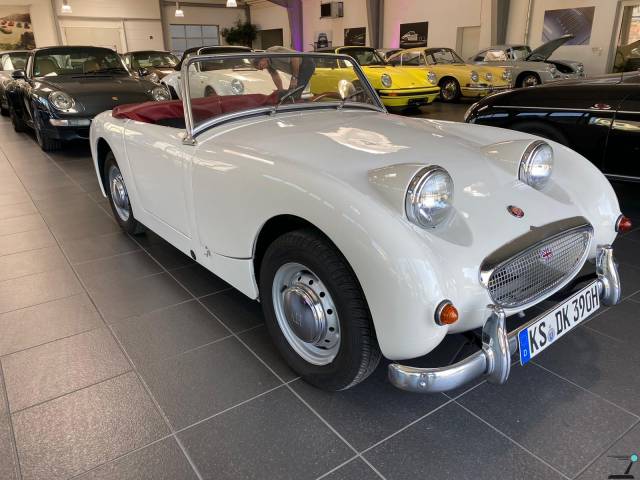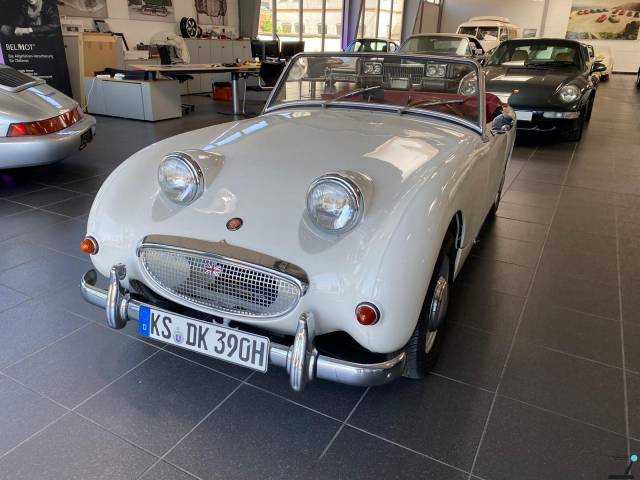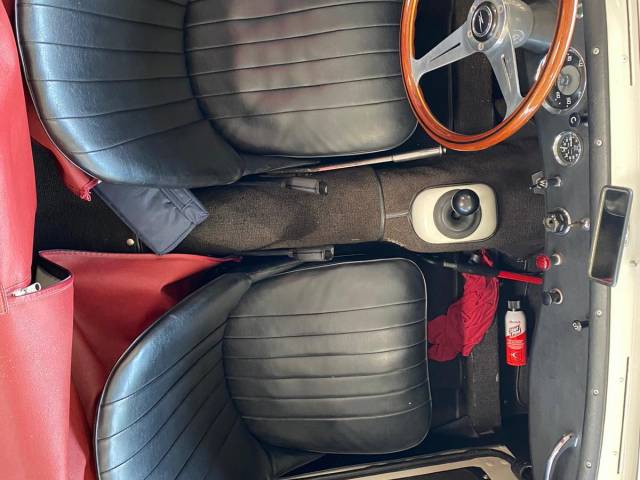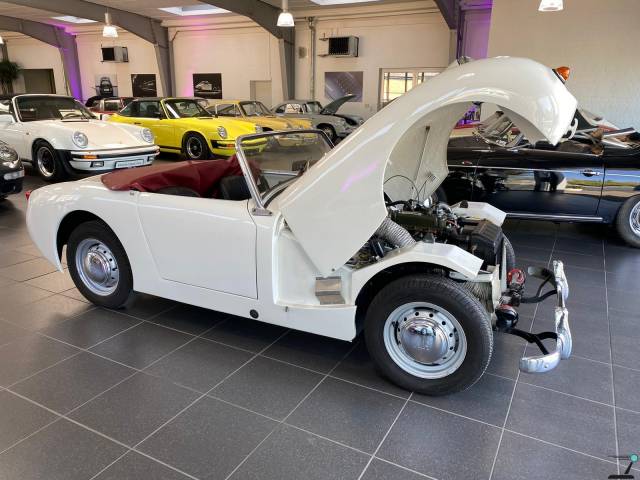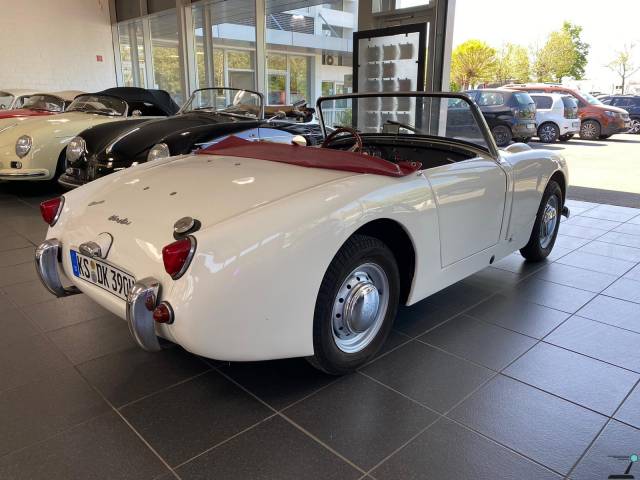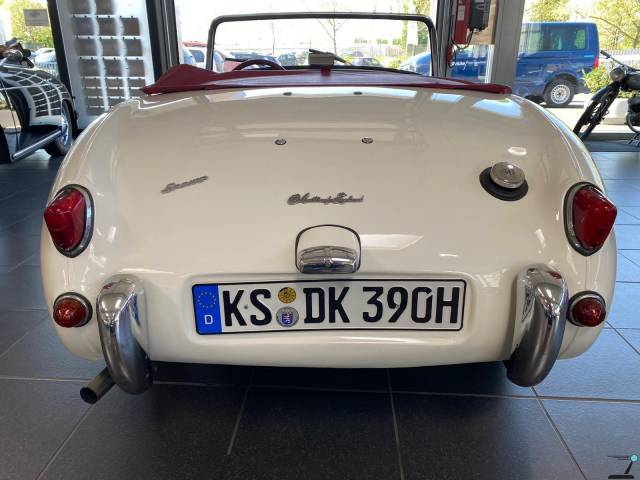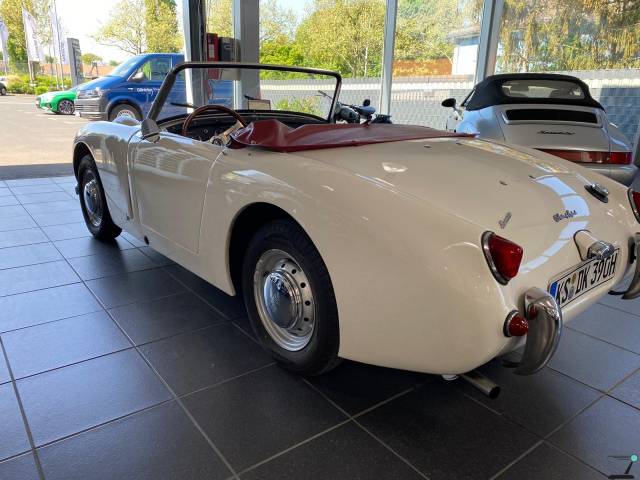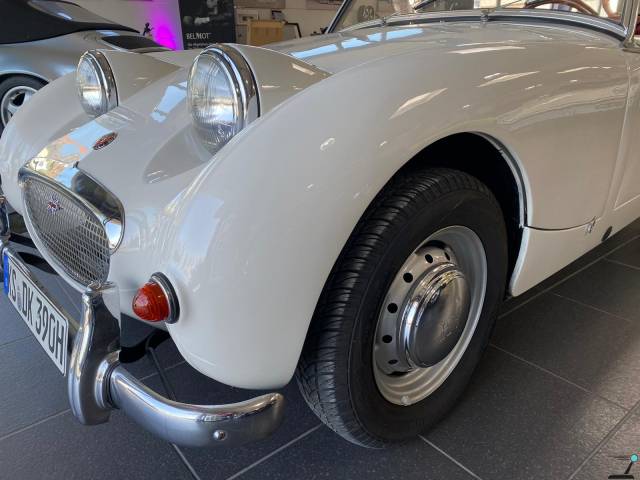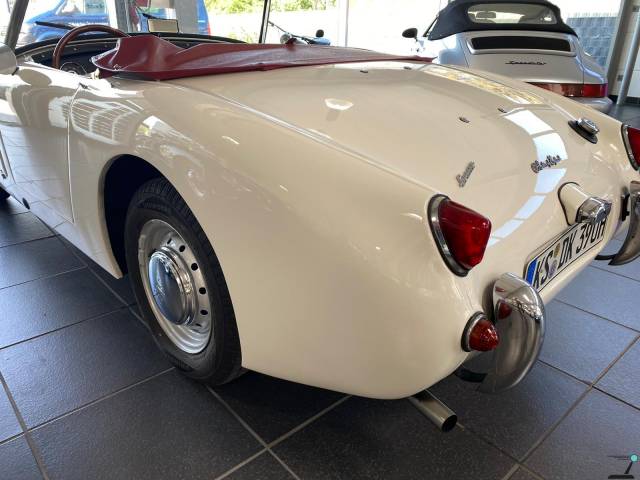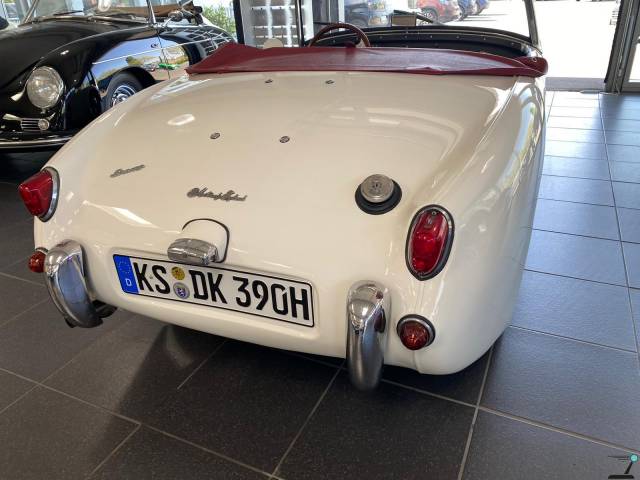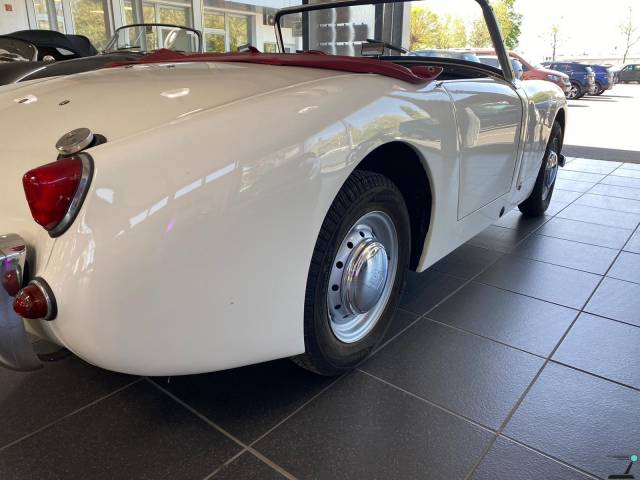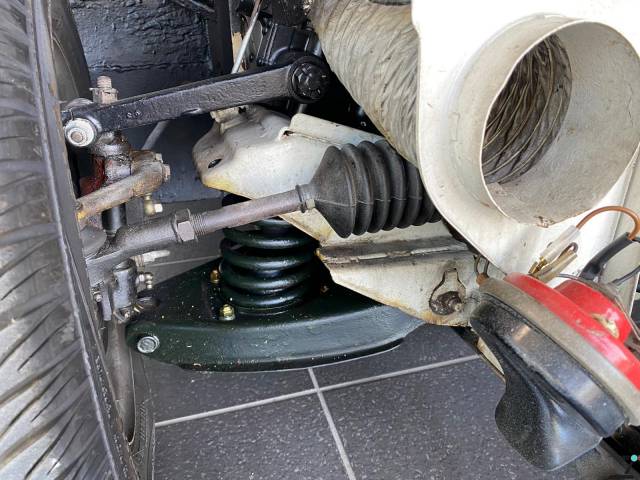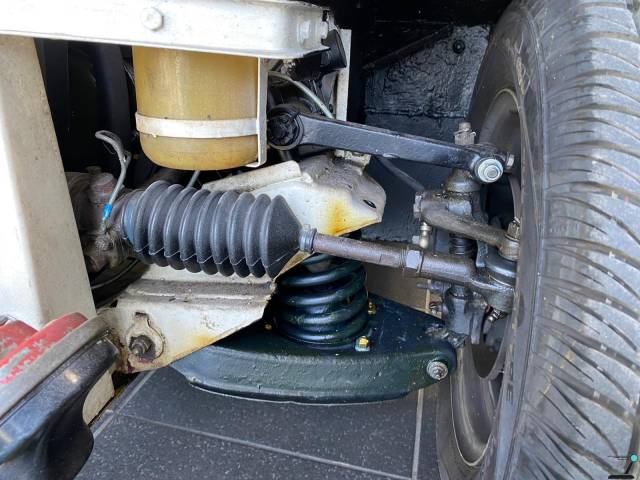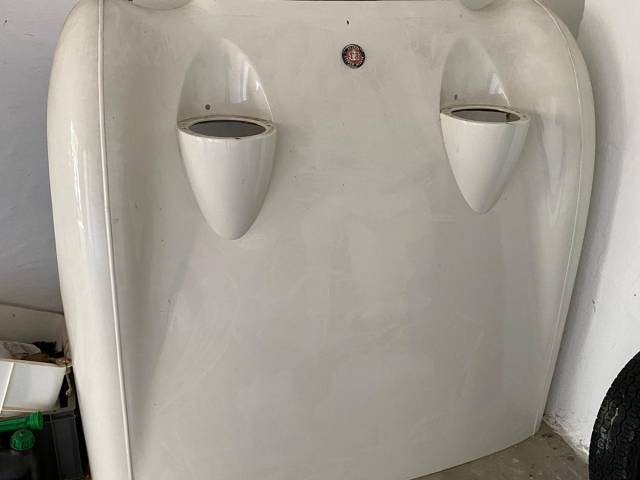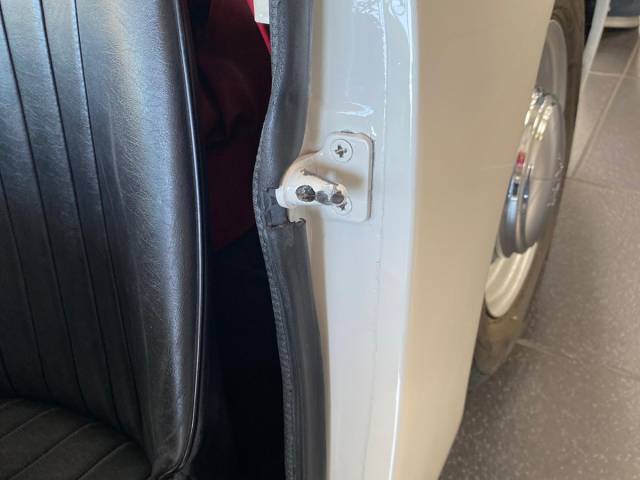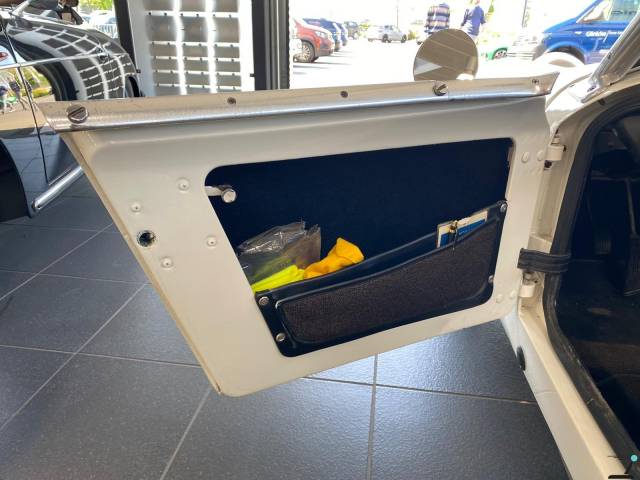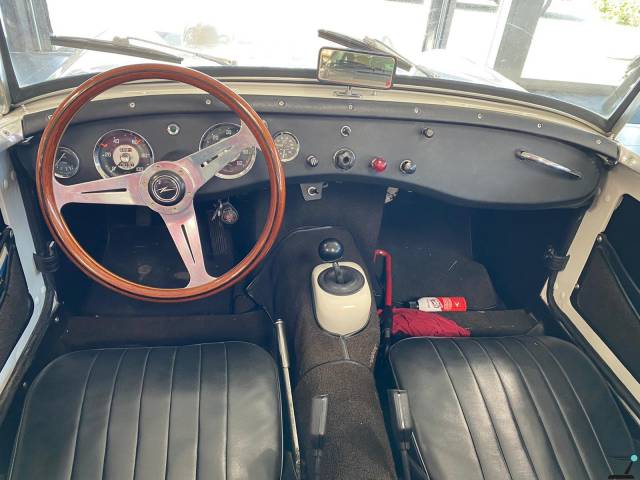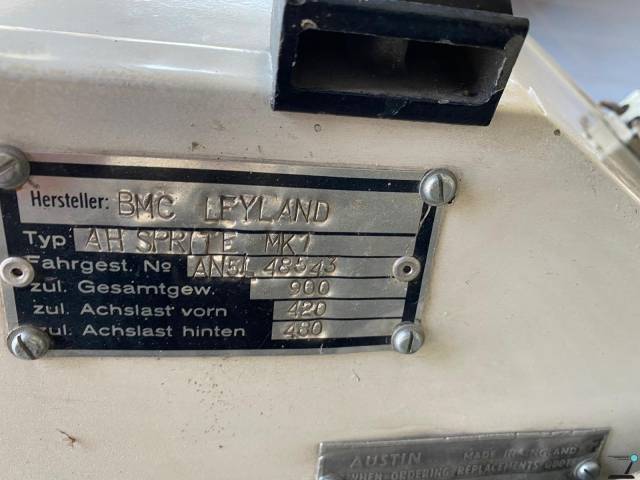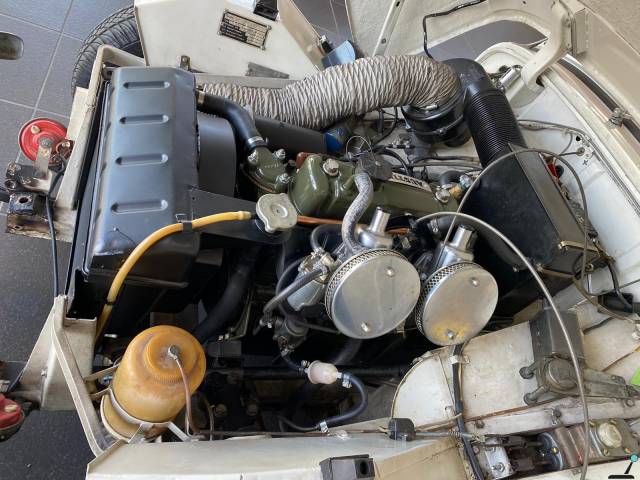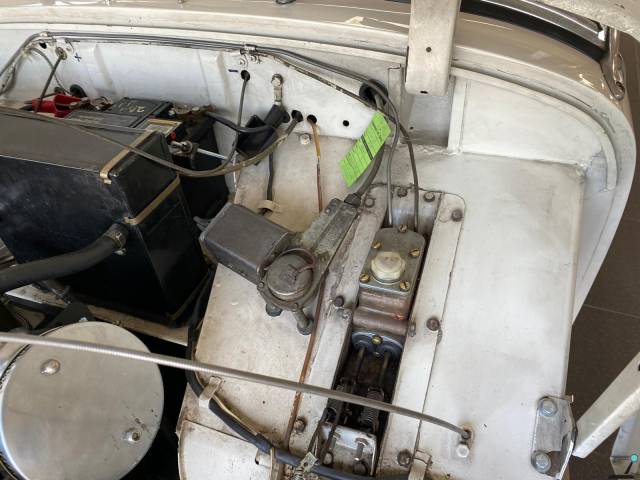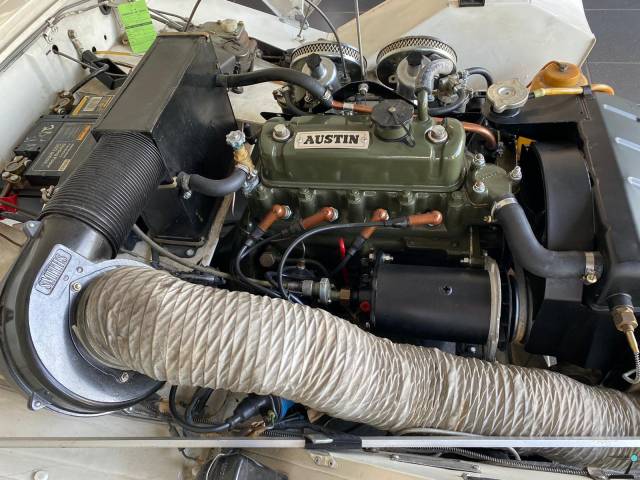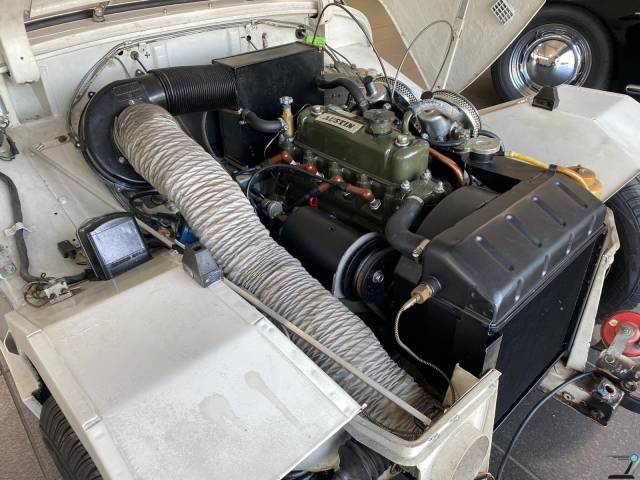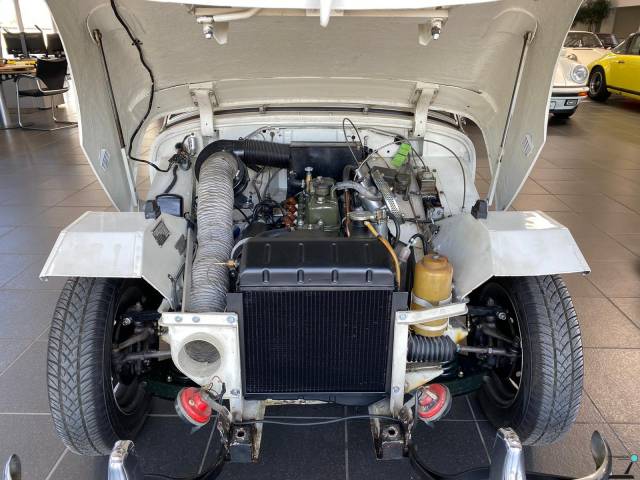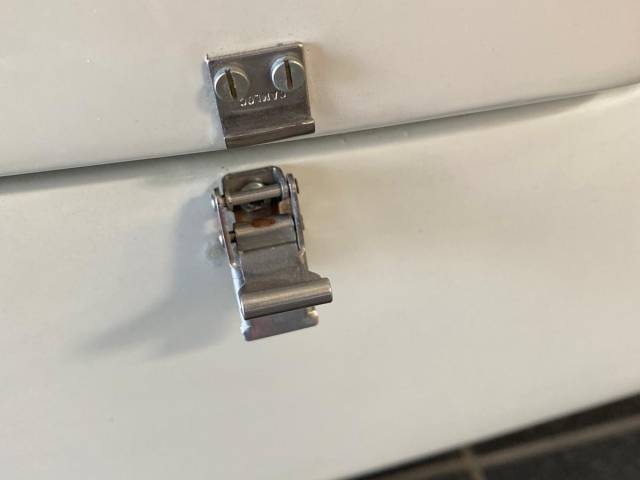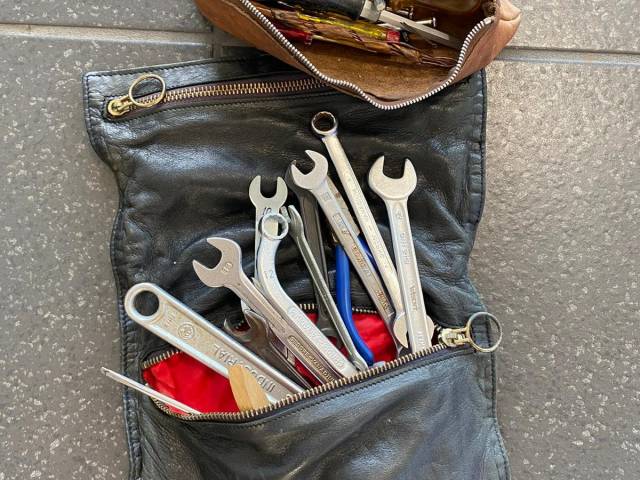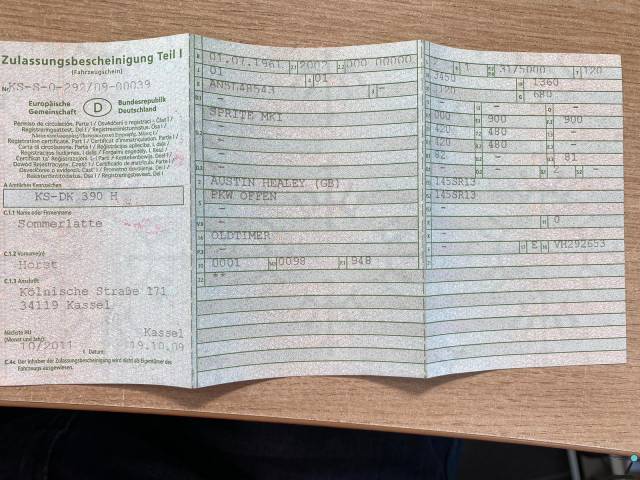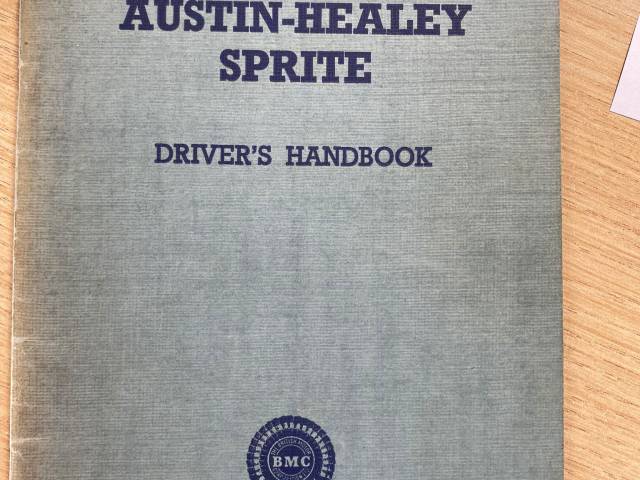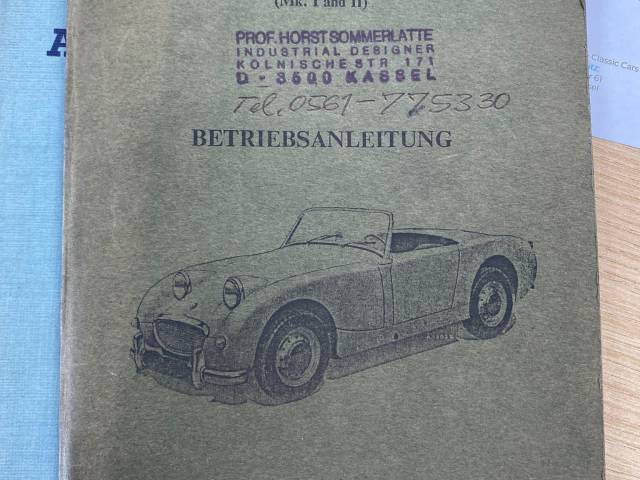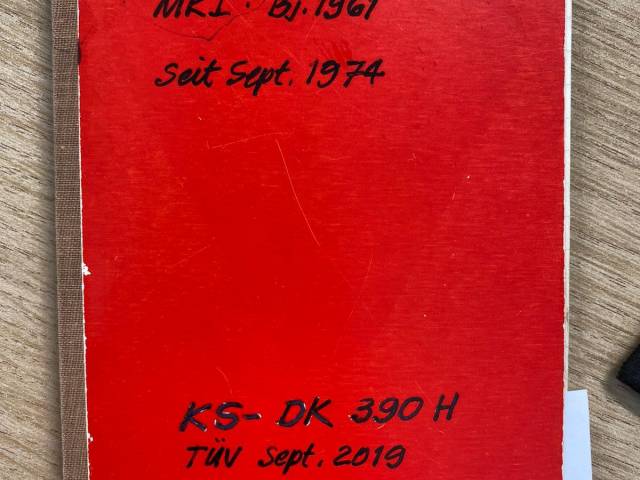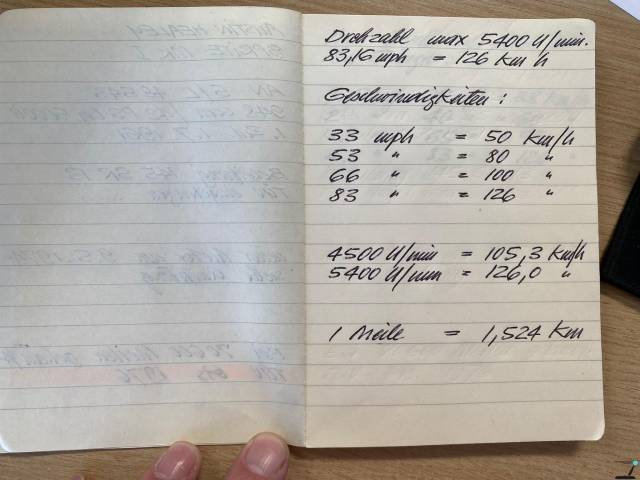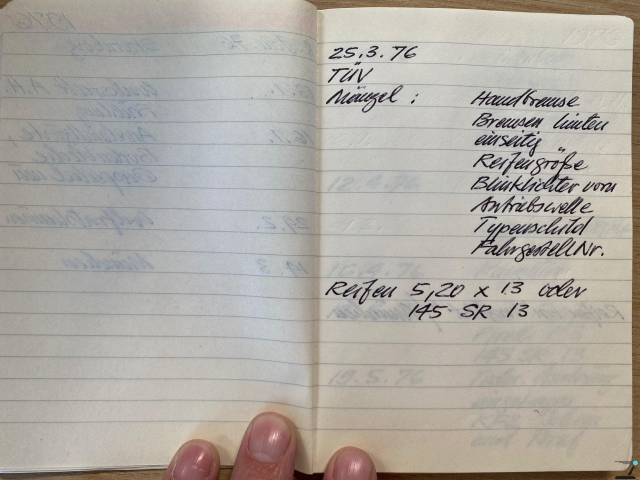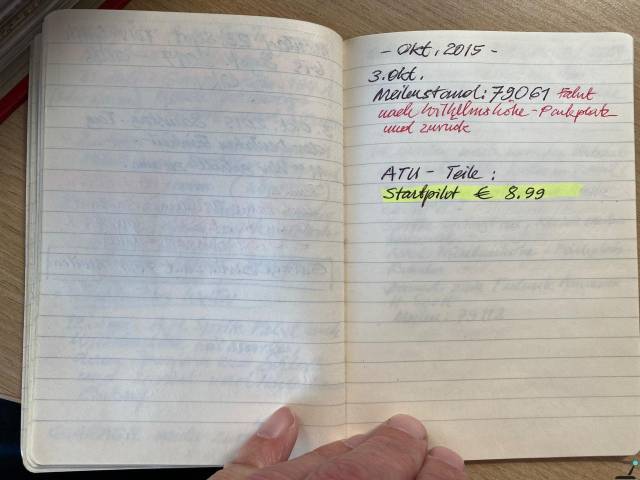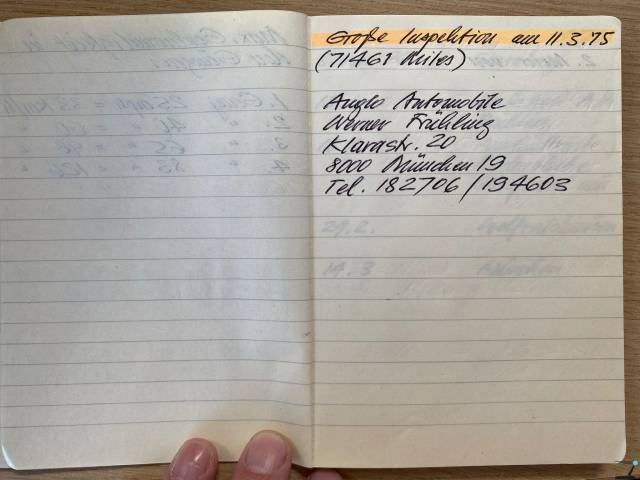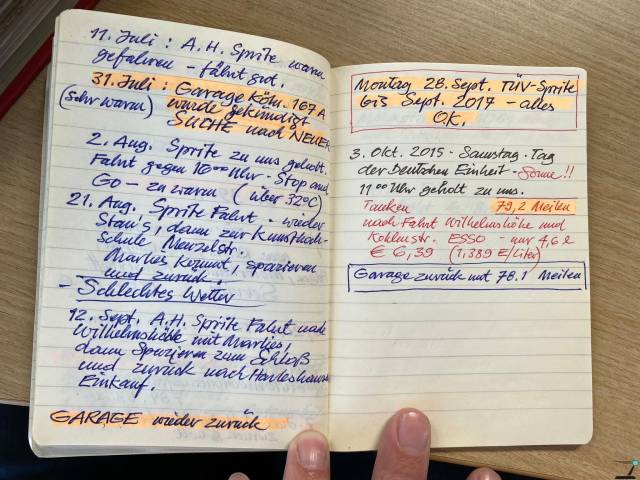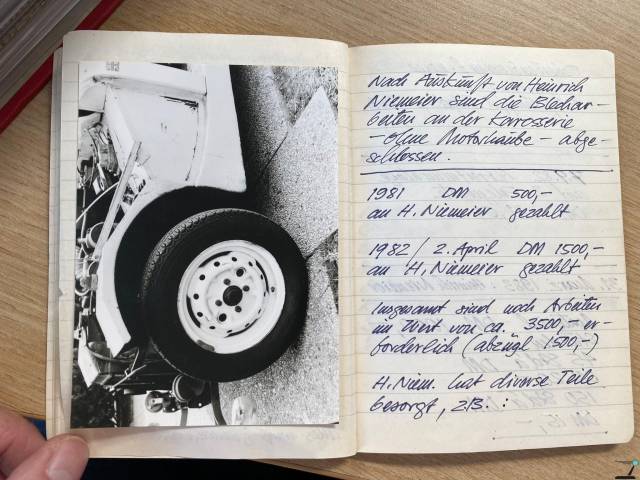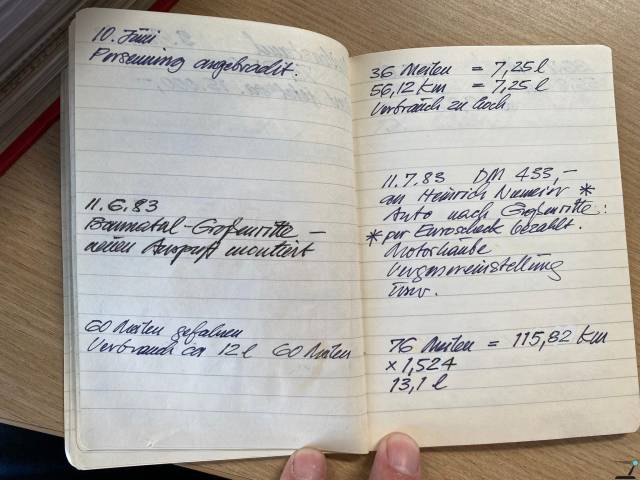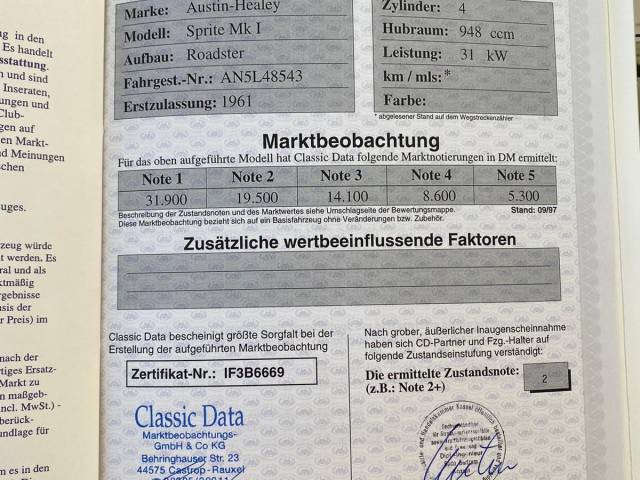 Dealer

away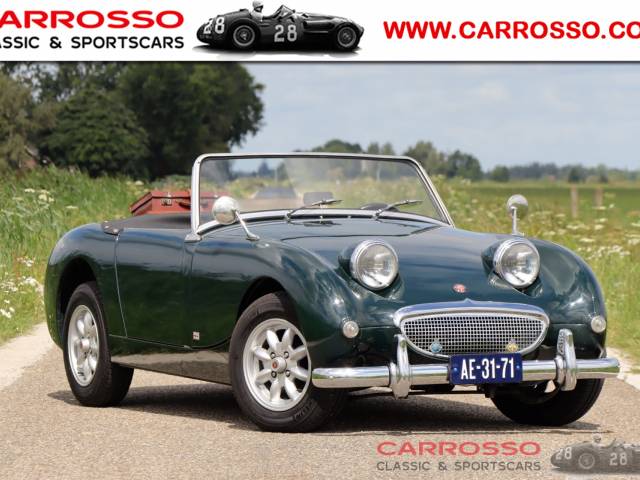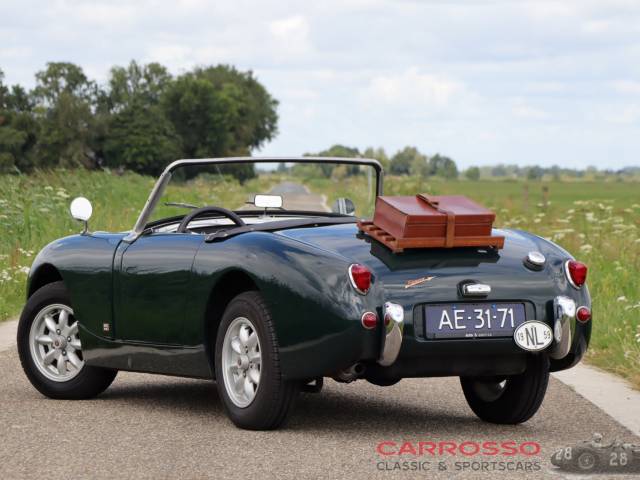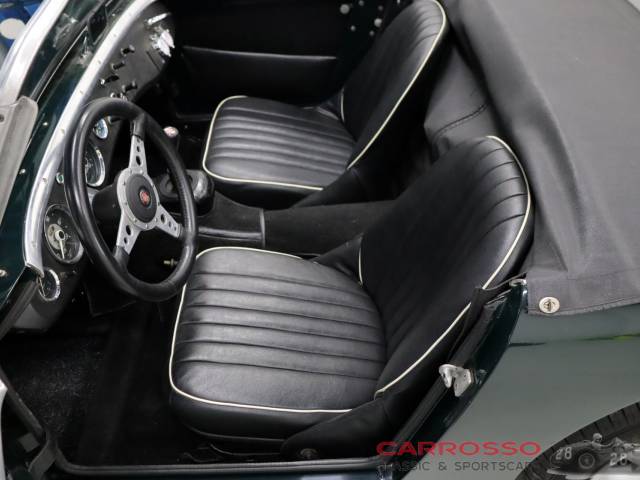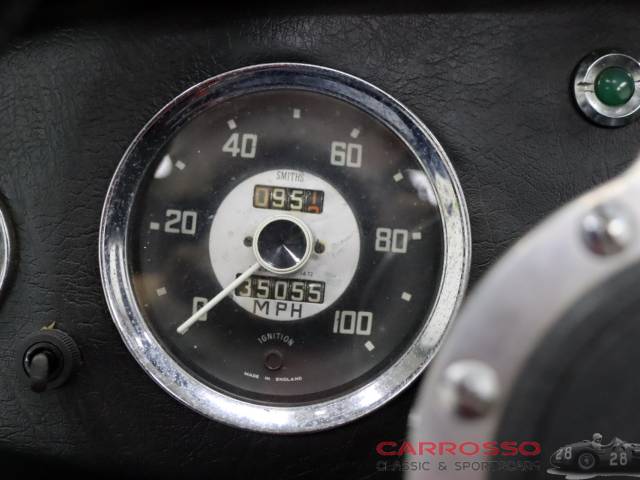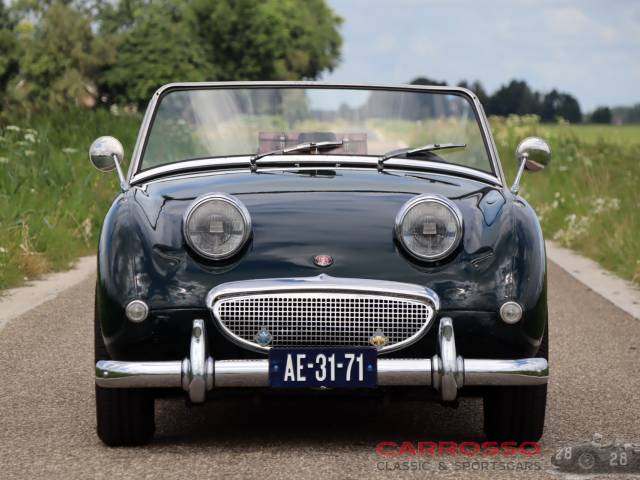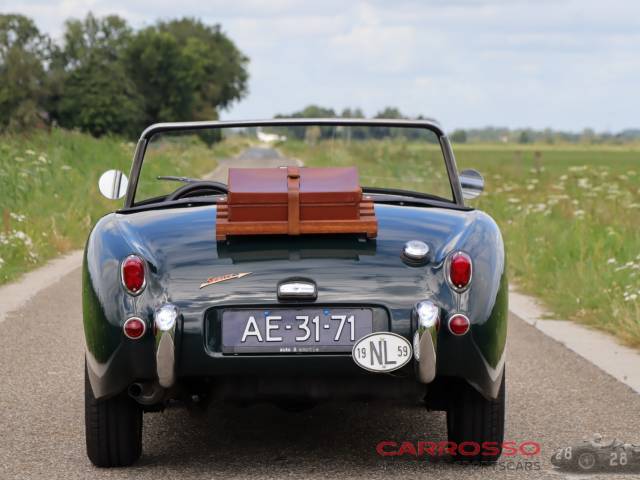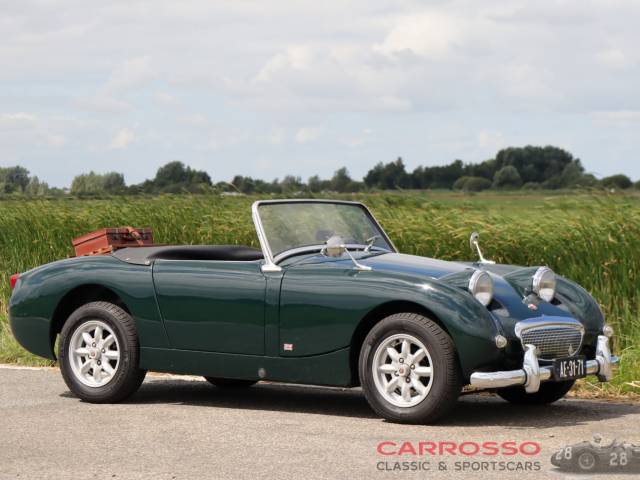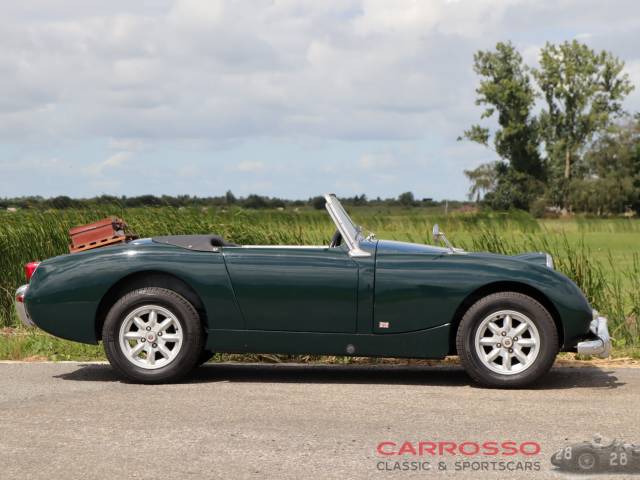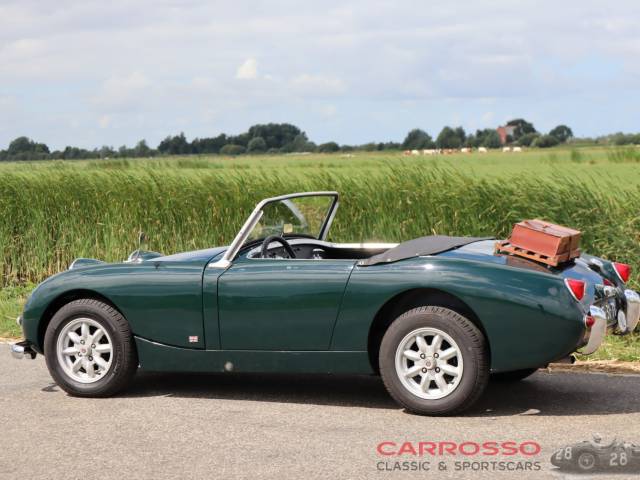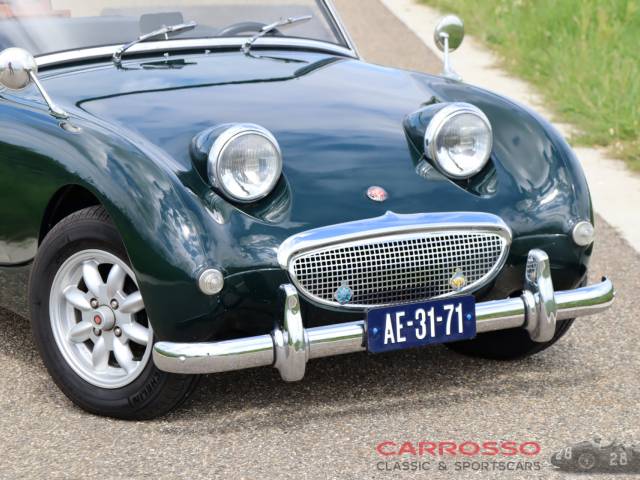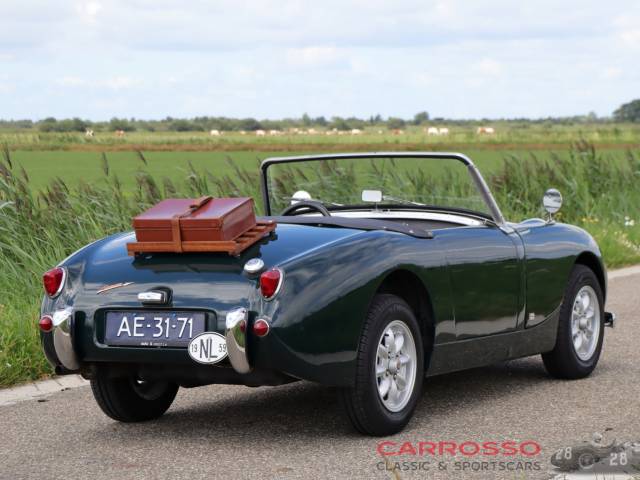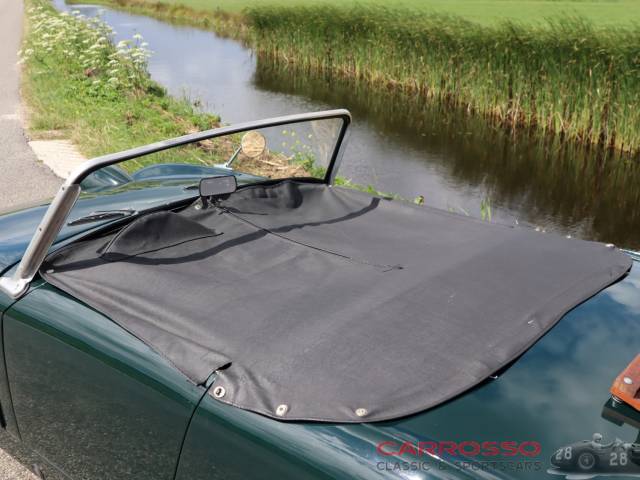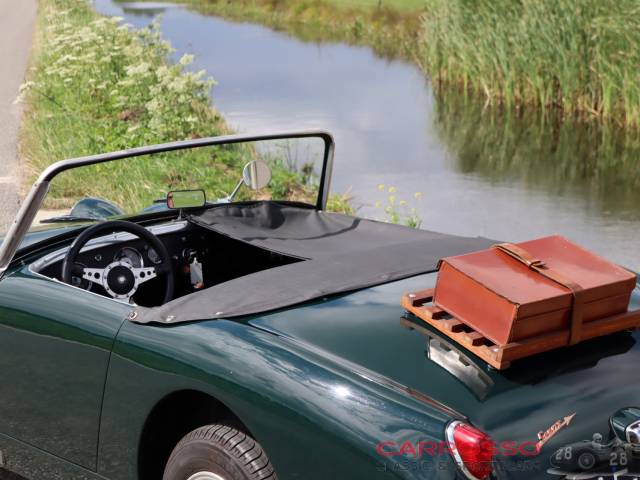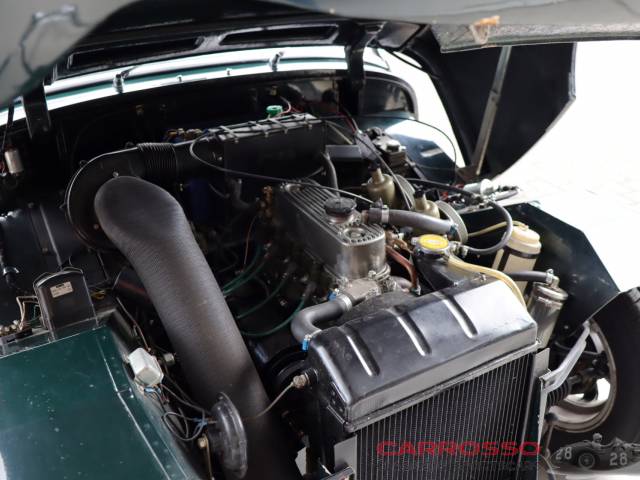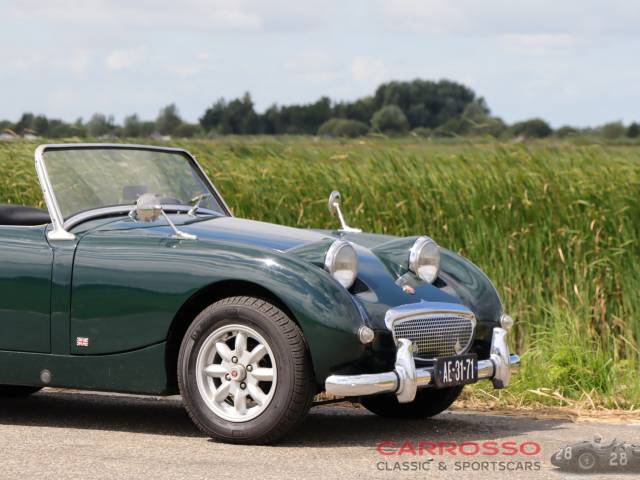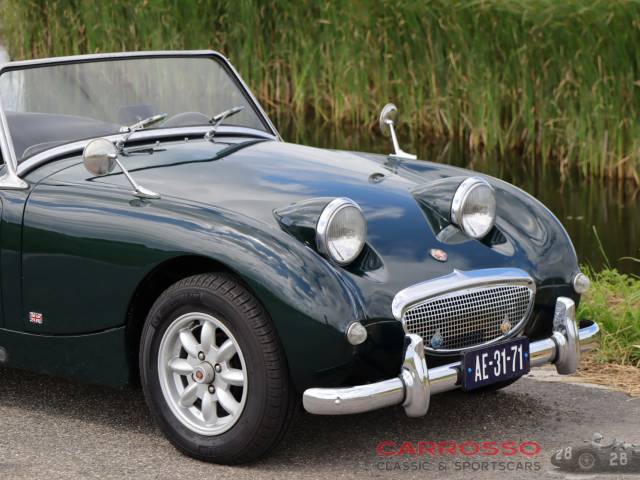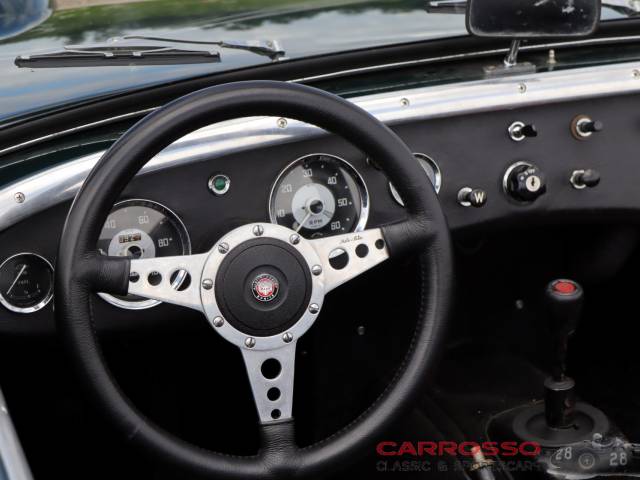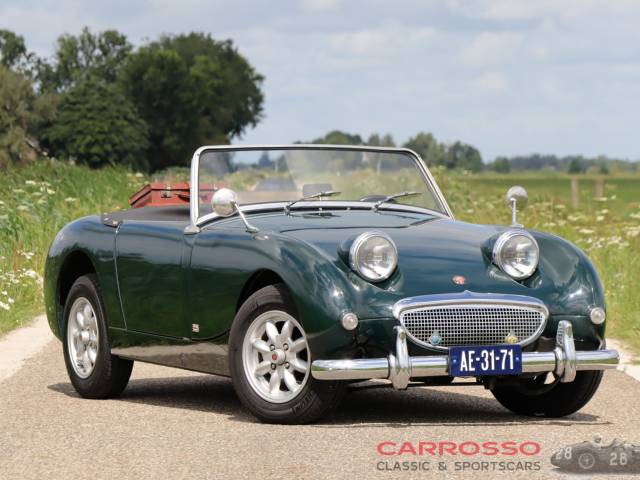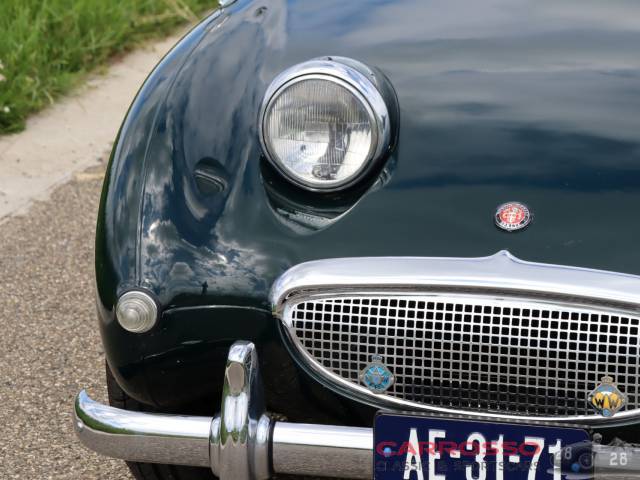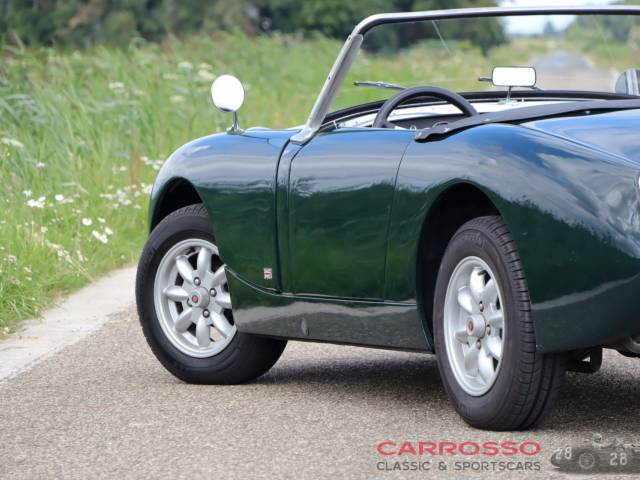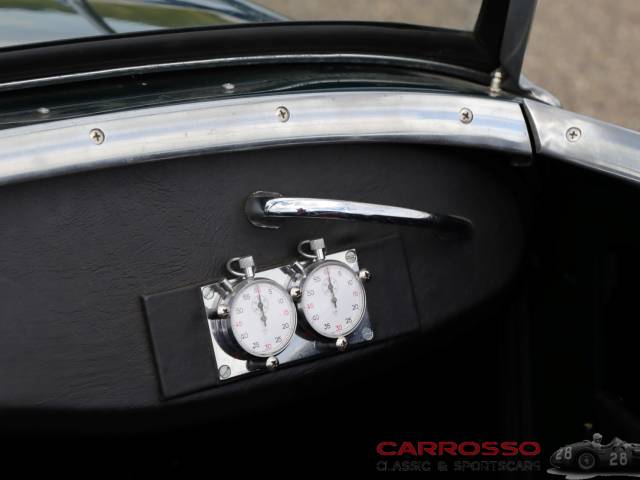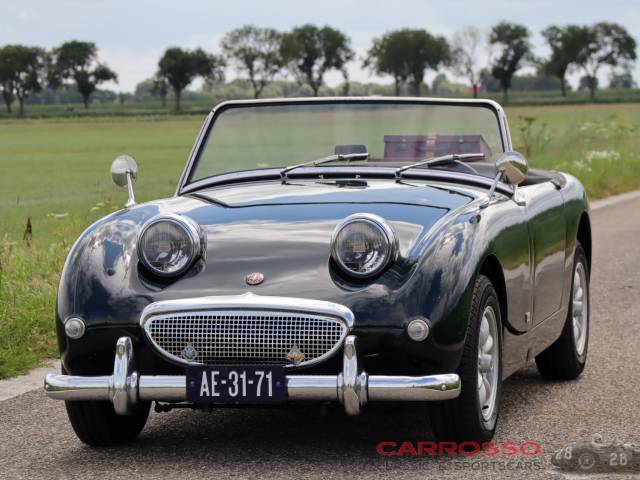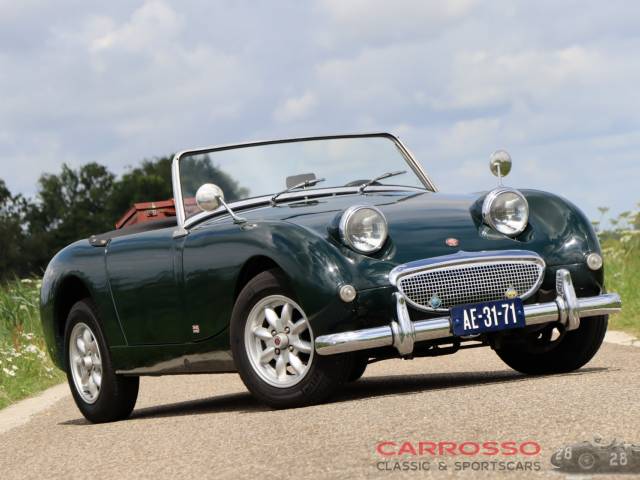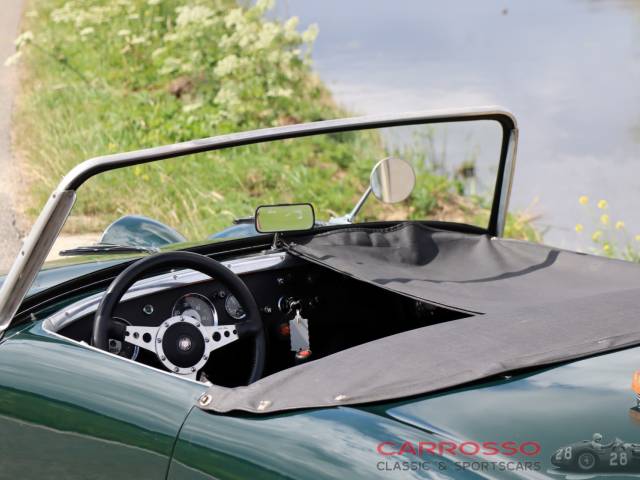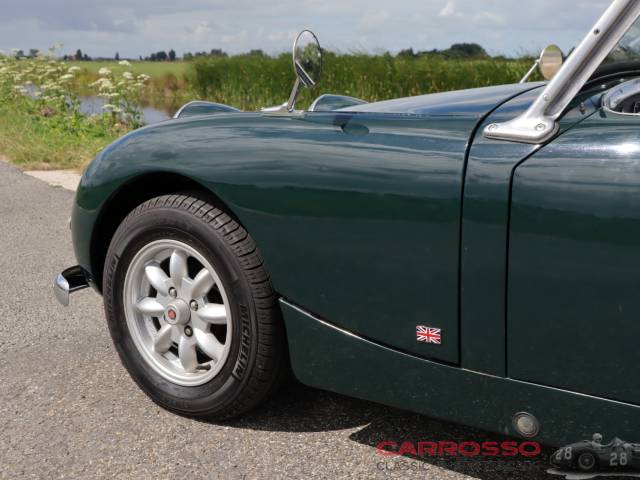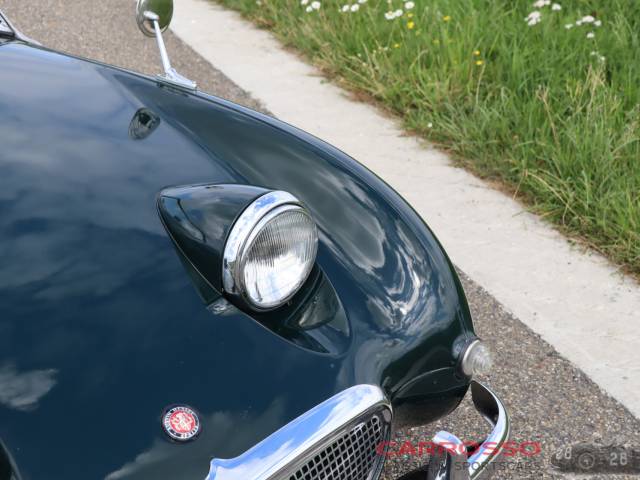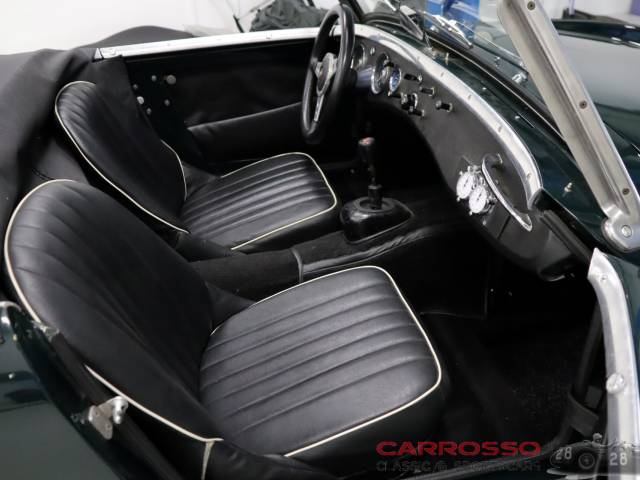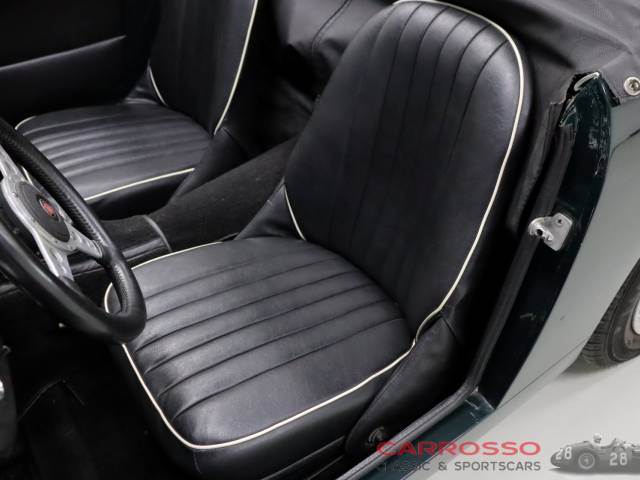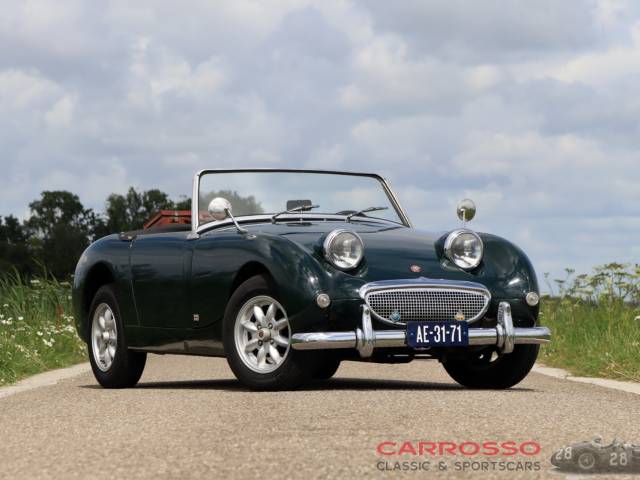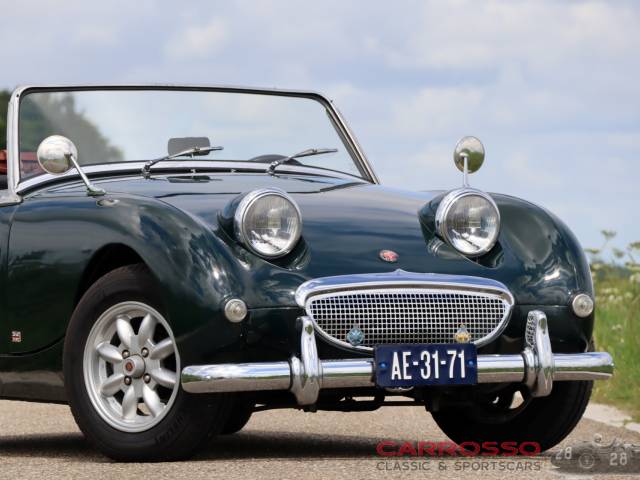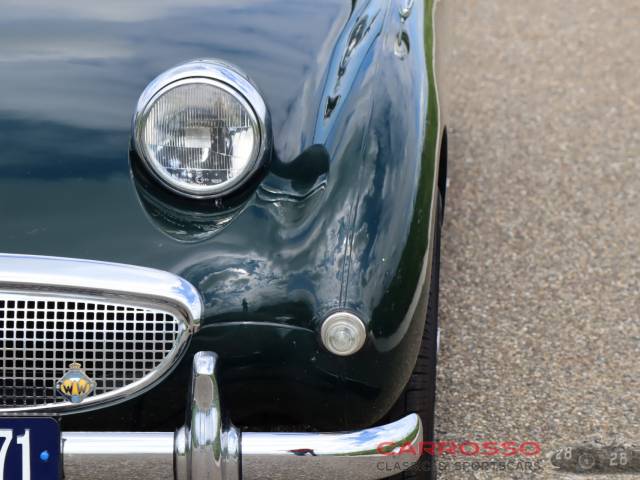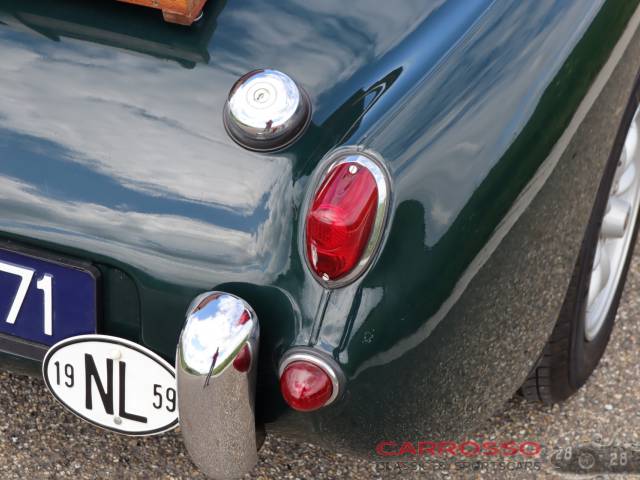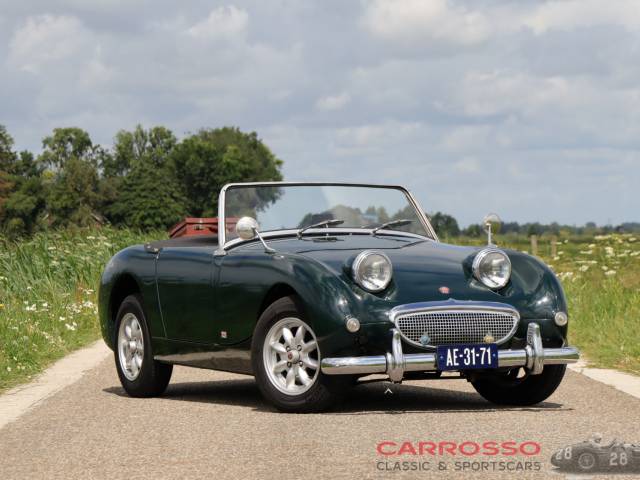 Austin Healey Sprite Frogeye Mk1
Dealer

away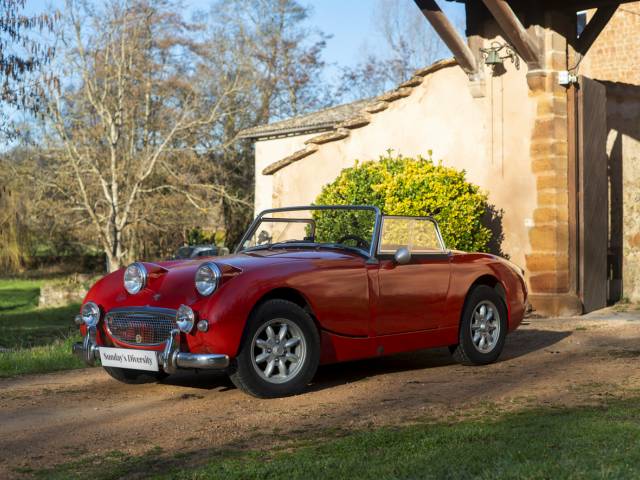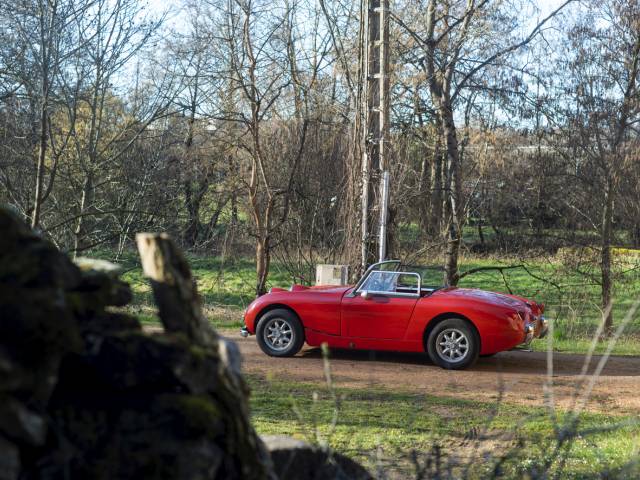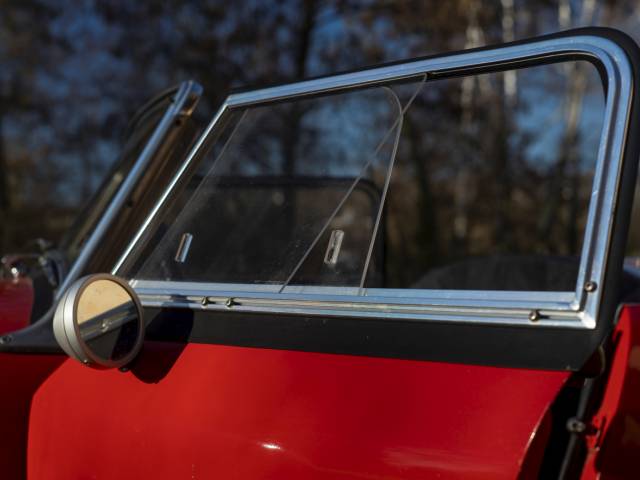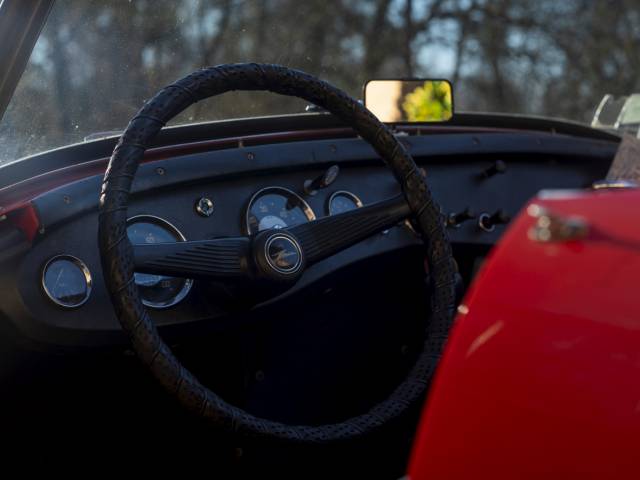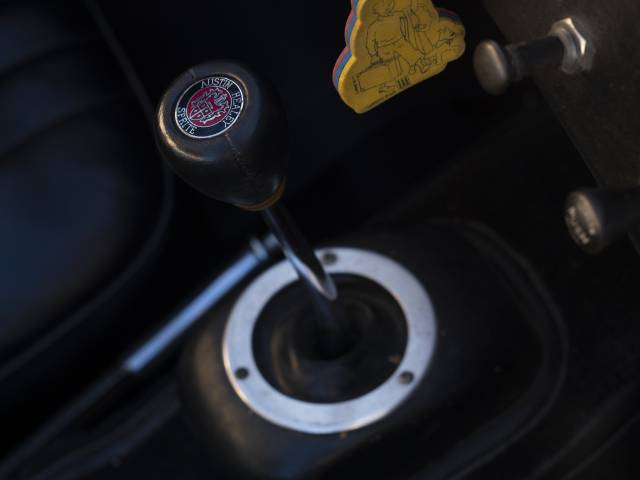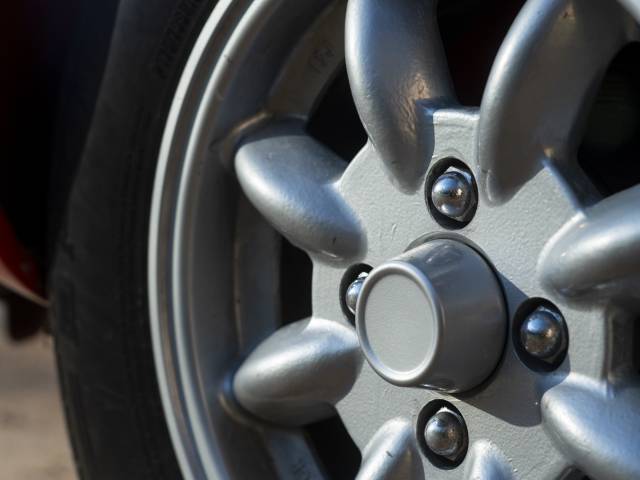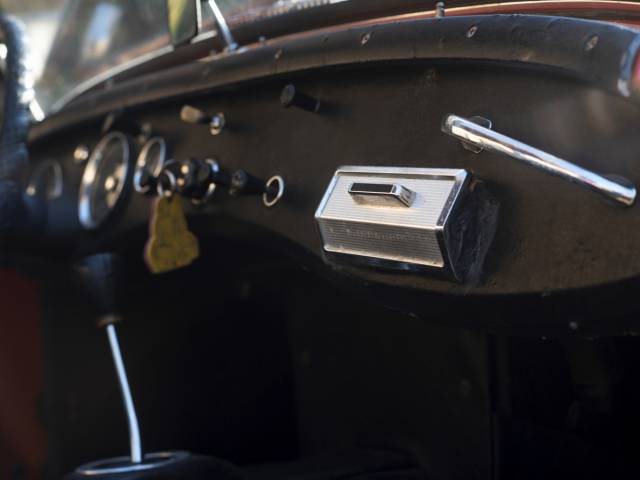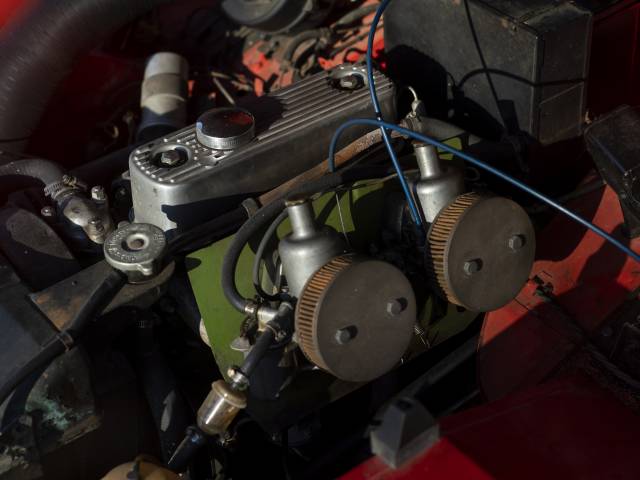 Frogeye 1275cm3
Dealer

away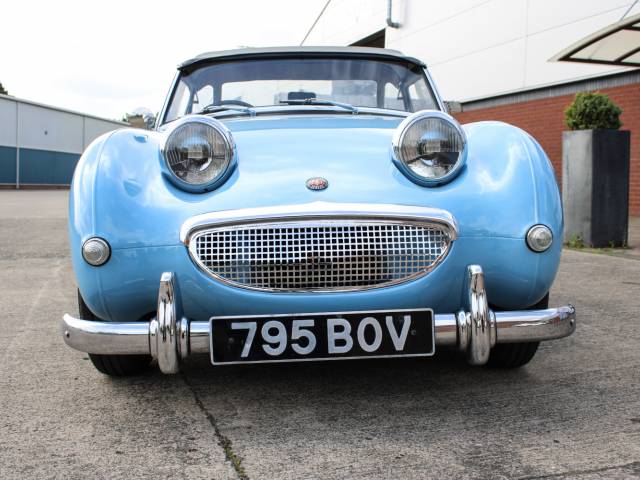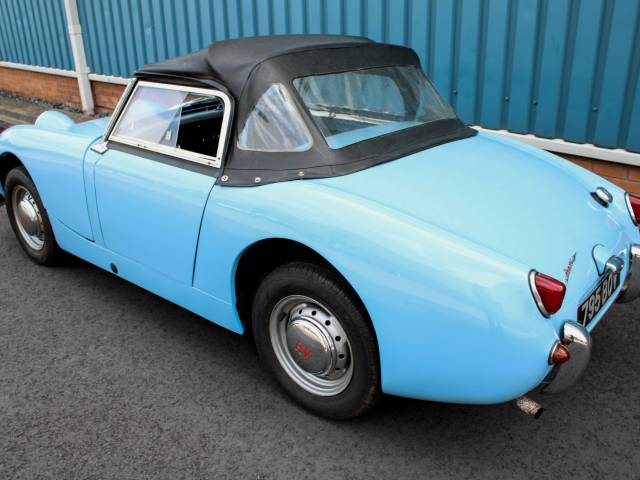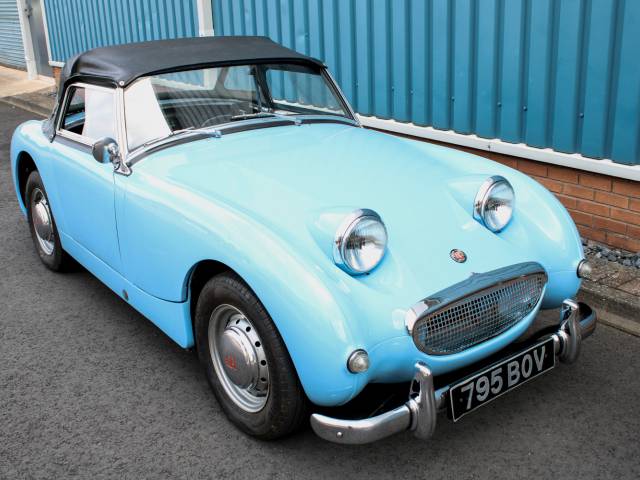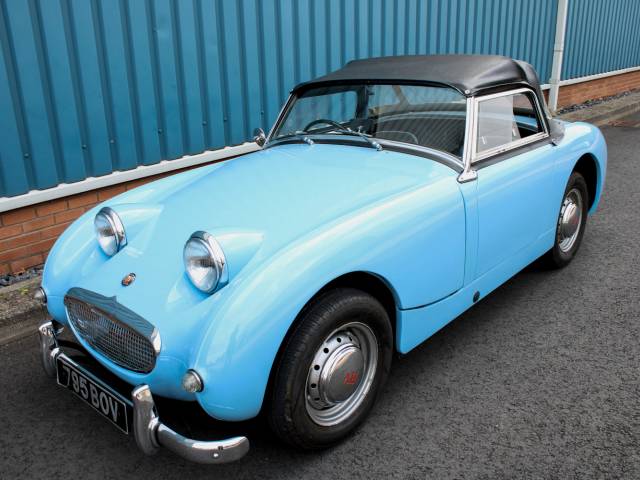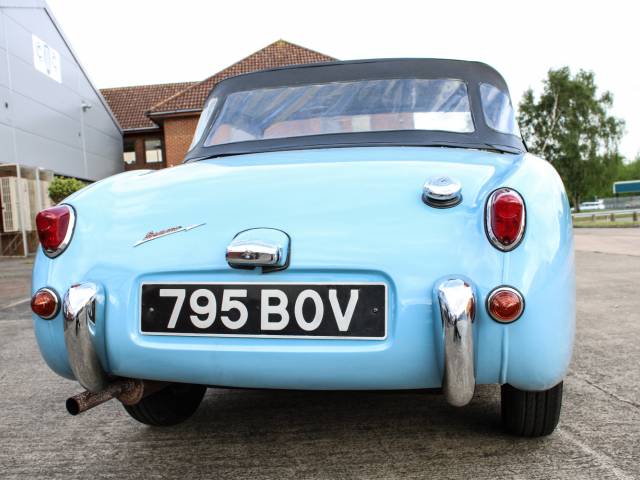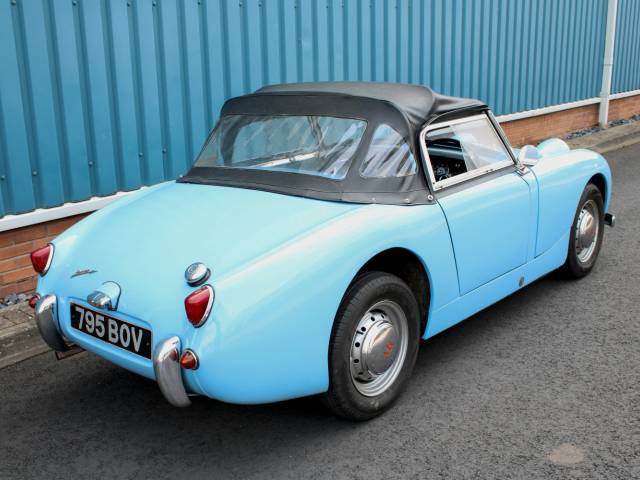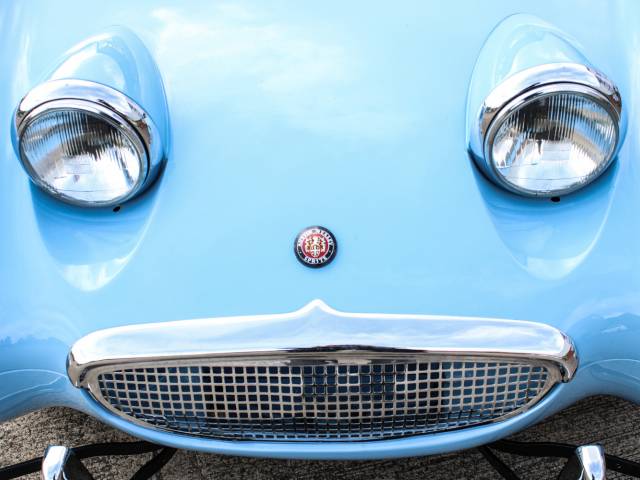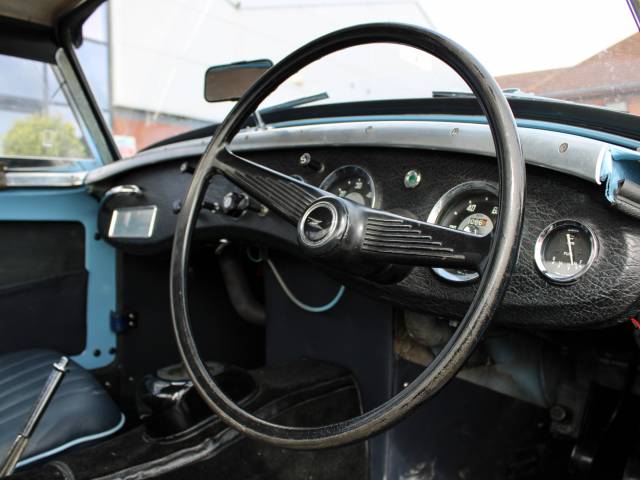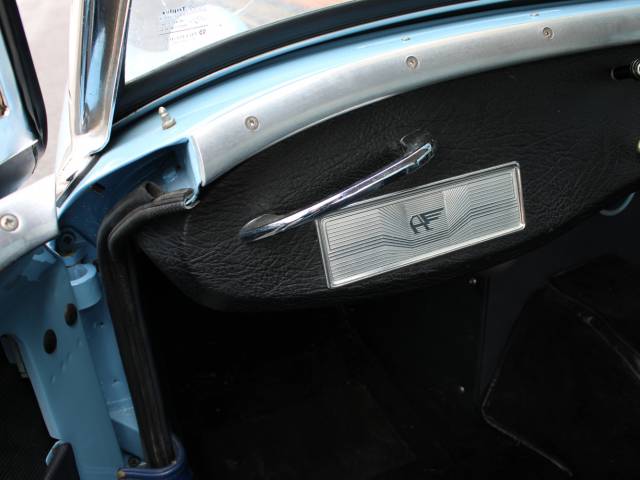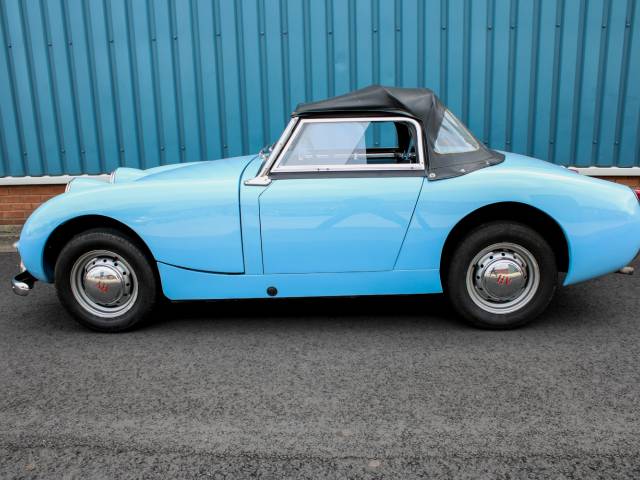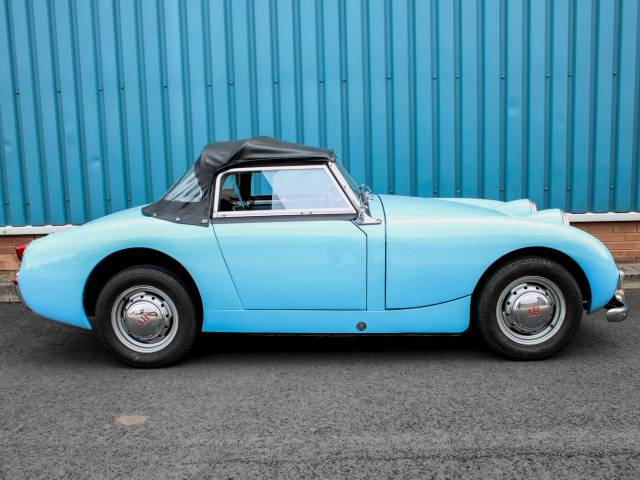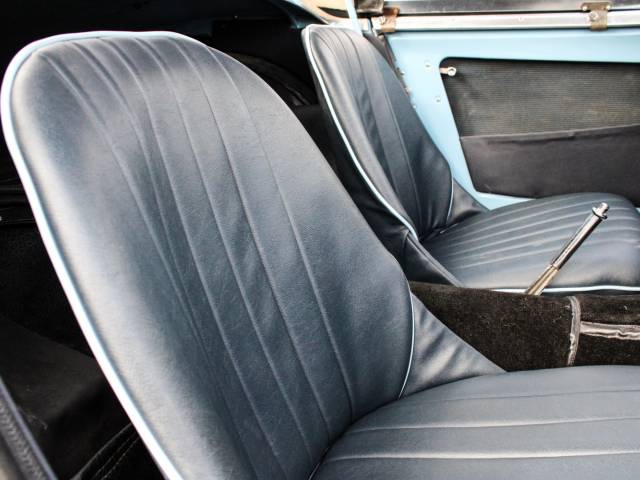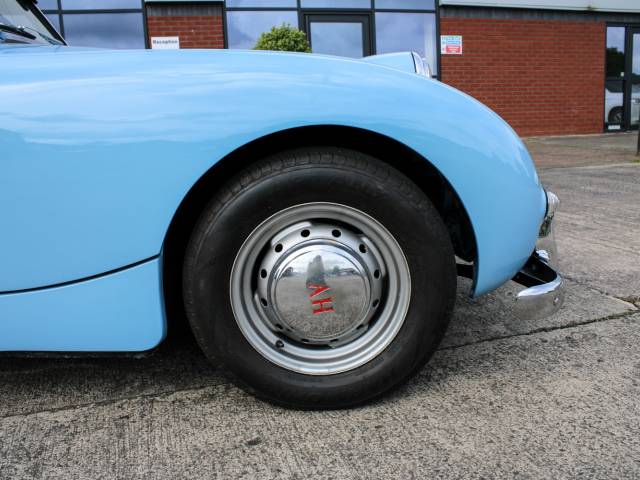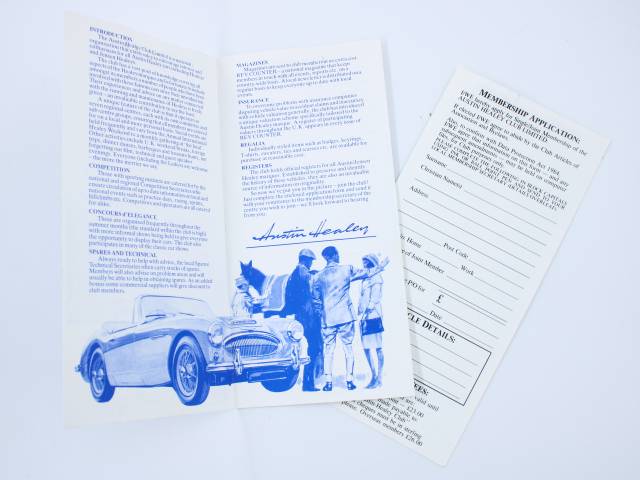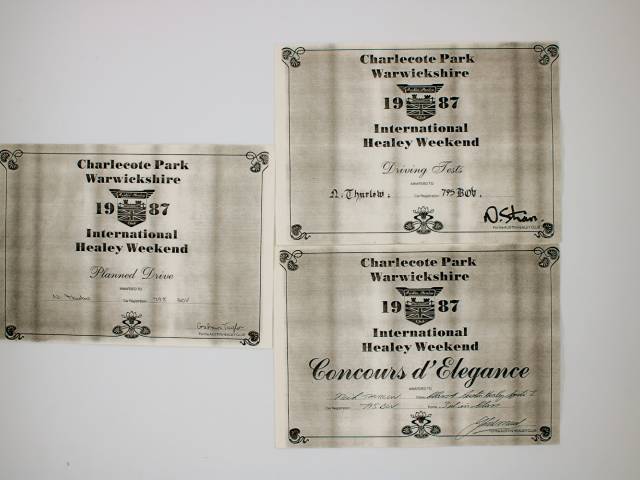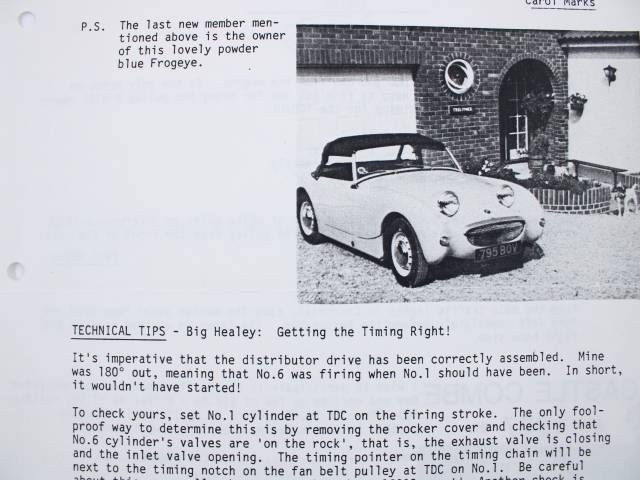 A cheerful iris blue 'Frogeye'
Dealer

away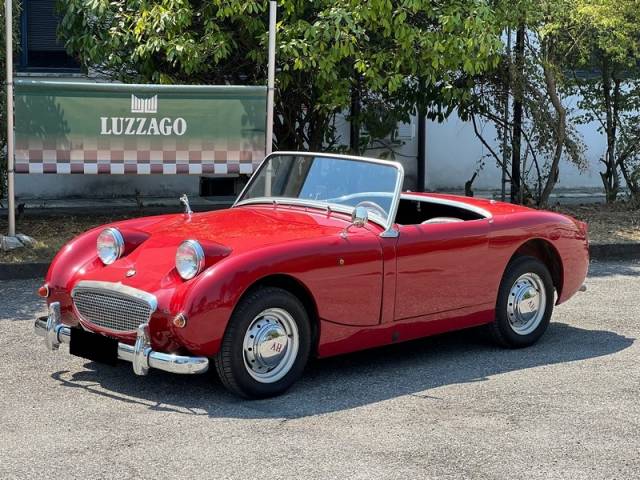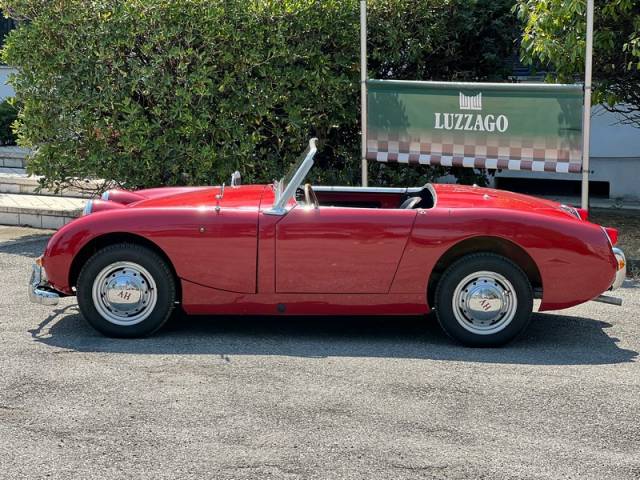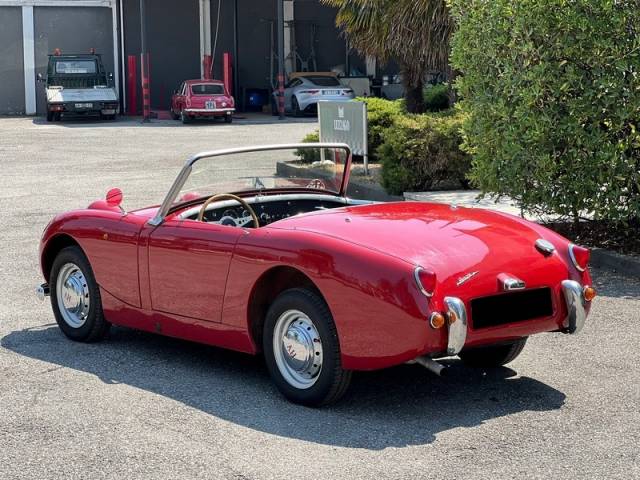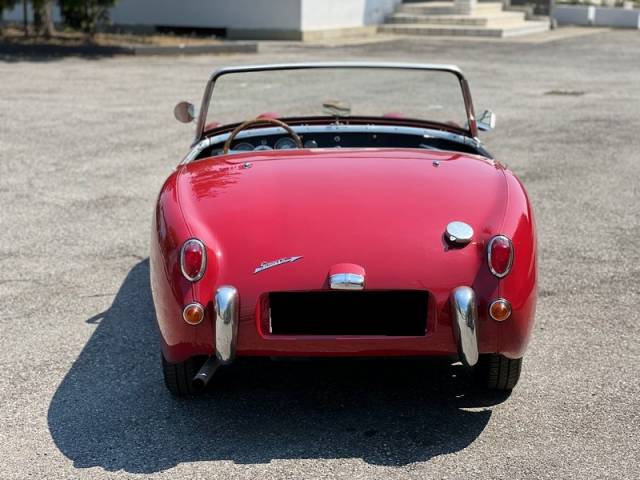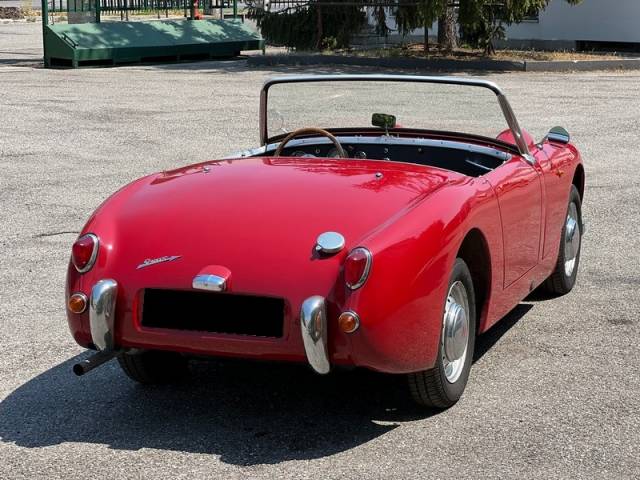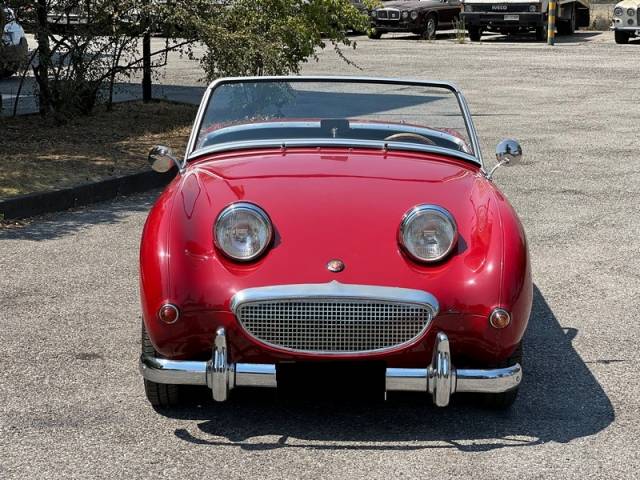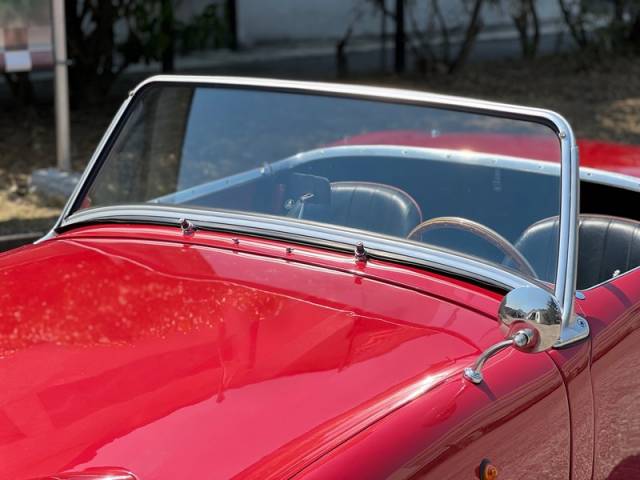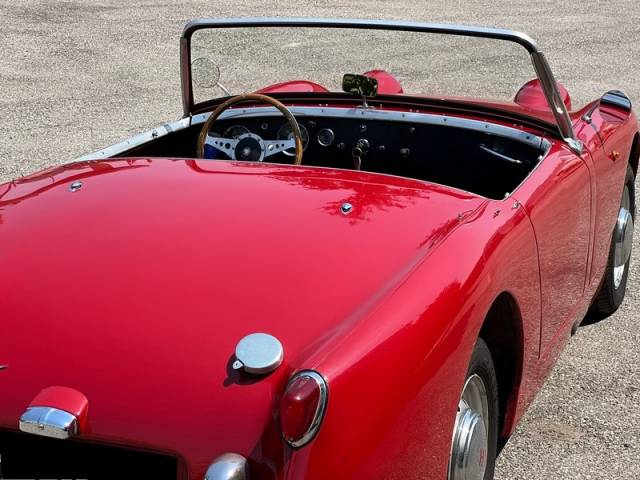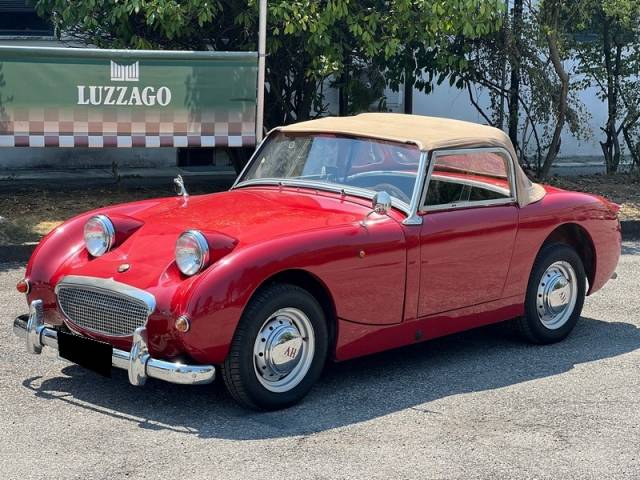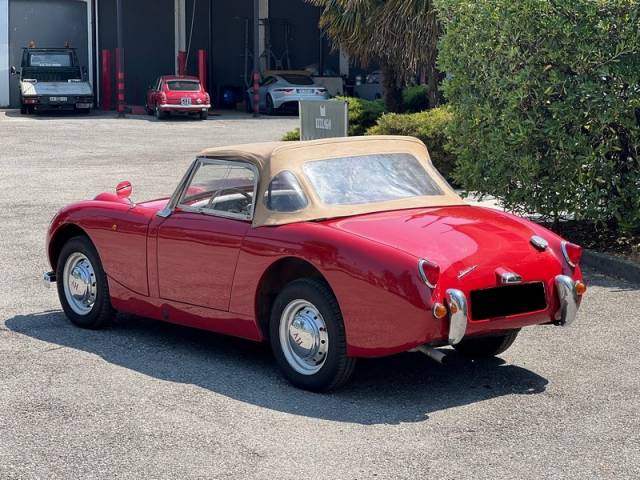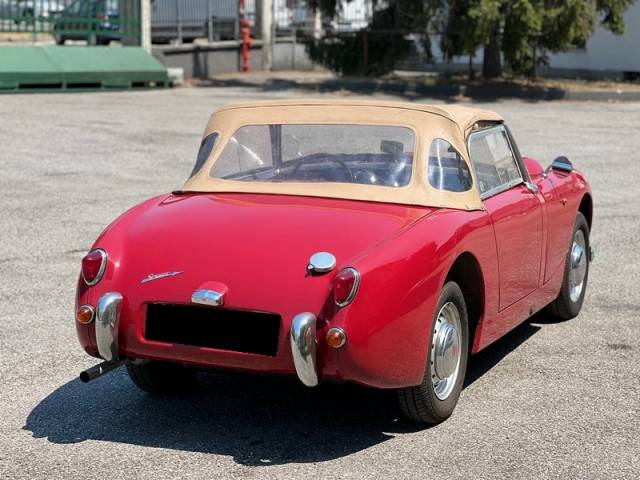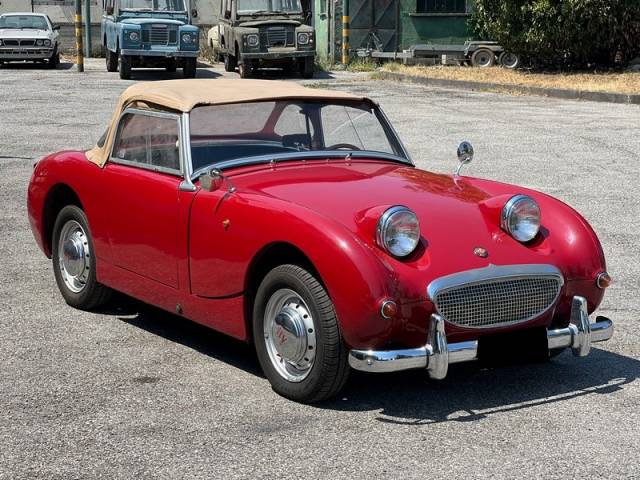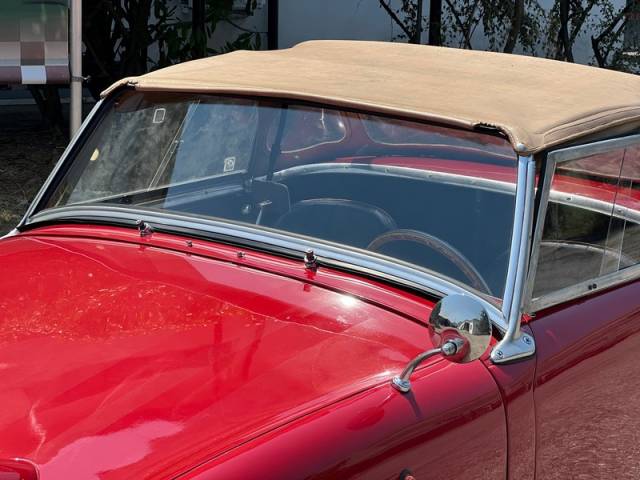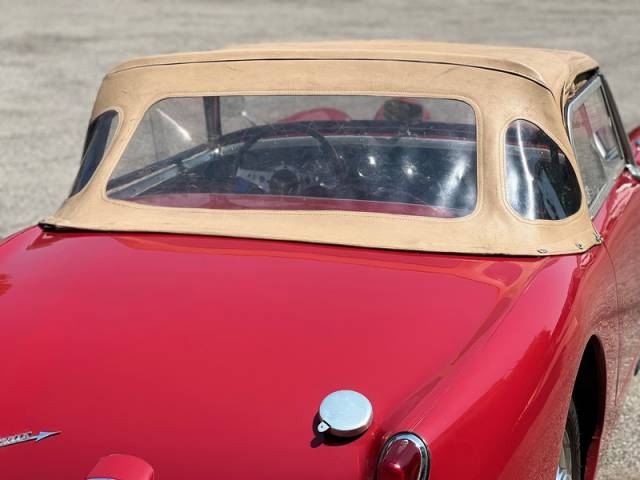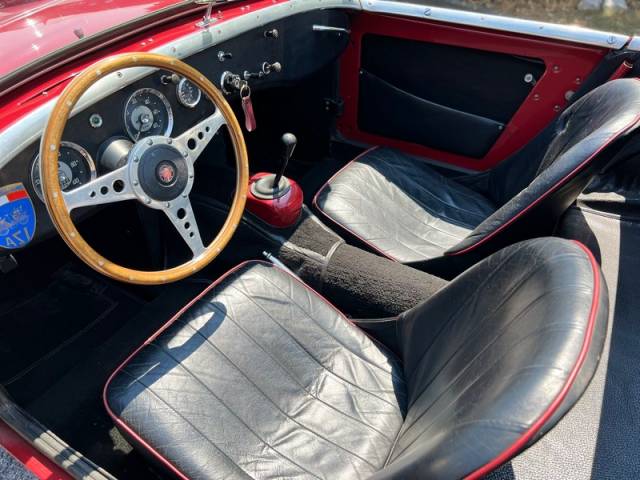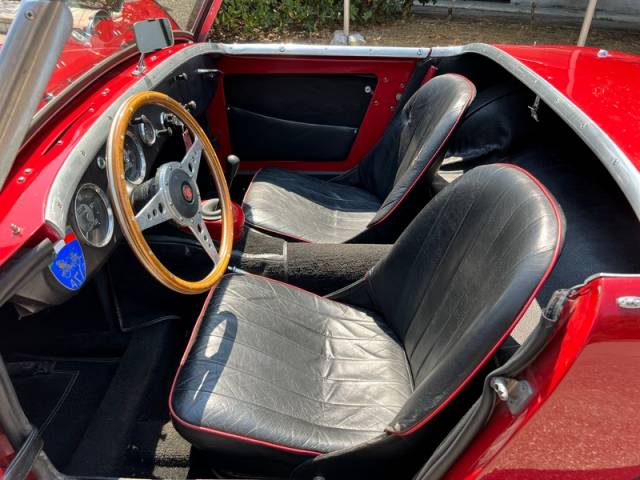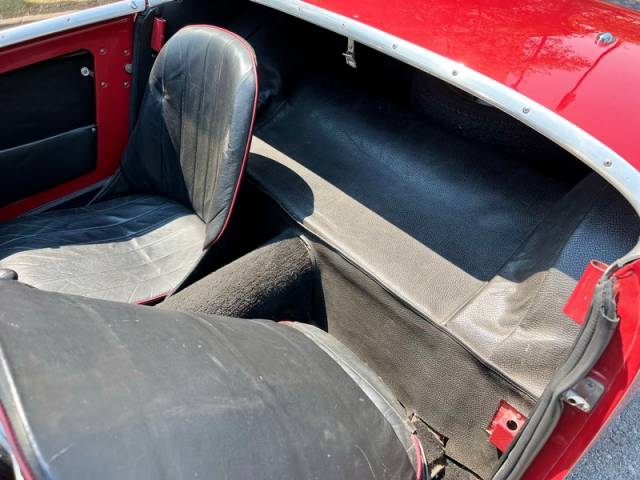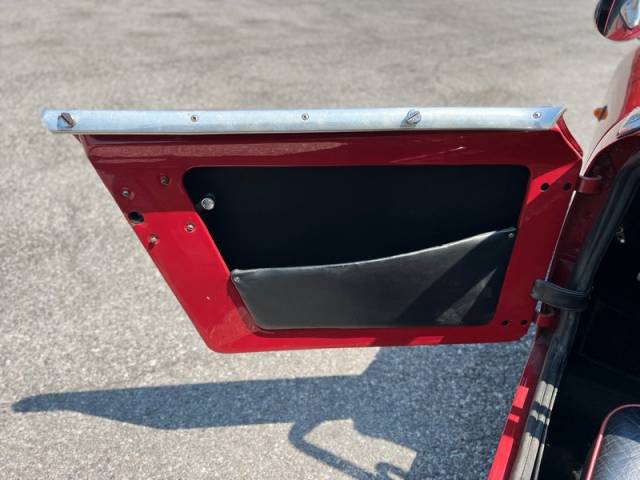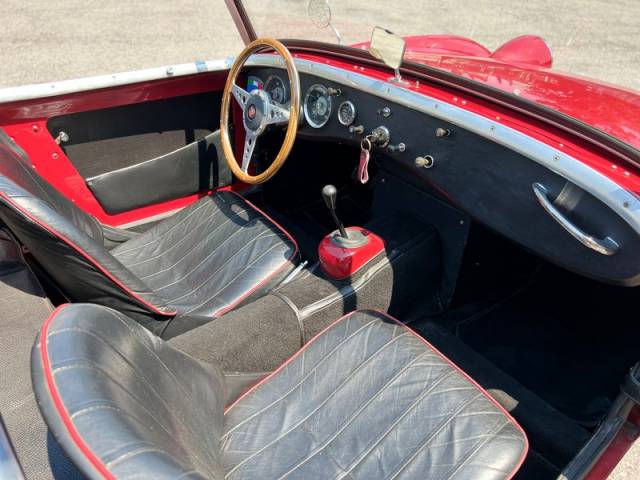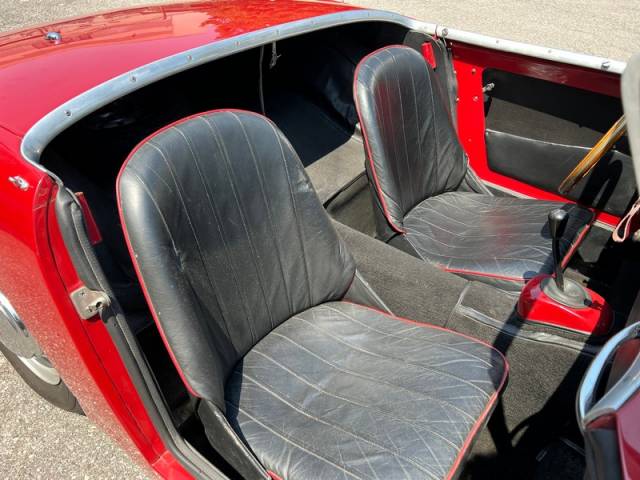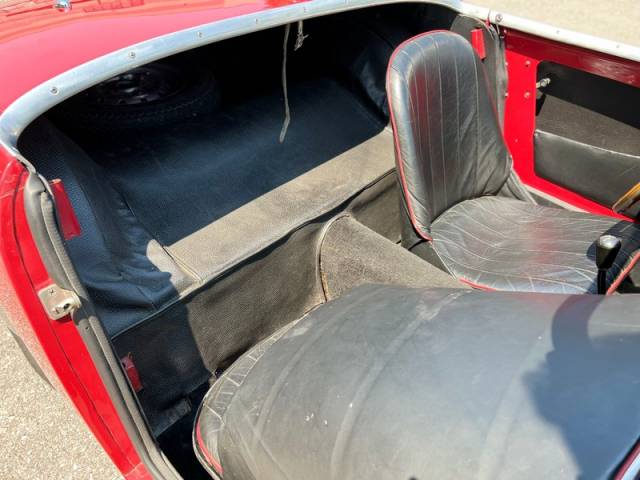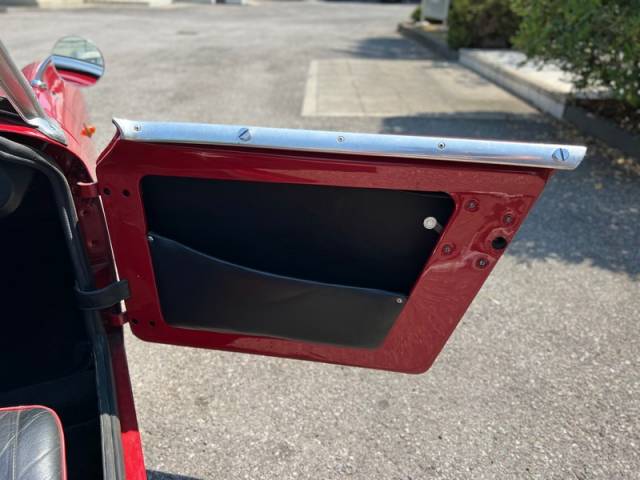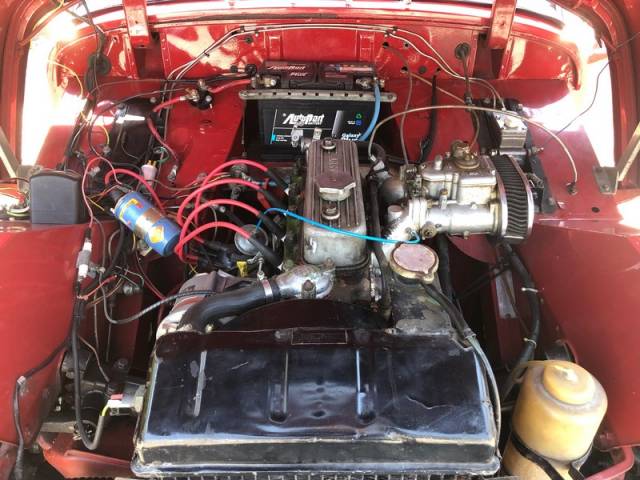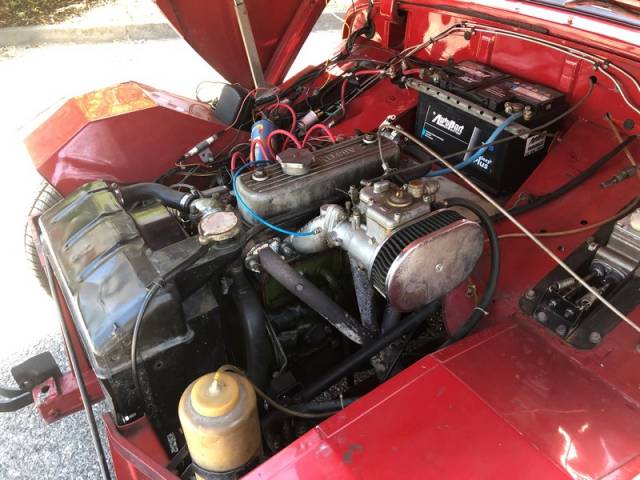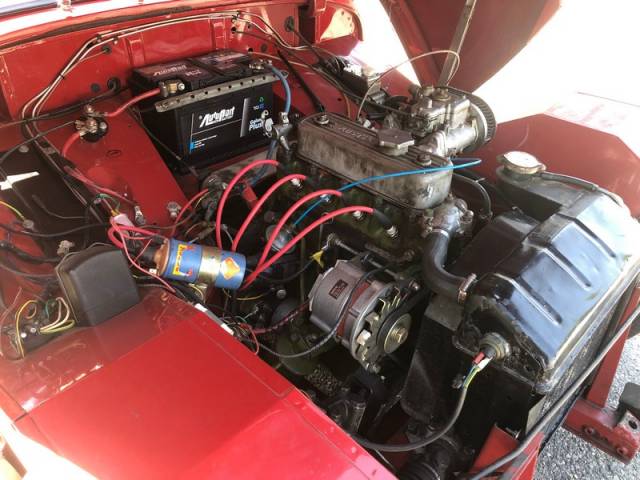 Attestato ASI
Dealer

away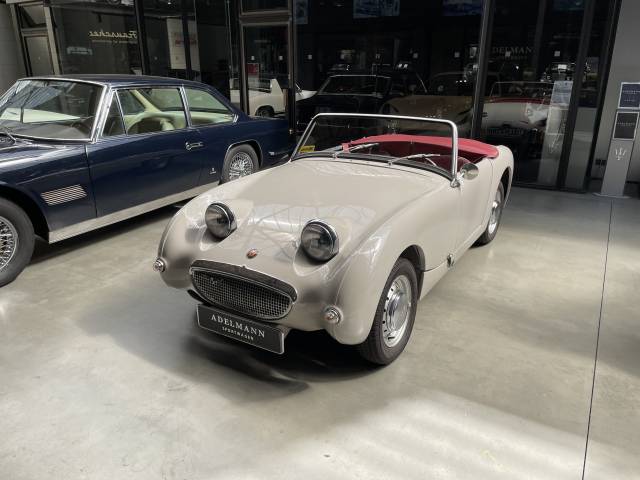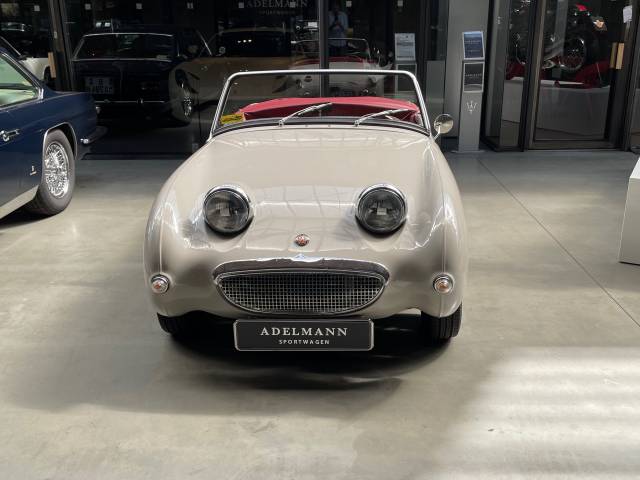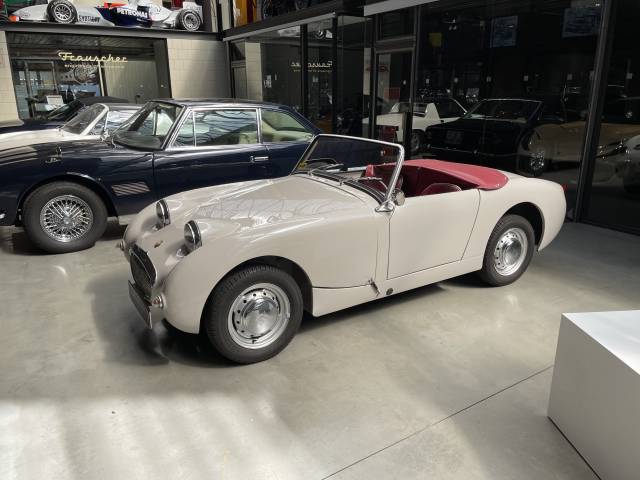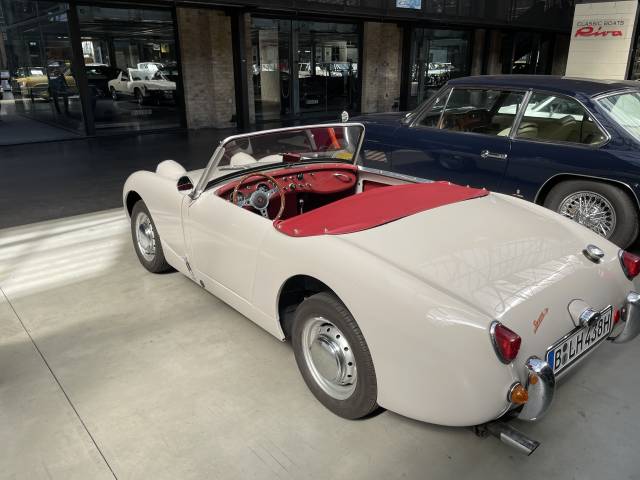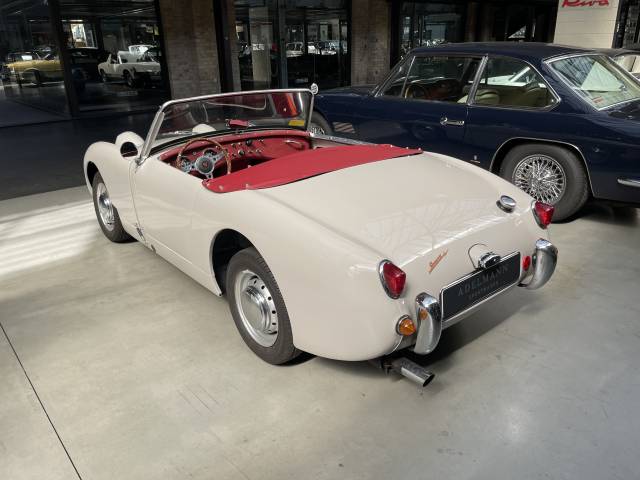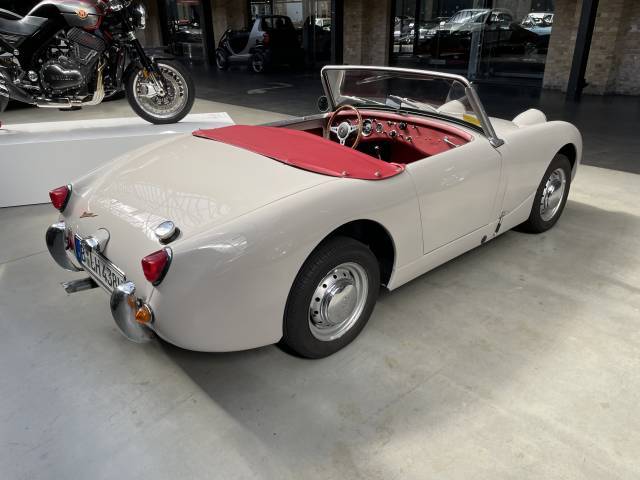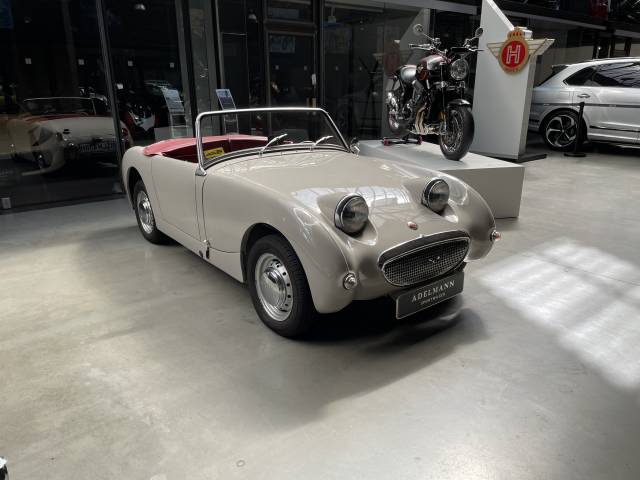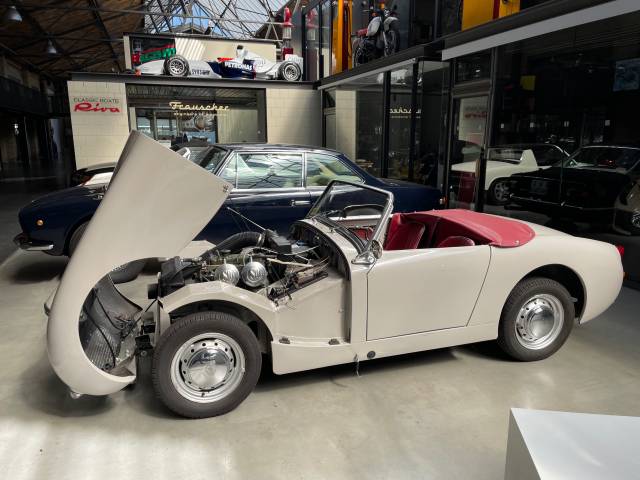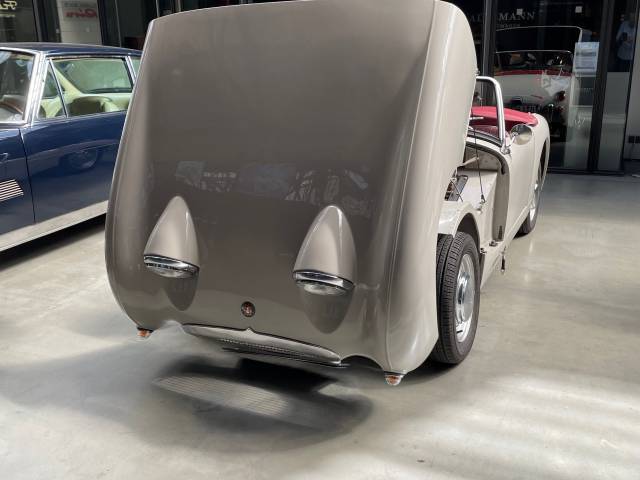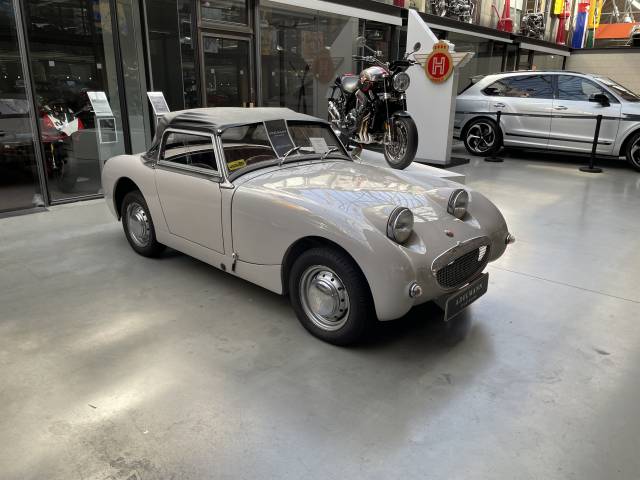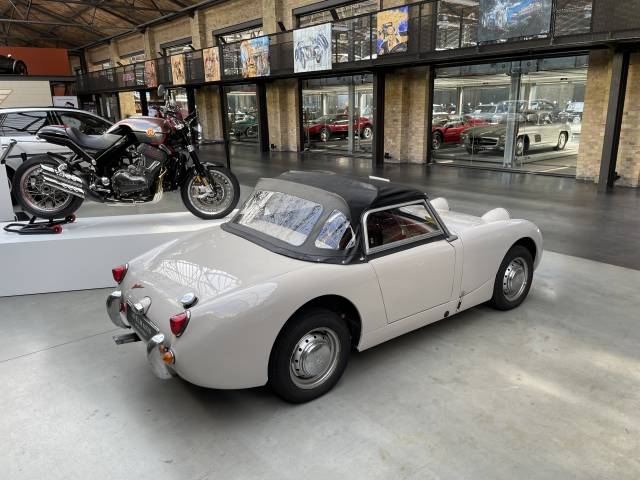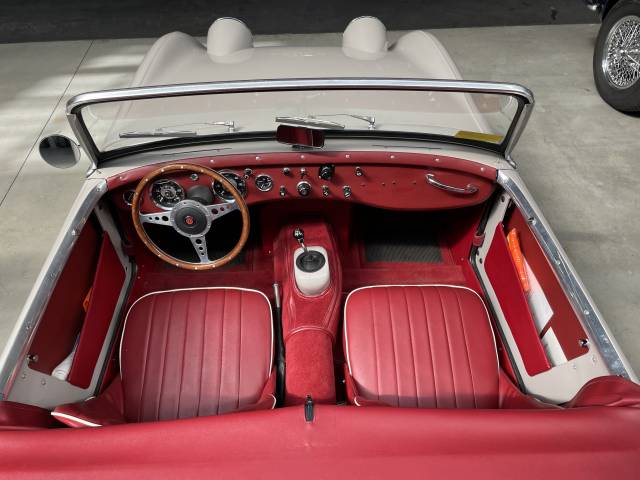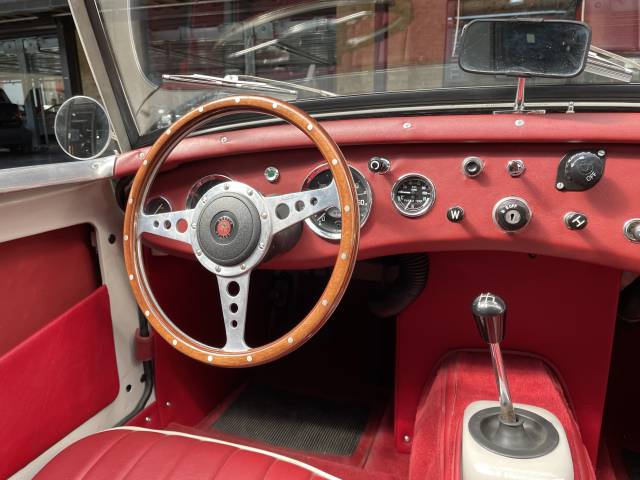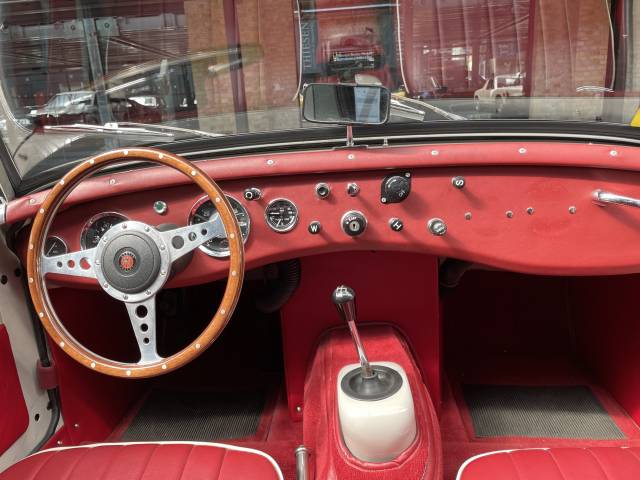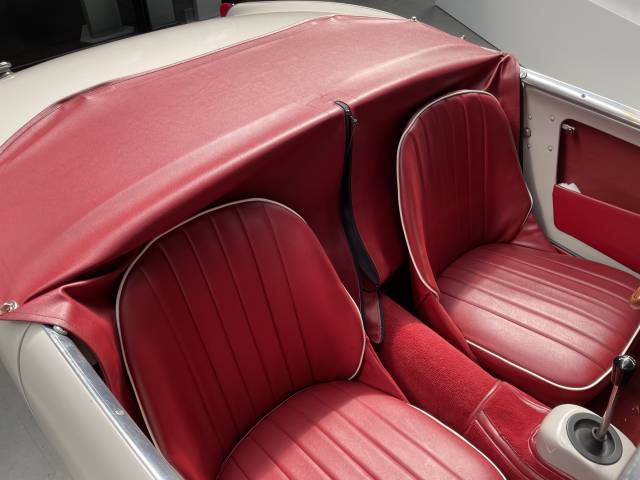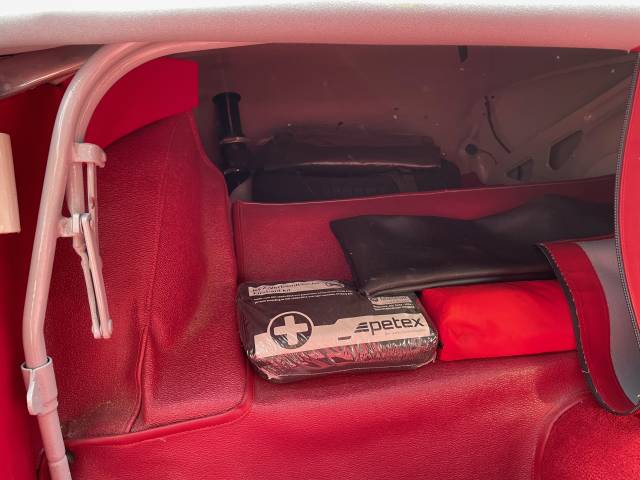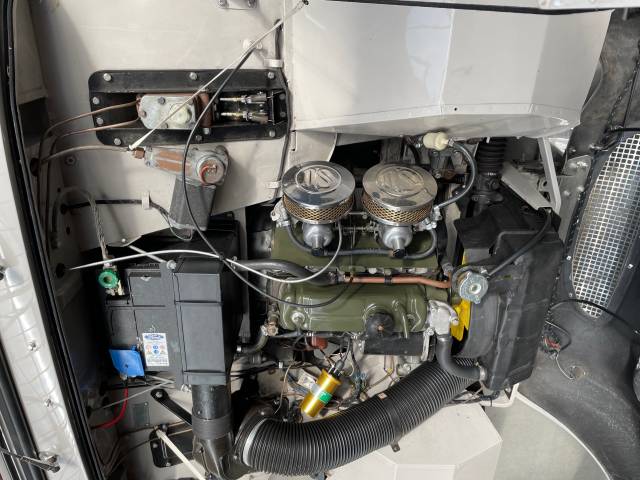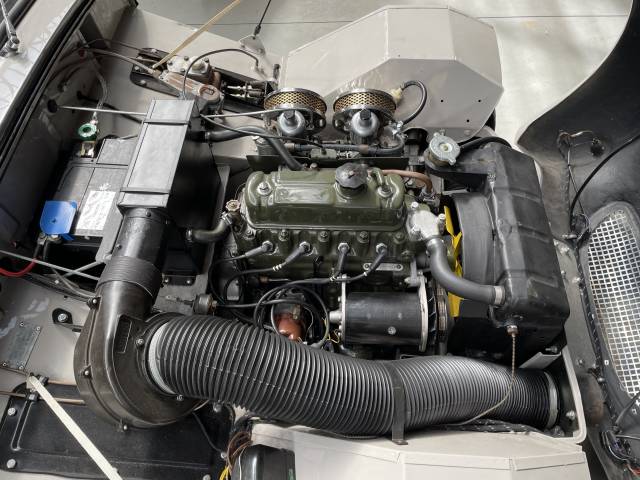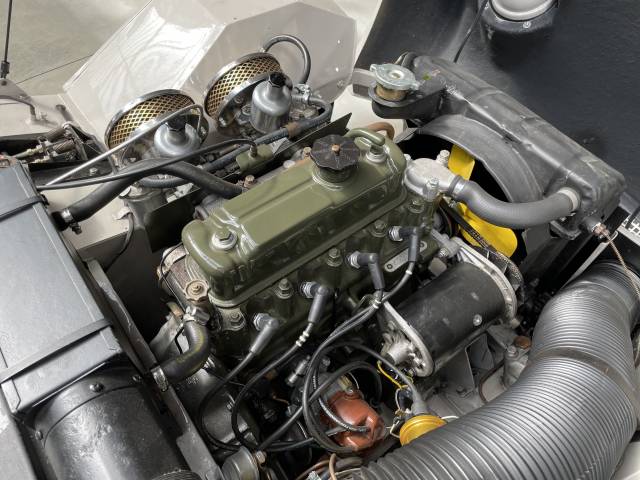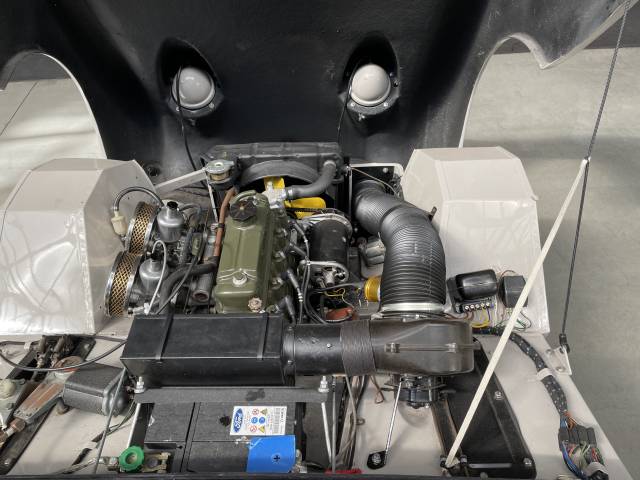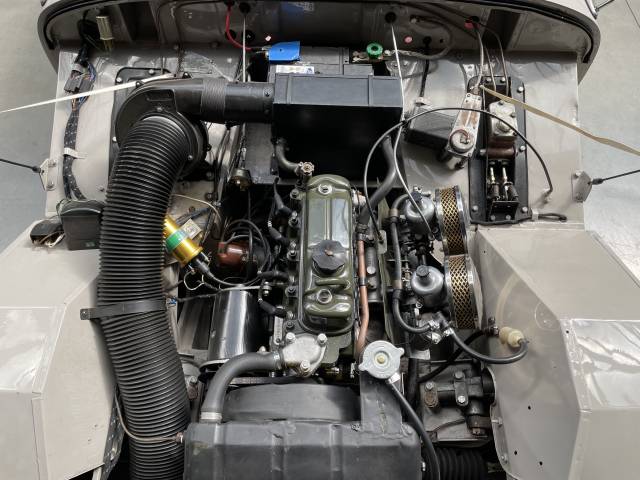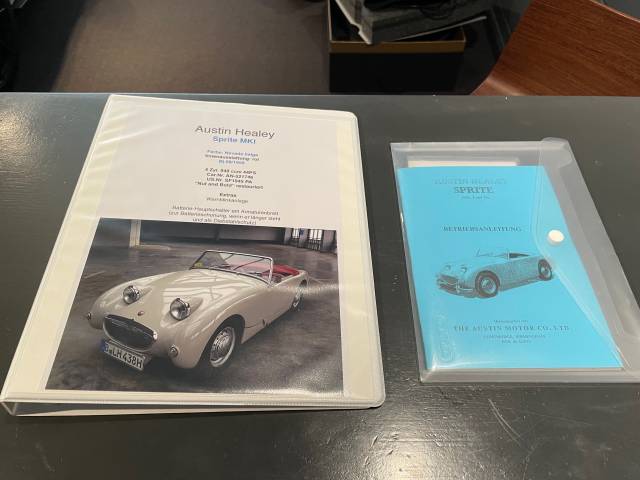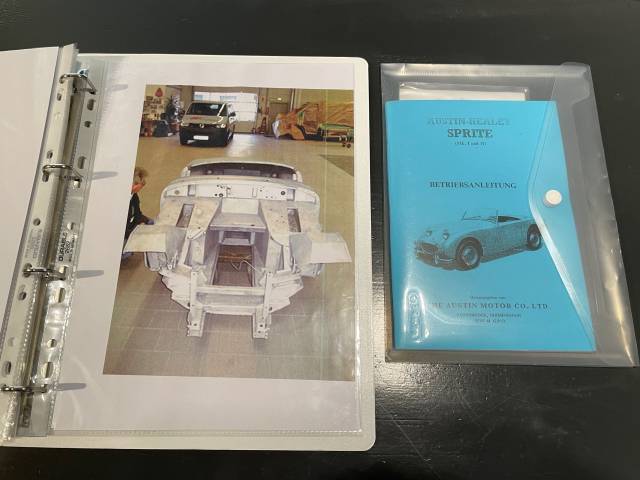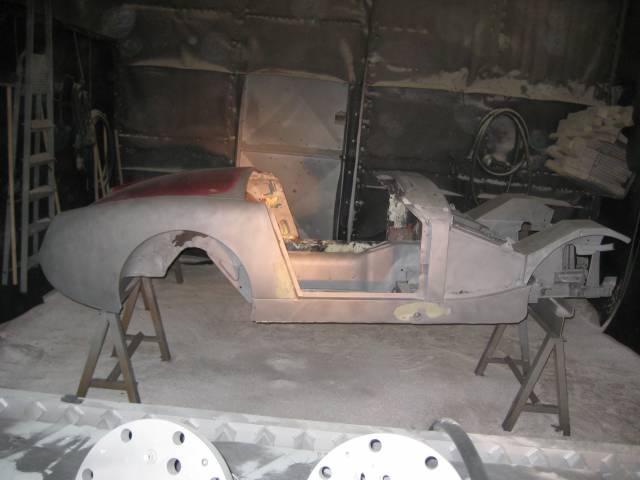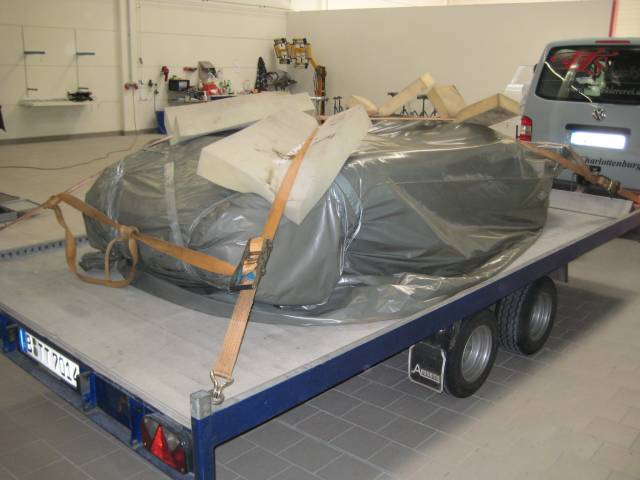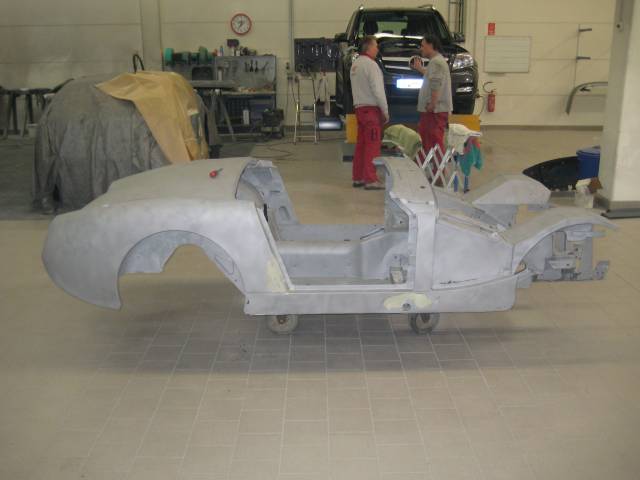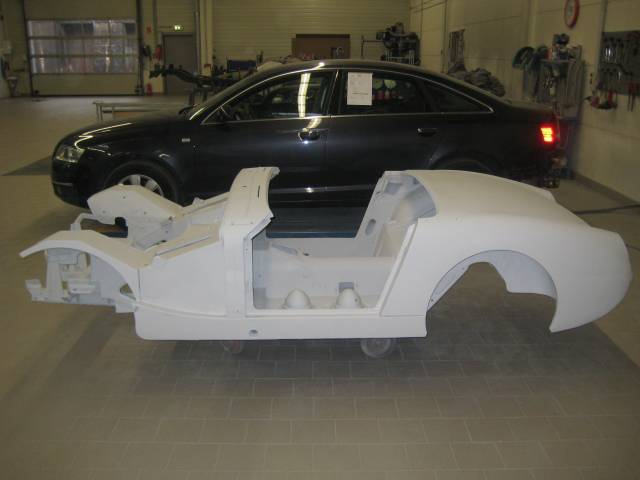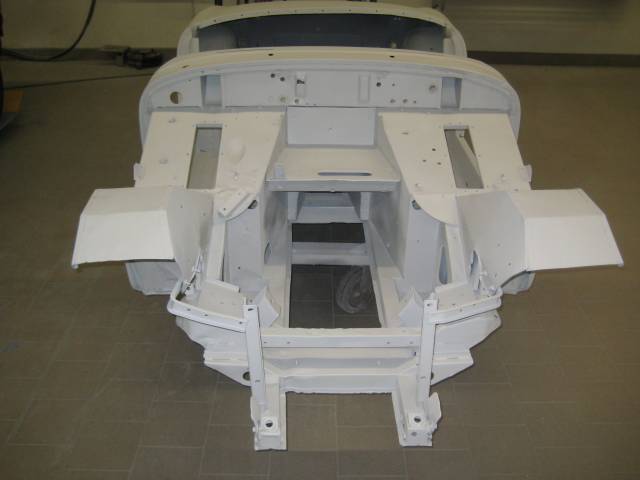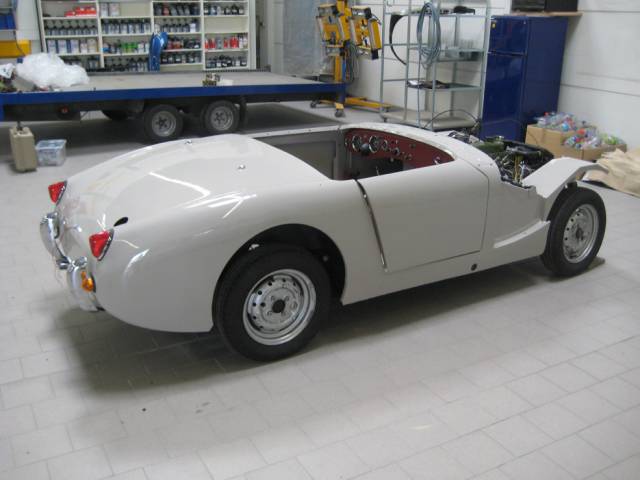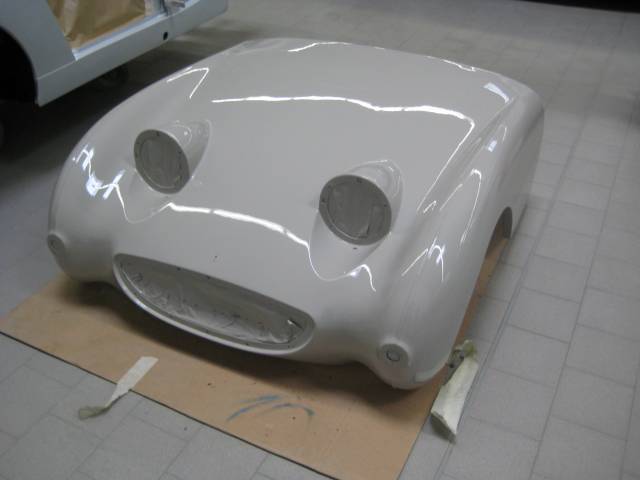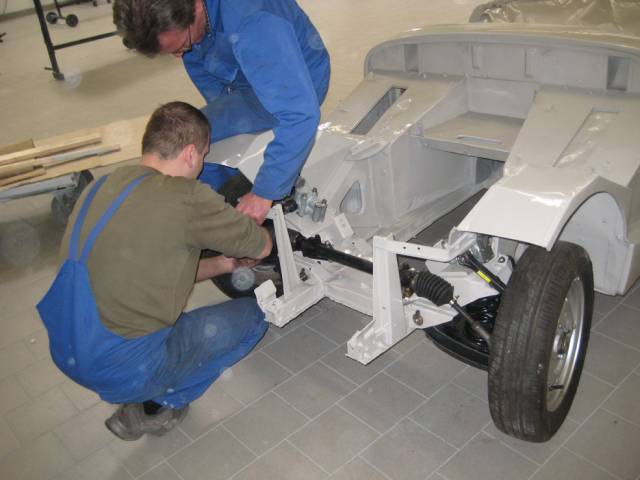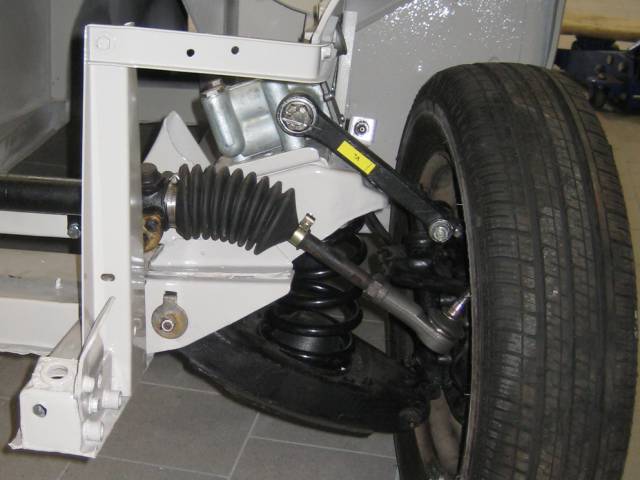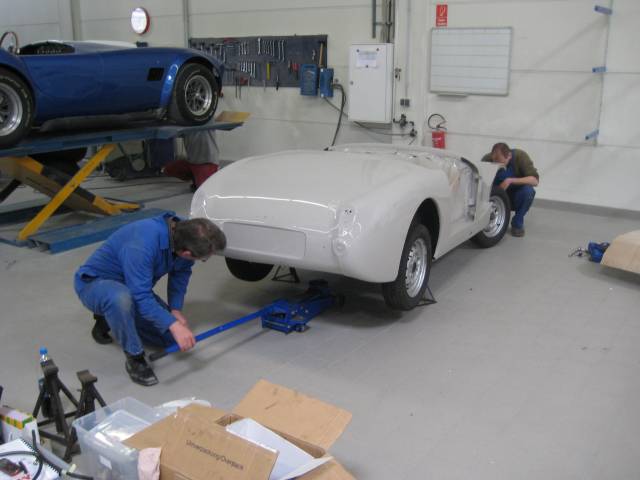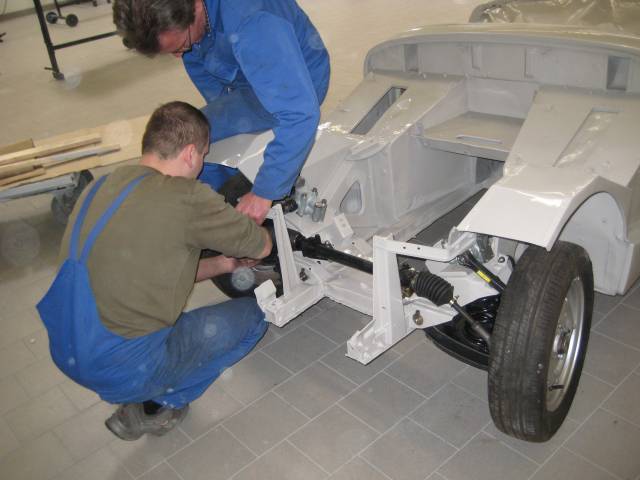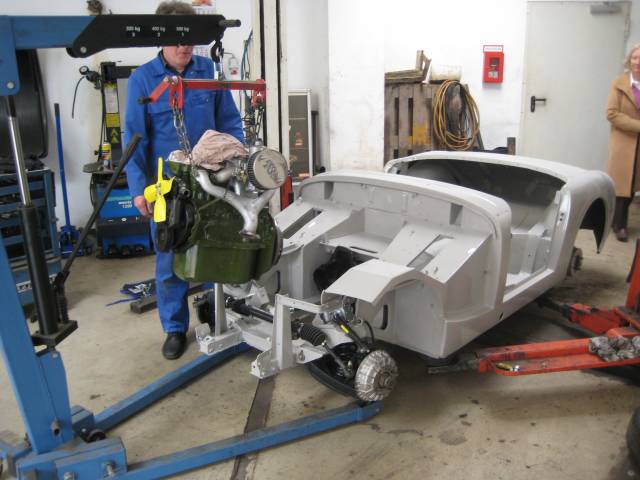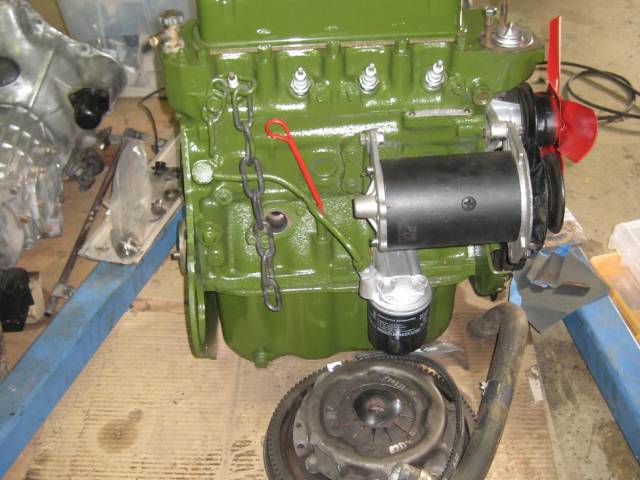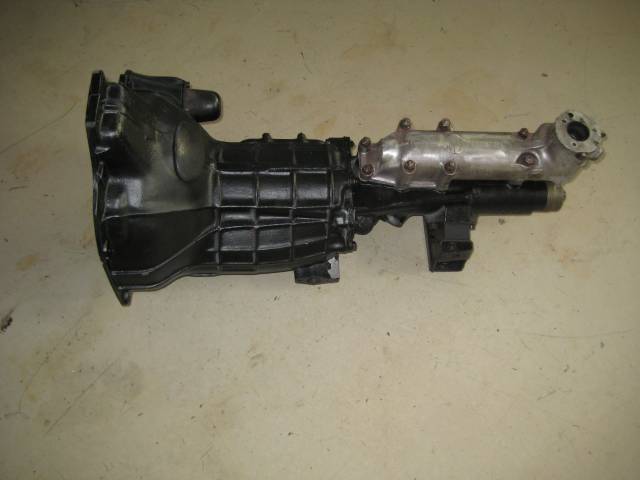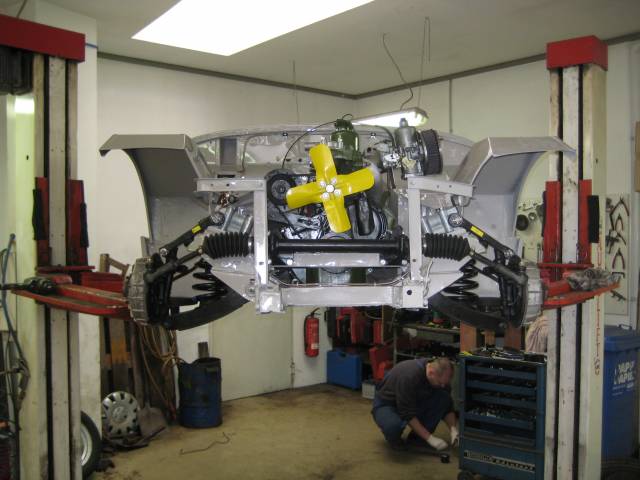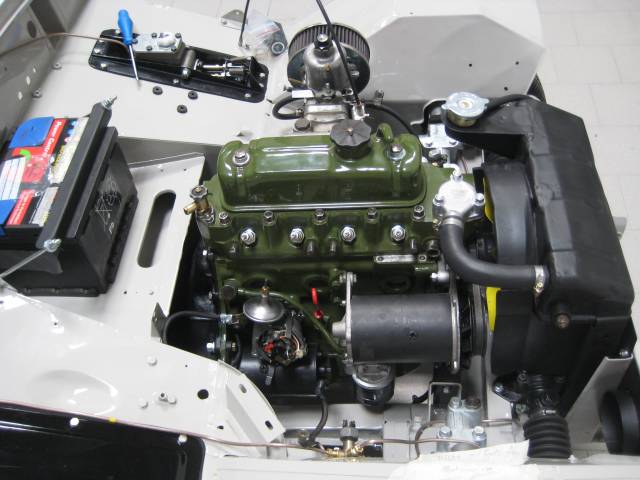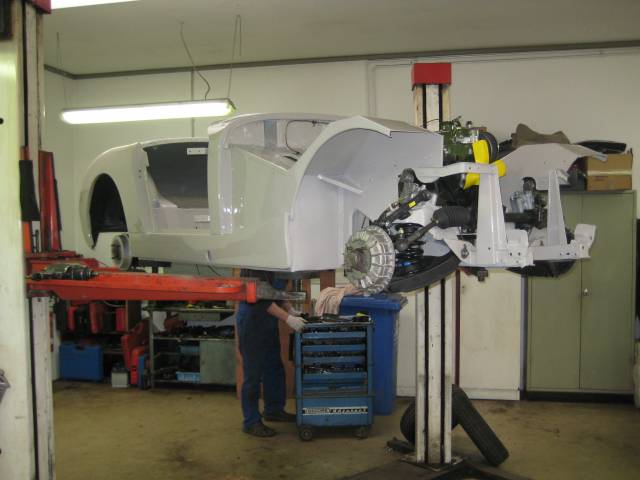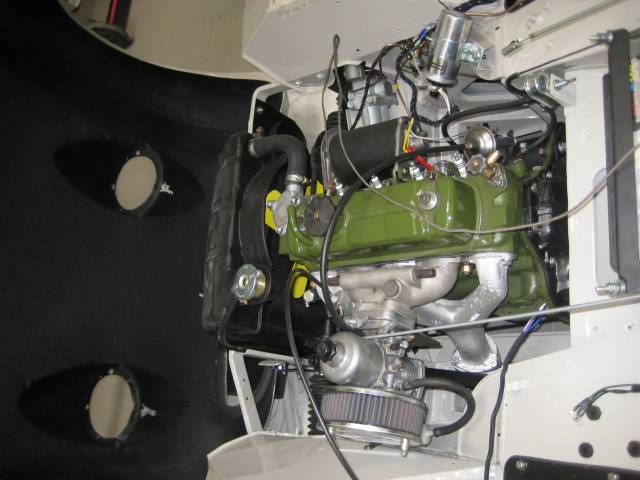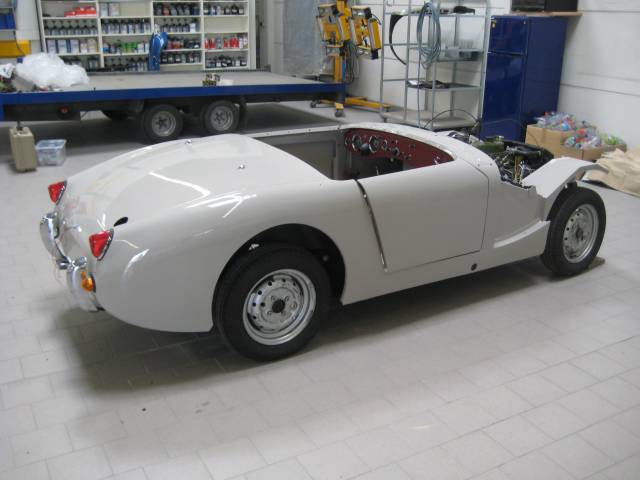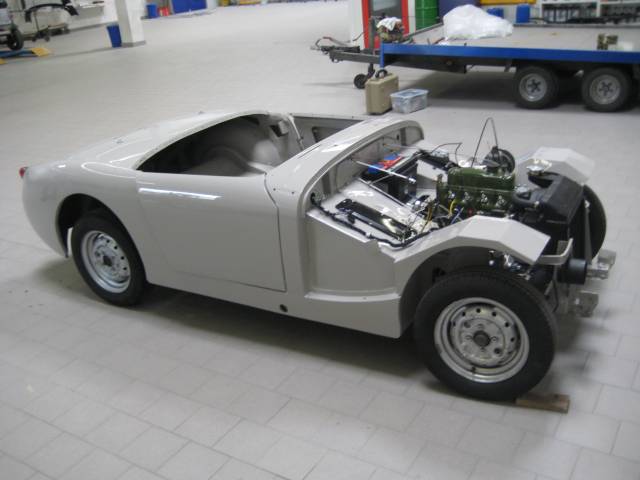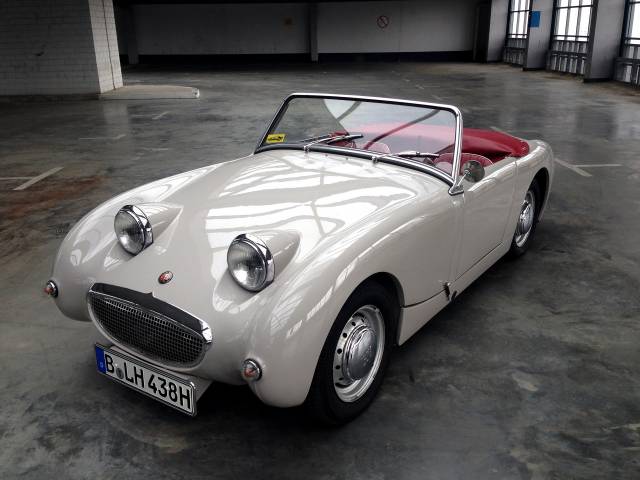 "Nut and Bold " restoration
Dealer

away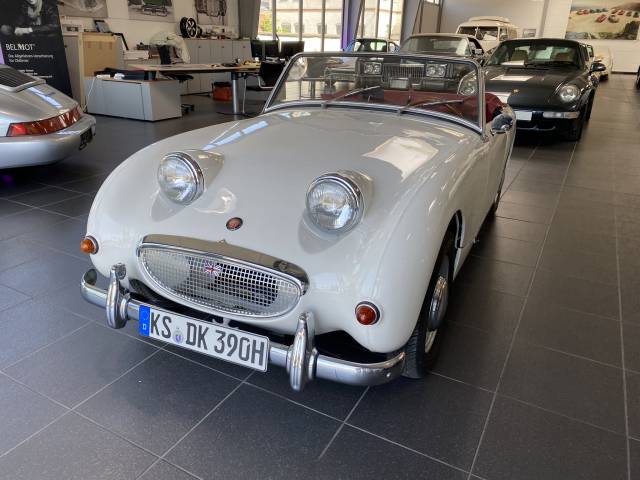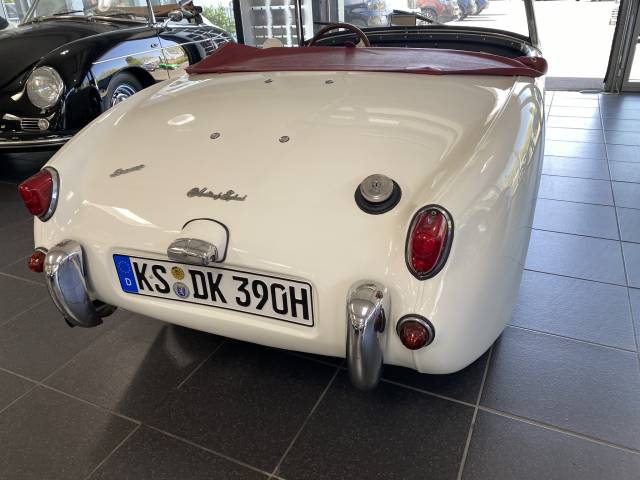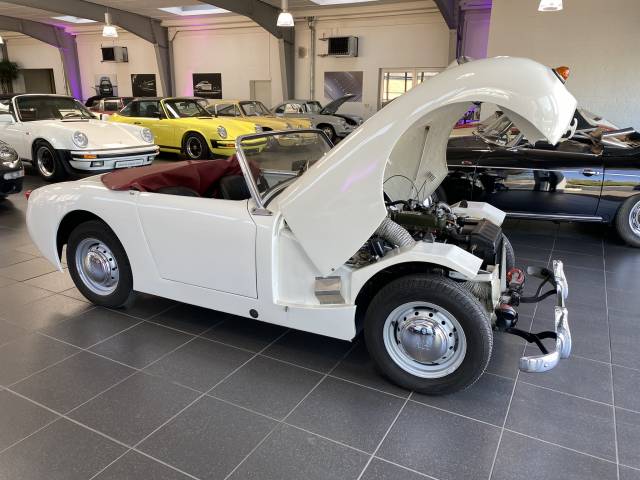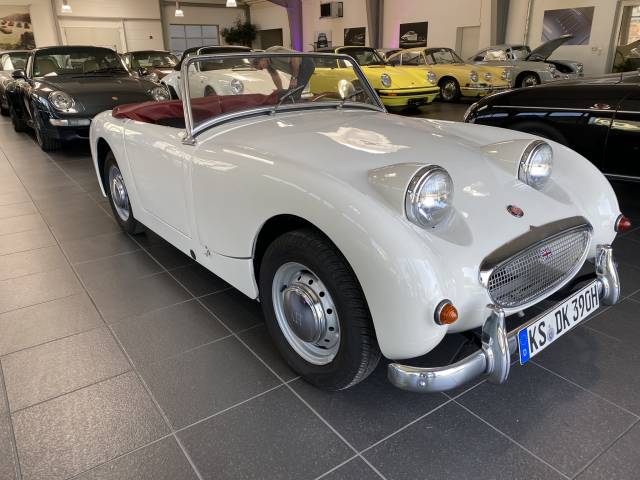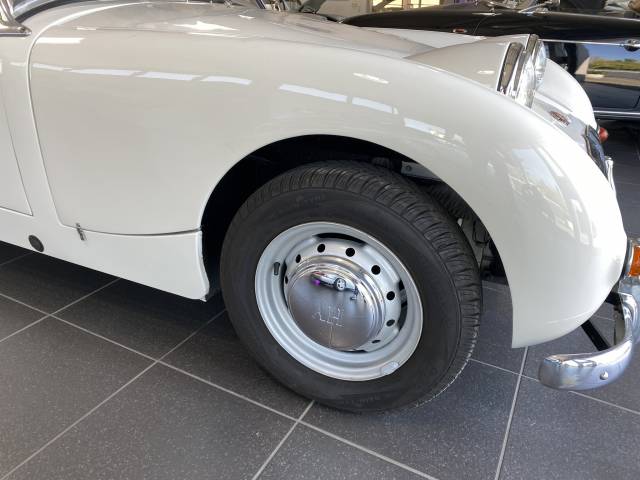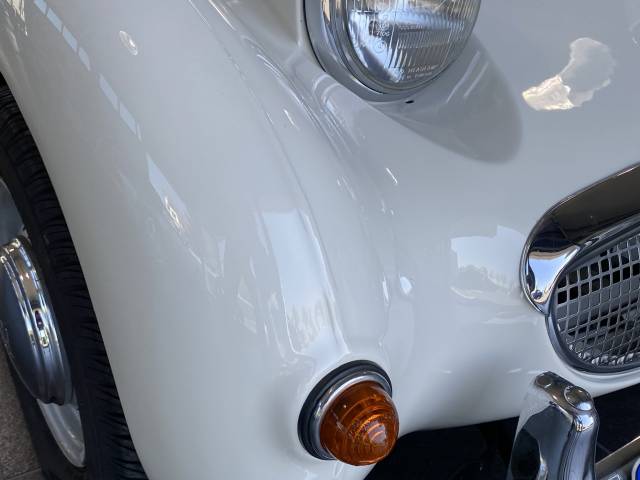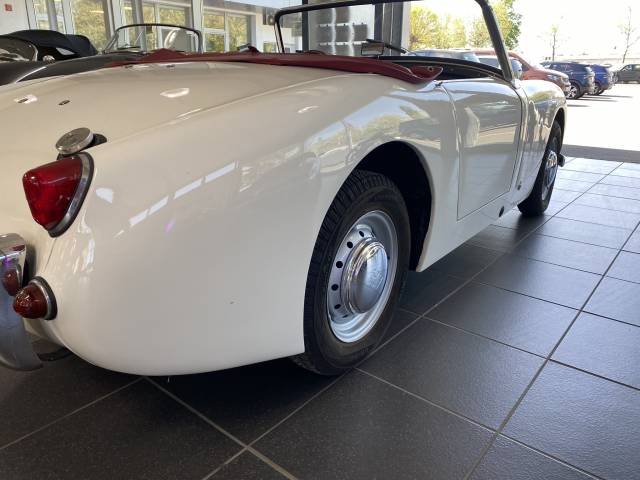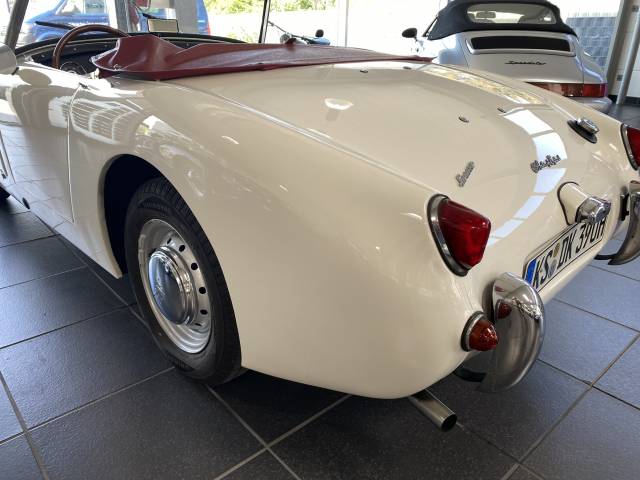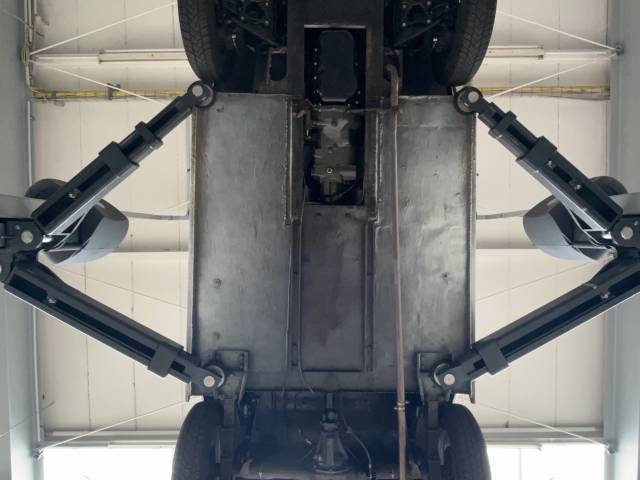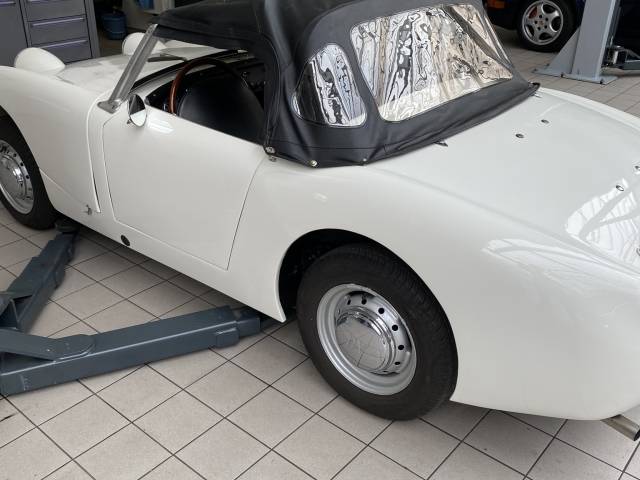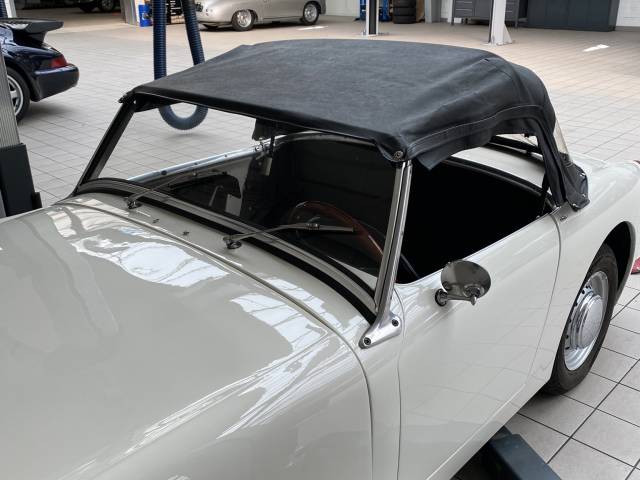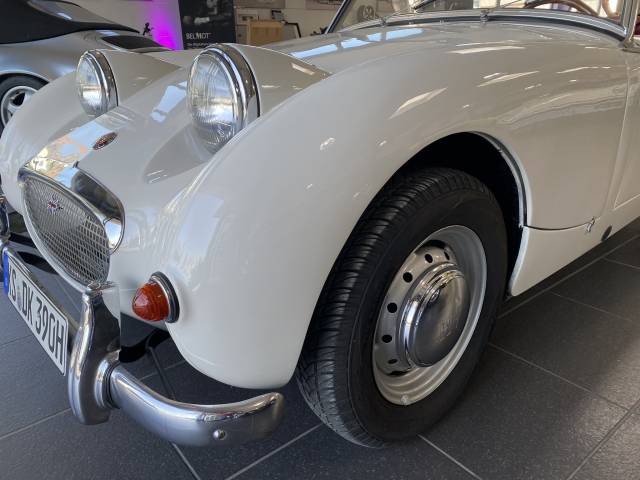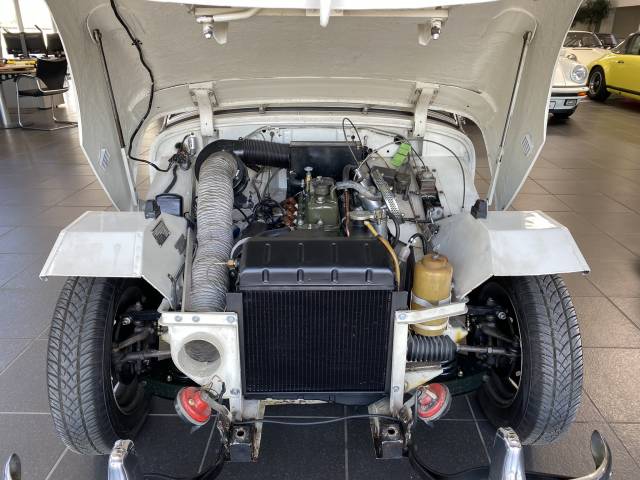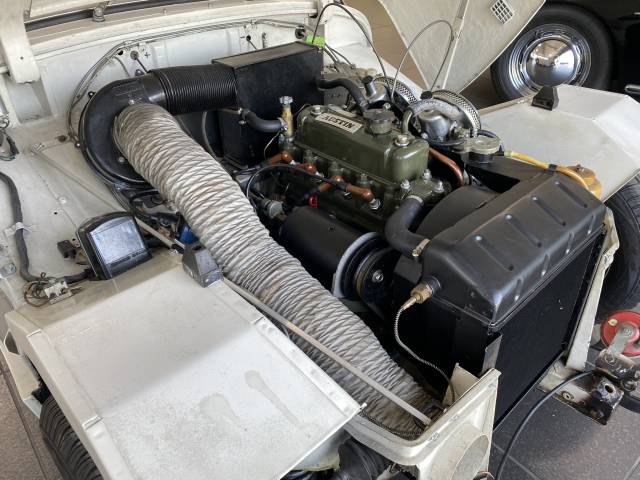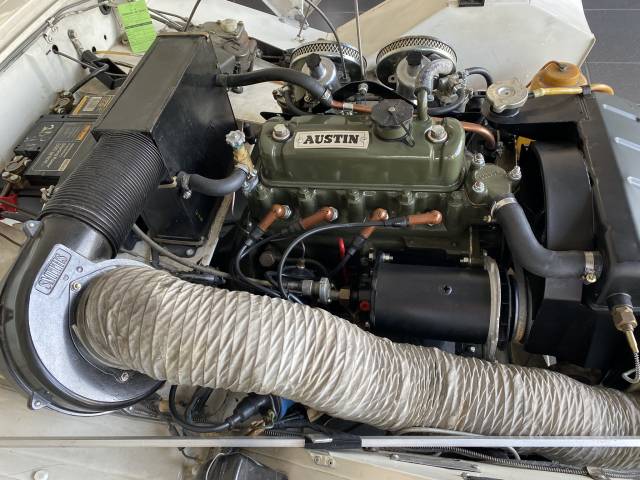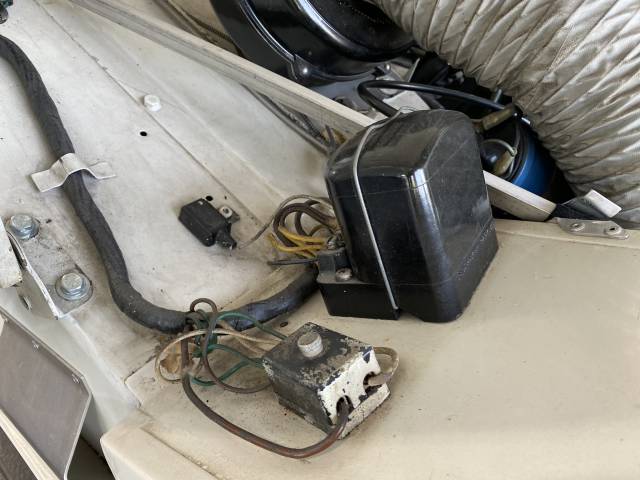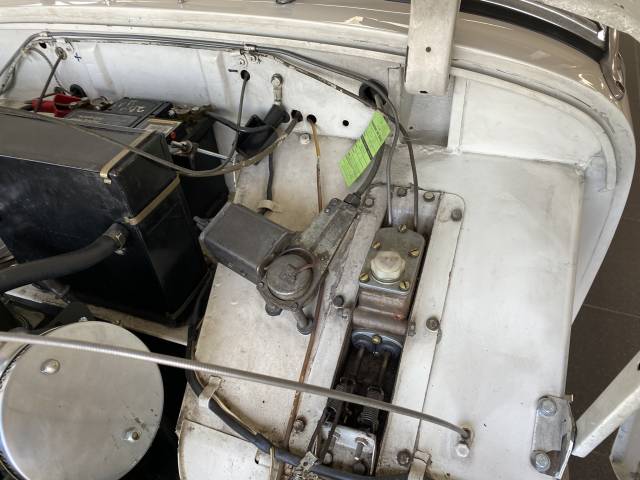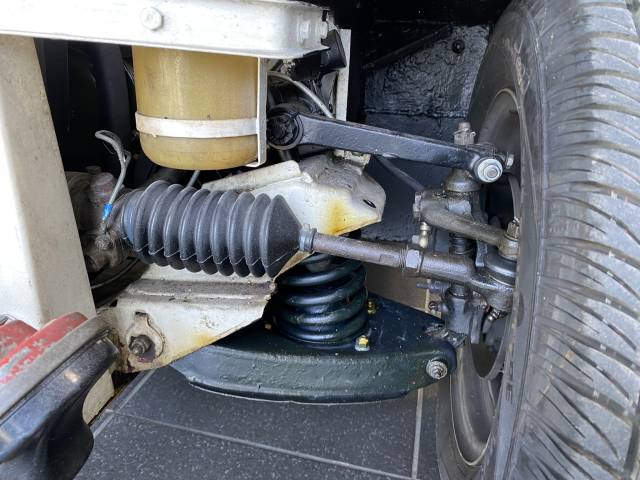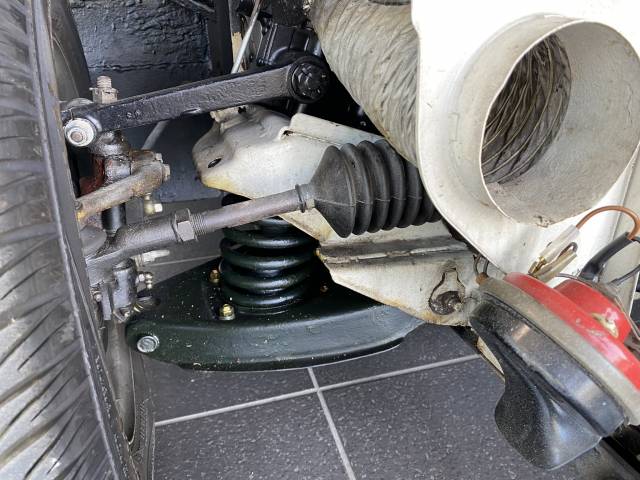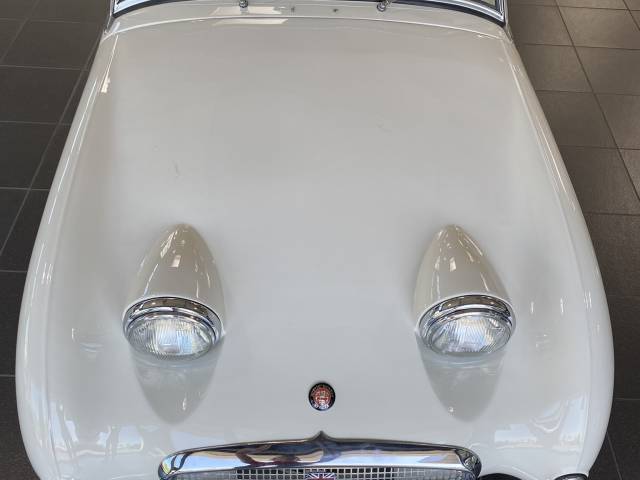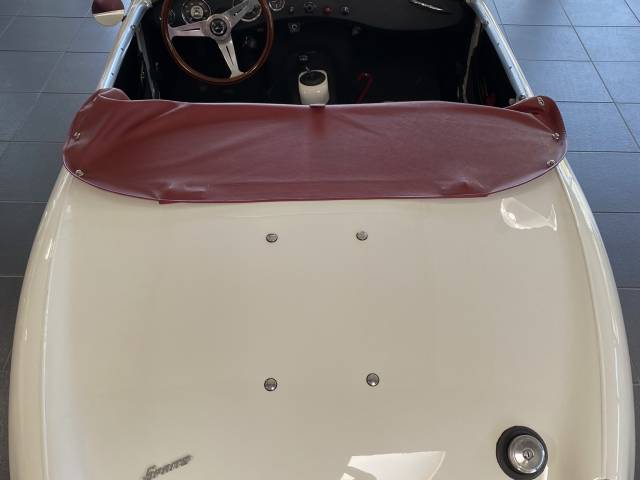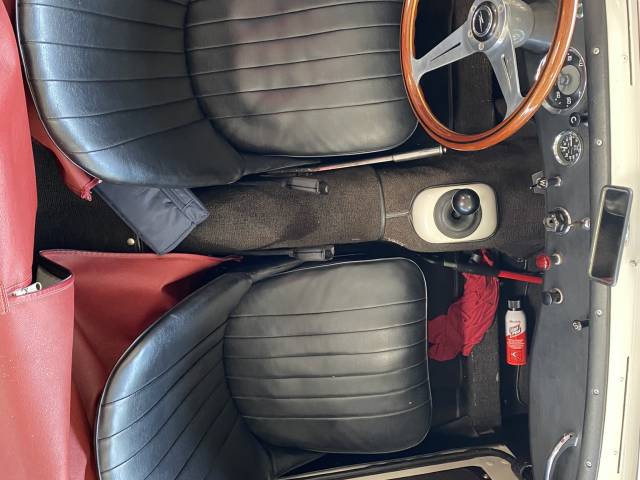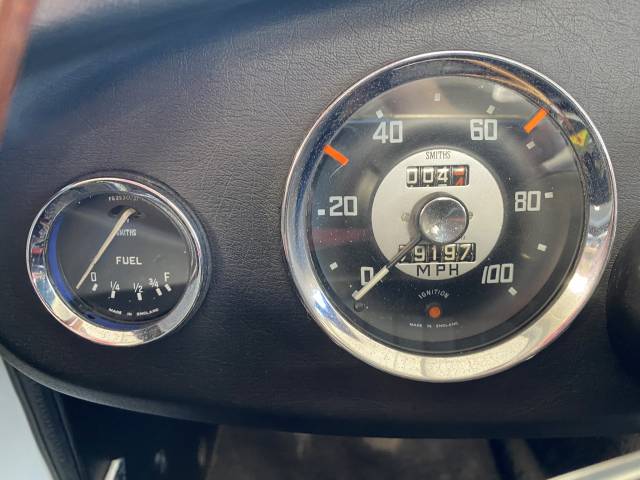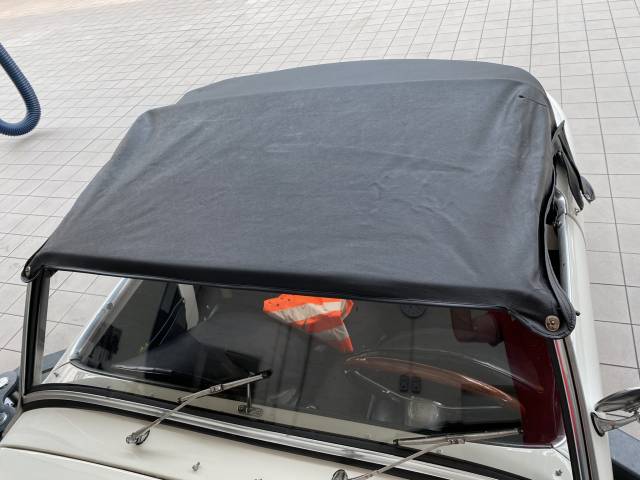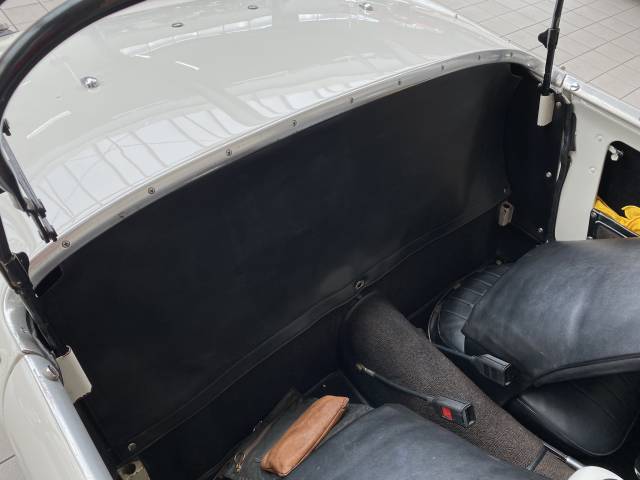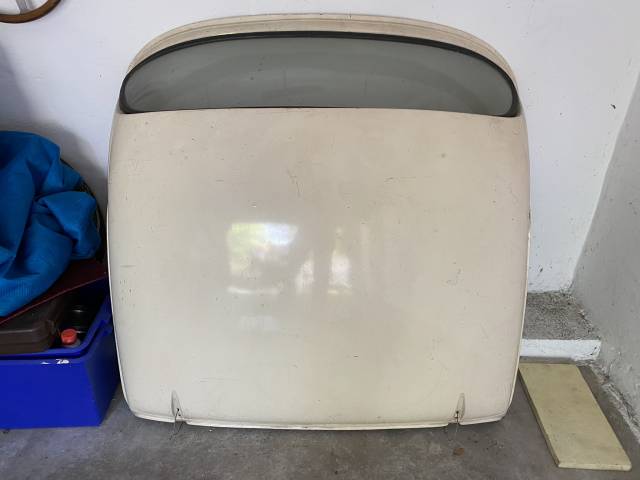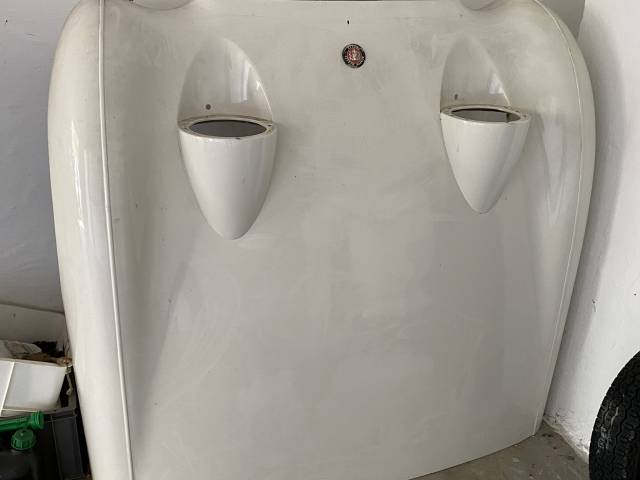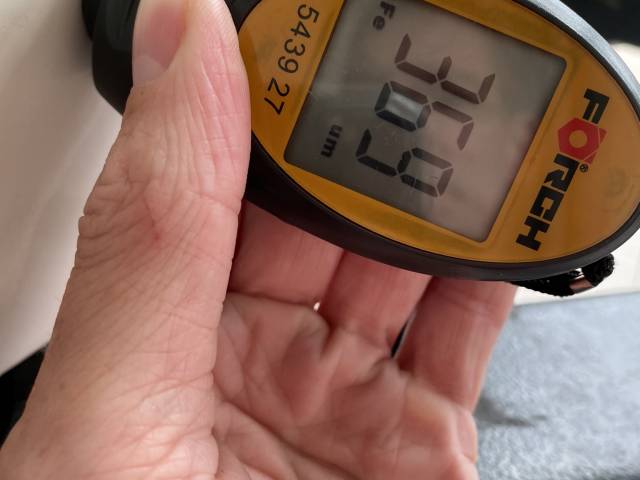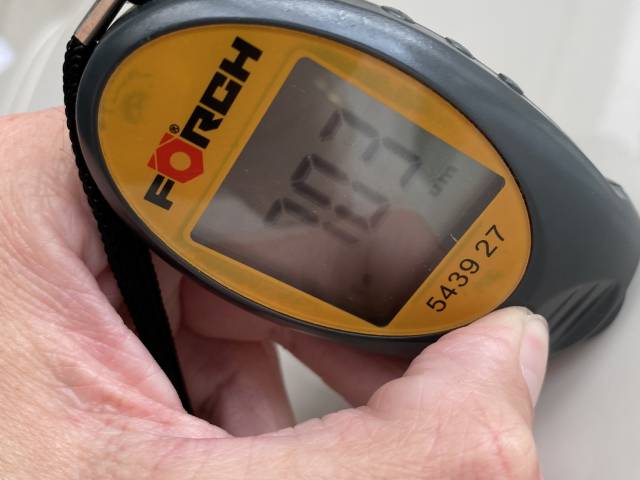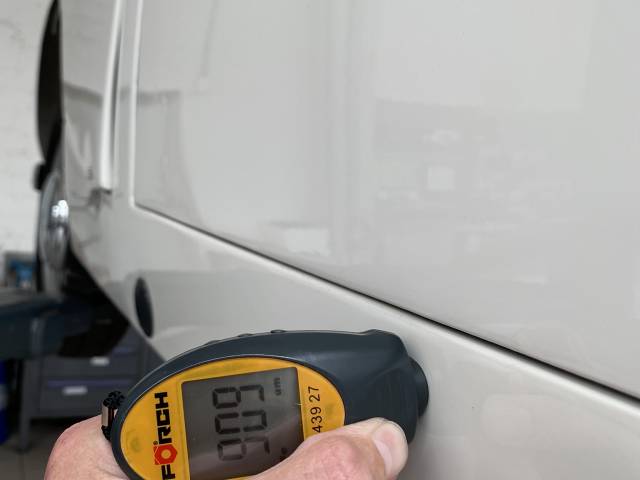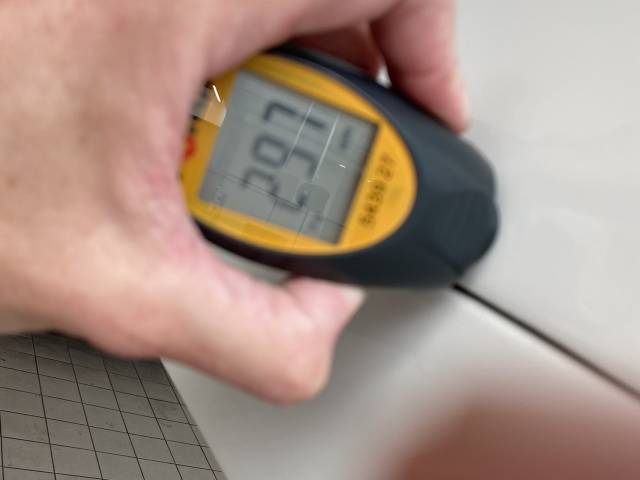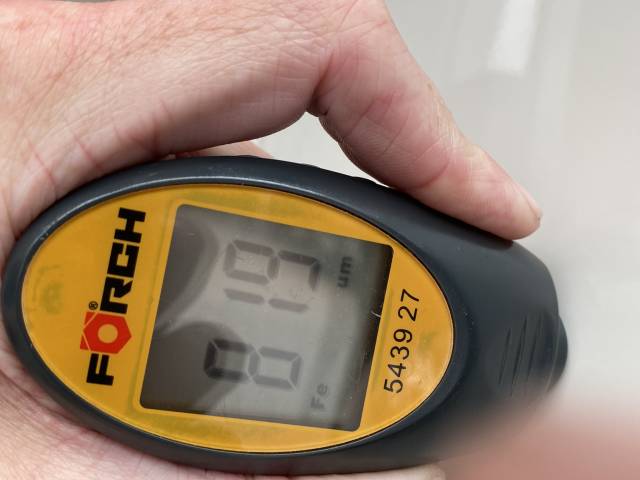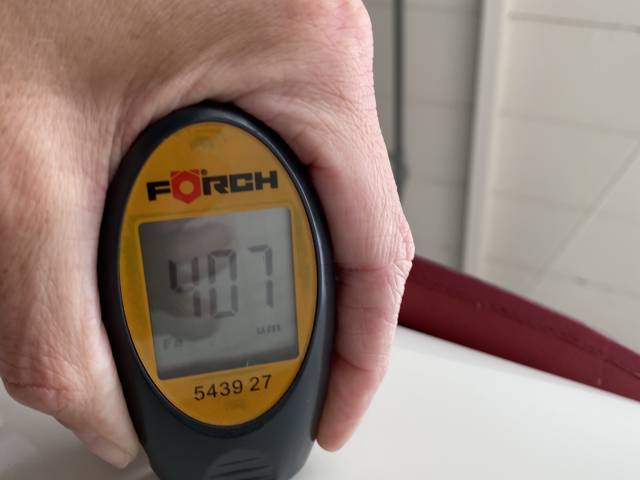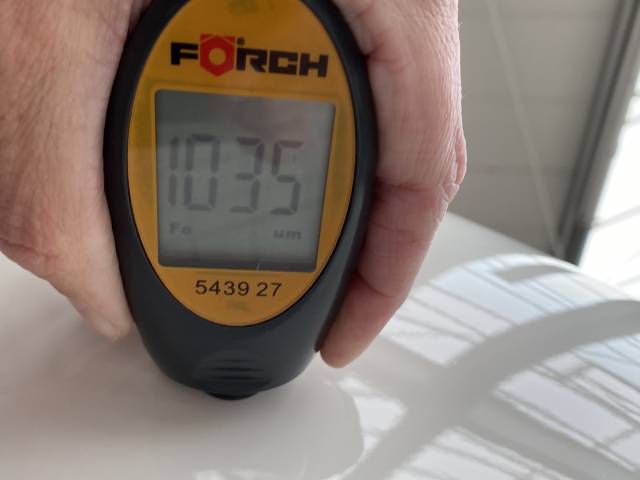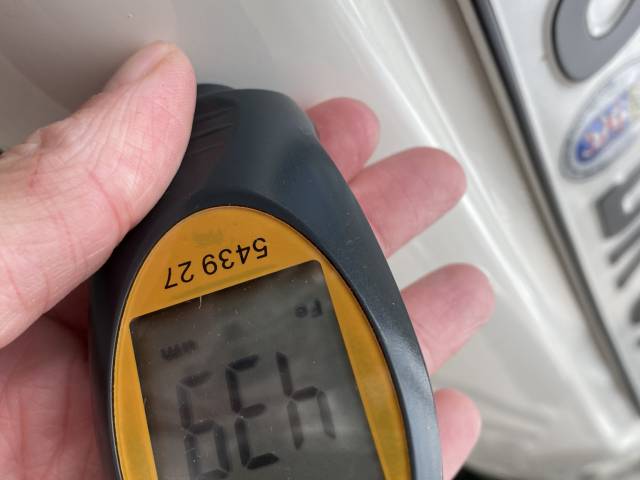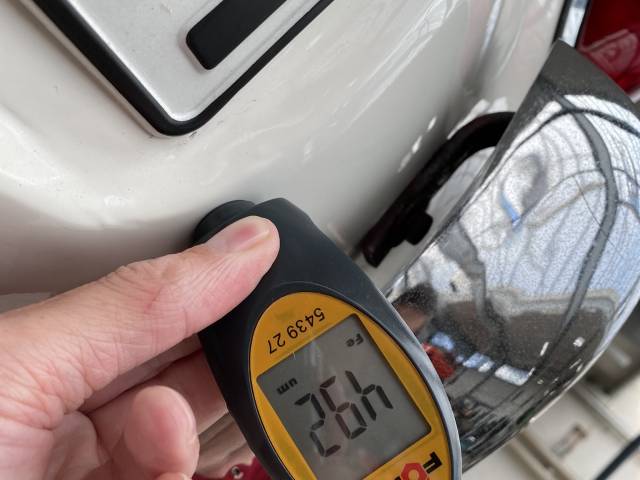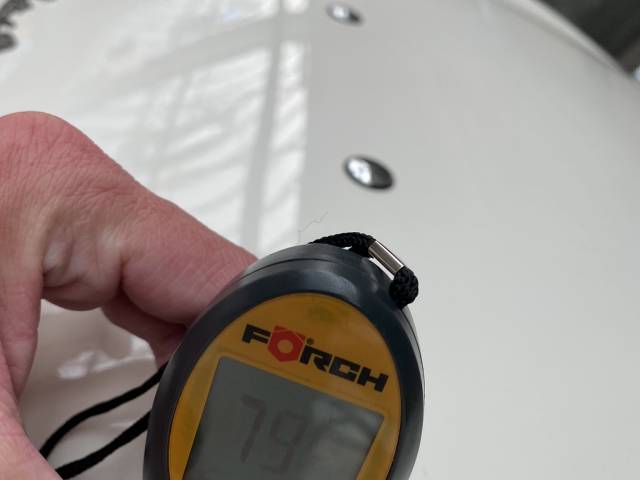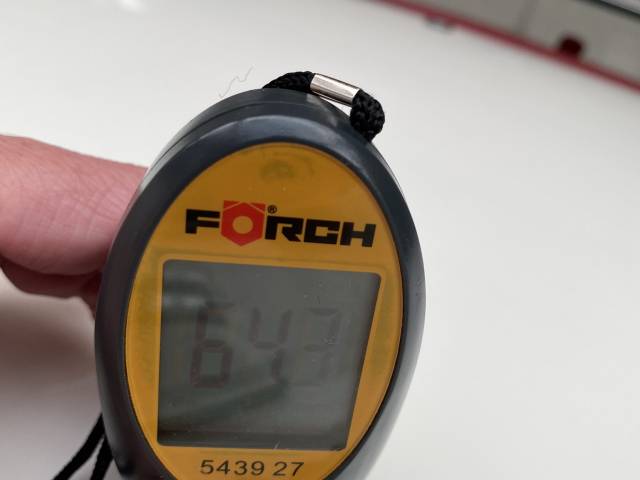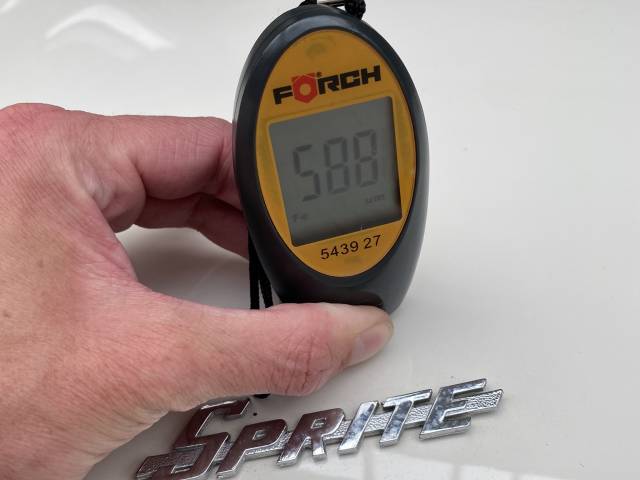 Last owner since 1975
Dealer

away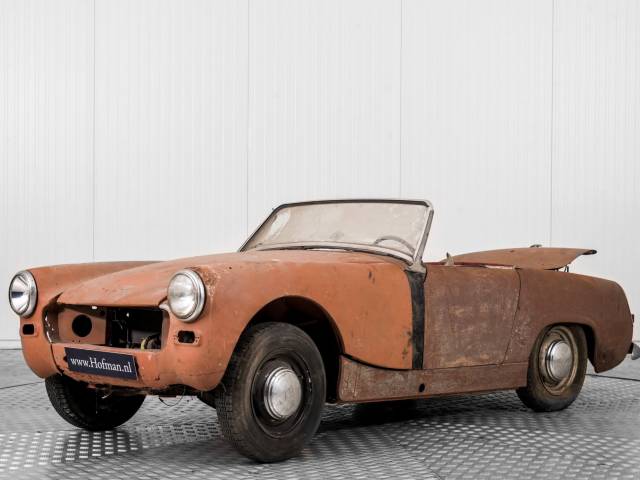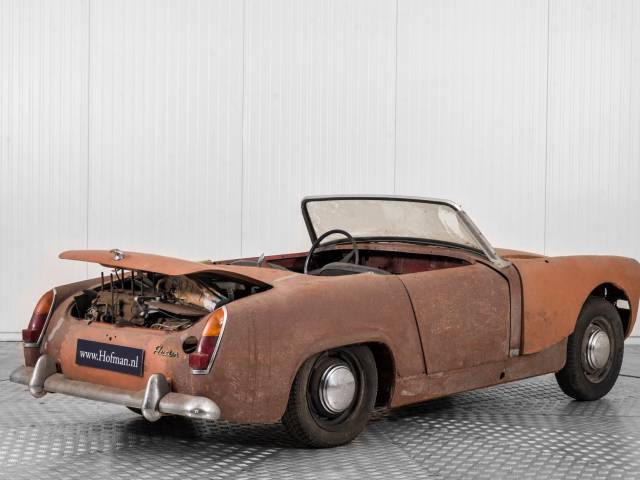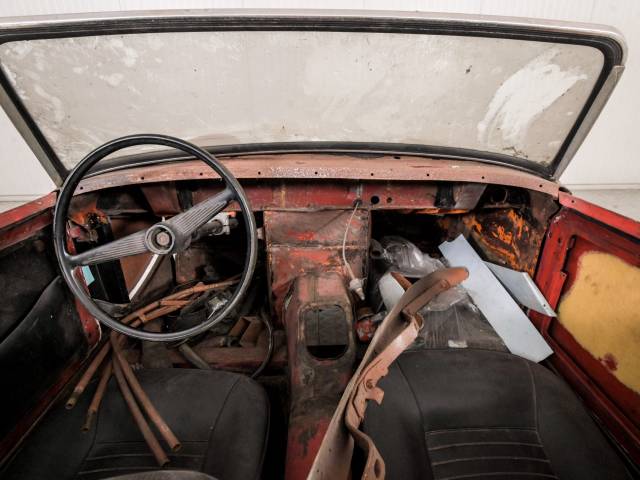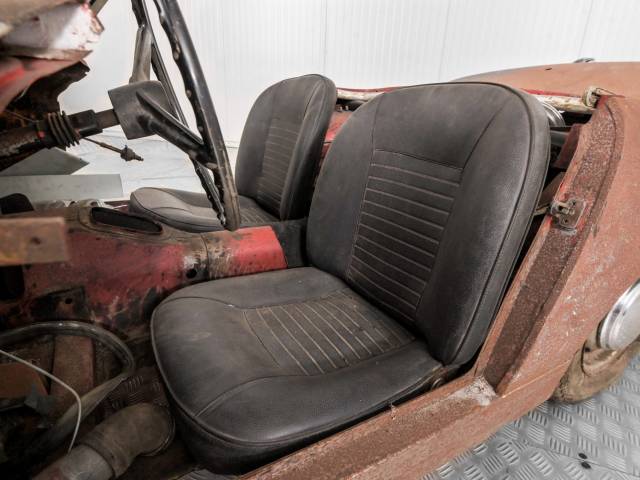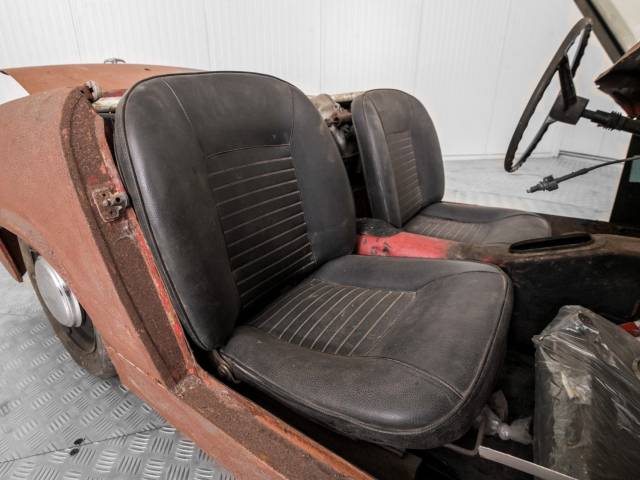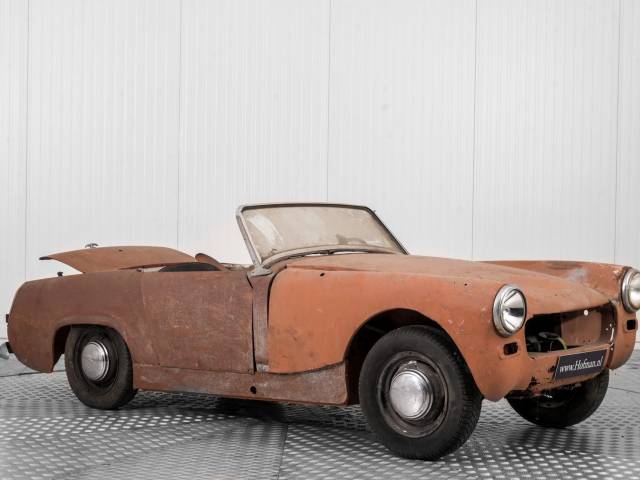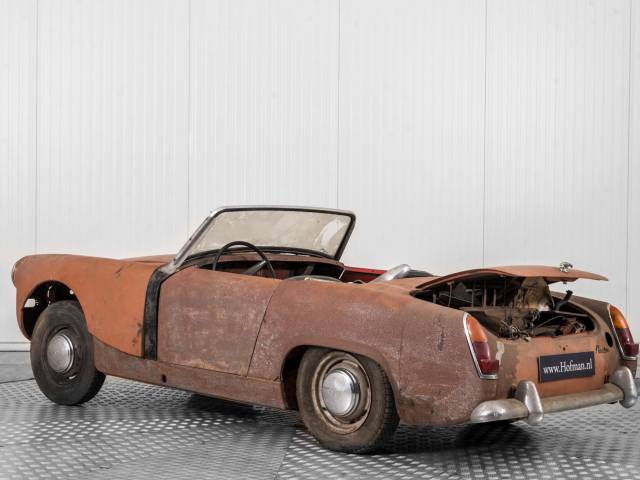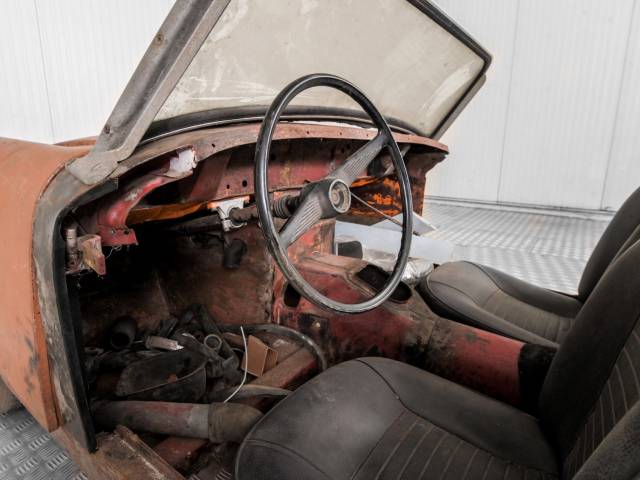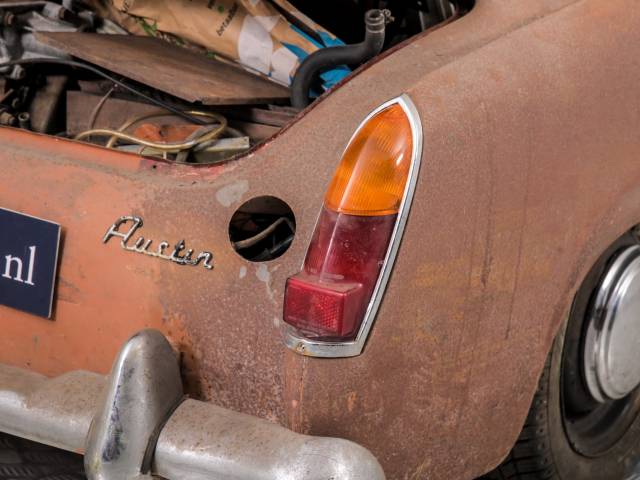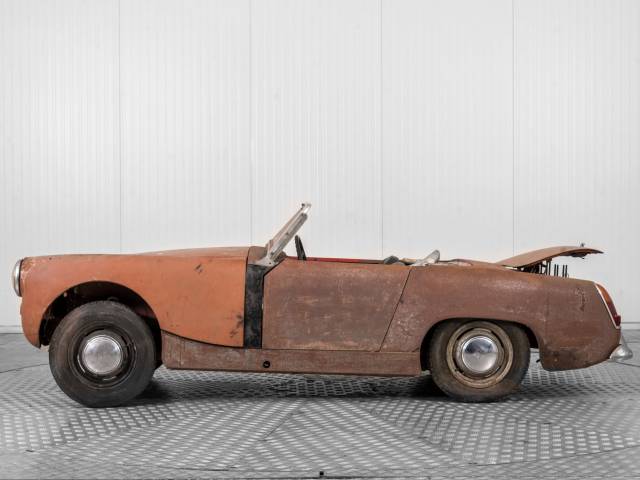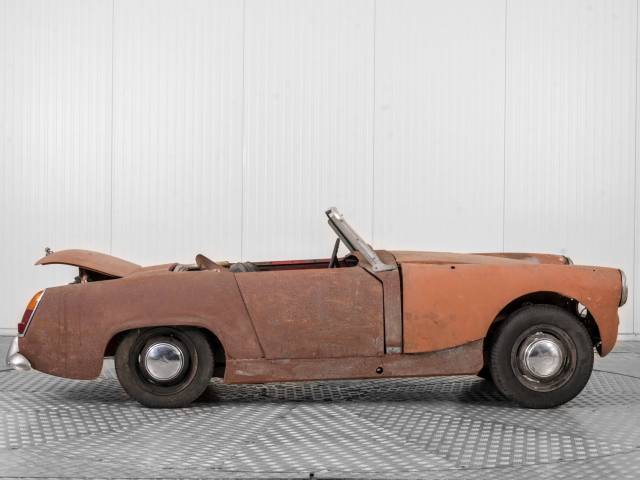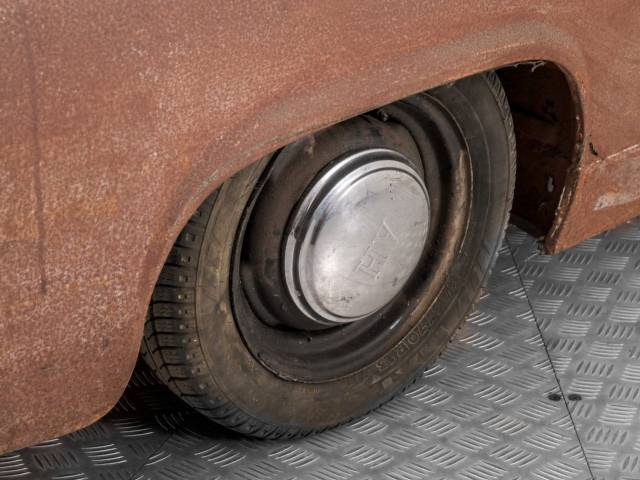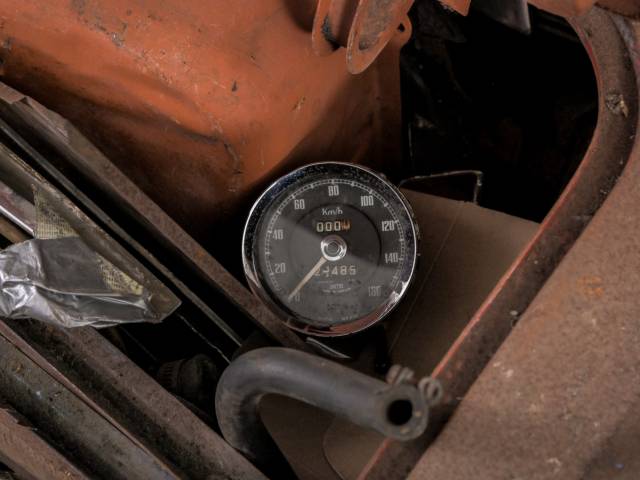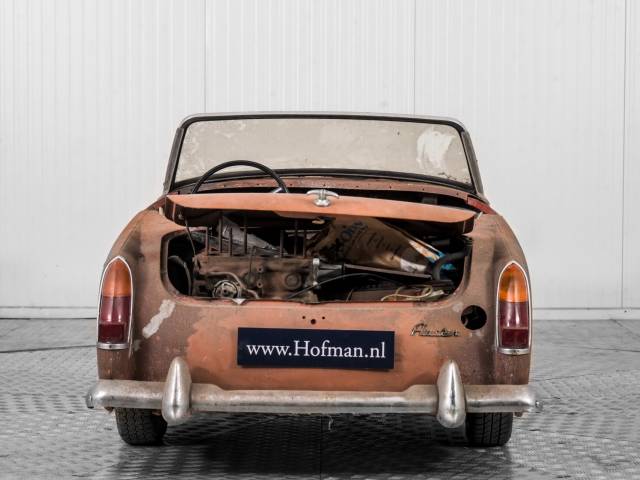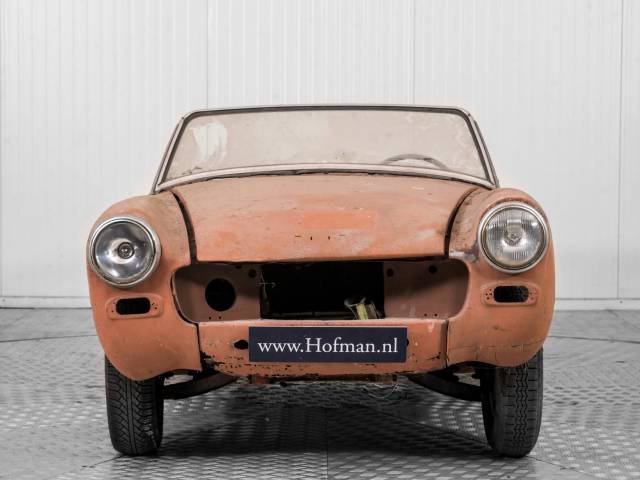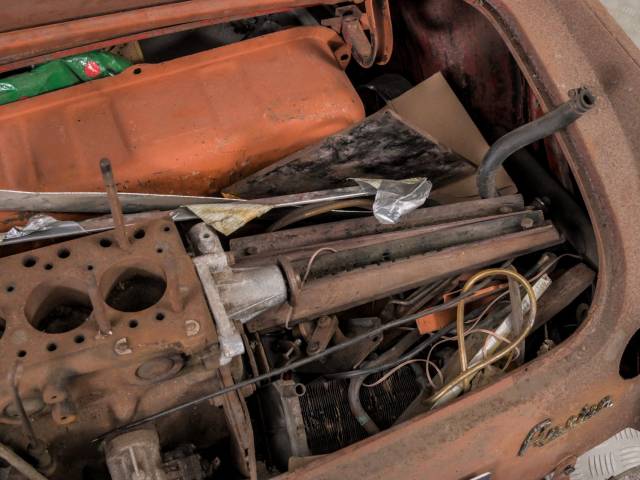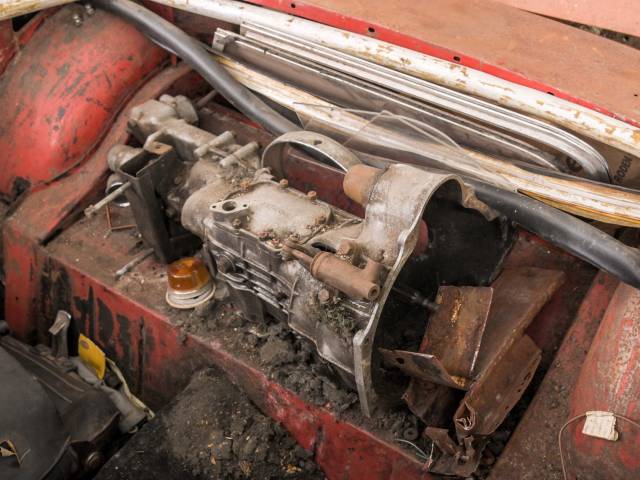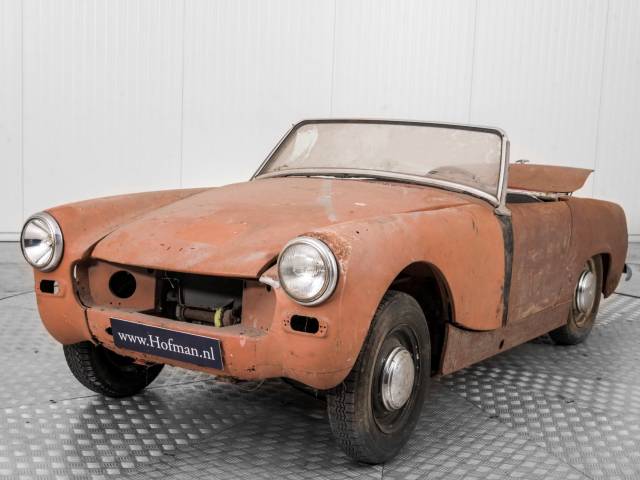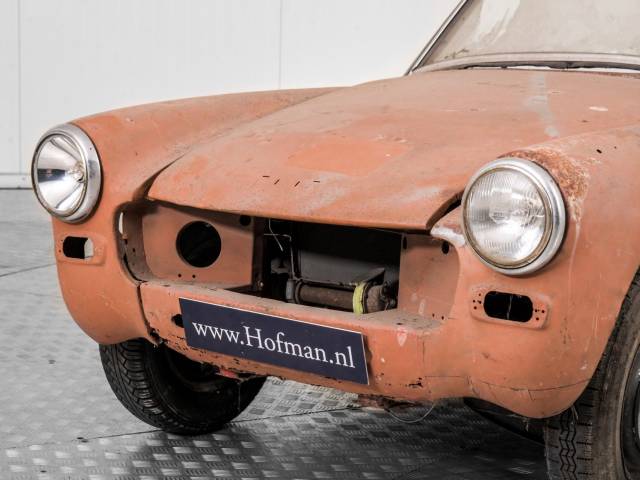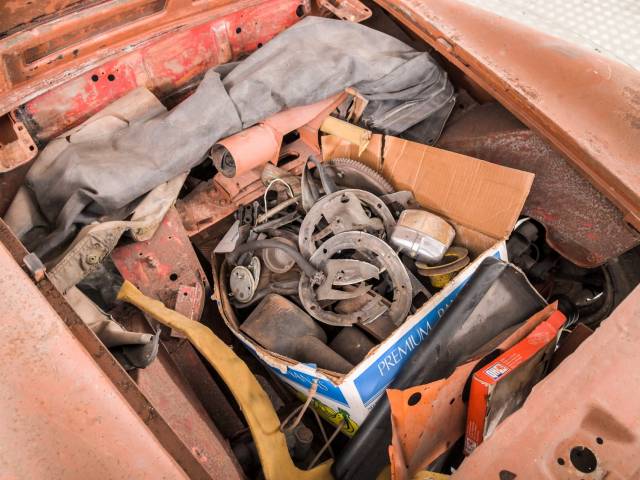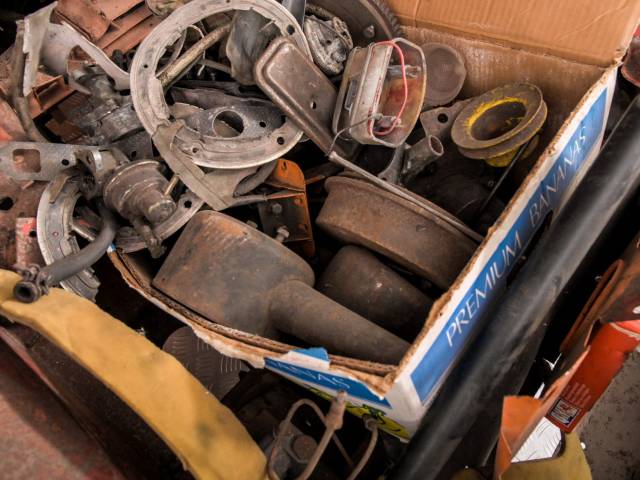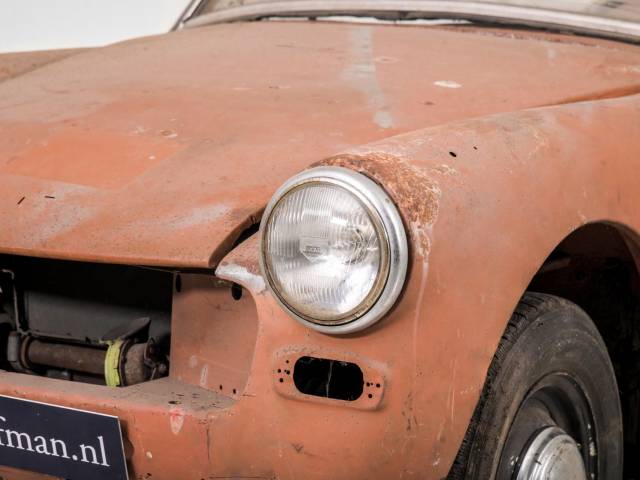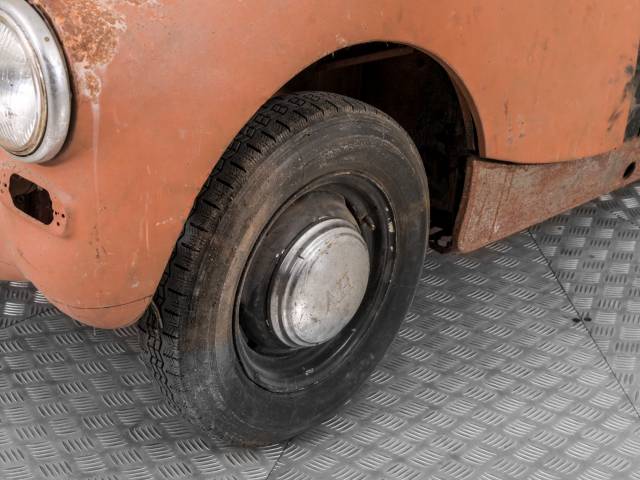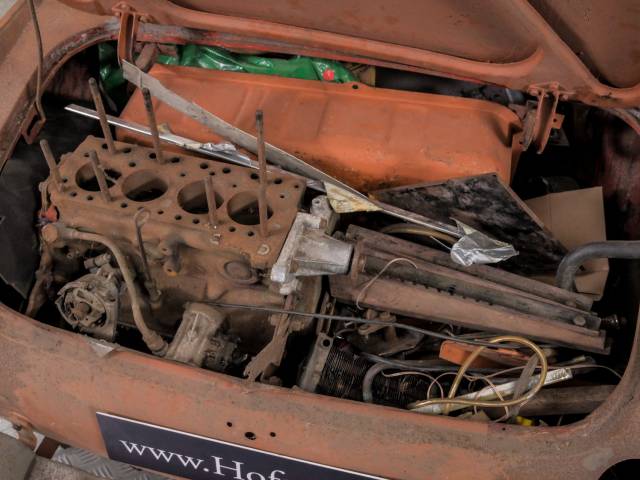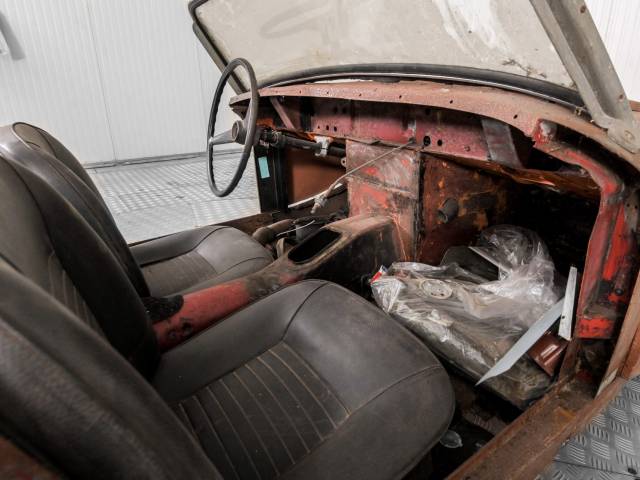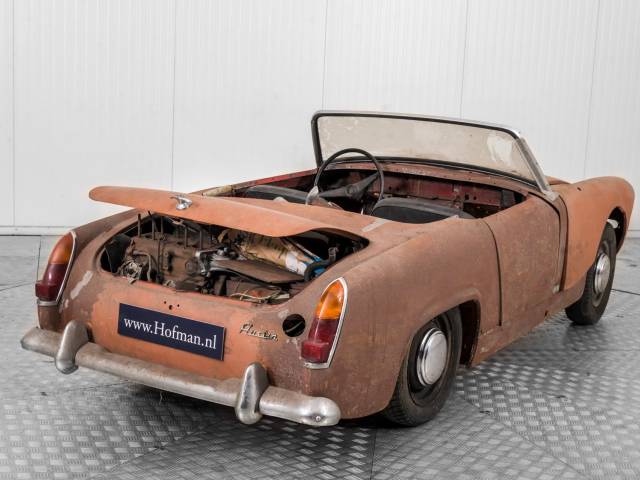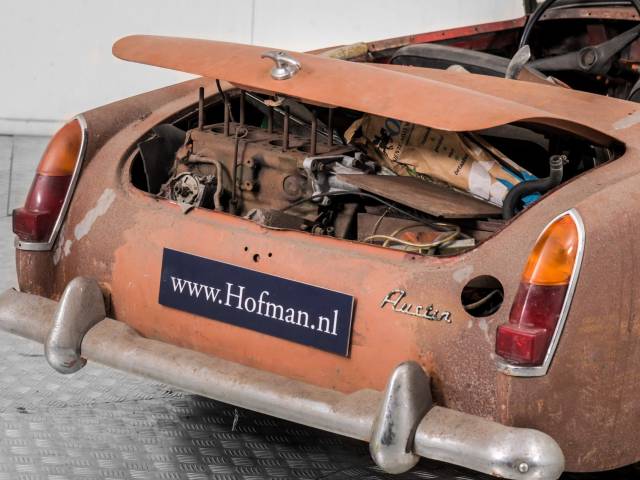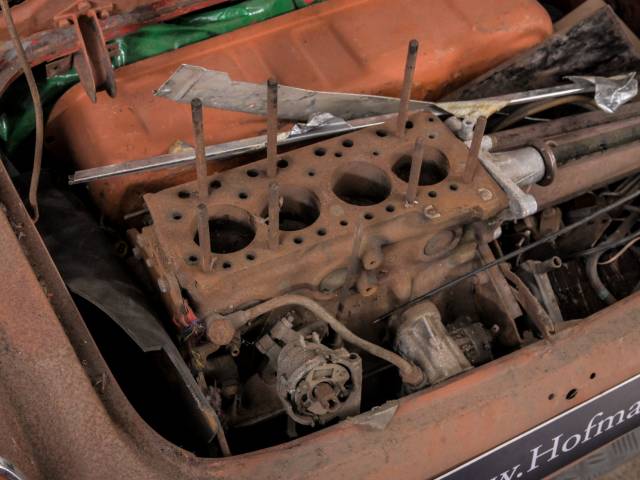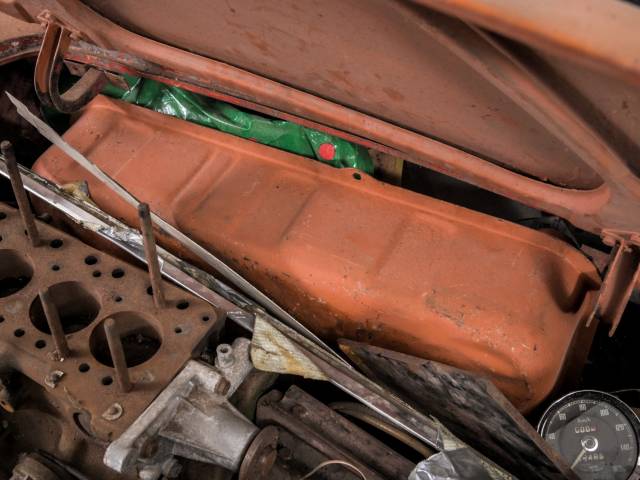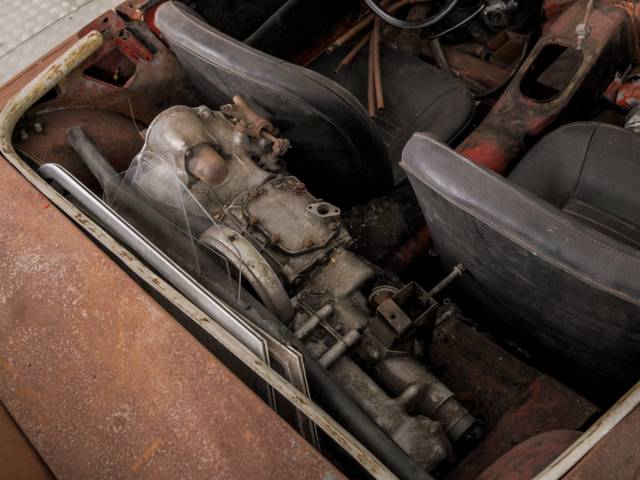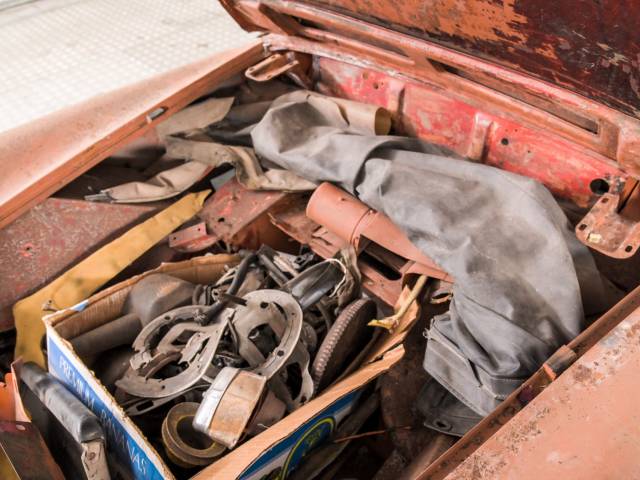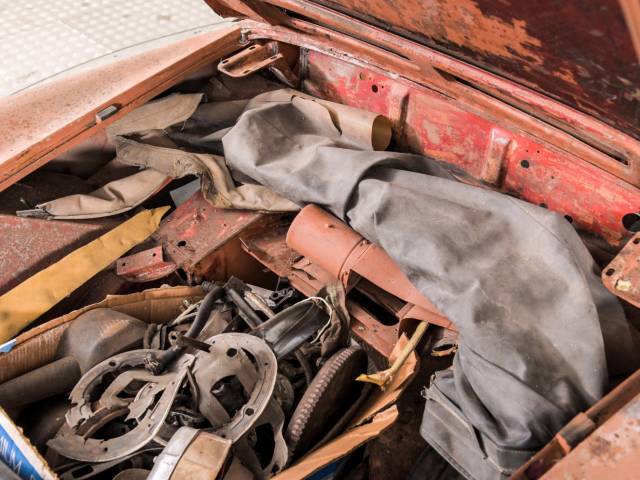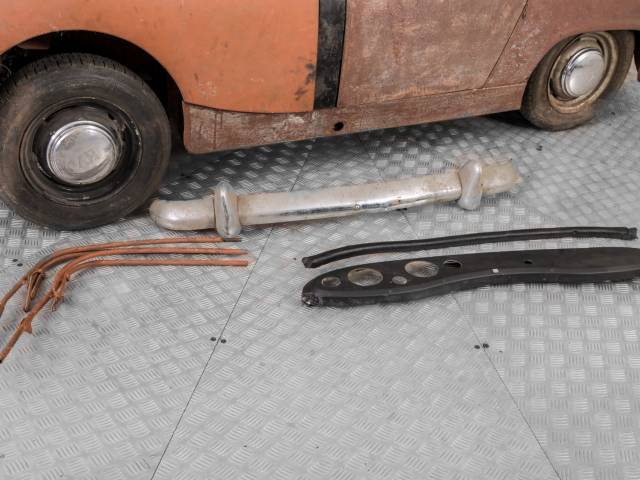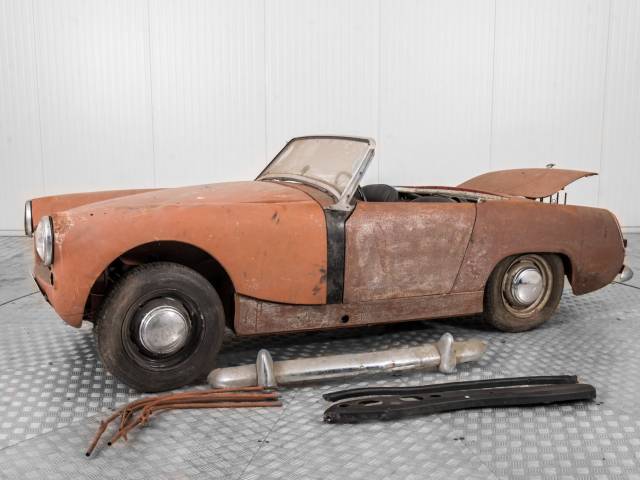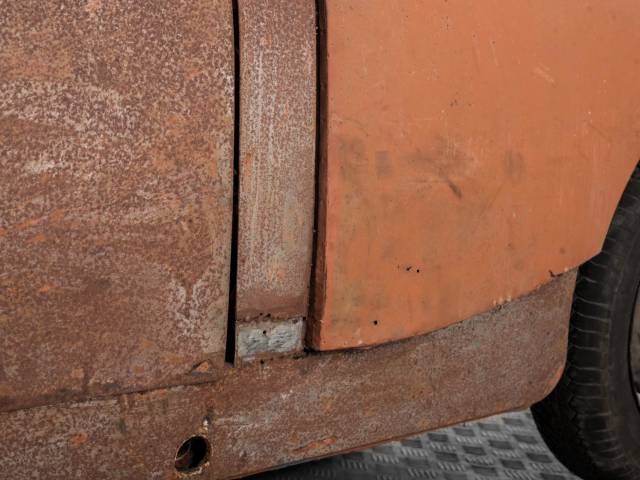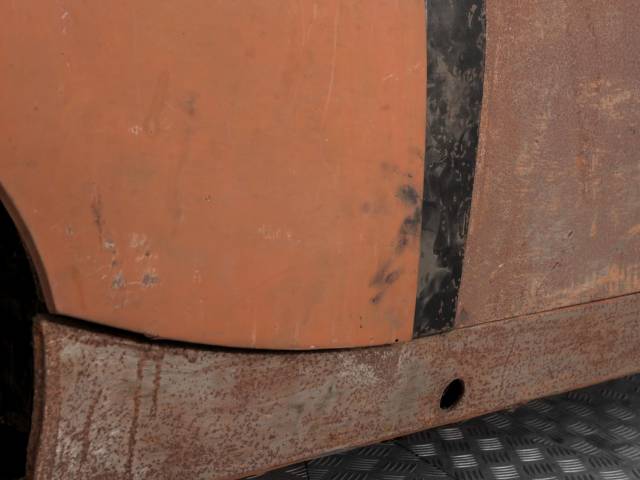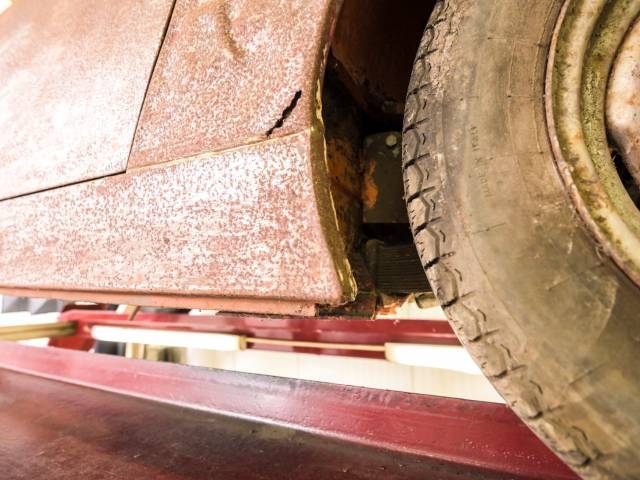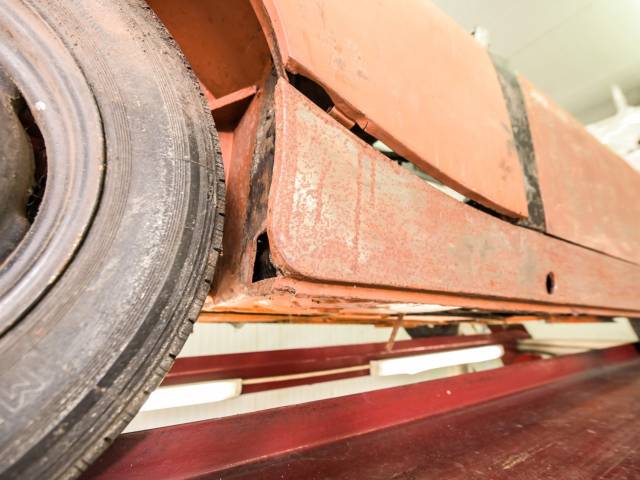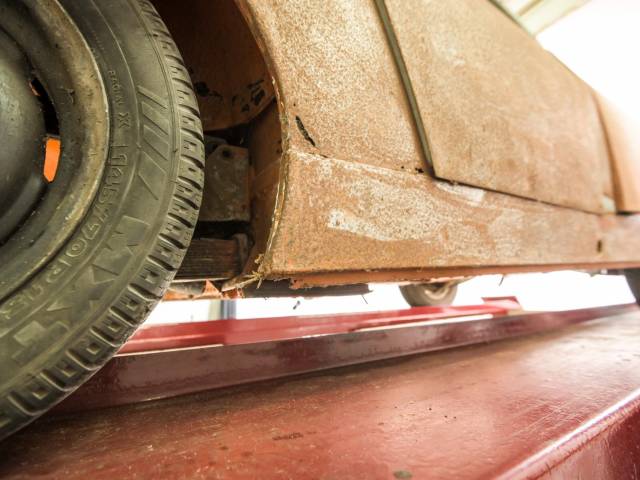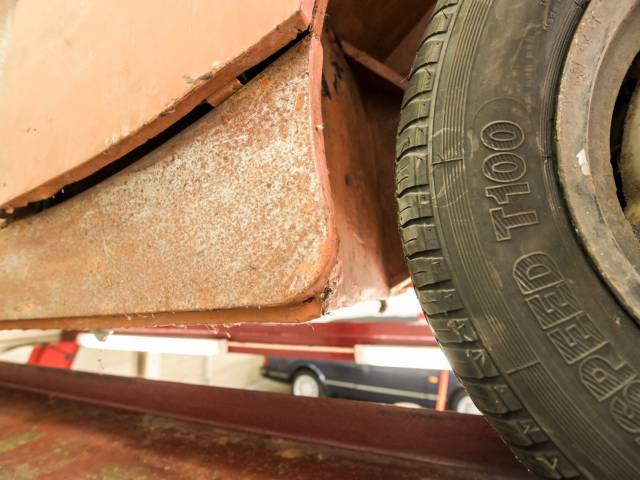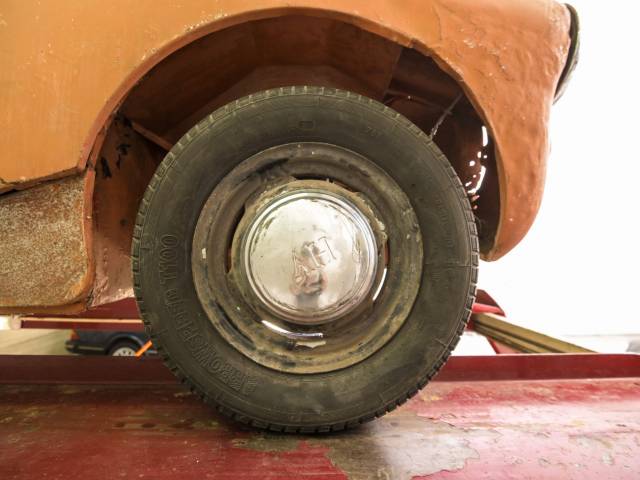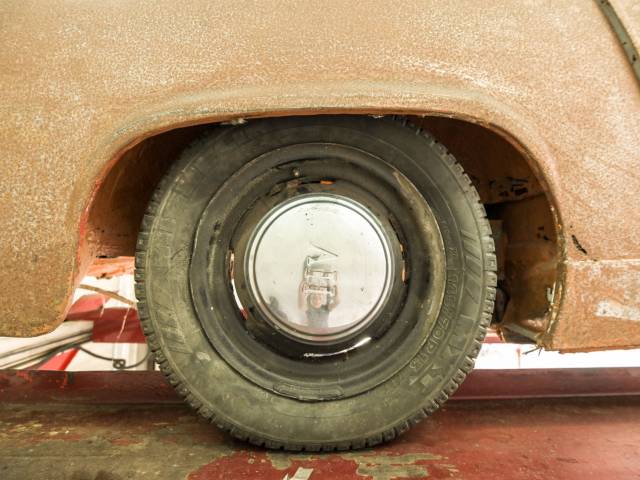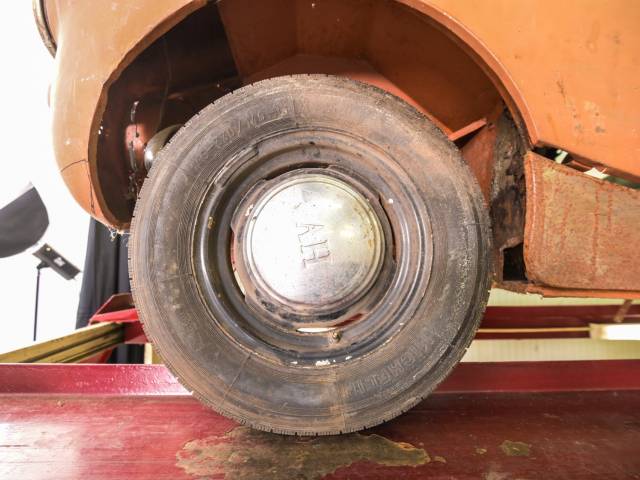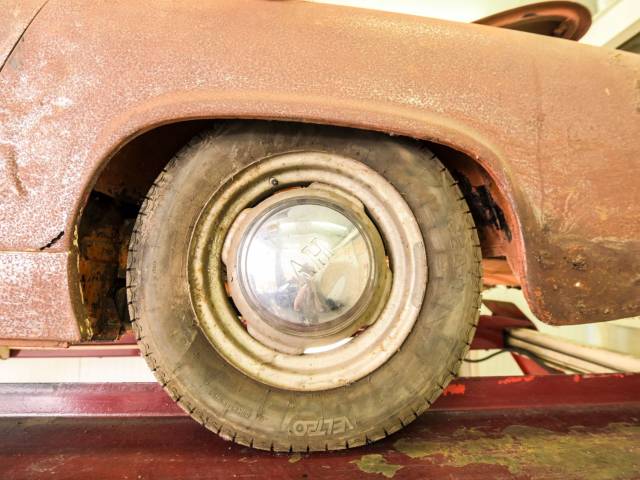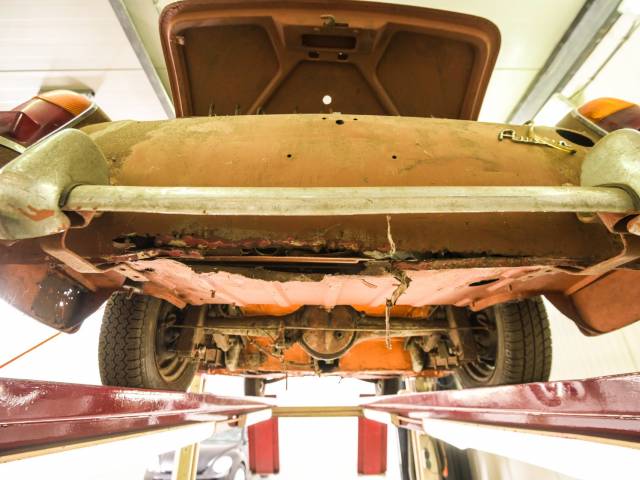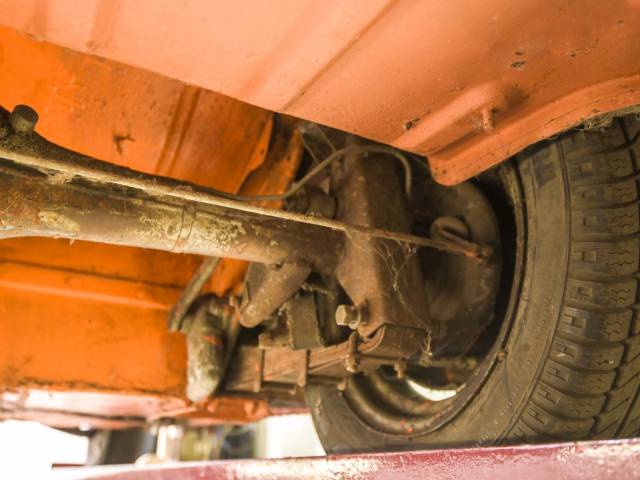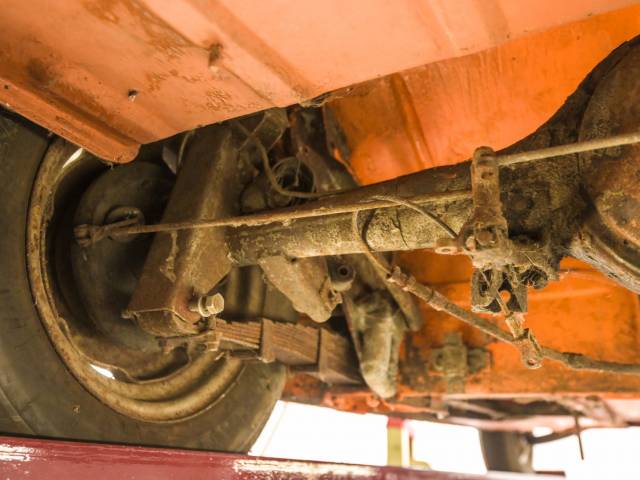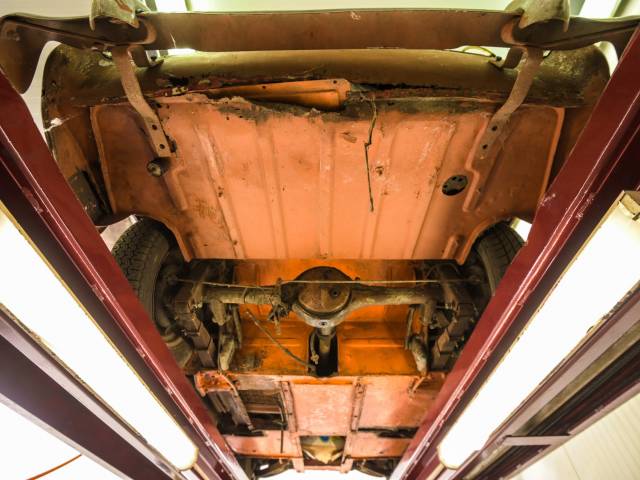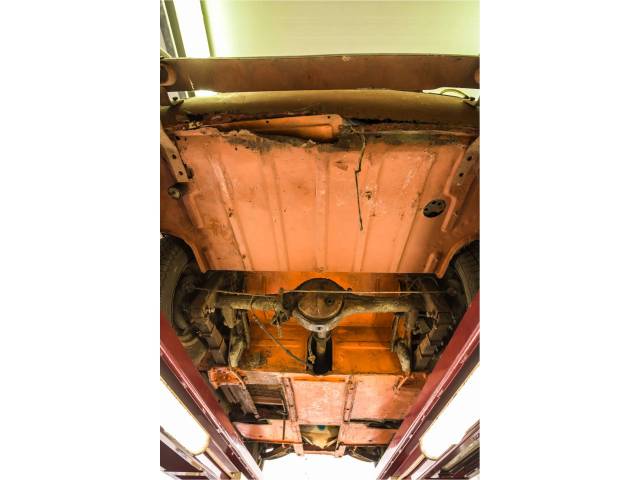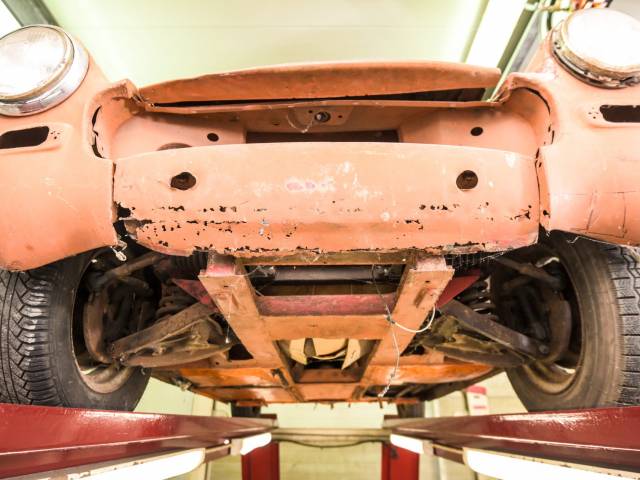 Austin Healey Sprite
Dealer

away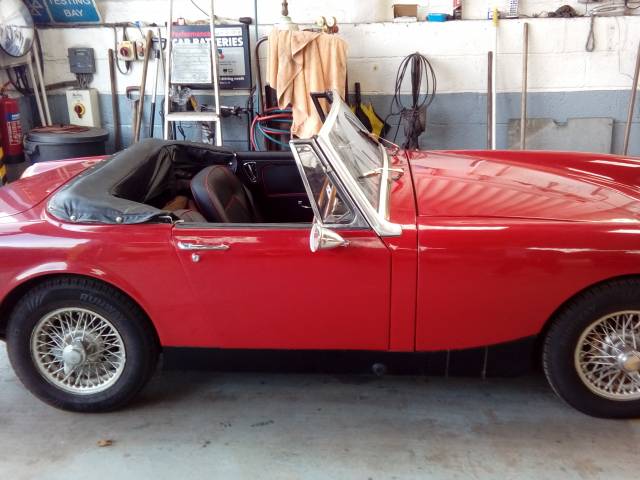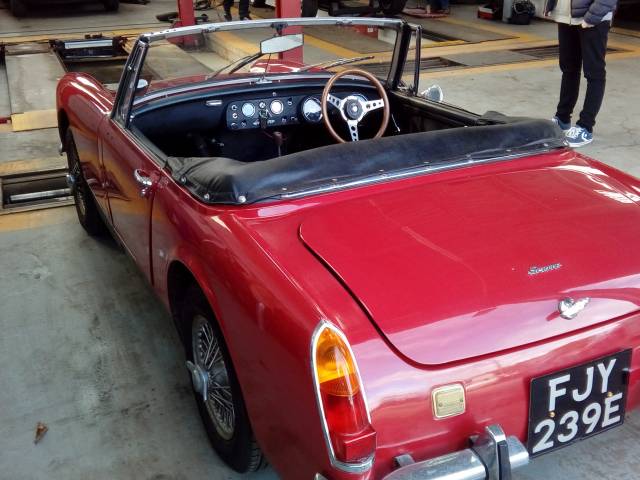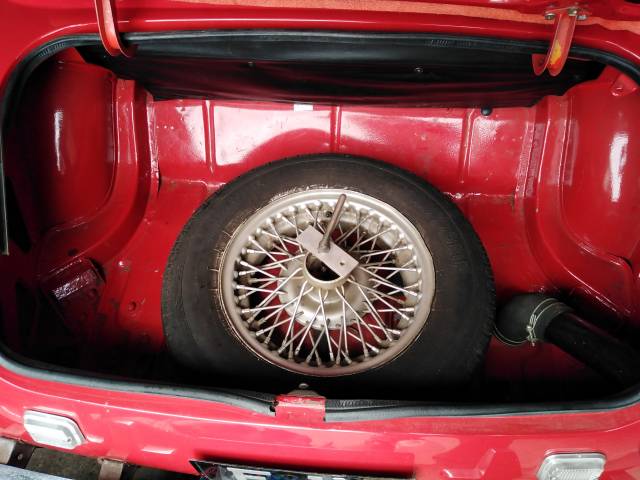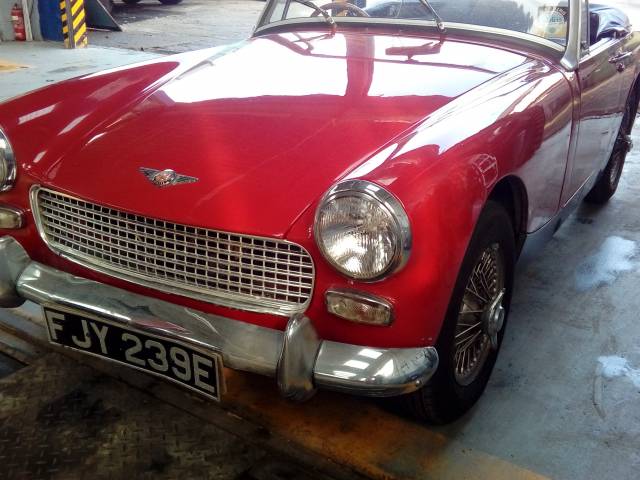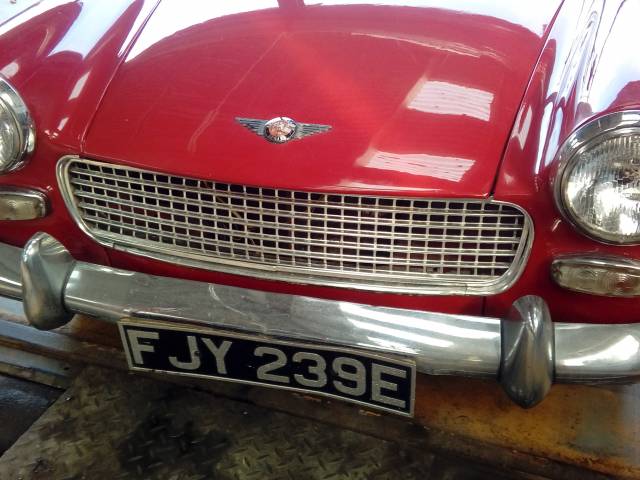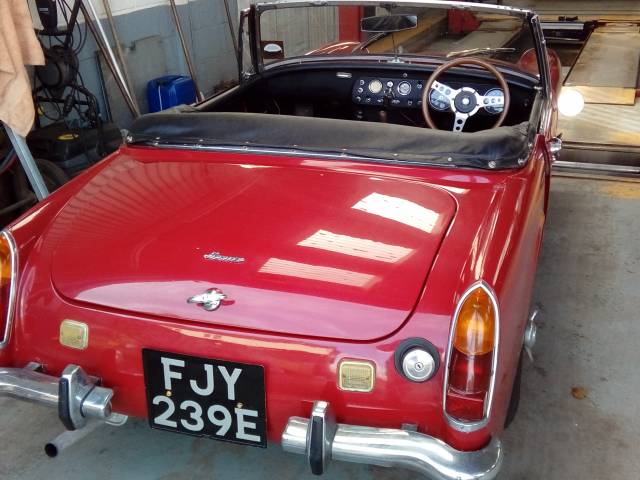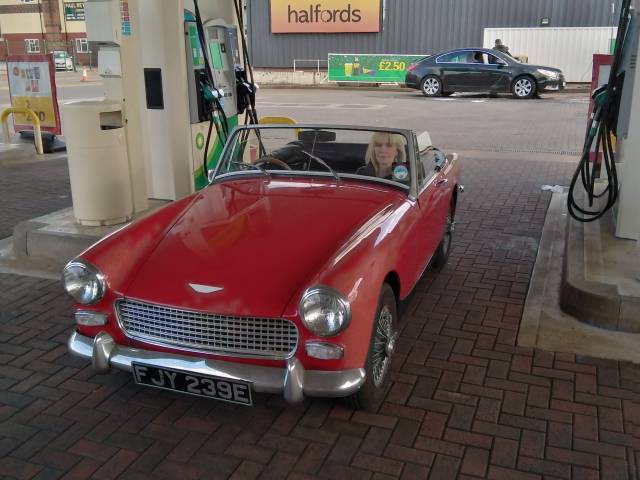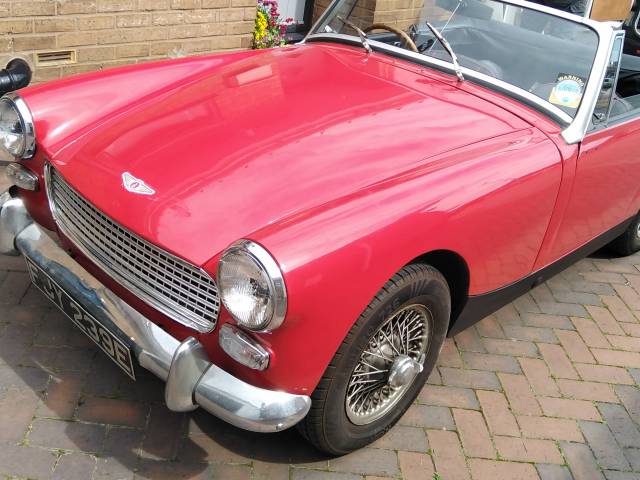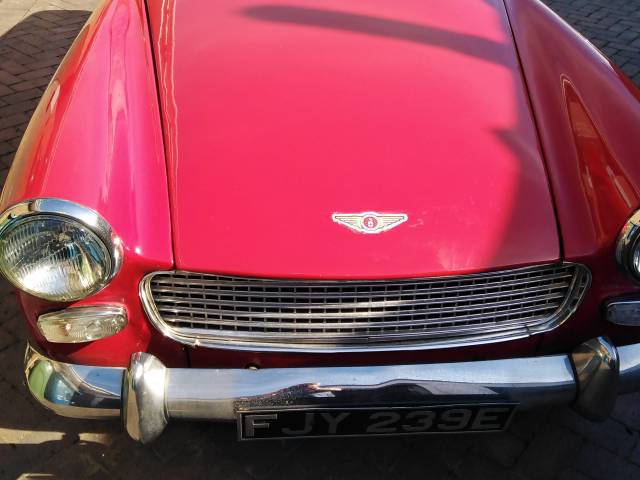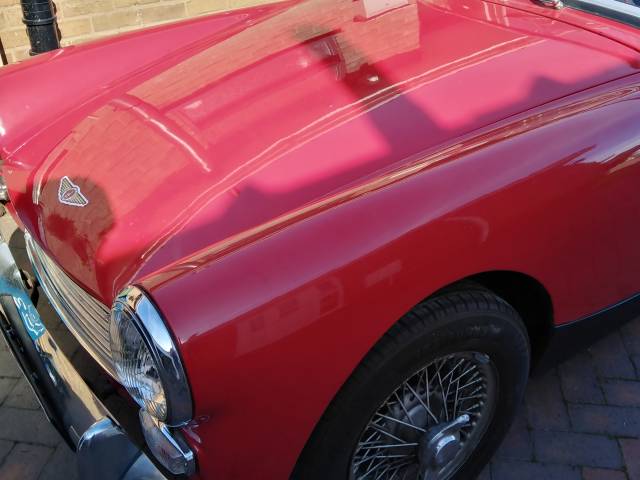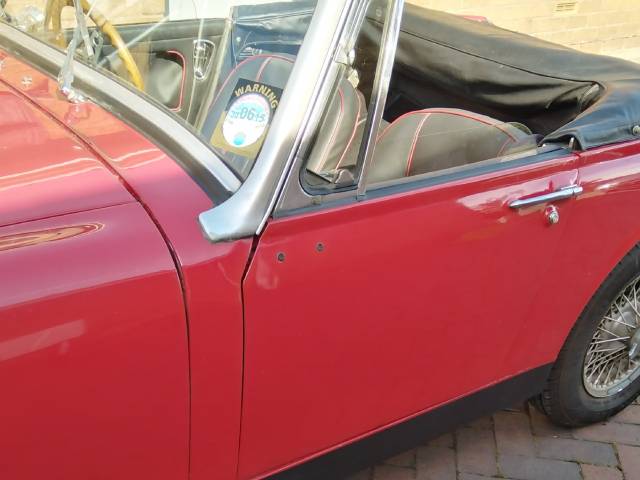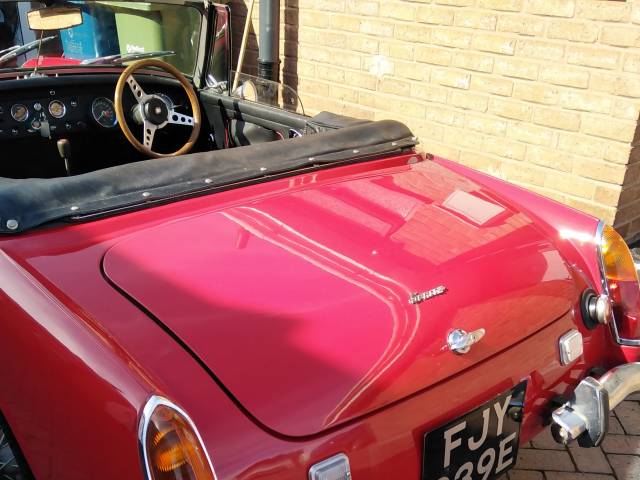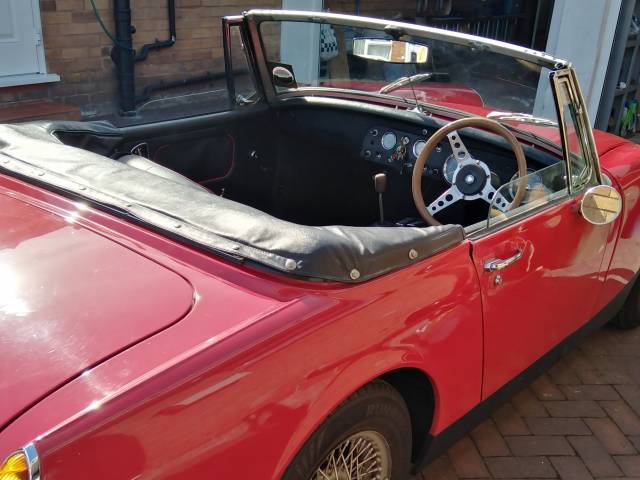 Original solid Car that has been garaged for over 30 Years
Private

away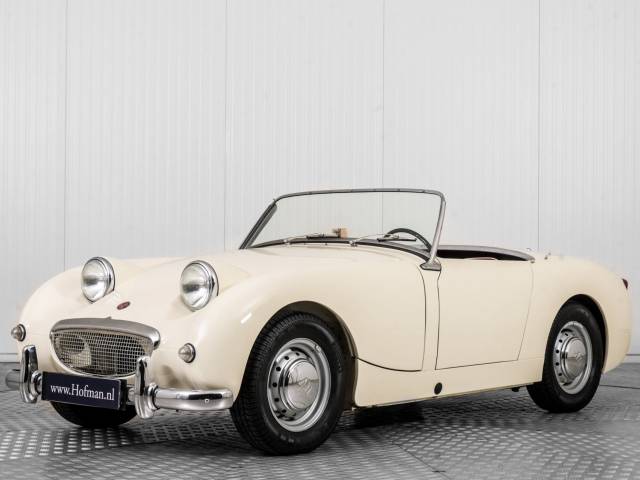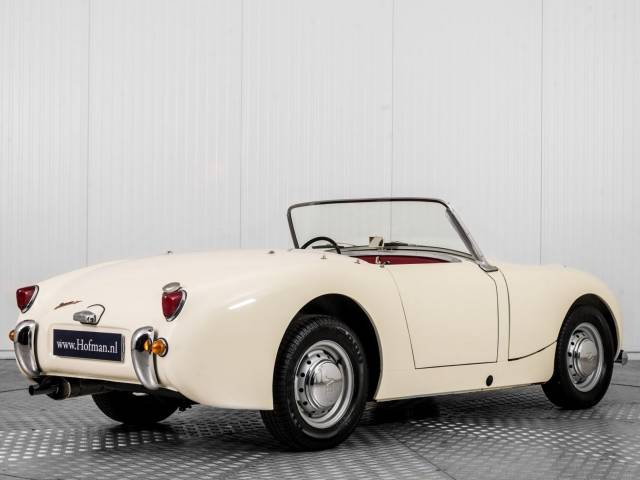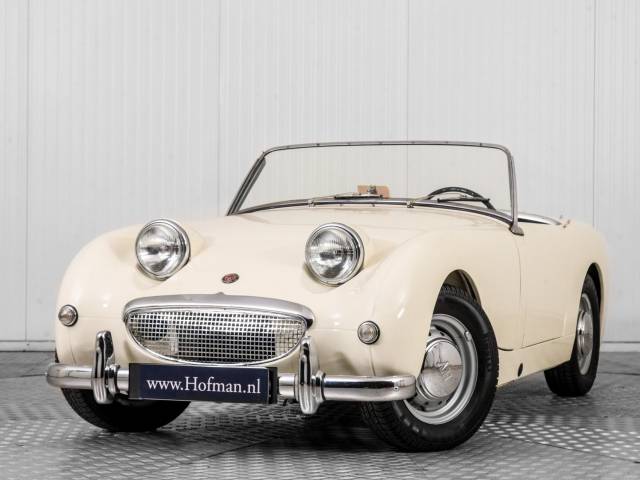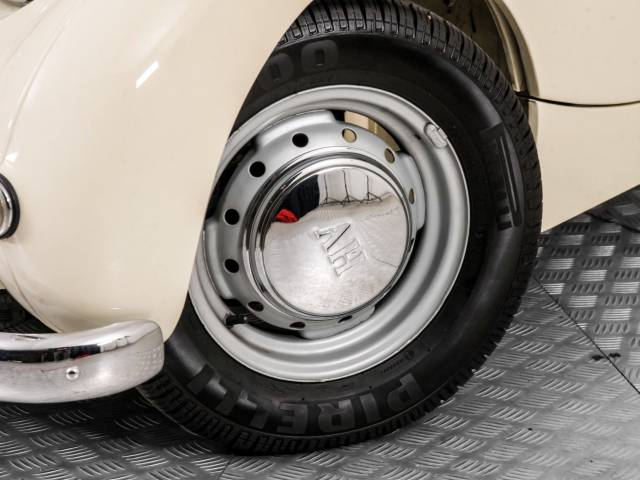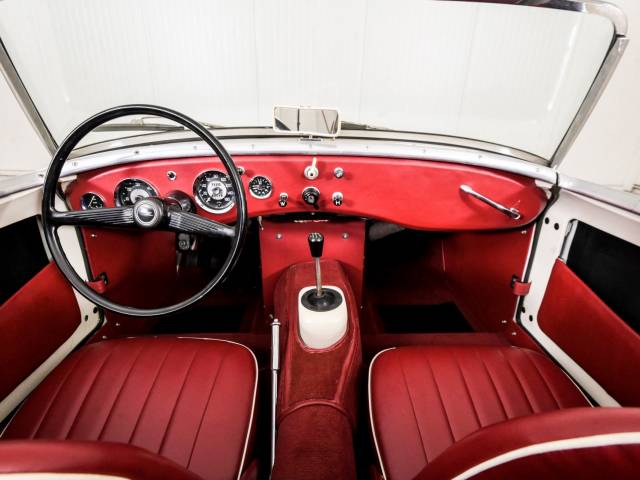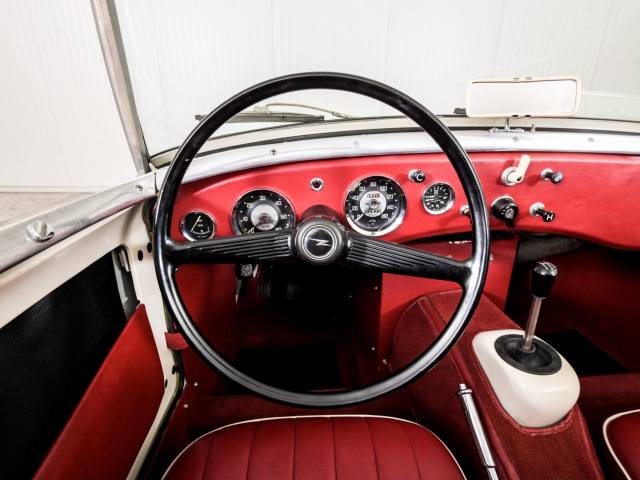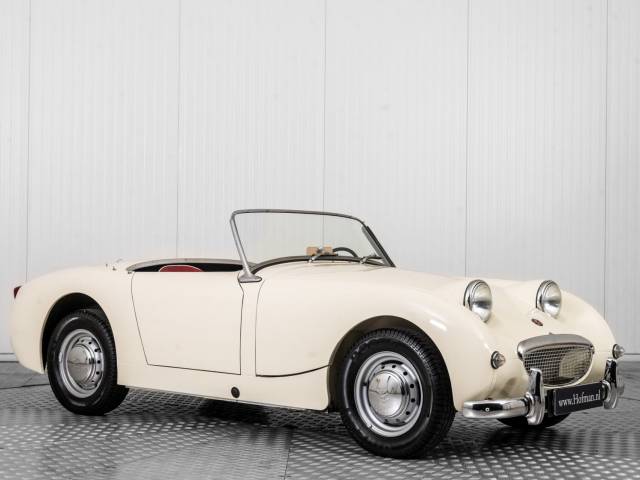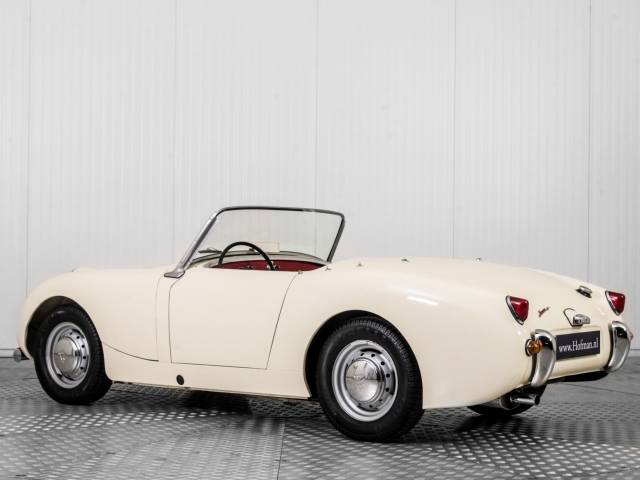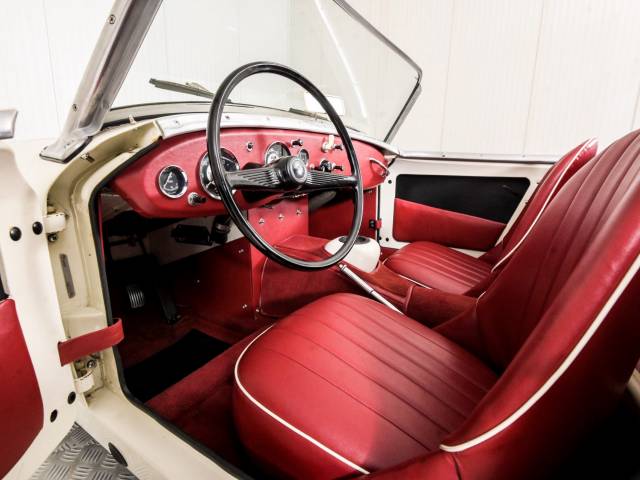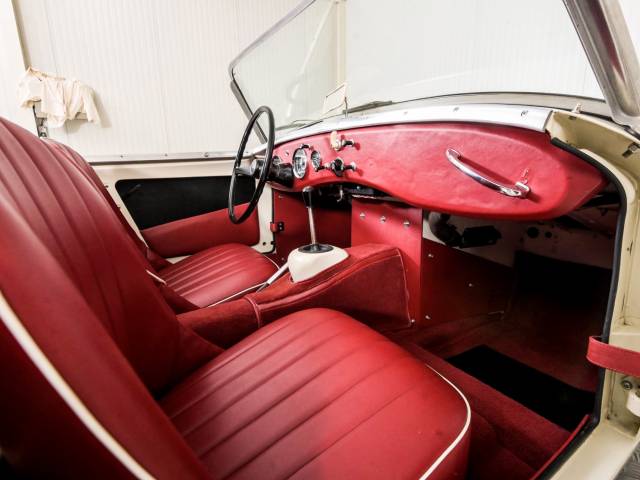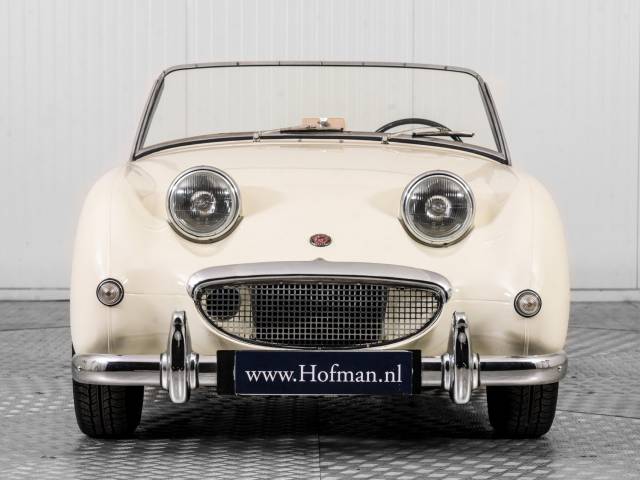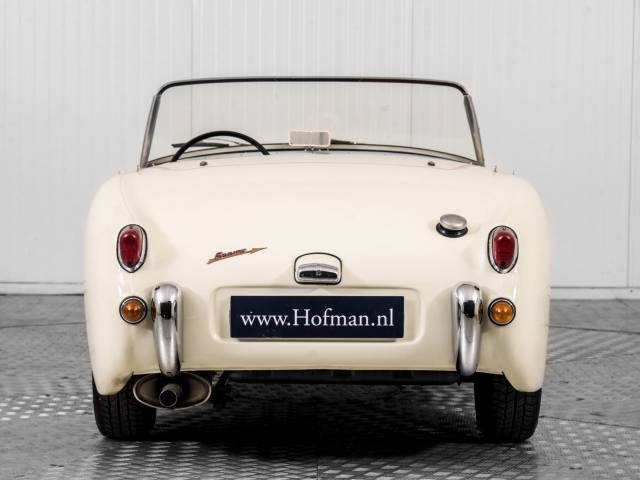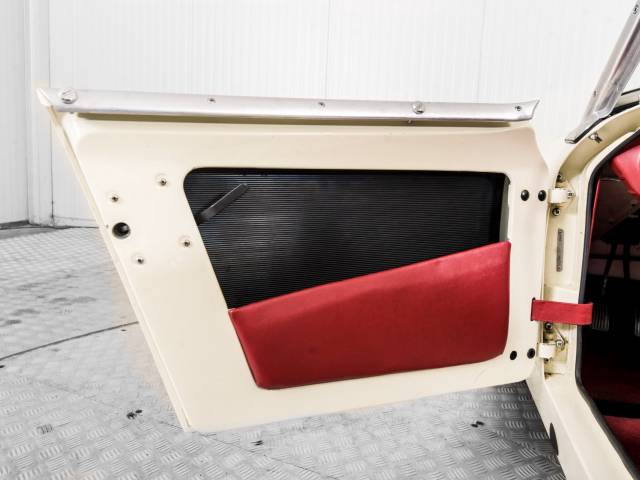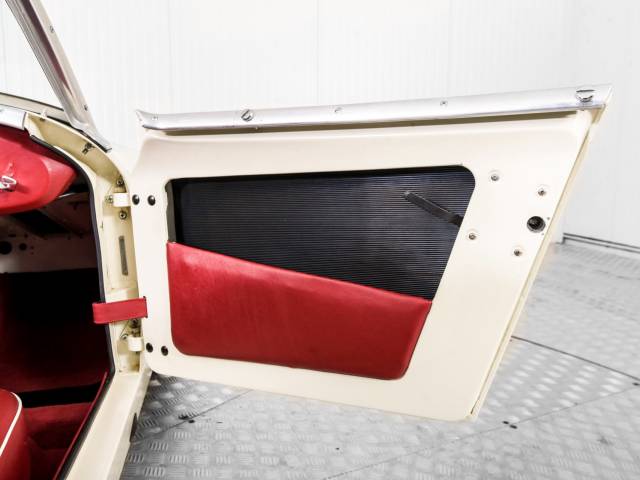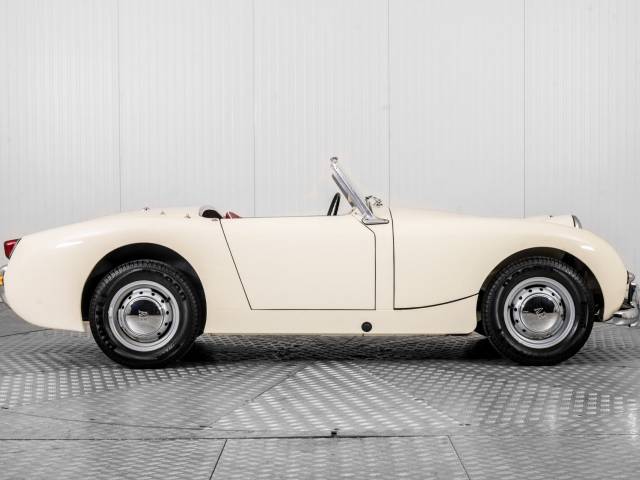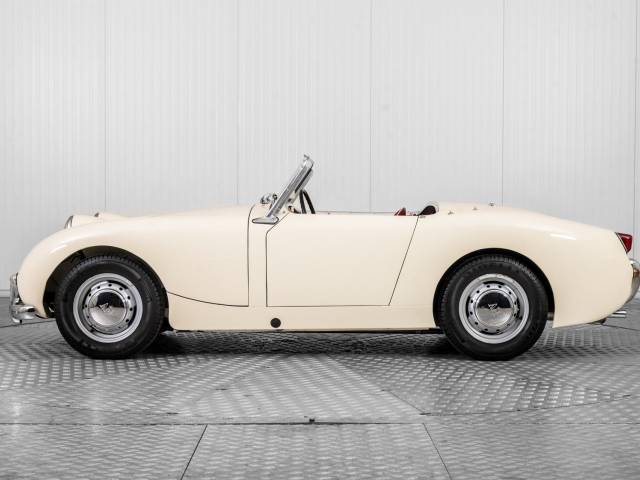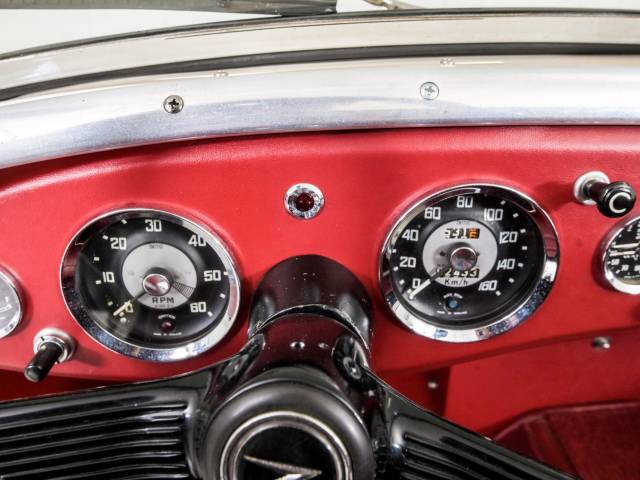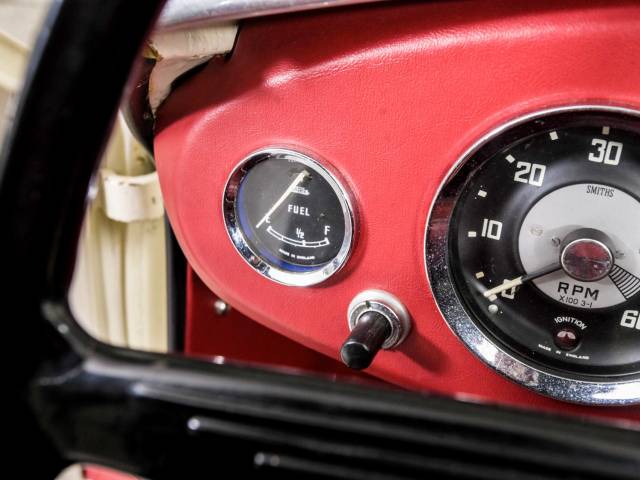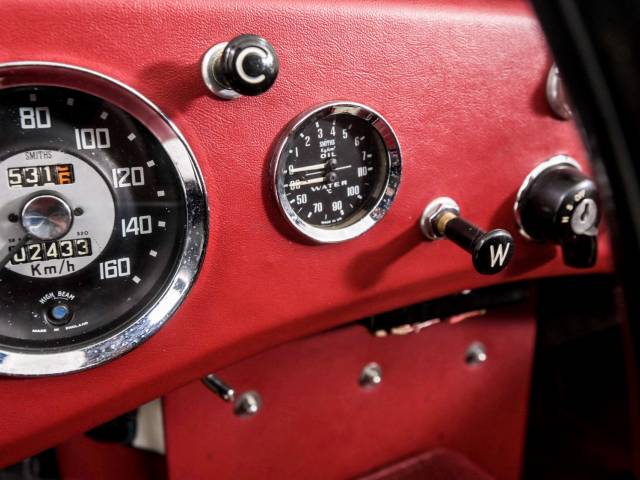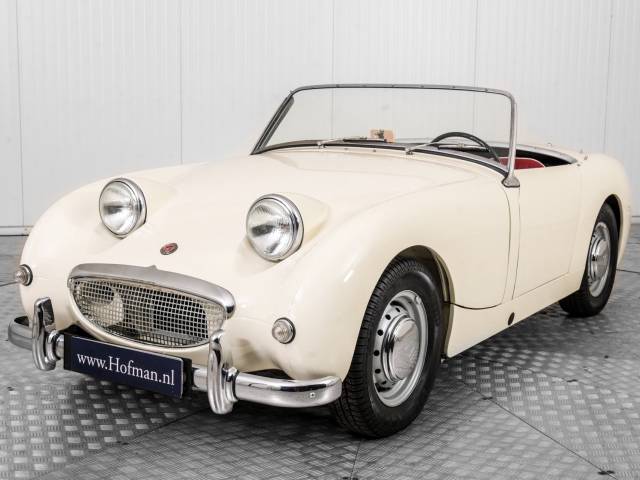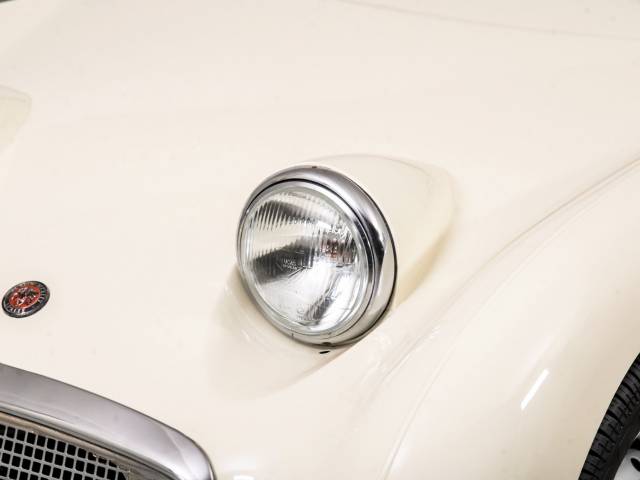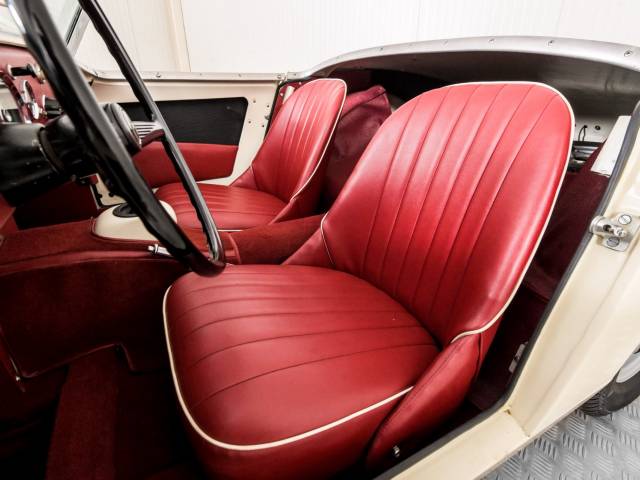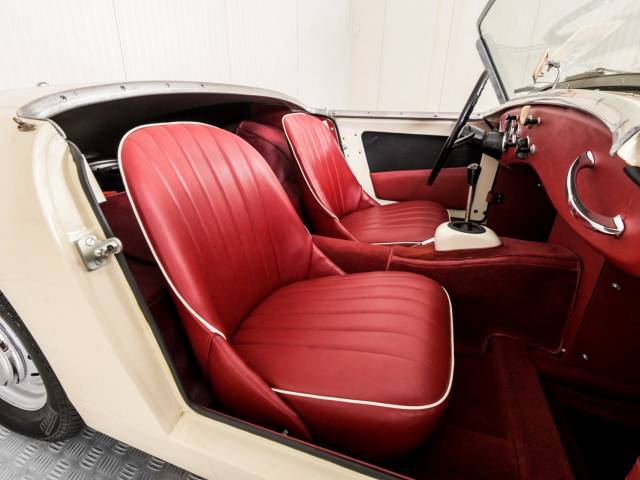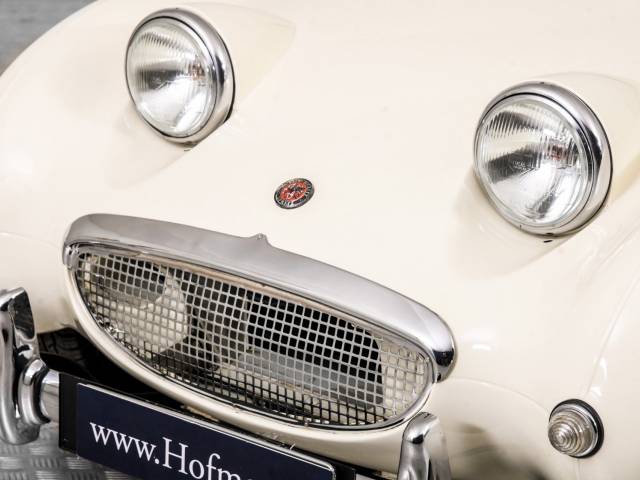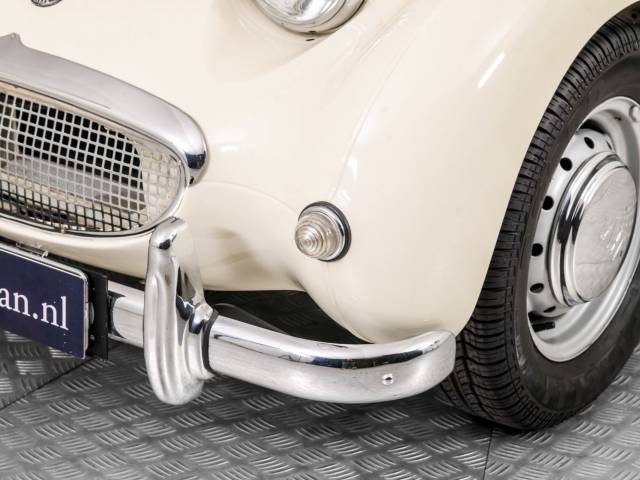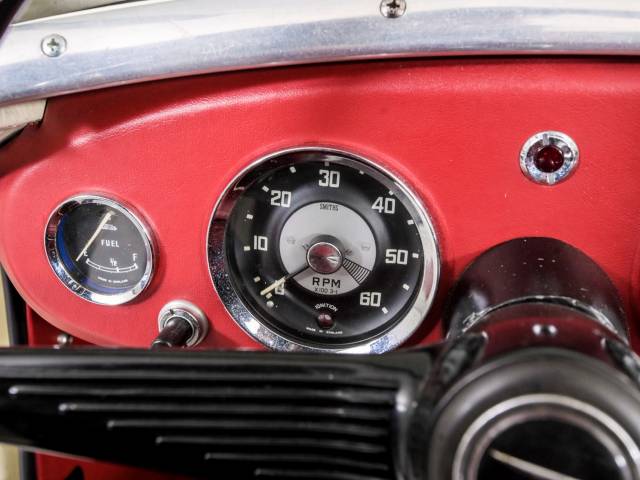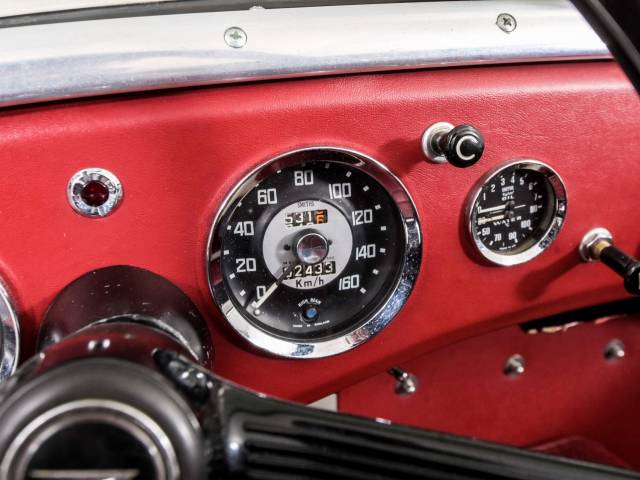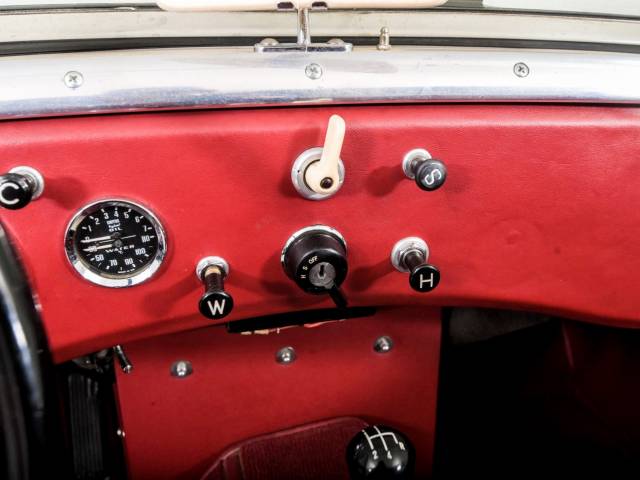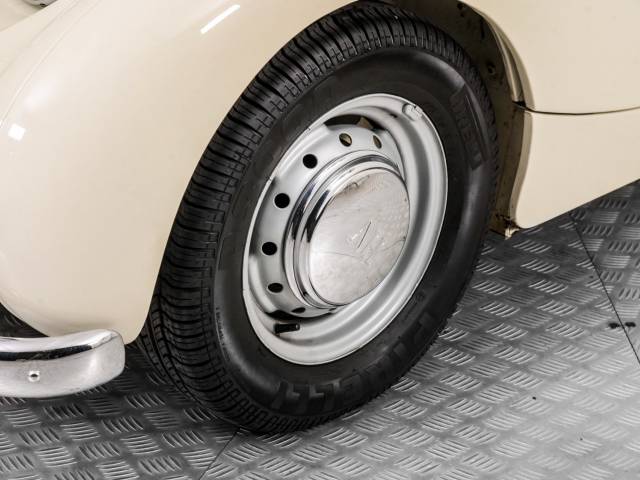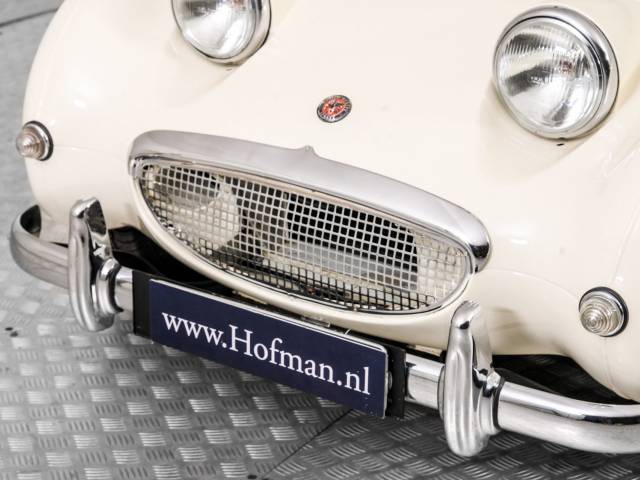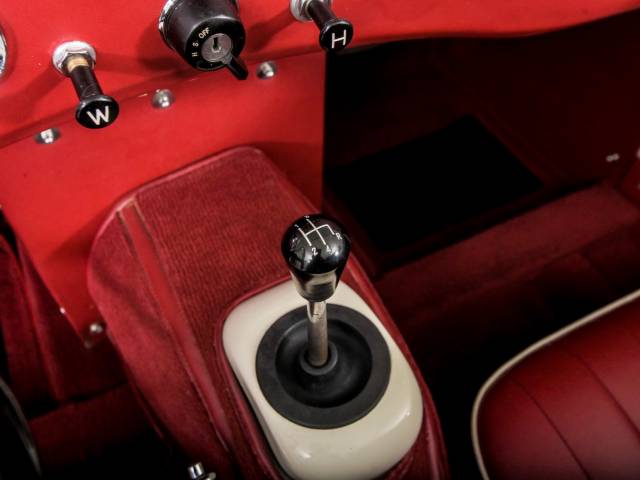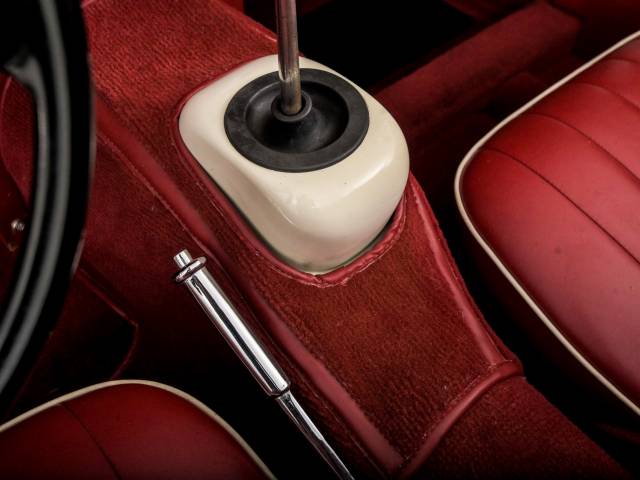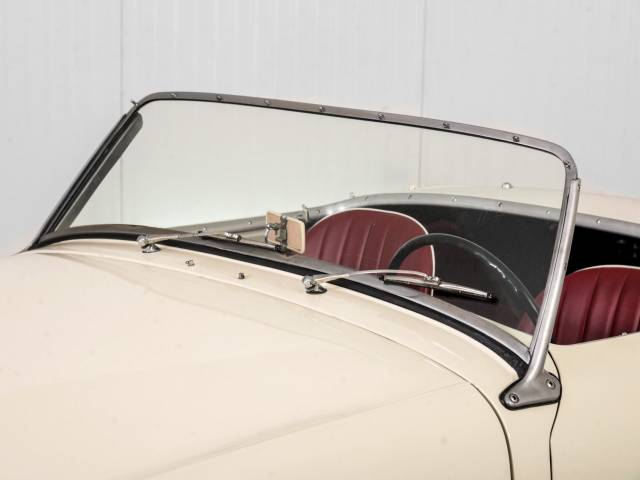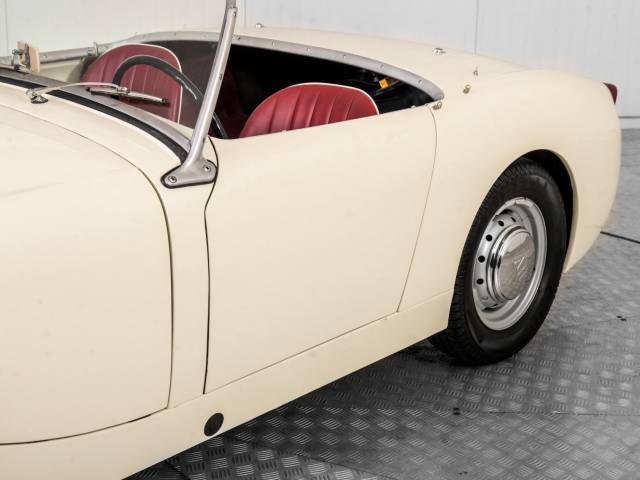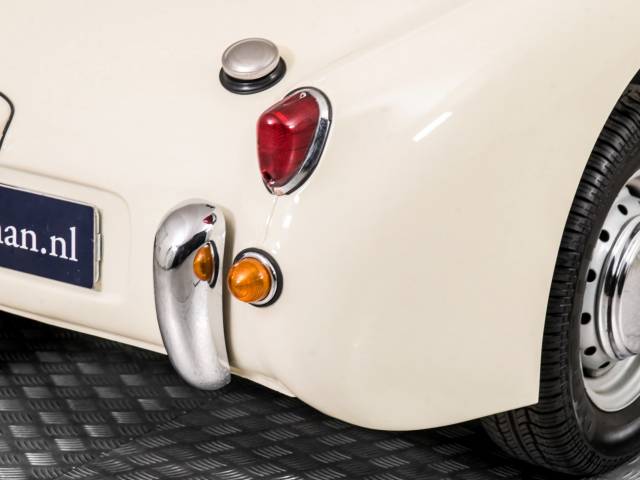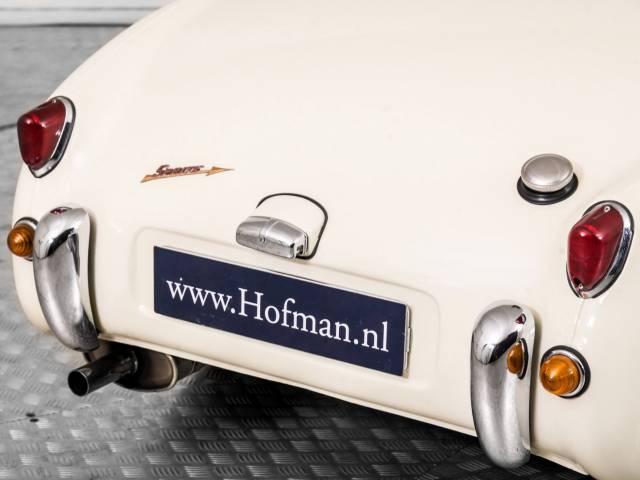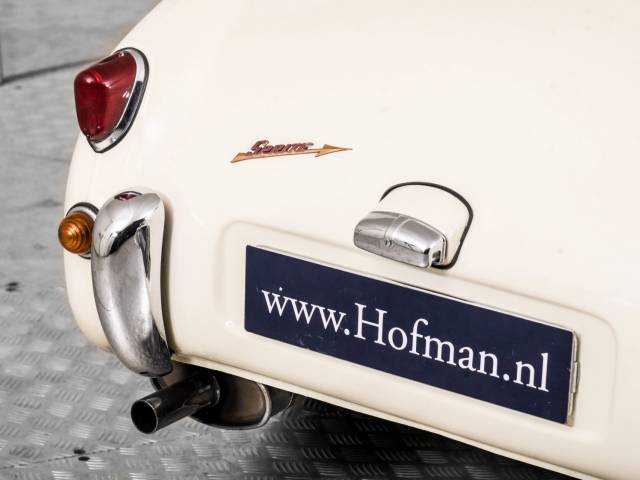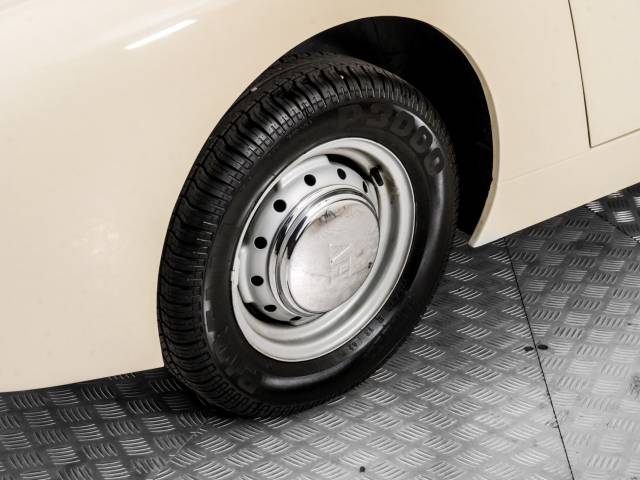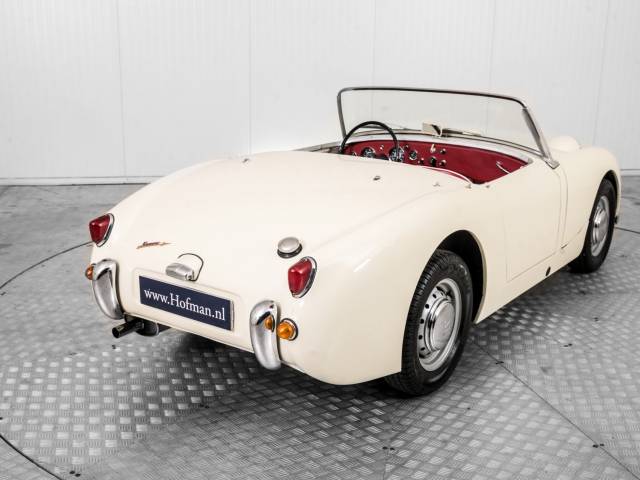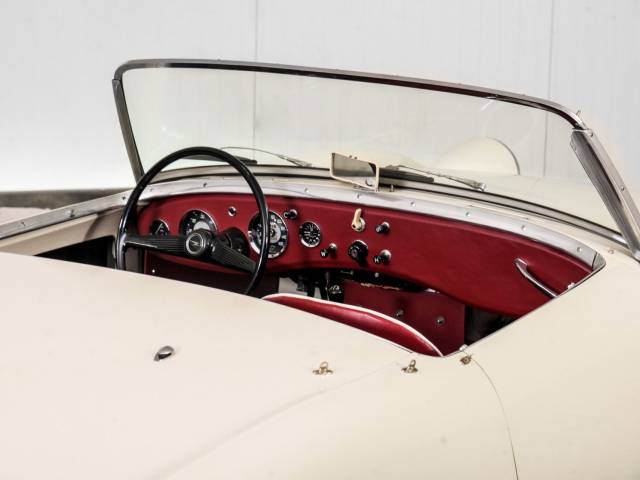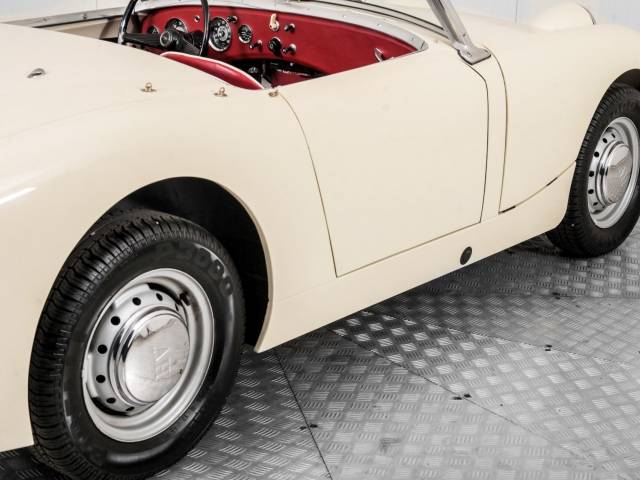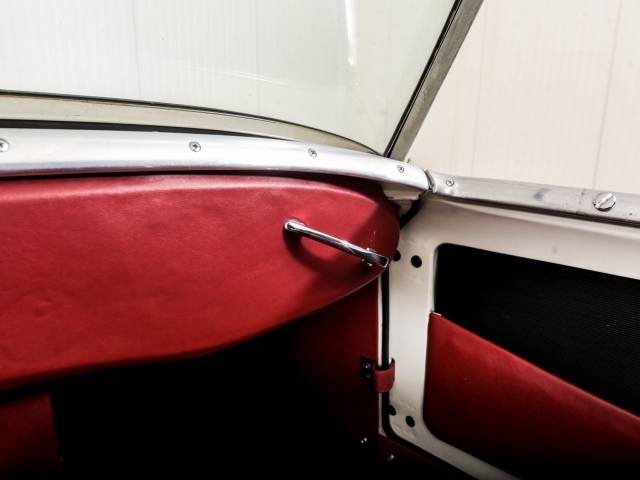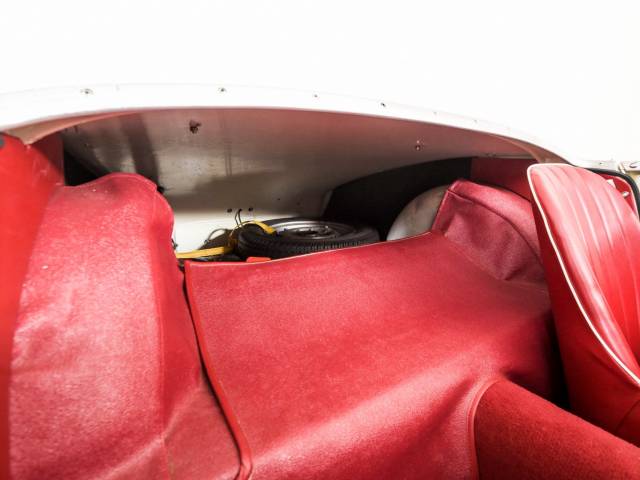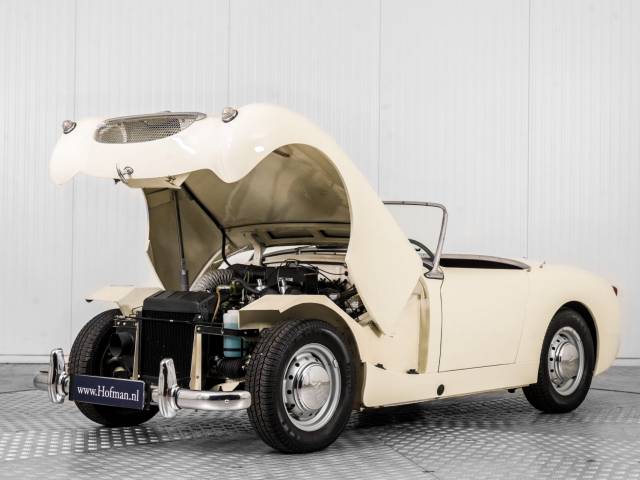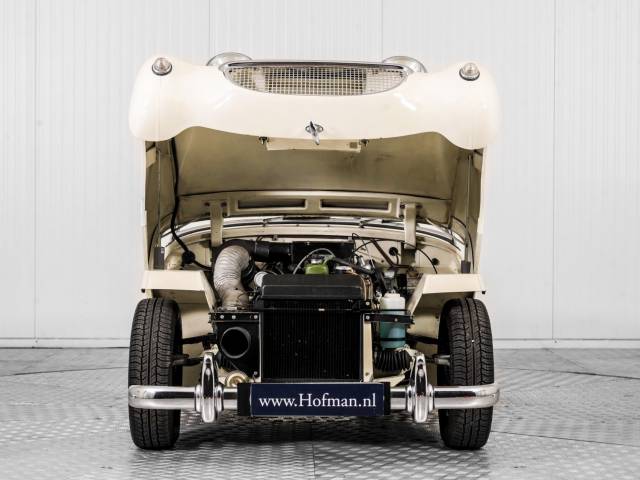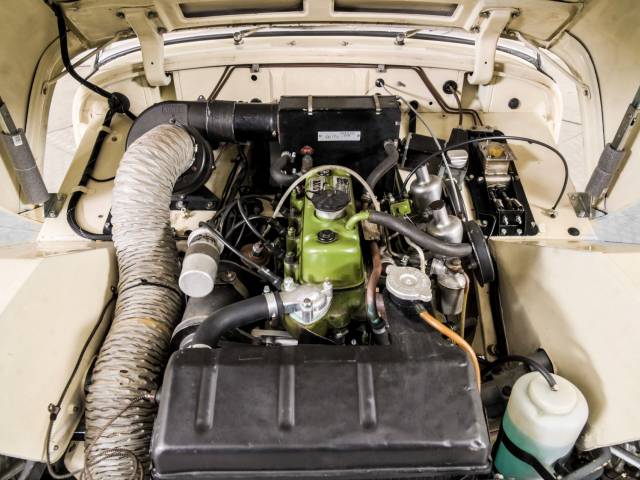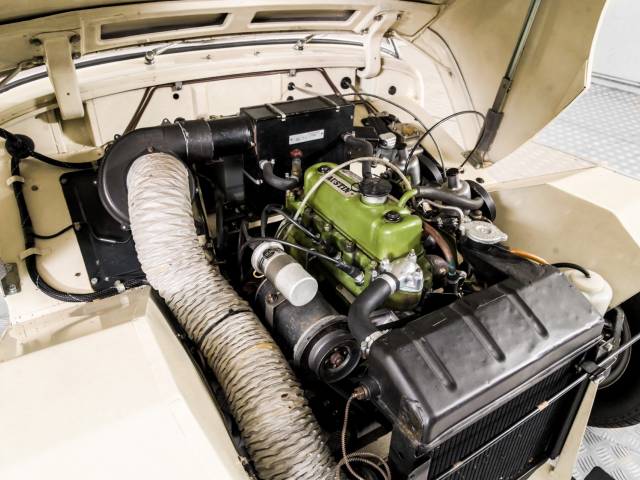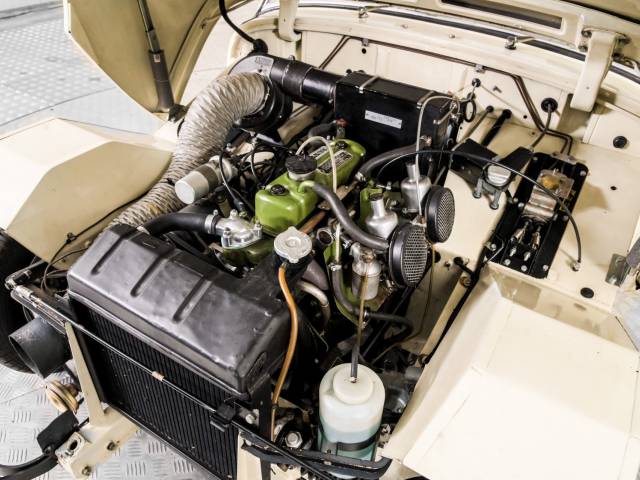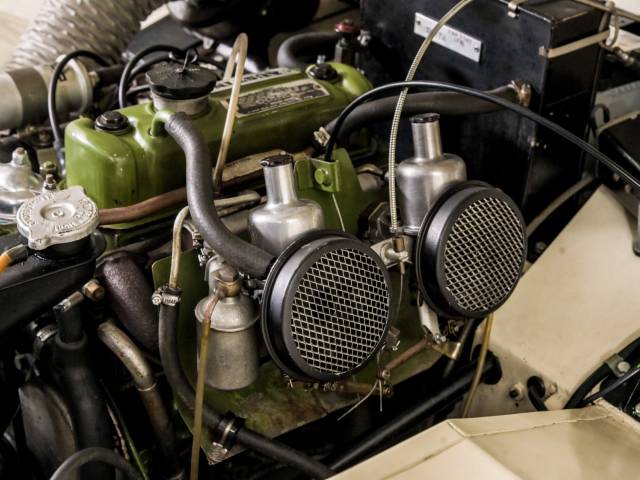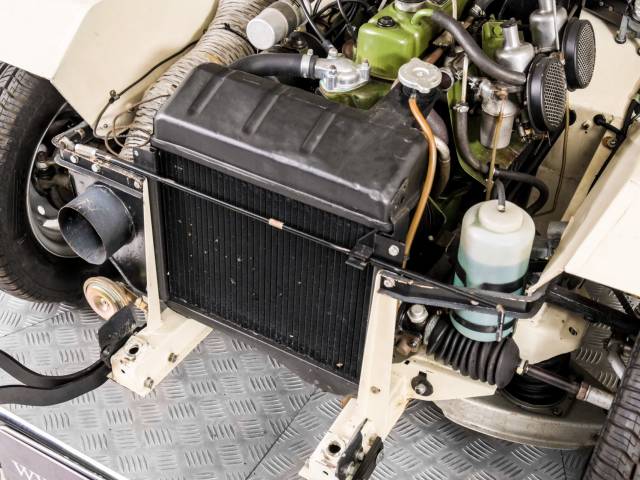 Austin Healey Sprite Frogeye kikkeroog
Dealer

away
Conversion/ Special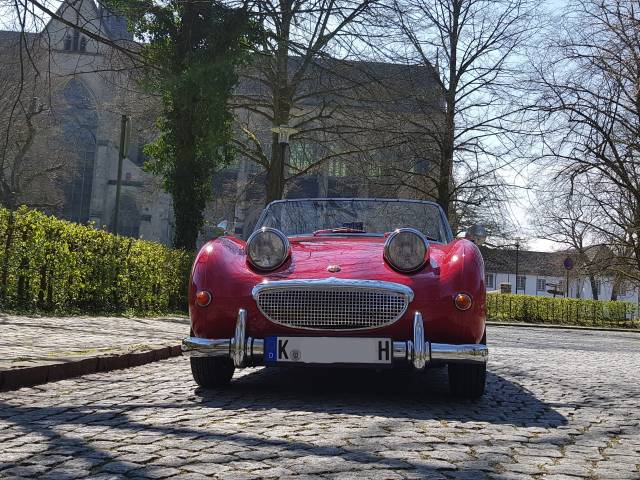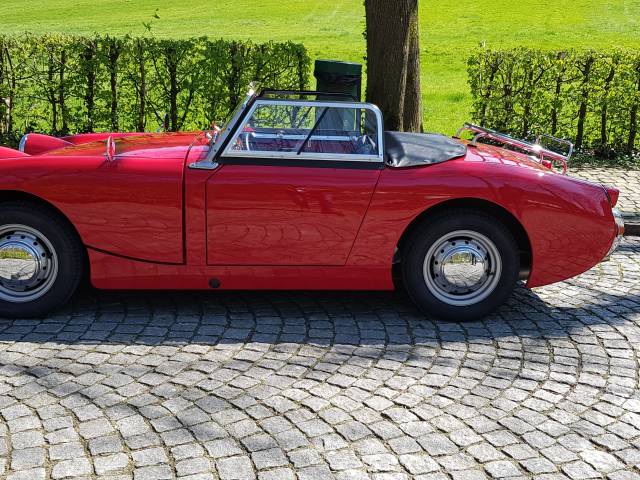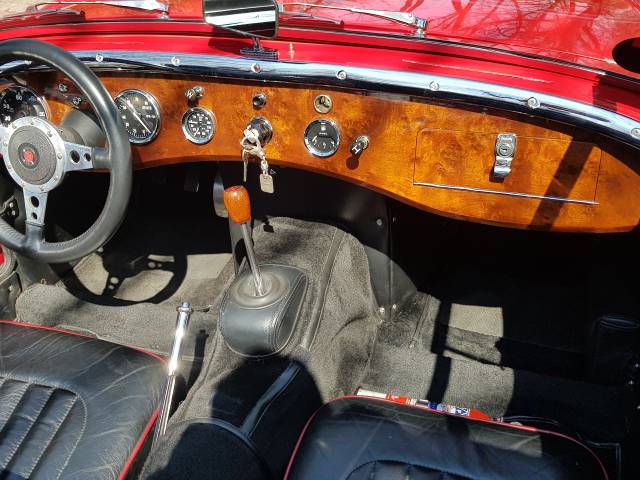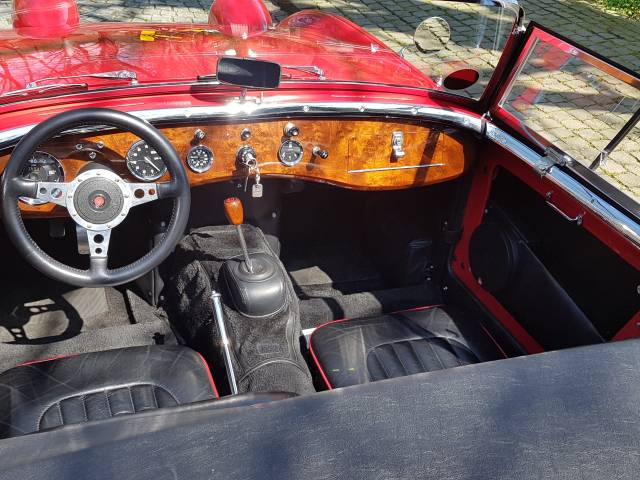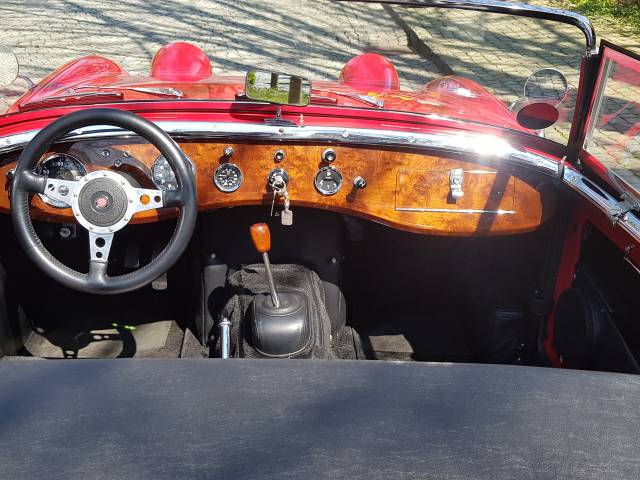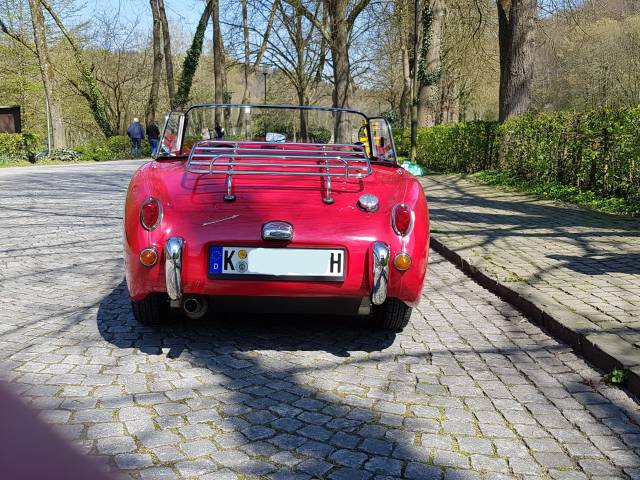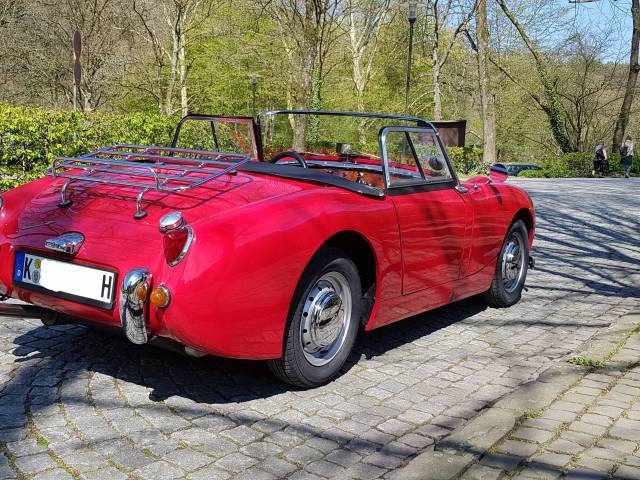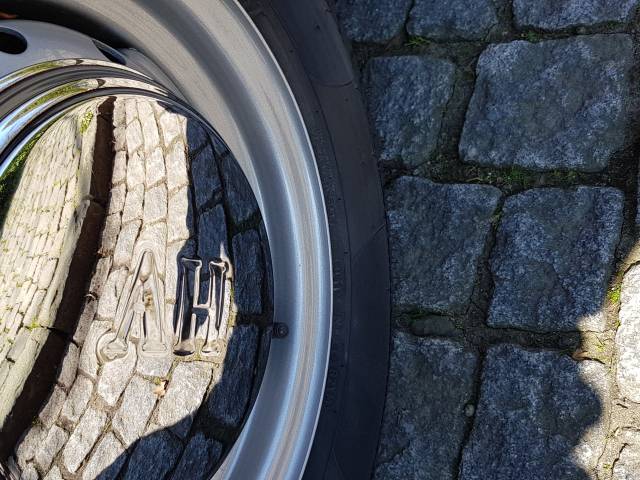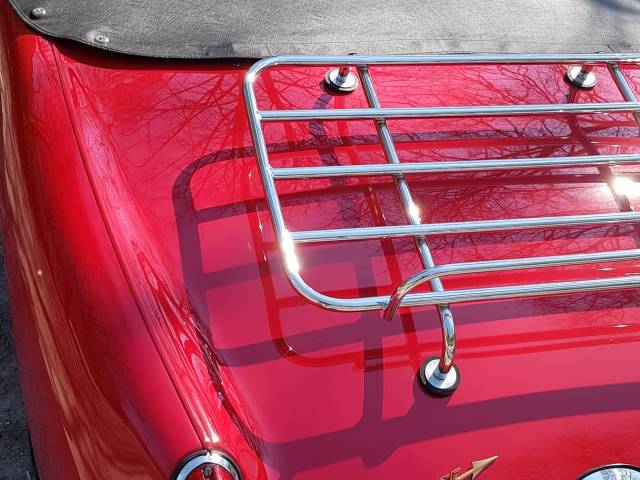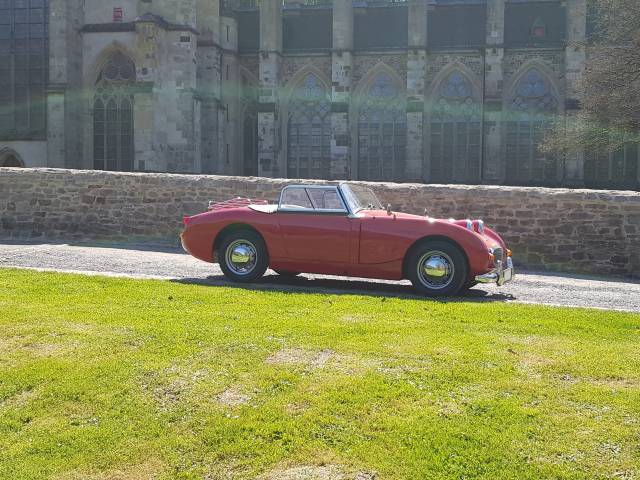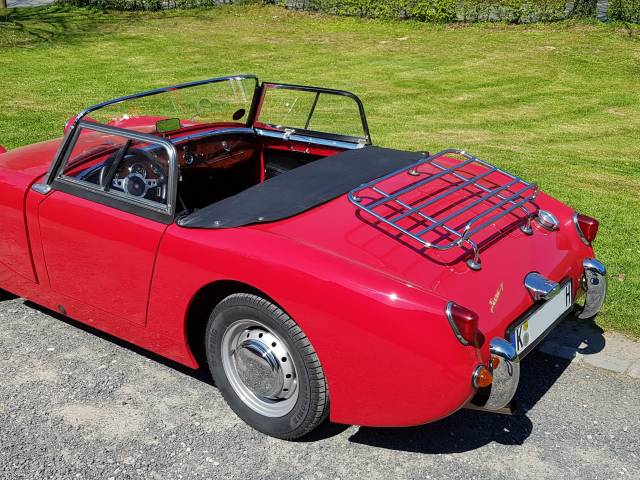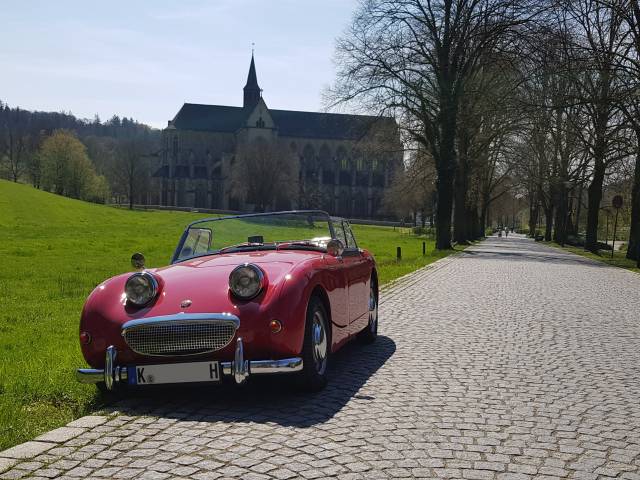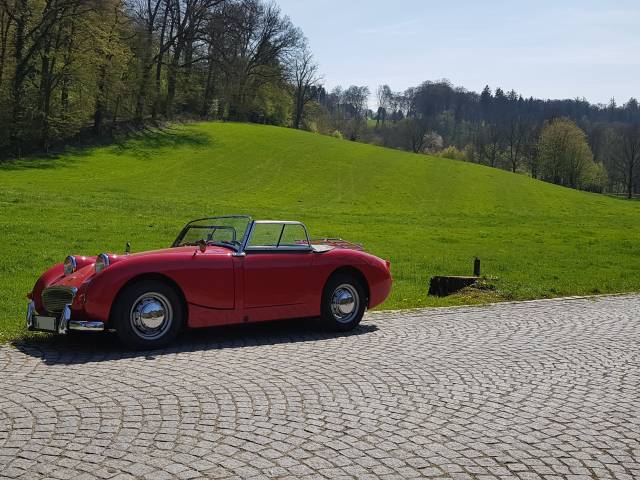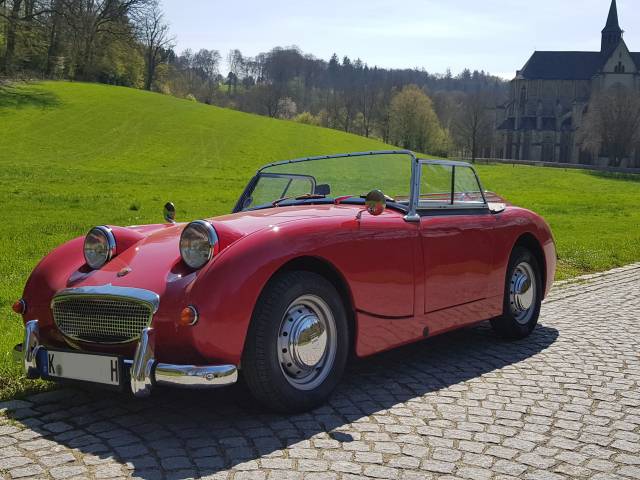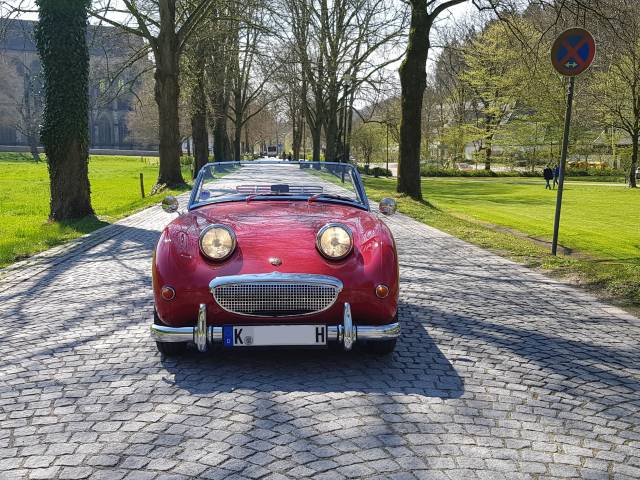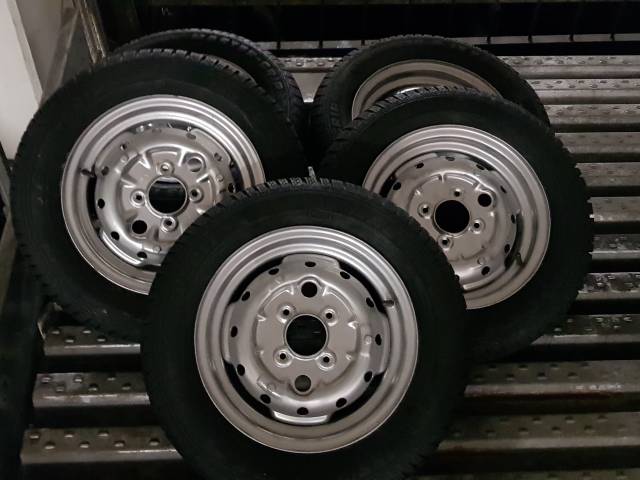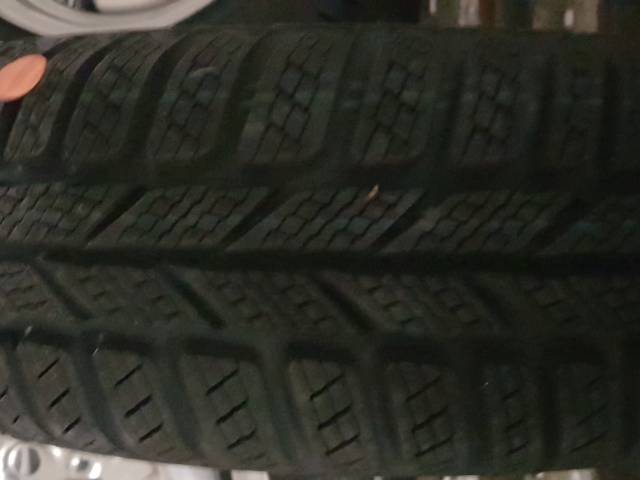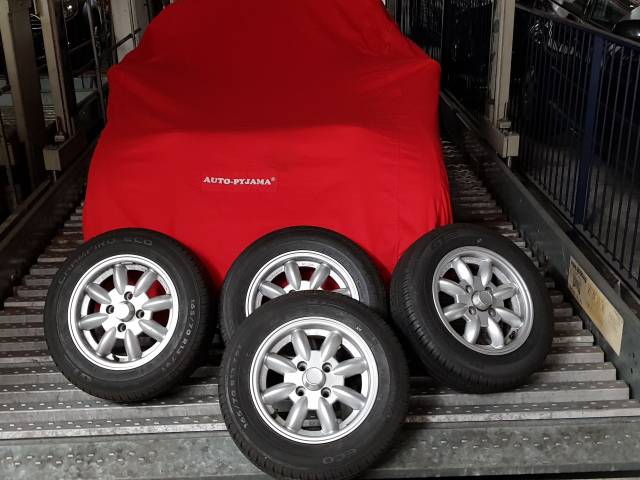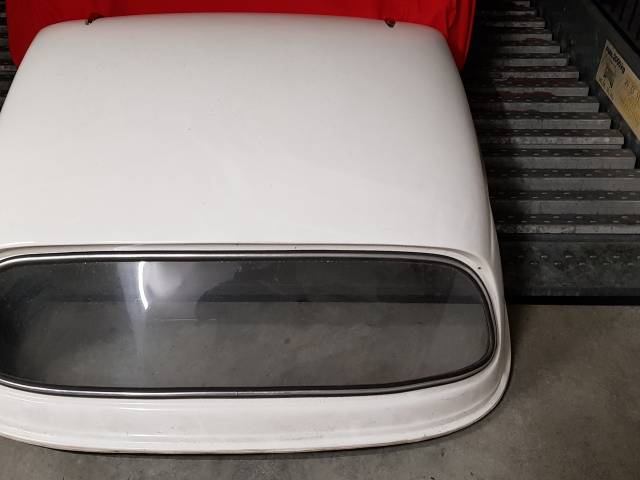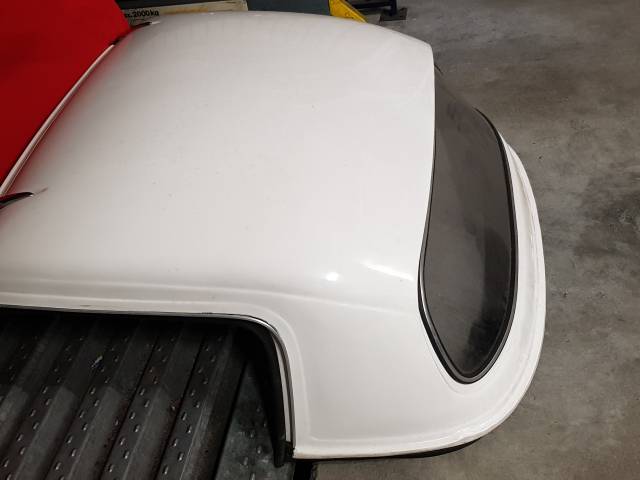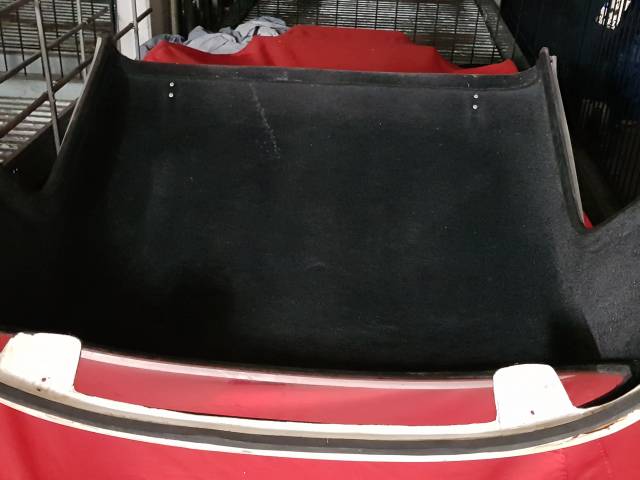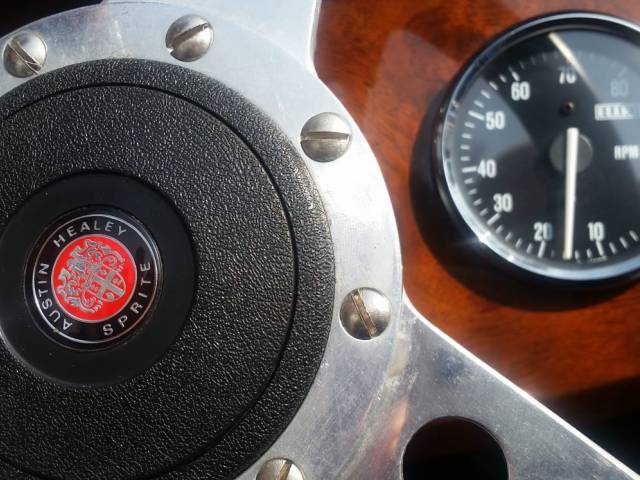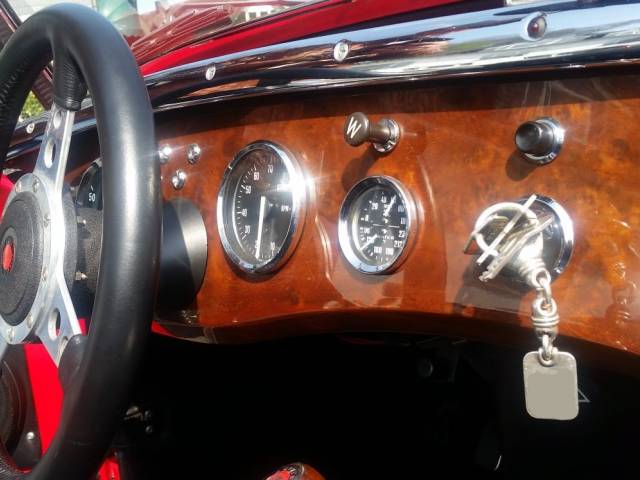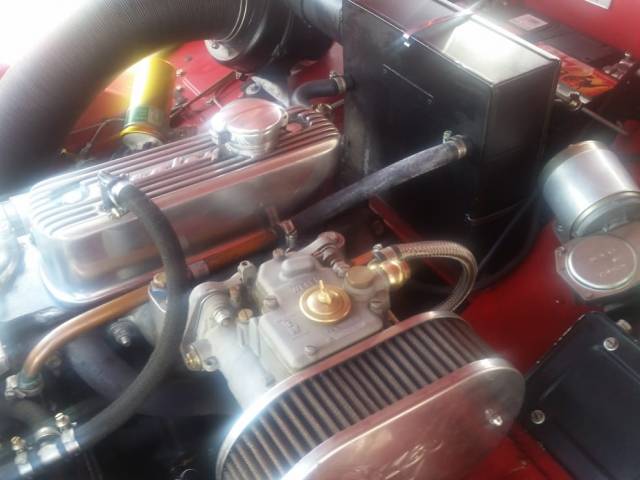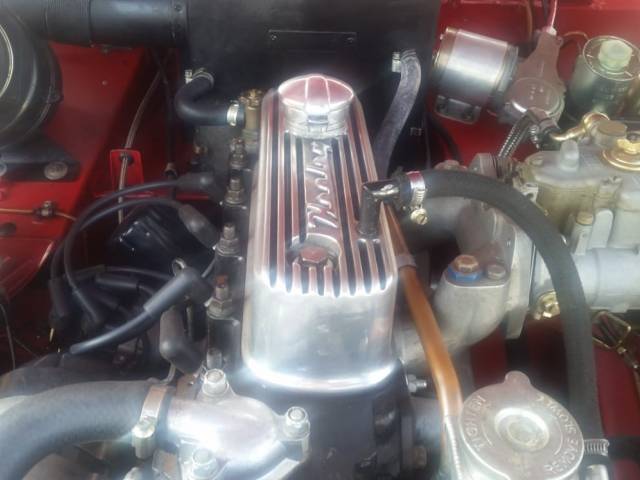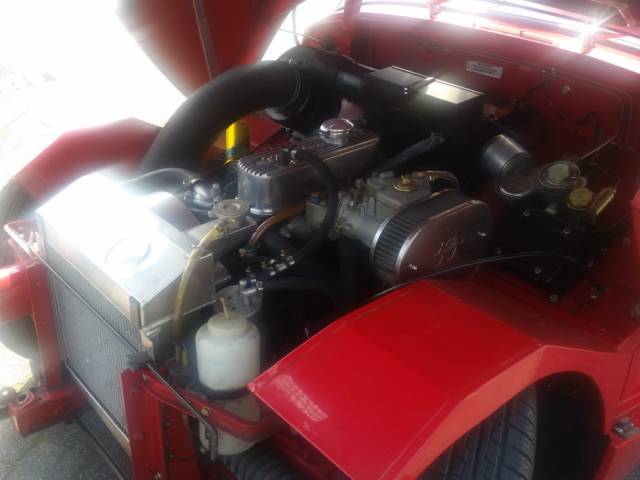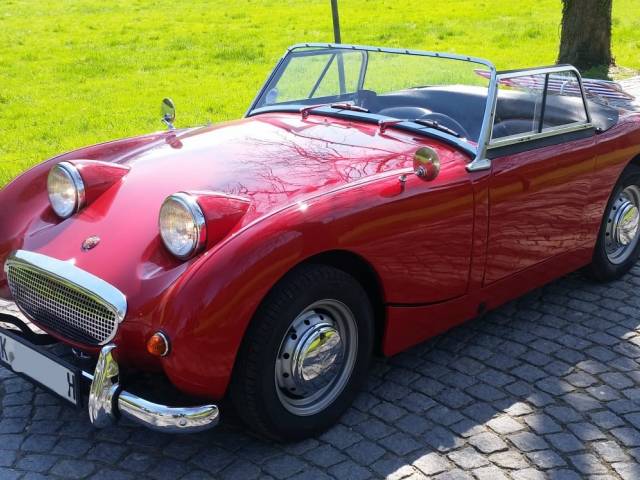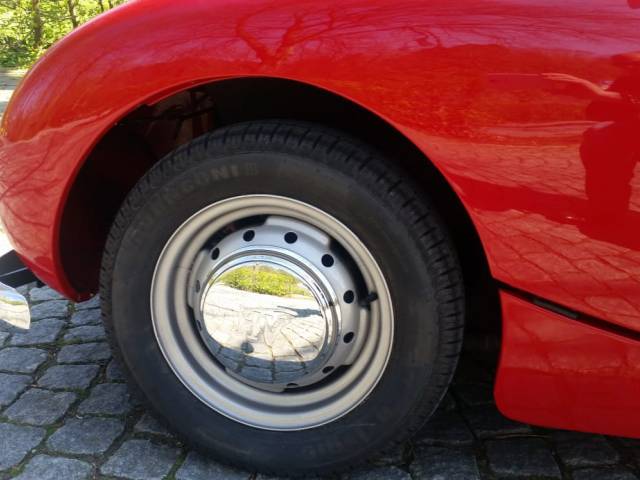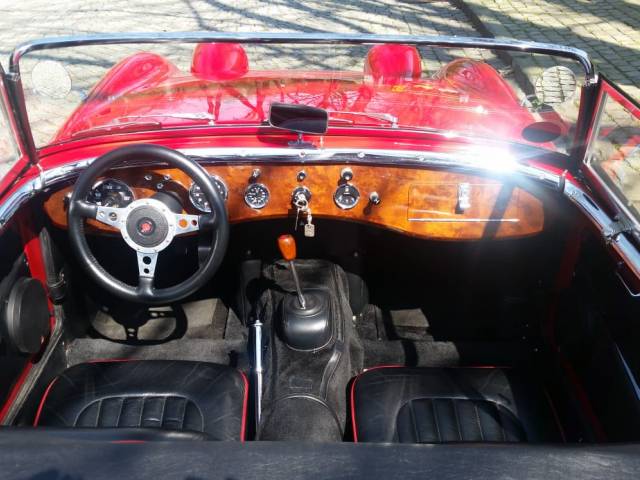 Private

away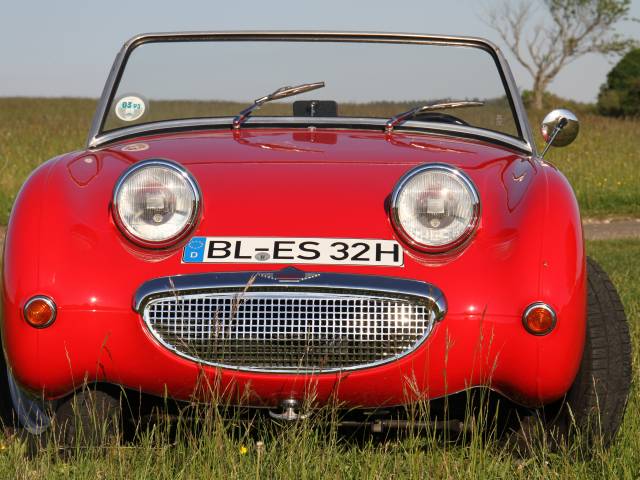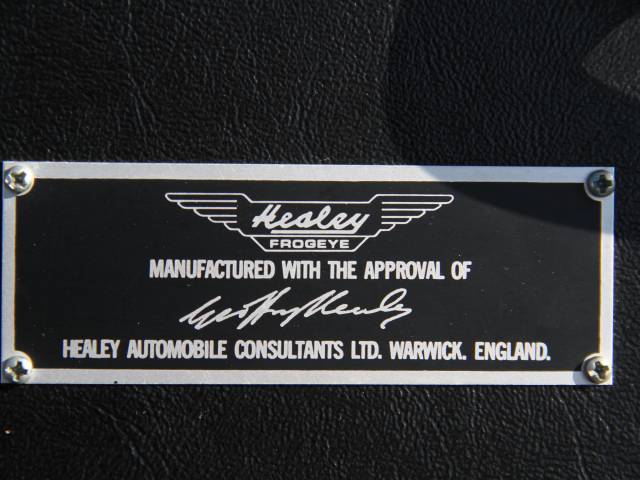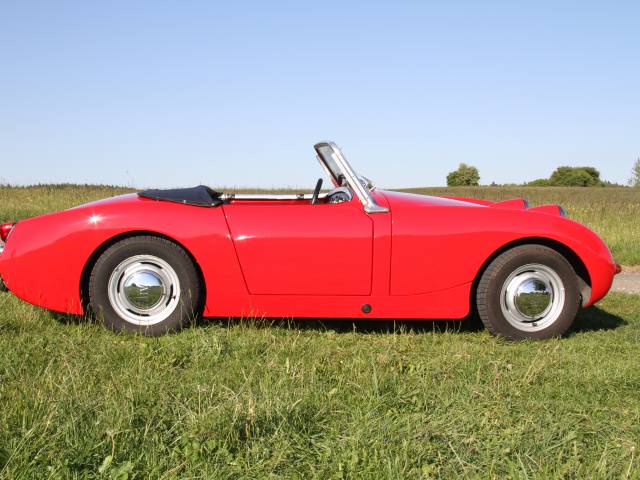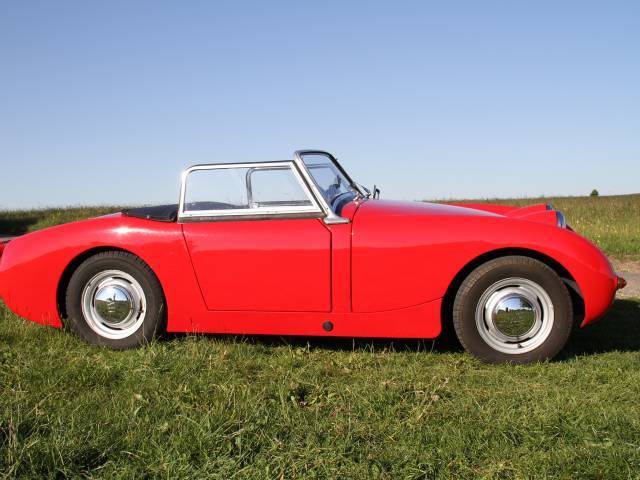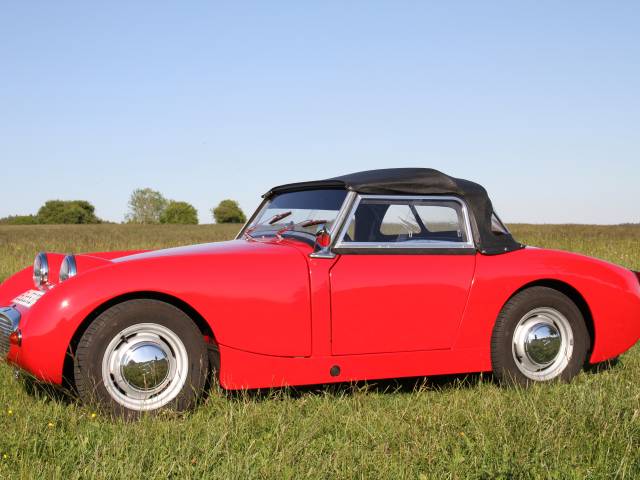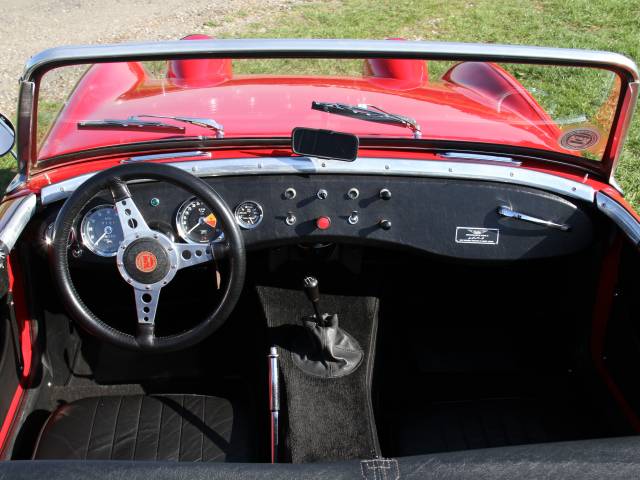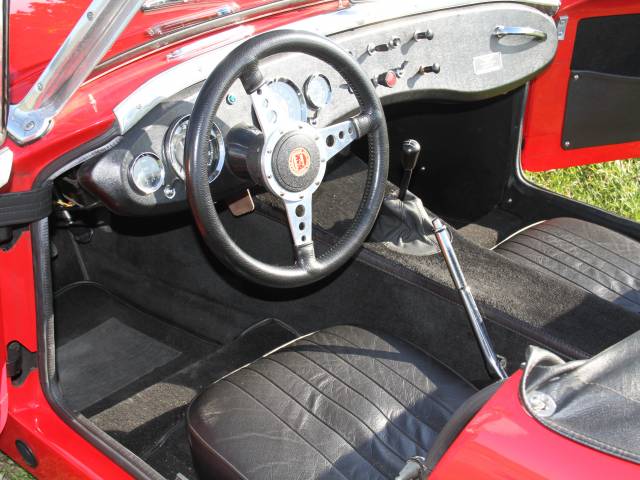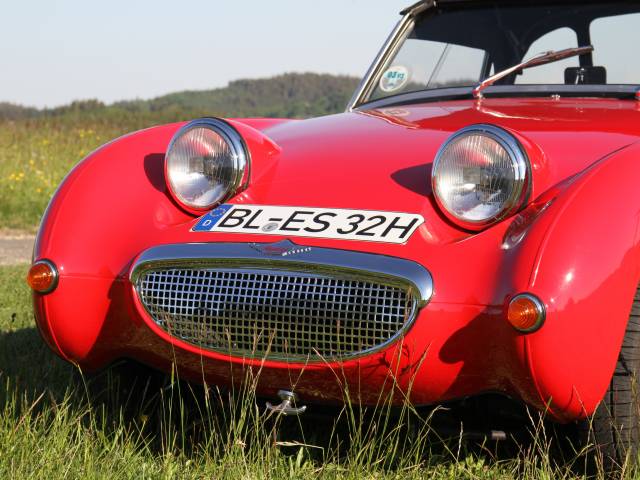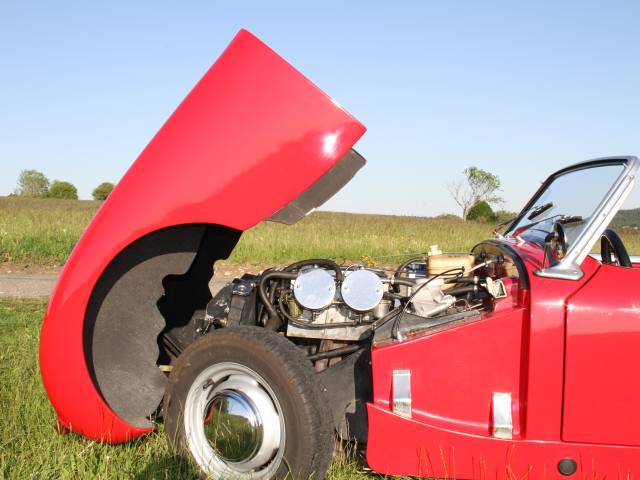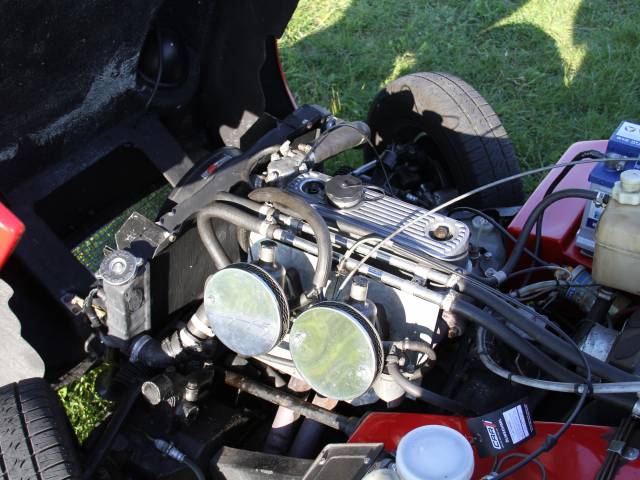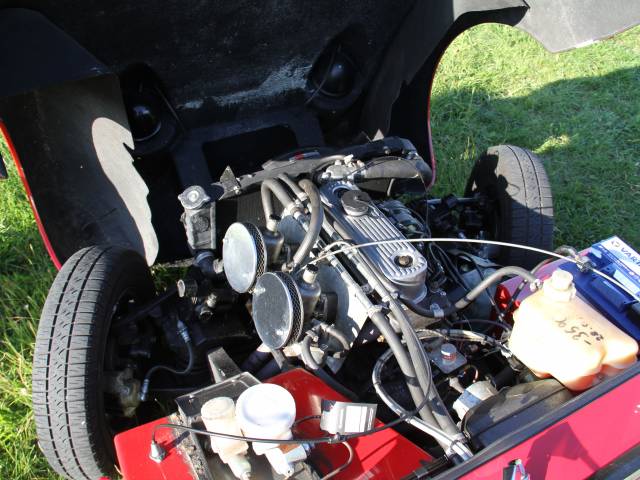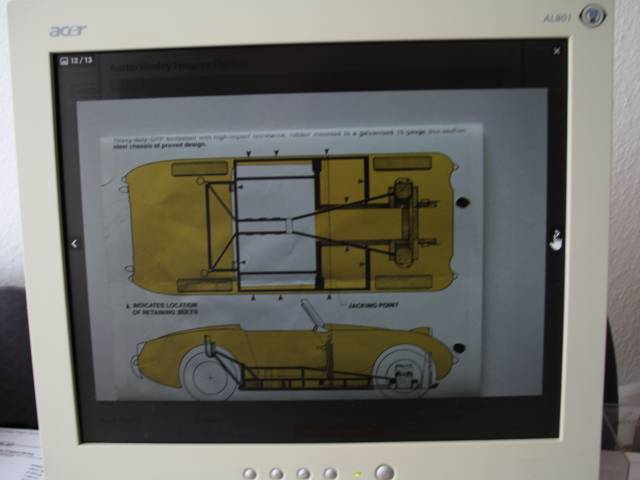 Private

away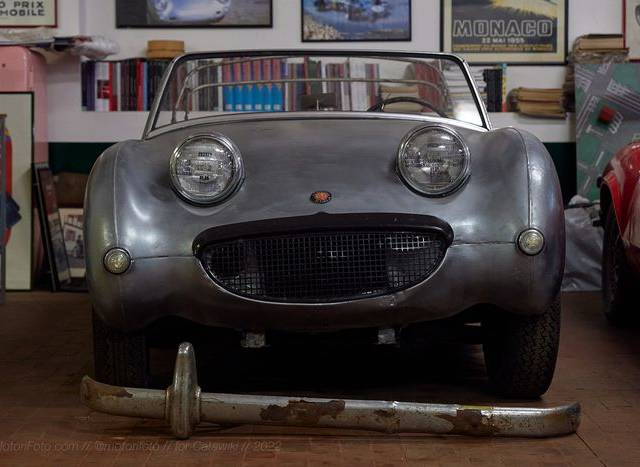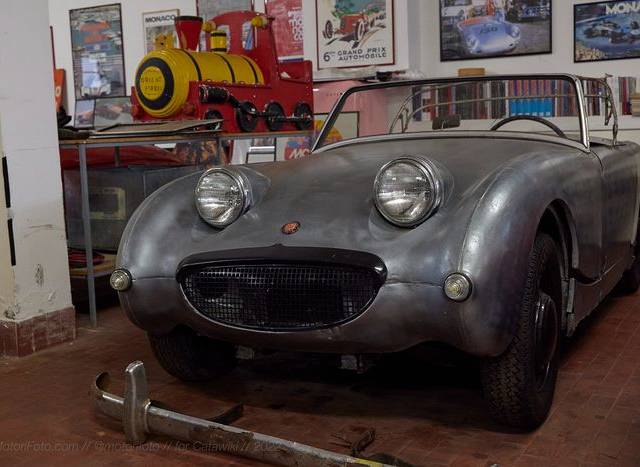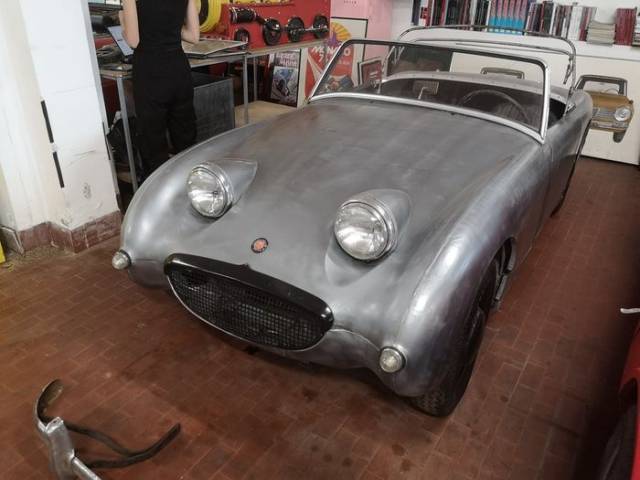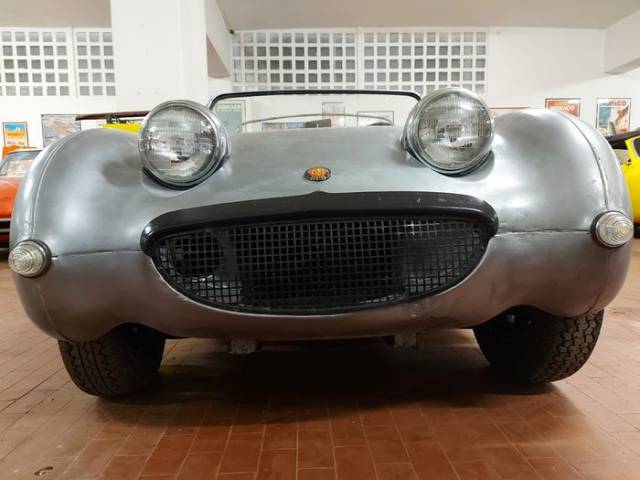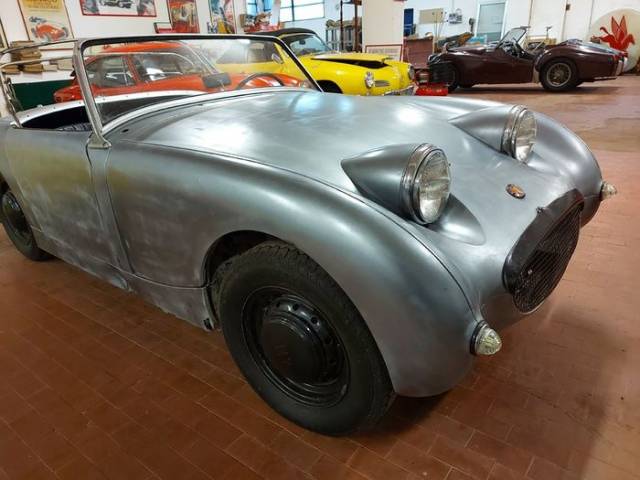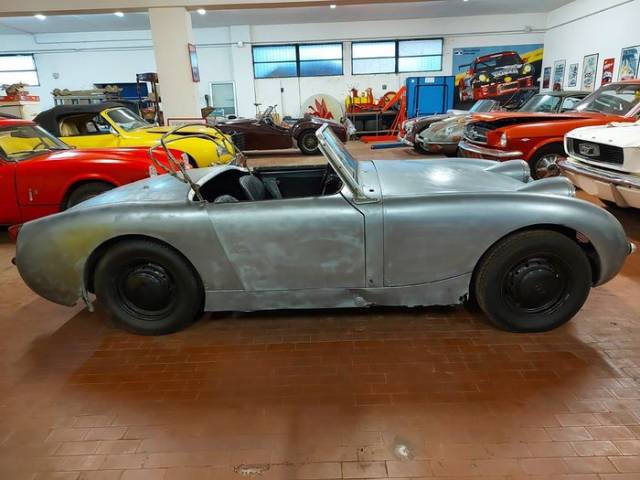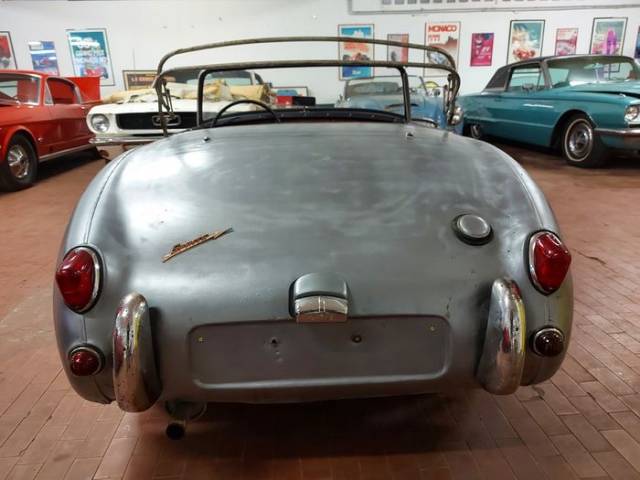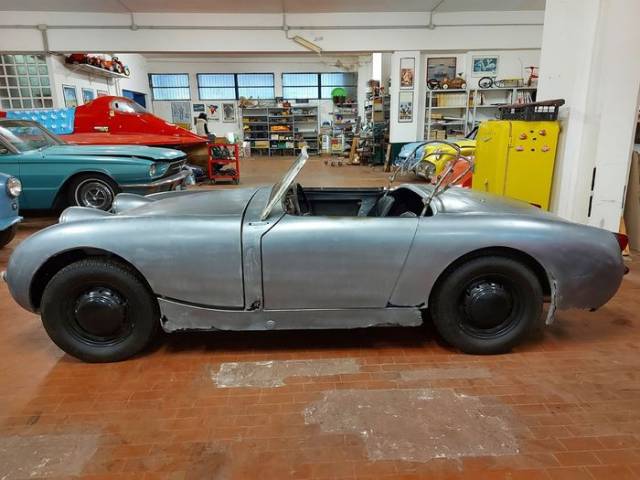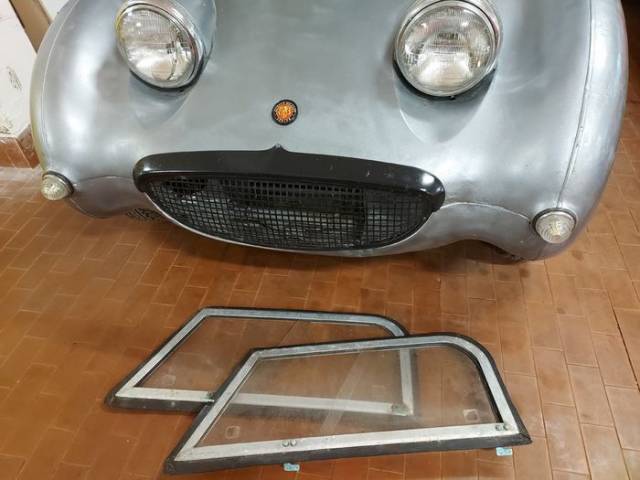 Dealer

away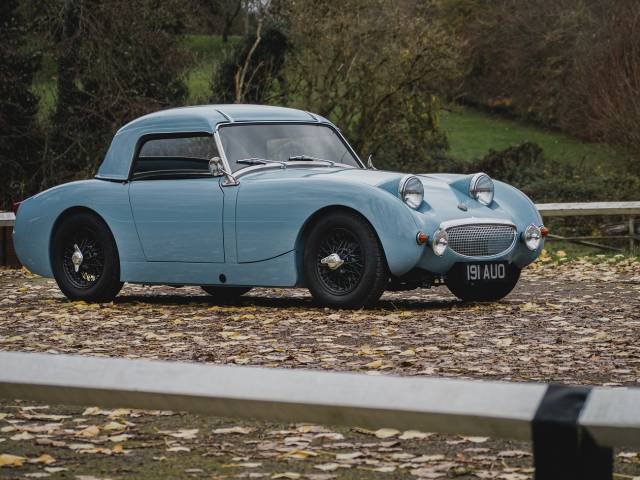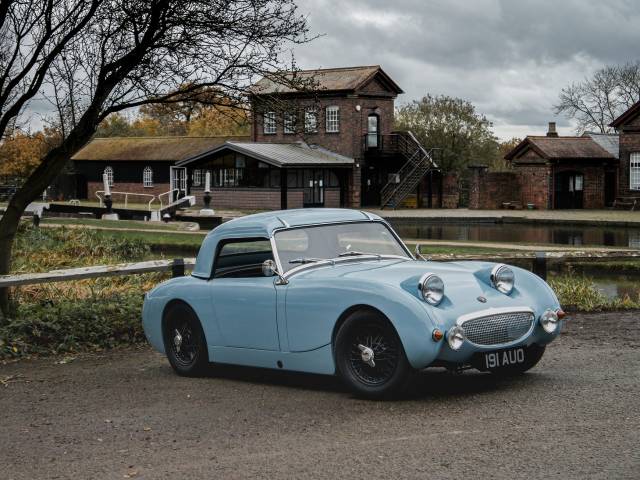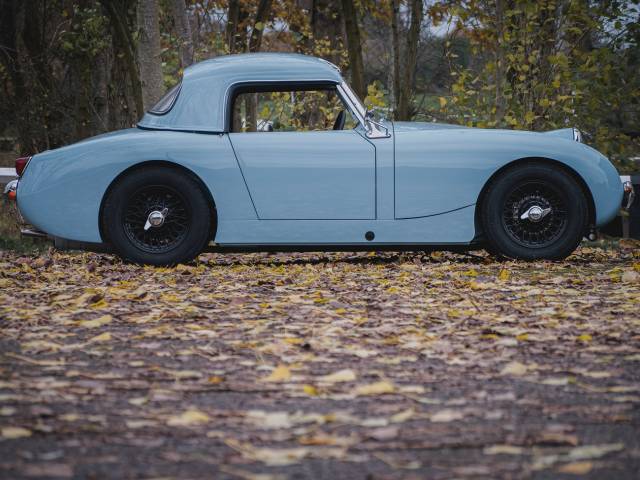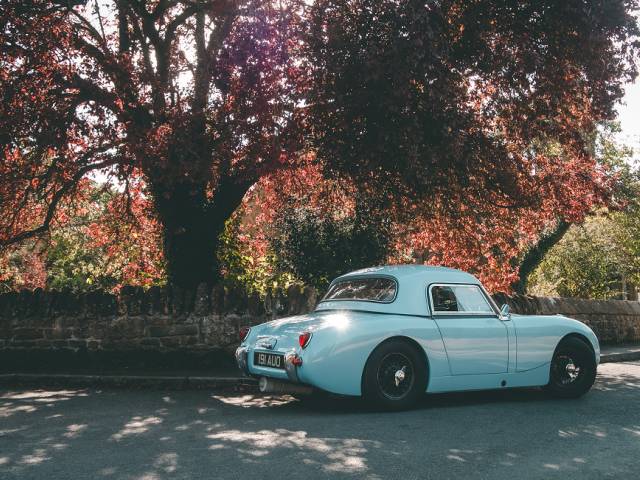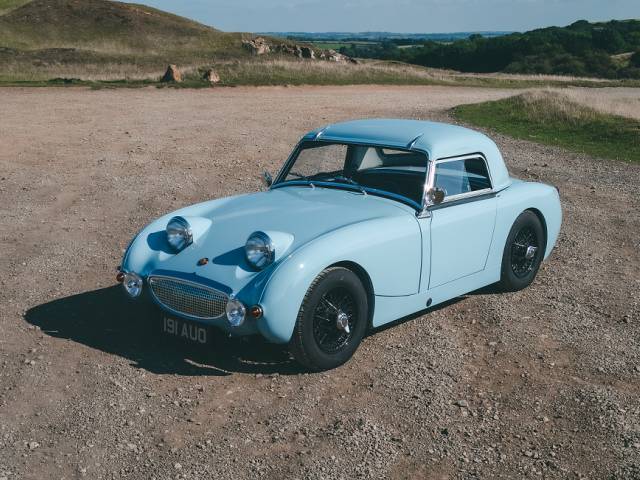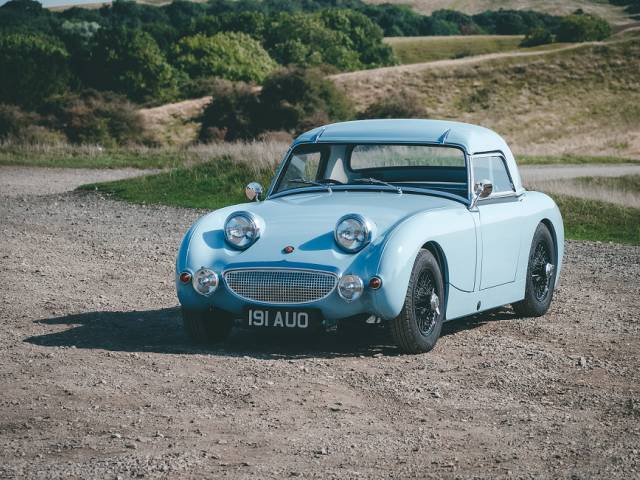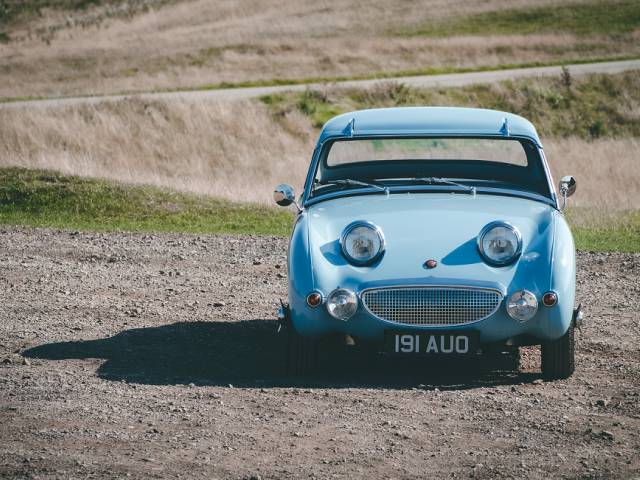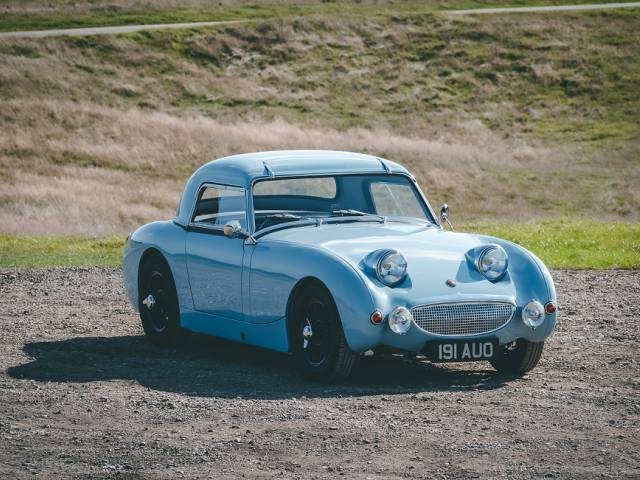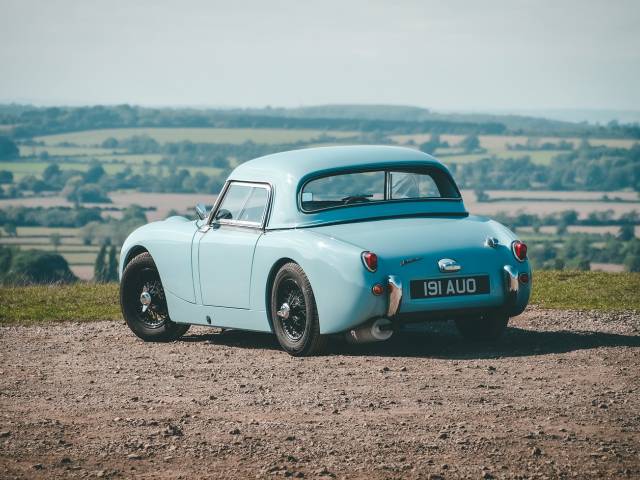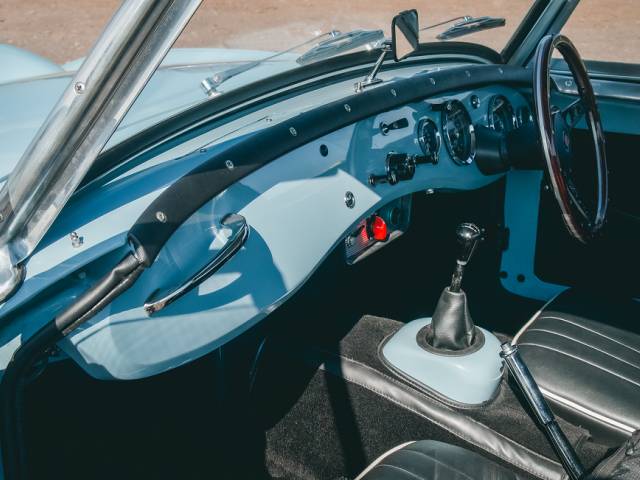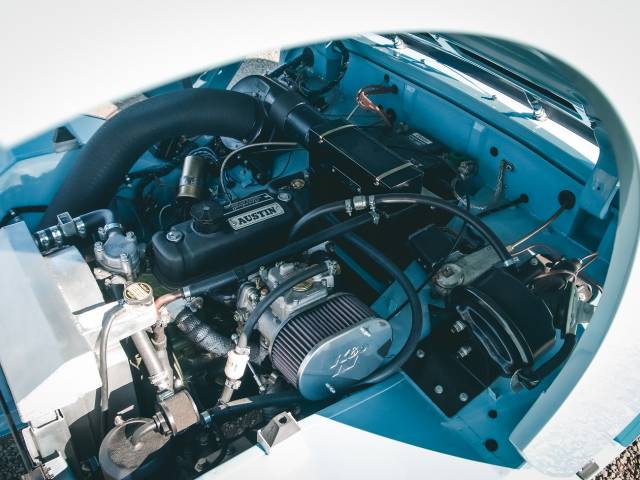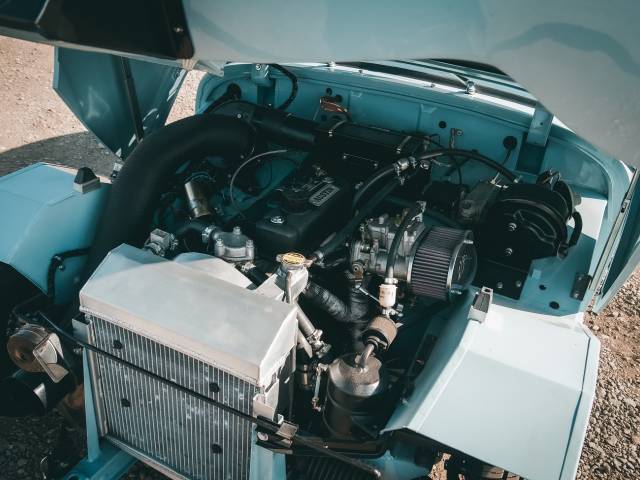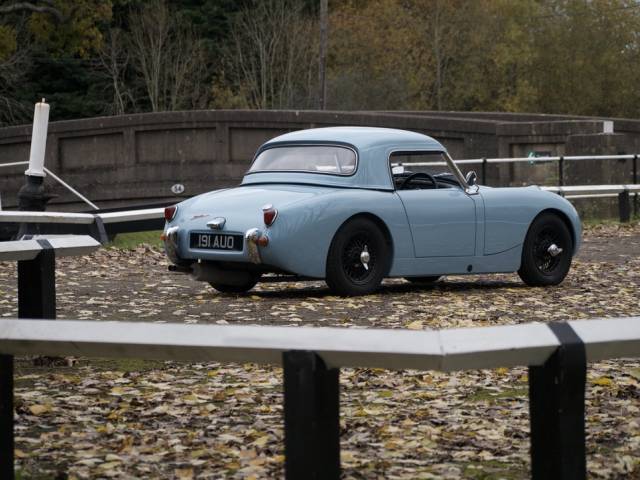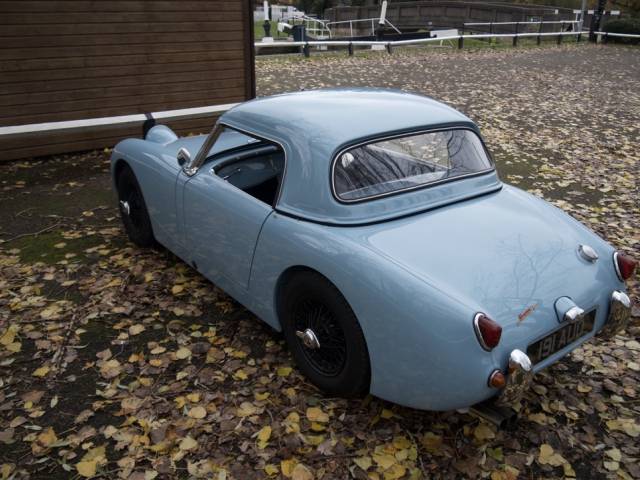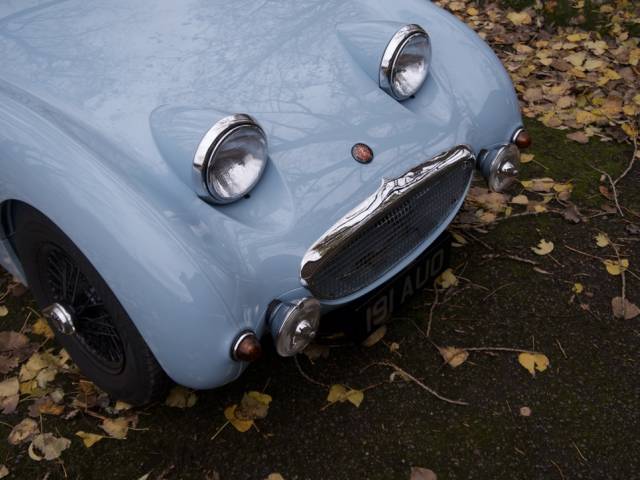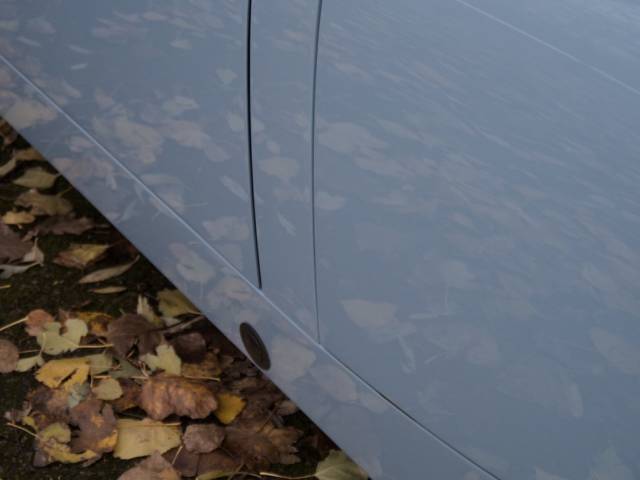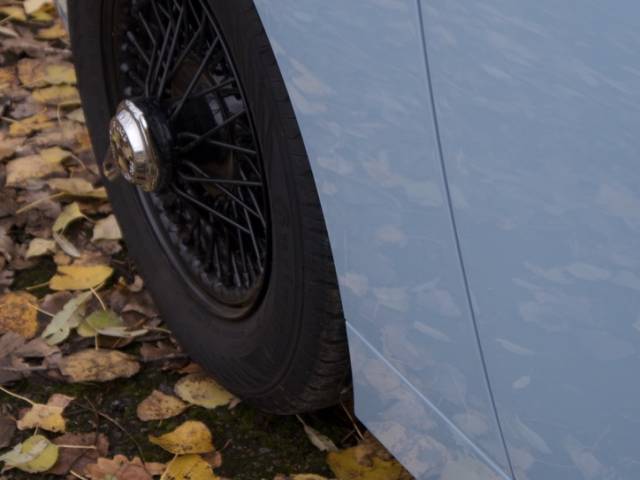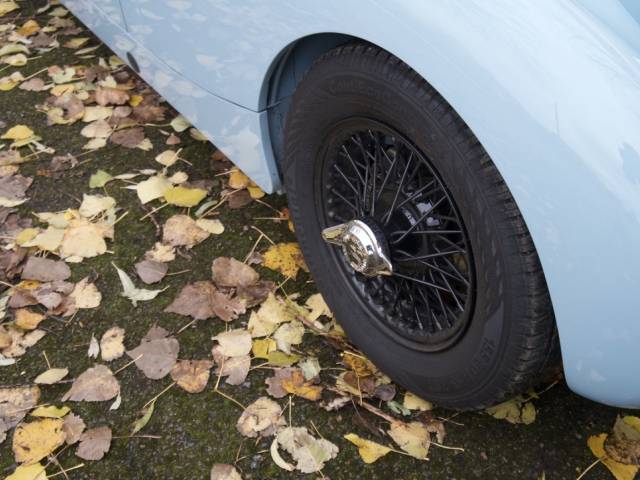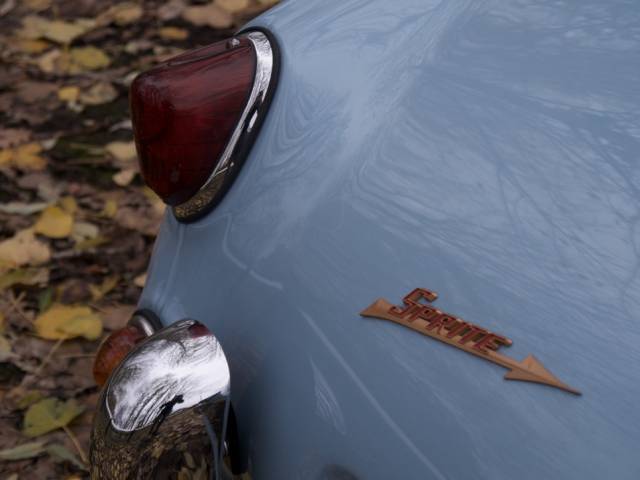 Dealer

away
Austin-Healey Sprite
The Austin-Healey Sprite was a British sports car, which was produced between 1958 and 1971 as a result of a joint venture between the the British Motor Corporation's 'Austin' division and the Donald Healey Motor Company. Designed as a low-cost model, the vehicle was assembled at MG's sports car factory in Abingdon, England.
History of the Austin-Healey Sprite
The 'Mark I' Austin-Healey Sprite was released in 1958 and featured a 43 bhp, 948cc OHV engine. Dubbed 'Frogeye' or 'Bugeye' due to the unique placement of its headlights, the car had a top speed of 83 mph and could accelerate from 0 to 60 mph in 20 seconds. In 1961, the 'Mark II' version was released, retaining the engine from the previous model, but receiving upgrades in terms of its bodywork and carburettors. With its headlights re-positioned, this version and later models became known as 'Square Bodied Sprites'. The 'Mark II' had 46.5 bhp and could achieve a top speed of 85.8 mph. Austin-Healey followed that with the 'Mark III', released in 1964. It featured a 1,098 cc engine, wind up side windows and a slightly curved windscreen. Two years later, the final upgrade, 'Mark IV', went into production. It was the rarest of all the Austin-Healey Sprite models, with just 22,790 made and contained a 1.3 L 1,275 cc engine.
Austin-Healey Sprite in Competition
In addition to being a popular car with collectors, the Austin-Healey Sprite was entered into competitive races throughout the 1950s and '60s, enjoying some good results along the way. For example, the 1958 Alpine Rally saw John Sprinzel and Willy Cave win their class while driving 'Mark I' Austin-Healey Sprites. Another highlight came at Le Mans in 1965, when the car was able to achieve an impressive 12th place finish. A successful club level racer during its time, the Sprite continues to be used in classic car competitions to this day.
Austin Sprite and MG Midget
In a cost-cutting measure, the connection with the Donald Healey Motor Company came to an end in 1971; the final year that the Austin-Healey Sprite remained in production. As a result, more than 1,000 cars were engineered and released under the simplified Austin Sprite name. Moreover, the MG division of the British Motor Corporation produced its own version of the Sprite, named the MG Midget, which was produced from 1961 to 1980. Its first version was essentially a re-badged Austin-Healey Sprite. Collectively, Sprites and Midgets are often referred to as 'Spridgets'.