Austin-Healey 100 Classic Cars for Sale
61 Offers for Austin-Healey 100 found
Mille Miglia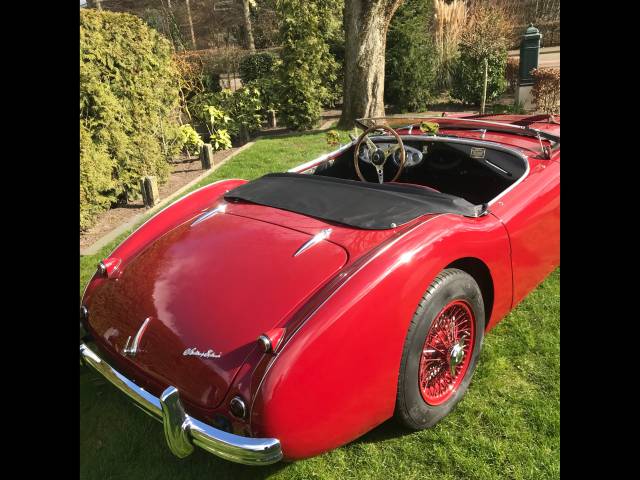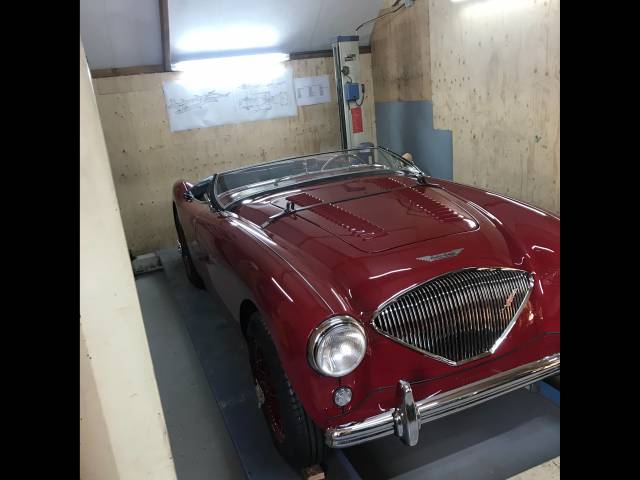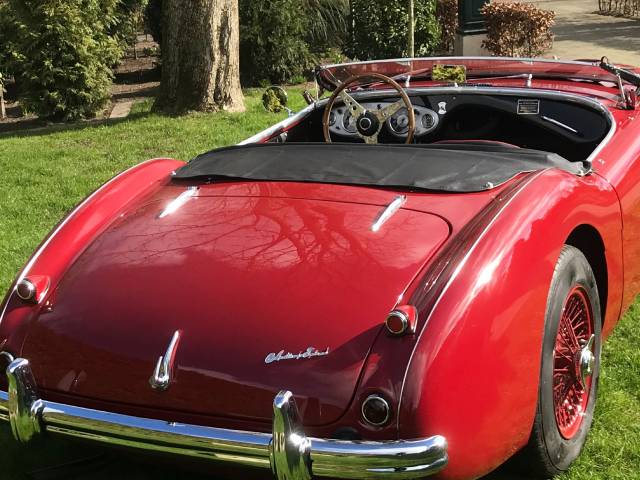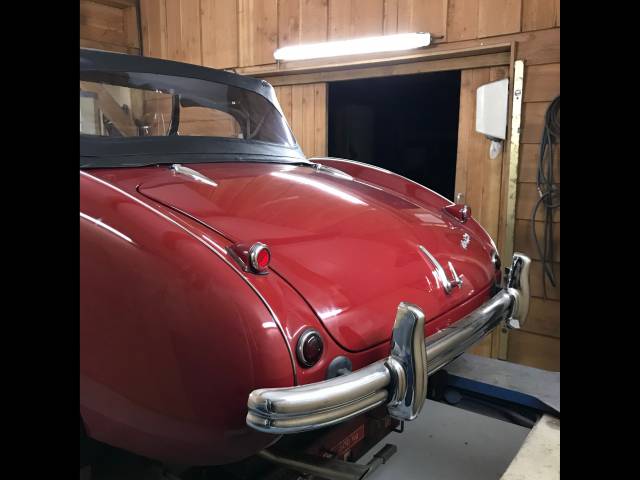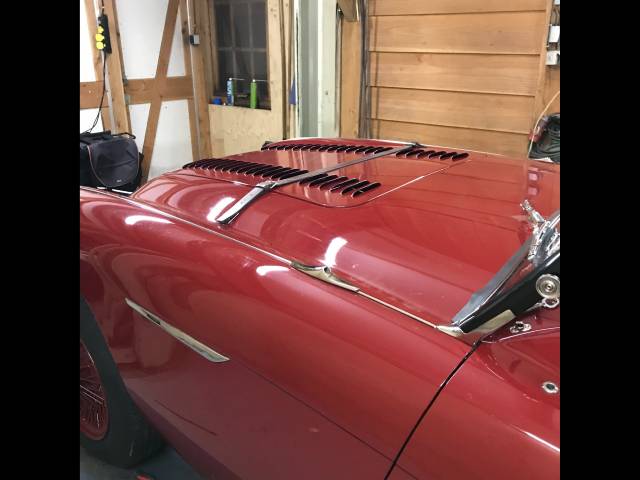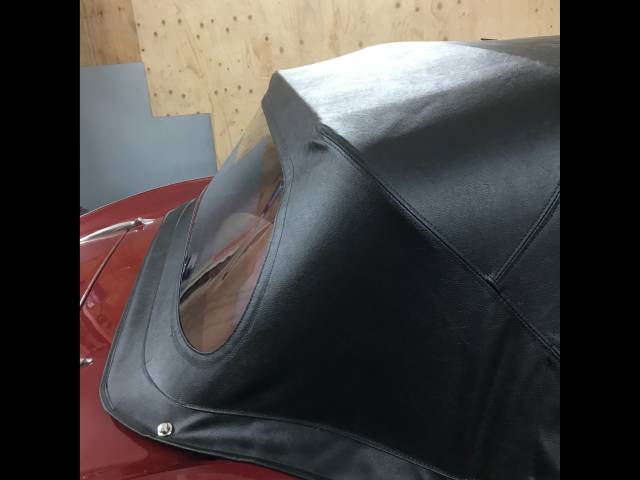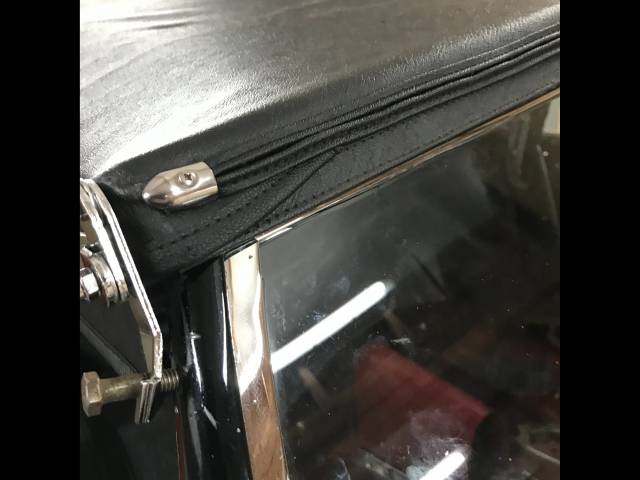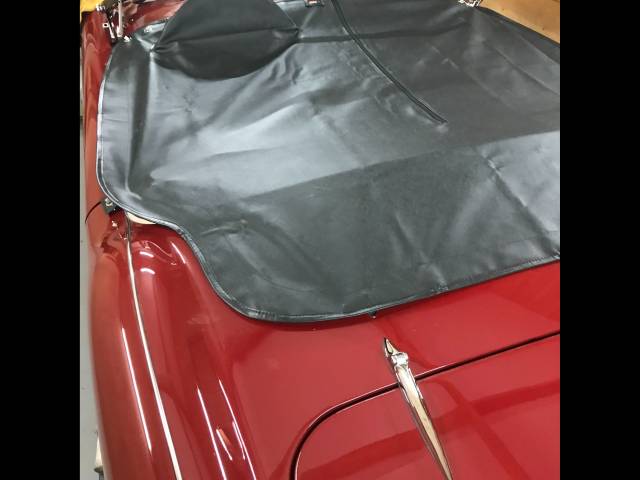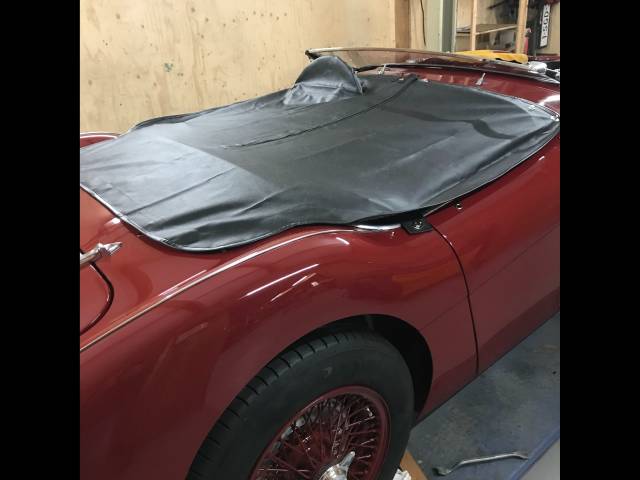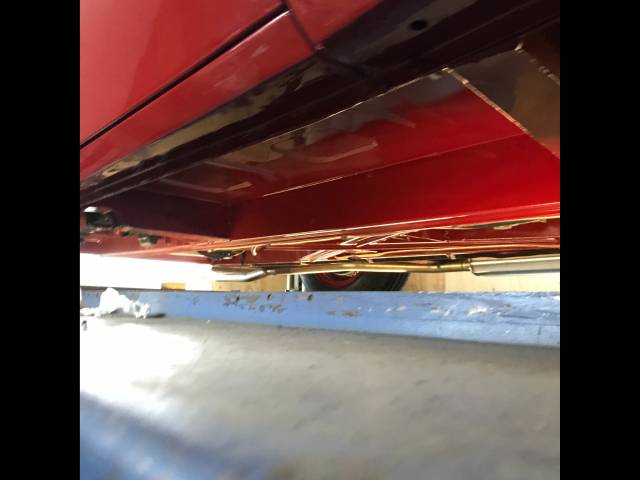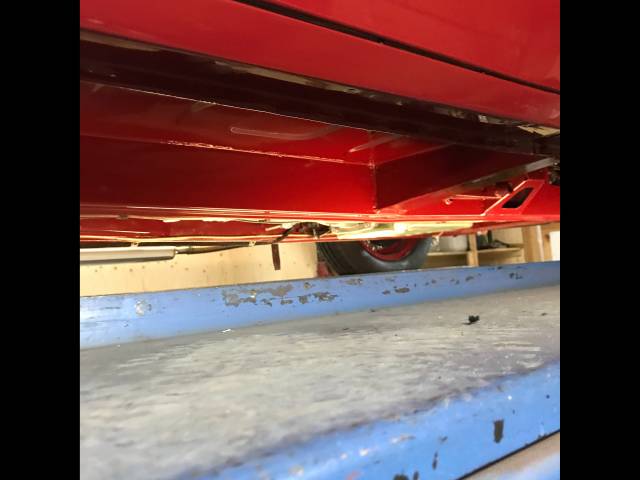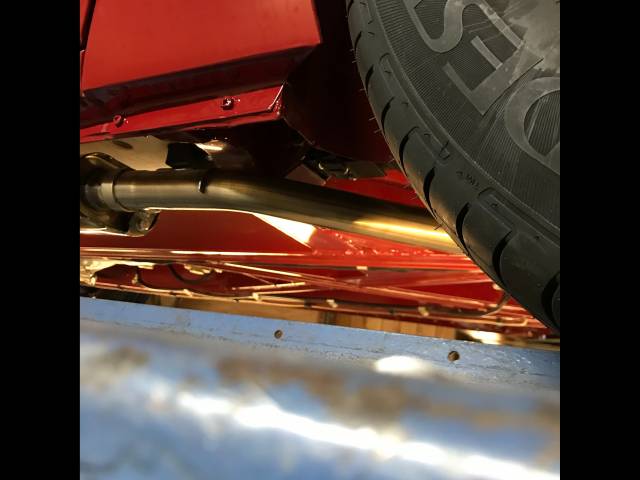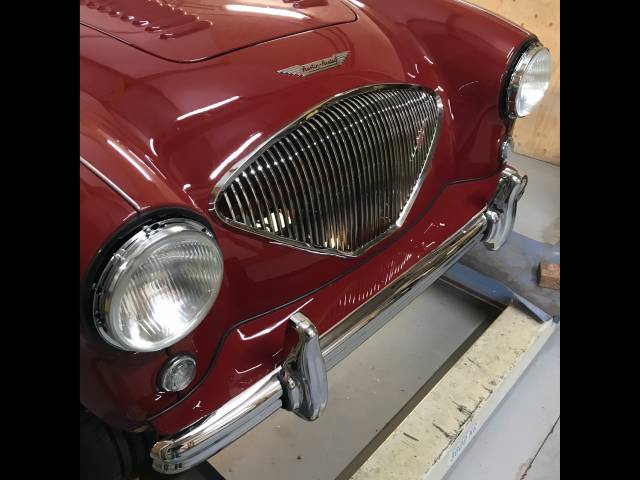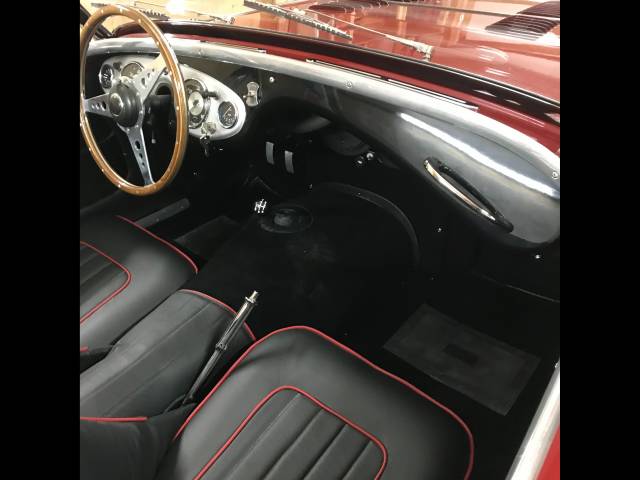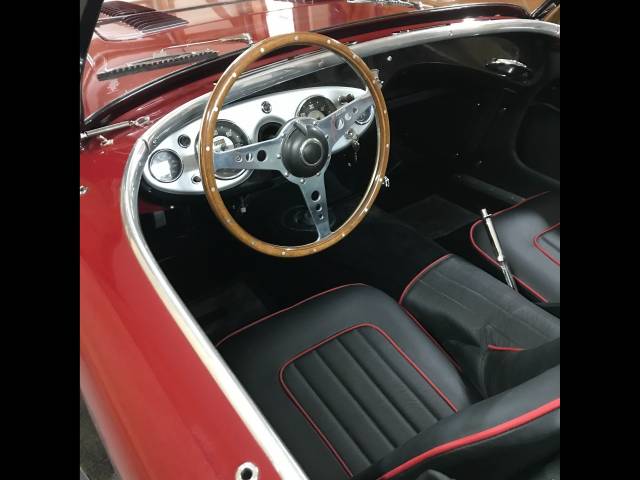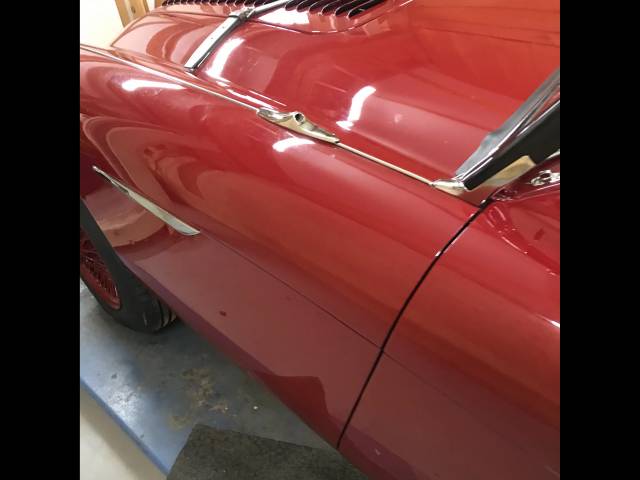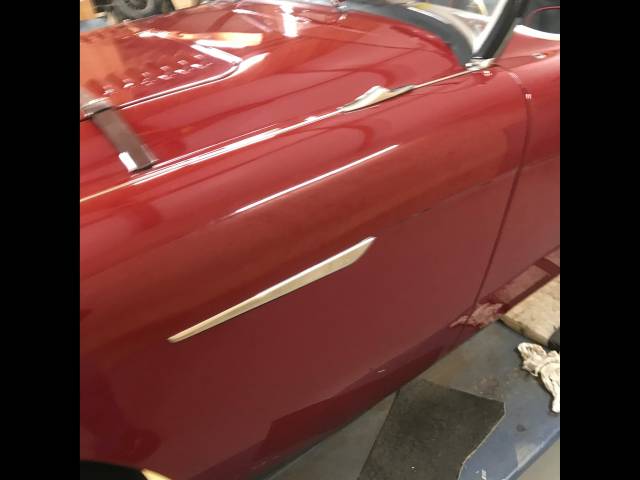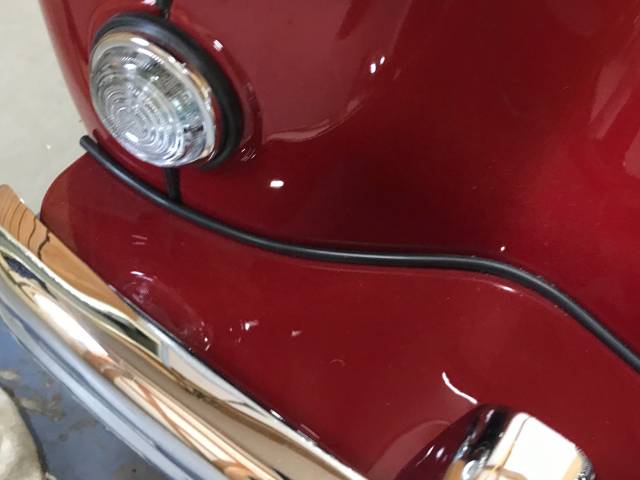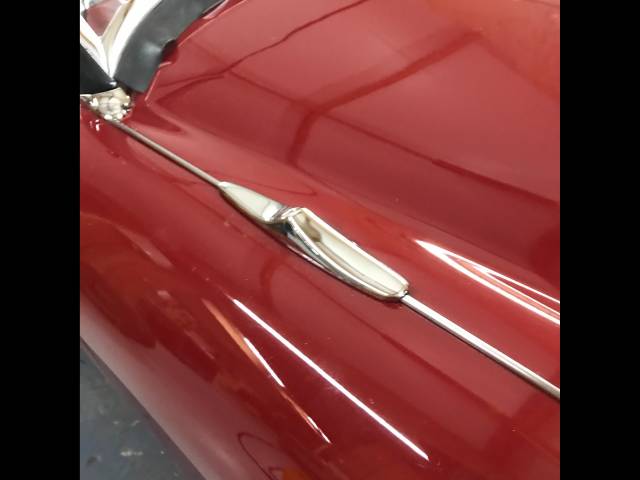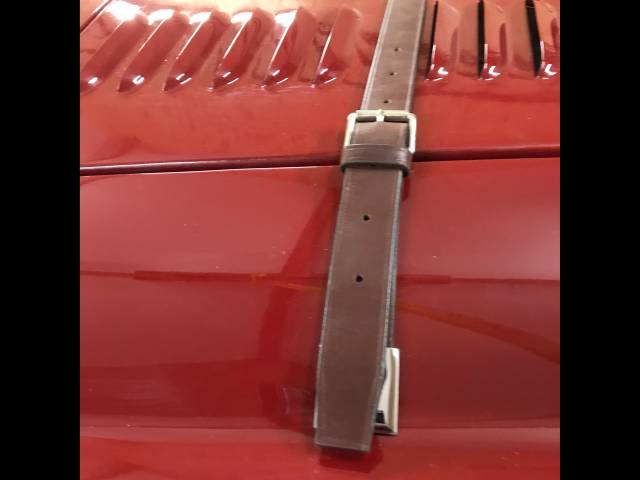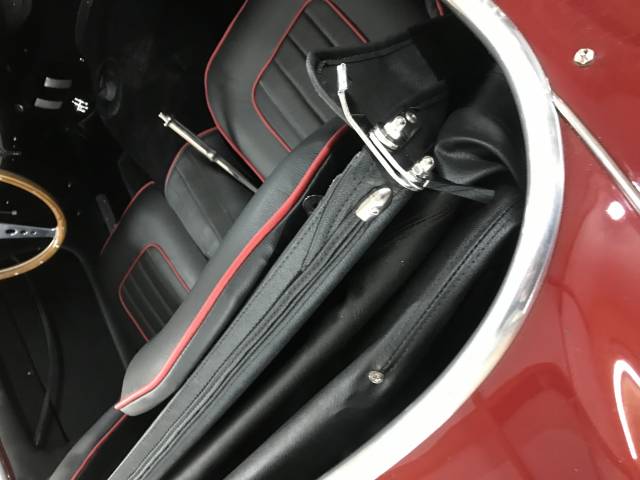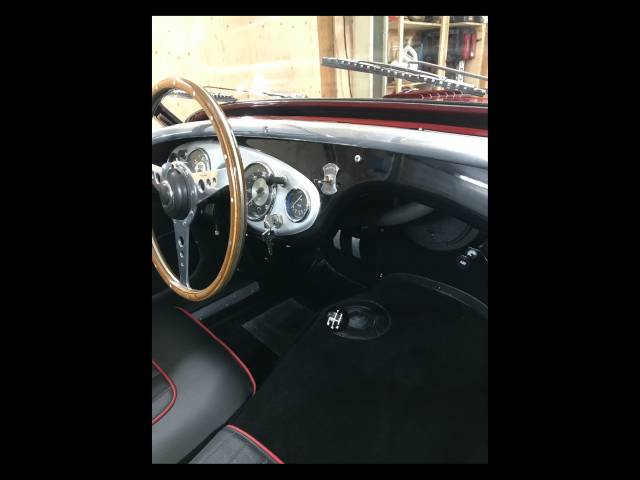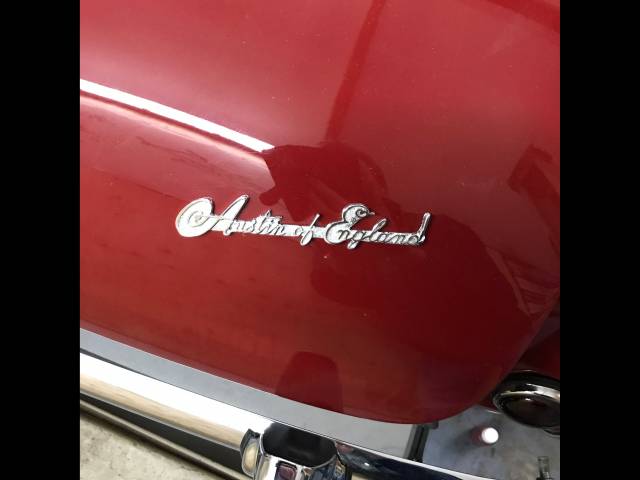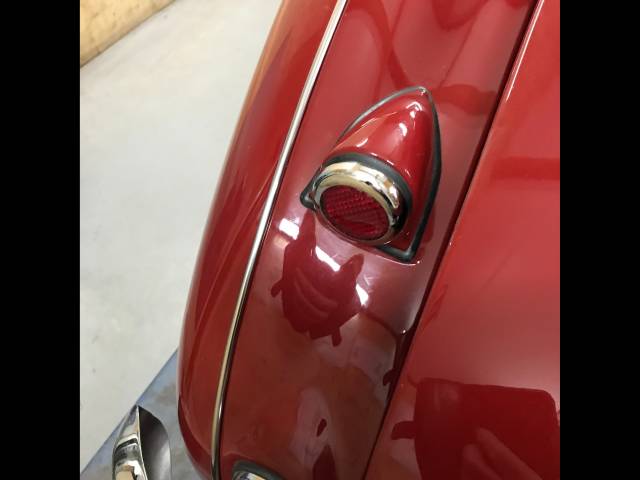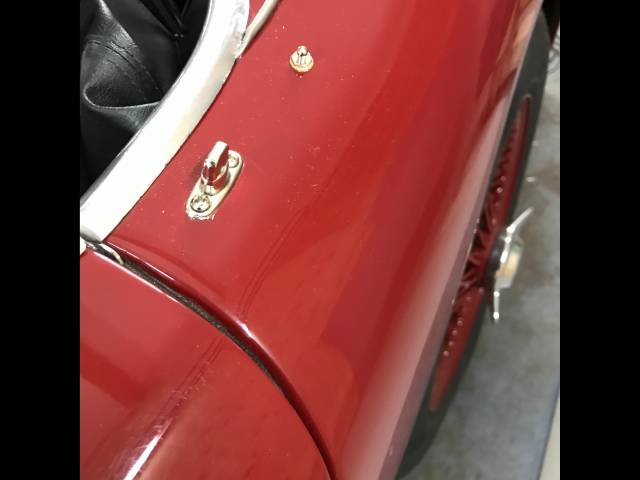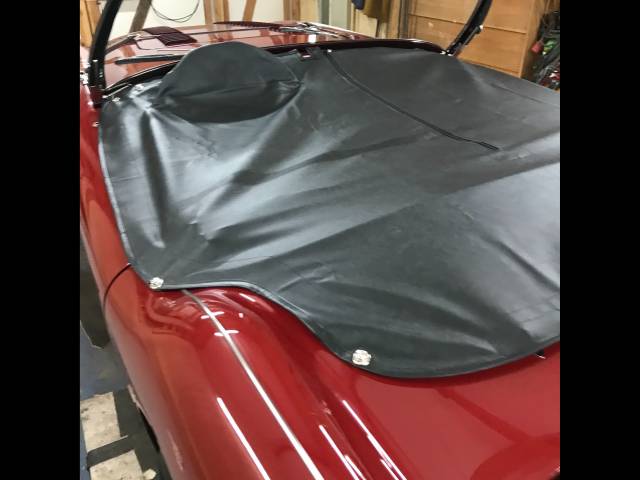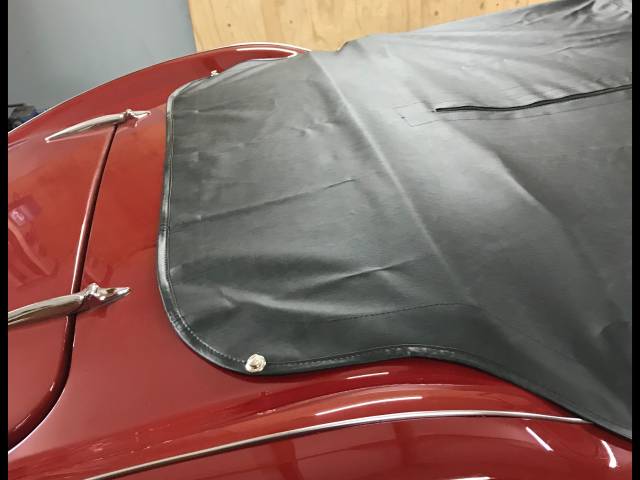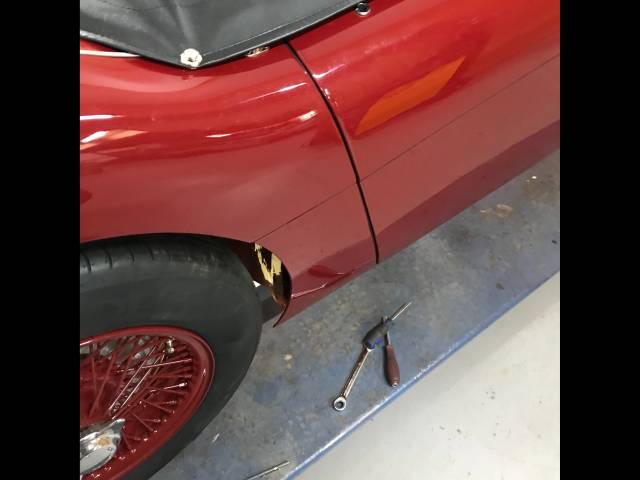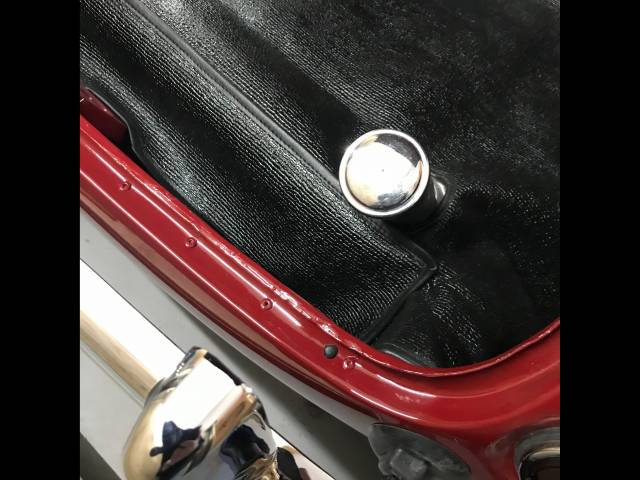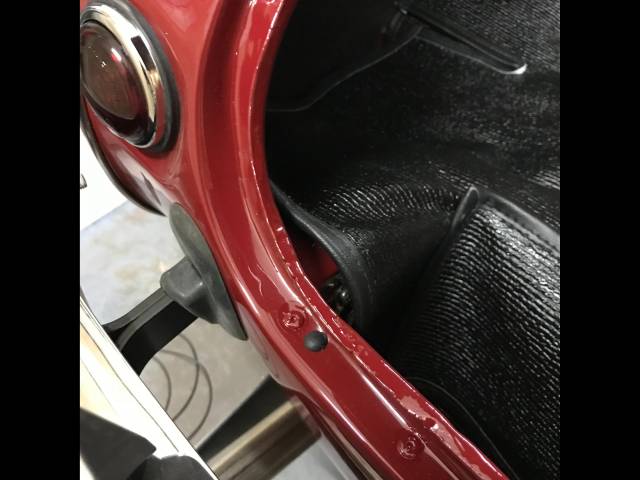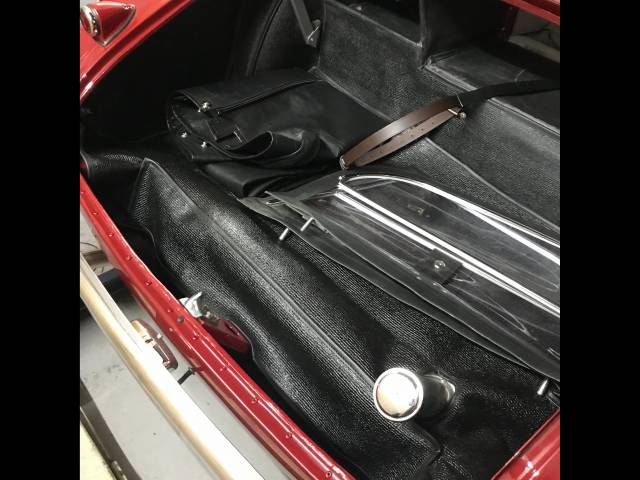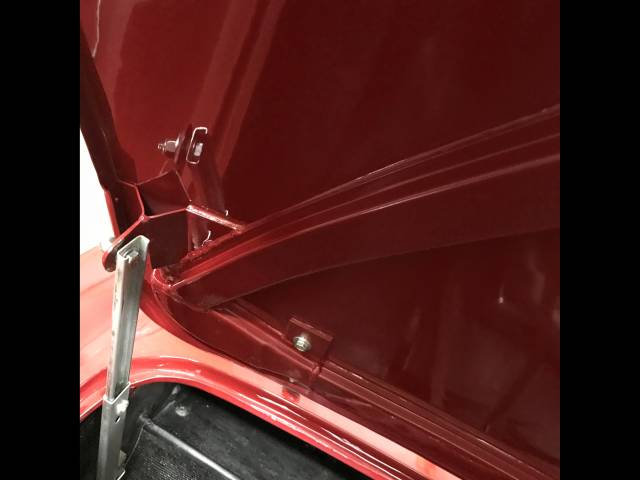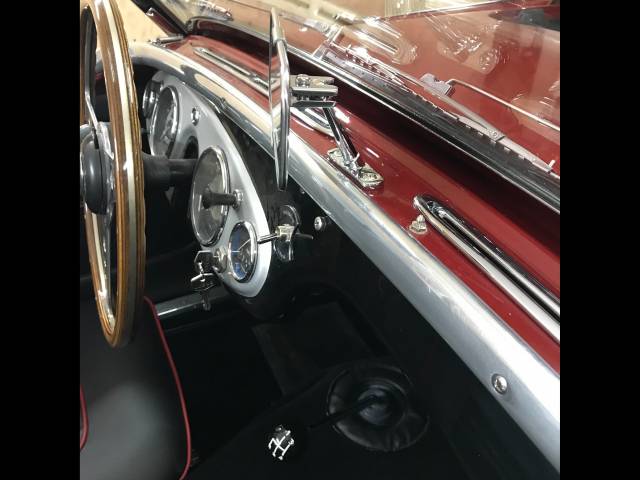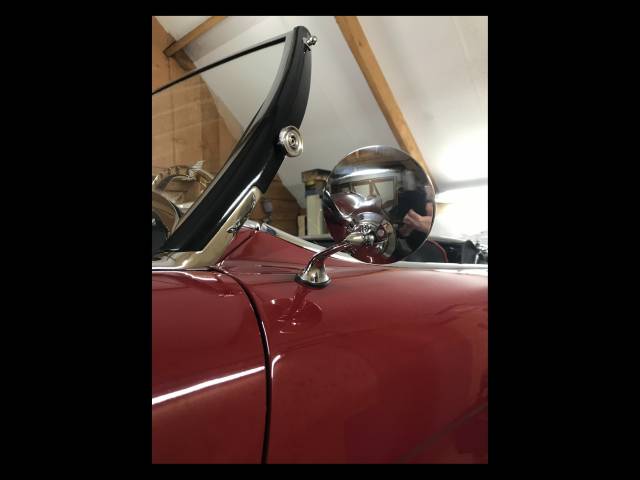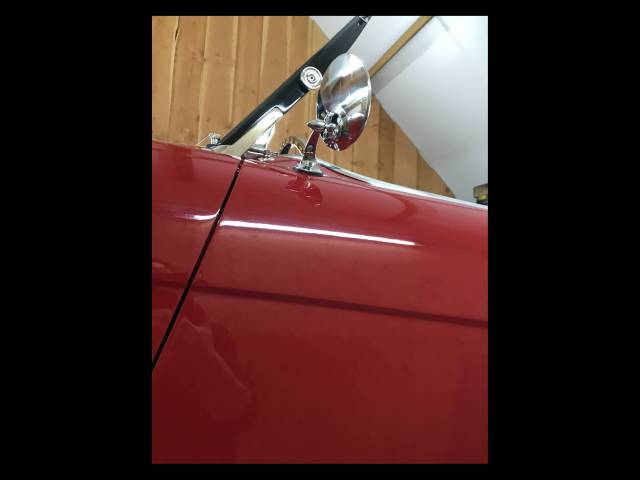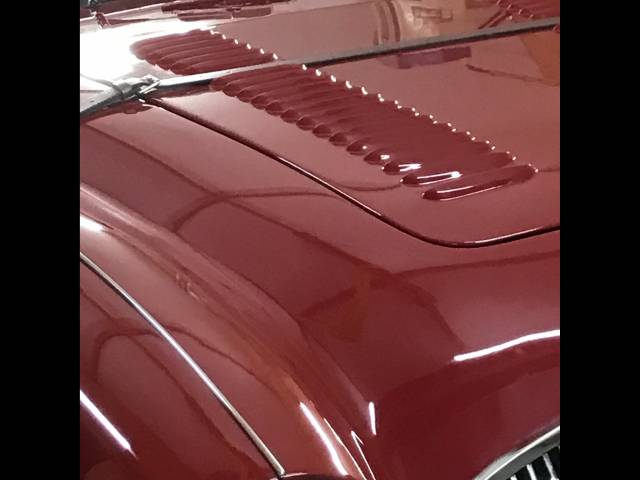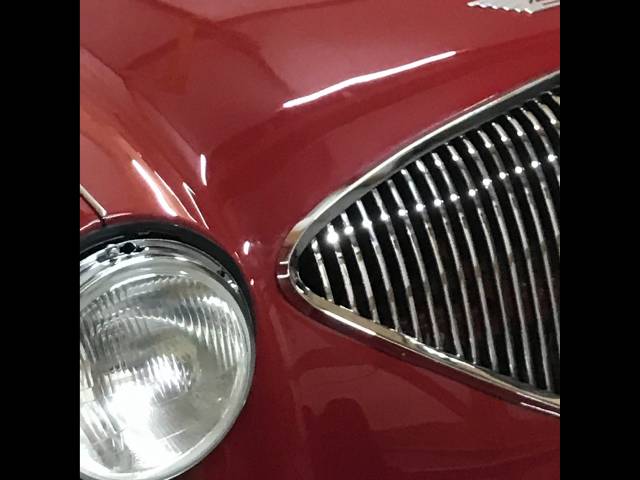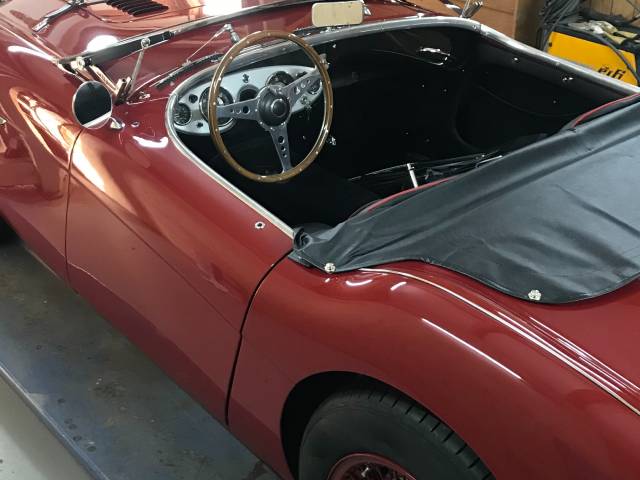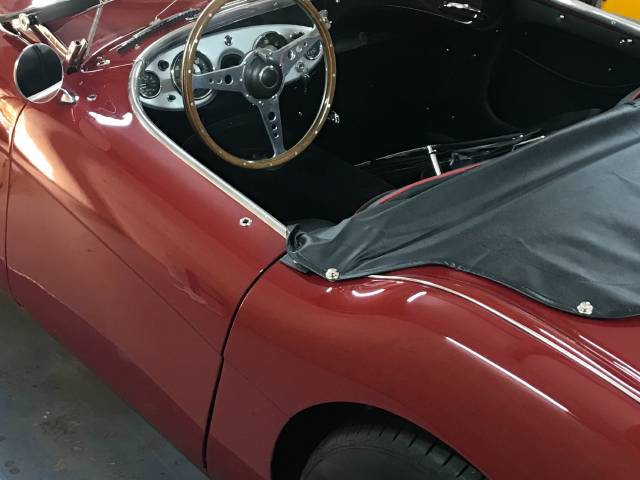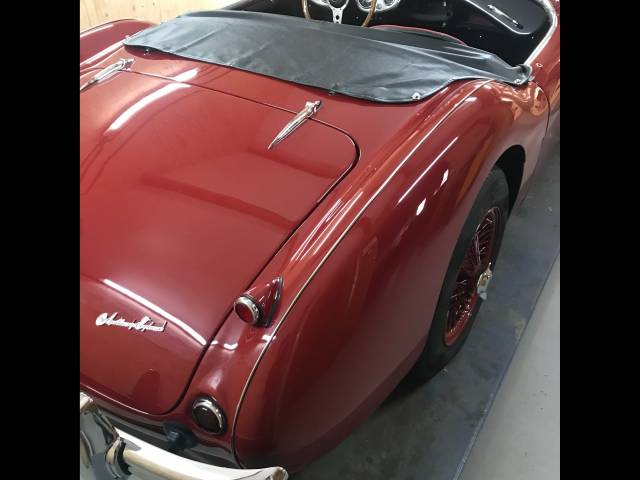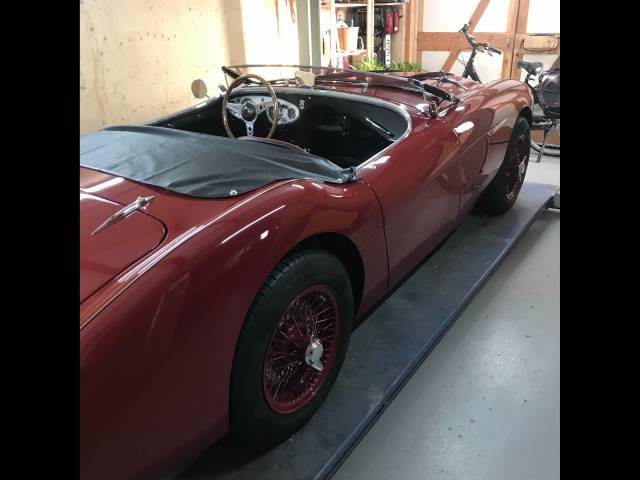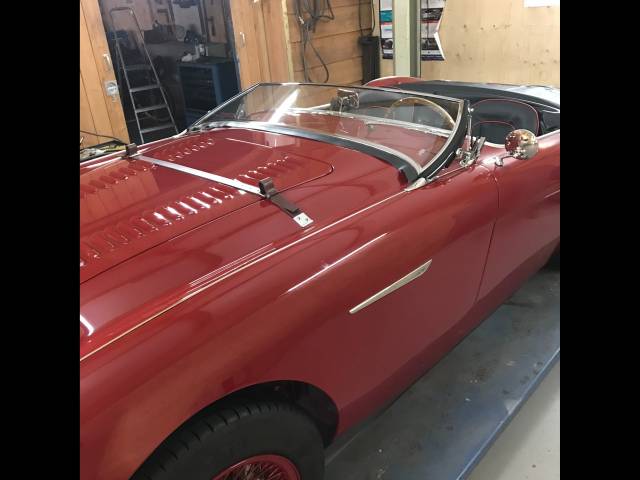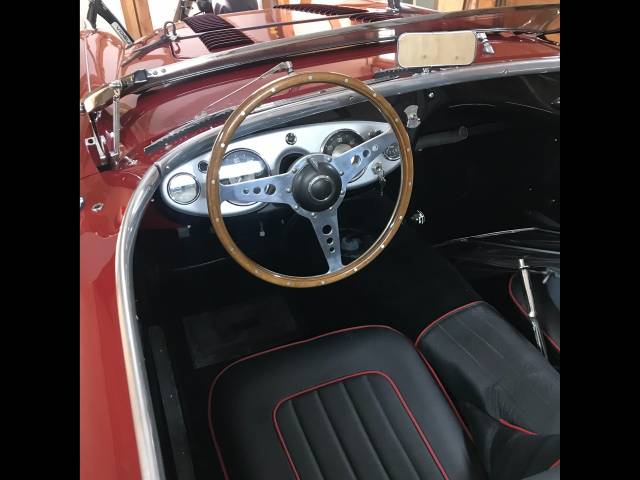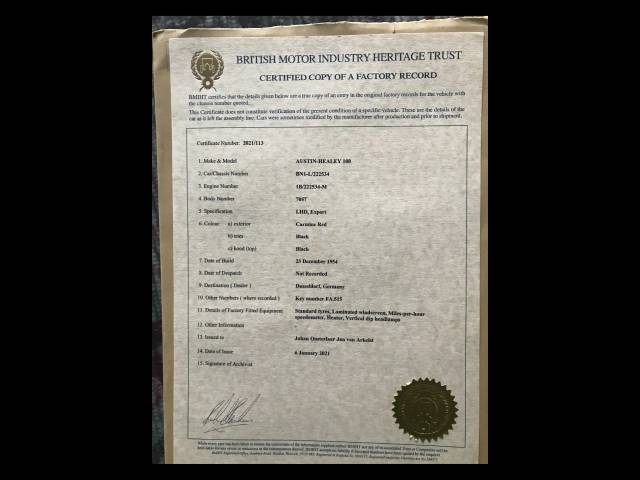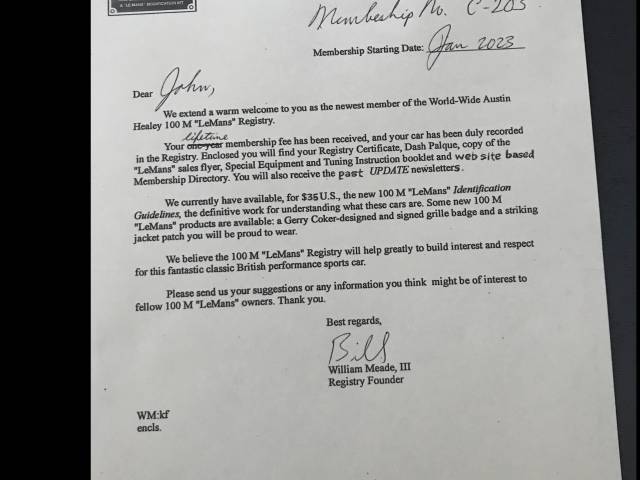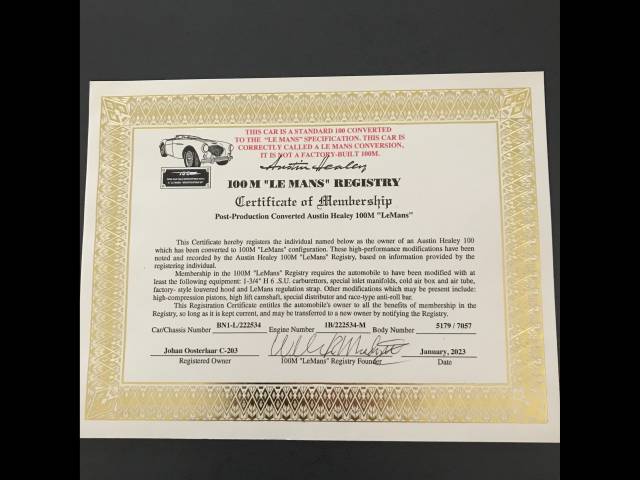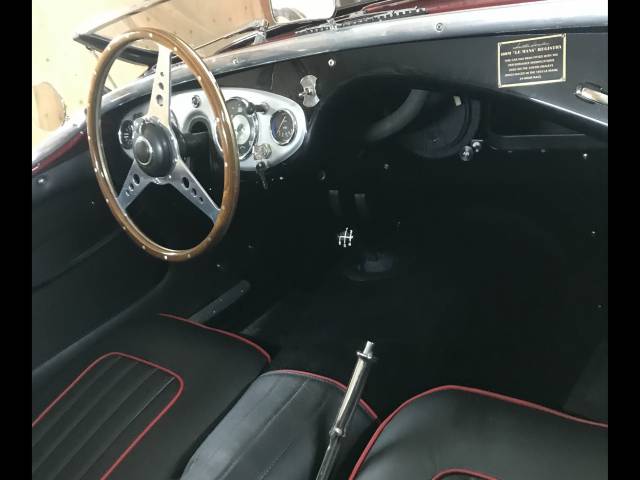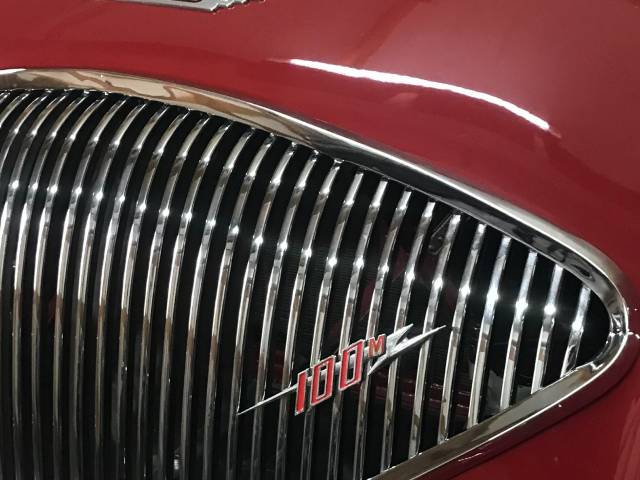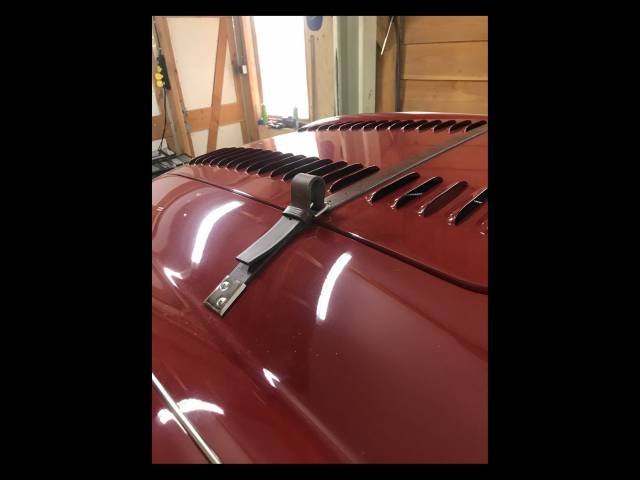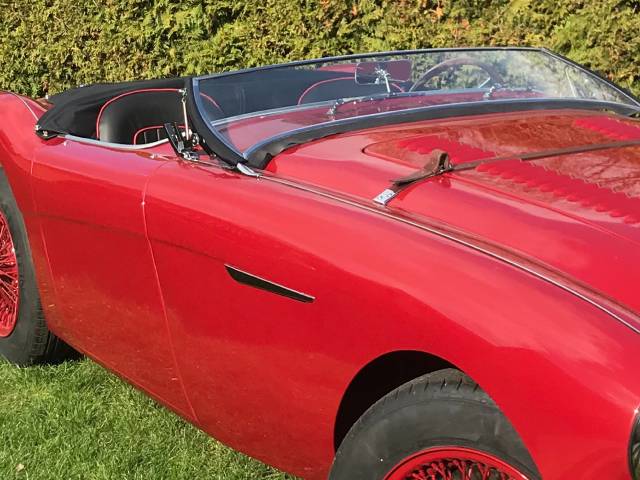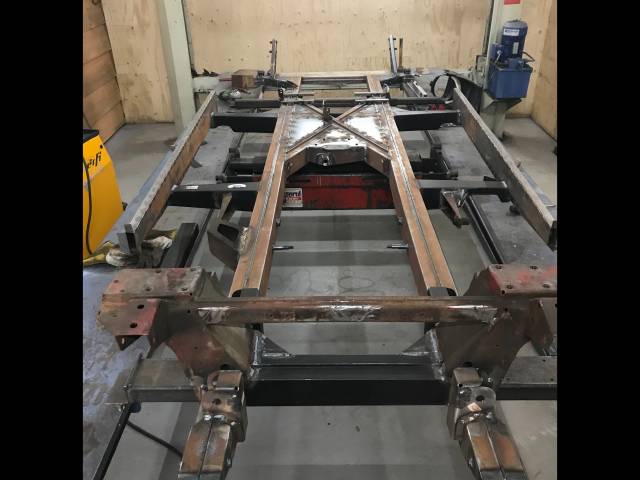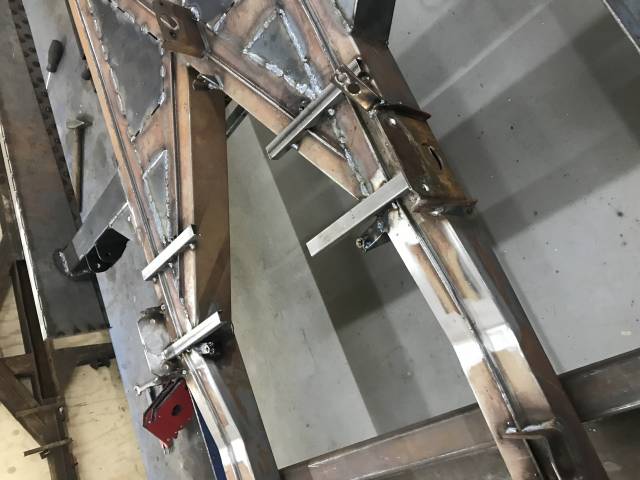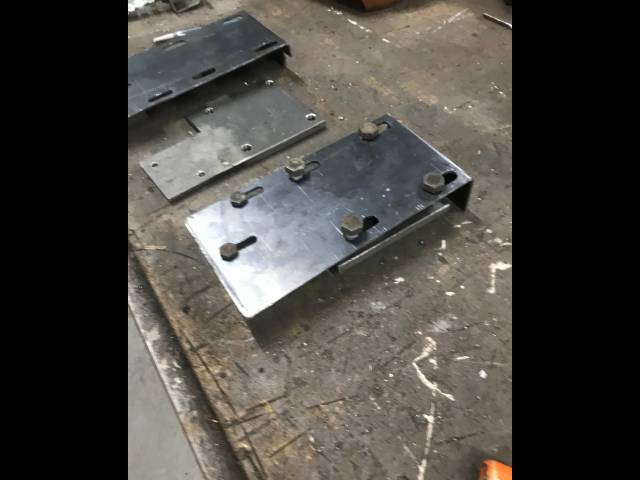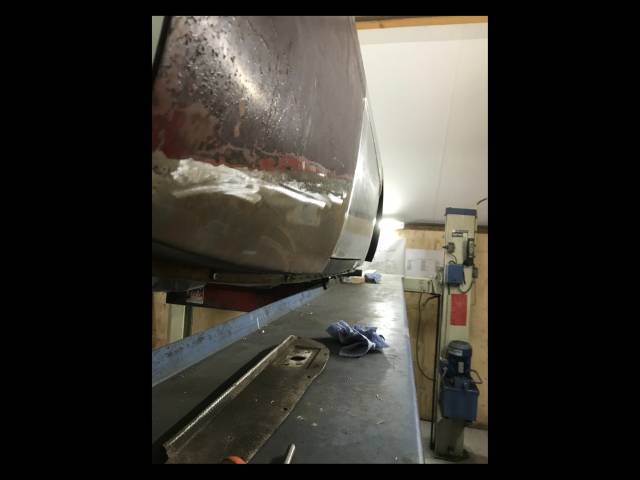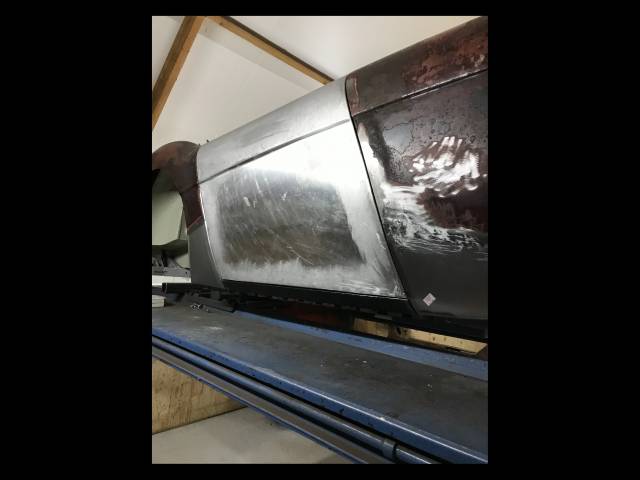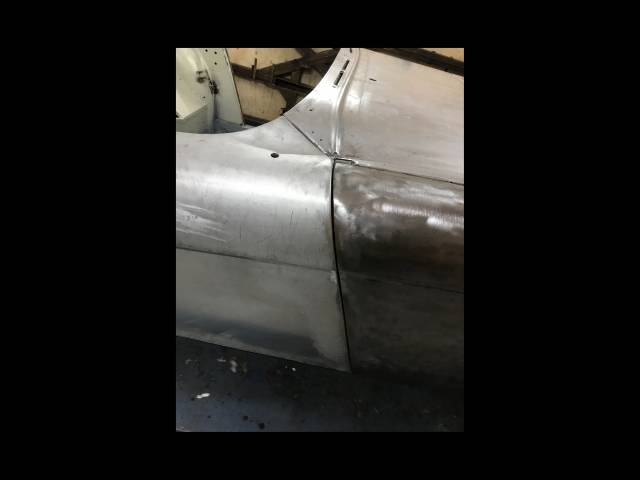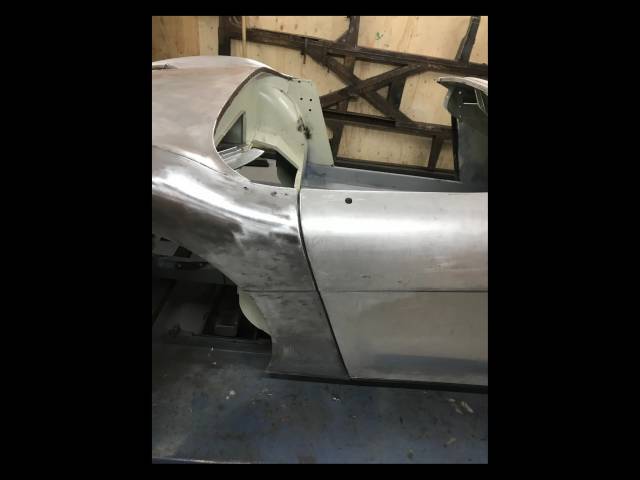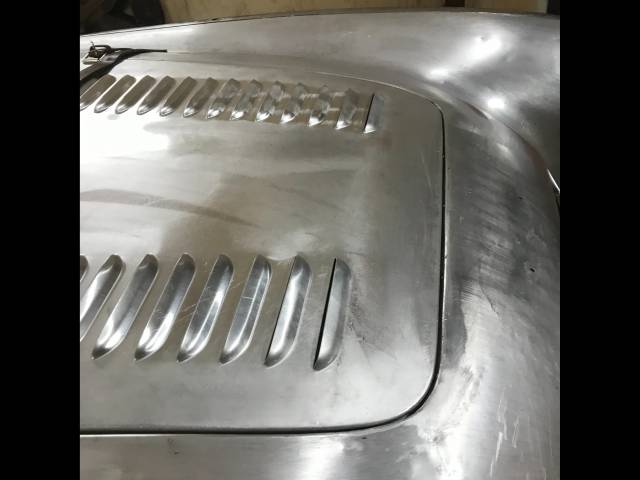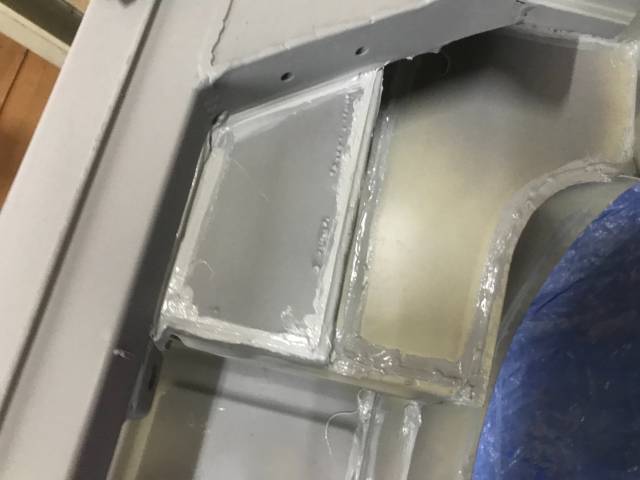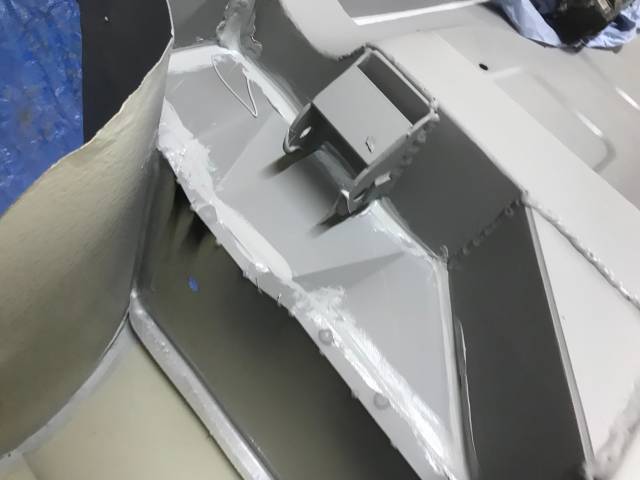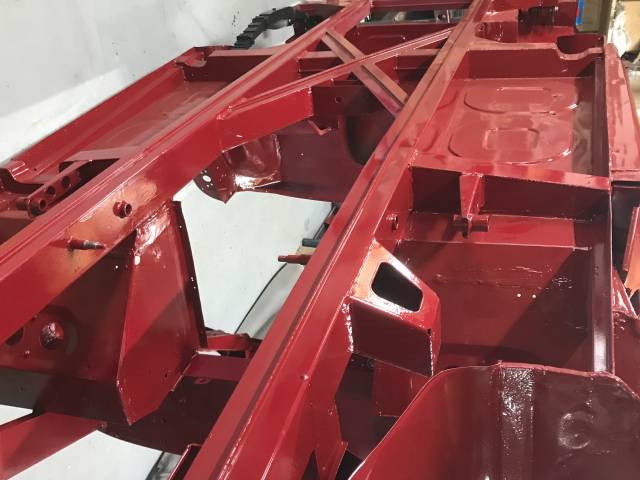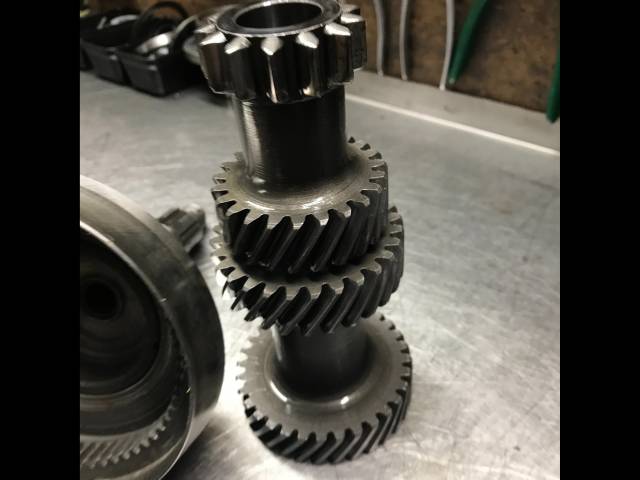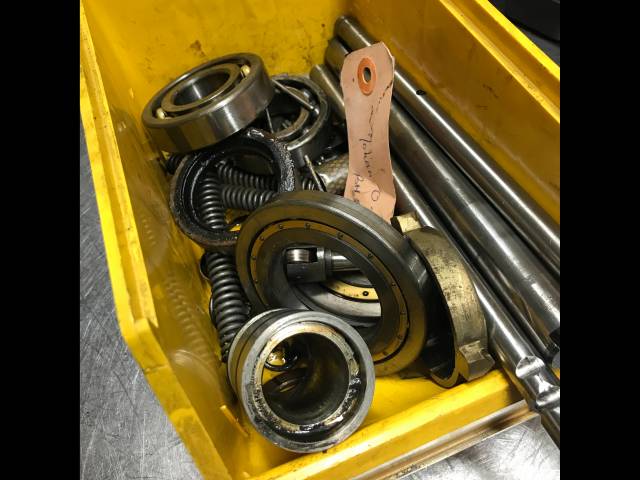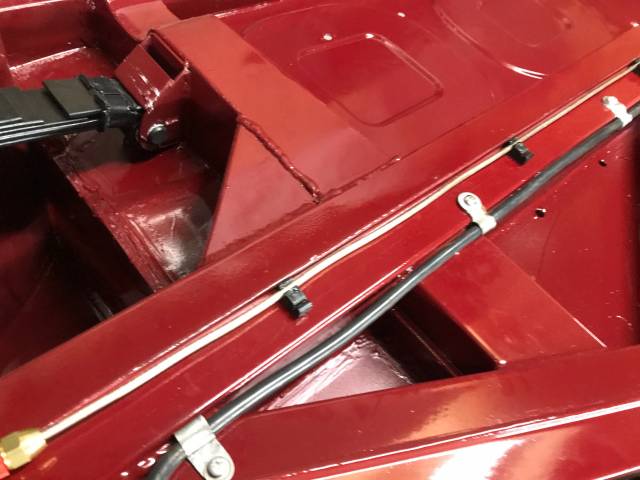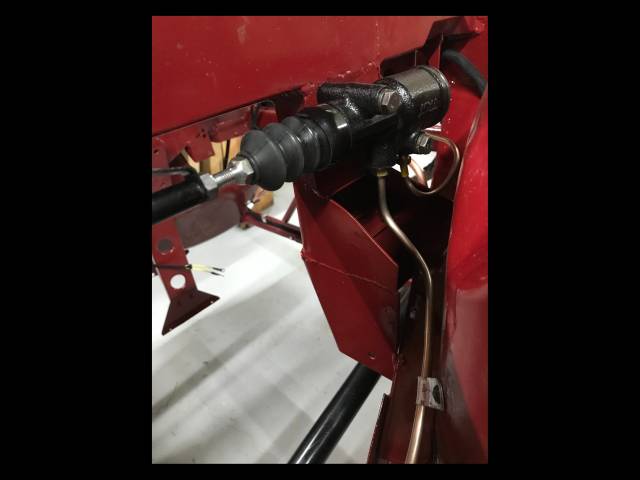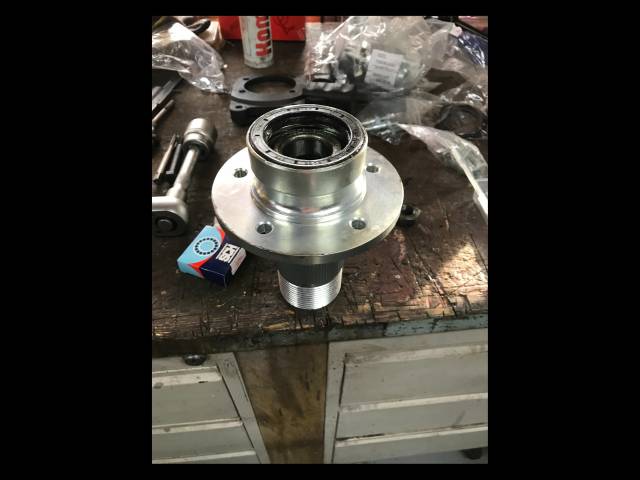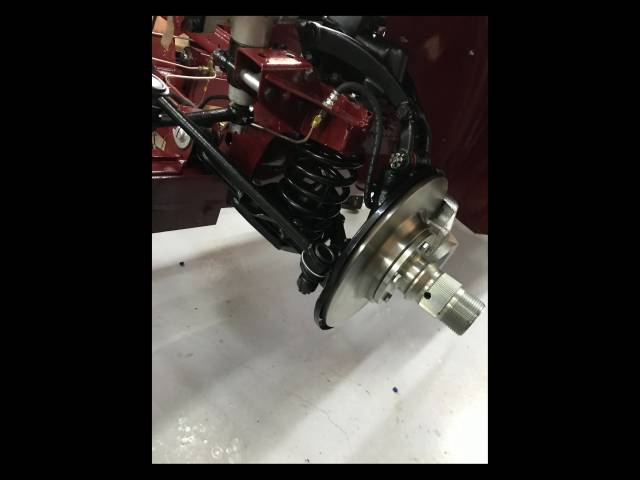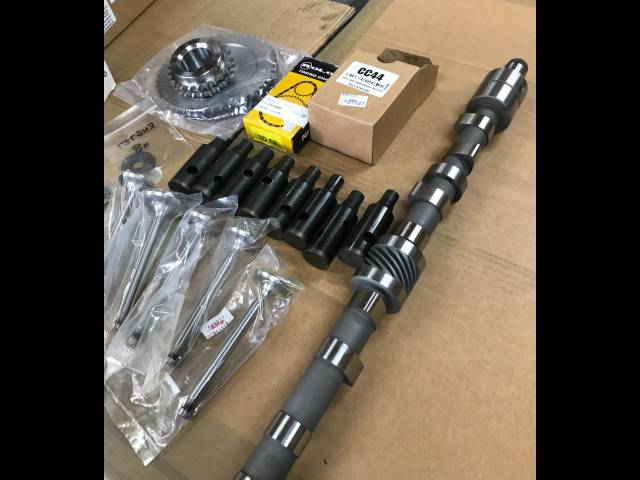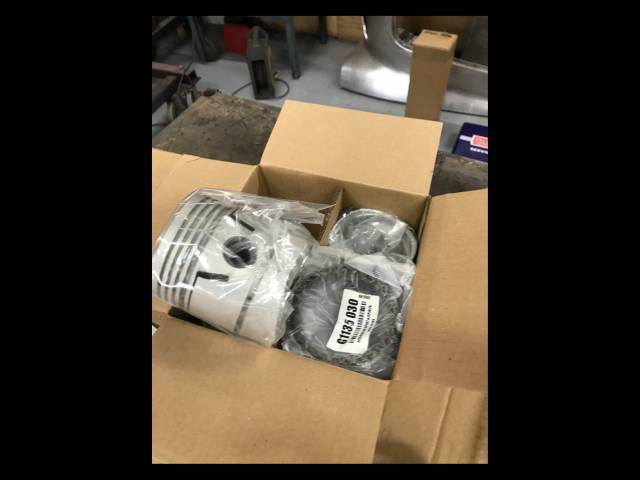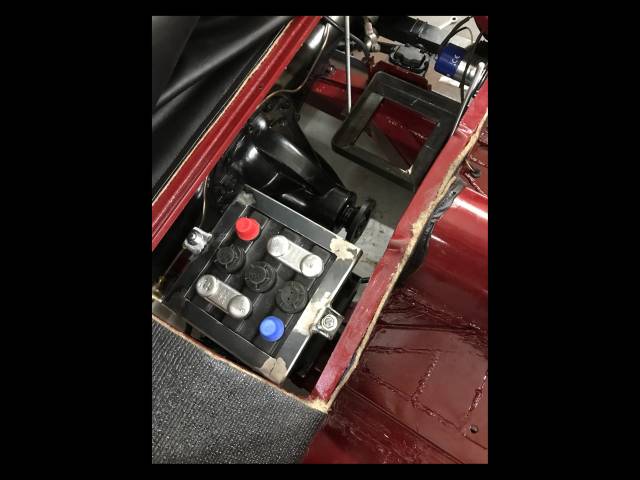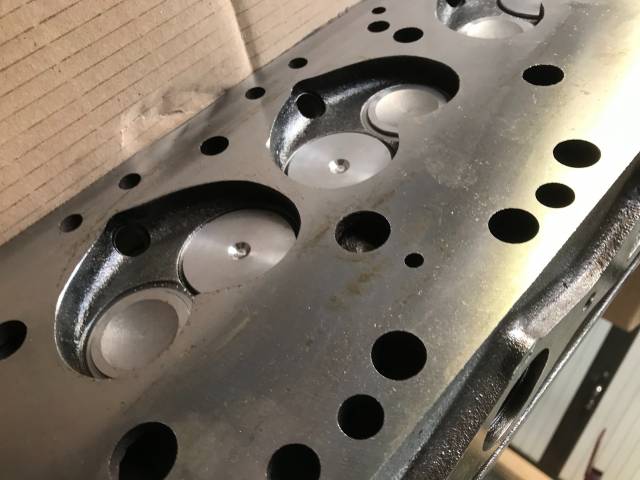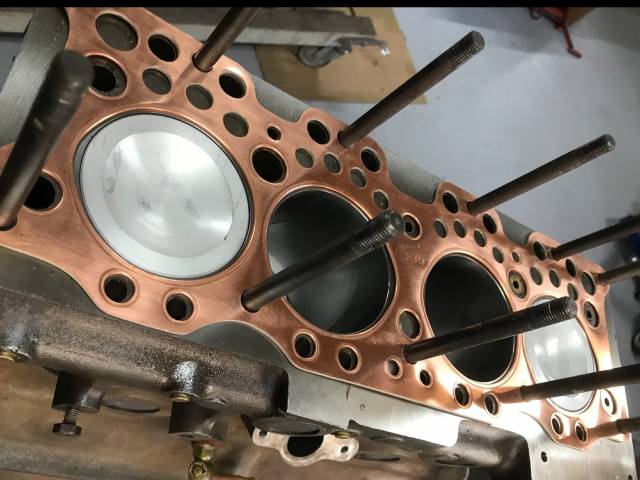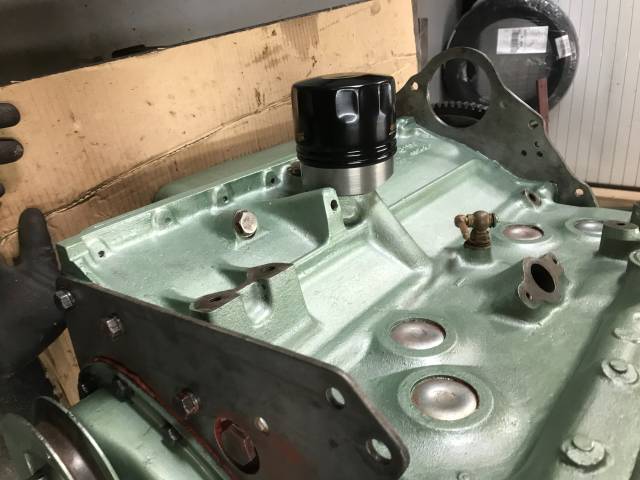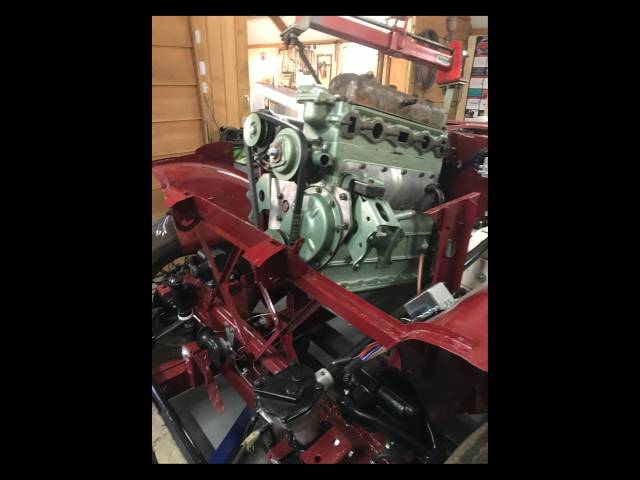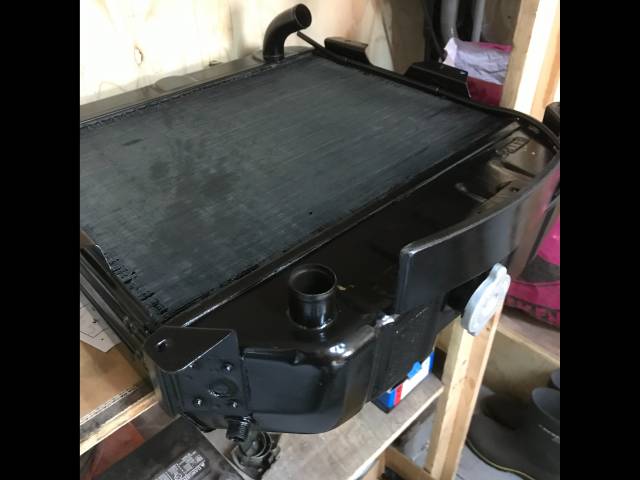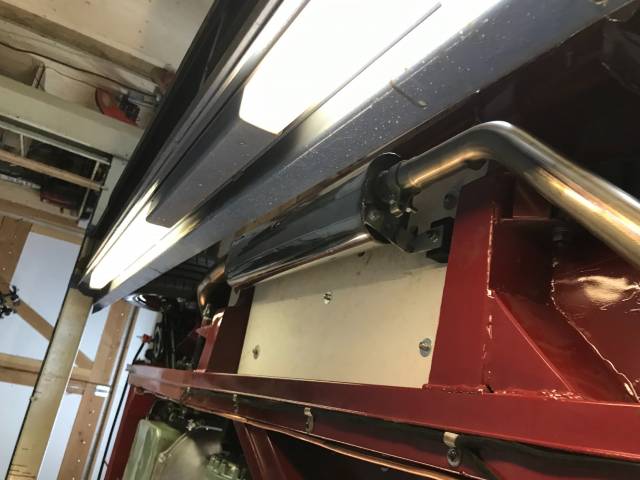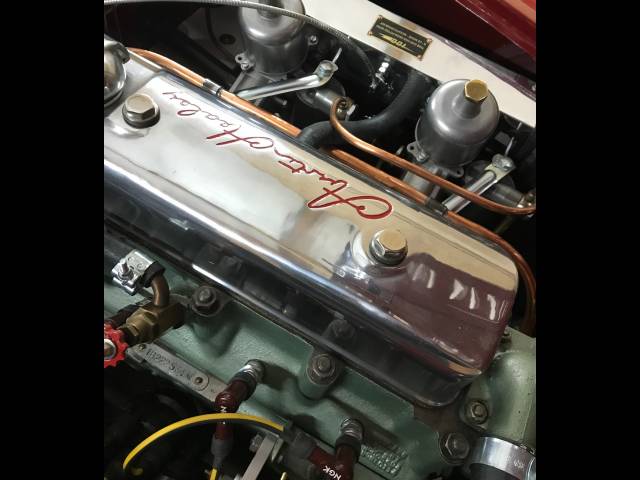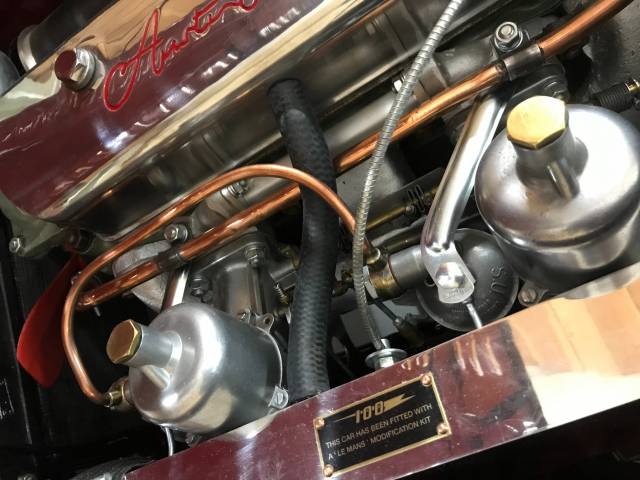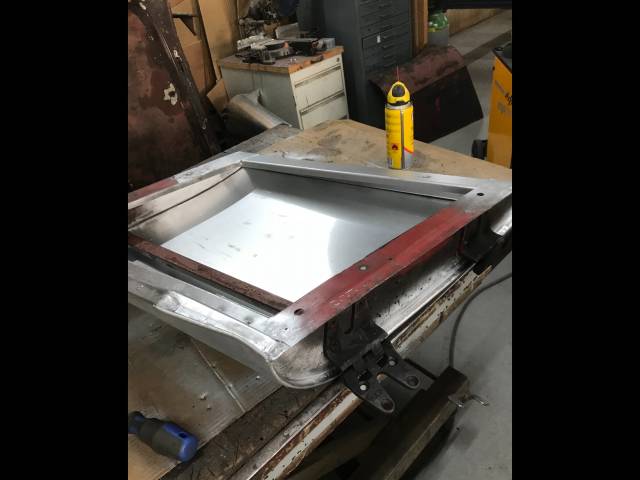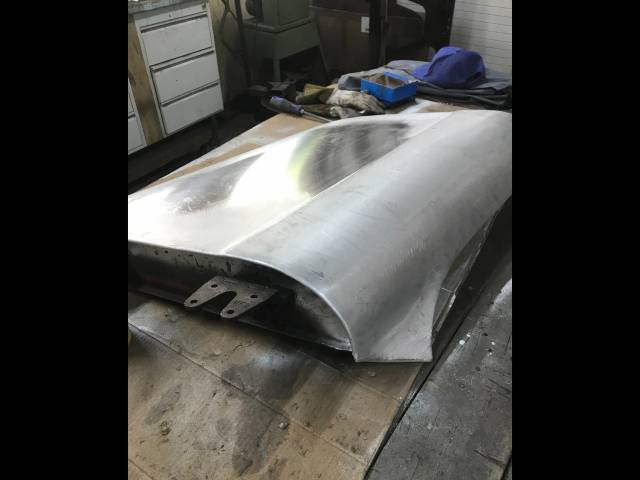 Austin Healey 100M met La Mans certificaat van Bill Meade
Dealer

away
Mille Miglia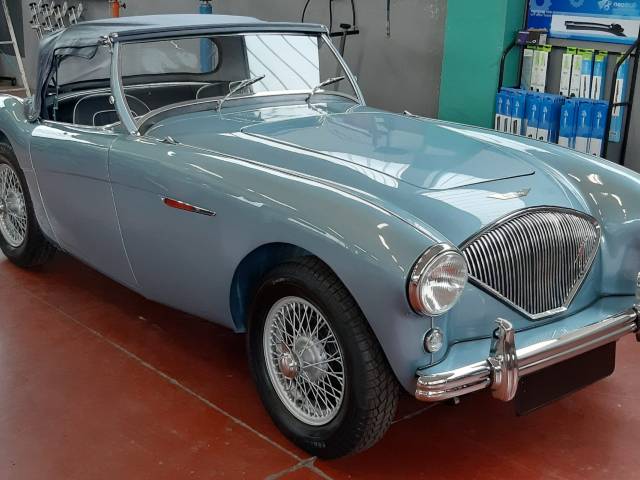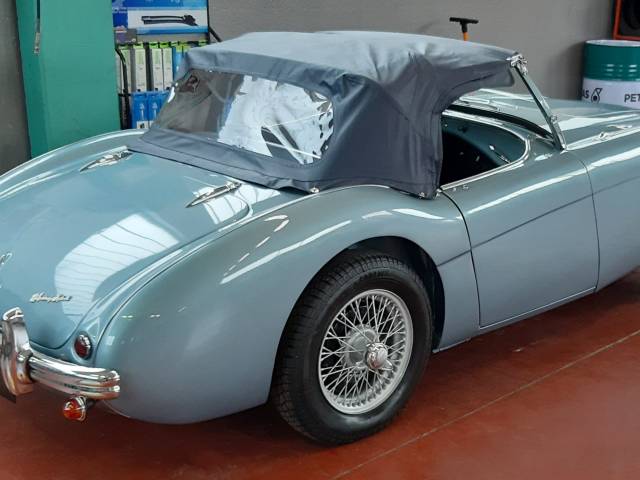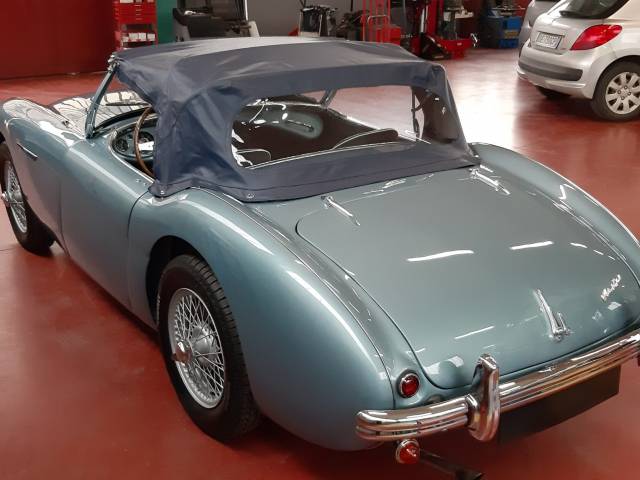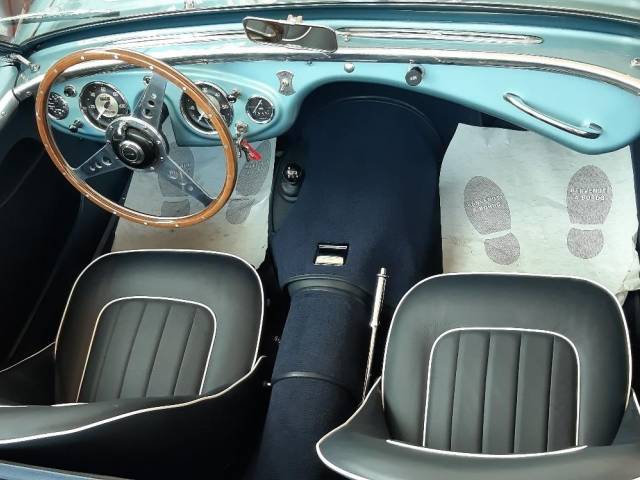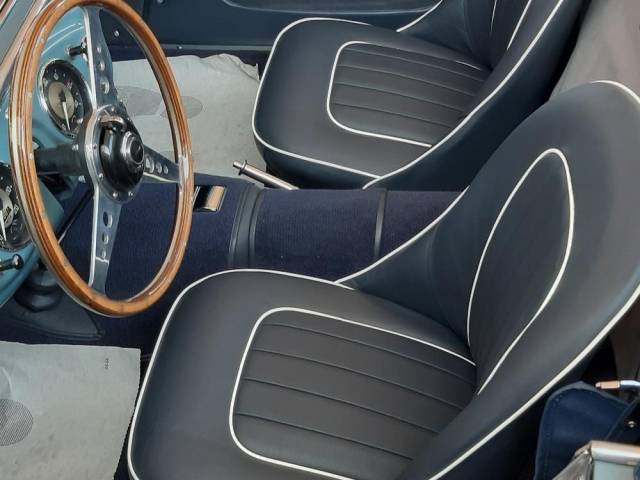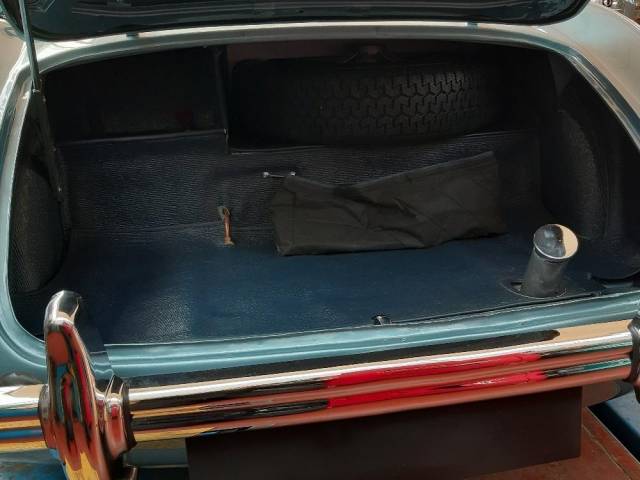 Dealer

away
Mille Miglia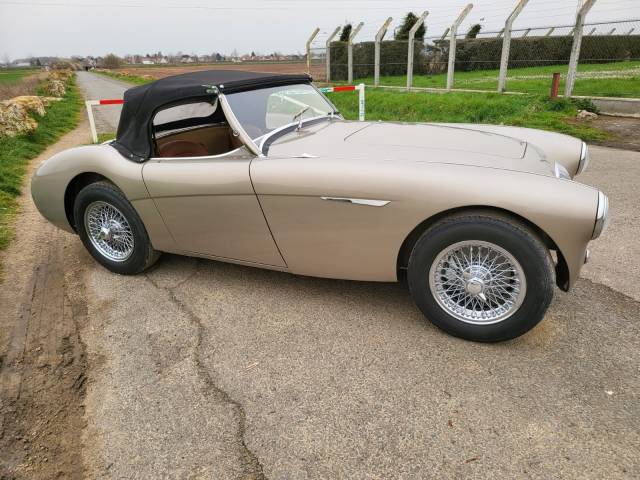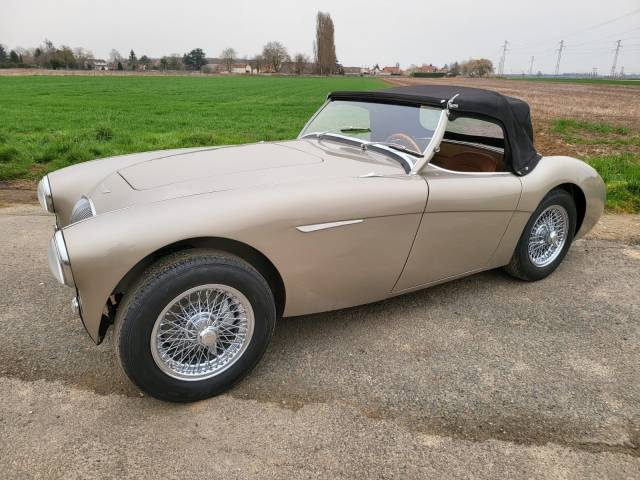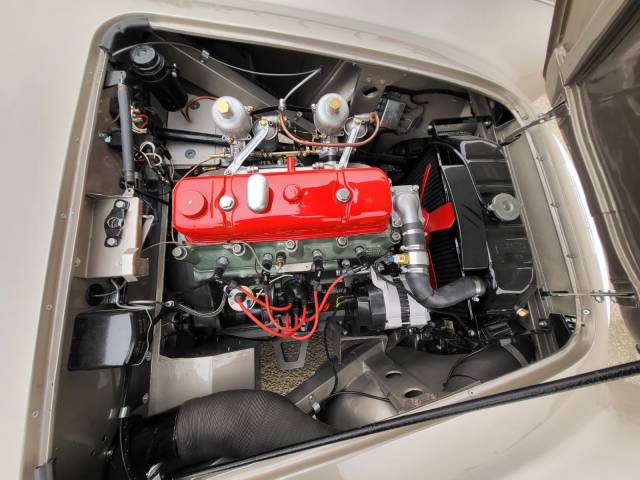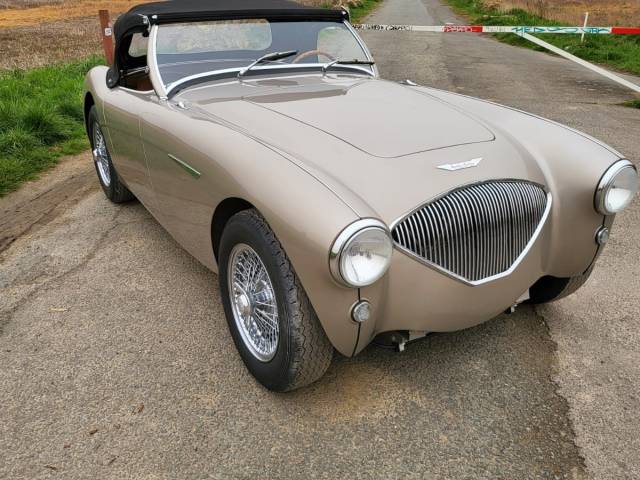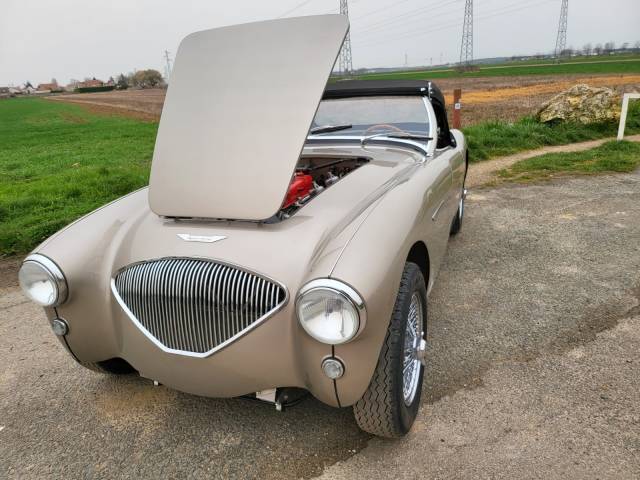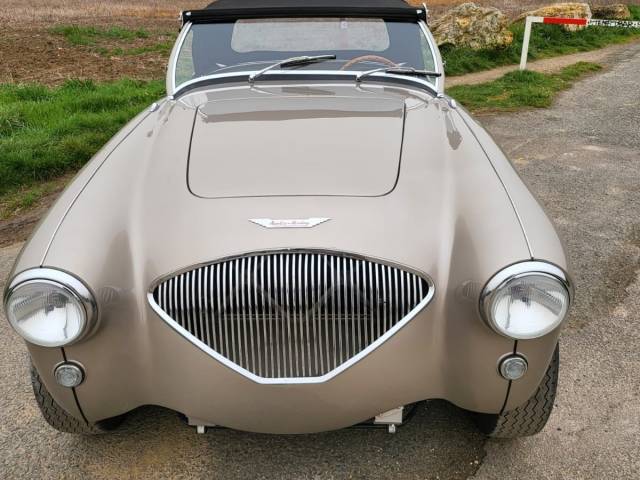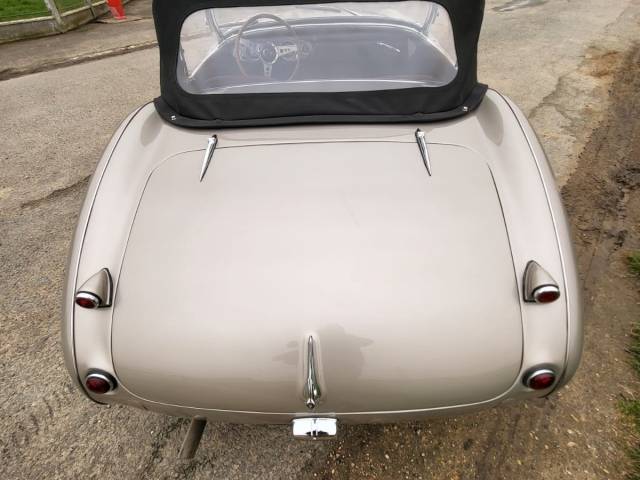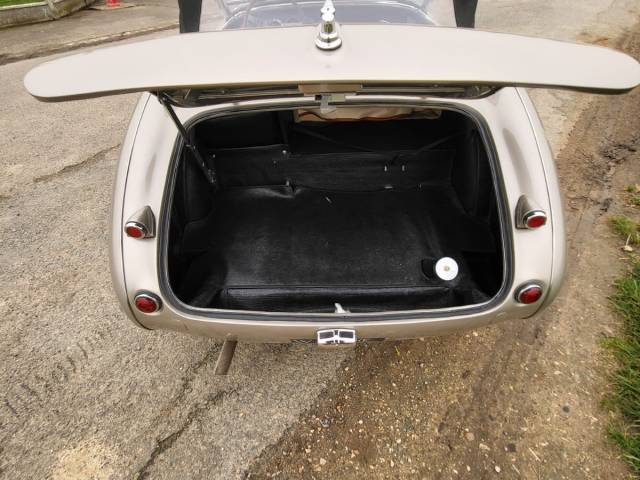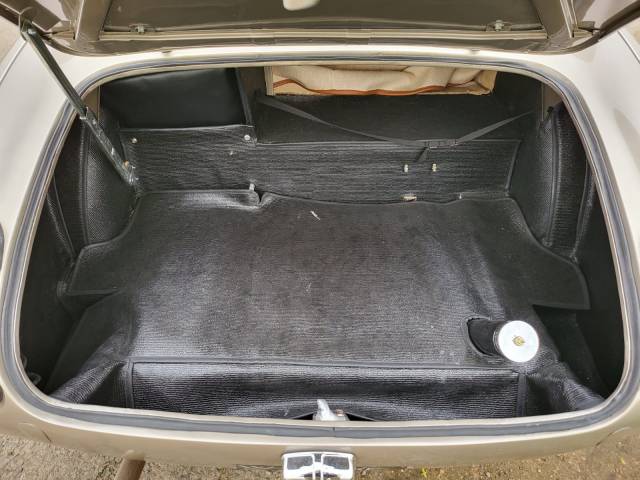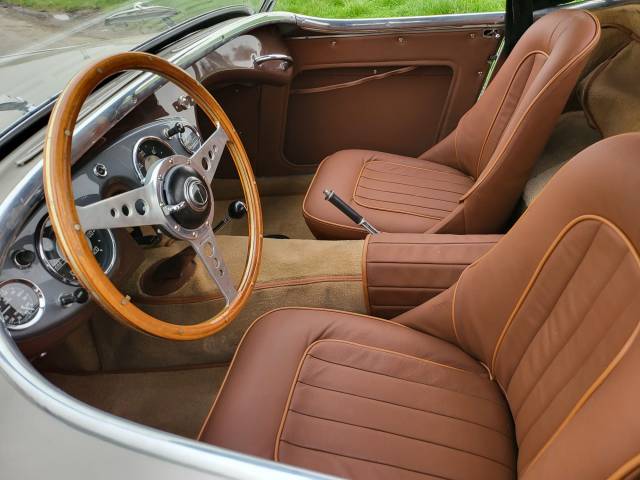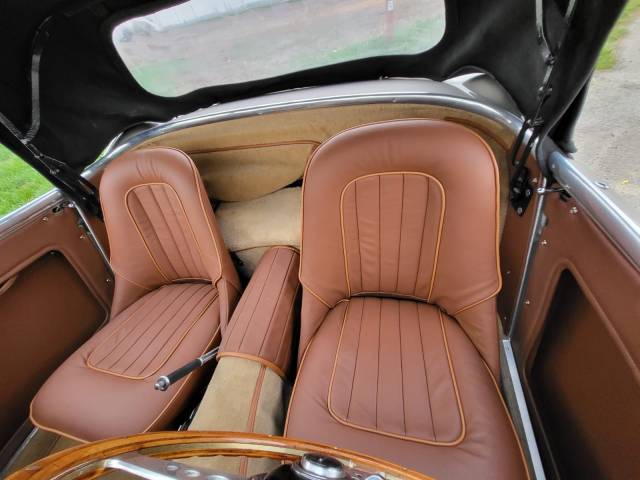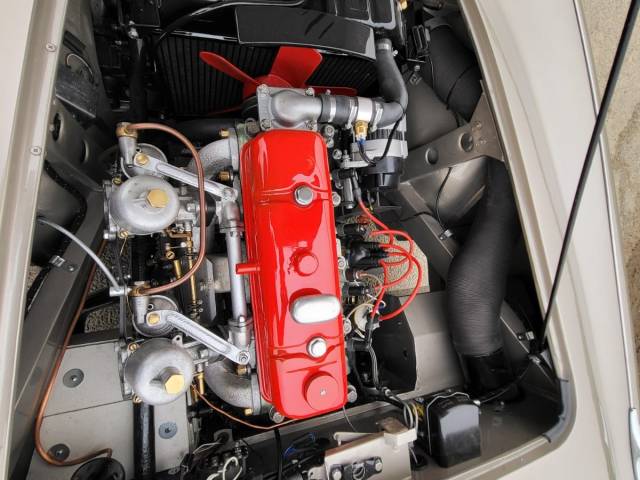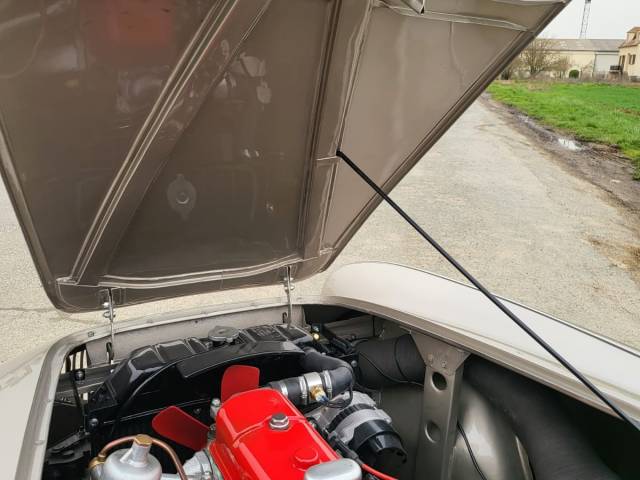 AUSTIN HEALEY 100 LEMANS fully restored
Dealer

away
Mille Miglia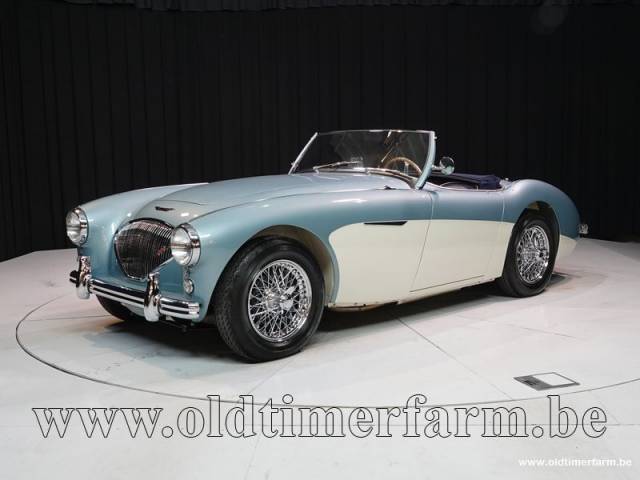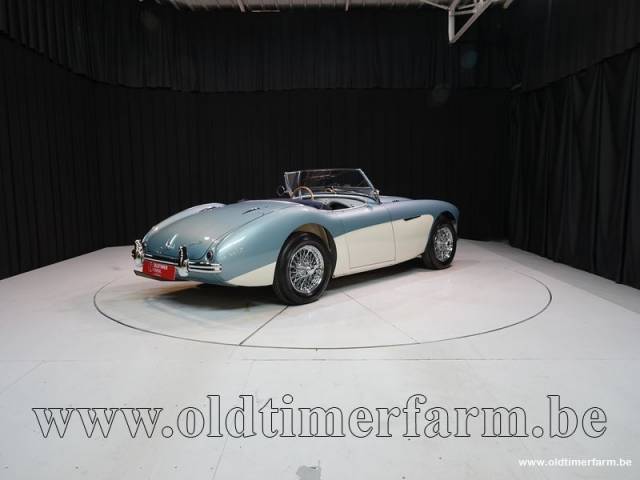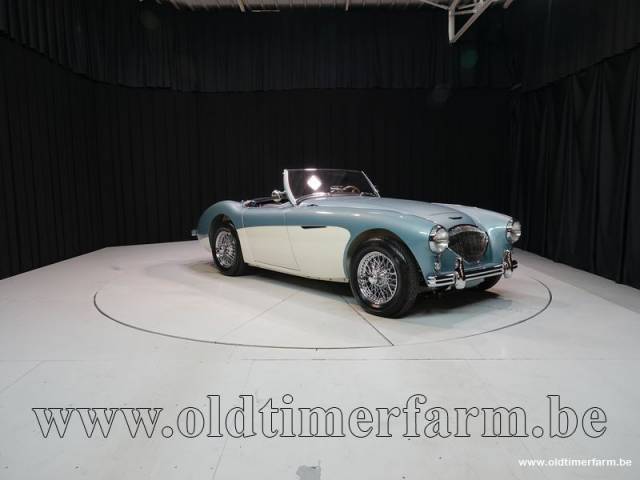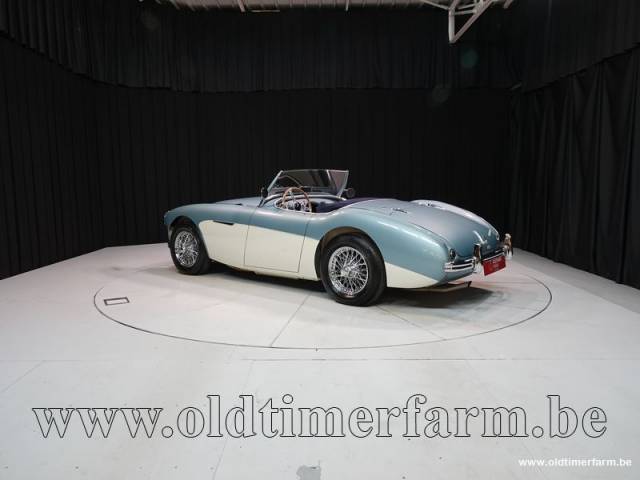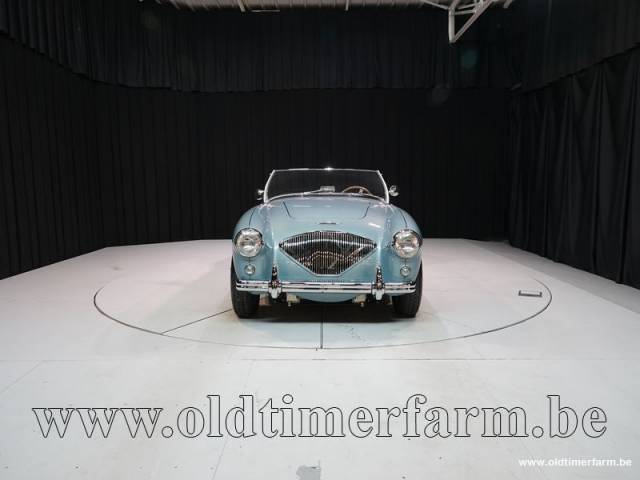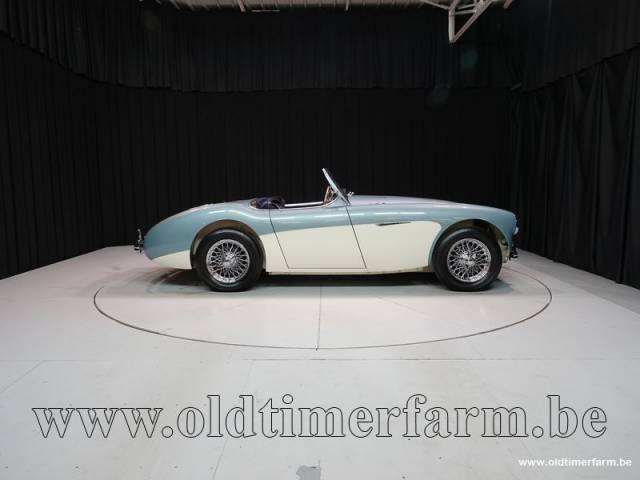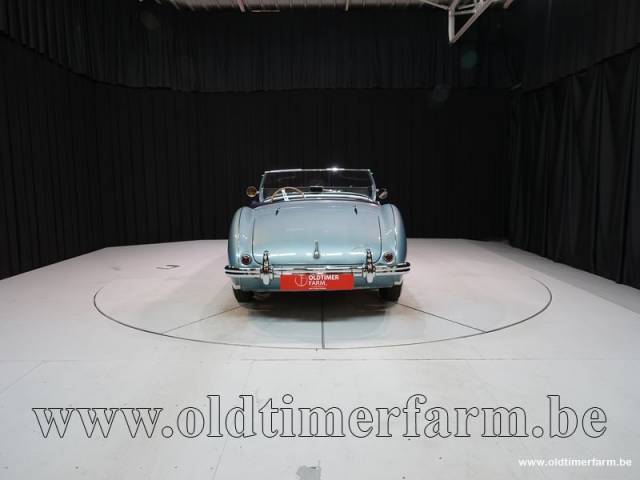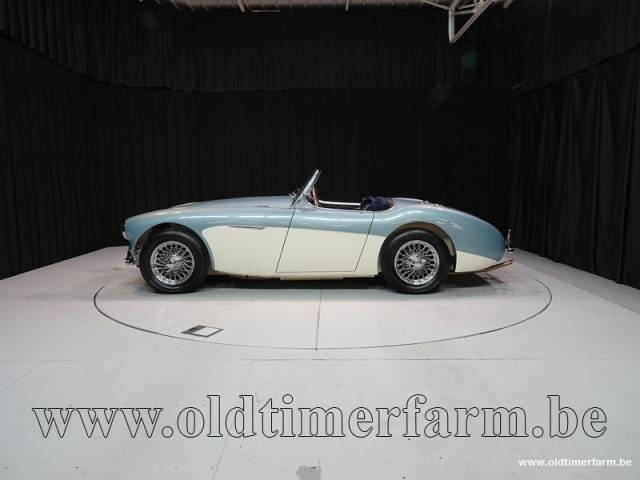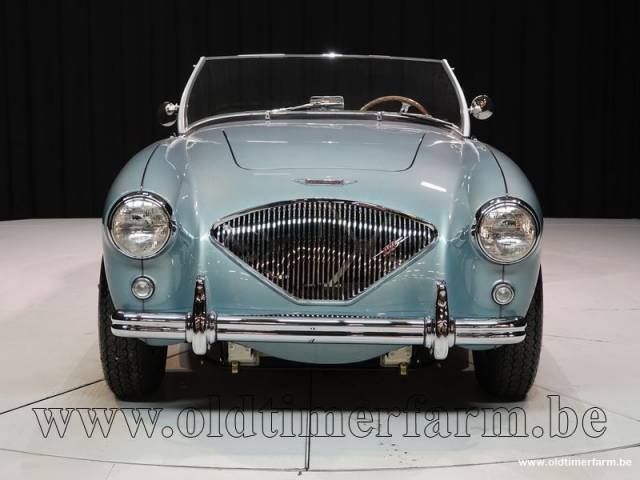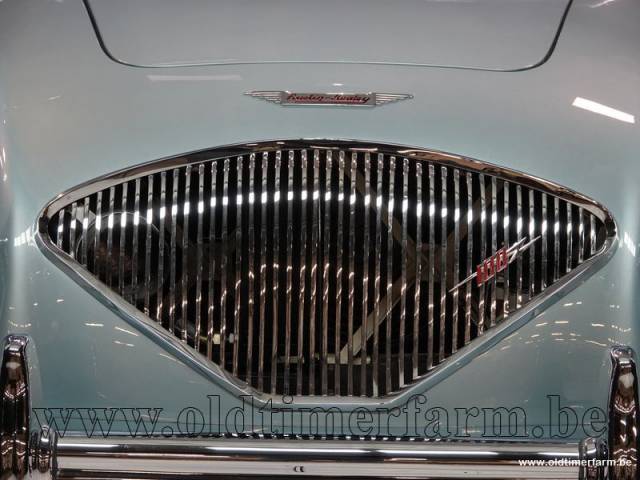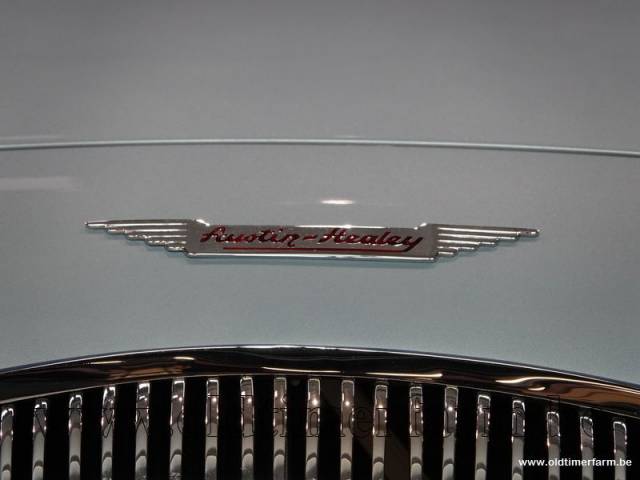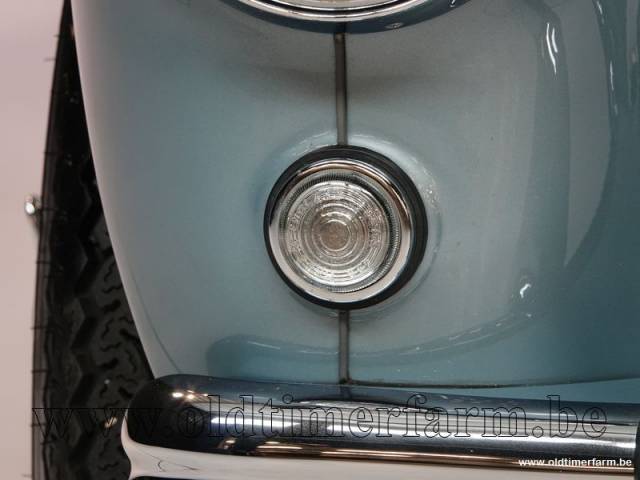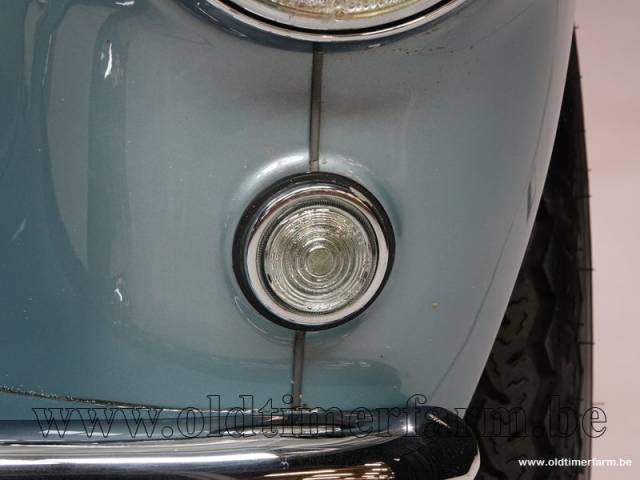 1954 Austin Healey 100/4 BN 1 '54
Dealer

away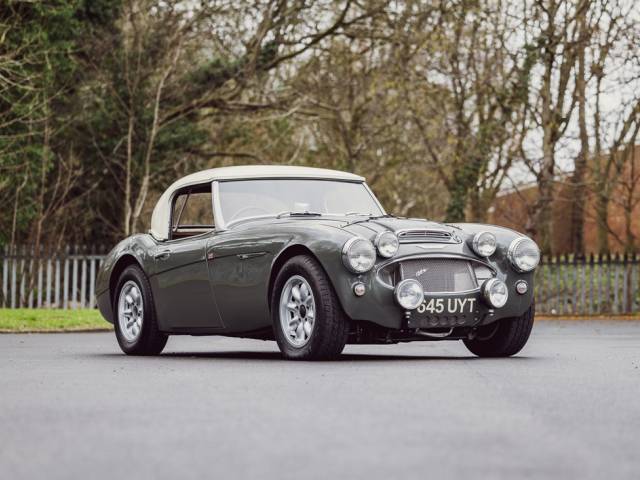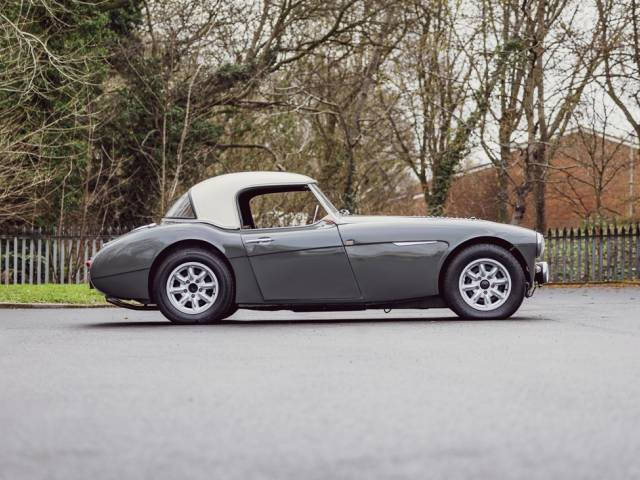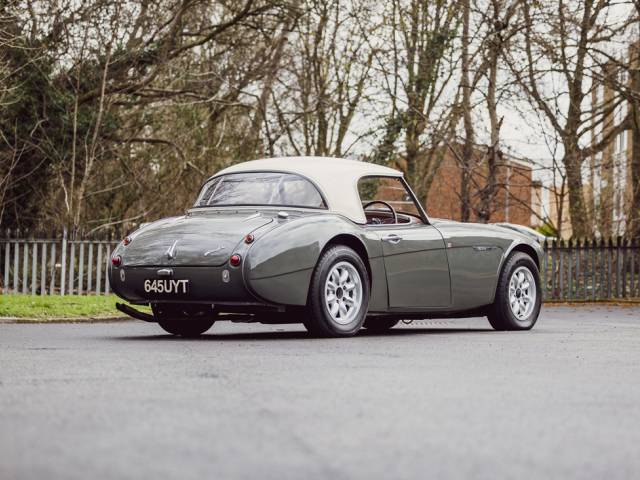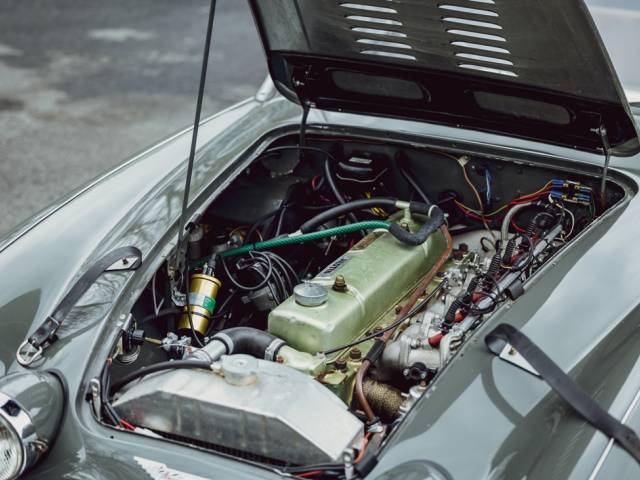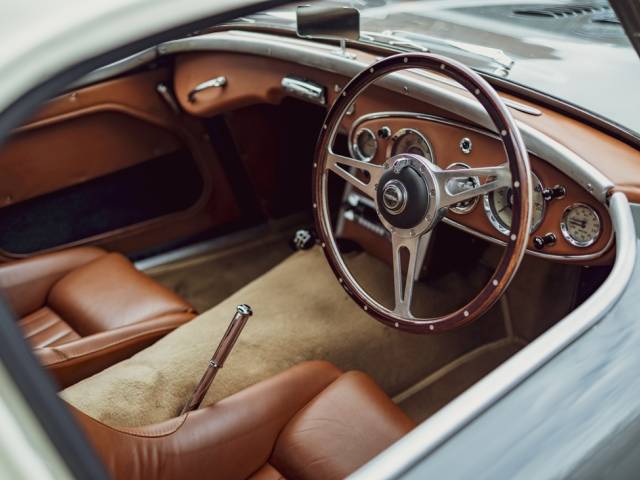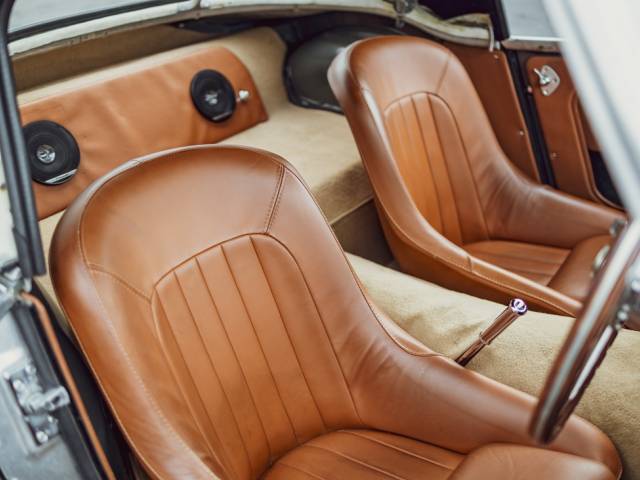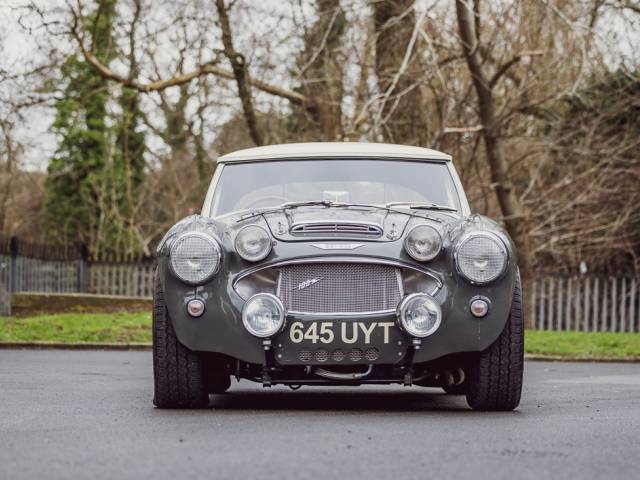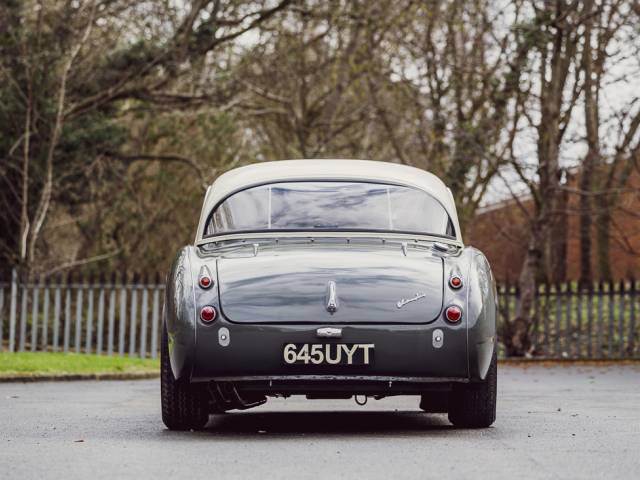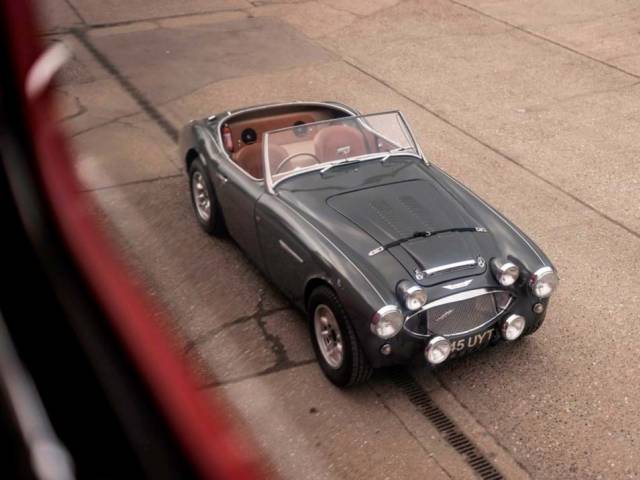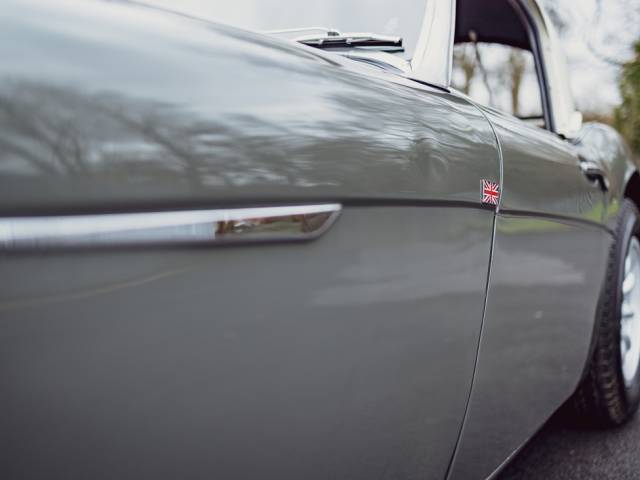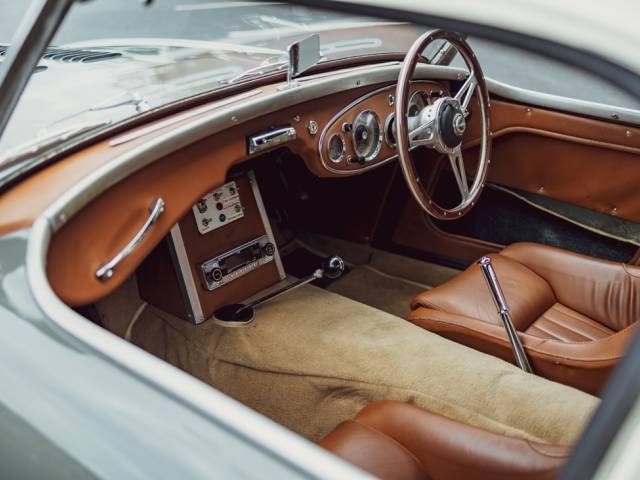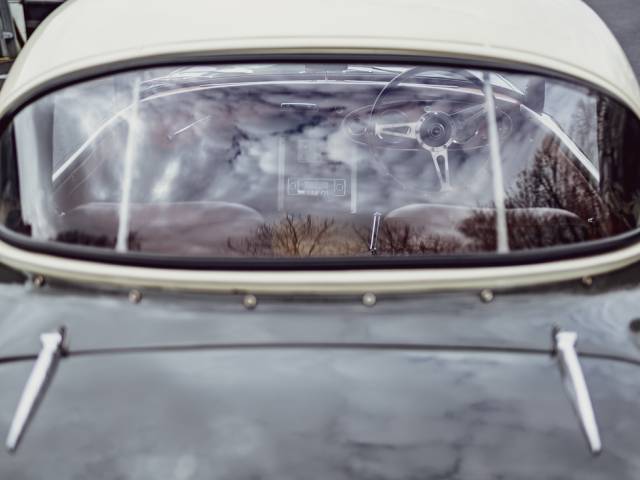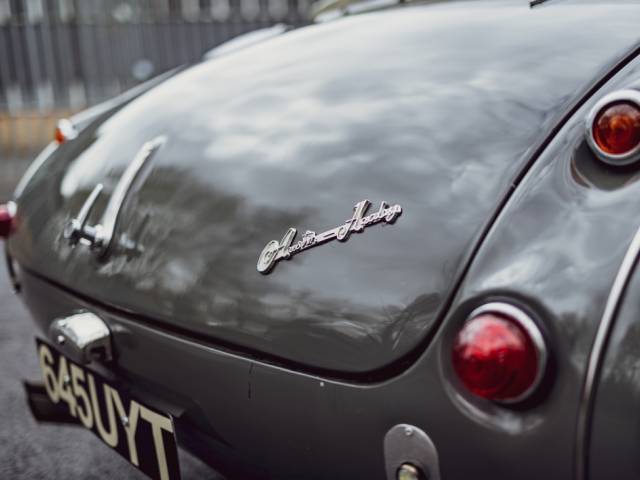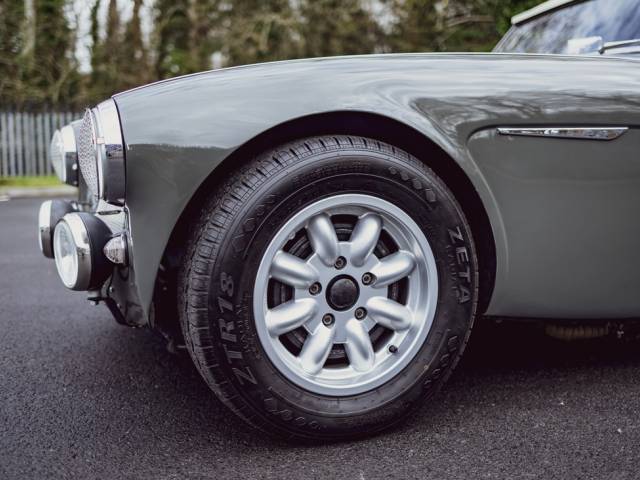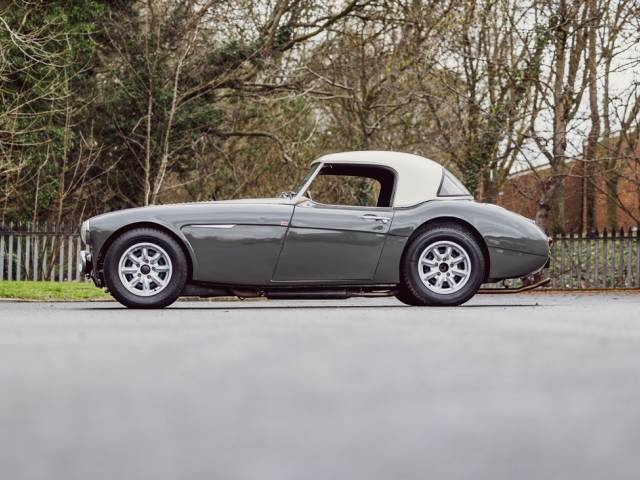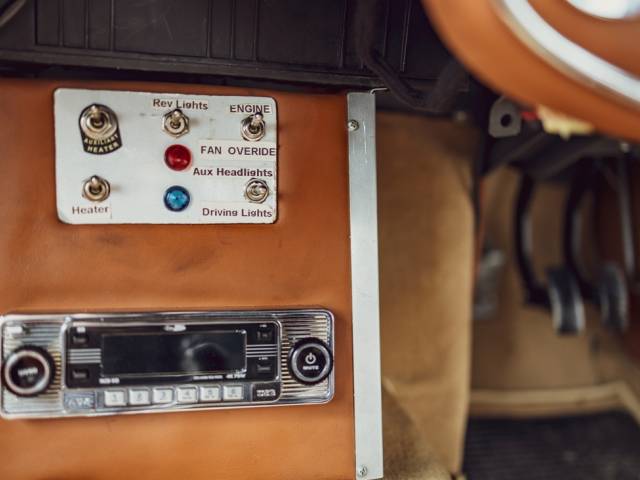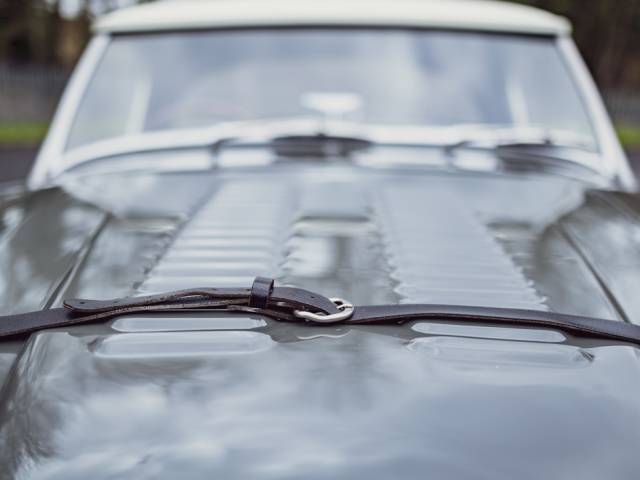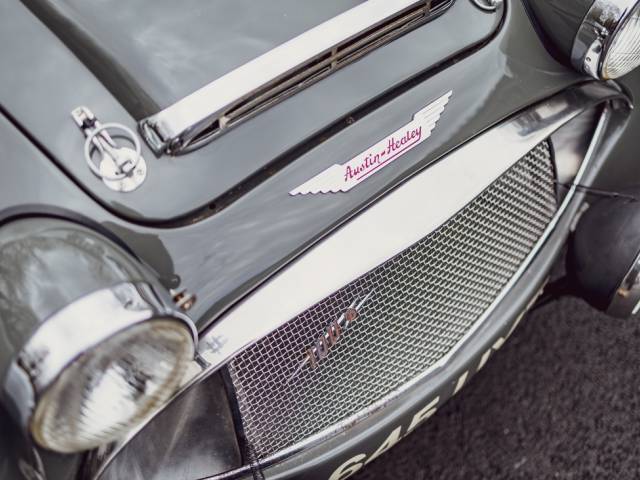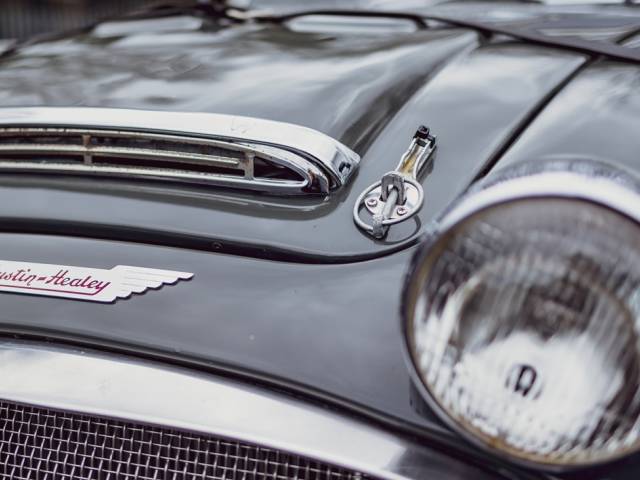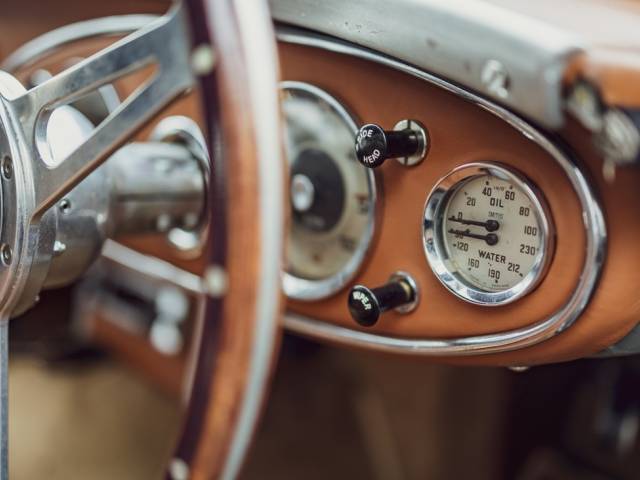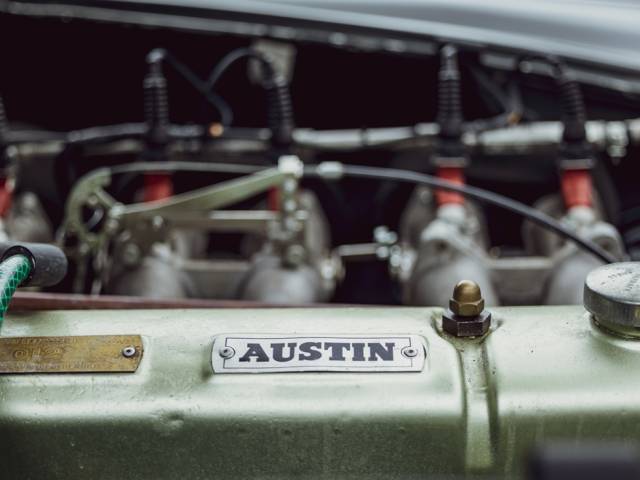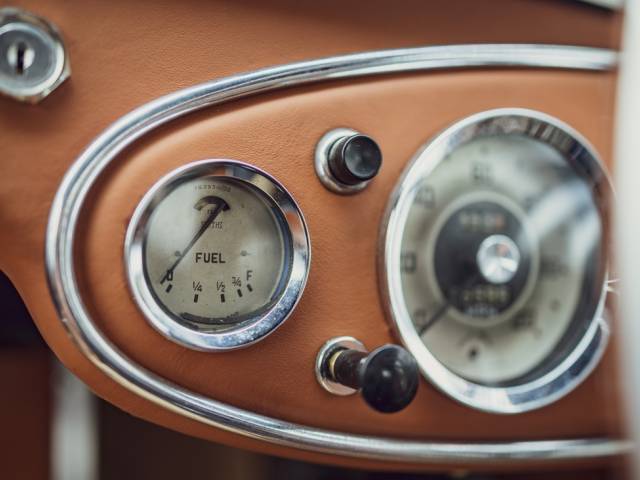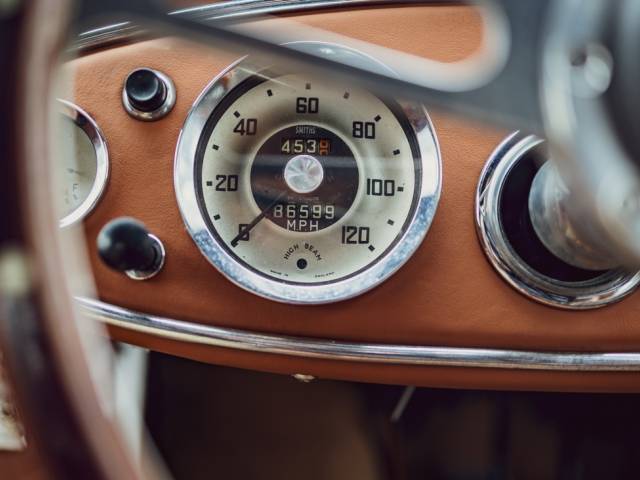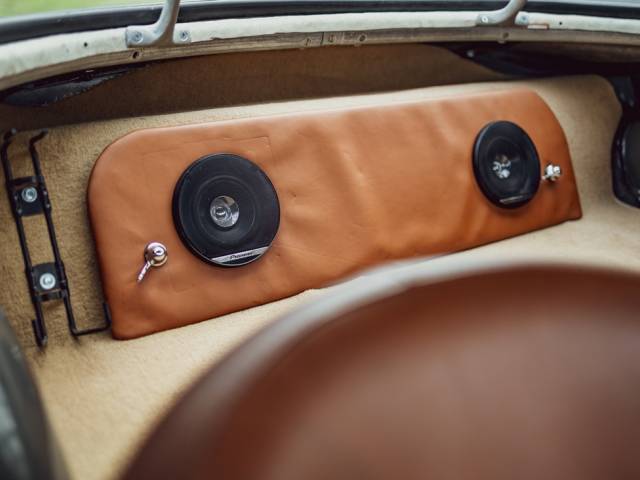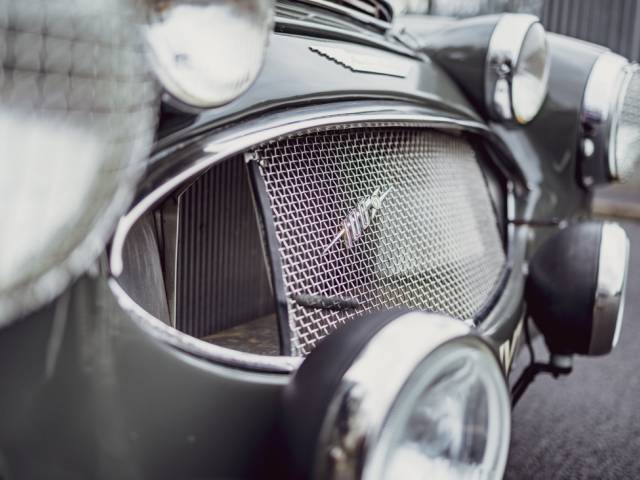 Austin Healey 100/6 BN4 'Fast Road'
Dealer

away
Mille Miglia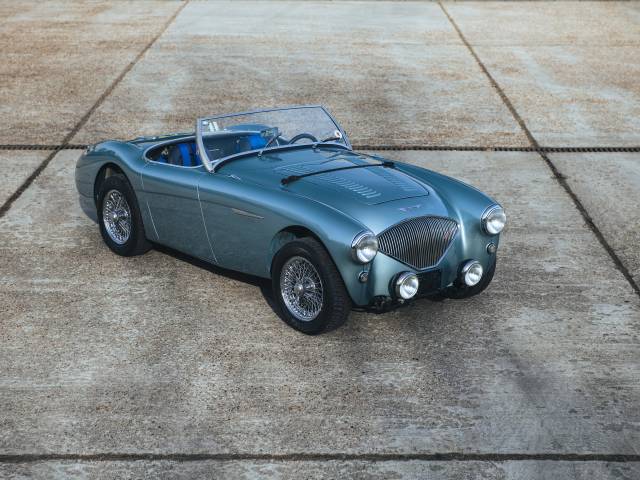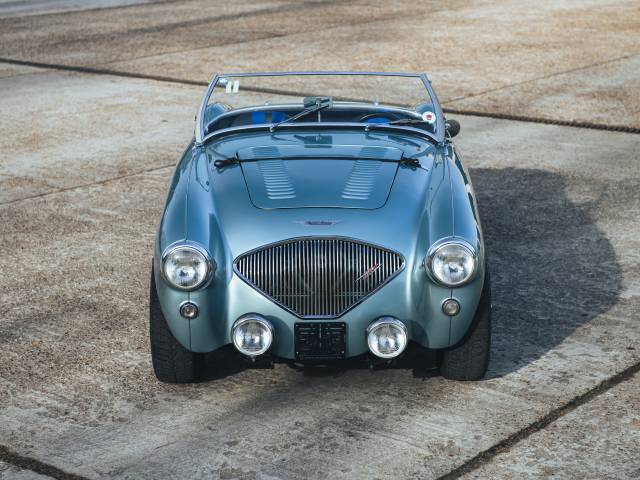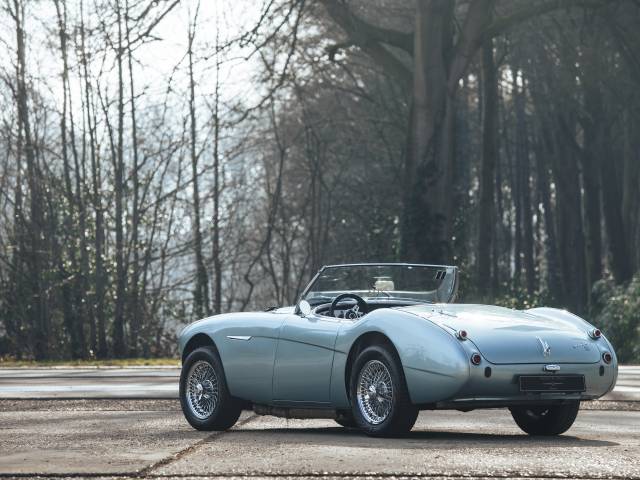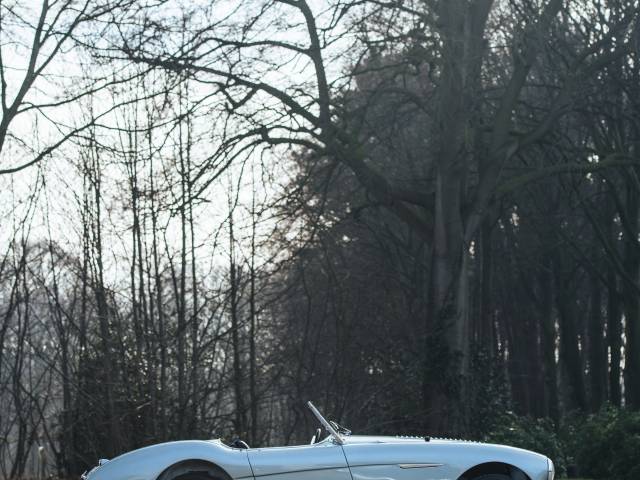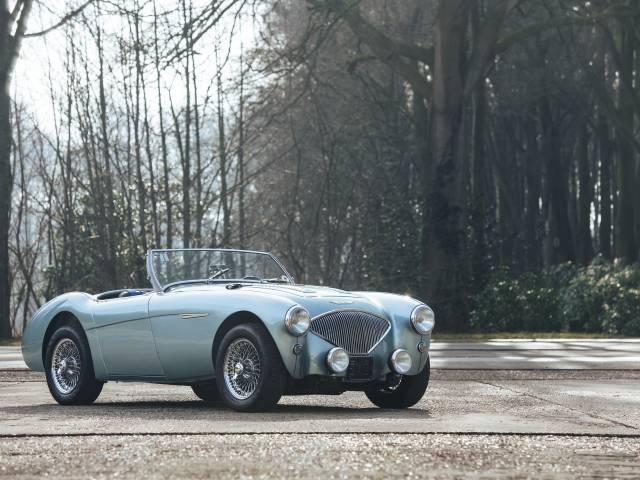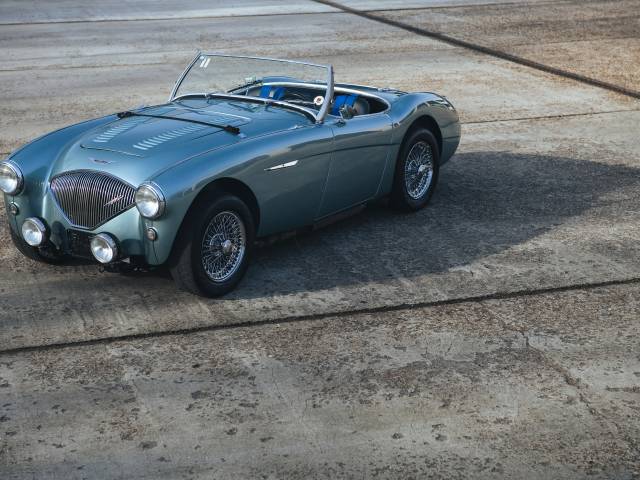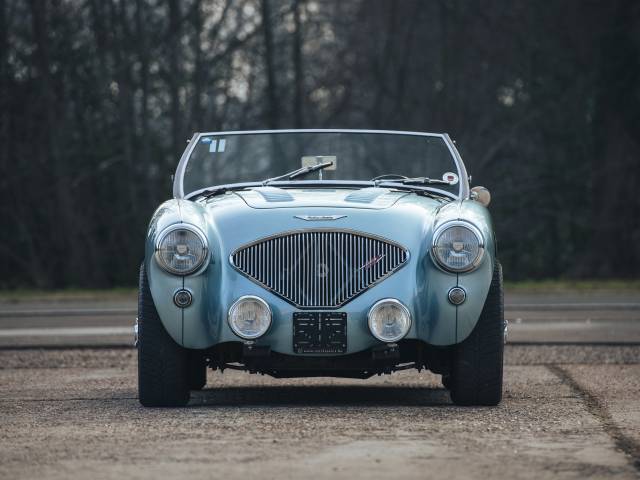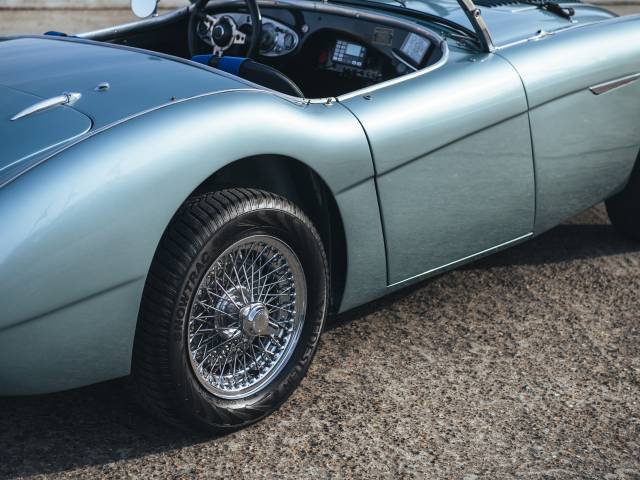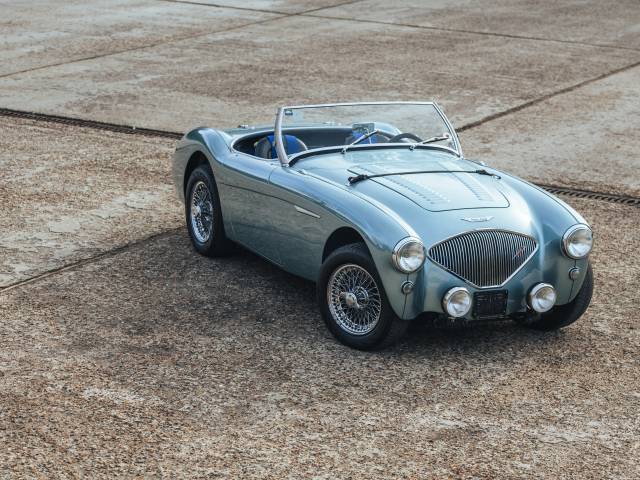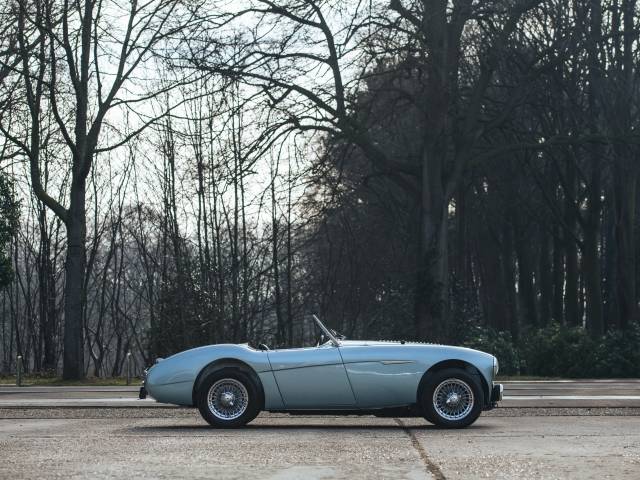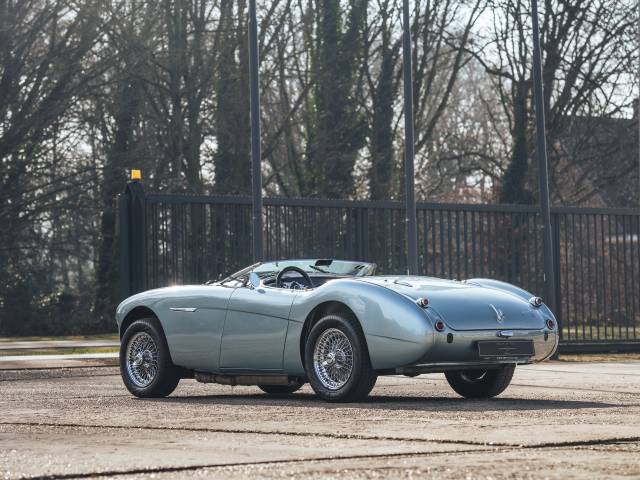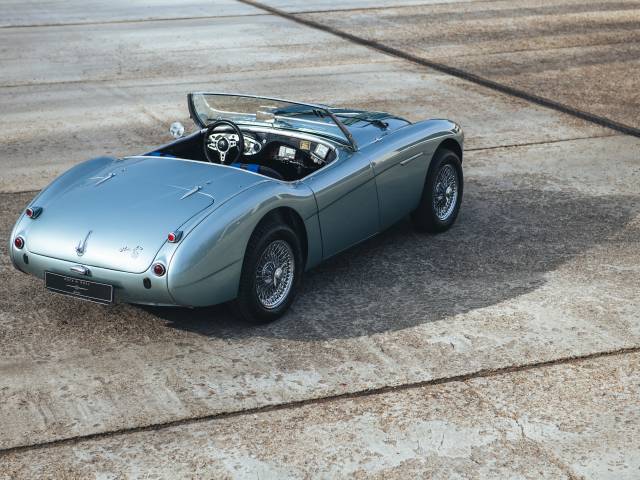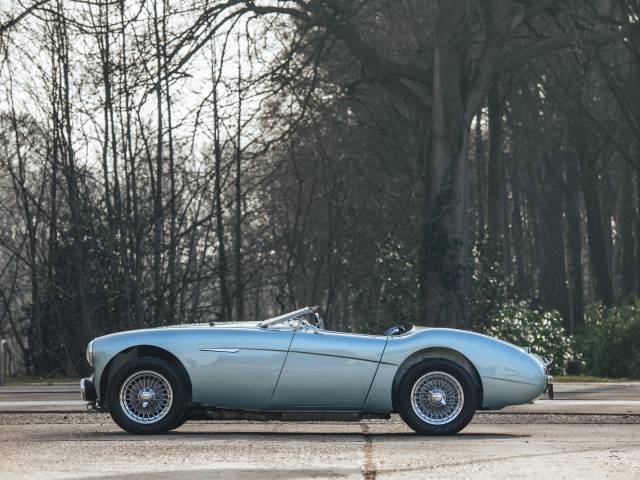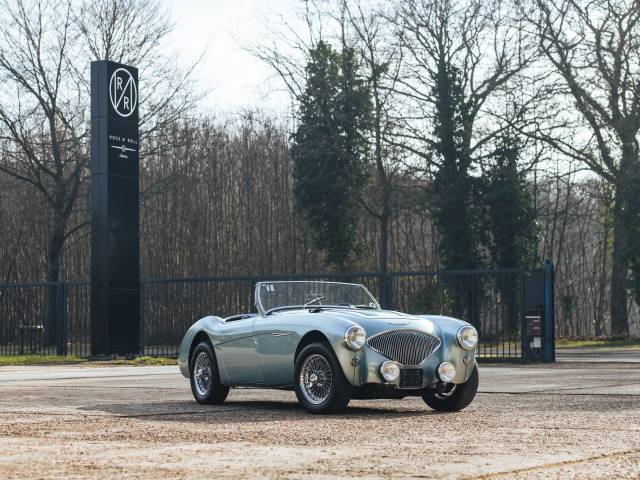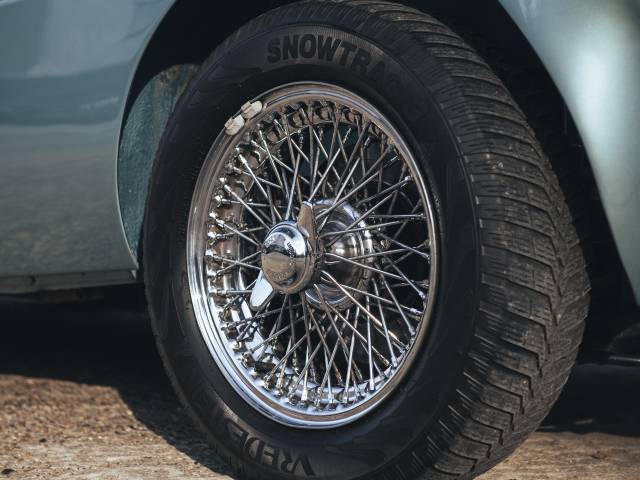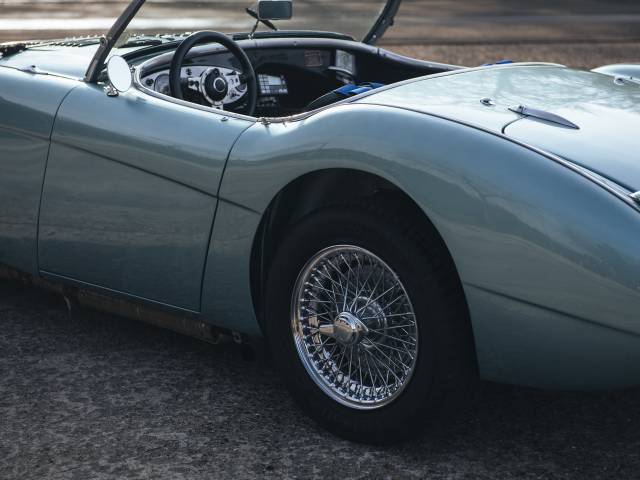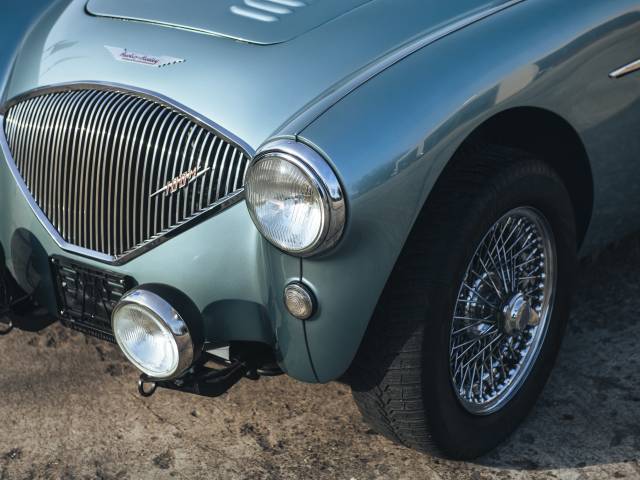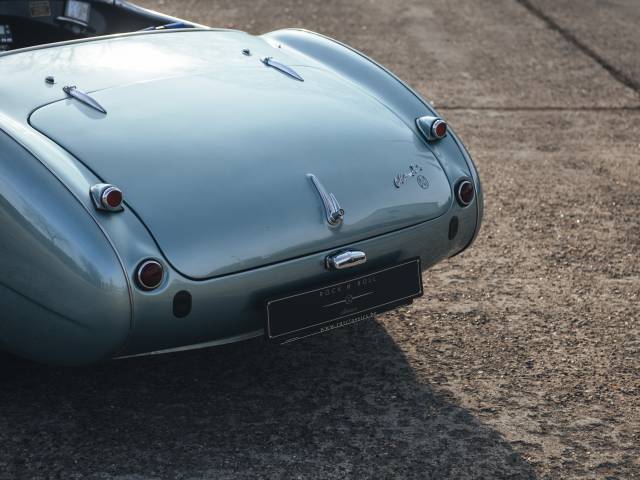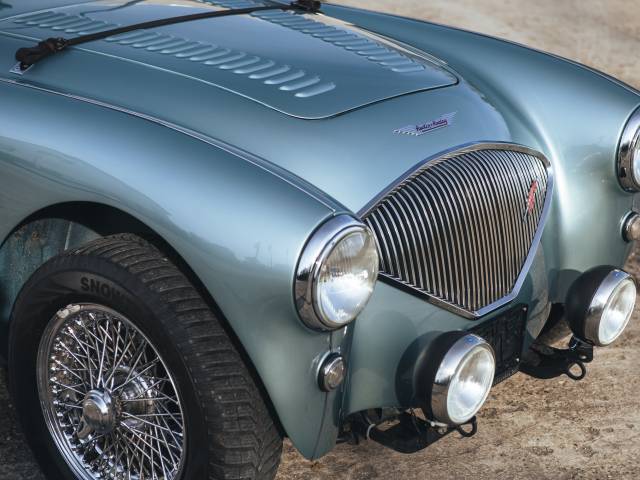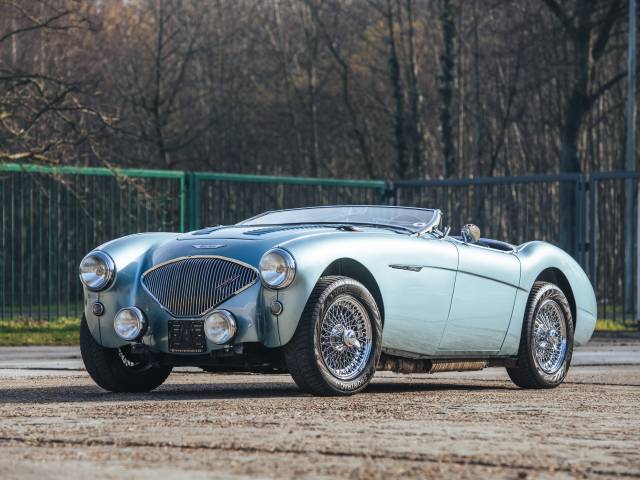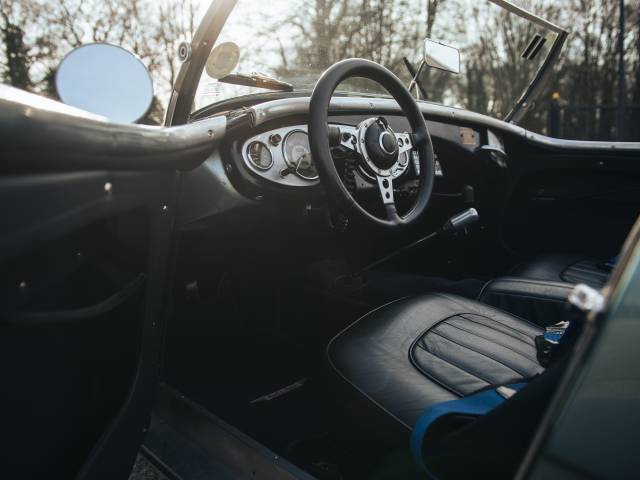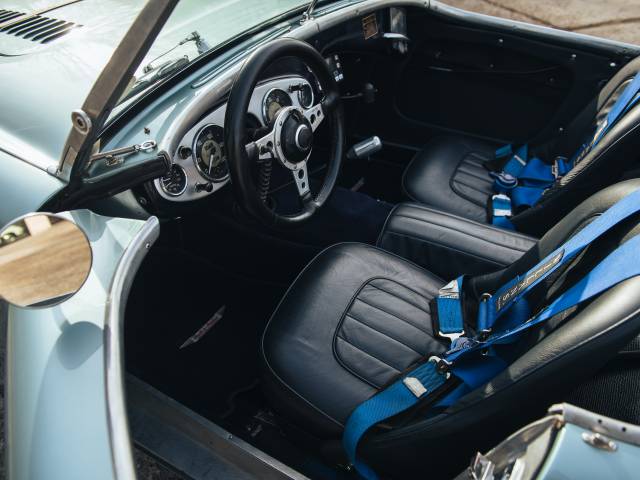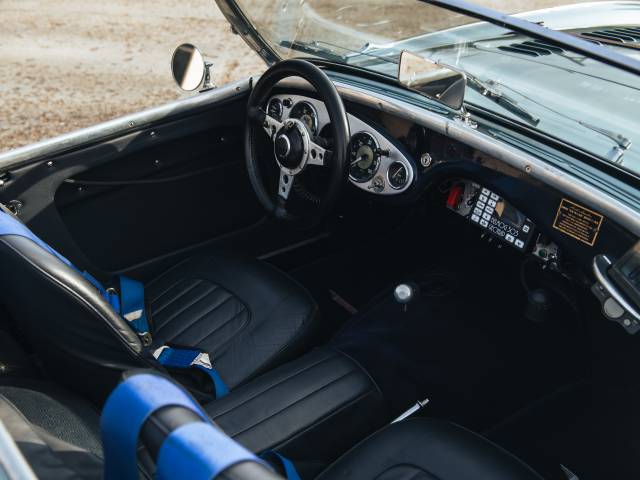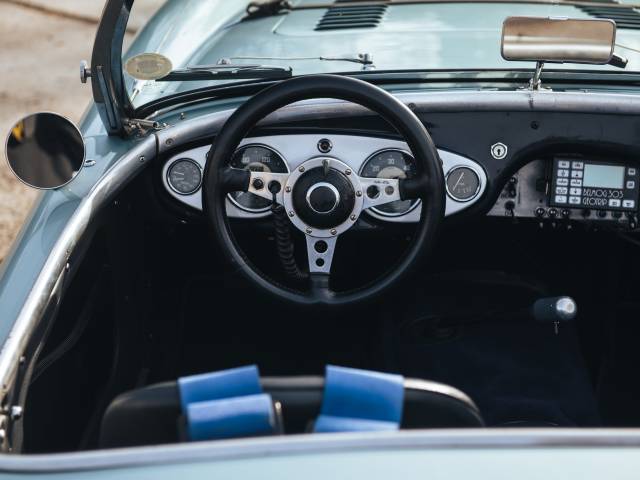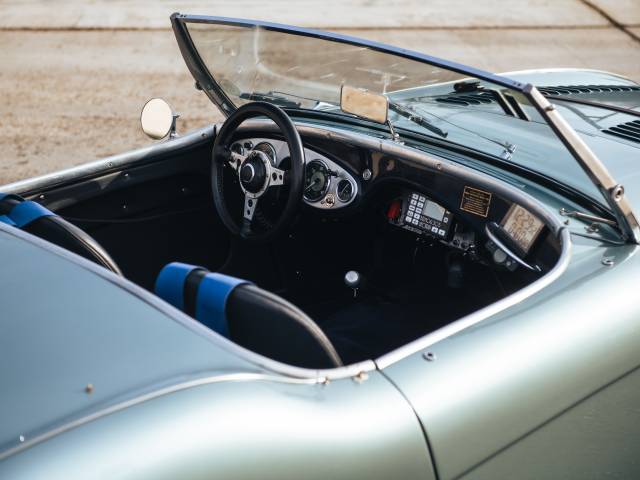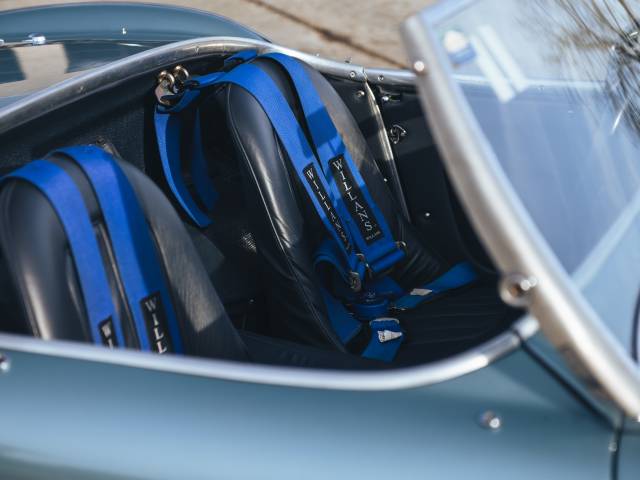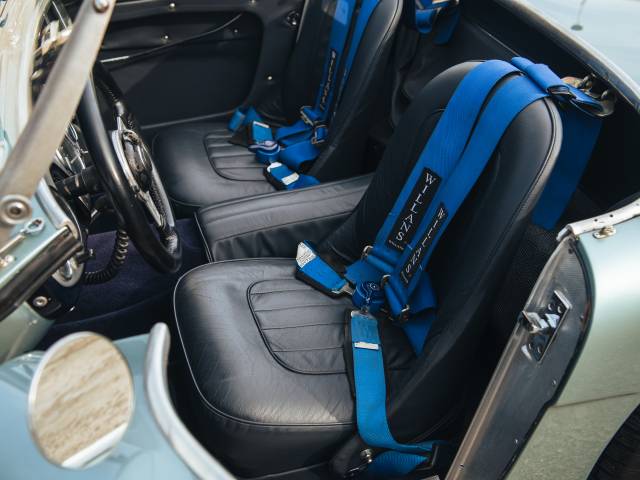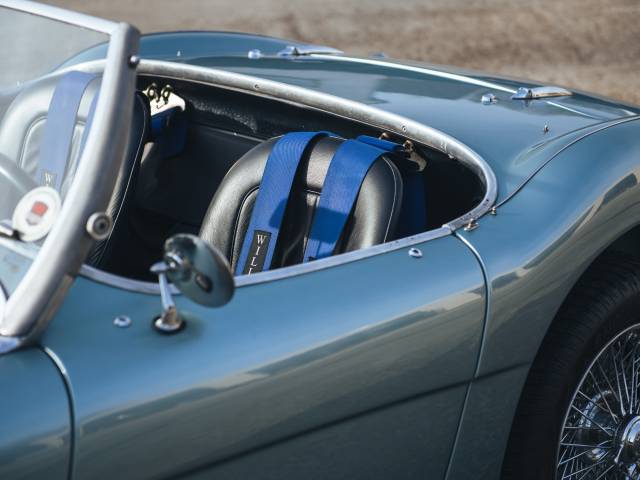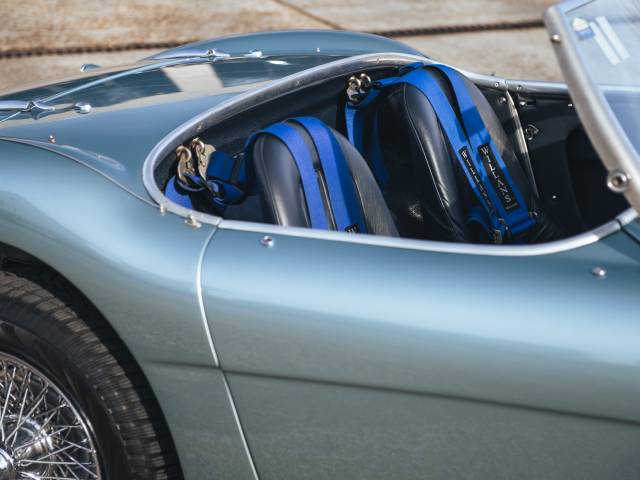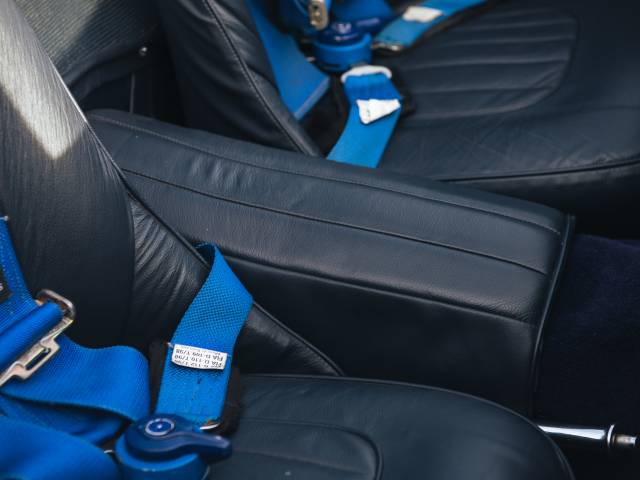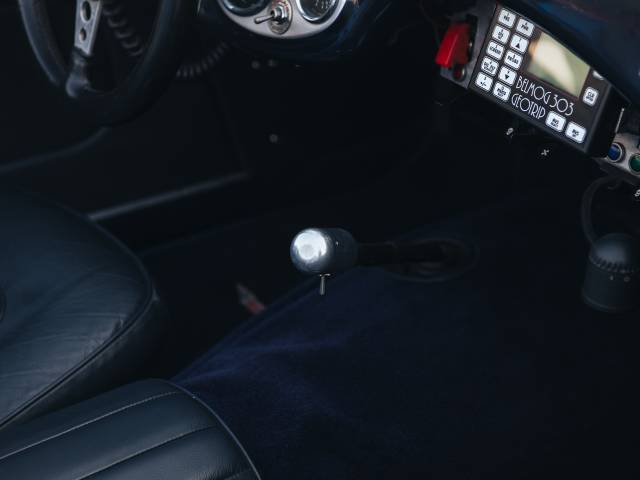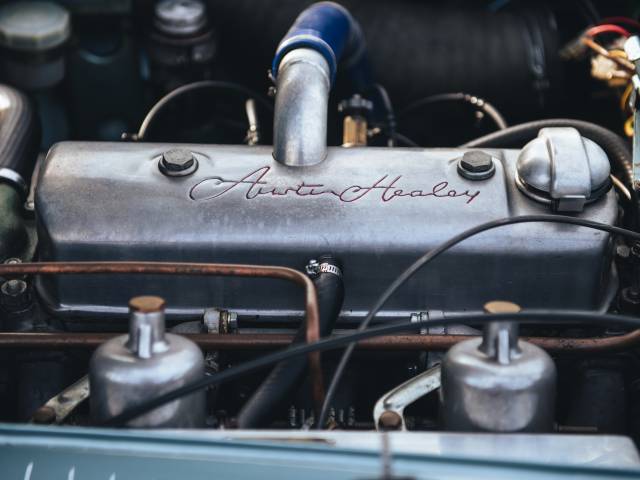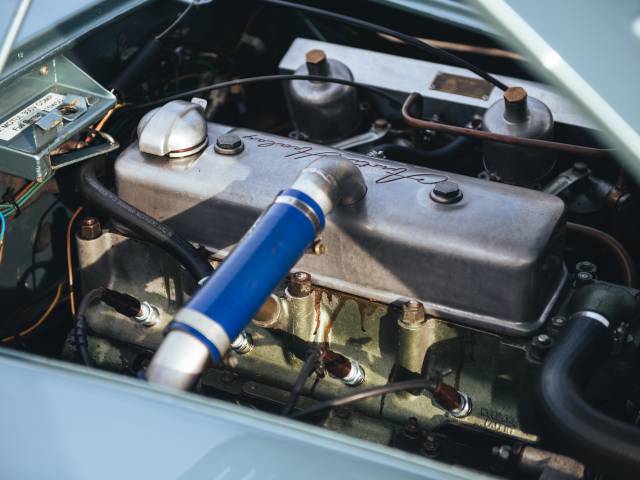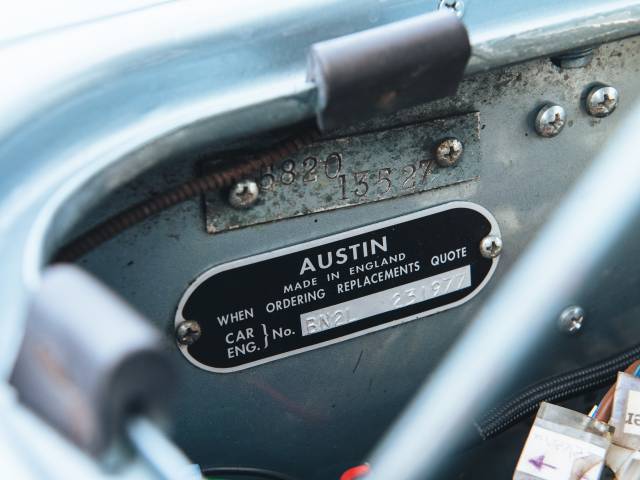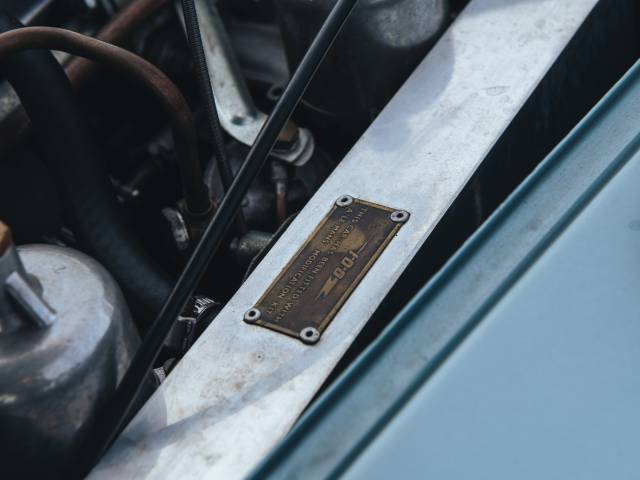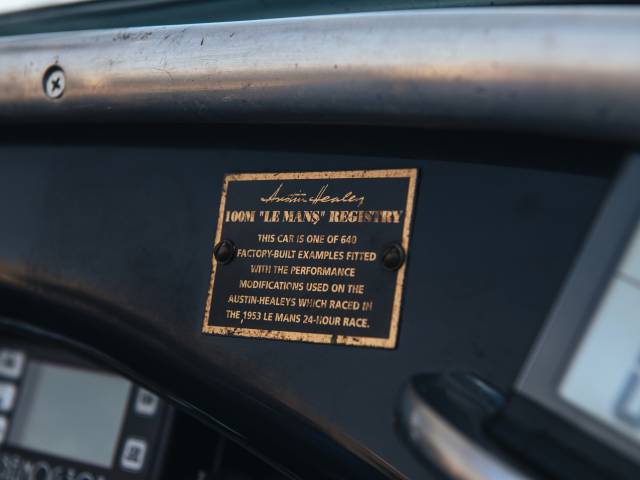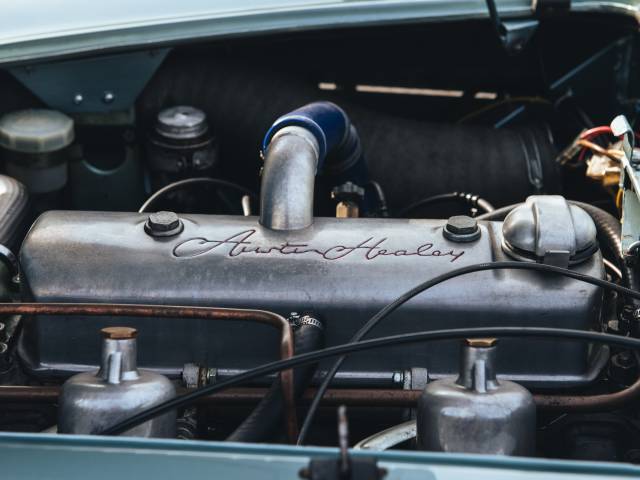 *Factory 100M with gold certificate
Dealer

away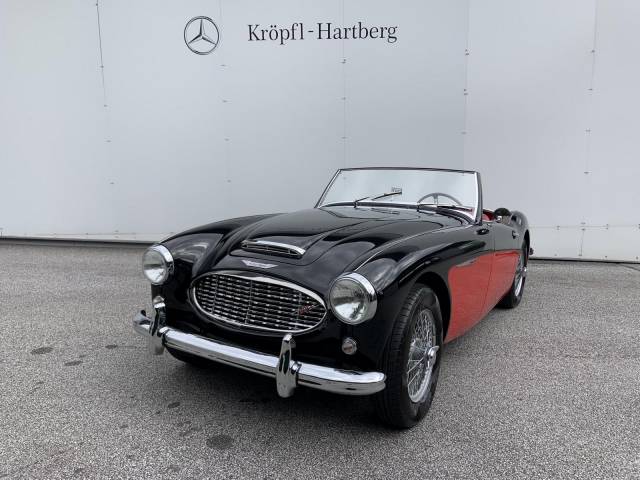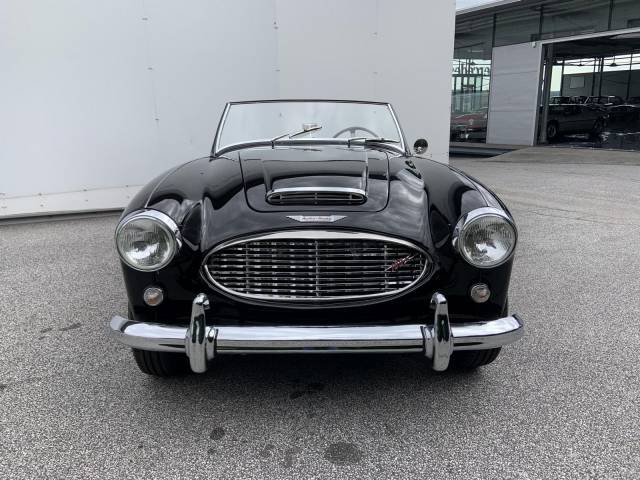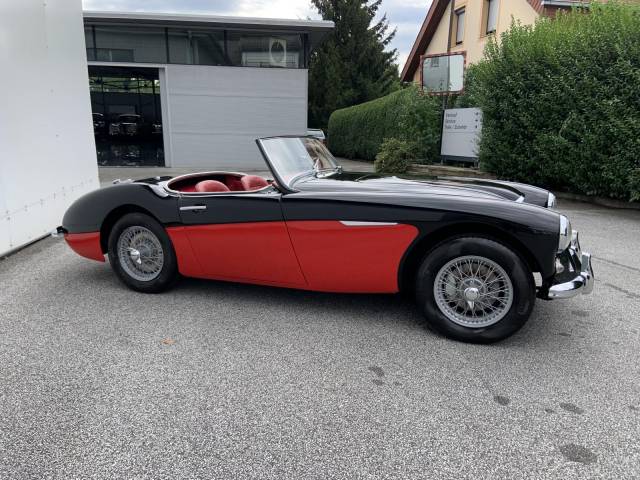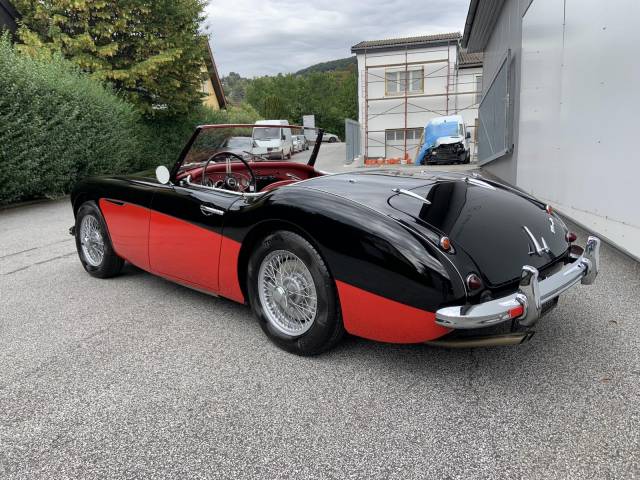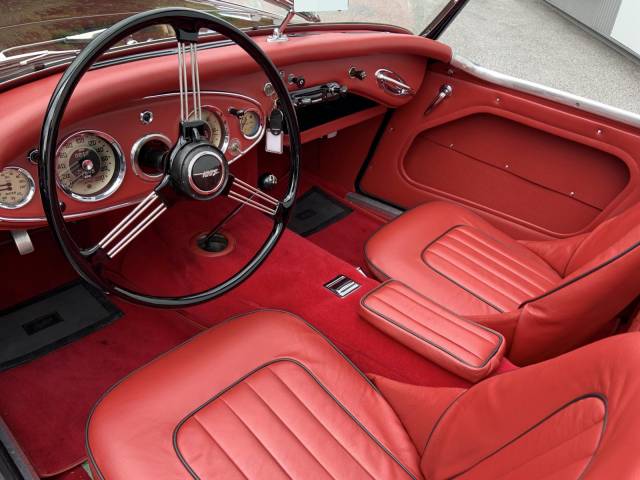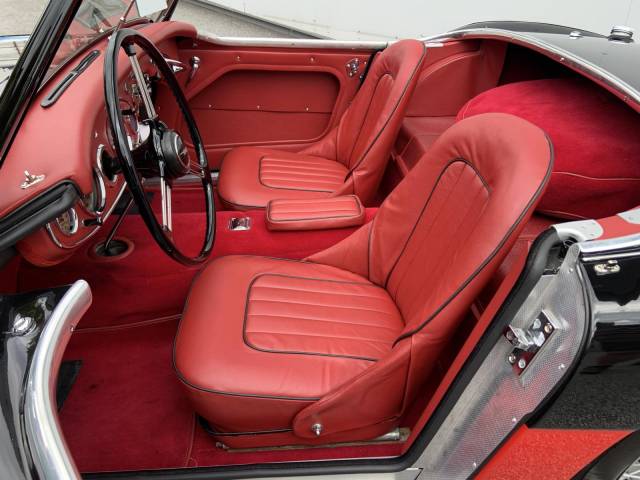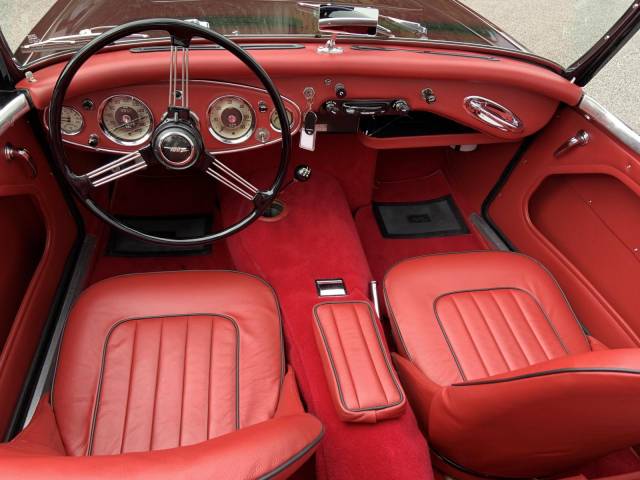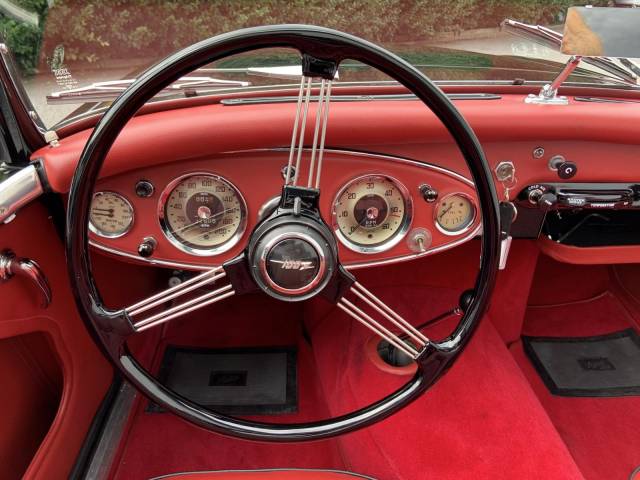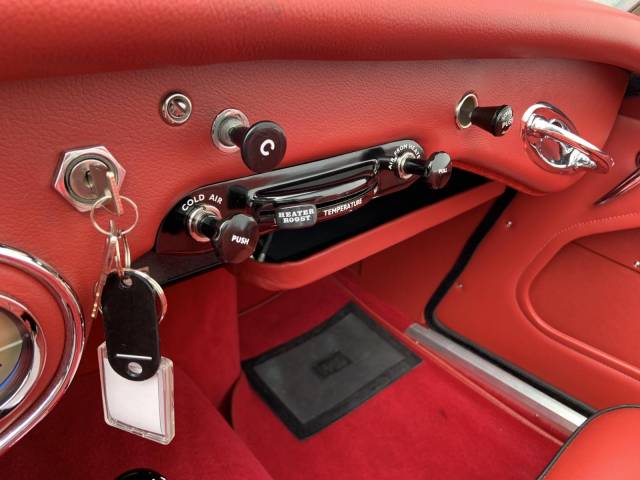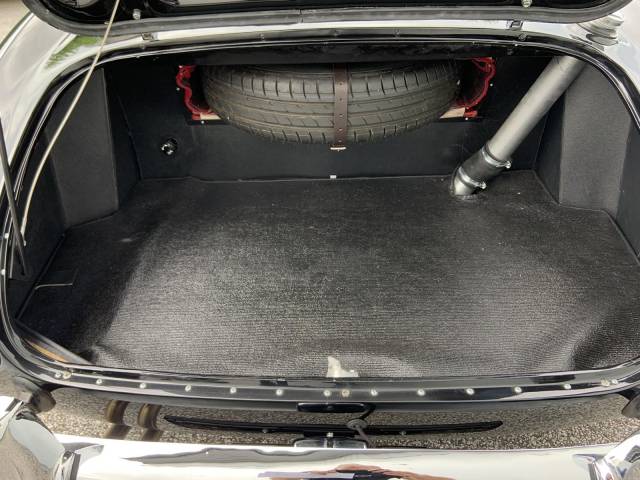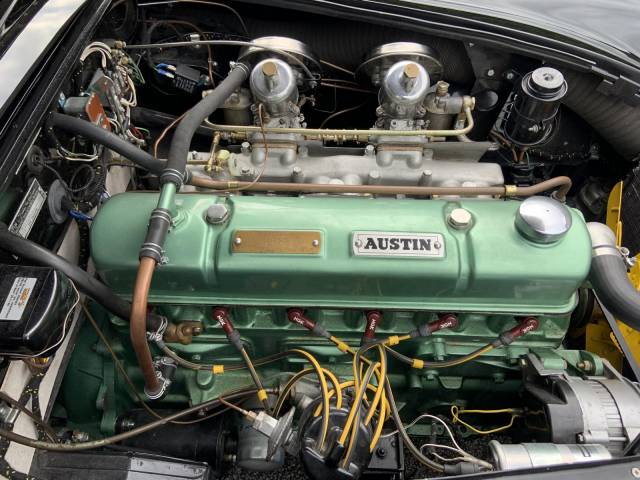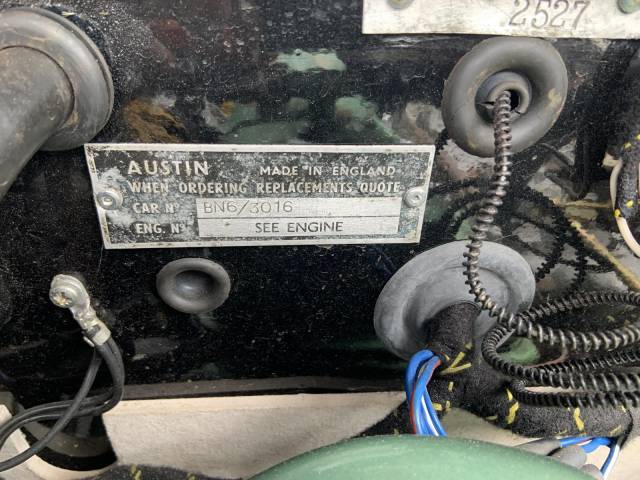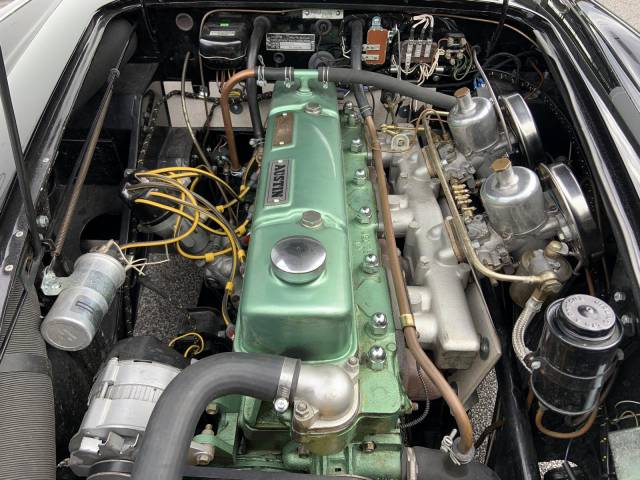 Austin-Healey 100/6 - ein Top-Klassiker
Dealer

away
Mille Miglia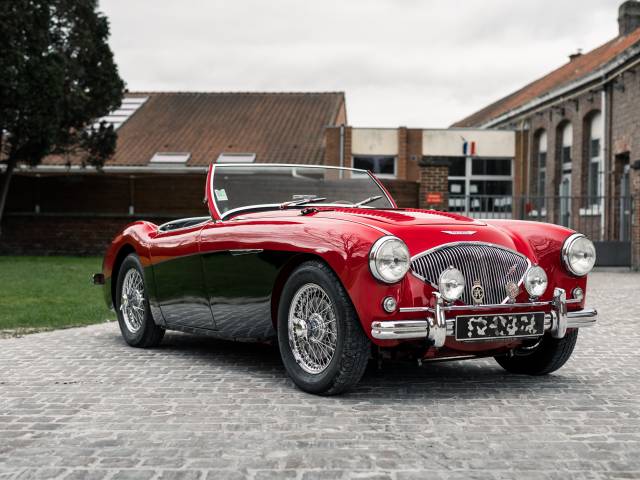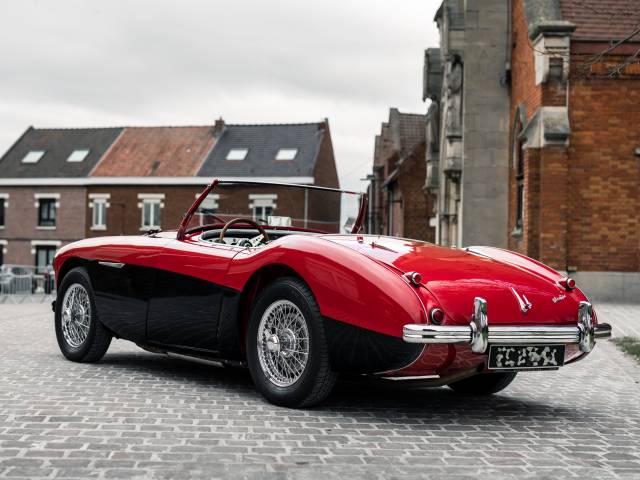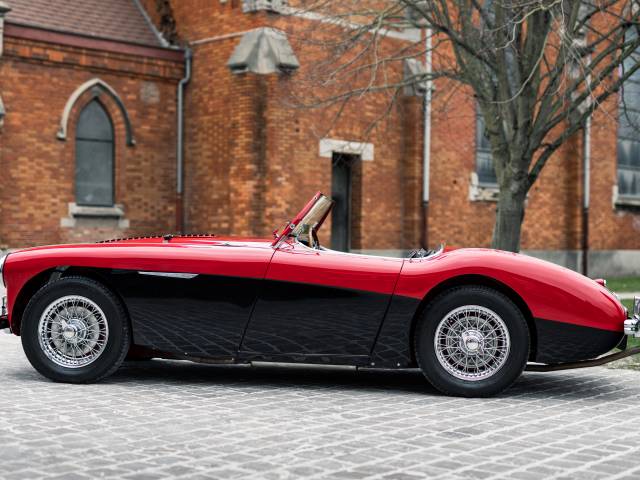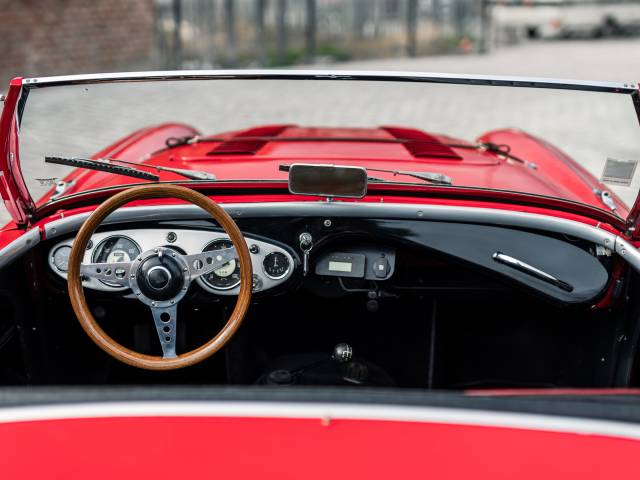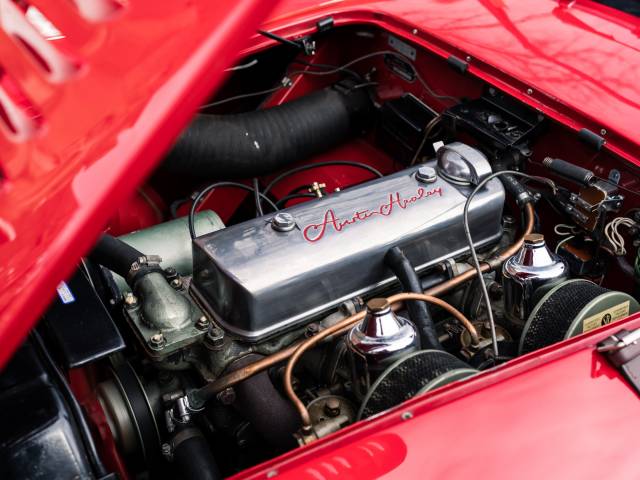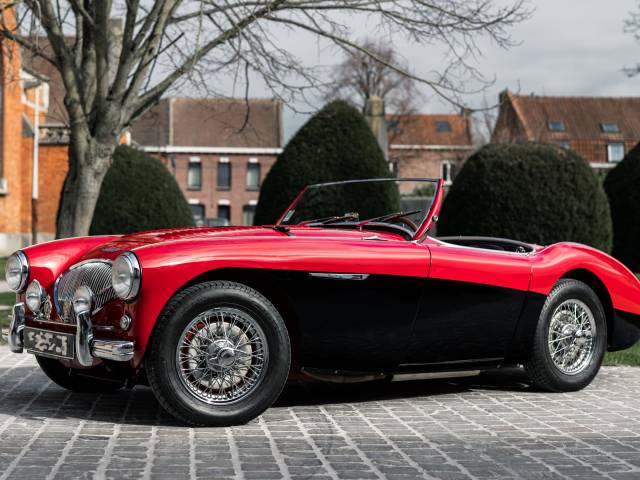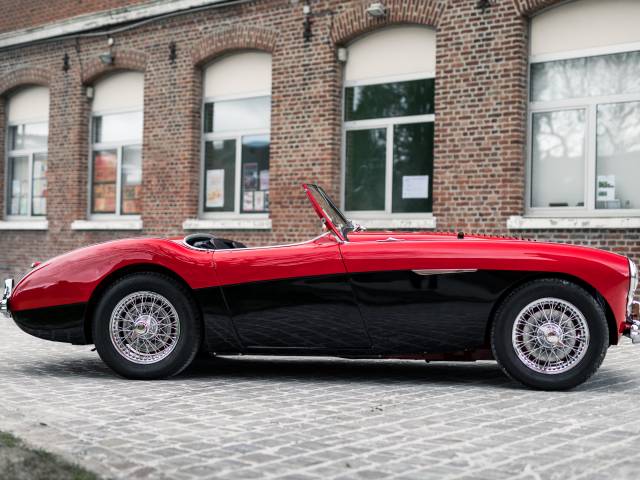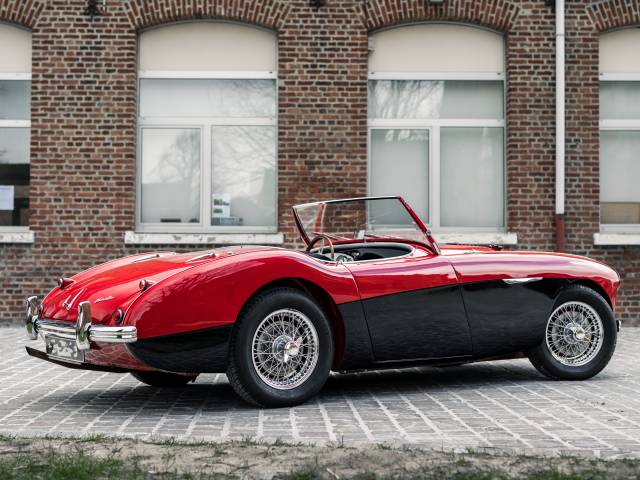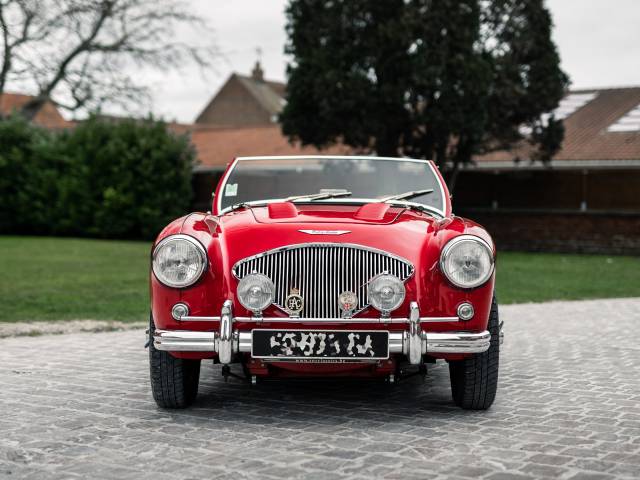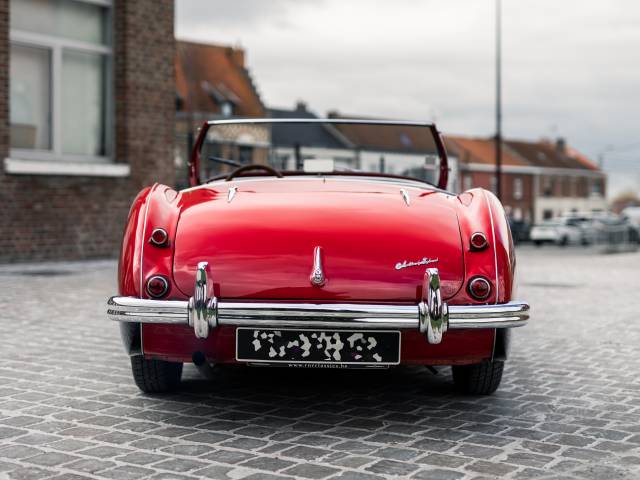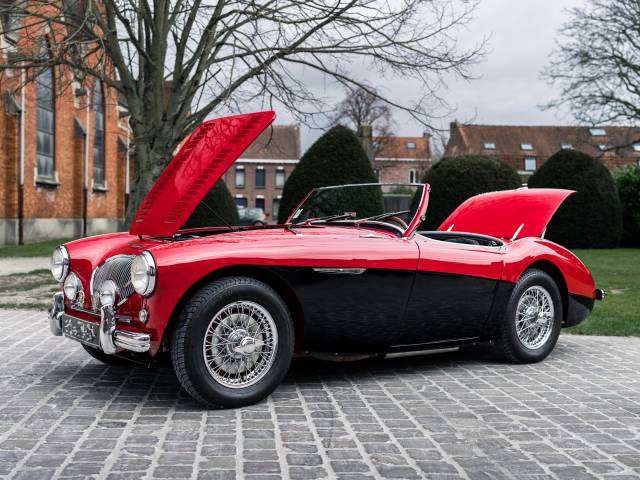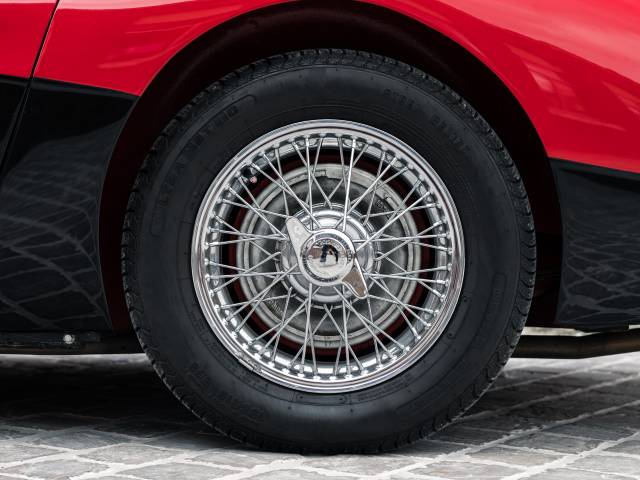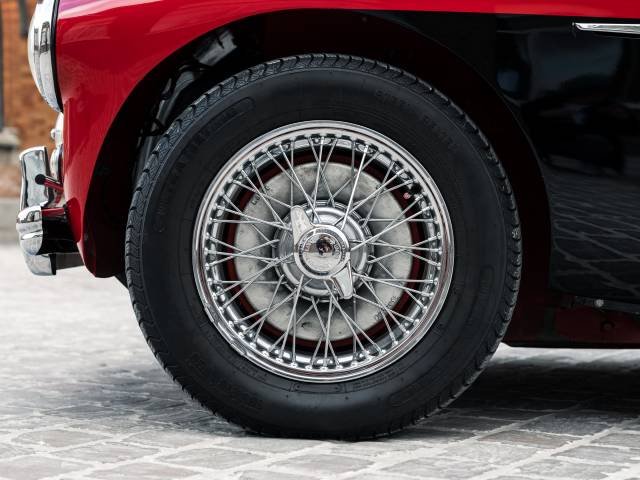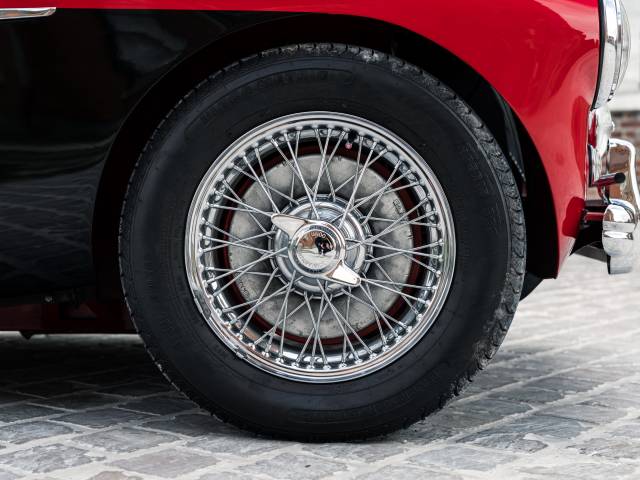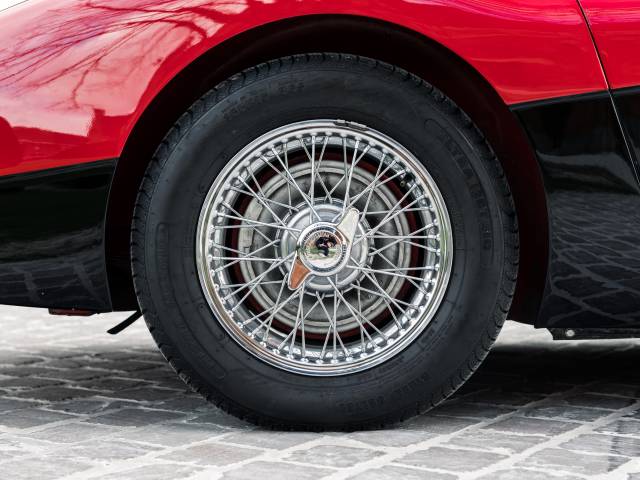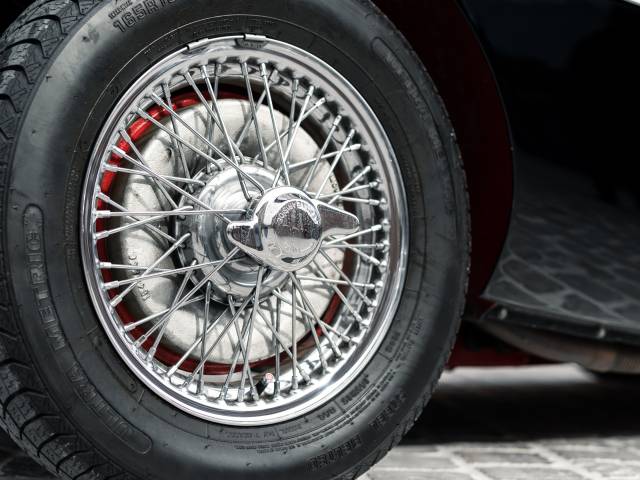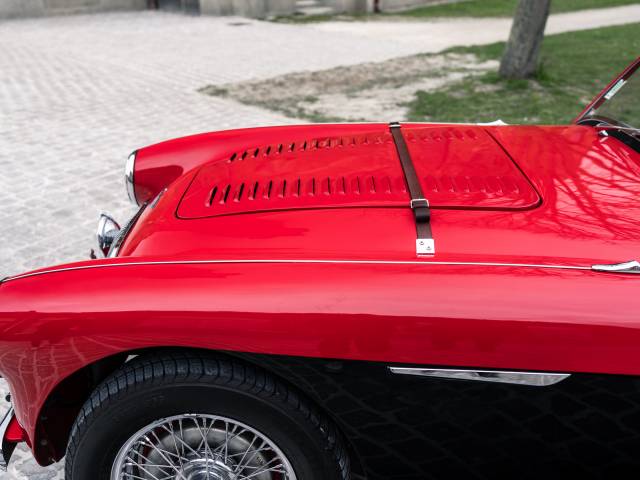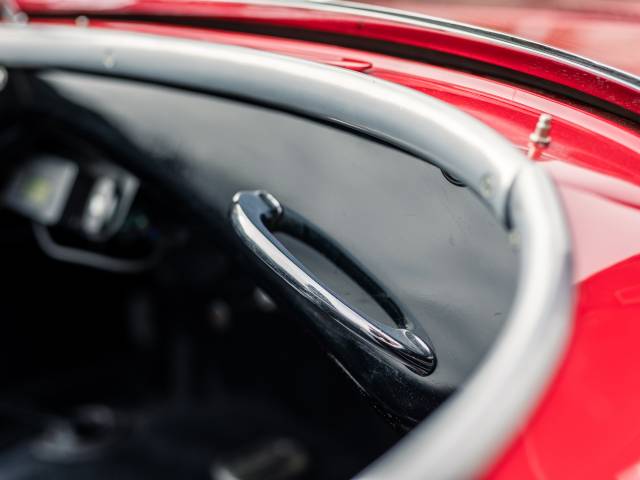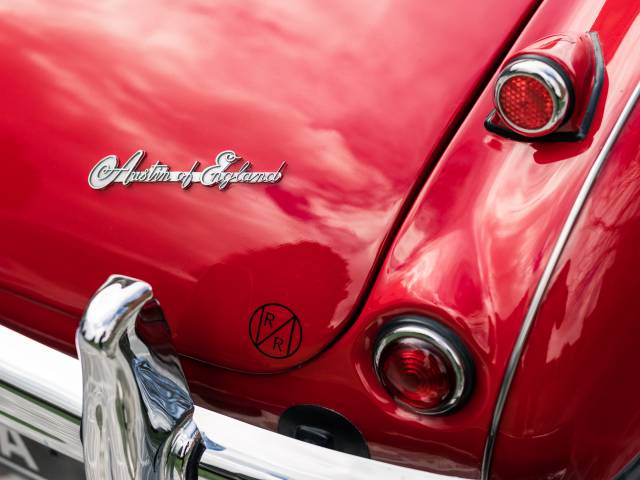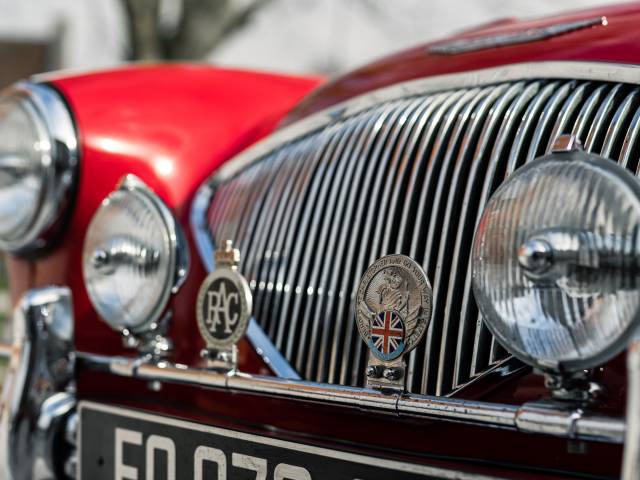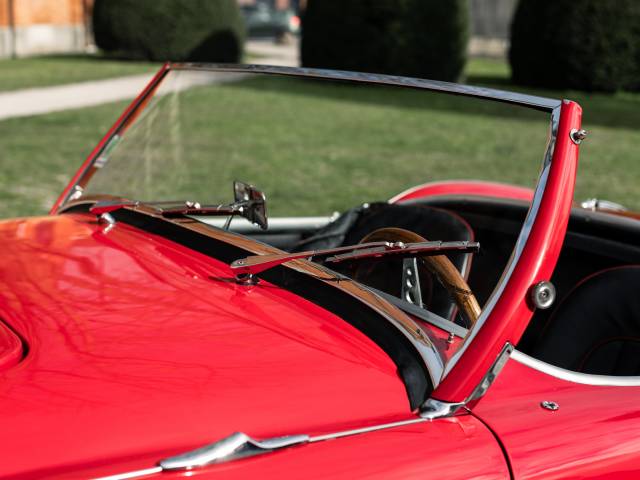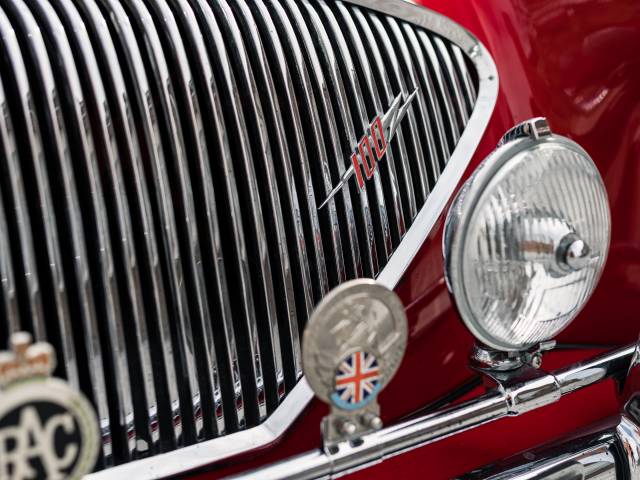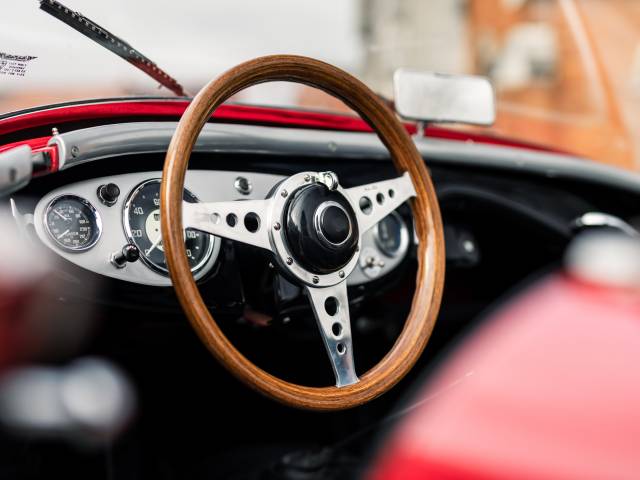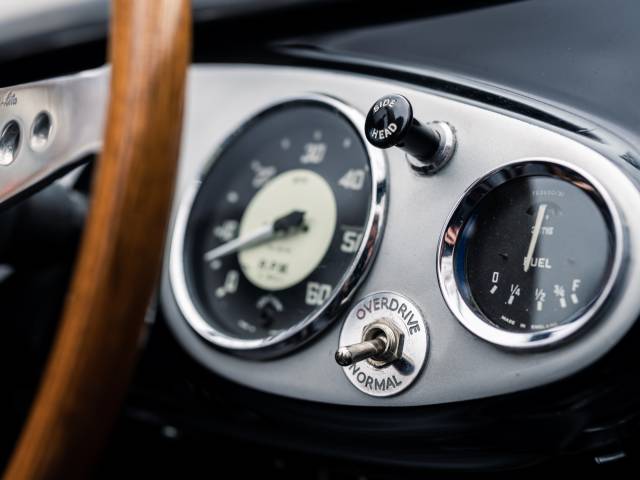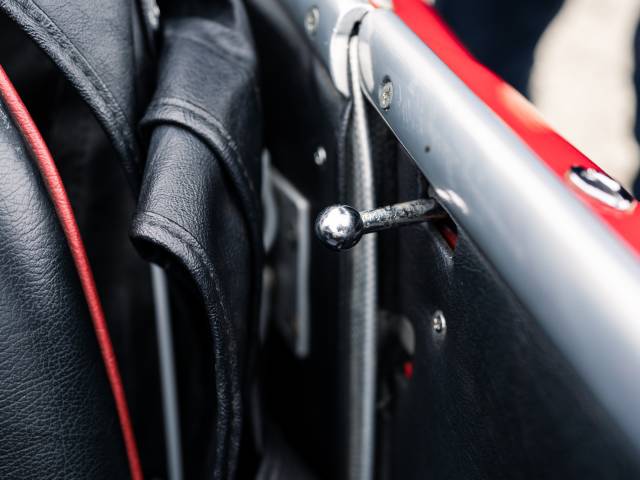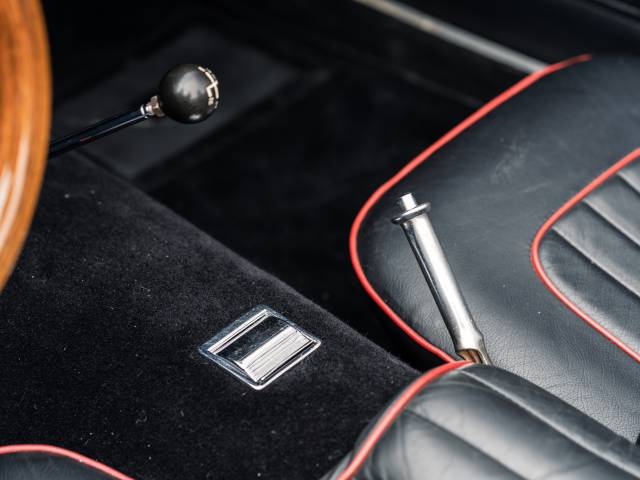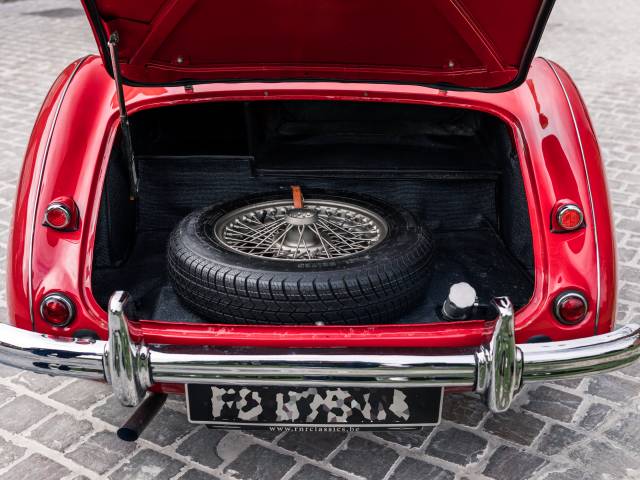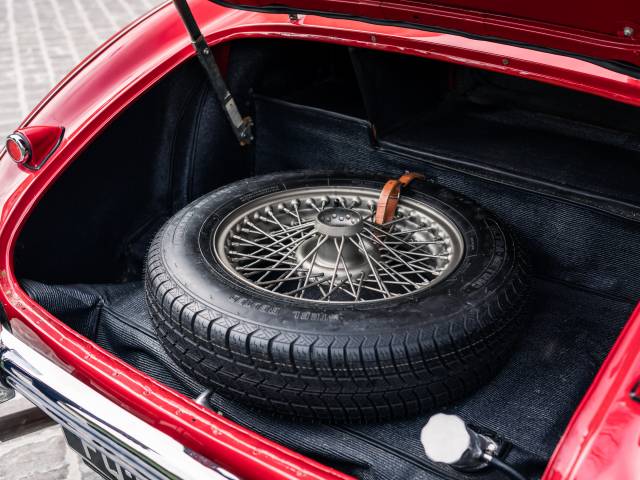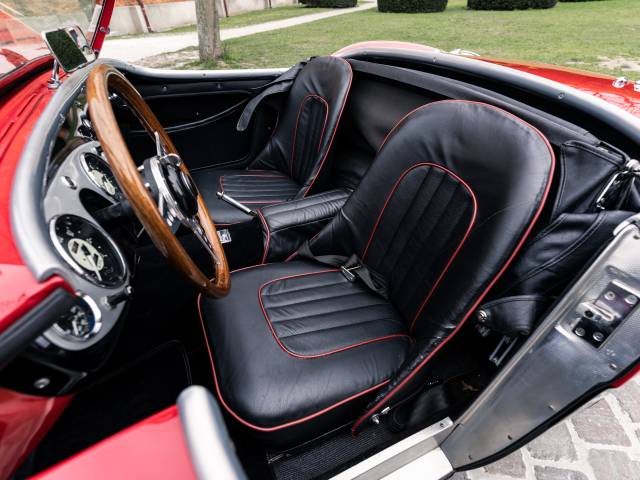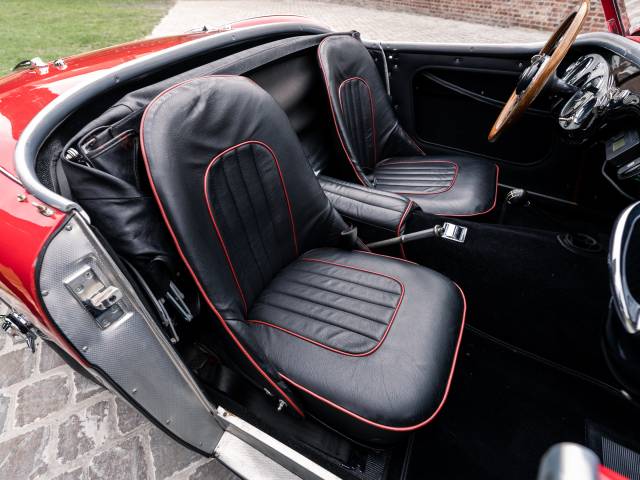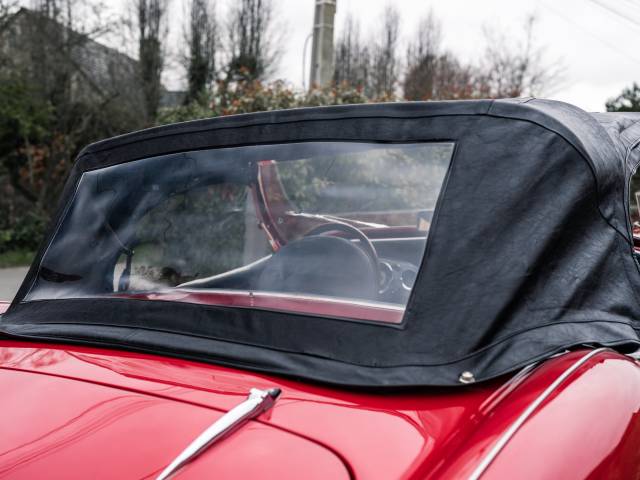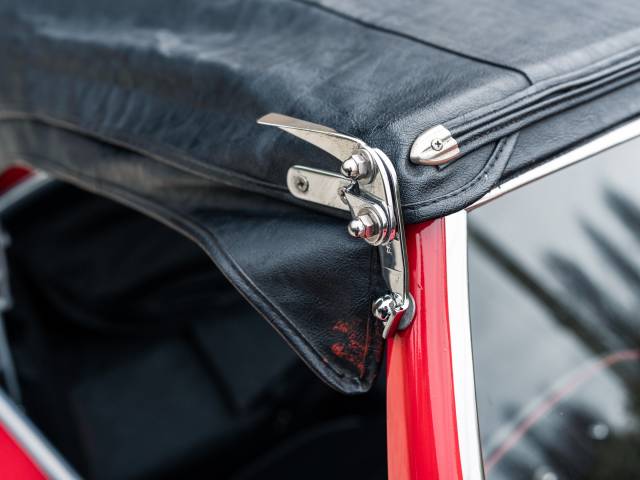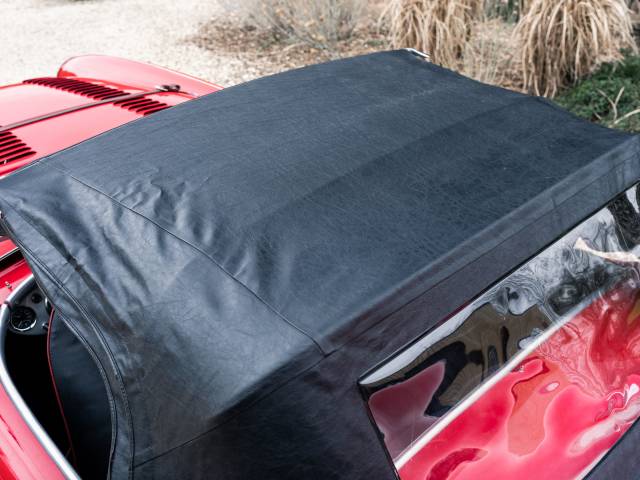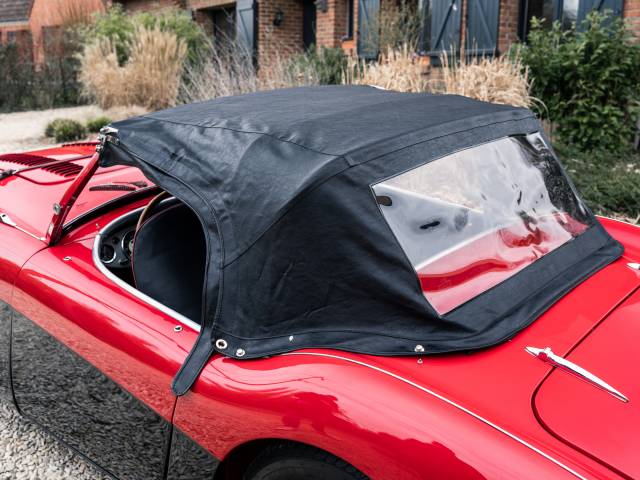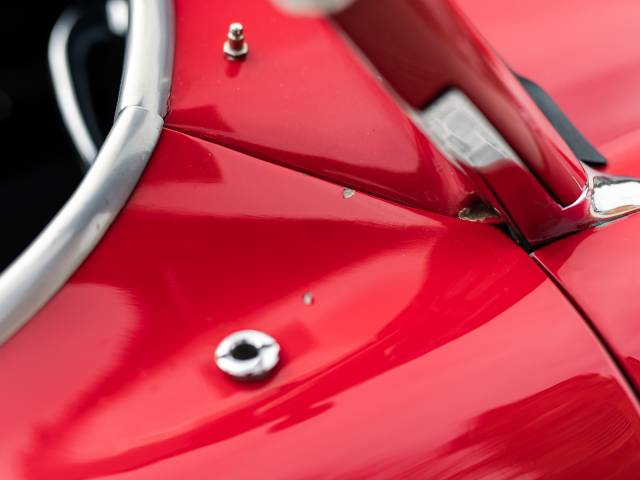 Dealer

away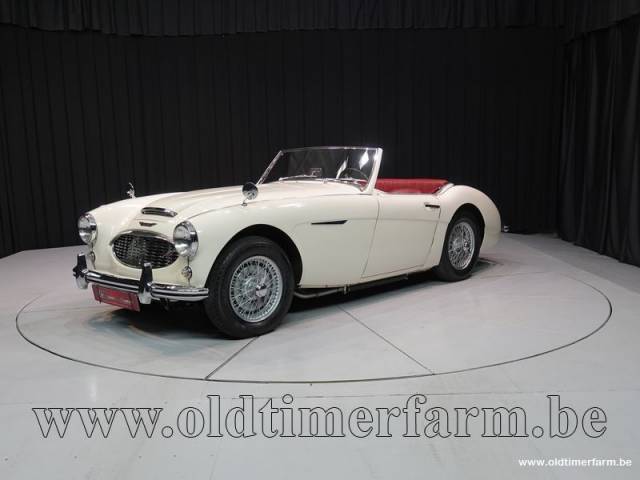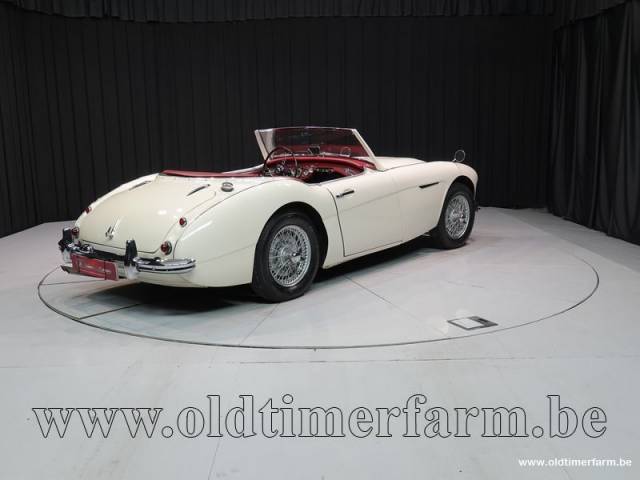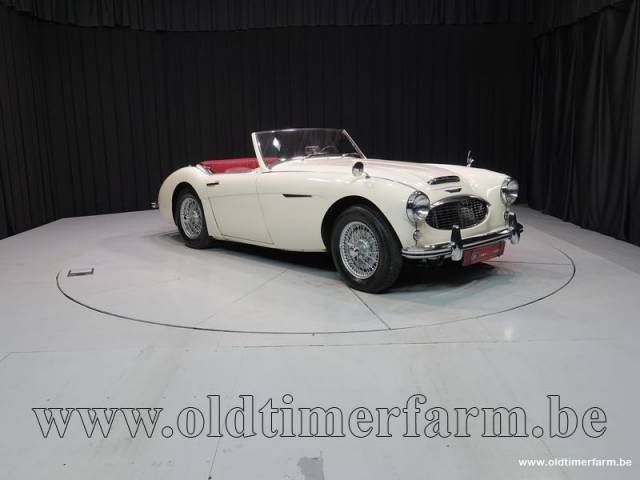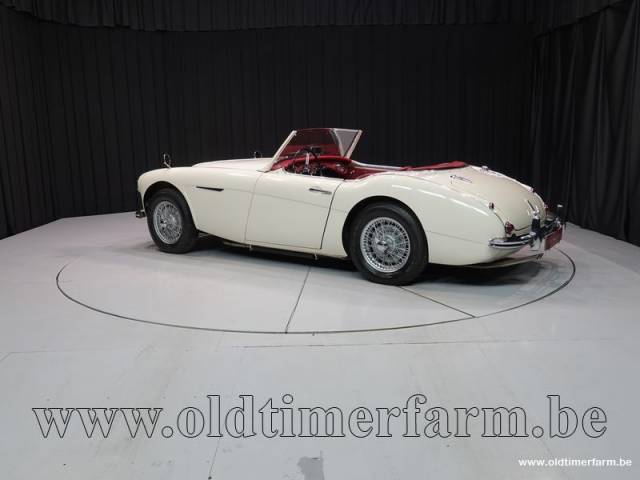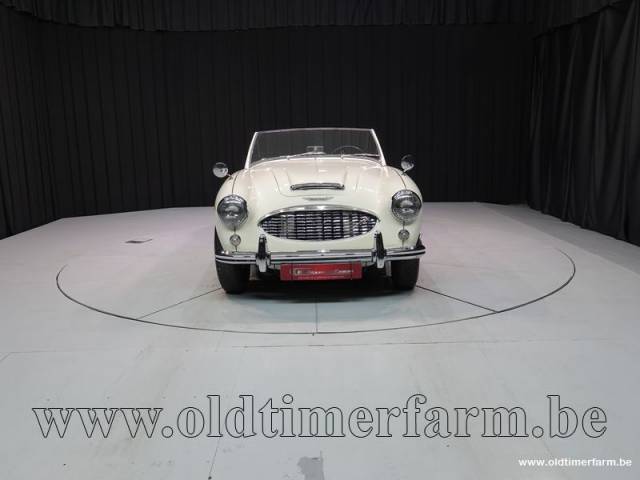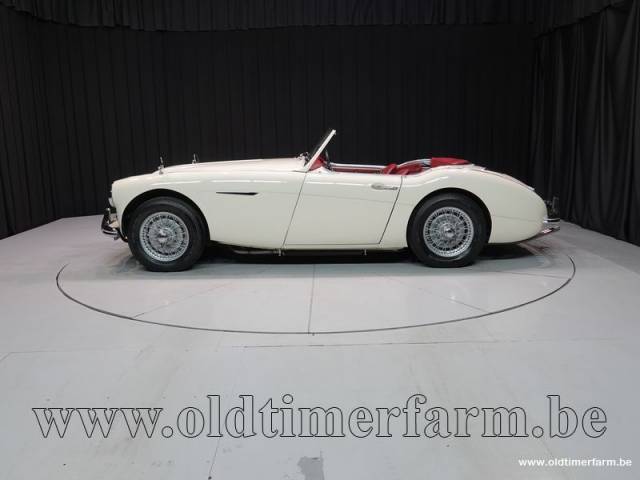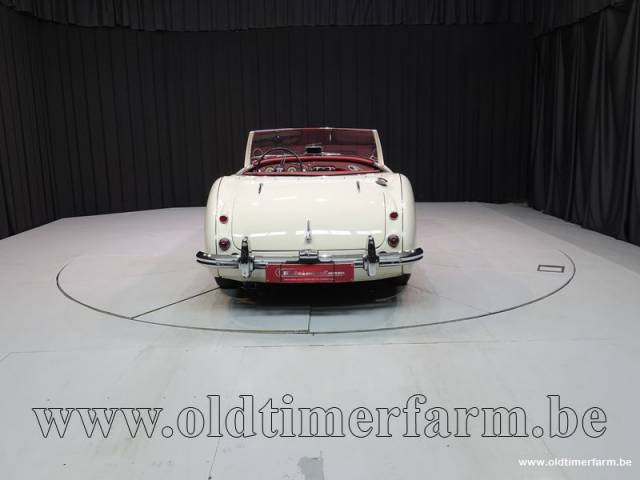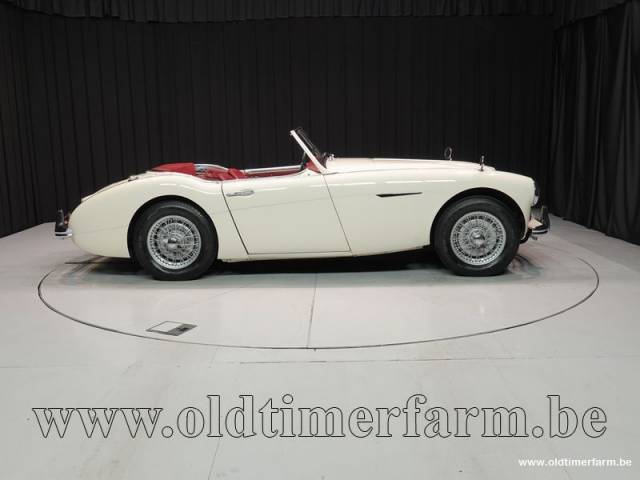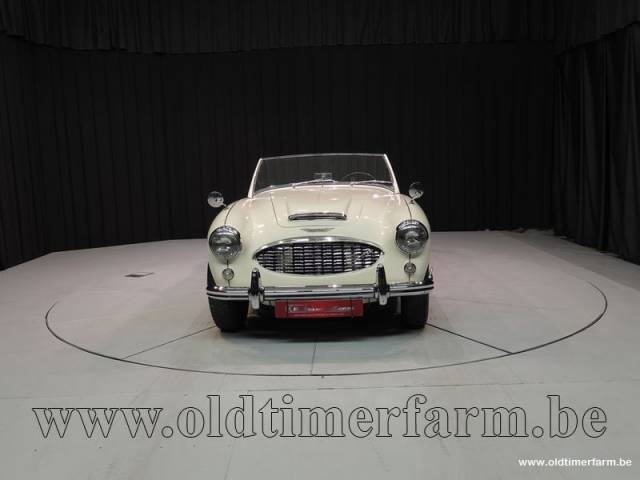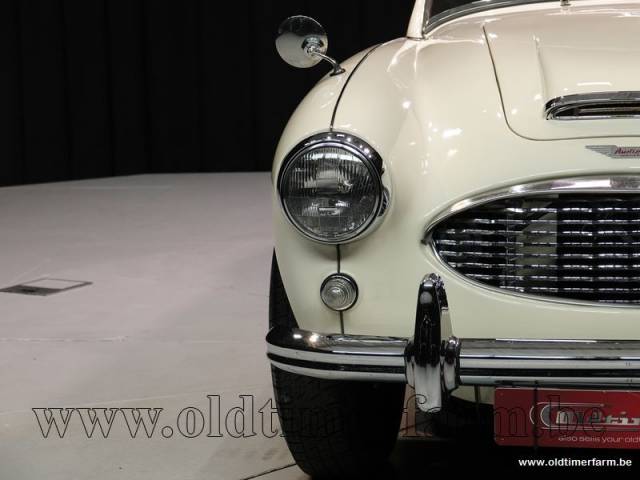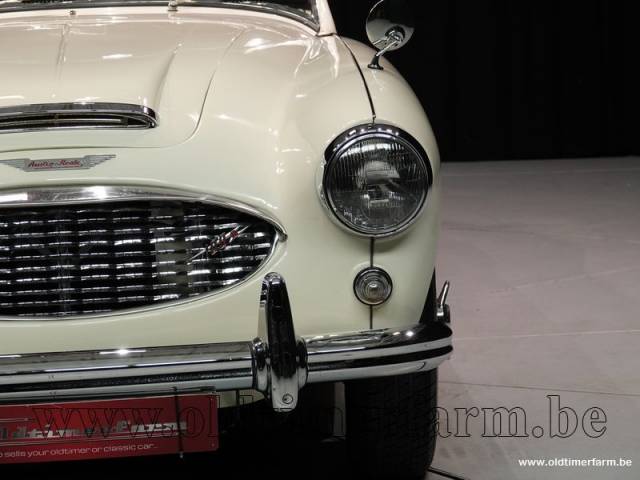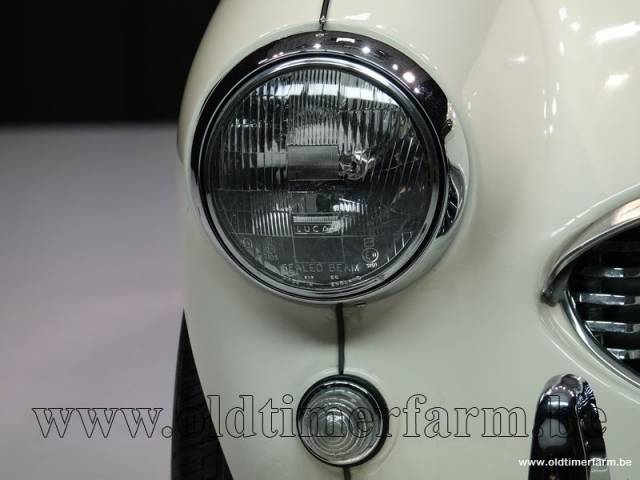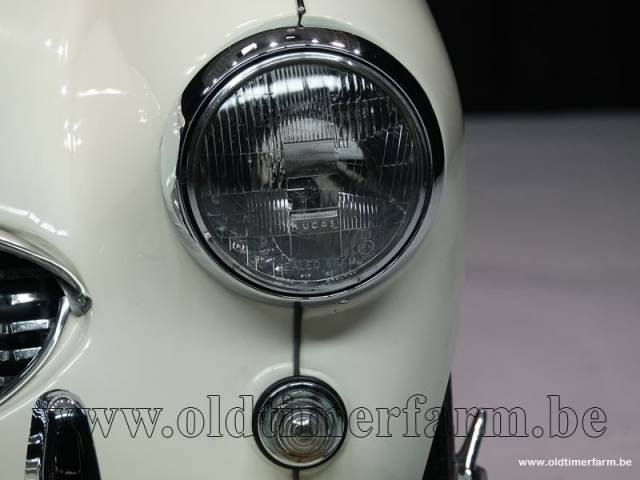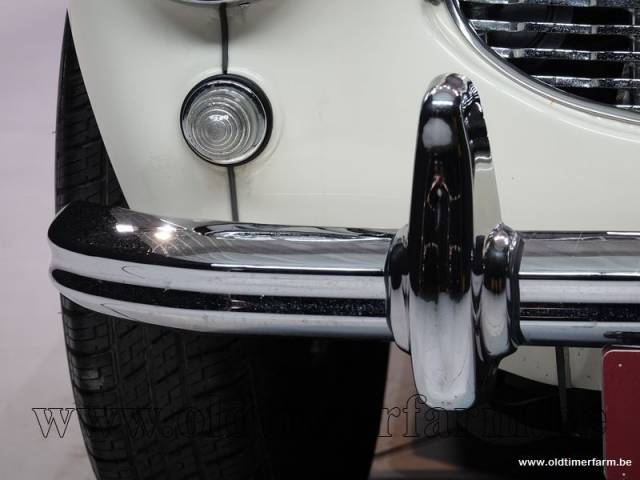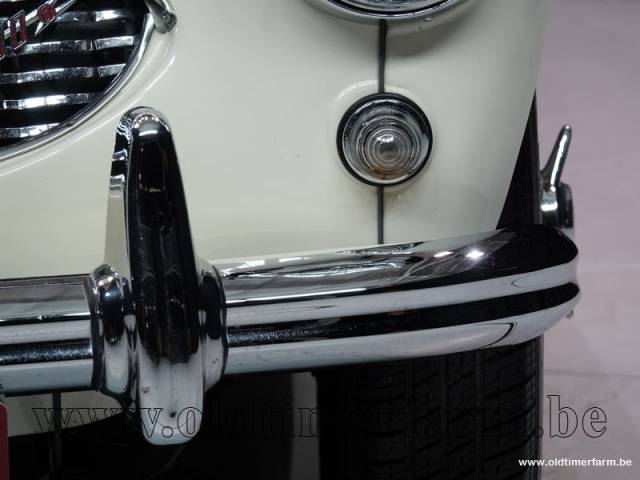 1958 Austin Healey 100/6 '58
Dealer

away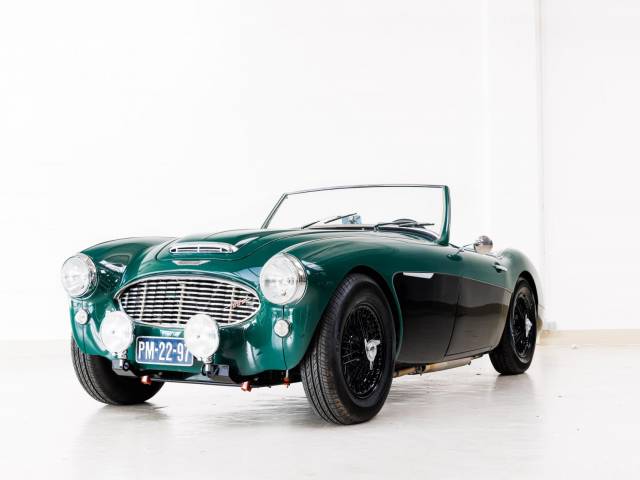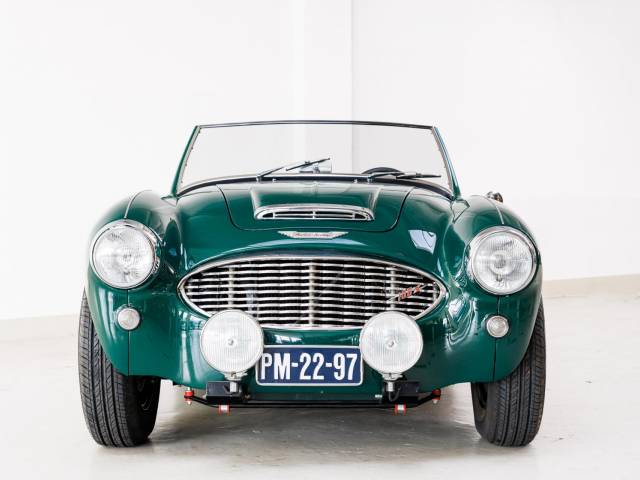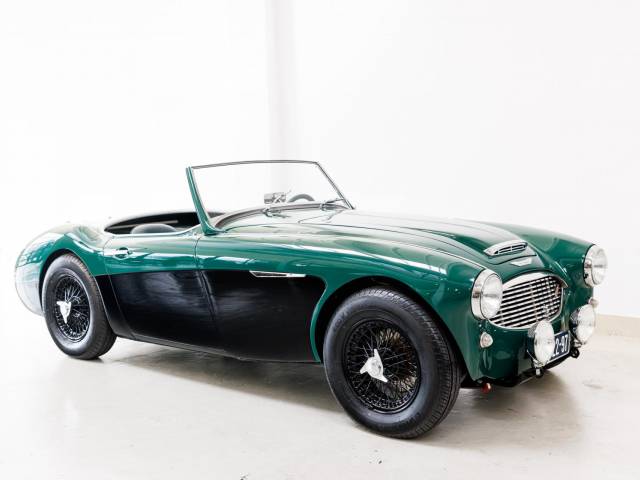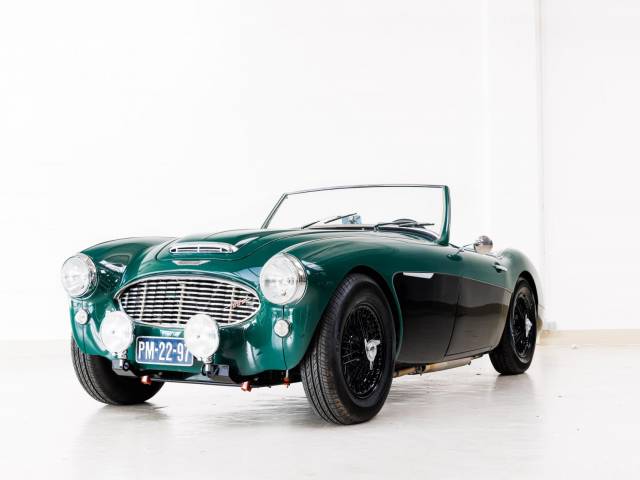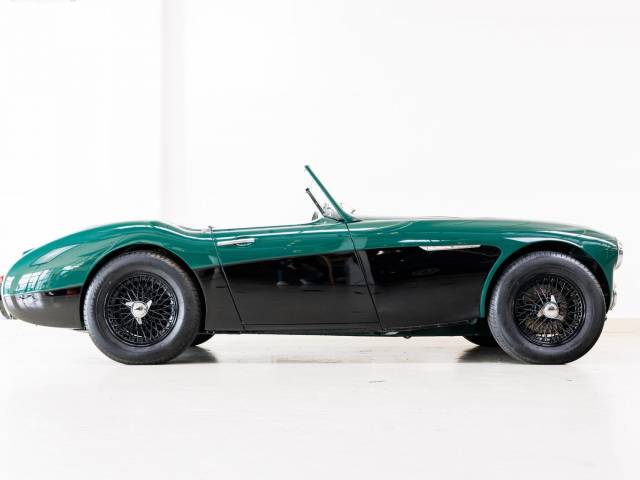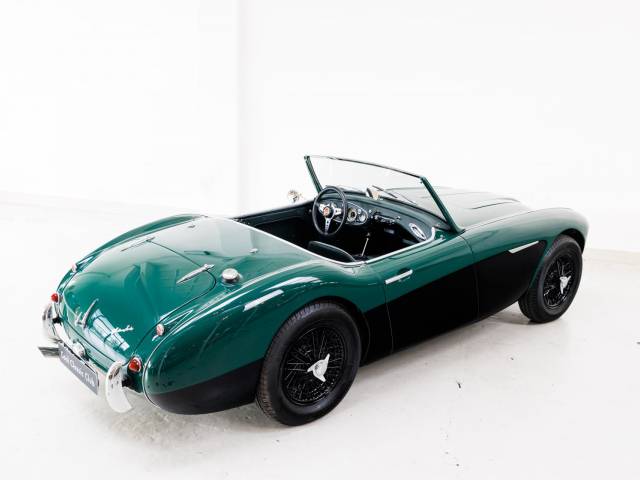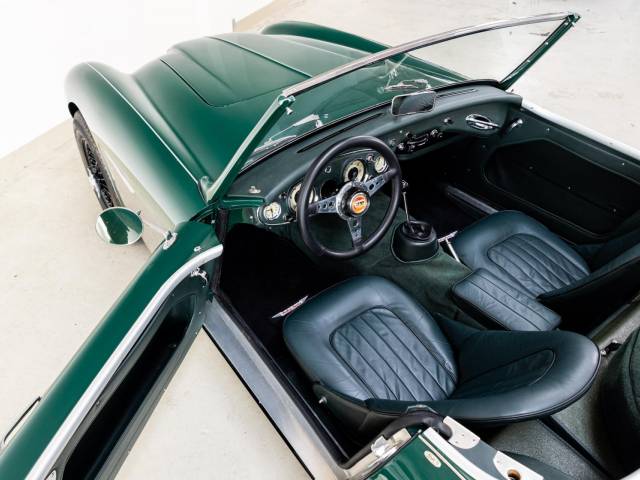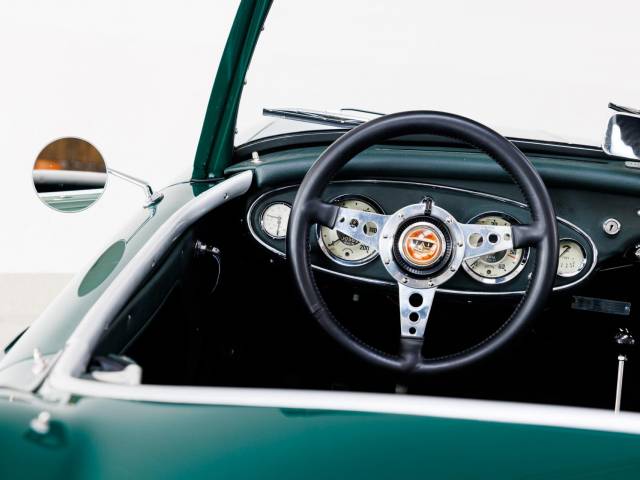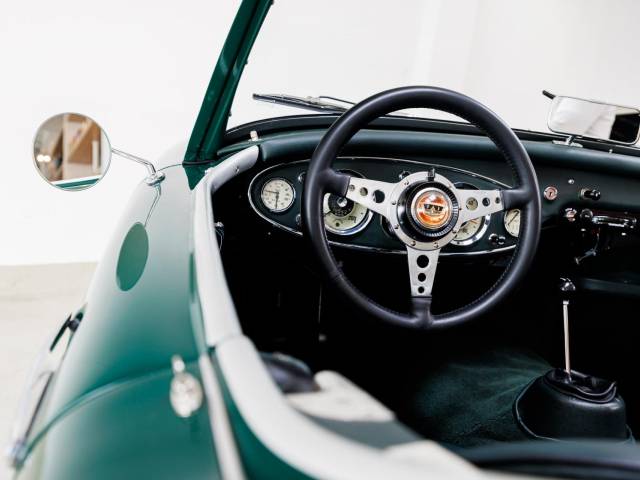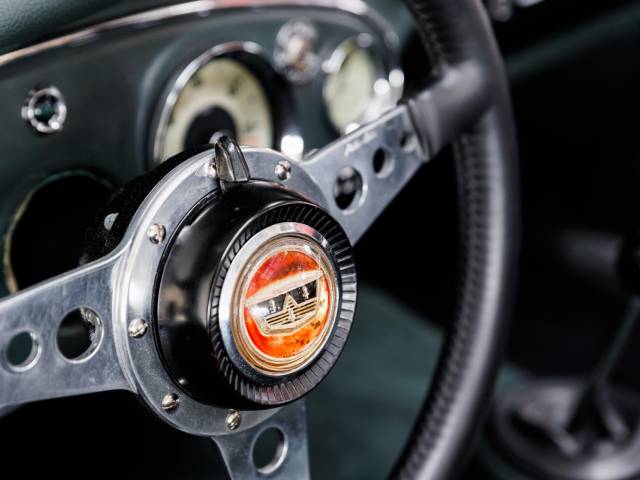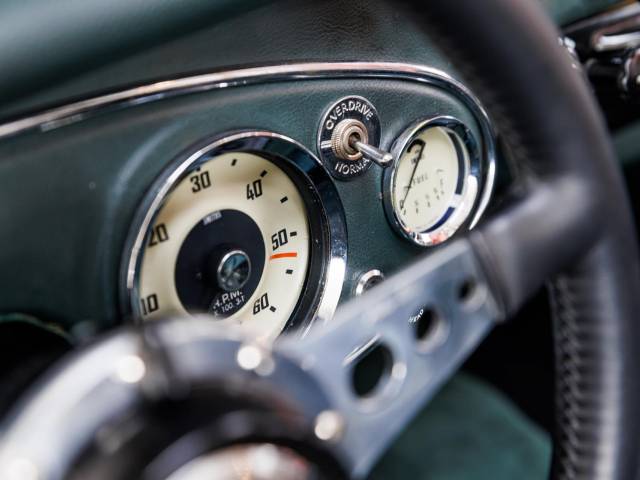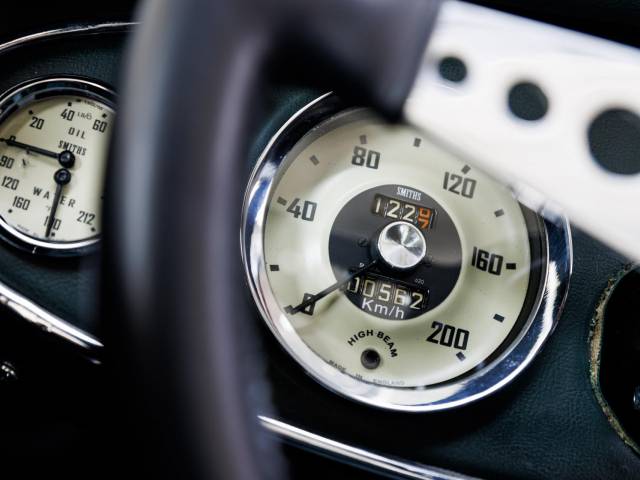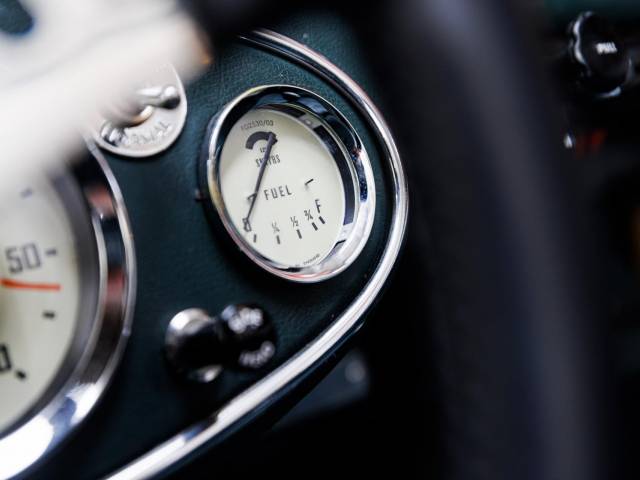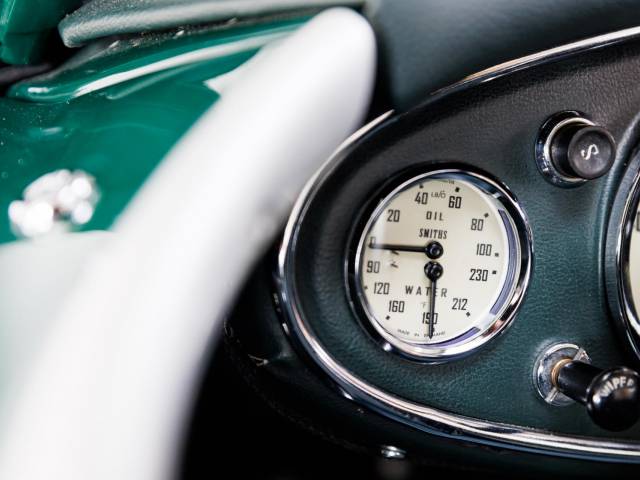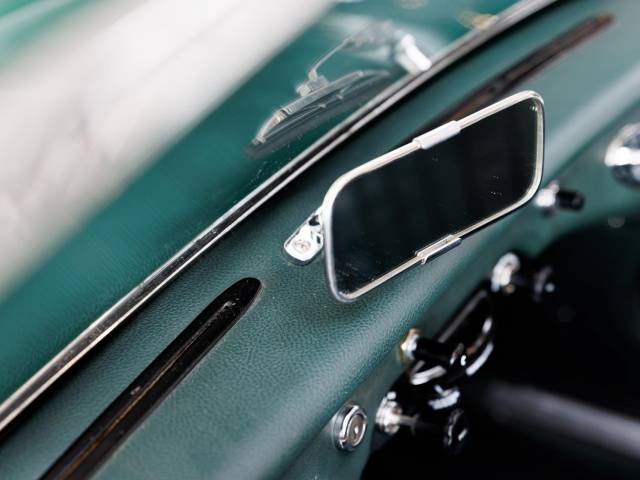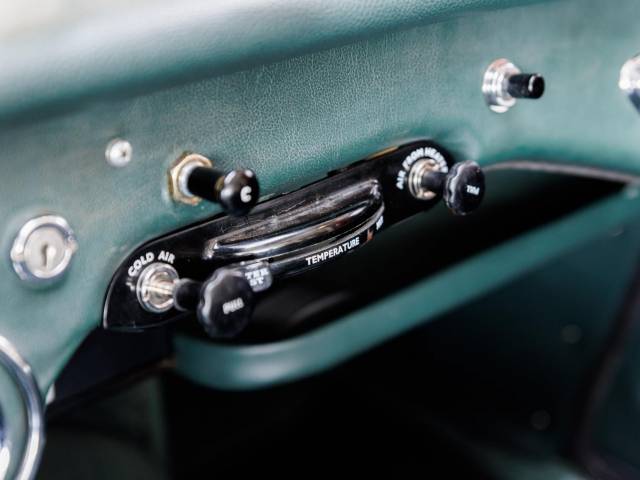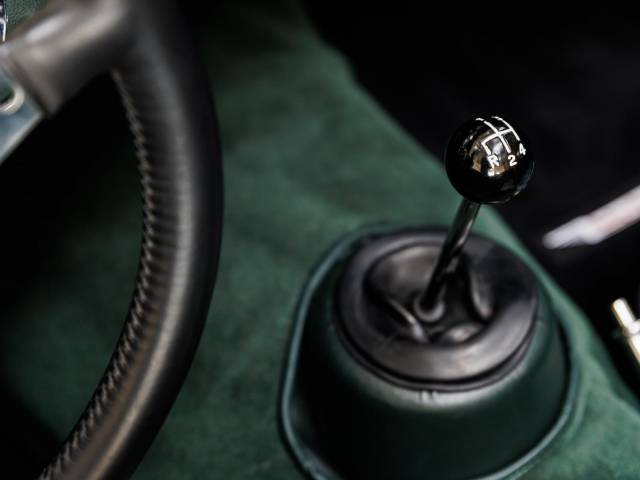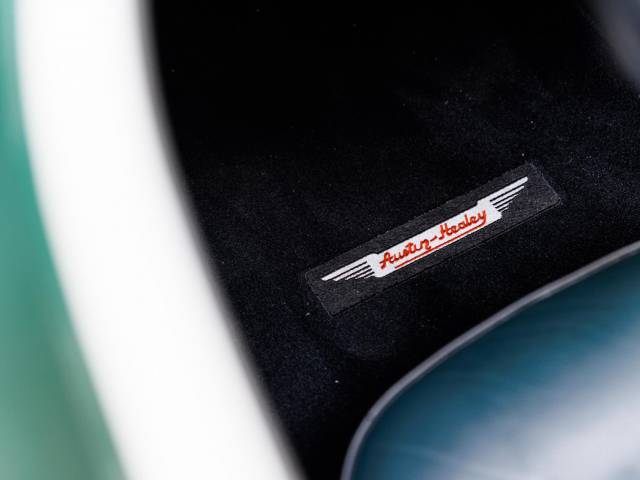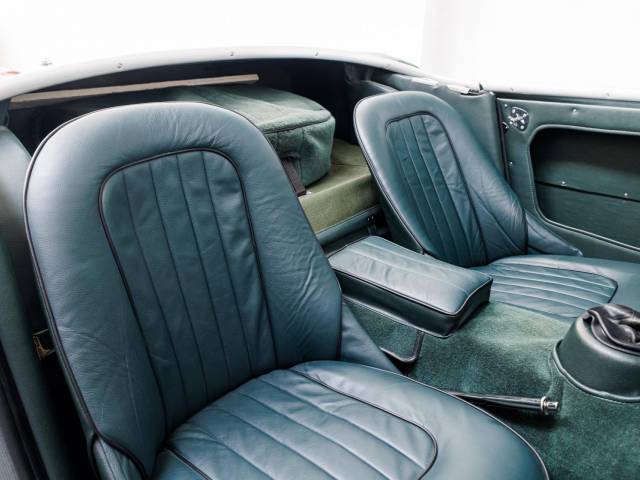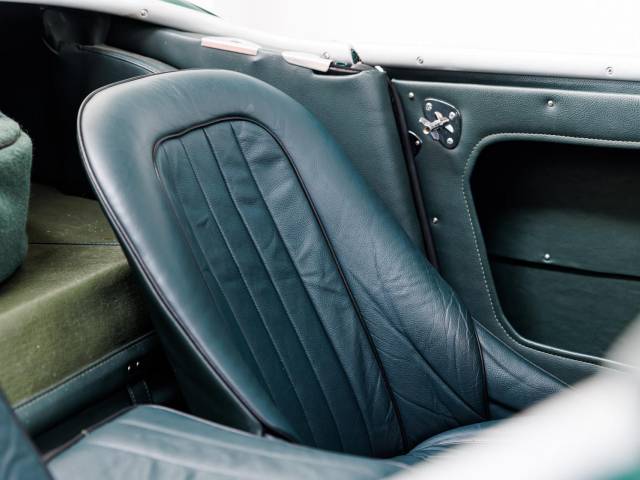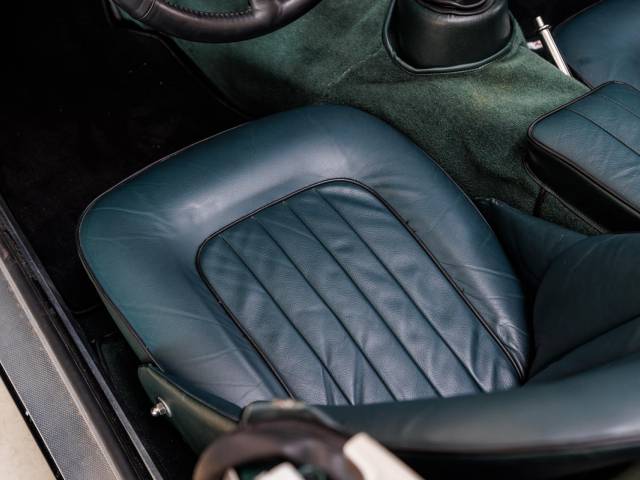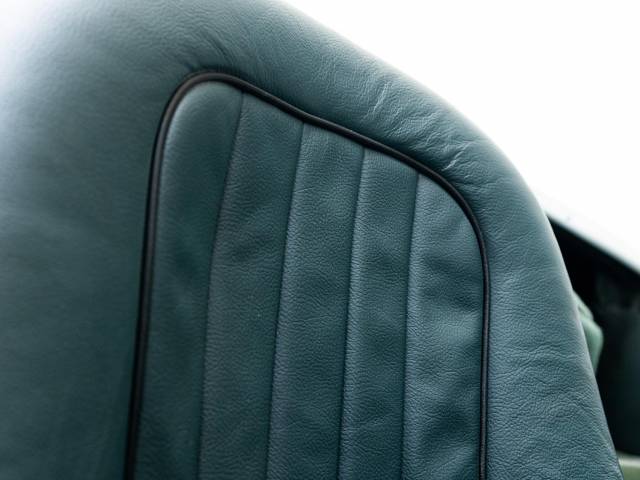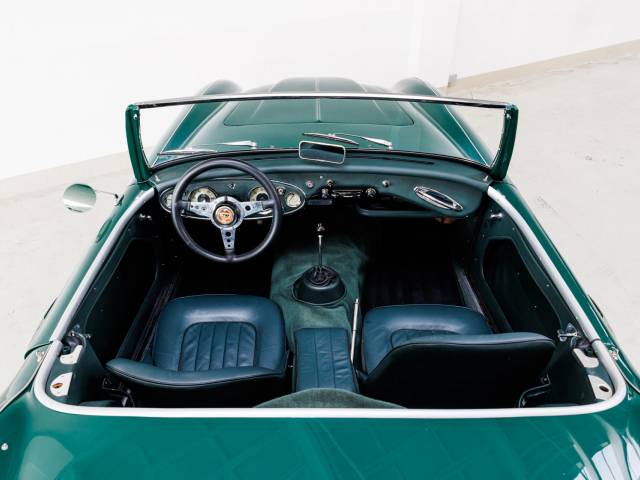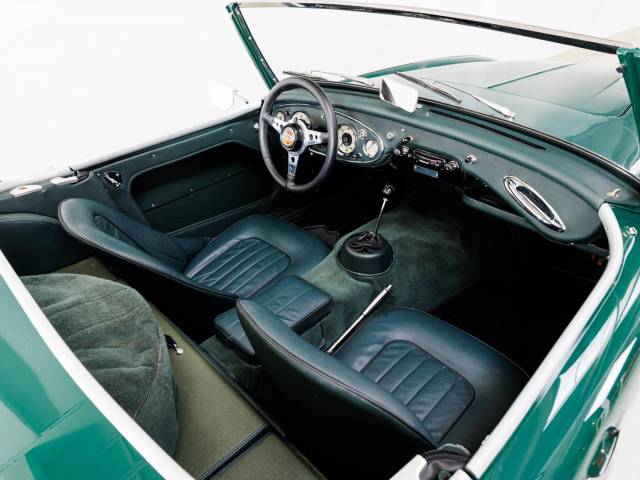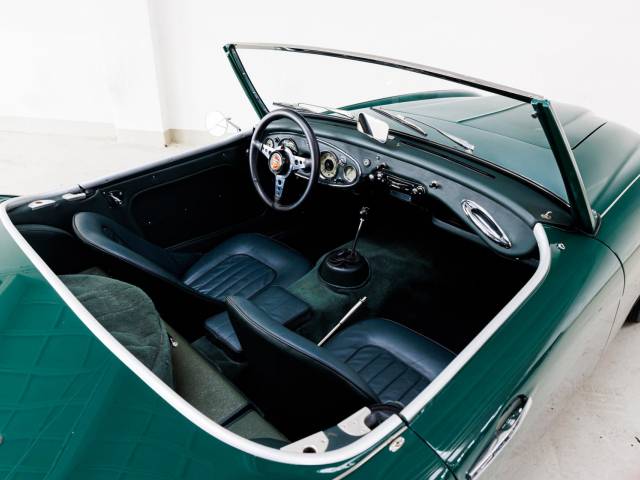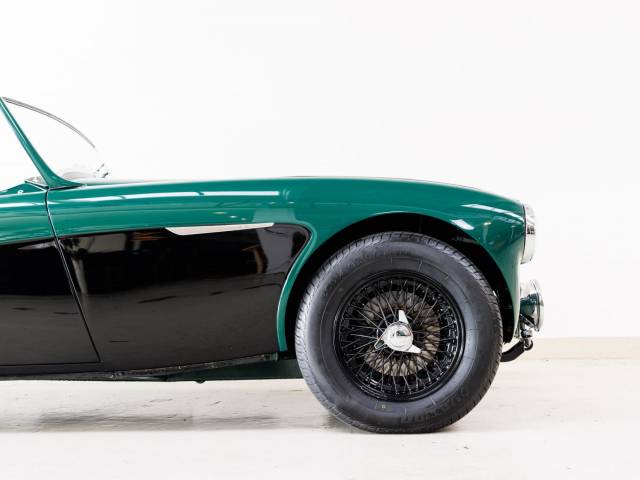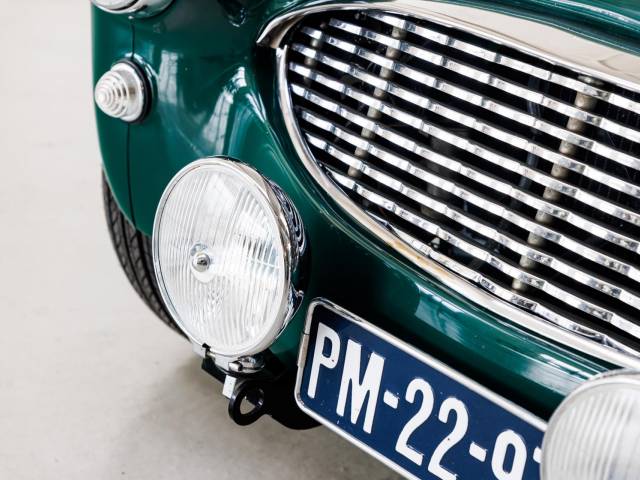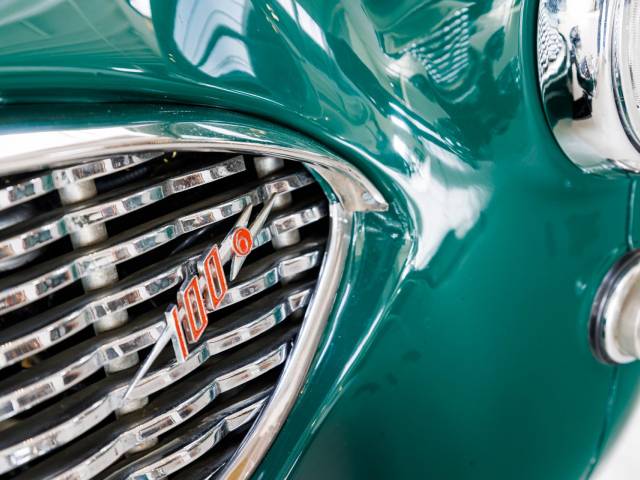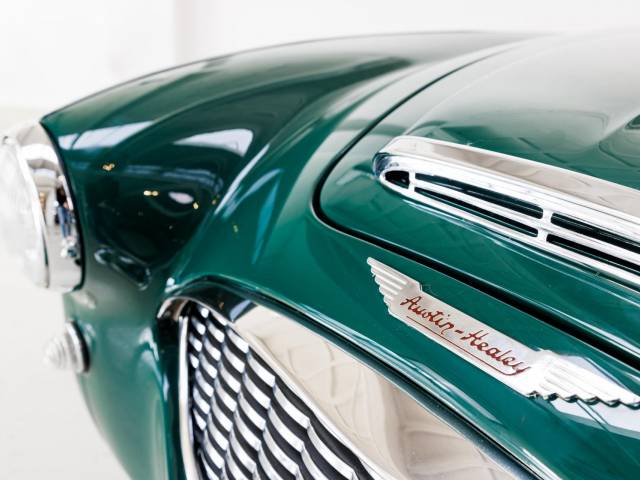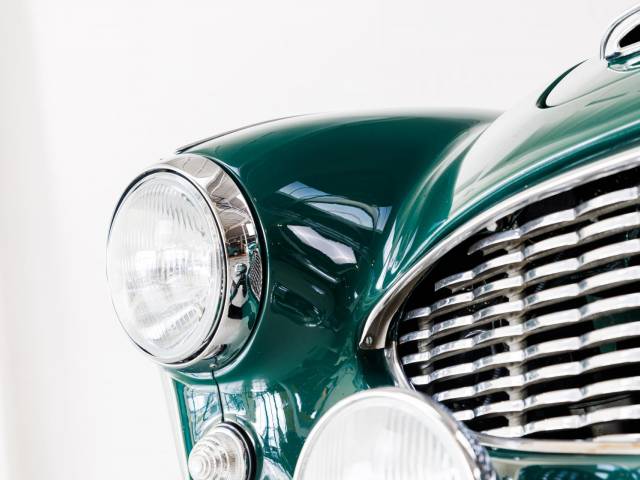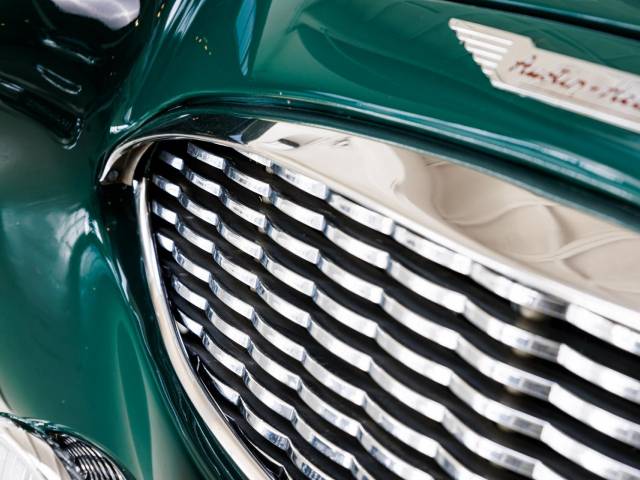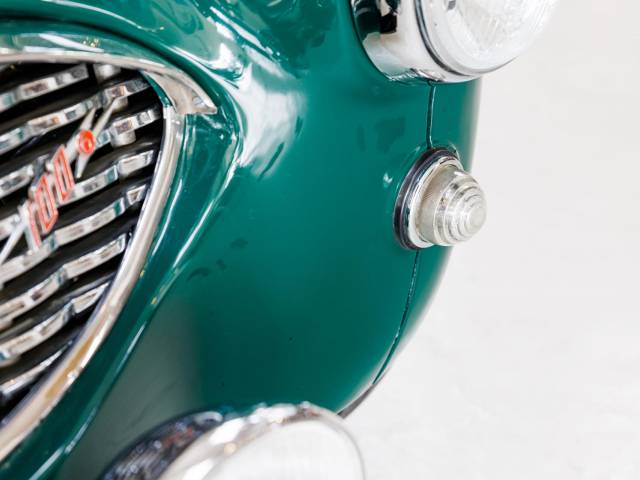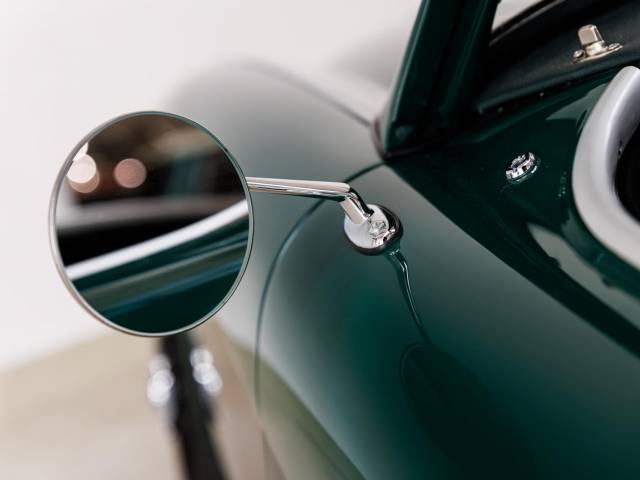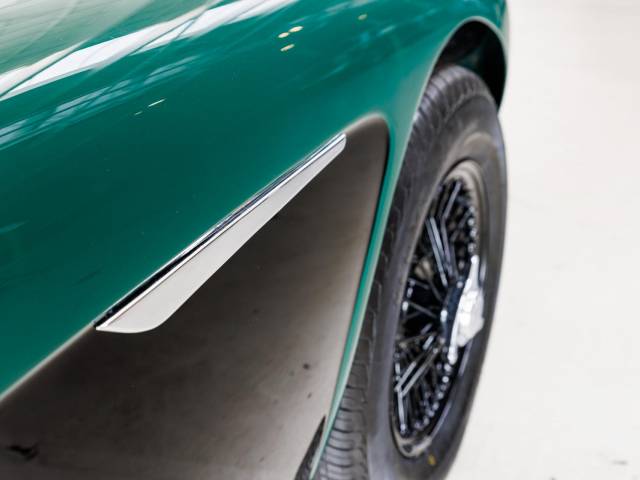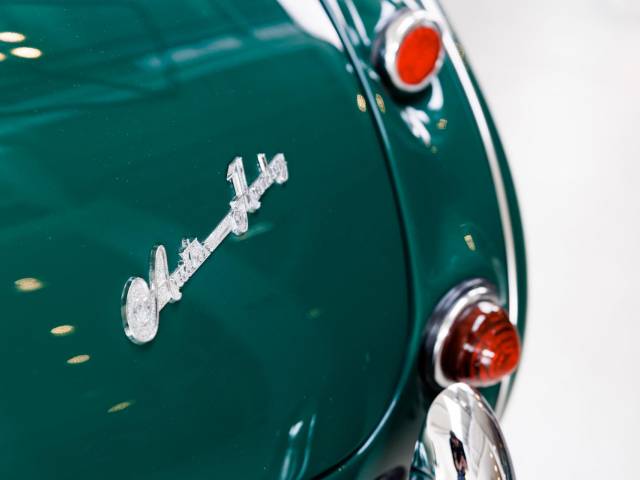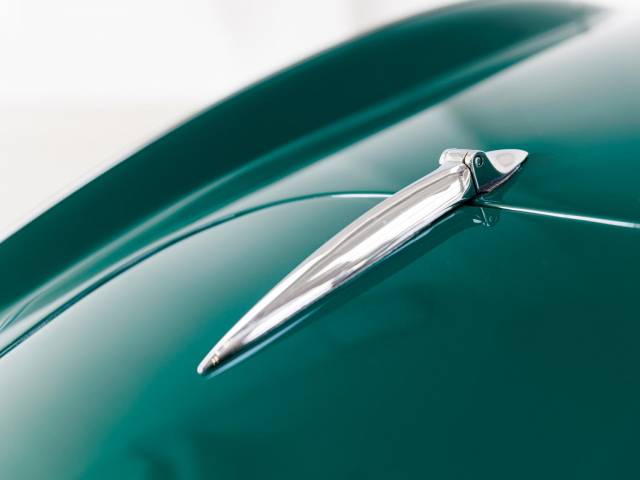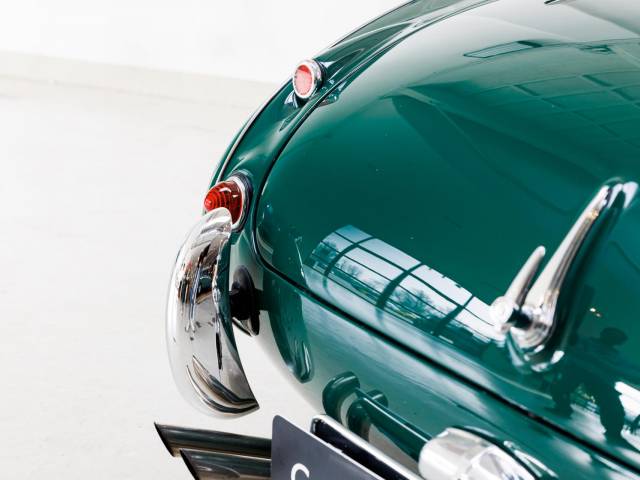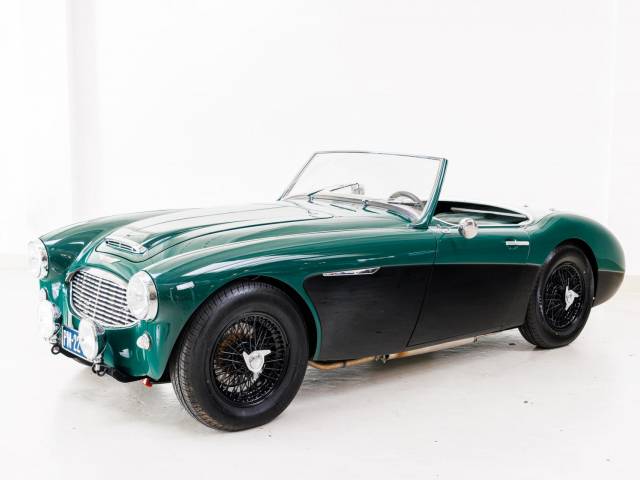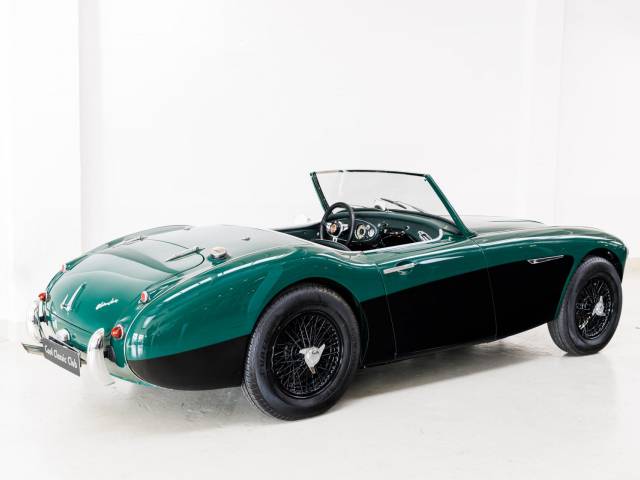 - Nut & Bolt restored - Overdrive -
Dealer

away
Mille Miglia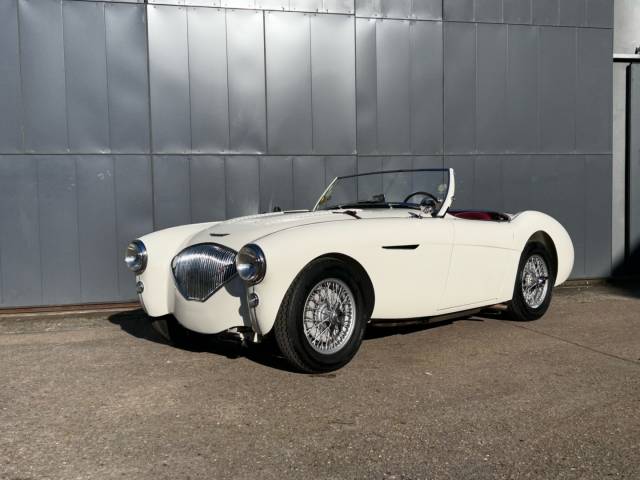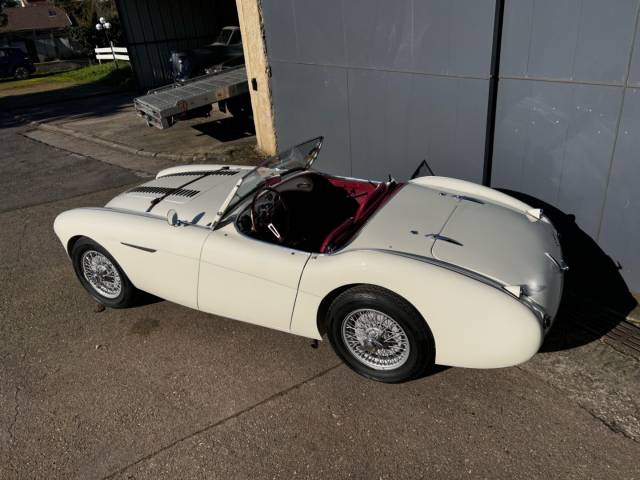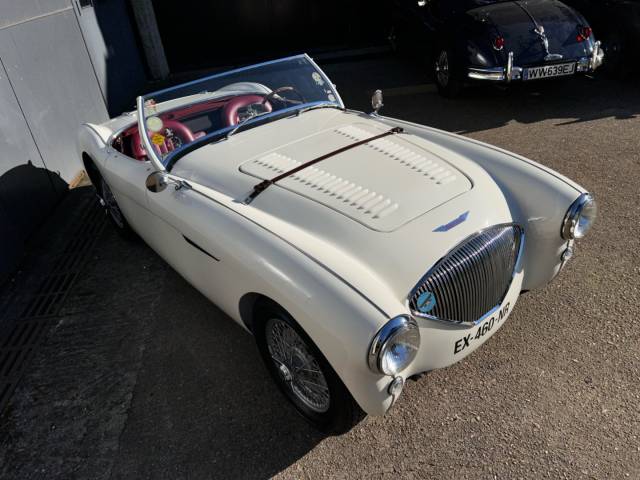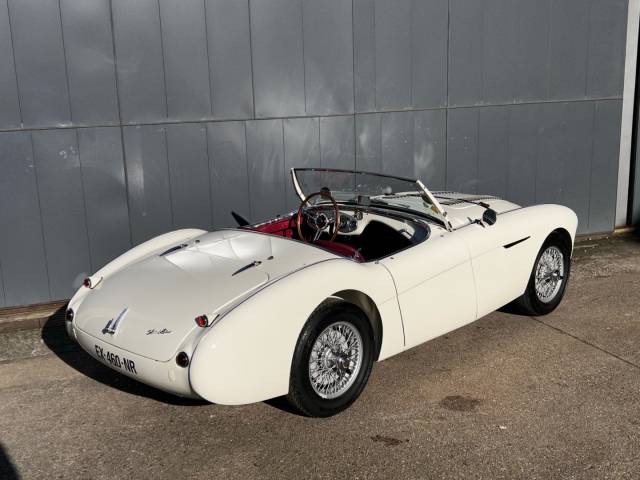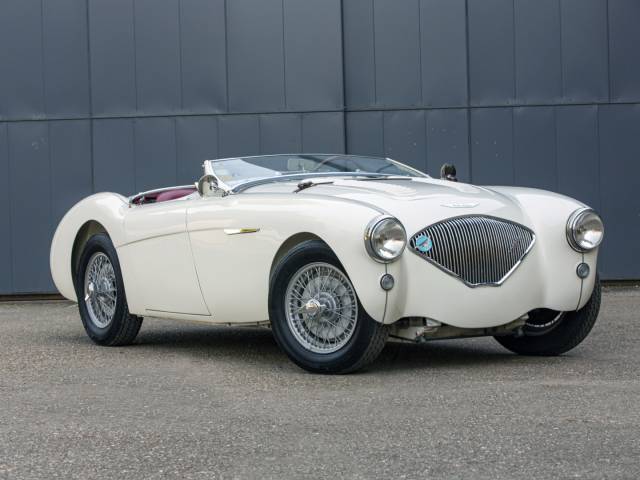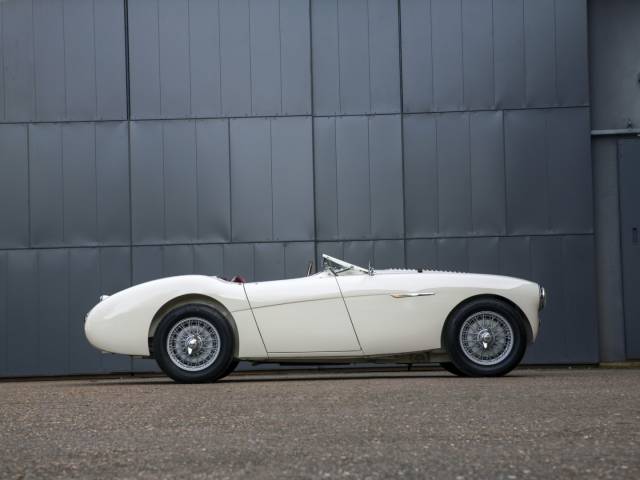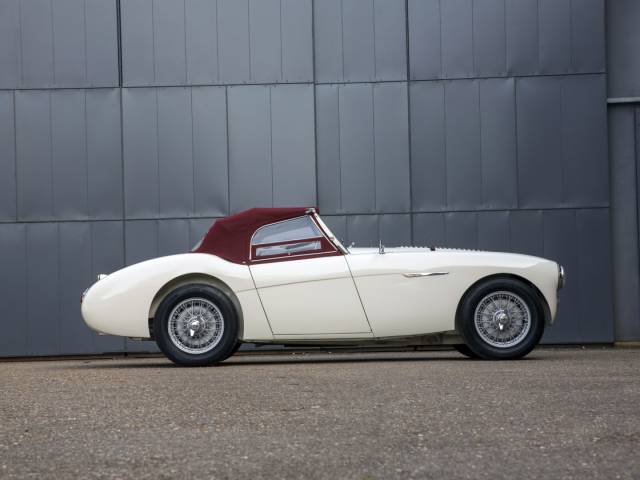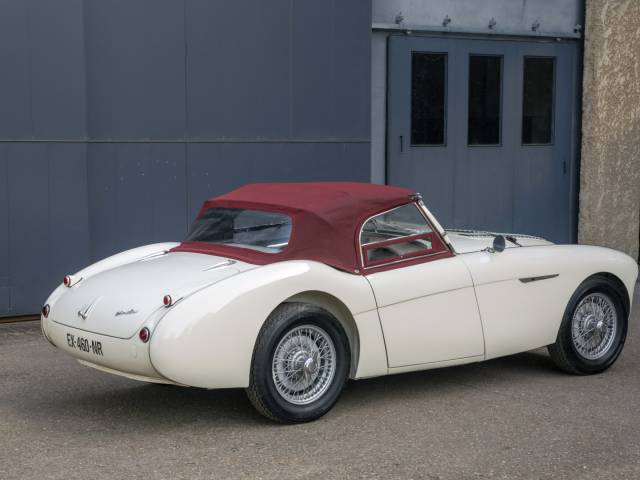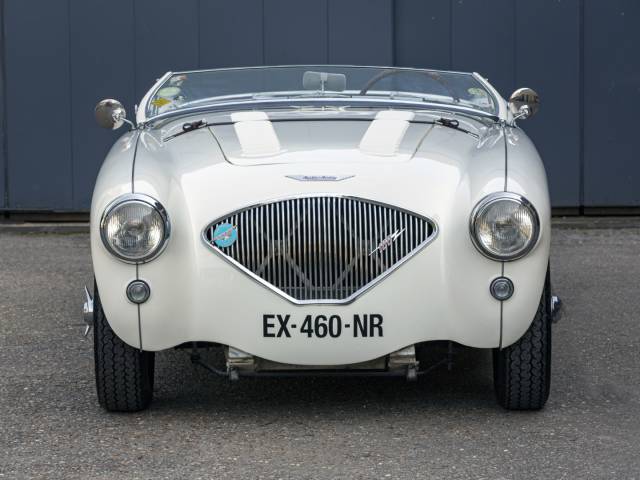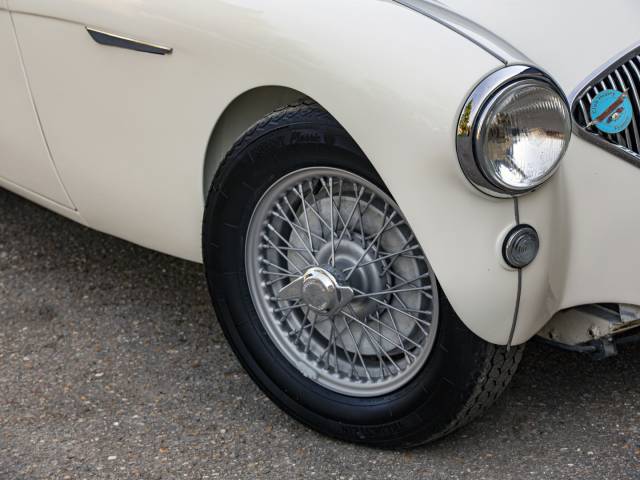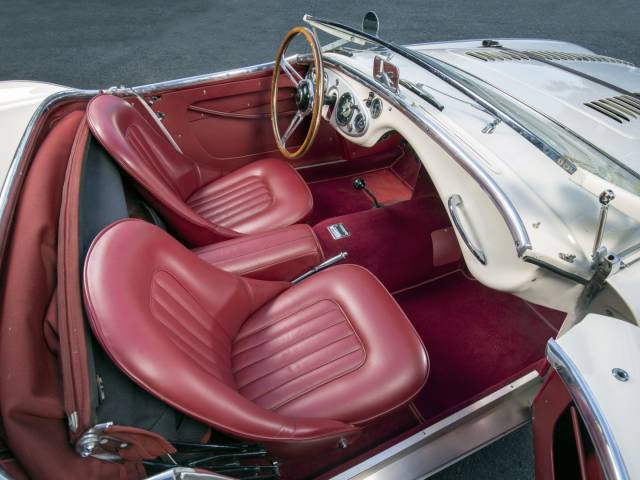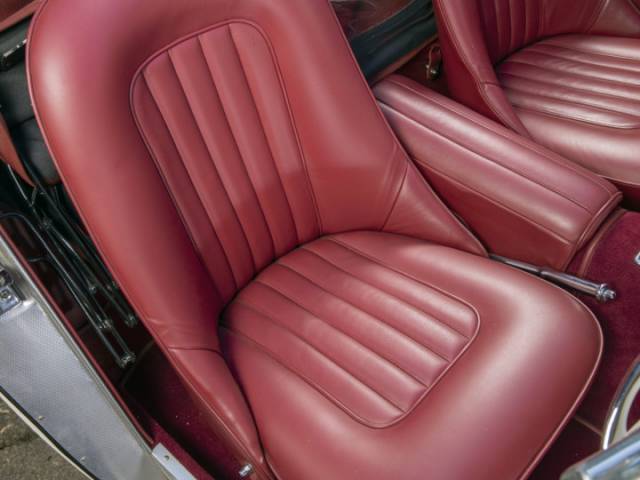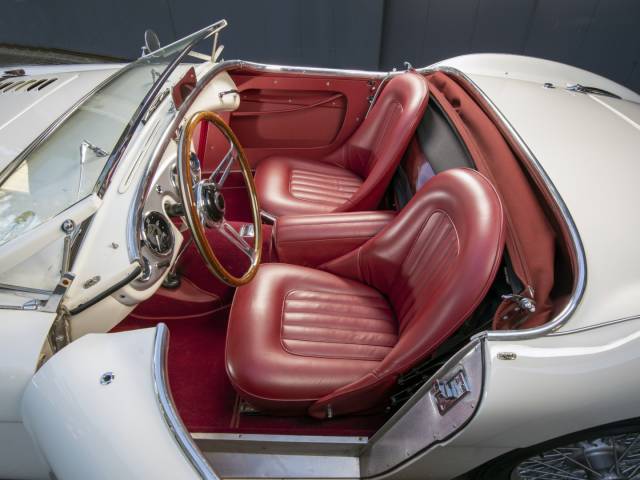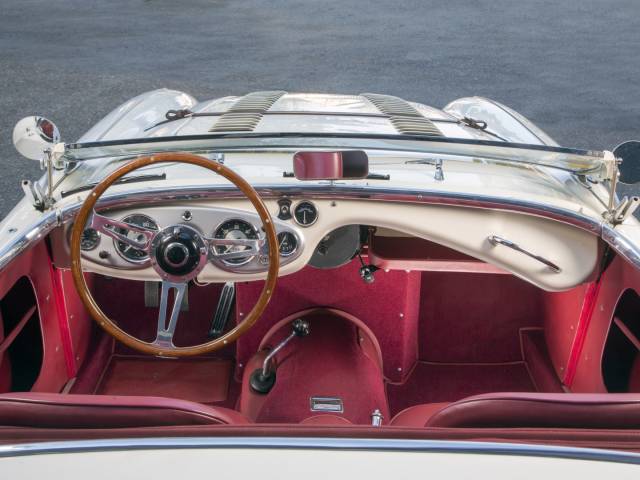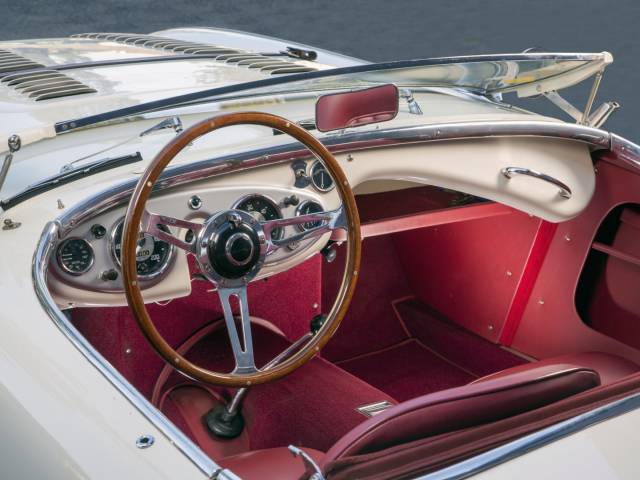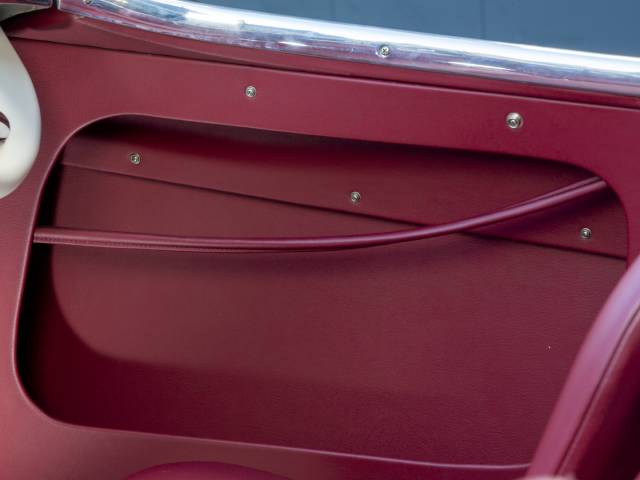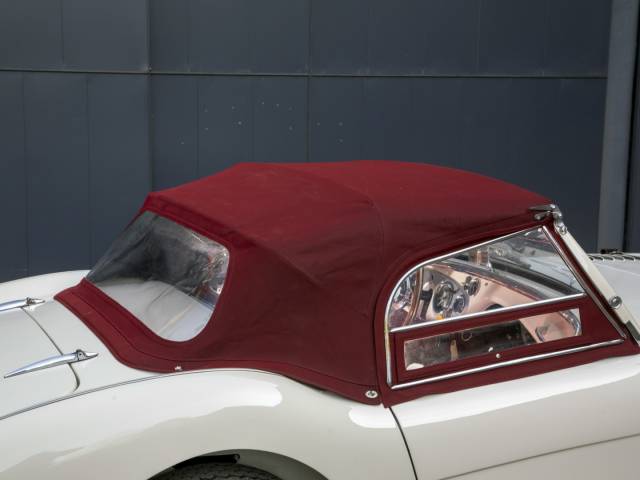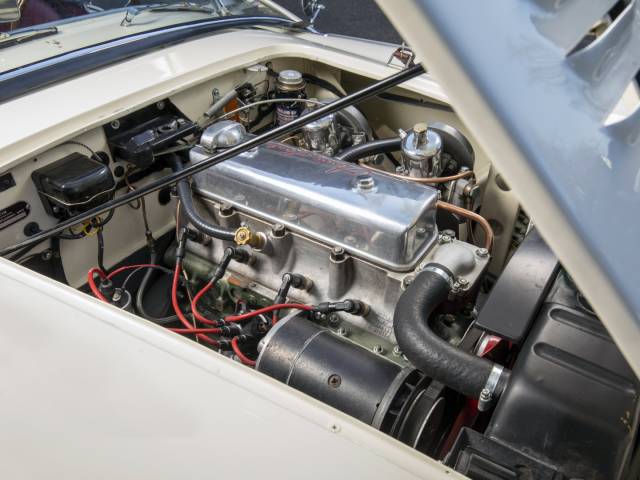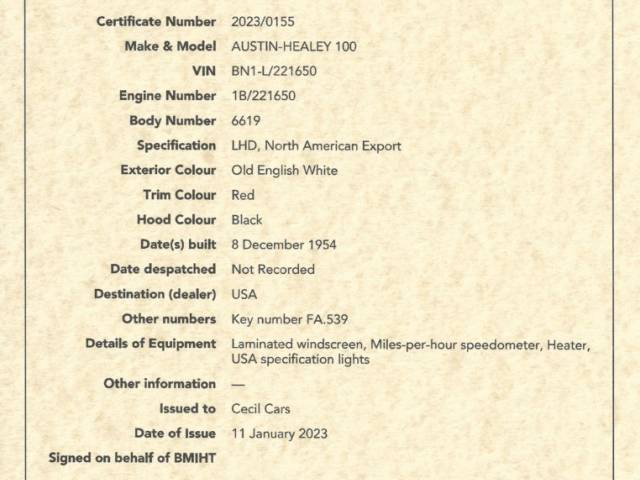 Dealer

away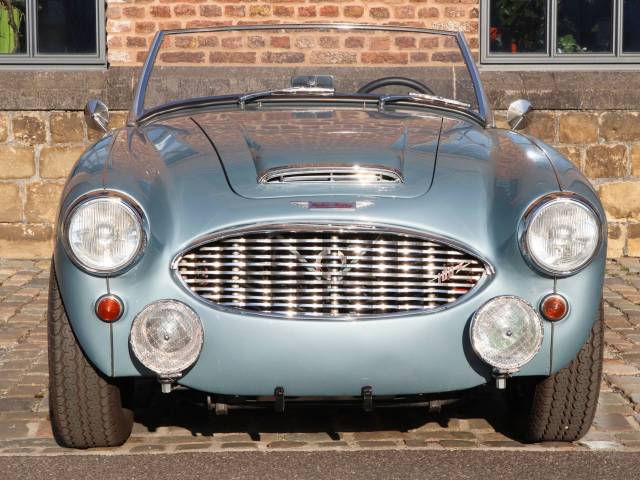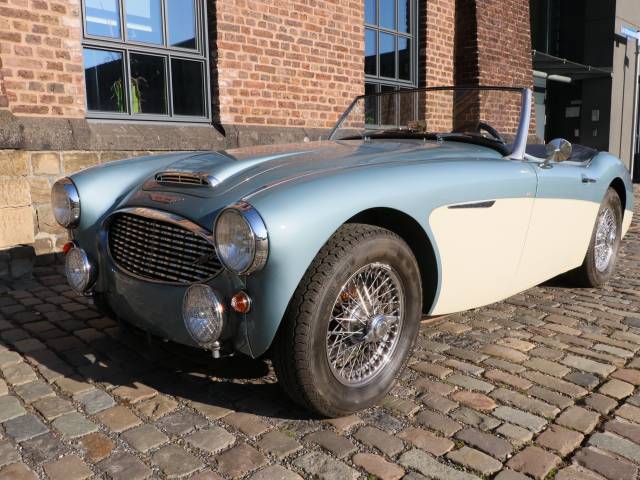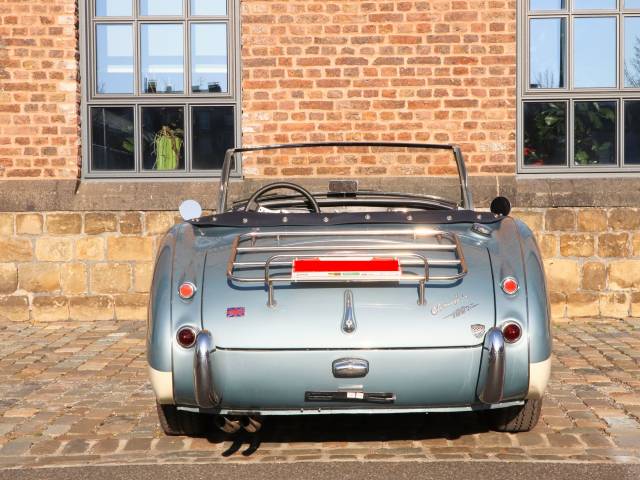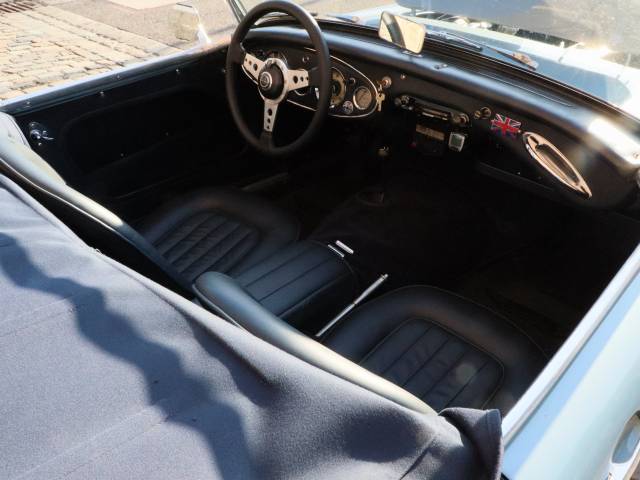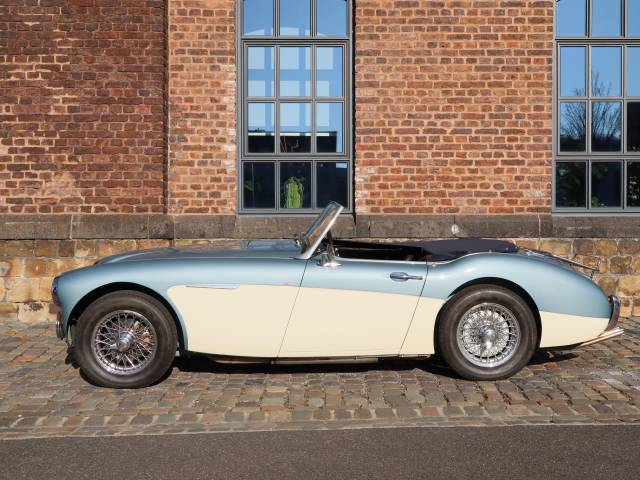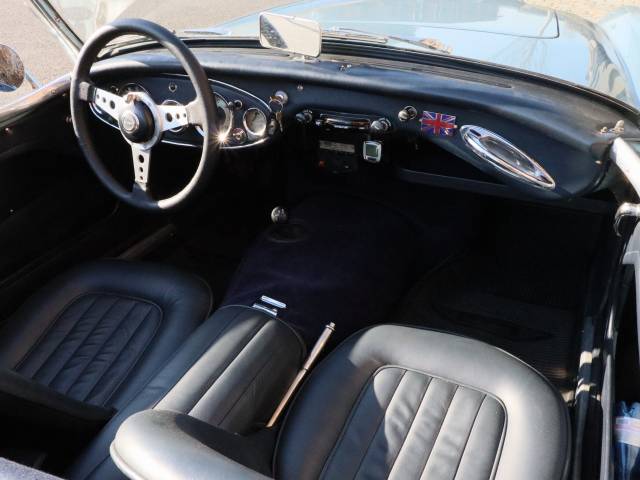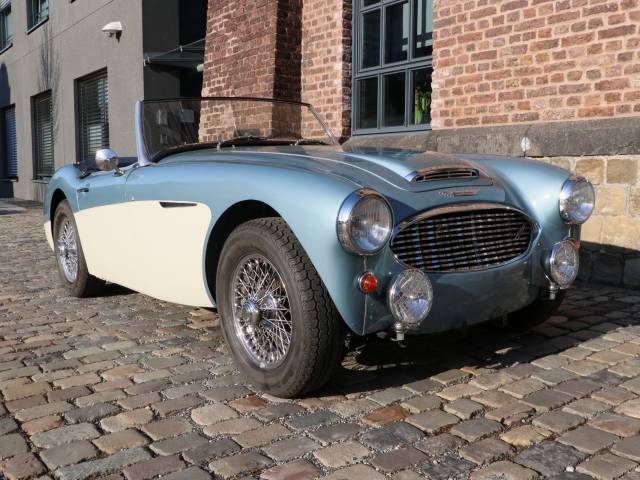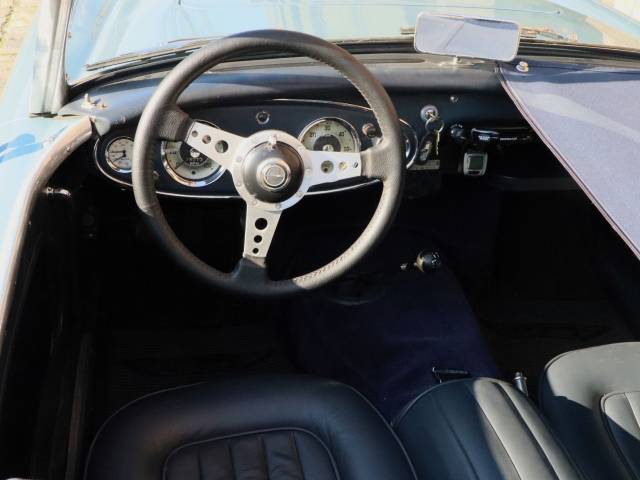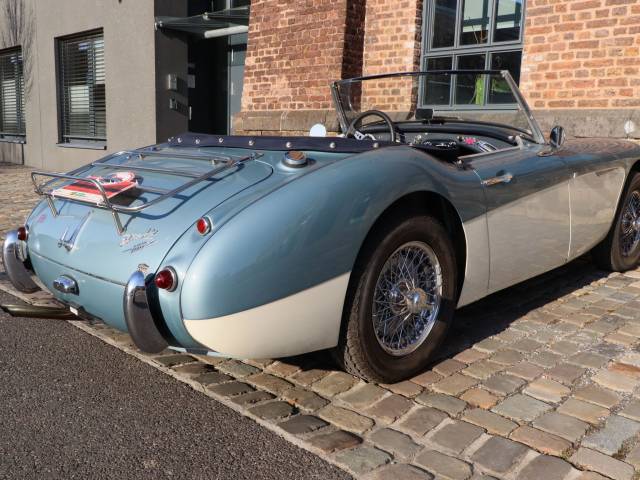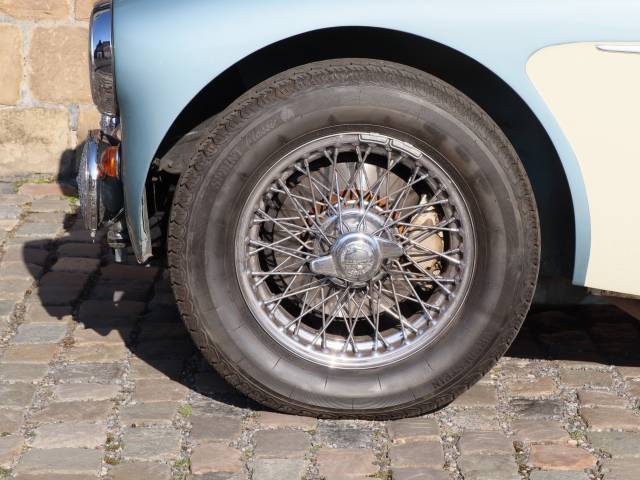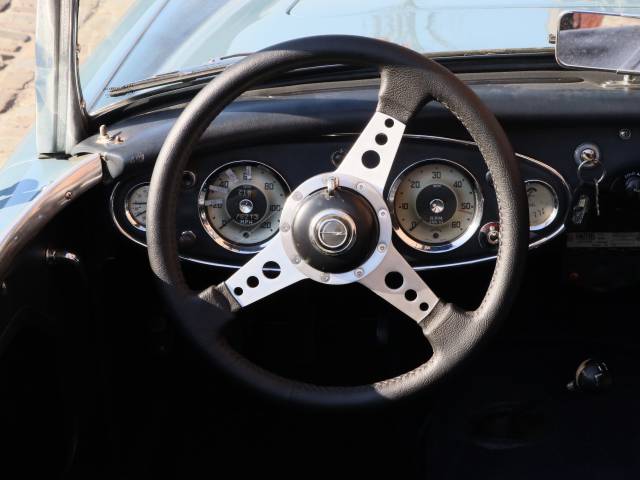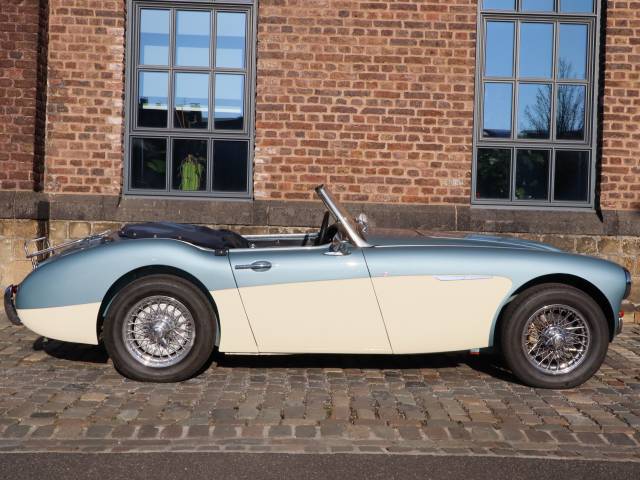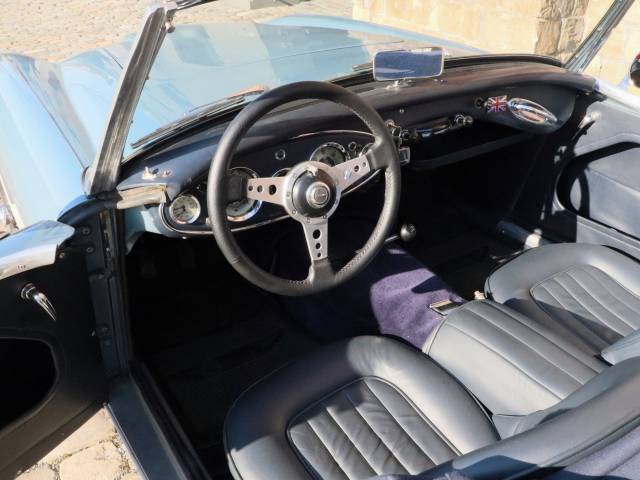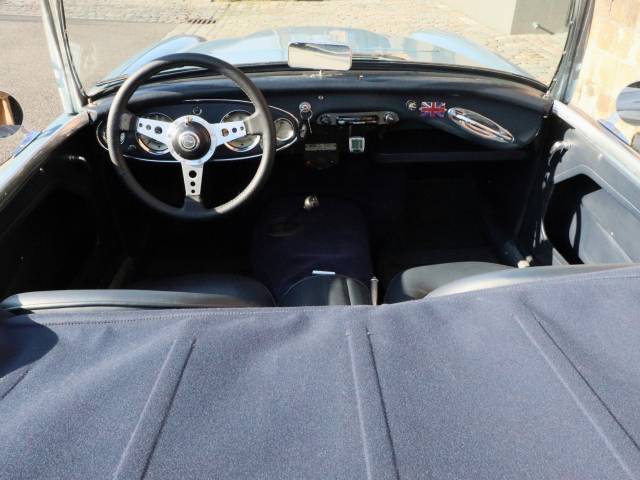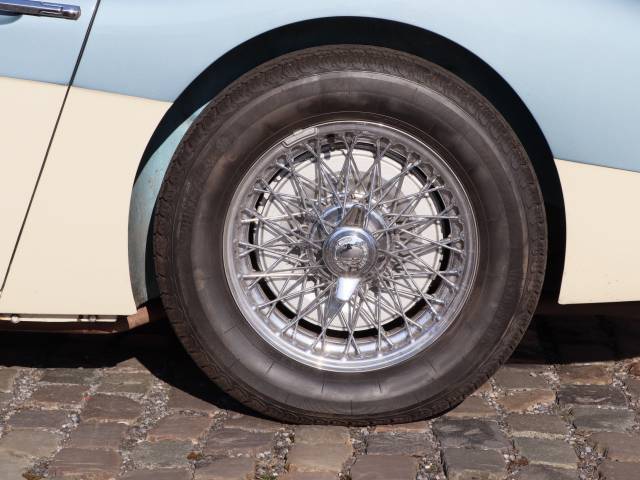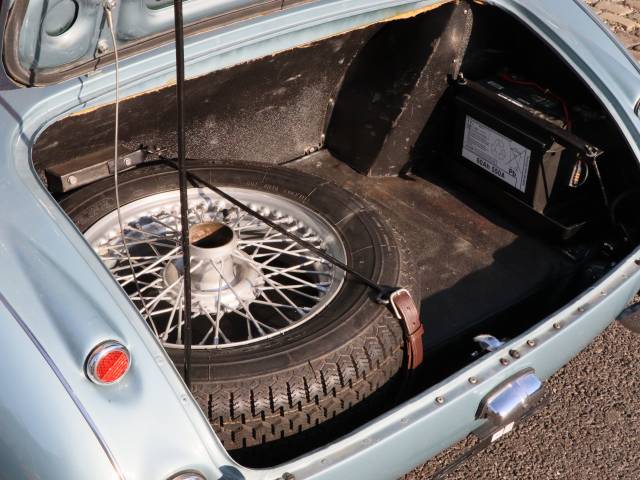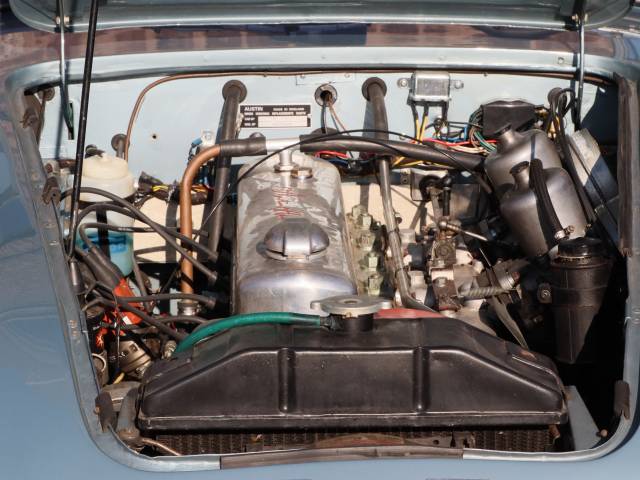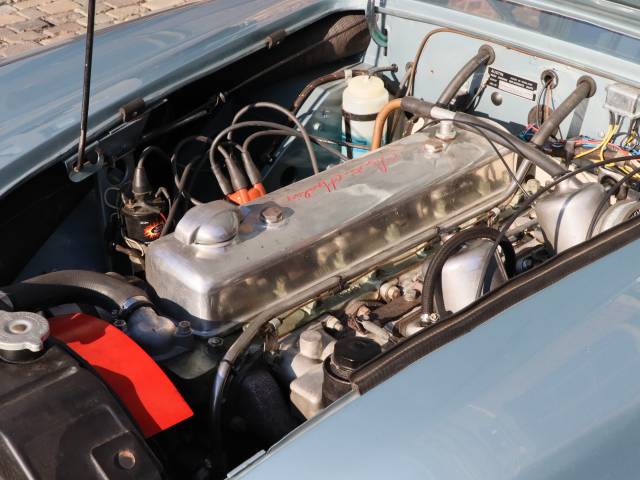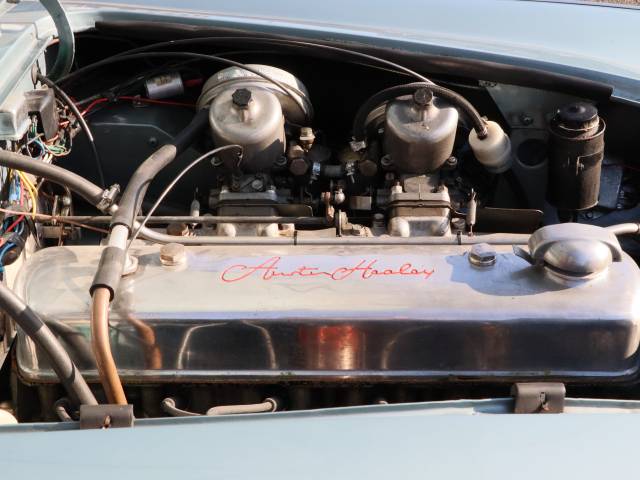 Dealer

away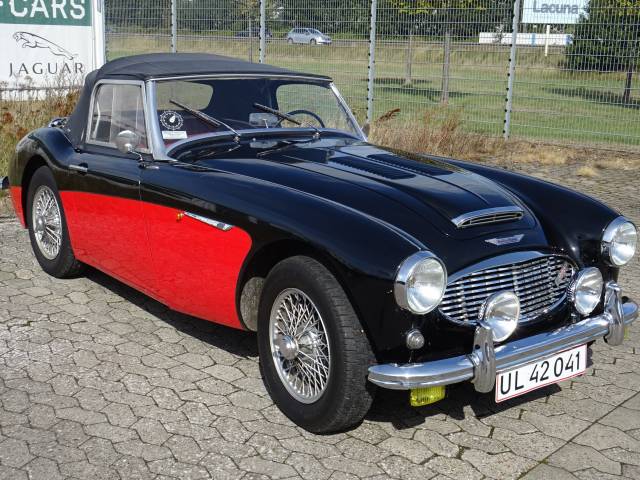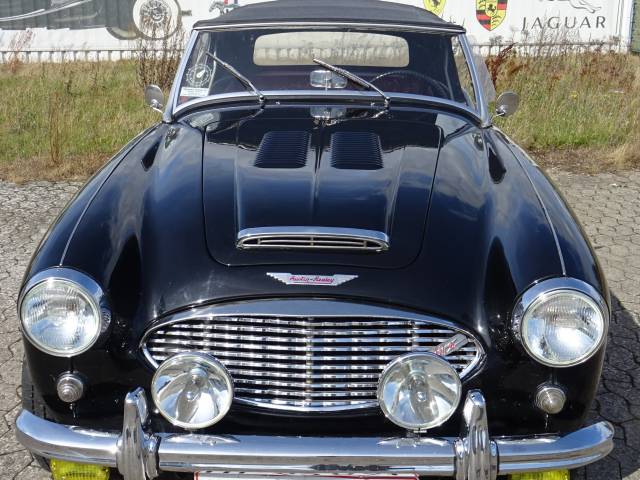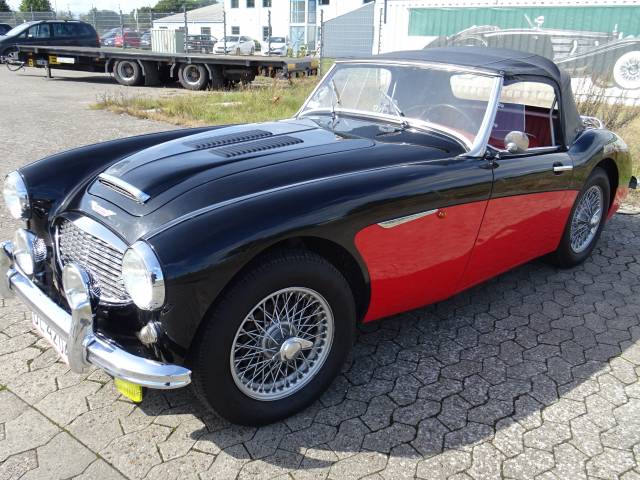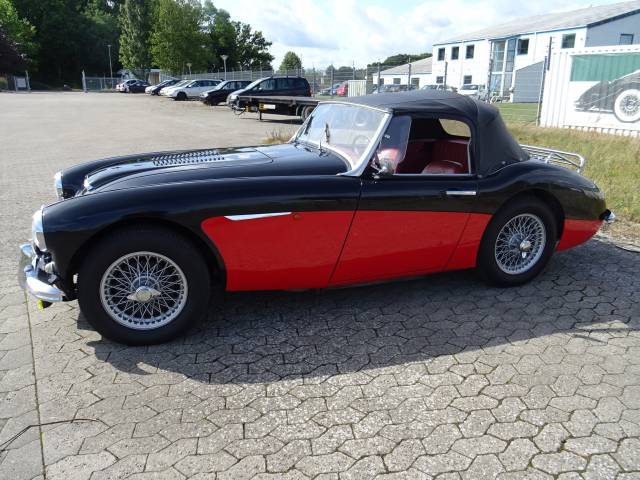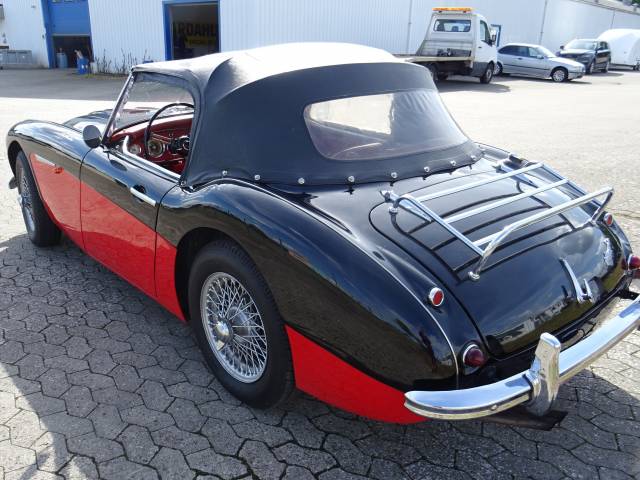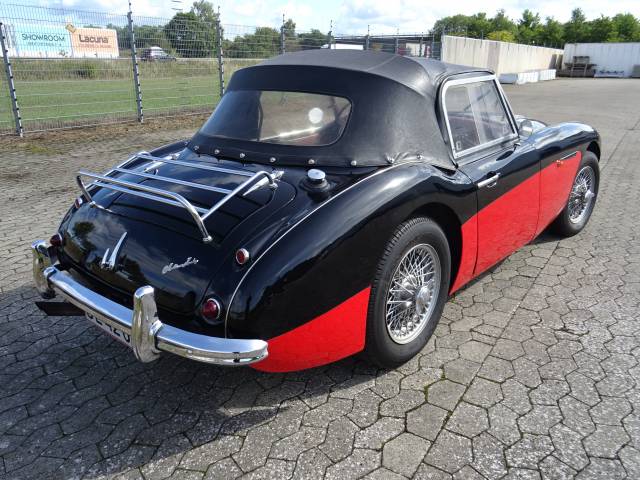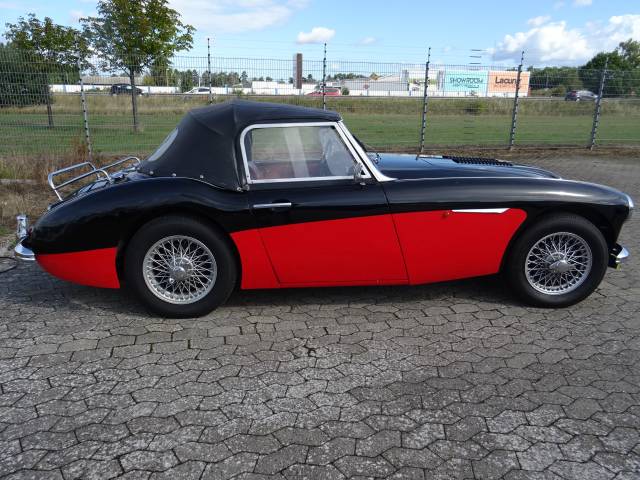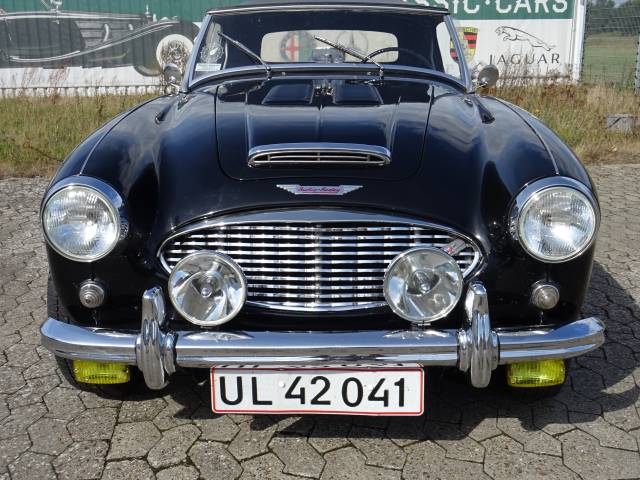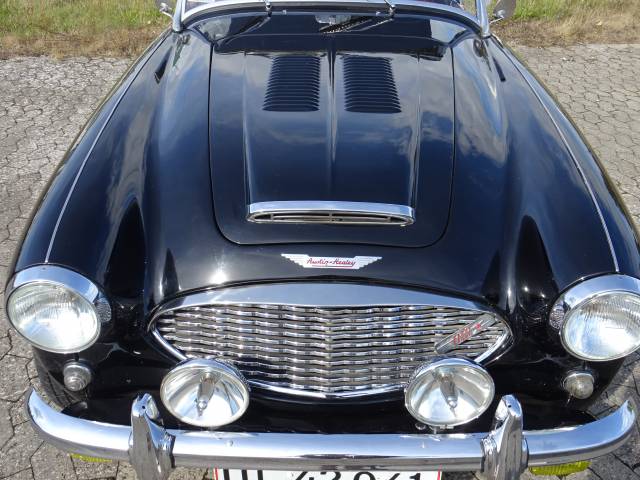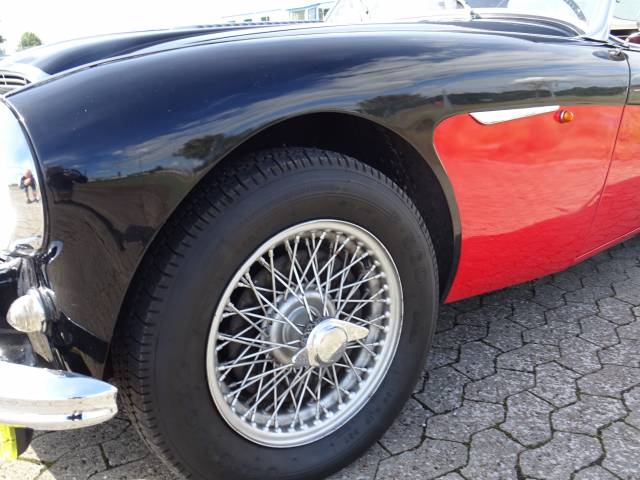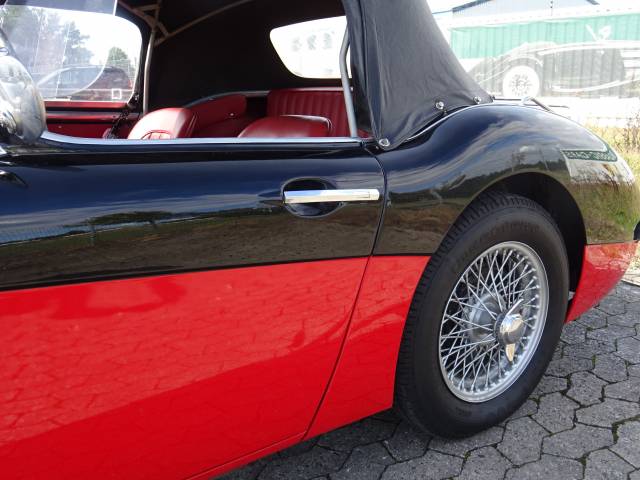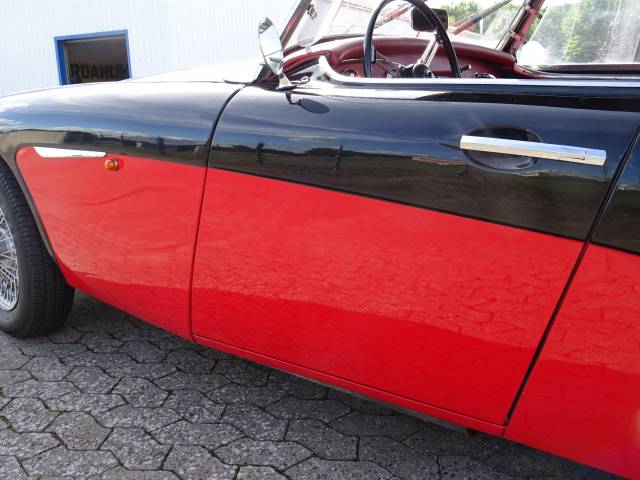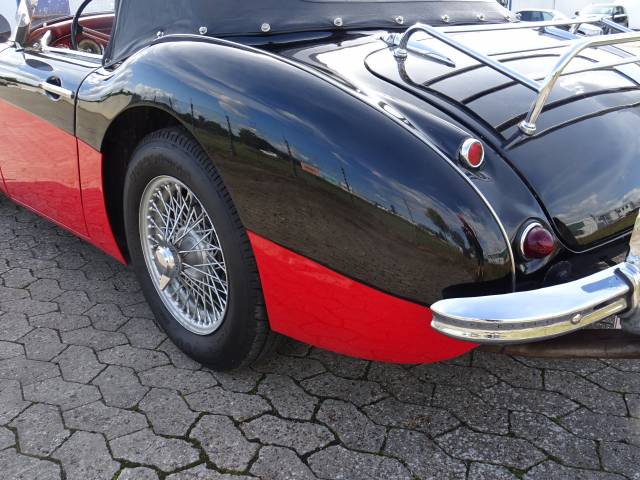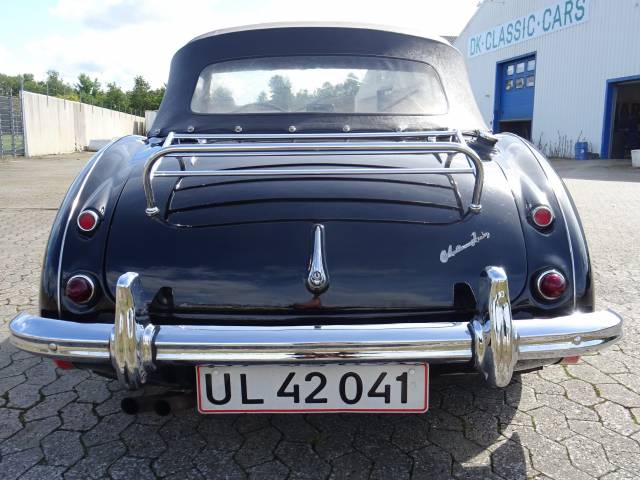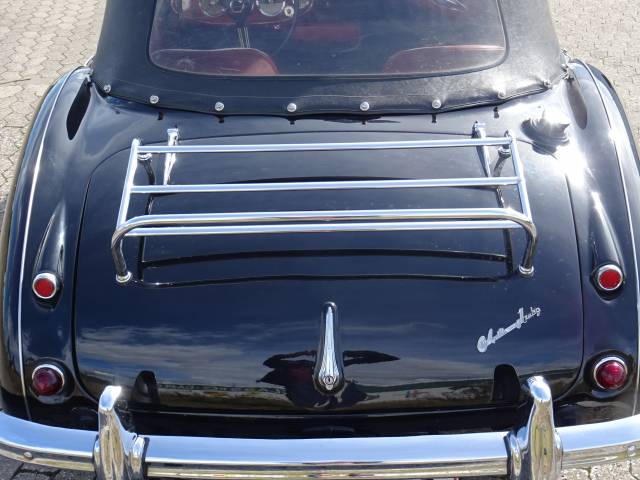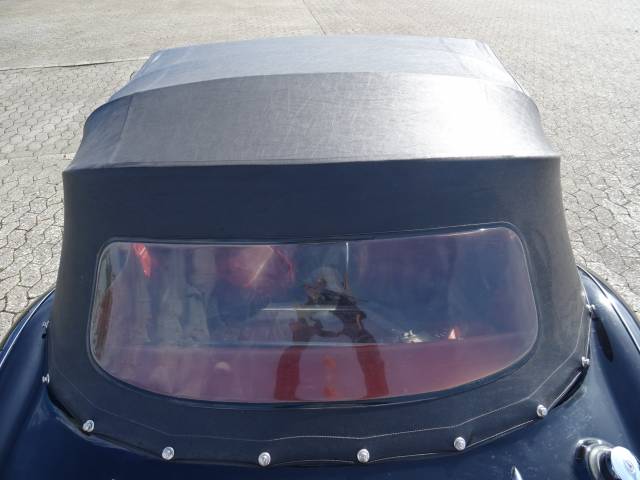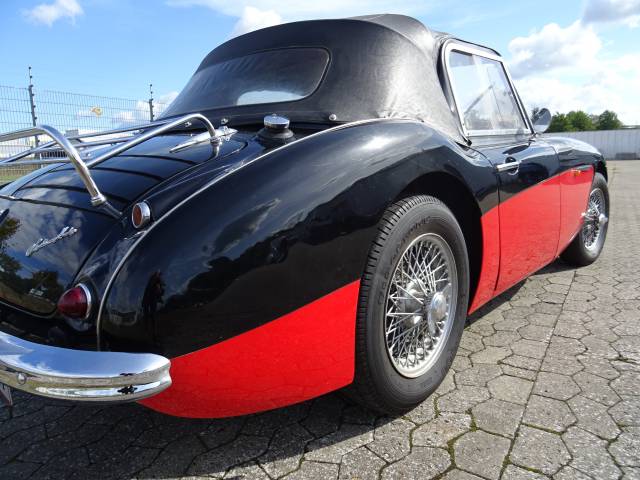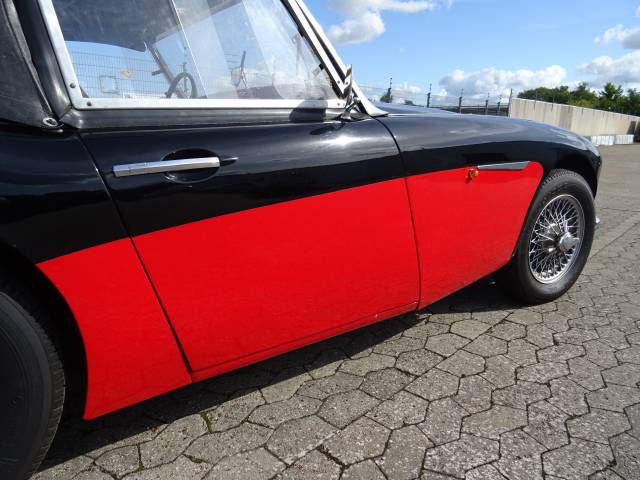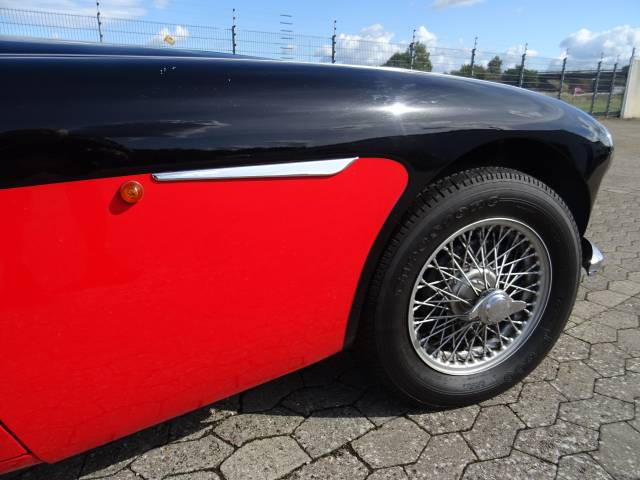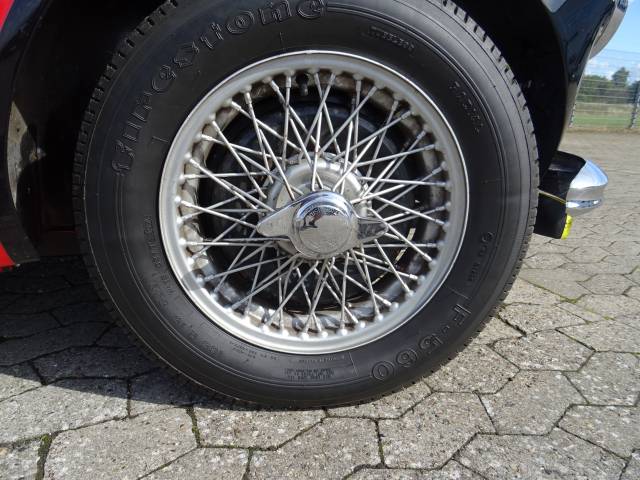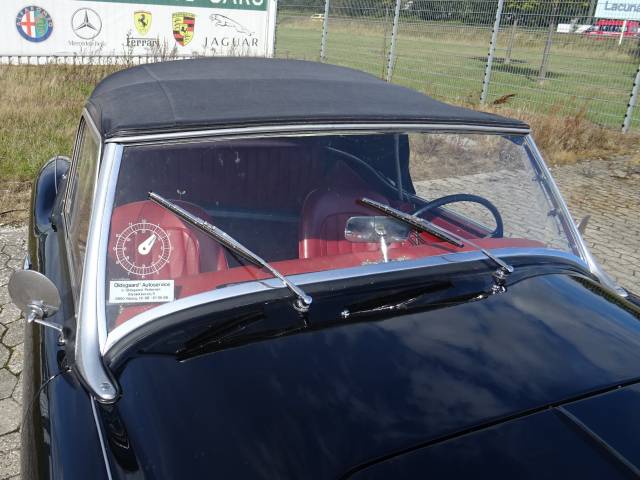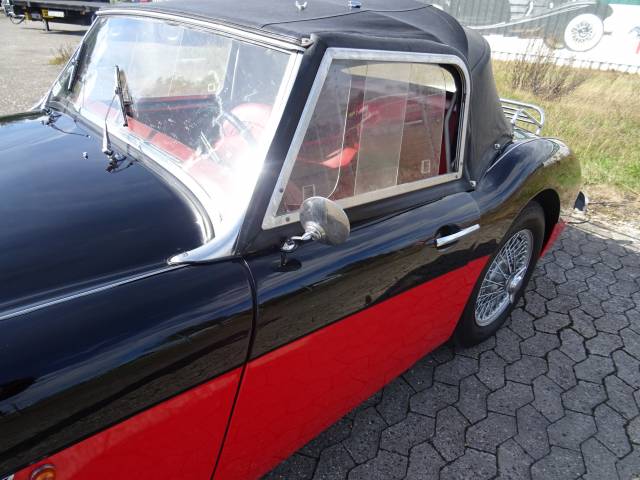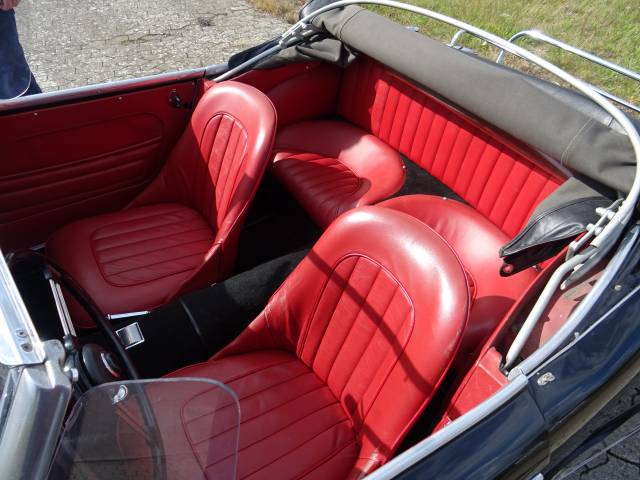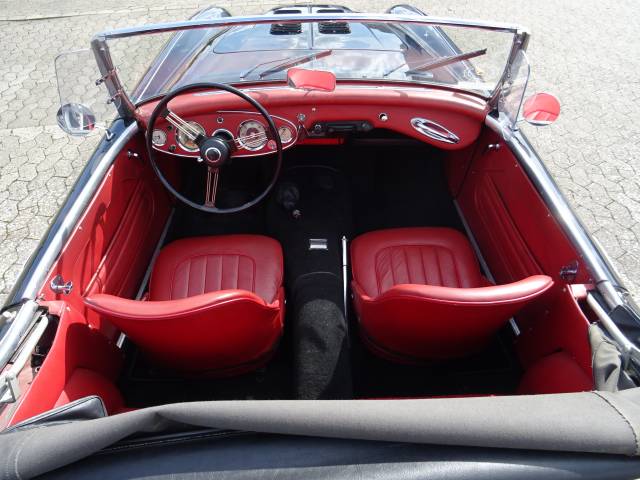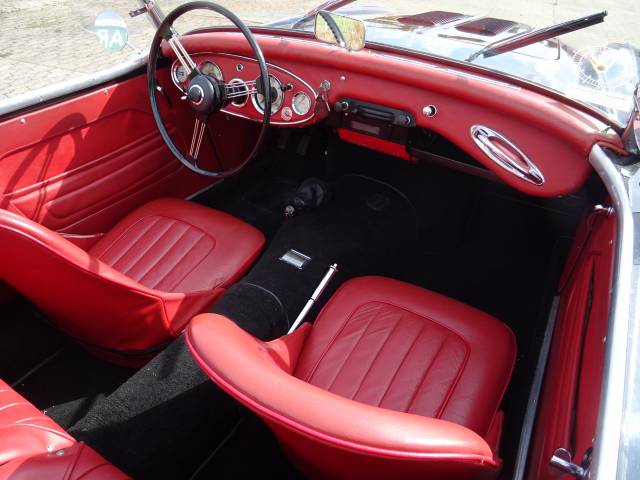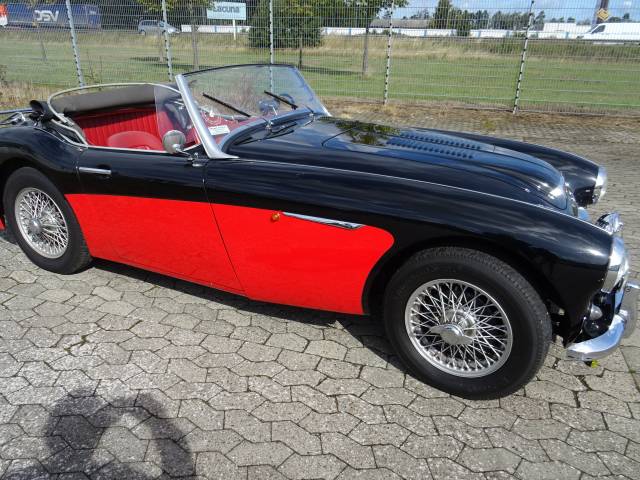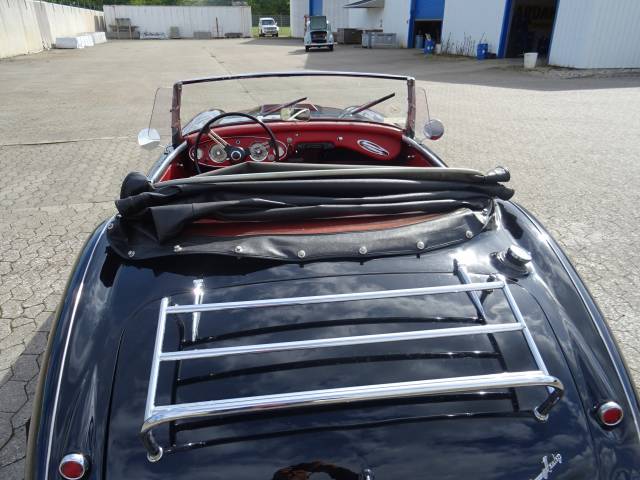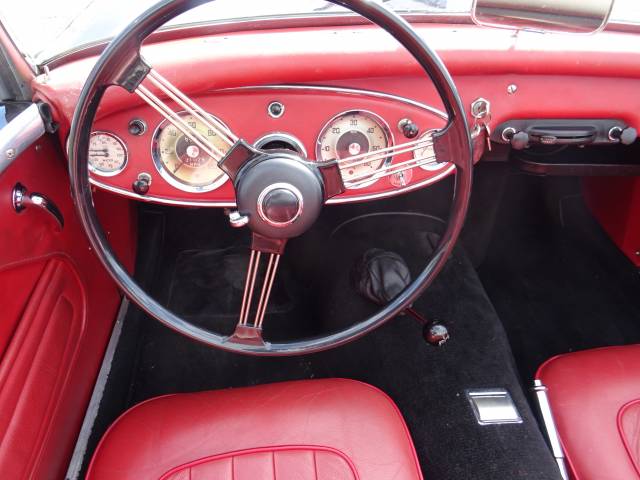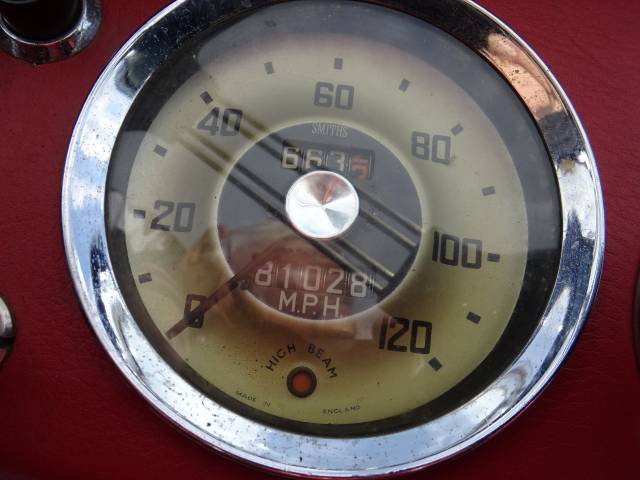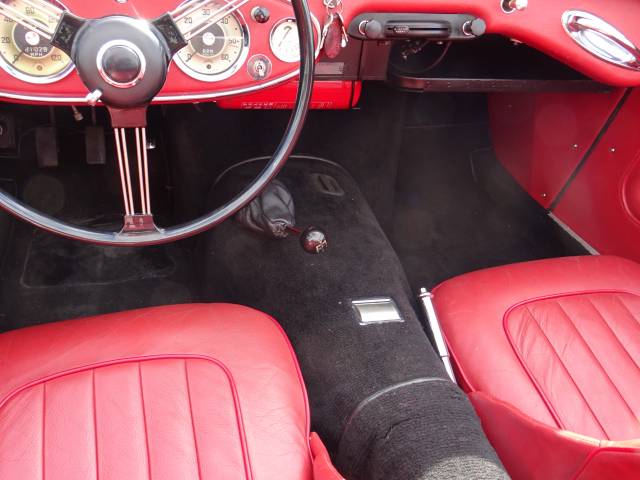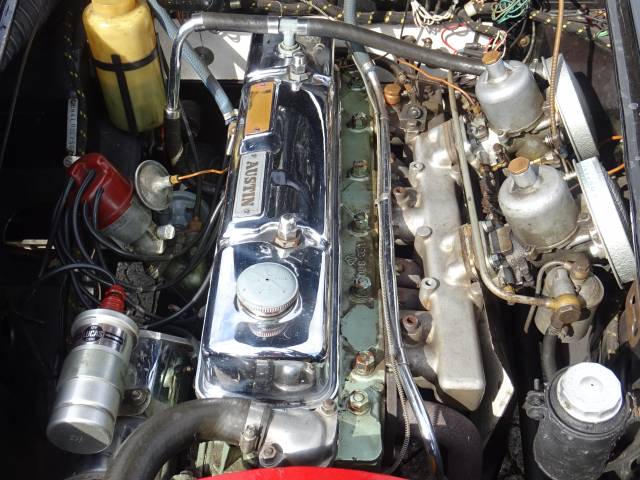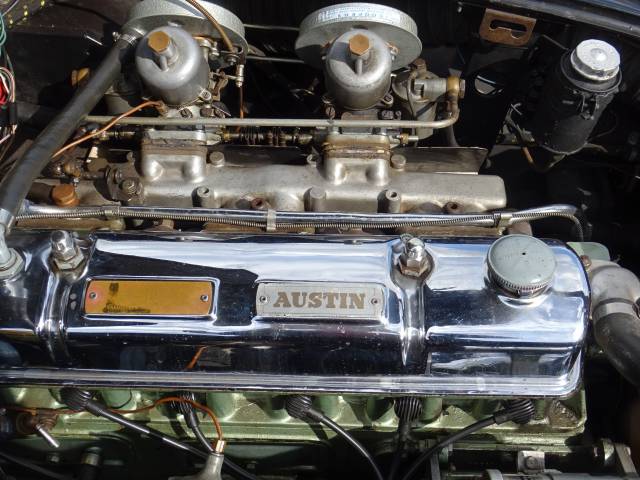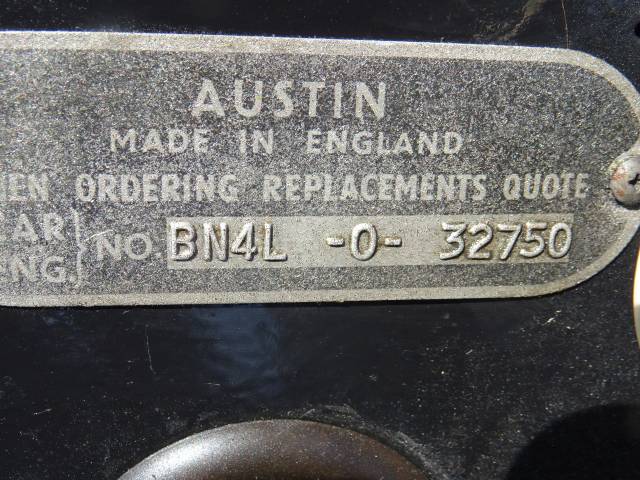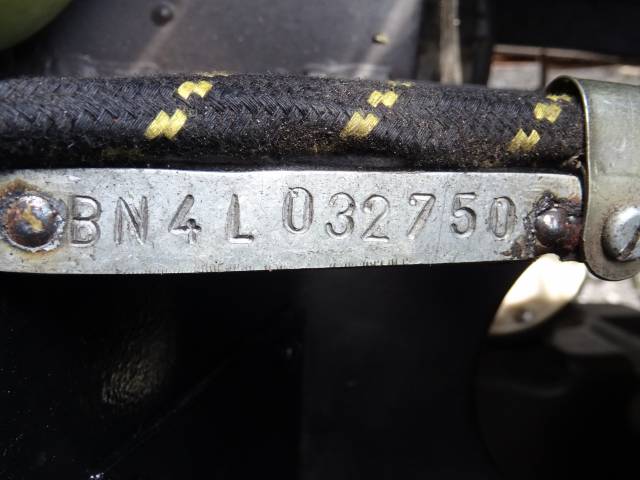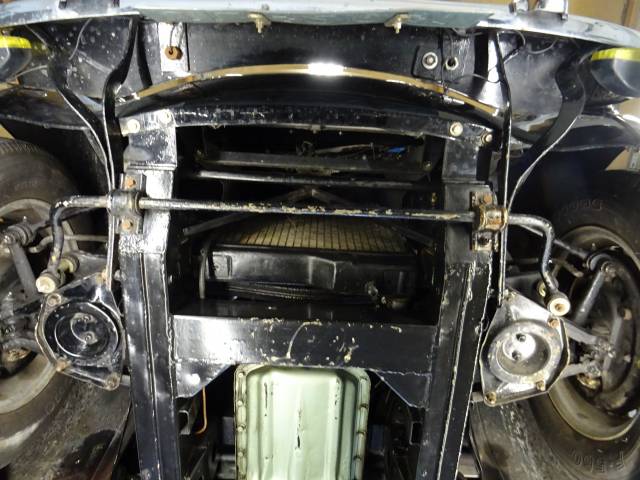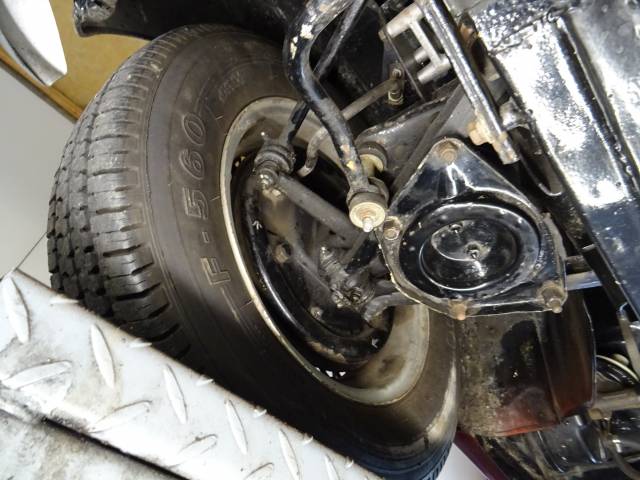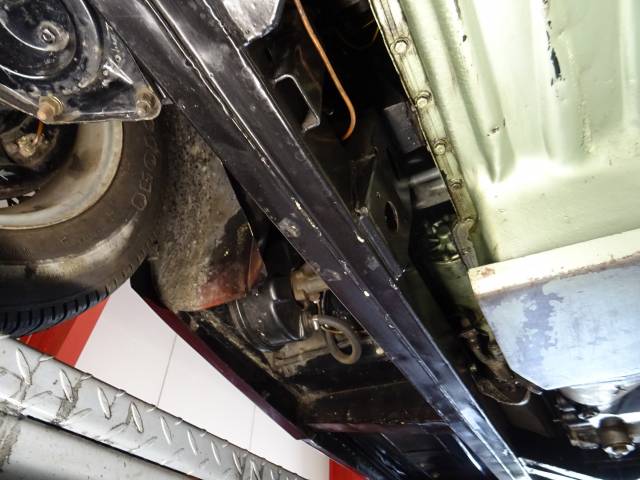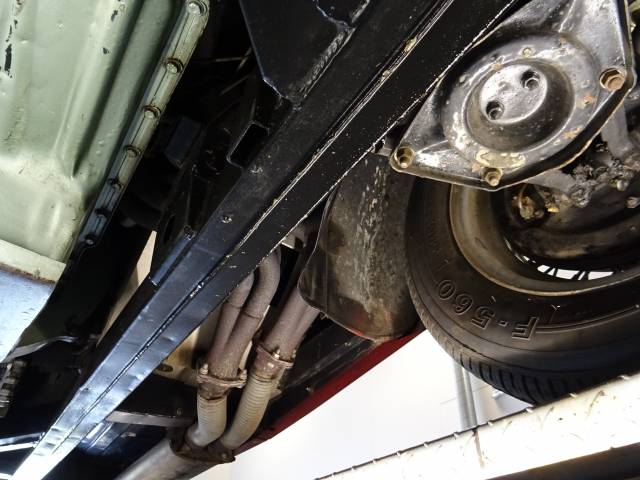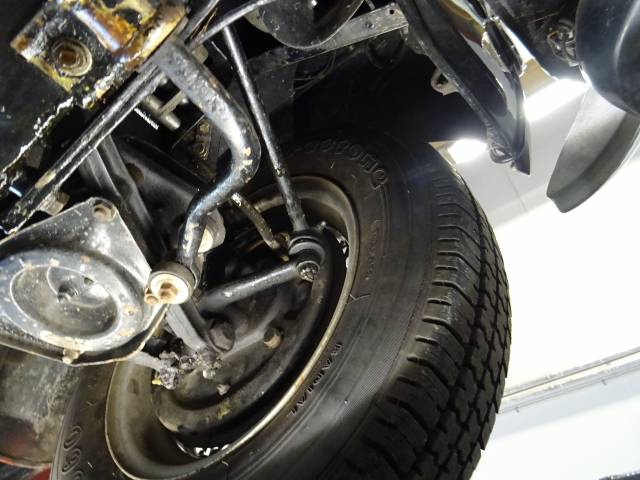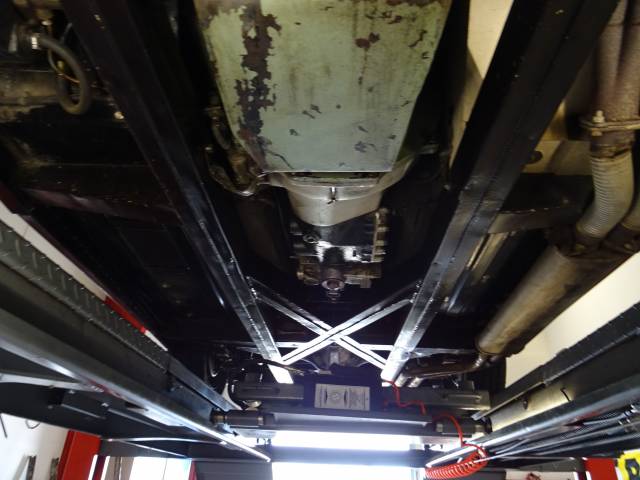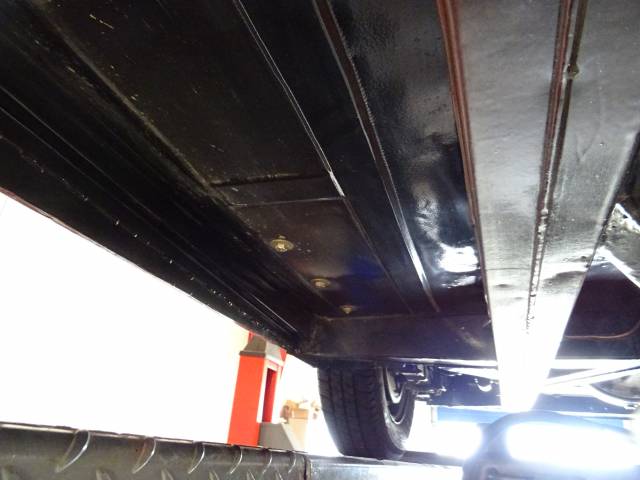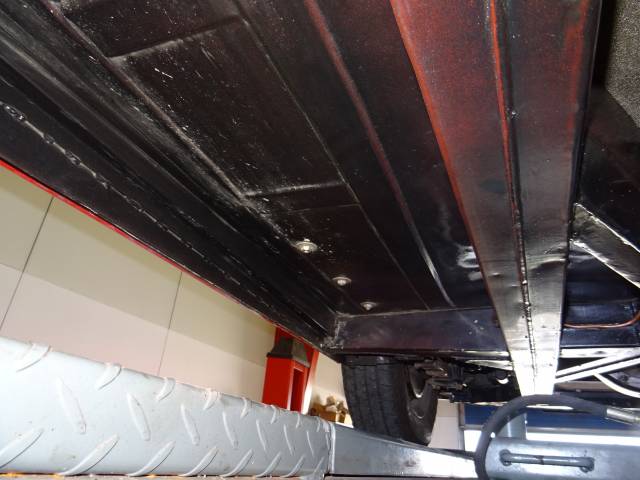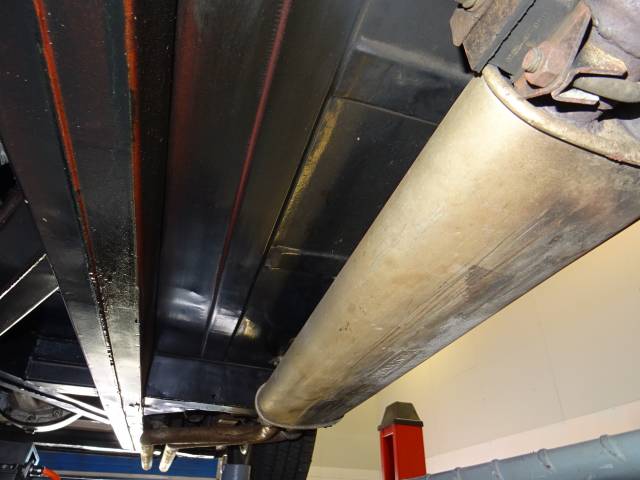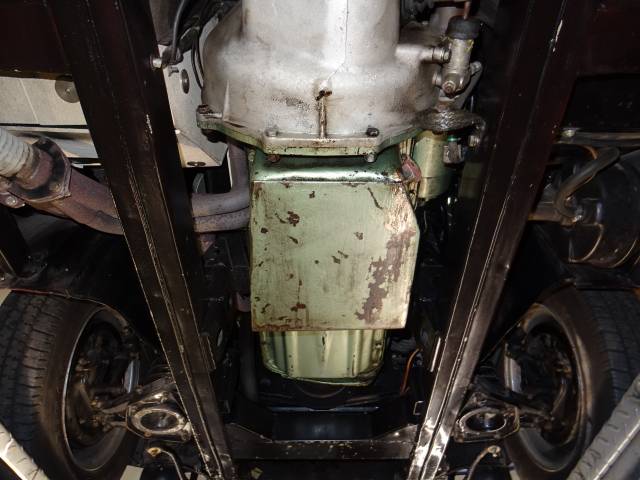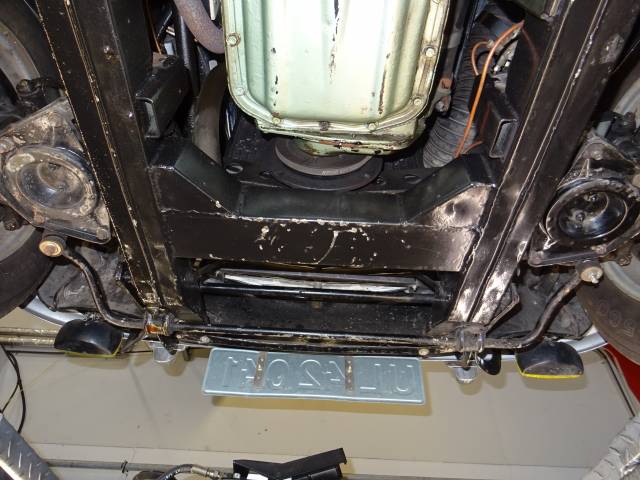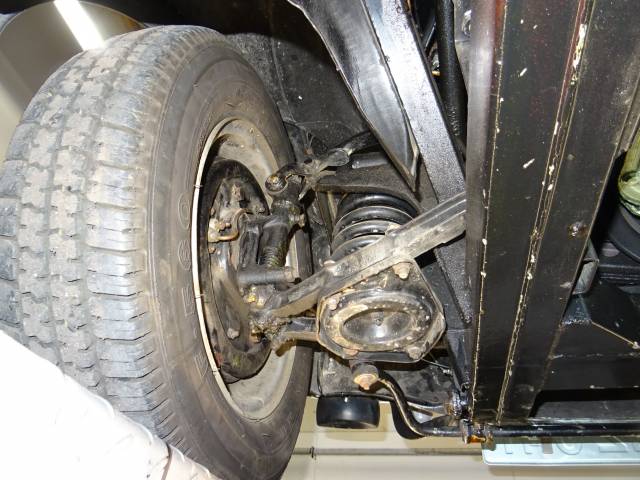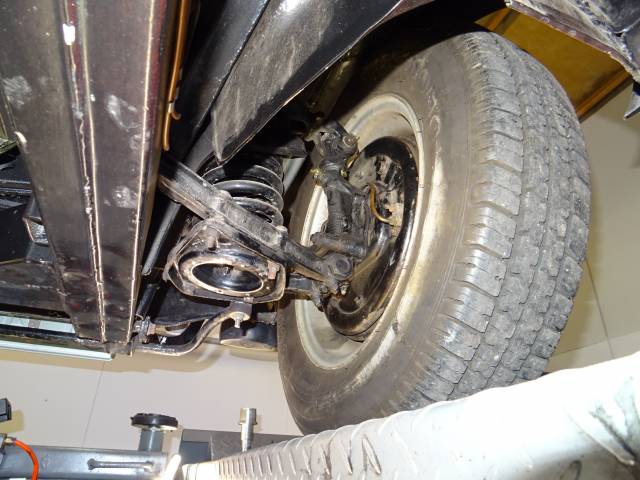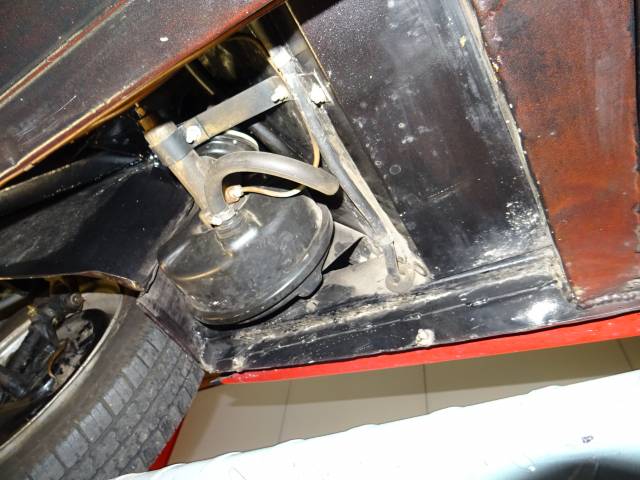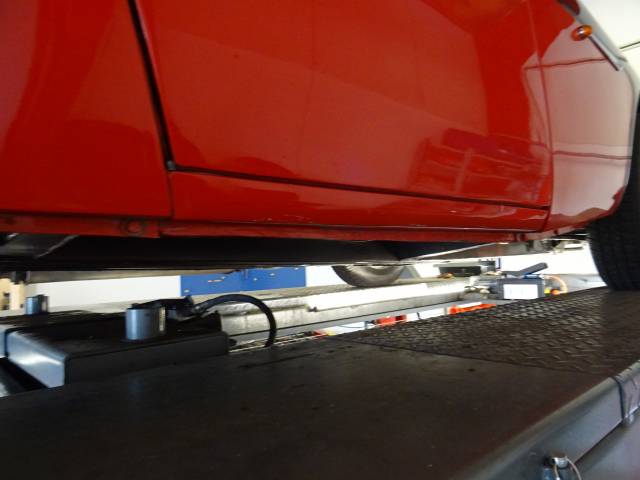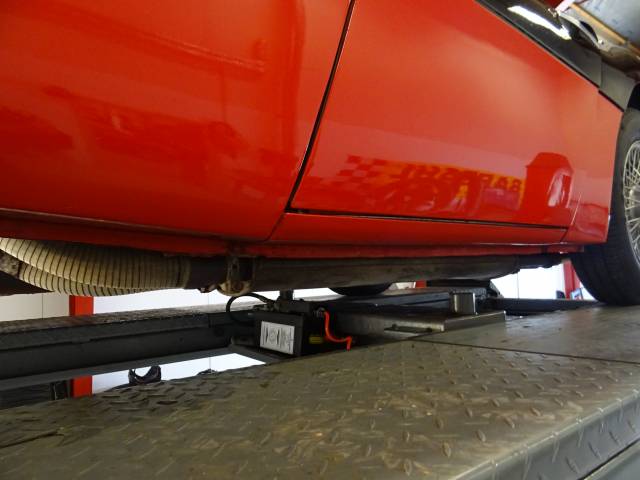 Dealer

away
Mille Miglia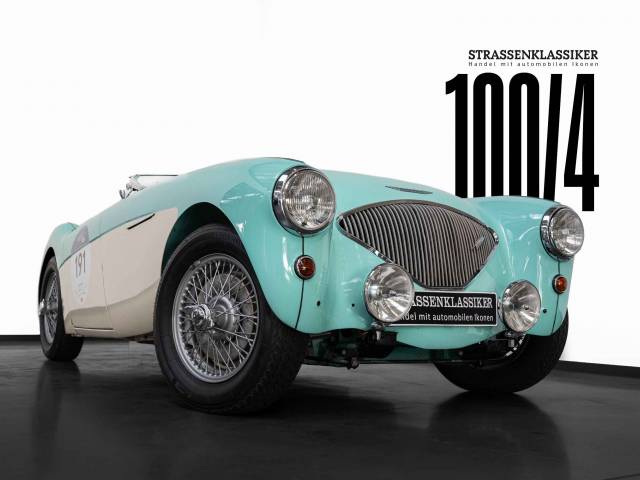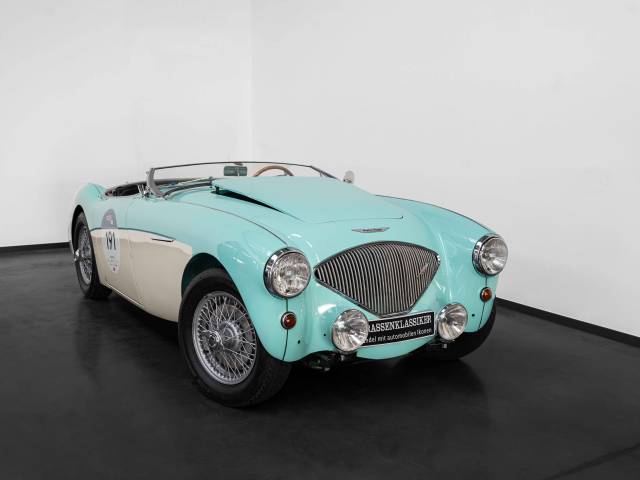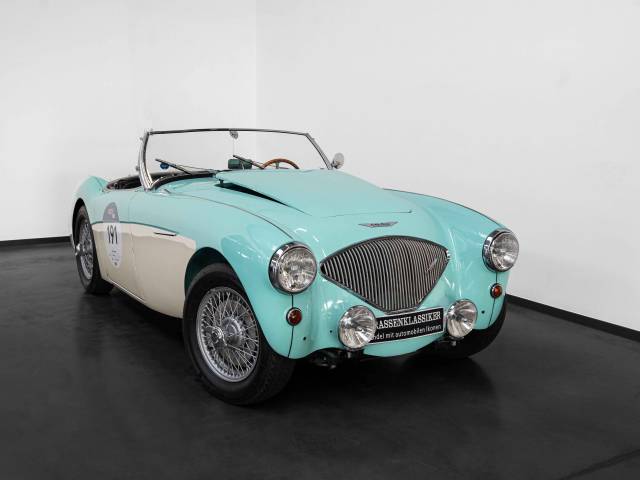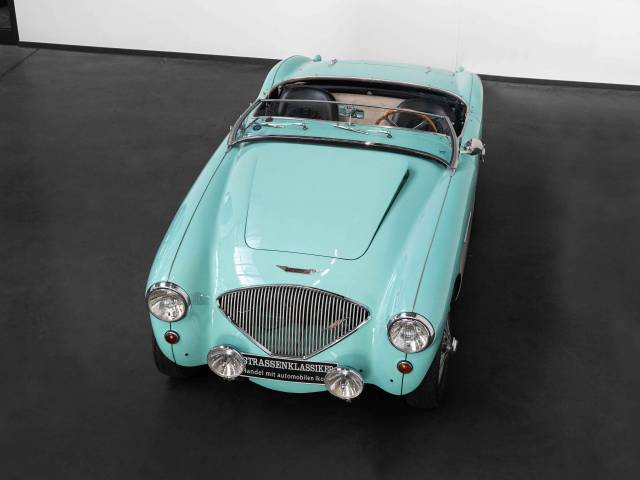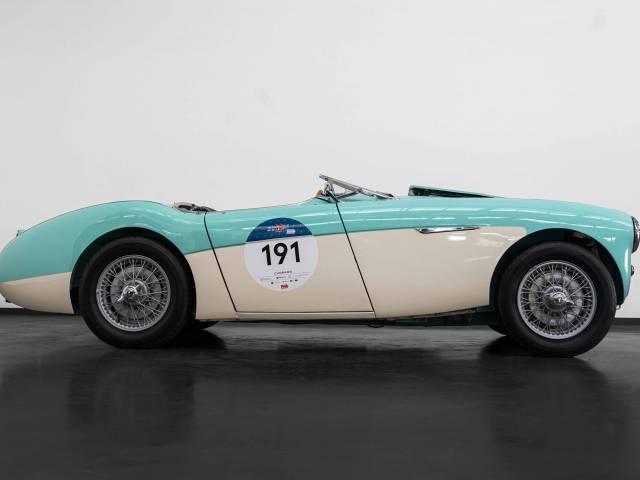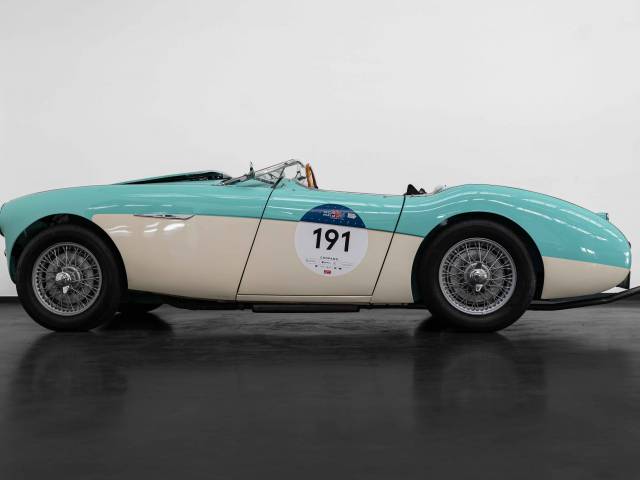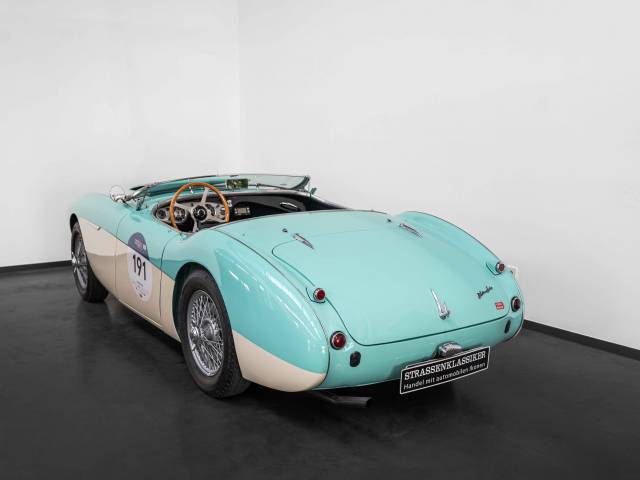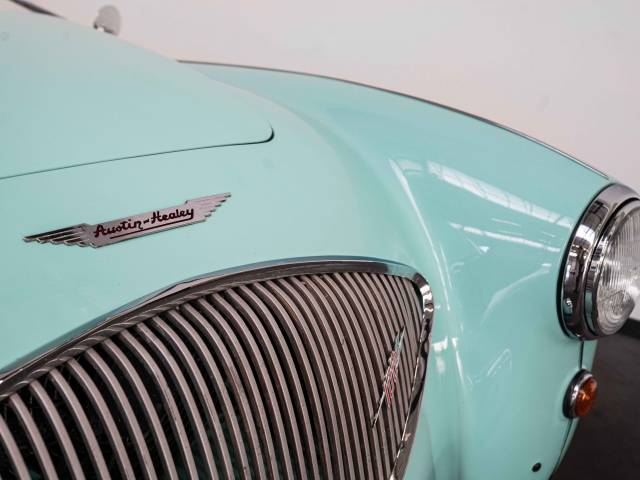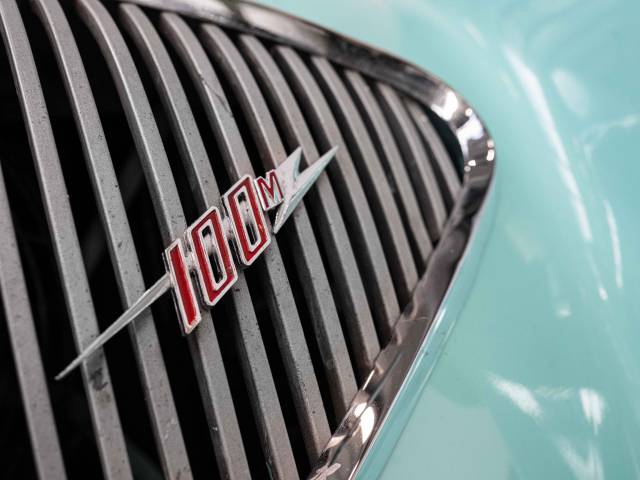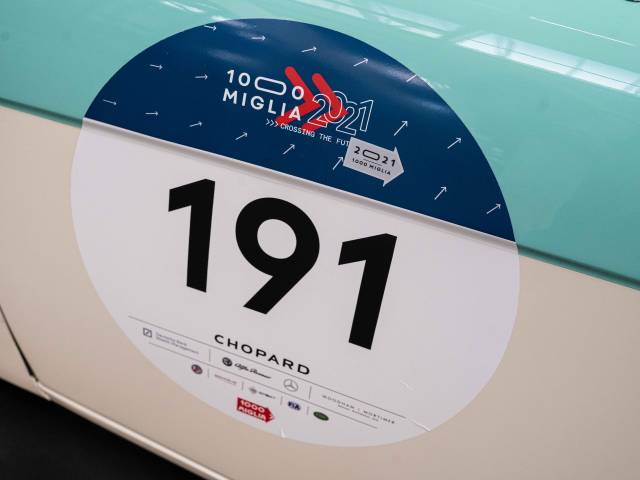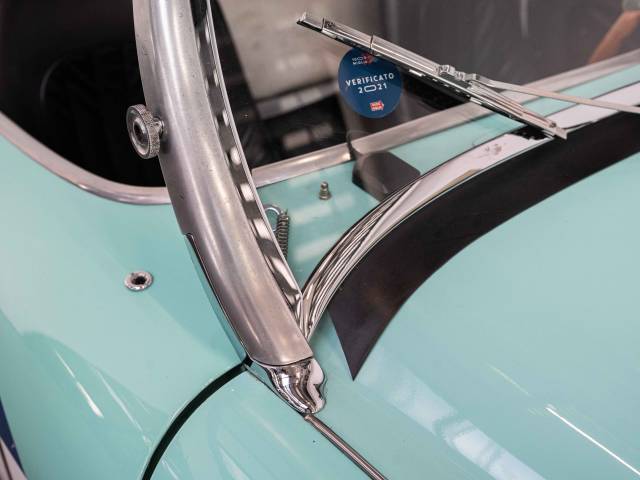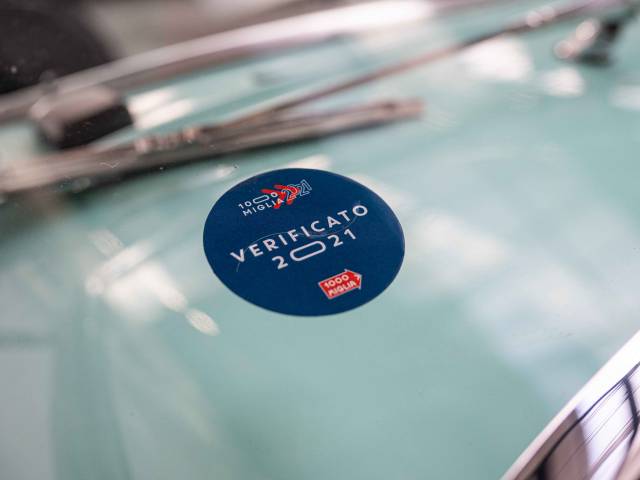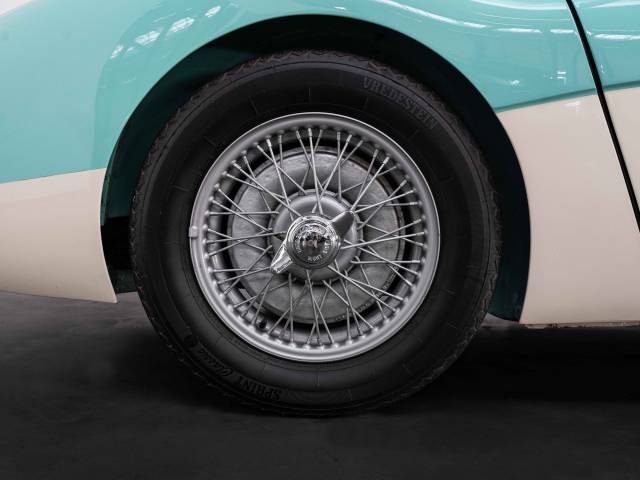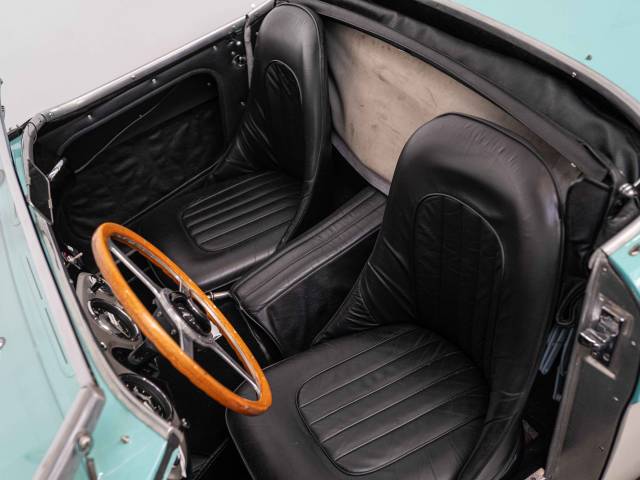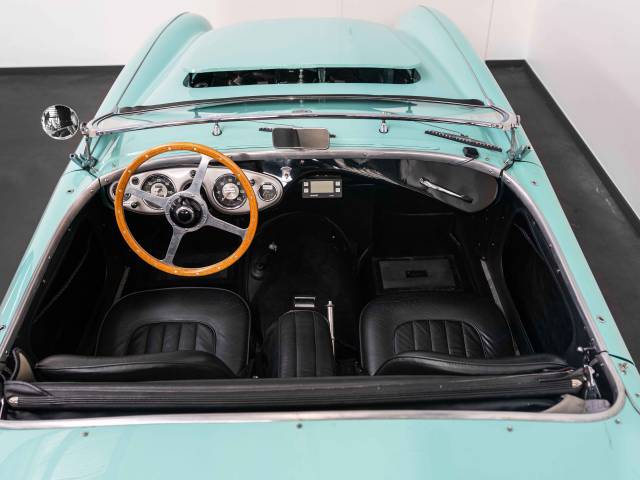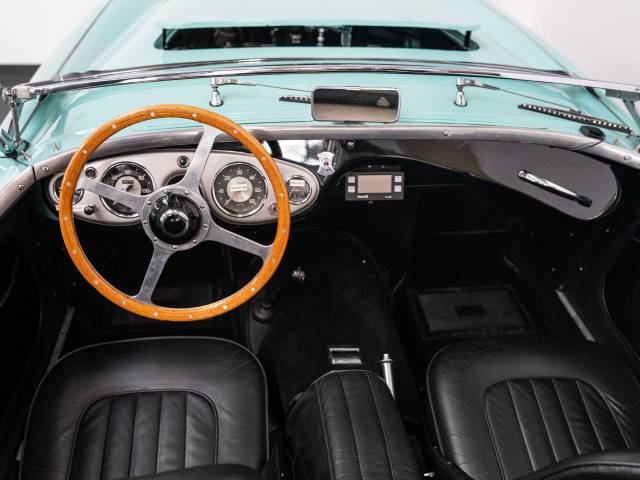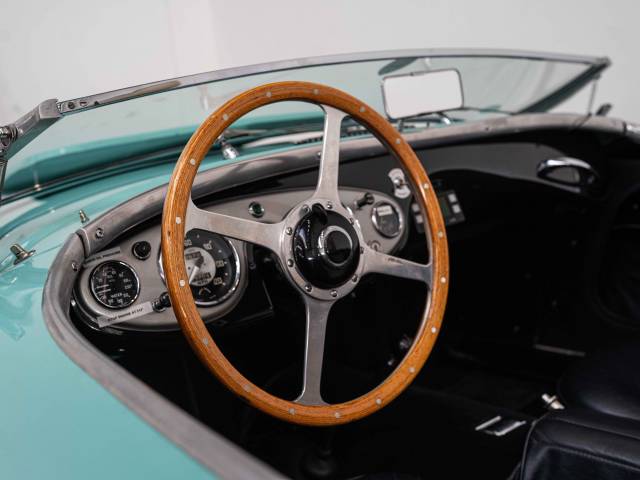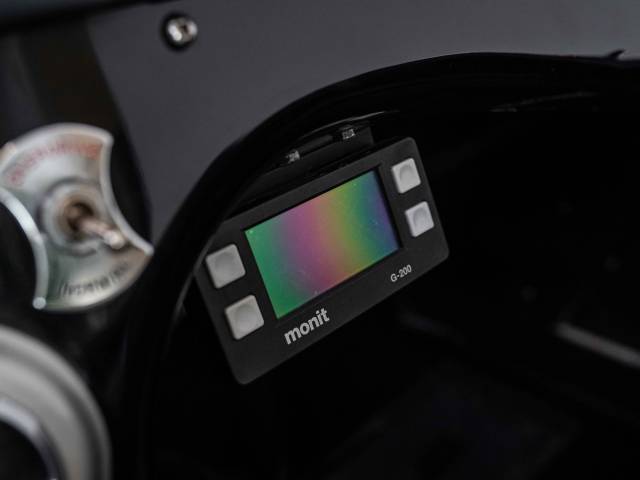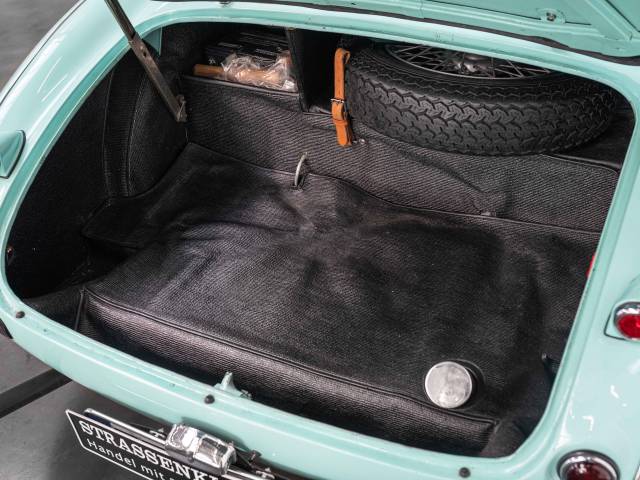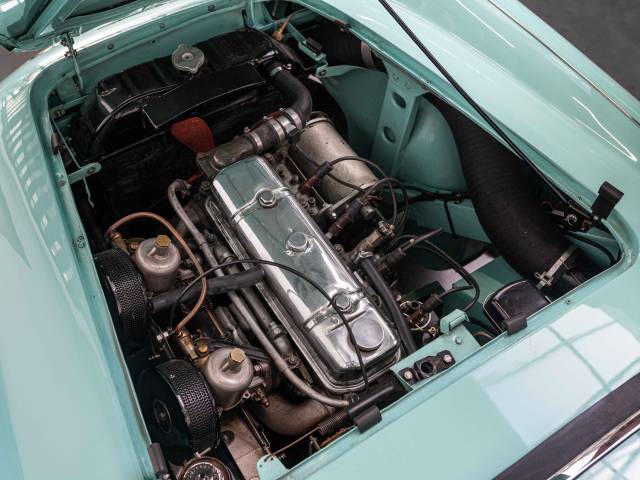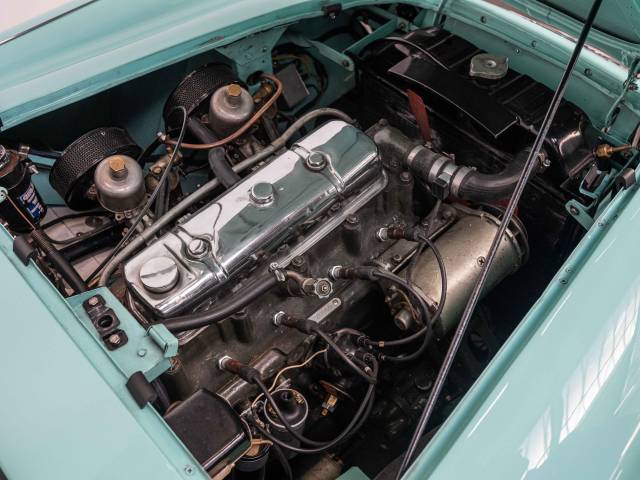 Dealer

away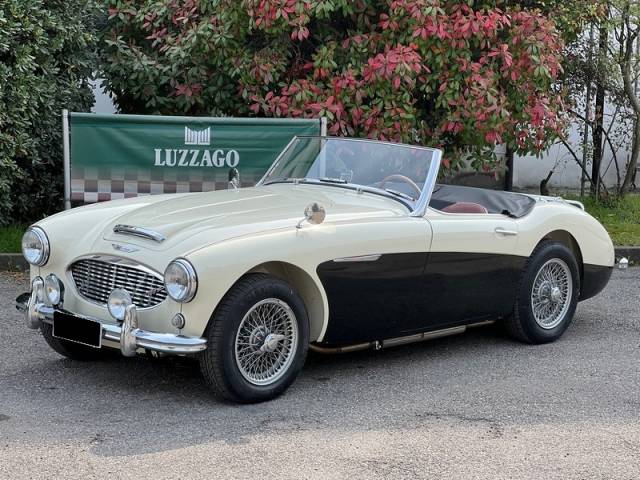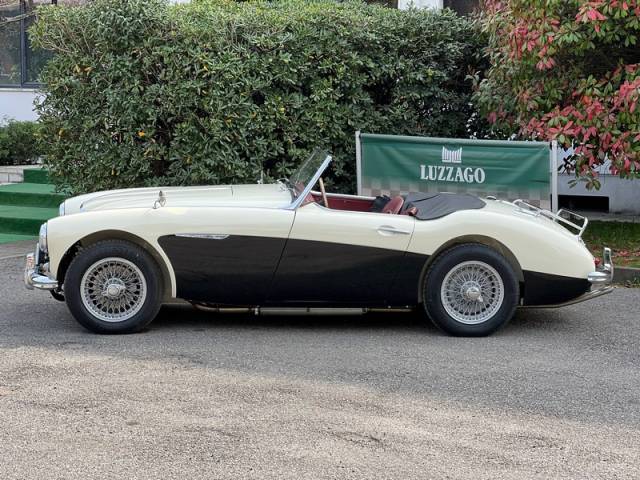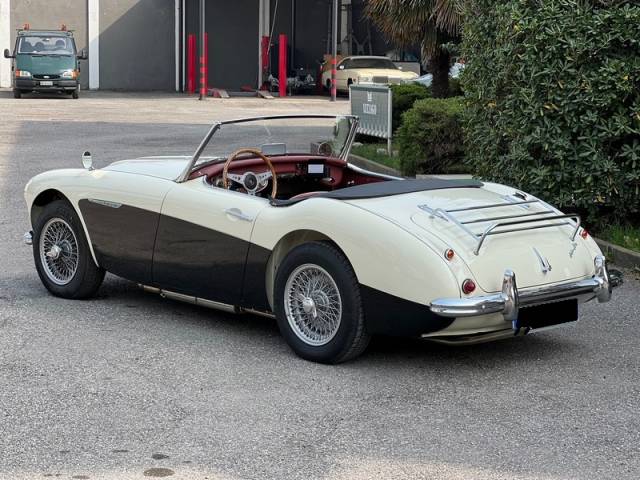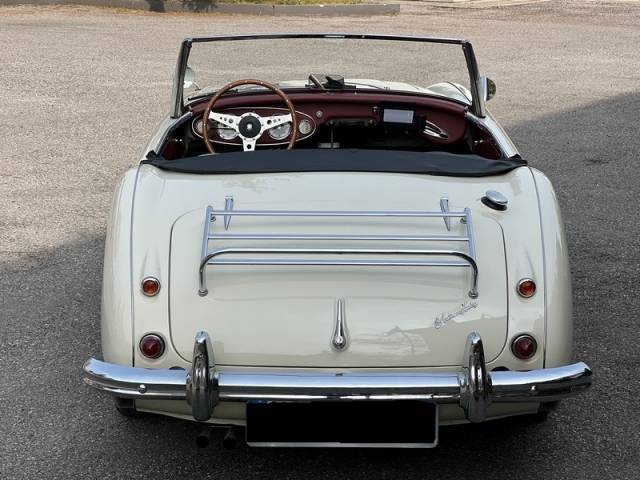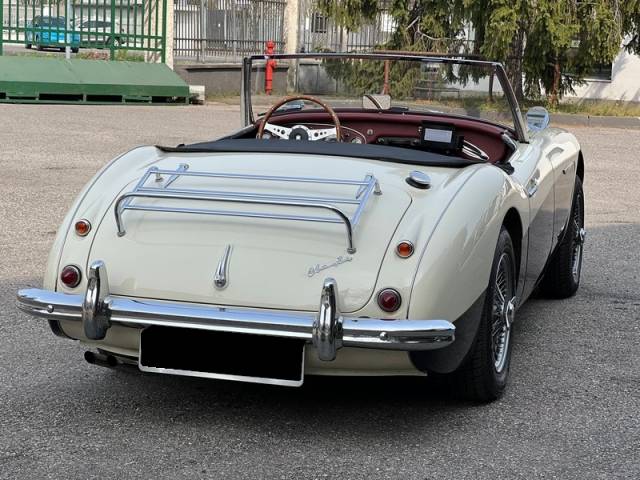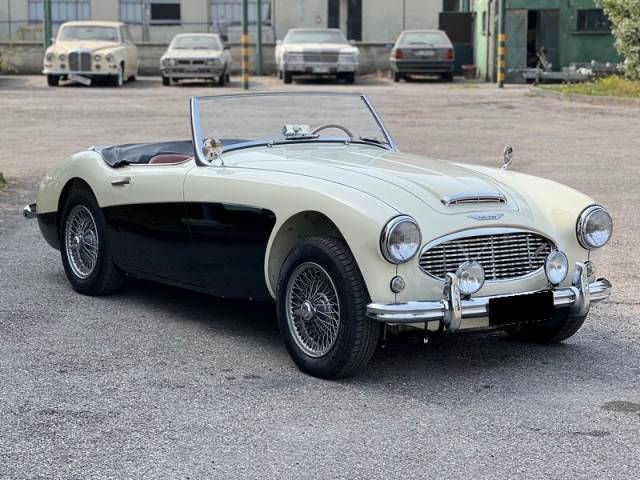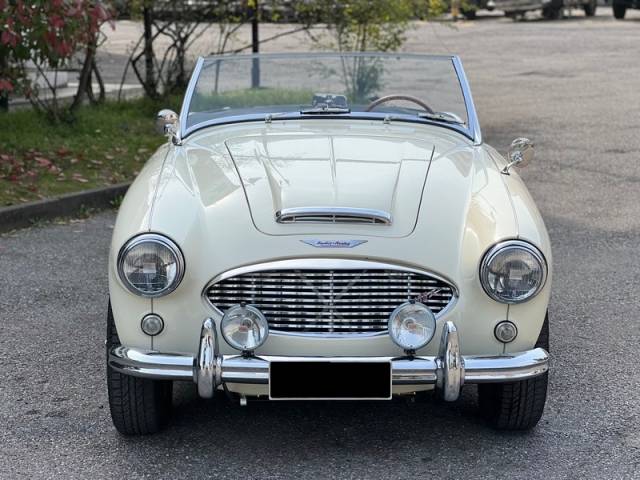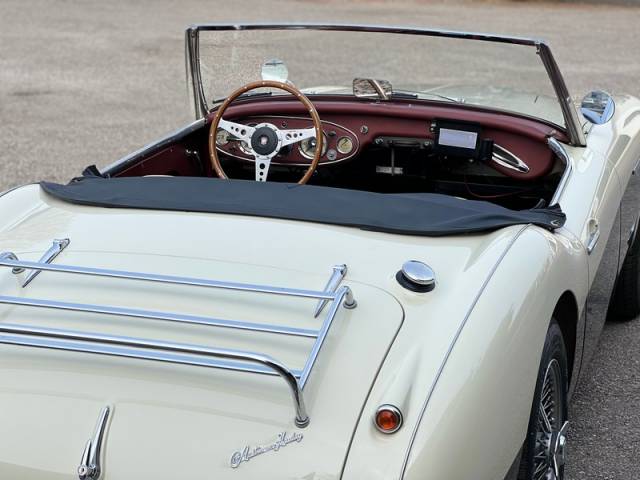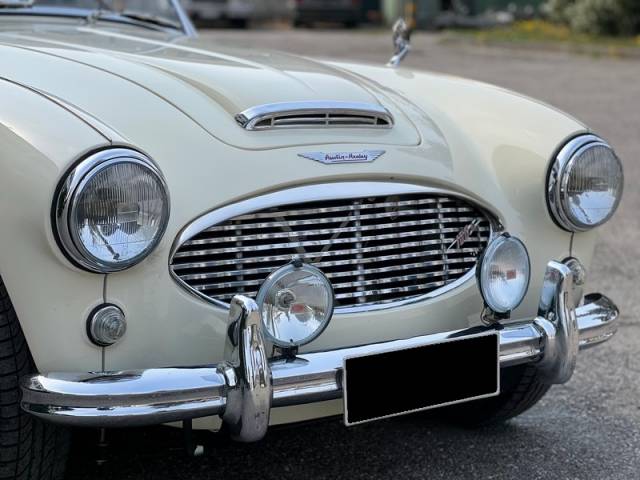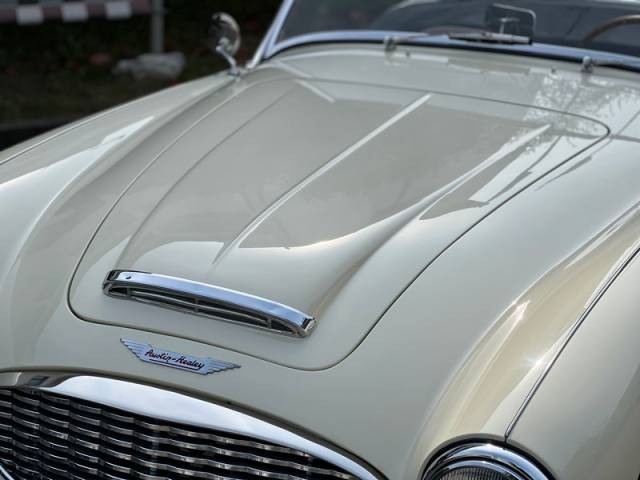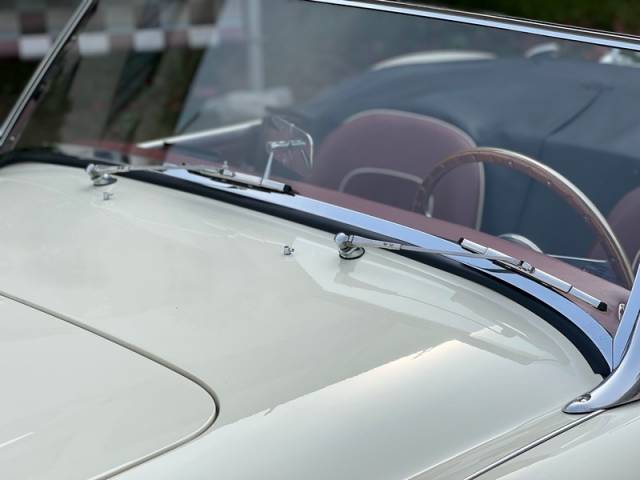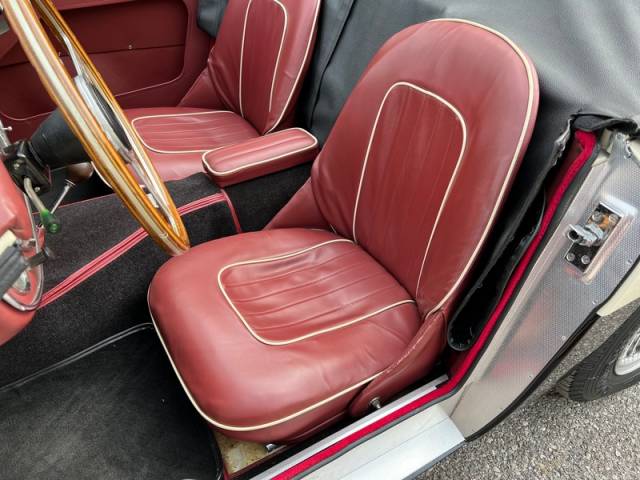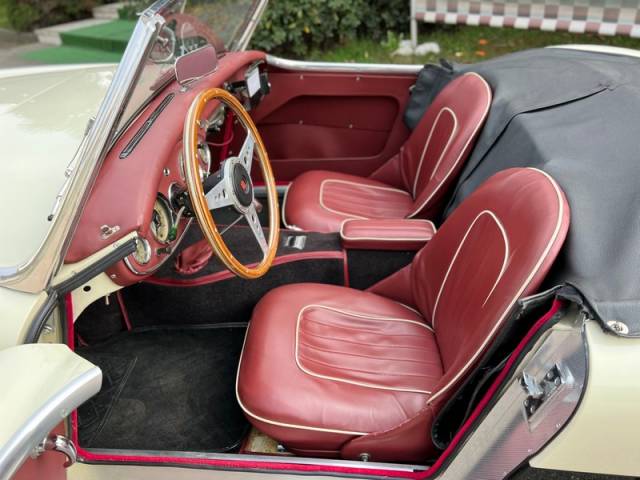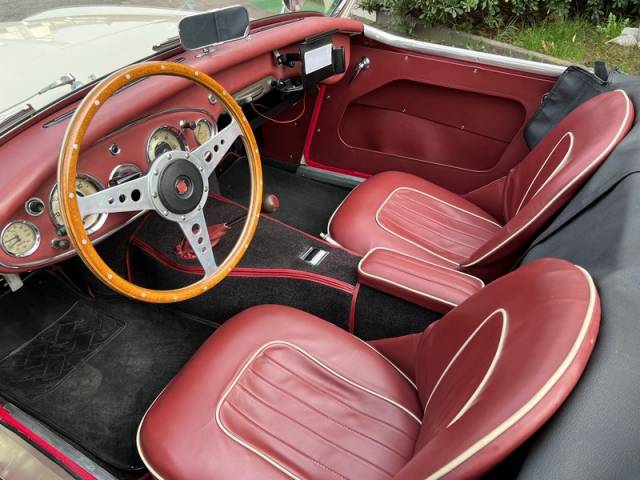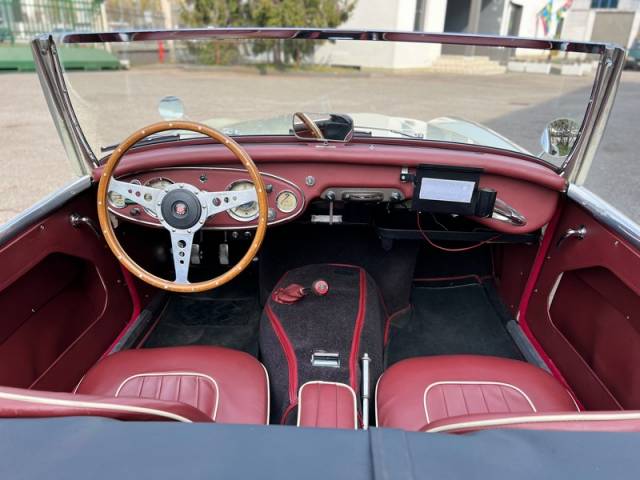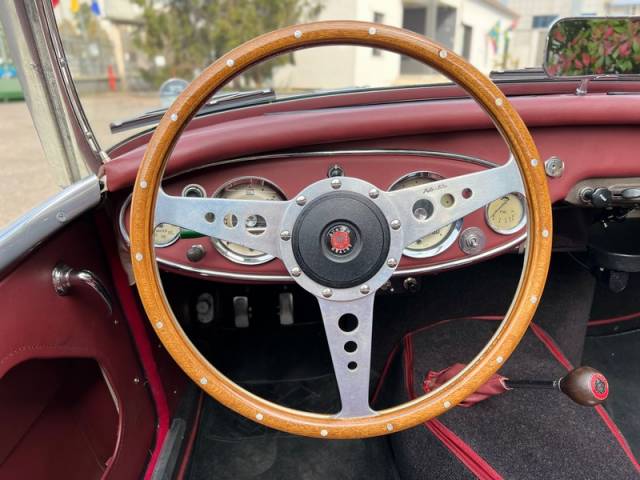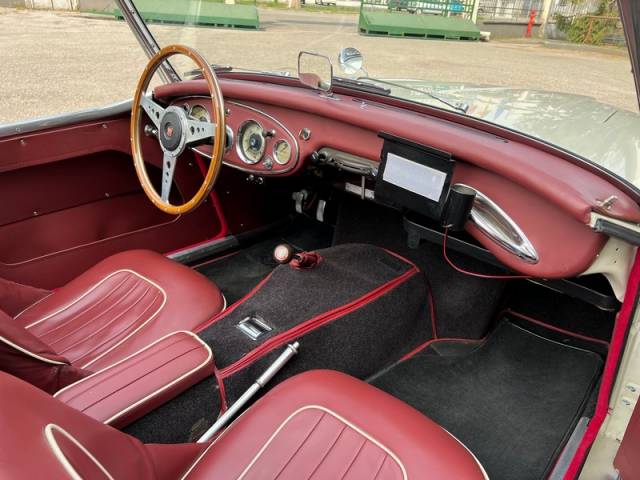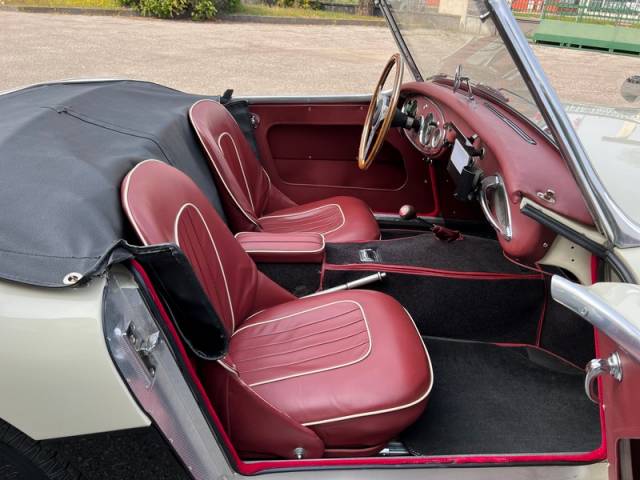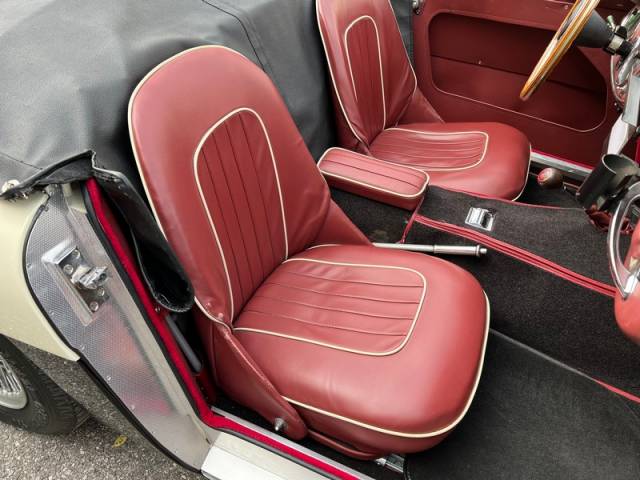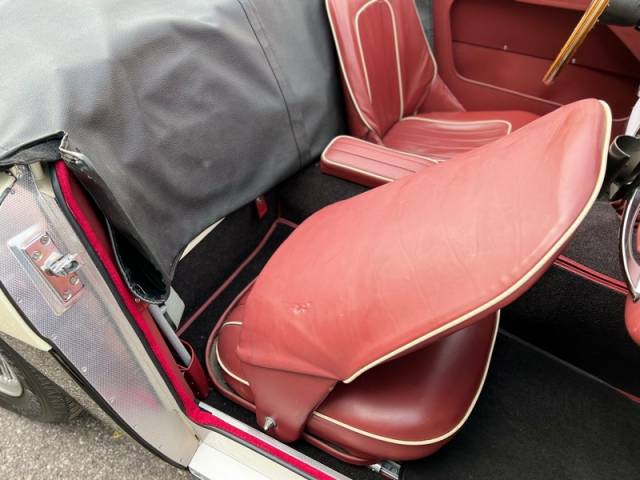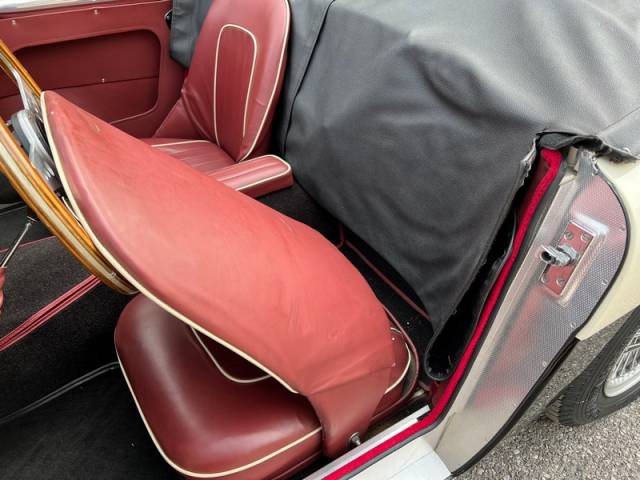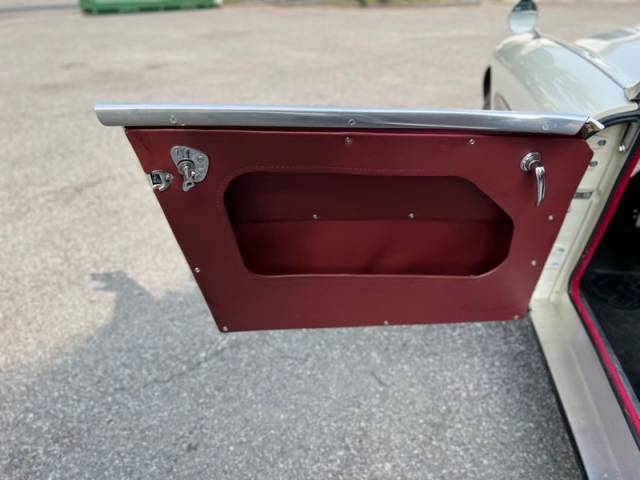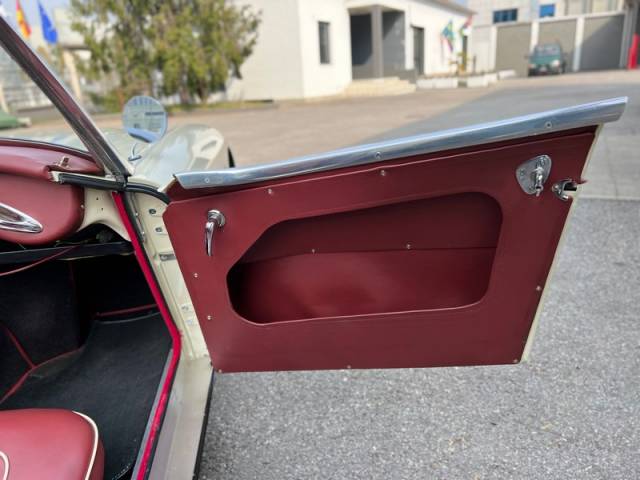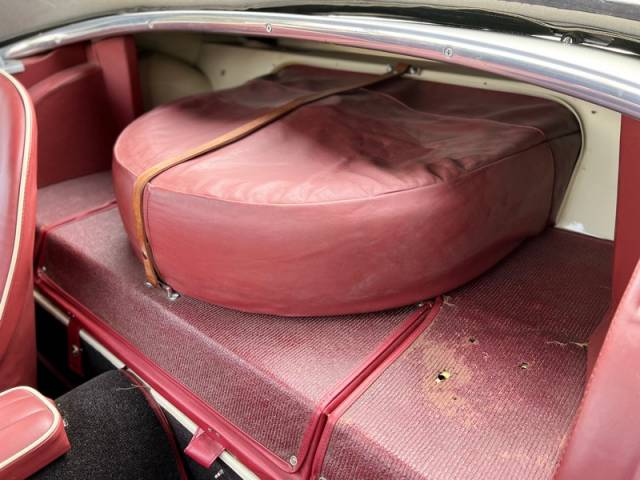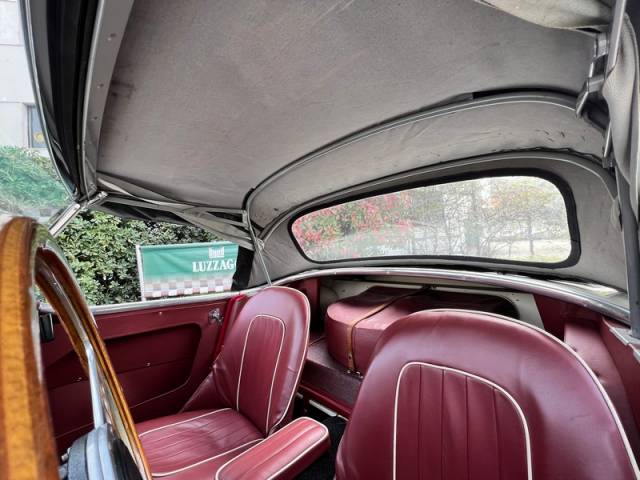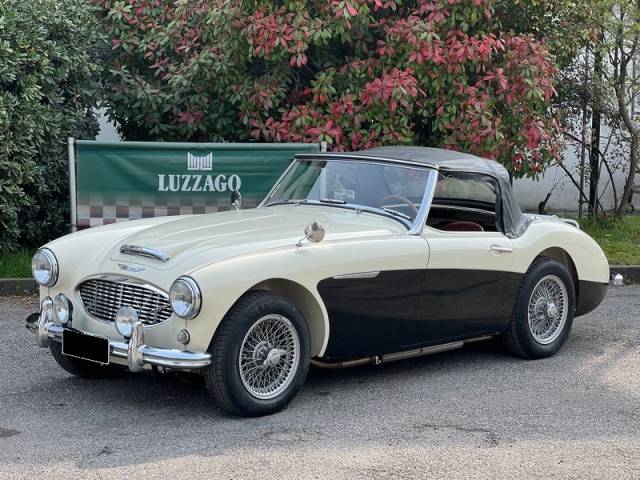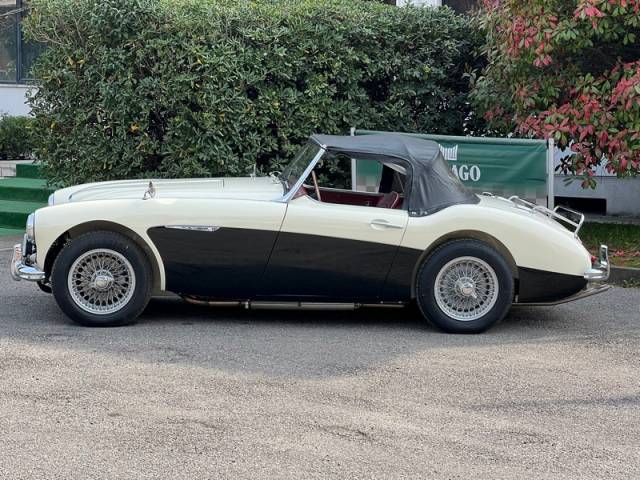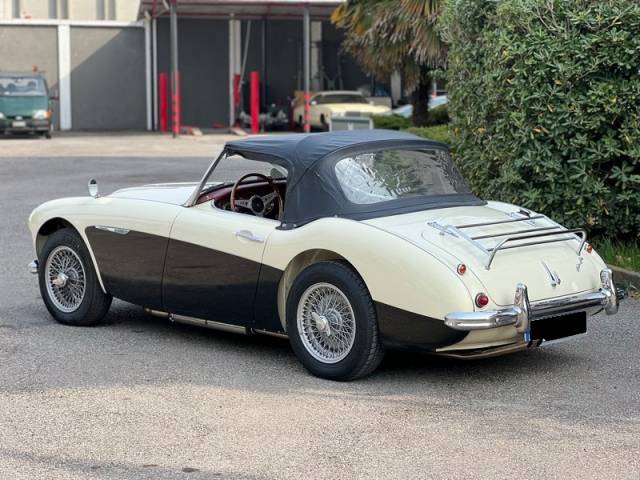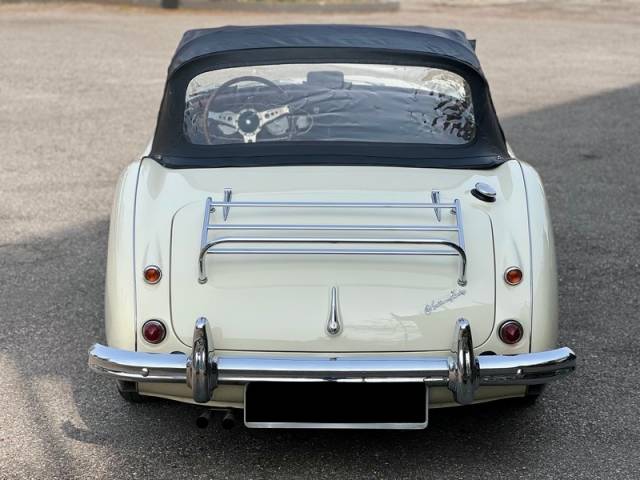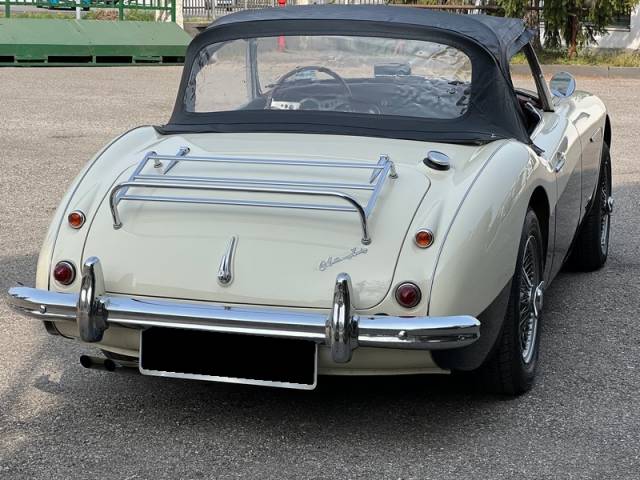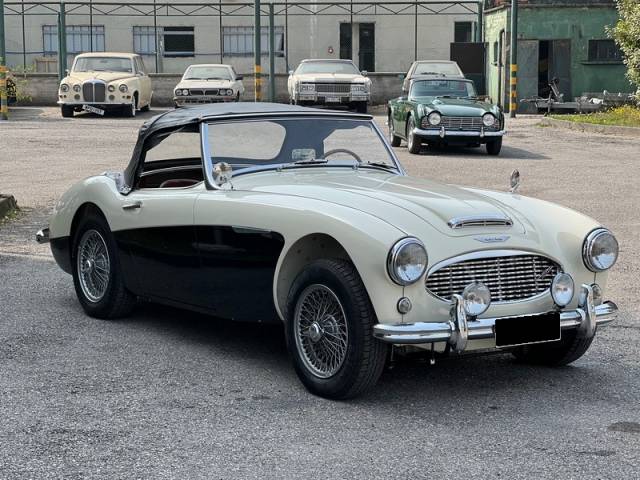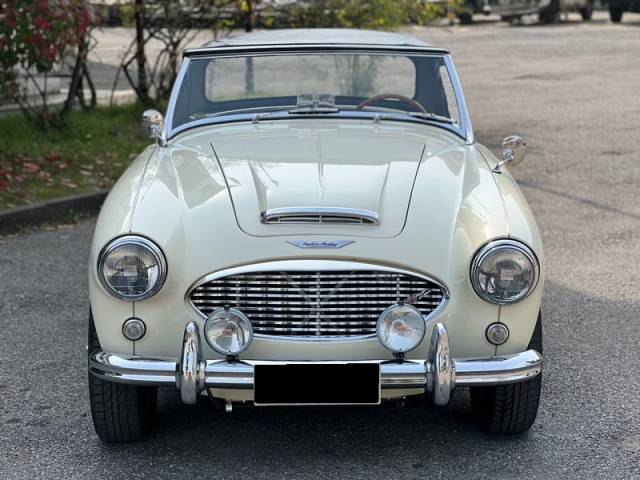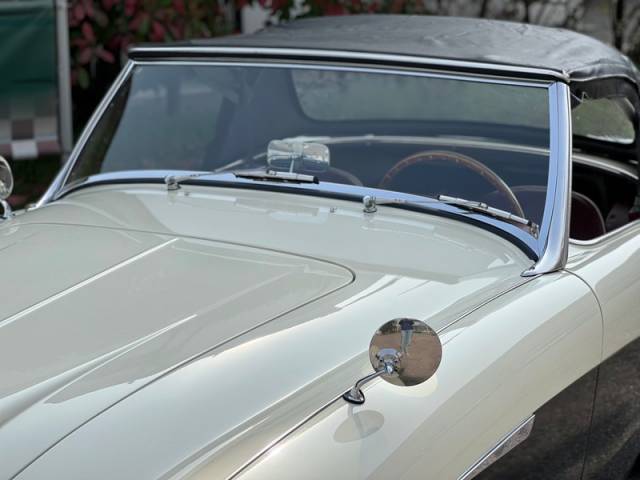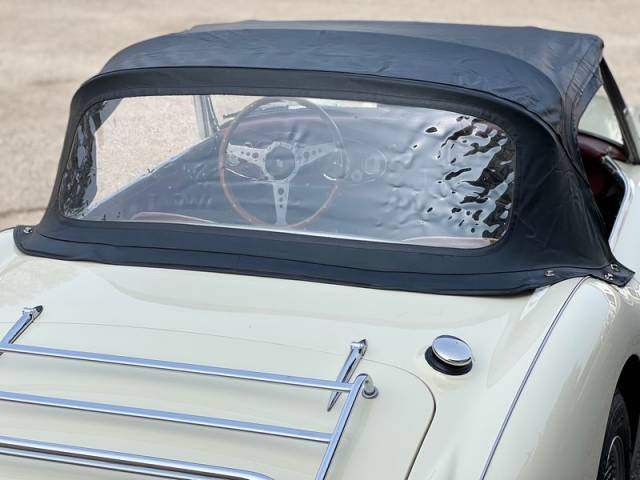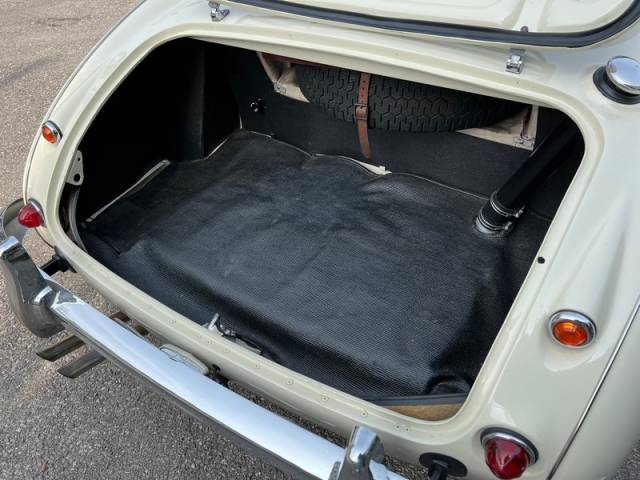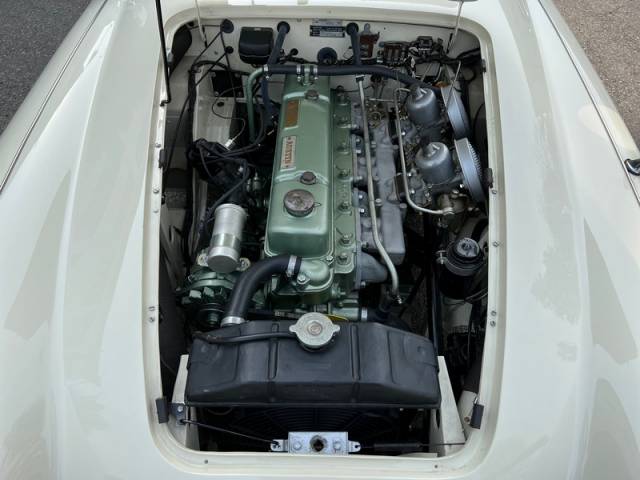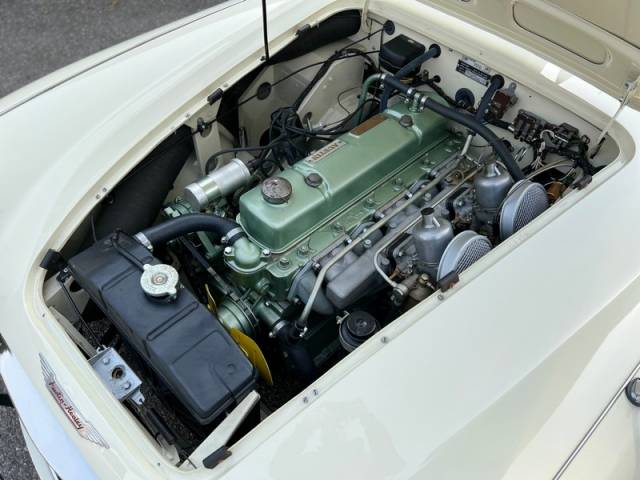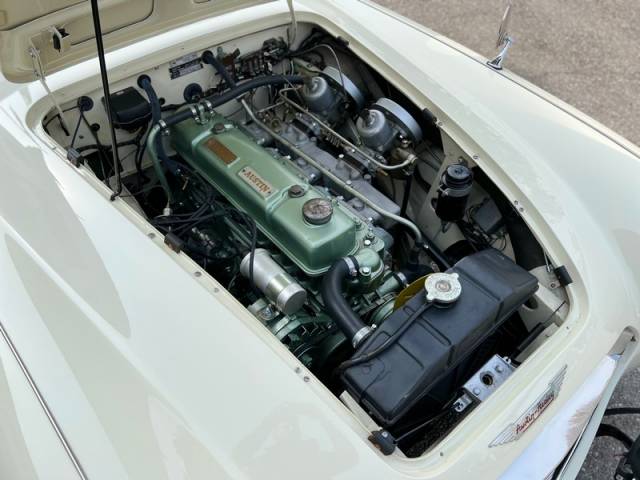 Dealer

away
Austin-Healey 100
The Austin-Healey 100 was the first of the cars now referred to as the "Big Healeys". The first car, then simply called the "Healey 100" was hand-built by Donald Healey's company and exhibited at the 1952 Earls Court Motor Show. It was a stylish, low-slung, two-seater sports car fitted with an engine sourced from the Austin A90 "Atlantic". The management of Austin were so impressed that a deal was struck and assembly of the model, now renamed the Austin-Healey 100, began at the MG factory at Abingdon fitting predominantly Austin components to a Jensen-built body.
1953 Austin-Healey 100
The original Austin-Healey 100 had the Austin Atlantic 2.6 litre four cylinder engine noted for its high torque. The "100" suffix is said to refer to the car's 100 mph performance. It was a conventional design with a separate chassis. A three-speed (plus overdrive on 2nd and top) gearbox was fitted. Suspension was independent coil spring front and solid axle with semi-elliptical leaf springs to the rear. The car was an instant success and very popular in the USA.
1955 Austin-Healey 100
The upgraded 1955 Austin-Healey 100 was fitted with a four-speed overdrive gearbox and minor bodywork changes. It is notable for being the first of the big Healeys to feature the now familiar two-tone paintwork.
Special Models of the Austin-Healey 100
The Austin-Healey 100 was widely used in motorsport, including Le Mans, and a special competition version was produced, the Austin-Healey 100 S. This special aluminium-bodied version had a tuned engine producing over 130 bhp, an alloy cylinder head and disc brakes front and rear, the first production car to have all-round discs. Only fifty cars of this specification were built, presumably to comply with racing homologation rules regarding the definition of a production car. This represented the ultimate Austin-Healey 100.
Production of the Austin-Healey 100 continued until 1956 when it was replaced by the 100/6 which was a slightly stretched version fitted with the Austin Westminster "C" series engine. Surprisingly, performance of the new car was slightly down on its predecessor.