1955 |

Austin-Healey 100/4 (BN2)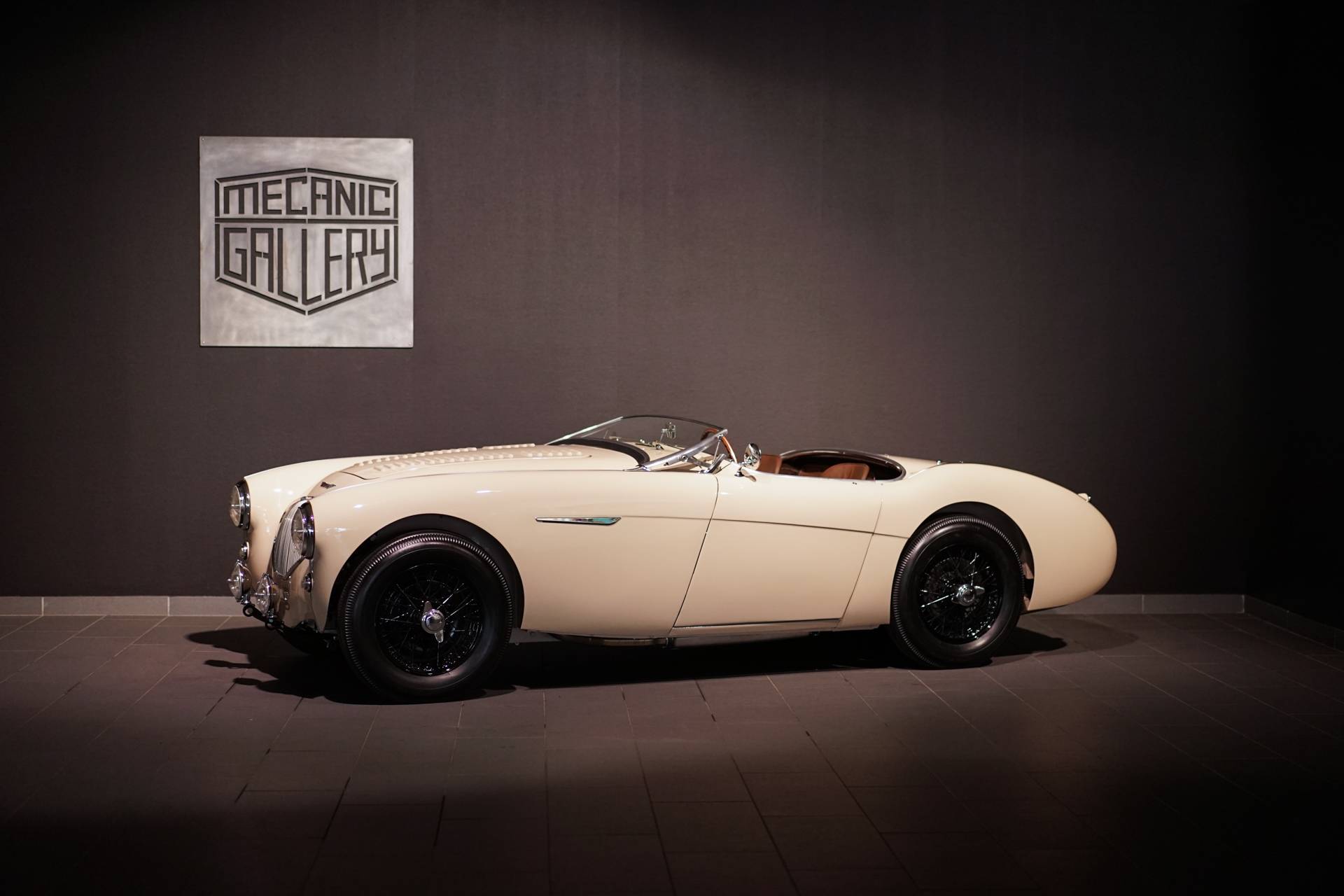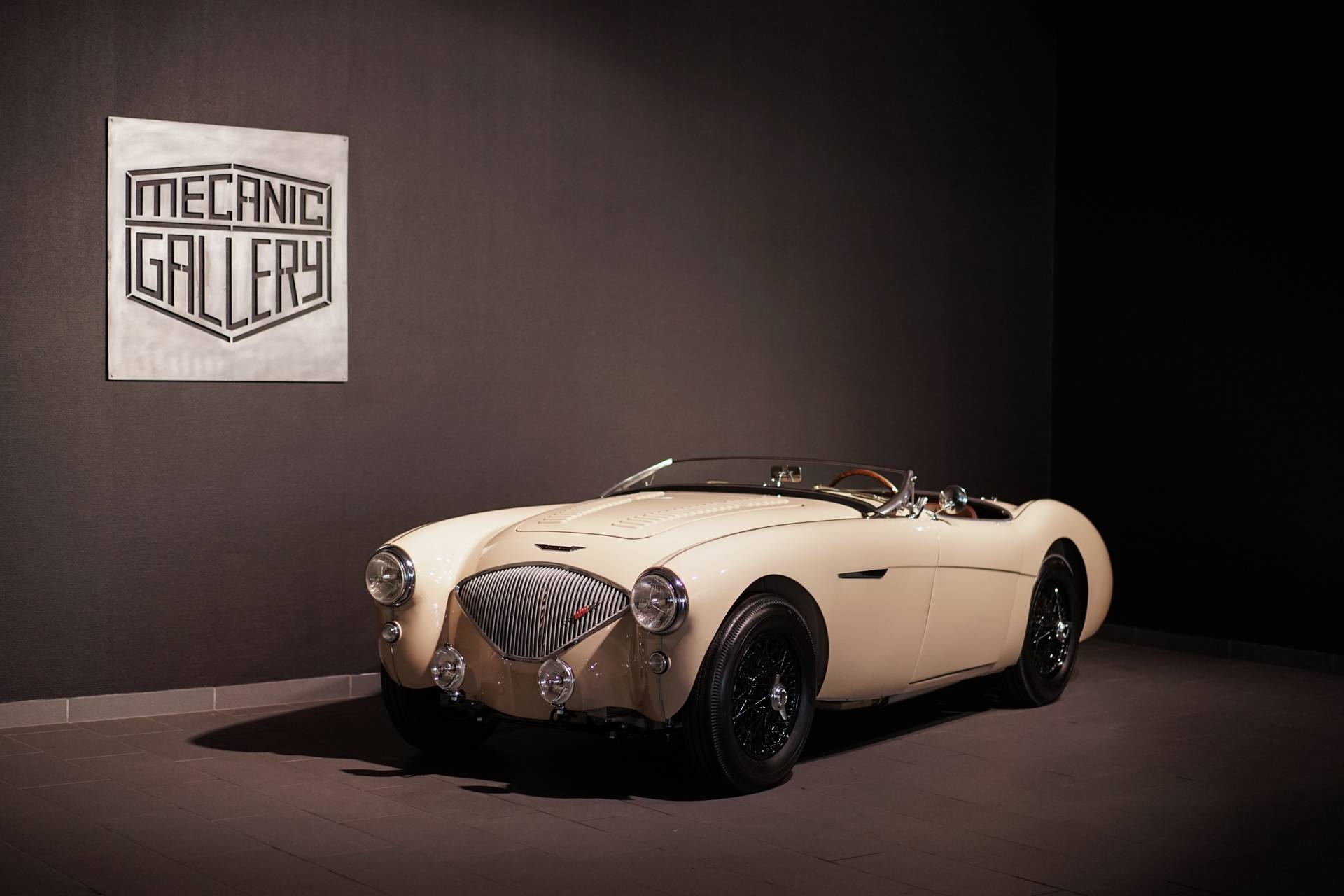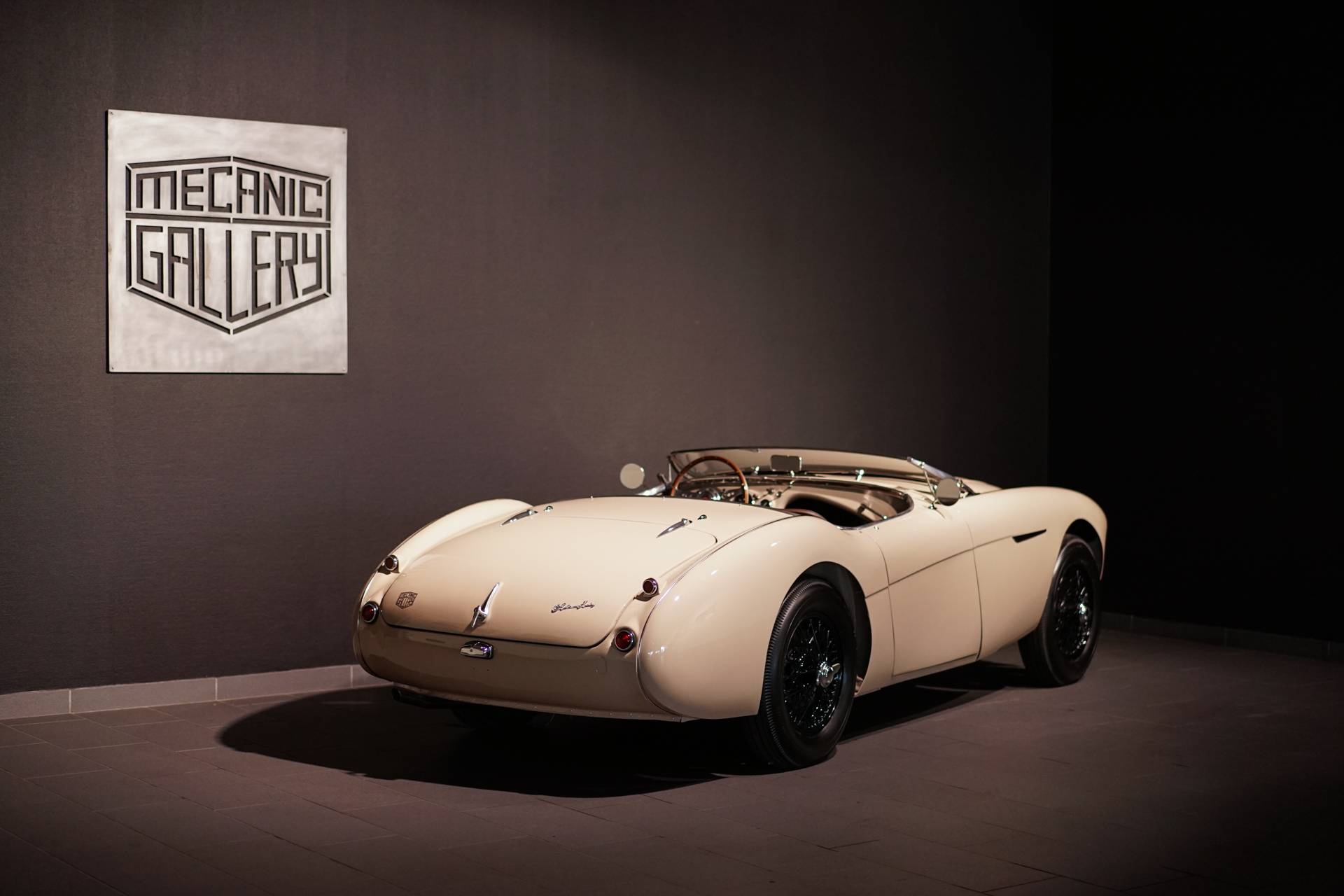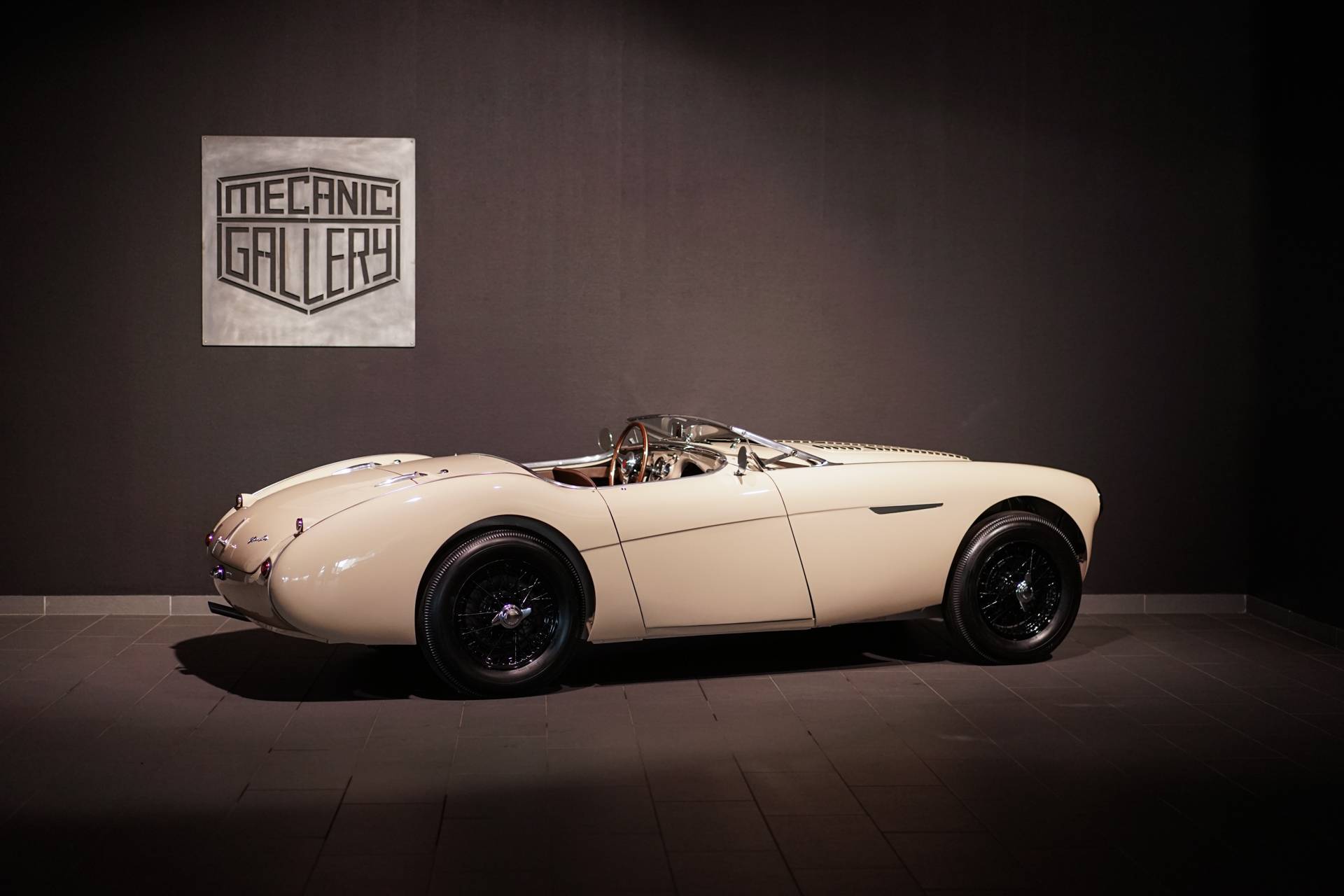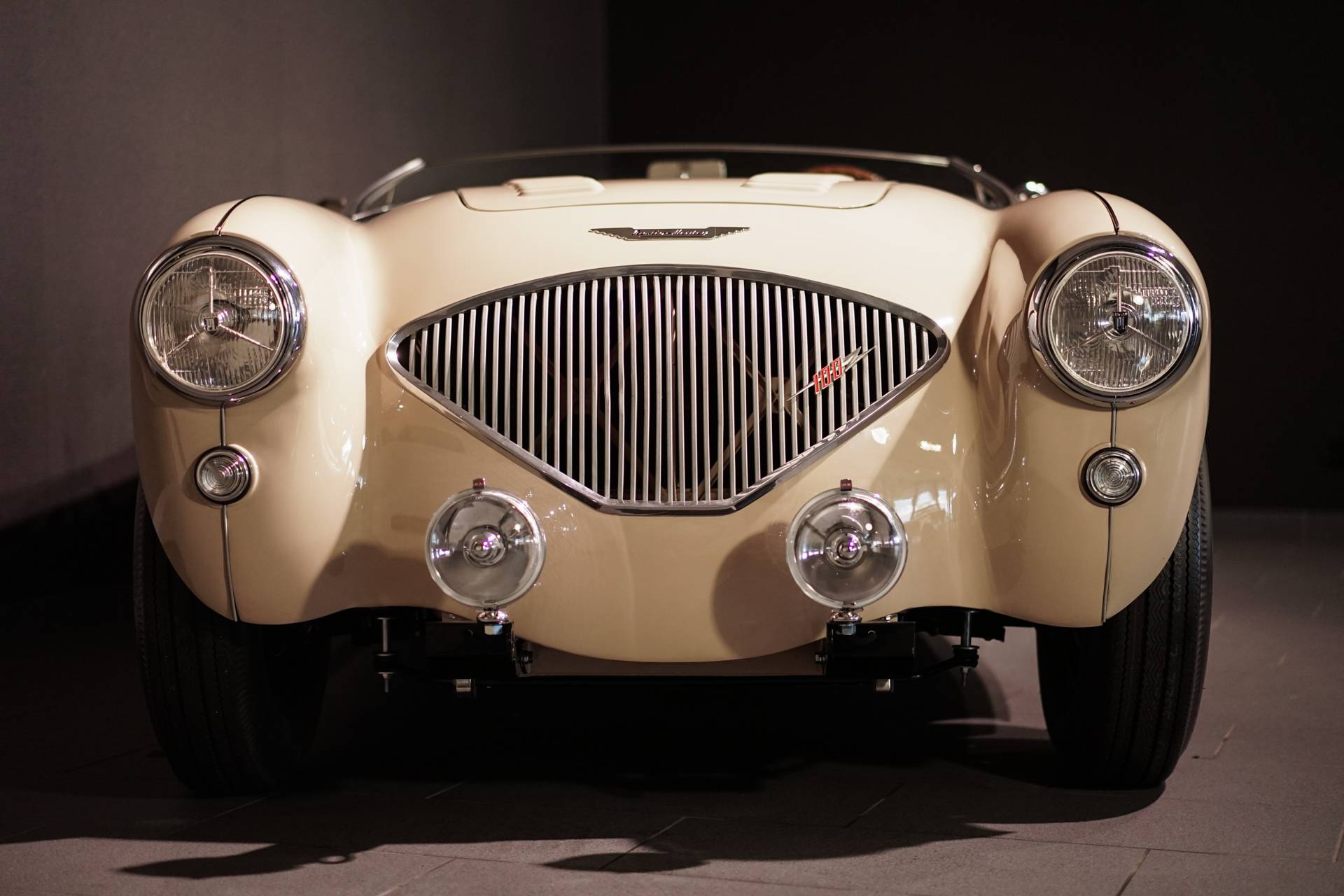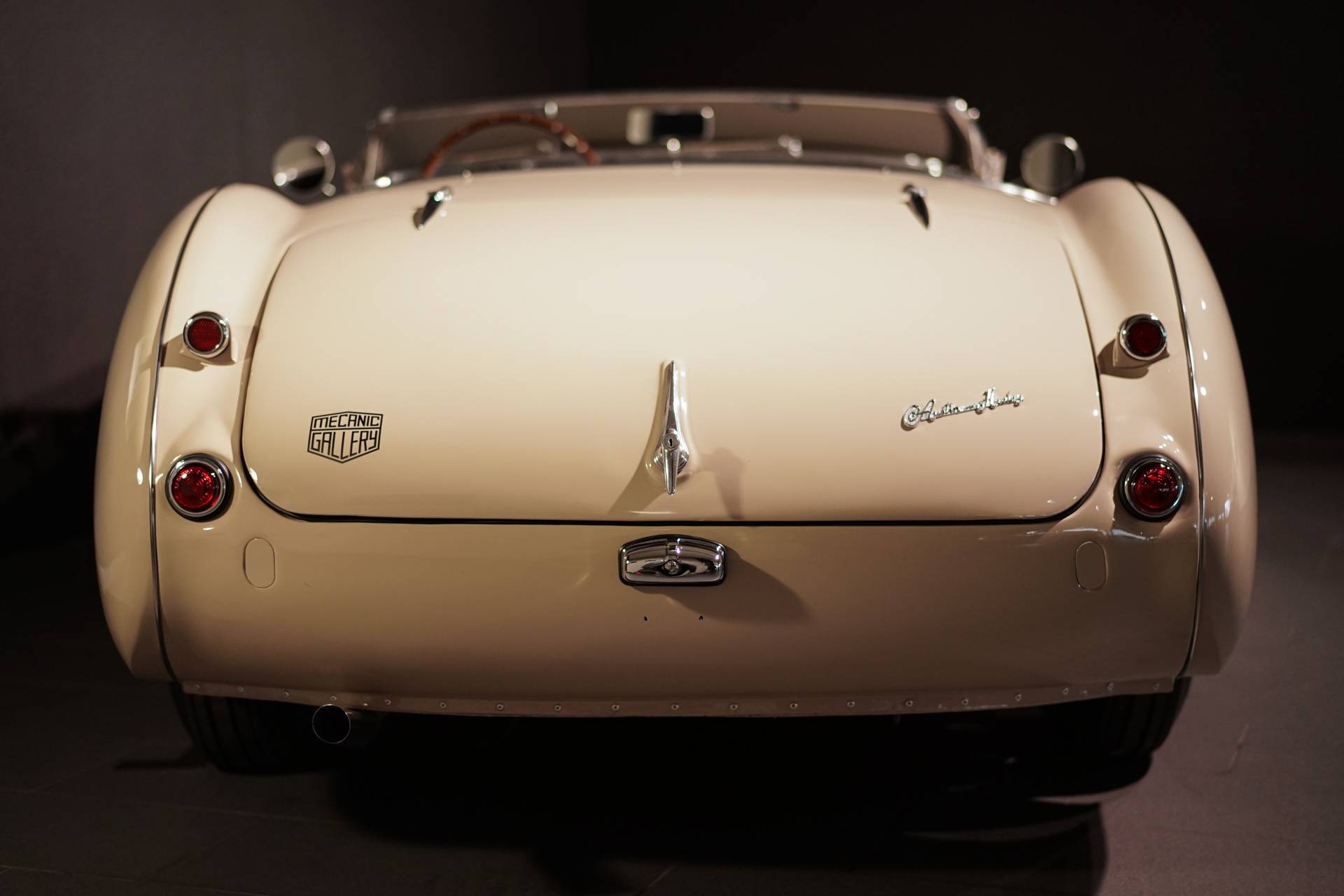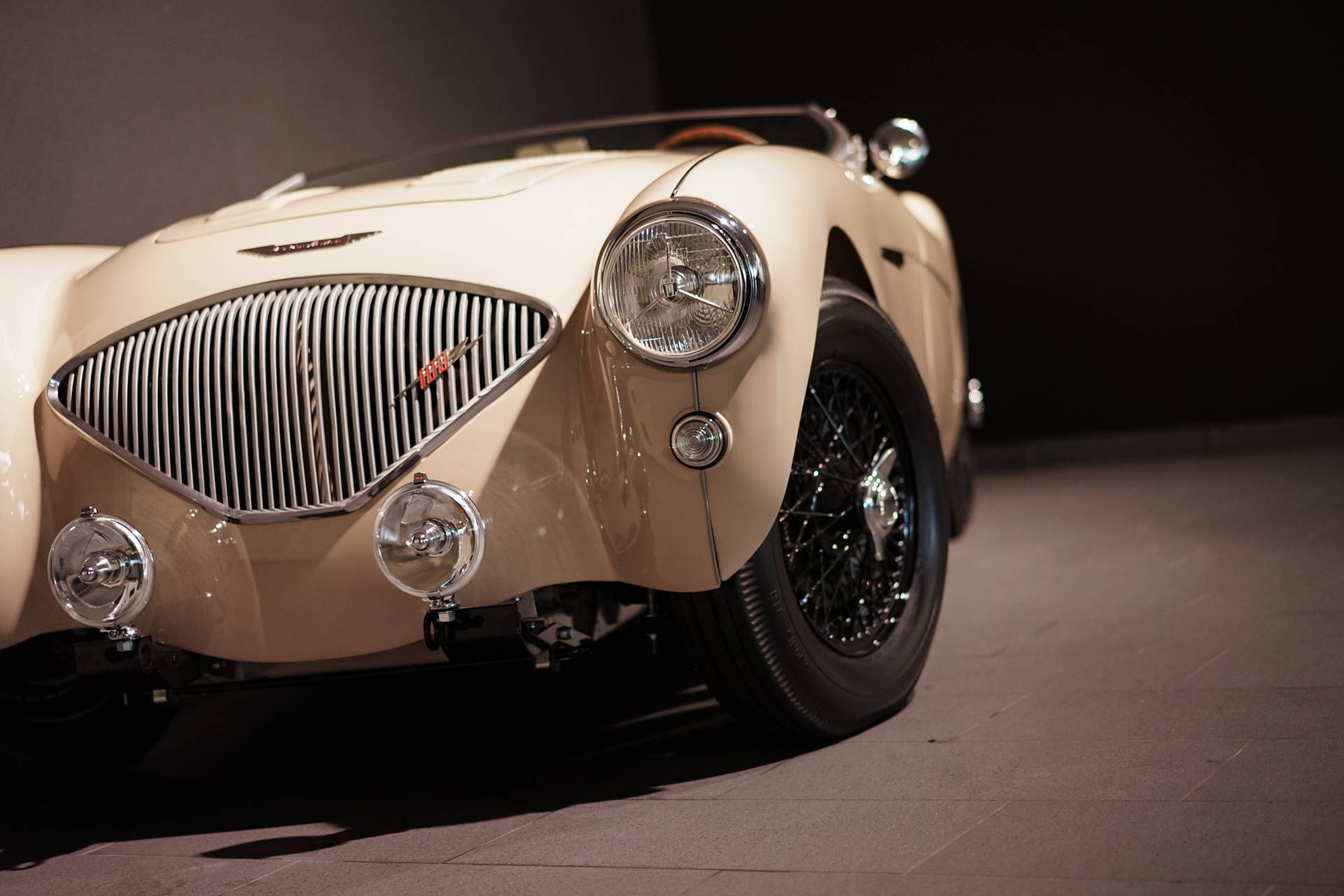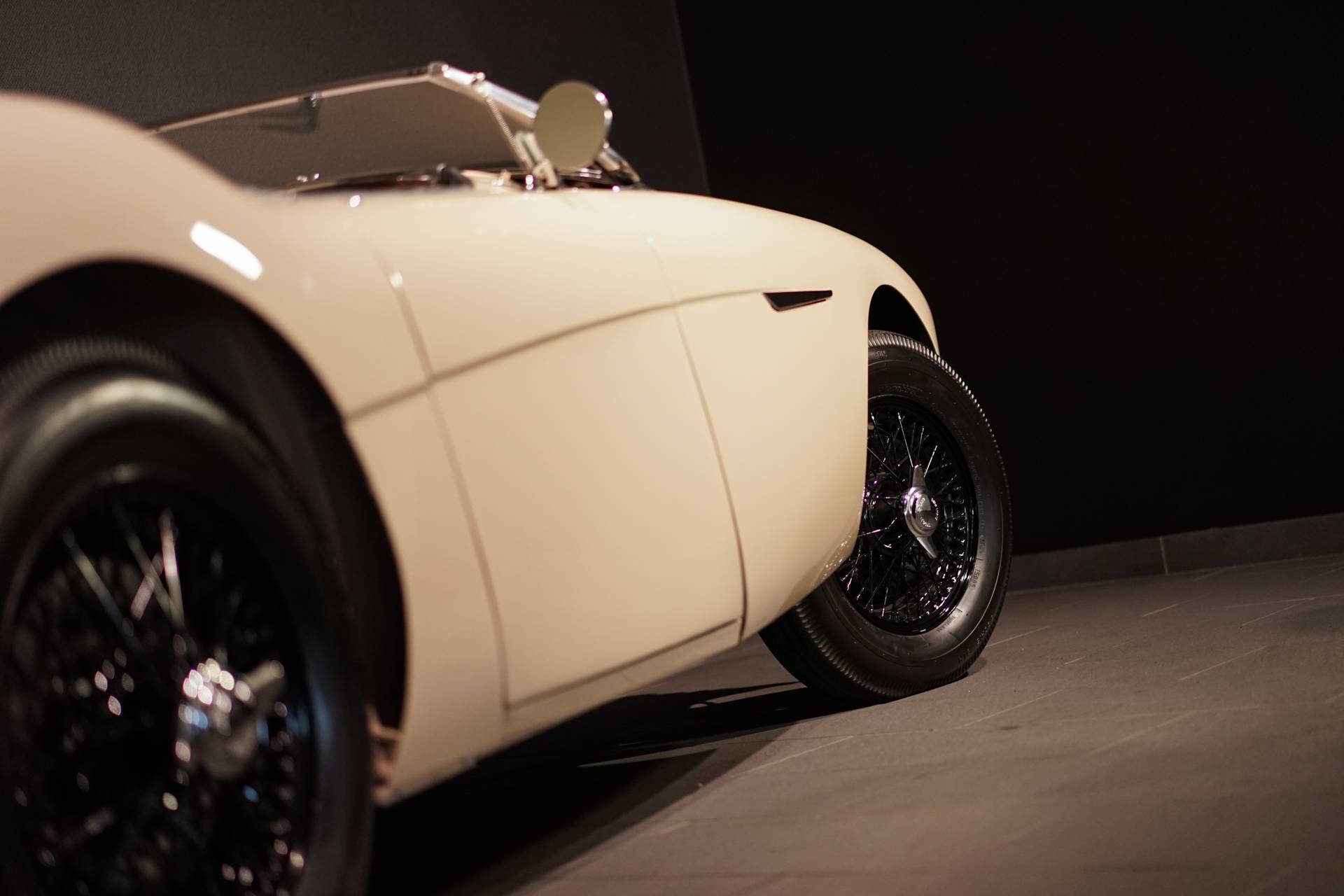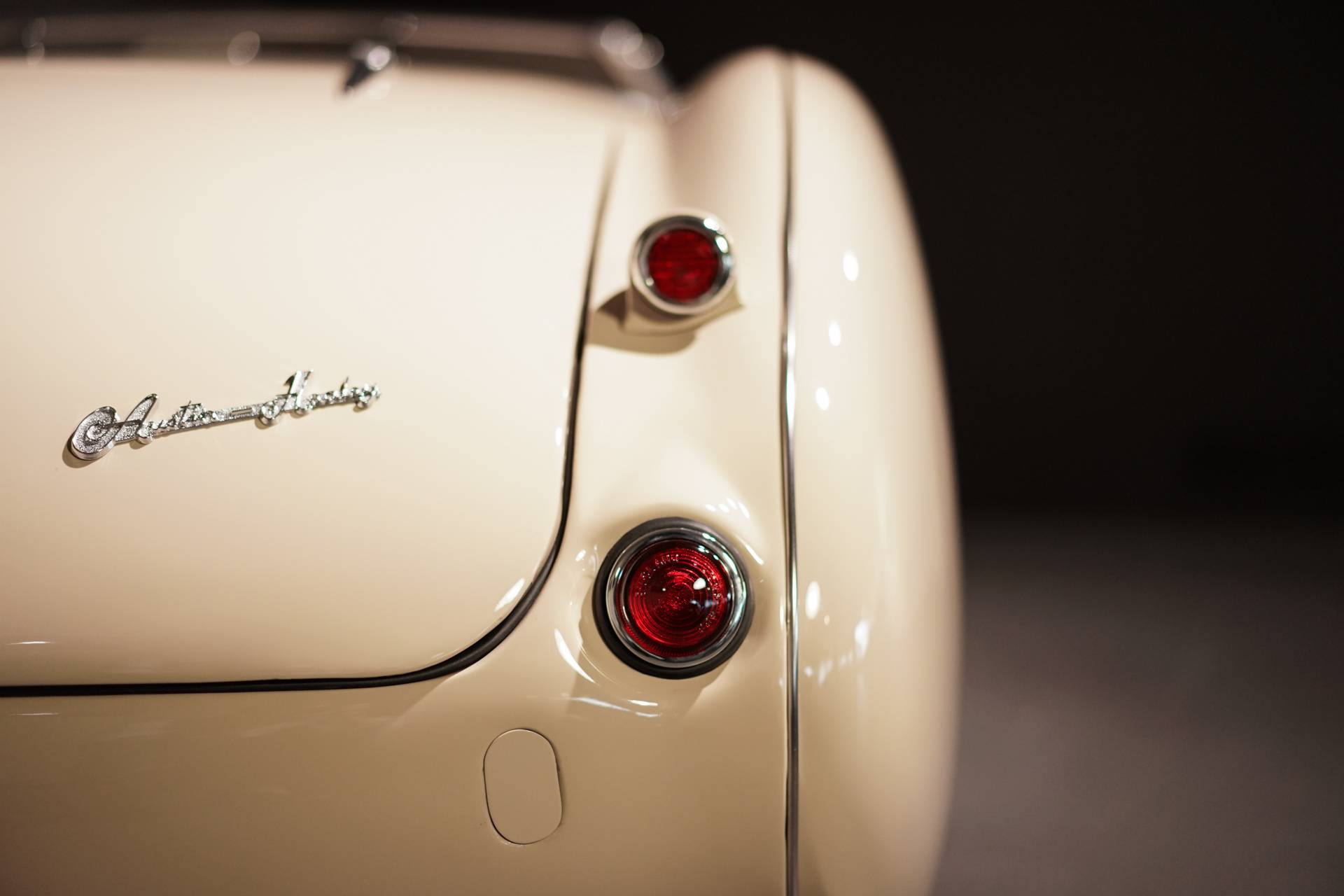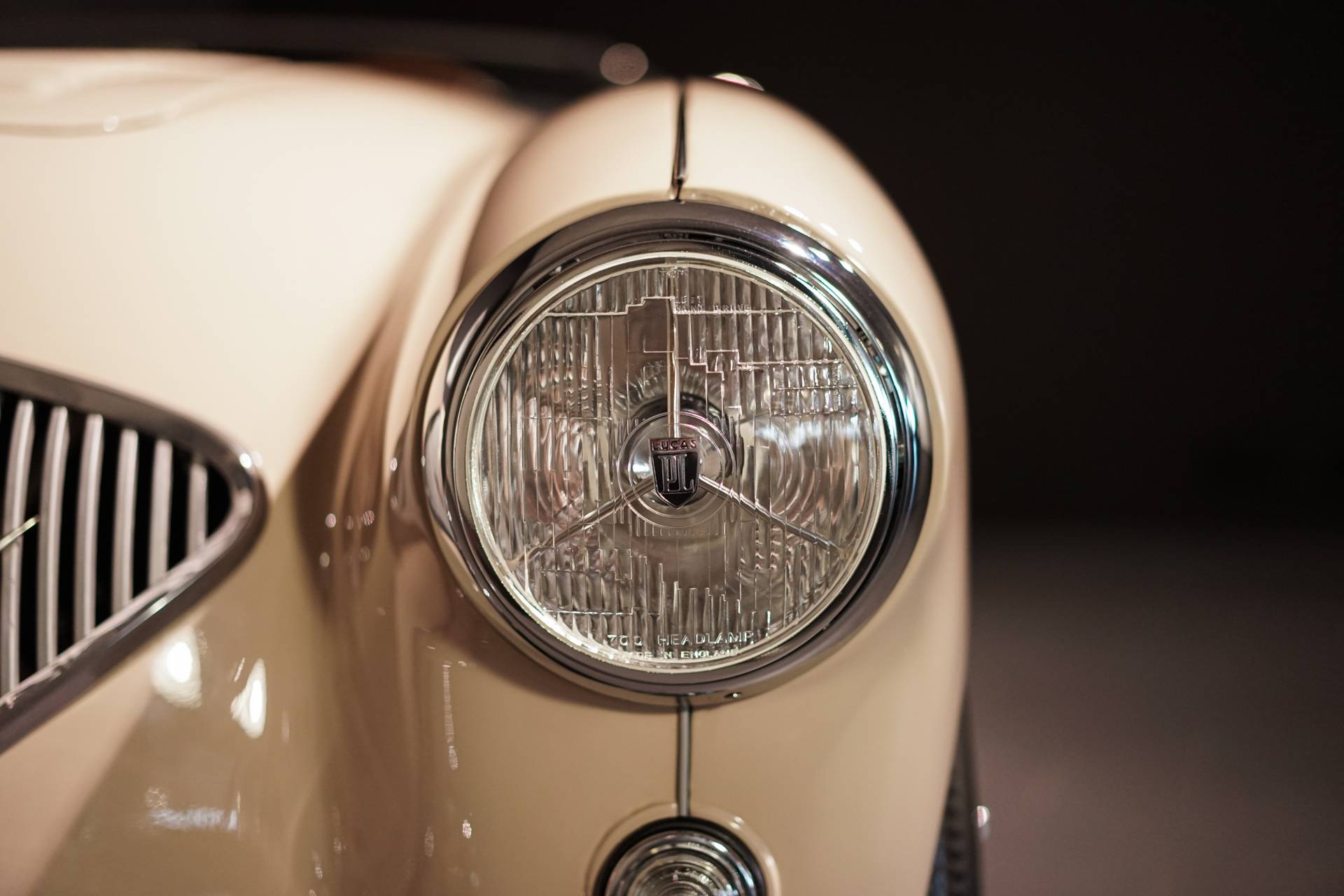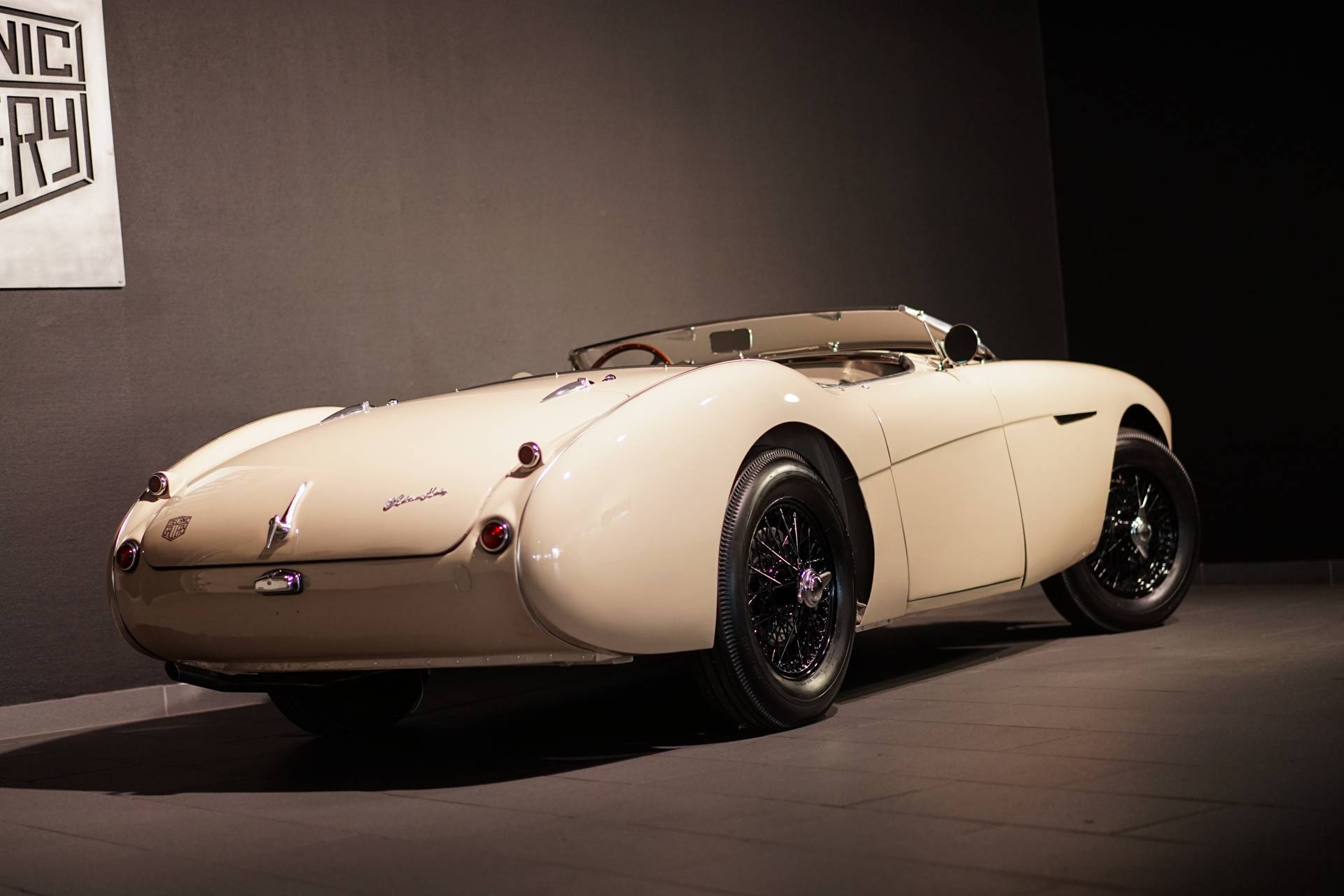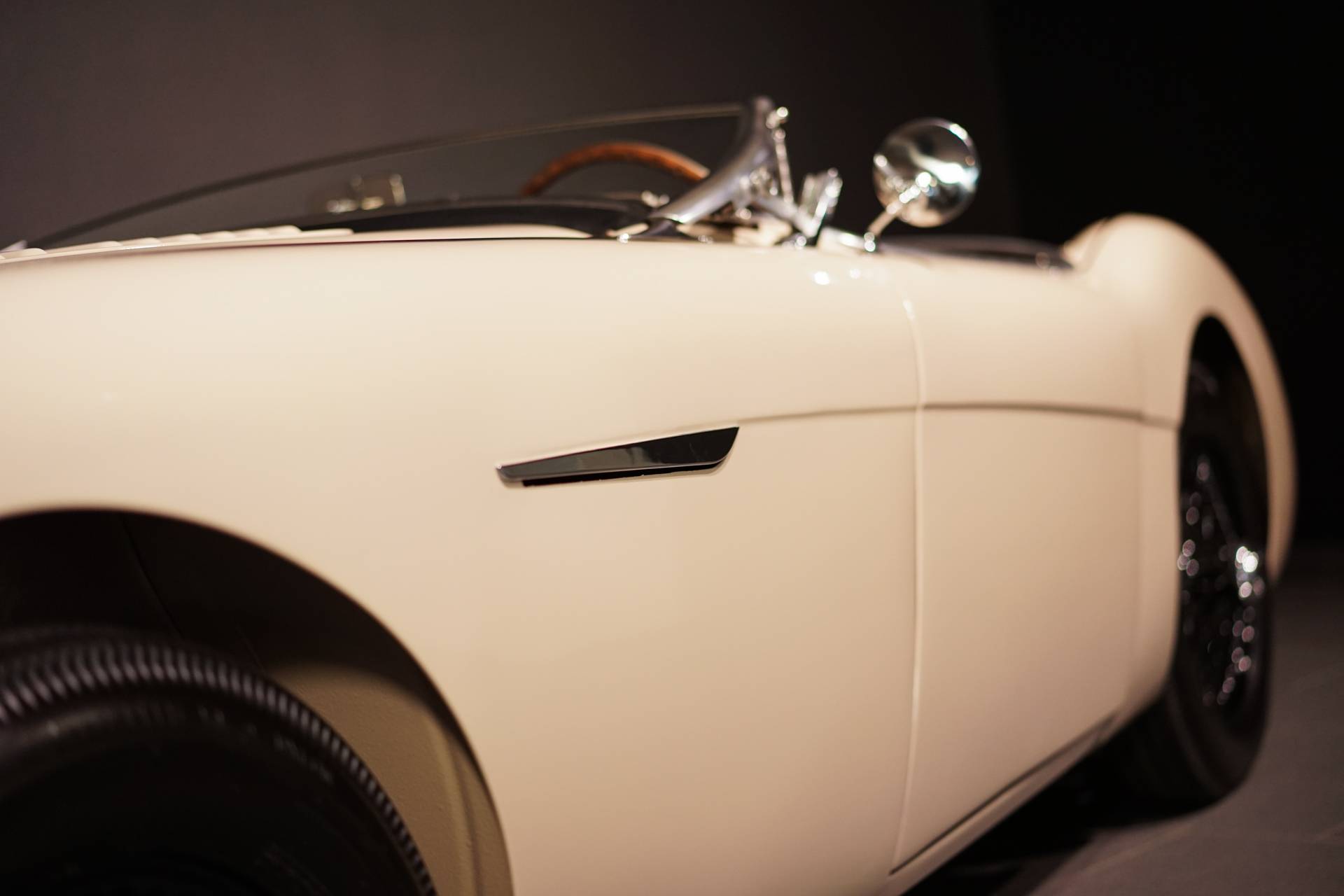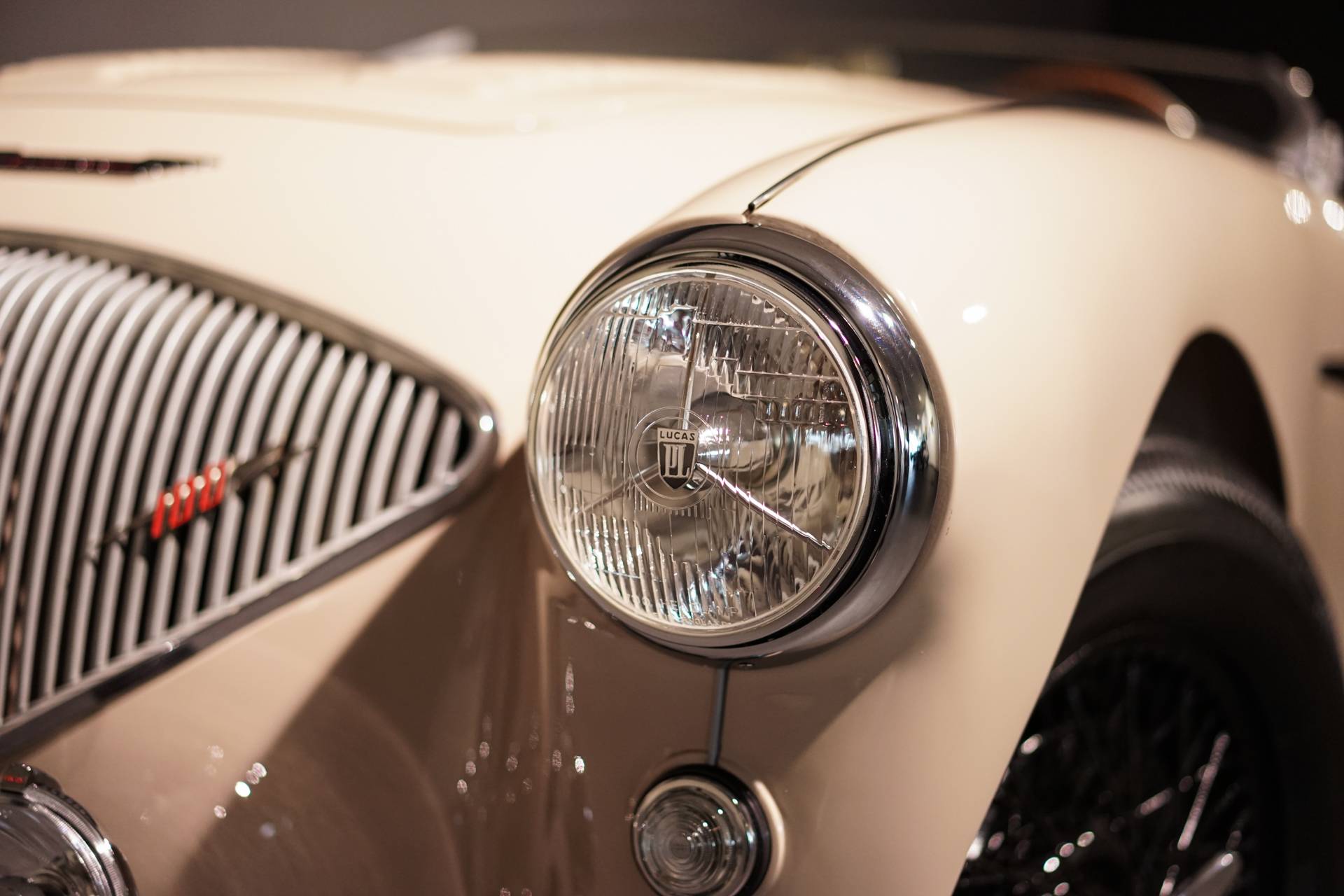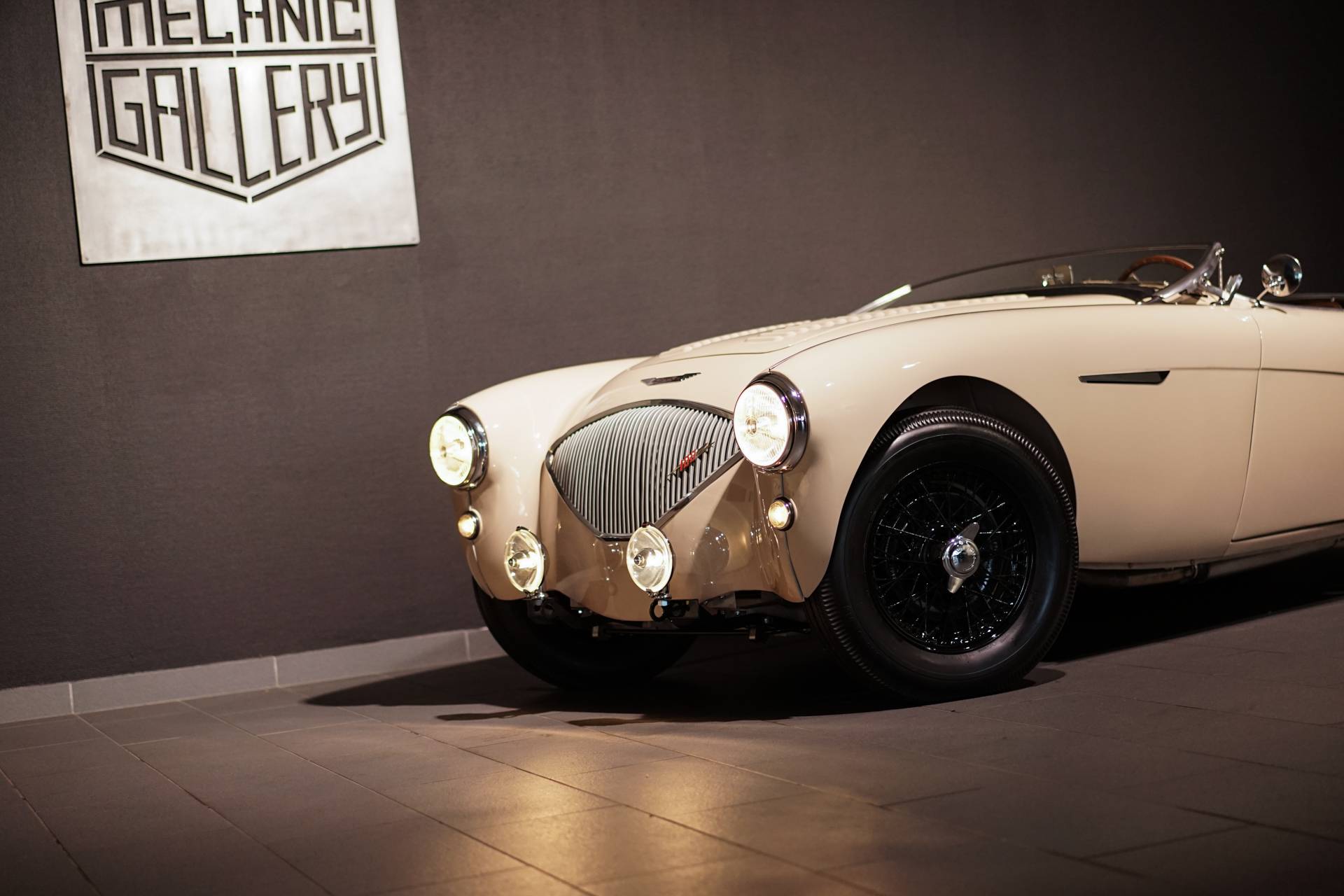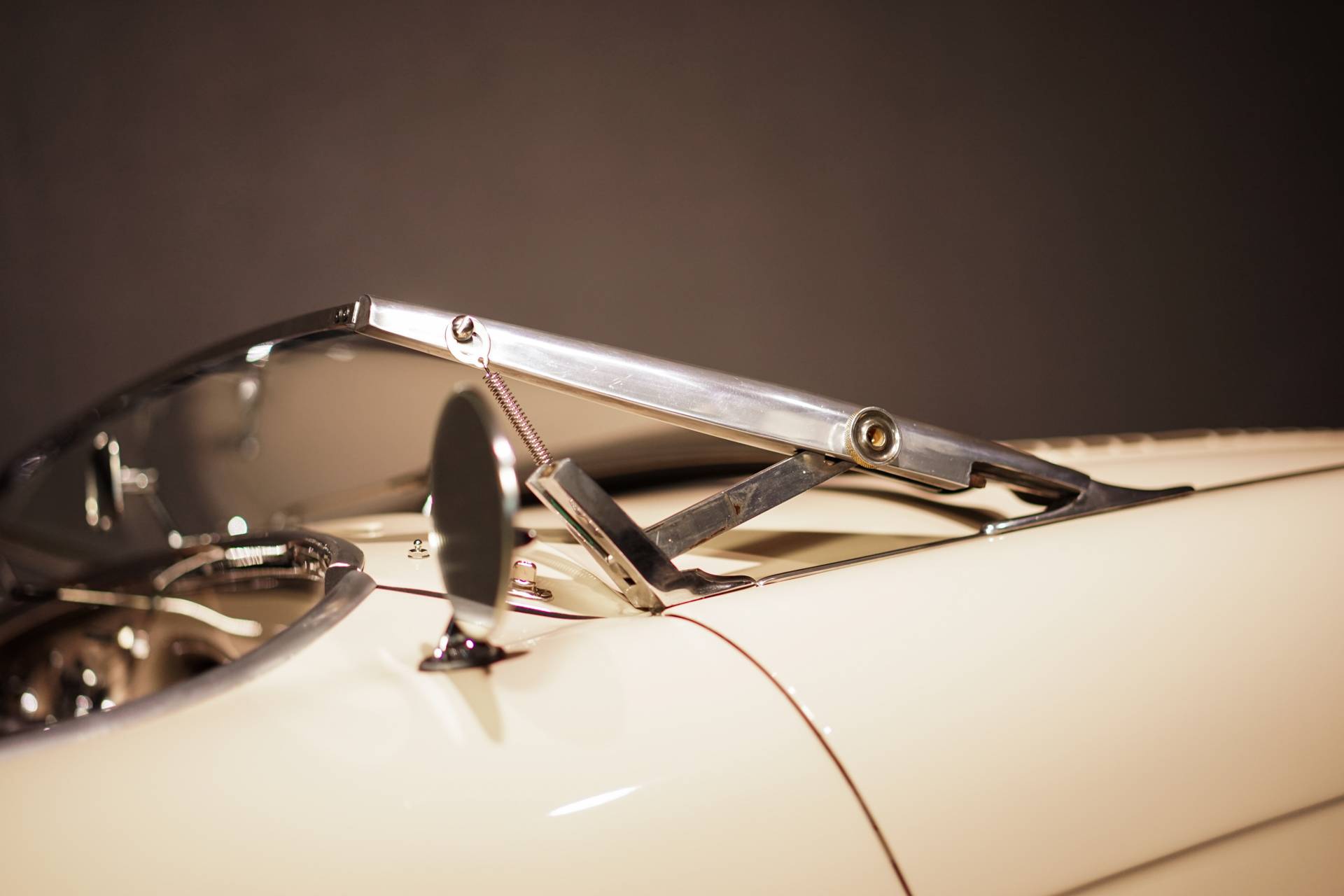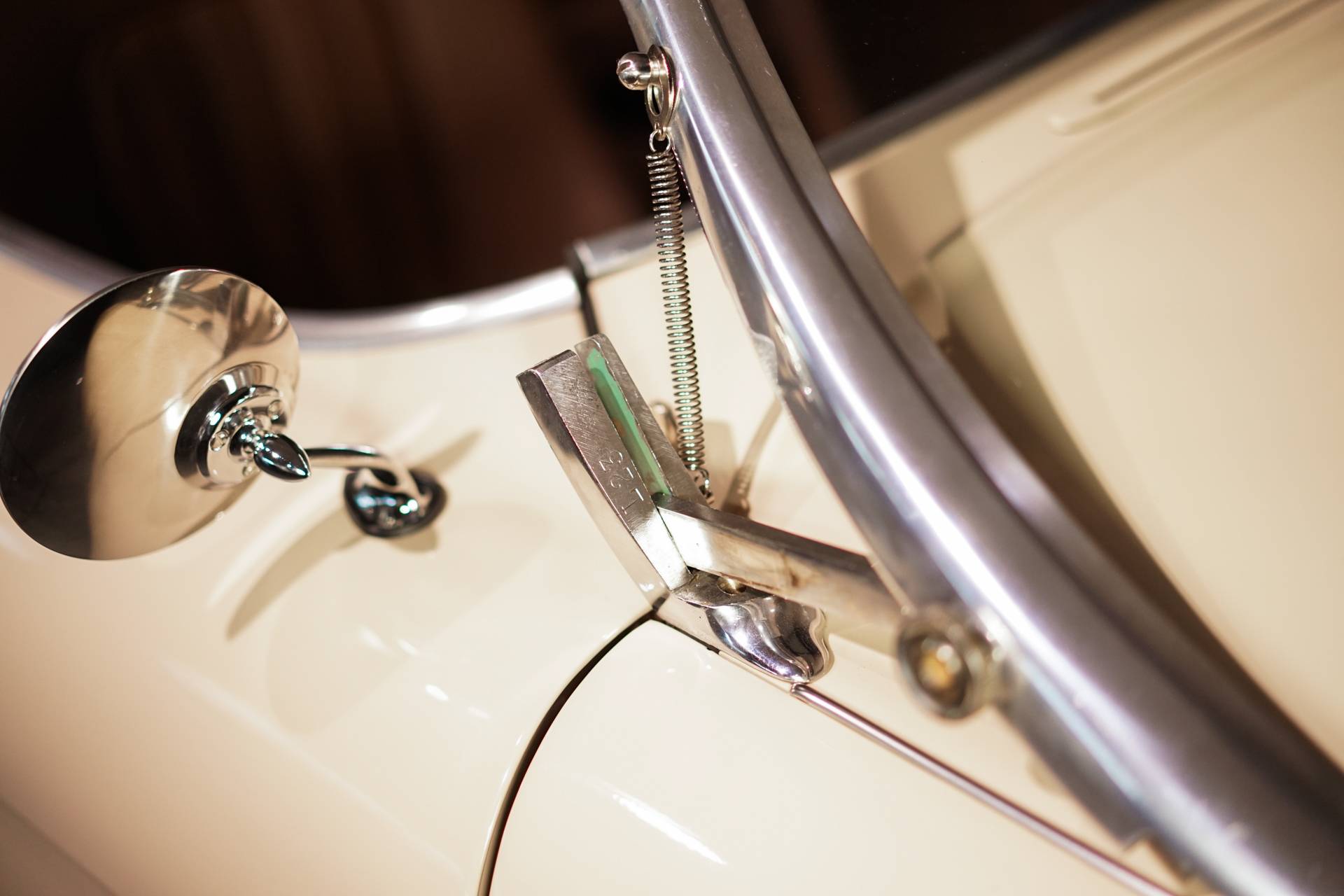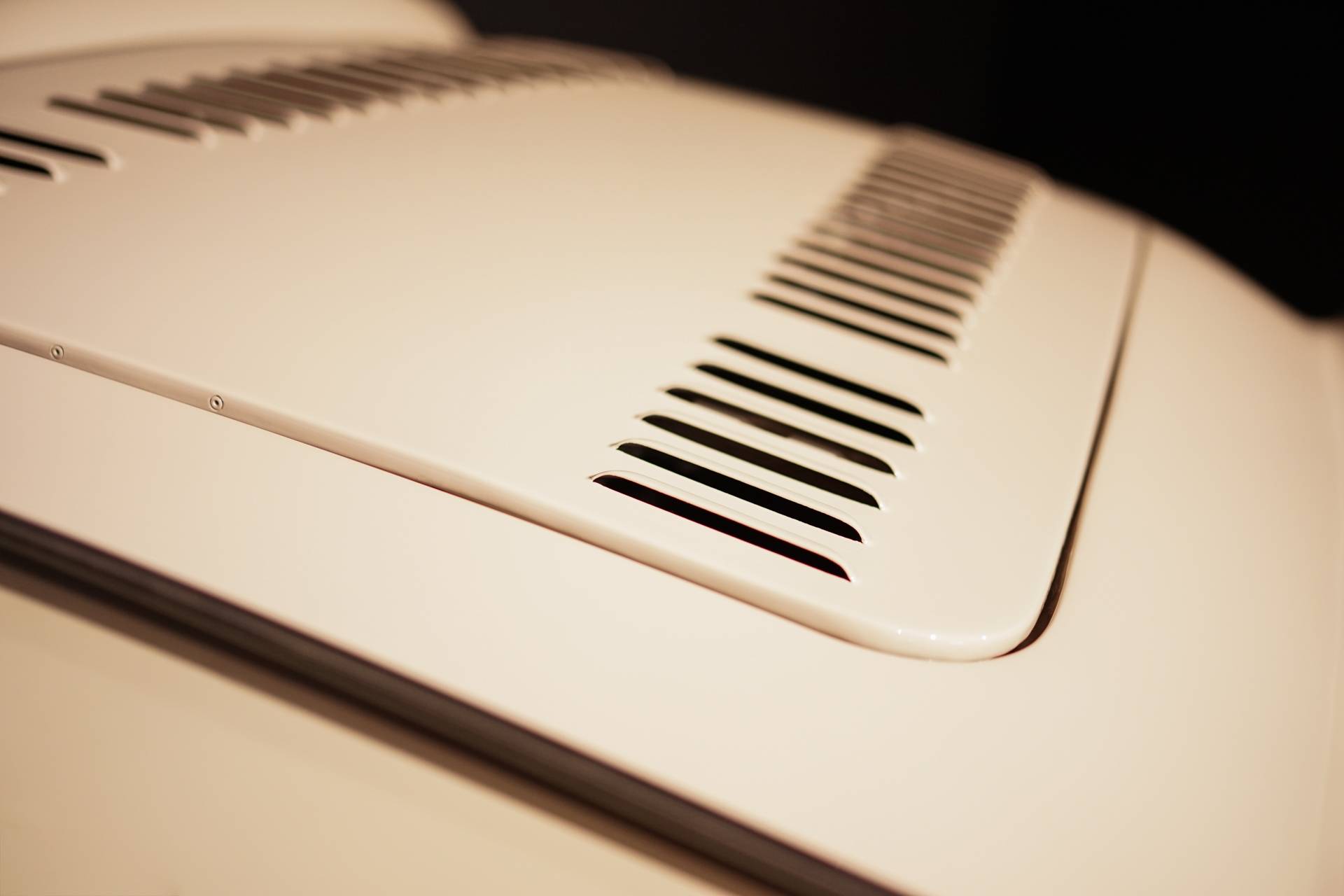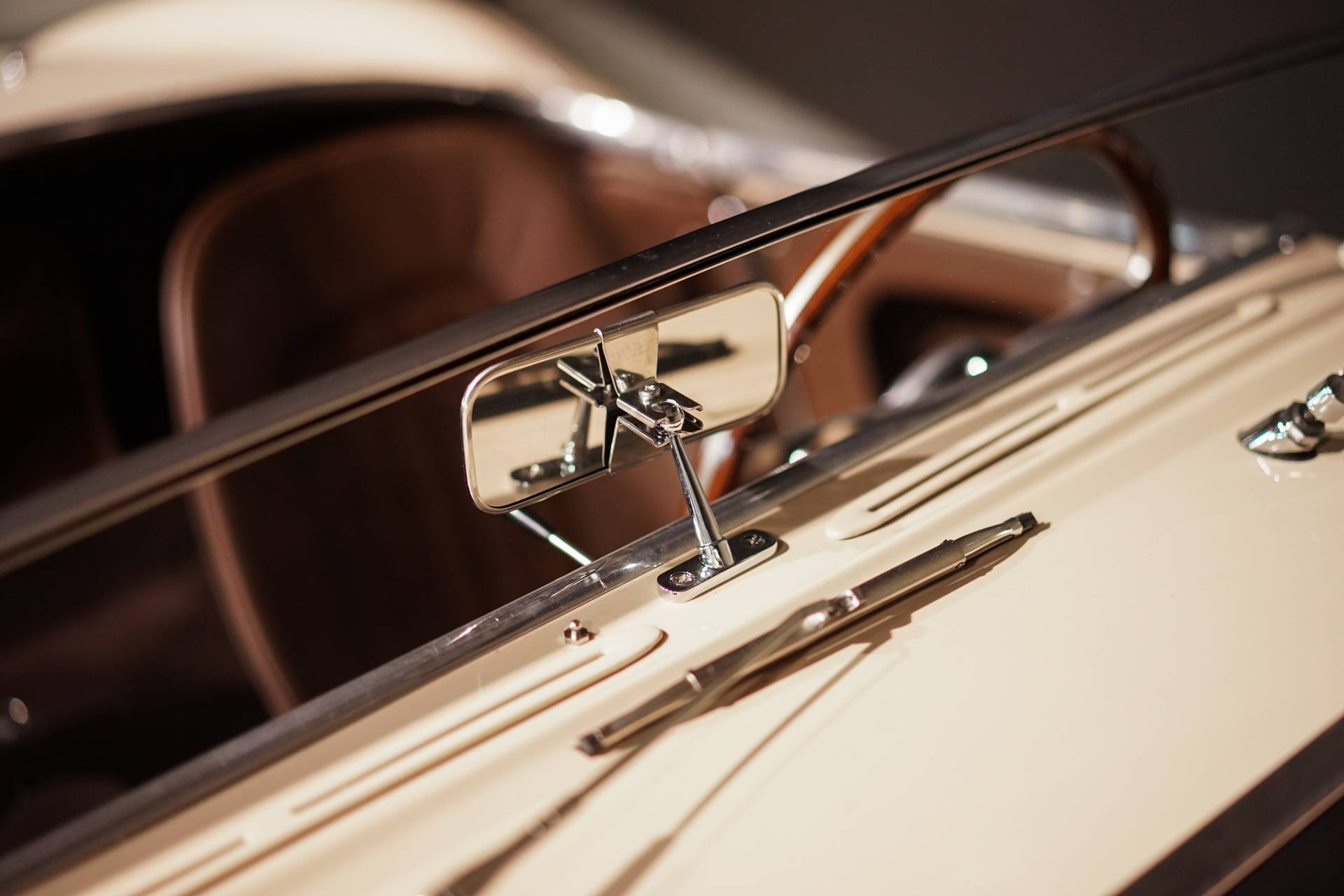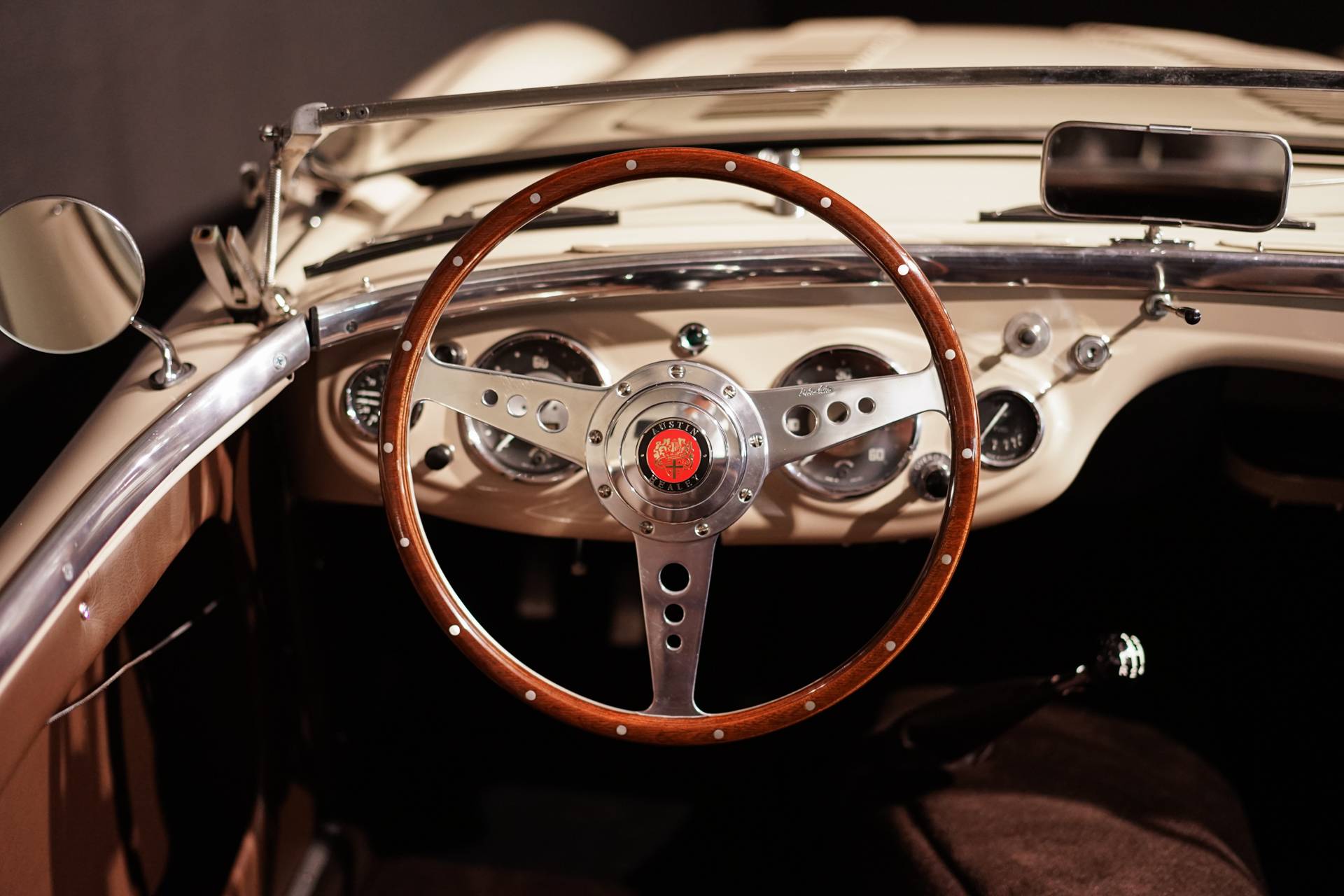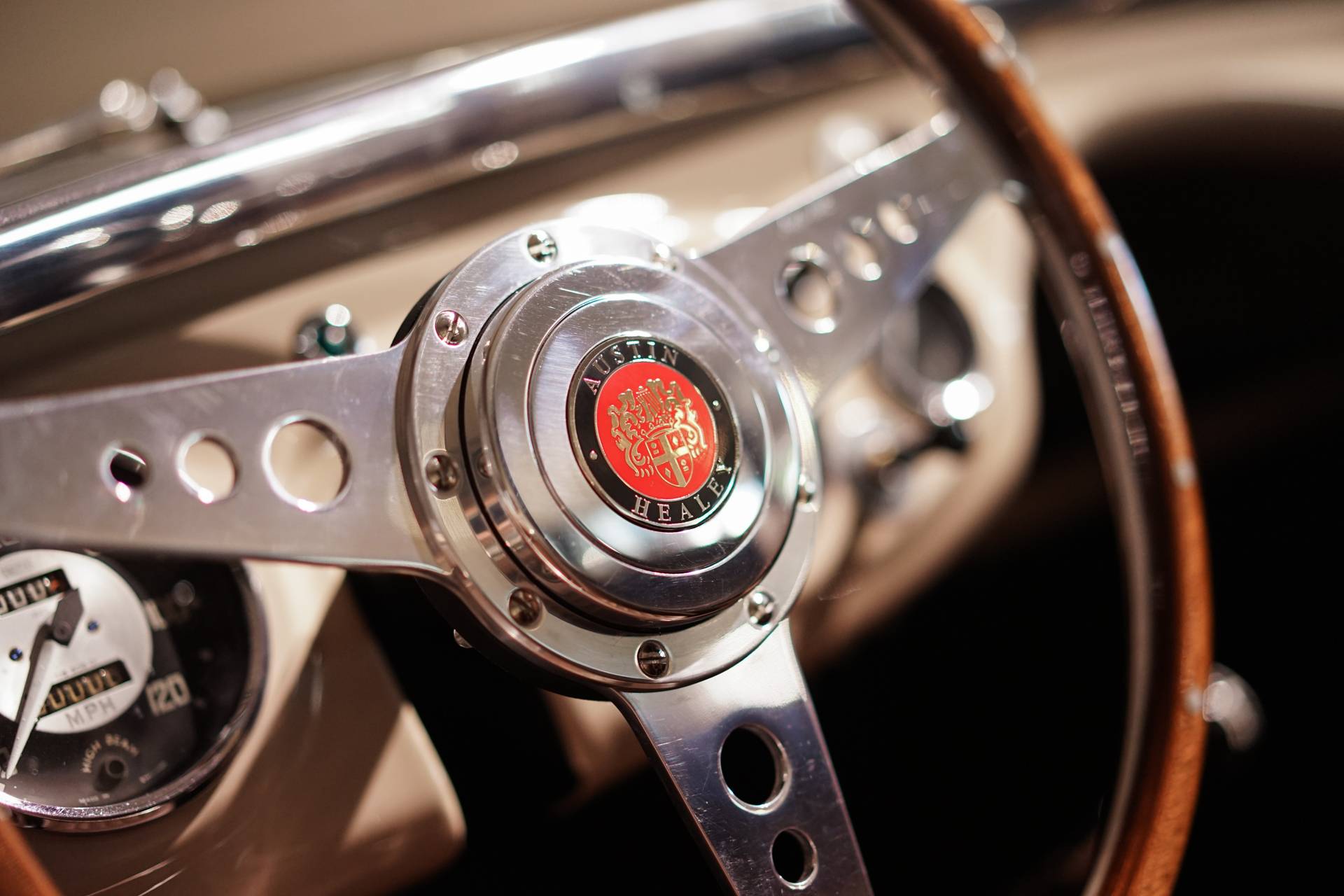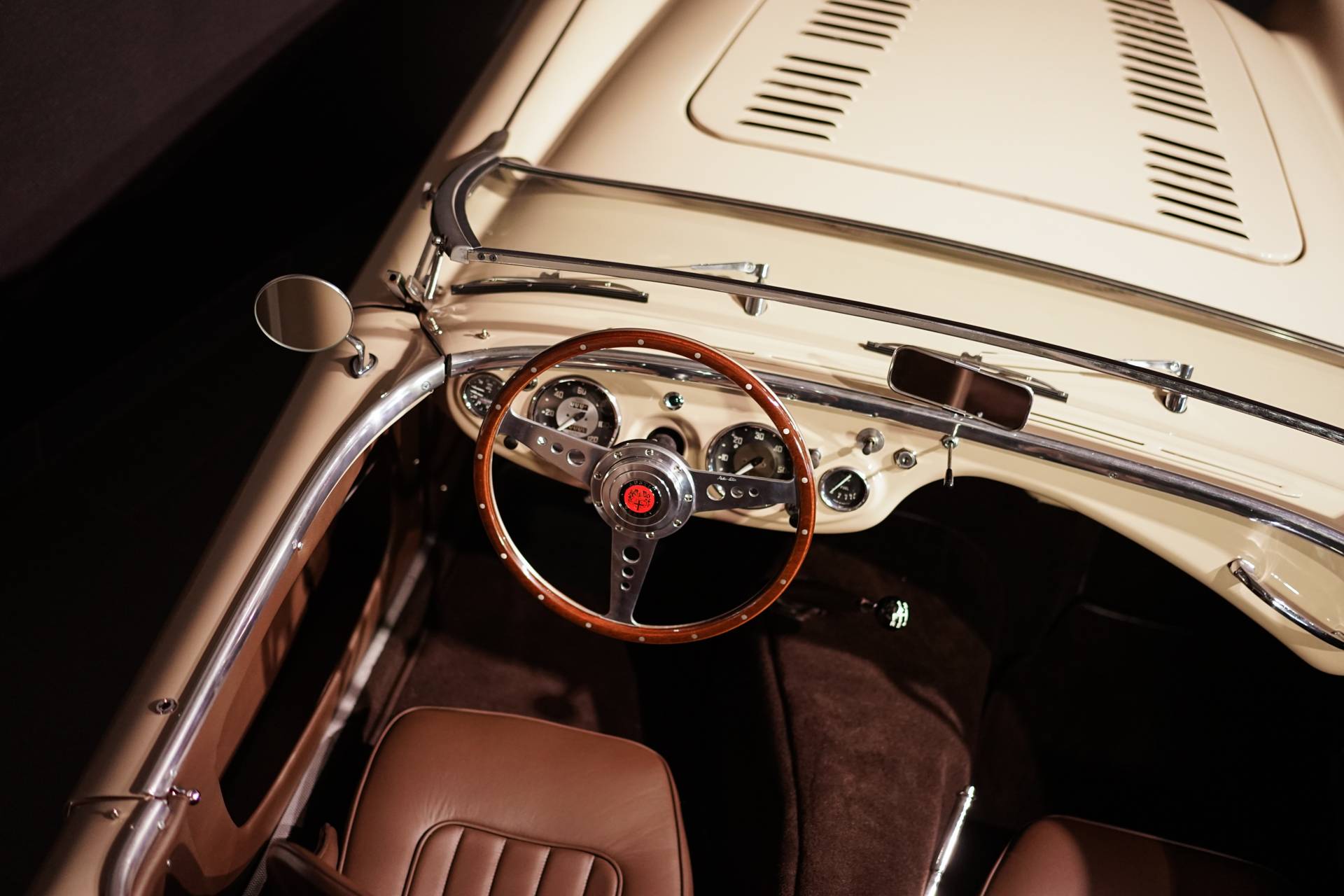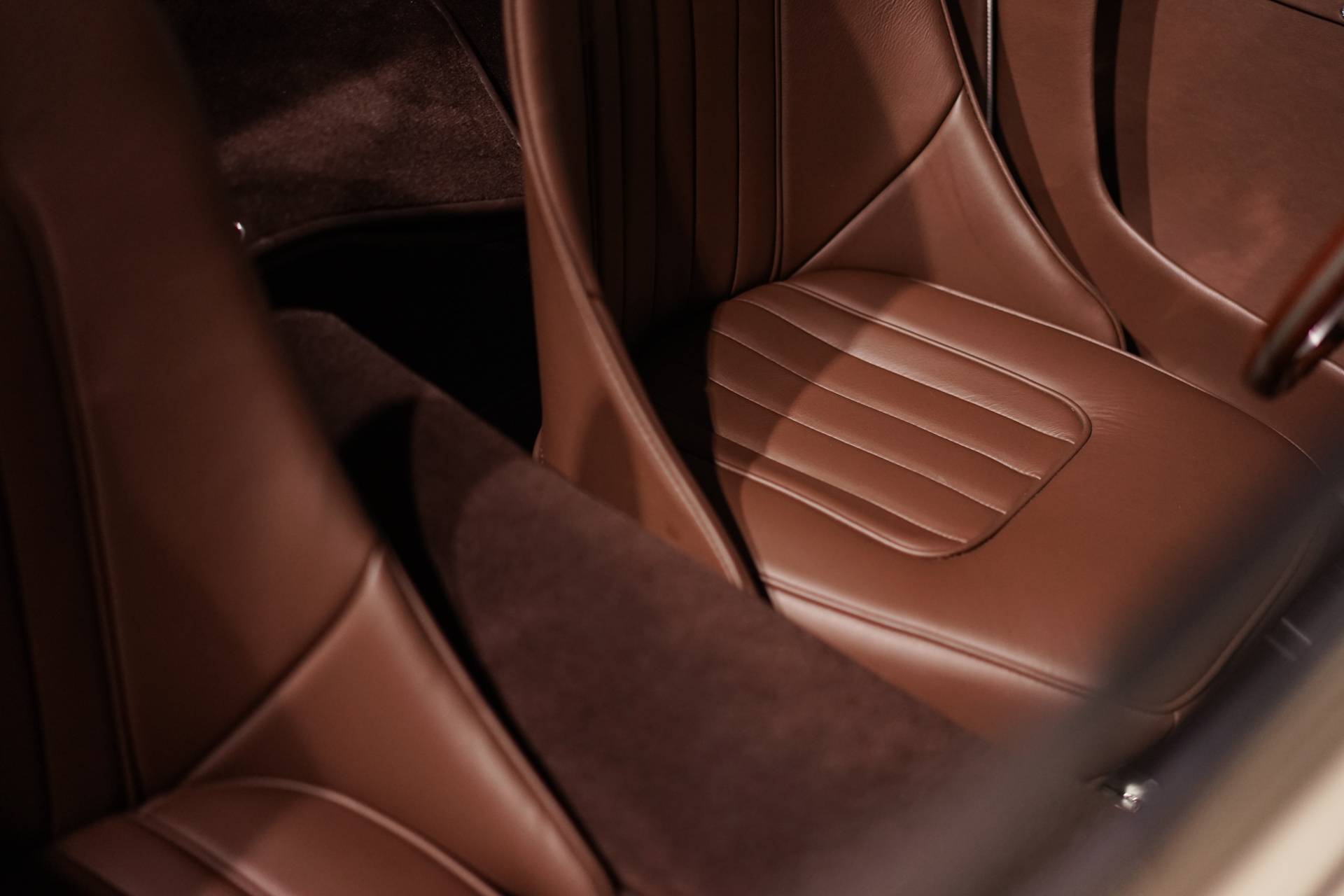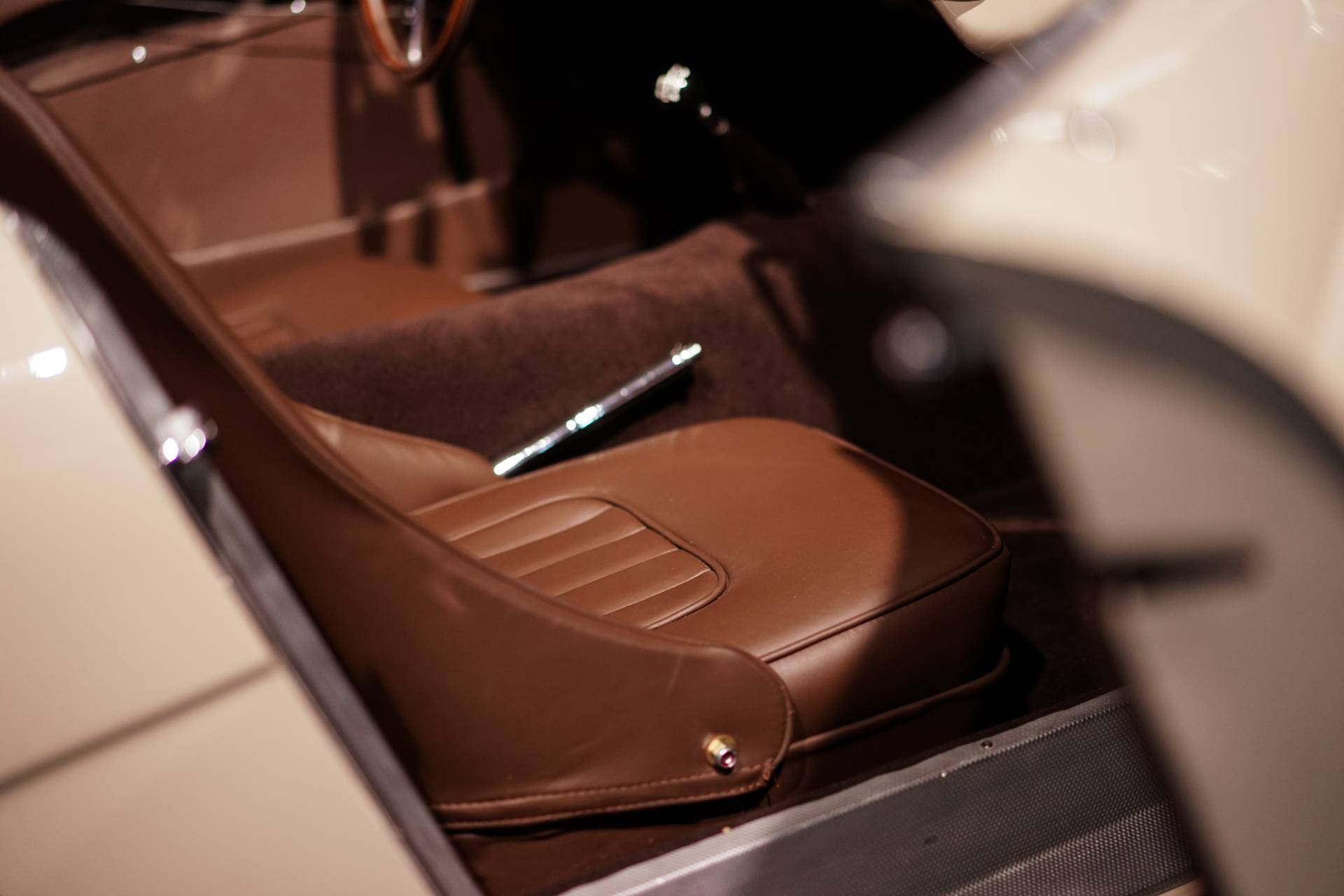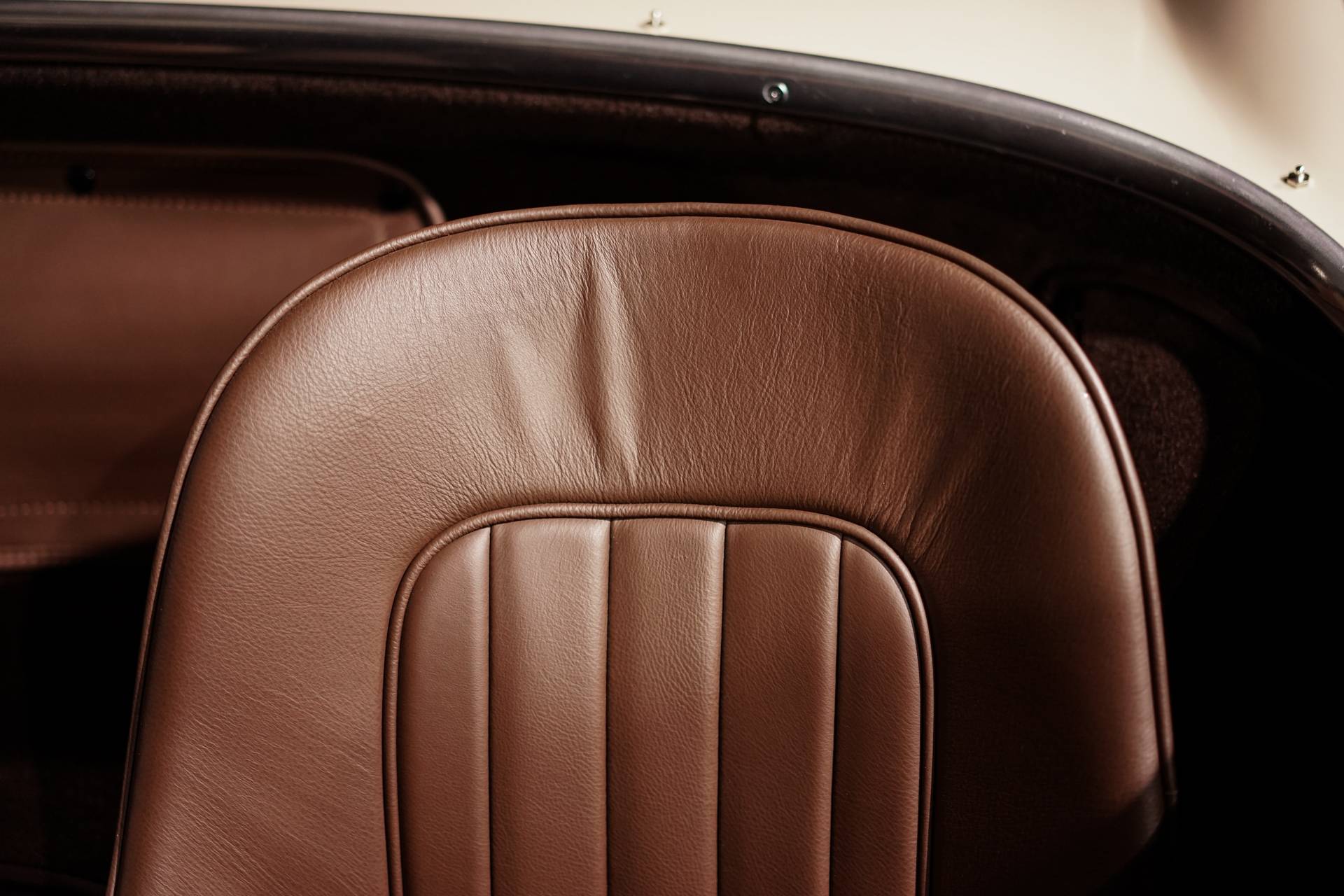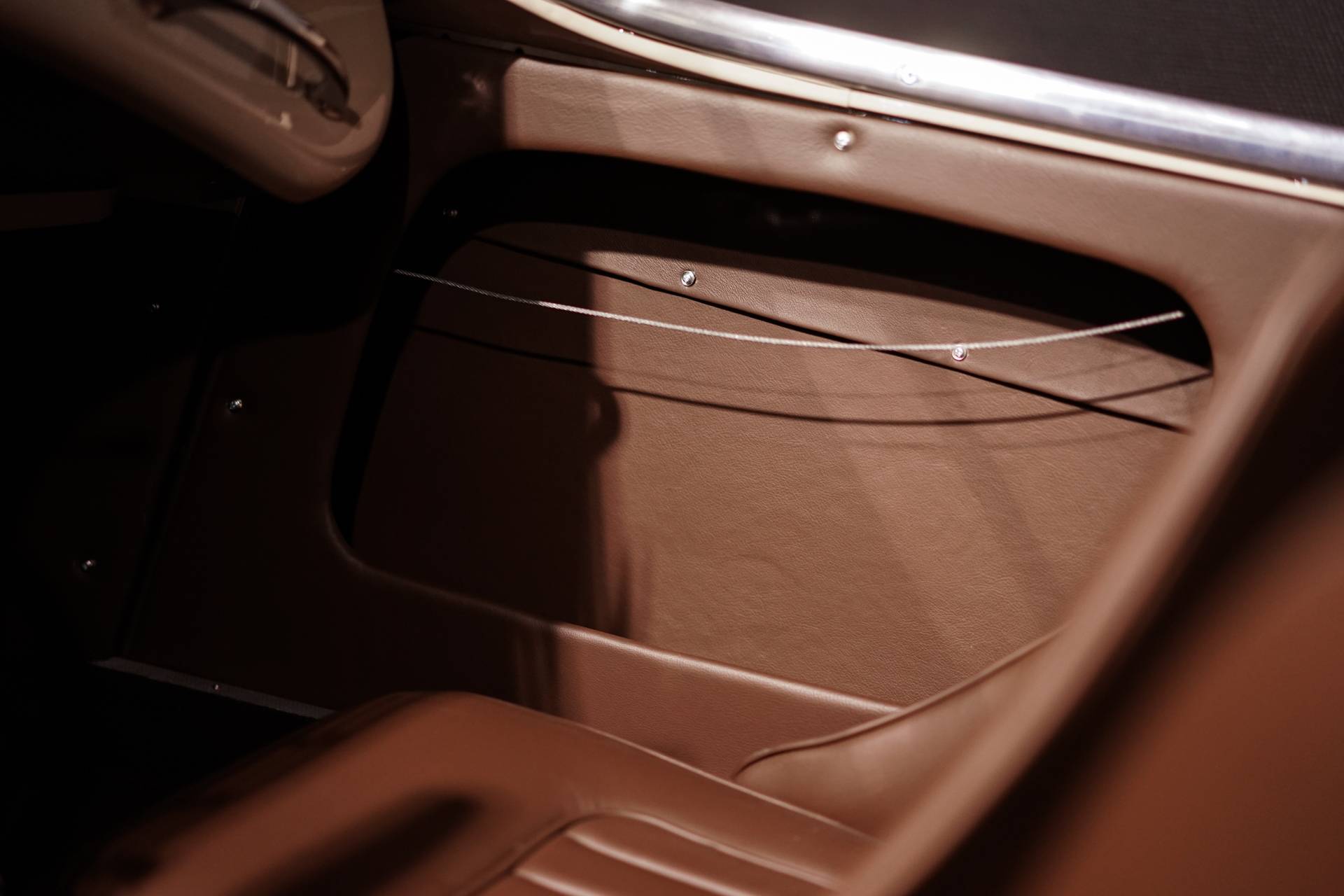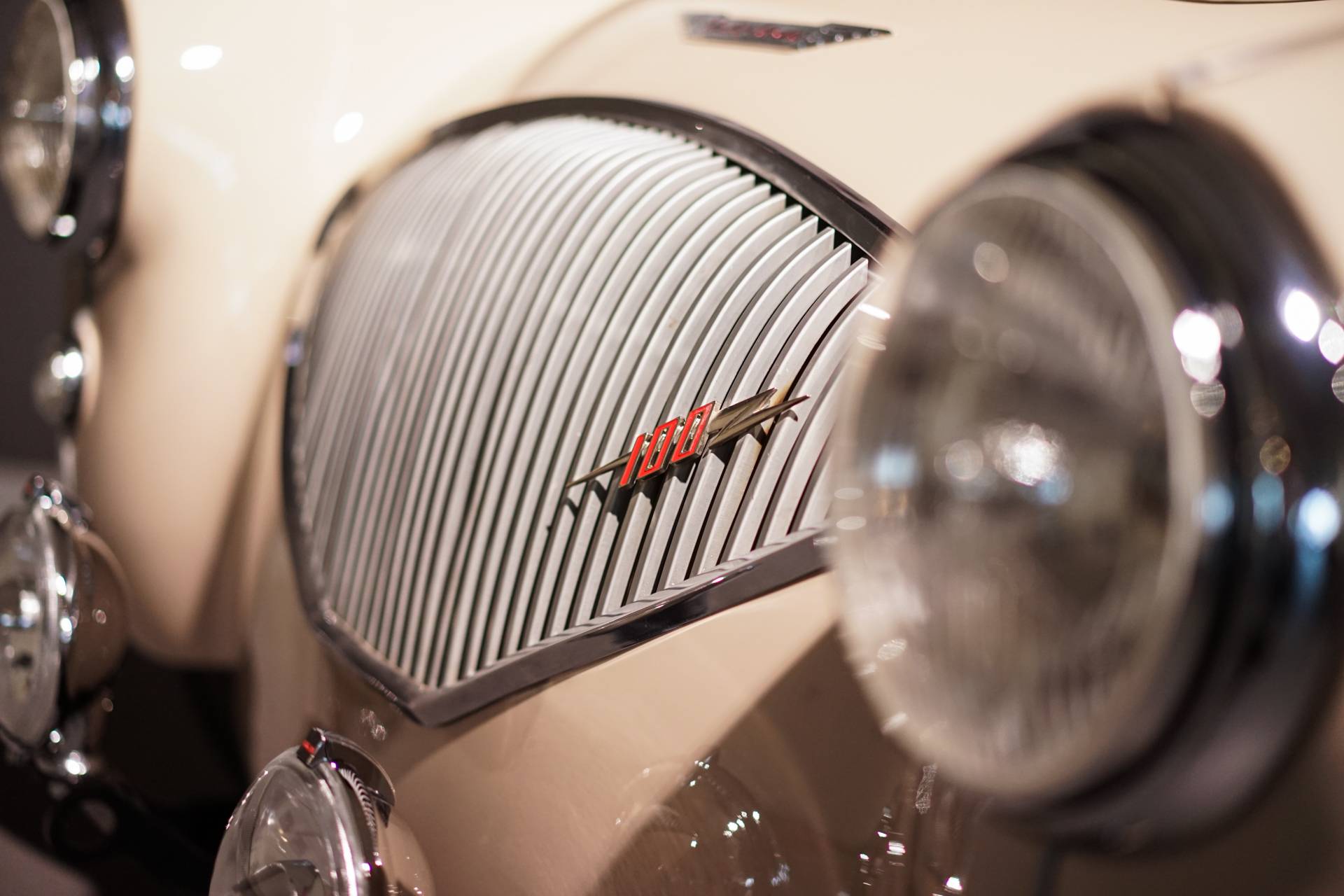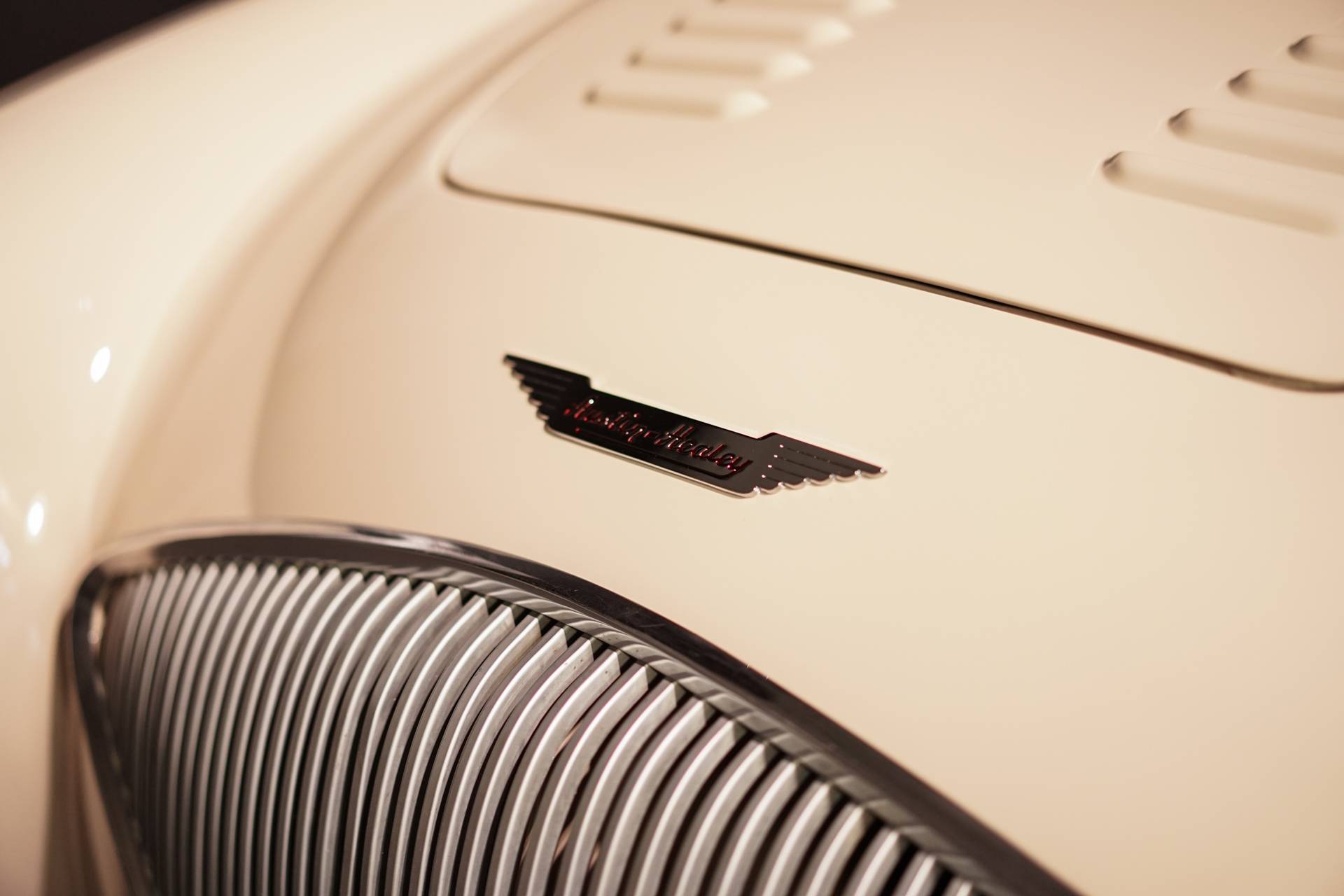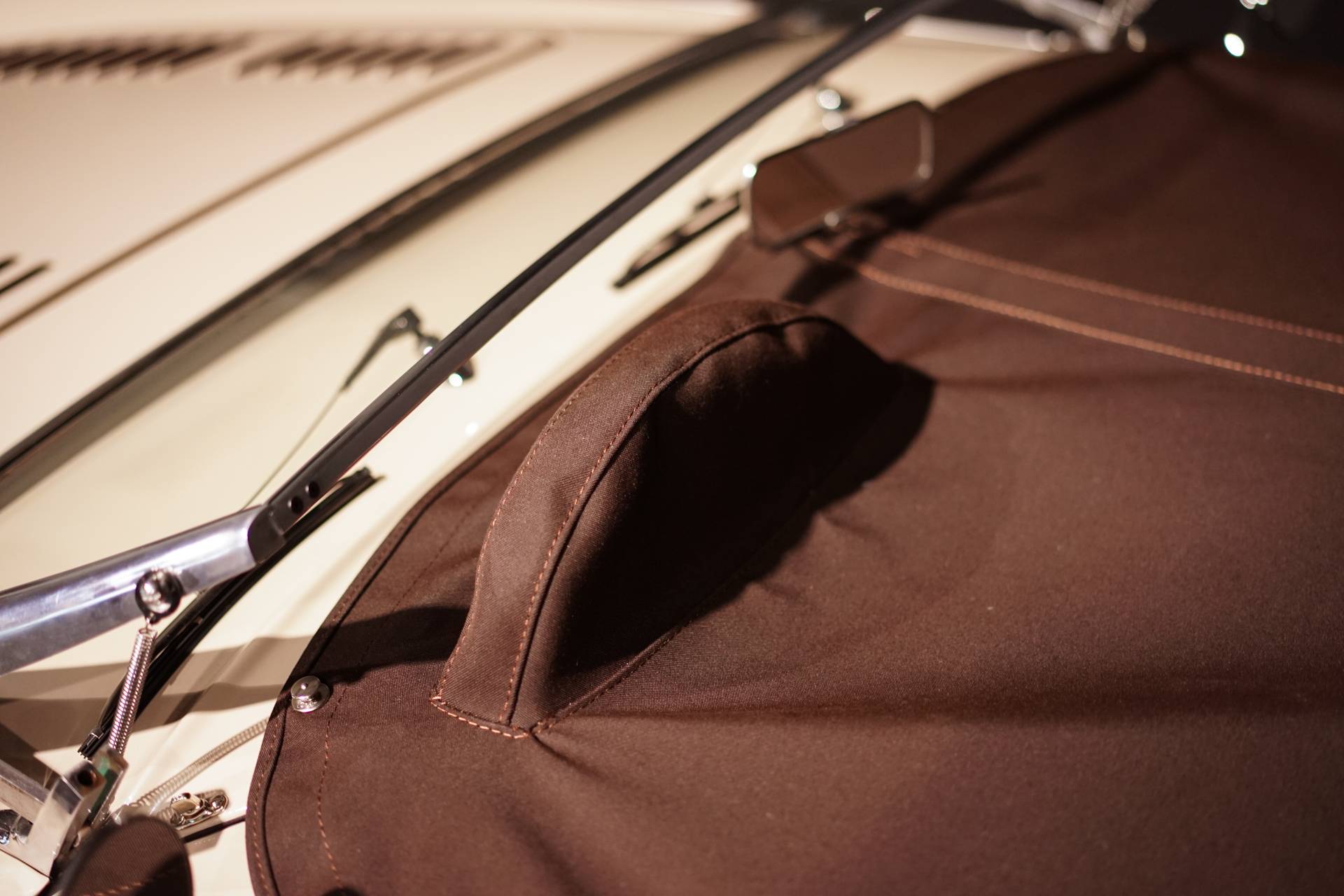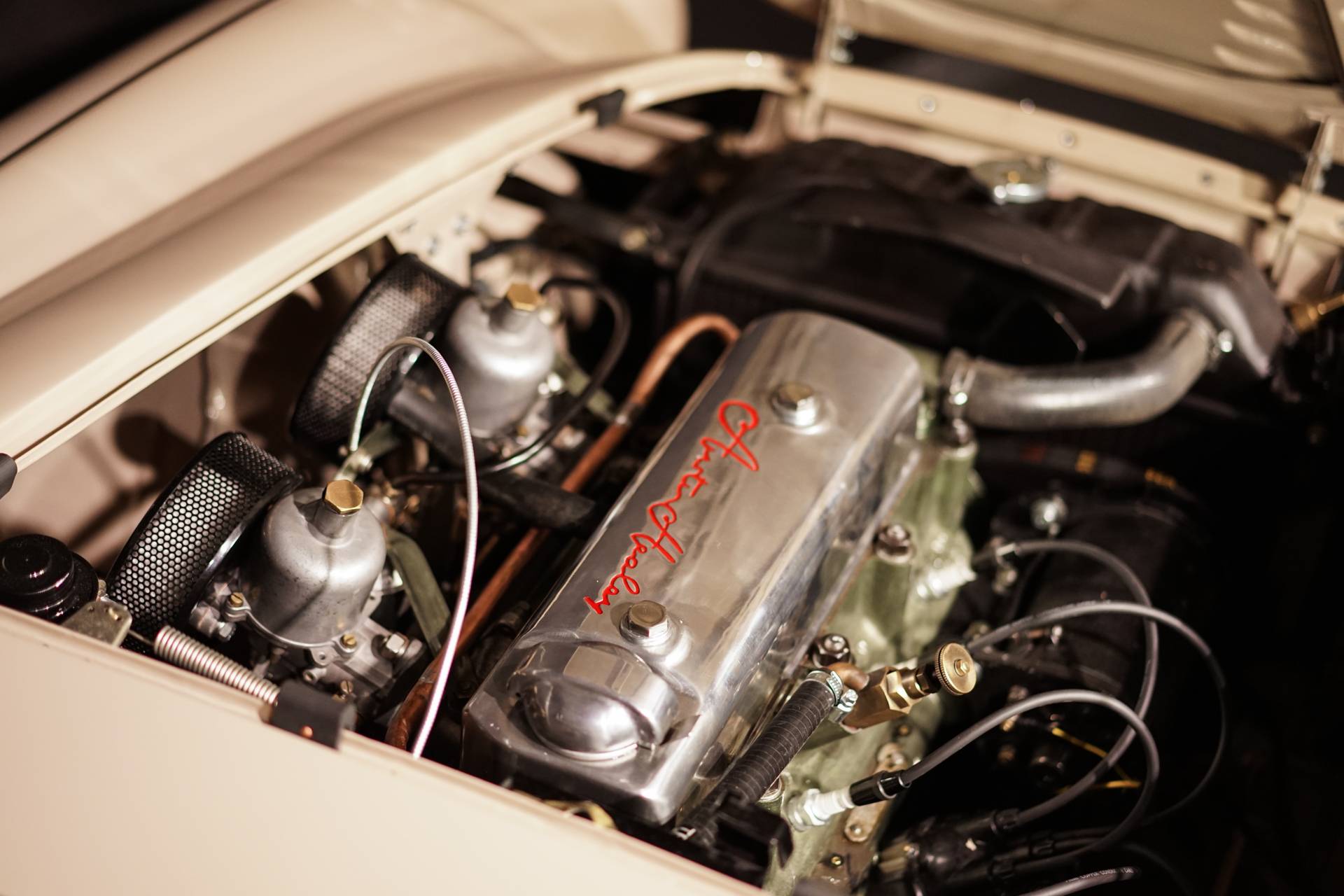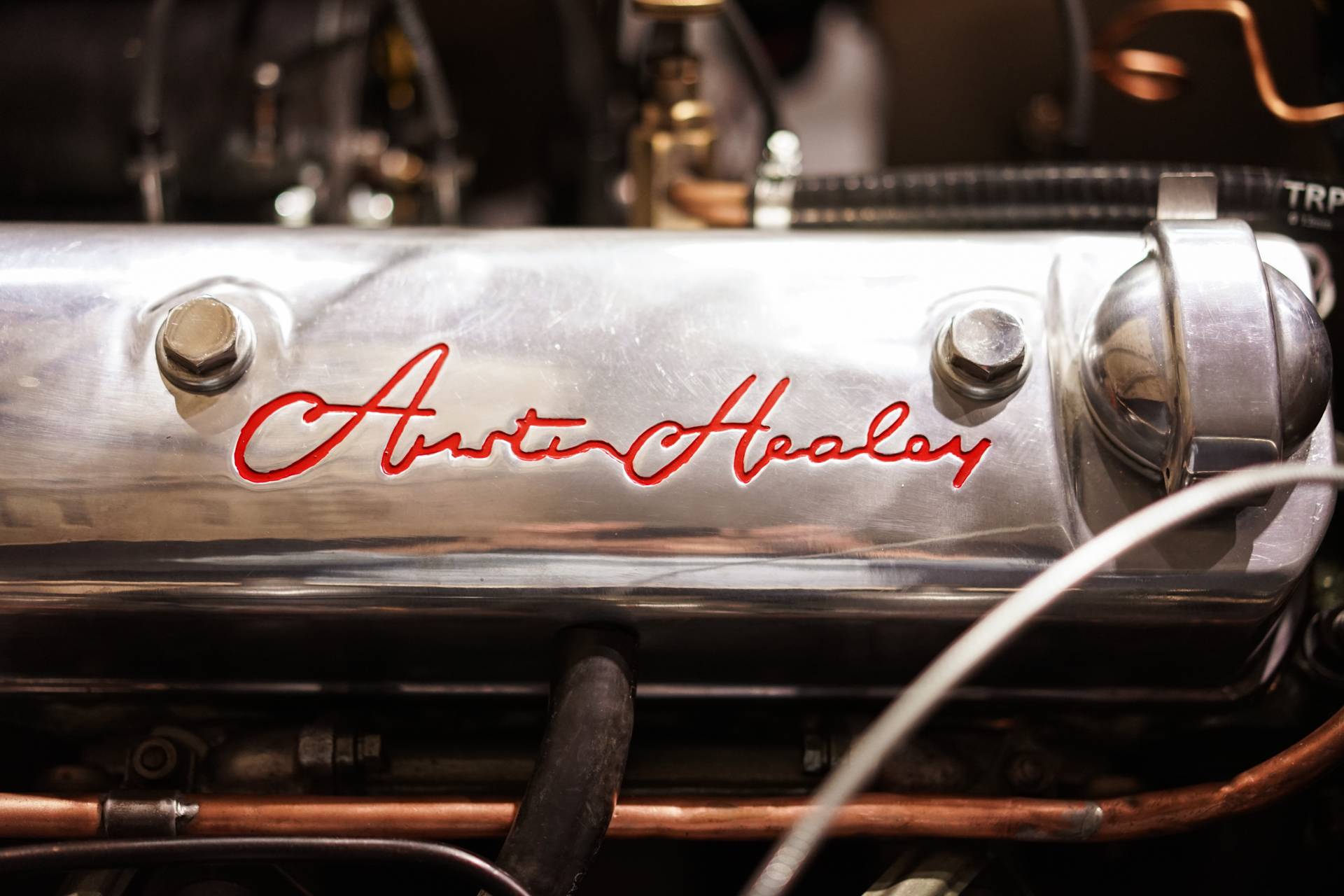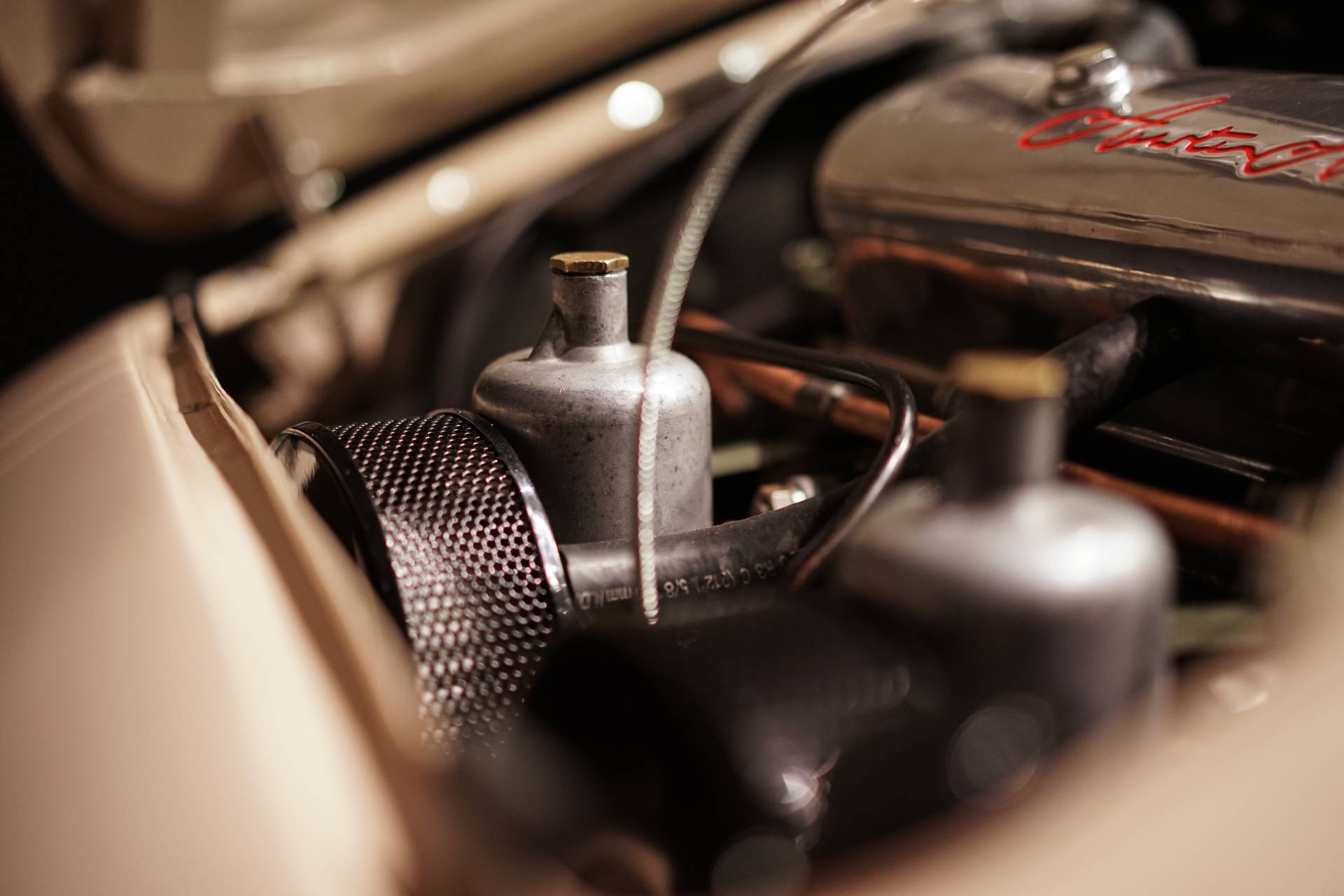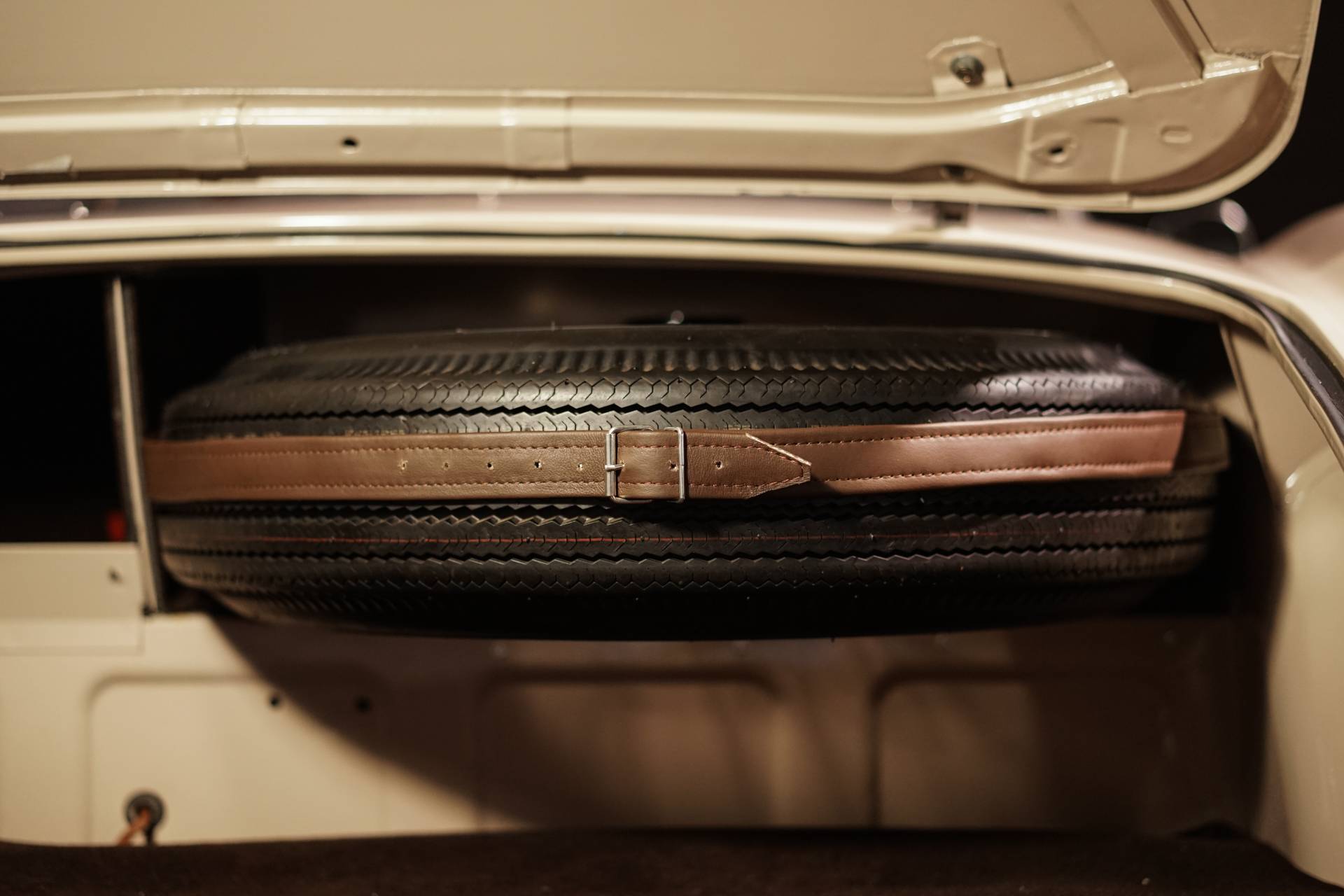 Vehicle details

Vehicle data

| | |
| --- | --- |
| Make | Austin-Healey |
| Model | 100 |
| Model name | 100/4 (BN2) |
| Year of manufacture | 1955 |
| Condition category | Restored |
| First registration | 01/1955 |

Technical details

| | |
| --- | --- |
| Body style | Convertible |
| Body detail | Convertible |
| Power (kw/hp) | 66/90 |
| Cubic capacity (ccm) | 2,660 |
| Cylinders | 4 |
| Doors | 2 |
| Steering | Left (LHD) |
| Transmission | Manual |
| Gears | 4 |
| Drive | Rear |
| Front Brake | Drum |
| Rear Brake | Drum |
| Fuel | Petrol |

Individual configuration

| | |
| --- | --- |
| Exterior colour | Beige |
| Manufacturer colour name | Coronet Cream |
| Interior colour | Brown |
| Interior material | Leather |
Description
Delivered new to the US in September 1955
Imported to France in 2018
Completely restored from scratch during two years
1000 hours of skilled labor
Everything is brand new or restored
Very rare Coronet Cream shade, genuine color which was in the Austin-Healey colors chart in period
Chocolate Brown leather interior
Deep black wire wheels
Aluminium louvered 100M bonnet
Fully rebuilt 2660cc 4 cyl engine fitted with twin H4 SU carbs
100M camshaft
100M pistons
The ultimate British roadster in what could be its ultimate configuration
Very high restoration standards
Significant restoration file
BMIHT certificate
All invoices with no exception (parts and labor)
French title
This vehicle 'll be delivered with a 300km setting up made by us
Available & visible at our showroom, based just next to Lyon.
mecanicgallery.com
FR//
La somptueuse Austin-Healey 100/4 BN2 que nous présentons à la vente est sortie des usines de Longbridge le 14 Septembre 1955. Immédiatement expédiée outre-Atlantique pour y débuter sa vie sous le soleil de la Californie, où elle est demeurée jusqu'au début de l'année 2018, son certificat BMIHT nous apprend qu'elle se présentait alors dans une teinte Spruce Green avec une sellerie du même ton.
1000 HEURES DE TRAVAIL DE RESTAURATION
Acquise par nos soins à cette date, elle fait son grand retour sur le Vieux-Continent dans une condition nécessitant d'importants travaux. Une restauration totale est envisagée, nos ateliers se coordonnent et 18 mois plus tard, à l'issue de près de 1000 heures de travail, la voici prête à écrire les prochaines pages de son histoire.
Marquée par le temps et les éléments lors de son arrivée des Etats-Unis, ayant visiblement été délaissée pendant une longue période, cette 100/4 BN2 a d'abord bénéficié d'un important travail portant sur la structure, après avoir été complètement déshabillée avec le plus grand soin. C'est la Carrosserie Marnat (Saint-Etienne) qui s'est chargée de cette délicate opération, rien n'a été laissé au hasard : restauration complète du châssis (incluant un sablage à la coque de noix), reconditionnement total de la caisse, réparation et réfection des train-roulants…
Parallèlement à ces opérations sur la structure, l'ensemble moteur/boîte de vitesses/pont a bénéficié d'importants travaux également, entre des mains expertes.
L'Atelier Cordier s'est chargé de refaire le moteur de A à Z. Nettoyage complet du bloc puis métrologie, alésage, chemisage, surfaçage ; rectification du volant moteur ; changement des sièges de soupapes (moteur fonctionnant dorénavant sans additif) ; surfaçage de culasse ; changement de tous les joints moteur… Il est à noter que les 4 pistons (neufs) et l'arbre à cames (neuf) qui ont été installés sont aux « spécifications M ».
La boîte de vitesses 4 rapports, avec 1ère vers l'avant non-synchro, a bénéficié d'un reconditionnement complet (synchros, roulements, joints). L'overdrive est neuf. Il se déclenche sur la 3ème et la 4ème, nous pouvons considérer qu'il s'agit d'une boîte de vitesses 6 rapports. Quant au pont, il a été complètement reconditionné et remis à neuf avant d'être réglé (joints, roulements, etc) par l'Atelier Rufils.
Quand les travaux de restauration du châssis et de la caisse sont arrivés à leur terme, le choix des couleurs s'est naturellement posé. Il a alors été décidé d'opter pour une rare teinte Coronet Cream, une authentique couleur du nuancier d'époque, disponible seulement sur la fin du millésime 1953 et le début du millésime 1954. Anecdote amusante, le nom de cette teinte fait référence à Elisabeth II qui fut couronnée Reine d'Angleterre le 2 Juin 1953.
Concernant les roues-fils, elles ont reçu toutes les cinq une robe « noir brillant » après avoir été nettoyées et traitées en profondeur. A la suite de cela, elles ont été chaussées de pneus neufs spécifiques. Seuls les écrous papillons chromés n'ont pas été peints.
Lorsque la caisse et le châssis nus ont fait leur retour dans nos ateliers, les opérations de remontage ont débuté. Installation du pont et de l'ensemble moteur-boîte de vitesses, installation de carburateurs neufs, installation du collecteur d'échappement, de la ligne et du silencieux, réfection complète et installation du système de freinage, pose d'un faisceau électrique neuf et de l'instrumentation Smiths qui a été entièrement révisée avant installation…
Parallèlement à ces opérations d'ordre mécanique, les travaux de sellerie réalisés auprès d'un spécialiste (Atout Sellerie) ont commencé. C'est une teinte « chocolat » qui a été choisie pour matcher à la perfection avec la somptueuse robe Coronet Cream de la carrosserie et le noir profond des roues-fils : moquettes sur mesure pour habiller l'habitacle, tunnel de transmission et l'espace du coffre, baquets d'origine reconditionnés et habillés de cuir, intérieur de portières en cuir et enfin, couvre-tonneau en alpaga avec fermeture-éclair centrale.
Lorsque tous ces éléments ont retrouvé la place qui étaient la leur avant la restauration, la phase de finition a été entamée. Celle-ci a compris, entre autres, l'installation du pare-brise rétractable (propre aux Austin-Healey 4 cylindres), des feux AV & AR, des deux longue-portées Lucas additionnels, de la calandre (propre aux Austin-Healey 4 cylindres), d'un superbe volant Moto-Lita trois branches (avec la jante en bois verni), du réservoir d'origine (entièrement nettoyé et reconditionné), du capot moteur à ouïes (propre aux exemplaires 100 M), des joints de portières et du coffre. C'est à cette occasion également que l'ajustement de tous les ouvrants a été réalisé.
SPÉCIFICATION
– Moteur 4 cylindres de 2660cc alimenté par deux carburateurs – SU H4 semi-inversés
– Arbre à cames « aux spécifications M »
– Pistons « aux spécifications M »
– Boîte de vitesses 4 rapports avec 1ère en avant non-synchronisée
– Overdrive sur les 3ème et 4ème rapports
– Embrayage renforcé neuf
– Pont d'origine entièrement reconditionné
– Radiateur d'origine entièrement reconditionné
– Heater d'origine entièrement reconditionné
– Pompe à essence électrique SU neuve
– Freins à tambours (AV & AR)
– Collecteur d'origine entièrement reconditionné
– Ligne complète en inox neuve
– Pneus Avon Turbospeed Mk4 Tubeless neufs
L'ARCHÉTYPE DU ROADSTER ANGLAIS
Peu d'anglaises peuvent se targuer d'incarner de façon aussi pure les caractéristiques du « roadster » que cette superbe Austin-Healey. Un minimalisme résolument moderne, une combinaison de couleurs des plus charmantes et une sonorité enchanteresse, voilà le programme qui vous attend quand vous serez au volant de cette superbe automobile. En plus de ces éléments, sa restauration de très haute qualité la place naturellement au-dessus du lot parmi les autres exemplaires présents sur le marché. Une valeur sûre.
Comme le signalait l'une des publicités d'époque, rouler en Austin-Healey 100 n'a rien de commun, cela s'adresse à ceux qui « osent la différence, mais avec chic » ! Soyez de ceux-ci…
CONTENU DU DOSSIER
– Plus de 200 photographies retraçant l'ensemble des travaux
– Toutes les factures de pièces et de main-d'œuvre
– Certificat BMIHT
– Carte grise française de collection
Il est à noter que le véhicule sera livré avec un rodage de 300 kilomètres effectué par nos soins et d'un contrôle technique.
Show more
Show less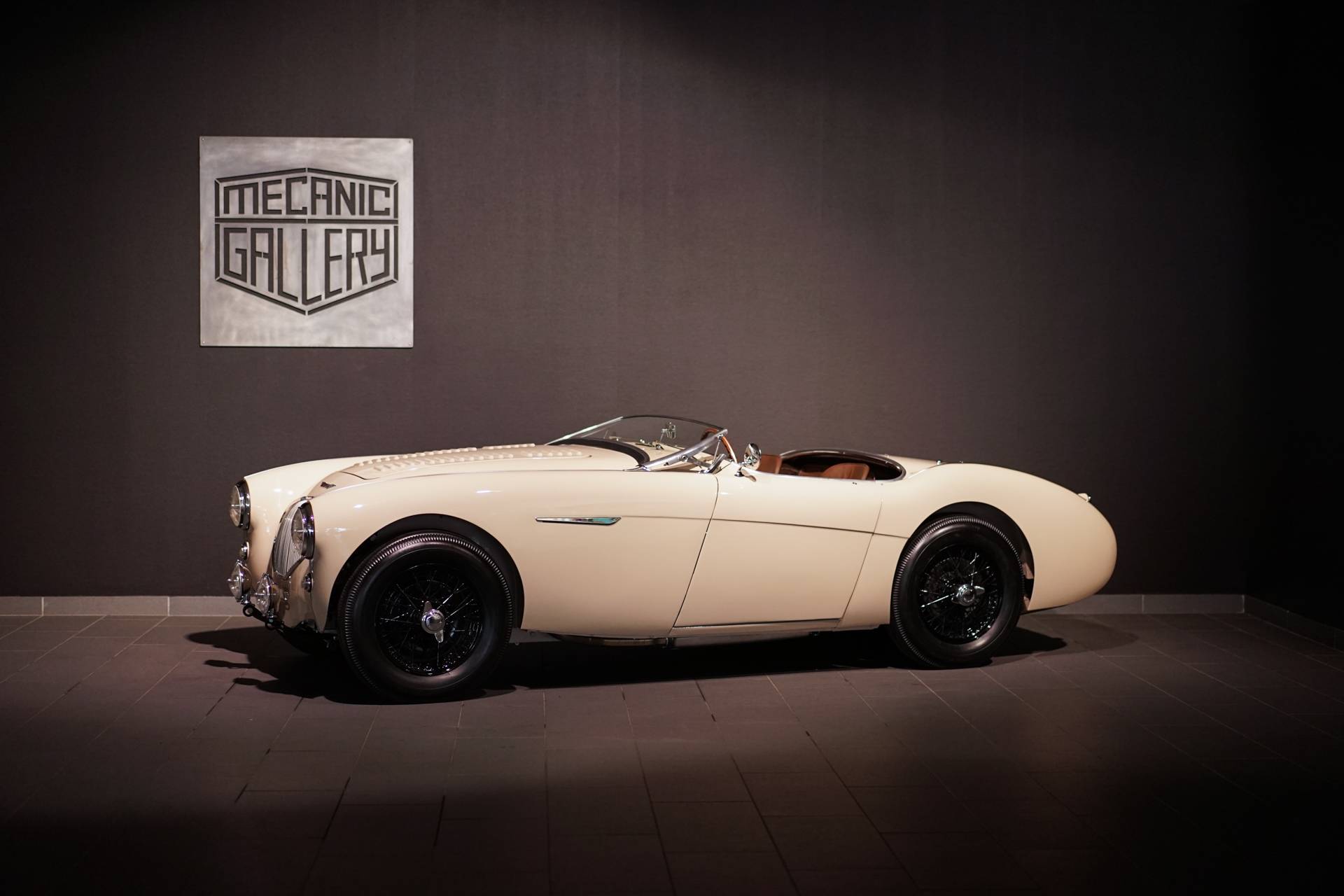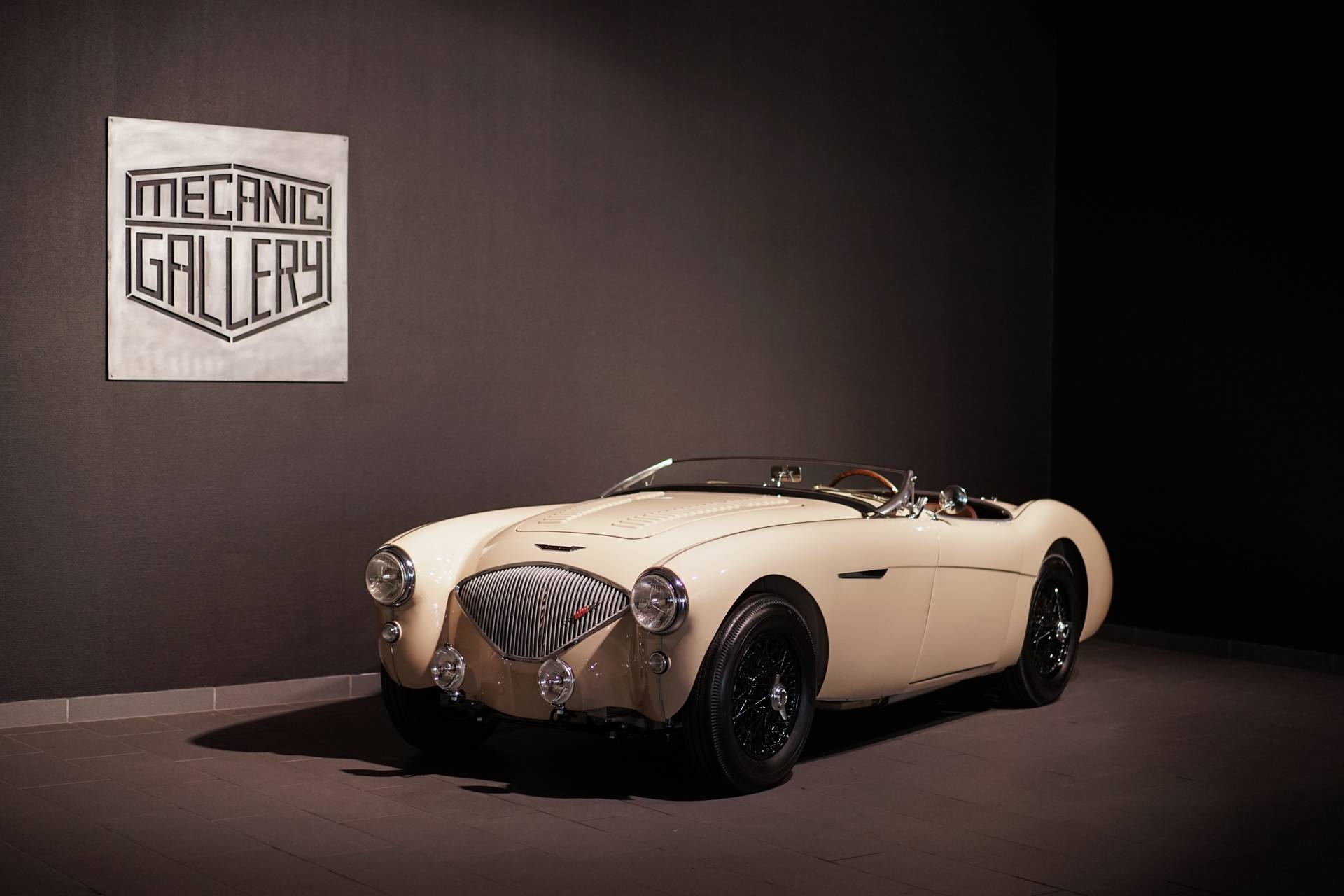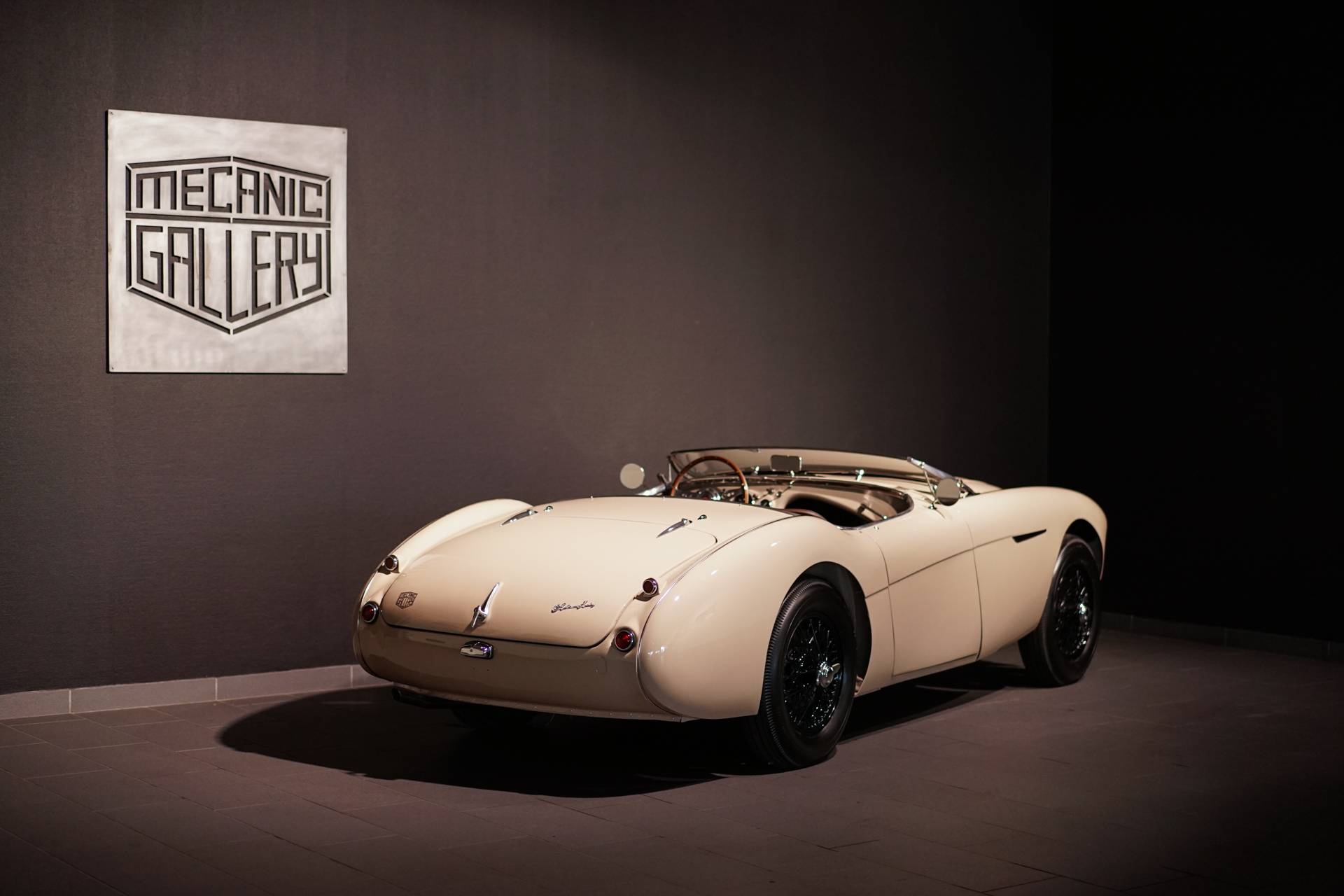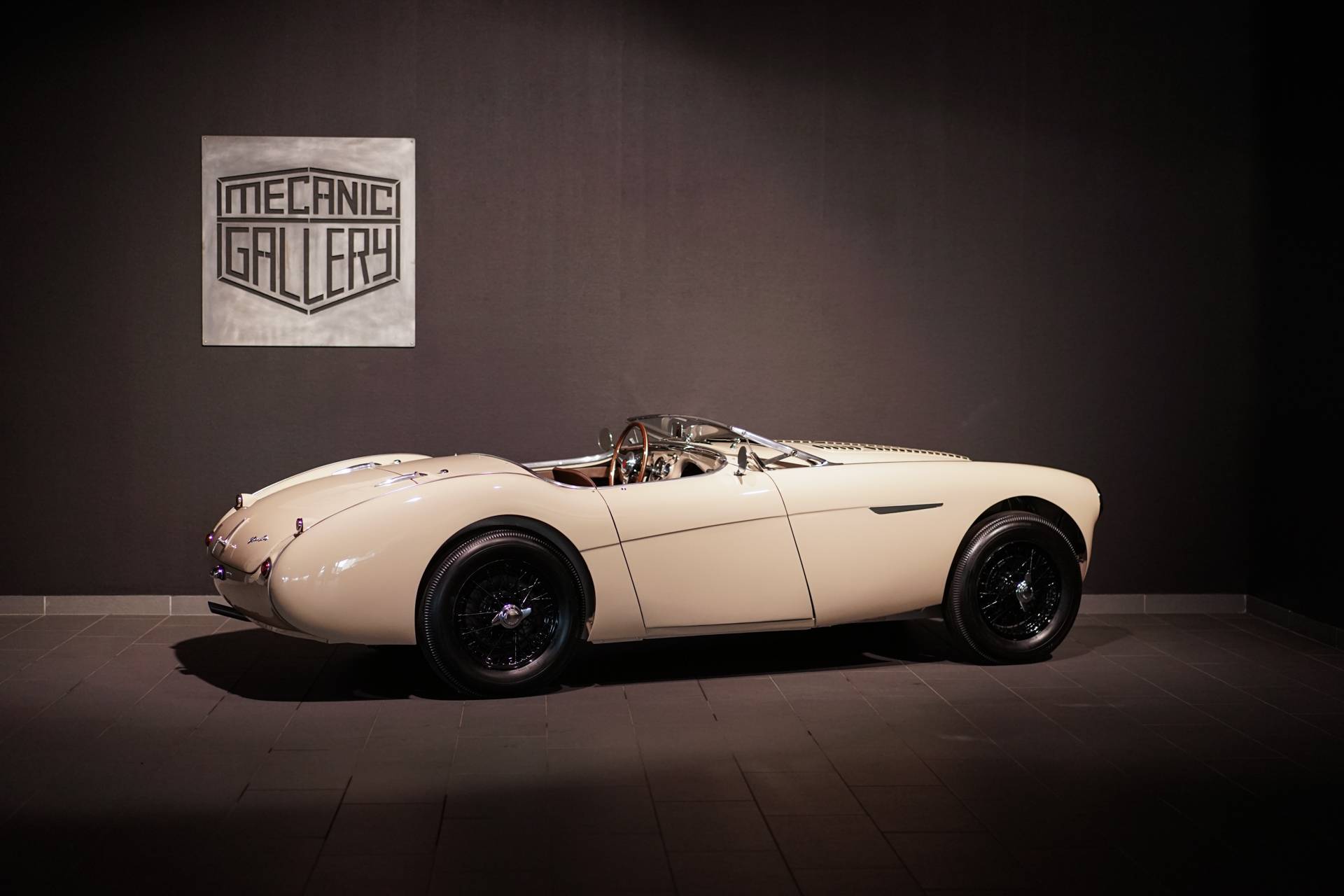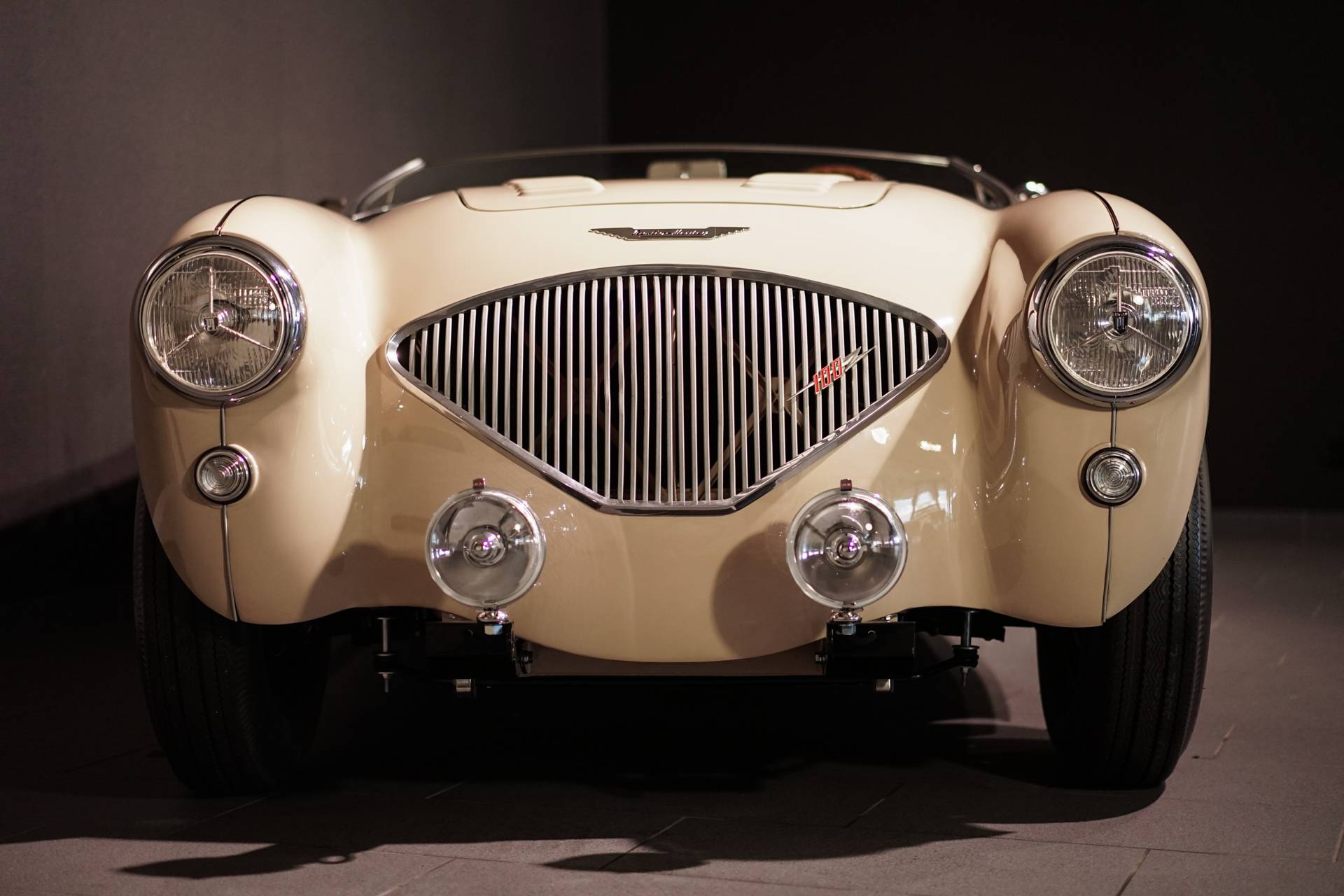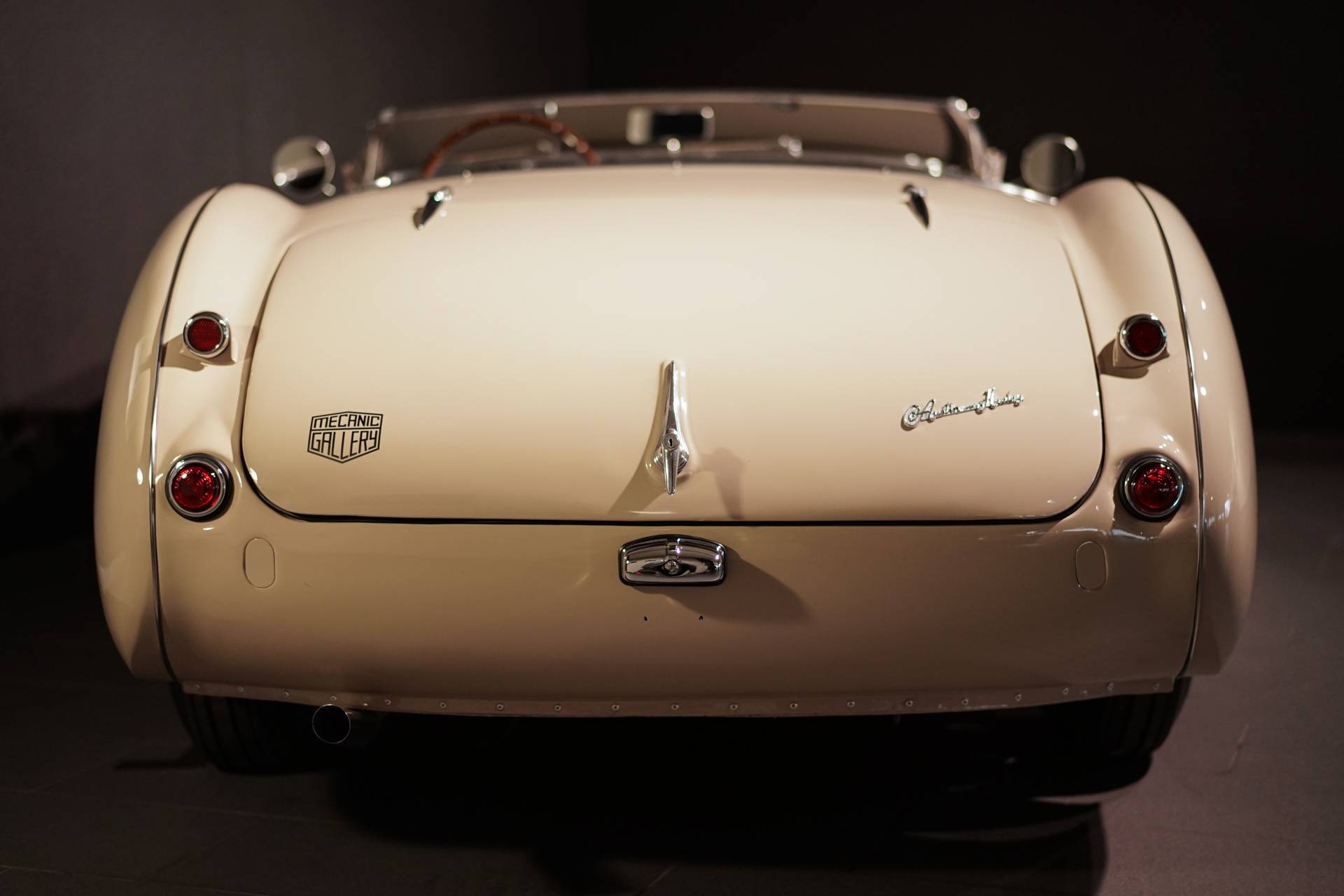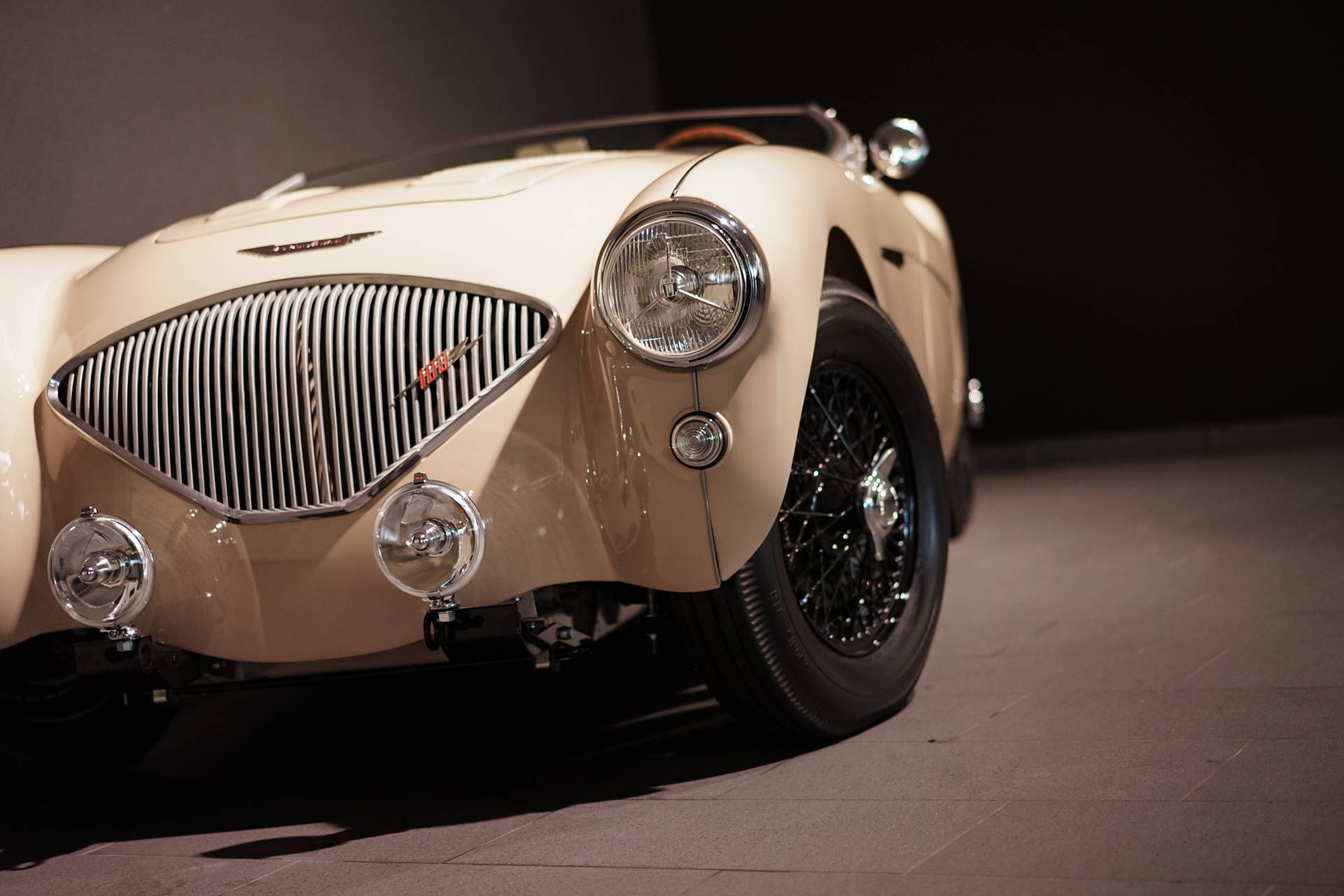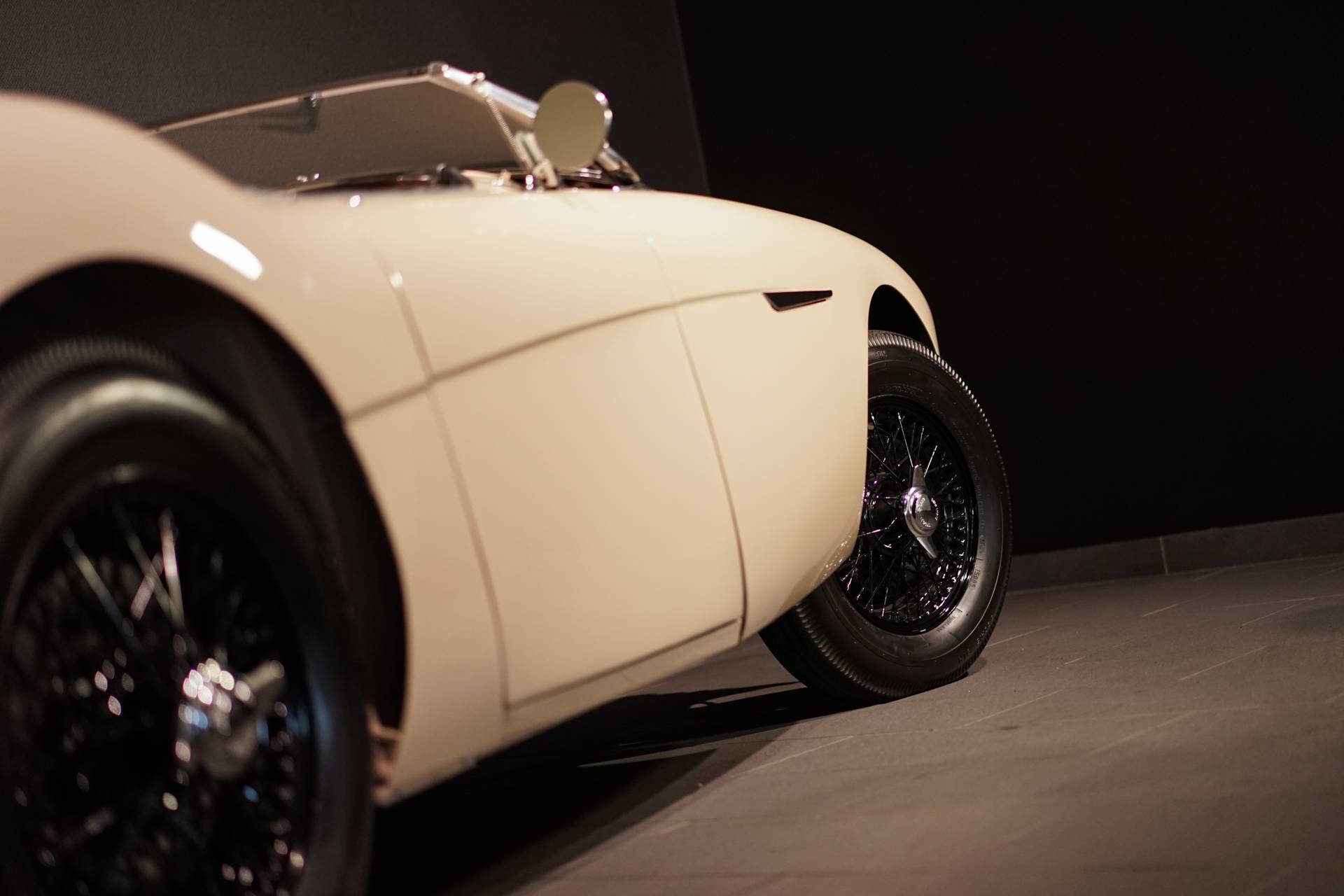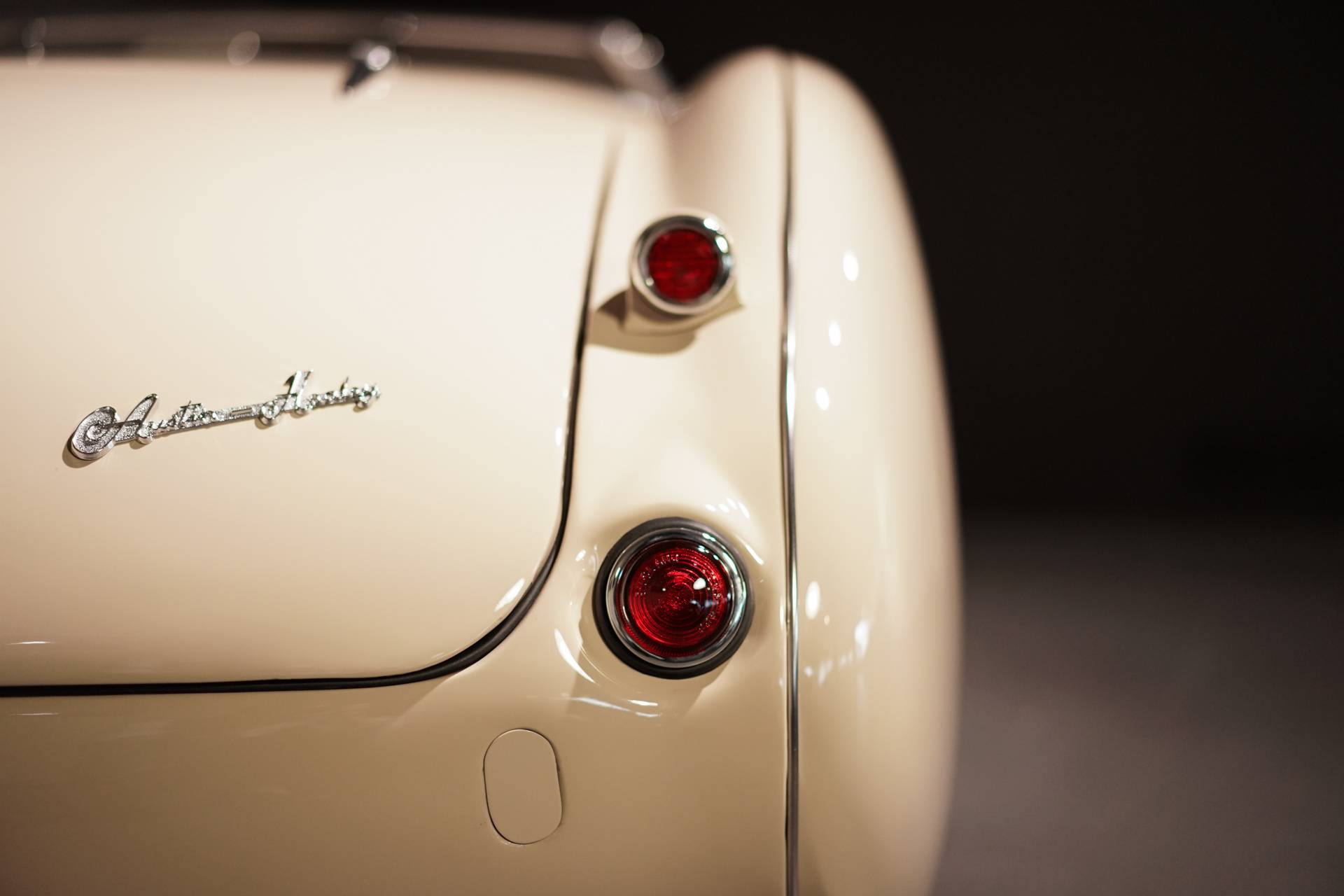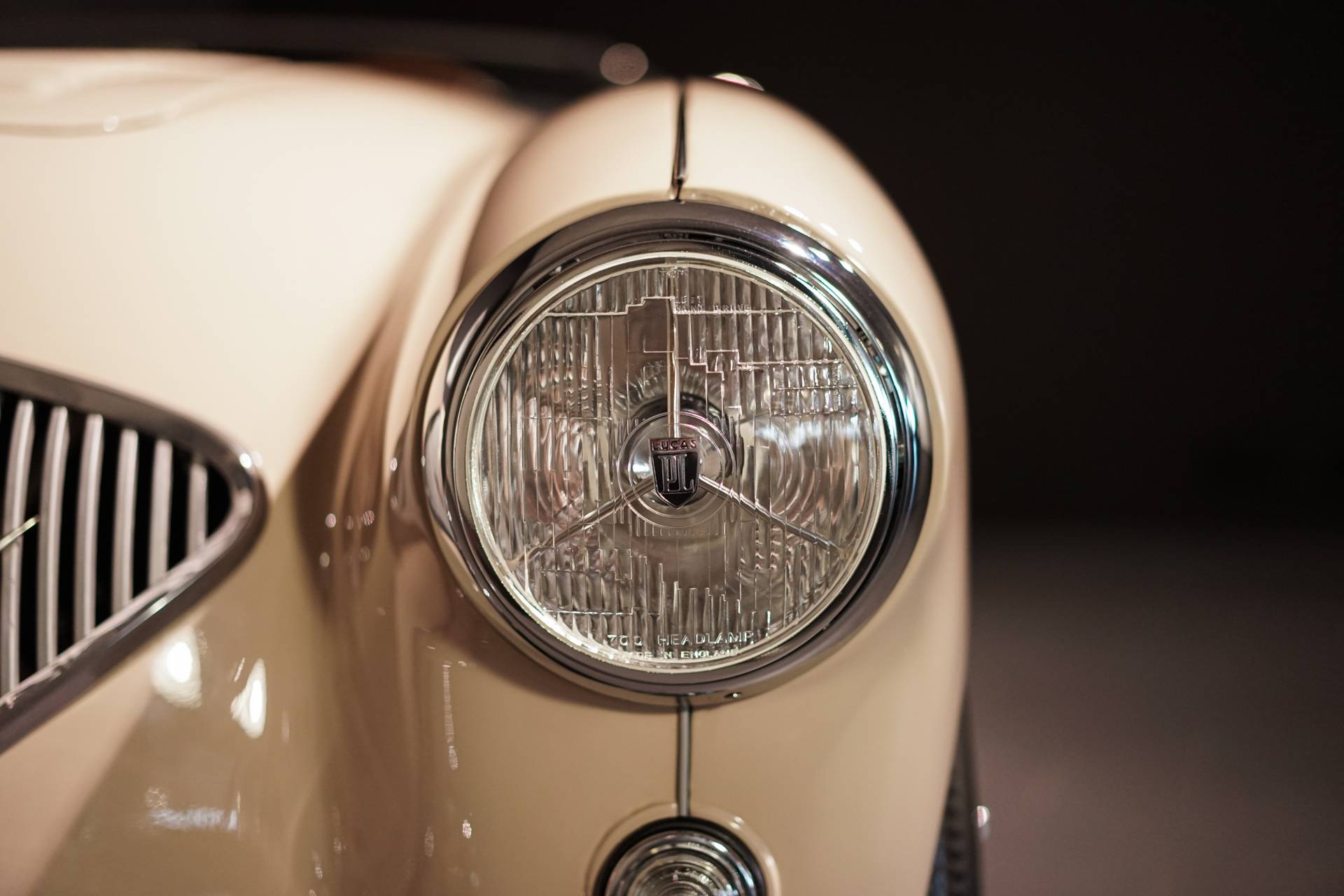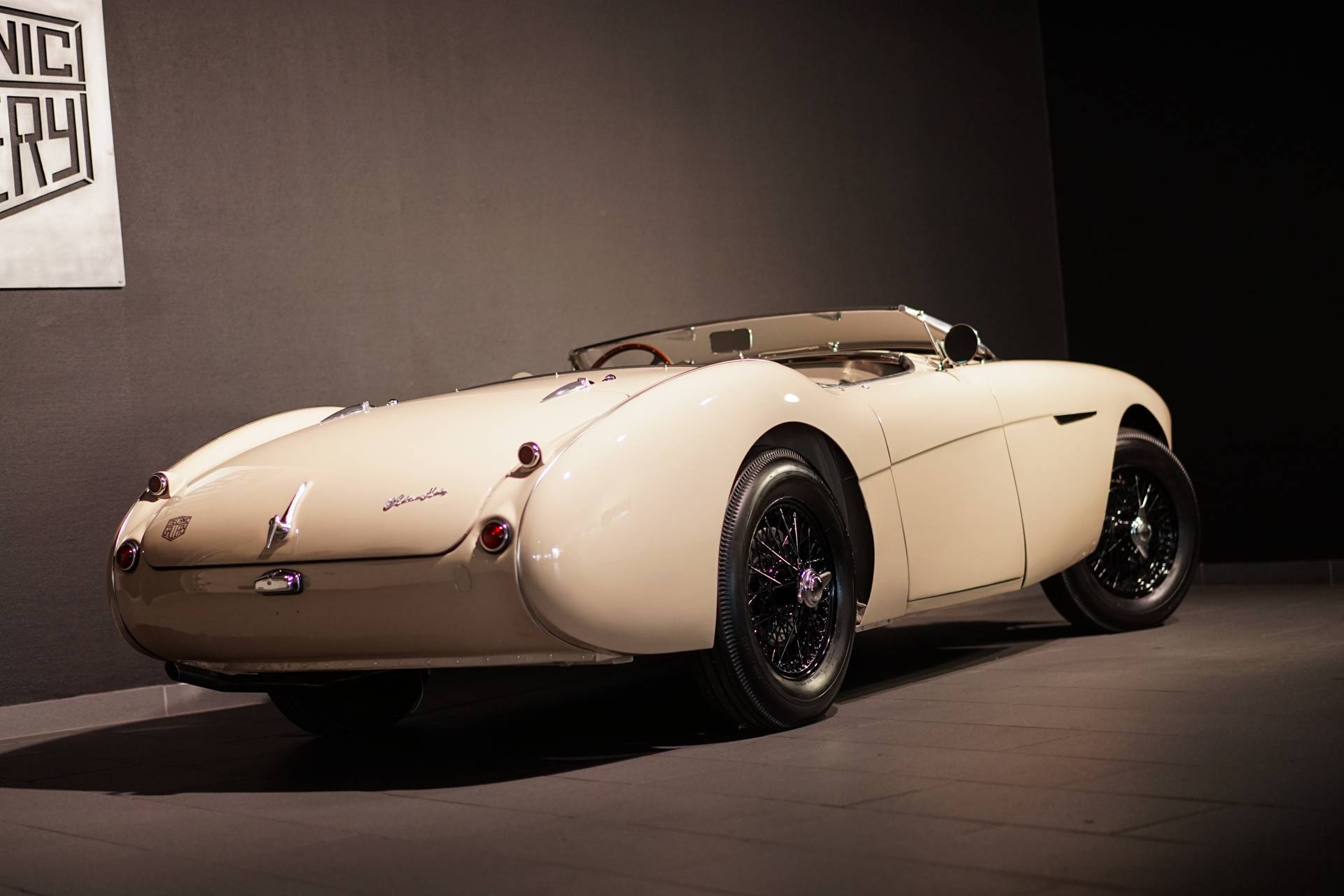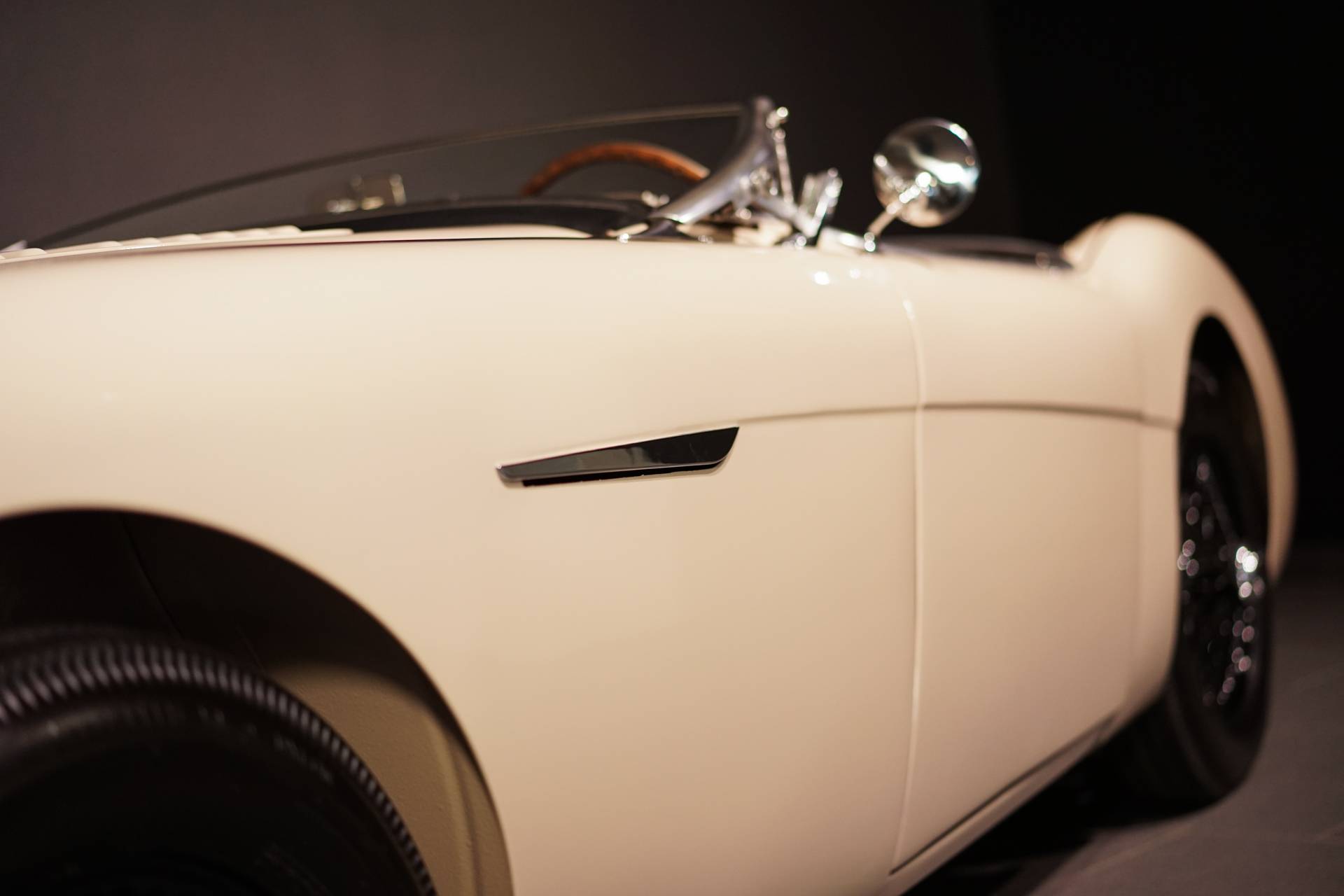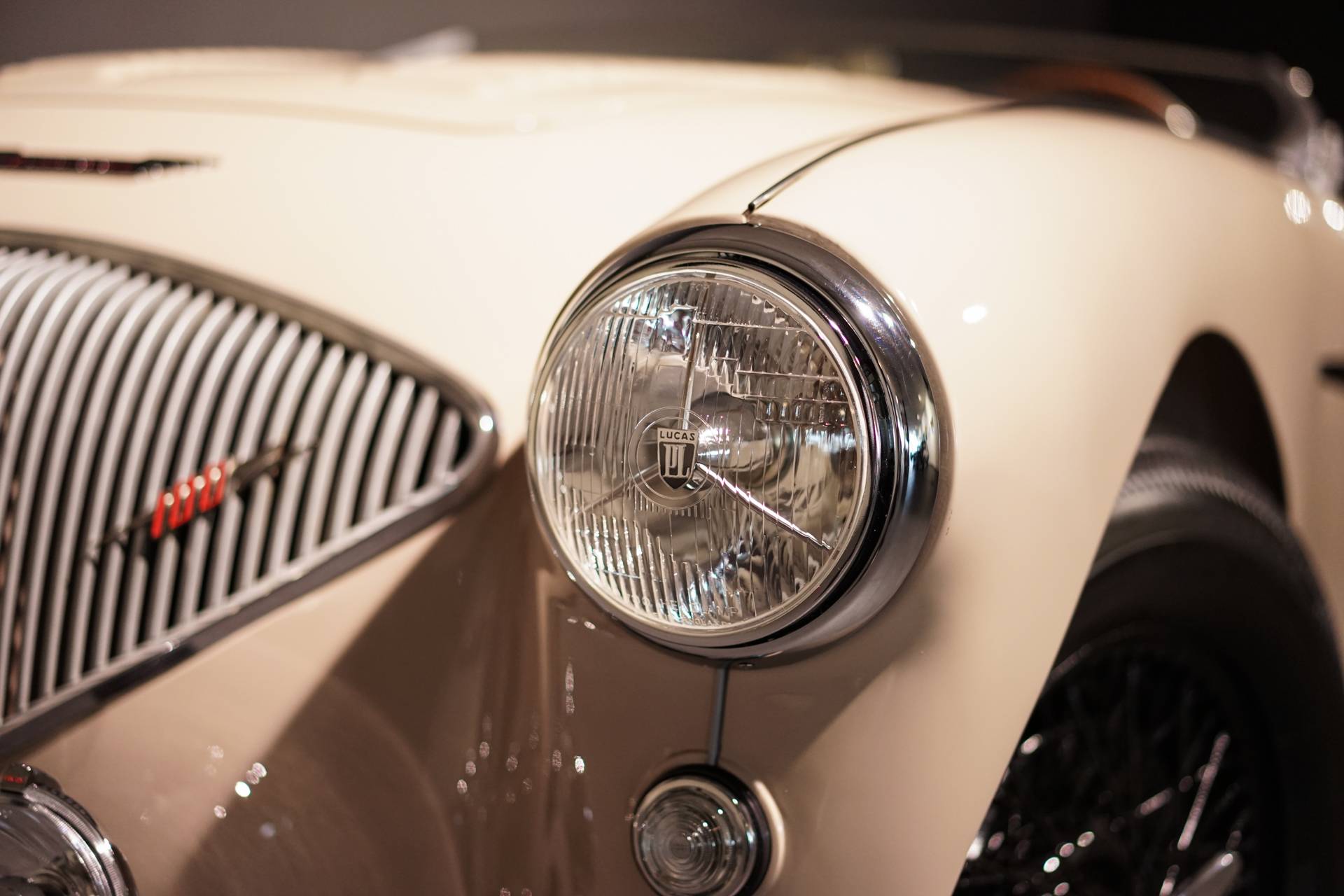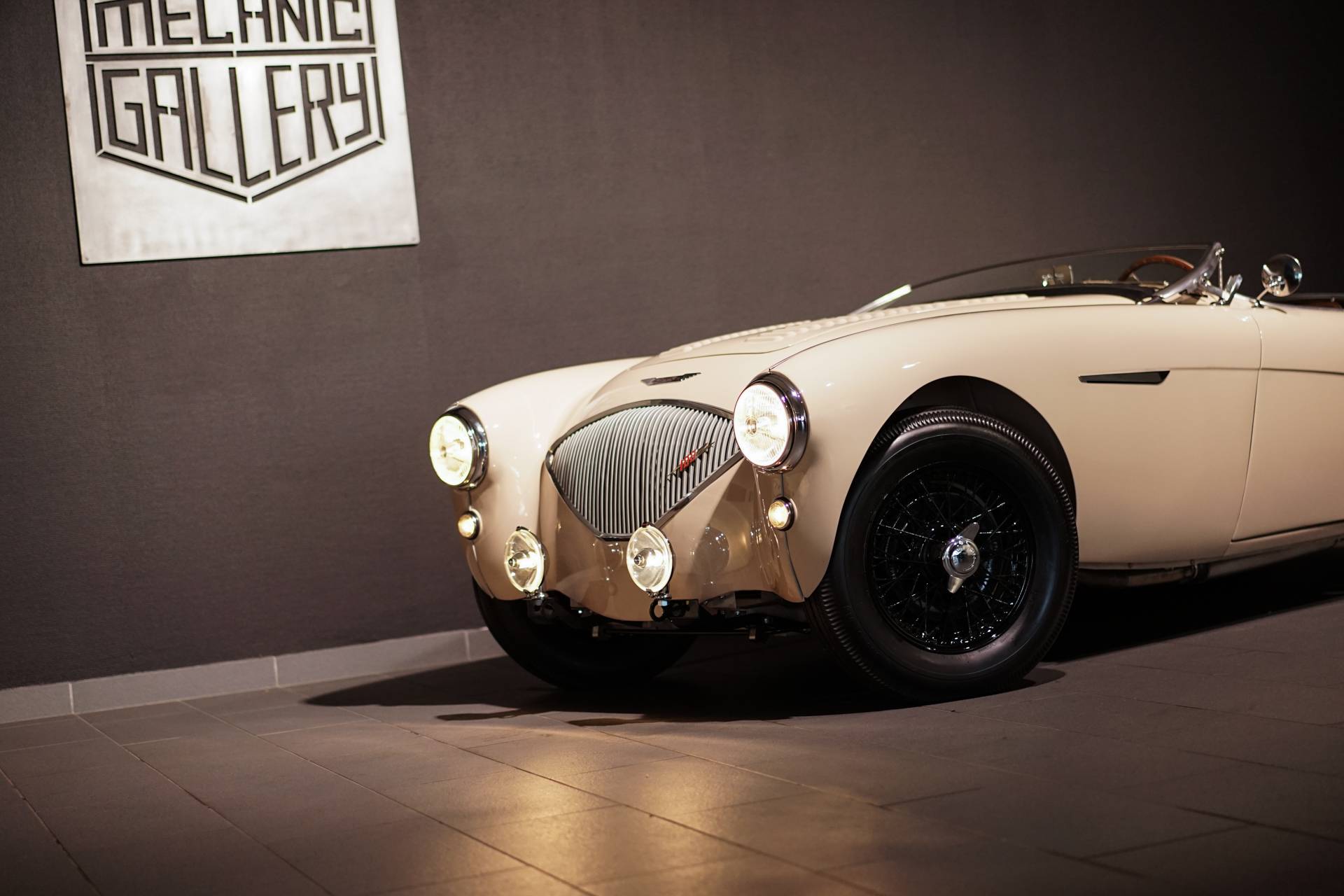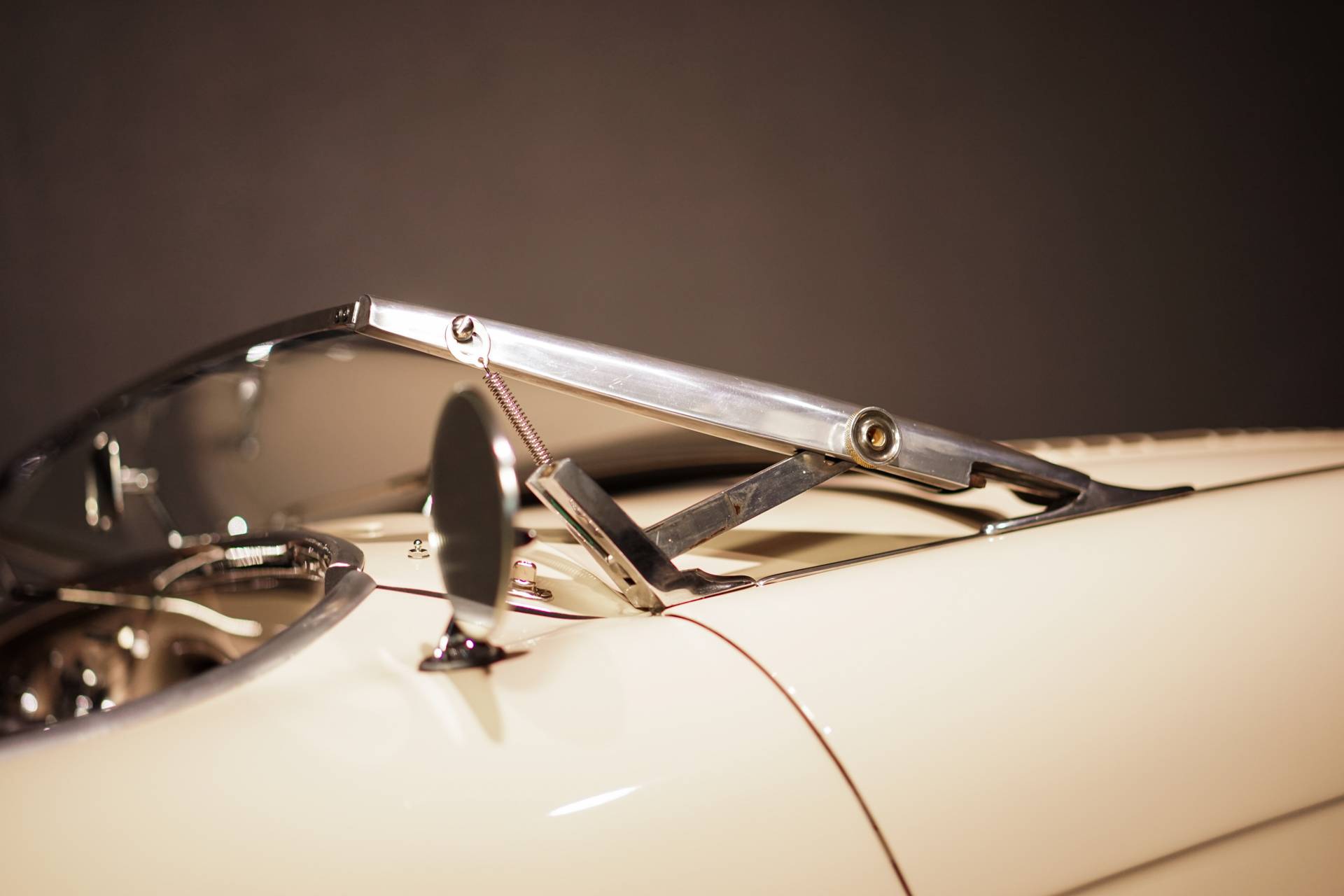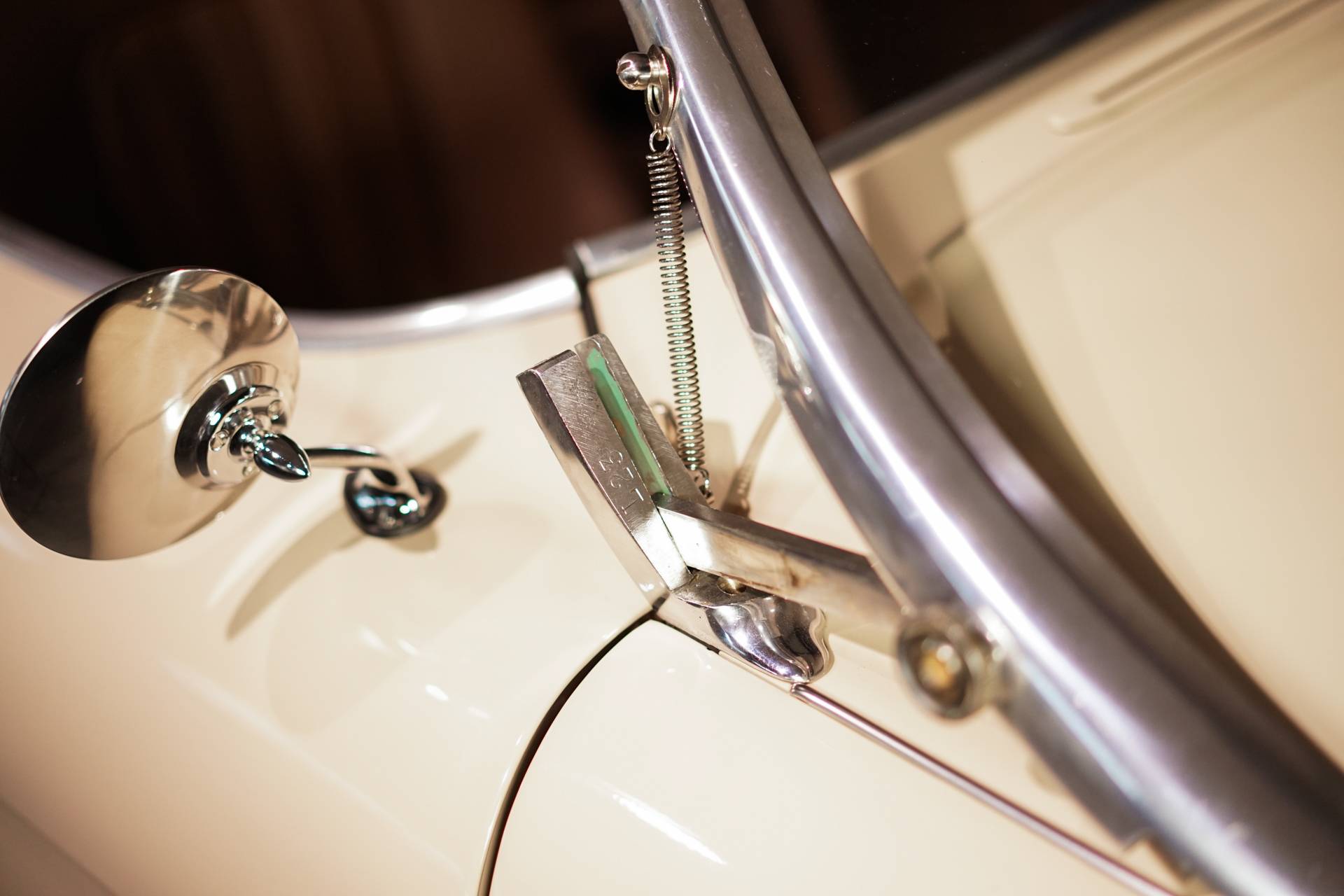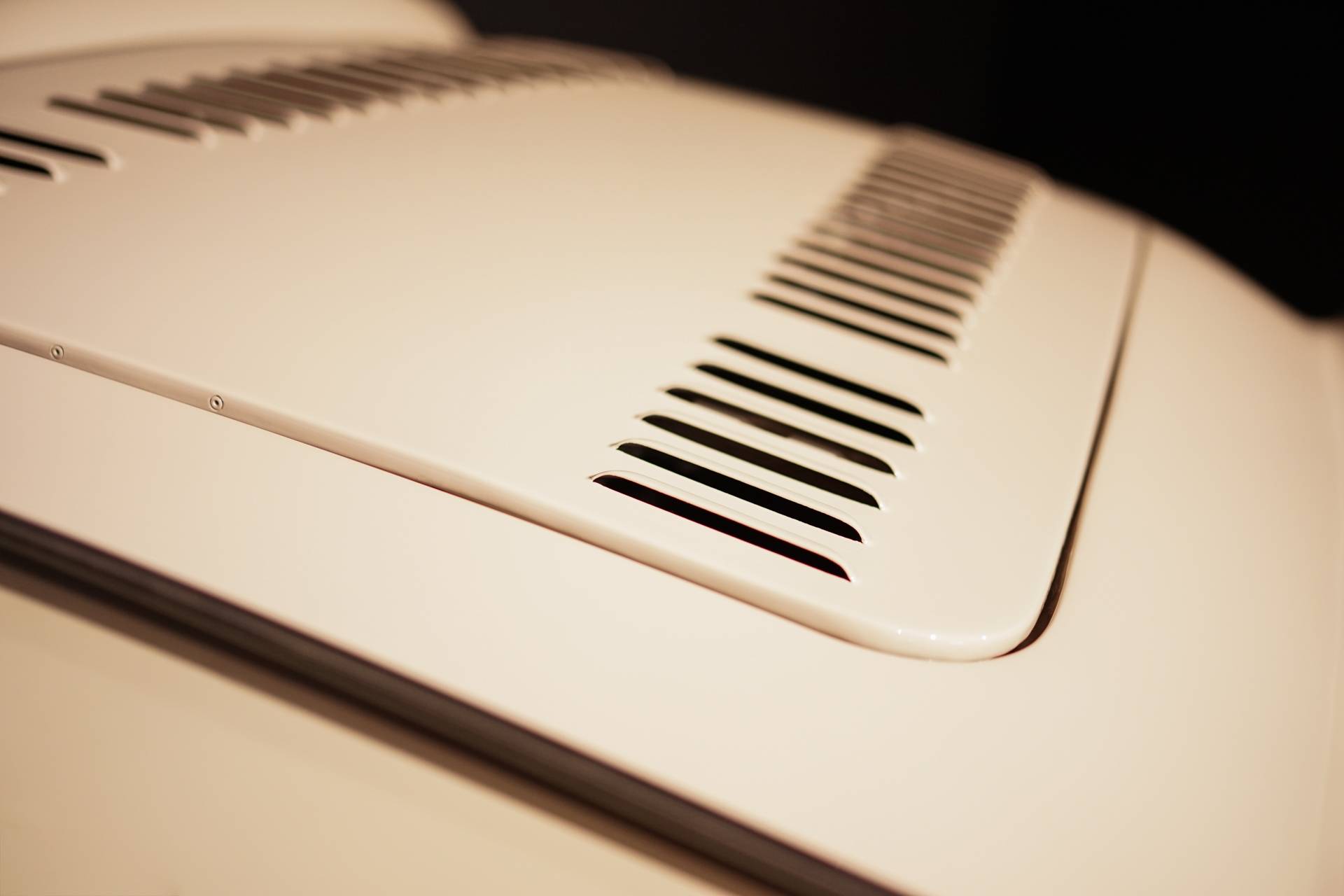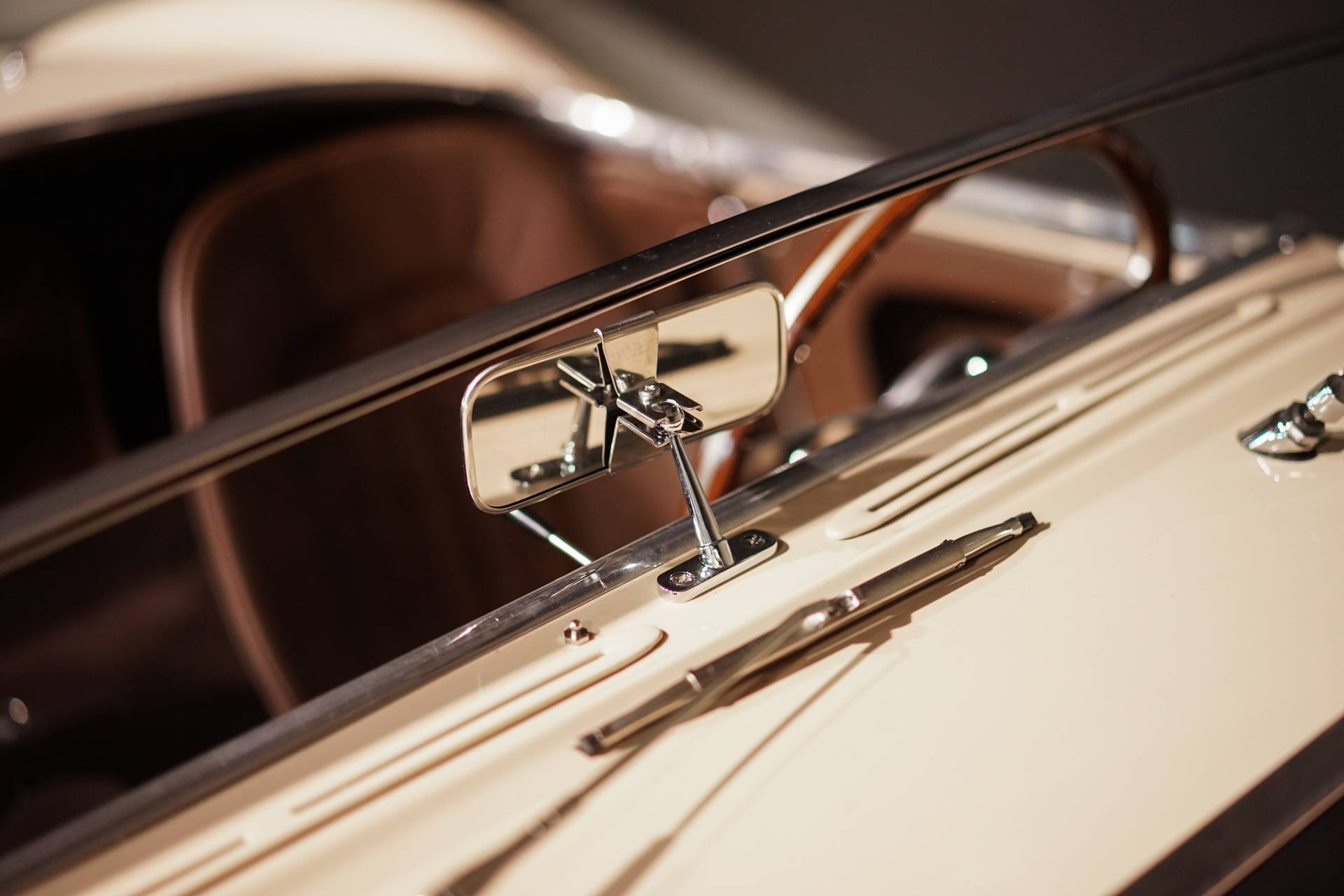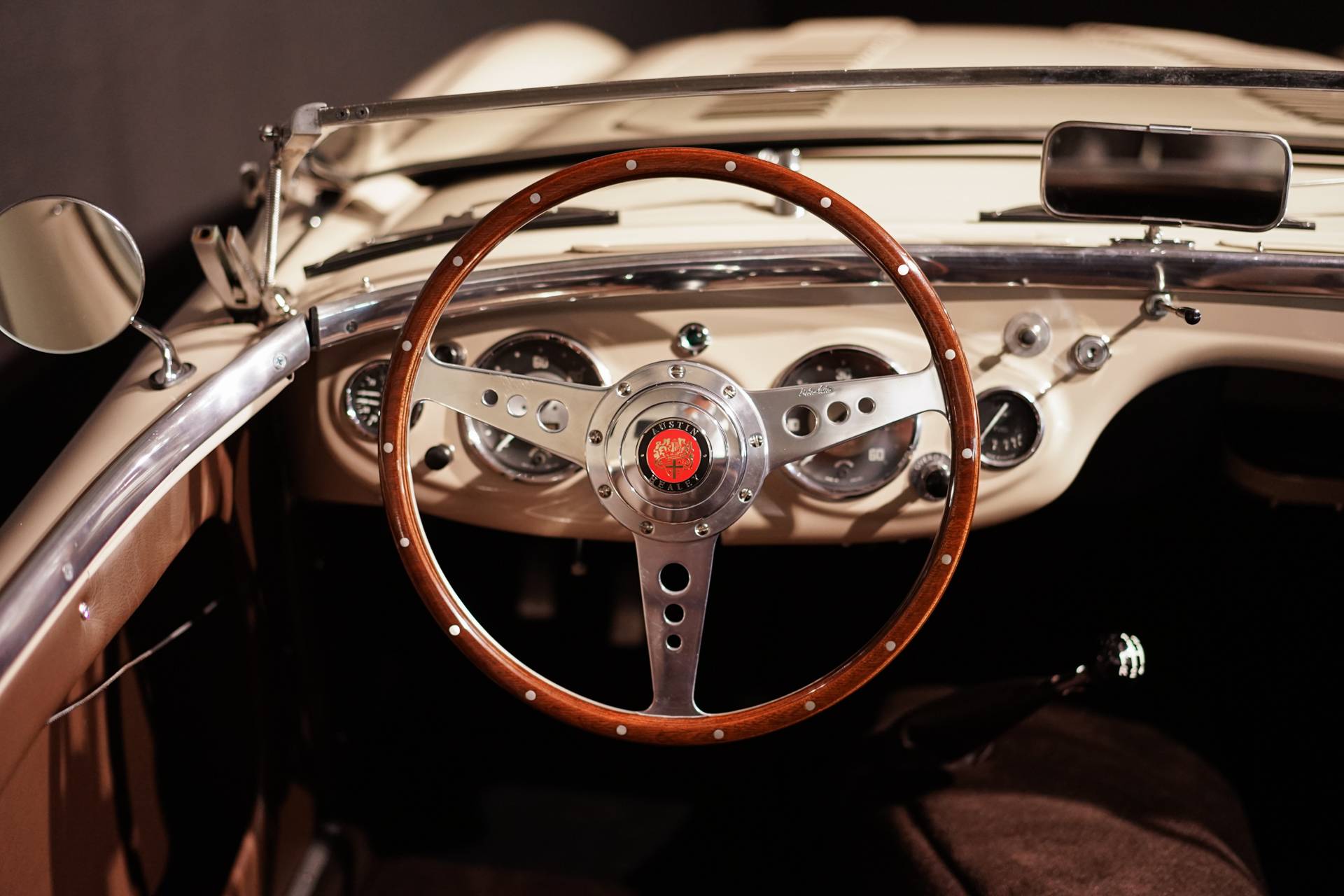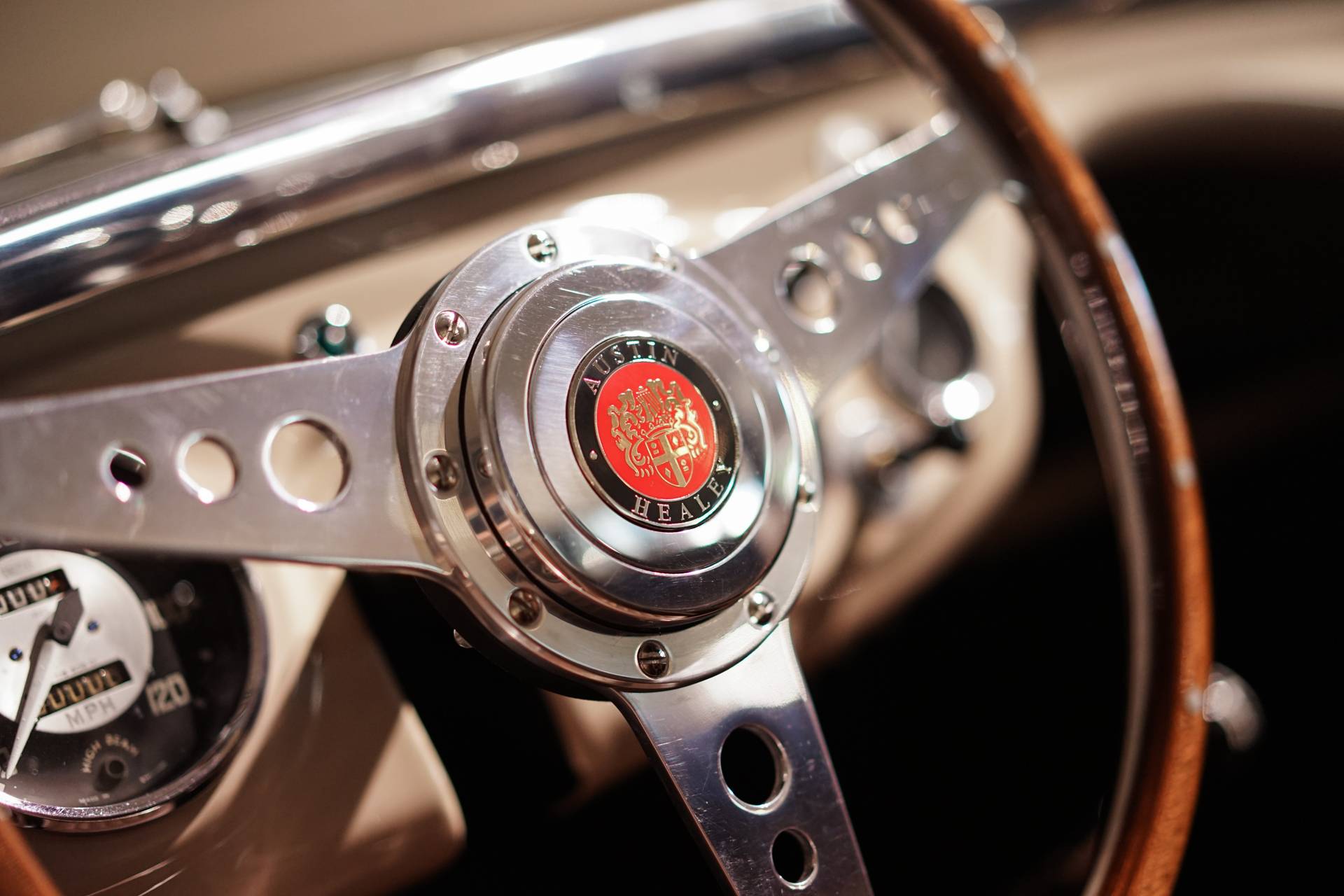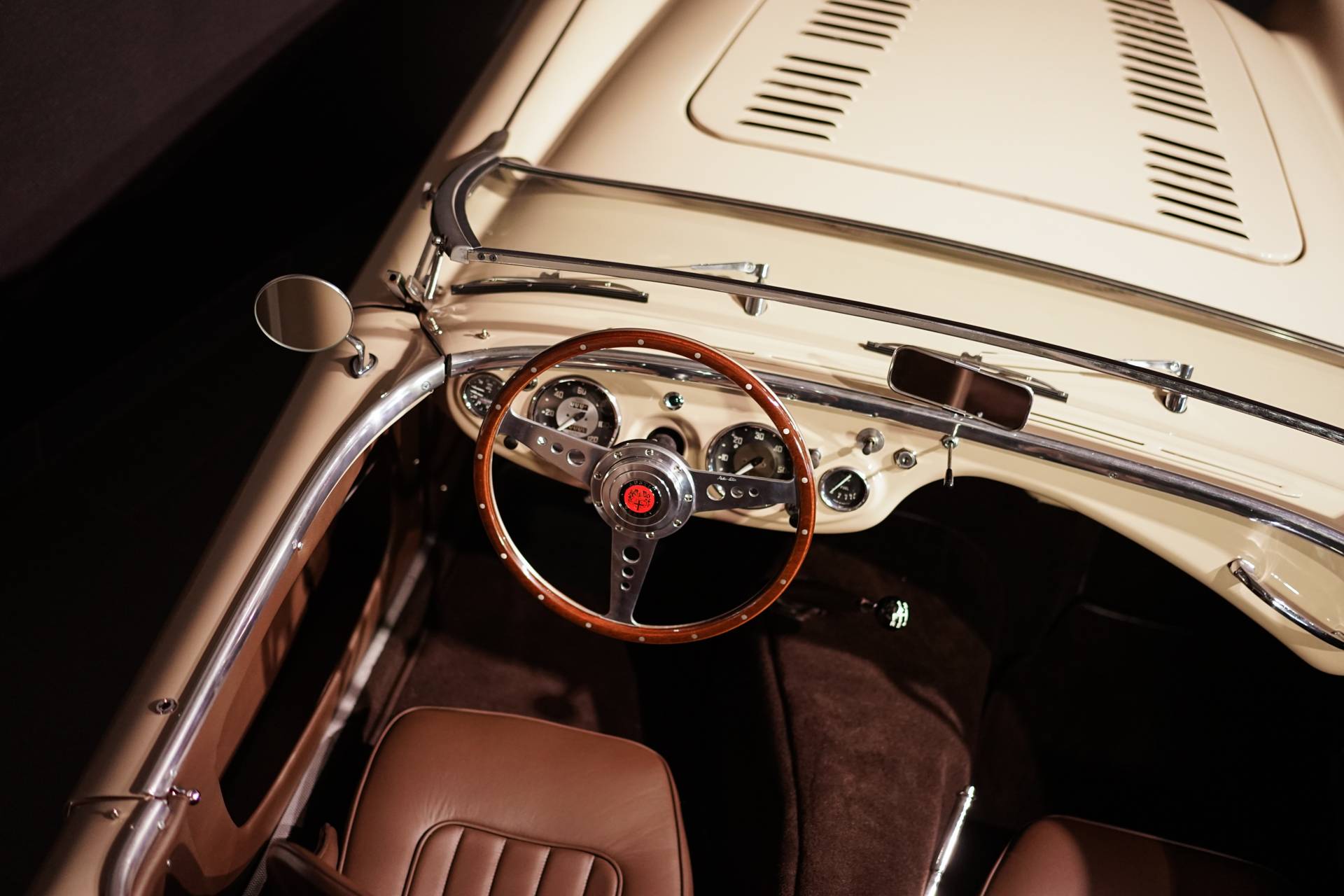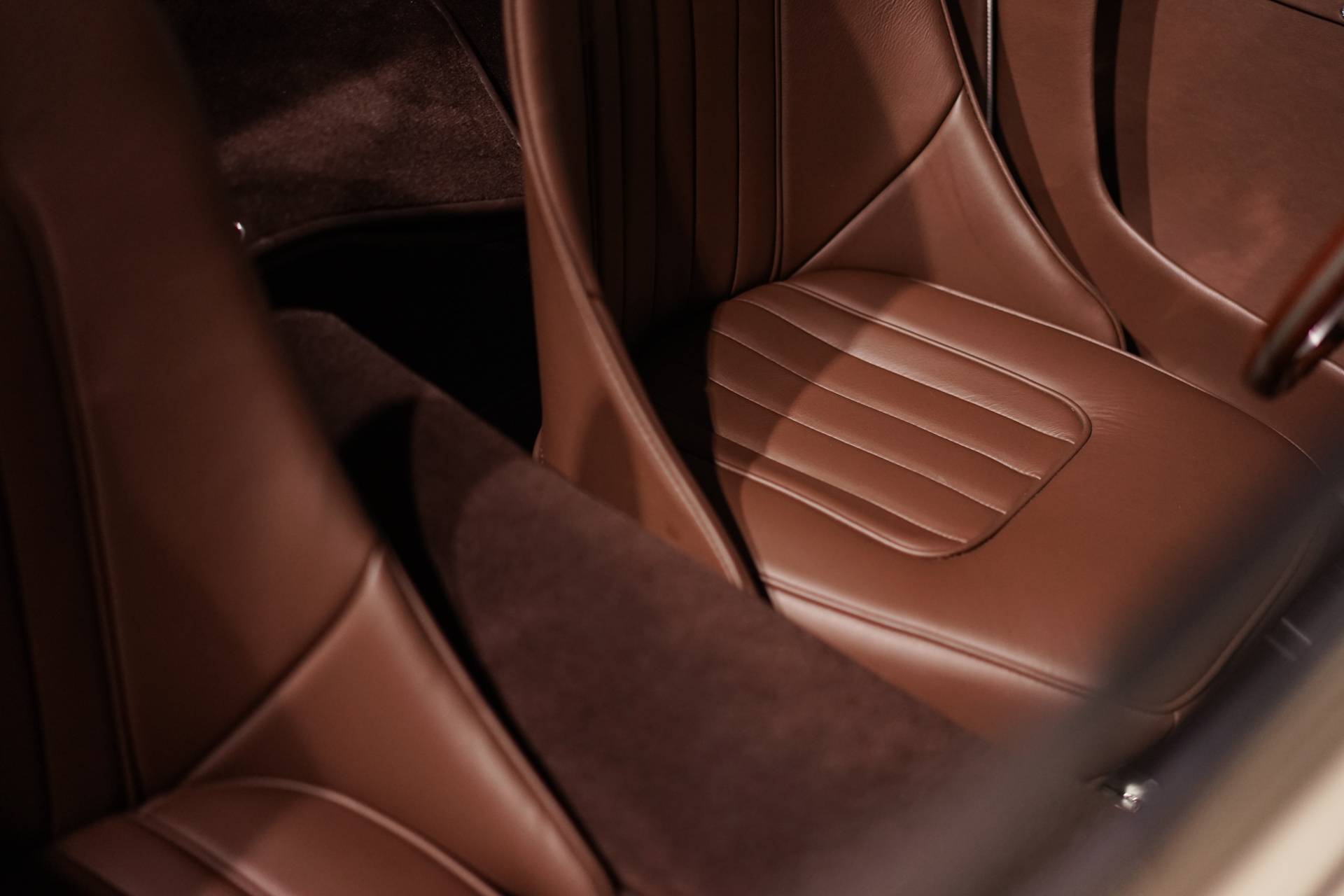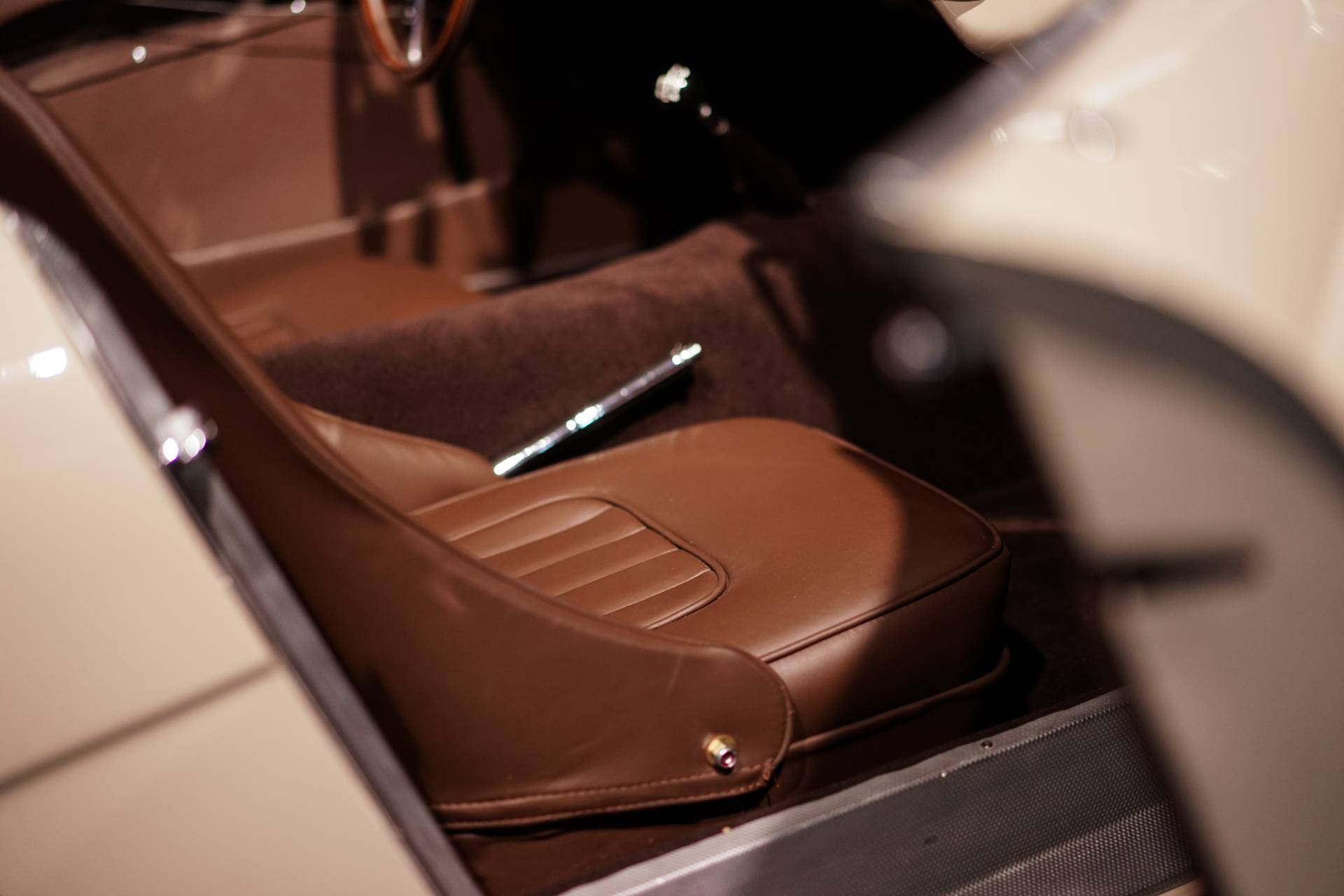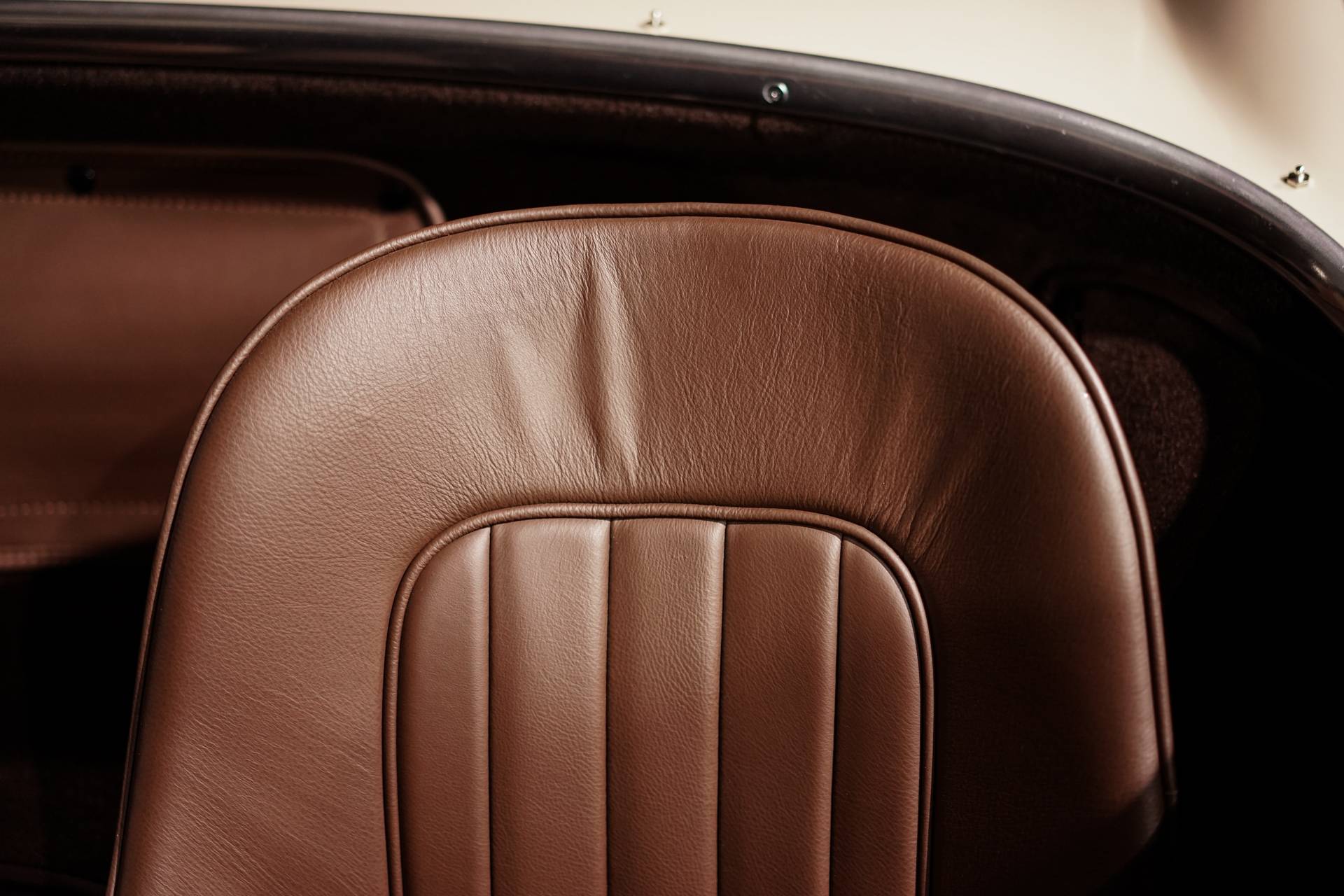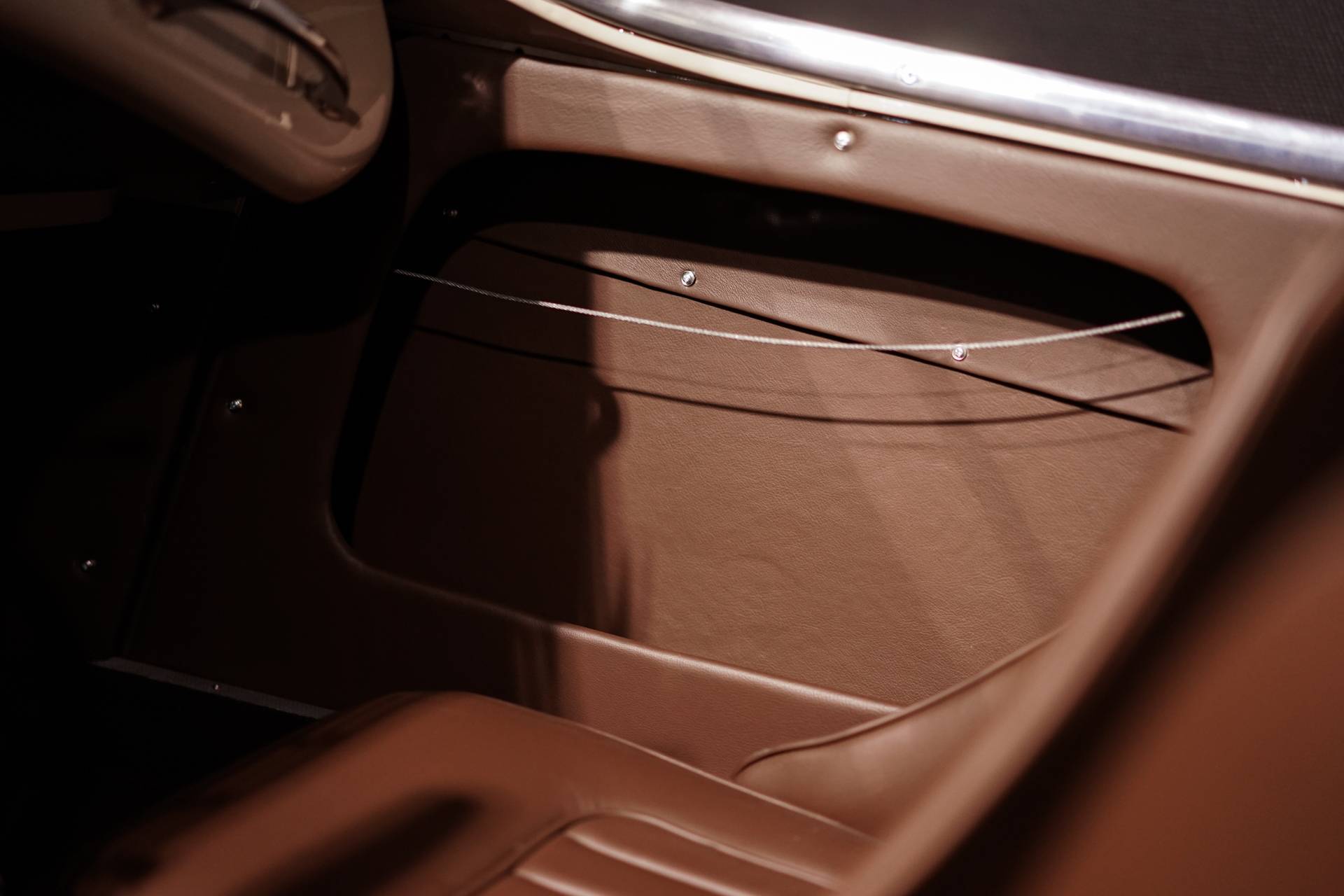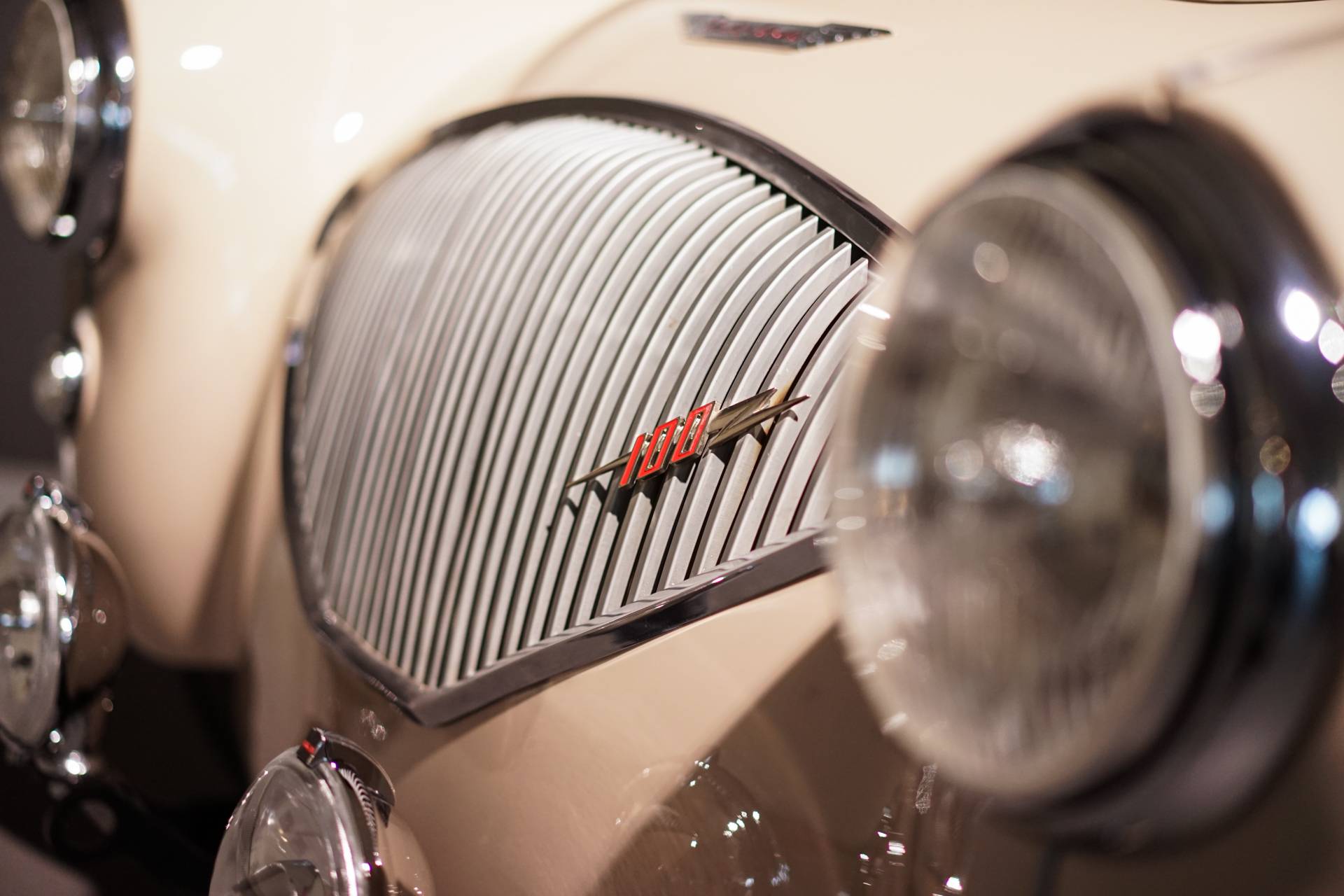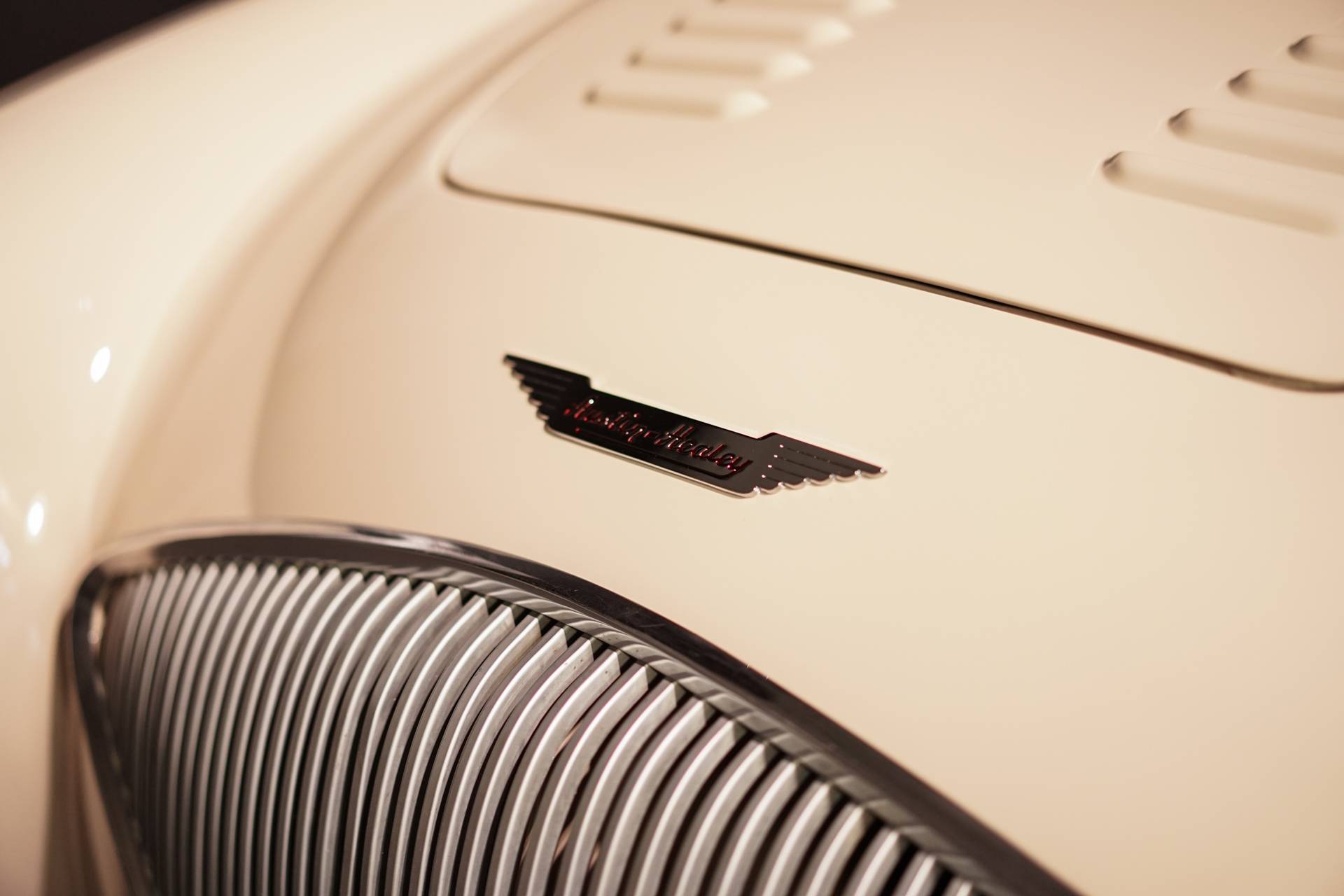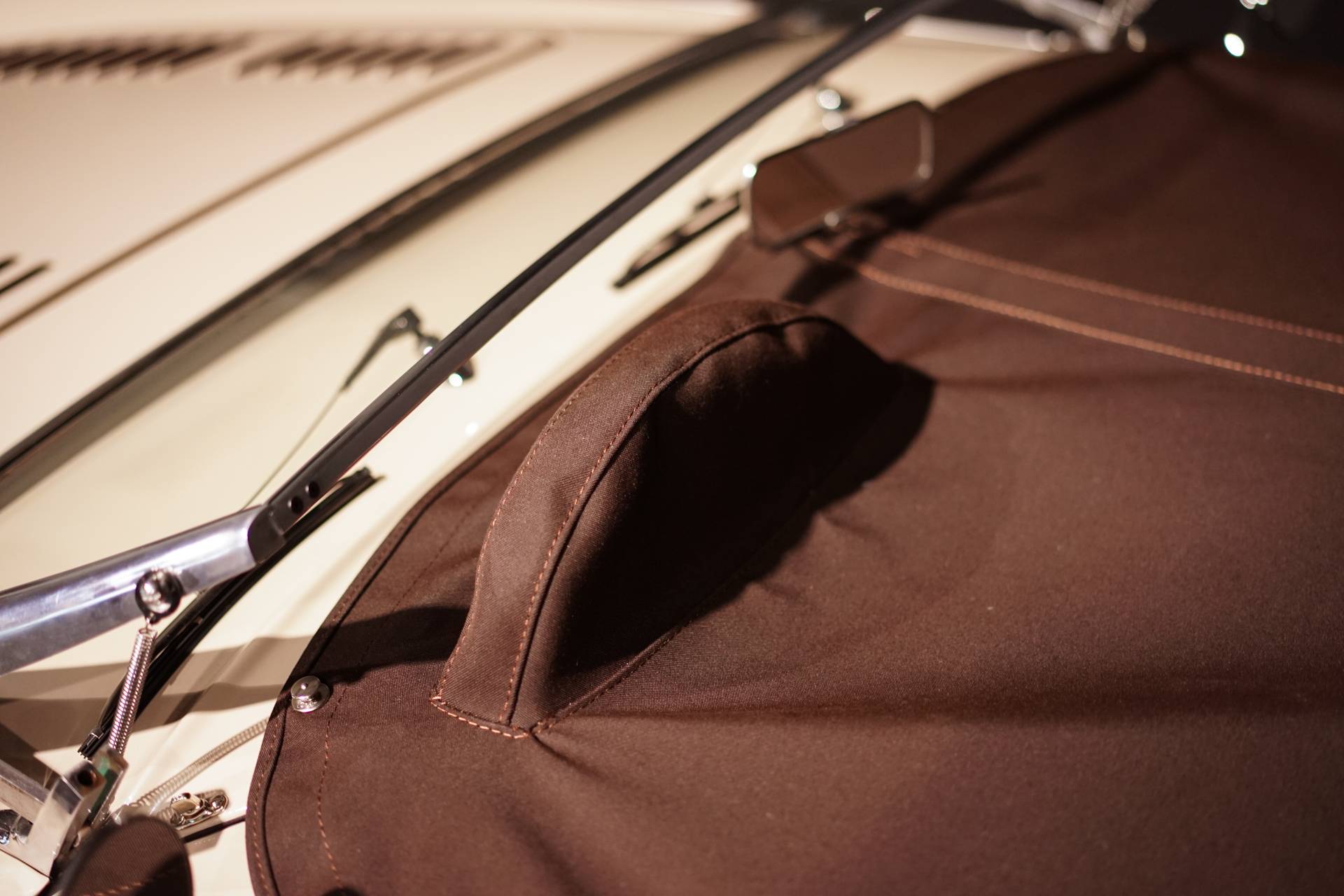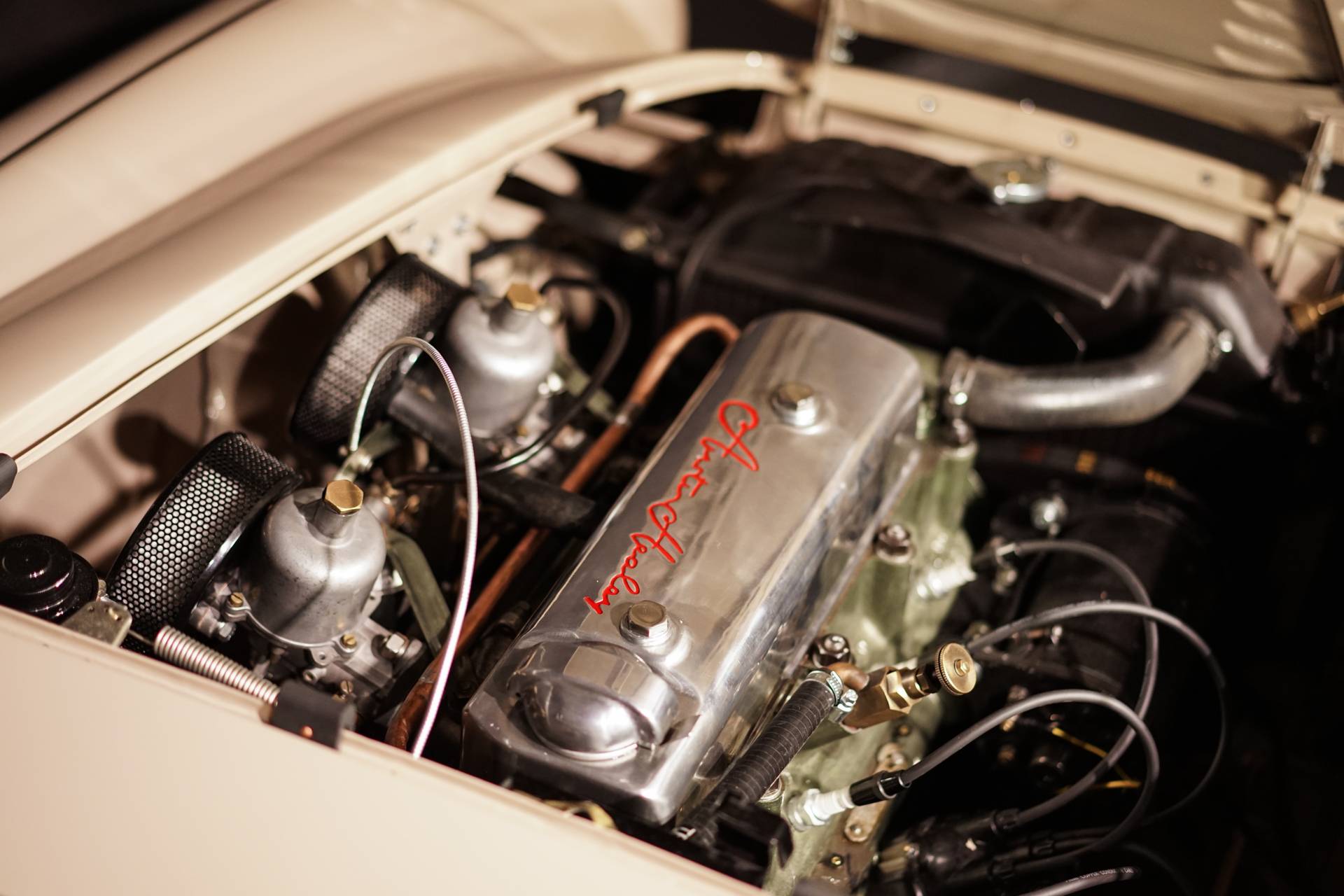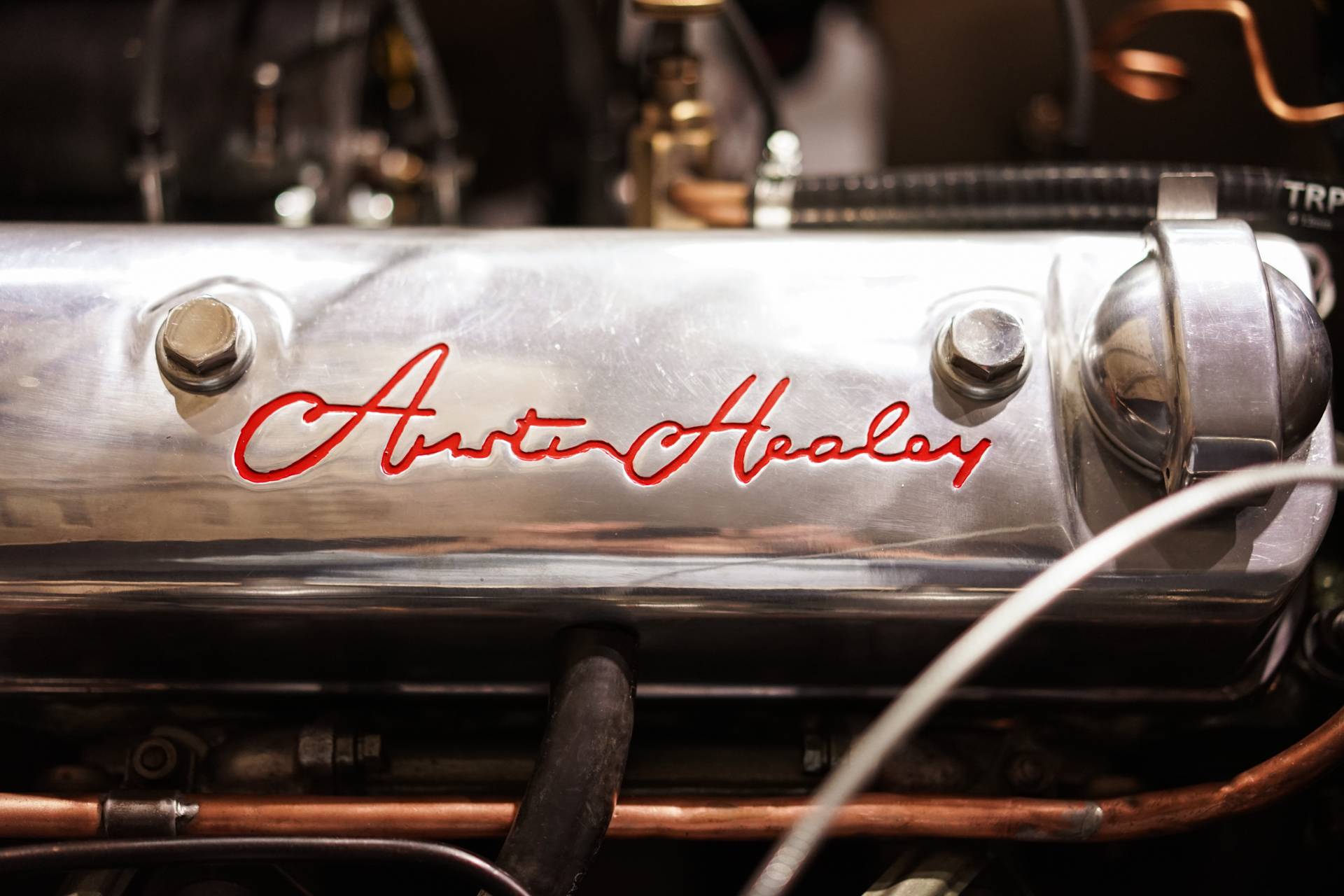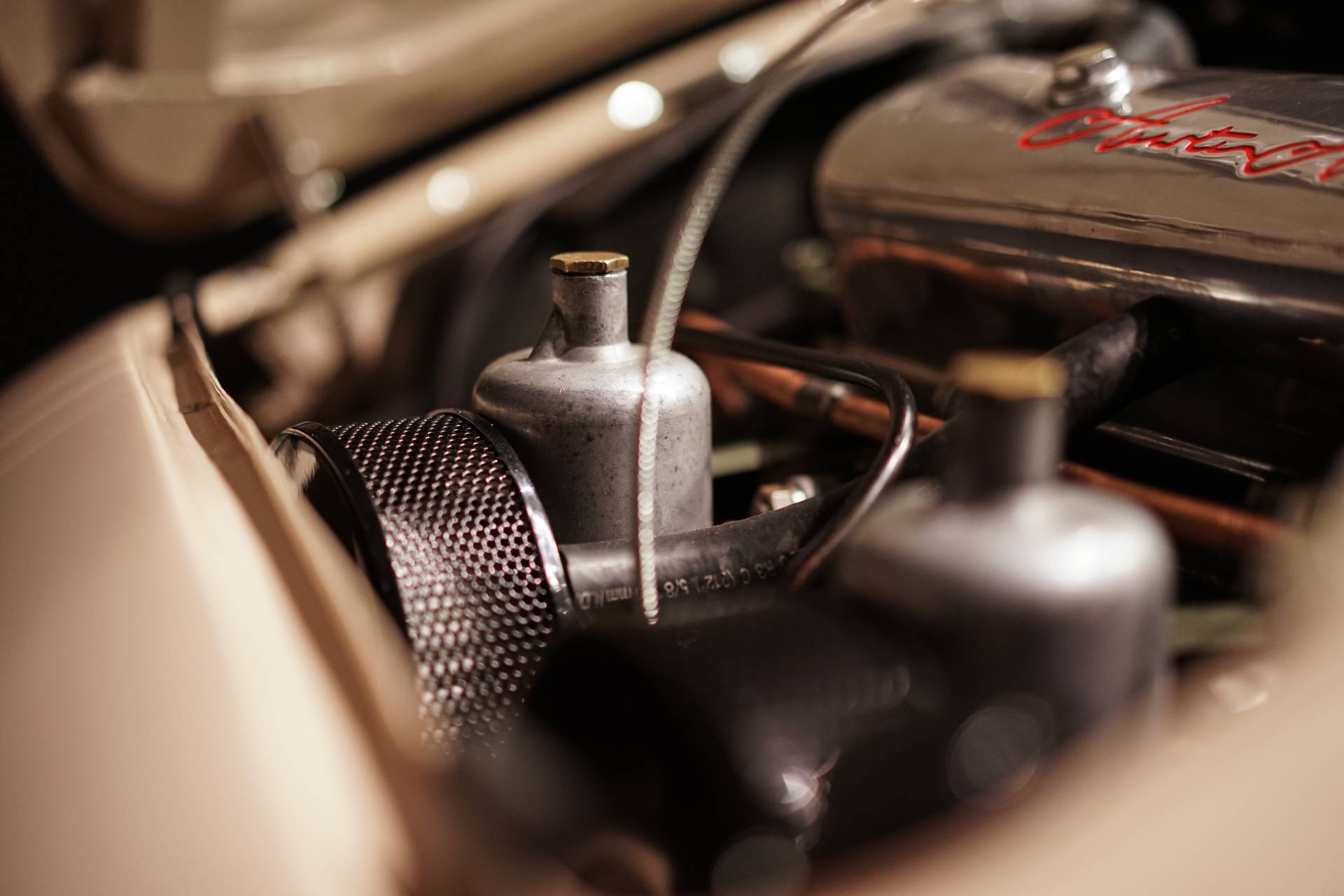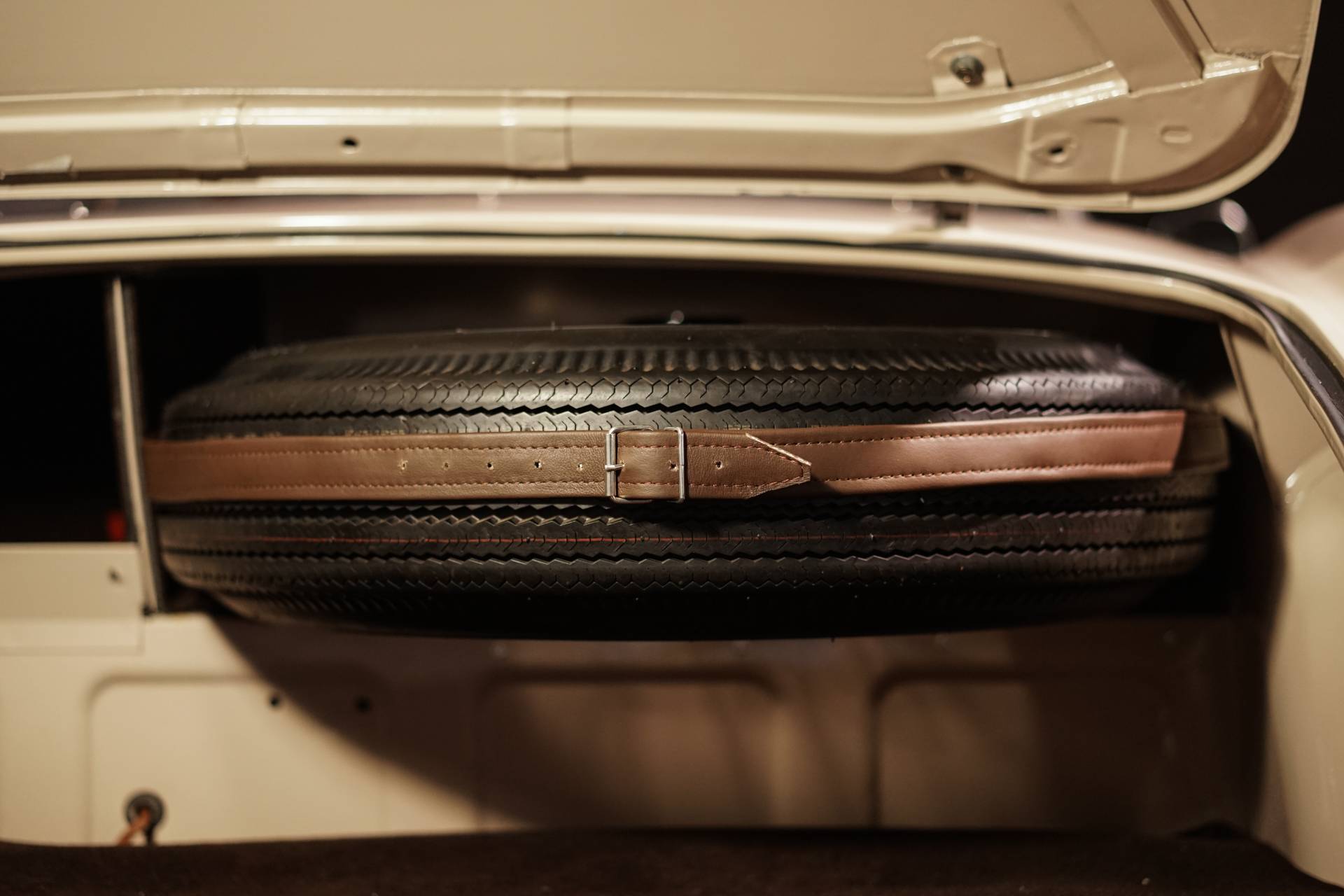 Condition & Registration

| | |
| --- | --- |
| MOT | |
| Historic license plate | |
| Mille Miglia eligible | |
| Registered | |
| Ready to drive | |
| Accident-free | |

| | |
| --- | --- |
| Vehicle-ID: | 205543 |
| Dealer Vehicle-ID: | VO72 |
Dealer-Imprint
Mecanic Gallery
1007 rue Ampere
69400 Villefranche sur saone
+33 4 74 02 57 45
christian odin
Seller
Route
1007 RUE AMPÈRE

69400 VILLEFRANCHE-SUR-SAÔNE
1007 RUE AMPÈRE

69400 VILLEFRANCHE-SUR-SAÔNE
1007 RUE AMPÈRE

69400 VILLEFRANCHE-SUR-SAÔNE
1007 RUE AMPÈRE

69400 VILLEFRANCHE-SUR-SAÔNE
Loading...
Loading...