1970 |

Mercedes-Benz 280 SE 3,5
Sensationeller Originalzustand/Schweizer Erstzulassung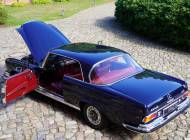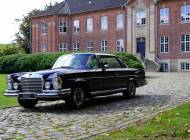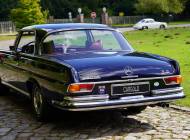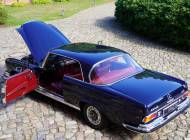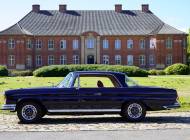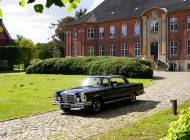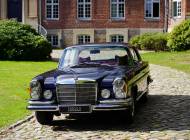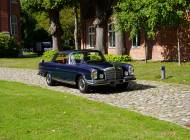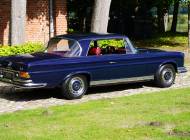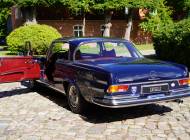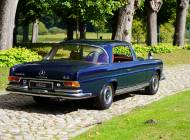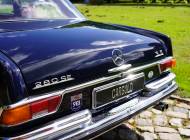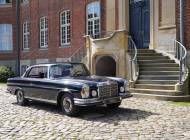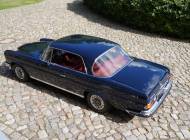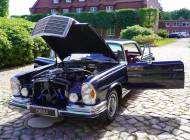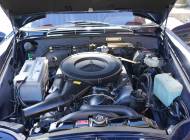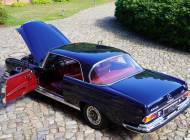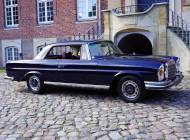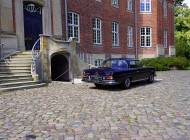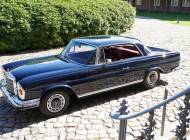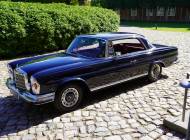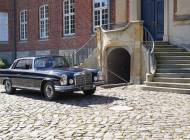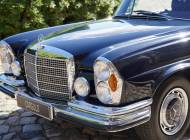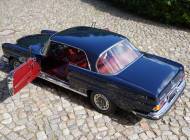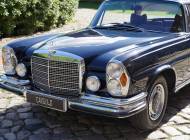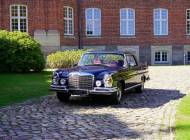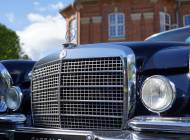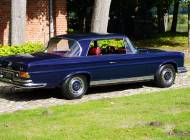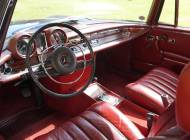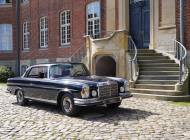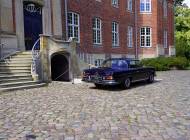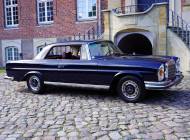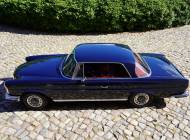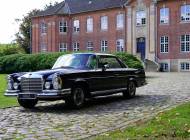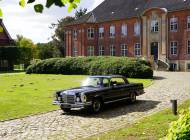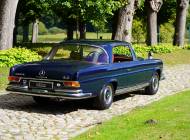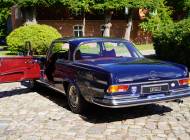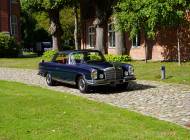 1970 |
Mercedes-Benz 280 SE 3,5
Sensationeller Originalzustand/Schweizer Erstzulassung

Vehicle details

Vehicle data

| | |
| --- | --- |
| Make | Mercedes-Benz |
| Model | 280 |
| Model name | 280 SE 3,5 |
| Series | W 111 |
| Year of manufacture | 1970 |
| Condition category | Original |
| Mileage | 111,000 km |
| Previous owners | 2 |
| First registration | 07/1970 |
| Matching numbers | Yes |

Technical details

| | |
| --- | --- |
| Body style | Coupe |
| Body detail | Coupe |
| Power (kw/hp) | 147/200 |
| Cubic capacity (ccm) | 3,499 |
| Cylinders | 8 |
| Doors | 2 |
| Steering | Left (LHD) |
| Transmission | Automatic |
| Gears | 4 |
| Drive | Rear |
| Front Brake | Disc |
| Rear Brake | Disc |
| Fuel | Petrol |

Individual configuration

| | |
| --- | --- |
| Exterior colour | Blue |
| Manufacturer colour name | 904 Blau |
| Interior colour | Red |
| Interior material | Leather |
| Power Assisted Steering | |
Description
 Sensationeller Originalzustand
Bis 2020 im Besitz einer Schweizer Industriellen Familie
904 Blau
111.000 km
Die Mercedes-Benz Baureihe W111 löste die großen Ponton-Modelle im Jahre 1959 ab und lieferte die technische Basis für die Mercedes-Modelle bis Ende der 1960er Jahre. Die neue Baureihe wartete mit einer bis dato nicht gekannten passiven Sicherheit auf und verfügte als eines der ersten Fahrzeuge überhaupt über eine stabile Fahrgastzelle und definierte Knautschzonen.
Am 24.02.1961 stellte Mercedes-Benz dann im Rahmen der Eröffnung des Mercedes-Benz-Museums mit dem 220 SEb/C die Coupé-Variante der Baureihe W111 vor. Anders als bei der Limousine war beim Coupé die Heckflosse nun deutlich weniger ausgeprägt und der Wagen hatte eine insgesamt etwas flachere und elegantere Karosserie. Der 220 SEb/C war zudem das erste Modell von Daimler-Benz, das serienmäßig mit Scheibenbremsen an der Vorderachse ausgestattet war.
Bei den großen, luxuriösen Coupés und Cabrios lag der Anteil der Handarbeit etwa vier Mal so hoch wie bei der Limousine, und sie waren neben dem auslaufenden 600er das letzte Modell von Daimler-Benz bei dem noch so viel in Handarbeit gefertigt wurde. Neben einer hohen Verarbeitungsqualität führte das aber auch zu sehr hohen Kosten, weshalb ein 1970er 280 SE 3.5 Automatic Cabriolet mit 37.351,50 DM zum Beispiel wesentlich teurer war als eine 280 SL Pagode für 26.640 DM.
Im September 1969 wurde die Baureihe der W111 Coupés und Cabriolets mit dem völlig neu entwickelten 3,5-l-V8-Motor mit 200 PS (147 kW) gekrönt – einer deutlich leistungsstärkeren Version als die bisherigen 280 SE- und 300 SE-Varianten.
Der neue V8 zeichnete sich neben seiner Kraft besonders durch seine Laufruhe aus. Er ermöglichte dem neuen Topmodell Fahrleistungen auf Sportwagenniveau. Stilistisch wurden die neuen Modelle leicht überarbeitet, so war die Kühlermaske etwa sieben Zentimeter niedriger und breiter geworden, die Motorhaube wurde nach vorne gehend abgeflacht. Dieses charakteristische Merkmal brachte dem Wagen im Volksmund den bis heute verwendeten Namen "Flachkühler" ein. Eine weitere Änderung betraf die Stoßstangen, die nun mit Gummileisten versehen waren. Äußerlich waren die Achtzylindermodelle von den modellgepflegten Sechszylindertypen nicht zu unterscheiden, die nun ebenfalls mit dem "Flachkühler" ausgeliefert wurden.
Unser Fahrzeug wurde im Juli 1970 in der Schweiz erstzugelassen. Der Wagen verbrachte von da an sein Leben in einer Industriellen Familie, die das Coupe hegten und pflegten.
Der sensationelle Originalzustand lässt darauf schließen. Besonders das originale Leder beeindruckt.
Die originale Datenkarte, das Serviceheft, die Bedienungsanleitung, etc. liegen vor.
Der Mercedes hat eine tolle Historie, zahlreiche Rechnungen belegen seinen 1A Zustand.


Die hier gemachten Angaben sind unverbindliche Beschreibungen. Sie stellen keine zugesicherten Eigenschaften dar. Der Verkäufer haftet nicht für Irrtümer, Eingabefehler und Datenübermittlungsfehler.
----------------------------------------------------------------------------------------------------------------------------------------

Sensational original condition

Owned by a Swiss industrialist family until 2020

904 Blue

111,000 km


The Mercedes-Benz W111 series replaced the large Ponton models in 1959 and provided the technical basis for Mercedes models until the end of the 1960s. The new series offered a previously unknown level of passive safety and was one of the first vehicles ever to have a stable passenger cell and defined crumple zones.

 

On 24 February 1961, Mercedes-Benz presented the 220 SEb/C, the coupé variant of the W111 series, at the opening of the Mercedes-Benz Museum. Unlike the saloon, the tail fin of the coupé was now much less pronounced and the car had a somewhat flatter and more elegant body overall. The 220 SEb/C was also the first Daimler-Benz model to be equipped with disc brakes on the front axle as standard.

 

In the large, luxurious coupés and cabriolets, the proportion of manual work was about four times as high as in the saloon, and they were, along with the discontinued 600, the last Daimler-Benz model where so much was still done by hand. In addition to a high quality of workmanship, this also led to very high costs, which is why a 1970 280 SE 3.5 Automatic Cabriolet, for example, was considerably more expensive at DM 37,351.50 than a 280 SL Pagoda for DM 26,640.

 

In September 1969, the range of W111 coupés and cabriolets was crowned with the completely newly developed 3.5-litre V8 engine with 200 hp (147 kW) - a significantly more powerful version than the previous 280 SE and 300 SE variants.

 

In addition to its power, the new V8 was particularly distinguished by its smooth running. It enabled the new top model to perform at sports car level. Stylistically, the new models were slightly revised; the radiator grille was about seven centimetres lower and wider, and the bonnet was flattened towards the front. This characteristic feature earned the car the name "flat radiator", which is still used today. Another change concerned the bumpers, which were now fitted with rubber strips. Externally, the eight-cylinder models were indistinguishable from the model-maintained six-cylinder types, which were now also delivered with the "flat radiator".

 

 

Our car was first registered in Switzerland in July 1970. From then on, the car spent its life in the home of an industrial family who cherished and cared for the Coupe.

The sensational original condition indicates this. The original leather is particularly impressive.

The original data card, service booklet, owners manual, etc. are present.

The Mercedes has a great history, numerous invoices prove its 1A condition.


The given details are descriptions without obligations. They do not represent warranted qualities. The vendor isn`t liable for errors, input data errors, and data transfer errors Mileage read from odometer, Real Mileage may vary. Price in Euro, exchange rate may vary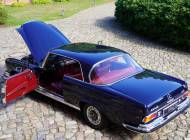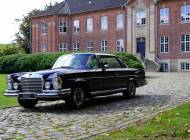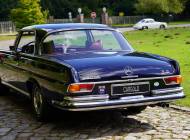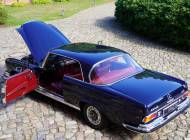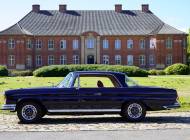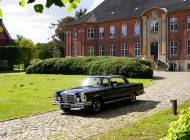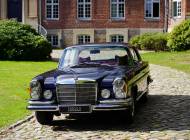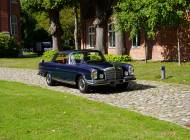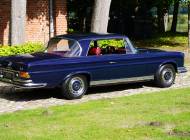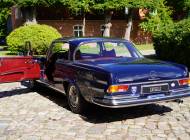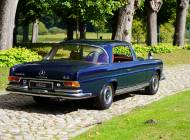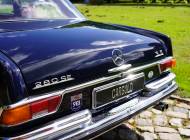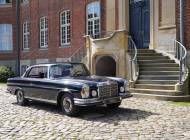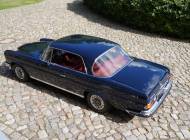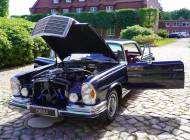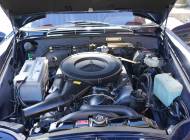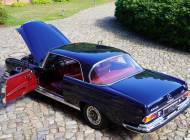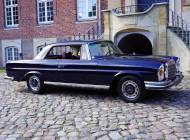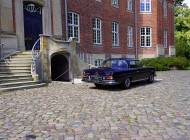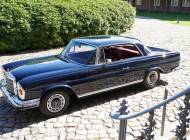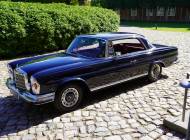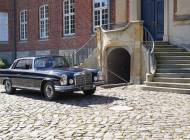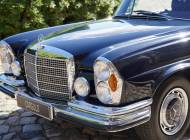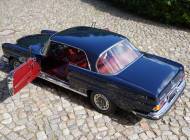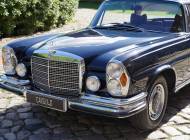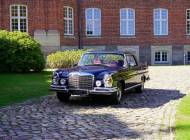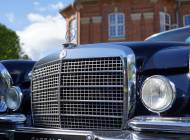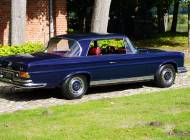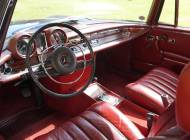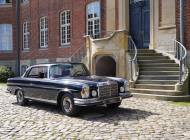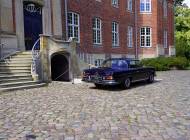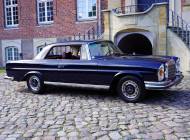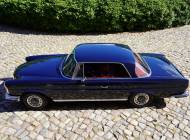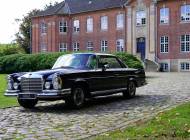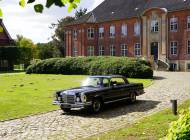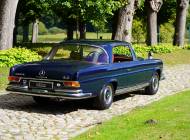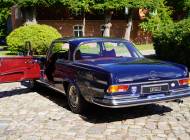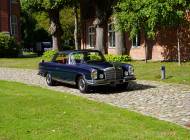 Dealer-Imprint
Beuerber-Collection GmbH
Beuerberg 19
83083 Riedering
+49 8036 7004
Stefan Luftschitz
Seller
Loading...
Loading...