Alpine Classic Cars for Sale
17 Offers for Alpine found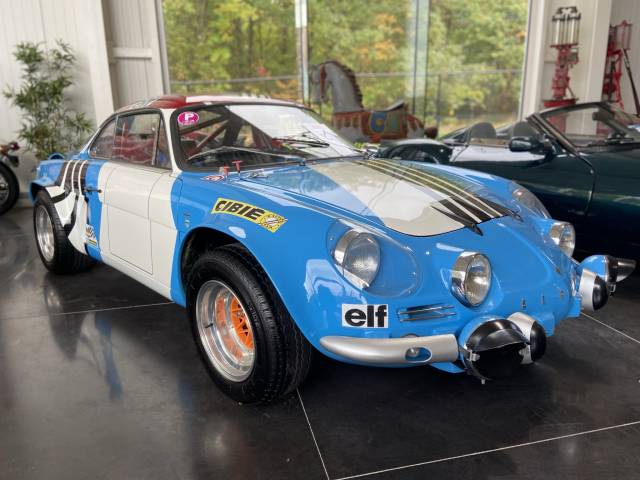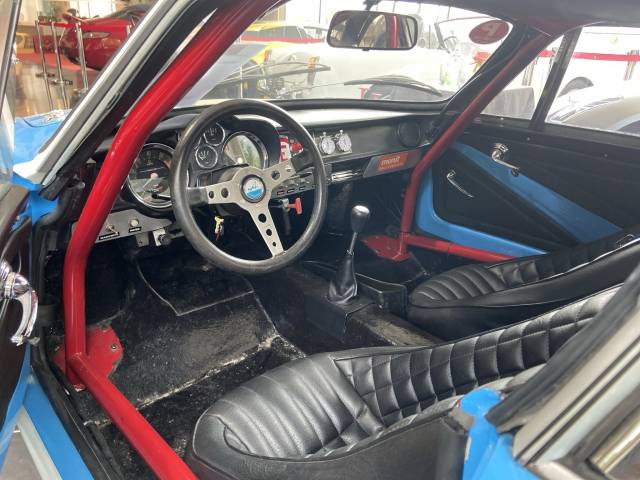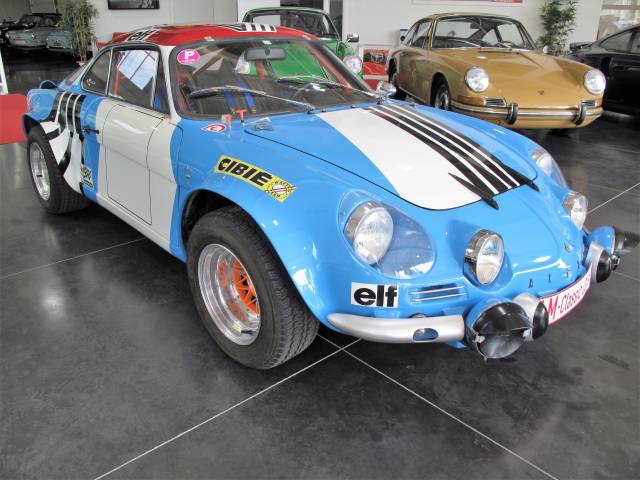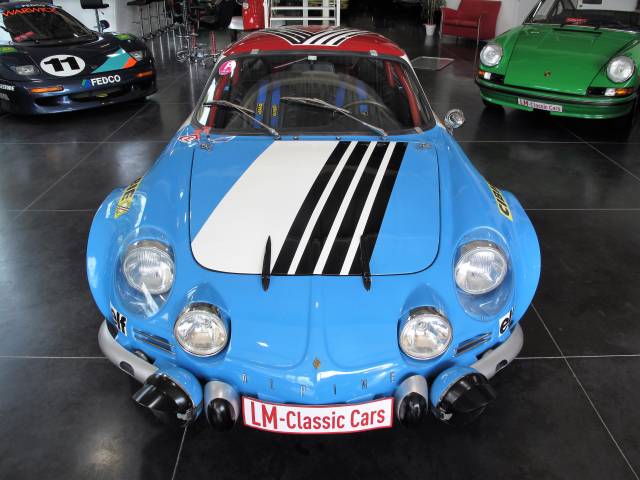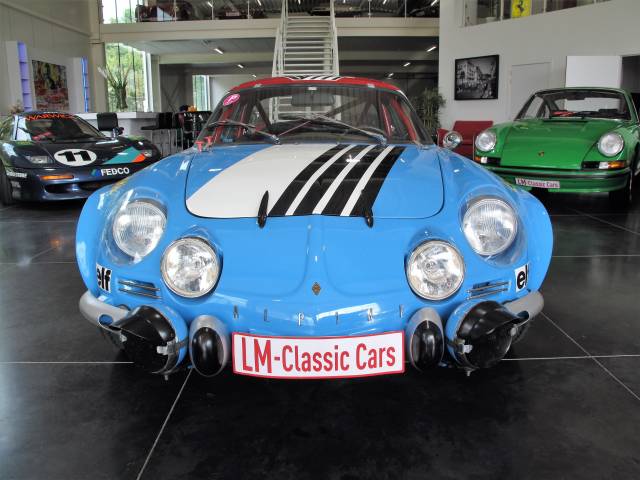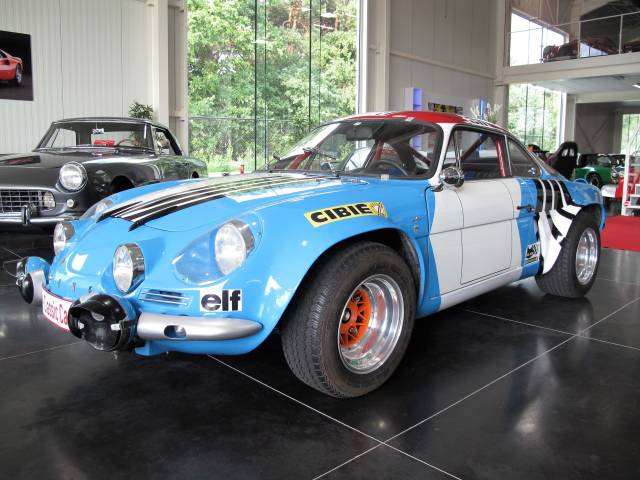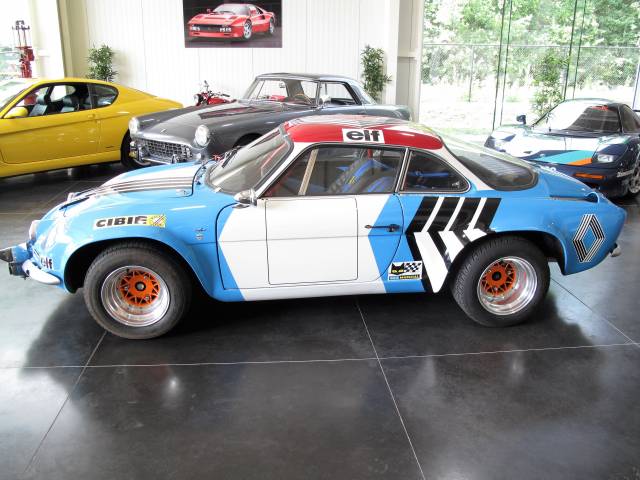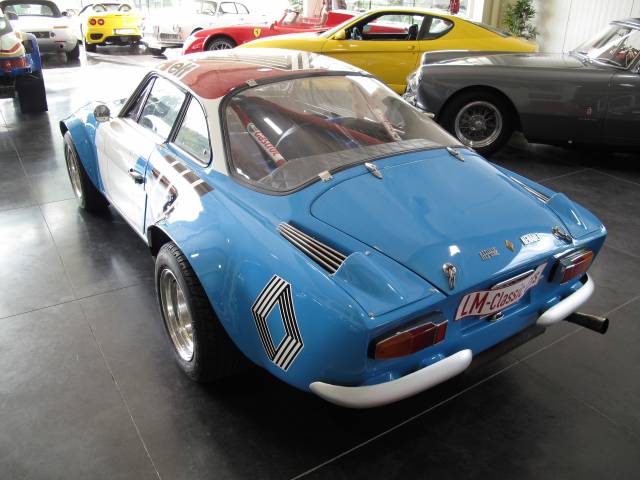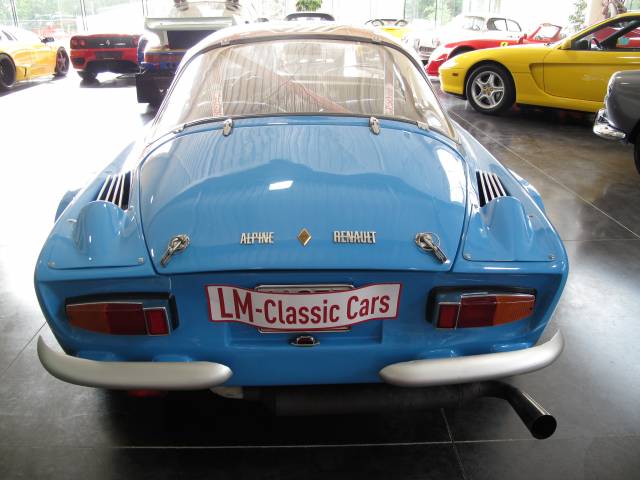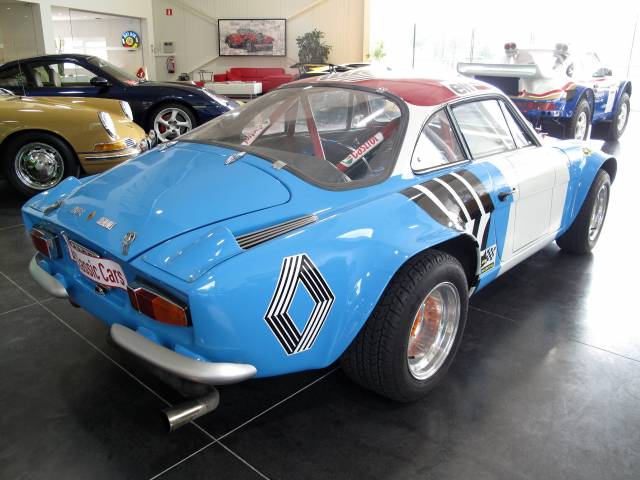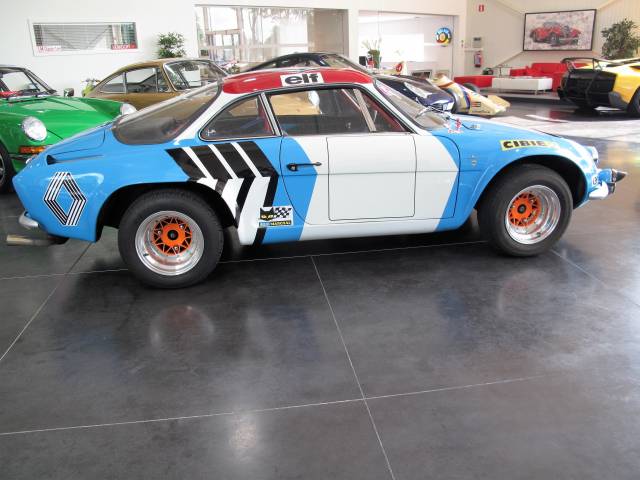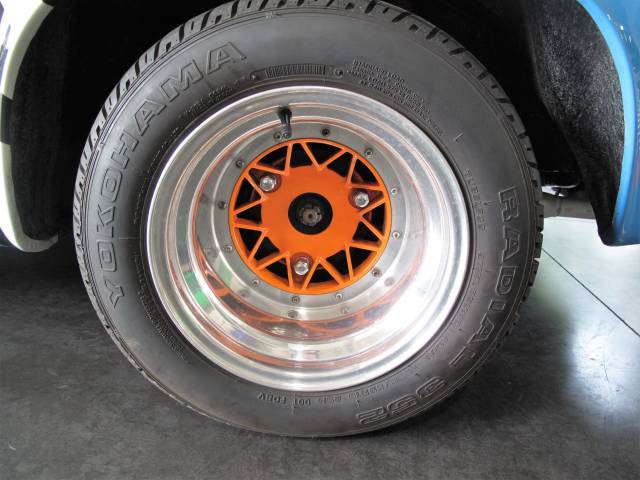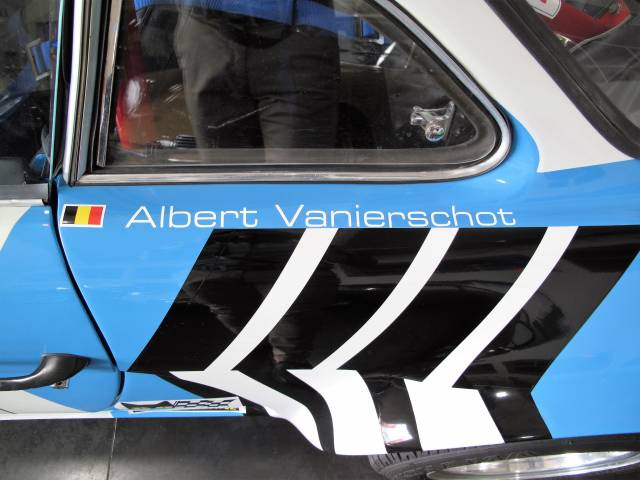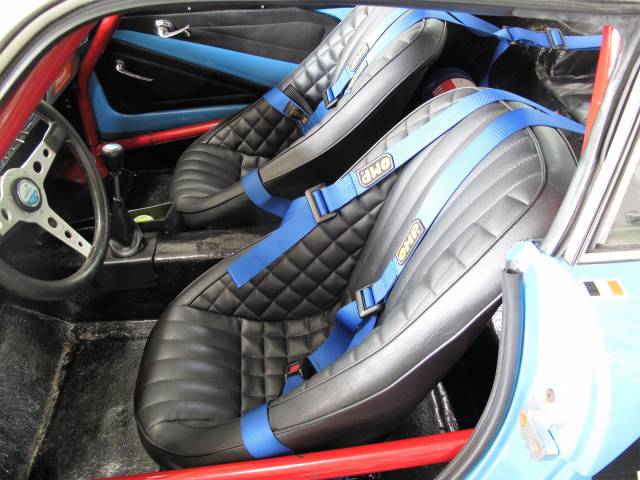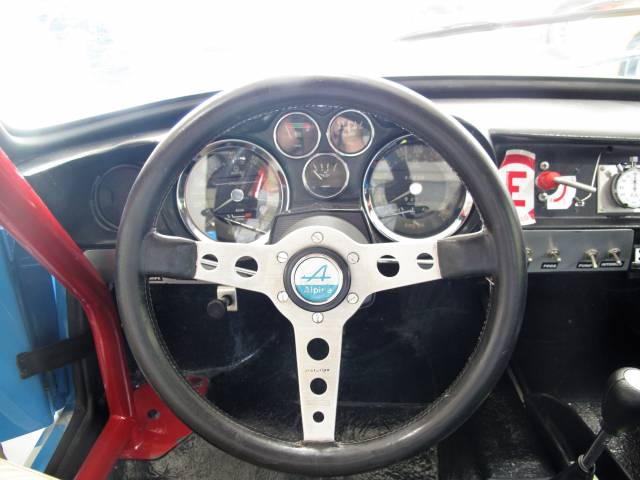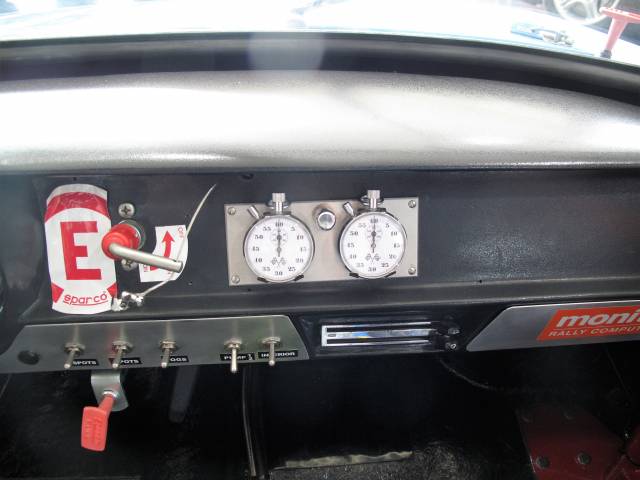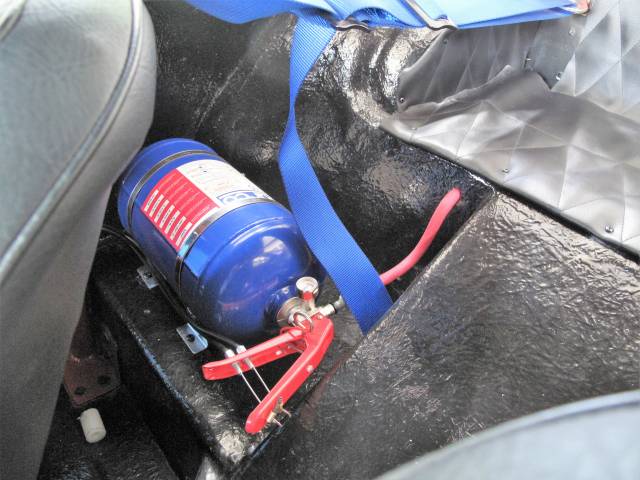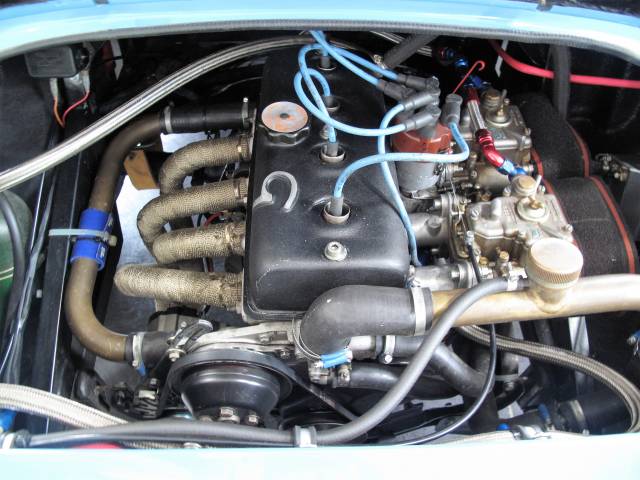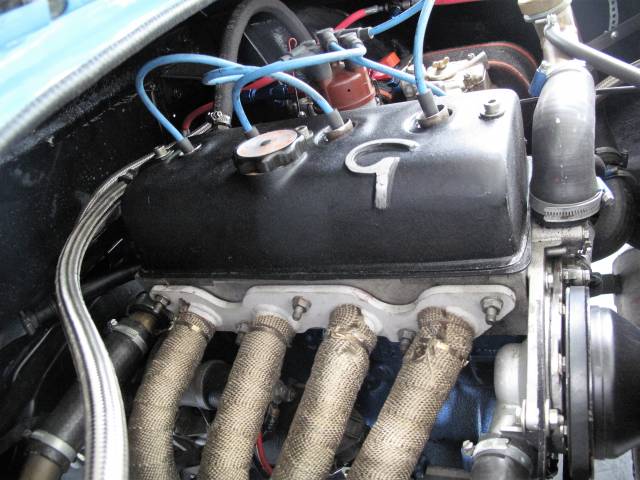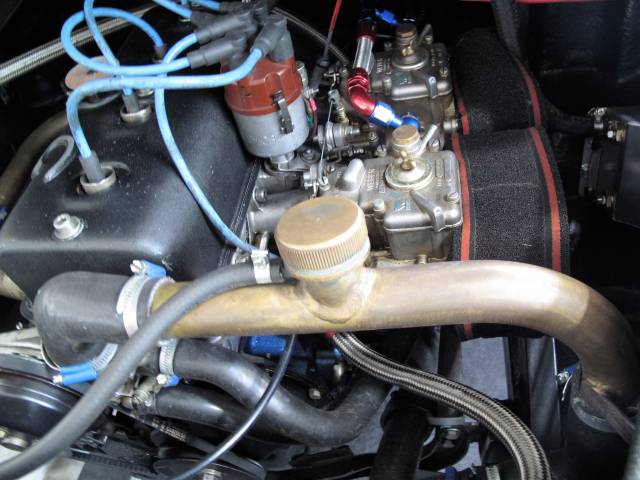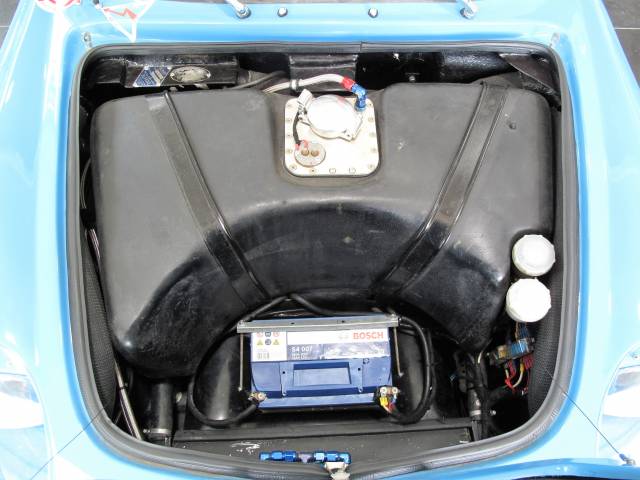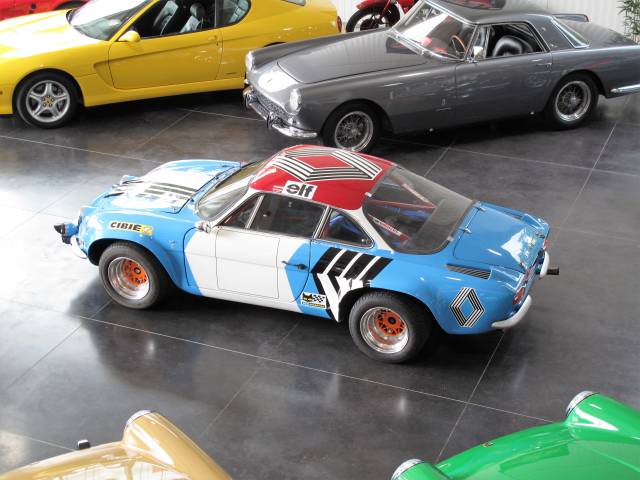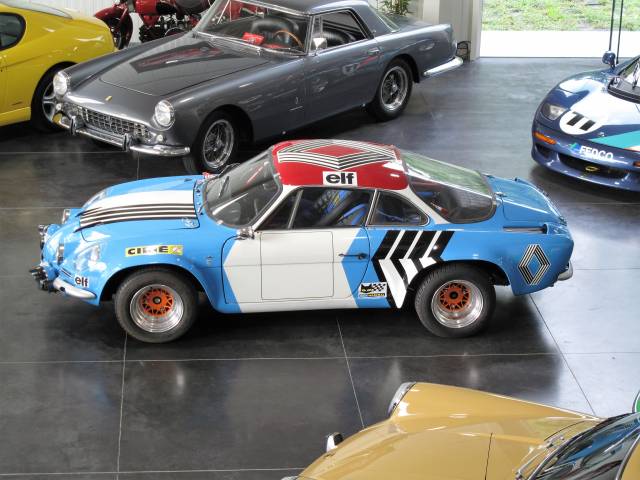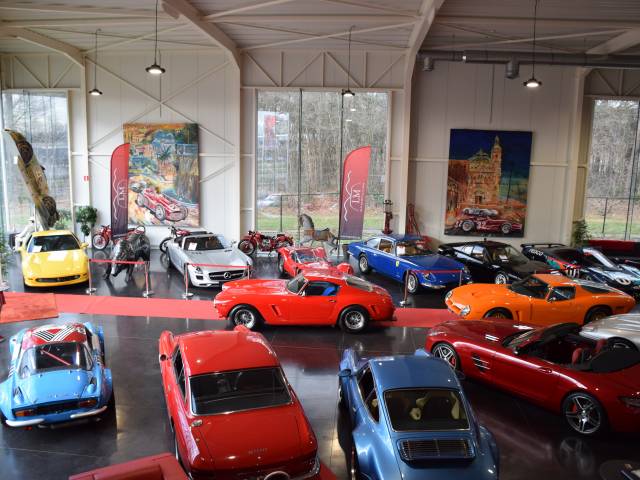 Dealer

away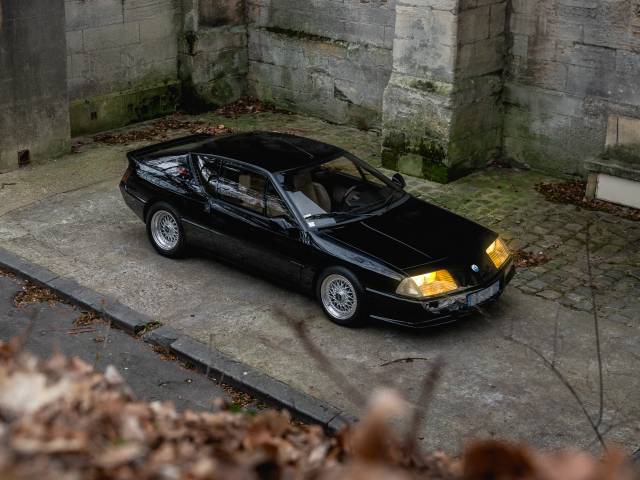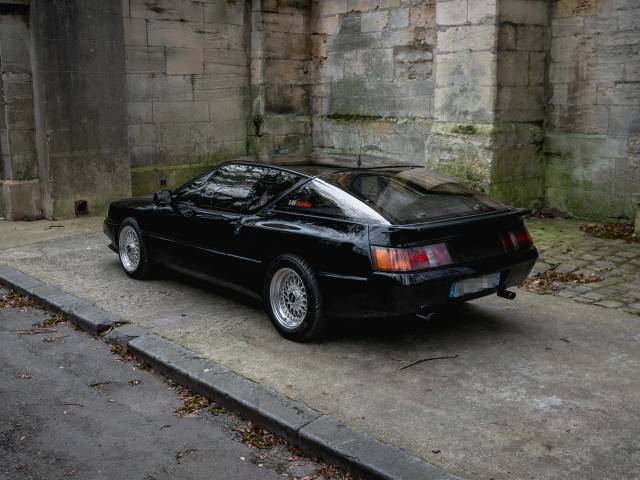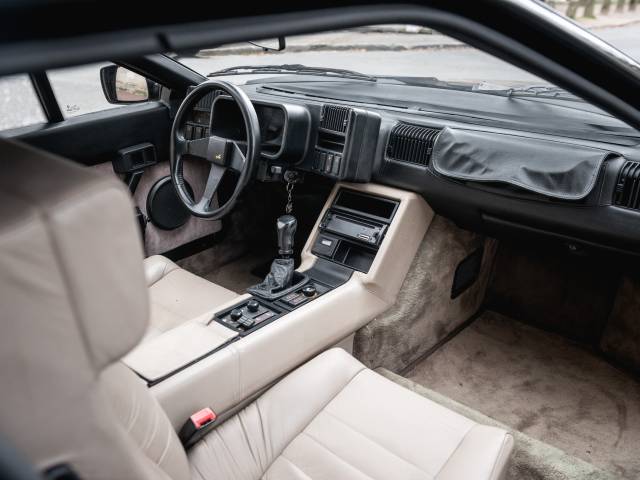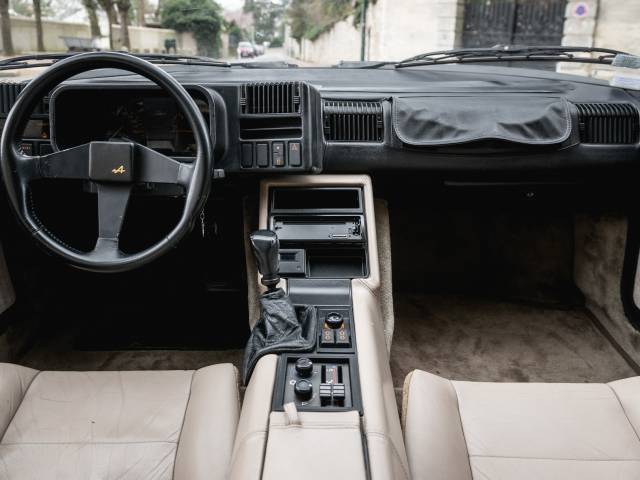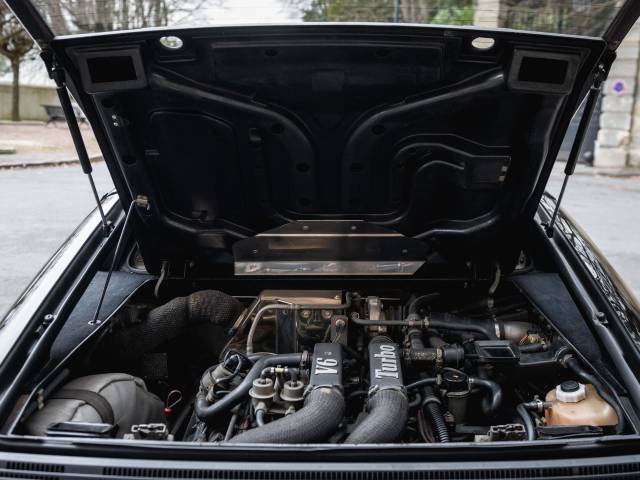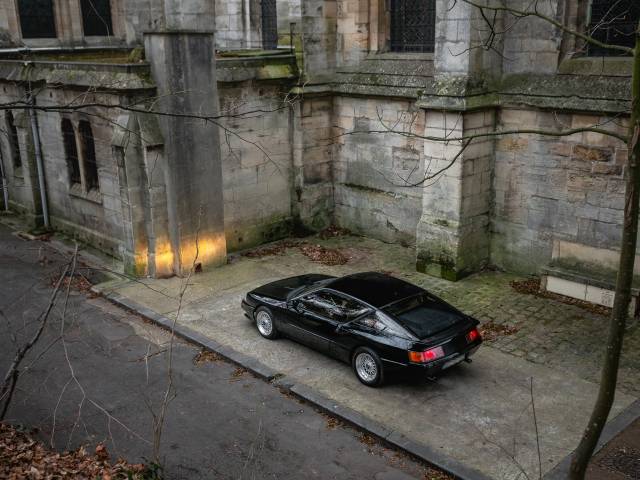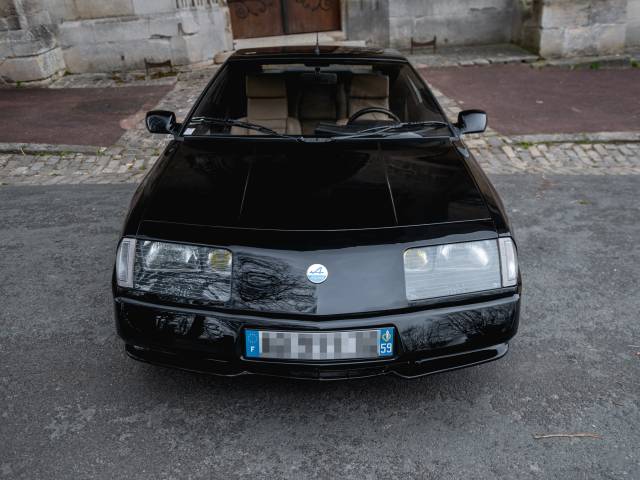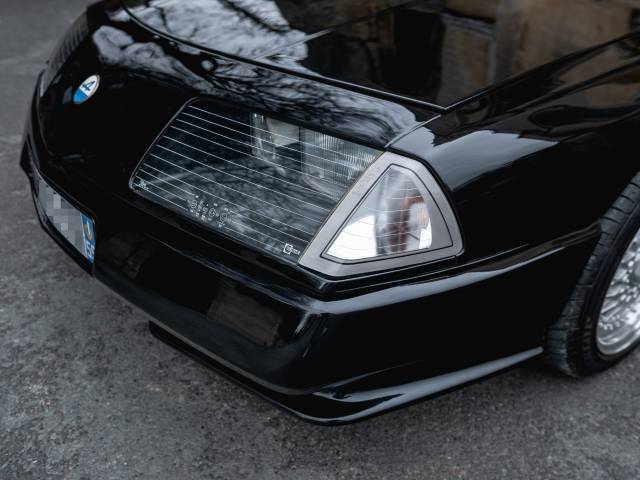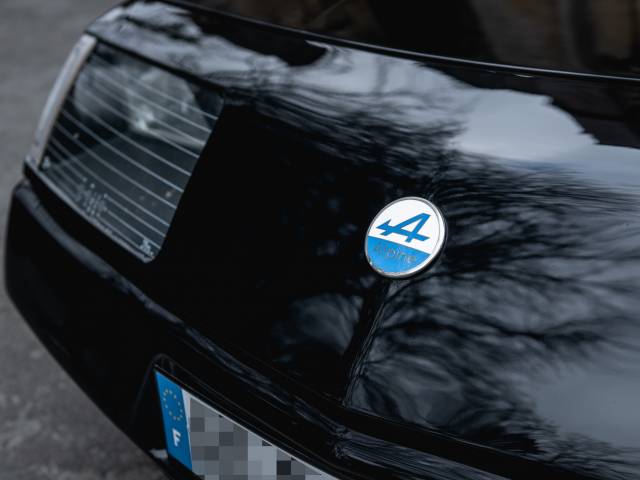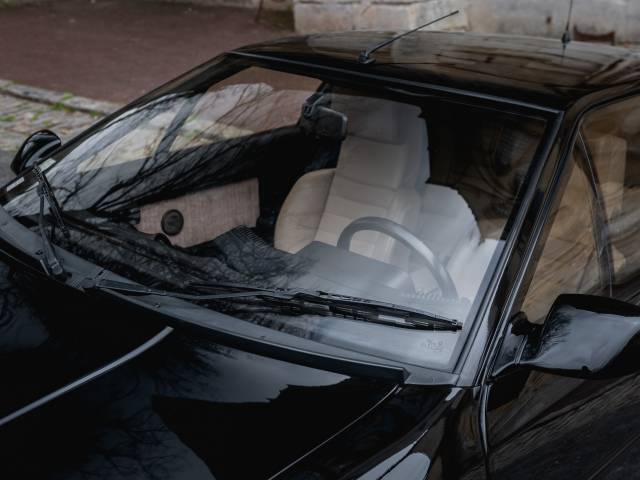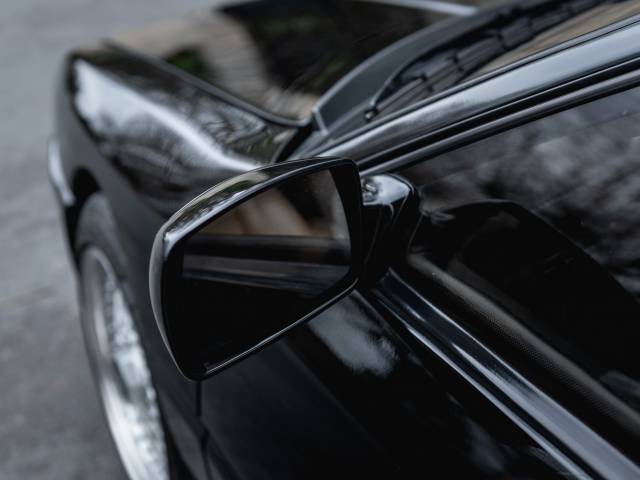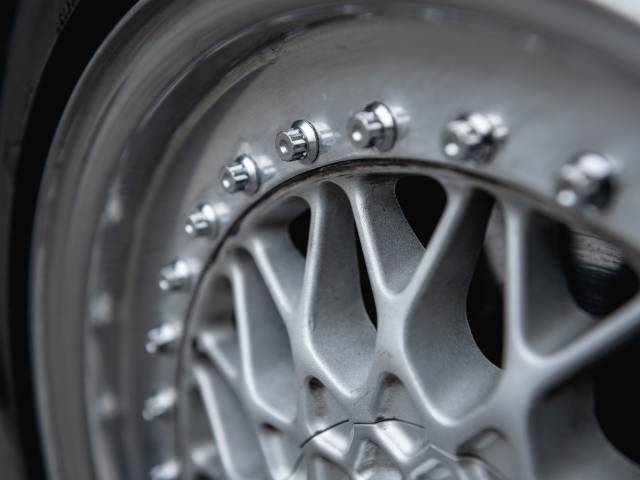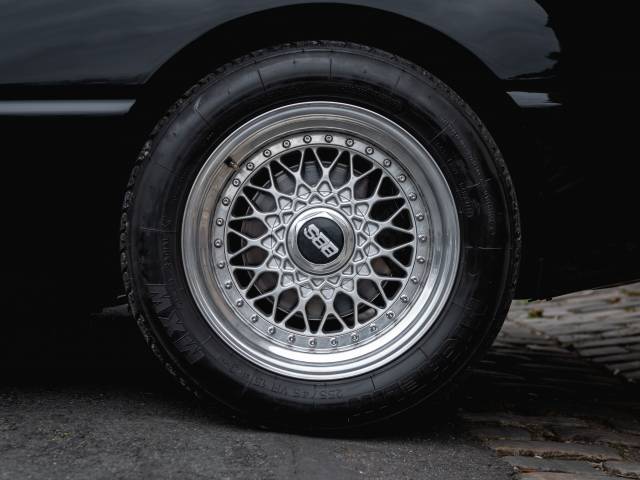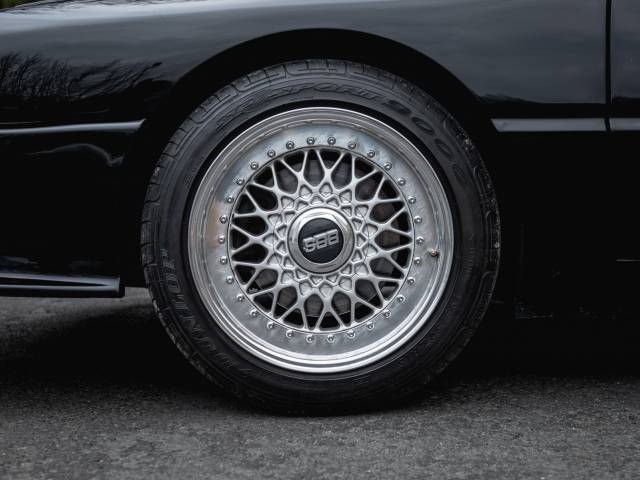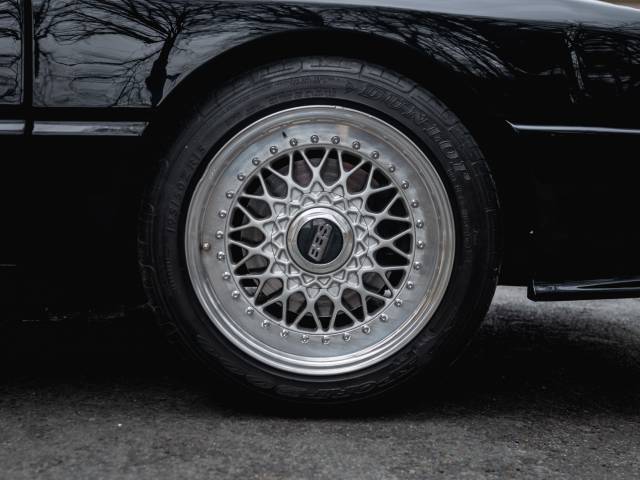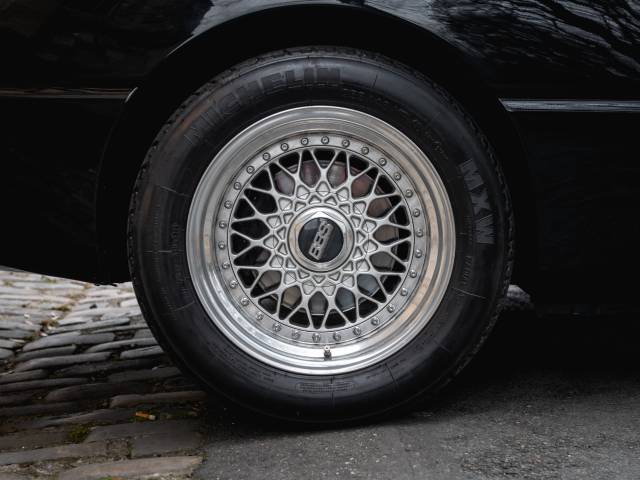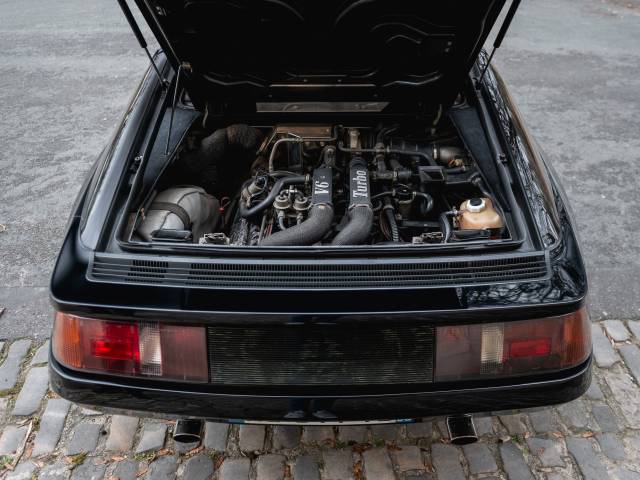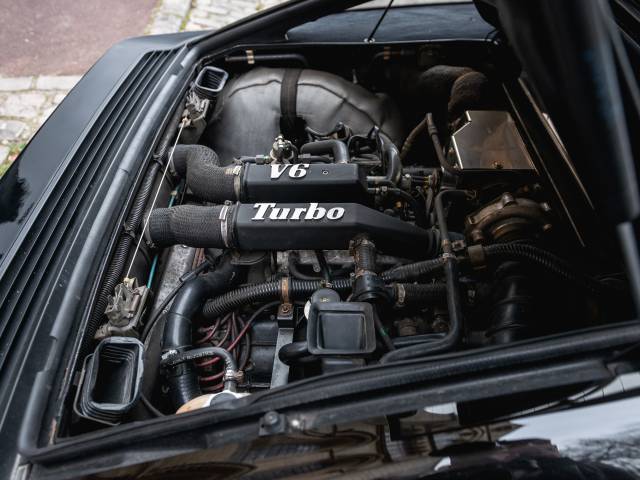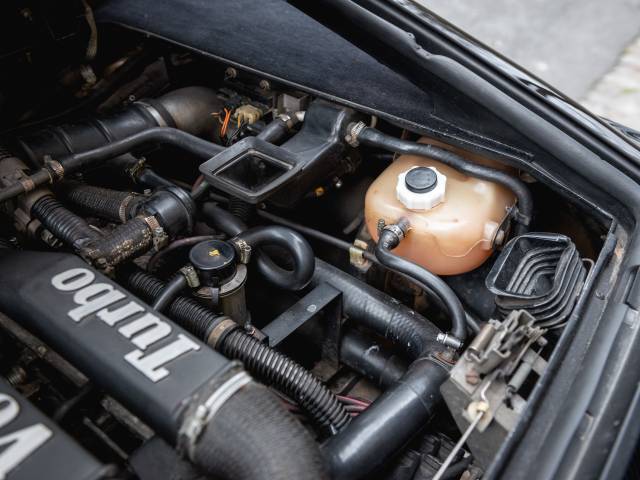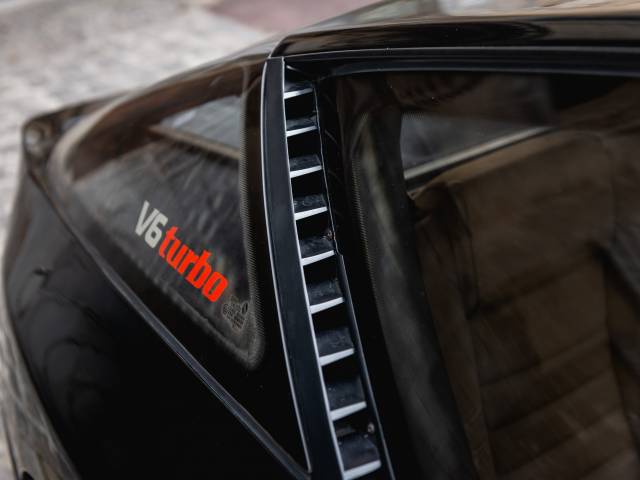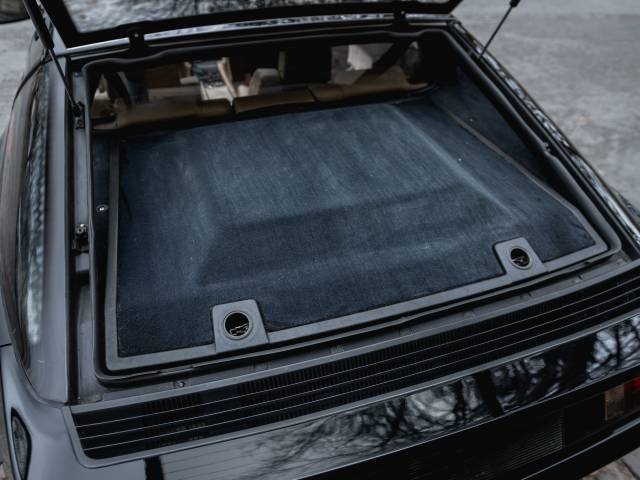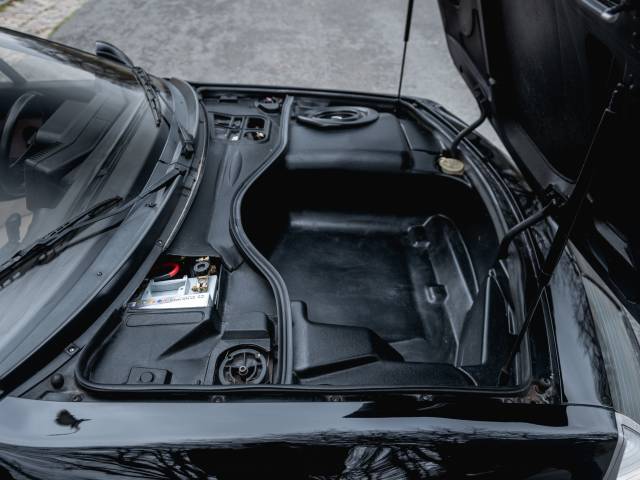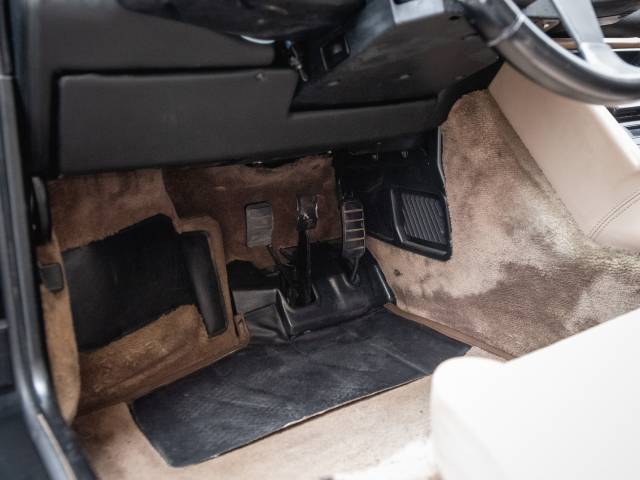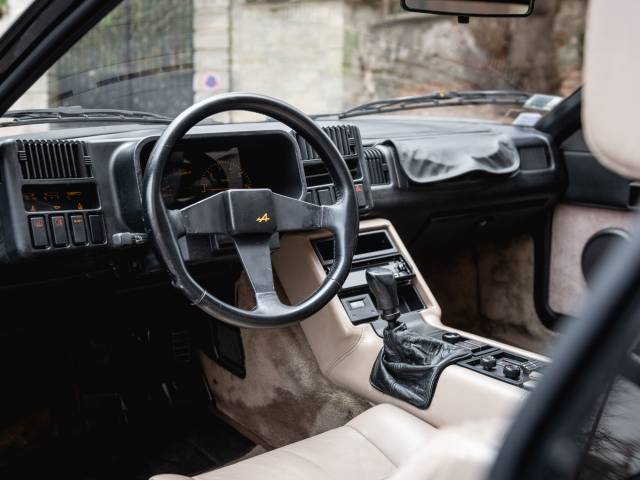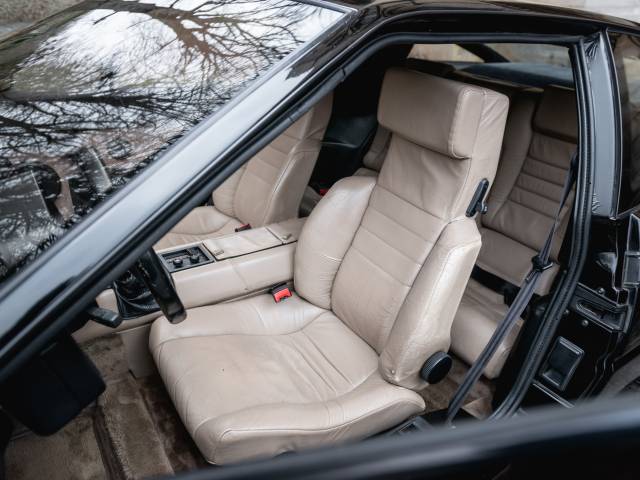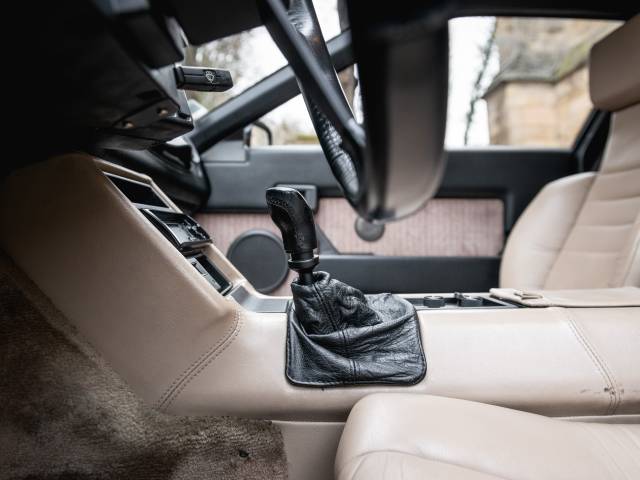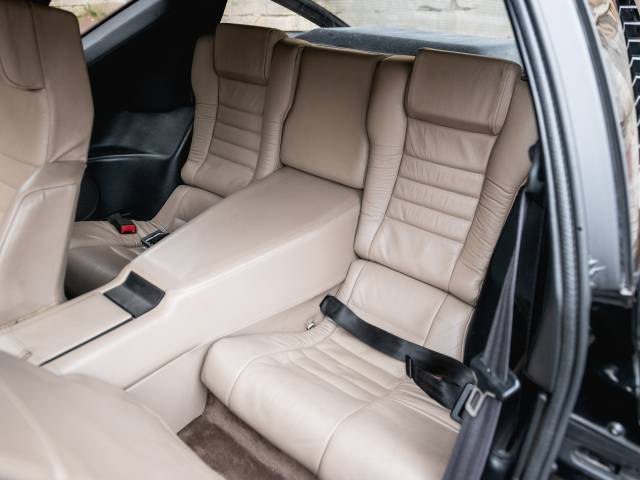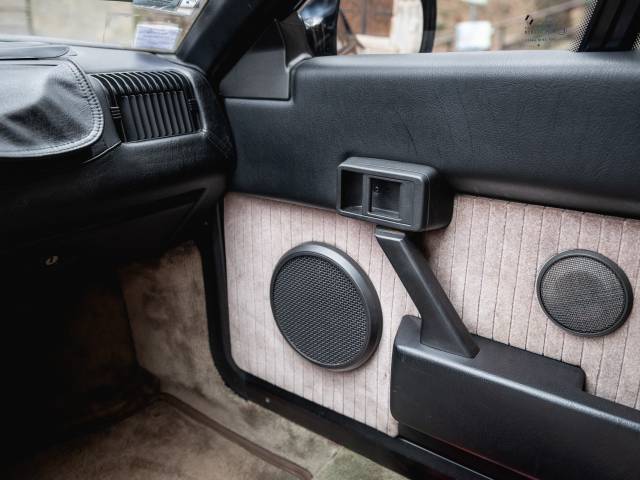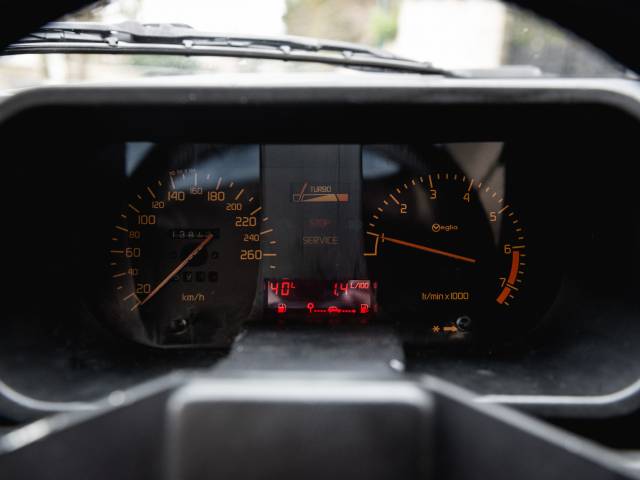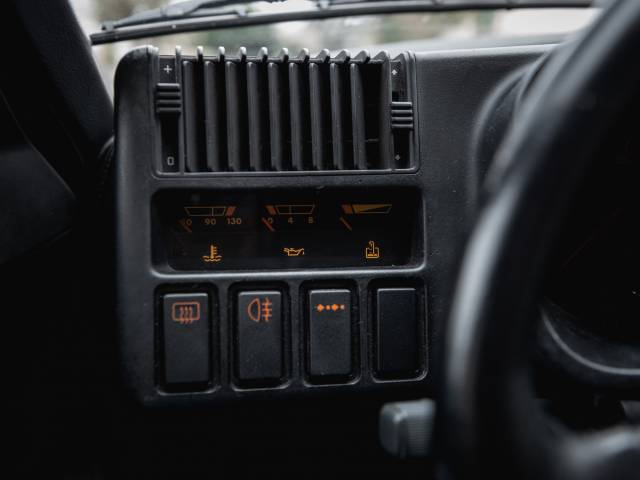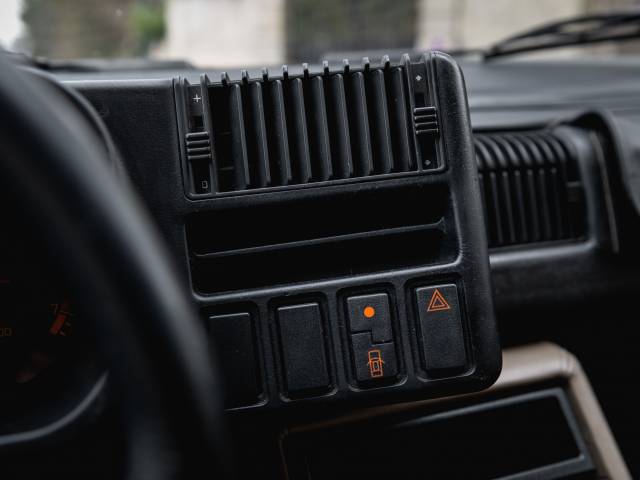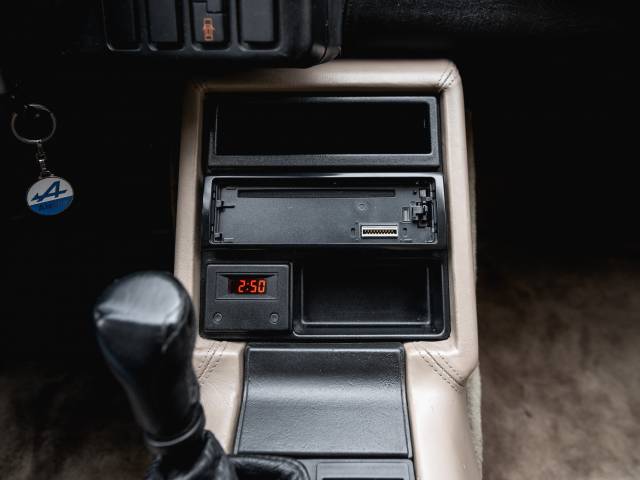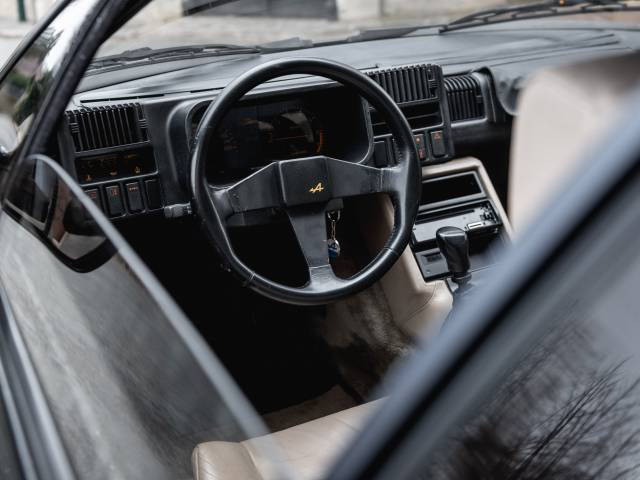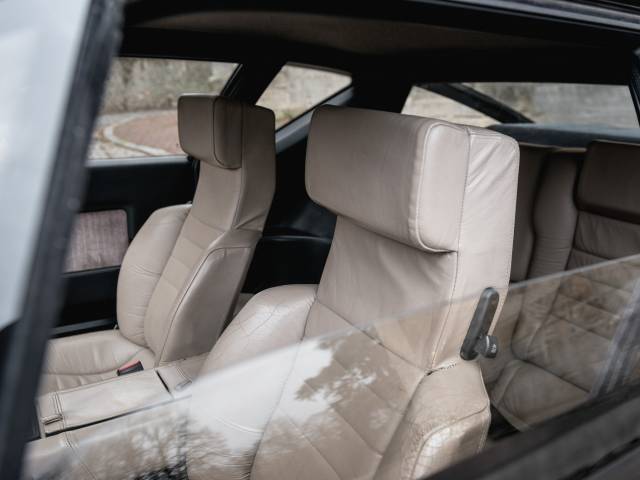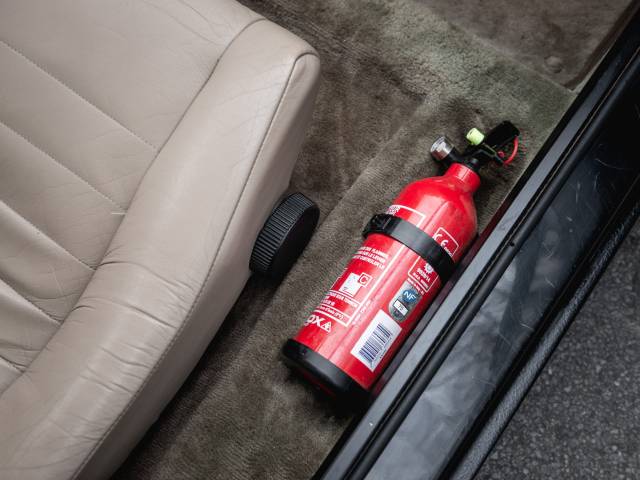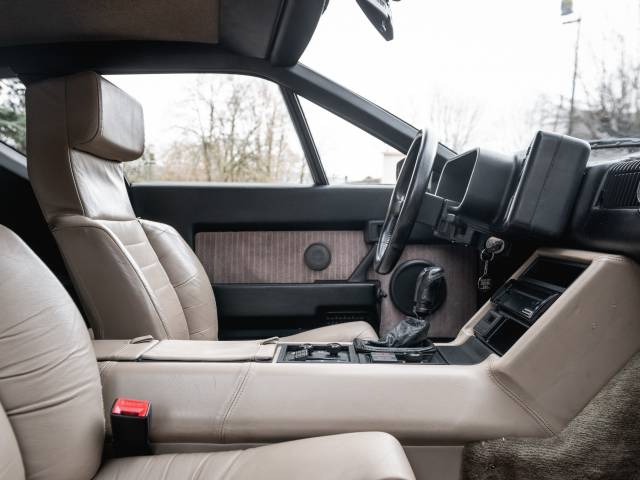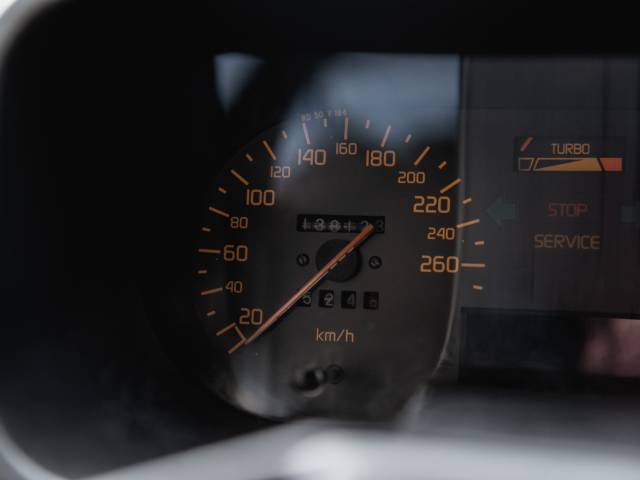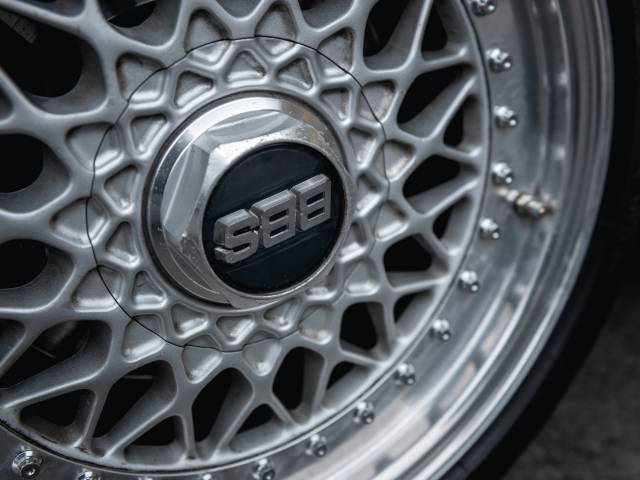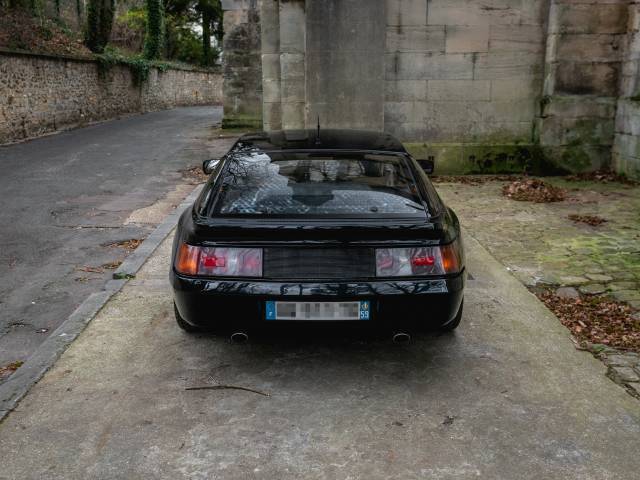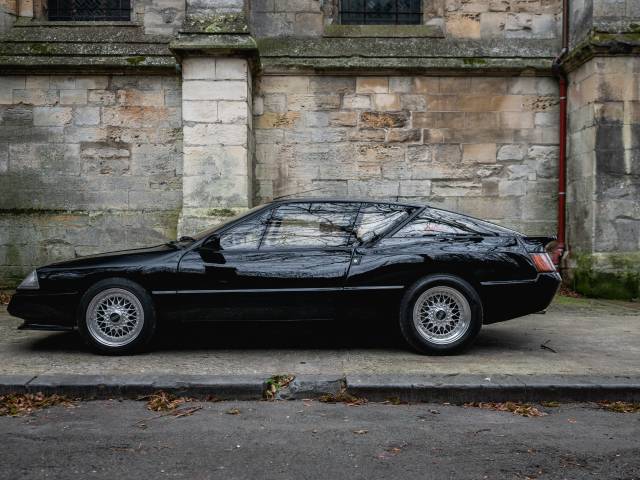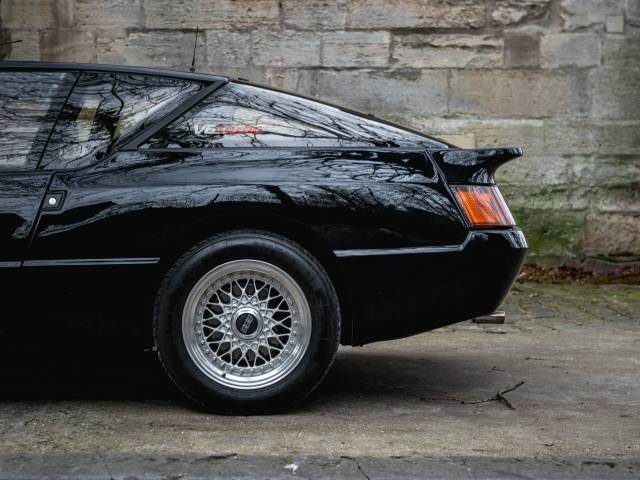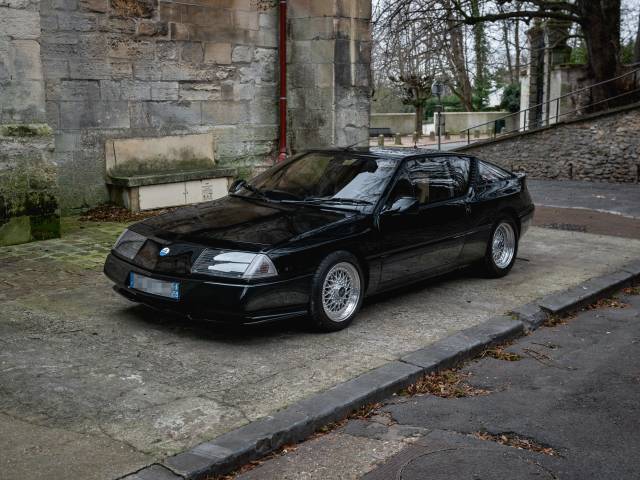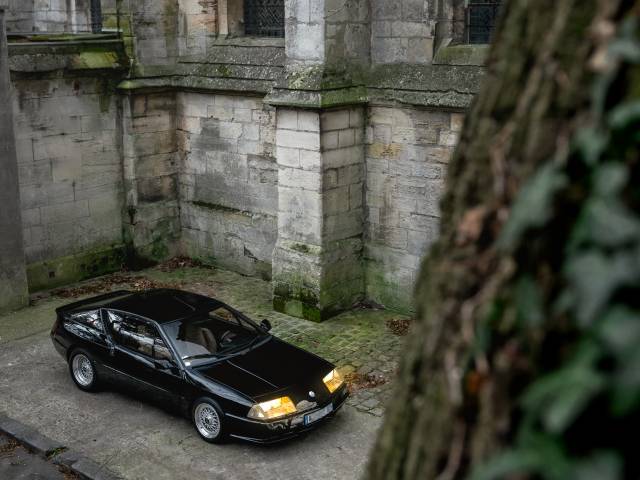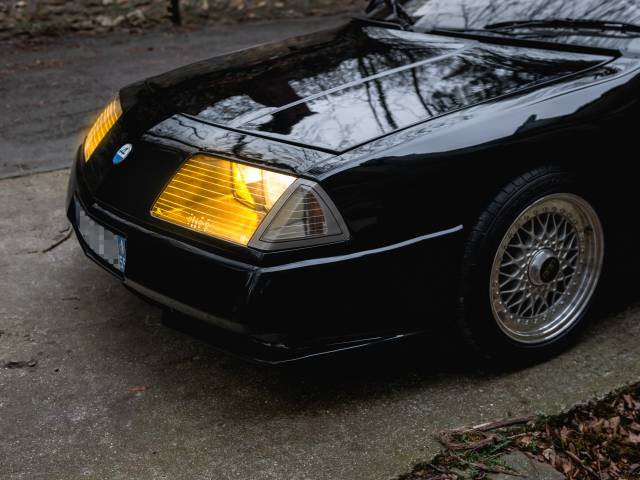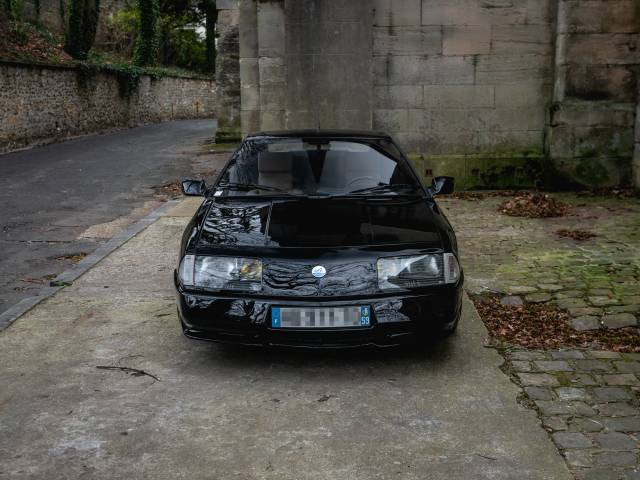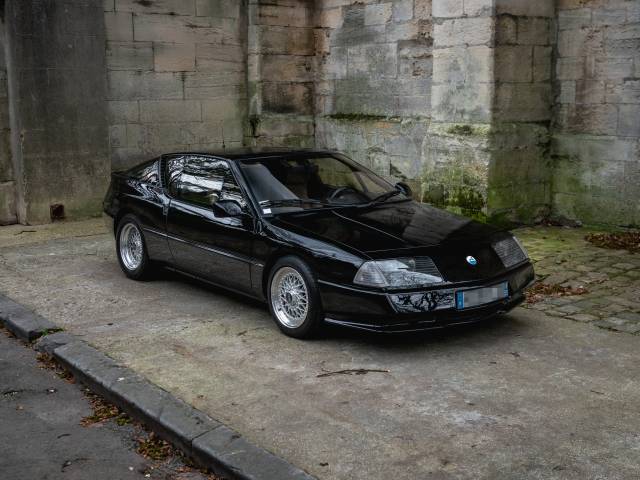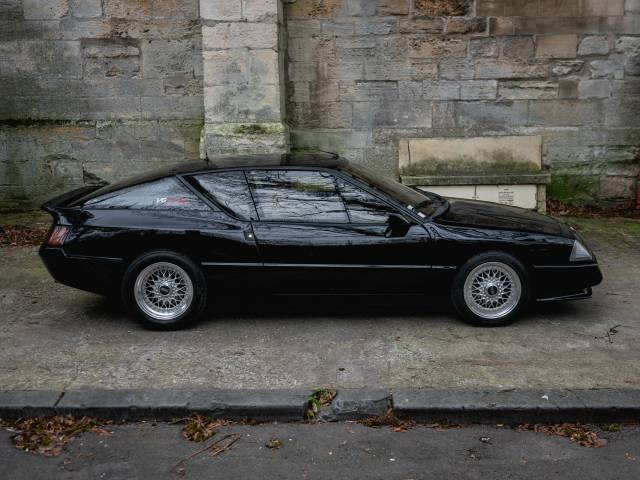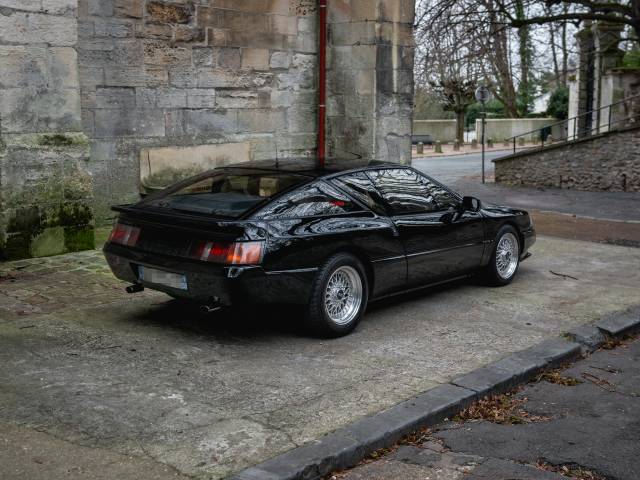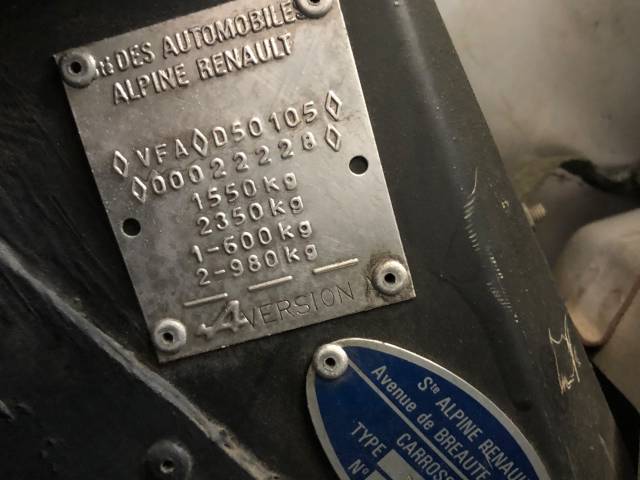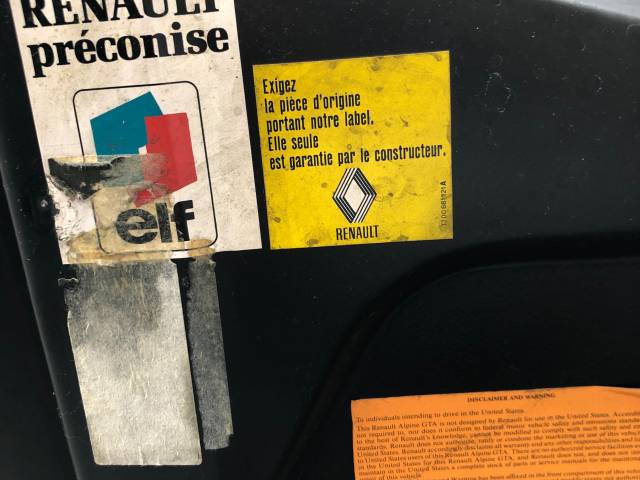 Alpine GTA V6 Turbo - Options rares - Suivi complet - Très bon état - Garantie
Dealer

away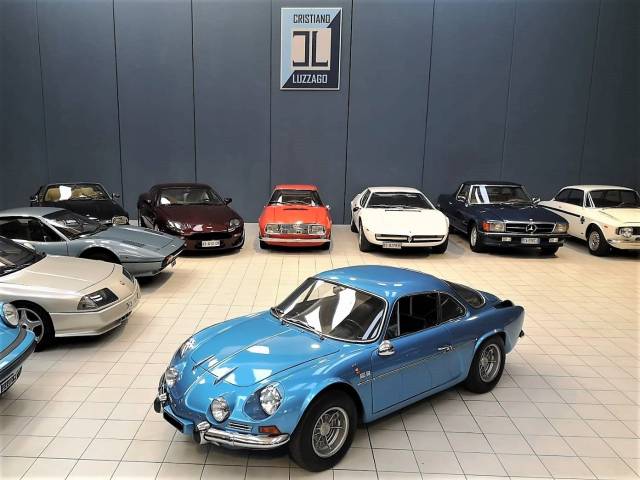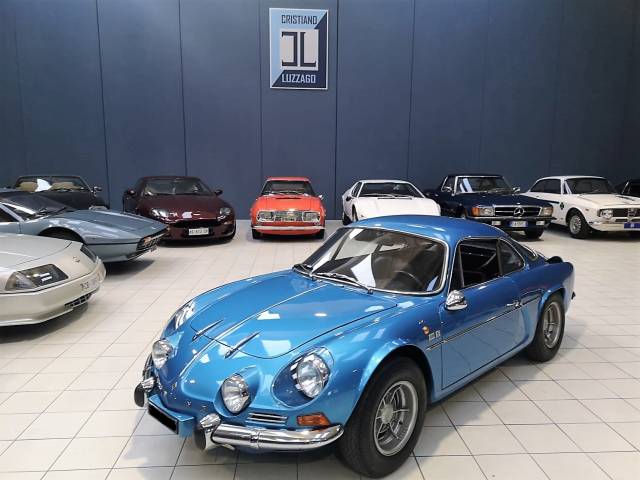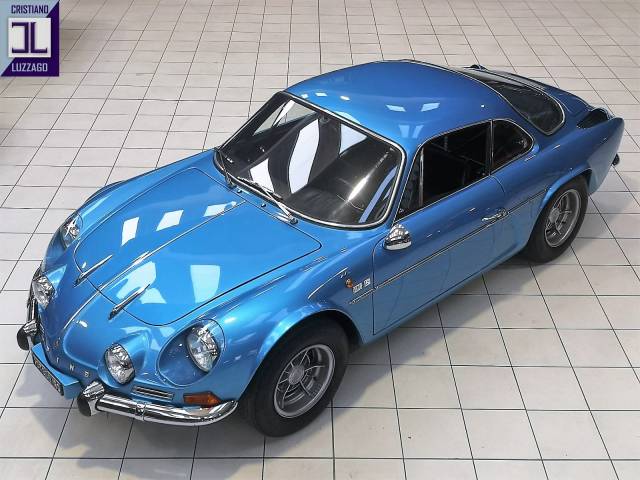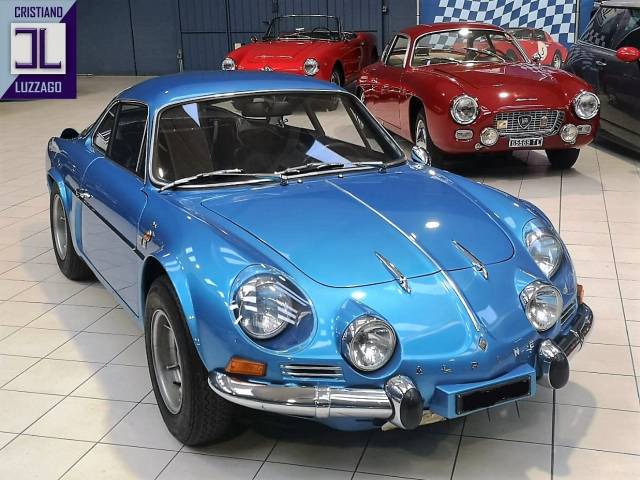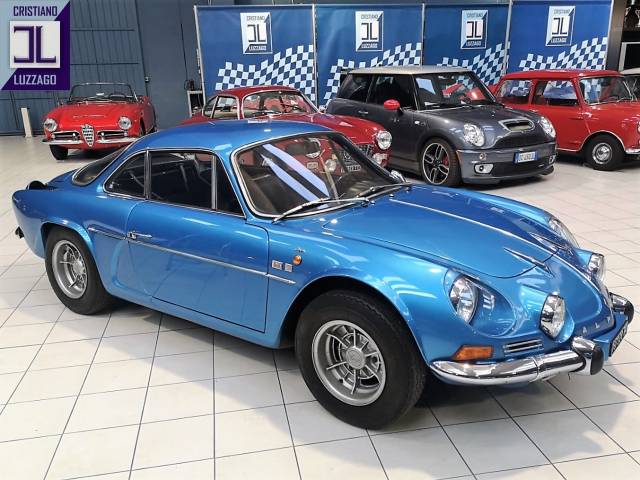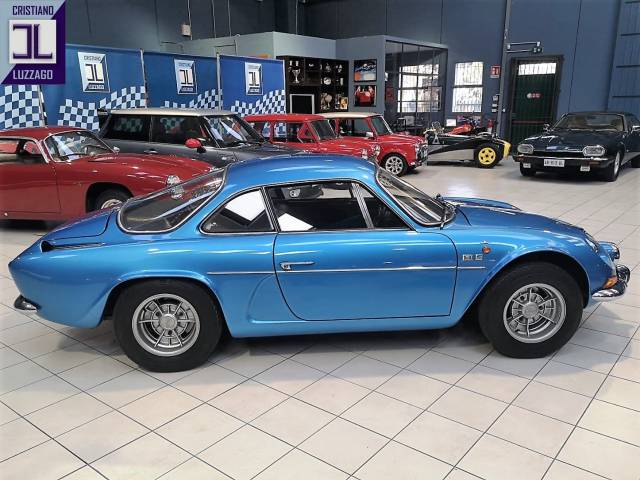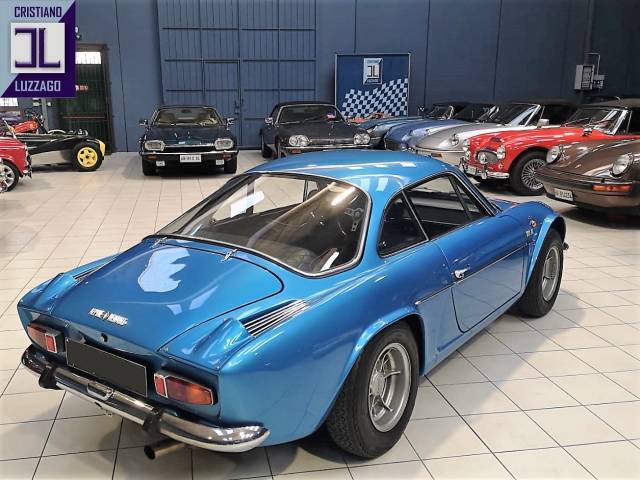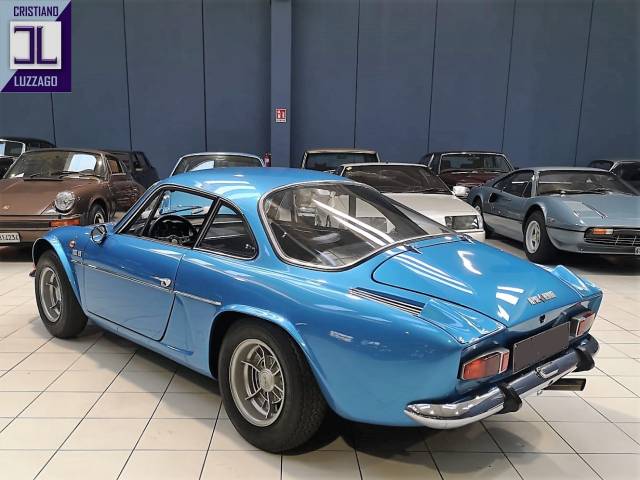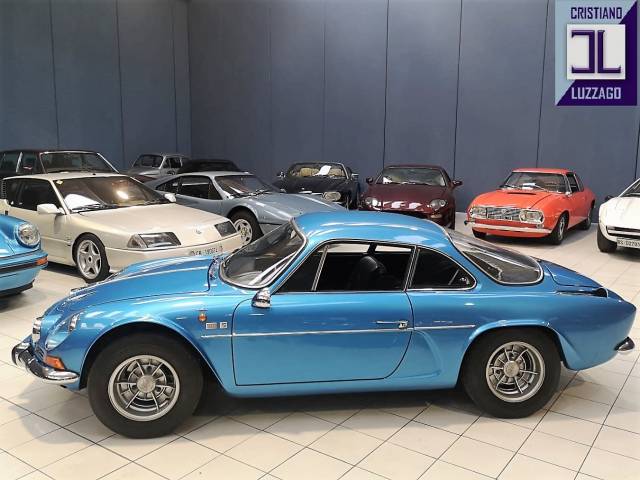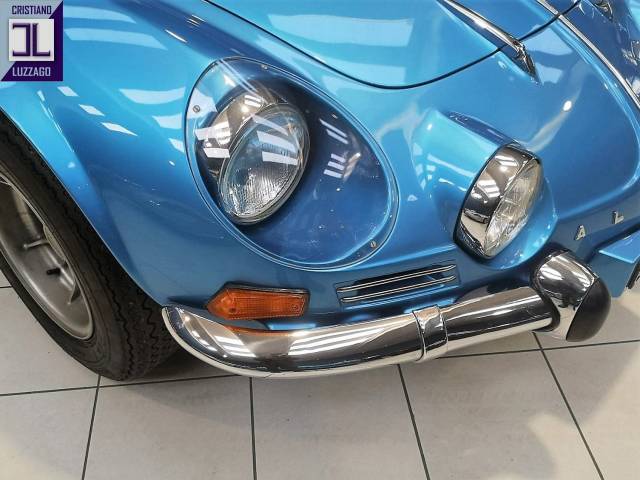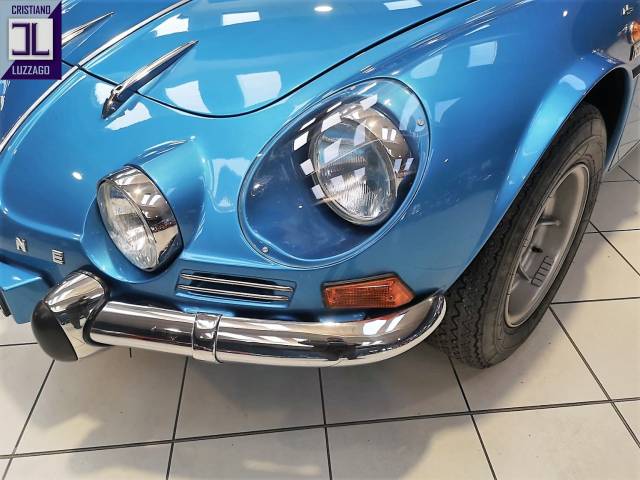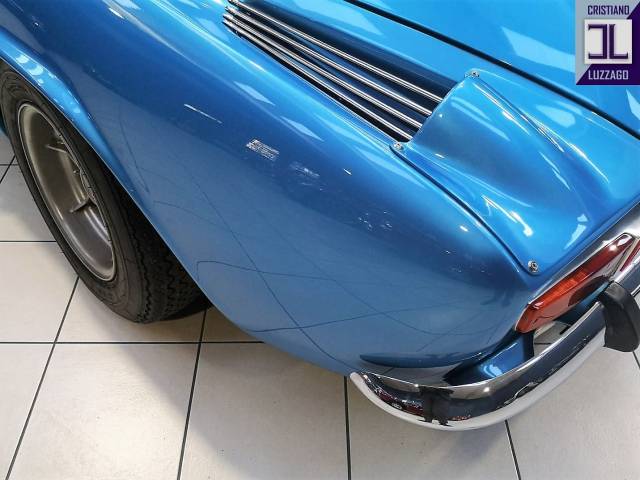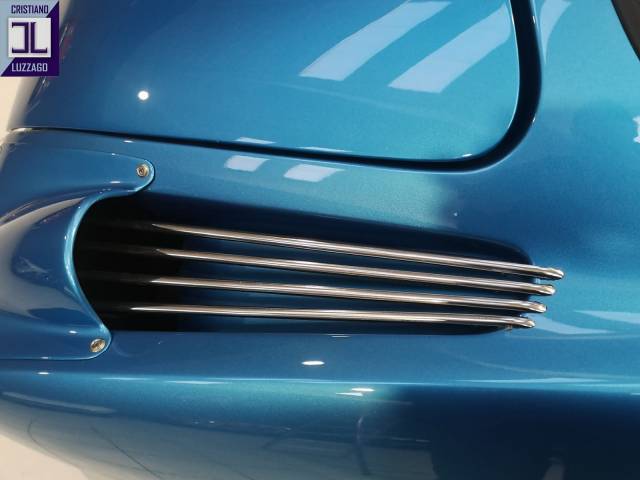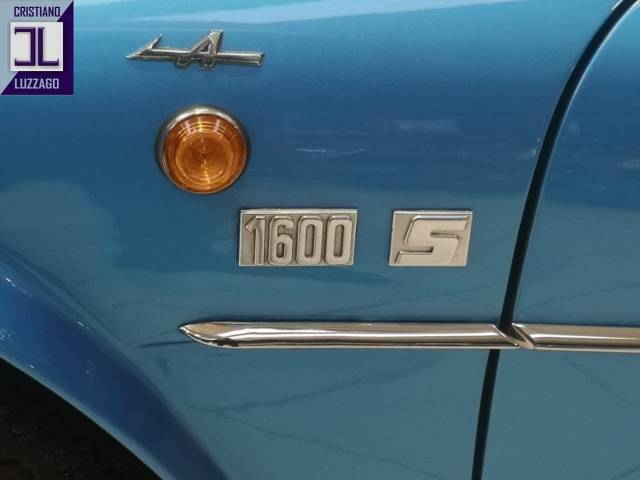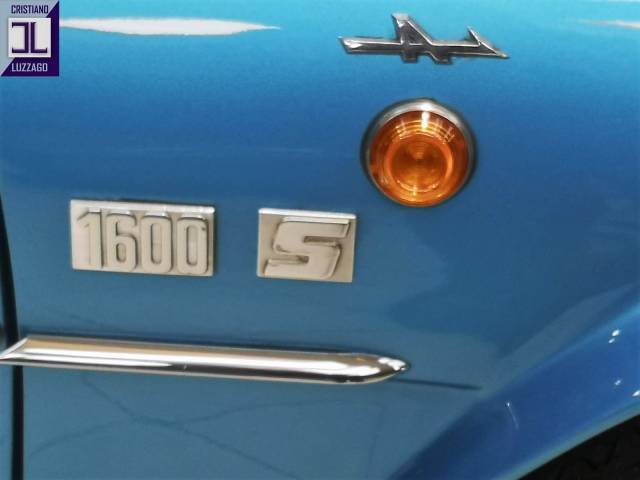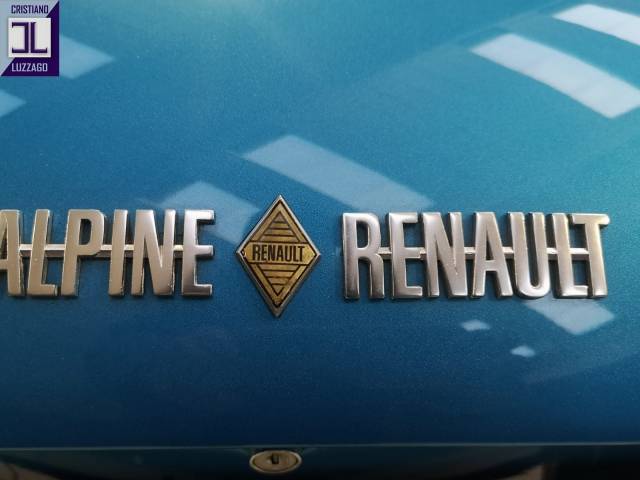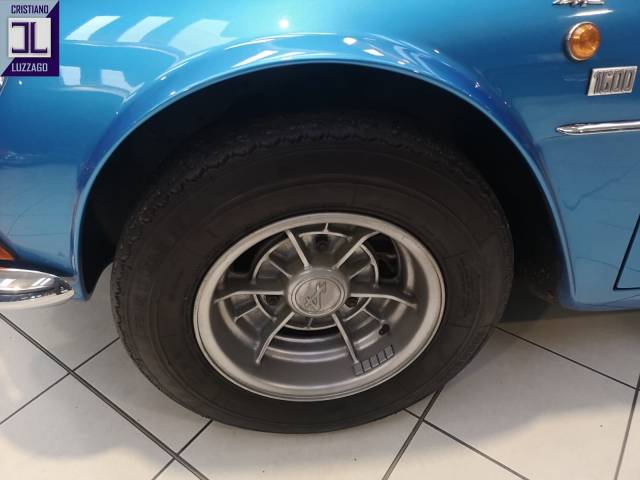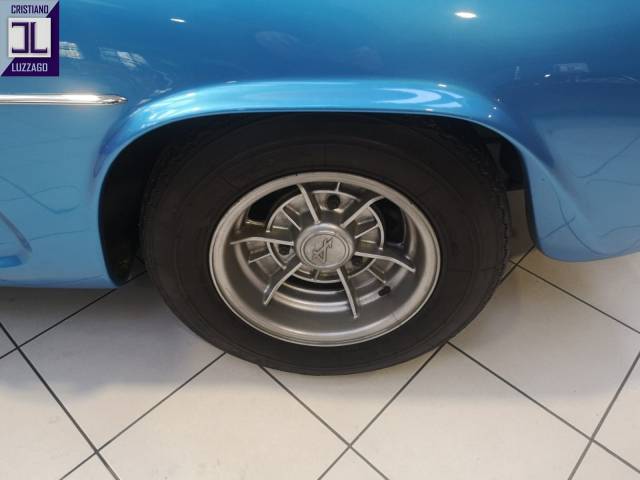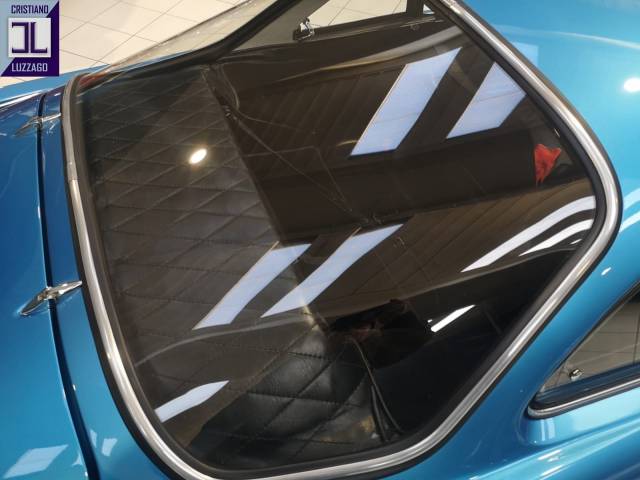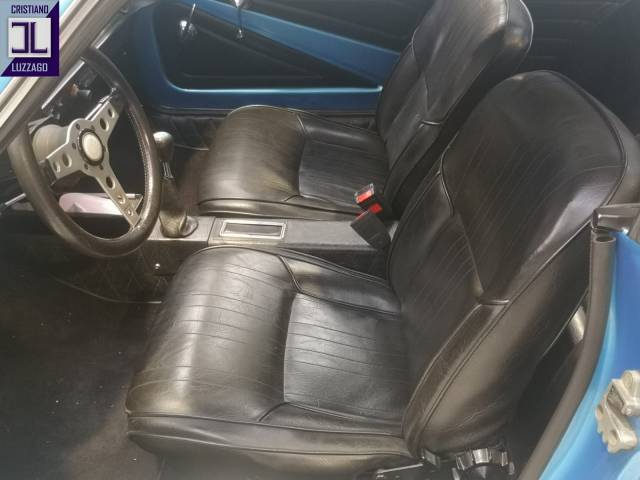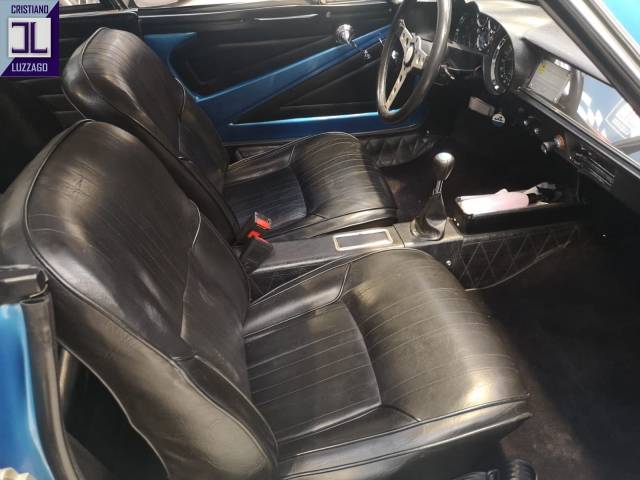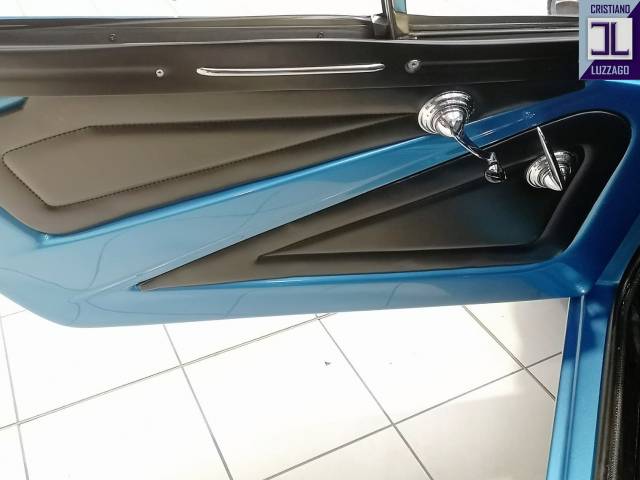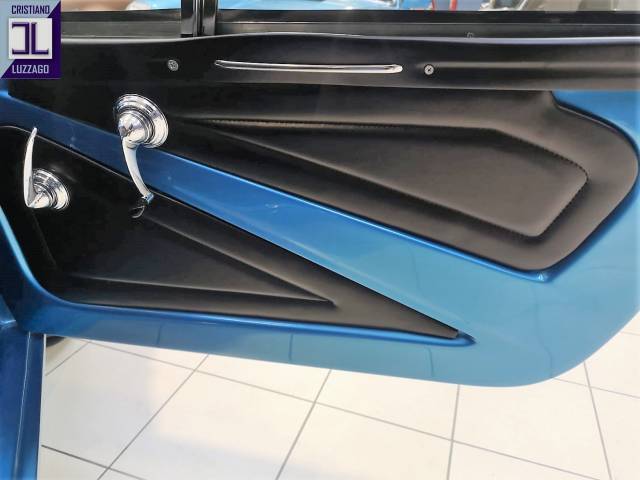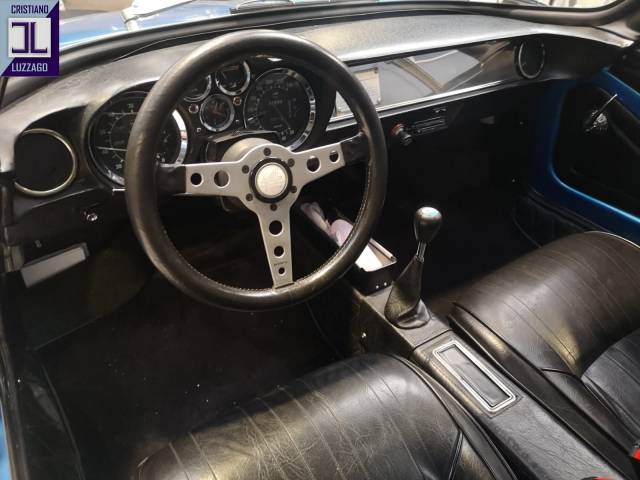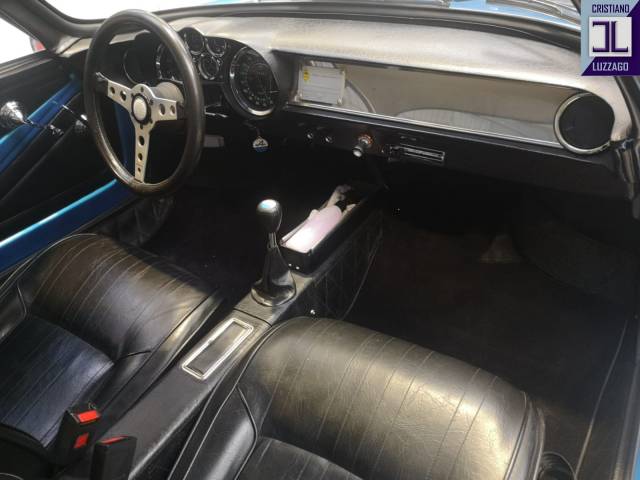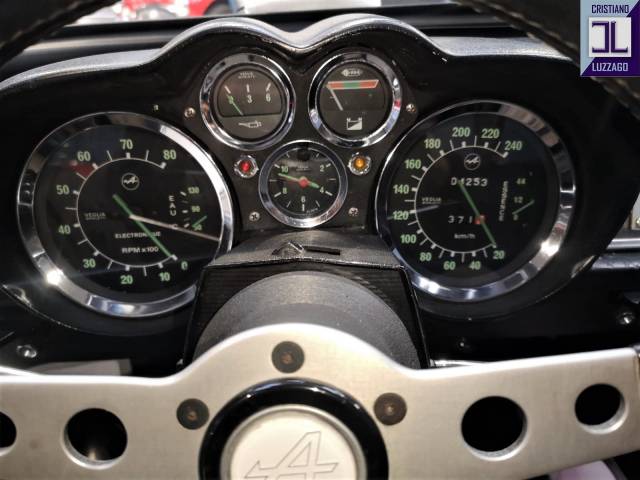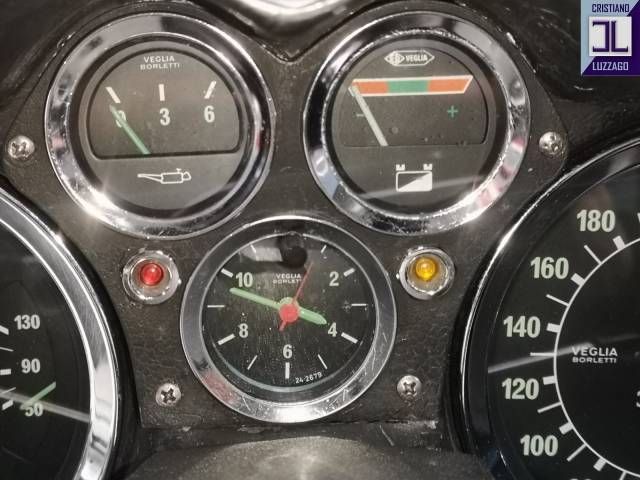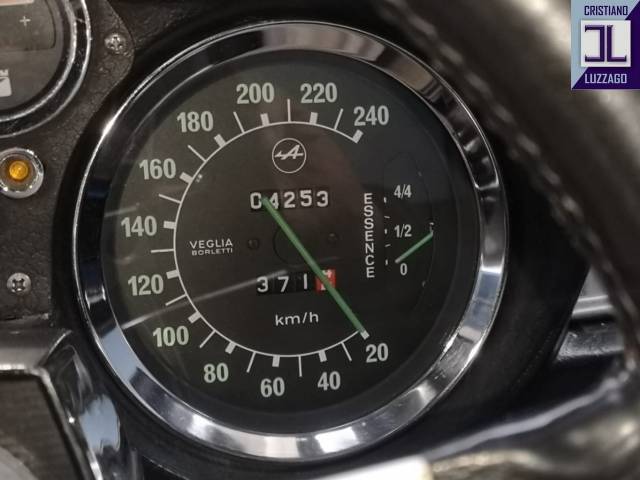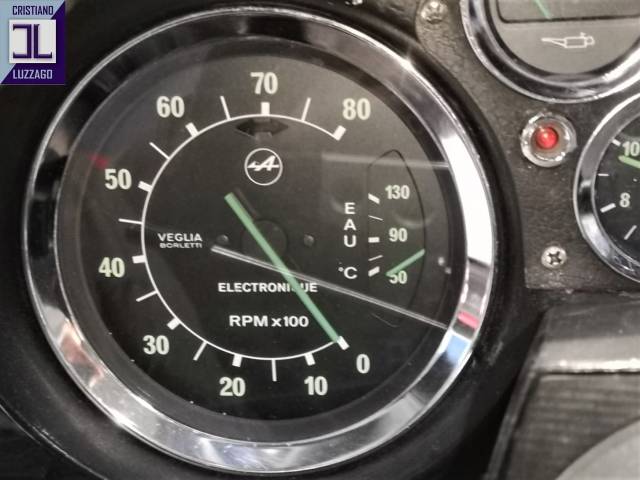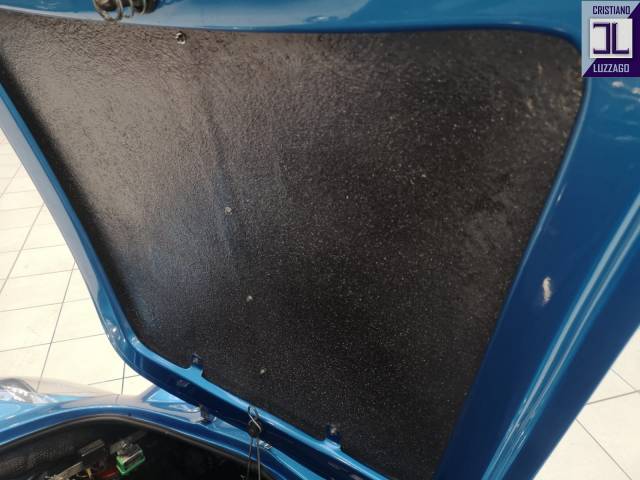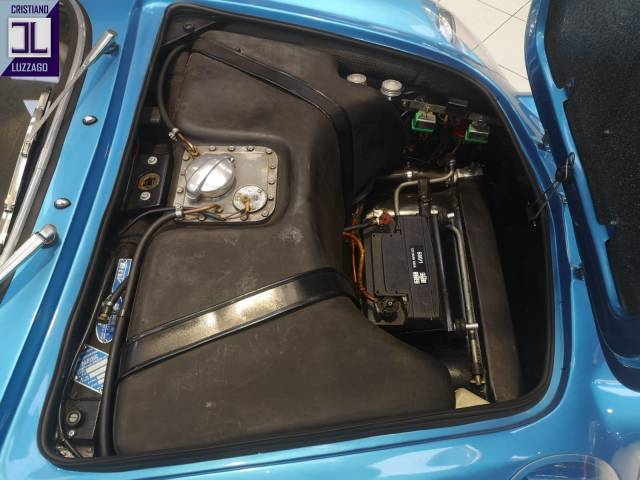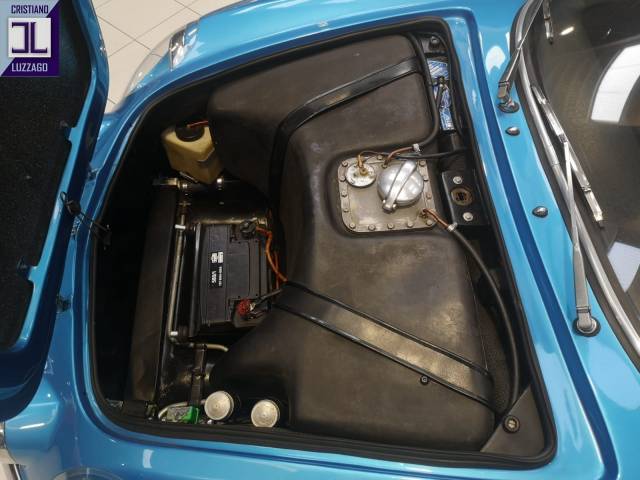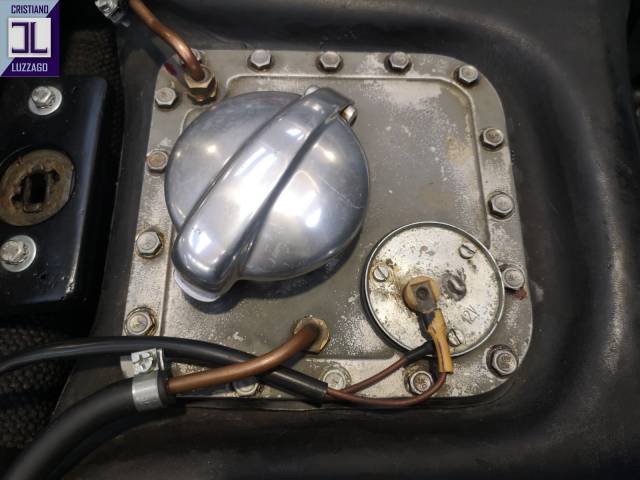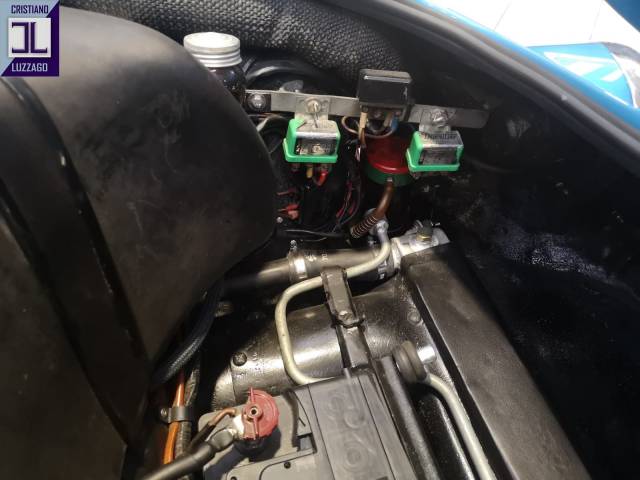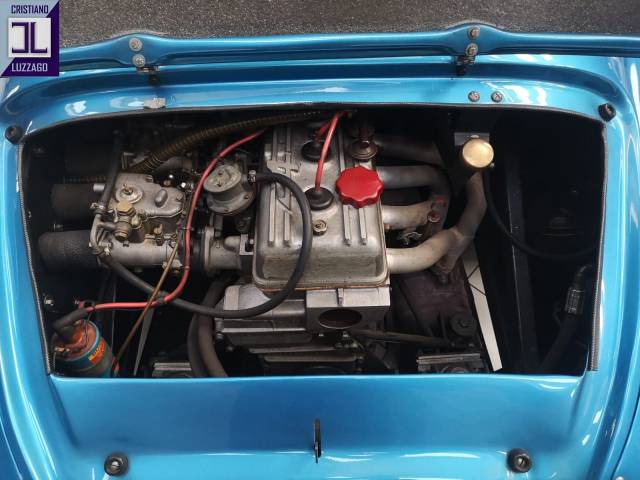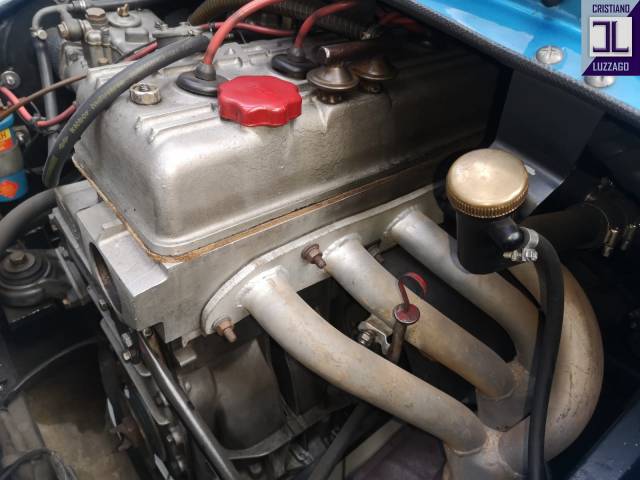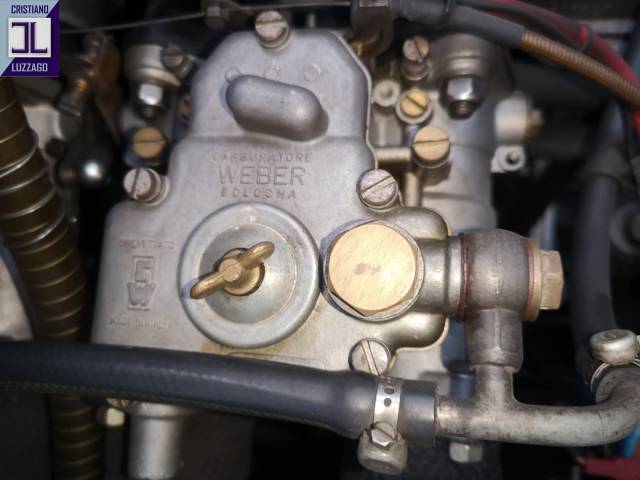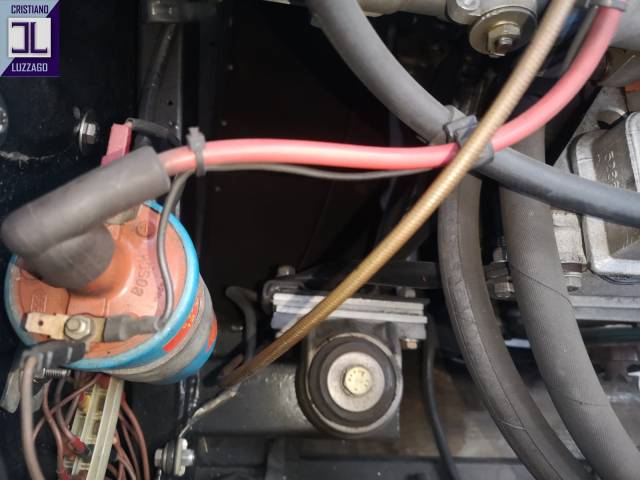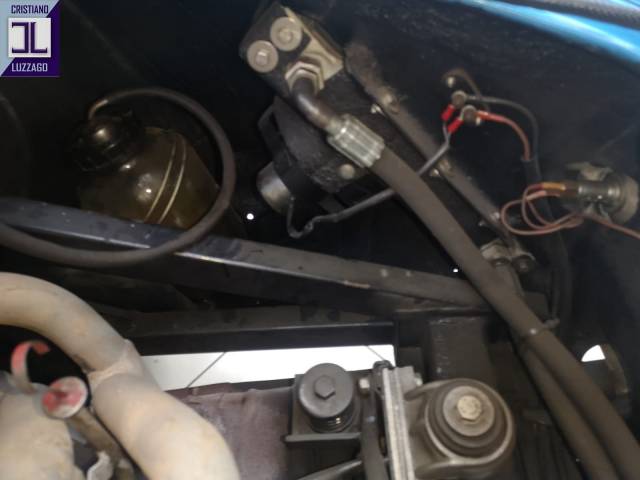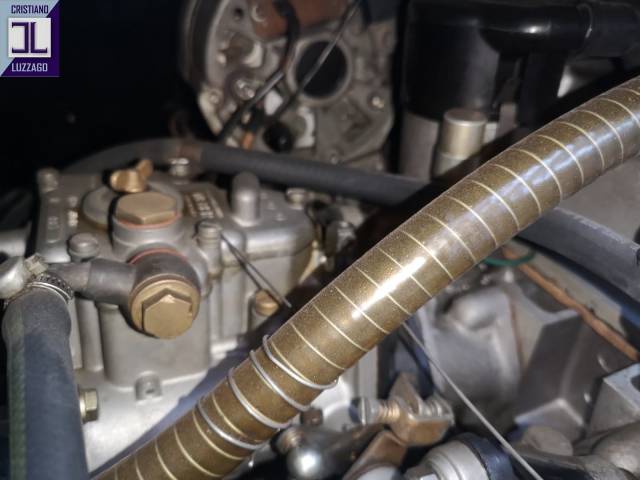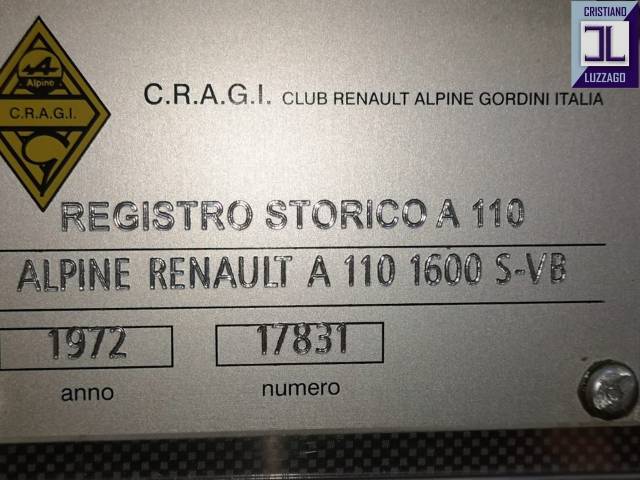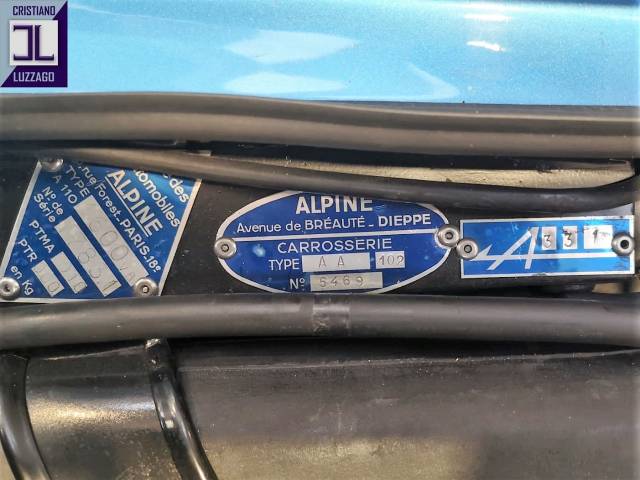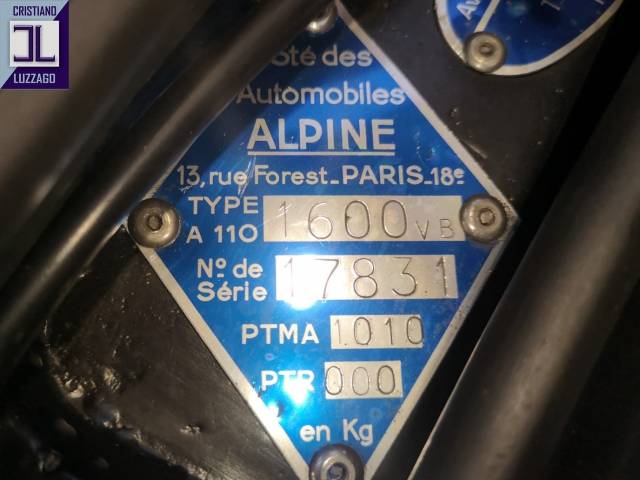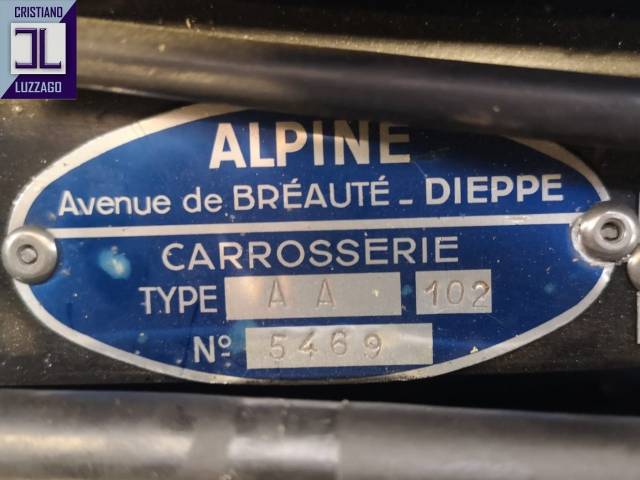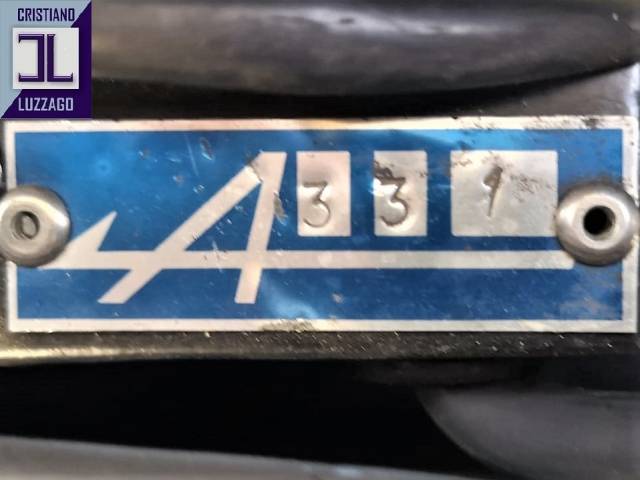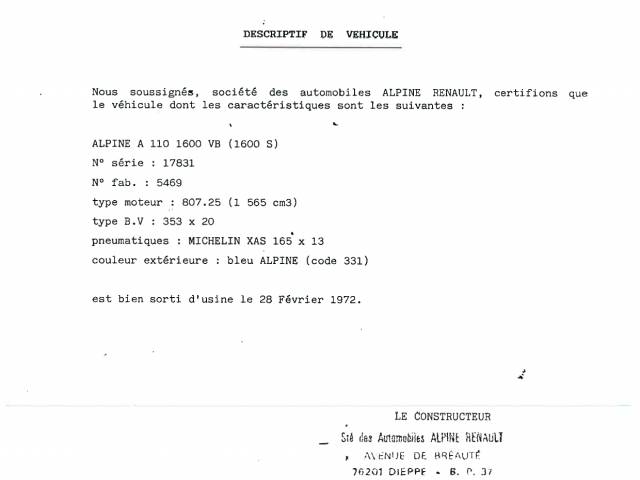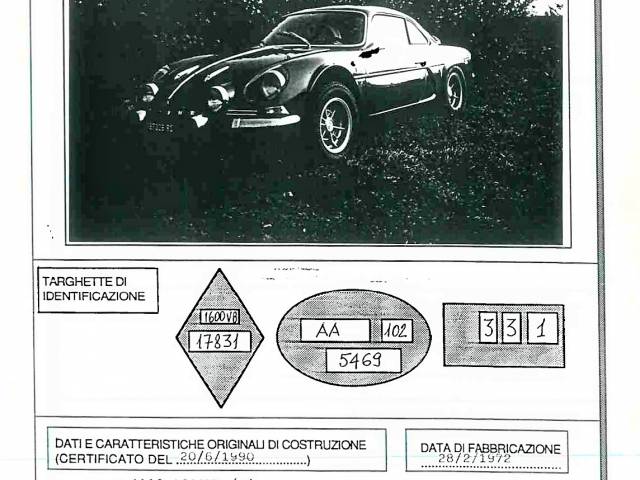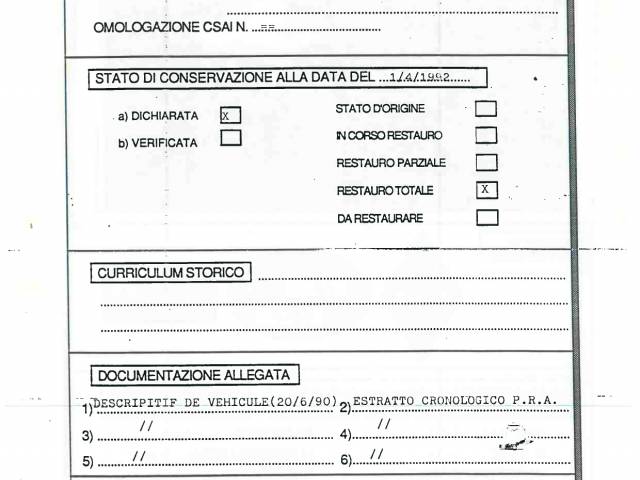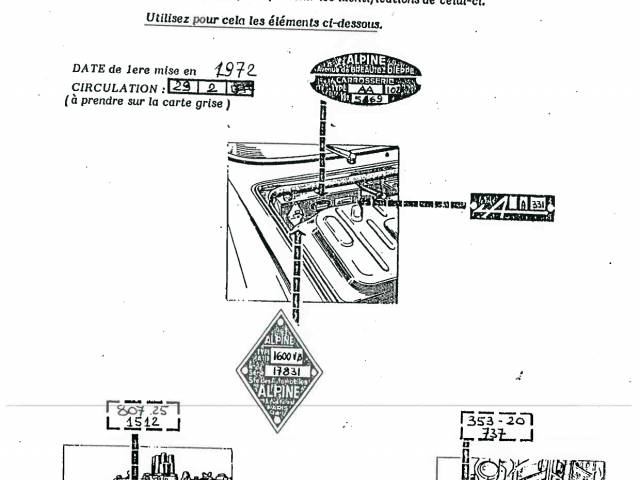 EXCEPTIONAL 1972 ALPINE RENAULT A 110 1600 VB (S)
Dealer

away
Recreation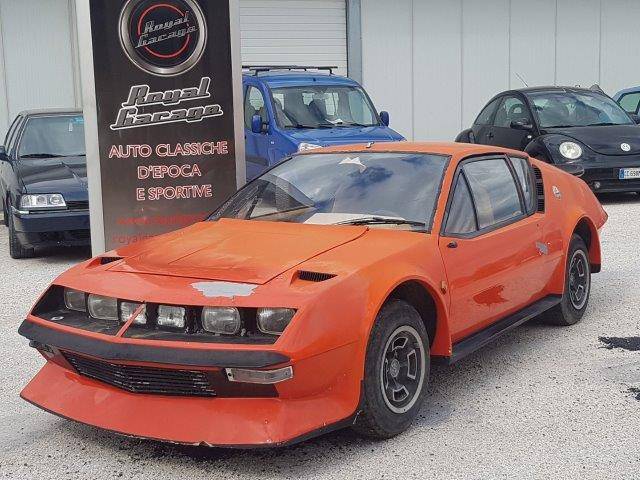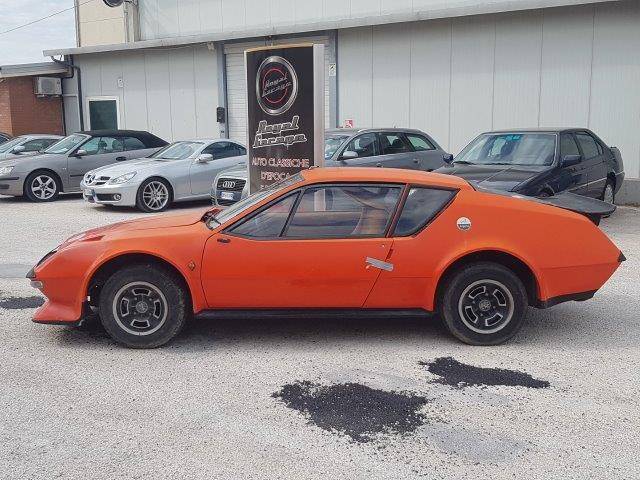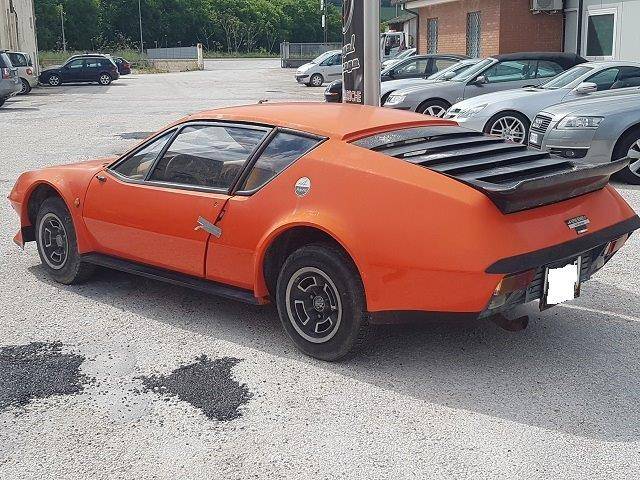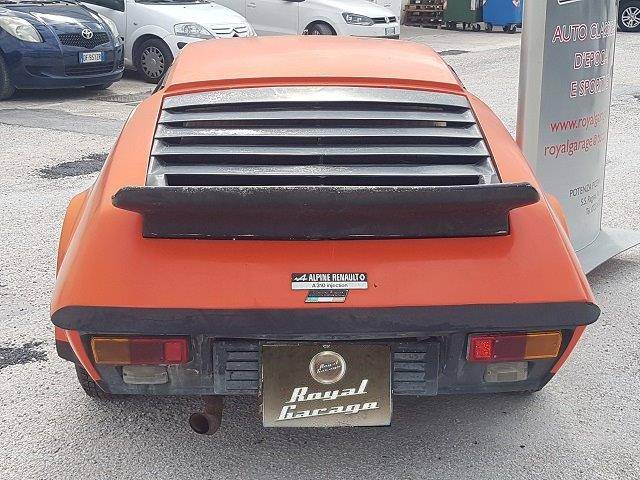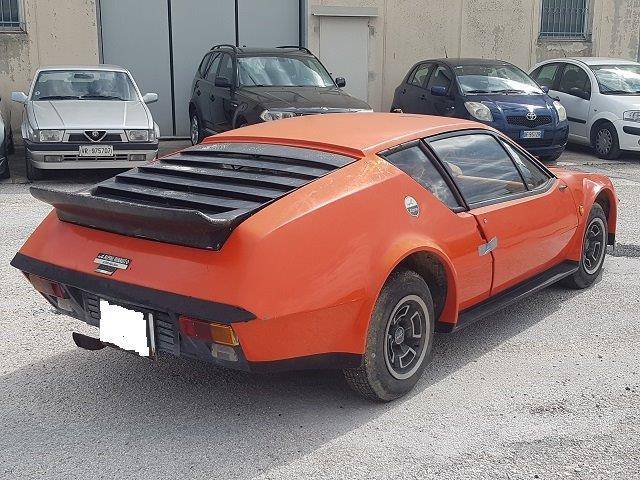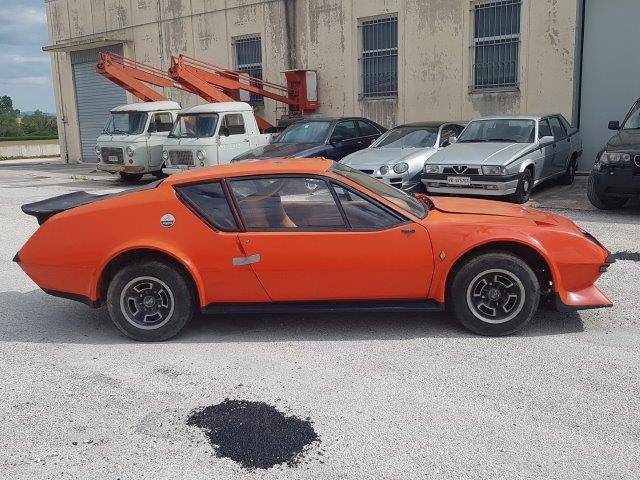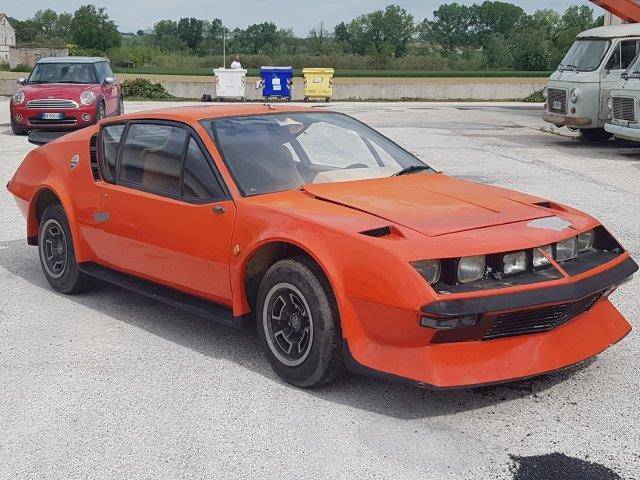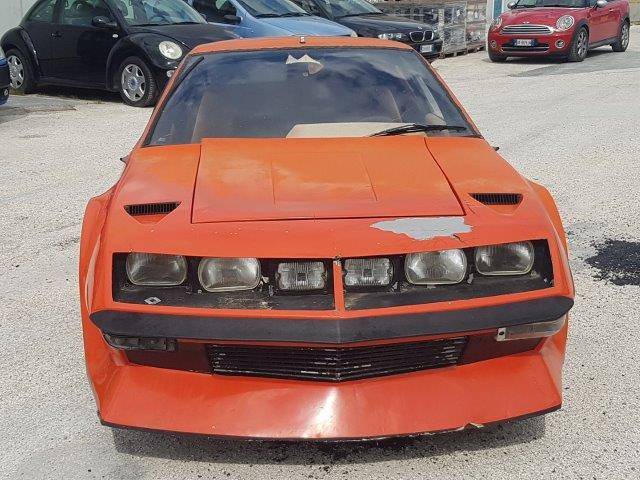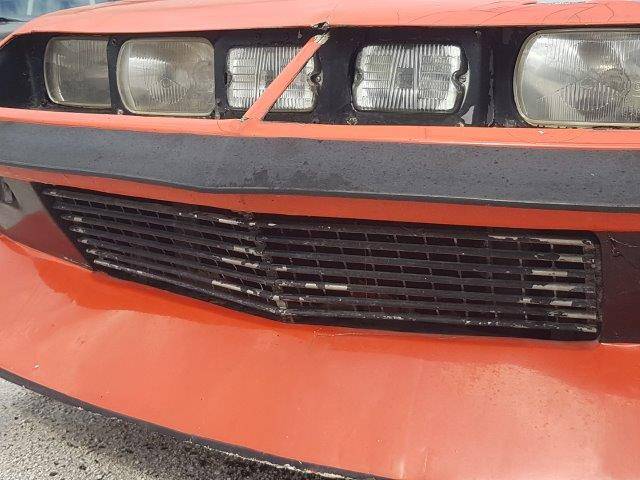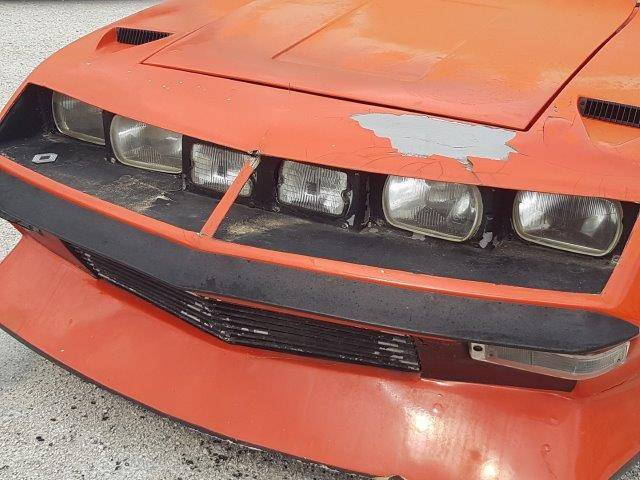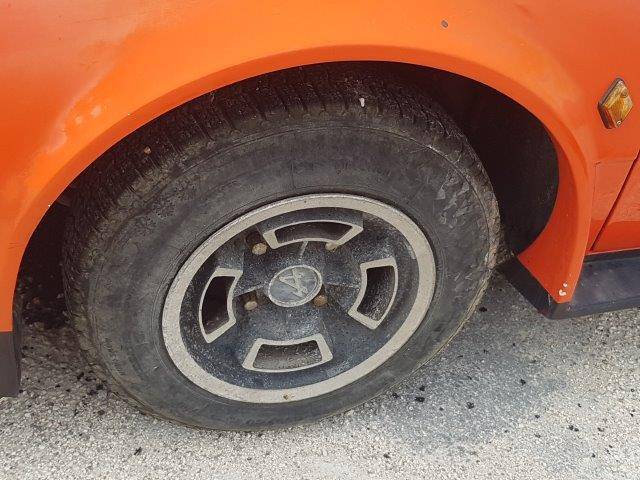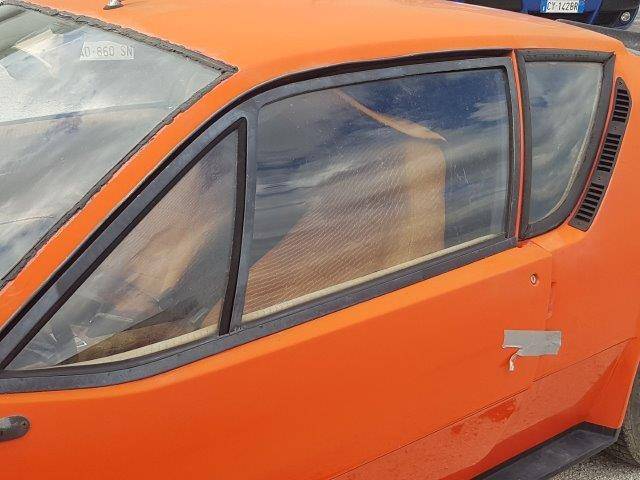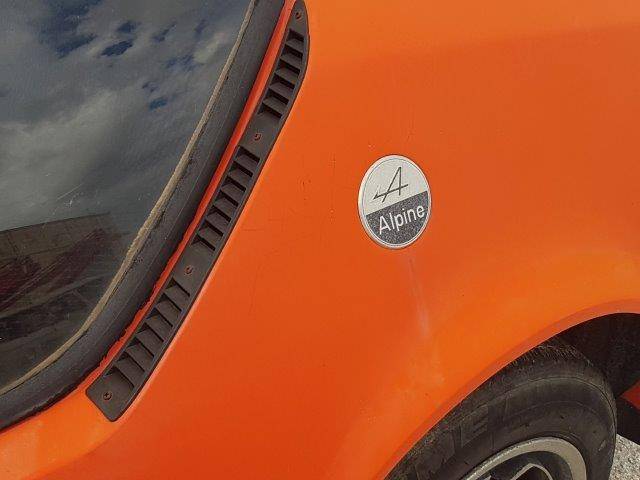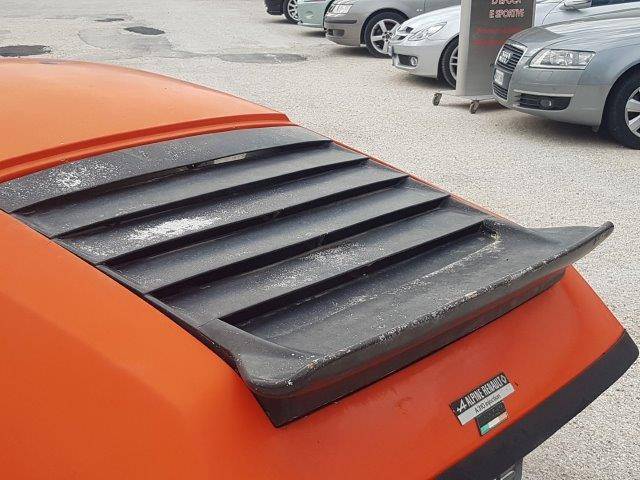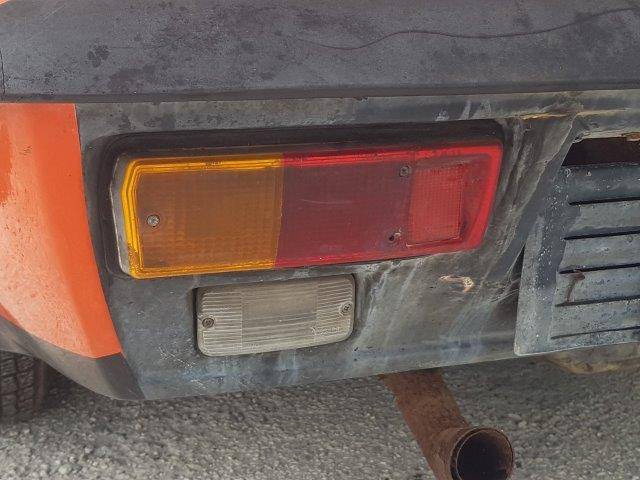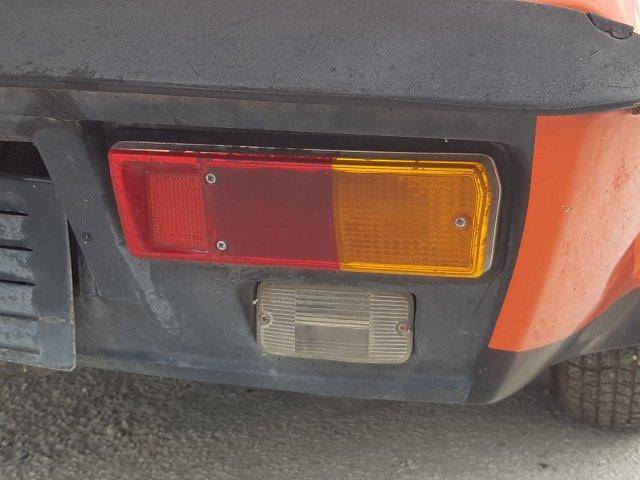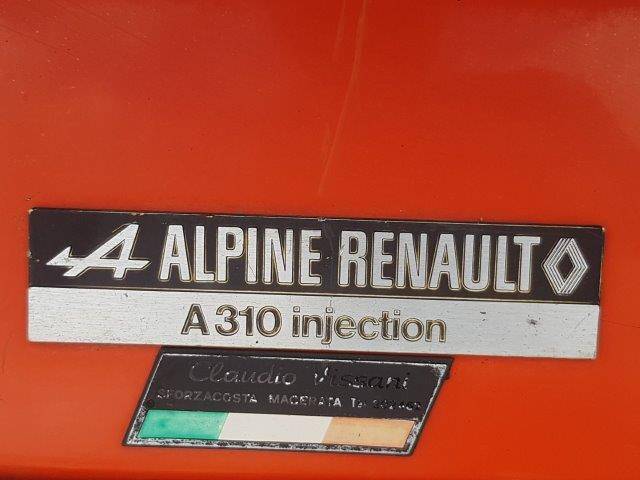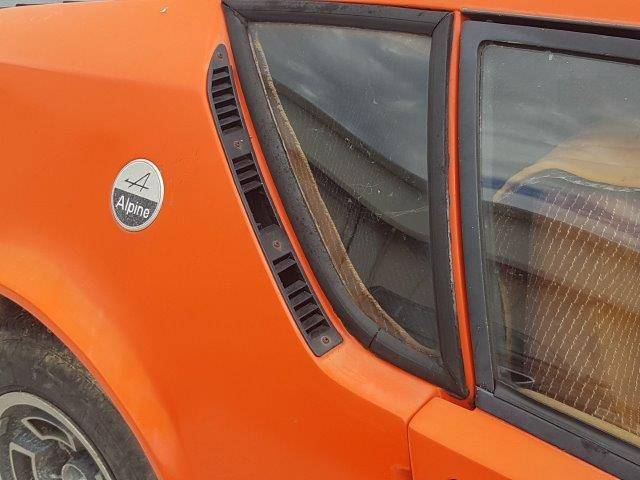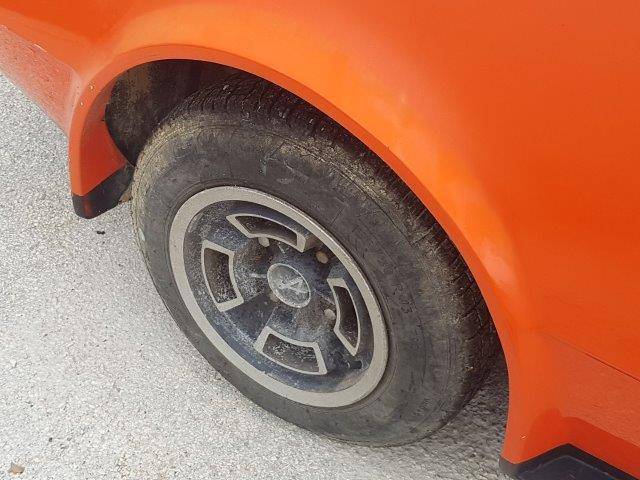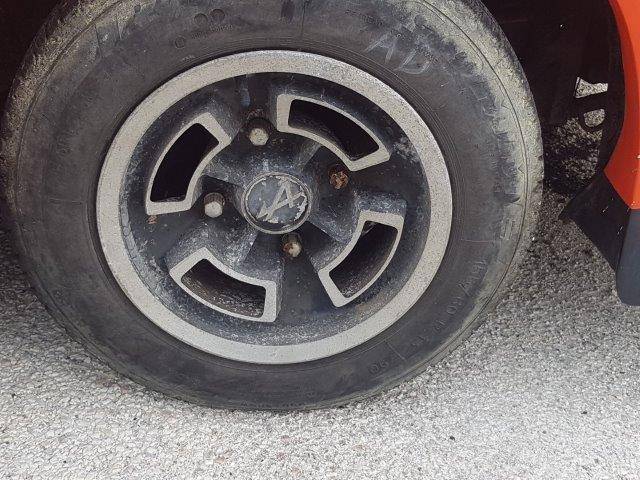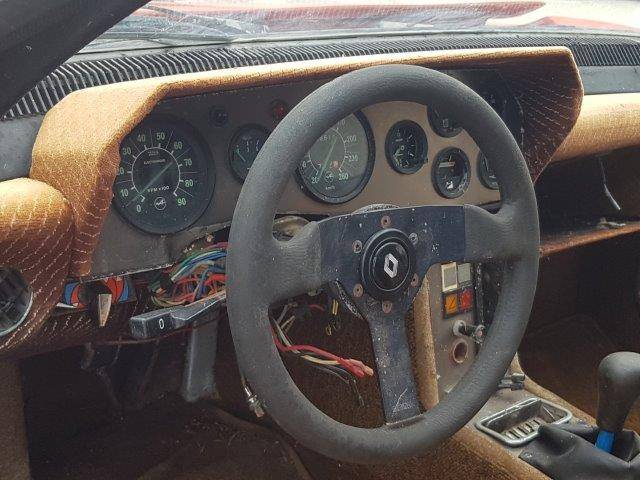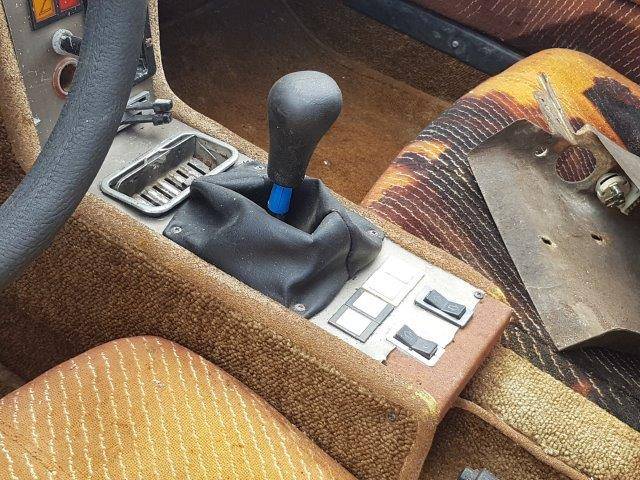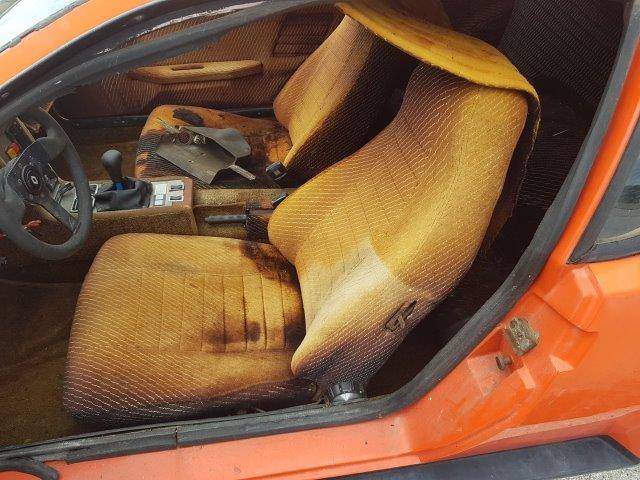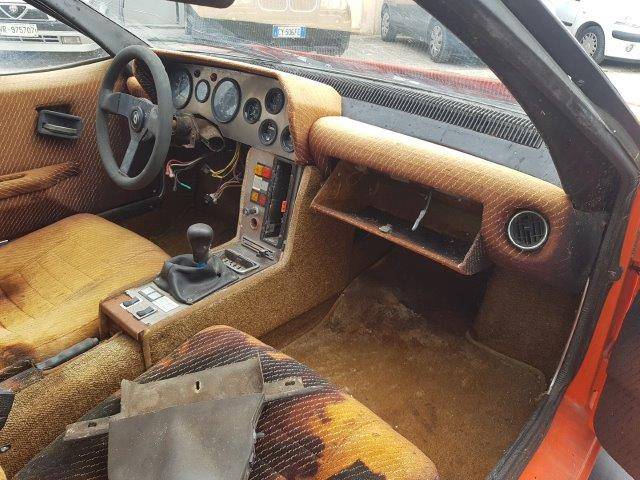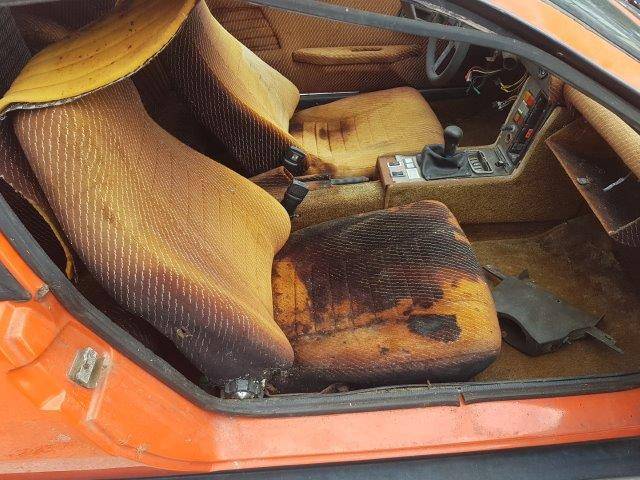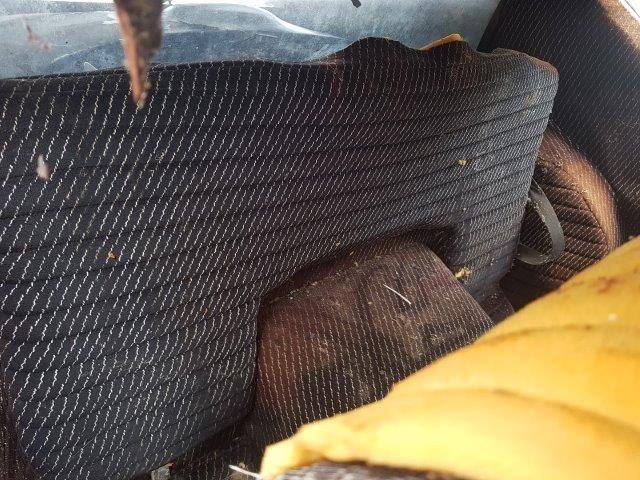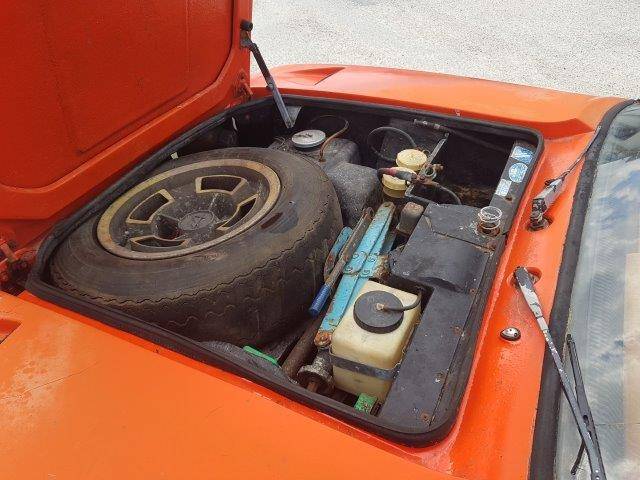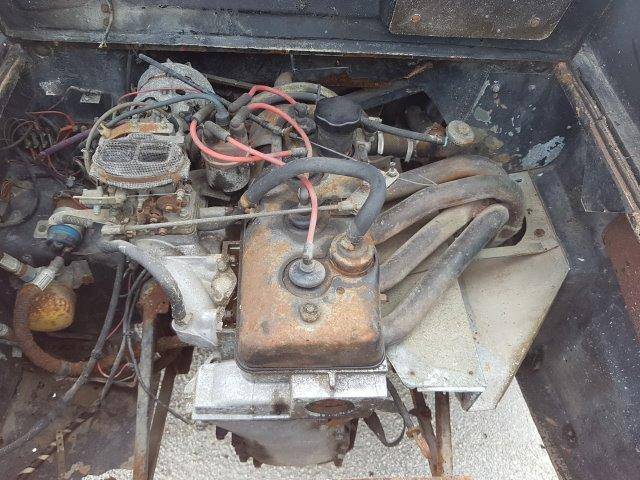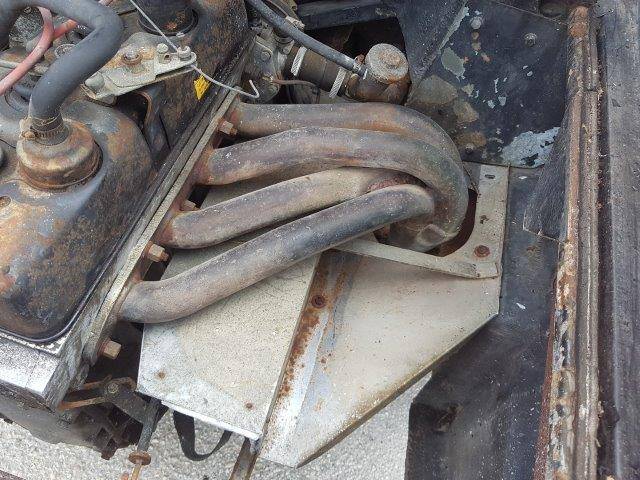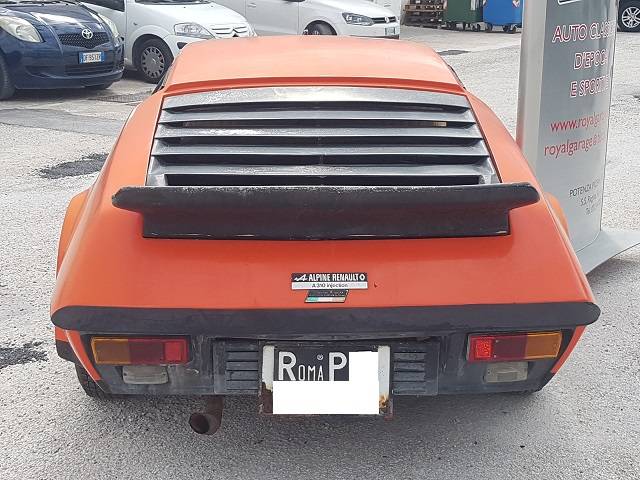 DA RESTAURO
Dealer

away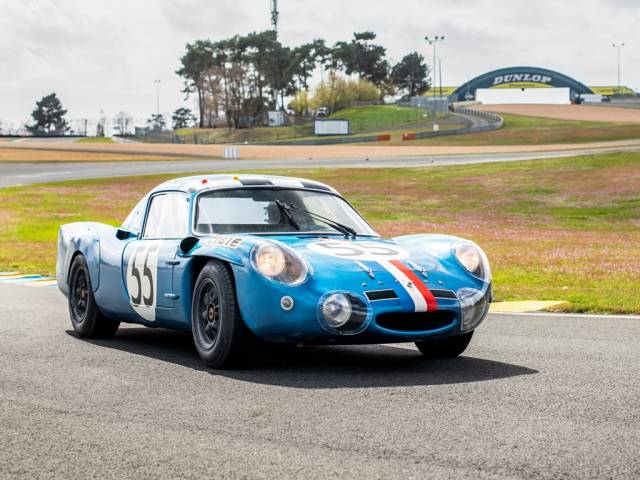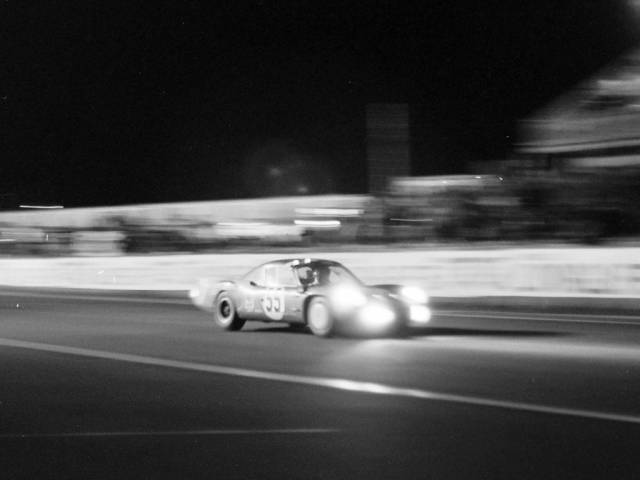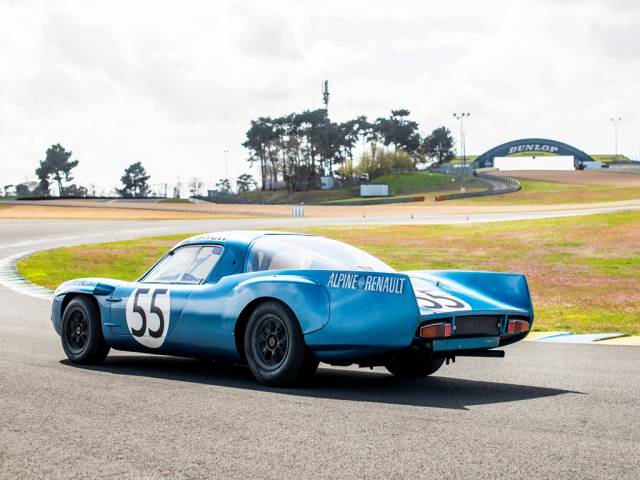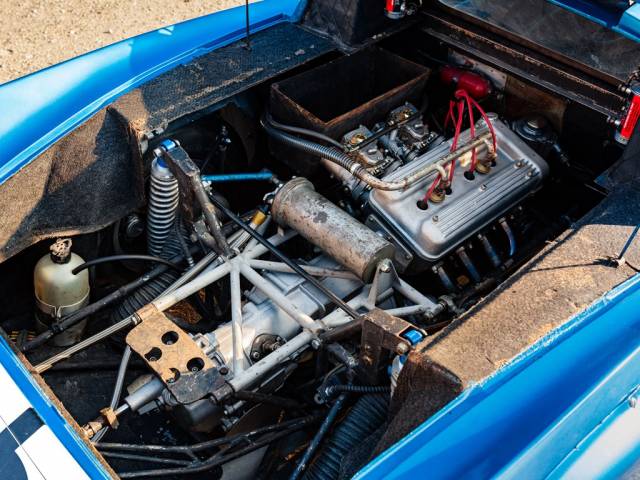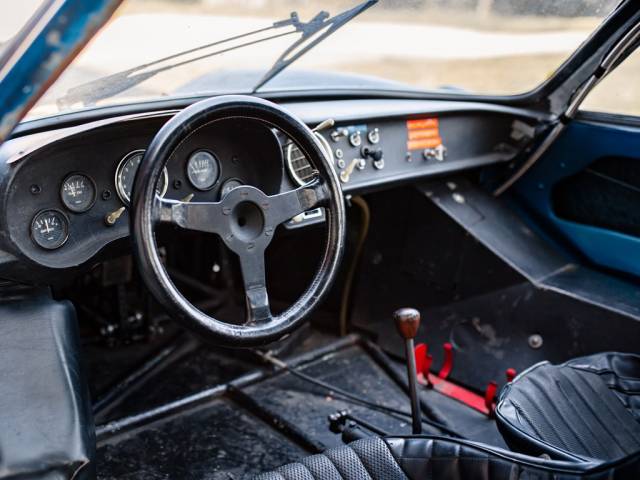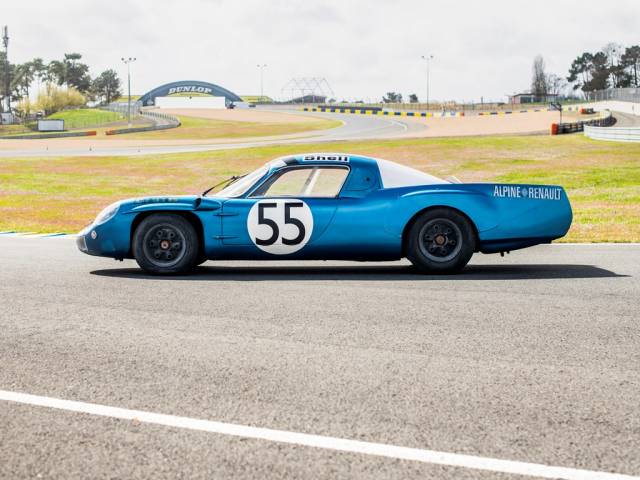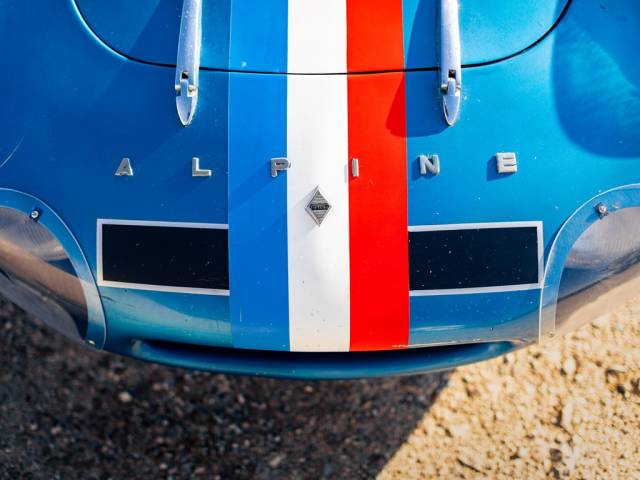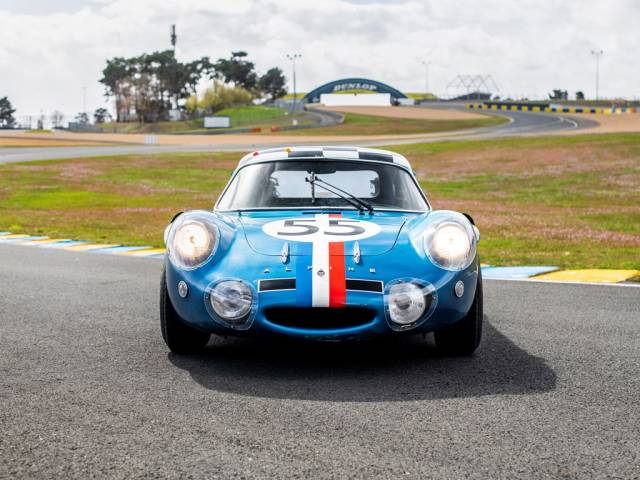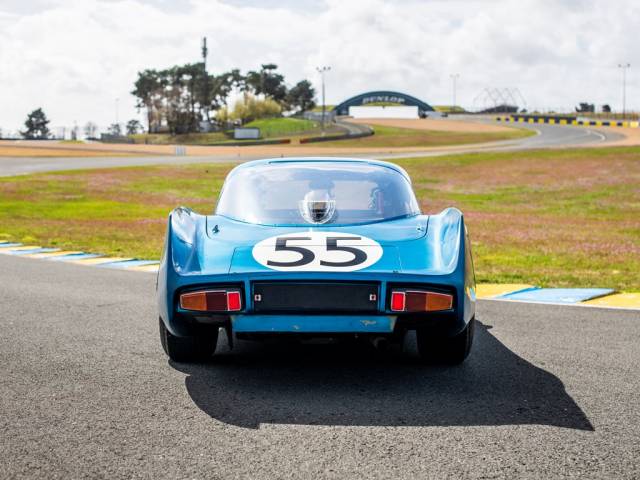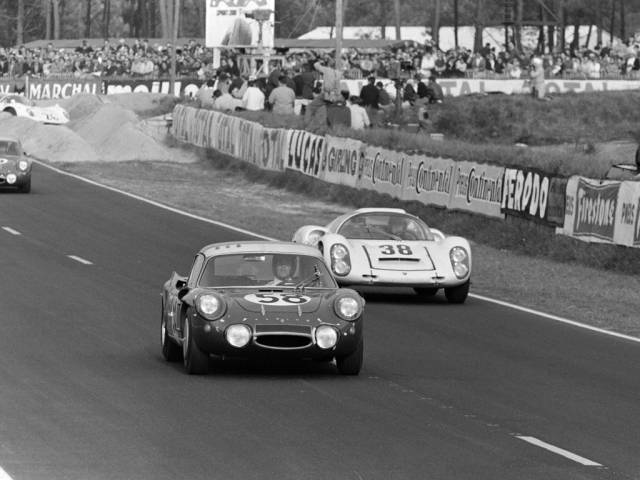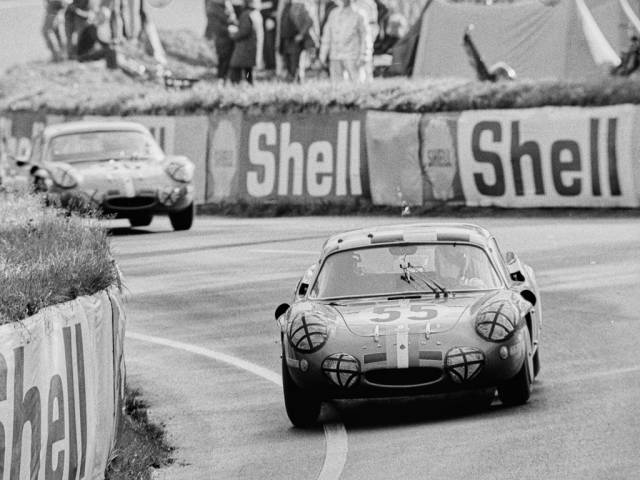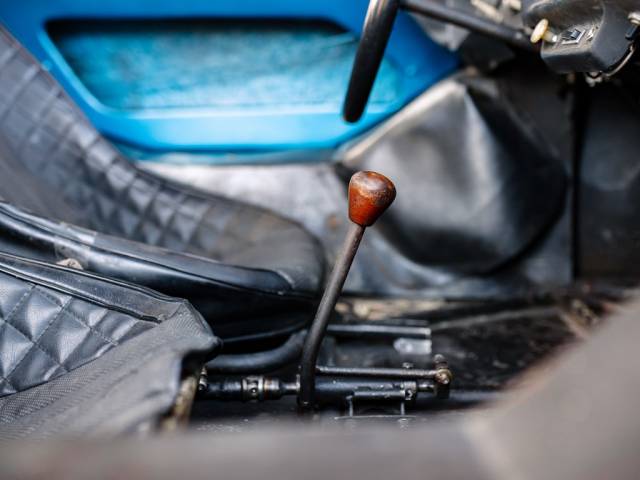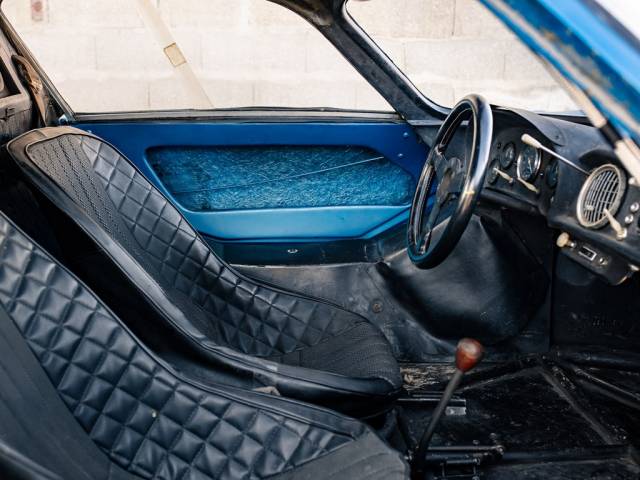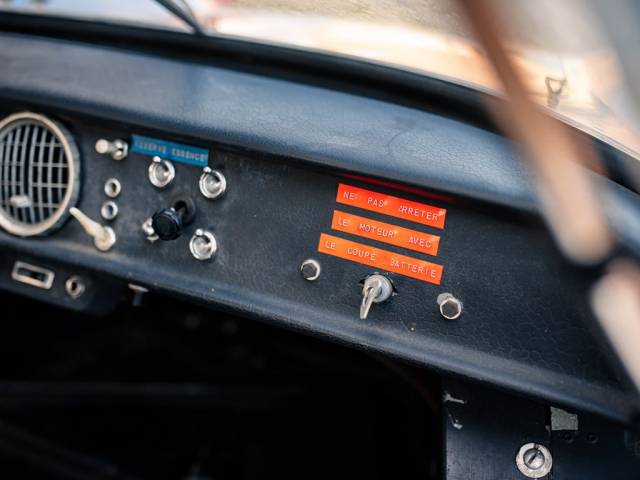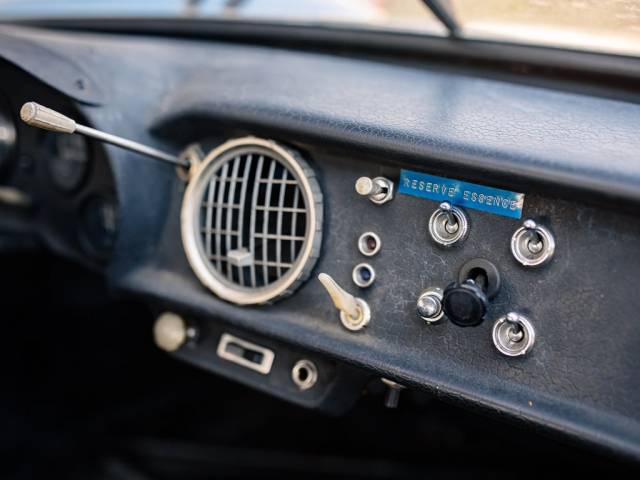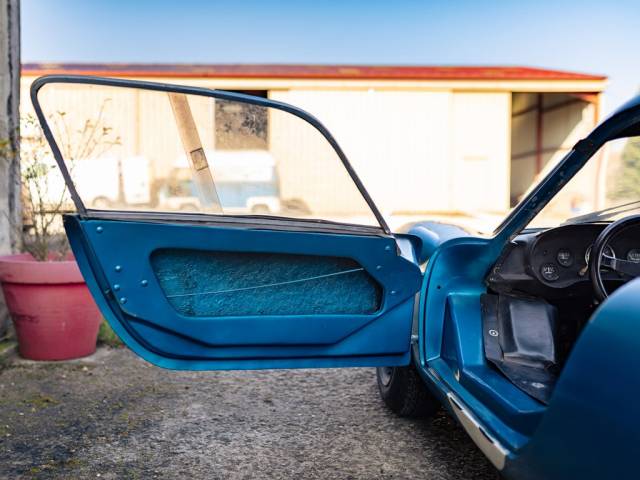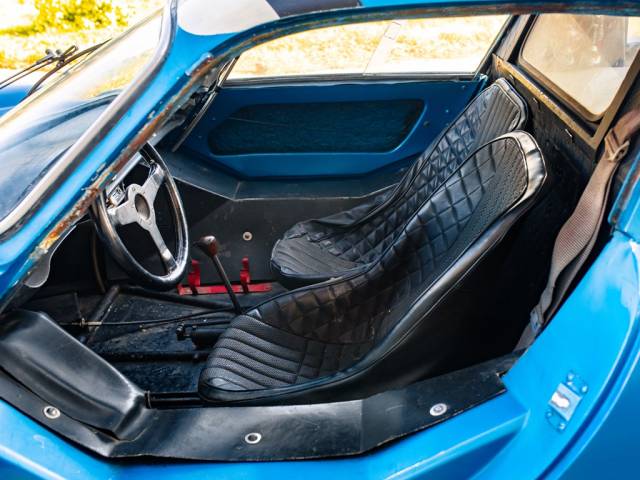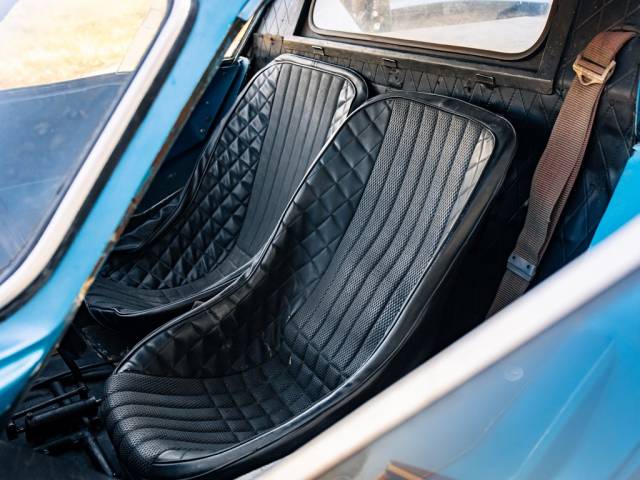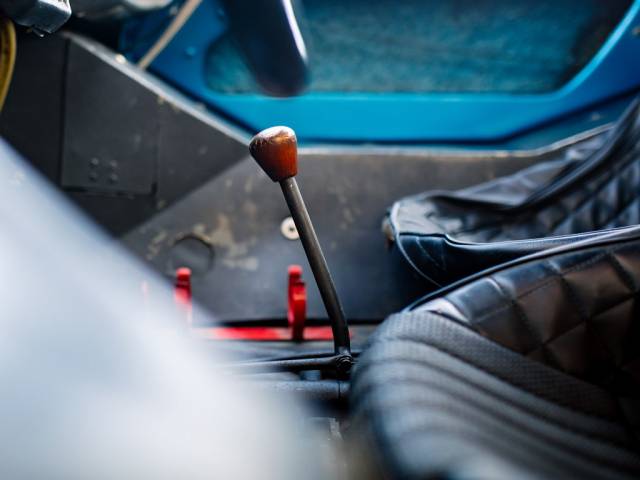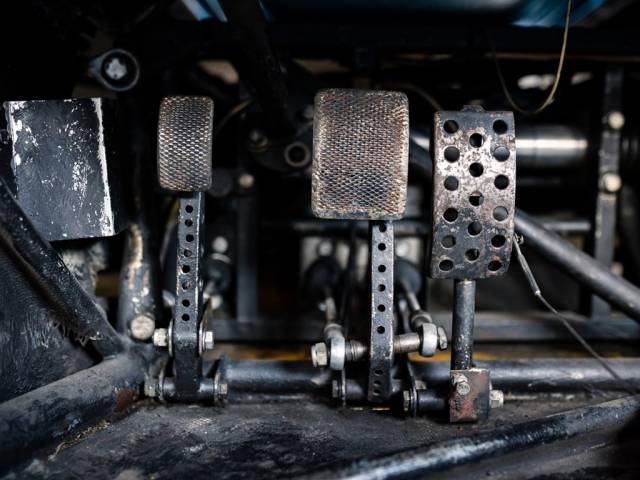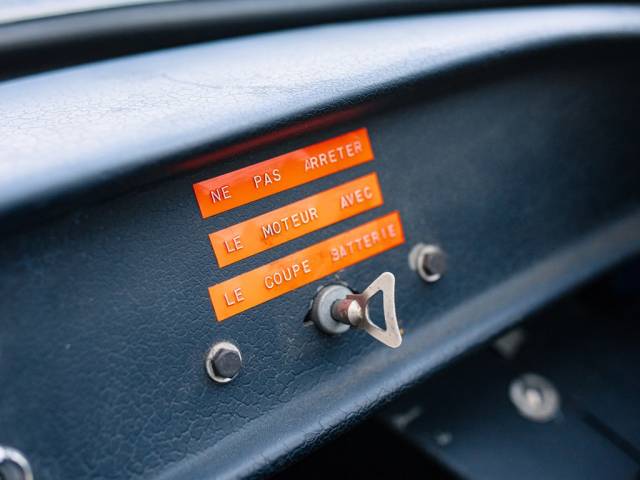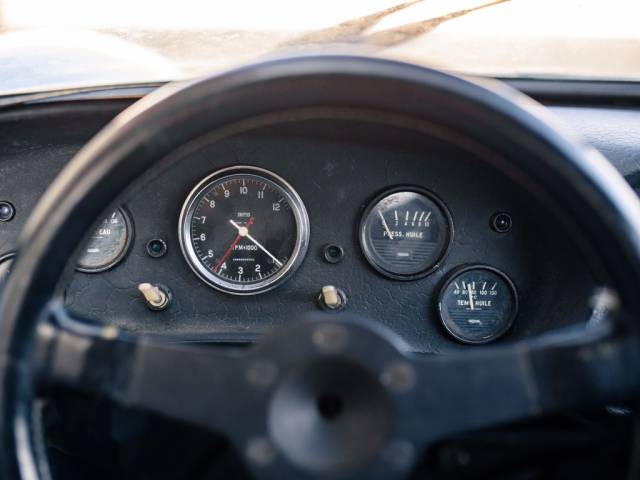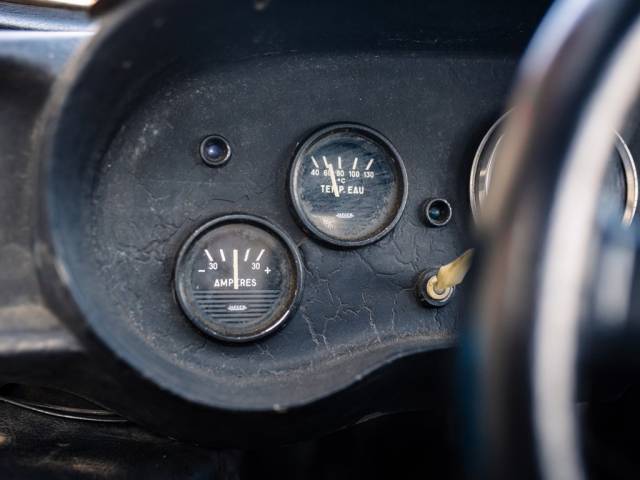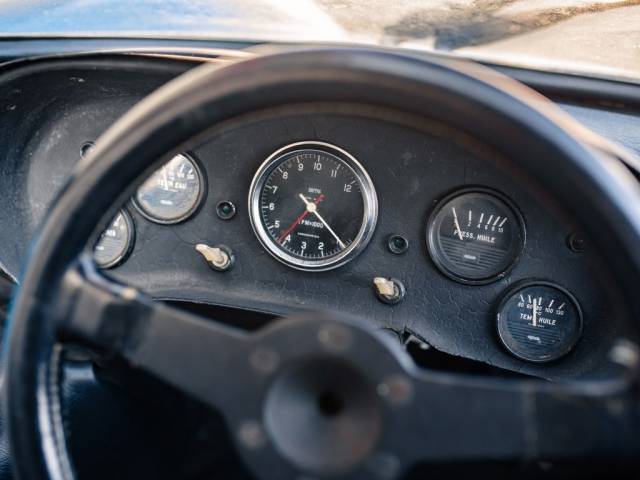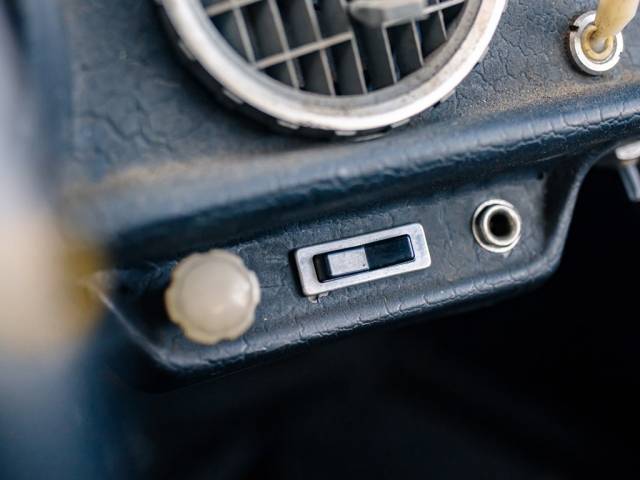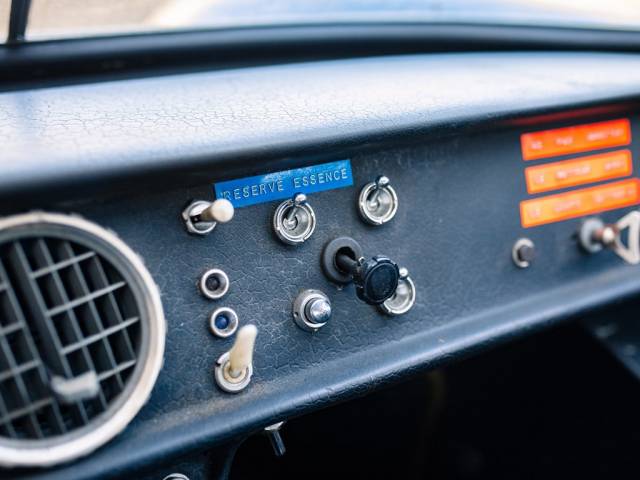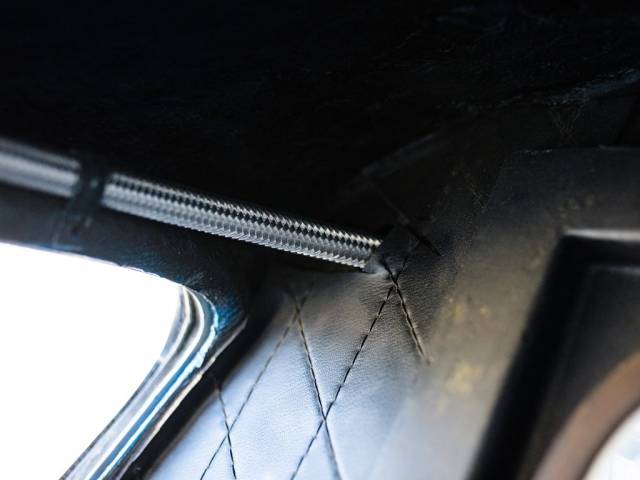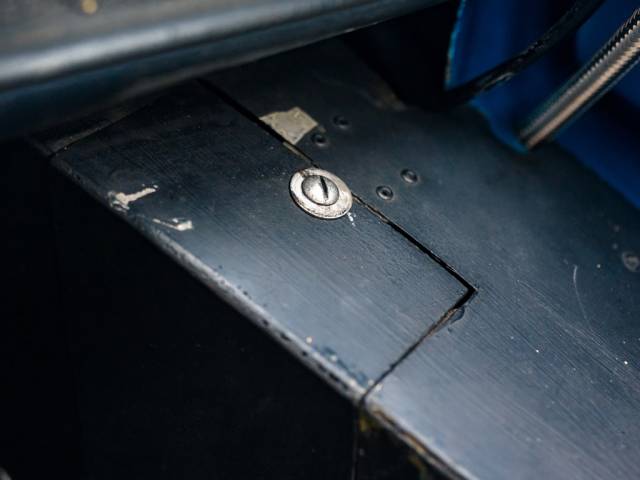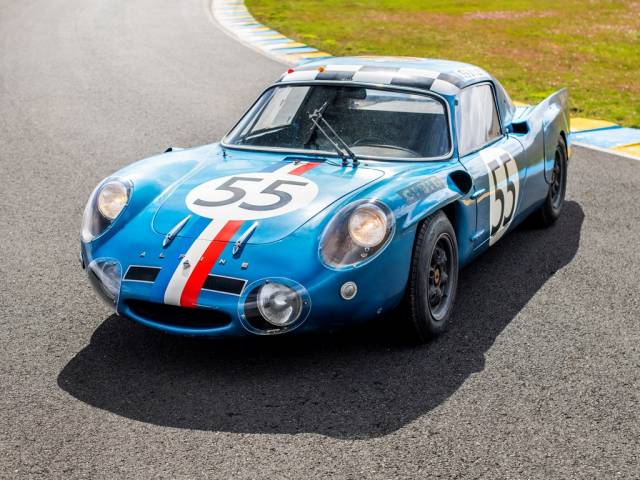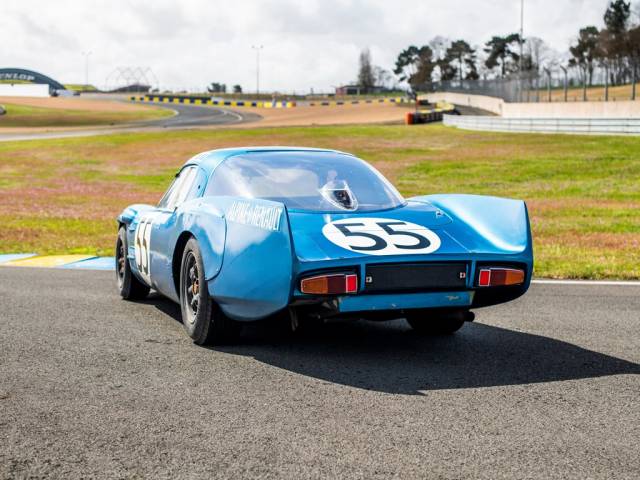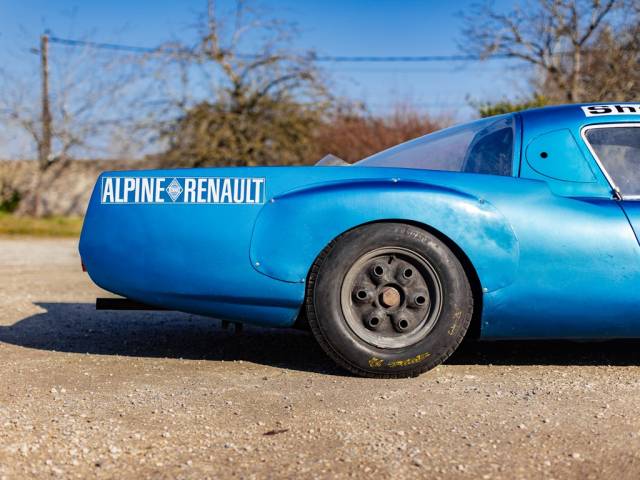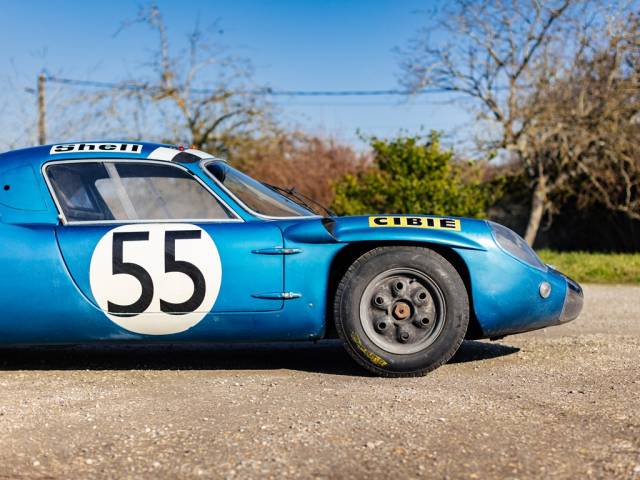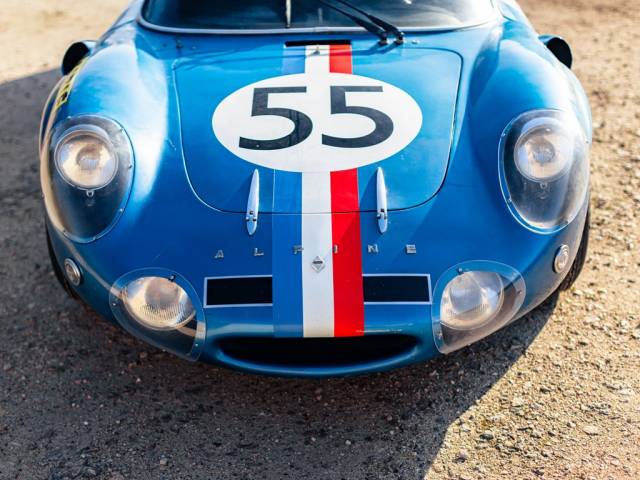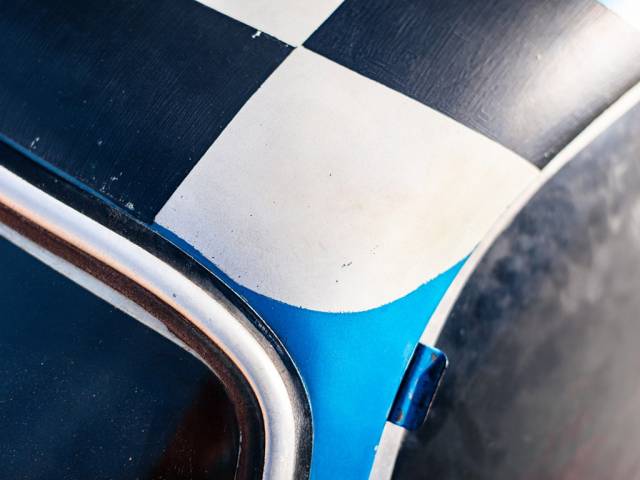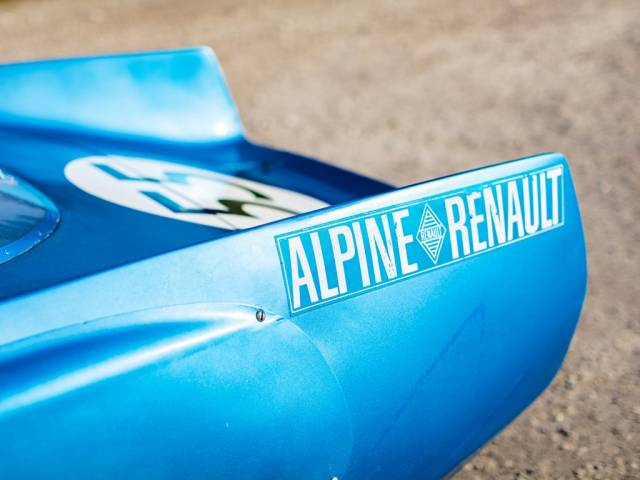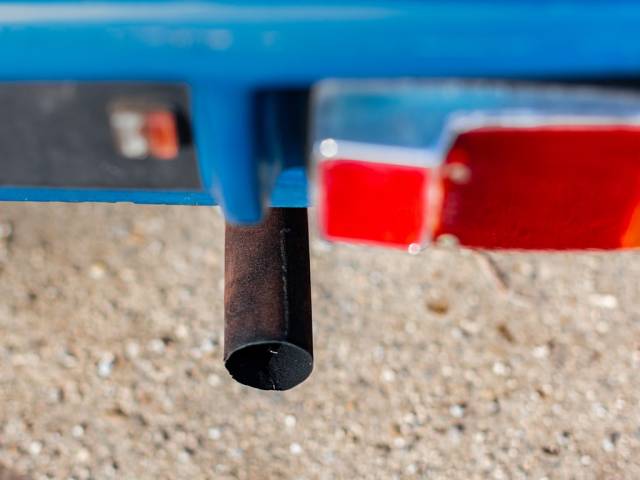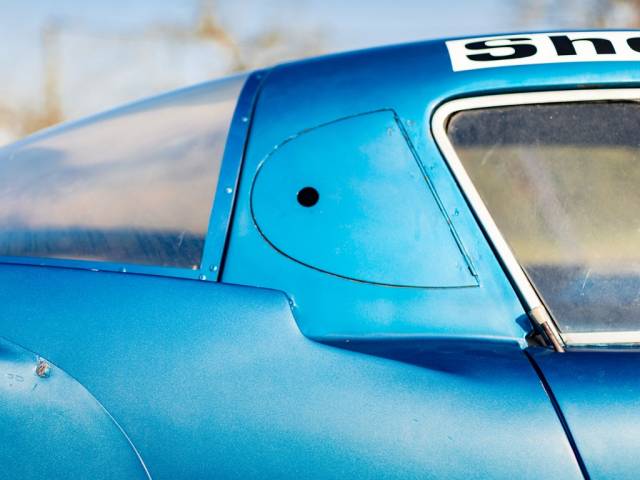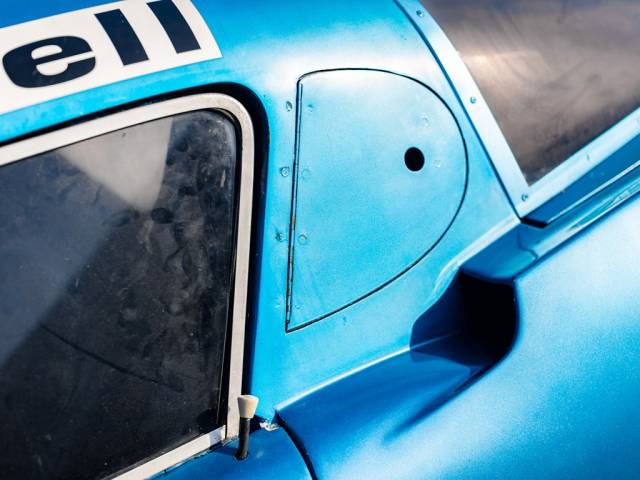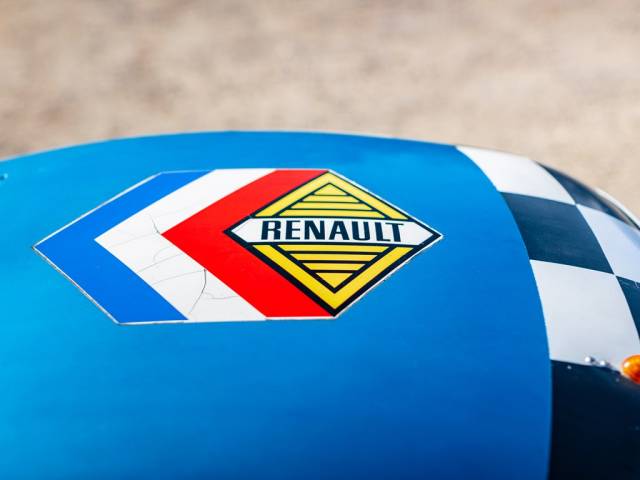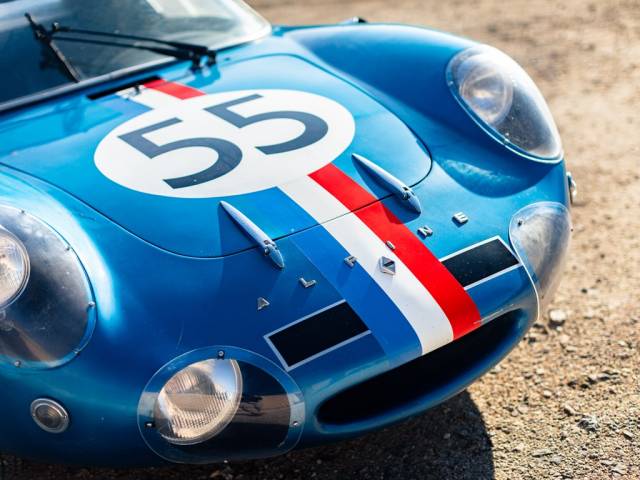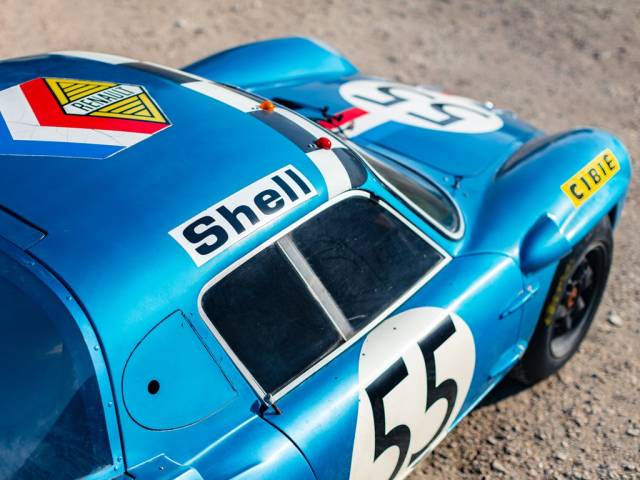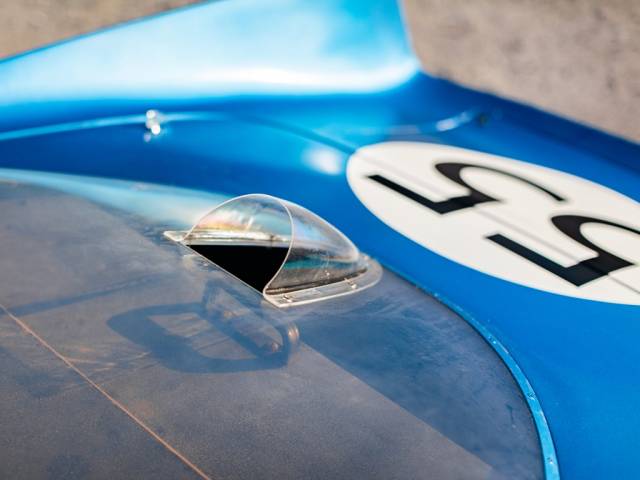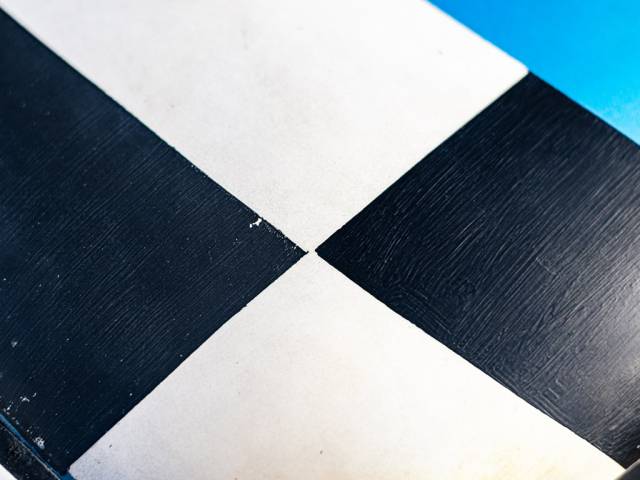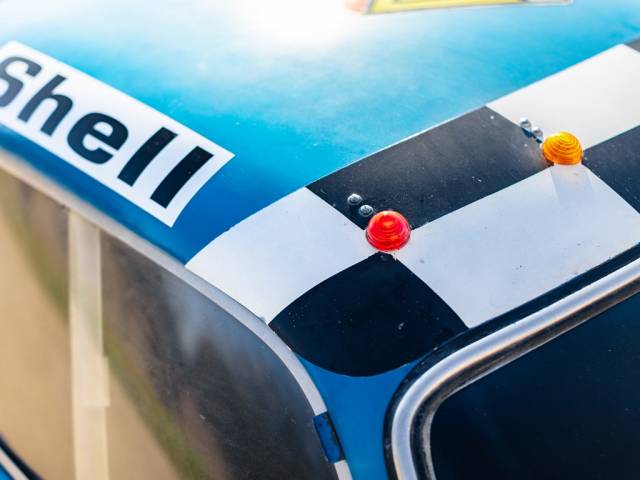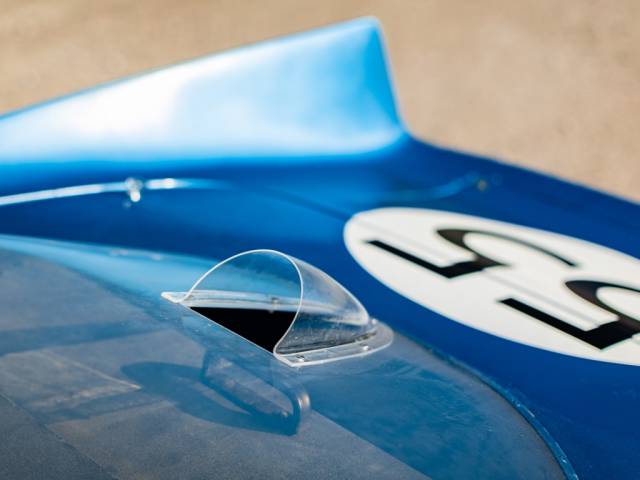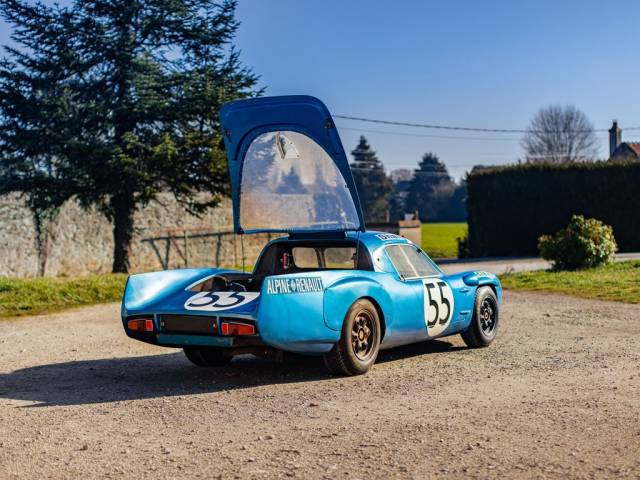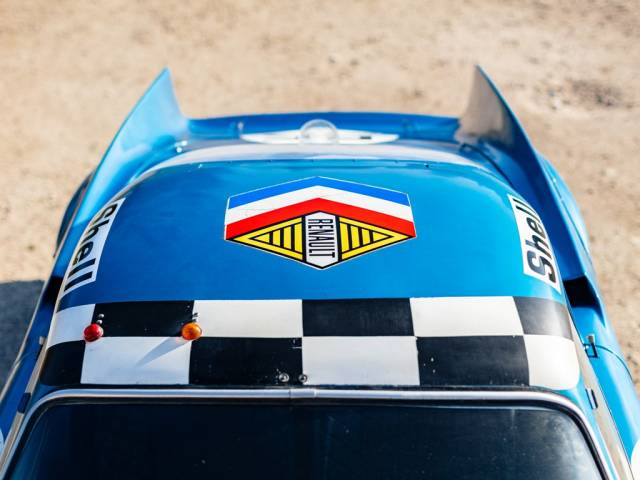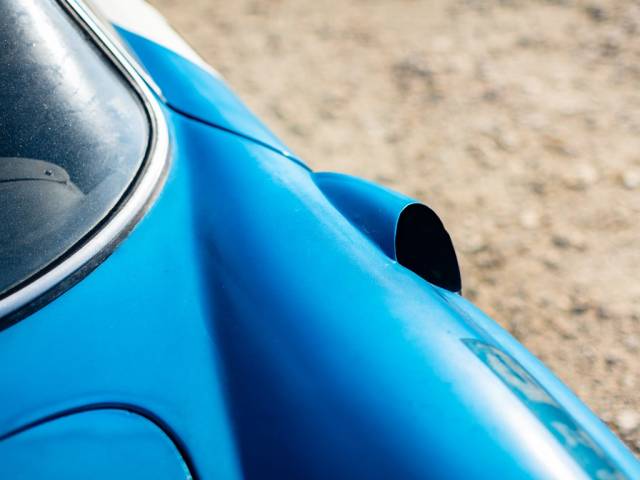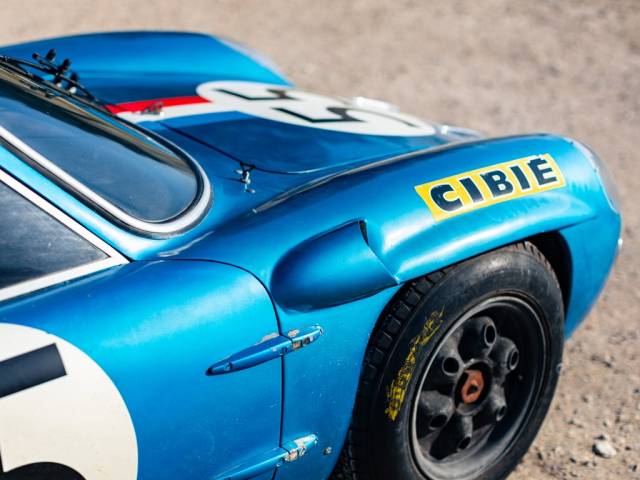 1967 Alpine A210
Dealer

away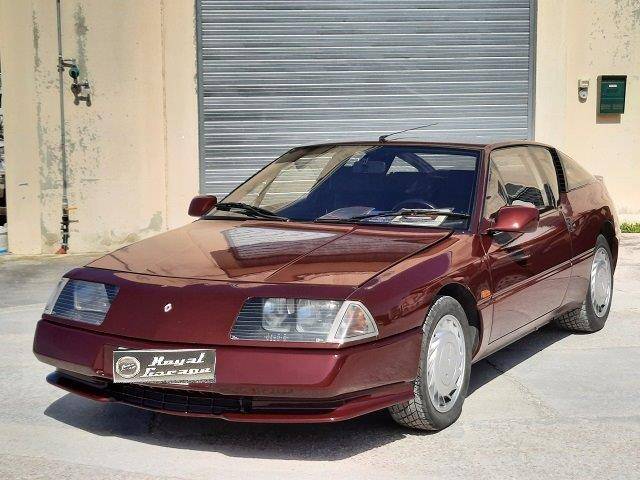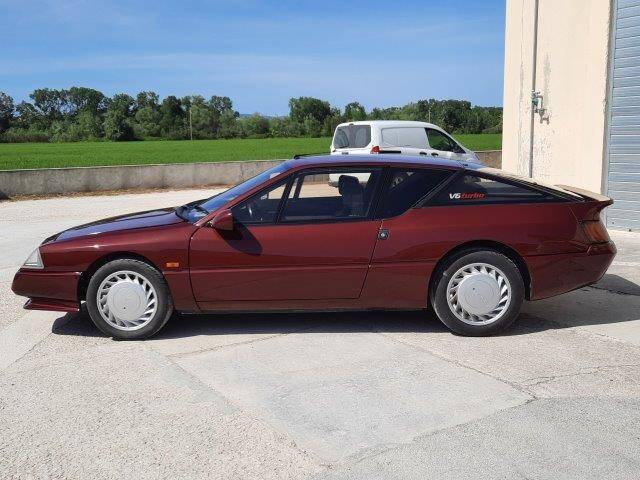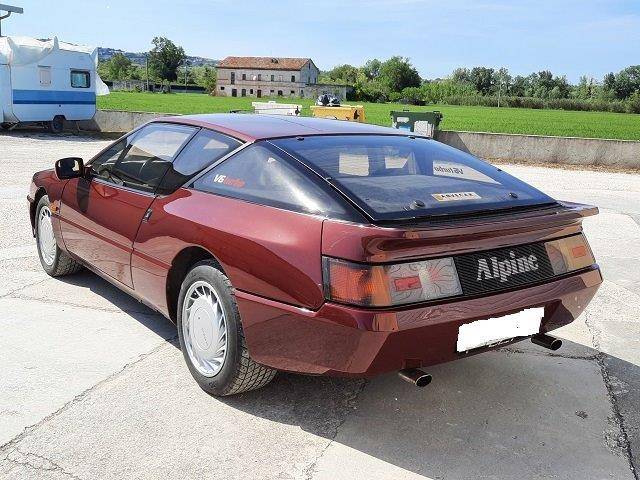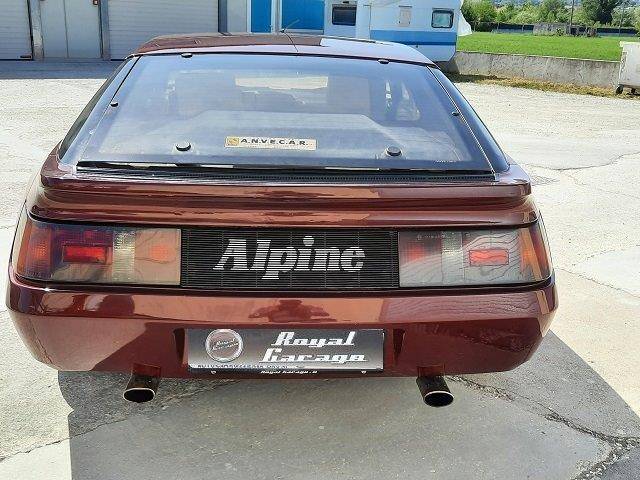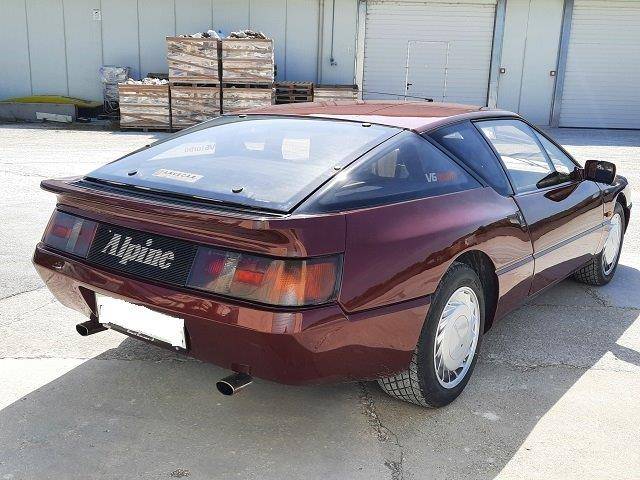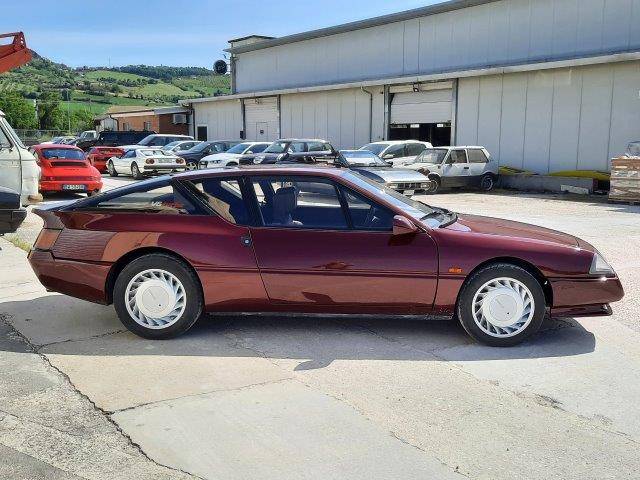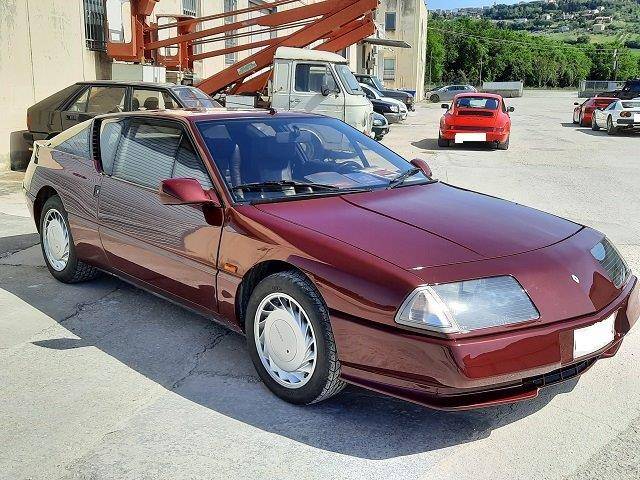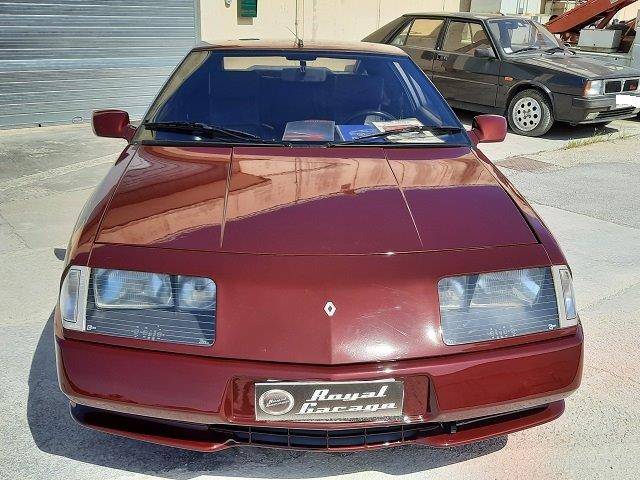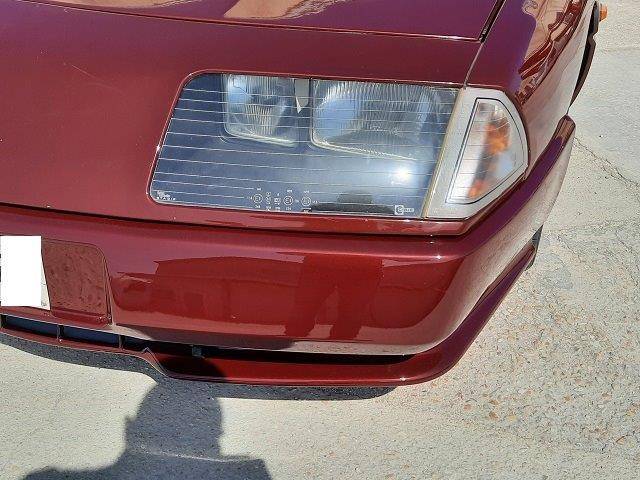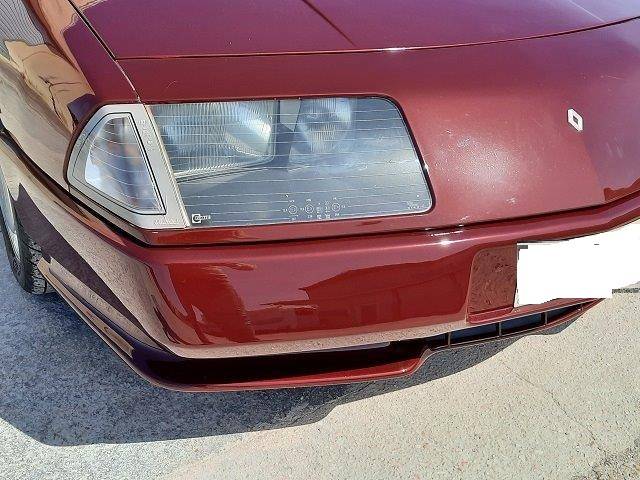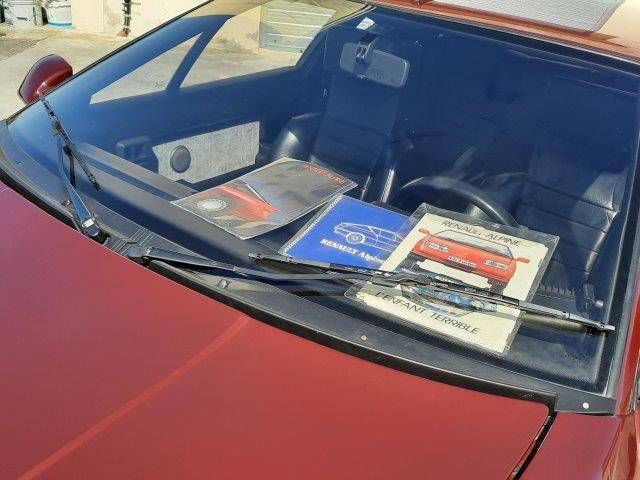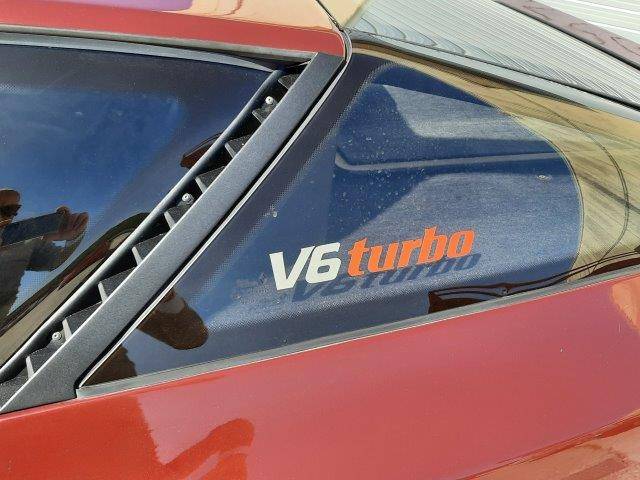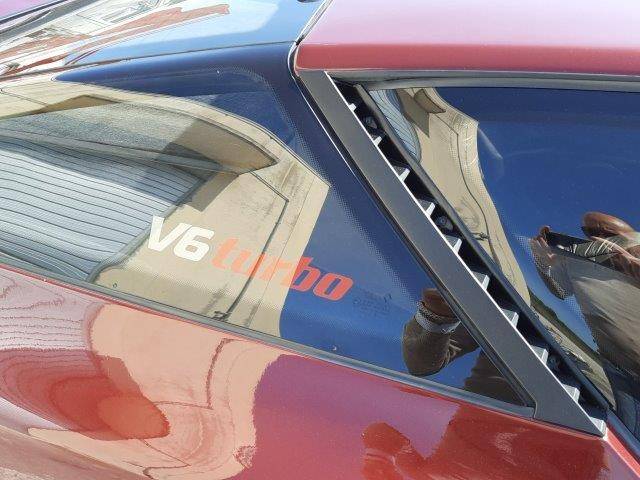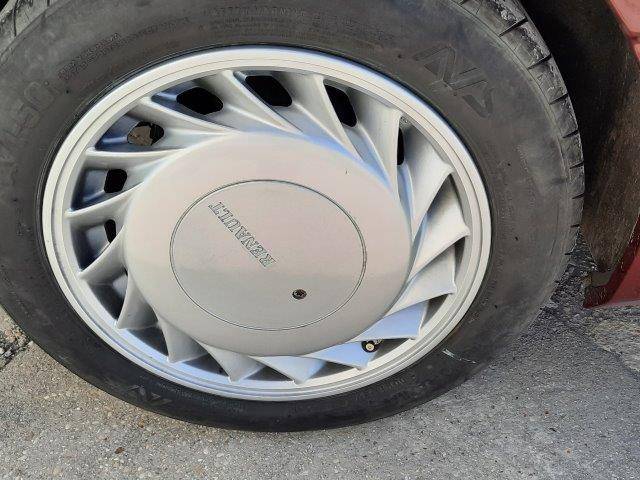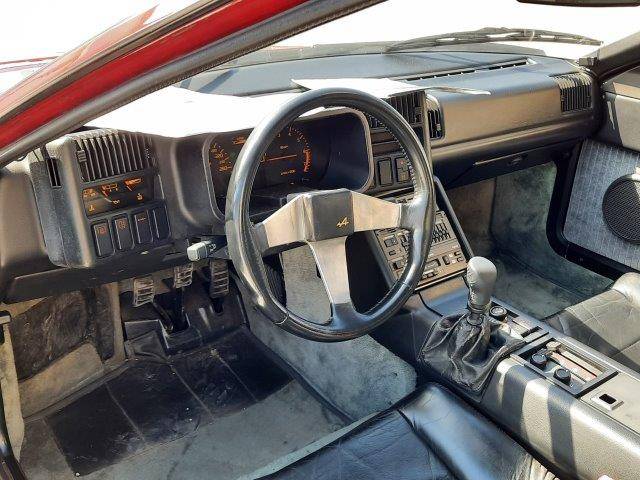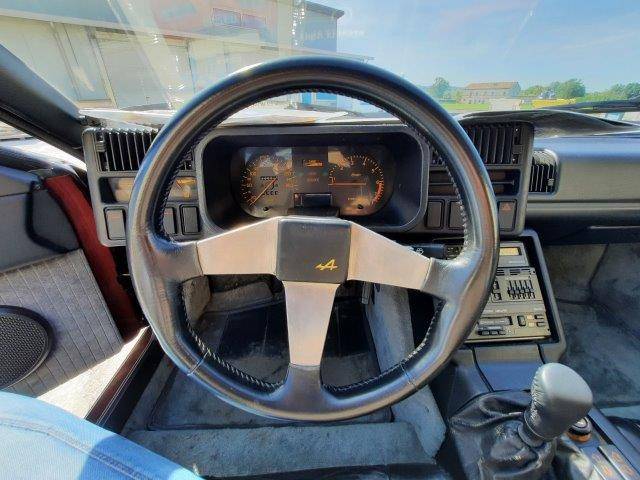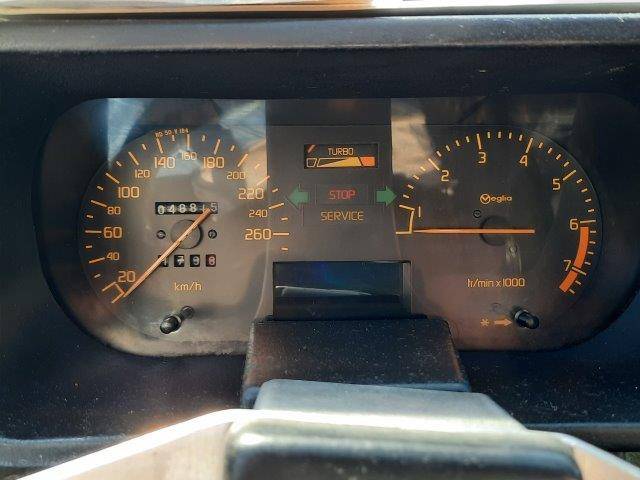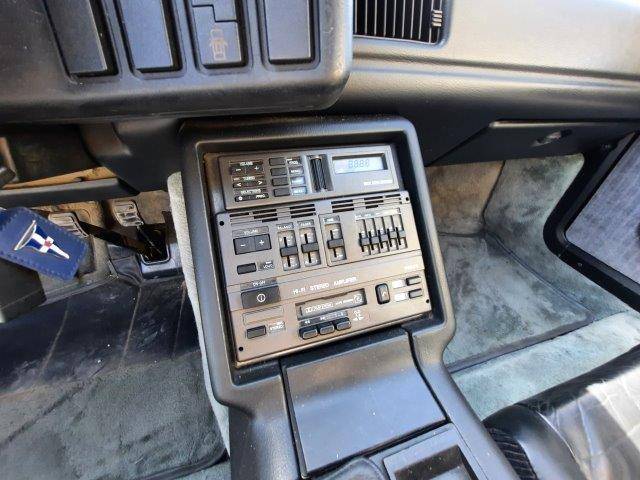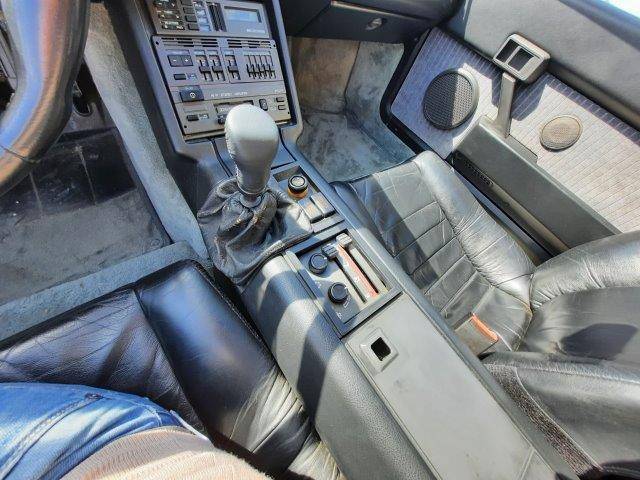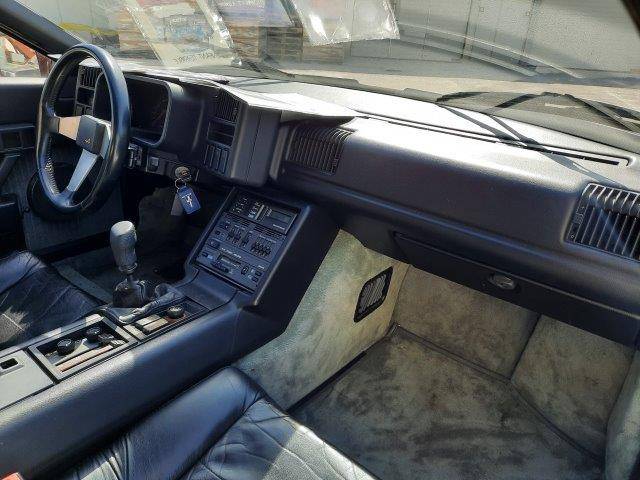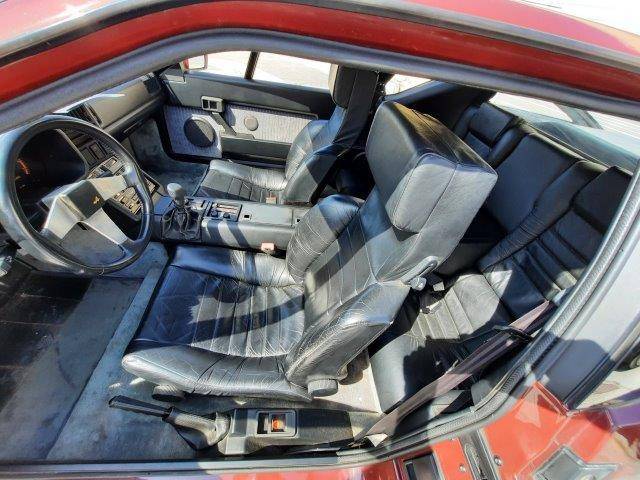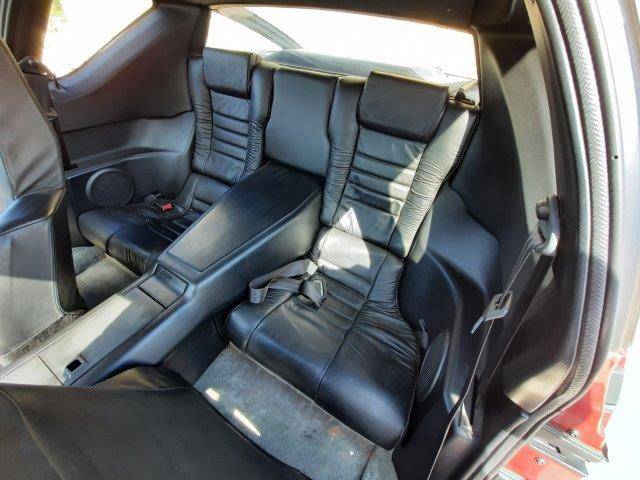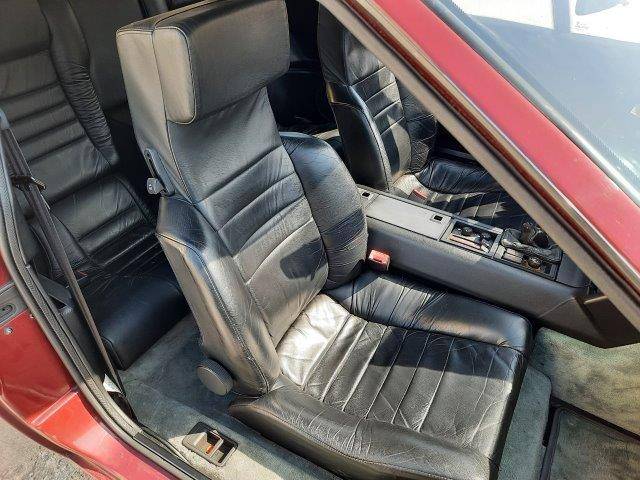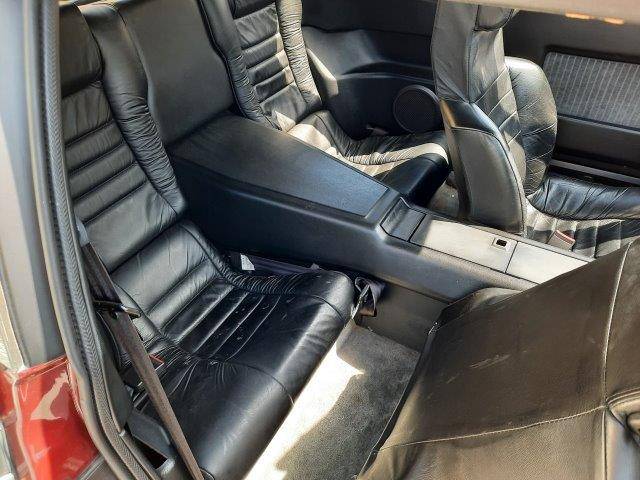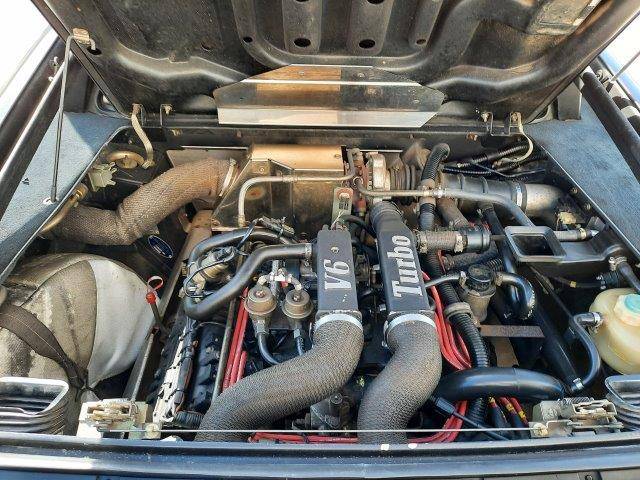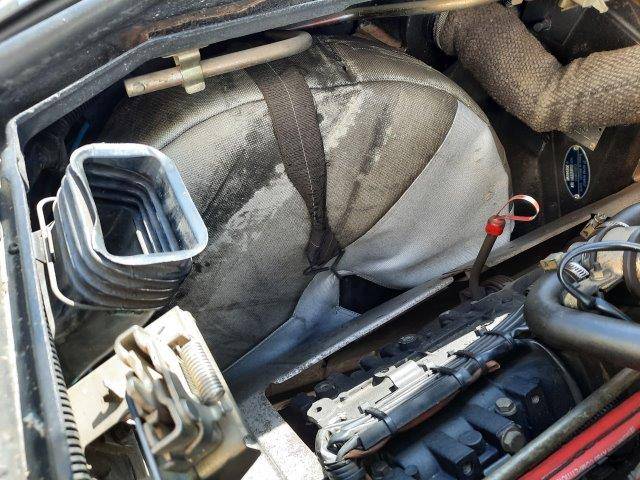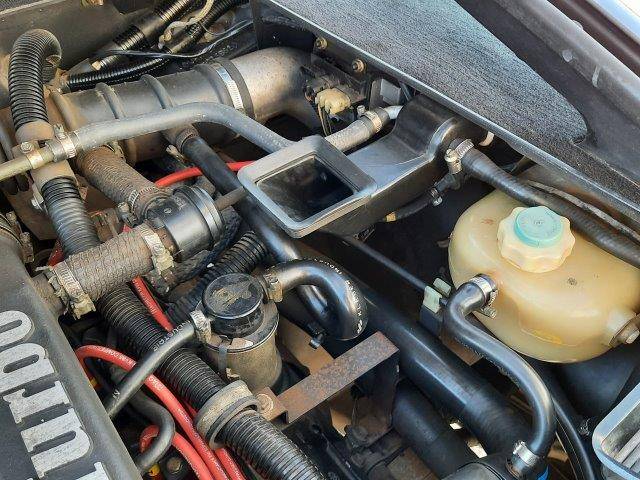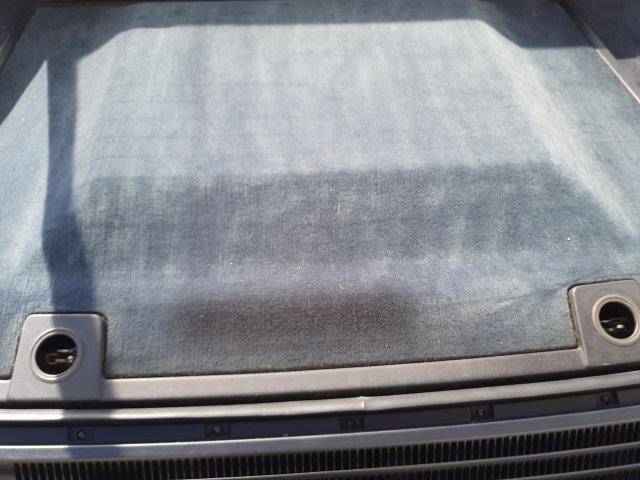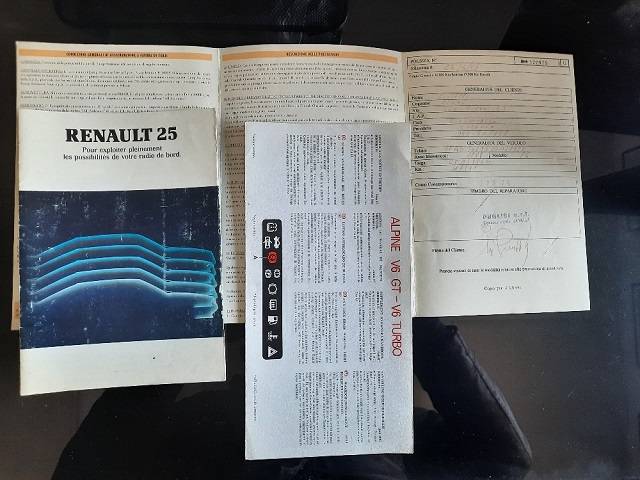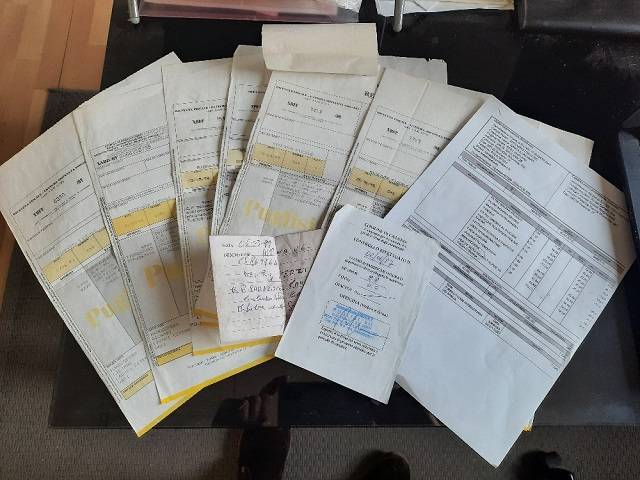 2.5i -FULL SERVICE-
Dealer

away
Conversion/ Special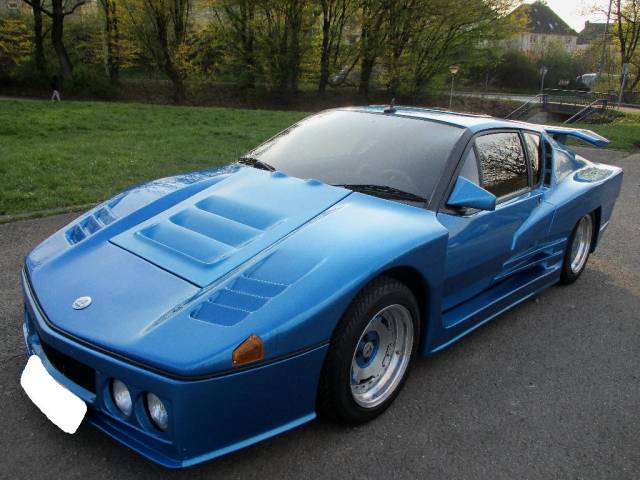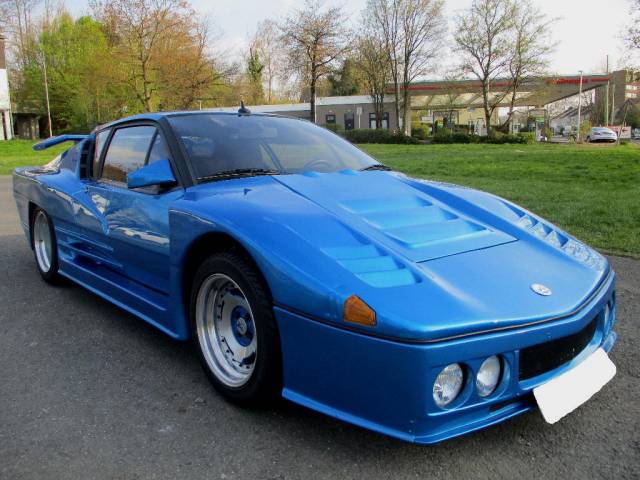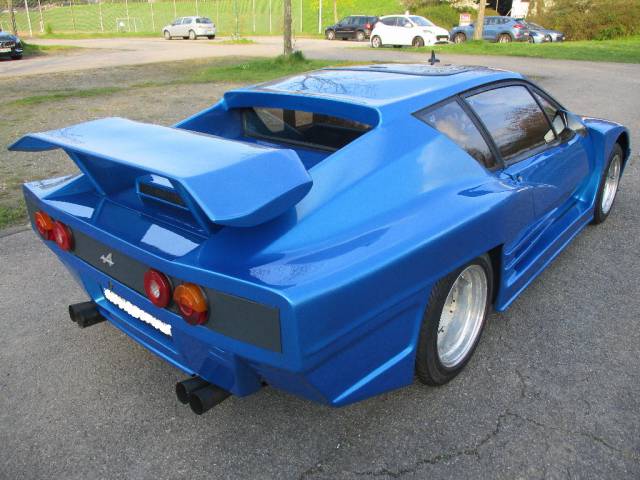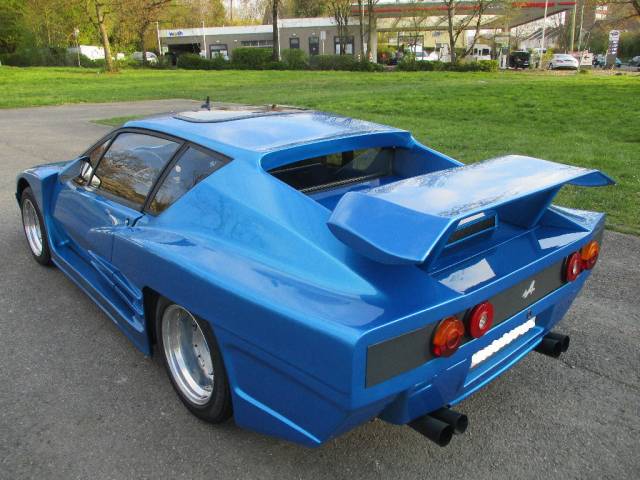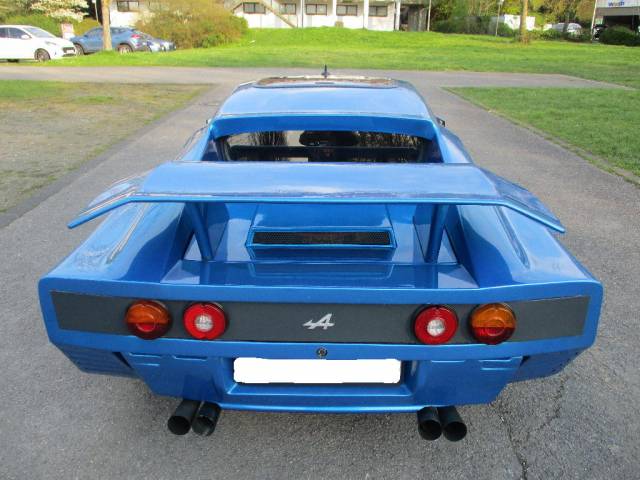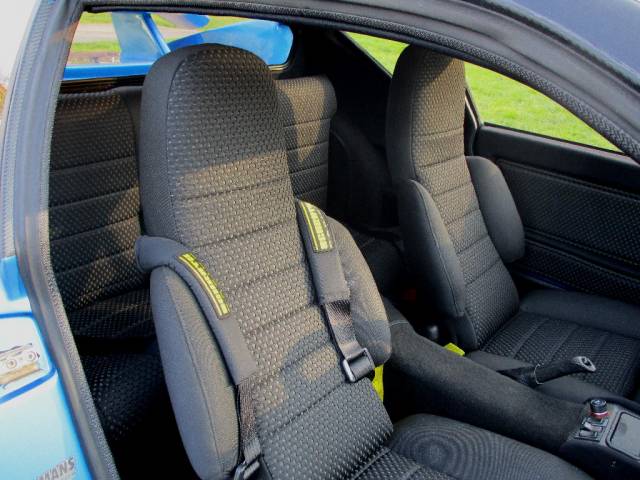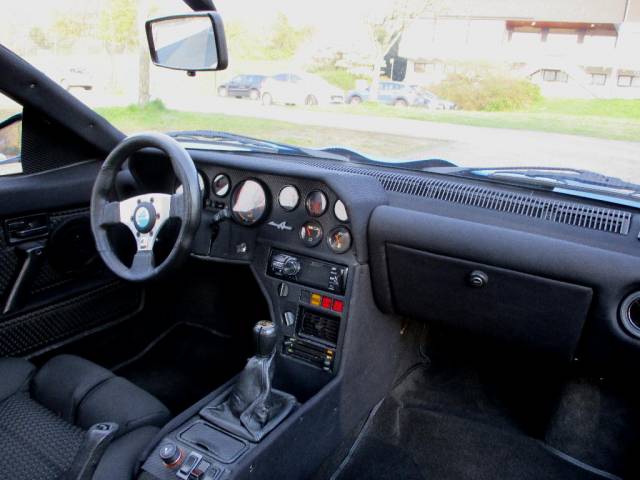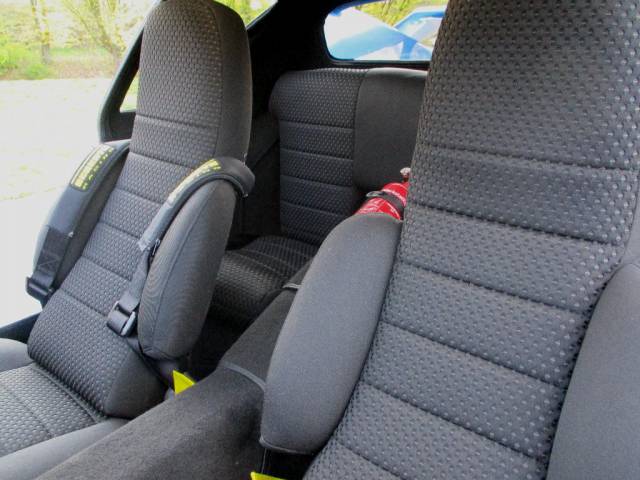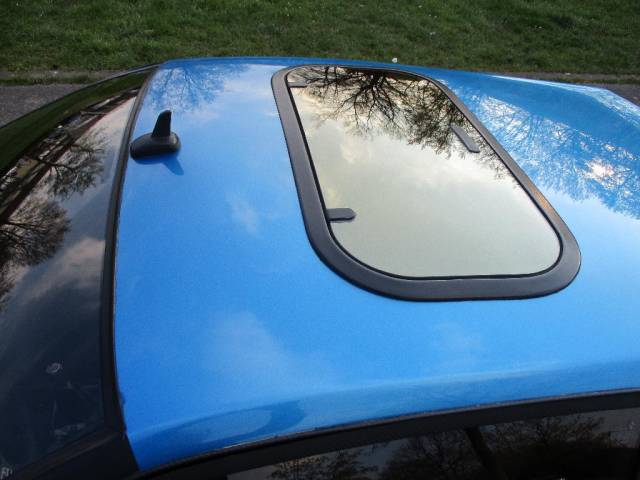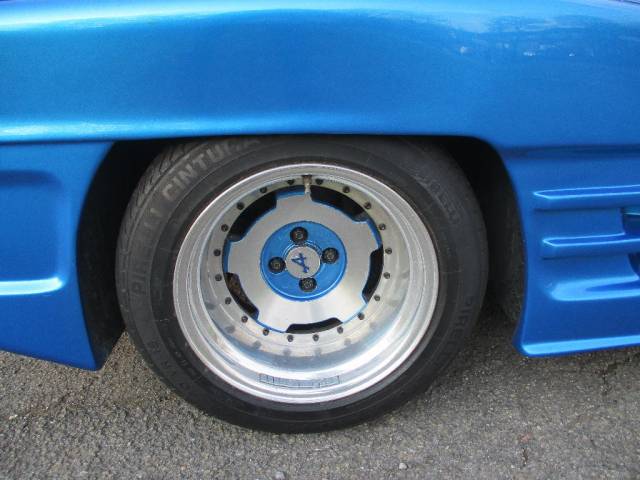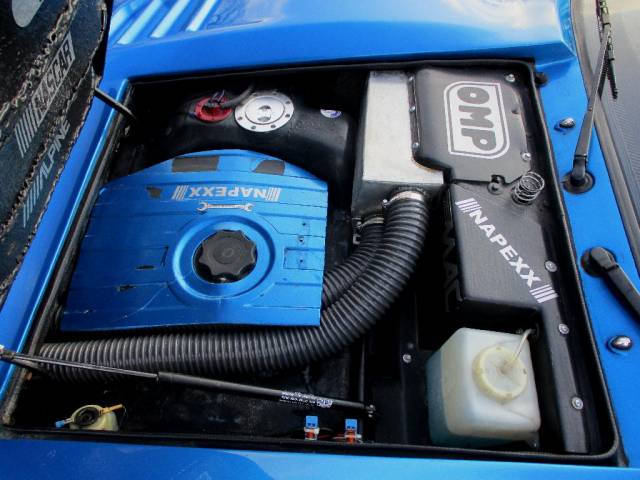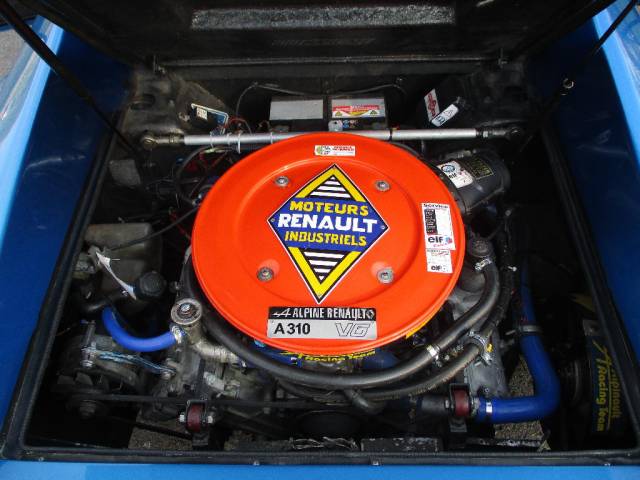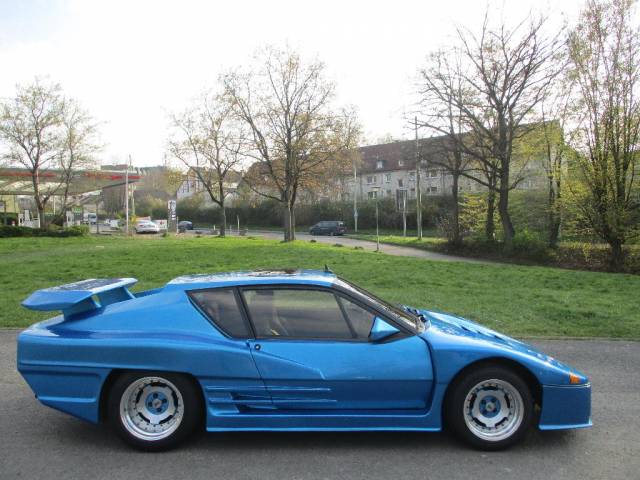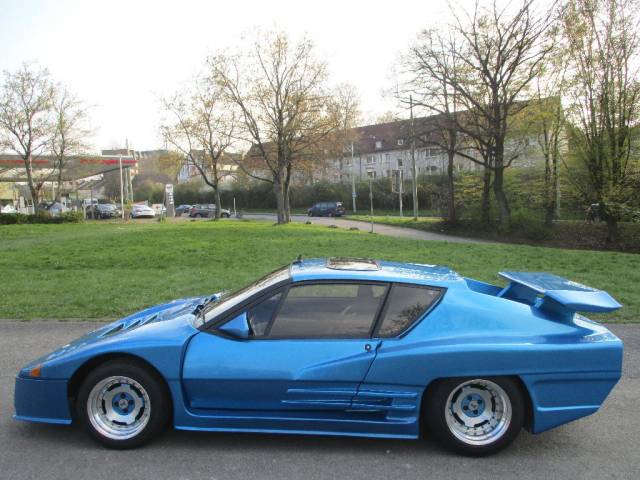 Mit Plenk & Ringswandl - Umbau , 4 x weltweit , bestens gepflegt
Private

away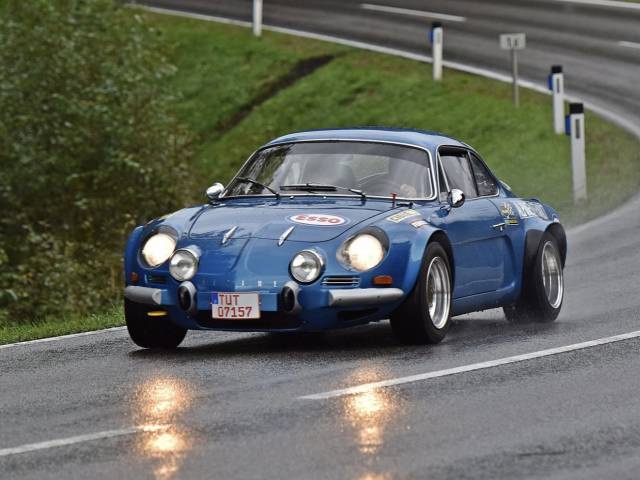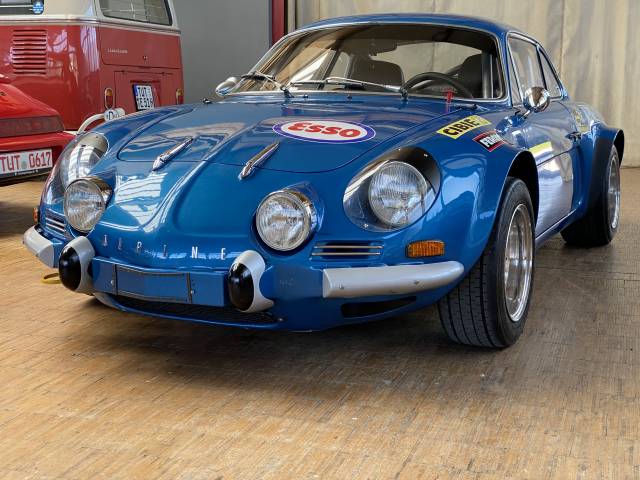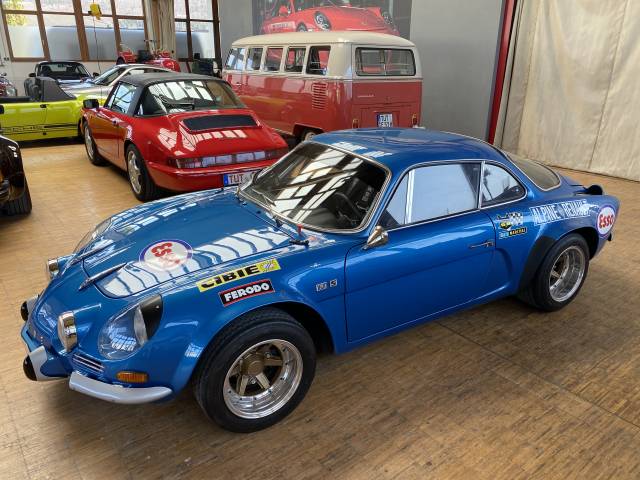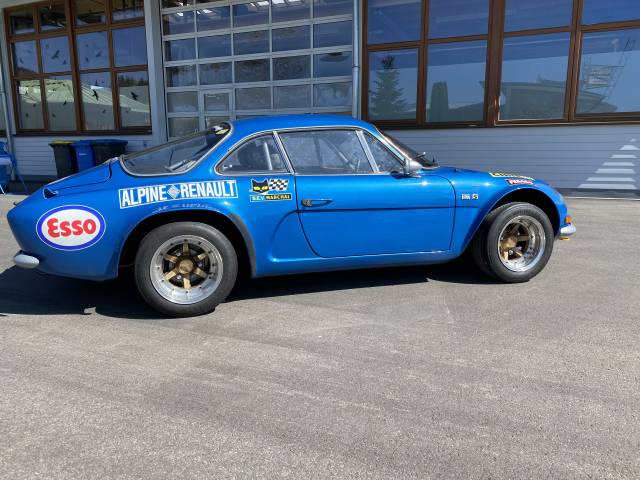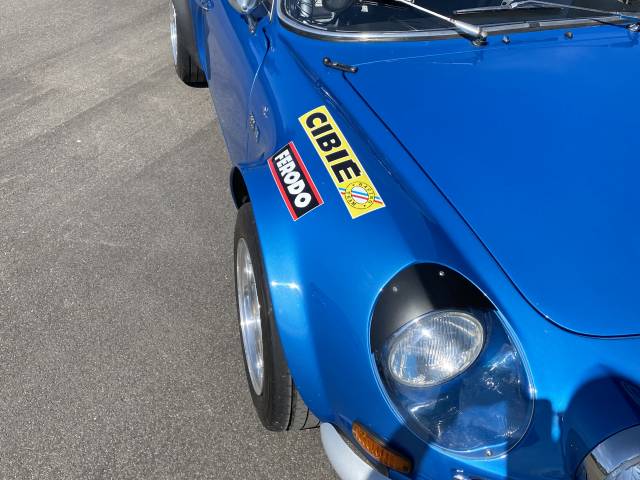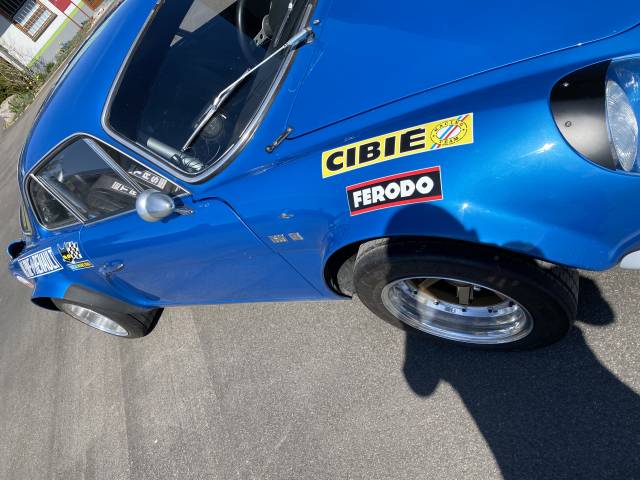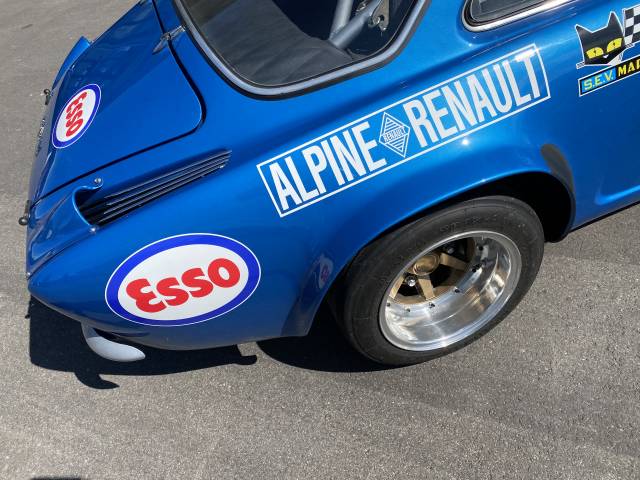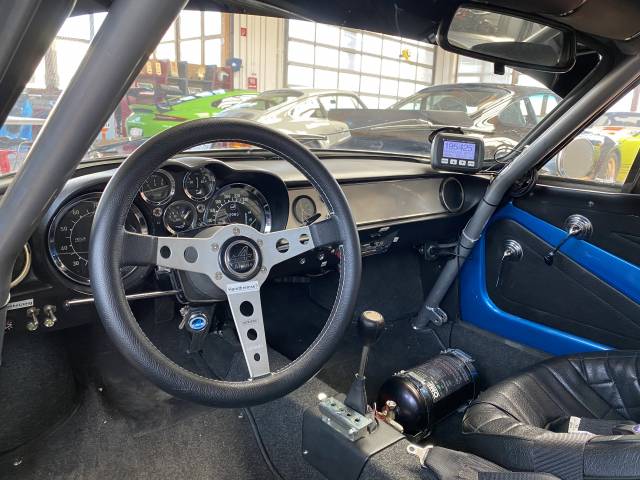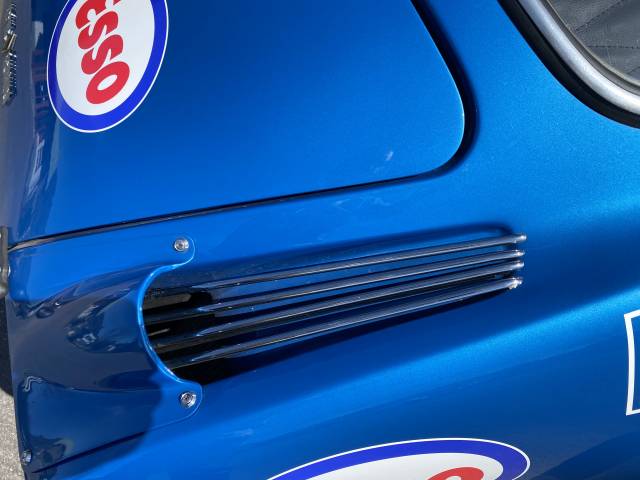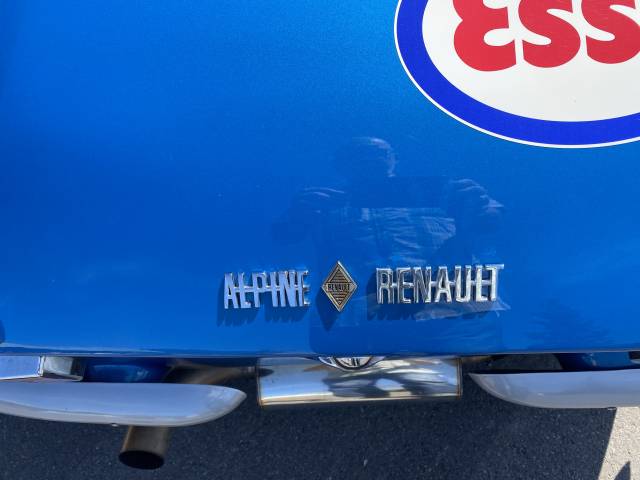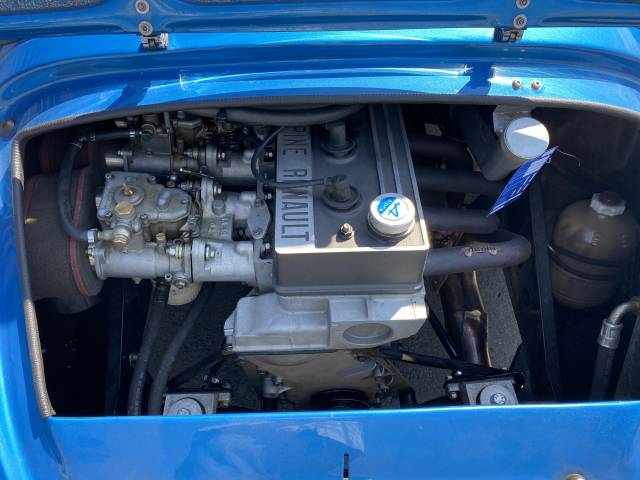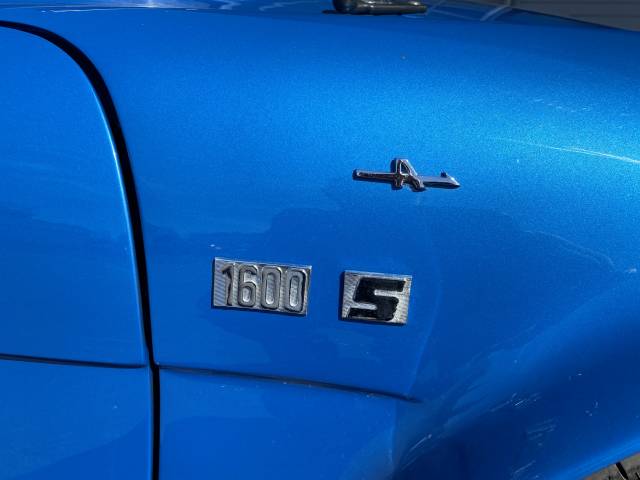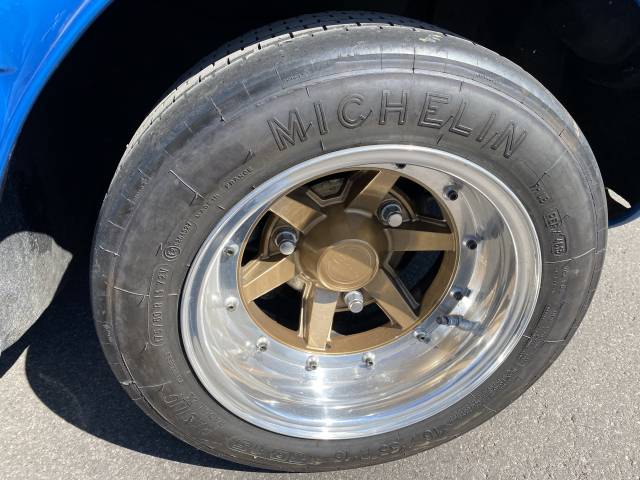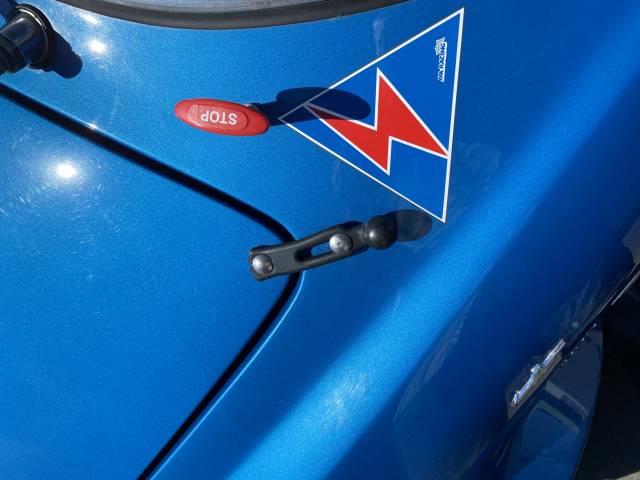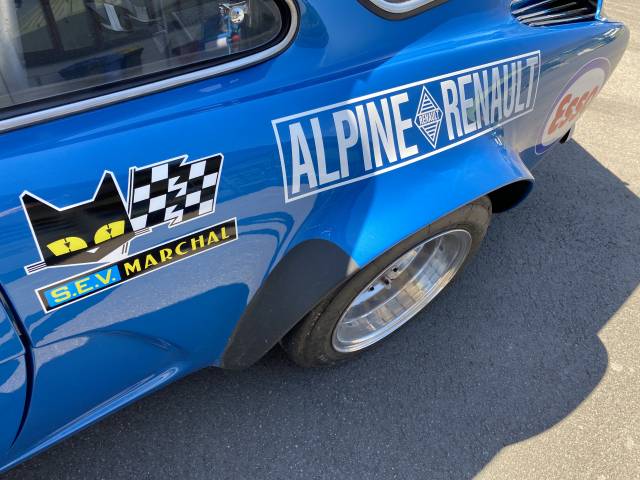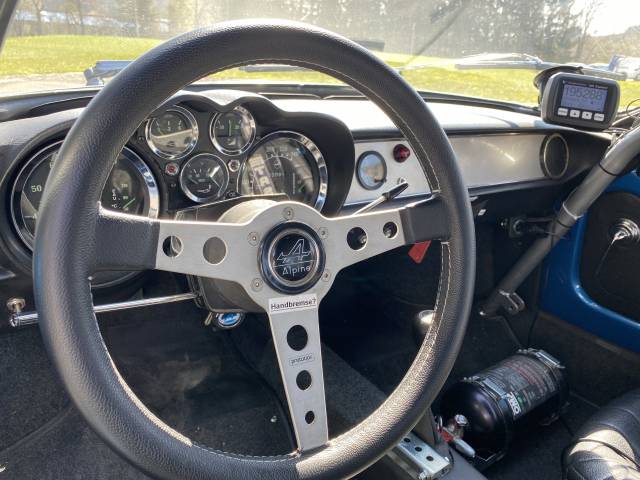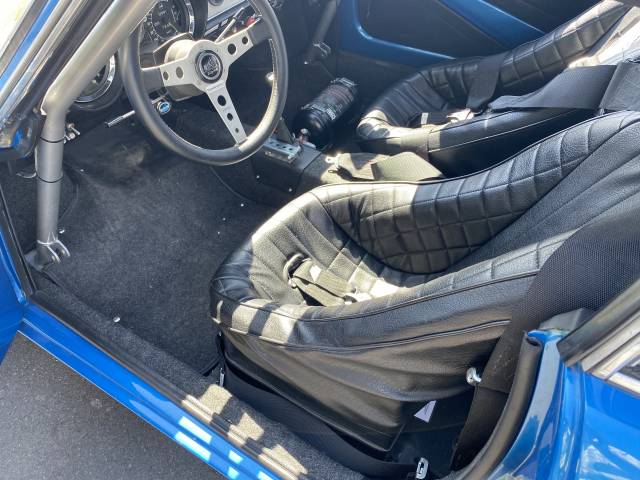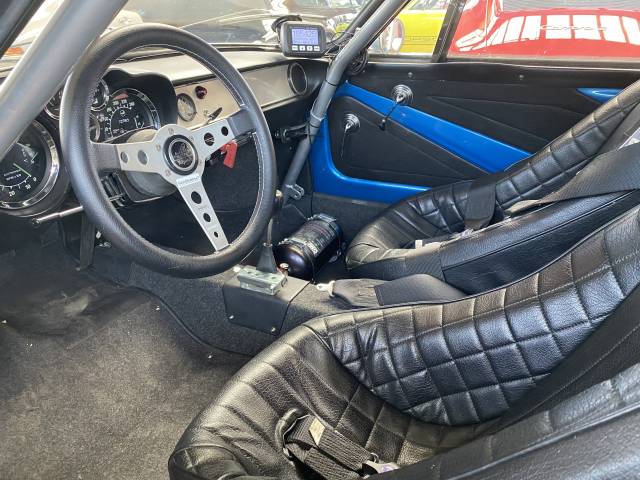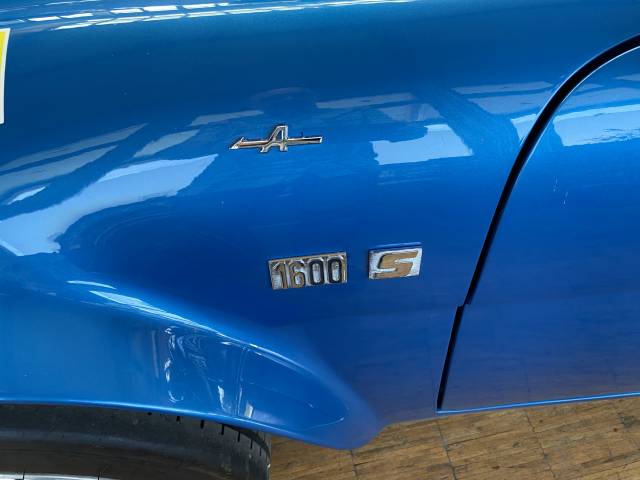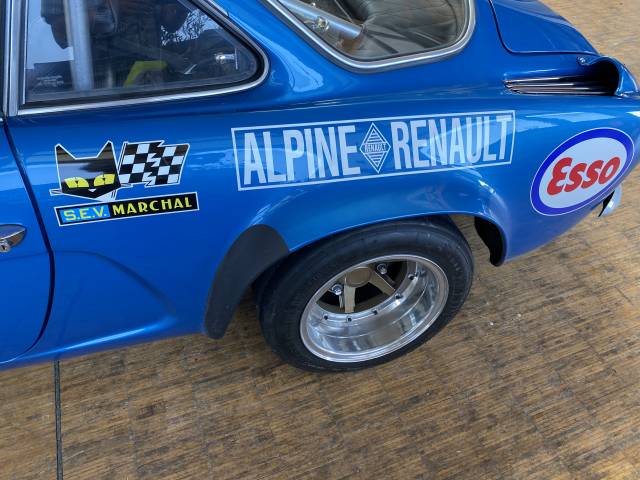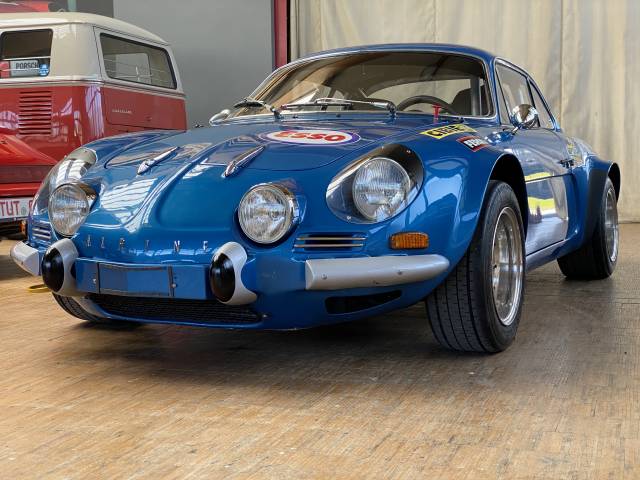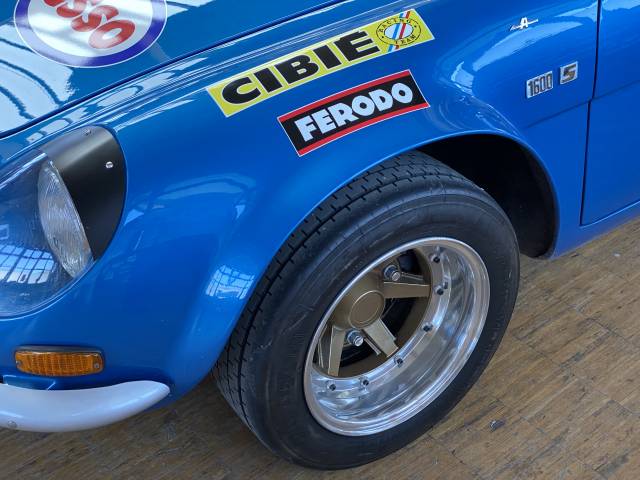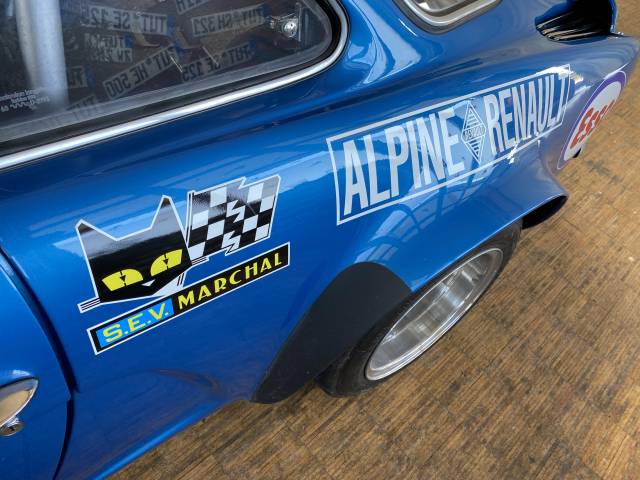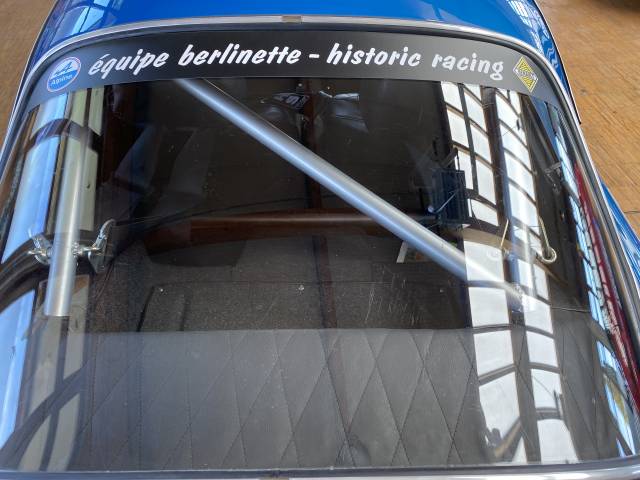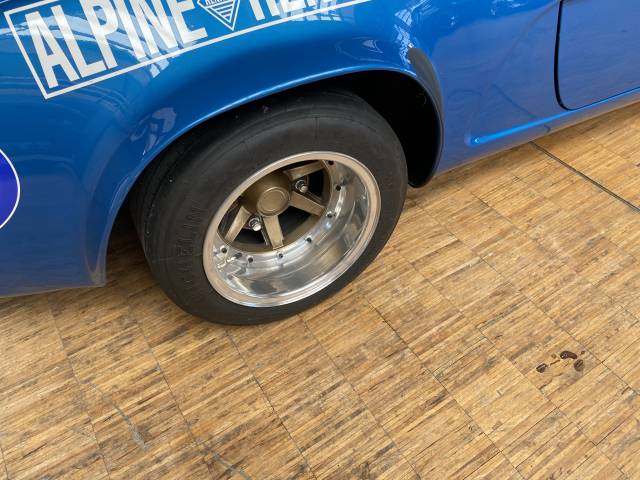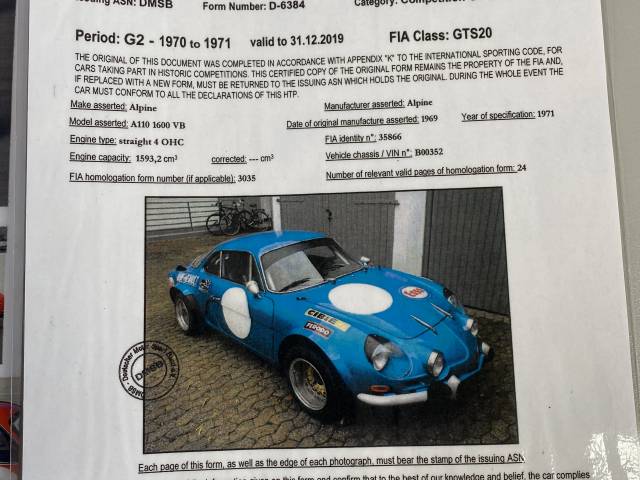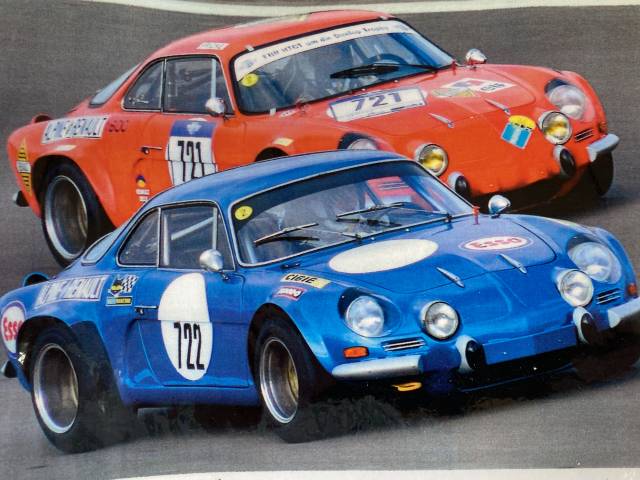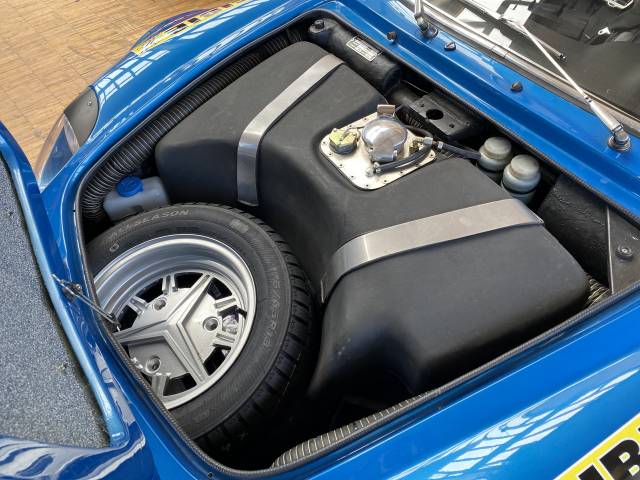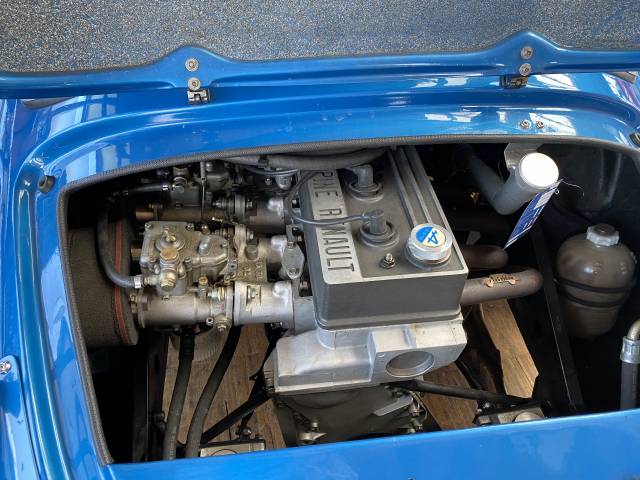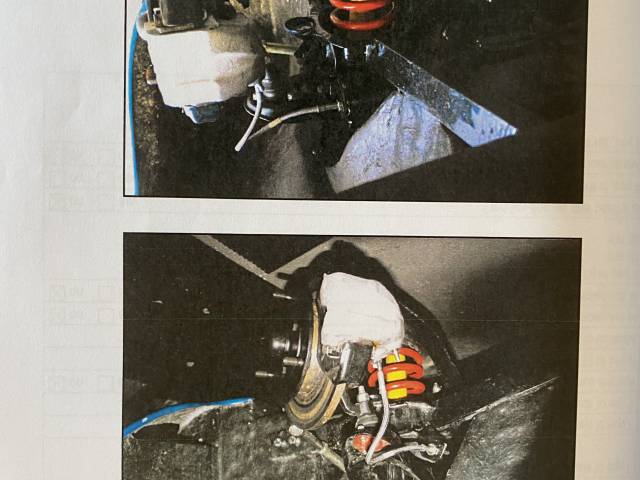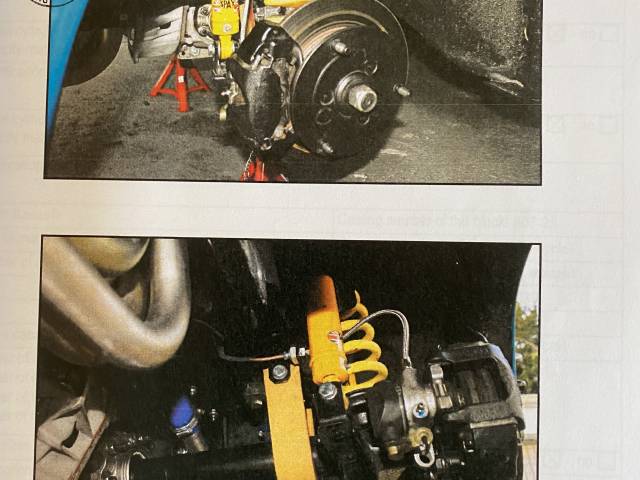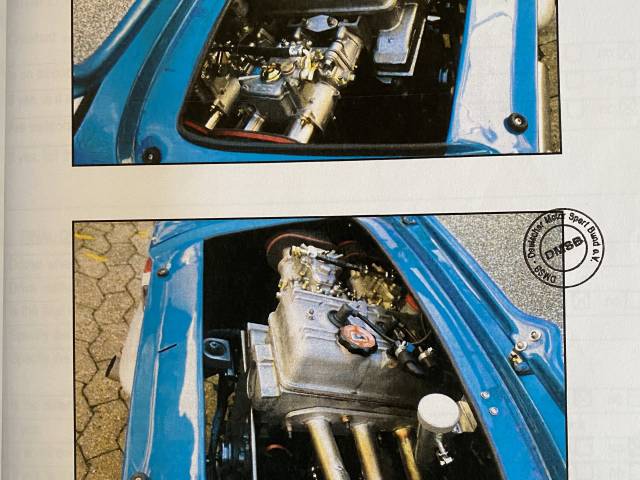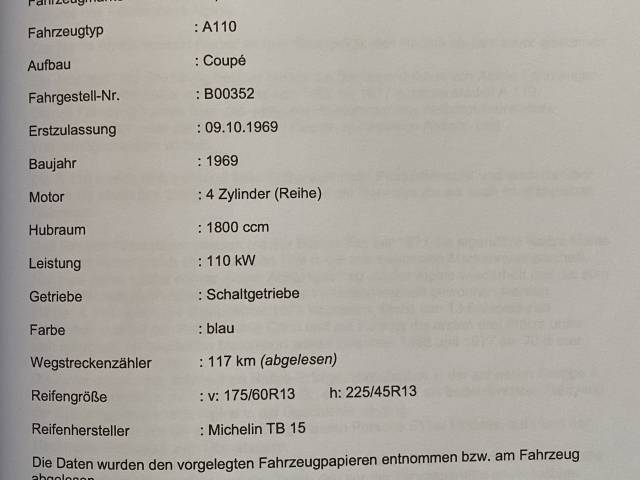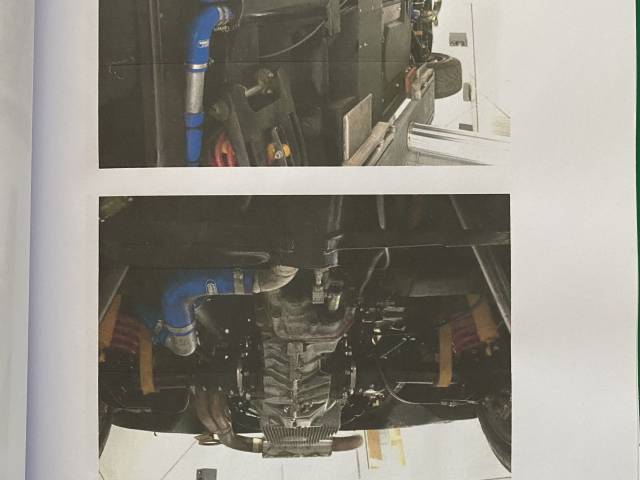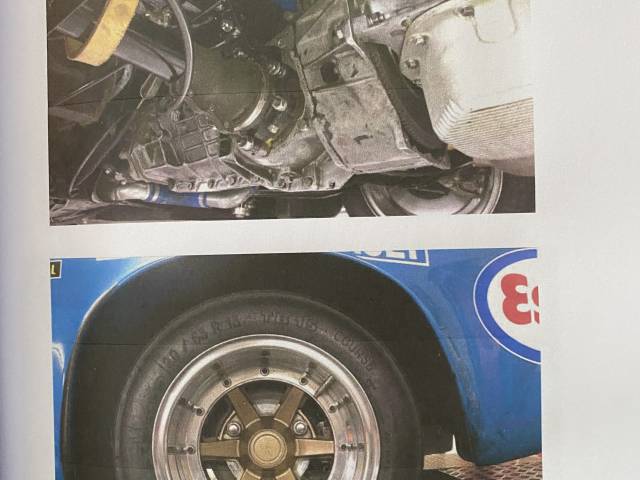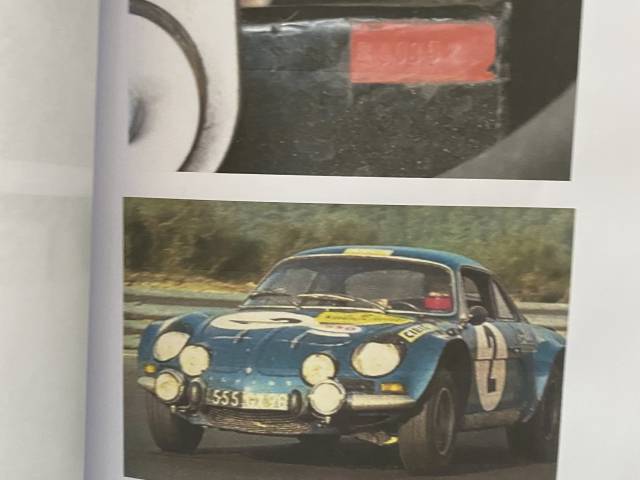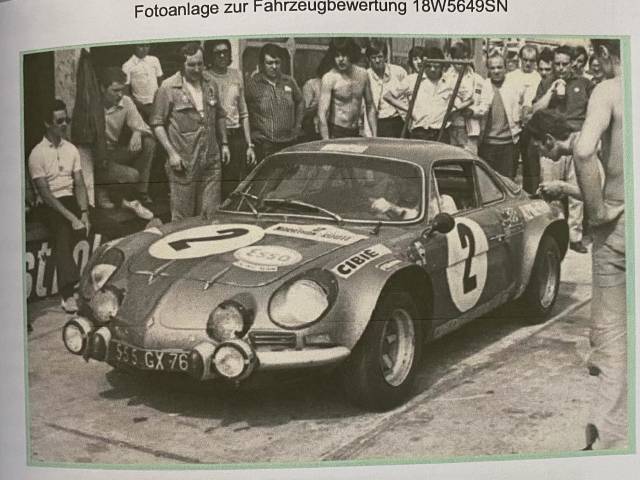 Gruppe 4
Private

away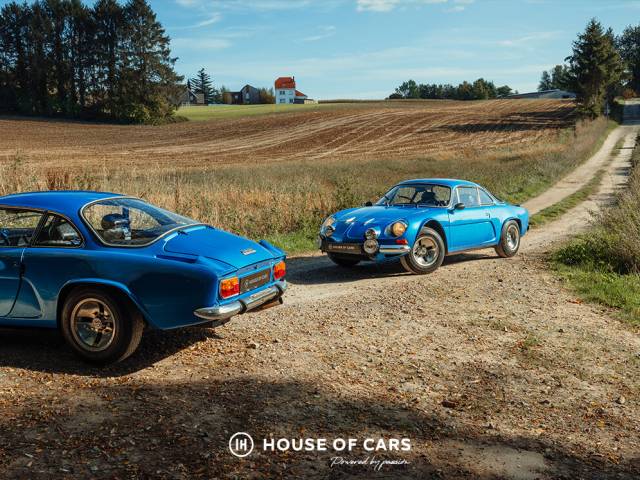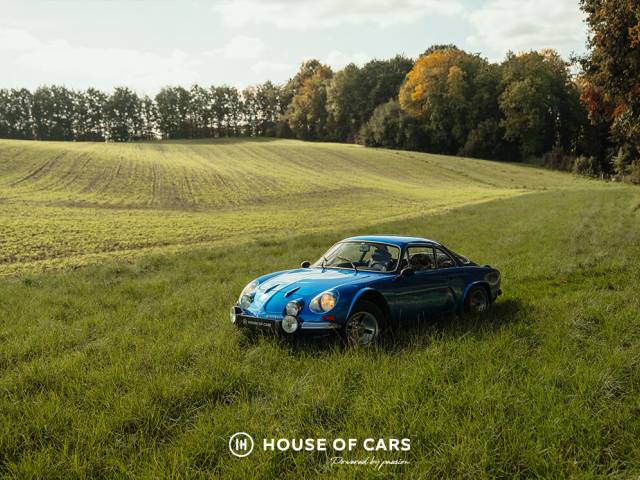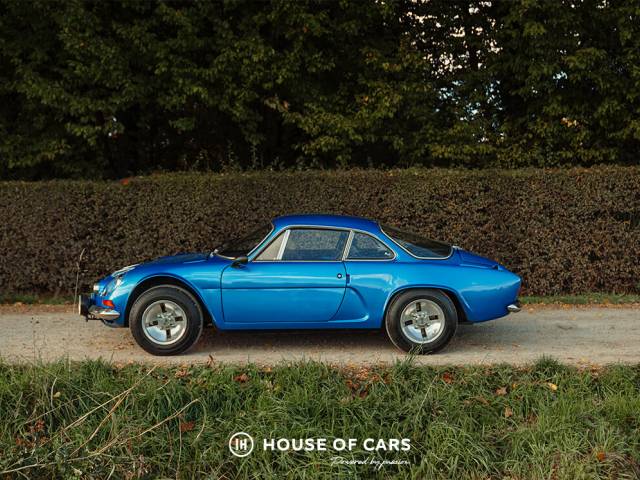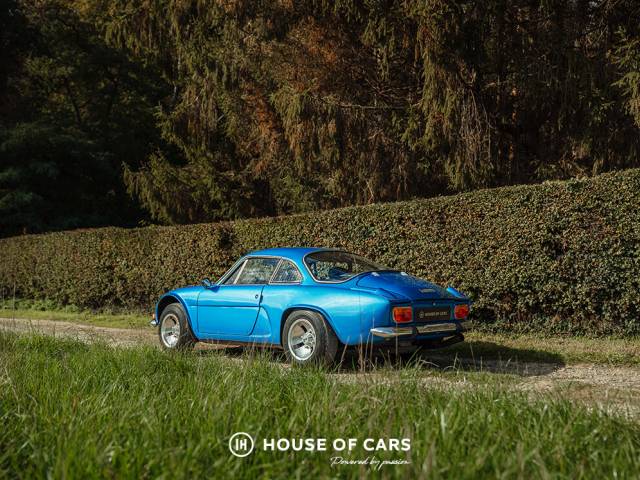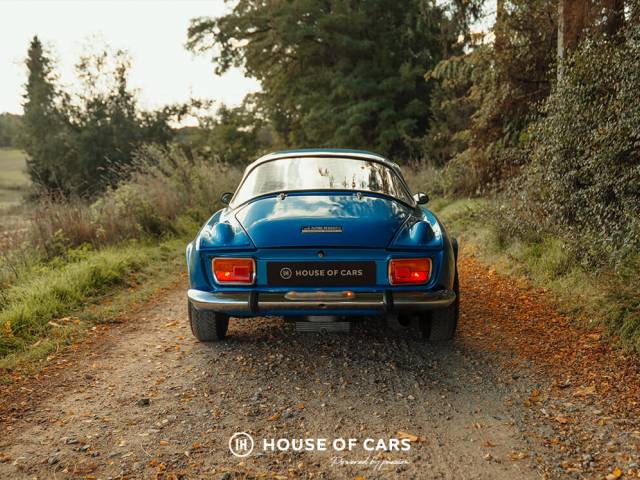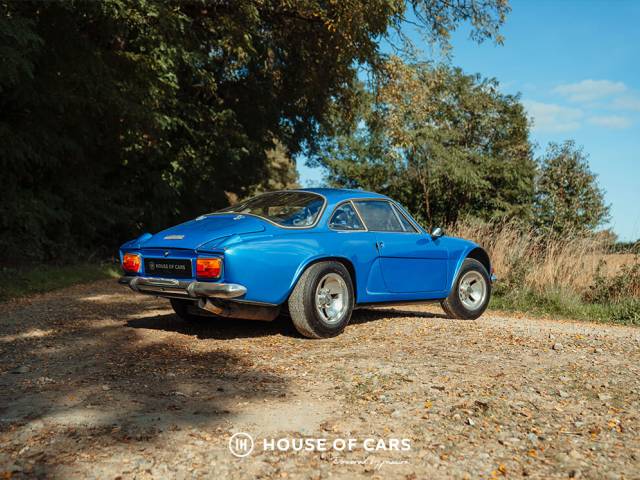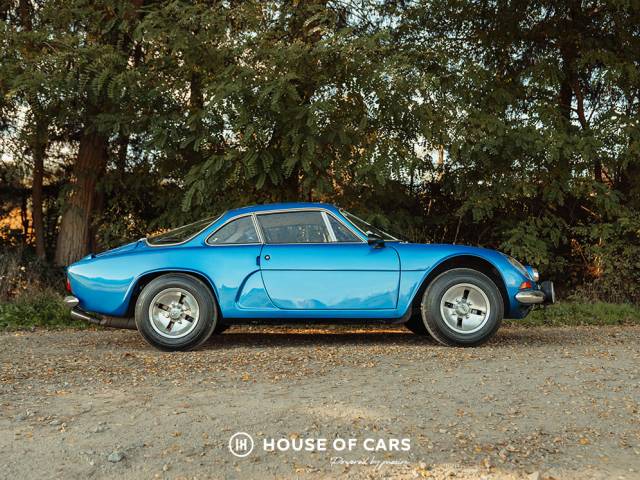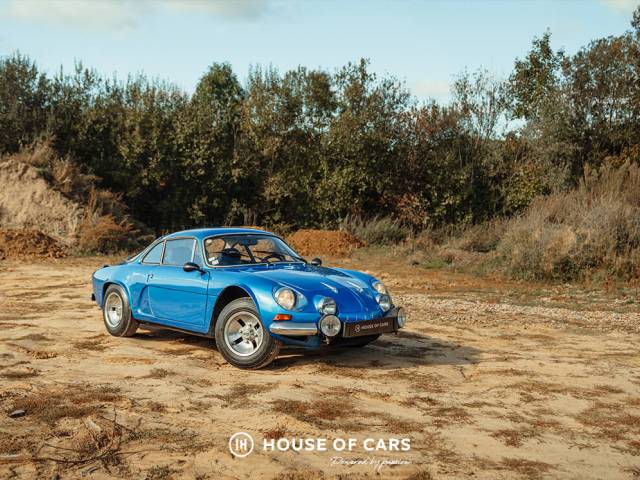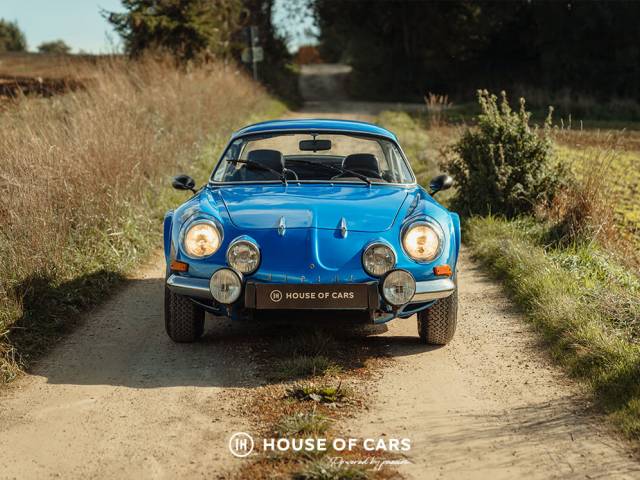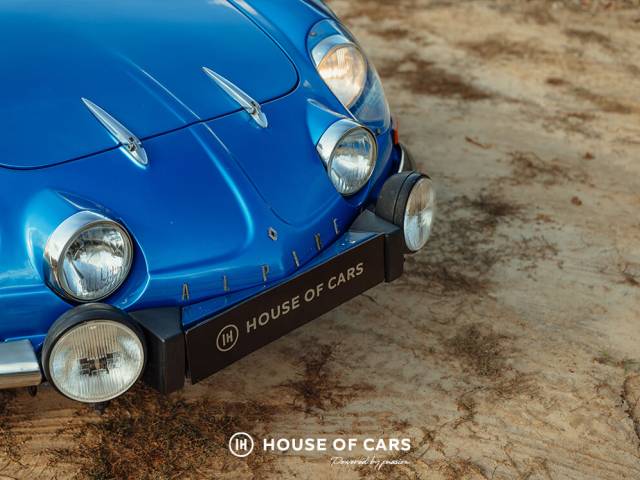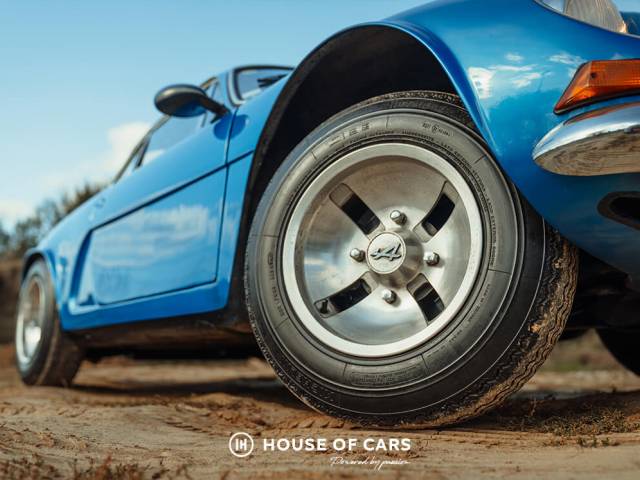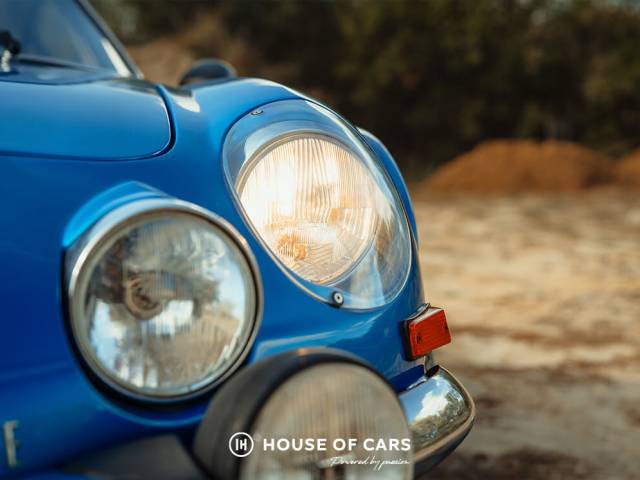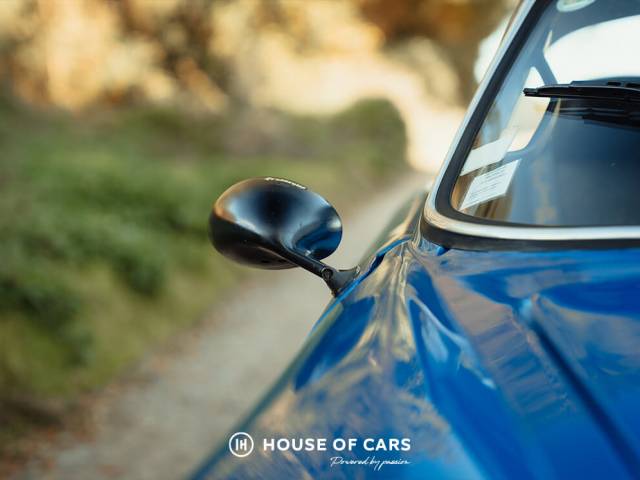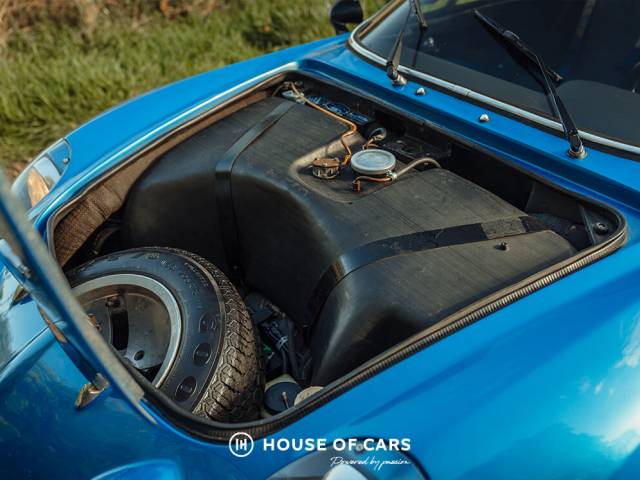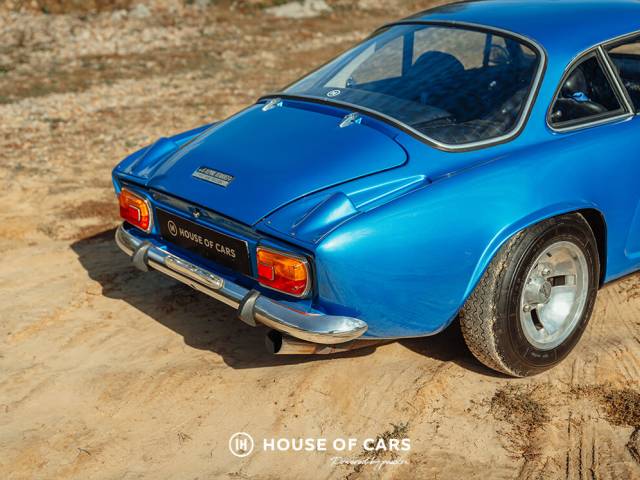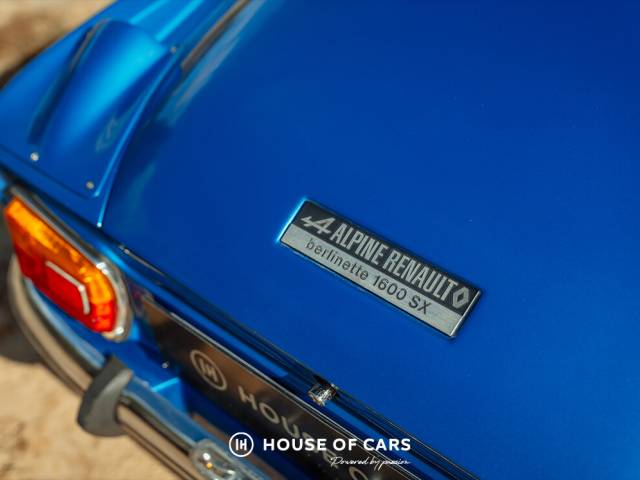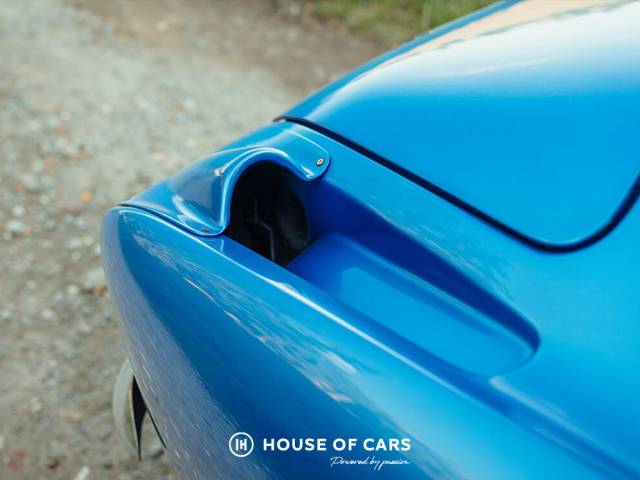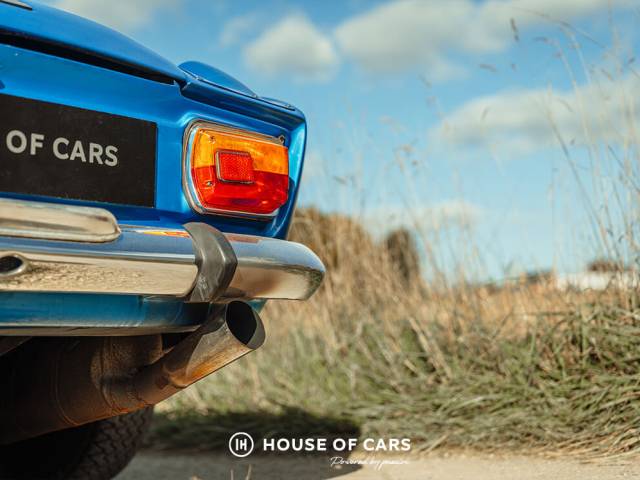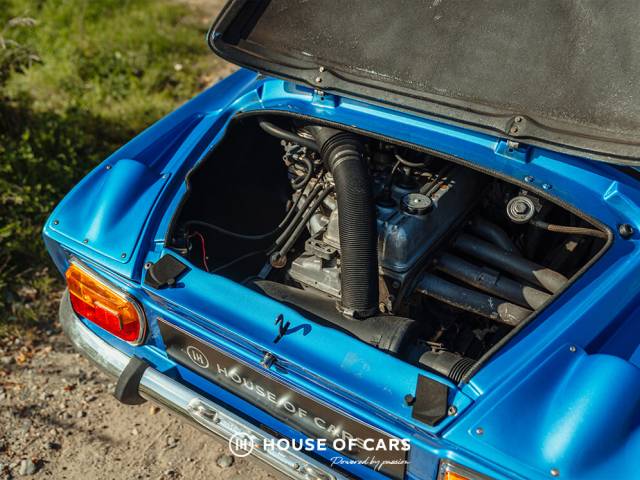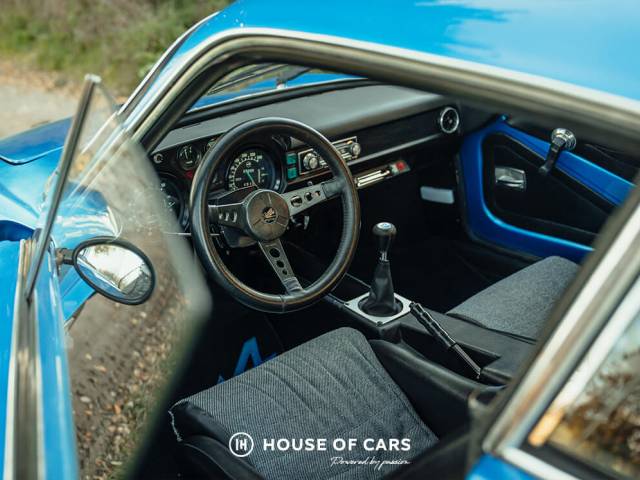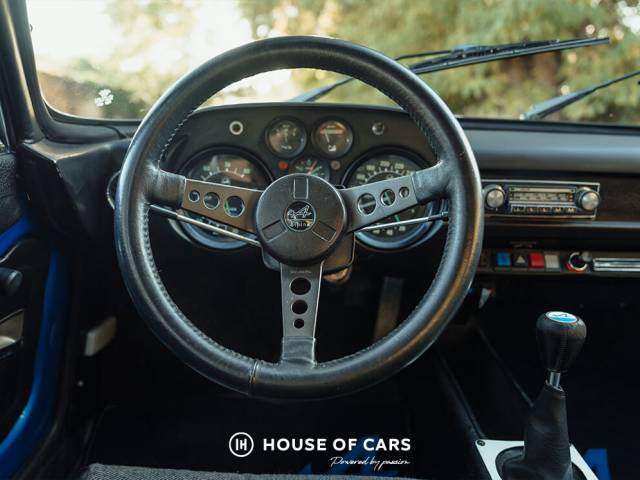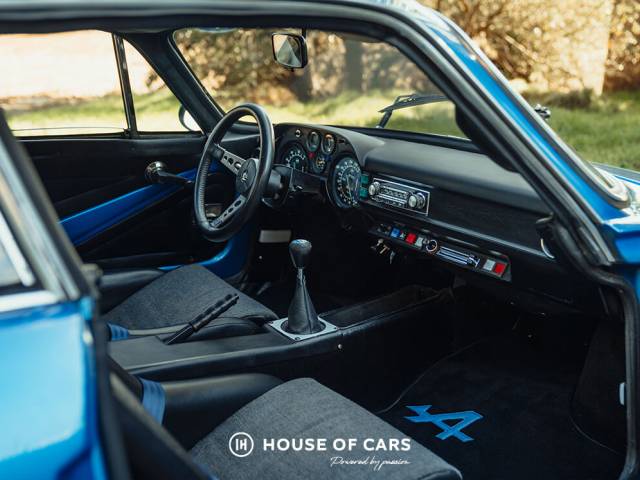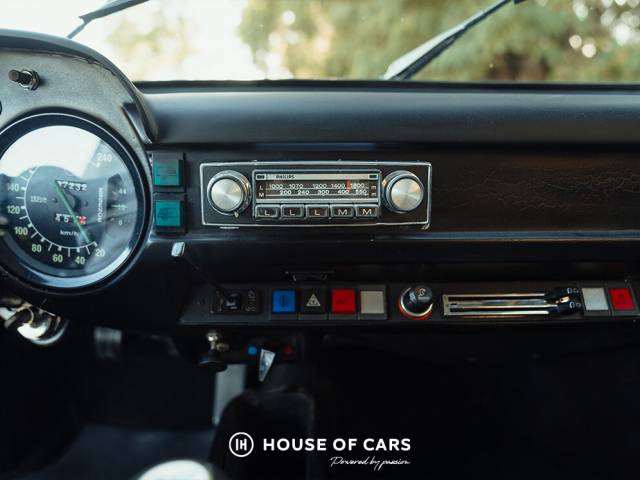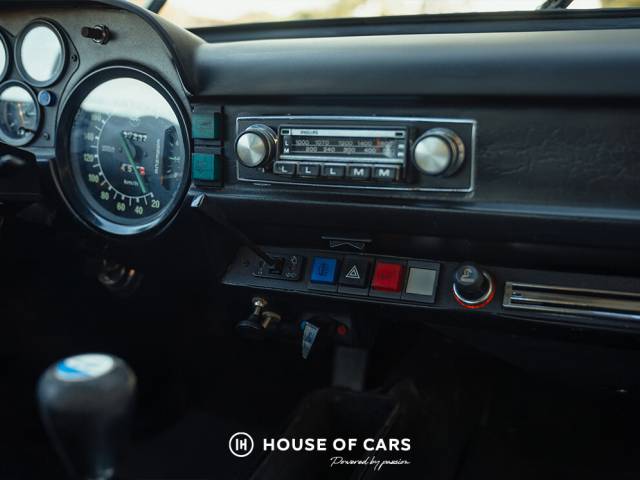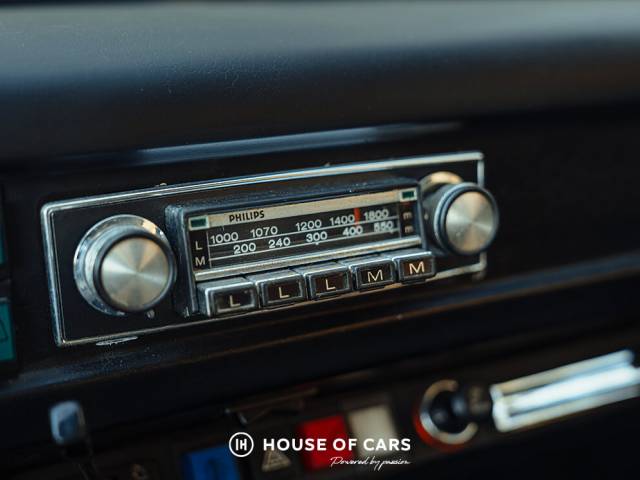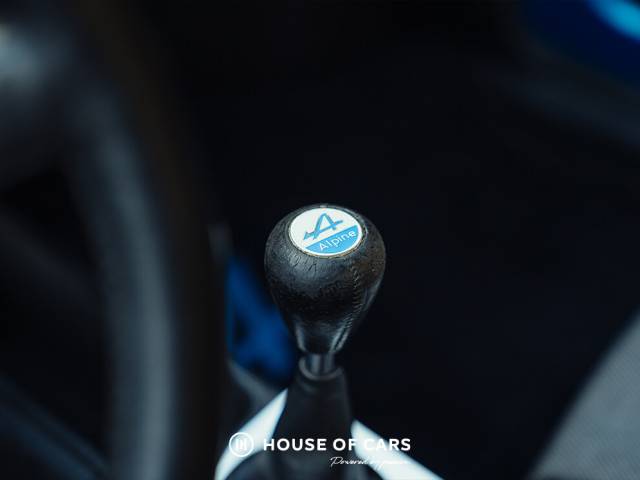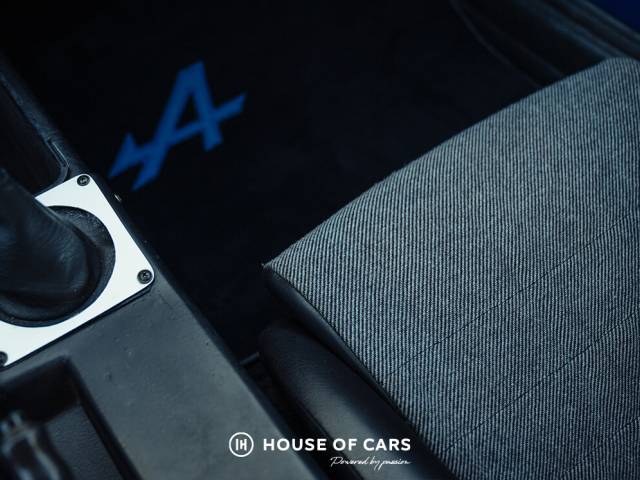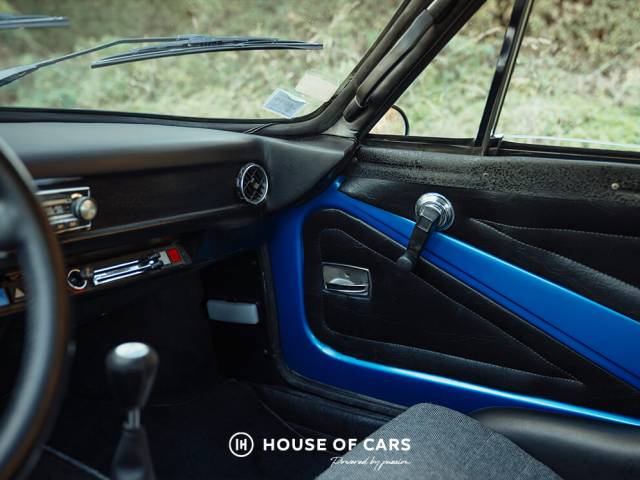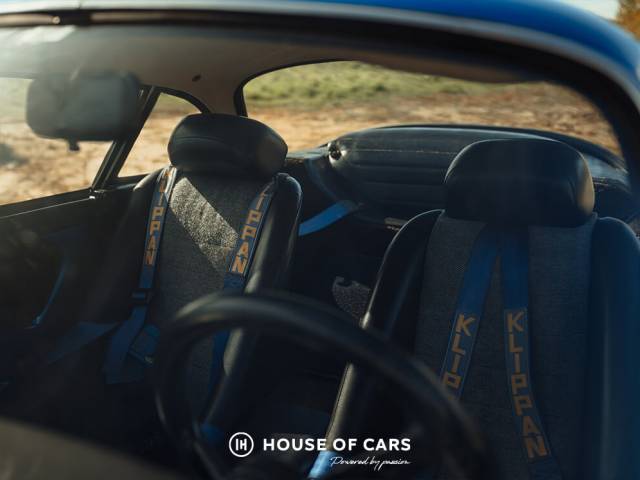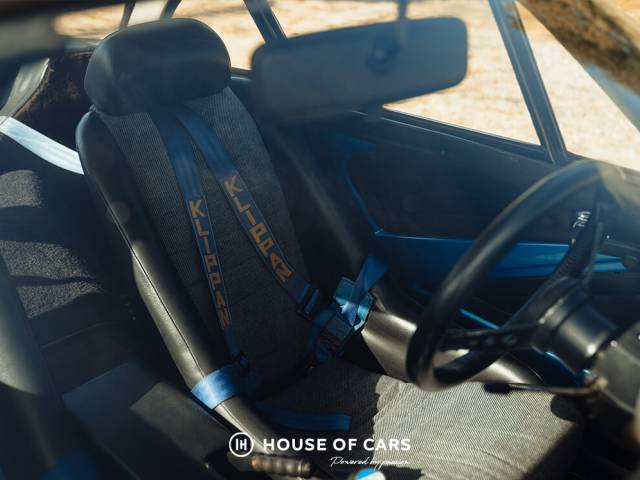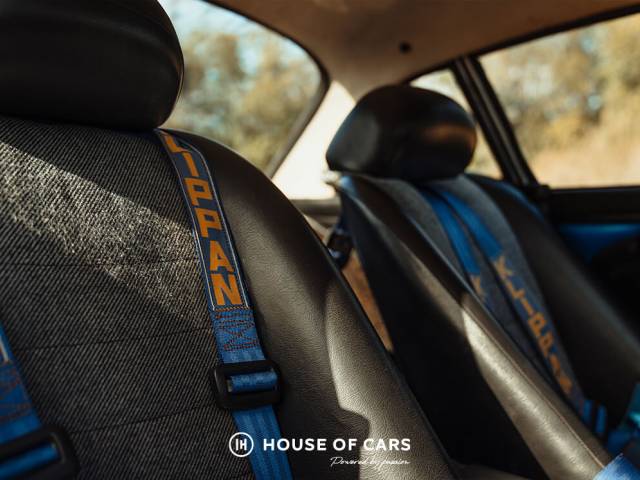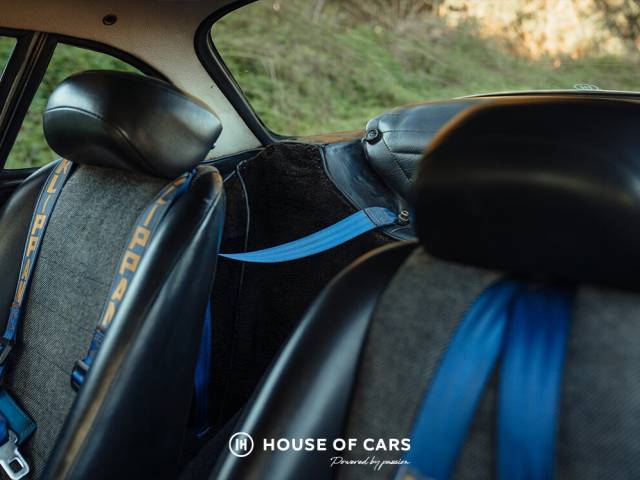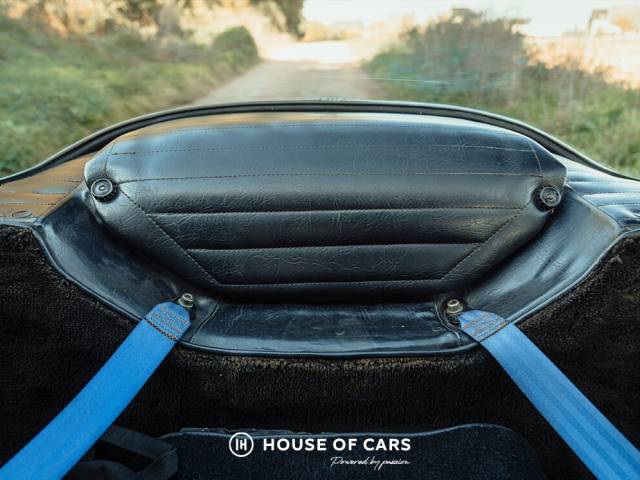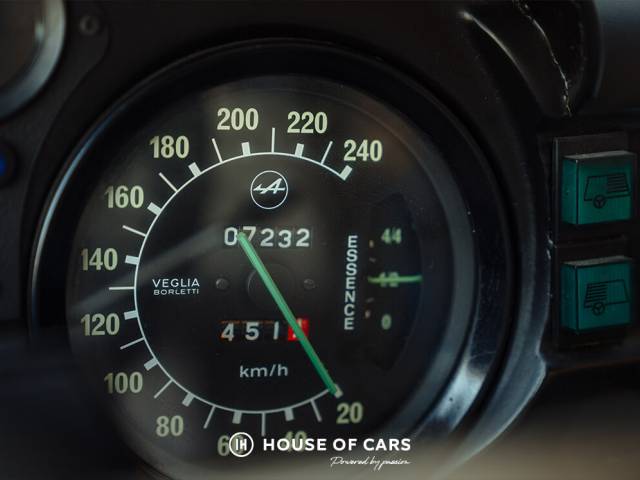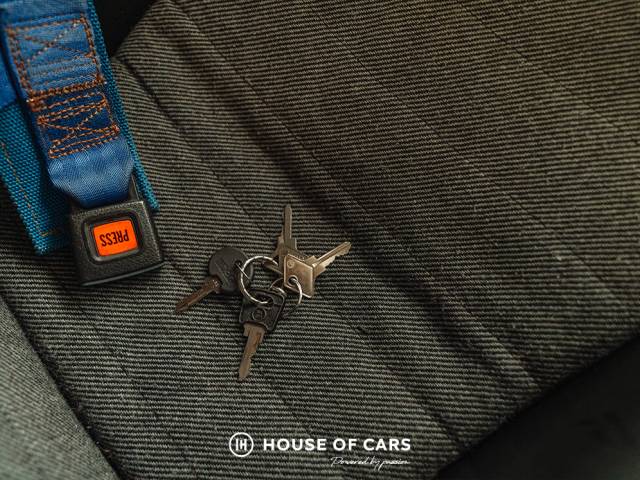 Matching numbers - One of the last 50 produced - Highly original
Dealer

away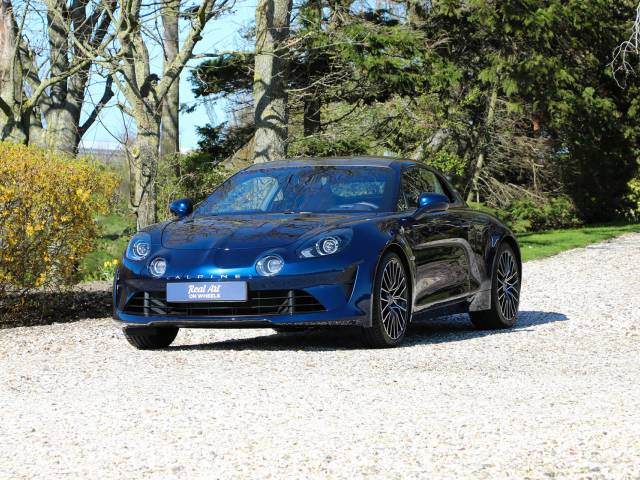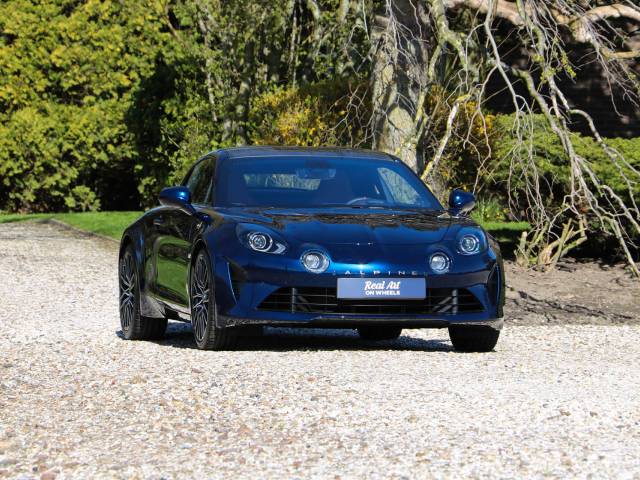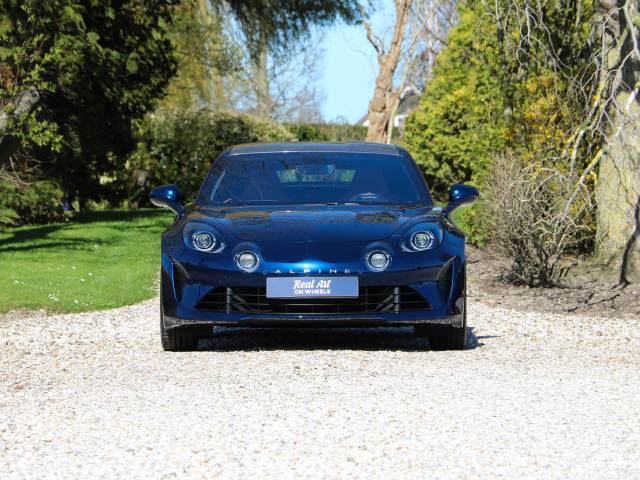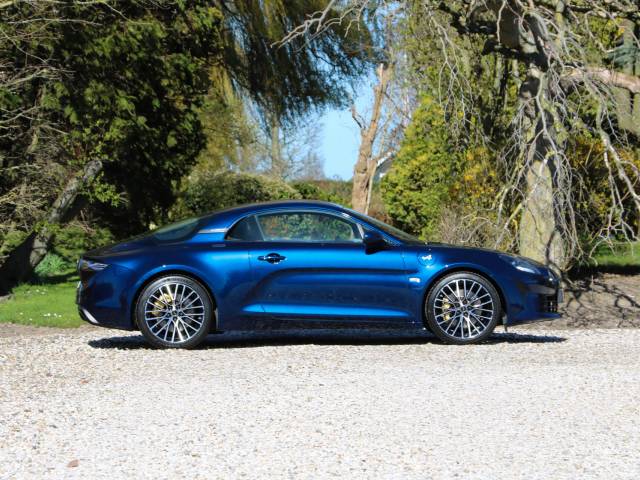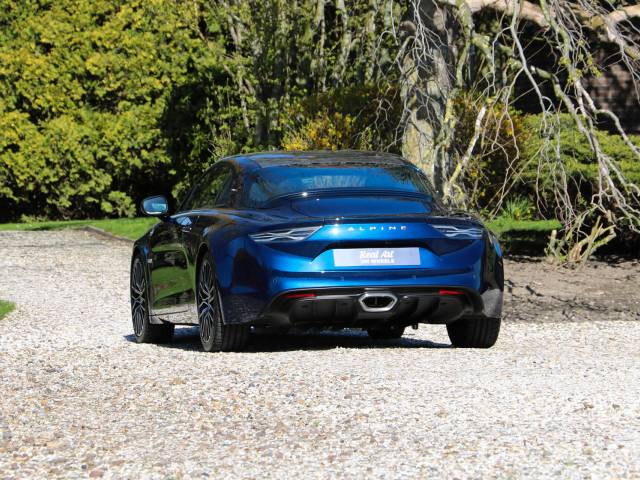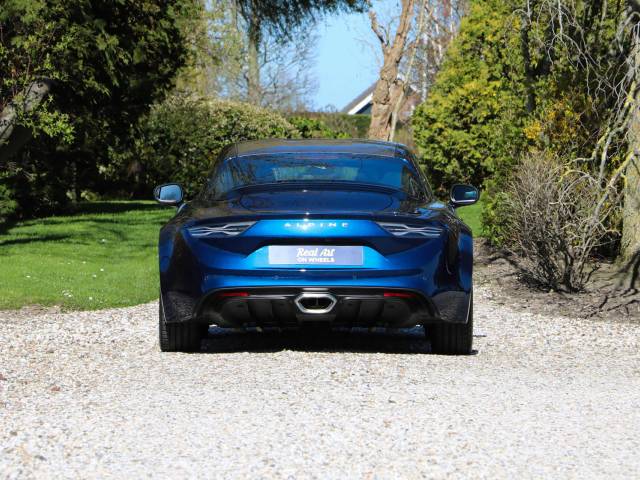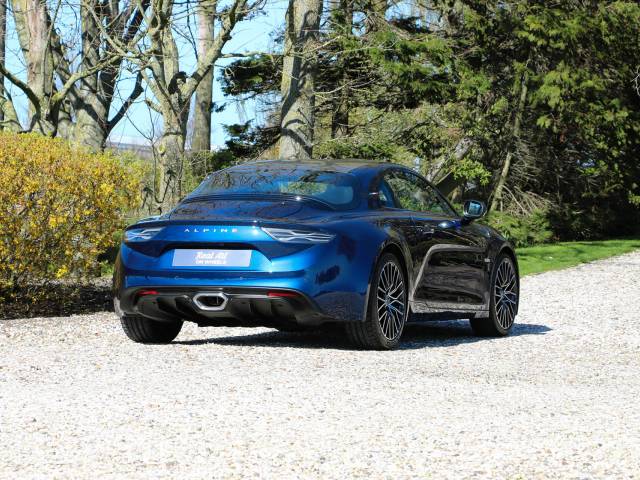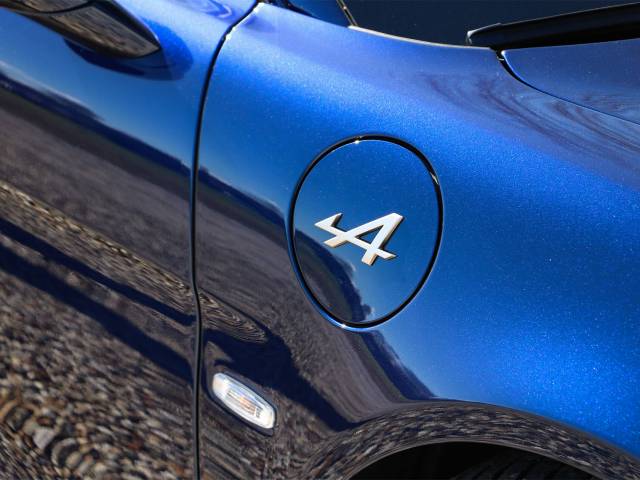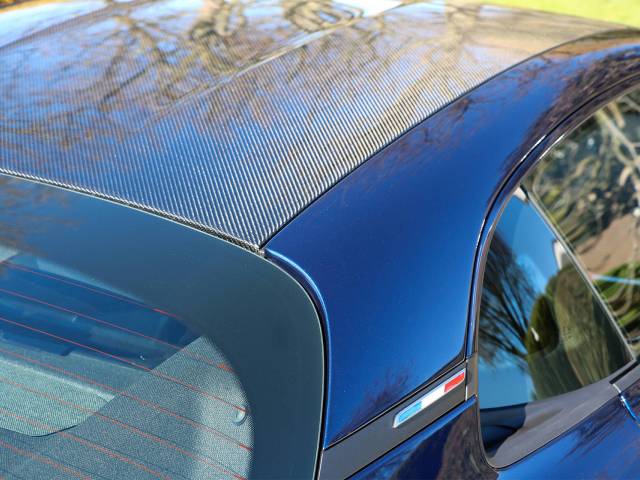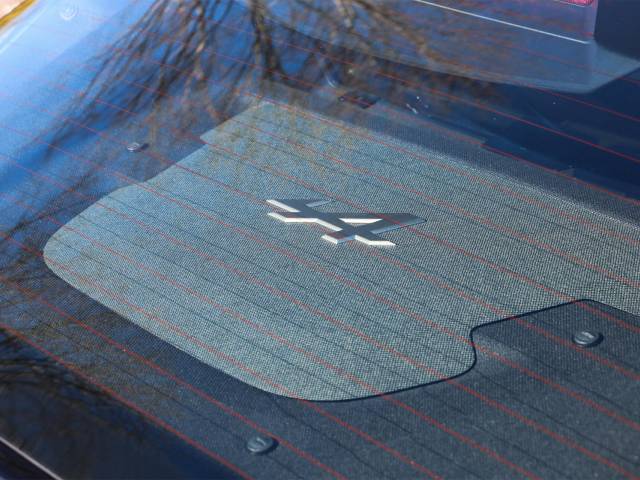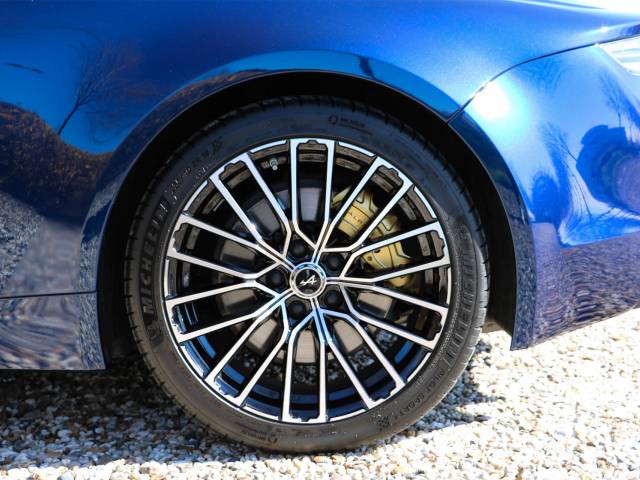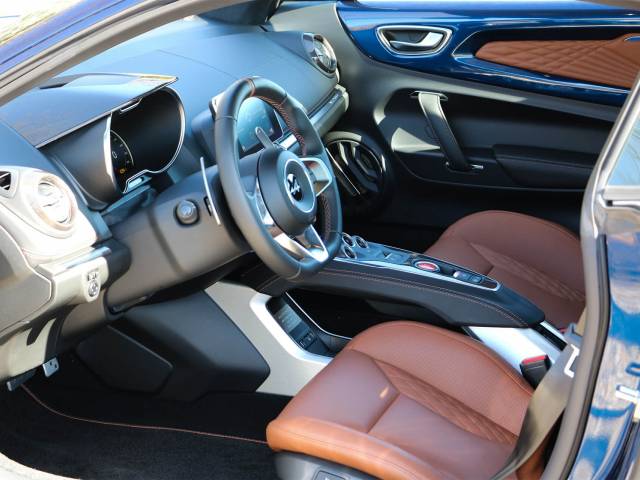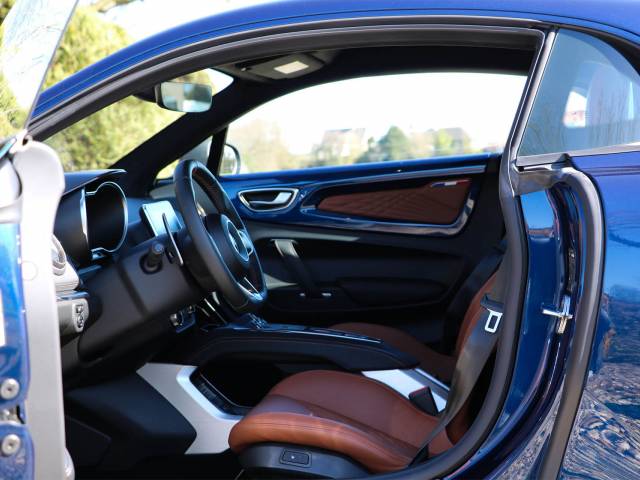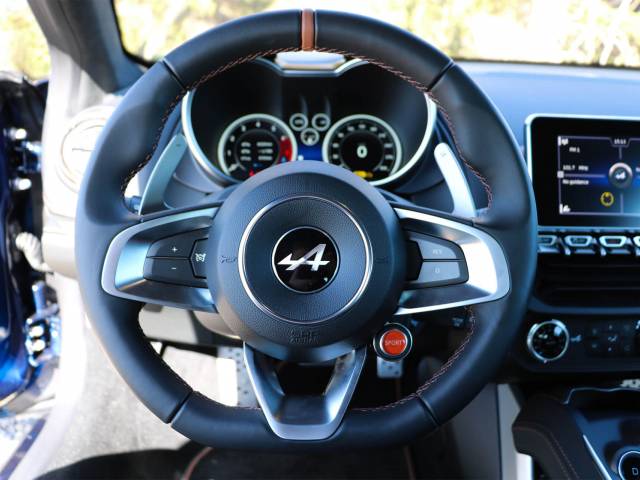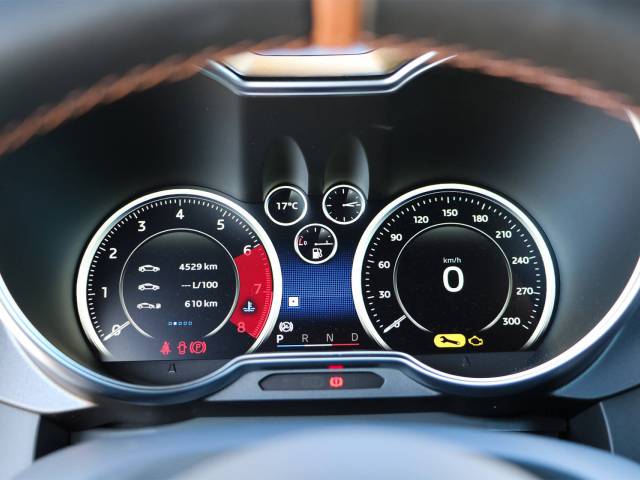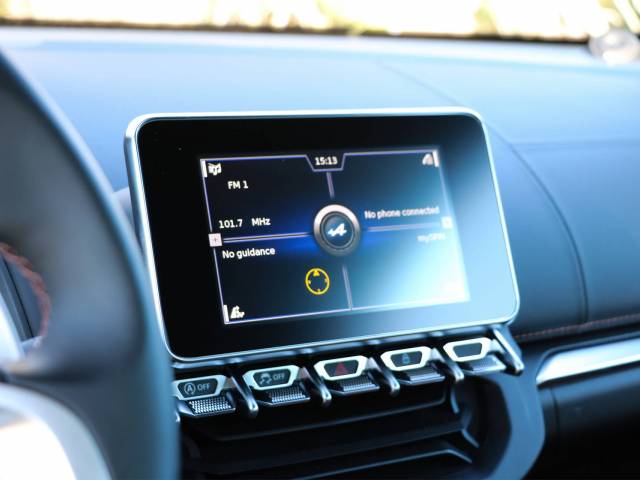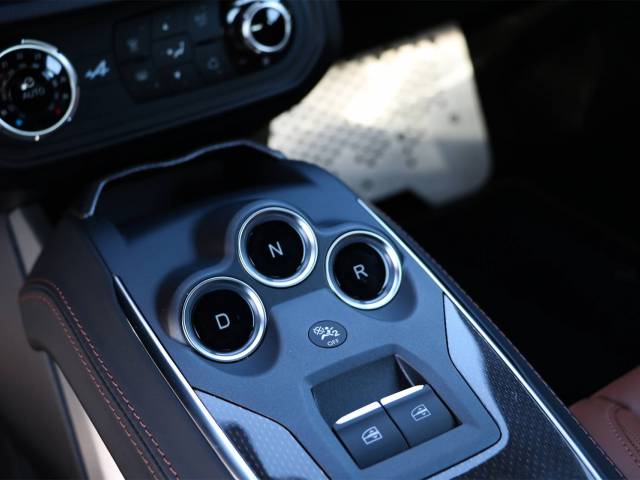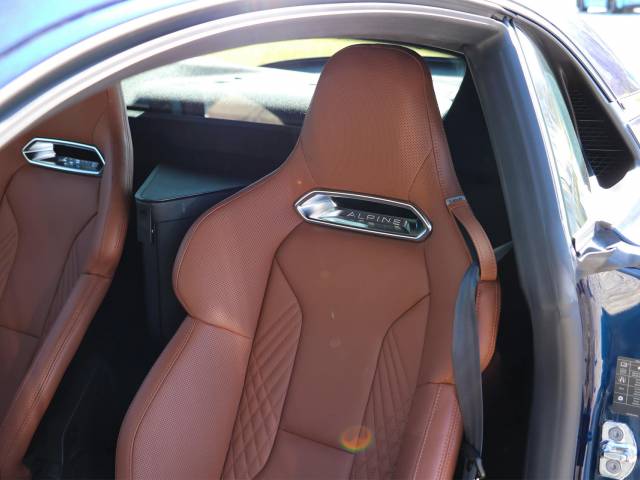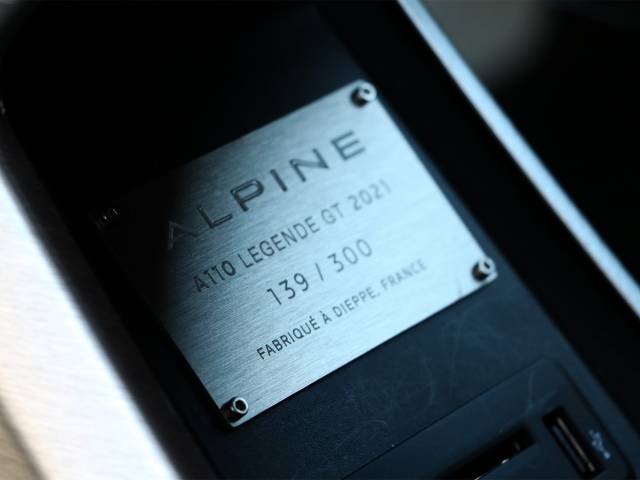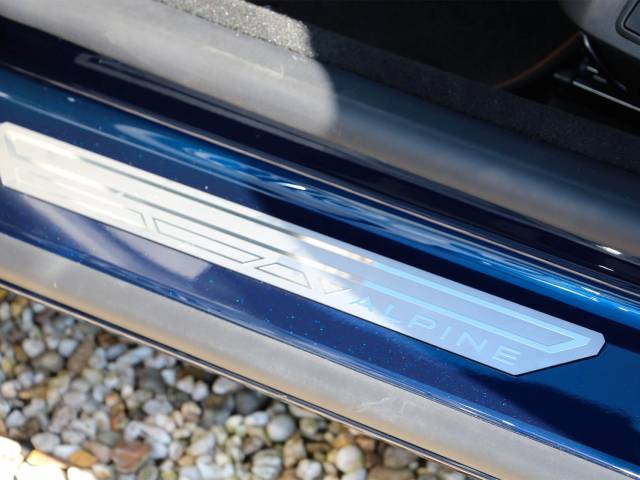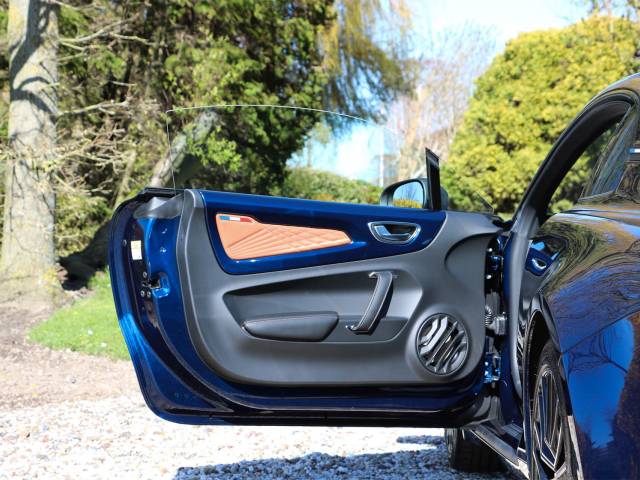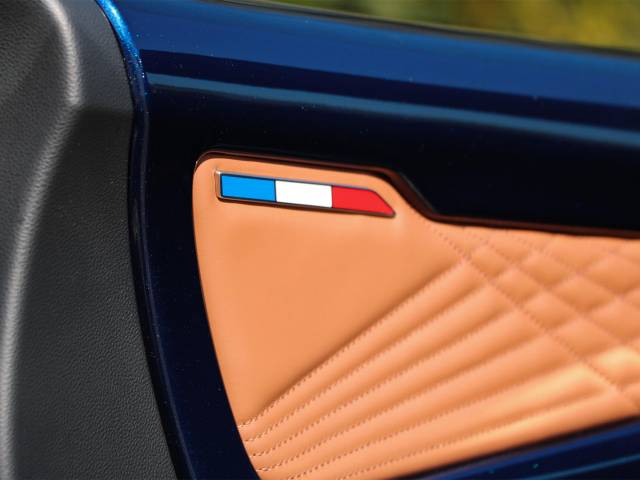 Limited edition, number 139 of 300 produced
Dealer

away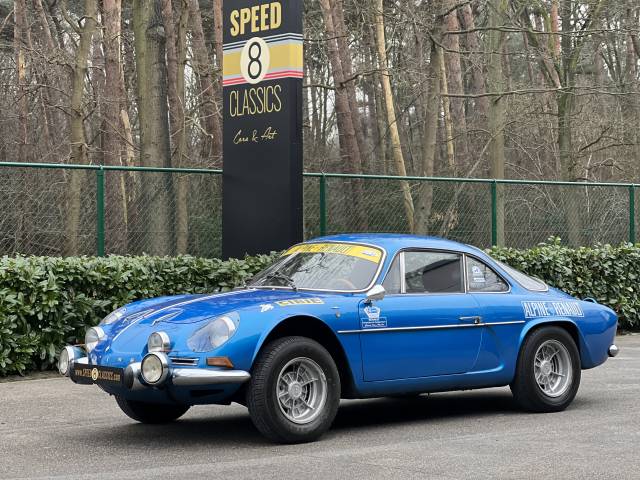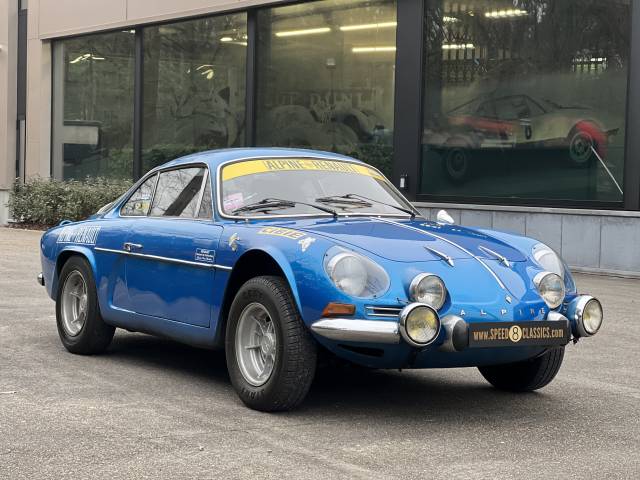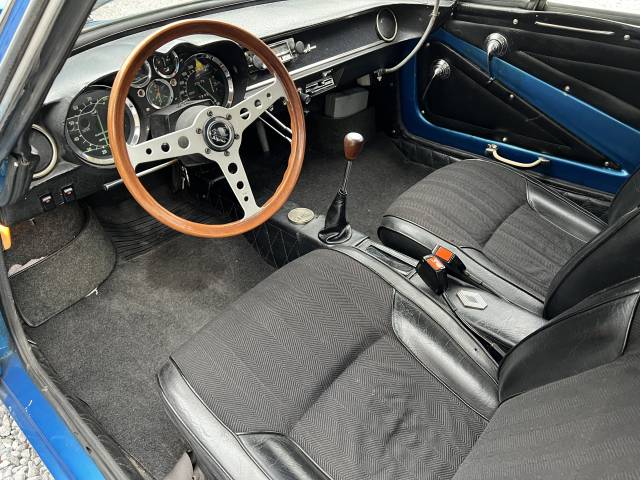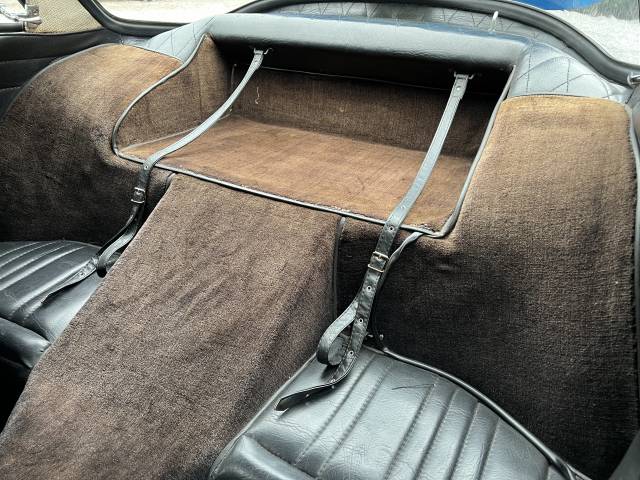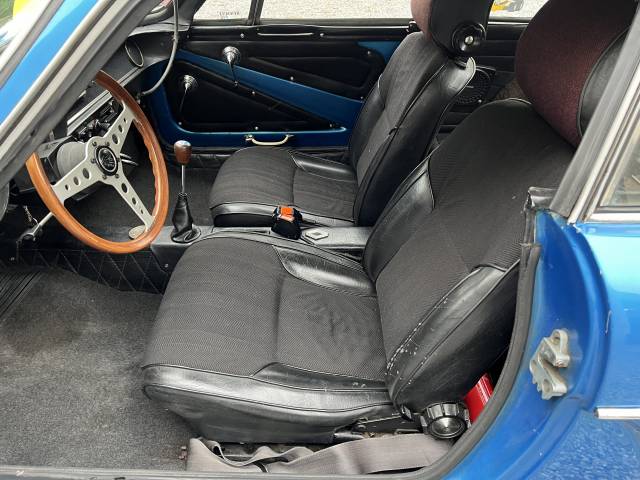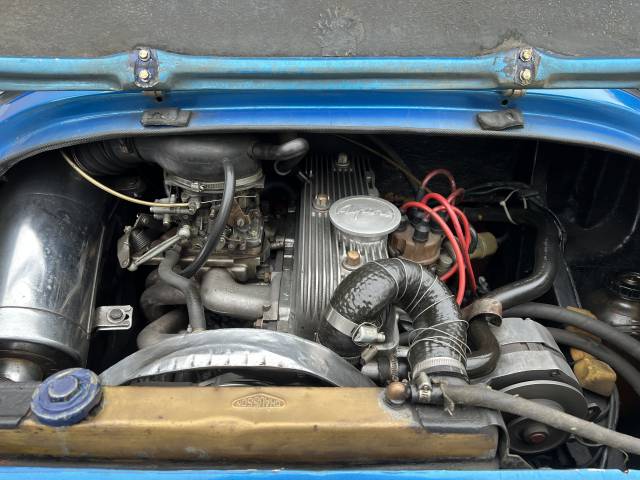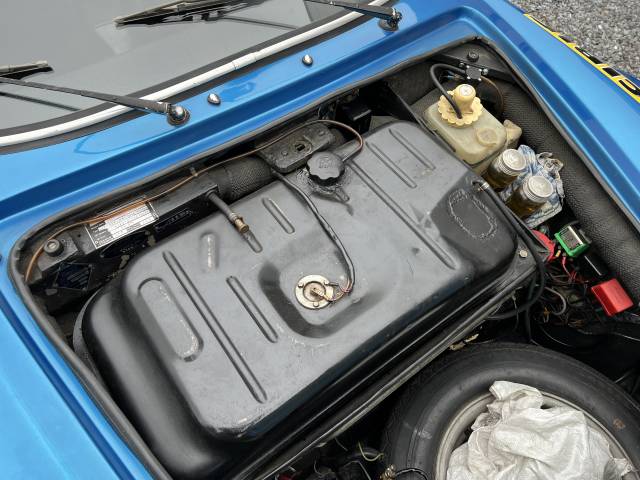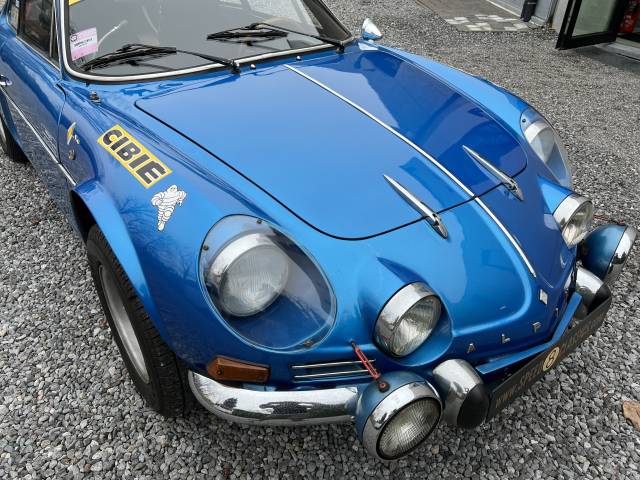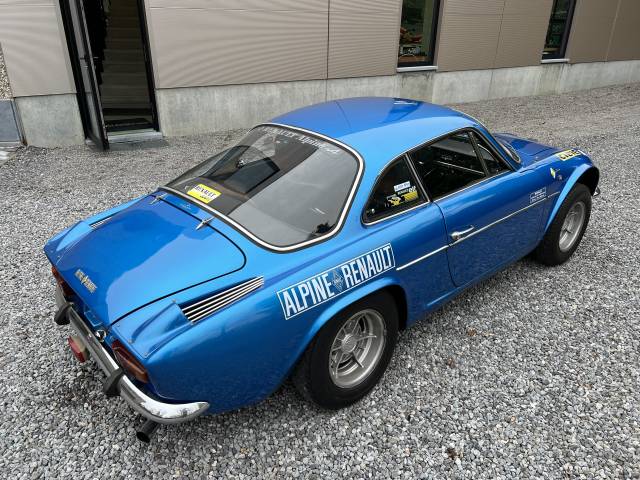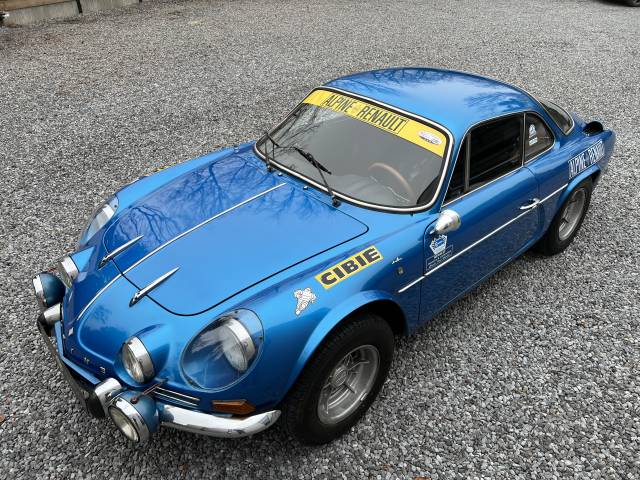 Renault Alpine 1300S
Dealer

away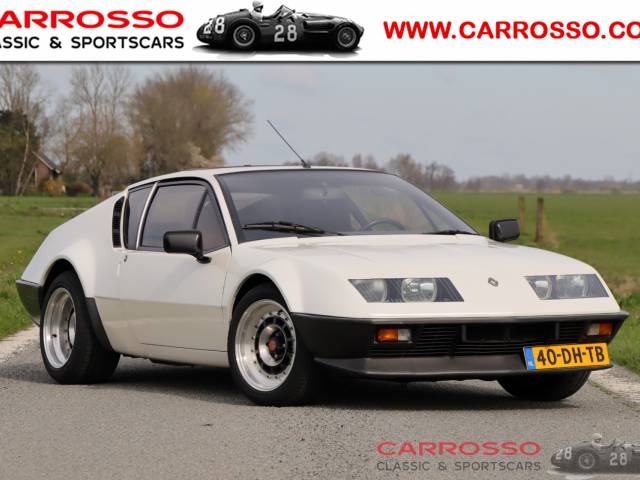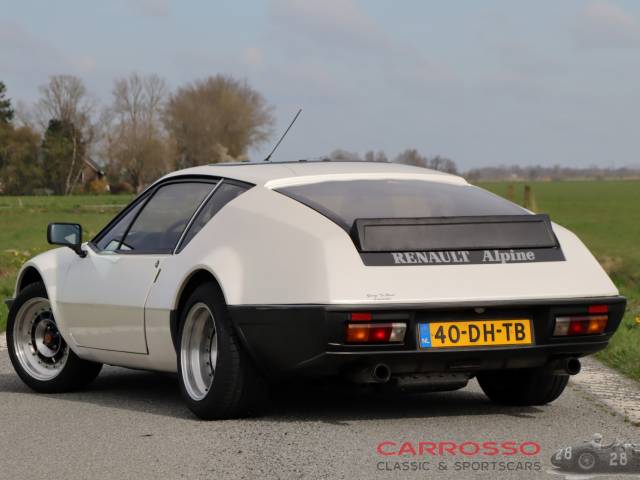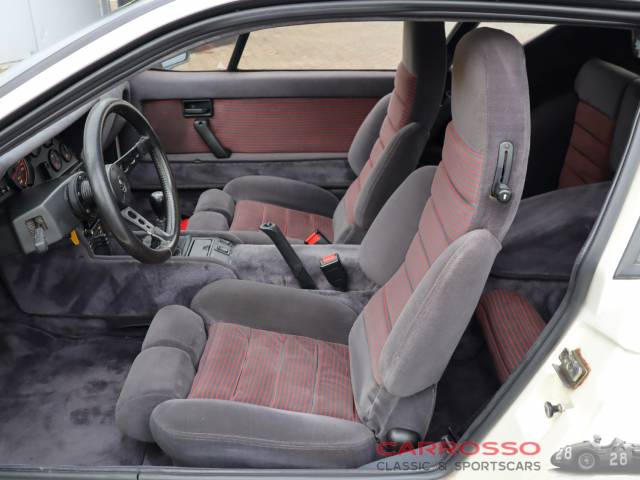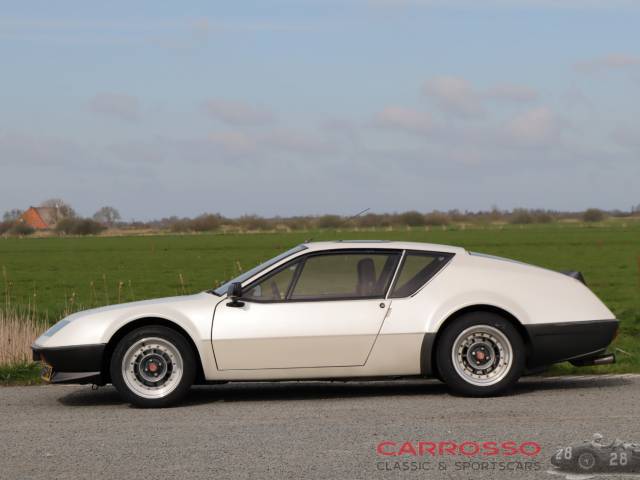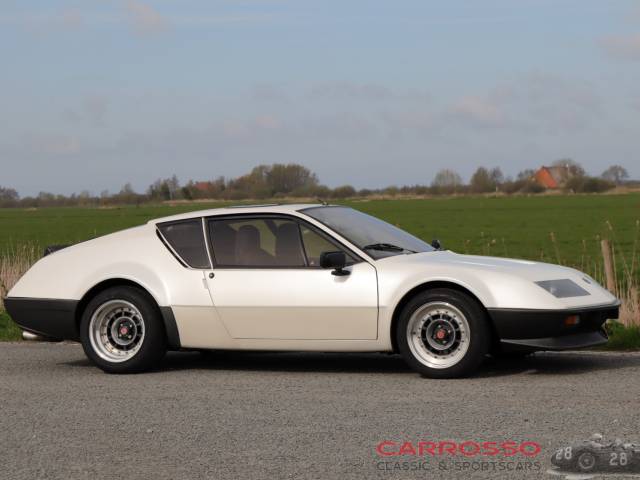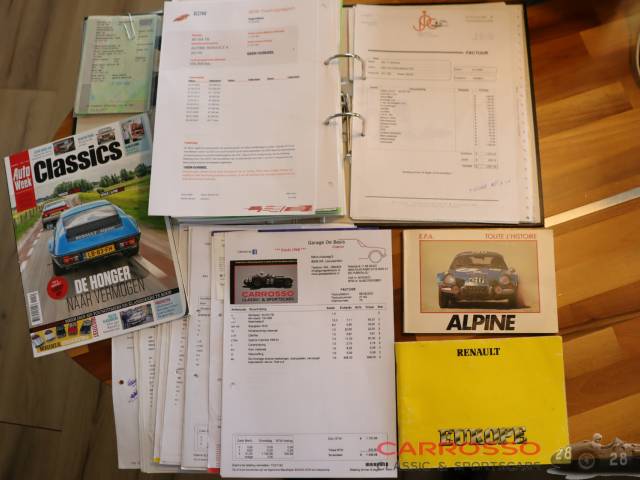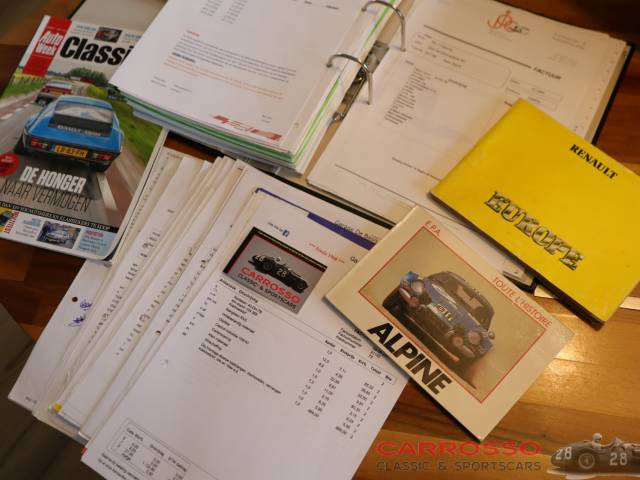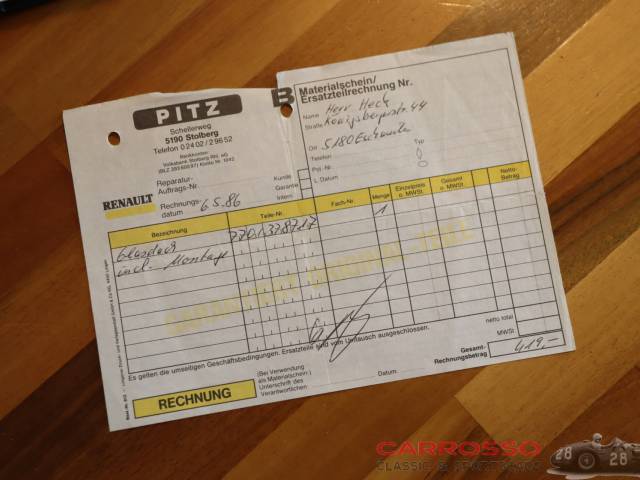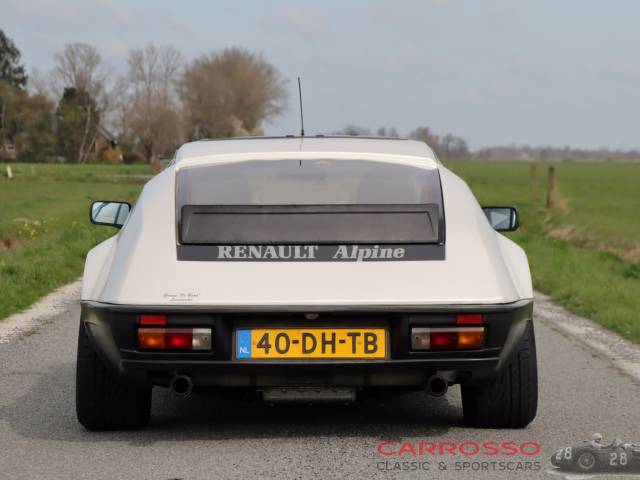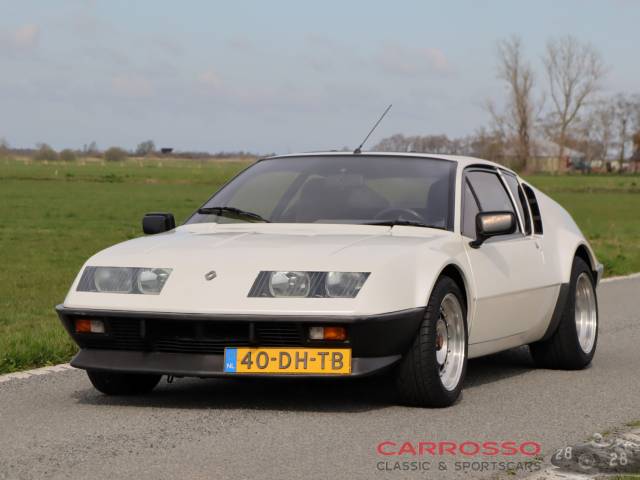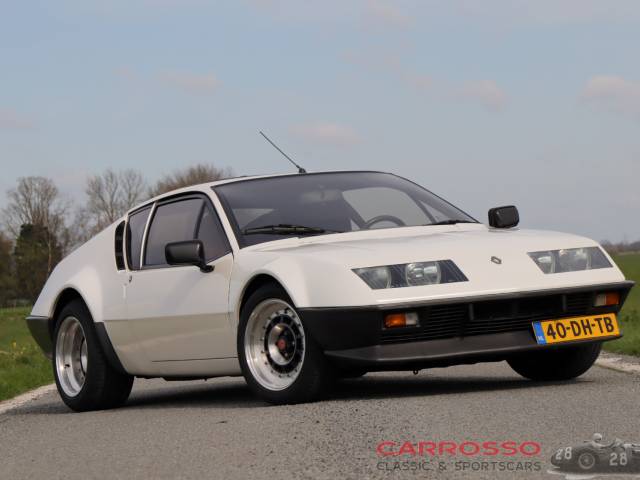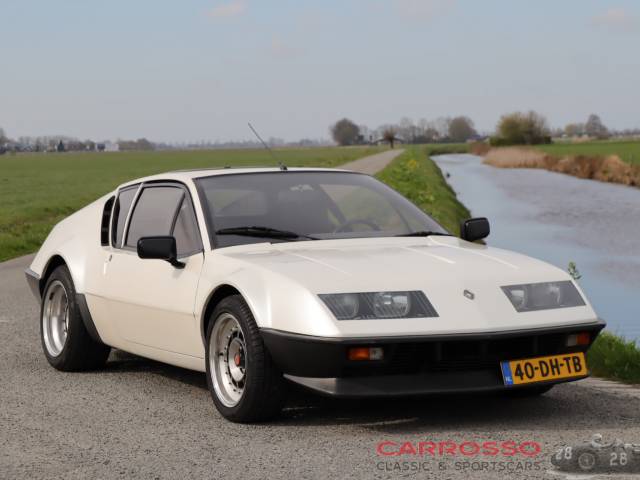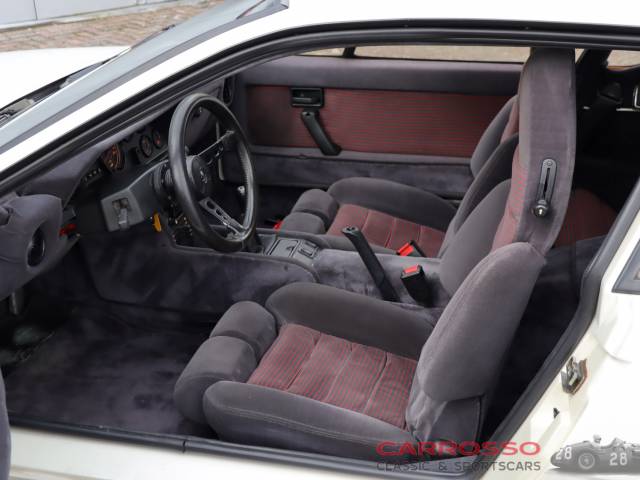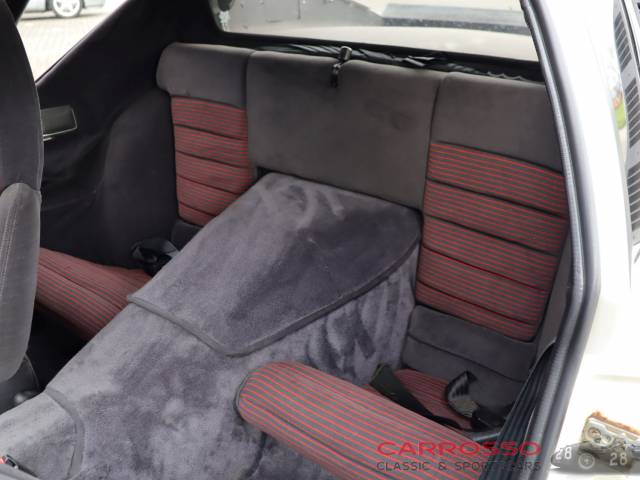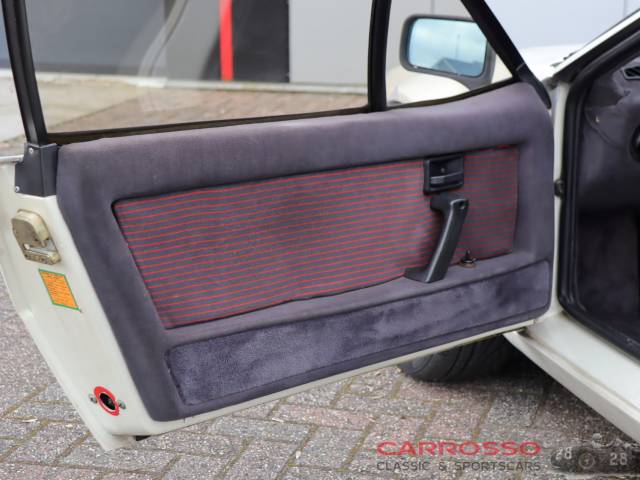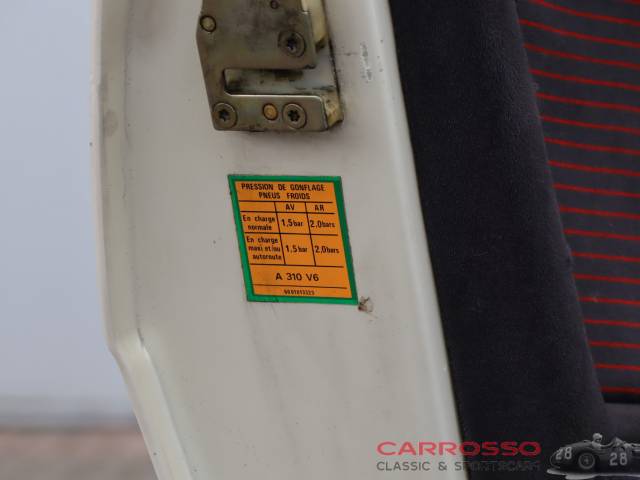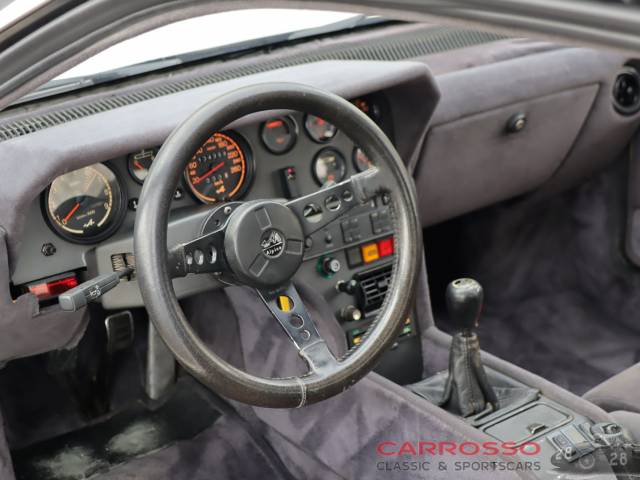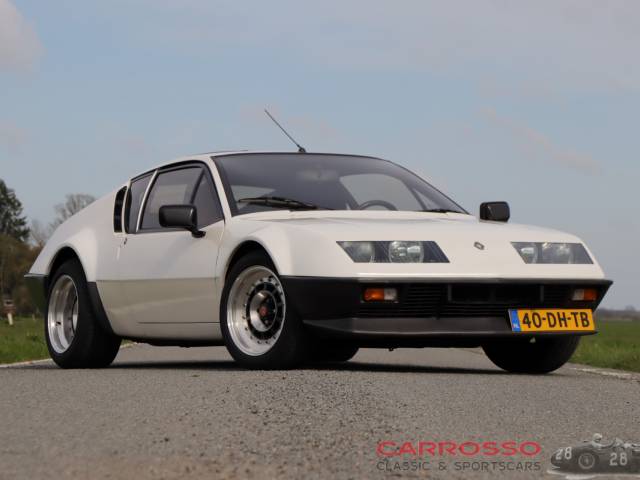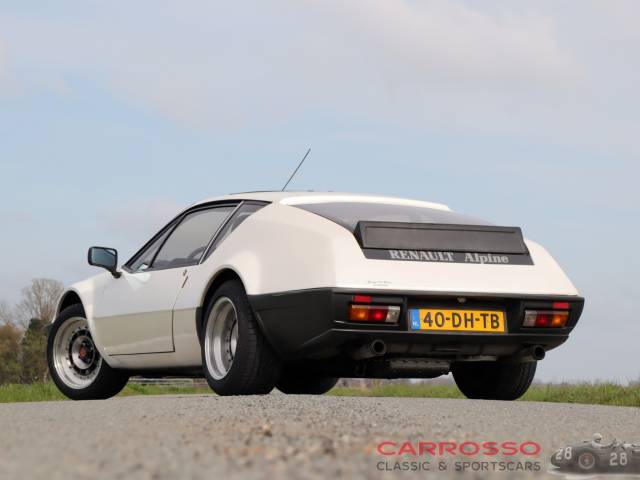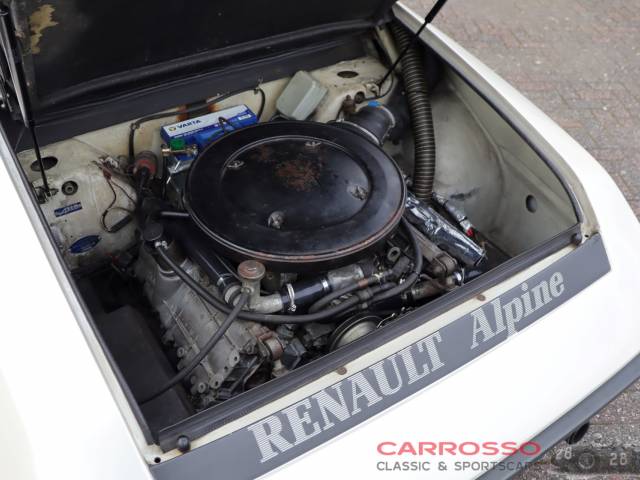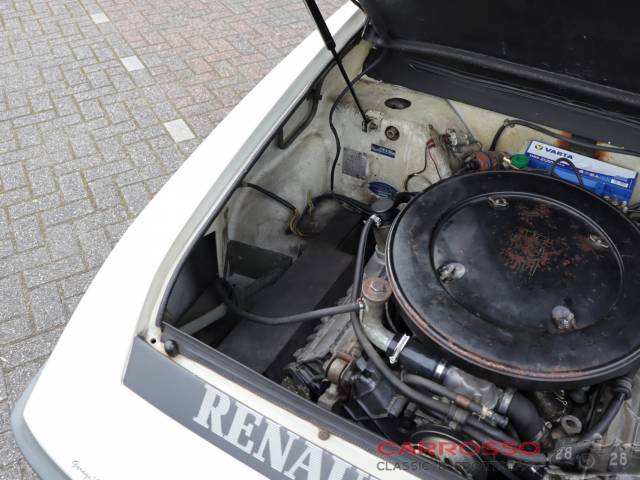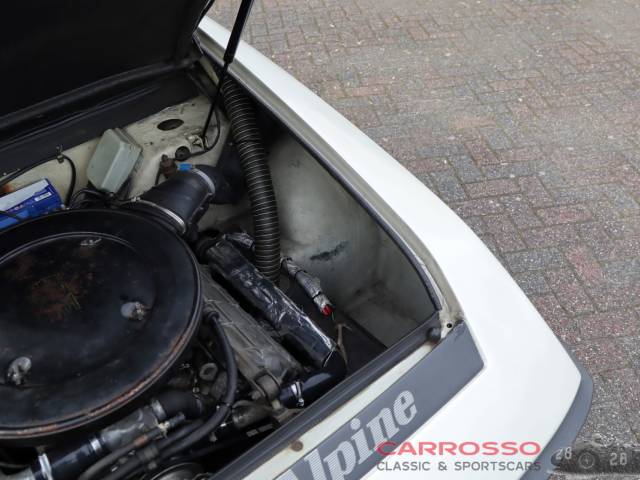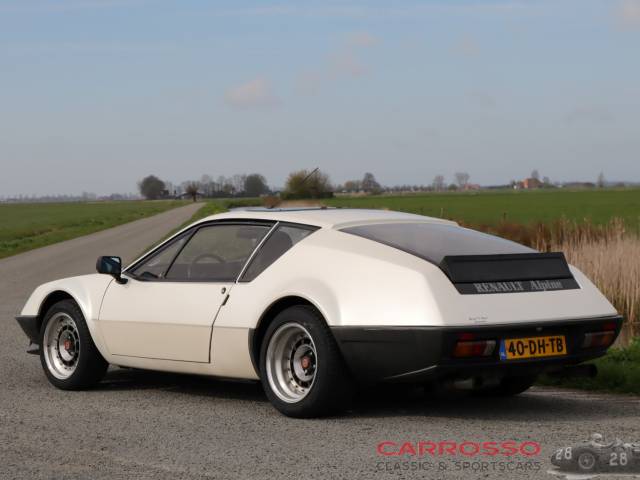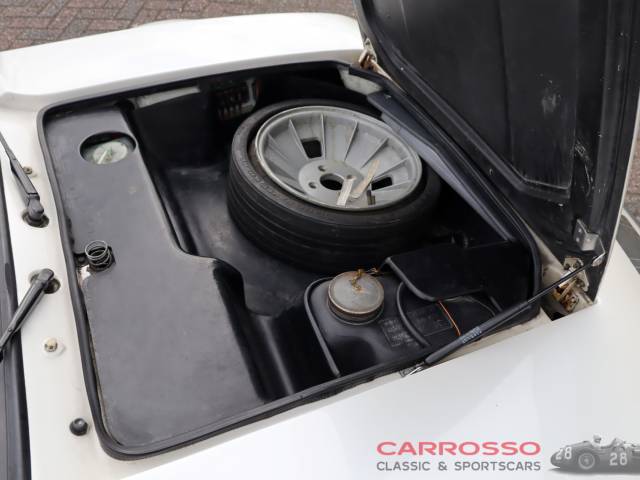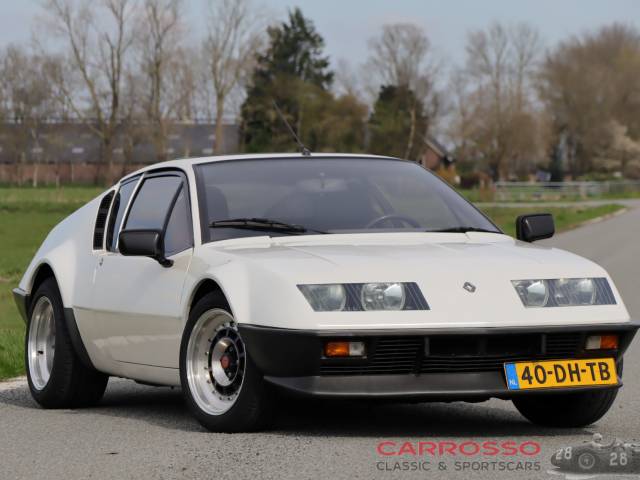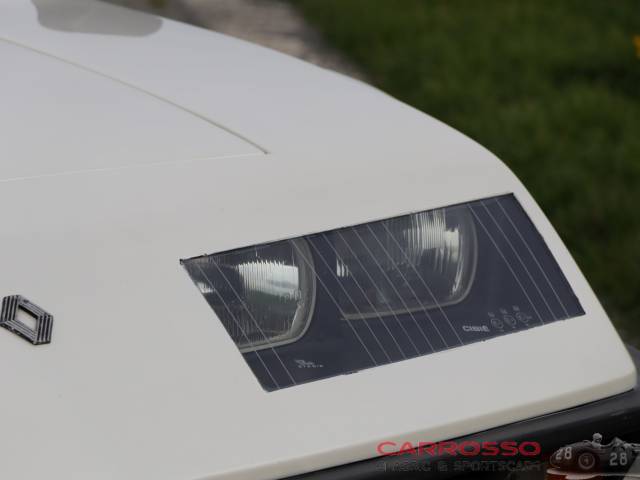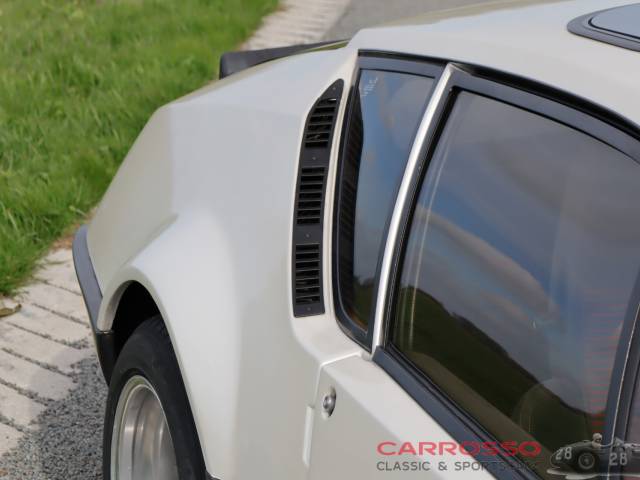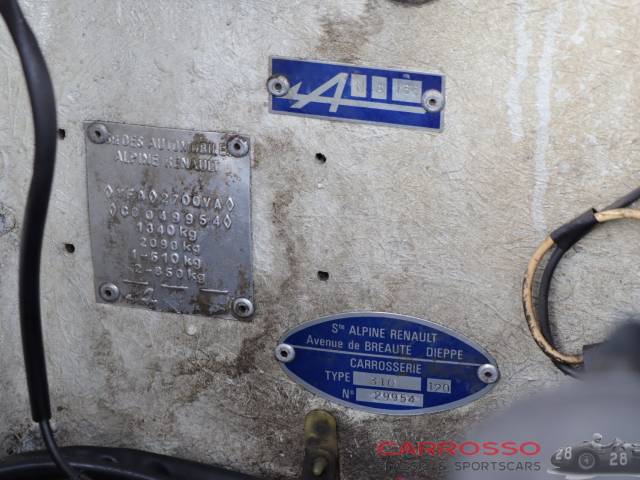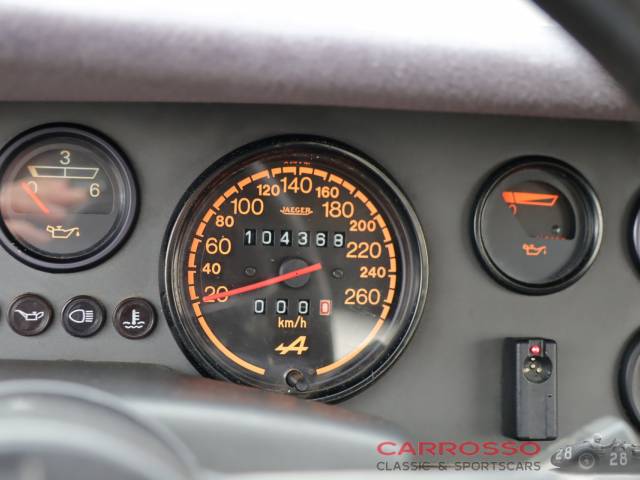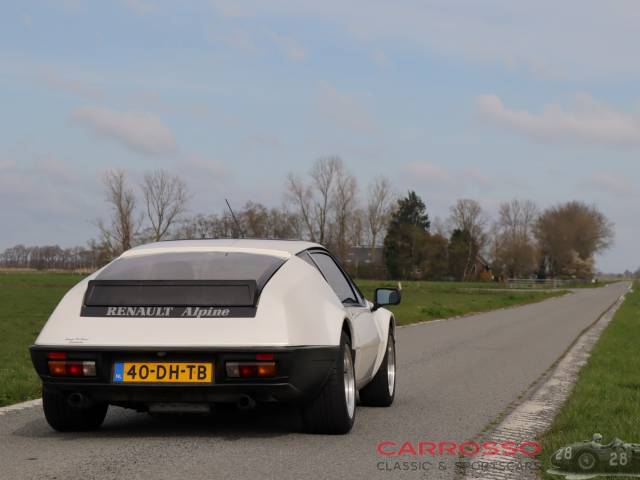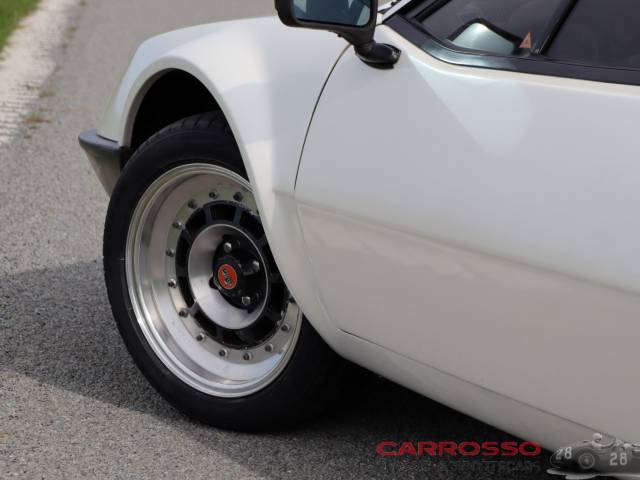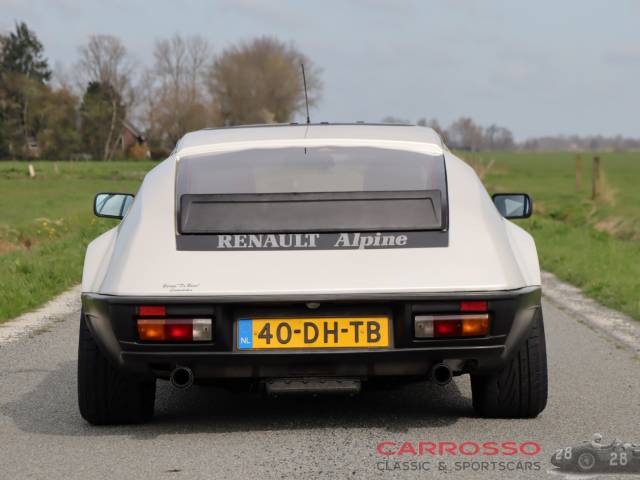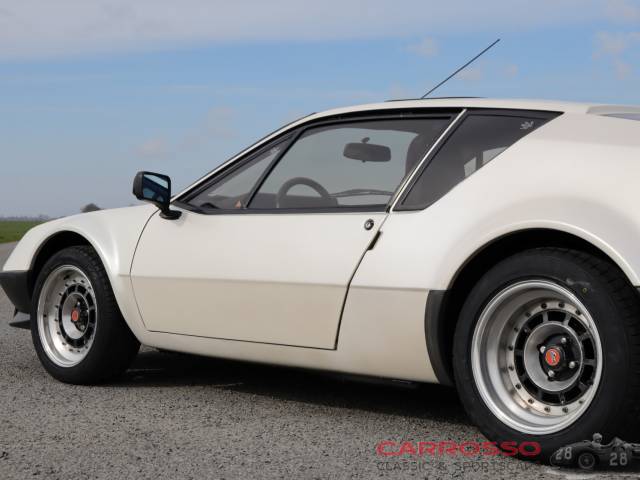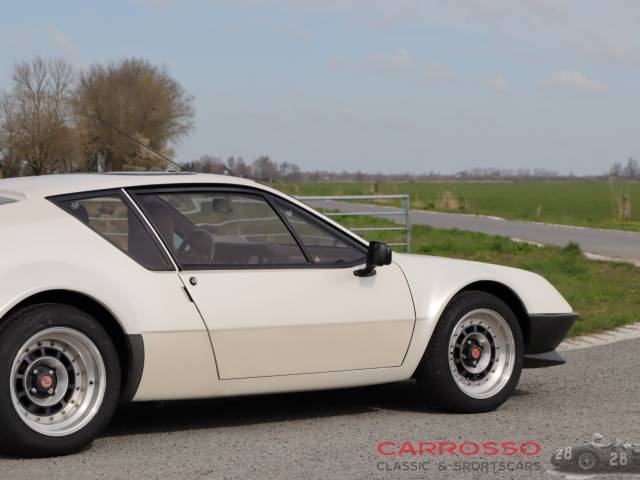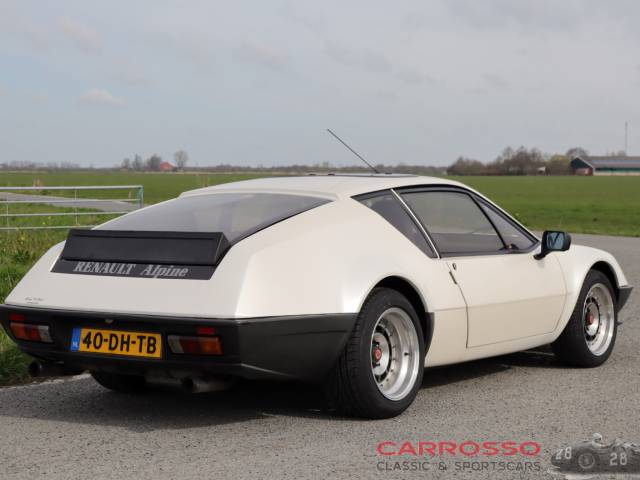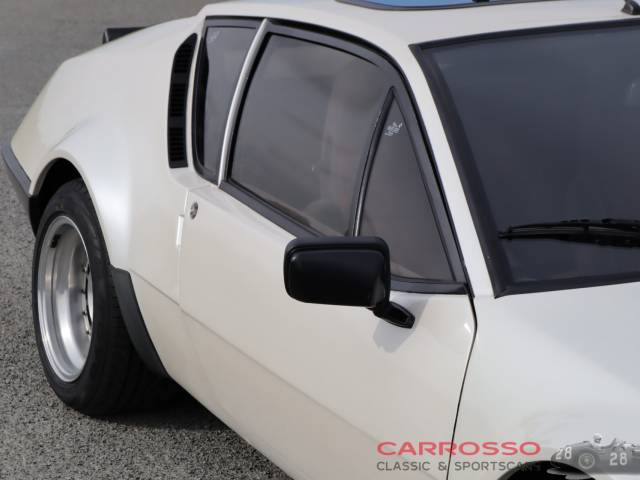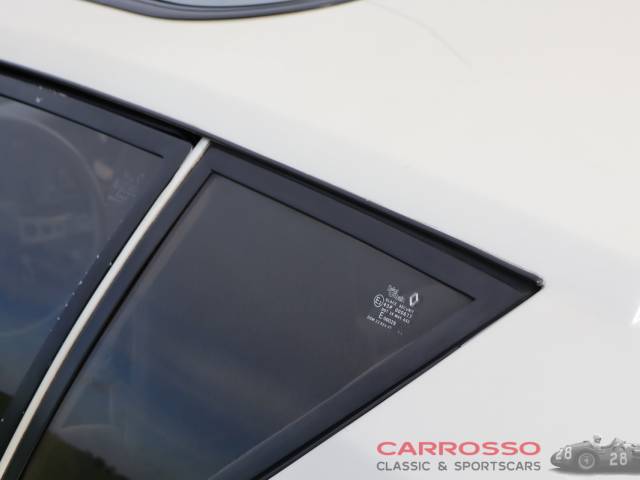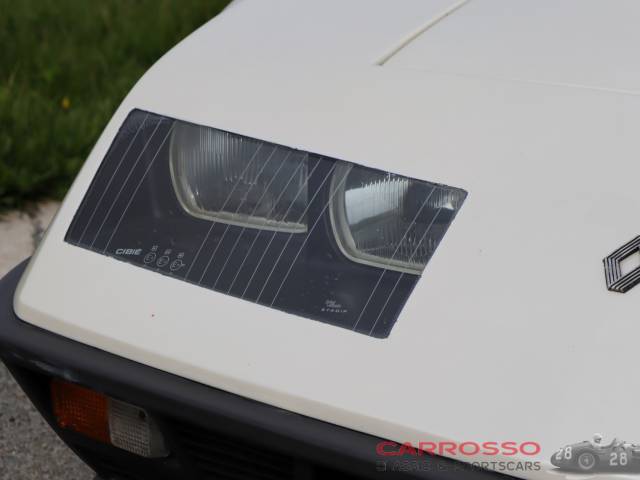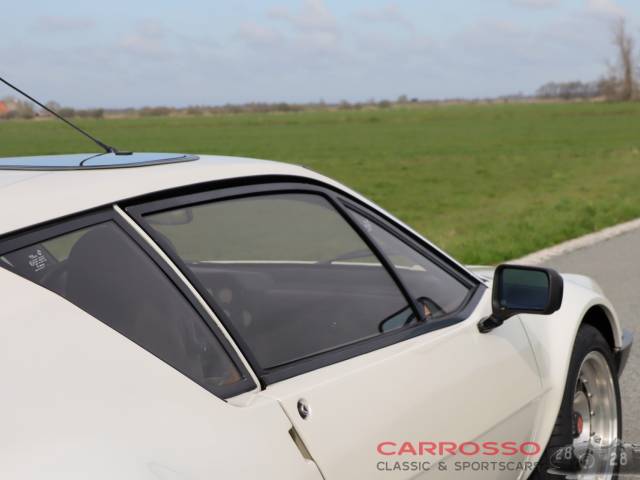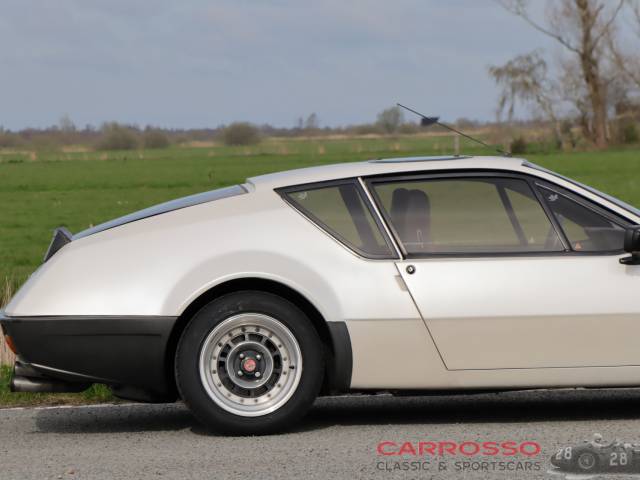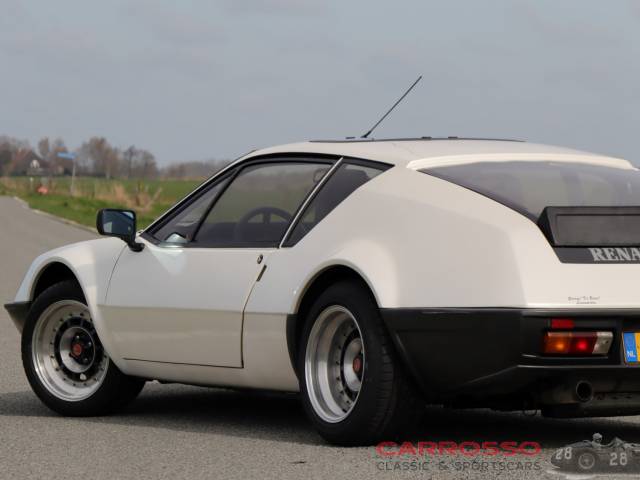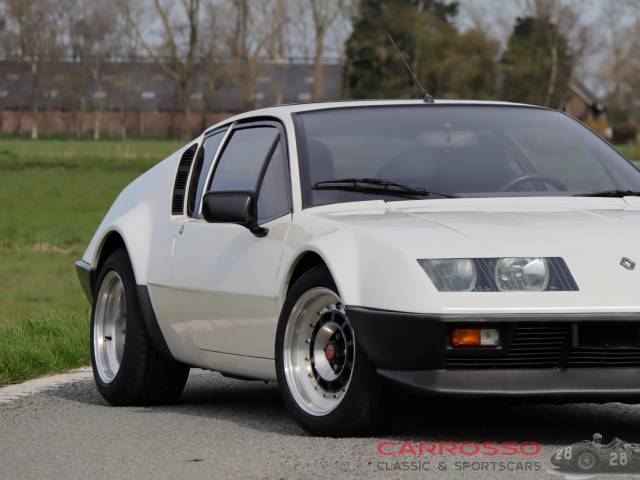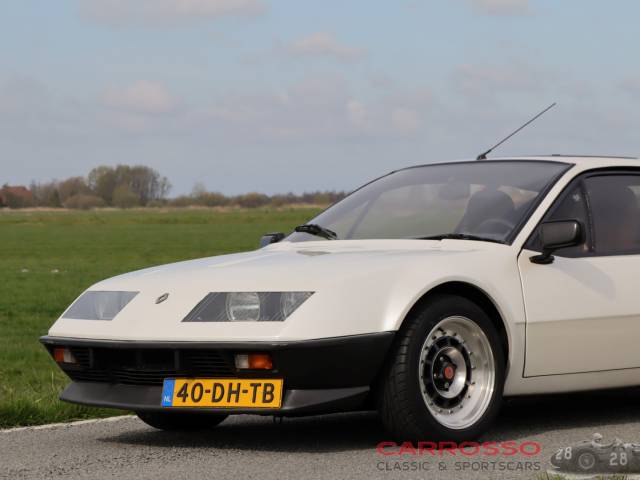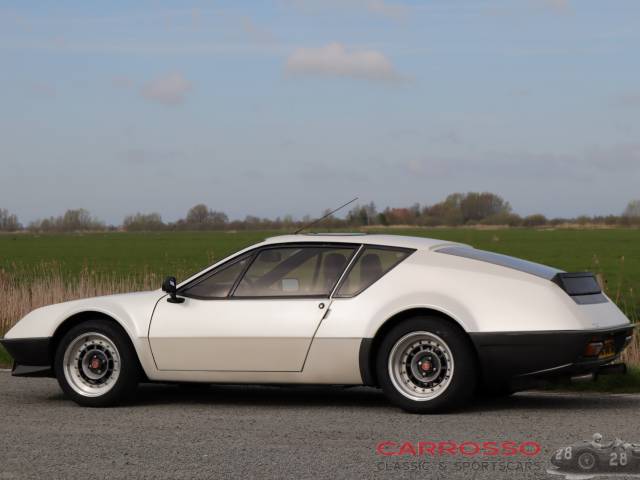 Renault Alpine 2.7 V6 A310 Phase 2
Dealer

away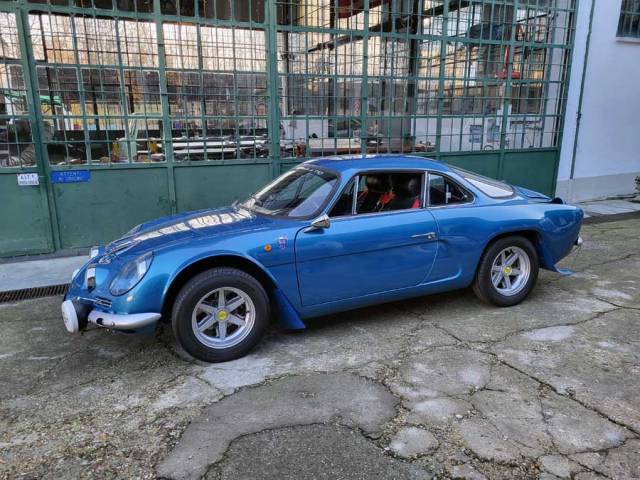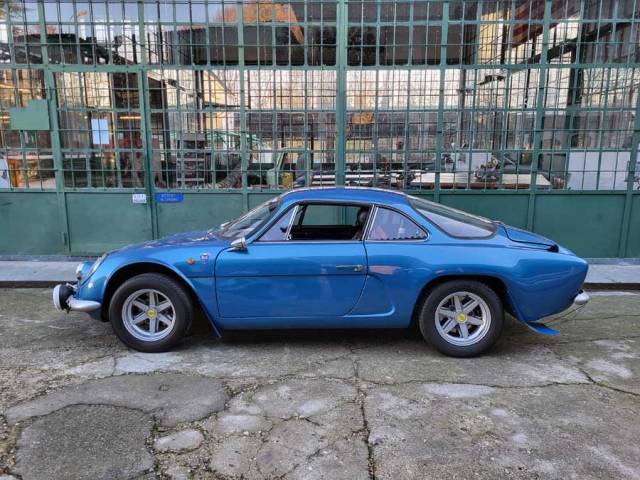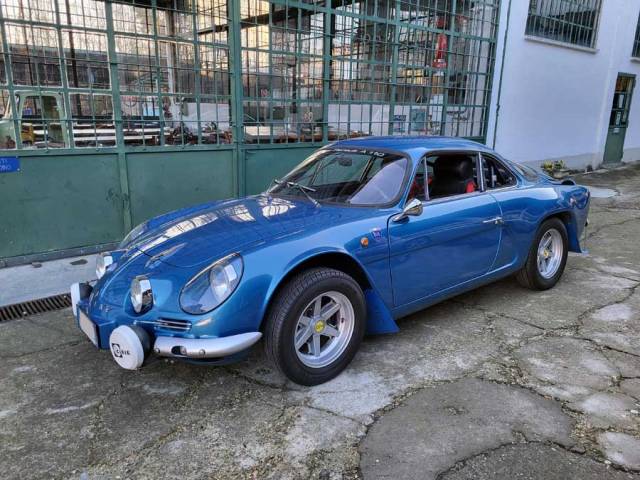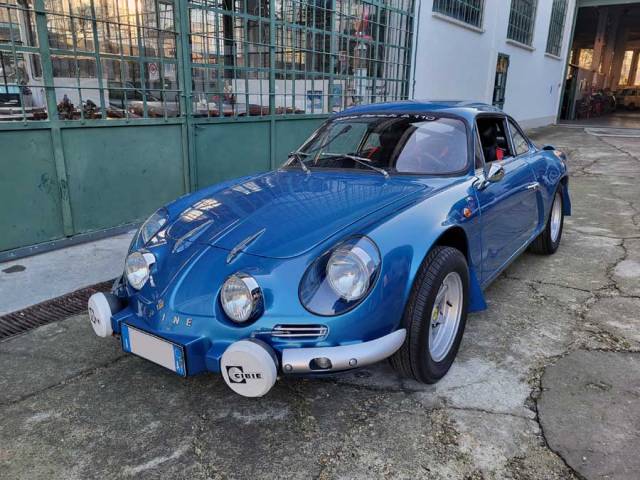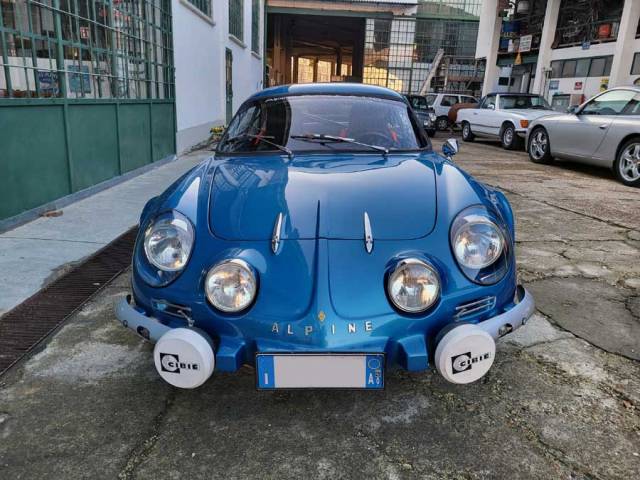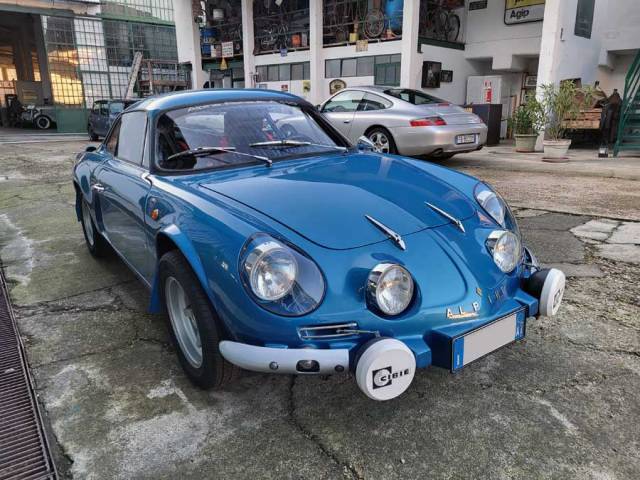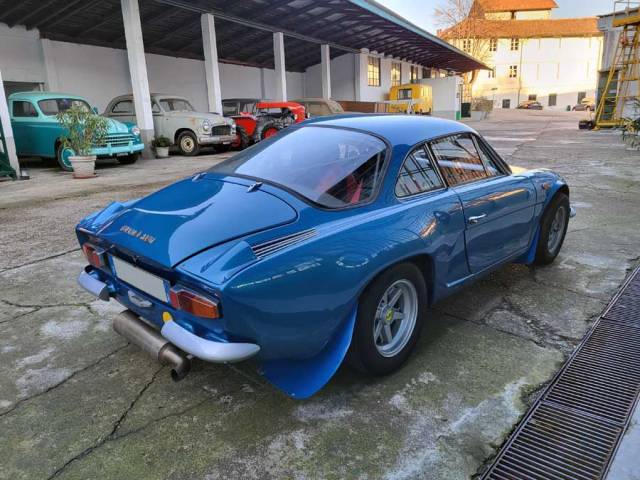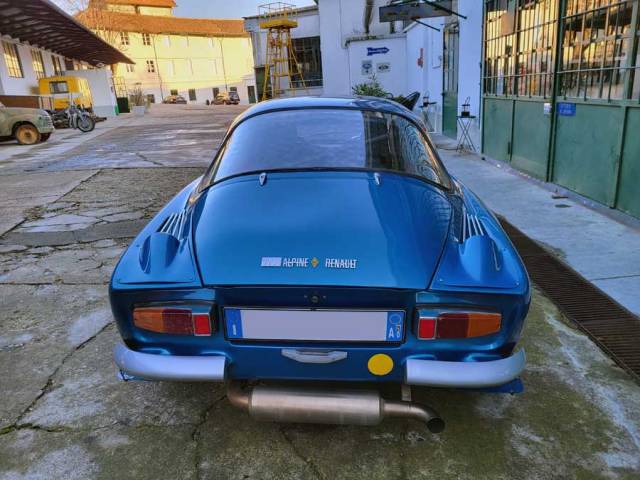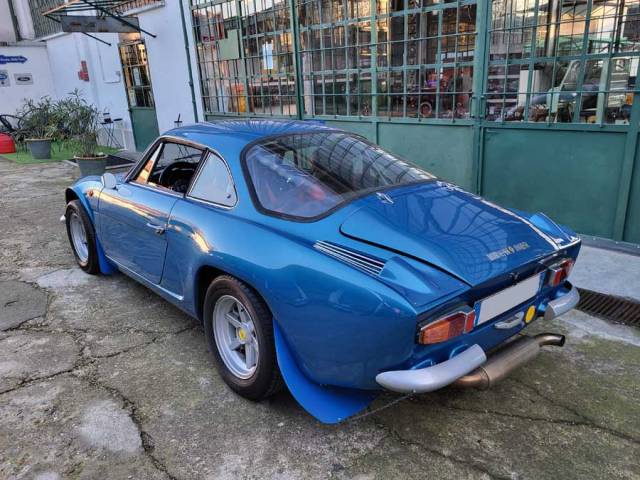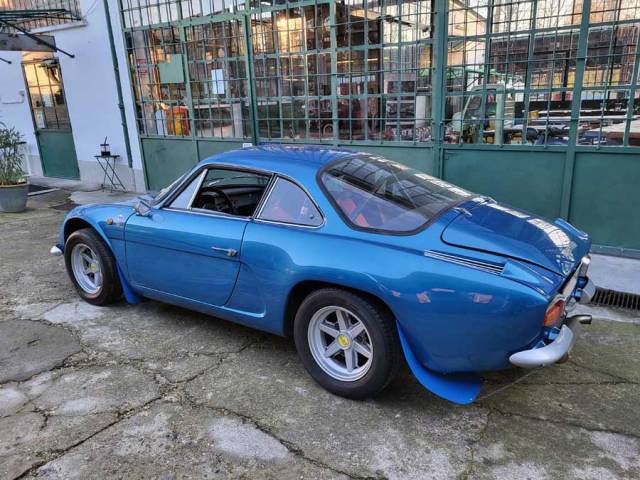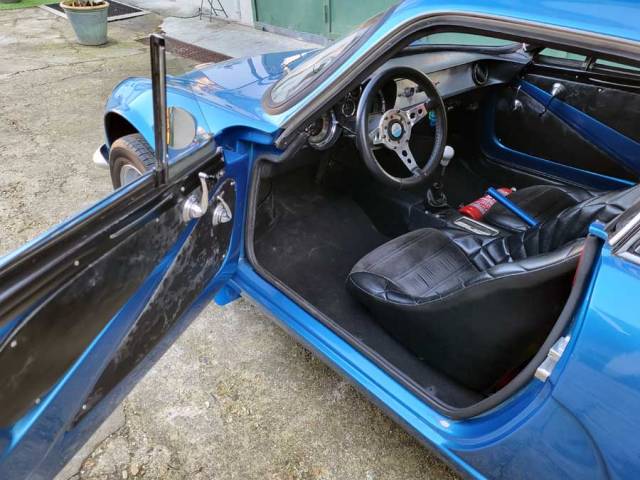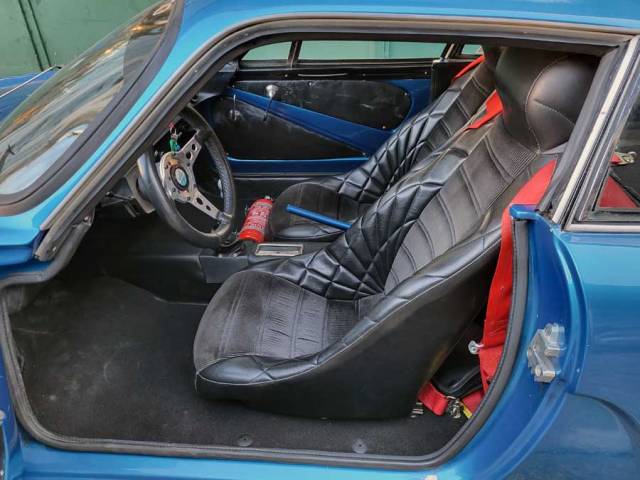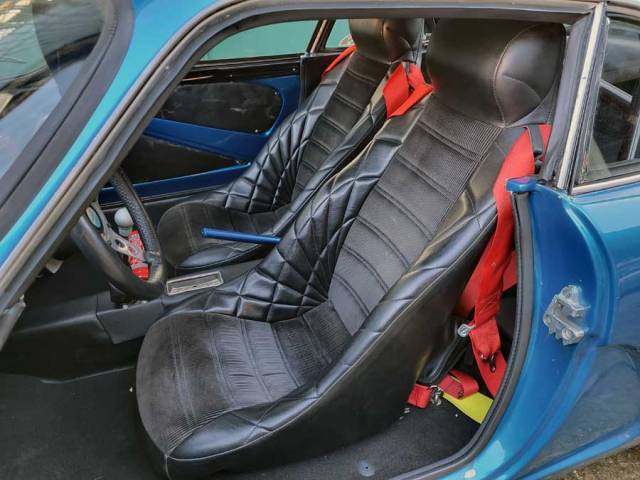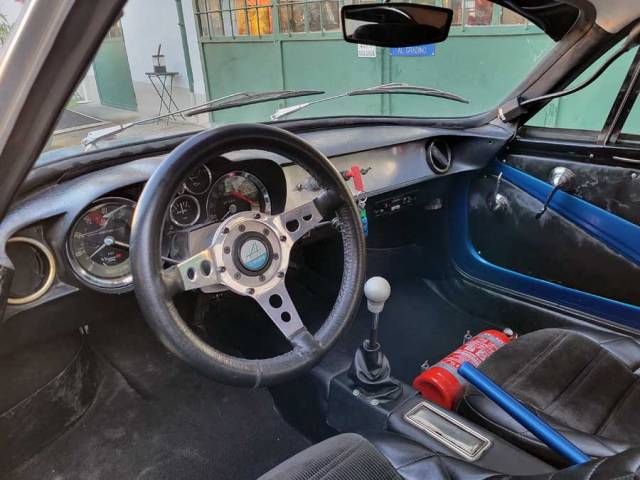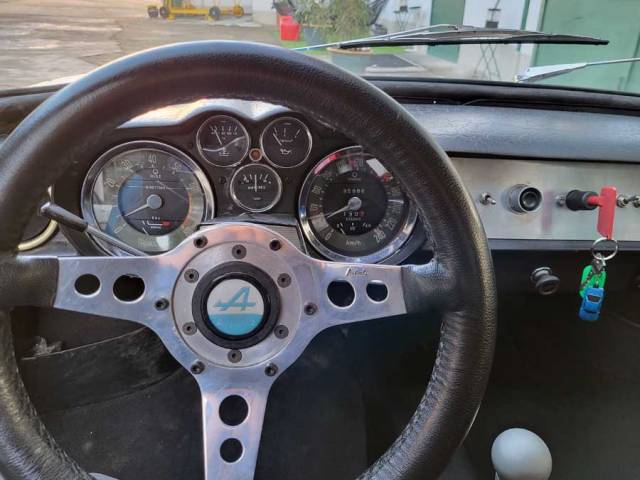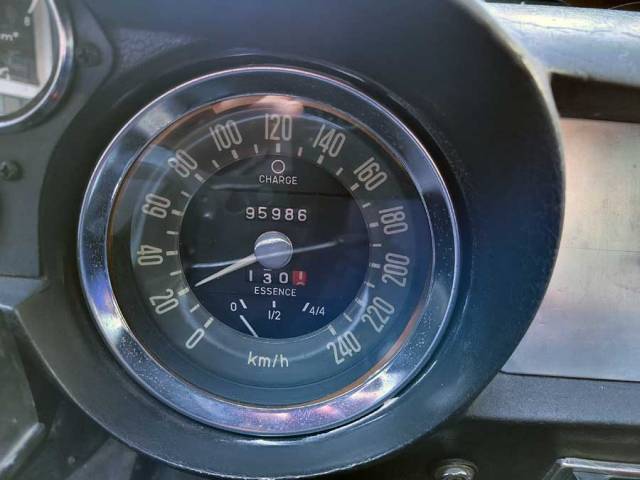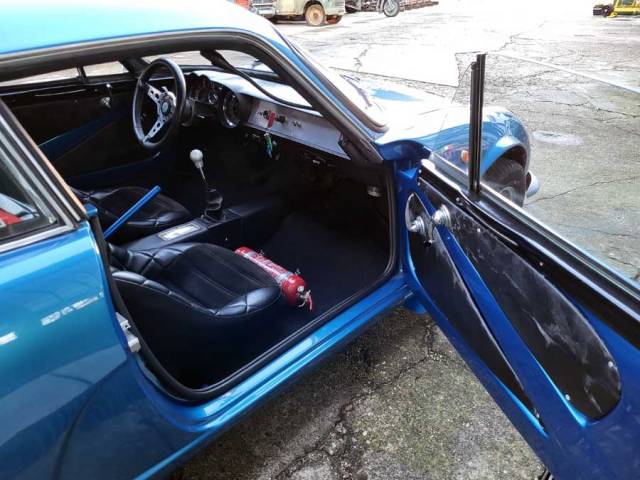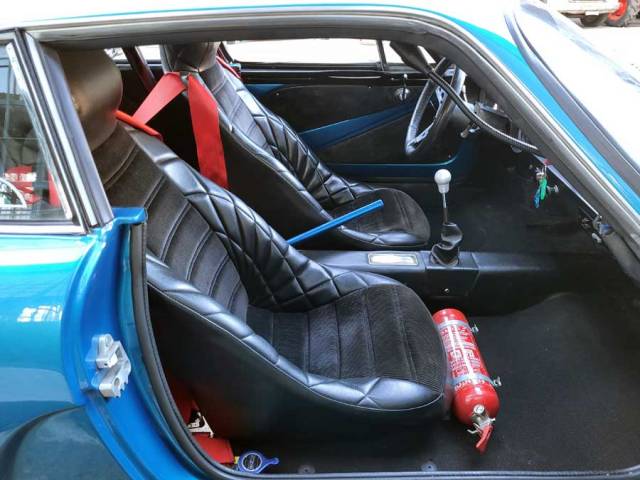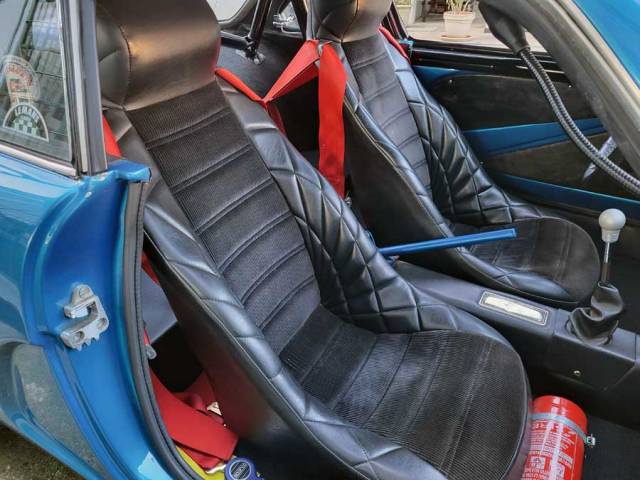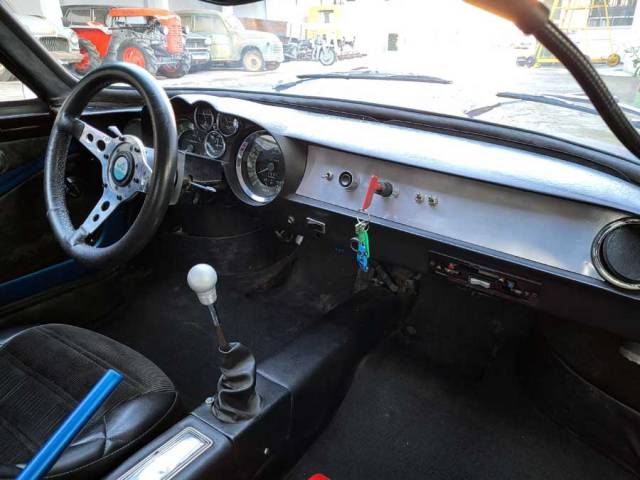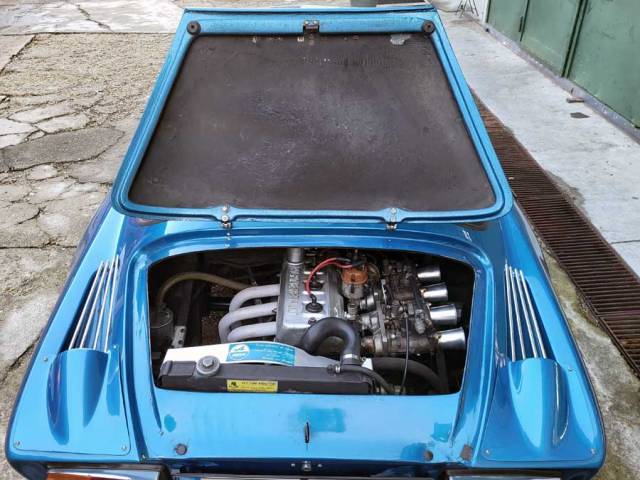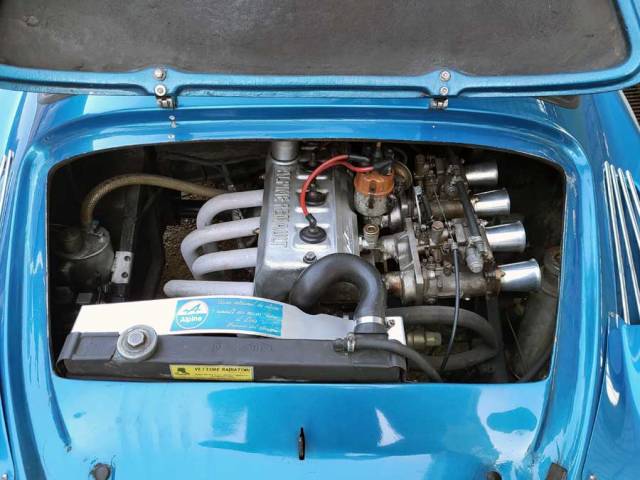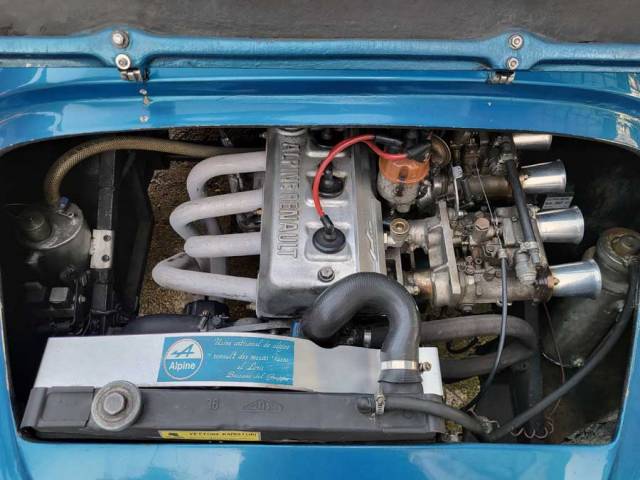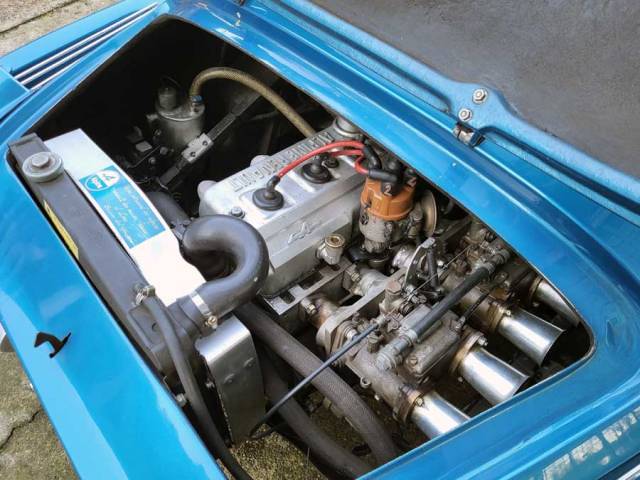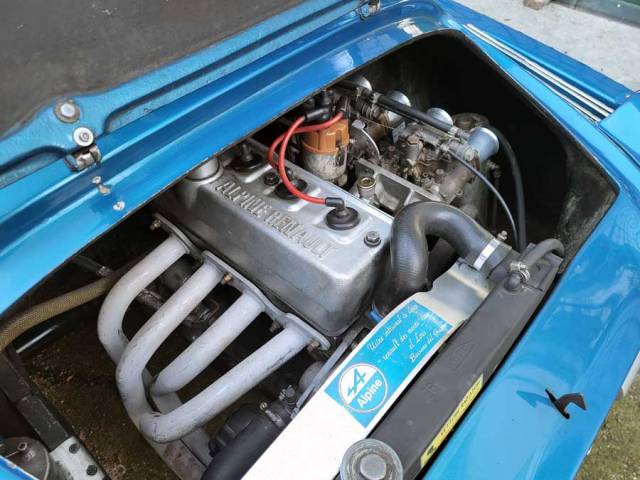 Alpine A110 – 1969
Dealer

away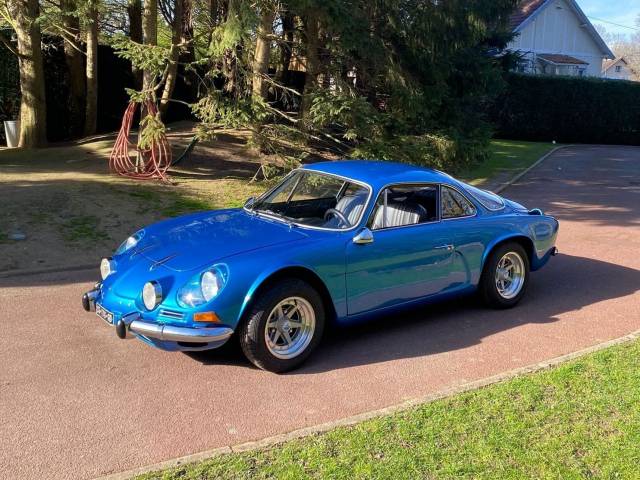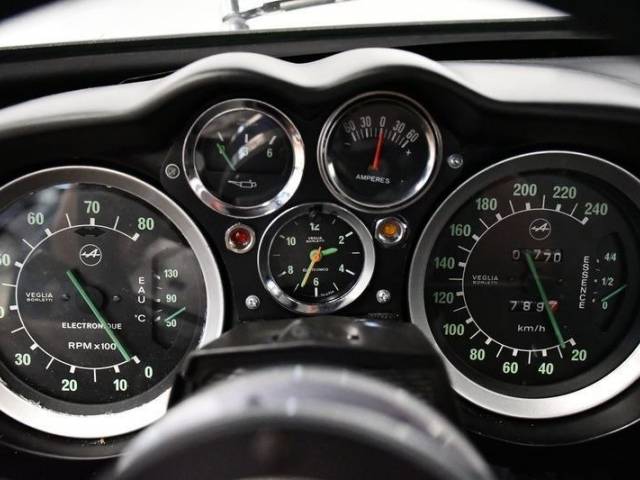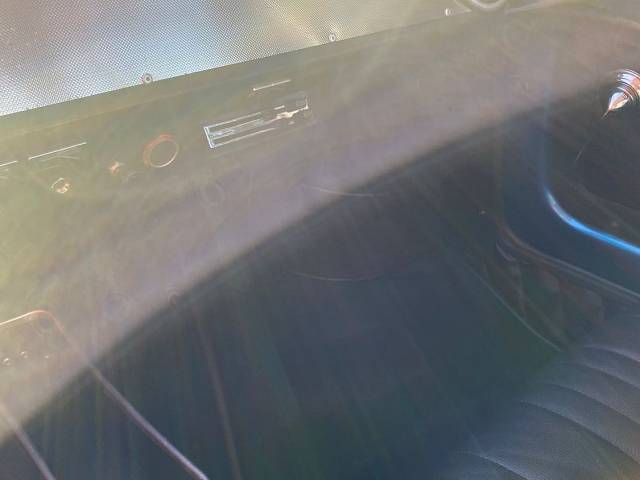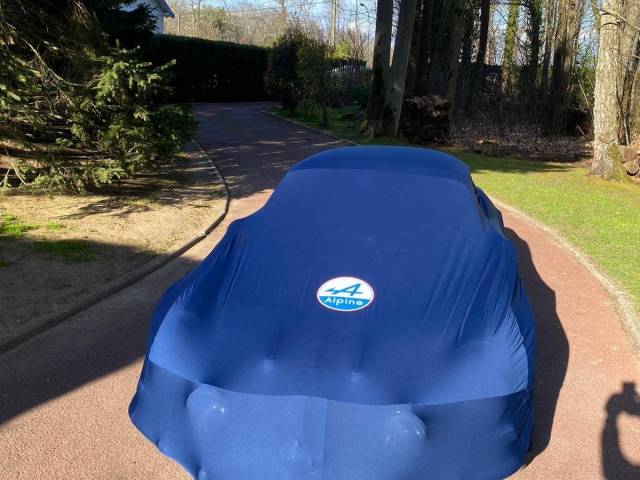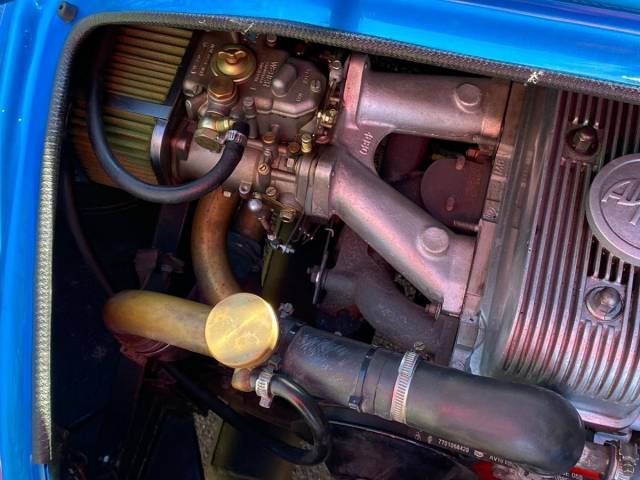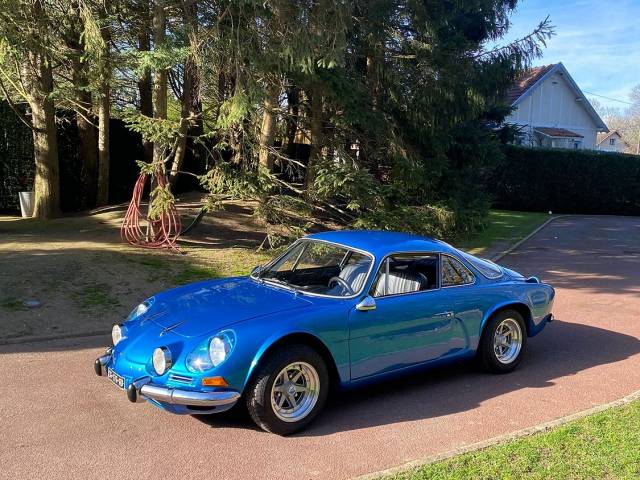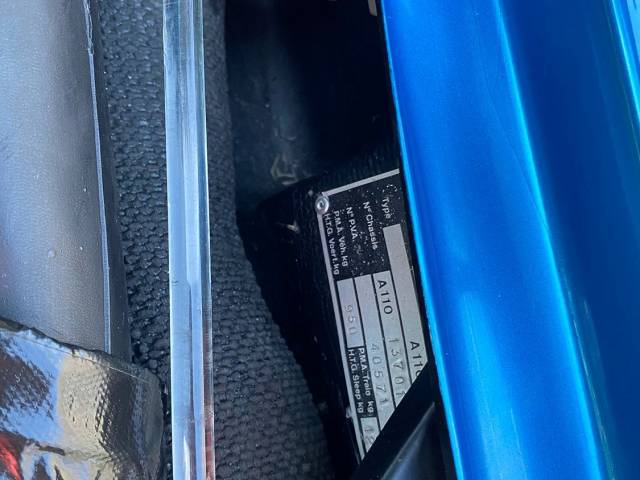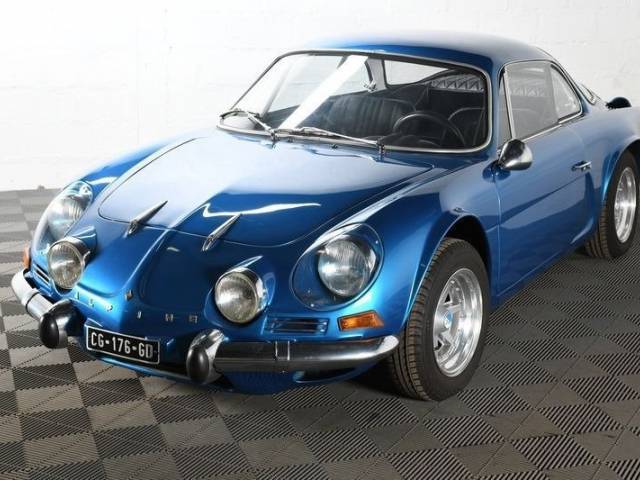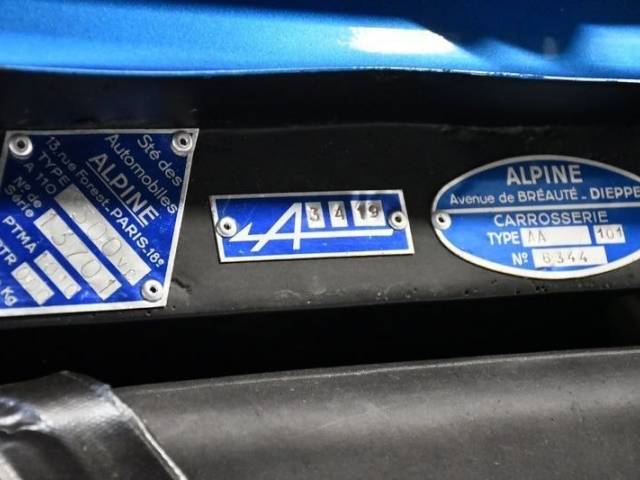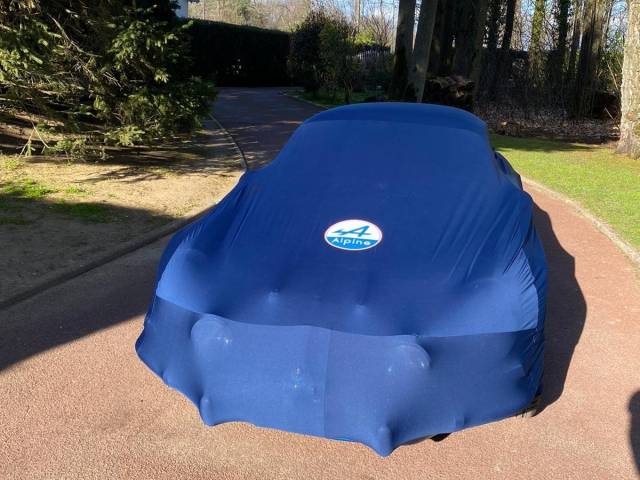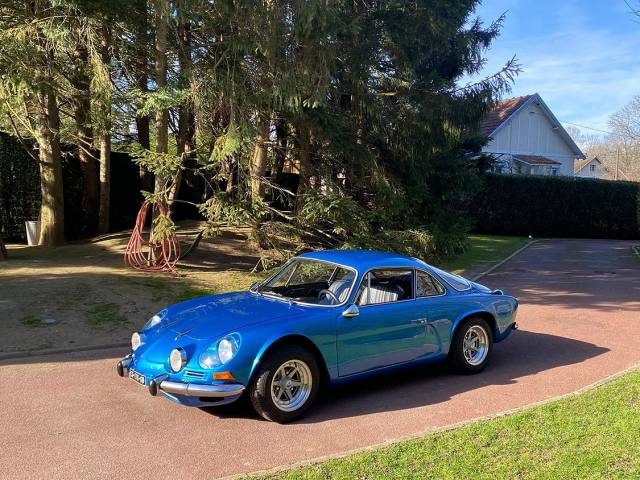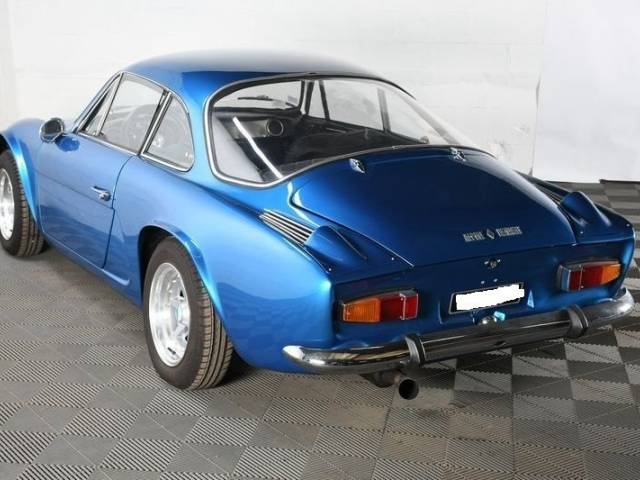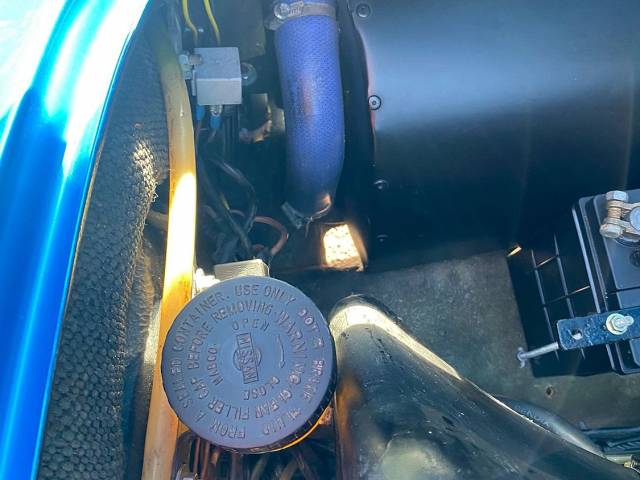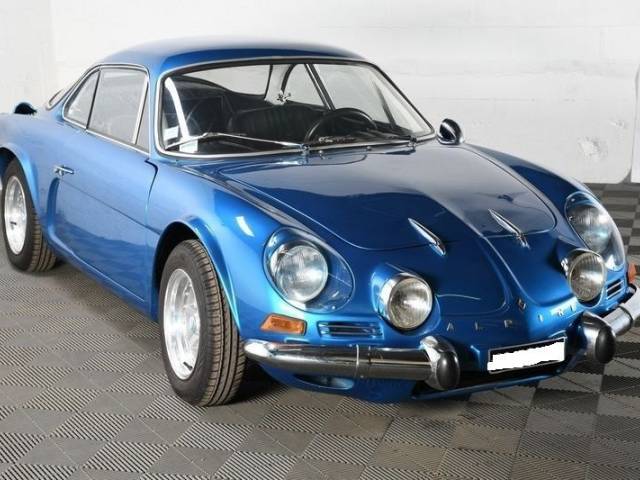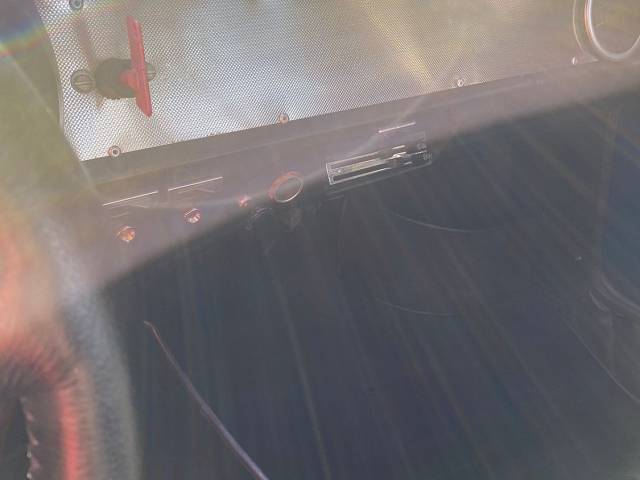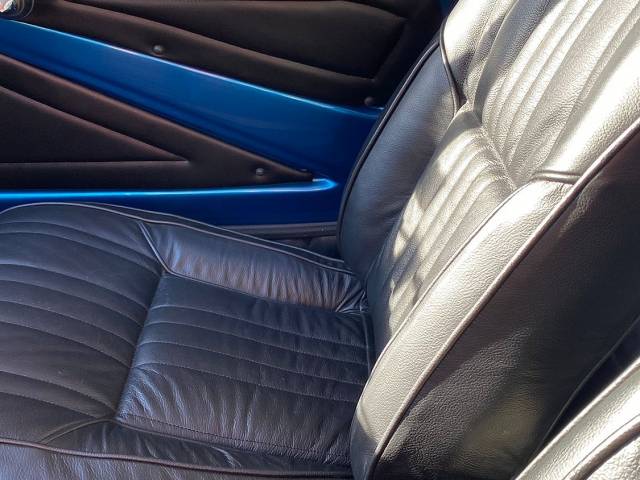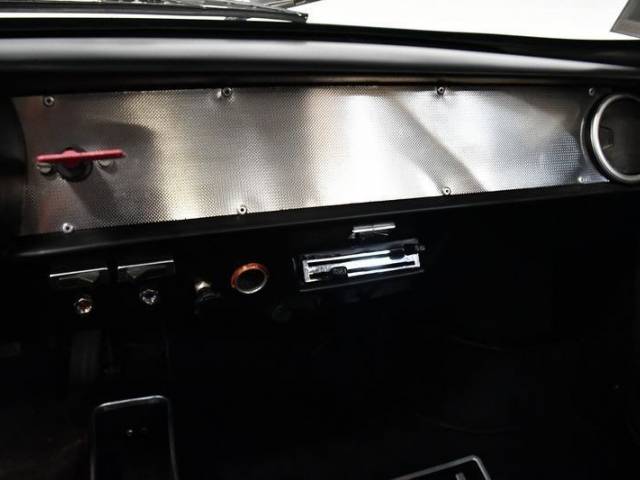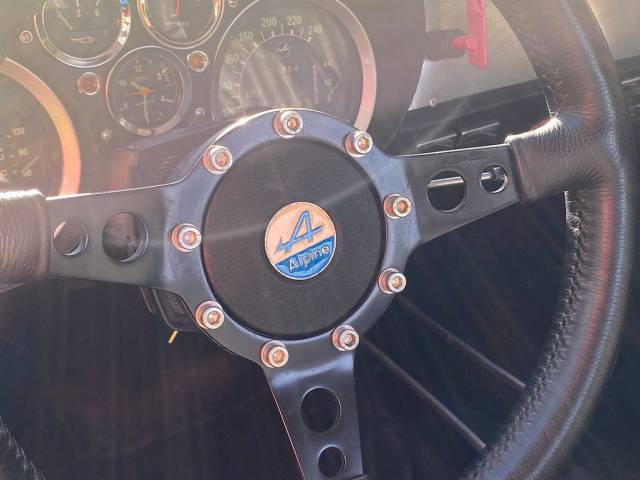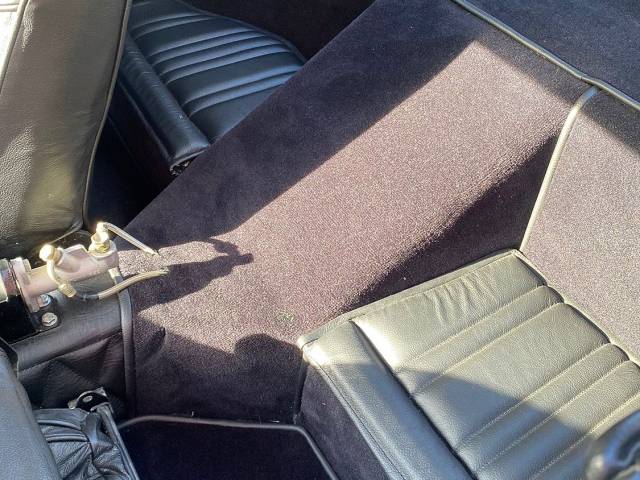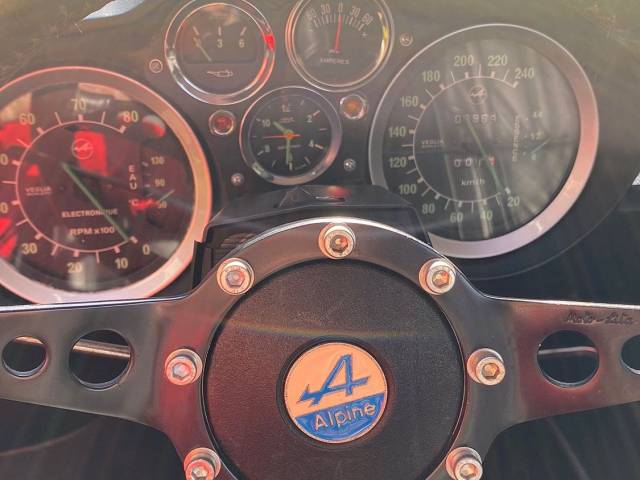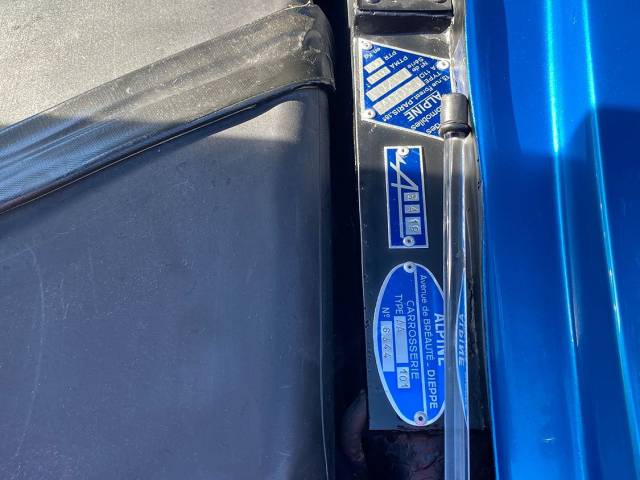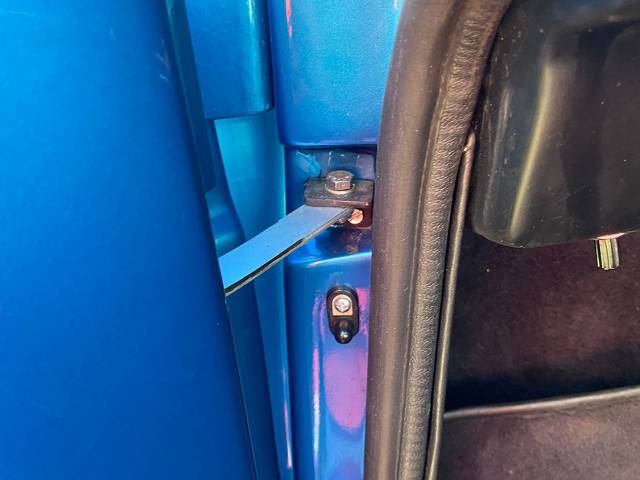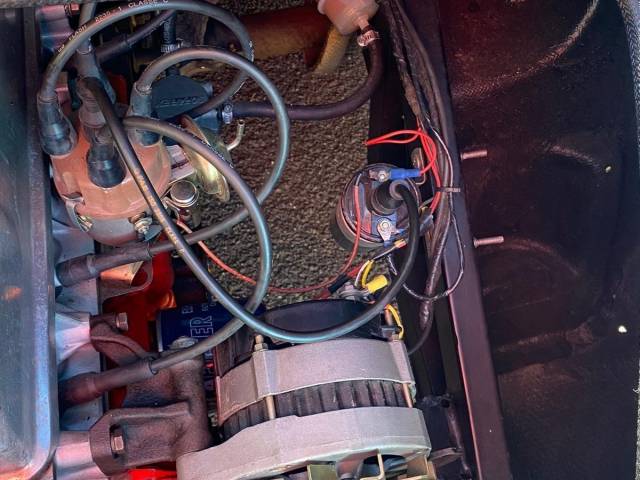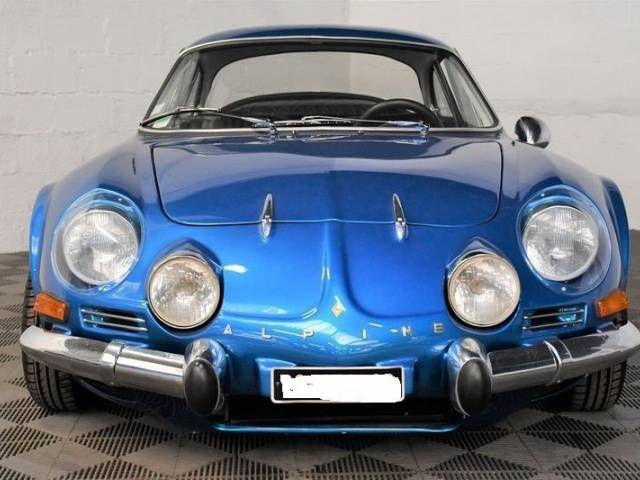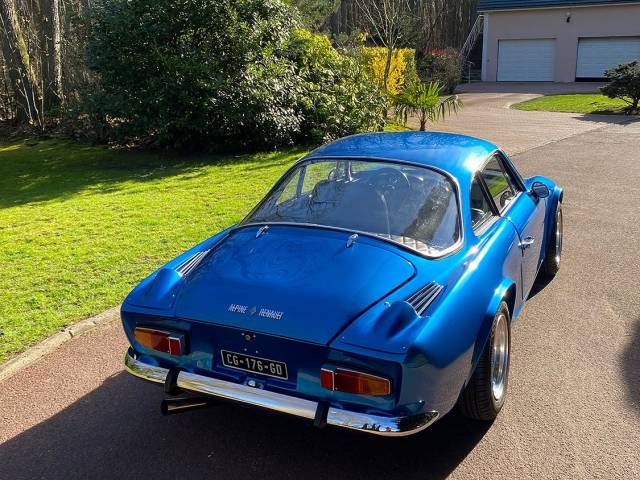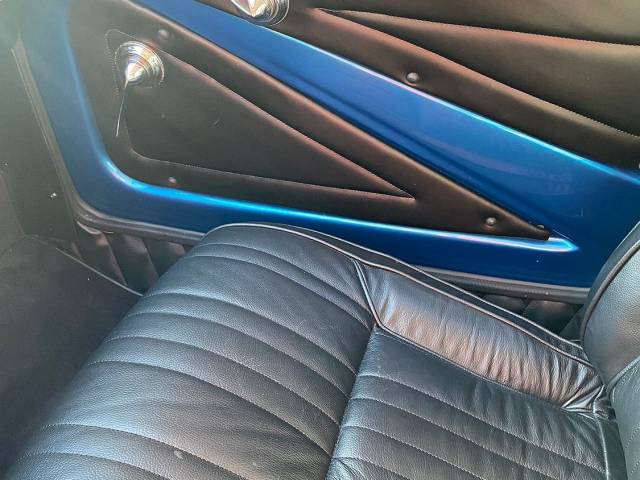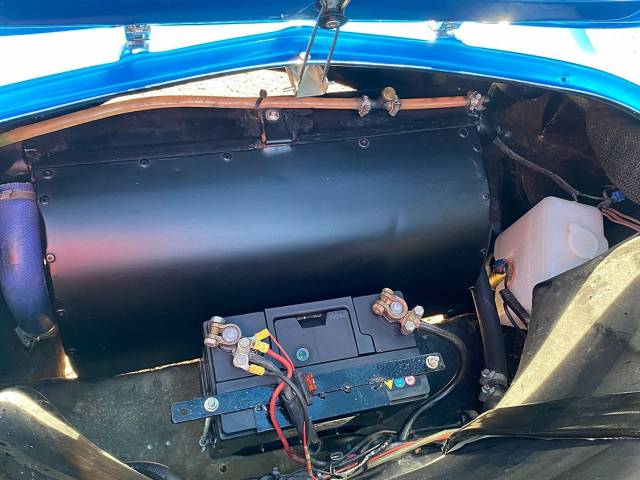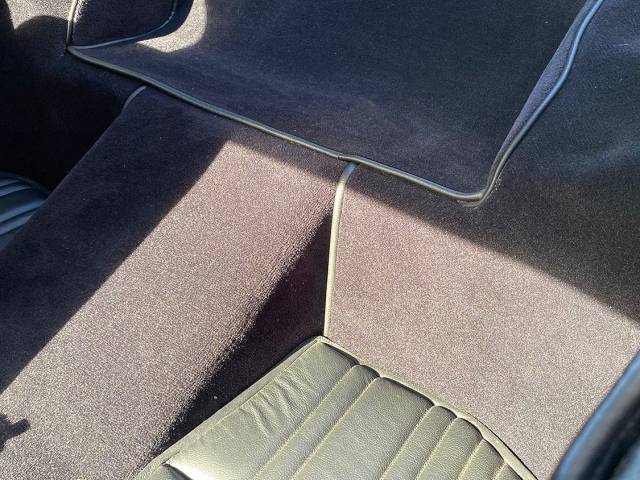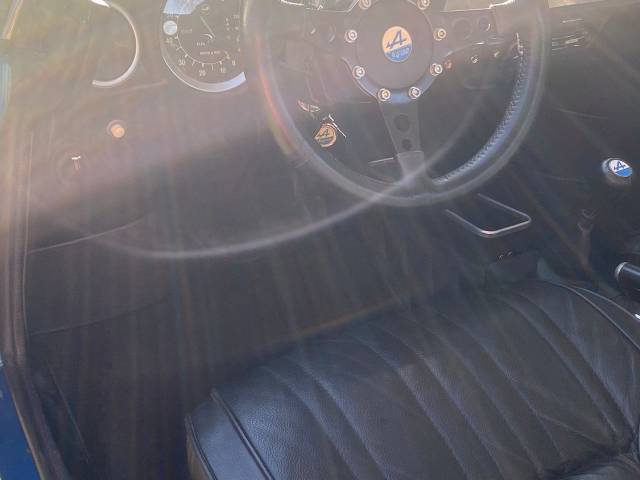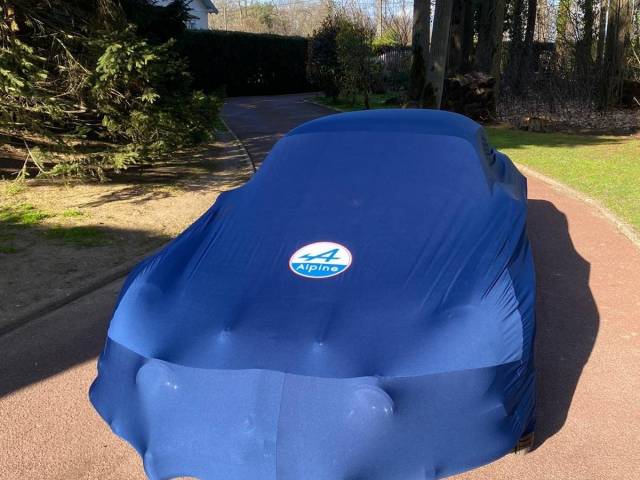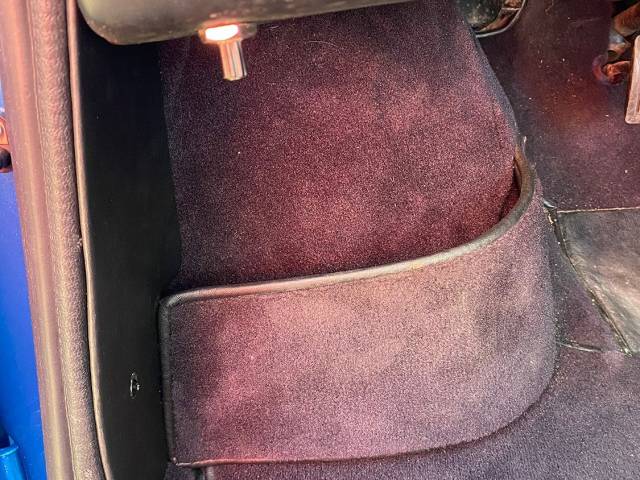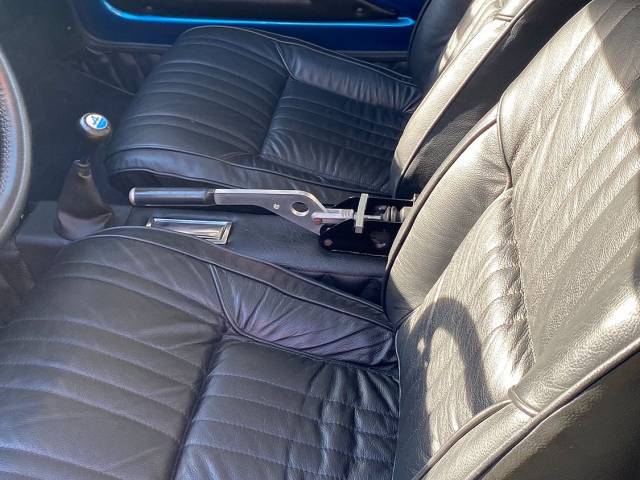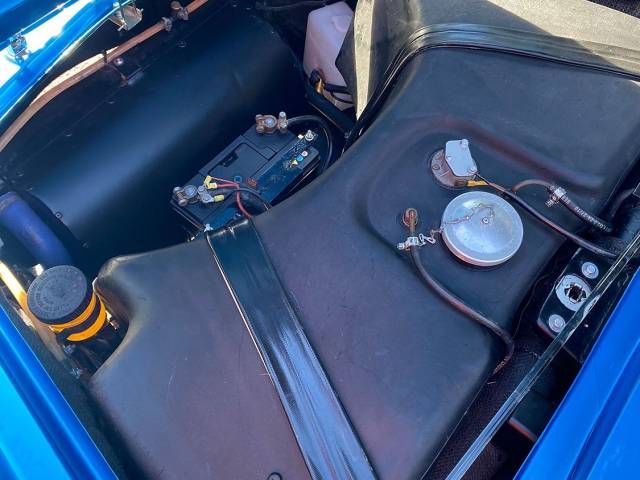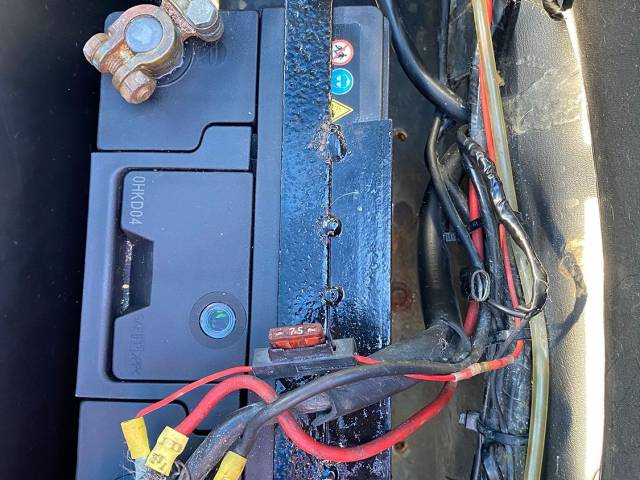 Dealer

away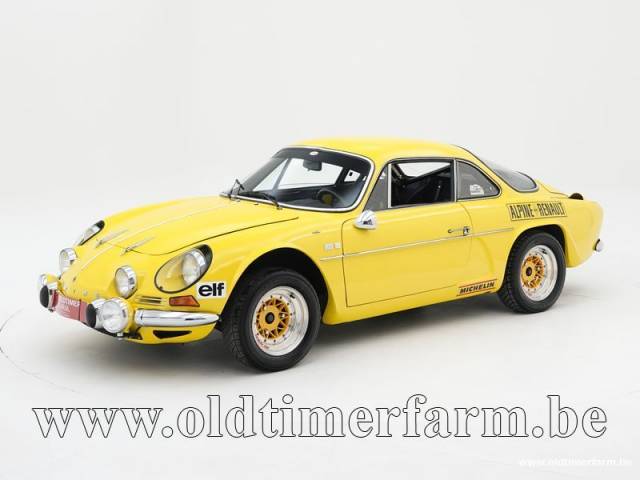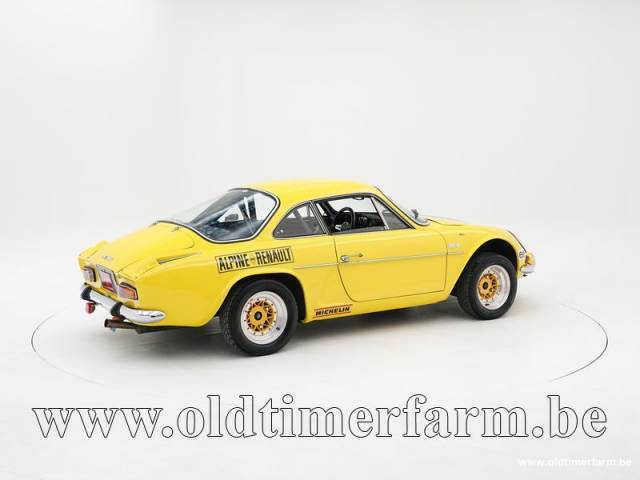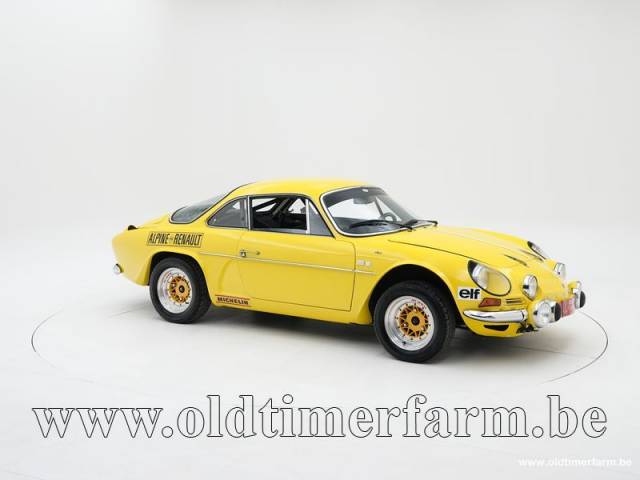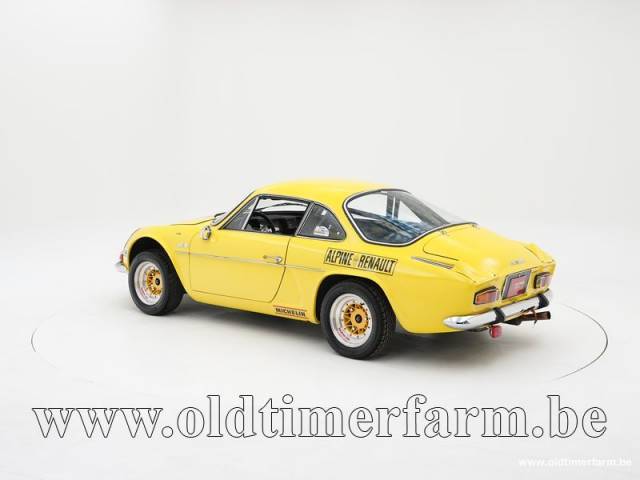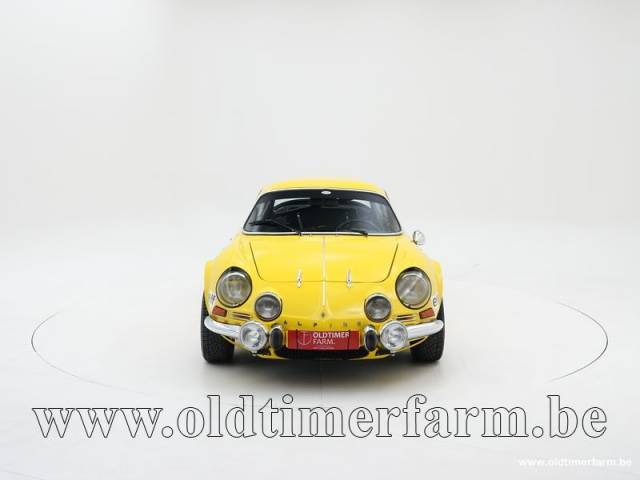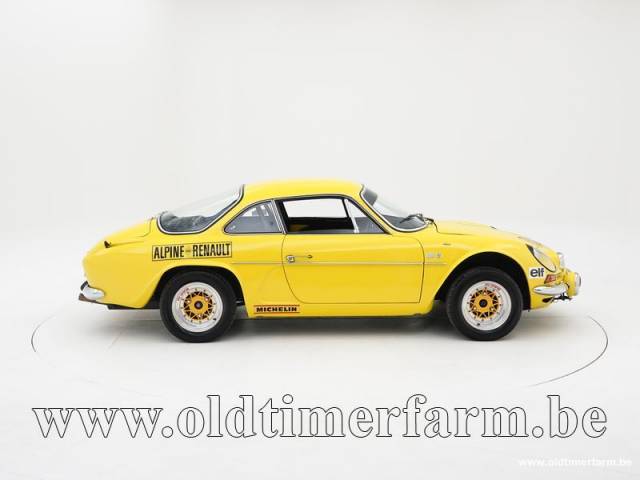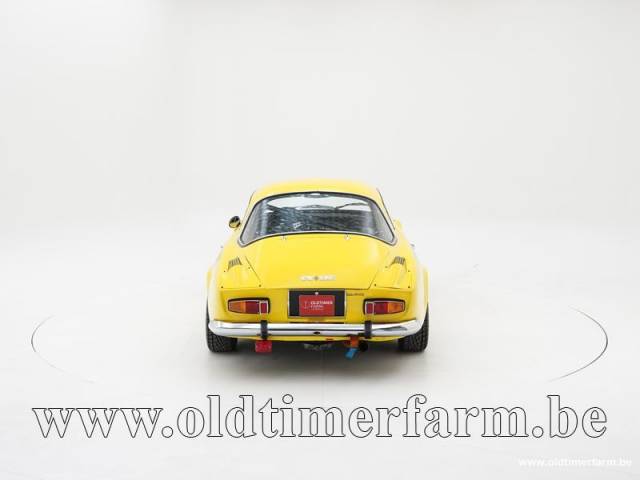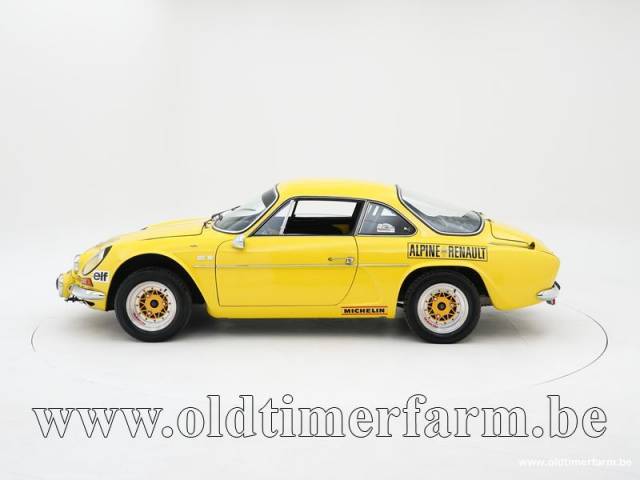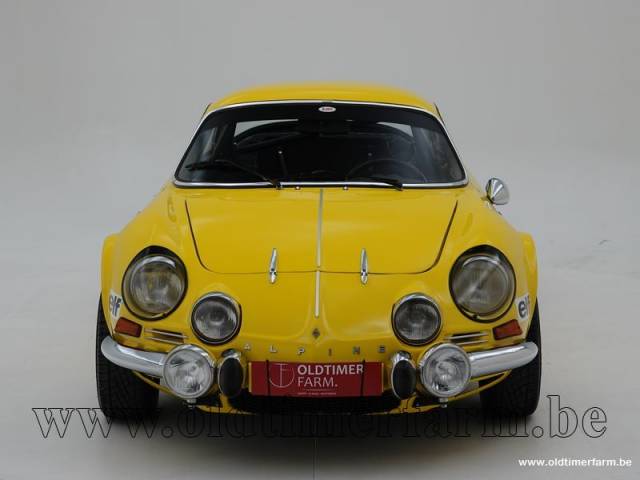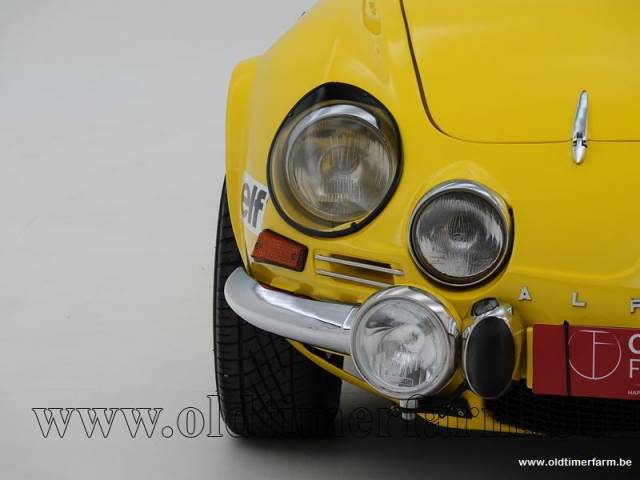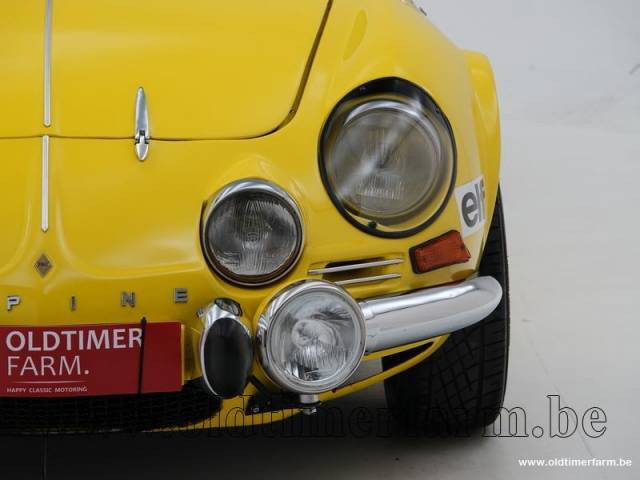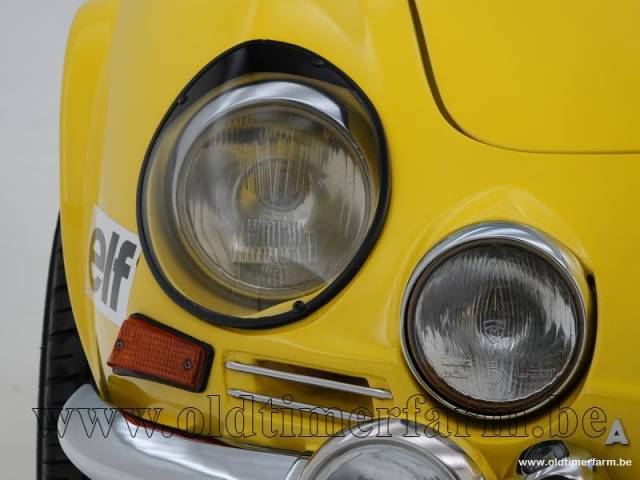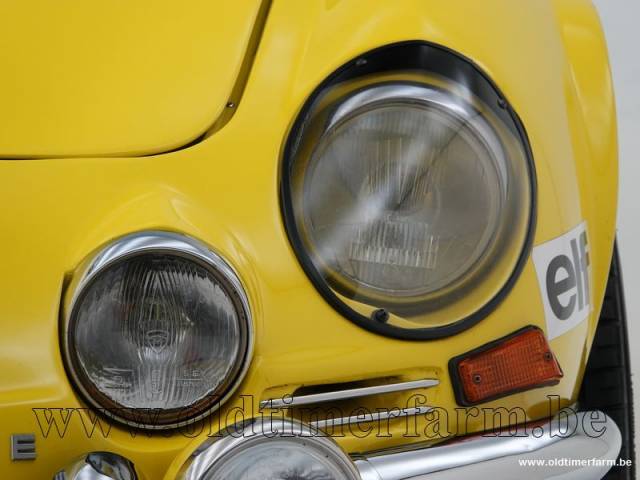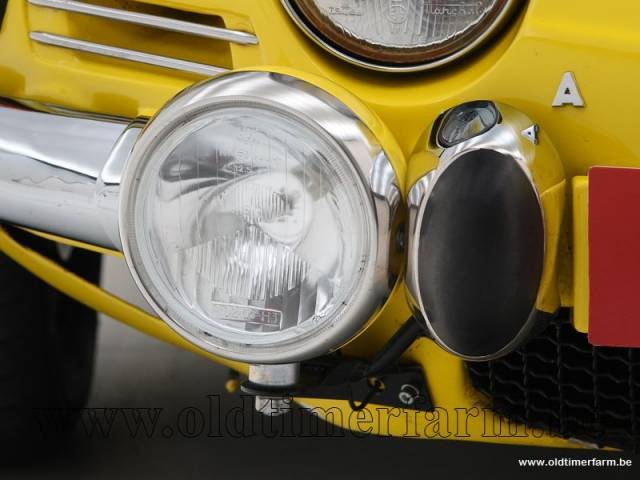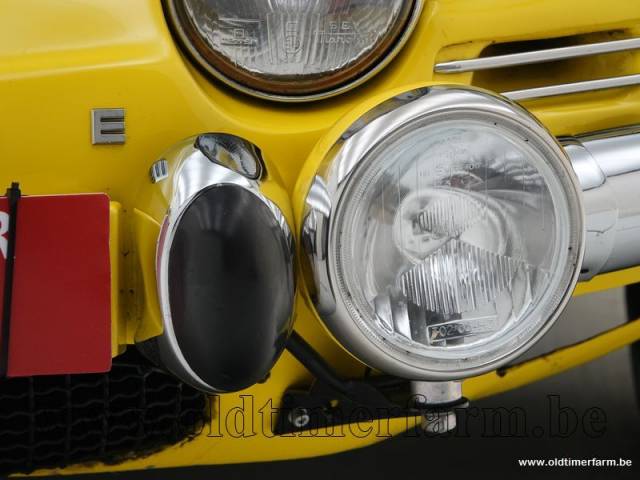 1971 Alpine A110 1600S '71
Dealer

away
The French automobile company Alpine was founded in 1955 and was one of the few French companies to produce vehicles following the Second World War. The company was purchased by Renault, who continues to manufacture vehicles at the Dieppe factory.
The early days of Alpine
The Alpine automobile company was founded by Jean Rédélé and grew out of his work with Renault 4CVs. His early adaptations of these vehicles included 5-speed gear boxes and lighter-weight aluminium bodies. In 1955, Rédélé collaborated with the Chappe brothers to pioneer the Alpine A106, one of the first vehicles to have a glass fibre body. The car's designer Giovanni Michelotti would also design the Alpine 108 closed coupe with 845 cc engine; later models would hold a 904 cc engine and then 998 cc.The A108 was manufactured until 1963, by when it had begun to be produced in Brazil. Alpine and Renault continued to work closely together in the 1960s, and made changes to the Alpine's chassis and body so that it could make use of Renault R8 mechanicals. The resulting car was the A110 Berlinette Tour de France. It was named following the A108's successfull 1962 run at the event. The car was modified over time until it could eventually take an 1800 cc engine. During the '60s and early '70s, Alpine experienced several rally successes including first, second and third in the Monte Carlo rally in both 1971 and 1973. This success was followed by winning the world rally championship, beating names such as Porsche, Ford and Lancia.
Alpine's trials and tribulations
In 1973, the car industry was rocked by an international petrol crisis. Several specialist car manufacturers were badly affected and Alpine was no exception; production dropped to 957 in 1974, from 1421 just two years earlier. The company survived through being taken over by Renault. The take-over meant that Alpine could continue to construct racing cars, initially for formula three and later for Formula two. In 1976, the company went on to build a testing car for formula one and entered the championship in 1977. Alpine followed this move by selling the Formula two operation and concentrating on Formula One and Le Mans. Alongside their racing enterprise Alpine continued to develop road cars well into the 1980s. One such vehicle was the sporty A310 with a four-cylinder 1.6 Litre Renault engine. The A310 was developed into the Alpine GTA and the PRV V6. Alpine reached its 35th anniversary in 1989 with the launch of the limited edition GTA Mille Miles. Another special edition, the GTA Le Mans, was launched in 1990 and was the first of the Alpine range to be fitted with a catalytic converter. As of 2015, the original Alpine factory is still producing vehicles under the Renault brand name, despite a brief working relationship with Caterham Cars. In 2014, Renault announced that the Alpine stake would once again hold its original title.