1991 |

Mercedes-Benz 500 SE
Low Mileage - First Owner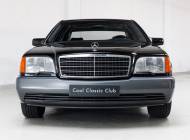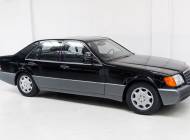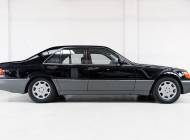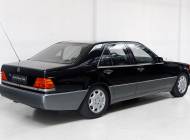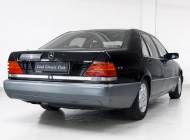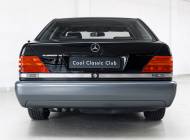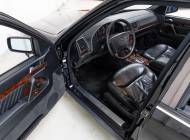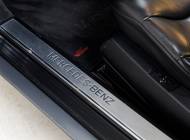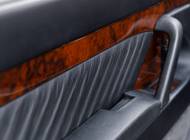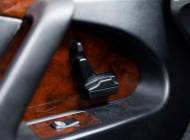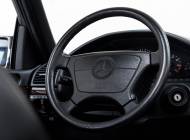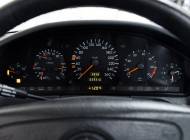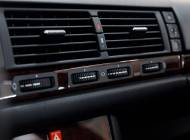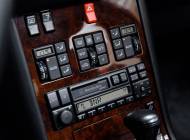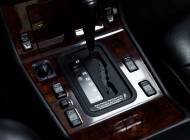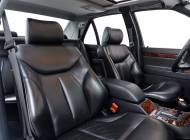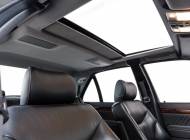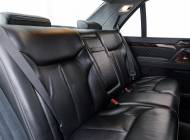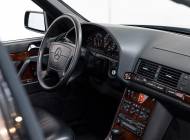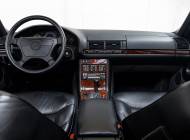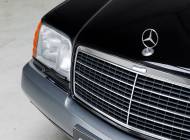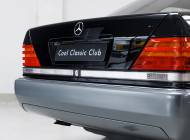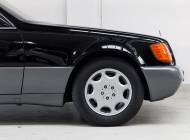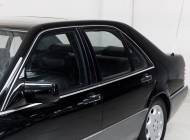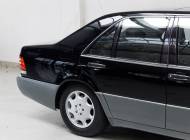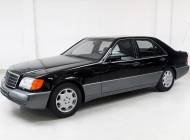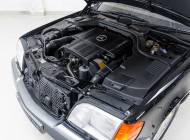 1991 |
Mercedes-Benz 500 SE
Low Mileage - First Owner

Vehicle details

Vehicle data

| | |
| --- | --- |
| Make | Mercedes-Benz |
| Model | S-Class |
| Model name | 500 SE |
| Series | W 140 |
| Year of manufacture | 1991 |
| Report | 9 |
| Condition category | Original |
| Mileage | 58,800 km |
| First registration | 09/1991 |
| Matching numbers | Yes |

Technical details

| | |
| --- | --- |
| Body style | Saloon |
| Body detail | 4-doors |
| Power (kw/hp) | 240/326 |
| Cubic capacity (ccm) | 4,973 |
| Cylinders | 8 |
| Doors | 4 |
| Steering | Left (LHD) |
| Transmission | Automatic |
| Gears | 4 |
| Drive | Rear |
| Front Brake | Disc |
| Rear Brake | Disc |
| Fuel | Petrol |

Individual configuration

| | |
| --- | --- |
| Exterior colour | Black |
| Manufacturer colour name | Schwarz |
| Interior colour | Black |
| Interior material | Leather |
| Sunroof | |
| Power Assisted Steering | |
| Central locking | |
| Electric windows | |
| Electric heated seats | |
| Air conditioning | |
| ABS | |
| Airbag | |
| Cruise control | |
Description
English/German below:
-The car by which other cars are judged -
Das beste oder nachts is al een langere tijd bekend als credo bij Mercedes. Ook is algemeen bekend dat Duitsers gelukkig totaal geen humor hebben, zeker niet op auto gebied. Dus toen ze aankondigde bij Mercedes de beste auto 'ooit' te gaan produceren, kreeg zelfs het ontwikkelingsteam toch een kleine ongemakkelijke glimlach op het gezicht. BMW legde de lat nog even een tikkeltje hoger, door een machtige twaalfpitter te introduceren in de E32. De éérste V12 van Duitse makelij sinds de tweede wereldoorlog. Toen ze hiervan waren bij gekomen, kwam Lexus nog even met de LS400. Een auto die op vele vlakken superieur was.
Wolfgang Thomas, projectleider van de W140, was gedwongen de productie datum verder uit te stellen en de Mercedes het woord Volloptionen opnieuw te doen definiëren. Uiteindelijk werd dit één van de duurste auto's ooit in ontwikkeling; ruim een miljard Deutschmark. Hierdoor werd ze 40 procent duurder dan haar voorganger. Wolfgang kreeg het vriendelijke verzoek zijn spullen te pakken toen ze af was.. Nu, ruim 30 jaar later, heeft hij toch een icoon geproduceerd. Bij ons bekend als het Kathedraal en bij de Duitsers als 'Der Dicke'. Op zich terecht, je bips is zo groot dat je bij achteruit rijden twee antennes uit de kofferbak ziet komen, om aan te geven tot waar je kunt gaan!
Die van ons? Unglaublich! Eerste eigenaar, 58 duizend kilometer, volledig originele lak en gedocumenteerd. Zwart op zwart, full options, origineel Duits geleverd. Das gibt es doch nicht, oder? Aber sicher doch, bis bald!
--
-The car by which other cars are judged -
Das beste oder nachts has been the credo of Mercedes for a long time. It is also common knowledge that Germans fortunately have no sense of humour, certainly not when it comes to cars. So when they announced Mercedes was going to produce the best car 'ever', even the development team got a small uncomfortable smile on their face. BMW raised the bar even higher, by introducing a mighty twelve-burner in the E32. The first German-made V12 since the Second World War. When they had recovered from this, Lexus came up with the LS400. A car that was superior in many ways.
Wolfgang Thomas, project leader of the W140, was forced to postpone the production date further and make the Mercedes redefine the word Volloptionen. In the end, this became one of the most expensive cars ever developed; over a billion Deutschmarks. This made it 40 per cent more expensive than its predecessor. Wolfgang was kindly asked to pack his bags when she was finished. Now, over 30 years later, he has produced an icon after all. Known to us as the Cathedral and to the Germans as 'Der Dicke'. Rightly so, because your bum is so big that when you drive backwards you can see two aerials coming out of the boot to indicate where you can go!
Ours? Unglaublich! First owner, 58 thousand kilometres, completely original paintwork and documented. Black on black, full options, original German delivery. Das gibt es doch nicht, oder? Aber sicher doch, bis bald!
--
-Das Auto, an dem andere Autos gemessen werden -
Das beste oder nachts ist seit langem das Credo von Mercedes. Es ist auch allgemein bekannt, dass die Deutschen zum Glück keinen Sinn für Humor haben, jedenfalls nicht, wenn es um Autos geht. Als sie also ankündigten, dass Mercedes das beste Auto "aller Zeiten" bauen würde, hatte sogar das Entwicklungsteam ein kleines, unangenehmes Lächeln im Gesicht. BMW legte die Messlatte mit der Einführung eines mächtigen Zwölfzylinders im E32 noch höher. Der erste V12 aus deutscher Produktion seit dem Zweiten Weltkrieg. Als sie sich davon erholt hatten, brachte Lexus den LS400 auf den Markt. Ein Auto, das in vielerlei Hinsicht überlegen war.
Wolfgang Thomas, Projektleiter des W140, sah sich gezwungen, den Produktionstermin weiter zu verschieben und das Wort Volloptionen für Mercedes neu zu definieren. Am Ende wurde es eines der teuersten Autos, das je entwickelt wurde: über eine Milliarde Mark. Dadurch wurde er um 40 Prozent teurer als sein Vorgänger. Wolfgang wurde freundlich gebeten, seine Koffer zu packen, wenn sie fertig war. Jetzt, über 30 Jahre später, hat er doch noch eine Ikone hervorgebracht. Bei uns als Kathedrale und bei den Deutschen als 'Der Dicke' bekannt. Zu Recht, denn Ihr Hintern ist so groß, dass Sie beim Rückwärtsfahren zwei Antennen aus dem Kofferraum kommen sehen, die Ihnen anzeigen, wohin Sie fahren können!
Unserer? Unglaublich! Erstbesitzer, 58 Tausend Kilometer, komplett original lackiert und dokumentiert. Schwarz auf Schwarz, volle Ausstattung, original deutsche Lieferung. Das gibt es doch nicht, oder? Aber sicher doch, bis bald!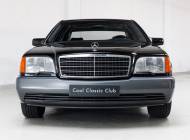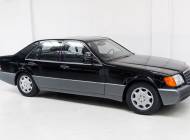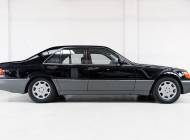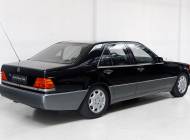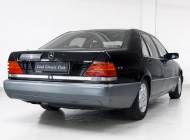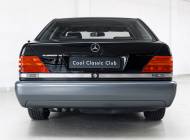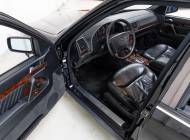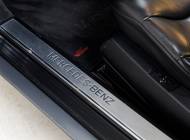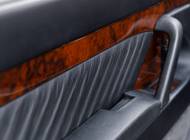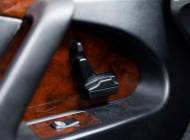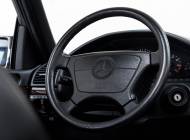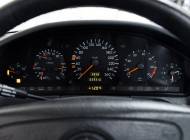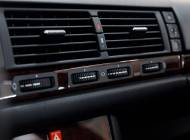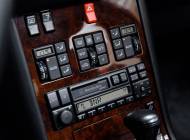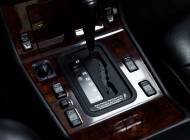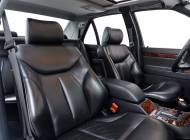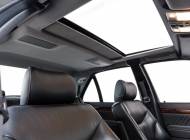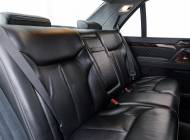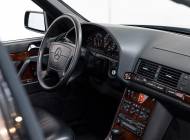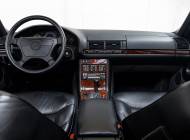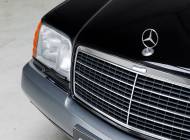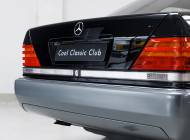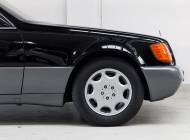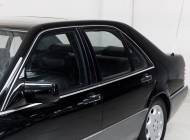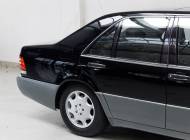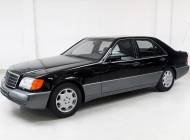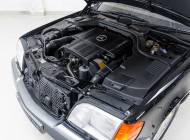 Dealer-Imprint
Cool Classic Club
Energiestraat, 3
1411AN Naarden
+31 35 203 1753
Thies Maessen
Seller
Loading...
Loading...