2004 |

Gibbs Aquada
Gibbs aquada High Speed Amphibian.2004 M0367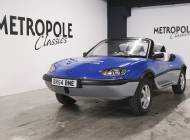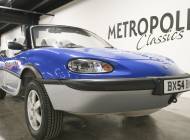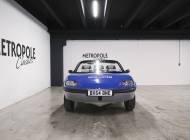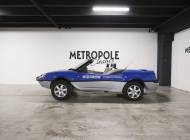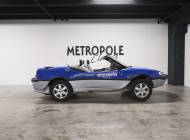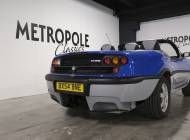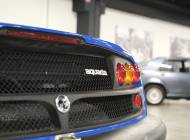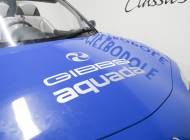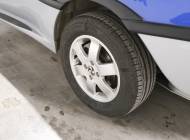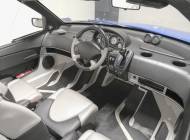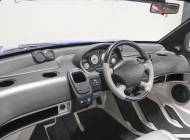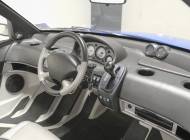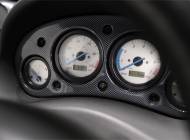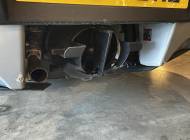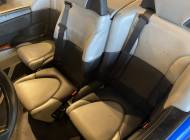 2004 |
Gibbs Aquada
Gibbs aquada High Speed Amphibian.2004 M0367

Convertible / Schwimmwagen
Vehicle details

Vehicle data

| | |
| --- | --- |
| Make | Gibbs |
| Model | Aquada |
| Model name | Aquada |
| Year of manufacture | 2004 |
| Mileage (read) | 6,122 mls |
| Previous owners | more than 6 |
| First registration | 10/2004 |

Technical details

| | |
| --- | --- |
| Body style | Convertible |
| Body detail | Schwimmwagen |
| Power (kw/hp) | 129/175 |
| Cubic capacity (ccm) | 2,500 |
| Cylinders | 6 |
| Doors | 0 |
| Steering | Left (LHD) |
| Transmission | Automatic |
| Drive | Rear |
| Fuel | Petrol |
Description
Model range: 2003 - 2004
Empty weight: 1.750 kg
GVW: 1.750 kg
Dimensions (LxBxH): 4810 x 2010 x 1498 cm
Wheelbase: 2.490 cm
Number of seats: 3
Service history: Present
Reference number: M0367

BOUT GIBBS AMPHIBIANS
Gibbs Amphibians is the first company in history to successfully create fully homologated vehicles that can exceed 30 mph on water as well as achieve typical speeds on land, transitioning between land and water in under 5 seconds, at the push of a button. This unique combination of innovations from several engineering disciplines and user friendly technology has given Gibbs the lead as the world authority on High Speed Amphibians.Gibbs has been developing High Speed Amphibian (HSA) technology since 1994, creating the record breaking and award winning Aquada in 2003, the Humdinga in 2005, the Phibian in 2012 and the Quadski in 2013, with Quadski XL being added to the product range in 2014. Following on from this, three further platforms have been added to the portfolio; Biski, Triski, and the Terraquad.
Aquada
The Gibbs Aquada is the Worlds first High Speed Amphibian (HSA), capable of over 100mph on land and over 30mph on water. Excellent handling and performance is assured on both road and water, providing a sensational experience with a freedom to travel that has never before been possible. Poweful enough to tow a water skier, this radical new breed is a ground breaking testimony to HSA Technology. Aquada was developed & produced by Gibbs Technologies UK, but is a 'proof of concept' vehicle only & is no longer in production. A small number of vehicles have been made available for sale to collectors. Contact us for more information.The Gibbs Aquada is a high speed amphibious vehicle developed by Gibbs Sports Amphibians. It is capable of speeds over 160 kilometres per hour (99 mph) on land and 50 kilometres per hour (31 miles per hour; 27 knots) on water. Rather than adding wheels to a boat design, or creating a car that floats, the Aquada was designed from the ground up to perform very well in both fields, with over 60 patents covering technical innovations.
The Gibbs Aquada was a limited production concept car produced in 2003 and 2004.The Gibbs Aquada is powered by a 2.5L Rover V6 engine.In 2004 Richard Branson, owner of the Virgin Group, used a Gibbs Aquada to set a new record for crossing the English Channel in an amphibious vehicle. Branson cut 4 hours 20 minutes off the previous record of 6 hours, which had stood since the late 1960s. The officially recorded time was 1 hour 40 minutes, 6 seconds.
For the August 2004 edition of Top Gear magazine, journalist Paul Walton drove an Aquada into and around the Monaco harbour during the Grand Prix of Monaco to watch the event for free. He found the Aquada fast and responsive both in and out of the water but was too slow to see any of the race.
The Aquada was developed in Auckland, New Zealand.The successors to the Aquada are the Gibbs Humdinga and the Gibbs Quadski.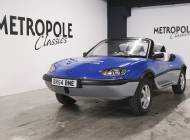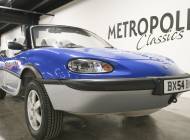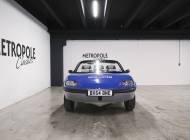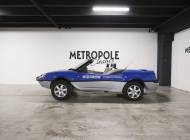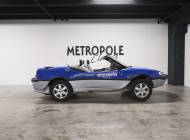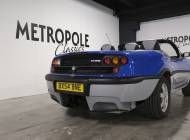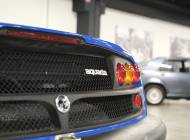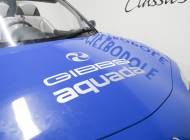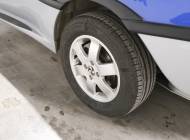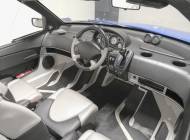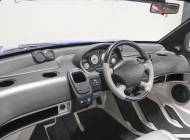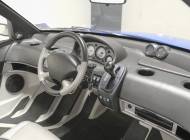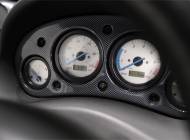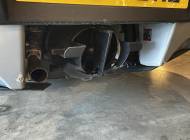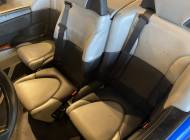 Dealer-Imprint
Potomac Classics BV.
Ettensestraat 19
7061 AA Terborg
+31 315 326 419
Roy Bolks
Seller
Loading...
Loading...