Caterham Classic Cars for Sale
10 Offers for Caterham found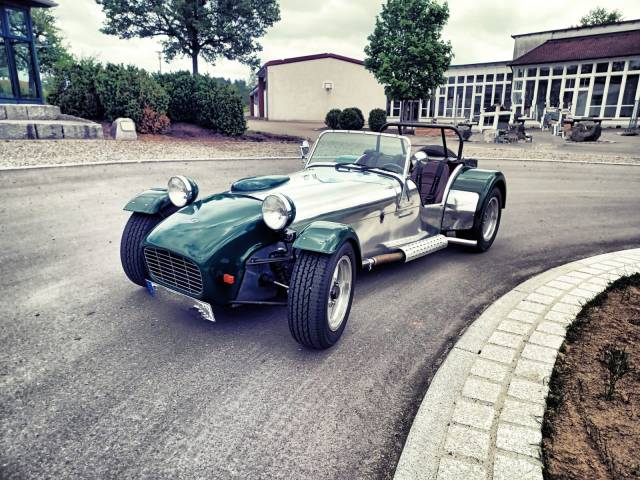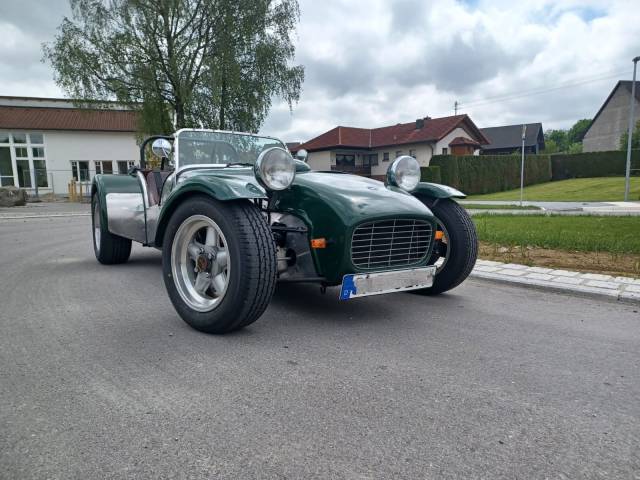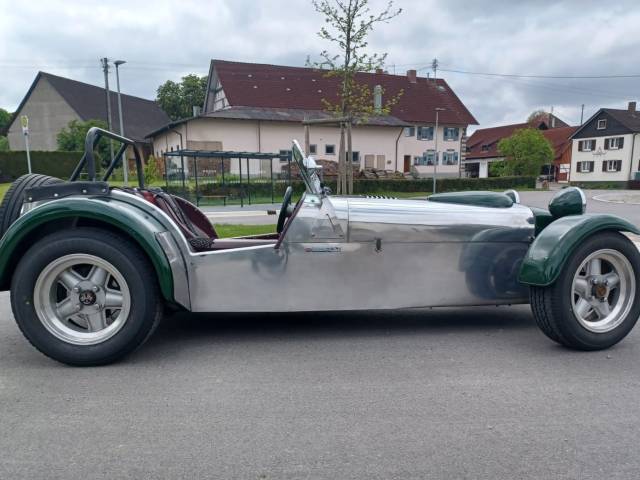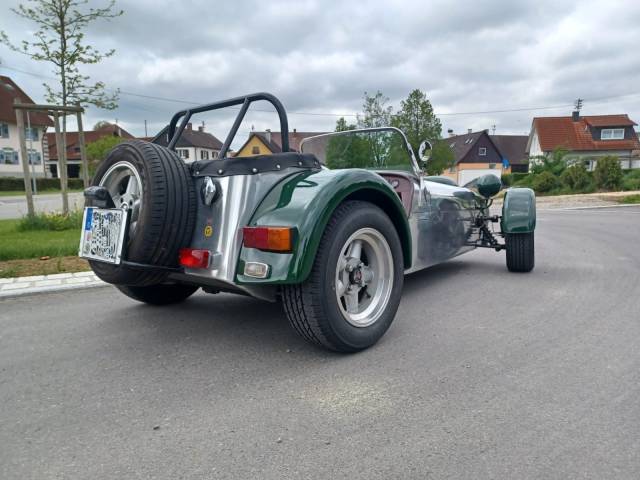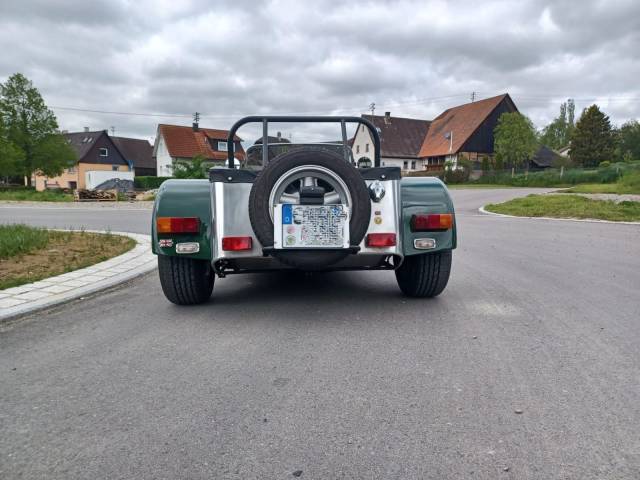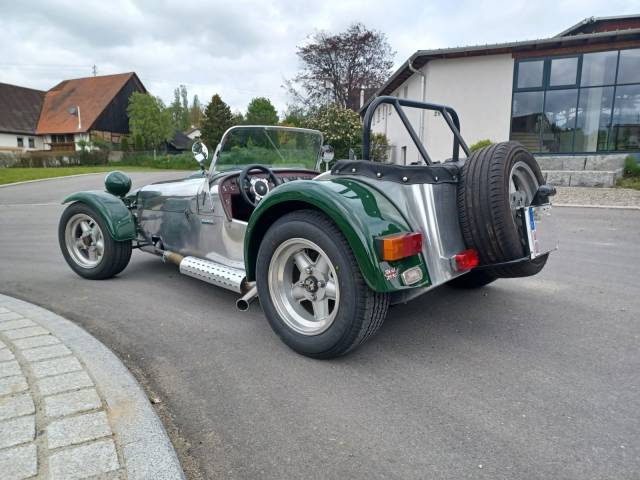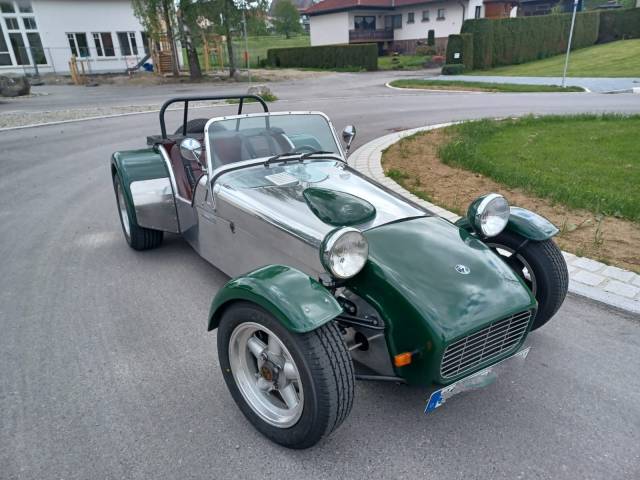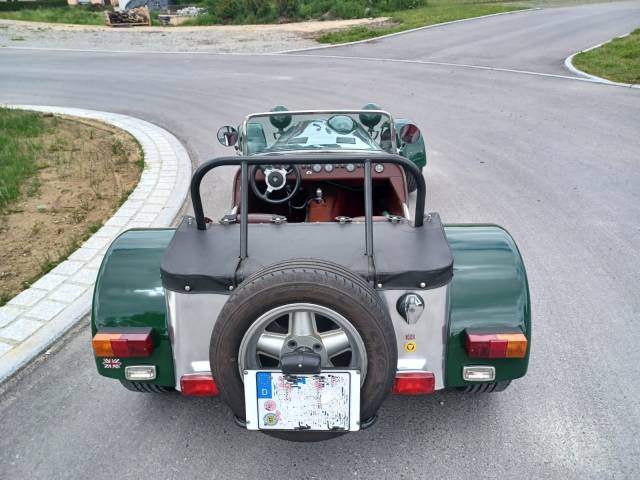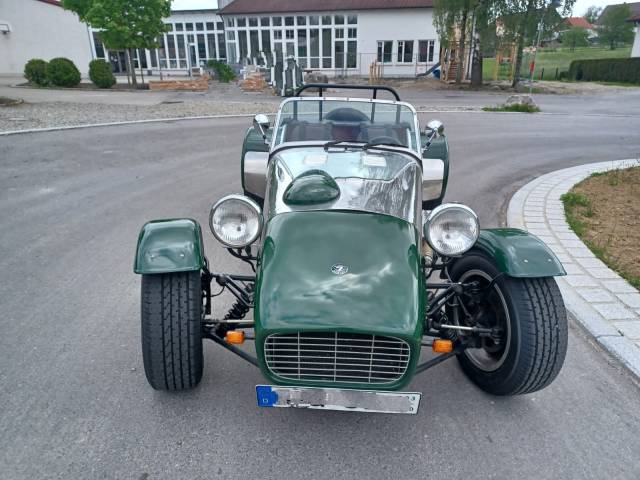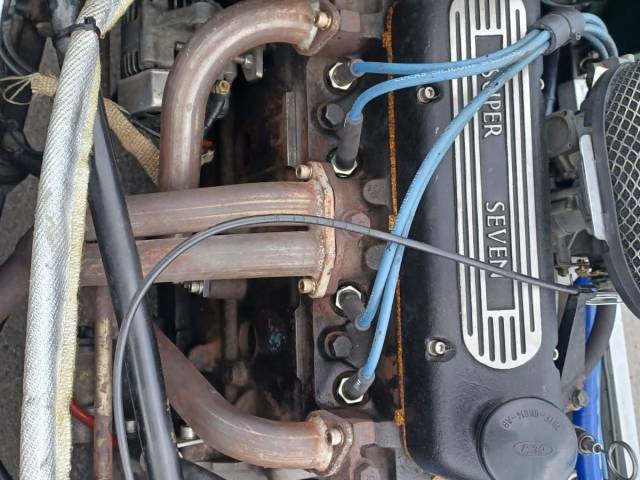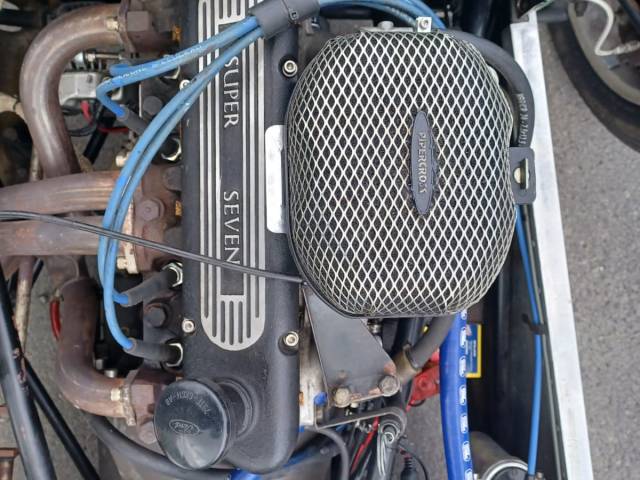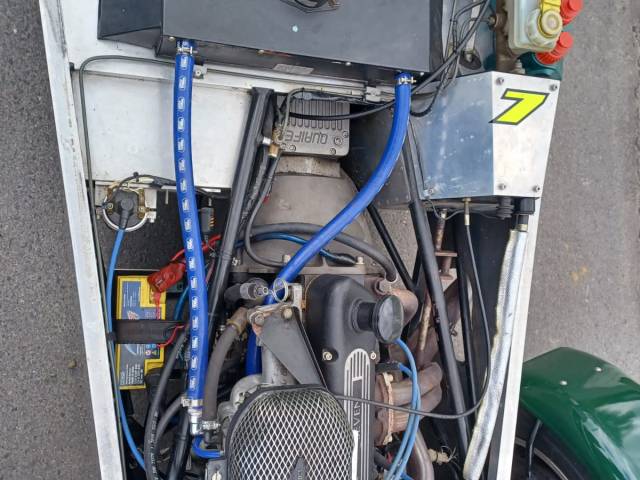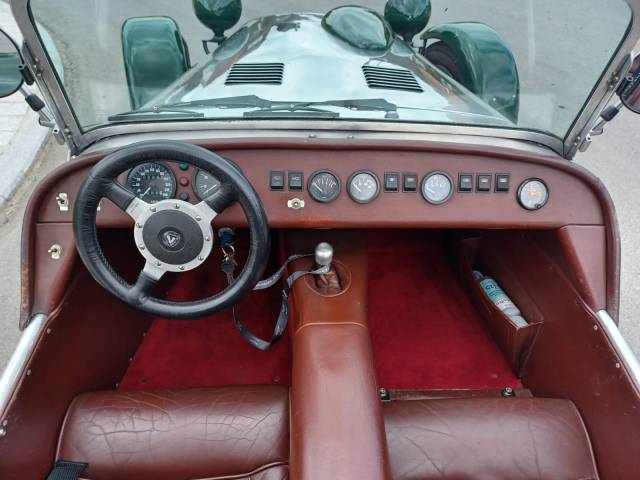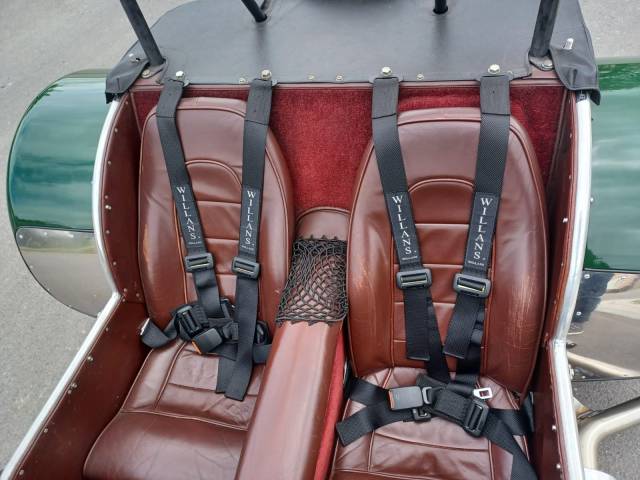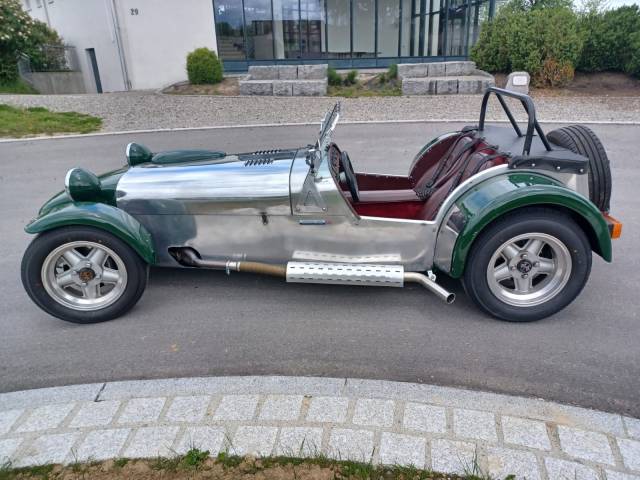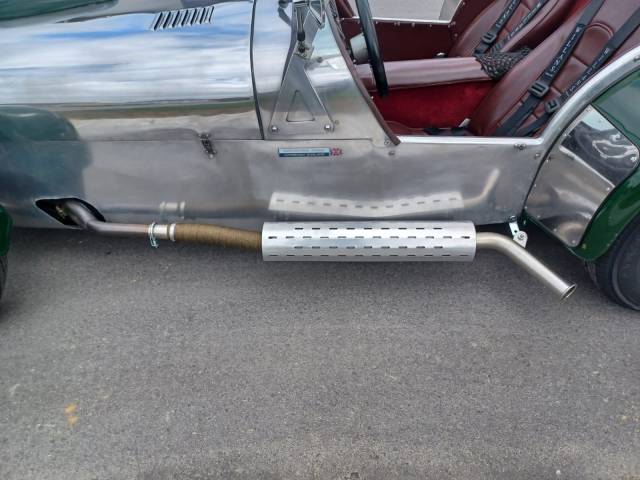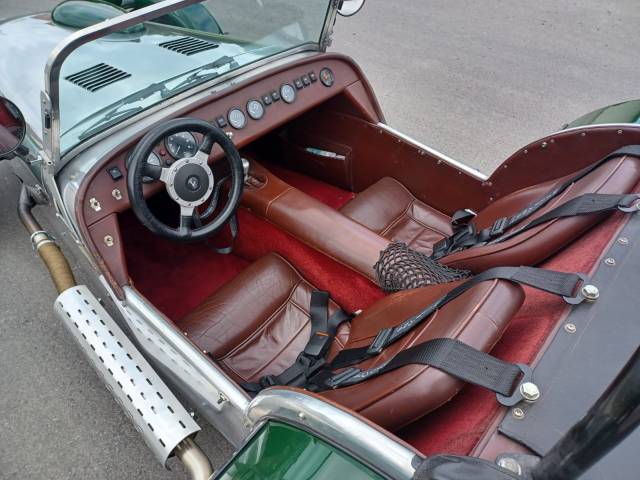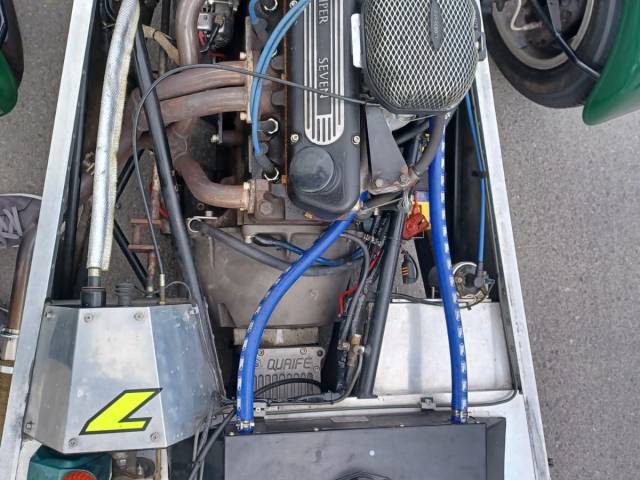 Originaler Werksbau-Linkslenker
Private

away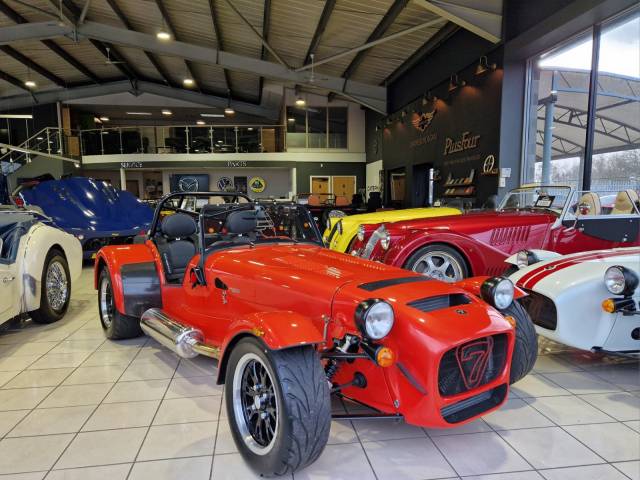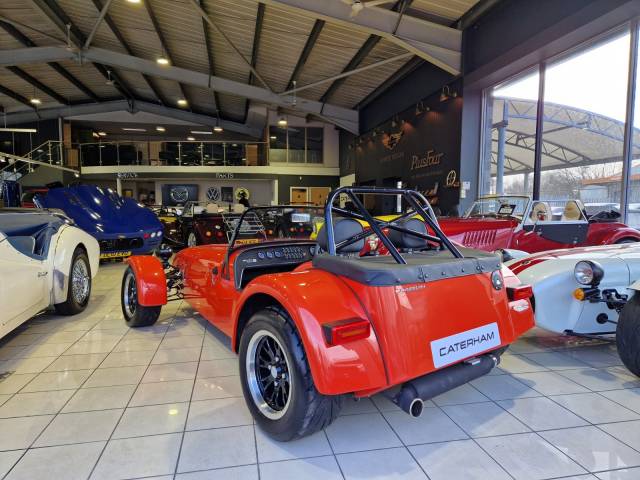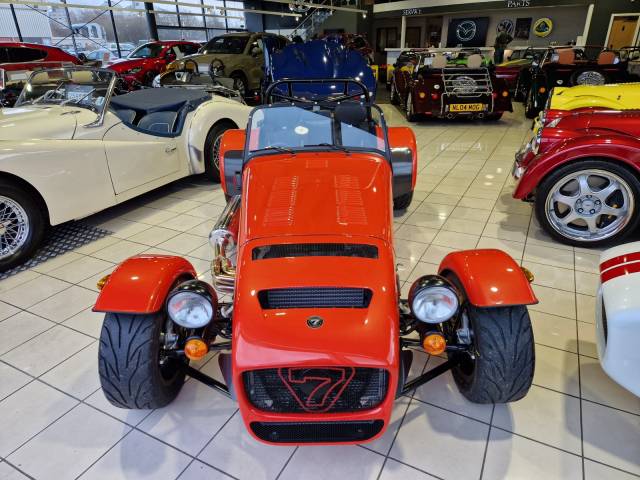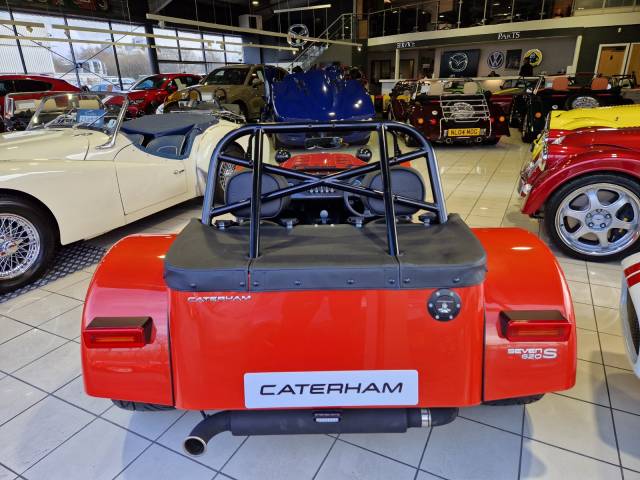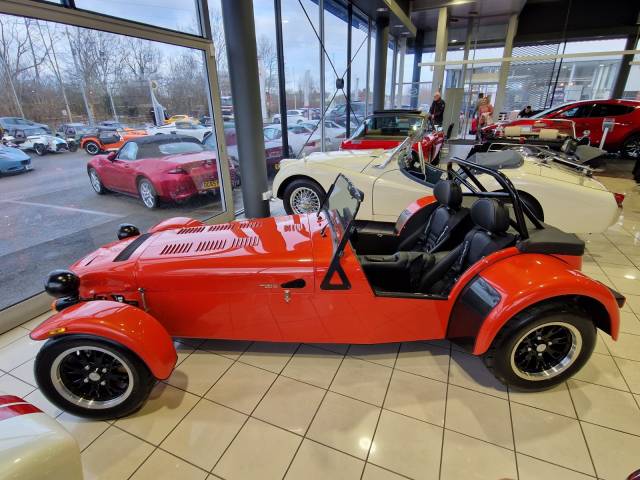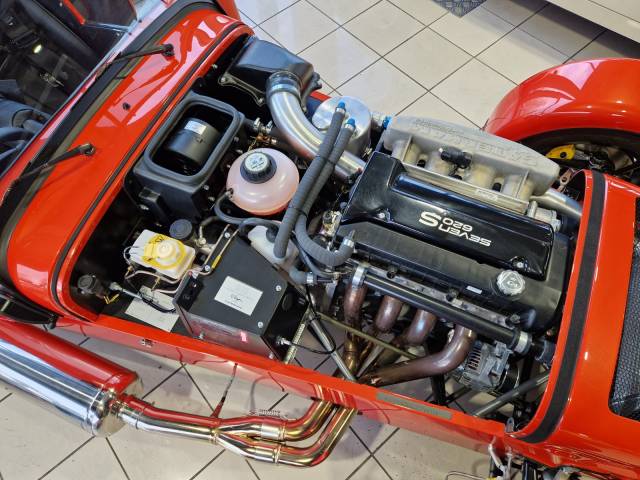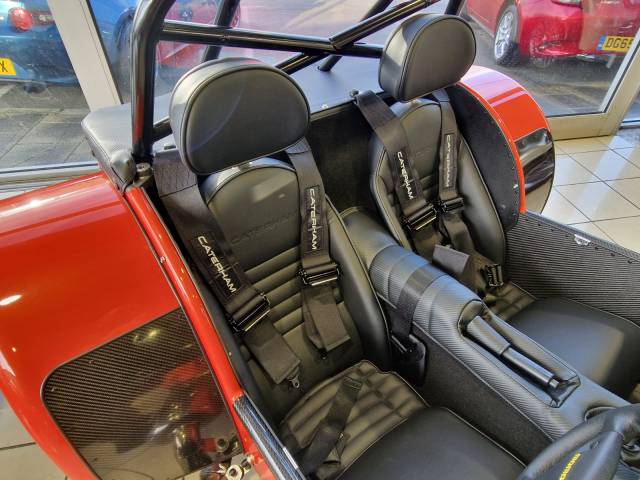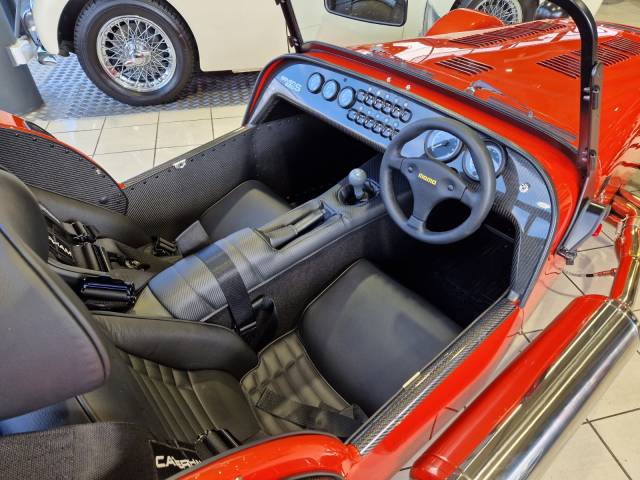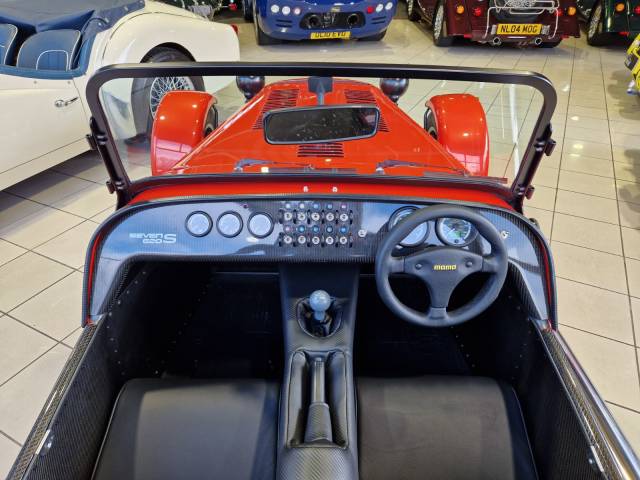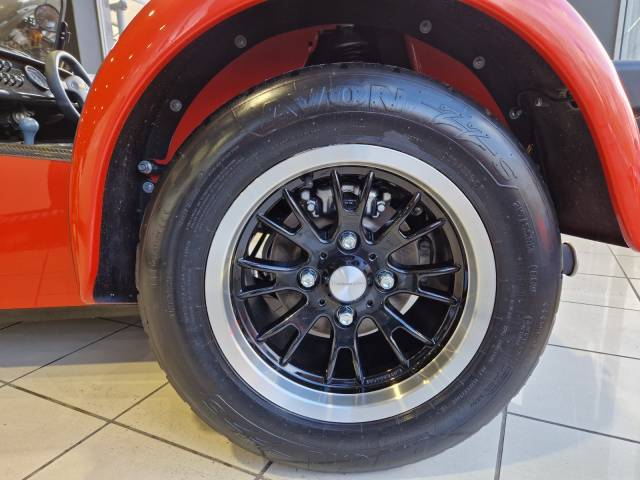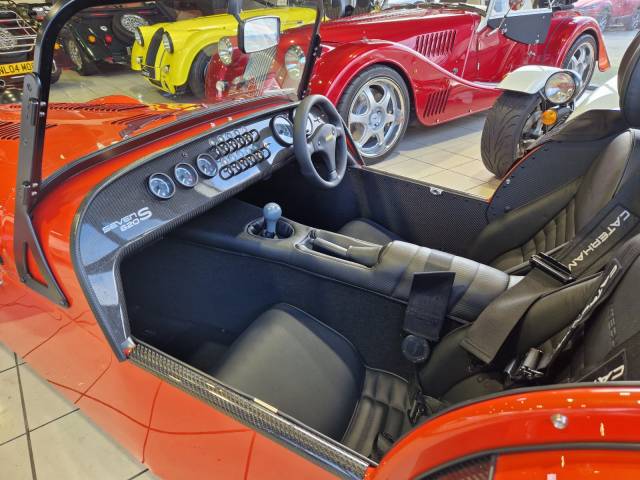 Dealer

away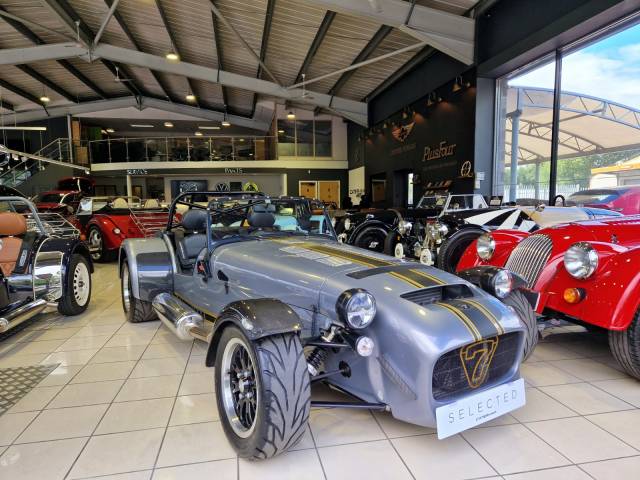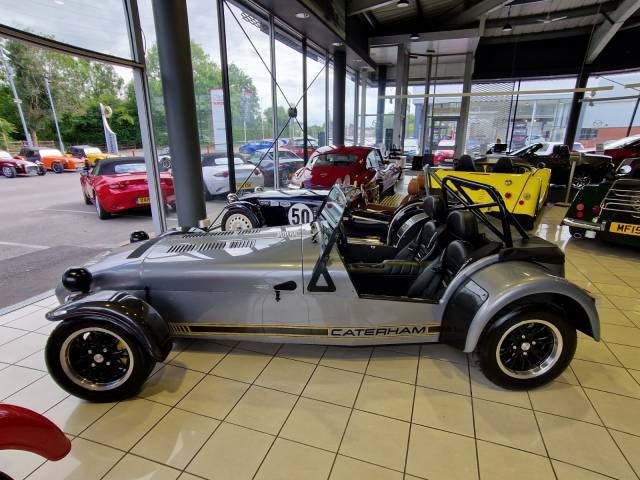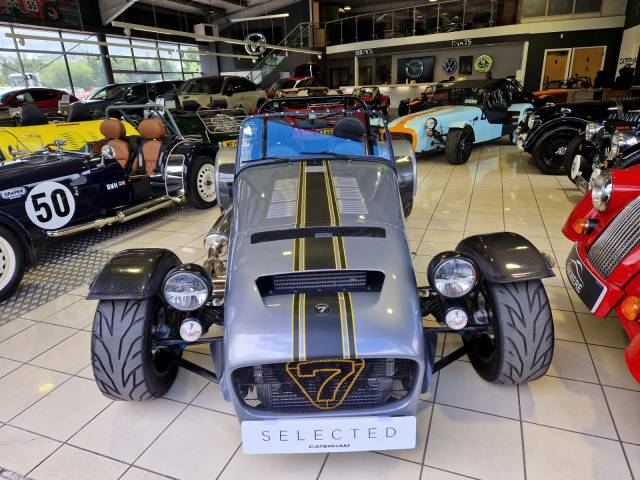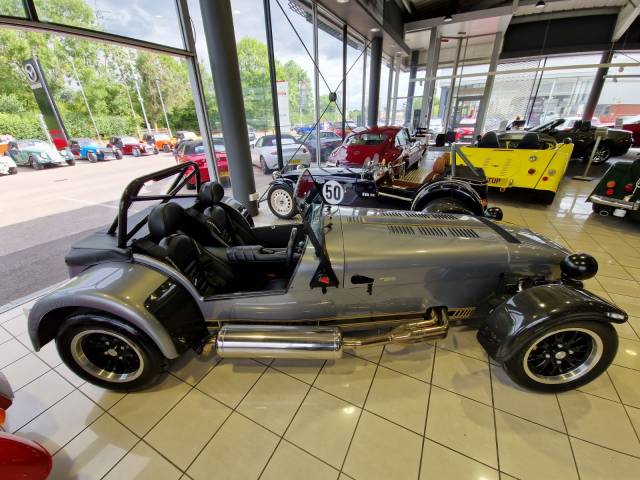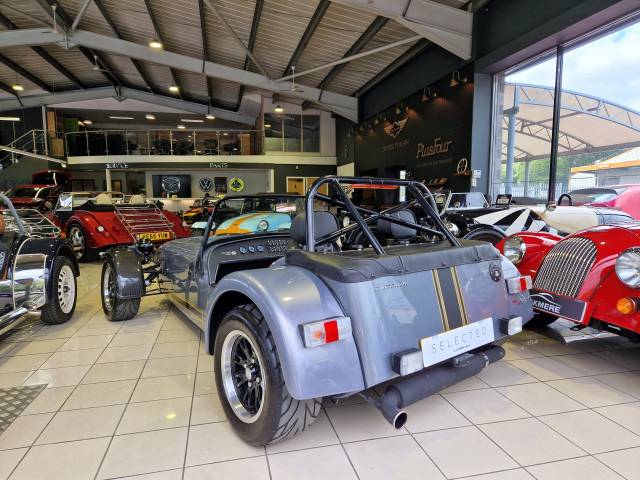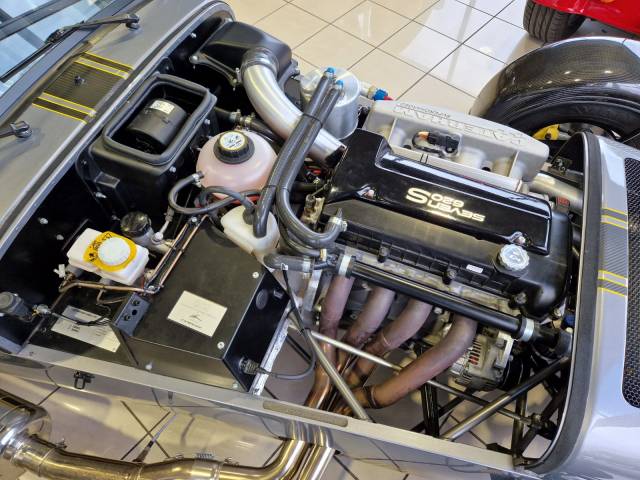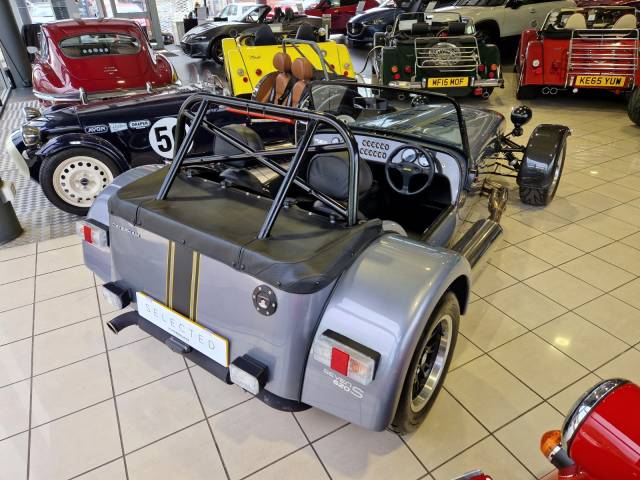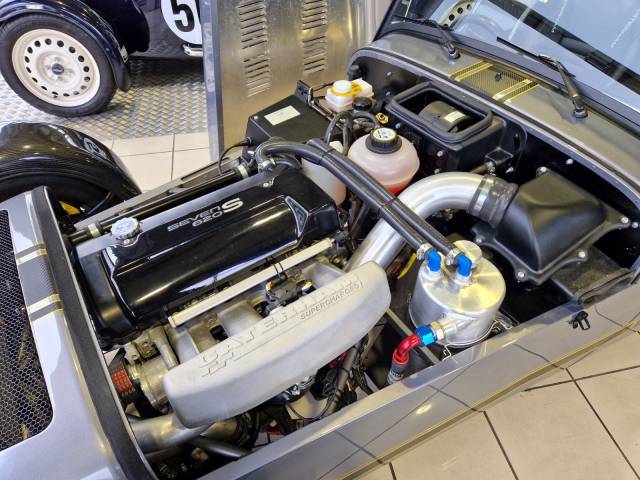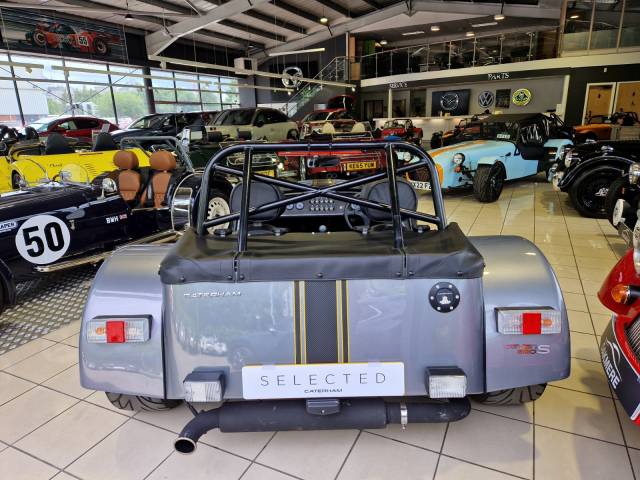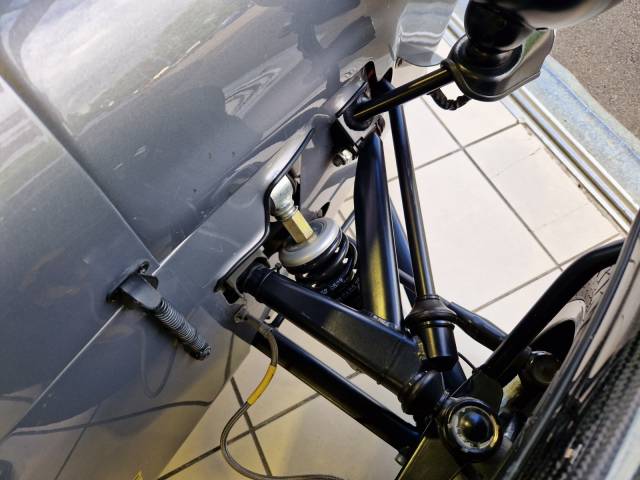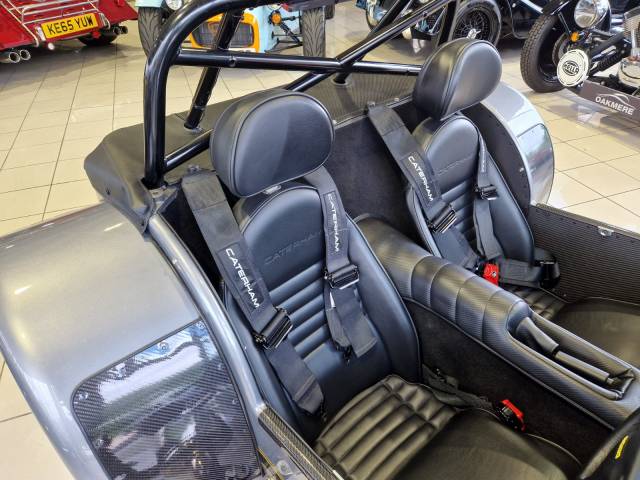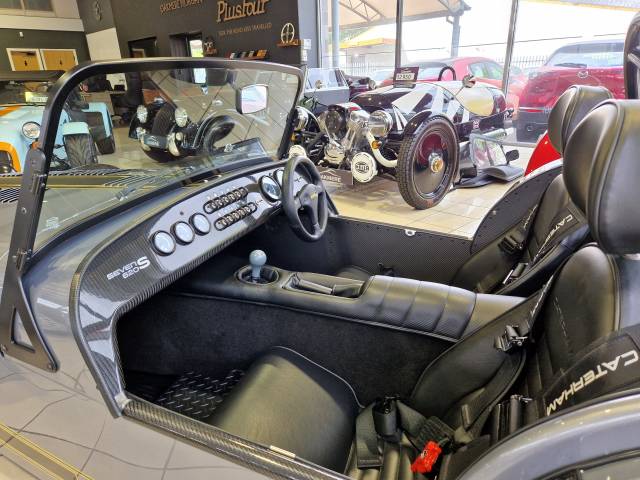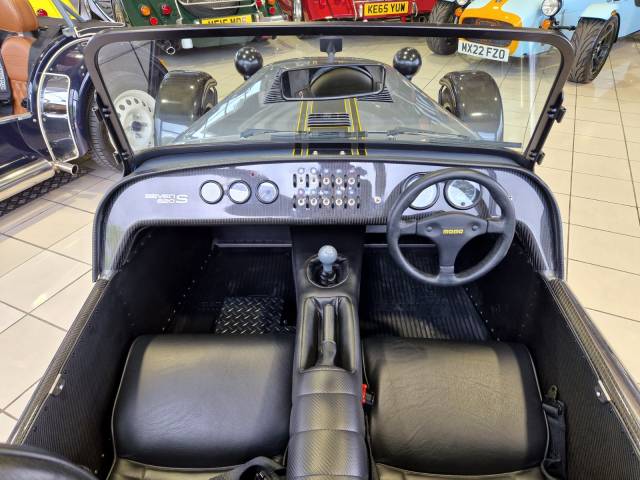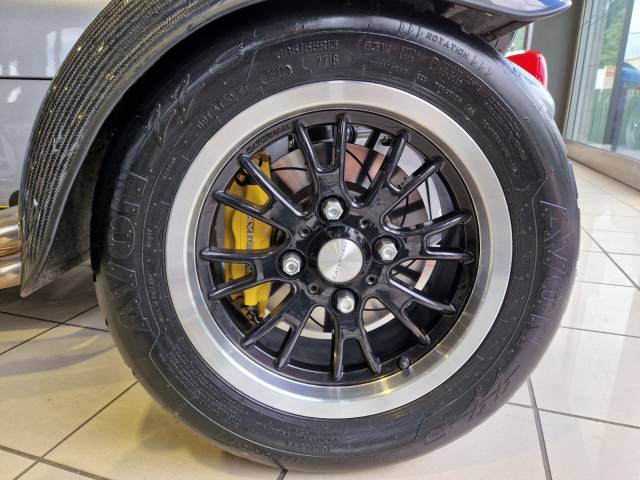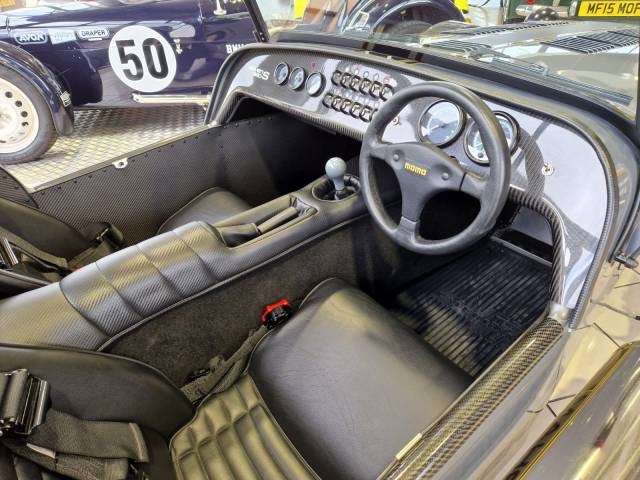 Dealer

away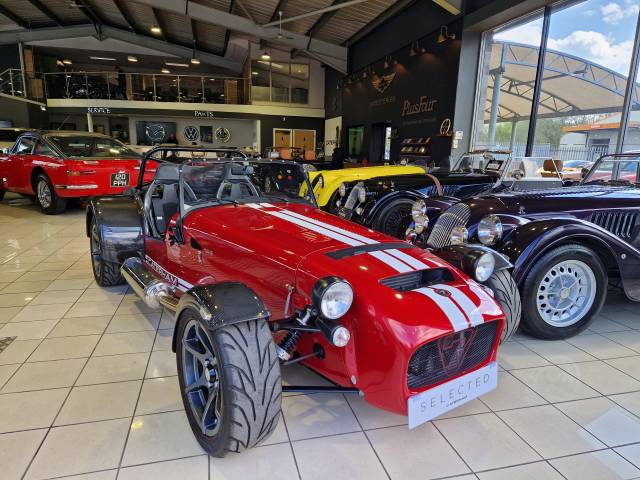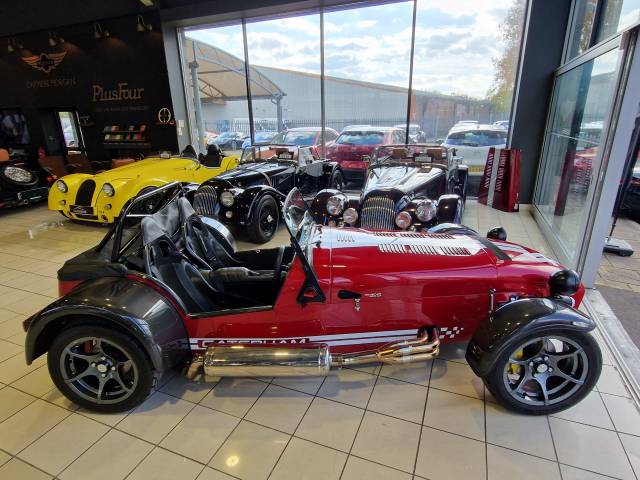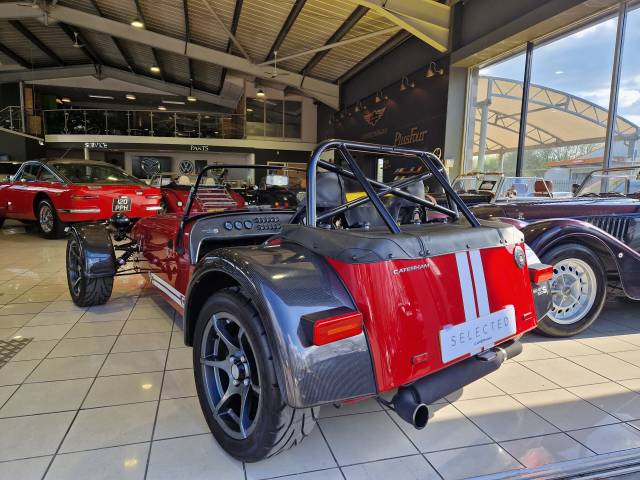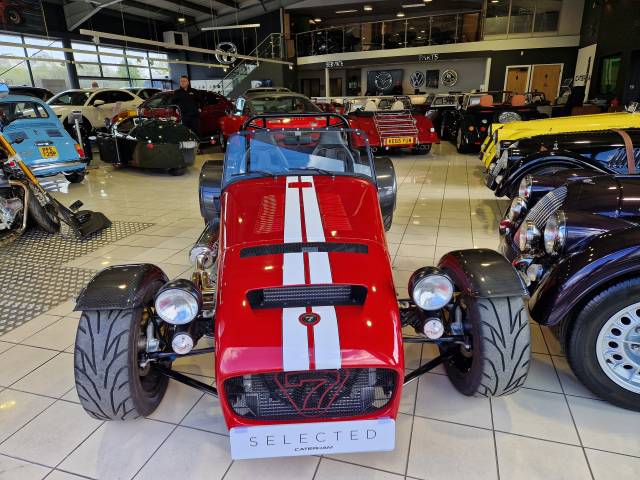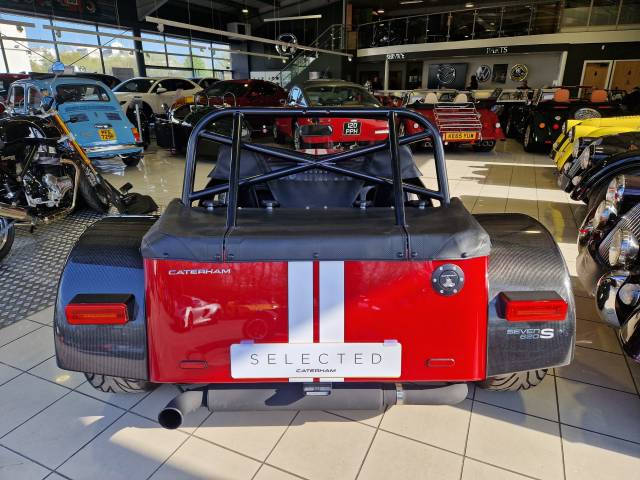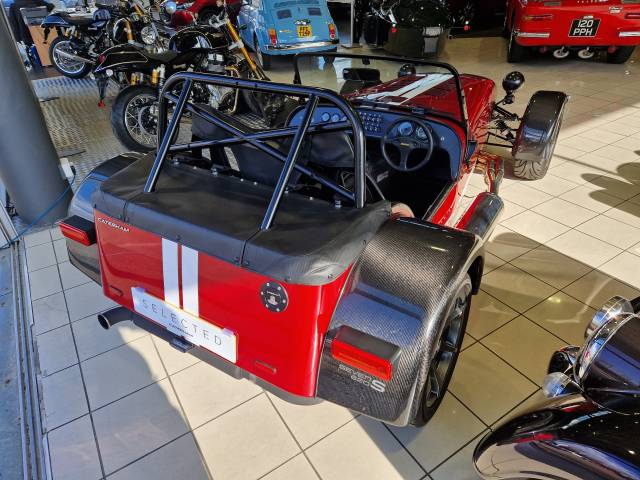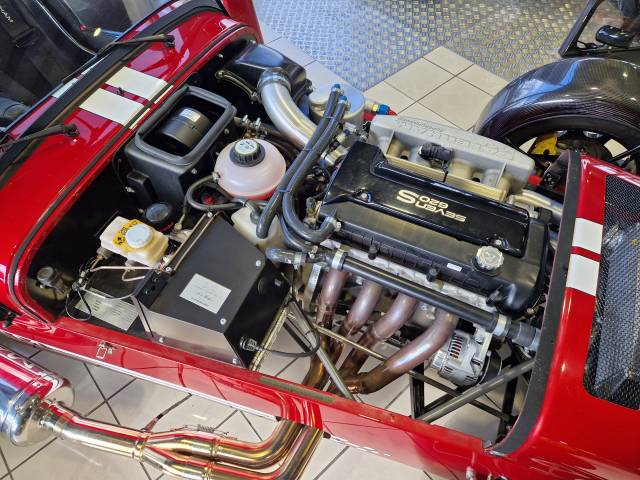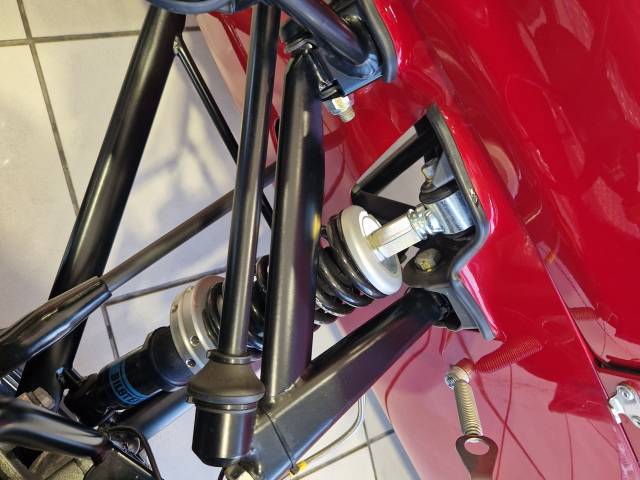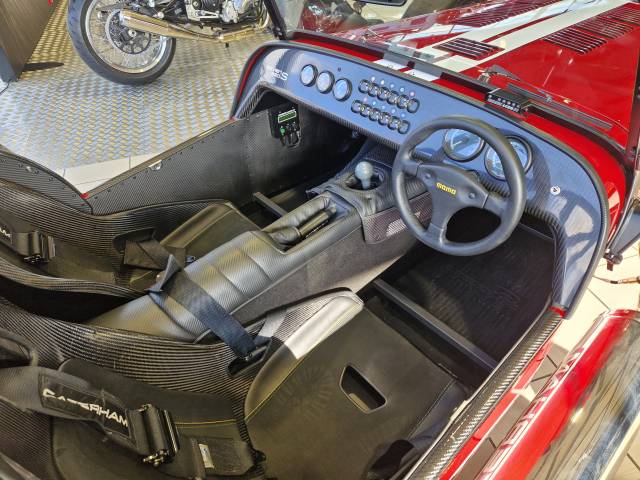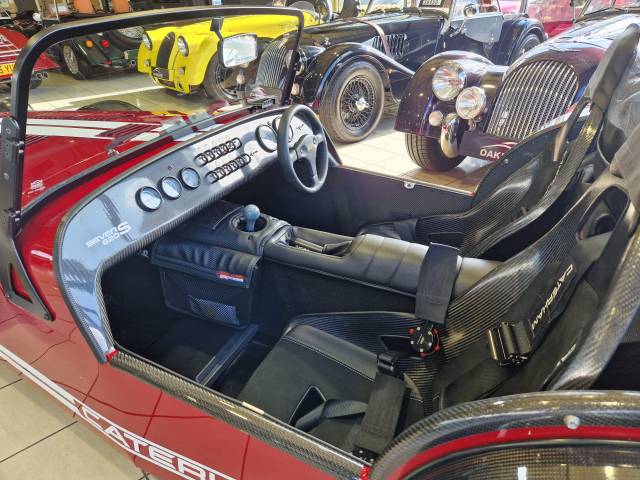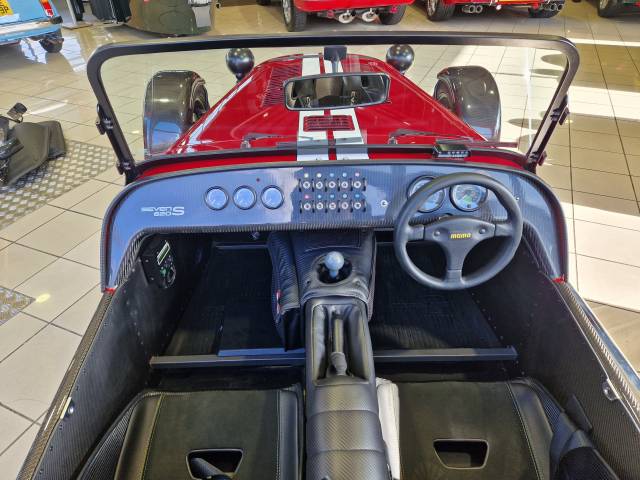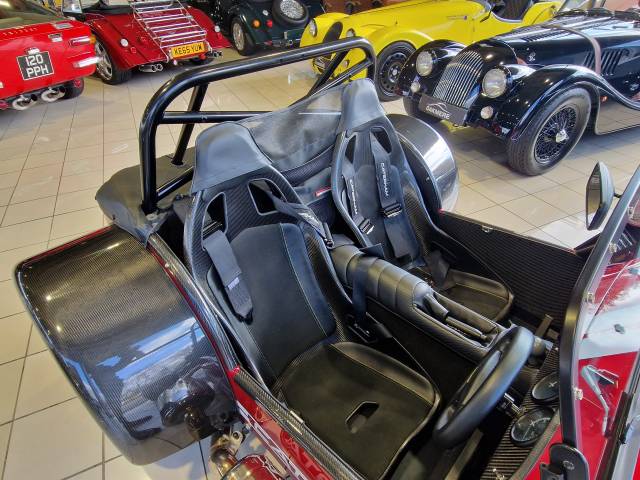 Dealer

away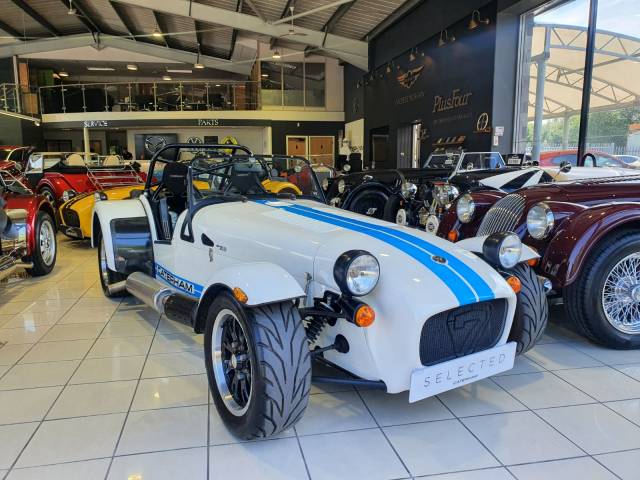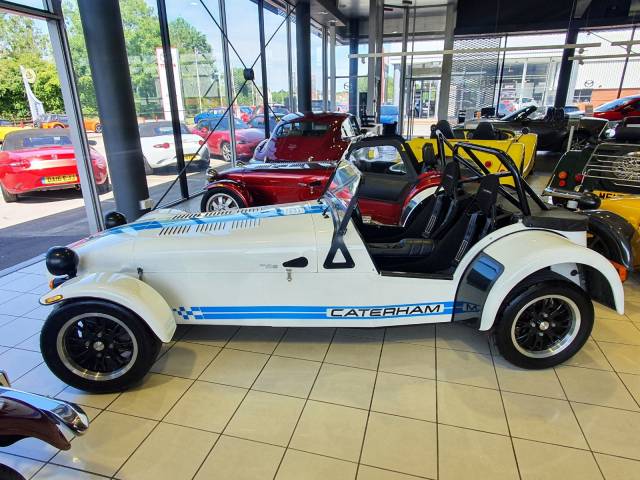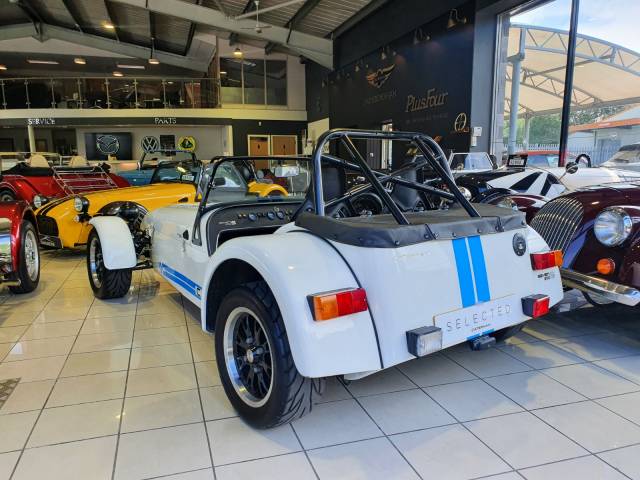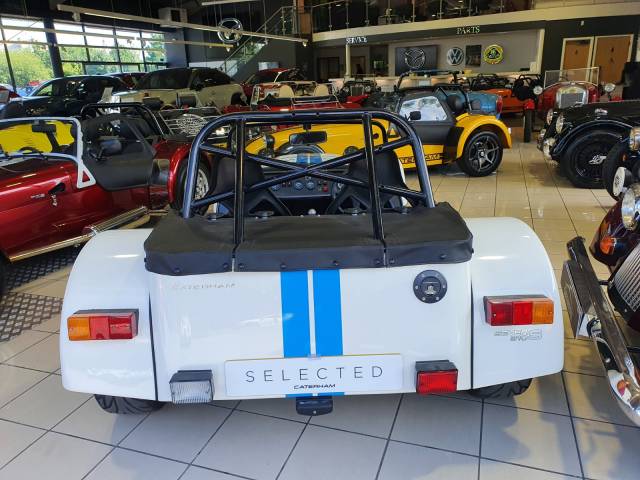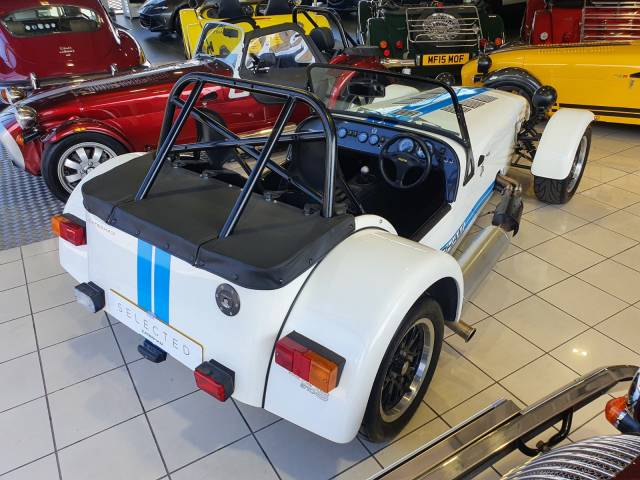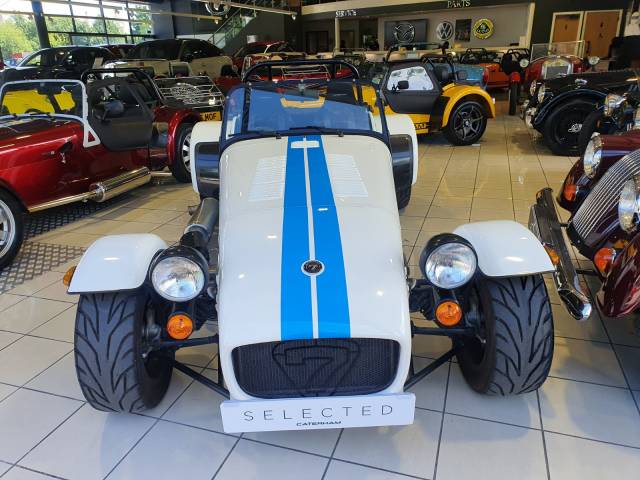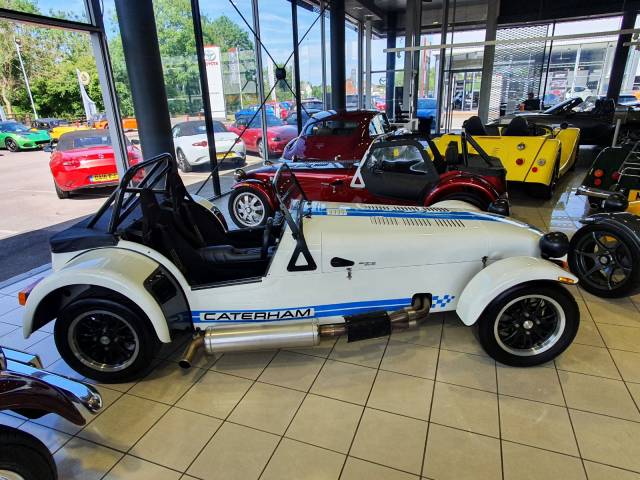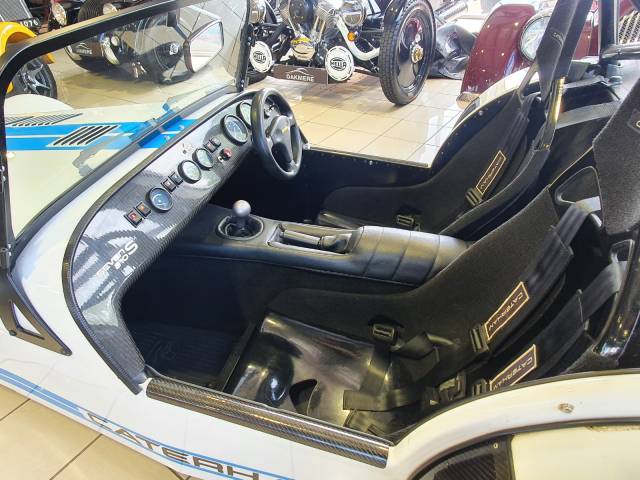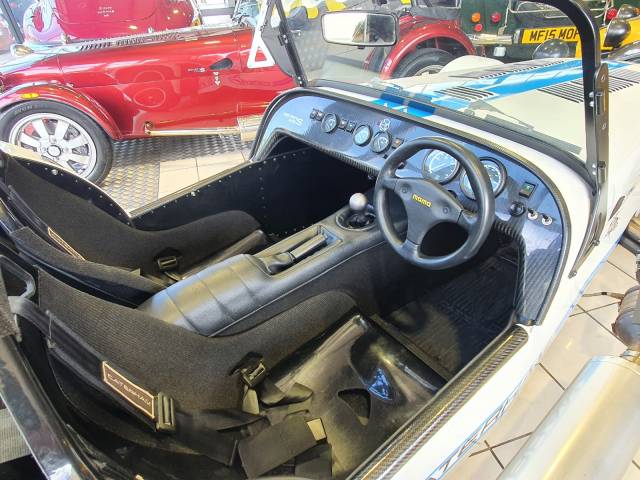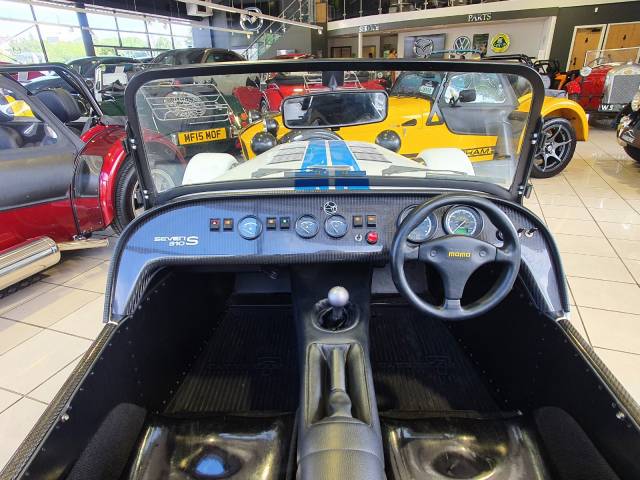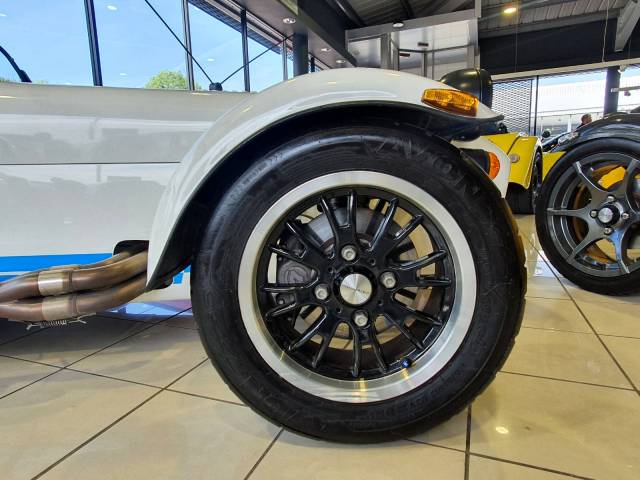 Dealer

away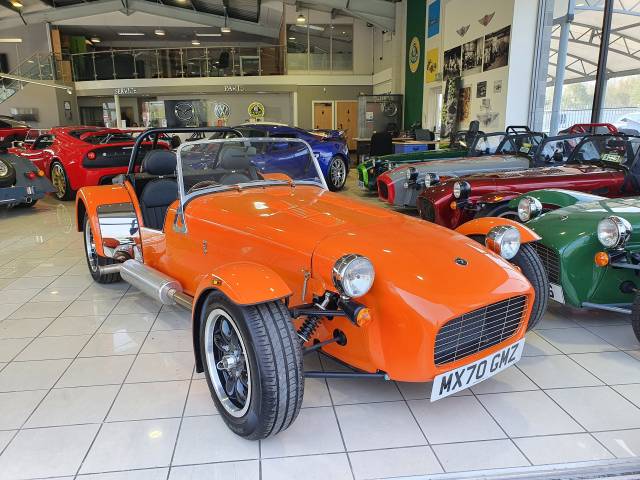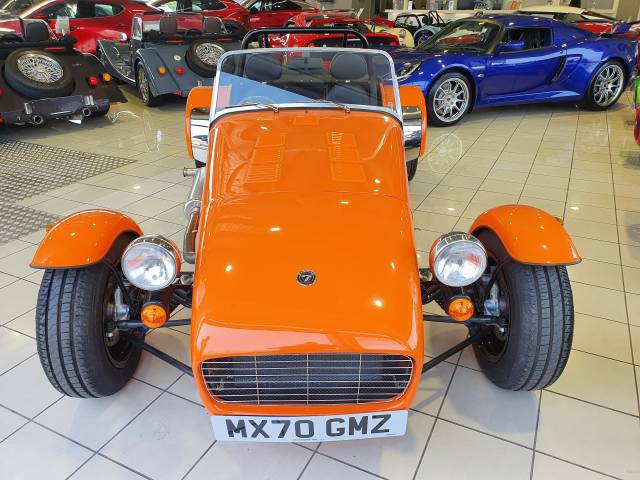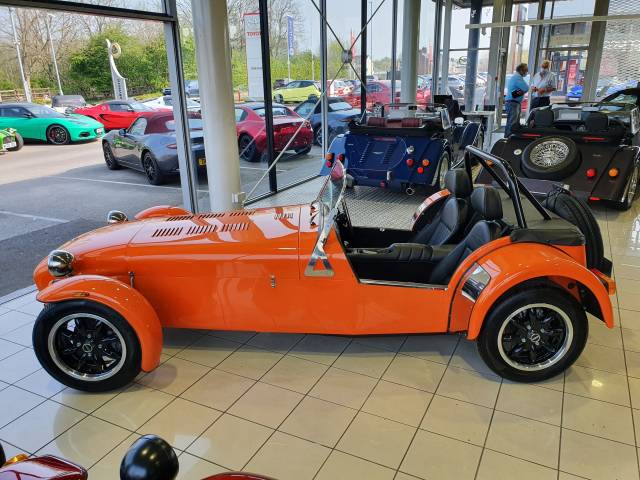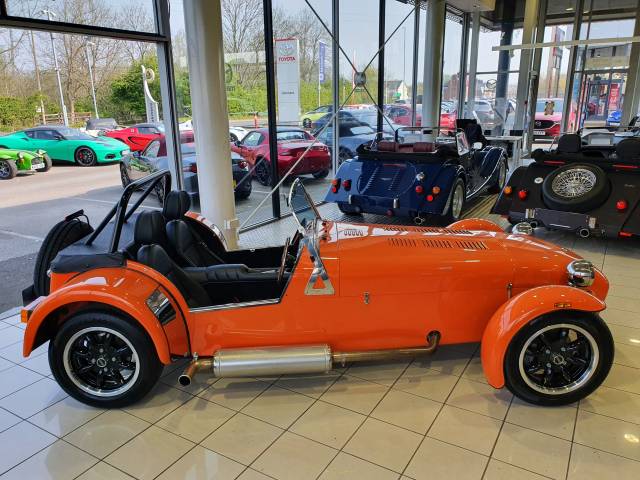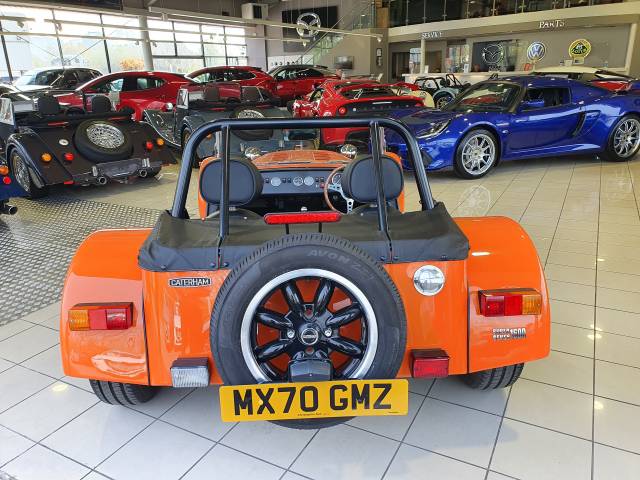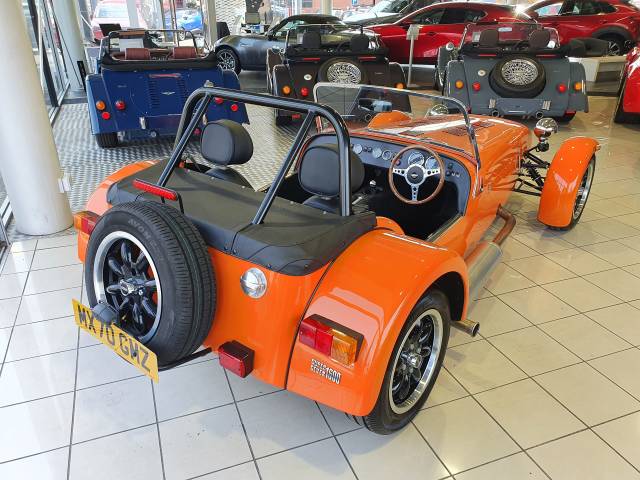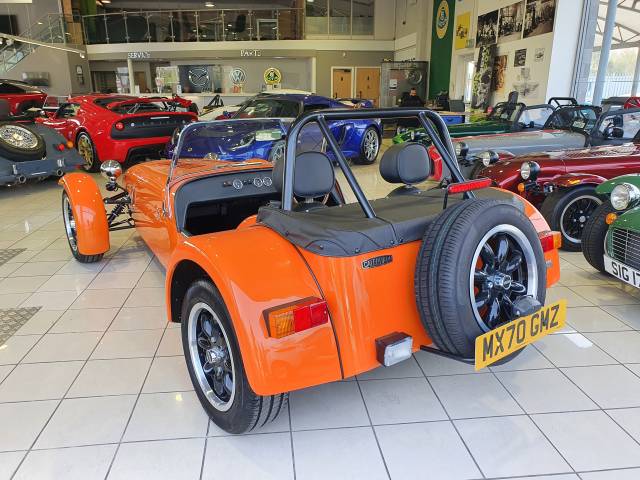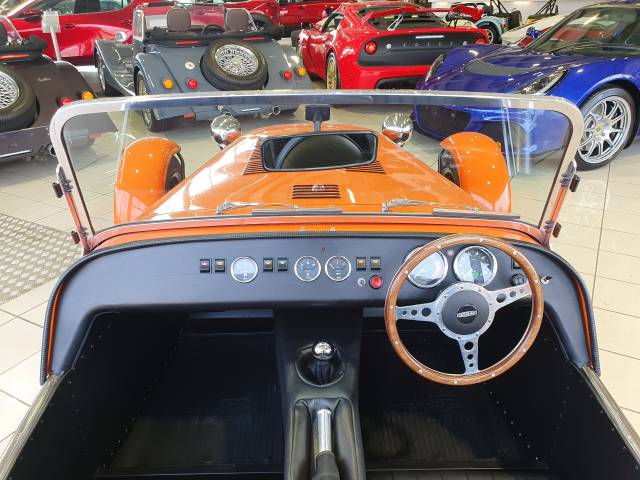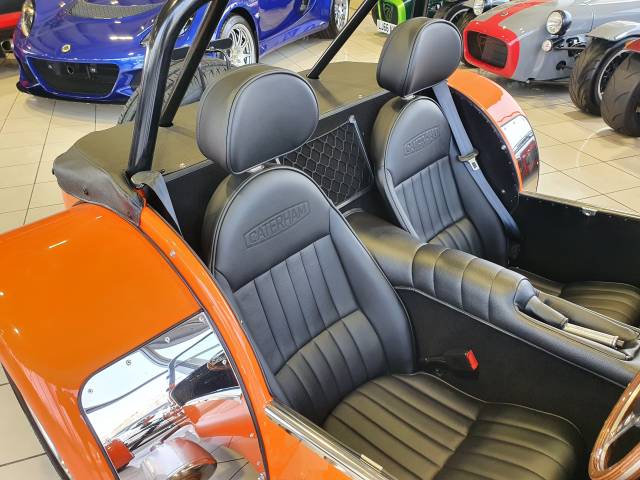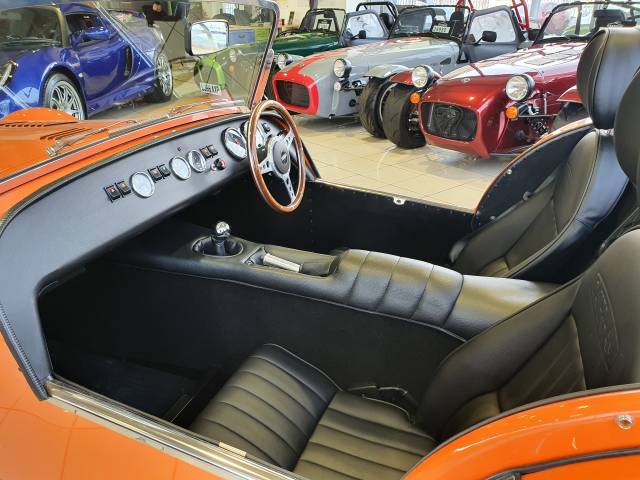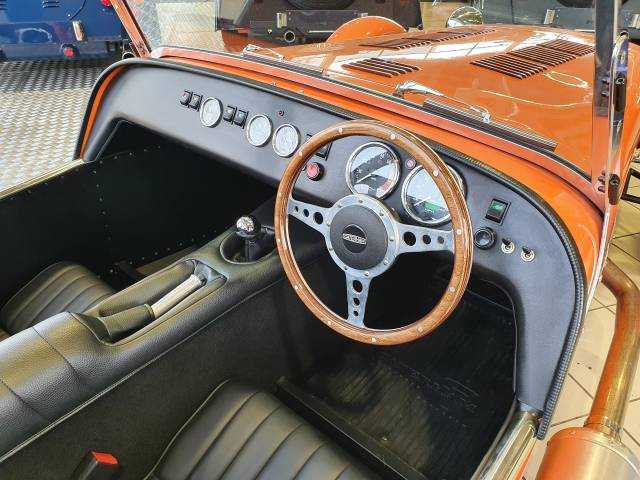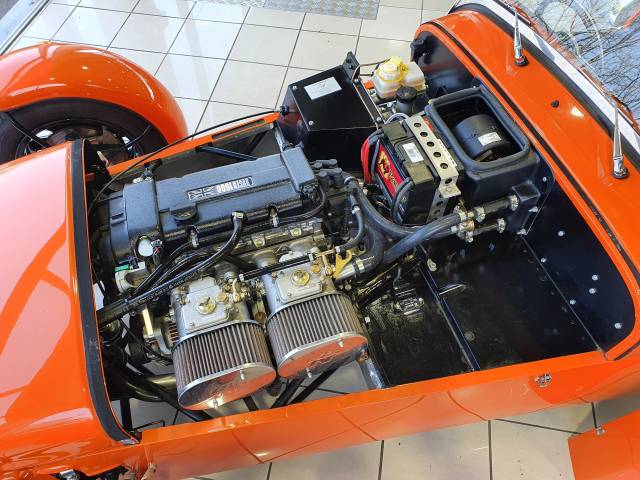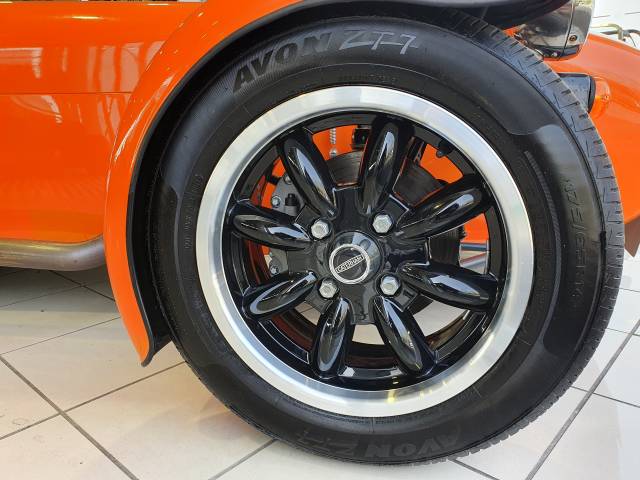 Dealer

away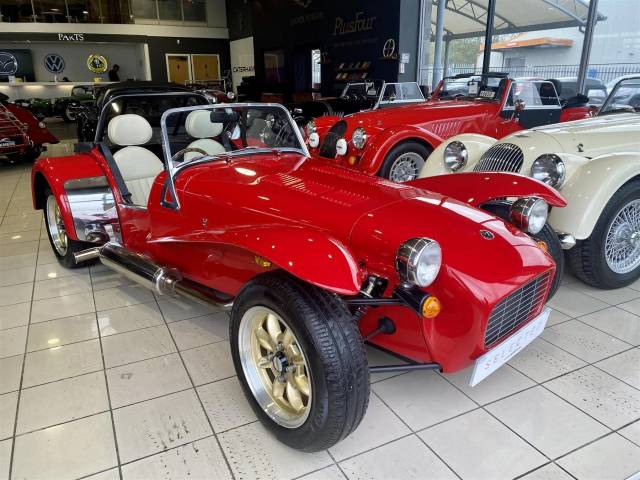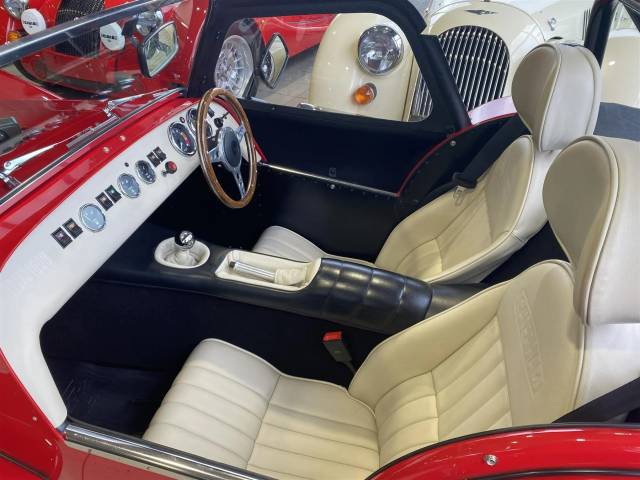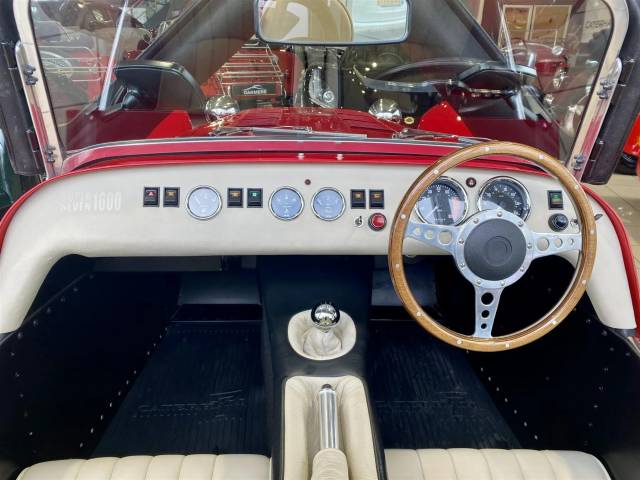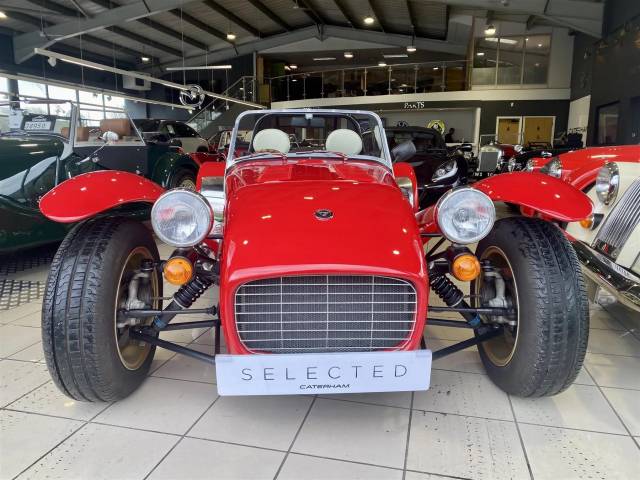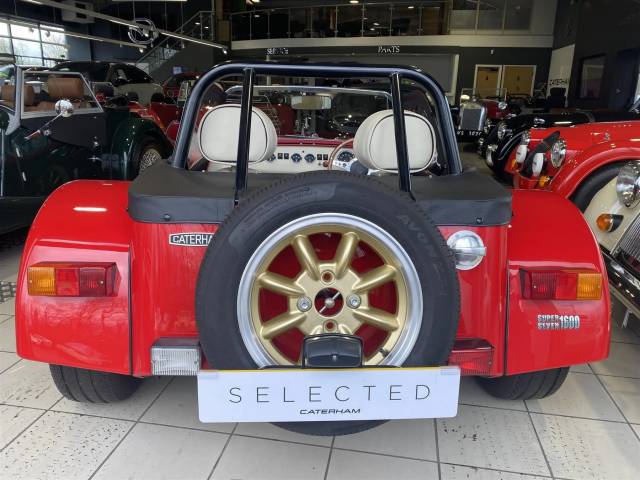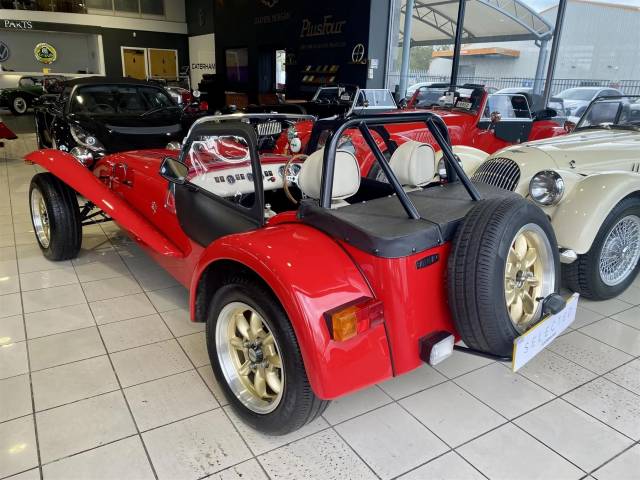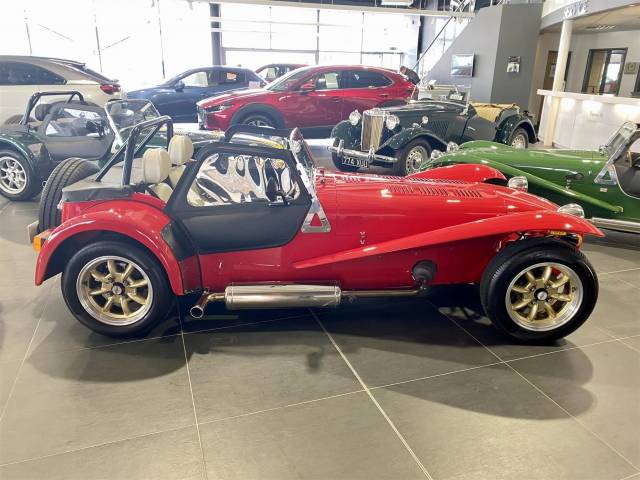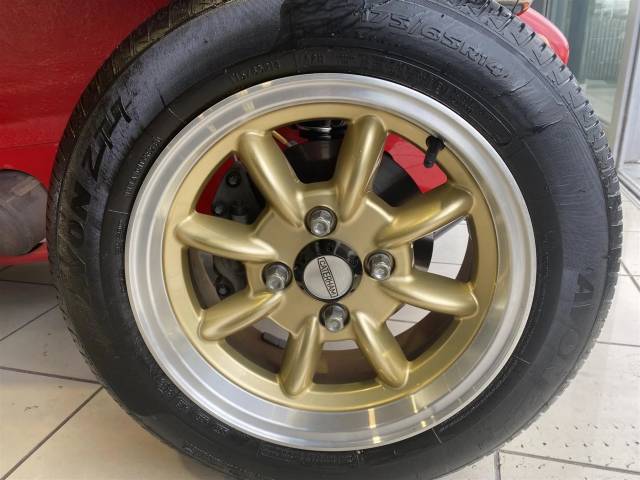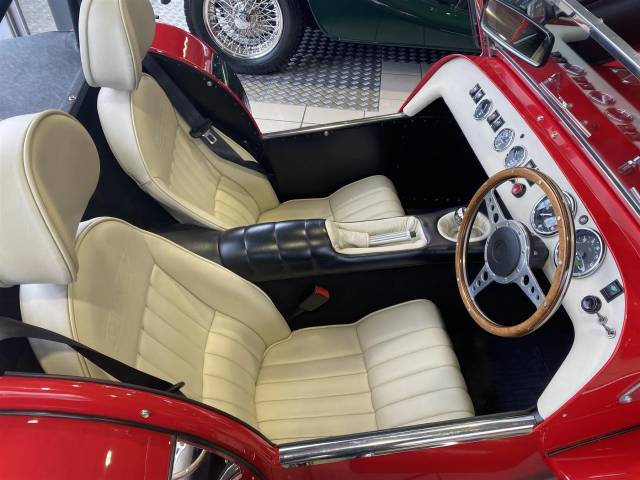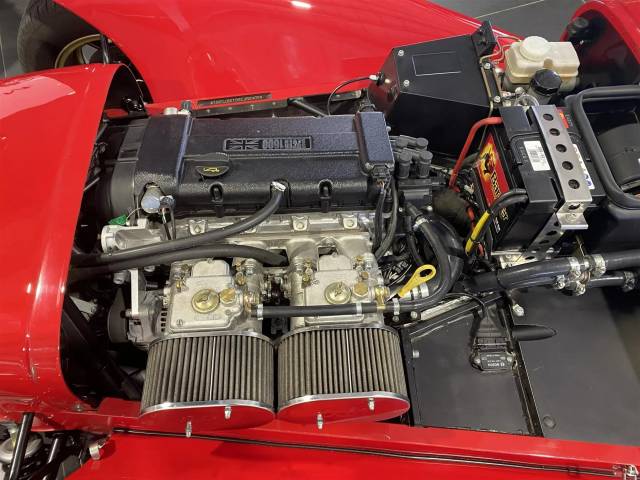 Dealer

away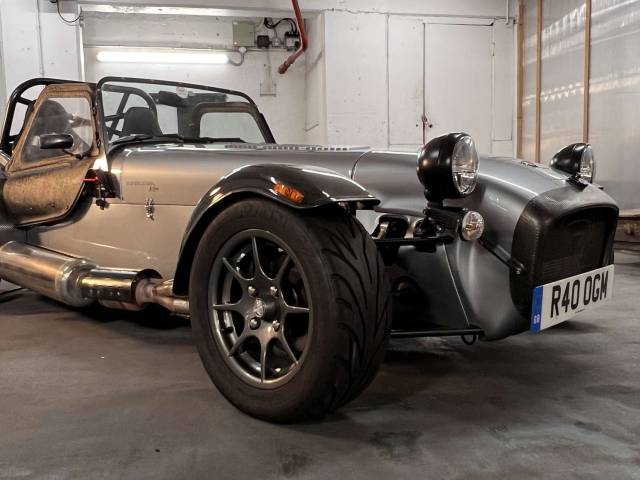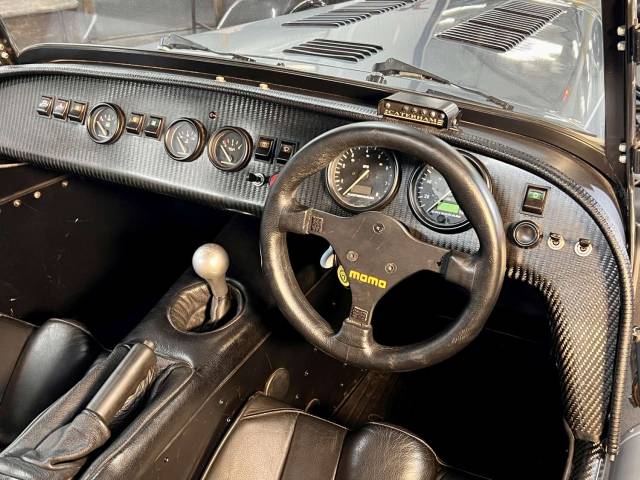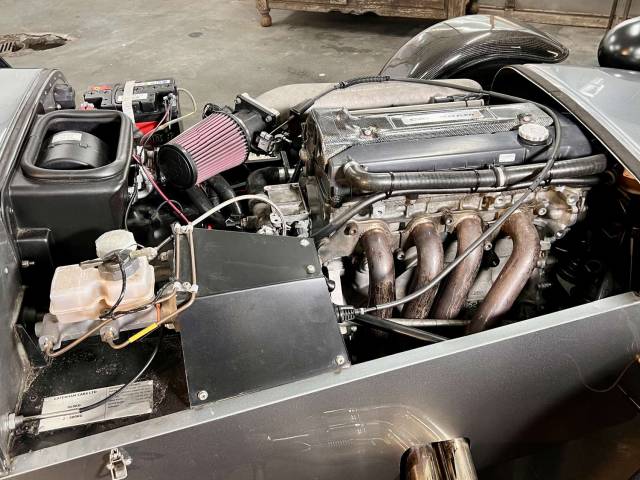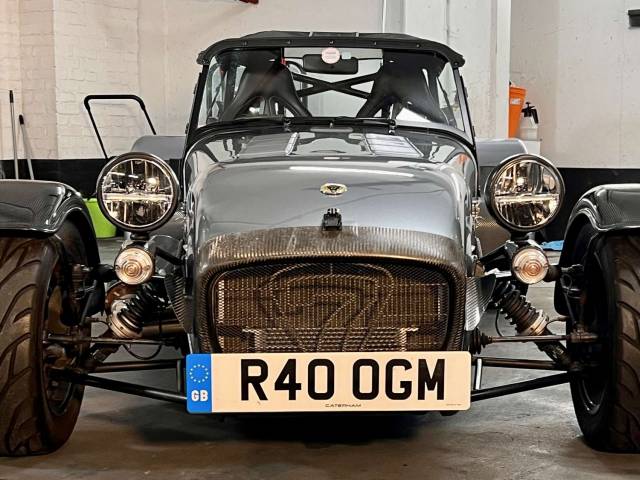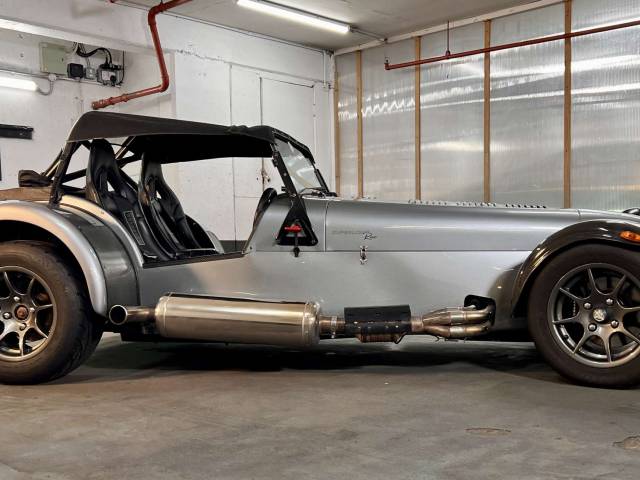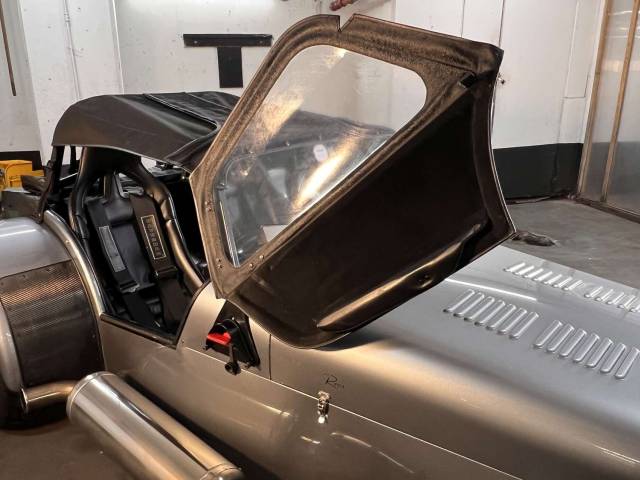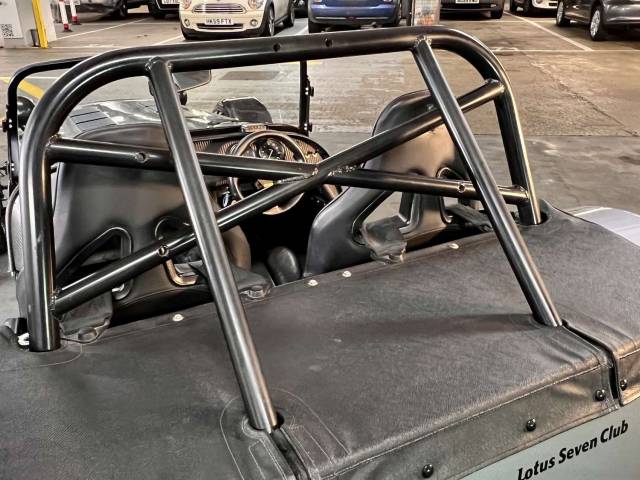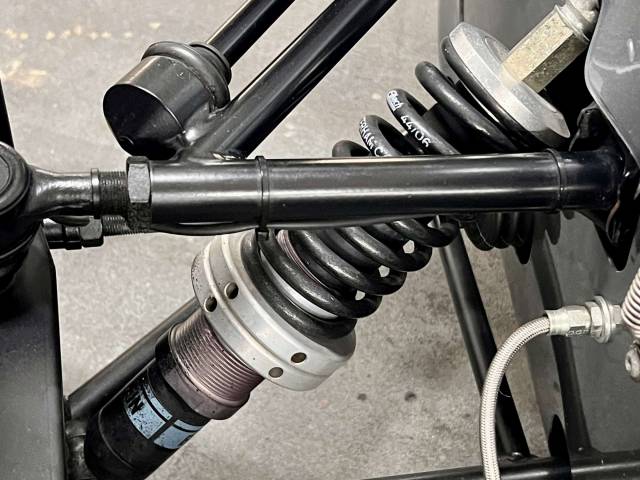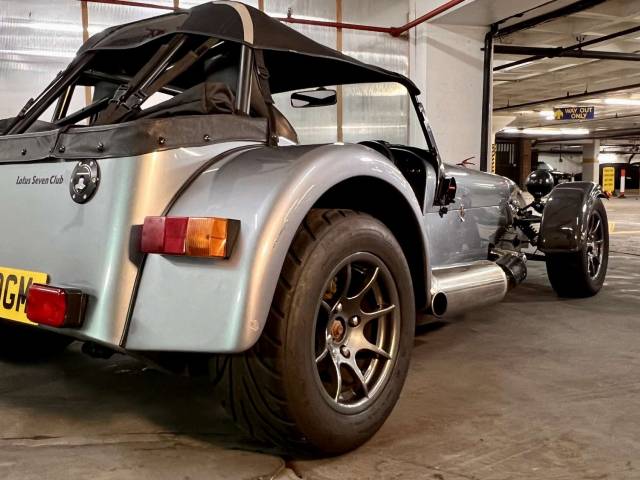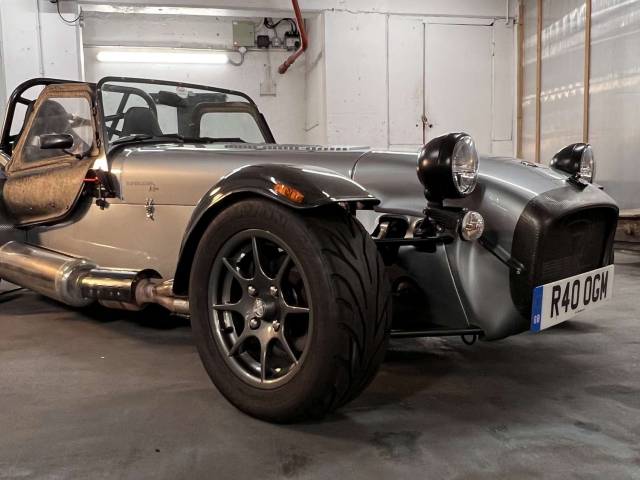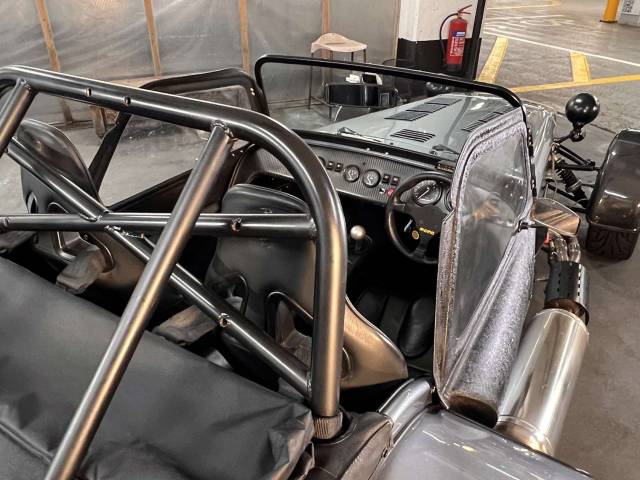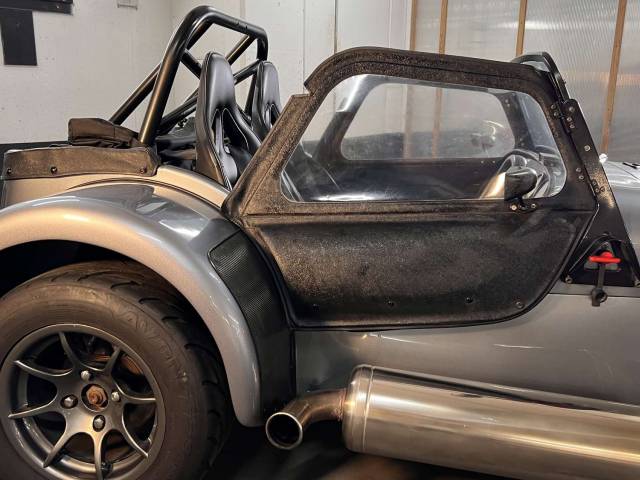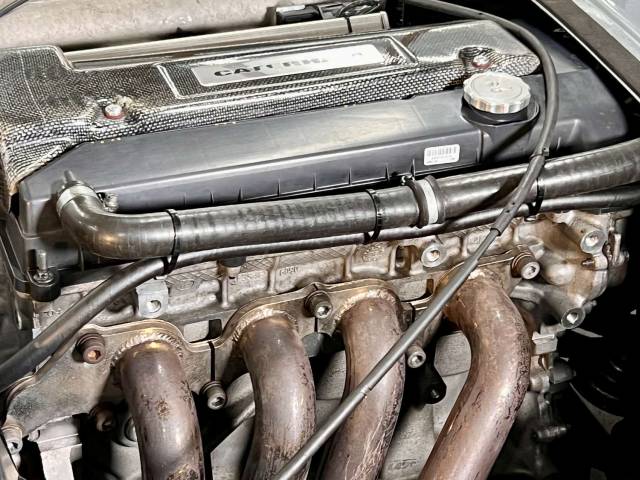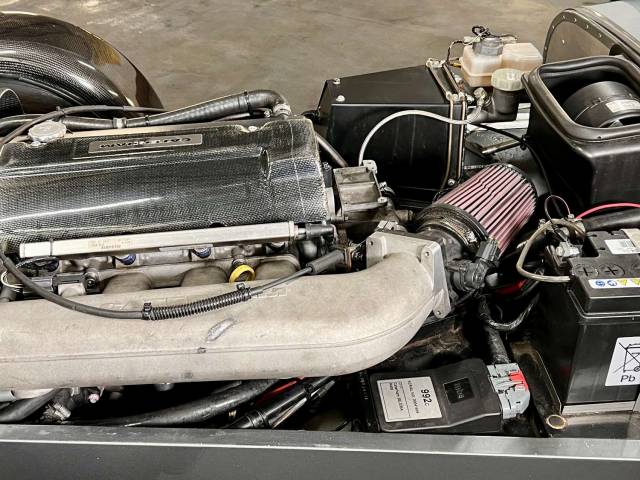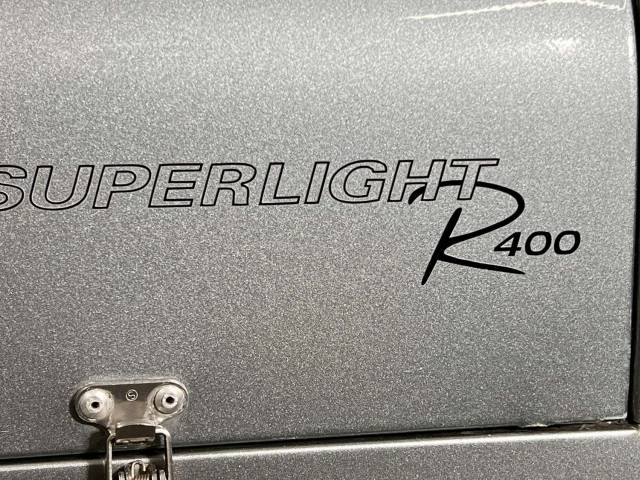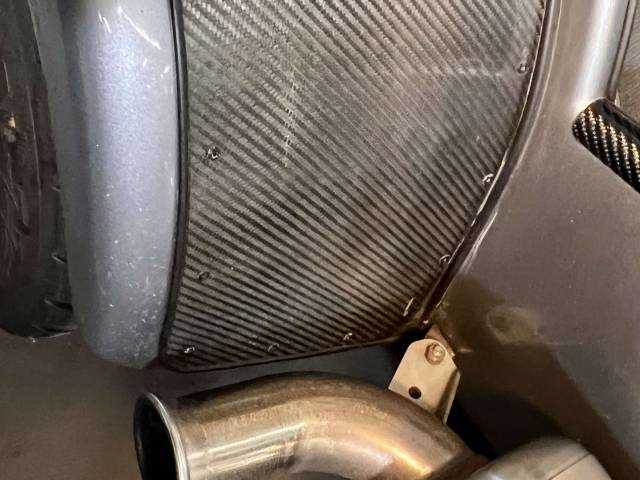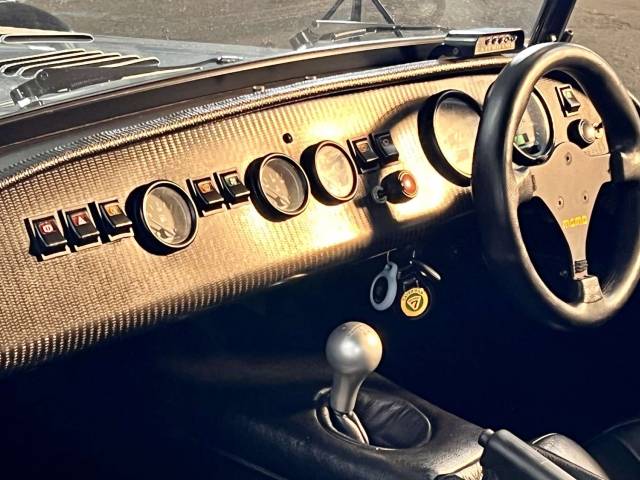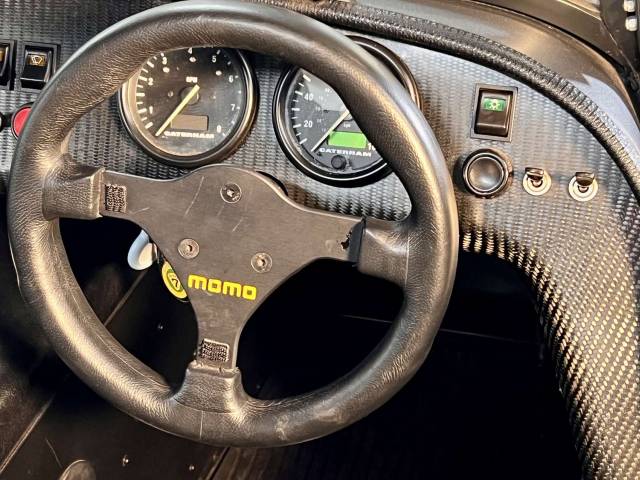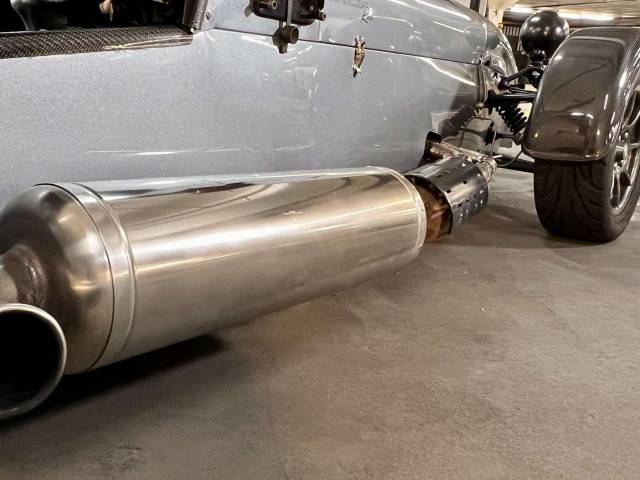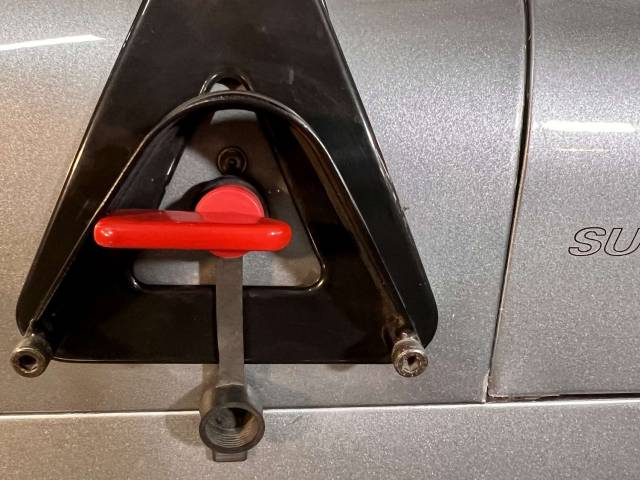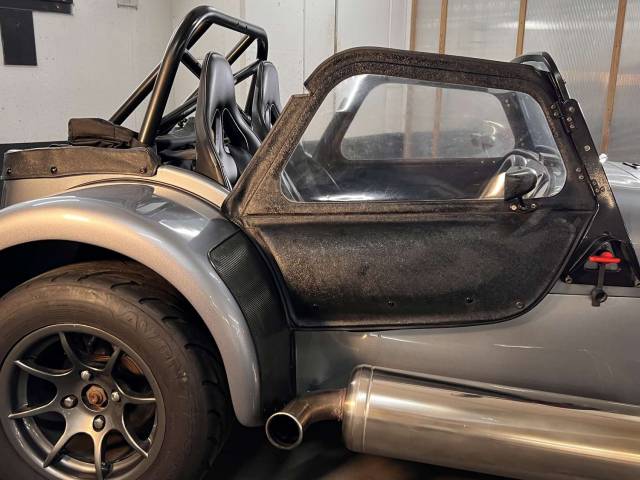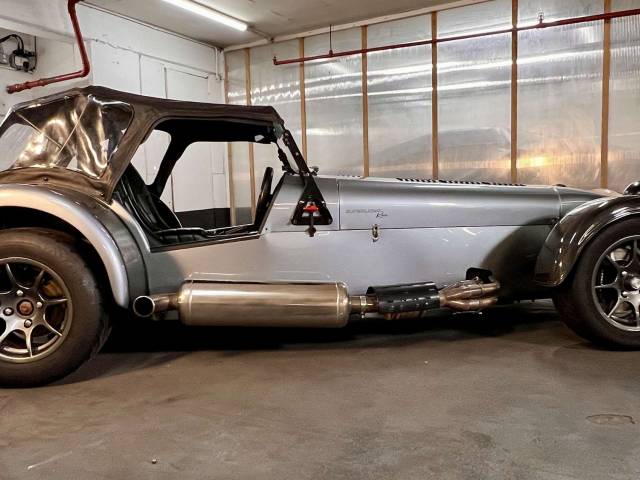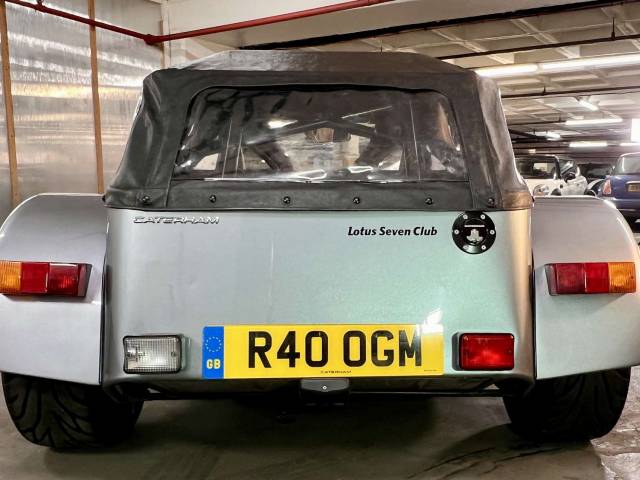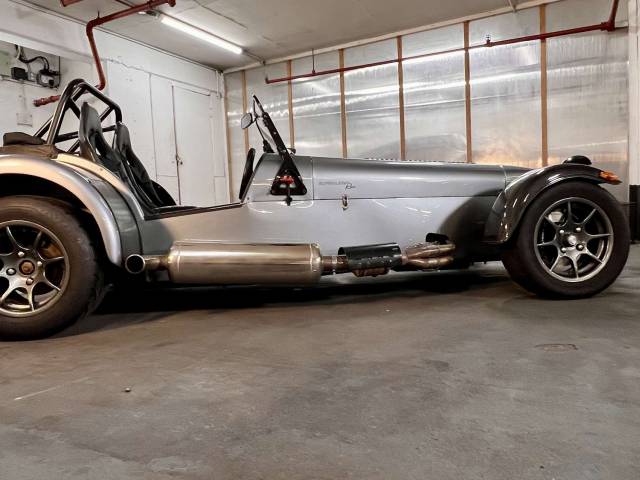 2007 Caterham R400 Superlight
Dealer

away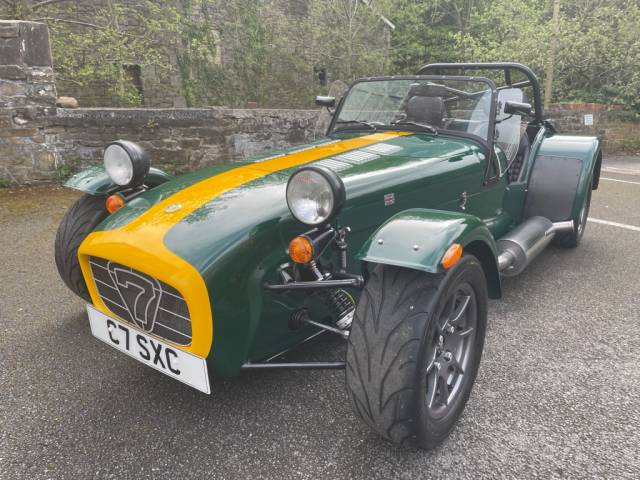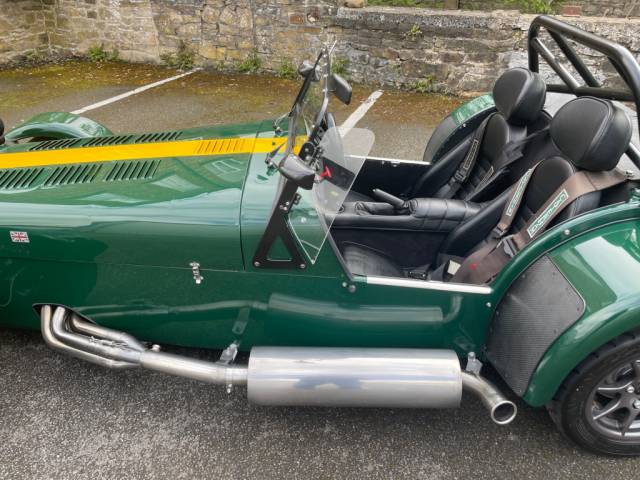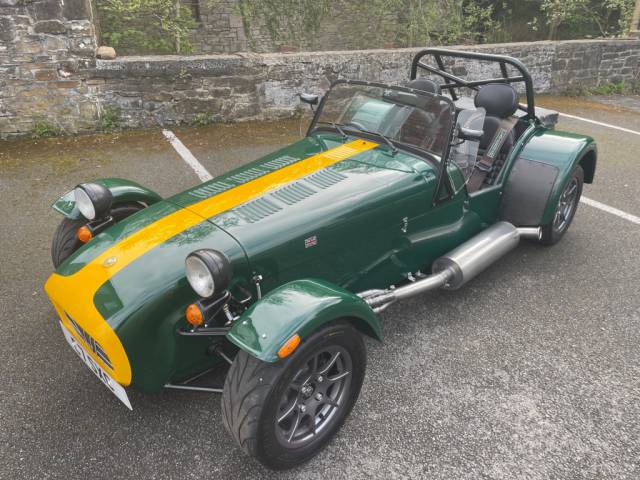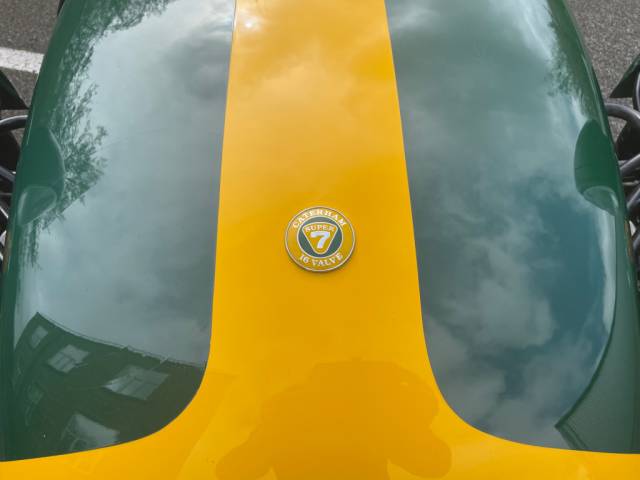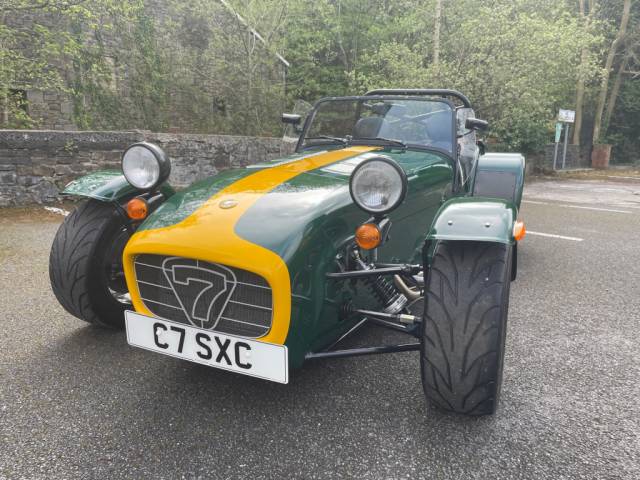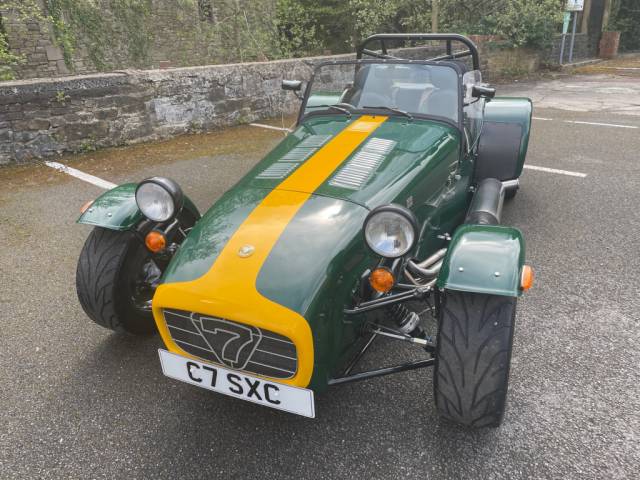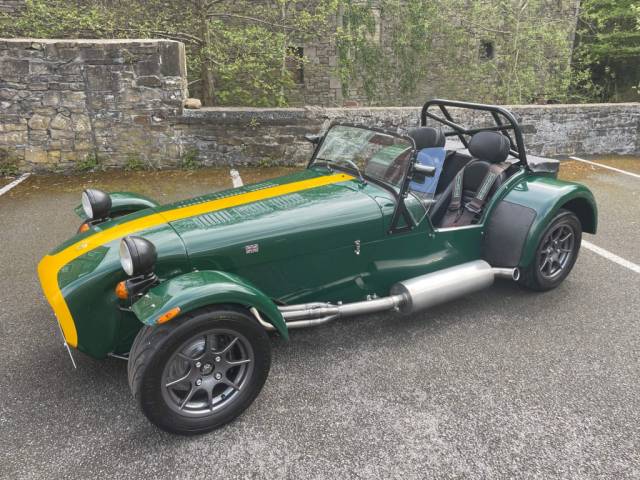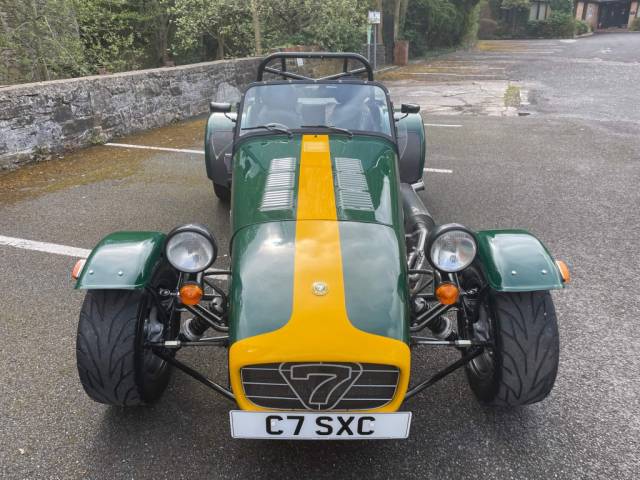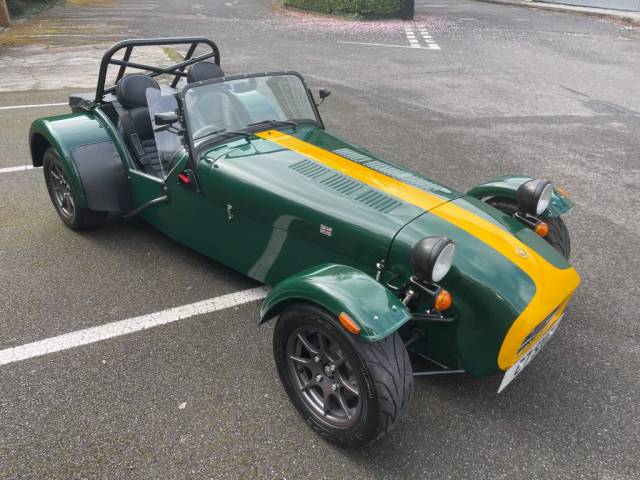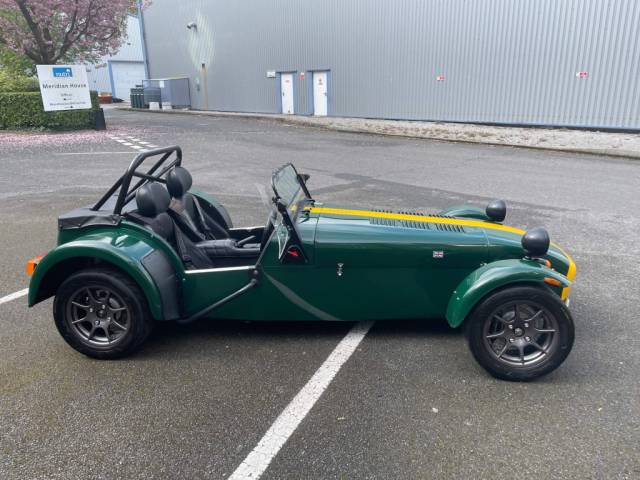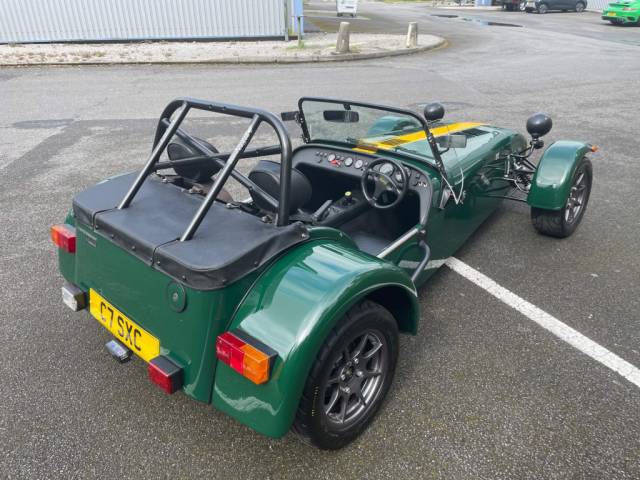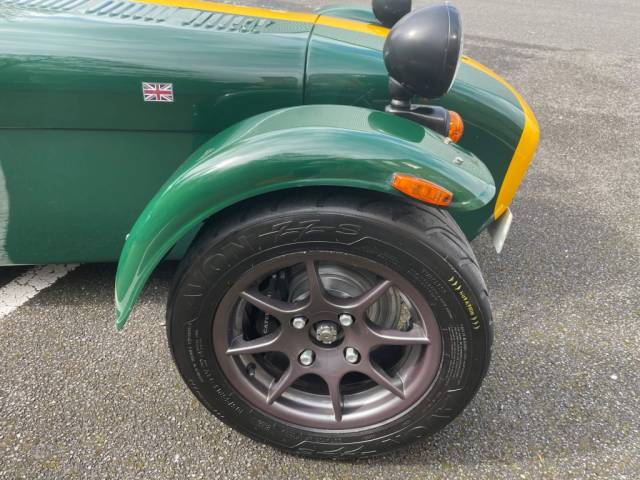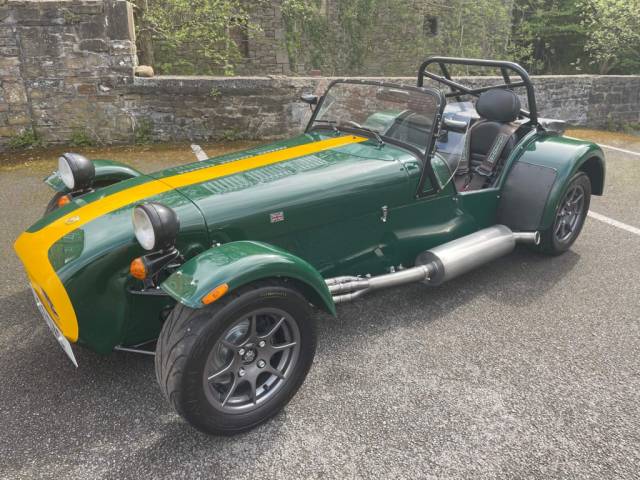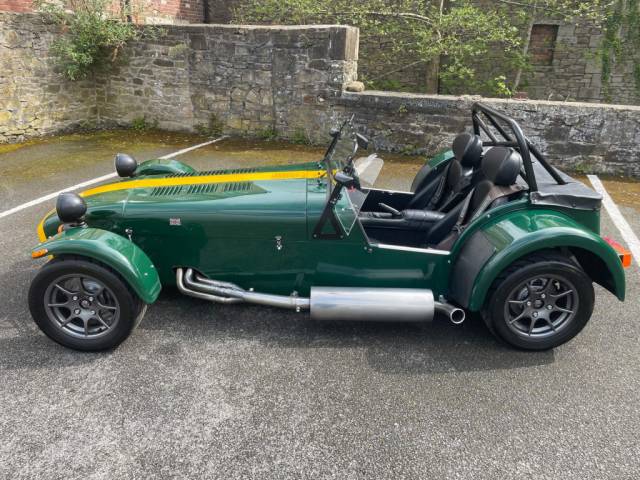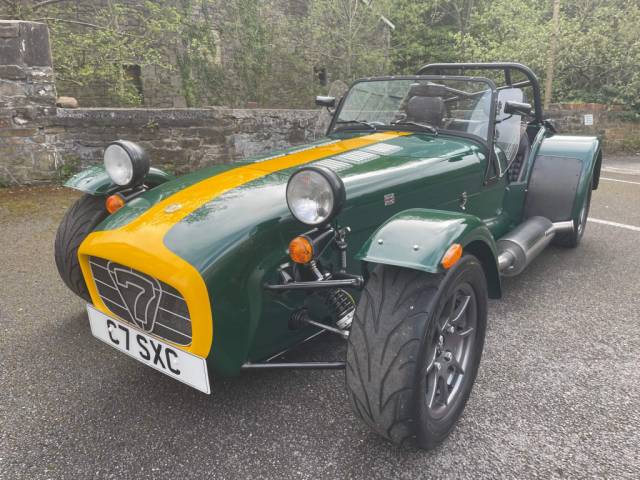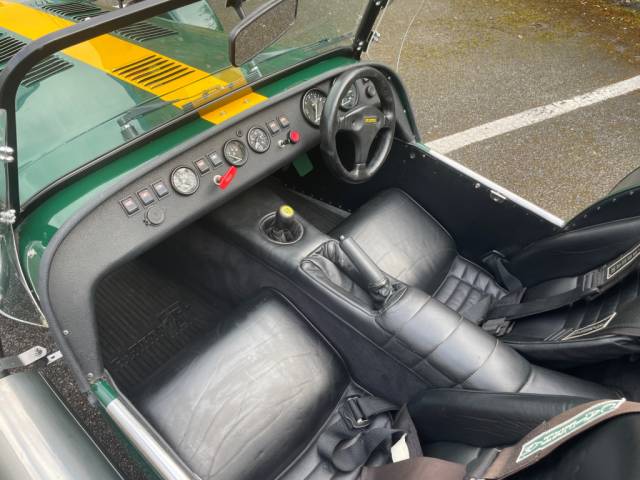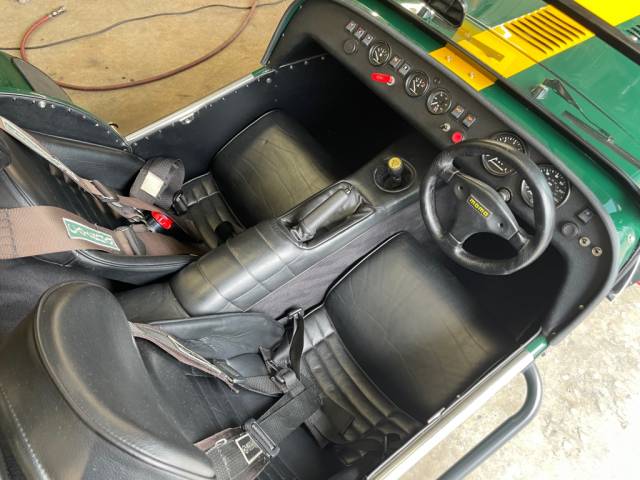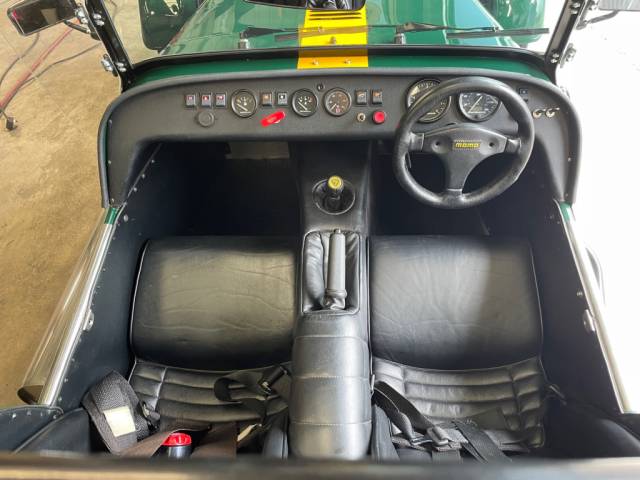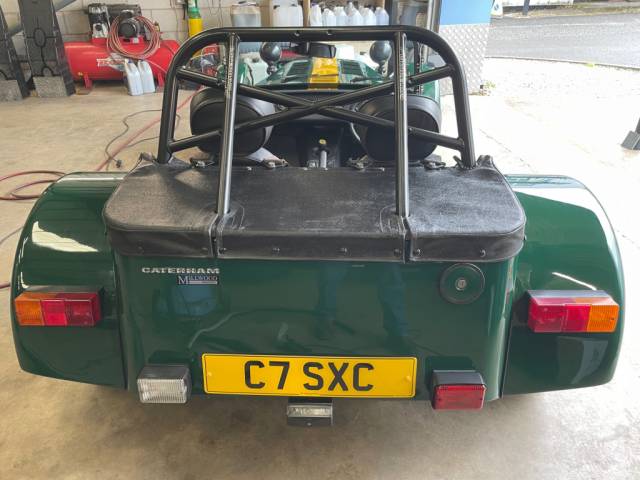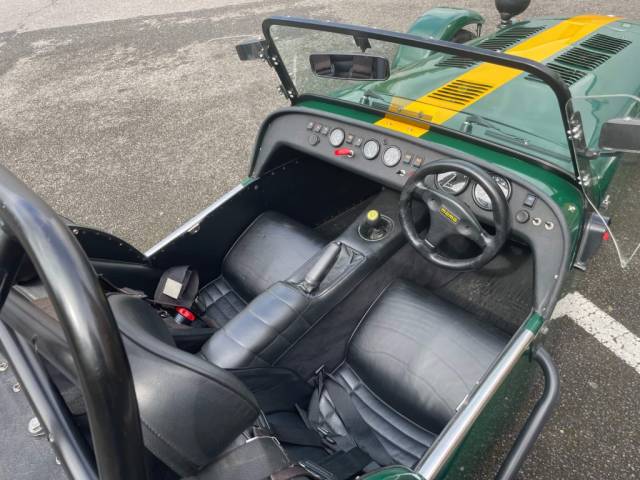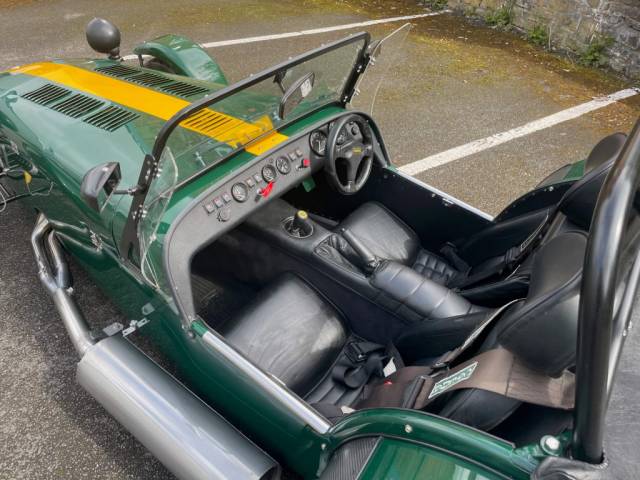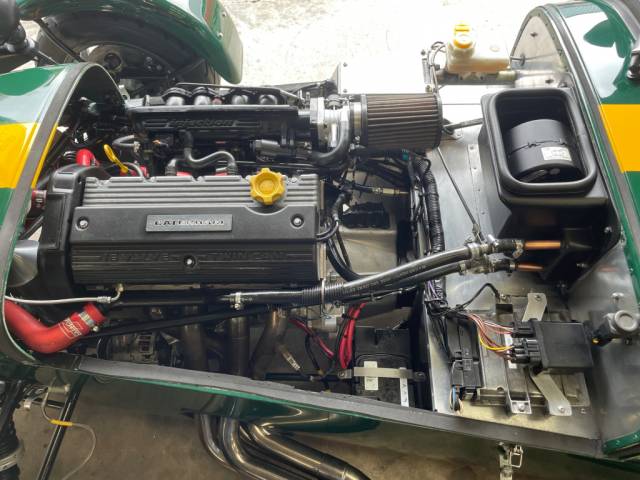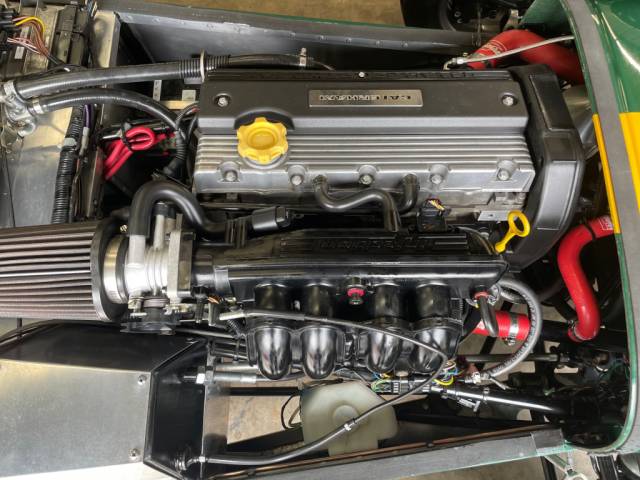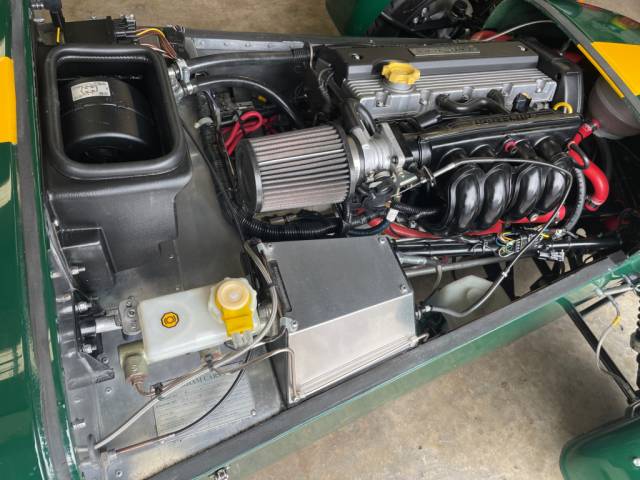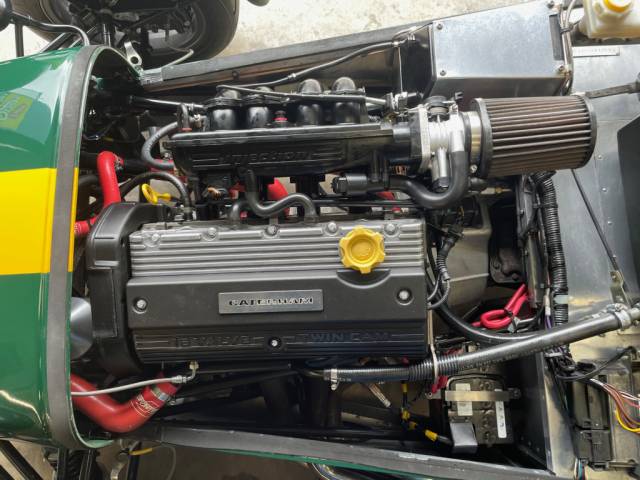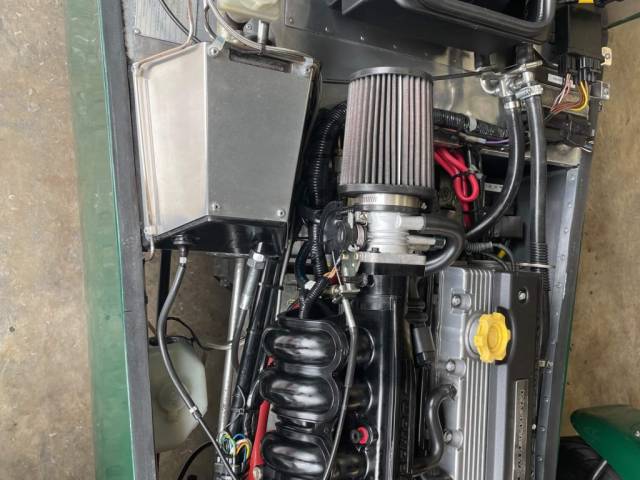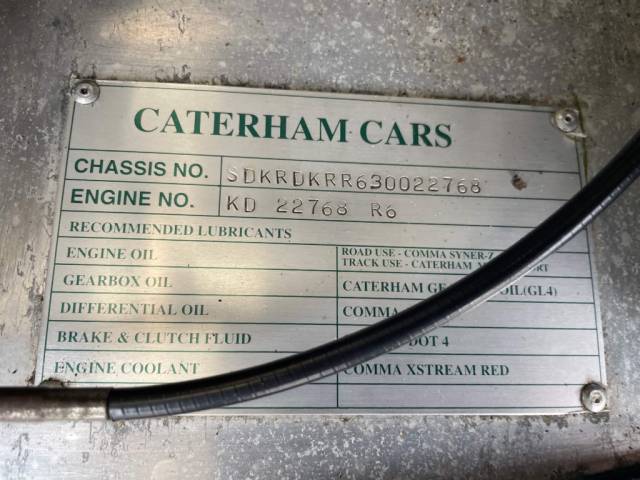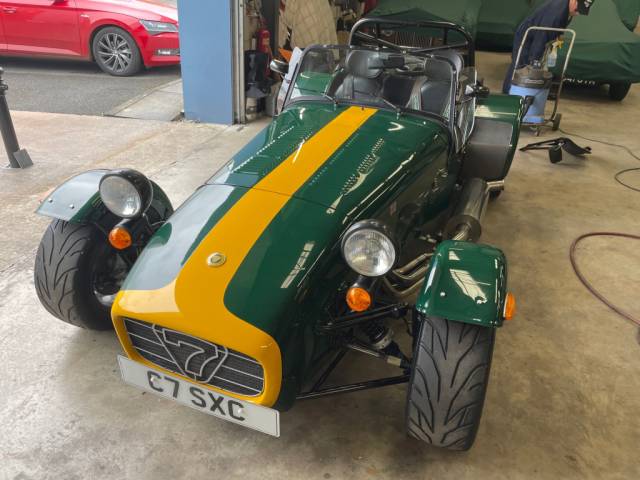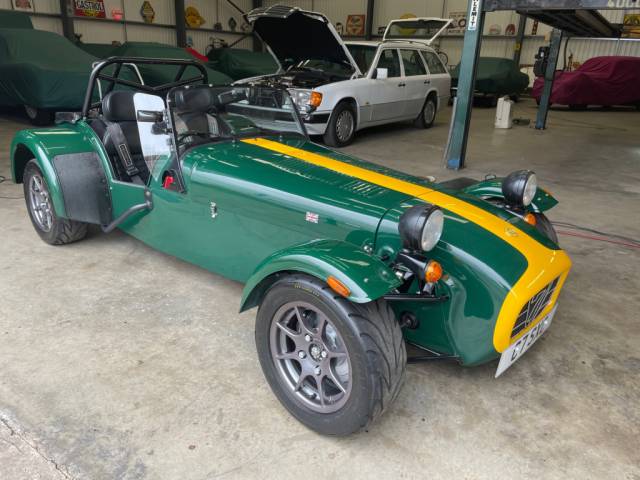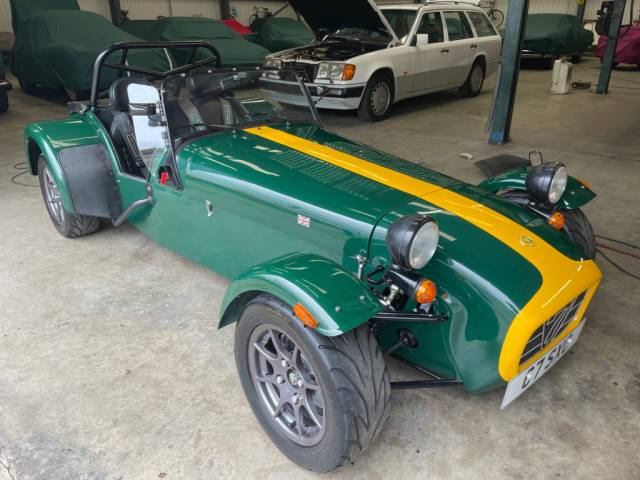 2004 Caterham 7 1600 K series
Dealer

away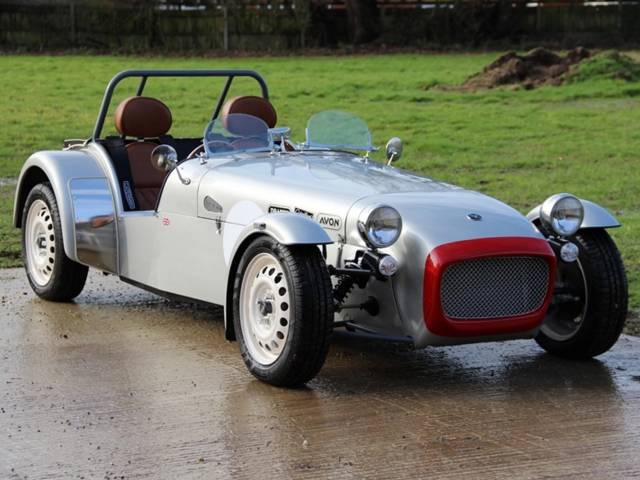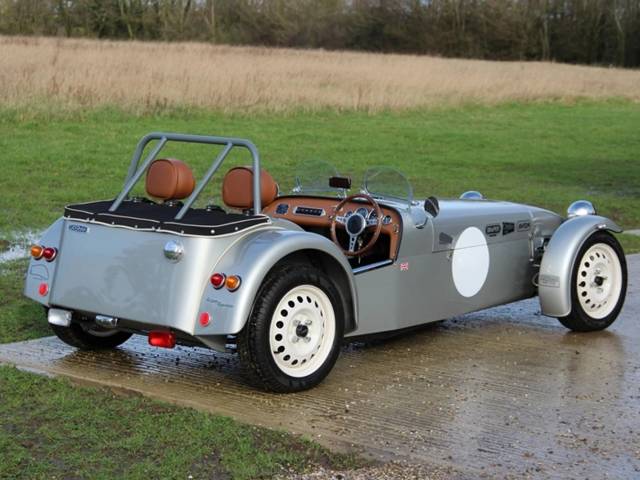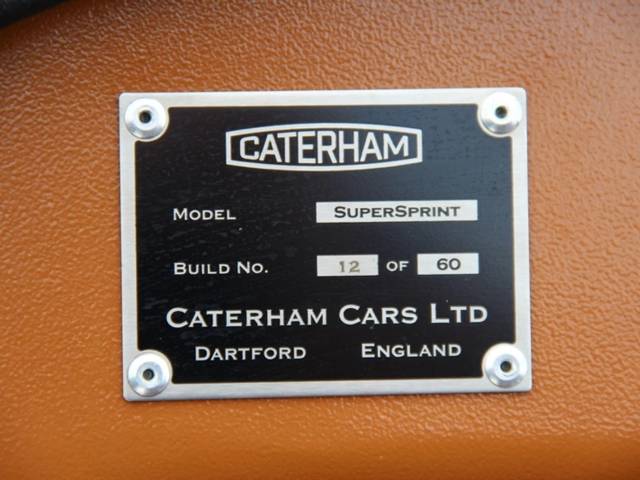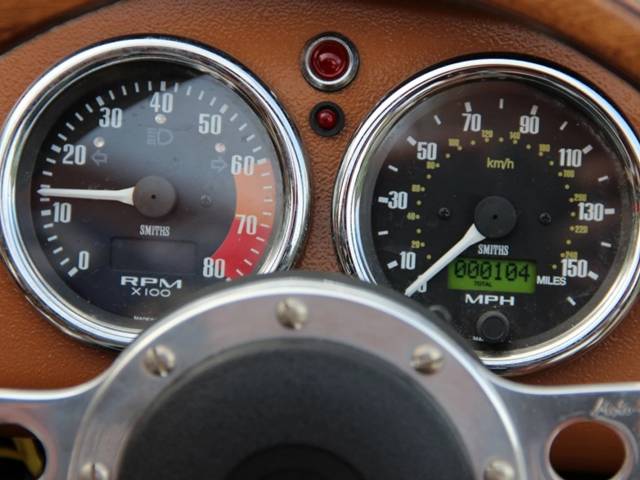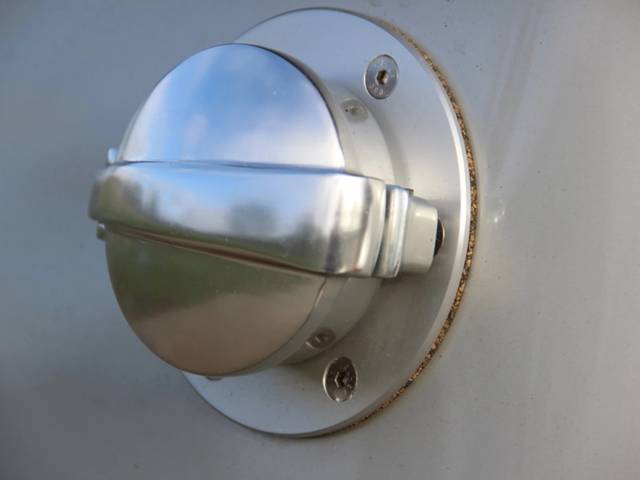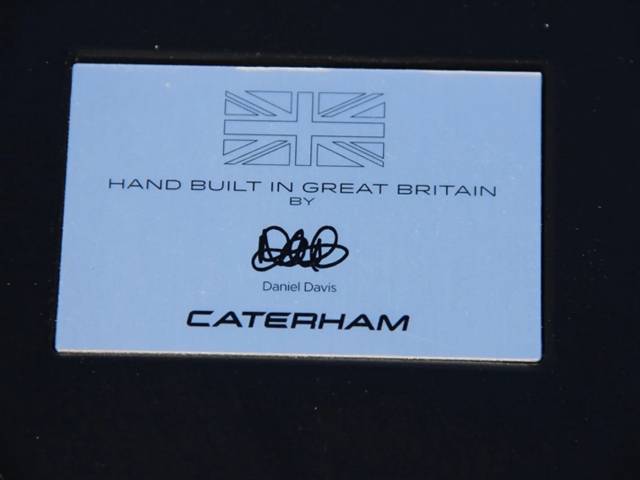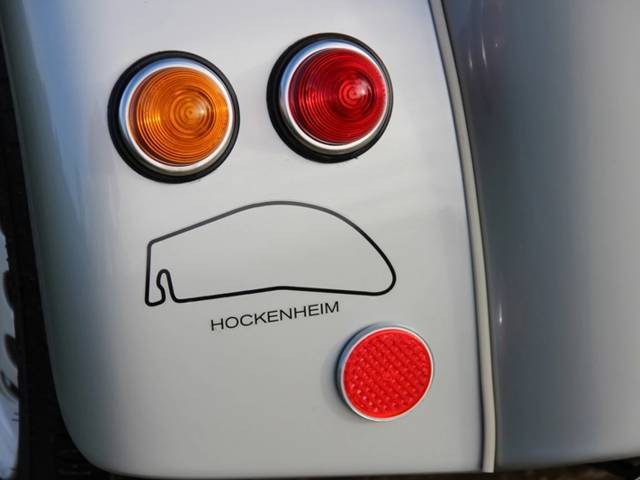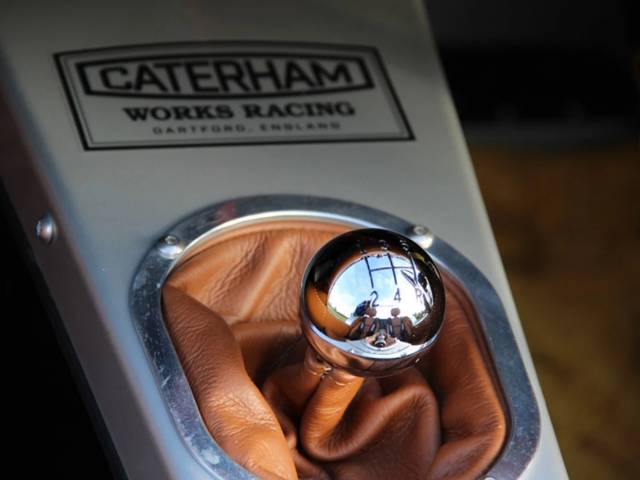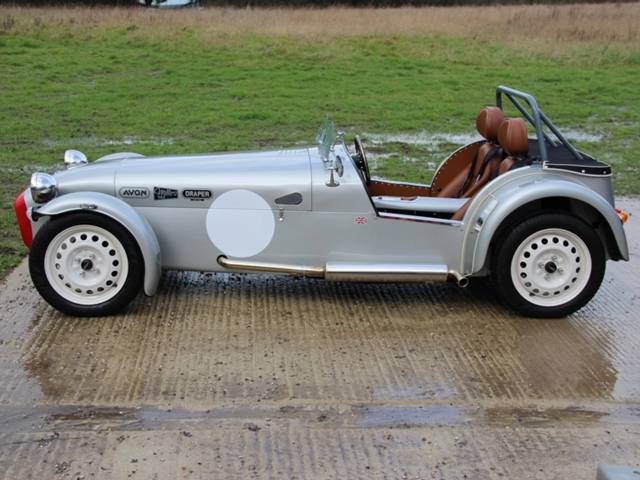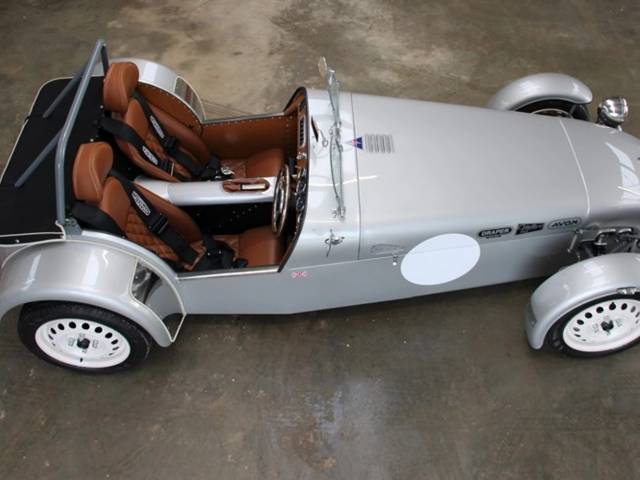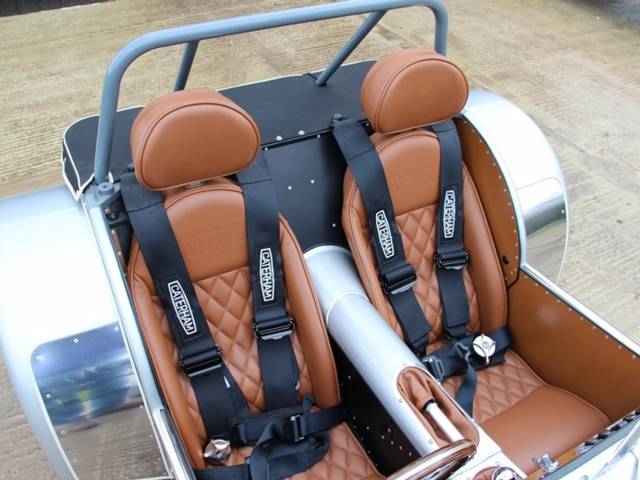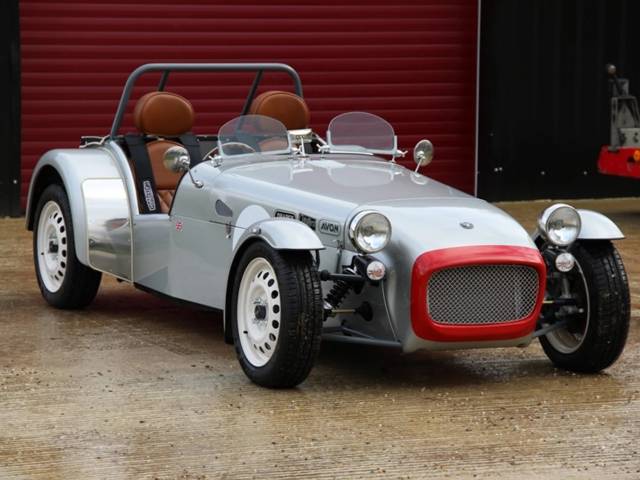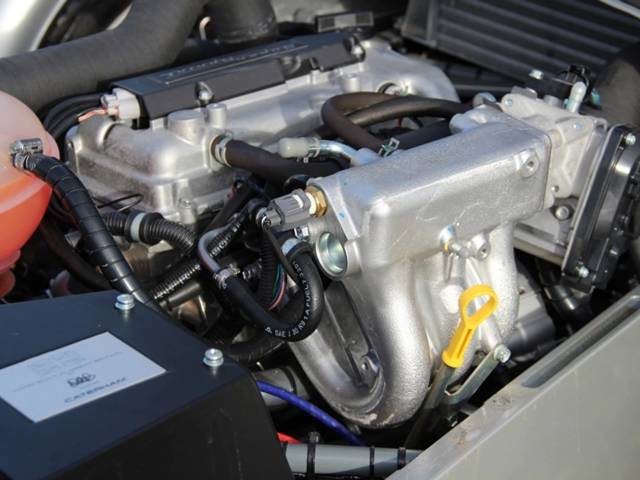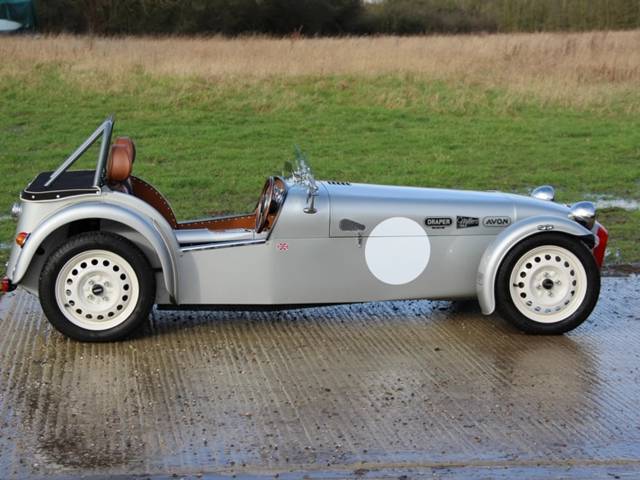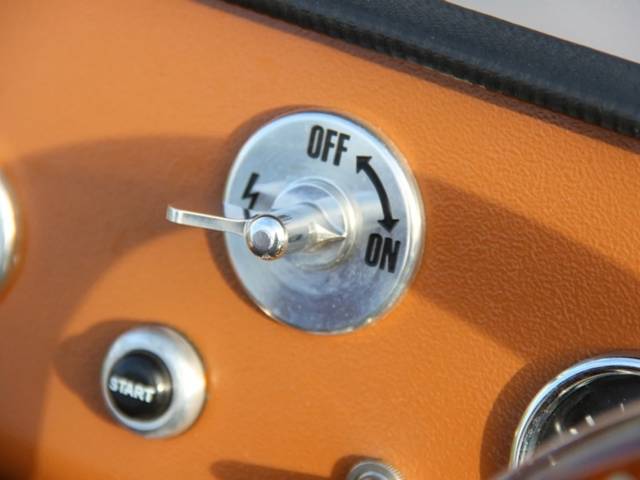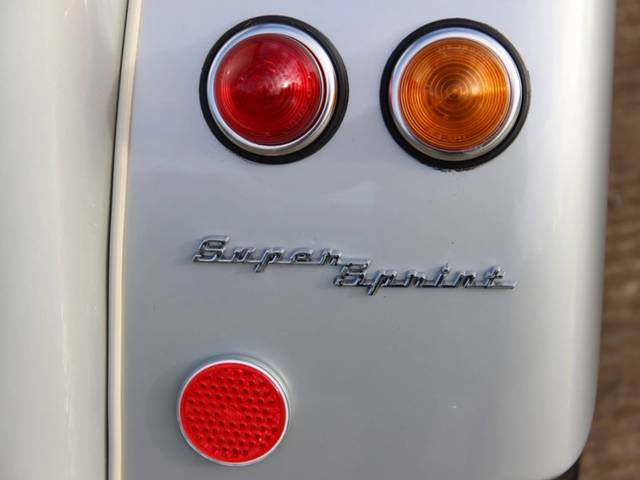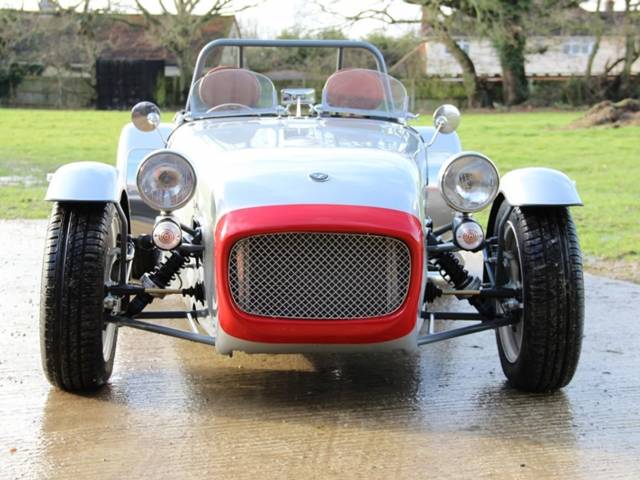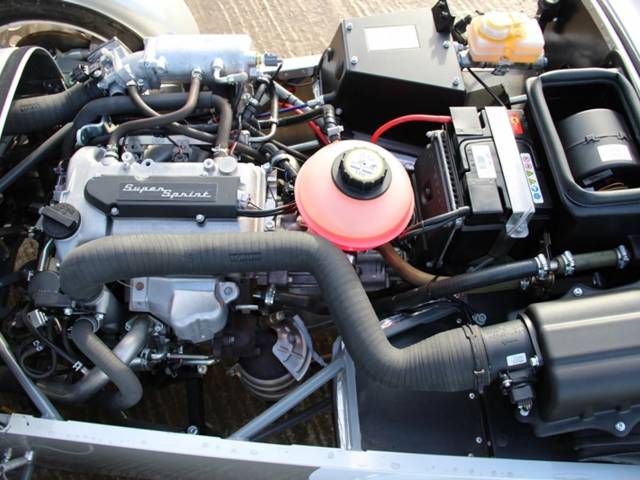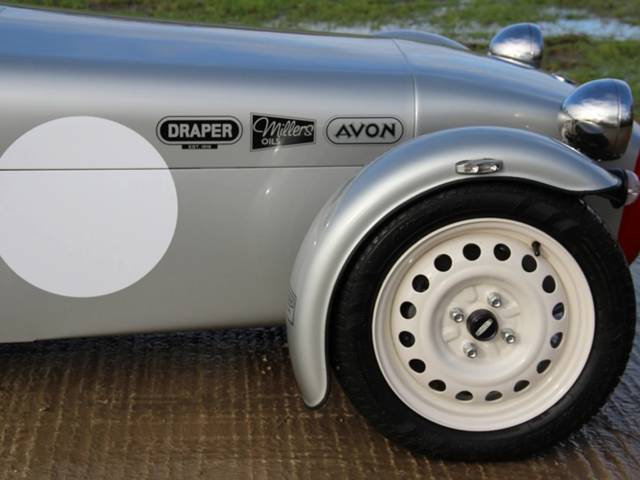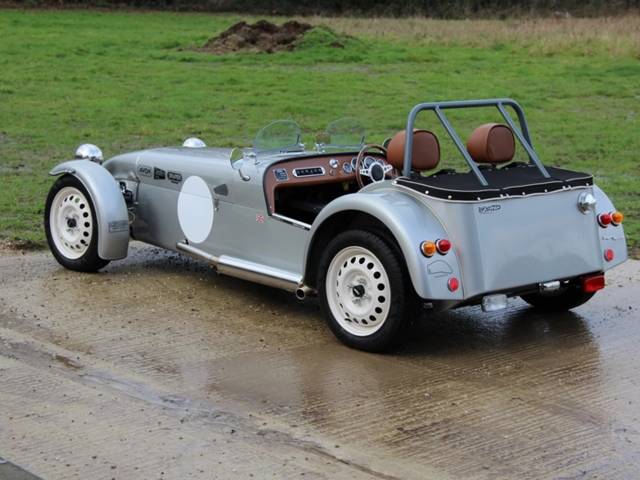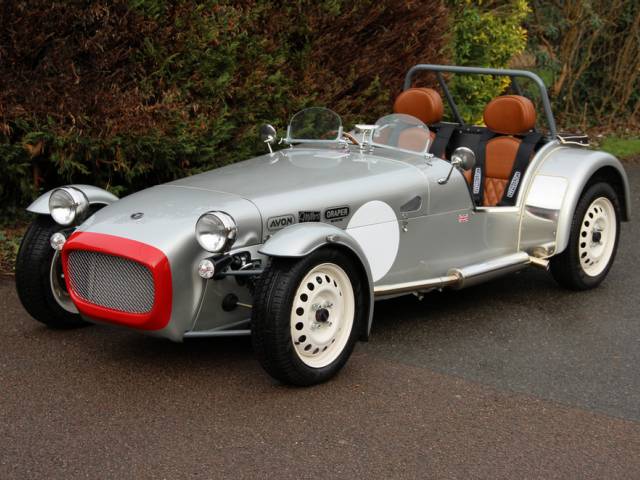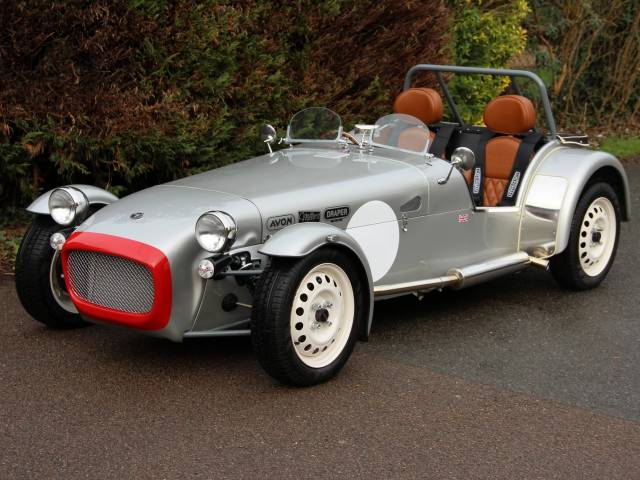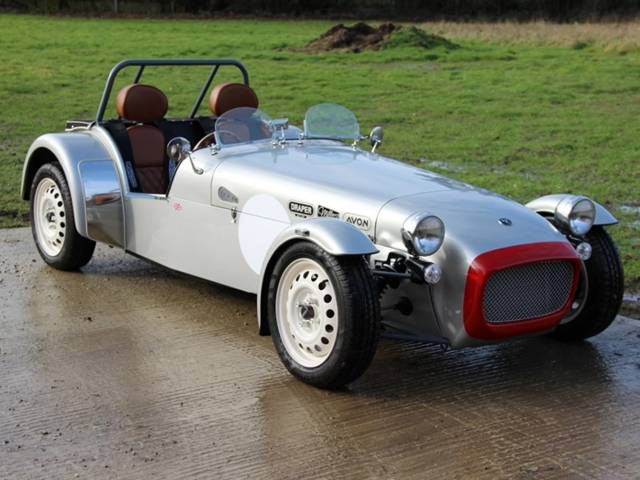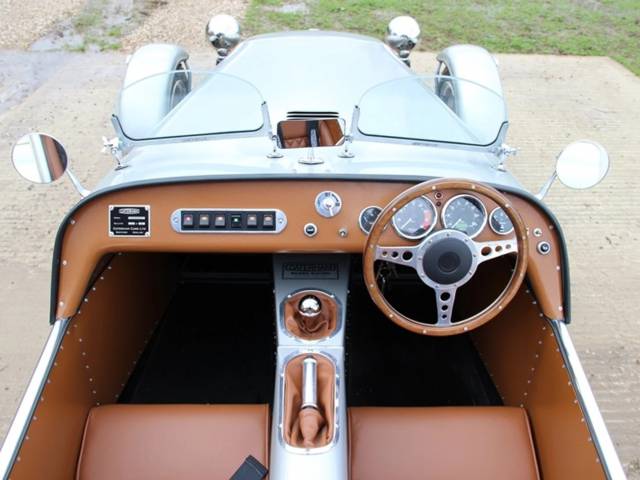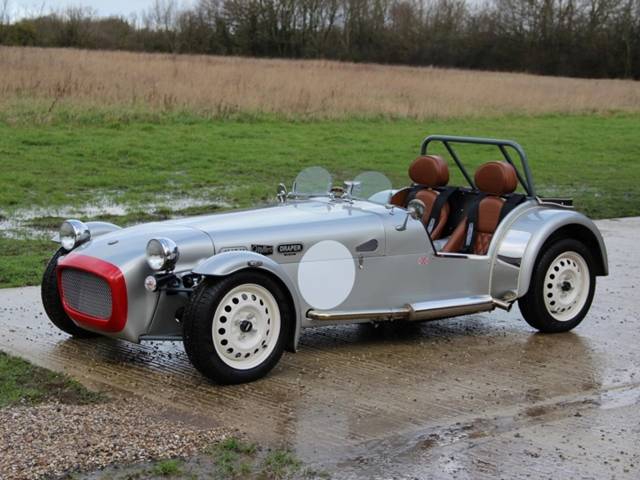 60th Anniversary limited edition
Dealer

away
Caterham Cars Limited, founded by Graham Nearn in 1974, is an English automobile manufacturer that up until today produces only sports cars.
Caterham - The history
Caterham Cars bore the name Seven Cars until 1989. The founder of Seven Cars Graham Nearn is from Caterham, England, where he worked as a salesman for Lotus Cars. Lotus cars stopped the production of the Lotus Seven in 1972 for financial reasons and Nearn bought the manufacturing rights for the model. In 1974, he founded Seven Cars to produce the model he had aquired. Instead of continuing with the production of the car's fourth series, Nearn decided to slightly modify the third and produce that one. The models of the forth series had a larger chassis and a new shape that was regarded as questionable at the time. Over the following years, the Seven was produced in various versions and steadily improved. Among other things, the engine saw several revisions. The car received a new rear axis in 1985, increasing its performance. Since 1995, customers have the choice of having a six-gear transmission developed by Caterham installed. Technical changes contented until 2005. The new Caterham Lotus Seven Series 4 is produced by machines and features the most powerful engine of all Caterham series ever.
Caterham Seven - A recipe for success for 50 years
The Caterham Seven is an old-timer that consists of several construction kits. It is one of the so called kit-cars, invented to circumvent high British taxes on new vehicles. The Seven remains a powerful and light vehicle whose many different construction options underline its owners individuality - a strategy that has made the Caterham Seven unique for 50 years and that has helped it compete in the market.