2008 | ALPINA B3 Bi-Turbo
Alpina BMW ALPINA B3 BITURBO World Premiere Launch Car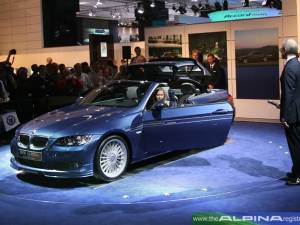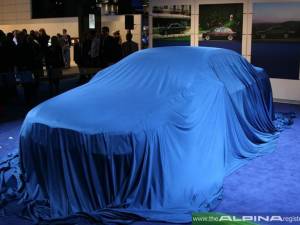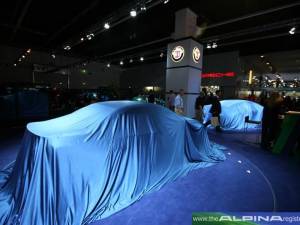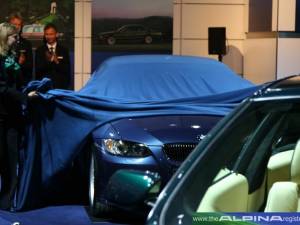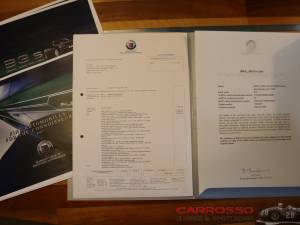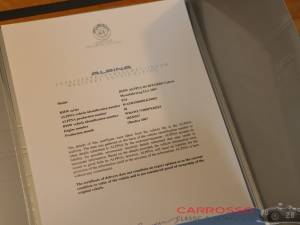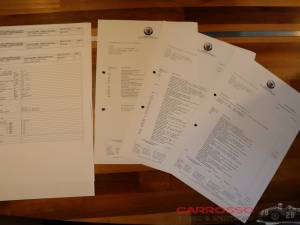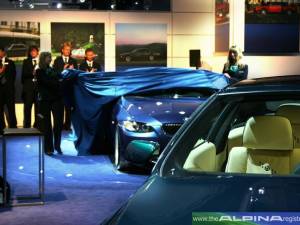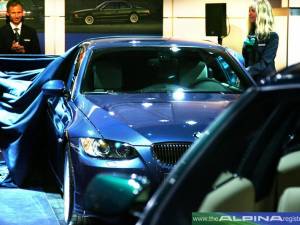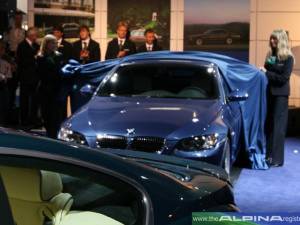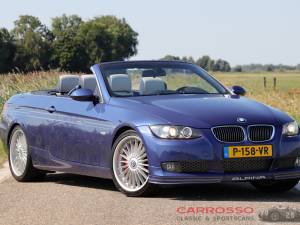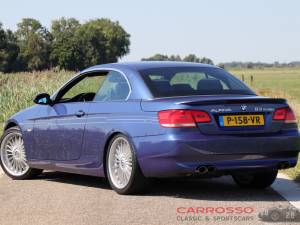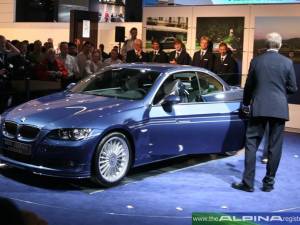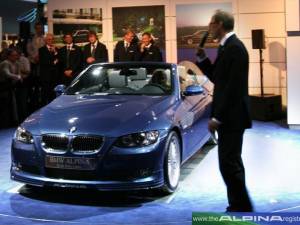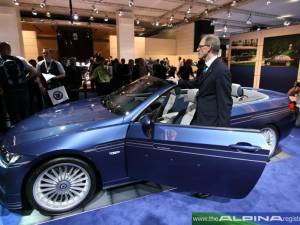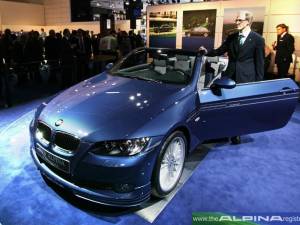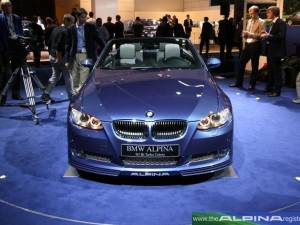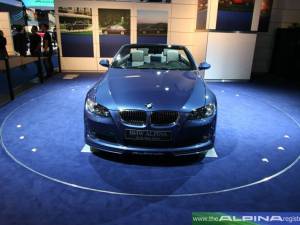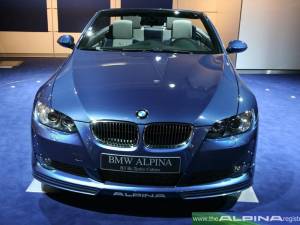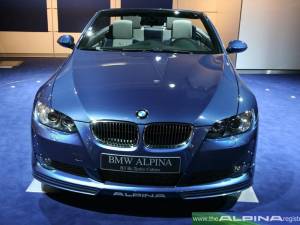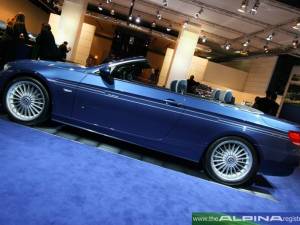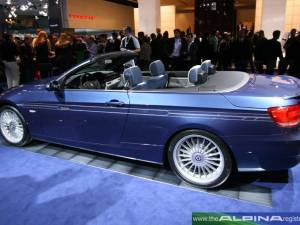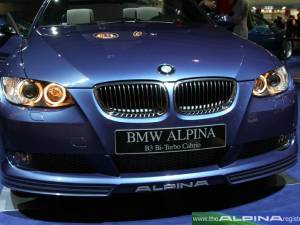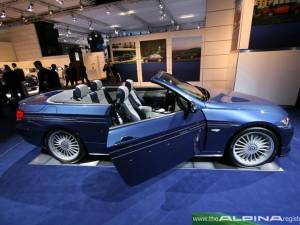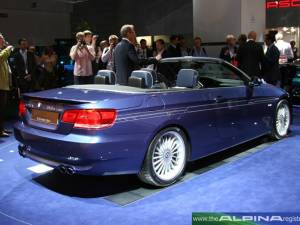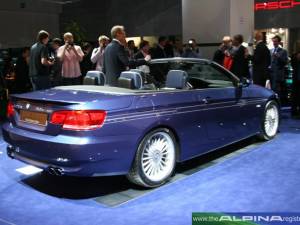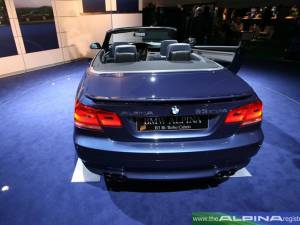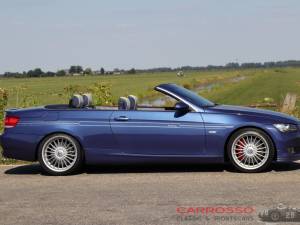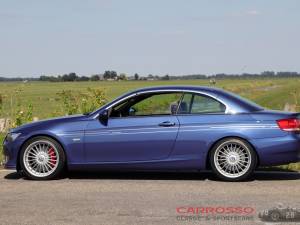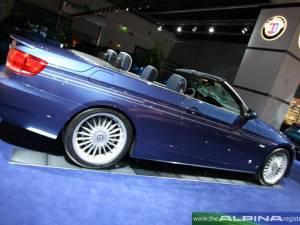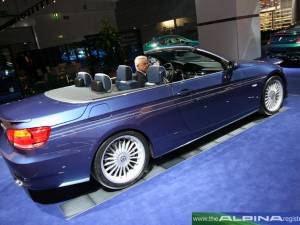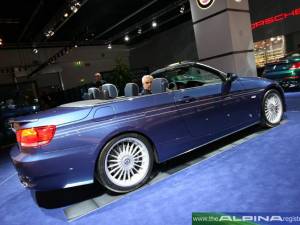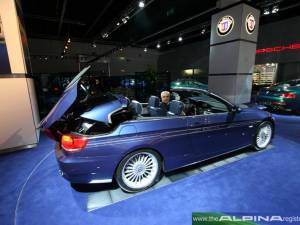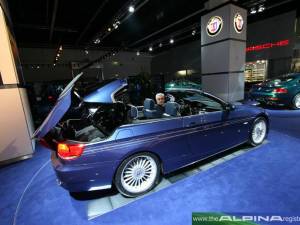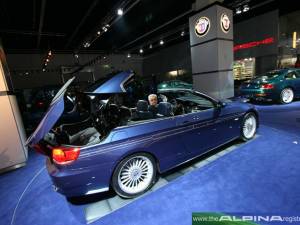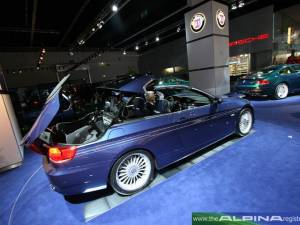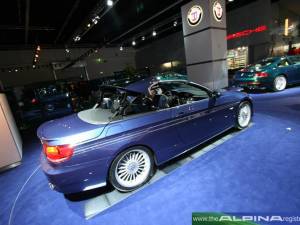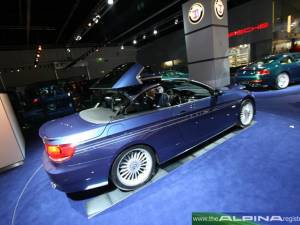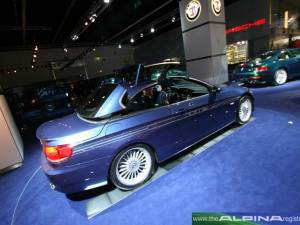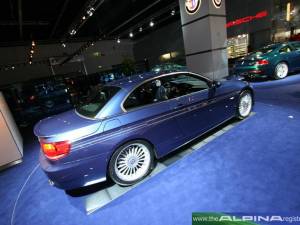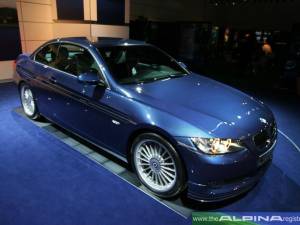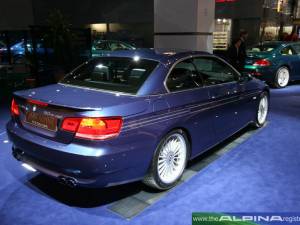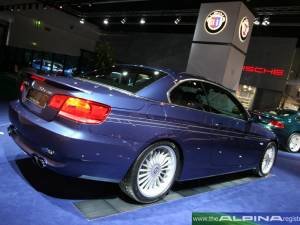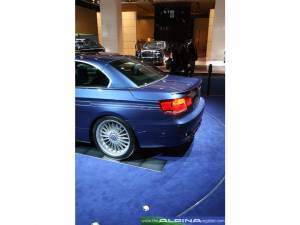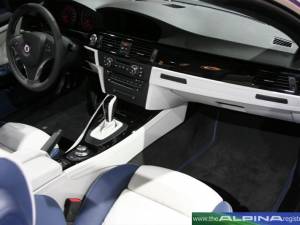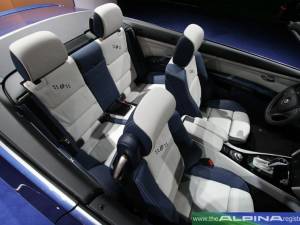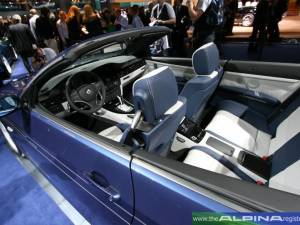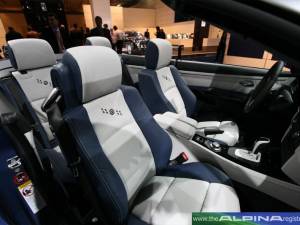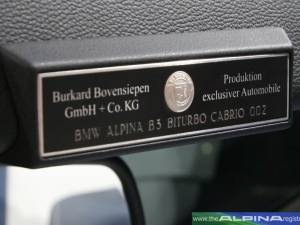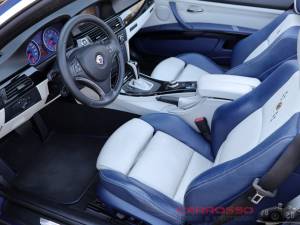 2008 | ALPINA B3 Bi-Turbo
Alpina BMW ALPINA B3 BITURBO World Premiere Launch Car
2008 | ALPINA B3 Bi-Turbo
Alpina BMW ALPINA B3 BITURBO World Premiere Launch Car
General information
Model range: 2007 - 2013
Registration number: P-158-VR

Technical information
Torque: 500 Nm
Transmission: 6 gears, Automatic
Acceleration (0-100 kph): 5,0 s
Top speed: 280 km/h

Weights
Empty weight: 1.745 kg
Carrying capacity: 455 kg
GVW: 2.200 kg
Max. towing weight: 1.700 kg (unbraked 750 kg)

Interior
Interior colour: blue
Number of seats: 4

Environment
CO2 emission: 237 kg
Emission class: Euro 4

2008 Alpina B3 BiTurbo Convertible World Premiere Launch Car

- Original World Premiere Launch Car
- Full options
- Collectors item
- Certificate of Delivery
- Recent maintenance of +€ 5.000,-
- Richly documented
- Only 90.000 Km

At the Geneva Motor Show in March 2007, Alpina launched the B3 BiTurbo, based on the BMW 335i sedan. A few months on, and the B3 BiTurbo Coupe was spotted at the Goodwood Festival of Speed. Then in September at the IAA in Frankfurt, the E93 B3 BiTurbo was introduced. It was also available later in October 2008 in the Touring version.

Later in 2010, the B3 BiTurbo was replaced by the B3 S BiTurbo.

The basis of the B3 BiTurbo became the BMW 335i. This had a twin turbocharged 3-liter inline-6 that produced 306 horsepower.

This is the third body style to debut by ALPINA, the B3 Bi-turbo sedan debuting in Geneva earlier this year and the B3 Bi-turbo Coupe debuting at Goodwood Festival of Speed. The B3 Convertible will be the last of the first models to enter production starting this September. This unique show car was in Alpina Blue and numbered 002. The pictures show the unveiling of the B3 BiTurbo convertible and Andreas Bovensiepen (CEO of Alpina) giving a presentation about this car!

The engine block of the B3 BiTurbo is based on BMW's N54 block. Alpina fitted forged Mahle pistons resulting in lower compression which allowed the turbo pressure to be increased, in addition the software system was heavily programmed and the turbo pressure was increased from 0.6 to 1.1 bar. These modifications resulted in 360 HP and 500 NM of torque which provided 0-100 km/h within 5.0 seconds and a top speed of a whopping 280 km/h.

This Alpina is not just another B3 BiTurbo Convertible. As mentioned earlier, several Alpina B3 BiTurbo models were shown in 2007, including a convertible. This is the car that was used at the IAA in Frankfurt! The extensive documentation includes many press photos. Like the official Alpina badge above the rear-view mirror.

The B3 Bitturbo was delivered in beautiful Alpina Blau Metallic. The sublime leather Lavalina blue/white interior was a very expensive option. Both the interior and the paint are both in very clean condition.

Found on the sports steering wheel are the shift paddles. These are linked to the Switch-Tronic. Switch-Tronic is the name for a manual shifting function in Alpina's models equipped with an automatic transmission. The sports gearbox allows for very short gear change times, allowing powerful propulsion to occur almost without jerking. Alternatively, Switch-Tronic lets you shift manually on the steering wheel, which makes a decisive contribution to both achieving impressive performance and saving fuel in a higher gear.

A lot of documentation is present. All original booklets such as manuals, brochures, a list of all included options and vehicle history. In addition, there are several inspection reports present along with a recent invoice for major maintenance for over € 5,000.

A very unique opportunity for a very special Alpina.


We can also arrange the export documents and transport for you. We have been trading in vintage, classic and modern sports cars for years, with sales throughout the Netherlands, Europe and the rest of the world. We offer a wonderful variety of collector cars capable of providing years of pure pleasure, which you can find online at www.carrosso.com or by visiting our showroom in Oldemarkt, an hour's drive from Amsterdam. We have a wide variety of classic sports cars, if you are interested in the specific details of a particular car, please give us a call. We are open to negotiating transactions, we can stock cars and we have an effective and reliable way to sell your cars through our purchase or consignment sales program. So, if you have a (classic) sports car for sale, please contact us.
Datos del vehículo
Marca

ALPINA

Serie del modelo

B3

Modelo

B3 Bi-Turbo

Código fabricante

E93

Primera fecha de registro

4/2008

Año de construcción

2008

Kilometraje (leer)

90.057 km

Número de chasis

No provisto

Número de motor

No provisto

Número de la caja de cambios

No provisto

Coincidencia de números

No

No. de propietarios anteriores

> 6
Detalles técnicos
Carrocería

Convertible

Potencia (kW/CV)

265/360

Cubic capacity (ccm)

2979

Cilindro

6

Puertas

2

Manejo

Izquierda

Caja de cambios

Automático

Marchas

No provisto

Engranaje

Trasero

Freno delantero

Disco

Freno trasero

Disco

Combustible

Gasolina
Color exterior

Azul

Color según fabricante

-

Techo corredizo

No

Techo plegable

No

Dirección asistida

No

Cierre centralizado

No

Ventanas eléctricas

No
Color interior

Azul

Interior material

Cuero

Asientos con calefacción

No

Aire acondicionado

No

ABS

No

Bolsa de aire

No

Control de crucero

No
Condición, registro y documentación.
Matriculado

Listo para conducir

Carrosso Classic and Sportscars
Ben Kerkhof
Eekstraat 2
8375 HN Oldemarkt
🇳🇱 Países Bajos
Más vehículos de Carrosso Classic and Sportscars